ANTIQUE FURNITURE, ART PRINTS, HOUSEWARES, MORE!
online only auction
•
19
day sale
•
sale is over
Terms
**By bidding you are acknowledging agreement with all of the terms and conditions included herein and elsewhere on our website. For a full list of terms/conditions, please visit www.HurleyAuctions.com**

ALL SALES ARE FINAL. Payment by CREDIT CARD ONLY: VISA/Master Card/DISCOVER. NO AMERICAN EXPRESS. 13% Buyers Premium applies. Announcements day of sale take precedence over all printed material.

PICKUP TIME windows are fixed, but scheduled prior to the auction opening so you can plan ahead for it. Due to seller constraints, they are inflexible, so please be ready to pickup auction items if you decide to bid.

ALL CREDIT CARDS that do not process within 24 hours of the closing of the sale will be charged a $20.00 NON-COMPLIANCE FEE. All items must be paid in full prior to the scheduled pick up date. Our auction staff do not handle cash/checks at the pick up.

HURLEY AUCTIONS DOES NOT SHIP ANY ITEMS, but we know people who do! The winning bidder will need to arrange pickup/shipping. Please contact the office at least 24 hrs prior to the scheduled auction close at 717-597-9100 if you are unable to pick up auction items to obtain contact information for a third party to ship your items.

NO REFUNDS will be granted should items won at auction fail to be picked up at the designated pick up time. Any items left behind after the pickup will be considered abandoned.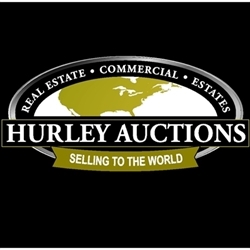 ONLINE NOW through JUNE 22!
https://www.hurleyauctions.com/listings/1975/13316-hickory-hill-rd-hagerstown-md-21742
FURNITURE:
Antique stepback cupboard; jelly cupboard; walnut blanket chest; work stand; Early American style corner cupboard; Queen Anne dining table & chairs; flatware chest; Queen Anne bedroom pcs; mahogany buffet; Hepplewhite end stands; marble top coffee table; modern brass bed; open arm chair; sofa & arm chair; knotty pine cupboard; Eastlake washstand; wicker furniture; patio tables, chairs, lounge; & more;
ARTWORK:
two G. Rodo Boulanger modernist lithographs; A. Aubrey Bodine "Burnside Bridge Antietam" photo; Anne Worsham Richardson "Barn Owls" print; Regi Klein folk art prints;
HOUSEHOLD & COLLECTIBLES:
wall spoon rack & sterling spoons; weighted sterling candleholders, salt & pepper shakers; pewter & silverplated items; Seth Thomas & Waltham shelf clocks; 2 Wallace Nutting prints; costume jewelry; blue & white porcelain; decorated china; pressed glass; reverse painting on glass; wall mirrors; prints; bookends; figurines; brass bucket; copper dipper; table & floor lamps; Samsung TV; kitchenware; men's & ladies clothing; tools; electronics; and more!
Featured Items
QUEEN ANNE FLATWARE CABINET ON STAND W/ CABRIOLE LEGS
EARLY AMERICAN STYLE CORNER CUPBOARD W/ SCROLL PEDIMENT OVER GLAZED SINGLE DOOR OVER DRAWER/CUPBOARD BASE, BRACKET FEET - NO CONTENTS
RED MAHOGANY BUFFET W/ FLUTED QUARTER COLUMNS
SPOON RACK AND SOUVENIR/GIFT SPOON COLLECTION TO INCLUDE MAJOIRTY STERLING
WEIGHTED STERLING: PAIR OF CANDLEHOLDERS, PAIR OF SALT AND PEPPER SHAKERS
PEWTER/SILVER PLATE SERVING PCS
PEWTER/SILVER PLATE SERVING PCS, NAPKING RINGS
SILVER PLATED SERVING PCS, PEWTER ANIMAL FIGURES, GLASS SALT AND PEPPER SHAKERS
CONTENTS OF BOTTOM OF CORNER CUPBOARD: AMBER MOON AND STAR, PAINTED PORCELAIN, MILK GLASS, PRESSED GLASS, VOTIVES, MISC
BEVELED MIRROR IN GILT FRAME, FRAMED FLORAL PAINTING, DRESSER LAMP W/ SHADE, VINTAGE DRESSER BOXES AND CONTENTS
CHERRY BUFFET W/ OGEE BRACKET FEET
TWO DRAWERS OF PLACEMATS, LINENS
DECORATED CHINA TO INCLUDE LIMOGES PANCAKE DISH, PRESSED GLASS COVERED COMPOTE AND OTHER PRESSED GLASS
SILVER PLATED LOT: VEGETABLE BOWLS, SMALL REVERE BOWL, HOTPLATES, CASSEROLE STAND, NAPKIN RING
OVAL QUEEN ANNE EXTENSION DINING TABLE W/ THREE LEAVES - CHAIRS NOT INCLUDED
SET OF SIX QUEEN ANNE DINING CHAIRS W/ UPHOLSTERED SEATS
FOUR PCS BLUE AND WHITE PORCELAIN
BLUE AND WHITE PORCELAIN BOWL FILLED W/ BLUE AND WHITE DECORATED BALLS
GLASS TABLE LAMP W/ PLEATED SHADE
ANTIQUE STEPBACK CUPBOARD, MOLDED CORNICE OVER GLAZED DOORS, OVER DRAWER AND CUPBOARD BASE
CAMELBACK SOFA IN TAPESTRY UPHOLSTERY AND THROW PILLOWS - SHOWS WEAR
HEPPLEWHITE DROP LEAF END STAND W/ DRAWER, TAPERED LEGS
HEPPLEWHITE DROP LEAF END STAND W/ DRAWER, TAPERED LEGS
QUEEN ANNE COFFEE TABLE W/ SHAPED MARBLE TOP
MARTHA WASHINGTON OPEN ARM CHAIR IN WHITE DAMASK UPHOLSTERY
BRASS TONE TABLE LAMP W/ PLEATED SHADE, PAIR OF FLORAL THROW PILLOWS
WIDE ASSORTMENT OF PRESSED GLASS TO INCLUDE: CRUETS, BASKET, BOWLS
TWO SCULPTURES: SEATED FIGURES
QUEEN ANNE DESK/DRESSING TABLE W/ MATCHING CHAIR - NO CONTENTS
SEASIDE OIL PAINTING, SIGNED, PORCELAIN GINGER JAR BASE LAMP W/ SHADE, BRASS TONE LAMP W/ SHADE
SETH THOMAS SHELF CLOCK W/ MOON DIAL
PINK AND WHITE SPATTER SATIN GLASS VASE, CHINA EWER W/ PIERCED HANDLE
COLLECTION OF FIGURAL BOOKENDS
ART GLASS PAPERWEIGHT LOT, JASPERWARE BOX
CONTENTS OF THREE SHELVES: STAFFORDSHIRE STYLE SPANIELS, FIGURINES, KITTEN TEAPOT, VASES, MISC
CONTENTS OF TWO CUPBOARDS: COLORED GLASS VASES, CLEAR CANDLEHOLDERS AND DECANTERS, MUSIC BOX, MISC
TWO SMALL WALLACE NUTTING PRINTS
REVERSE PAINTING ON GLASS LANDSCAPE IN GILT FRAME, CHIPPENDALE STYLE FRAMED MIRROR
GILT FRAMED MIRROR, TABLE LAMP, LAMPSHADE, METAL TABLE EASEL
STEPBACK CUPBOARD W/ RED PAINTED FINISH
CONTENTS OF CUPBOARDS AND DRAWERS: KITCHENWARE, MUGS, UNDER SINK CONTENTS, SPICES, UTENSILS, OFFICE SUPPLIES, MISC
CONTENTS OF CORNER KITCHEN COUNTER: OSTER MIXER, SMALL APPLIANCES, CORNINGWARE CASSEROLE, TEAKETTLE, MISC
CONTENTS OF CUPBOARD: TOASTER OVEN, STEMWARE, ELECTRIC KNIFE, PLASTICWARE, MISC
CLEAN KITCHENWARE: CAKE KEEPER, BROILING/BAKING PANS, CASSEROLE, CHOPPER
KITCHENWARE: CASSEROLES, COVERED PIE DISH, DUCK TUREEN, TEAPOT, DELFT TILE TRAY
OBLONG OAK DINING TABLE- TOP FINISH SHOWS WEAR, FIVE WINDSOR DINING CHAIRS
KNOTTY PINE CUPBOARD W/ PANELED DOORS - NO CONTENTS
TABLECLOTHS, NAPKINS, GLASS TRAYS, CANDLES, EXTENSION CORDS, MISC
WHITE POTTERY BASE TABLE LAMP W/ SHADE
ART POTTERY PIERCED BOWL, GAZING BALL ON POTTERY COLUMN, FLOWERPOT
ANTIQUE BRASS BUCKET, COPPER DIPPER W/ WOODEN HANDLE
WHITE WICKER END STAND W/ PROTECTIVE GLASS TOP
WHITE WICKER ROLLING ENTERTAINMENT STAND W/ SWIVEL TOP
WHITE WICKER COFFEE TABLE W/ PROTECTIVE GLASS TOP
WHITE WICKER SETTEE W/ CUSHION AND THROW PILLOWS
ANTIQUE WHITE WICKER ARM CHAIR W/ CUSHIONS
ANTIQUE WHITE WICKER ROCKING CHAIR W/ CUSHION
METAL TABLE AND FOUR MATCHING CHAIRS - NOTE GLASS TABLE TOP IS MISSING
ROUND METAL PATIO TABLE W/ UMBRELLA
FOUR METAL PATIO ARM CHAIRS W/ CUSHIONS
DECORATIVE ACCESSORIES: LIGHTHOUSE LAMP, ROCKING HORSE, WASTECAN, LEMONS, SEASHELLS, MISC
TOLE PAINTED TRAY AND HINGED BOX
CHEESE DOMES, GLASS CAKE KEEPER, BOWL AND PLATES
TWO ELECTRIC STUDENT LAMPS
ART POTTERY VASE, VINTAGE PAINTED COOKIE JAR, BEAVER CREEK SOUVENIR STONEWARE CROCK
TURKEY PLATTER, MISC TRAYS, BRASS CRUMB TRAY
MIXED LOT OF DECORATIVE CERAMICS AND PORCELAIN
BLUE AND WHITE PORCELAIN COLLECTION, SPONGEWARE PLATE, BLUE GLAZED JAR
CORDLESS PHONE, MISC ELECTRONICS, FURNITURE POLISH, MISC HOUSEHOLD
DIRT DEVIL HAND VAC AND ACCESSORIES
END STAND W/ INLAID TOP, DRAWER
BRASS TONE TABLE LAMP W/ PLEATED SHADE
PAIR CHAMPAGNE FLUTES, HANDPAINTED PORCELAIN PLATE, CHILDS PUNCH CUPS AND CRUET
DECORATED AND HANDPAINTED ANTIQUE CHINA LOT, PAIR OF PAINTED BLOWN GLASS VASES
STUDIO STONEWARE HANDLED PLATE
DROP LEAF TEA TABLE W/ TAPERED LEGS
HARBOR AND BARNYARD SCENES, FRAMED
GEORGE WASHINGTON SCULPTURE, PAIR LINCOLN BOOKENDS, JAMES GARFIELD CAST IRON BUST, SINGLE BOOKEND
ADJUSTABLE BRASS TONE FLOOR LAMP
ANIMAL FIGURES, ELEPHANT WATERING CAN, BISQUE HOUSE, MAMA PLAQUE
ANNE WORSHAM RICHARDSON LIMITED EDITION PRINT, BARN OWLS, 953/2000, FRAMED
SERVER W/ TWO DRAWERS, TWO DOORS
FLOOR LAMP W/ PLEATED SHADE
SILVERPLATED FLATWARE SET
YAMAHA STEREO RECEIVER AND CD PLAYER COMPONENTS
REFERENCE AND MISC BOOK LOT
FRAMED PRINTS, MIRROR, GLASS CLOCK, DESK BOX
CANDLES AND CANDLEHOLDERS AND SNUFFER LOT
BOOKS, GAMES, GREETING CARDS
ANTIQUE WORK STAND W/ TURNED LEGS, WAVY MOLDING ON DRAWER, PORCELAIN KNOB
MISC CHINA AND POTTERY, MINIATURES, MINI FRAMES, CASSEROLE FRAMES
UNDER SINK CONTENTS, LIGHTHOUSE PRINTS AND DECOR, WASTECAN, TOILET BRUSH, MISC
FLORAL PRINT, RED CROWNED CRANE PRINT
MAHOGANY BOW FRONT CHEST OF DRAWERS - NO CONTENTS
OVAL GILT MIRROR, EUROPEAN STYLE TELEPHONE, ELECTRIFIED OIL LAMP W/ SHADE, DECORATED CHINA, SHOE PINCUSHION
4-DRAWER METAL FILING CABINET
ROCOCO REVIVAL SIDE CHAIR, MID-CENTURY MODERN STAND
4-DRAWER METAL FILING CABINET
ANTIQUE OIL LAMP ON MARBLE BASE, GLASS OIL LAMPS, POTTERY HAND LAMP
TWO GRACIELA RODO BOULANGER MODERNIST LITHOGRAPHS, FRAMED
WALTHAM 31 DAY CHIME SHELF CLOCK
KNEEHOLE DESK W/ BOW FRONT DRAWERS, CHAIR - NO CONTENTS
TABLE LAMP W/ SHADE, FIGURAL NIGHT LIGHT W/ PINK SPATTER SHADE, MIRRORED WALL SCONCE, FRAMED SILK EMBROIDERY
MENS CLOTHING SZ MED AND LG
WOMENS CLOTHING SZ SM AND MED
BISSELL PRO HEAT PET VACUUM
TWO JEWELRY BOXES AND COSTUME JEWELRY CONTENTS, MODEL DRESS FORM, FRAMED PRINT
QUEEN ANNE CHEST OF DRAWERS
ADJUSTABLE FLOOR LAMP W/ DIFFUSER SHADE
TWO PAINTINGS IN GILT FRAMES, SILHOUETTE, OVAL PHOTO PORTRAIT, BRASS TONE LAMP
WOMENS CLOTHING SZ SM AND MED
PAPER SHREDDER, WASTECAN, CLOCK RADIO
ANTIQUE MAHOGANY FRAMED MIRROR
SCROLLED GILT FRAMED MIRROR
QUEEN ANNE DRESSER WITH MIRROR - NO CONTENTS
QUEEN ANNE TALL CHEST OF DRAWERS
TABLE LAMP, GENTS LOT, MODEL MOTORCYCLE, CUFFLINKS, COSTUME JEWELRY BEADS
BRASS TONE BED W/ MATTRESS SET AND BED LINENS - NO OTHER CONTENTS
NIGHT STAND W/ DRAWER, TABLE LAMP W/ SHADE
MENS SHIRTS AND PAJAMAS NEW W/ LABELS SZ L, HANDKERCHIEFS, HATS
QUEEN ANNE CHEST OF DRAWERS W/ OGEE BRACKET FEET
TREE WALL SCULPTURE, CHINA FIGURE GROUP, GARDEN SCENE PAINTING, VASE OF FLORALS, TOPIARY TREE, TABLE LAMP
PRINTS ON VANITY, UNDER SINK CONTENTS, SEWING BOX AND CONTENTS
MENS UNDERWEAR, SOCKS, SLIPPERS
WOMENS CLOTHING SZ SM AND MED, WOMENS SHOES SZ 8
MENS CLOTHING SZ LG, MENS SHOES SZ 9.5 AND 10, SOME 40 X 30 PANTS
STONEWARE JAR LAMP, TOOLED BRASS FIREPLACE MATCH HOLDER, EAGLE VOTIVE HOLDERS
A. AUBREY BODINE PHOTO OF BURNSIDE BRIDGE ANTIETAM, FRAMED
EASTLAKE WASHSTAND W/ BACKSPLASH
TWO REGI KLEIN FOLK ART PRINTS, WALL SHELF W/ SAWN BRACKETS, BLUE AND WHITE TILE
TOLE PAINTED DESK W/ OPEN SHELVING, PAINTED PLANK BOTTOM CHAIR
JVC DVD/VHS PLAYER, SONY DVD PLAYER
SEA CAPTAIN PRINT, HARBOR SCENE, SHIP MODEL AND FIGURE, OLD WORLD GLOBE
FIREPLACE TOOLS ON WROUGHT IRON STAND
PLAID SOFA AND MATCHING ARM CHAIR
TWO REGI KLEIN FOLK ART PRINTS, FRAMED
MITER SAW, DRILL SHARPENER, HAMMER, MISC
WALL CUPBOARD, WOODEN DECOR ITEMS, GONDOLA FIGURE, DRIFTWOOD
PLANTERS, PLASTIC WATERING CAN, HOSE, GARDEN GLOVES
THREE SHELVES OF BUG SPRAYS, HOUSEHOLD CHEMICALS
BOOM BOXES, SHOESHINE KIT, PET CARRIER, MILK CRATES, BUCKETS, MISC
CONTENTS OF THREE SHELVES: SHOESHINE KIT, DECOR ITEMS, MISC
SUNFLOWER PATTERN DINNERWARE
PRIMITIVE BENCH W/ ROUNDED ENDS - NO CONTENTS
THREE DeLONGHI ELECTRIC RADIATORS
PLANTER BOX ON WROUGHT IRON STAND
GARMENT RACK, CLOTHING, SHOES AND BOOTS
PLASTIC STOOL, TWO COOLERS
RAKES, BROOMS, MOPS, AMERICAN FLAG, SNOW SHOVELS, WASTECAN
PLANTERS, FOUNTAIN, GARDEN STATUARY
SHOWER CHAIR, GRAB BARS, TOILET SEAT LIFT
GARDEN DECOR, FAUX GREENS, PRINT, MISC
TWO KEURIGS, CROCKPOT, TOASTER
PAIR OF PATIO CHAIRS W/ CUSHIONS
WICKER STAND W/ GLASS TOP
MIELE VACUUM W/ ATTACHMENTS
LADIES JACKETS - VARIOUS SZS
ANTIQUE WALNUT BLANKET CHEST - REFINISHED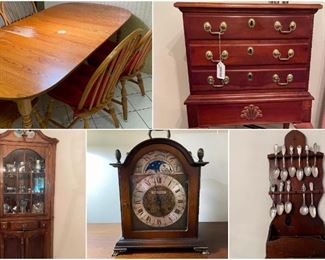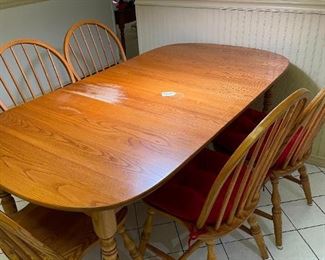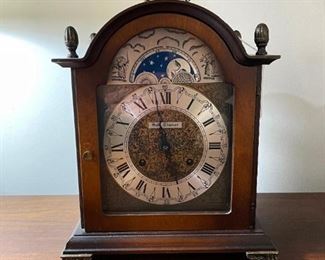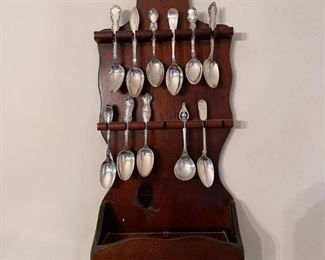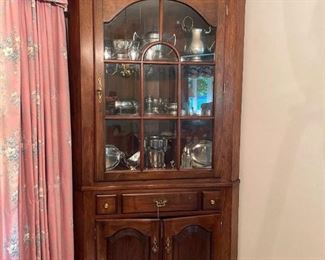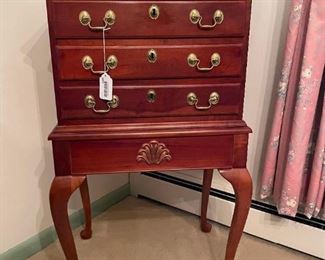 Thank you for using EstateSales.NET. You're the best!