Pizza Shop Is Changing Concepts And Liquidating Unnecessary Equipment
online only auction
•
6
day sale
•
sale is over
Terms
Terms and Conditions

PLEASE TAKE A MOMENT TO READ THE TERMS OF REGISTRATION WITH CAPITAL ONLINE AUCTIONS
By registering to bid at Capital Online Auctions you agree to close the transaction pursuant to the terms and conditions of sale.

All items are sold as is, where is and with all faults. Capital Online Auctions and the consigning sellers do not offer any kind of warranty expressed or implied as to any item condition, quality or value. Inspection opportunity of items prior to the day of the auction will be posted on the auction information page with dates, time and location of inspection. No refunds will be awarded for errors in the items description, photo, defect, or anything wrong with the asset item. It is the bidder's sole responsibility to inspect the item before bidding. All sales are final. No refunds will be given.

Bidders are required to submit a valid full name, address, email address and phone number. Capital Online Auctions reserves the right to reject registration of any person or entity.

All invoices must be paid in full at the conclusion of the auction and will be billed to the credit card on file. If you do not have enough of a credit limit or balance on your card, please do not bid. If you will need to break the charge up on multiple cards, please let us know. No items may be removed from premises before any outstanding invoice has been settled. Payment in full is due at the conclusion of the auction. Capital Online Auctions reserves the right to ban any non paying bidders from future auctions until unpaid invoices are settled in full. Shortly after the conclusion of each auction, all winning bidders' credit cards will be charged. You will be emailed a paid invoice which you will need to bring to the removal during the designated hours. It is the responsibility of the buyer to check their account to see the invoice(Click Members Login, then Invoices). If you have not received an invoice 1 hour after an auction ends, please email our office. Please look in your account first by clicking Members, then Invoices(You will need to be logged in). It is the buyer's responsibility to email the office if the buyer believes he/she has a winning bid and has not received a paid invoice.

To bid on an item, you must first register. You need to put your credit card information into our secure server. We accept Visa, MasterCard and Discover. Your credit card will be authorized for $100 for each auction that you participate in (When you Click Register to Bid and agree to the terms). The $100 is an authorization, not a charge. It is held by your bank, and will drop off in the amount of time your bank holds authorizations (Normally 1-4 business days after an auction closes) At the conclusion of the auction, your credit card will be charged for the total of all of the winning items. This will be a separate charge from the $100 authorization. Do not bid if you do not have enough credit on the credit card on file. The currency of all transactions is in U.S. dollars. If the high bidder fails to complete the transaction for any reason, the high bidder shall relinquish the right to complete the transaction and shall have no rights or interest in the property, as well as forfeit all down payment monies as liquidated damages. Capital Online Auctions also retains the right to pursue legal actions against bidders who refuse to complete transactions.

MD sales tax (6%) will be charged for all items located in Maryland. If you will be reselling the item, or if you are sales tax exempt in Maryland you must your MD resale certificate or exemption certificate prior to the auction end date. If the certificate is not received and confirmed prior to the end of the auction, you will be charged sales tax and will have to apply for the refund to the state of Maryland(or state where the equipment is located).

A buyer's premium is in effect Capital Online Auctions will charge an additional 15% buyer's premium to all invoices. For example if you bid $100.00 on an item and win, your invoice will be charged $100.00 plus a 15% buyer's premium of $15.00 for a total of $115.00 plus any sales tax that may apply.

Capital Online Auctions and its consigners reserve the right to have a reserve price on any asset. The reserve amount may or may not be displayed depending on the consigned party. Selected items with a reserve will need seller confirmation. Capital Online Auctions reserves the right to reject bids for any reason. Seller bidding: Bidding by the seller of item(s) in this auction is allowed, the seller may buy back an item for the highest winning bid amount or place a bid to cover their reserve price. Reserve Auctions- all auctions are presumed to be with reserve unless stated as absolute.

By registering with Capital Online Auctions you agree to hold harmless both Capital Online Auctions its owner and any consigner against any claim or liability resulting from assets sold, or offered for sale including but not limited to: proximate or consequential damages, failure to comply with local, state or federal laws, and cost or legal expenses arising therefrom.

No children or pets are allowed at the auction site during inspection or removal.

All bidders enter the auction removal site at their own risk. Any accident or harm caused is not the responsibility of the auctioneer or the consigner.
If any bidder fails to complete their transaction, Capital Online Auctions and its consigners reserve the right to dispose of the item at the bidder's expense. The auctioneer and its consigner may offer the item to another bidder. If a bidder fails to complete a transaction they will be barred from future Capitol Online Auctions until all transactions are completed

Capital Online Auctions is based out of Rockville, Maryland 20850, USA. auctionmitch@gmail.com (301) 717-6336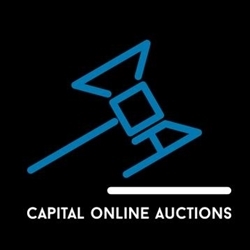 Items include: Brick lined pizza oven, gyro machine, dough roller, and more!
Online only auction starts closing at 11am on Tuesday, June 15, 2021.
Preview: By appointment on Monday, June 14, 2021 10am-1pm.
Removal: By appointment on Thursday, June 17, 2021 from 10am-5pm.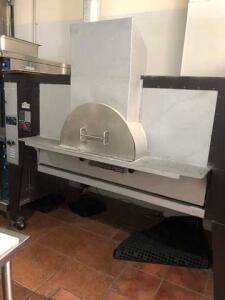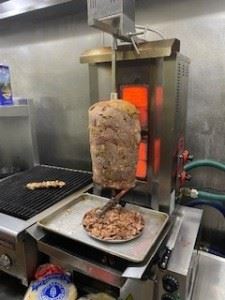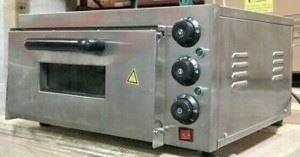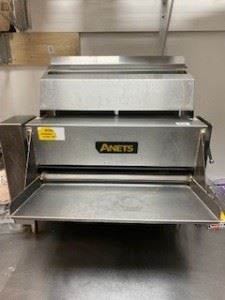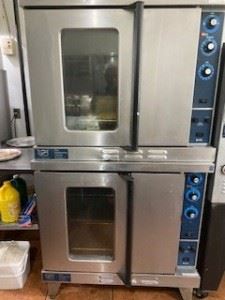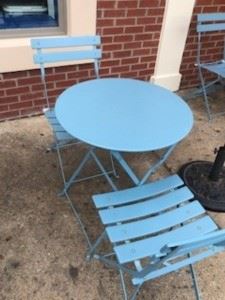 Thank you for using EstateSales.NET. You're the best!