New & Opened box Merchandise Auction
online only auction
•
18
day sale
•
sale is over
Terms
Auction Terms & Conditions

TERMS AND CONDITIONS OF THE AUCTION
By registering to bid or placing a bid, you agree to be bound by all of these terms & conditions and any other announced terms and conditions of sale or rules of the site. All internet bidders agree that bids placed on the internet shall have the same legal effect as if they were in attendance at the auction in person. ASK QUESTIONS BEFORE YOU BID. THERE ARE NO REFUNDS AND NO RETURNS!!!
1. All persons attending the exhibition, sale or removal of merchandise assume all risks of damage to person or property and specifically release and indemnify High as the Sky Auction Co. and Scott Williams (along with all who herein with HATS auction) associates of company or clients from any liability.
2. Bidder agrees that all property is sold "AS-IS WHERE-IS" with no warranties express or implied and ALL SALES ARE FINAL. Property is open to thorough public inspection. Bidders who bid from off site and are not present at the preview understand and acknowledge that they may not be able to inspect an item as well as if they examined it in person. It is the Bidder's responsibility to determine condition, age, genuineness, value or any other determinative factor. High as the Sky Auction Co. may attempt to describe the merchandise in advertising, on the internet and at the auction but makes no representations. In no event shall HATS be held responsible for having made or implied any warranty of merchantability or fitness for a particular purpose. HATS does not guarantee any appraisals, grading or certifications other than their own. If you have any questions about the merchandise, ASK THEM BEFORE BIDDING. Bidder shall be the sole judge of value. It is Bidder's responsibility to determine if any item is legal where they live. There are no refunds for any reason. By placing a bid, Bidder acknowledges that he or she has inspected the items to his or her satisfaction or chooses to not examine them at his or her sole risk. HATS will not be responsible for any errors or omissions in the description of the merchandise unless it is a material and intentional misrepresentation of the item itself. Bidder agrees that he or she may not return any item they purchase for any reason accept an intentional and material misrepresentation of the item itself made by HATS. Bidder's sole remedy in the event of an intentional and material misrepresentation of an item shall be to return the item, at their expense and in the same condition it was shipped to them. If HATS agrees that the item was materially and intentionally misrepresented HATS will refund the Bidder's purchase price to him/her. Bidder agrees that under no circumstances whatsoever will HATS ever be liable to any bidder for an amount greater than the purchase price of the item they purchased. BIDS CANNOT BE REMOVED UNLESS IT IS AN OBVIOUS TYPOGRAPHICAL ERROR. MAKE CERTAIN WHAT YOU ARE BIDDING ON BEFORE YOU BID.
3. HATS reserves the right to charge the Bidder's credit card the full amount of any or all of Bidder's pre or live bids at any time. When the auctioneer says, "sold" when live auction or internet bidding closes the bidder assumes full responsibility for the merchandise. Everything MUST be paid for in full by 6:00 PM the day after the auction. Bidders agree to pay a buyer's premium equal to Twenty five Percent (25%) of the hammer price of each item they purchase. Under state law, sales tax will be collected on the entire amount. There is a 5% discount for cash payments THE DAY FOLLOWING THE AUCTION ONLY. Any purchase not paid for by 6:00 PM the day following the auction, may be billed to the credit card you registered with. ALL PAYMENTS OF $250.00 OR MORE REQUIRE SECURED FUNDS, EXAMPLE: CASH, CASHIERS CHECK, CERTIFIED CHECK or WIRE TRANSFER. COMPANY OR PERSONAL CHECKS MUST BE PRESENTED WITH A BANK LETTER OF CREDIT (BANK LETTER MUST BE CURRENT) GUARANTEEING PAYMENT TO High As The Sky Auction Company LLC and be able to be verified the day of payment.
4. If you plan to register a titled vehicle in an area that requires an emission or other test, emissions or other tests are not guaranteed and it is sold AS-IS unless stated otherwise in the item description. All titled vehicles are sold AS-IS TOW AWAY in regards to emissions tests. Emission tests are not provided unless it is stated in the item description. If an emission test is provided, it is only valid in the area for which it was issued. It is the buyer's sole responsibility to determine if a titled vehicle is legal and able to be registered where buyer lives. All Motorized vehicles' are sold as-is, where-is. No guarantees are expressed or implied by auction company or client.
5. If firearms are sold, all Federal and Alabama laws and regulations will be followed. Some firearms may not be legal in Bidder's jurisdiction. It is the bidder's sole obligation to determine if a firearm they purchase is legal where they live. There is a commission charge of 25% charged to resell any firearm(s) that has to be returned due to a buyer's local law. In the event that a buyer is unable to take legal delivery of any firearm(s) he or she will have the firearm(s) returned to HATS and hereby engages HATS to resell the firearm(s) at absolute auction with a commission charge of 25%. Magazines that are not legal where a buyer lives are not included in the sale. No credit will be given for the magazine. Firearms for this sale are subject to the following rules: 1. Background checks will be called in and proper ID must be presented with a form 4473 being filled out and approved. 2. Possession of firearms will only take place at 3031 Wetumpka Highway, Montgomery, Al which is our company's licensed FFL location. You may fill out the paperwork and pickup your firearm on the Monday following the sale from 12-5 at our office. We are FFL dealers and all local, state and federal laws concerning a firearm sale will be adhered to with no exceptions. Further stated, Our Company also has company policies involving the sale of firearms that must be followed. By bidding in this auction on firearms you agree to these terms and conditions.
6. HATS is providing internet only bidding for this auction. Bidder acknowledges and understands that this service may or may not function correctly the day of the auction. Under no circumstances shall Bidder have any kind of claim against HATS or anyone else if the internet service fails to work correctly before or during the auction. HATS will not be responsible for any missed bids from any source. Internet bidders who desire to make certain their bid is acknowledged place their maximum bids at least two hours prior to the auction closing time. HATS reserve the right to withdraw or re-catalog items in this auction. In the event of any software problem, mistake or other issue, HATS reserves the right to extend the closing times, stop, restart or cancel this auction at its sole discretion. Even though an item may display as "sold" on the internet, no sales are final until they are certified by HATS and Bidder receives an invoice. HATS reserves the right to cancel any or all sales and resell the items in whatever manner it chooses.
7. The bids are advanced at pre-set increments available on the bidding web page. From time to time HATS may accept items with reserve prices. The seller and HATS reserve the right to bid on behalf of the seller on items on which there may be a reserve. HATS may reject or cancel any bid for any reason. The record of the auction made by HATS shall be conclusive. This is a Public Auction and as such, all qualified bidders may bid including HATS owners, family members and employees.
8. If a check accepted by HATS is returned for any reason, Bidder agrees that HATS may re-present it in person or electronically and collect the amount of the check as well as the highest service charges and fees allowed under Alabama law. Any amount left unpaid shall accrue interest at the highest rate allowed under Alabama state law. Unless exempted by law, the purchaser shall pay all applicable taxes. Bidder agrees to indemnify HATS against any claim if sales tax is not collected on Bidder's purchases. Bidder agrees to not stop payment on any check paid to HATS. Bidder further agrees that under no circumstances will he/she initiate a chargeback on his/her credit card. Title to the merchandise transfers to Bidder only when Bidder's payment is made in full.
9. All property shall be removed from the premises by the Bidder at her/his own risk and expense within the time period announced. ALL MERCHANDISE PURCHASED AT THIS AUCTION MUST BE REMOVED DURING TIMES POSTED FOR THIS AUCTION UNLESS SPECIAL ARRANGEMENTS HAVE BEEN MADE WITH HATS OR IT IS BEING SHIPPED. Internet bidders should arrange to pick up their purchases within this time. Either HATS or a professional shipping company will ship all merchandise not picked up. Bidder hereby grants the shipper or HATS the right to charge their credit card the entire amount of packing, shipping and handling costs. In the event that Bidder does not pay for shipping, Bidder shall have no claim against HATS and will forfeit the merchandise with no refunds. All items will be insured for the purchase price. Our first priority is to deliver your new purchase in excellent condition. Bidder agrees that any merchandise not removed by bidder on the scheduled pickup day and time will assessed a 25.00 per day storage and handling fee until items are picked up. Bidder shall have no claim to merchandise not removed when the storage fees outweigh the price of the merchandise. Property will then be considered abandoned and will become property of HATS to pay storage and handling fees.
10. Bidder agrees that this agreement shall be governed by the laws of the state of Alabama and hereby grants sole jurisdiction and agrees to submit to the personal jurisdiction and venue of a court of subject matter jurisdiction located in Montgomery County, Alabama. Bidder agrees and grants that service of process on them may be obtained by mailing a certified letter, containing a summons, postage prepaid, to them at the address they provided to register. Should a dispute arise between HATS and Bidder, Bidder waives any right to a trial or hearing in a court of law and agrees to settle the dispute through binding arbitration in Montgomery County, AL with an arbitrator appointed by the President of the Alabama Auctioneers Association.
11. HATS may refuse a buyer's number and bidding privileges to anyone for any reason. Bidder agrees to provide any identification HATS may request including but not limited to: drivers license, photocopies of credit cards, Social Security card or US Passport. Bidder agrees to comply with any stated additional terms or conditions associated with particular items.
12. RISK OF LOSS: THE BUYER ASSUMES FULL RESPONSIBILITY AND ASSUMES RISK OF LOSS FOR ALL ITEMS PURCHASED FROM THE TIME THE AUCTIONEER SAYS SOLD TO THE BUYER. THE BUYER WILL OBTAIN FULL LIABILITY INSURANCE ON ALL ITEMS AS REQUIRED BY LAW.
13. AUCTION SITE: BUYER ACKNOWLEDGES THAT THE AUCTION SITE AND ANYWHERE THE PROPERTY TO BE SOLD IS LOCATED OR DISPLAYED IS A POTENTIALLY DANGEROUS PLACE. HEAVY EQUIPMENT IS BEING OPERATED, POTENTIALLY DANGEROUS MATERIALS MAY BE PRESENT, ELECTRIC CIRCUITS MAY BE LIVE, AND OTHER POTENTIAL DANGERS MAY EXIST. EVERY PERSON AT THE SALE SITE (AND OTHER AREAS WHERE THE PROPERTY IS LOCATED OR DISPLAYED) AT ALL TIMES SHALL BE THERE AT THEIR OWN RISK WITH NOTICE OF THE CONDITIONS OF THE PREMISES, THE ACTIVITIES OF THE PREMISES, POTENTIAL CONDITIONS OF THE PREMISES AND THE CONDUCT OF THIRD PARTIES AND BUYER SHALL SO ADVISE HIS AGENTS AND EMPLOYEES. NO PERSON SHALL HAVE ANY CLAIM AGAINST THE AUCTIONEER, THEIR AGENTS, EMPLOYEES OR PRINCIPALS FOR ANY INJURIES SUSTAINED OR DEATH TO ANY PERSON OR PERSONS WHOMSOEVER NOR FOR DAMAGES TO OR LOSS OF PROPERTY WHICH MAY OCCUR FROM ANY CAUSE WHATSOEVER. BUYER ACKNOWLEDGES RESPONSIBILITY FOR ANY INJURY OR DEATH TO ANY PERSON OR PERSONS WHOMSOEVER OR PROPERTY DAMAGE CAUSED BY BUYER, HIS AGENTS OR HIS EMPLOYEES.
13. TAXES & TITLES: ALL ITEMS ARE SUBJECT TO STATE AND LOCAL TAX LAW. YOU MAY ONLY USE YOUR SALES TAX # TO COVER PURCHASES THAT APPLY UNDER THAT NUMBER. ALL OTHER PURCHASES ARE SUBJECT TO TAX. WE MUST HAVE A COPY OF YOUR SALES TAX CERTIFICATE. FAILURE TO FURNISH THIS NUMBER WILL REQUIRE PAYMENT OF SALES TAX.
14. JUDGEMENT OF AN ITEM: ALL PROPERTY SELLS AS IS, WHERE IS WITHOUT WARRANTY OF ANY KIND, EXPRESSED OR IMPLIED. THERE ARE NO WARRANTIES AS TO THE QUALITY, CHARACTER OR CONDITION OF ANY OF THE ITEMS. PLEASE INSPECT EQUIPMENT BEFORE BIDDING. THE IMPLIED MERCHANTABILITY IS EXPRESSLY DISCLAIMED. THERE IS NO WARRANTY OF FITNESS FOR A PARTICULAR PURPOSE. THE BUYER SHALL NOT BE ENTITLED TO ANY ADJUSTMENT OR ALLOWANCE, DAMAGES OR ANY OTHER REMEDY OR CLAIM ON THE QUALITY, CHARACTER OR CONDITION OF ANY ITEM PURCHASED. DO NOT BID UNLESS YOU HAVE INSPECTED THE ITEMS AND DETERMINED THE CONDITION FOR YOURSELF. HIGH AS THE SKY AUCTION COMPANY, LLC. IS ACTING TODAY SOLELY AS AN AUCTIONEER. HIGH AS THE SKY AUCTION COMPANY, LLC. IS NOT THE SELLER, AND THEREFORE MAKES NO WARRANTY AS TO QUALITY OR CONDITION OF THE EQUIPMENT OR ITEMS.
15. ALL DESCRIPTIONS AND CONDITIONS OF EQUIPMENT IN THIS CATALOG ARE BELIEVED TO BE CORRECT AND HAVE BEEN CONSCIENTIOUSLY SET FORTH BY THE OWNER. HOWEVER, NEITHER THE OWNER NOR THE AUCTIONEERS ARE RESPONSIBLE FOR ANY ERRORS IN DESCRIPTION OR CONDITION. THE BUYERS CATALOG ACTS AS A GUIDE ONLY. THE AUCTIONEER DOES NOT GUARANTEE YEAR MODELS, MILEAGE OR CONDITION OF AN ITEM. METER READINGS OR MILEAGES IN THIS CATALOG ARE NOT GUARANTEED AND ARE MERELY A READING AT TIME OF CHECK IN. BUYER ACCEPTS RESPONSIBILITY TO INSPECT AND VERIFY HOUR OR METER READINGS BY ANY MEANS NECESSARY PRIOR TO BIDDING. AUCTION COMPANY IS IN NO WAY RESPONSIBLE FOR ANY DISCREPANCIES OF HOUR OR METER READINGS. ANY MANUFACTURES WARRANTIES STATED IN CATALOG ARE PROVIDED BY SELLER TO THE AUCTION COMPANY AND HAS NOT BEEN VERIFIED. BUYER ACCEPTS RESPONSIBILITY TO VERIFY ANY STATED WARRANTIES WITH THEIR LOCAL EQUIPMENT OR TRUCK DEALERSHIPS.
13. LIVE preview of items will be N/A
14. Items may be picked up from344 Alice Lane Tallassee, Al. 36078. The pickup and payment day for this sale is Thursday September 12th from 10-6.
Shipping:
Make sure and bring everything you need to load including boxes, straps, labor and etc. For liability reasons we cannot provide helpers for load out. ALL ITEMS NOT PICKED UP BY 6 pm will be subject to the 25.00 per day storage and handling fee as mentioned above.
Shipping of small items can be arranged at buyer's expense. Shipping is usually the actual shipping cost plus 5.00 to 25.00 per box packing and handling depending on the complexity of the items to be shipped. High as the Sky Auction Co. Is not responsible for items damaged during shipping. It is up to you the buyer to get with the shipper to remedy and damages during shipment. We do recommend you have all packages insured to protect from damages during shipment.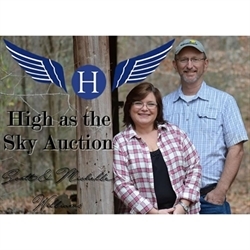 New & Salvage Merchandise Auction 100's of items
Auctioneer High as The Sky Auction Company
Type Online-Only
Auction Date(s)9/5/2019 - 9/22/201909/04/19 through 09/22/19 closing at 2:00 p.m. Central Time.
Preview Date/Time Monday from 12:00 p.m. until 5:00 p.m. during our normal office hours.Checkout Date/Time 09/23/19 From 10:00 a.m. until 6:00 p.m.Location 3031 Wetumpka Hwy
Montgomery, AL 36110
Buyer Premium 25% Buyer's Premium, -5% for cash Description
This auction is for new, returned, salvaged, damaged box merchandise and more. Because of these items state you will have the opportunity to save hundreds over the big box retail prices. There will be over 400 lots available for bidding in this sale. Everything from Bose earphones to Hockey Tables. All items are being sold with a 100% 7 day money back guarantee. Please look at all pictures and descriptions. Some items are new in box and some items are damaged.
Lot Number
Lead
Image
1
LED Lighted mirror
Image1
2
Lifetime 44" impact backboard and rim
Image1
3
Shelter Logic Corral Shelter Livestock Shade Cover
Image1
4
Chair side Table with Power
Image1
5
Oregon Self-Sharpening Electric Chain Saw
Image1
6
Metal gas fire pit
Image1
7
Lot of 6 sterilite baskets
Image1
8
Acoustic Audio Stereo & Speakers
Image1
9
Virgin mary plastic statue
Image1
10
7 drawer plastic cabinet with wheels
Image1
11
Kirkland Pre-lit garland
Image1
12
Kirkland pre-lit Garland 9ft
Image1
13
WEN 9-inch Band Saw
Image1
14
Remington 18" width hand powered domination
Image1
15
4 tier wire shelving rack
Image1
16
Thyme SB Black bed
Image1
17
Chrome Laundry butler
Image1
18
Coleman powerchill thermoelectric cooler
Image1
19
Simmons beautysleep foldaway guest bed
Image1
20
Black plastic mail box
Image1
21
Maxxhaul pickup truck rack
Image1
22
Char-broil Classic 2-burner gas grill
Image1
23
10ft folding bar-height canopy table
Image1
24
40" x-frame metal and wood console table-DK Walnut
Image1
25
Keter Folding work table
Image1
26
Monsoon2 shower caddy
Image1
27
GoBarre Ballet Barre inspired workout set
Image1
28
Beautiful leather style chair
Image1
29
Wood bathroom wall cabinet with mirror
Image1
30
Holy family Wood inspired handcrafted design
Image1
31
Panasonic KX-TG585 5 handset cordless phones
Image1
32
Winplus Car Jump Start & Portable Power Bank
Image1
33
Baoli beautiful melody little musician piano
Image1
34
Simply Indulgent Luxury Fragrance Soy Candles
Image1
35
Kanto full motion 26"-60" tv mount
Image1
36
Lot of 6 Brand New Black Framed Picture Frames
Image1
37
Mainstays etagere floor lamp
Image1
38
CG Hunter Home Decor Christmas Ornaments
Image1
39
Titan hero power FX marvel avengers spiderman
Image1
40
Set of 4 Cheers by Mikasa Stemless Wine Glasses
Image1
41
Lot of 2 wooden bar stool chairs
Image1
42
Adjustable antenna pole
Image1
43
Pack of 6 Enhance 5000k daylight replacement bulbs
Image1
44
Pack of 2 wirelogic 4k UHD HDMI cables
Image1
45
Full motion universal wall mount 10" to 50" tvs
Image1
46
Ashmore fire pit
Image1
47
Ozark trail 10ft folding canopy table-bar
Image1
48
Suncast screen enclosure
Image1
49
Better homes and gardens camrose deck box
Image1
50
Mainstays belden park cushion hammick, tan
Image1
51
Fitness step board
Image1
52
Sentinel home protection safe
Image1
53
Bodyrider dual trainer exercise bike
Image1
54
Kohler toilet
Image1
55
Adjustable light desk
Image1
56
LP Gas Outdoor Fire Column
Image1
57
Heavy steel weight lifting bar
Image1
58
Belden collection gas fire table
Image1
59
Monsoon2 shower caddy
Image1
60
Lot of 5 wood shelving boards
Image1
61
Universal tv stand
Image1
62
Albany lane 6pc folding seating set
Image1
63
Conversion kit for vista elite crib and changer
Image1
64
Lot of 2 cornhole boards
Image1
65
6 drawer small storage area
Image1
66
Beautiful home decor picture
Image1
67
Sax arts & crafts canvas panel
Image1
68
Lot of 6 wood shelving
Image1
69
Fleximounts tv mount for 32"-60"
Image1
70
Spring haven patio 5 piece dining set
Image1
71
Large beautiful rug
Image1
72
Rowing machine
Image1
73
MD sports 84" air powered hockey table
Image1
74
Full motion flat panel tv mount 32"-60"
Image1
75
Ematic Full motion 17"-55" tv mount
Image1
76
Emerald 17"-47" full motion tv mount
Image1
77
Ultra low profile 32"-55" tv mount
Image1
78
Full motion 17"-55" tv mount
Image1
79
10"-50" tv wall mount
Image1
80
Fleximounts 32"-60" tv wall mount
Image1
81
Emerald 32"-55" tv wall mount
Image1
82
Full motion 17"-55" tv wall mount
Image1
83
Onn full motion 10"-50" tv wall mount
Image1
84
Onn full motion 10"-50" tv wall motion
Image1
85
Onn full motion 10"-50" tv wall mount
Image1
86
Victrola bluetooth turntable
Image1
87
30 piece christmas village with lights and music
Image1
88
Sunjoe 28-volt 14-inch cordless lawn mower
Image1
89
2 pack of laser lights
Image1
90
48" long high rail green slide
Image1
91
4 burner gas grill outdoor bbq
Image1
92
Panoramic infrared stove
Image1
93
LG sound bar and subwoofer
Image1
94
Adidas bookbag
Image1
95
Leather seat covers
Image1
96
Motion sensing exterior wall lantern
Image1
97
Pleasant hearth 17" infrared electric stove
Image1
98
Light brown privacy screen
Image1
99
Roll of plastic wrap
Image1
100
Classic 50 power block weight
Image1
101
Lot of 4 vizio sound bars and a subwoofer
Image1
102
Big rain barrel
Image1
103
LG dvd player wall mount
Image1
104
LED string lights 48ft
Image1
105
Mainstays manchester shag area rug
Image1
106
Light up table
Image1
107
Avenue stripe 60" X 96" area rug
Image1
108
Lifttime 32" beginner basketball goal
Image1
109
Security motion activated led light
Image1
110
Lot of 4 rc car tires
Image1
111
Lot of 2 rc car bodies
Image1
112
Lot of 4 rc car tires
Image1
113
Lot of 4 rc car tires
Image1
114
Lot of 4 rc car tires
Image1
115
Lot of 4 rc car tires
Image1
116
Christmas wrapping paper
Image1
117
4 rolls of christmas wrapping paper
Image1
118
4 rolls of christmas wrapping paper
Image1
119
4 ft led tube light
Image1
120
Lot of 2 rc car bodies
Image1
121
48ft led string light
Image1
122
Babidéal flash stroller
Image1
123
Large SportRack Cargo box
Image1
124
Pro-form smart strider 695 CSE
Image1
125
Stainless steel lght fixture
Image1
126
Full motion universal 10" to 50" tv mount
Image1
127
Plantronics waterproof backbeat fit
Image1
128
Lot of Christmas Gift Tags, Hangers, Ribbon
Image1
129
Lot of 3 Christmas LED Night Lights
Image1
130
2 pks of Speedo Junior Swimming Goggles
Image1
131
4 pks of Disney Mickey Mouse Window Panels
Image1
132
Screen Mom Natural Screen Cleaner
Image1
133
ONN Full Motion Universal TV Mount 10" - 50"
Image1
134
Winegard tv antenna
Image1
135
ONN Full Motion Universal TV Wall Mount 10"-50"
Image1
136
Weather tough bluetooth ihome
Image1
137
Black Web Wireless Neckband Earbuds
Image1
138
BackBeat Fit waterproof earbuds
Image1
139
Bem wireless speaker with accessories
Image1
140
Mirage 5 pack of electric candles
Image1
141
Mirage 5 pack of electric candles with remote
Image1
142
Signature mini stockings for decor
Image1
143
LIONEL The Polar Express Train Set
Image1
144
Lionel Polar Express Train Set
Image1
145
Lithonia lighting 2' led strip
Image1
146
Set of 12 beaded shower hooks
Image1
147
Porpel ultra-x drone
Image1
148
Lot of 10 led light bulbs
Image1
149
100ft indoor/outdoor extension cord
Image1
150
2 pack of laser lights
Image1
151
Lg Dvd player simple solution
Image1
152
Large rain barrel
Image1
153
Silver & Black TV Antenna
Image1
154
ONN Tilting TV Wall Mount 47" - 80"
Image1
155
Lot of 2 ihome speakers,
Image1
156
Mr. Coffee 2.3 QT Pump Stainless Steel Coffee Pot
Image1
157
Panasonic Home Phone with Digitial Answering Syst.
Image1
158
Light up bluetooth iHome
Image1
159
Back Beat FIT Wireless Music
Image1
160
BackBeat Go 3
Image1
161
TYLT Portable Battery Charger Boxes
Image1
162
Elite Wireless Bluetooth Speaker
Image1
163
IHome alarm clock with built in speaker
Image1
164
Pair of Chroma Cast Pedals
Image1
165
Ecoxgear bluetooth speaker
Image1
166
Bohemian Style Bamboo Screen
Image1
167
iHome bluetooth speaker
Image1
168
Qual Gear Universal Projector Ceiling Mount
Image1
169
Universal tv mount for tvs up to 40"
Image1
170
Thermo Flask Stainless Steel Cups
Image1
171
Pair of Yellow Motorola Walkie Talkies in Case
Image1
172
Plantronics Back Beat fit
Image1
173
Full motion 17"-55" tv wall mount
Image1
174
Scosche amplifier add-on adapter
Image1
175
LG dvd player
Image1
176
ONN Low Profile Universal TV Wall Mount 19" - 60"
Image1
177
ONN Low Profile Universal TV Wall Mount 19" - 60"
Image1
178
Paradigm Health & Wellness Playground Mist
Image1
179
Nude Colored Female Mannequin Model
Image1
180
Hampton Bay White Door Bell
Image1
181
Amazing wireless Bose earbuds
Image1
182
Chroma Cast Sustain Pedal
Image1
183
Commercial Electric 3 LED Gimbal Puck Lights
Image1
184
Pack of Wall Outlets with 2 USB Ports
Image1
185
Hampton Bay Door Bell Kit - White Finish
Image1
186
Newear rechargable hearing aids
Image1
187
Chroma Cast Sustain Pedal
Image1
188
ONN Low Profile Universal TV Wall Mount 19''-60"
Image1
189
Soleil Infrared Cabinet Heater
Image1
190
Full motion 10"-50" tv wall mount
Image1
191
Full motion 10"-50" tv wall mount
Image1
192
Full motion 10"-50" tv wall mount
Image1
193
Dvd player wall mount
Image1
194
Kuzy case for a macbook
Image1
195
Portable color changing wireless speaker
Image1
196
Ztech wireless earbuds with portable charging case
Image1
197
Rockville headphone
Image1
198
50ft of 14 gauge speaker wire
Image1
199
Full motion 17"-47" tv wall mount
Image1
200
Hampton bay swing arm wall sconce
Image1
201
Childs cars movie walkie talkies
Image1
202
Rockville headphones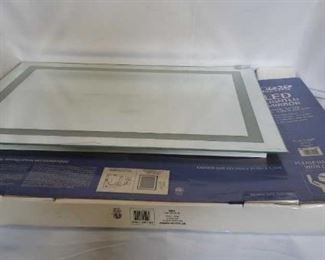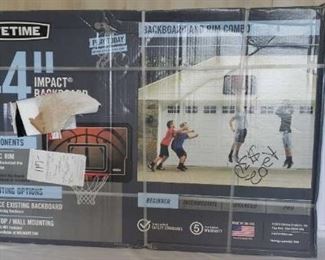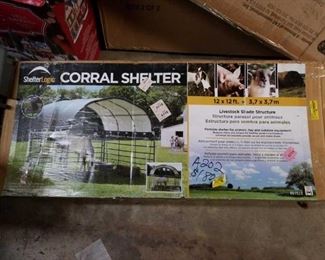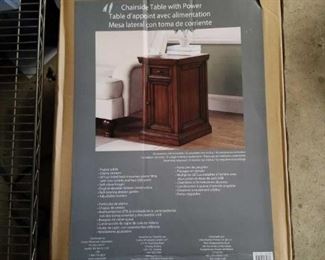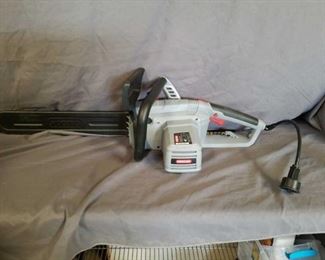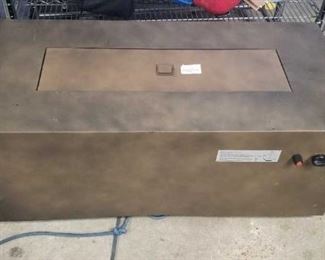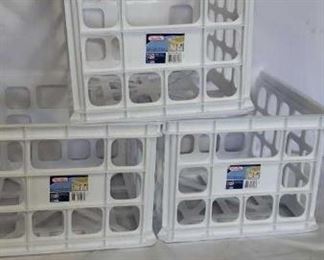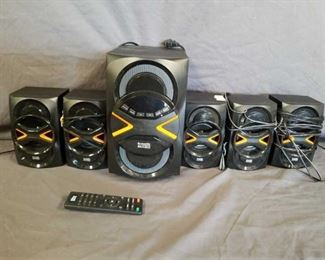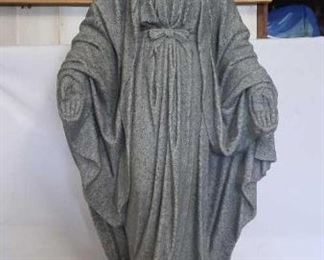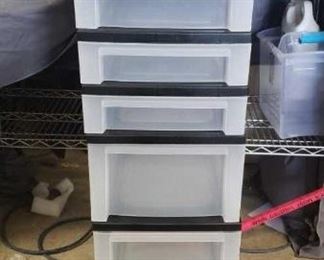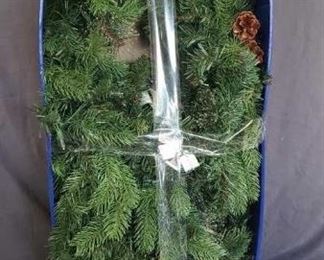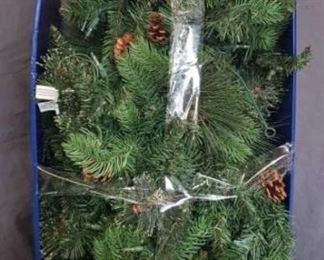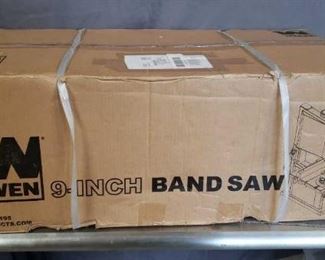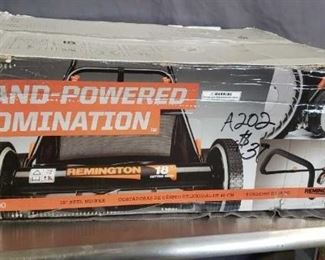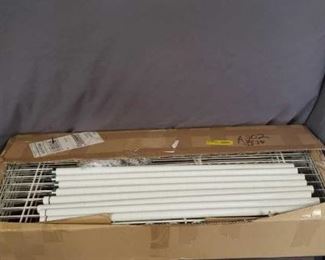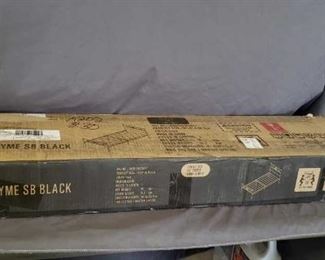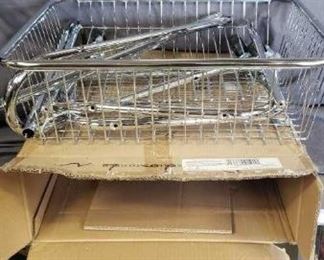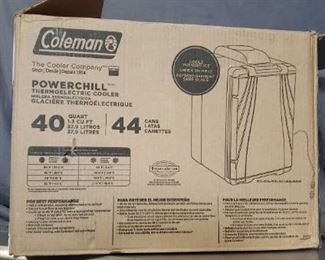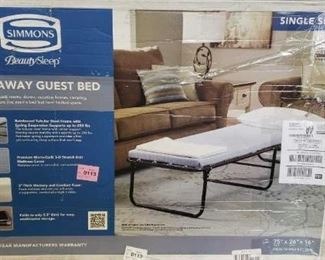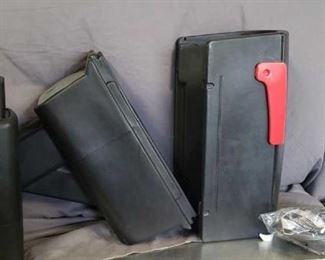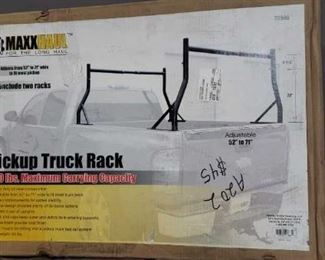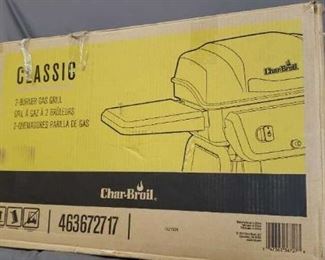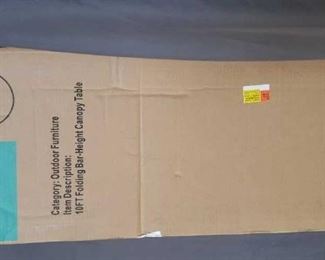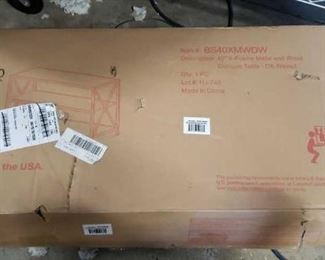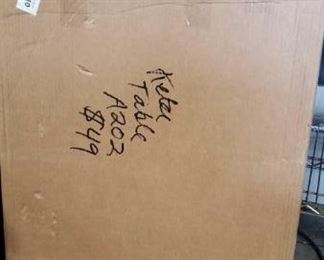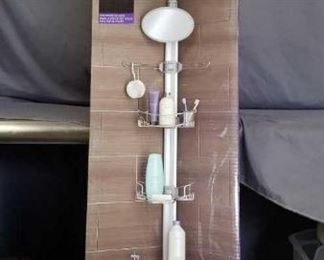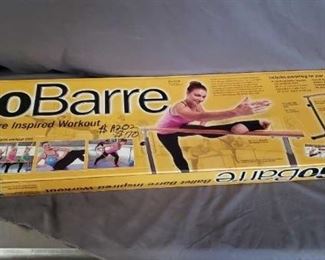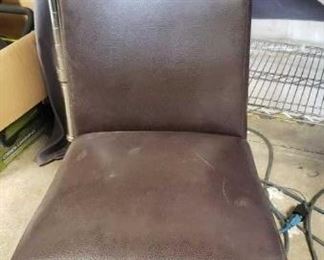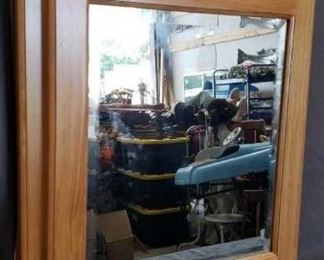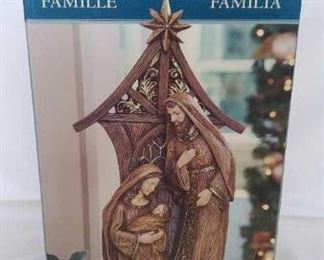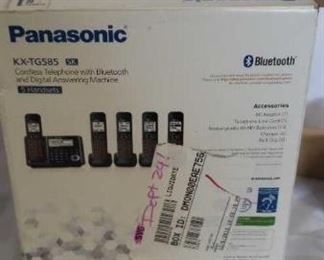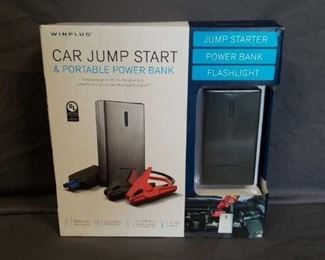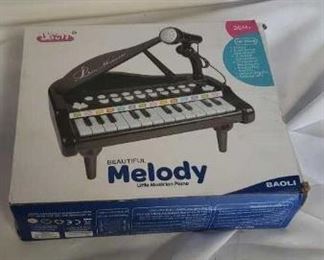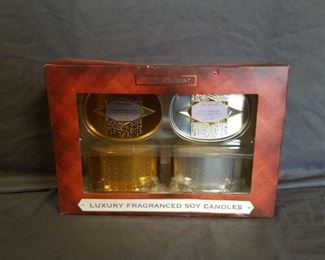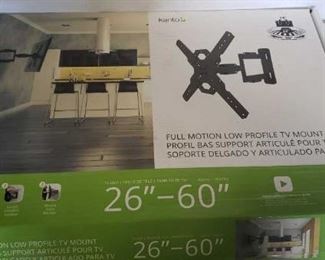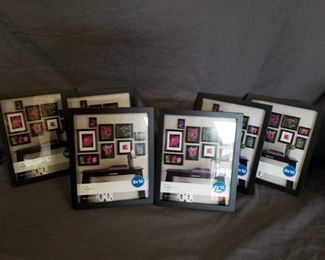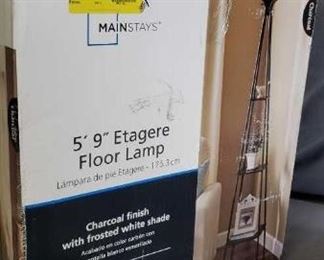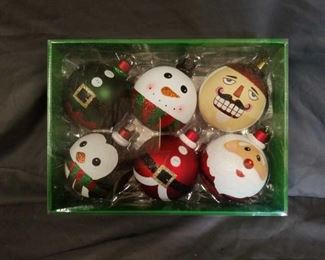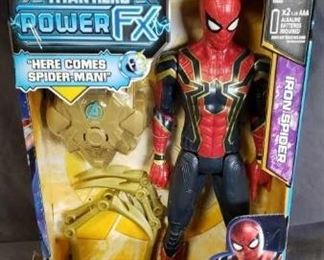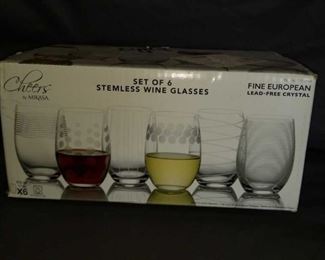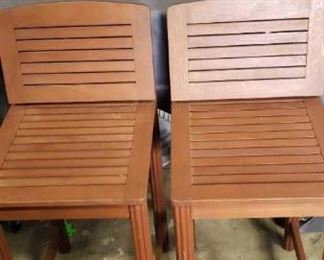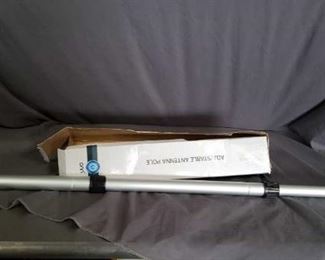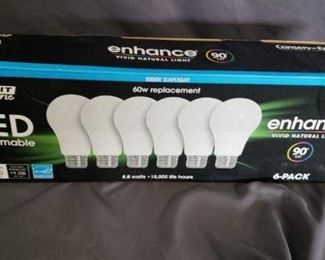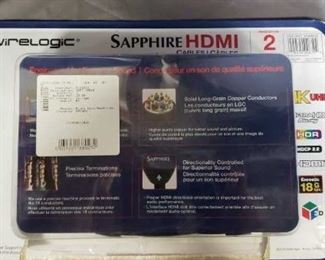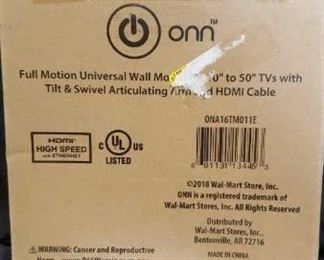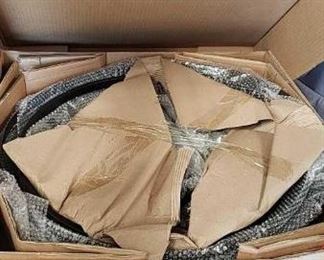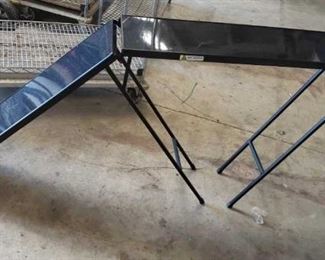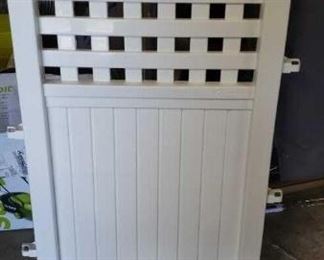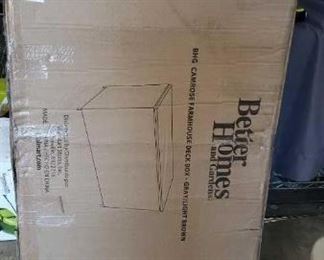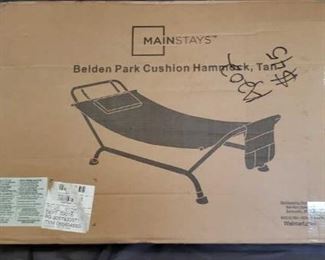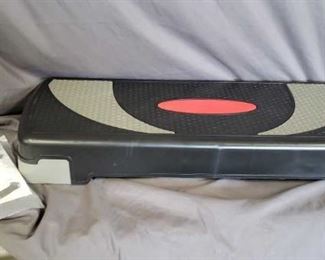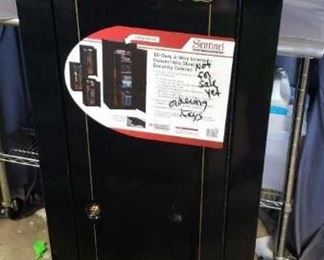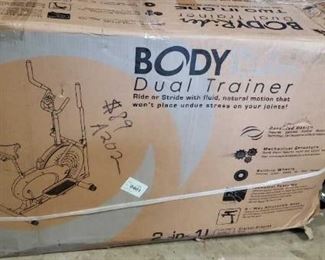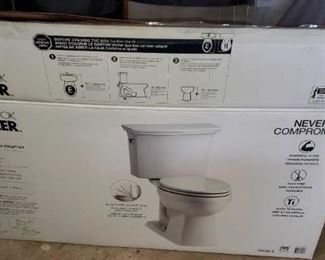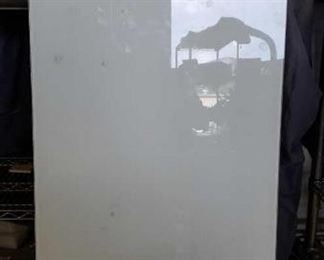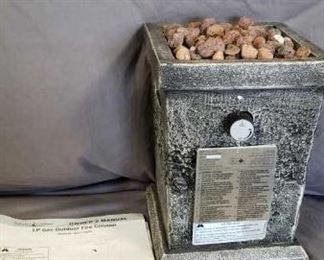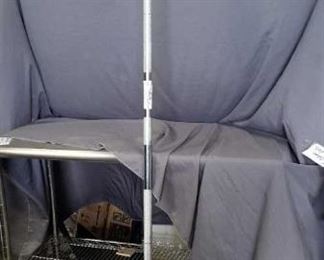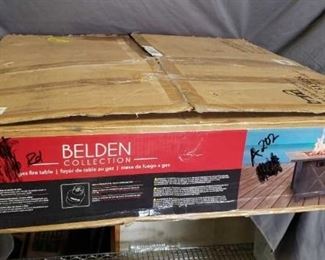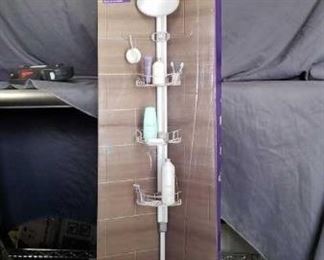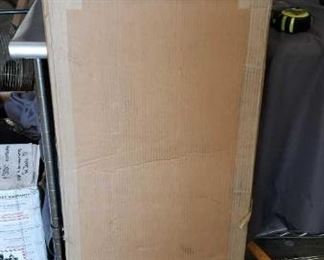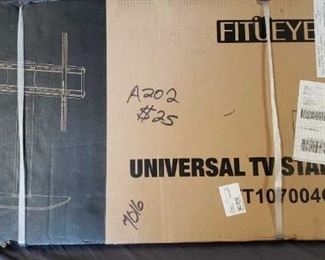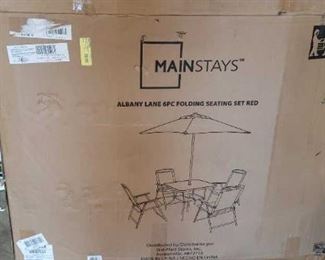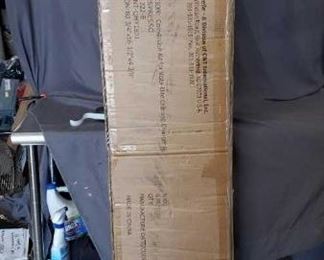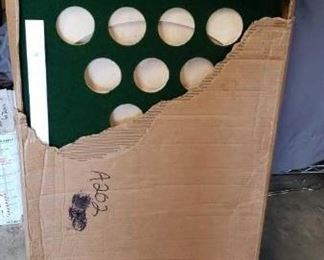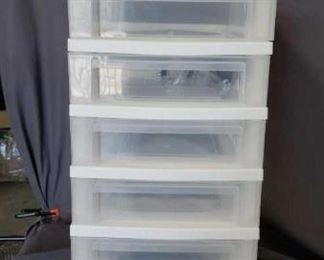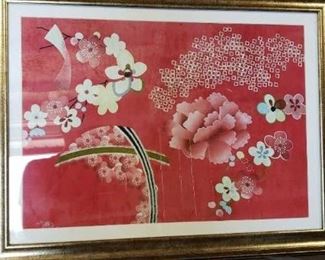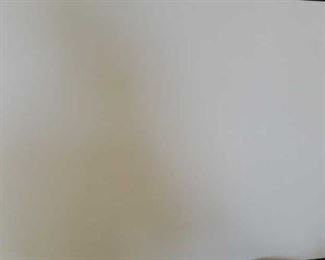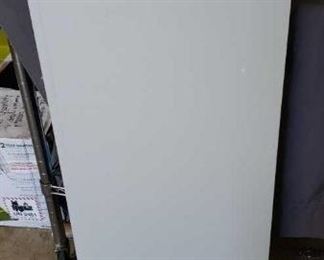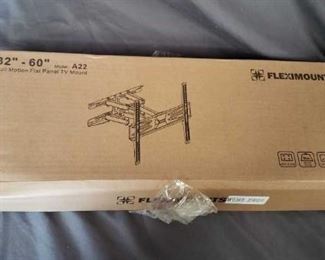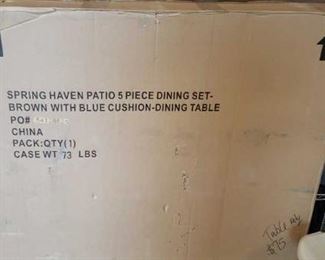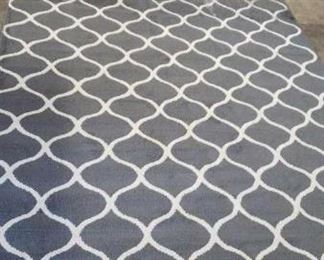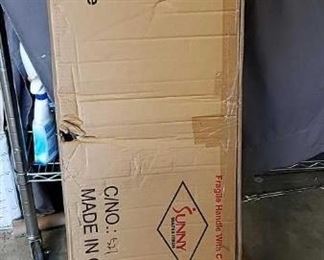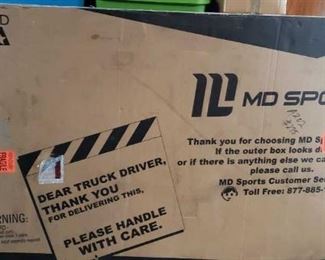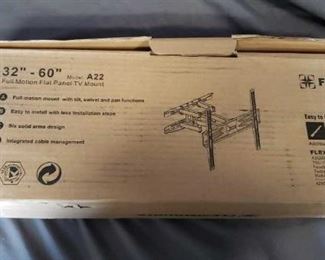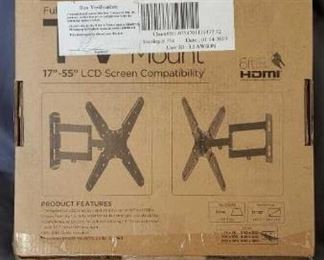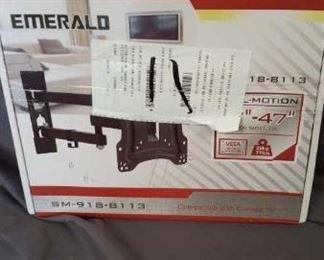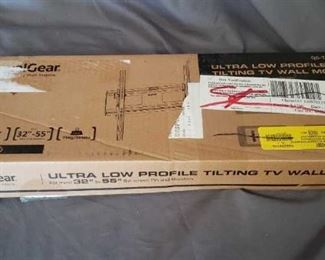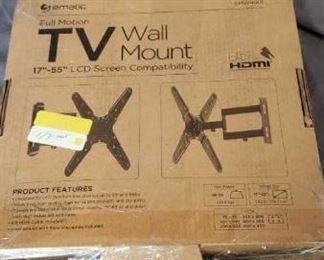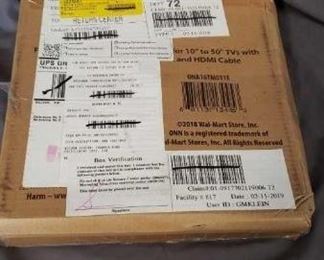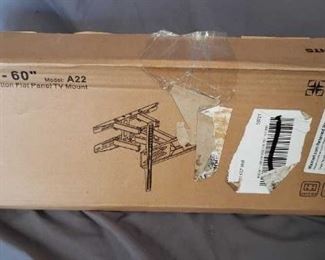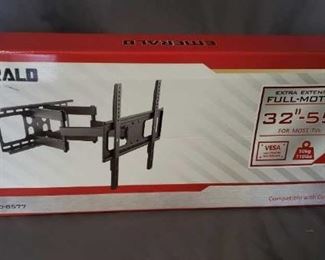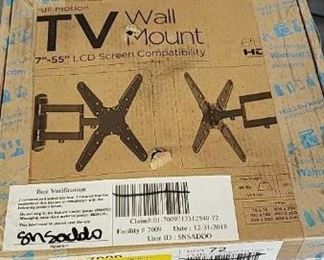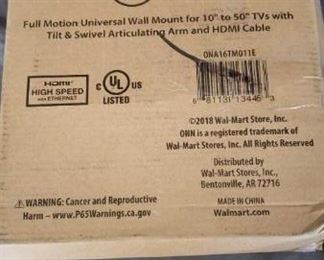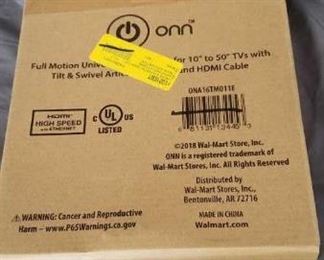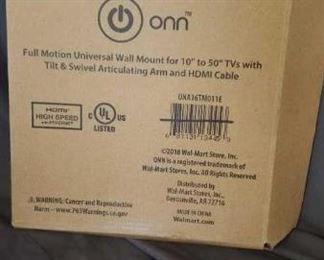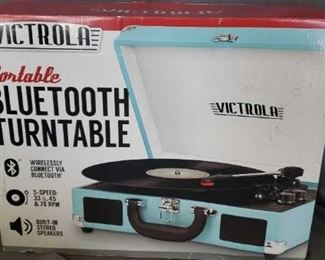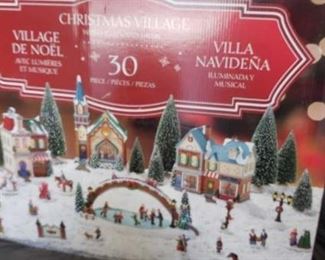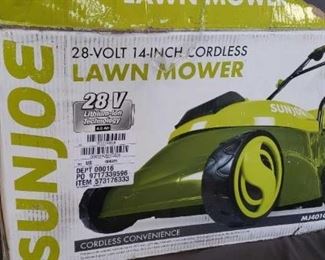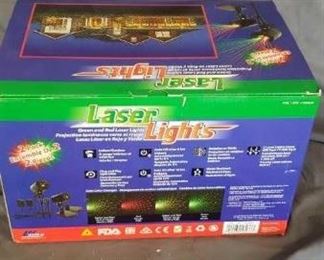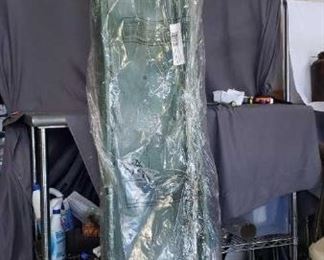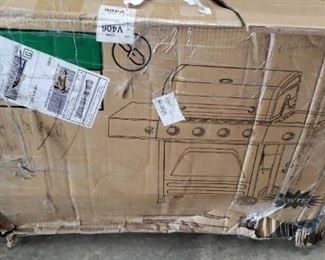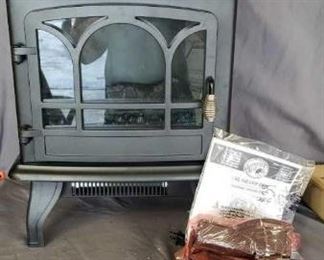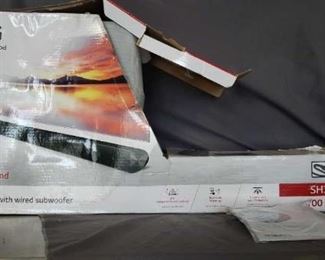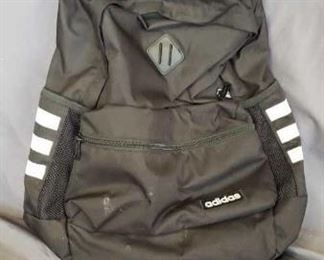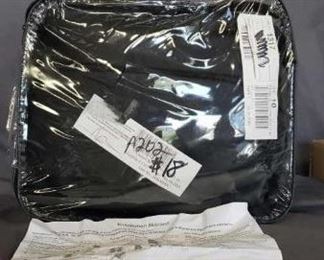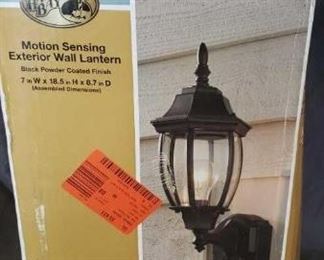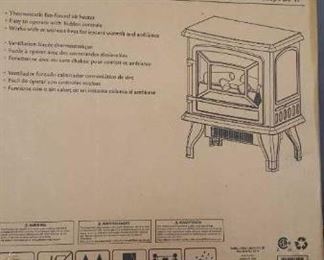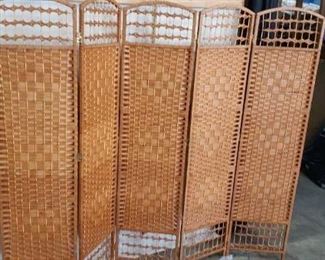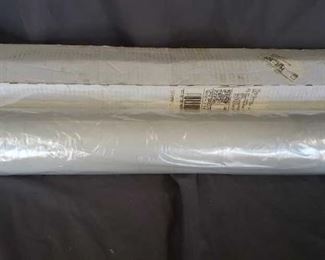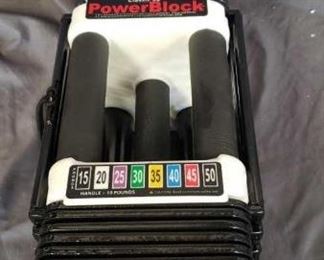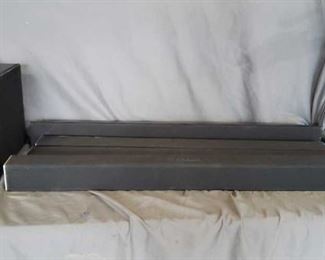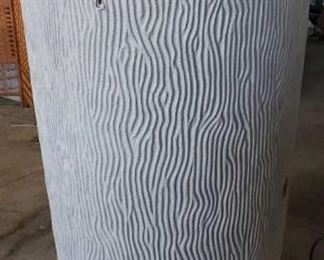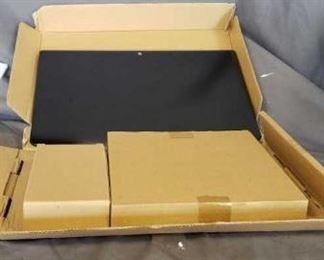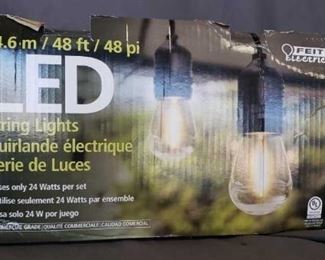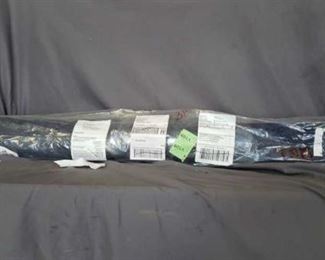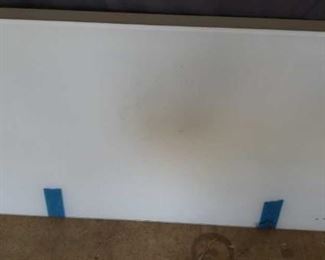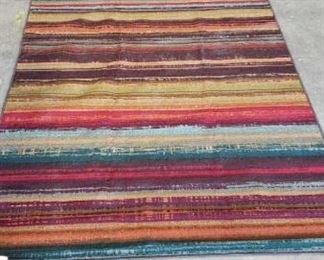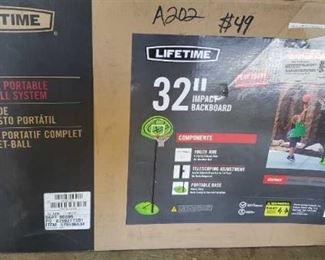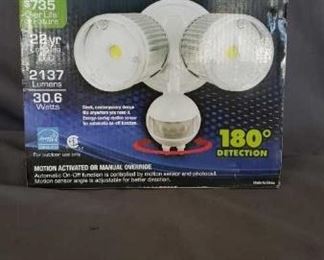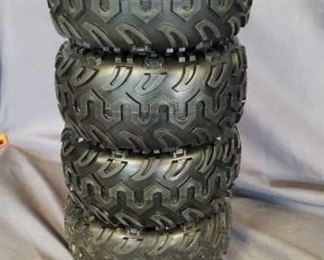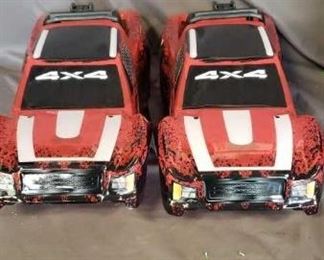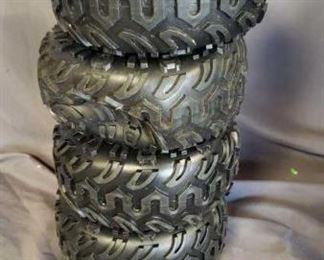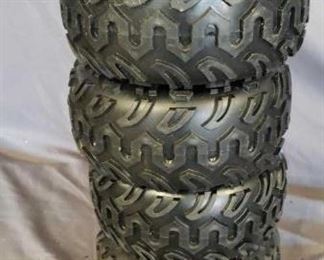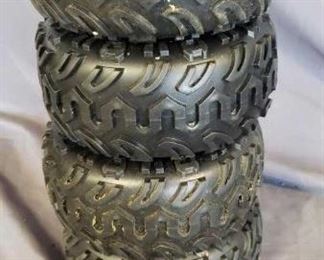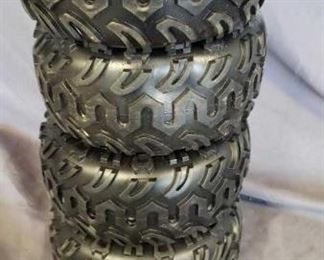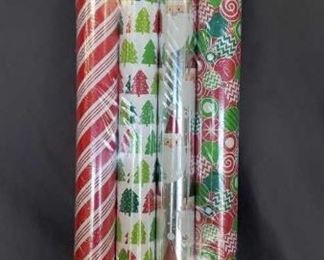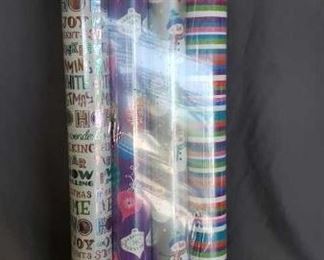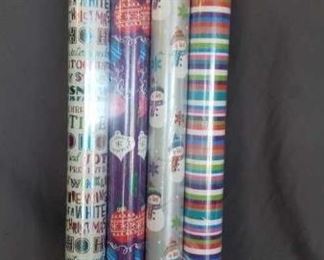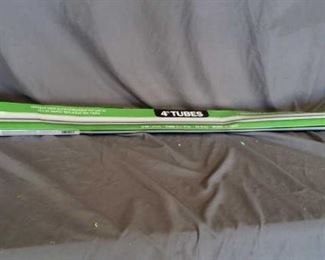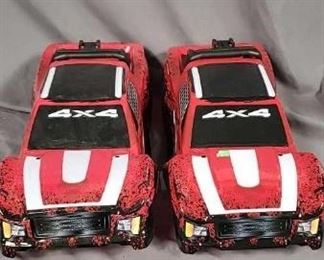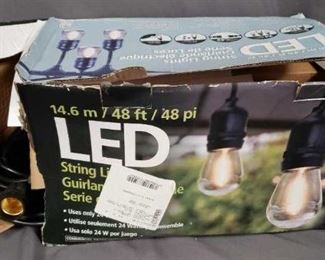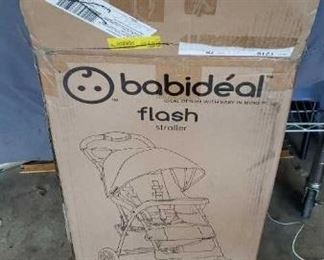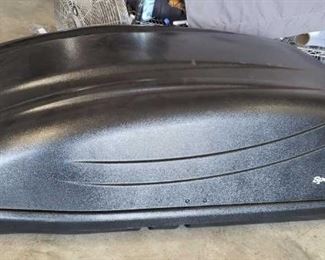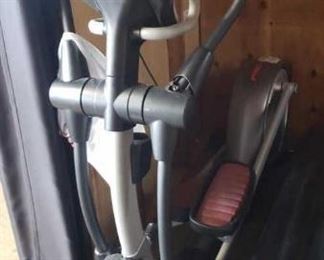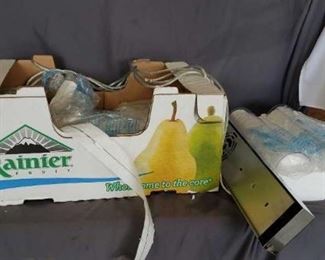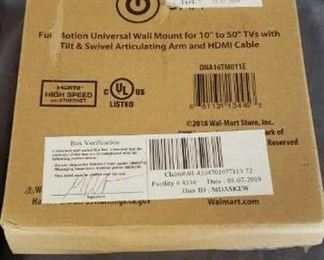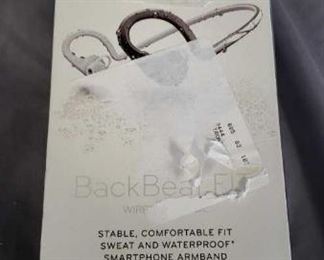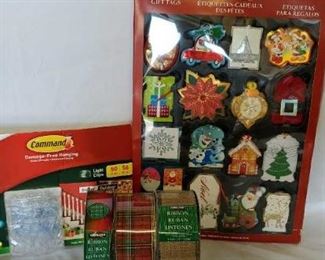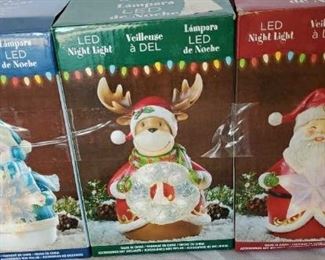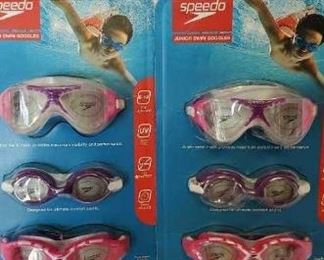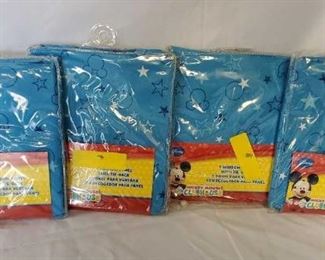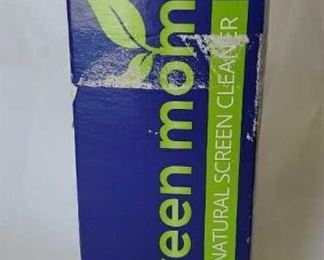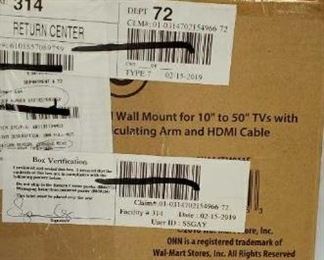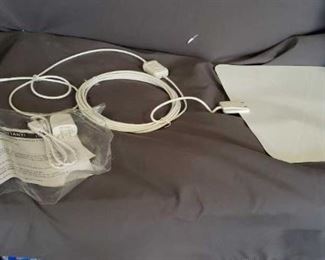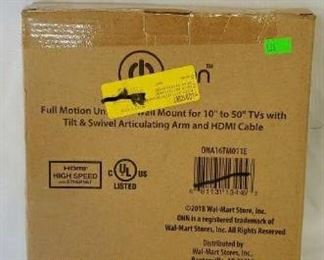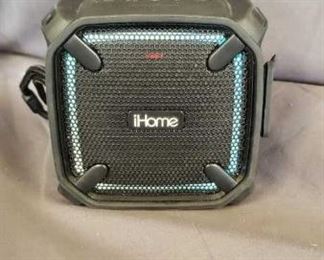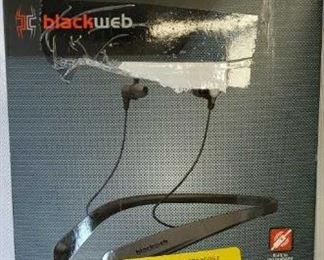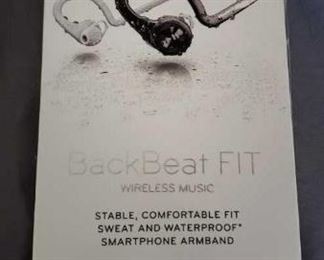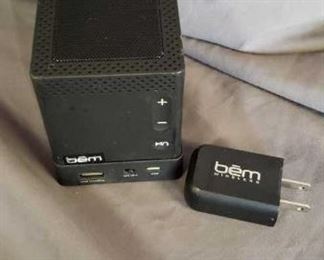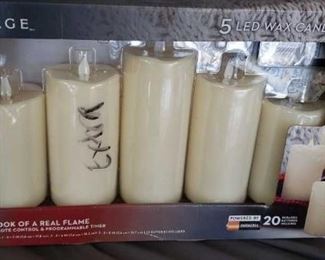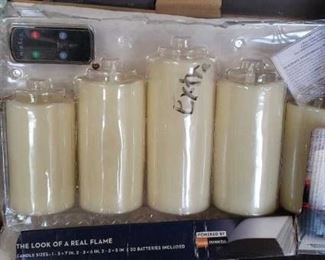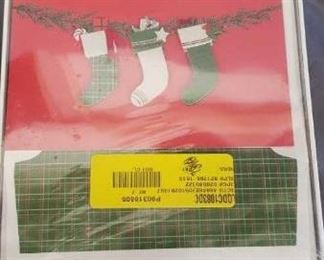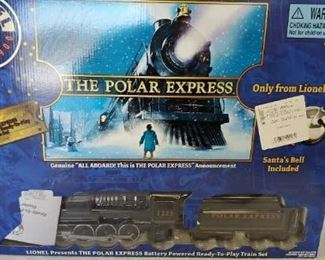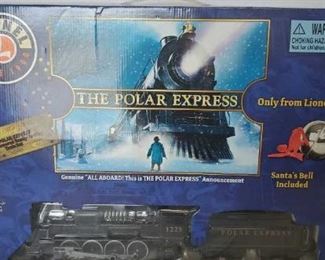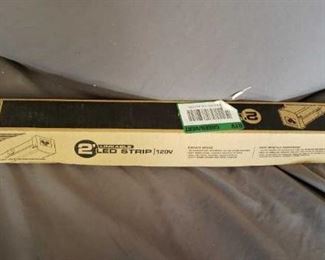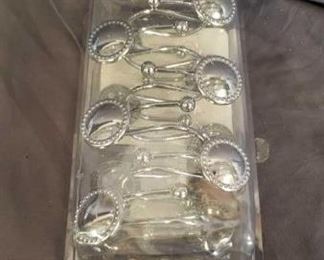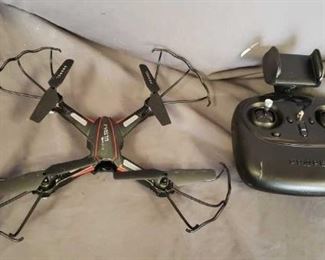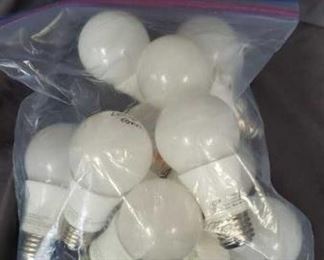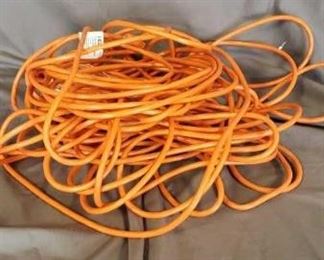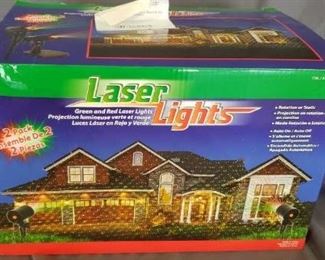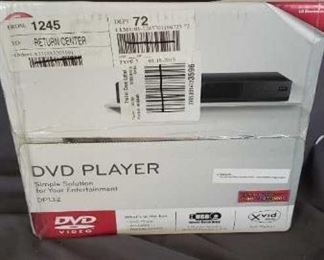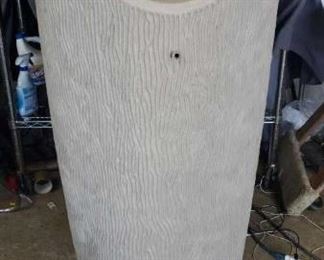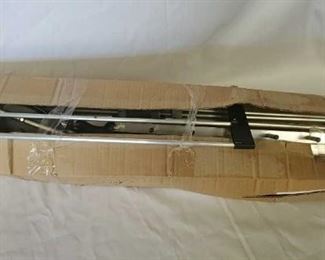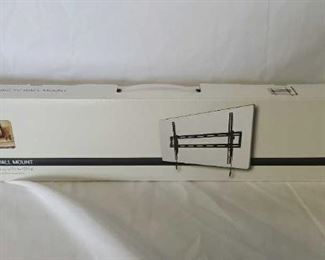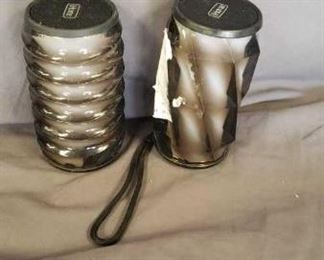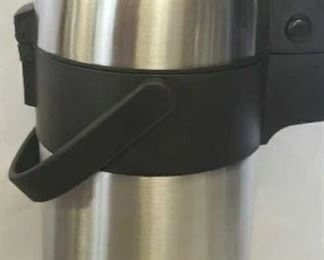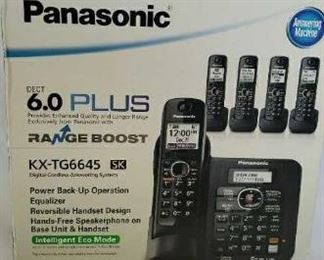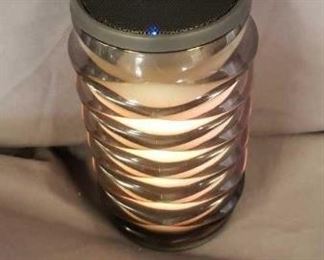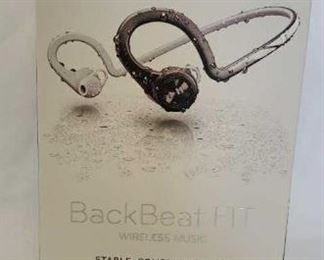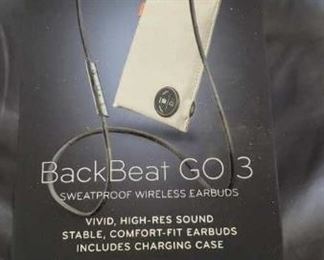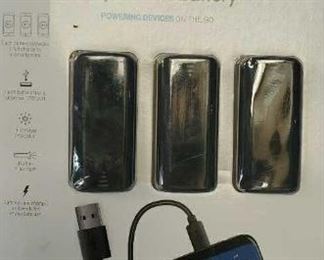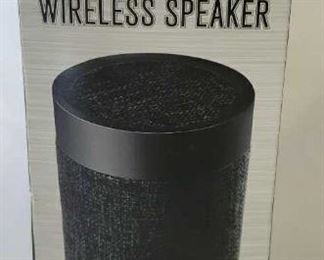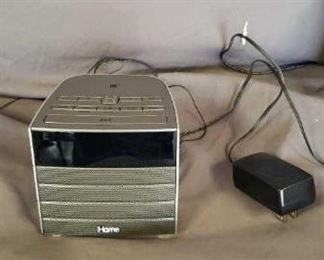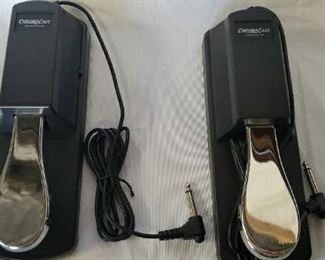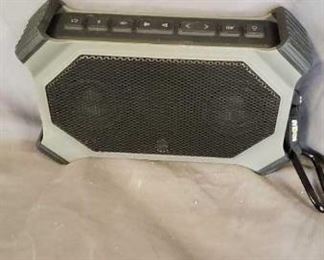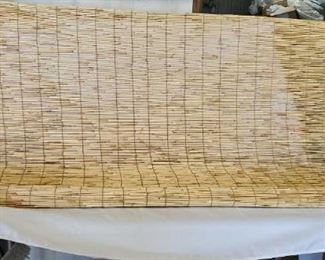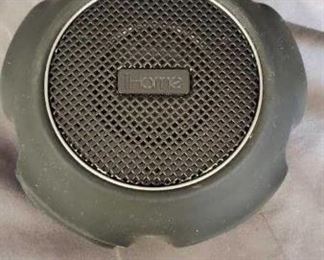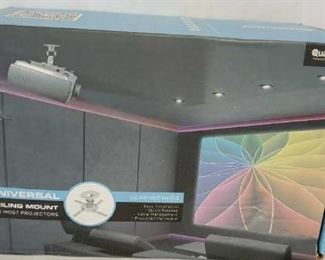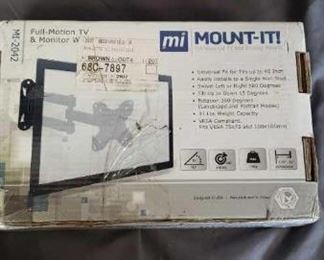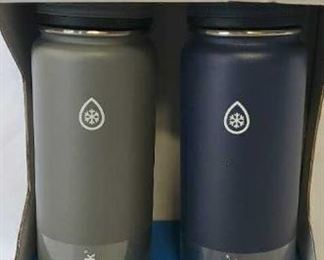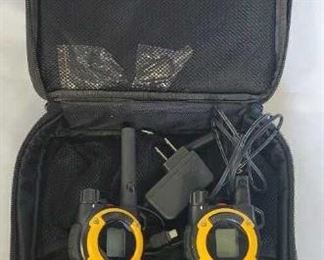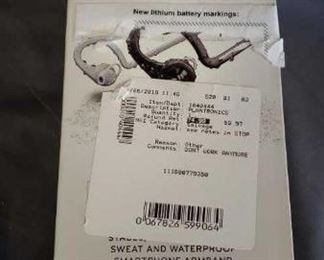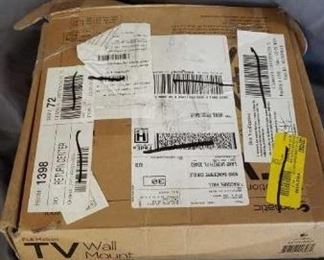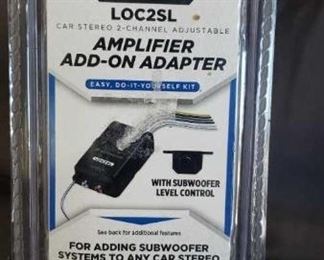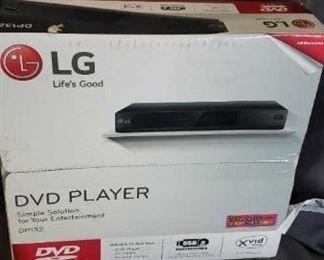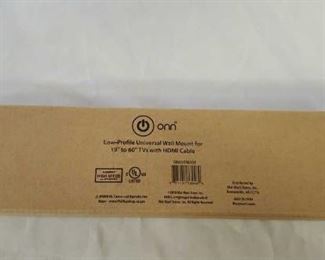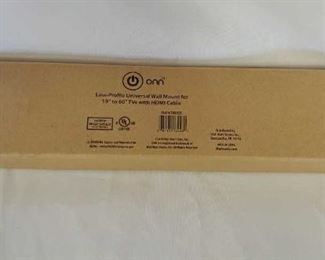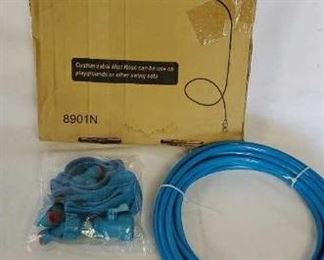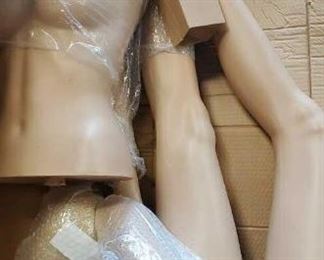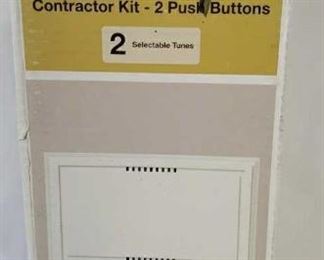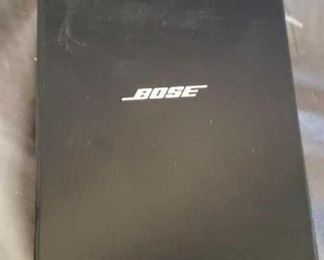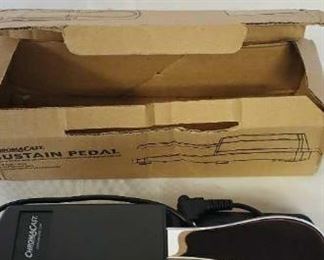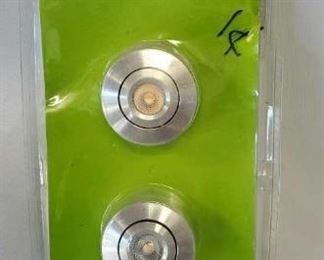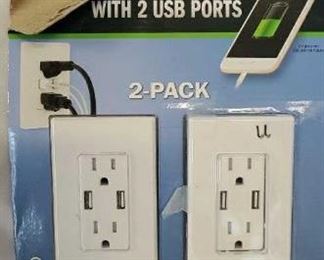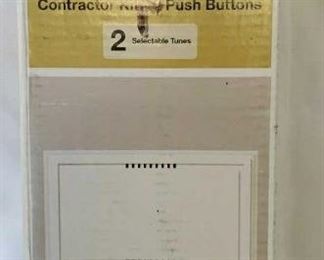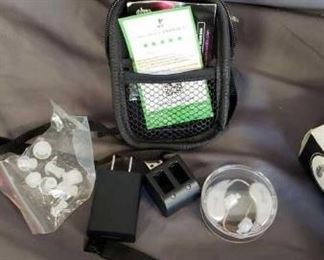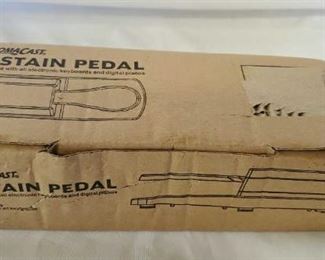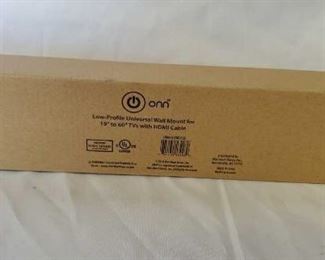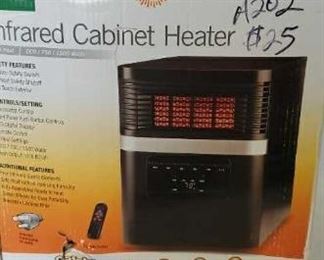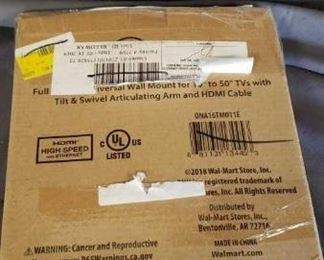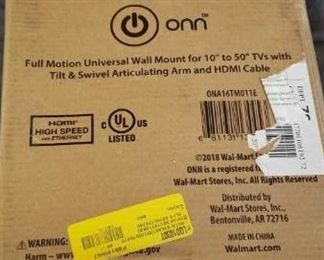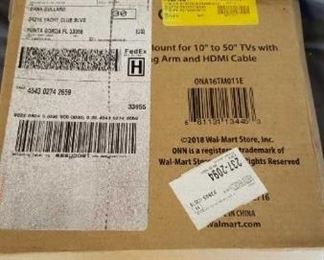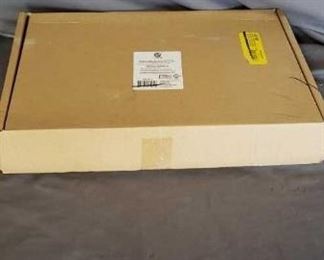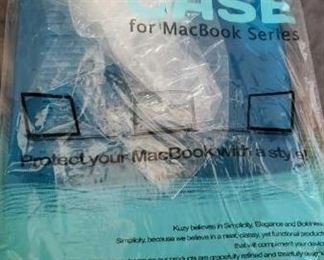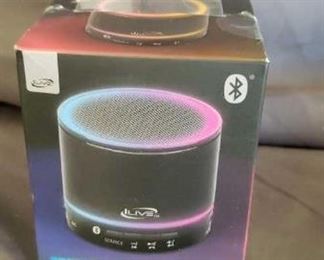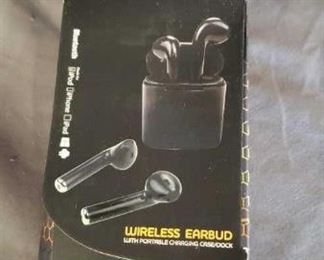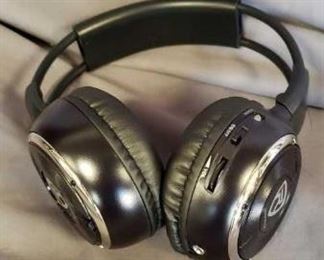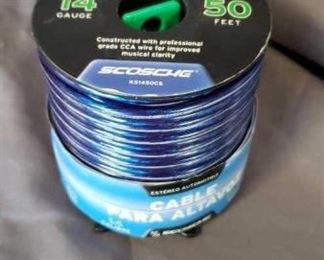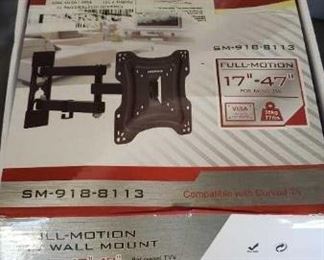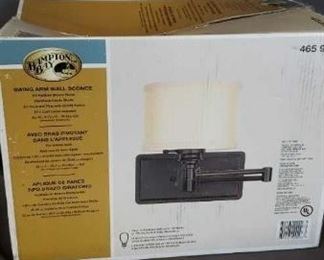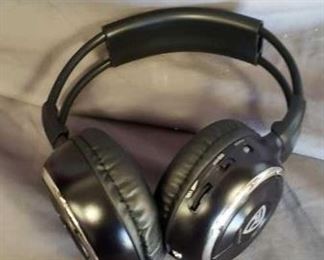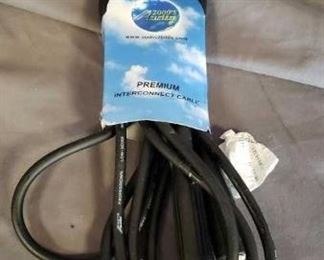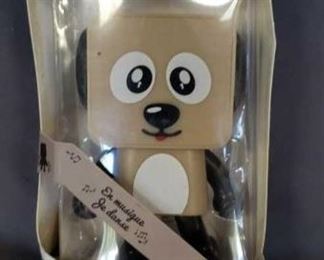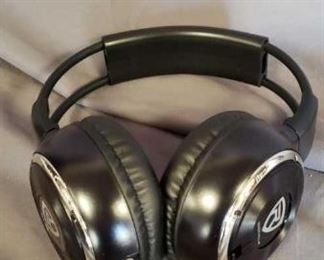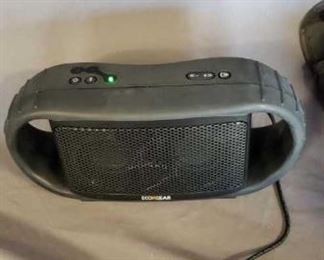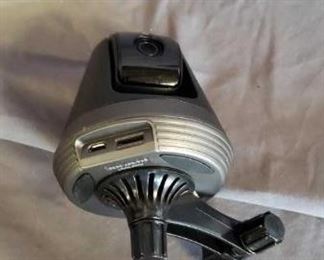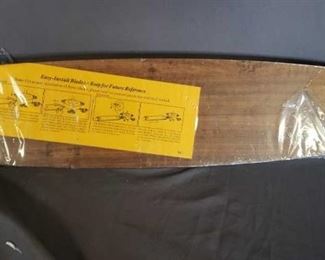 Thank you for using EstateSales.NET. You're the best!