GLENDALE, AZ AIRPARK Tool Liquidation Auction Part 2
online only auction
•
3
day sale
•
sale is over
Terms
TAX– Sales tax will be added to all qualifying purchases. If you are Tax-Exempt Bidder, you MUST submit a copy of your Tax-Exempt paperwork or your Tax ID Certificate prior to bidding. Out-of-State Bidders, upon auction end must notify Auction Nation, LLC, that items will be transported out-of-state in order for tax to be removed from the invoice. Proof of Out-of-State Residency MUST be provided.

BUYERS PREMIUM– A 15% Buyers Premium will be added to All Purchases. Example: "If your winning bid is $275.00 on an item you will be charged $275.00 for the item + $41.25 Buyer Premium + $27.20 Sales Tax Totaling $343.45 for your Purchases." All Invoices Under $1,000 Will Be Charged To The Credit Card On File Immediately Following The Close Of The Auction. All Invoices In Excess of $1,000 Will NOT Immediately Charge Your Card. We Give You An Option To Either Pay By CARD, CASH or WIRE TRANSFER By The End Of The Next Business Day Following The Auction.

DEPOSIT– A $.01 Authorization Only on your credit card is required prior to bidding to verify that your card is valid. This is Only an Authorization and the $.01 will be reversed. Depending on your financial institution, this may take 24-72 hours.

PAYMENTS– All invoices under $1000 will be charged to the credit card on file. All invoices over $1000 will be immediately charged a non refundable deposit of 15% of the total and must be paid by cash or wire transfer no later than the next business day following the auction. If Payment is NOT Received By The Pickup Deadline, All Bids Are Cancelled And A Cancellation Fee Of 15% Will Be Automatically Charged To The Card On File. By Placing A Bid You Are Agreeing To Pay The Cancellation Fee. THERE WILL BE ABSOLUTELY NO CHARGEBACKS OR DISPUTES OF THIS CANCELLATION FEE.

REFUND POLICY– It is Auction Nations policy to not issue any cash refunds. A check will be issued within 72 hours of return for any cash transaction.

SHIPPING – Where shipping is provided, Auction Nation, LLC will not be held responsible for any damages caused by transport by a third party carrier. Auction Nation does add appropriate insurance to items when shipping. Any damage to items will be the sole responsibility of the recipient to contact the third party carrier in order to place a claim on the insurance. No refunds will be issued via Auction Nation, LLC.

24 HOUR GUARANTEE – All items sold under the 24 Hour Guarantee at auction are guaranteed for their 'Functionality Only', for 24 hours from the time of pick-up or 3 full days from the end of the auction, whichever comes first. On the 4th day the guarantee is null and void. If there are any claims under the 24 Guarantee, Auction Nation MUST be notified within 24 hours of pickup, either by email, phone or walk-in. The merchandise MUST be returned within 48 business hours of notification for inspection.

ON PREMISE GUARANTEE – All items sold under the On Premise Guarantee at auction are guaranteed for their 'Functionality Only'. This merchandise must be inspected prior to leaving Auction Nation premises. Once the merchandise has left the premises, the guarantee is null and void.

OPERATIONAL –The information that we have on this item is that it was operational immediately prior to auction. However, these items have no warranty, and are sold As-Is. There will be absolutely no refunds or chargebacks allowed. All sales are final.

AS-IS – Preview is recommended. This item is being sold in as-is condition. We are unable to guarantee this item's working ability or this item has a defect of some kind. Some parts or accessories may be missing that effect its functionality. In addition, this item has cosmetic or general condition issues. Repairs may be needed. There will be no refunds, chargebacks, or credit issued for this item after auction.

UNTESTED – We are unable to test this item. This item is being sold without a warranty of any kind. Due to the nature of this item, we are unable to verify this items working ability or we were unable to test this item for functionality. Preview is recommended to inspect item and to verify all parts and accessories are present. There will be no refunds, chargebacks, or credit issued for this item after auction.

REMOVAL OF ITEMS– All items must be picked-up and removed within the specified days listed within the details of each individual auction following the close of the auction. Winning bidders must be prepared to load and transport or make shipping arrangements on all items at their own expense. If items are not removed within specified time frame following the auction, items will automatically be forfeited without refund or credit.

ON-SITE AUCTIONS– On-Site Auctions have limited pick-up days (2) and times due to having limited access. If NOT picked-up in the specified time frames, items will be forfeited without refund or credit. If the winning items require disassembly winning bidder is responsible to bring their own tools, equipment and manpower.

ITEM REPRESENTATION– Descriptions, photos and any other information given by Auction Nation or one of its agents, is solely for informational purposes. Auction Nation is not responsible for inaccurate photos, descriptions or information, verbal or implied. Bidders are encouraged to view items in person and to do their own research prior to bidding. All items in the Auction are sold "As Is", "Where Is" with no warranty expressed or implied, unless otherwise notated. By placing a bid, you agree to hold Auction Nation and its agents harmless of any wrong doing.

LIABILITY– View and bid at your own risk. Auction Nation, LLC is not responsible for injury or damage of any kind, to anything or anyone, while previewing, bidding, loading out, or conducting business. Additionally Auction Nation, LLC is not responsible for injury or damage of any kind to anyone or anything relating to items obtained from Auction Nation, LLC By placing a bid, you agree to hold Auction Nation and its agents harmless regardless of opinion. During preview and loadout bidders are responsible for any damage to the premises of any kind for any reason.

TERMS OF THIS CONTRACT– Auction Nation LLC Reserves the right to change this agreement during or after the auction, as unforeseen circumstances arise and must be dealt with accordingly. Auction Nation LLC also reserves the right to postpone, extend, or cancel any auction, bid, or items in auction at anytime with out prior notice. If a lot is offered subject to a reserve, we may implement such reserve by bidding on behalf of the consignor, whether by opening bidding or continuing bidding in response to other bidders until reaching the reserve. If we have an interest in an offered lot and the proceeds there from other than our commissions, we may bid therefore to protect such interest. By bidding, you agree that Auction Nation gets the final say so in any disputes that may arise.

REGISTRATION– All bidders are first required to register with our online bidding software. To register, you will need a valid email address and credit card. This is a one-time registration. Once registered, you will receive a permanent bidder number, which you will use on all future Auction Nation auctions. Please do not register twice! In the event you lose or forget your bidder number or password, please contact Auction Nation, LLC Customer Service either through email (CustomerService@AuctionNation.com) or phone local (602-516-7066) or (1-844-411-AUCTION) and we will be happy to assist you in retrieving your information.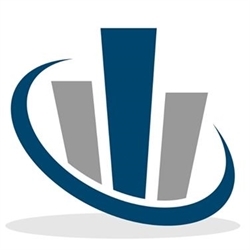 *ONLINE BIDDING ONLY*
GLENDALE, AZ AIRPARK Tool Liquidation Auction Part 2
Bid Online on tools and Save Big. $5 Starting Bid on Everything!
View the Auction and Bid Online Here: https://online.auctionnation.com/auction/18316
Auction Details
End Date: May 16, 2019 8:00 pm

Preview Times: No Preview Available

Location: 7138 N. 110th. Ave., Glendale, AZ 85307

Load Out Times: Friday 5/17/19 and Saturday 5/18/19 from 9am to 3pm
Some Items Include
Husky 50-250 Ft. Lbs. 1/2" Torque Wrench Mod: 39104

Milwaukee M12 Cordless Multi Tool Mod: 2426-20

Husky 24" Line Generator Digital Laser Level

Husky 3-Piece Locking Pliers Set

Husky 268-Piece 1/4", 3/8", & 1/2" Drive Mechanics Tool Set (Appears New)

Husky 3-Piece Double Speed Adjustable Wrench Set

DeWalt 1000W Power Inverter Mod: DXAEPI1000

Fiskars Extendable Lopping Shears

Husky Siphon Feed Spray Gun Mod: H4930SSG

Husky 6-Piece 100 Position Double Ratcheting Wrench Set

Husky 3/8" 80 Ft. Lbs. Reactionless Ratchet Mod: H4120

Husky 1/2" Drive Large Socket Set and Husky 1/2" Drive Roundhead Ratchet

Husky Rolling Tool Bag

Makita Lithium 18V Battery 2-Pack Mod: BL1850B-2

Husky 26-Piece Long Arm Hex Ket Set Mod: HLAHKSM26PC

Duracell 2 LED Flashlights Set

Buck Bros. 2" Wood Chisel Mod: 109BC
auctionnation.com #YouBetIBid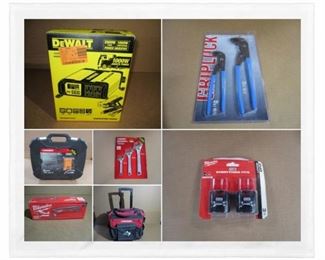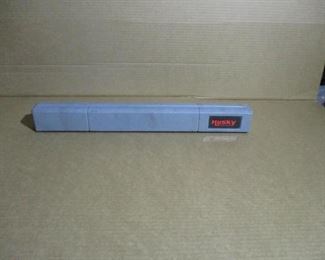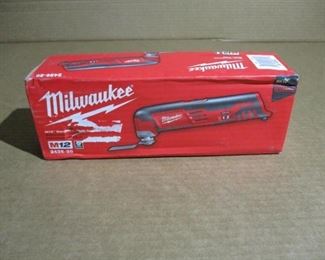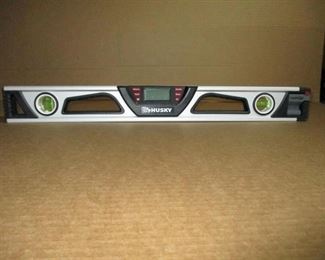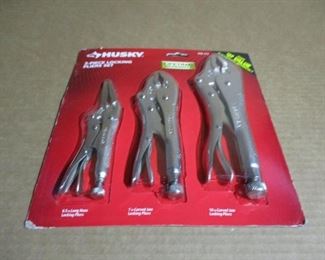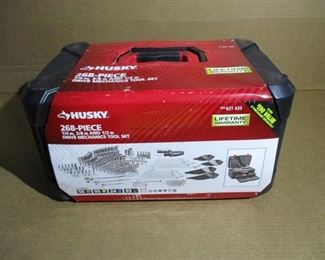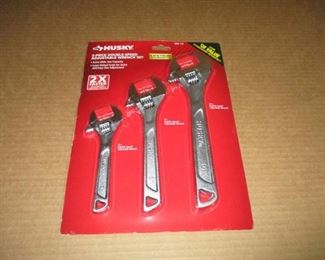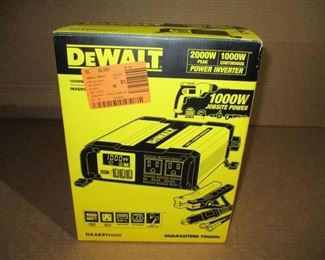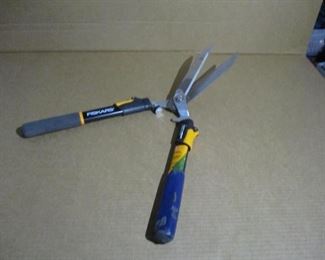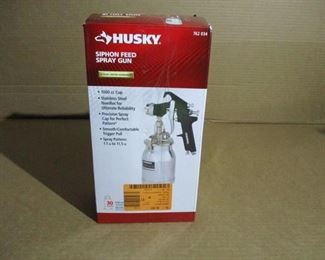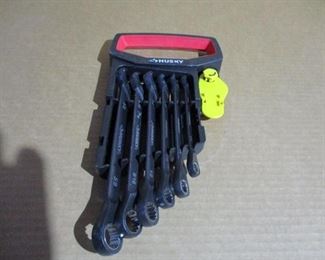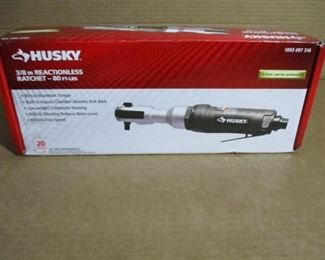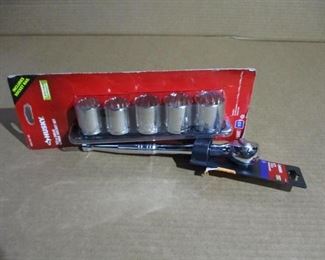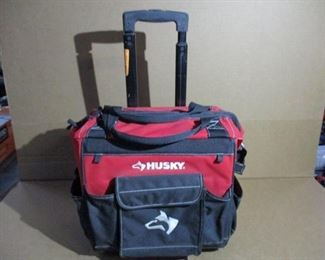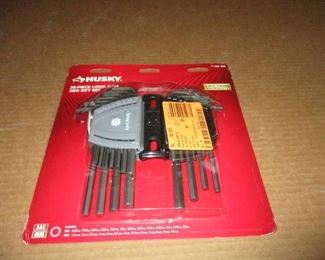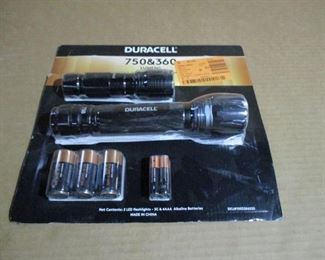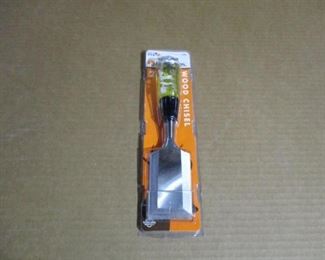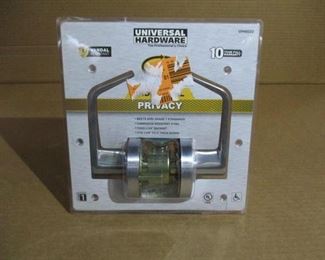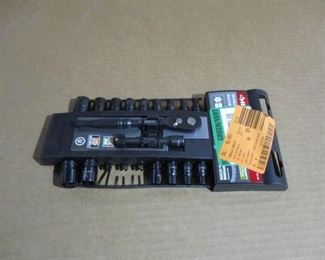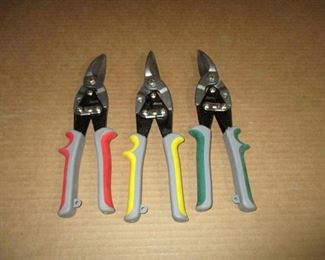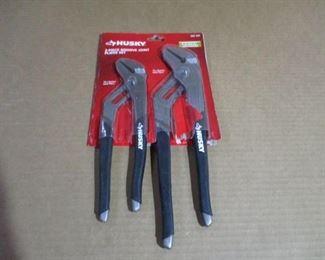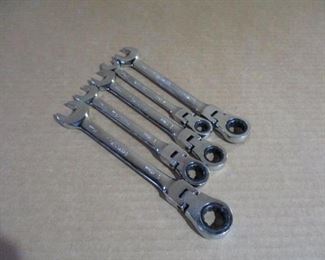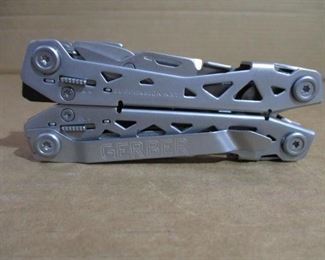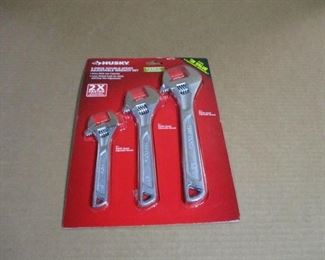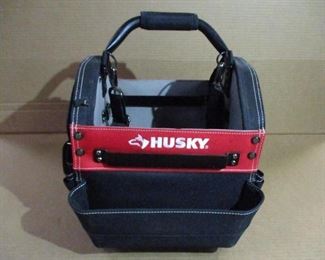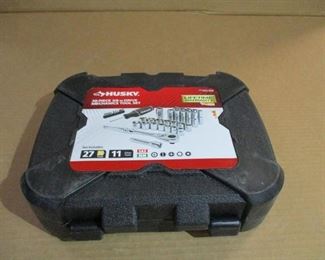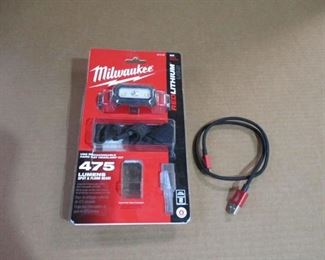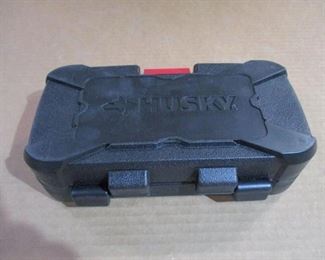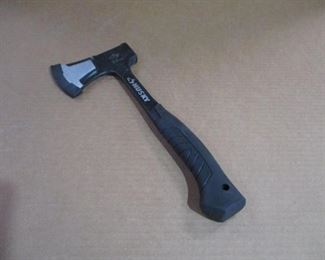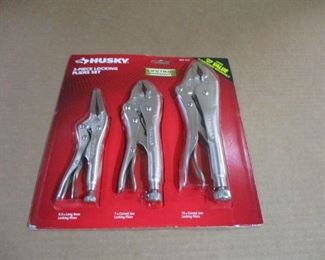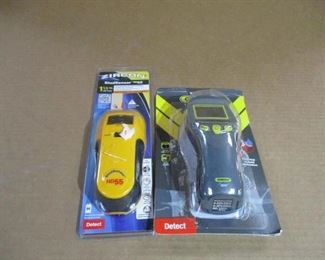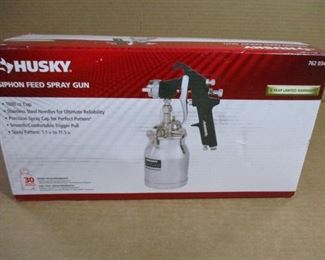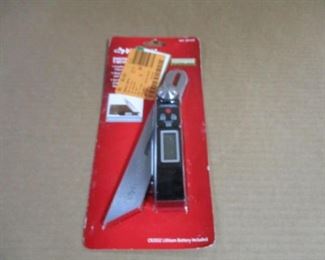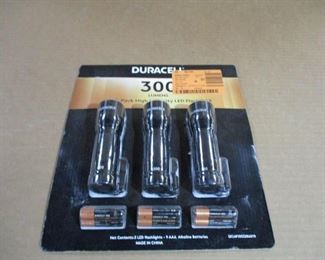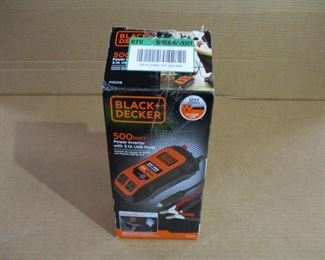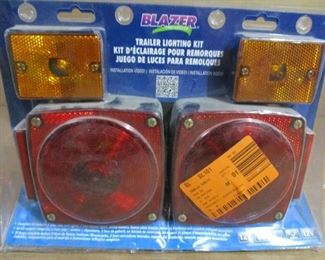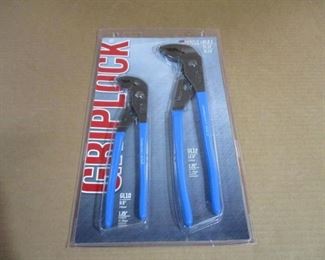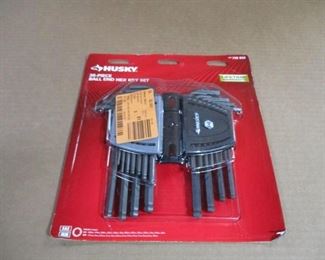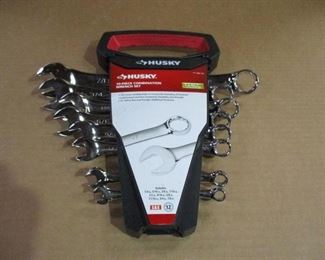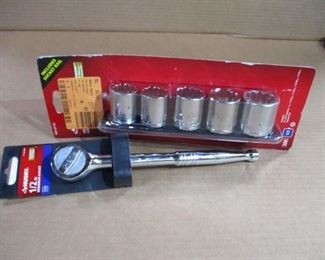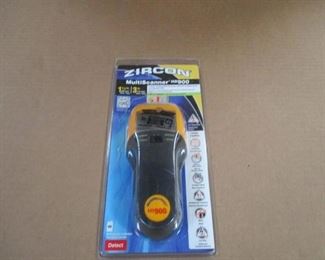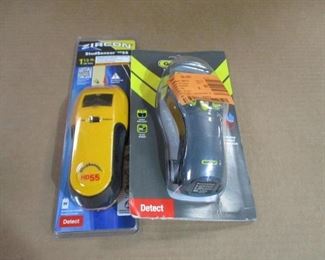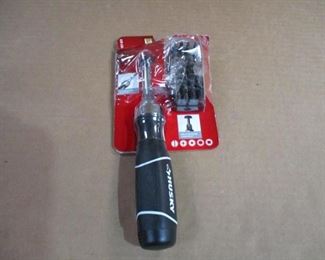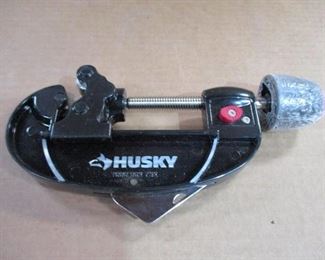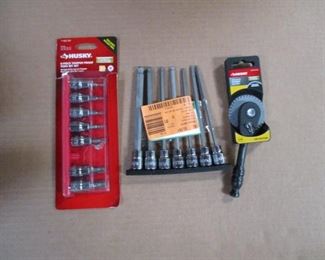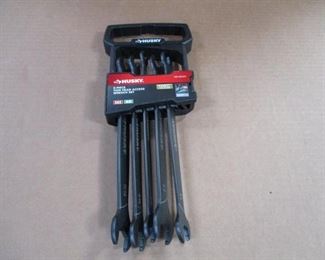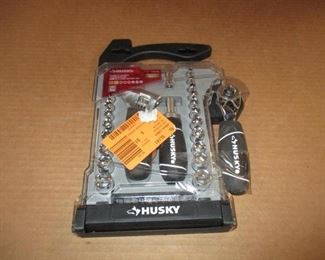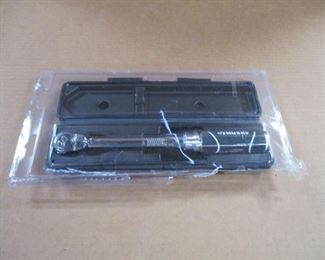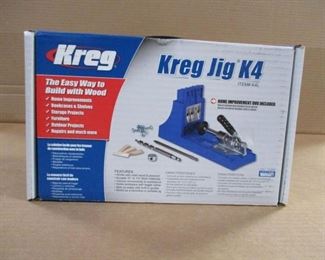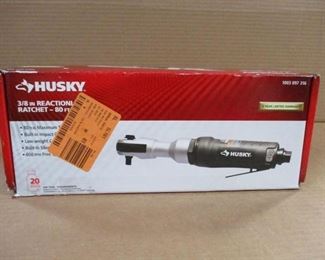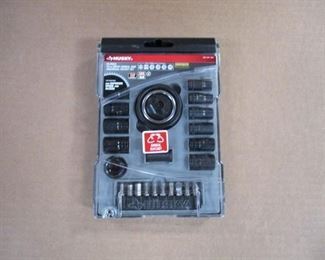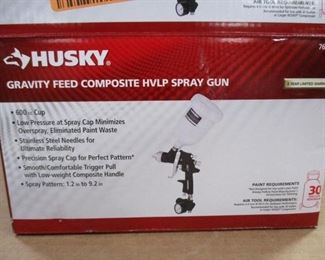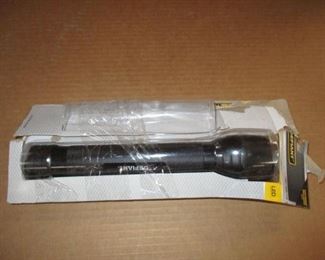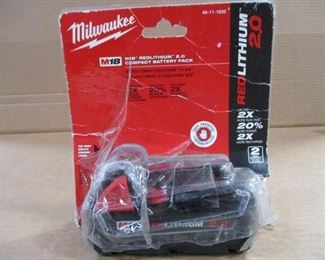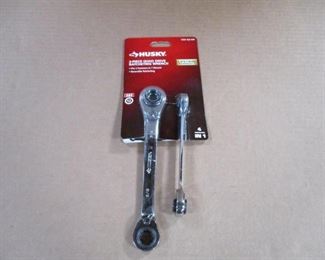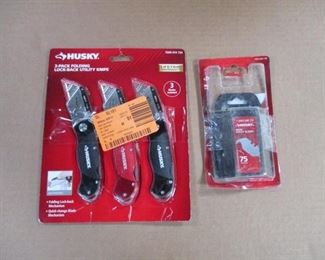 Thank you for using EstateSales.NET. You're the best!