Session #2 ONLINE RARE Asian, American, Native American & European Antiques Auction!
online only auction
•
18
day sale
•
sale is over
Terms
TERMS AND CONDITIONS OF THE AUCTION:

By registering to bid or placing a bid, you agree to be bound by all these terms & conditions, and any other announced terms and conditions of sale or rules of this site. Arizona law will apply to all legal disputes.

This Bidder Agreement ("Agreement") is made between Fidelity Estate Services, LLC ("FES") and the person or entity listed on this page ("Buyer"). Bidder agrees to be bound by the terms of this Agreement with respect to all sales and auctions conducted by Auctioneer. Bidder acknowledges that additional terms to this Agreement may be posted and/or announced from the auction block and such additional terms are deemed incorporated into this Agreement by this reference and are binding on Bidder.

DISCLAIMER:
Each Lot is sold "AS IS-WHERE IS", with all faults and defects and all errors of description. Buyer hereby waives and releases FES from and against any claim, demand, liability, or expense of any kind arising out of or related to the Lot.

Buyer acknowledges and understands;
1. FES does not make any representations or express any opinions of its own concerning any Lot
2. Buyer has the option to make his own examination of online photos of any Lot before bidding; and assumes all risk of any nonconformities in any Lot.
3. Condition report requests are suggested if you are unable to view the item in person. Condition report requests are answered in the order they are received. It is at the auctioneer's discretion to respond to any request sent the day of the auction.
4. Buyer further acknowledges that he has not relied upon any Statements and/or oral or written representations by FES contained in any catalogs or advertisements of any type pertaining to the sale, including without limitation statements concerning condition, genuineness or authenticity, originality, origin or provenance, previous use or ownership, manufacturing or restoration processes, year or age, serial number, make, and/or model of any Lot or of any component of any Lot.
5. Buyer represents that the amount bid for any Lot is based solely on Buyer's own independent inspection and evaluation via photos provided online of that Lot.
6. Auctioneer is not liable for any issues concerning telephone bids, online bidding, and/or absentee bidding.
7. Buyer assumes all risks associated with any nonconformity of any Lot or any component of any Lot.
8. As a condition of participation in the auction, Buyer represents that he will conduct any inspections and examination necessary via photos provided online to satisfy himself of all material facts before making any bid.
9. Auctioneer reserves the absolute right to withdraw any item at any time before its actual final sale, including during bidding.
10. Auctioneer at its discretion reserves the right to refuse any bid from any bidder and not to recognize a bidder.

DISPUTES:
The Auctioneer's designation of a buyer is FINAL. The highest bidder acknowledged by the Auctioneer is deemed the buyer of the item auctioned. If any dispute were to arise between two or more bidders, the Auctioneer reserves the right and the discretion;
1. to determine the successful bidder.
2. to refuse any bid from any bidder and/or not to recognize a bidder.
3. Unless otherwise prohibited by law, before Buyer may initiate any legal proceeding arising out of or relating to any sale occurring as a result of this Agreement, including, but not limited to issues related to Seller's representations or statements concerning condition, genuineness or authenticity, origin or provenance, previous use or ownership, manufacturing or restoration processes, year or age, serial number, make, model or mileage, or any other representation made regarding any Lot, Buyer shall submit to a mediation with Seller to be facilitated by FES or its designee on the terms and conditions set forth by FES.

Buyer agrees not to join FES as a defendant in any action or proceeding arising directly or indirectly out of the condition of the Lot or any alleged representations concerning the Lot. If Buyer fails to comply with this provision, Buyer agrees to reimburse FES for all costs, expenses, and fees, including attorney fees, in defense of such claims.

REMEDIES/ Legal:
Buyer hereby waives any potential or actual conflict of interest inherent in such a mediation process and agrees to defend (using counsel reasonably acceptable to FES). Bidder acknowledges responsibility for any personal injury or property damage caused by bidder or bidder's agents, and further agrees to hold harmless Auctioneer and the seller, and their respective agents, employees and representatives for and from (a) any and all personal injury to bidder and bidder's agents, (b) any property damage occurring on the auction premises, and any and all suits, claims, damages, costs and expenses of every kind and nature which may or might be asserted against any of them as a result of the actions or omissions of bidder and/or bidder's agents.
Bidder hereby acknowledges that Auctioneer is an Arizona company with its principal place of business in the State of Arizona.

BIDDER EXPRESSLY AGREES THAT THIS AGREEMENT SHALL BE CONSTRUED UNDER THE SUBSTANTIVE LAWS OF THE STATE OF ARIZONA, THAT THE STATE COURTS OF ARIZONA SHALL HAVE EXCLUSIVE JURISDICTION OVER ANY ACTION BROUGHT TO ENFORCE THE TERMS OF THIS AGREEMENT AND OVER ANY ACTION ARISING OUT OF THE UNDERLYING TRANSACTION(S) WITH AUCTIONEER. VENUE IS IN THE MARICOPA COUNTY SUPERIOR COURT SYSTEM OF THE STATE OF ARIZONA. AMENDMENTS AND INTEGRATION.

No waiver or alteration of any provisions of this Agreement shall be effective unless it is in writing and signed by an authorized representative of Auctioneer or unless it is publicly announced by Auctioneer from the auction block prior to sale. Any prior oral or written representations or agreements between the Parties are superseded by this Agreement.

The rights and remedies of Auctioneer under this Agreement are cumulative and the use of any one right or remedy shall not preclude or waive the right to use any or all other remedies Auctioneer may have by law, statute, ordinance or otherwise. In any litigation or proceeding arising out of or related to this Agreement, Buyer agrees to pay all of FES's attorney fees, costs and other expenses incurred in connection with the litigation or proceeding if FES is successful in such litigation or proceeding.

This Agreement and related Contract of Sale contain the entire agreement between Buyer and FES pertaining to the subject matter described herein. Any terms proposed by Buyer orally or in writing which add to, vary from or conflict with this Agreement shall be void.
PAYMENT: Acceptable forms of payment are Credit or Debit Card. Cash upon pick-up will only be accepted with prior authorization. Complete payment is required day of auction or upon receipt of notification of a successful bid (if bidding as absentee, phone or online bidder). All online bidders will automatically have their card on file charged on the 4th day the following the auction unless prior communication has been made. Items not paid for after the 5th day of sale are deemed non-collectable and bidder is marked as a nonpaying bidder.
SHIPPING PICK-UP TERMS: For Local & Onsite Bidders: All items must be picked-up by Wednesday at 4:00 PM following the auction or they will be subject to a storage fee of $10 per item per day on any item not picked up by 4:00 PM on Wednesday.

LOCAL PICK-UP INFORMATION:
HOURS: Monday, September 16th 10:00 AM to 6:00 PM
LOCATION: 4130 N. 7th Ave, Phoenix, AZ 85013 PHONE: (602) 427-2397

SHIPPING INFORMATION / OUT OF TOWN CUSTOMERS
Once items have been paid in full, items must be turned over to third party shipper or picked up in person. Winning bidder will be contacted by Pak Mail Crate & Freight with a quote. Once we have received your payment, your purchase will be turned over to our exclusive shipping provider Pak Mail Phoenix. They will proactively reach out to you to arrange packing, shipping and insurance. For questions related to shipping please feel free to contact them directly.

EXCLUSIVE SHIPPING PROVIDER:
Pak Mail Phoenix
3218 E. Bell Rd.
Phoenix, AZ 85032
Phone (602) 971-2300
Fax (602) 992-3222
info@weshipphoenix.com

With Online tracking services & Free online estimates @ http://www.weshipphoenix.com/estimator.php we feel you will find their services a perfect for all your shipping needs. They can be reached directly for questions and quotes at 602-971-2300 or via email at info@weshipphoenix.com

If you would like to arrange shipping with a DIFFERENT Shipping Company, you are more than welcome to do so. If this is the case, please email us at contact@fidelityestateservices.com with your preferred shippers information. We will need written permission from you, the item(s)/Lot #s/Invoice number, as well as the company/individual name of who will be picking up the items from us or from Pak Mail. It is up to you as the buyer to coordinate this if you prefer not to use Pak Mail.

All items won at auction must be completely removed from the premises by Buyer at Buyer's sole expense without exception within the 4 days following the auction. Any item not removed within 4 days will be deemed abandoned unless agreed to between Fidelity Estate Services and the winning bidder.

If shipping has not been paid within 10 days from the initial quote date from the shipping company, you agree that your Credit Card will be charged and the items will be shipped.

Fidelity Estate Services is not responsible for damage to any items once items have been turned over to the shipping company. All costs associated with shipping are the responsibility of the buyer.
BUYERS FEES: The price paid by online bidder, or phone bidder is the sum of;
(a) Bidder's final bid (hammer price per lot),
(b) A premium of 17.5% of the hammer price per lot plus an online convenience fee of 5% for a total of 22.5%
(c) All applicable sales tax.

Buyer understands and agrees that the 22.5% buyer's premium per Lot purchased will be automatically included in the final settlement figure, and the buyer will be required to pay all applicable taxes, or other fees levied by any authority.
SALES TAX LAW: Buyer will be required to pay all applicable taxes, or other fees levied by any authority. State Sales Tax Law, if applicable, will be applied. Phoenix, AZ 8.6%
CONDITION OF GOODS: Condition: All damages seen at time of listing have been identified. Common nicks, scratches and wear may not have been called. If an item is found to be different than listed, it will be announced, and no absentee or live bids will be entered on item. It is the bidder's responsibility to determine overall condition before bidding on an item.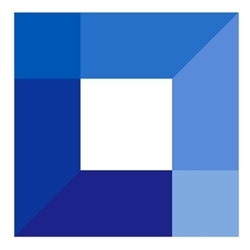 42
19th Century Cabinet Photo Antique Photo Album Book
43
Vintage Native American Yucca Foundation Covered Basket
44
Antique Silver Plate American Card Holder
45
2 Vintage New York 24K Gold Plated Glass Jewelry Caskets
46
Antique Opalescent Glass Barber Swirl Lamp
47
Vintage Alps Japanese Tin Battery Operated Drumming Clown Toy
48
Antique German Gold Gilded Metal Squirrel Sewing Tape Measure
49
Vintage Hong Kong BCC Ivory Hand Carved Cribbage Board
50
Antique Solid Ivory Hand Carved Bangle Bracelet
51
1975 Franklin Mint Jamaican Proof Coin Set with Silver
52
14K Gold Dangle Earrings with Onyx Stones
53
8 Vintage Mexican Sterling Silver Iced Tea Spoon/Straws
54
Royal Doulton Gulliver Porcelain Toby Character Jug
55
Antique European Waterfall Gothic Desk Clock
56
1876 Lord Lyttons Novels/Books Second Edition
57
Antique European Crude Brass Trinket Box
58
Vintage Miniature CMC Camera with Yellow HIT Case
59
1986 and 1987 U.S. Mint Prestige Set with Silver Dollar
60
Antique Hand Blown Venetian Art Glass Ruffle Bowl, Unsigned
61
Vintage Mid-Century Modern Raymor Venetian Slag Vase
62
Antique German Ceramic Stein Depicting Hunting Scene
63
Leo J. Klein Pennsylvania Hand Carved Folk Art Bird
64
New York Marc Chagall Artist Book
65
Wallace Grand Baroque Silverplate Hollowware 7 Pieces & 3 Misc. Silverplate Pieces, 10 Pieces Total
66
Vintage Hand Carved Wood Figurine
67
3 Vintage Purses
68
3 Antique J. Rhodius Zinn English Pewter Bowls
69
2 Chinese Vintage Cloisonne Bowls
70
Harmony Kingdom Great Britain Handmade Chameleon Trinket Box
71
Antique D & F English Sterling Silver Covered Cut Glass Lidded Jar
72
Vintage Cyma 7 Ruby Mid-Century Desk Clock
73
3 Vintage GMC Parker Pens with Box
74
20th c. Imperial Chinese Black Ceramic Figurines with Original Box
75
Antique Sterling Silver American Beaded Purse, Marked Sterling
76
3 Vintage Sterling Silver Native American Watch Cuffs with Turquoise and Coral
77
Antique J.H. Johnston Sterling Silver Reticulated Tea/Coffee Strainer
78
20 Unresearched American Lincoln Wheat Penny Rolls
79
Bag of Misc. Foreign and U.S. Coins and Currency
80
Antique English Miniature Silver Horse Cart and Carriage with Hallmarks
81
4 Vintage Metal Calibers
82
6 Cased 50 Schilling SILVER Republik Osterreich
83
Vintage Chinese Stone Stamp and Porcelain Trinket Box
84
Vintage Evans Elegance Gold Tone Metal Wrist Vanity Purse
85
Proof- Like 1939 Cased U.S. Mercury Head Dime
86
Original Orville Wright Framed Signature
87
1914 German Kaiser Ribbon Medal Cross Pin
88
Gem Oro Ultra Tester Diamond Tester
89
Antique W.F. Coin Silver Sugar Tongs
90
2 U.S. First Day of Issue Stamps and Envelopes, Signed
91
Antique Hand Etched Czechoslovakian Leaded Glass Vase
92
Lot of Antique Military Gold Tone Jacket Buttons
93
Vintage Gobel Hummel #460 Authorized Retailer Figurine Sign
94
20th Century Tahitian Wood Carved Mother Figure with Babies
95
Lot of Clydesdale Bank Elizabeth II Coins
96
19th Century American Wood Veneer Wall Clock with Brass and Wood Pendulum and Weights
97
Antique Early 20th Century Ansonia Mirrored Etched Glass Mantle Clock
98
Vintage E. Ingrahm Connecticut Banjo Clock
99
Antique Paris Francaise Cast Schoolboy Sculpture
100
Antique Maritime Ship Post Lantern B Model Light with Glass
101
Antique Oak American Kellogg Crank Wall Phone
102
Vintage Blakely Arizona Gas Station Frosted Glass Water Pitcher and 8 Glasses
103
20th Century Highly Cut European Cut Glass Vase
104
Vintage New Old Stock Minerva Pocket Watch Timer
105
Antique Clarks Wood Spool Cabinet/Case with Red Leaded Glass
106
Antique Meriden Quadruple Plate Etched Fire Engine Parade Horn
107
20th Century Native American Hand Woven Rug with Red, Black, and White Pattern
108
20th Century Native American Lillie T. Taylor Pictorial Rug
109
20th Century Native American Yei Rug
110
Antique Case Tracker Metal Sign
111
Antique Hand Made Circle Pattern Quilt
112
19th Century Japanese Wood Block Print by Hiroshiga (1769-1858) and Toyokunie (1769-1825)
113
Vintage Hank Williams, Patsy Cline, and Grand Ole Opry Posters
114
20th Century Highly Cut Glass Vase
115
Vintage Native American Geometric Design Pot
116
Helen Gachupin Zia Pueblo Native American Vase
117
Q.K. Zuni Hand Painted Pictorial Deer Pottery Vase
118
Egyptian 3400-3100 B.C. Pottery Footed Bowl, Reproduction
119
Modern Turned Wood Kolaidescope with Stand
120
5 Antique German Kestner Bisque Dolls
121
10 Antique Horse Bits
122
4 Unusual Antique Folk Art Horse Bits
123
1 Antique Unusual Chain Link Horse Bit
124
1 Antique Wagon Wheel Style Horse Bit
125
1 Antique Unusual Double Bar Horse Bit
126
1 Antique Folk Art Horse Bit
127
4 Antique Gold Plated Pocket Watch Cases
128
4 Vintage Sterling Silver Rifle Marksman Spelling Bee and School Badges
129
Vintage Mid-Century Modern California Ceramics Black Jeweled Panther Figurine
130
Vintage Minolta 16 Camera with Box and Certficates
131
9 Vintage Josef Originals Ceramic Mice Mouse
132
Native American Paga Kweo The Wolf Kachina
133
Antique Pair Bristol Glass Hand Painted Vases Depicting Birds
134
Native American Hand Carved Kodiak Malachite Bear Fetish
135
7 English Antique Mother of Pearl Fish Knives with Sterling Inserts
136
Retro Sheffield German Usz Wood Clock Alarm with Birds
137
99 Piece Early Mintons English Gold Trim Bone China Set
138
4 Vintage AMT & Revell Car Model Kit Cars
139
Antique Collectibles Lot
140
Vintage S&F 5th Ave Mother of Pearl Bee Compact
141
Vintage Playboy Japanese Stainless Lighter
142
Melvin Moran "Boy on Fence" Mid-Century Metal Sculpture
143
Antique Rayo Aluminum Kerosene Lantern
144
Vintage Argus Camera With Case
145
Vintage Kalart Synchronized Range Finder
146
Benjamin Chee Chee Indian "Swallows" Signed Art
147
Isaac Bignell "Taking Flight" Indian Canadian Signed Art
148
Norval Morrisseau "Bird Family" Woodland Indian Signed Art
149
Signed Christpher Ries 2001 Catalogue Magazine
150
Vintage Sterling Silver and Leather Western Tack Bridel
151
Vintage Signed MLB St. Louis Cardinals Steve Frank Musial Photographs
152
Vintage 1940s Turner Micophone Model 33D
153
Antique Western Germany Wood Cuckoo Clock
154
Antique Western Black and Nickel Hand Tooled Spurs, Unsigned
155
Vintage Florn German Jewel Music Alarm Dancing Ballerina Clock
156
Antique Sterling Silver Vanity Brush
157
Vintage Chevrolet Red Model '63 Corevette Video Casette Rewinder
158
British Columbia Canada Chrome Jade Piece
159
Antique Hong Kong Ivory Man on Horse Figurine
160
Matt Hey "Ranch Life" Daddy's Girl Cowboy Figurine, Signed
161
19th Century English Import Porcelain Jardenier/Plant Stands, Unsigned
162
Early 20th Century Japanese Signed Drip Glaze Pottery Rice Pot Depicting Butterfly
163
Vintage Abercrombie & Fitch Wood Fly Fishing Net
164
Antique Pair of Iron Western Spurs with N.K. Initials
165
2 Pre-Columbian Maya Miniture Stamp and Mask
166
Antique Strop & Gillette Razors with Box
167
Early 20th Century Chinese Enamel Pink Stone Trinket Box
168
Polished Jadeite Stone
169
Antique India Hand Hammered Covered Hanging Pot
170
1936 Apache Agent Woodworth Clum Red Book
171
1915 Hard Knocks Vanishing West Book by Harry Young
172
Bag of Misc. Vintage Jefferson Nickels
173
3 1950, 1960 Big Game New York State Hunting Tags
174
Gem Oro Auracle Electronic Gold Test Kit
175
Vintage Ciasa Mexico Ceramic Cheetah Figurine
176
Vintage New Haven Desk Clock Cabinet
177
Vintage Authentic Burberry London Tan Trench Coat with Inner Liner
178
Antique Royal Worcester Hand Decorated Vase
179
Vintage Gold Gild Retro Vanity Mirror
180
Late 19th Century East Coast Pennsylvania Folk Art Wood and Cast Iron Rocking Horse
181
Lot of Vintage Marvel Comic Books
182
Lot of Vintage Marvel Comic Books
183
Antique Brass Hurricane Lamp with Hand Painted Floral Scene on Green Globe
184
Vintage Minette Elevator Tripod in Original Box
185
Pair of Vintage Hand Carved Tahitian Wood Portrait Wall Plaques
186
Rucinni Enamel Frog Hinged Trinket Box with Jewels in Original Box
187
Antique Mohair Photo Album with Miniature Tintype Photographs
188
Western Germany Hummel Sign and Figurines
189
19th Century Antique Hand Painted East Coast Folk Art Shaker Box
190
Vintage Personalized Arizona Grand Canyon State License Plate
191
Antique Black Americana African American Glass Paperweight
192
Vintage Cigarette Lighter with Scorpion
193
Camrose and Kross Gold Tone Costume Jewelry Bangles in Case
194
1944 Cosmetology in the Negro by Gerald Spencer M.D. Book
195
Pair of Vintage Copper Hawaiian Women Plaques
196
1966 "The Hobbit" J. R. R. Tolkien Book
197
Lot of U.S. Military and Boyscout Badges/Medals
198
Camrose and Kross Gold Tone Necklace by Jaqueline Kennedy
199
Early 20th Century Japanese Red and Black Trinket Box, Signed
200
Antique N. Crown English Porcelian Cup and Saucer Depicting Sergeant
201
1931 "The Secret of the Golden Flower" C.G. Jung Wilhelm Book
202
Early 20th Century Asian Phoenix the Empress Silk Weavings
203
Box of Misc. Antique Souvenir Spoons
204
Series 1923 U.S. Large Note Silver Certificate $1.00 Bill
205
Whiting & Davis Vintage Mesh Gold Tone Bandana Necklace
206
Shultis Nantucket East Coast Woven Whale Basket
207
HUGE Dealers 47 Piece Lot of Sterling Silver Holloware
208
HUGE Dealers Lot of Sterling Flatware
209
19th Century European Silver Hallmark Candlesticks
210
Early 20th Century Sterling Silver Salad Set
211
19th Century European Antonius Cavallucci Delin Engraving by Rafael Morghen
212
Mid 20th Century American Folk Art Military Brass Aircraft Shell Casing Lamps
213
Early 20th Century Chinese Export Porcelain Lamp
214
Antique 5 Gallon Crown Mark Crock
215
Stack of Antique Linens
216
Antique Havland Limoges France Golden Quail Pattern Aux Cailles China
217
Lot of Antique Pewter Holloware
218
Antique European Metal Nude and Cherub Covered Urn
219
Pair of Antique Leather and Glass Decanters
220
Lot of 4 Antique Wood Planes
221
20th Century Ceramic Water Pitcher
222
Antique China Epige Chester Czechoslovakia
223
20th Century Jerusalem Brass Tone Bowl
224
Vintage Roseville Black Pottery Double Handled Vase
225
17 Pieces of Misc. Antique Brassware
226
Pair of 2 Wood Carved European Statues on Black Bases
227
Late 19th Century Blue Bore Satin Glass Tobacco Jar
228
Asian Marble Date Blocks on Wood Frame
229
Antique Asian Brass Lidded Pot Incense Burner with Dragon Finial
230
Royal Worcester English Porcelain Egg Coddler
231
Antique Asian Clossoinne Vase Depicting Dragon and American Flag
232
Asian Antique Clossoinne Bowl on Wood Stand
233
Stehr Wood Carved Tobacco Pipe in Case Depicting Dog
234
Ceramic Arts and Crafts Style Pot
235
Asian Bone Hand Carved Sculpture on Wood Stand Depicting Village Scene
236
3 Pcs of Sterling Silver Inlcuding 2 Napkin Rings and 1 Monogrammed Spoon
237
4 Antique European Bronze Table Plaques Including Karl Perl and Sucherda
238
Henry Hudson Bronze Celebration Commemorative Coin
239
Hicsteire Du Petit Negre Sambo Book by Helen Bannerman
240
Asian Antique Bronze Incense Burner Pot on Wood Stand
241
Grouping of 12 Miscellaneous Asian Metal Coins and Miscellaneous
242
Antique Asian Metal Foo Dog Sculpture
243
19th Century Antique Asian Lidded Incense Burner on Stand with Fish Finnial
244
19th Century Chinese Double Handled Vase on Three Elephant Head Legs
245
19th Century Asian Plate
246
19th Century Asian Metal Incense Burner Double Handled
247
Vintage Framed Asian Art in Relief Depicting Village on Water Scene in Bamboo Frame
248
Grouping of Six Antique to Vintage Books
249
Antique Asian Book of Woodblock Artwork
250
Lot of 3 Antique Books
251
Antique Horstmann Philadelphia USN Sword Personalized on Blade
252
Grouping of Antique Fencing Gear Including 3 Swords and 1 Helmet
253
Grouping of 4 Pieces of Antique Framed Art
254
Grouping of 4 Pieces of Antique Framed Art
255
Grouping of 5 Pieces of Antique Framed Art
256
2 Norman Rockwell Prints
257
Triangle Elephant Pieces
258
Antique Sketch
259
KOMONO
260
Steiff 100th Anniversary Teddy Bear
261
Steiff Lavender Blue Teddy Bear
262
Steiff Teddy Bear with Flowers
263
Steiff ''Bessy'' Stuffed Cow
264
Steiff Mini Dew Drop Stuffed Teddy Bear
265
Steiff ''Ginny'' Stuffed Hedgehog
266
2001 Steiff Danbury Mint Teddy Bear with Medallion
267
Steiff Stuffed Teddy Bear with Sunglasses
268
Brown Steiff Stuffed Teddy Bear with Ribbon
269
2000 Steiff Millenium Danbury Mint Stuffed White Teddy Bear
270
Michigan J. Frog Steiff Limited Edition Stuff Frog
271
2002 Steiff Danbury Mint Brown Stuffed Teddy Bear
272
Steiff Winter White Stuffed Teddy Bear with Scarf
273
Steiff Classic Brown Stuffed Teddy Bear
274
Steiff ''Joggi'' Stuff Brown Porcupine
275
Steiff ''All Wrapped Up''Teddy Bear Christmas Ornament
276
Steiff Gingerbread Man Christmas Ornament
277
Steiff ''Winnie the Pooh'' Stuffed Teddy Bear
278
Dean's ''Tucker'' Limited Edition Stuffed Teddy Bear #176 of 300
279
Hermann Limited Edition Halloween Teddy Bear #172 of 500
280
Hermann Limited Edition 2001 Teddy Bear #246 of 300
281
Steiff Germany Stuffed Tiger
282
Steiff Noel Christmas Stuffed Teddy Bear
283
Steiff Germany ''Happy Birthday'' Teddy Bear
284
Hermann ''Original'' Brown Teddy Bear
285
Educa Zertifikat Stuffed Teddy Bear
286
Steiff '' Winnie the Pooh '' Stuffed Piglet
287
Steiff Originals Baby Elephant
288
Steiff Classic Pooh Stuffed ''Eeyore''
289
Hermann Stuffed Black Cat
290
6 Steiff Club Teddy Bears in Boxes
291
Enesco ''100 Years of Steiff'' Complete Teddy Bear Collection in Original Boxes
292
Native American Wood Kachina Doll ''Kawhli Boy''
293
Native American Wood Kachina Doll ''Anltak Gina'' Hallmarked
294
Grouping of Five Danbury Mint Christmas Ornaments
295
1999 Gold Christmas Ornament Collection by Danbury Mint
296
20th Century Russian Hand Painted Box Depicting a Village Scene
297
4 Contemporary Studio Pottery Head Busts
298
Contemporary Studio Pottery Including 2 Baskets and Teapot
299
Pair of Contemporary Studio Pottery Figurines
300
1923 Bing and Grundahl July Plate
301
2 Contemporary Studio Pottery Vases, Signed
302
Mid 20th Century Hand Carved Wood African Mask
303
20th Century Vetro Multi Color Murano Art Glass Cat
304
Womens Modern Gucci Stainless Wristwatch with Pink Mother of Pearl Dial
305
Vintage Steiff African Elephant Stuffed Animal
306
4 Piece Mid Century Van Briggle Colorado Springs Art Pottery Center Piece Set
307
Vintage Audio File Push Button F-5 Microphone
308
Mid 20th Century UTAGAWA HIROSHIGE Wood Block Print
309
Mid 20th Century UTAGAWA HIROSHIGE Wood Block Print. '' 100 Views of Edo ''.
310
Antique Folk Art Metal Gear Lamp
311
Mid Century Retro Chrome Ball Lamp with Base
312
Vintage Canon Ae-1 Camera with 50mm Lens
313
Vintage Nikon and Minolta 35mm Cameras with Straps
314
14k and Pearl Jewelry
315
S.Kirk and Son Sterling Silver Cuff
316
Sterling Silver Pinky & Diane Ring
317
Antique German .800 Silver Cherub Spoon and Ashtray
318
Palladio Italian Ceramic Poodle Statue
319
Rowzon Ceramic Pottery Cat Figurine
320
Tribal Arrowhead Axe Native Stone Tool
321
Italian Carved Stone Marble Fruit on Glass Fish Platter
322
Pair of John E. Bundy USA Wood Duck Decoy Figurines
323
Carved Crystal and Stone Geode Parrot
324
Carved Amethyst Geode and Lapis Parrot Figurine
325
20th Century Chinese Clossoine Urns Depicting Florals with Wood Bases
326
20th Century Japanese Cherry Blossom Clossoinne Vase
327
2 Native Carved Fetish Stone Bears
328
Mayan Erotica Hand Carved Stone Figurines
329
Polished Geode Rock with Stand
330
Grouping of World Wide Travel Collectibles
331
Tom Sawyer Miki Sommers Porcelain Asian Doll
332
Grouping of 4 Porcelain Native American Dolls with Basket
333
Carved Pink Crystal Geode Bird Figurine
334
20th Century Asian Stone Tree Figurine
335
Carved Crystal Geode Parrot Figurine
336
European Semi Precious Stone Hand Carved Tree
337
European Semi Precious Stone Hand Carved Tree
338
European Semi Precious Stone Hand Carved Tree
339
European Semi Precious Stone Hand Carved Tree
340
European Semi Precious Stone Hand Carved Tree
341
European Semi Precious Stone Hand Carved Tree
342
European Semi Precious Stone Hand Carved Tree
343
European Semi Precious Stone Hand Carved Tree
344
European Semi Precious Stone Hand Carved Tree
345
European Semi Precious Stone Hand Carved Tree
346
European Semi Precious Stone Hand Carved Tree
347
European Semi Precious Stone Hand Carved Tree
348
20th Century Gemstone World Globe with Brass Stand
349
Royal Doulton Bone China Flower Basket
350
20th Century Ironwood Hand Carved Ram
351
20th Century Ironwood Hand Carved Ram
352
20th Century Ironwood Hand Carved Quail
353
Lot of 3 20th Century Ironwood Hand Carved Bison
354
Lot of 2 20th Century Ironwood Hand Carved Rabbits
355
Lot of 2 20th Century Ironwood Hand Carved Quail
356
Lot of 3 20th Century Ironwood Hand Carved Quail
357
20th Century Ironwood Hand Carved Scorpion
358
Lot of 4 20th Century Ironwood Hand Carved Ducks
359
20th Century Hand Carved Ironwood Crocodile and Aardvark
360
20th Century Hand Carved Ironwood Owl and Eagle
361
20th Century Hand Carved Ironwood Pig and Roadrunner
362
20th Century Hand Carved Ironwood Seal and 2 Dolphins
363
Lot of 2 20th Century Hand Carved Ironwood Cats
364
Wood Carved Elephant
365
Fabian Kittys Critters Green Tree Frog Statue
366
Izzy Kittys Critters Red and Yellow Salamander Statue
367
Fresa Kittys Critters Red Lizard Statue
368
2 Pieces of Pre Columbian Style Pottery
369
2 Hand Woven Tribal Dolls in Shadow Box
370
2 20th Century Hand Carved Ironwood Turtles
371
Slinky Kittys Critters Snake Statue
372
Mama Mia Kittys Critters Snake Statue
373
Romeo Kittys Critters Frog Holding Rose Statue
374
Pre Columbian Style Pottery
375
Pre Columbian Style Pottery
376
Pre Columbian Style Pottery
377
Pre Columbian Style Pottery
378
Pre Columbian Style Pottery
379
Grouping of 2 Pre Columbian Style Pottery
380
Grouping of 2 Pre Columbian Style Pottery
381
Pre Columbian Style Pottery
382
Grouping of 2 Pre Columbian Style Pottery
383
Grouping of 2 Pre Columbian Style Pottery
384
Grouping of 3 Pieces of Pre Columbian Style Pottery
385
Grouping of 2 Pieces of Pre Columbian Style Pottery
386
3 Pieces of Pre Columbian Style Pottery and 1 Piece of Stone/Fossil
387
Hand Carved Wood Sculpture of Frog
388
Native American Navajo Pottery Vessel
389
Pre Columbian Style Pottery
390
Pre Columbian Style Pottery on Black Stand
391
Pre Columbian Style Pottery
392
Pre Columbian Style Pottery
393
Pre Columbian Style Pottery
394
Pre Columbian Style Pottery
395
2 Pre Columbian Style Pottery Vases
396
3 Pre Columbian Style Pottery
397
Pre Columbian Style Pottery Vase
398
Large Carved Ironwood American Eagle
399
Rock Quartz Crystal Japanese Carved Koi Fish
400
Rock Quartz Crystal Japanese Carved Koi Fish
401
3 European Carved Stone Eggs
402
20th Century Chinese Jade Tone Carved Bird Figurine
403
Asian Carved Jade Tone Bird and Beetle Figurine
404
Pre Columbian Style Jug Depicting Village Man
405
Pre Columbian Style Double Gourd Water Jug
406
Pre Columbian Style Triple Gourd Water Jug
407
Pre Colubian Style 3 Single Gourd Water Jugs
408
Pre Colubian Style 3 Single Gourd Water Jugs
409
Pre Columbian Style 2 Vases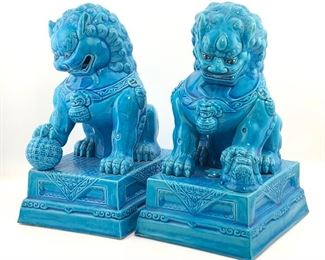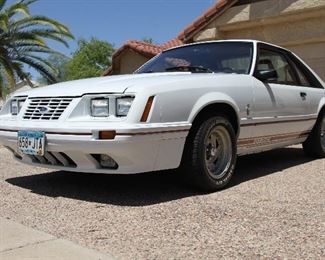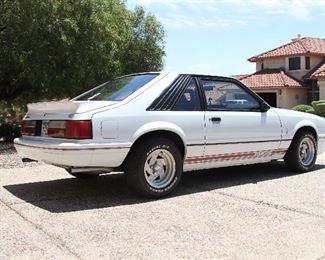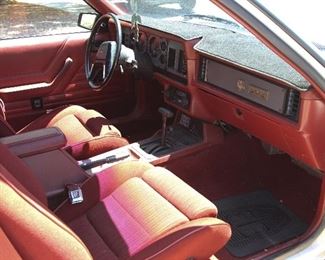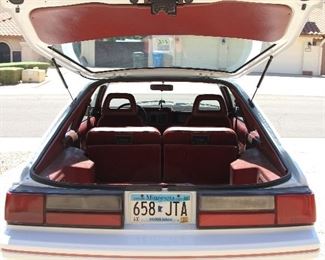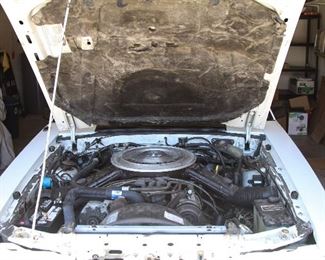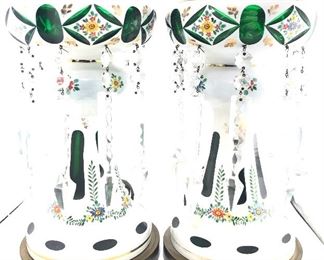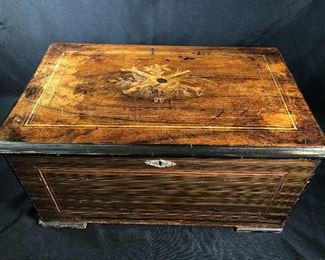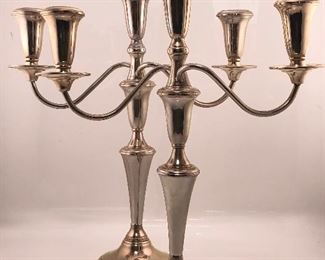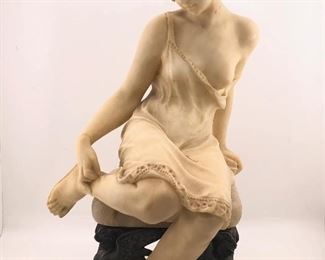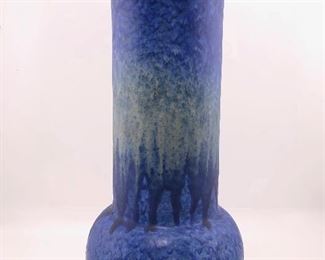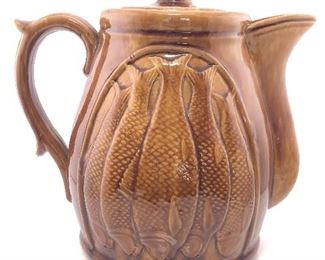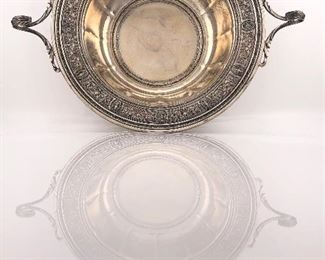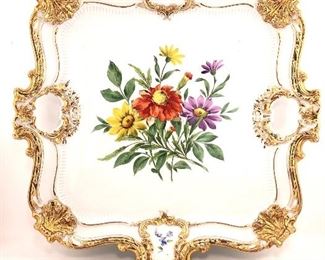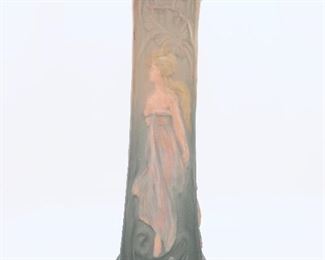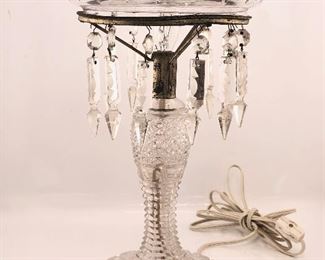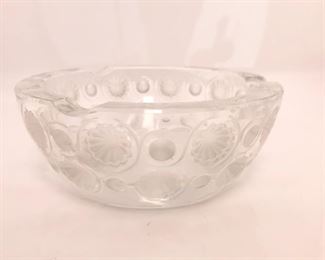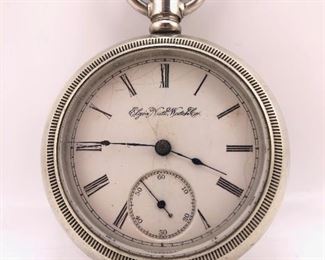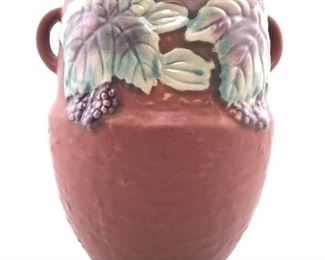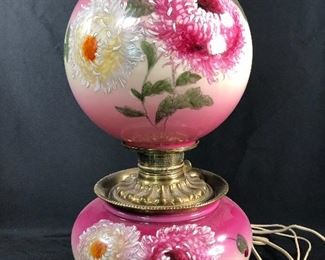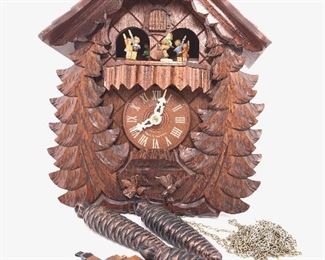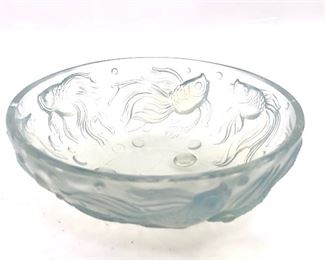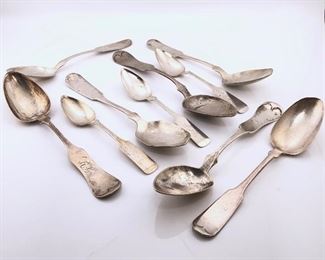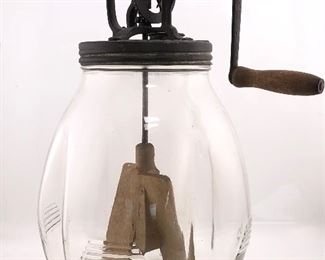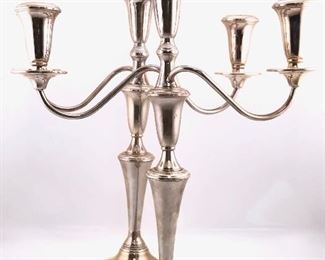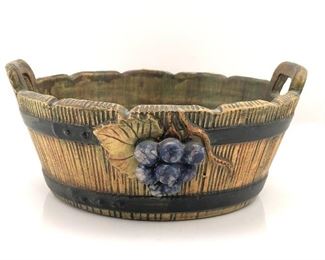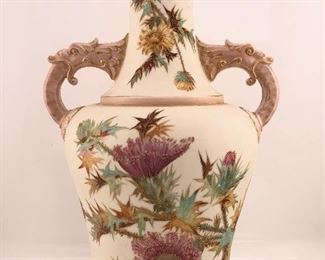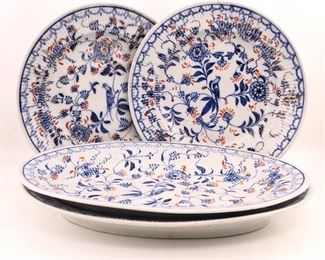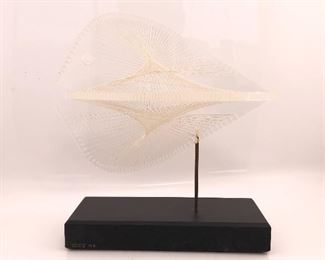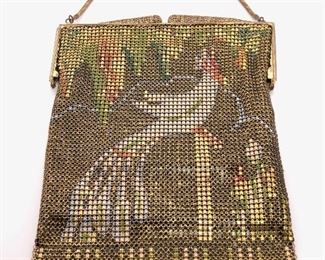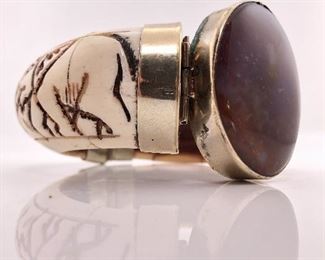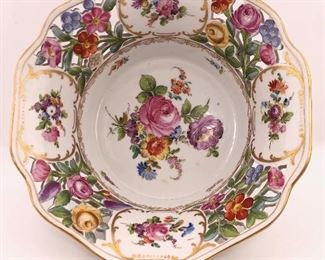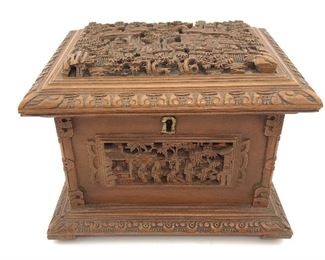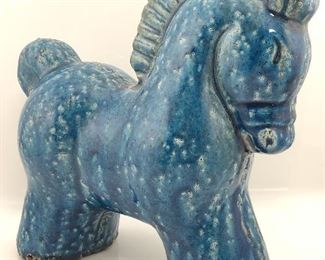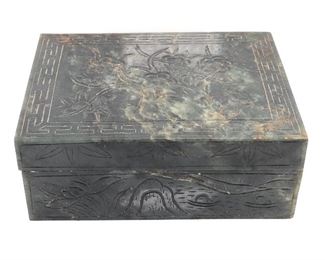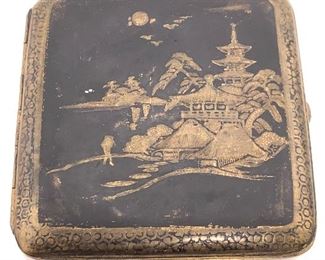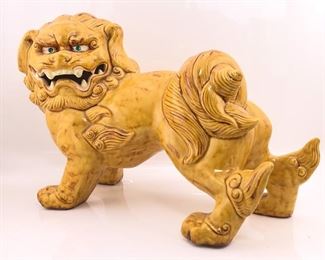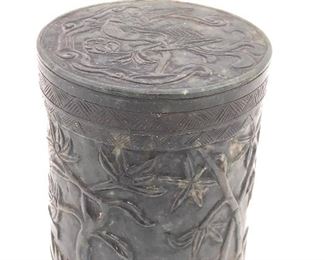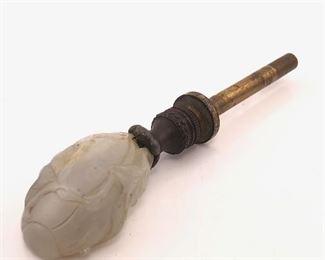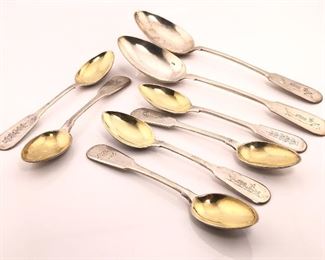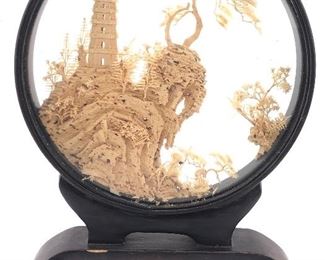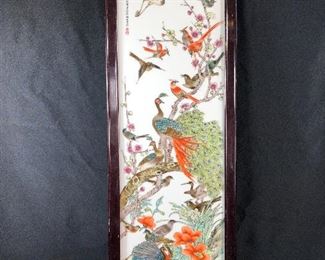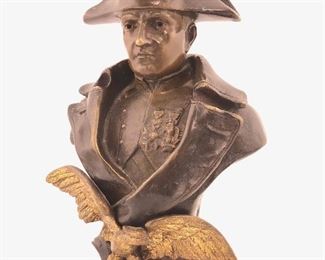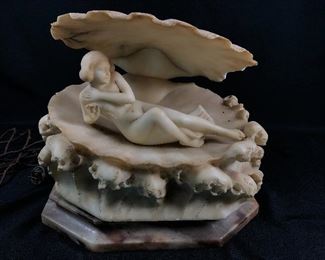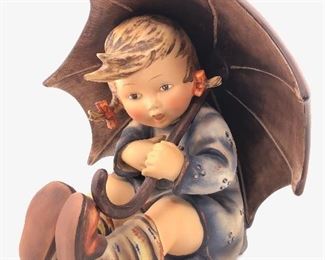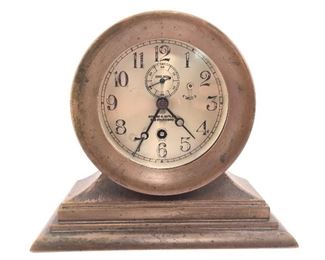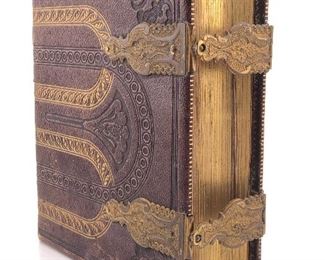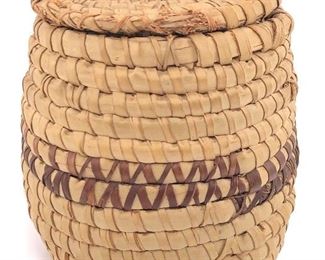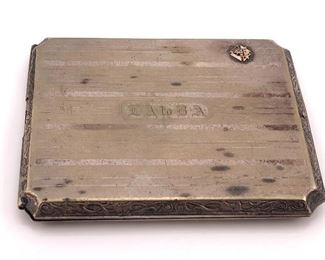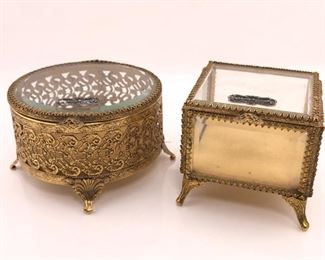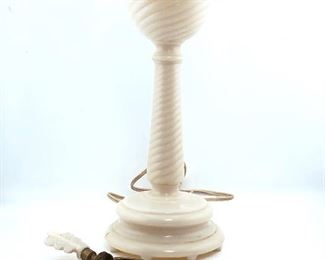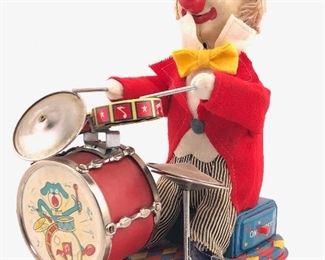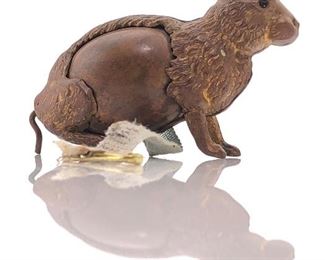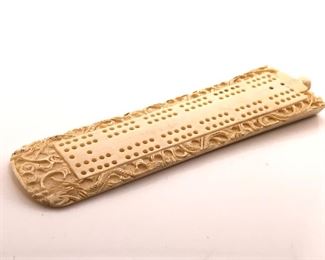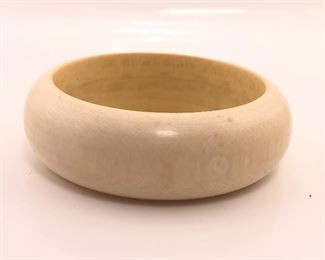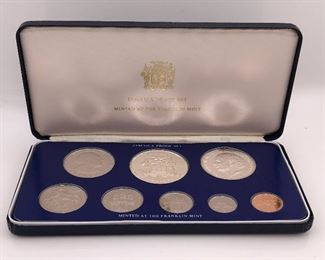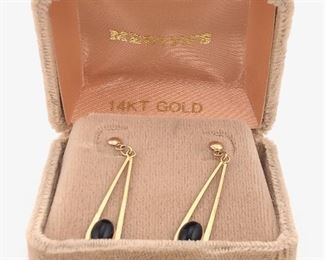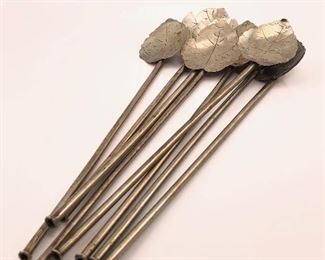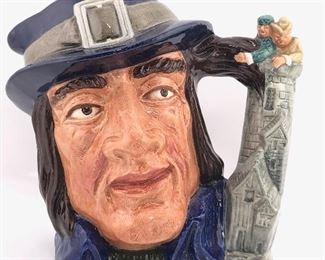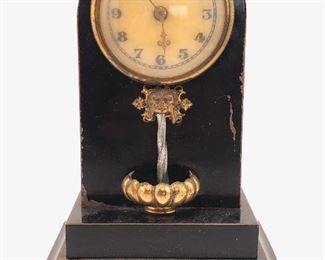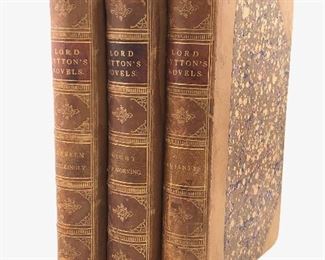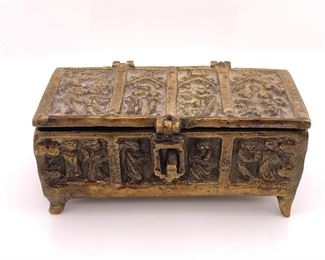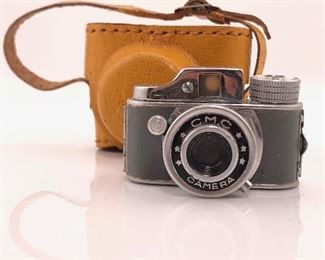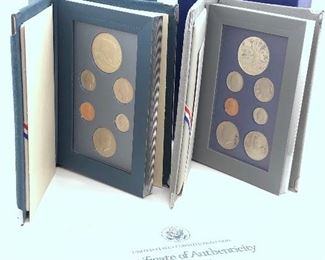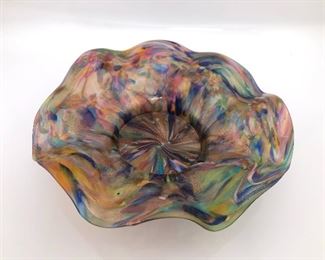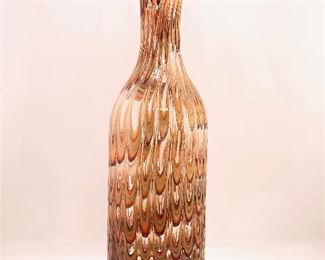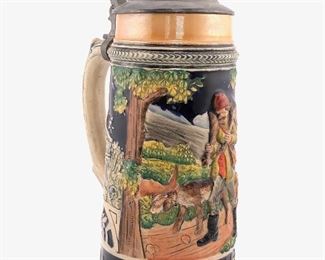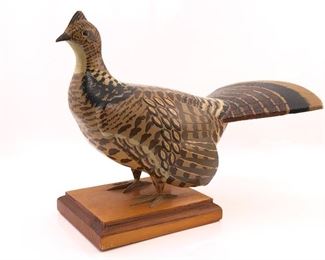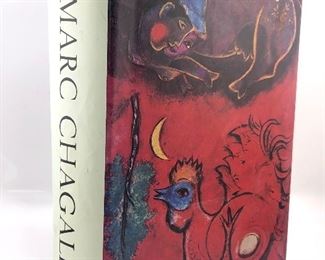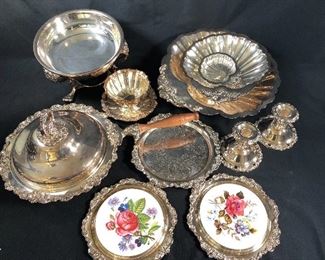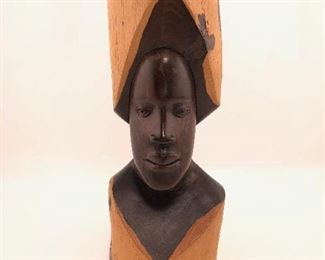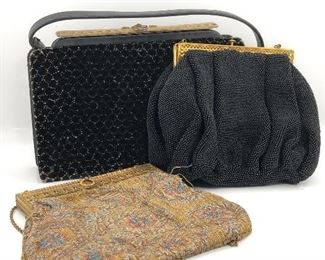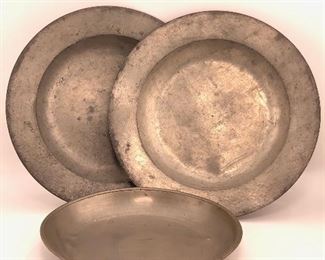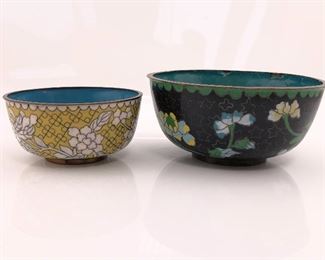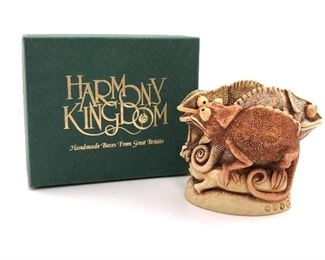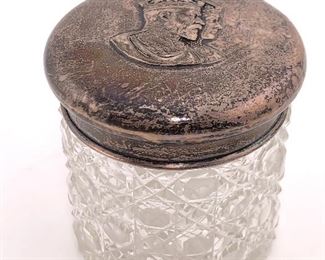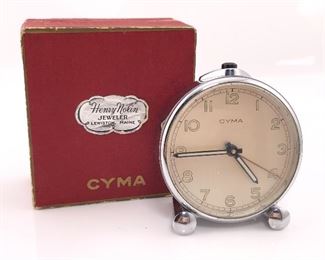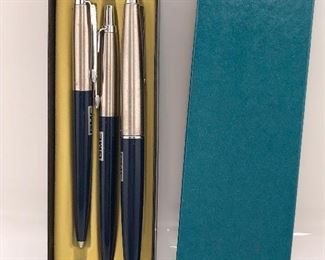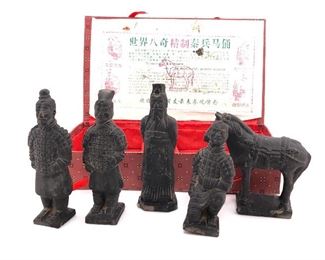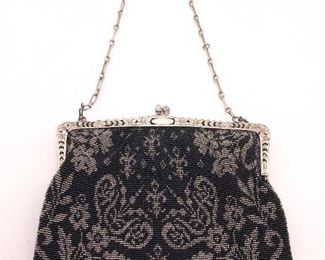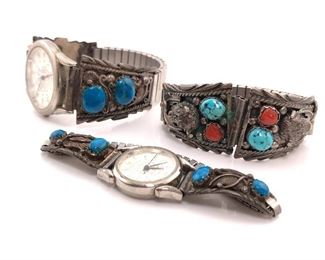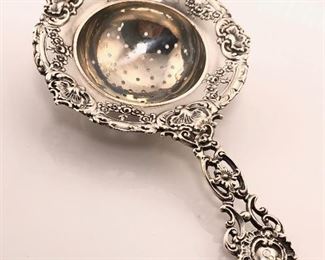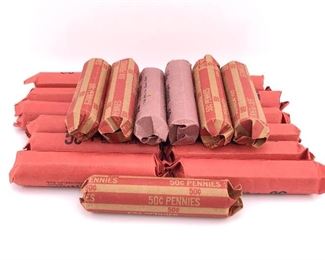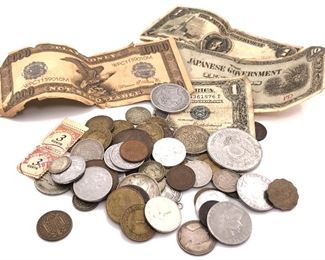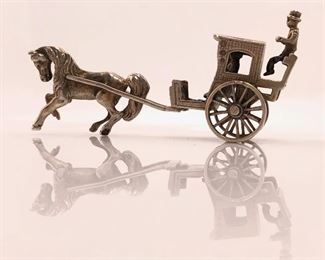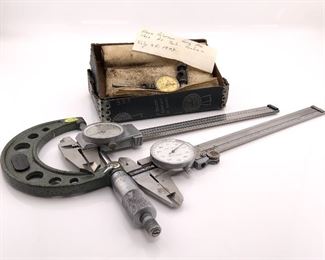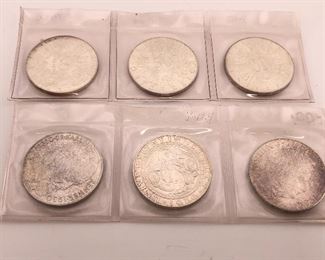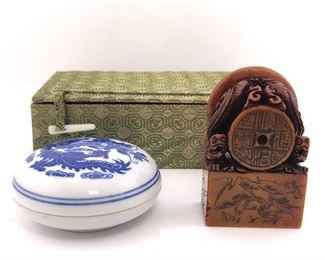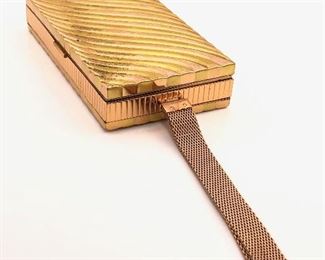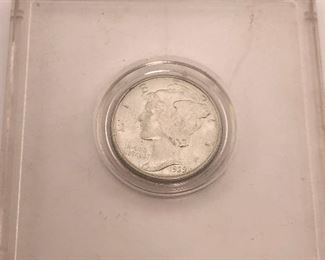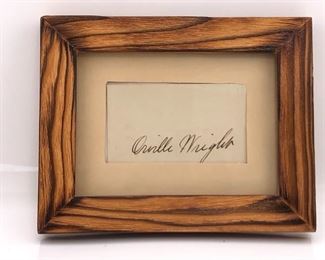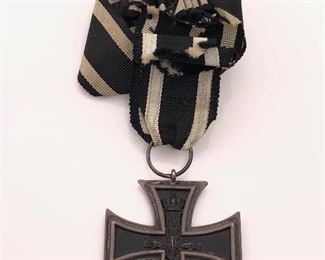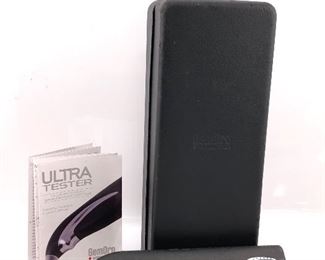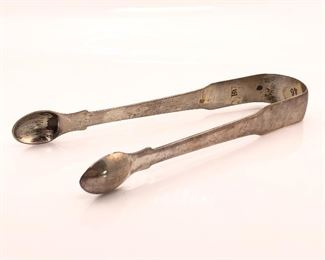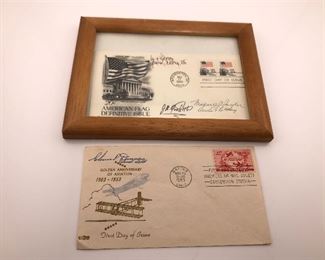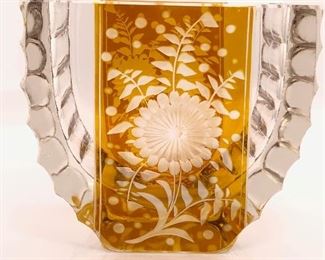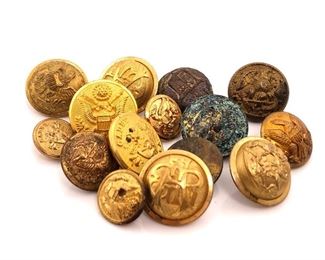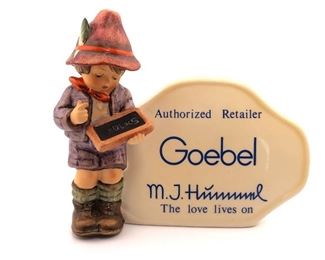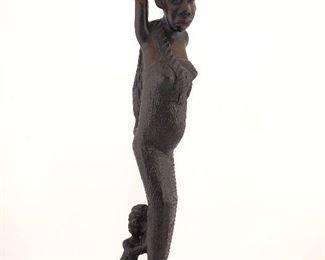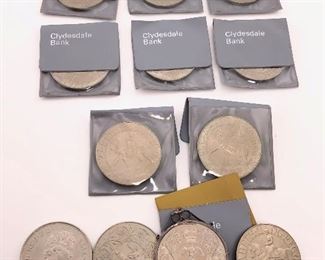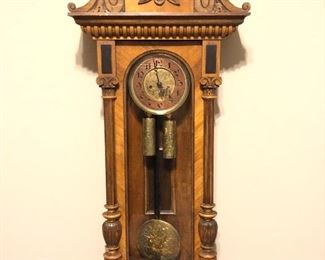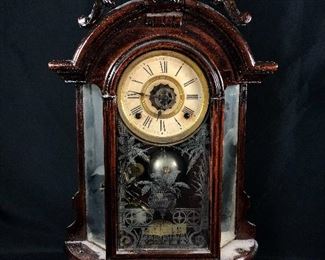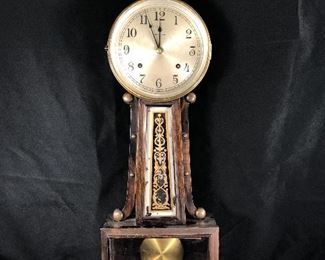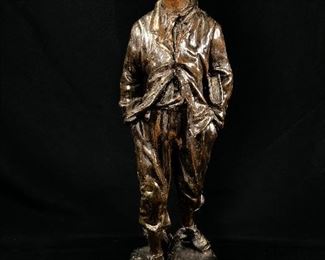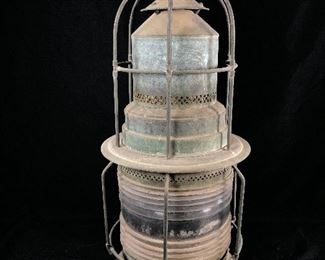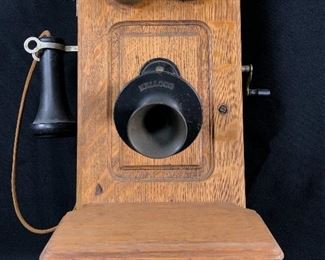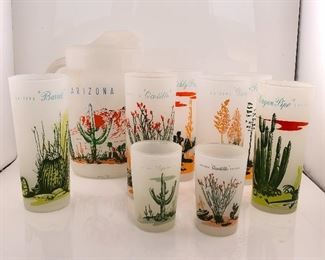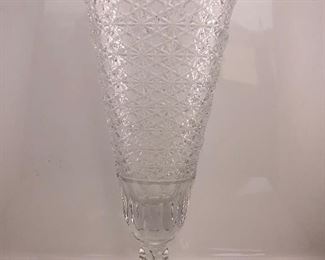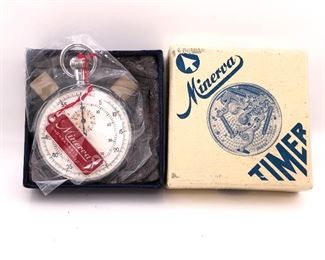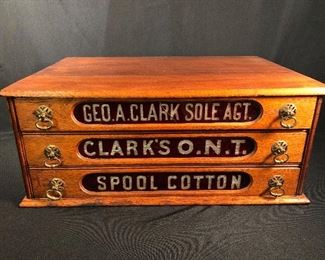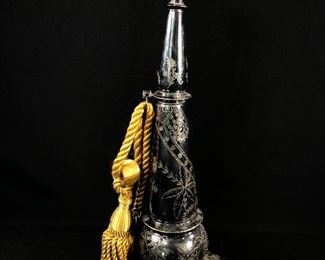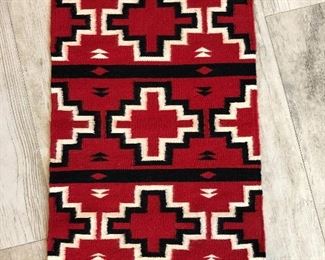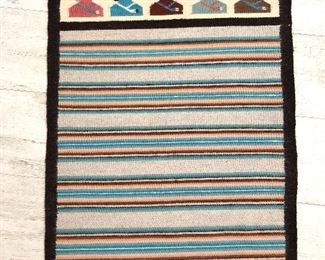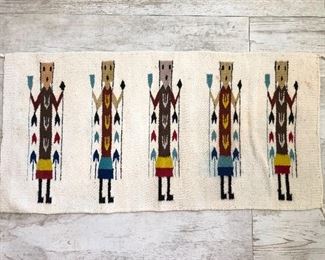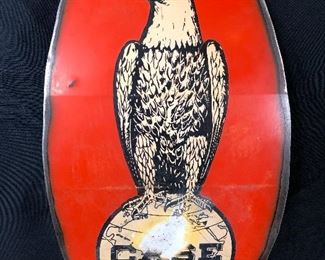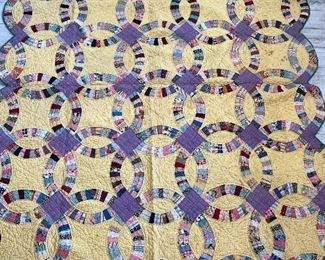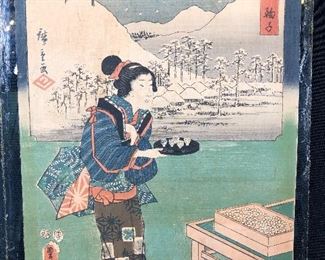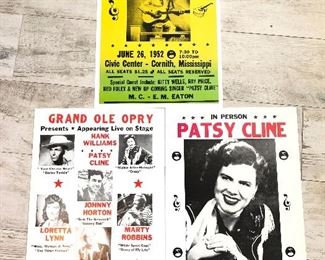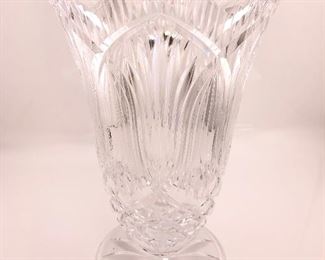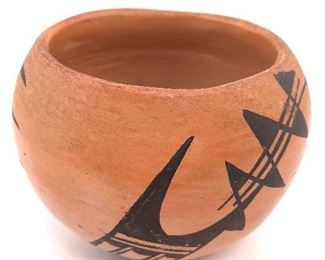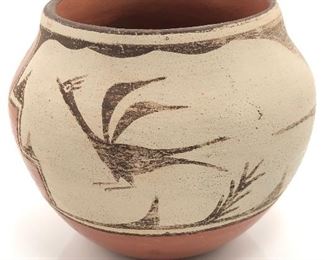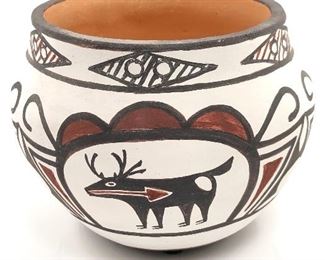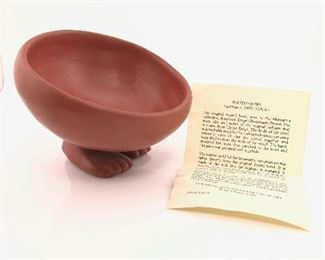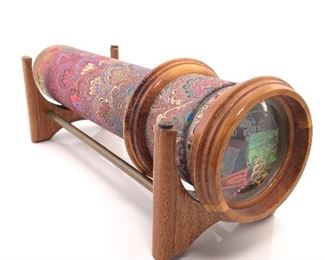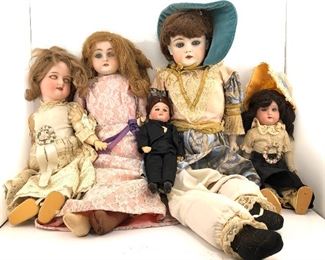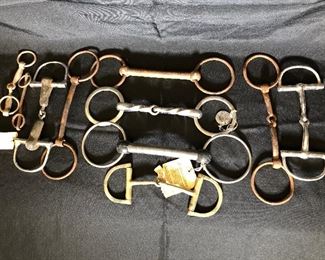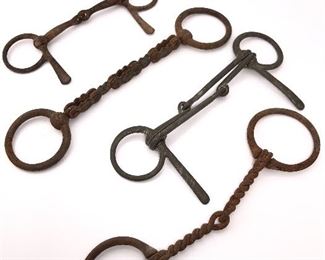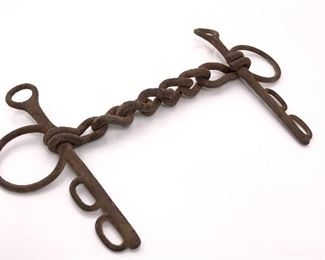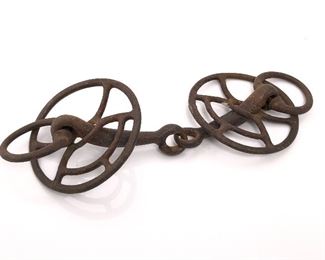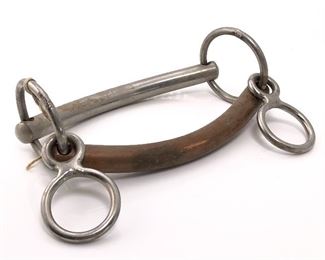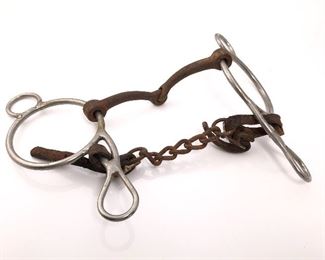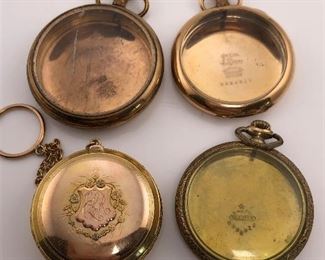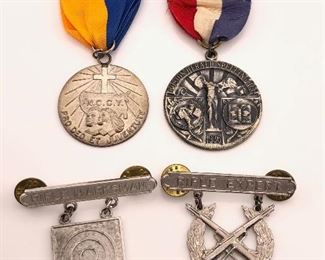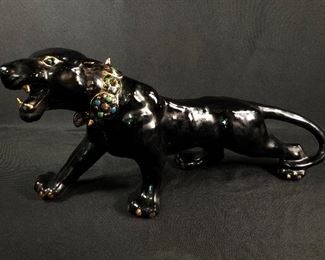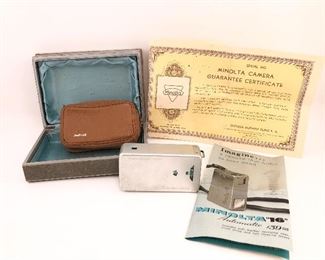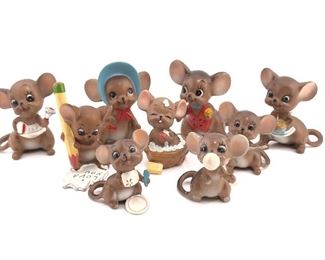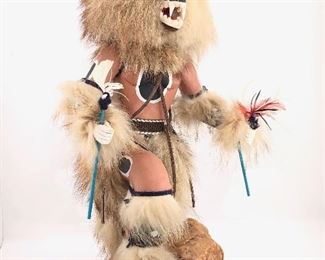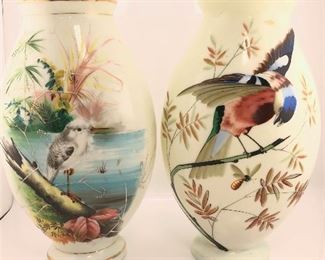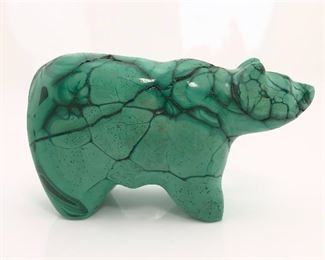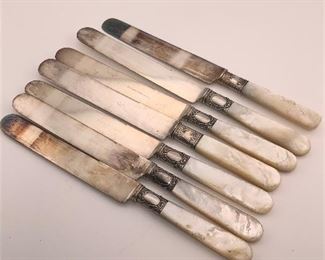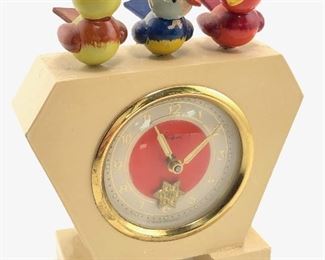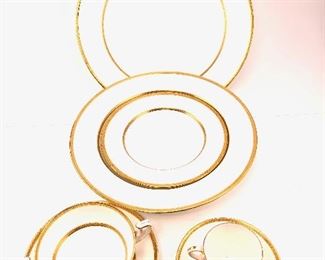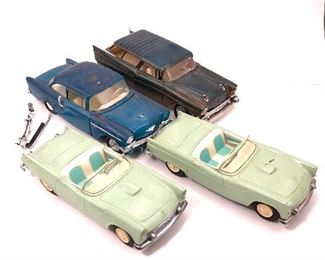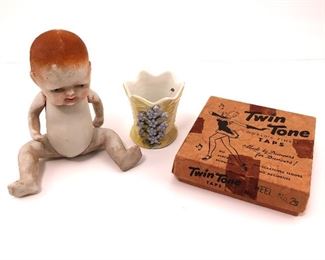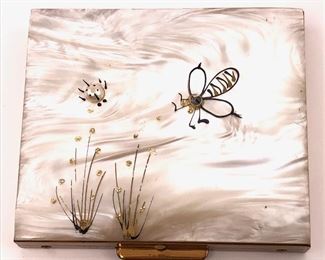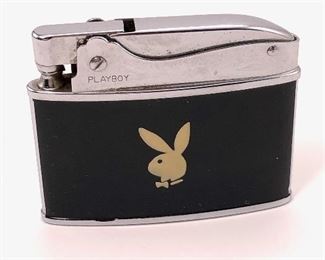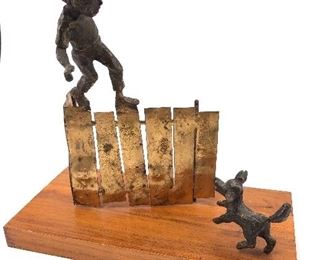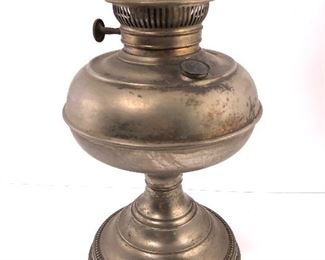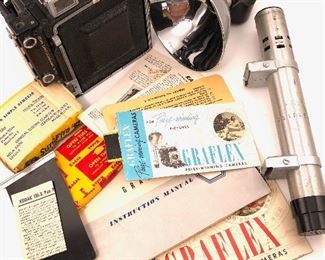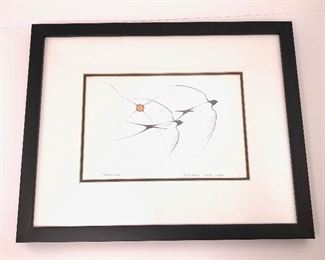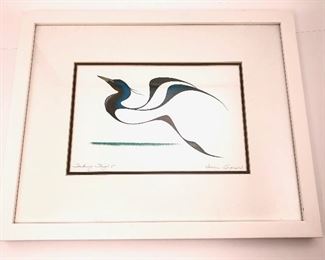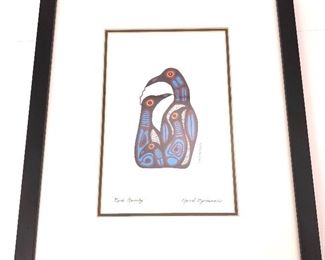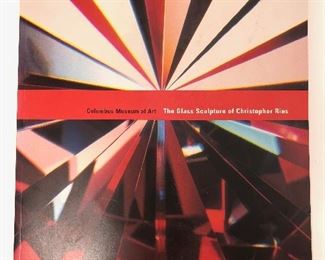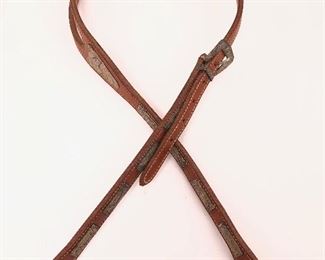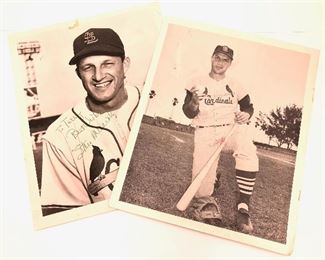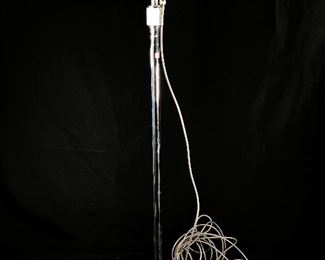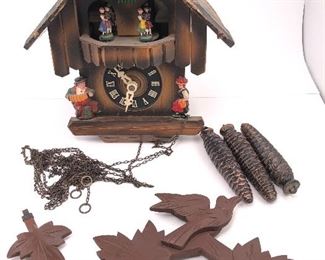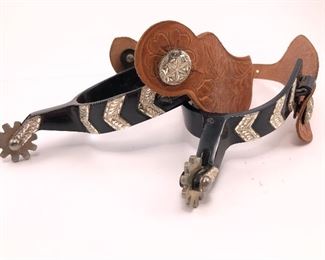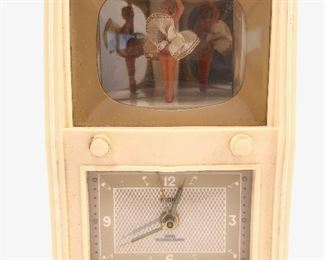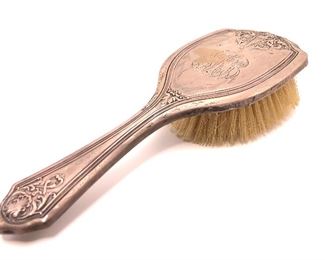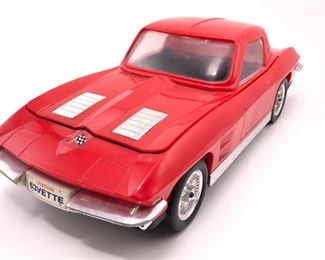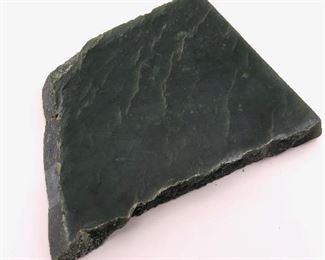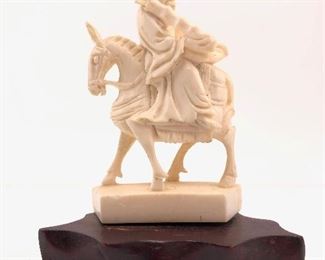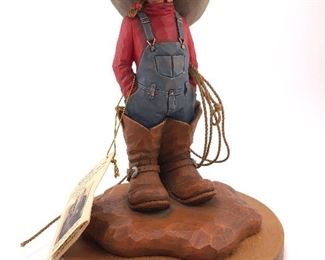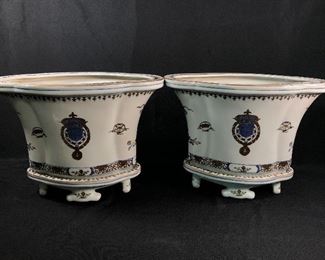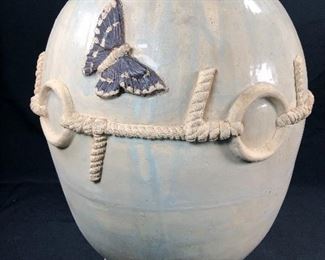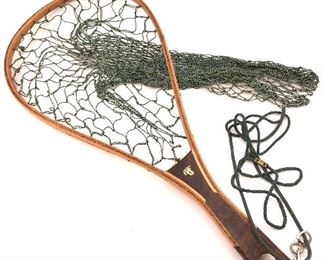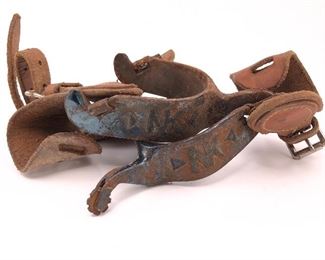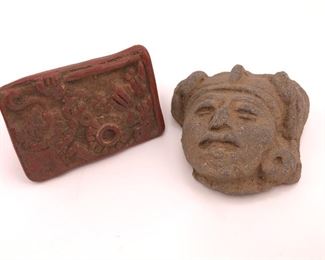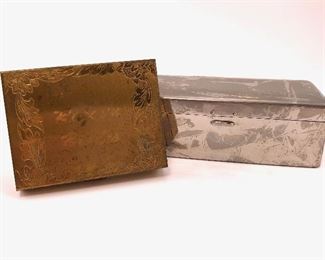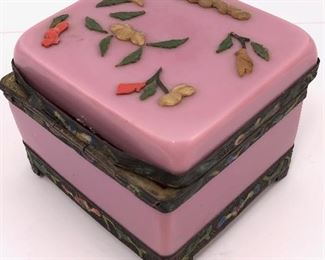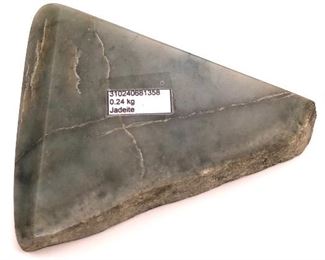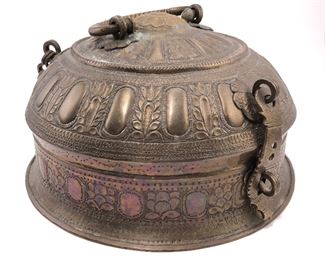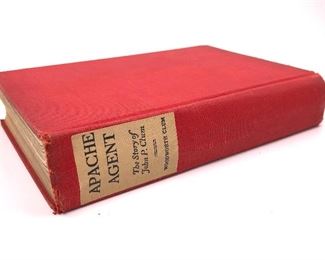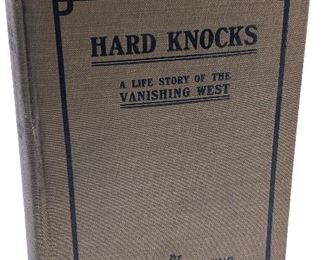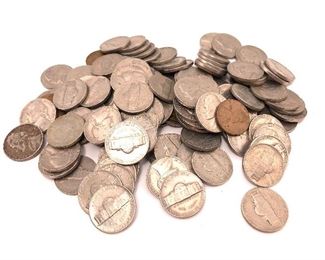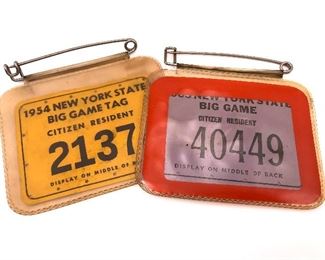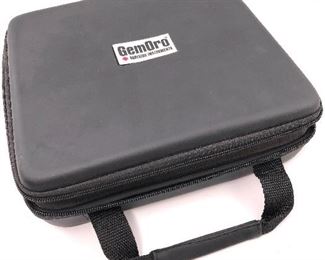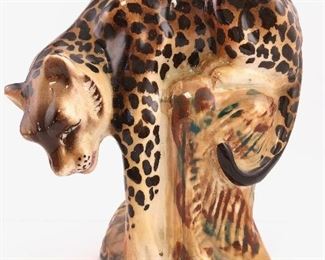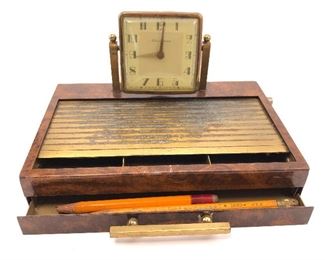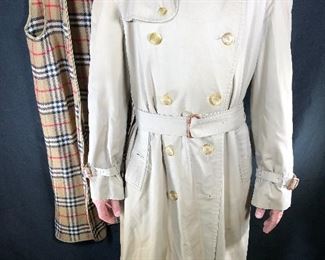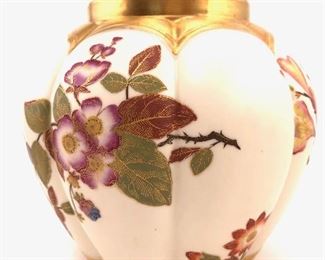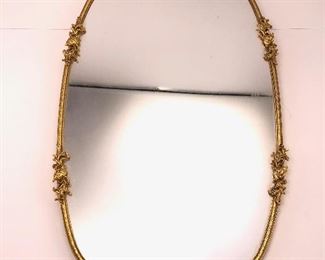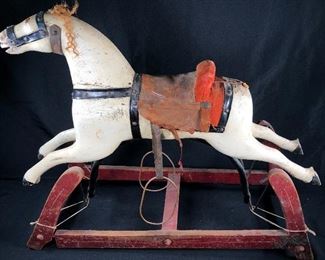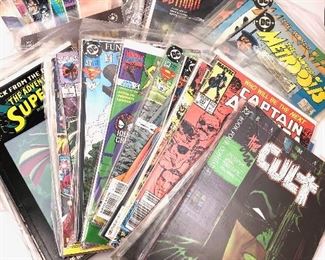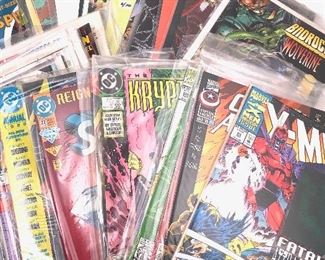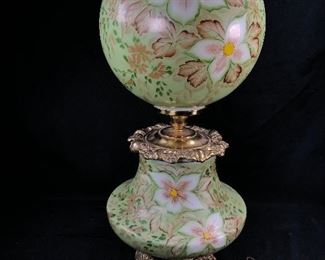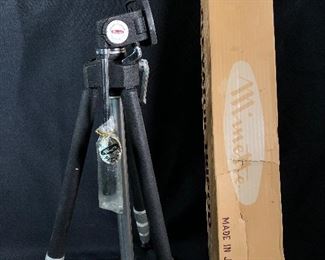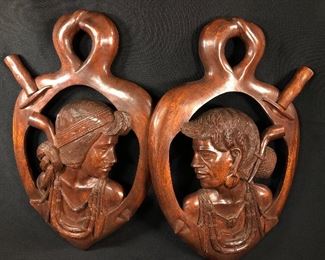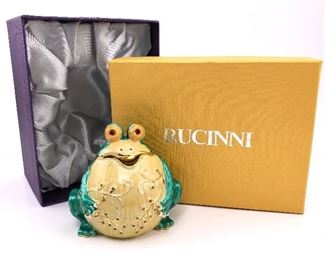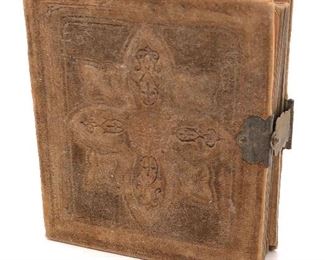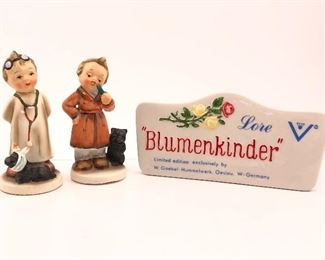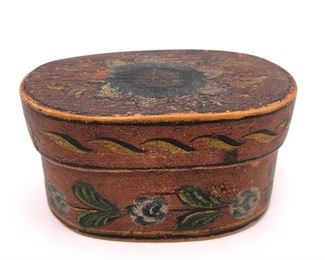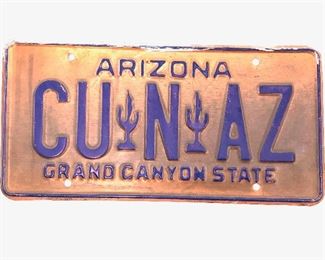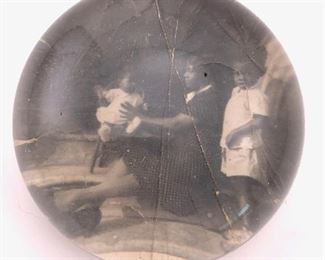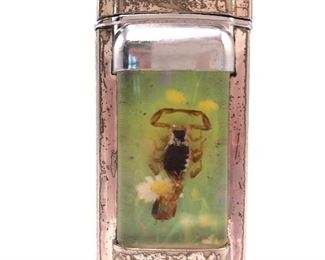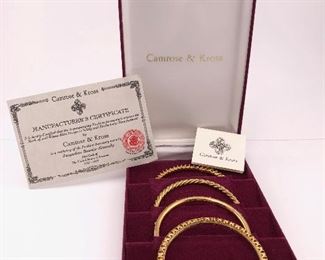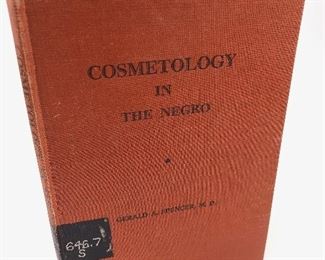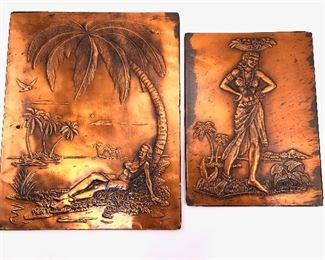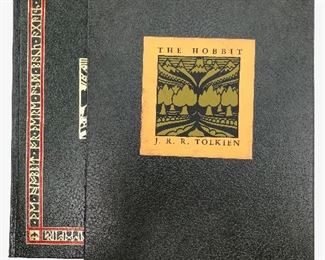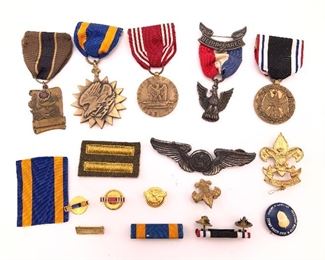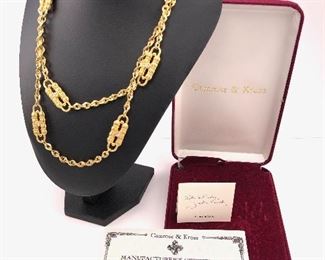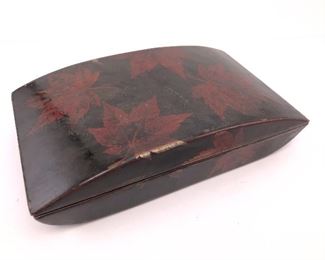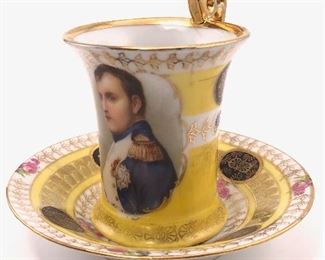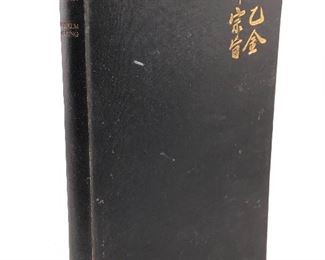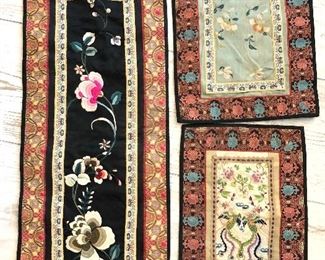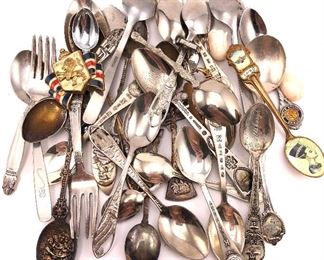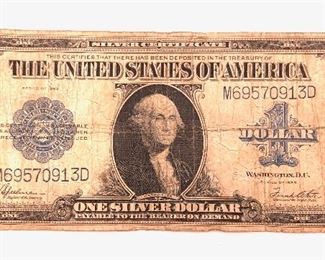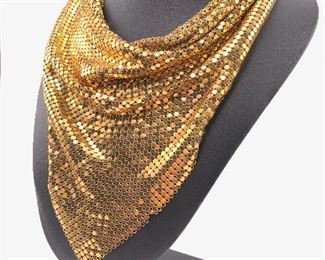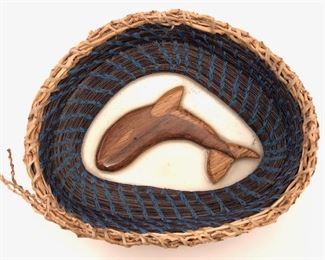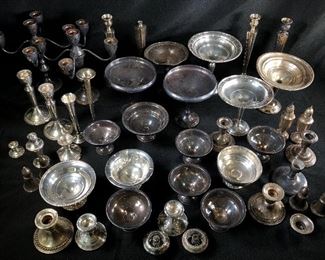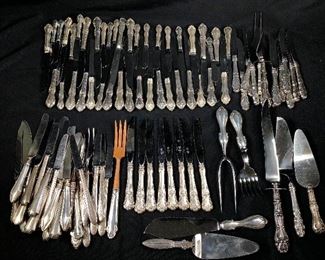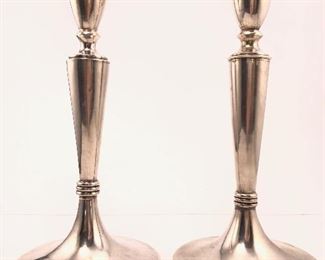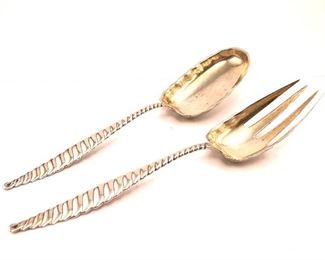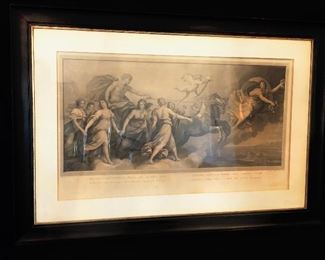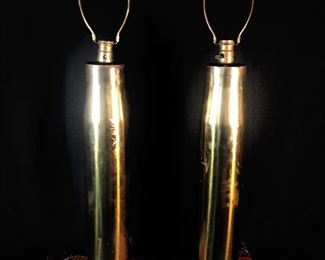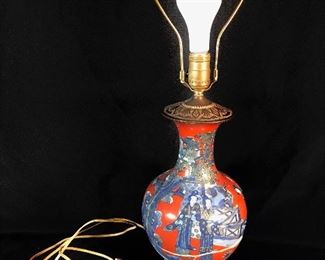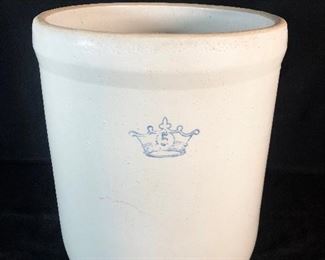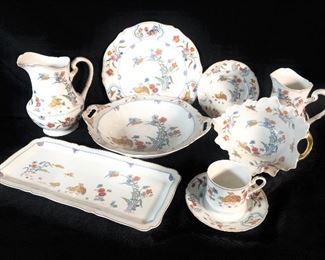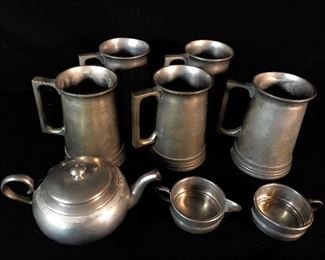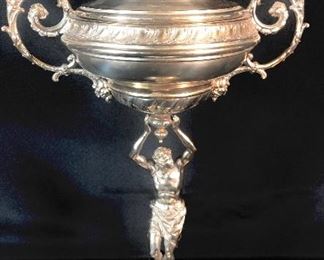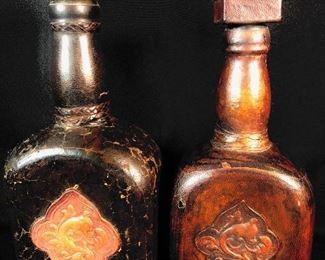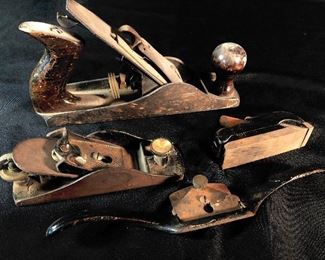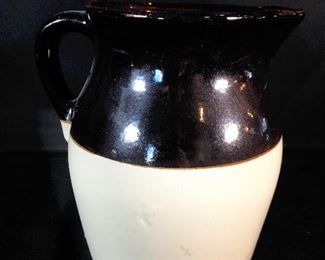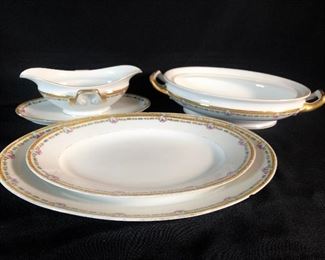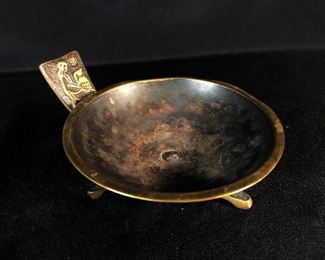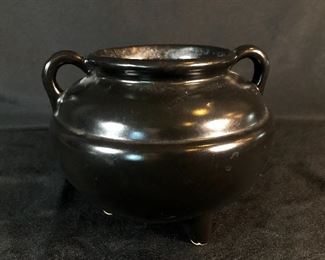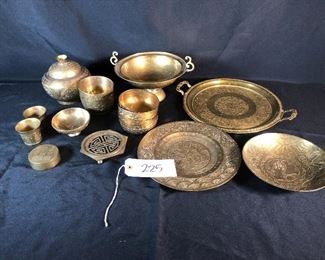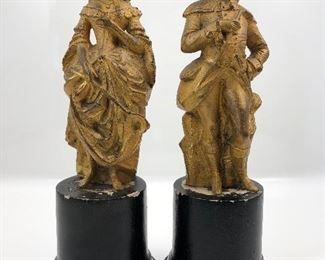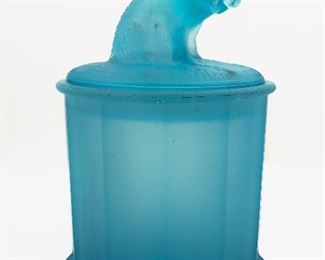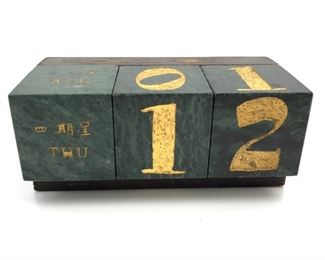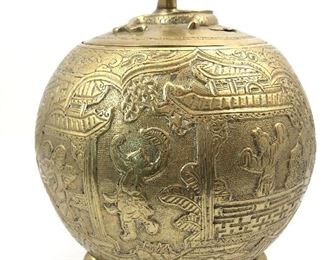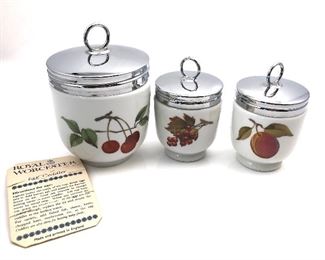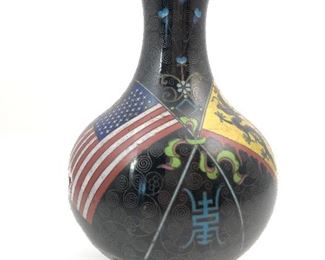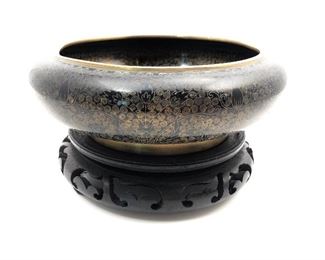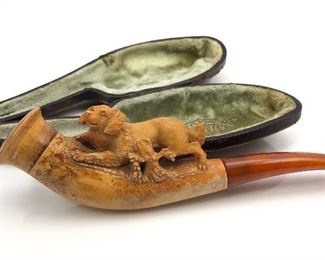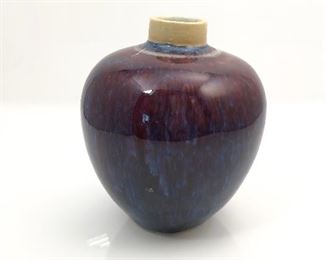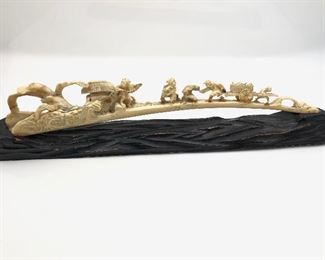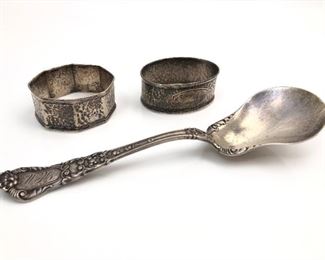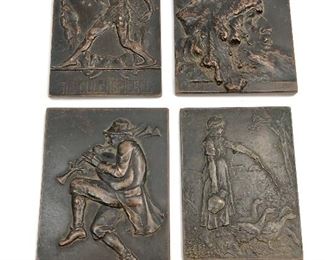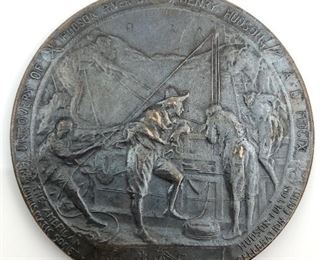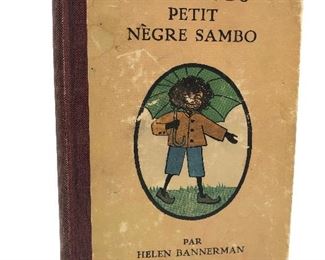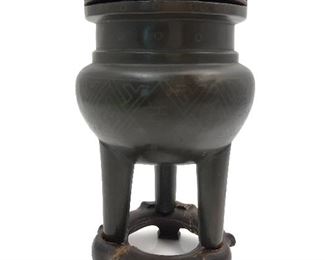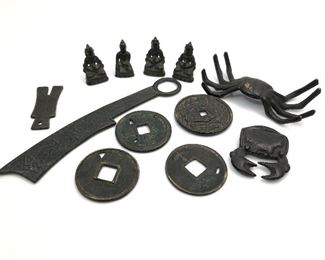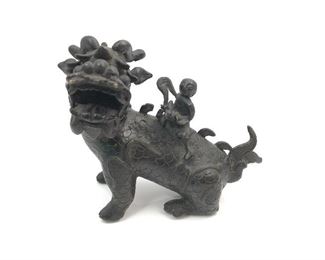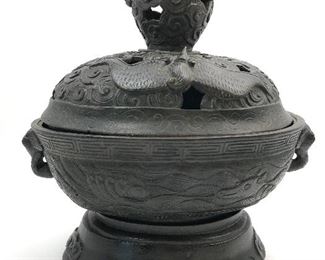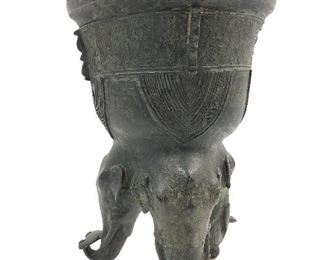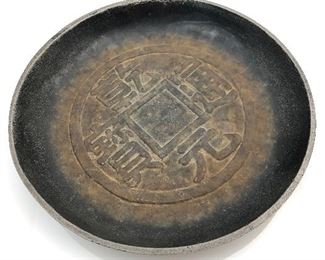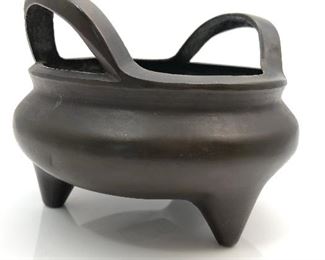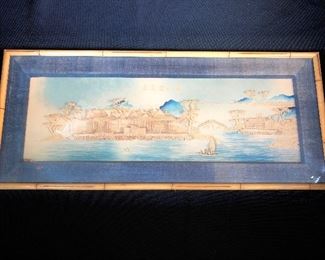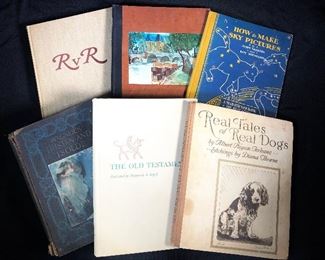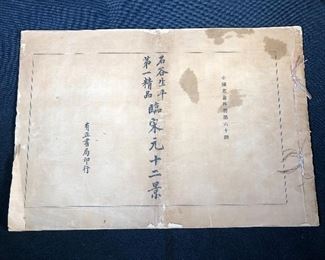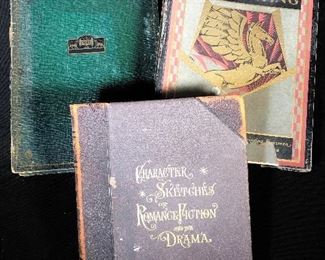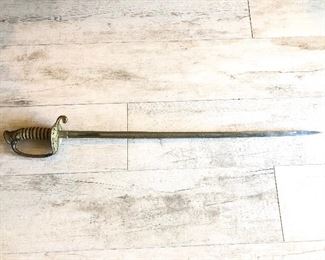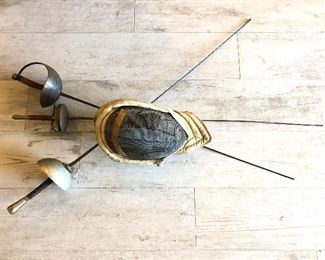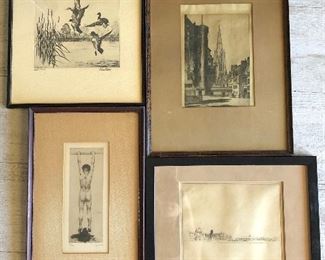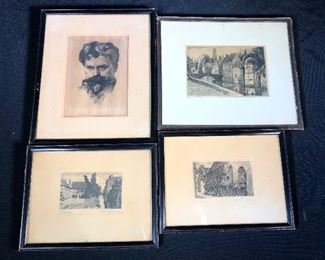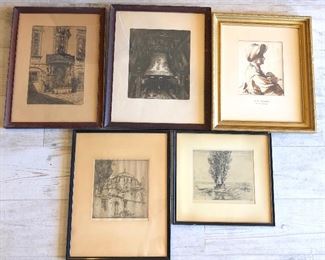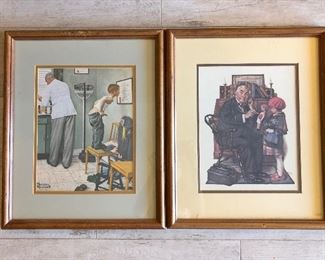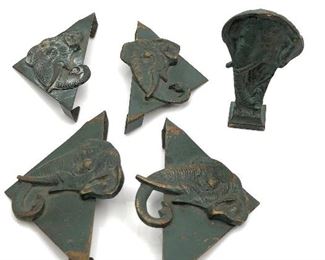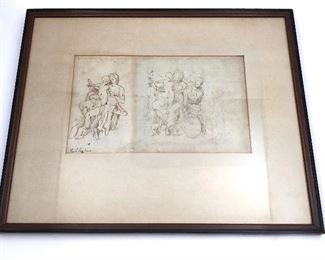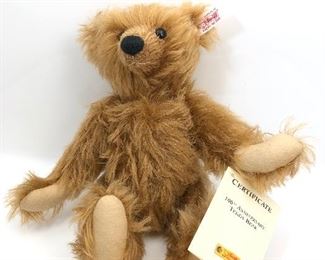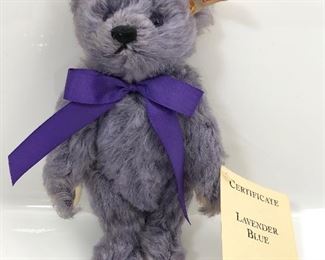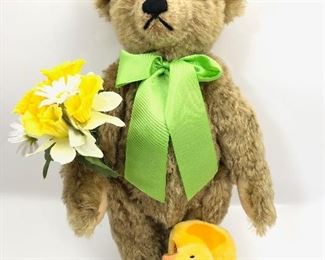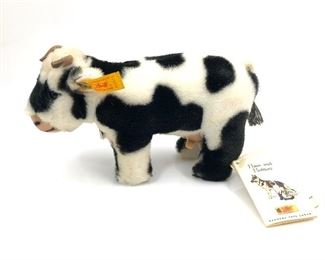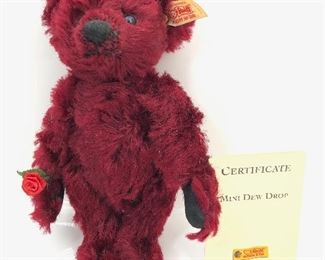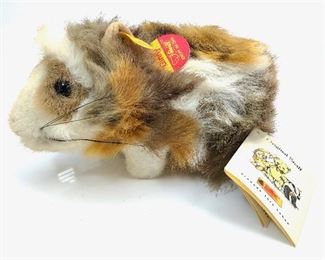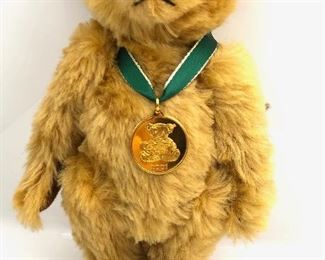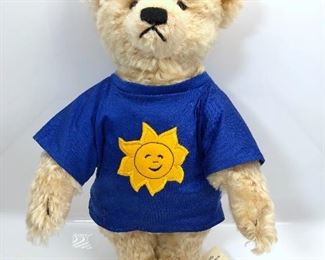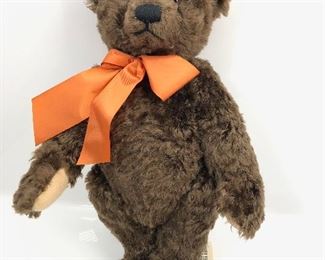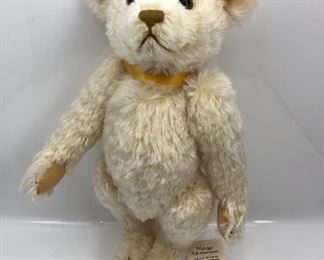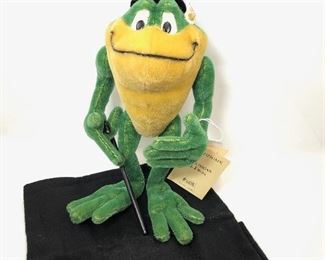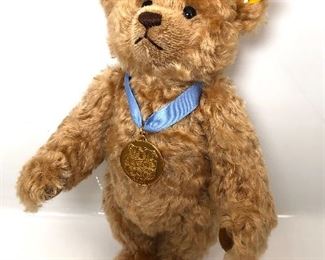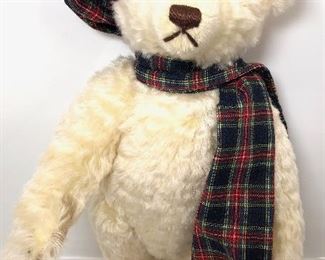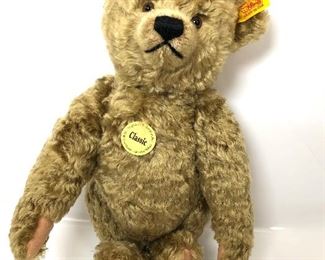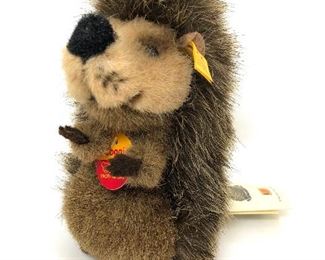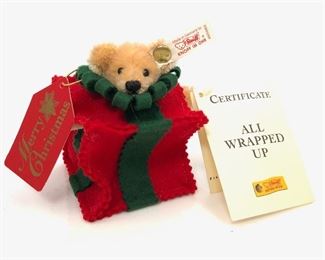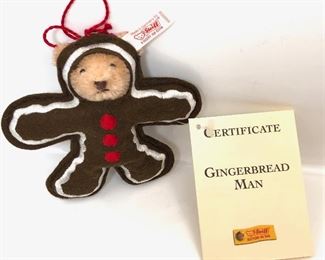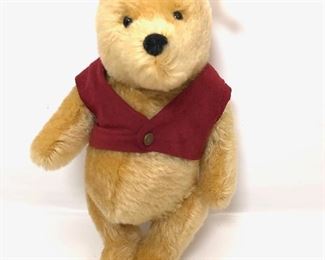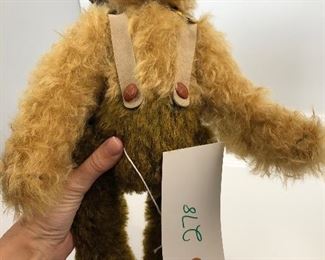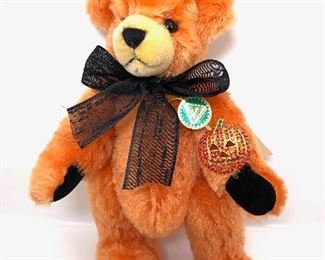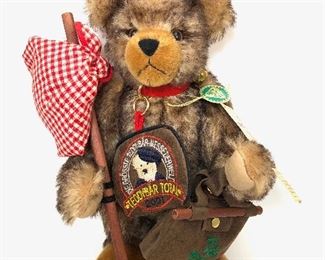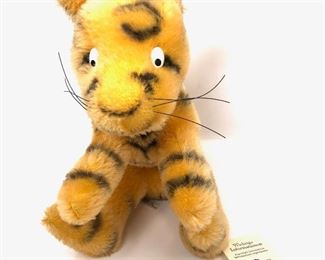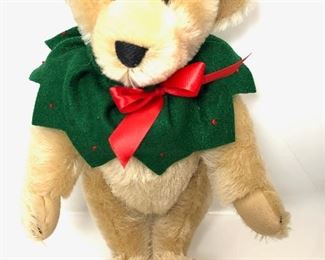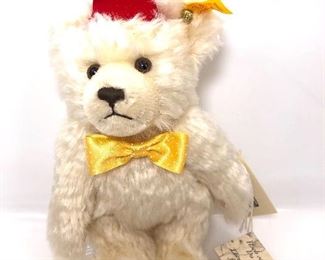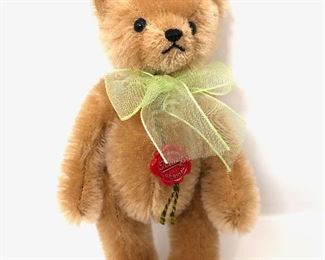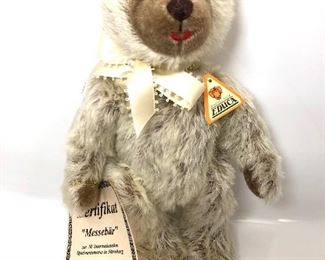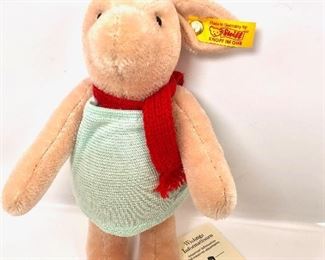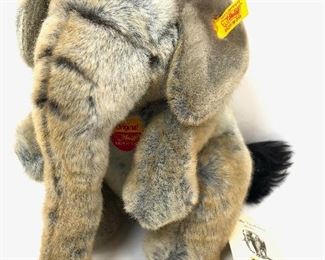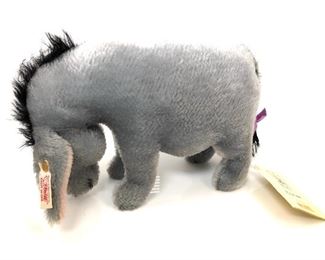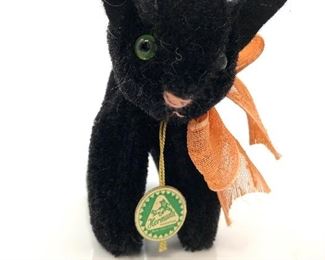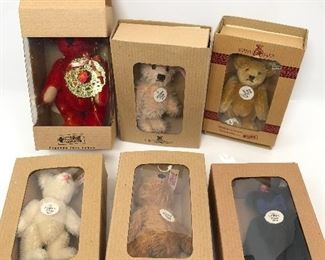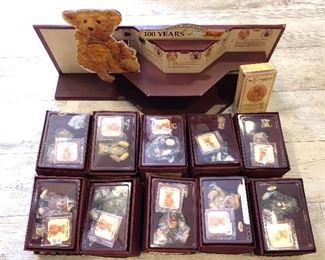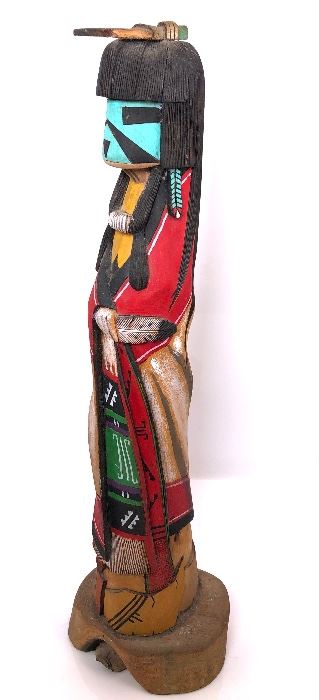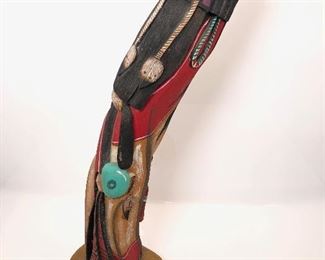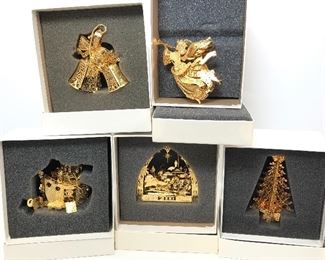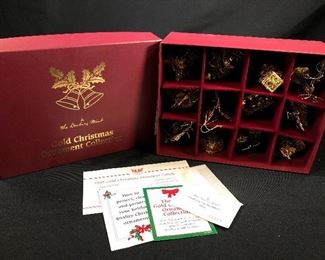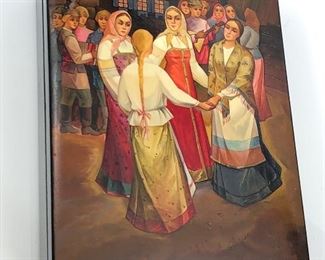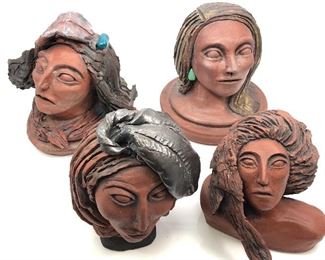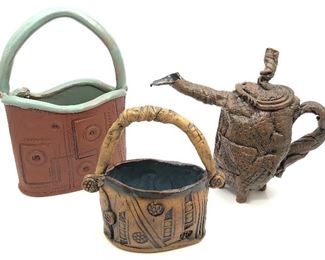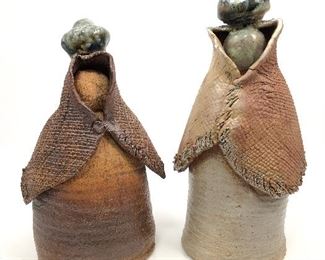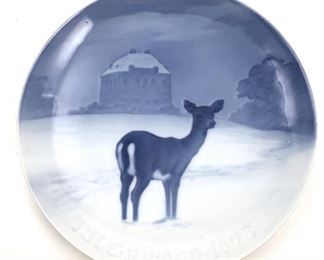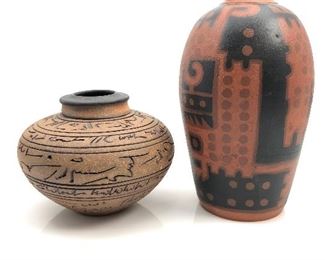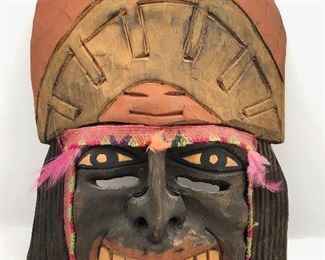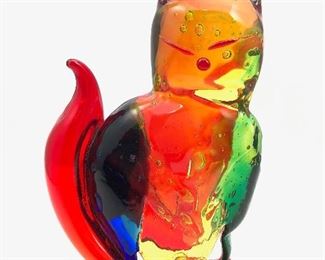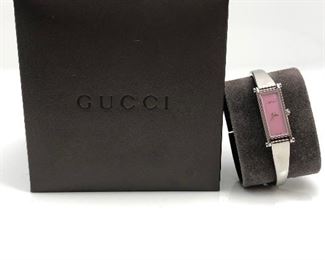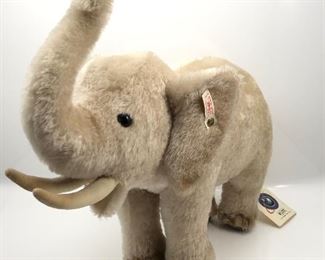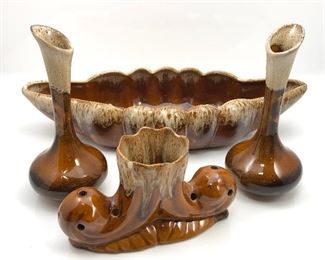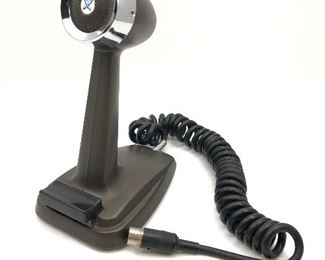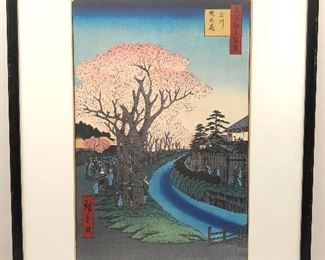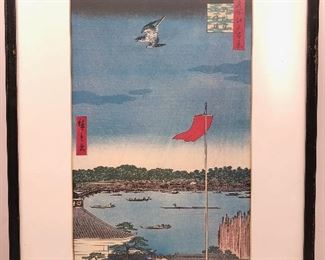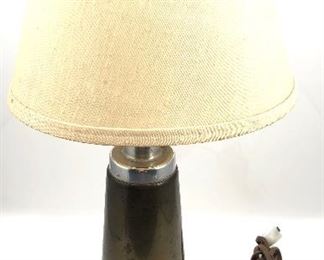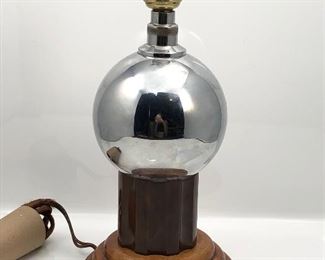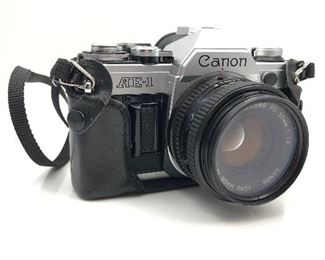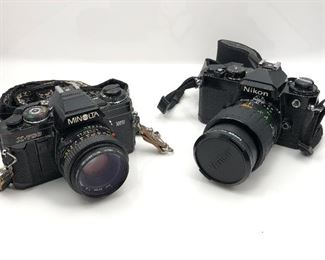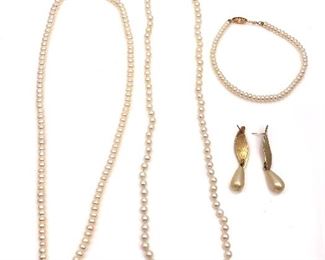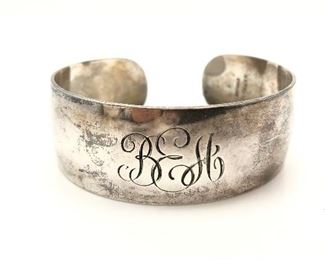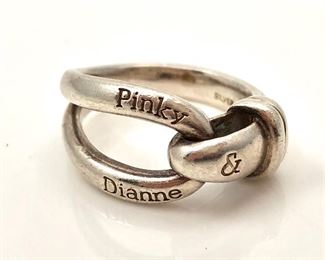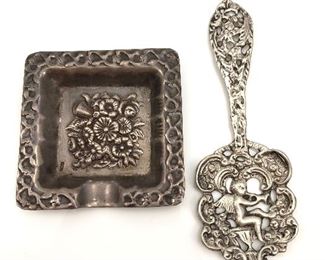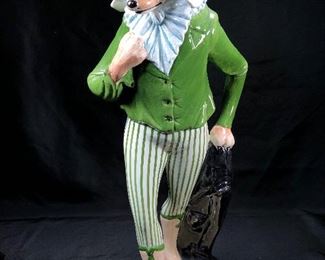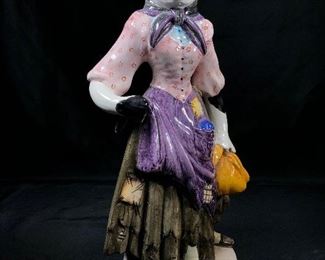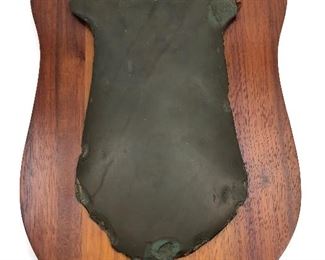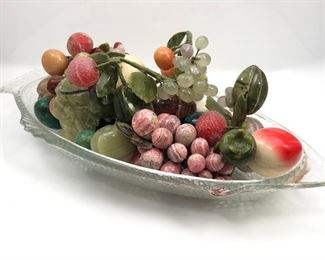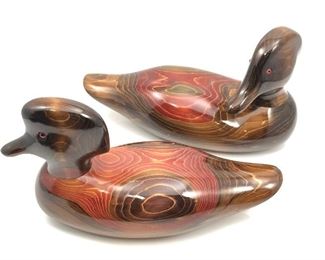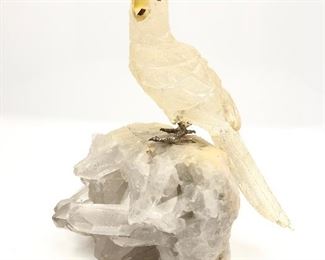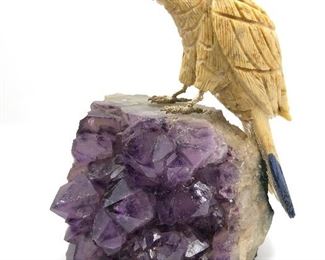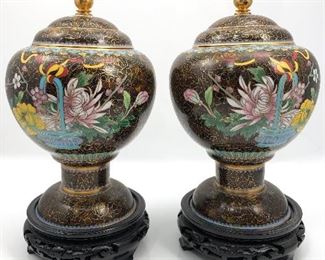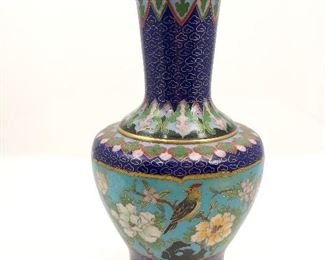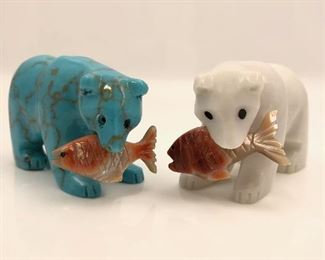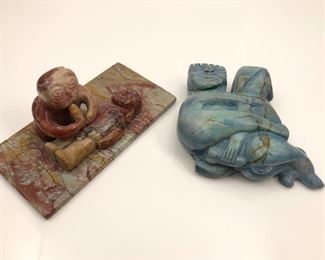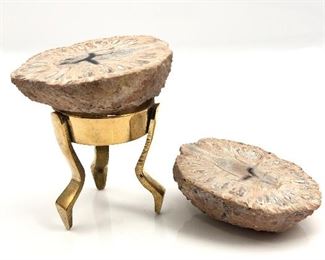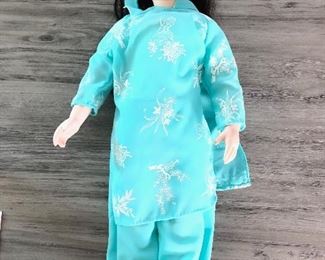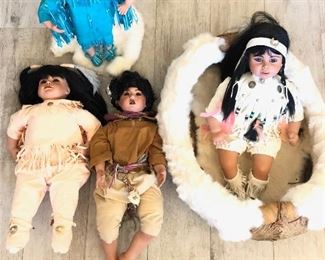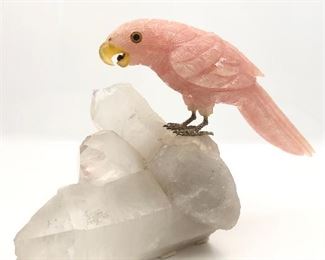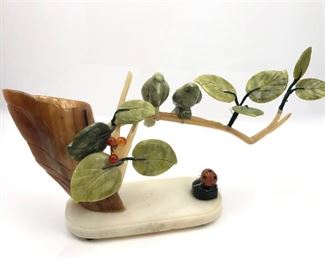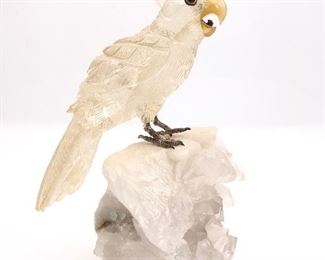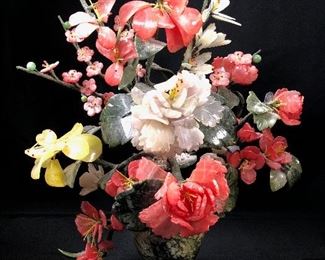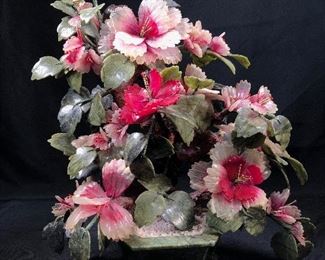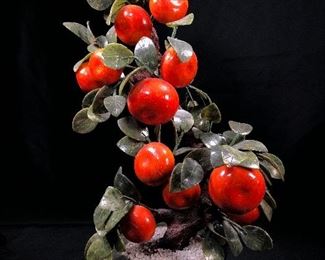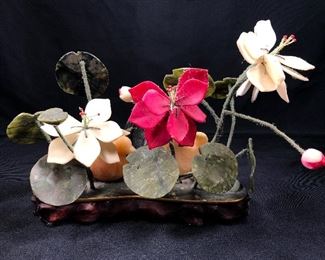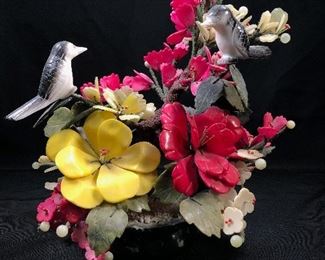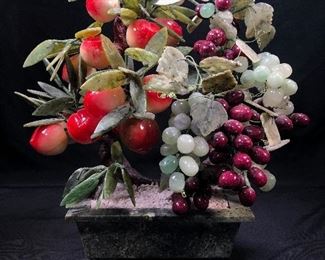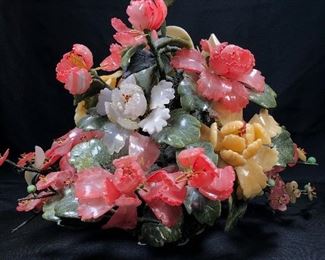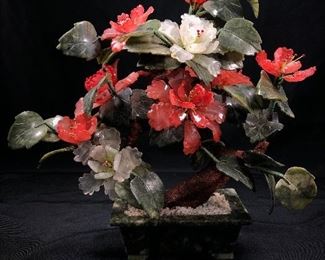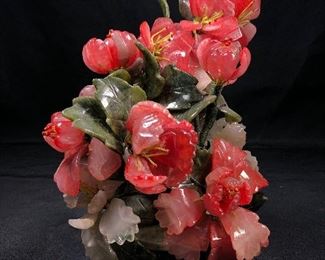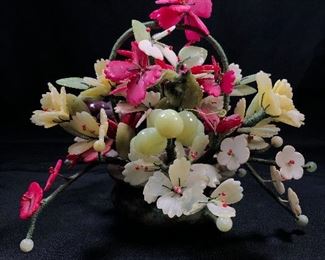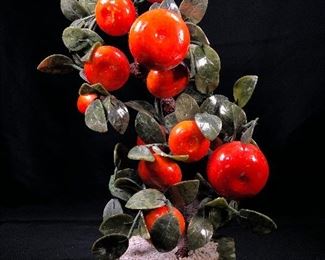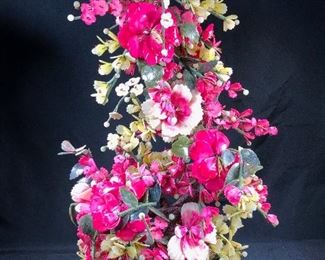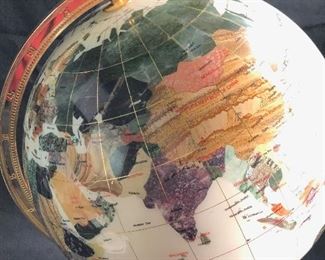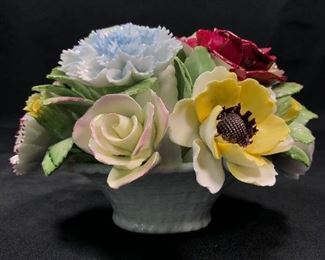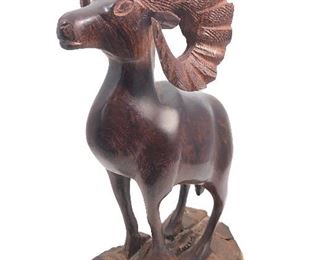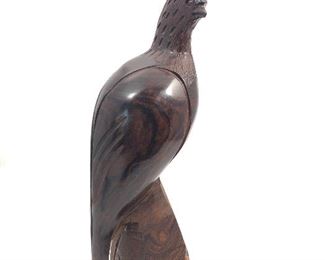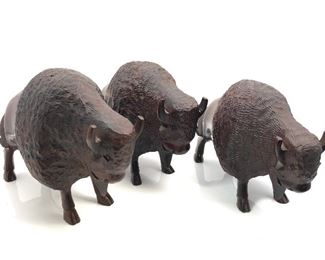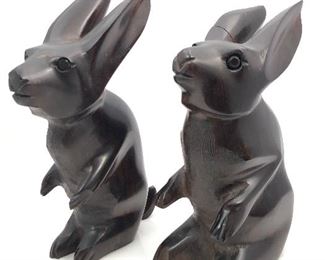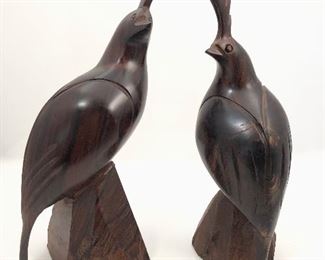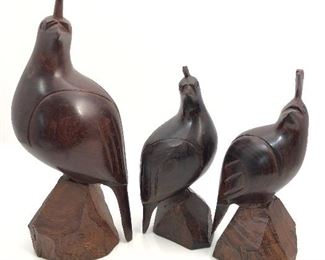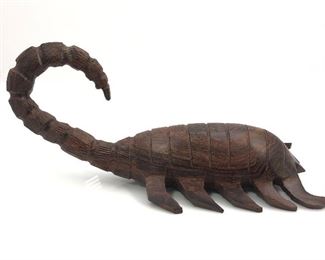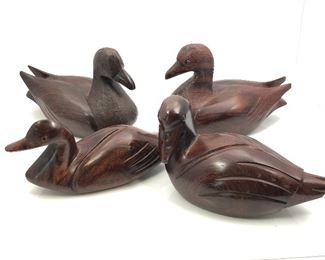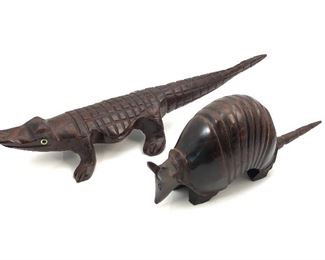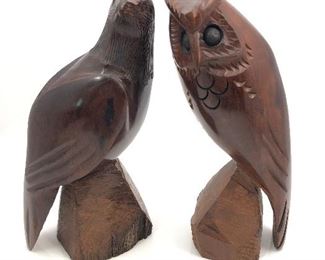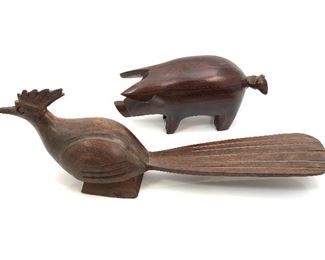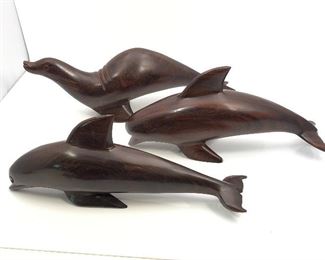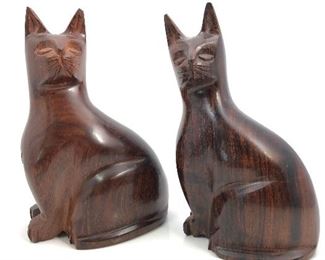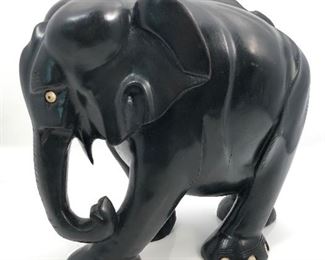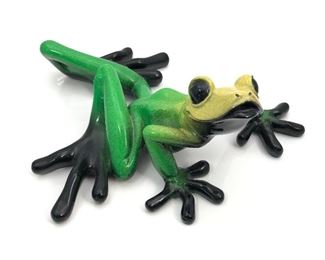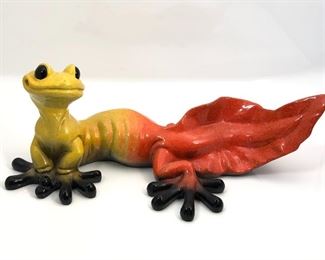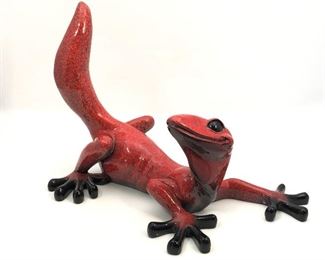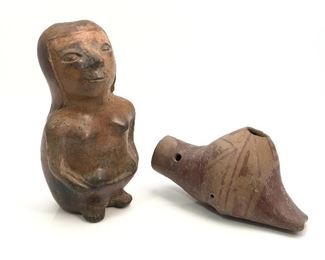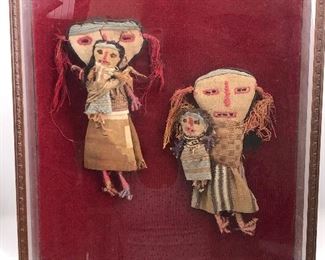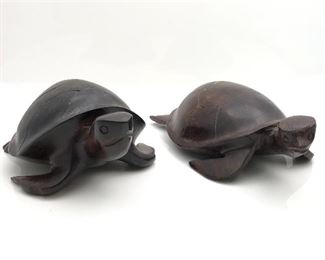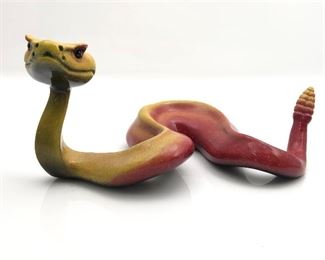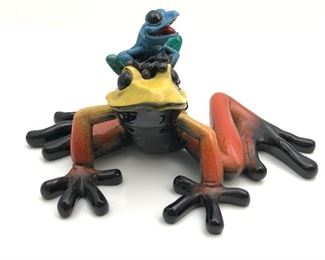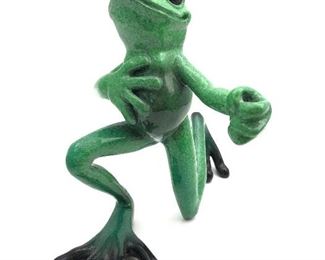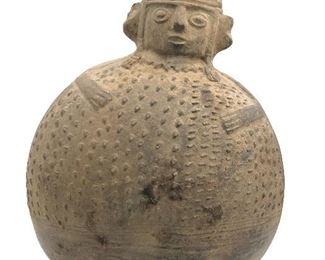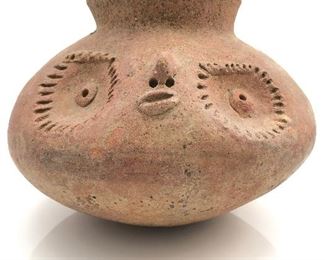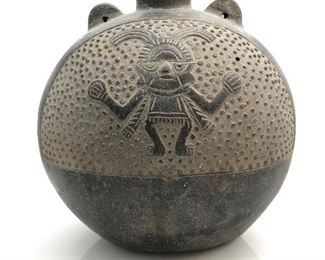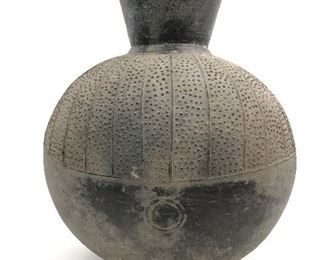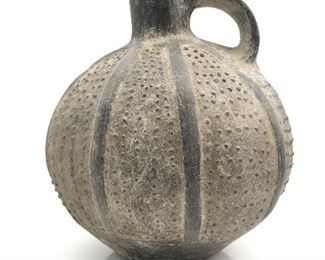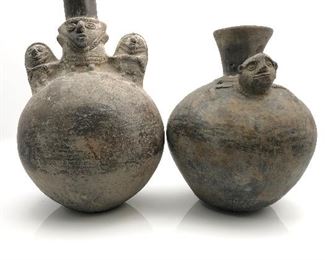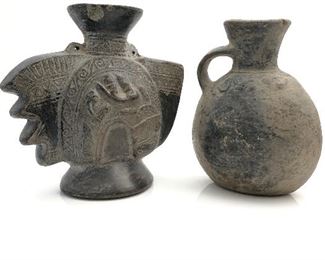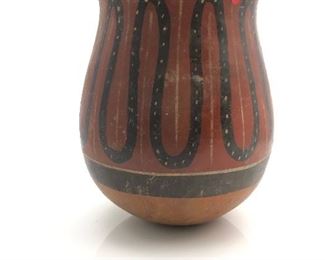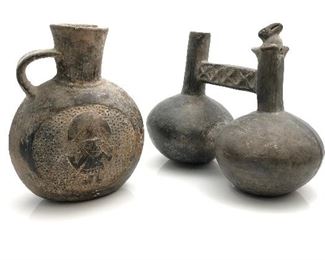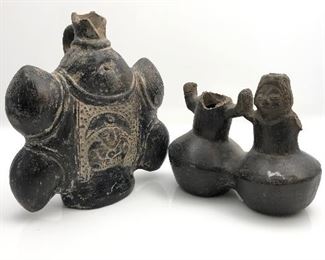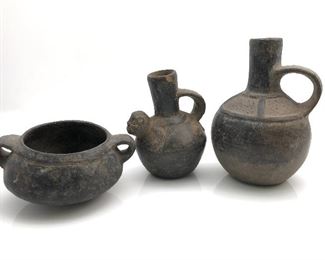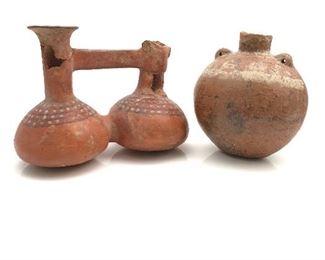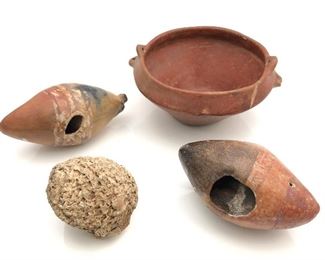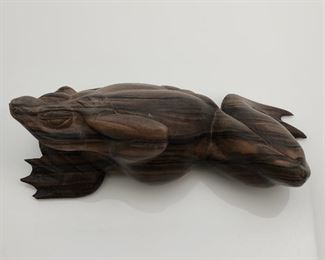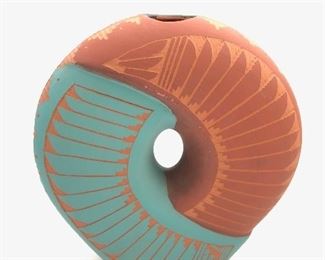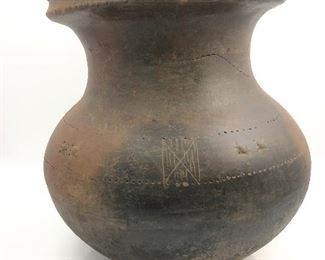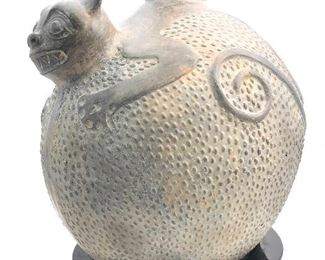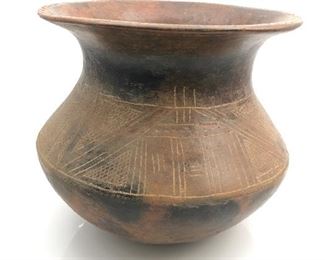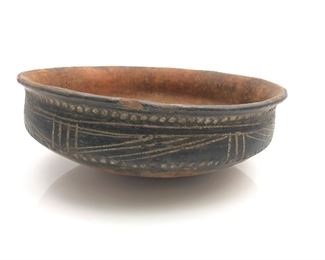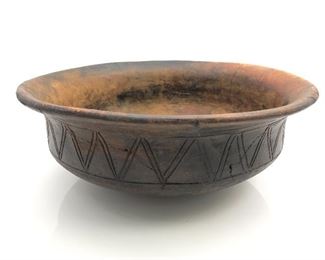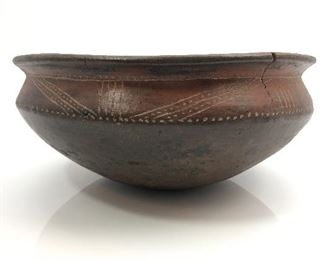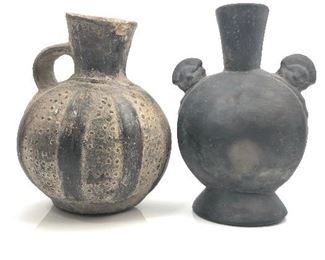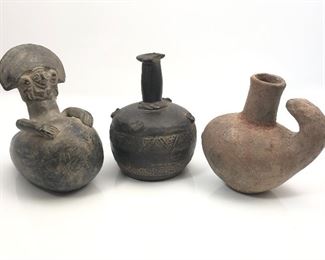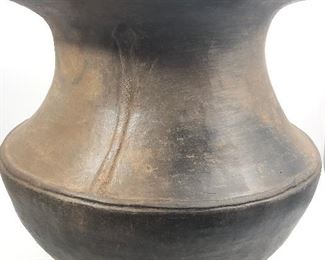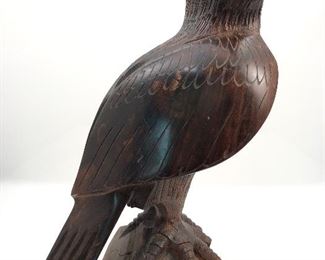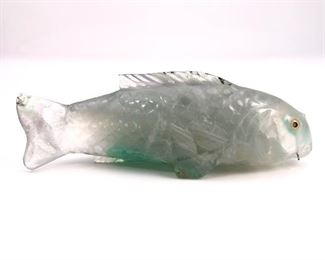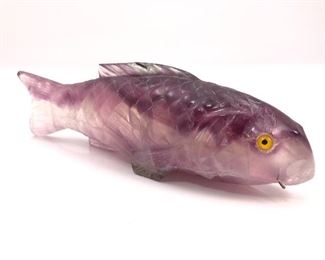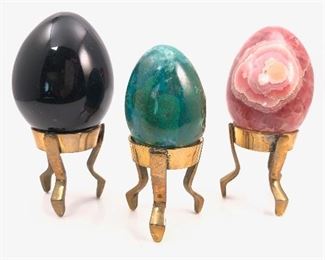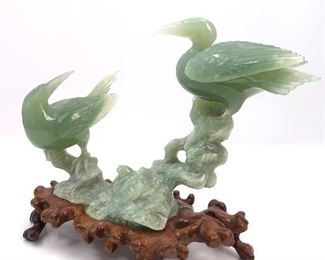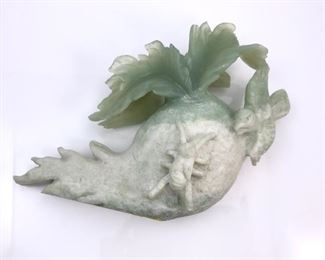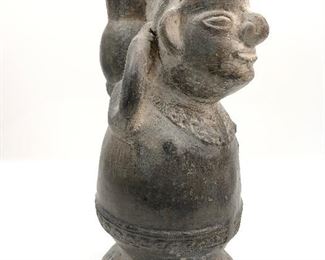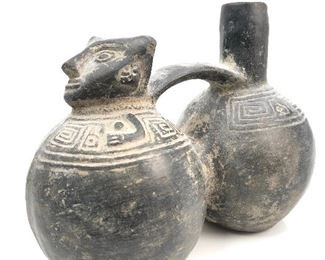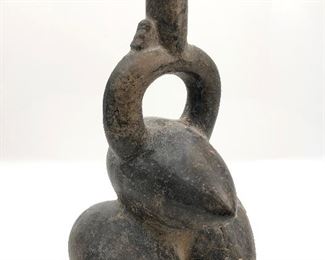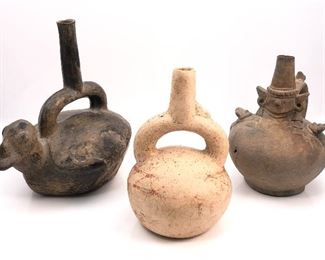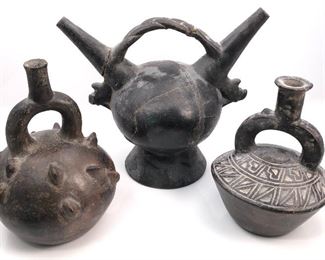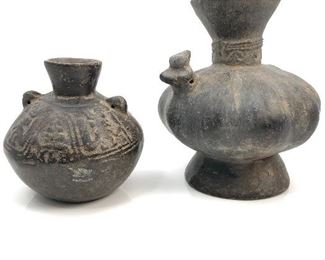 Thank you for using EstateSales.NET. You're the best!