**Ace of Estates** 50% OFF Starts Now! Online Biltmore Estate Sale, ALL MUST GO!
online estate sale
•
4
day sale
•
sale is over
Terms
We Take Cash, Credit Or Debit! No Fees!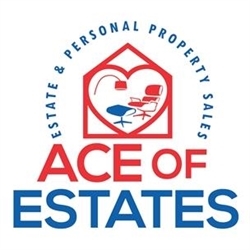 50% OFF Starts Online Now!
An amazing estate loaded with lots of high end art, furniture & collectibles.
Some highlights include;
Hermès Chiens d'arret Labrador Plate Platter Large 2x19x13.25 in HxWxD
Hermès Chiens d'arret Sealyham Terrier Plate Platter 1x10x10in HxWxD
Hermès Chiens d'arret Beagle Plate Platter 1x10x10in HxWxD
Hermès Chiens d'arret Gordon Setter Plate Platter 1x10x10in HxWxD
Hermès Chiens d'arret Cocker Spaniel Plate Platter 1x10x10in HxWxD
Hermès Chiens d'arret English Setter Plate Platter 1x10x10in HxWxD
Hermès Chiens d'arret Airedale Terrier Plate Platter 1x10x10in HxWxD
Rustic Architectural Salvage Wall SCREW Clamp 64in span 39in span
Tru-West Rockmount Ranch Wear Poster Framed 38in H x26inW HxWxD
*Original* Art Johnnie Griffin Sunflowers in the Vase Painting 25x21x3in HxWxD
Roosters in the Barnyard Oil Painting on Bard 21x24.5x3in HxWxD
*Original* Art Fruit Basket Antiqe Oil Painting 17.5x21.5x2 HxWxD
Antique Rustic Glass Front Console Cabinet 29.5x32x15in HxWxD
*Original* Art Paul Sollosy Indian Chief Native American 20x16x1.5in HxWxD
*Original* Art George Dabich Texas Longhorn 15x16x.5in HxWxD
Antique Primitive Farm Tool Rustic Wall Decor 26x9x4in HxWxD
*Original* Art Robert Wagoner Horses on Hitching Post Painting 13x16x1in HxWxD
*Signed* Dale Rayburn Vieux Carre Peddlers litho 83/90 21x18.5x2in HxWxD
Panorama Wild West Western Sheriff Photo Print 11.5x30.5x.5in HxWxD
Contemporary Leather Sofa Couch Roche Bobois 31x85x38in HxWxD
Antique Rustic Campaign Chest 14x43x21in HxWxD
Antique Burl Wood Flamed Mahogany Table 20.5x34x34in HxWxD
Antique Oak Accent Chair with Rush Seat 45x23x24in HxWxD
Rustic Duck Keepsake box 15x24x8in HxWxD
Artist Made Wahler Rooster paper mache 14x15x8in HxWxD
Marvin Jim Navajo Folk Art Carving Mule Deer 13.5in H
Hand Carved Pinocchio Bank 11.5in H
Peetz Reel Clock 5in Diameter
Lot of 7 Ceramic 7 Brass Birds Decor Tallest: 3in
Vintage Ceramic Teapot salt & Pepper Shakers 4in H
Lot of 3 Carved Asian Stone Decor with Bases 4.5in H
Hand Carved Rustic Decor Birds Nest 6x6x10in HxWxD
Porcelain Doll Head on Stick 17in Long
Antique Cast Iron & Brass Canadian Postal Scale Pritchard & Andrews Ottawa 14x15x4in HxWxD
Tom Kelly Folk Art 3 piece Chicken on Barn 9x6x4in HxWxD
3pc Faux Plants 8in, 8in, & 4in H
Ricci Italy Figural Lamp Admiral 20x11x8in
Katherine Washburn Cow Serving Bowl on Stand 13.75in Diameter
2pc Wood & Hammered Tin Horse Heads Pair 13.5x4x3in HxWxD
Jim Hause Horse Head 13x7x13in HxWxD
2pc Lidded Stoneware Jugs 9in H x 6in Diameter & 7x6in Diameter
Carved Wood Gilt Finish Icon Jesus & Mary 13x10x1.5in HxWxD
Hand Painted Clay Medieval Falconry 12x4.4x.5 HxWxD
Hand painted Tile French Woman 9x6x.5 HxWxD
CF Monroe Nakara Bishops Hat Jewelry Box 3x4.5x4.5in HxWxD
M.sea Pig Watercolor Art 9x11x1in HxWxD
Steven Gootgeld Native American Bird Man Sculpture 9x6.5x4in HxWxD
2pc Pig & Cow Wood Folk Art Decor Cow: 11x5x15in Pig: 6x6x12in HxWxD
DOT McKenna Ceramic Toy Soldier Art 18in H
2pc Handcarved Wood Vicar Bookends 10in H
4pc Western/Native American Decor Lot Tallest: 11in
2pc wrought Iron Candle 3 Tier Stands 10x15x2in
Leather Wraped Rustic Lamp Single 26in H x 16in Diameter
Indian Bobble Dancer Folk Art 11in H
57 pc Franciscan Desert Rose Dinnerware China Set
Duftl Incense Smoker Egg 5in Total length
Large Waterford Crystal Glass Water Pitcher 8.25in H x 5.25in W x 8in D HxWxD
Set of 4 Waterford Carina Fluted Champagne Glasses 8 7/8 in H
8 Piece Waterford Wine Hock Glasses 7.5inH
12 Piece Heavy Crystal Glass Water Goblets 7.75in H
9 pc 1950s Bill T Lores Indian Glasses Native American 6 5/8: H
4pc Arizona Cardinals Glasses NFL 4.5in H
Hermès Chiens d'arret Serving Bowl 3in H x 6.25x9in HxWxD
El Palomar Mexico Pottery Ken Edwards Oblong Dish 1.5x5.5x14in HxWxD
El Palomar Mexico Pottery Ken Edwards Creamer & Sugar
El Palomar Mexico Pottery Ken Edwards Covered Bow w/ Stand
Descoware Belgium 17-D Enamel Cast Iron Pot Lidded 5.5in Hx9in diameter
Vintage Pyrex Sunflower Daisy Casserole Dish w/ Lid 046 4x13.8.5in HxWxD
Le Creuset Enamel Pan Yellow 6.5in 1.5x7x10in HxWxD
Woods Ware Wincanton Gravy Boat 4x5x8.5in HxWxD
Forzano & Sons King Bookcase 84x40x14.5in HxWxD
Antique Hand Carved Wood Frame Mirror & Hat Stand Wall Mounted 23x50x5in HxWxD
Wood Plant Stand 29x12x12in HxWxD
Custom Crafted Oversize Chair w/ Ottoman 32x32x35in HxWxD
Faux Flower Top Pedestal Stand 26x18.5in Diameter
Vintage Walnut Dining Table 29x42x35-55in HxWxD
2 Antique quartersawn Oak Chairs 38x18x17in seat: 18inH HxWxD
Miles Talbott Fabric Sectional Sofa 34in H x 37in D x 114in & 90 in span HxWxD
*Original* Art Mark Coomer Paul Wolf Robe Pueblo Indian San Ildefonso 38.5x28.5x1.5in HxWxD
*Original* Art Morochuco Signed 15.75x13.75x2in HxWxD
*Original* Art Vivian Lowrey Native American Woman 19x14.5x1.5in HxWxD
*Original* Art 2 Asian Girls Signed Huge 51x42x4in HxWxD
Asian Print Framed 13x12x2in HxWxD
Signed Bower Landscape Art 11x22in
Metal Scroll Leg Glass Top Coffee Table 16x26x52in HxWxD
Rustic Western Hat Rack 10.75x23in L
Faux Plant
Thomasville Mission Oak Game/Dining Table w/ 4 Rolling Arm Chairs Table: 30in H x 48in W x 48-70in Long HxWxD
Asian Lacquer/Gilt 6 Panel Screen 48x73x1in HxWxD
Rustic Slender Cabinet 84x34.5x18in HxWxD
*Original* Wildlife Oil Painting Unsigned 30.5x42x2.5 HxWxD
Vintage Ceramic Figural Lamp Boy on Rock 38x18x14in HxWxD
Sterling Silver Salt & Peter Shakers for Scrap 4.75in H
3 EB Rogers Sterling Silver Rimmed Glass Coasters 3.75in Diameter
2pc Holland Handicrafts Chocolate Mold Boy & Girl 7in H
Art Glass Perfume Bottle Signed 4x3x.5in HxWxD
*Original* Art Carl Seyboldt Cowboy Painting 14.5x12.5x2in HxWxD
*Original* Art LM Lamoreaux Woman Portrait Painting 13x10x1in HxWxD
Native American Hop Pottery Olive Toney Walpi Village 2in H x 6.5in Diameter
Trick Dog Cast Iron Mechanical Bank 7x7.75x2.5in HxWxD
2pc Antique Carved Wood nutcrackers PAIR 8in Long
Mexican Clay Chiminea 29 x 19 x 15 HxWxD
Outdoor Faux Palm Plant 54in H x 16in Diameter.
Antique Wood Butter Churn 18x24x14in 18 HxWxD
Rustic Outdoor Cabinet 72 x 23 x 13 HxWxD
Lucia Wood Carved Folk Art P 7.5 x 10.5 in
Huge Native American Metate Stone Grinding Stone 9 x 13 x 18 HxWxD
AS-IS Huge Clay Pot 30 x 25 x 22 HxWxD
Outdoor Iron Leg Pedestal Stand Table 17 x 15 x 10
Metal Outdoor Pot 10in H x 12in Diameter
Faux Outdoor Plant/Pot 35 in H x 12in Diameter
Vintage Magro Crocodile Handbag purse 6x11x4.5in HxWxD
Jimmy Choo Gold Metallic Suede Bag/Handbag/Purse Made in Italy 8x14x6in HxWxD
Jimmy Choo Aurora Pumps Lep Glitter Fabric-Champagne Shoes 143 39.5 sz
Hand Carved Folk Art Corbel 14x11.4x9in HxWxD
Entryway Mirror Wall Hanging 47x20x3in HxWxD
Frederic Remington Print A Trapper 21x17in
*Original* Art Marta Cralinska Mazurek Landscape Painting 30x36x2in HxWxD
*Original* Richard Hackett Art Town Scene 13.25x25.25in HxWxD
Metal Wire Pedestal Vanity Seat 18in H x 13in Diameter
*Original* Art Julie Davie Watercolor Cowboy with rooster 28x18in
*Original* Art Cowboy Signed 17x14.5in
Tom Darro Cheyenne Mother and Child Gallery Poster Framed 26x33.5in
*Original* Art Paul Coze Cottage in Leksand 15x16x2in HxWxD
Print Native American Girl 17x15x2in HxWxD
Antique Carved Wood Gilt Frame Mirror 21x36x2in HxWxD
Art Deco Vanity Seat 19x22x14in HxWxD
Iron Leaf Wood Top Accent Table 19x20.5x10 HxWxD
Brass And Marble Floor Lamp 62in H x 18in Diameter
Antique Brass Lamp 28x14x10in HxWxD
3pc Icon Jesus & Mary Picture/Carvings 13in Long biggest
Leather Wrapped Ram Figure 12x5x13in HxWxD
Resin Deer head Candle Holder
Set of 7 C. Ahrenfeldt Limoges Pheasant Bird Scene Wagner Plate Set Platter: 16.25x12in plates: 7.75in diameter HxWxD
South Cone Furniture Armoire 59x50x25.5in HxWxD
Toshiba 40in 1080p LCD TV 40RV525U 27x39x5in HxWxD
Framed Antique Triangle Watermelon Quilt 39x45x3in HxWxD
William T. Zivic Sheriff Art 16.5x13.5
El Rancho Western Wear Advertising Art on Board 18x14in
Brass Bulb Table Lamp 26x12x12in HxWxD
Brass Lotus Flower Lamp 25x12in Diameter
2pc Metal Table Lamps PAIR 31in H x12in diameter
Isabella Fiore Cow Hide Hand Bag Purse 6x12x4.5in HxWxD
Vintage YMCA Y-Indian Guide Vest Kids
Native American Tile Wall Decor 42in Long x 5.5in W
#2 Antique Carved Wood Gilt Frame Mirror 35 x 29 x 2 HxWxD
Antique Desk/Vanity 33 x 38 by 20 HxWxD
Wire Vanity stool w/ Back 23 inches By 13 HxWxD
AS-IS Recliner Chair 40hx36w
Woodward Vintage Chantilly Rose round Dining Table And 5 Chairs Table 47 in diameter 28.5 height chairs 24x25x35 in.
vintage wrought iron table & chairs bistro set garden furniture Table: 30 in diameter 28.5 tall chairs 24x24x39 in.
Beaded lady bullfighter decor wall hanging 79 in. Long X 35in wide
Outdoor potted plant white colored pot N/A
Granite umbrella stand 20inx20inx18in HxWxD
Terra-cotta planter with plant & wrought iron stand 20in diameter 23 in tall
Terra-cotta plant pot with plant 16in x 16in x 20 HxWxD
Old rustic wood and iron entry doors yard/garden art sold together 95in tall 22.5in wide each door HxWxD
Trophy planter with faux plant 16in. Tall 13in. Diameter
Barnard & Simonds Co. Solid wood chair 22in x 27in x 38in HxWxD
Wooden outdoor bench 49in x 24in. X 33in. HxWxD
Outdoor decor sign flowers 43in long x 20in tall
Bird shaped clay flower pot N/A
Large vase shaped clay planter pot 29in x 16in
Outdoor Clay pot/planter 18in. X 14in
Victorian parlor table 29.5in diameter x 27.5in tall
Brueton Ming Black Lacquer Arm Chairs (Pair) 21in x 24in x 33in each Chair
Clay pot with iron stand & organ pipe cactus 44in tall x 16in wide
Blue clay flower pot 15in diameter 18in tall
Char-Broil Patio Caddie grill 46in tall 16in diameter
Crazy quilt 72in x 57in
Oak & Leather top spindle leg executive desk 56in. X 30in x 29in
lane altavista 9 drawer dresser 66 in x 19 in. X 27 in
Italian toleware metal book end table Tole 19in x 16in x 20in
Wicker basket lamp 16in. X 10in. X 32in
Ornate bronze Parrot lamp 26in x 15in
Alan klay beatrix potter farm signed & numbered photograph 25in. X 21in.
Original Watercolor signed MC Antrue 26in. X 20in.
Large Original Navajo Painting by Andy Tsinajinnie, Dancing Native American lady 26in x 21in.
Large Original Navajo Painting by Andy Tsinajinnie, Dancing Native American man 26in x 21in.
Yellow Gold and Amethyst cocktail Ring size 8 10k
Yellow Gold and enameled flower wide ring. Size 6 14k
1inch Yellow gold Cross Pendant with small diamond 14k
St. Scholastic Academy school ring 1969. Mother of pearl center. Size 6 10k
Jerusalem stamped yellow gold pendant. 1 inch by .9 in 14k
Small Cameo pendant yellow gold 14k
Small yellow gold cross .8 in 14k
Vintage Elgin watch with Diamonds and cord, not running 17 jewel 35221623 900 Platinum
1910 Elgin Pocket watch Model 2 0s Gold Plated Pocket Watch 14977832 not running Gold Plated
And Much More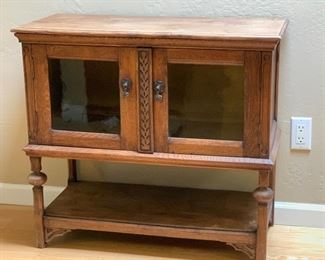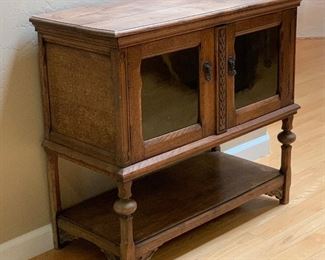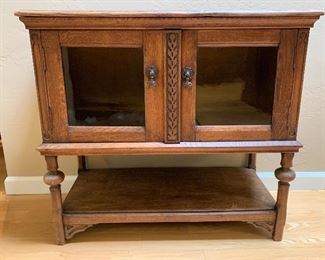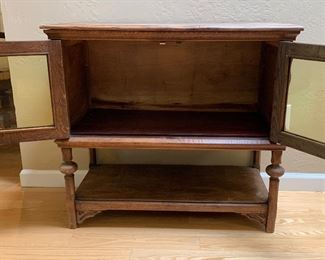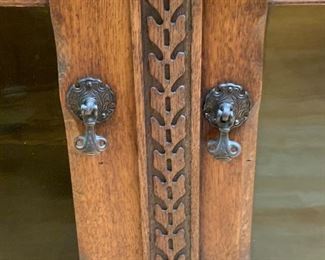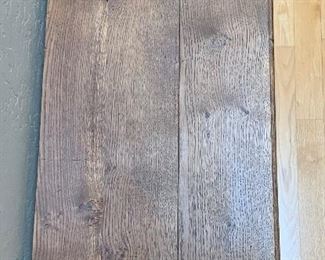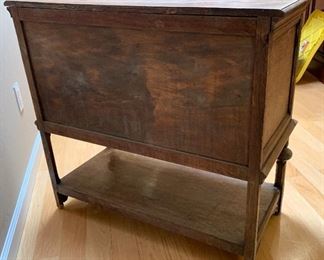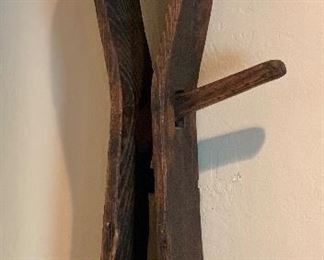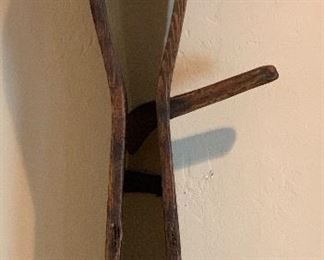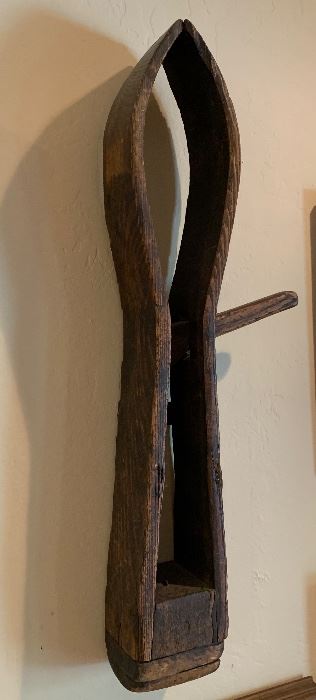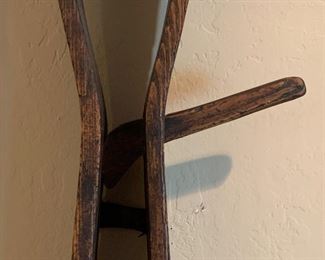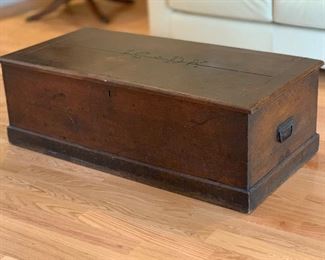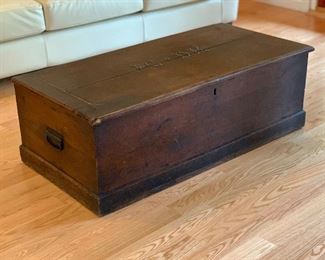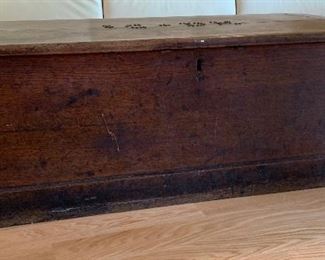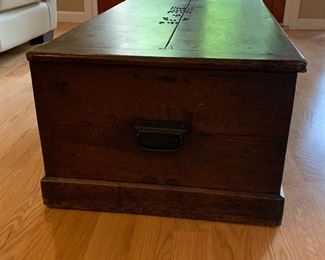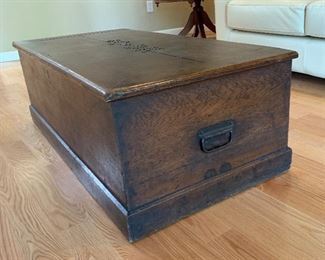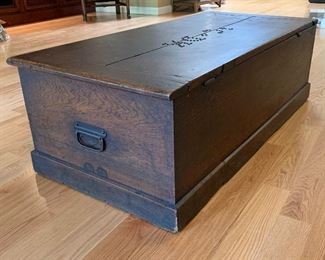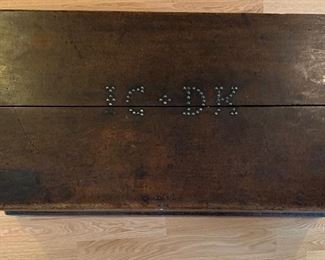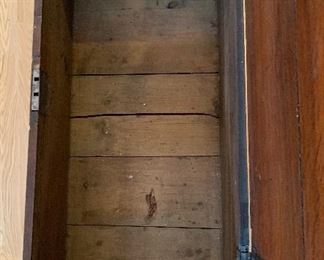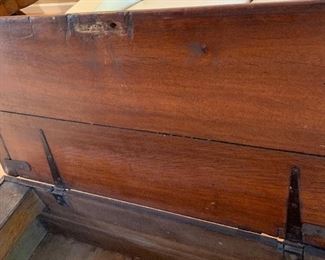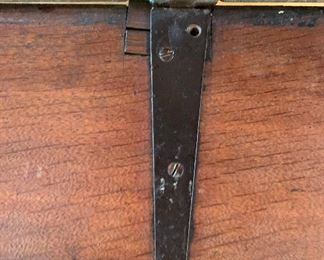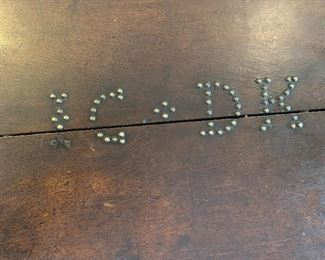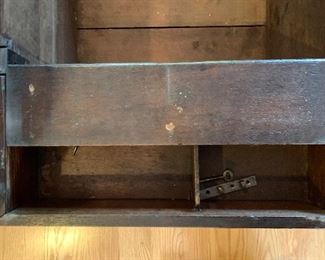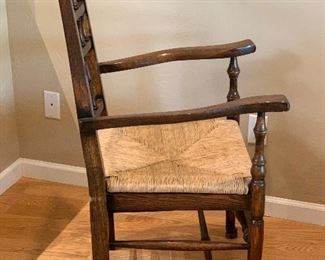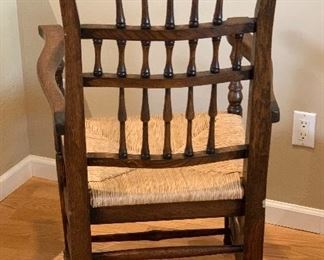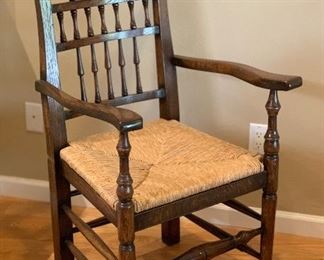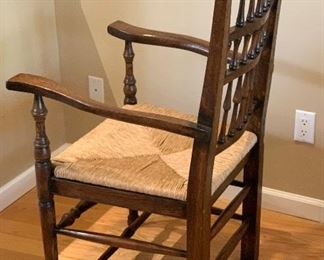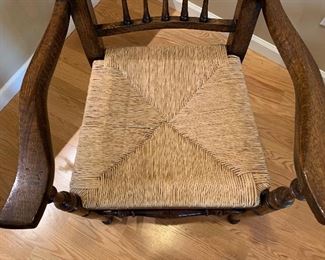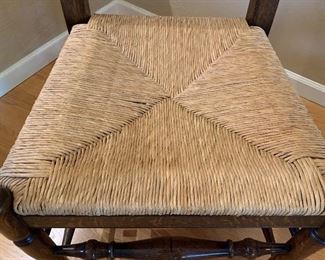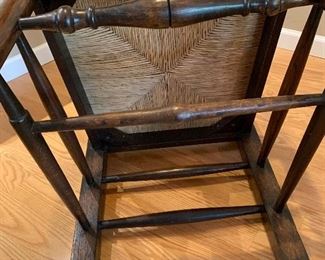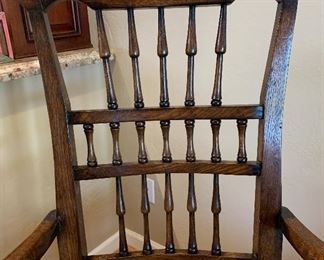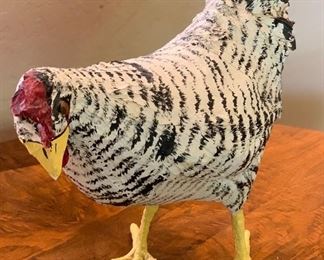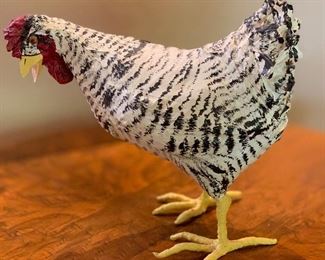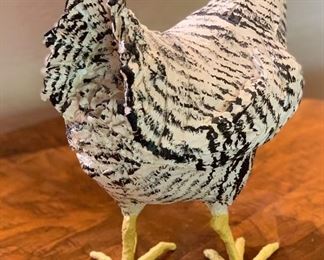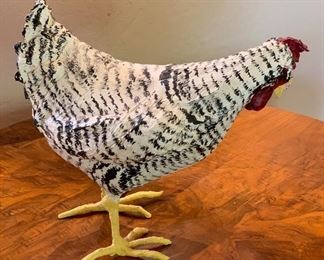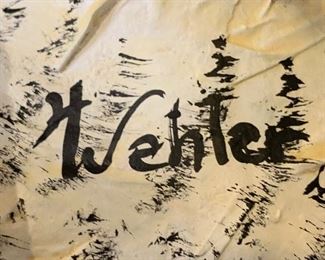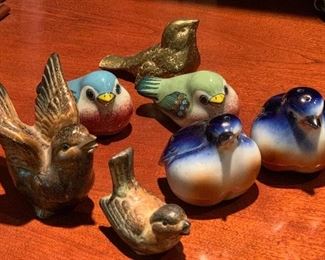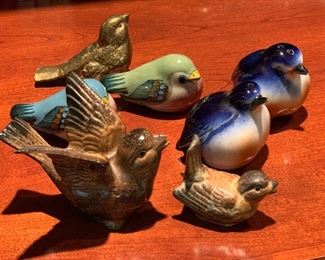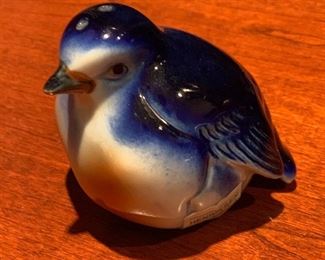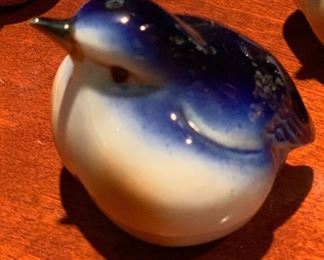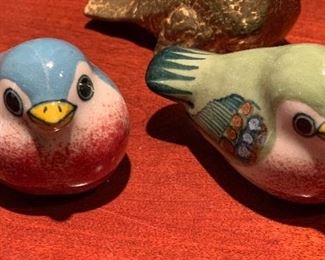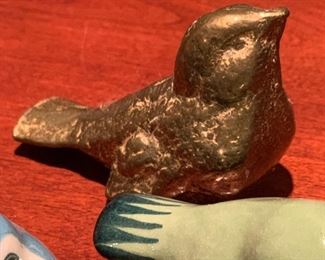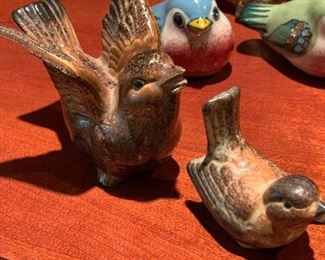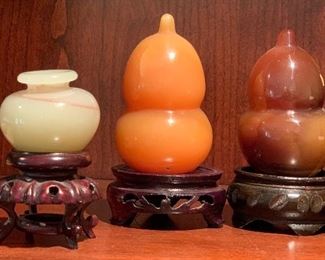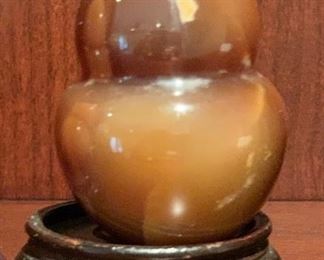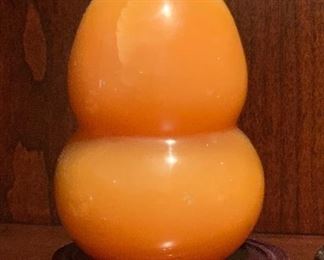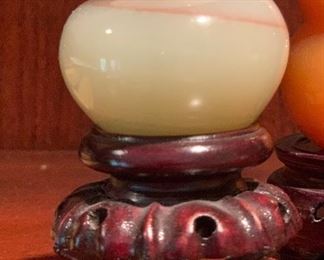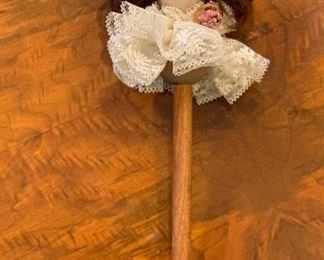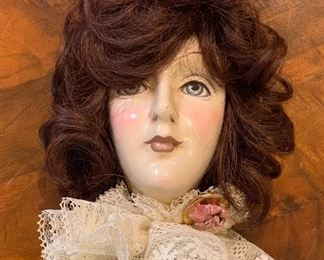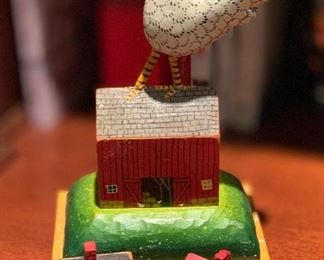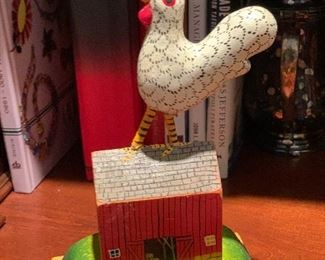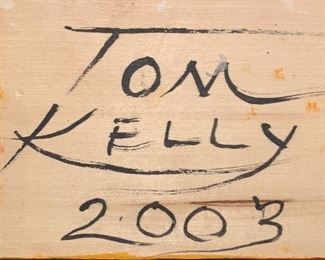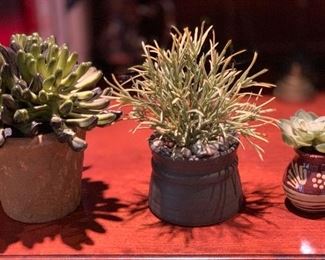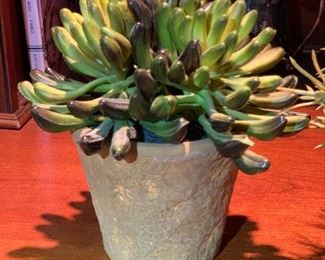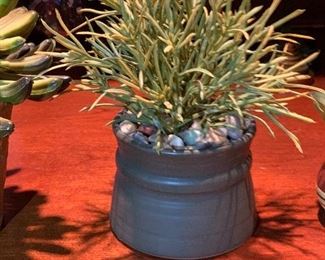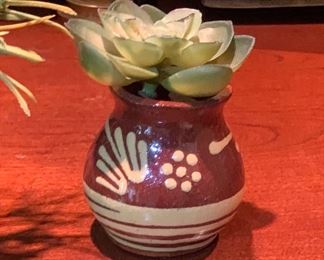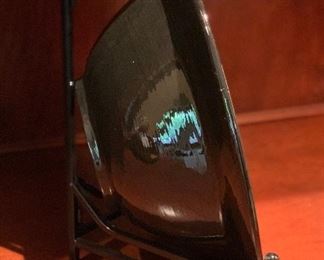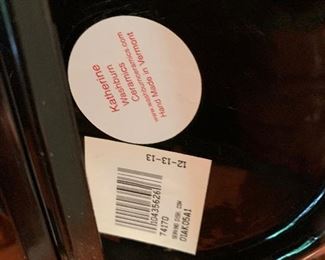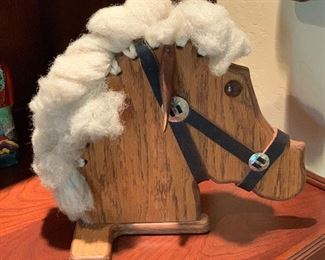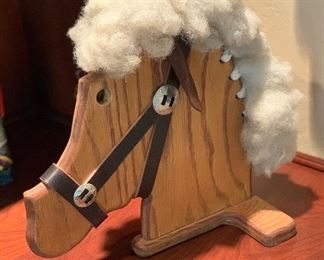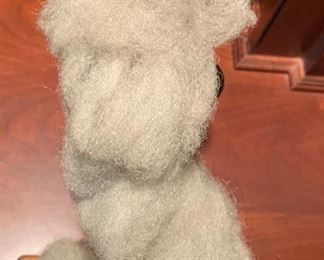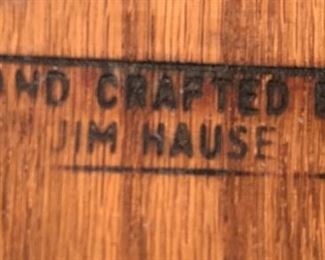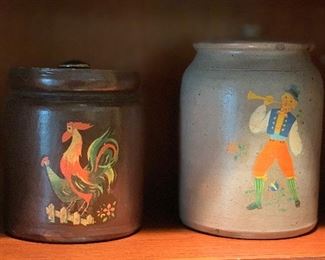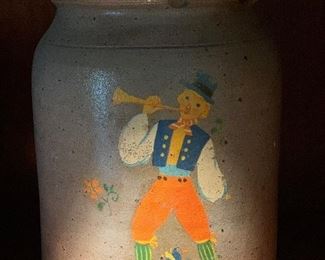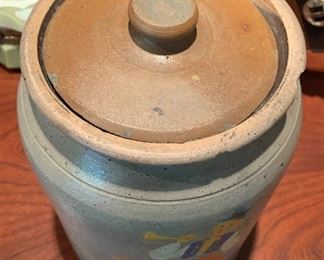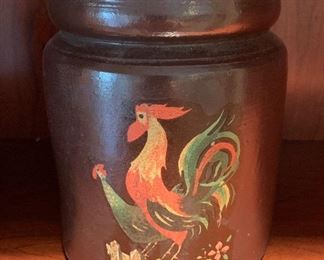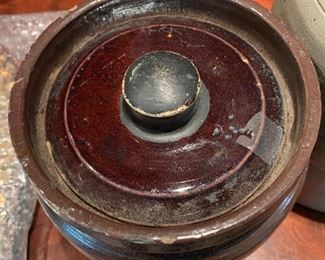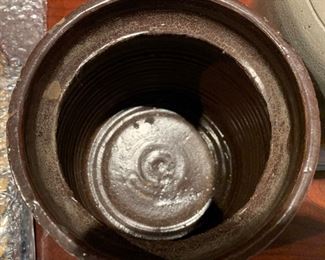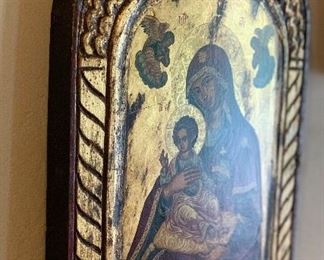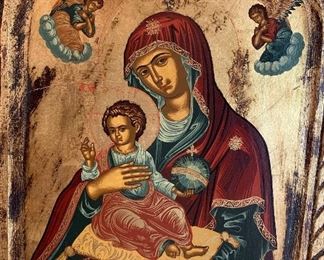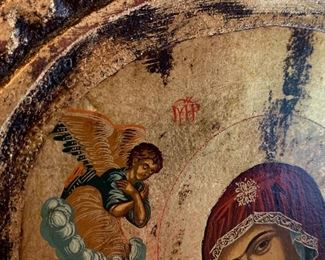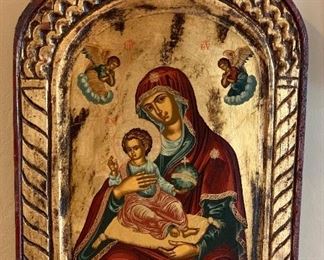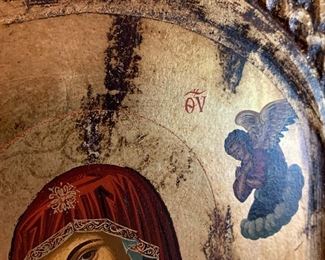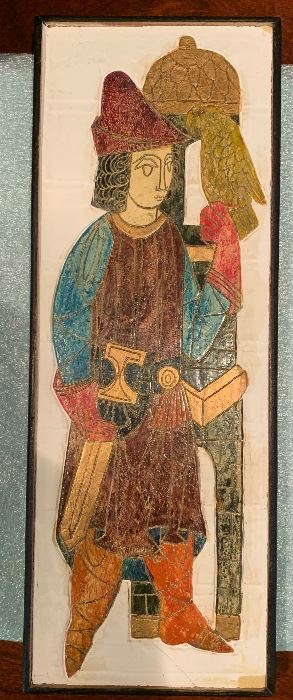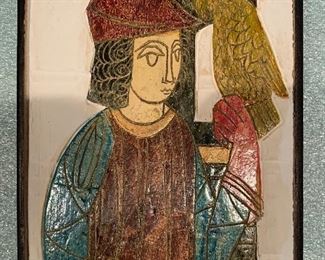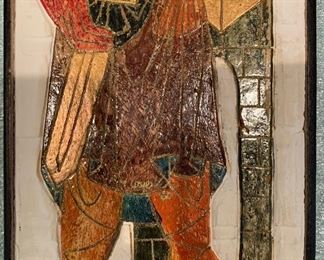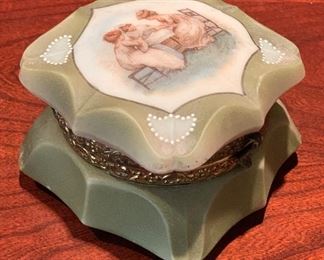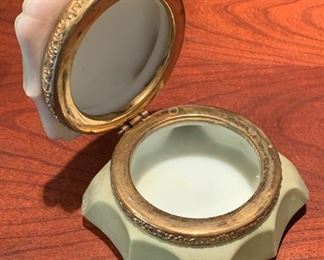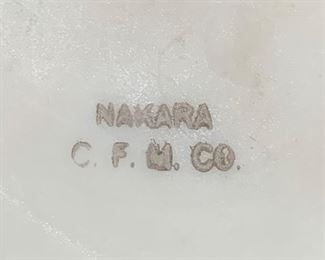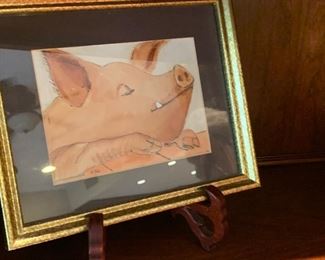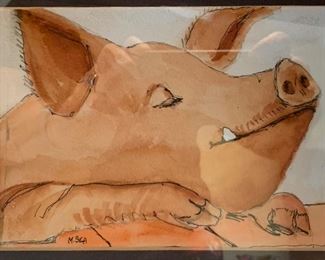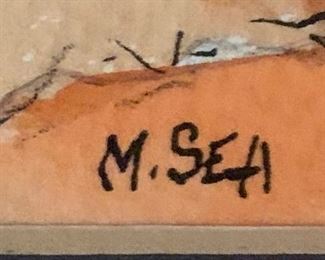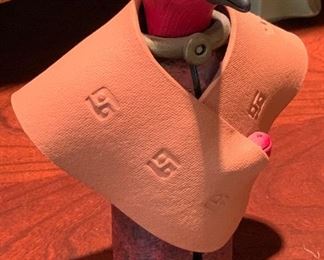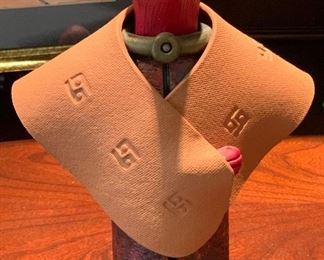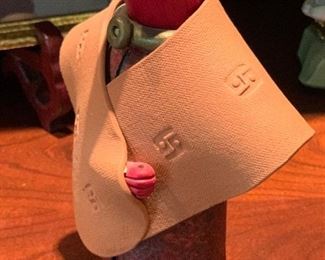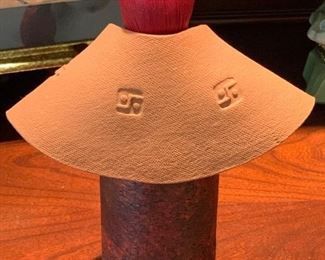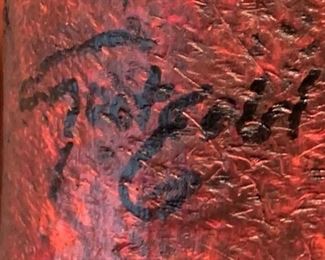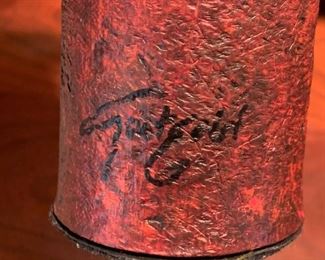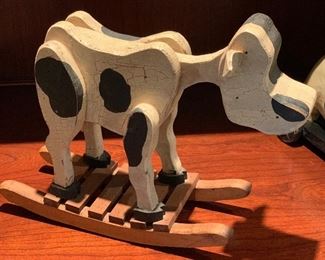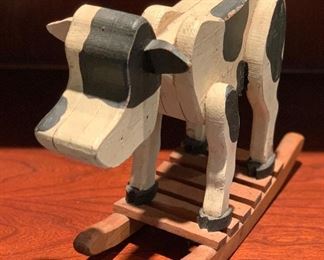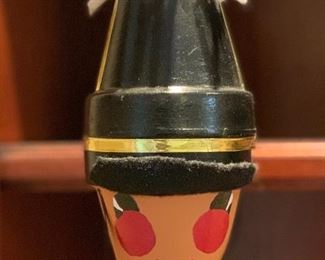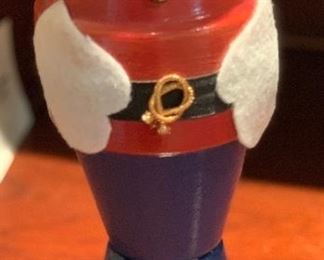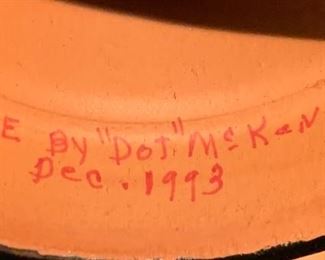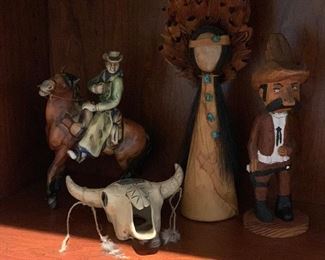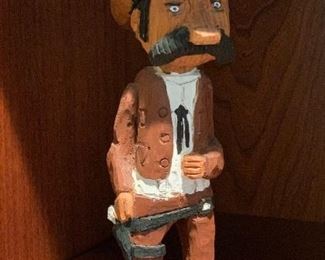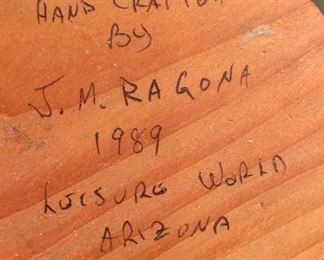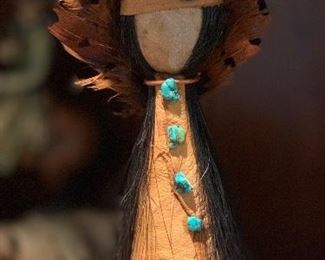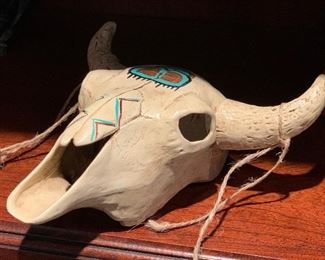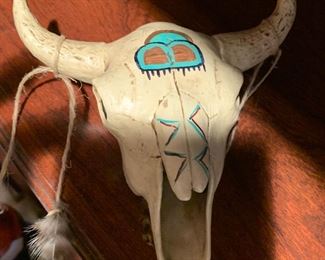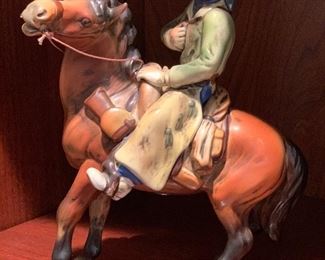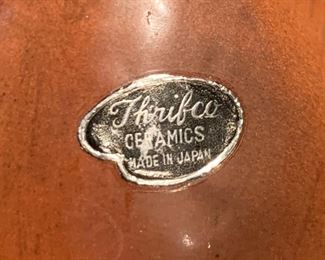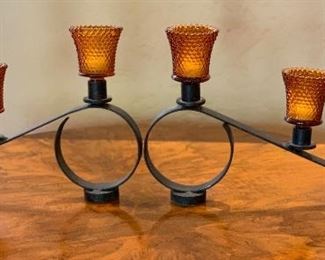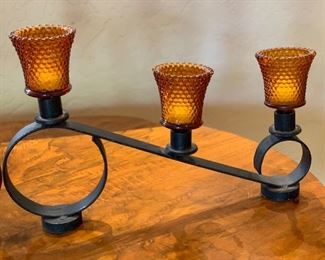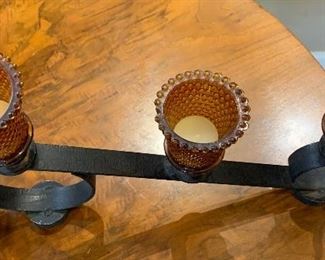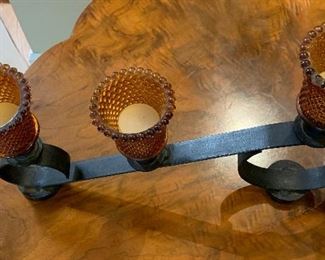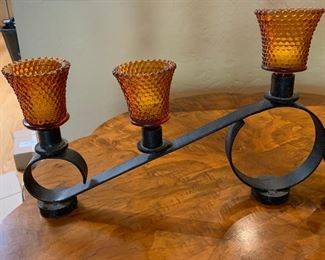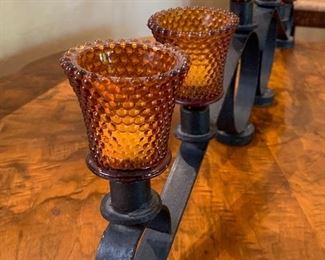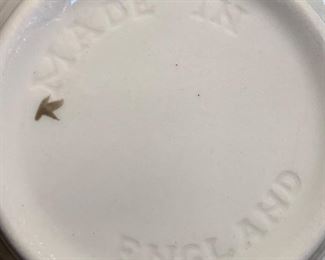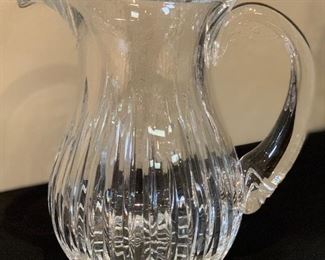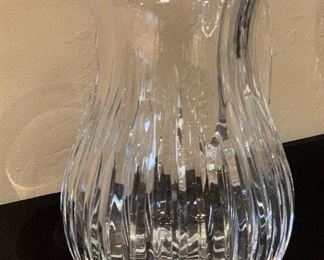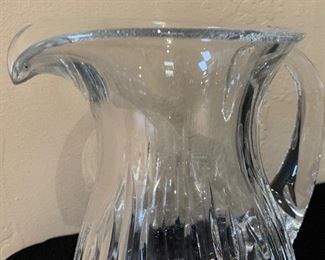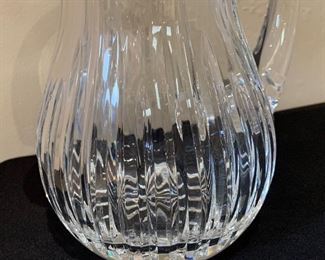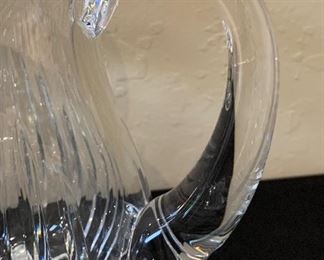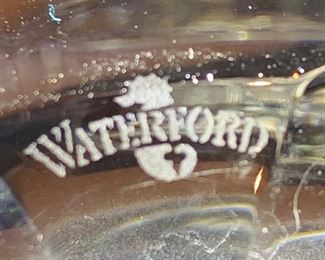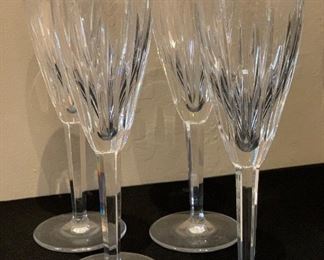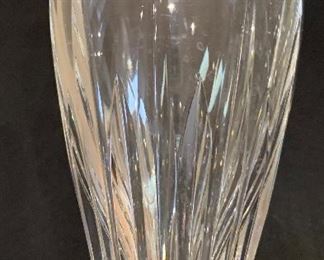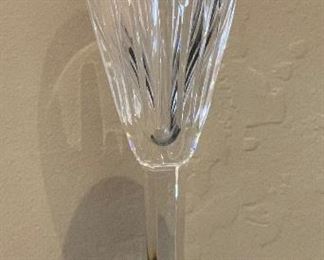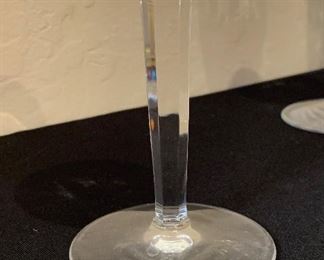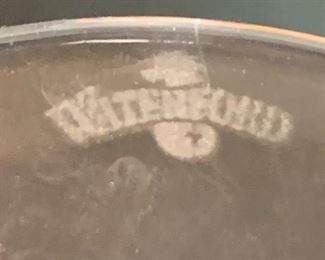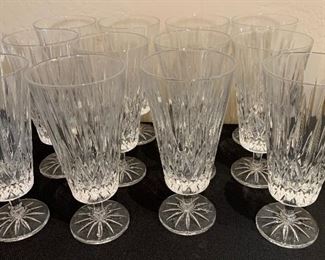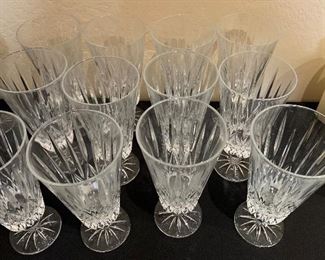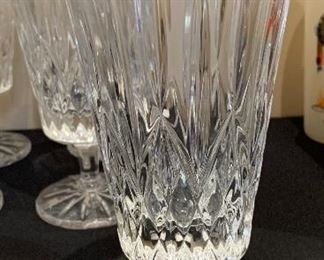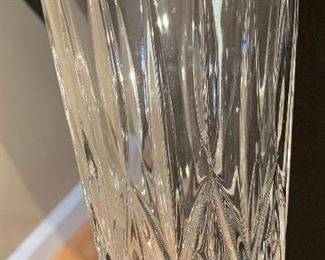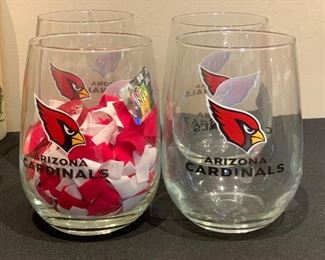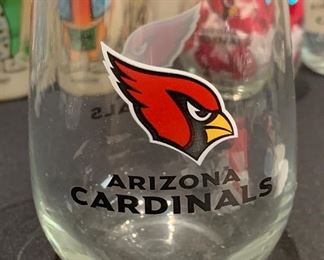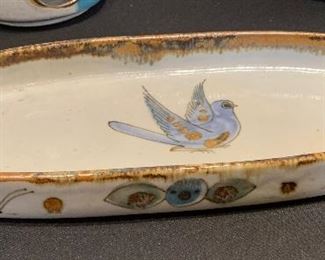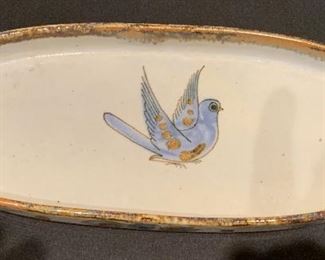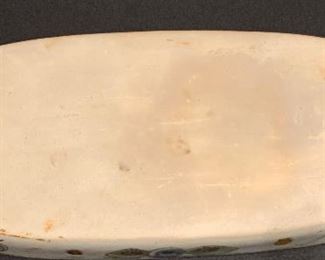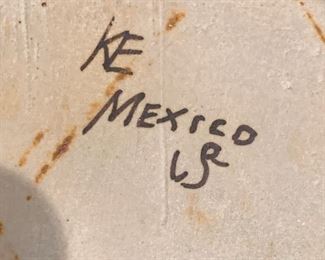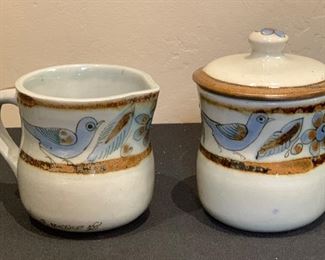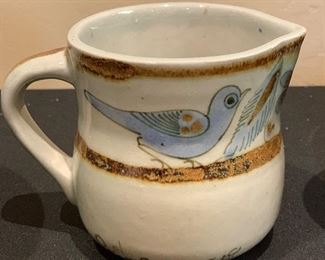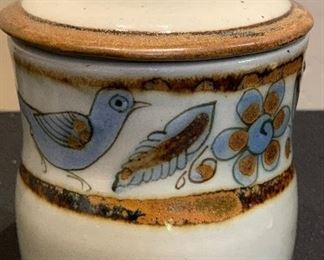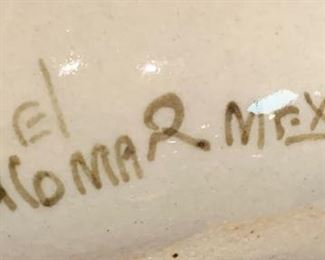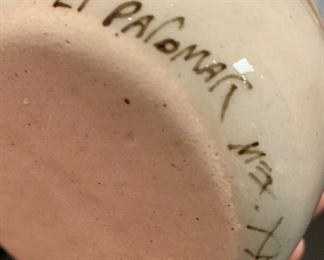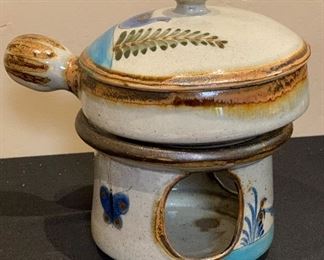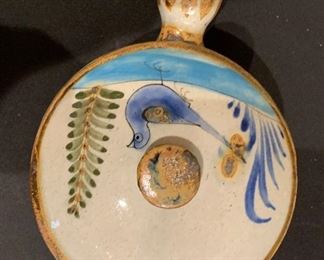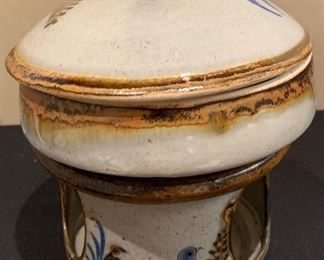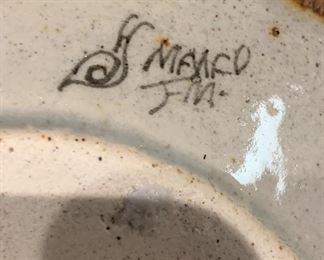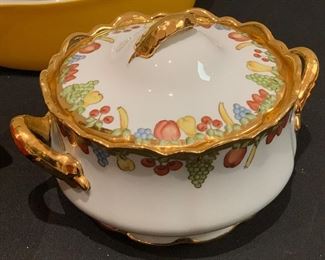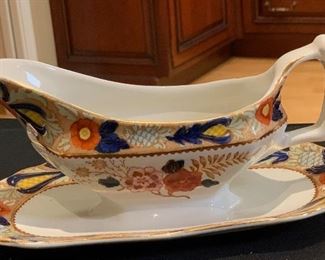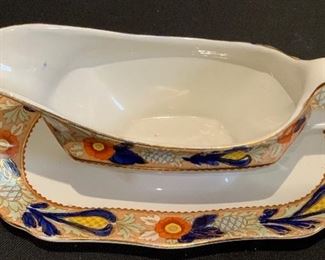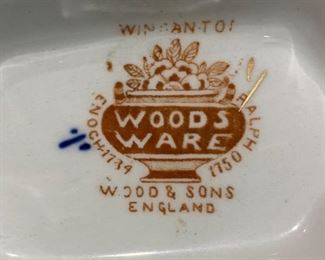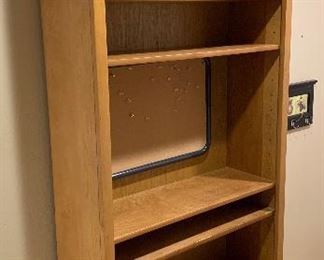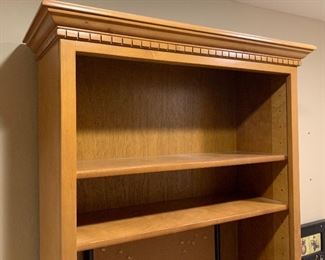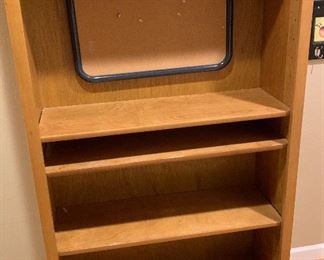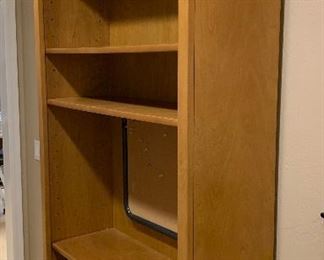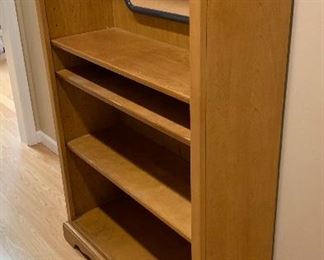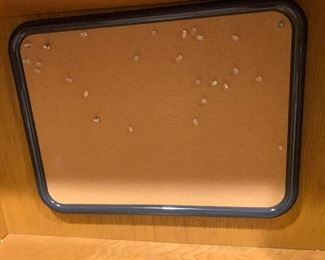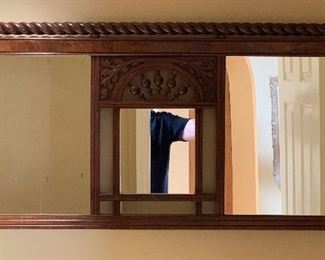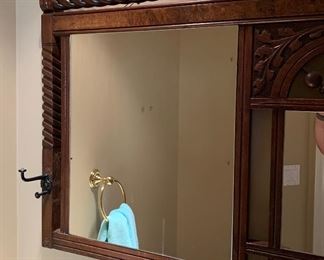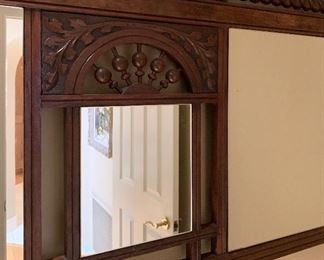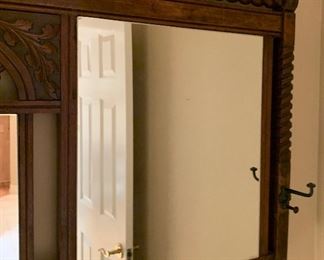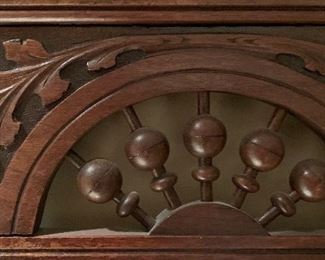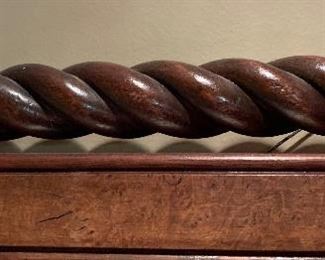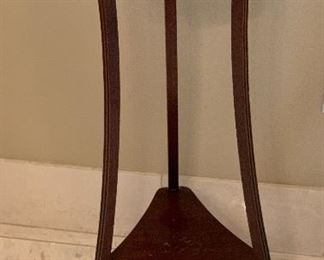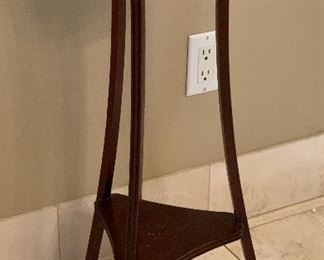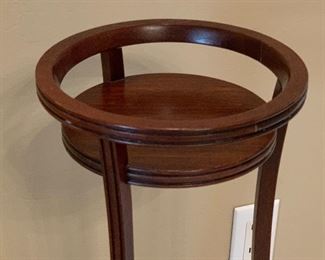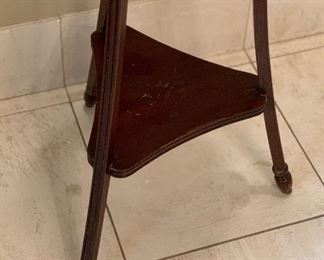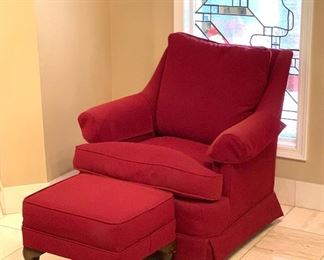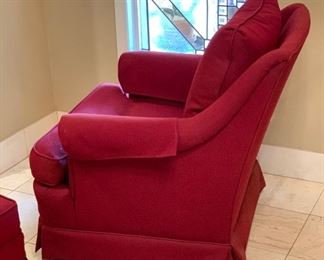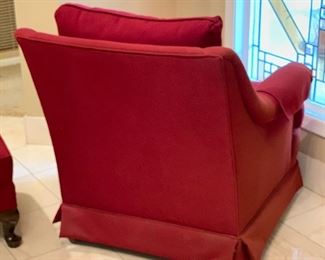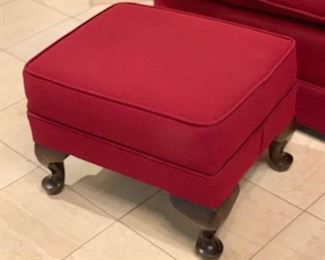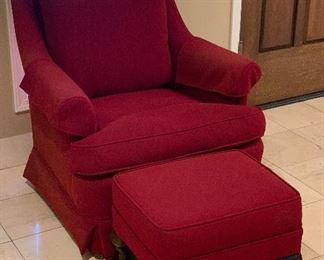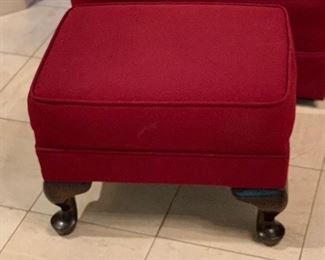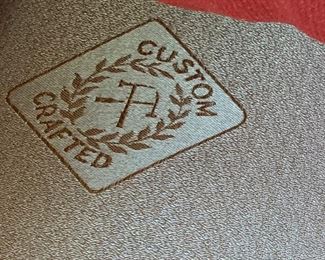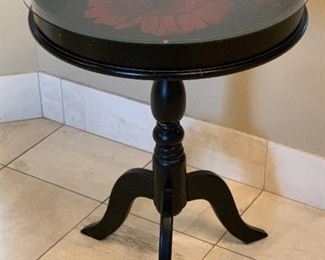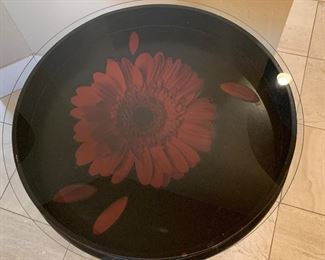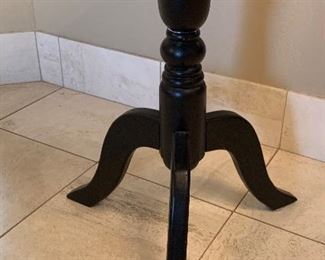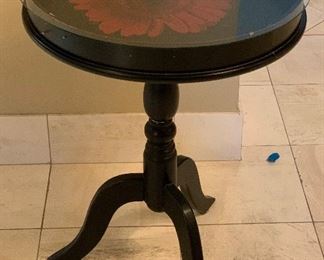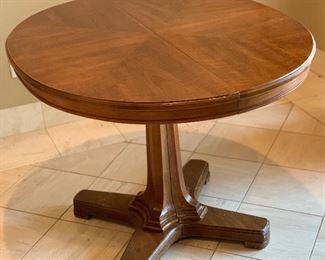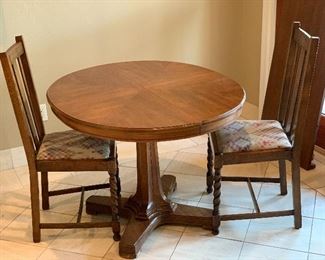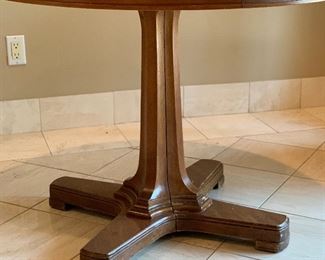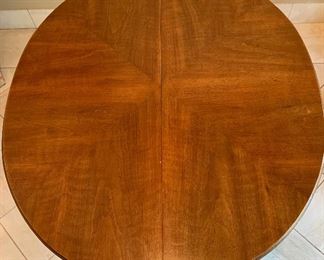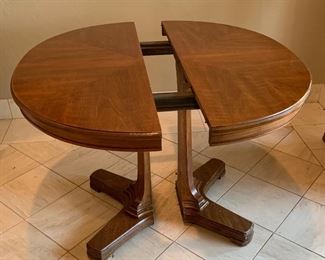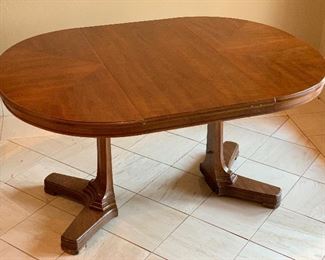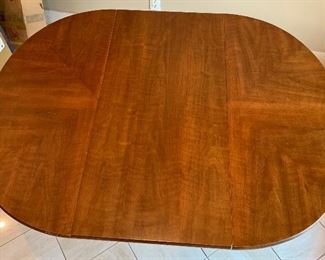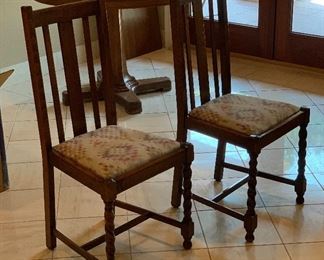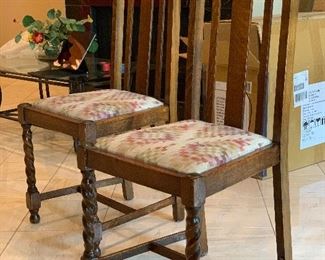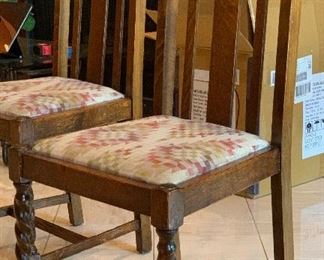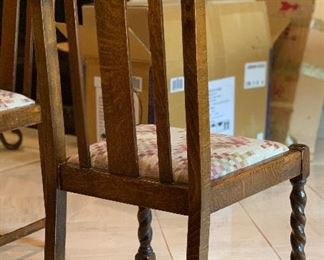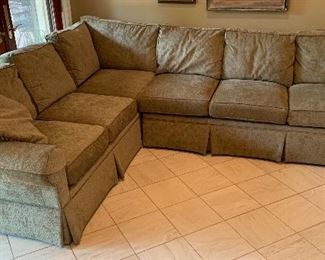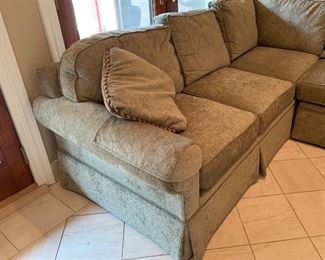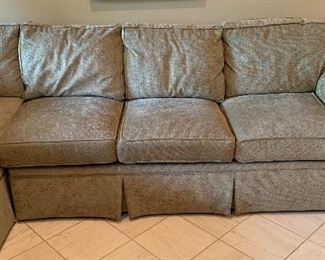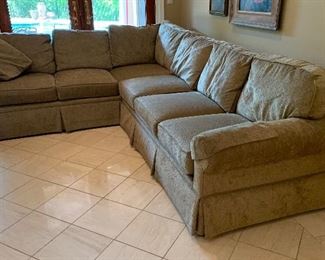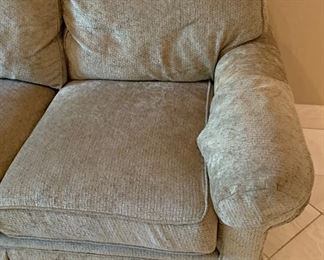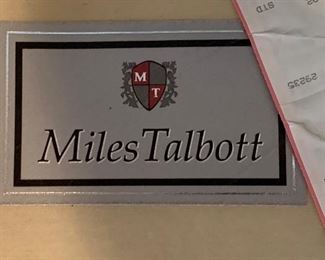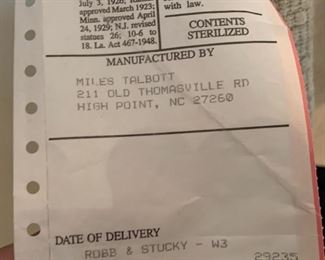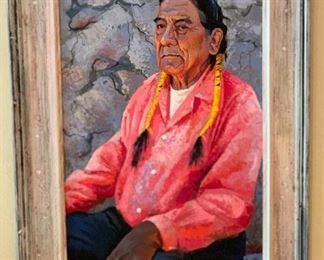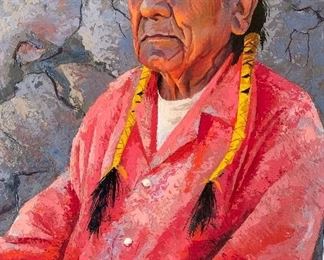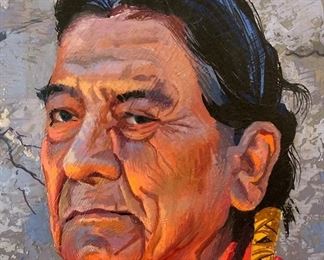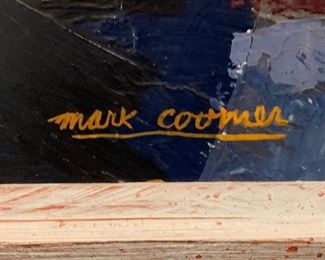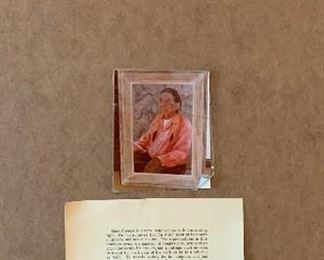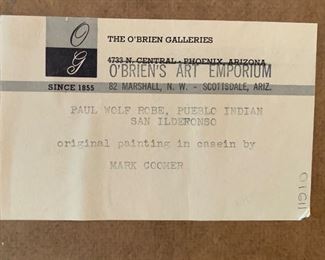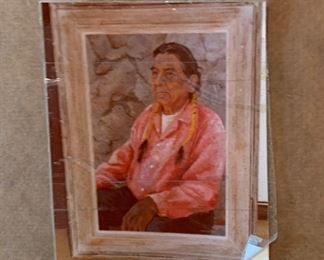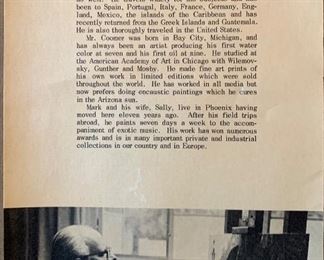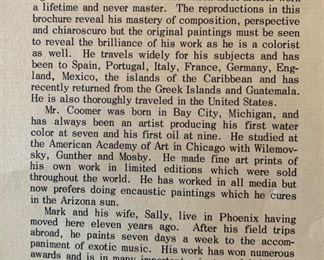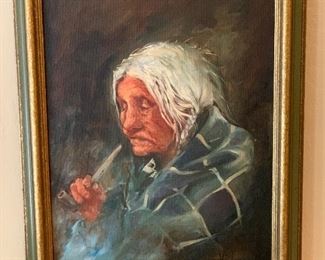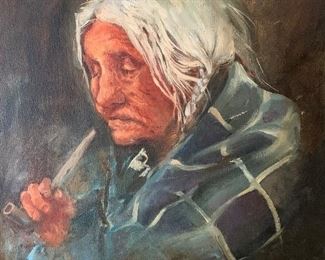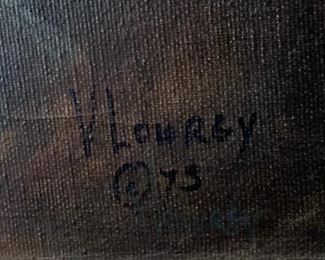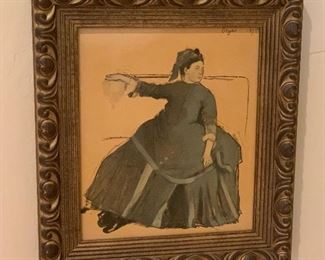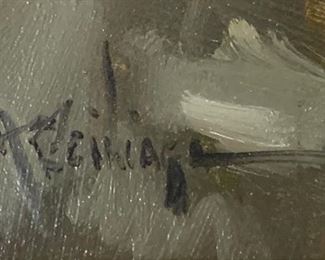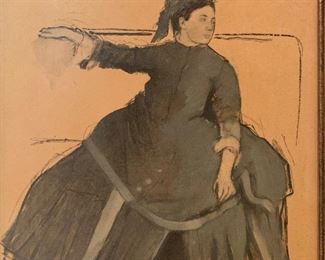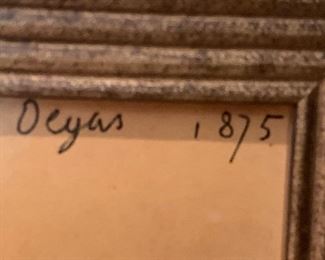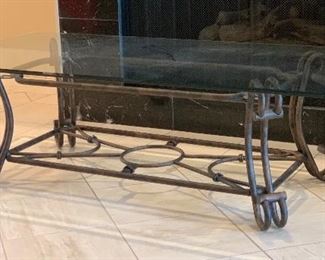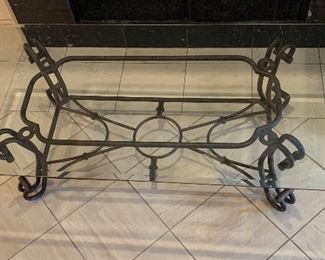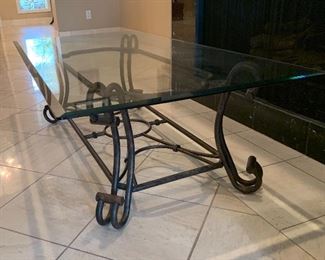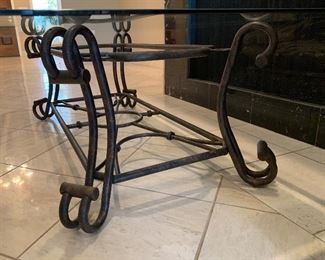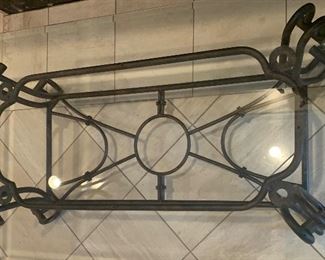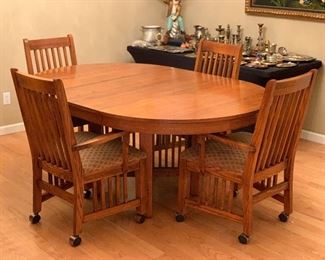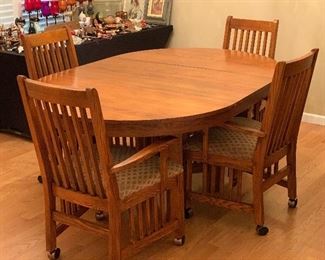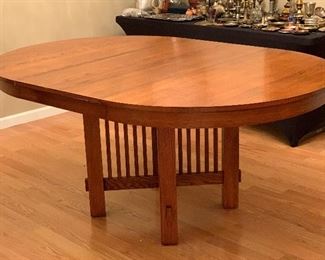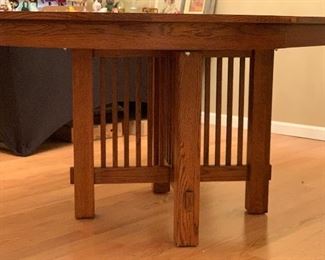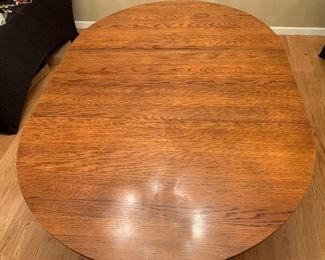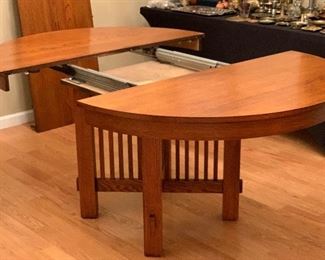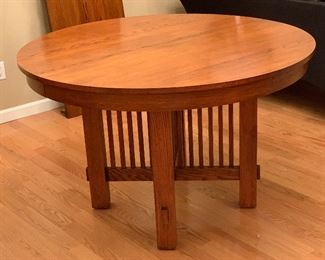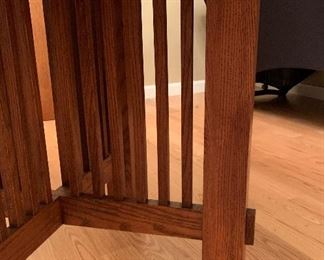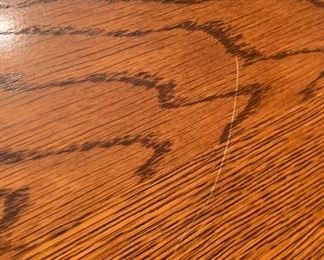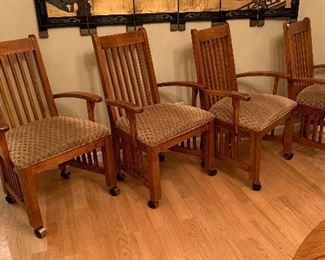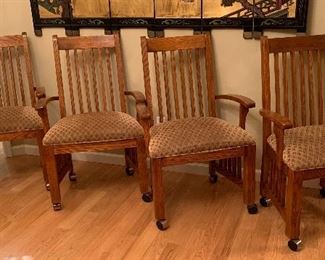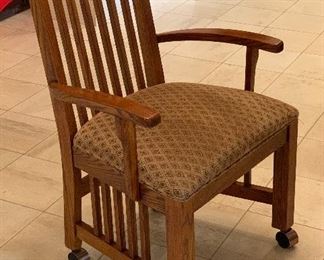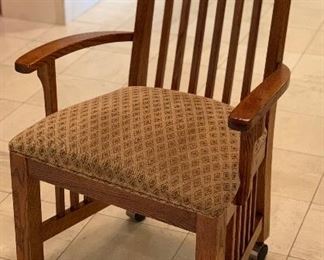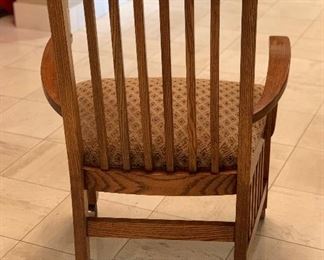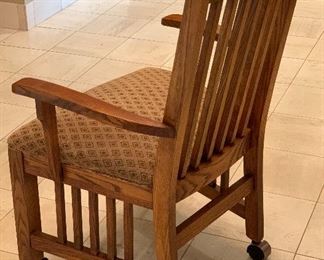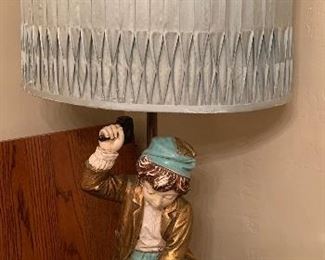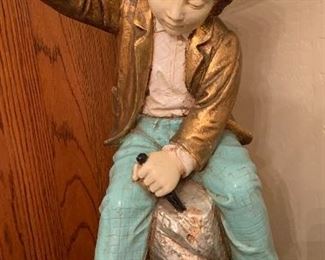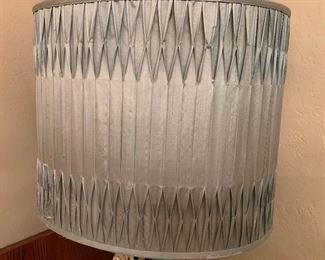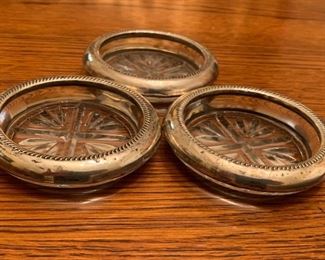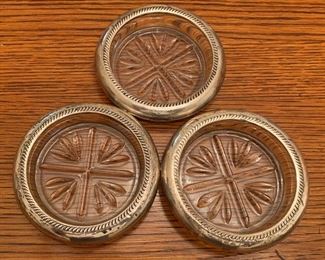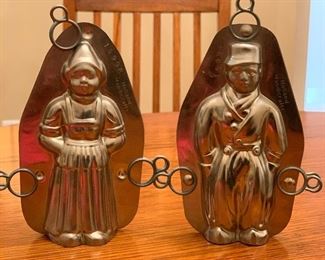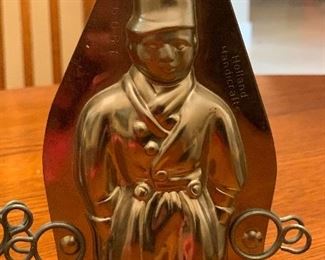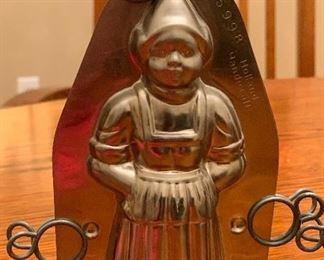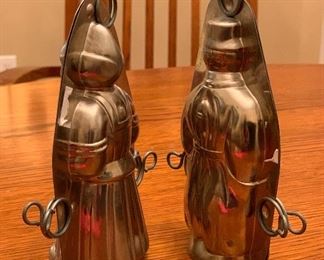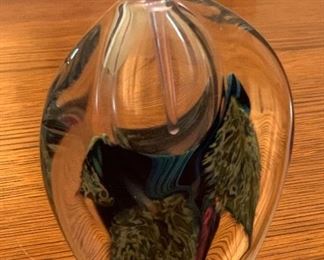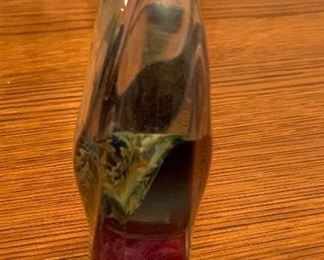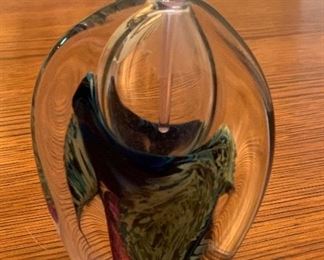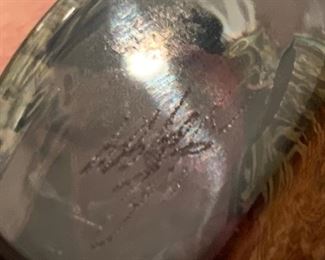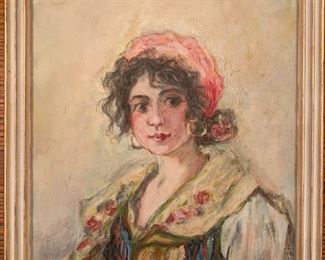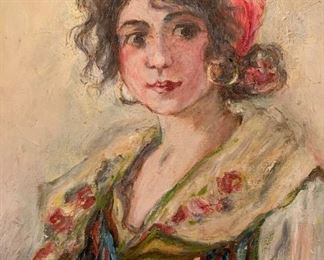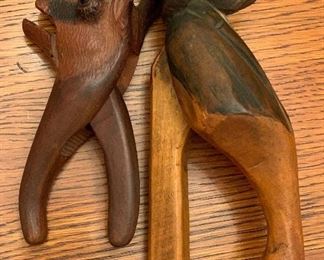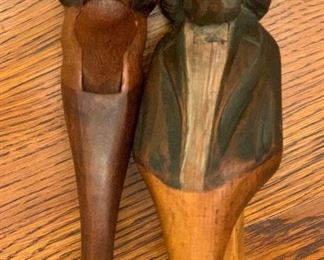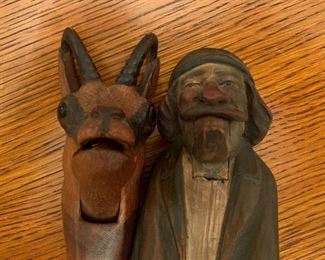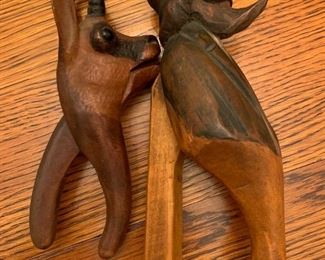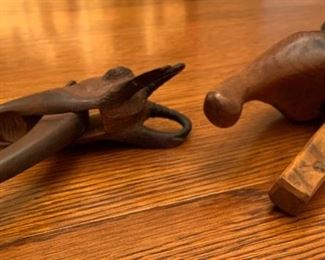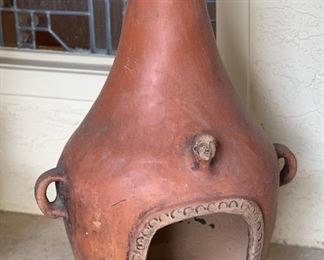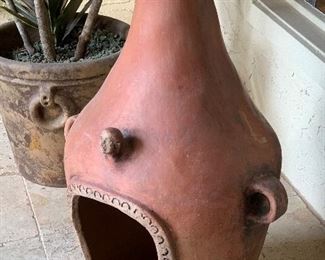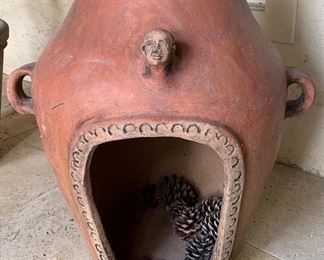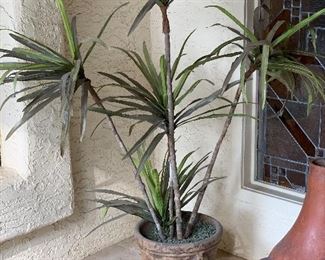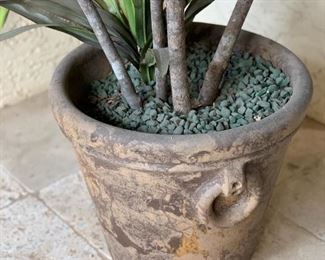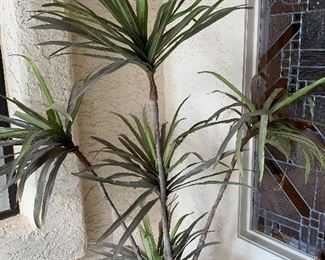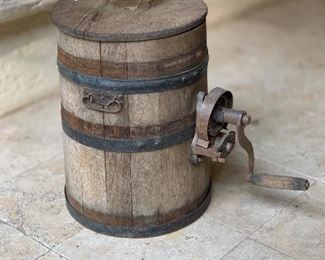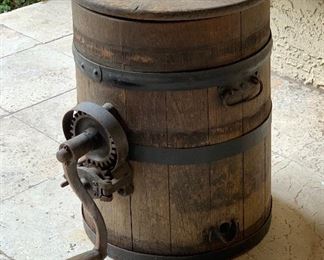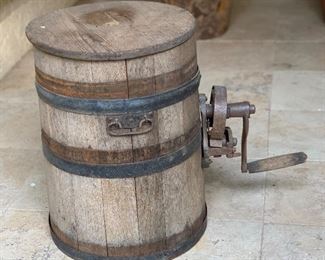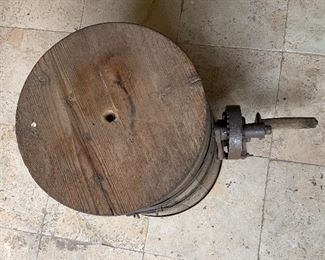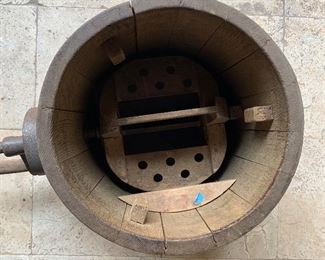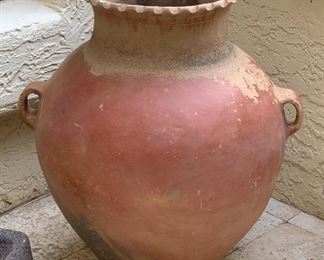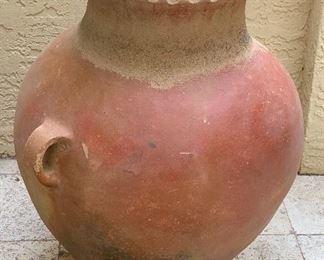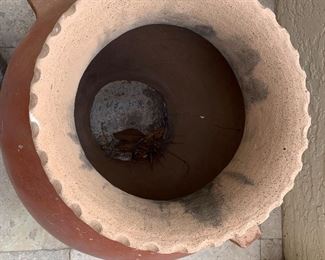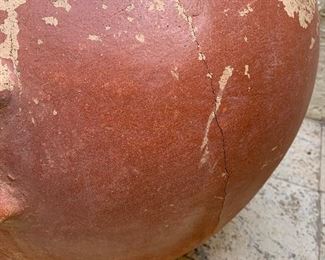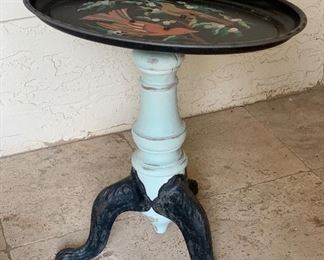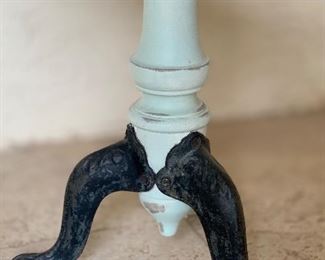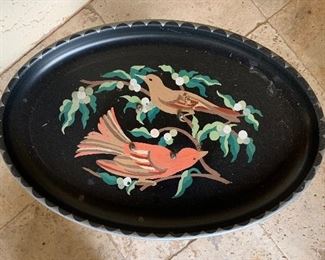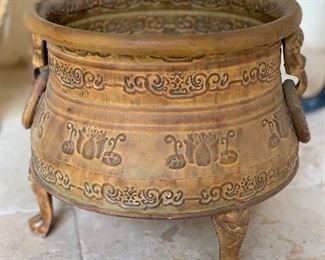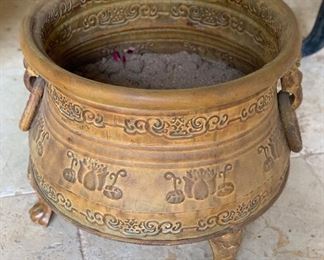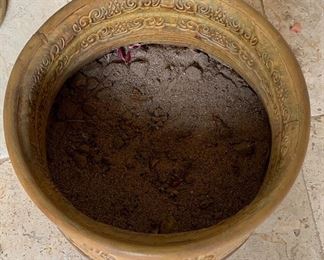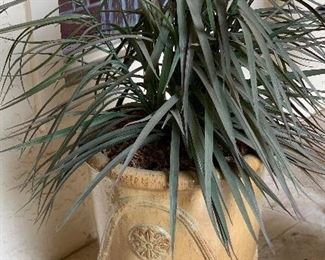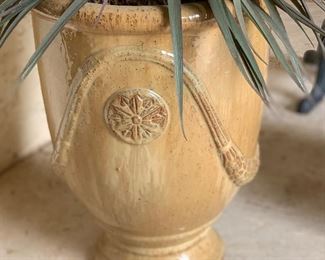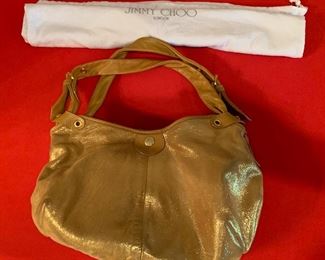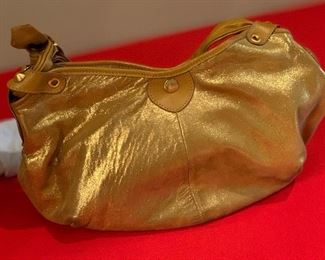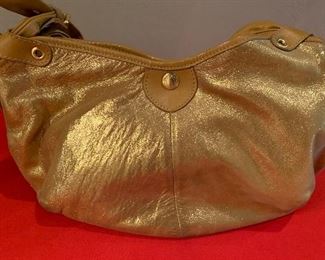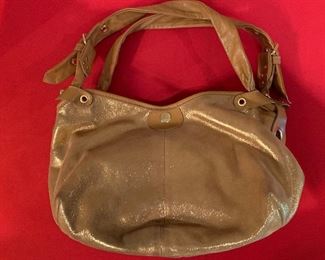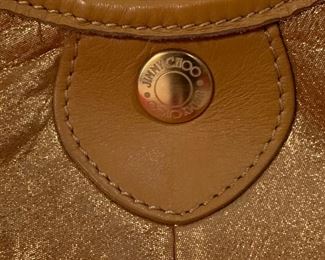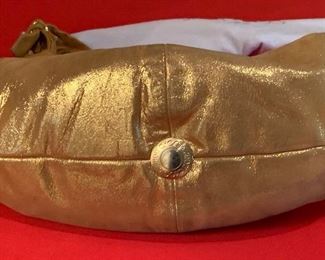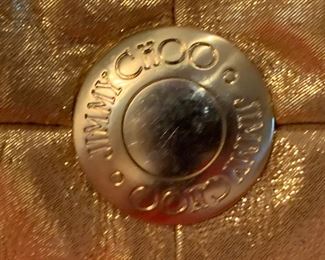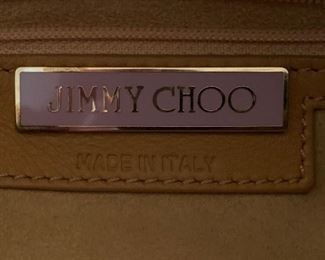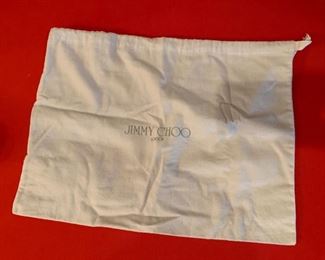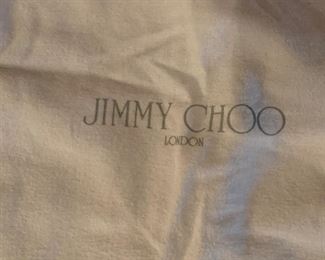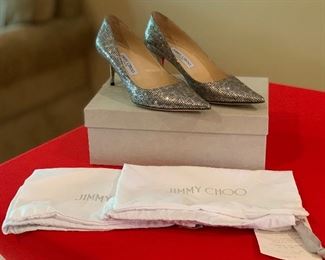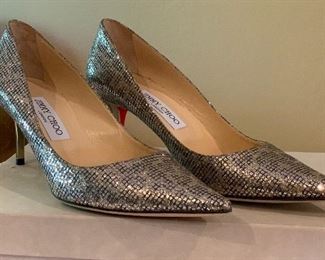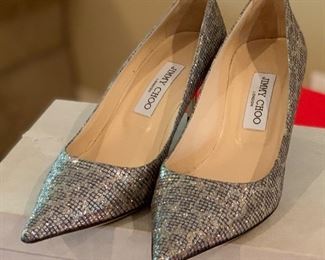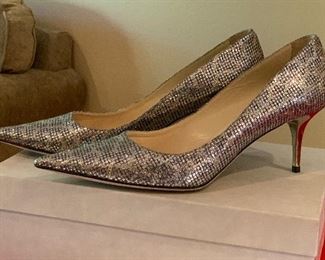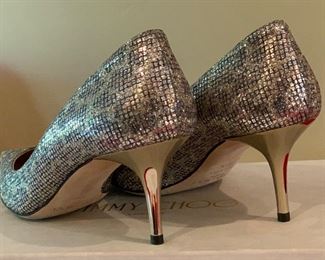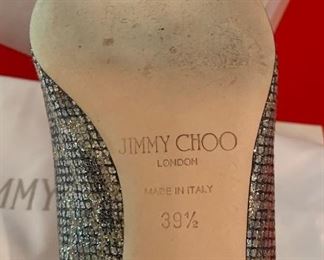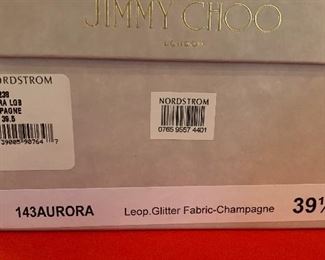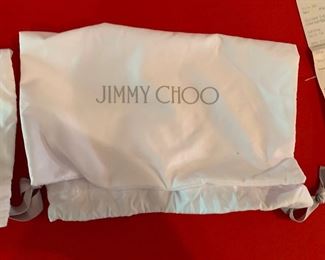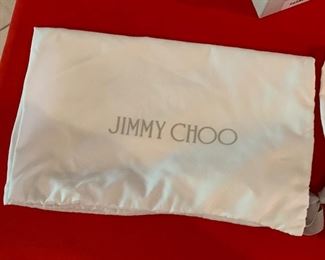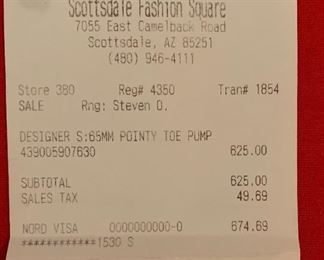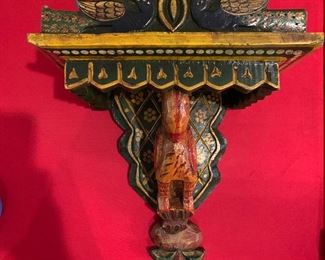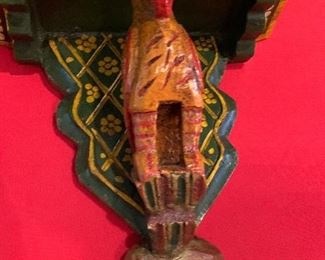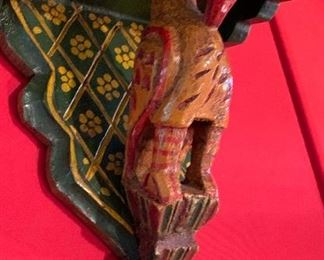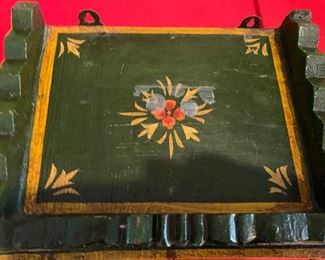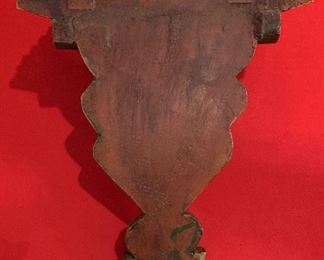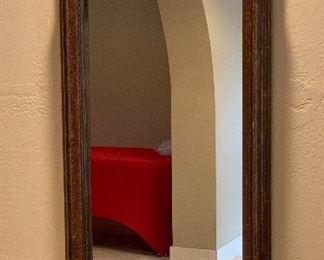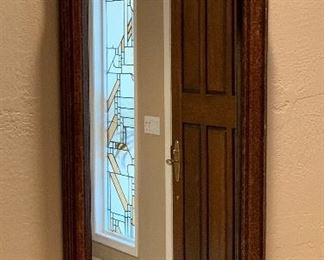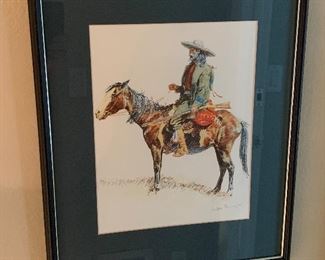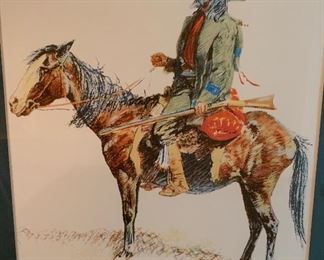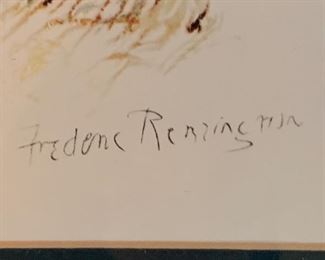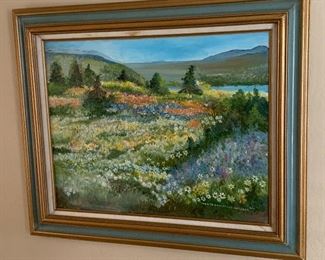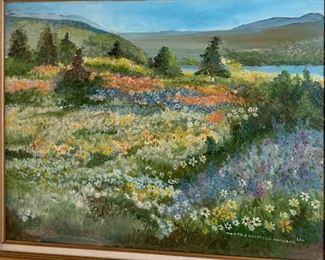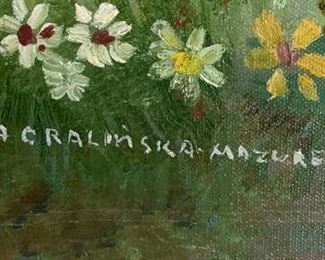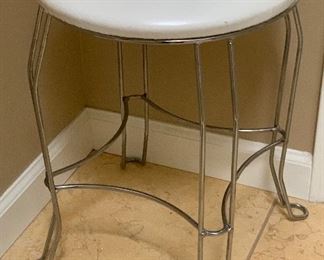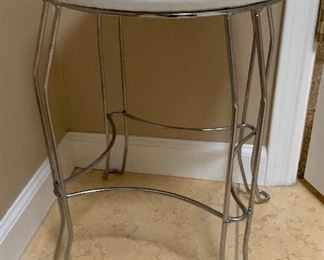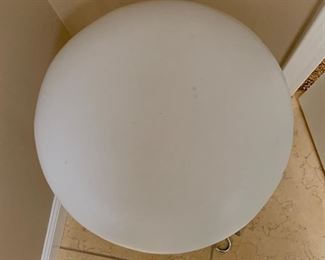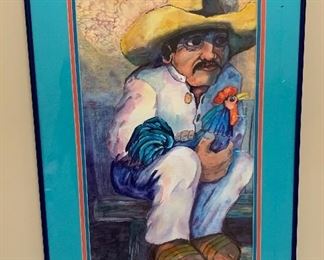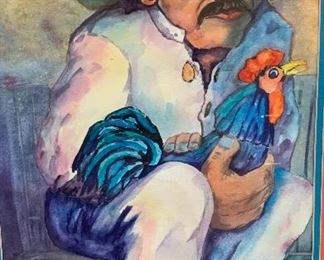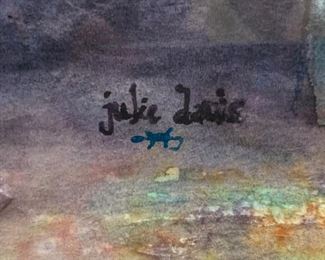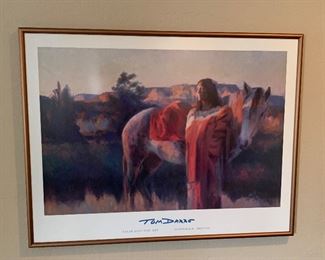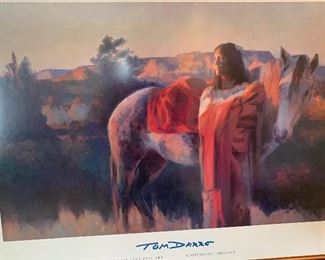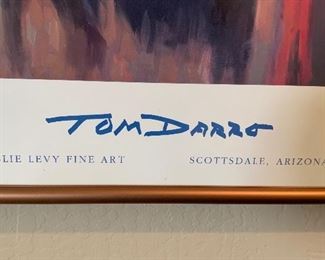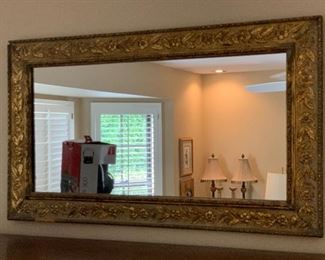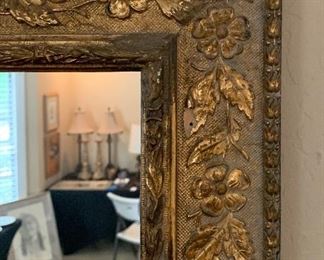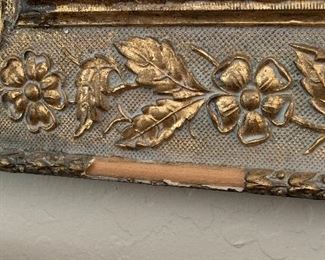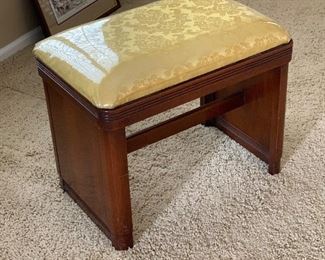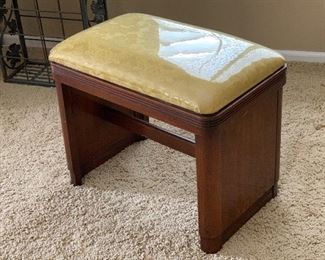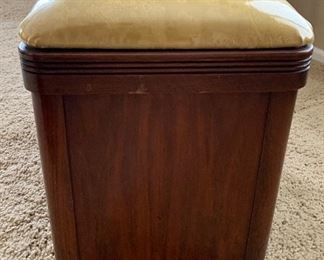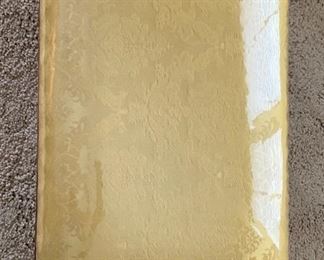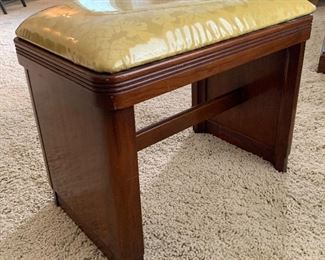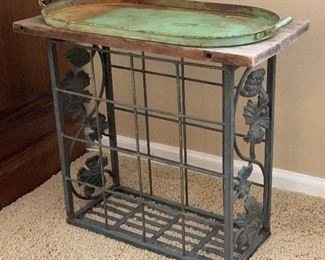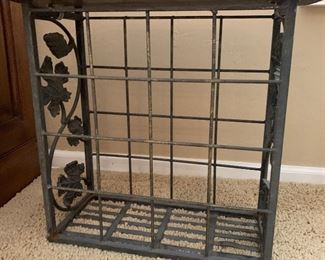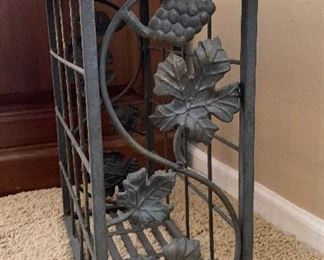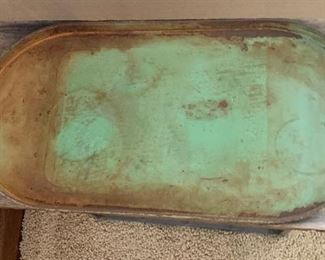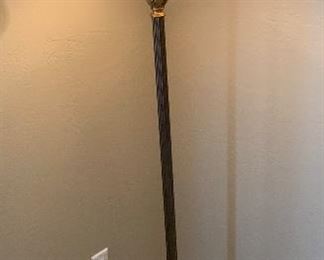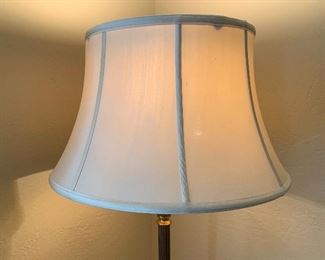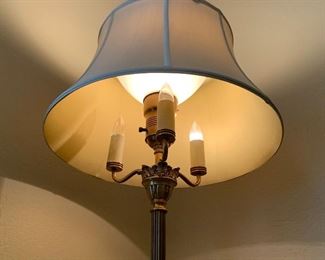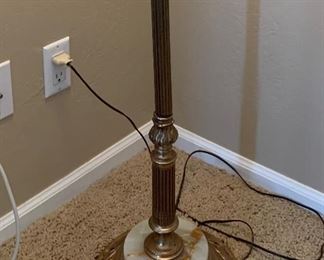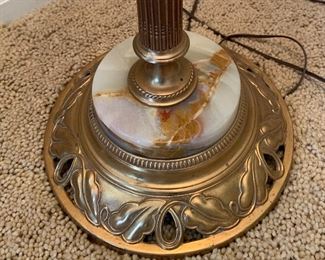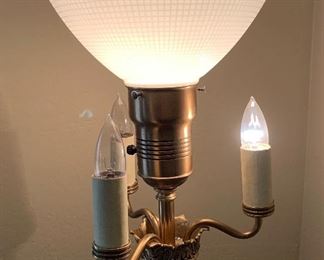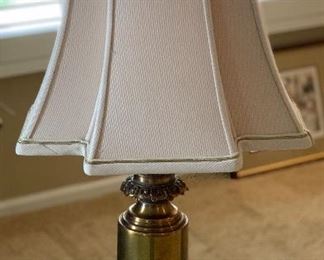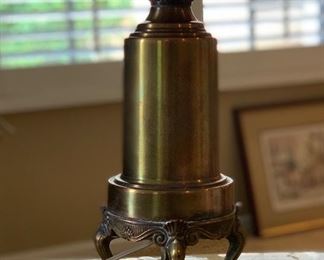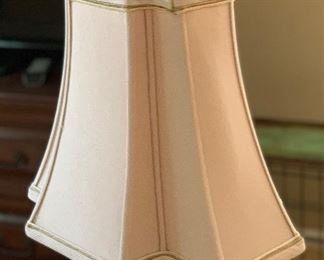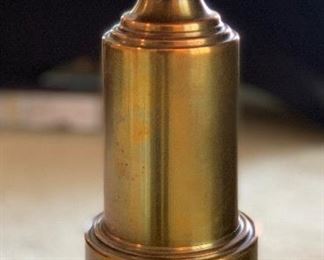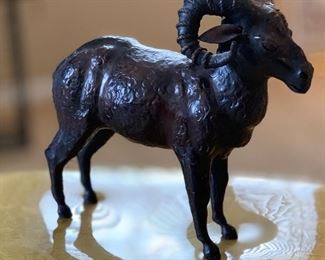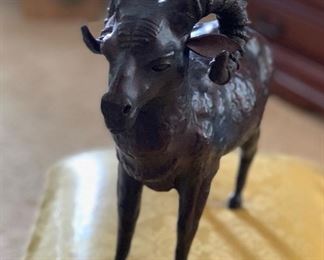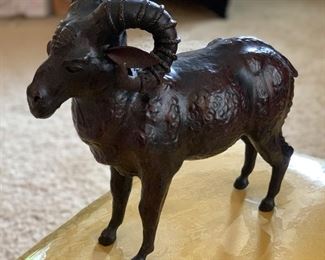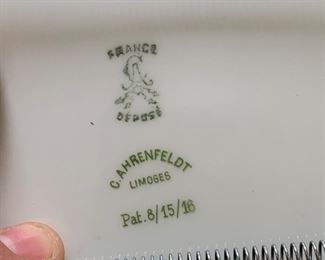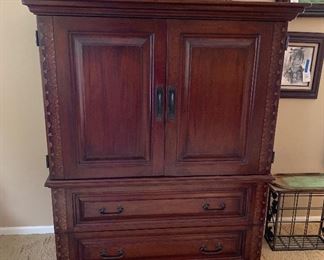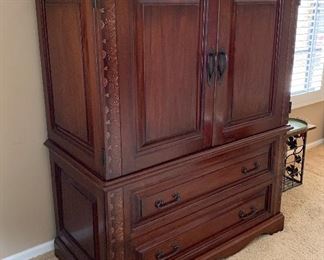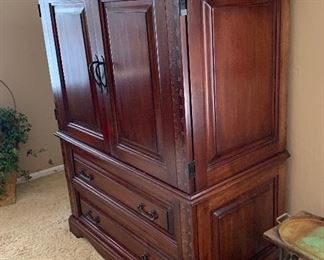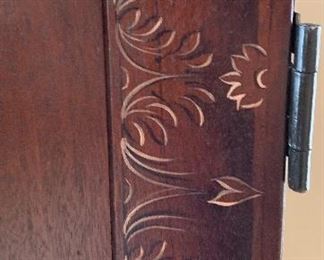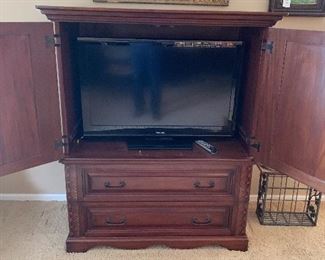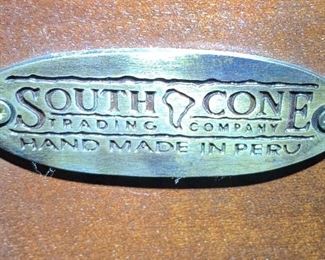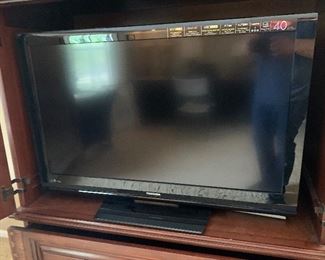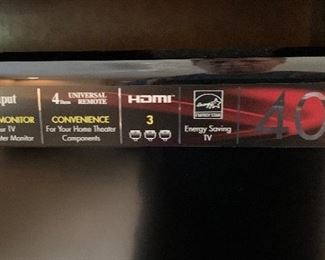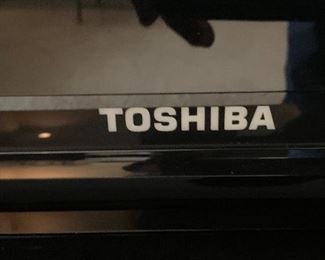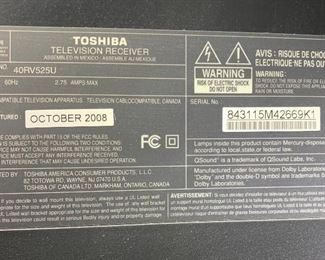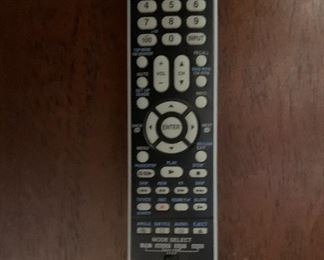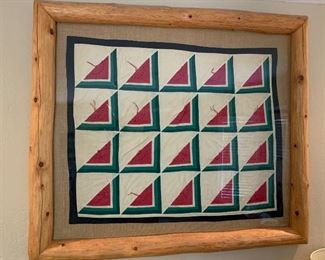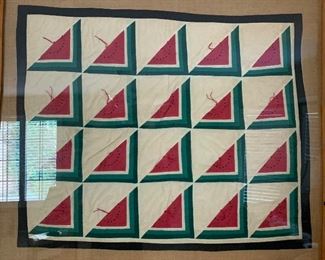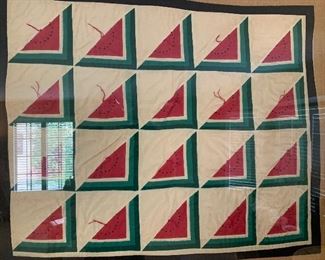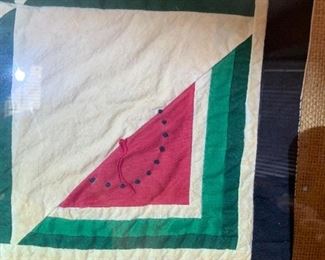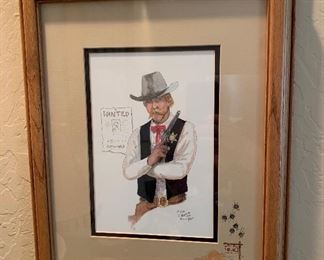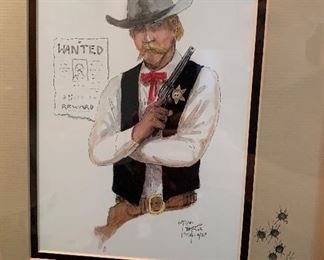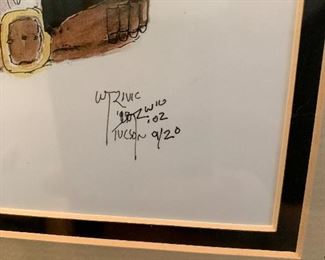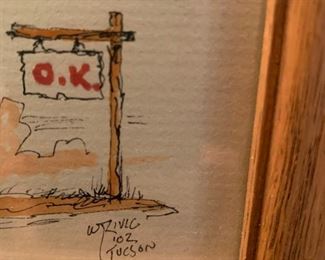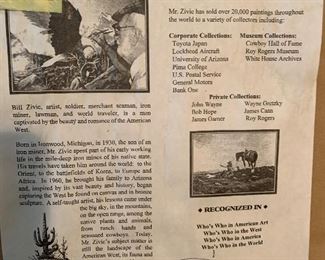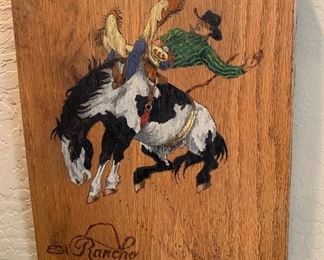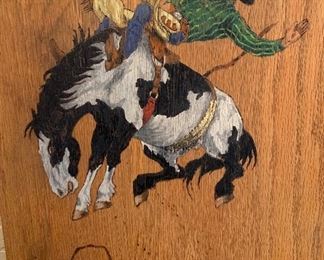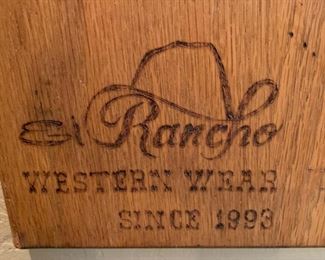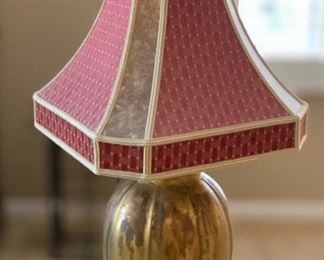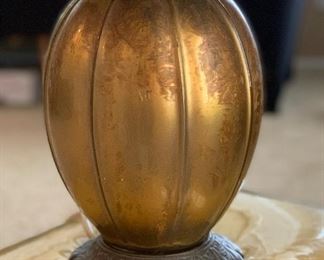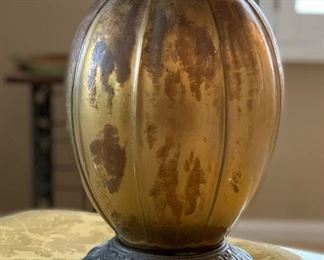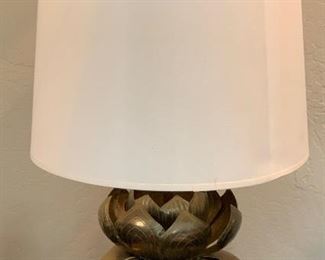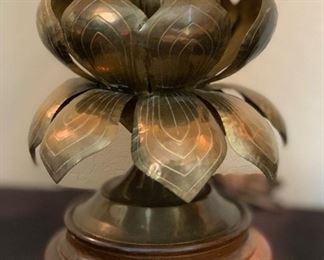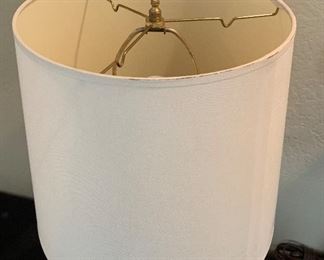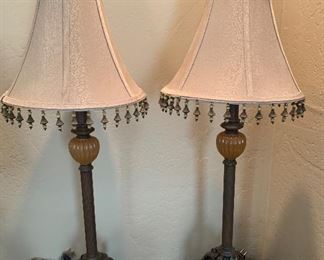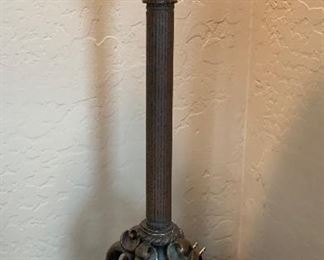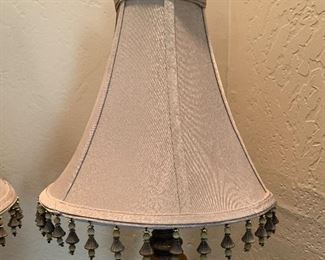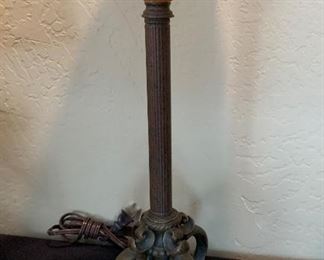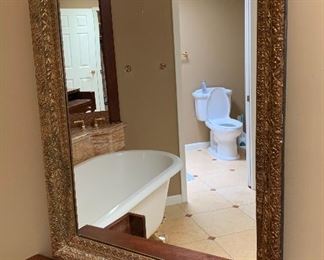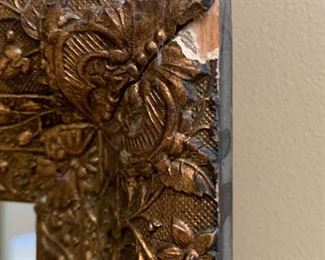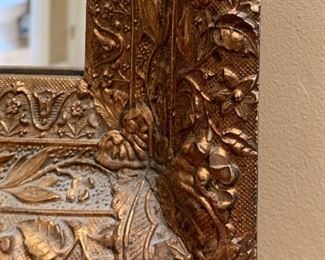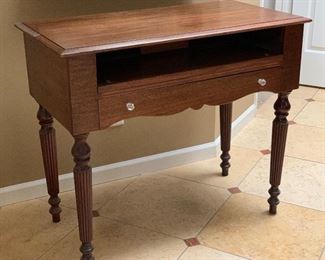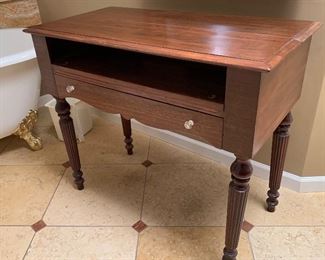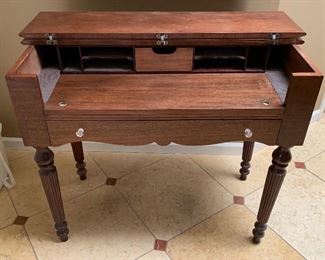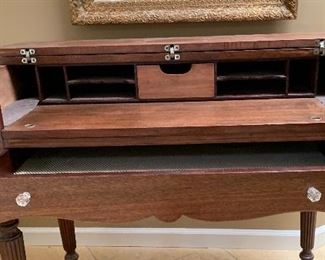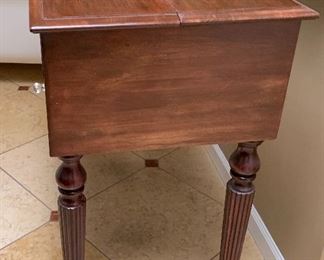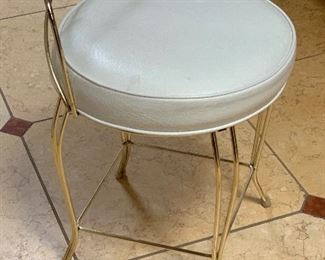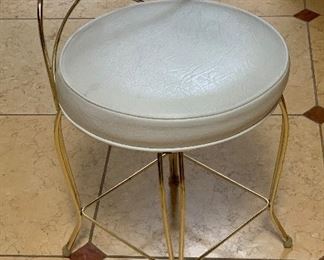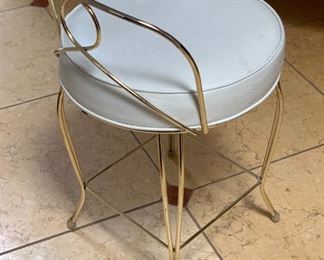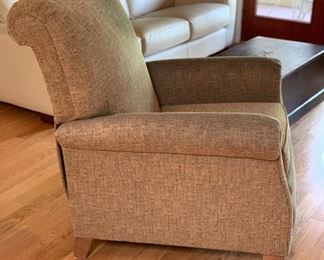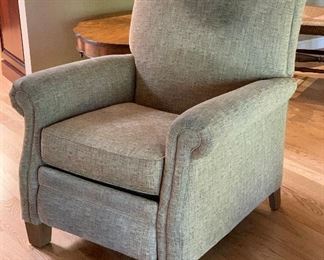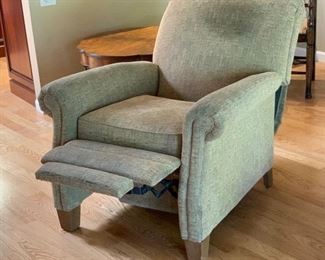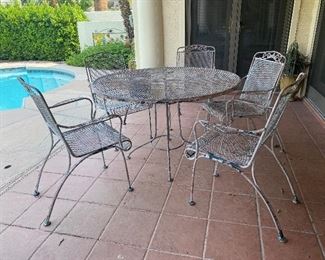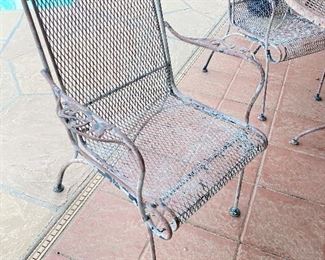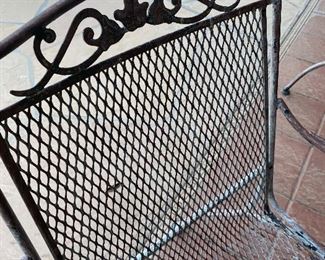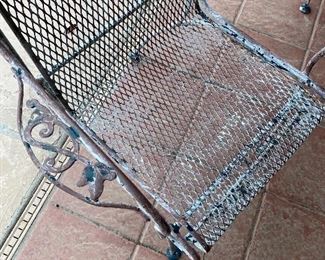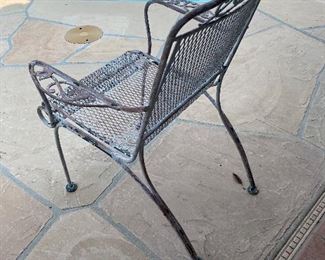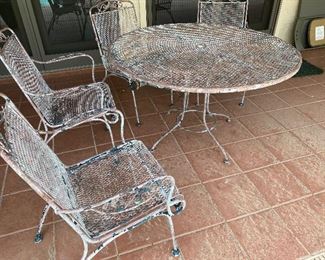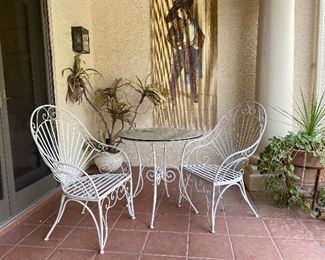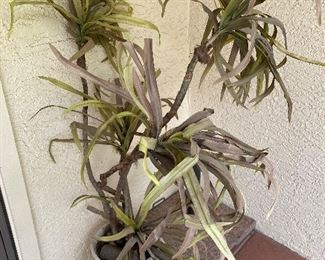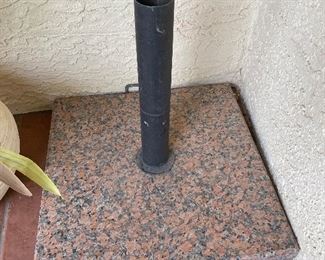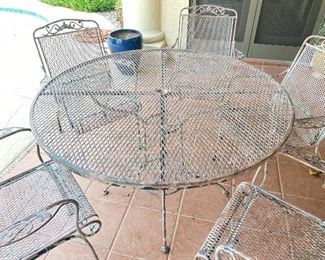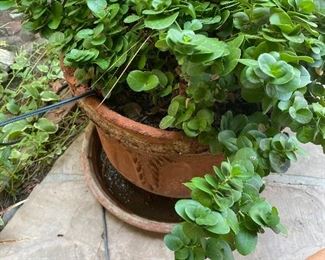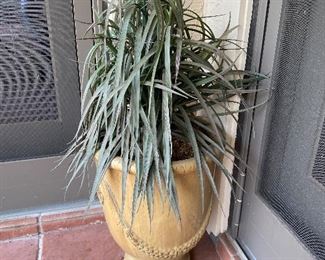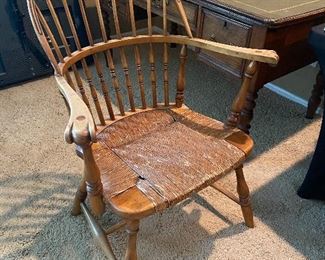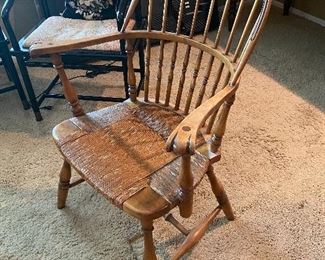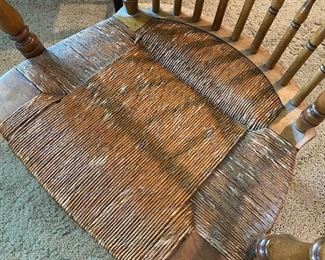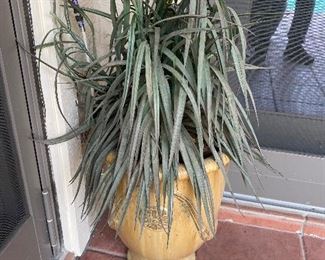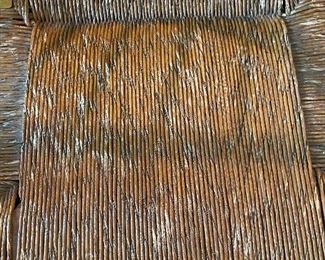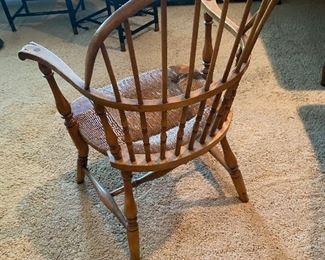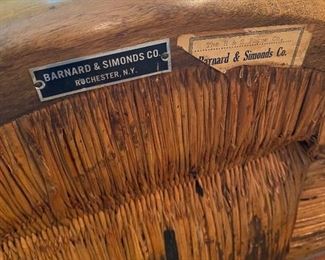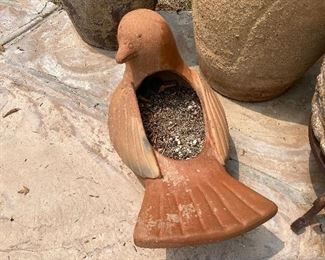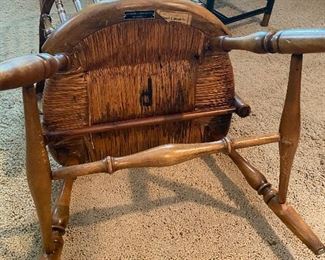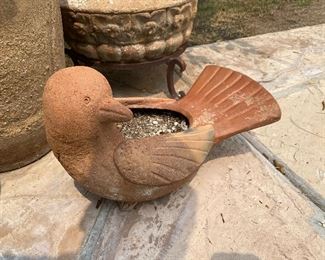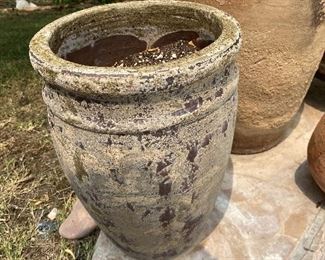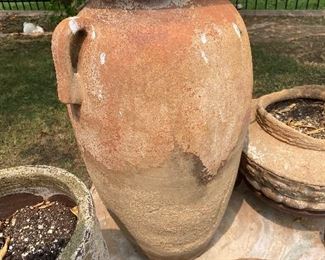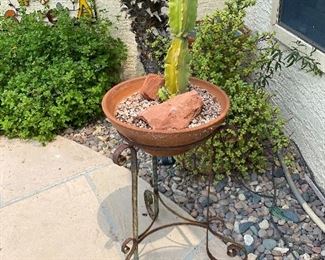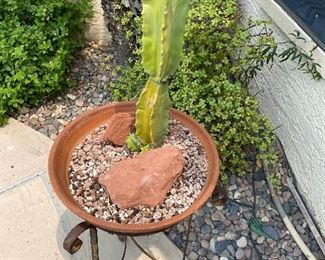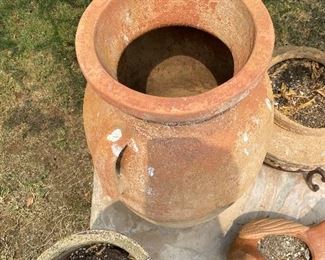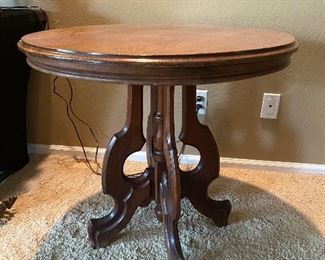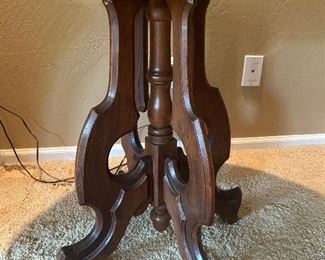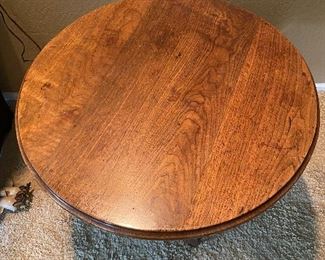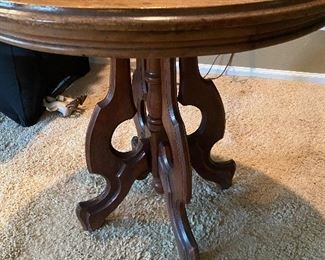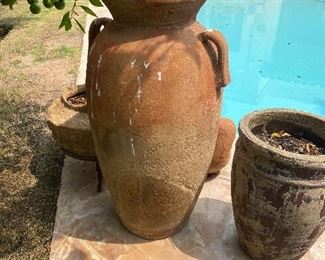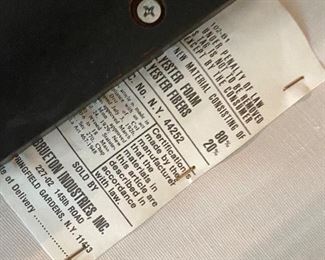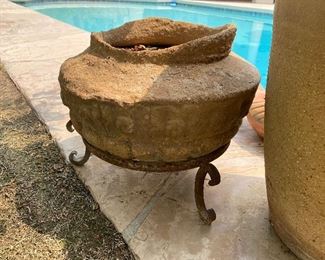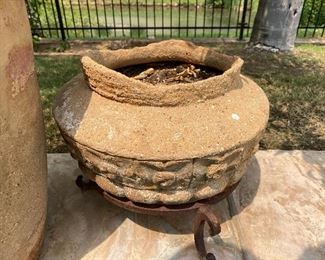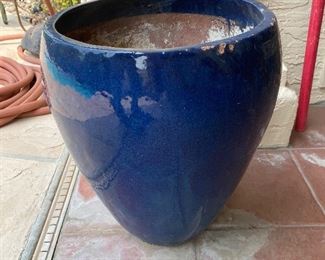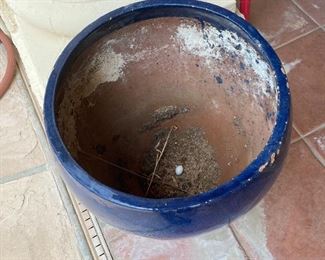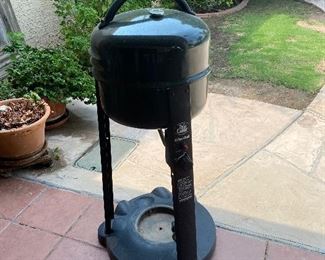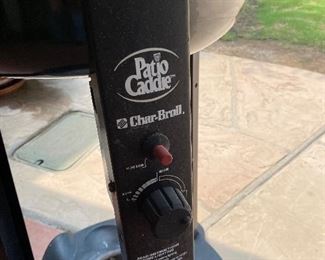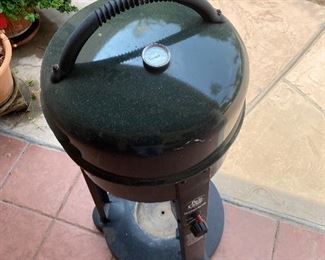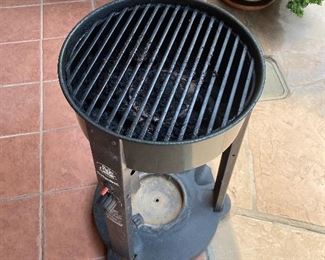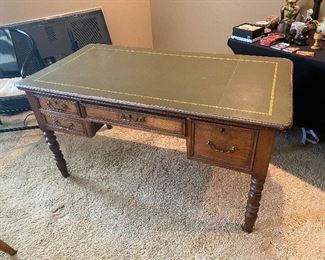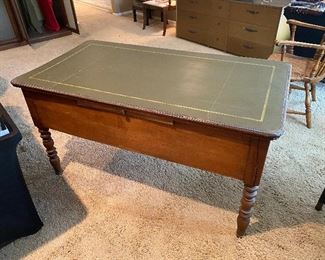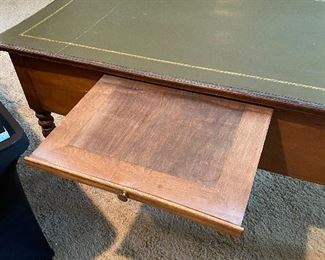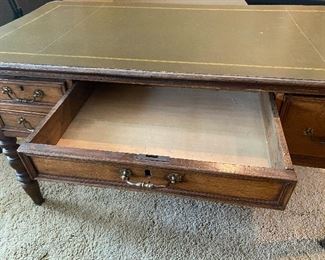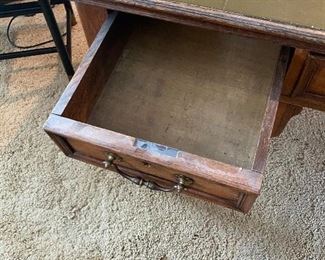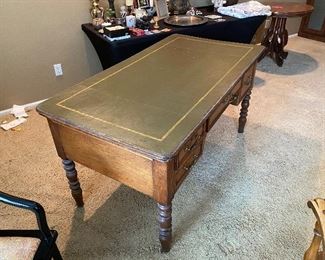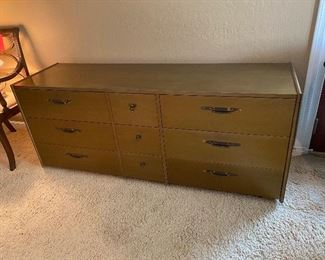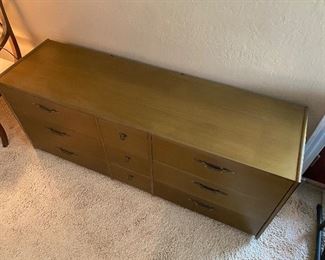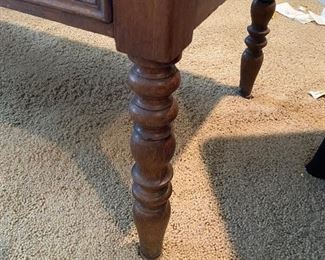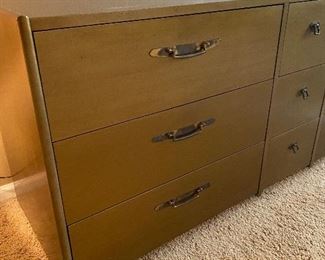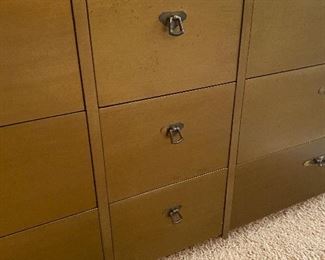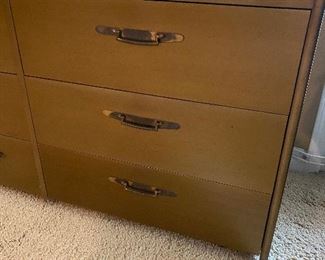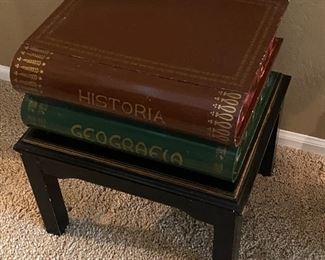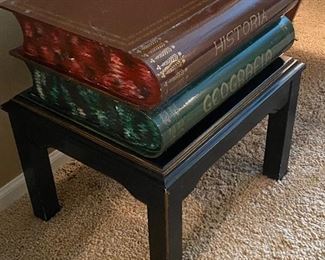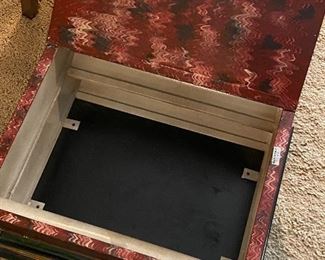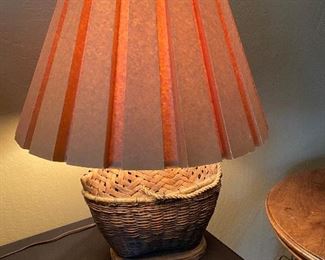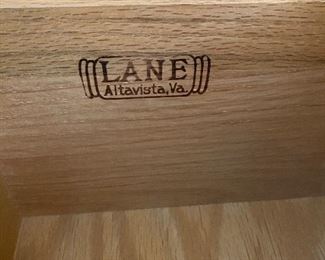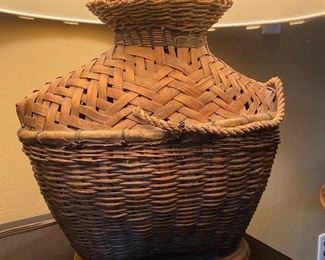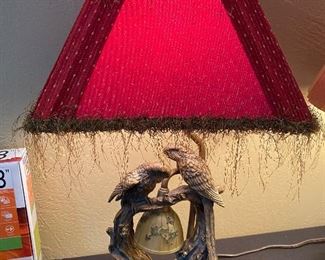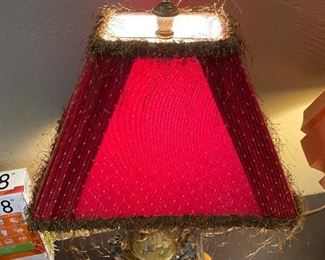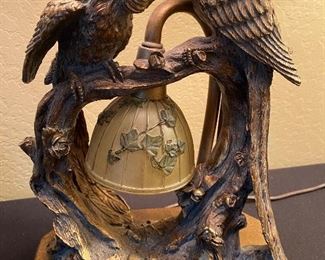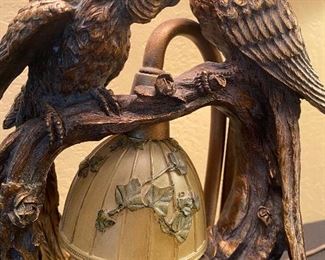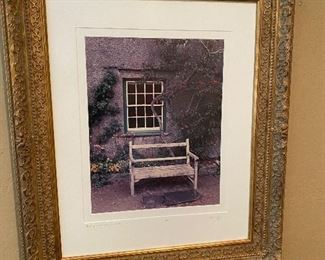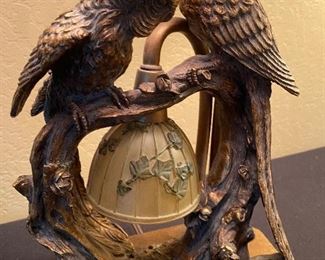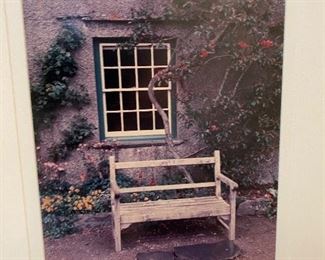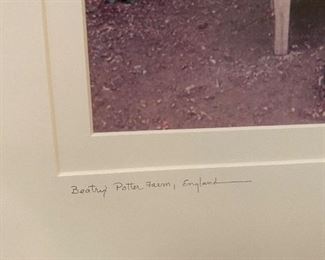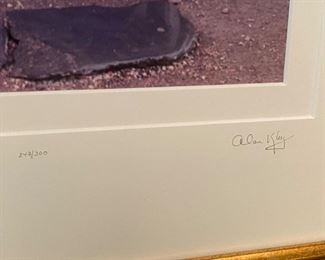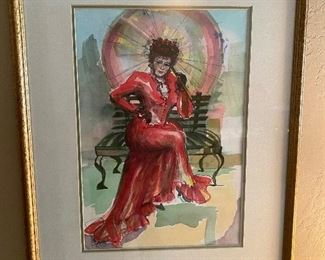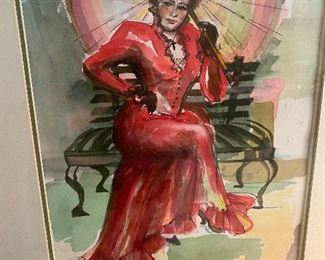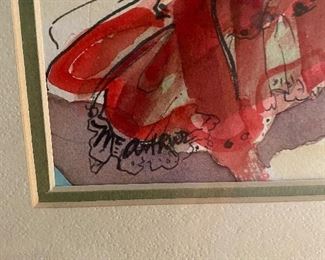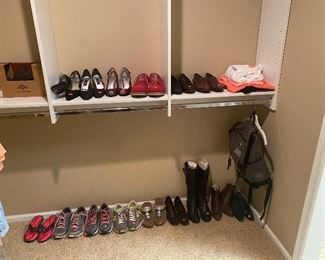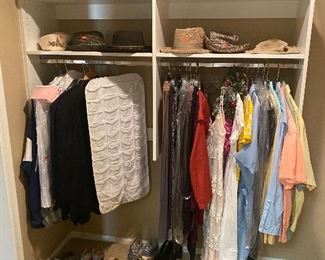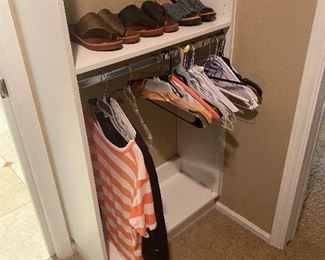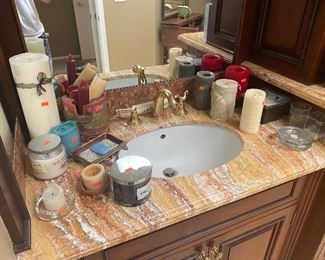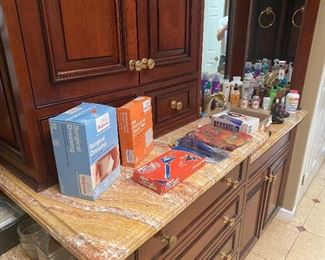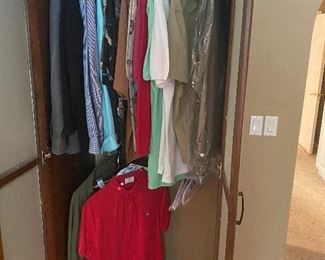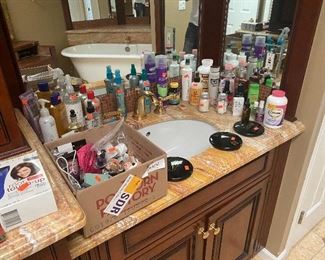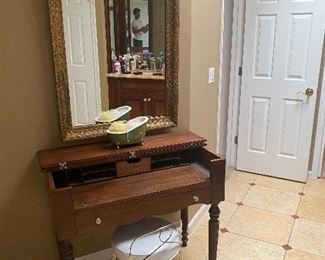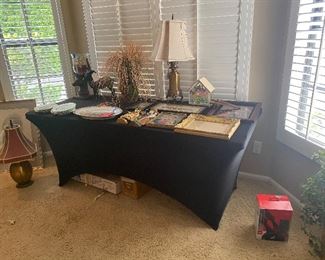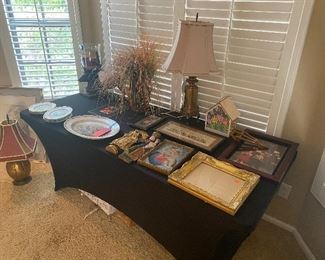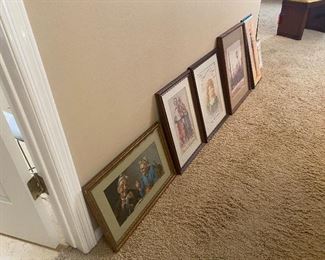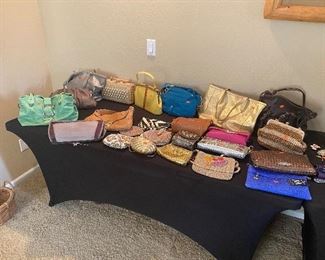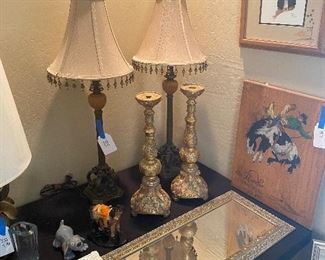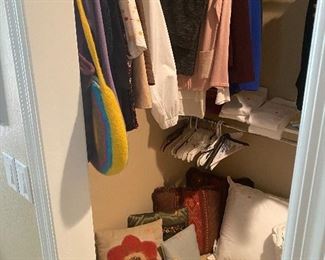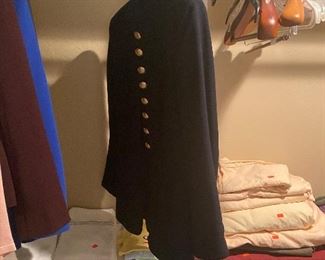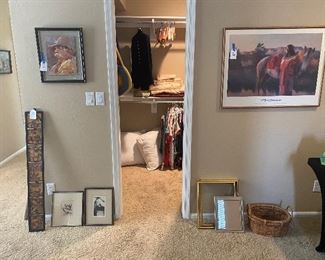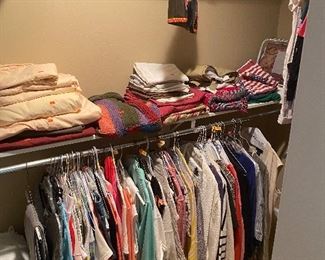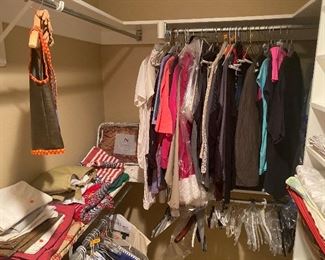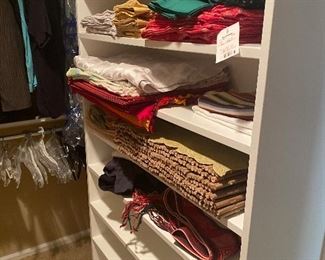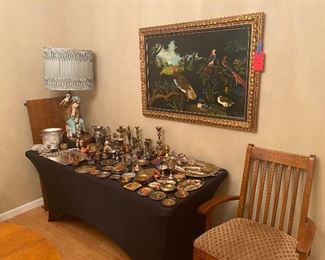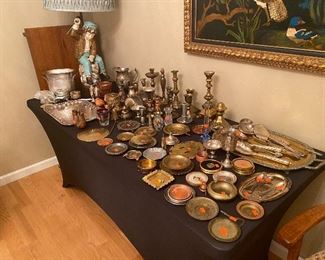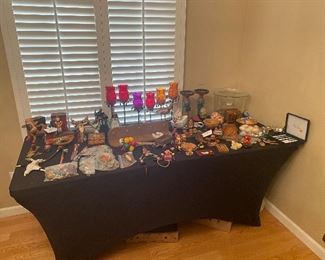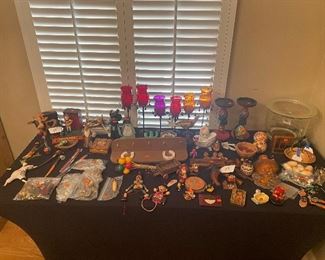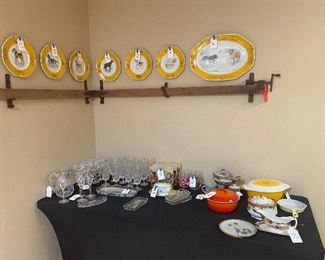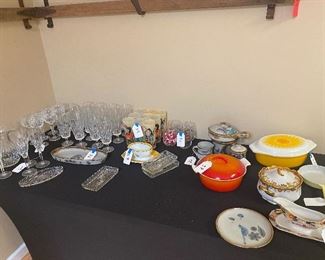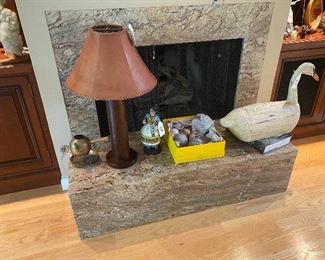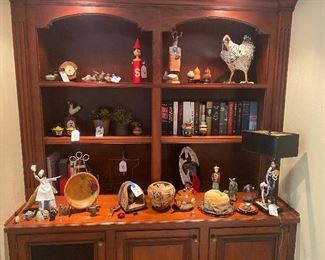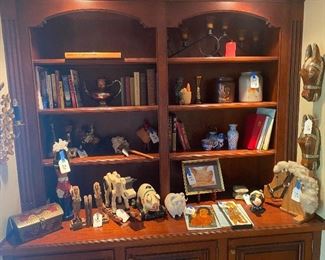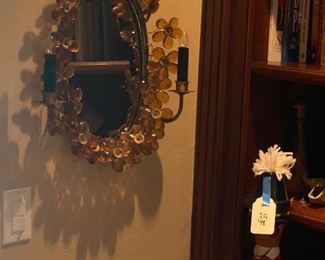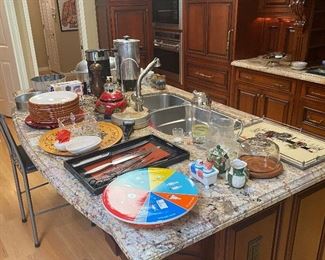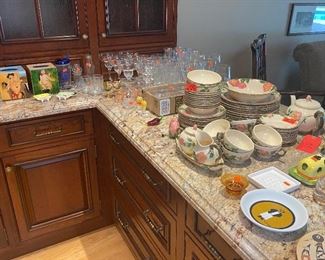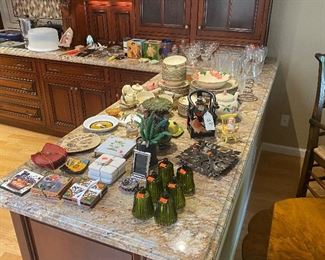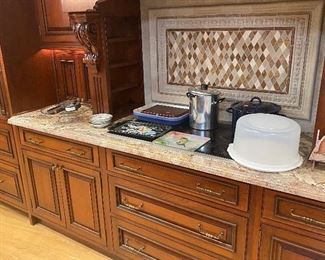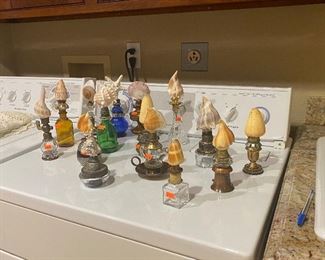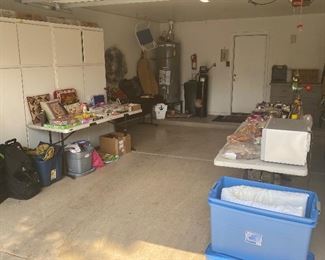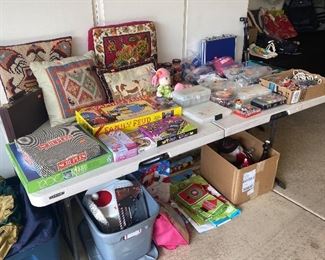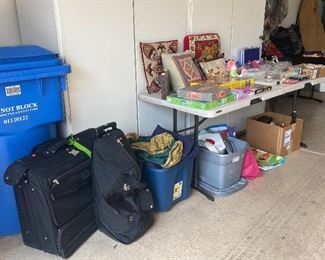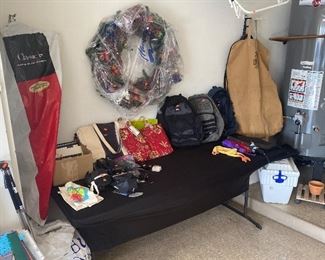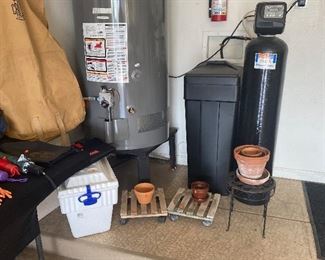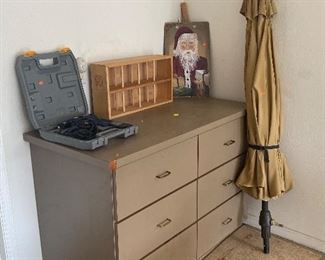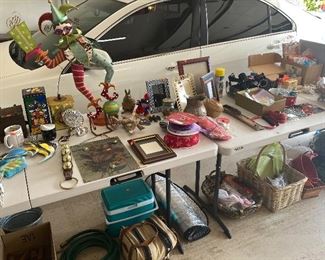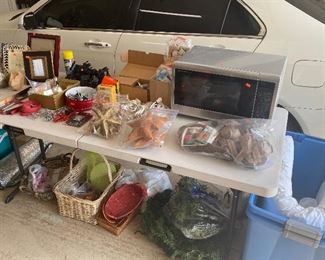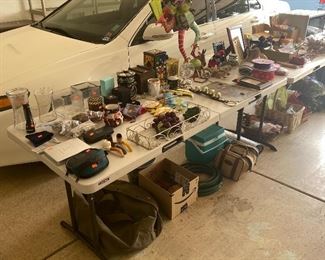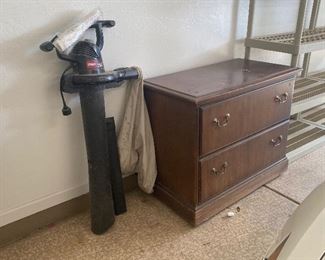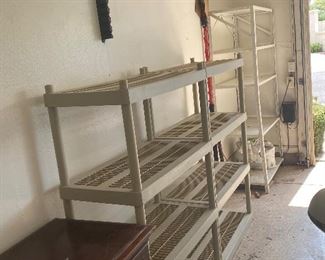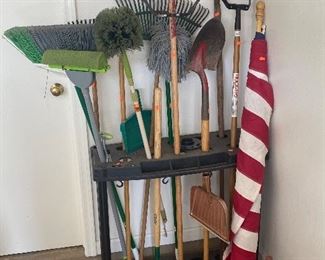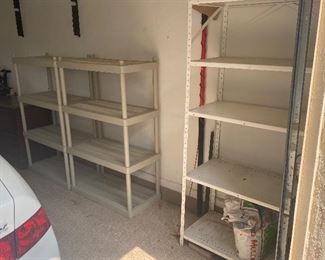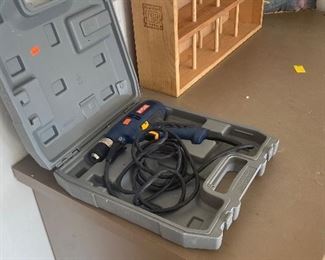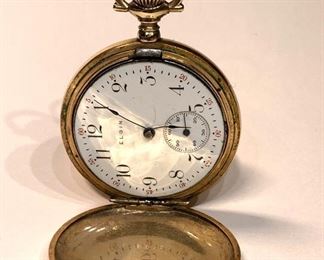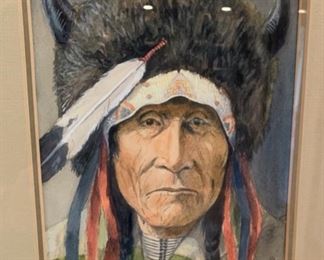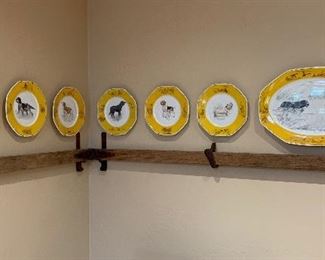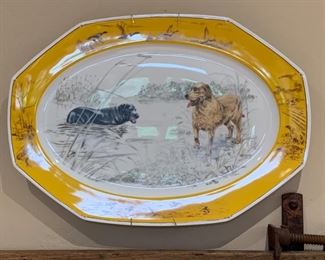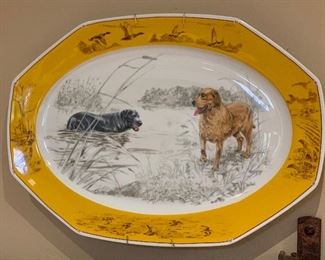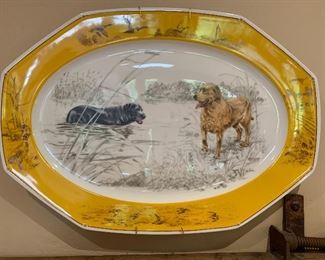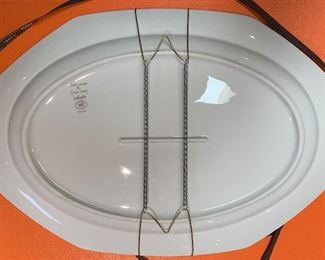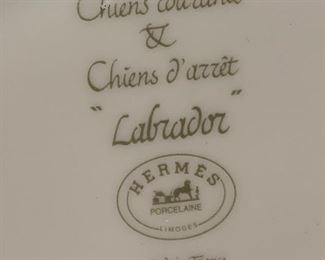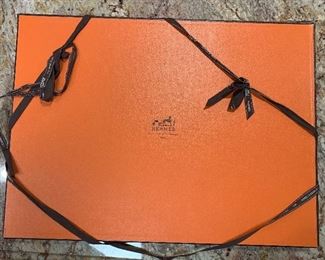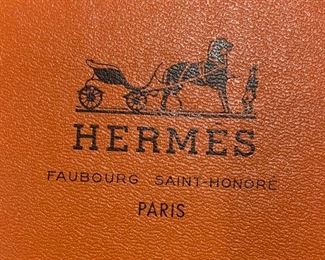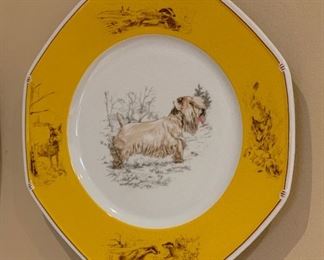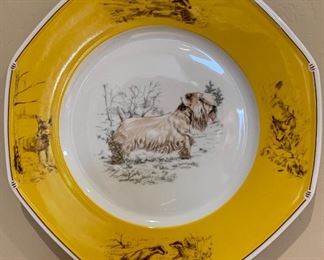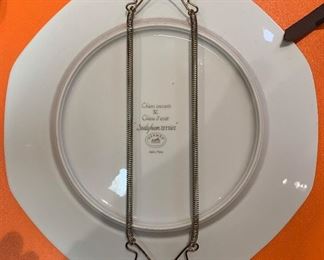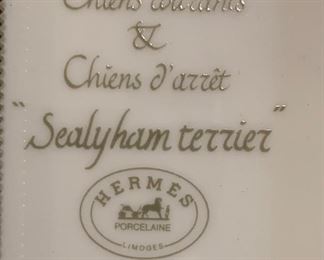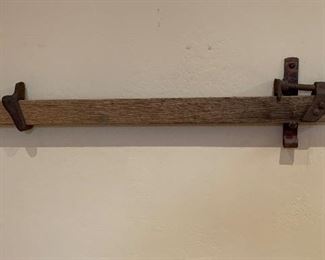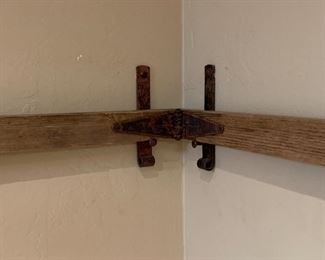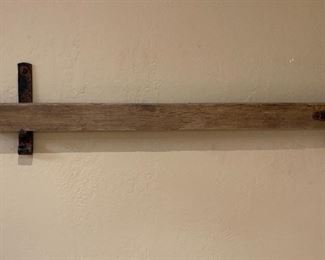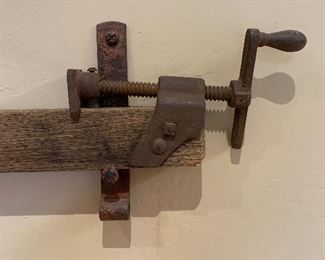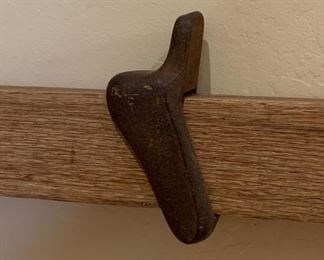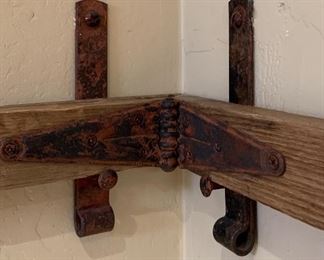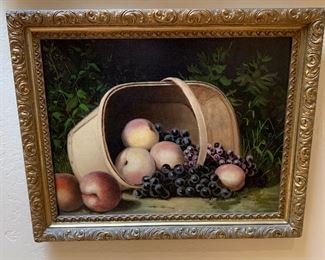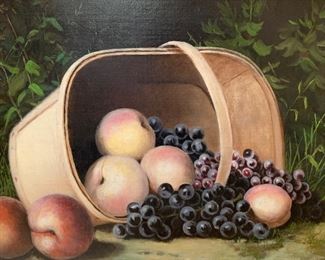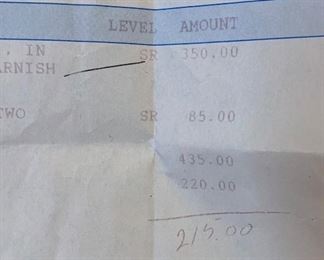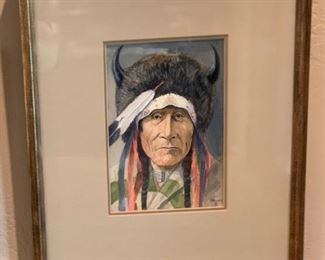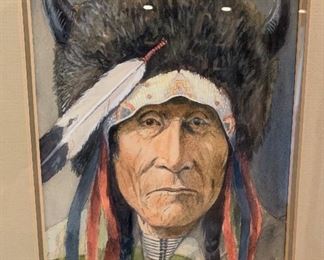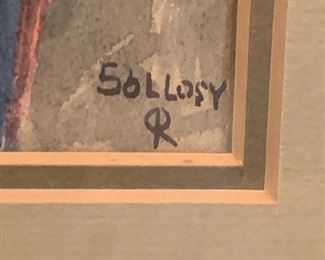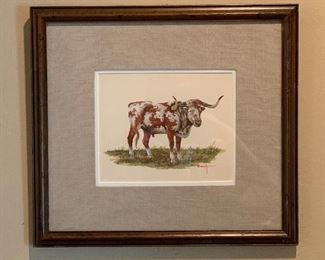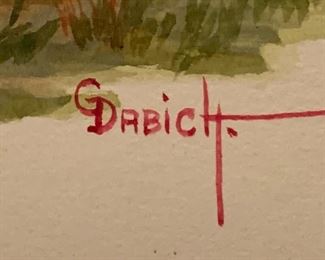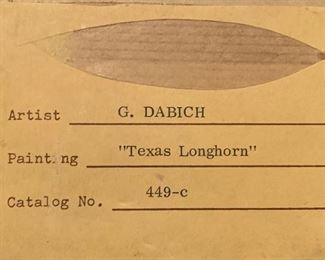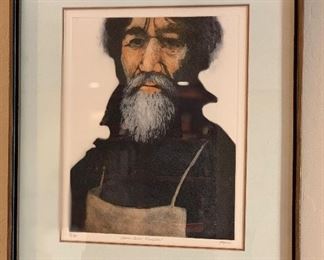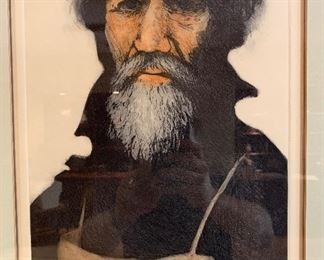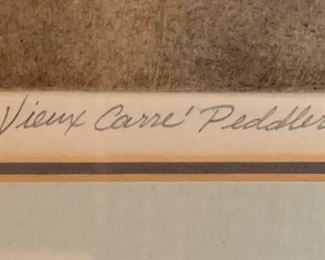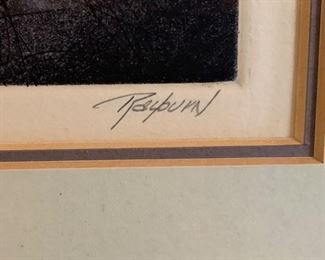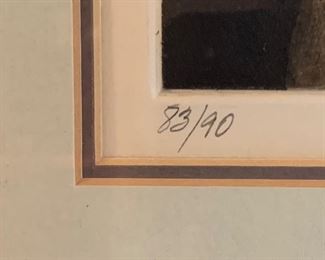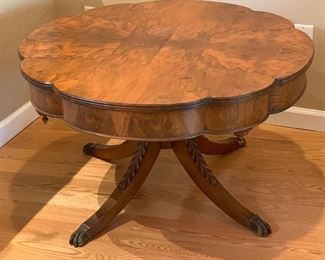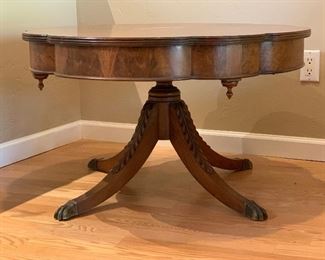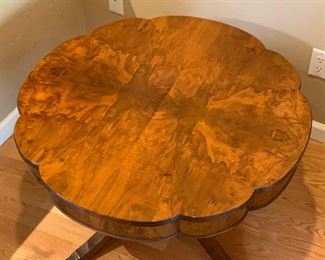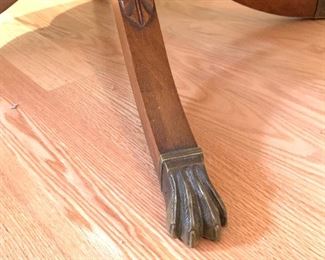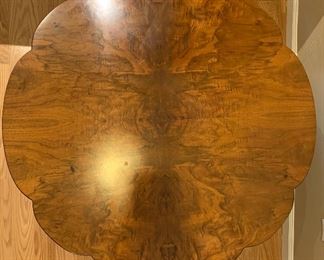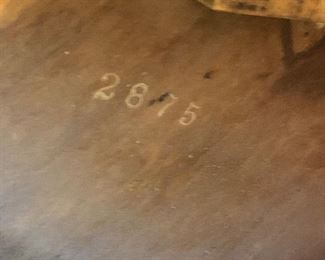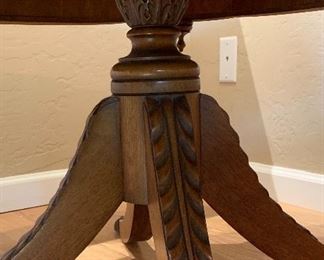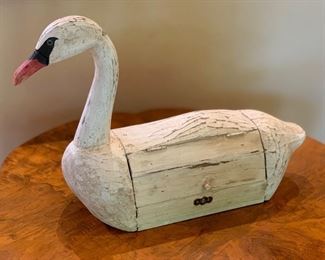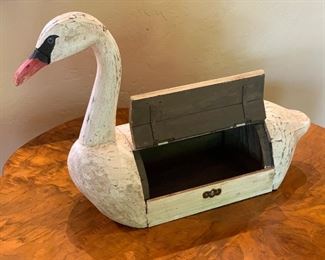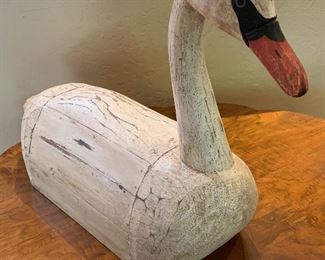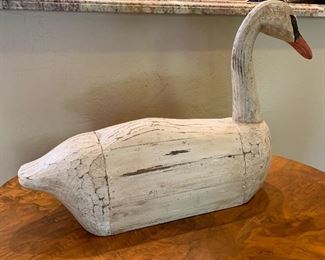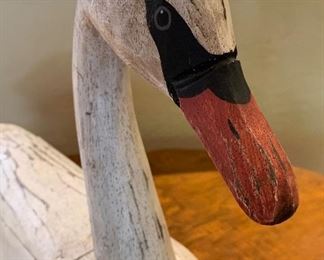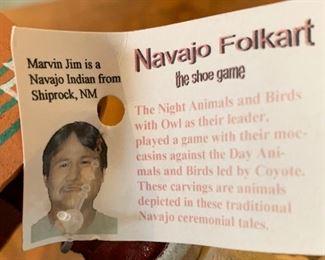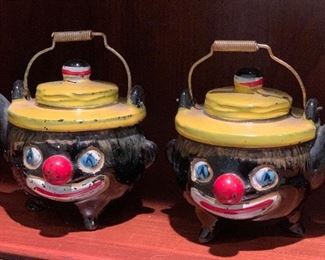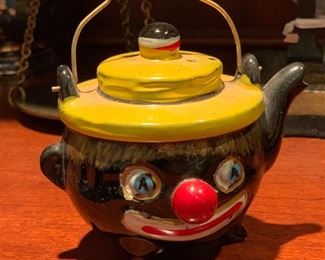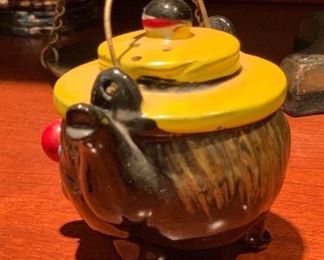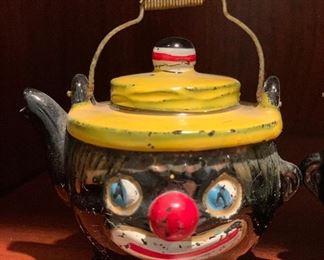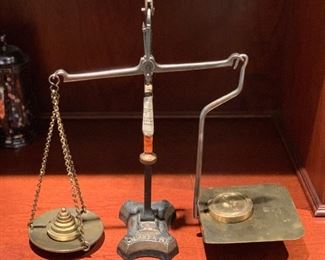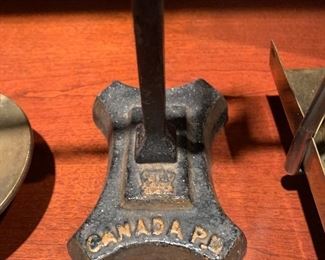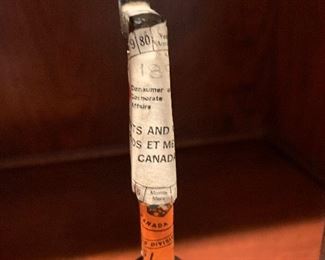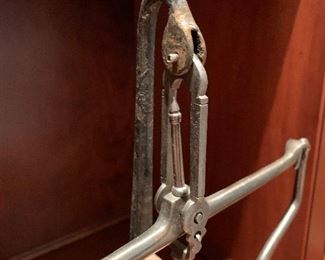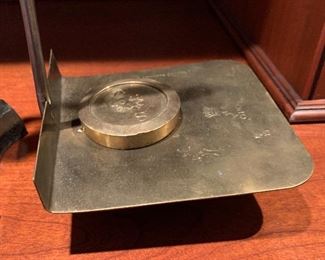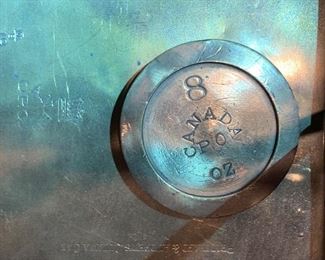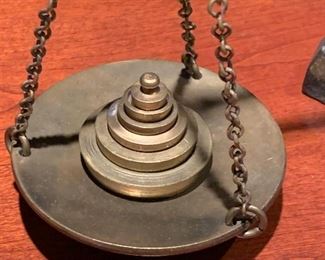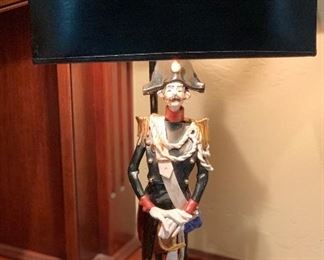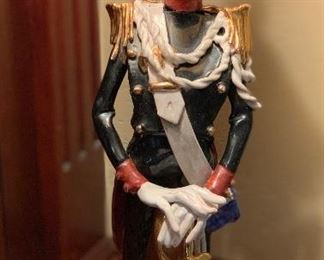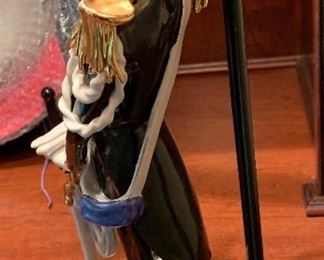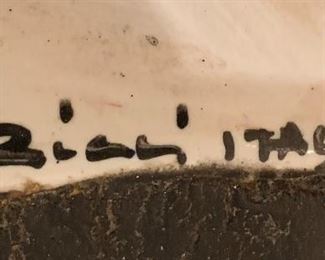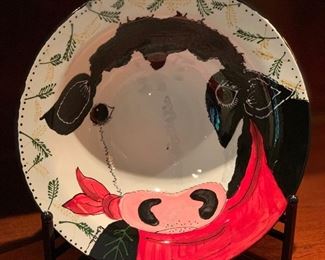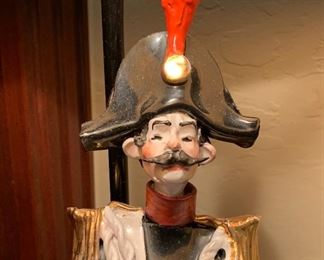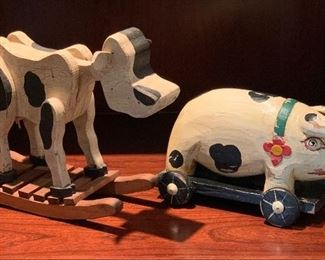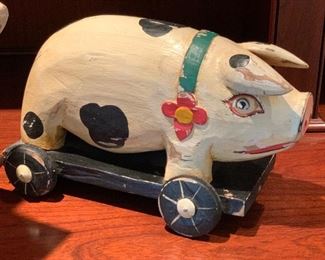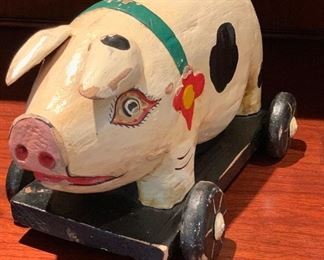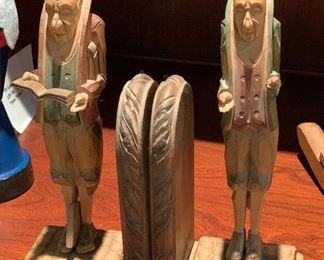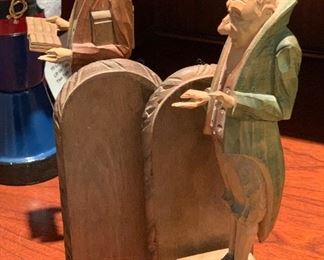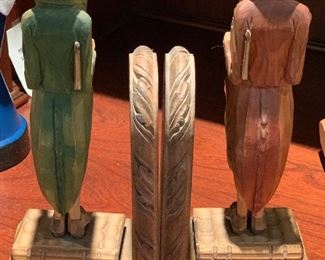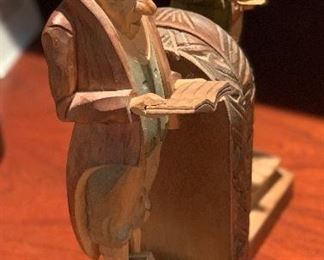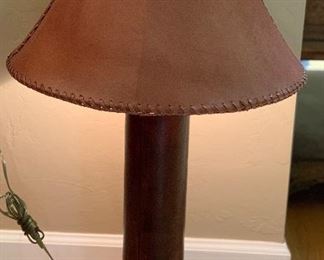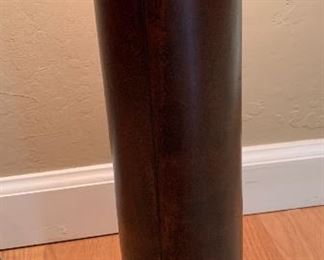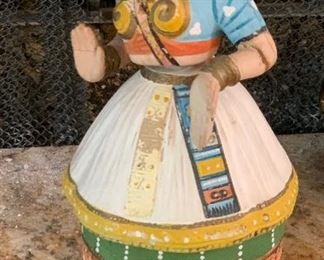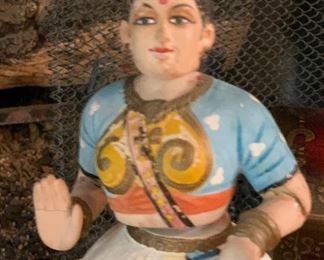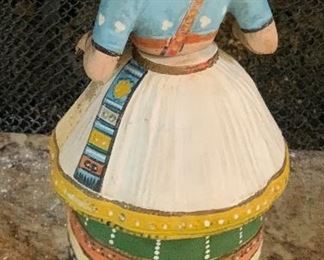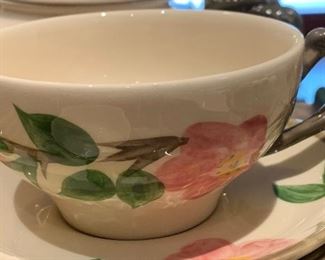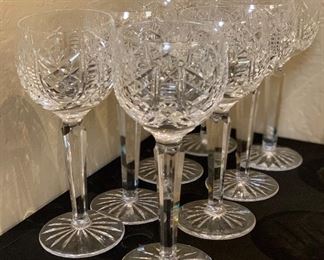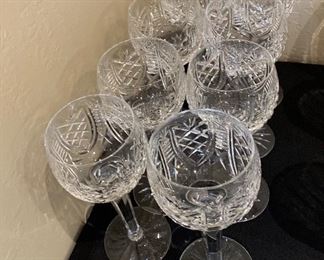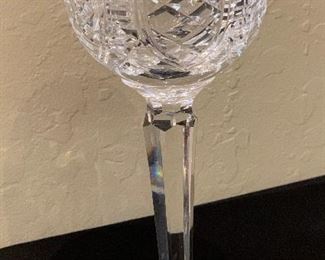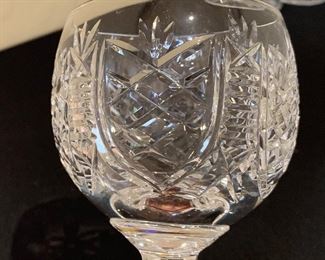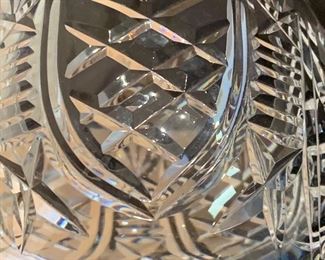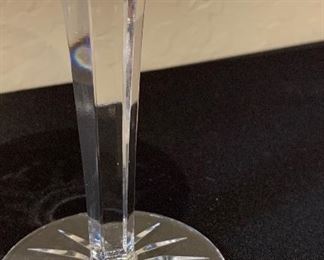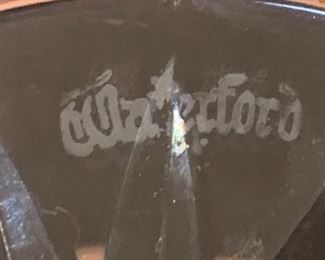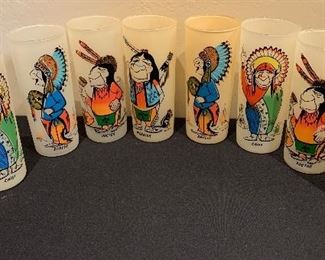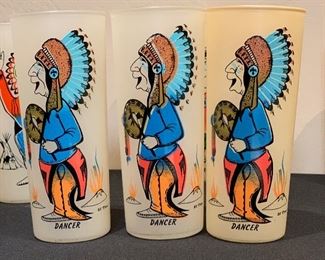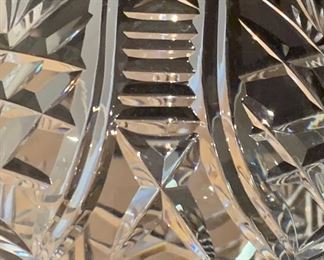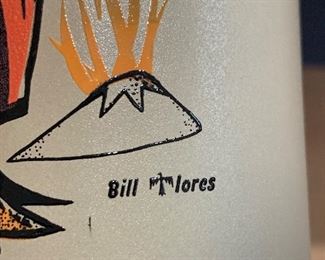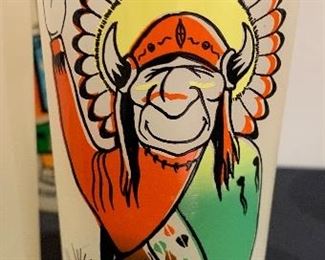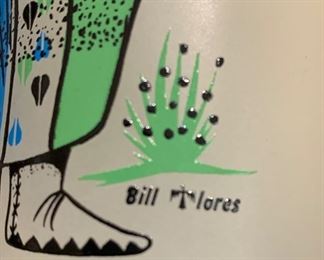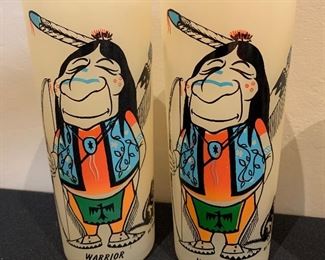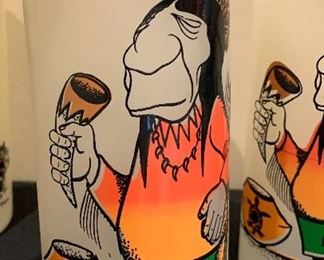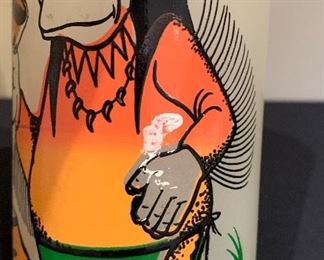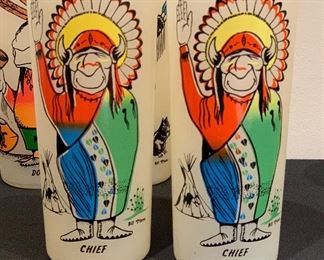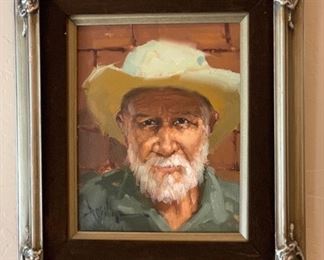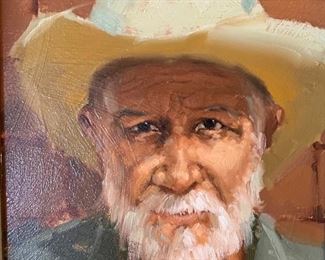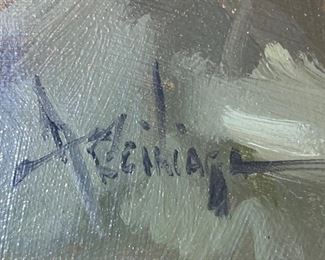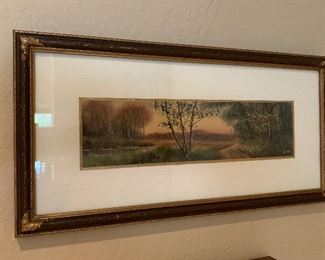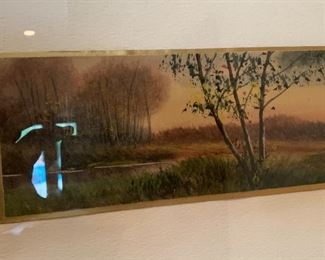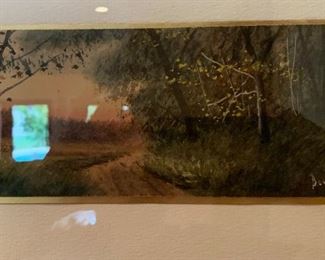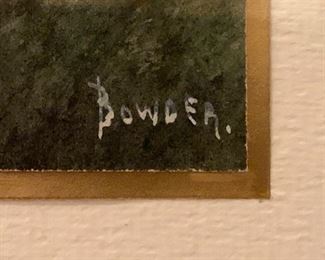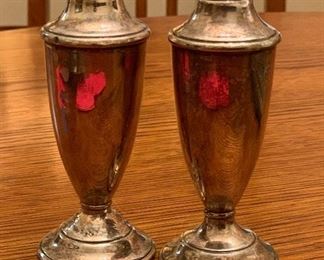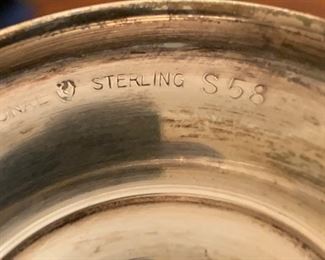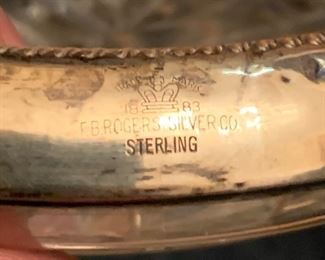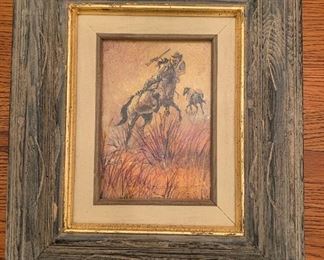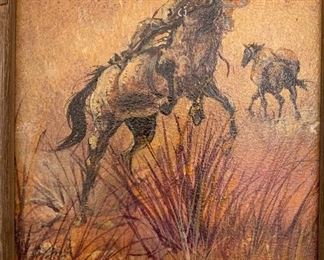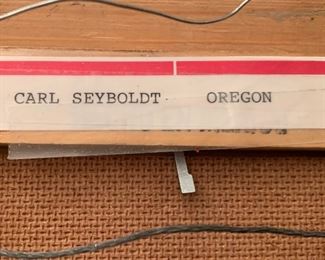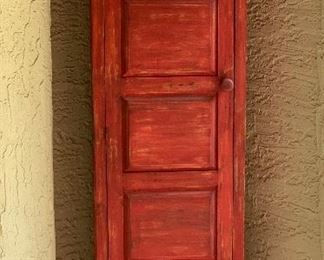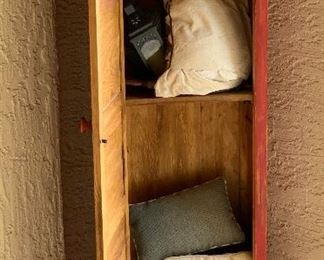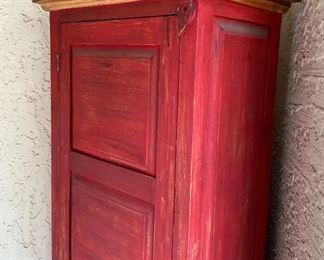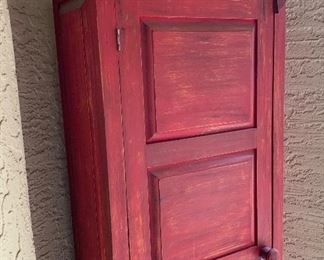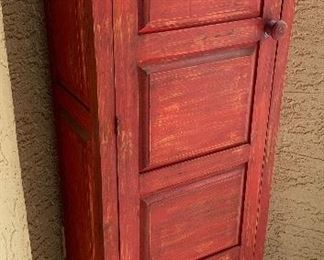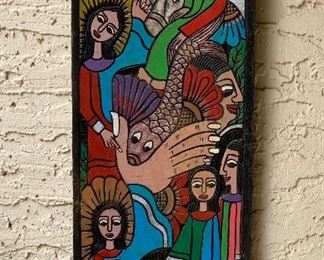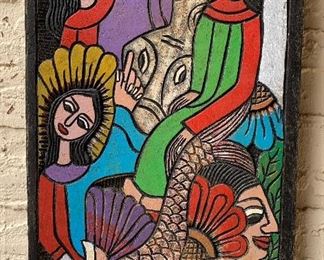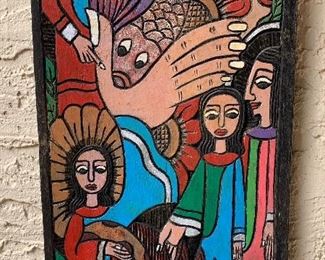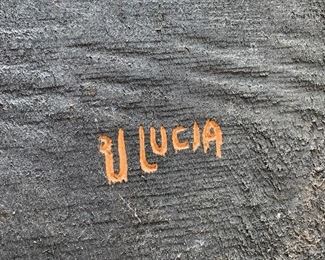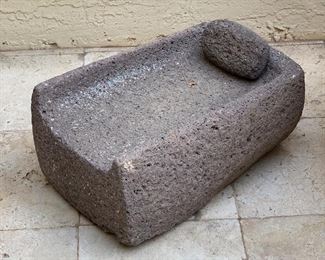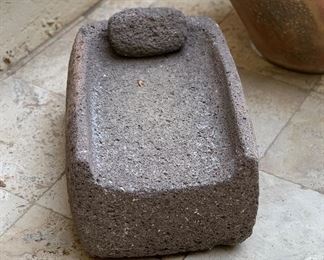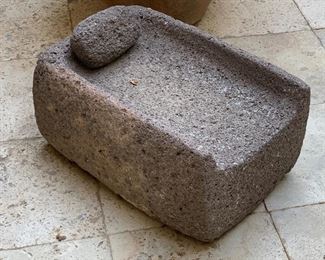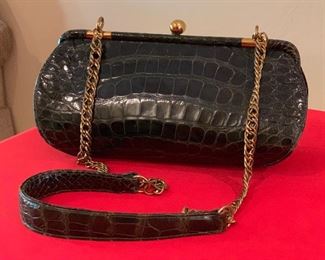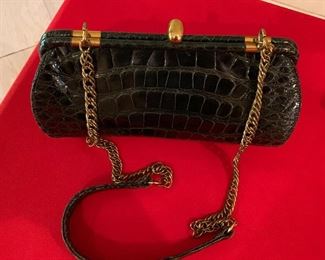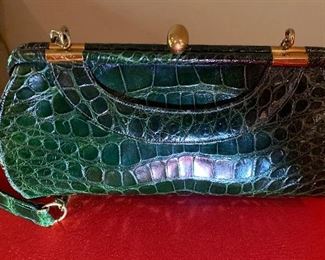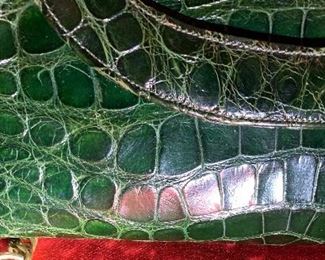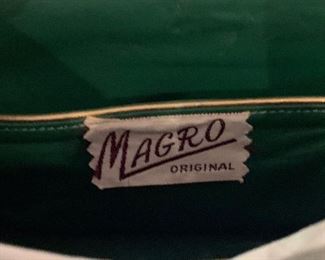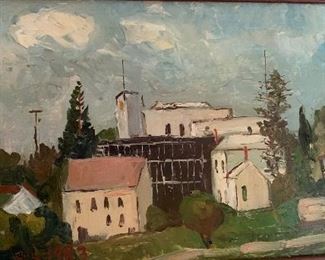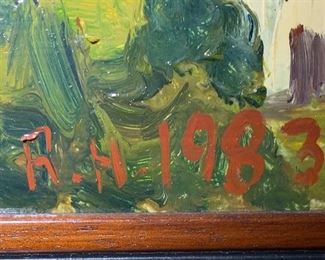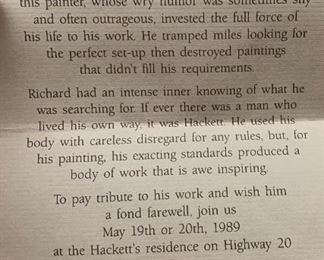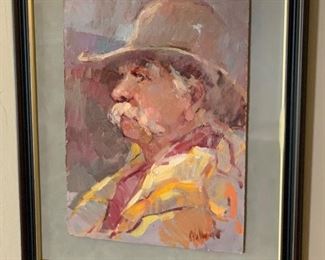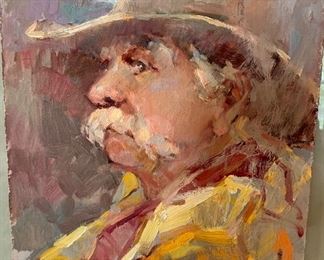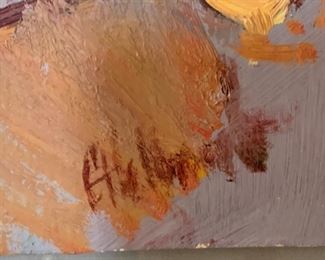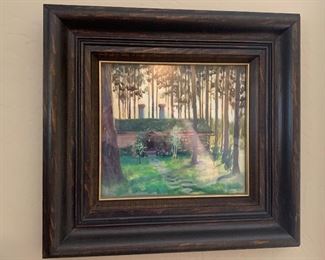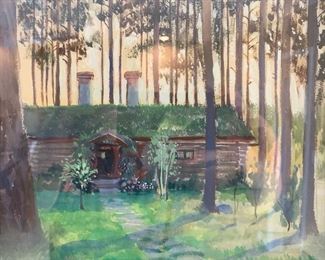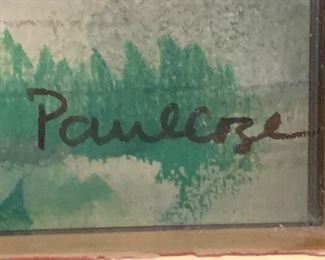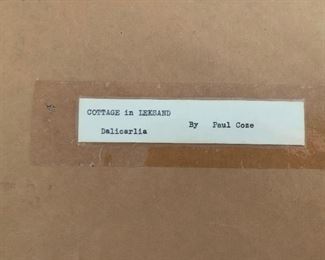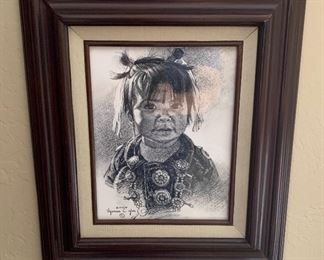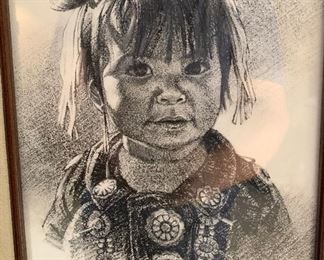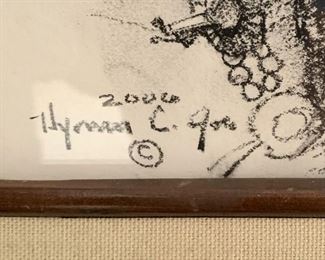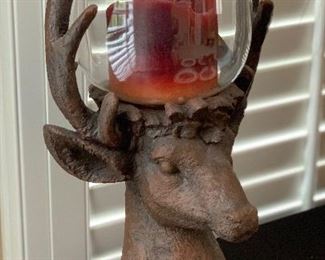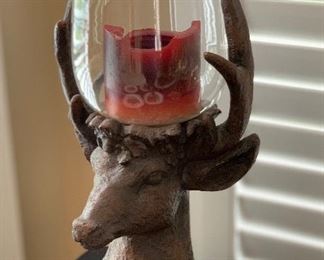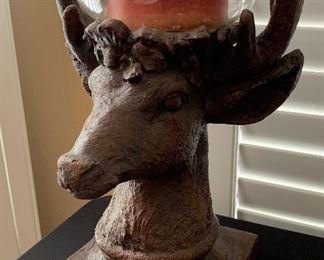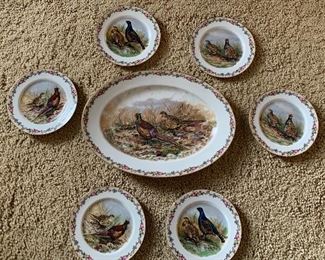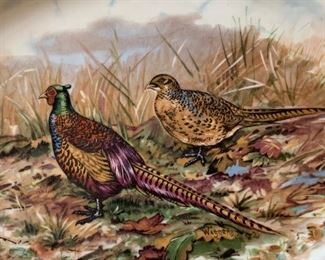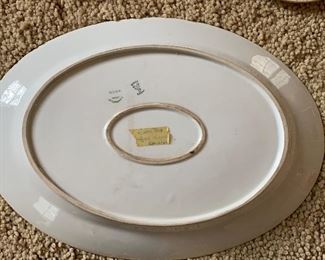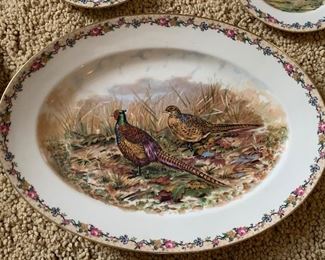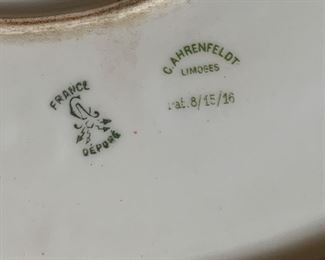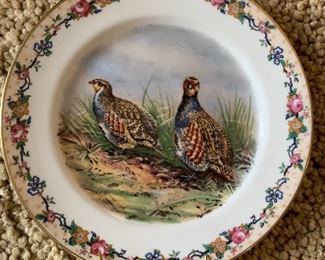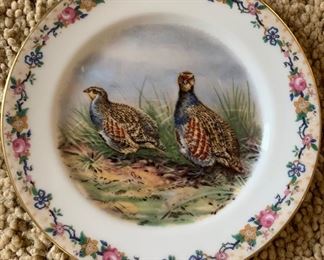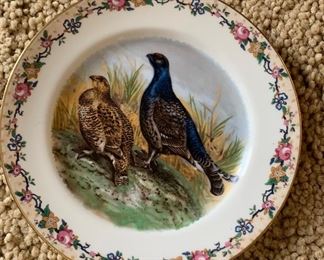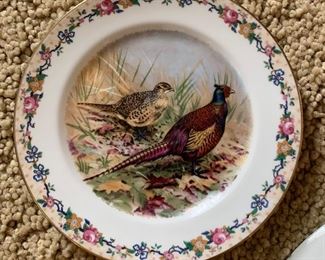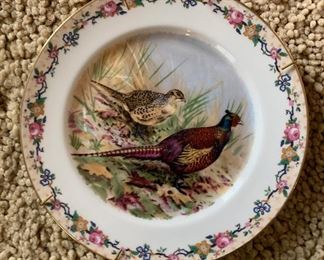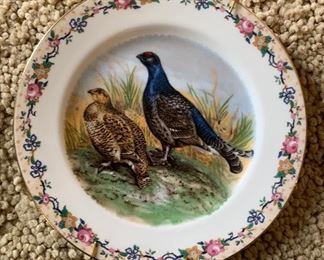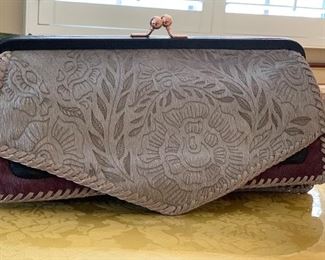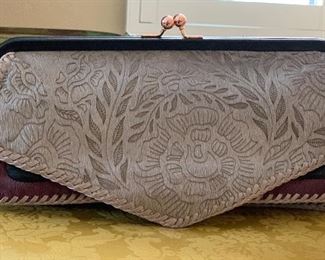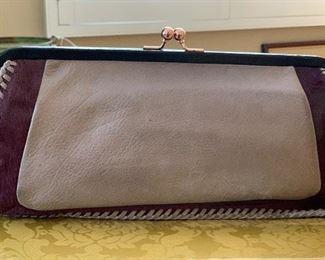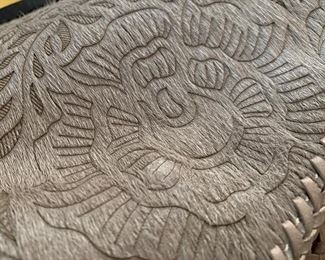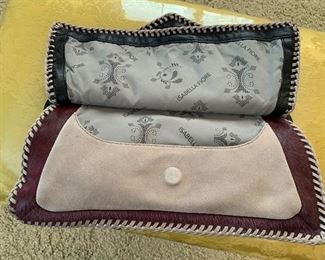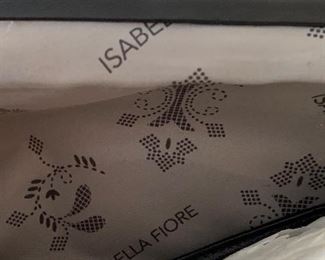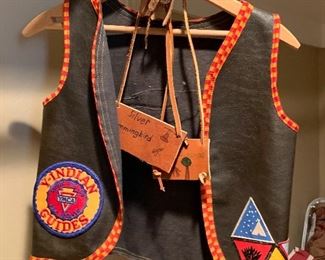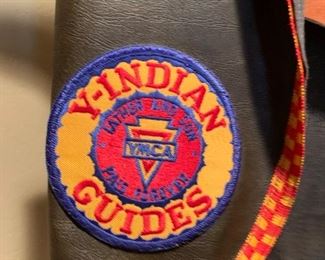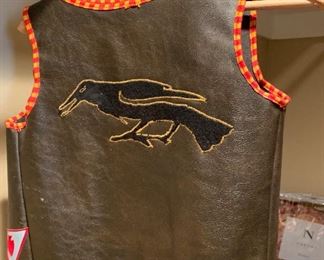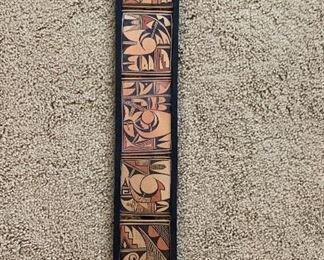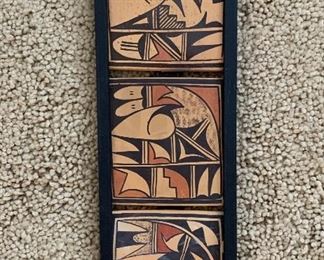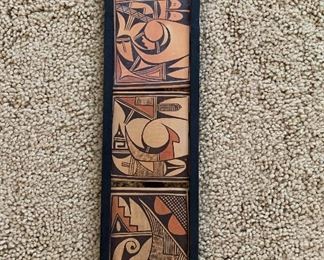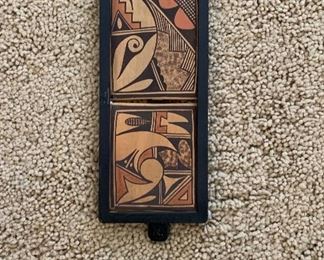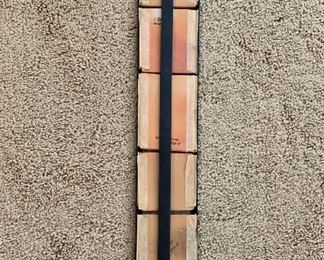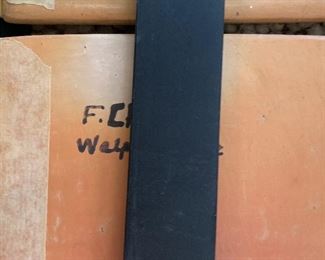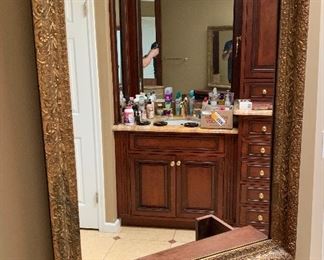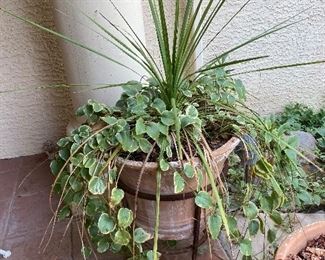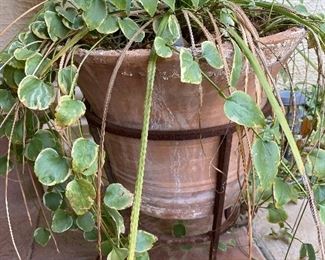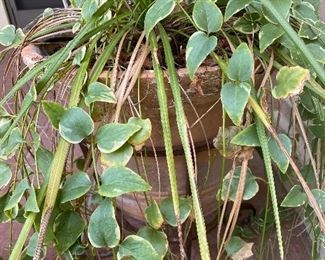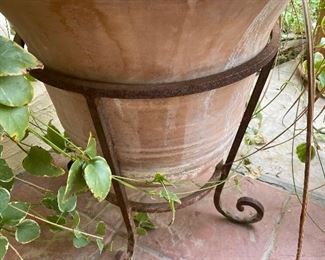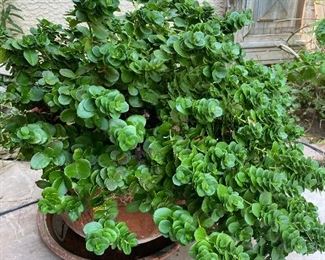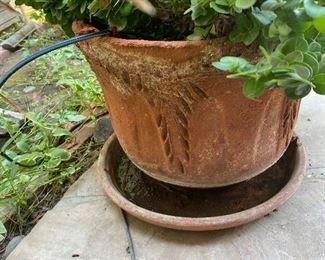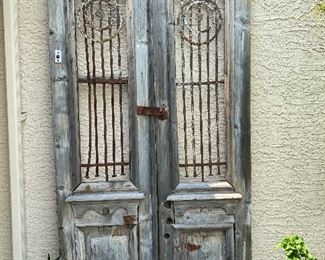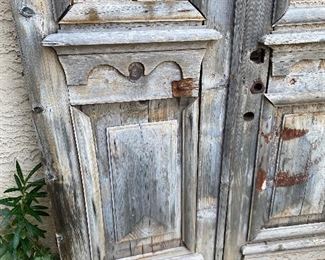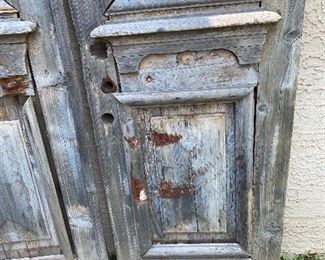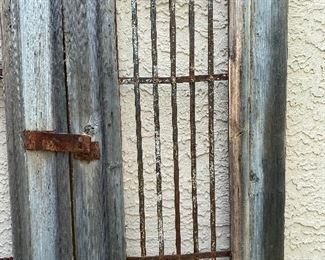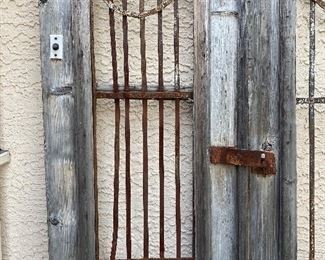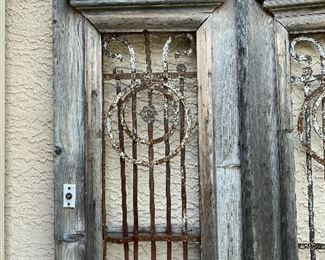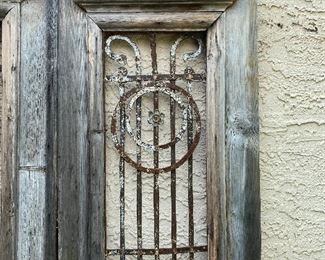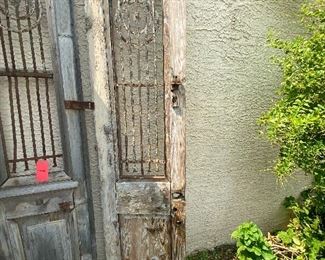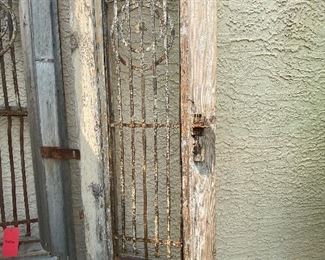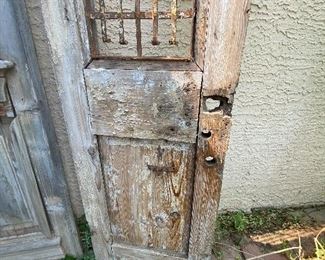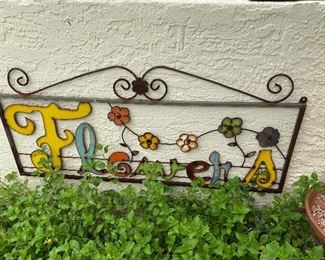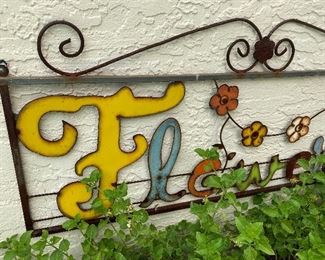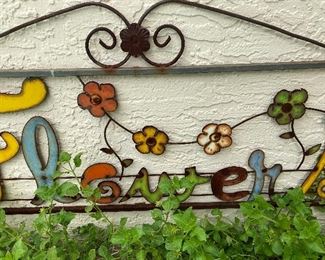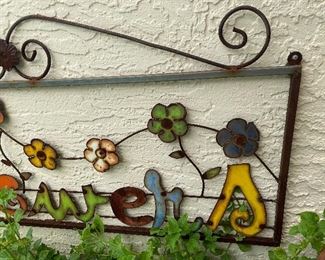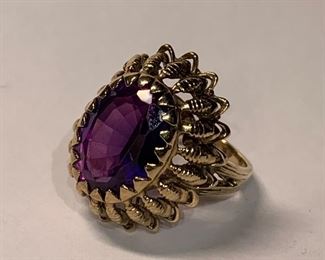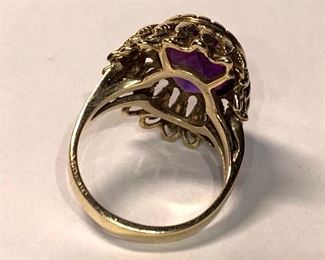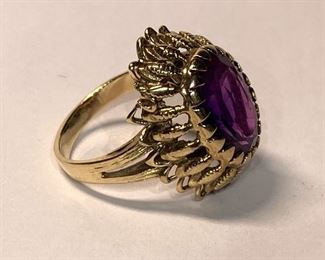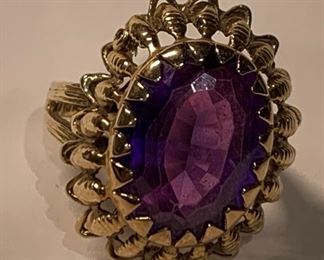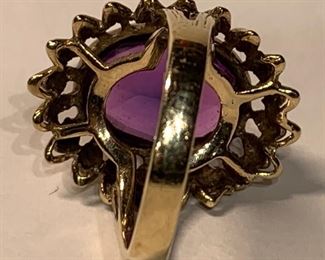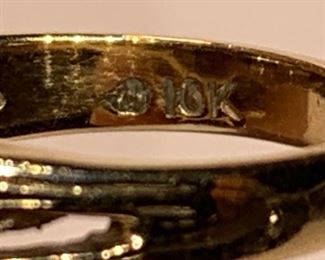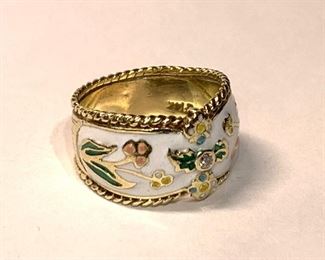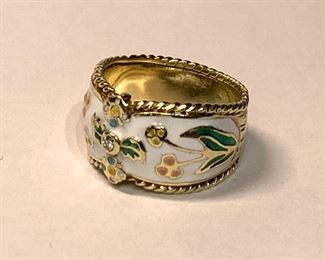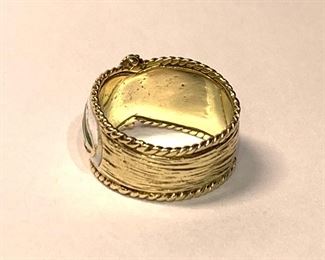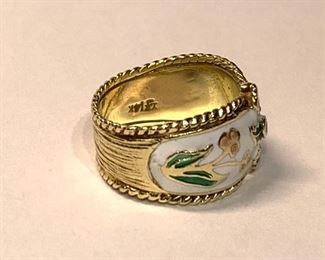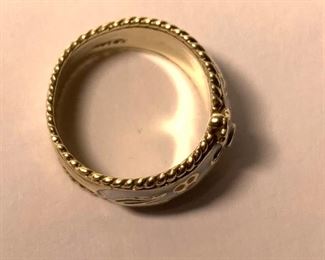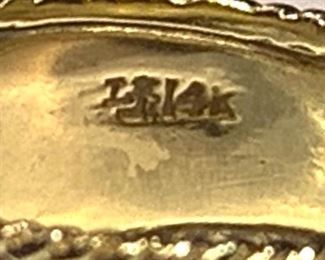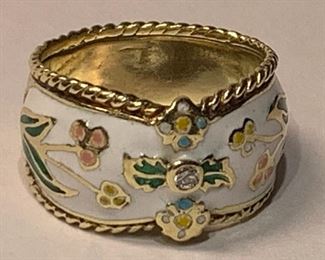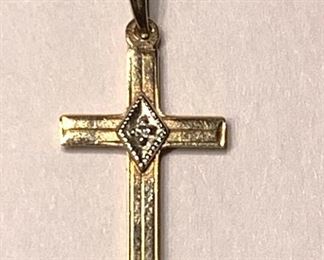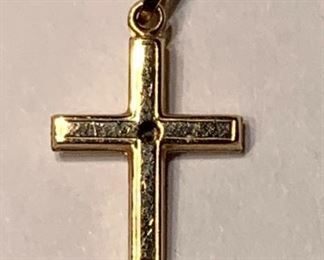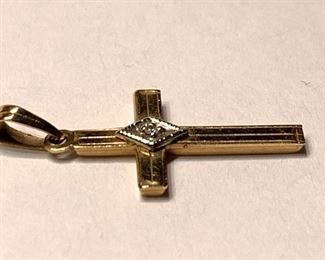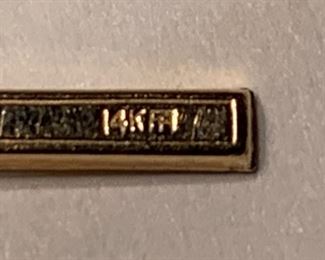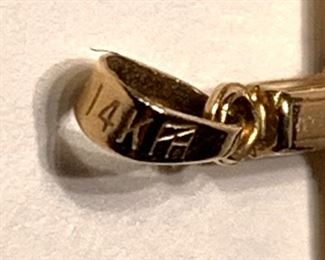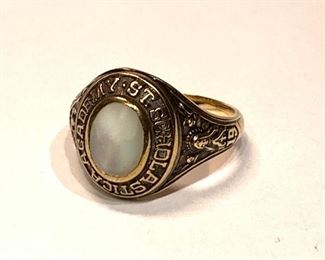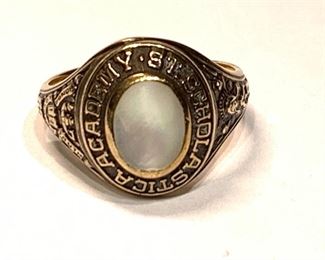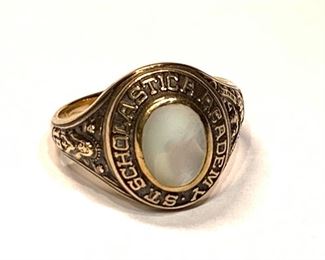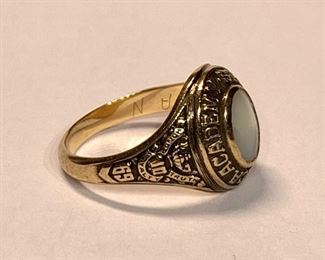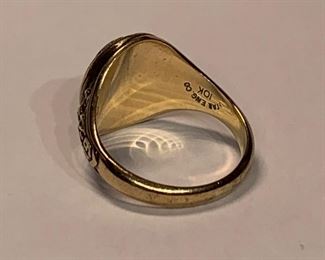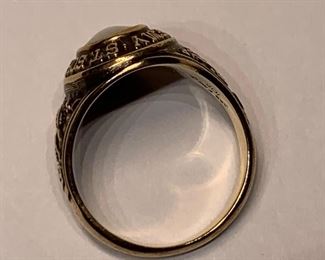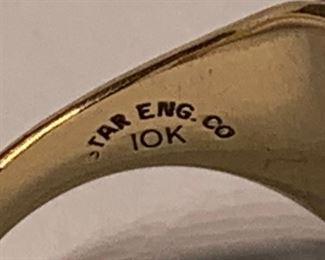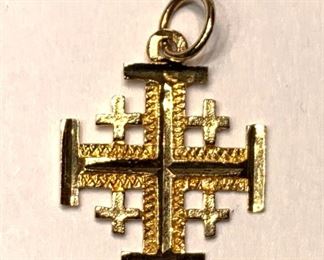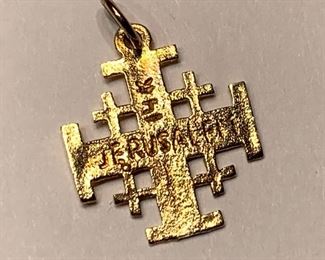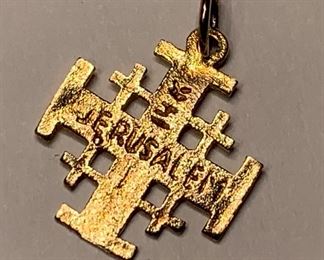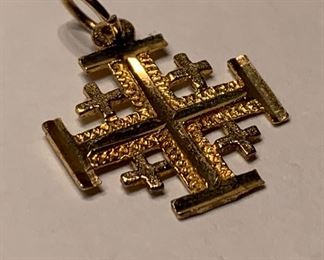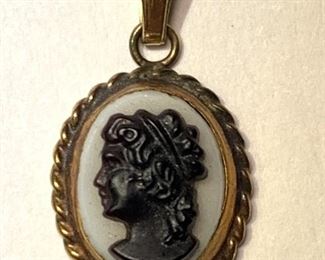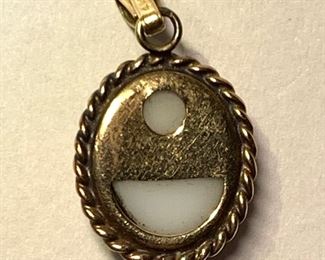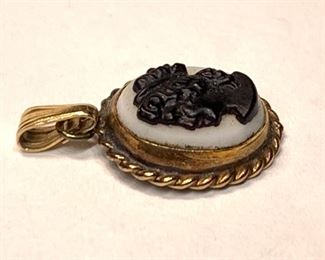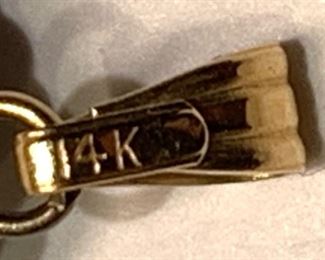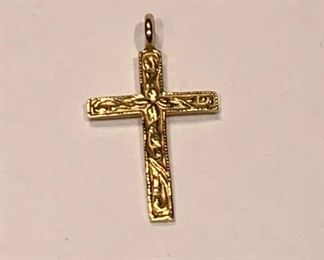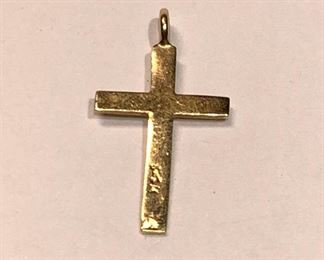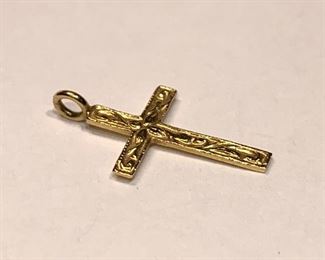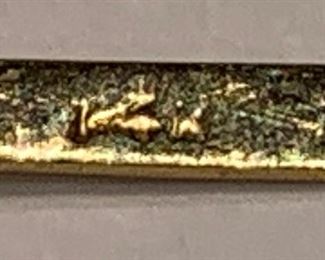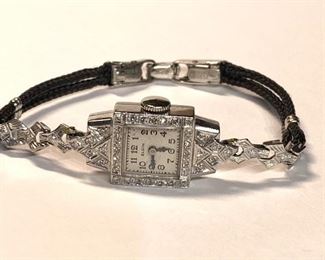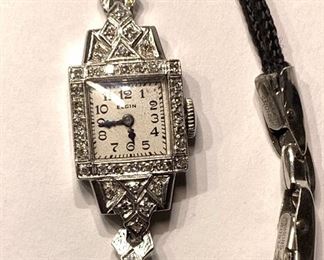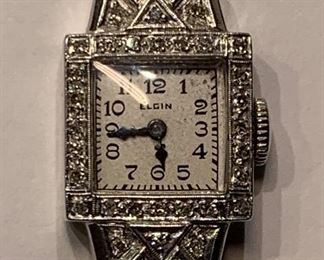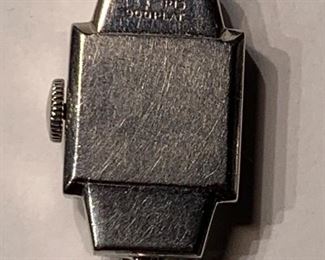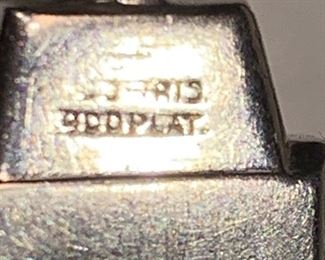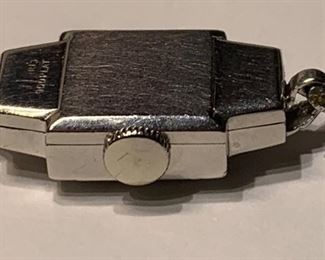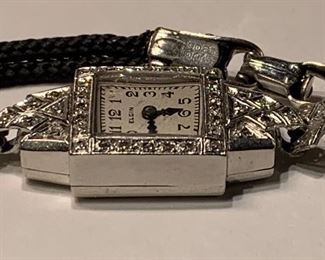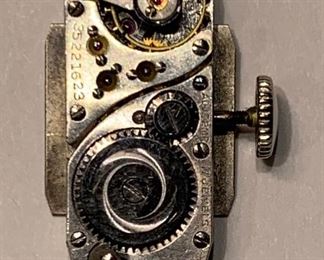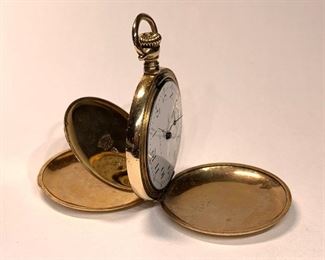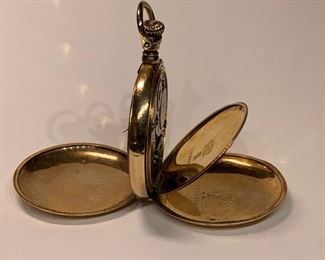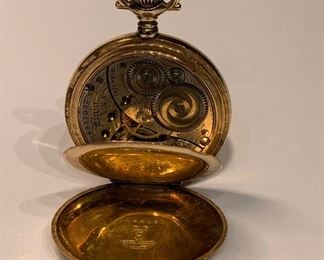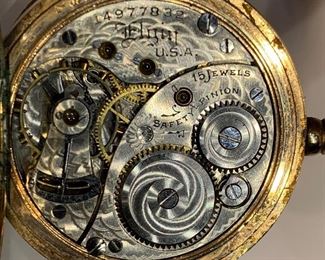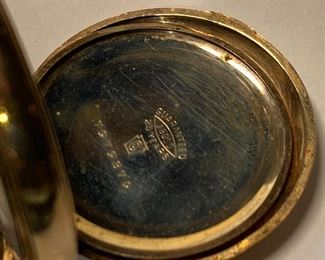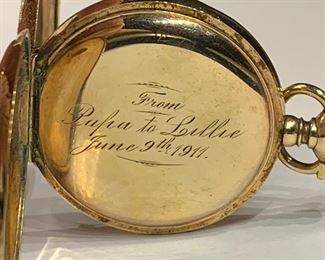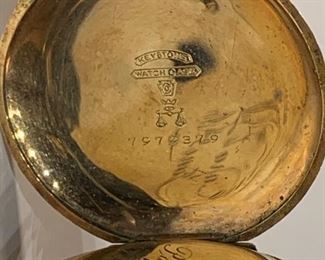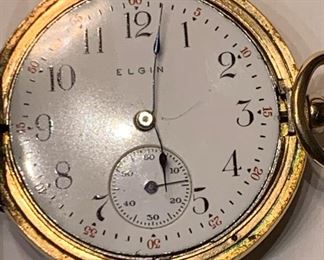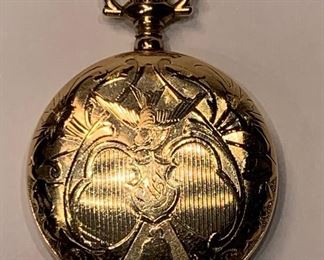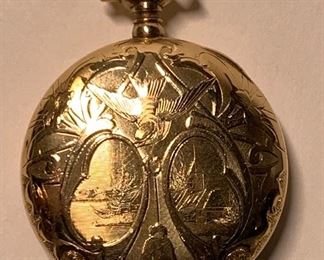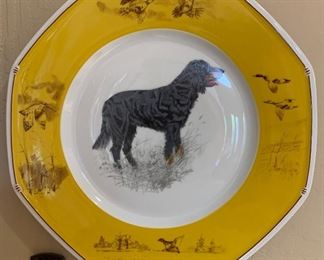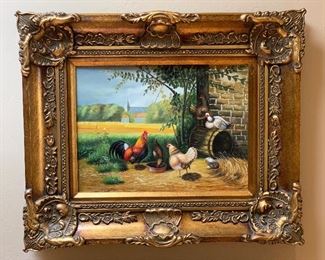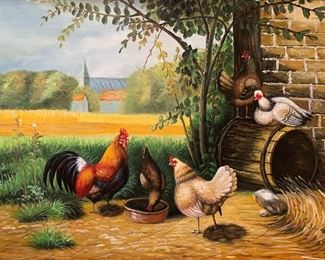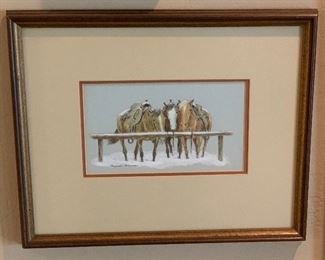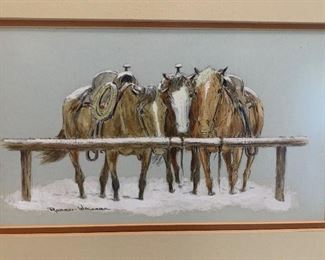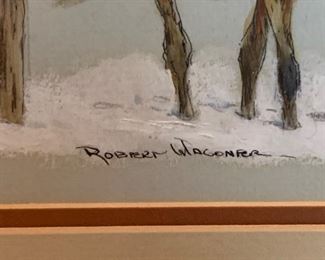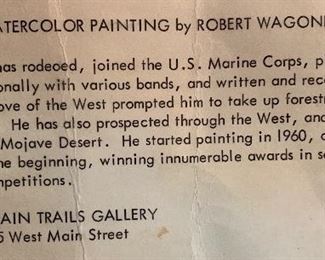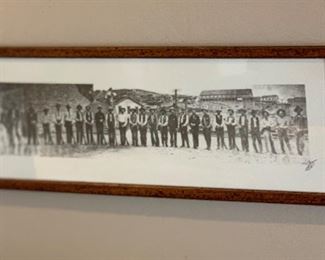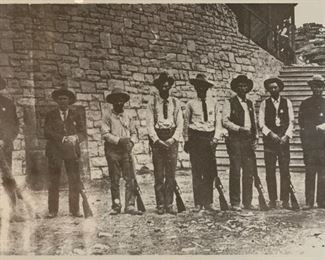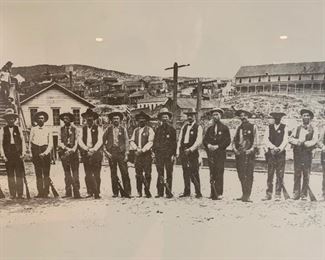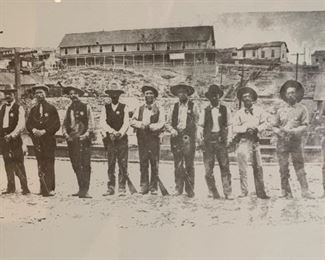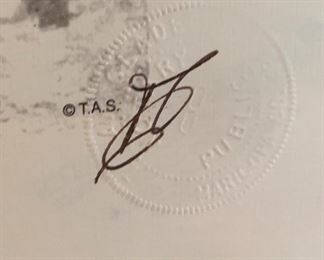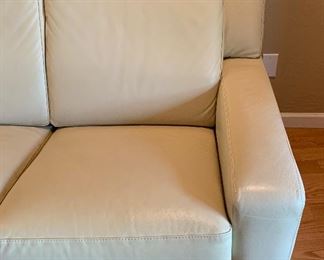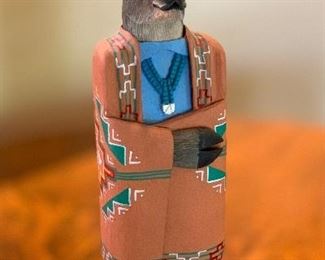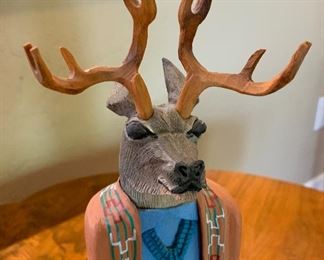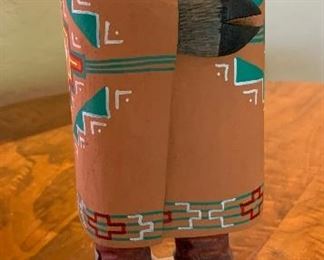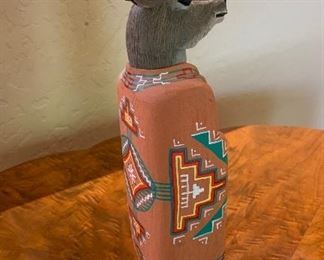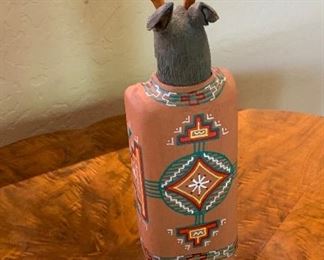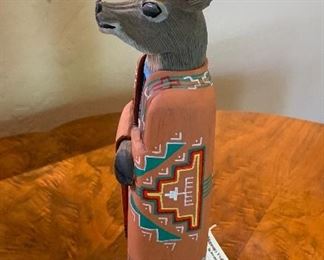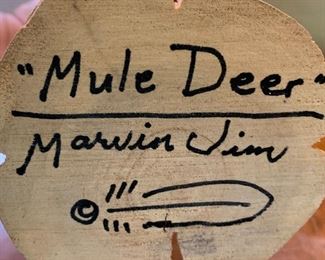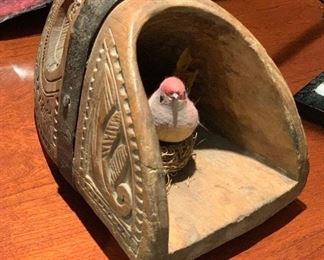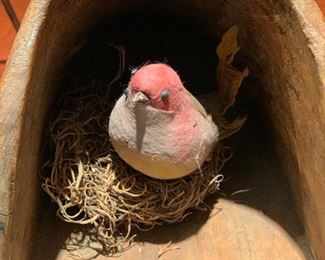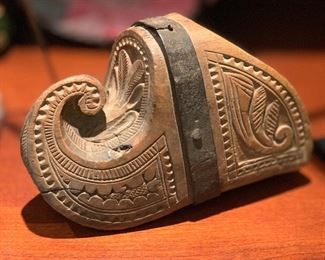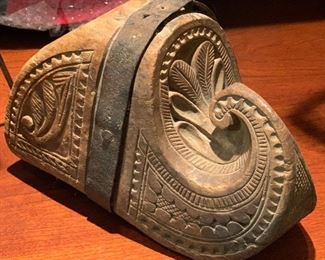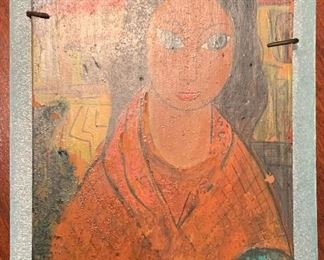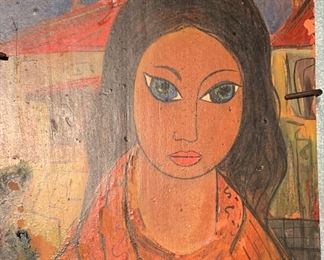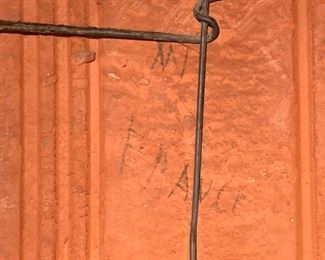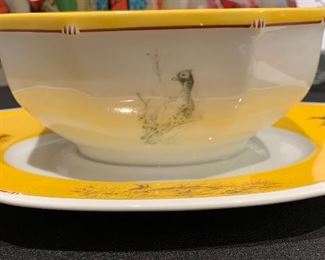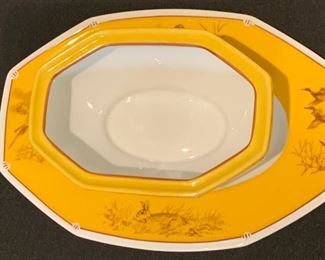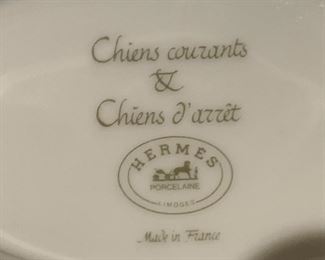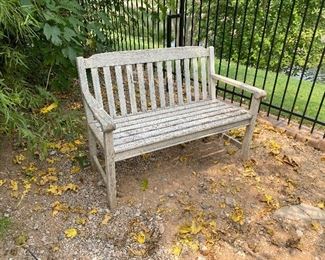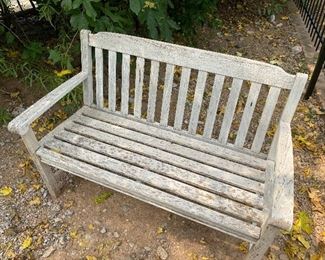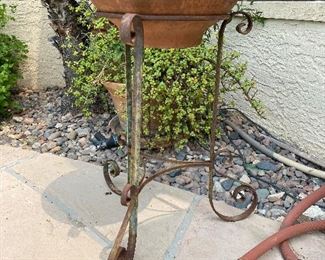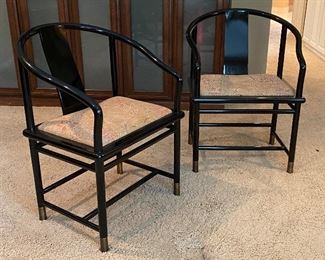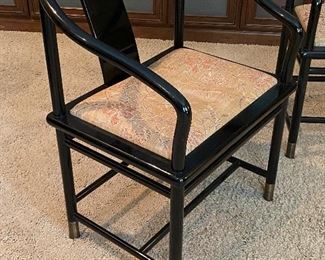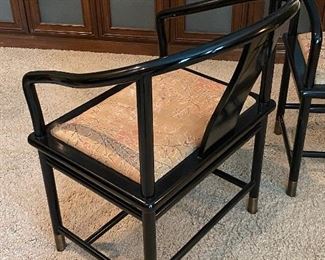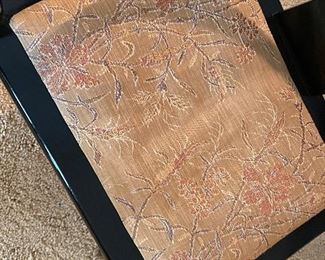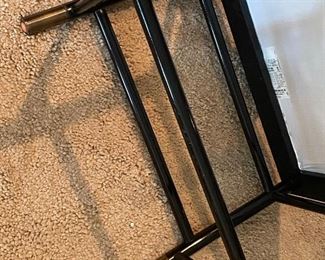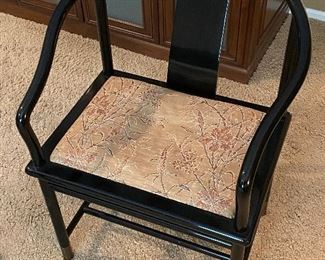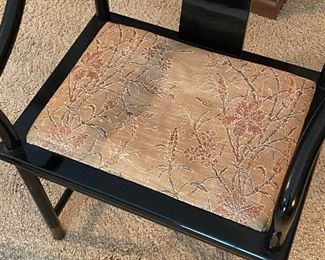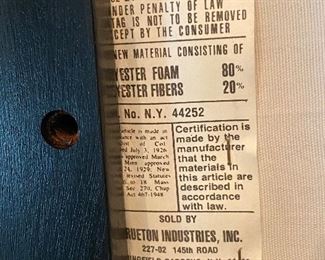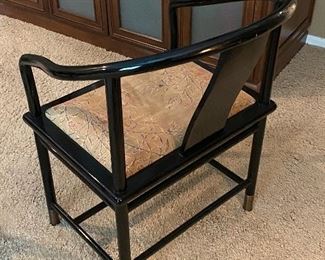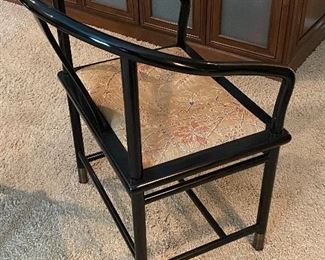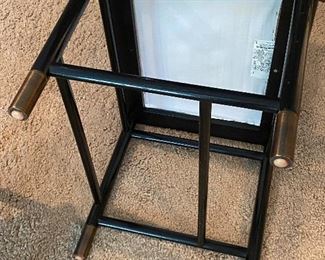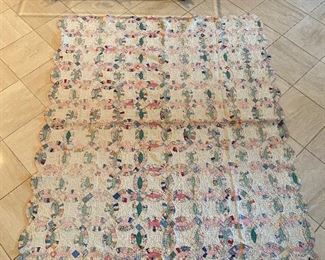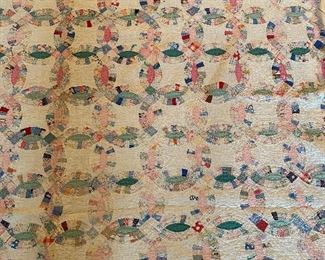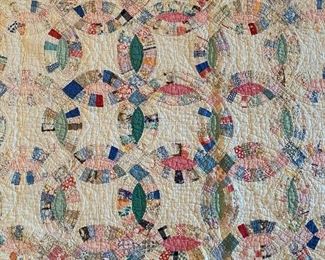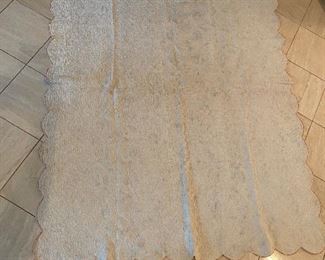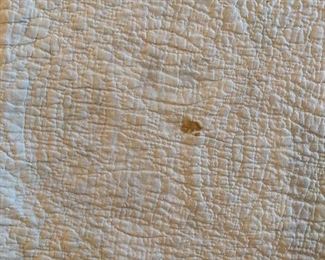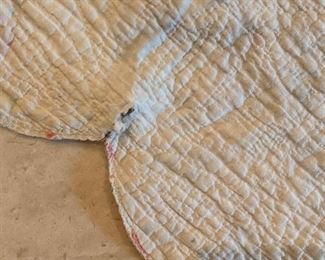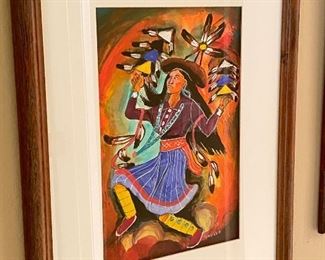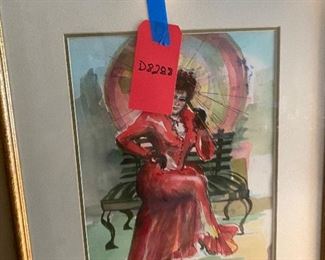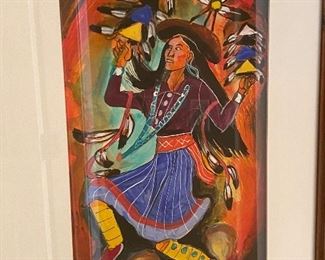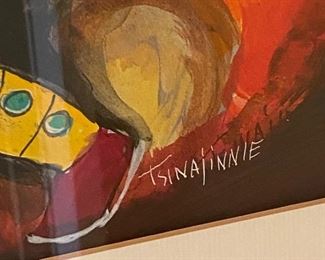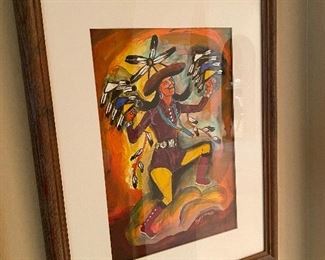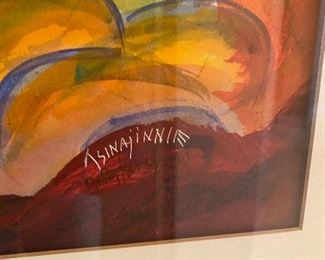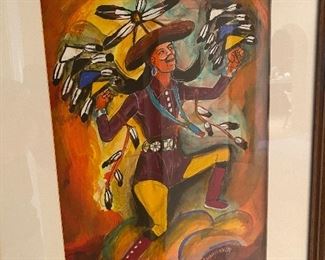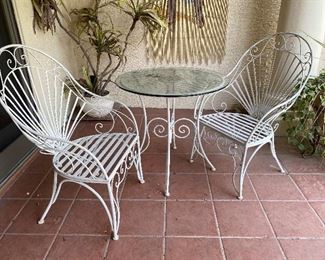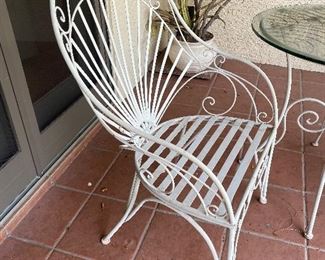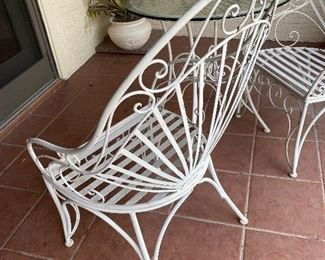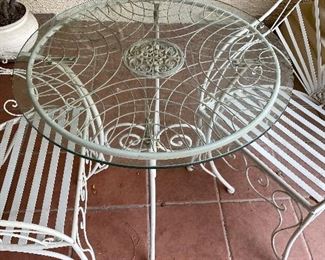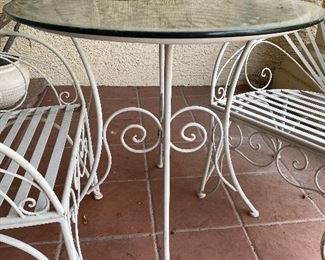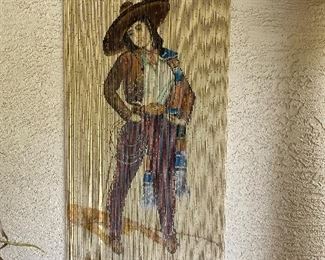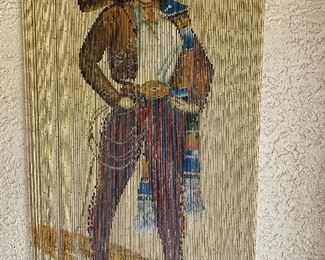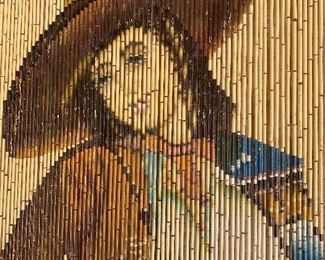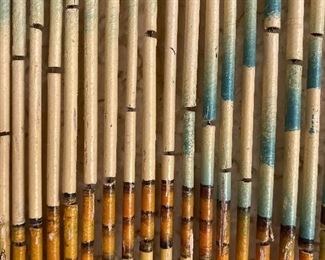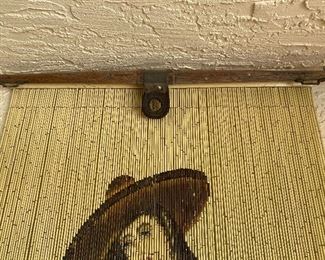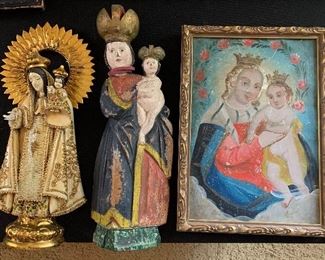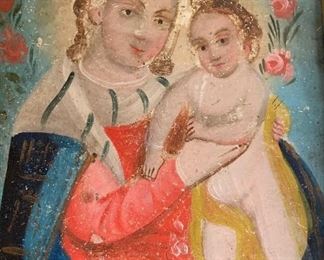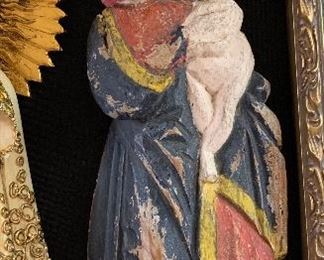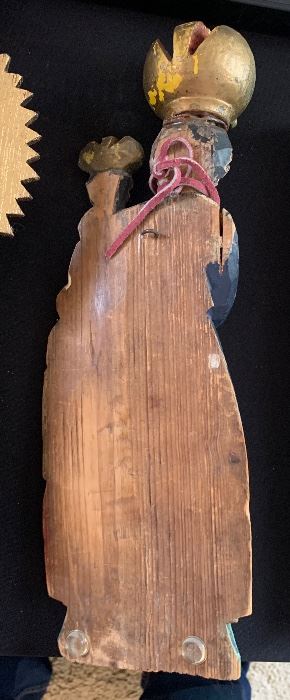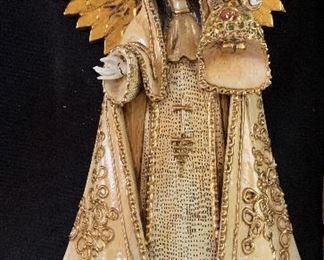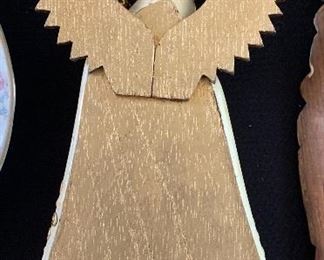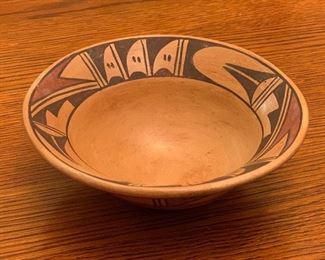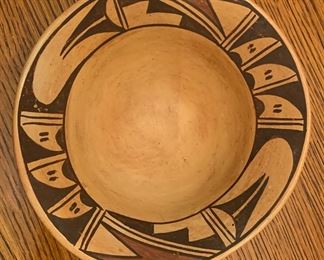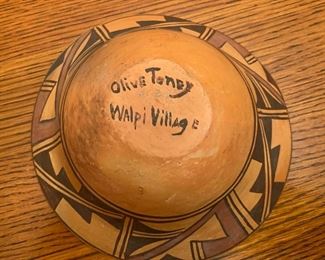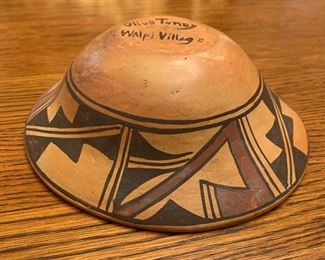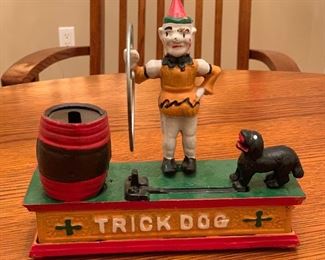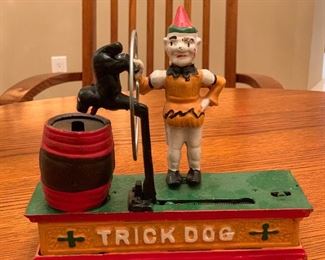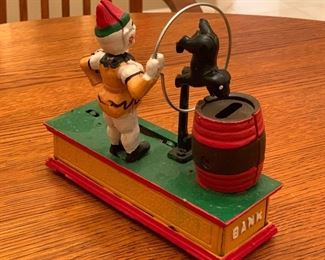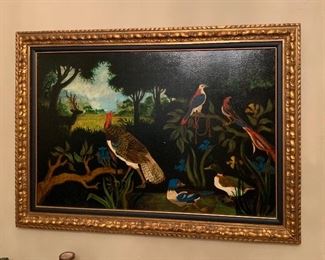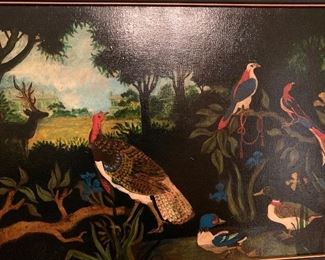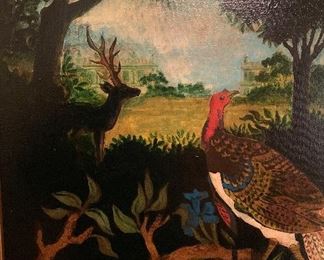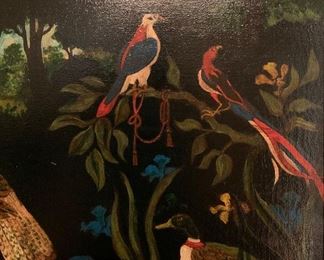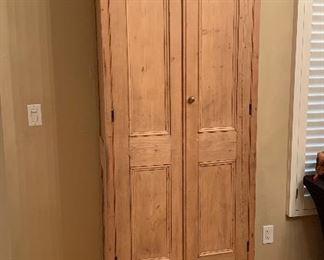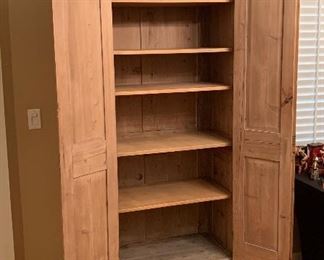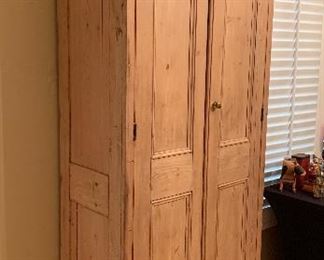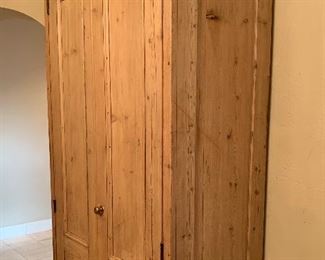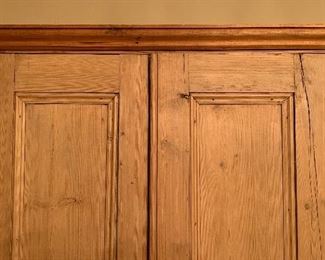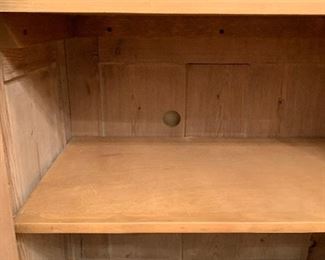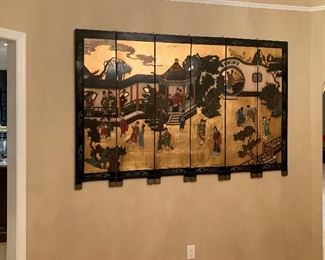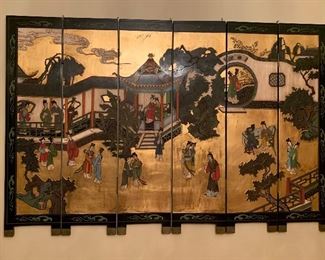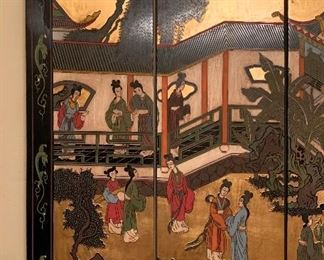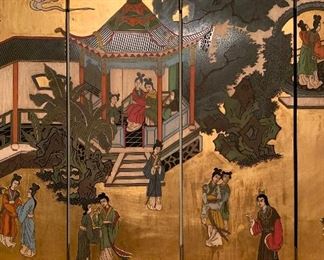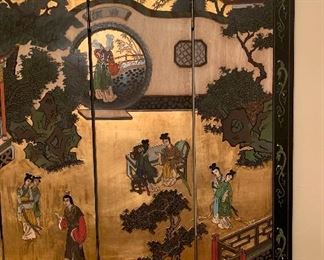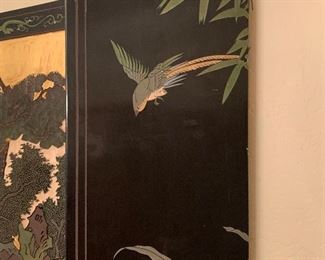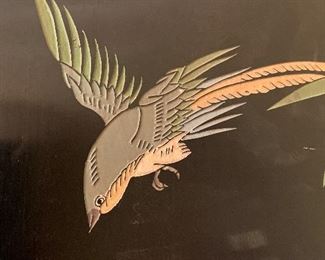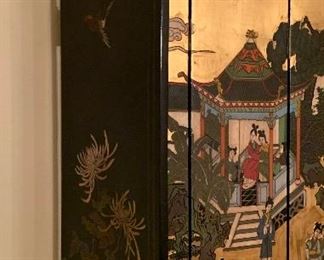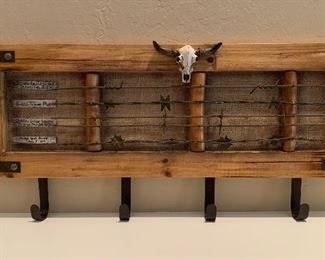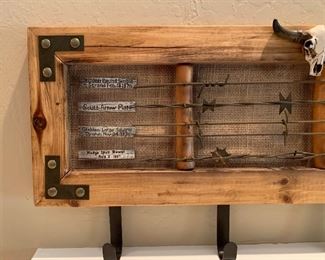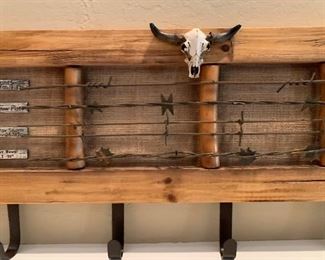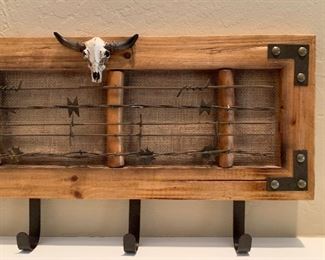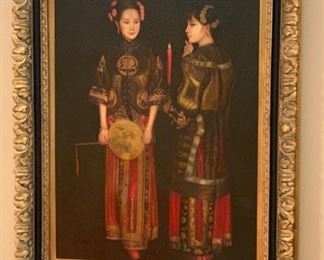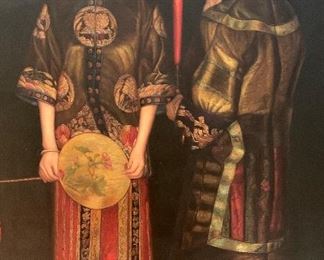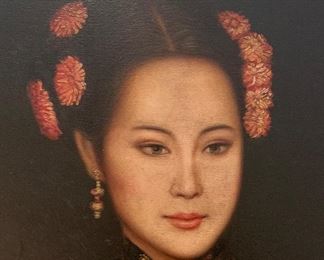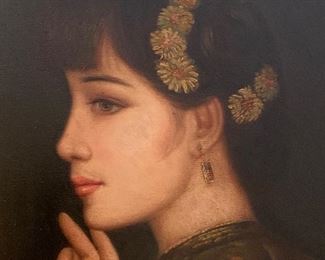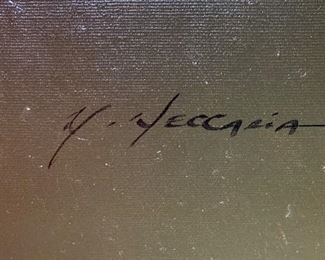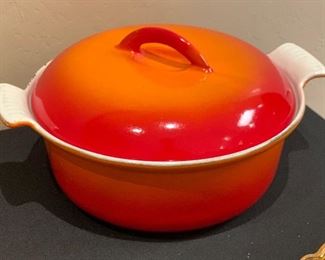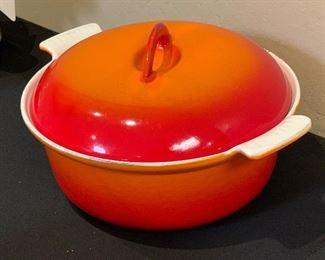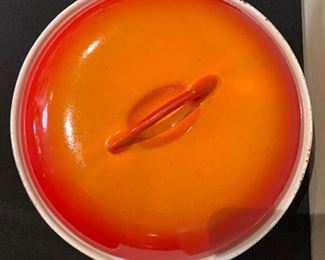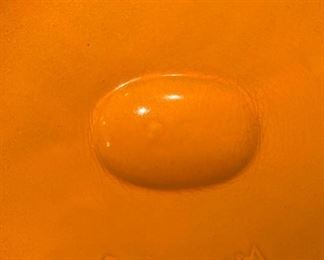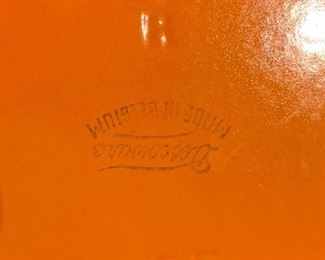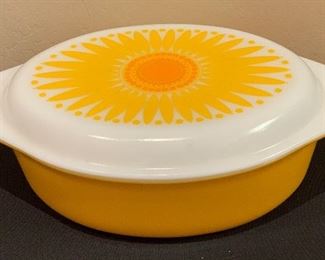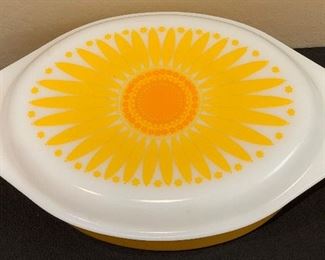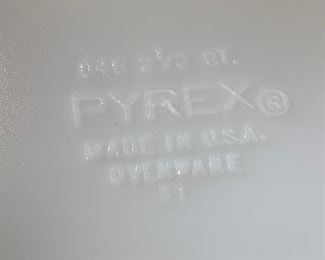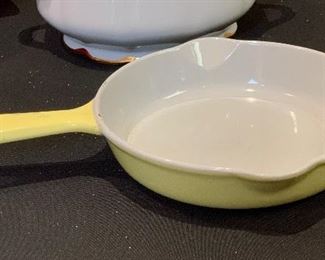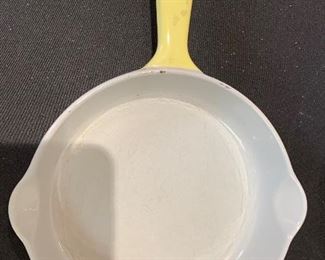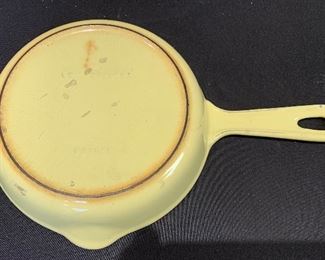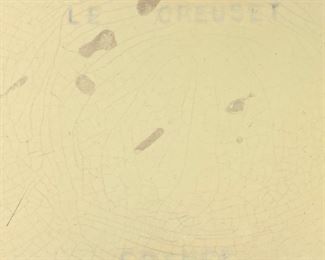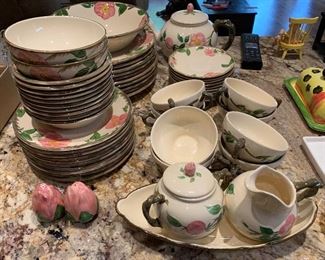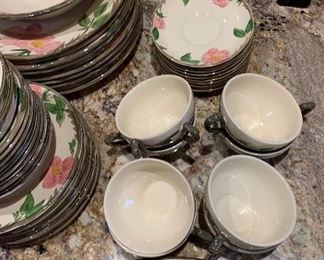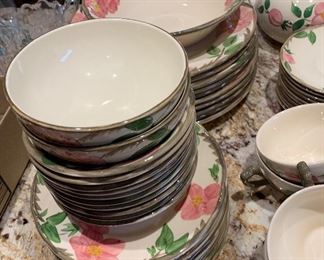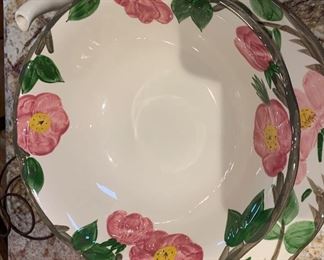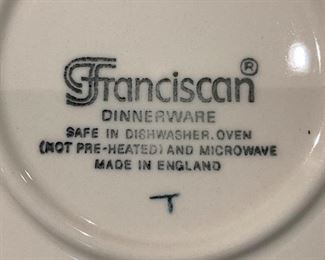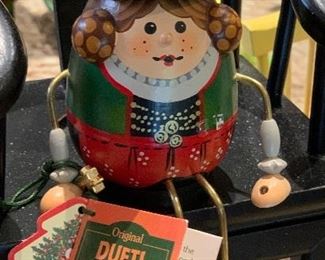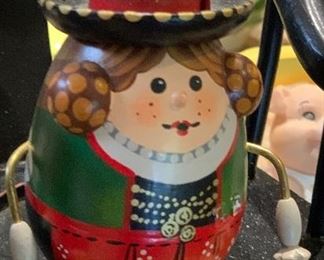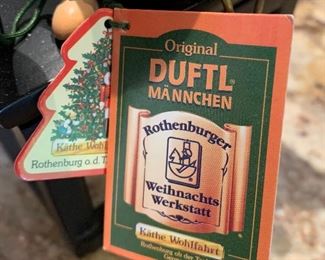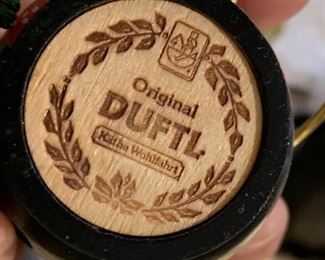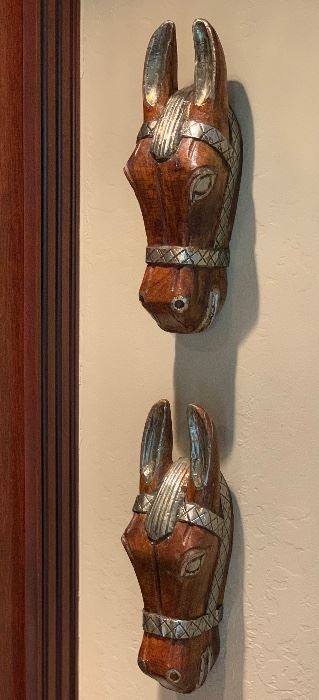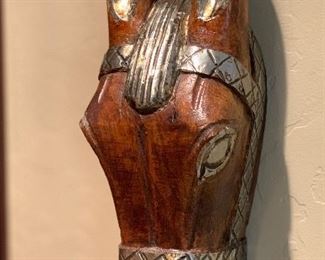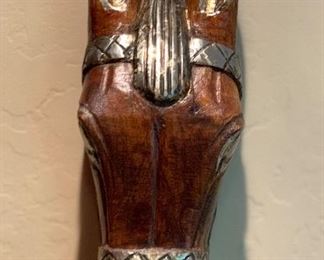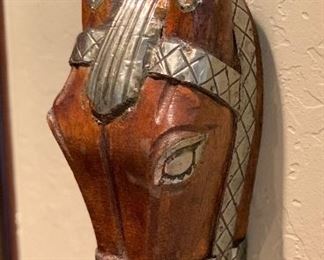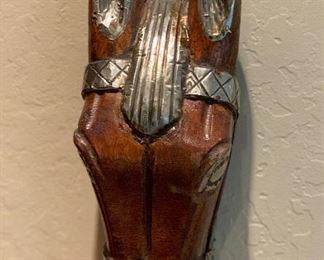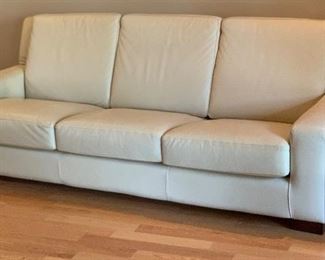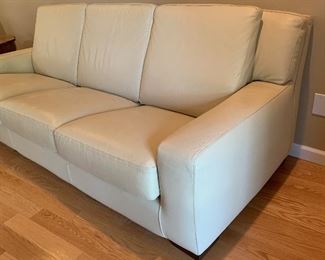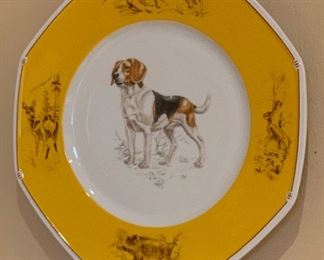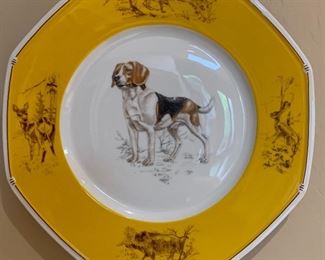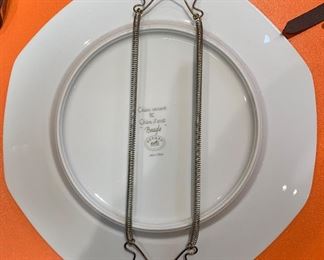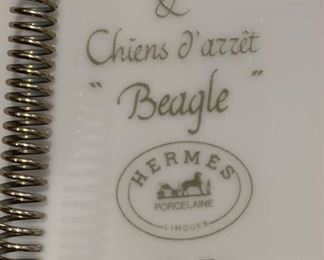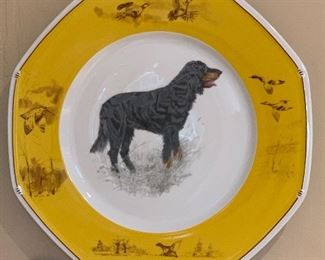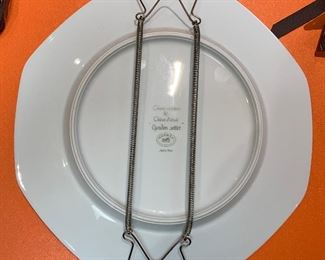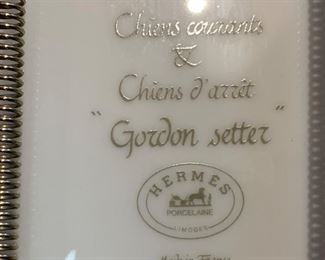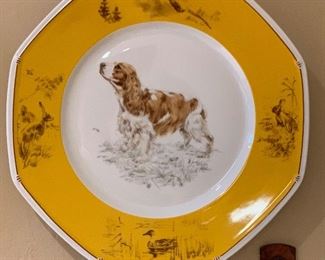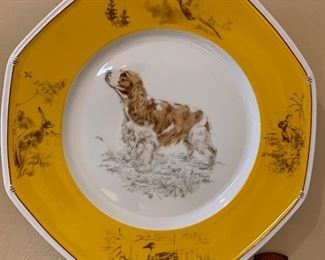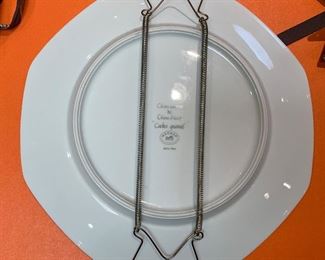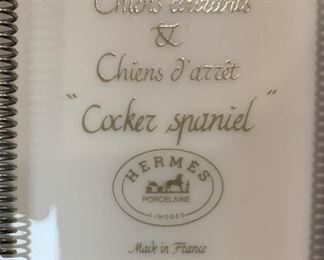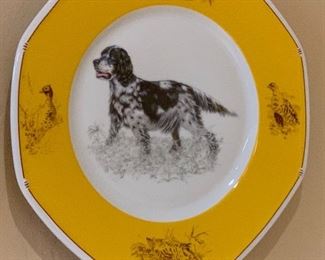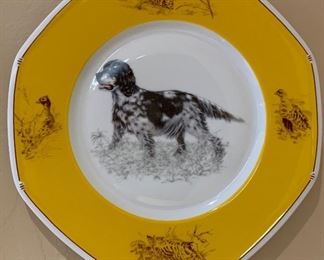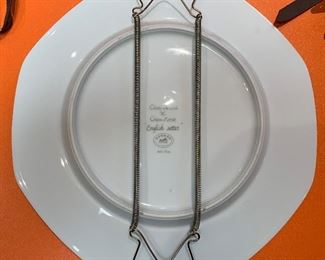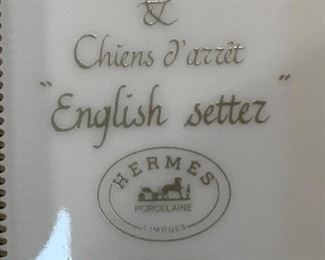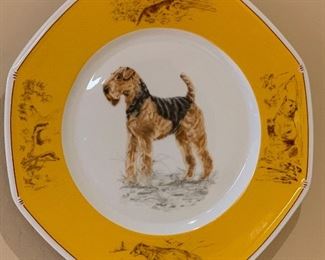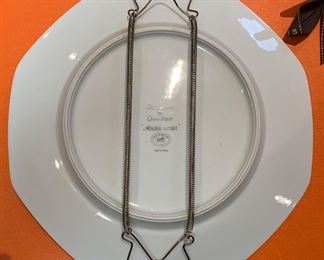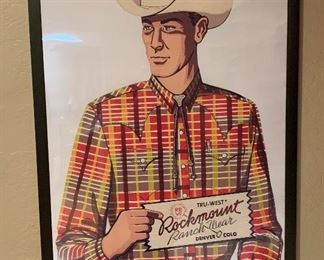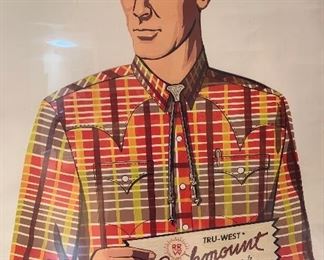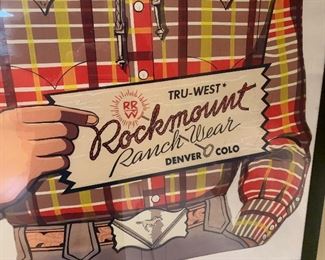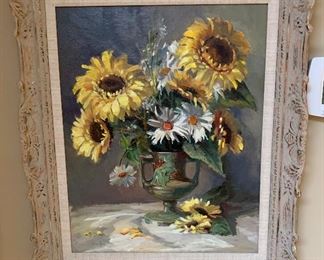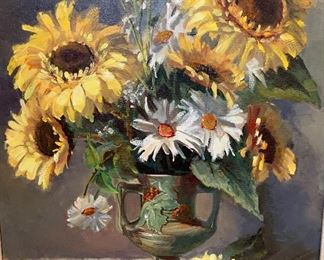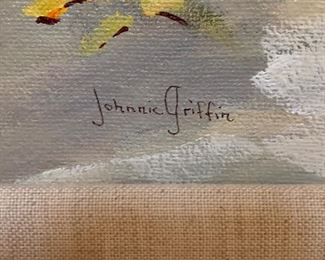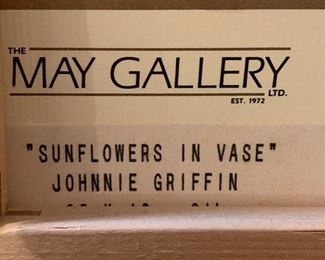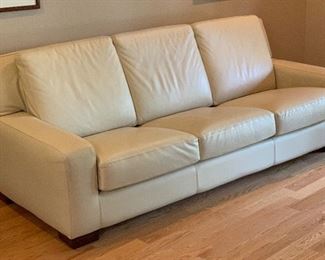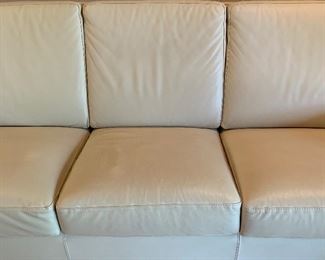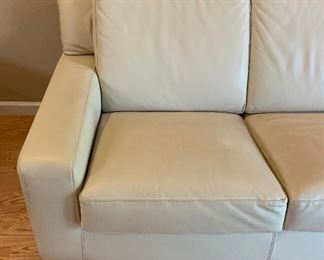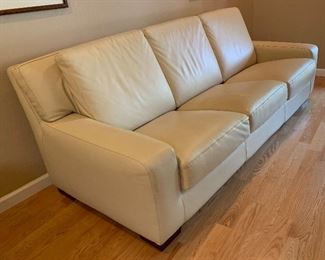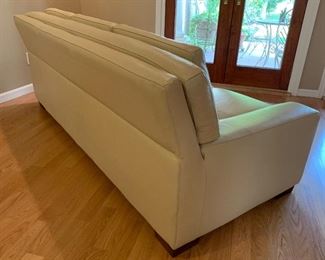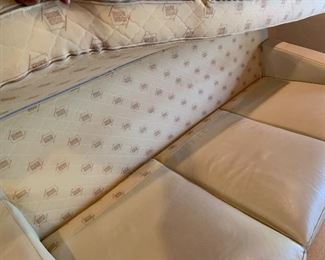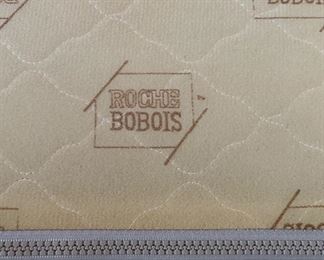 Thank you for using EstateSales.NET. You're the best!