25-50% Friday, Dec 6 Last Day!!! Epic Estate Sale | Amazing Collections FINAL DAY
estate sale
•
1
day sale
•
sale is over
Terms
VISA & MASTERCARD ACCEPTED -- ALL SALES ARE FINAL
Note:
• ENTER AT YOUR OWN RISK. Always take precaution in Walking and Caring for y/our Treasures.
• You must bring people to carry your purchases or we have a mover for hire at reasonable pricing
• SMILE - YOU'RE ON CAMERA! | SECURITY ON PREMISES 24/7 DURING SALE DATES
• OWNERS LIVE IN THE HOME - JEWELRY NOT ON PREMISES UNTIL DAYS OF SALE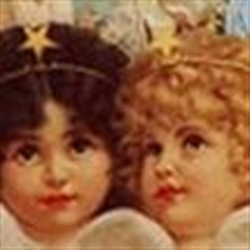 Epic Estate Sale | Extraordinary 50 years of Amazing Collections!!
EVERYTHING PRICED TO SELL IN 3 DAYS!
Dec 5- Thursday: 9am to 2 pm
Dec 6- Friday: 9am to 2 pm
Dec 7- Saturday: 9am to 2 pm
Terms & Conditions:
VISA & MASTERCARD ACCEPTED -- ALL SALES ARE FINAL
Note:
· ENTER AT YOUR OWN RISK. Always take precaution in Walking and Caring for your Treasures.
· You must bring people to carry your purchases or we have a mover for hire at reasonable pricing
Meticulously Maintained and Loved Antique Treasures ...
Mid-century modern and contemporary, antique furniture with unusual designs and carvings, bought in the late 1980's from Rose Dodge's mansion in Grosse Point Park, Michigan (i.e., Dodge brothers). I was able to obtain lithographic artwork and prints, hand-tinted, along with Ann's favorite porcelain breakfast set. There is also a splendid, tasteful antique spindle-back chair with a lion head, gargoyle hat and coat rack/umbrella stand circa 1910 and a menagerie of trinkets.
Being an Arizona girl for30 years now, my husband and I have collected entertainment memorabilia and movie star studio and signed photos signed by Donald O'Connor and lovely Debbie Reynolds. In 2006, our company Angles in the Attic, conducted Donald O'Connor's estate sale in Sedona. We have original studio production signed photos, original movie photos, movie cards from movie theaters from 1940's, 1950's and 1960's. Donald and his mid-century tuxedo. We have his cologne and perfume bottles. His wife was the stand-in for Rita Hayworth in the movies and we have some vintage clothing, costume jewelry and ceremonial gowns from the 1970's-1980's. We have television awards for Donald as well. More information about our Donald O'Connor pieces are listed on our webpage.
FINE ART/ANIMATION CELS AND ART
* Antonio Basile – Italian artist: 1885 original oil Bearded fisherman with pipe January 1885 studies at instituto di belle in Naples he participaterd in Turin 1030
* Modern original oil paintings, circ. 1975
* Art Deco framed pair: Vintage Cupid awake and cupid asleep photos circa 1900s
* Antique Asian paintings and prints
* Art deco framed: Beautiful ladies - pair
* Early 19th century portrait prints
* Original signed Bird of Paradise pastel drawing – Palm Beach
* Large Art Deco bubble glass framed original family photos circa 1900s
1901 (12 x 18) Wedding certificate with gold leaf decorative writing and matching wedding photo
* Woodcut Asian art
* Primitive art
* Amazing Western Cowboy prints (some signed)
* Original, signed animation art & cels with authentication and seals:
"Huckleberry Hound" Original Animation Cel Signed by Bill Hanna and Joe Barbera

Yogi Bear & Boo Boo Tennis game Sericel Animation Art Cel by Hanna Barbera

Bugs Bunny 50th Anniversary print

Disney: Original Line drawings of Disney's Lion King characters

The Flintstones Barney Rubble Animation Cel Hanna-Barbera

Fred Flintstones Animation Production Cel Hanna-Barbera

Hanna & Barbera Fast Break hand-painted limited edition cel

Disney characters playing basketball 376/400 limited edition cel

Donald Duck's Nephew Original Production Cel

Limited Edition Andy Panda Flower Power Serigraph Cel by Walter Lantz

Chuck Jones autographed Bugs Bunny limited edition 647/750 Animation art

Disney's Lion King publicity photo signed by Elton John

The Jetson's Rosey the Robot maid original cel

Taz CLASSIC TASMANIAN DEVIL Warner Brothers sericel serigraph cel

Sylvester the Cat Warner Brothers sericel serigraph cel

Speedy Gonzales Warner Bros sericel serigraph cel
ANTIQUE FURNITURE
* Pulaski solid wood finest quality carved leg china cabinet
* 19th Century Windsor armchair with lion head and lion claw feet
* 1920's cobalt blue glass top dressing table and bedroom set
* Victorian 1880's marble top tables
* Gone with the Wind lamps (3)
* Beautiful Austrian crystal chandelier
* Elegant and rustic furniture, some museum reproduction pieces
* Architectural and garden decor
* Asian antiques, statues, vases, delicate finials
* Sarouk Persian rugs and prayer rugs
* 10x10 handmade elegant Spanish antique rug
NATIVE AMERICAN INDIAN COLLECTION
* Navaho silver concha hat band and sterling native American jewelry circ. 1960-1980
* Blankets and rugs (15) – intricate handwoven rugs from the 1930-1980 bought at Smokey Museum in Prescott at an auction from various tribes such as Acoma, Hopi, Navajo, Zuni and Chimayo - traditionally woven and hand-dyed with some receipts listing the original weaver's name.
* Hand-woven baskets by Yavapai, Maricopa, Hopi and other tribes
* Hopi Kachinas
* Navajo cloth dolls
* Native American turquoise, coral and silver jewelry
* Genuine hand-painted Texas longhorn
* Small Indian ceremonial animal skin drums
* Wedding vase pottery by artist Betty Manygoats from the Museum of Northern Arizona
* Prehistoric relic necklace (from Pawnee, OK)
* Hopi original watercolor of Kachina
*Jalisco pottery south west MEXICO RARE 400 AD 600 AD Pre columbian Jalisco Female statue Figural pots Pottery necklace figural small pots.Some of the pic on the is website
CARVINGS & FIGURINES
* Alabaster animal carvings
* Lladro large 2-monk figurine
* Hummel figurines
* Lucite Christmas Deer Figurines (1930's)
* Decorative art and statuaries
* Jalisco figural pots
*netske very old
STEMWARE, GLASSWARE, POTTERY, CHINA AND SERVING DISHES/PLATES
* 1930 Green Creciousware pitcher and glassware w/24 carat gold rims
* Austrian Ruby Stemware
* Johnson Brother Christmas County China
* English and Brown Tovey Mugs
* Signed Perfume Art Glass Bottles
* Ruby Depression Golf Ball Stemware
* 1940s chrome w/ruby glass champagne stemware
* Unique Serving plates and beautiful vintage silver-plated rectangular tray
* Stunning Copeland Serving platters
* Antique 3-piece silver set
* 1800's European plates
* Orenda silver plate and round tray and silver-plated footed tray with handles
* Grindley English China set
* Antique Chinese silverware box
* Chanel Glass (1980)
* Hand cut glass bowls (signed)
* Silver Repousse serving dish
JEWELRY
Gold RINGS Coins 14KT Rings and Pendants with precious stones London blue And sky blue topaz rings with Diamonds sapphire cluster and cocktail rings wedding bands gents bracelets Italian Gold Chains. Many FINE jewelry came from our Jewelry Store Jewelry store San Carolos Hotel.
ins
* Over 4,000 pieces of retro jewelry, signed and unsigned, some European
* Italian sterling silver chains (16" to 30" in length) and bangles
* Asian jewelry and collectibles
* 14k gold and sterling silver clasp pearls and freshwater pearls
* Brilliant Turquoise heishi 24" nugget necklace
* Funky 1950s -1960s 70s 80s handmade jewelry, shells, cork, wood and genuine stones; friendship bracelets, some w/leather
* Hundreds of fine vintage earrings, necklaces, bracelets, charm bracelets and gemstone rings; shell, angel and zodiac jewelry
* Men's cufflinks and tie tacks, some in original boxes
* Vintage lighter collection (Zippos and military)
* A variety of silver money clips, including sterling silver
* Pins and brooches, some signed, including Christmas themed pins
* Christian Dior glasses and sunglasses
*Saphires stone ready to set
MILITARY MEMORABILIA
* Paul Tibbets with his B2 gunner on way to Japan Enola Gay signed original photographs.
* Pocket knives, military pins and lighters
* Many military scrapbooks with memorabilia inside
* WWI, WWII, Korean and Vietnam War memorabilia and artifacts
*Rifle antiques British 303 remington 20 gauge Antique pockets knives vintage davis emergent gas mask original case extra tank tank new jersey
VINTAGE CLOTHING
* Red Ralph Lauren Polo Blazer (size 12)
* Evan Picone 2-piece suite (bought at Lord & Taylor)
* Black rhinestone dress
* 1980's evening jacket worn by Donald O'Connor's wife Gloria Noble
* Japanese robes
* Silk designer scarves, i.e., YSL & Peter Max silk Blouses St. John knits contemporary dress new never worn SEXY Long gowns &wraps
DOLL & TOY COLLECTION
* Antique doll collection from the 1920's-1960's
* 1800's paper mâché dolls
* Antique toys 1,000 MARBLE FROM CLAY 1920 TO 1970S 1 FIGURAL MARBLE
RELIGIOUS MEMORABILIA
* Catholic rosaries from 1930's
* Sterling silver crosses and Christian medallions
* Italian holy cards
* Vintage statues of St. Joseph, St. Theresa, St. Mary and baby Jesus
LINENS & TEXTILES
* Doilies, pillows, quilts, samplers
* Fabrics and embroidery
* Lace and crochet
ANTIQUE - MISCELLANEOUS
* #4 Marlboro man memorabilia
* Sculpture of Smelter 10" high
* Mother's Waterfall cedar chest
* Vintage 1970's scheduling Hollywood Appointment and calendar
* 1901 Antique birth certificate's framed in gold leaf frames
* Postcards from 1848 - 1960
* Coins and coin sets
* Cartes Postale B75 S.G.O.G. - Coronation of King George V and Queen Mary (June 22, 1911)
* Antique stamps (individual and also a book)
* Music records from 1940-1980 (owned by the first D.J. in Phoenix)
* May 1981 Kennedy Space Shuttle First Day of Space Shuttle (certificate of authenticity)
* Autographed sports memorabilia
* Lucite box, Bakelite dice from the Sands, Tropicana and Aladdin hotels in Las Vegas
* Late 20th and 21st century books, including art deco year books and leather books
* Price Guider & Publications (new) for antique descriptions, most are in color
* Antique hand-painted Mexican tiles
* Alaskan totem pole figures
* Signs, plaques and Americana advertisements
* Collectibles of all kinds!
Rare and Antique Books of all selections from 1890 to 1990s:
* Contemporary, children's (Golden age, Disney and Donald Duck collection), history, mod books and magazines (circa 60's-70s),
civil war, cookbooks, MGM pictorial movie star history and coffee table books (like new)
* Over 75 Antique illustration books (never used)
* One, Two, Buckle My Shoe Hardcover - 1920-1947 by Edna Kaula (Author)
* Ely Girl Scout handbook
* 1947 Donald Duck safety book
* Disney Mickey Mouse Club book collection
* Wizard of OZ - 1906 by Lyman Frank Baum
* John Henry - 1901 by Hugh McHugh
* Winning the Pacific Northwest - by George Finke
* Puppy Tail - 1813 by Phillip Parson
* Puffy - 1920s by George Anna
* Christmas Bell long 1920s
* Over 30 unique scrap books including military photos, 1930s collection of one family story, rare Victorian tins scrap books,
art deco scrap books and 1939 NY World Fair Pictorial
* Movie celebrity book including Liz Taylor, Jackie Onassis
* British Monarchy: Queen Elizabeth, Many famous Kings and Princess Diana life stories
* Dave Barry, new and vintage Garfields and Mad magazine and books
* 1890s Good Housekeeping, Vanity fair magazine
*Arizona Highways 1950 1970s excellent condtion
*Oz ma of of OZ 1907
JIM BACHUS SIGNED BOOK TO DONALD
Lilluan Busch movie card. Debbie reynolds movie card
Lauren Bacall autograph with Bogy
Fabulous Roy Rogers and Dale Evans in full cowboy mode
Mel Blanc of Looney tunes Autograph
We are looking forward to seeing all of our favorite people TREASURES WE ARE SELLING EVERYTHING...But we will still do estate sales if they are fun and interesting and intriguing. .Merry Christmas to all and Happy and Blessed New YEAR.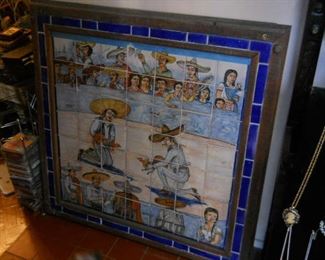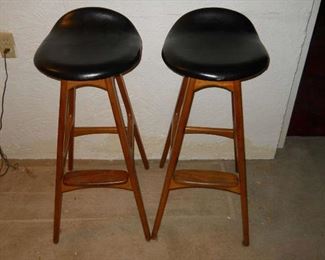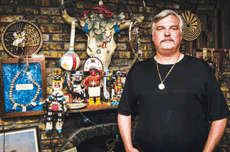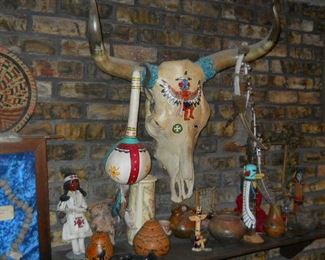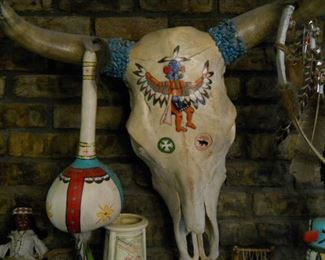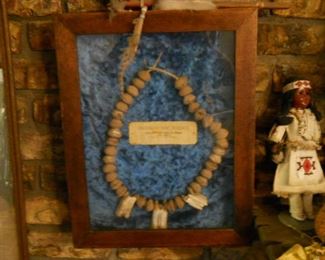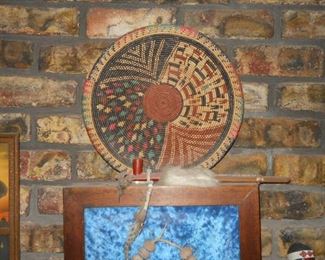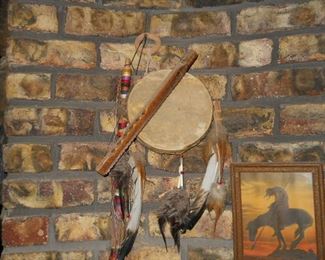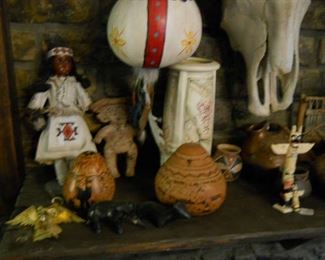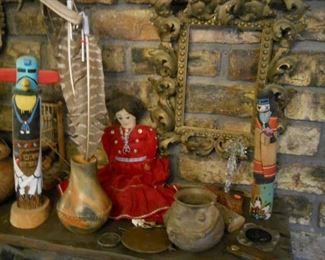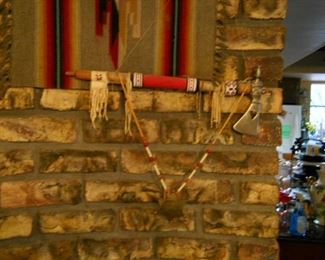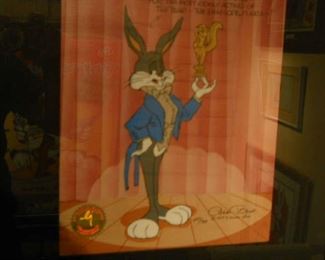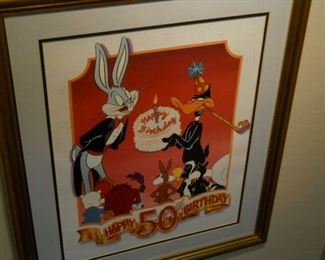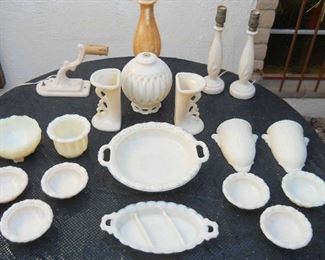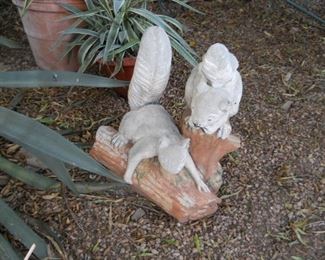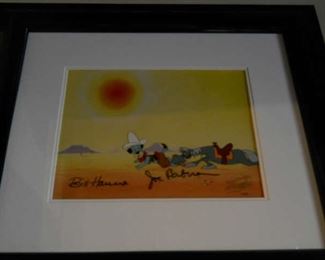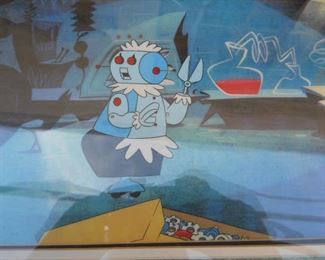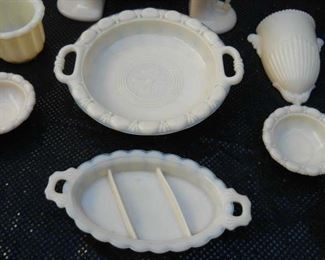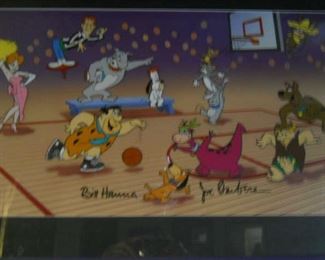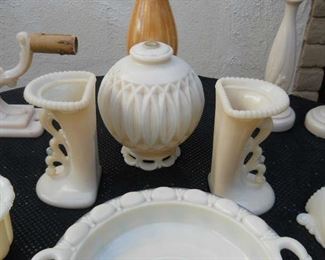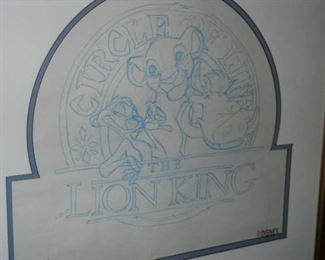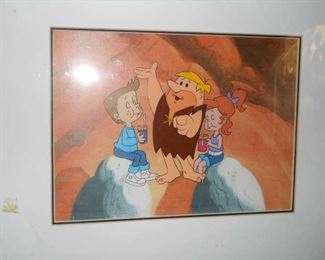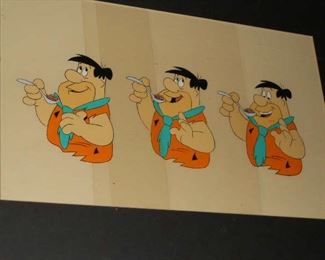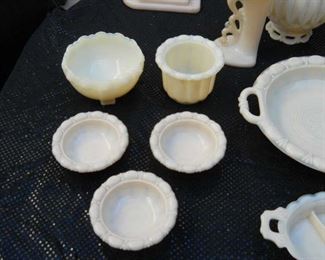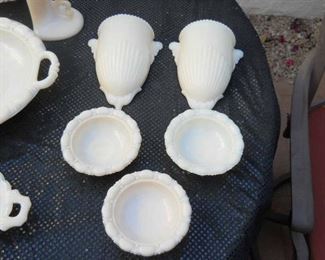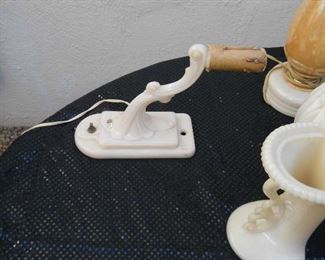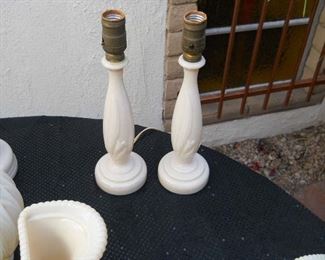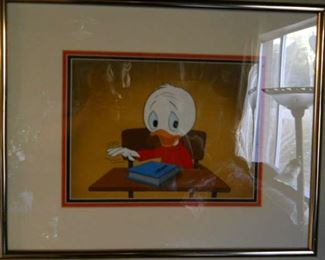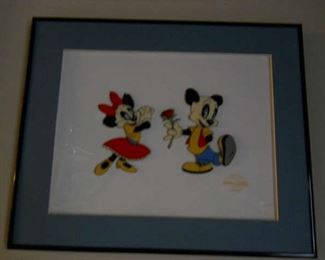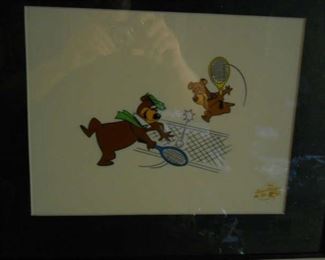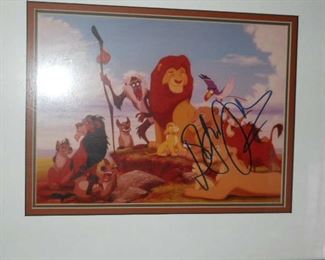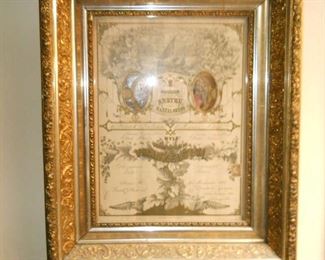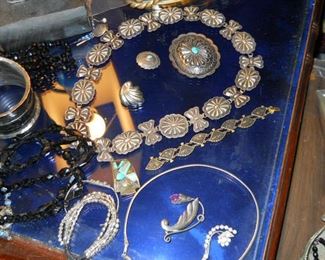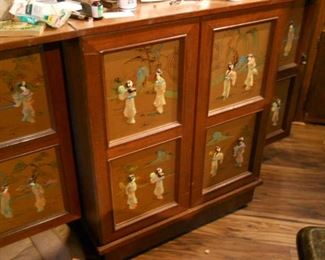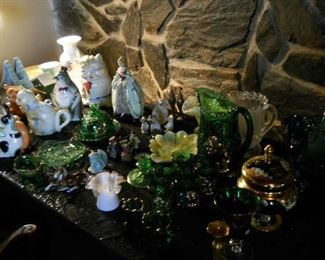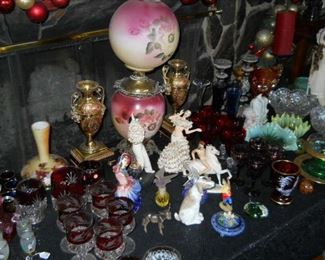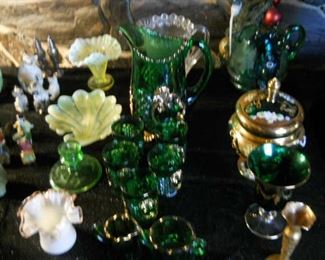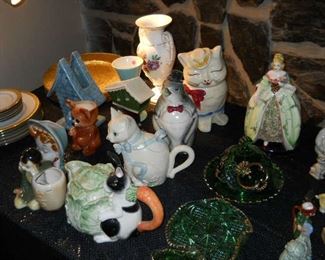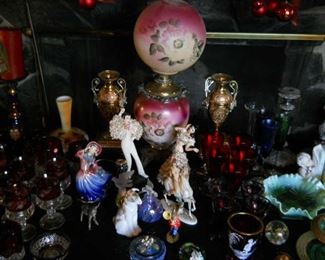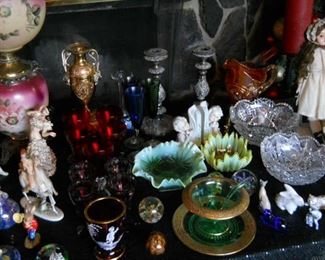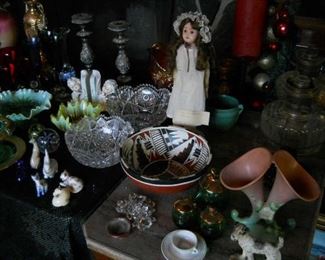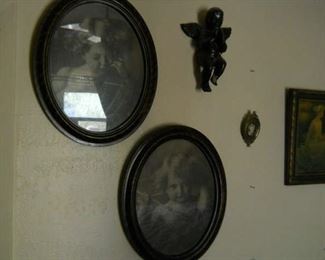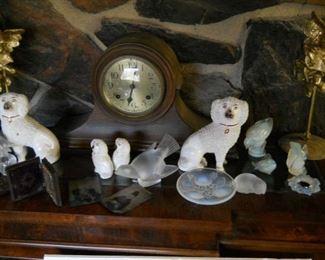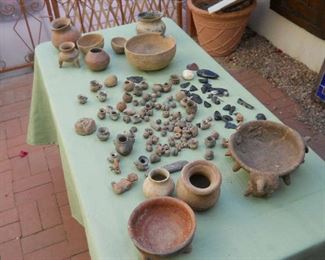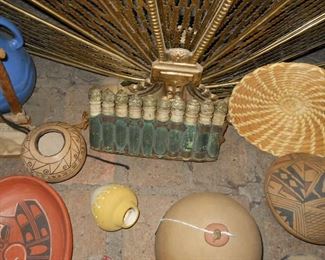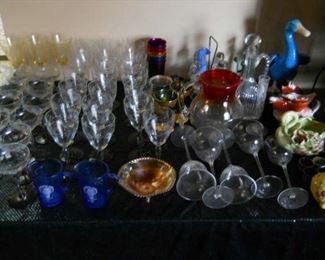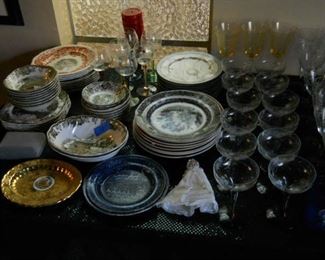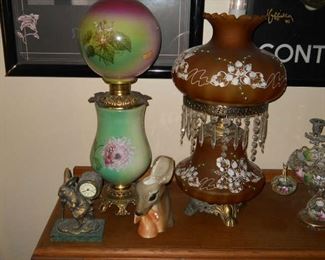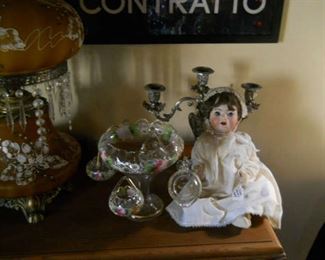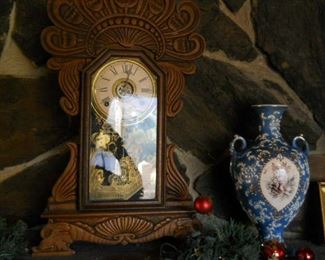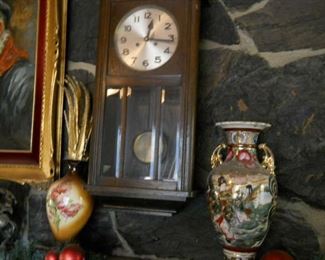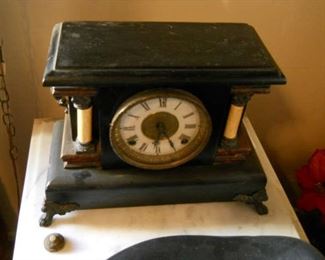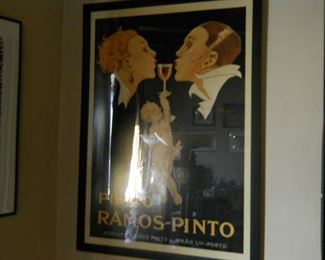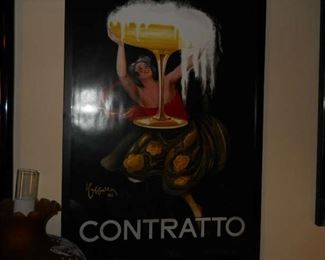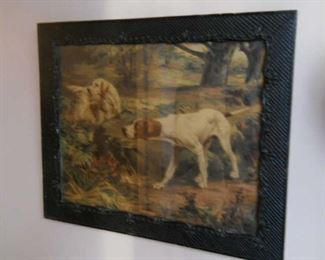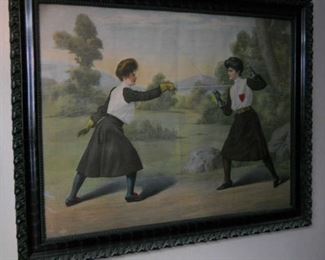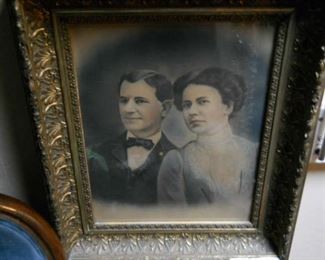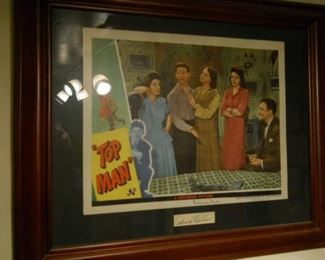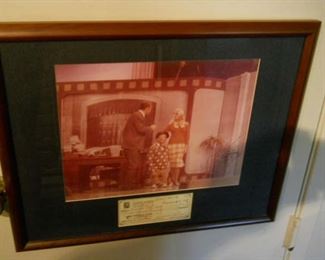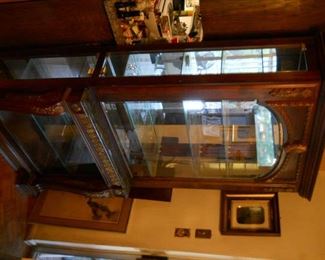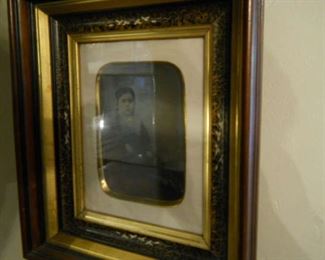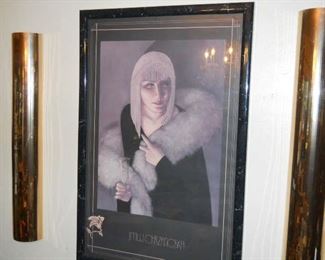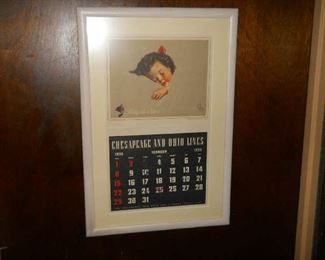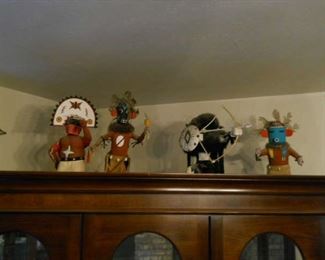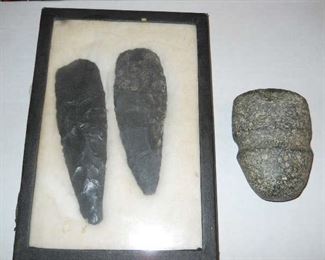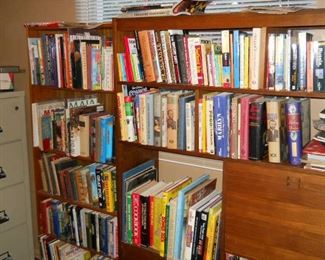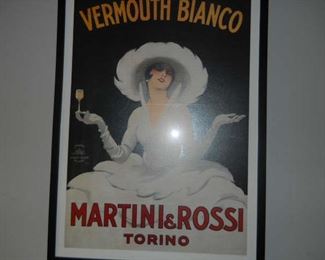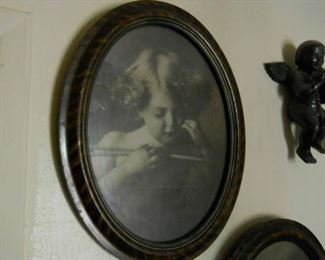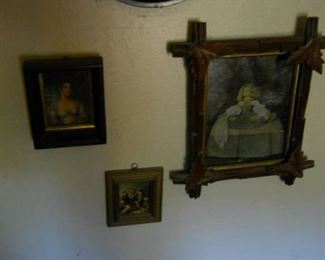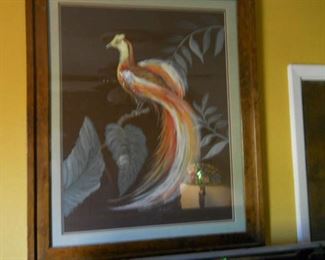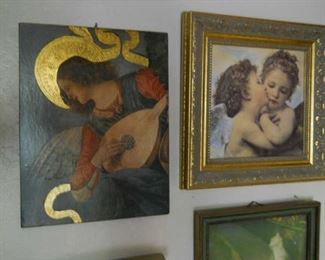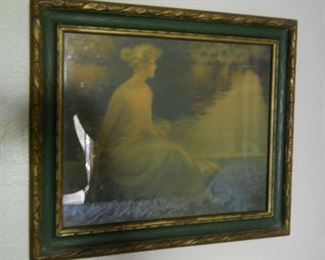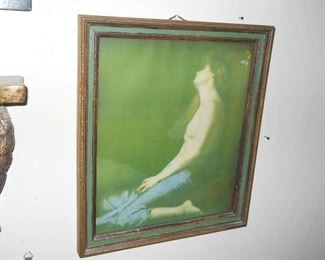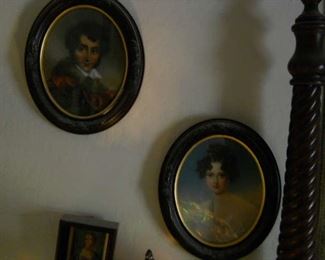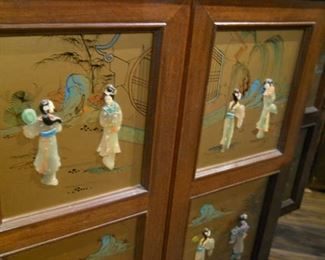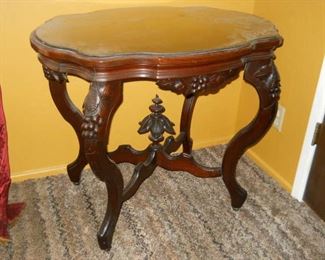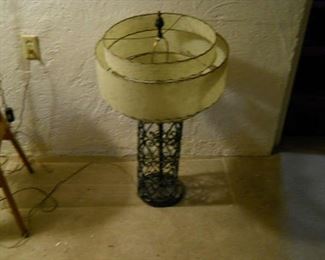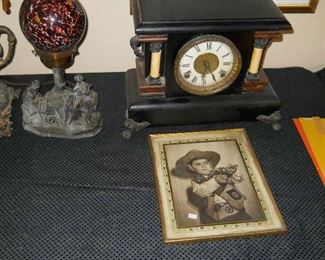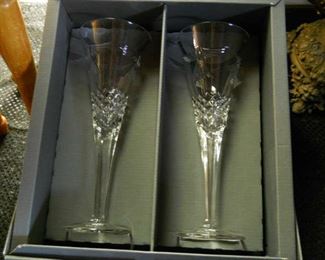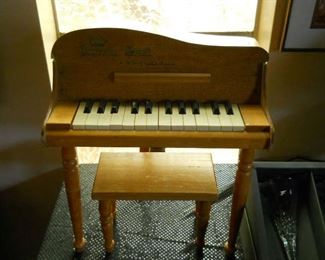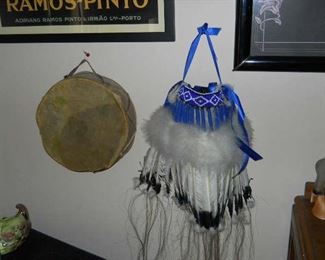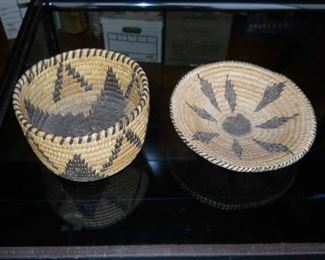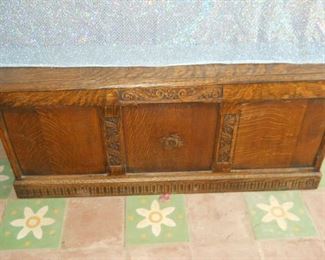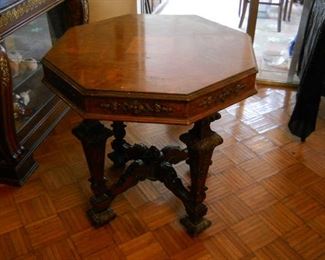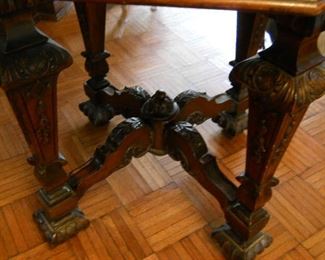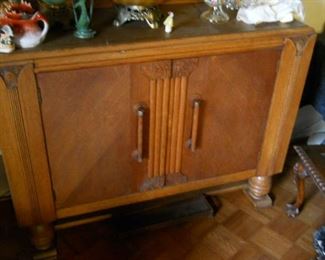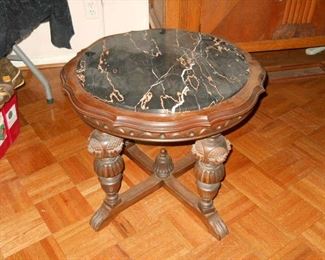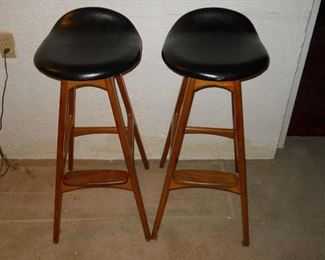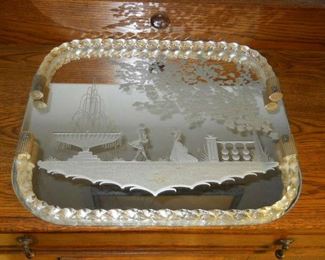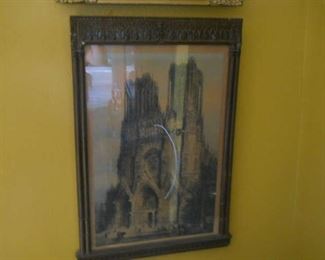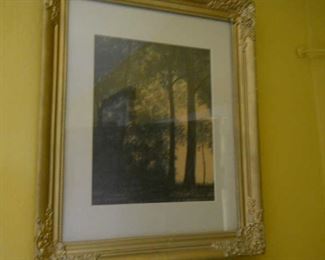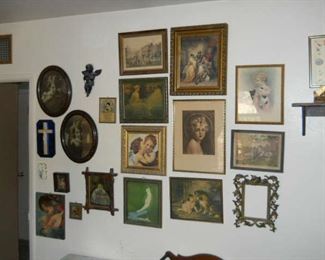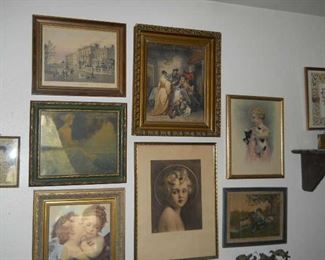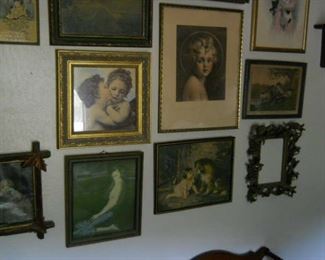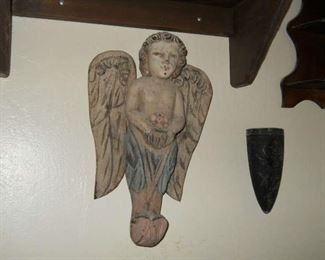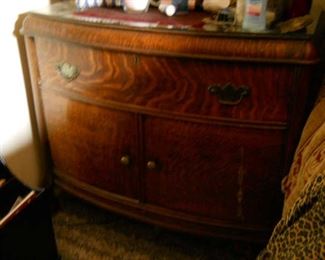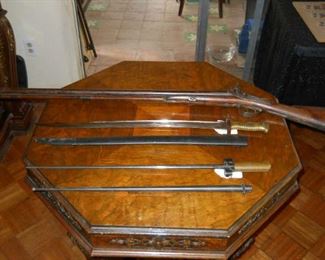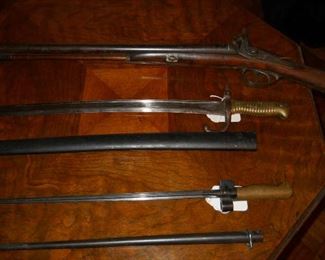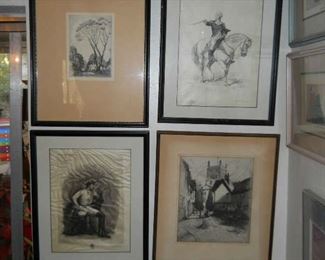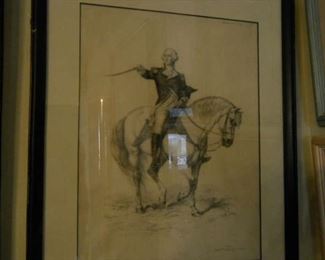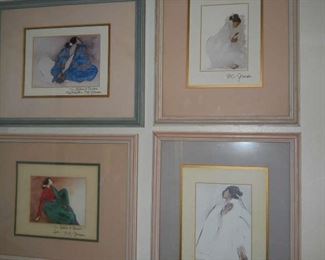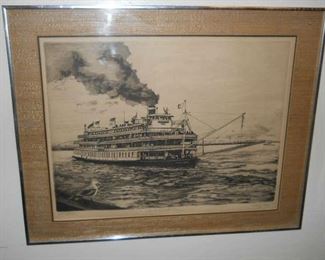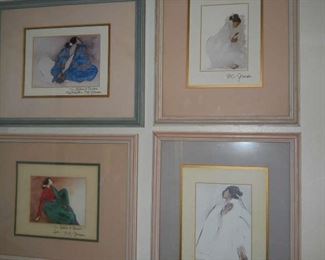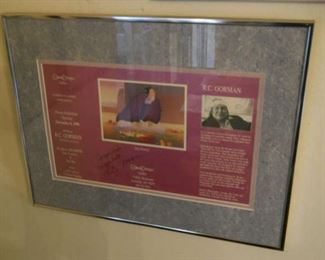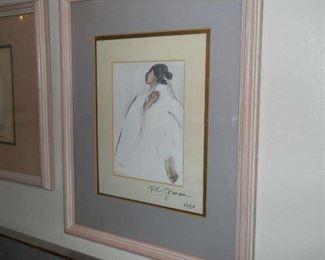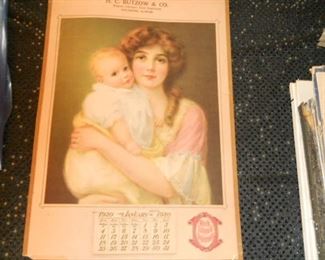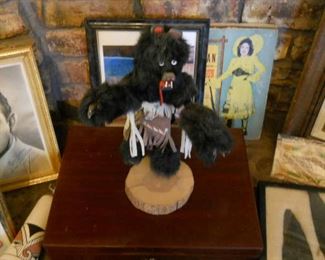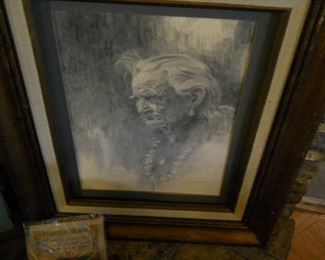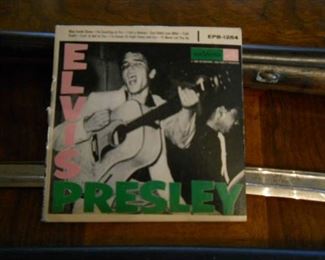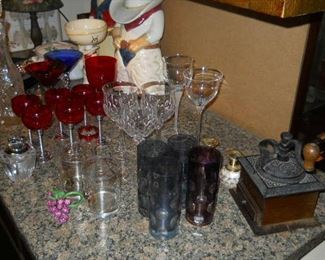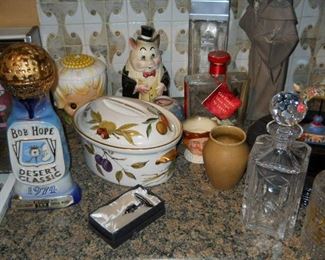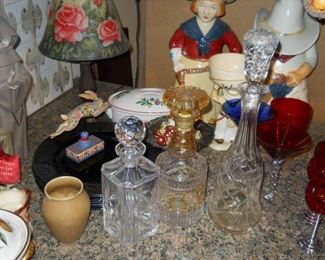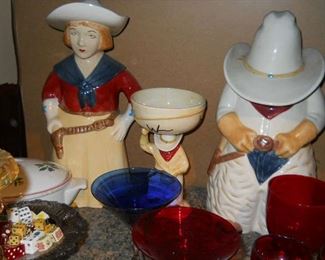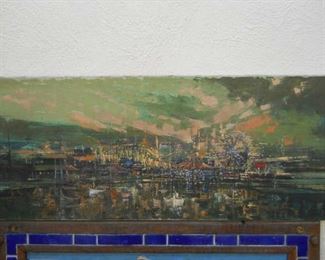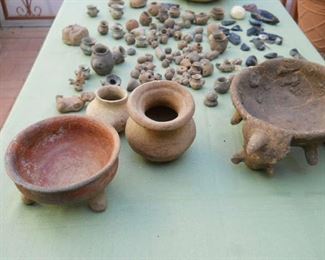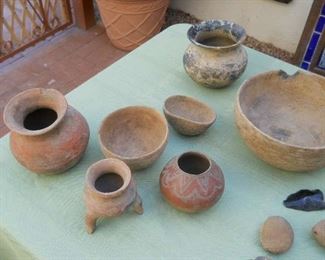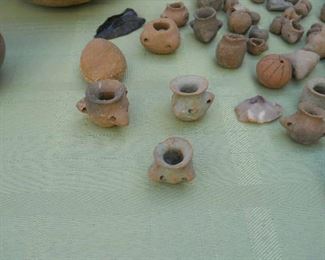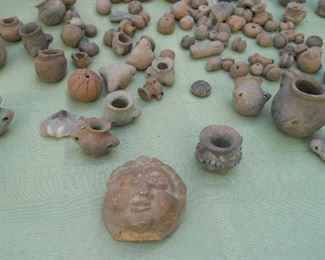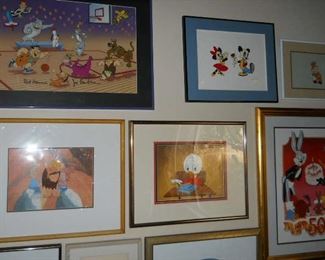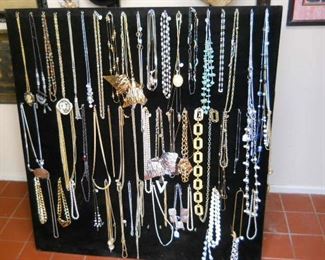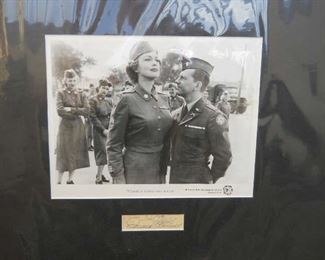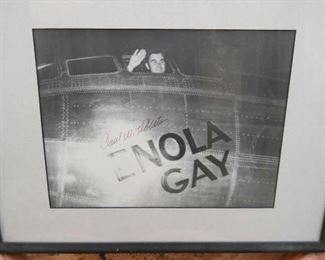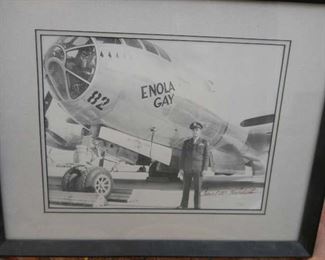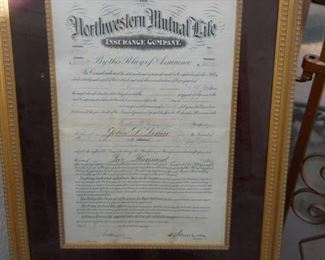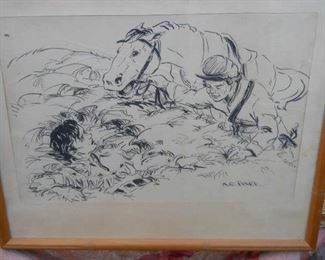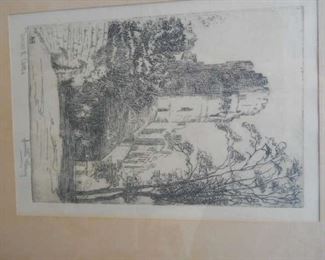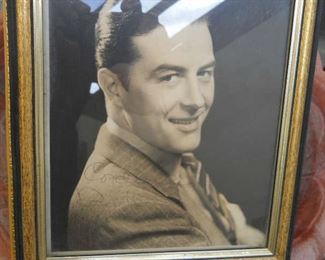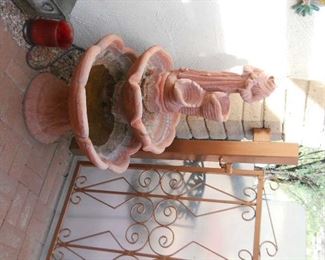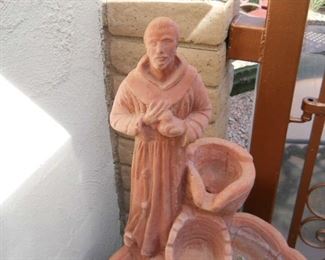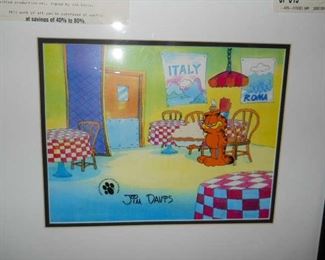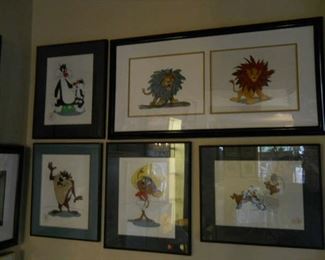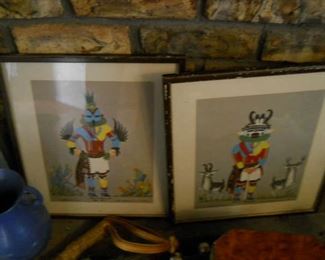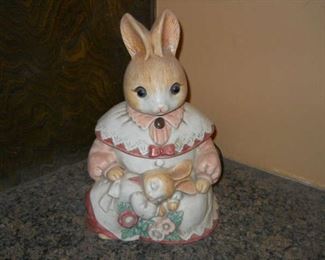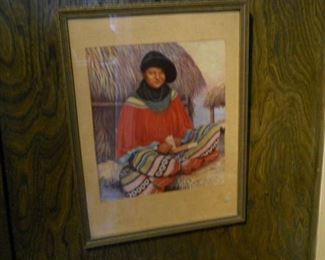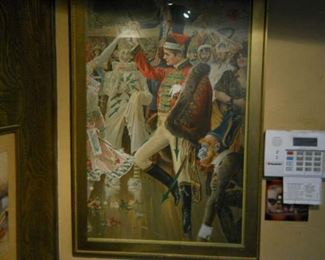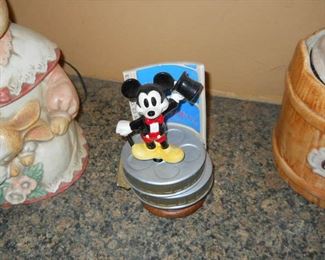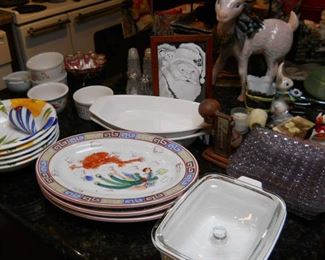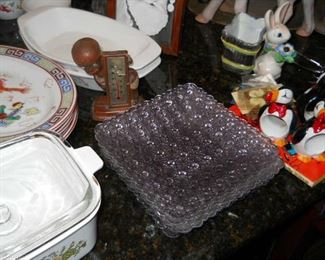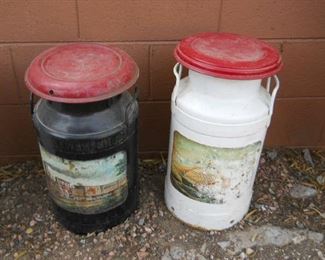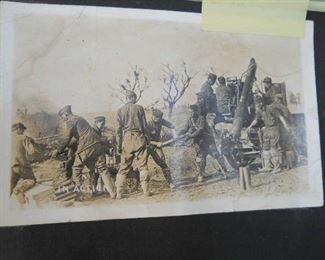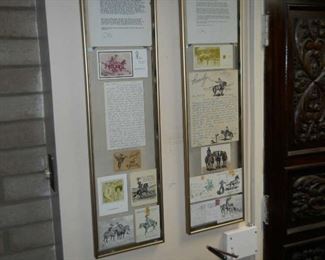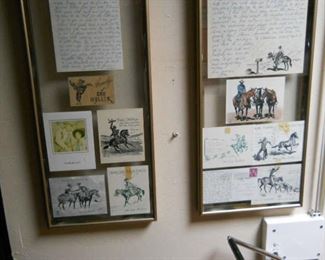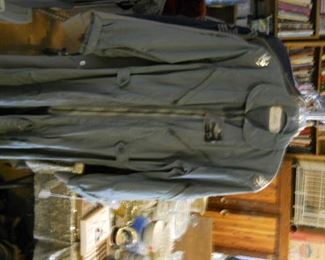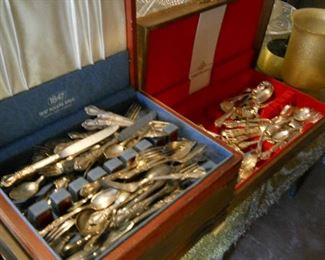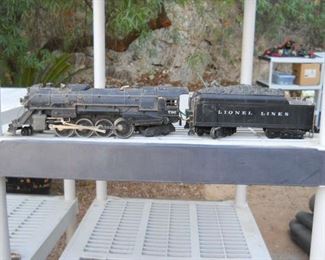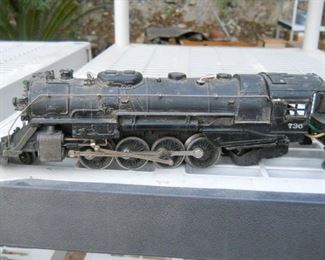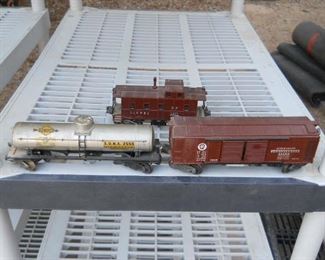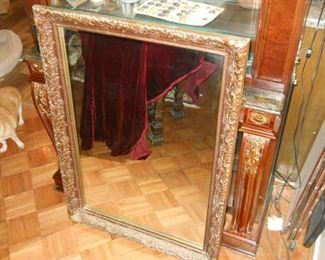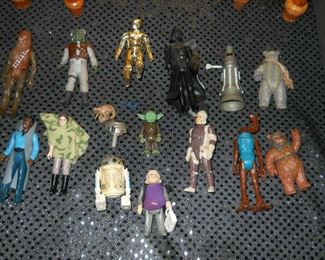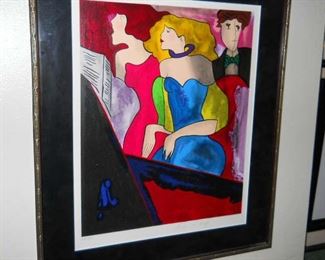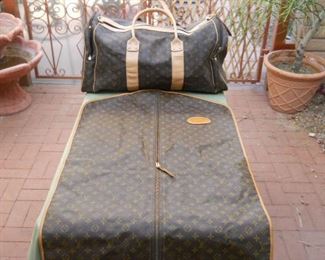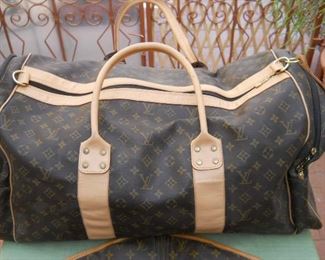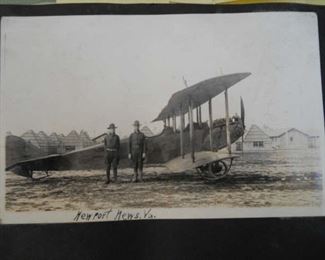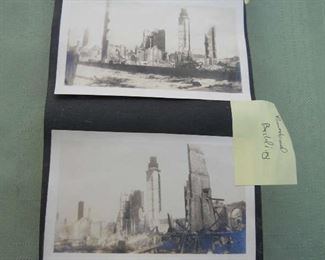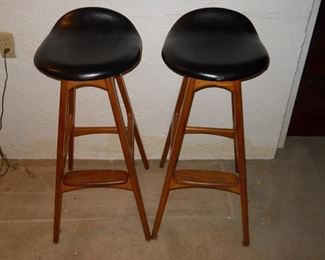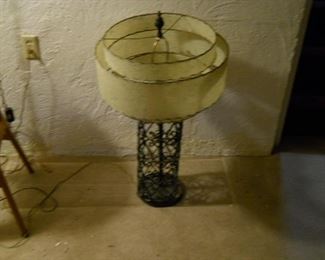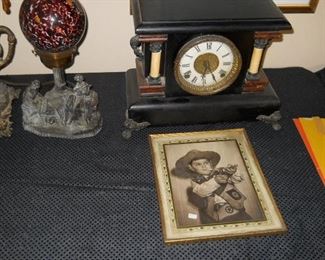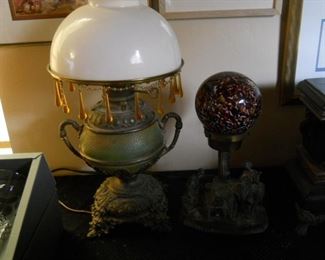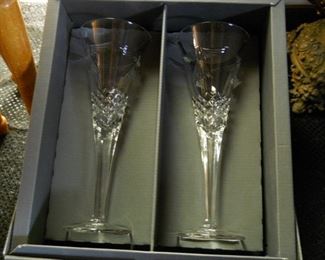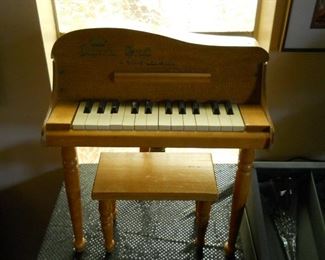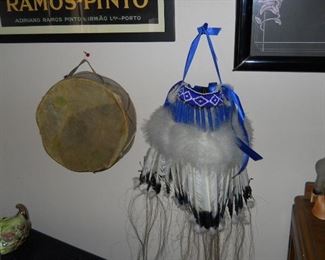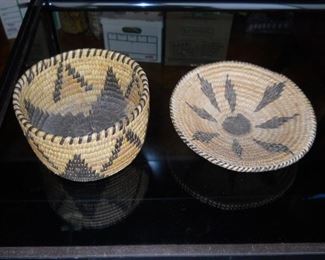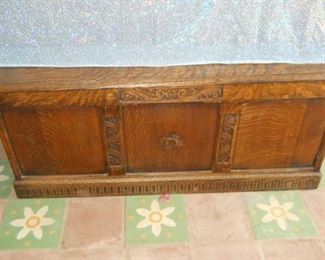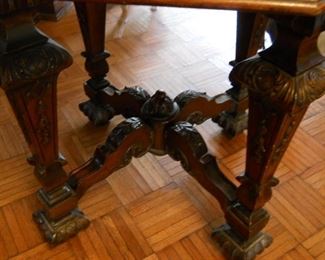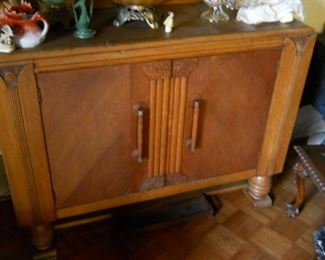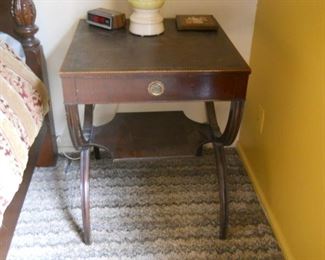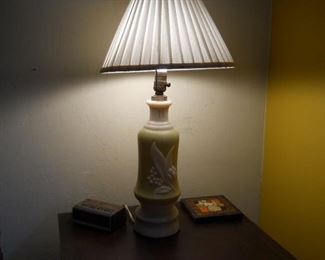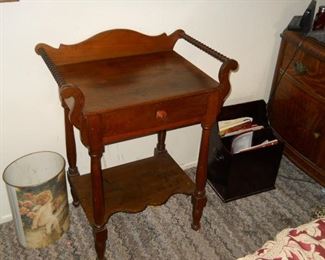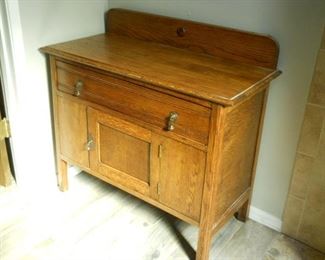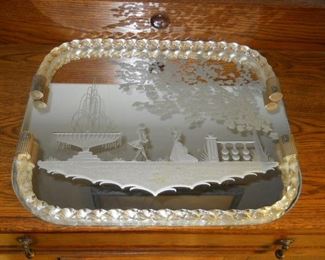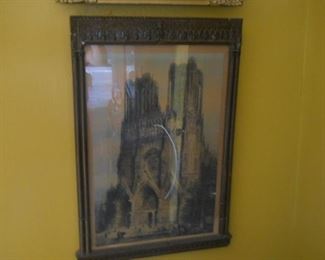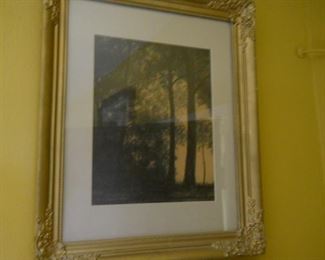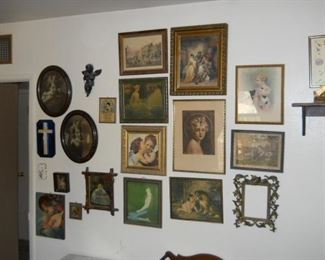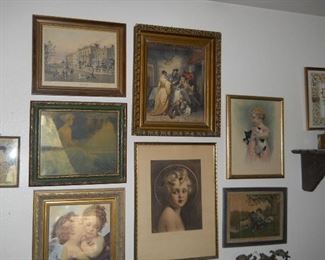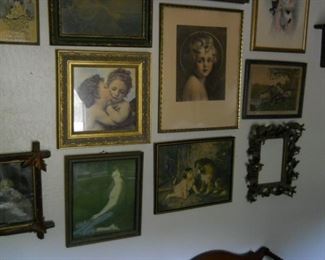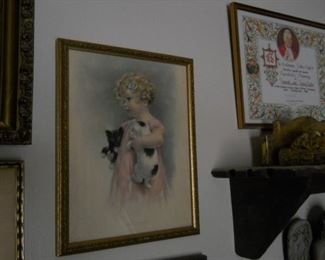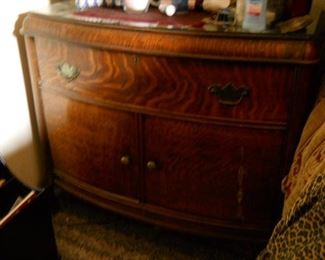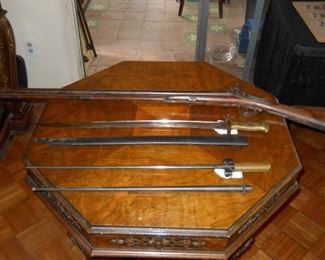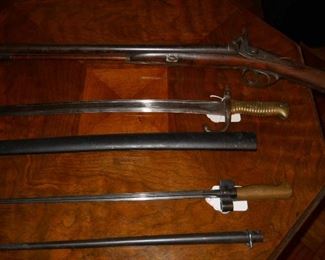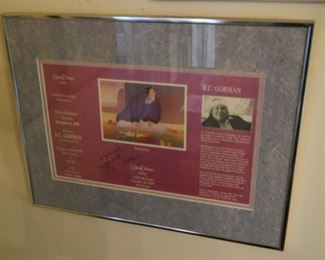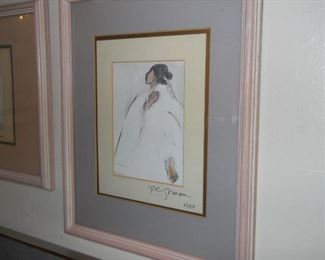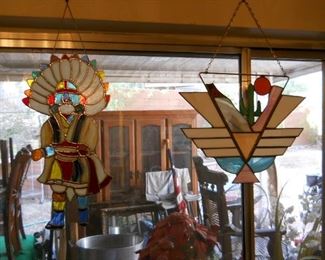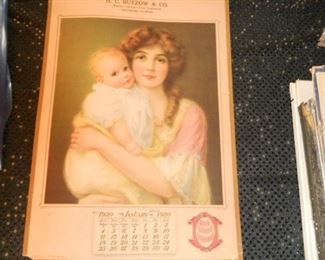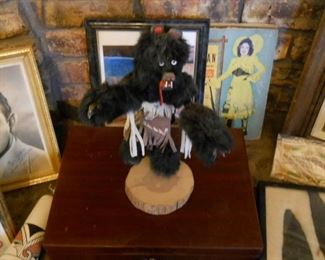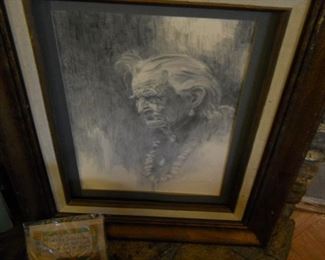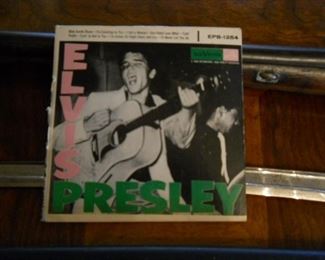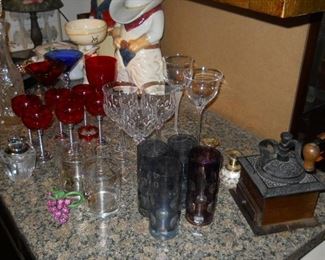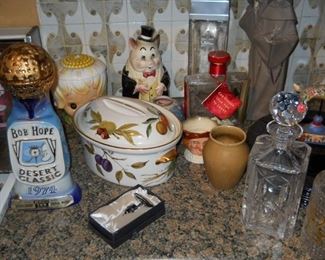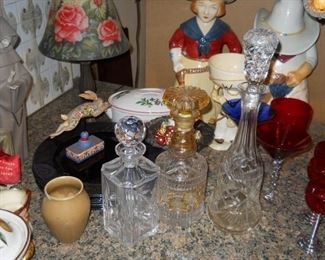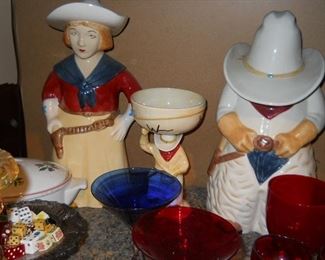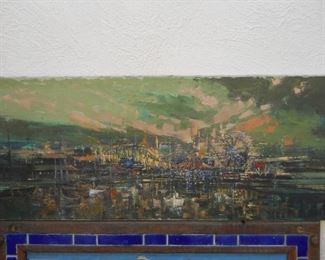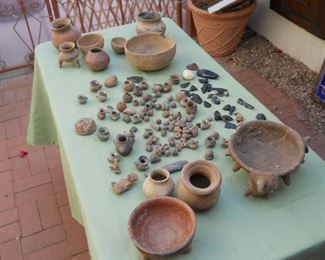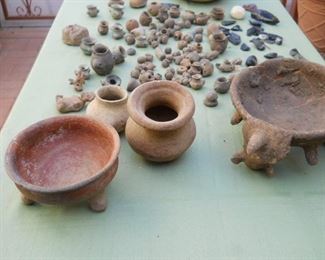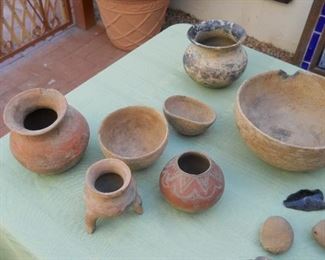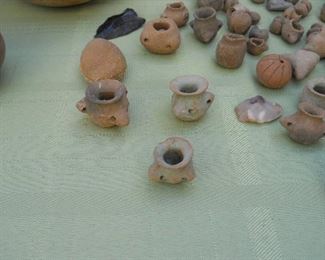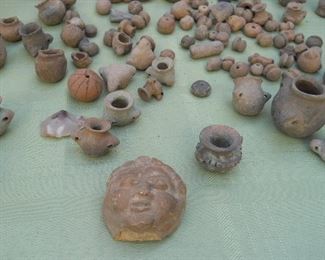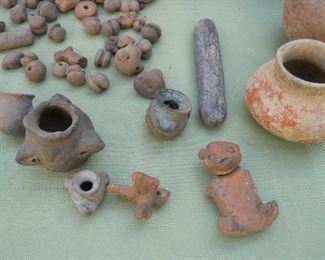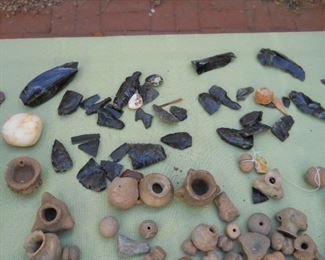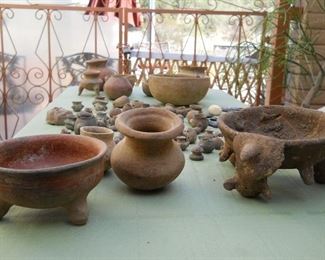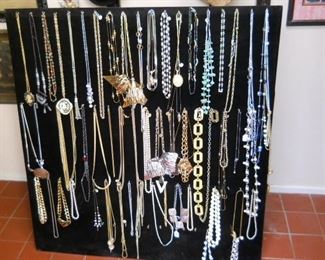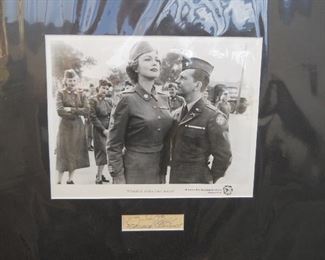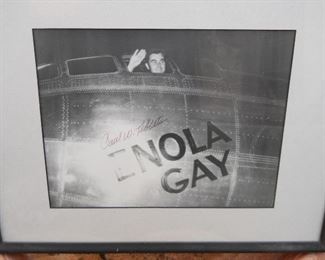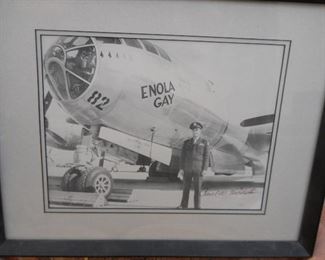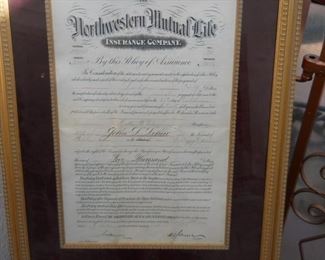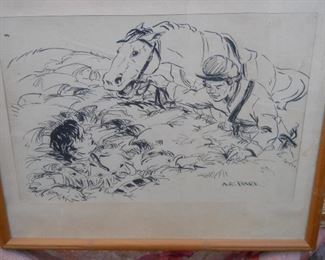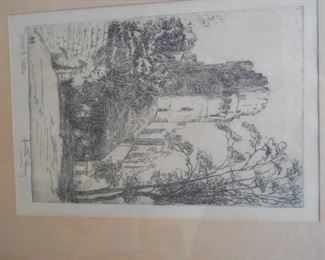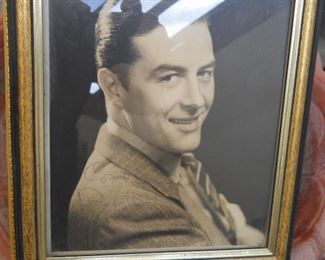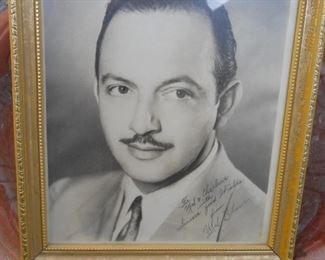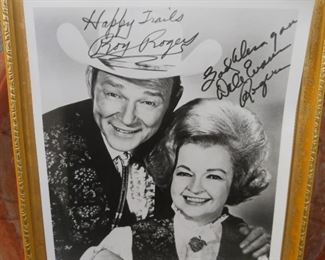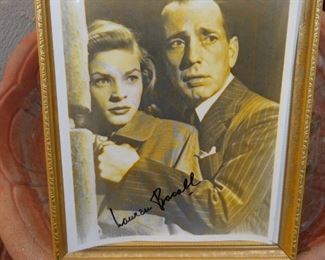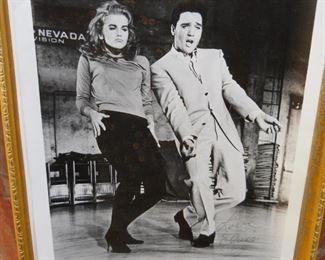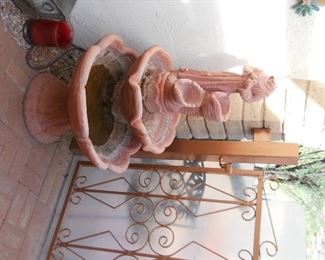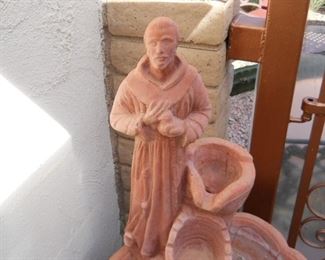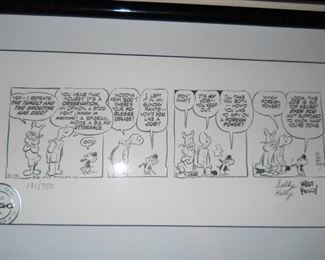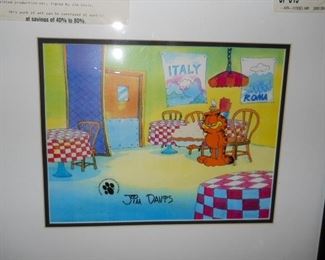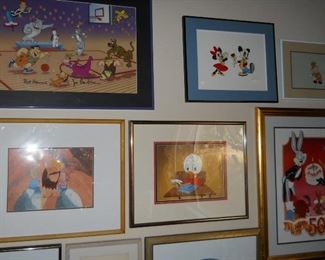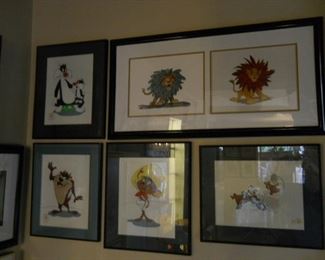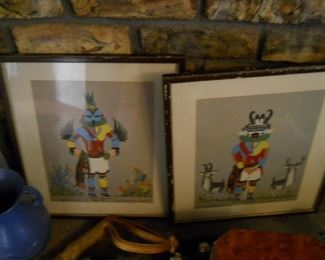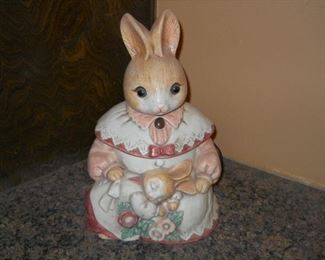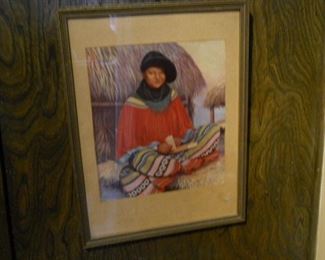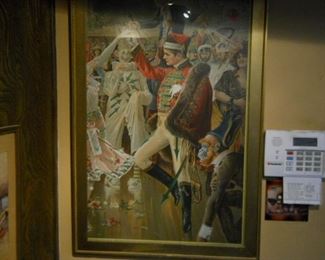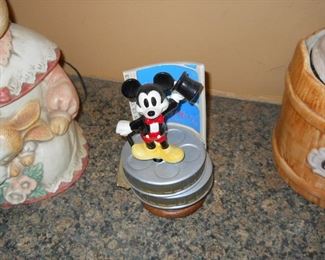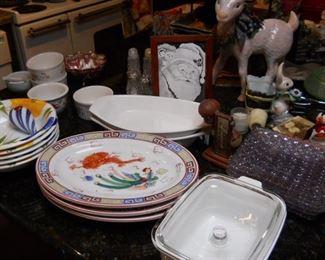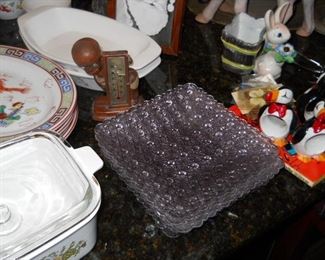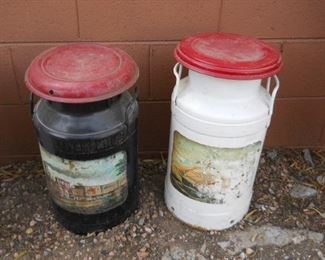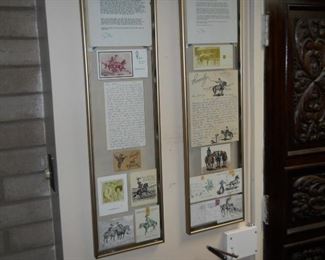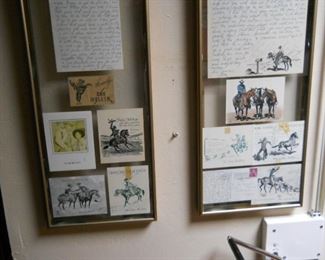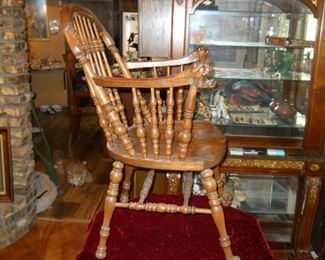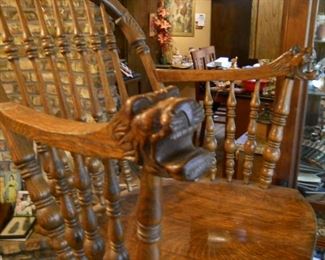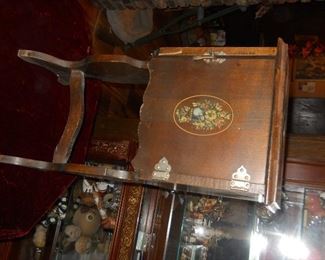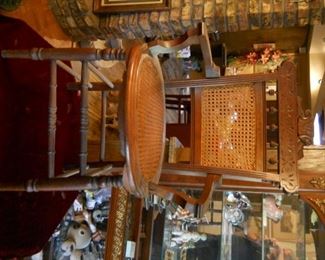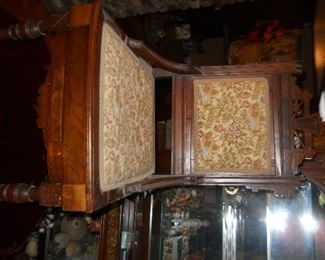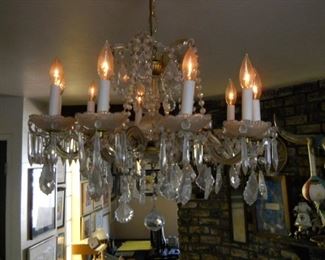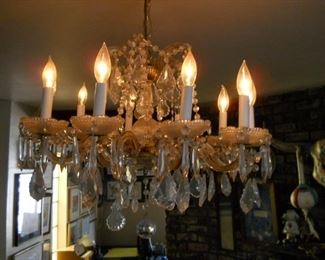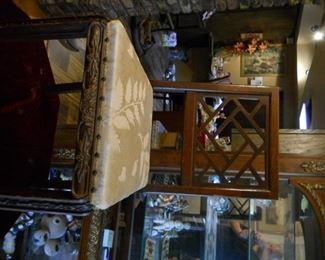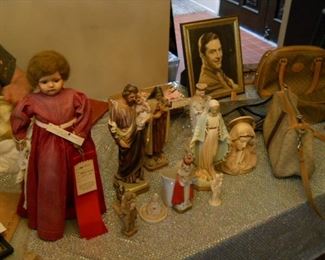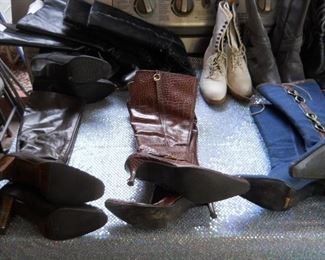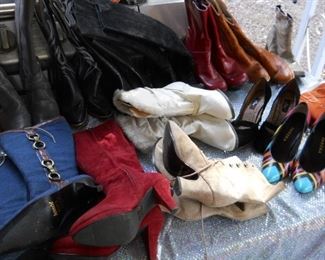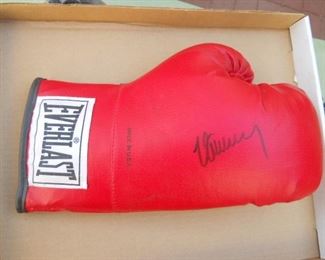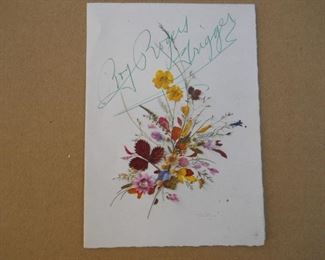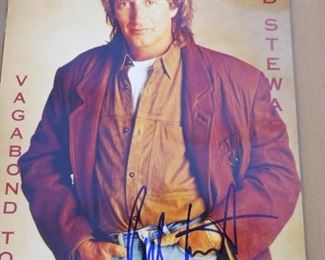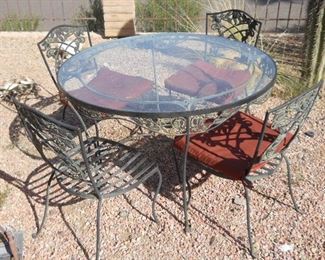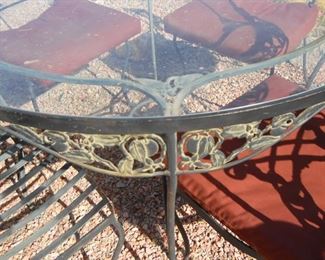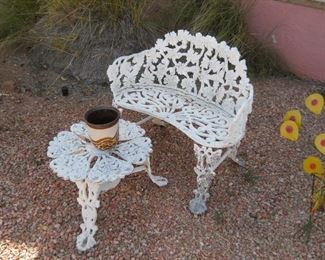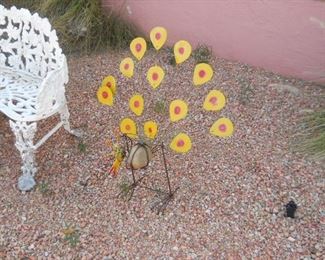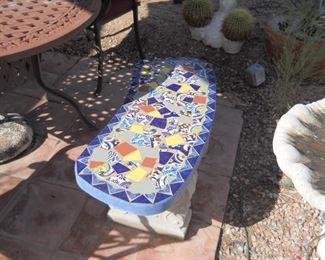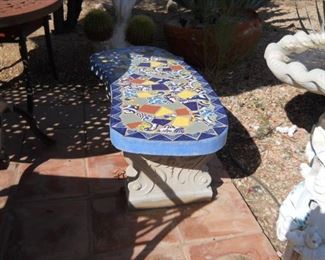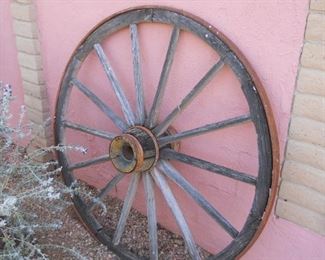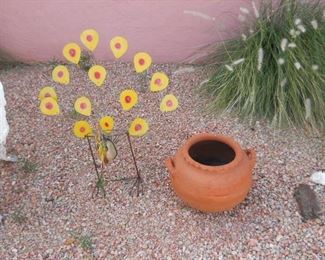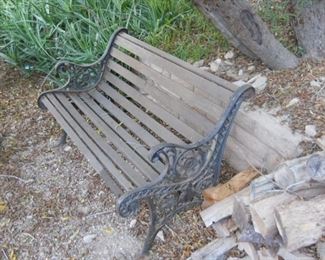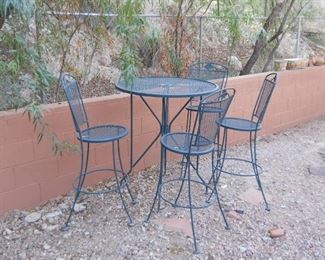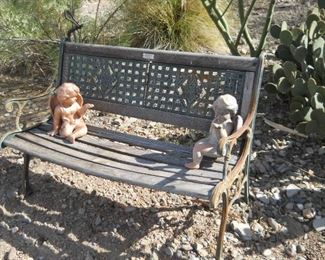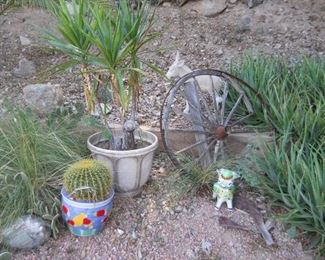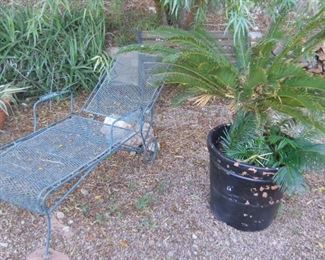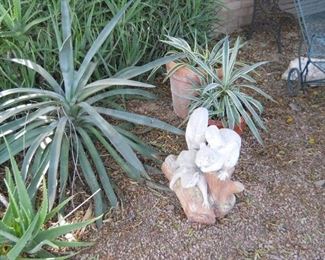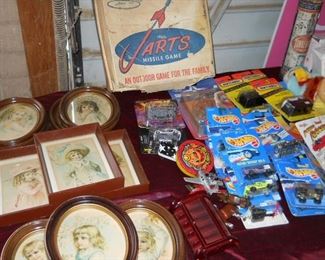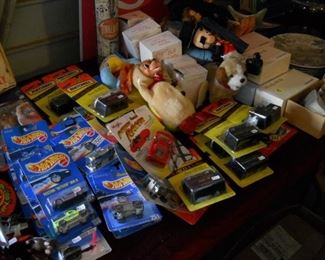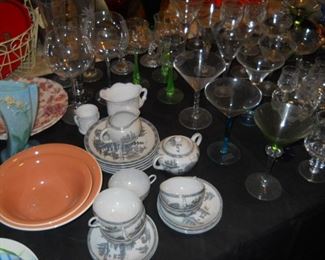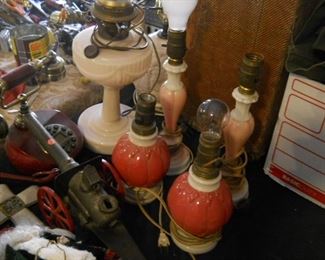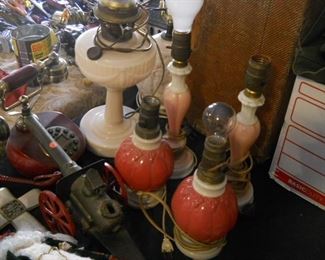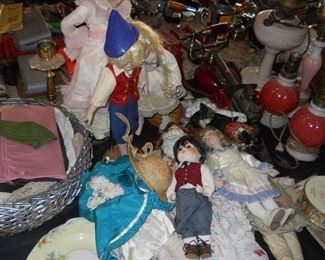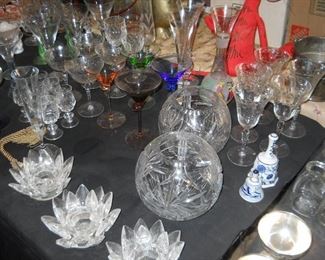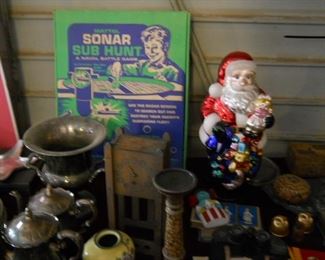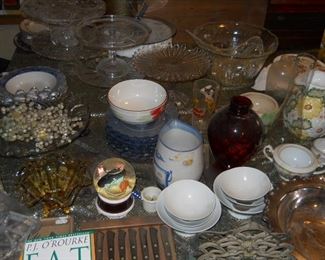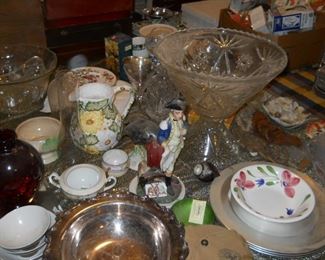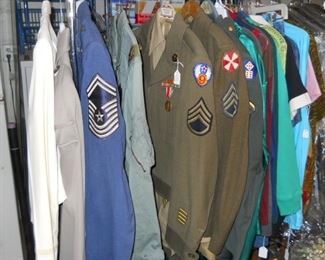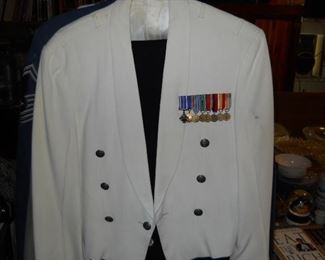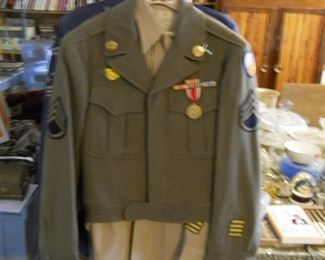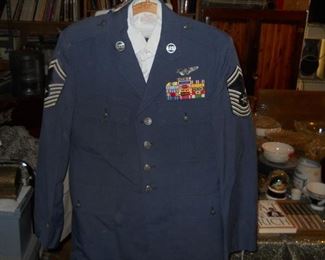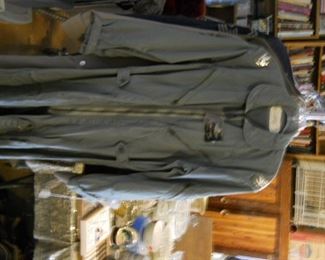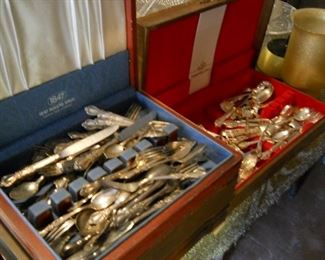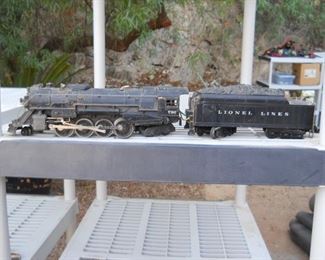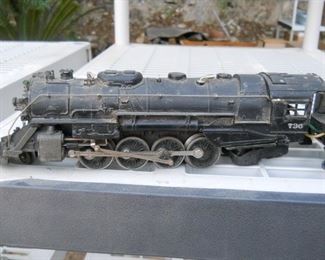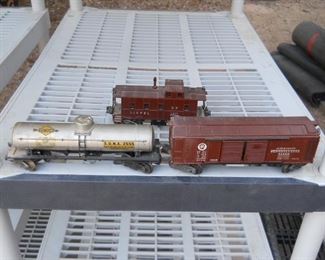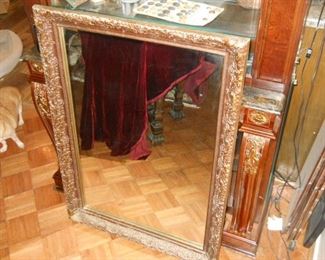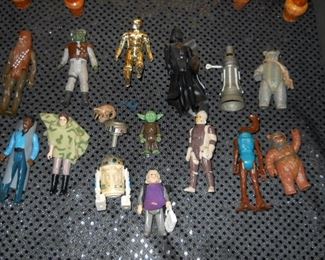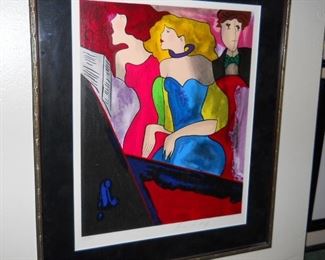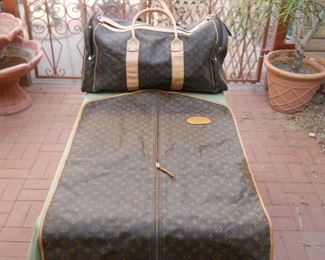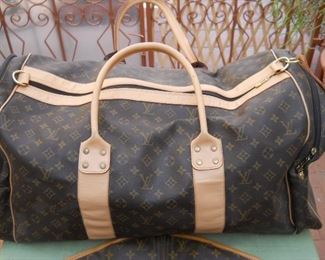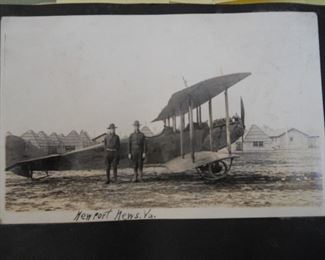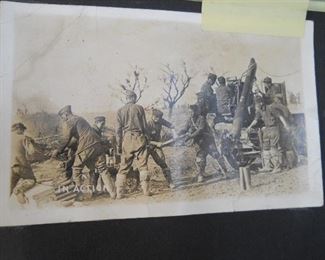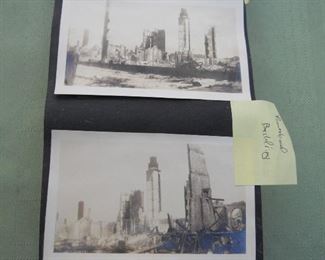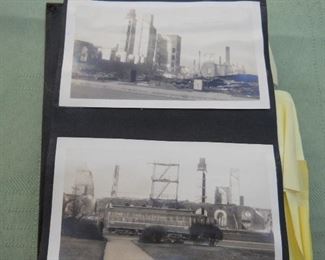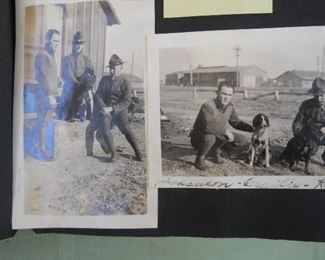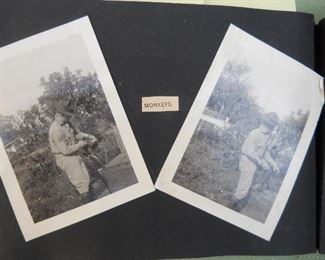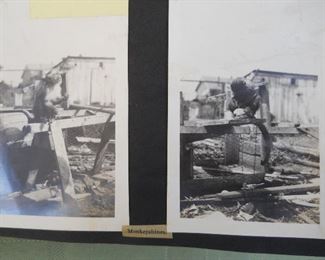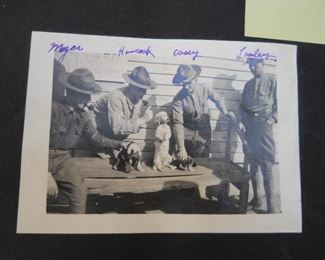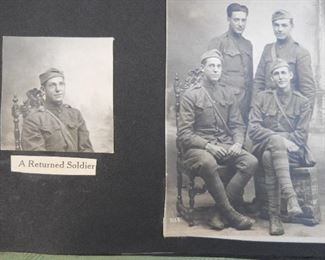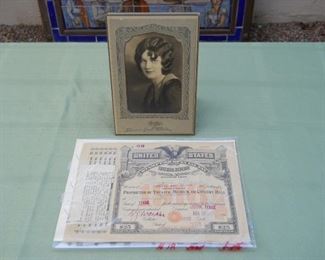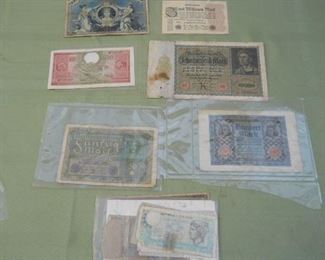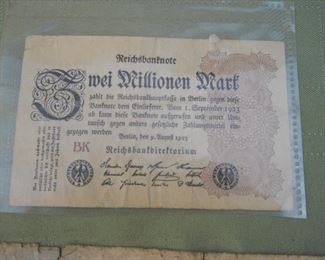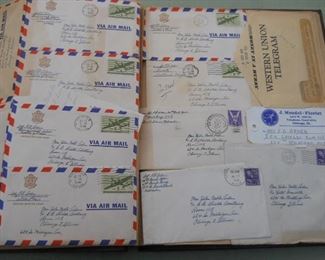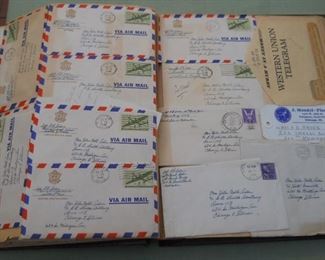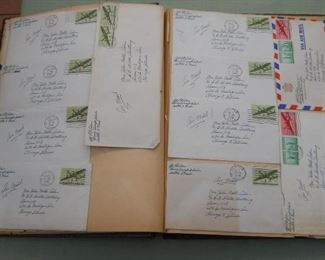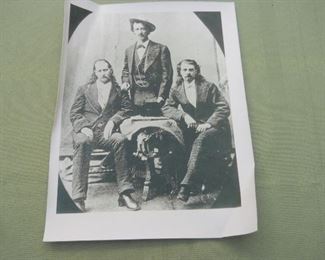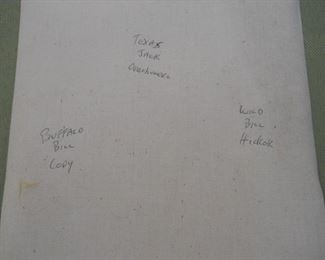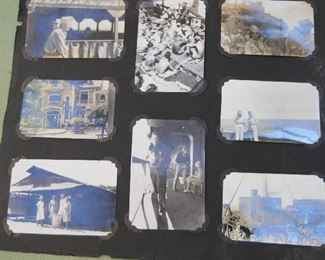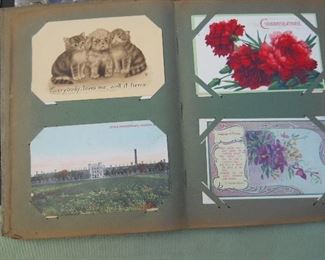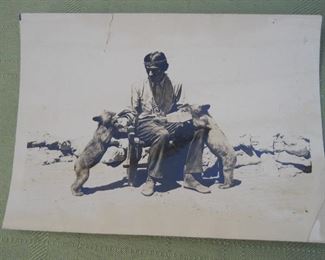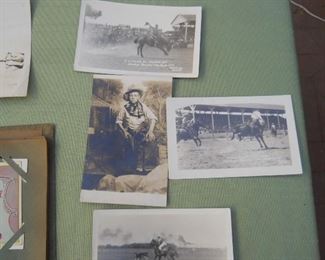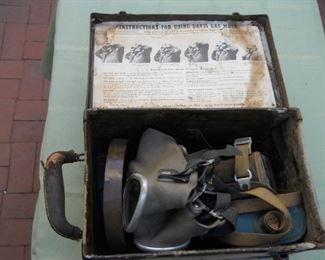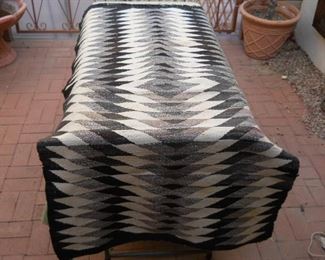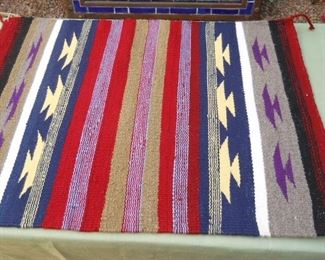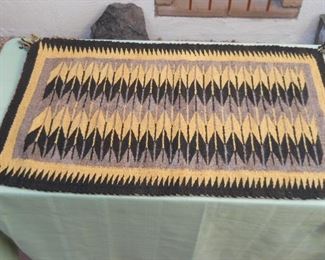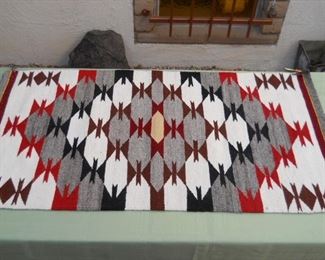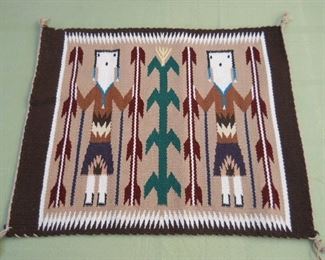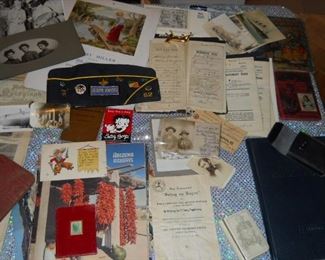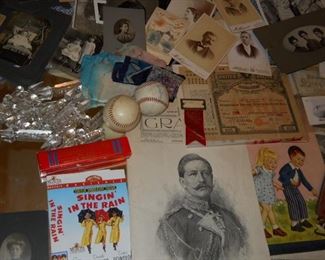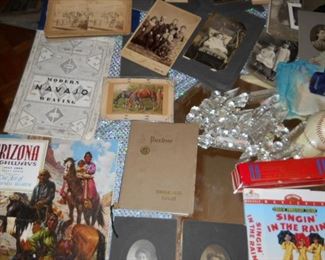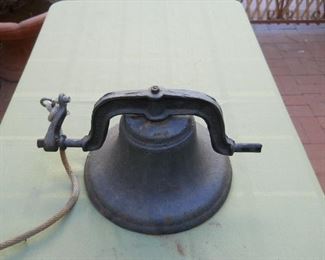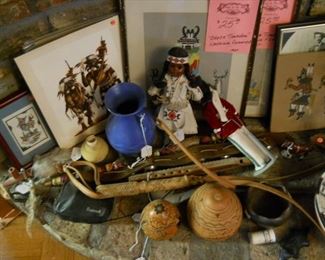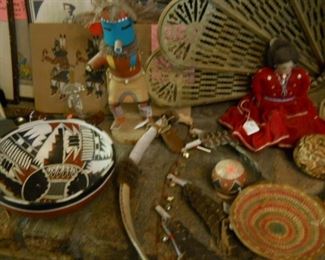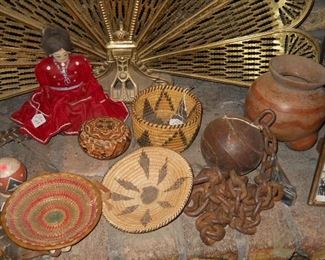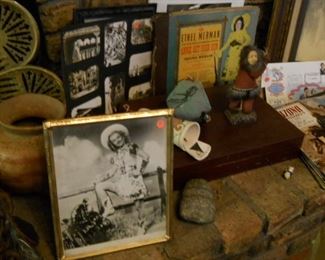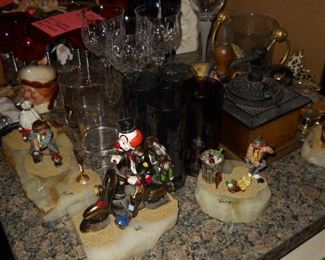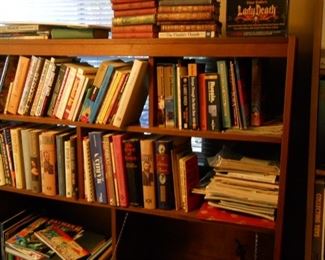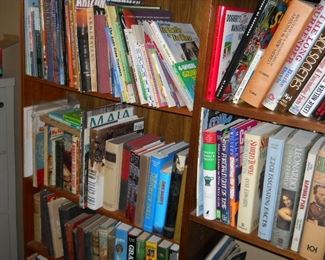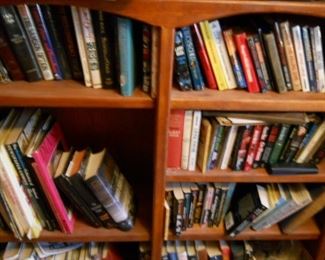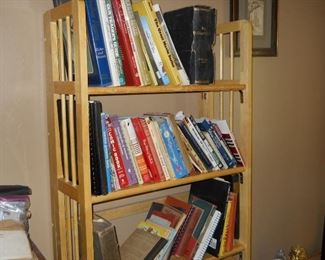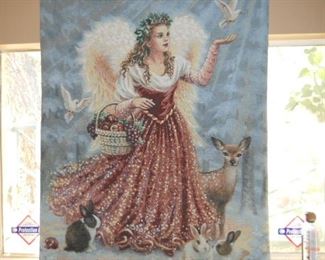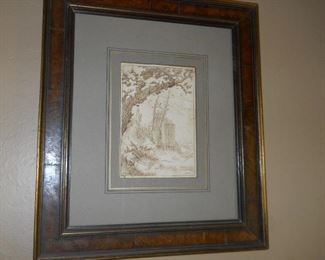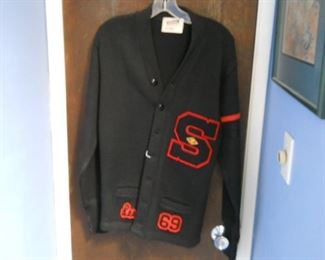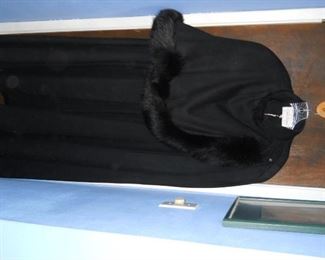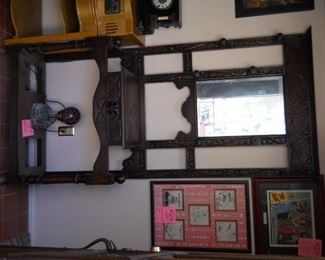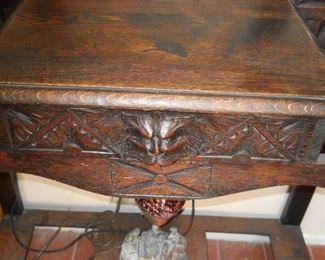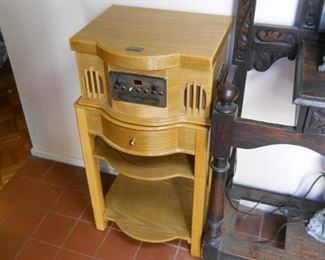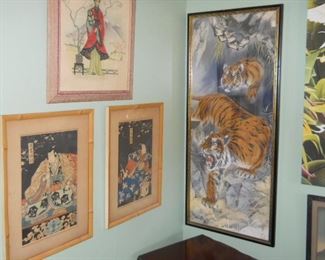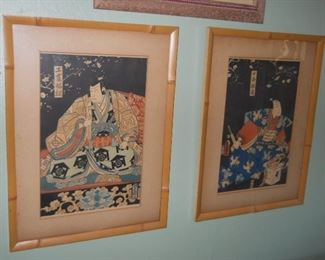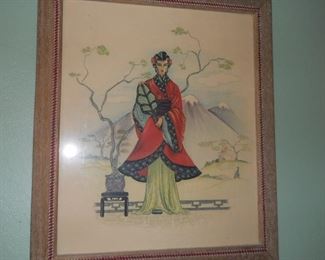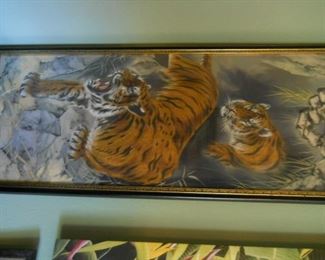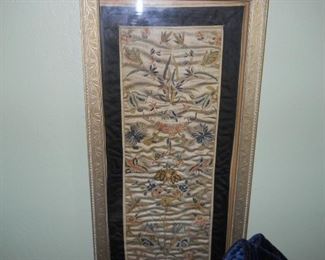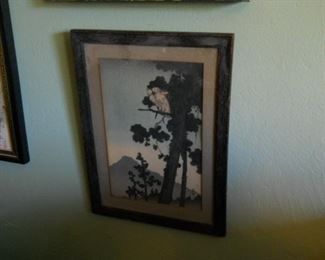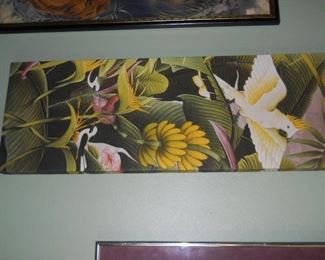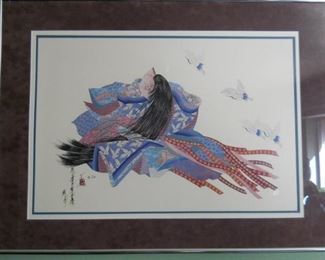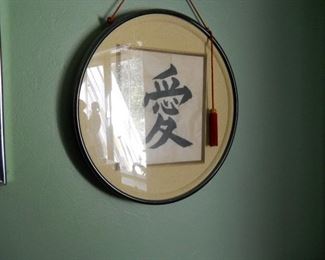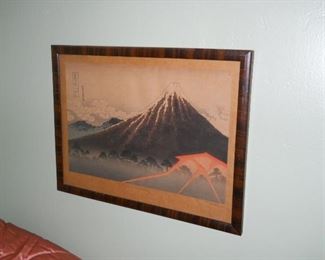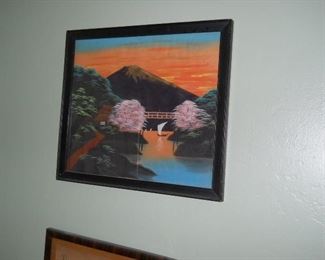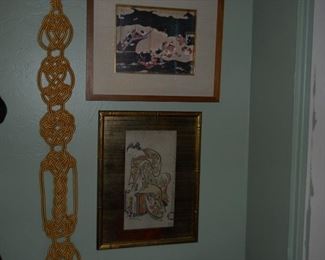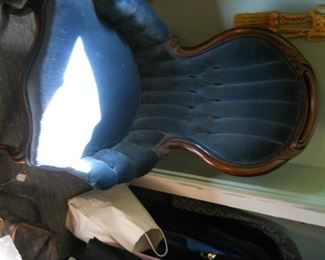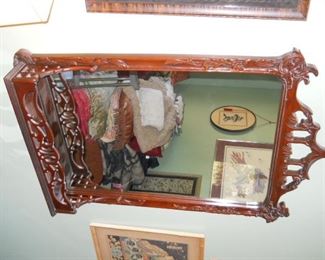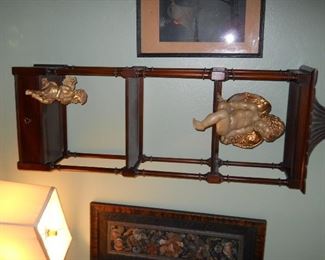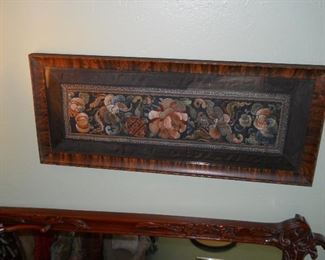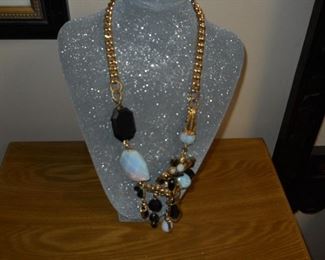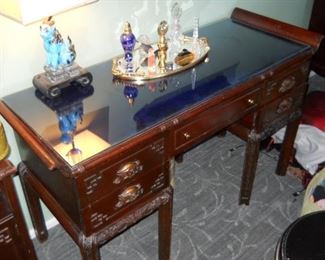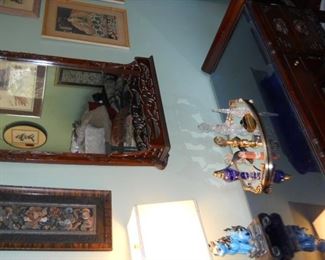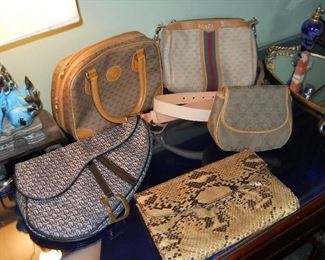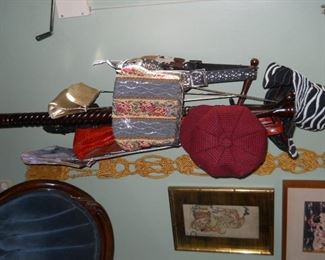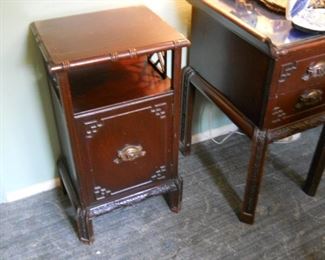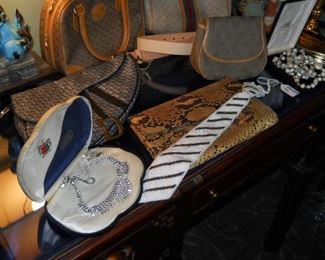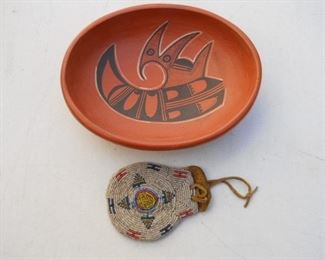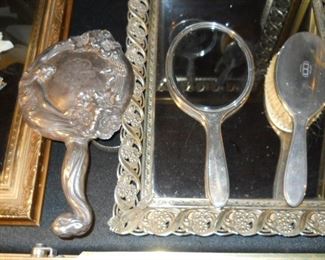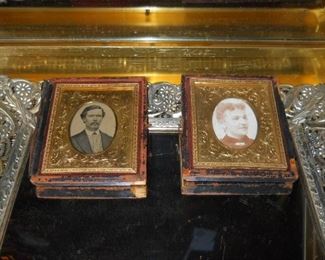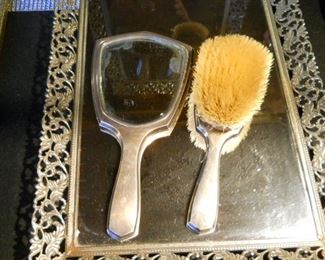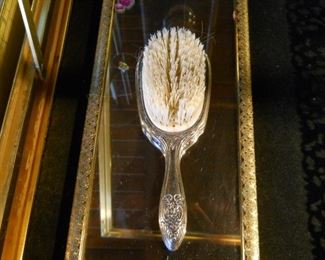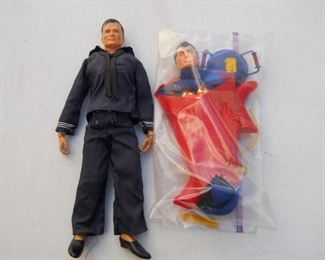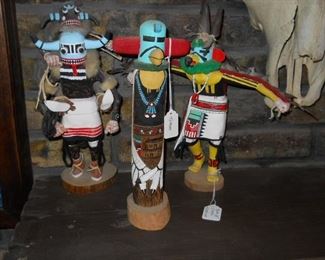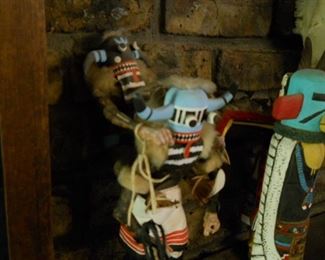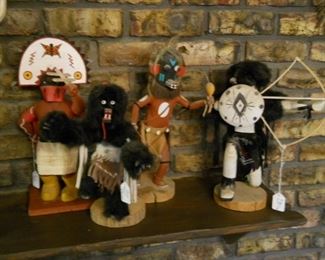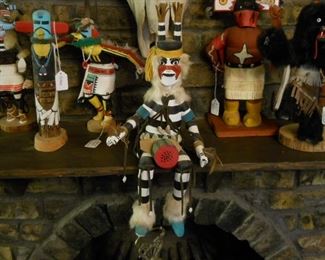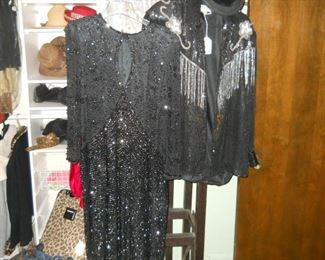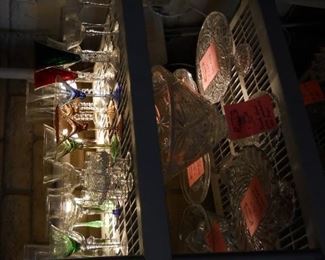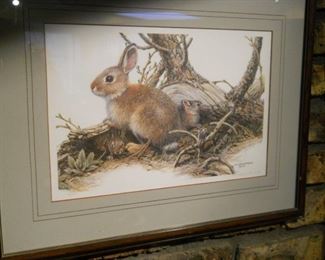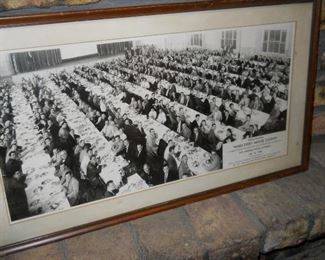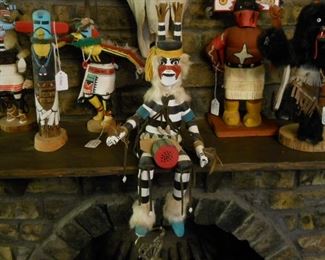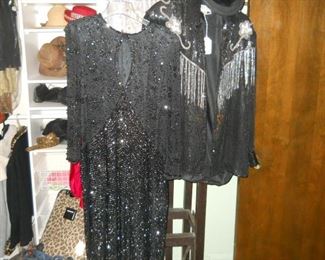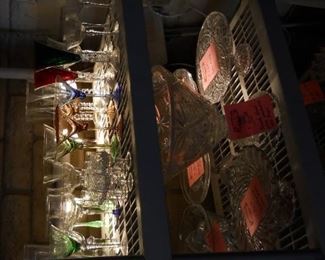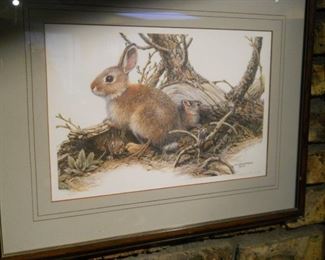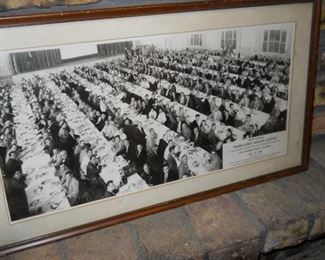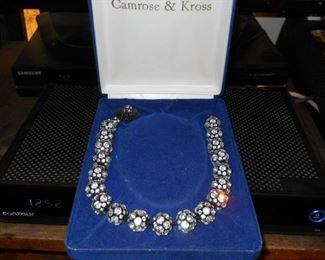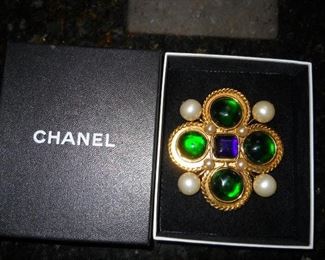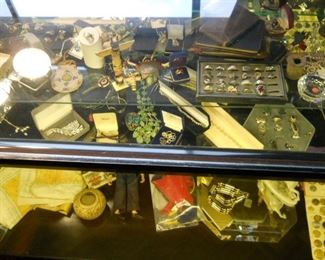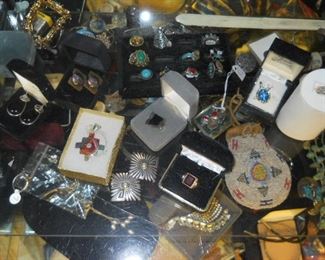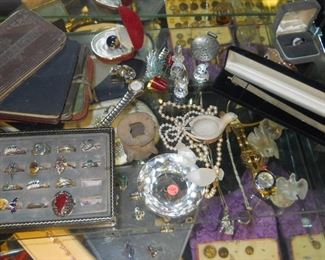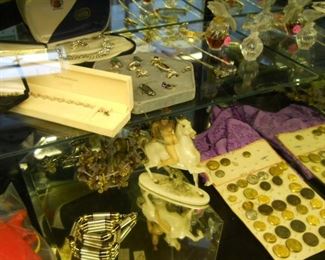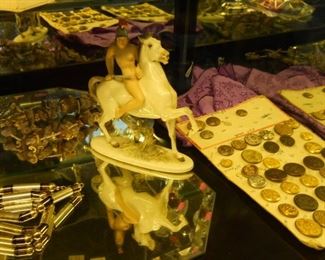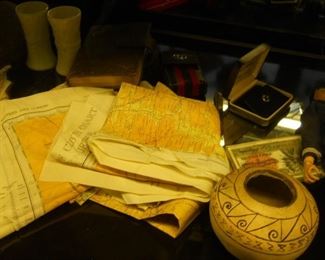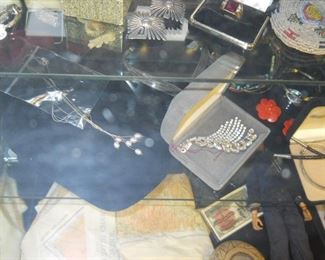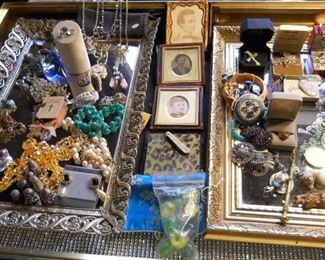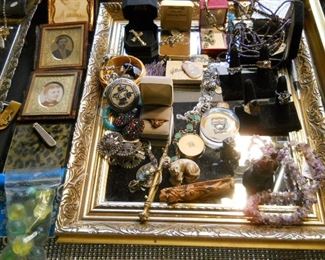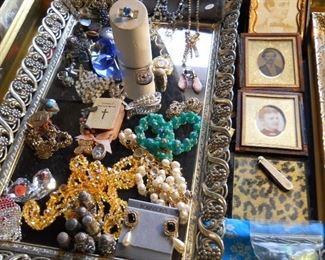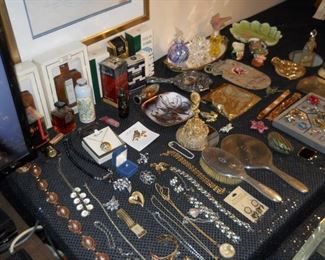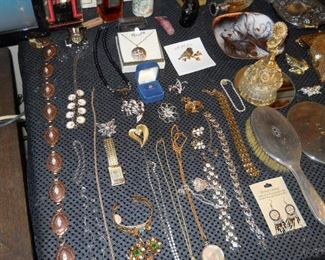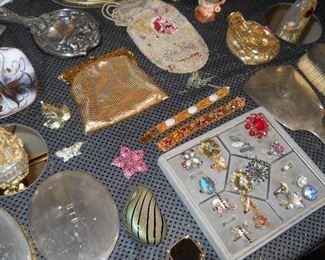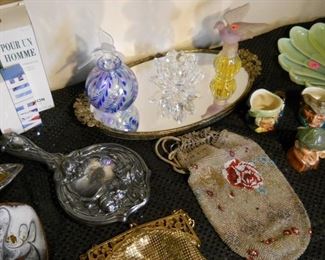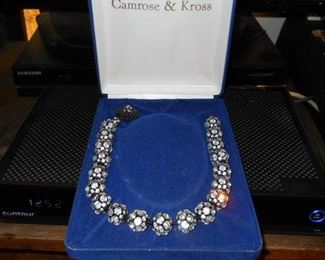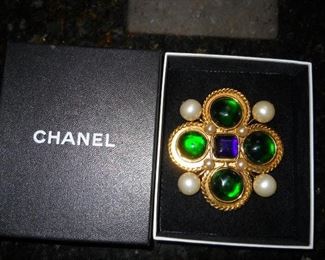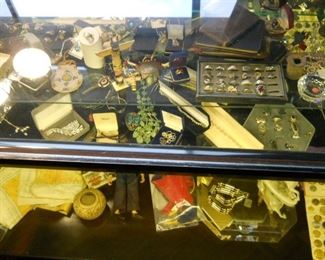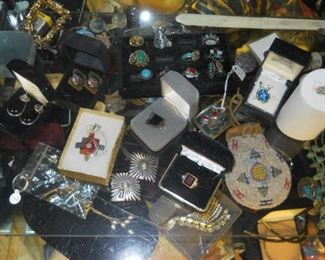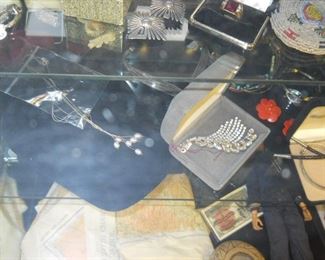 Thank you for using EstateSales.NET. You're the best!