**Ace of Estates** 50% OFF Starts Now! Angels & Dolls, Huge Collectable Estates Sale N. Phx
estate sale
•
2
day sale
•
sale is over
Terms
We Take Cash, Credit Or Debit! No Fees!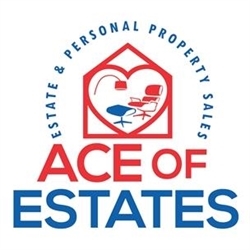 Online store opens Wed 12/2 at 6pm https://www.aceofestates.com/online-store
50% OFF Starts Now Online!
Saturday Last Day! 50% OFF! In-Home Estate Sale!
https://www.aceofestates.com/online-store
In-Home Estate Sale Starts Tomorrow! Friday & Saturday Dec. 4th & 5th 9am to 2pm.
Address: 3016 E SHANGRI-LA RD PHOENIX, AZ 85028
Please come join us to browse & purchase items!
Please Note: All jewelry and high end items are kept off site until sale days!
An amazing collection of many different items. This is a vintage home with 40+ years of history to sell.. Only a small percentage of these items will be offered online.. We invite you to purchase items online ( starting Wed 12/2 6pm) and attend the live portion of the sale on Friday 12/4 & Saturday 12/5 9am to 2pm.. You are sure to find many more hidden gems! Some highlights of this sale include;
Antique Oak Curved Glass Curio Cabinet 59.5x46x16in HxWxD
Torchiere Floor Lamp 74in H x 18in Diameter
10 Head Pond Lily Table Lamp (Meyda Tiffany Copy) 24in H x 22in Diameter
Tall Brushed Steel Floor Lamp
Wrought Iron Bible Stand 35x23x15in HxWxD
2pc Carved Wood Upholstered Chairs PAIR 39x28x17in HxWxD
Tiffany Style Floor Lamp Cherry Blossom Stained Glass Shade 66in H x 18in Diameter
2pc Vintage MCM Wrought Iron Plant Stands PAIR 28in H x 15x15in HxWxD
8 Bird Modern Stained Glass Panel 10x25in
Franklin Mint Indian Hunter John Weaver Bronze 1975 10.5x4x11.5in HxWxD
AS-IS The Rattlesnake Frederic Remington Resin Statue 7x7x4in HxWxD
Top Collection Geronimo Going to Battle resin Statue 11x12x6in HxWxD
Large Antique German Muller Volkstedt figurine "Dancing Lady" Dresden Porcelain Lace Figurine In Dome Display Figurine: 6x8x5.5in HxWxD
Wood Slate Insert Sofa Table 29x50x17in HxWxD
AS-IS Antique German Muller Volkstedt figurine Dancer Dresden Porcelain Lace Figurine In Dome Display 6x4x2.5in HxWxD
Antique German Muller Volkstedt figurine Dancer Dresden Porcelain Lace Figurine In Dome Display #2 6x4.5x4in HxWxD
2pc Vintage Upholstered Accent Chairs PAIR 37x27x34in HxWxD
Seraphim Classics Heavenly Reflections Pond Set Complete Collection 10x23x13in HxWxD
Seraphim Classics Ashley with Bluebird of Happiness Angel Sculpture 12x7x7in HxWxD
Seraphim Classics Hope Light in the Distance Angel Sculpture 12x8x6in HxWxD
Seraphim Classics Chloe Natures Gift Angel Sculpture 12x6x5in HxWxD
Seraphim Classics Vanessa Heavenly Maiden Angel Sculpture 12x6x5in HxWxD
Seraphim Classics Leanne Nurturing Heart Angel Sculpture 8x7x4.5in HxWxD
Seraphim Classics Rebecca Beautiful Dreamer Angel Sculpture 9.5x6x6in HxWxD
Seraphim Classics Carley Make A Wish Angel Sculpture 7x7x4.5 HxWxD
Seraphim Classics Kendall Heavenly Warmth Angel Sculpture 7x6x6 HxWxD
Seraphim Angelica Heavenly Serenade Angel Sculpture 6.5x9.5x5.5 HxWxD
Seraphim Haley Joyful Soul Angel Sculpture 7.5x6x8in HxWxD
Seraphim Song of Praise Angel Sculpture 8x6.5x4.5 HxWxD
Seraphim Destiny Angel Sculpture 7x6.5x4in HxWxD
Seraphim Megan Heavens Scribe Angel Sculpture 6x7x4.5in HxWxD
Seraphim Josephine Celebration of Peace Angel Sculpture 5x4x4.5in HxWxD
Seraphim Rose Celebration Series w/ Pedestal Angel Sculpture 10x5x3in HxWxD
Seraphim Lillian Nurturing Life Angel Sculpture 8x5x4in HxWxD
Seraphim Victoria Embrace Life Music Box Angel Sculpture 9.75x5.5x4in HxWxD
Seraphim Michael Victorious Angel Sculpture 8x5x3in HxWxD
Seraphim Allison Silver Lining w/ Garden Trellis 10x7x4in HxWxD
Seraphim Once in a Lifetime Large Angel Sculpture 12x19x8in HxWxD
Seraphim Teresa Easter Prayer Angel Sculpture 8x6.5x3.5in HxWxD
Seraphim Olivia Music Box Angel Sculpture 6.5x5x4in HxWxD
Seraphim Faith Hope Charity Angel Sculpture 8x5x4in HxWxD
Seraphim Glad Tidings Annunciation Angel Sculpture 8x5x5 HxWxD
Seraphim Melanie Love Everlasting Angel Sculpture 6x6x5.5in HxWxD
Seraphim Sierra Natures Haven Angel Sculpture 7.5x5x5in HxWxD
Seraphim Alexandria Endless Dreams Angel Sculpture 7.5x5.5x5in HxWxD
Seraphim Dominique Simple Pleasures Angel Sculpture 6x6x4.5in HxWxD
Seraphim Michelle Hope Blooms Angel Sculpture 7x5x5in HxWxD
Seraphim Abigail Precious Gift Angel Sculpture 7.5x7x3.5in HxWxD
Seraphim Angels Touch Dedication Angel Sculpture 8x5x5in HxWxD
Seraphim Juliette Music's Gift Angel Sculpture 5x8x3.5in HxWxD
Seraphim Jessica Grateful Heart Angel Sculpture 5x8x5in HxWxD
Seraphim Patricia Summer Splendor Angel Sculpture 5x7.5x4.5in HxWxD
Seraphim Joy Gift of Heaven Angel Sculpture 6x5.5x5in HxWxD
Seraphim Phoebe Hearts Content Angel Sculpture 6.5x6x4.5in HxWxD
Seraphim Eve Tender Heart Angel Sculpture 4.5x5.5x4.5in HxWxD
Seraphim Memorial Angel Gods Care Angel Sculpture 8x4.5x3.5in
Seraphim Claire Angel Friend Angel Sculpture 7.5x5x3in HxWxD
Seraphim Melody Heavens Song Angel Sculpture 7.5x4.5x4in HxWxD
Seraphim Samantha Blessed at Birth Angel Sculpture 7.5x5x4in HxWxD
Seraphim Tess Tender One Angel Sculpture 5x4x4in HxWxD
Seraphim Raphael In Heavens Care Angel Sculpture 7.5x5x4.5in HxWxD
Seraphim I Hope You Dance Angel Sculpture 7.5x5x4.5in HxWxD
Seraphim Serenity Trusting Soul Angel Sculpture 6x6x4.5in HxWxD
Seraphim Comforting Soul Protect Me Always Angel Sculpture 8x4x3in HxWxD
Seraphim Frances Gentle Guide Angel Sculpture 8x5.5x5.5in HxWxD
Seraphim Bernadette Gentle Comfort Music Box 8x4.5x4.5in HxWxD
Seraphim Gabriel Celestial Messenger Angel Sculpture 7.5x5x3in HxWxD
Seraphim Crystal Winter Reverie Angel Sculpture 8x6x5in HxWxD
Seraphim Kayli Heavens Greetings Angel Sculpture 8x6x4in HxWxD
Seraphim Cymbeline Peacemaker Angel Sculpture 6.5x4.5x3in HxWxD
Seraphim Brianna Angel with Piano Angel Sculpture 4x5x3.5in HxWxD
Vintage Upholstered Channel Back Chair 36x29x29in HxWxD
2pc Duxbury Windsor Fan Back Side Chairs PAIR 36x19x21in HxWxD
Iron/Glass/Slate Dining Table w/ 6 Chairs 30x36x60in HxWxD
*Original* AS-IS Don Ruffin Boat Harbor Painting 30.5x42.5x2in HxWxD
Don Ruffin Native American Grandmother and Granddaughter Print on Board 28x22
Don Ruffin Native American Woman Print on Board 27x21in
Vintage Northern Furniture Nightstands 29.5x17.5x14.5in HxWxD
Vintage Permacraft dresser/desk 34x33x18in HxWxD
Rway Vintage 8-Drawer Dresser 36x60x21.5in HxWxD
Susan Day Mother Baby Bedtime Painting Art 31x26x2.5in HxWxD
Thomas Kinkade Sunrise John 3:16 Framed Print 27.5x21.5in HxWxD
Queen Bed Mattress/Boxspring/Headboard & Frame 53x66x84in HxWxD
Thomas Kinkade Gardens Beyond Autumn Gate Framed/Matted Print 12.5x16in
Thomas Kinkade The Forest Chapel Framed/Matted Print 12.5x16in
Thomas Kinkade Glory of Evening Framed Matted Print 14.5x17.5in
Thomas Kinkade The End of A perfect Day III Framed Matted Print 14.5x17.5in
Thomas Kinkade Sweetheart Cottage Framed Matted Print 16x12.5in
Thomas Kinkade Cottage by the Sea Framed Matted Print 14x17.5in
2pc Antique Porcelain Kissing Figural Lamps PAIR 24in H x 12in Diameter
Thomas Kinkade Sunrise Clock 9in H x 6in Diameter
3 Head Pond Lily lamp Modern Production 22x24x20in HxWxD
Ruby Red Quilt Shade Oil Lamp hand painted 19in H x 11in Diameter
Corinthian Column Lamp Single 31in H x 14in Diameter
Vintage Walnut Frame Mirror 37x41.5x1.5in HxWxD
Oak Frame Country Faux Stained Glass Mirror 32x21x.5in HxWxD
Seashell Art Flower Shadow box Art 24x11.5x3in HxWxD
Rolling Sewing/Craft Cart Storage Organizer 37x20.5x41-67in HxWxD
Disney Bambi Thumper Mattel Plush Toy in box 14x9x7.5in HxWxD
Thomas Kinkade Train Tree Wonderland Express 16in H
Bradford Exchange Harry Potter Hogwarts Train Station Hawthorne Village 5x7.5x3.5in HxWxD
Bradford Exchange Harry Potter Shrieking Shack Hawthorne Village 7x5x3.5in HxWxD
Thomas Kinkade Santa's Inspiration Christmas Village 9.5x17x6in HxWxD
Bradford Exchange Harry Potter Hog's Head Inn Hawthorne Village 6.25x6x3.5in HxWxD
Harry Potter Zonko's Joke Shop Hawthorne Village 5.5x6x4in HxWxD
Harry Potter Honeydukes 4.5x5.5x4in HxWxD
Bradford Exchange Harry Potter Broomsticks Pub Hawthorn Village 4.5X5X5in HxWxD
AS-IS Ceramic Nativity Set
Gold Rush Express Train Set
PS3 Modern Warfare 2 Goggles Prestige Edition
Sharper Image SA260 CD Player
Cannon Safe 32x25x21 HxWxD
T2581 4in BELT & 6in Disc Sander
Husky Garage Work Center 61x54x24 HxWxD
Vintage Gross Star Electric Iron
Remington Rem-Riter Typewriter
Remington Vintage Typewriter
Craftsman Router Table
Descoware Belgium Orange Cast Iron Enamel Dutch Oven
Whirlpool EV150N Freezer
DRIVE Walker
Costway Folding Treadmill SP35309
Vintage Levy Furniture Display Cabinet 65x39x14 HxWxD
Janome Jem Gold Sewing Machine
Kenmore 7 Sewing Machine
Char Broil Propane Fryer
Oak dresser w/ Shelf 73x67x20in HxWxD
Oak Tall Dresser/ Wardrobe 55x36x20in HxWxD
Jewelry Cabinet 40x17x13in HxWxD
Contemporary Glass Computer Desk 30x32x21in HxWxD
Stetson 4x Beaver Cowboy Hat in Box 7 3/8
The Saatva Company Full Size Bed 17x54x75in HxWxD
Polaroid SX-70 Land Camera w/ Case
White Bear Kachina Cayaditto 13in H
Maiden Warrior Kachina Doll 13in H
Polaroid 32in HD LCD TV 23x32x8in HxWxD
Carved Wood Kachina 9.5in H
Ahola Chief Kachina 9.5in H
Carved Wood Kachina #2 7in H
Sun Face Kachina Spencer 12in H
Golden Eagle Kachina Spencer 12in H
Gray Wolf Kachina Spencer 12in H
White Owl Kachina Spencer 12in H
18in Carl Winters Medicine Drum Horse Coming 18in Diameter
3 Headed Native American Ceramic Vase/Jar 12x8x8 HxWxD
Olympus Stylus TG-3 Tough 16MP Digital Camera
Topcon 87-205mm Lens Exakta
*Original* Lorry Sonoran Desert Landscape Painting 24x30
*Original* AEP Seaside Villa Painting 20x24
Don Ruffin Native American Eagle Dancer Print Estate Signed 28x22
*Signed* Clouds in Her Eyes JB 92 Artist Proof Framed Print 21x17
Cowboy Golfer Framed Print Karen Rae 32x26
*Signed* Woman of The Wind JB 92 Artist Proof Framed Print 21x17
*Signed* Cowboy/Golf Pickup Framed Print Karen Rae 25x31
*Signed* Thoughts of A Warrior JB 92 Artist Proof Framed Print 21x17
Thomas Kinkade Evening Glow Framed Matted Print 14.5x17.5in
Thomas Kinkade End of A perfect Day Framed Matted Print 14.5x17.5in
Thomas Kinkade Cottage By The Stream Framed Matted Print 14.5x17.5in
Etching Market Place in Pavia Italy J Cassadei 14.5x12.5in
Etching North Italian Landscape J Cassadei 14.5x12.5in
*ORIGINAL* Art Street Scene Painting 30x54.5in
Moretta A Venetian Girl Etching After Fred Leighton uncoloured mezzotint by Samuel Cousins 28x22in
Antique Mezzotint Fred Miller Engraver W. Wontner Etching 30x26in
Vintage Bar 42x29x24in HxWxD
Tradition German Mantle Clock 1050-020 12.5x9.5x5.5in HxWxD
Zen Sand Garden 10x18x15in HxWxD
*Original* Art Lady Portrait Joyce Kroll 32x26in
Antoine Gaymard Antique Mezzotint 29x24in
*Signed* Thomas Kinkade The Night Before Christmas Framed Print Signed/Numbered 23x27in
*Signed* Thomas Kinkade Victorian Autumn Framed Print Signed/Numbered 23x27in
Thomas Kinkade The Light of Peace Framed Print 15x18in
Thomas Kinkade Floral Entryway 15x18in
Thomas Kinkade Swanbrooke Cottage Psalm 23 14.5x14.5in HxWxD
Thomas Kinkade Clearing Storms Psalm 93:4 14.5x14.5in HxWxD
Vintage Wood Frame Sofa 34x79x32 HxWxD
Singer Antique Cast Iron Treadle Base w/ Flagstone Top 29x27x18in HxWxD
San Leandro Versailles Curio Cabinet 82x42x16in HxWxD
Oak 4-Drawer File Cabinet 55x20x25.5in HxWxD
Vintage Oak Cabinet 29.5x21.5x13in HxWxD
Office Chair
Modern Dark Wood Desk 30x54x24in
Original Art Crashing Waves 20x24in HxWxD
Original Art Snowy Mountain 17x21in
22in Pat Secrist Mylo 1993 Doll 22in long
Duck House Heirloom Doll 18in h
Marie Osmond Adora Belle of Freedom Doll NIB 16.5in H
Marie Osmond Adora Belle Sweetheart Doll NIB
Franklin Mint Heirloom Doll Gibson Girl 23in H
Marie Osmond Tiny Tots 4 Doll Collection NIB
Disney 7 Piece Dwarfs Desk Set
Remington Rand Vintage Typewriter
Kodak 3-A Folding Camera
Mr Christmas Royal Marquee Carousel
El Zaribah Jeweled Shriners Hat
Antique Lake Painting Original
Goldwaters Vintage Mink Fur Shawl
White Corner Cabinet 24x75x13in HxWxD
Side table/Cabinet
White Country Cabinet Dry Sink 51x40x19in HxWxD
Round Green Side table 28in H x 17in Diameter
Antique Force Case Number Automatic Numbering Machine 18x6x5in
25+ Hazel Atlas Grapevine Barware Glass Set
Electric Fireplace Cabinet/Shelf 24x64x18in HxWxD
Sharp 42IN LED 1080p TV LC-43LB481U
9700-C Jensen Fireplace 40 x 46 x 13 HxWxD
Wood Tea Trolly bar Cart 28 x 22 x 32 HxWxD
Lifetime Glider Bench
Maytag Refrigerator AFD2535DEB 70 x 36 x 35 HxWxD
White China Cabinet 73 x 68 x 16 HxWxD
60+ piece Harmony House Mount Vernon China Set
Fukagawa ARITA China Set
Noritake MADERA China Set
Wooden wall shelf 1of2 72x36x11
Wooden wall shelf 2 of 2 72x36x11
Bulova 14k White Gold & Diamond Watch 14k
Vintage Italy 18k Gold .750 UNO 1 AR Bracelet UnoAErre 18k
Vintage Zuni Ring Sterling Silver Turquoise Multi Stone Ring Signed AB Native American 1
Vintage Native American Squash Blossom Necklace Turquoise Sterling Silver Signed 1
Vintage Zuni Sunface Ring Mother of Pearl Turquoise Sterling Silver 1
Vintage Navajo Sleeping Beauty Turquoise & Sterling Silver Pendant Signed Al Yazzie 1
LEE EDAAKIE Zuni Multi Gemstone Mosaic Ring Vintage Signed 1
ZUNI ECK Multi Sterling Silver Gemstone Pendant Elecario & Cleo Kallestewa
Coleman C.Co Black Hills 10k Gold Onyx Pendant 10k/.925
Sterling Silver & Amber Pendant Signed 1
Zuni Sterling Silver Muti Gemstone Ring Signed Sunburst M 1
Zuni Sterling Silver & Turquoise Inlay Ring 1
Native American Mother of Pearl Sterling Silver Ring 1
Sterling Silver Rhodochrosite Pendant 1
Sterling Silver Thailand Dragon Jade Pendant 1
14k Gold Nugget Bracelet 6.5in Ladies 14k
24in 18k Gold 2mm Rope Necklace 18k
14k Rose Gold 7.5in Bracelet 14k
14k Gold Hinged Bangle Bracelet SZ 7 14K
14k Gold Marquise Multi-Gemstone Bracelet SZ 7 14k
Native American Vintage Zuni Fetish Necklace 3-Strand
10k White/Yellow Gold & Diamond Bracelet 10k
14k Gold & Diamond Tennis Bracelet SZ 7.5 14k
14k Gold & Diamond Ring SZ 6.75 14k
14k White Gold & Diamond Fritz Rossier Vintage Art Deco Ring SZ 5.5 14k
10k Gold, Garnet & Diamond Ring SZ 7.25 10k
14k Gold & Diamond Cross Pendant w/ Necklace 14k
18k White/Yellow Gold Diamond Ring Italy SZ 6.5 18k
Vintage Native American Turquoise Nugget Shell Heishi Necklace
MCM Matisse Copper & Enamel Peter Pan set Necklace/Bracelet/ Earrings
Antique Art Deco Platinum Diamond Wedding Set Engagement Ring Wedding Band PT
Antique Art Deco Platinum Diamond Engagement Ring SZ 5.5 PT
Sterling Silver Mexico Dragonfly Brooch TP-83 1
Native American 5-Strand Red Coral & Shell Necklace 27in
18k Gold Yellow/White/Rose Tri-Color Bracelet SZ 7.5 18k
Navajo Turquoise Sterling Silver Cluster Earrings PAIR
Navajo Turquoise Sterling Silver Cluster Earrings Squash Blossom PAIR
Native American Red Coral Branch Necklace 27in
Native American Coral MOP Sterling 3-Strand Bead Necklace
10k Yellow/Rose Gold Angel Pendant 10k
10k Yellow/Rose Gold Cross Pendant 10k
14k Gold 24in Rope Necklace 14k
Sterling Silver Butterfly Pendant 1
14k Gold 21in Rope Necklace Diamond Cut 14k
10k Gold Blue Topaz Ring SZ 7 CJC 10k
14k Gold Cameo Ring SZ 6.25 14k
10k Yellow/Rose Gold Leaf Ring SZ 6 10k
14k Gold Citrine Ring SZ 7.25 14k
14k Gold Pink Tourmaline & Topaz Ring SZ 6 14k
10k White Gold Multi-Gemstone Ring SZ 6.75 10k
14k Gold Pearl Cluster Cocktail Ring SZ 7.25 14k
10k Gold Heart Pendant & Necklace 10k
10k Gold Diamond & Garnet Cluster Ring SZ 6 10k
10k Gold Aquamarine & Diamond Ring SZ 7 10k
14k Gold 7 Diamond Ring SZ 5 14k
Saint Francis Memorial Hospital Tiffany & Co Pin 18k/925 .925/18k
Silver & Turquoise Navajo Watch Band Tips Vintage Signed
18k Gold Necklace & Garnet/Diamond Pendant 18k
14k Gold Diamon Pendant & Necklace 20in 14k
14k Gold Peridot & Diamond Heart Pendant 14k
18k Gold Cameo Earrings 18k
Silver Multi Stone Zuni Watch Band Tips Vintage Signed CS Lonjose
14k Gold Beverly Hills Gold Heart Pendant 14k
Trifari Silver Tone Vintage Leaf Necklace Choker
14k White Gold Omega 18 in Necklace w/ Sapphire & Diamond Pendant 14k
14K White/Yellow Reversible 16in Omega Necklace 14k
And Much More!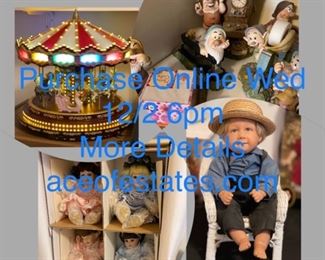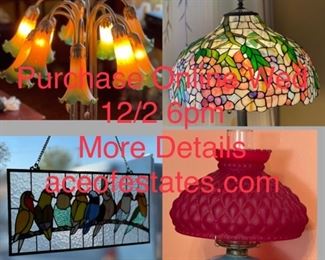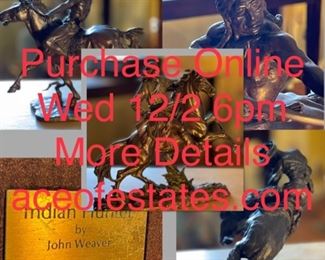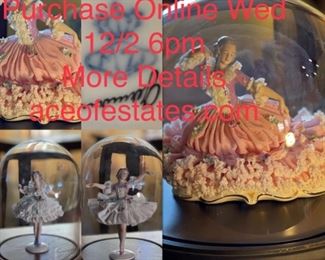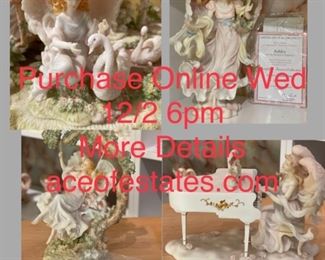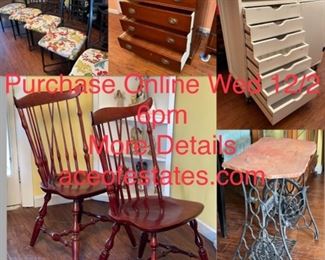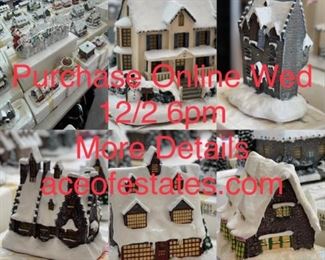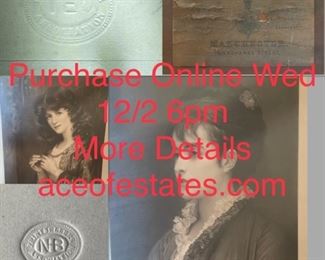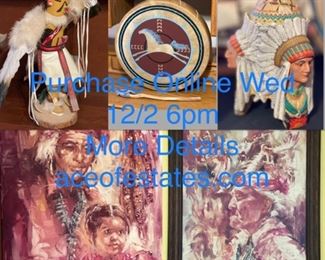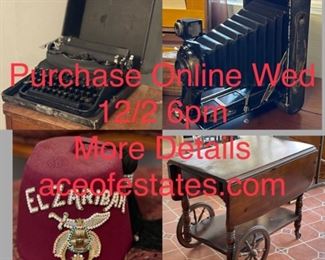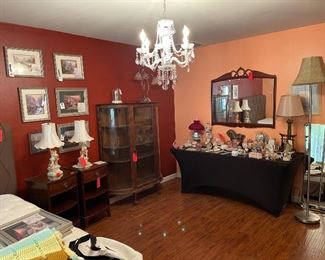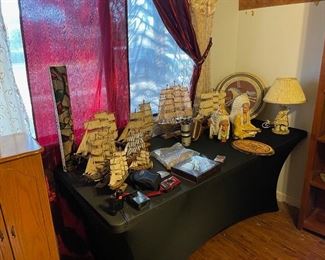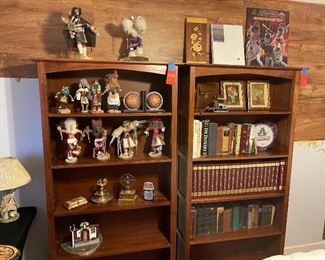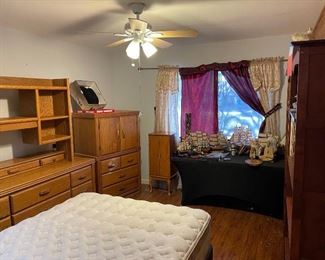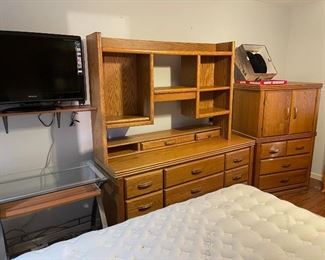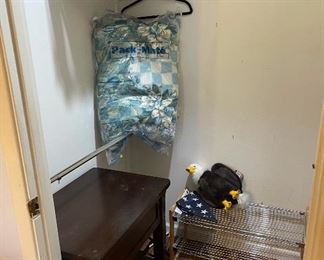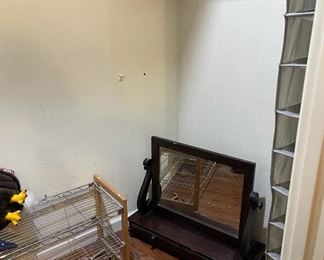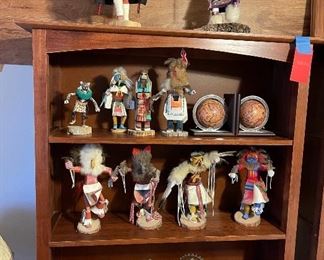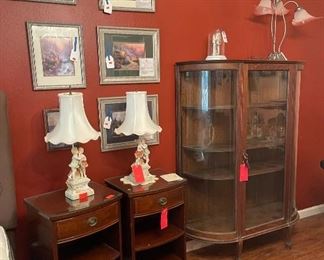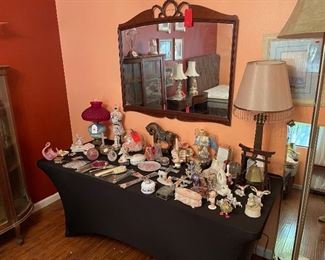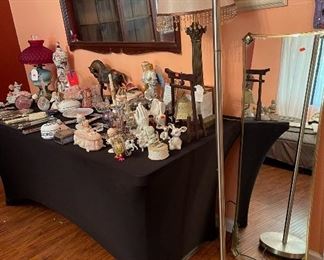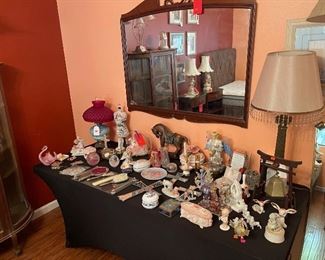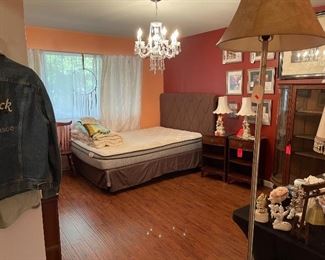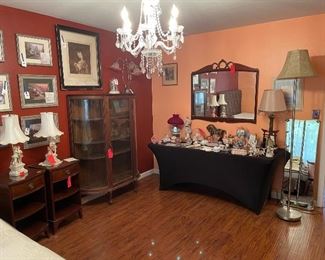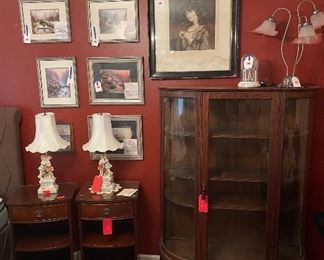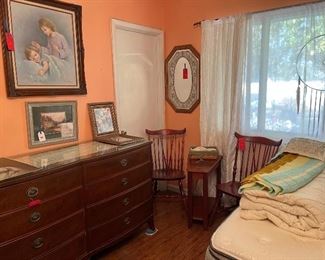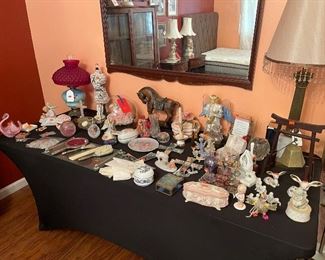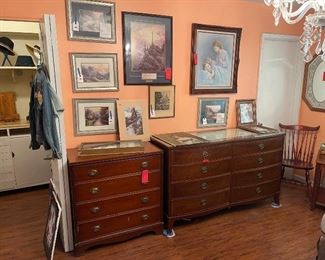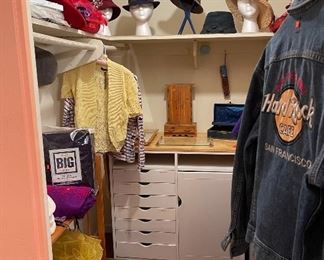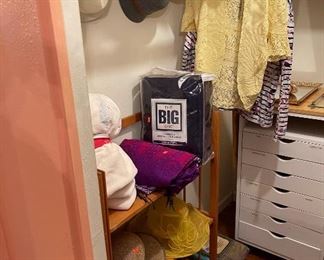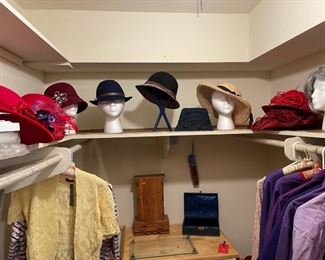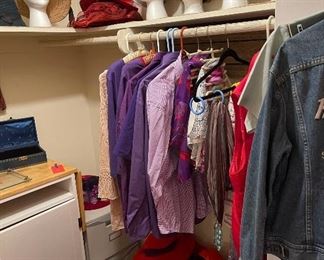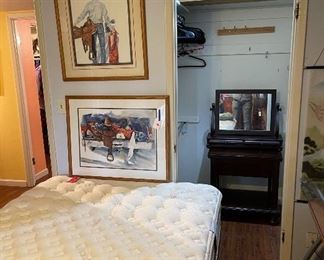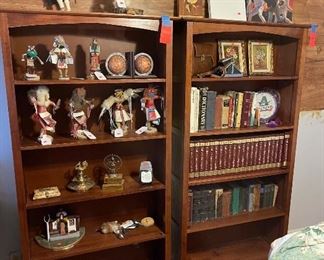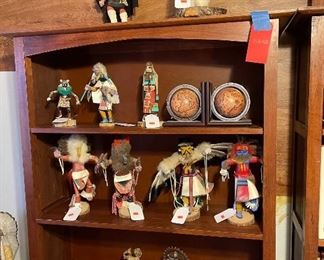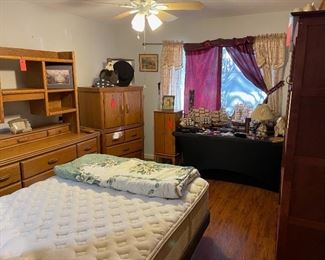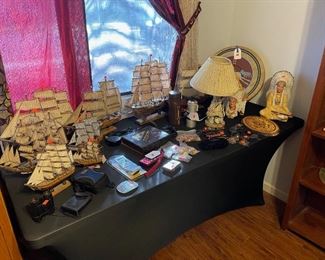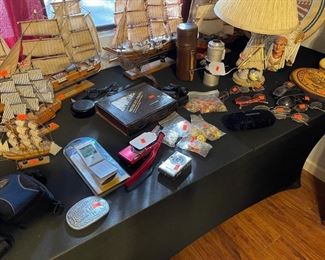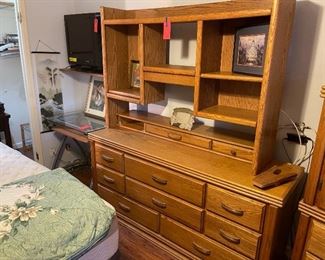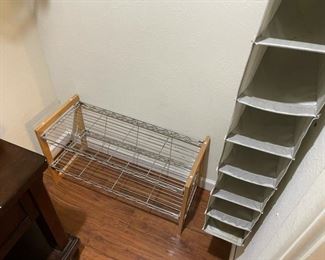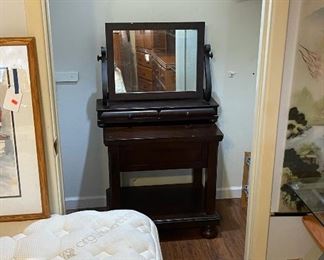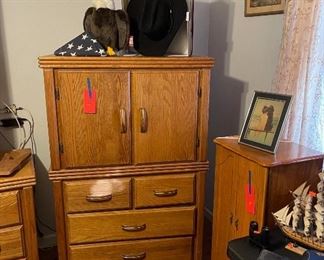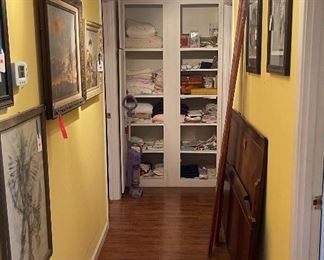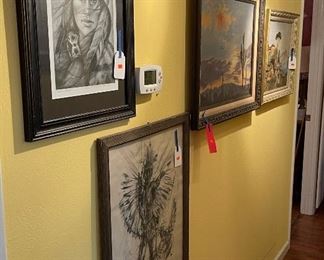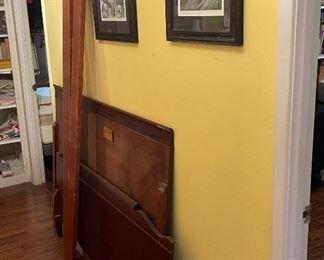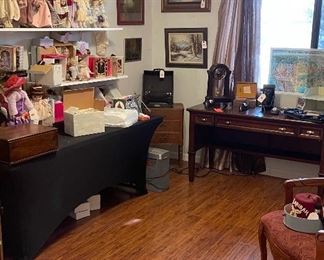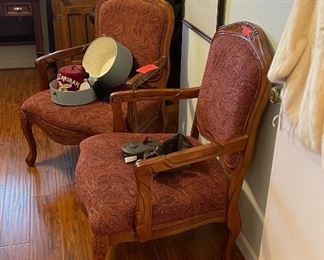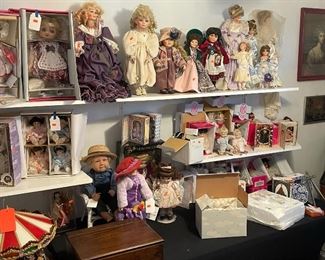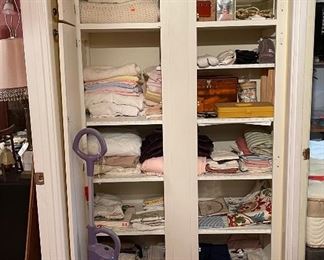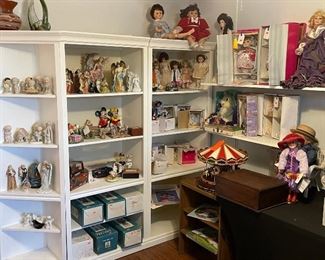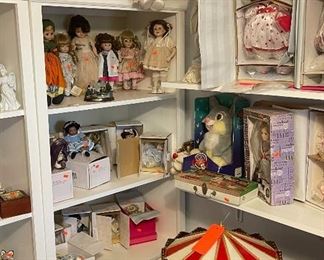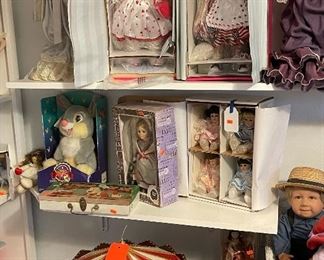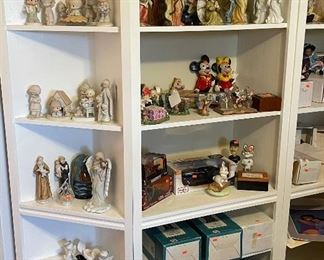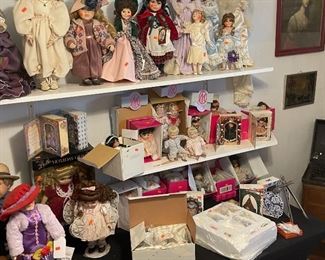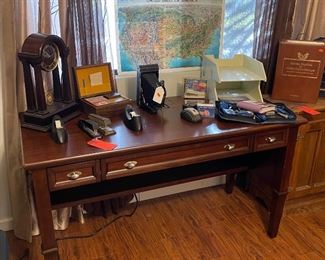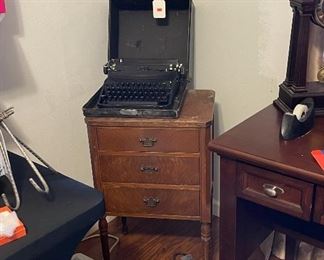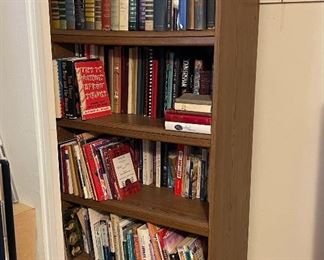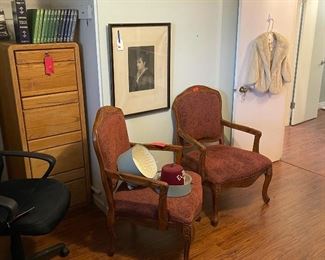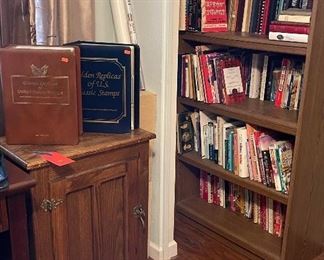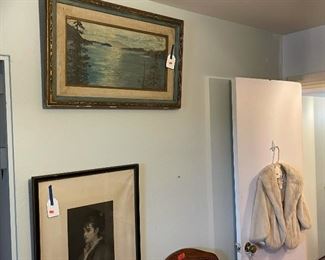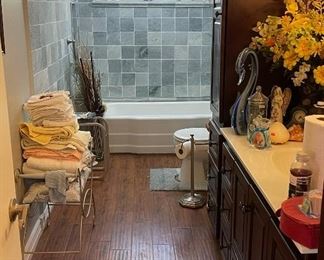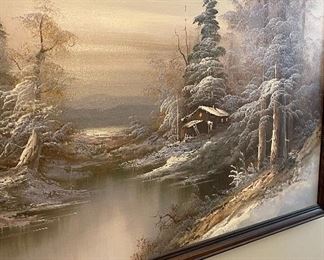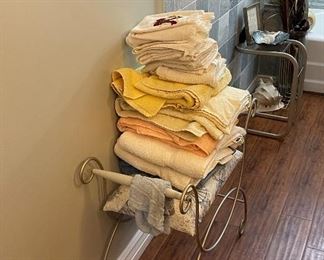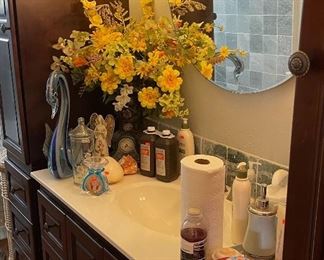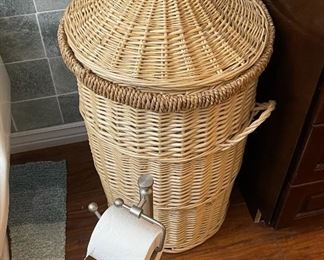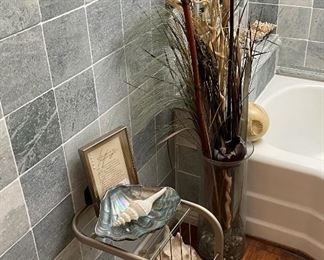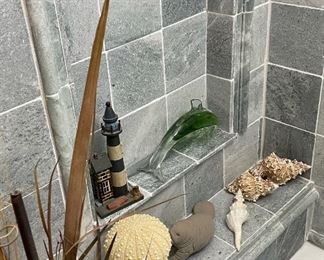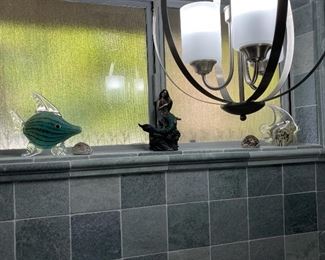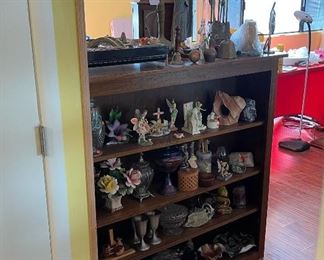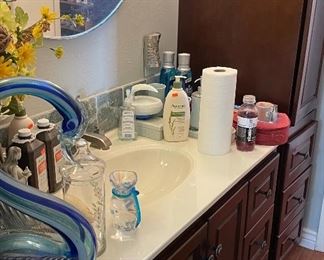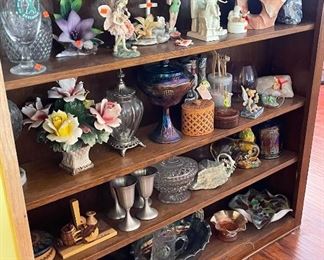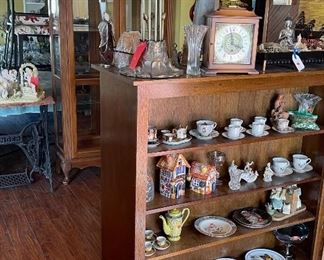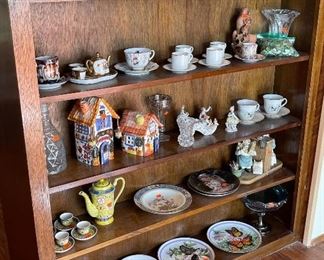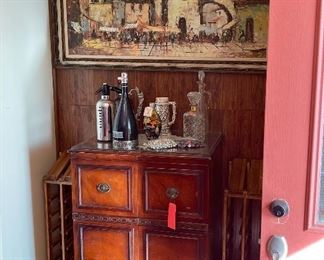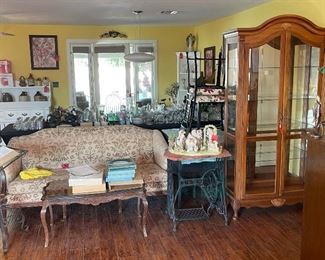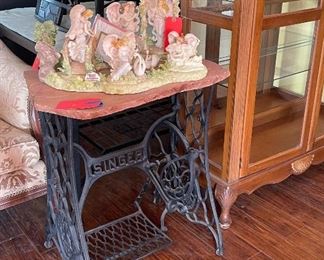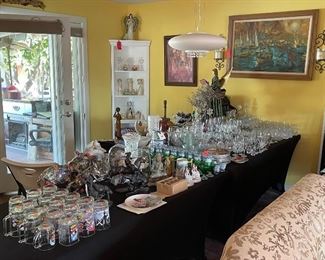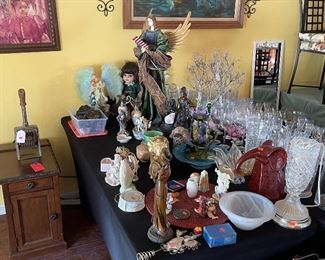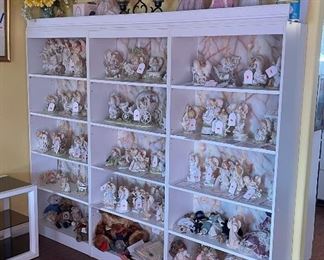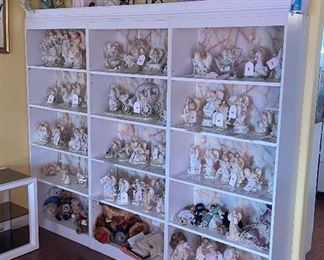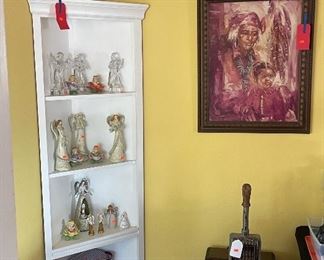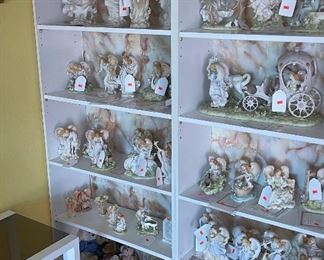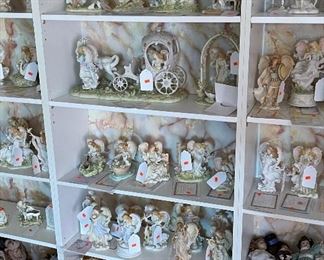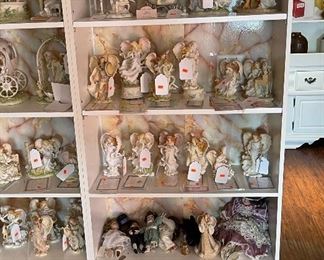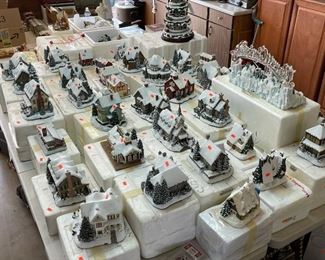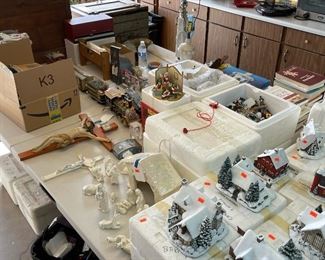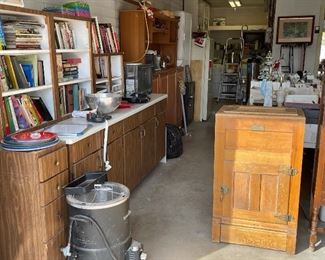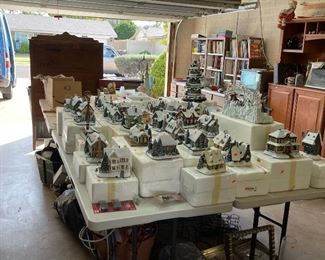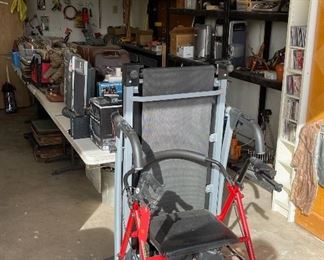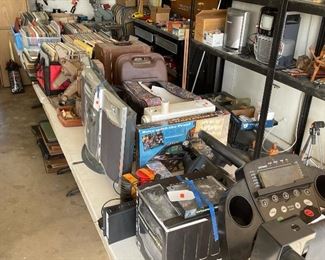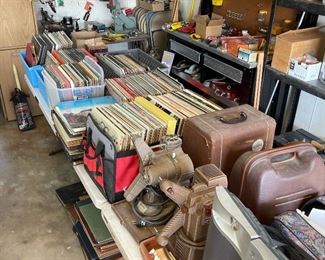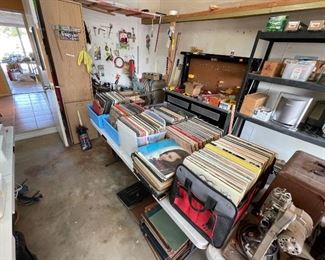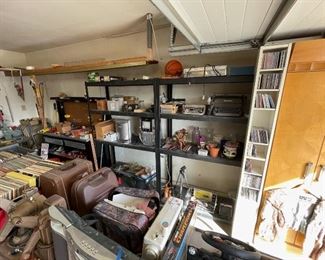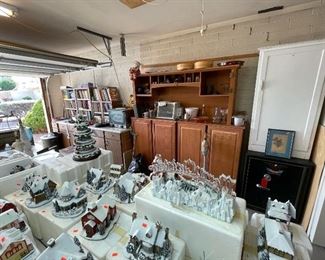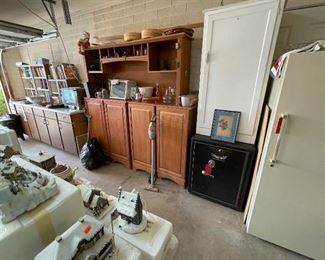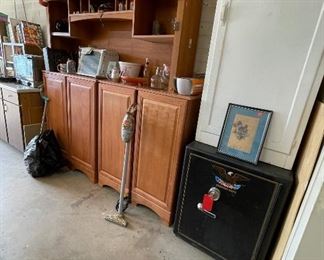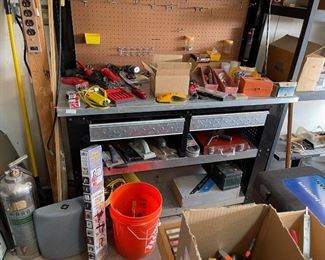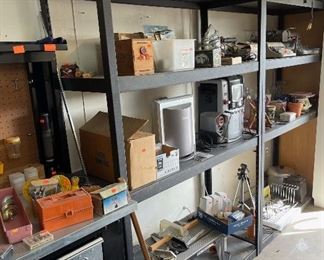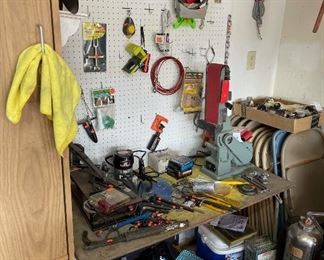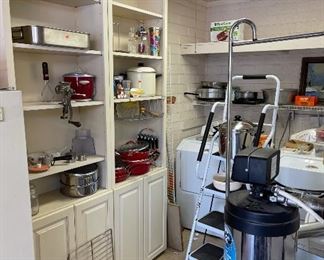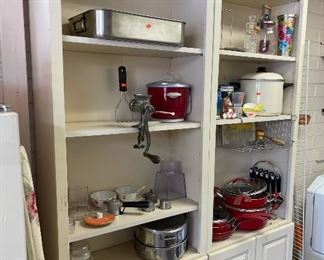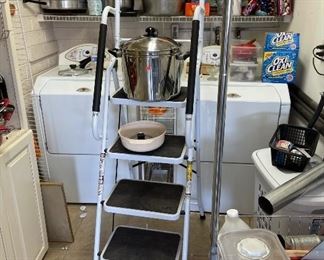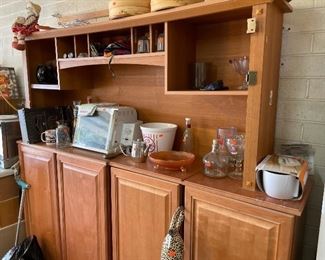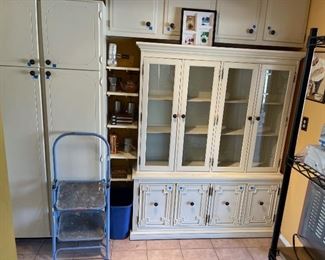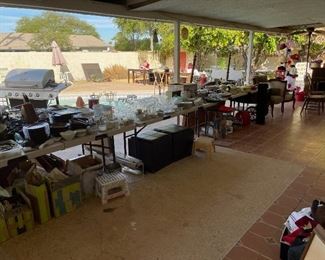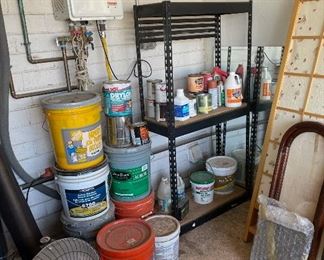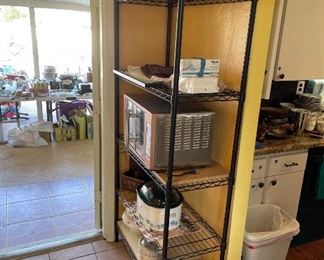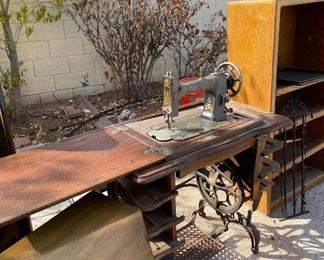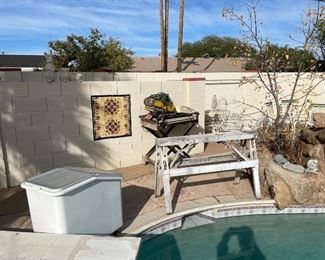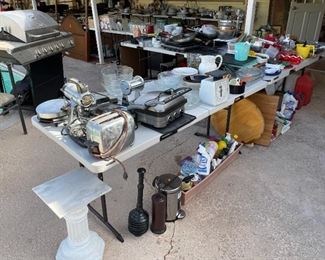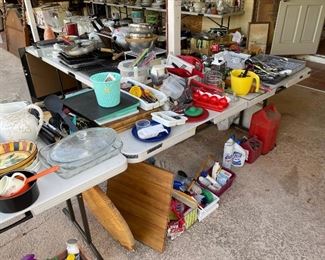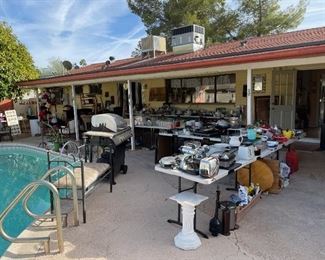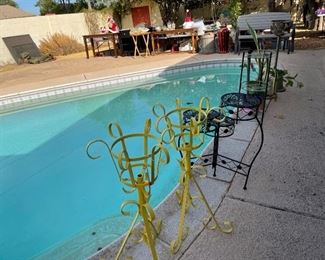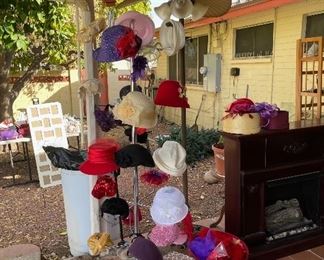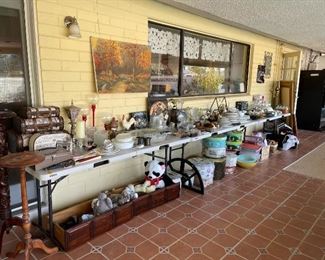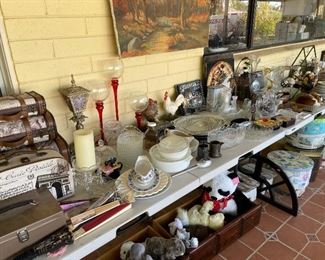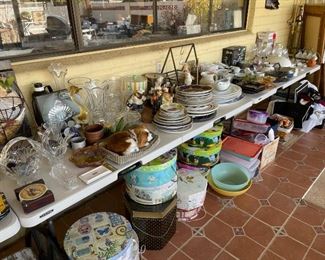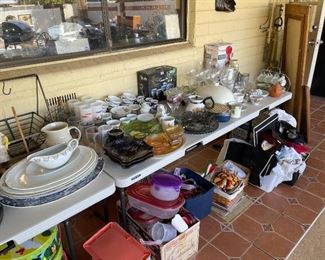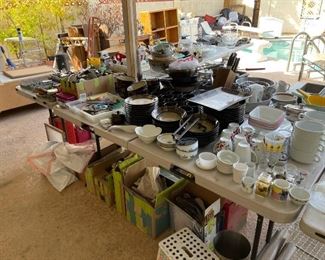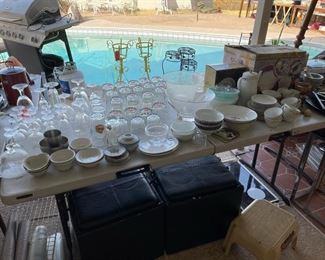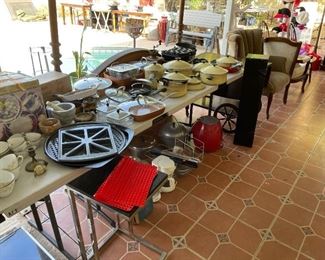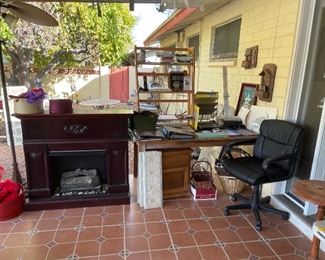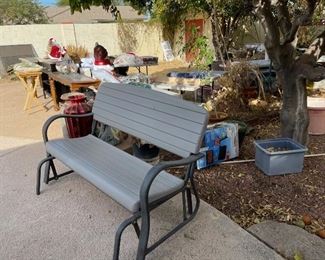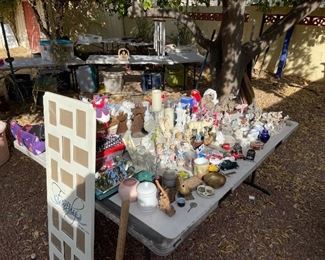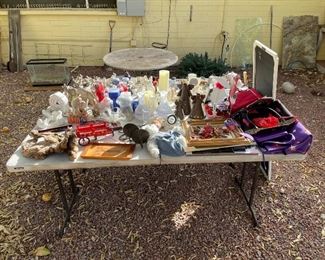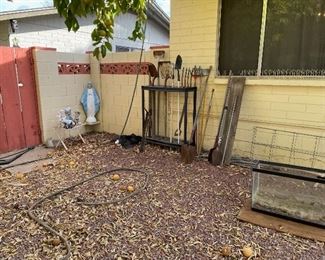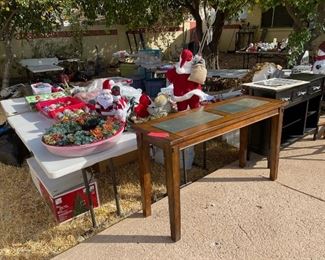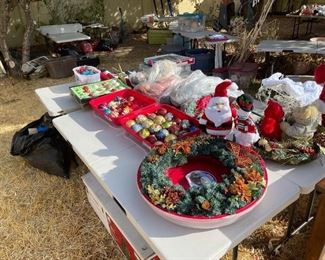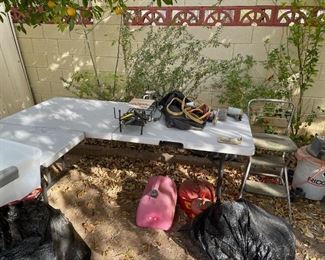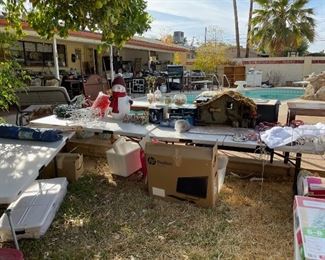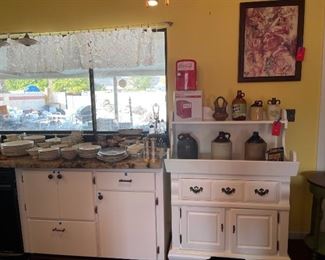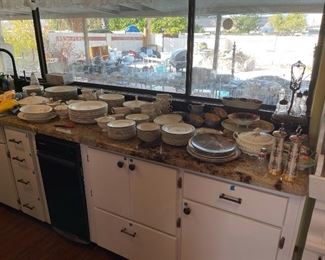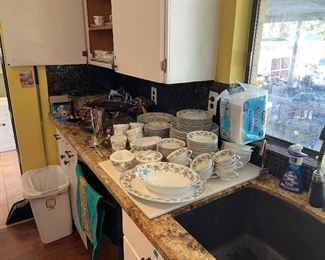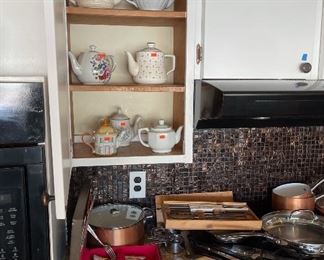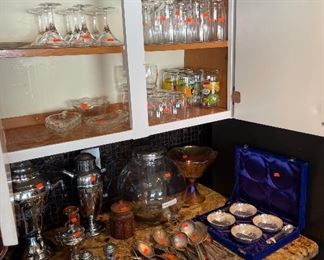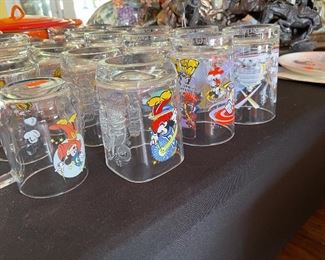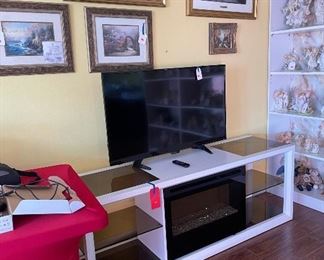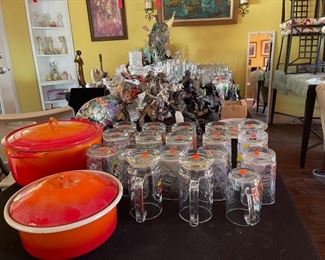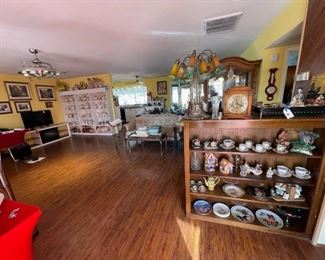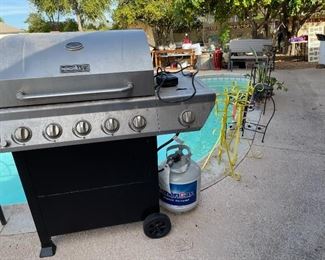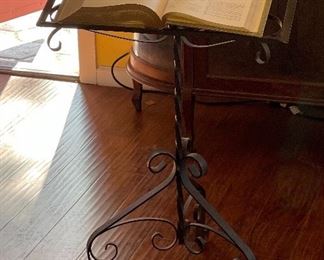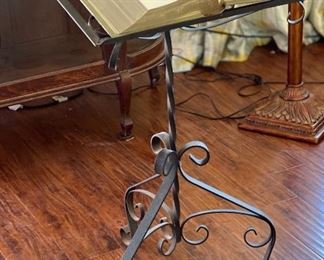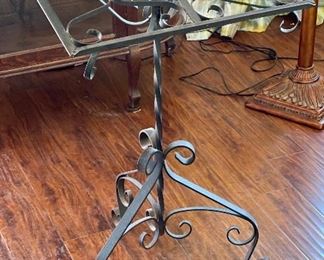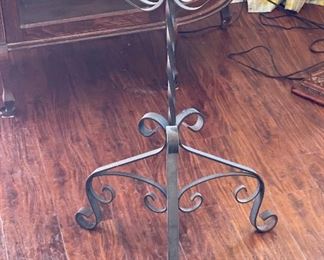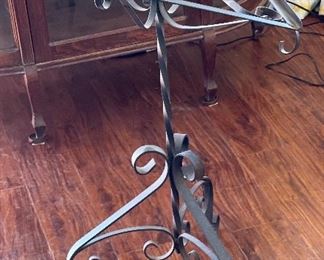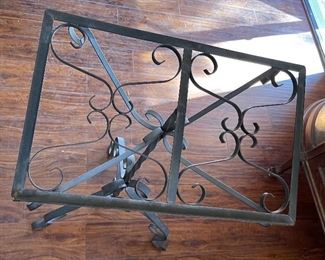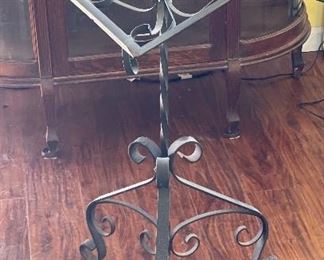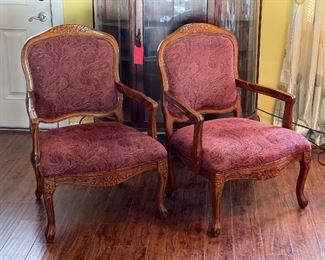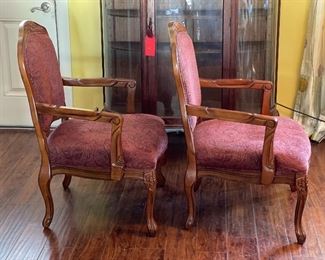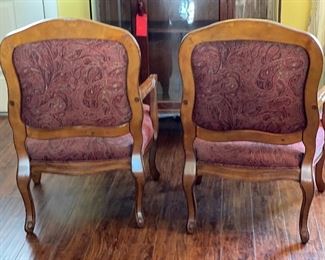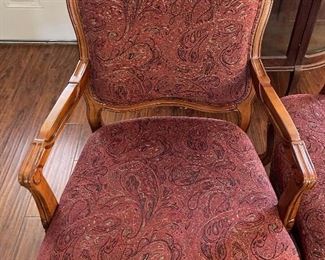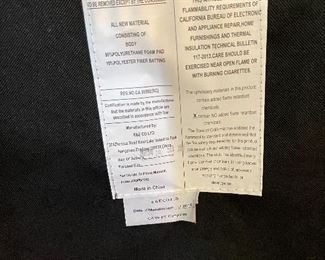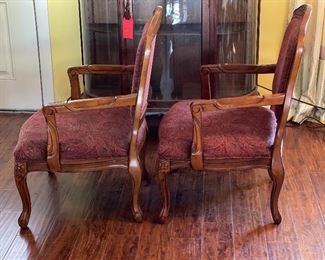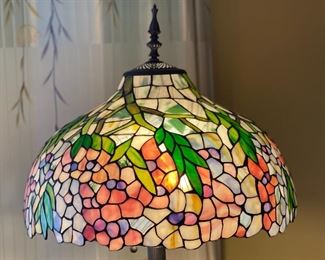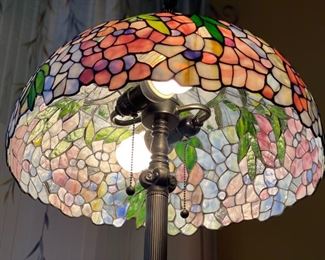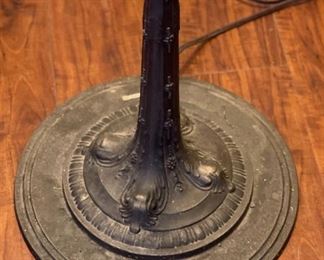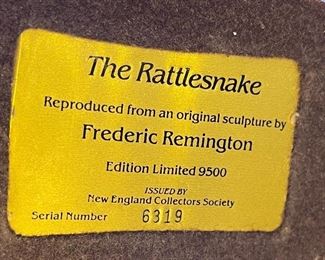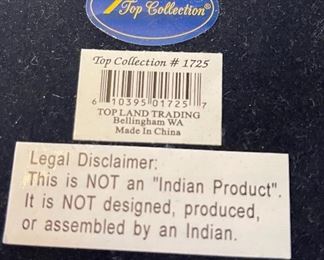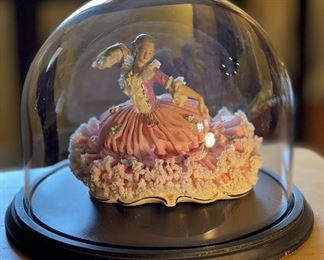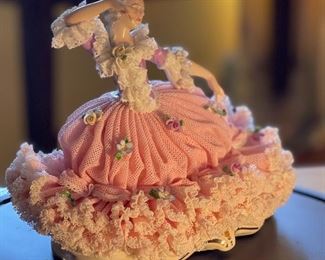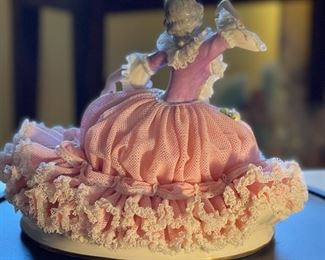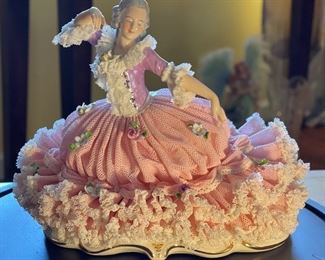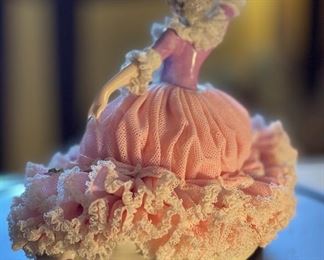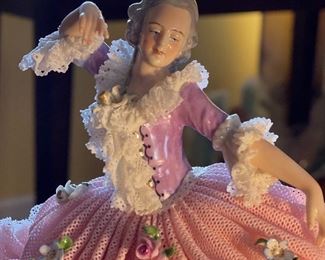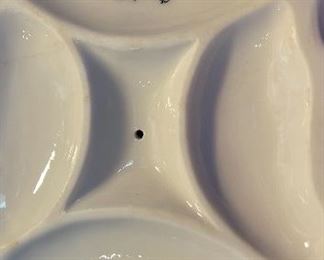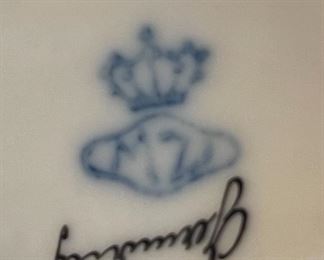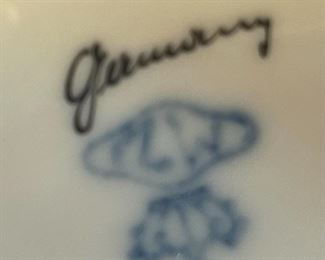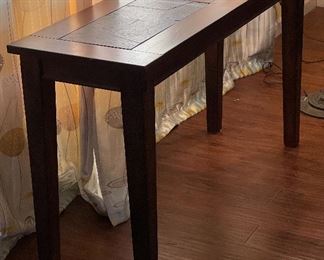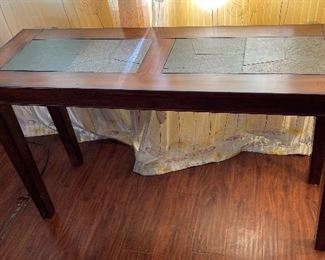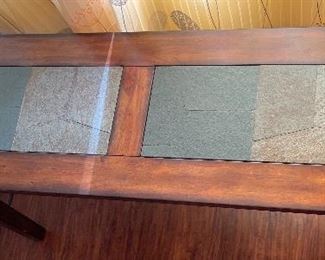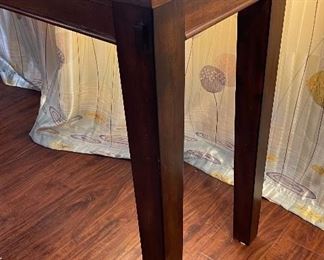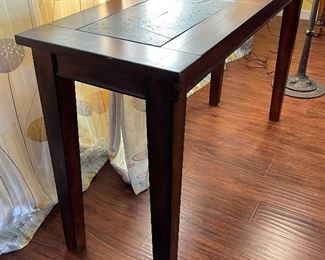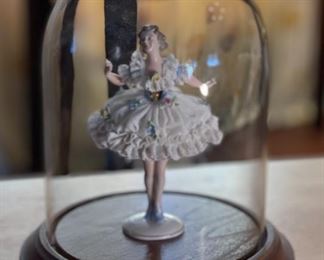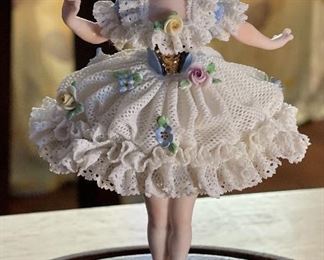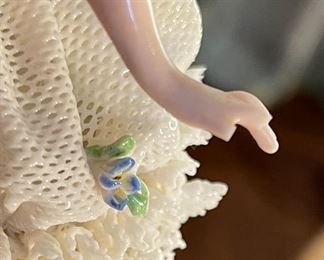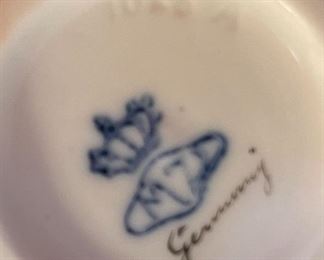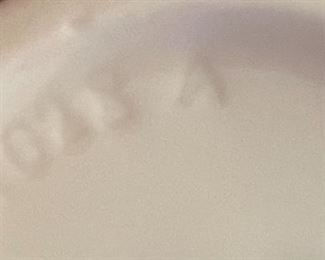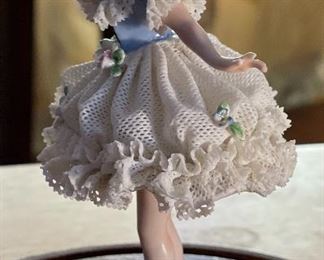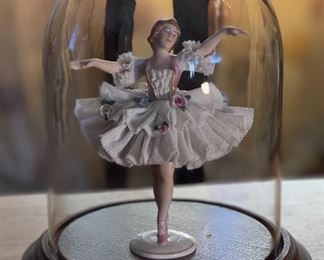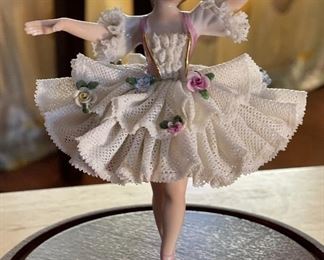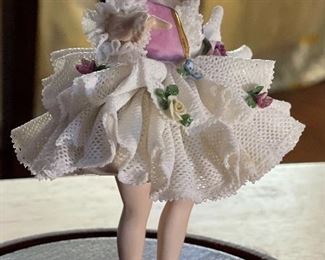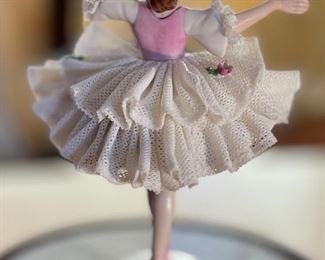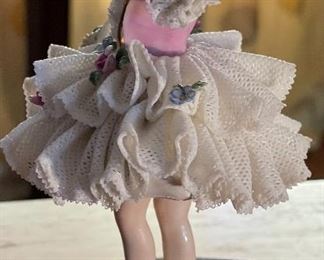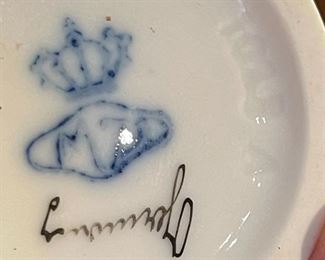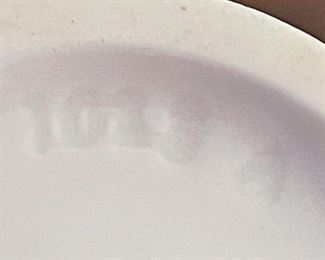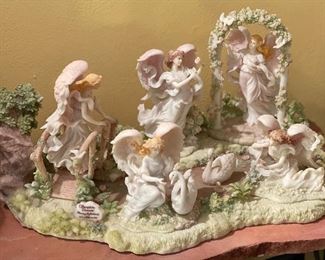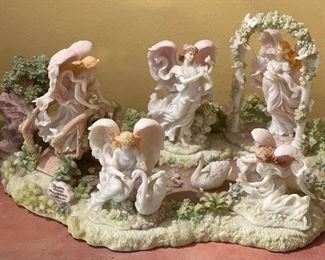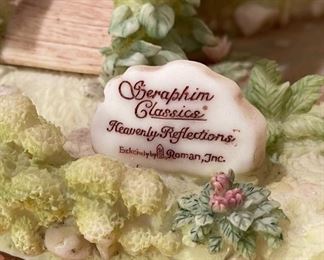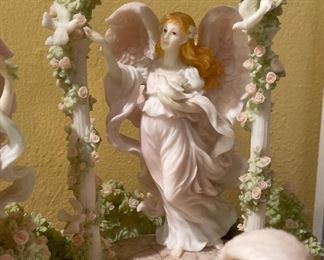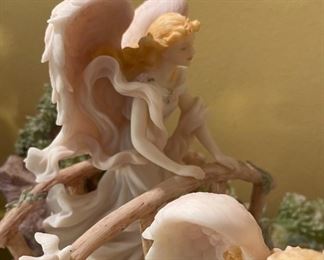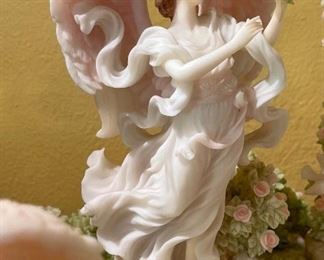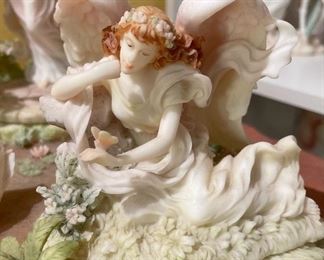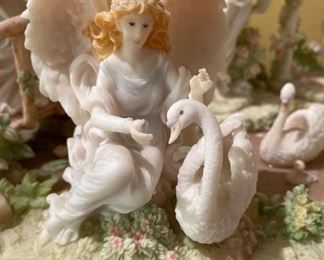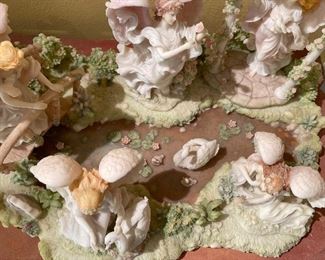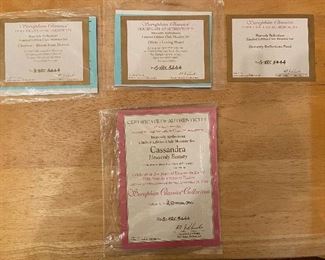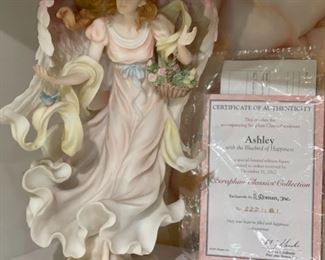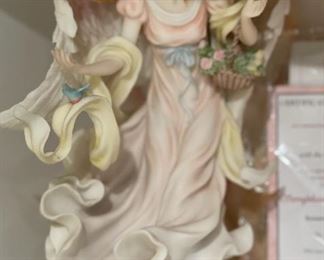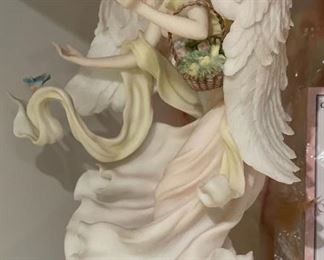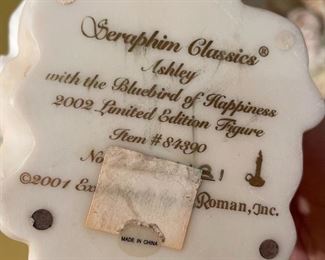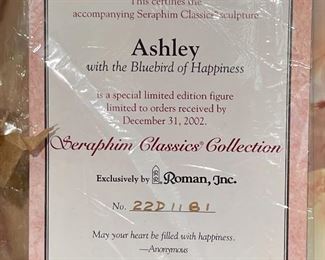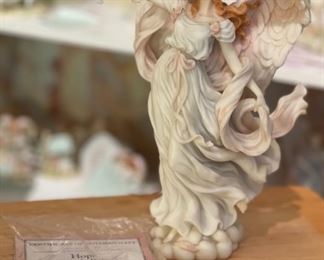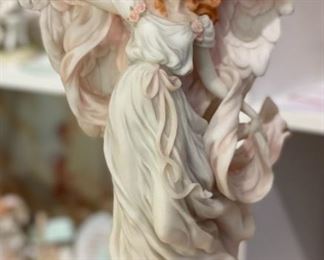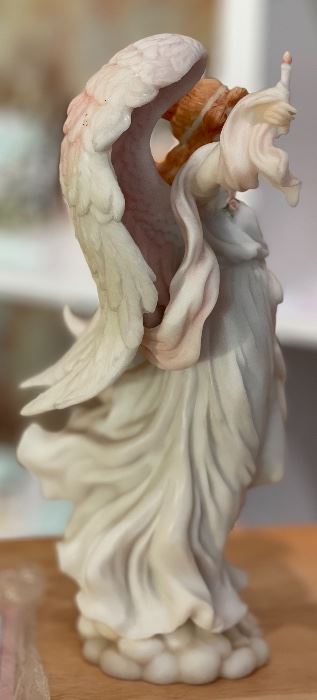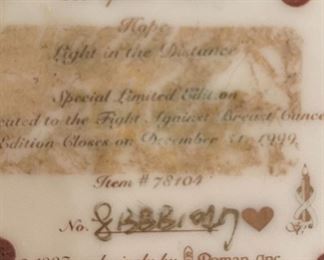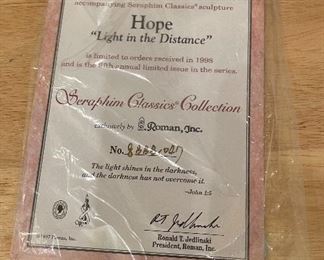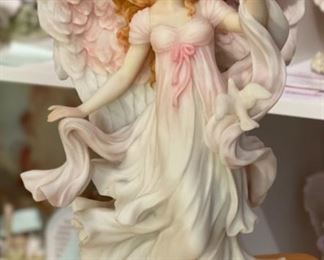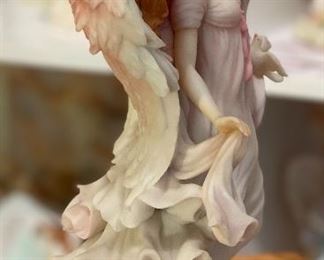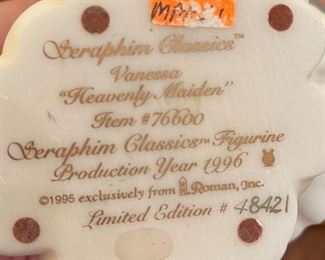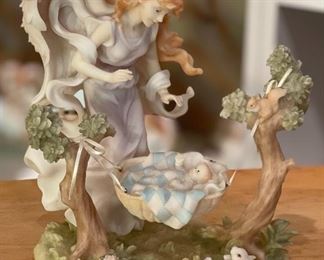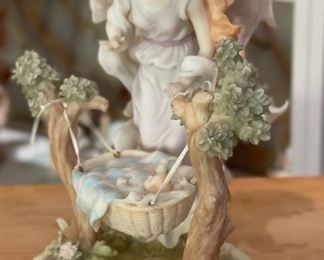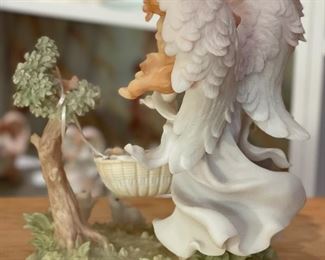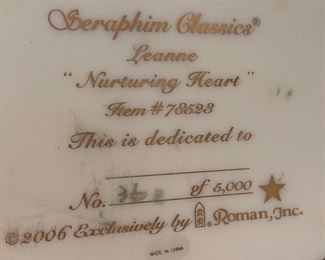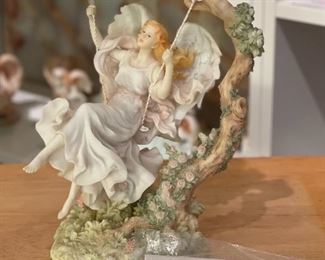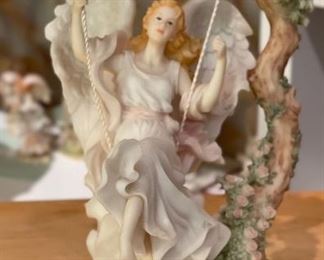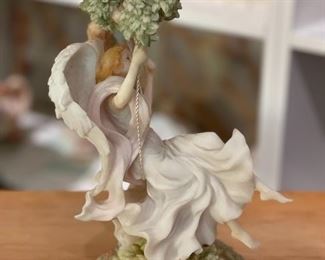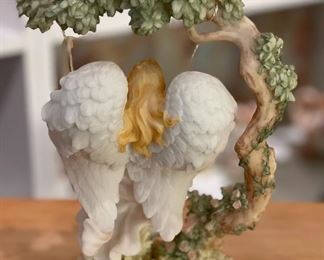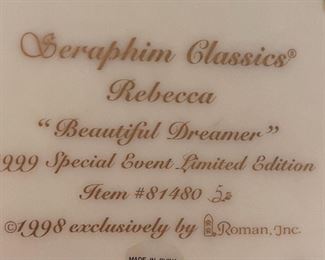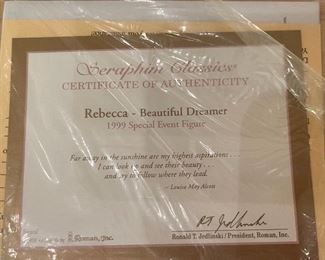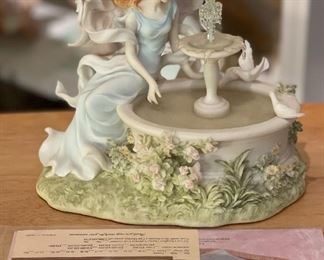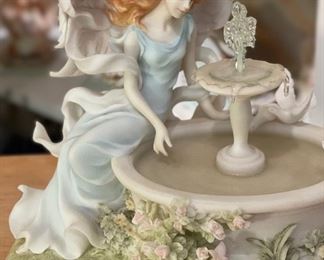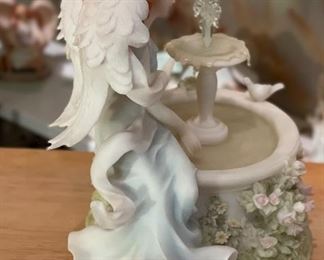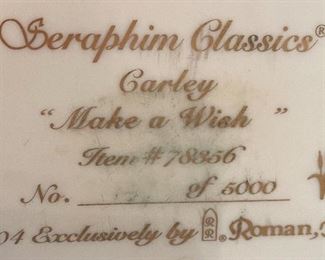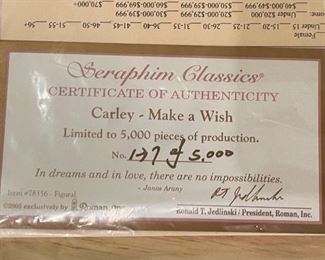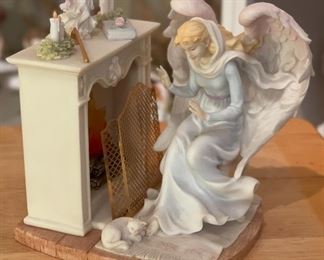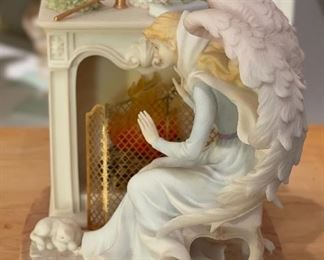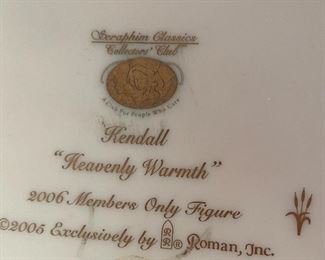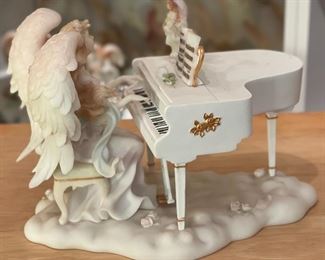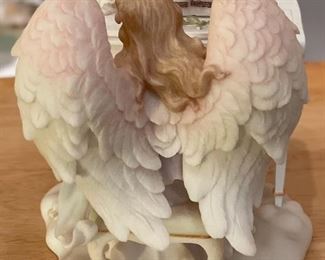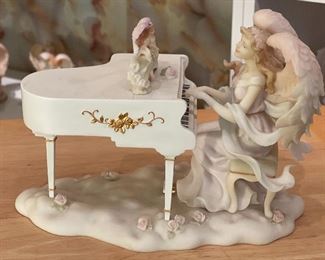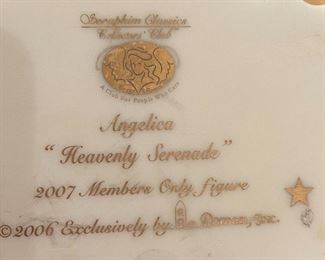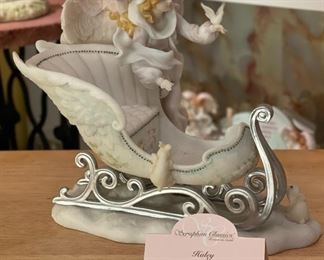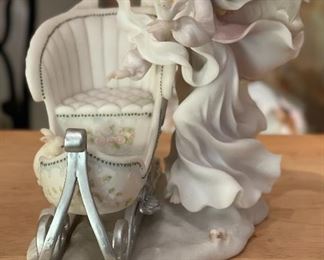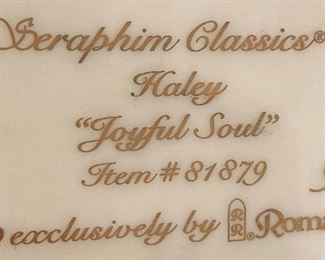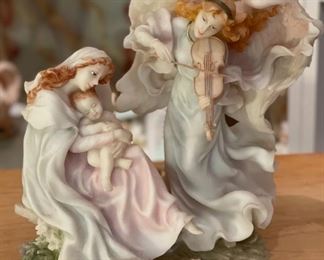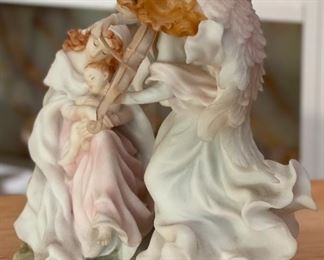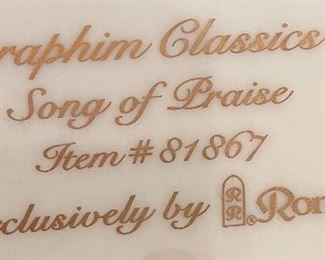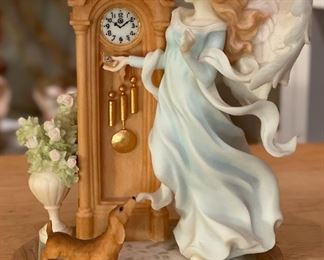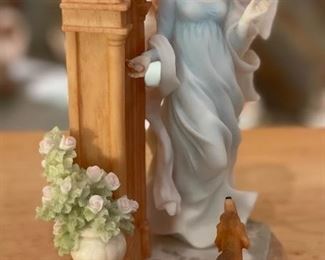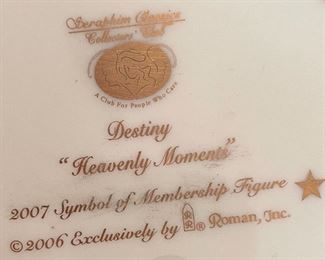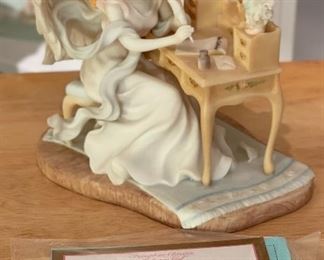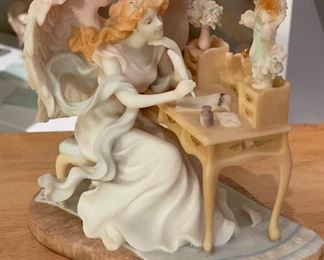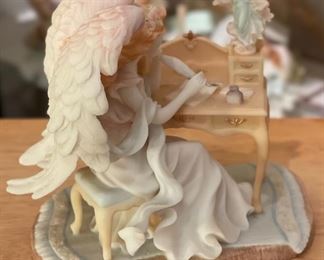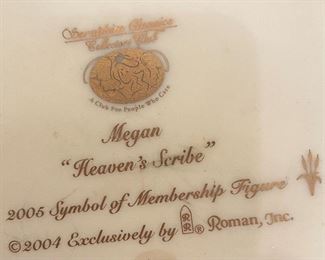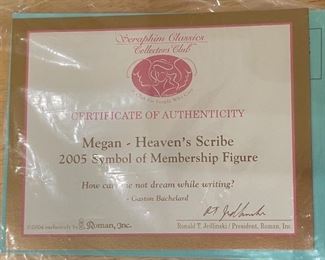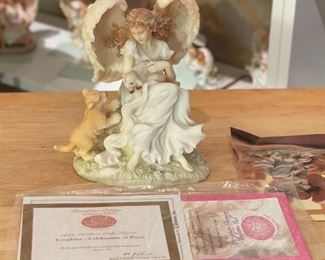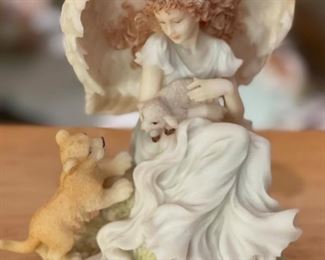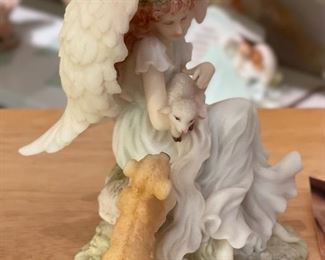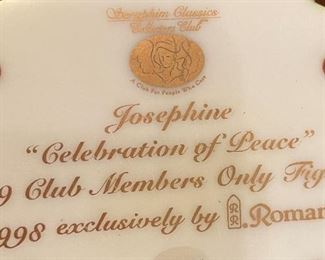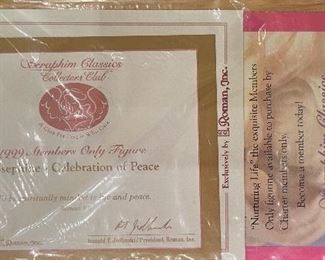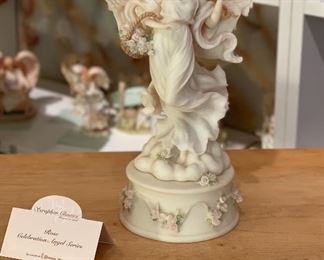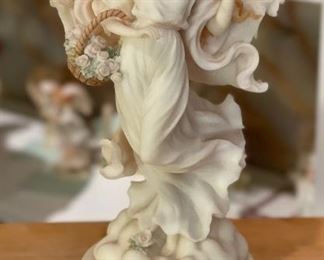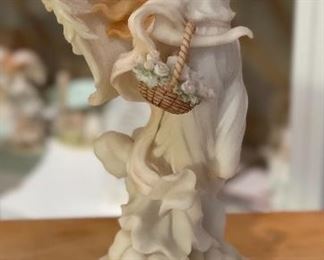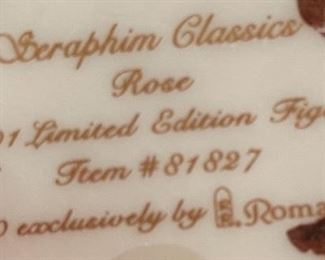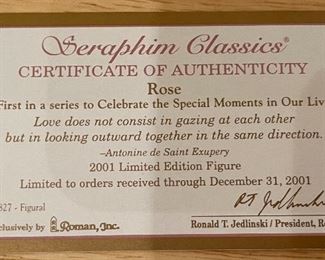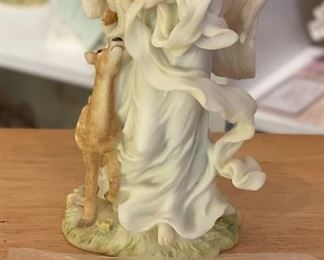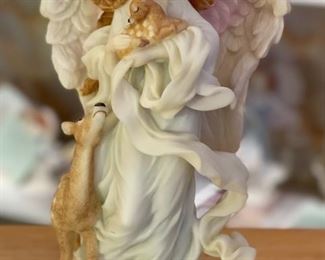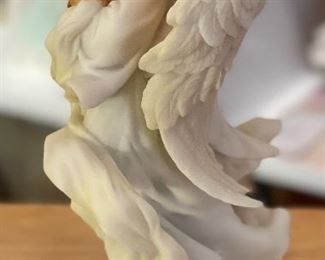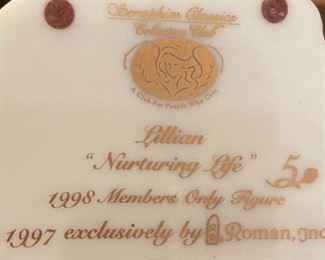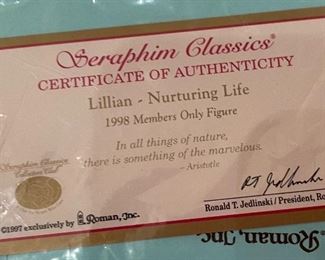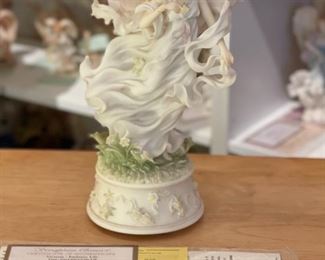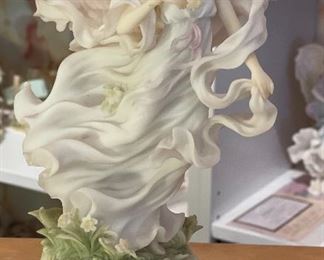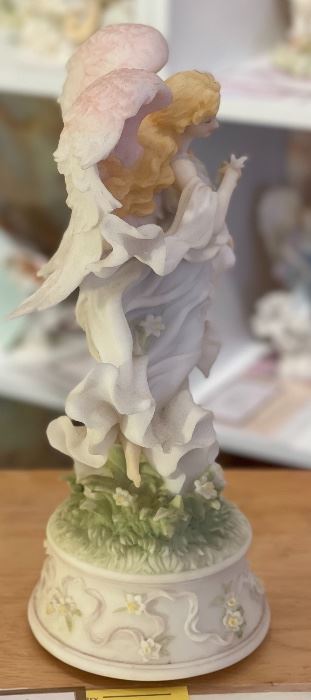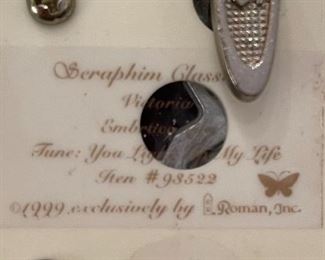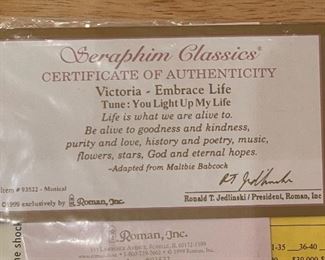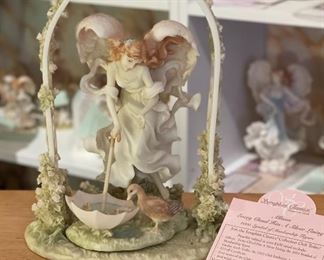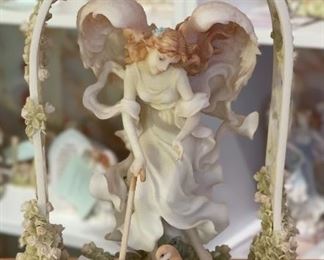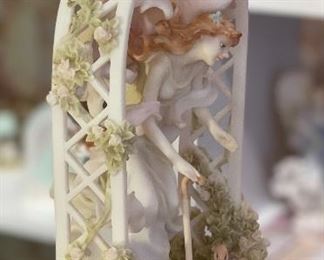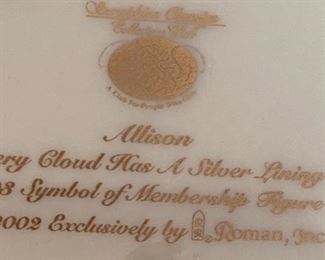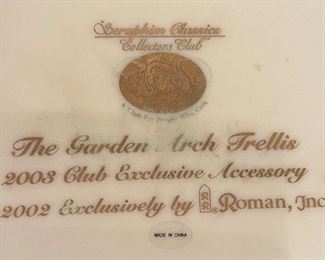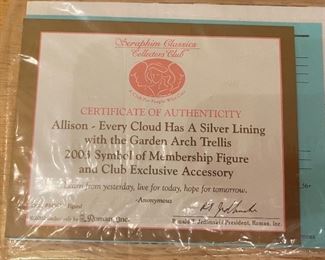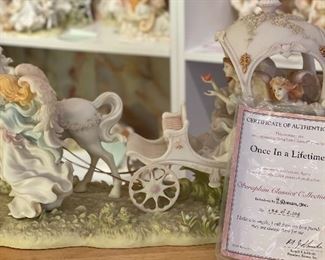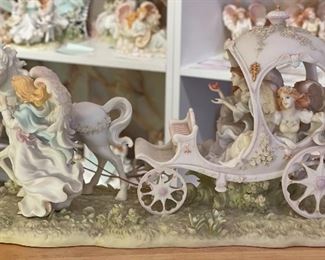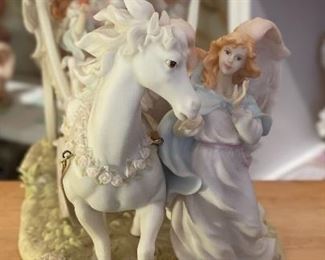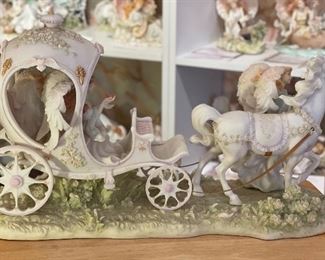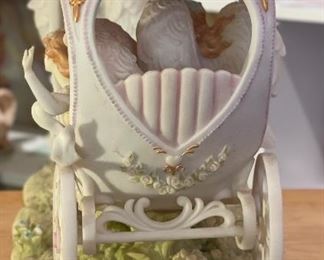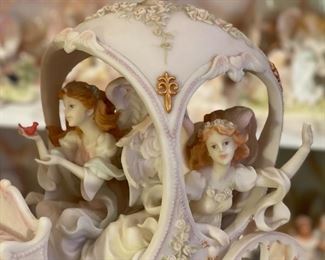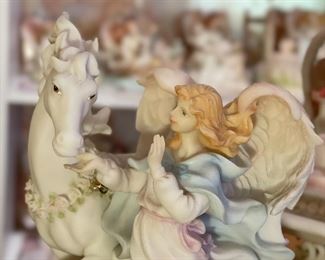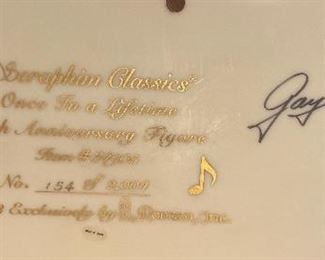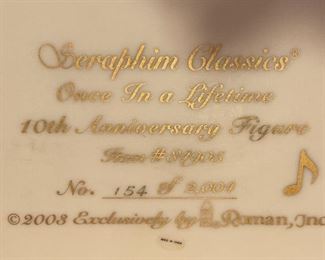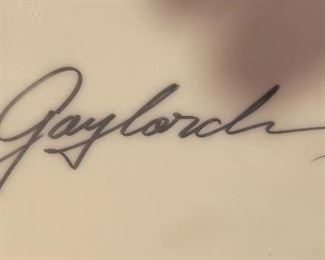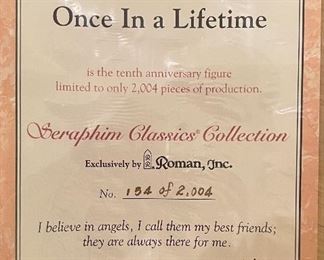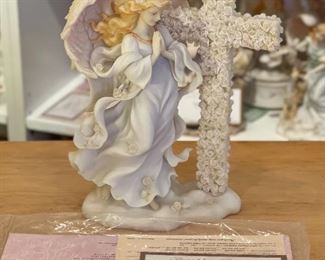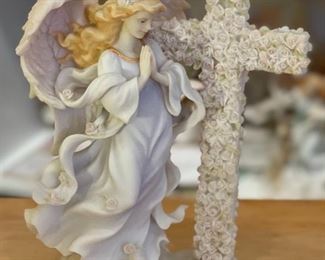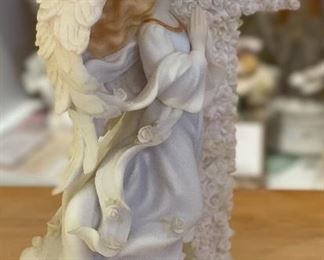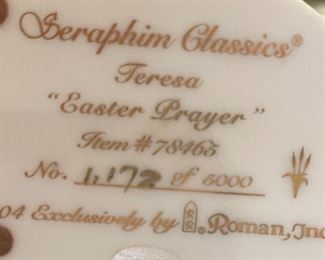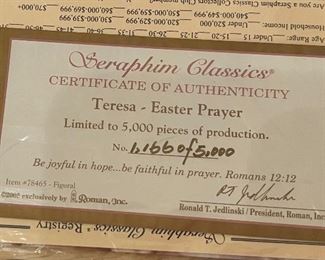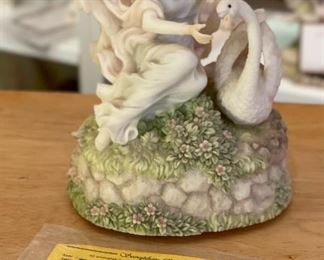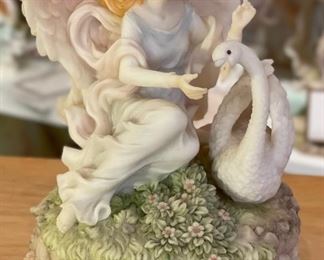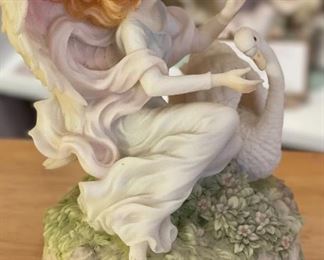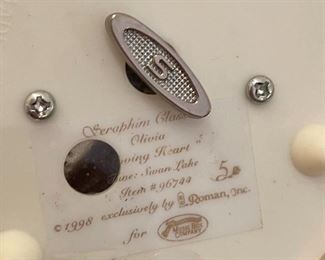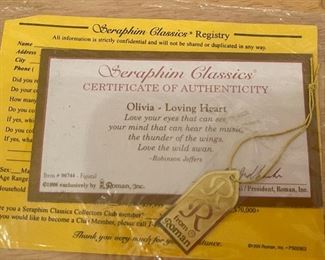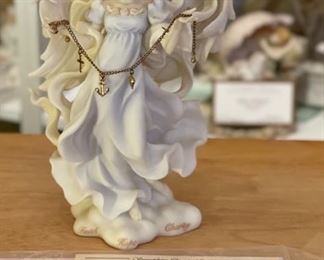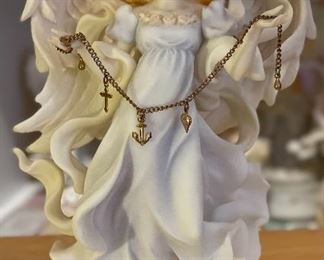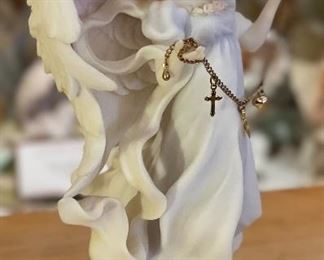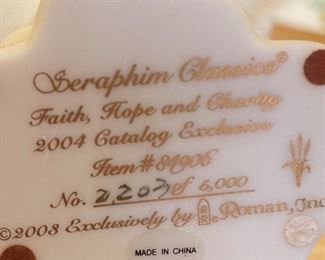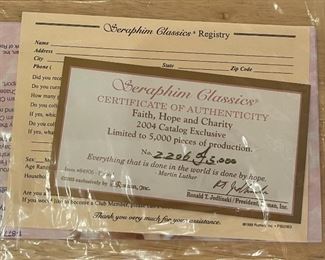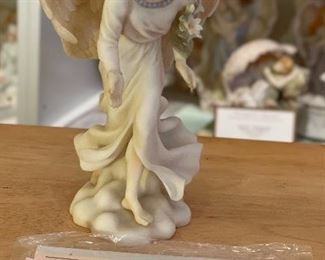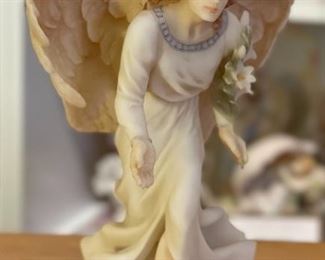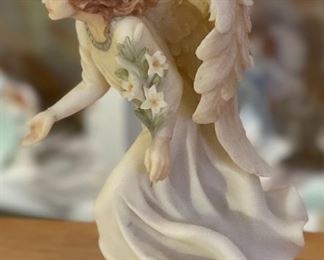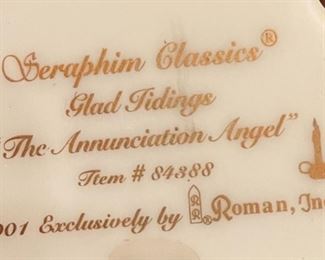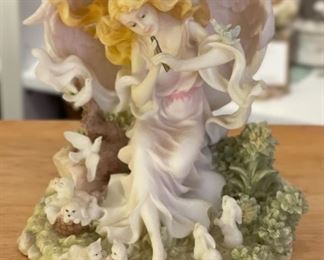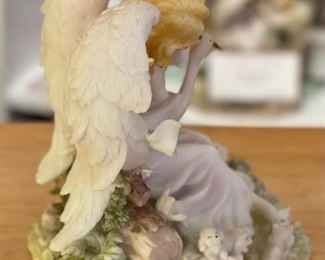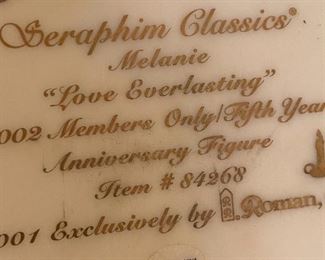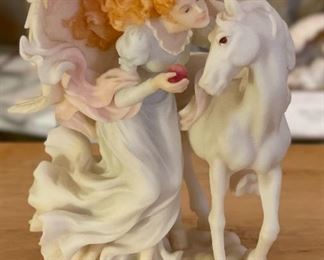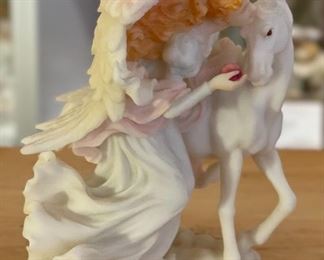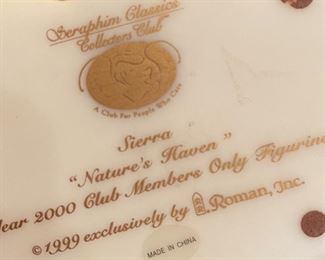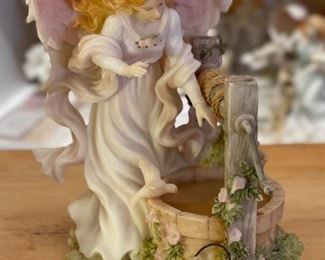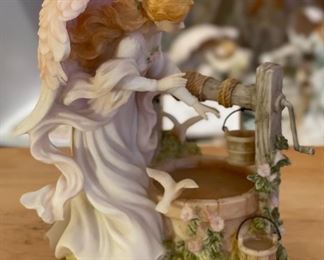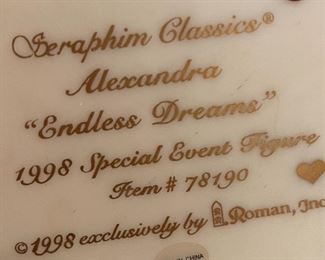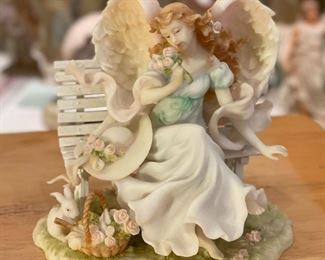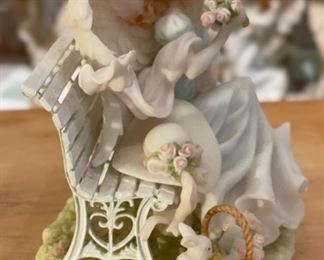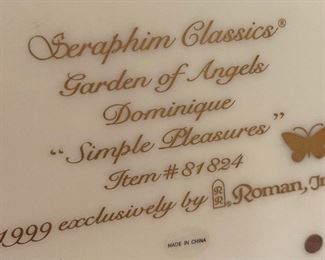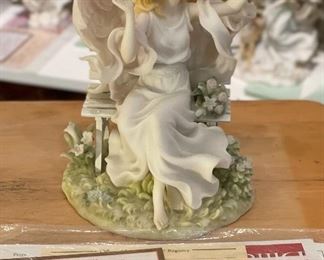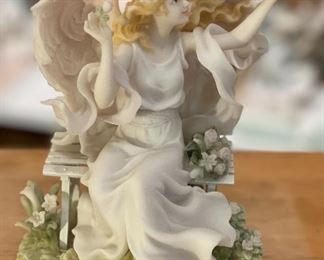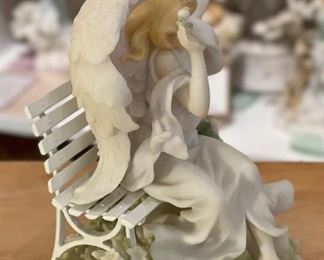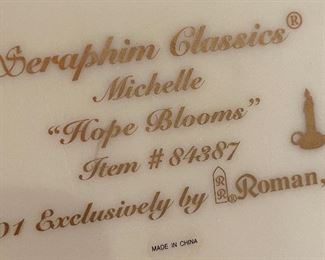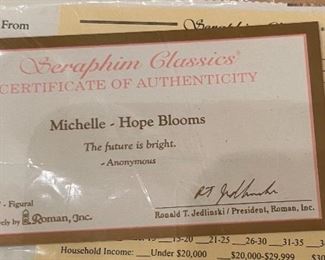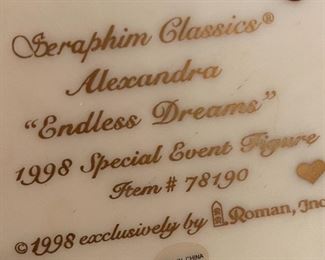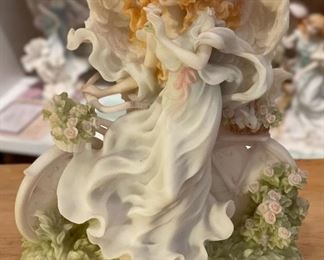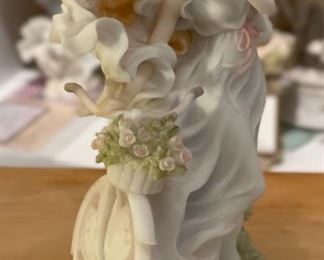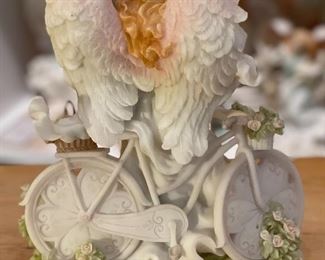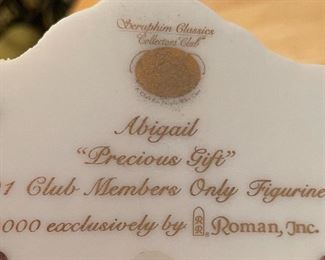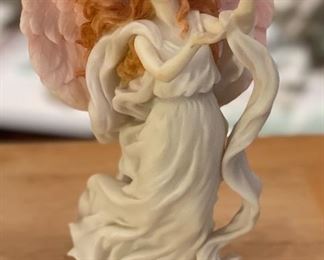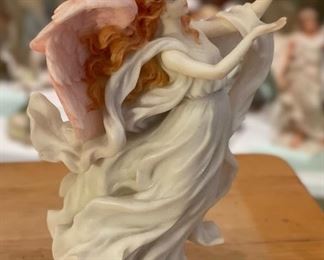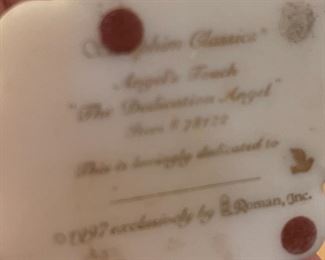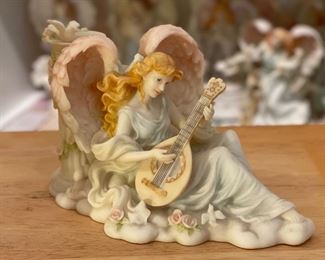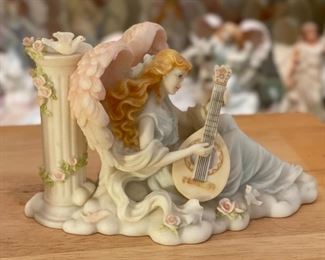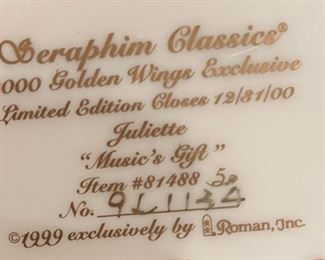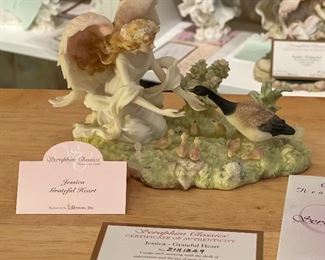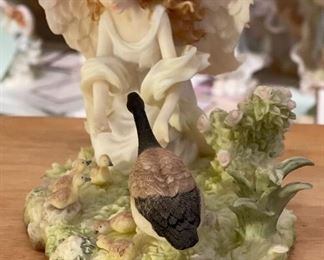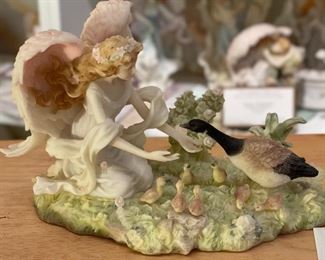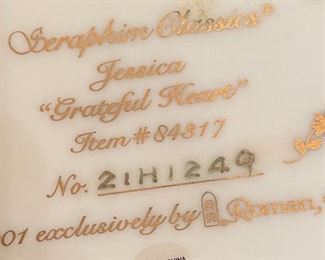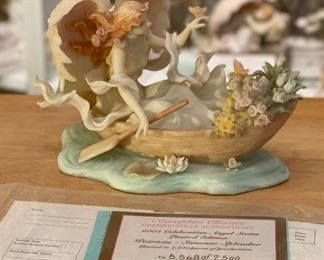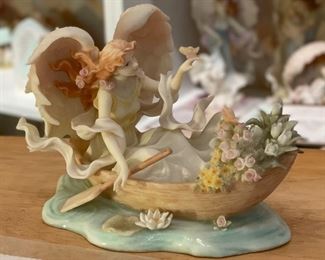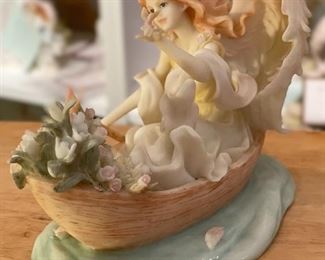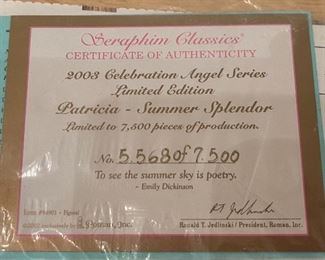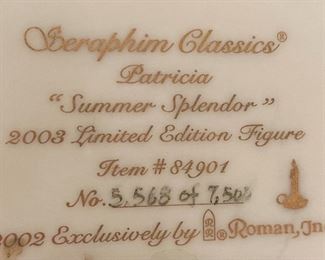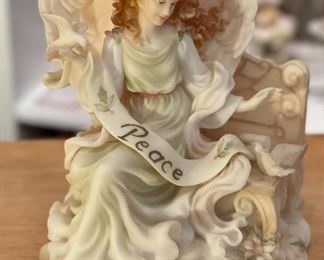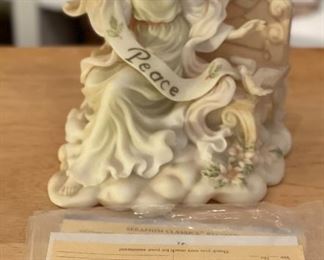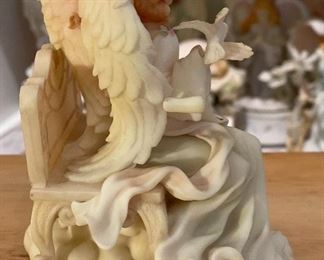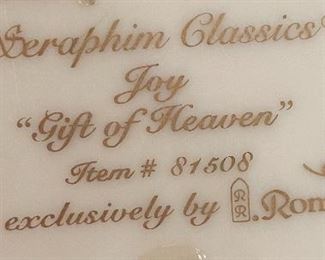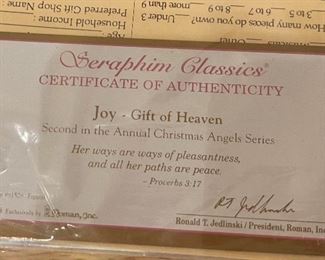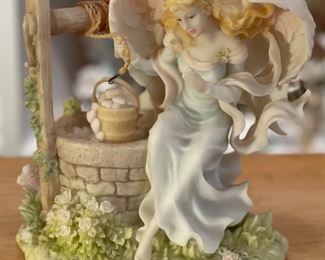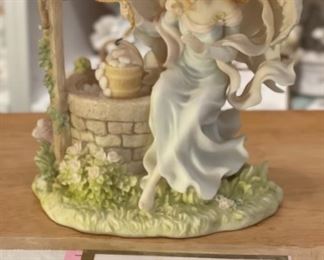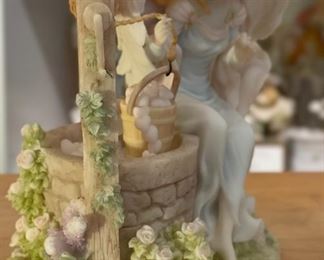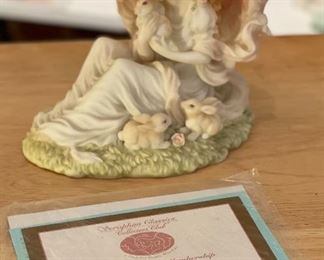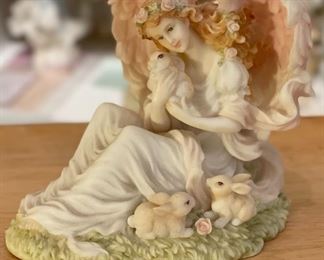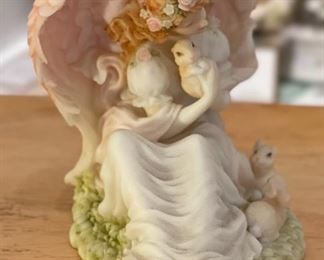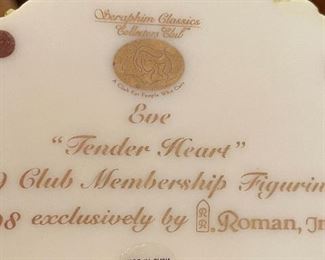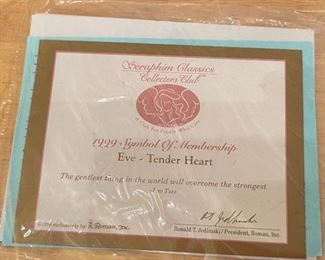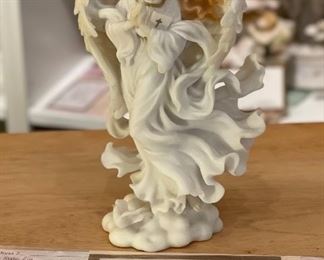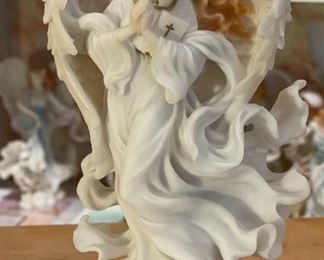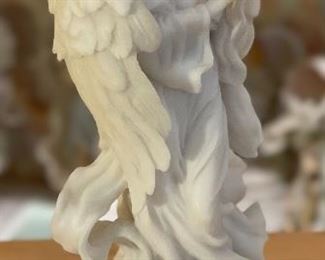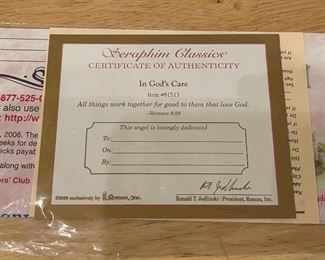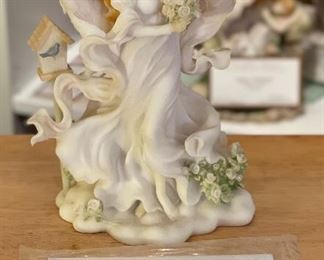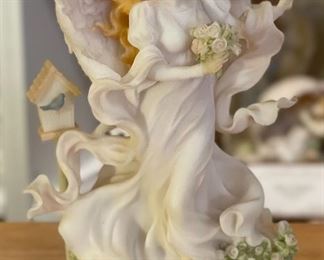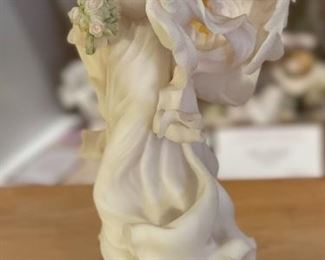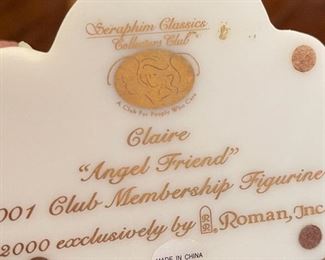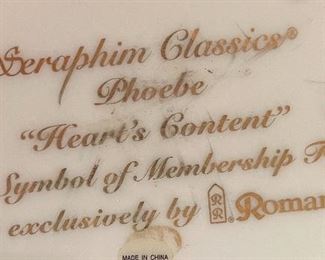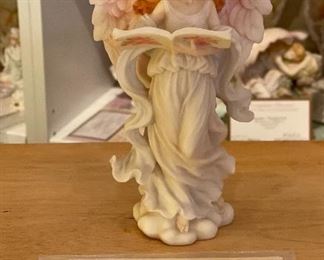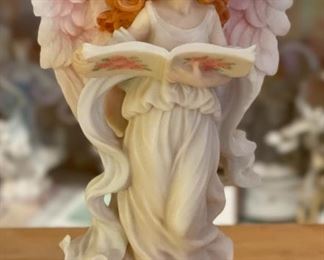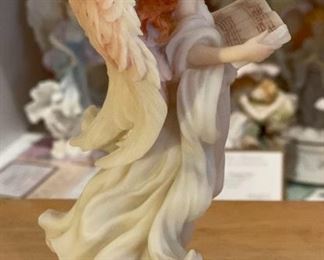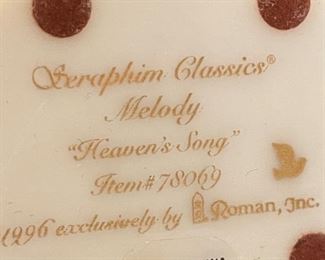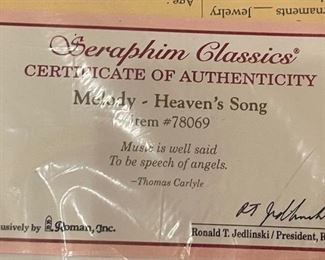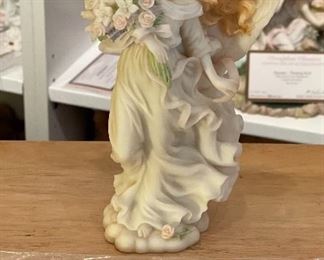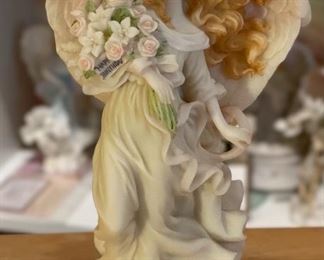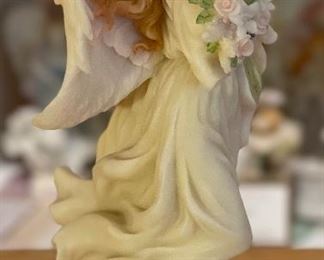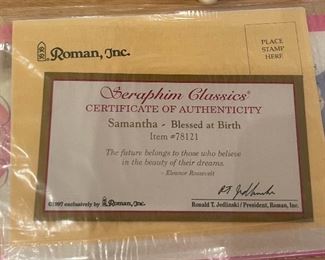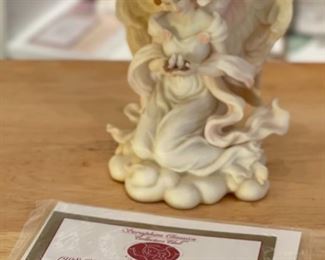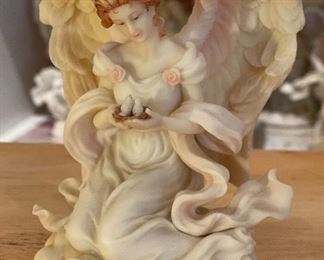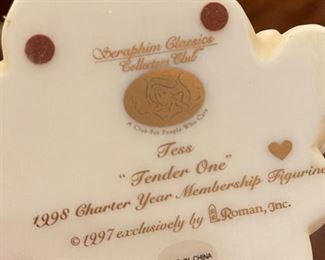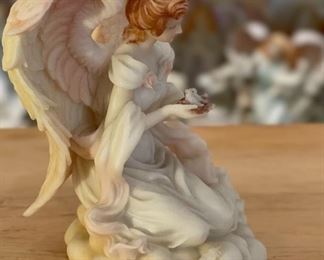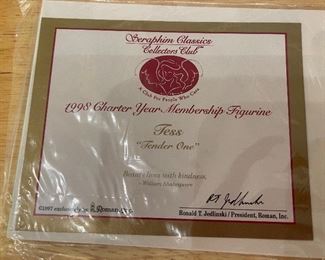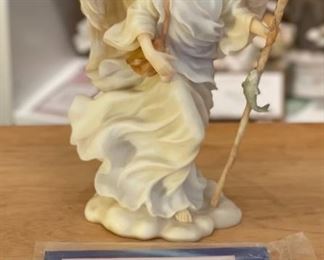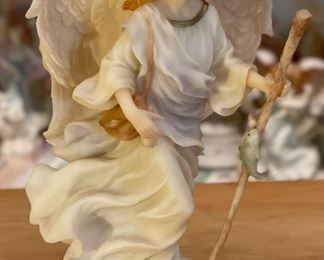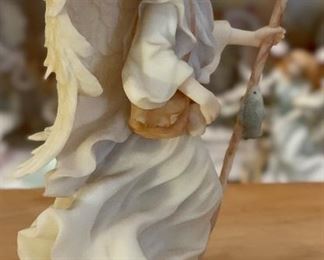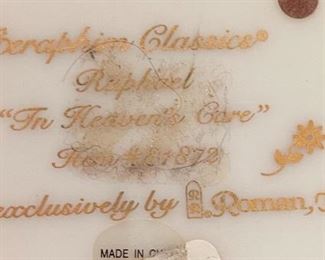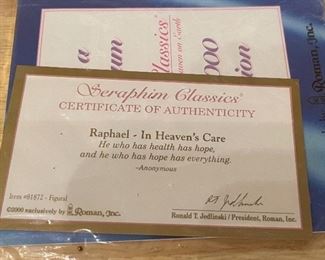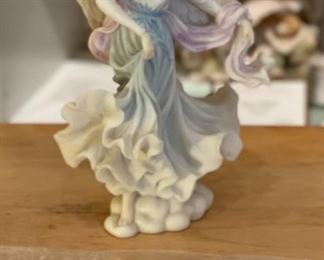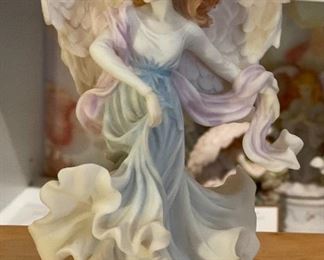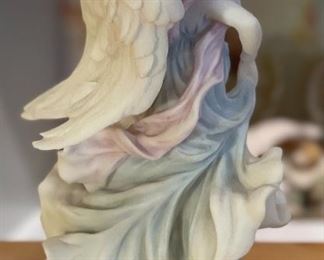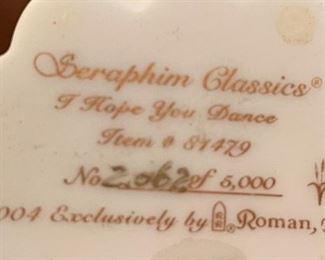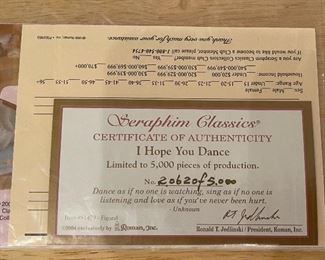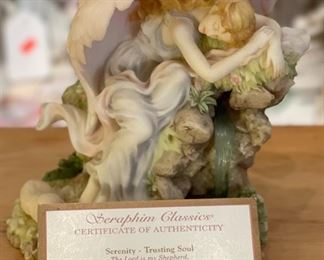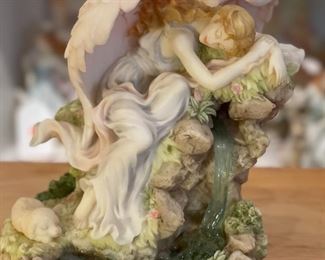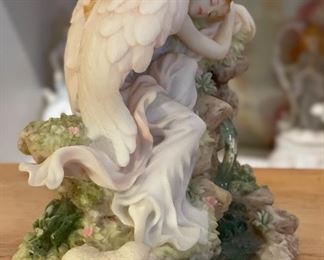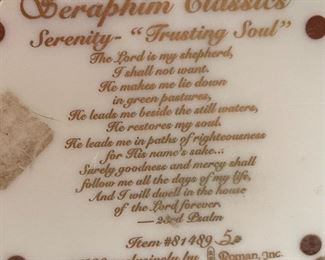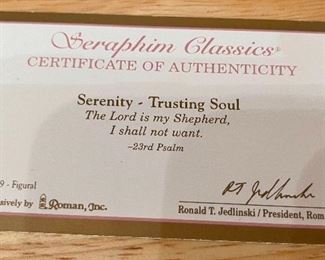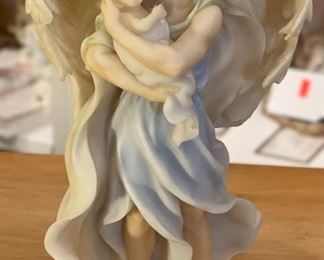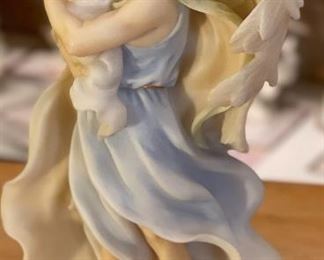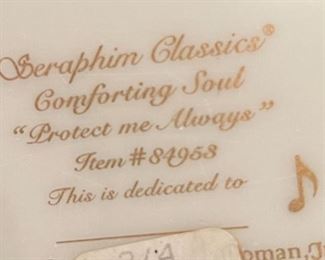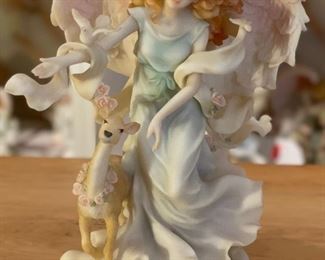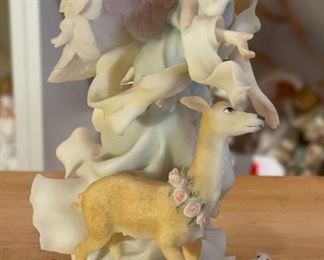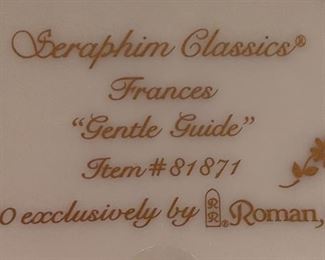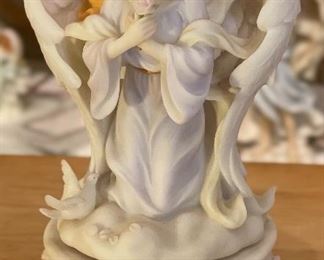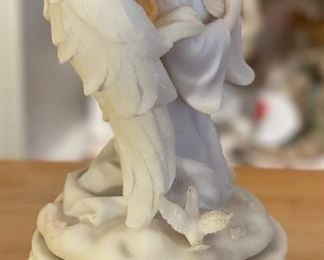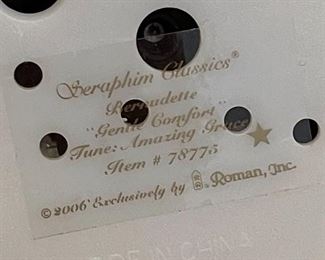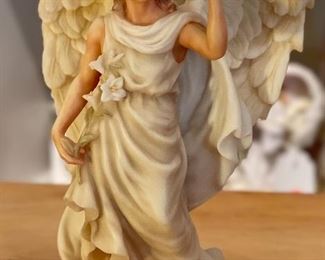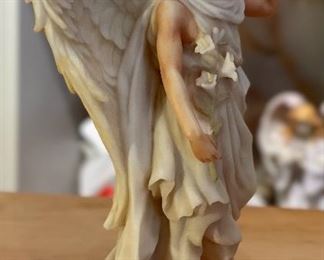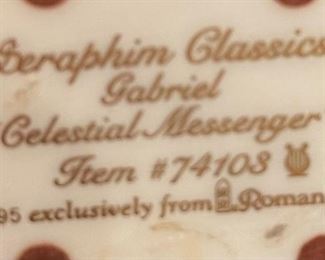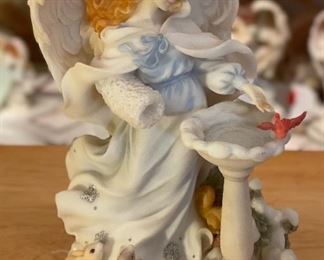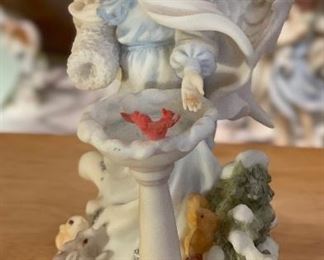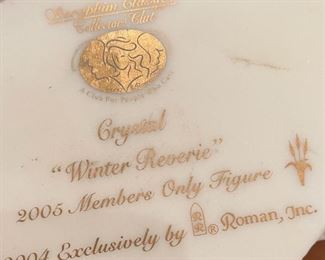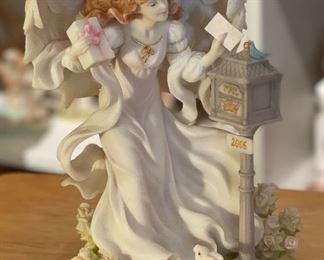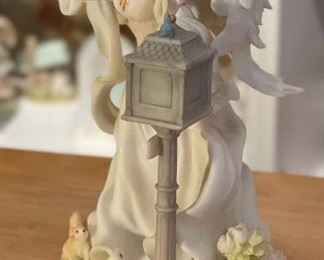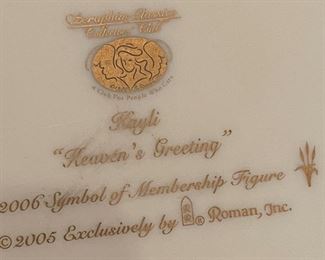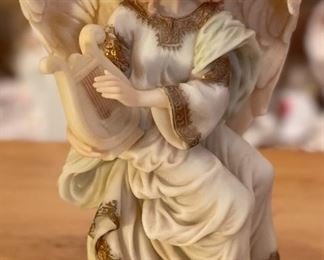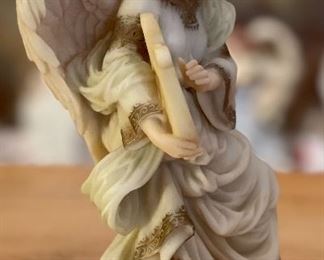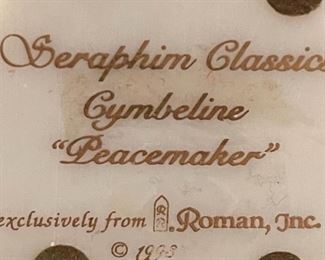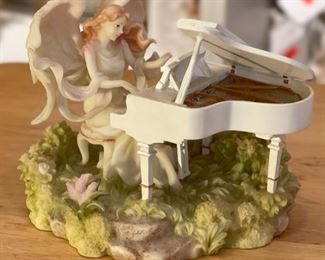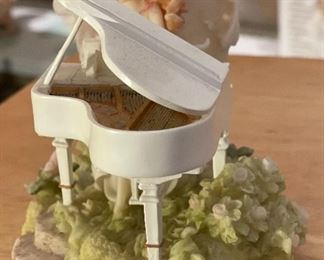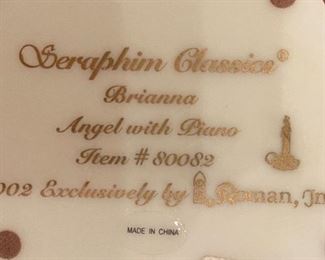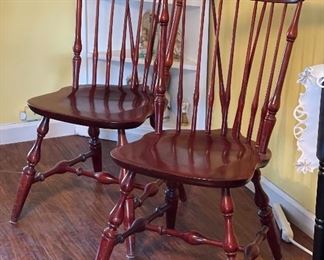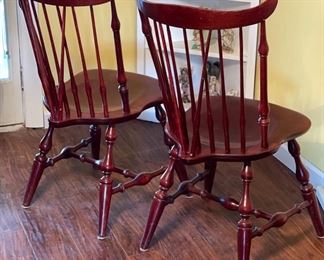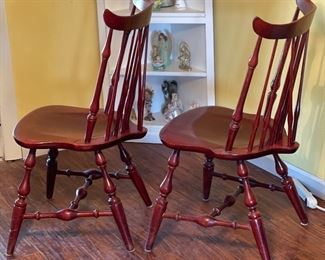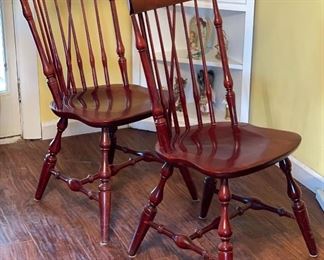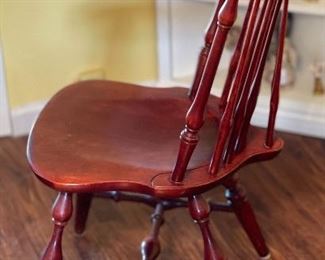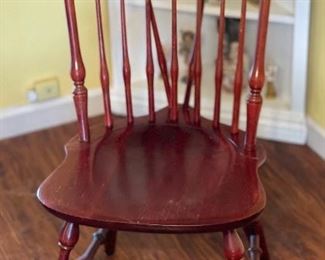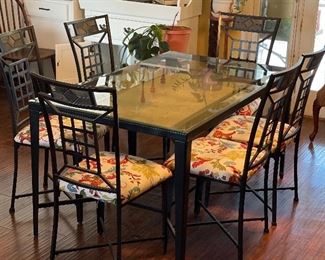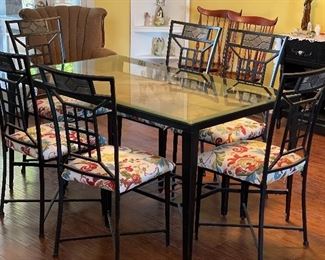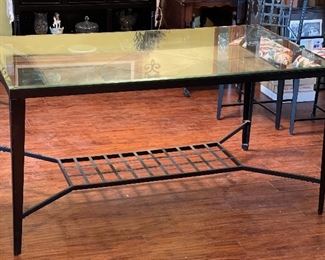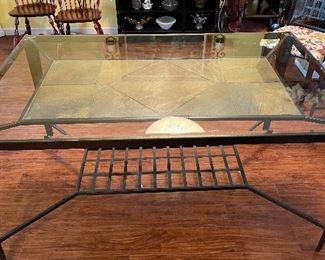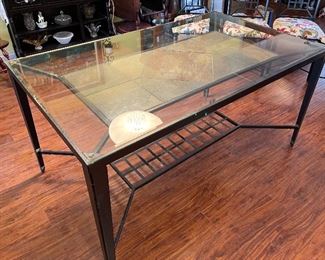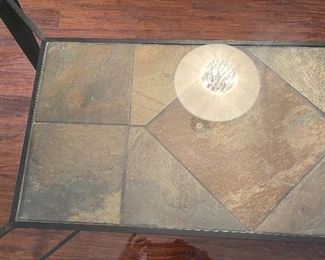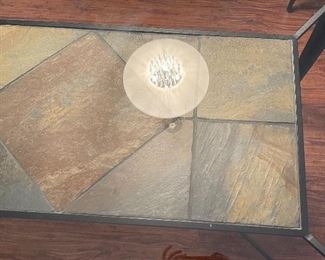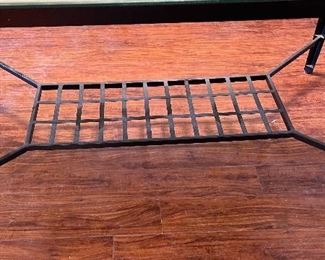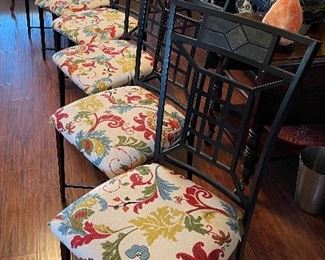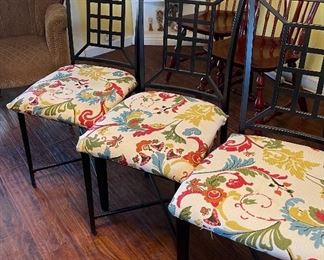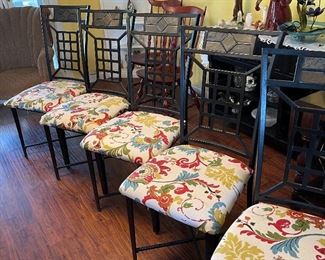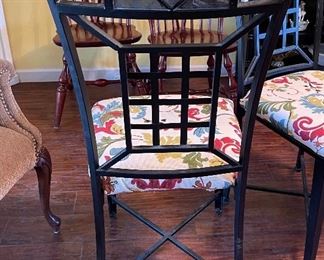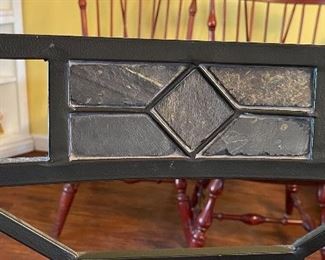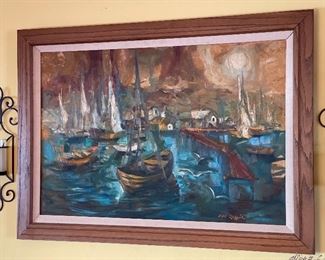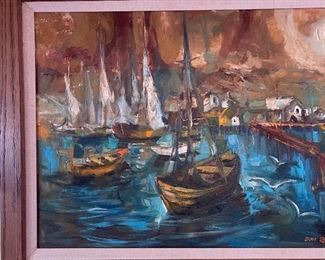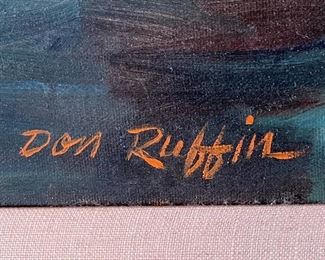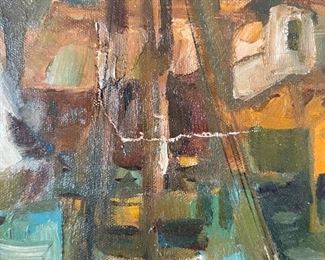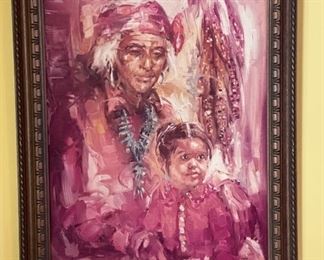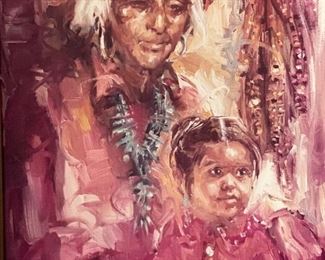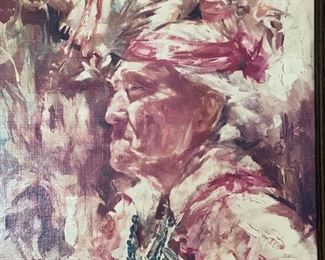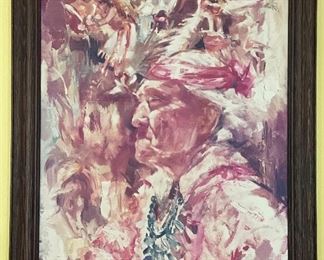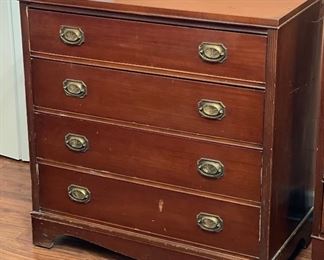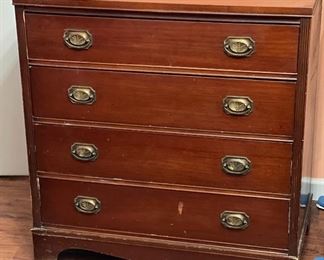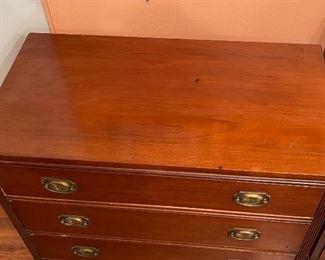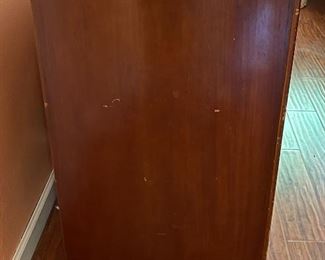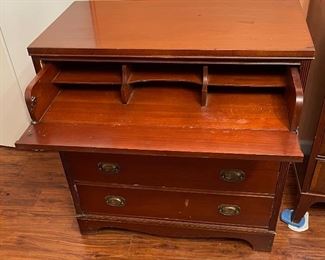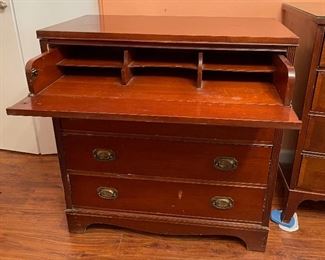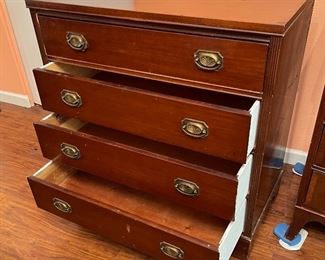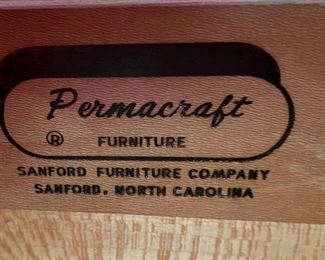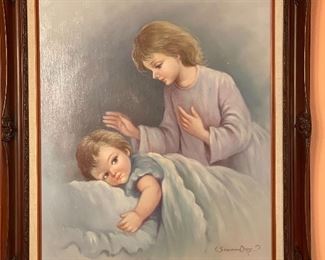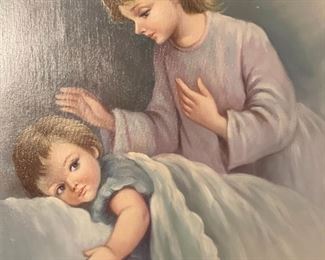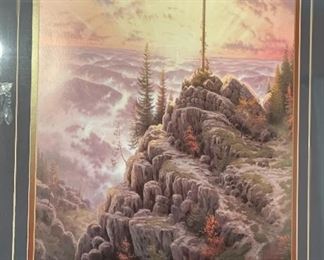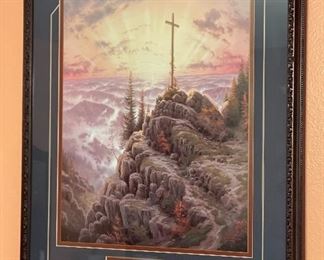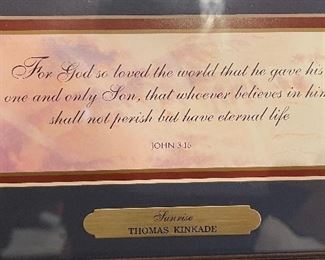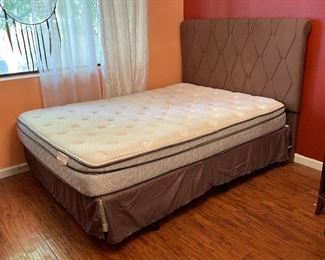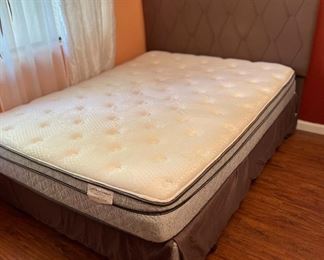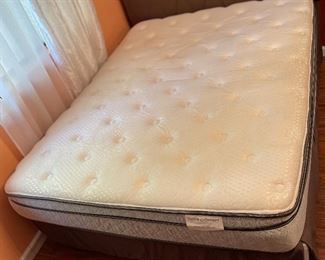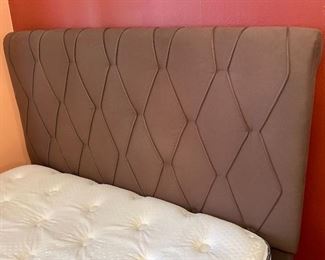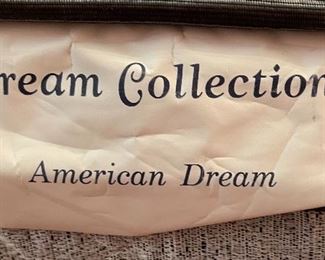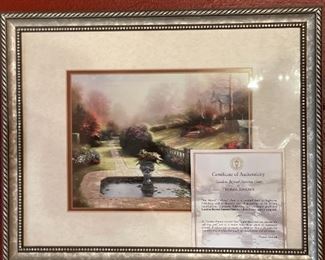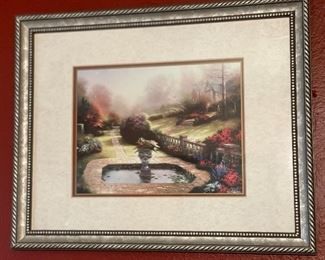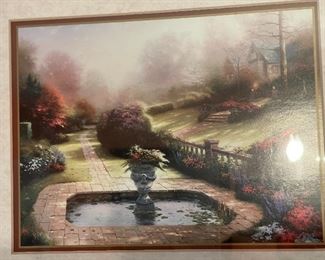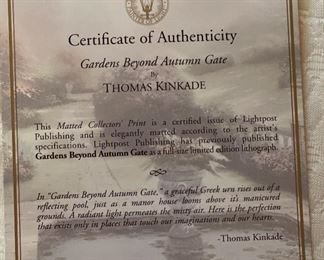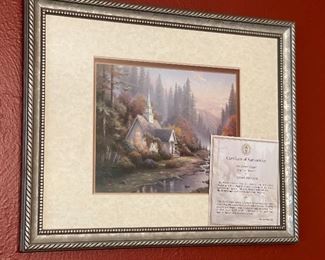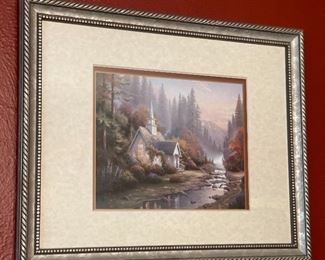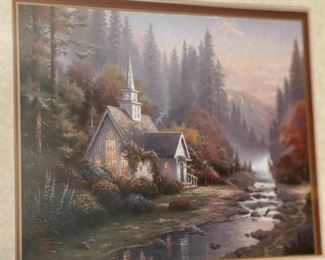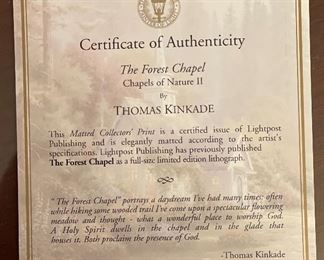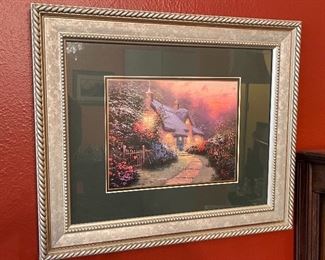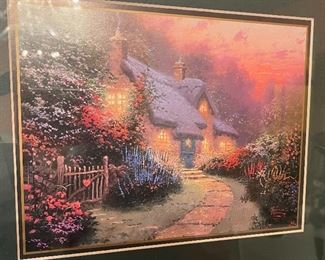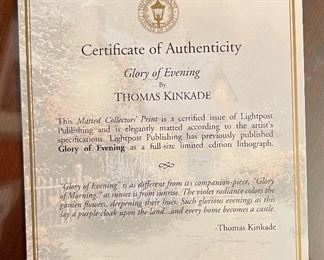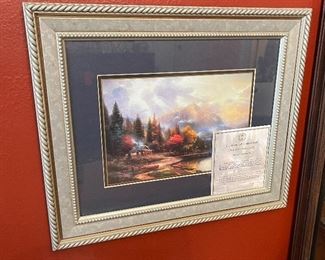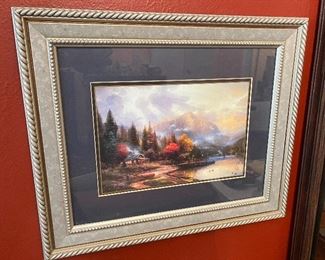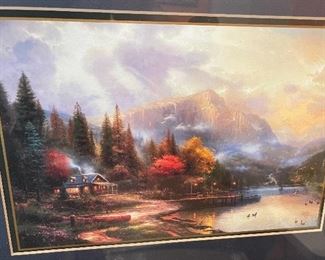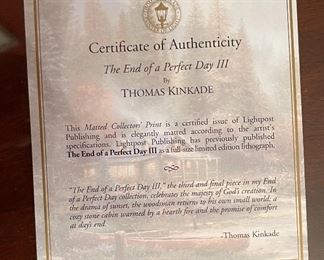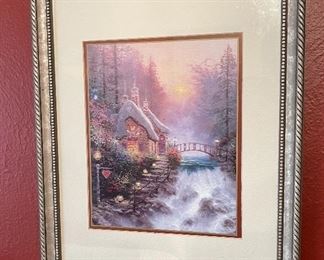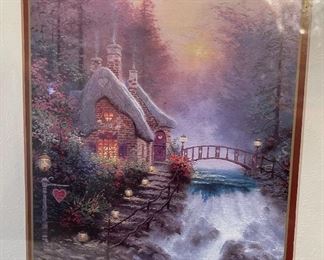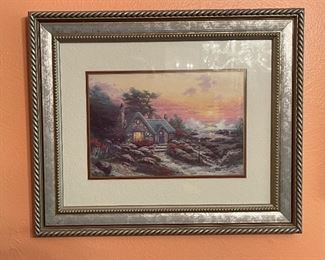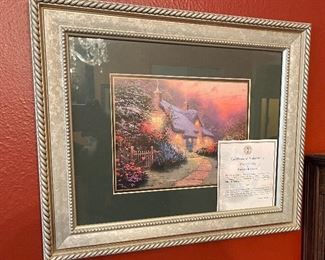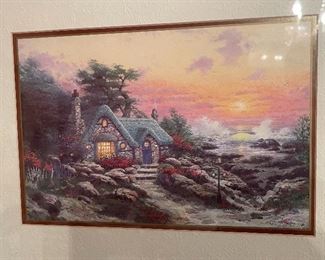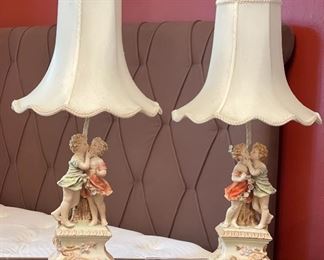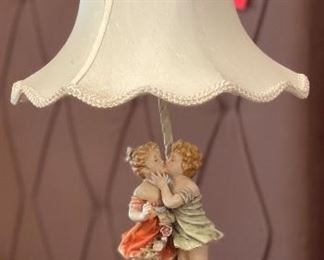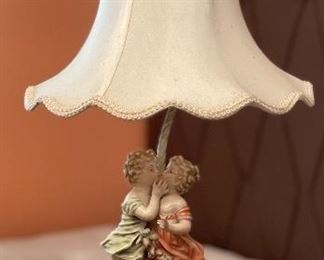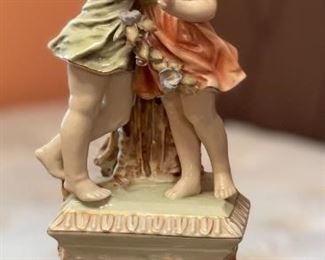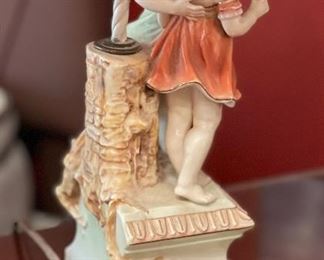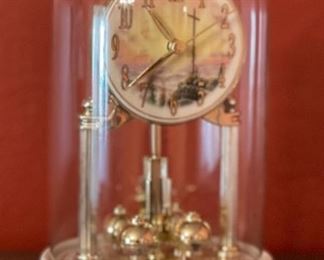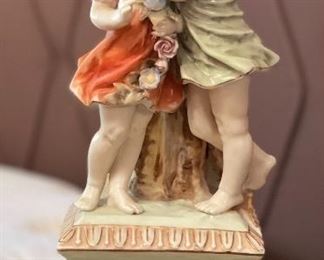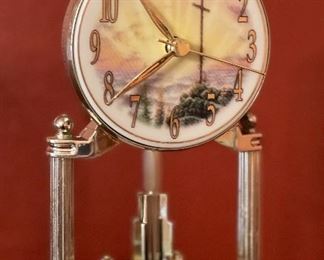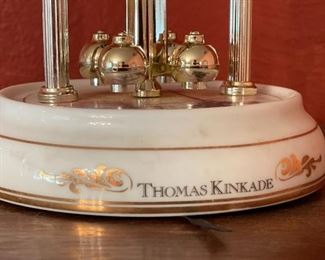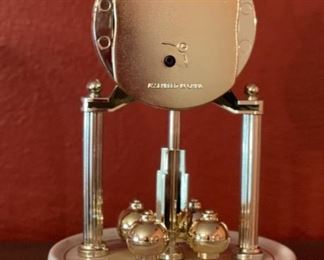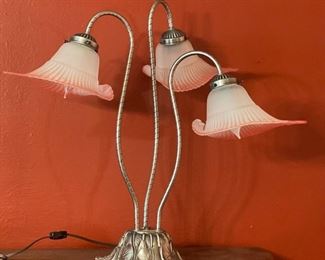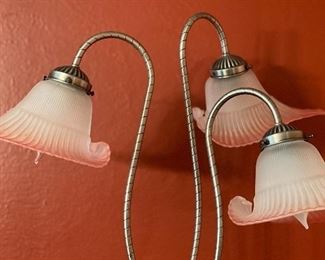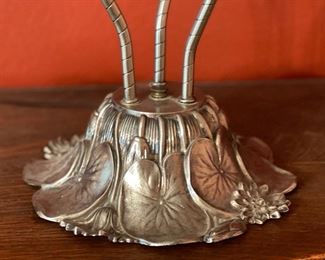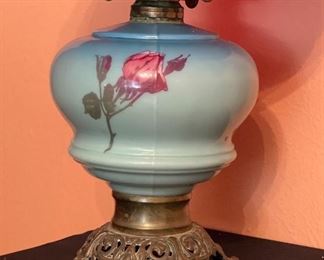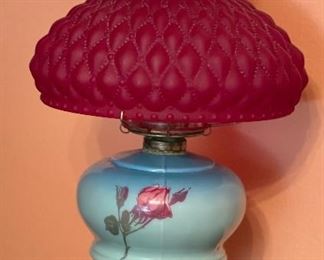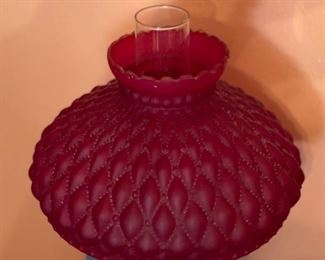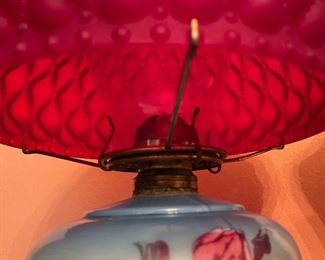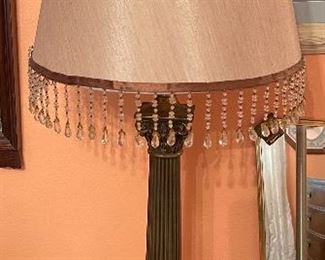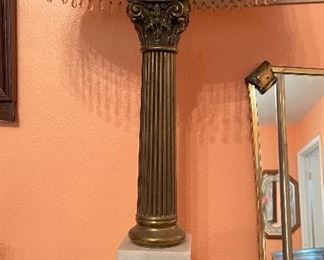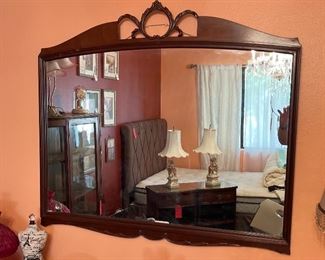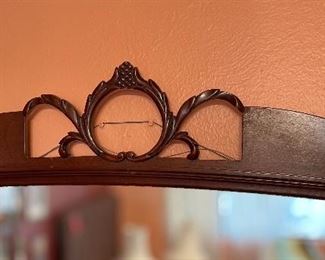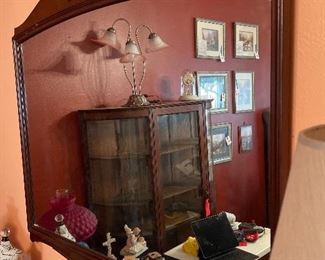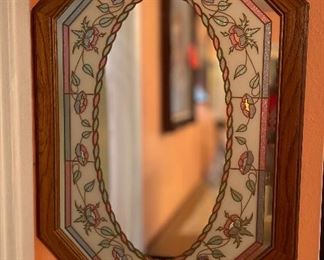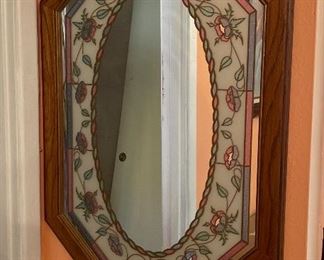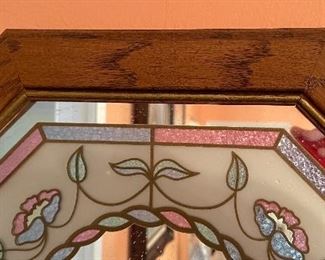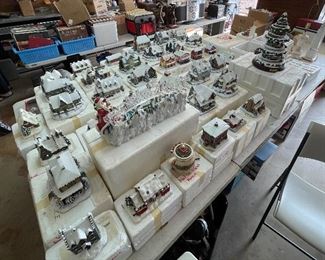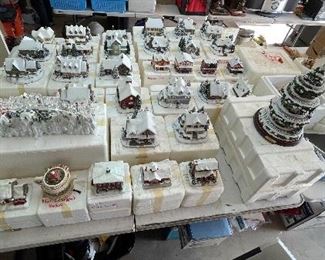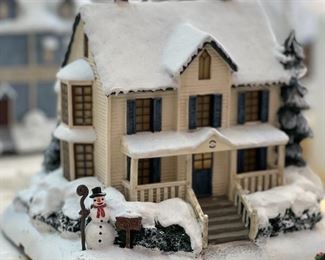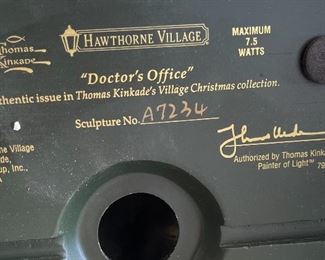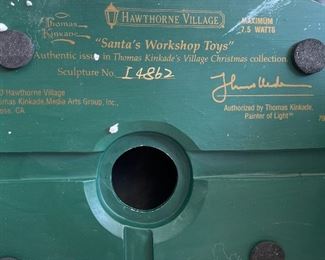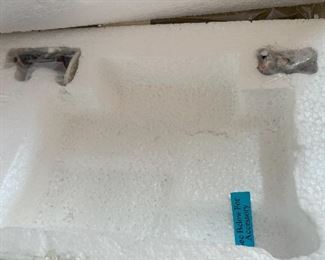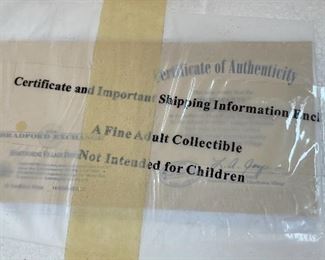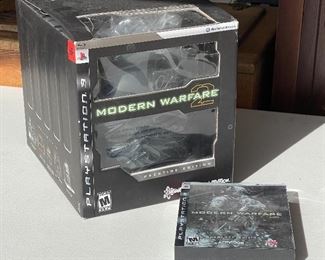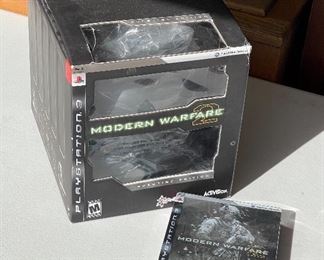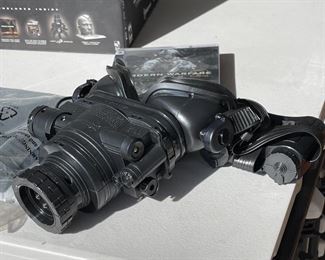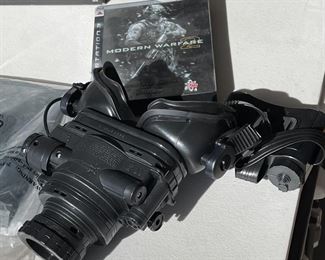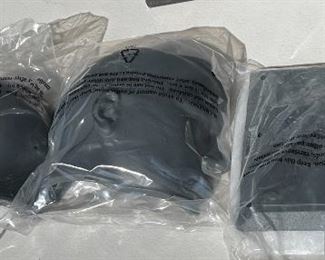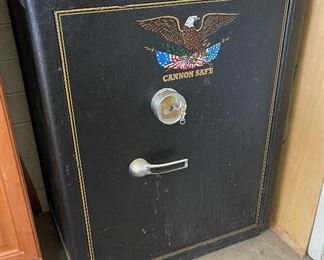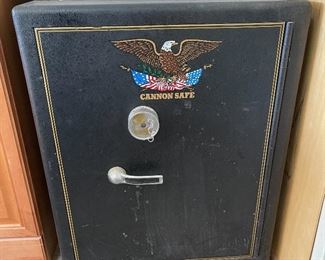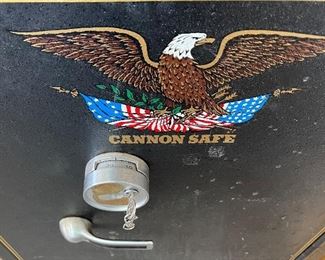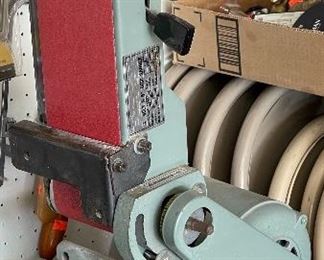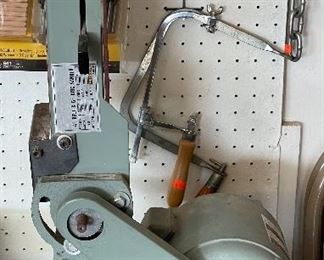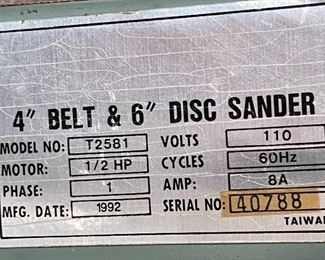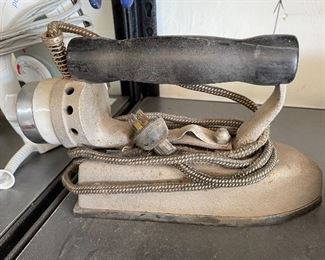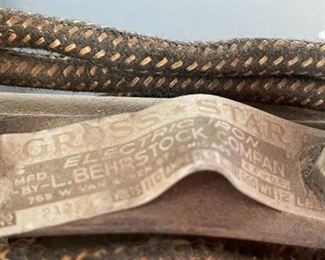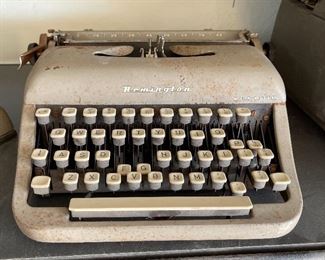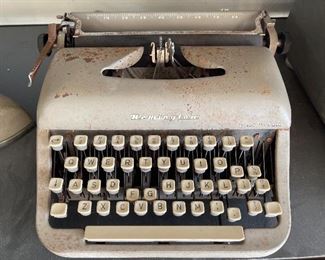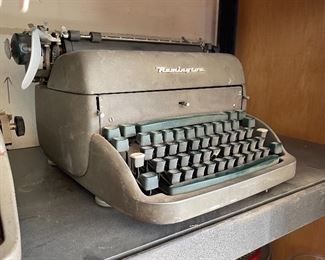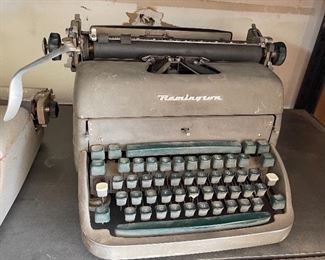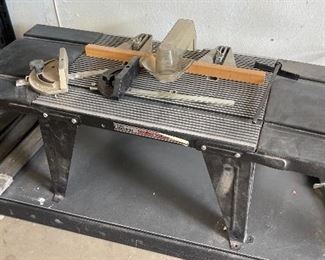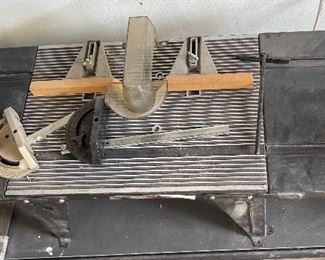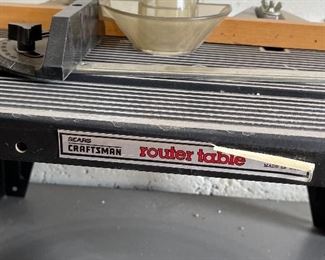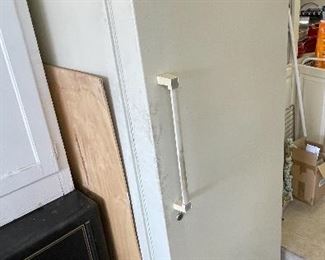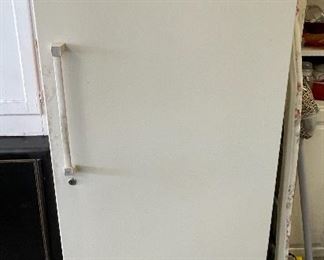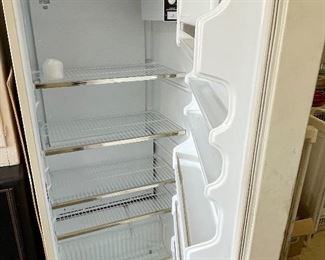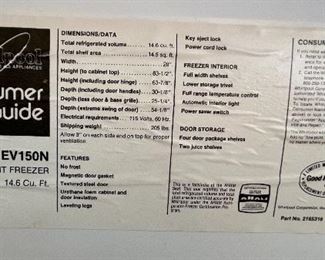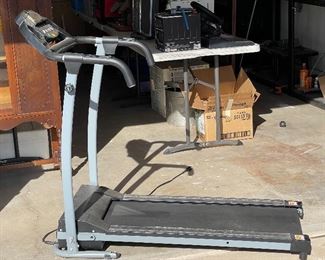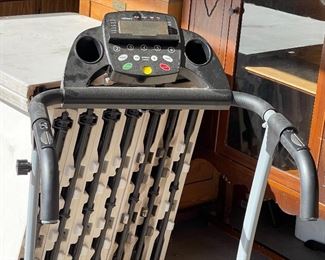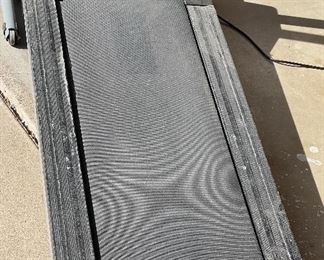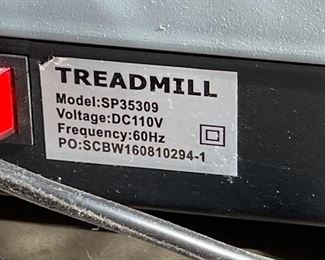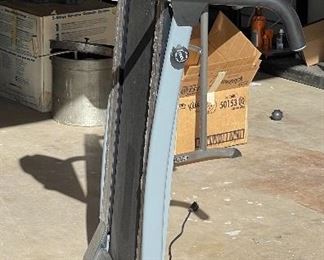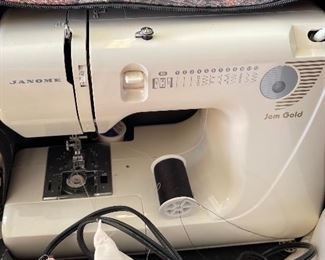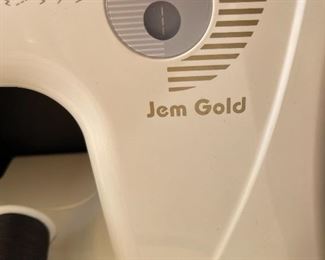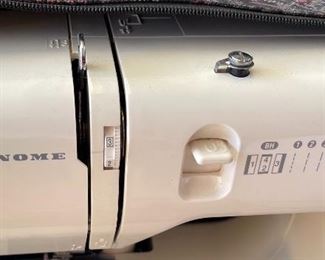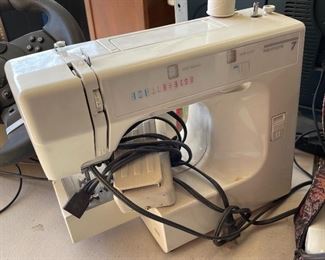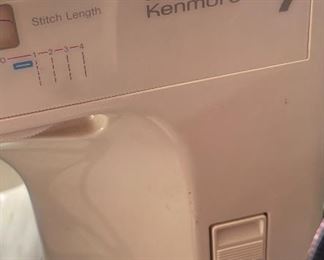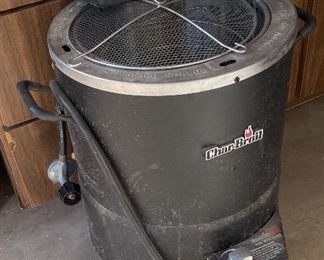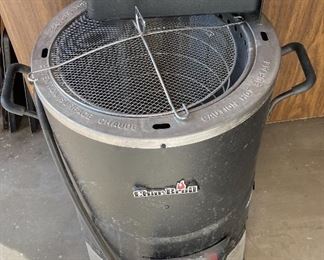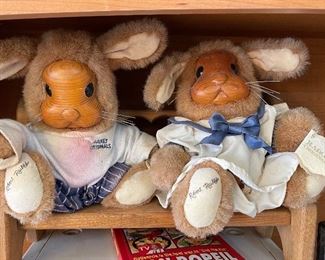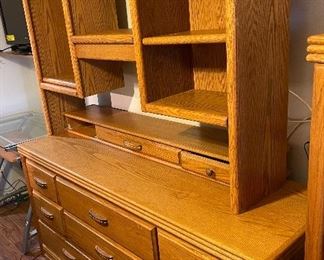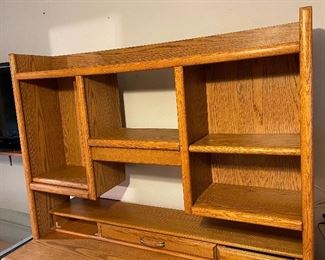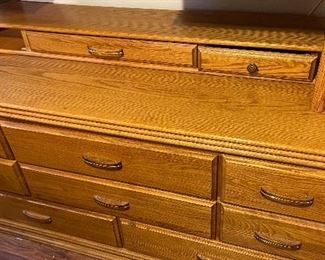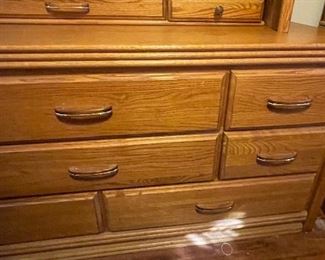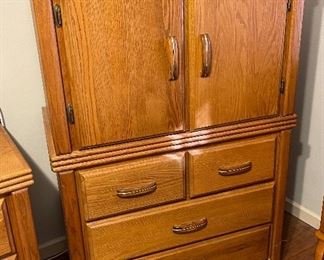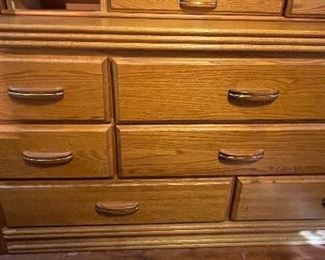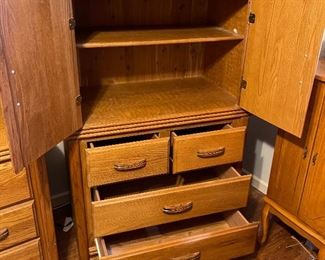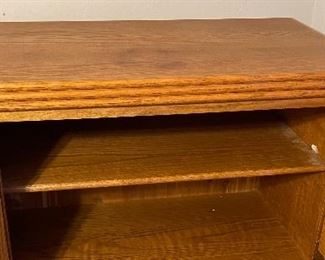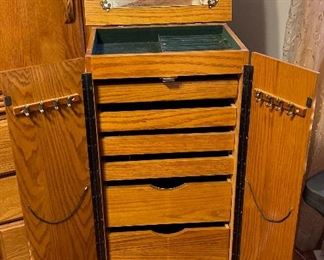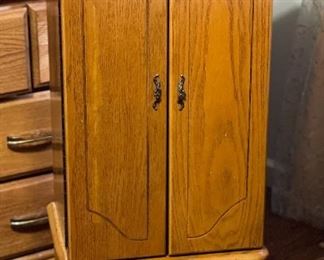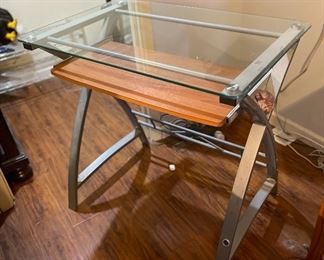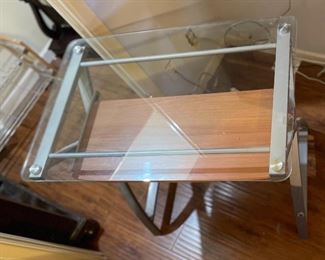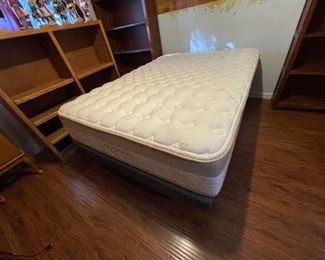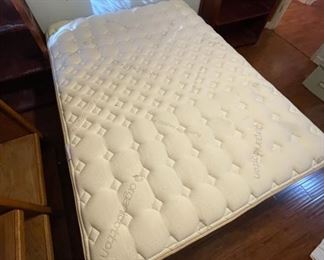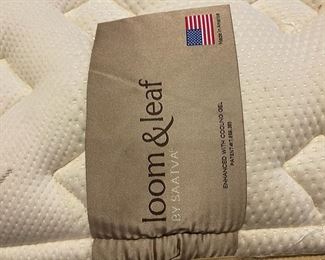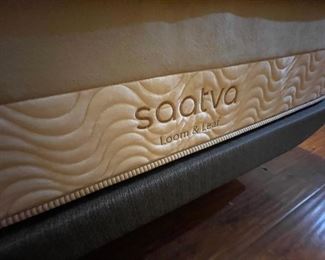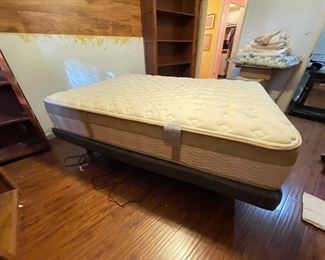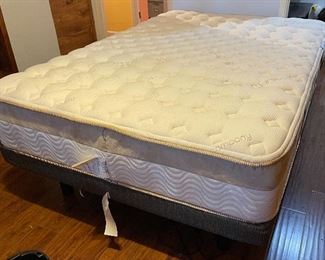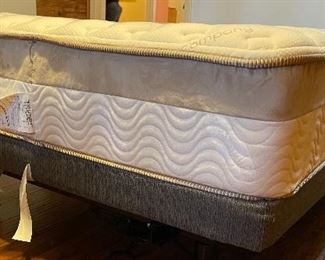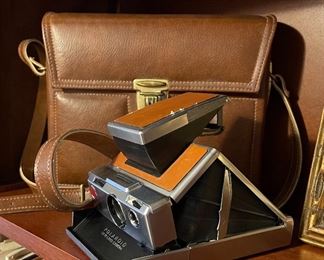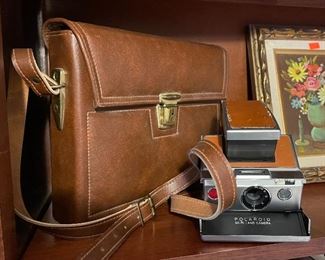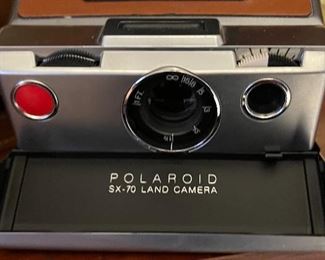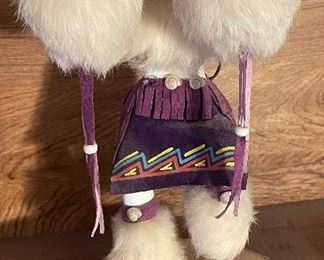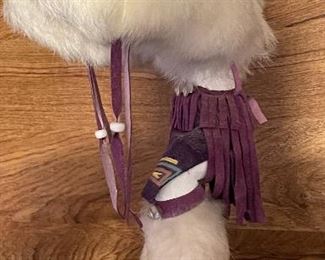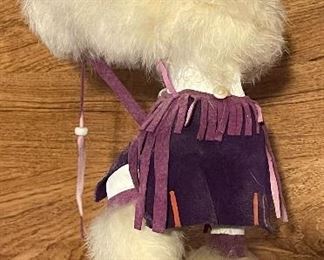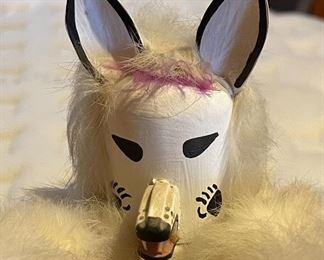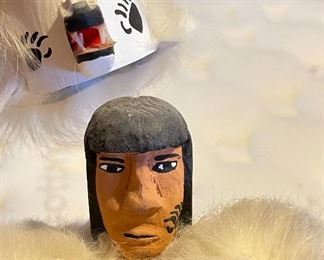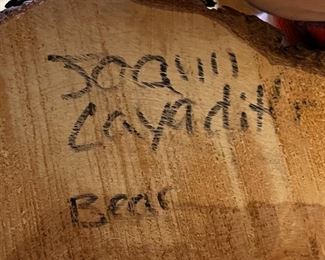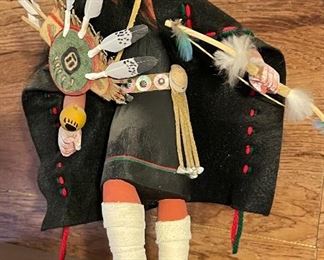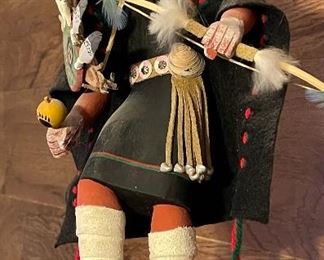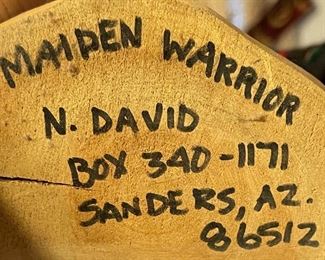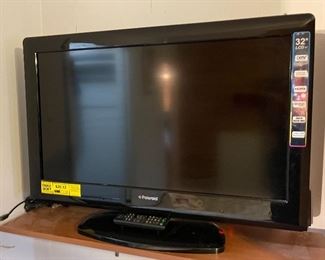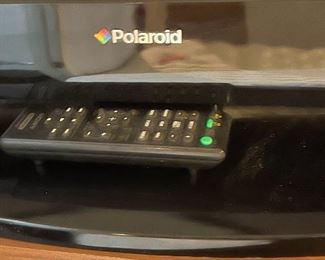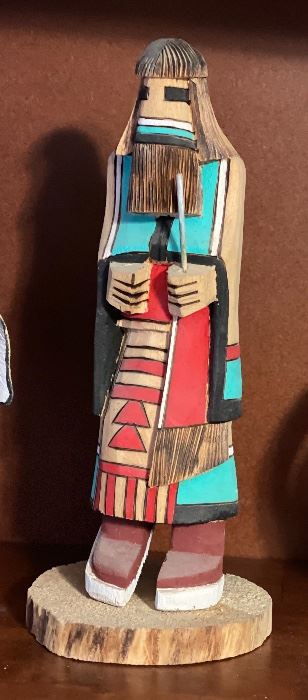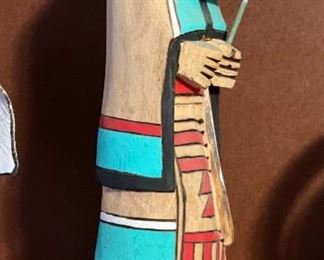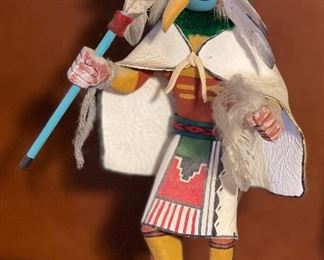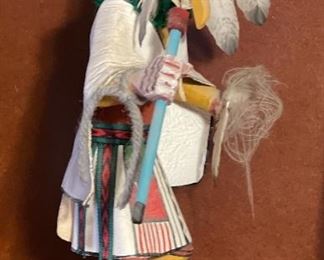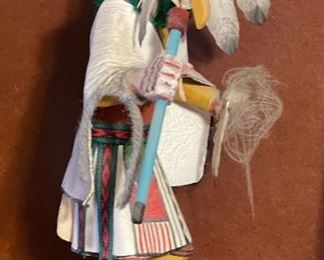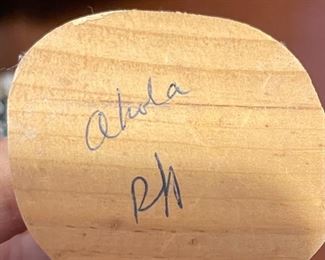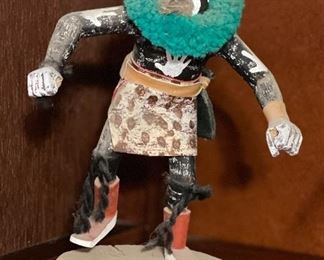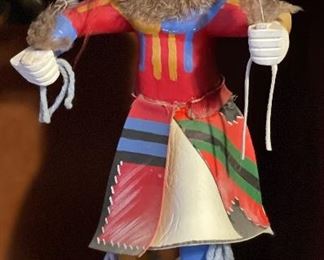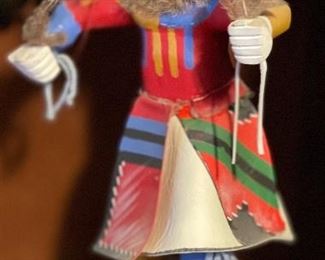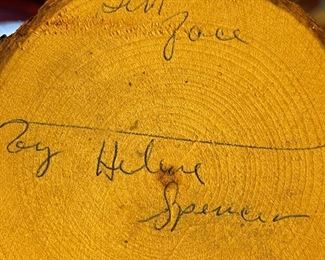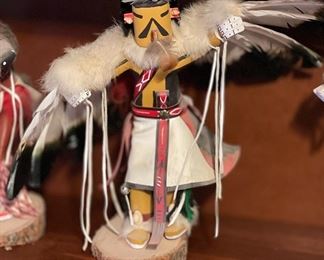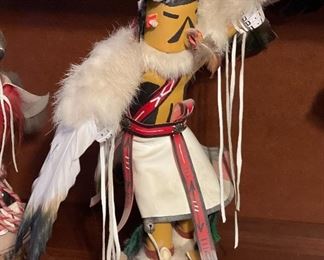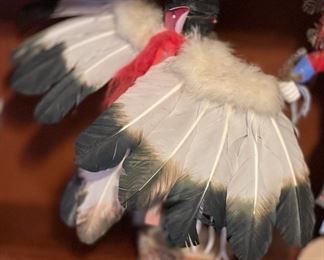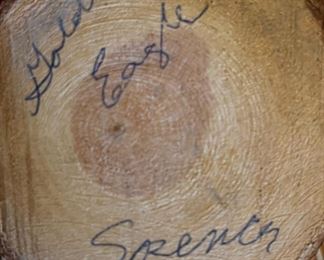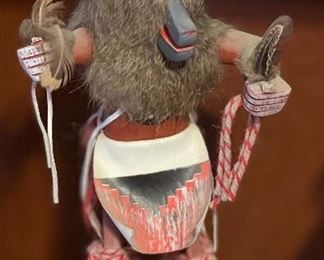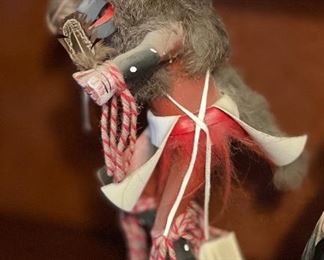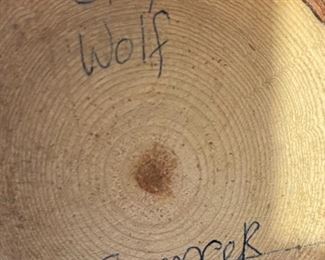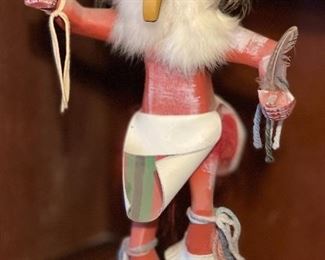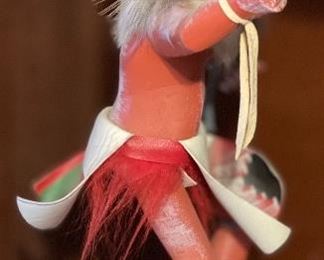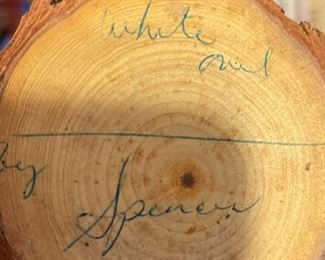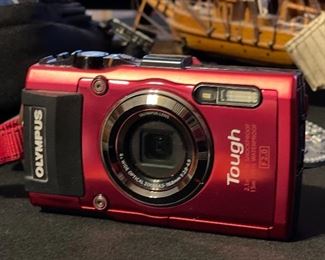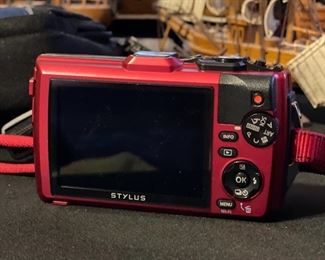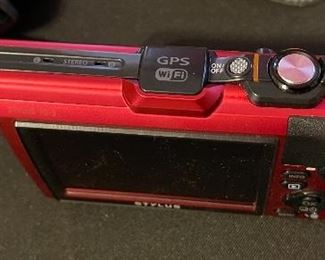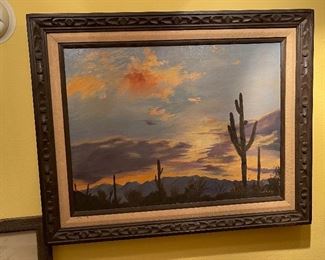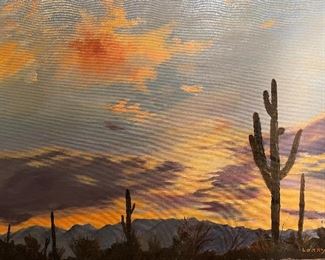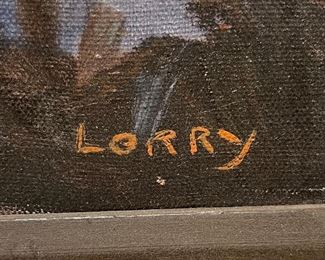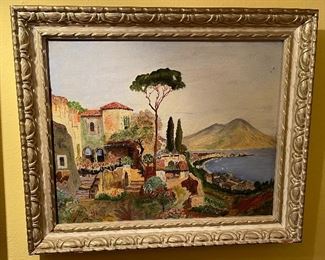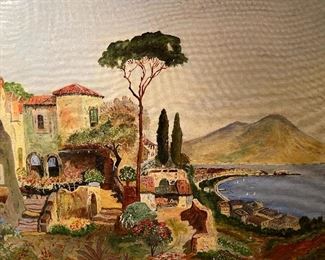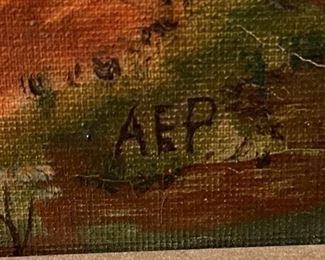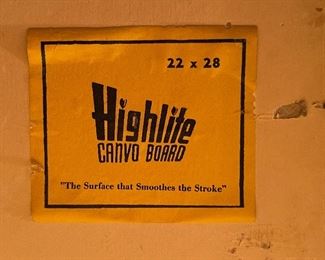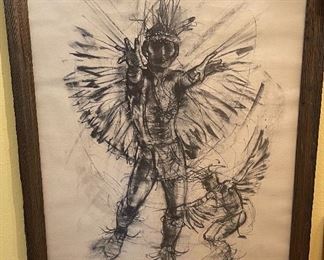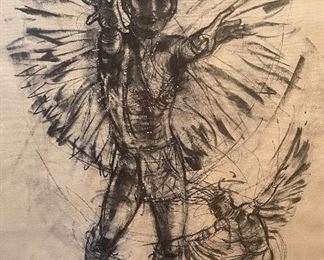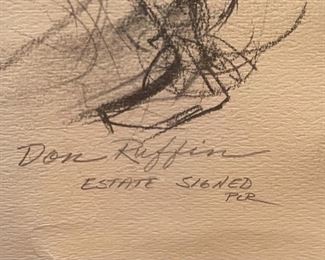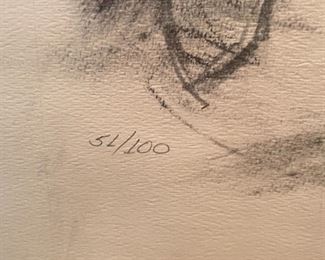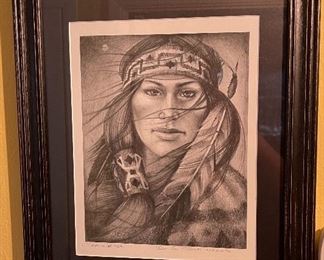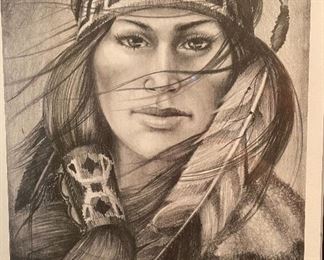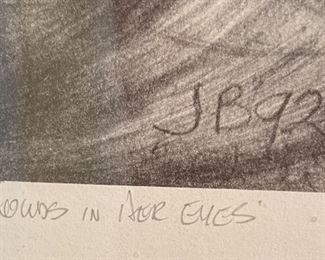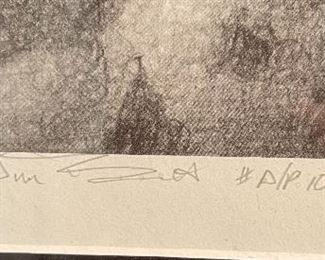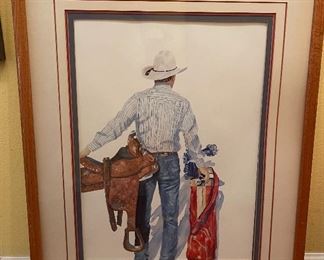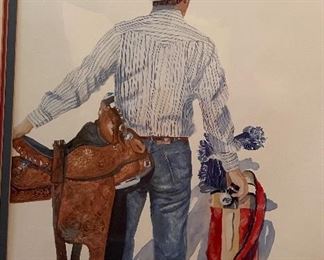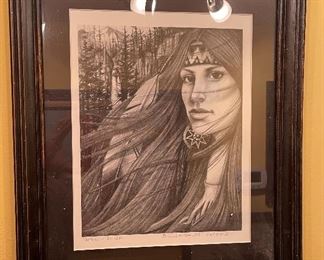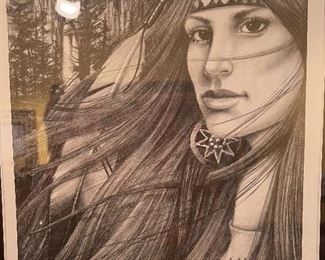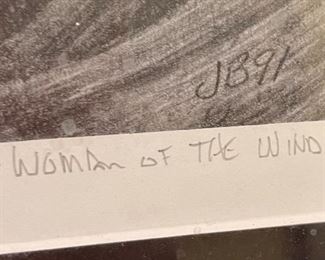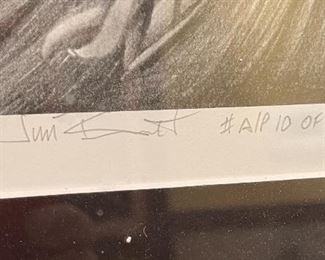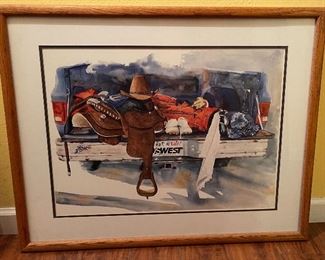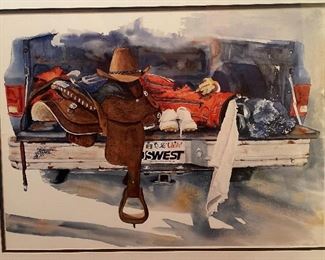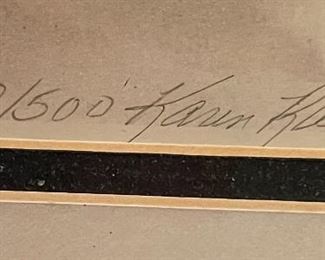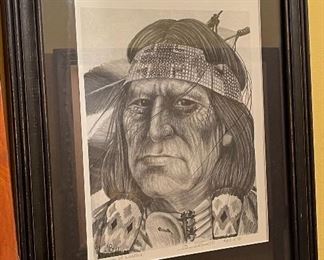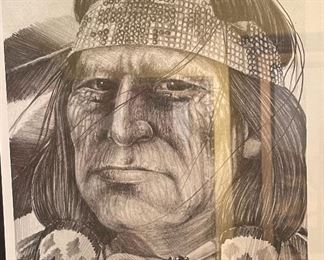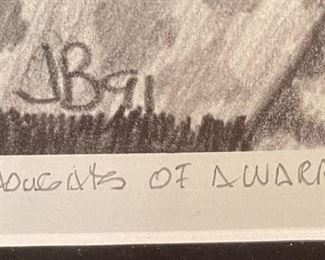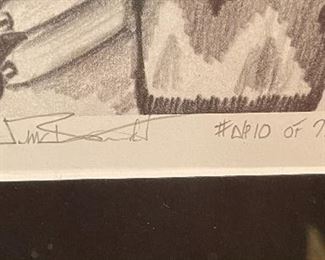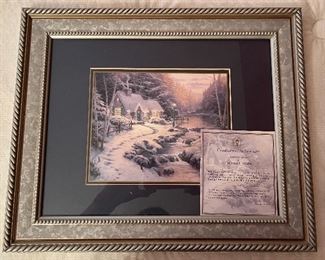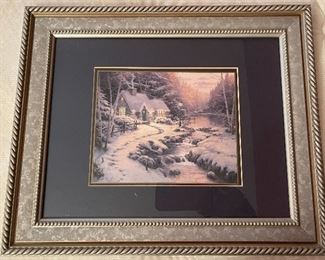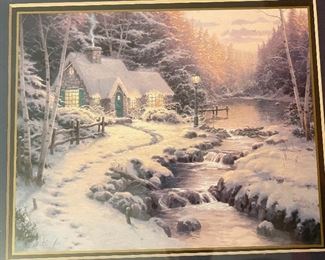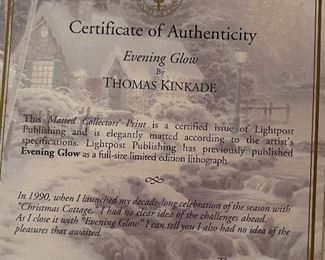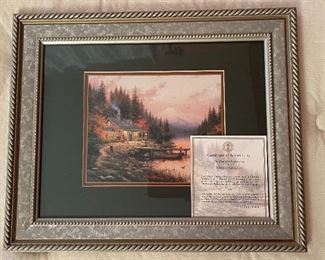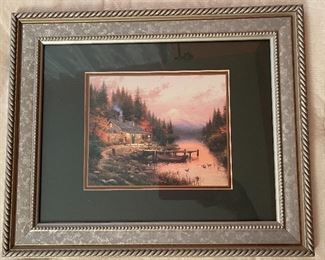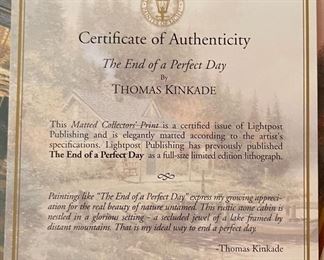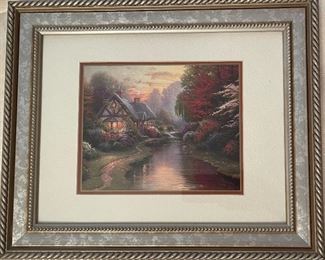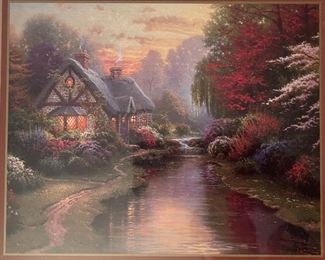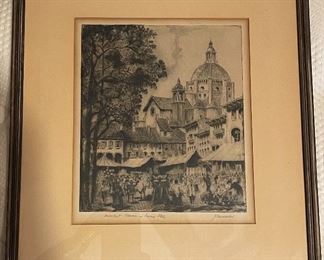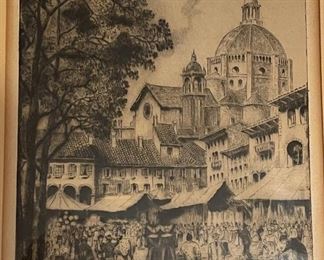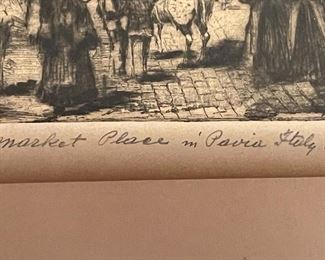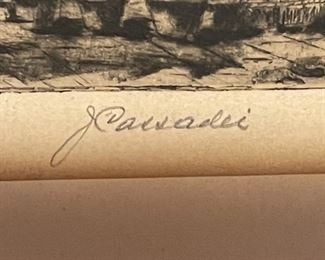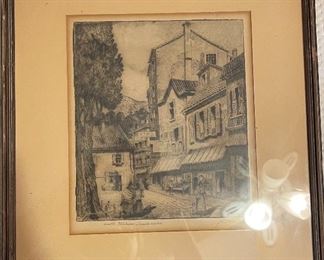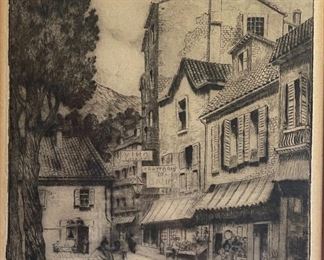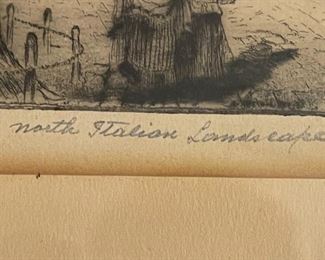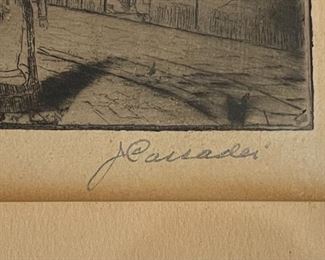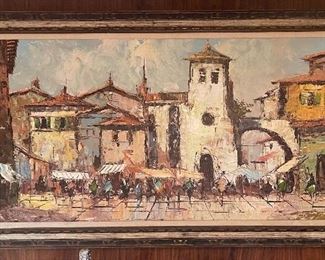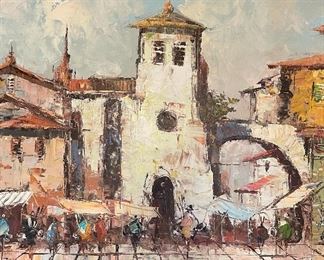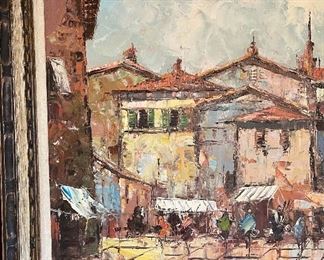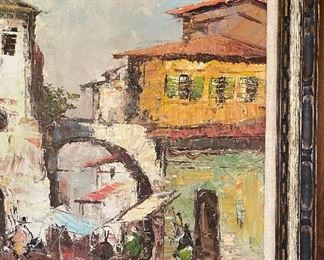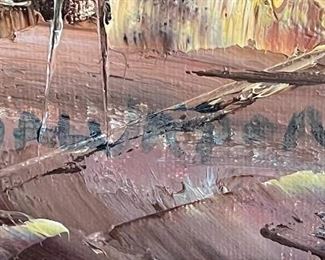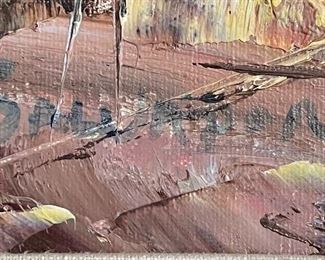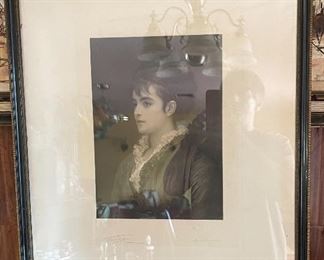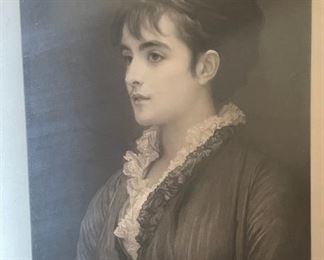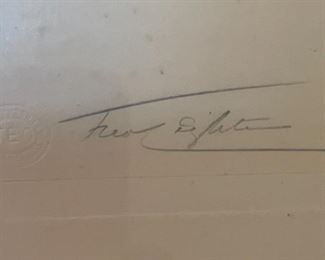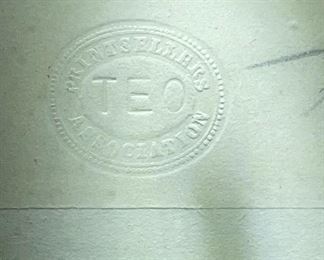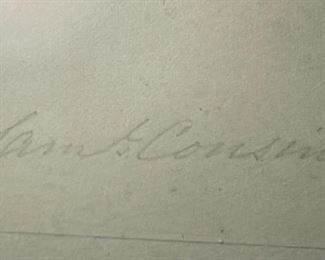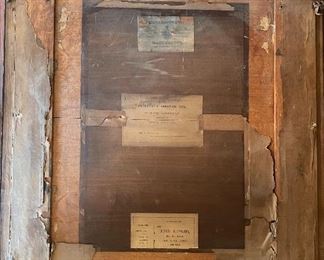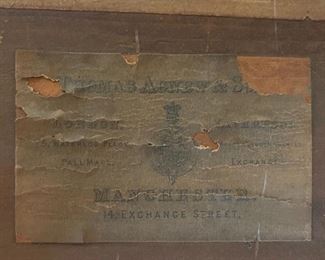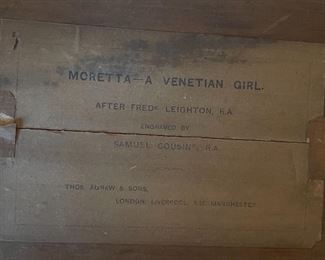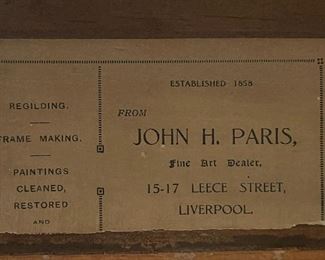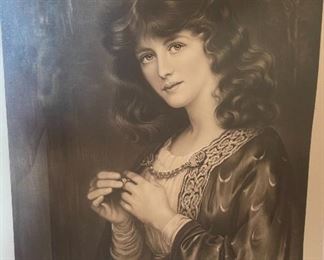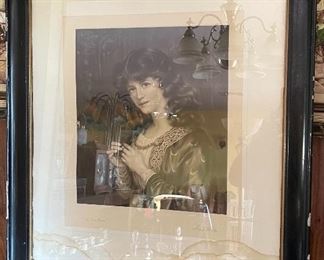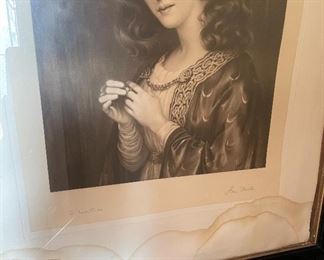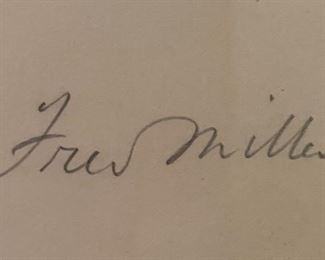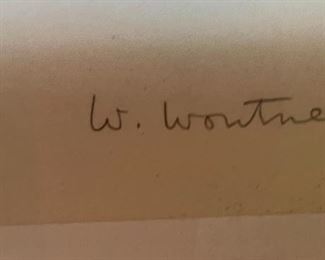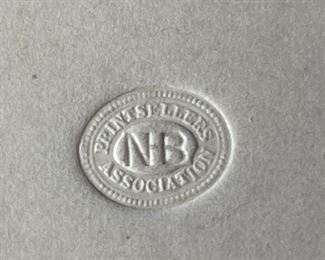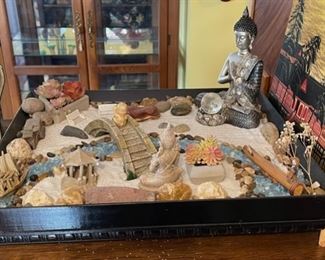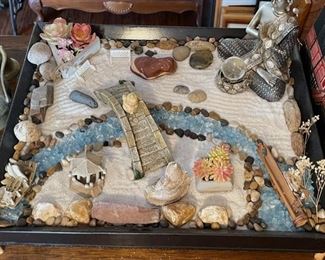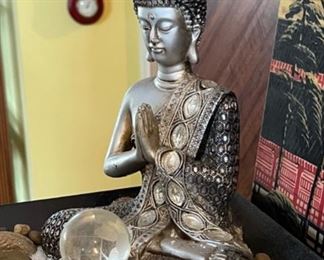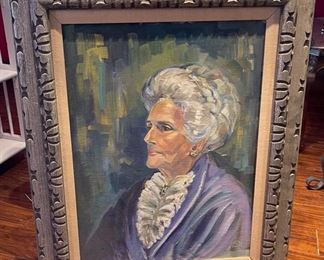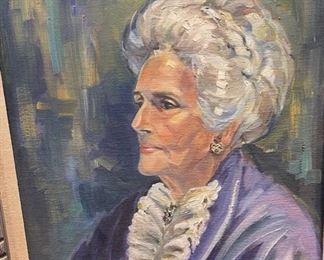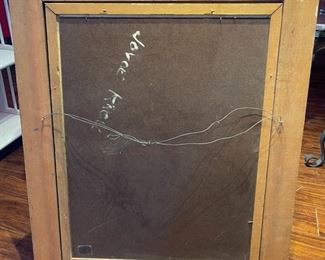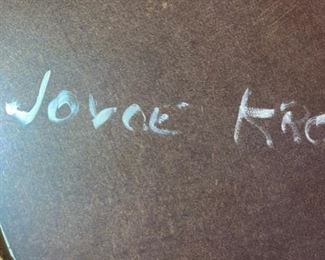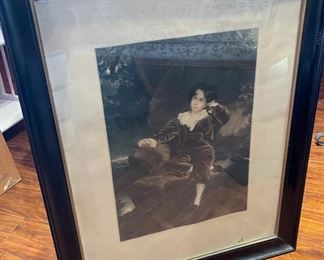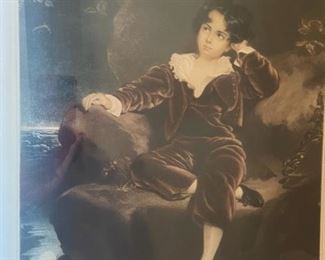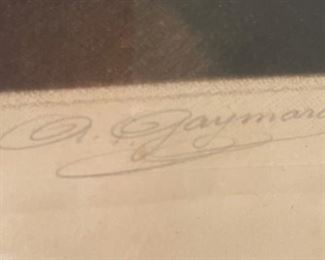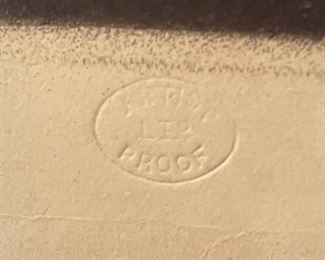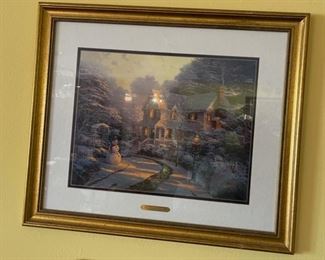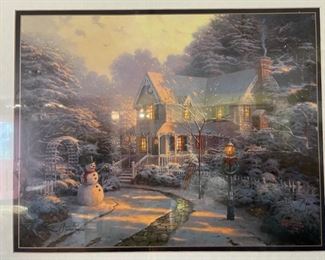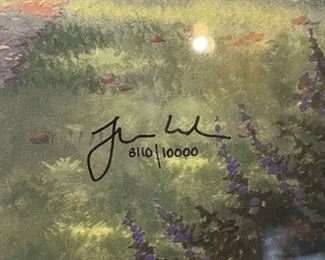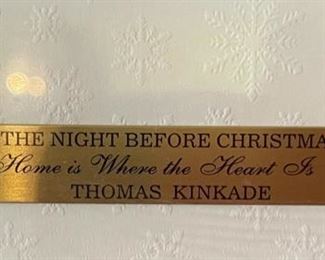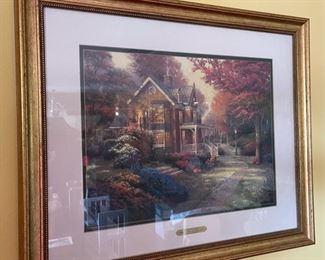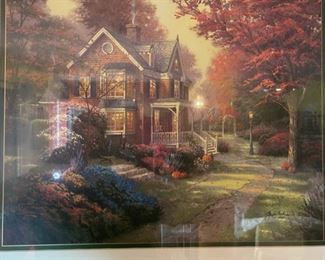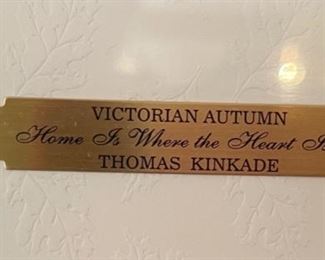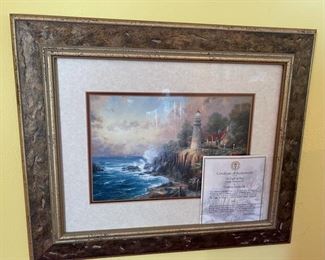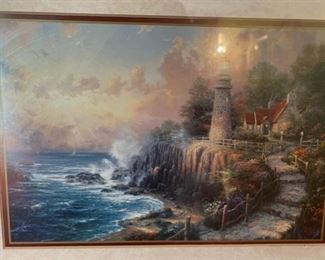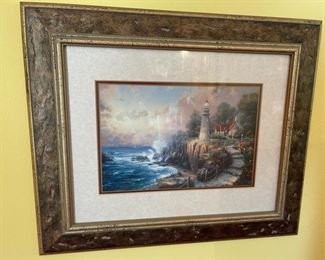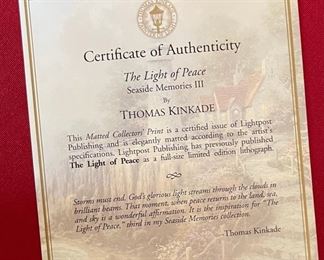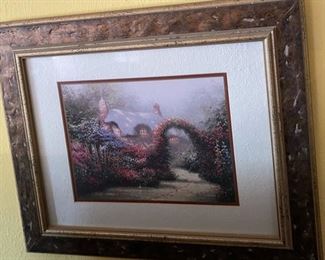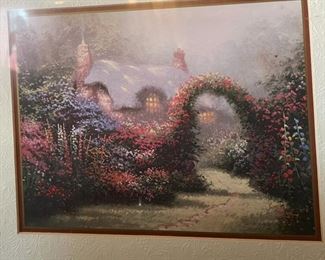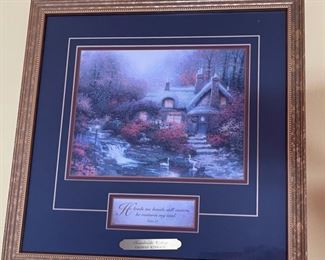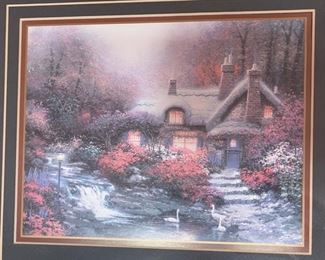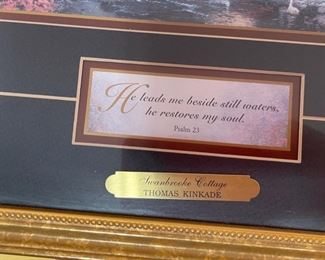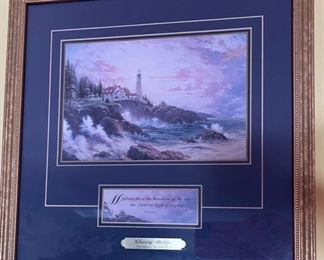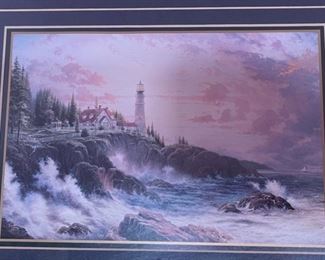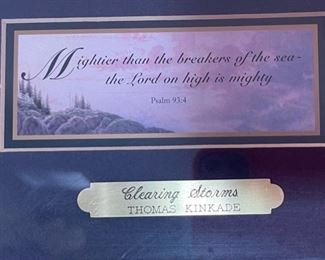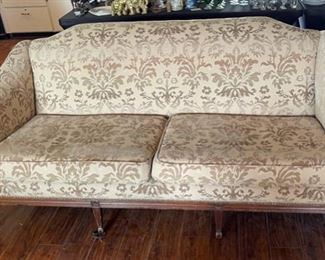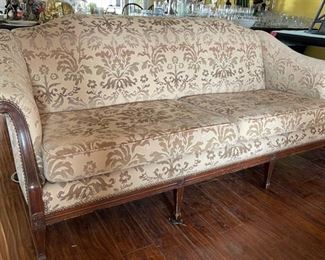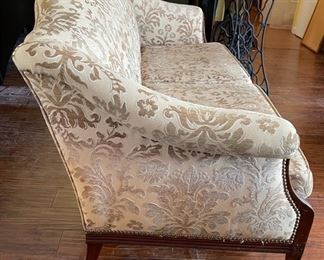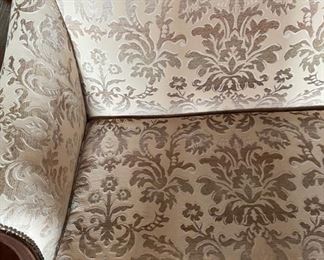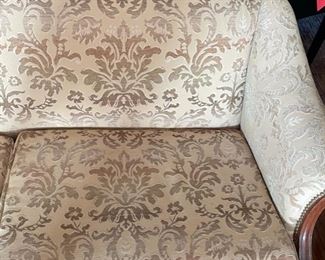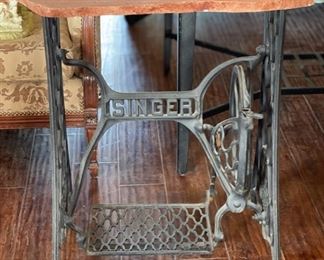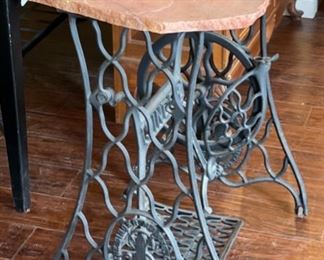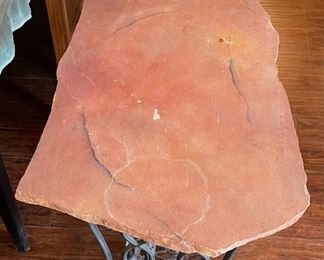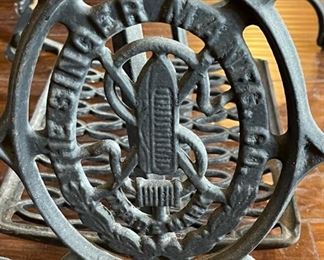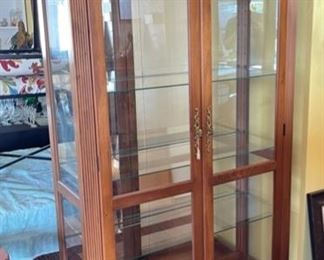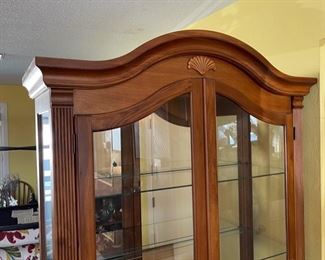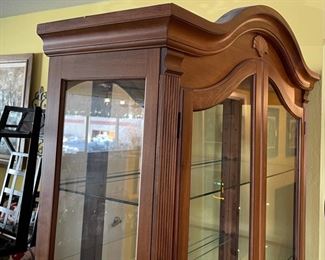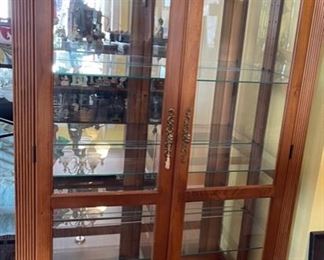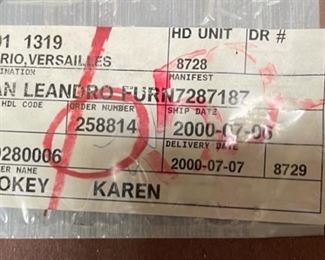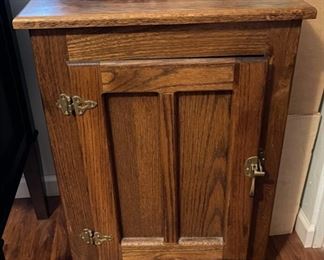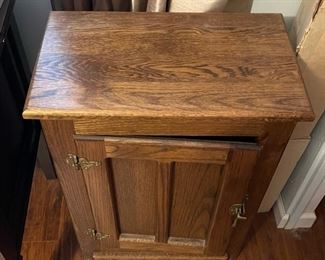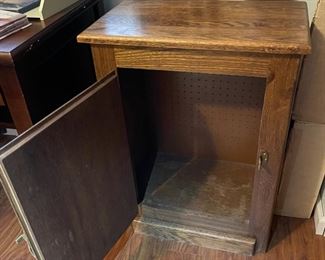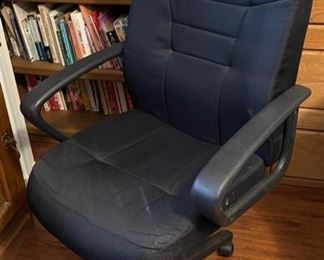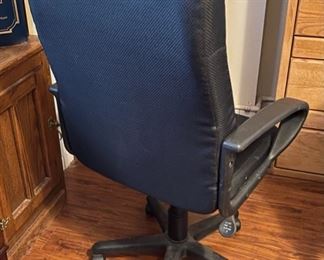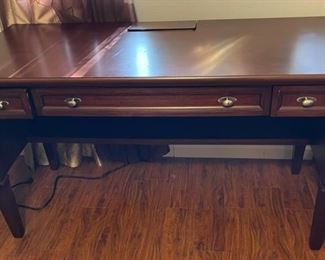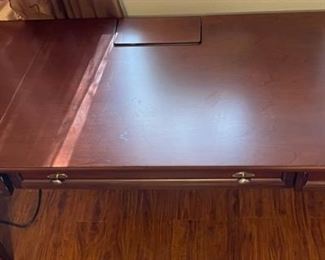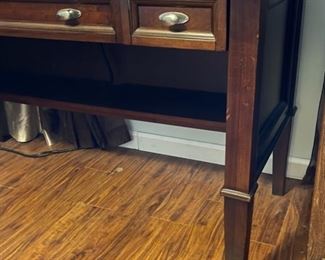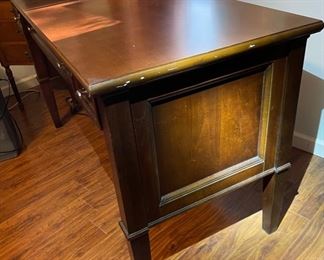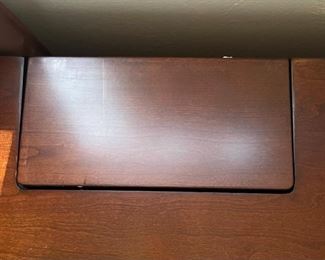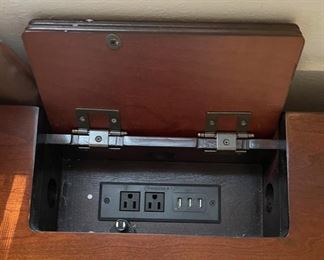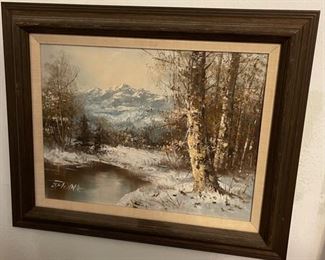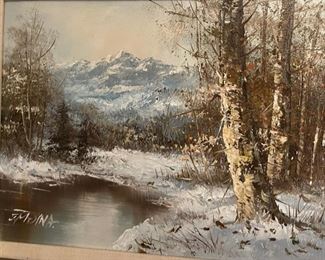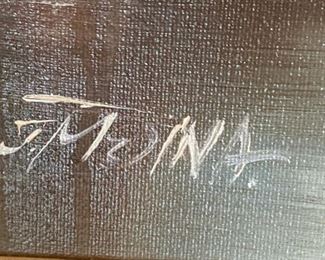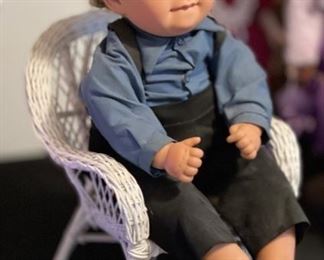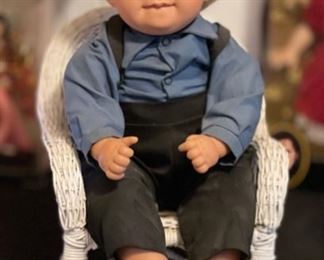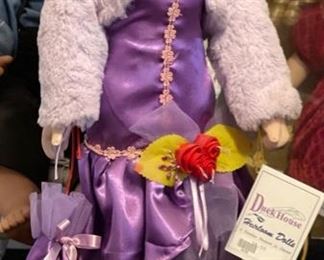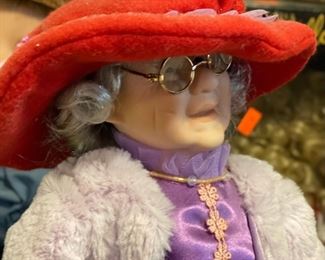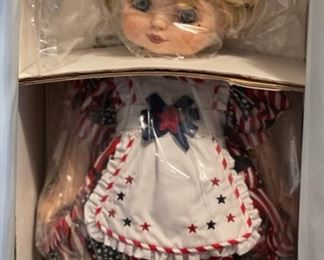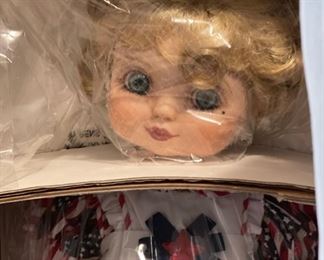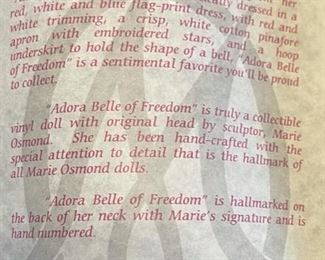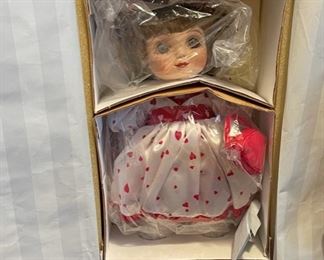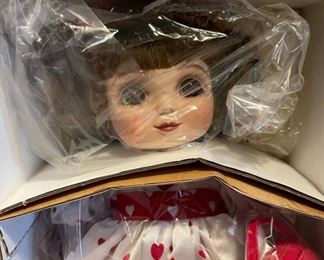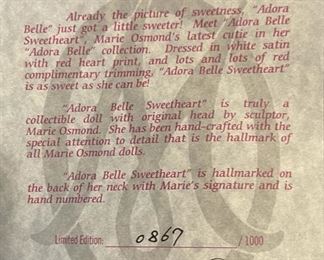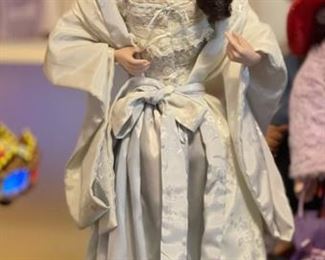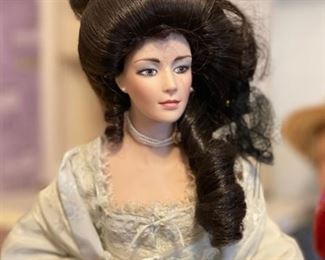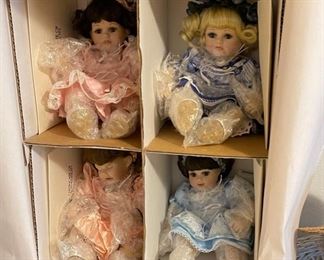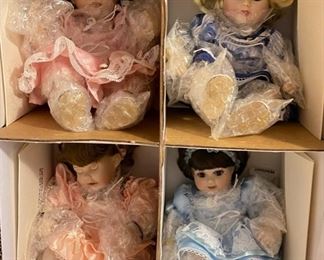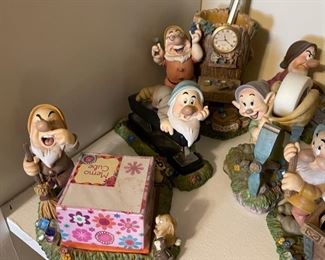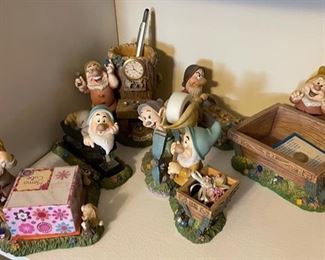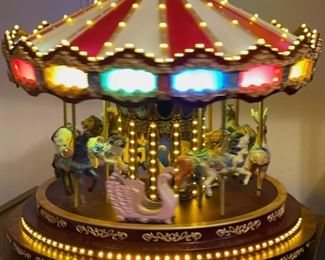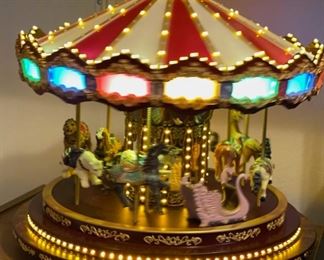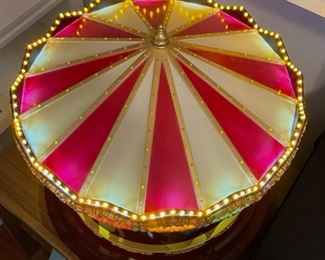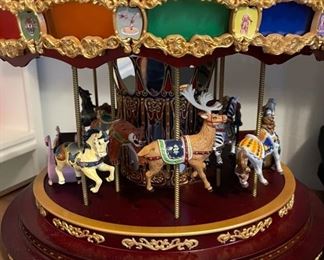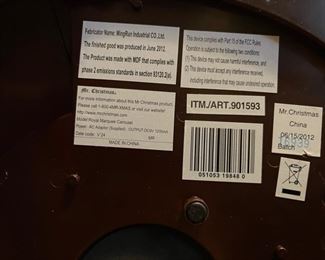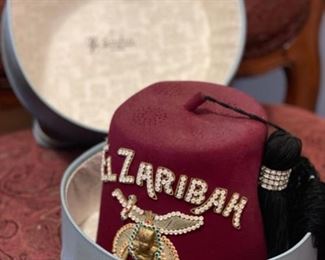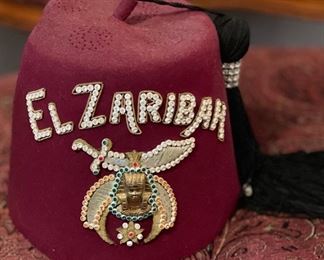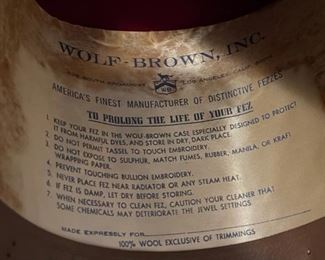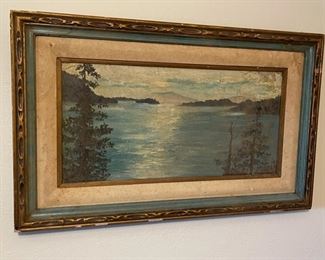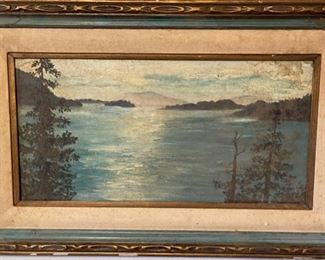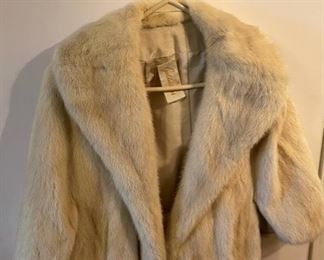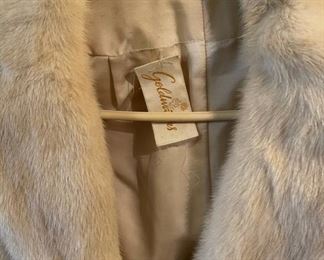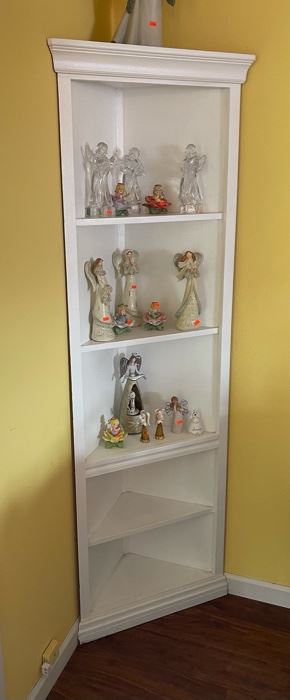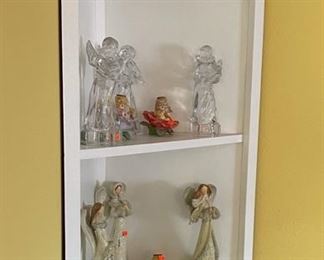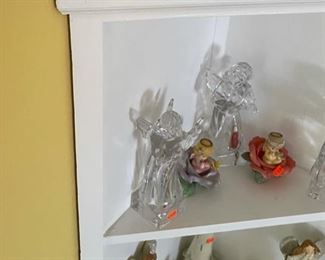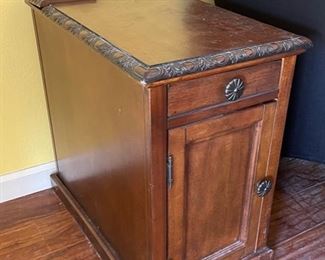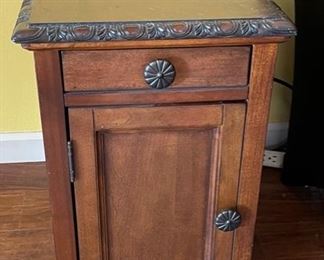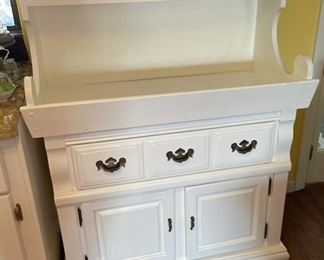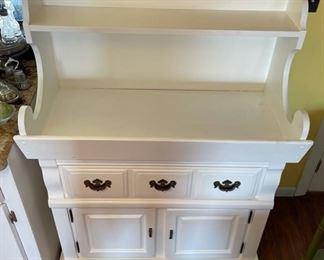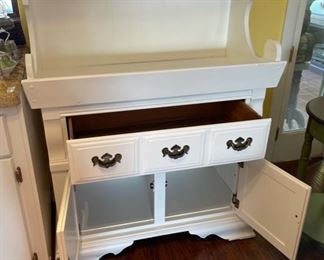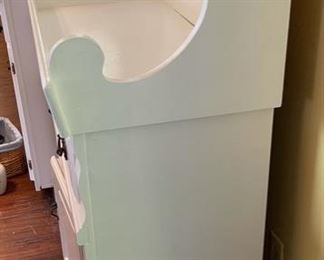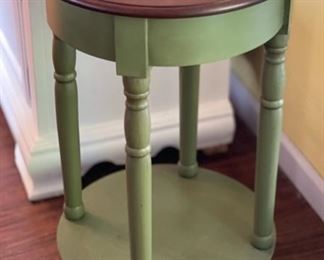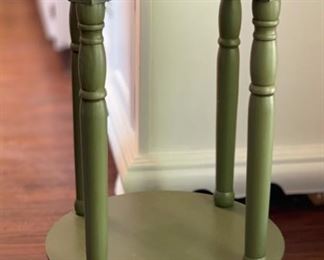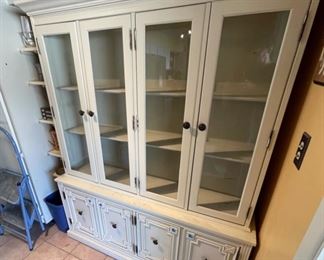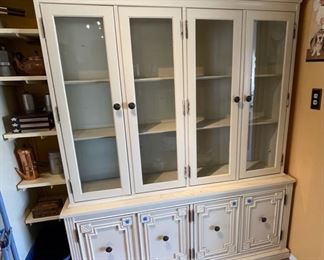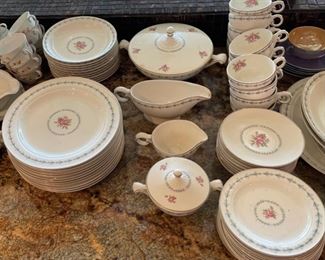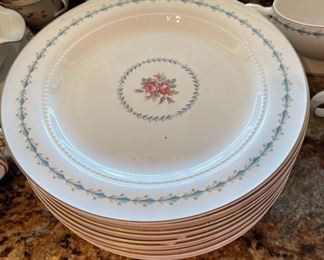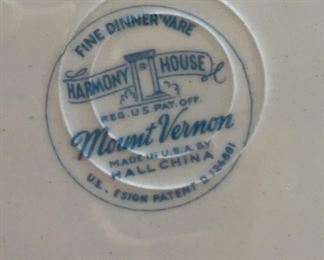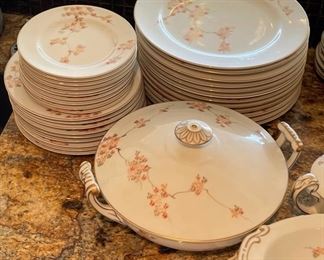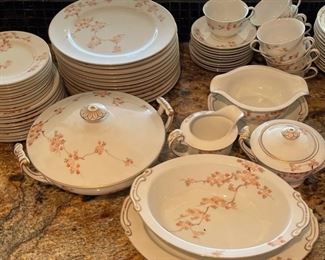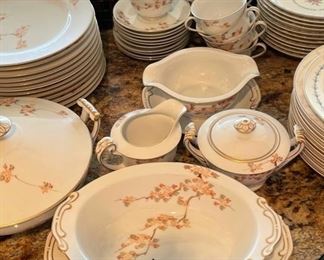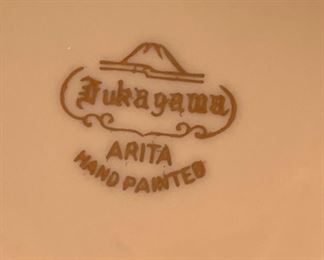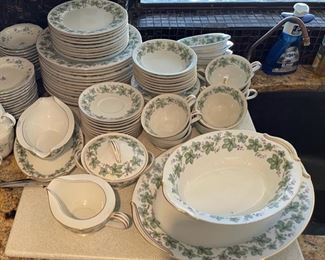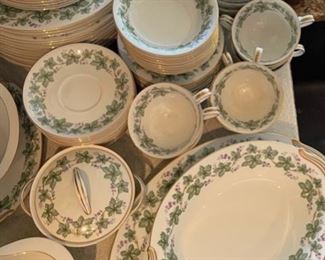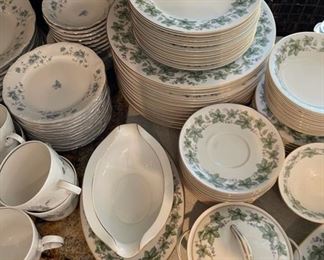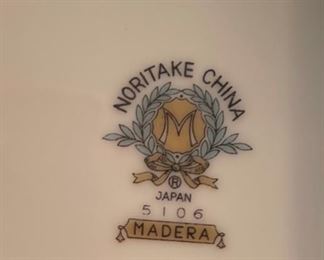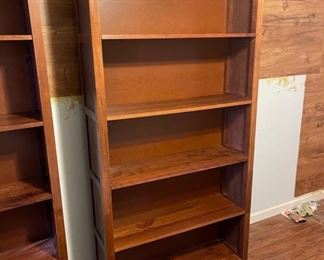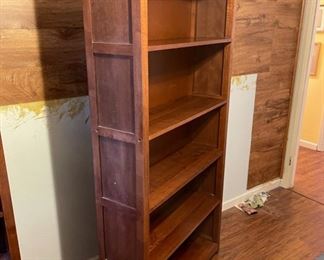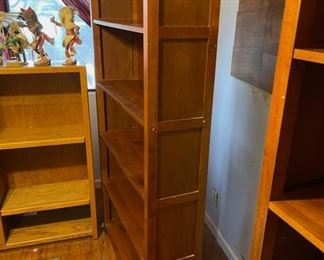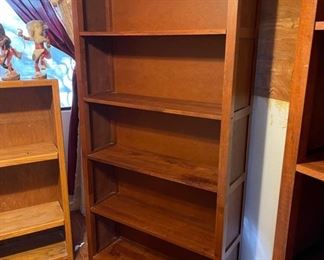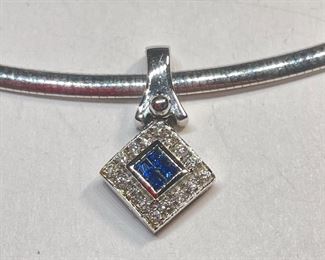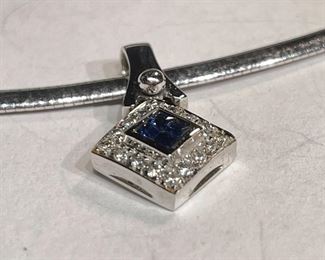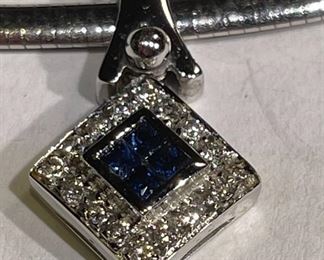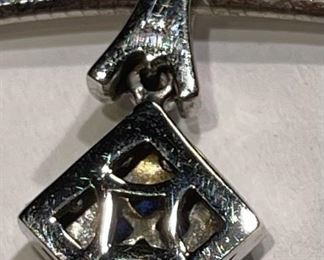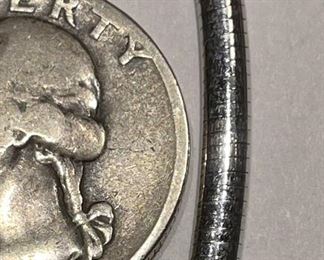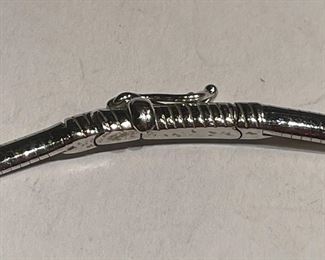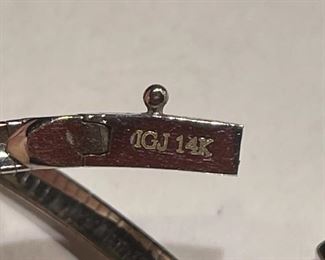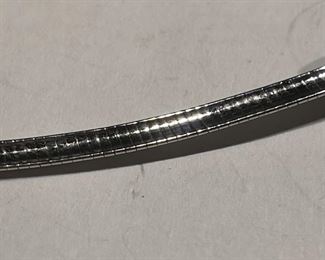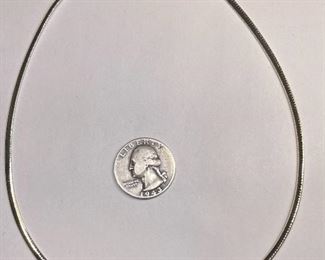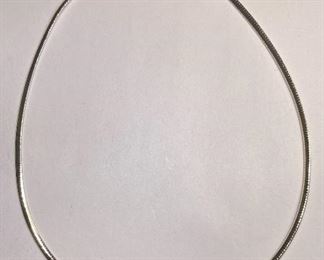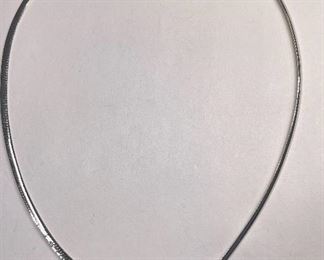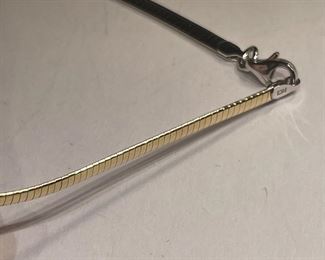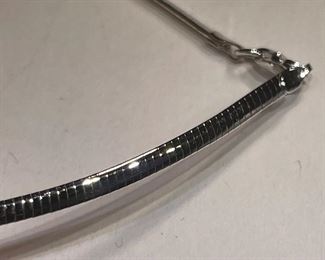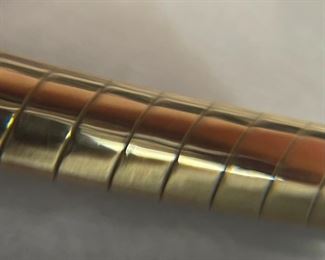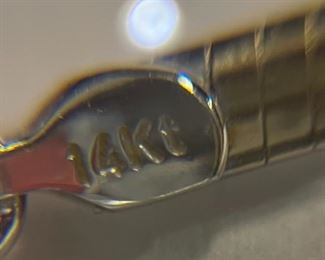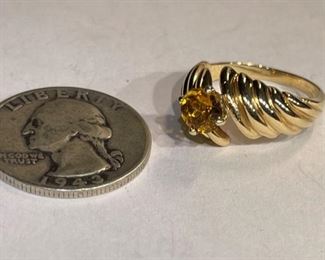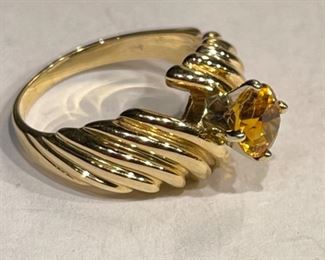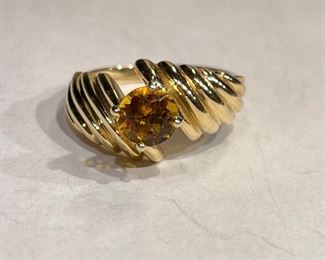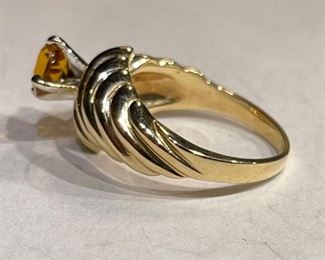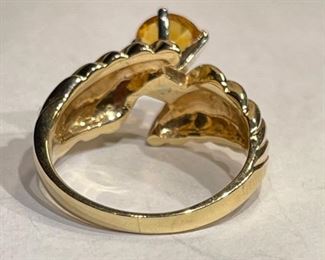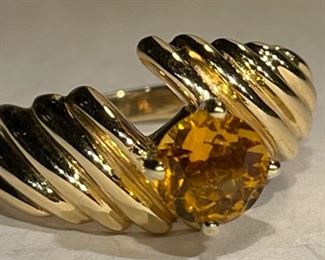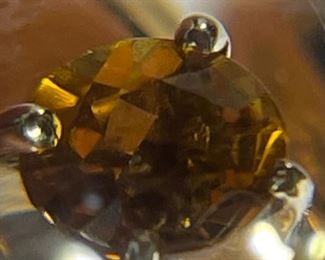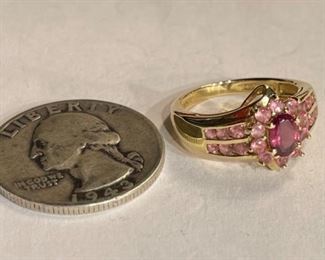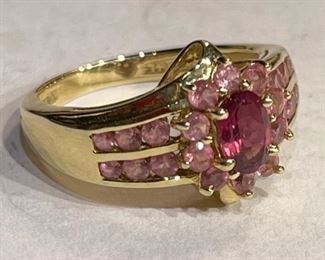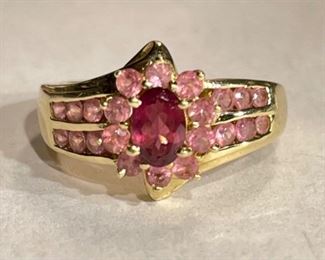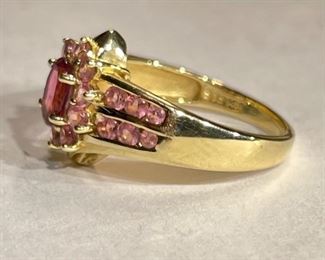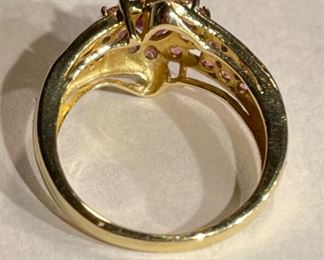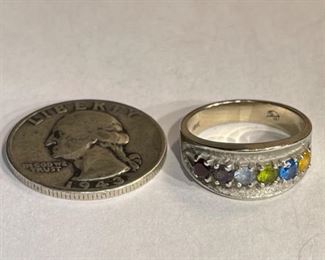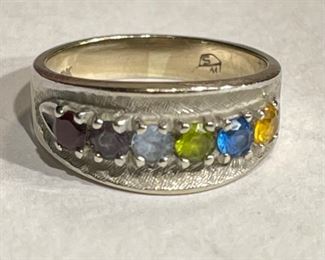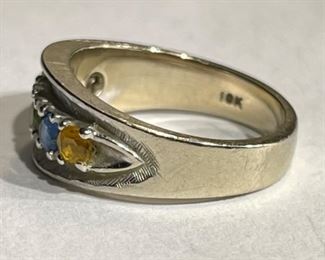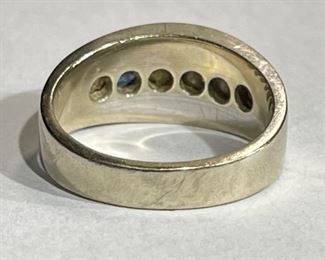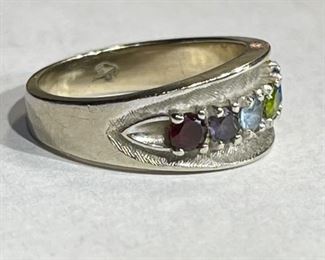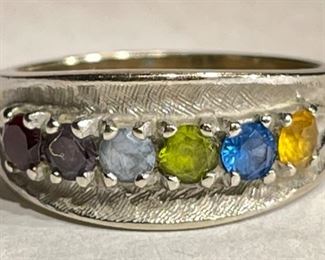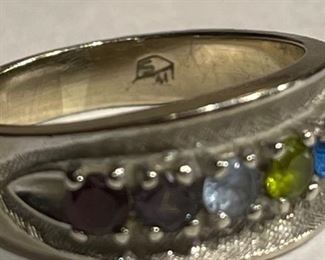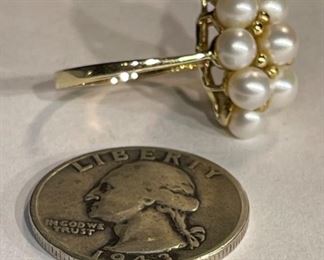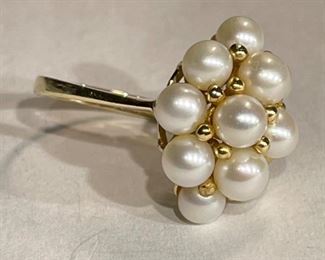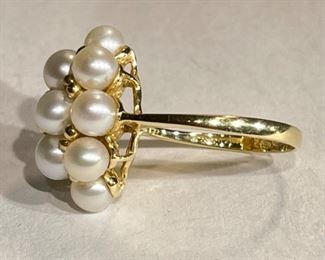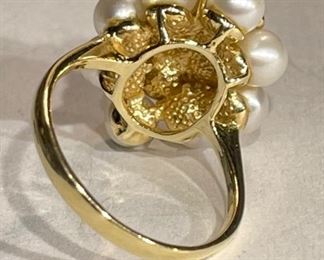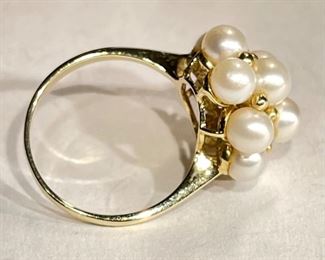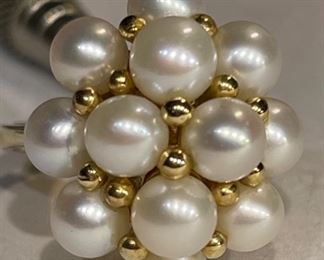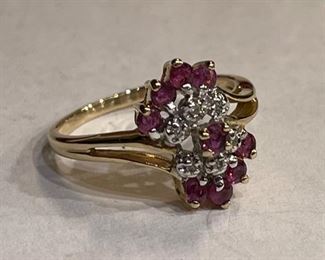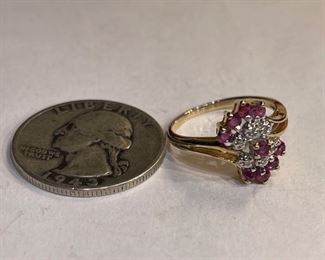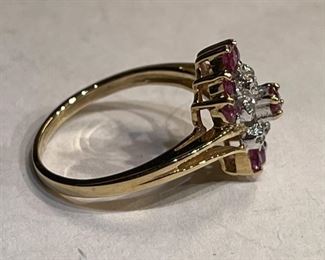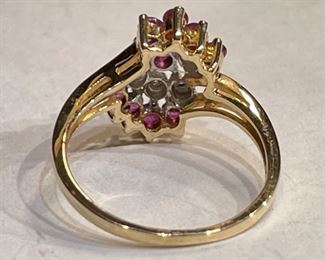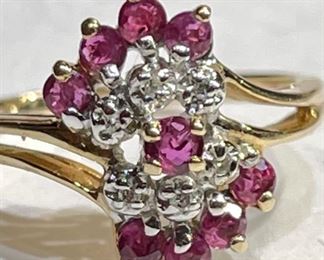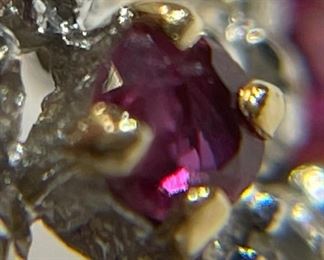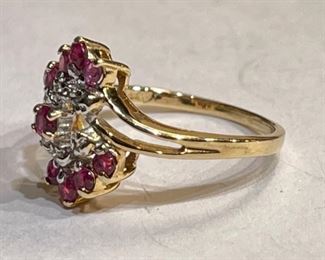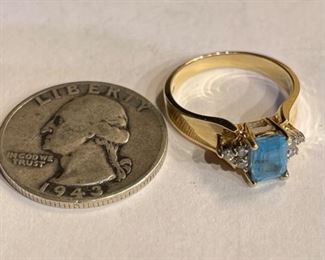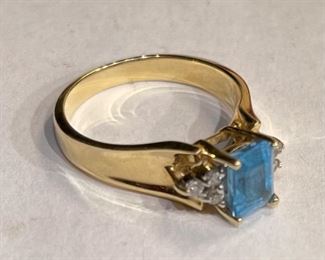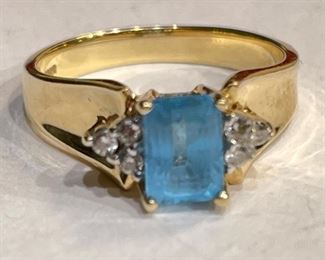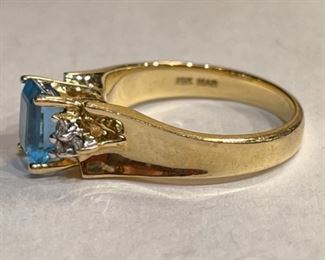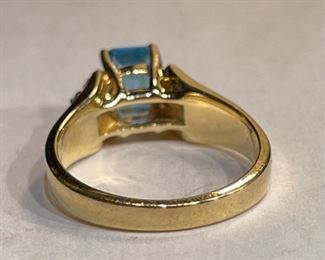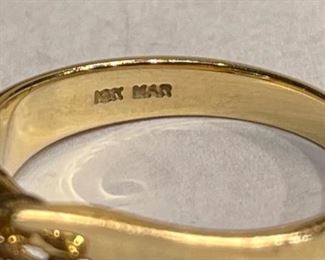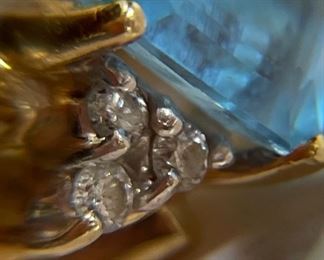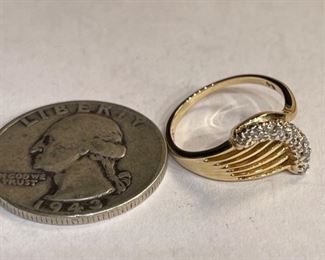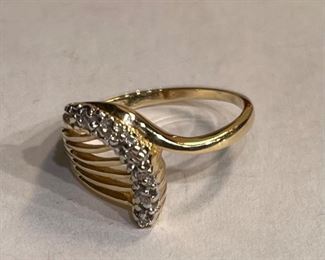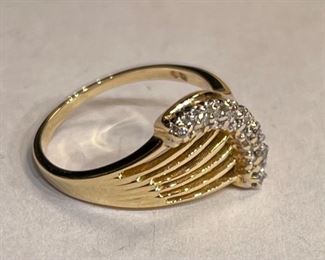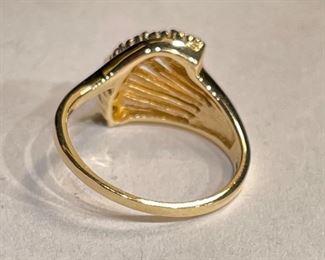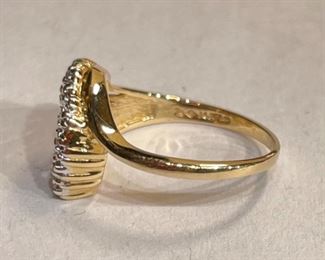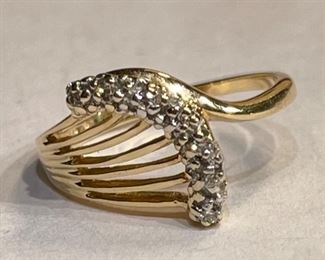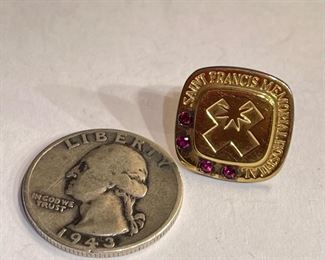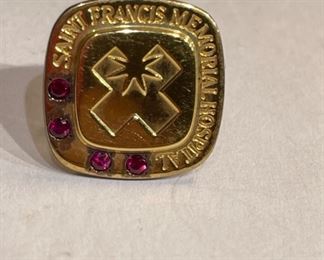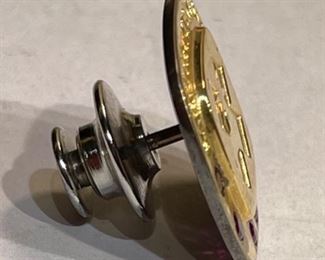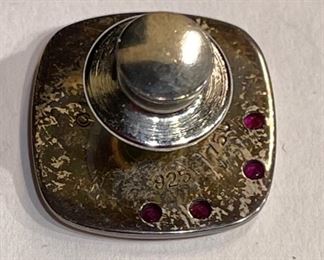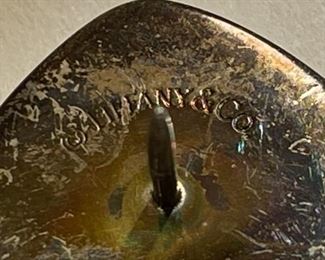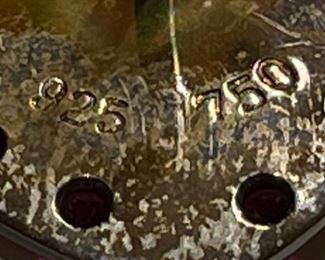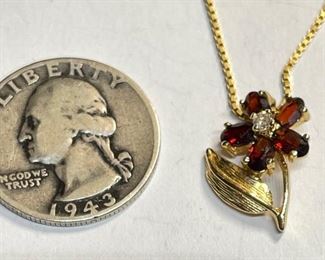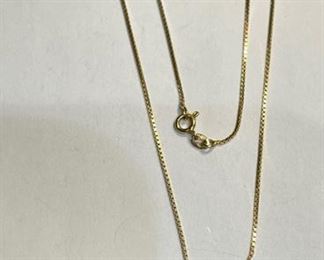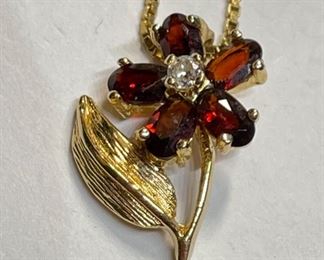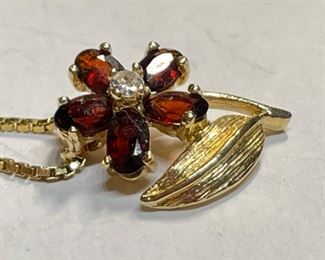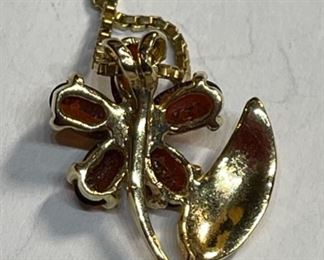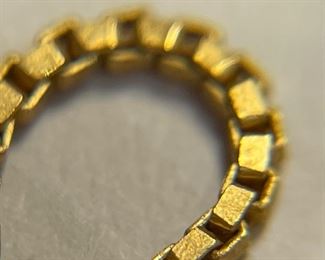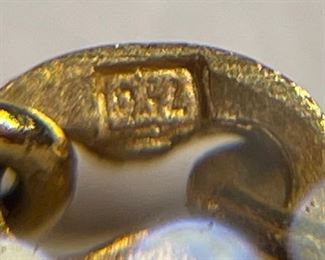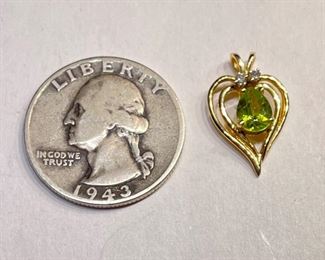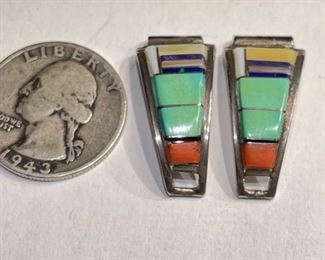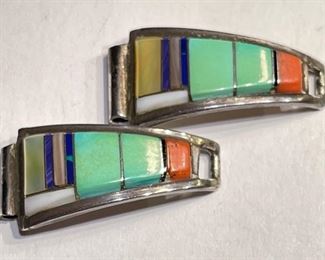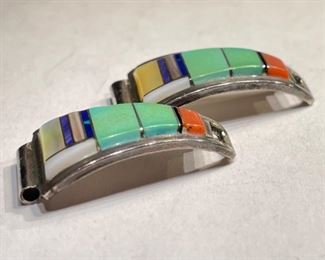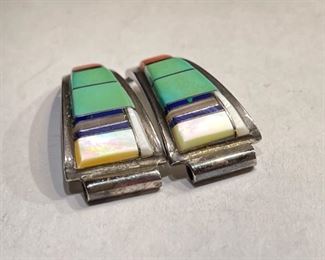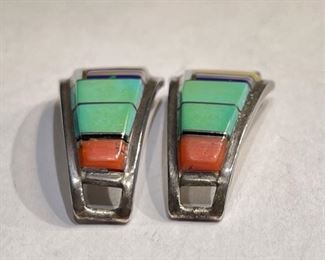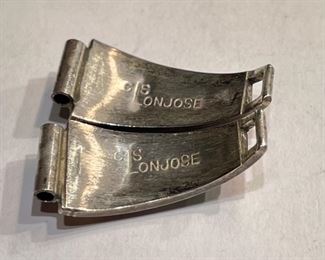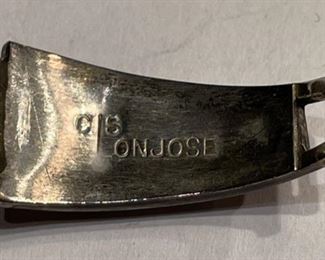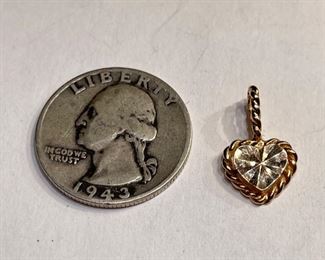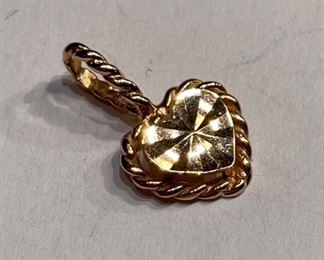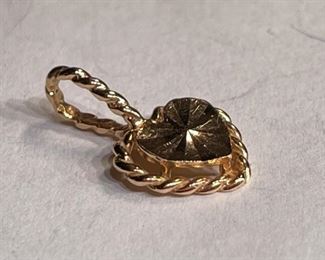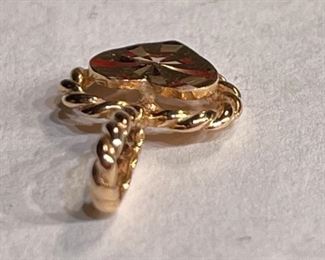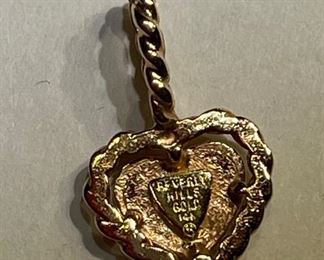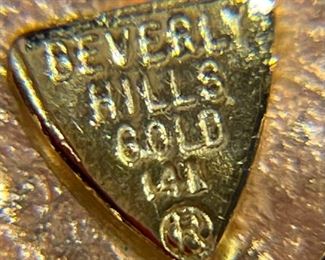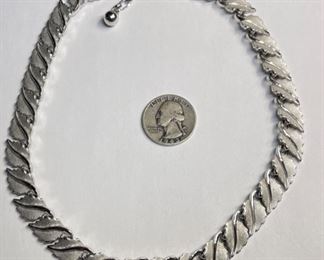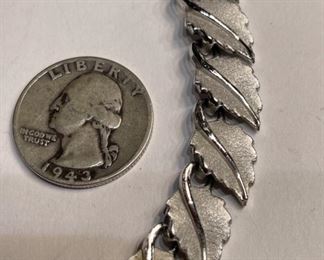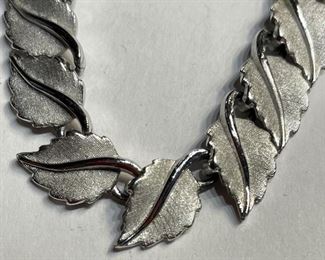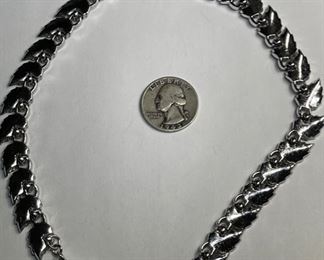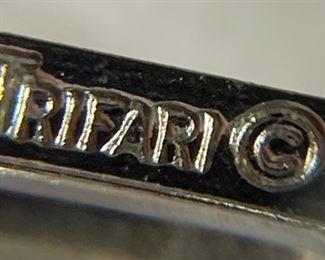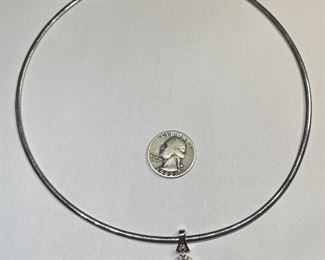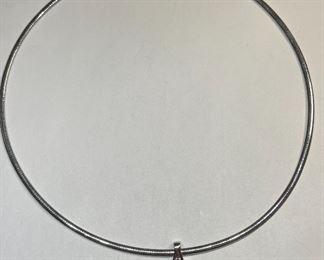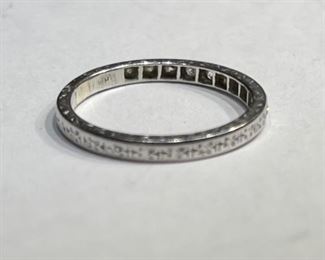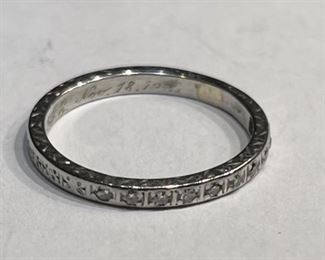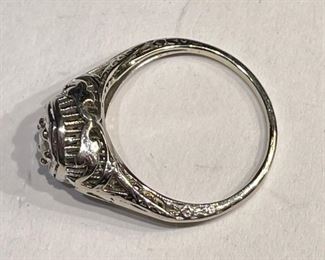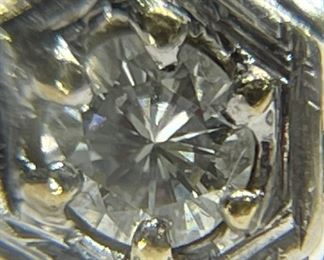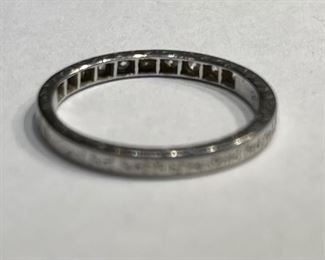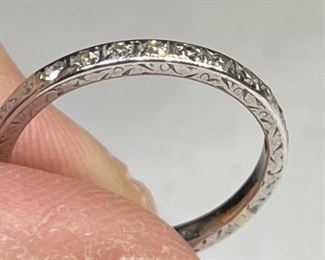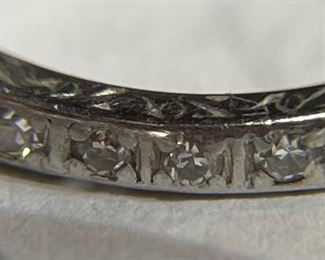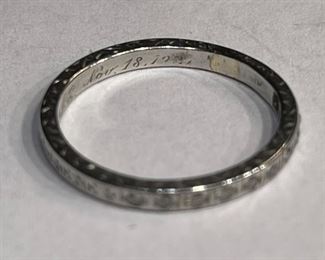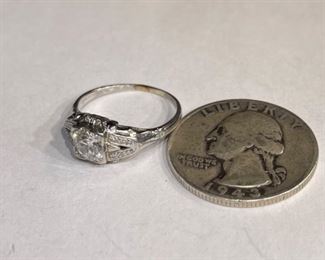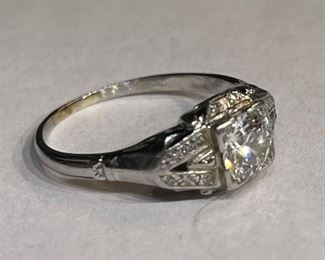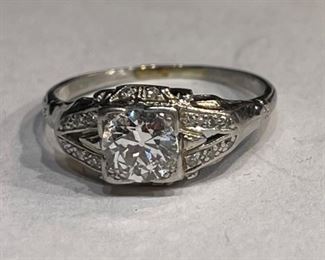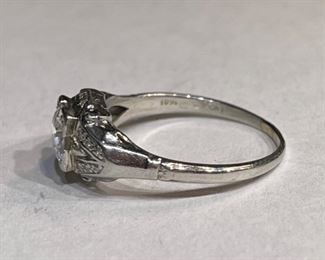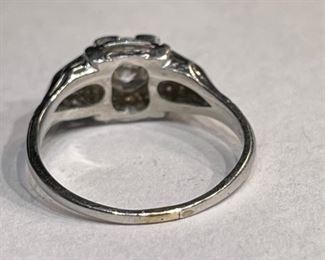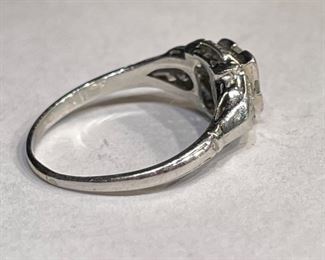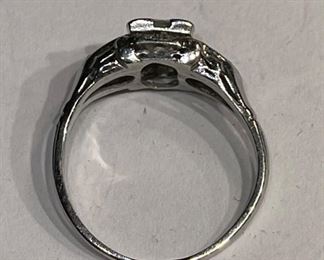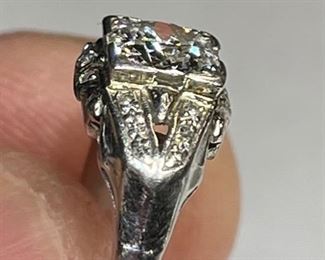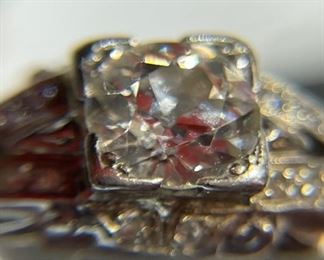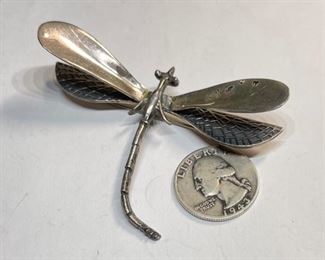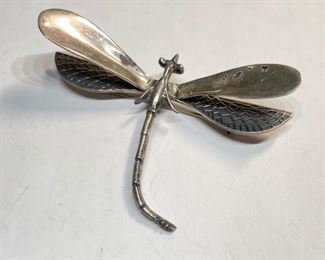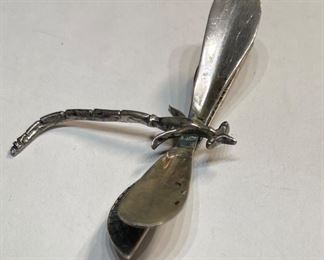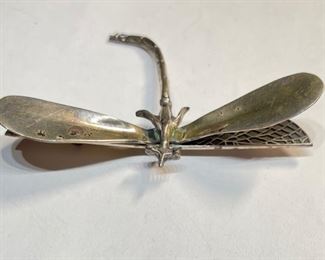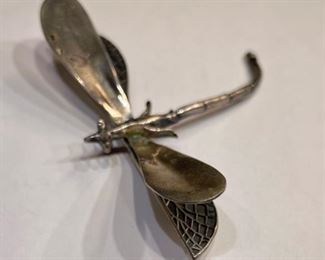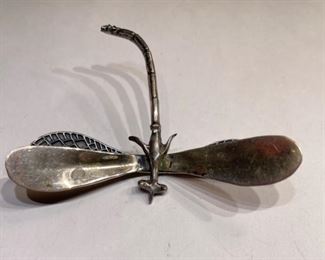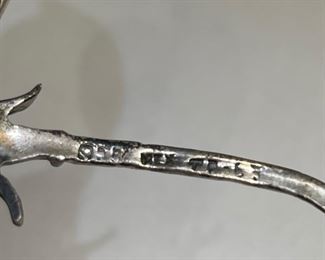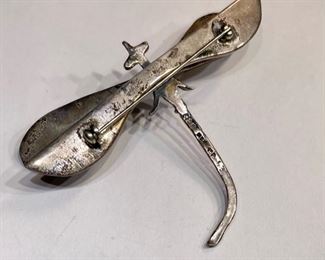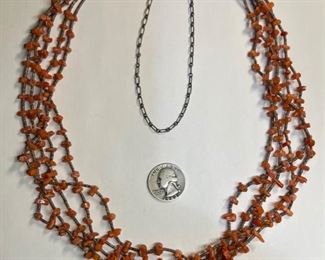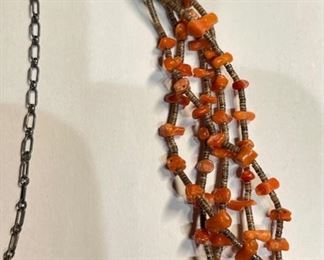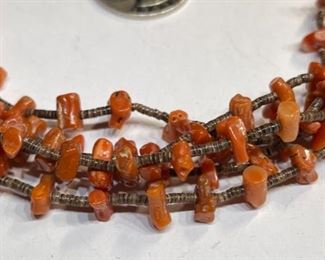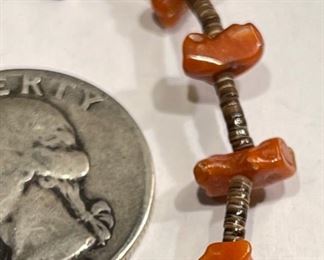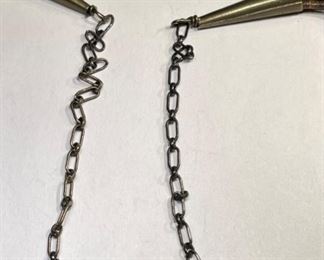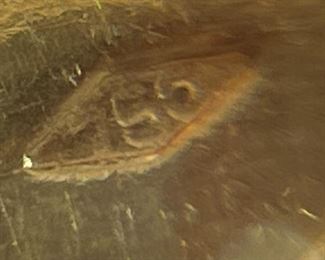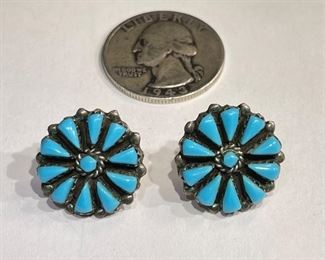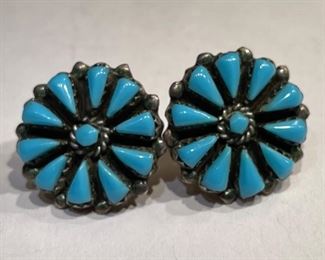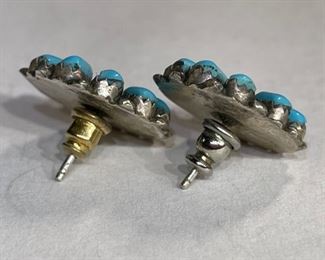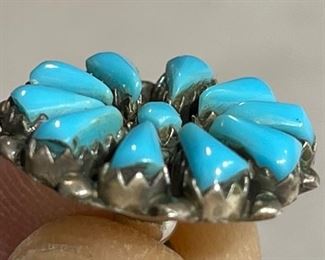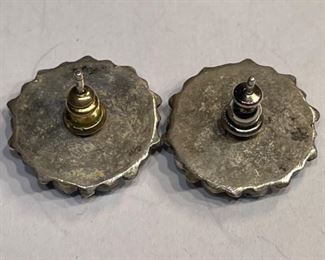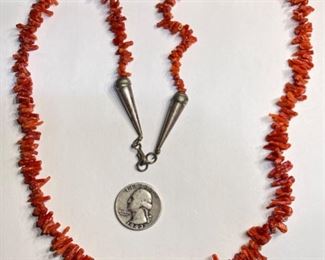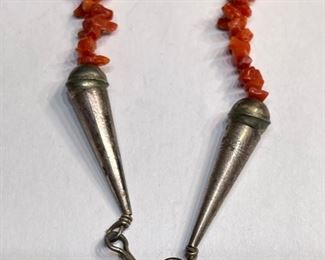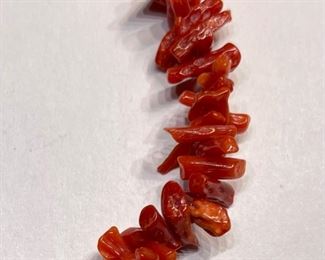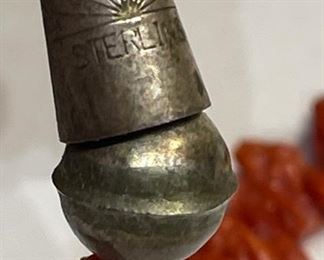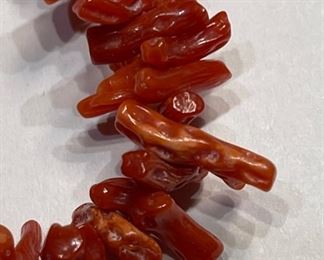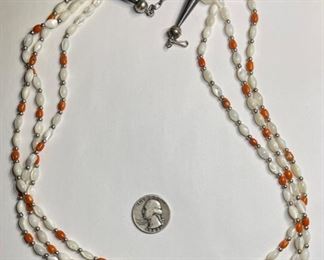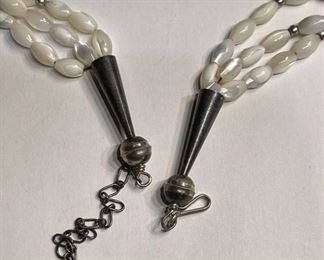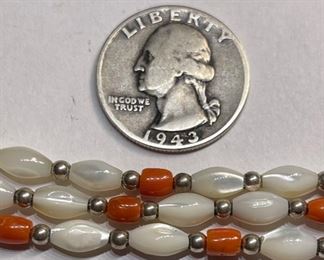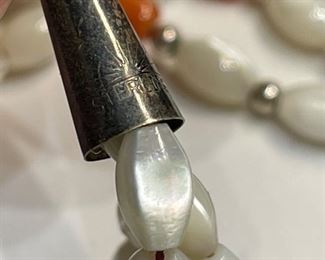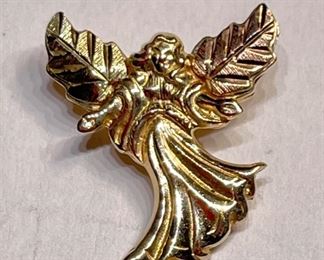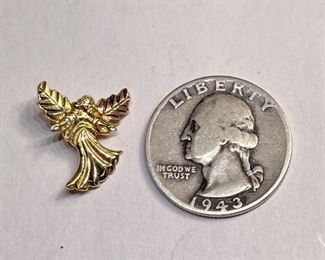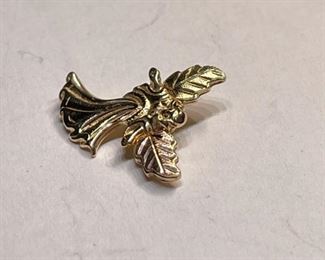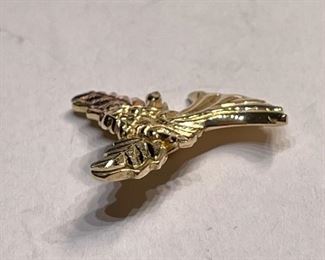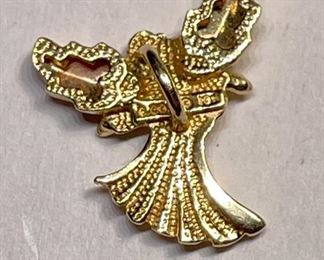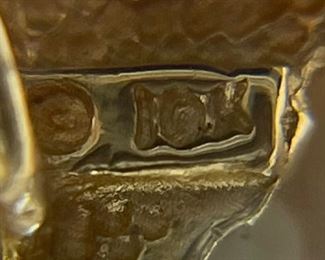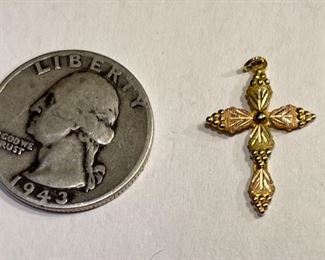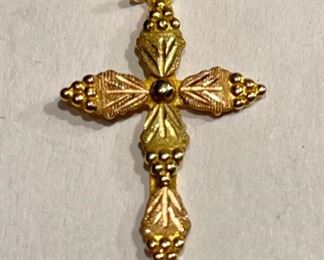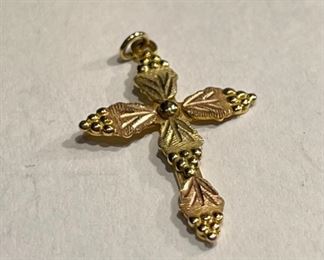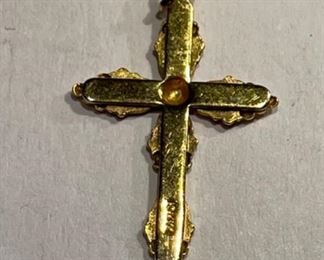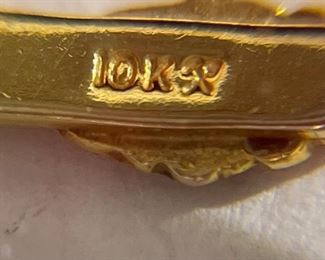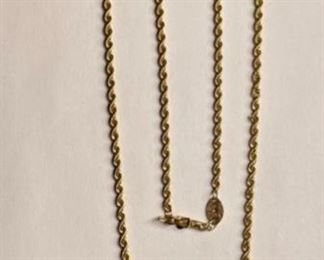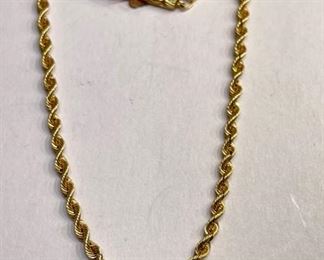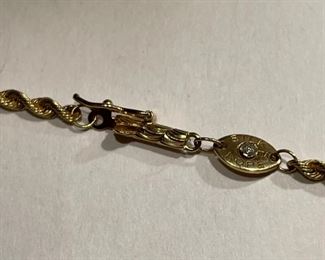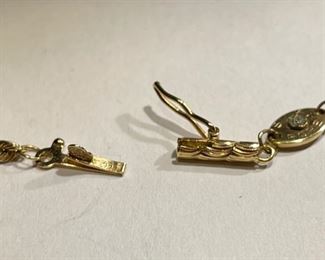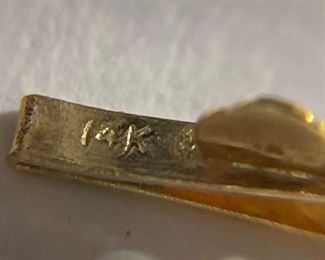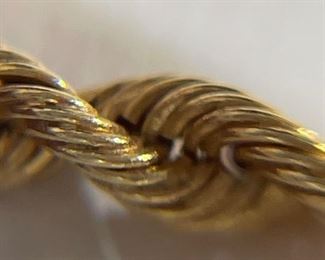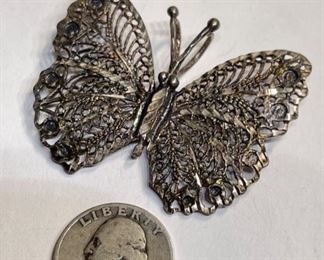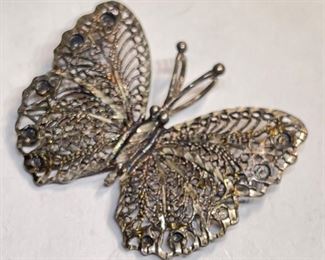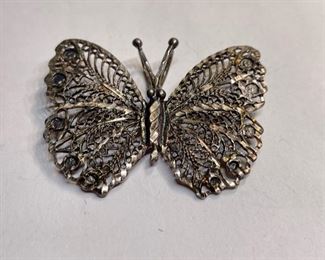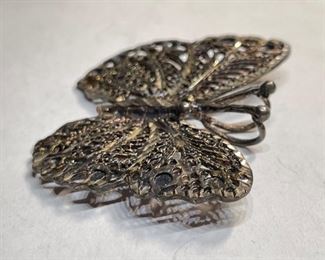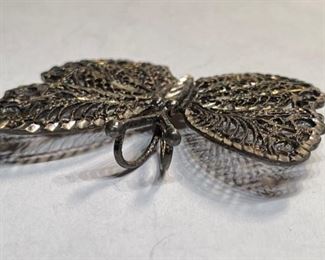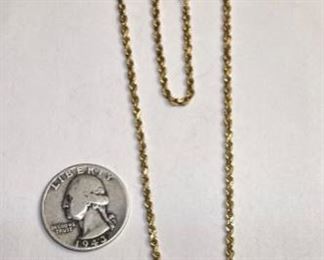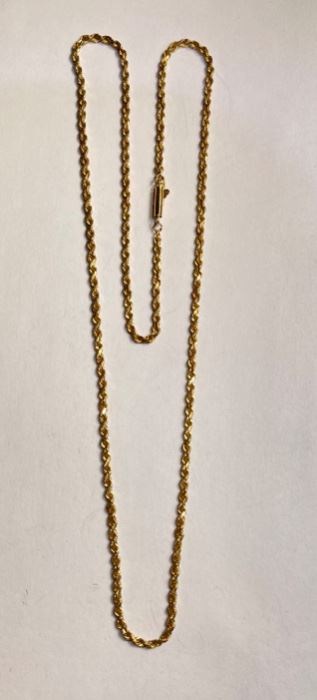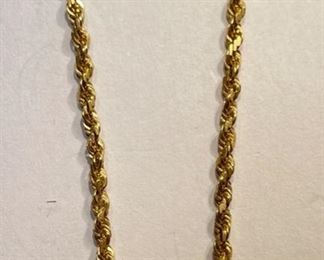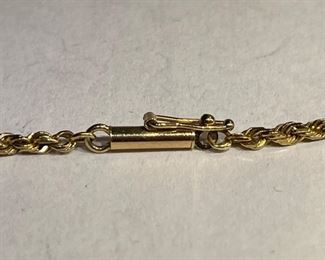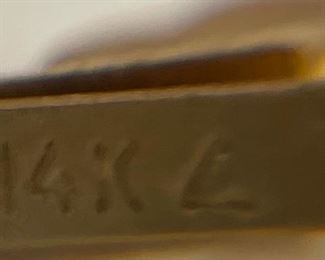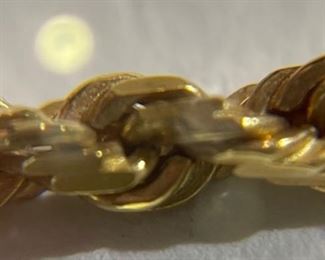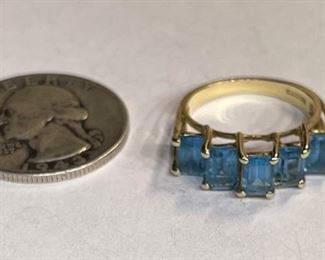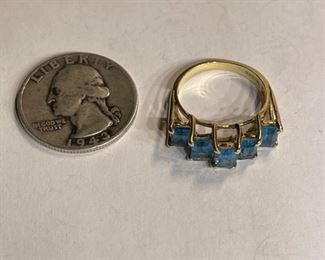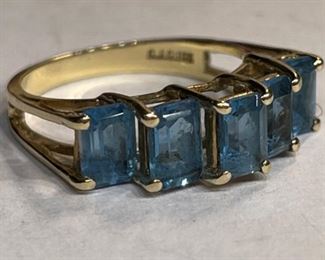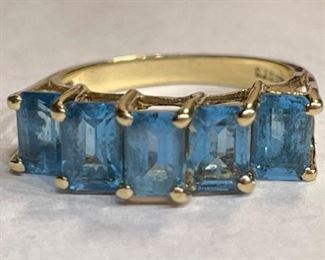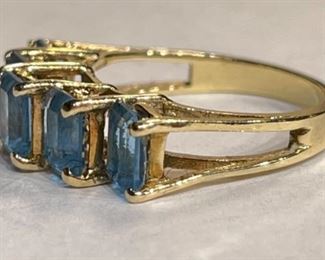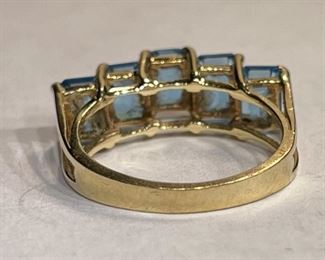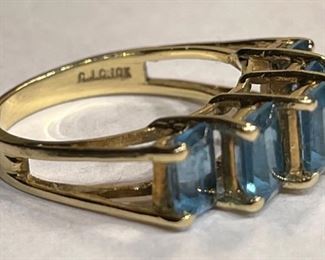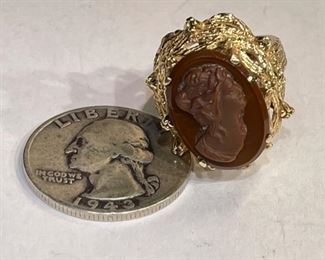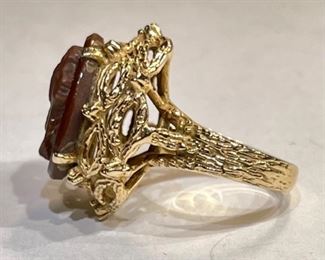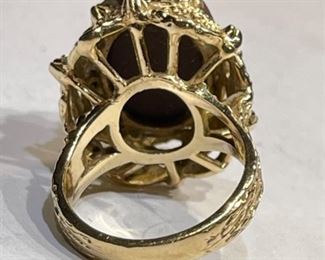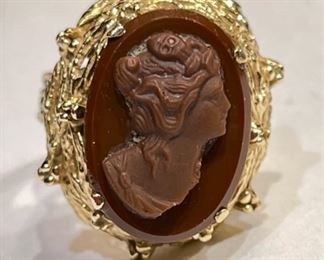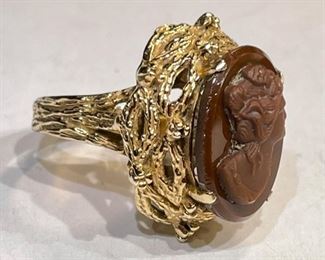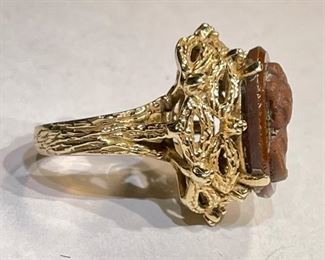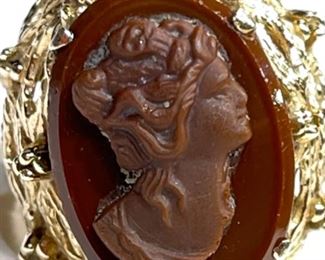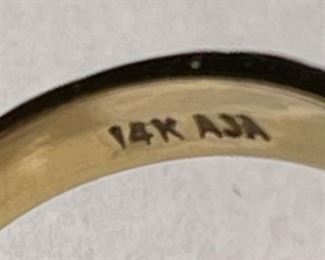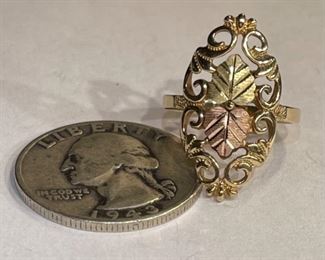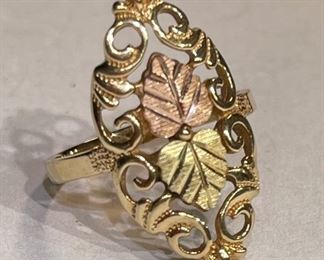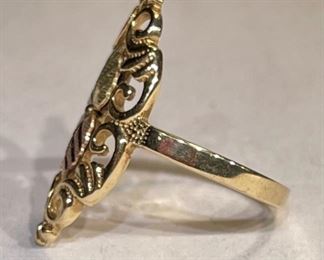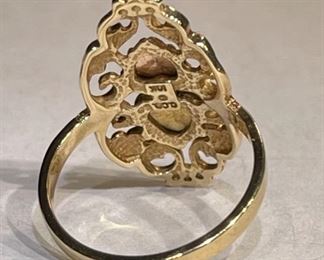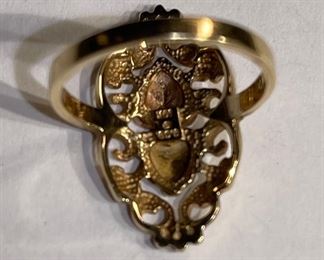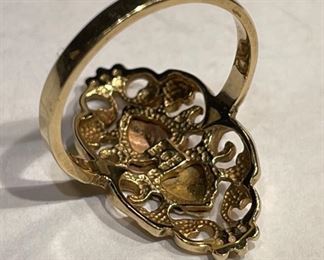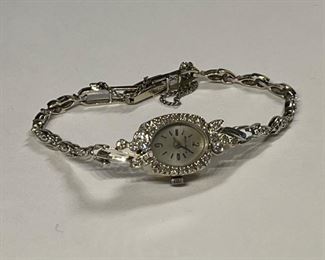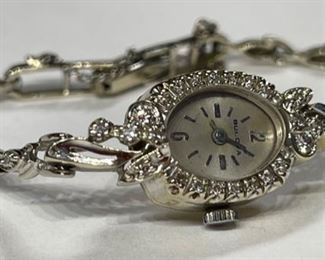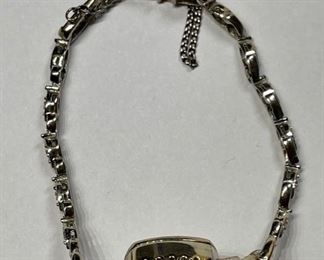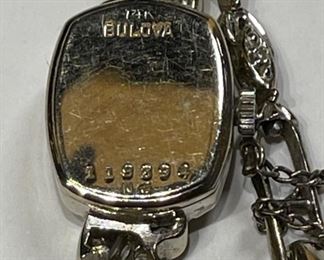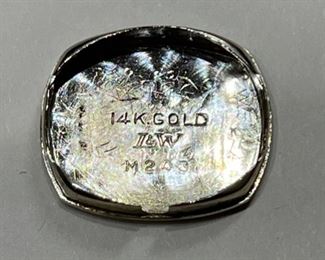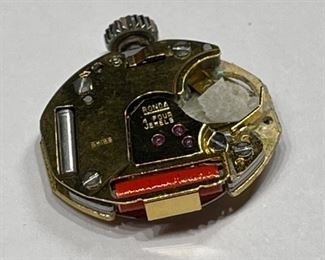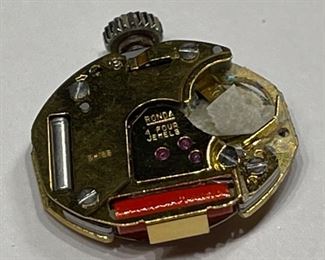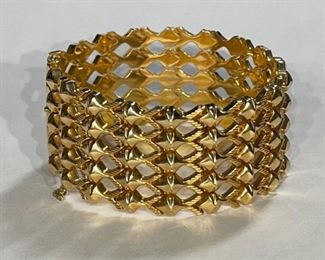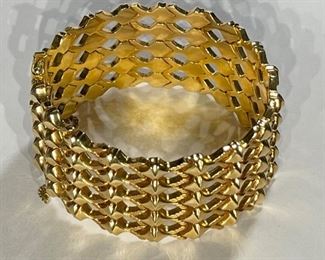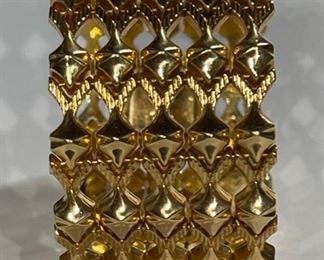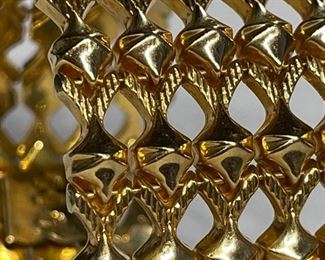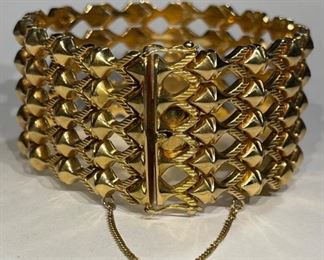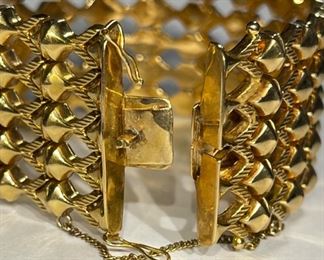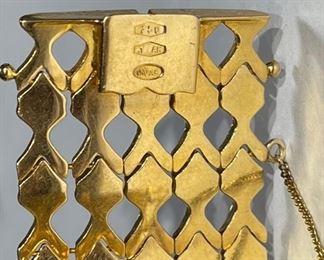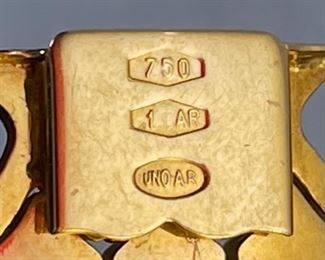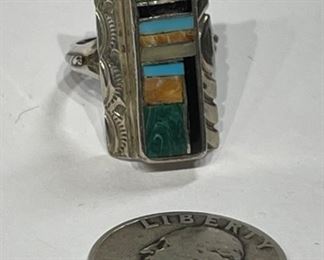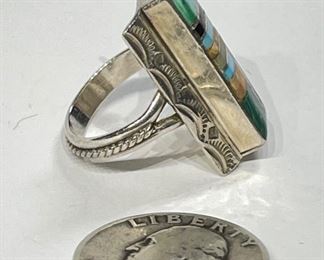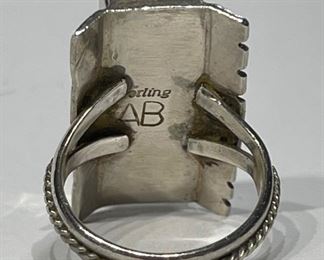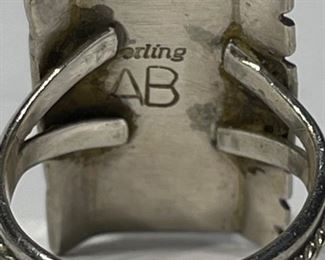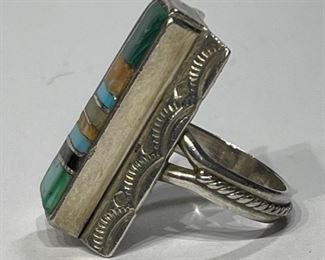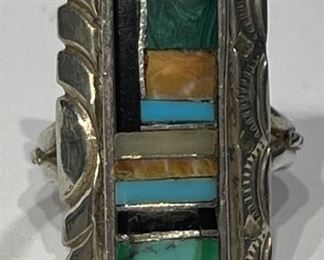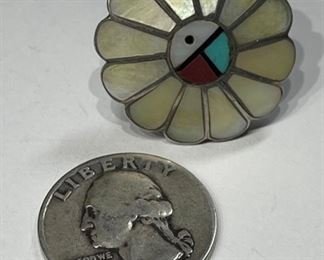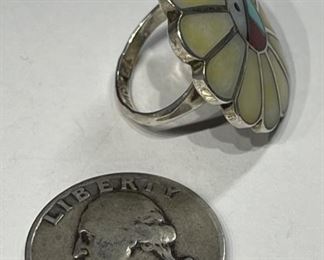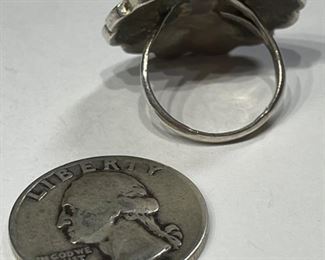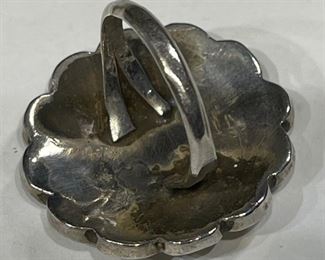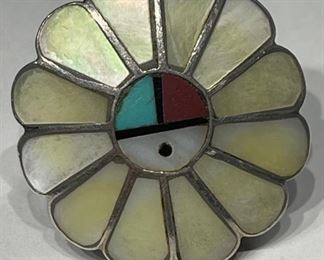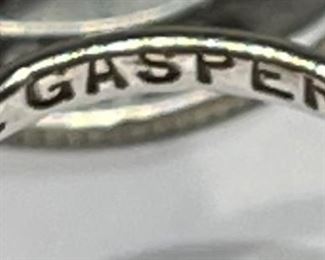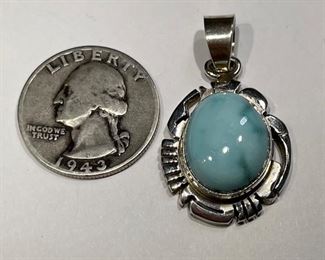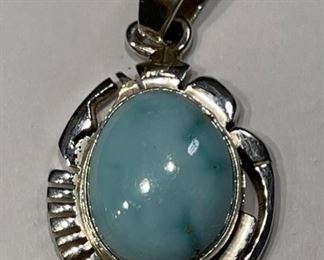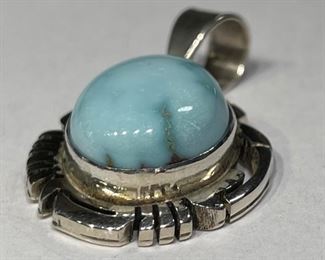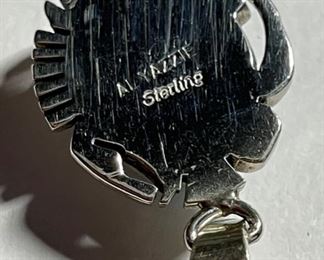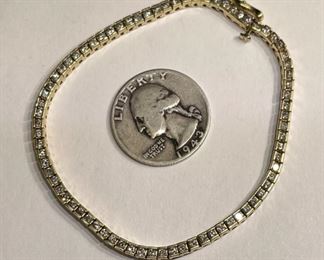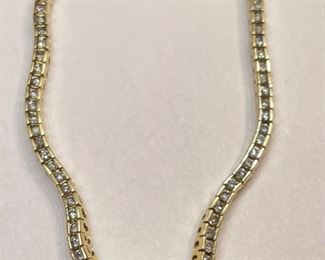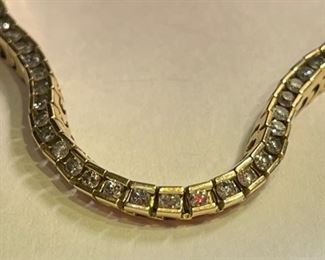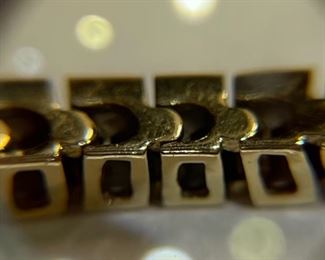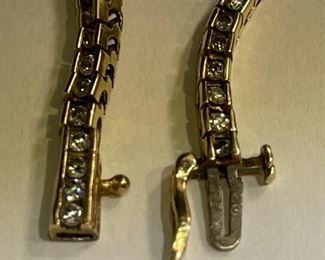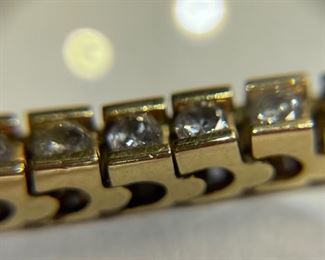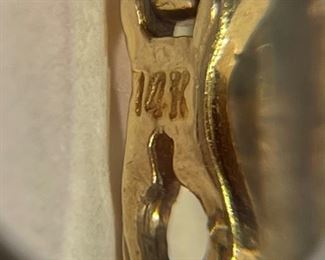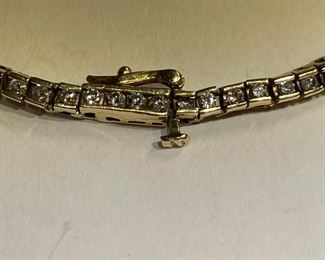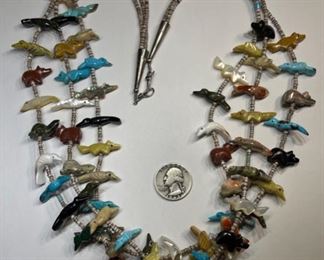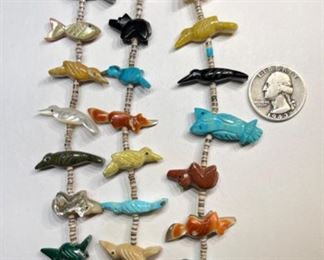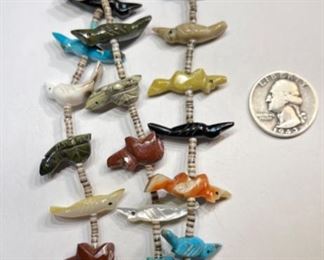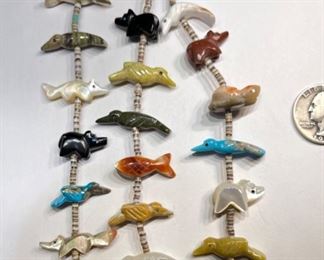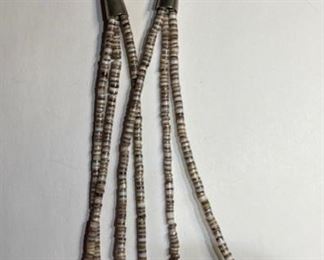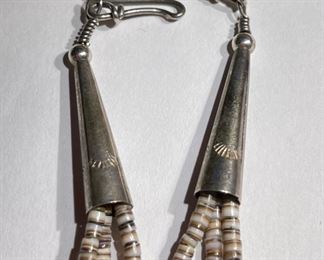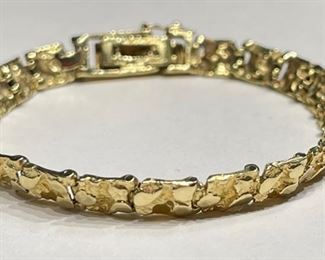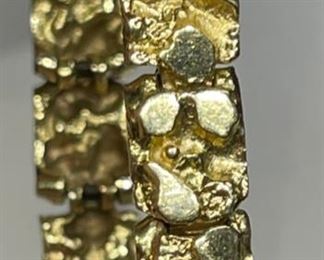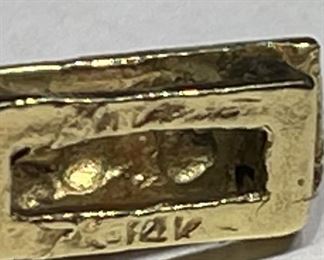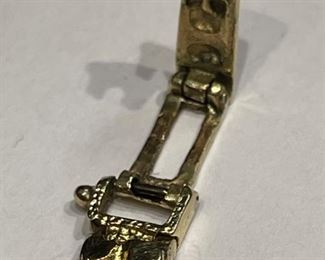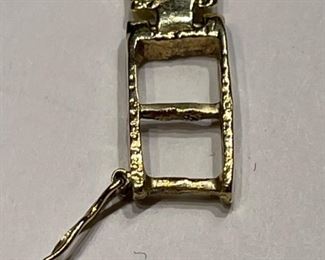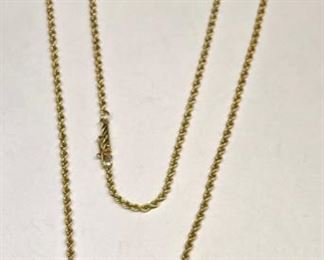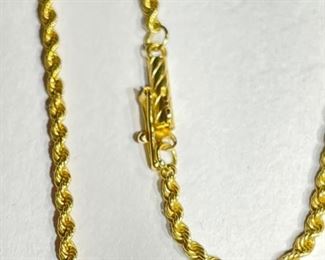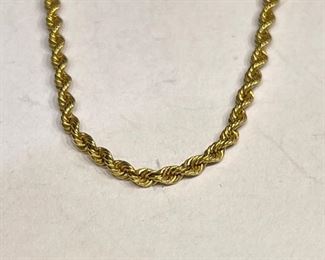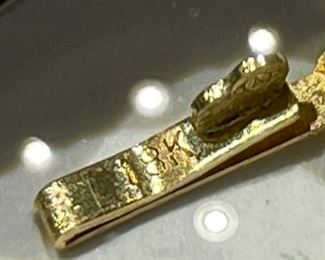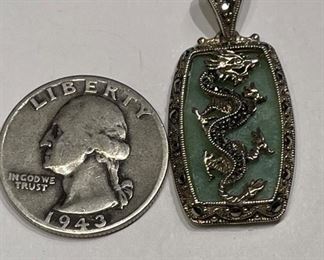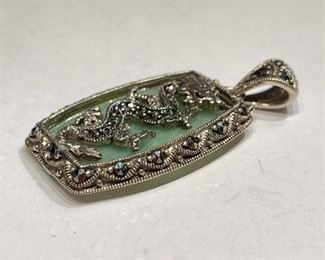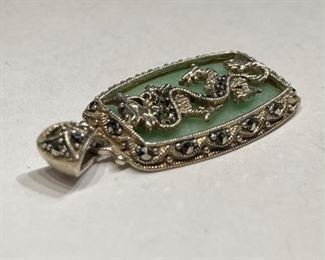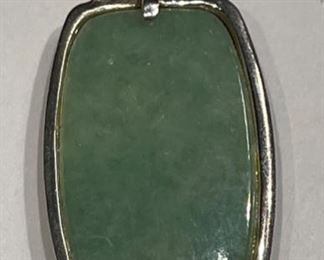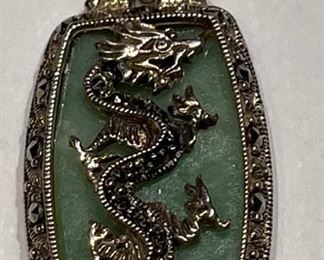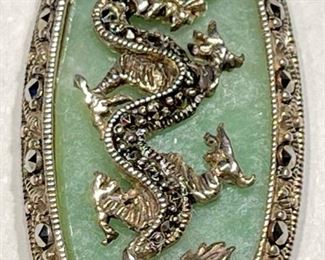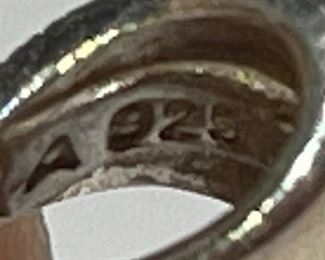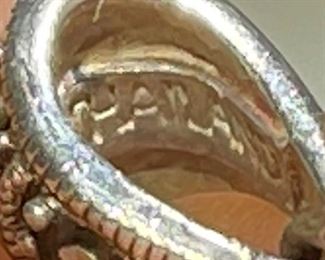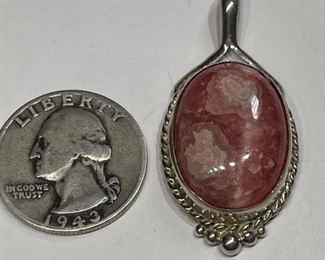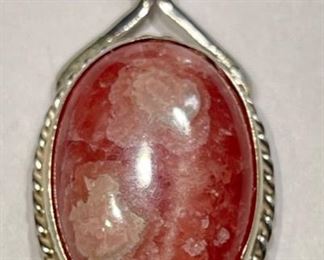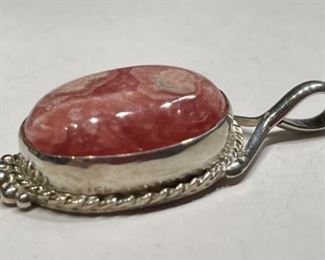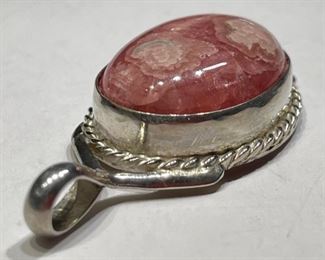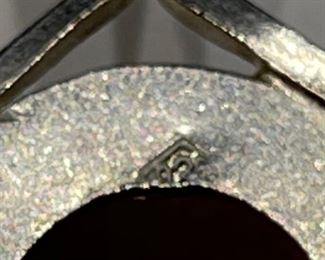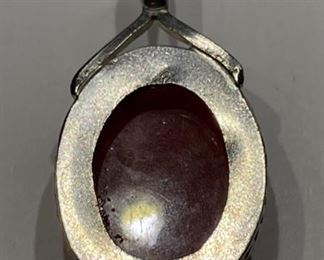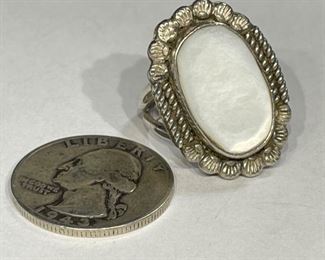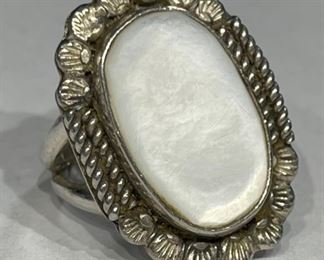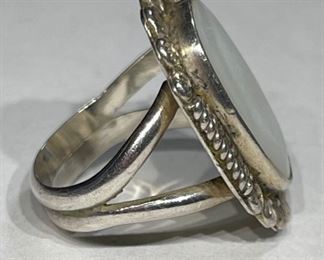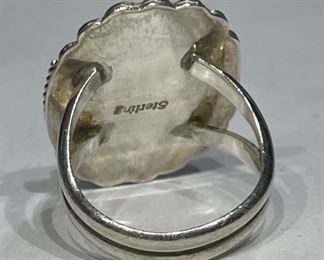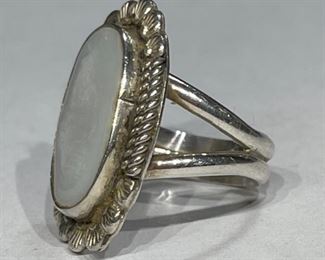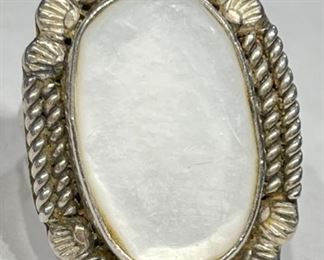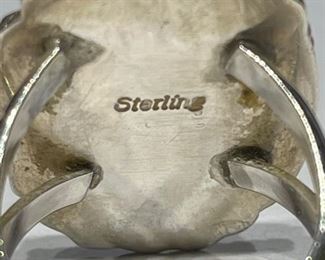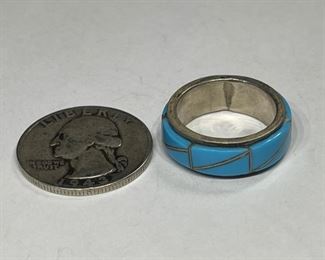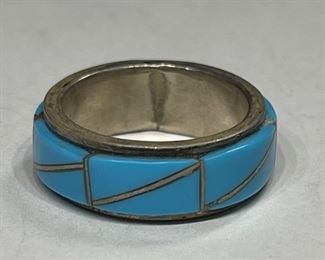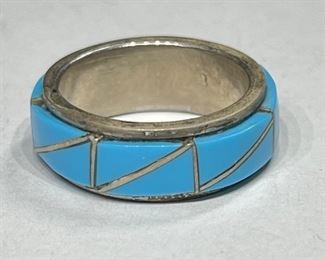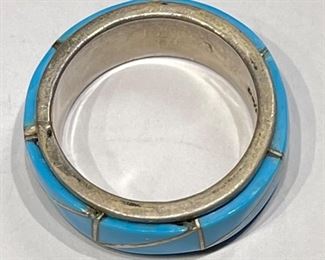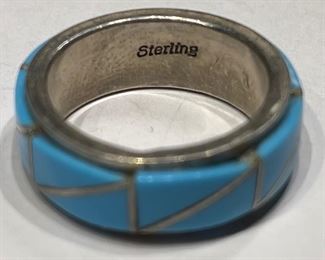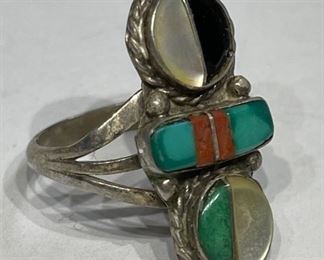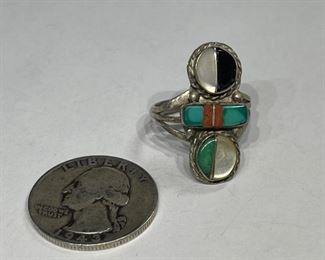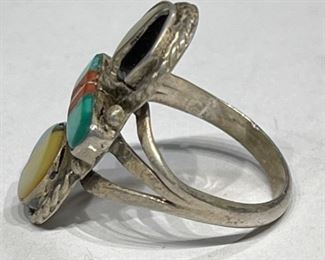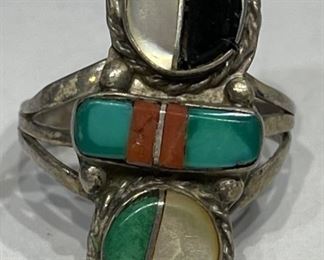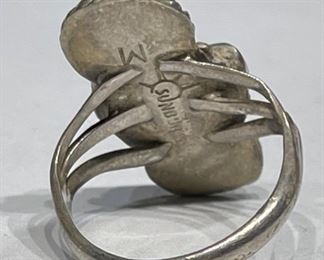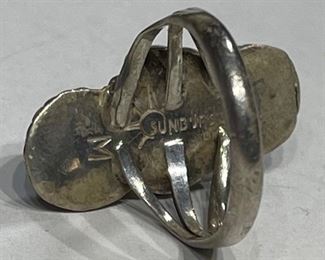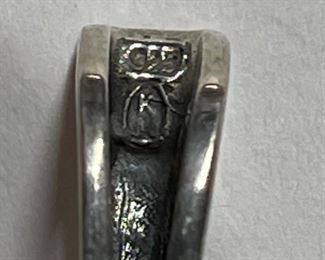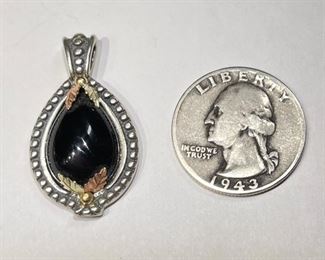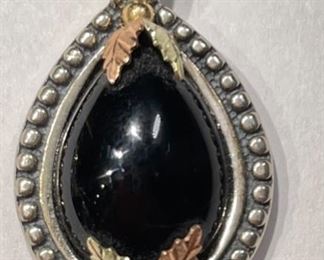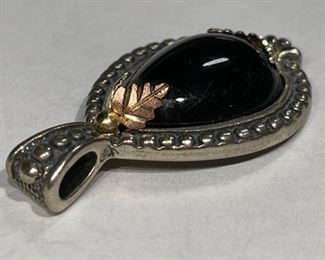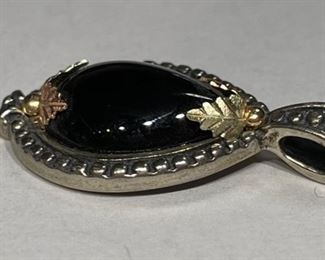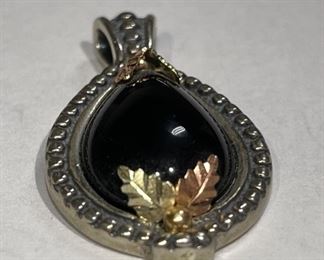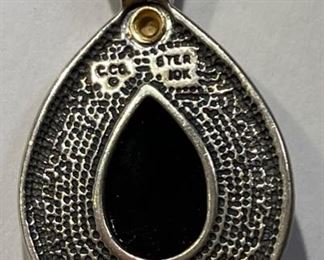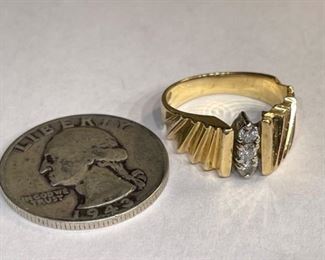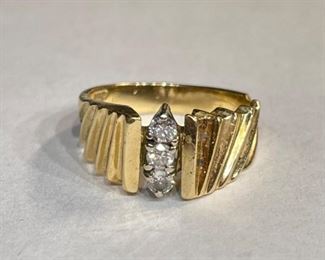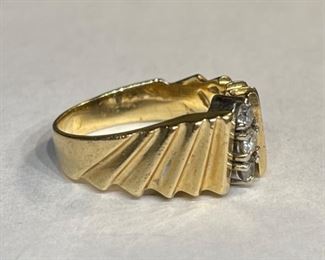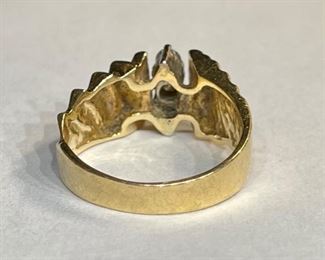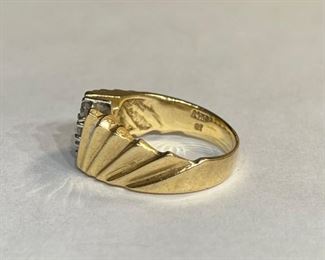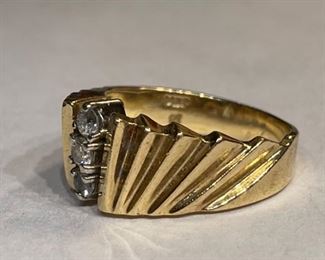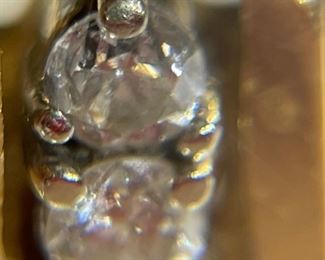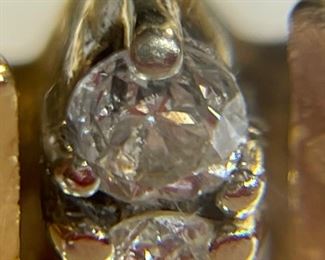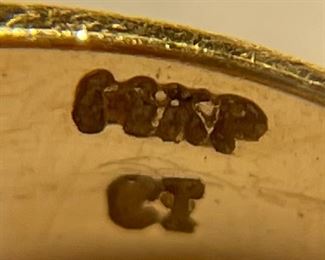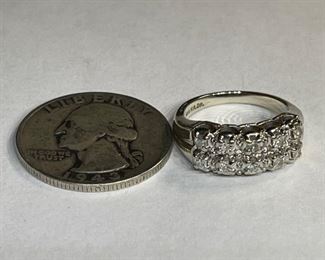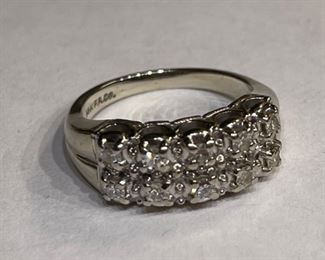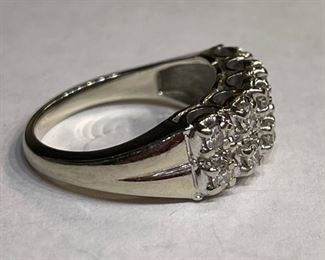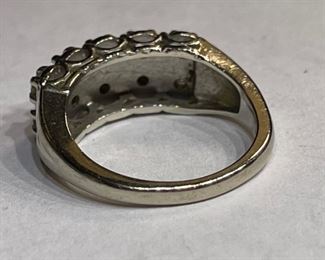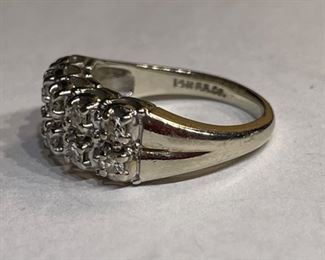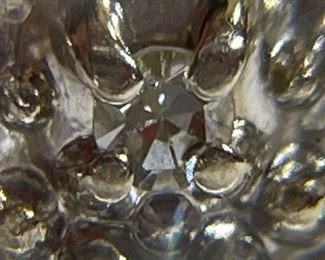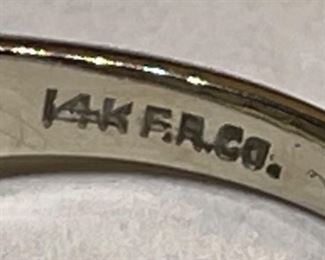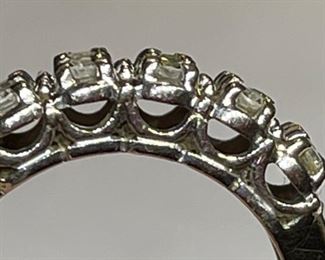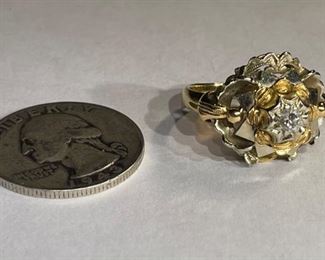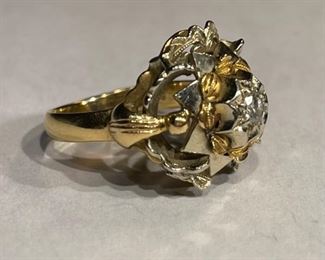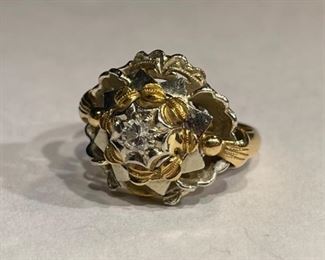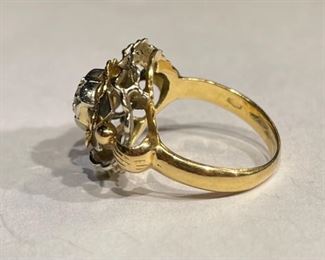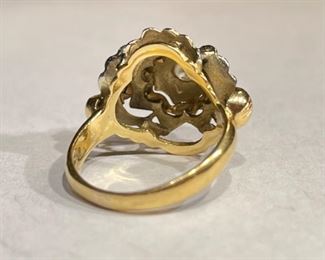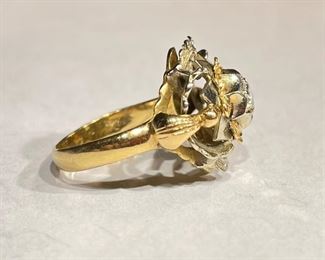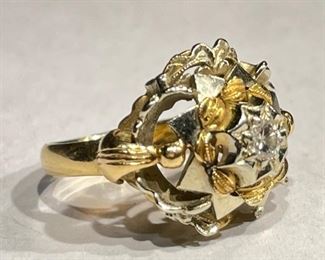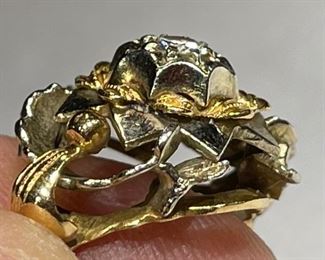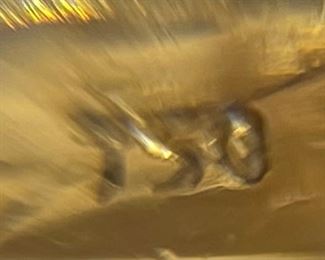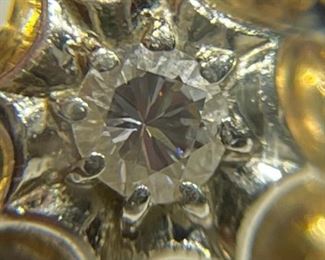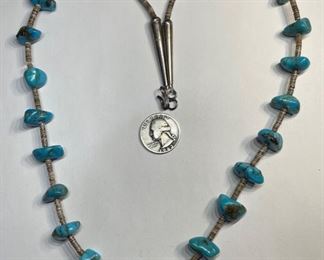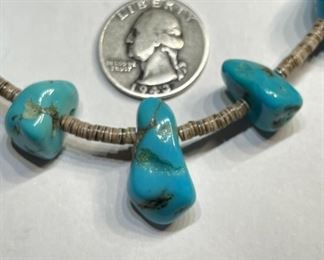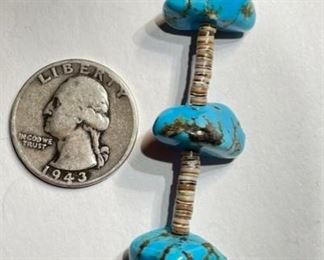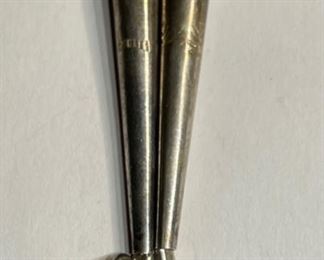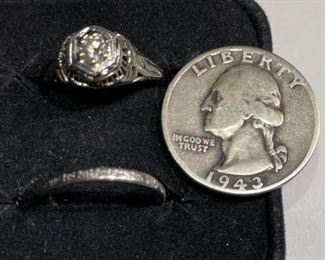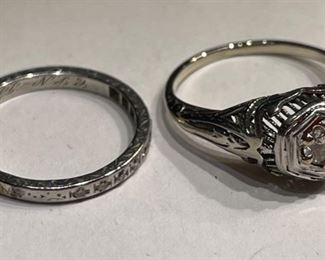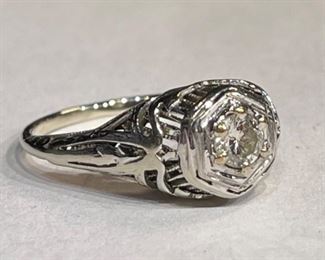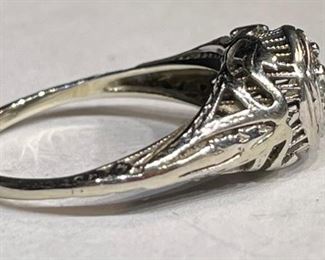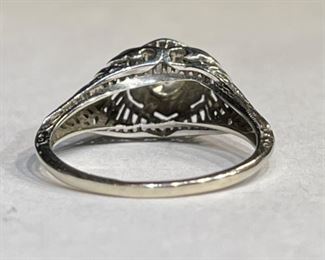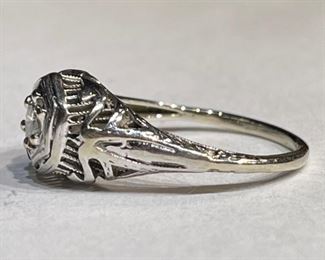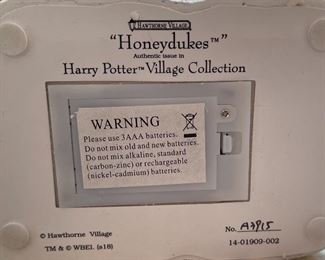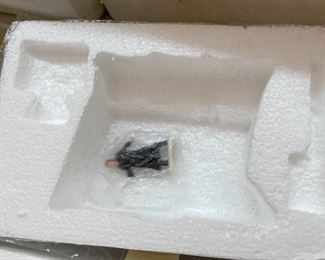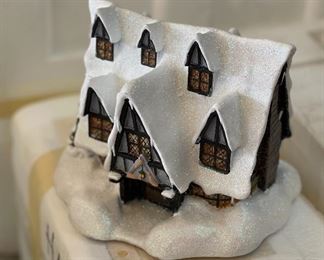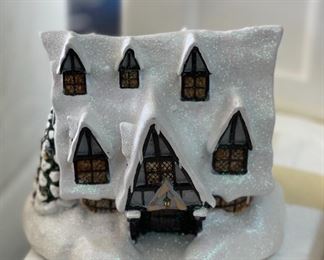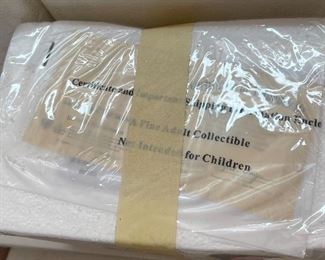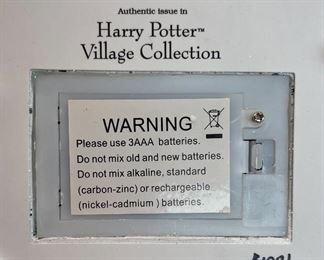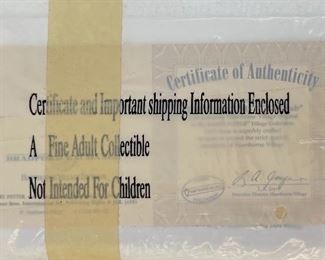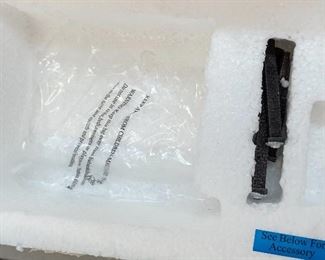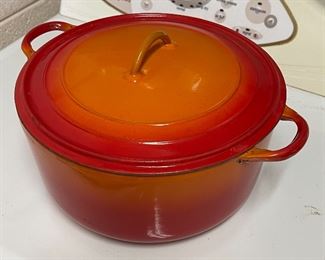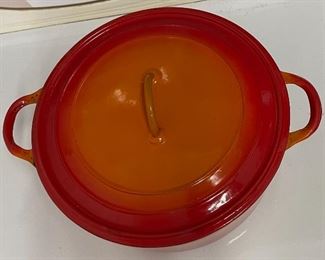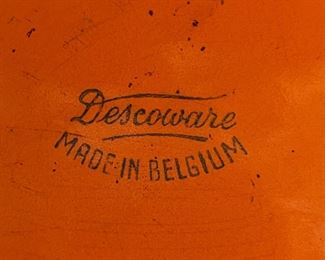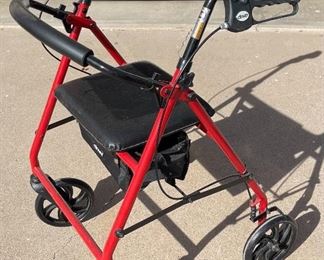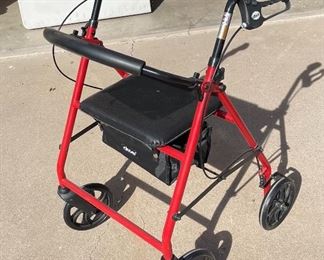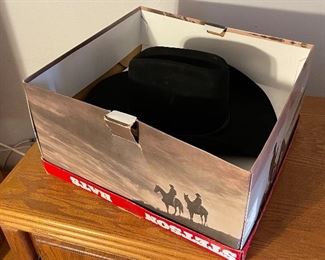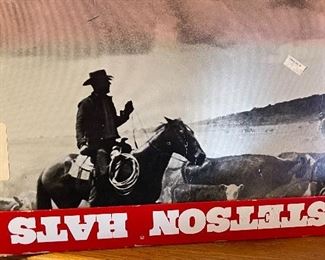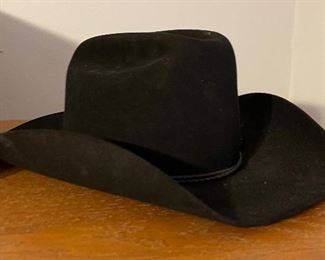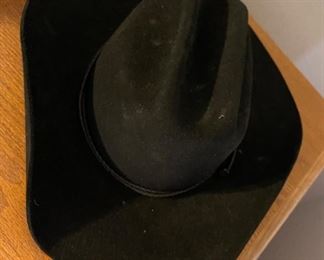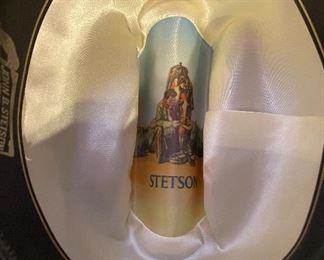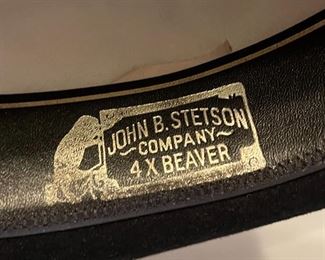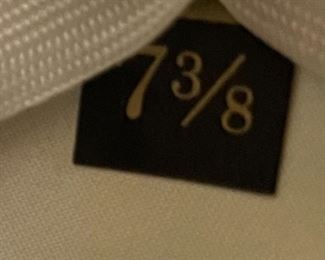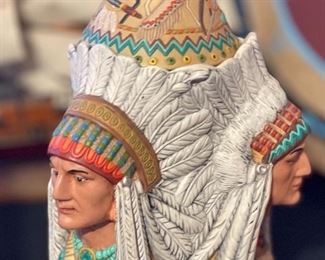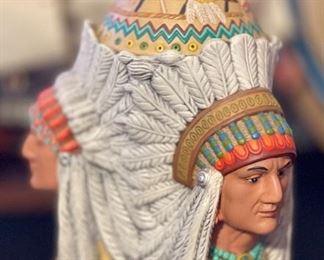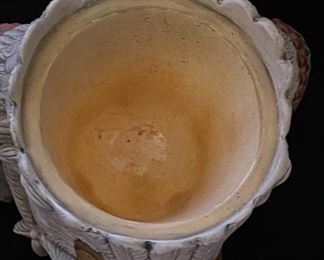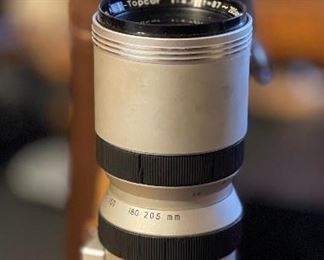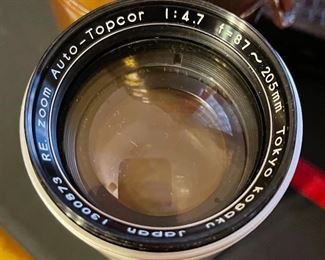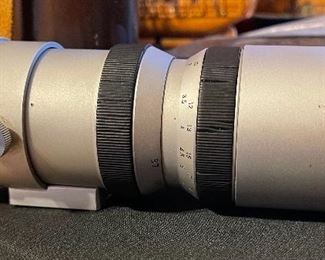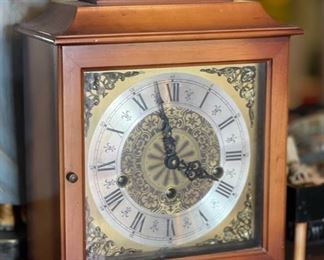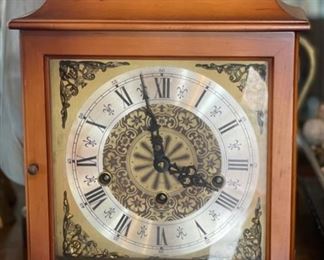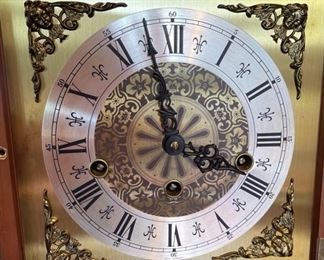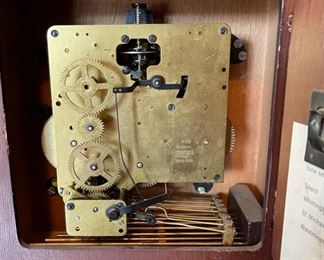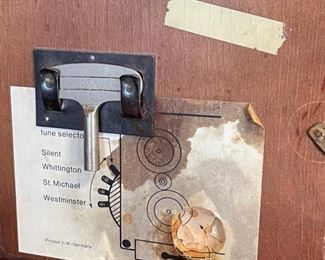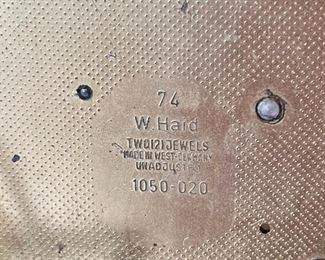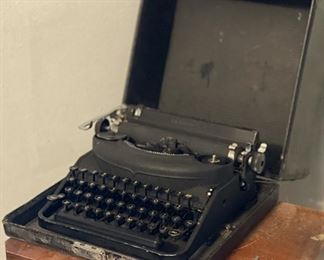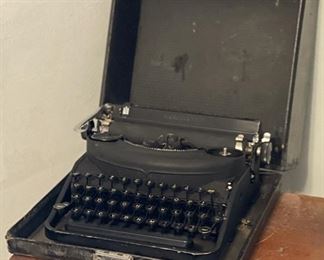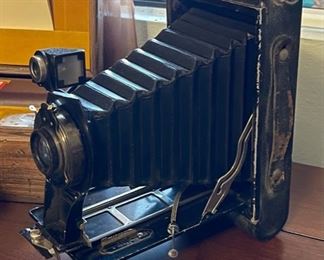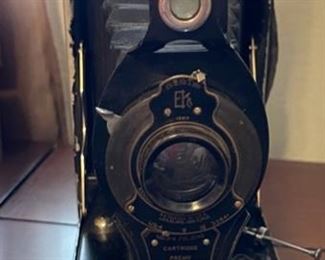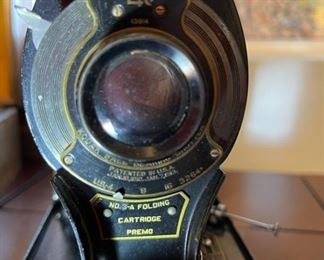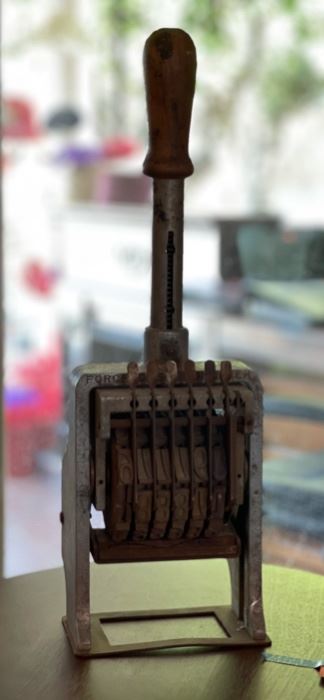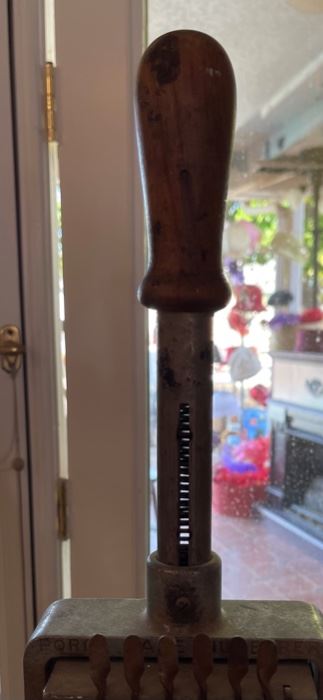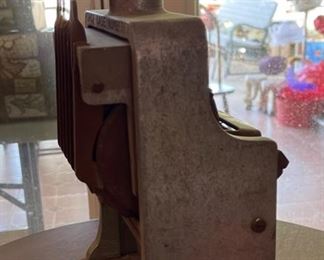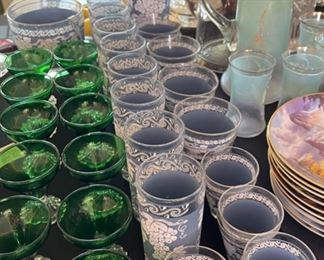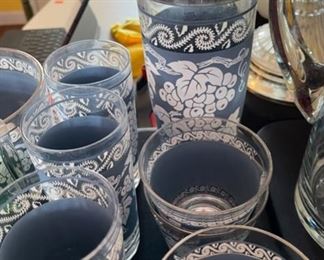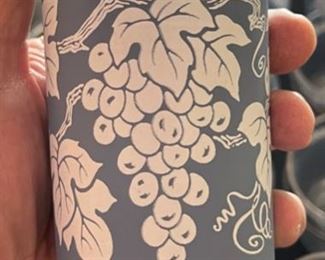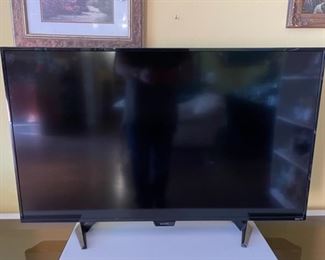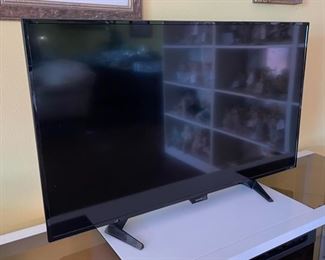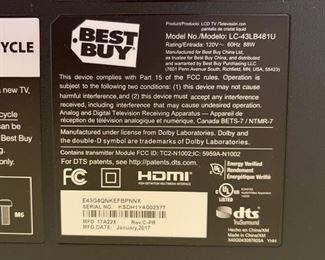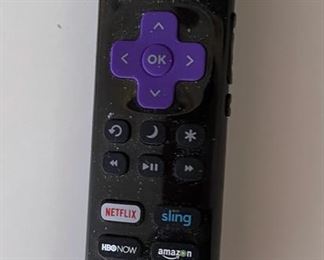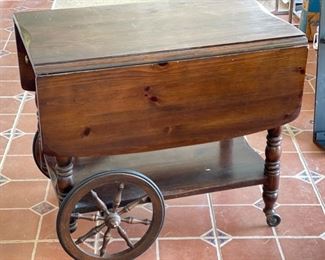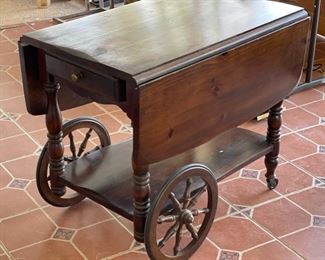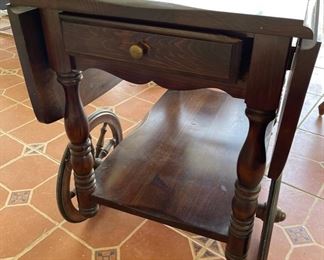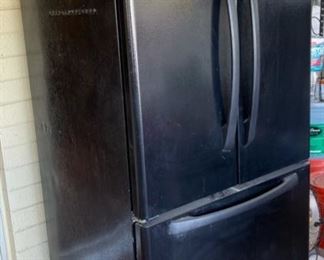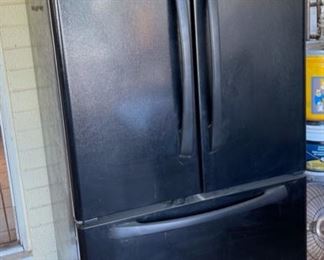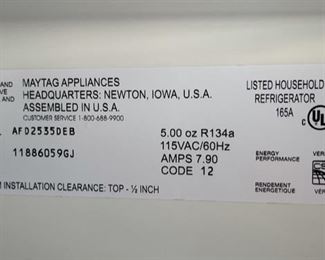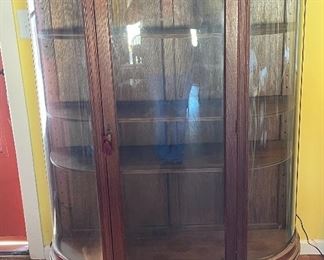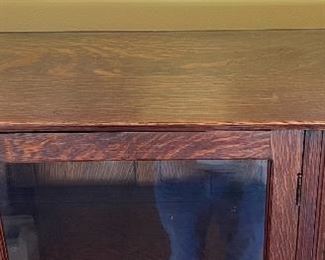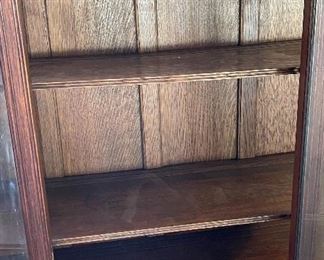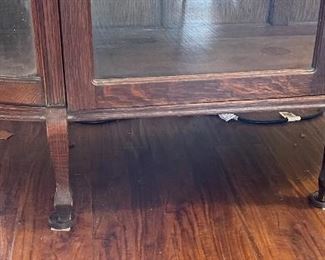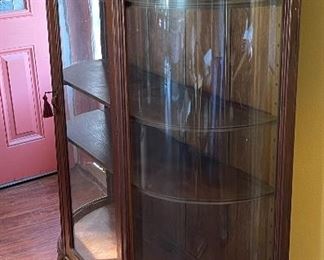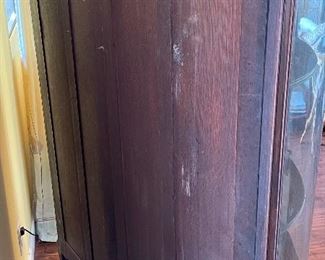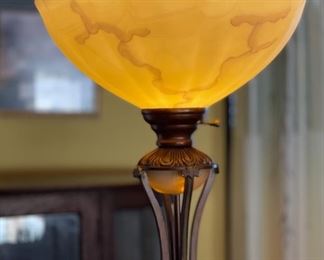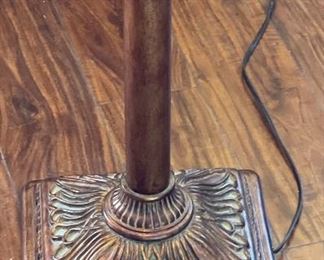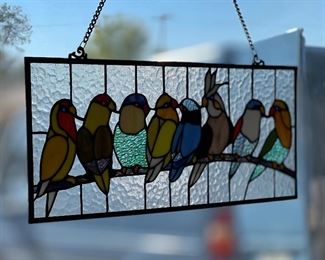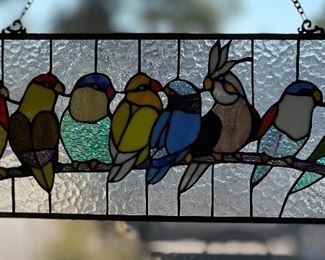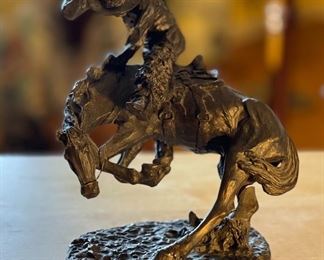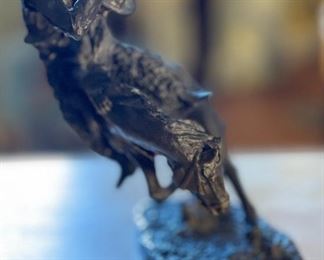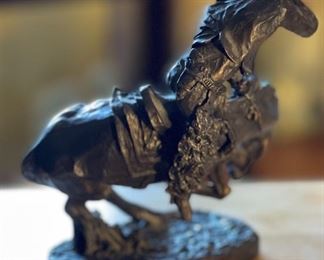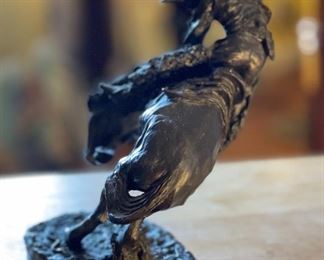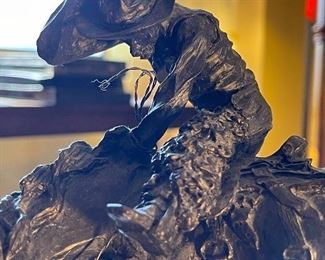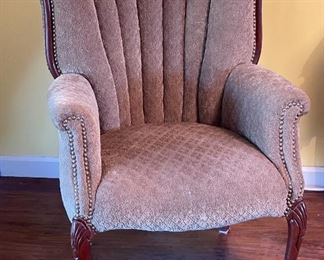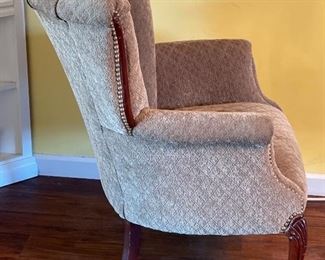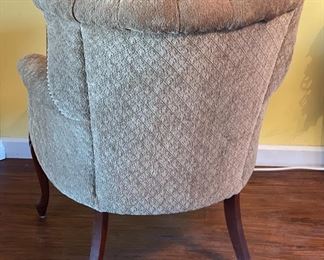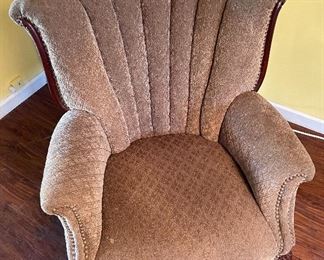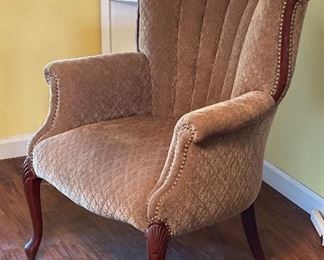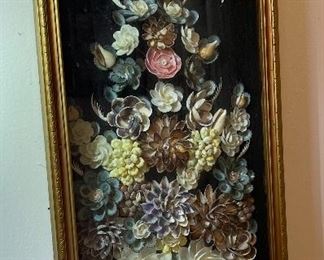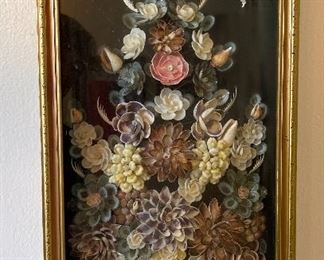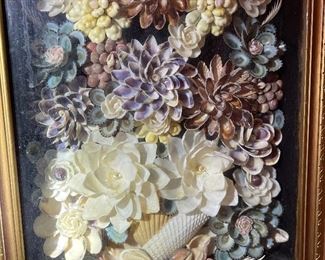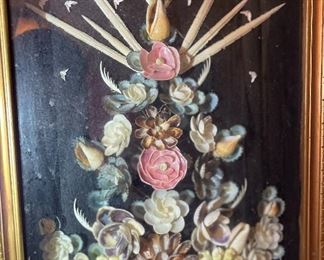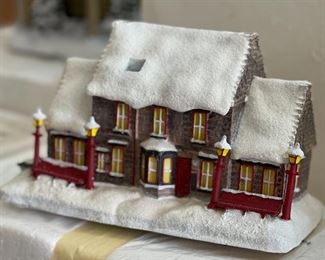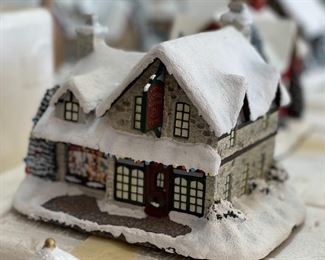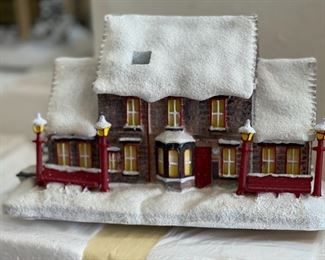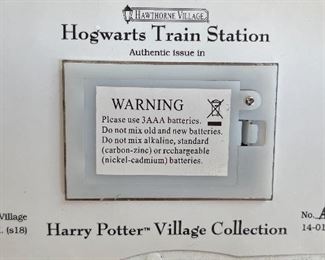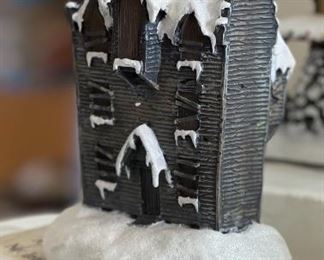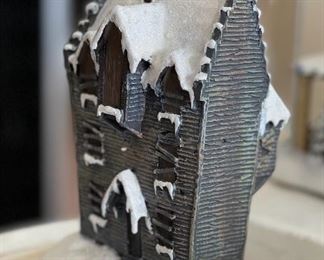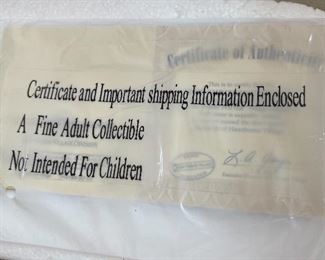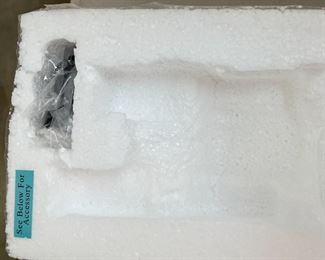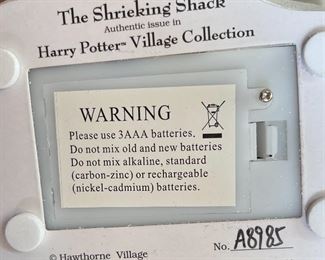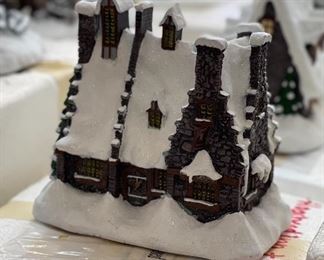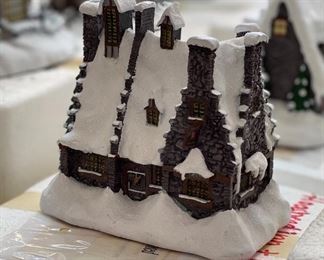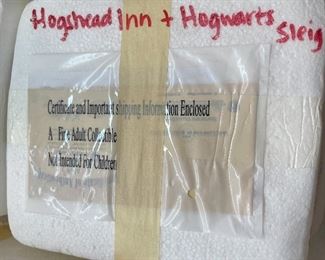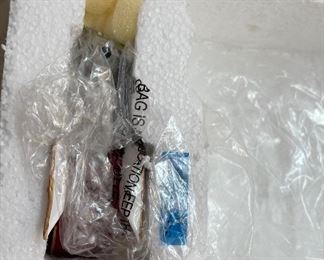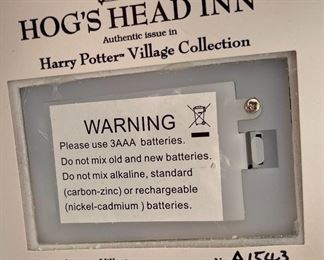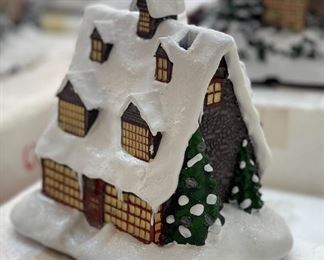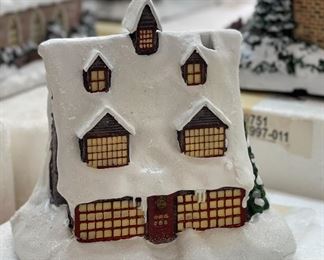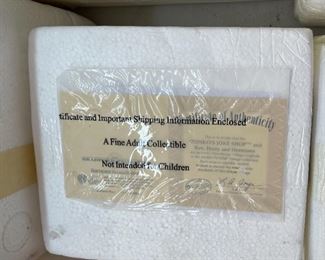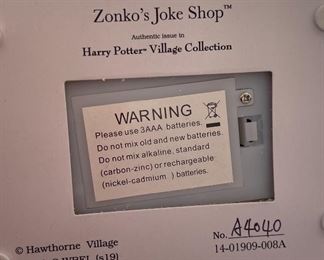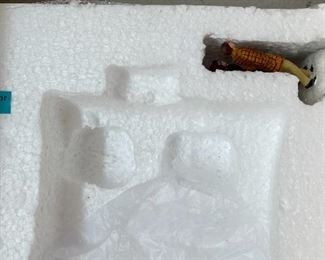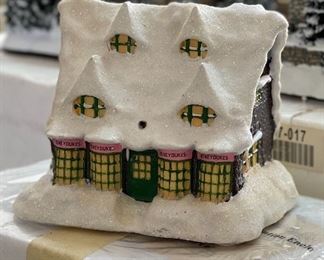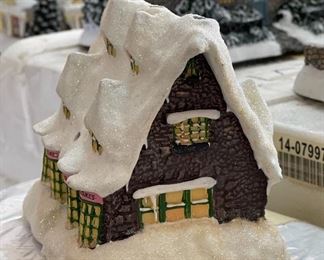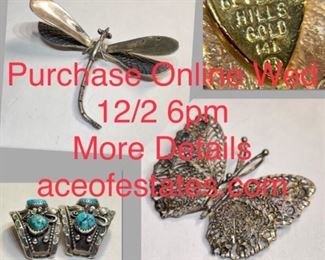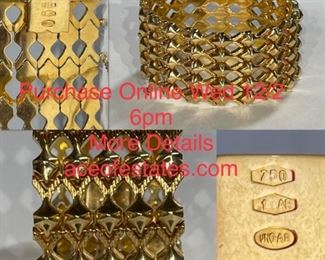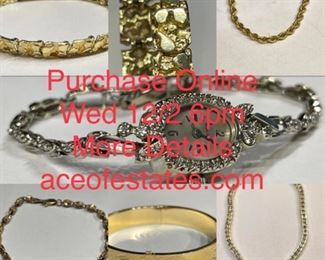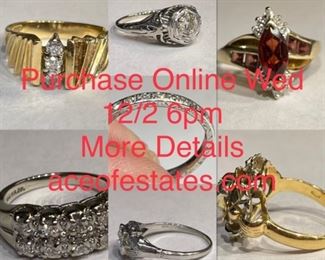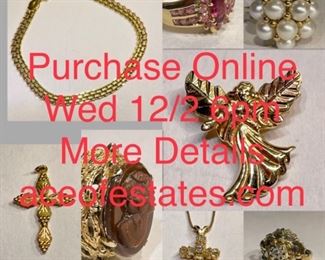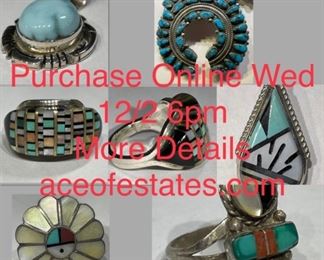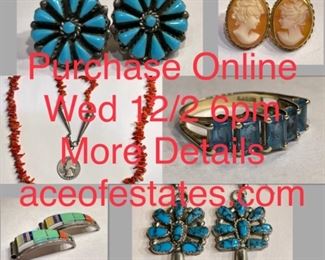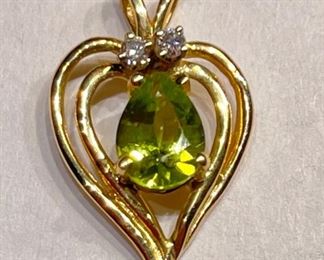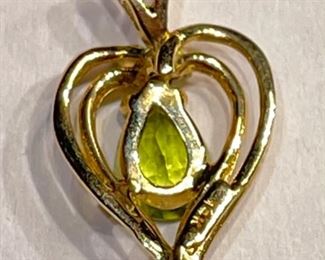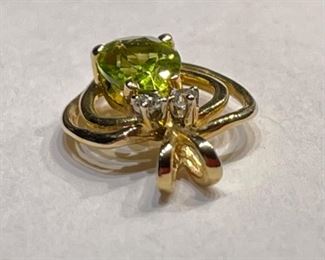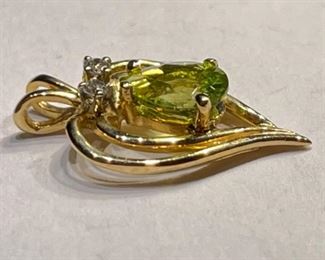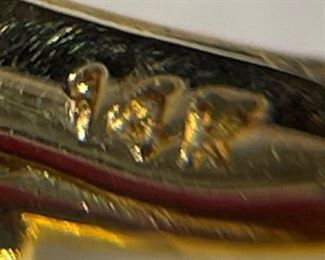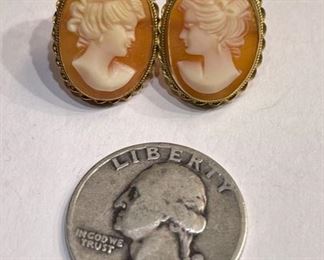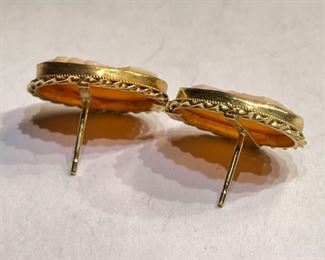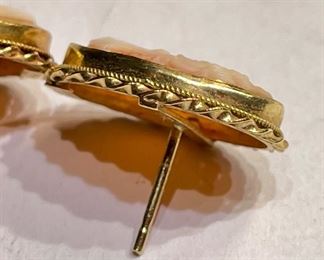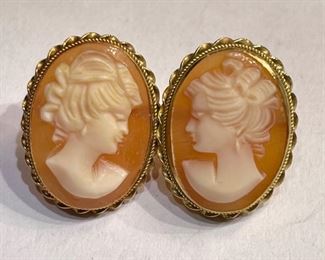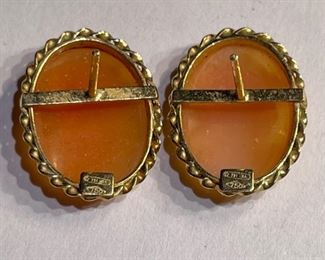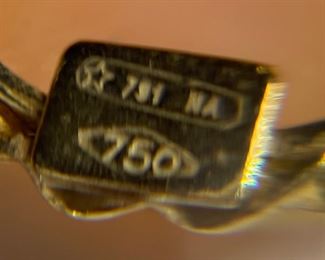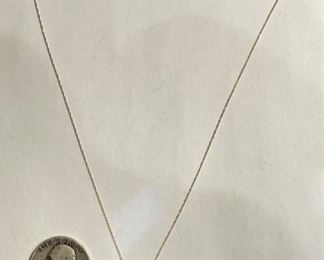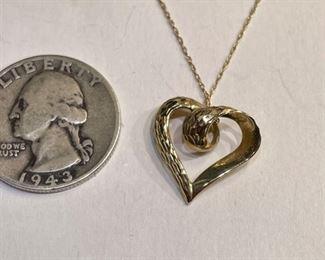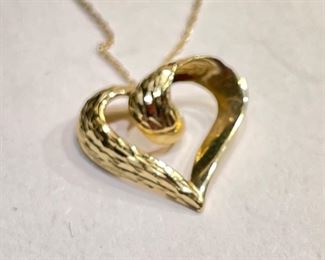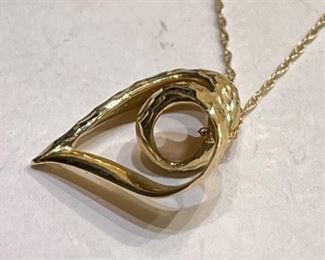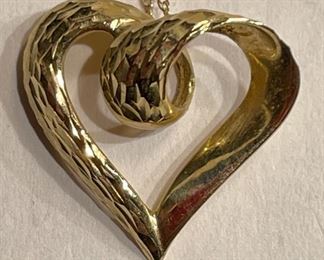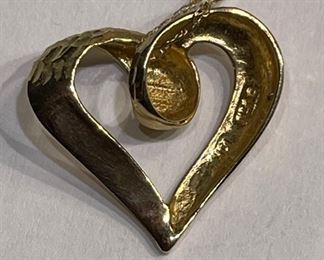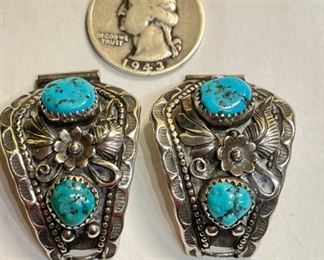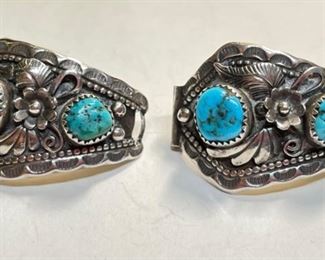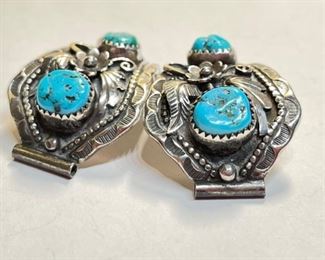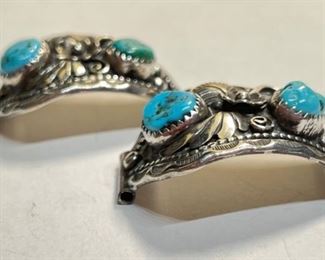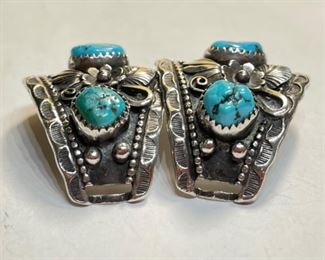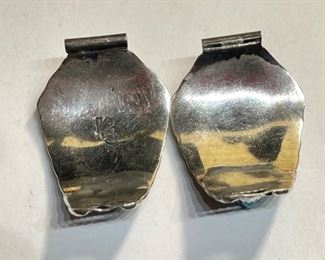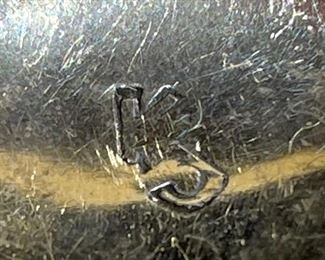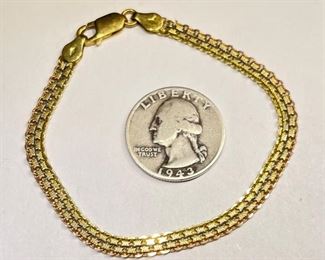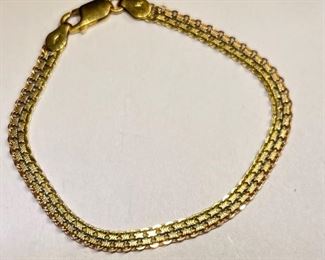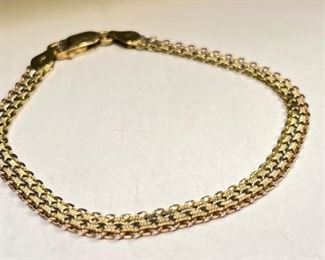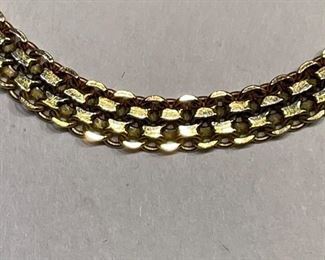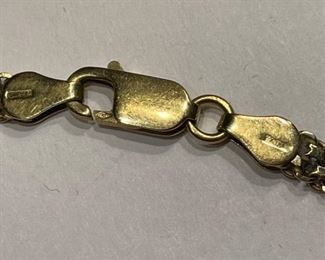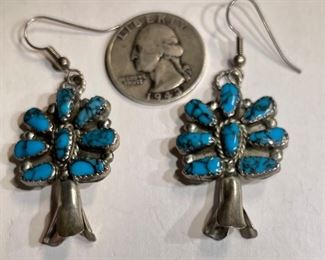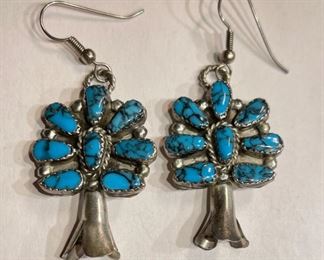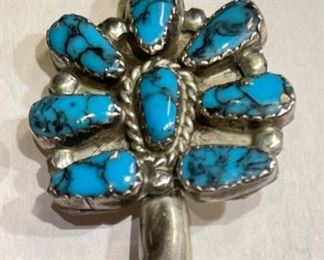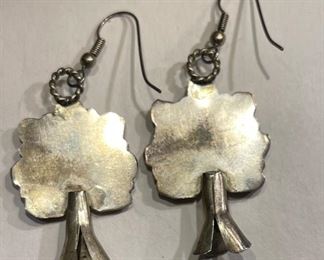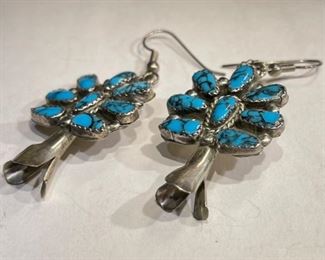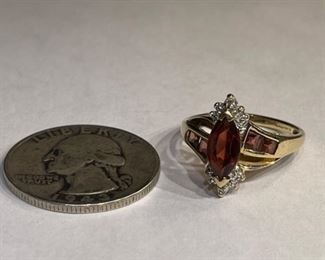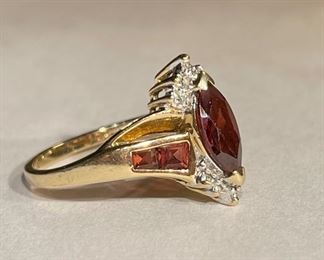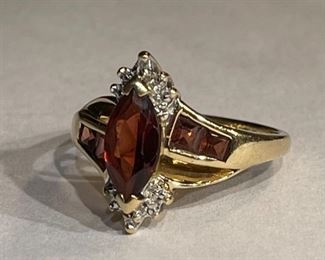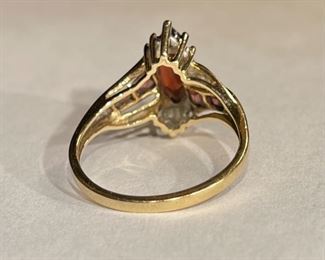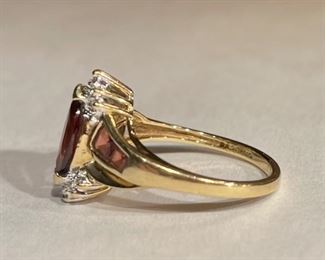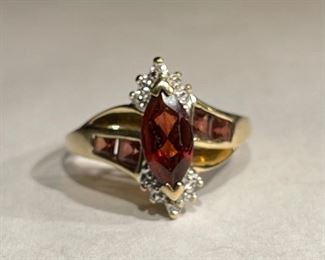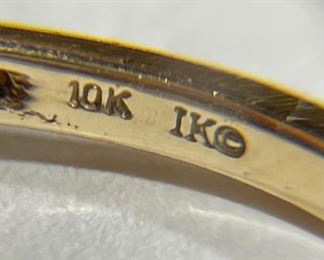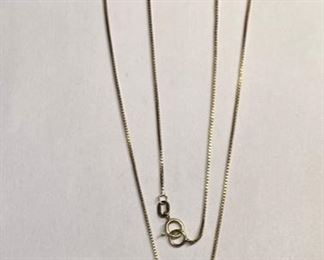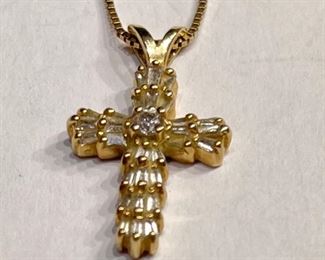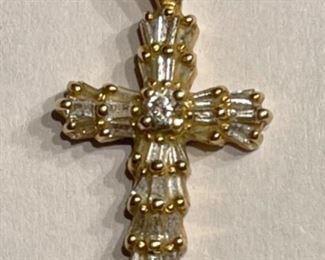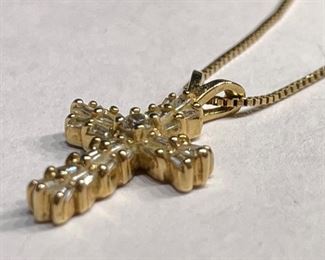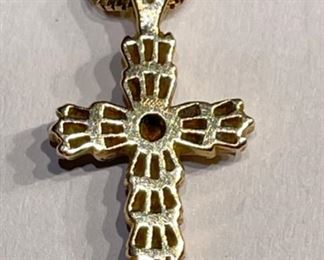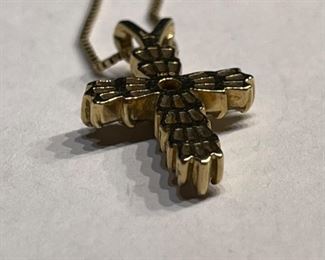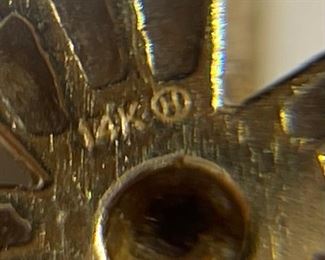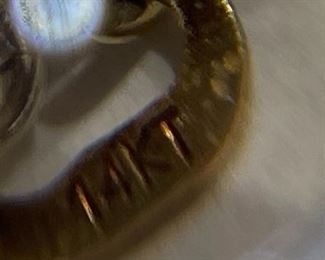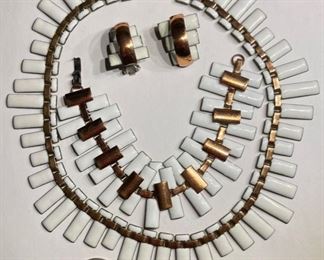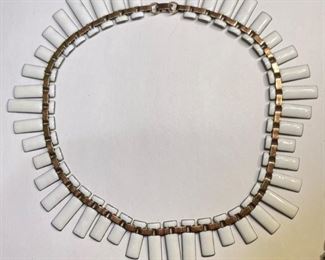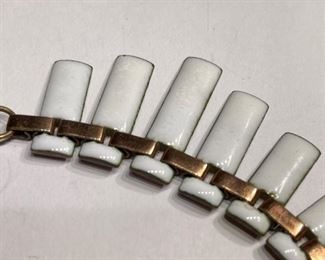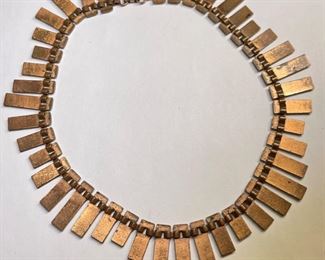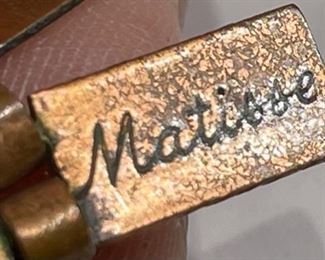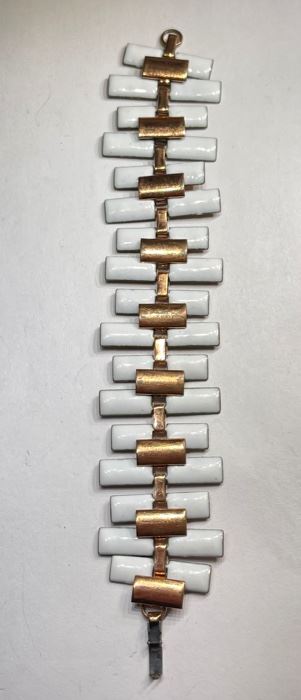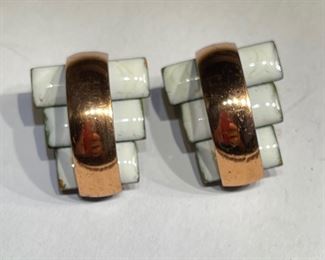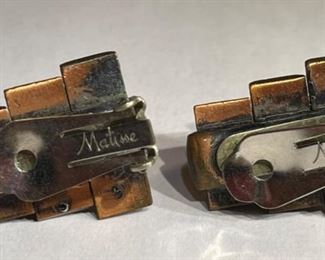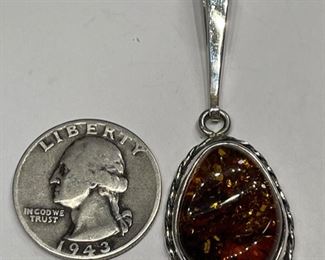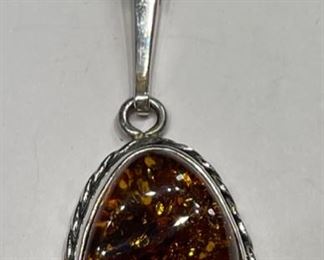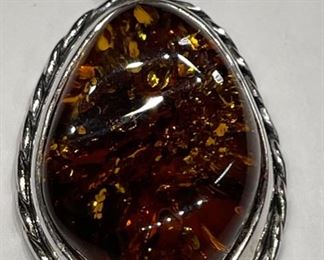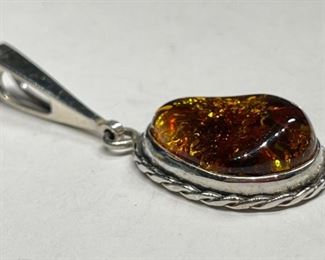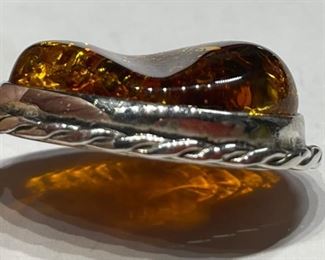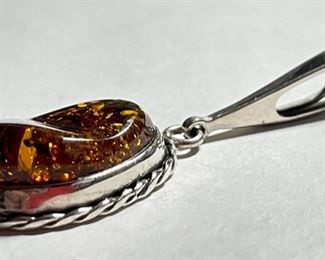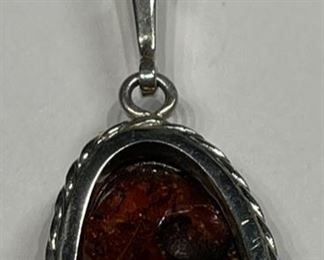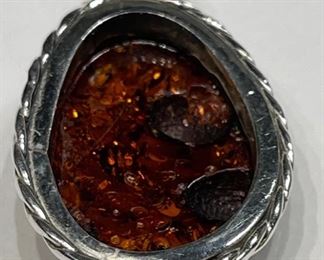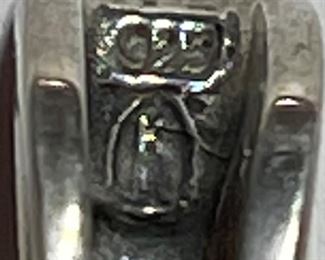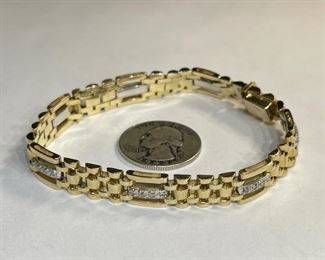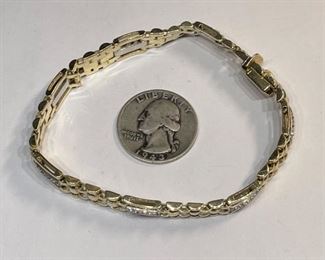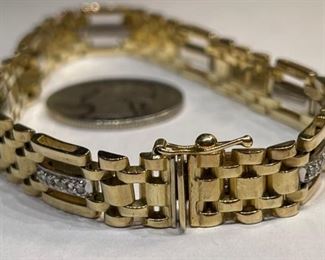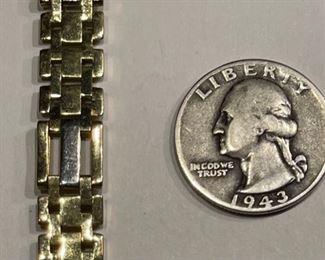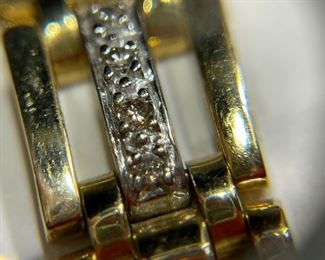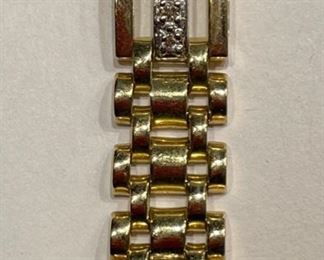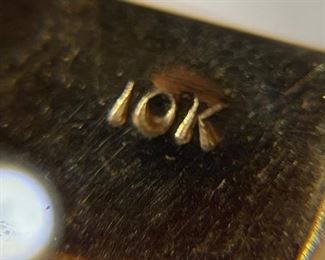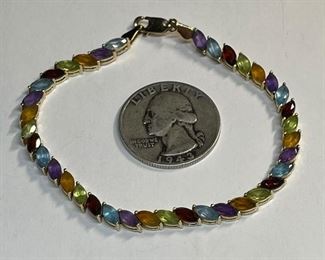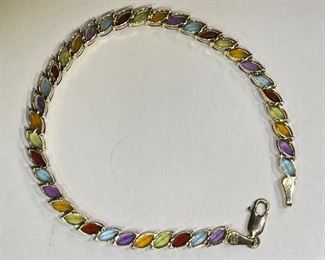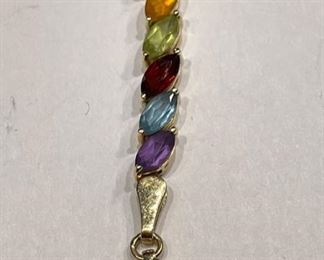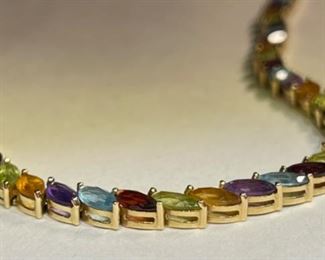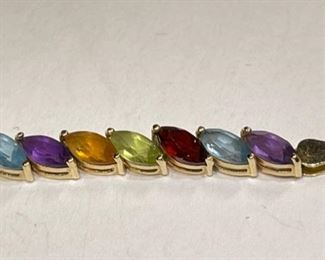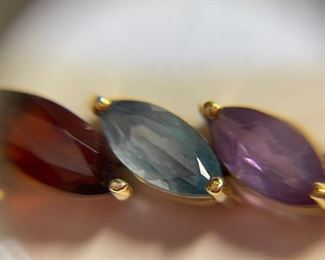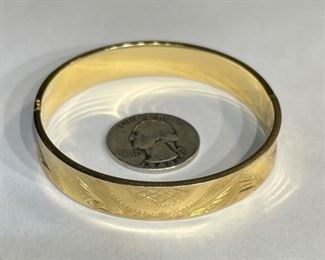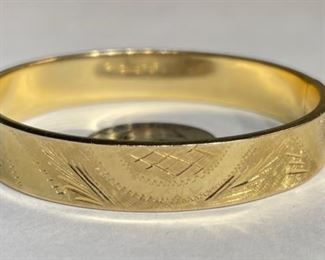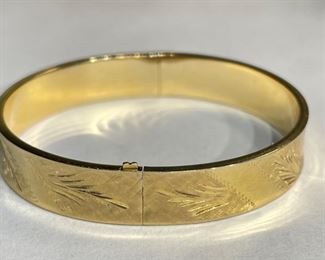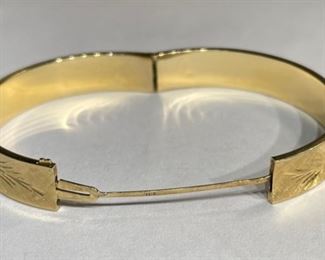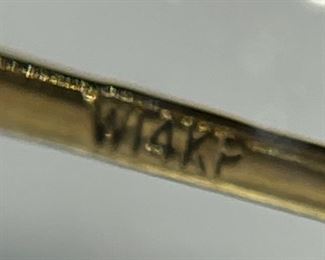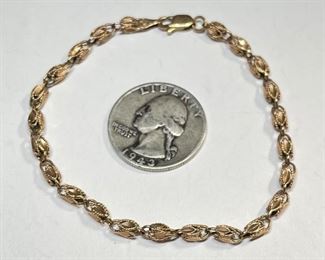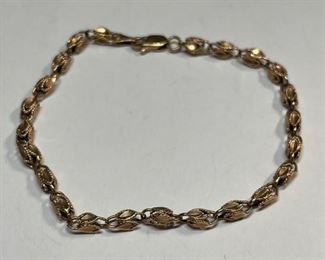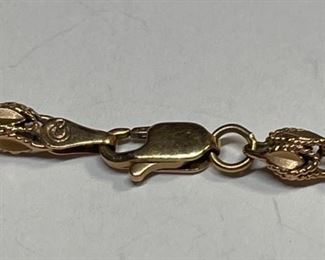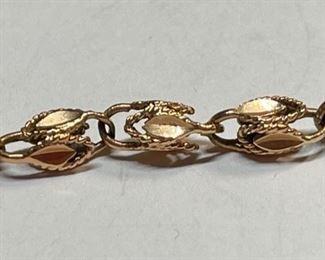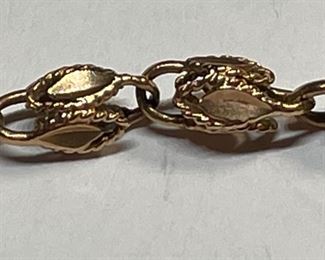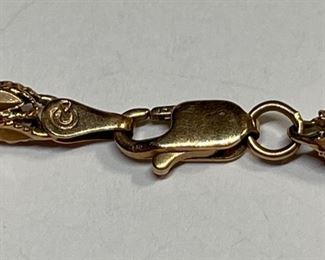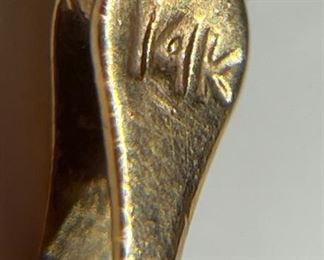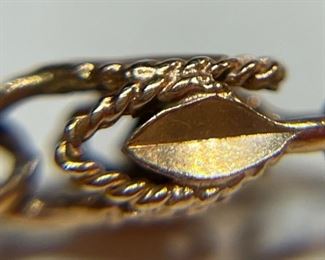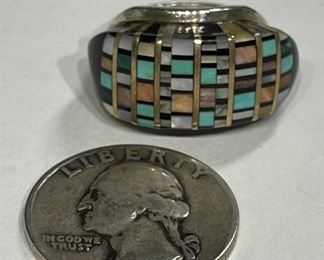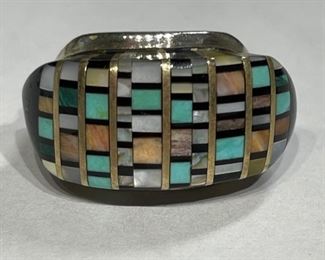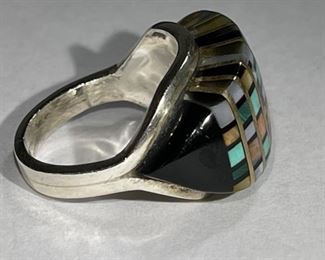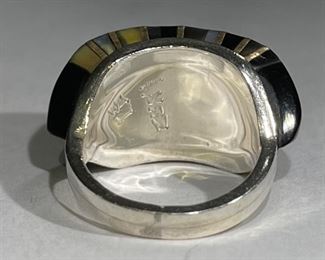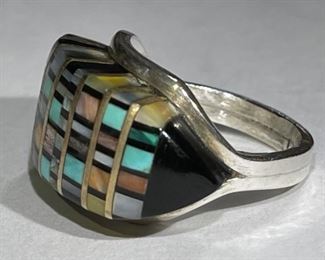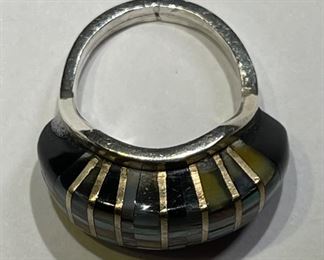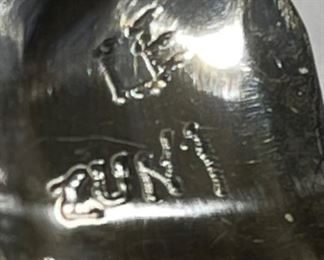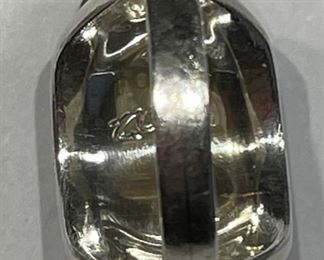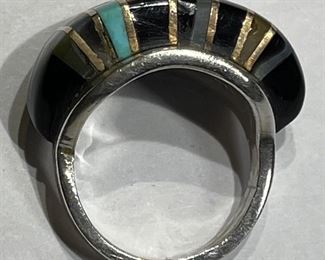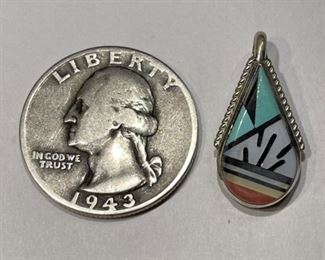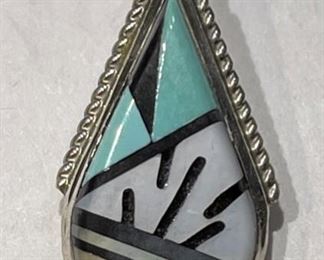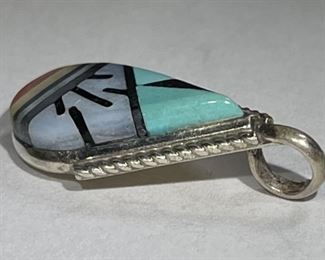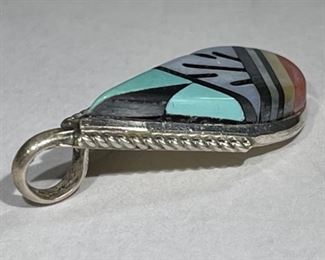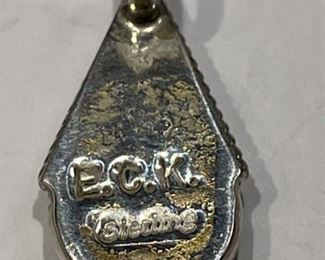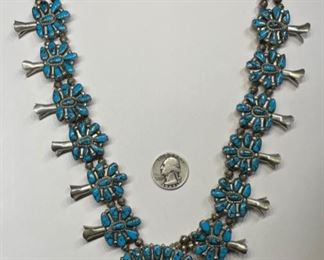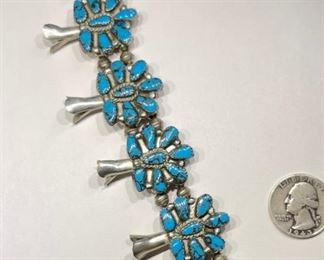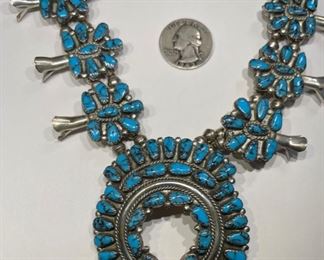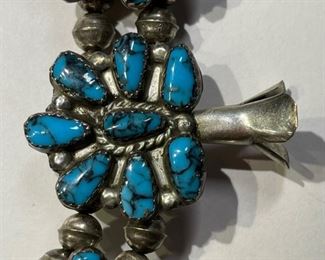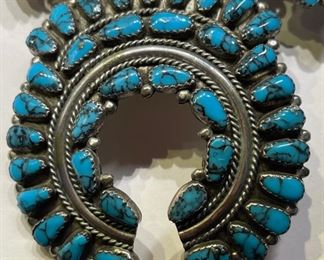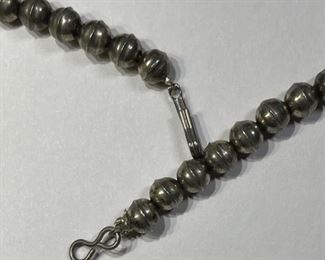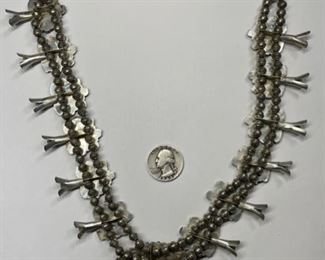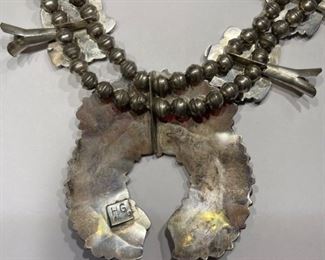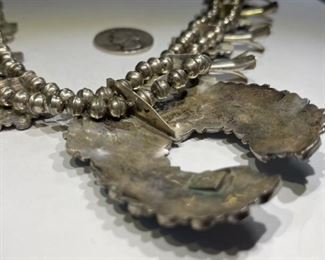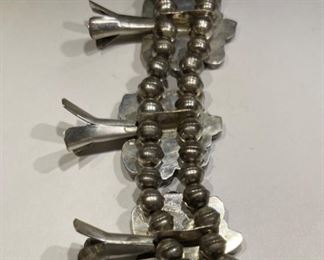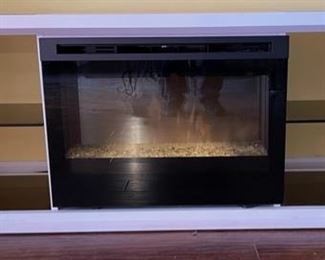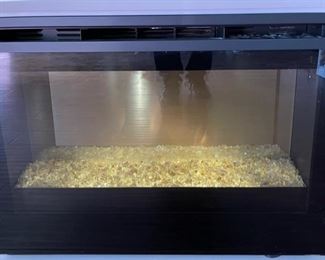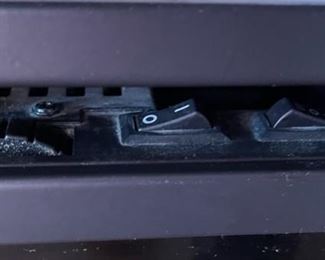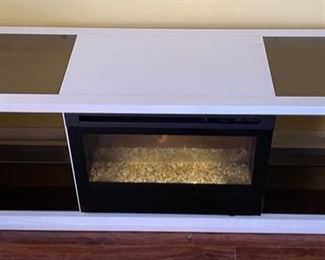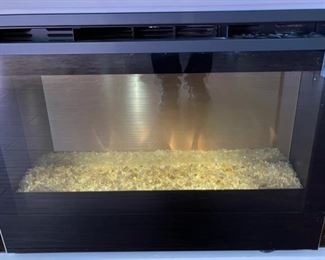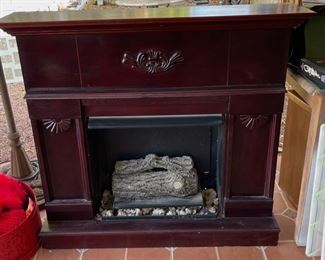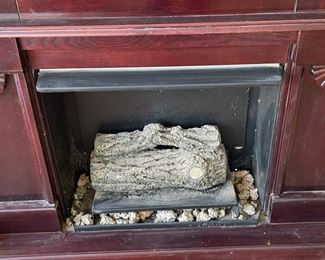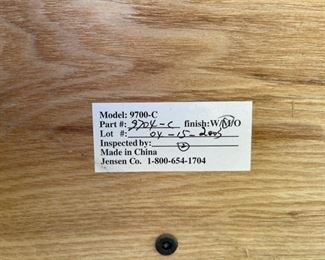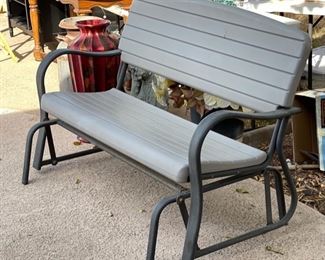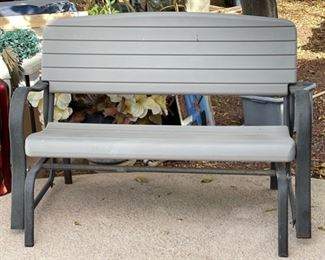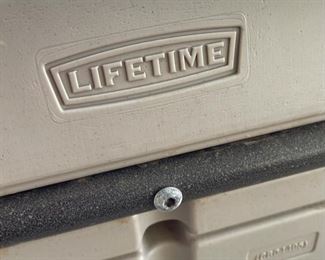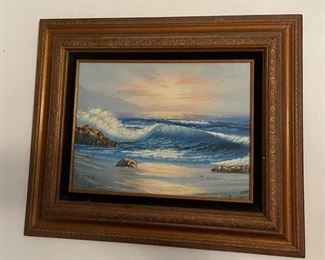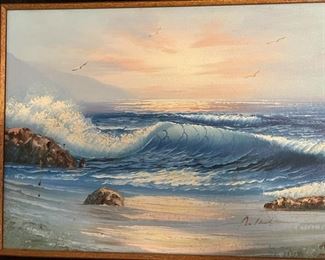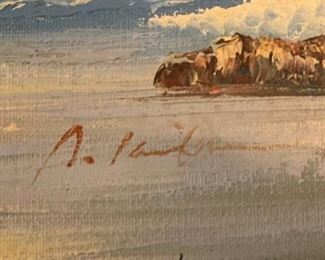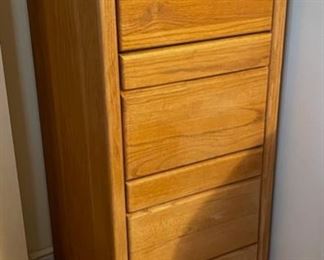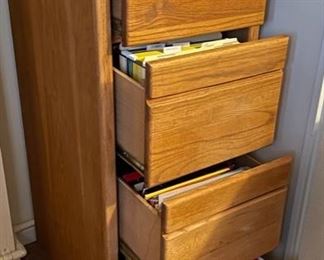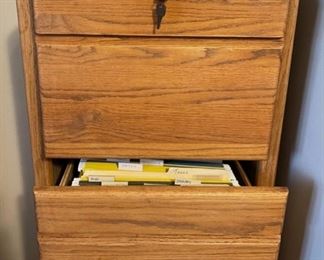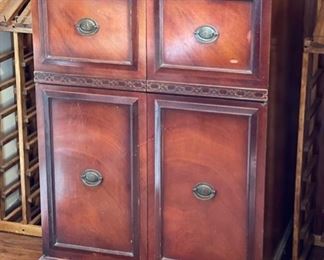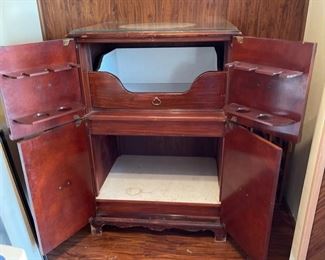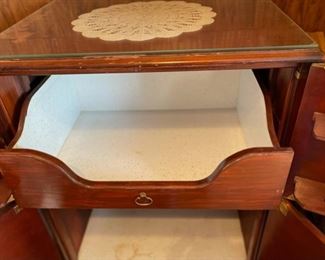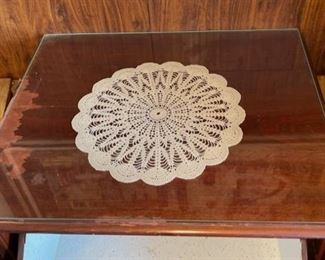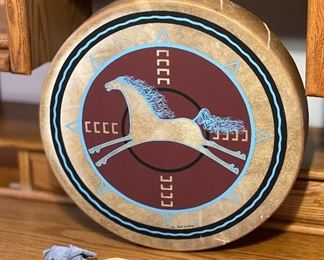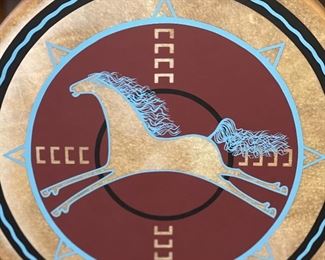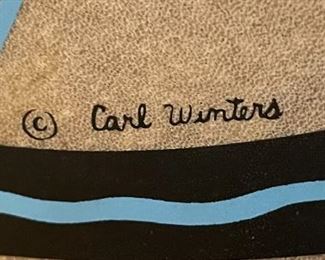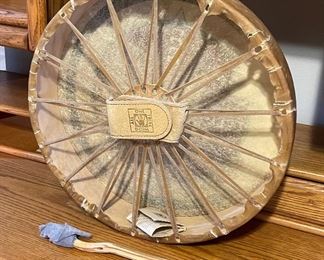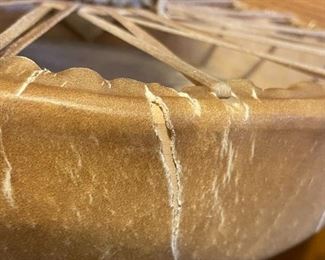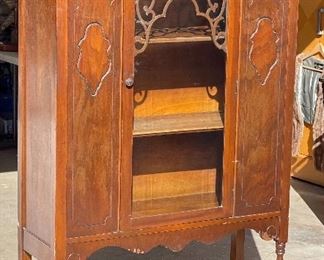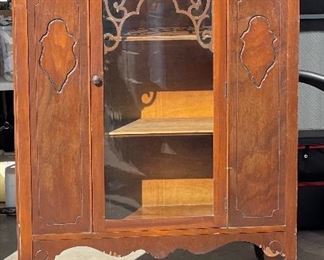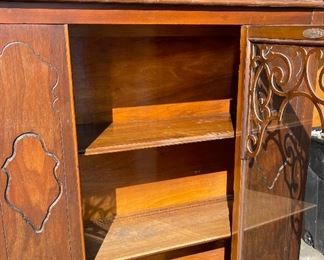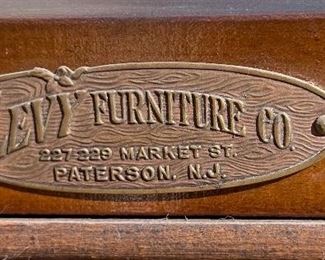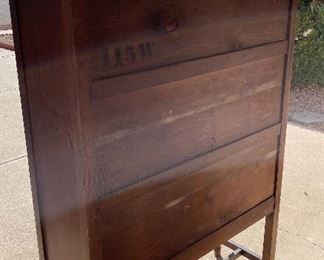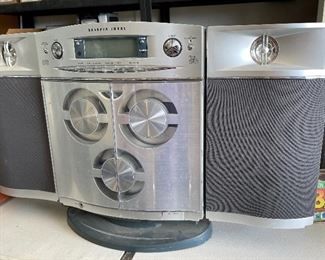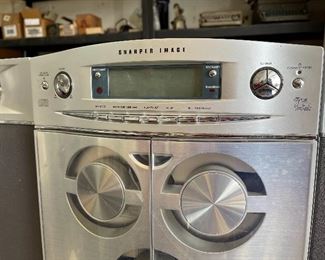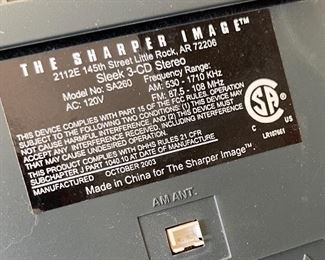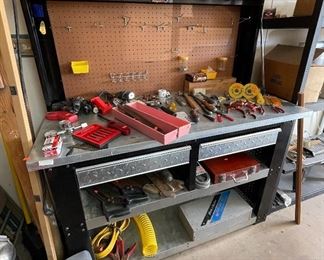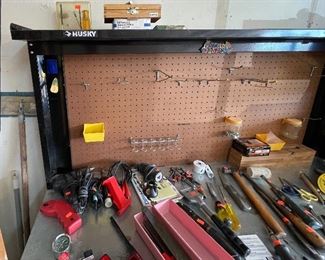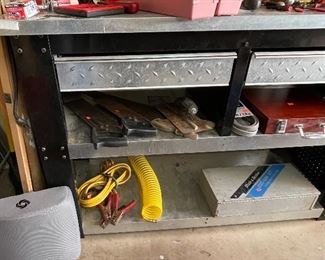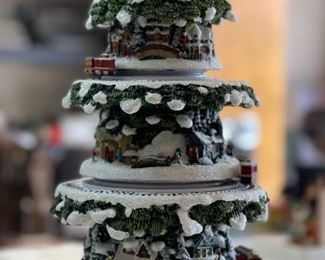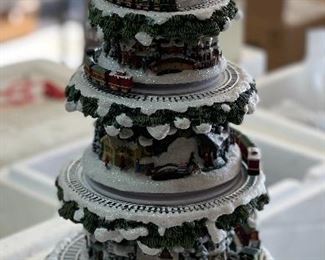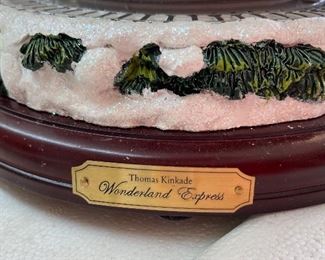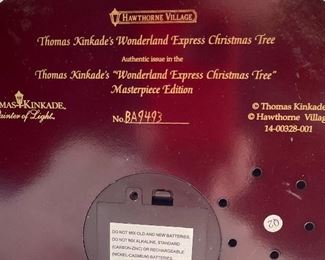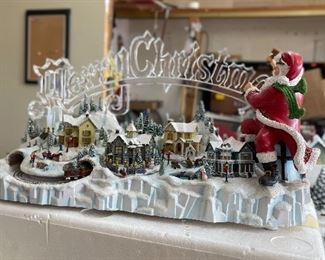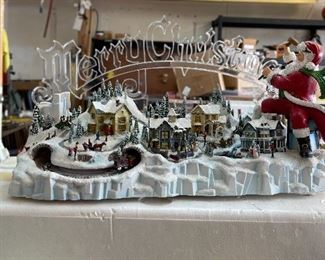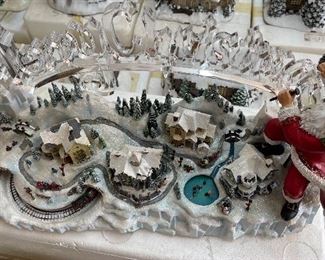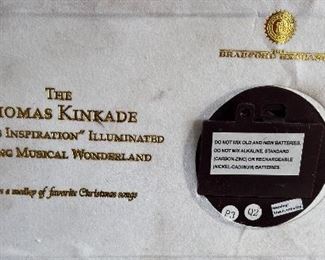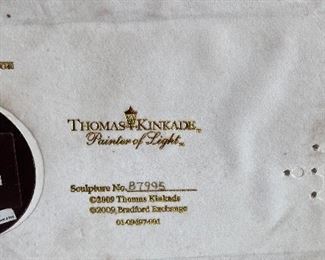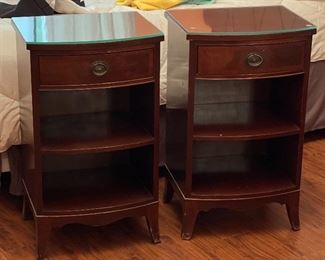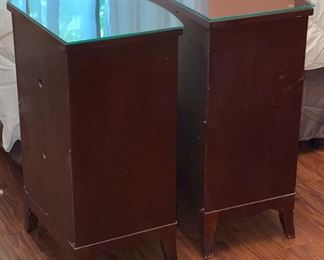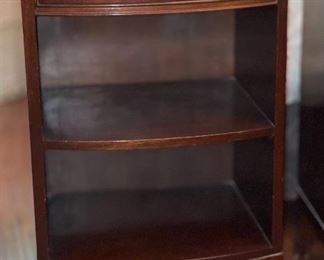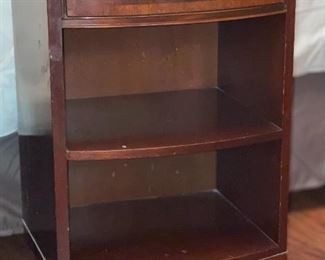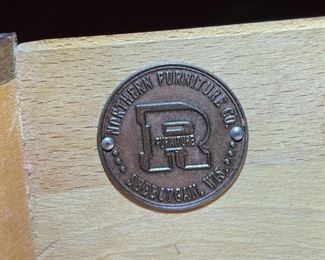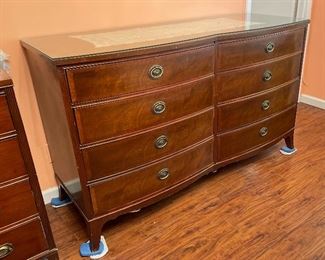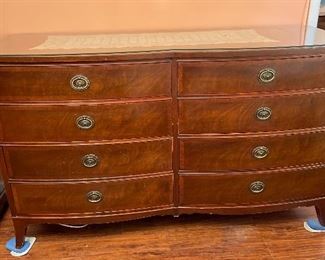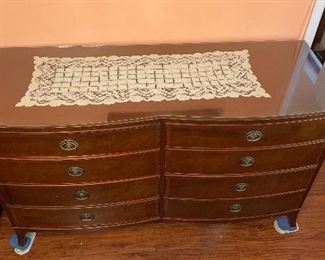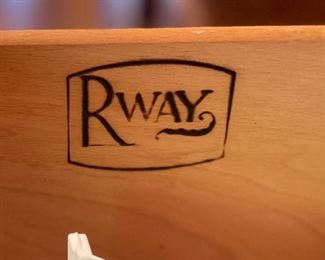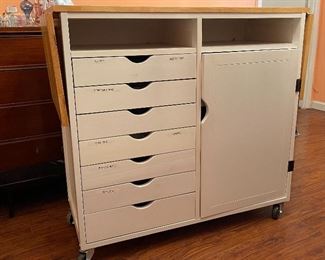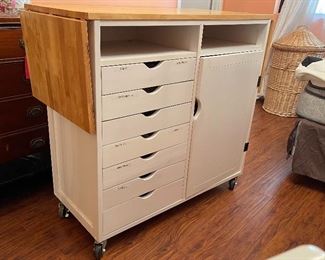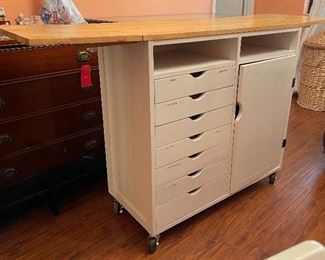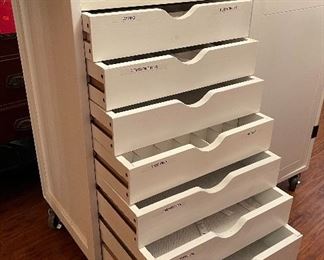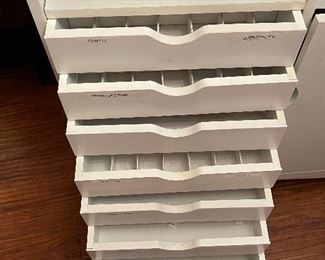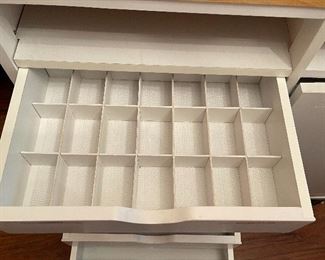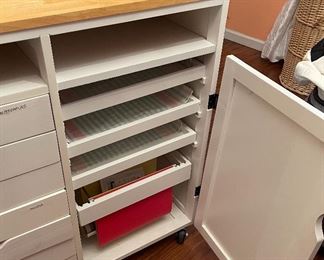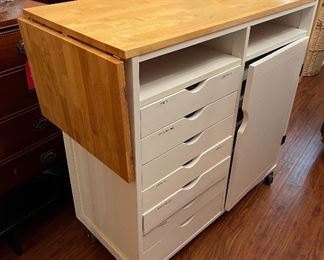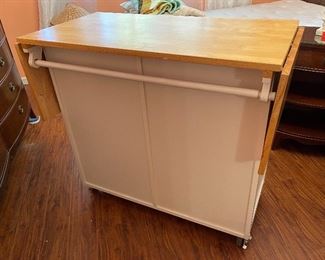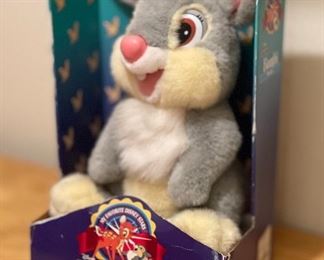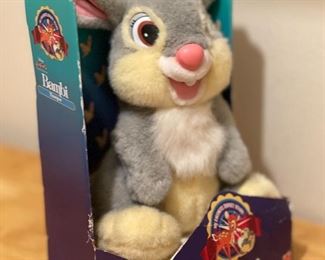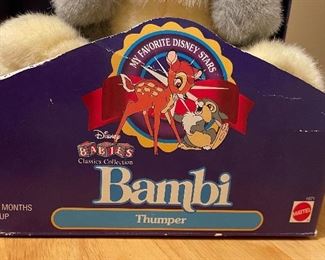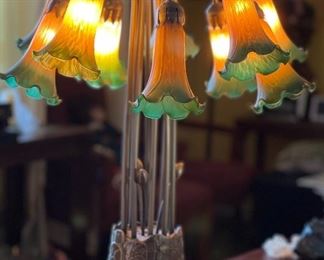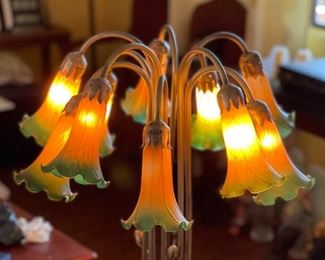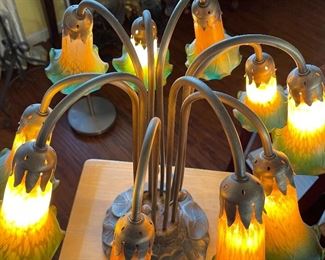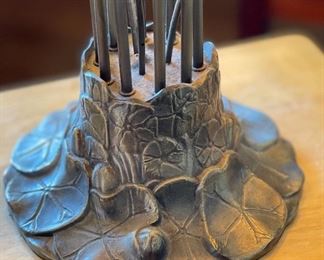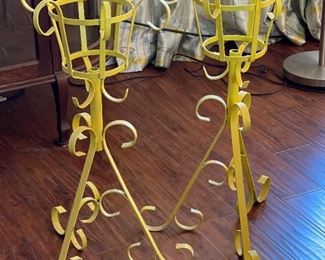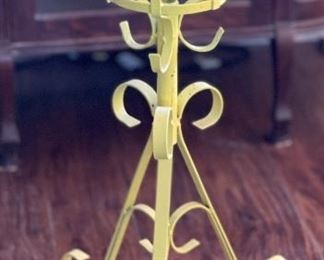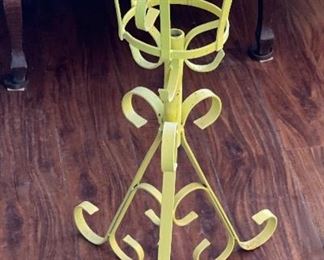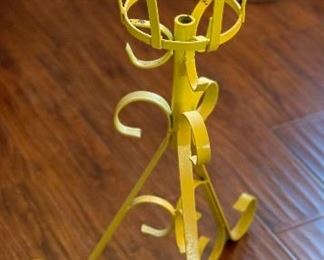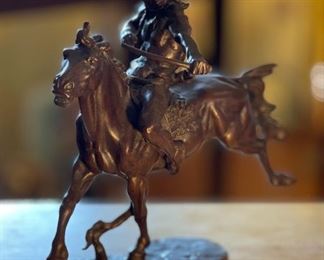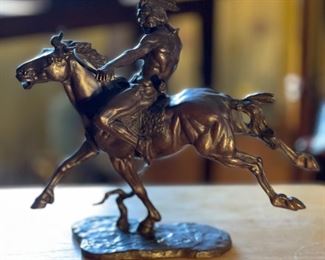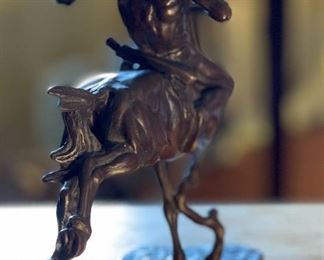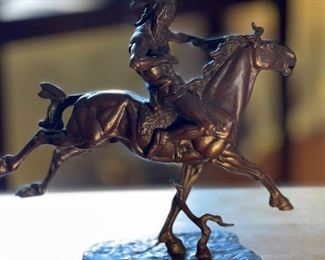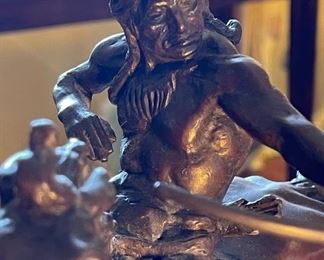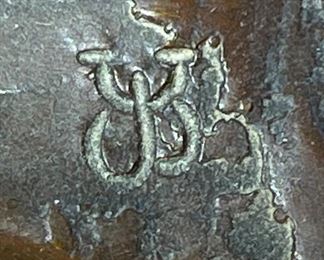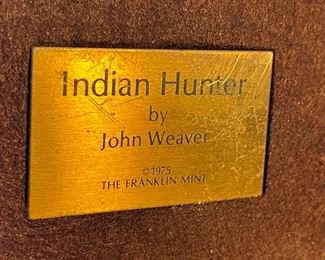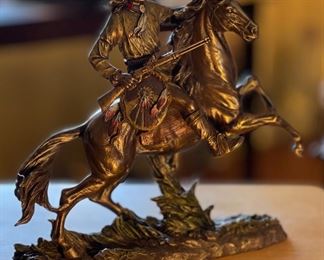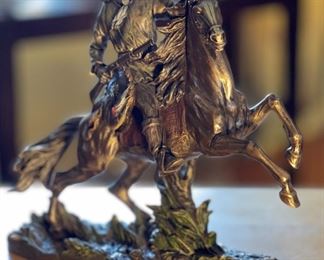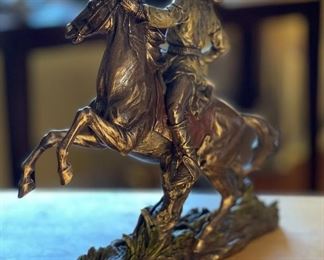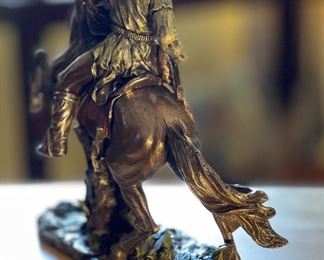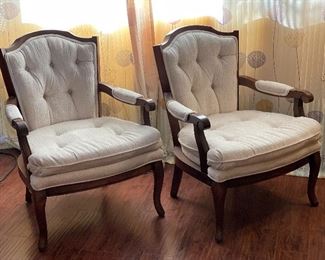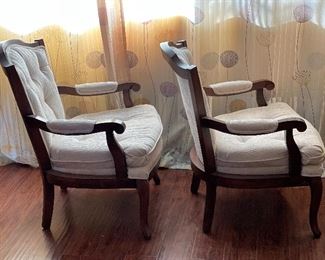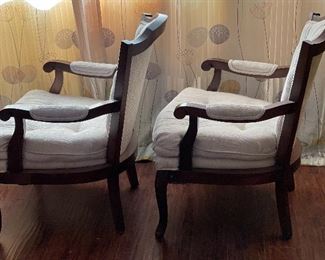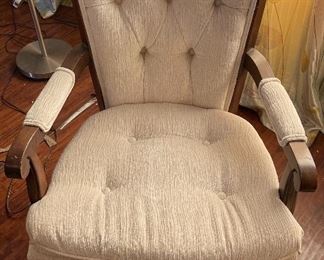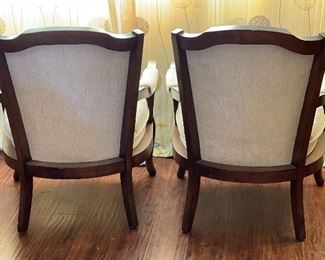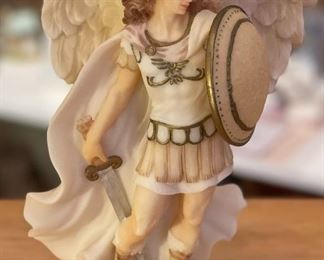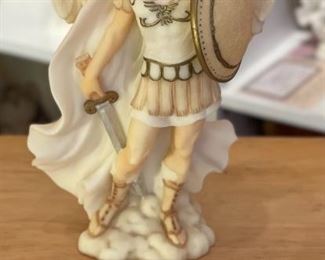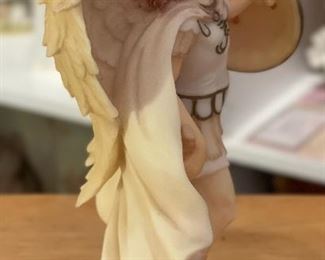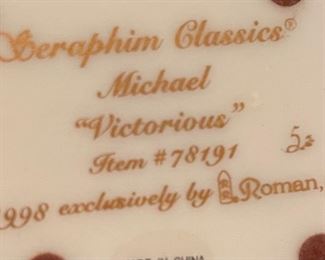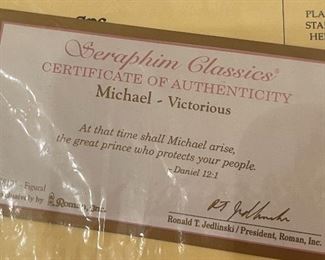 Thank you for using EstateSales.NET. You're the best!