*Ace of Estates* 50% OFF Starts Now ONLINE High End Art & Furniture Luxury Estate Sale N. Scottsdale
online estate sale
•
4
day sale
•
sale is over
Terms
We Take Cash, Credit Or Debit! No Fees!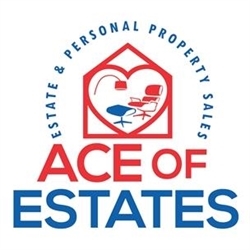 50% OFF Starts Now Online!
This is an online only estate sale. All purchases must be made on our website.
This is an amazing home and owner's had great taste!
We will be offering local delivery & pick up (By Appointment) . Select items can be shipped world wide!
We invite you to purchase items online https://www.aceofestates.com/online-store ( starting Wed 1/26 6pm AZ time) once purchase is made you will need to schedule a pick-up time on Friday 1/28 or Saturday 1/29 9am to 2pm.
Some Highlights include;
Robb & Stucky Contemporary McCreary Modern Sectional Sofa Couch Tufted Fabric 33x139x63in HxWxD
Contemporary Bronze Square Lamp 21x15x8in HxWxD
Giorgio Collection ARTE Lamp Table Burl Wood Sunburst Top Contemporary Italian 26in H x 24in Diameter
2pc Bronze Ram Statues PAIR Large: 14x6x10in HxWxD
Chinese Blue & White Porcelain Moon Flask Double Handle Vase 16in Taiwan ROC 16x9.5x3in HxWxD
2pc Rustic Donkeys PAIR 13x7.5x16in HxWxD
Etched Glass Cigar Aficionado Ashtray 1.5x8x8in HxWxD
Striped Tall Cat Whimsical Wood Statue Home Decor 39x6x6in HxWxD
2pc Weathered Wood Whimsical Cat Statues PAIR Tall One: 27.5x8x3in HxWxD
Robb & Stucky Athene Oval Cocktail Table Stone top decorative Metal Base 19x34x48in HxWxD
Contemporary Copenhagen Natuzzi Savoy Microfiber Sofa Couch 33x122x6xin HxWxD
Rare Sign of the Trader Metal & Glass Pub Table Bar Height Table 42x24.25in
2pc Natural Wood BROS/S Counter Height Chairs PAIR 44x18x17in Seat: 31.5in HxWxD
Huge Signed Litho Itzchak Tarkay Small Talk Textured Lithograph Serigraph Print Framed Painting w/ COA Frame: 44x72x2in Image: 29x58in HxWxD
Kosta Body Crystal Clear Glass Decanter 10.5x7.3.5in HxWxD
Waterford Lismore Crystal Ships Decanter 10in H x 7.25in Diameter
Baccarat Crystal Rearing Stallion Horse Figurine Sculpture 8.5x2.5x4in HxWxD
Crystal Bear Trap Open Golf Trophy 9x2.75x2in HxWxD
Sterling Cut Glass Troon North Golf Trophy Pitcher 12.75x3.25x4.75in HxWxD
Waterford Decanter 9.5in h x3.5in diameter
Kosta Boda Crystal Glass Decanter #2 10in H x 5in Diameter
4pc Waterford Marquis Crystal Omega Beer Mugs Troon north engraved in box 5.75x3.5x5.75in HxWxD
4pc Sterling Cut Glass Rocks Glasses Troon North Engraved in box 4.25in Hx3.25in diameter
Sterling Cut Glass Baltusrol Golf Club Ice Bucket in box 5.75x5.25x7in HxWxD
4pc Forrest Tuttle Troon Bird Bronze Quail Statues Sculptures Trophies Large: 6x5x7in HxWxD
3pc Liquor Decanter Badges Labels Shell Style
Signed Yogi Berra Autograph 8x10 Photo Babe Ruth w/ COA Frame: 15.25x13.25x1in HxWxD
Bronze & Marble Soldier Ashtray Trinket Dish 7.5x5x7in HxWxD
Colibri Golf Cigar Humidor in BOX 2.5x9x675in HxWxD
Set of 16 United States Senate Metal Coasters In original boxes 3in Diameter Box: 7.5x7.5in
Antique Leather Top Brass Trim Writing Desk 30.5x71x36in HxWxD
7x5 Ferraghan Worsted Wool Rug 63x91in
Signed Salvador Dali Academie De Francais Litho Epreuve d' Artiste Framed Lithograph Print w/ COA Frame: 33x38x1.5in Image: 23.25x16.75 HxWxD
AS-IS Kersh of London Rolls Royce Silver Shadow Folk Art Clock Metal Watch Horological Collage 12.75x14.75x1.5 HxWxD
Waterford Crystal Executive Desk Set Pen/Clock 9.75x12x5in HxWxD
Hand Carved Wood Mask Signed
Metal/Brass Demott Mailbox Sculpture De Mott 11x5.5x5.5in HxWxD
As-IS Orthoceras Fossil Carved Fish 14.25x14.5x5in HxWxD
Antique Crystal Glass & Metal Inkwell Ink Well 4x4.5x4.5in HxWxD
Bryan Scarbrough Metal Art Outhouse Airplane 7x20x10.5in HxWxD
Kosta Boda Crystal Paperclip Holder 3.5x3.5x3.5in HxWxD
Tiffany & Co Quartz Alarm Desk Clock 3.5x3.5x1.5in HxWxD
Linden Quartz Brass & Glass Desk Clock 7x7.5x1.5in HxWxD
Brass Monkey Bowl 3.25in h x 4.5in Diameter at opening
2pc Brass Candle Stick holders 7.5x2.25x2.25in HxWxD
SARREID Hand Painted Leather Wrapped Box 6x13.5x7.5in HxWxD
4pc Super Bowl XXXVIII lot
Brother MFC-7440N Printer All in 1 Laser 13x16x16in HxWxD
Lg Cherry Blossom Ceramic Vase Studio Pottery Sally Sayoko Noland 20in H x 11in Diameter
Signed Alexander Calder Balloons Litho Epreuve d' Artiste Framed Lithograph Print w/ COA Frame: 28x24in image; 17x13 HxWxD
Signed Alexander Calder Sunburst Litho Epreuve d' Artiste Framed Lithograph Print w/ COA Frame: 40x36in image; 19 x 24 and HxWxD
2pc Contemporary Cable & Brushed steel Lamps PAIR 25 x 15 x 11in HxWxD
2pc Copenhagen Hugo Natural Maple Nightstands 3 Drawer PAIR 19 x 21.75 x 17.75 HxWxD
King Size Reversible Comforter & 5 Pillows King
Copenhagen Hugo Natural Maple King Bed Mattress & Frame Frame: 41 x 81 x 89 in Mattress: 75 x 78 and HxWxD
Arched Top Wood Wardrobe Cabinet Armoire 85 x 41 x 16.5in HxWxD
Signed Marc Chagall Litho Le Bouquet A la Mein Framed Art Lithograph w/ COA Frame: 27.5 x 2 3.5 x 3 Image: 13.5 x 9.75in HxWxD
Custom Marquetry Cigar Tree humidor 6 x 13.25 x 11.25in HxWxD
Marble Tile Burl Wood Sofa Table 29 x 50 x 19.25in HxWxD
Vizio 32in 720p TV E320-B1 18 x 28 x 7in HxWxD
Signed Erte Broadway's in Fashion Litho Framed Art Lithograph ERTÉ Serigraph 1978 Frame: 29 x 24 x 1in Image: 17.5 x 13in HxWxD
Signed Steven Stroud Litho 52nd Presidential Inauguration Framed Lithograph Framed Print Frame: 34.5 x 28 x 1in Image: 27 x 20.5 HxWxD
Hugos Framed Art Brass Letters Frame: 16. 5 x 33 x1in Image: 9.5 x 26in HxWxD
Lg Chinese Family Original Art Frame: 44 x 43.5 x 1.5in Image: 33.5 x 33in HxWxD
Egyptian Art Original Framed Frame: 43.5 x 34in Image: 34 x 25in HxWxD
Caves Valley Golf Course Framed Photo Frame: 22 x 26in Image: 15.5 x 19in HxWxD
Signed The Postage Stamp Troon Framed Photos Frame: 15.5 x 26in Image: 8 x 9.75in HxWxD
Egyptian Art #2 Frame: 29 x 24 in Image: 18 x 13 in HxWxD
Egyptian Art #3 Frame: 28 x 36 in Image: 17 x 24.5 in HxWxD
As-IS 2 in 1 White Shoe Dressing Framed Advertising Frame: 21 x 16 in Image: 14 x 10 in HxWxD
Signed USA Olympics Hat Adjustable
ACF Hong Kong Chinese Porcelain Bowl One. 5in H x 8in Dia
Naomi Cahana Signed Ceramic Vase Faux Flowers Mikasa Ikebana Vase: 15 x 21 x 3.5 HxWxD
Giorgio Collection Italian Contemporary Coffee/Cocktail Table High Gloss Burl Wood 17.5in H x 52in Diameter
2pc Faux Zebra Pattern Chairs 43x31x31in HxWxD
Custom Granite Stone Inlay Table 31in H x 60in Diameter
6pc Copenhagen Contemporary Leather Dining Chairs 39x17x18in seat: 17.5in HxWxD
20in Chinese Cloisonne Peacock Charger Cloisonné Enamel 2.5 x 20.5 diameter
15in Chinese Cloisonne Lotus Centerpiece Bowl Cloisonné Flower Enamel 5in H x 15in diameter
10in Chinese Cloisonne Flower & Bird Bowl Cloisonné Enamel 3.5in H x 10.25in Diameter
Chinese Blue & White Porcelain Footed Bowl 4 x 8" diameter
As-IS Tiffany & Co Flower Bowl Imari Japan 2.75in H x 7.75in Diameter
Chinese Cloisonne Ashtray Cloisonné Enamel 1.5in H x 4.25in diameter
Japanese Porcelain Chinese ACF Hong Kong Black/Metal Bowl 1.5in H x 6in diameter
Vintage Chinese Porcelain Bowl 1.75 x 5.25in diameter
Chinese Porcelain Dish Vase figure 1.25 x 5.75 diameter
Bjorn Wiinblad Rosenthal Studio Line Etched Glass Centerpiece Bowl 4.5in H x 11.75in diameter
10 Pc Studio Art Glass Fused Plates & Tray Set Plates: 7 inch diameter
2pc AS-IS Waterford Candle Holders Pair 2 x 3.5 diameter
Santa Clara Ramona Sisneros Blackware Pottery Native American 4in H x 4.5in diameter
Waterford Crystal Glass bowl 2inH x 9.5in diameter
2pc 8in Tiffany & Co Atlas Candle Holders Crystal Glass Pair 8 inches high
AS-IS 6in Waterford Crystal Metropolitan ClockWaterford Crystal Metropolitan Clock 6 x 6.5x 1.5in HxWxD
6pc Studio Pottery Plates Black Naomi Cahana 13
57pc Hall RAFFAELLESCO Italian Deruta Dinnerware China Set 57 pc
Giorgio Collection ARTE Italian Contemporary King Bed High Gloss Burl Wood Frame, Mattress & Box Spring 43.5 x 80.5x96 mattresse: 80 x 75 HxWxD
2pc Giorgio Collection ARTE Italian Contemporary Nightstands Gloss Burl Wood PAIR 23 x 32 x 20.5in HxWxD
2pc Brushed Steel Lamps 26in H x 19.5in Diameter
#1 Giorgio Collection ARTE Italian Contemporary Wardrobe Cabinet Armoire Gloss Burl Wood 79.75 x 38 x 24.5 HxWxD
#2 Giorgio Collection ARTE Italian Contemporary Wardrobe Cabinet Armoire Gloss Burl Wood 79.75 x 38 x 24.5 HxWxD
1976 Herman Miller Eames Rosewood Lounge Chair & Ottoman 670 & 671 Brazilian Rosewood MCM Chair: 31x32.5x32in Ottoman: 16x26.5x20in HxWxD
1pc Thomasville 3 drawer Dresser 22 x 26 x 17in HxWxD
Vintage Louis Vuitton Suitcase Combo Monogram Pullman Luggage 20.5 x 25.75 x 9.25in HxWxD
Signed Michel Delacroix Passage Cloute Litho Lithograph Serigraph Framed Art w/ COA Frame: 33.5 x 37.25 x 2in<BR>Image: 19. 25 5x23.25in HxWxD
Leopard Spotted Vanity Stool 18.5 x 20.25 x 20.25in HxWxD
Italy Leather Ottoman 13 x 35 x 25 HxWxD
Signed Litho Erte Spring Shadows SILVER Lithograph Serigraph Framed Art w/ COA Frame: 39.75 x 39.75 x 1.5in Image: 24.5 x 24.5in
Hand Knotted Wool Pink Asian Runner Rug 125x32in
Contemporary Holden Tufted Fabric Settee Sofa 32 x 52 x 34 HxWxD
Large Painted Metal Rustic Duck 31x13x29in HxWxD
7x9ft Momeni New Wave Pomegranate Contemporary Rug 114x90in
Huge Original Art Joyce Roybal Hot Air Balloons j Roy Bal 44 x 56 x 2 image 35.25x47.25
4pc Heavy Duty Patio Set Chair: 36 x 35 x 36 HxWxD
Patio Terracotta vase Ring Handles 18 inches high by 13.5 wide
As-IS Terracotta Patio Planter 16.5 x 2 5.5 x 14.5 HxWxD
5pc The Blue Max Hyatt Regency O'Hare Drinking Glasses 4.25 x 3.25in Diameter
10pc Waterford Marquis Omega Rocks Drinking Glasses 4.25 x 3.25 diameter
10pc Waterford Marquis Omega Tall Drinking Glasses 6 x 3.25 diameter
Italy Kristall Krisla Crystal Decanter 10 x 4.25 x 4.25 HxWxD
Kosta Round Decanter 10 x 6.5x 3 HxWxD
Tiffany & Co Glass Ice Bucket Scroll Handles 6.25 x 6.5 Diameter
Waterford Crystal Bowl 4 x 9.25 diameter
Etched Estancia 11002 Golf Glass Bowl vase 7.5 x 6.5 diameter
Stainless Steel flatware set 10 piece setting with extras
Michael Aram Black Orchid cheese board and knife
Artist Made Rosewood Centerpiece Bowl 6in h x 17.5in Diameter
No Remote Vizio TV
Minolta CLASSIC 10x50W Wide Angle Binoculars
AS-IS Tiffany & Co German Quartz Travel Clock BLACK 3IN. H
Samsung 55in 4k Curved Smart SUHD TV UN55KS9500F IN BOX 9 Series 28x48x2in HxWxD
Signed Harvey Edwards Ballet Slippers Poster/Litho Zeitlin & Ver Brugge Ballet Lithograph Framed Art w/ COA Frame 35 x 36in
Z Gallerie Ceramic Pig 15 x 8 x 22in HxWxD
Full Size Bernard Resin Welcome Dog Statue 24 x 18 x 20in HxWxD
Stone Patio Bunny Garden Statue 12 x 6 x 8in HxWxD
Hand Carved Rustic 3 shelf Bookshelf Cabinet 54 x 33.5 x 16.25in HxWxD
AS-IS Rustic 3 drawer nightstand 29 x 16.5 x 12.5in HxWxD
Rustic Carved wood Plant stand 20 x 12 x 12in HxWxD
Large Ceramic Black & Silver Floral Vase 35.5 x 11.5 top lip
2pc Carved Stone Figural Statues Sculptures Greek Mythology Man Woman 36 x 20 x 18in HxWxD
Huge Concrete Sleeping Pig Garden Statue Sculpture 12 x 18 x 36in HxWxD
Small Concrete Sleeping Pig Garden Statue Sculpture 5 x 7 x 6in HxWxD
Vinotemp Fahrenheit 56 Wine Cooler 106Bottle Storage CVKG 581 73x24x26in HxWxD
18in Lalique Champs Elysees Crystal Glass Centerpiece Bowl Frosted Clear 18inX10in
*Rare* Salvador Dali Time in the Fourth Dimension Bronze Sculpture Limited Release 1981 17in H x 7in W
#1 Fostoria Glass United States Senate Crystal Ashtray 2in H x 10in Diameter
#2 Fostoria Glass United States Senate Crystal Ashtray 2in H x 10in Diameter
Waterford Crystal Centerpiece Bowl 5.5in H x 11,5 in Diameter
1974 Mclaren Race Car Decanter Johnny Rutherford 7in W x 15in Long
Swarovski Silver Crystal Chess Set Complete in Original Box Board: 13.5x13.5 HxWxD
Auth Louis Vuitton Epi ceinture classic belt Black Blk Gold tone 110 / 44 Size 44
Authentic Vintage Gucci Black Belt with Chrome/ Gold monogram Buckle Size 85/34 7752 Size: 85/34
1960s Vintage Collectible G.GUCCI Belt Crocodile size 95 Size: 95
Burberry quilted zip jacket size medium Size m
Polo Ralph Lauren Black Leather Jacket size medium Size medium
Tiffany & Co Crystal Apple Paperweight Grand Hyatt New York September 11, 1980 through 90 2.5 x 3.5
Studio Art Glass Flare Vase Earl O' James 10.5 x 11
6pc Lynn Chase Amazonian Jaguar 1994 plates 24k Gold Medallion Charger 12 inch 12 inch diameter
6pc Lynn Chase Amazonian Jaguar 24k Gold Tea cup & Saucer set Saucer: 5 in diameter tea cup 2.5 x 2.5in diameter
Vintage Set of 6 Lynn Chase African Portraits 9" Plates 9 in diameter
Hermes Silk Tie fox on blue 8436 ha
Silver plate goblet 6.75 in tall
Giorgio Collection Italian Contemporary Race Track Dining Table w/ 6 chairs set High Gloss Burl Wood Table: 96 inches long 52 inches wide 30 inches tall chairs: 36 inches high 21.5 inches wide seating height 19.5
Giorgio Collection Italian Contemporary Lighted Display/Curio Cabinet High Gloss Burl Wood 84 inches tall 62.5 inches wide 16 inches deep
Signed Pablo Picasso La Ronde Litho Lithograph Serigraph Framed Art w/ COA Frame : 36.25 x 31 x 1.5in
AS-IS Original design and hand painted by Sally Sayoko Noland 1995 decor plate 17.25 diameter
Baccarat Vosges Decanter w/ Stopper & Original Box 11.75in H x 4.5in W
Hamilton Beach Scovill Commercial Bar Mixer 15in H x 7in Diameter
Niles SS – 4/SS – 6 speaker selection system 11. 25x6.25x2
Crestron Prodigy PMC2 Crestron Prodigy P-IDOCV, IDOCV-DS,Crestron,MTX-3-DS, PTX3 8 x 5.5 x2
Panamax M4300-PM Home Theater Power Conditioner & Surge Protector 17" x 9" x 2"
Samsung Blu Ray Player - BD-P3600 Remote and manual included 17.25" x 10" x 2"
Apple TV (3rd Generation) 8GB HD Media Streamer. Model A1469 3.75 x 3.75 x 1"
"Samsung UN55B9000 55" 1080p LCD Flat Panel with LED Back Light HDTV" 31.5x52x2in
Marantz SR 5004 7.1 Channel AV Receiver-Home Theater w Remote/Manual 17.5 x 14.5 x 6.5
Sonance Symphony Bookshelf Speakers S622c 11.25 x 7.5 x 11.25
Monitor Audio BRW-10 10'' Bronze Series Powered Subwoofer (Black Ash) 14.5 inches deep 12.5 inches wide 13 inches tall
Monitor Audio Bronze BR-LCR Center Channel Speaker 18 inches wide 6.75 inches deep 6.5 inches tall
Service award prop sharing bouquet Hyatt Regency sword Sword total length 29. 75 sword blade length 24 inches
Japanese katana samurai sword 1 of 2 Total sword length 25.75 inches blade length 18 inches
Japanese katana samurai sword 2 of 2 Total sword length 39 inches blade length 28 inches
Gucci black lace shoes lace up shoes size 8 Size 8
Couroc Boston tray 18x12.5
Handpainted Chinese vase 10. 25 inches tall 4.5 inches wide
Sculpted metal horse 12 inches in length 3.75 inches wide 9.5 inches tall
4pc United States senate coasters 3.25 diameter
Vintage UNDEFEATED Boxing Champion Rocky Marciano 1973 Decanter 11 inches x 6 inches
Prada black Velcro tie shoe sneaker Size
Gucci monogram lace up sneakers Size 9
Living spaces 18 inch polished aluminum stool 17 inches high top base 11 1/4 inches in diameter
Datrek golf bag 36 inches tall 10 inches wide
King Cobra RH S2 Driver 10.5 Fujikura Fit-On 65G Regular Total club length 47 inches
Ping Anser 2 putter Total club length 35 1/4 inches
Futura Scotty Cameron classic putter 34" Headcover Total club length 34.5 inches
Taylormade Burner 4I-AW Irons & Titleist 8 irons + ray cook putter 3 titleist drivers Total of 8 irons one putter three drivers one golf bag
Hermes Paris Moon Tie
Hermes 7084 OA Tie
Outdoor umbrella with stand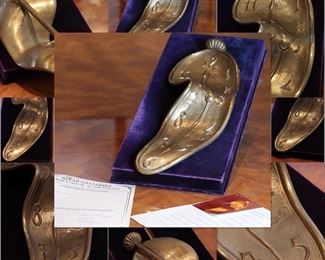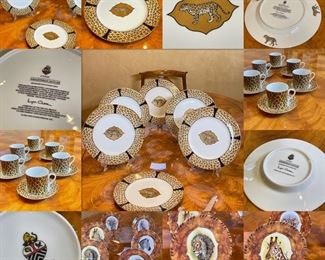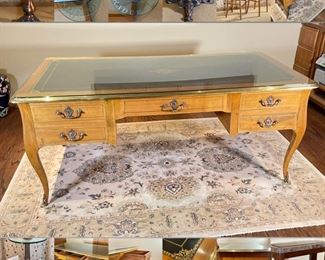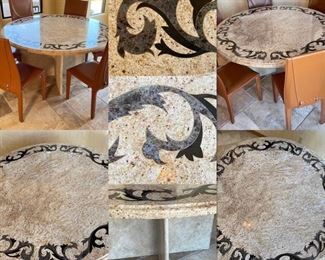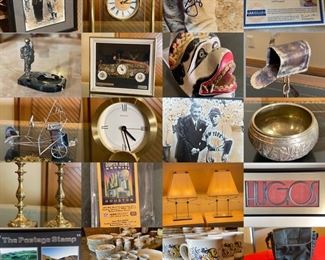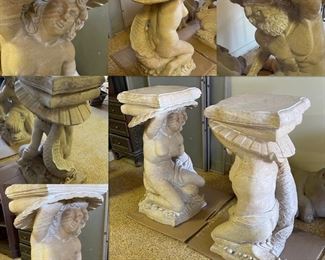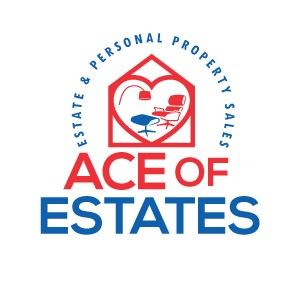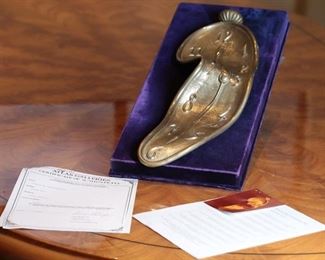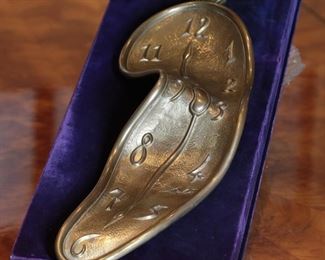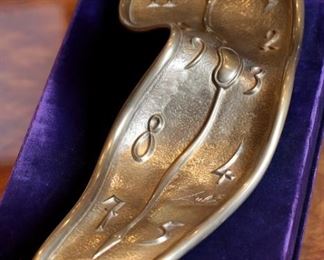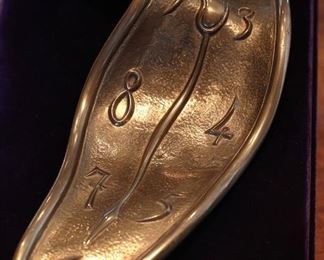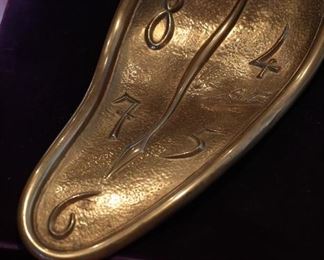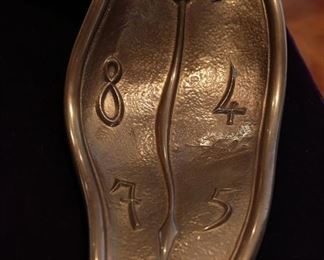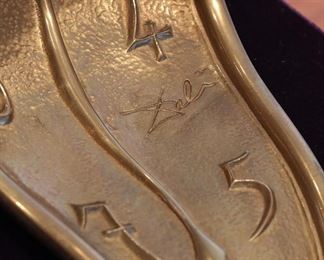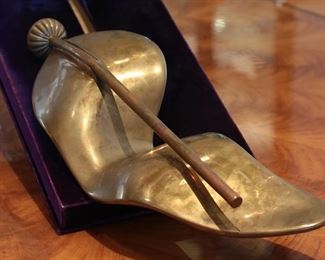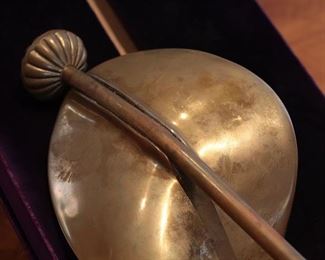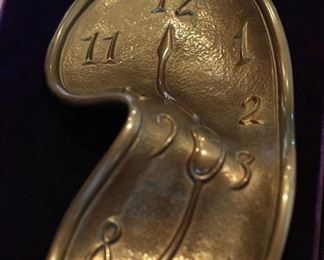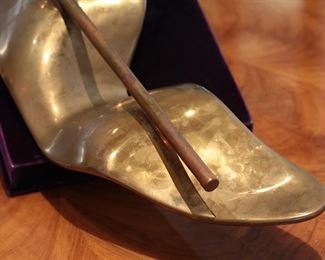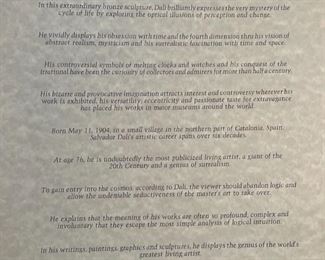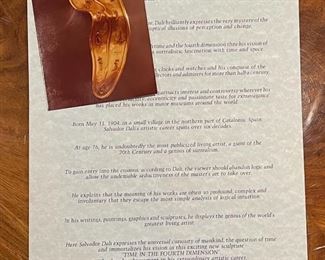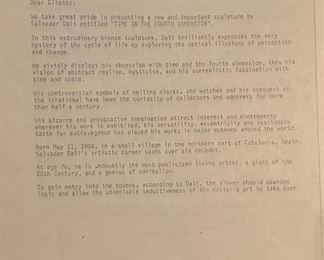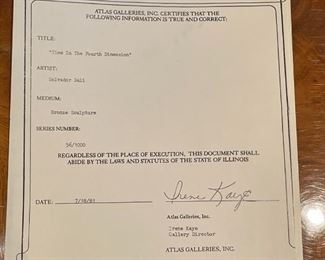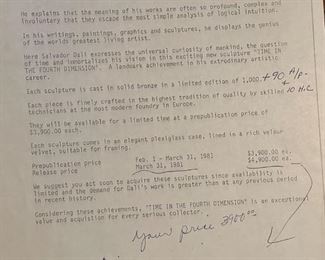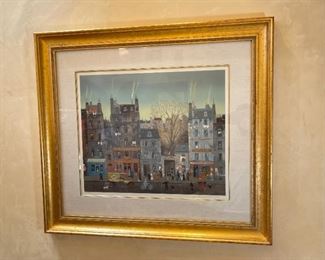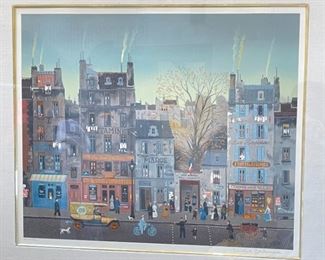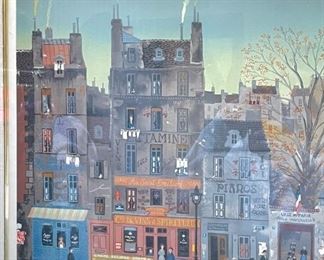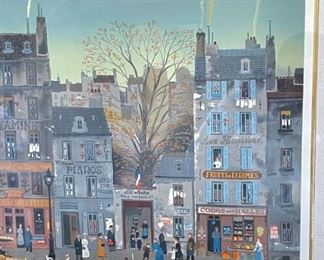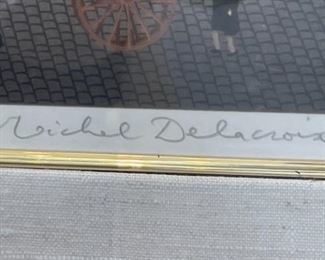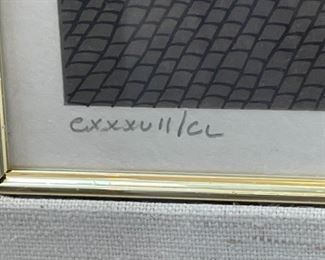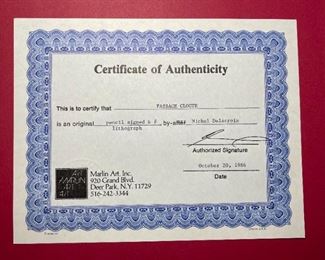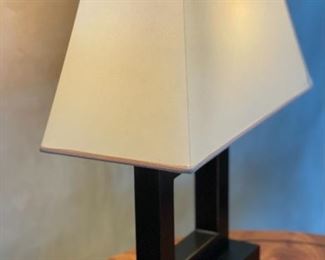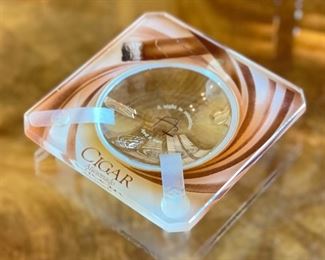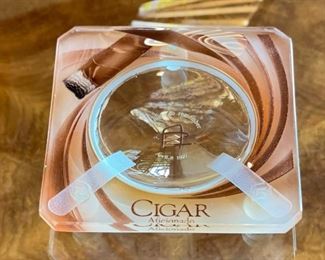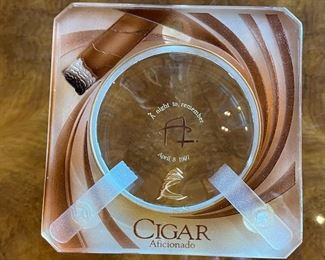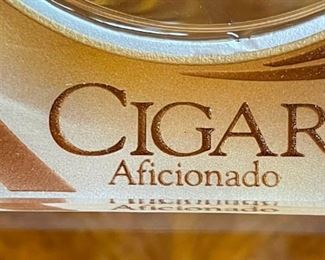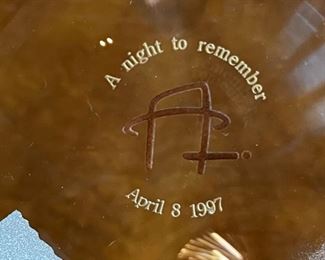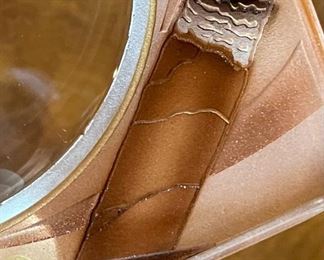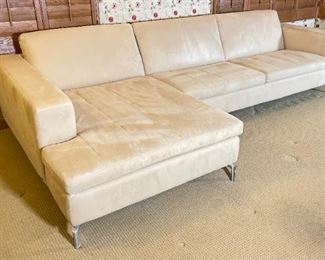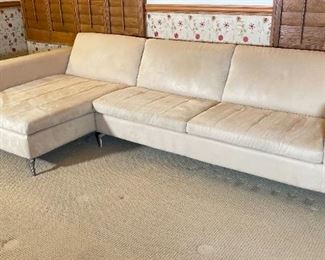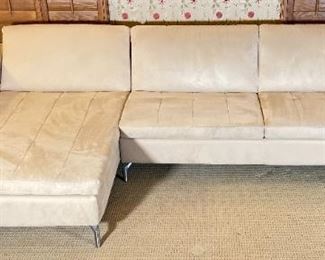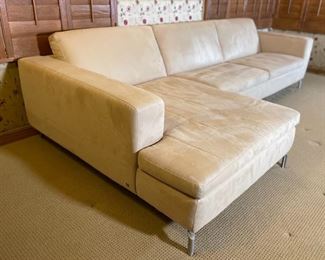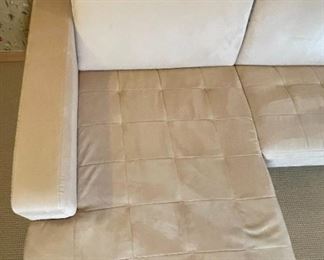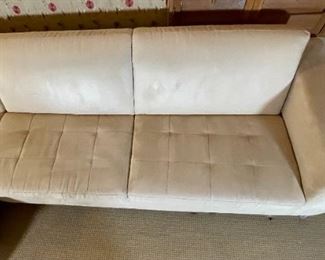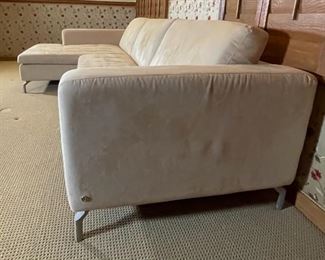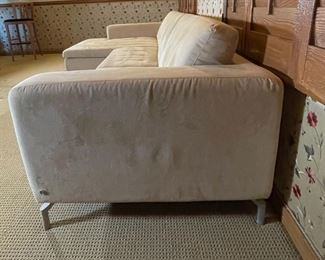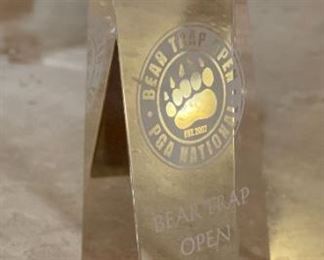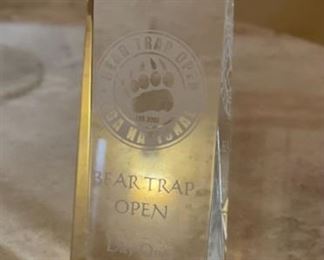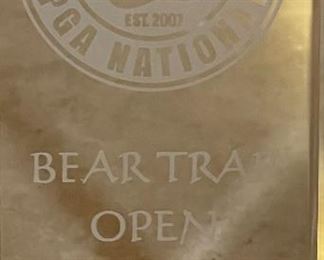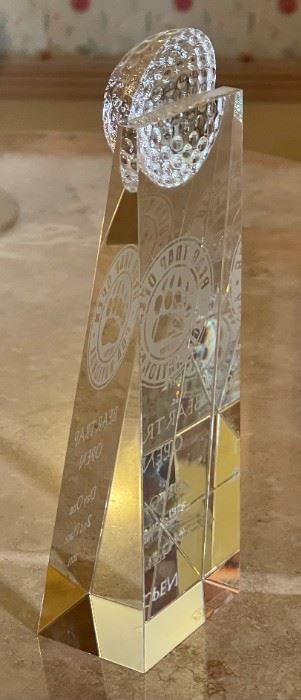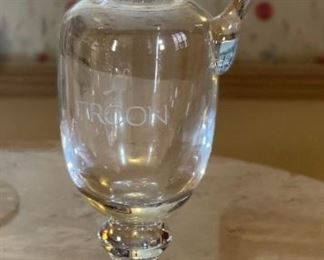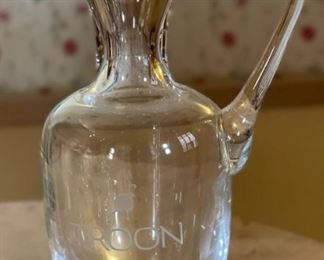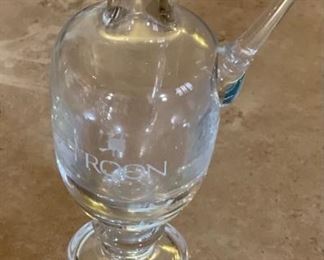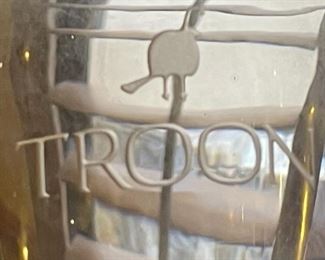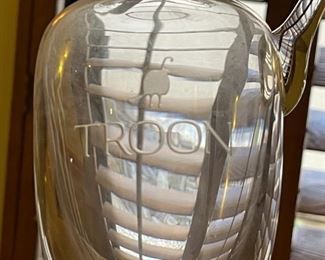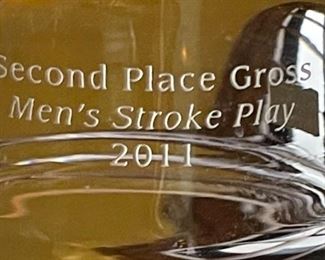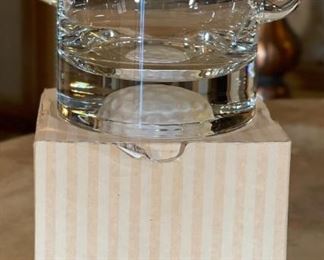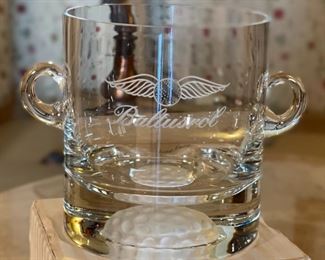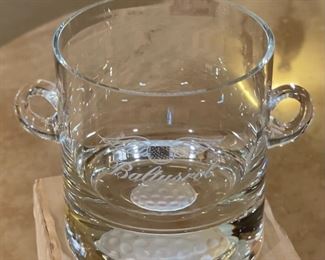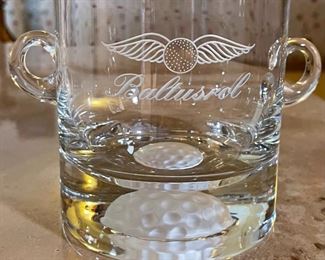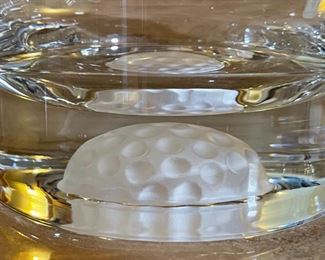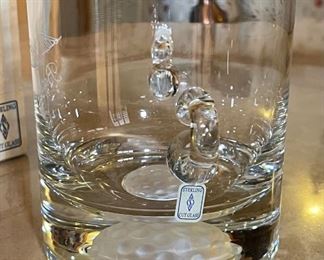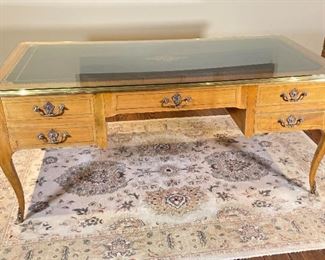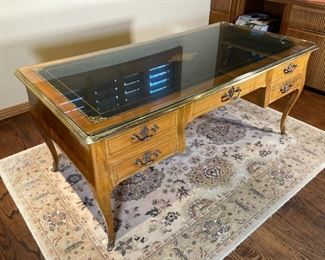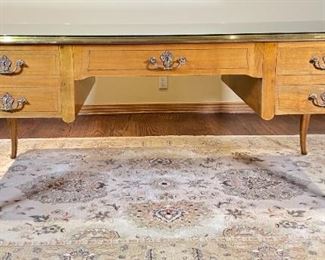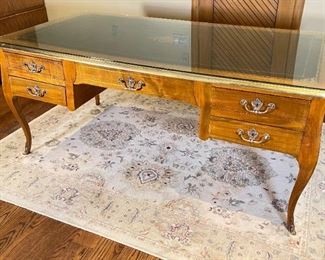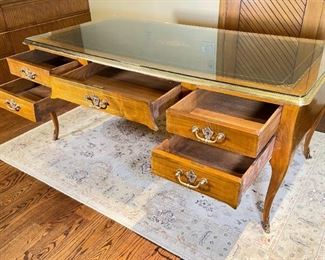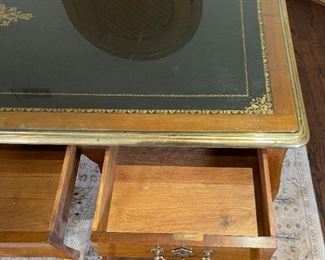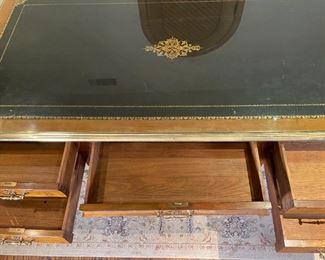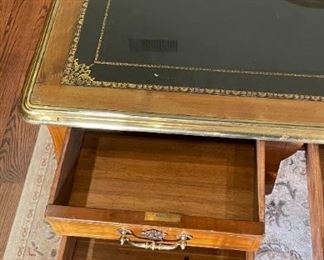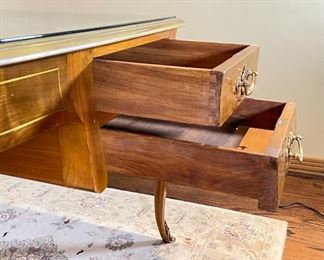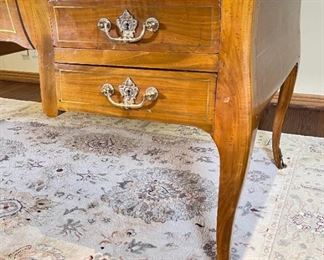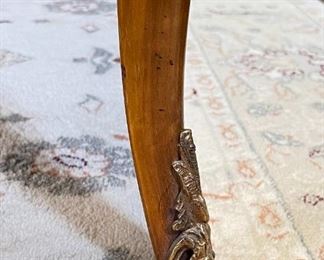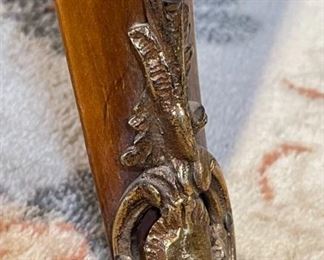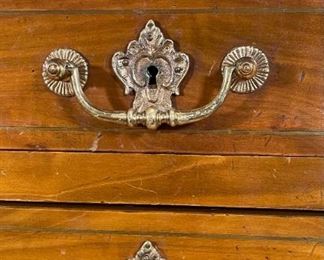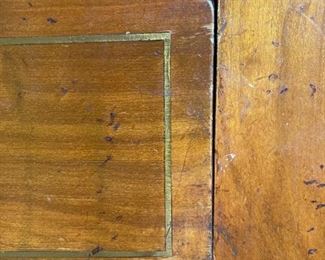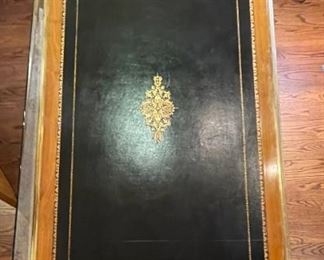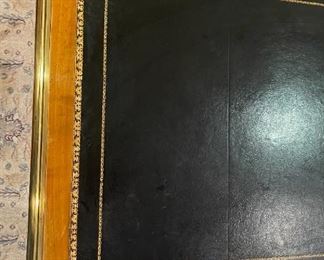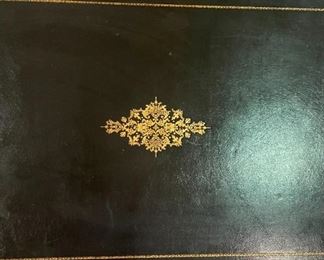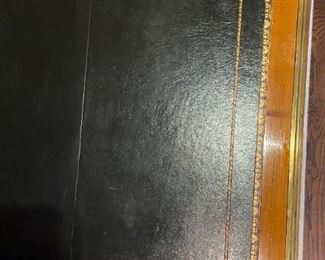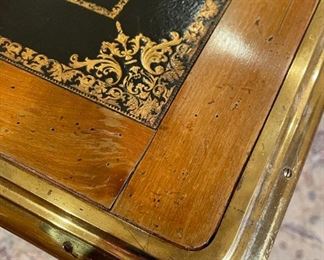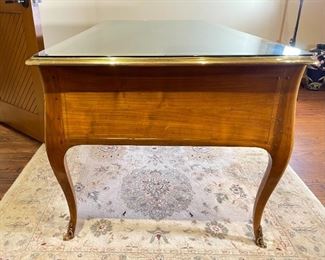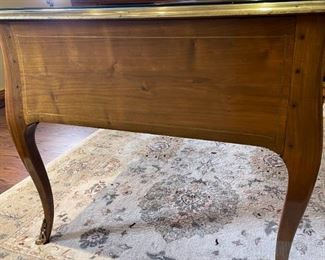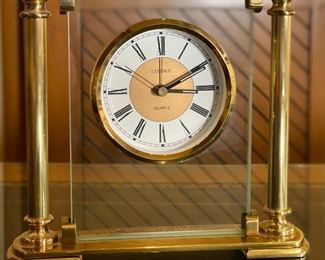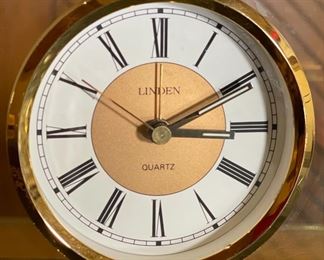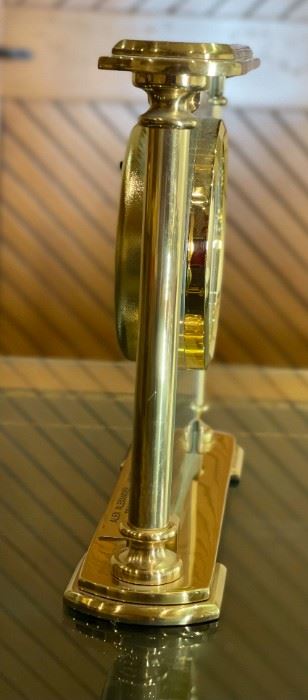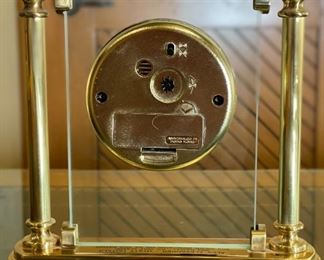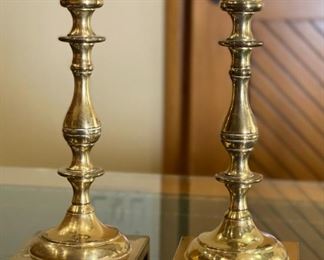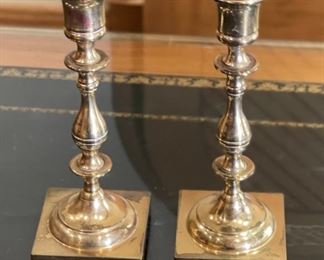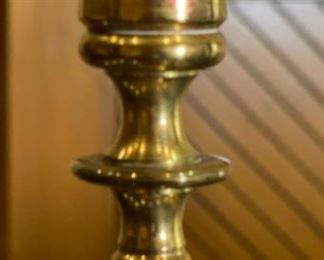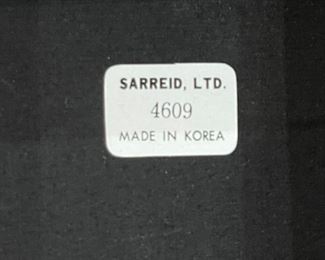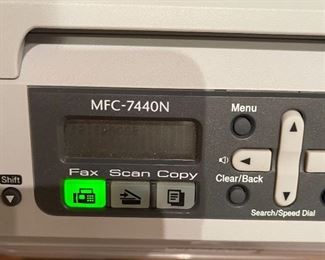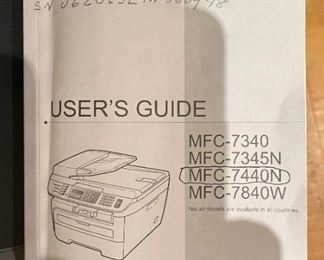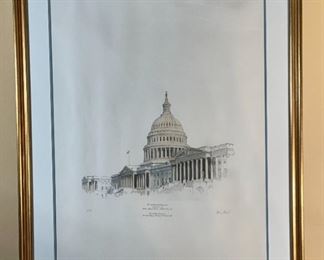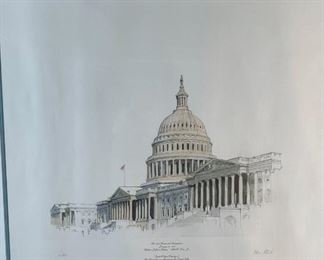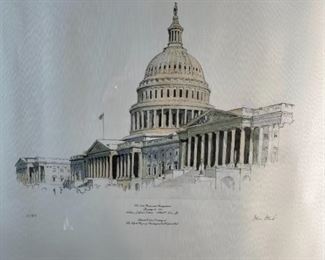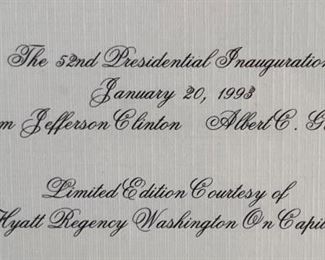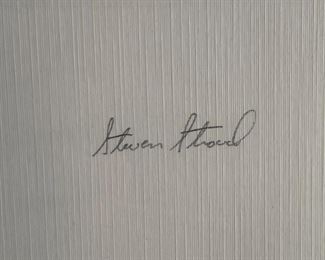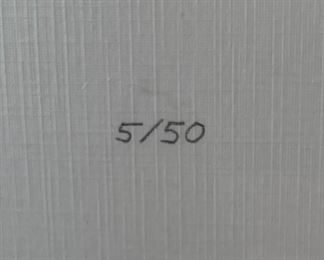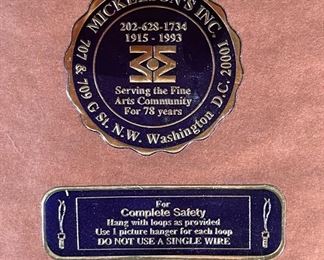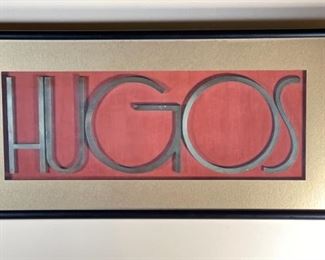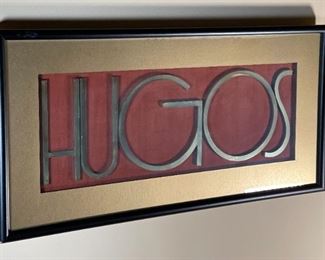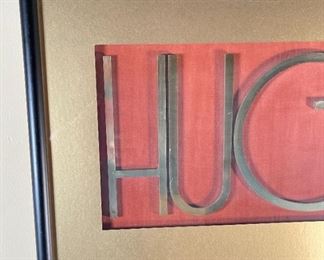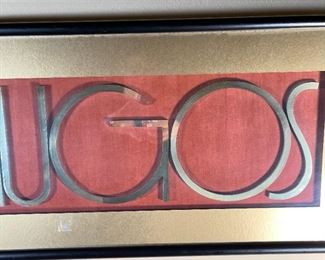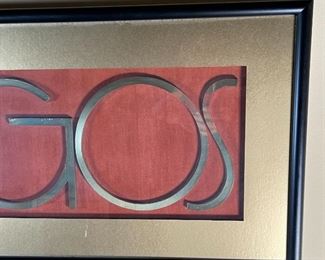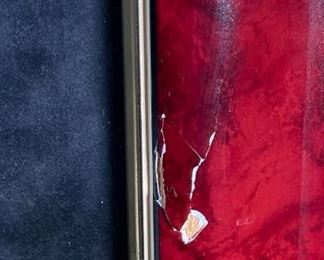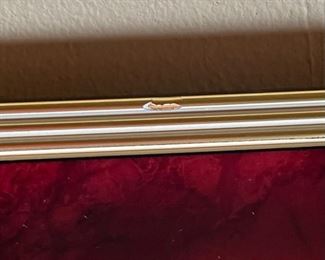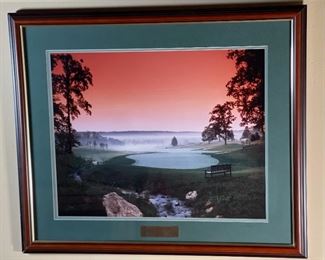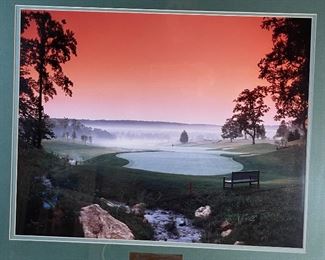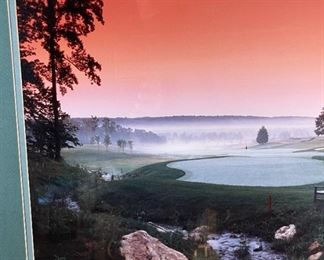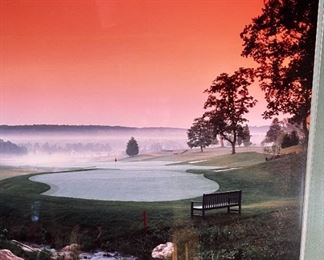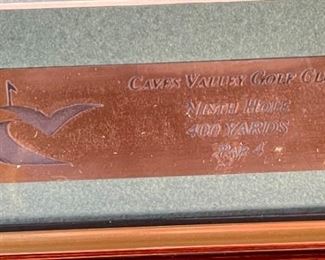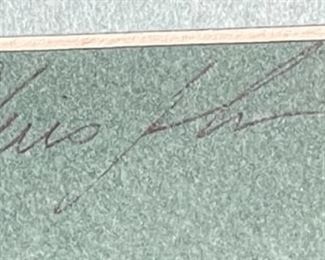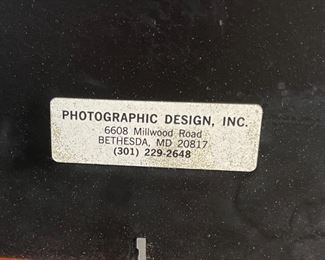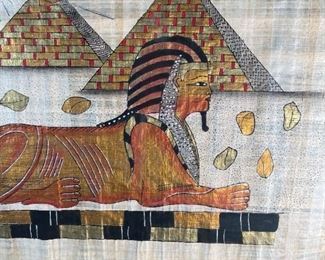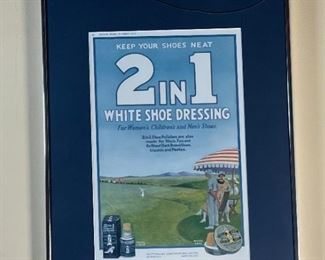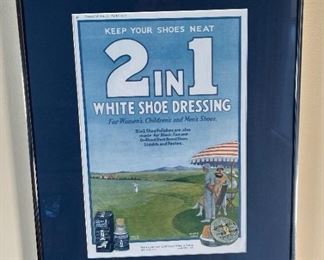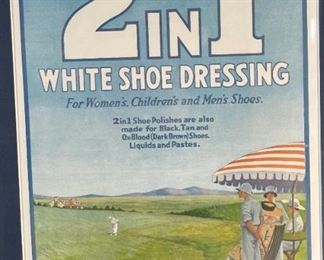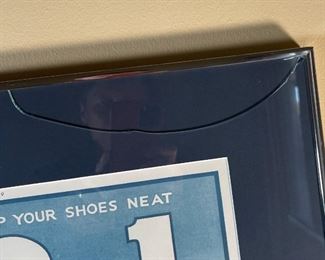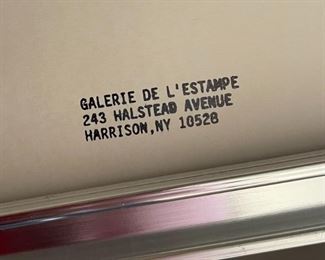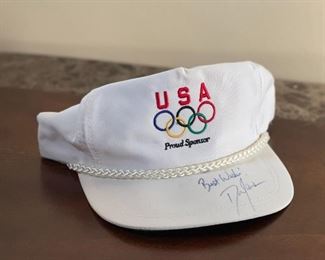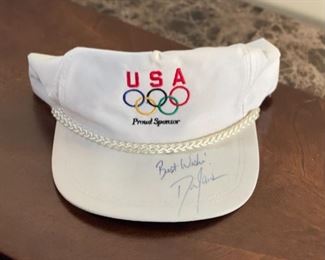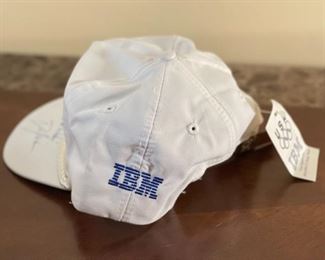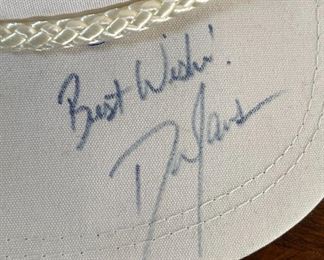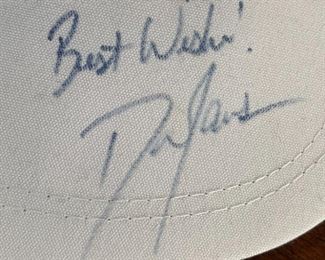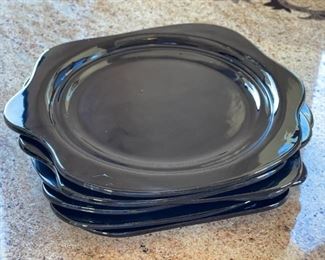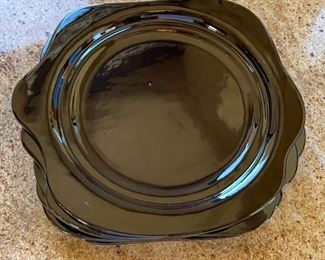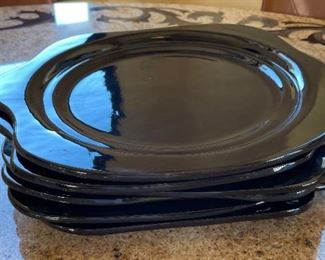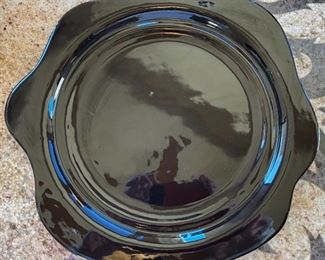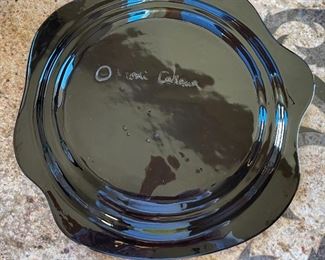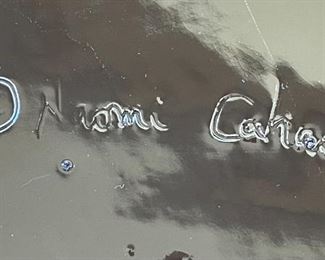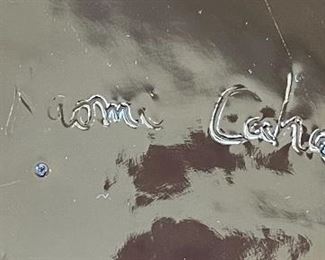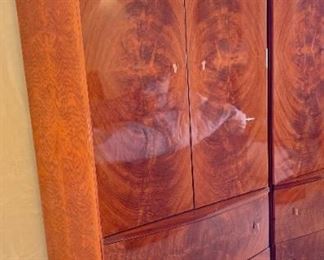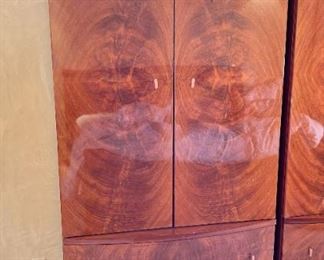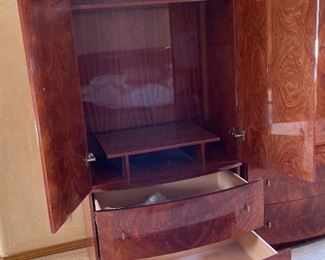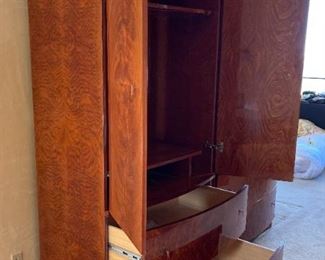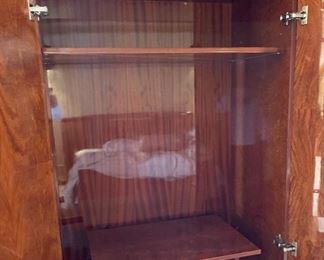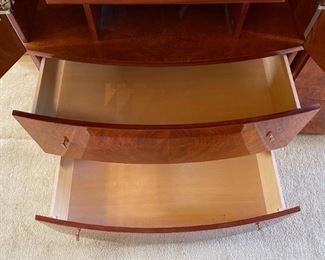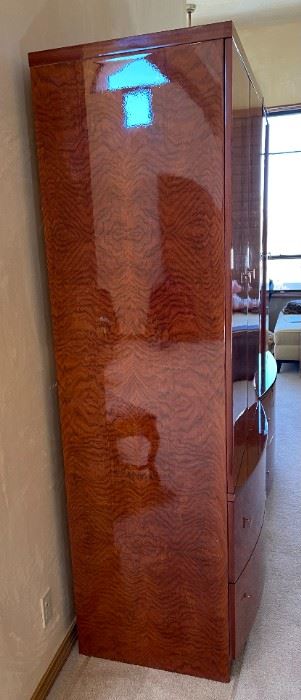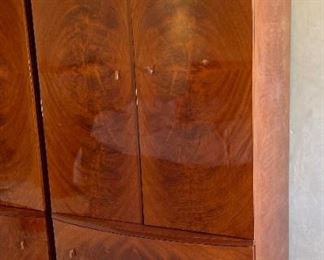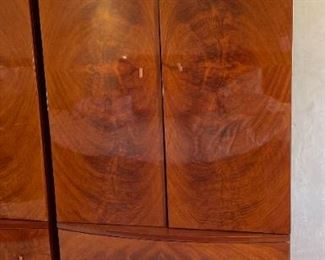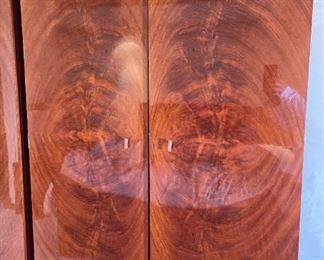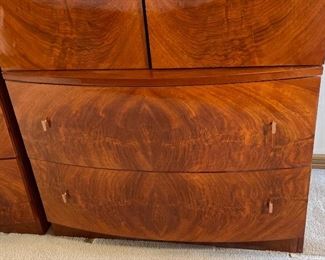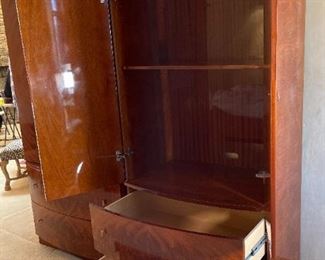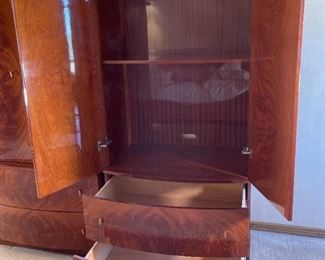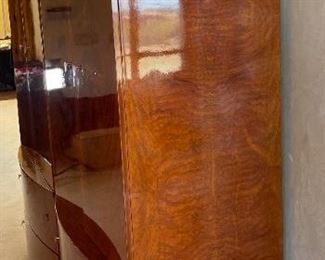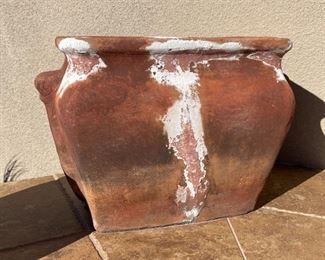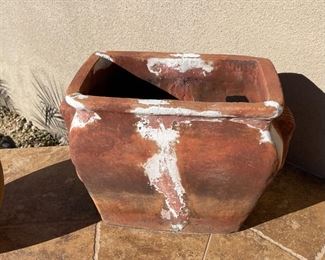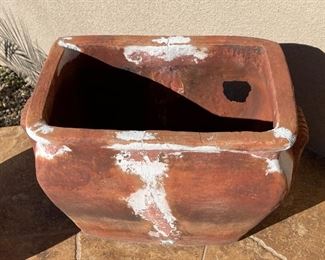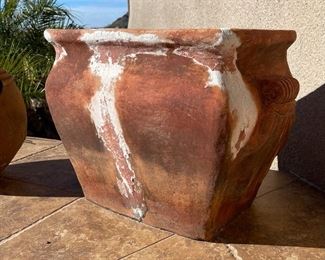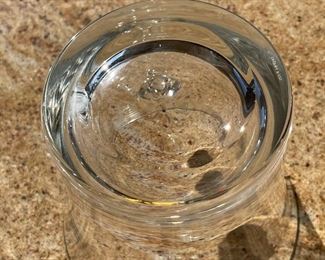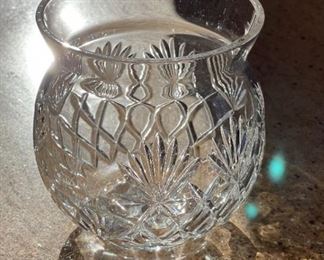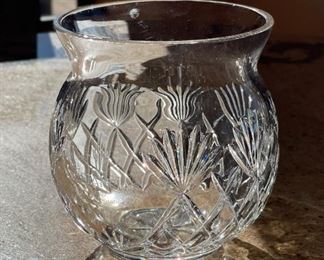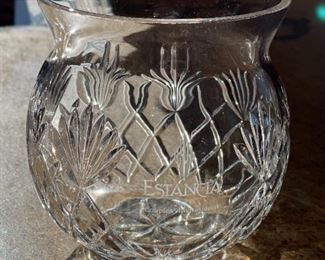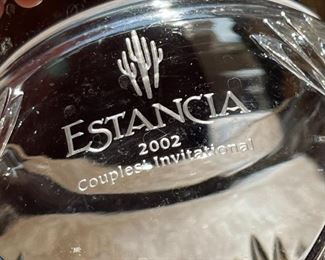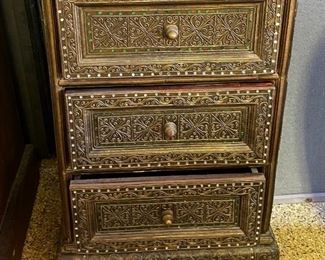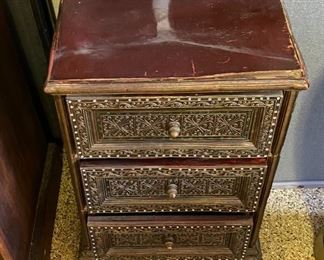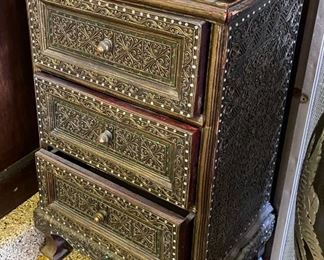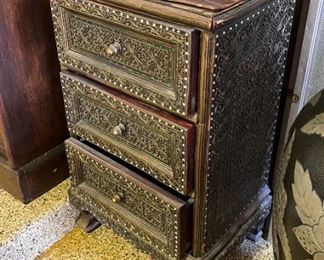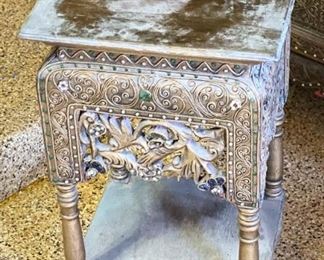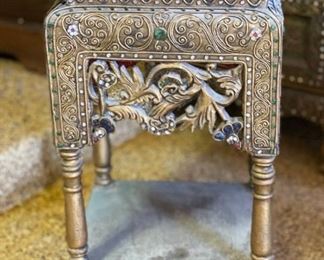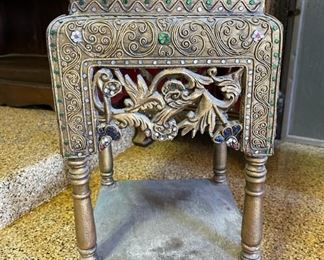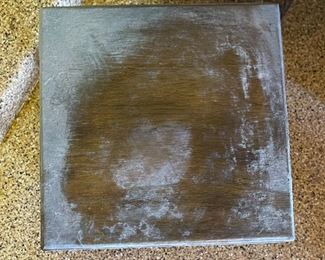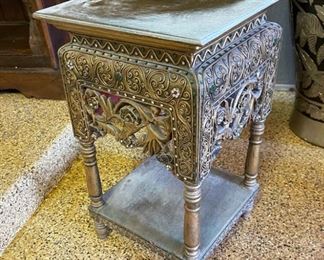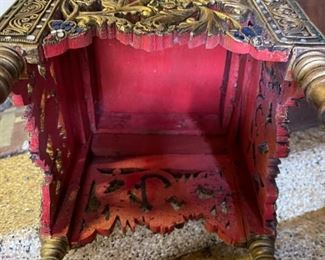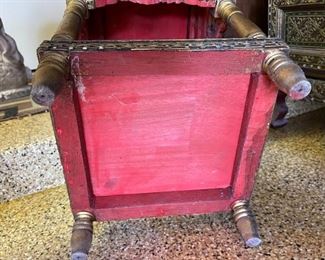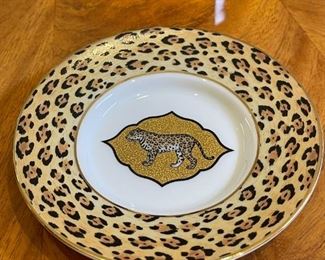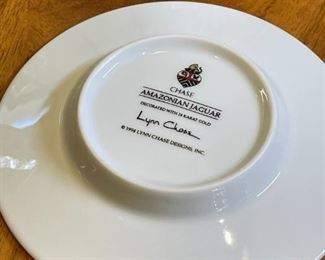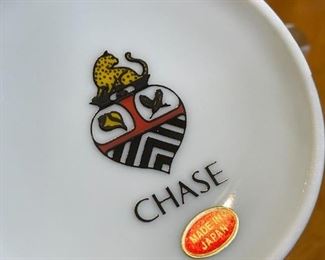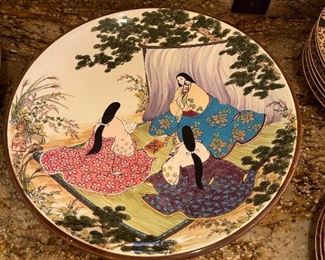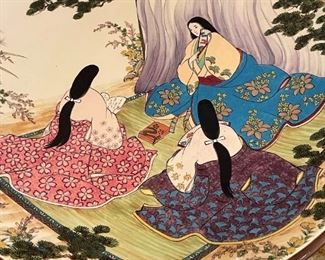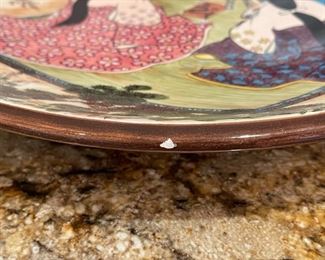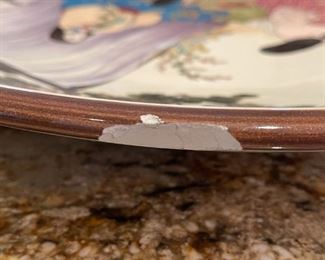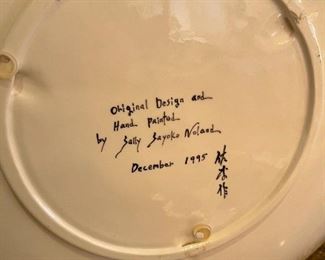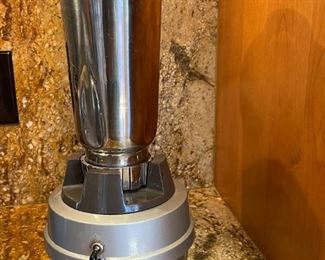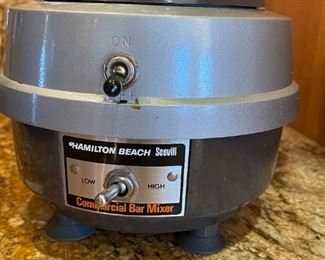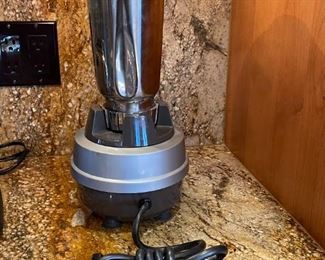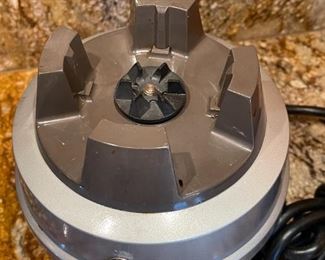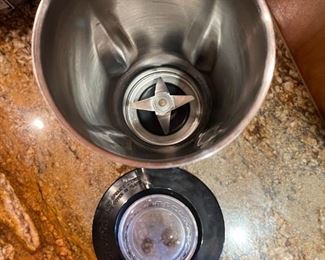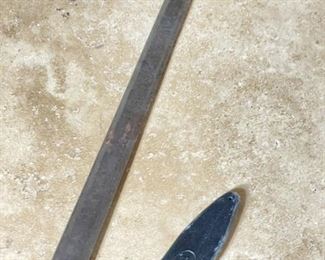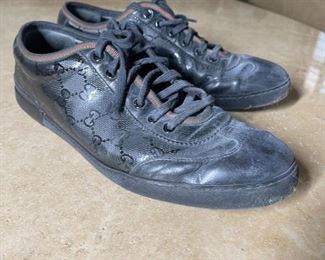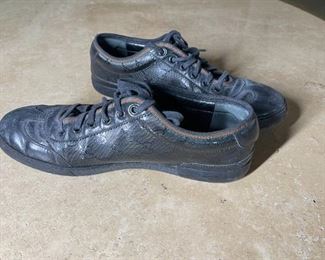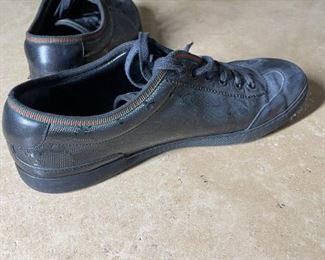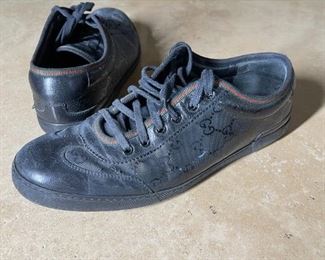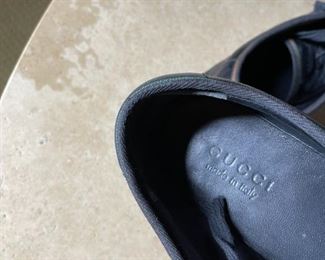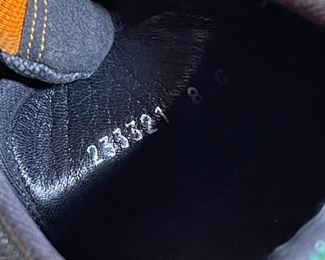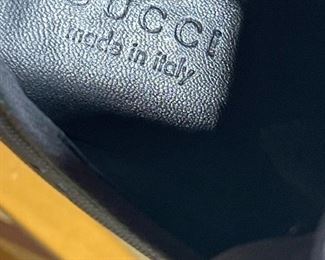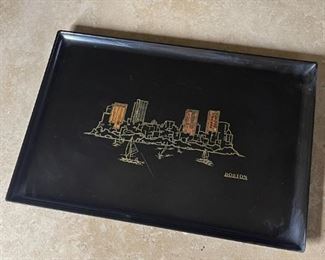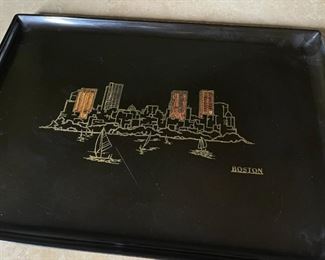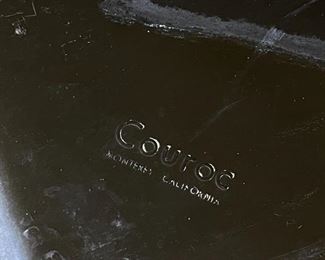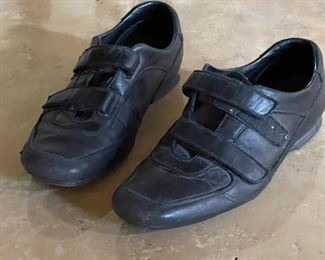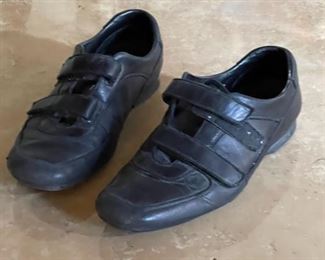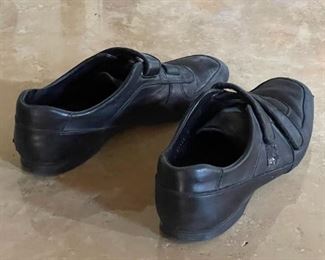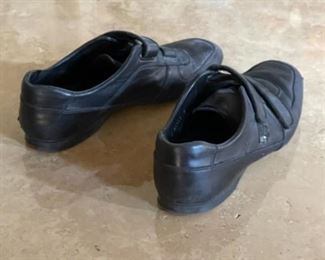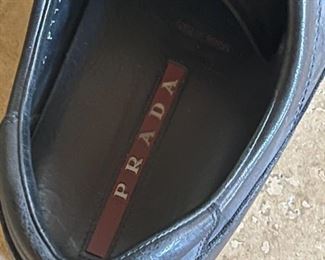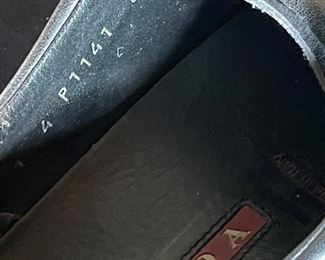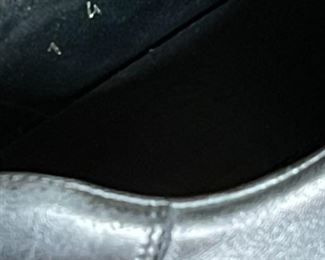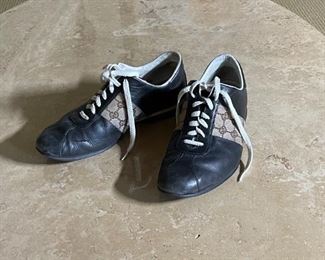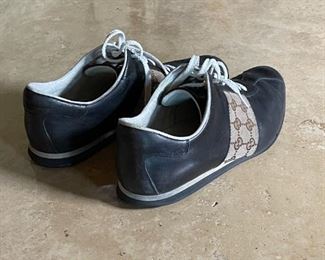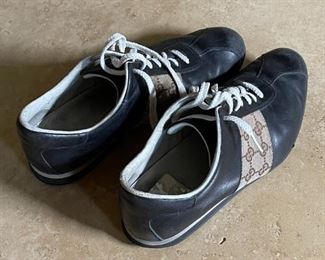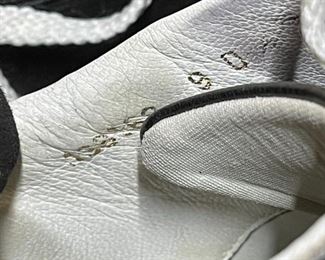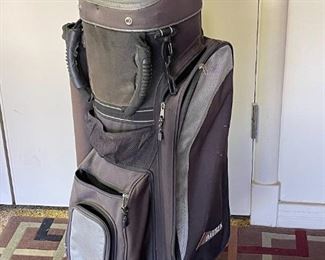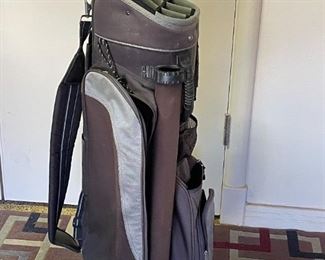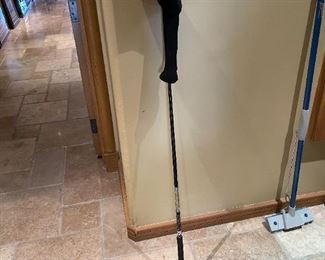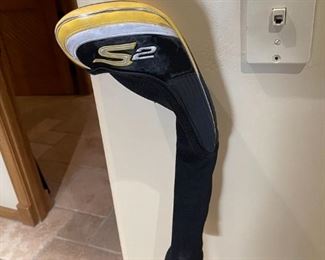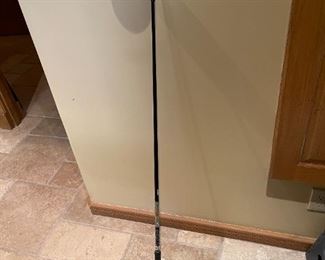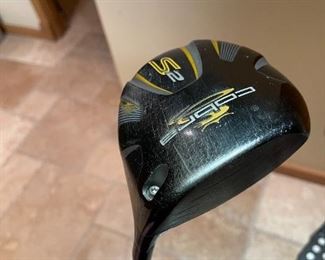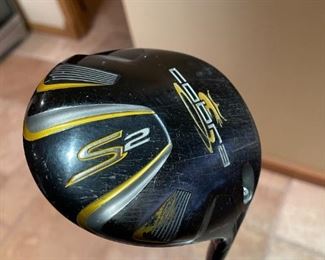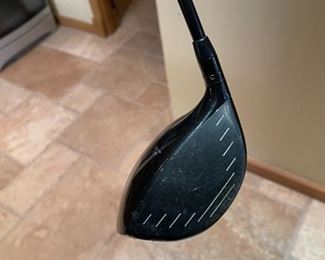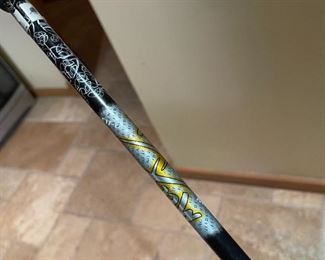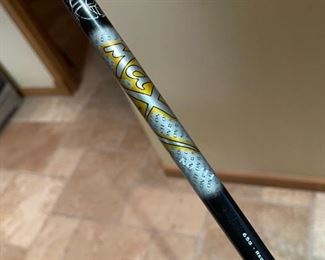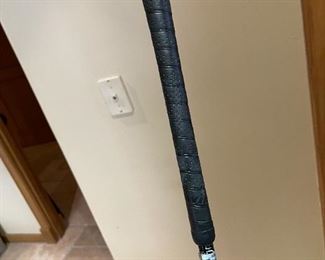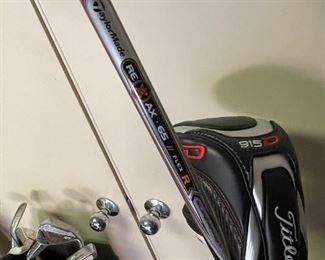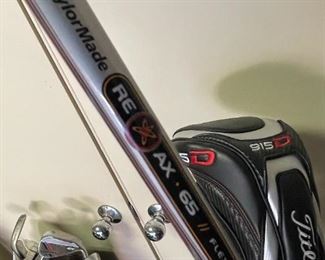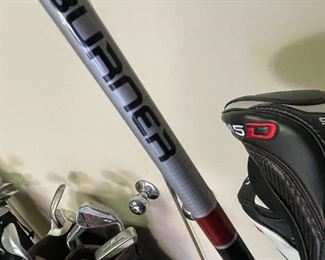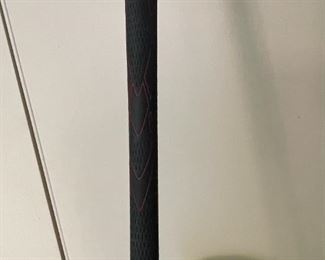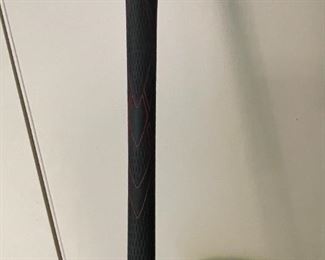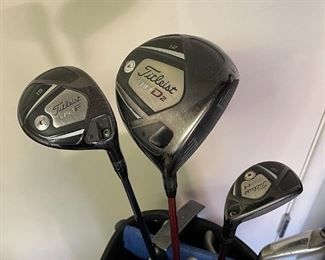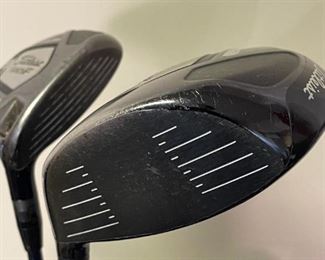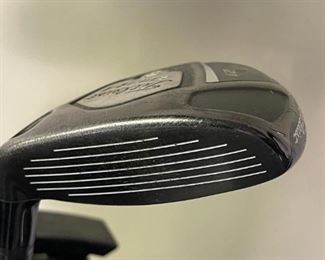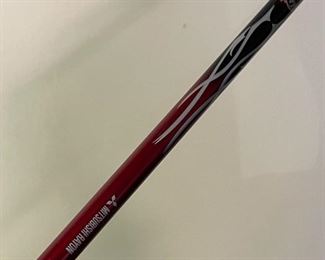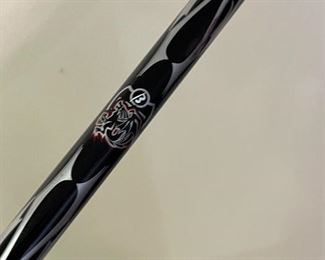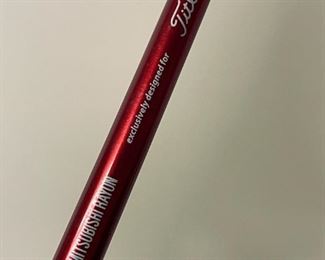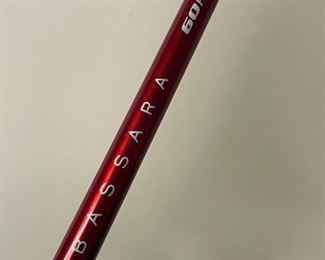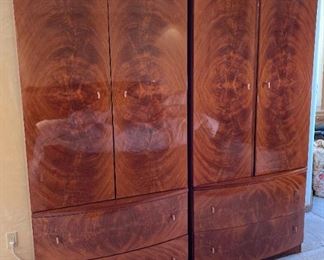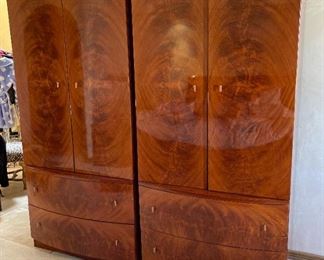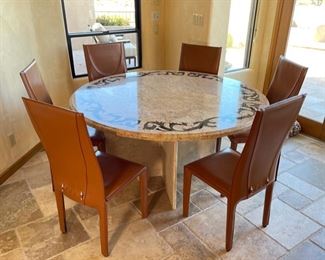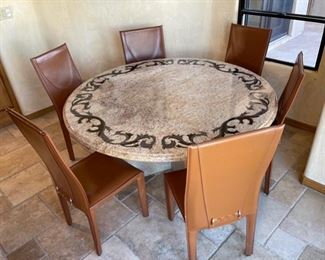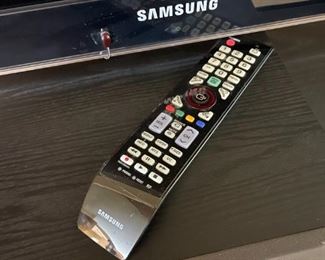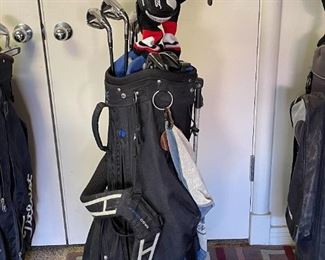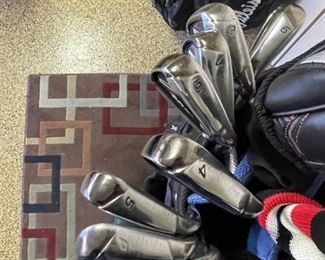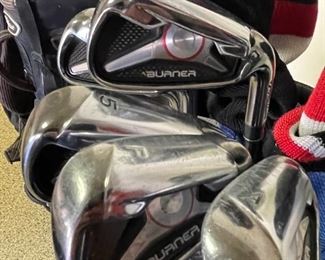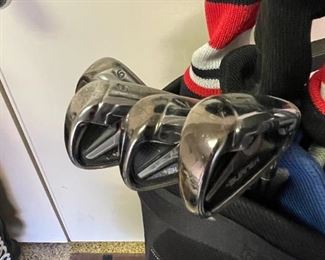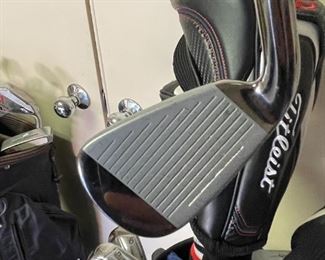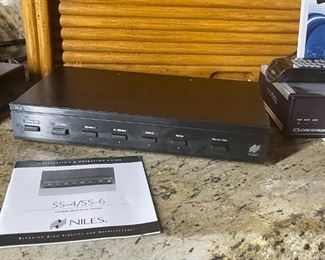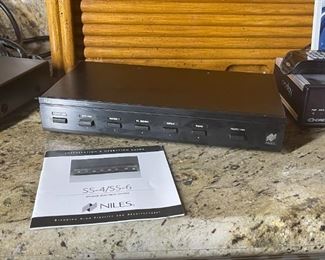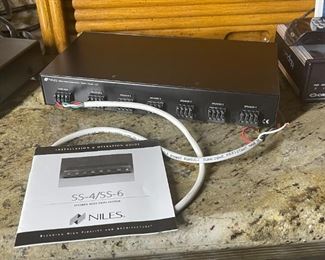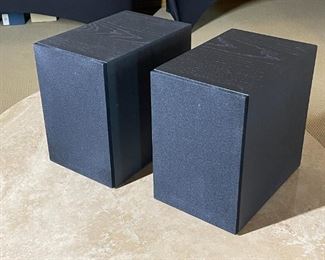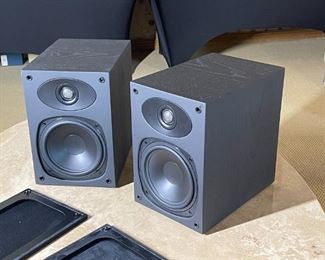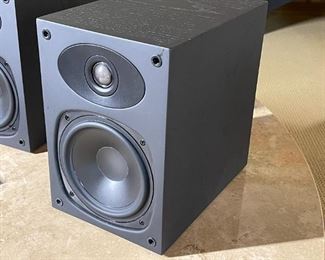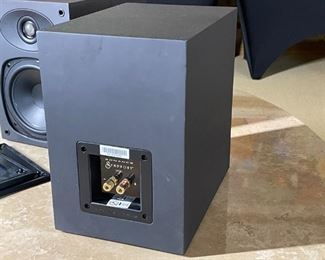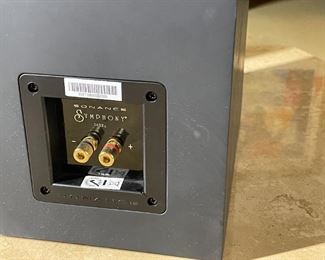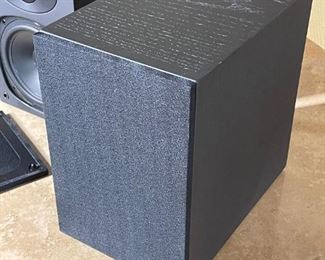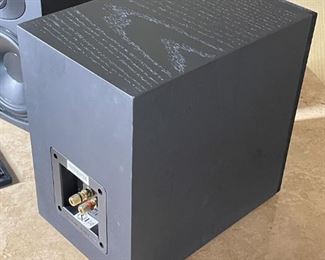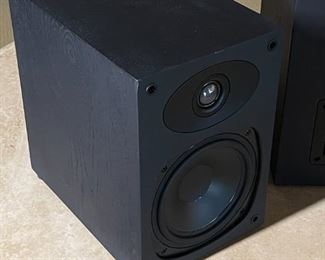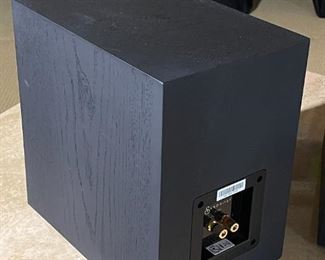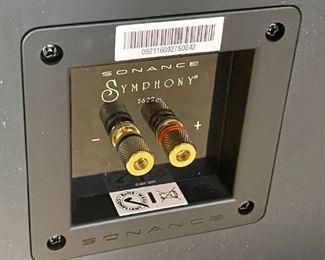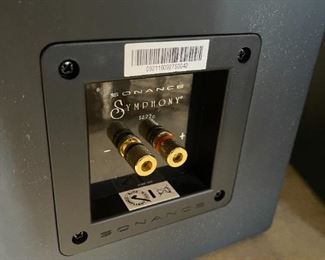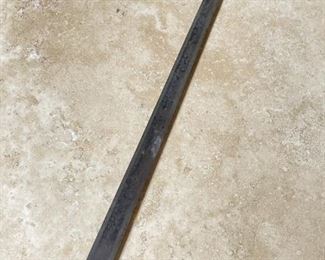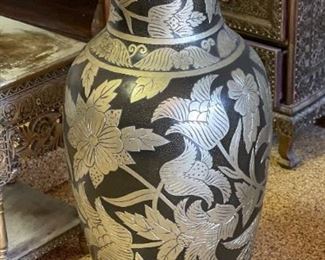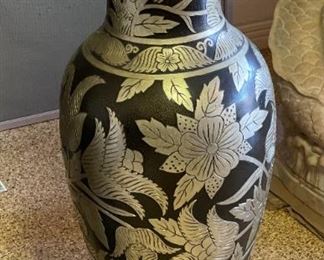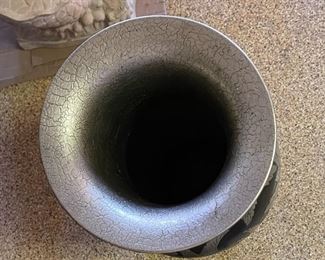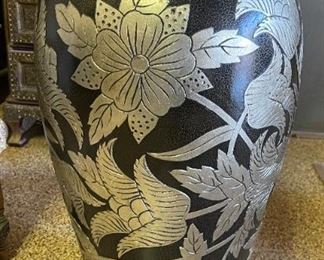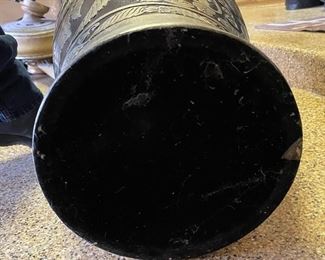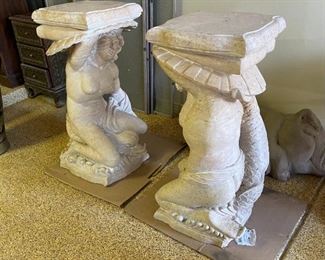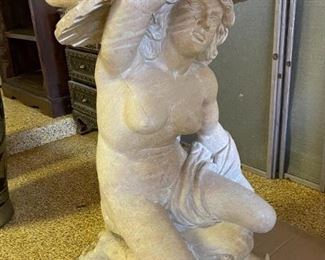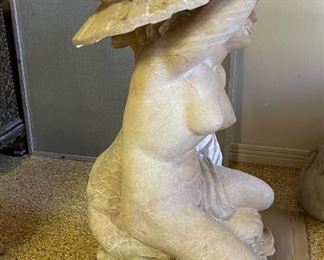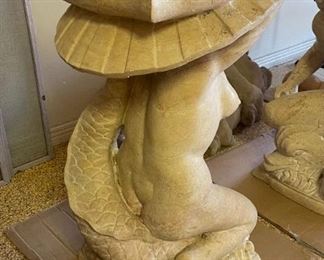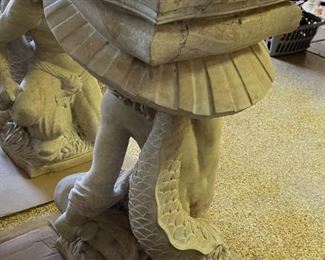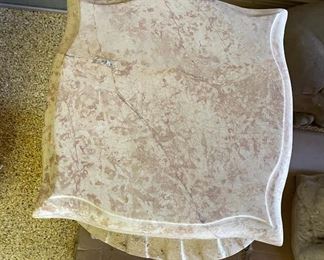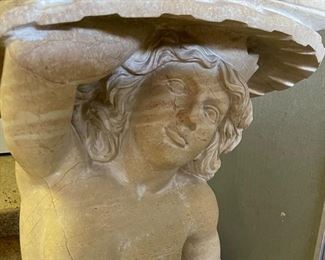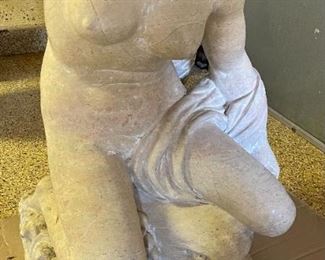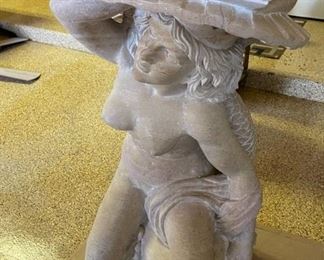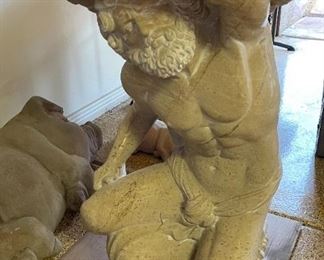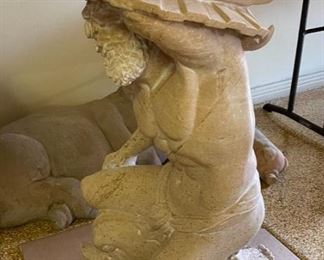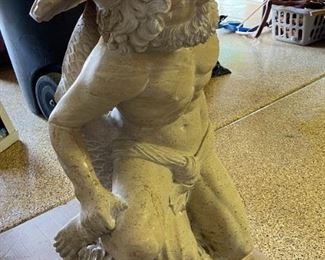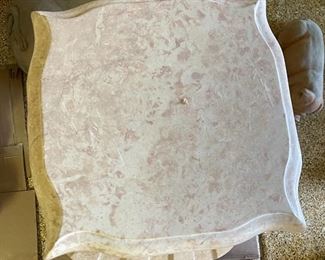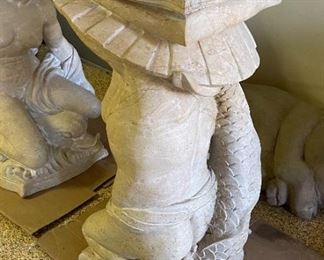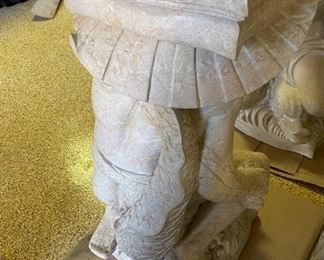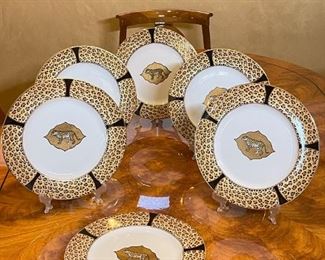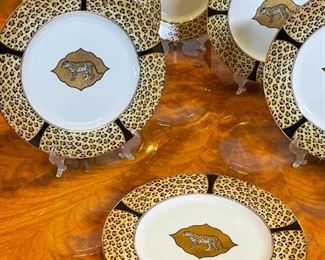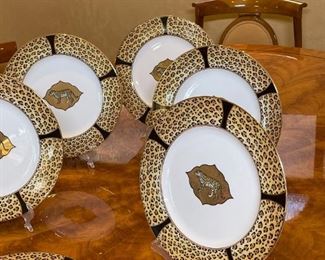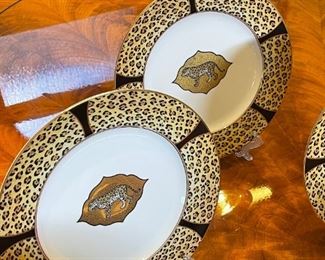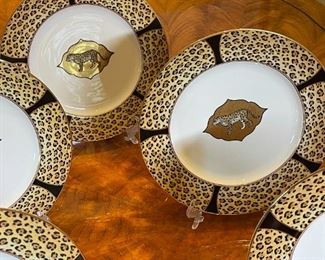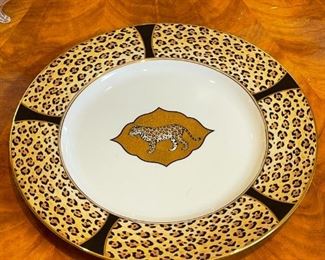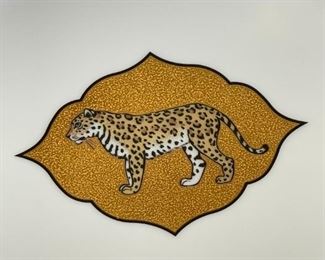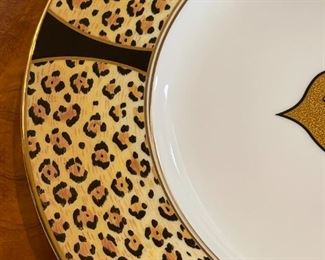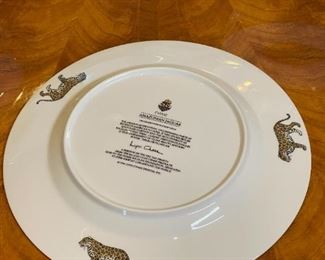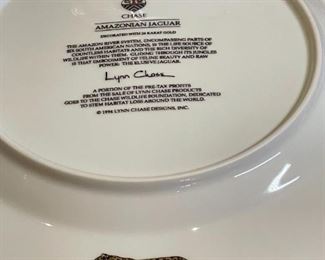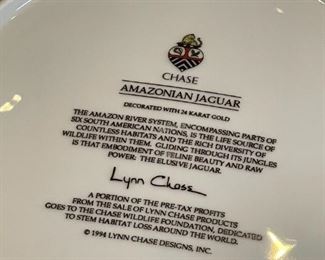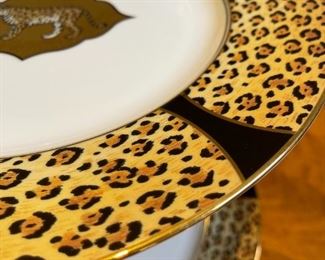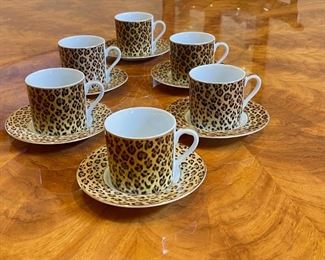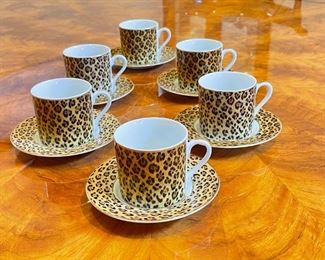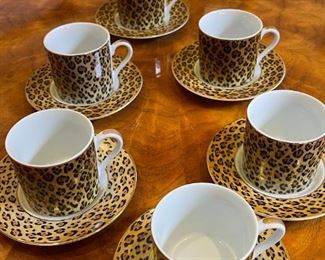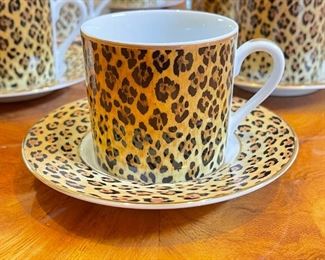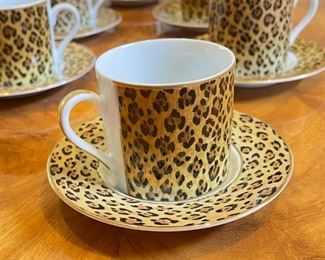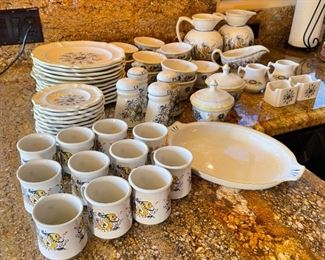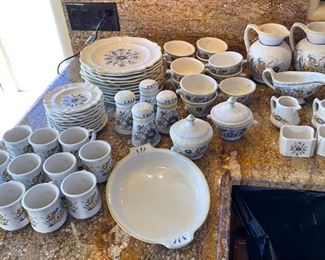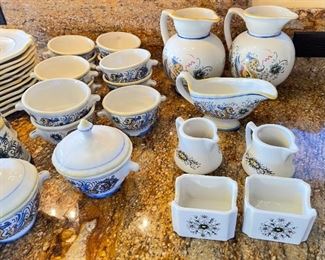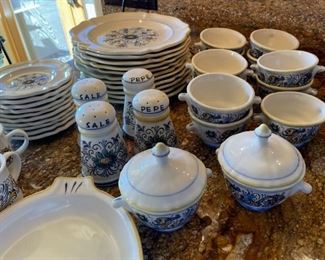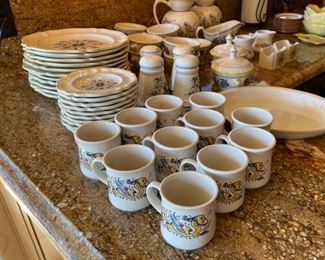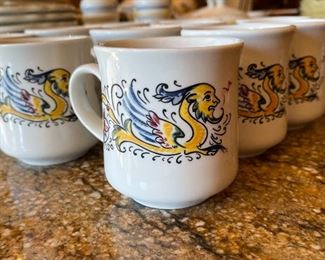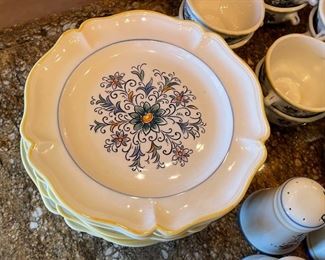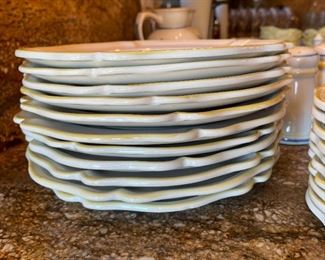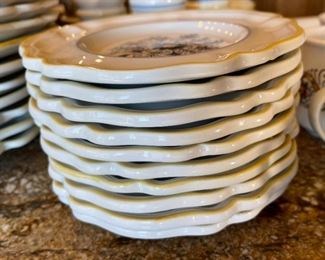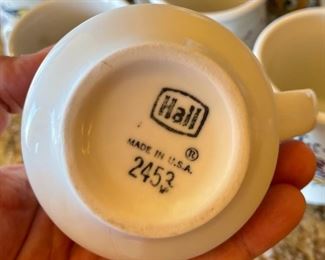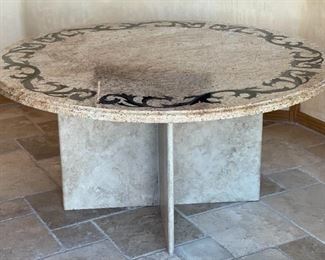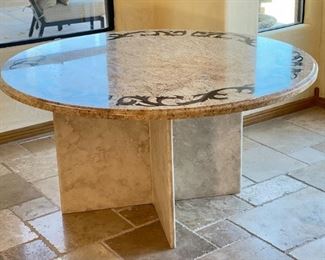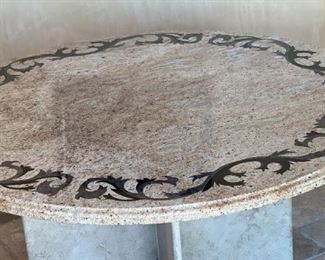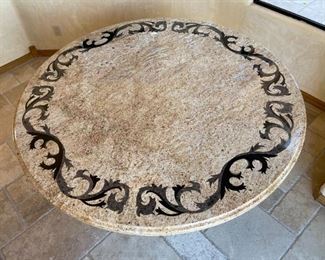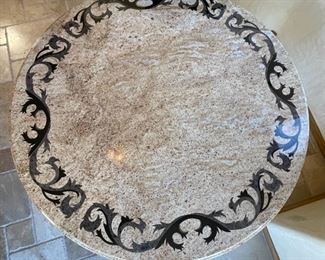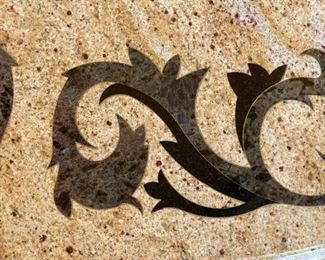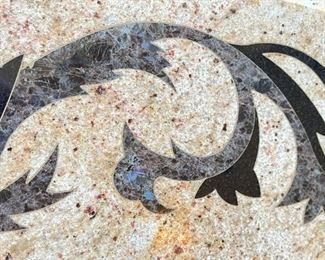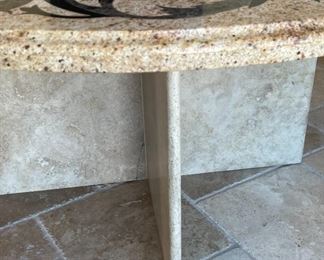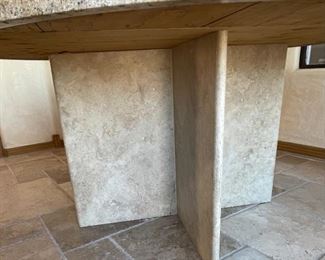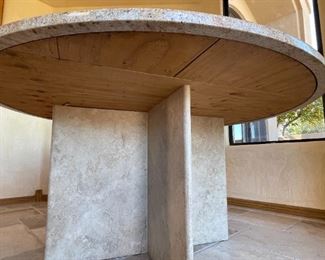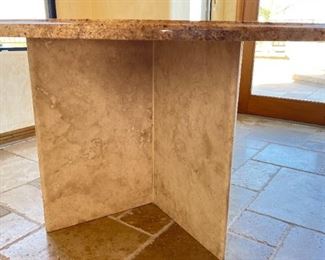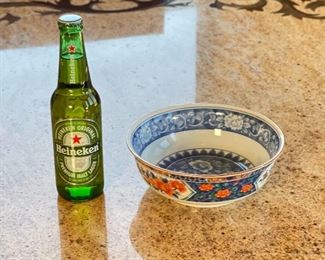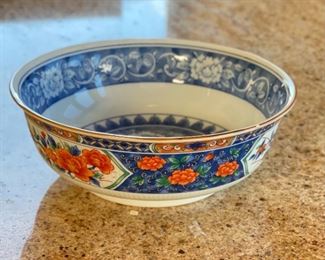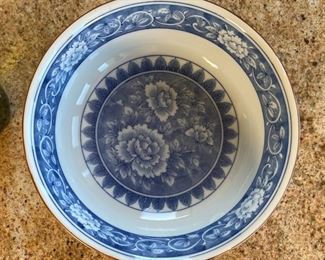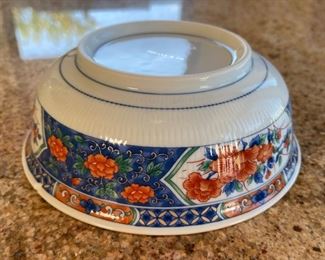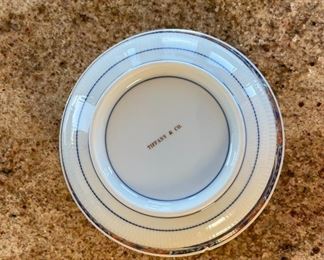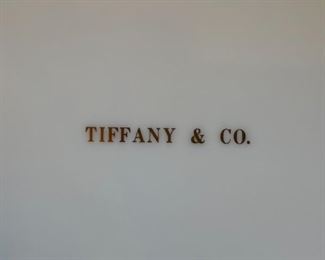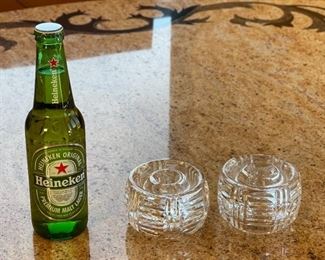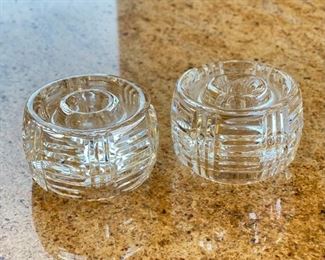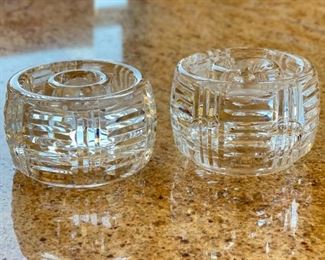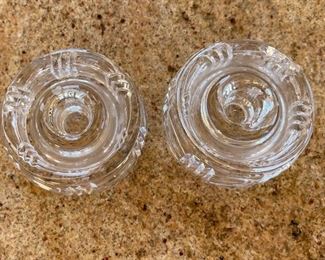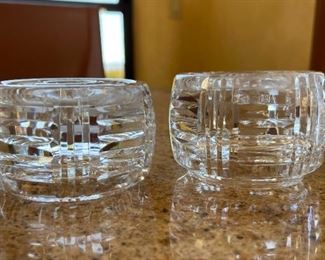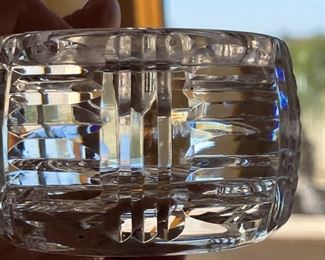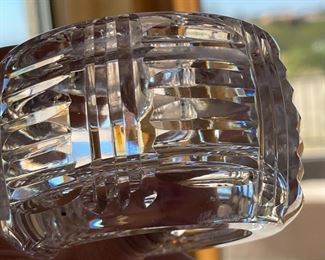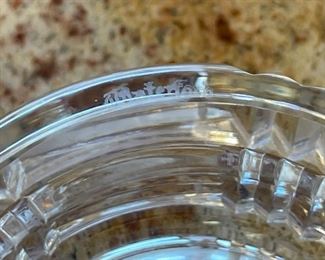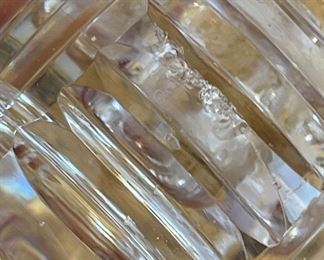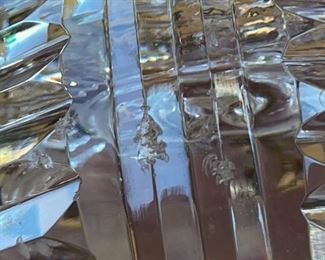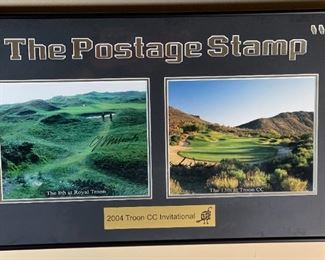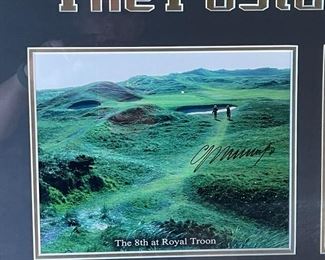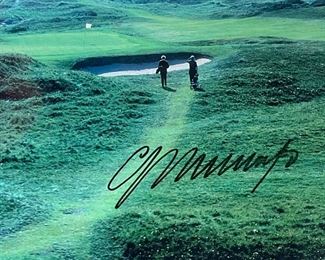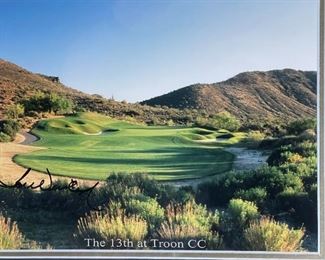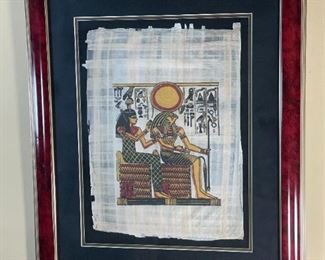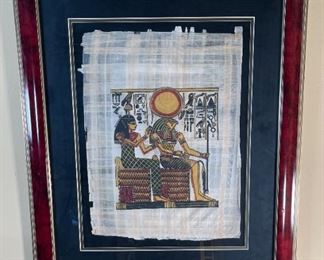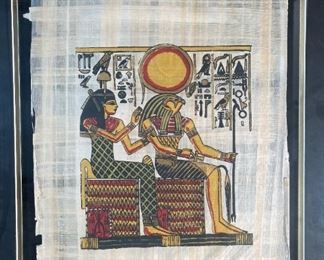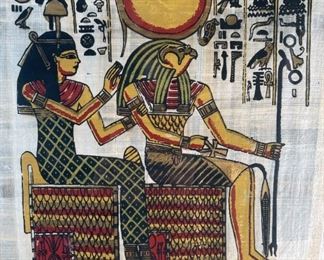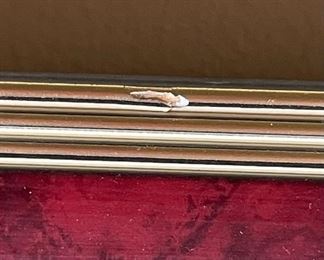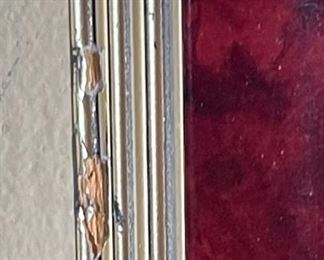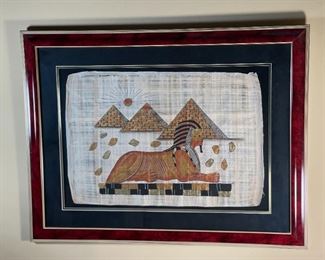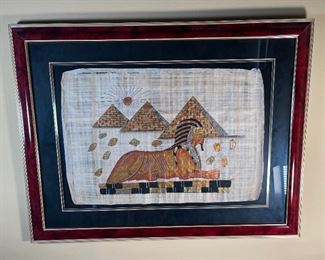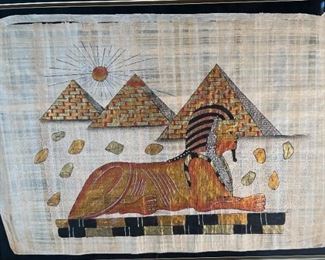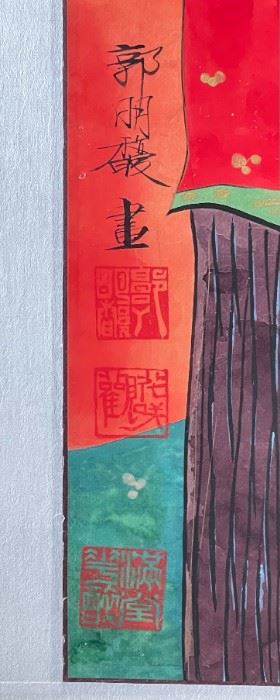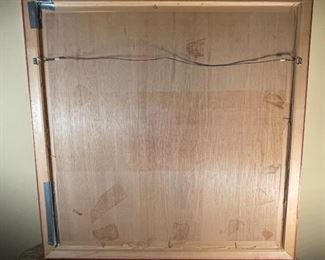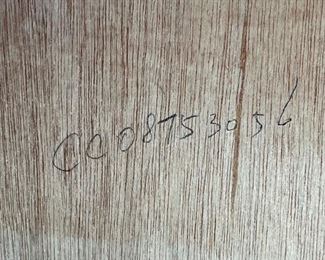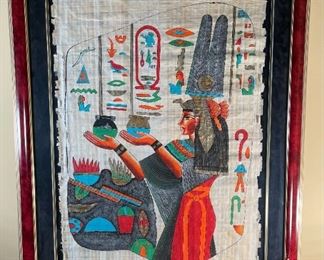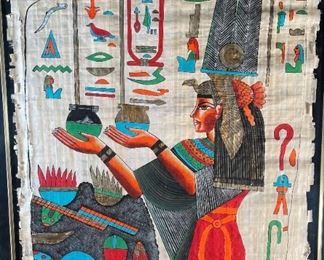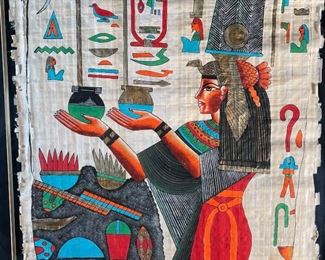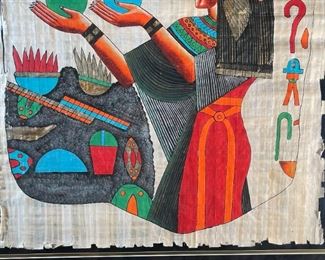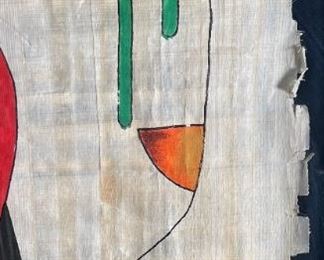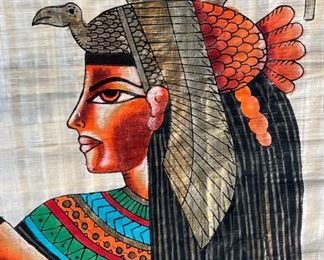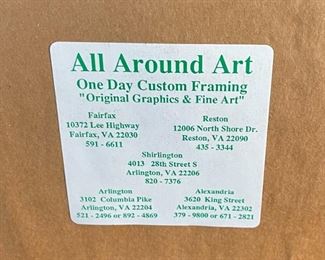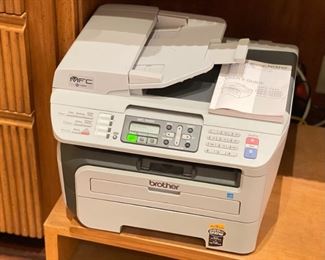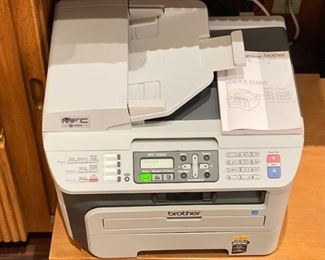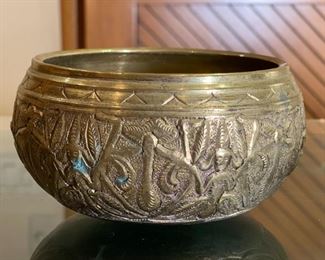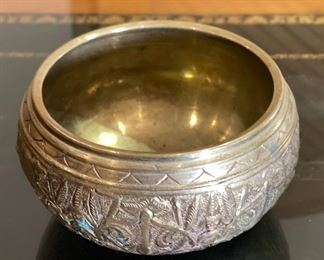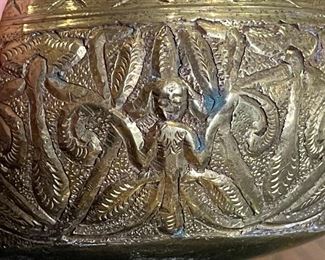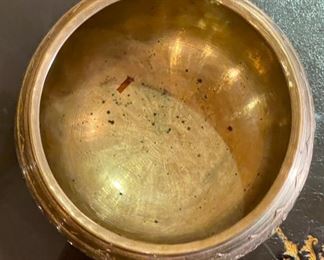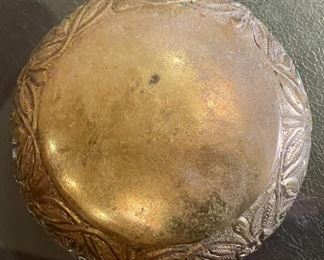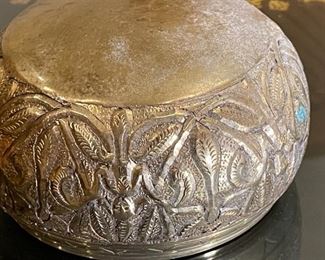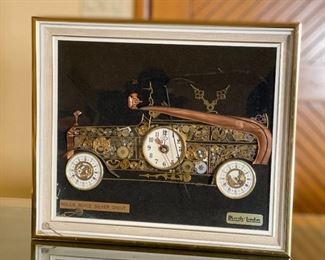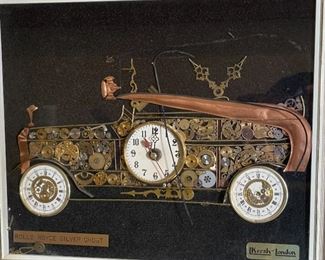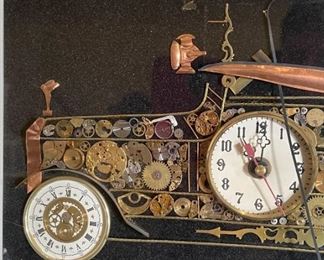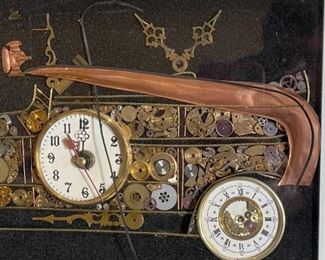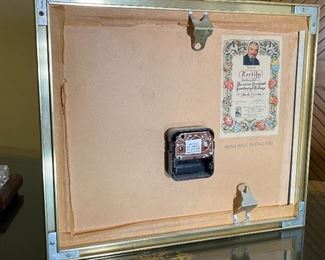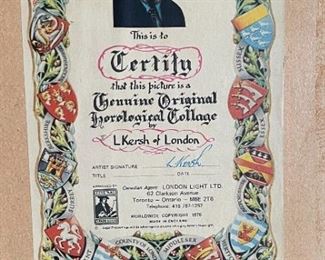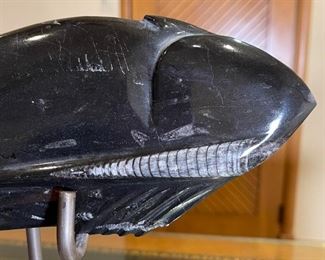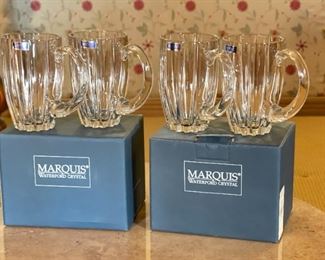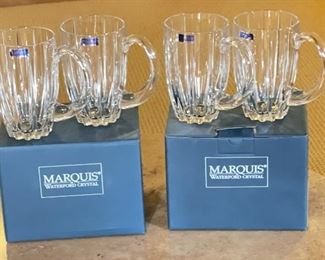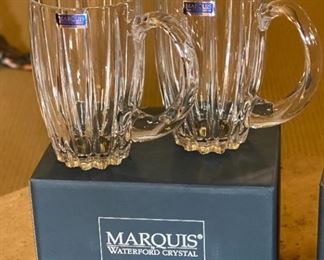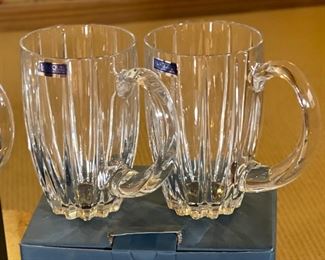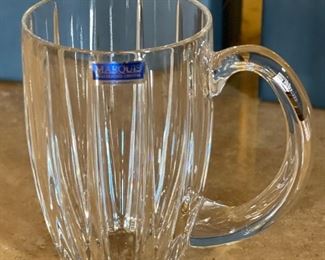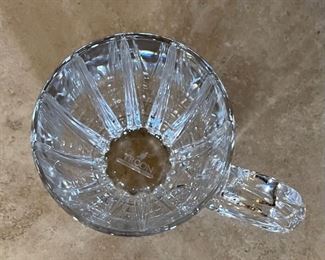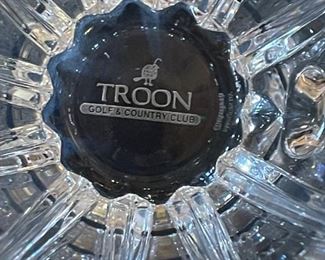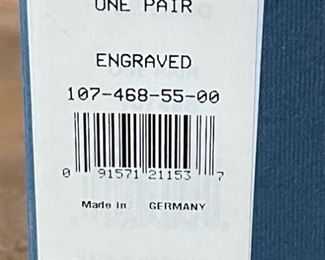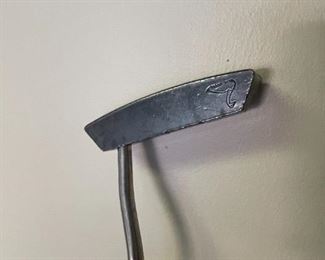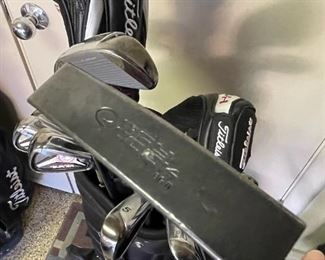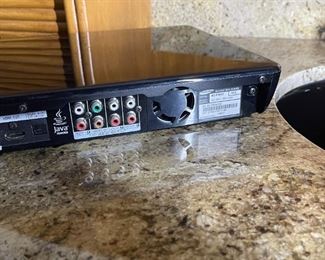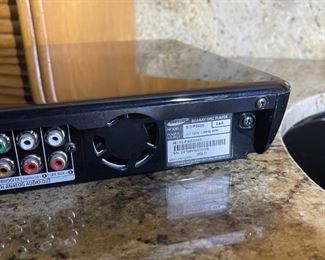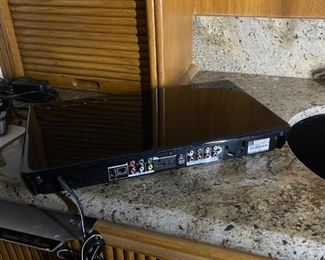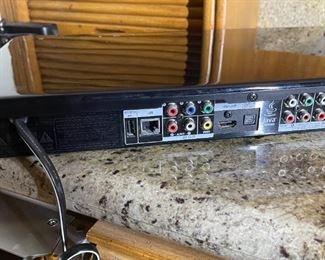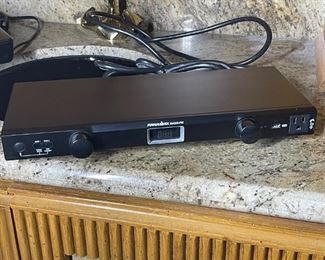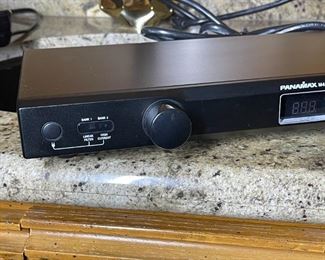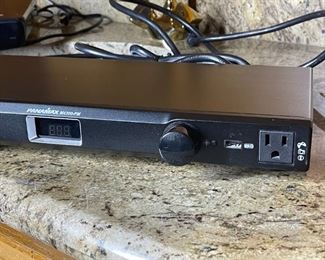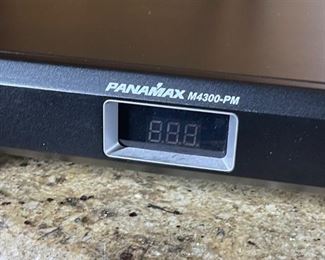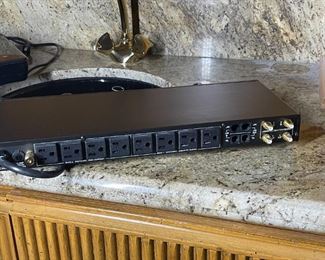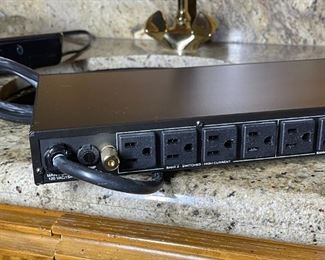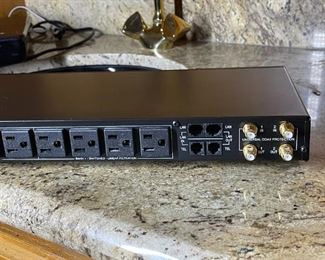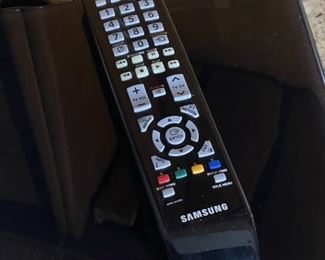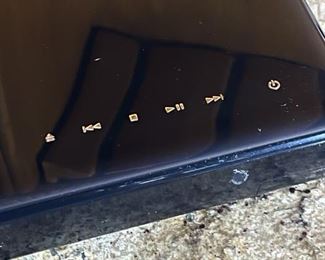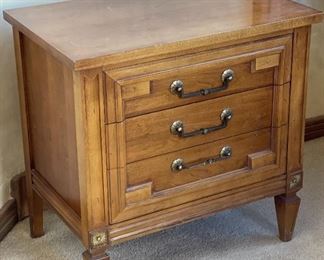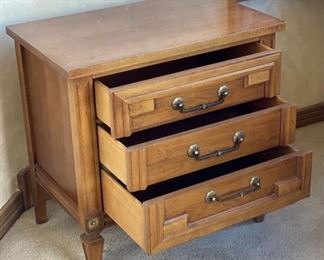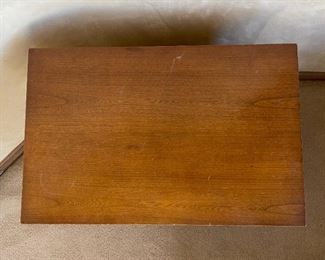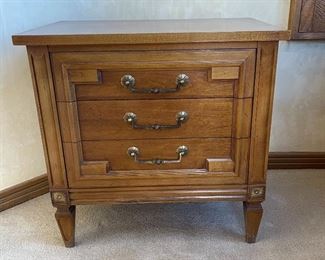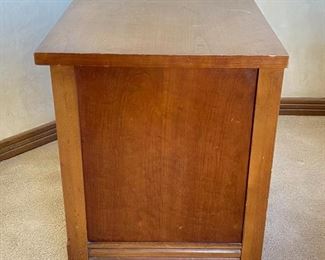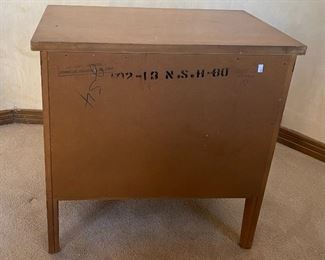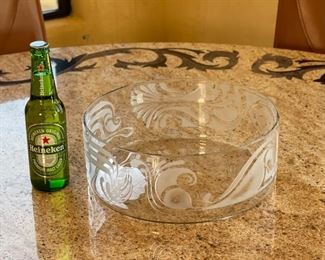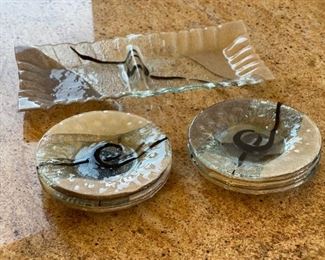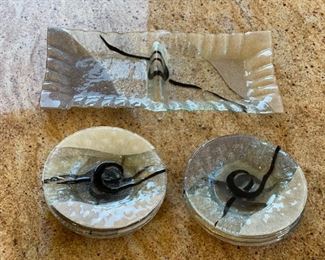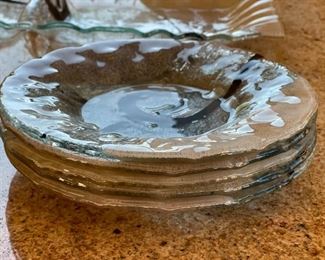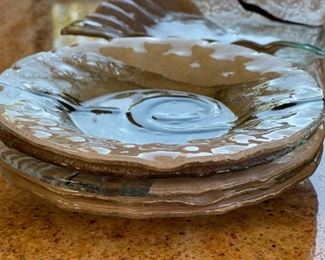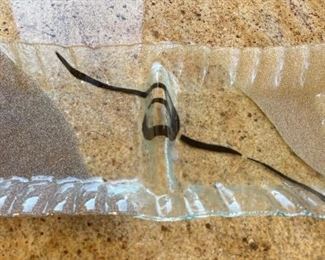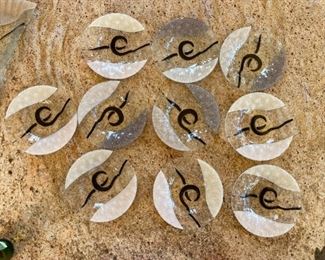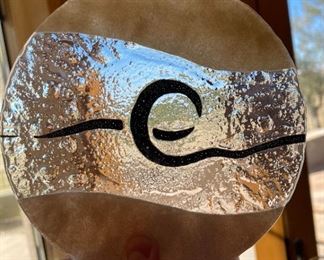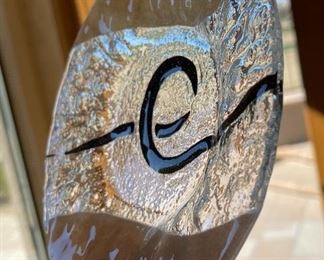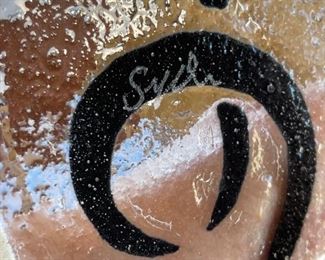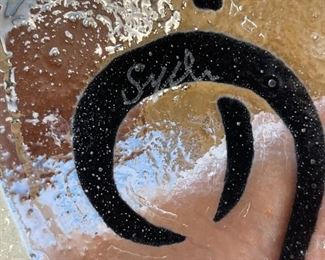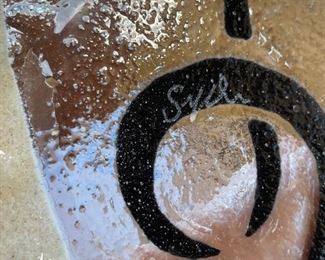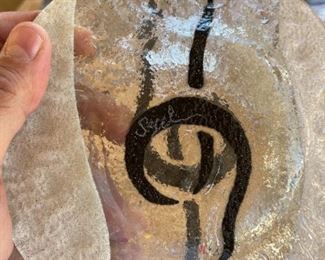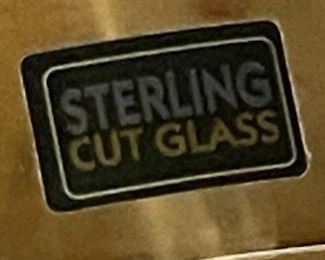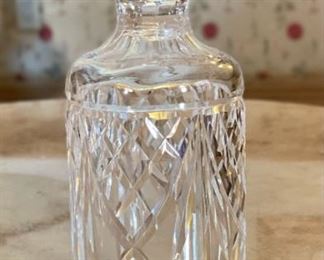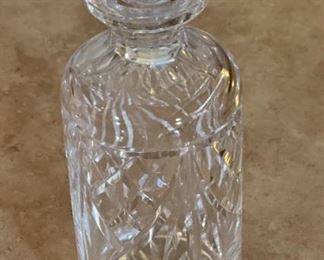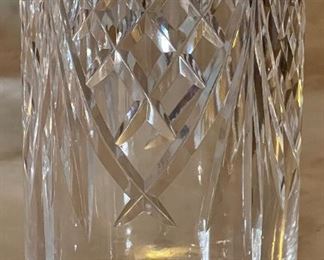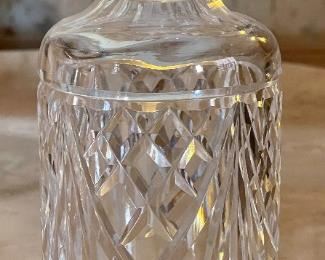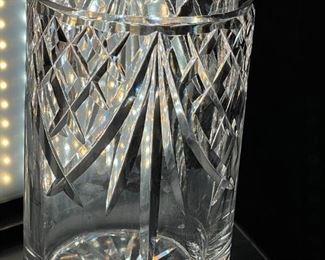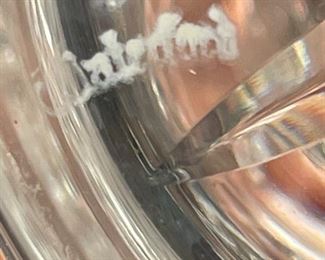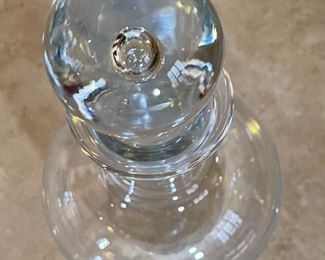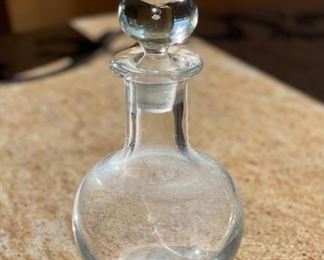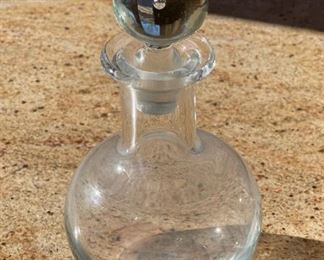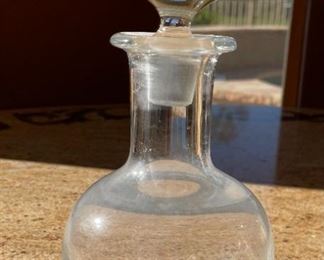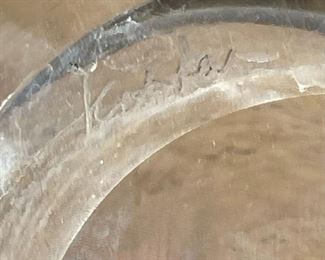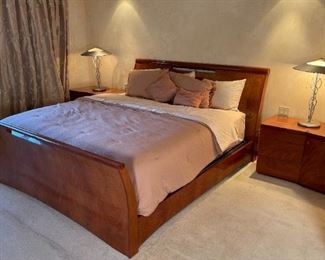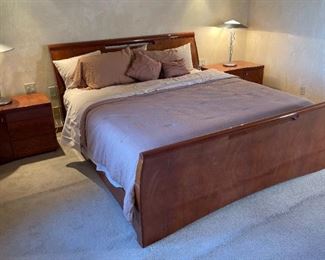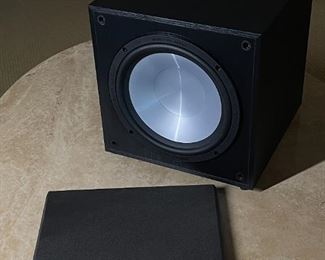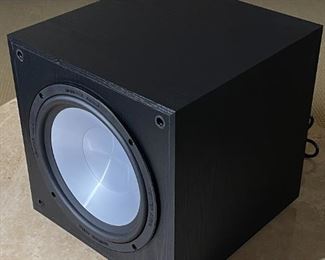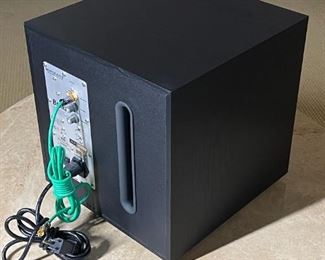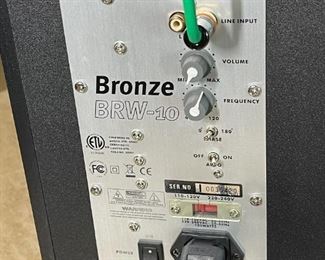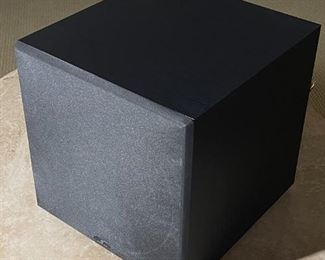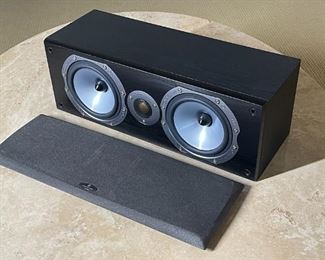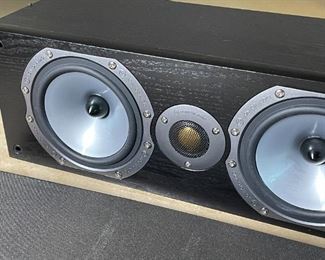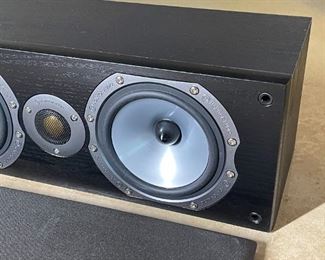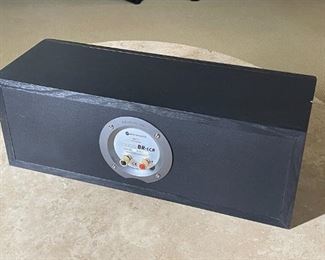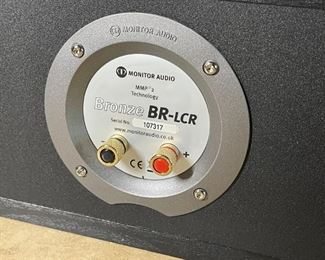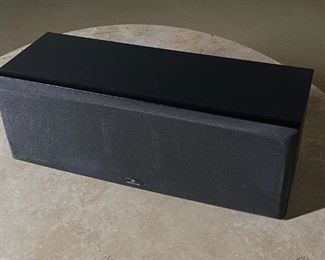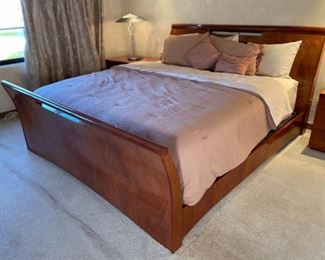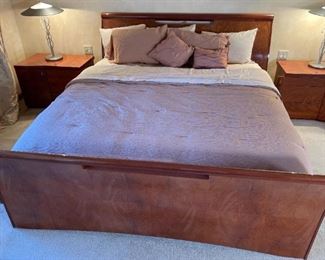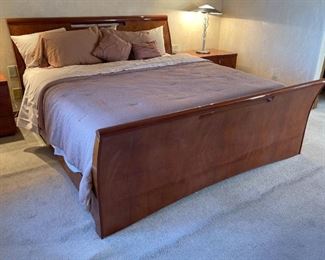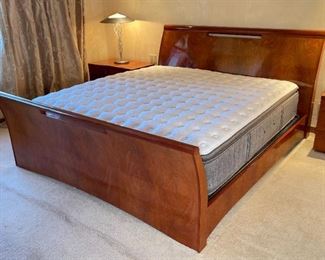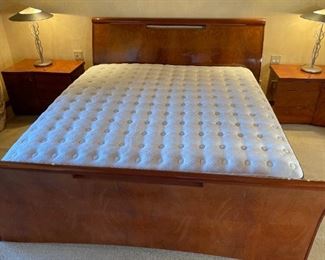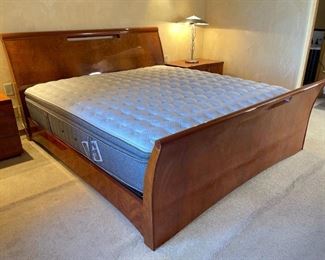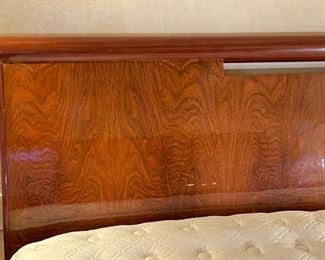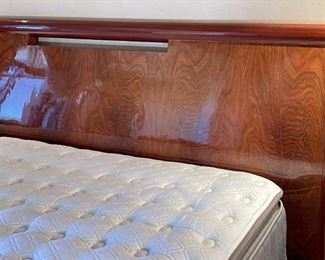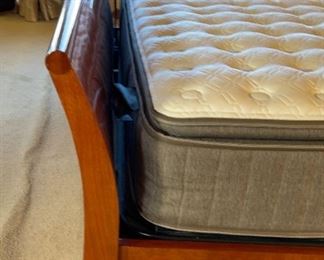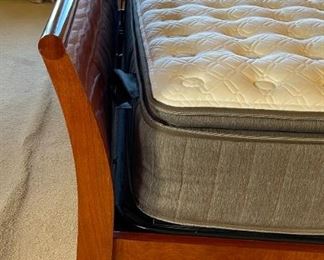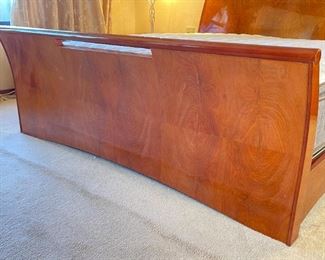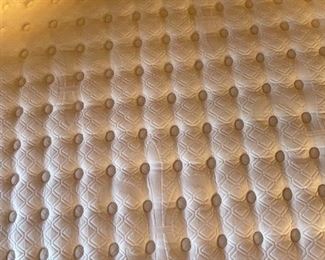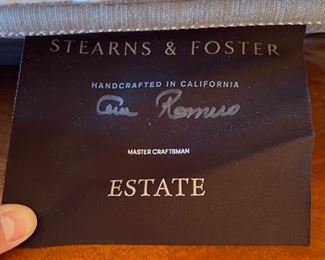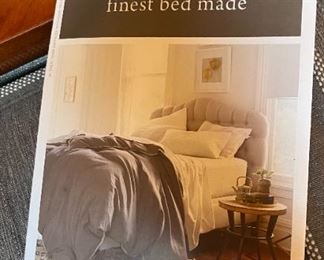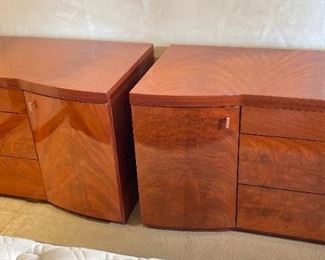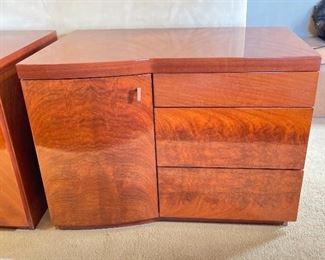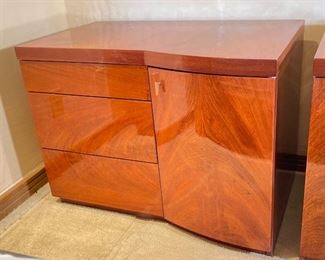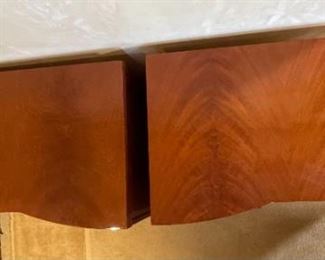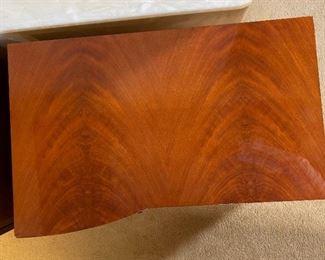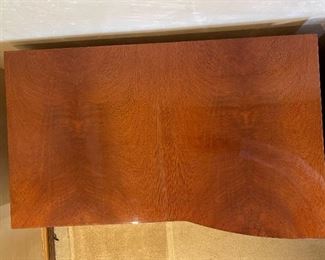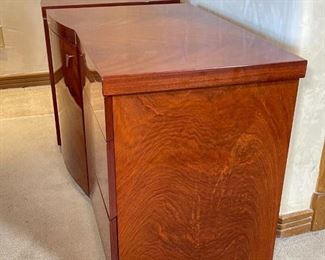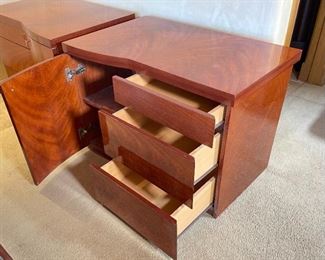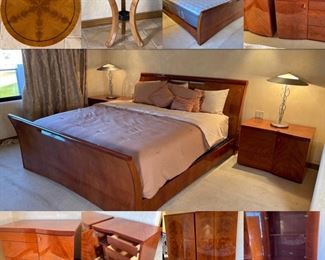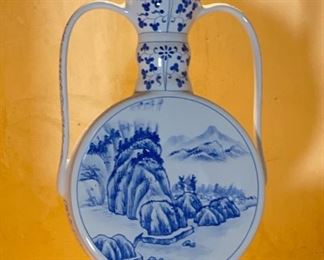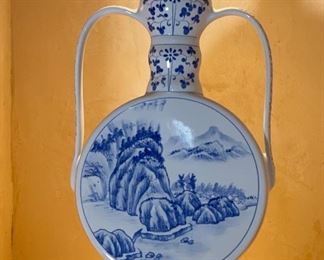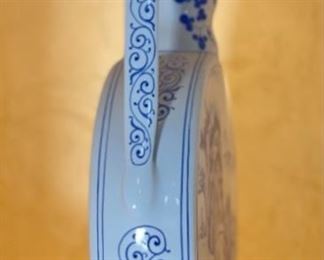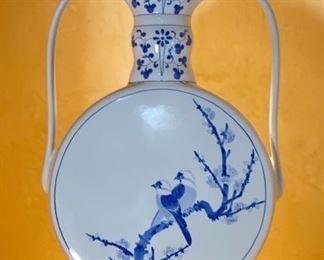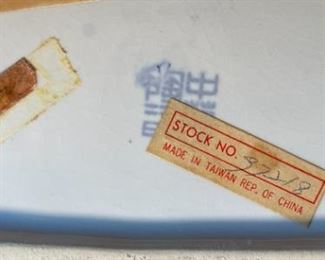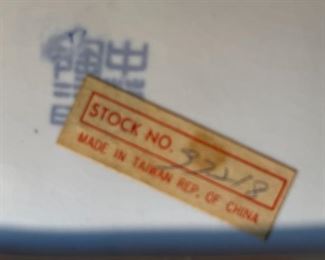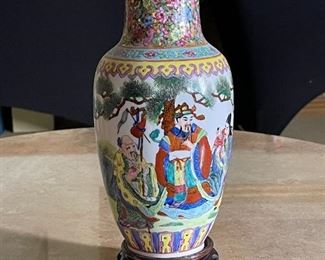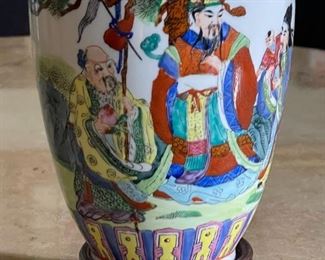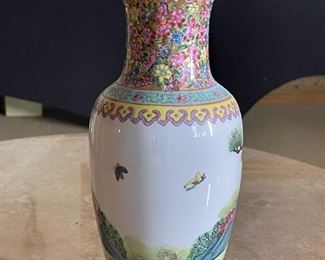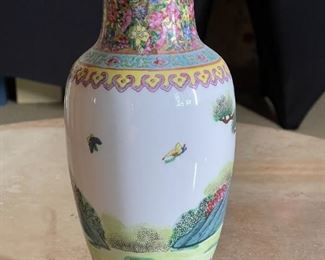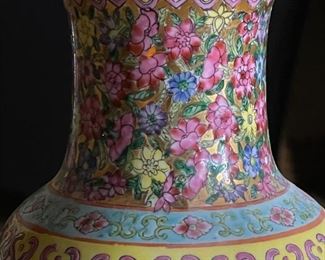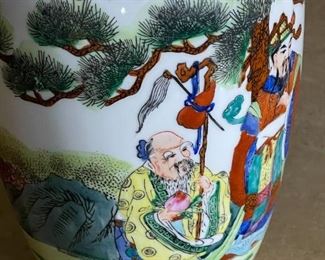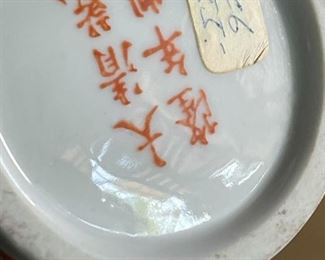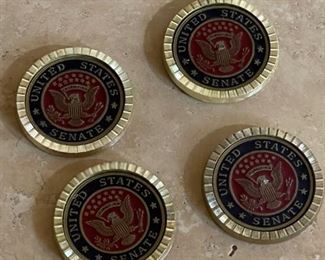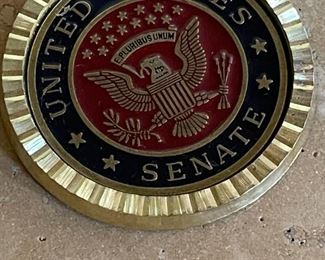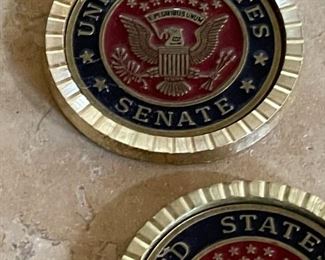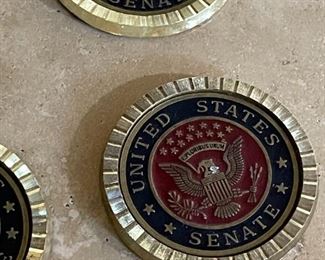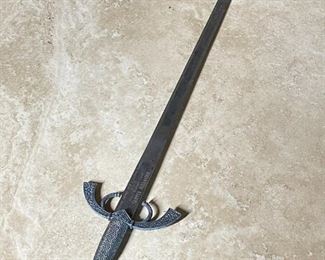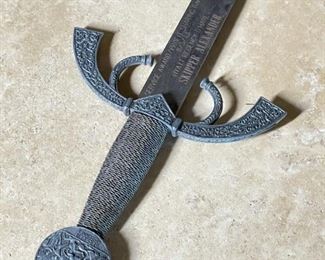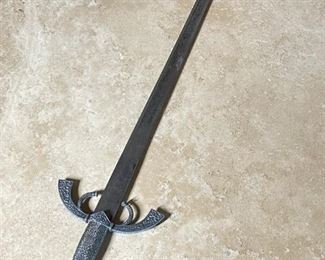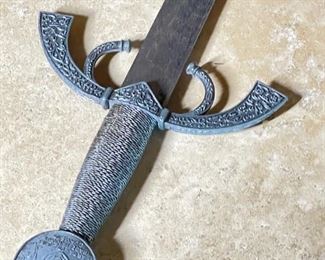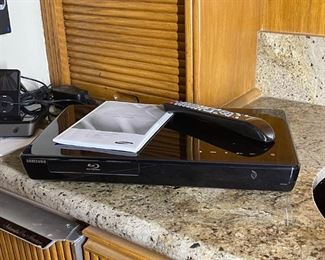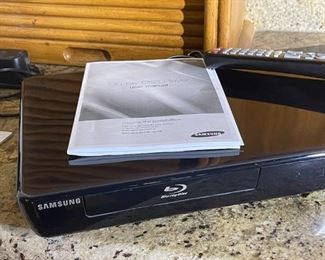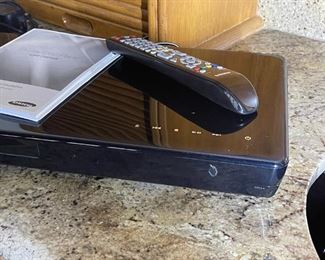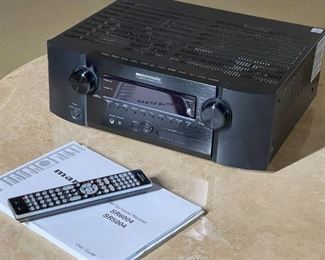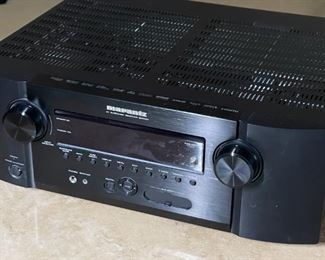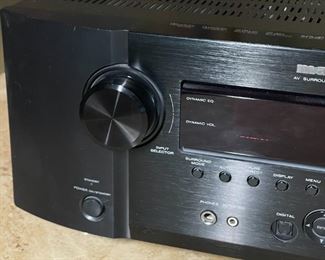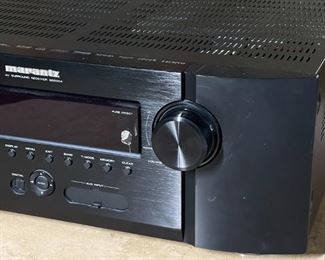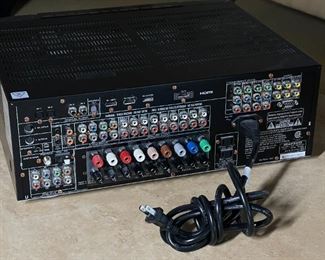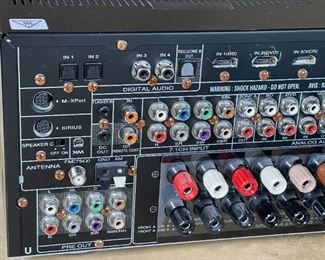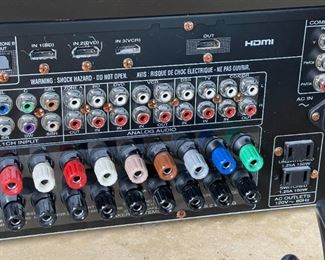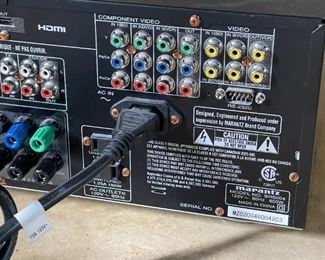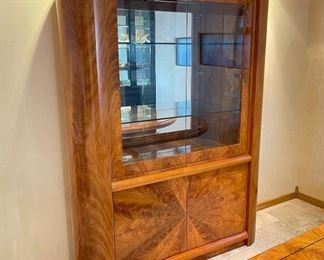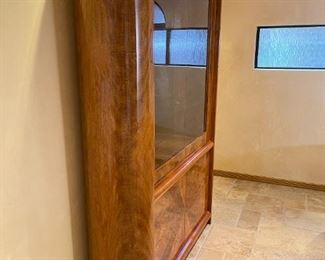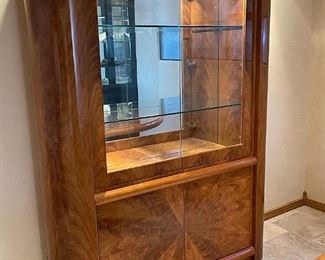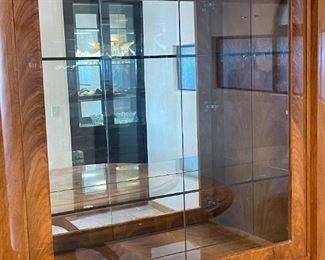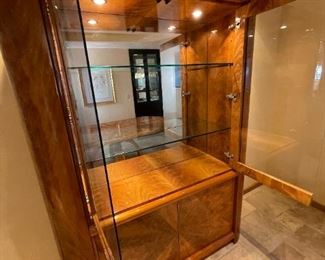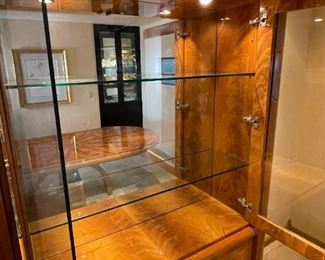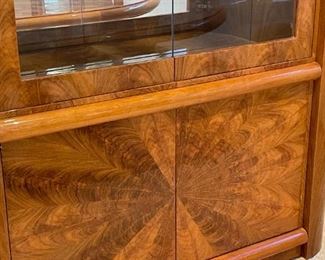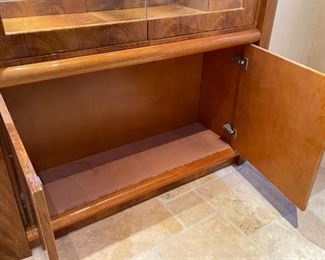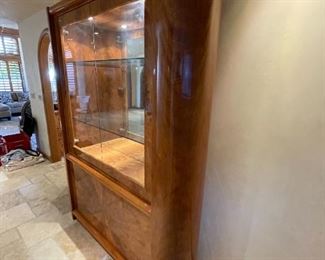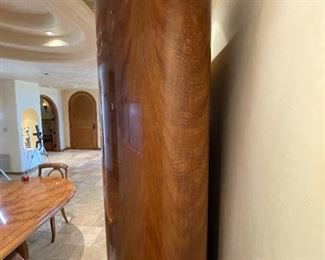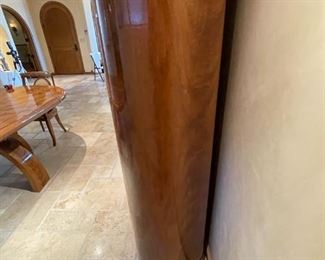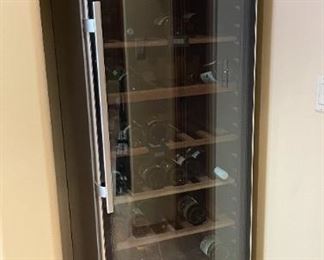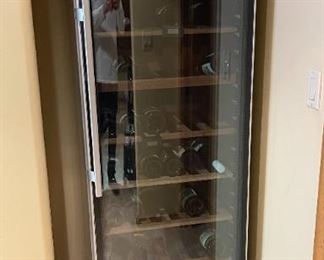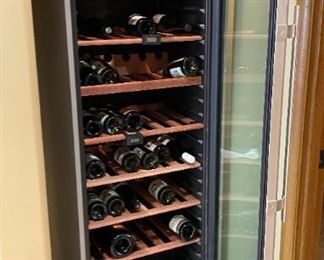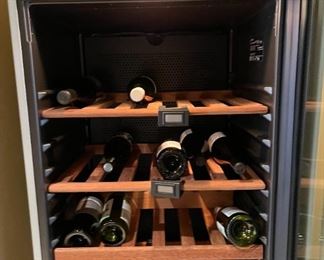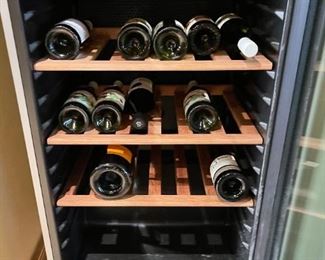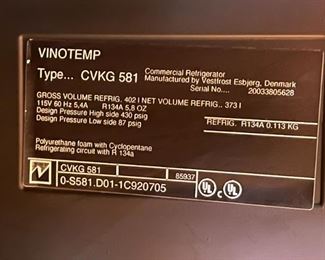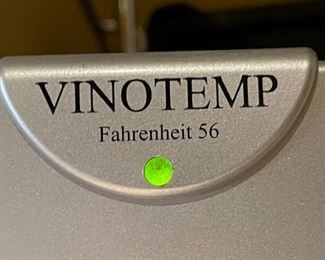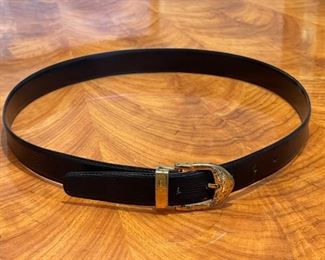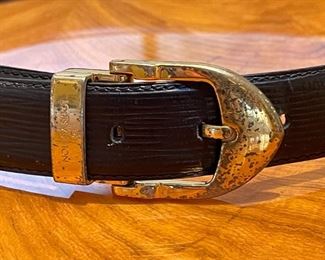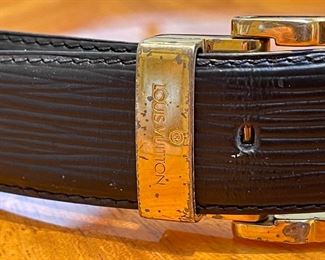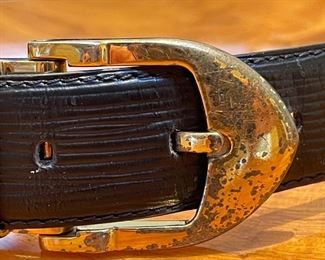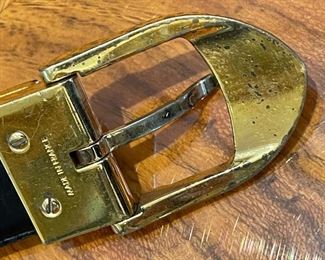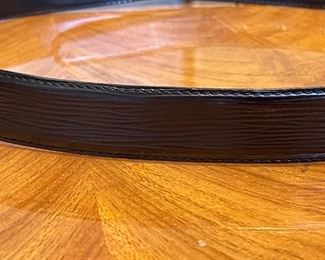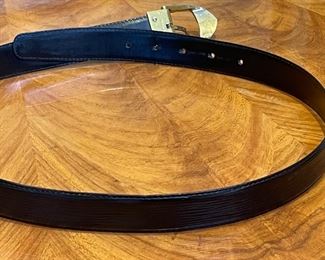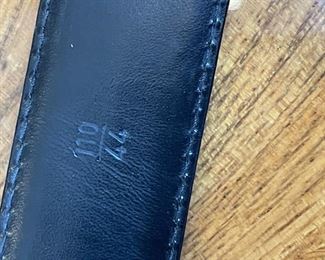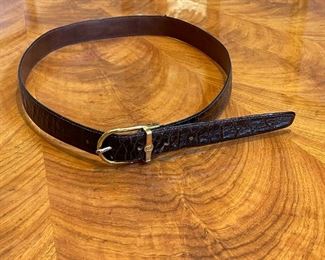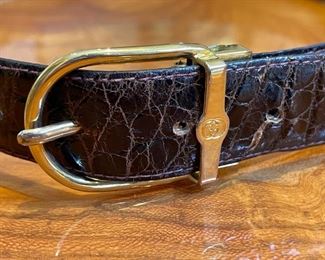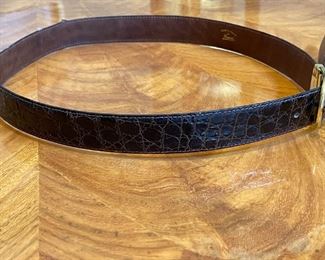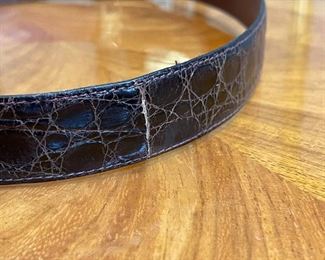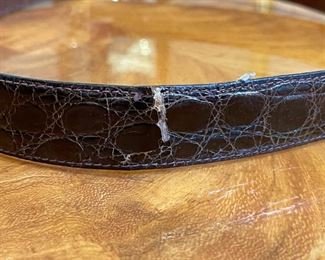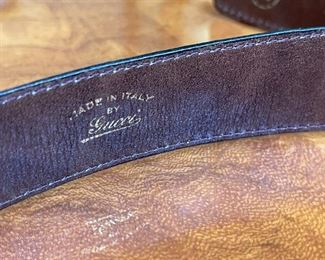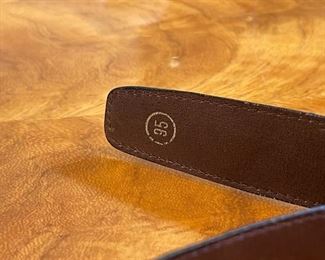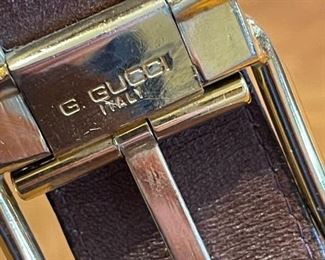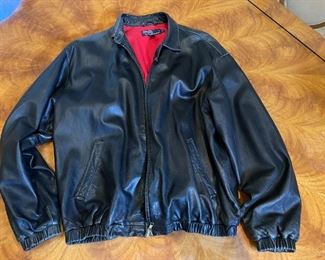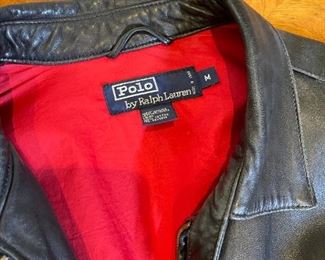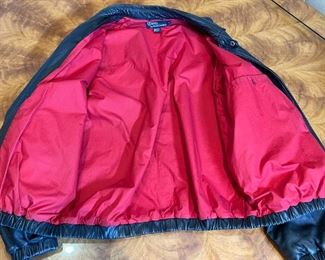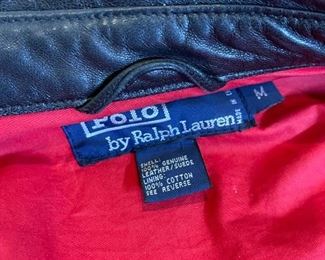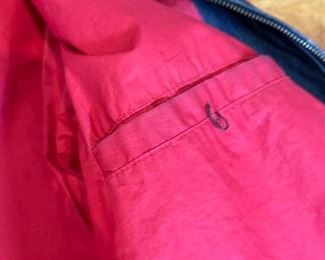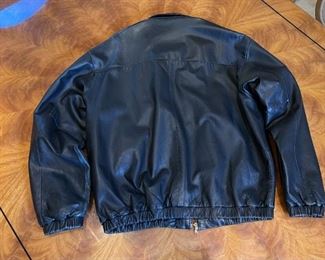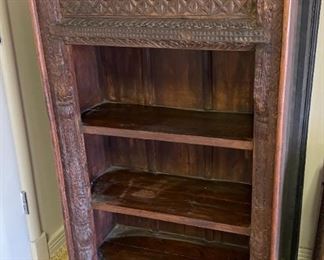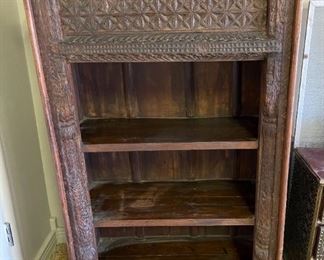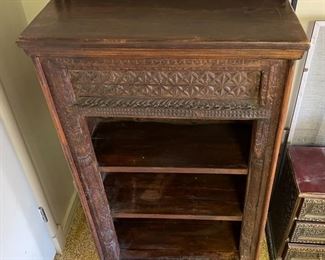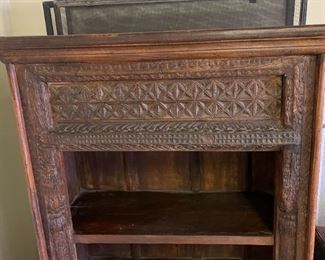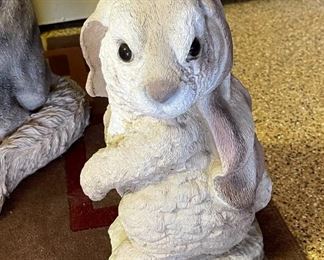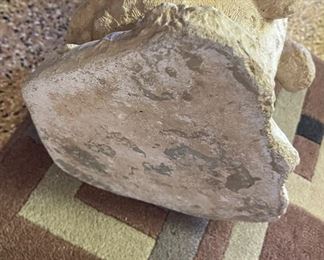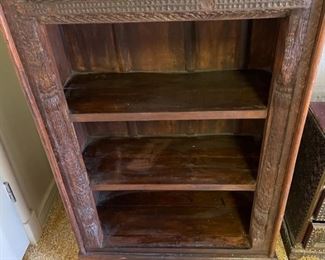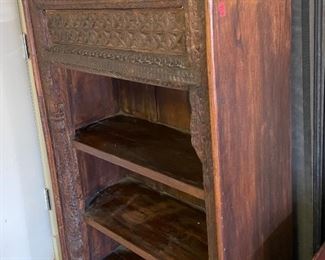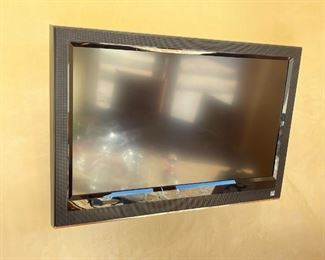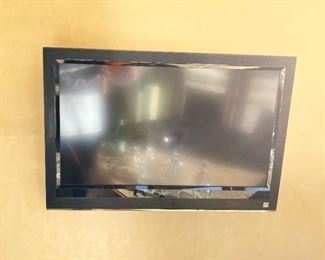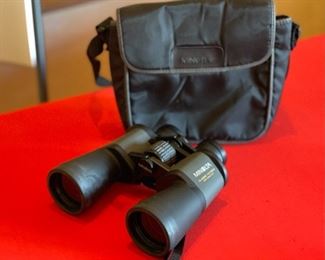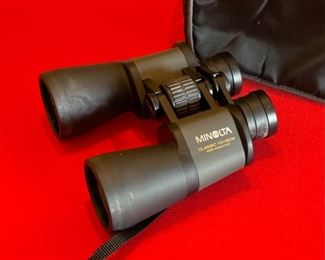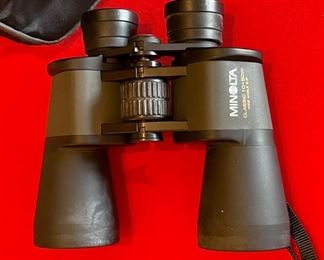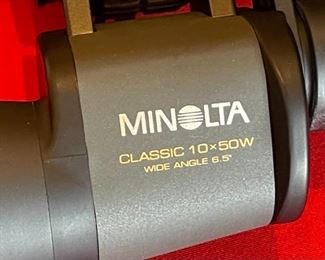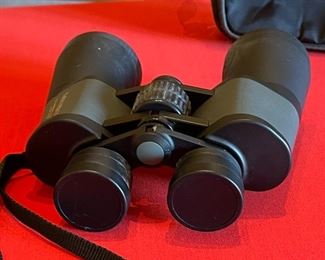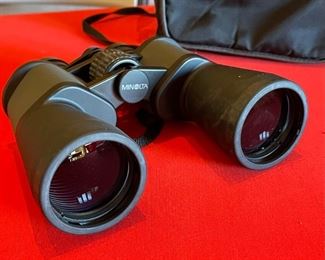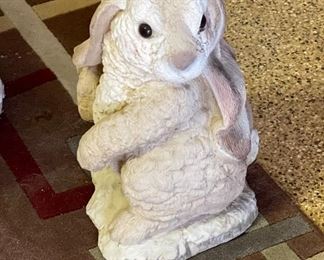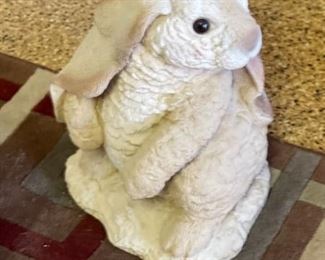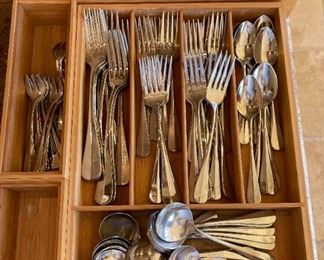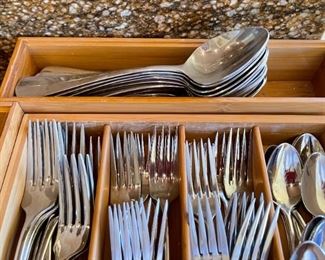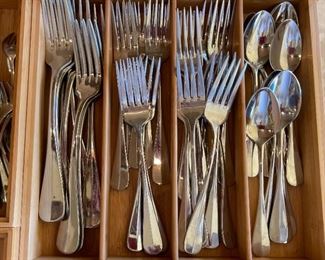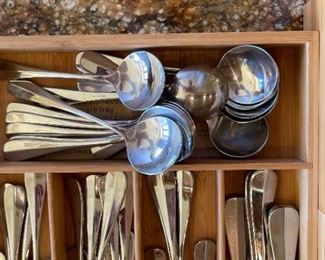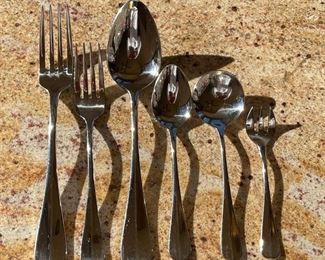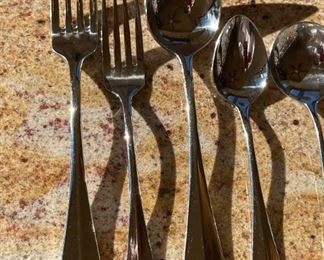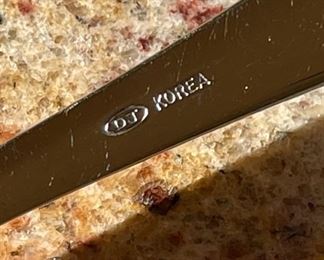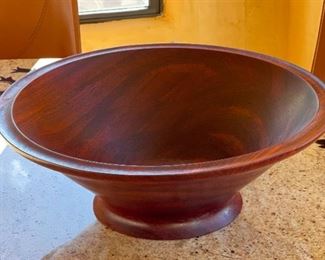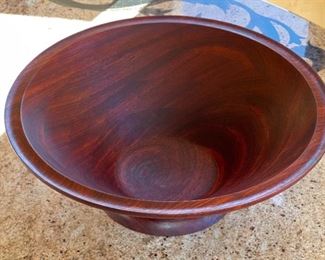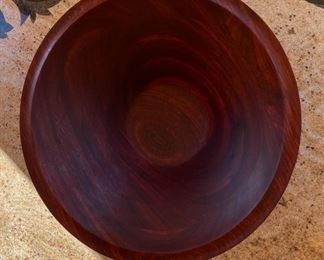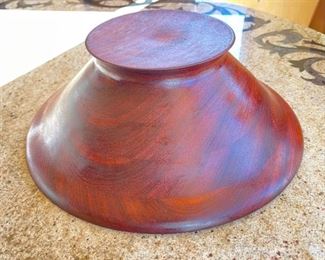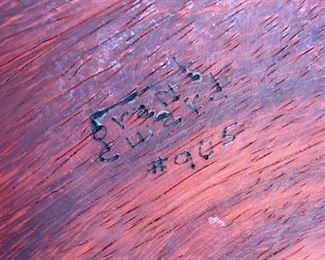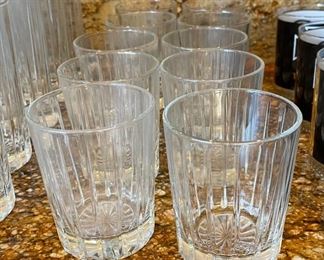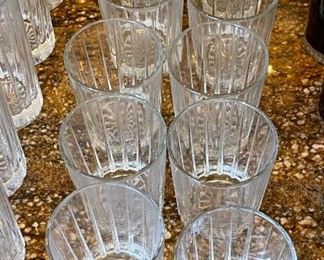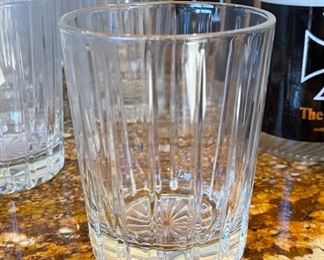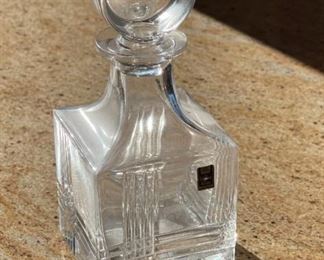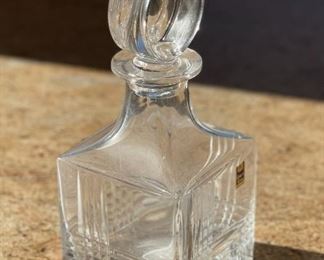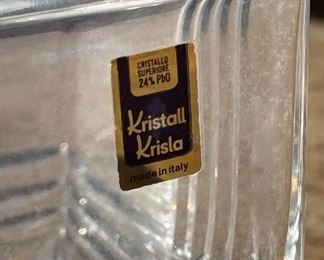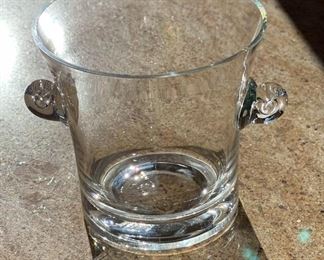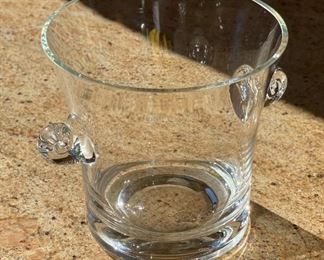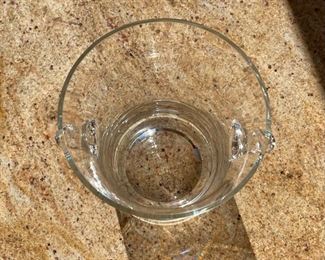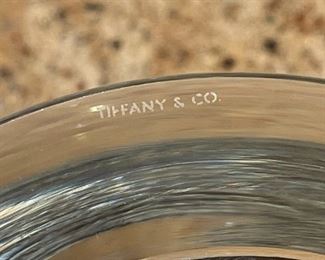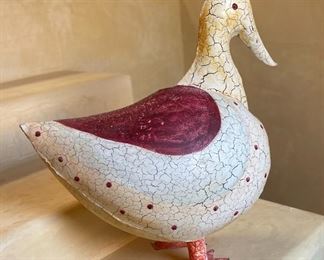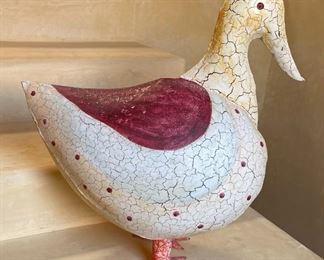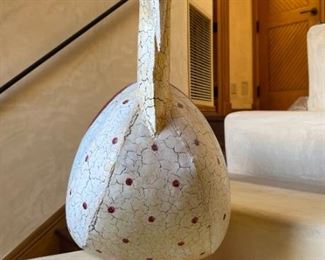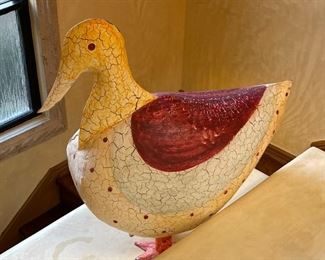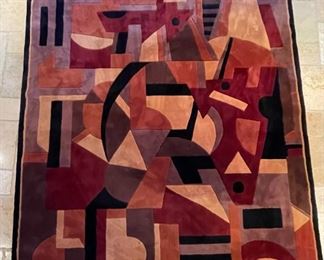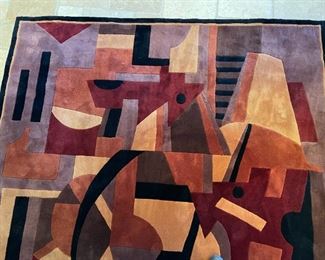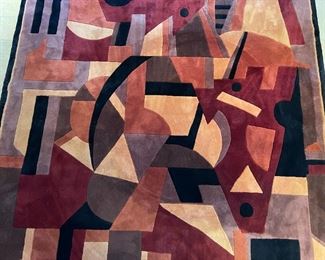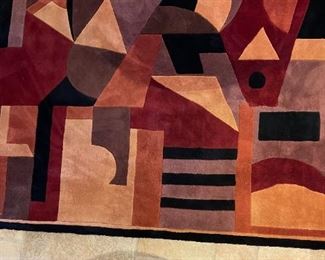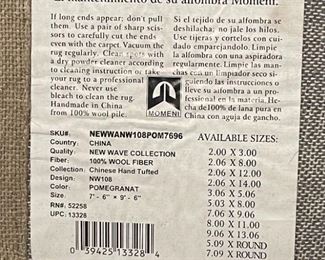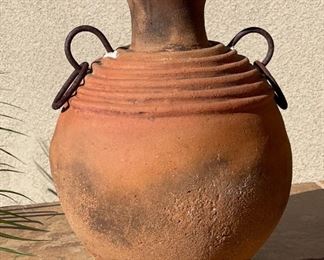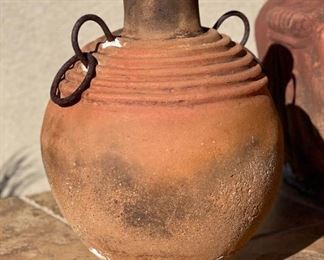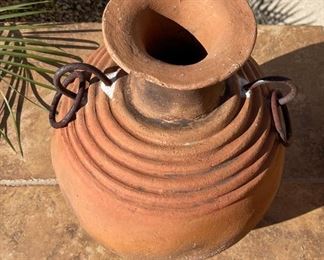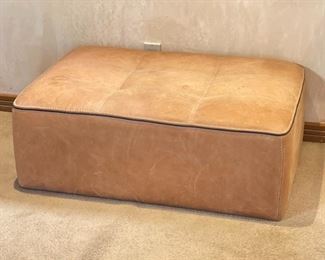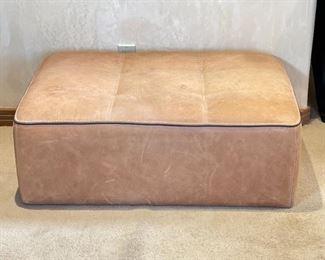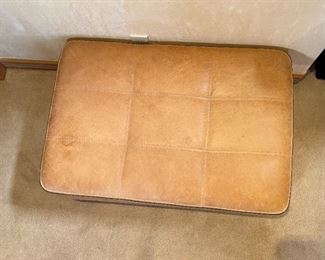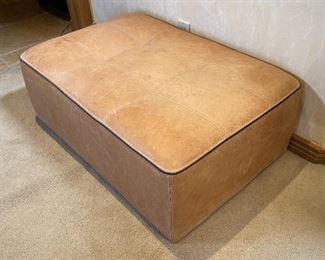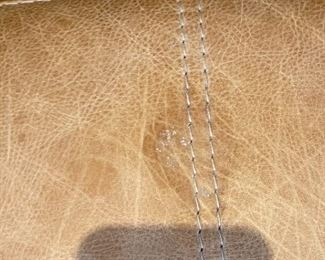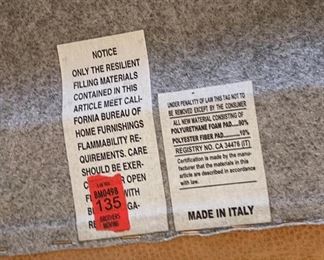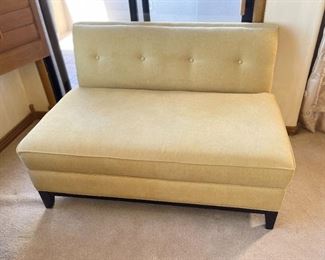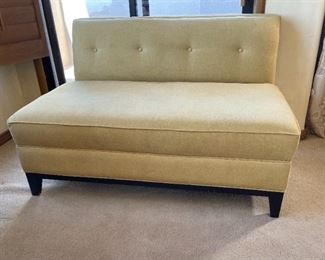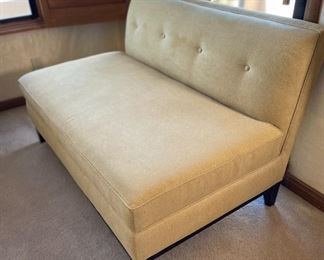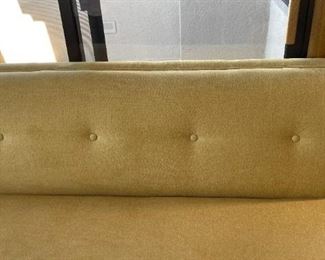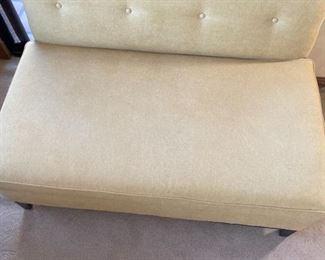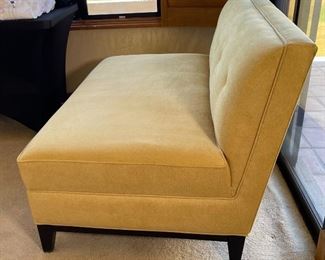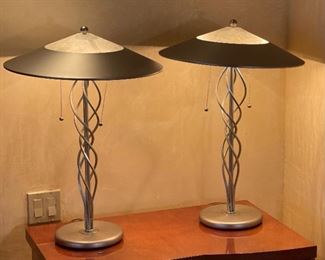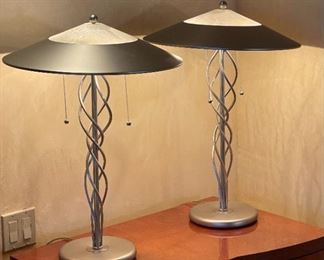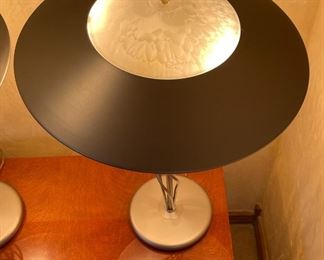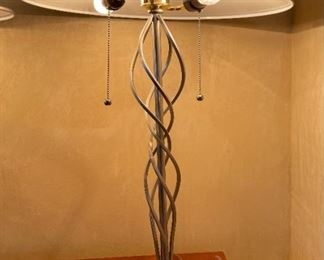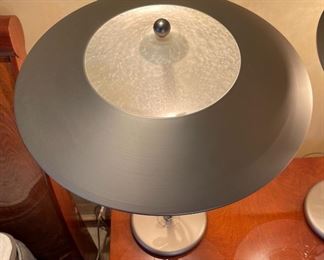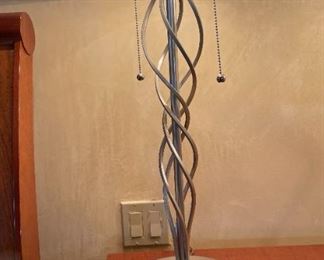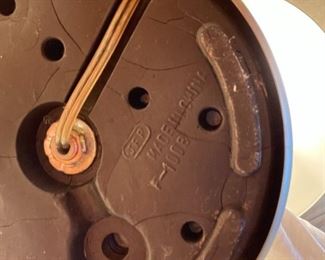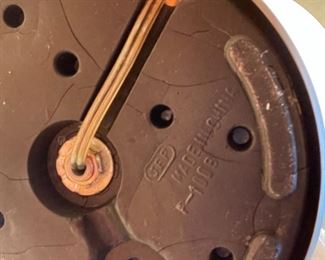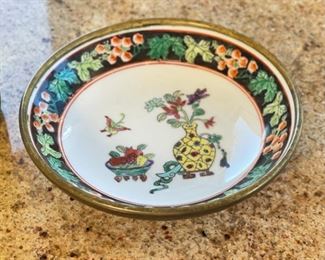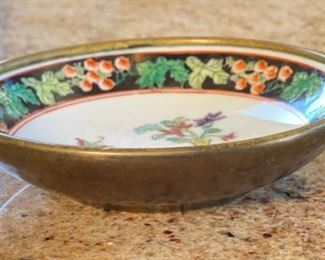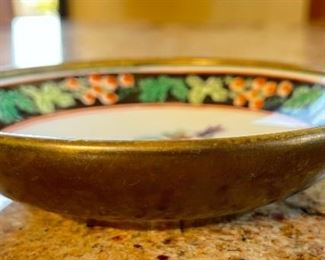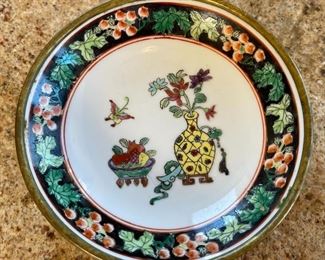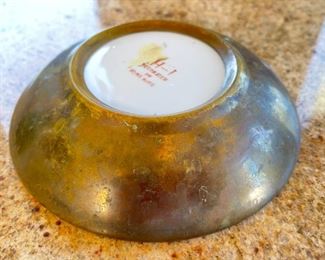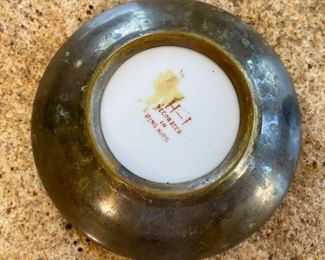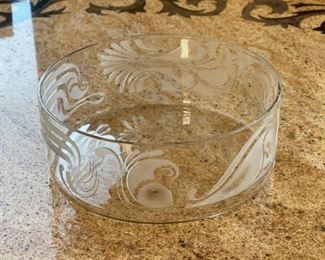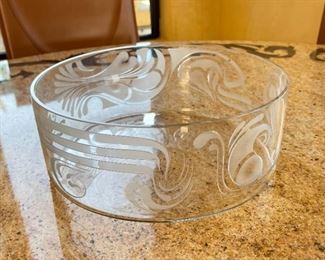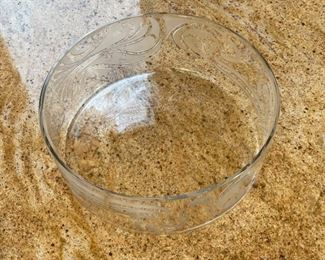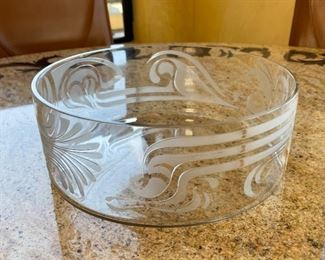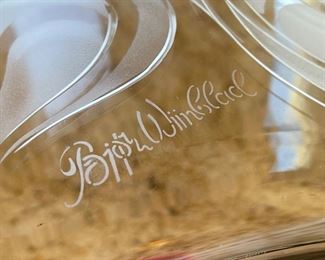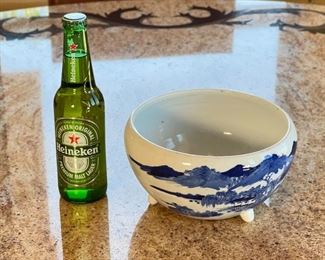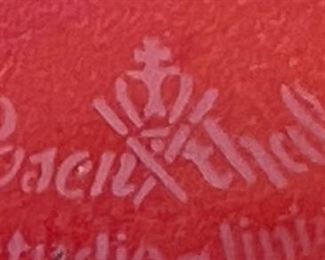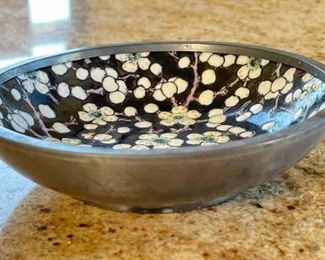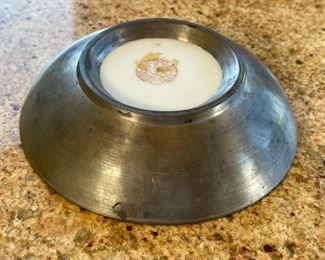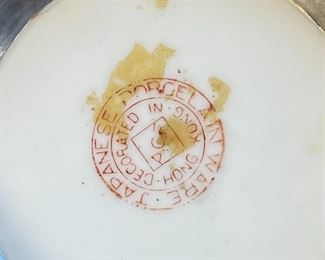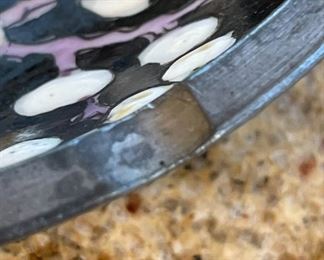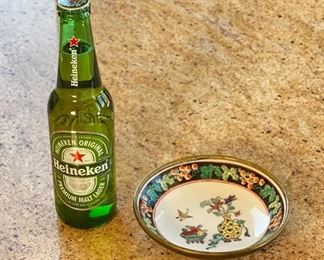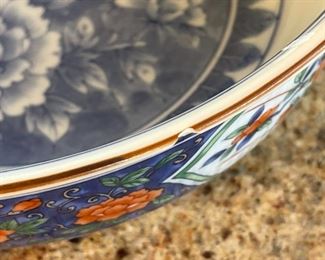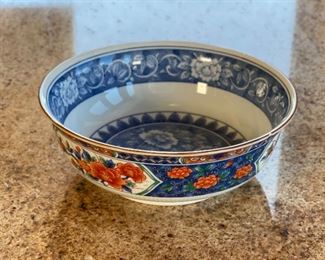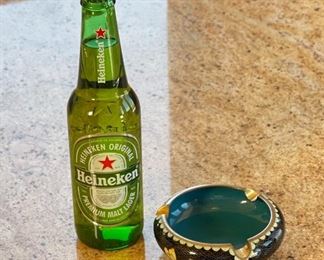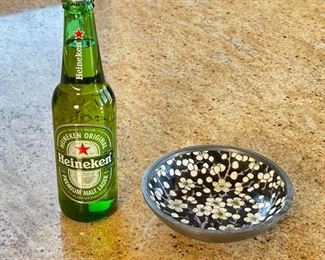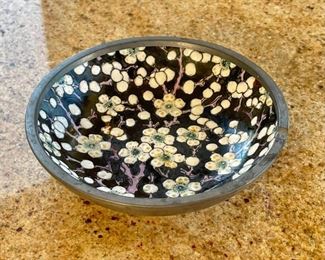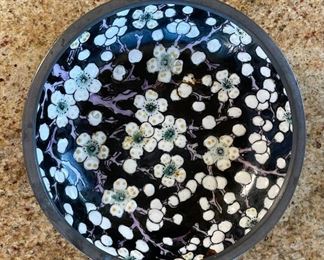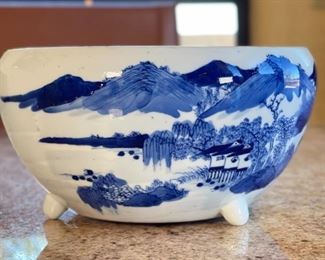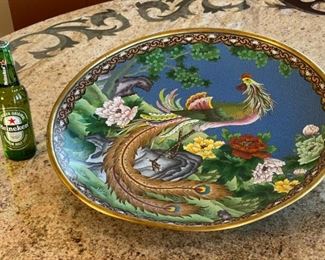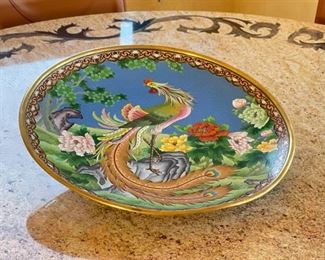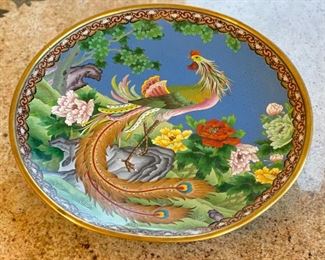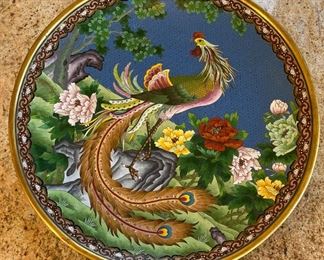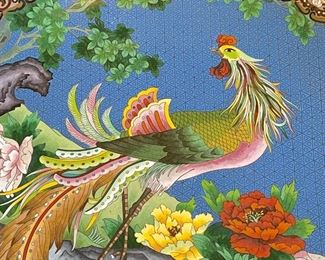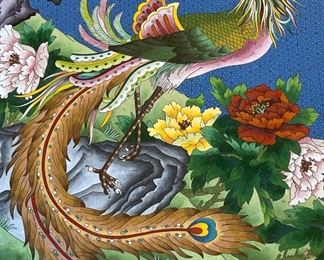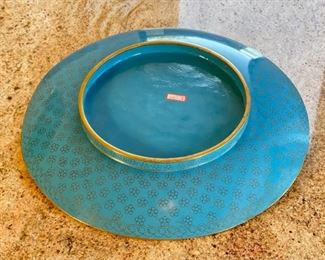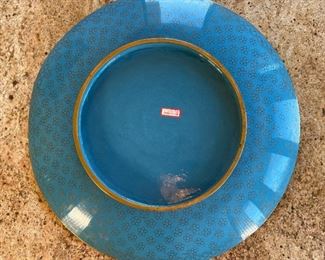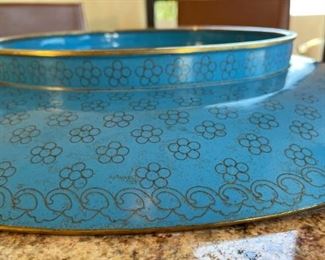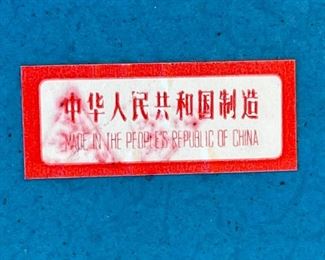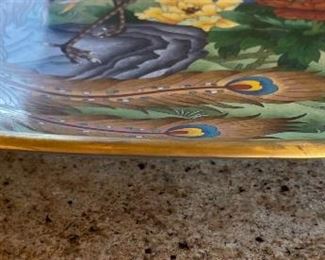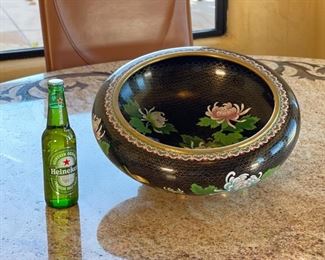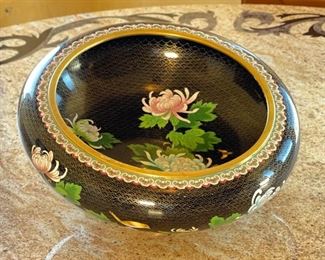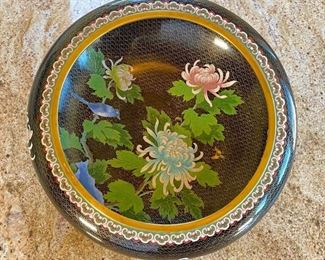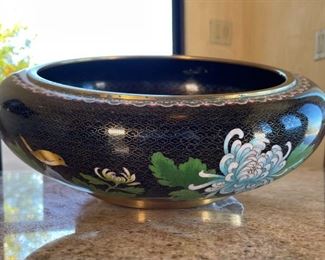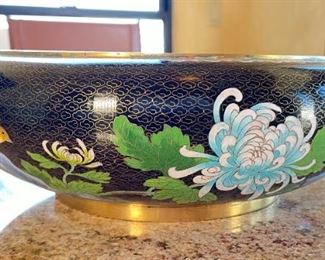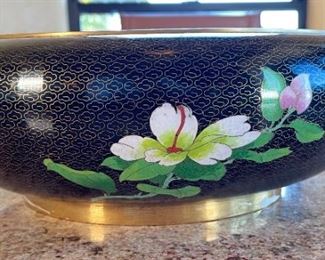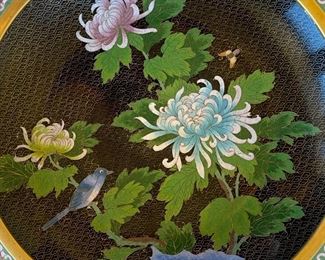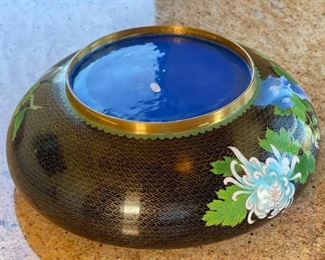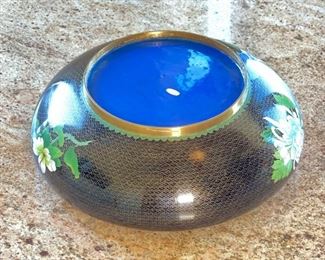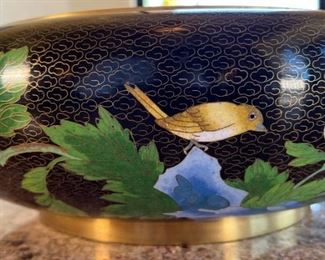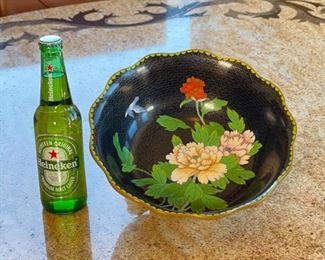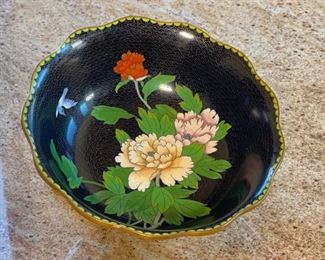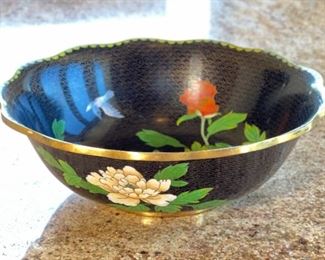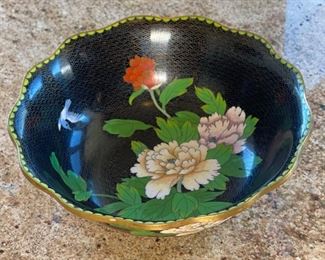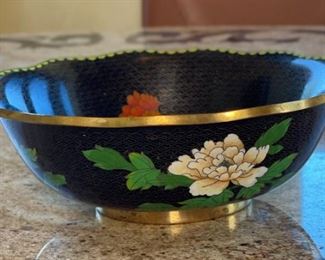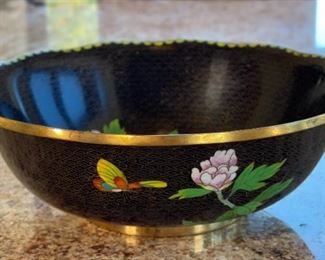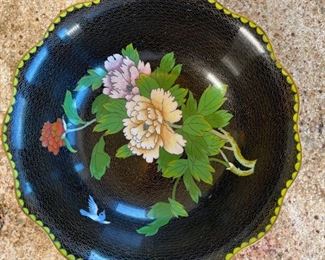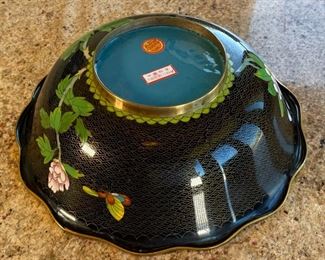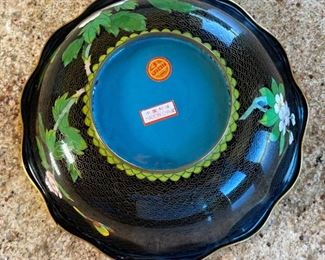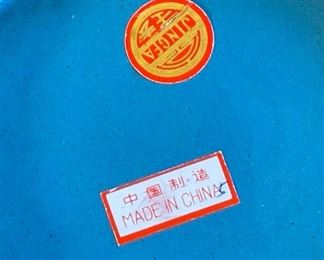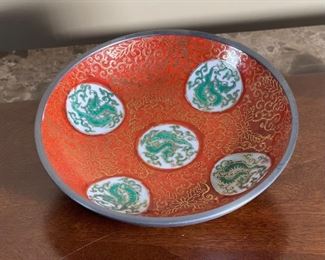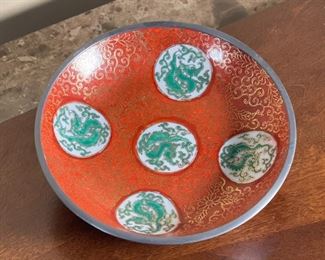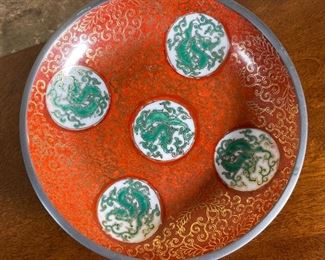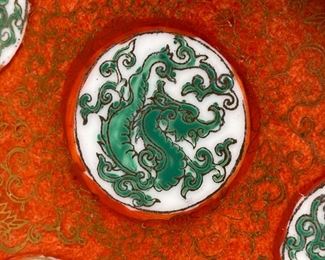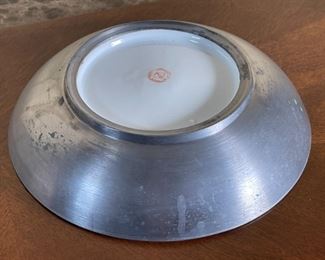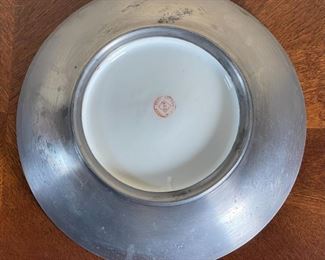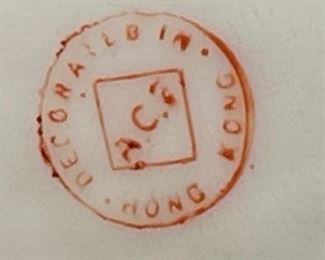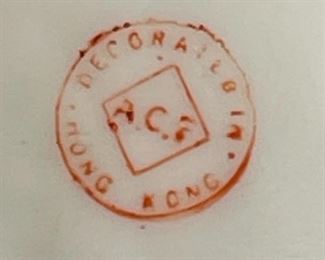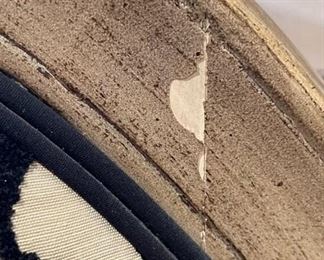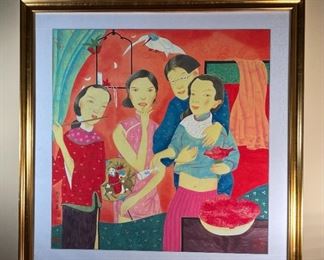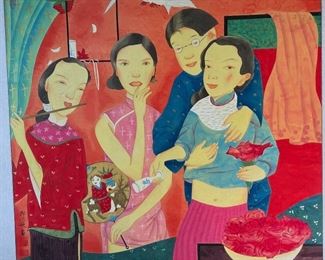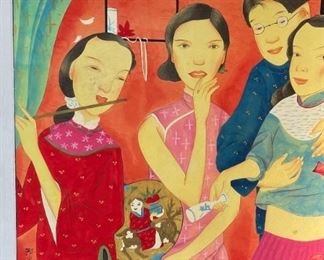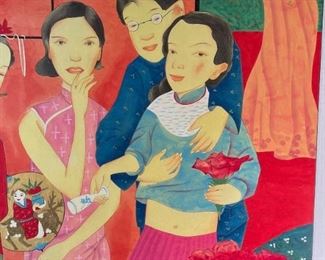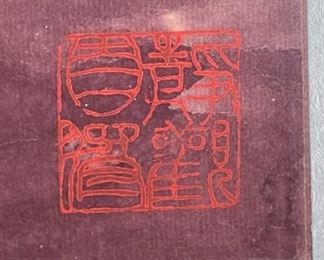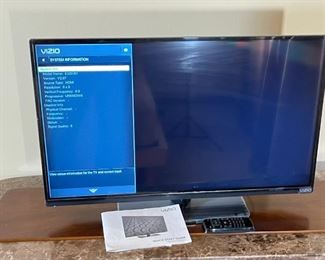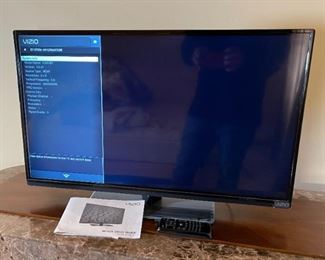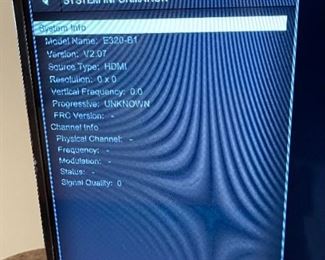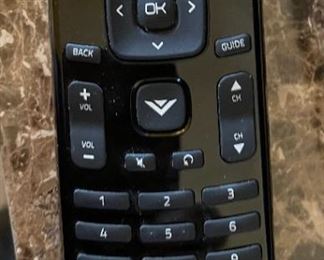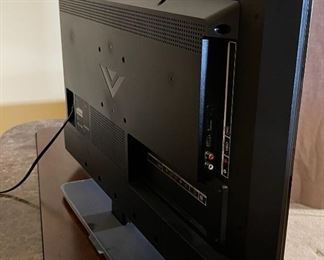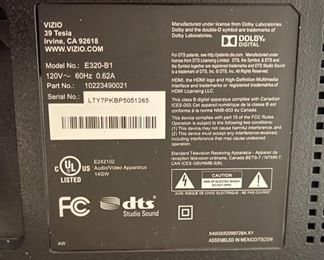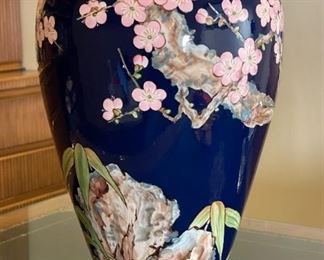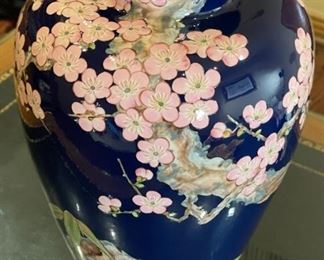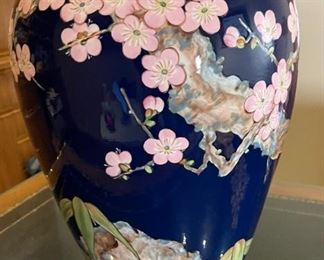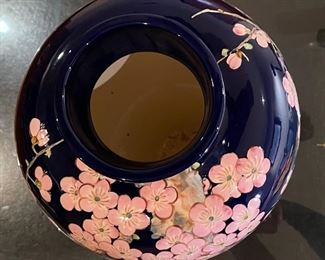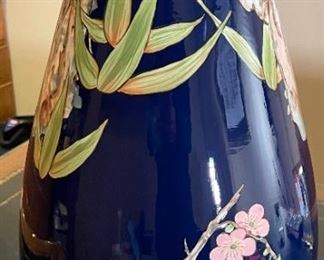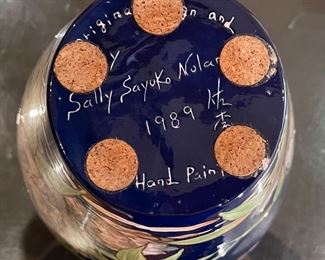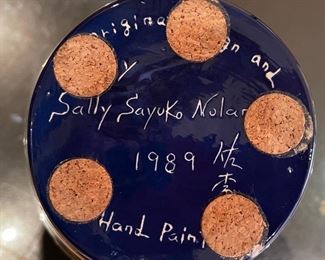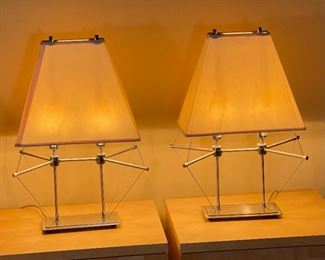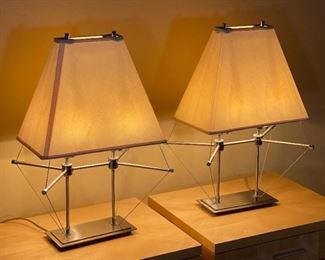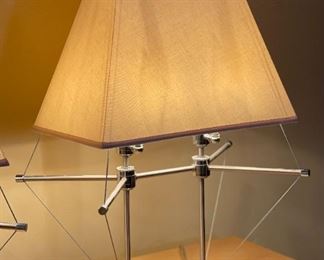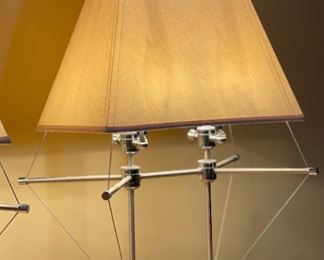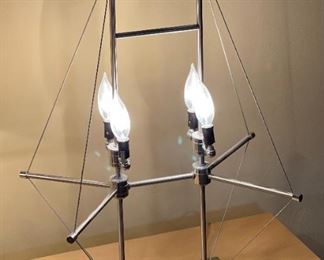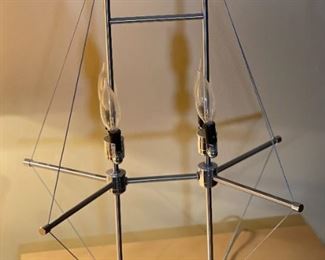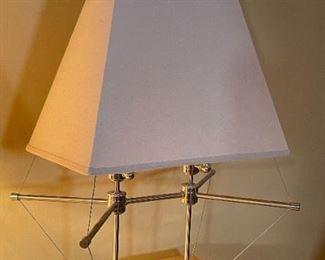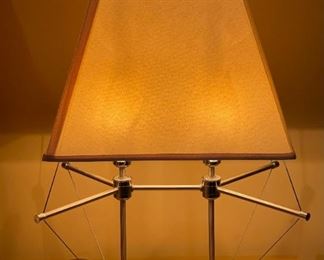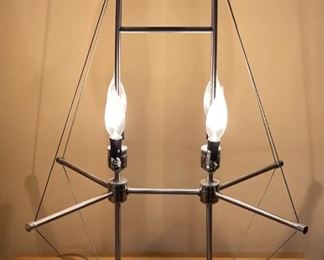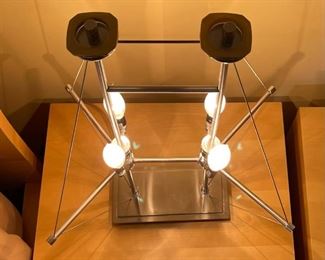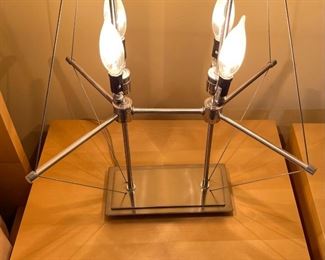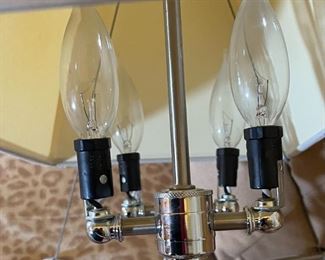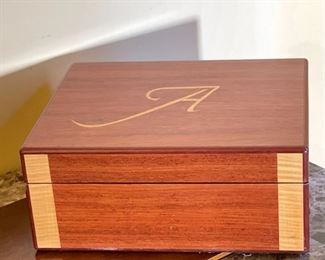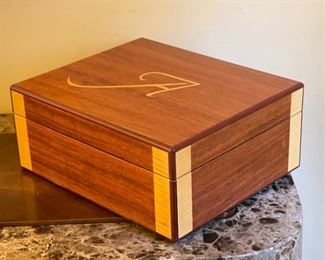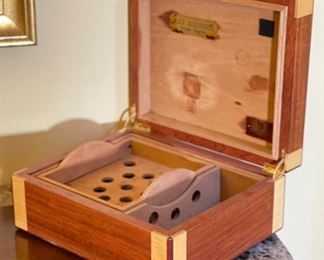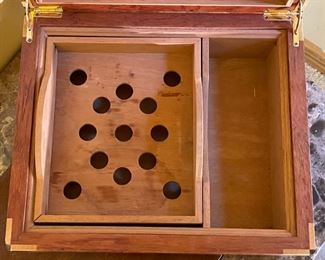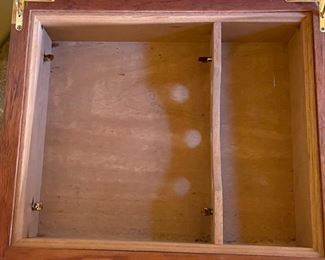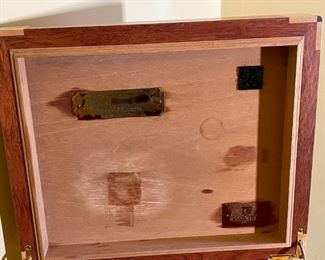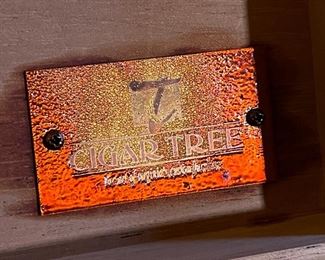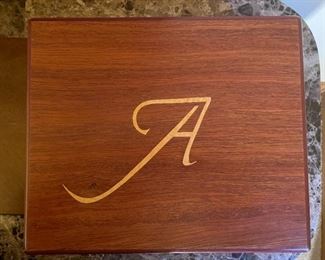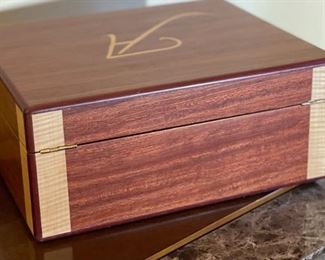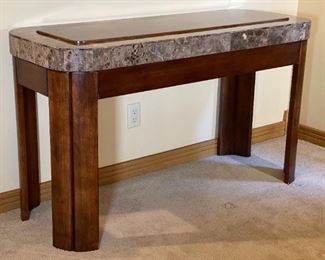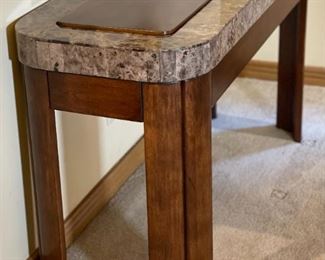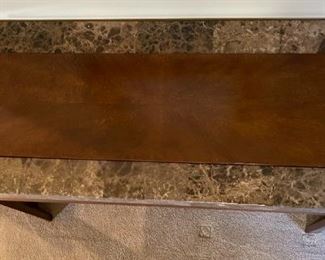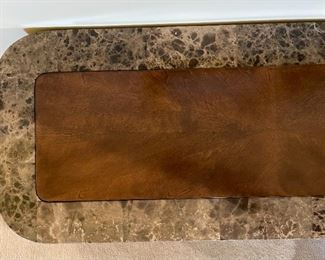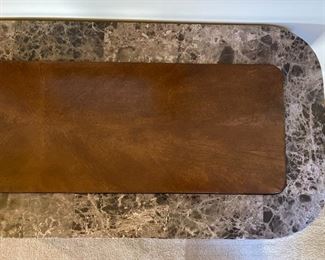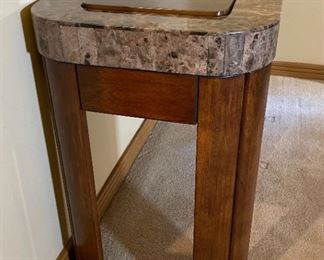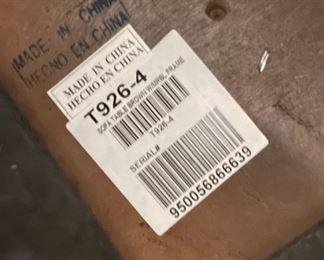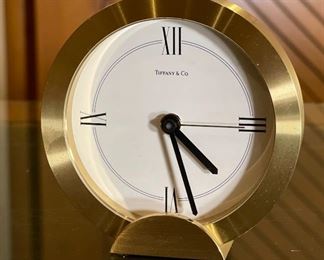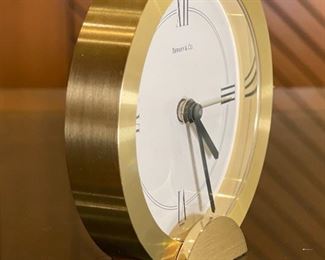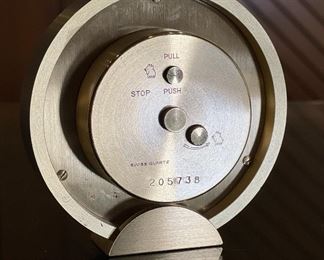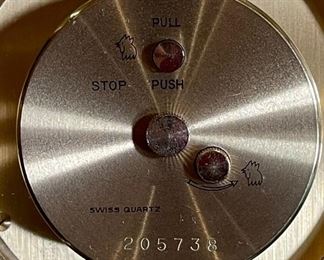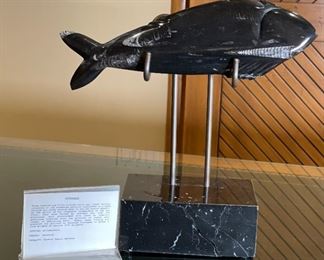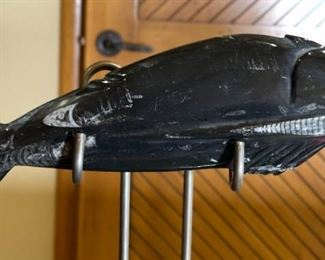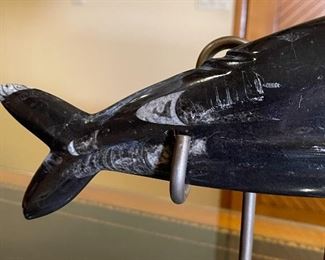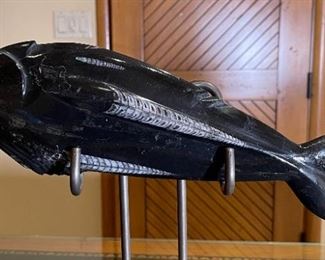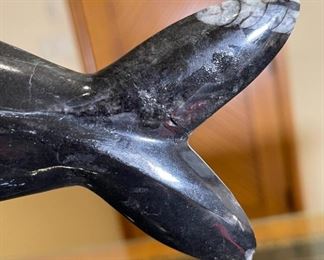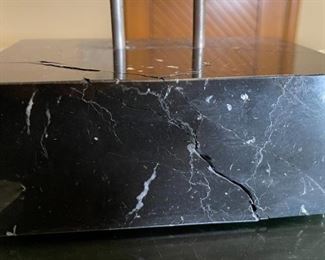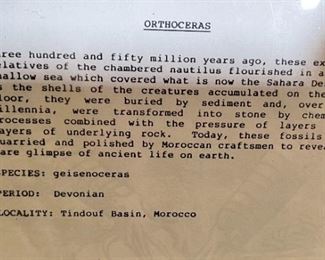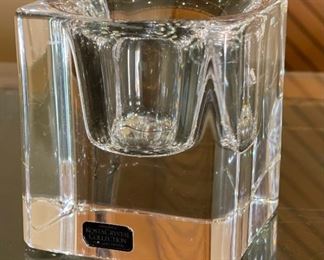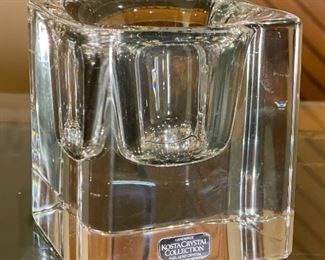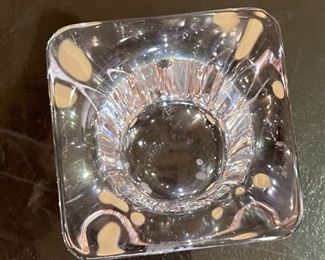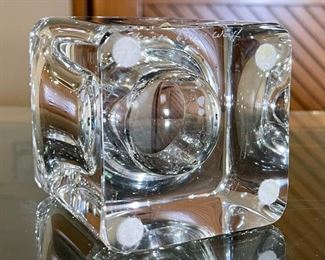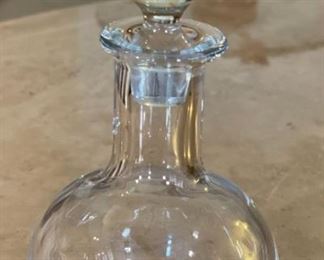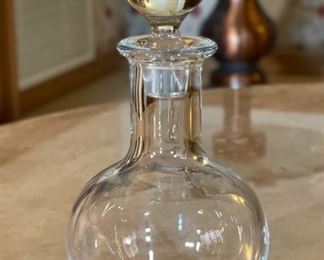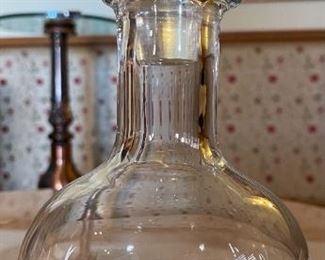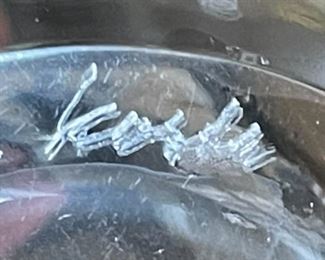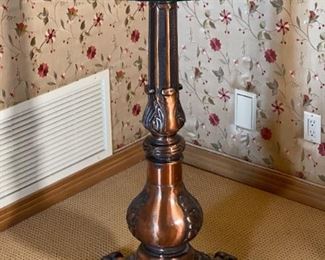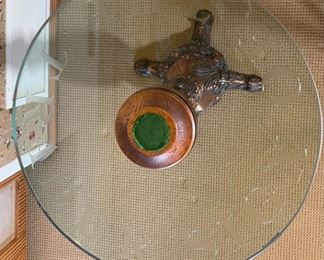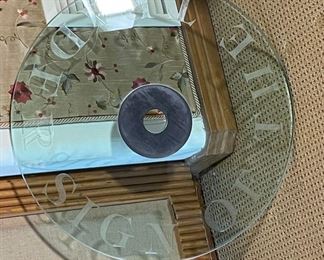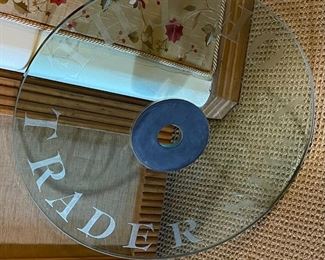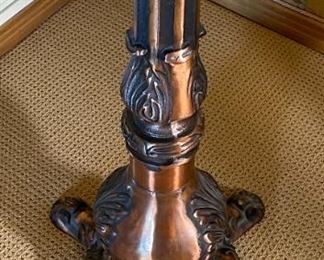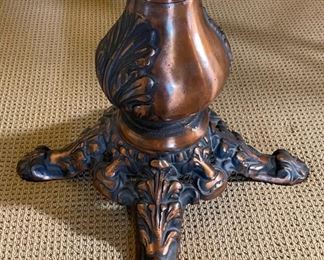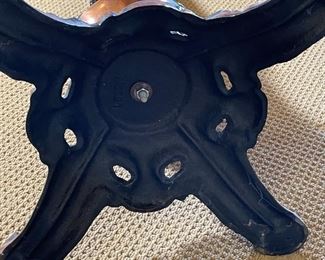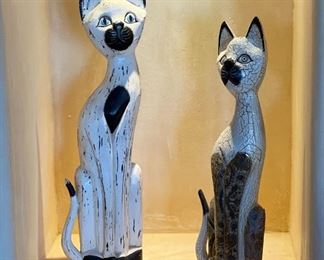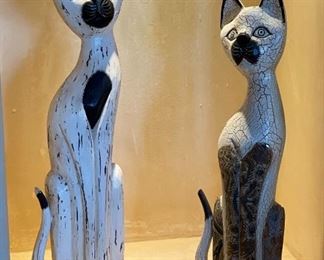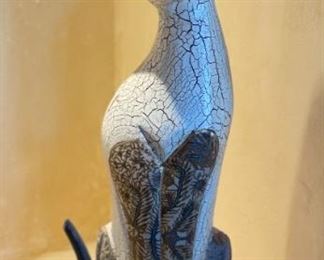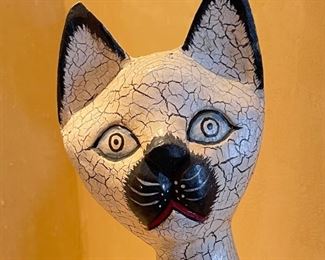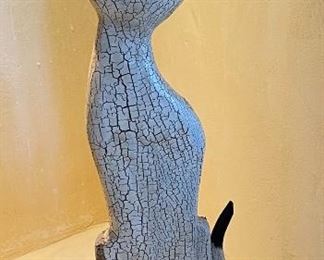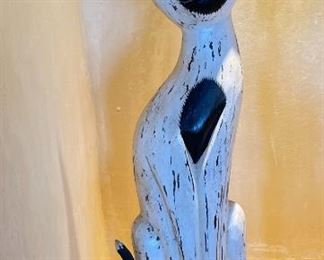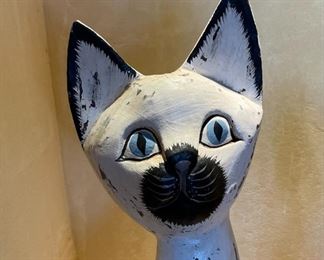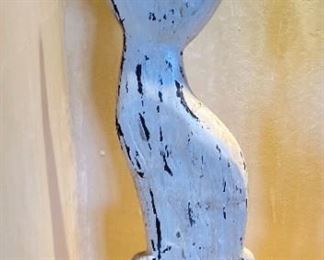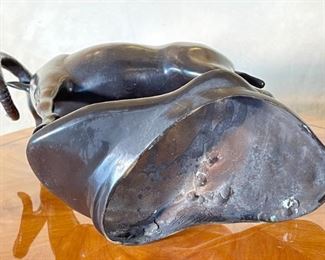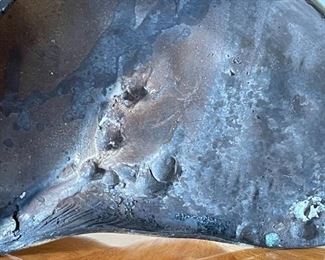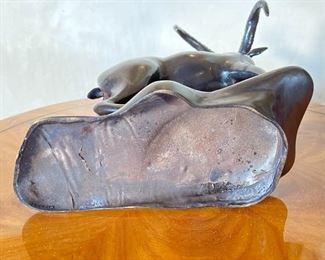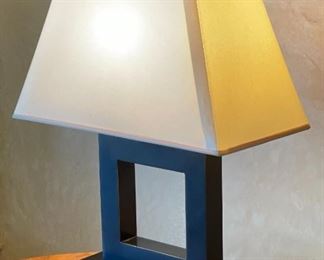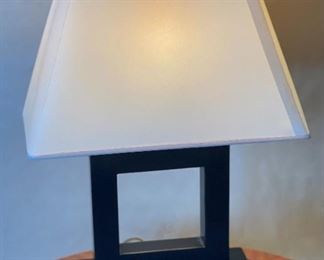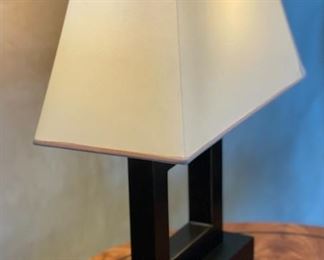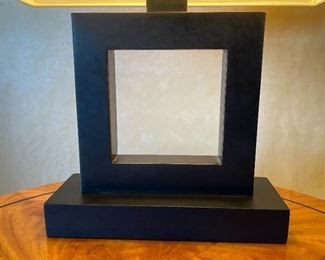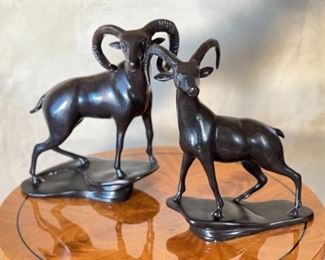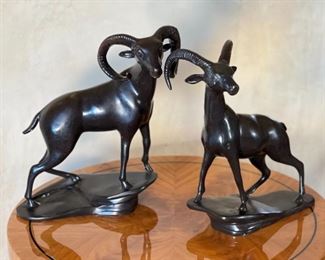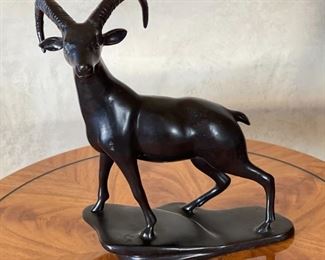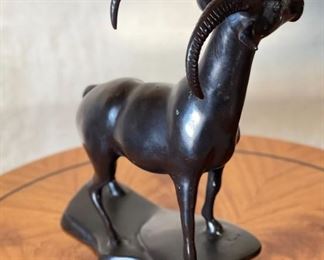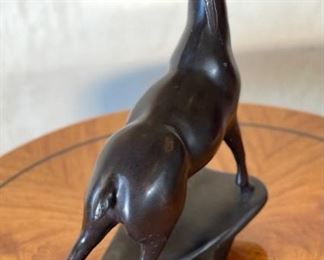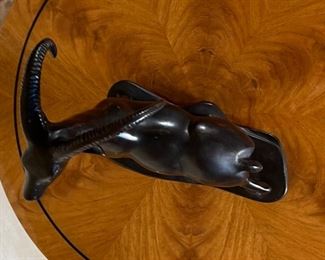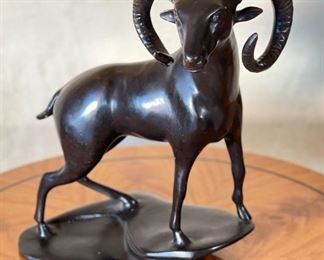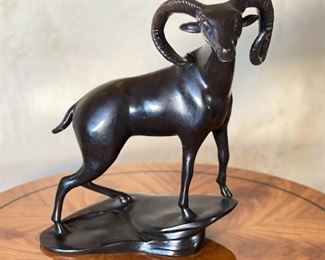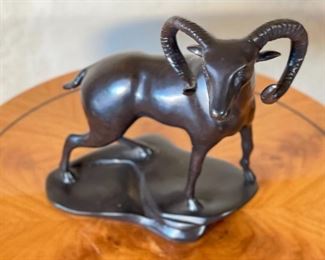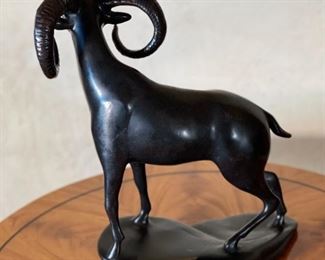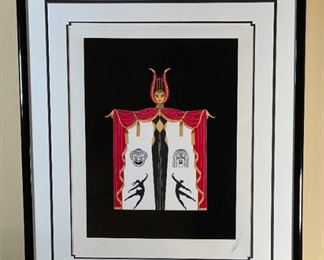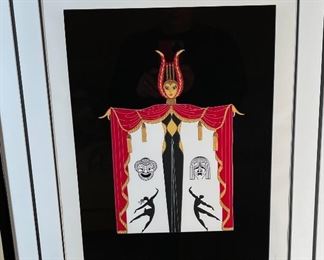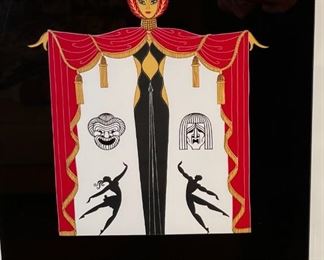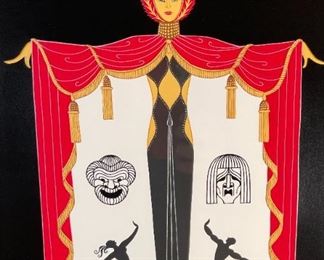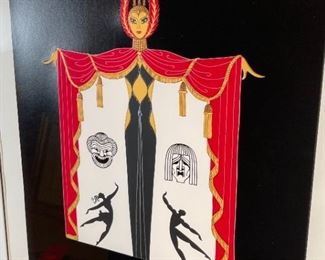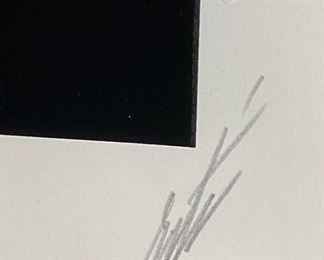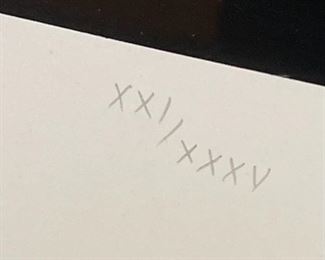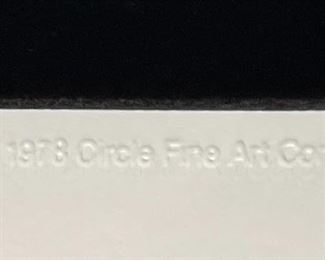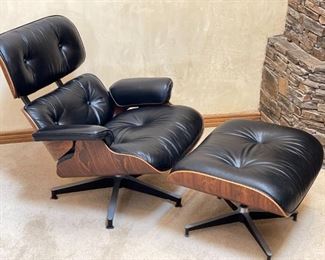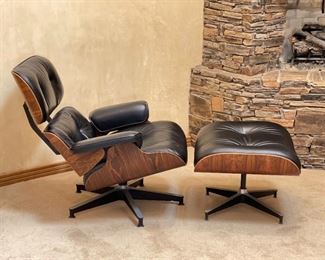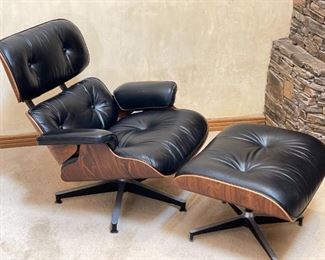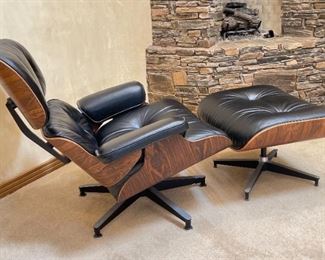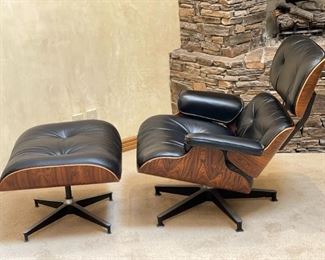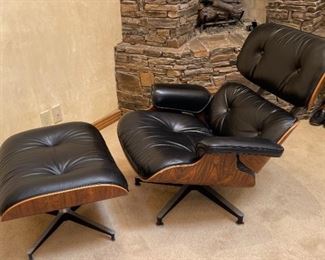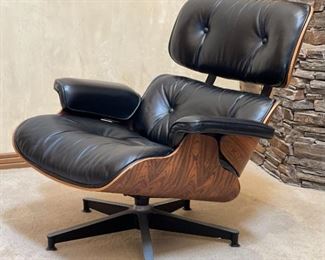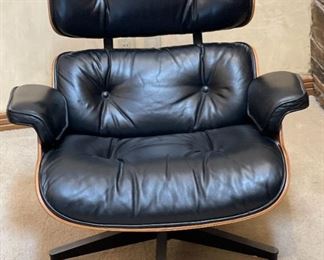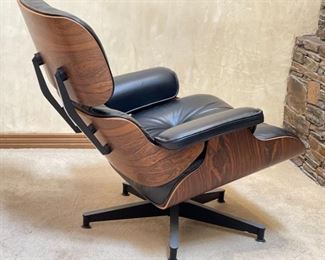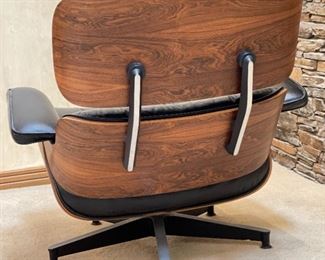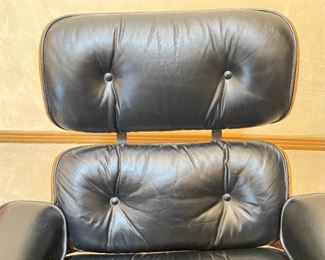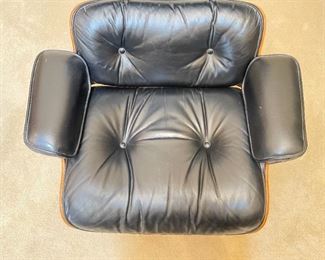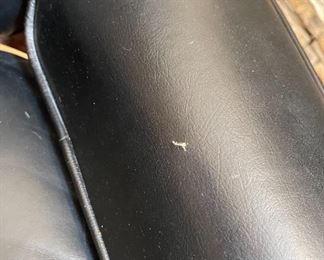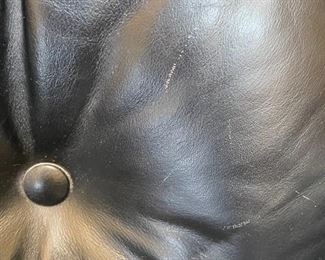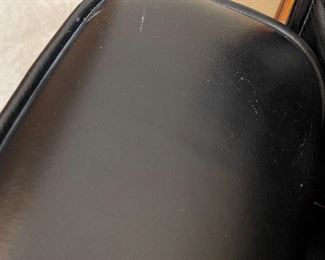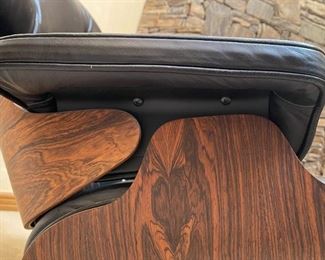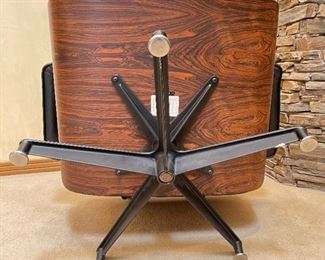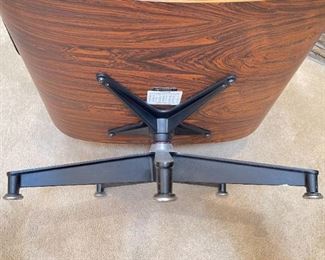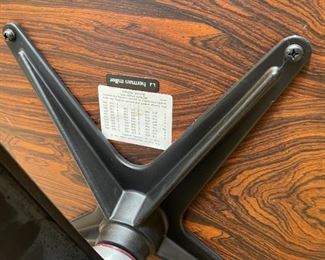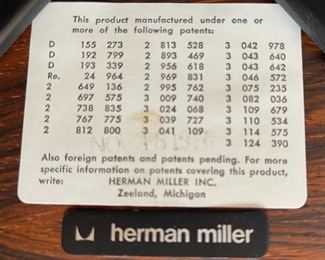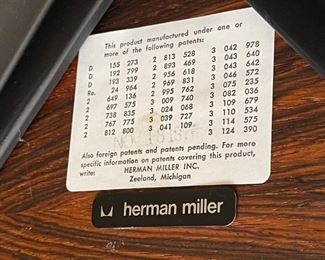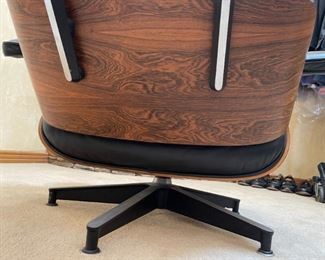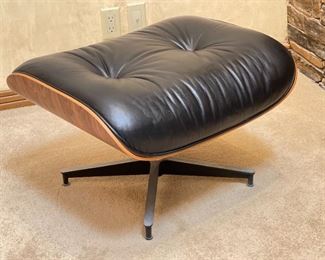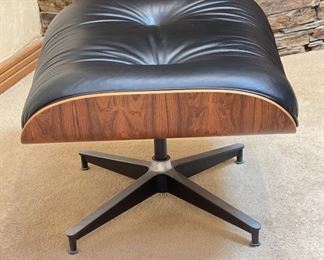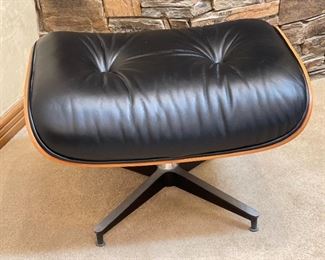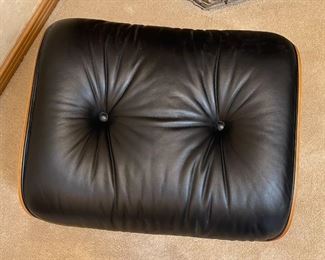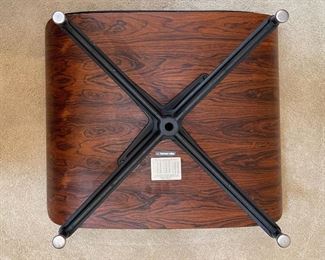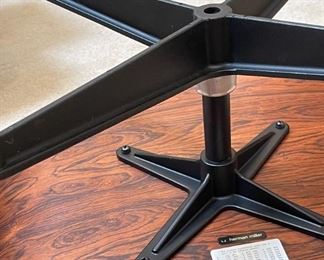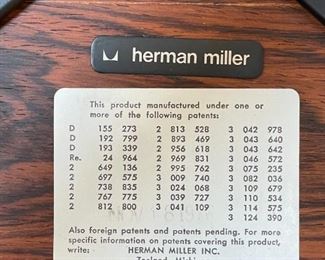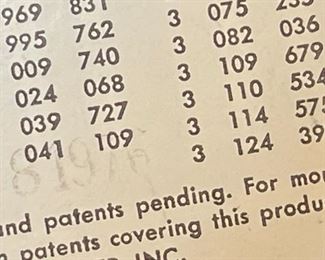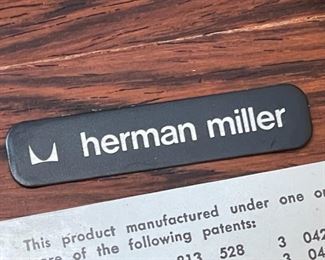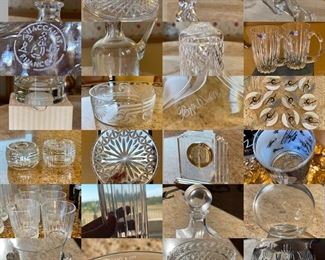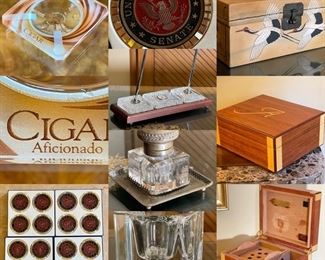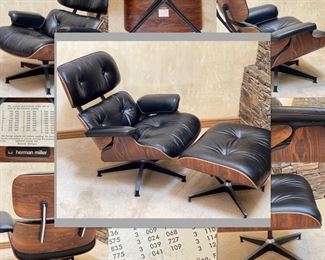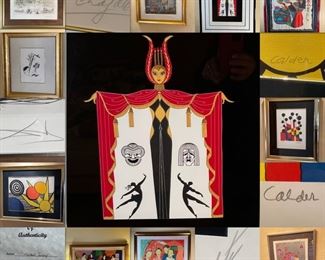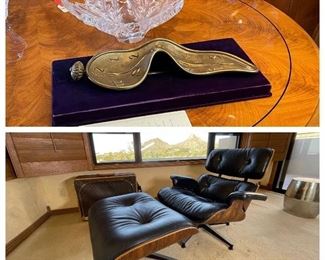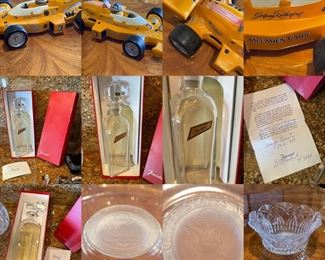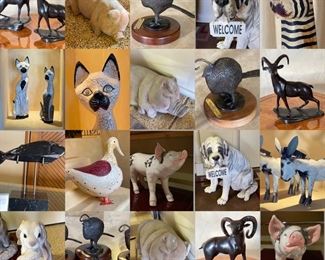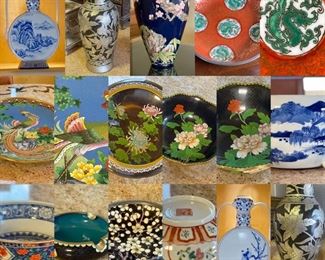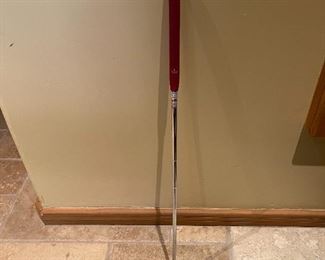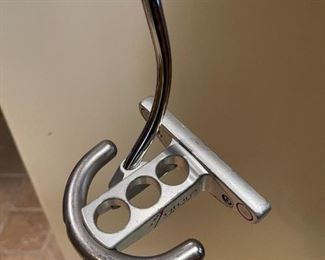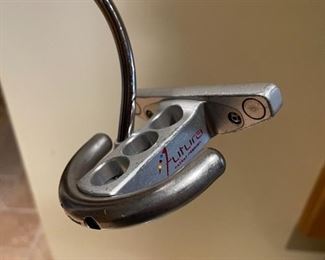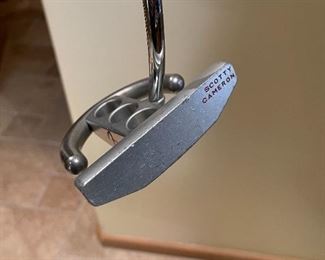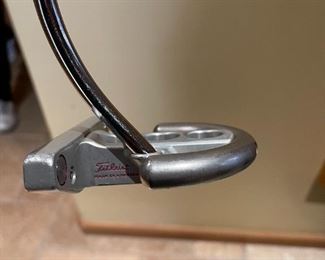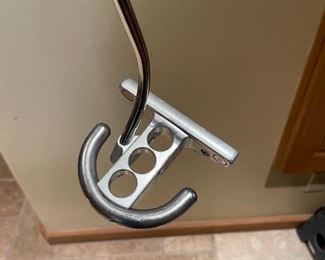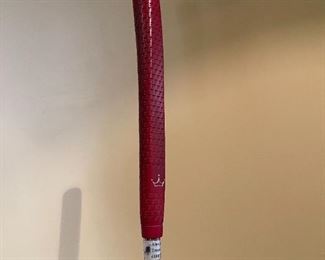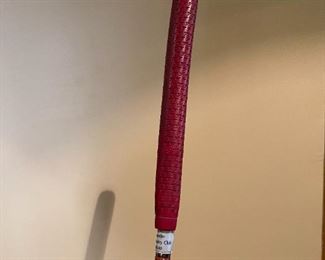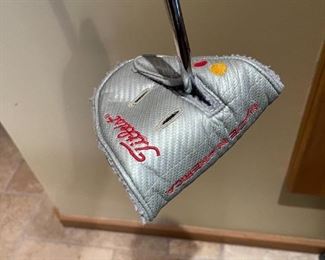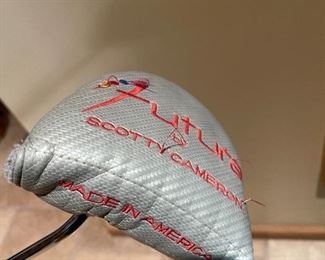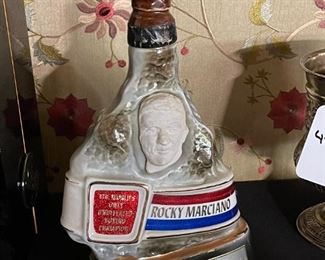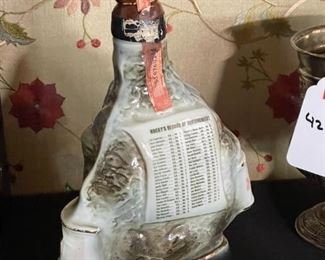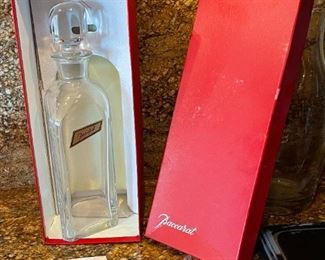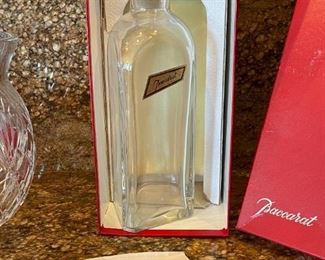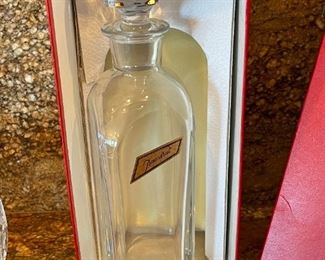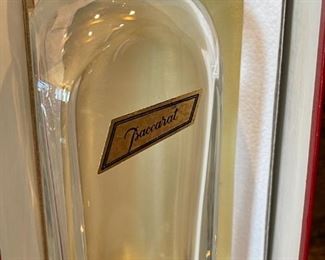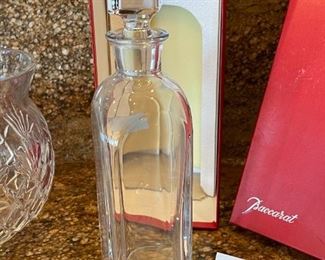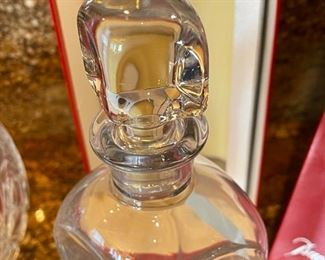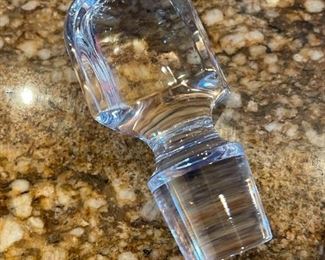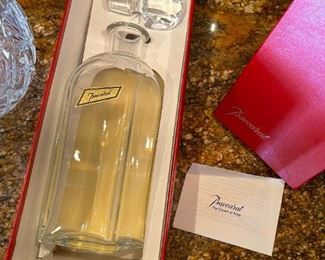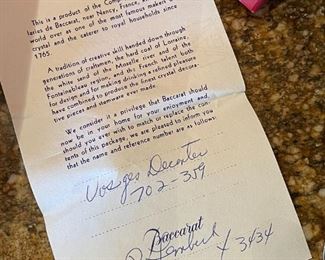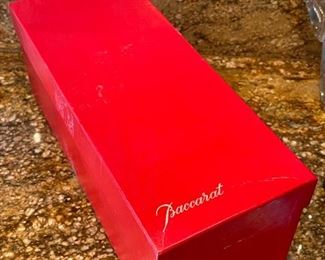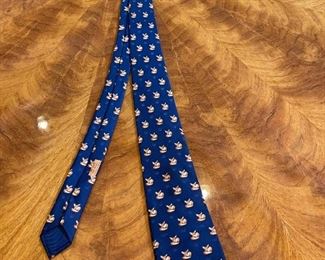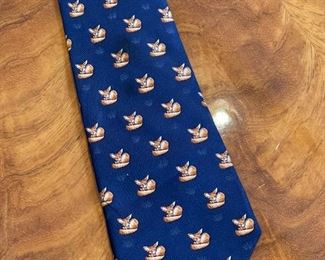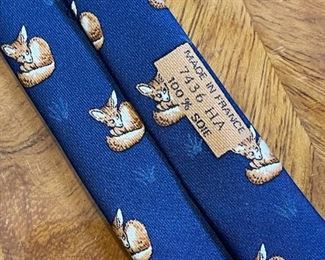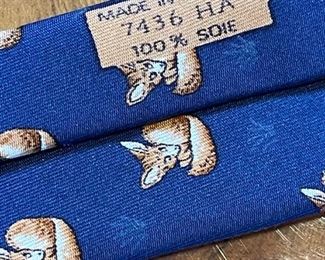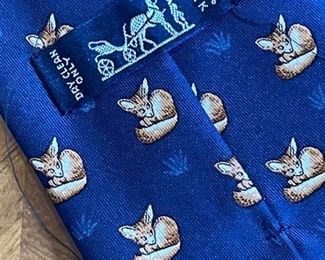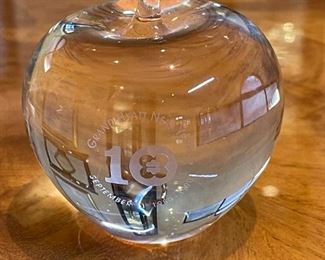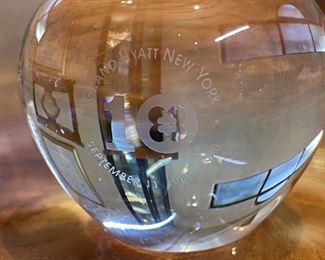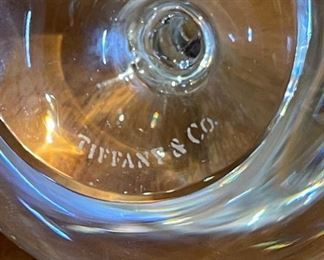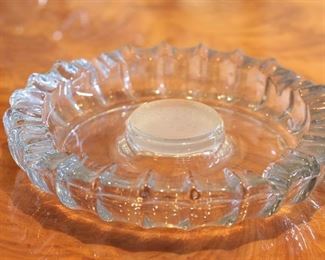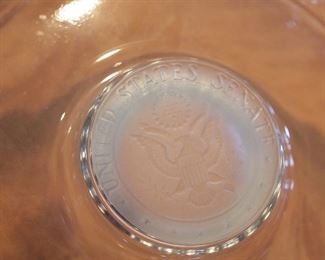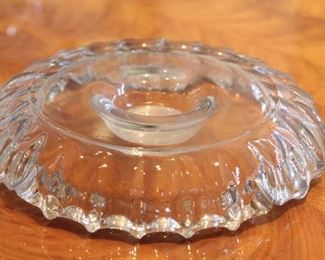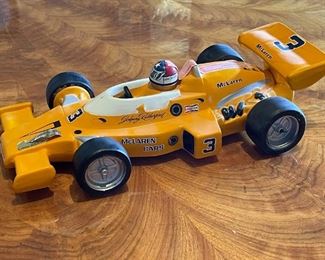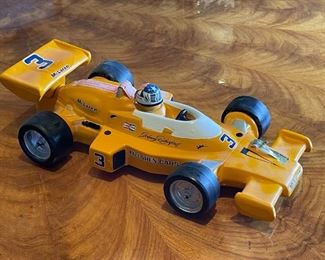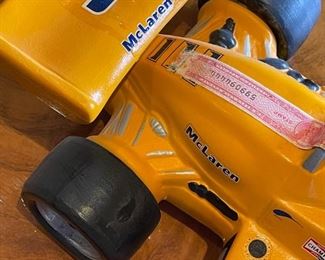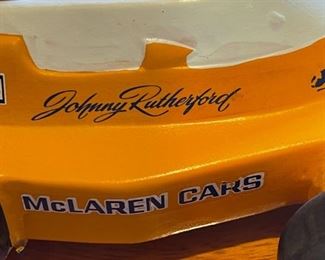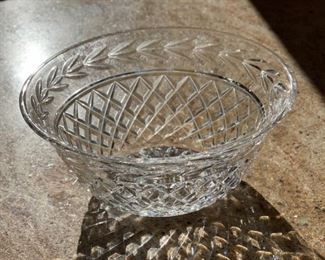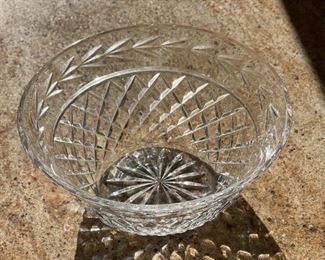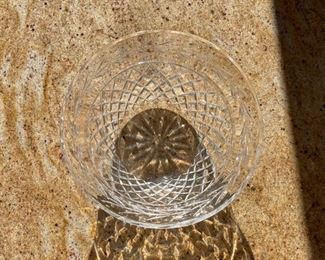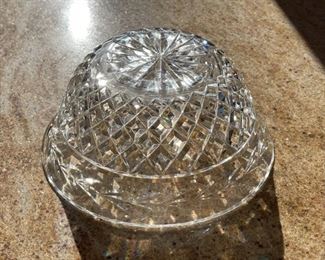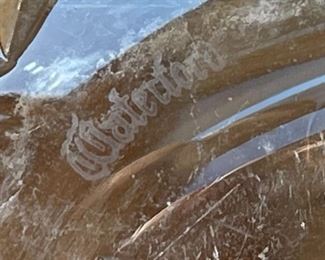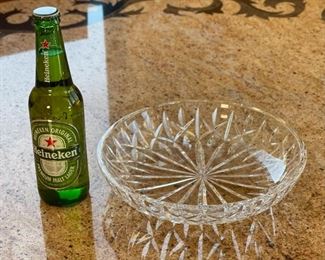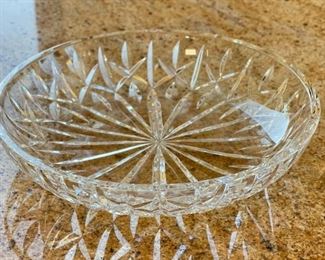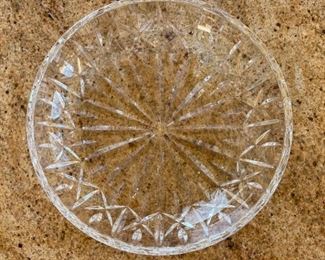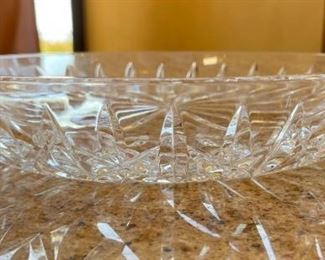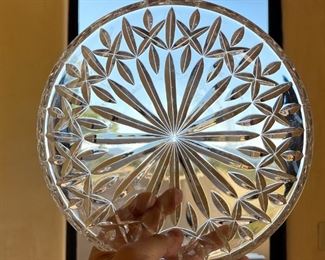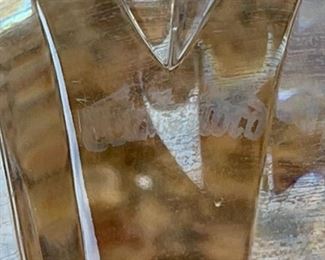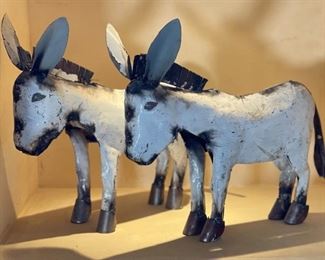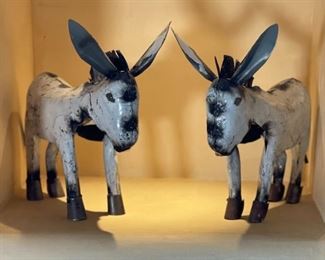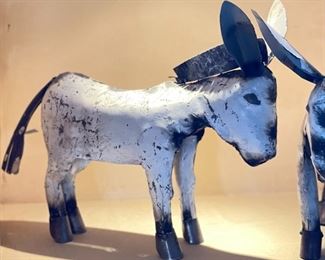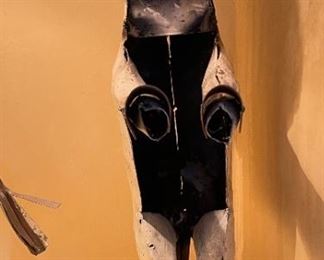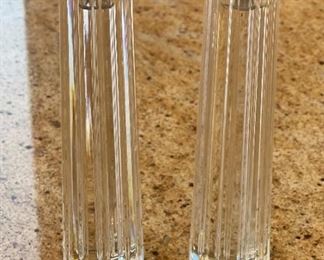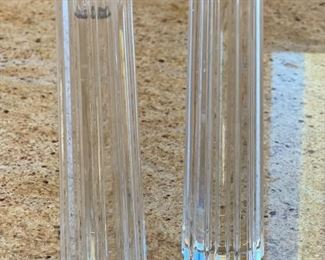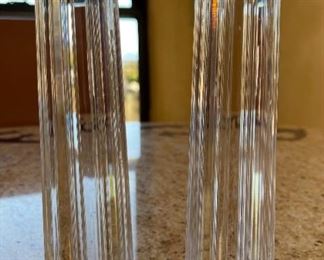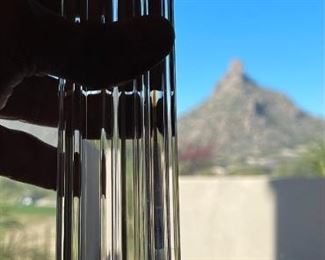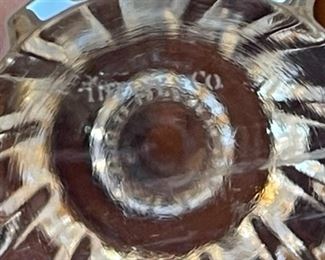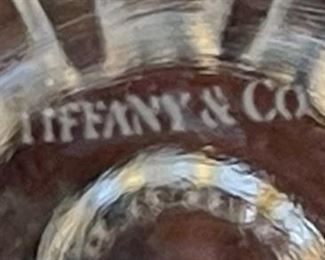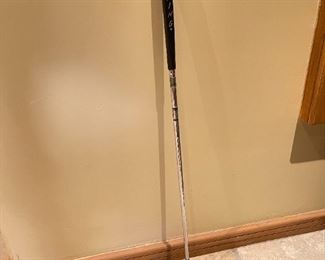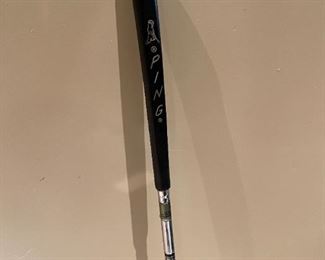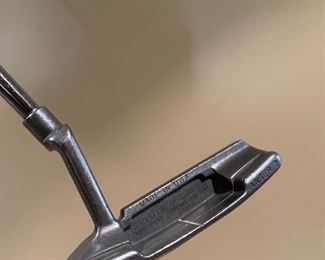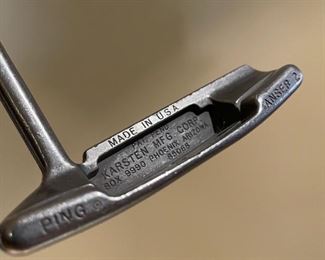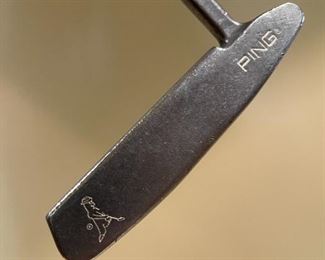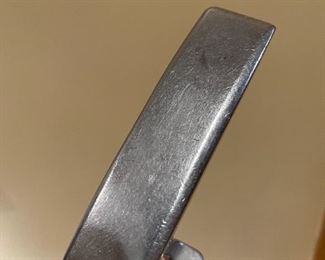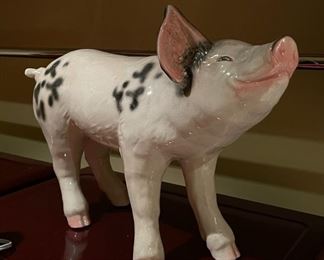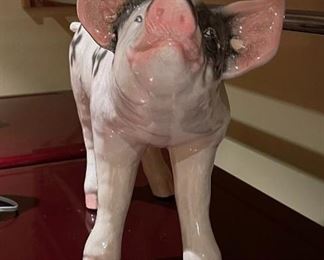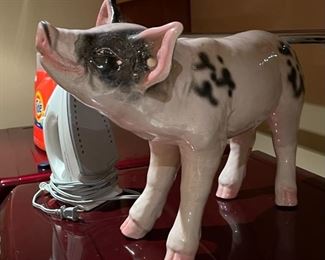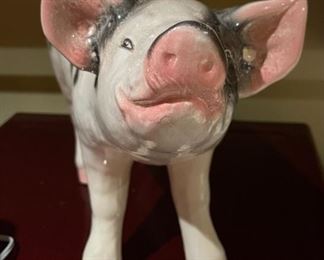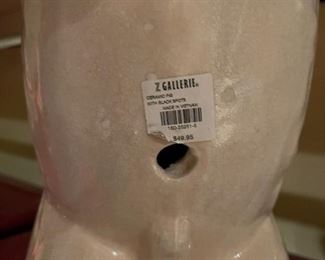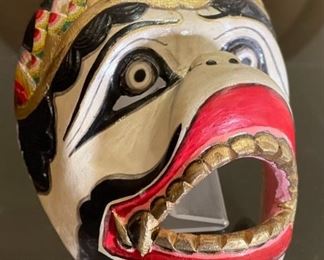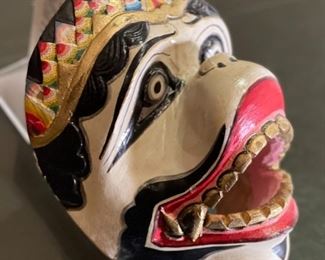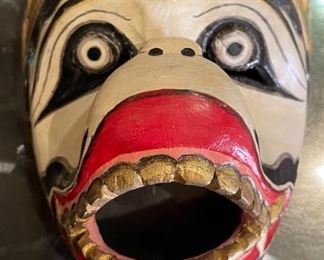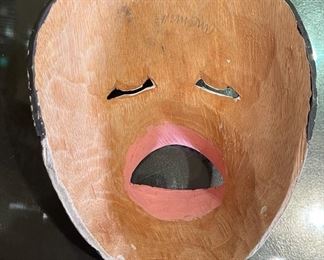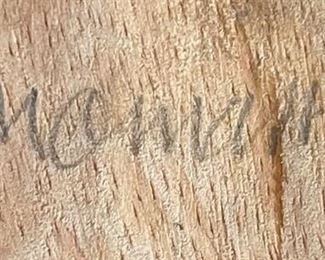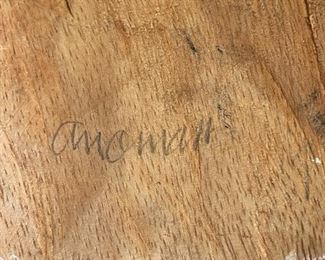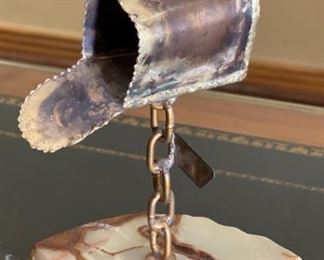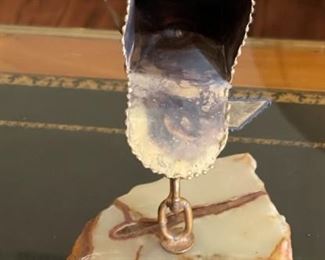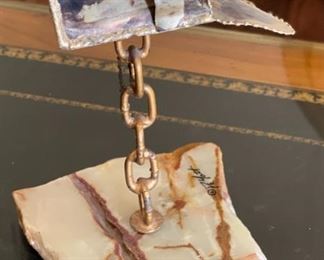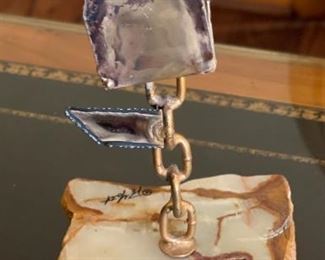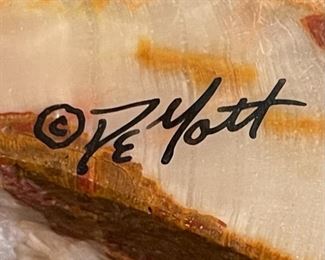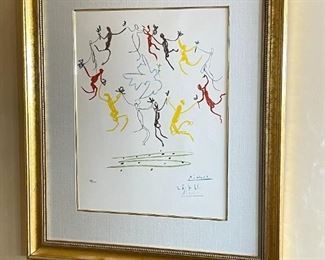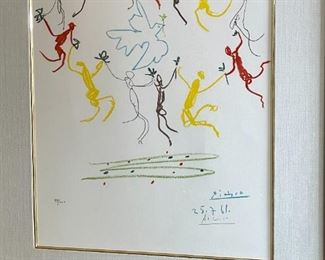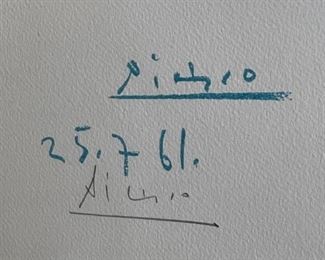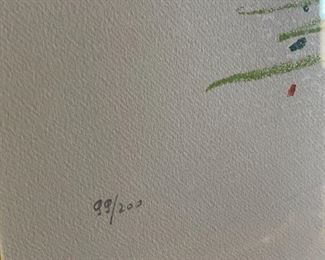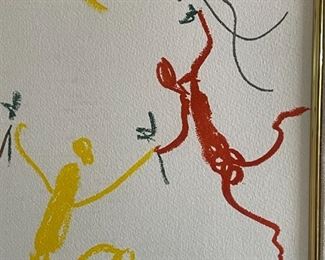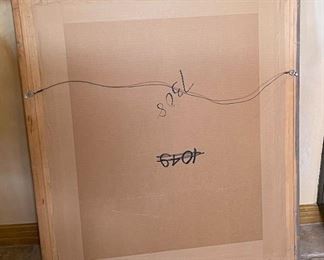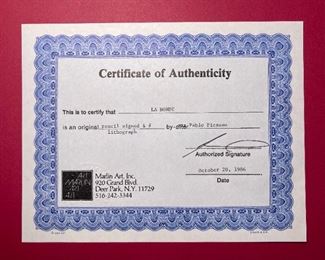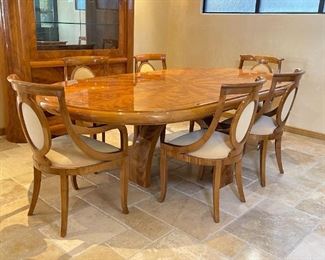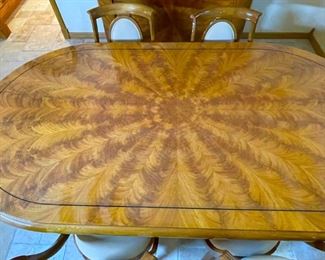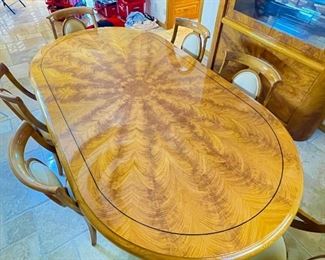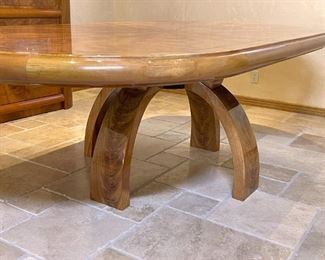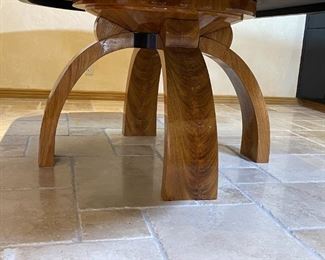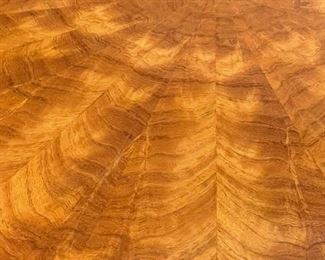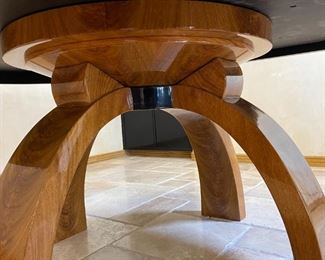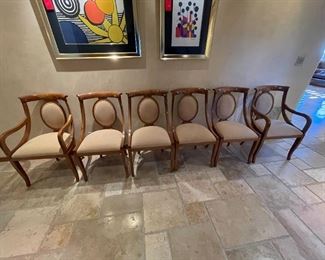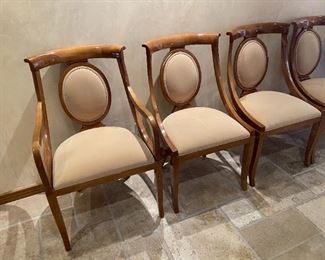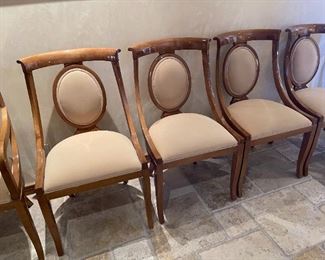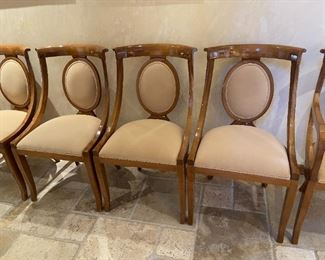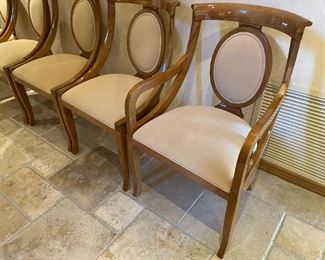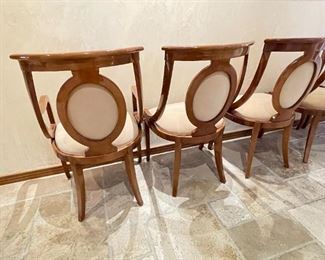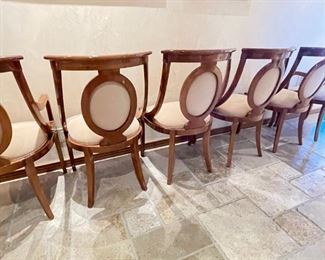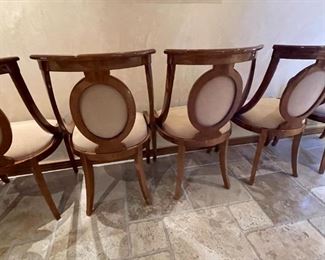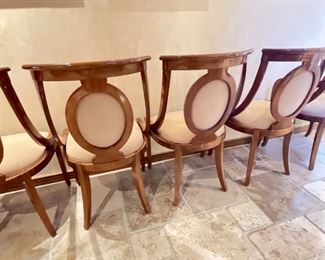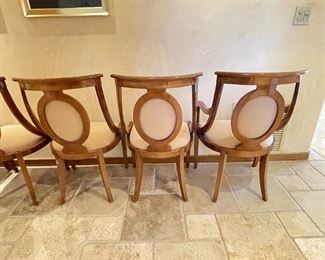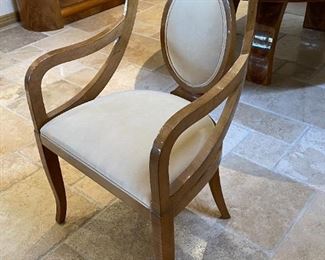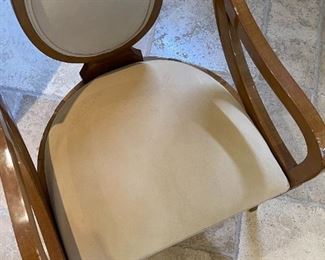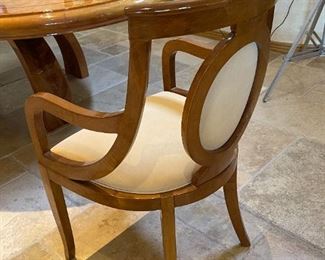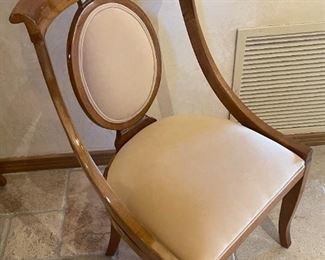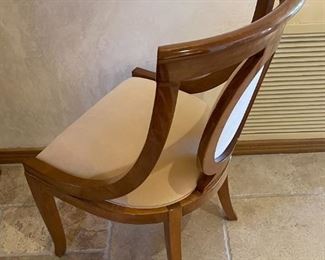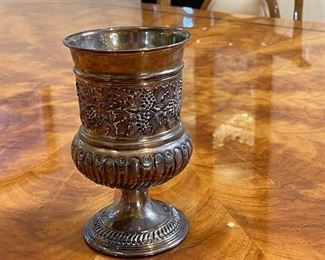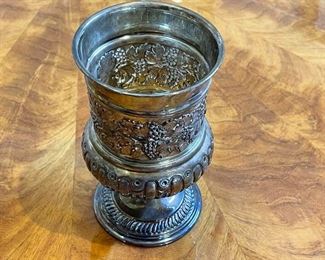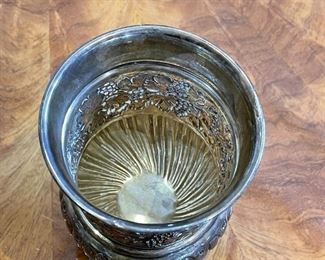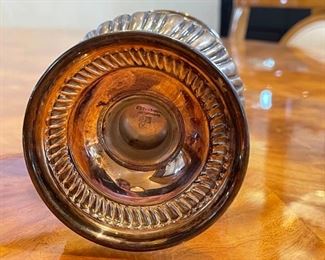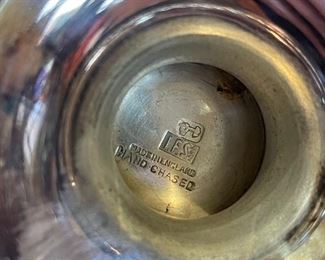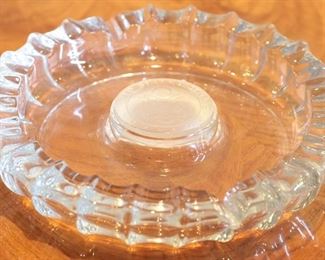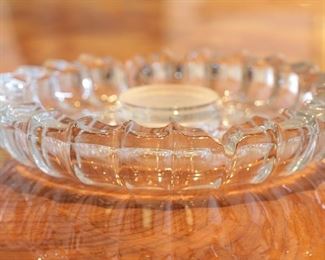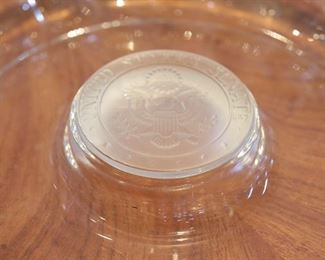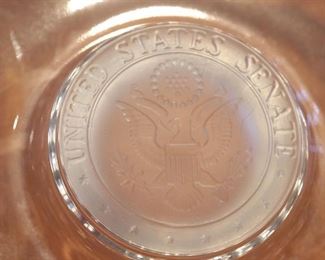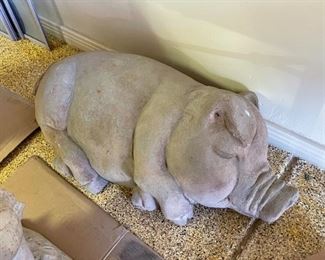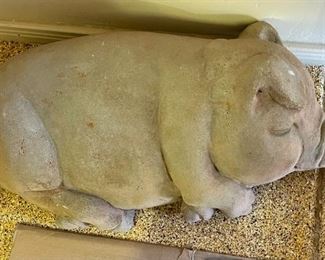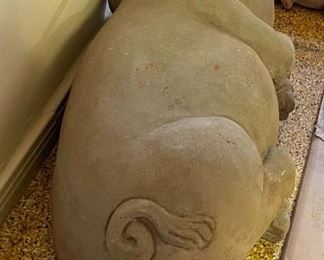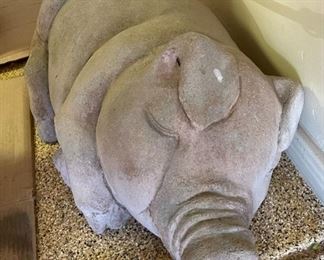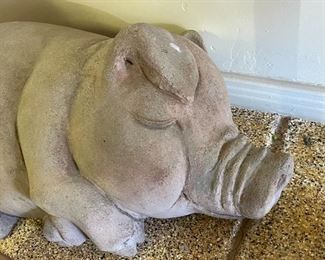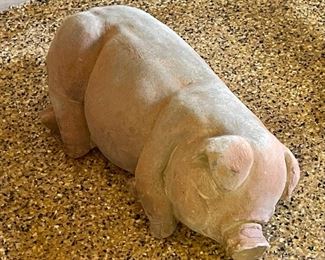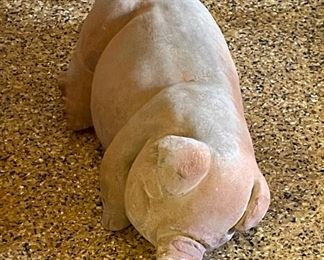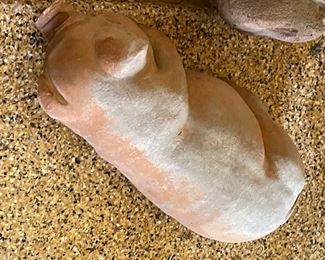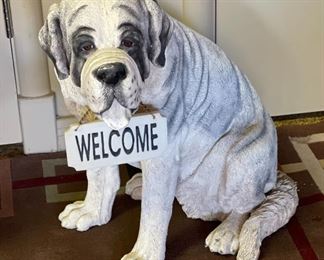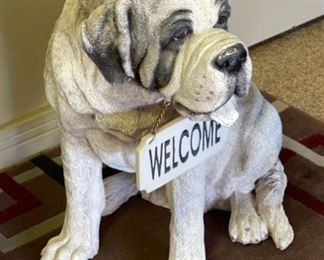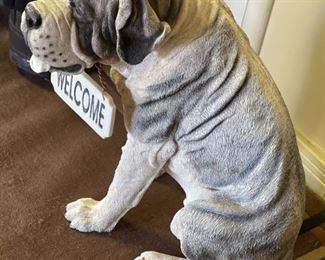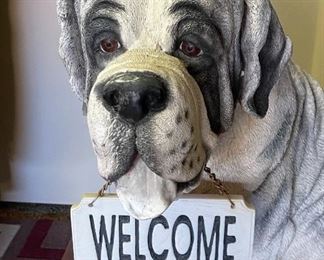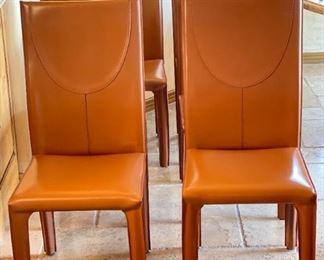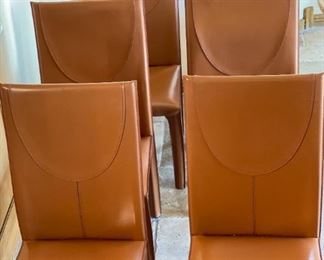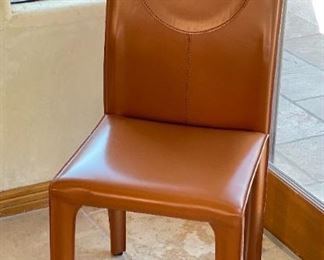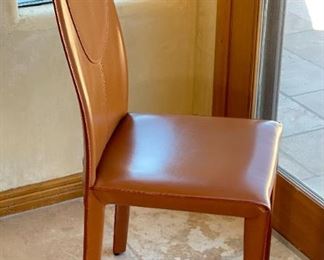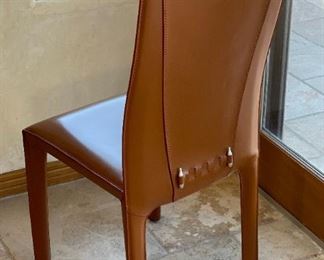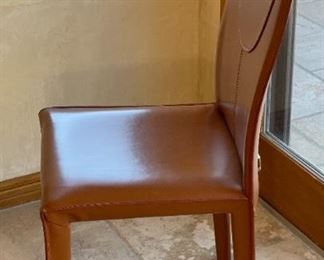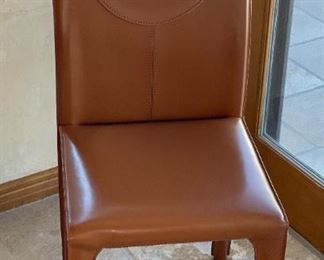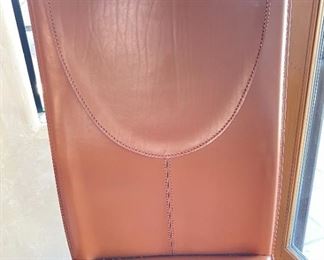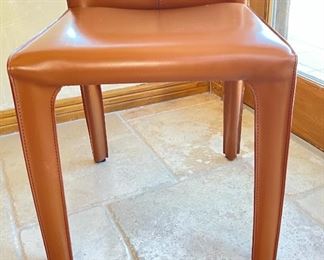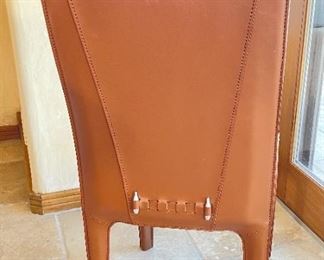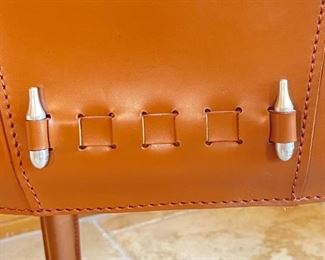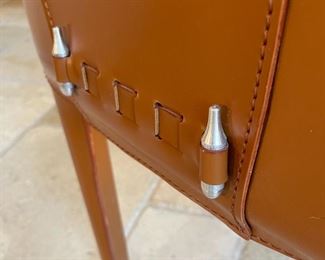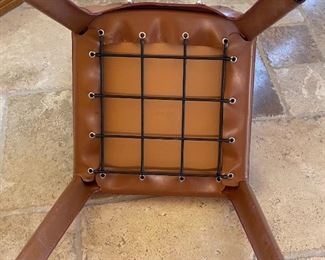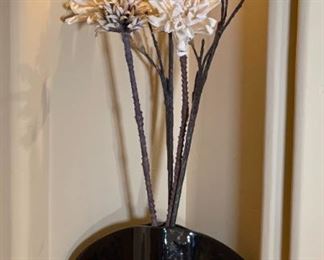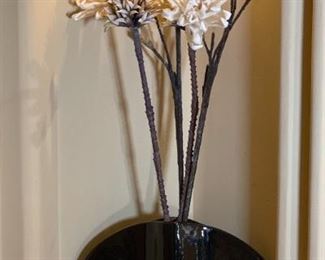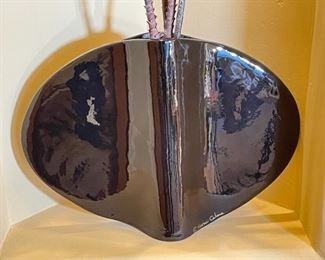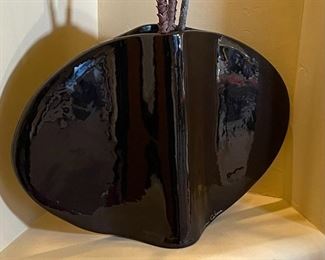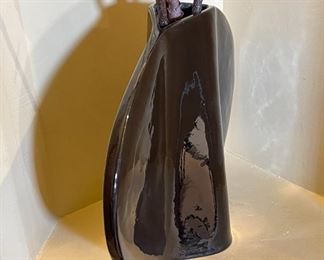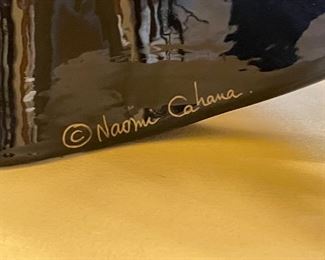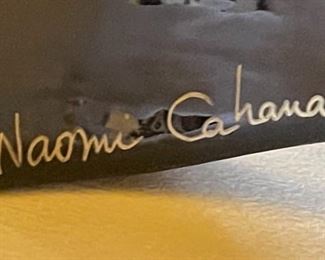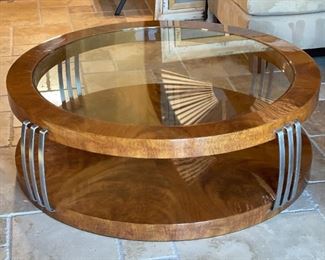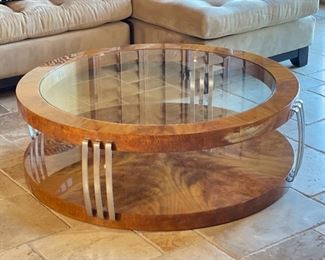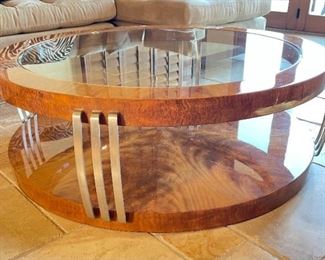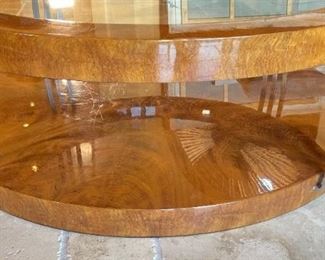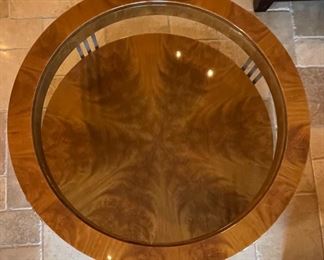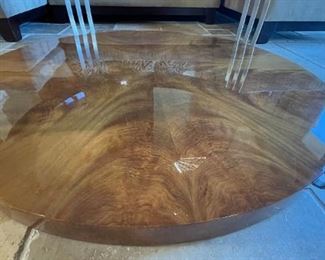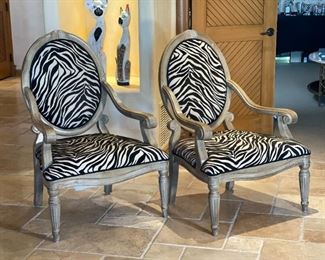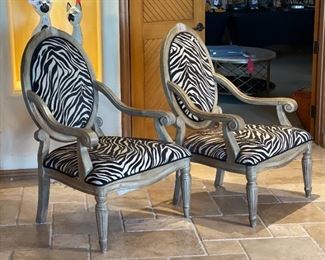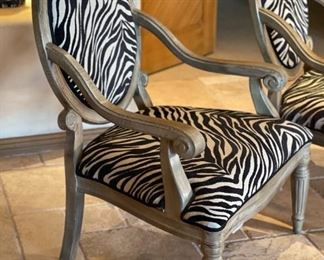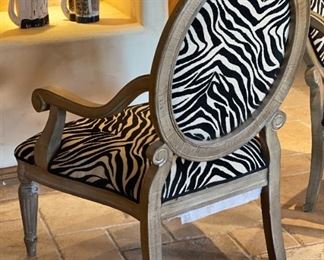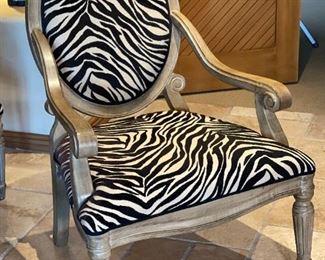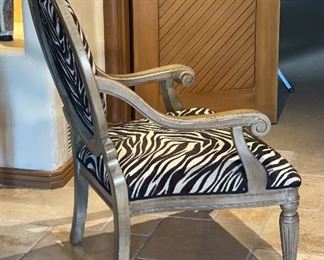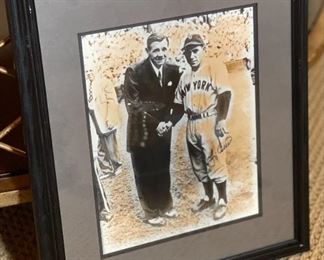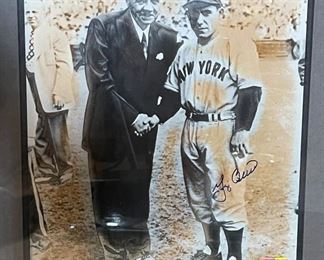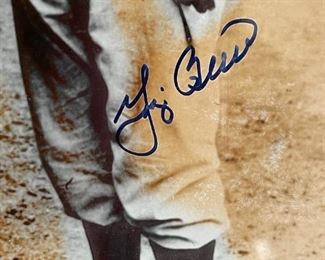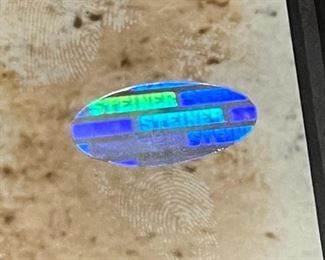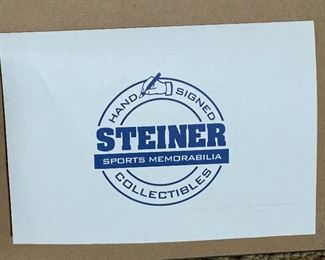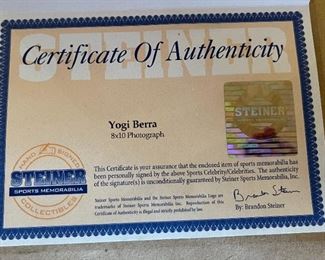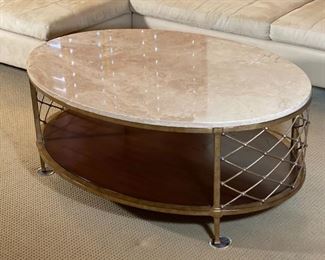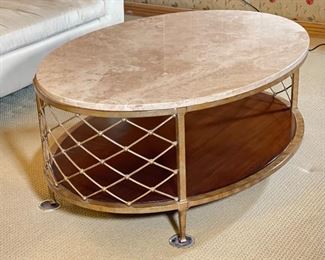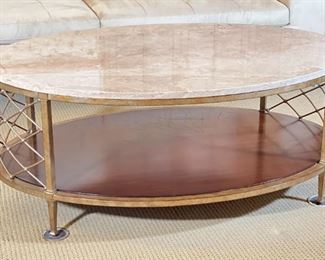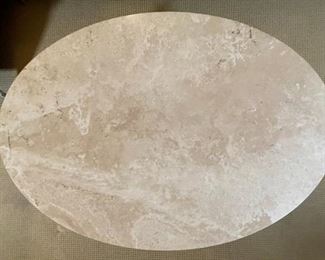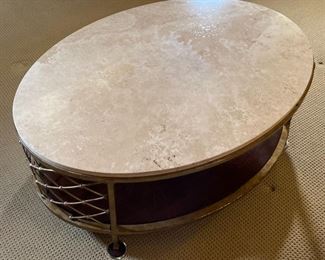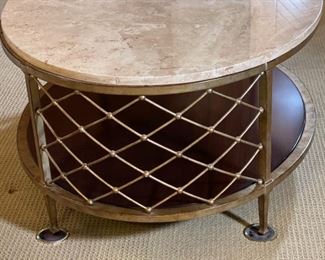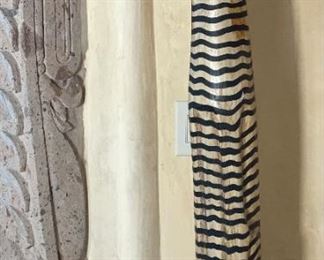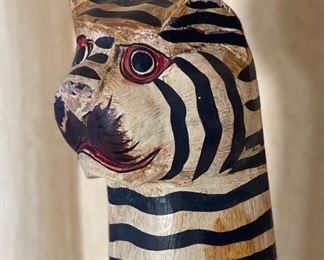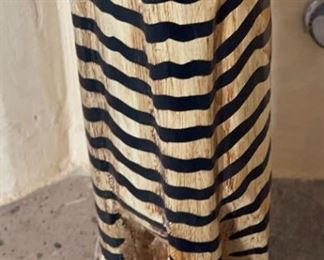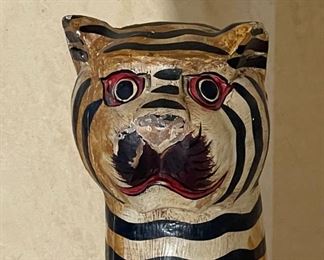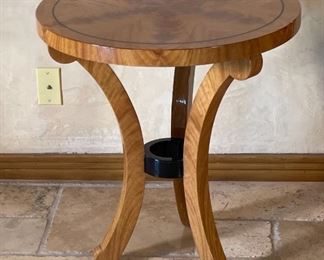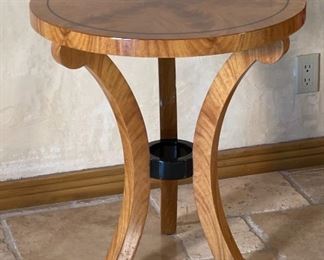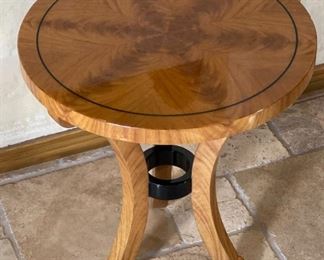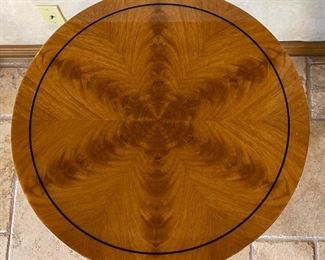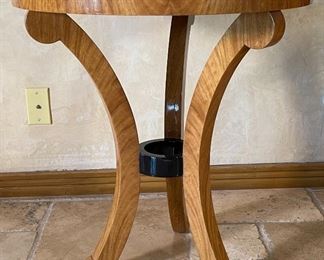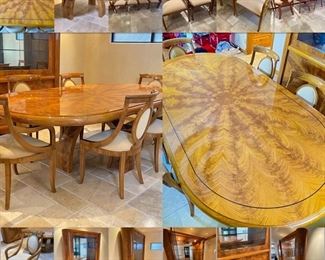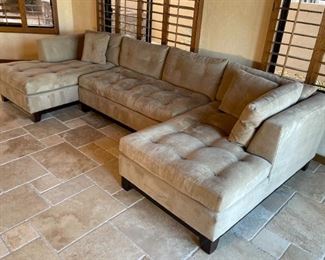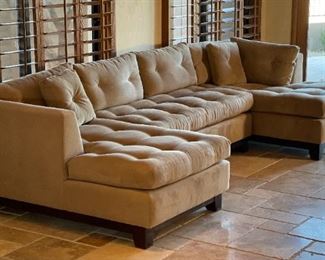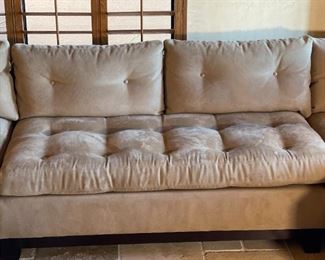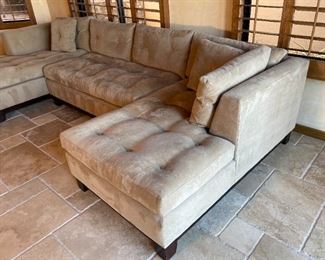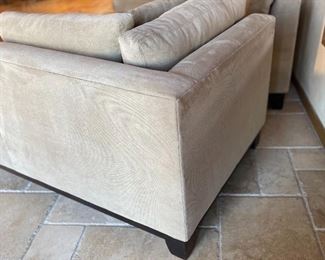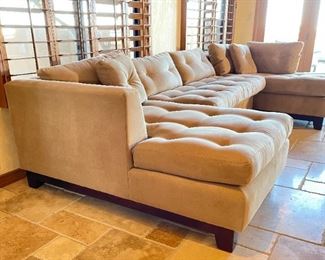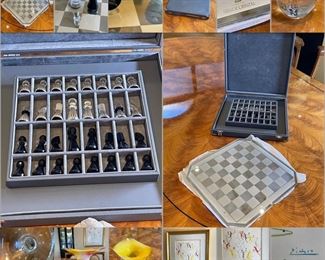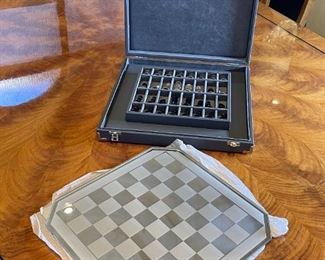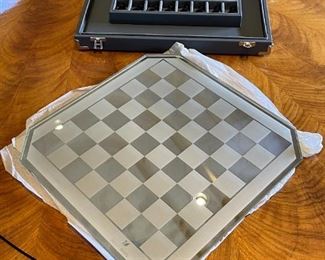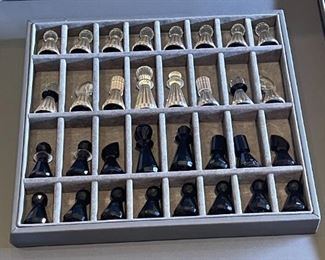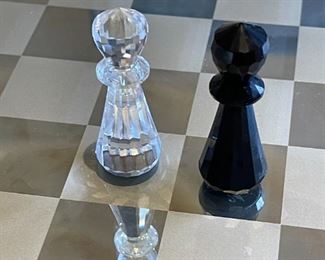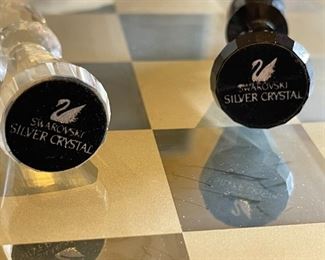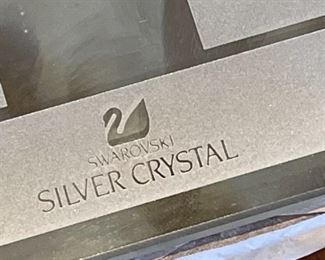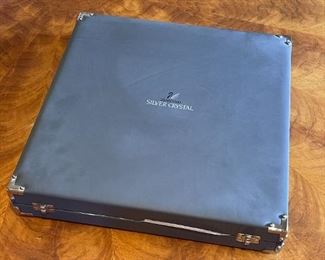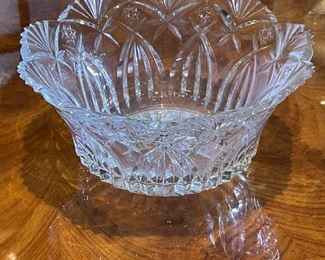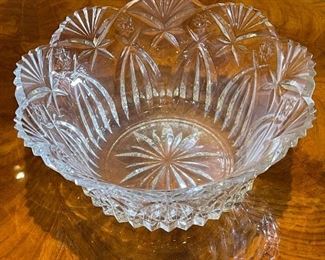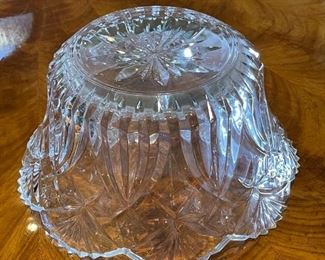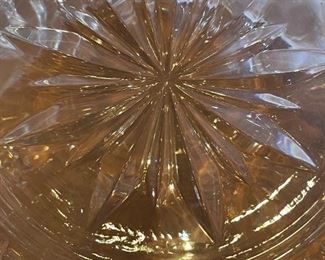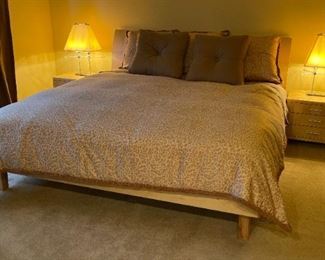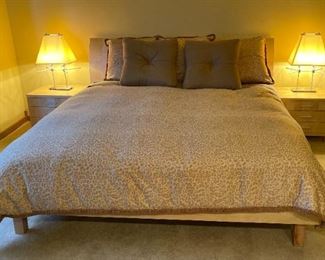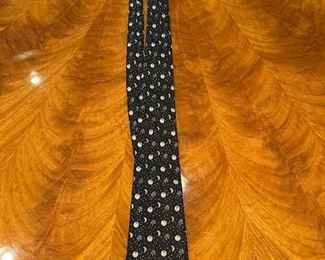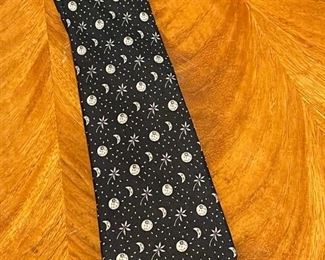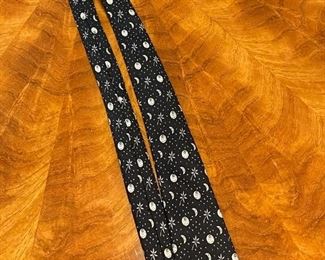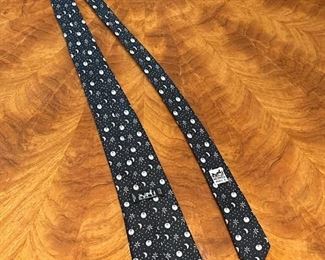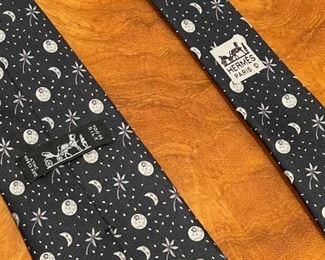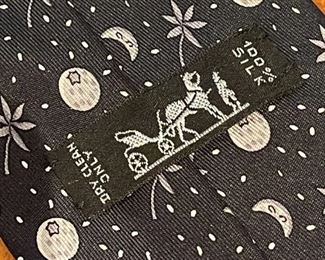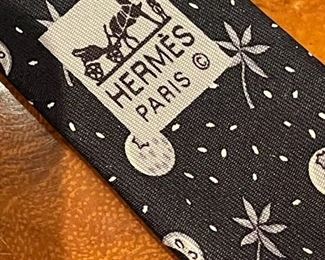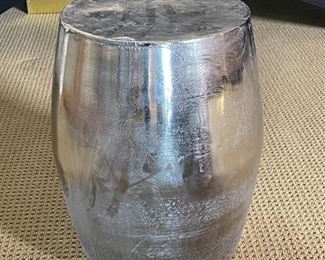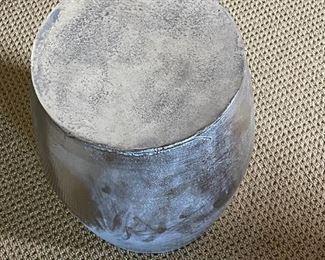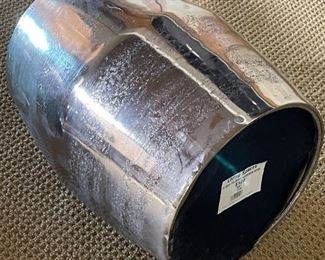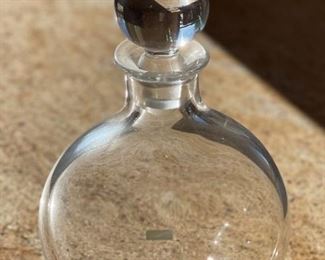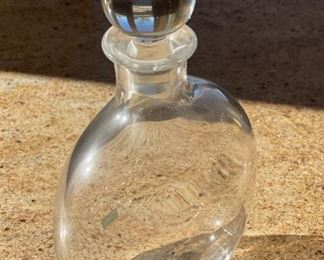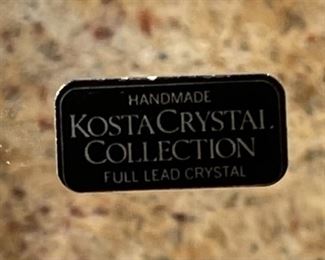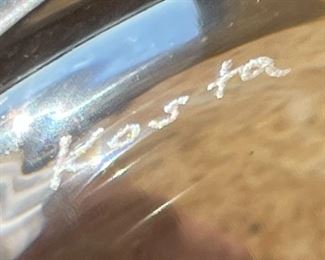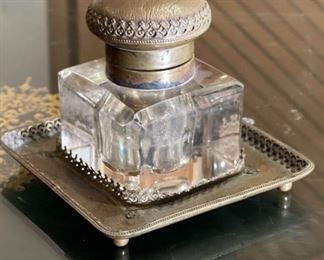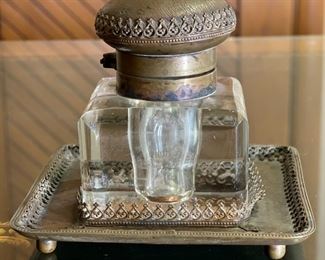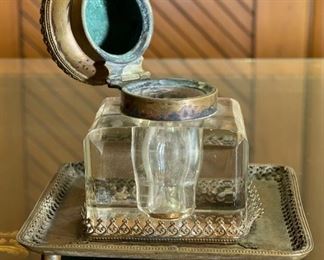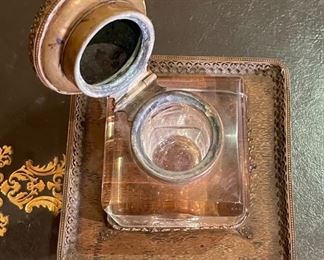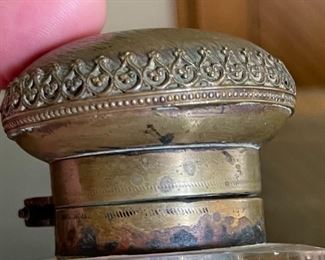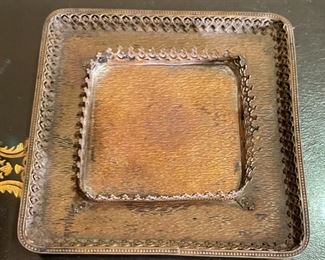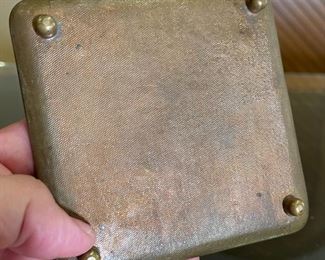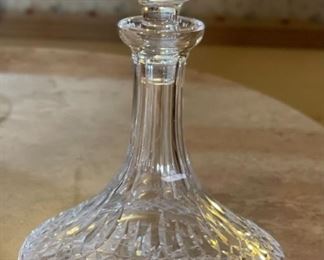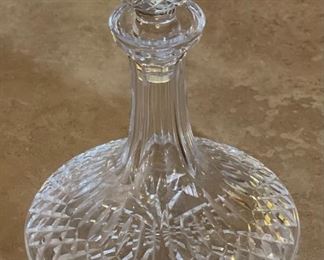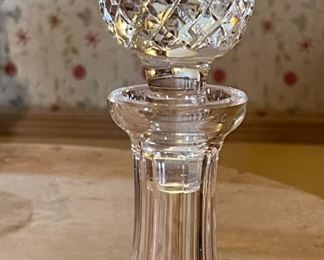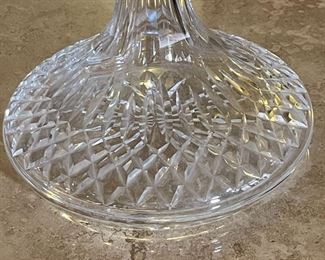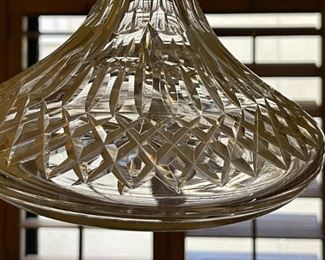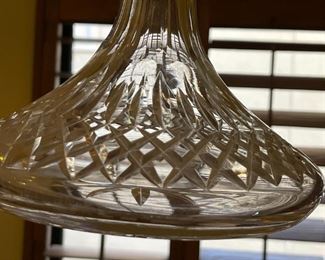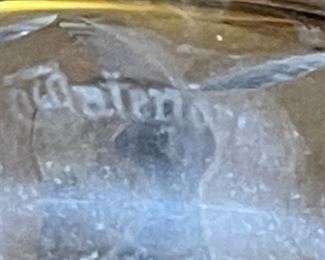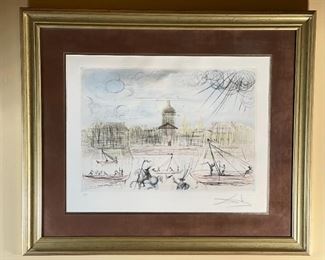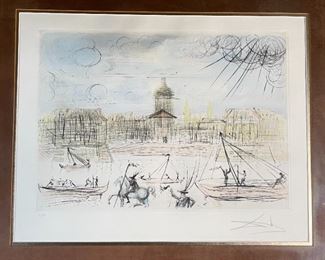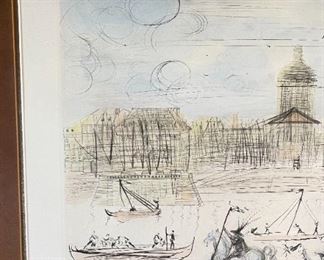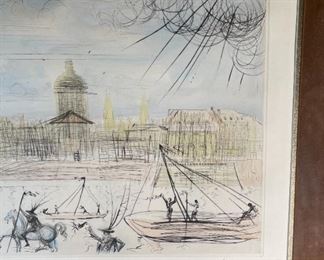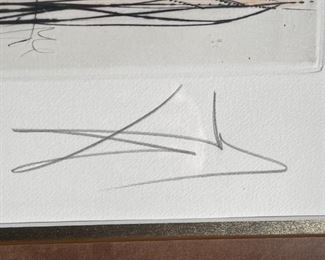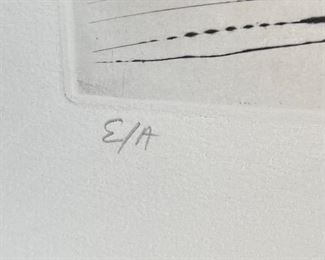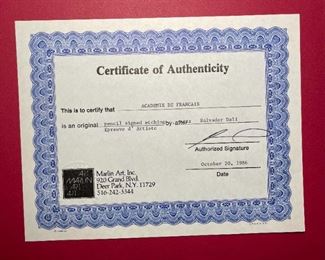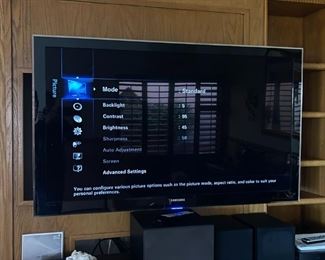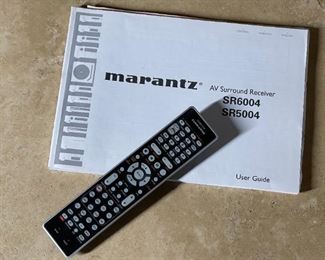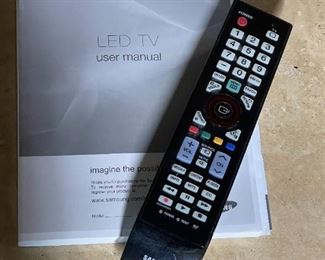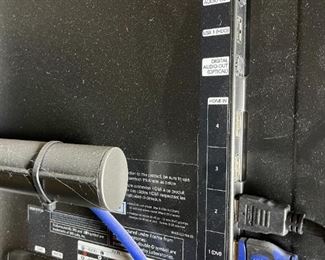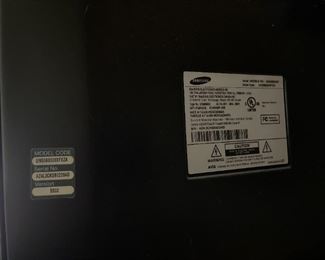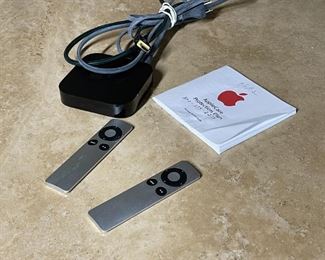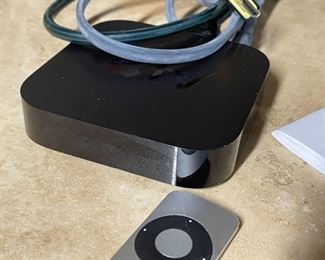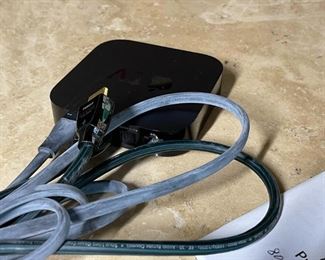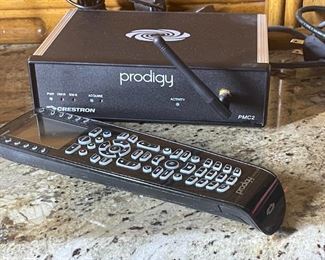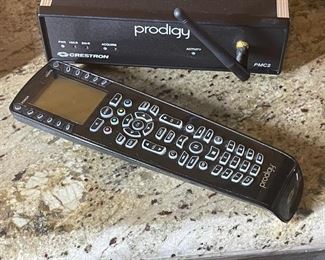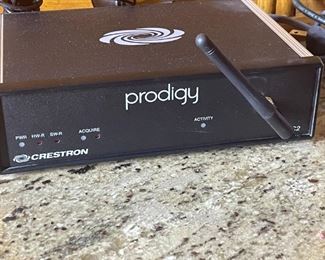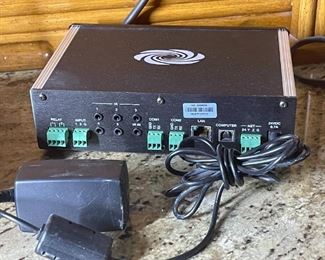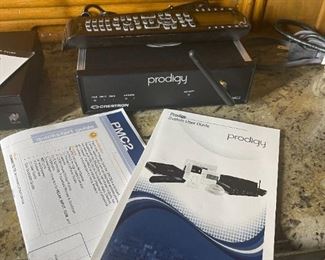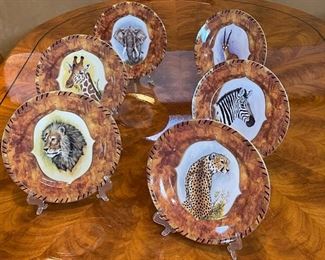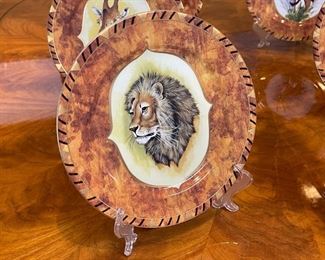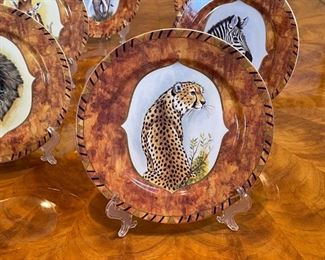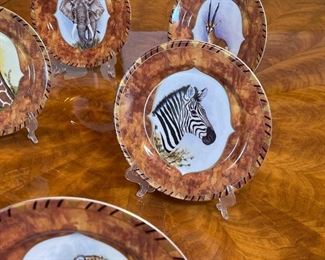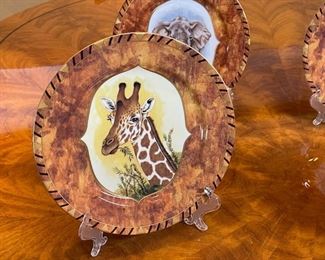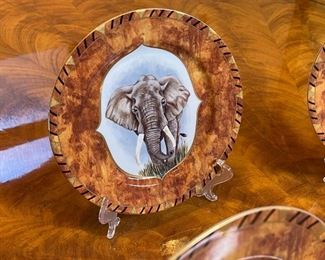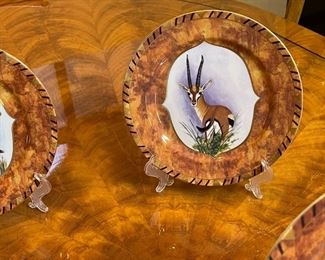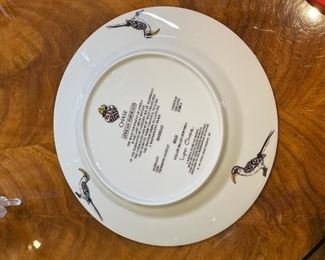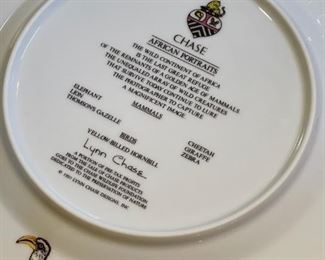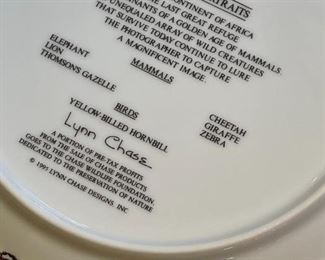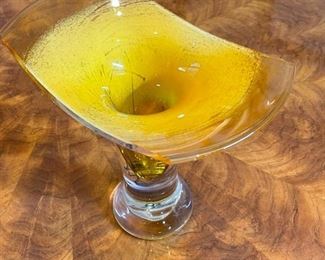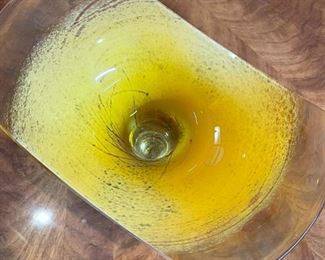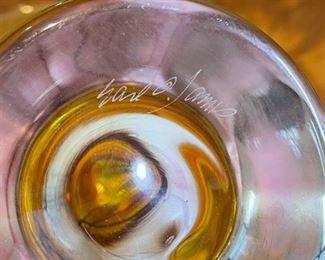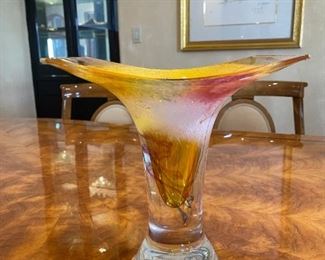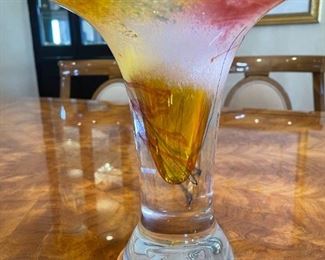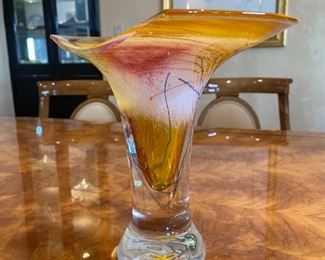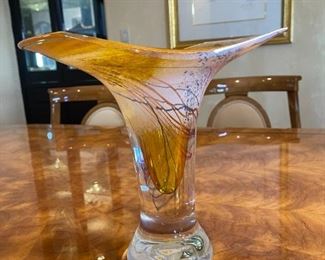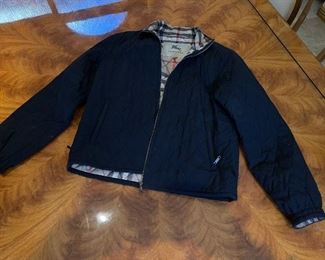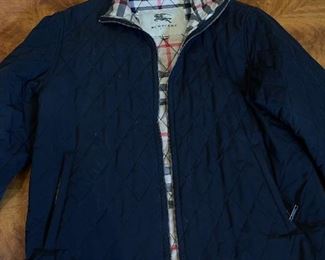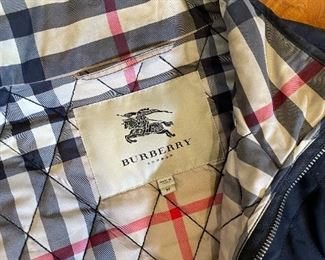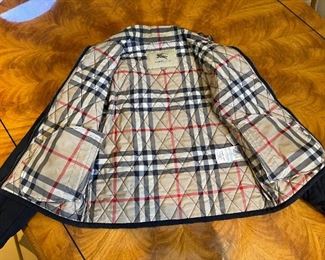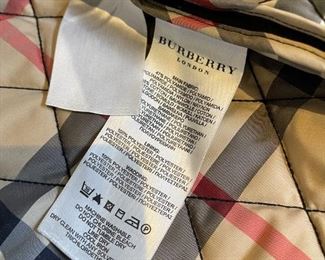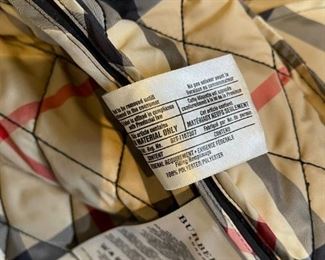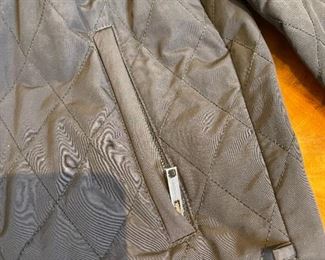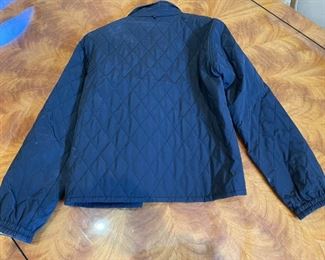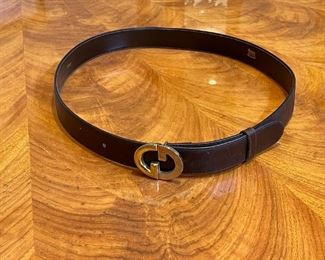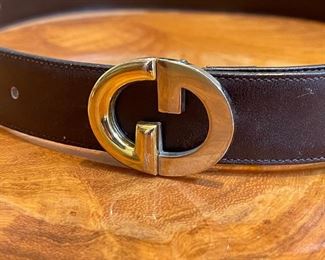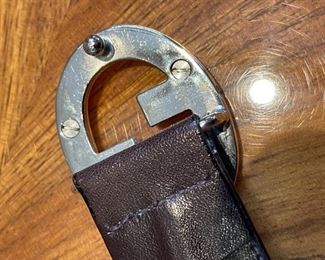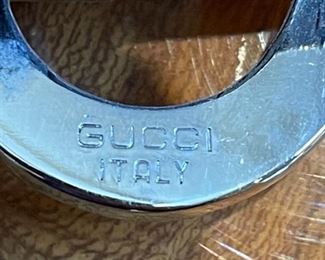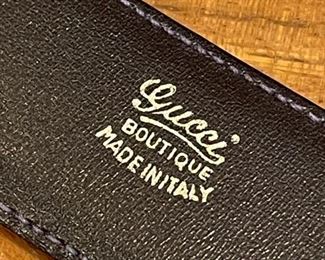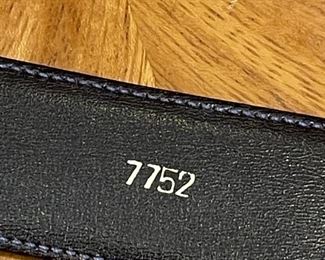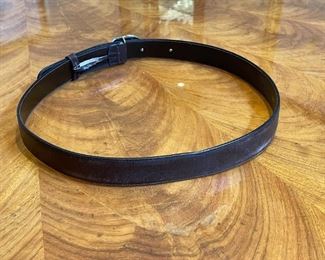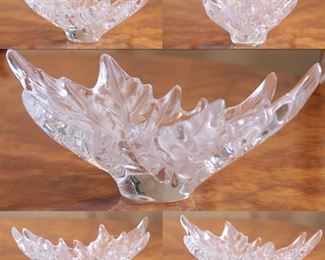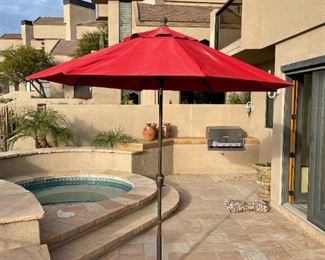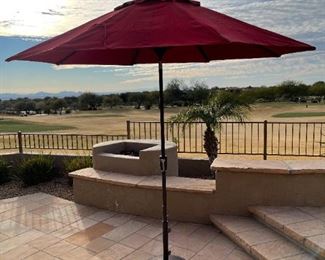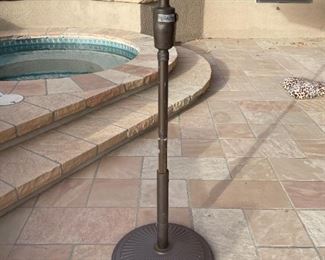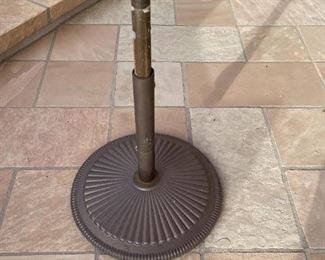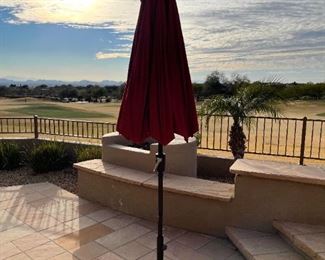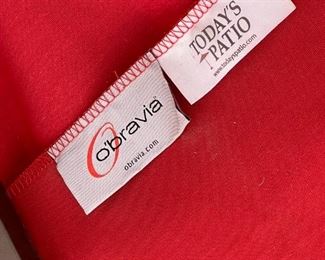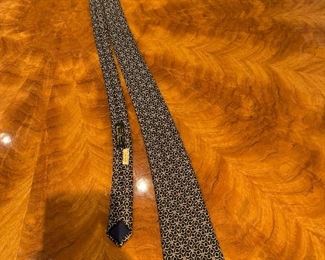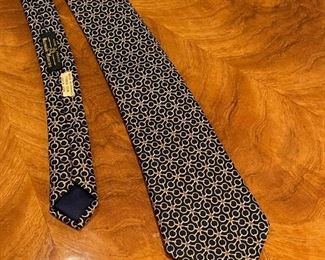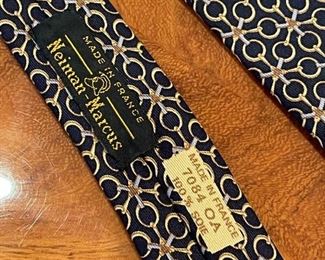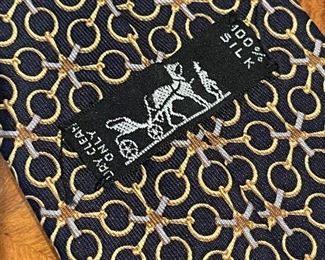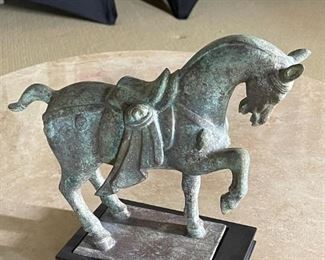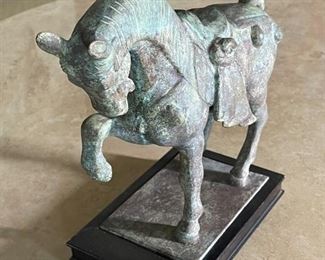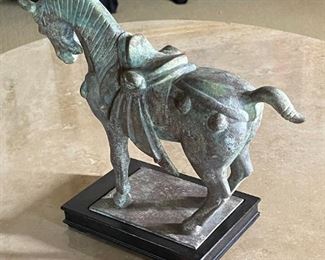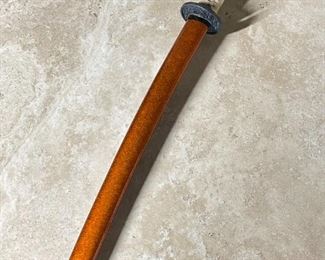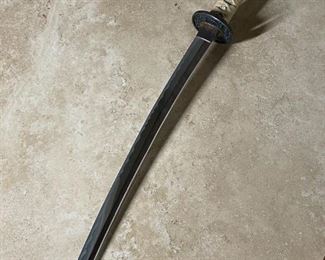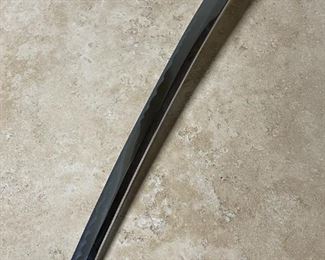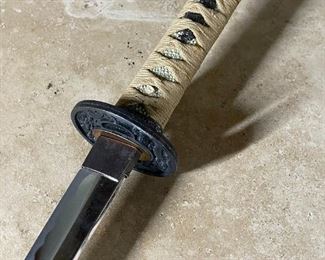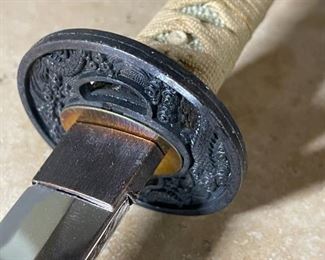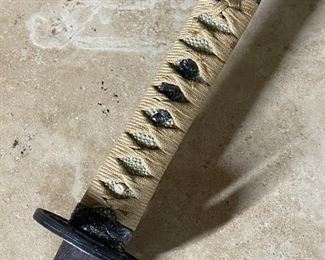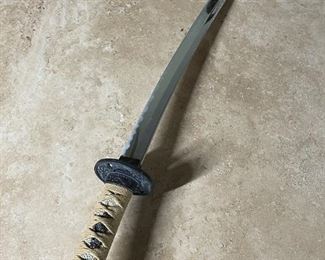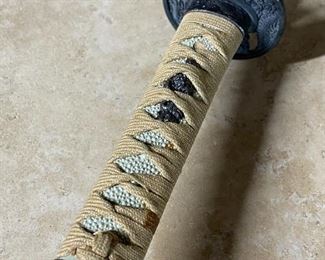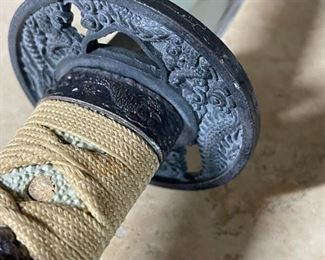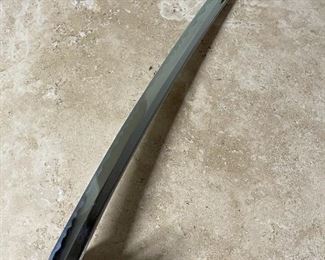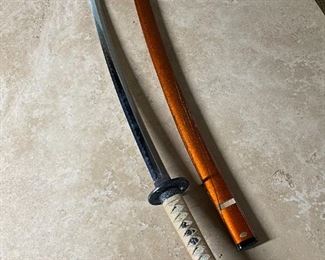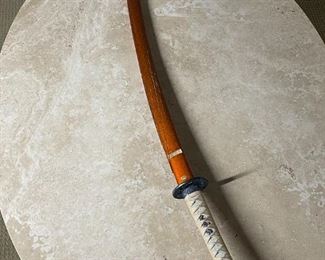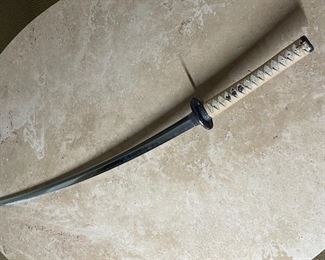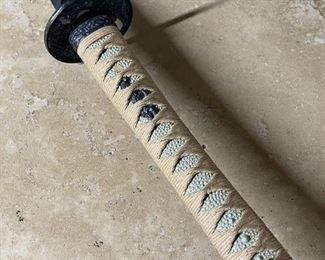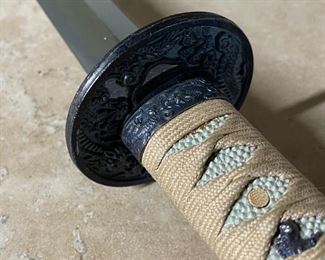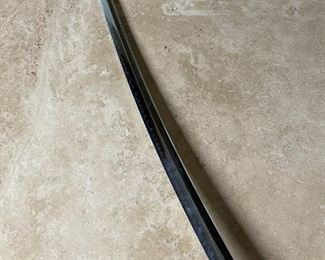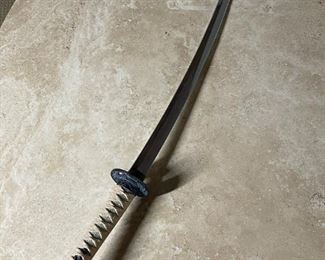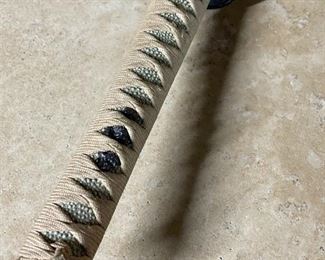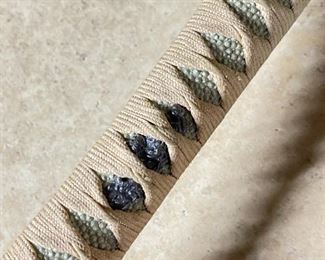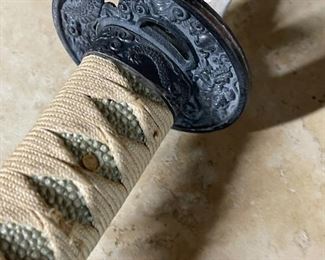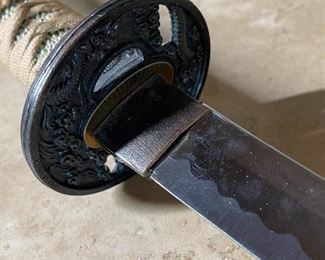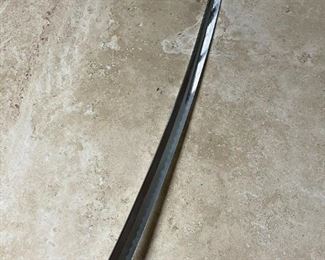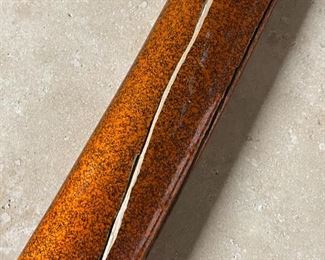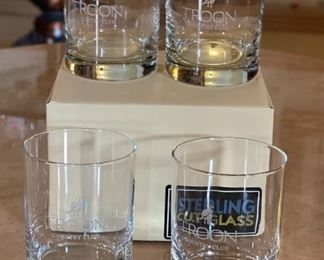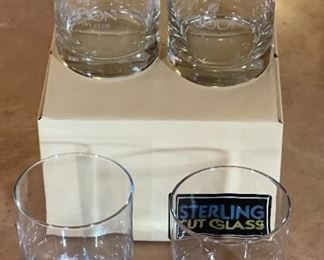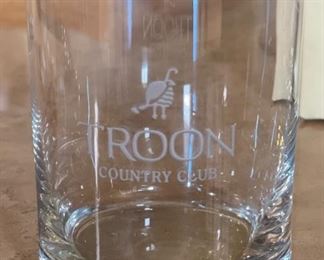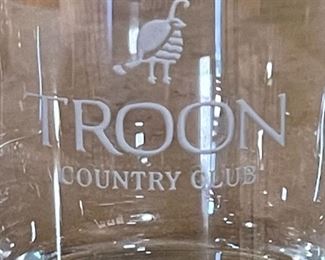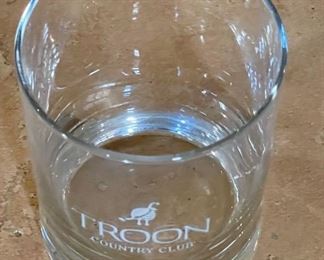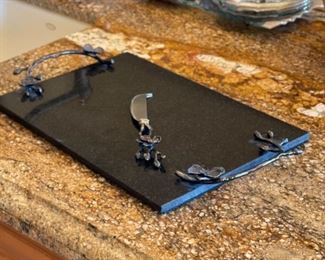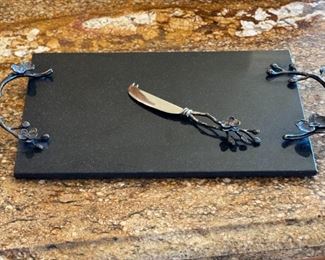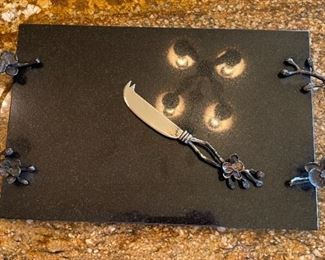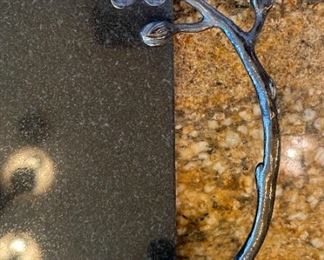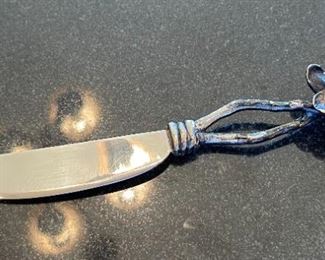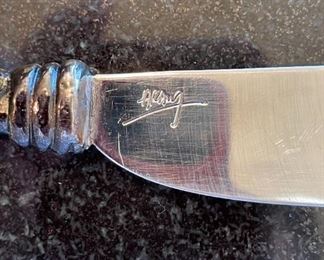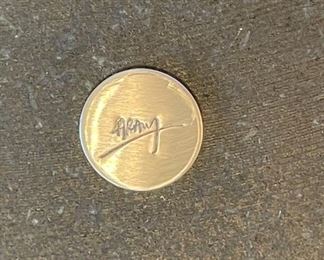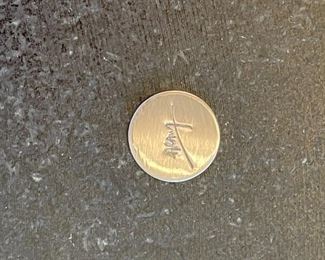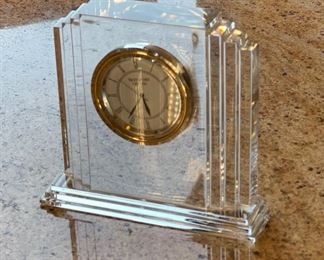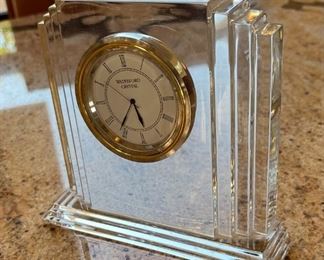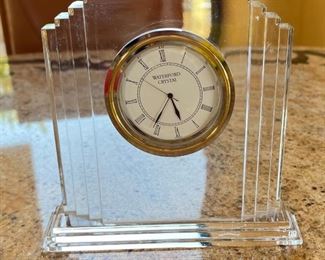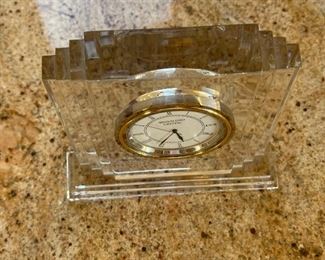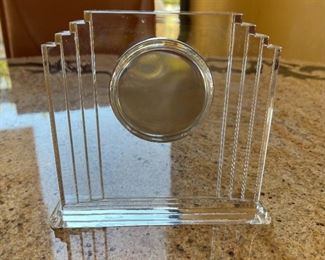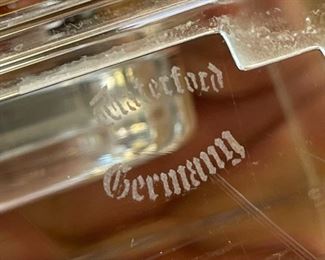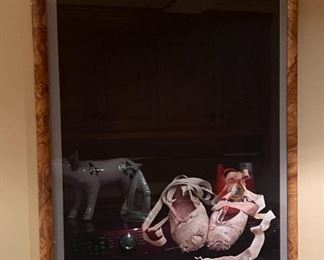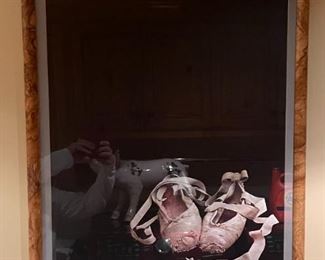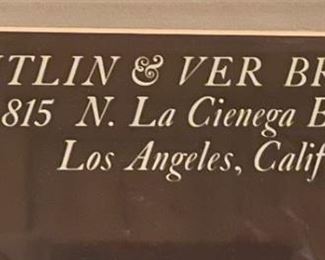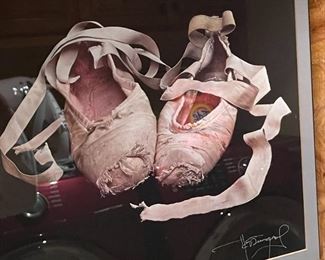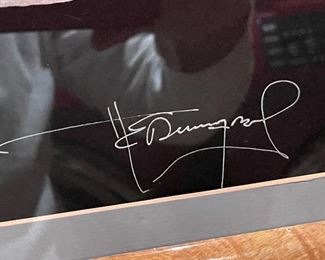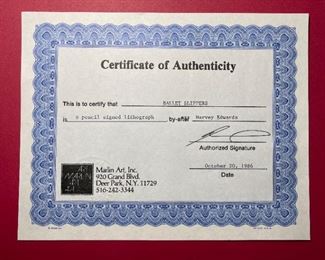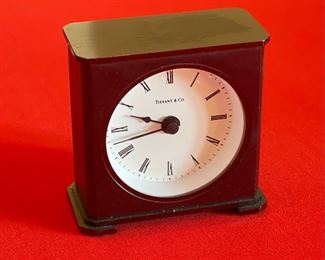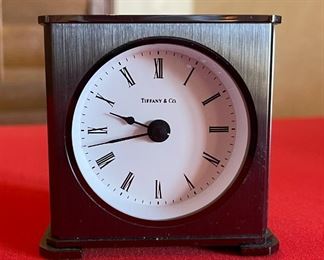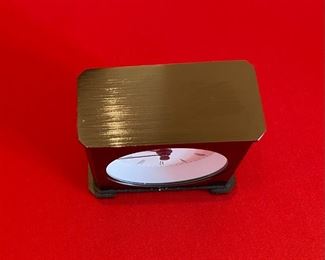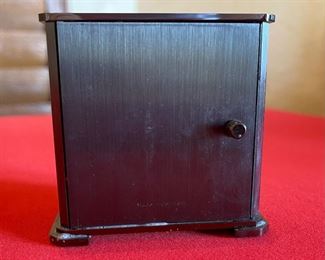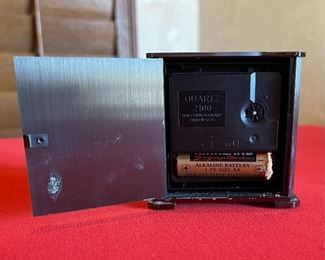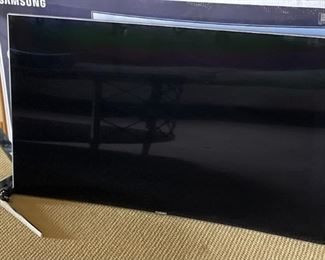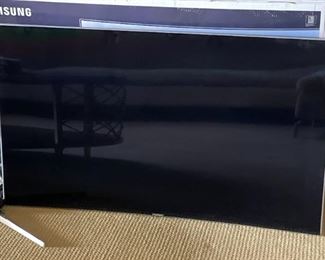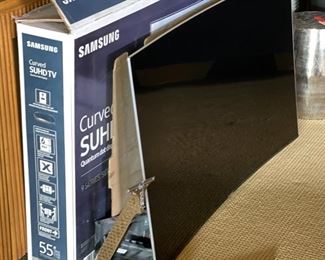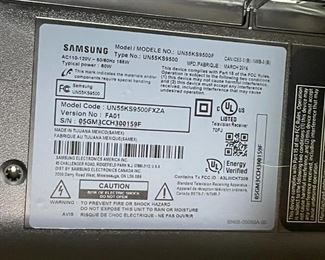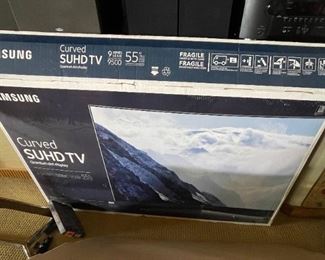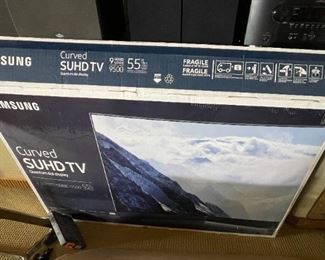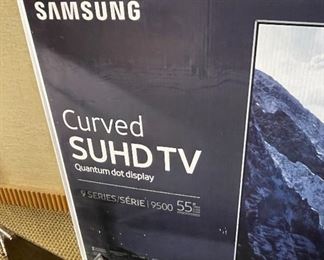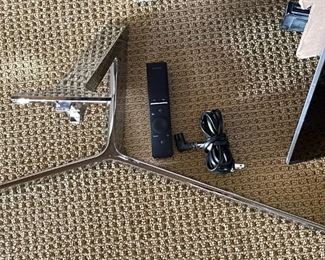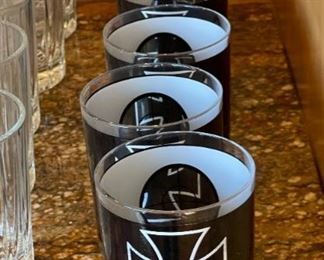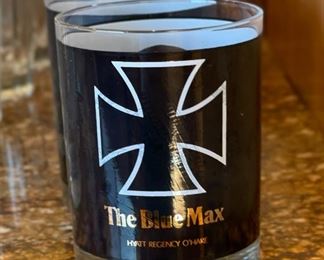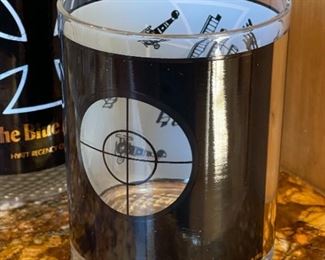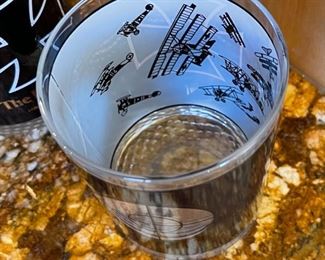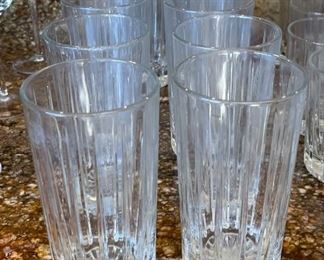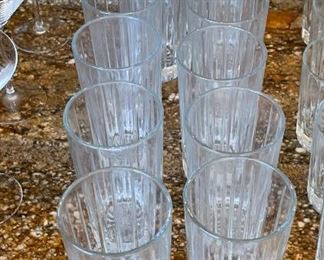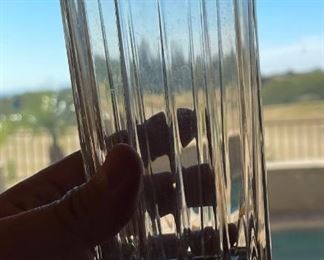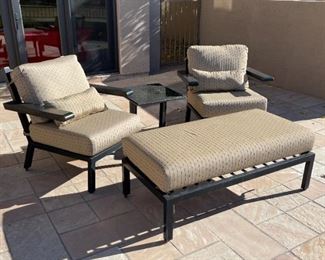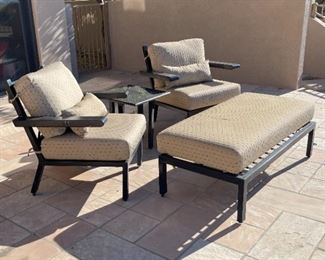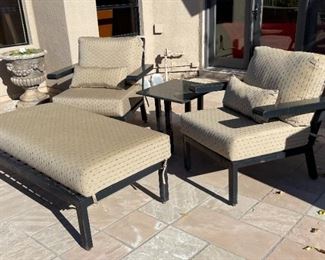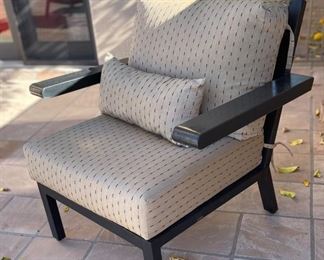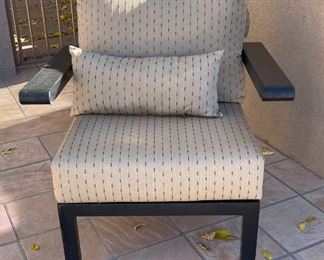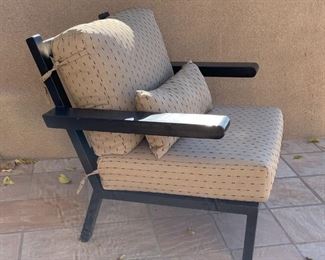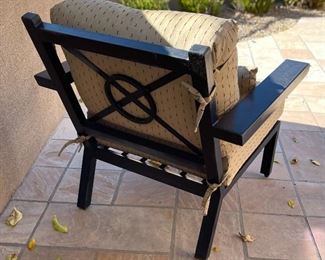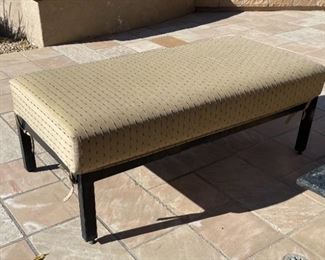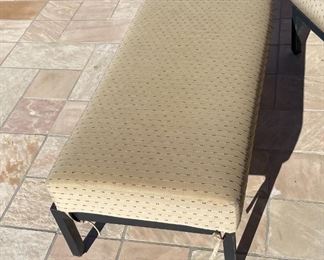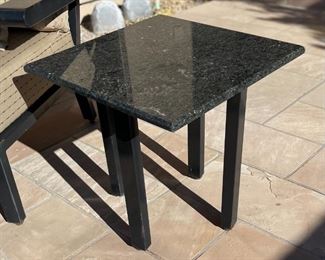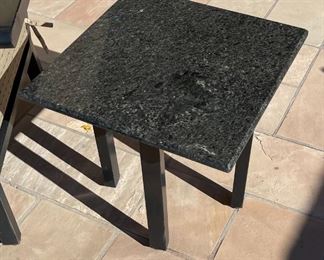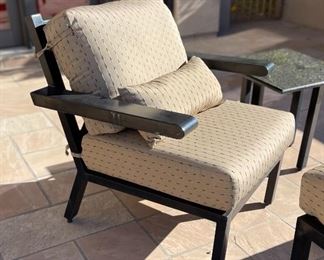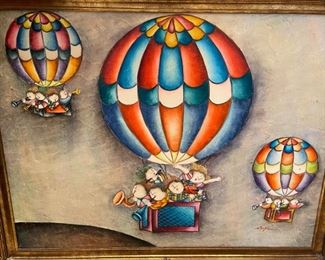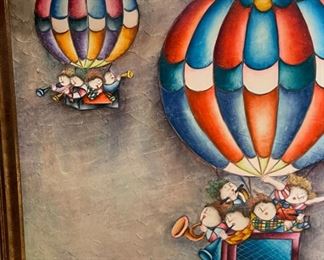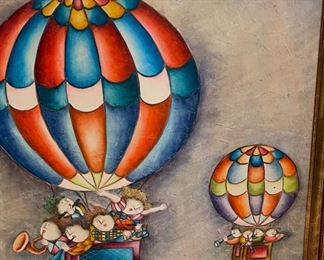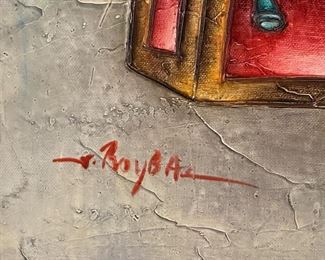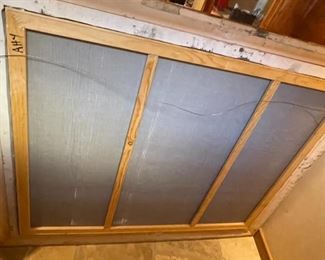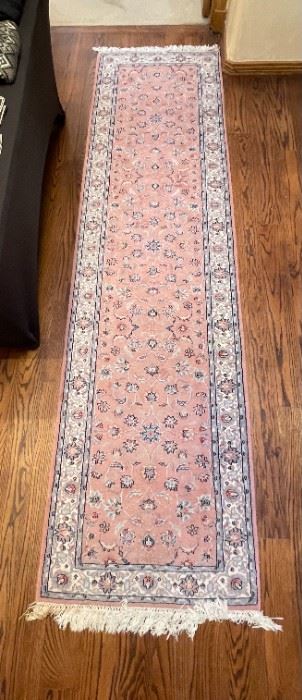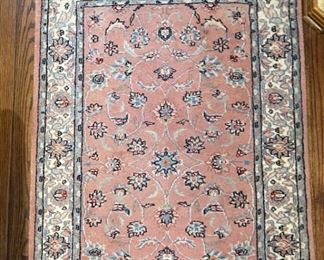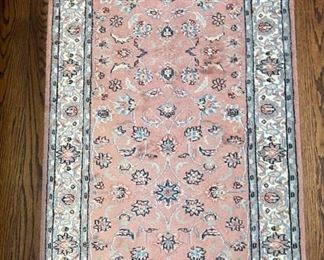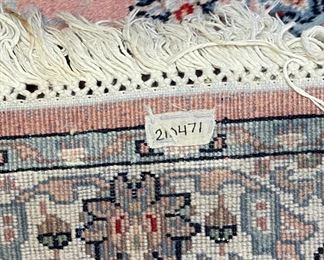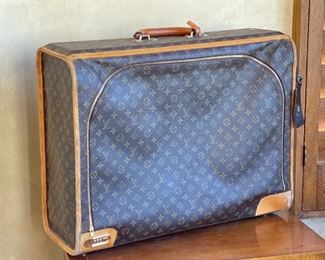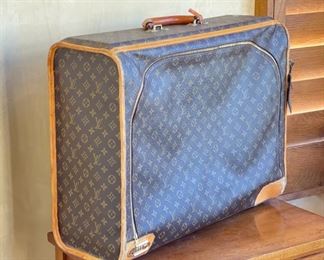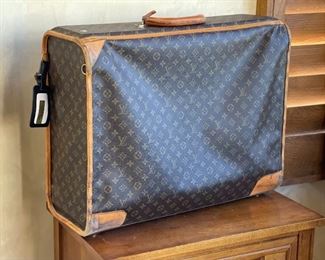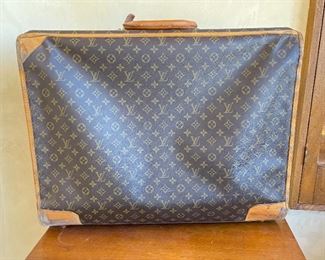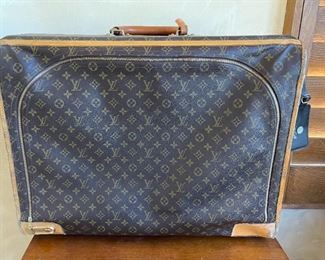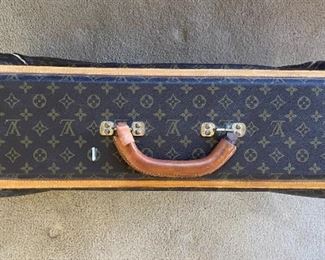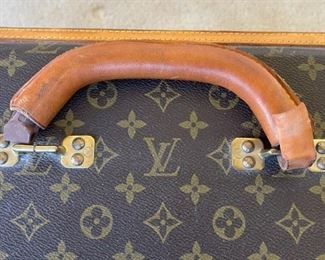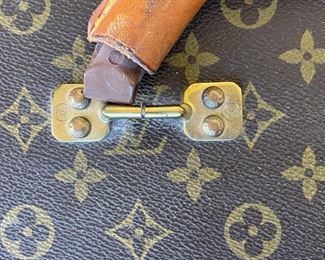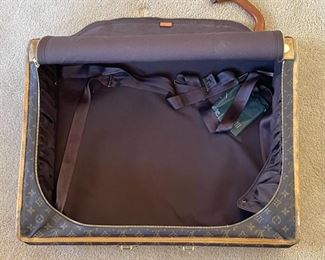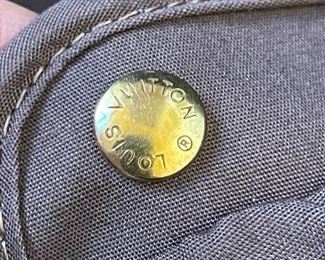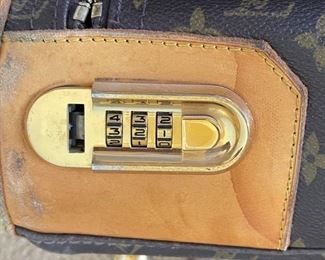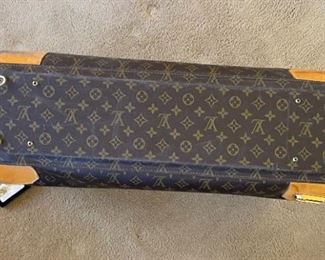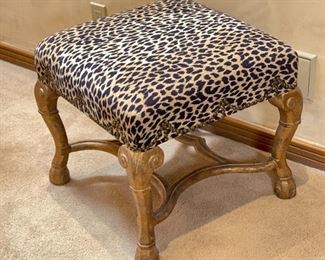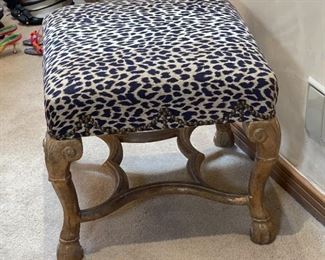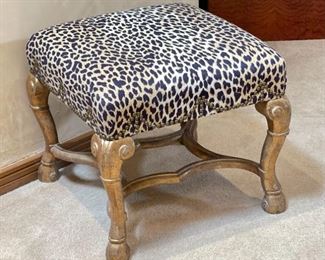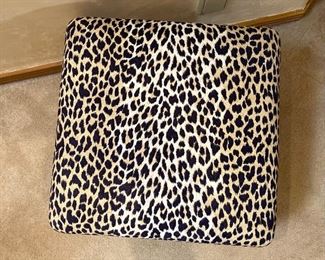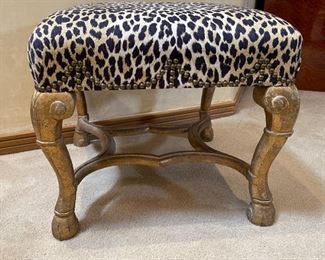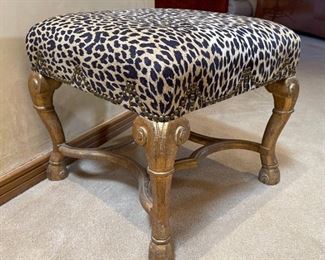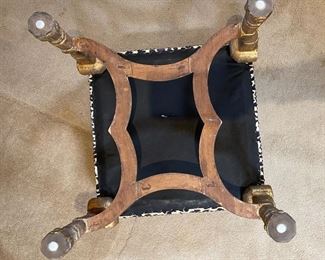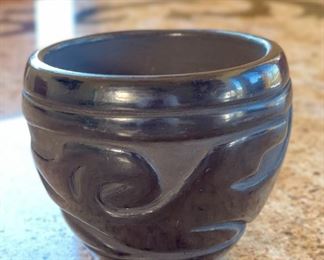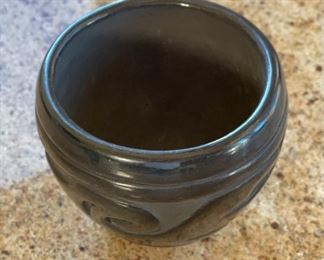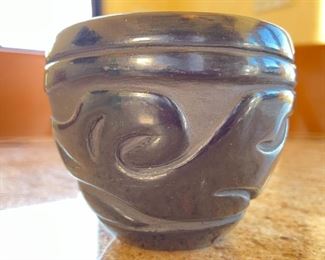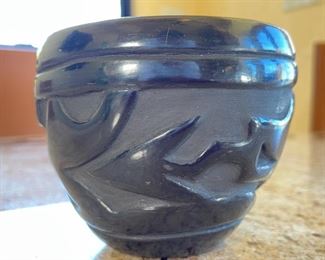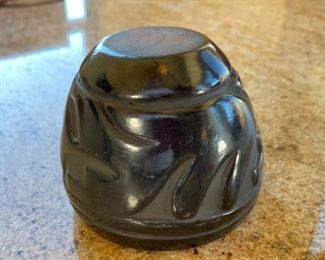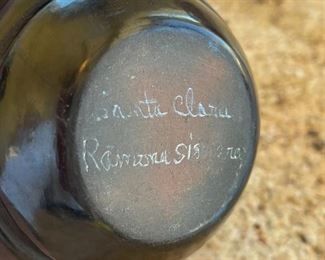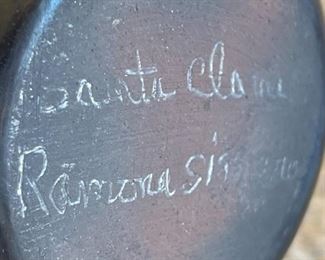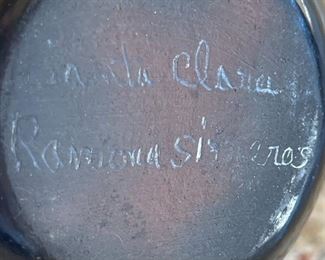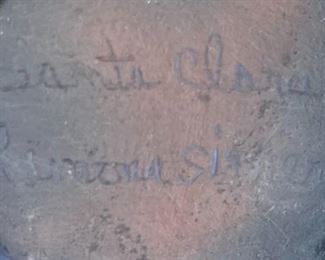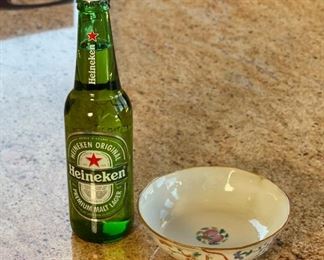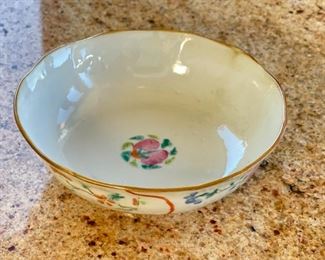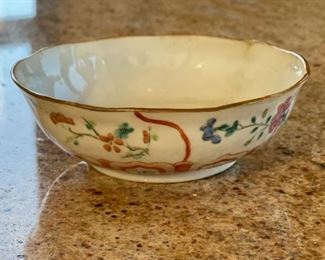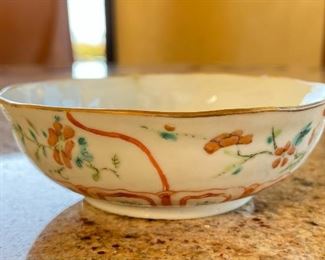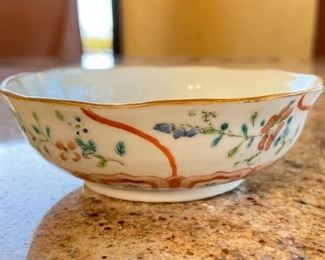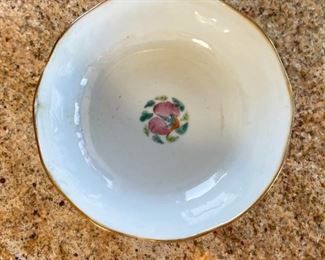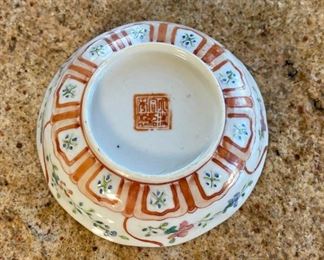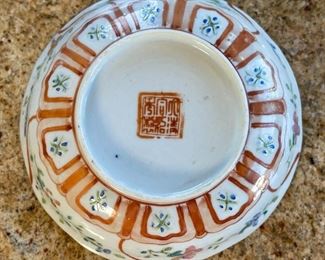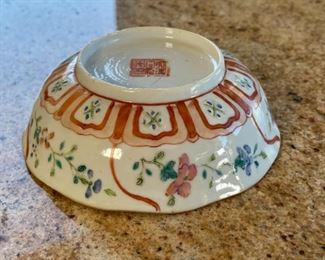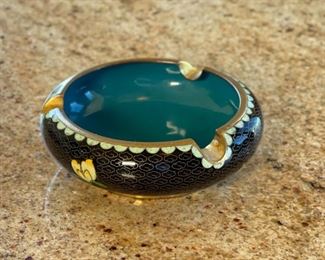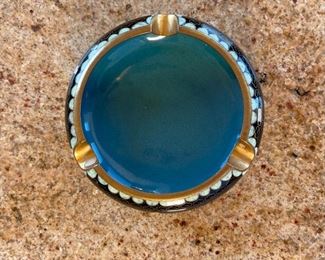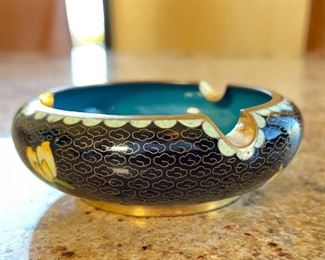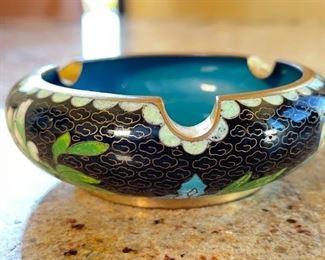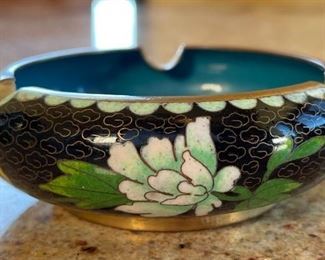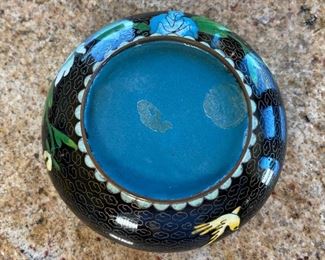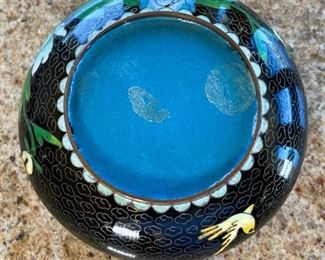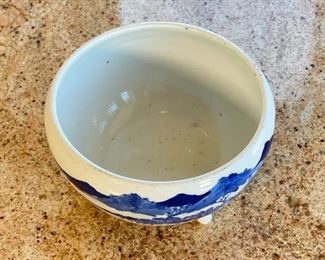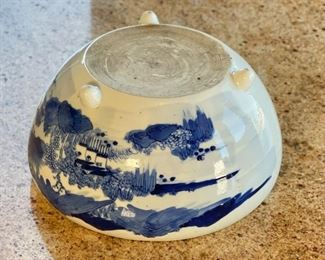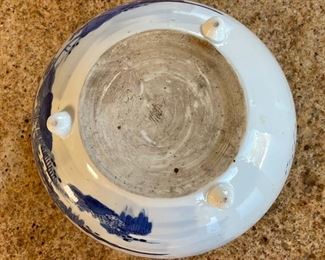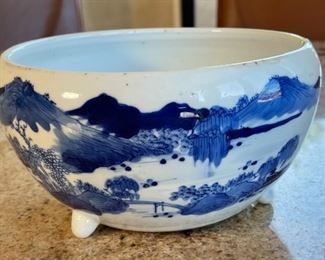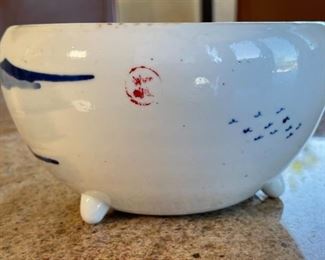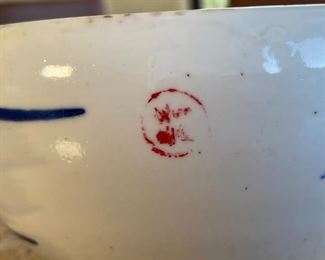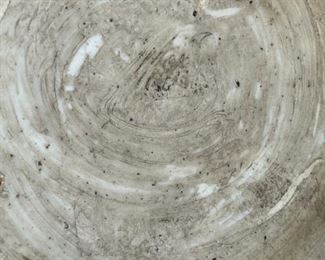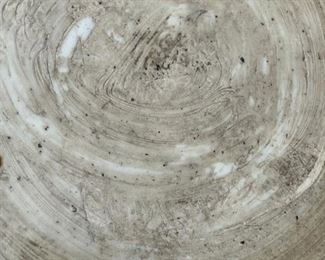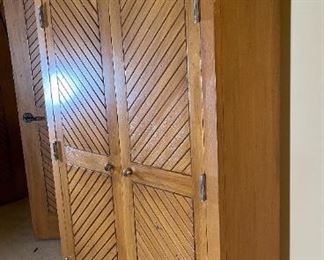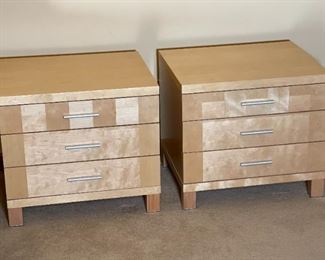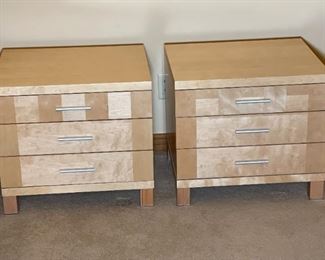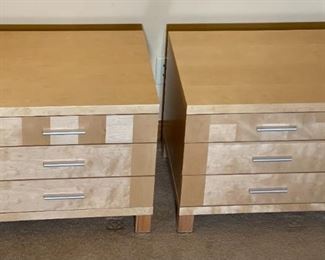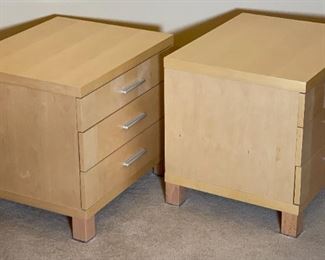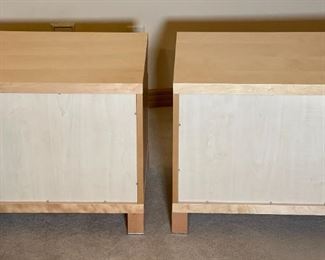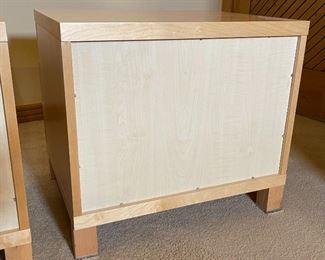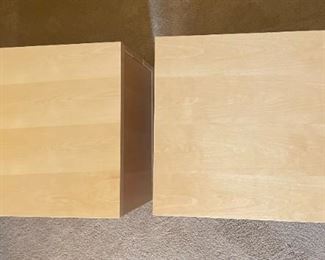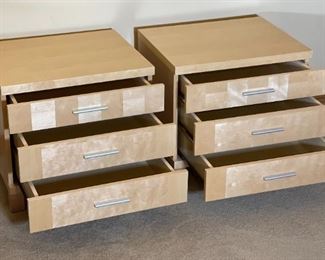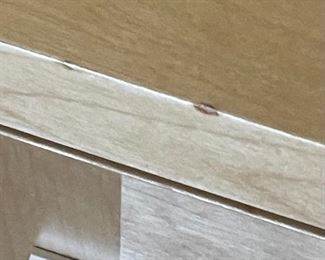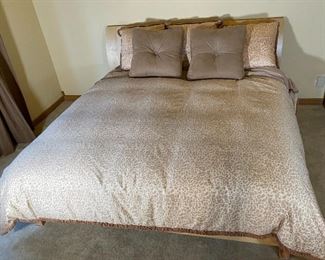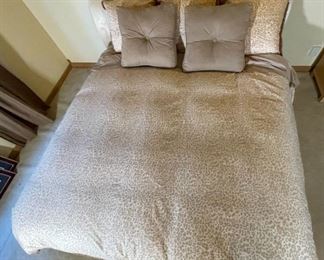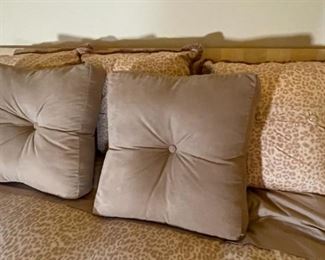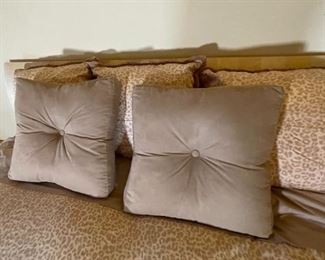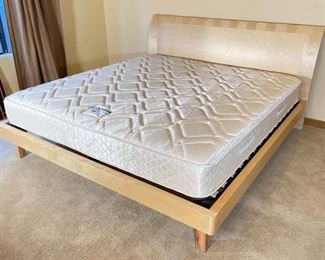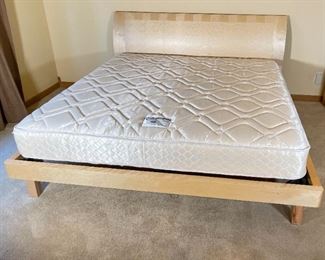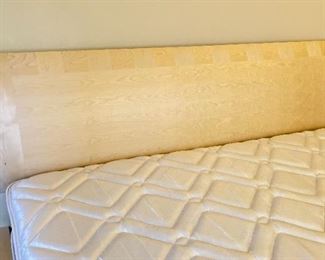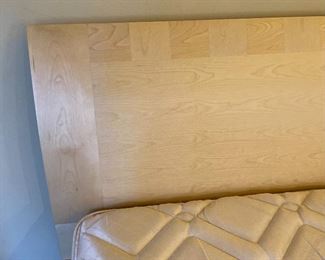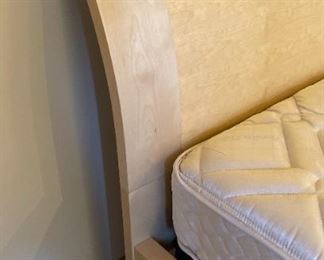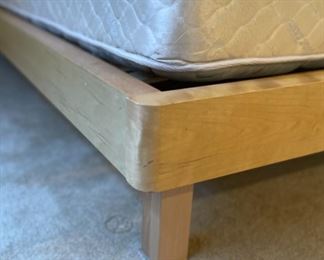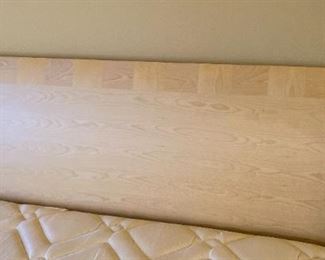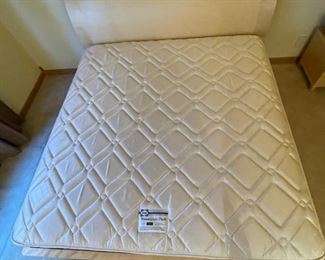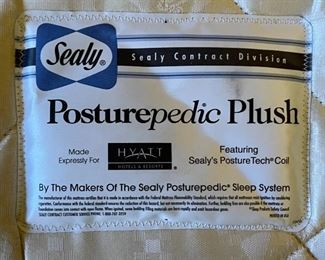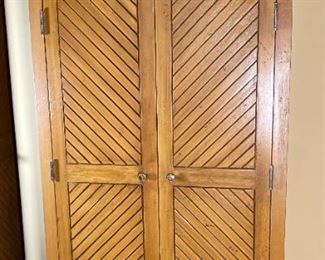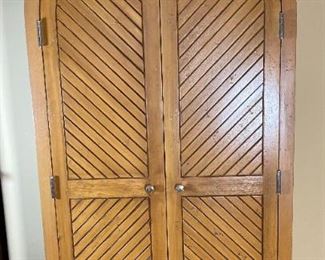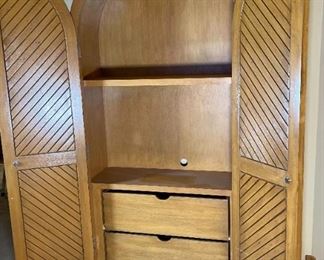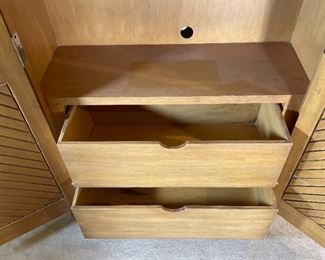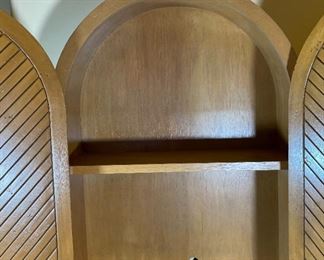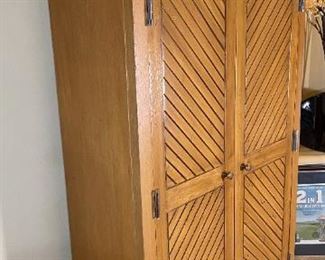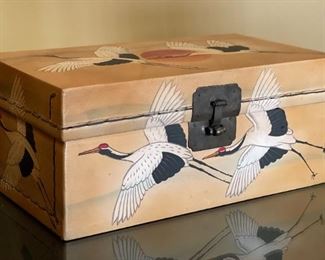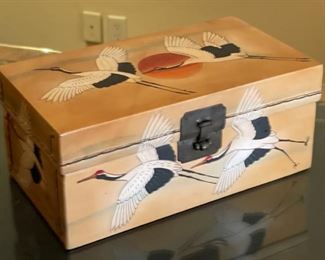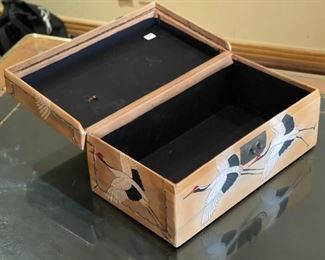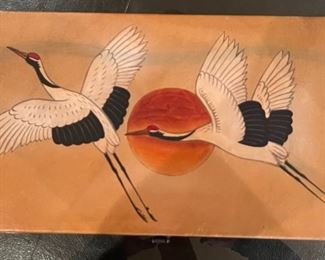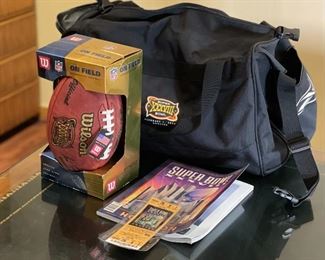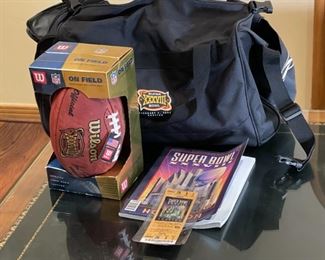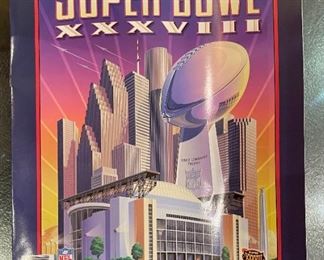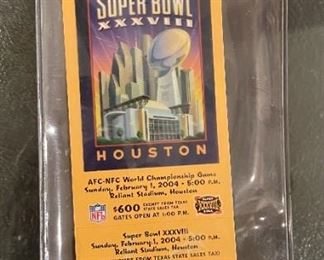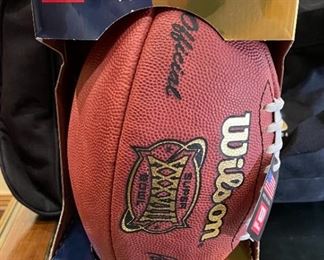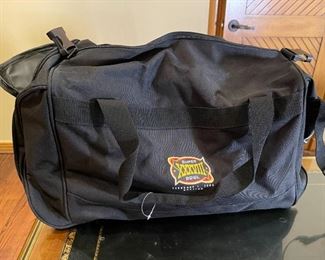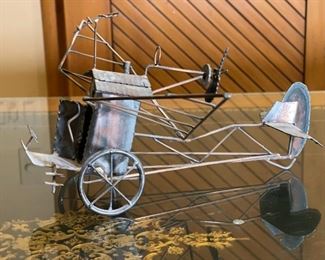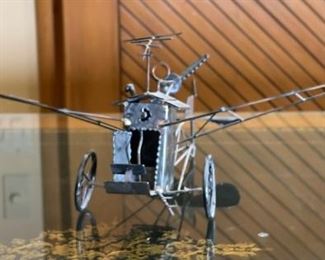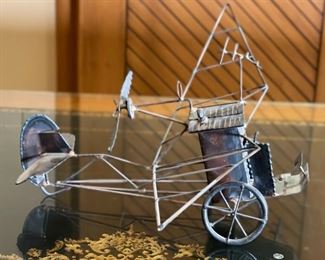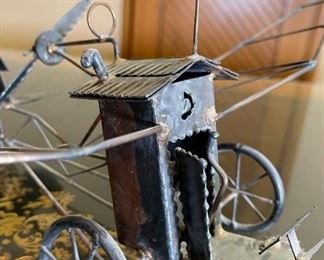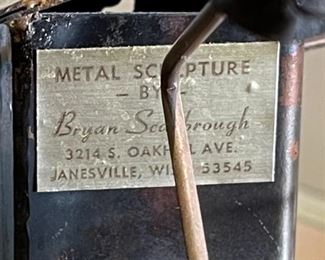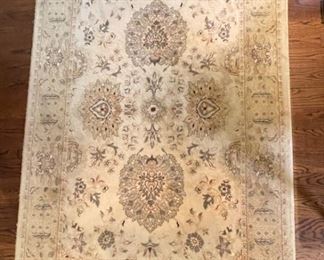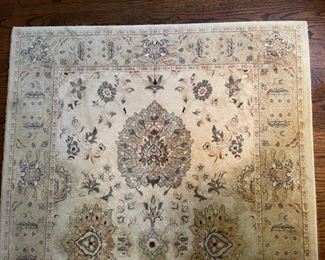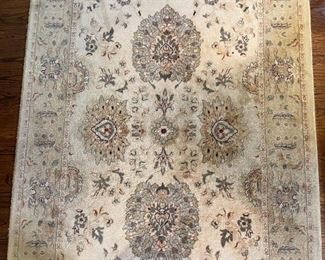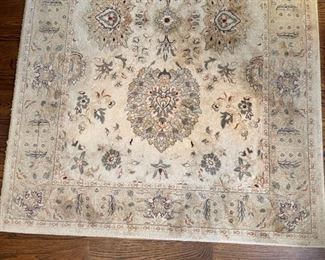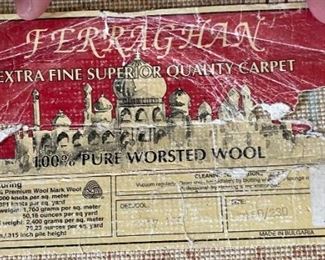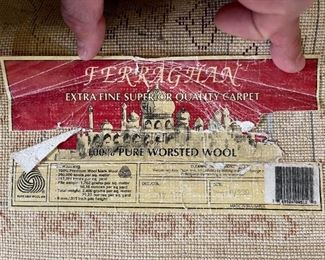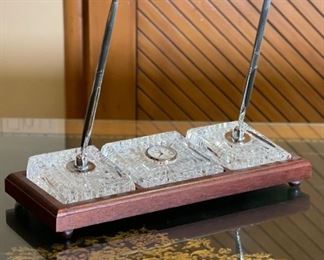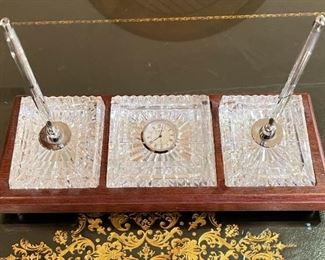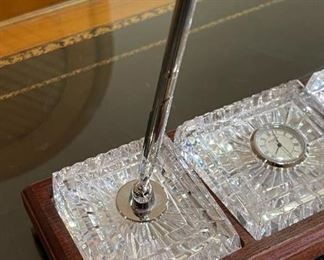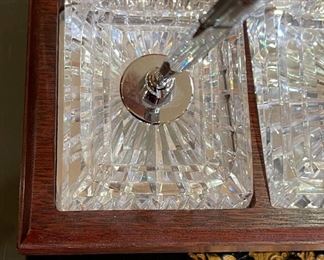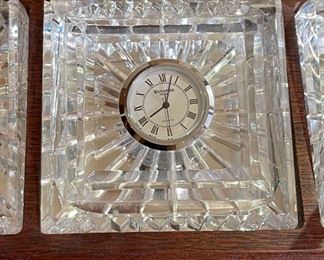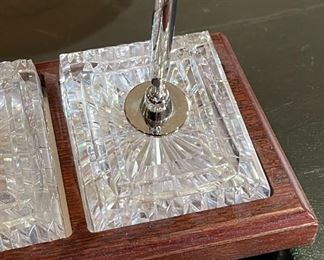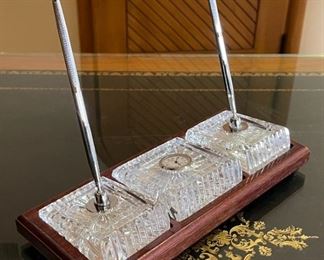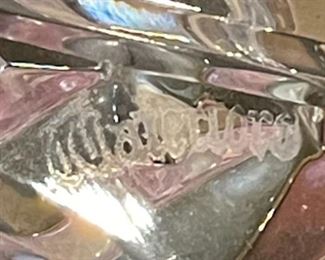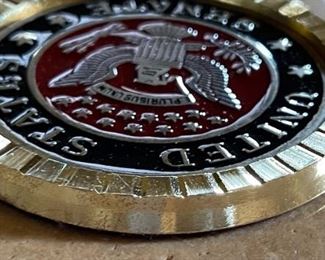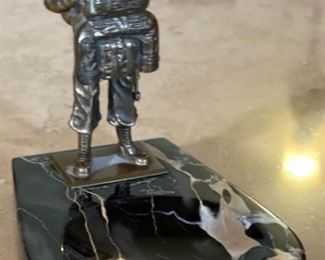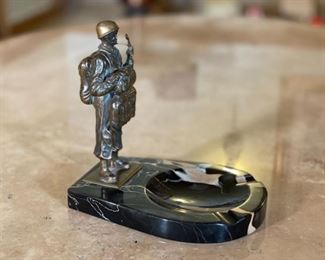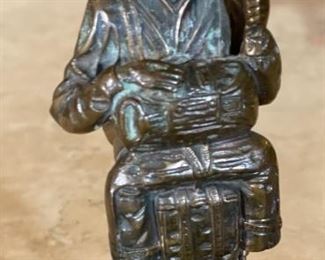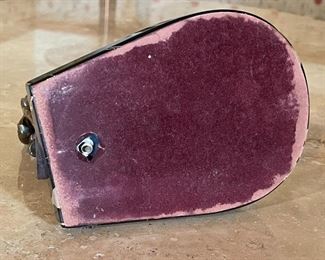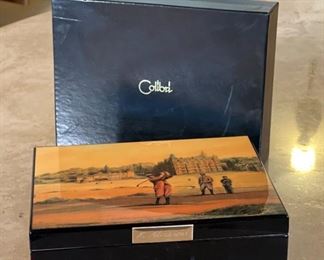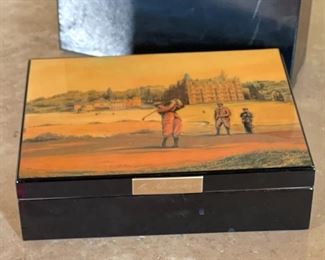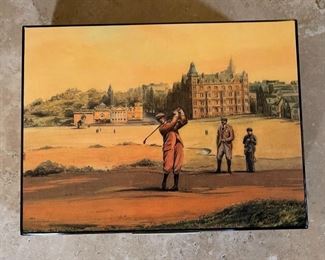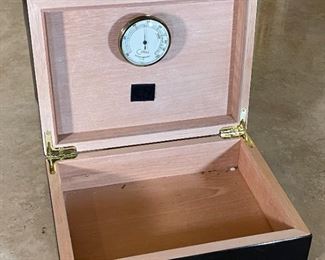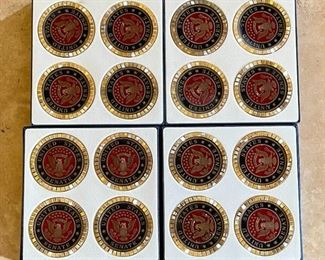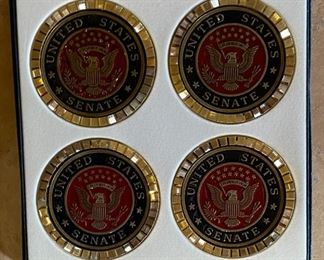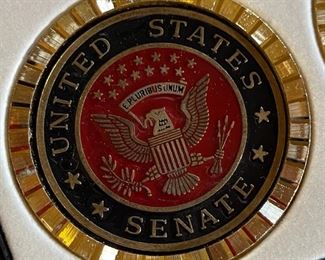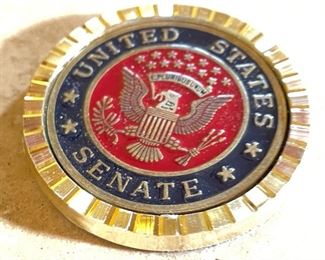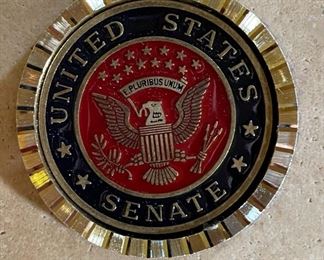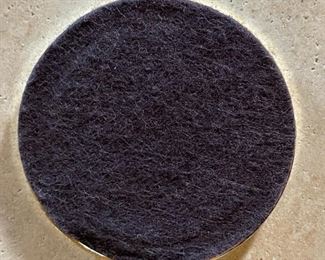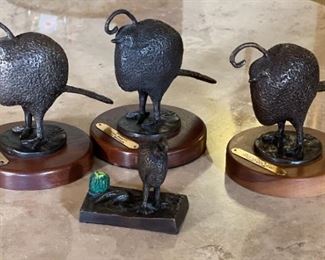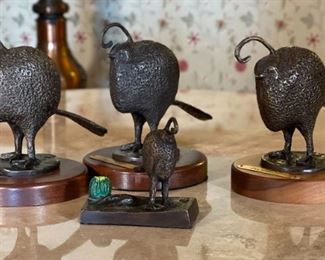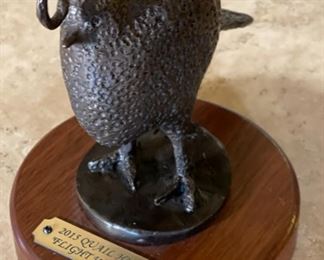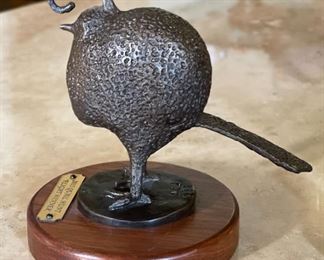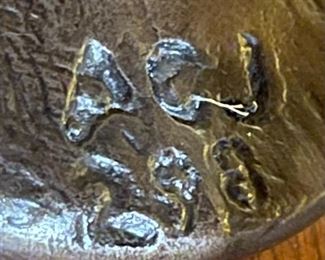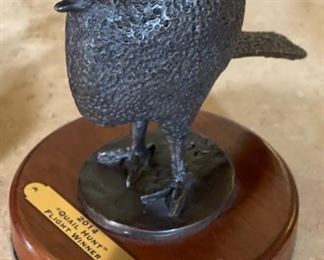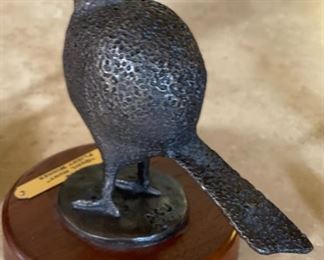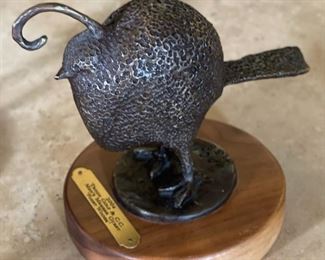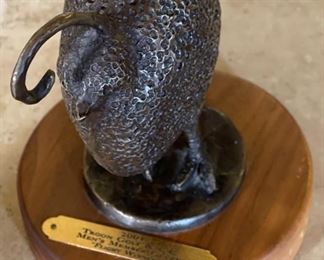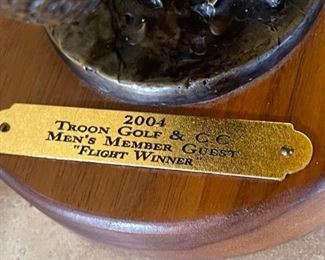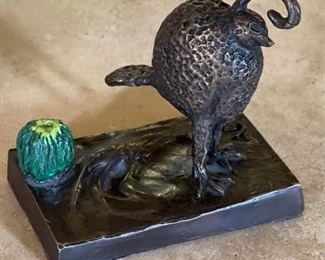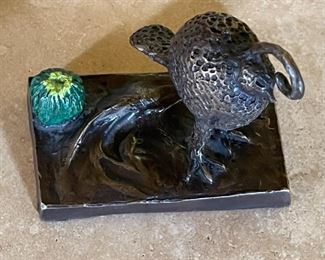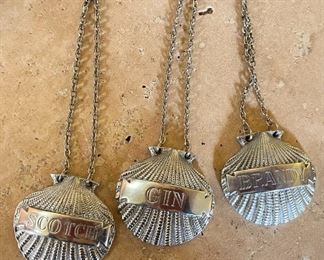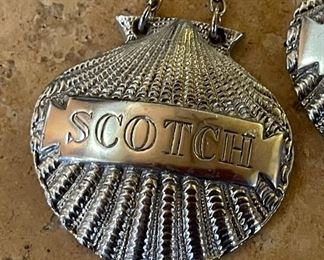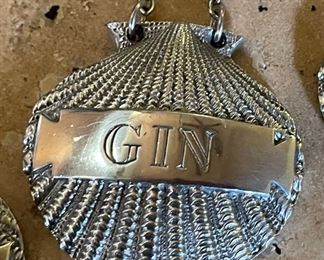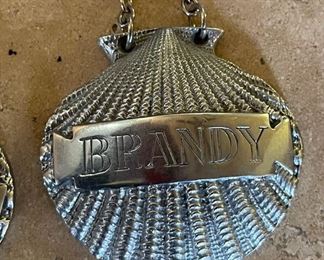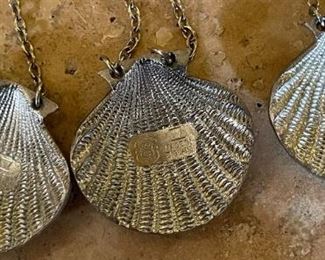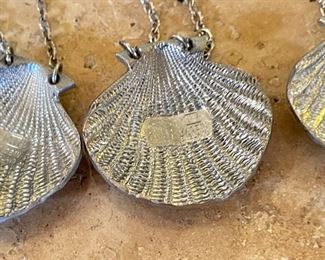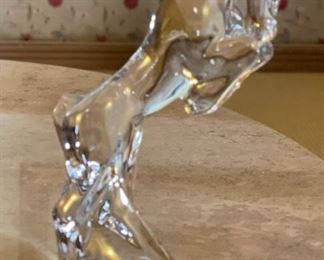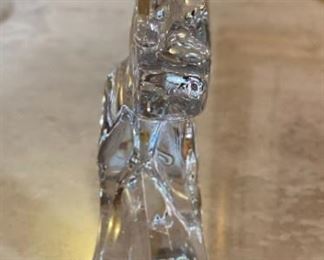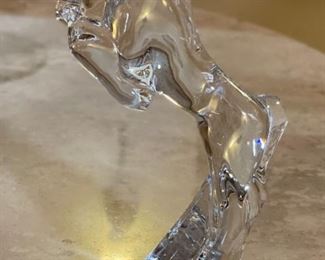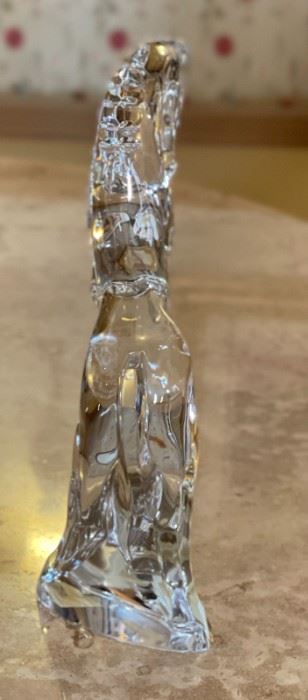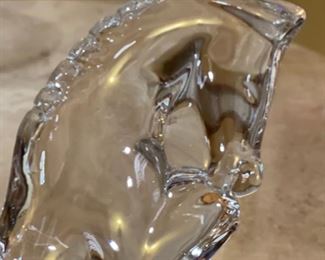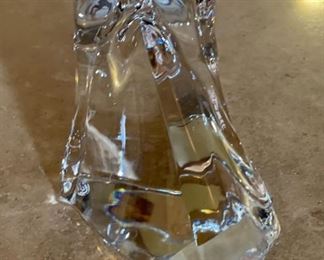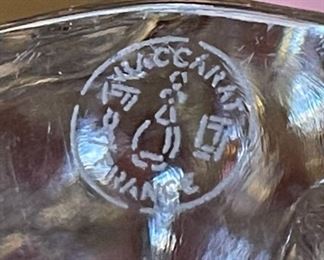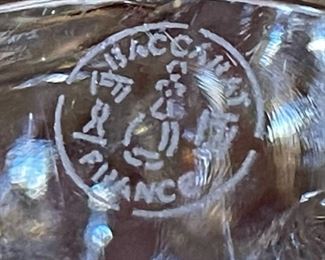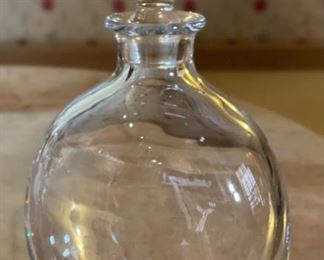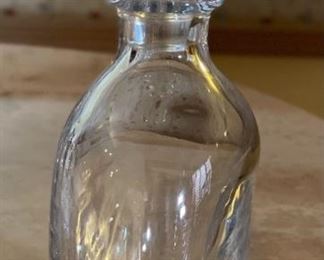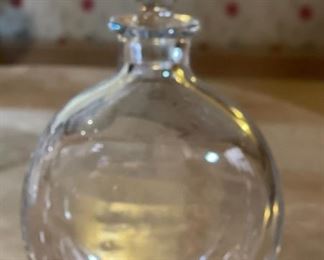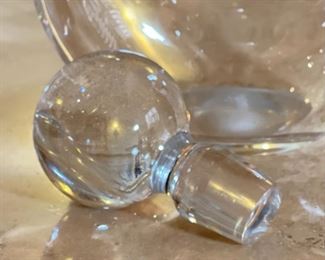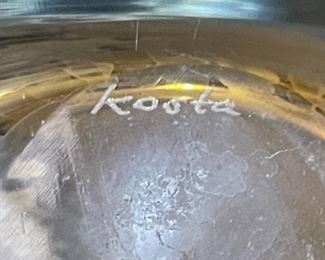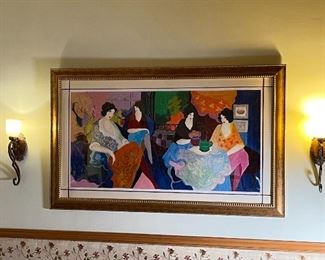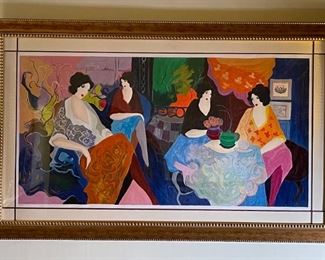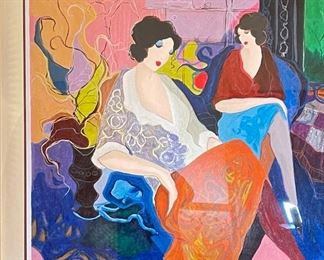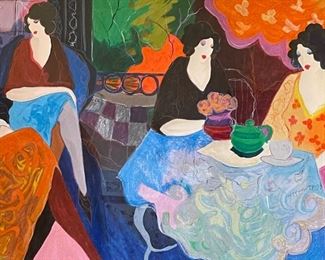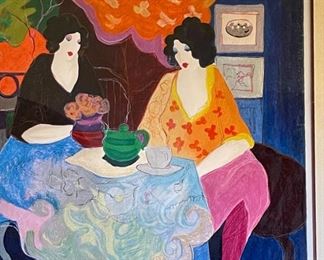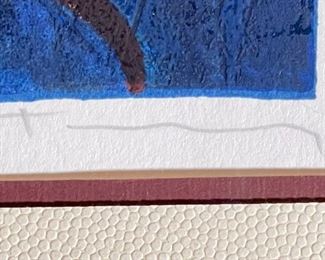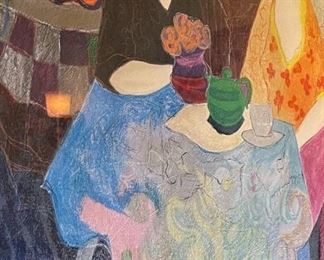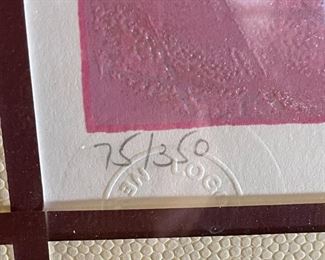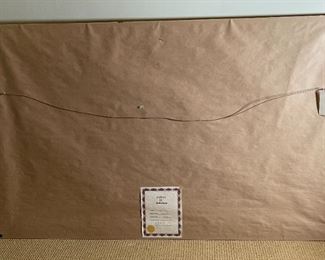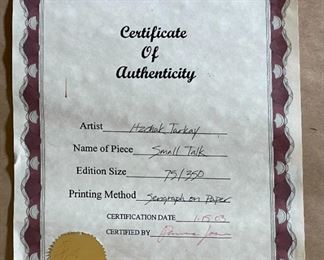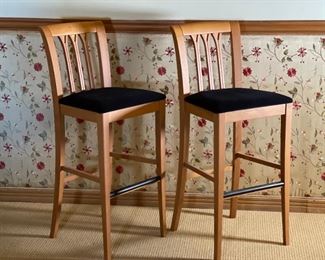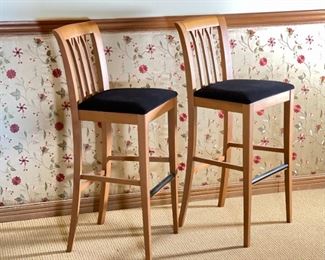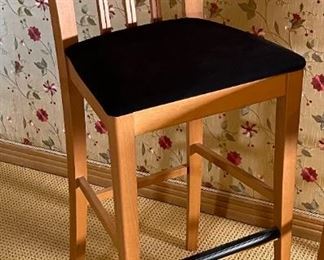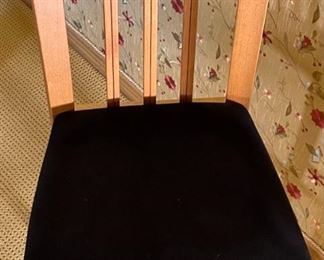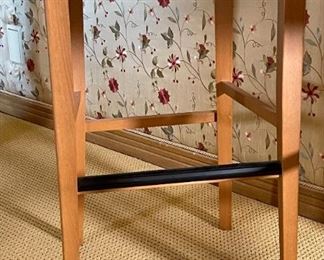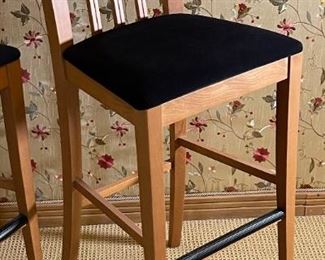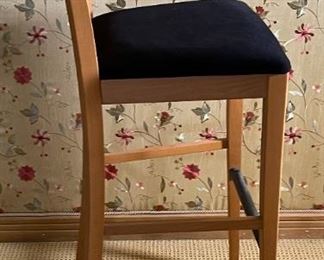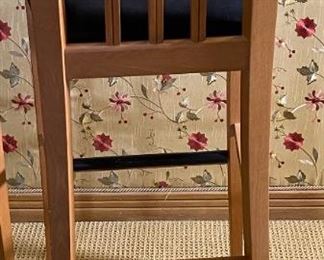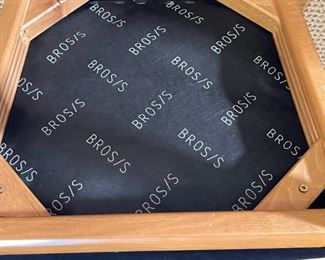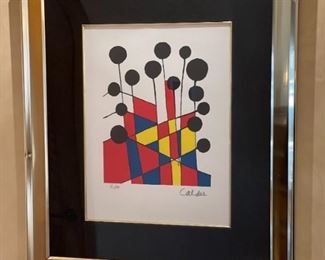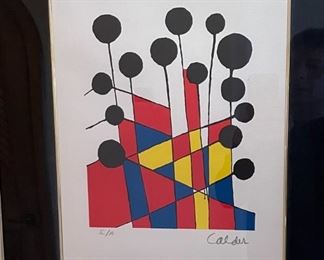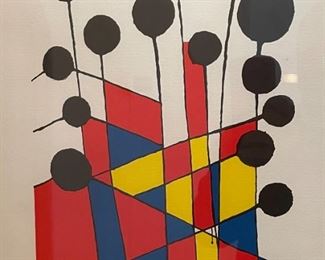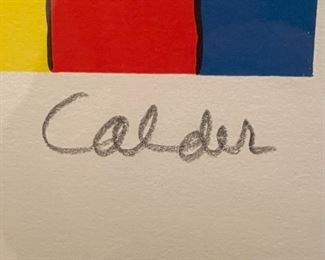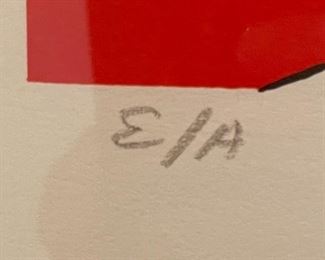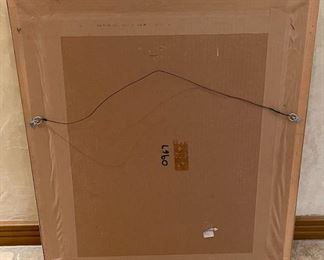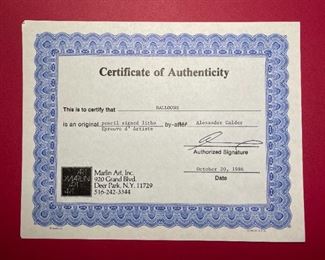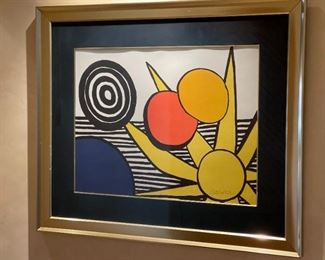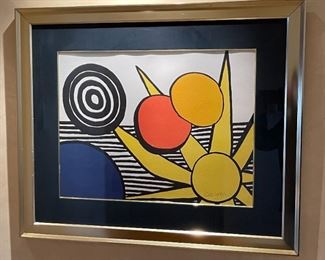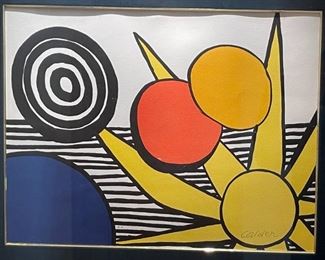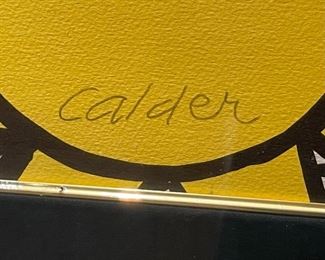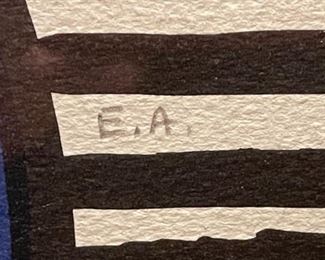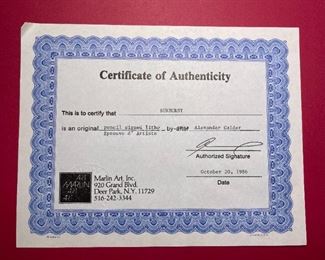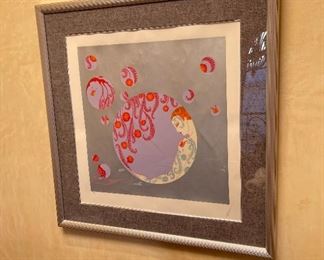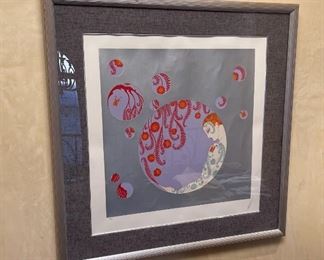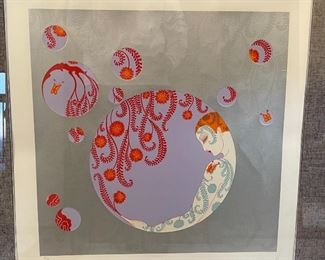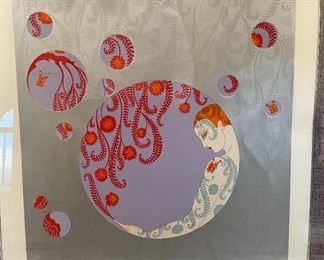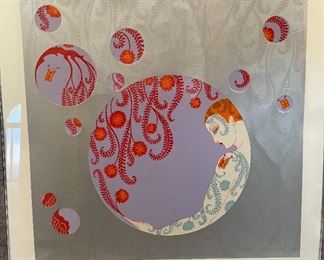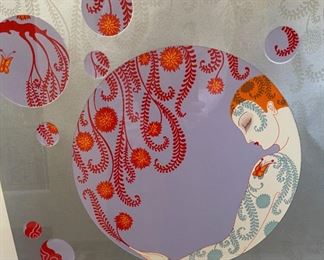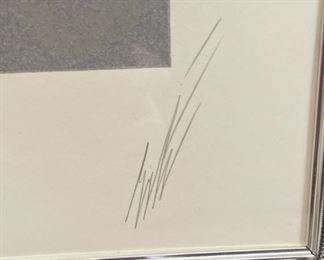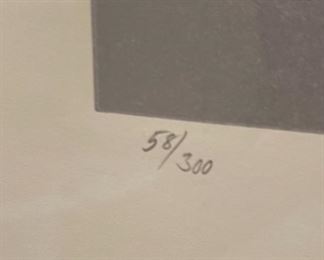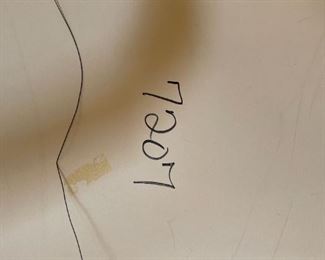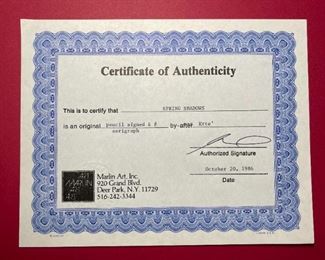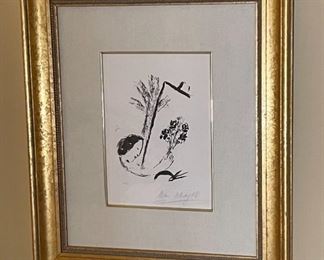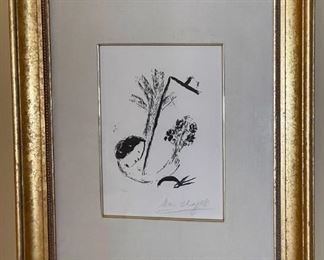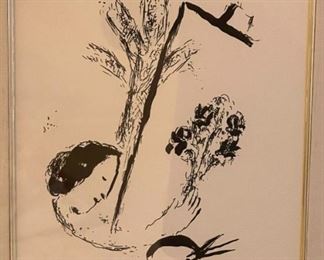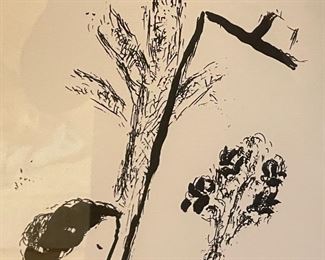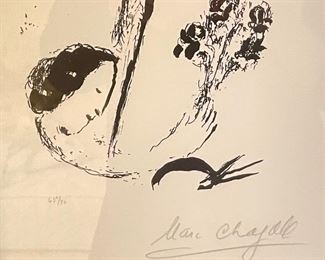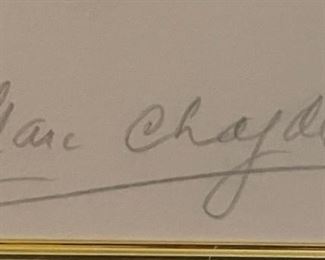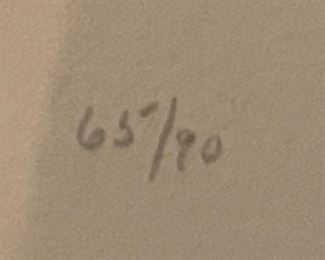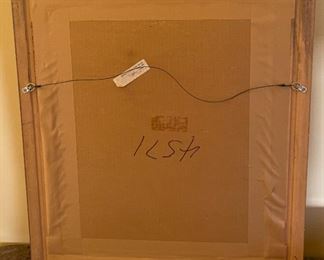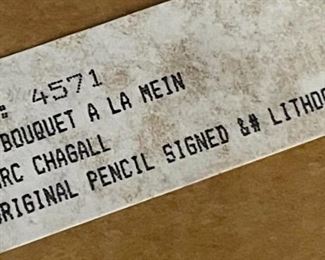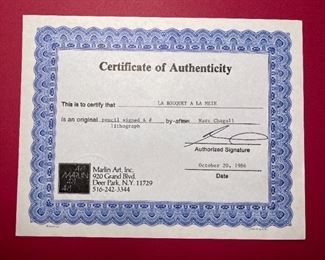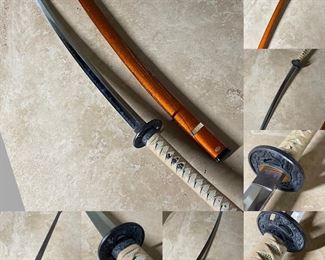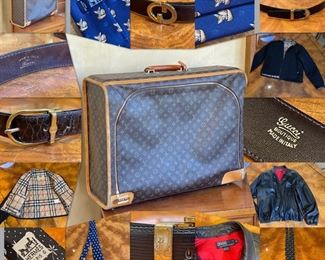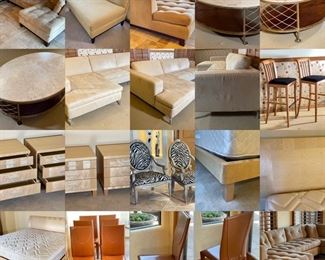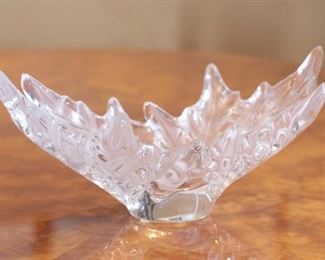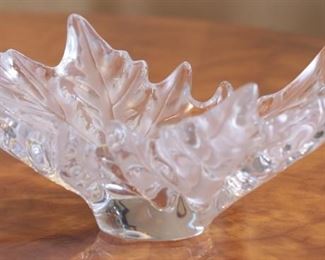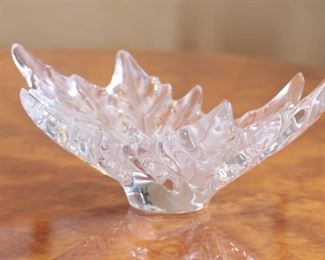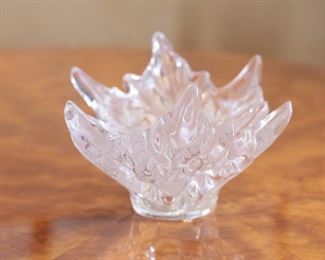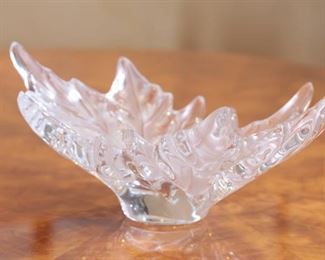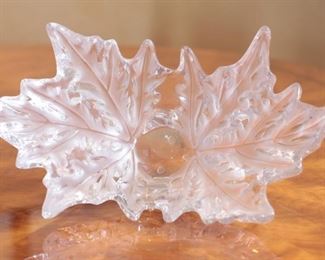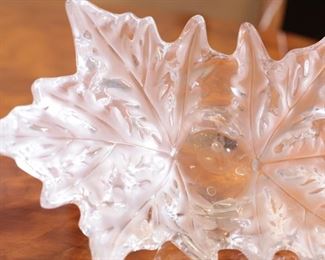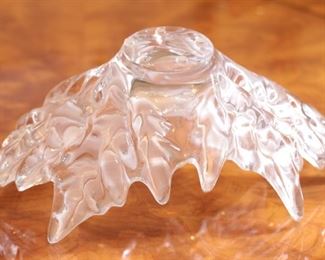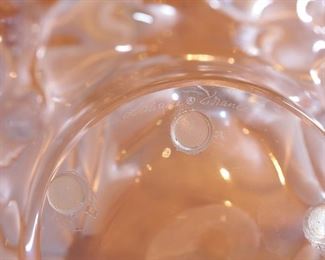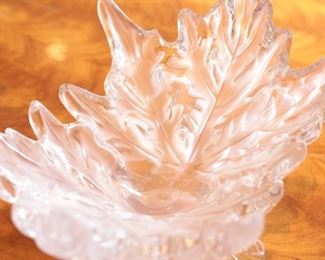 Thank you for using EstateSales.NET. You're the best!