**Ace of Estates** 50% OFF Starts Now! N Scottsdale Home ONLINE PURCHASE ITEMS NOW! Estate Sale!!
online estate sale
•
4
day sale
•
sale is over
Terms
We Take Cash, Credit Or Debit! No Fees!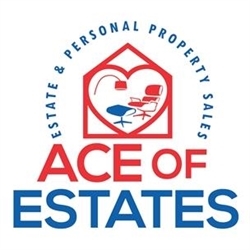 50% OFF! Starts Now!
(Excludes Arcade Games)
Click Here To Make Item Purchases Now!
Amazing home with high end furniture and collectibles !! Some Highlights include;
#1 10ft Contemporary Ultra Suede Curved Sofa/Couch 35x121x45in HxWxD 19500
#2 10ft Contemporary Ultra Suede Curved Sofa/Couch 35x121x45in HxWxD 19501
Oversized Fabric Chair w/ Ottoman Chair: 38x57x45in. Ottoman: 18x48x32in HxWxD 19502
Contemporary Freeform Molded Glass Coffee Table 16x60x51in HxWxD 19503
2 pc Contemporary Free Form Molded Glass End Tables PAIR 21x17x17in HxWxD 19504
#1 Cast Stone Finial Decor 22x10x10in HxWxD 19505
3pc Contemporary Nesting Tables Largest: 26x26.5x13.5in HxWxD 19506
Huge Indoor Faux Plant 124in H 30in Diameter pot 19507
#1 Art Deco Elysee print 28x24x2in HxWxD 19508
#2 Art Deco Elysee print 28x24x2in HxWxD 19509
#3 Art Deco Elysee print 28x24x2in HxWxD 19510
#4 Art Deco Elysee print 28x24x2in HxWxD 19511
Pioneer Elite VSX-53 7.1 Channel Home Theater Receiver 7x17x17in HxWxD 19512
Sony ES N80ES Stereo Power Amp Amplifier TA-N80ES 7x18x16in HxWxD 19513
#1 Rotel RB-976 6 Channel Power Amplifier 5x17x15in HxWxD 19514
#2 Rotel RB-976 6 Channel Power Amplifier 5x17x15in HxWxD 19515
Sony ES 55ES Stereo Power Amplifier TA-N55ES 6x18x13in HxWxD 19516
3 Tier Contemporary Flower Vase?? 21x4x12.4in HxWxD 19517
#2 Cast Stone Finial Decor 22x10x10in HxWxD 19518
Heavy Wrought Iron Contemporary Fireplace Tool Set 32x12x6in HxWxD 19519
2pc Glass & Iron Candle Stands 34in H x 9.5in Diameter 19520
Hammered Polished Tin Vase with/ Branch Decor 29x12x15in HxWxD 19521
3 Piece Curved Mantle Planter/Decor 6x27x6in HxWxD 19522
Wicker Rattan Plant Pedestal Stand 24x14x14 HxWxD 19523
Decor Centerpiece Basket w/ Balls & Stand 10in H x 16in Diameter 19524
MCM Heavy Chrome Plated Jacks Bookends PAIR 7x7x7 HxWxD 19525
LINN Centrik Center Channel Speaker 5x24x16in HxWxD 19526
Sony Bravia 70in LED 1080p TV KDL-70R520A 38x63x4in HxWxD 19527
Rustic Decor Weave Basket 25x18x12in HxWxD 19528
Huge Contemporary Shag Edge Rug 224x83in 19529
Rustic Ceramic Floor Vase w/ Branches Vase: 35in H x 12in Diameter 19530
Arthur Umanoff Shaver-Howard Steel & Glass Contemporary Dining Table w/ 4 Chairs Table: 30x47in Diameter Chairs: 40x23x22in 19531
3pc Johnston Casuals Contemporary Counter Height Chairs Swivel Bar Stool 43x20x19in seat height: 30in HxWxD 19532
#1 Large Cast Stone Planter/Pot w/ Faux Flowers 25in H x 28in Diameter 19533
#2 Large Cast Stone Planter/Pot 25in H x 28in Diameter 19534
#3 Large Cast Stone Planter/Pot 25in H x 28in Diameter 19535
Heavy Concrete Square Planter 18x20.5x20.5in HxWxD 19536
Lg Wrought Iron Vase w/ Stand 48in H x17in Diameter 19537
Med Wrought Iron Vase w/ Stand 38x15in Diameter 19538
Rustic Salvage Wrought Iron Outdoor Wall Decor 48x35x1.5in HxWxD 19539
Green Ceramic Vase 15in H x 7in Diameter 19540
Small outdoor Faux Plant 12in H x 7in Diameter 19541
AS-IS Small Faux Cactus/ pot 8in H x 9in Diameter 19542
Terra-cotta Pot w/ Faux Flowers 12in H x 12in Diameter 19543
#1 Huge Outdoor Cast Stone Pot/Planter 28in H x 35in Diameter 19544
Heavy Wrought Iron 3 Tier Candle Stand 53in H x 22in W 19545
#1 Sm Outdoor Concrete Pot 20in H x 20in Diameter 19546
#2 Sm Outdoor Concrete Pot 20in H x 20in Diameter 19547
#1 Sm Bowl Concrete Pot 8in H x 21in Diameter 19548
#2 Huge Outdoor Concrete Pot 28in H x 35in Diameter 19549
#2 Sm Bowl Concrete Pot 8in H x 21in Diameter 19550
Lot of 7 Concrete Garden Spheres Decor 19551
Huge Outdoor Kids Play structure Swing set Play Center 118x170x204in HxWxD 19552
2pc Scroll Iron Decorative Corbels 36x8x8in HxWxD 19553
Heavy Wrought Iron Wall Mount Candle Holder 17x30x10in HxWxD 19554
Huge Contemporary Glass Top Brushed Metal Pipe Dining Table 30x48x96in HxWxD 19555
8 SPA Tonon & C Black Lacquer Contemporary Slat Back Chairs Italy 44x19x19in. Seat Height 19in 19556
Huge Faux Palm Tree 108in H x 23in Diameter 19557
Faux Tree Plant 84in H x 16in Diameter 19558
3Pc Shaver- Howard Contemporary Bar Stools Counter Height Chairs LIDO 44x17x20in seat height: 31in 19559
2pc Punched Tin Candle Holders PAIR 25x5x5in HxWxD 19561
Lidded Square Container 10.5x6x6in HxWxD 19562
Carved Wood Decor Vase Vase: 36in H x 7in Diameter 19563
KuKi 35/100 Abstract Stone Sculpture 35x12x8in HxWxD 19564
5pd Red Glass Italian Bar set Glasses Decanter Decanter: 14in H 19565
Art Glass Bud Vase Signed 11.5in H x 3in Diameter 19566
Faux Plant 67 84in H x 16in diameter 19567
Monaco 1950 Grand Prix Poster Framed 20-21 MAI 44x34x1.5 HxWxD 19568
Framed Florio S.O.M. by Marcello Dudovich Advertising Reproduction Print 59x43x2 HxWxD 19569
1988 Data East Secret Service Pinball Machine Coin op 79x30x56in HxWxD 19570
1980 Williams Multi-Ball Firepower Pinball Machine Coin op 71x30x54in HxWxD 19571
1993 Bally Twilight Zone Pinball Machine Coin op 74x29x57 HxWxD 19572
1981 Bally Eight Ball Deluxe Pinball Machine Coin op 70x30x55in HxWxD 19573
1992 Williams The Getaway High Speed II Pinball Machine Coin op 80x29x57in HxWxD 19574
1981 Atari Tempest Vintage Video Arcade Game Coin Op 69x25x32in HxWxD 19575
1981 Nintendo Donkey Kong Video Arcade Game Coin-Op 67x24x34in HxWxD 19576
1980 Midway Space Invaders Deluxe Video Arcade Game Coin-Op 68x26.5x34in HxWxD 19577
1980 Williams Defender Video Arcade Game Coin-Op 70x26x30in HxWxD 19578
1980 Atari Asteroids Video Arcade Game Coin-Op 72x25x31in HxWxD 19579
Art Deco Neon Game Room Sign 8x40x9in HxWxD 19580
Cordial Campari By Marcello Nizzoli Liquor Framed Poster/Print 33x25.5x1in HxWxD 19581
Ice Cold Coca-Cola Neon Sign/Clock 18in diameter x 4.5in d 19582
Vectra On-Line 1500 Workout Station Home Gym 83x116x60in HxWxD 19583
Precor M9.45 Treadmill Comercial grade 49x28x80in HxWxD 19584
Cybex Trotter 600R Recumbent Exercise Bike 52x21x55in HxWxD 19585
Healthrider Aerobic Rider Exercise Machine 39x32.5x48in HxWxD 19586
Life Gear Fitness Flyer Exercise Machine 63x34x30in HxWxD 19587
Century Punching/Training/Heavy Bag Bag: 43in Long x 12in Diameter 19588
Ironman Inversion Table Gravity Stretcher 56x35x60in HxWxD 19589
Panasonic EP1000 Massage Lounge Chair 41x33x38in HxWxD 19590
Leonetto Cappiello Isolabella French Liquor Poster Framed 59x42x1.5in HxWxD 19591
1980 Centuri Phoenix Video Arcade Game Coin-Op 70x25.5x30.5in HxWxD 19592
1988 C. Martin Cactus I Signed Litho Framed 31x26x1in HxWxD 19593
LINN KAN Bookshelf Speakers HI-Fi 12x7.5x7.5in HxWxD 19594
Sony Hi-Fi Tuner ES 730ES ST-S730ES 3x18.5x13.5in HxWxD 19595
Sony ES Preamp 1000ESD TA-E1000ESD Processor 6x18.5x13in HxWxD 19596
Rotel RSP-1068 Surround Sound Processor Preamp 4.5x17.13in HxWxD 19597
Pioneer Elite DV-45A DVD/CD Super Audio Player 3x16.5x10.5in HxWxD 19598
Yamaha KX-330 Stereo Cassette Deck Player 5x17x10in HxWxD 19599
Harman Kardon T40 Turntable 5x17x15in HxWxD 19600
Roche Bobois Contemporary Black Leather Chaise Lounge Chair 40x25x60in HxWxD 19601
Giorgio Collection Italy Contemporary Nightstands PAIR Quintessential Home Furnishings 19x23x16in HxWxD 19602
KING Roche Bobois Black Lacquer & Leather Bed w/ Sealy Performance Mattress 39x140x92in HxWxD 19603
Contemporary AV Cabinet 64x73x21in HxWxD 19604
Samsung 32in LED HD TV UN32EH4003 19x29x8in HxWxD 19605
Harman Kardon EQ7 Graphic Equalizer EQ 3x17x13in HxWxD 19607
Harman Kardon TU615 FM Tuner 3x17x13in HxWxD 19608
Harman Kardon PM660 Integrated Stereo Amp 5.5x17x15in HxWxD 19609
Scrap Metal Art Owl 20x20x8in HxWxD 19610
Scrap Metal Art Roadrunner 11x5x14in HxWxD 19611
AS-IS cantilever Lamp 13x7x7in HxWxD 19613
STAR 39S-A JetStar Commercial Popcorn Popper Machine 25x20x14.5in HxWxD 19614
Sharp Microwave Oven R-410AK 12x22x16in HxWxD 19615
Coca Cola Snowy Dome Phone 6.5x10x7in HxWxD 19616
12pc Coca Cola Plastic Tumblers 6.25in H x 3in Diameter 19617
8pc Coca Cola Plastic Short Tumblers 4x 3.25 Diameter 19618
2pc Mirage MC-2 Speakers PAIR 8.75in H x 24in W x 10.75in D HxWxD 19619
1pc Mirage MC-2 Center Channel Speaker 8.75in H x 24in W x 10.75in D HxWxD 19620
2pc Mirage MC-2 Speakers PAIR #2 8.75in H x 24in W x 10.75in D HxWxD 19621
Monoprice 12in Powered Subwoofer #1 19622
Monoprice 12in Powered Subwoofer #2 19623
2pc Mirage Mirage OM-R2 Omnipolar Surround Speakers PAIR 19624
Mitsubishi HC4000 DLP 1080p HD Projector 19625
Pioneer Elite VSX-52 7.2 Channel Home Theater Receiver 7x17x17in HxWxD 19626
Stewart 100in Projection Screen SN100HD Filmscreen 56x94x4in HxWxD 19627
Large Cast Stone Planter/Pot w/ Faux Agave 23in H x 24in Diameter HxWxD 19628
Cast Stone Bench 17x49x18in HxWxD 19629
Cast Stone Square Plater/Pot w/ Agave 16 x18x18in HxWxD 19630
#2 Large Cast Stone Planter/Pot with Faux Palm 23in H x 24in Diameter 19631
#3 Large Cast Stone Pot/Planter 23in H x 24in Diameter 19632
Decor Pot with branches 23in H x 12in diameter 19633
3pc Graduated Candle Stands Tallest 18in 19634
Artist Etched Pot 7in H x 6in Diameter 19635
Artist Made Clock Modern 9x9x4in HxWxD 19636
12in Luminglas Plasma Plate Disc 12x12x5in HxWxD 19637
Sanitaire Upright vacuum 46x14x16in HxWxD 19638
Native American Sand Painting Riley Johnston Navajo 28x24x.5in HxWxD 19639
2pc Prehistoric P Paintings Decor Art PAIR 17x17x1in HxWxD 19640
Stacked Glass End Table Artsit Made Single 19x18x17in HxWxD 19641
Large Hammered Copper Bowl with stand 27 in Diameter x 16in D 19642
Rustic Metal Platter Decor 21.5in Diameter 19643
Ping Golf Bag Range Bucket Den Caddy 22x10x16in HxWxD 19644
Ping Anser 3 85029 Putter 19645
Ping Zing Putter 19646
Ping B60 Putter 19647
Titleist Vokey 58 Wedge 19648
Vintage Acushnet Bullseye Putter 19649
Craftsman Air Compressor 2HP 12 GAL 919.162121 26x18x32in HxWxD 19651
12 place setting Gorham Golden Ribbon Stainless Flatware Set settings+ extra 19652
21pc Mikasa Fashion Plate CP006 Star Track dish set 19653
Mariposa Apricot Platter 19654
Waring Commercial Bar Blender 19655
Russell Hobbs Toaster 19656
Chicago cutlery Knife Block 19657
1986 Honda Elite 150 Deluxe Motor Scooter CH150DG Moped 19658
Vizio 48in LED 1080p Smart HDTV TV D48f-EO 27x43x10in HxWxD 19659
Denim Sleeper Sofa Queen 28x86x37in HxWxD 19660
Bally Speakeasy Advertising poster framed 18 x 24 19661
You are a Star Mickey Myers Framed Poster Pop Art 34 x 17 19662
Sylvester & Tweety 1998 Warner Bros Framed Litho 30x30in 19663
Contemporary Polished Chrome Table Lamp 28 x 21 19664
Crate and Barrel Natural Wood Lateral File Cab 29x32x18in HxWxD 19666
Crate and Barrel Natural Wood Office cabinet 29x32x18in HxWxD 19667
1978 Atari Space Rider Glass Marques Pinball Back 28x24 19668
2pc Rustic Ceramic Corbels 23 x 7 x 8.523 x 7 x 8.5"23 x 7 19669
B&O Beocom 6000 Telephone Bang & Olufsen 19670
Glass & Steel Plant Stand 47 inches high47 inches high 19671
Optoma Projector EP1691 19672
Sony EV-C3 Video 8 VCR 19673
Sony CCD-TRV32 Video Camera Recorder 19674
Sony CCD-F55 Video Camera Recorder 19675
Sony PSP 1001 Video Game Bundle 19676
Brass balance Scale in Case 19677
Vintage Alpine 3554 Car Amp 19678
Skil 4380 Orbital Jigsaw 19679
Escort Solo 1 Radar Detector 19680
Escort Solo 4 Radar Detector 19681
#1 NEEWER C-180 Photography LIGHT 19682
#2 NEEWER C-180 Photography LIGHT 19683
Black & Decker VP820 VersaPak Drill 19684
Mixed Golf Club Set Titlest/Callaway/ 19685
#2 Mixed Golf Club Set Taylor made 19686
Ninja 100 Watt Blender 19687
Pioneer Profesional CD Autochanger CAC-V3200 CD Changer 19688
Sony NSZ-GT1 Internet Blu-ray Player w/ Remote 19689
Halogen desk Lamp 19690
Body by Jake AB Rocker 19691
Vintage Miller LITE Beer Neon Sign 19692
Sportcraft Electronic Dart Board 19693
1960s Miller High Life Bouncing Ball Motion Sign 19694
Sharp Aquos TV NO Mount 19695
Sharp Sd-px2 1-bit Digital Receiver With Dvd Player No Mount 19696
Indoor Artificial Birch Tree 104x70x30 HxWxD GD100
Custom oversize Chair with Ottoman on Rollers 26x40x38 HxWxD GD101
Accent Table Hickory White Genesis Collection Neo Classical 26x17x17 HxWxD GD102
2pc Nightstands Hickory White Genesis Collection Neo Classical PAIR 24x28x18 HxWxD GD103
Brown Metal Table Lamp #1 30x19x19 HxWxD GD104
Brown Metal Table Lamp #2 30x19x19 HxWxD GD105
Armoire Wardrobe by Hickory White Genesis Collection Neo Classical 84x40x20 HxWxD GD106
King Size Bedding Set KING GD107
King Size Bed Frame Hickory White Genesis Collection Neo Classical 58x82x88 HxWxD GD108
55in Sony Bravia HD TV KDL-55HX800 Mount not included GD109
Pioneer Elite audio/video multi-channel receiver VSX-31 VSX-30 GD110
Sony Blu-ray Disc/DVD Player BDV-E980 GD111
PAIR of Metal Candle Holders 23x5x5 HxWxD GD113
Large Ceramic Decor Vase 28x16x16 HxWxD GD114
Metal 3-Tier Candle Holder 18x17x9 HxWxD GD115
Tall Metal Candle Holder 28x7x7 HxWxD GD116
Metal Scroll Candle Holder 24x15x8 HxWxD GD118
Large Canvas Art Ancient Path X by Mari Giddings 36x90x2 HxWxD GD119
Framed Art by Rond E Cloley 52x37x1.5 HxWxD GD120
Jumbo Everlast Boxing Gloves 7x14x21 HxWxD GD122
Wall Hanging Vanity Mirror by Hickory WhiteGenesis Collection Neo Classical 52x32x1 HxWxD GD123
Sierra Comfort Fold-up Massage Table with Carrying Case 33x27x71 HxWxD GD124
Queen size white wicker bed with mattress 86Lx59Wx54H D921
White wicker nightstand #1 21Lx19Wx25H D922
White wicker nightstand #2 21Lx19Wx25H D923
Wooden candle stick style table lamps pair 5Lx5wx25H D924
White children's chair 13Lx13Wx26H D925
White wicker tall dresser three drawer 30x21x49.5 HxWxD D926
White wicker 6 drawer dresser 60x25x33 HxWxD D927
Tall metal floor lamp 12x12x72 HxWxD D928
Queen size comforter, sheet & pillow set N/A D929
Queen size Baronet Maple bed with mattress 83x64x52 HxWxD D930
Baronet Ungava Wood and Ebony Night stands (pair) 16x16x28 each HxWxD D931
Baronet Ungava Wood and Ebony Tall Three-Drawer Dresser swing doors 36x18.5x48.5 HxWxD D932
Baronet Ungava Wood and Ebony Three-Drawer Dresser 36Lx18.5Wx31T D933
Tranquil Nights queen size comforter, sheets, pillows & other bedding N/A D934
Tall metal nightstand lamps (pair) 6x26 D935
Twisted crystal glass vase with flowers 3x3x12 D936
Tall metal floor lamp #2 13x72 D937
Signed and numbered cracked roadway print Scott98 7/195 framed 33x27 D938
peugeot rene vincent framed print framed 42x34 D939
Signed and numbered photo print ranch house cafe sign Scott 99 17/195 framed 27x33 D940
Large Signed and numbered print paper bag 32/150 41 x 56 D941
Samsung 32in. Flat Screen TV W/remote 32x21 D942
Glass candle set 5x9.5 D943
Walt Disney Co Mickey Mouse Mr Mouse Pluto Takes A Trip LE Serigraph Cel 21x17.5 D944
Mel Blanc Speechless Tribute Warner Bros Framed Print Art 32 x 21 D945
Felix the cat signed print Chevrolet 21x17 D946
Otari Reel To Reel MX-55 19x19x9 HxWxD D947
Proceed AVP Audio/Video Preamplifier Powers 17.5x15x4 HxWxD D948
Vintage Bang & Olufsen Beocom 2000 2-Tone Black Touchtone Telephone 1986 Denmark N/A D949
Panasonic Professional DAT (Digital Audio Tape) Player/Recorder (SV-3700) 19x12x5 HxWxD D950
Panasonic AG-7350-P SVHS Professional Video Cassette Recorder 19x17x5 HxWxD D951
Vintage Neon Clear See-through AM/FM Radio With Cassette Model 8802C 11.5x6.5x9 HxWxD D952
Denon DR-M2 Cassette Player 17x11x4.5 HxWxD D953
Sony DTC-59ES - Vintage DAT Cassette Player & Recorder 18x13x4.5 HxWxD D954
Sony TC-WR99ES High End Dual Cassette Deck parts repair 18x13x4.5 HxWxD D955
ClubMac External SCSI CD RW Burner Writer Recorder CDR SCSI 5.25 Case Cdrom 12x8x2.5 HxWxD D956
Technics SL-P1200 Class AA Professional CD Player #1 17x15x7 HxWxD D957
Technics SL-P1200 Class AA Professional CD Player #2 17x15x7 HxWxD D958
Avid iS9 Pro 7x10.5x2.5 HxWxD D959
Samsung B300 Series S24B300EL 23.6-Inch Screen Monitor 23.6-Inch Screen Monitor D960
sony Bravia LCD 1080p HDTV kdl 40bx421 39.5x 23.5 D961
Disney's Goofy "Tennis Racquet" Limited Edition Serigraph Cel Gold Leaf. 21x17 D962
VIZIO SmartCast™ E-series 48" Class Ultra HD E48-D0 43x25 D963
Vintage Pedestal Gum Ball Gumball Candy Dispenser Vending Machine Made In USA 7.5 x 40 tall D964
Sony classic PlayStation with games, controllers, etc. N/a D965
PlayStation 2 game console v3 steering wheel, guitar, controllers, games etc. N/A D966
Nintendo entertainment game system with games & controllers N/a D967
And Much More!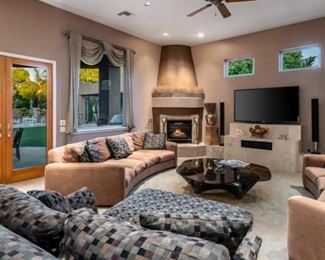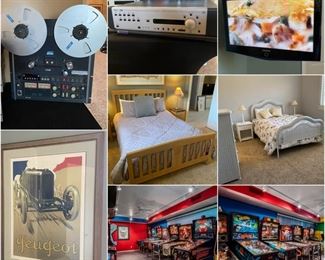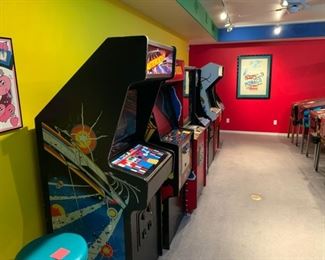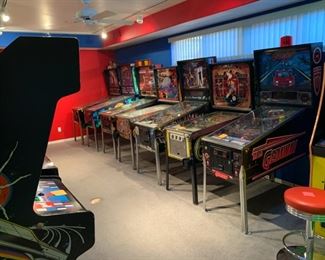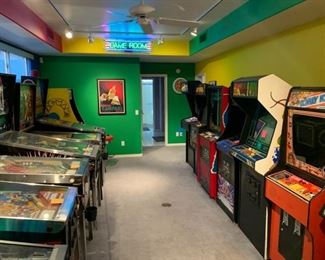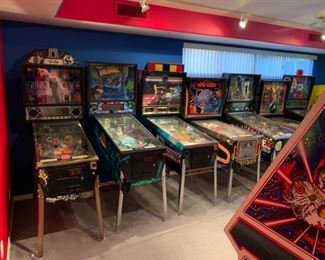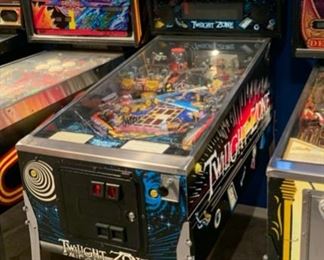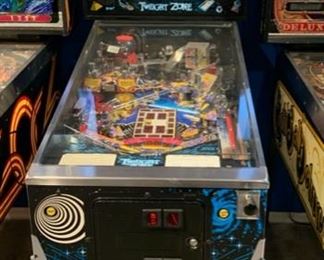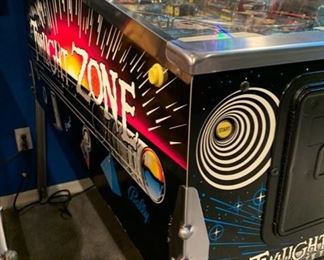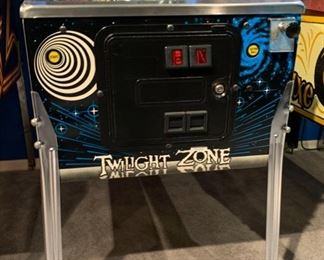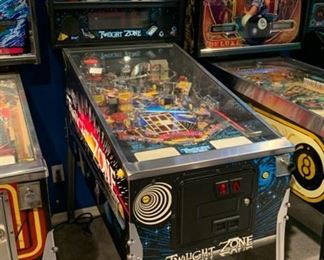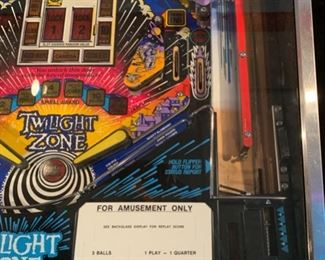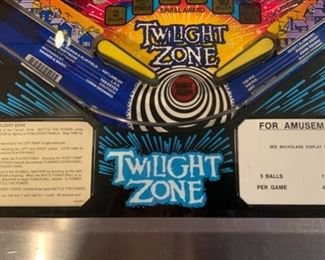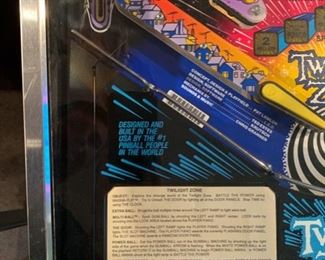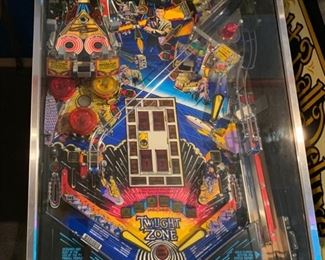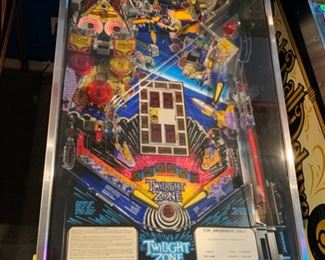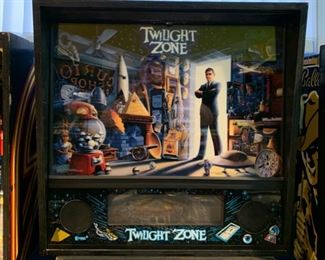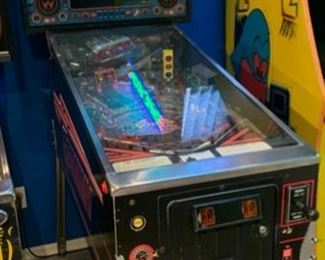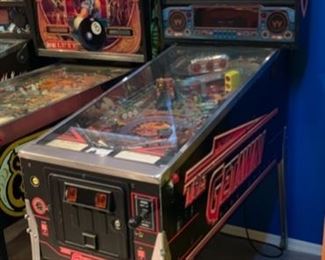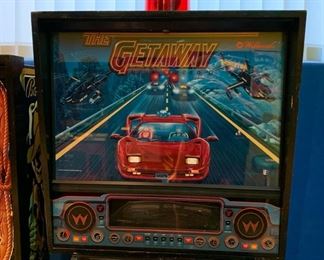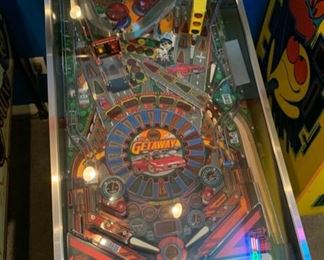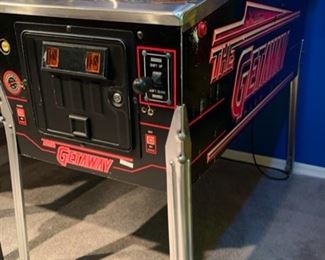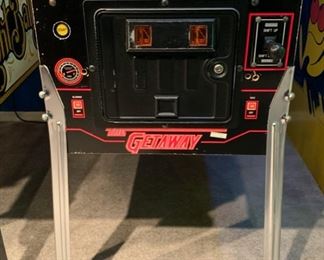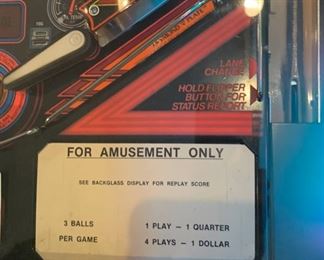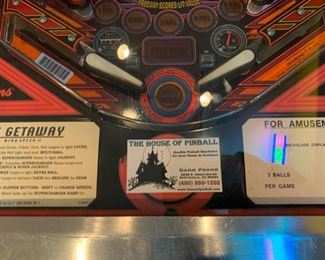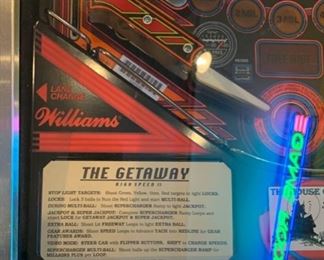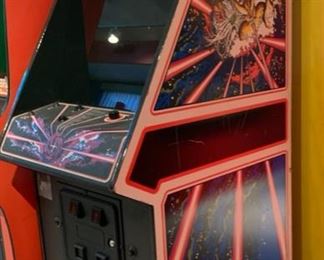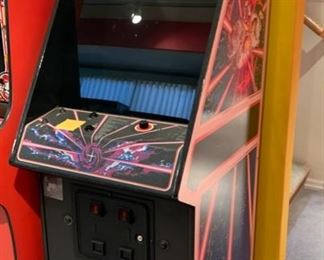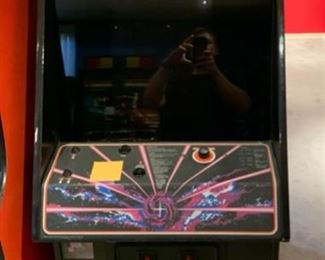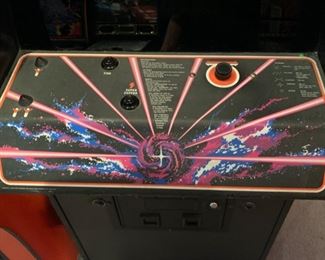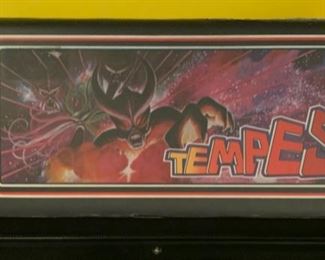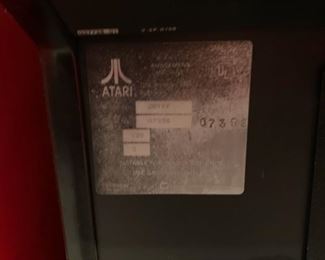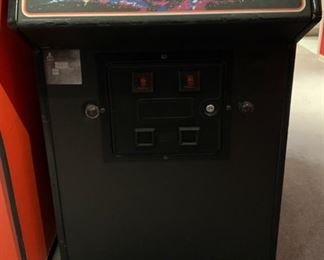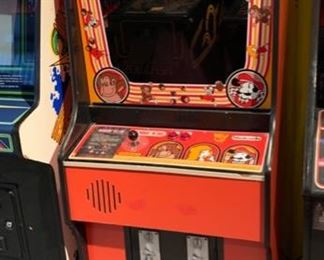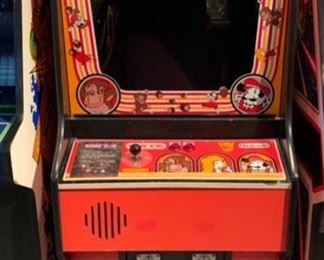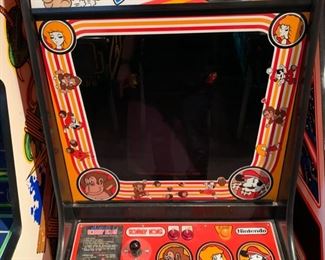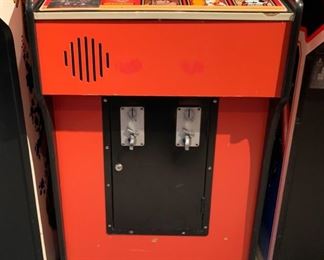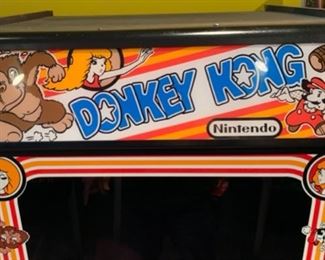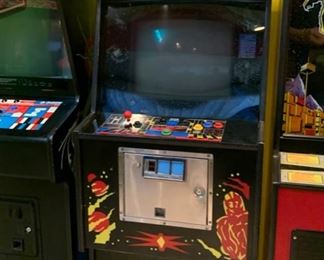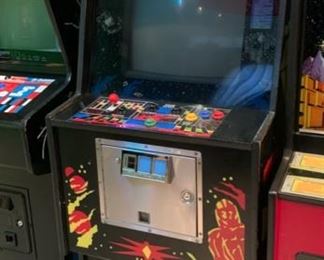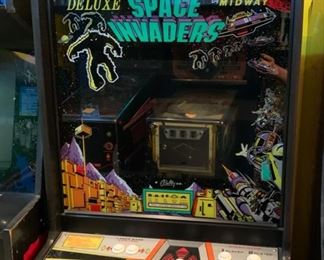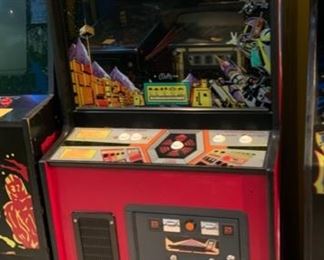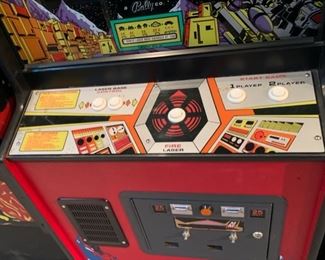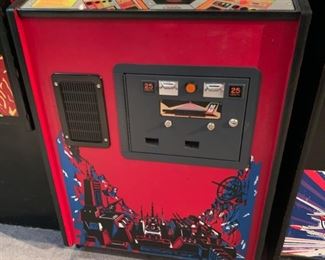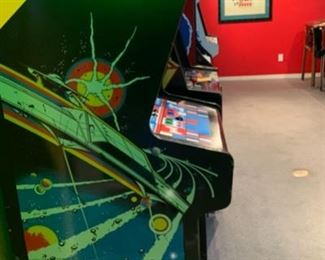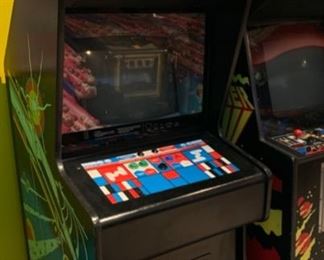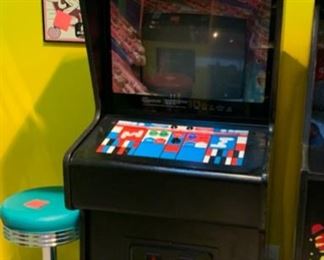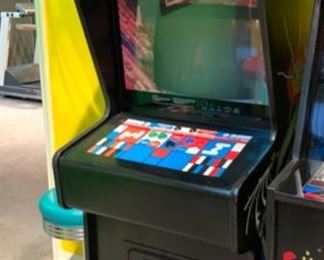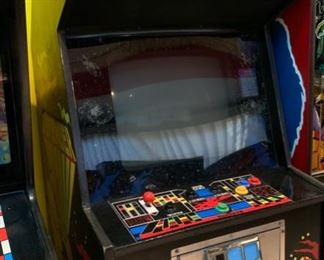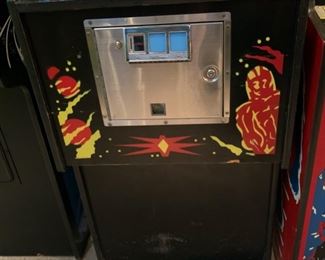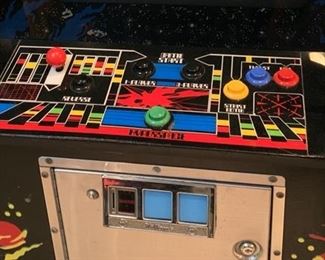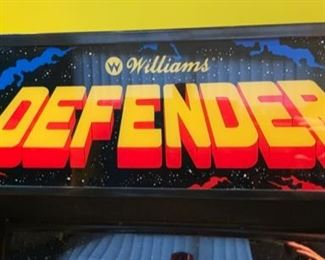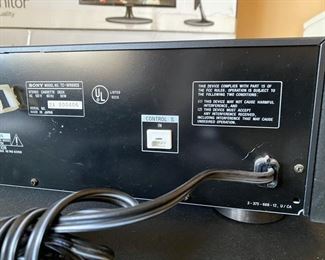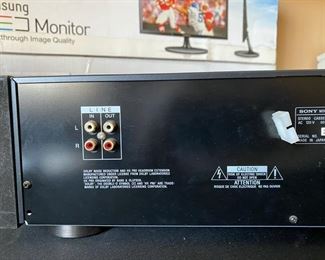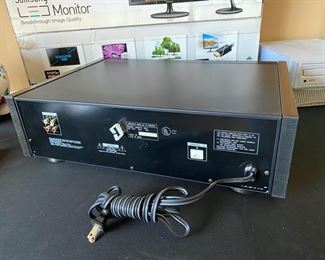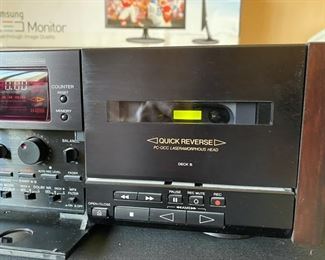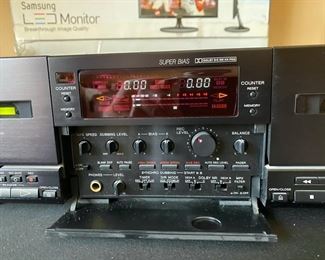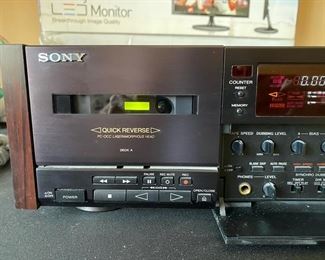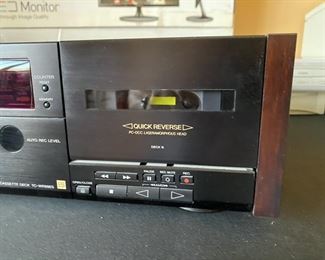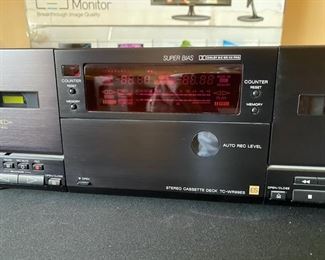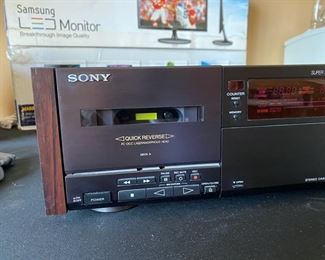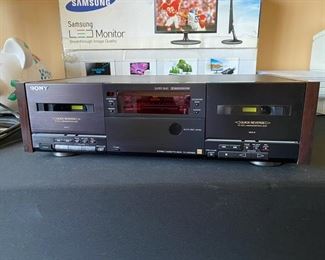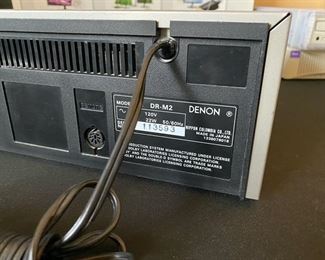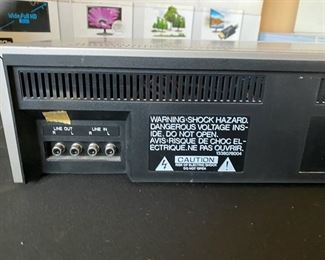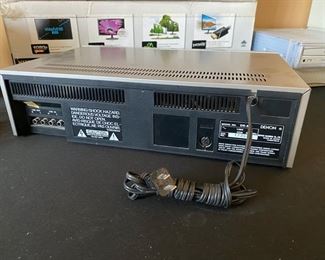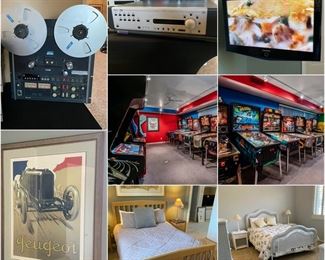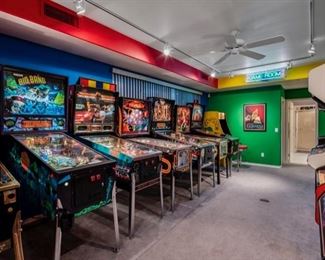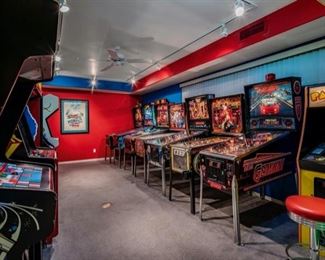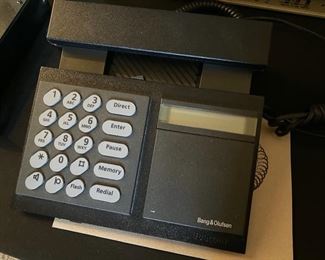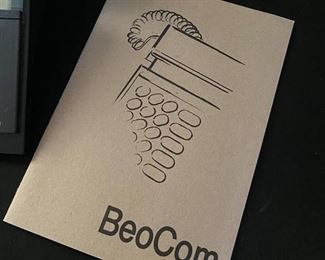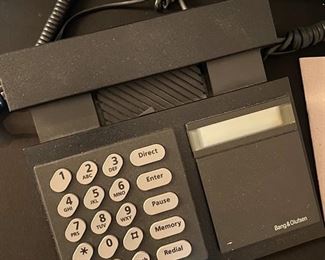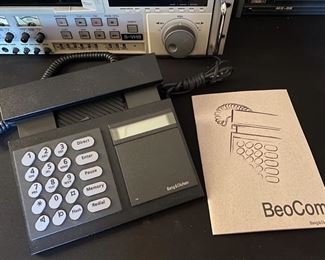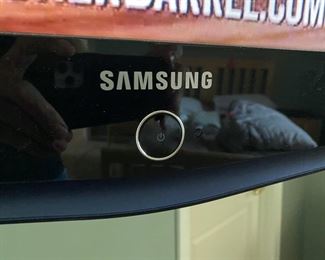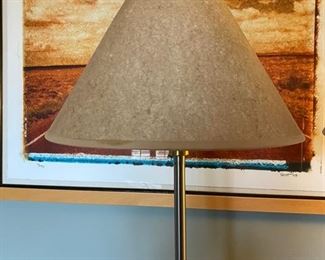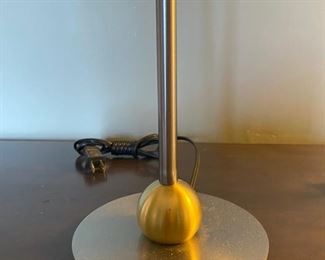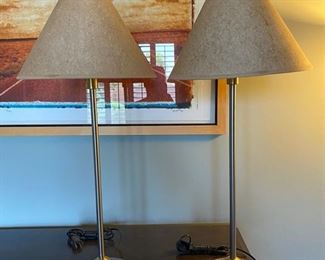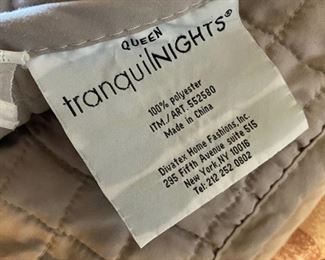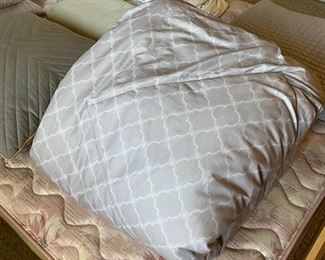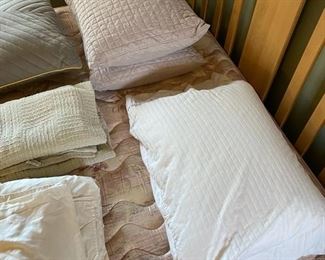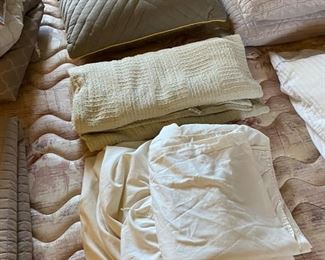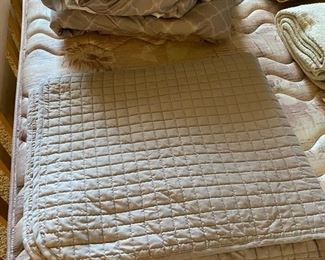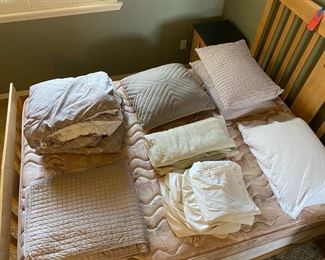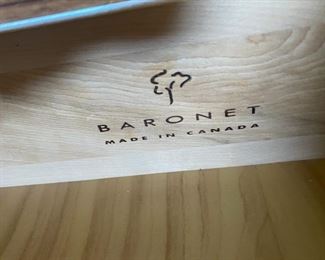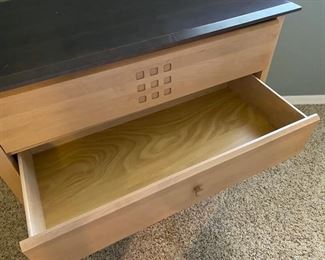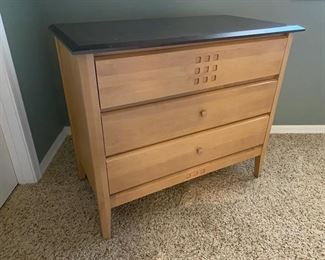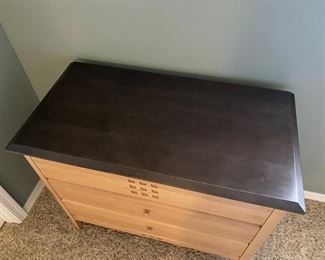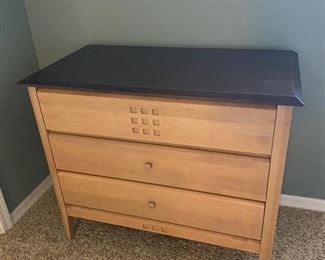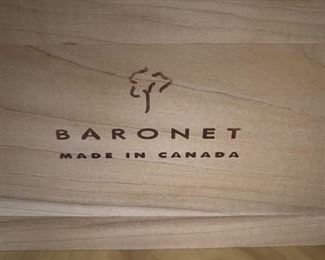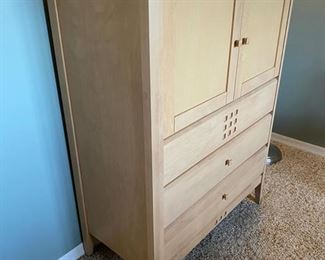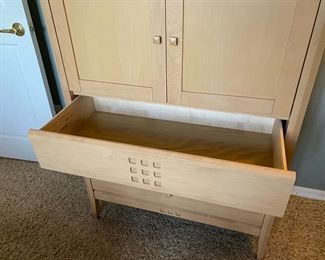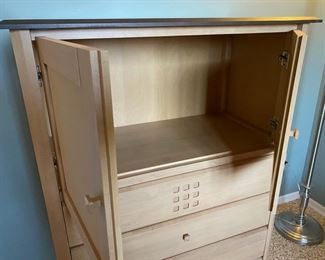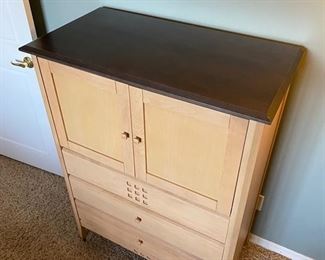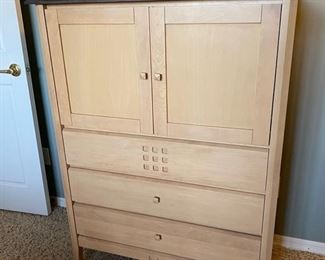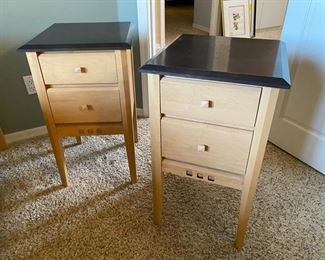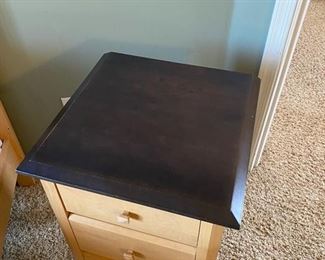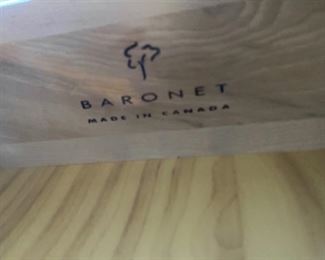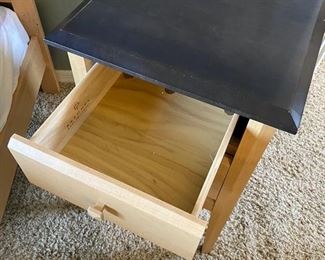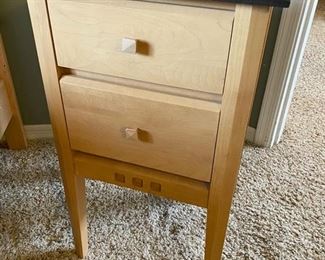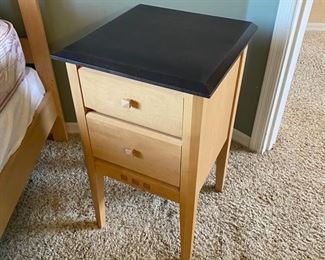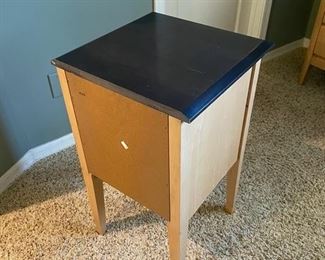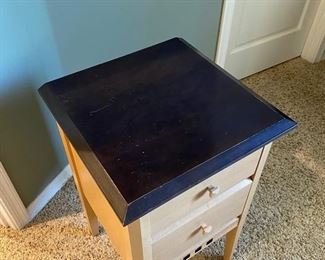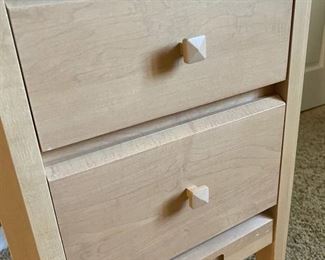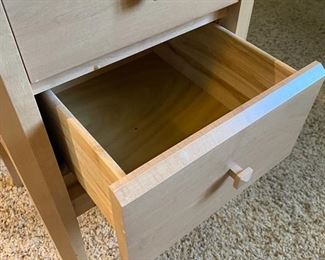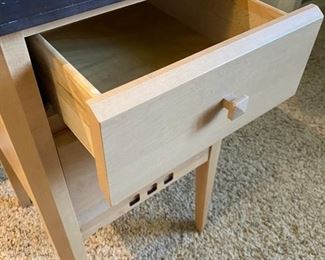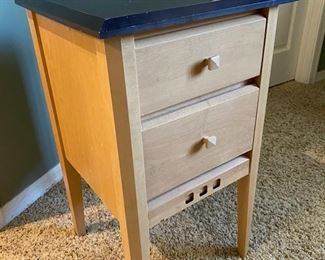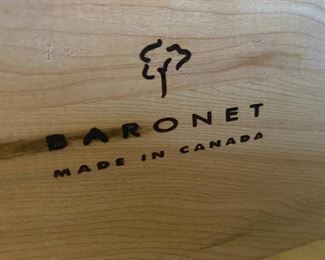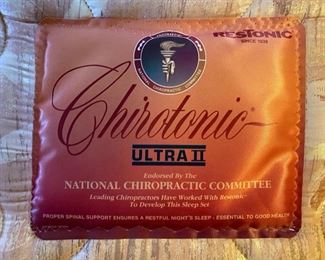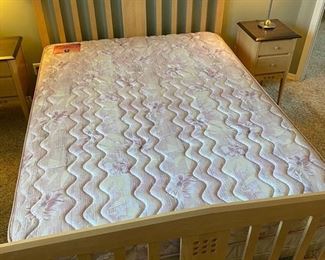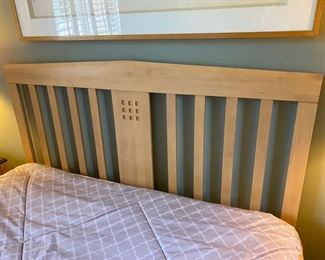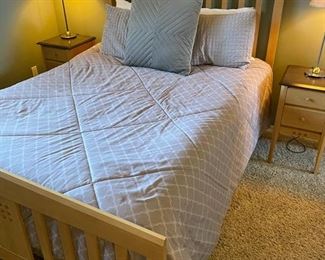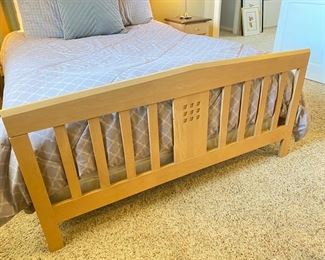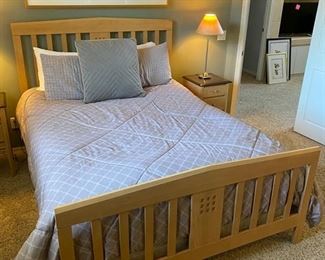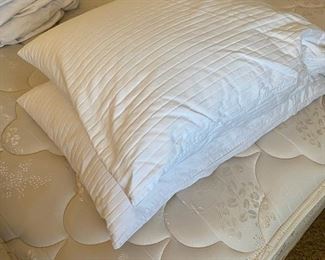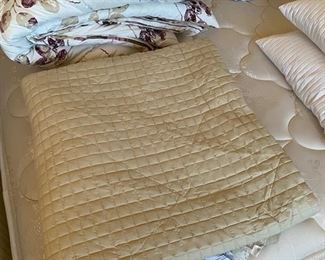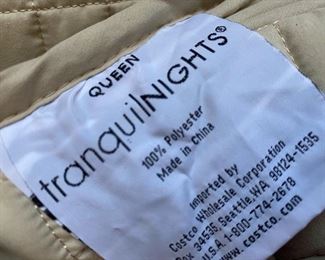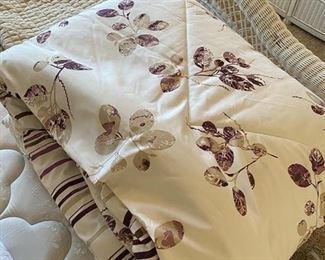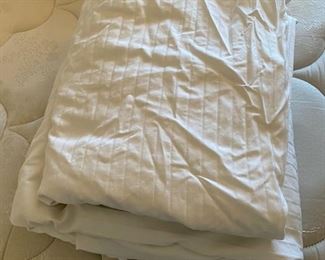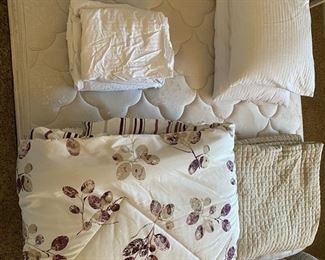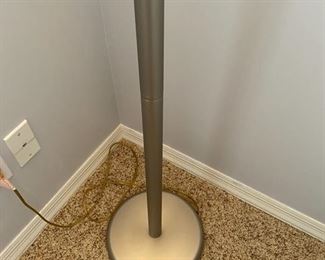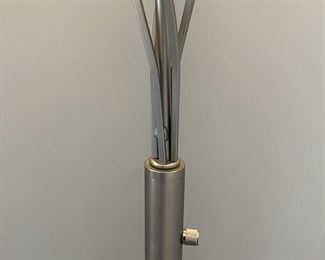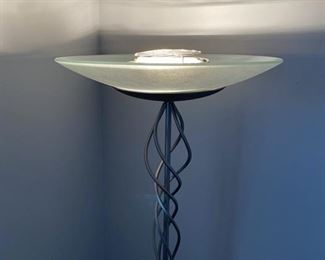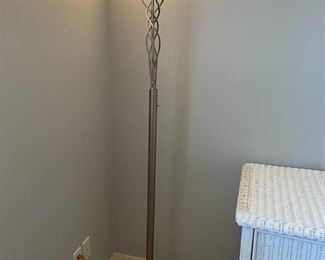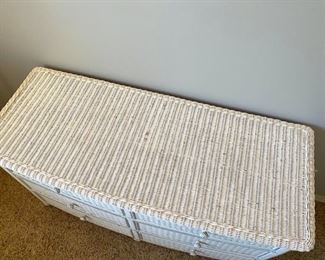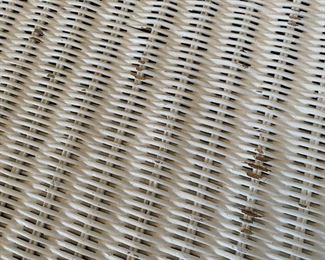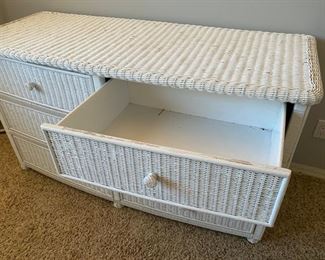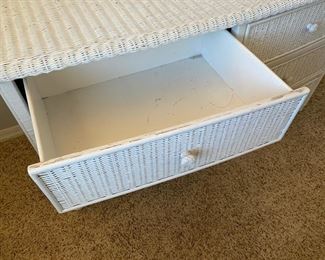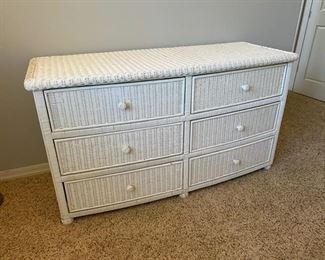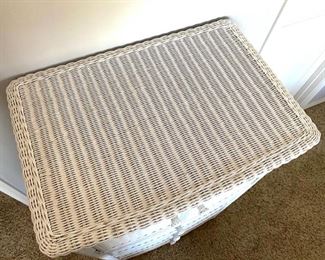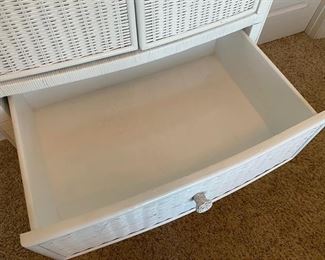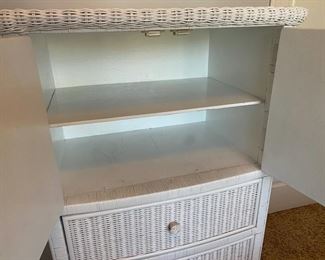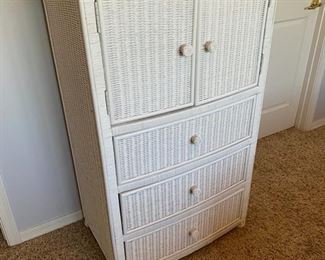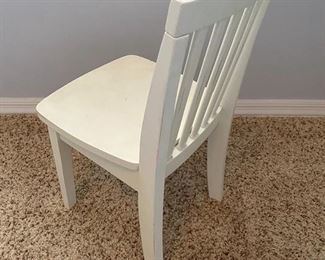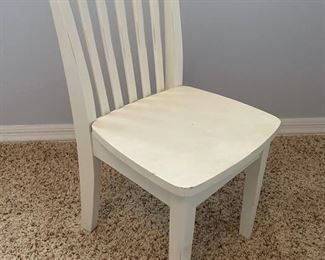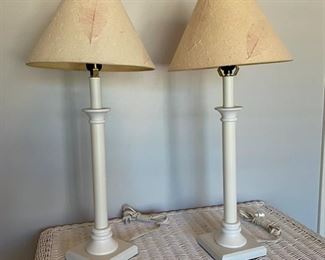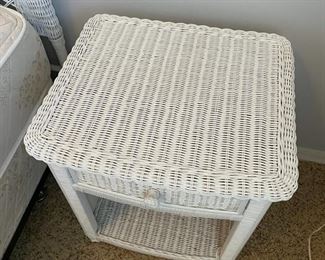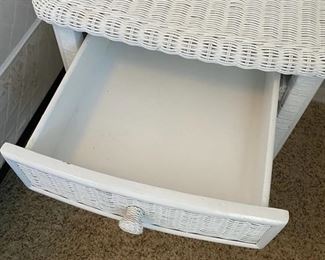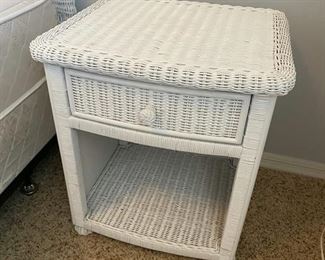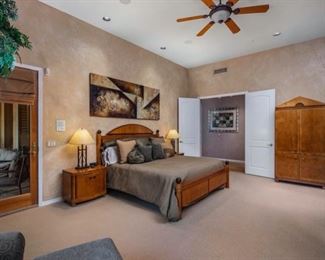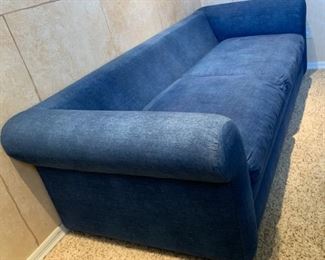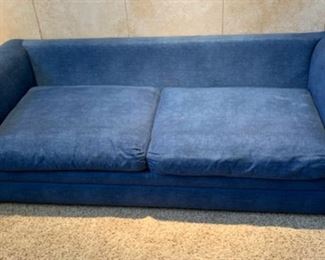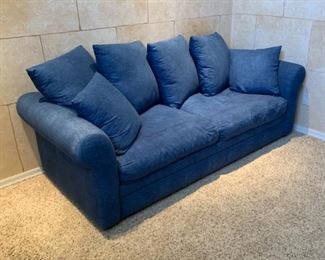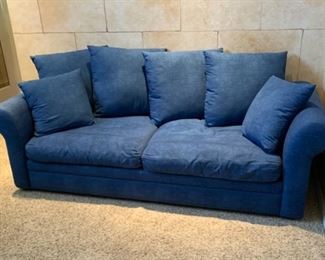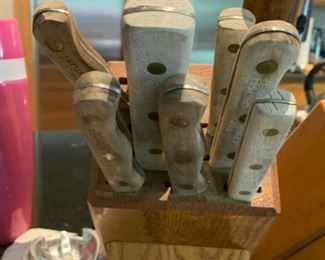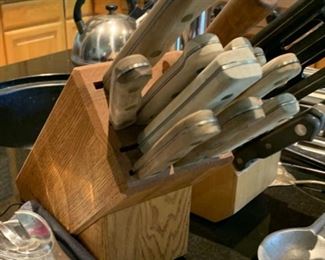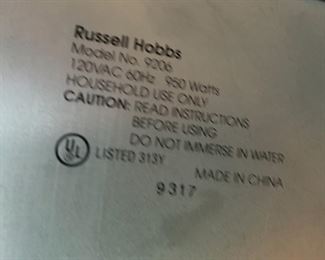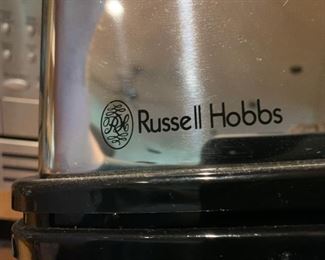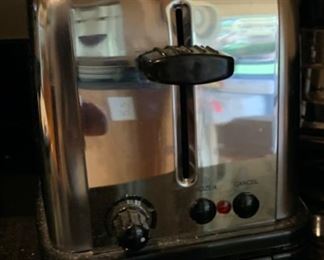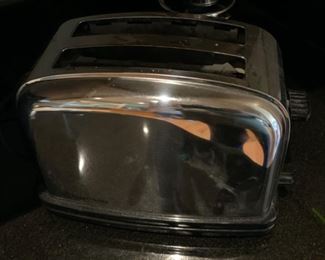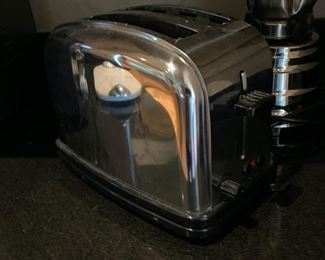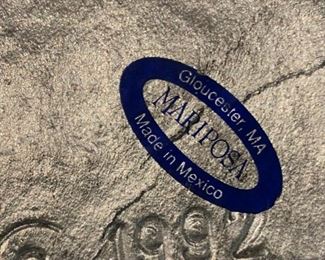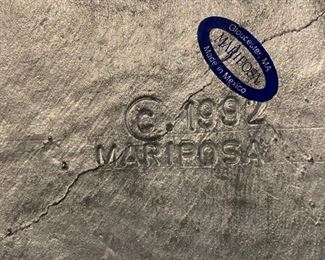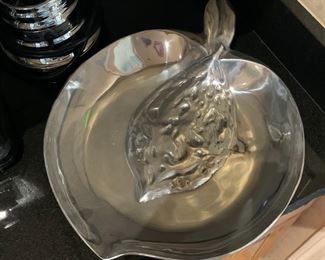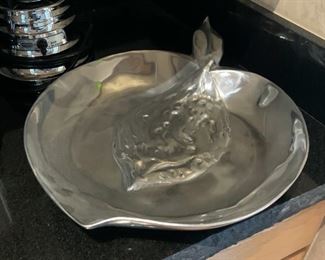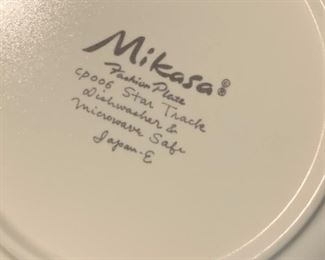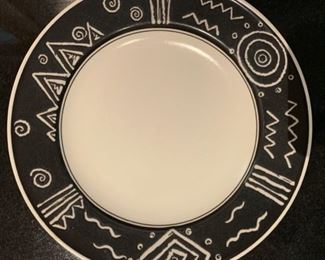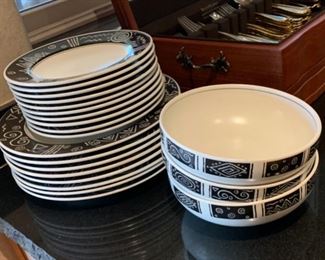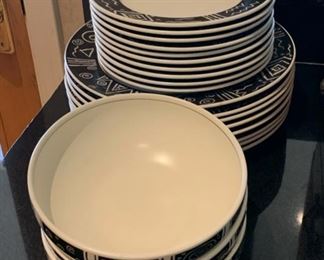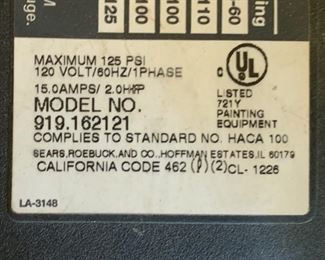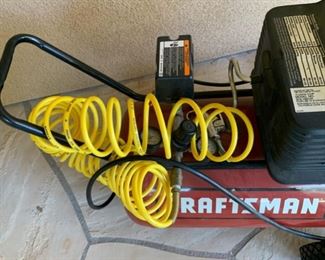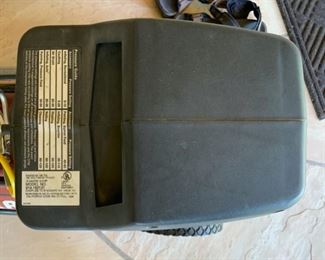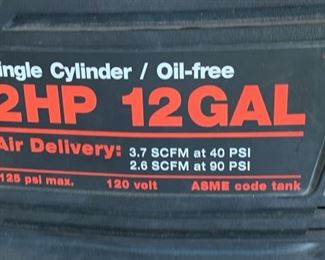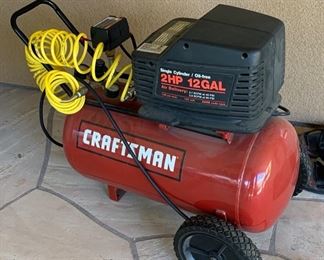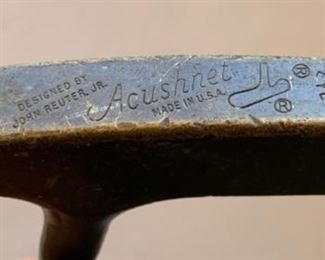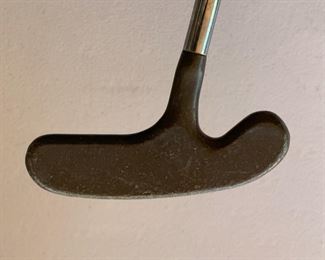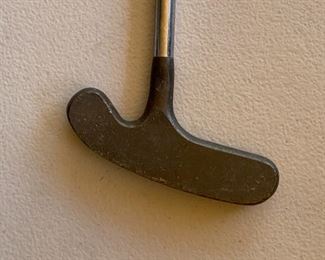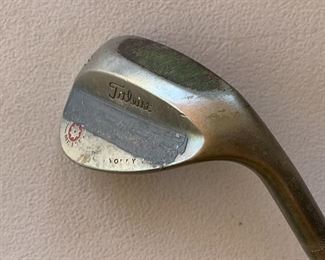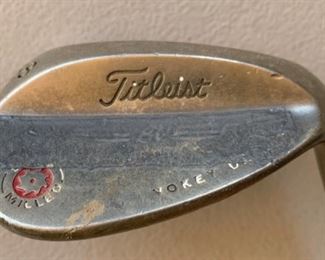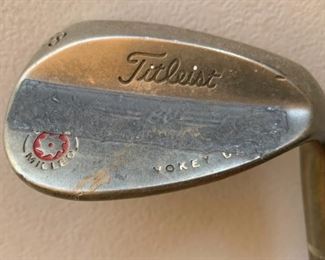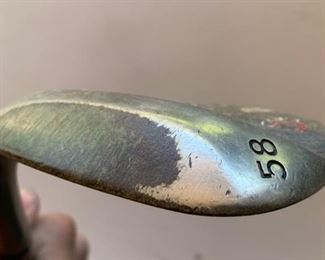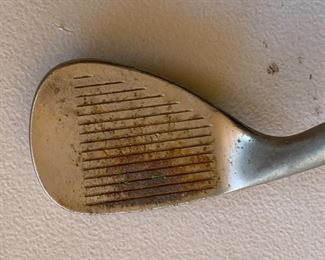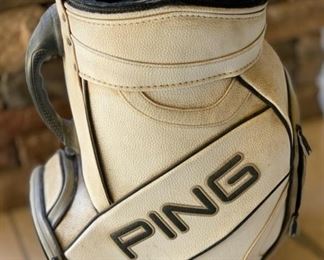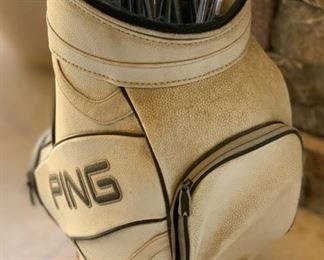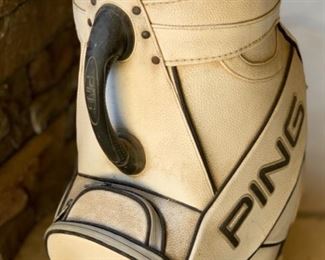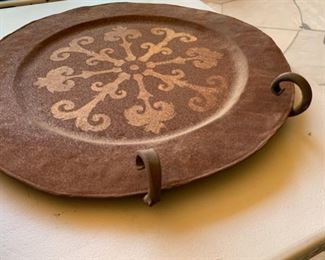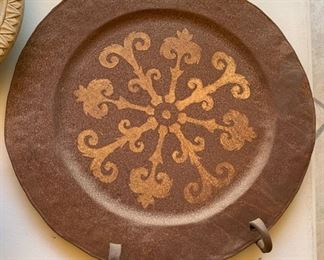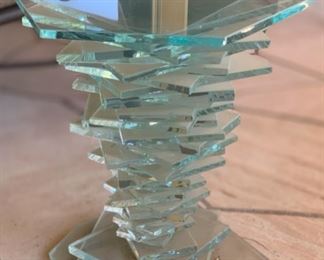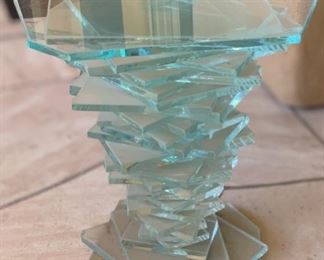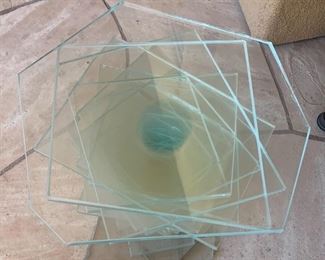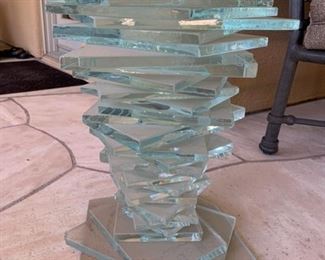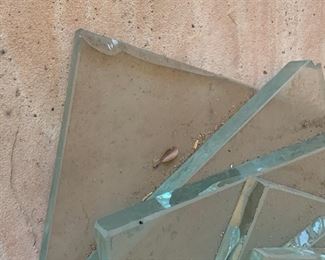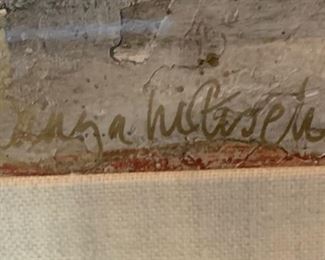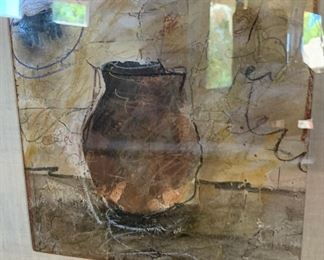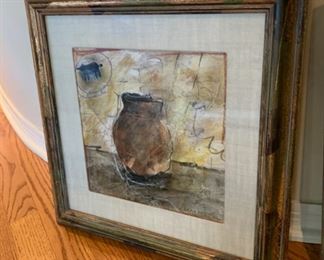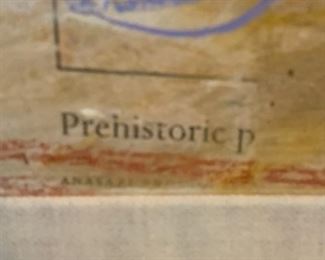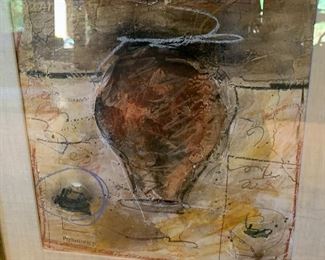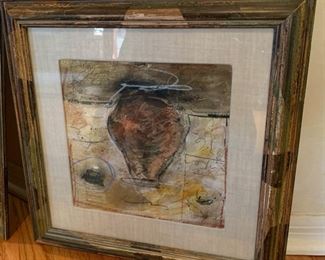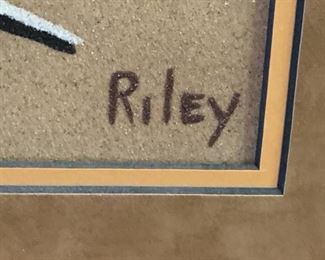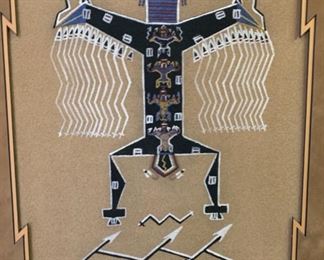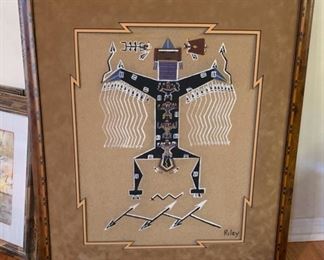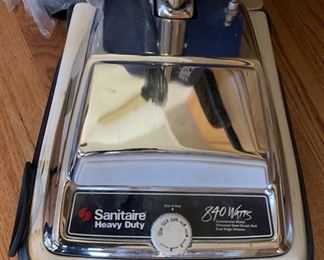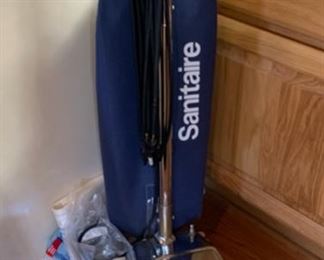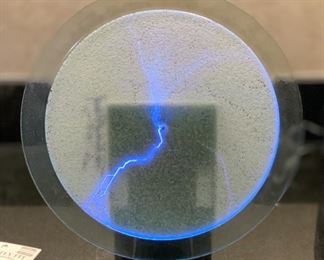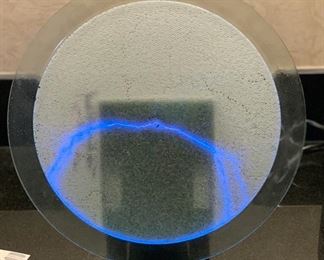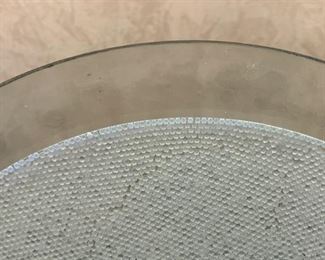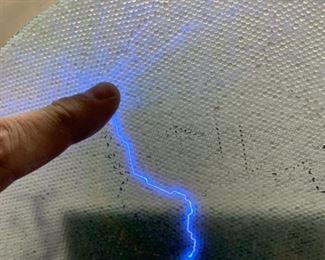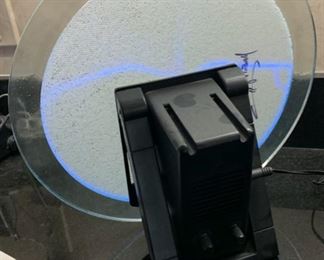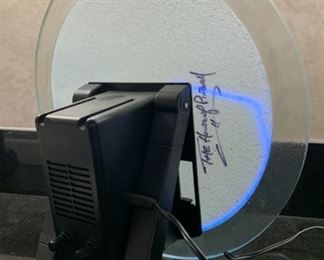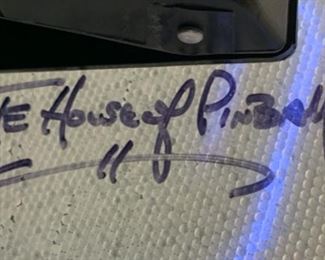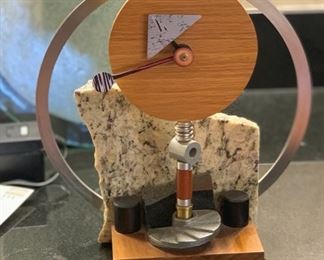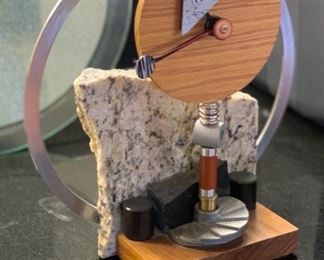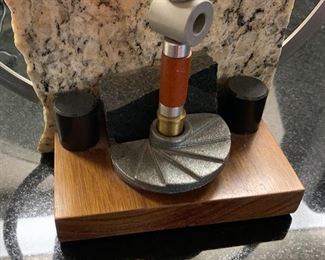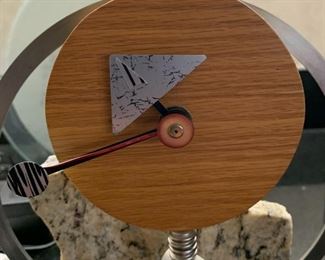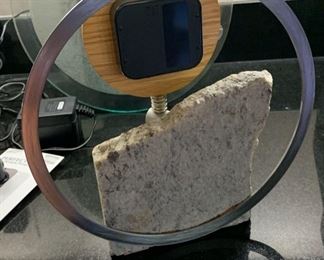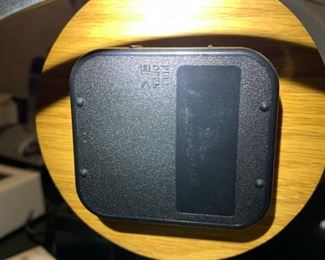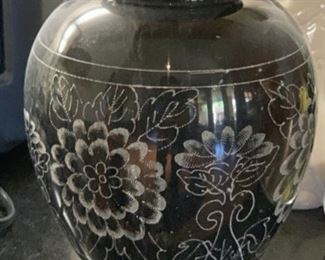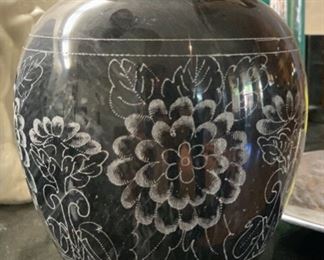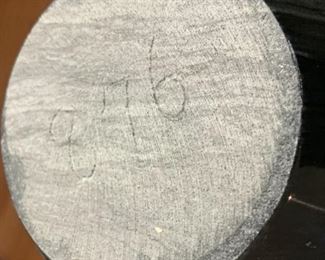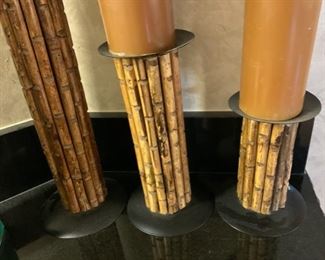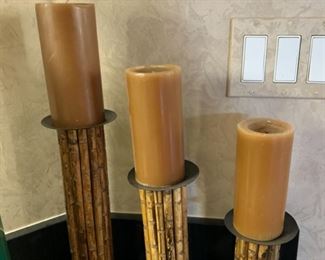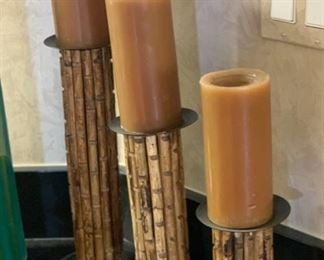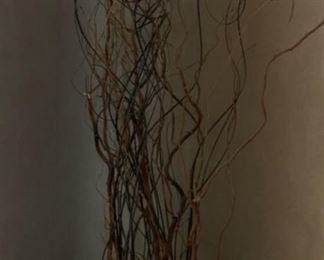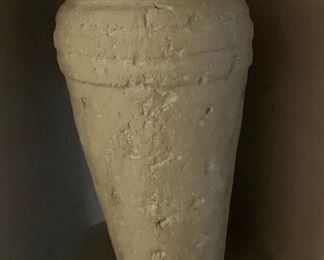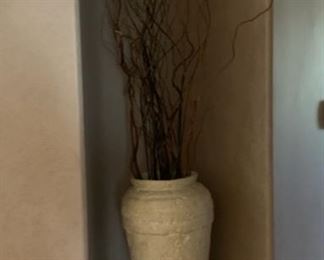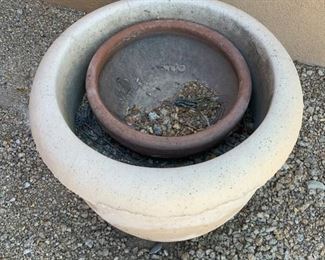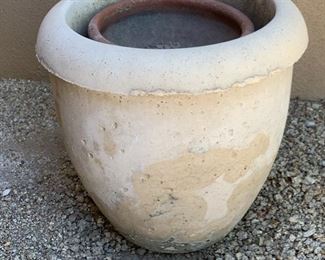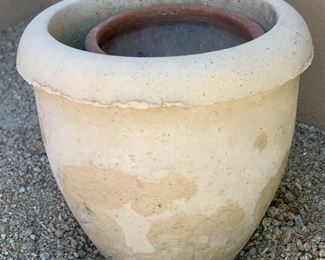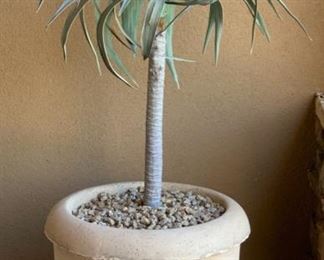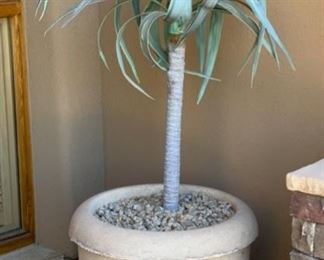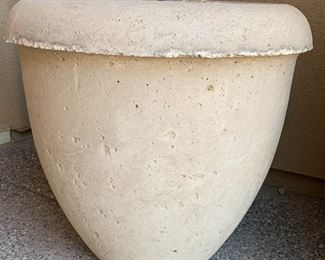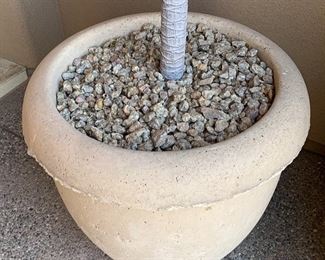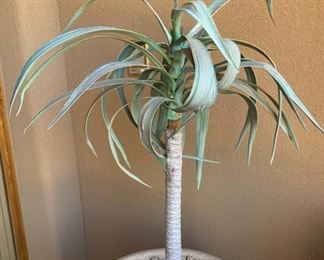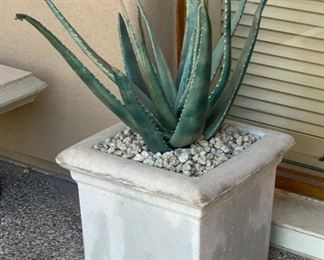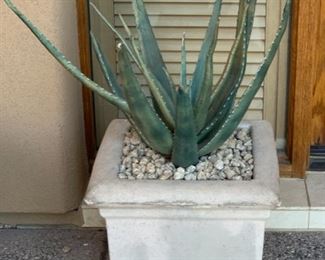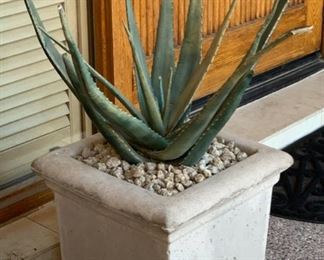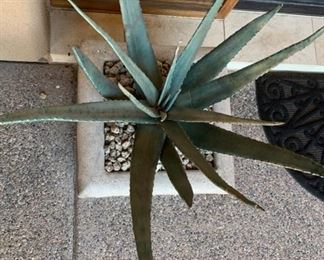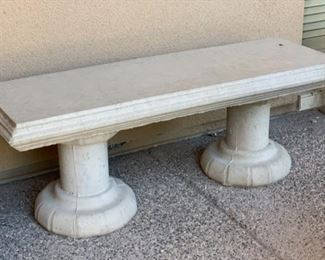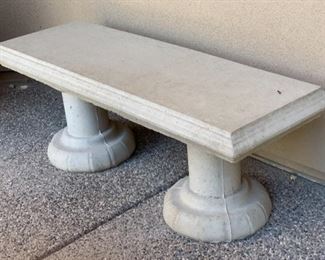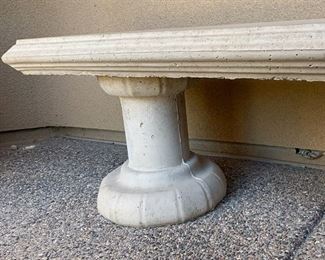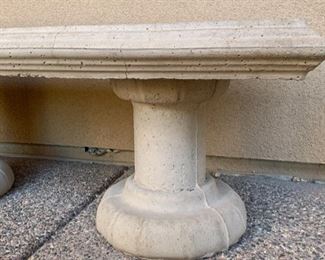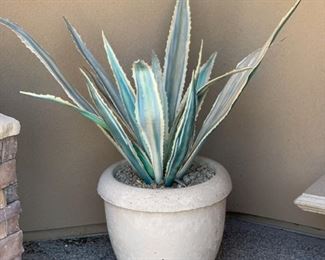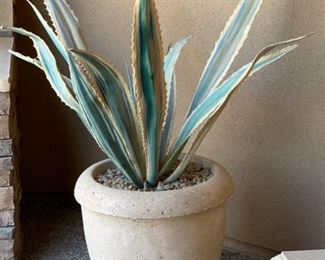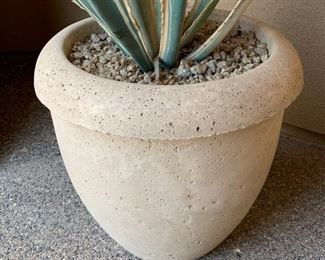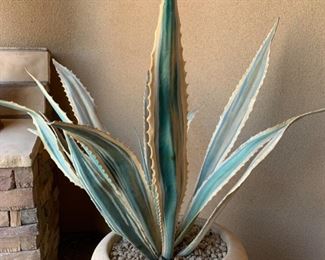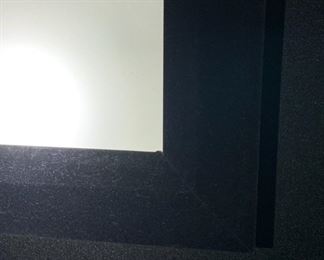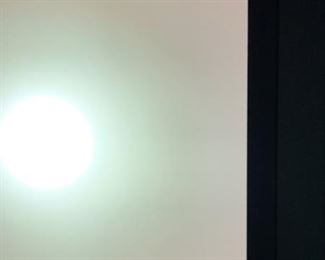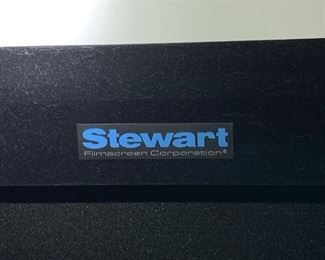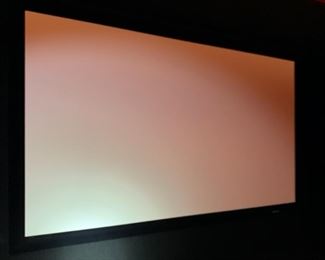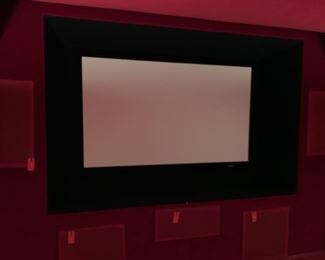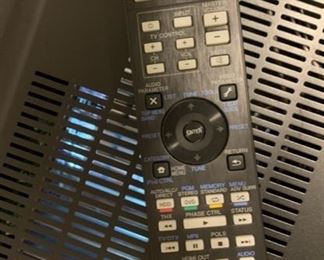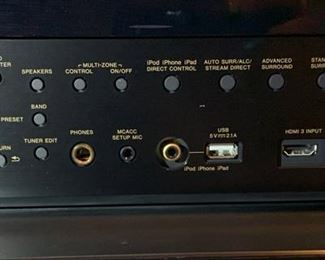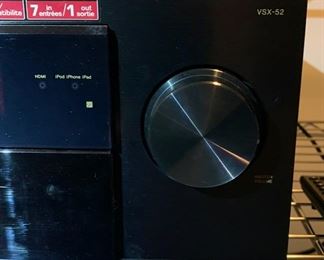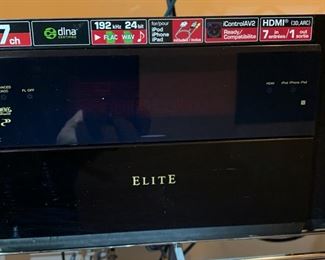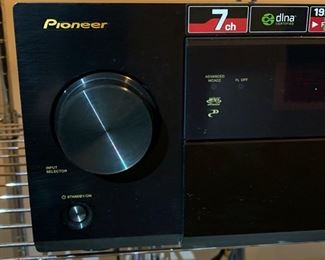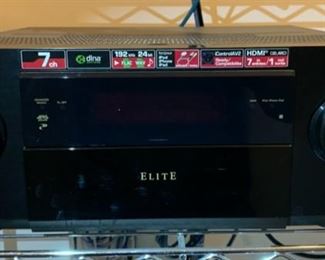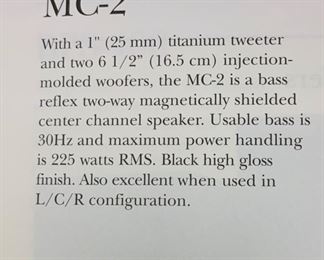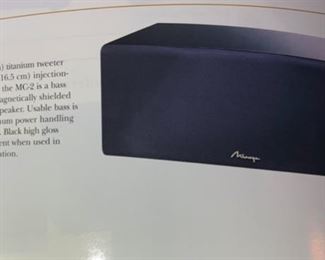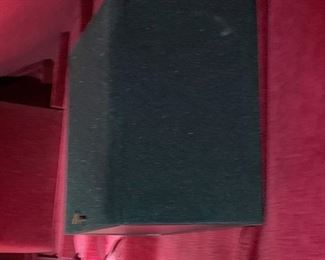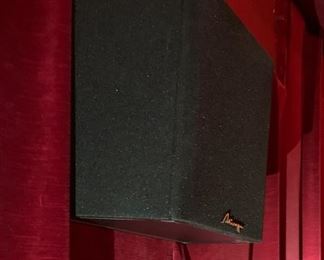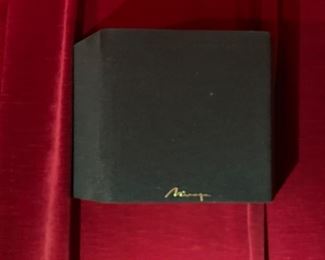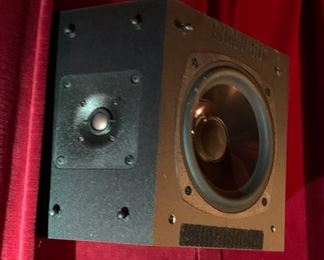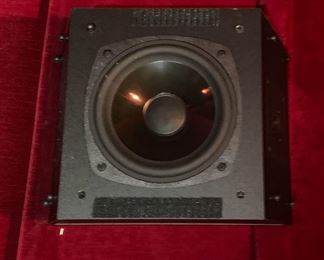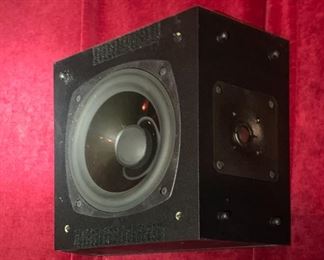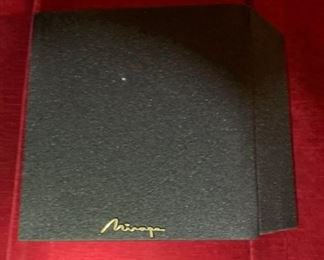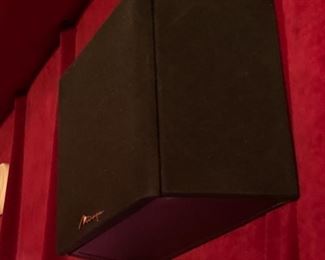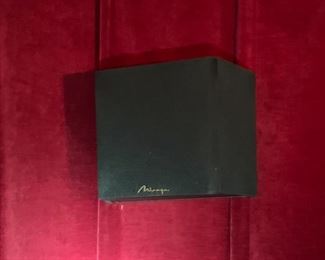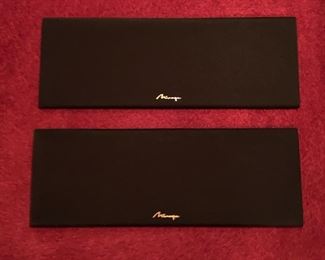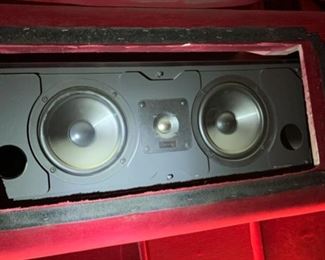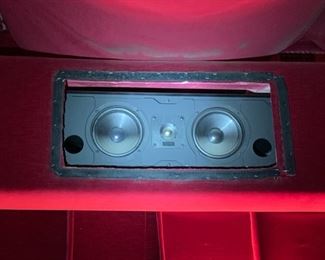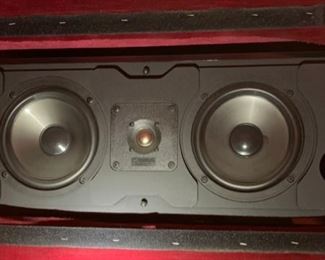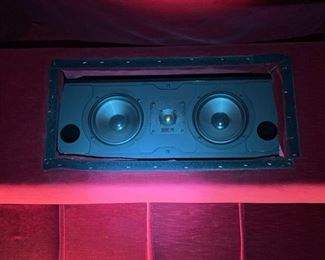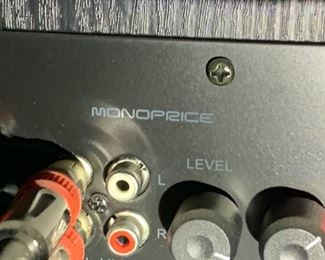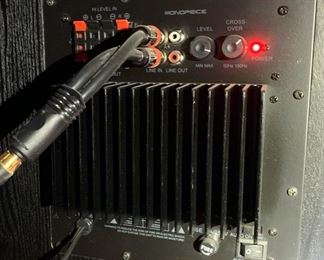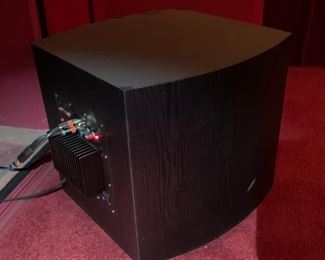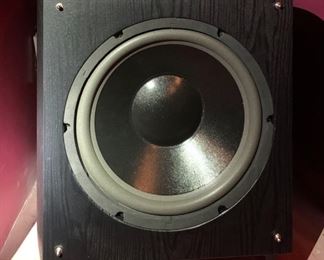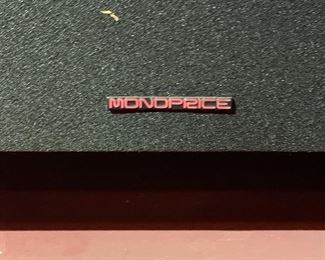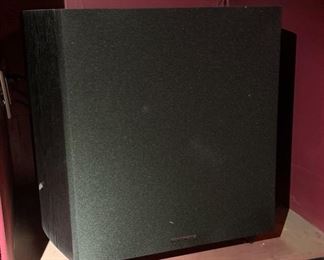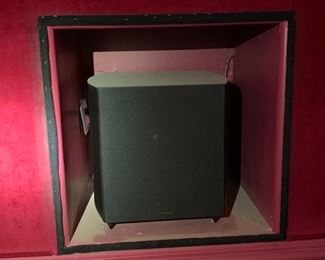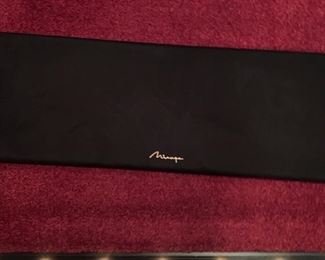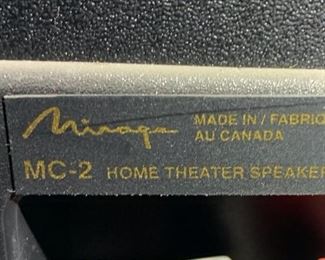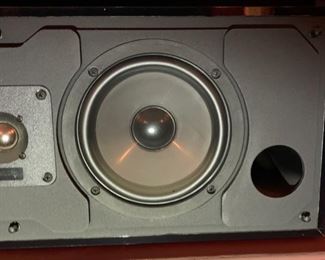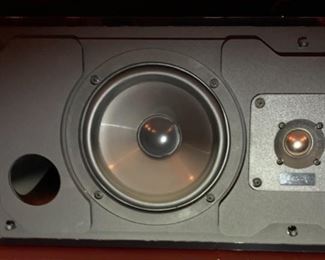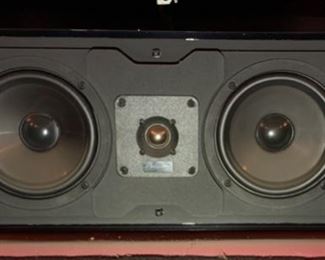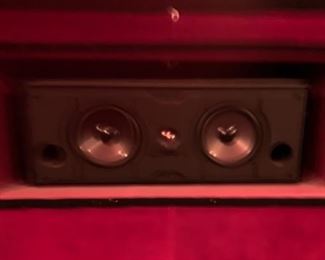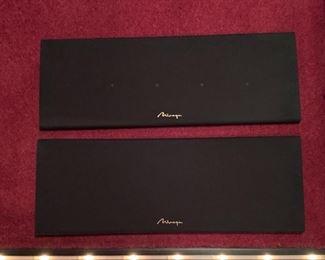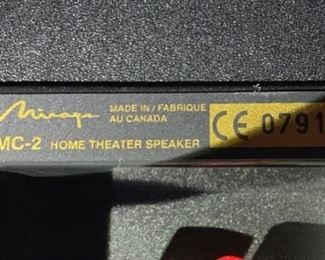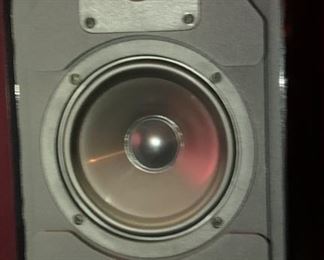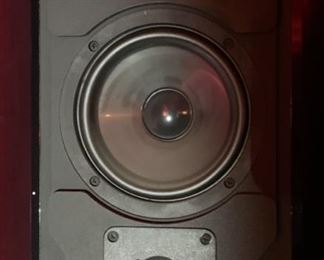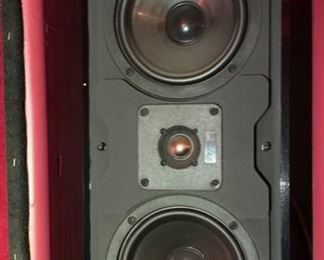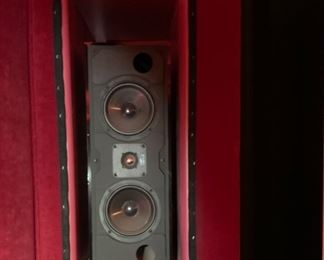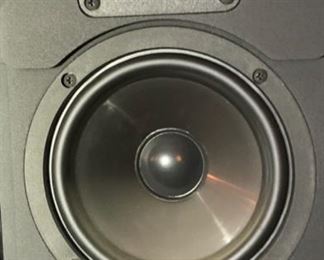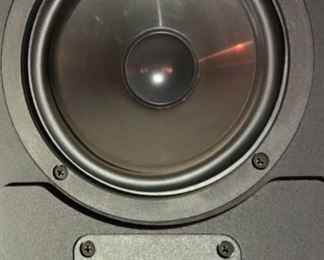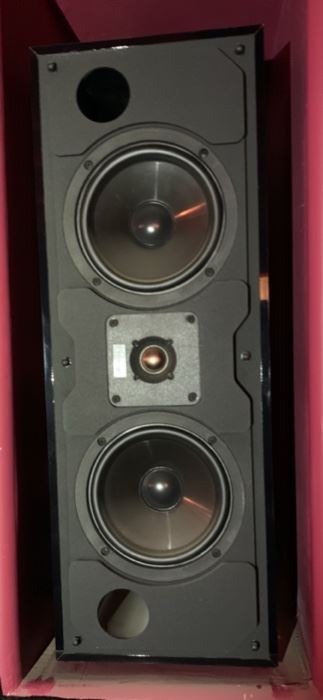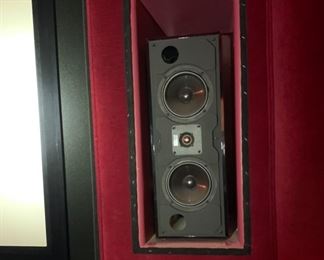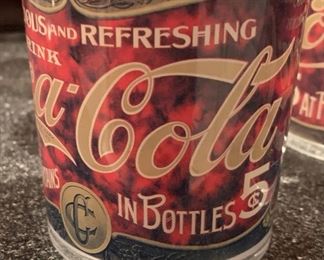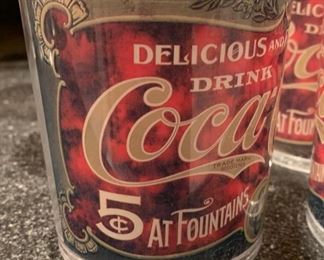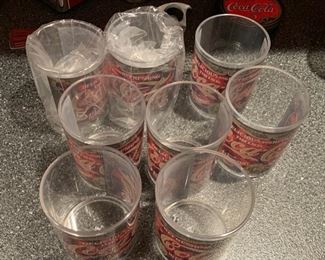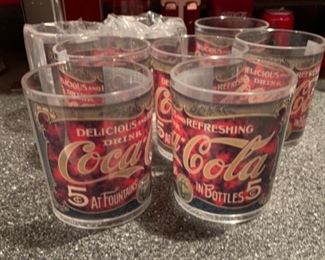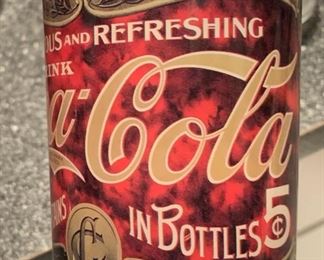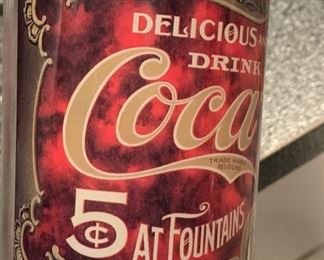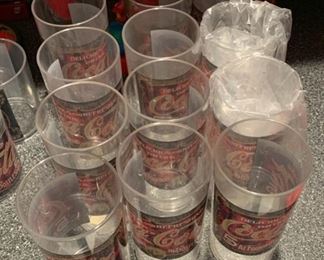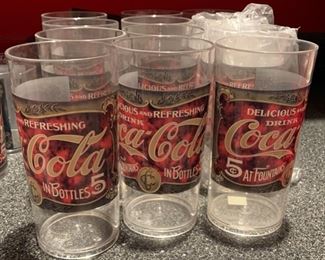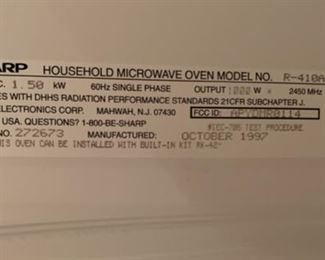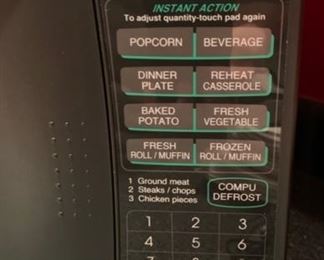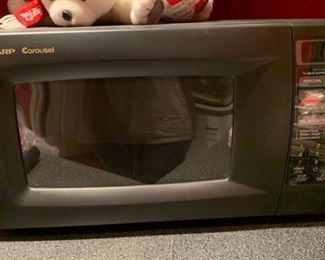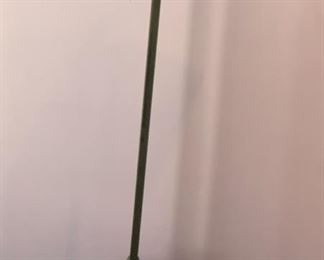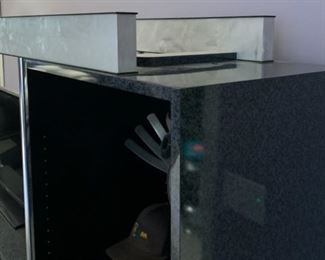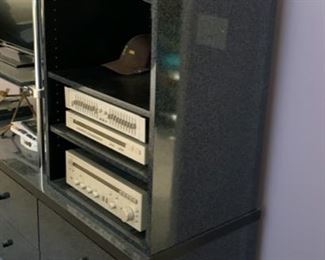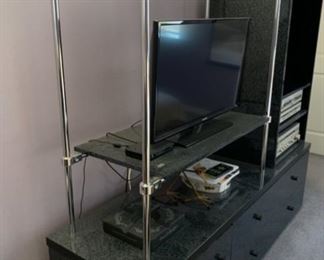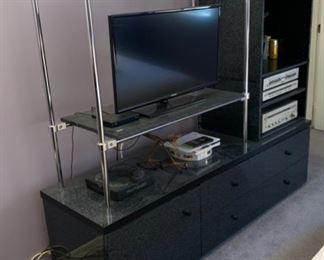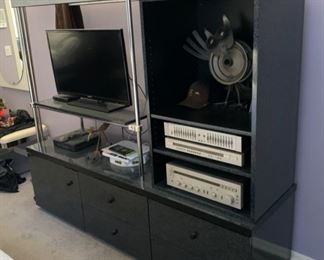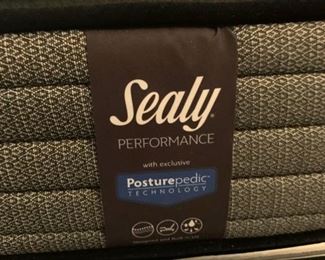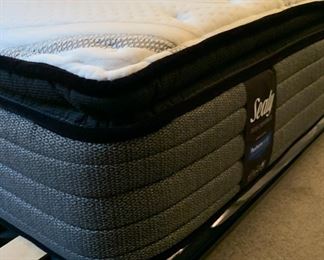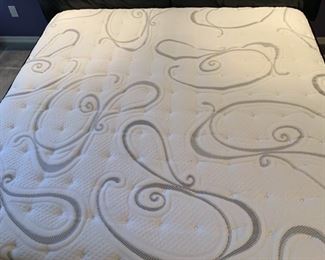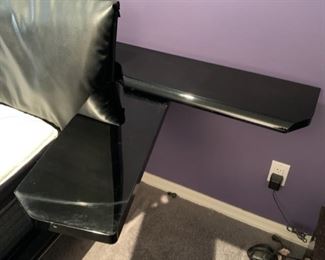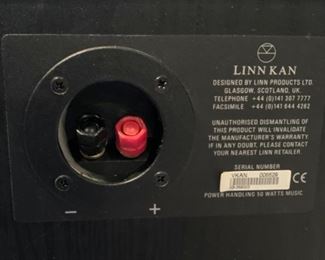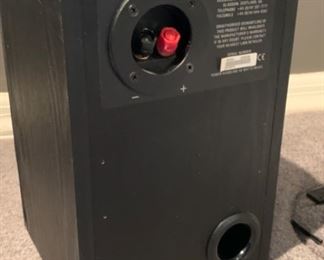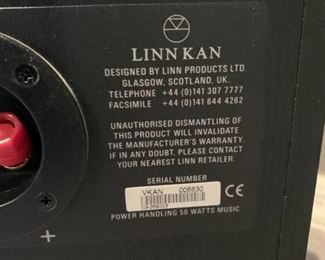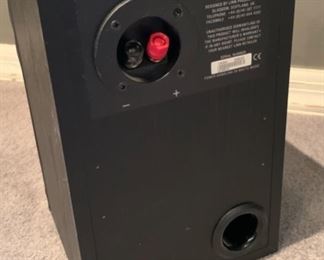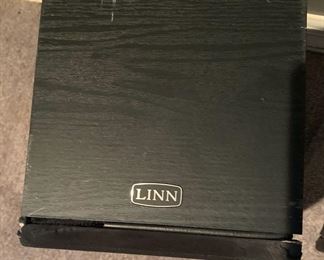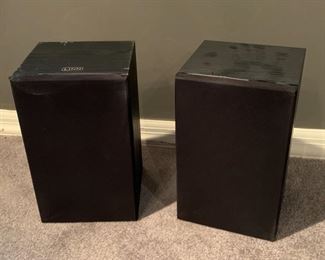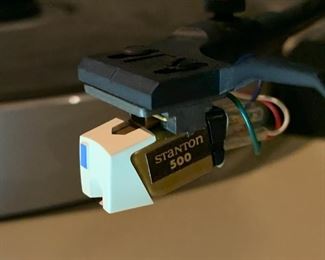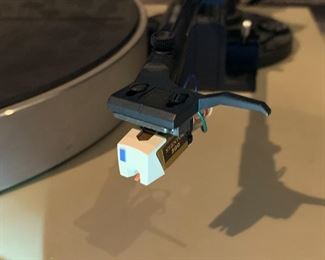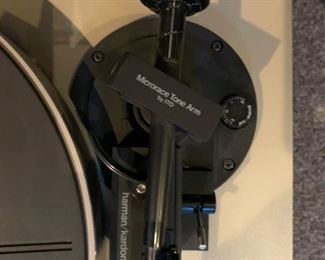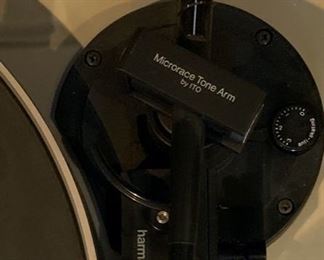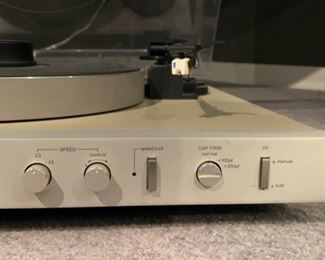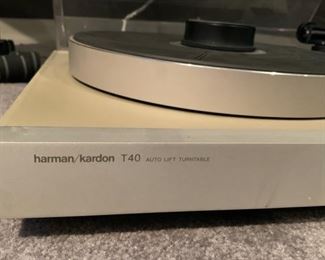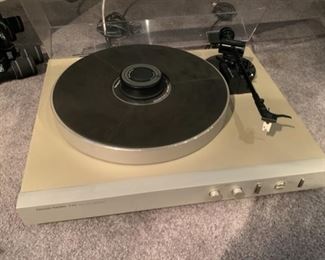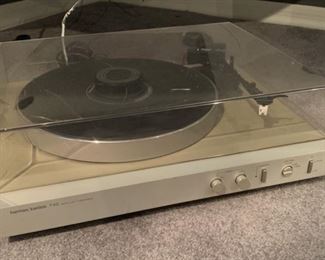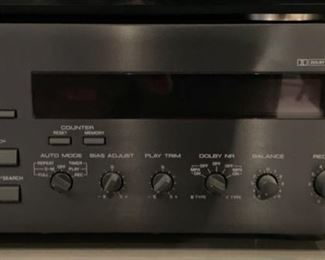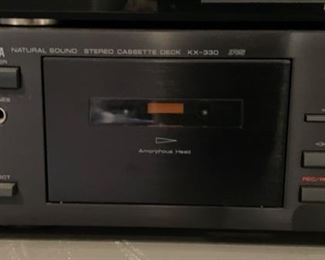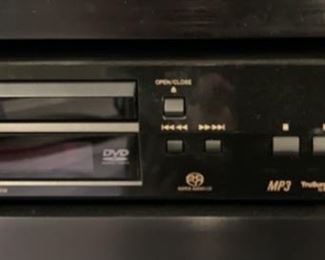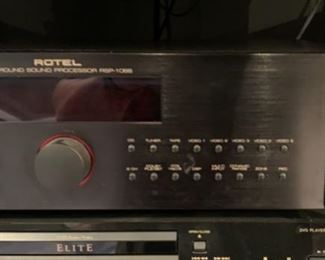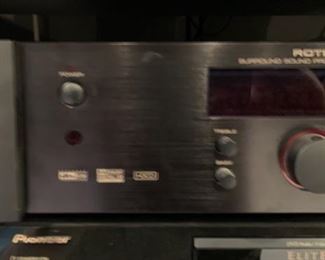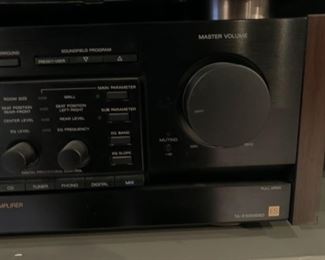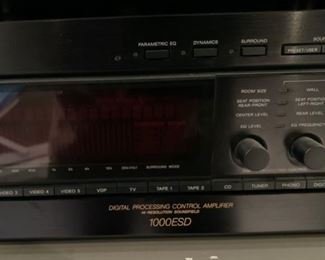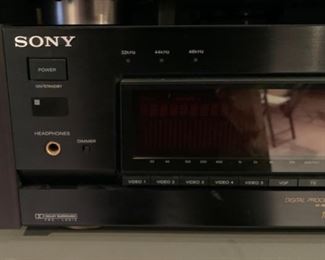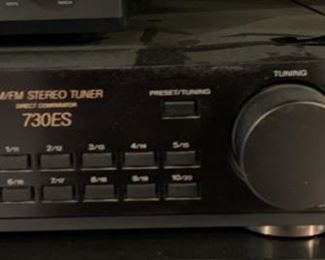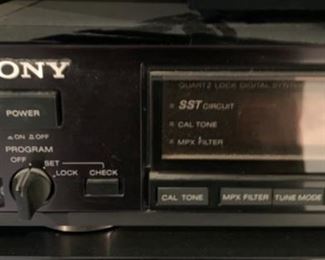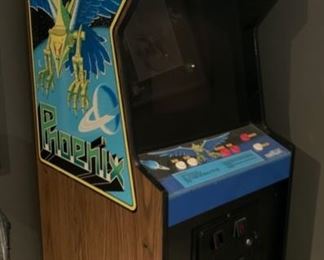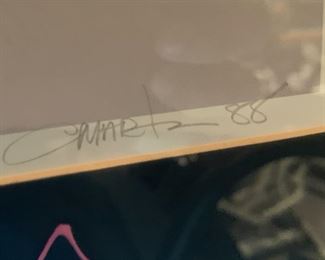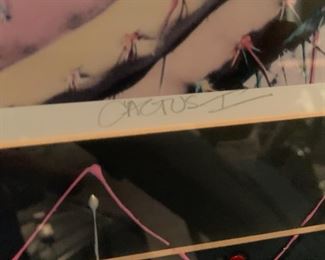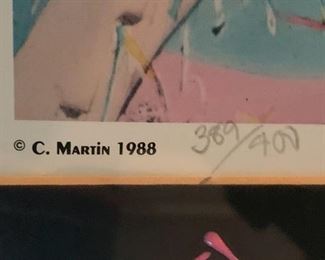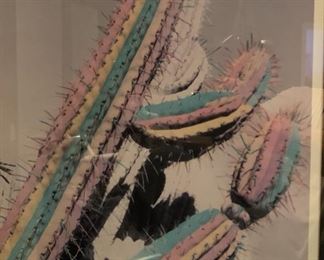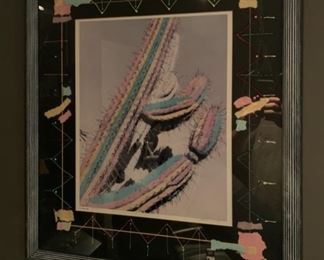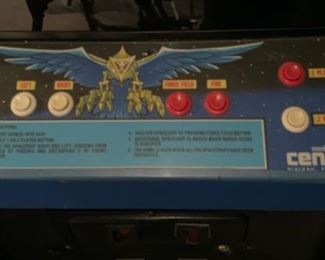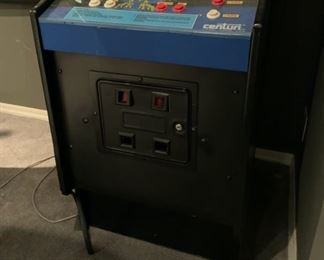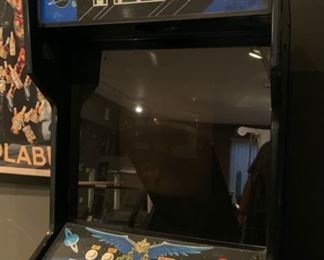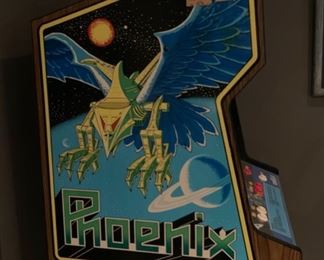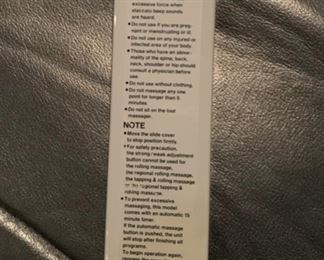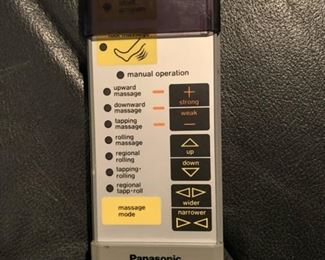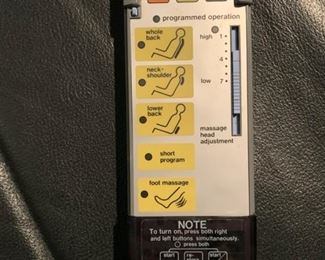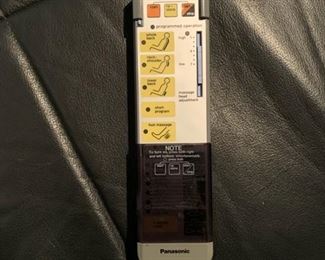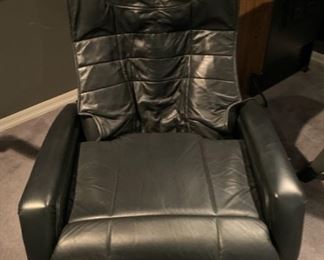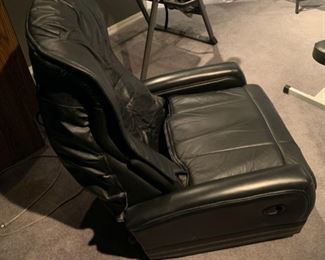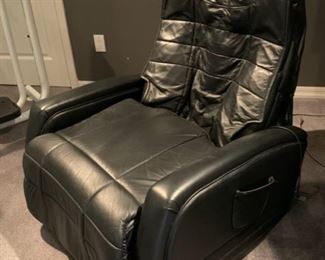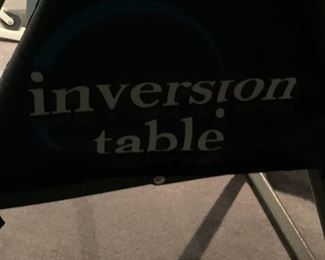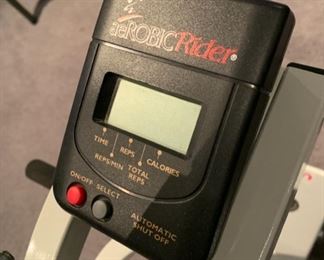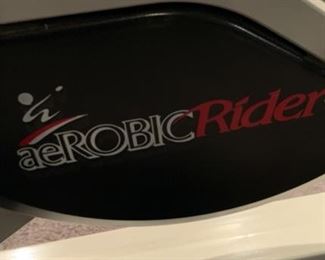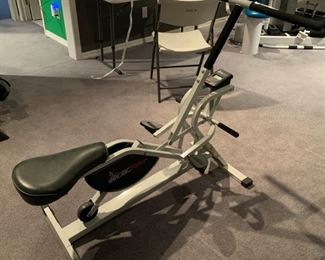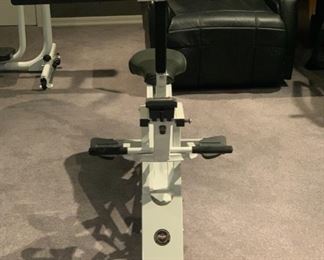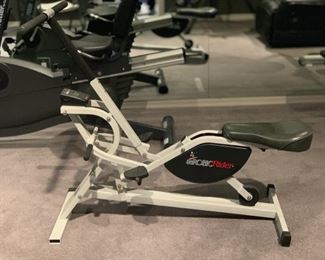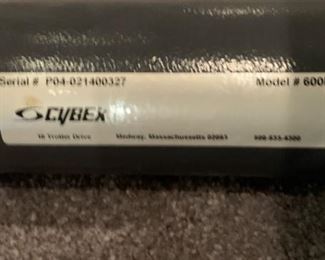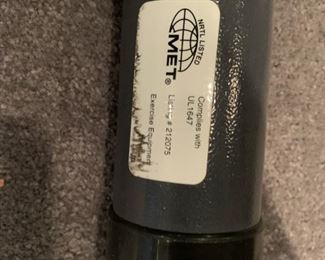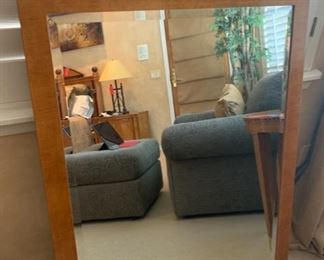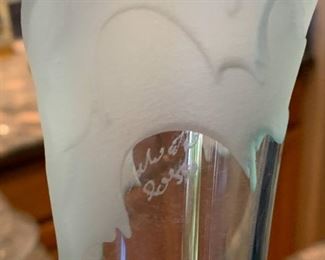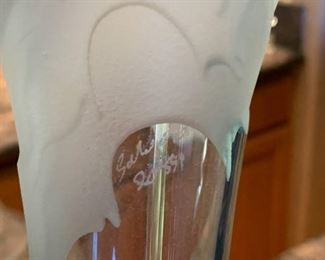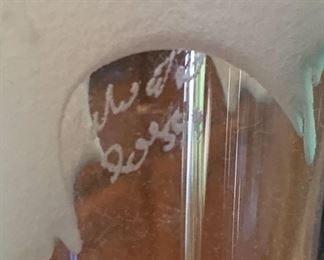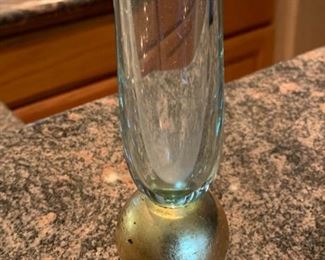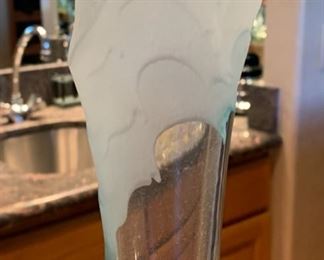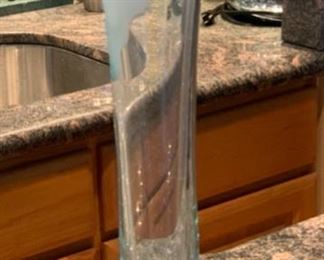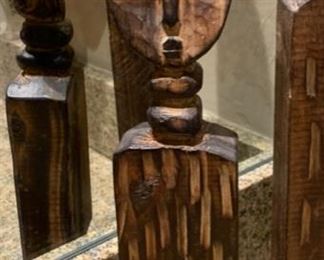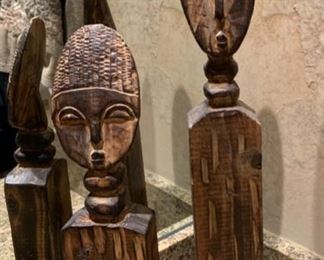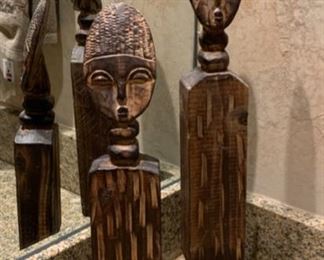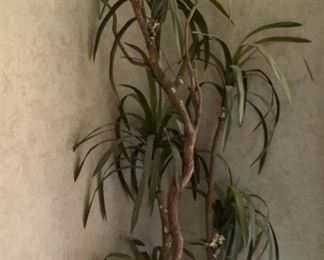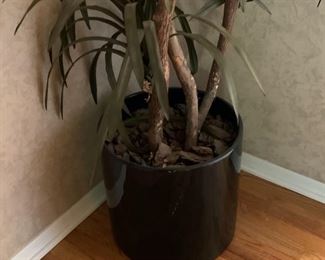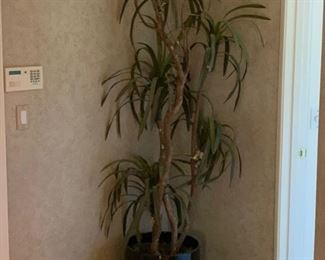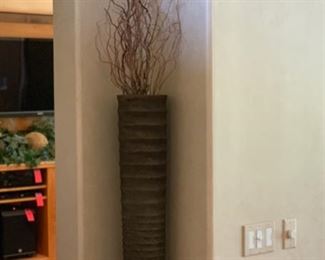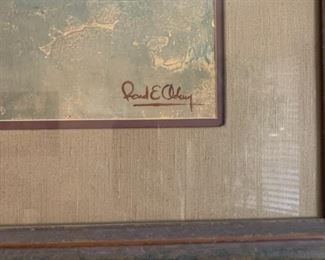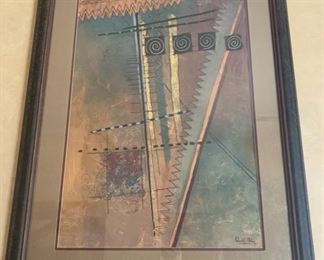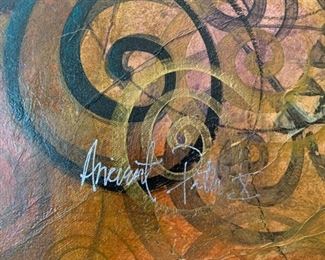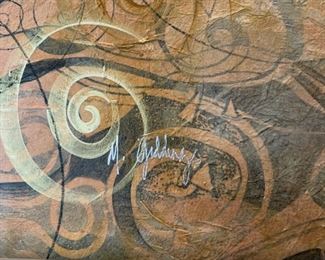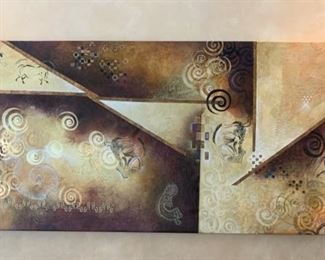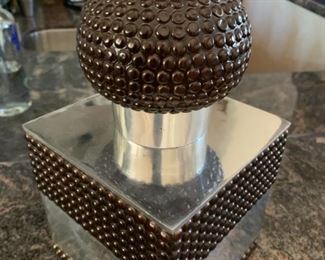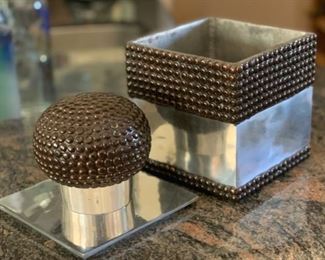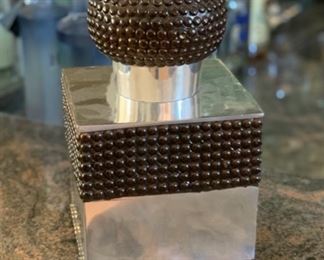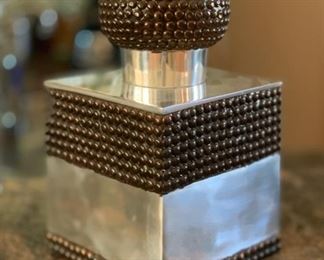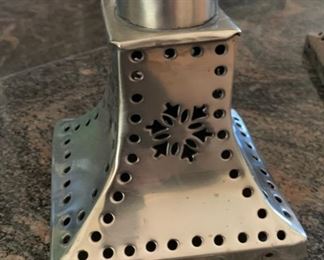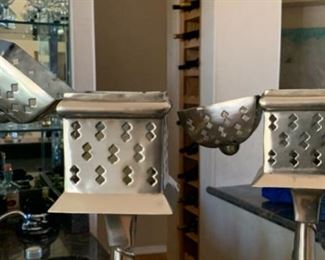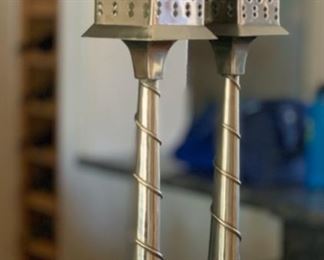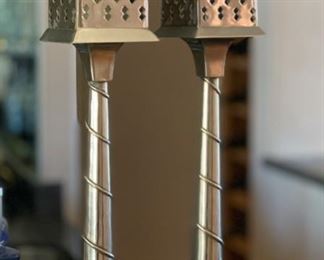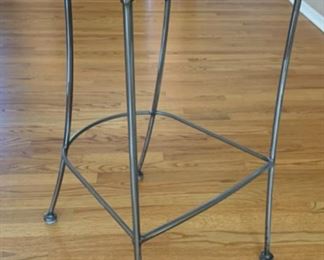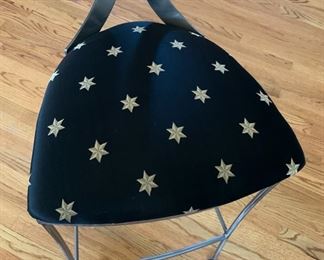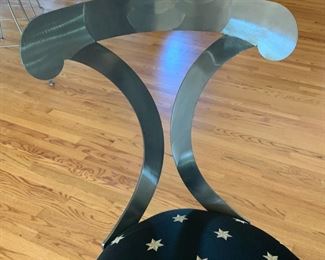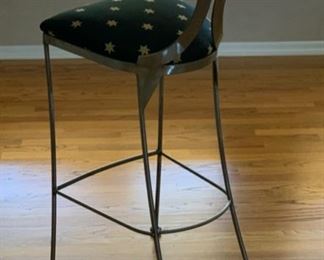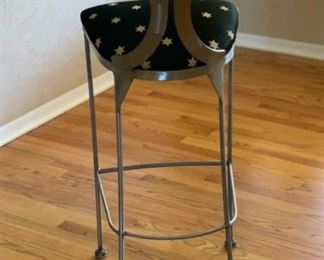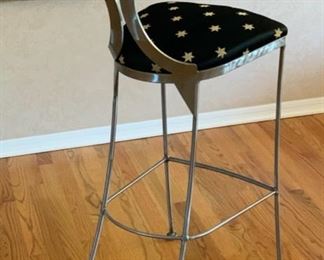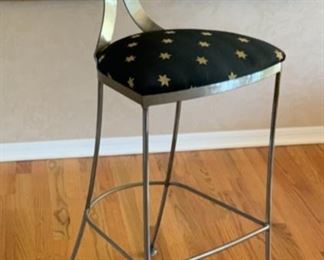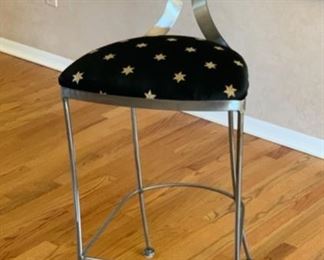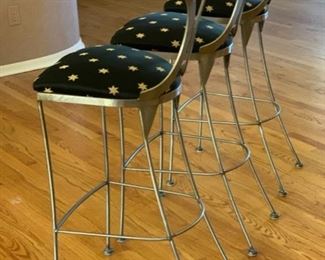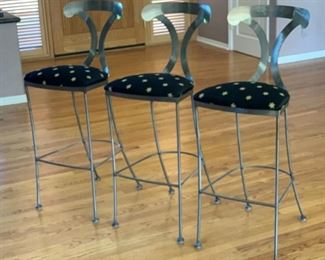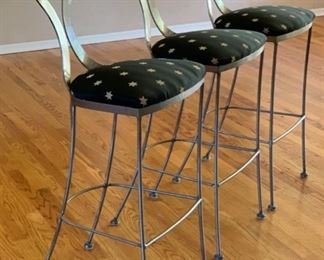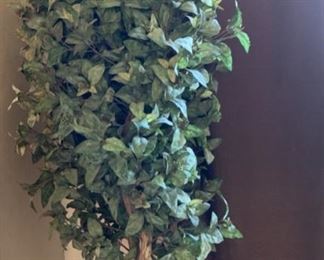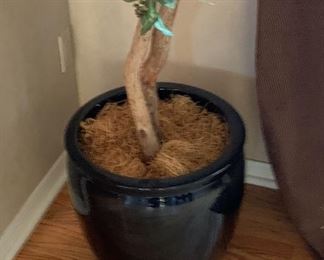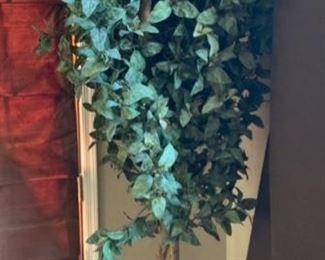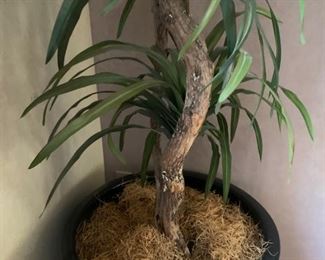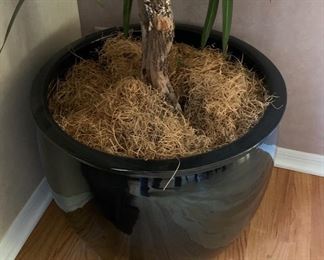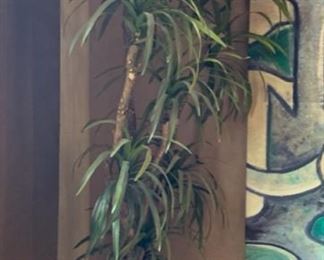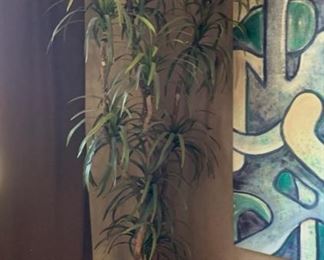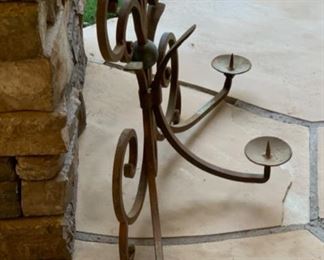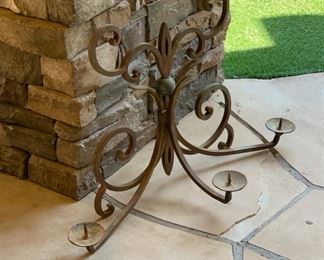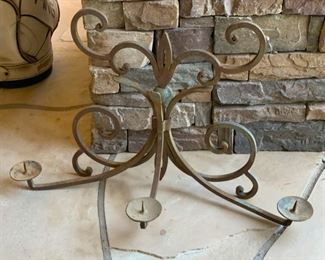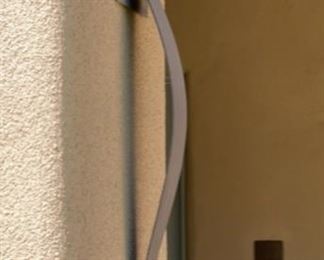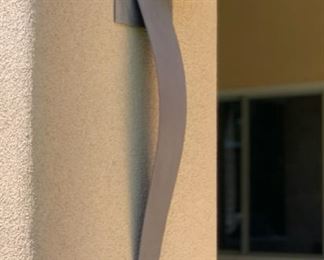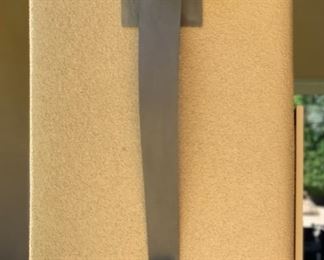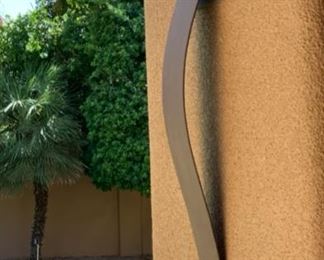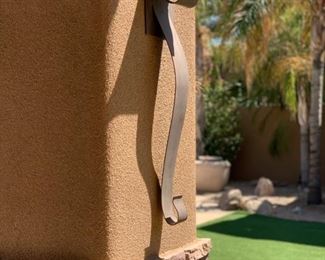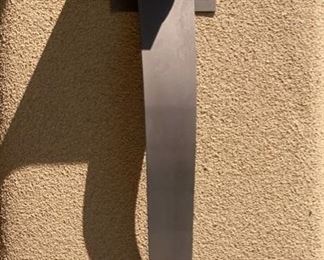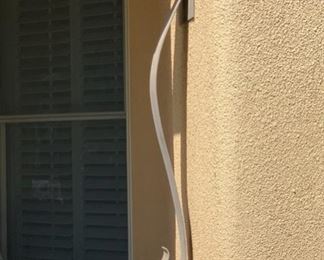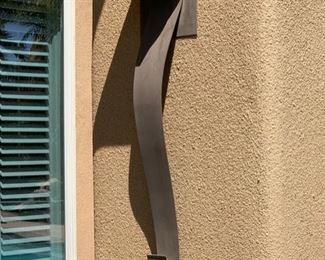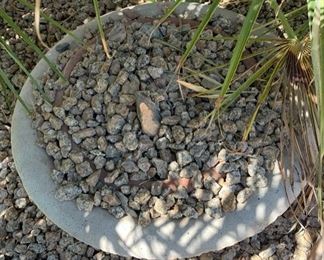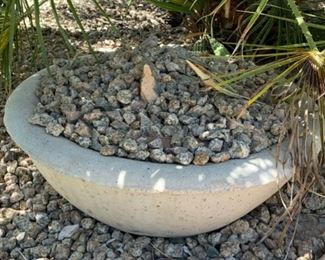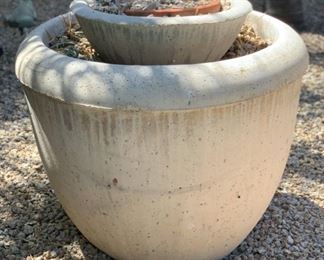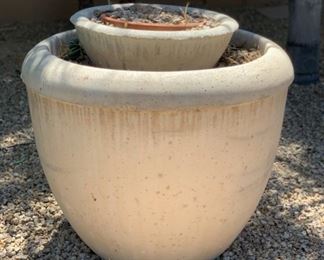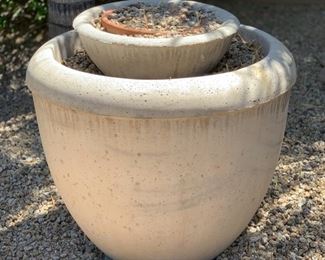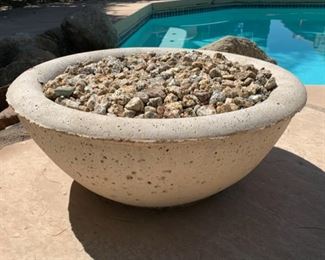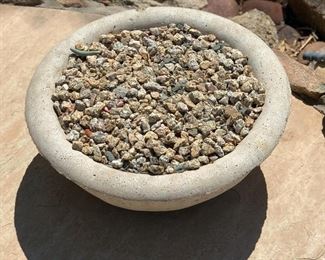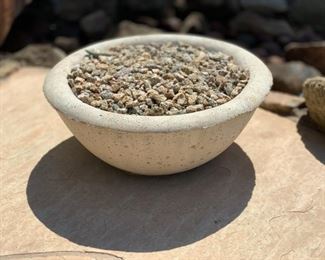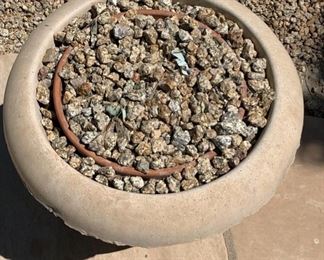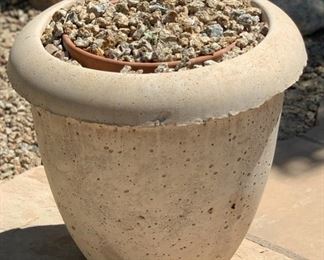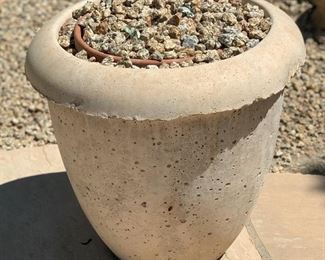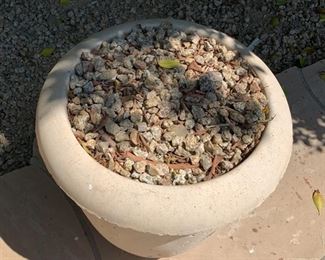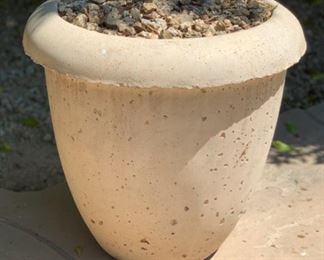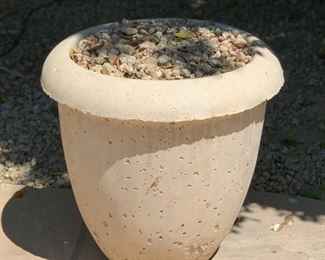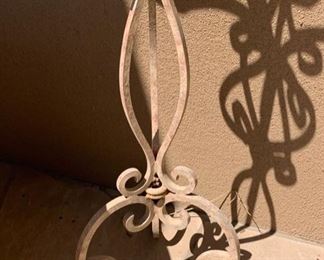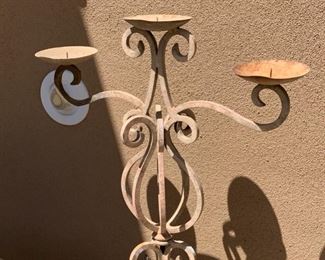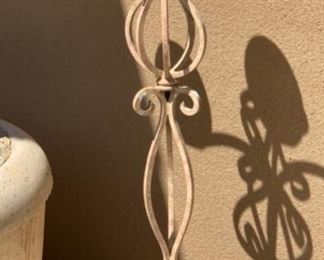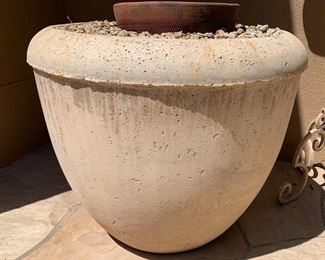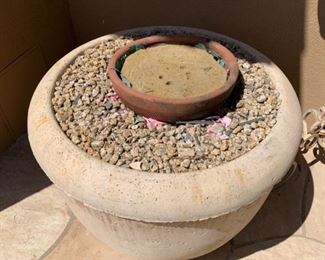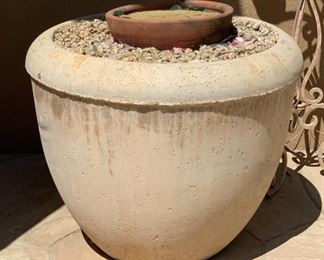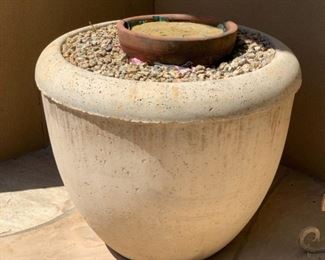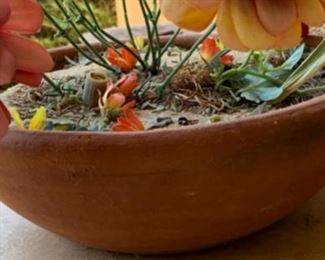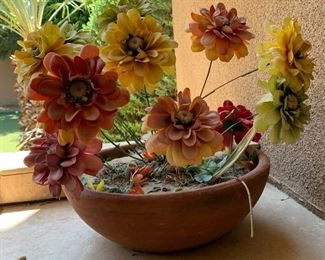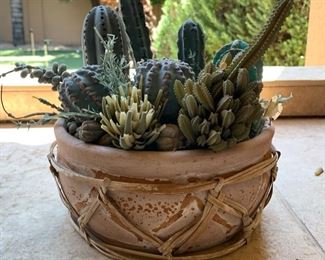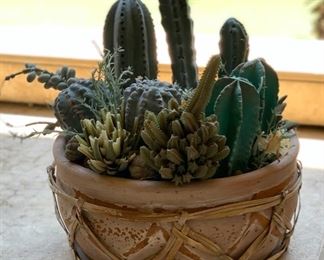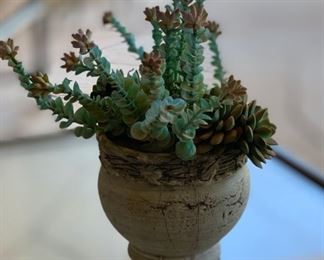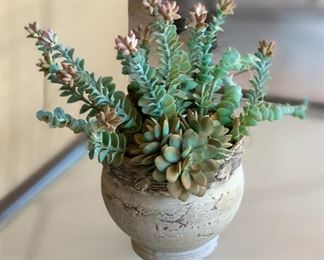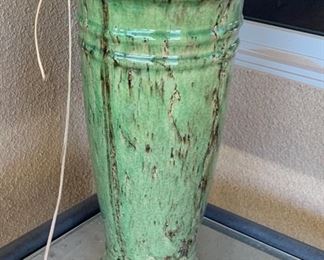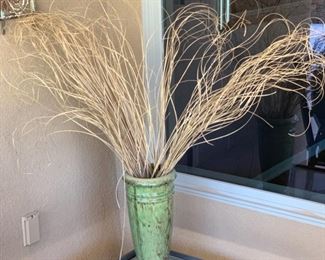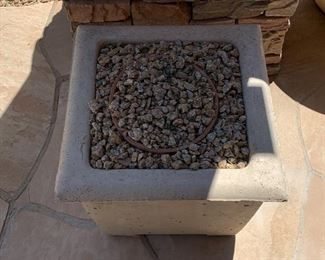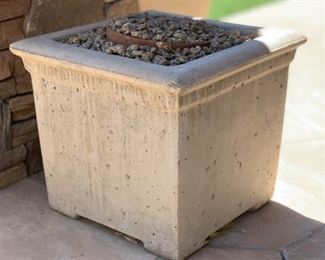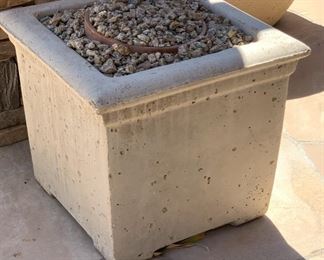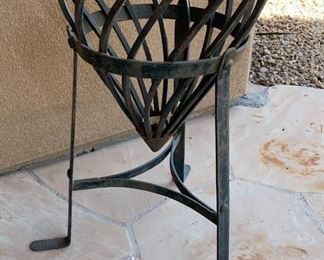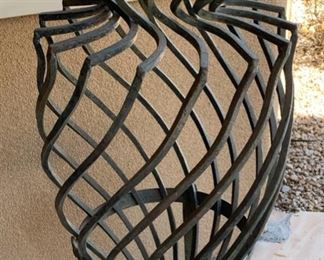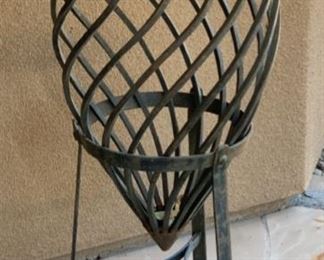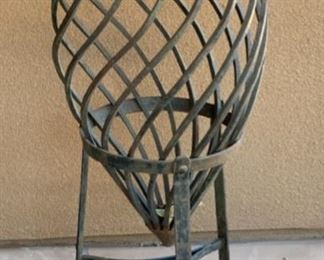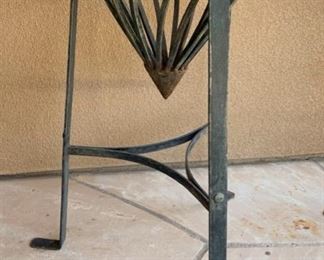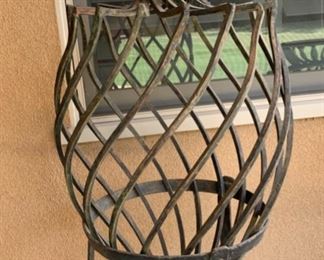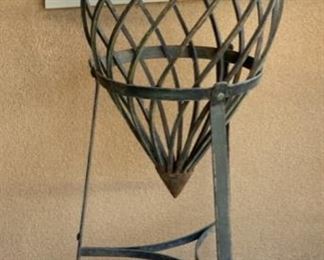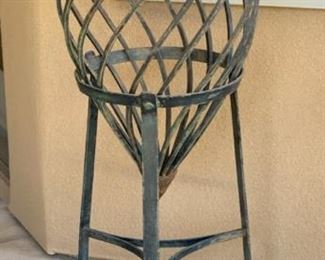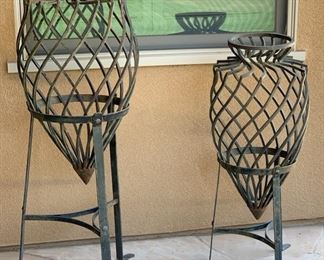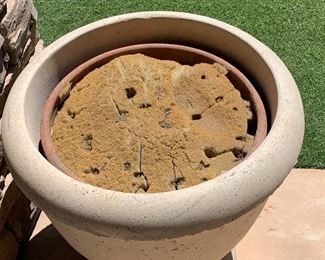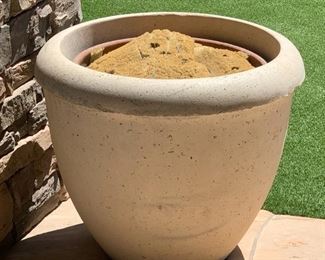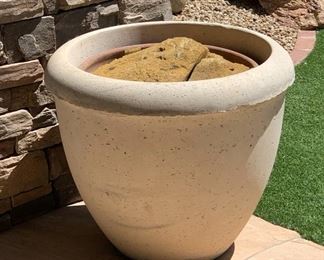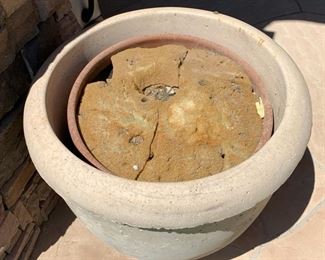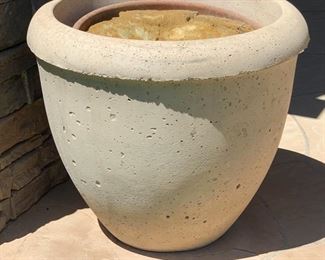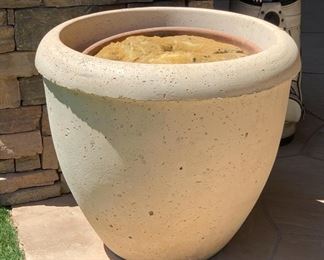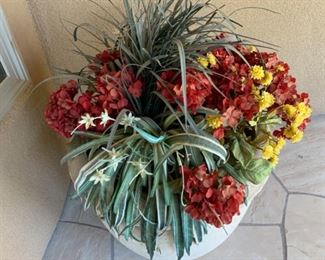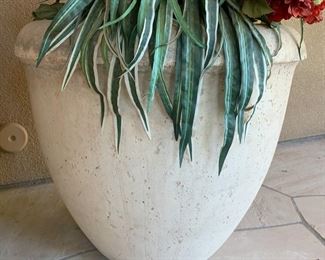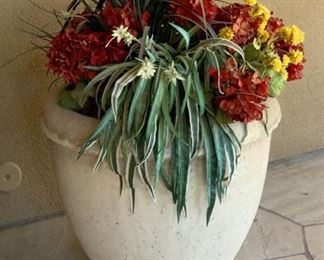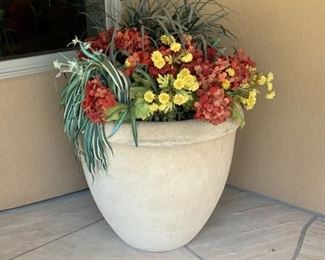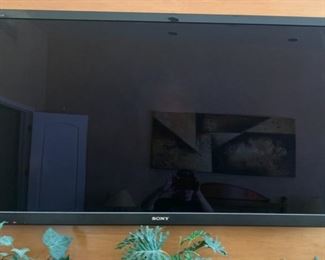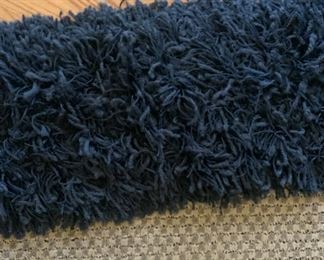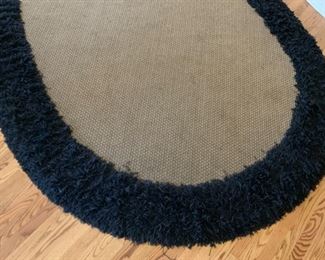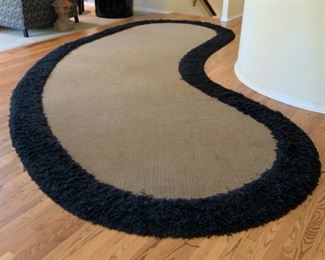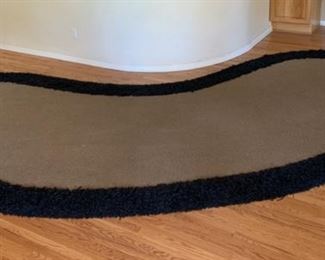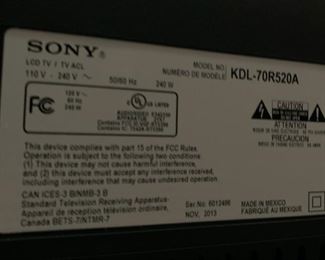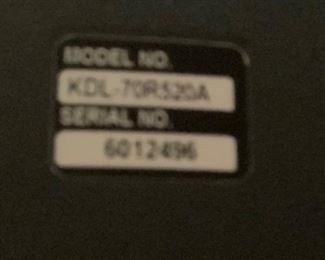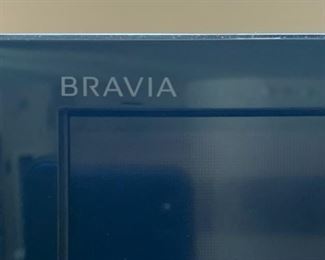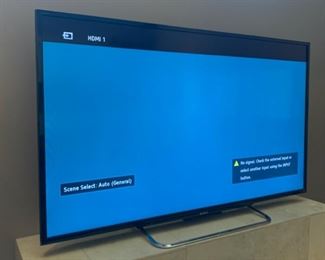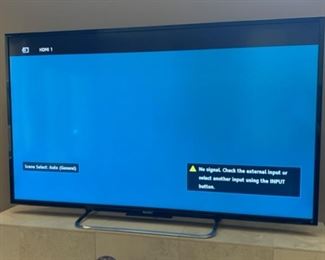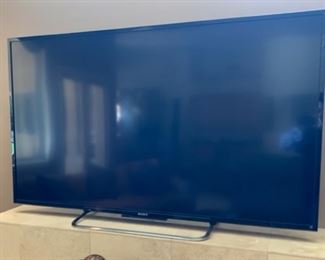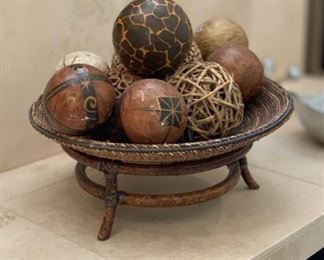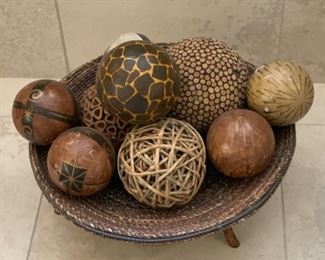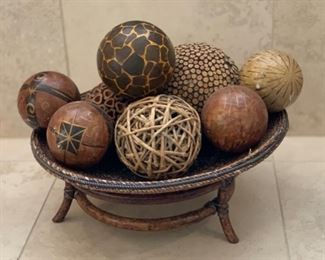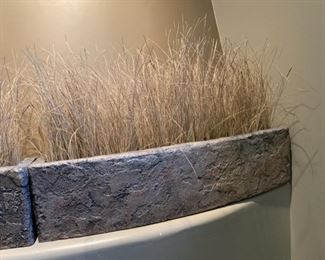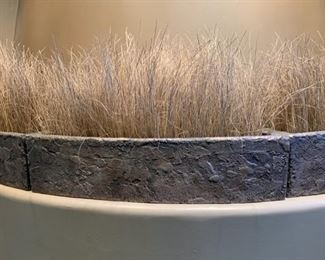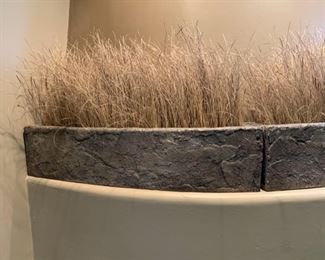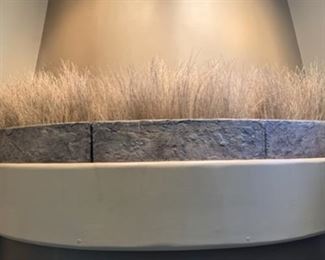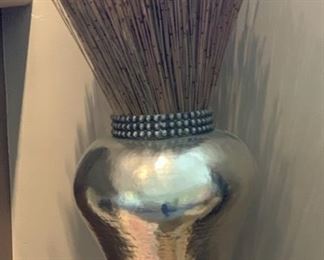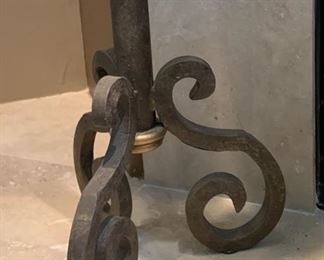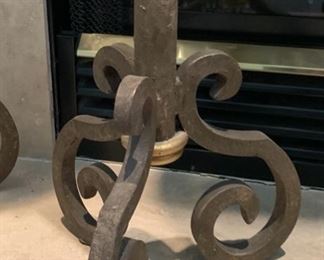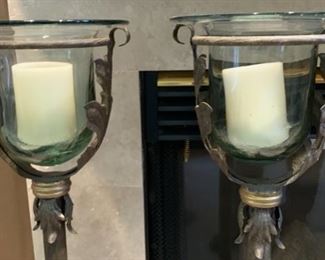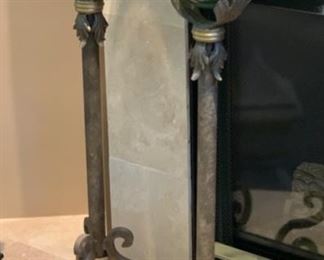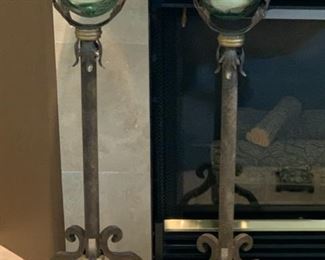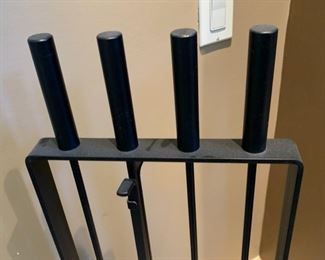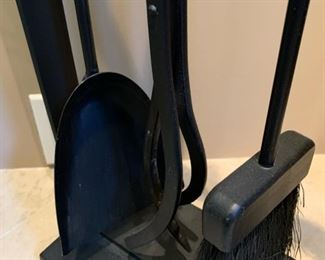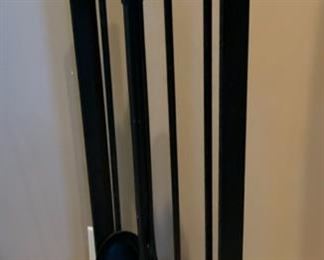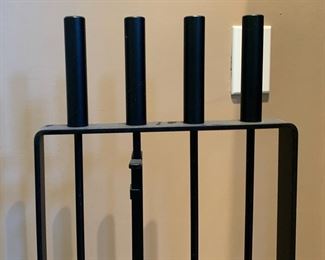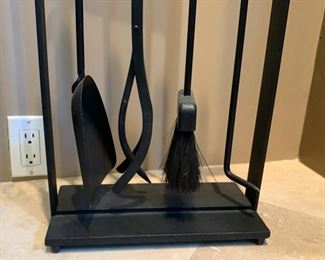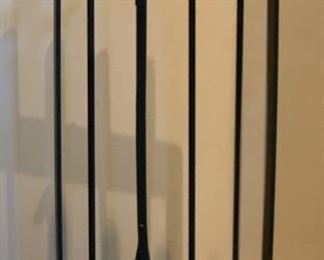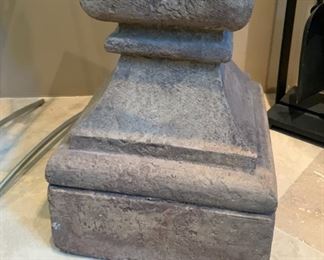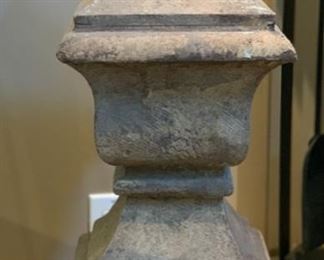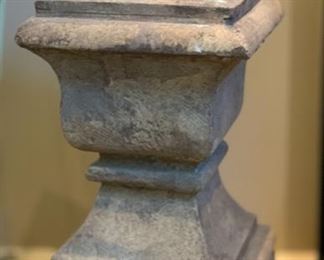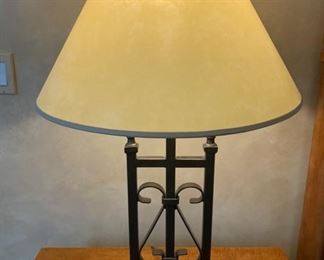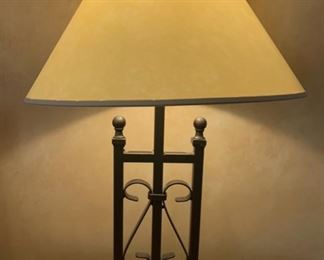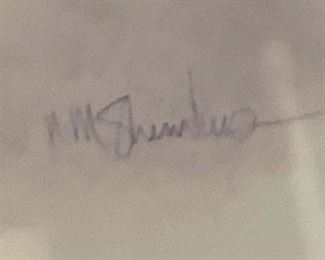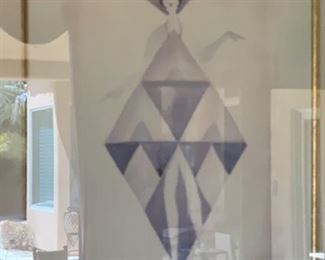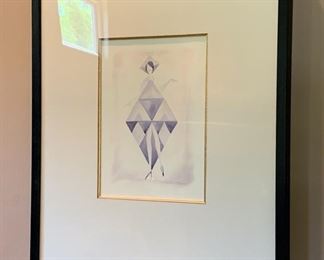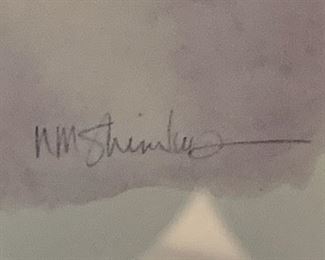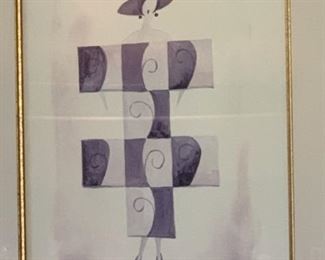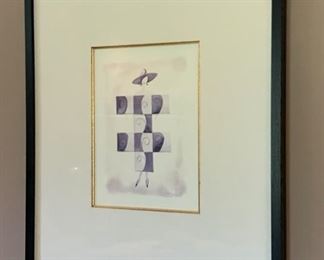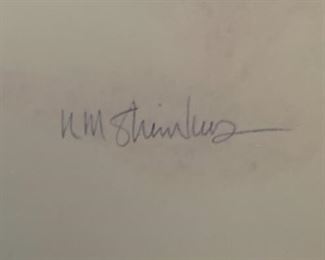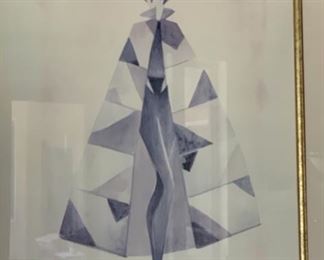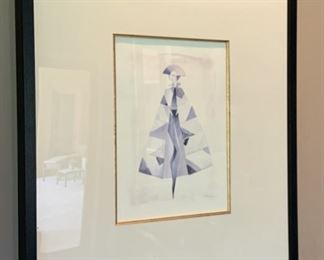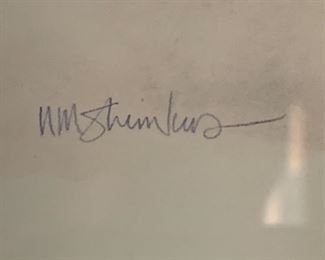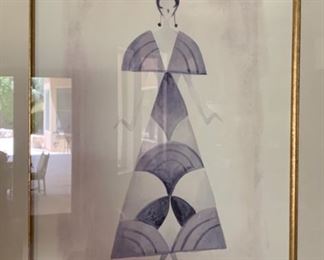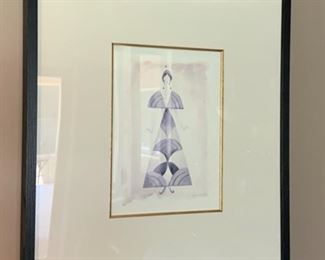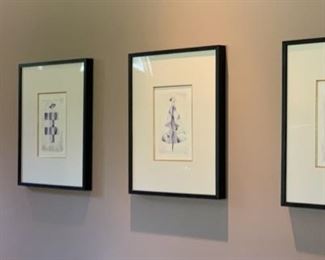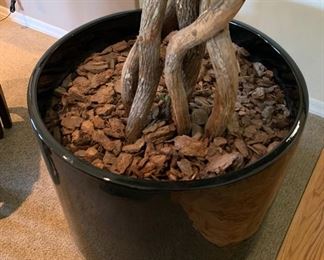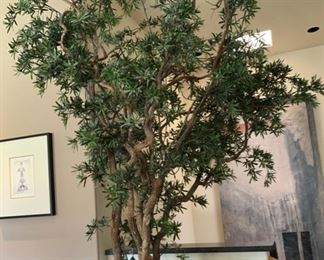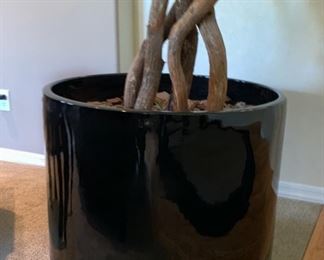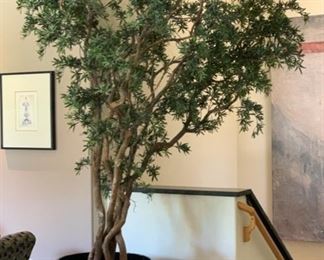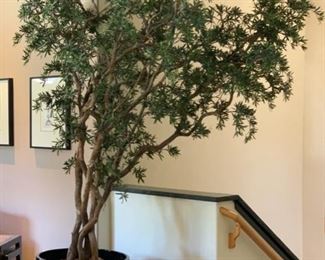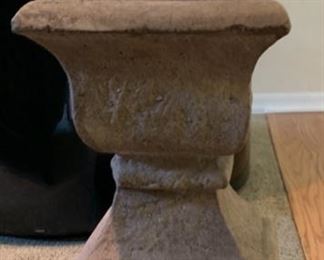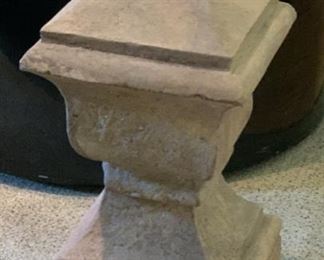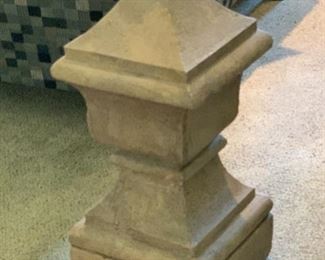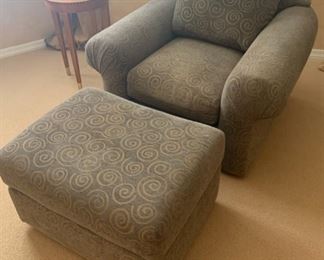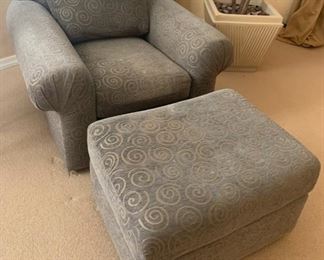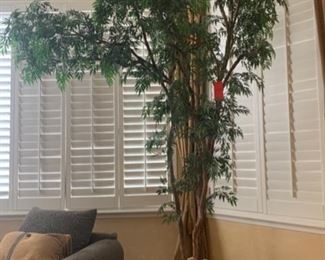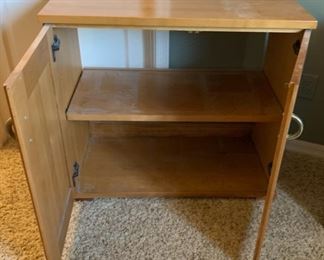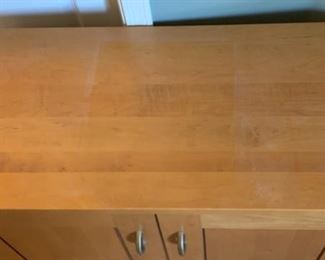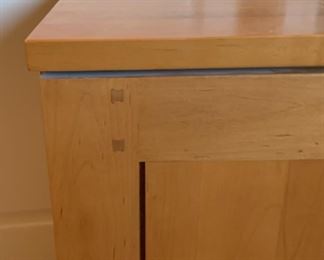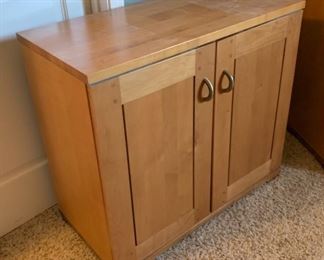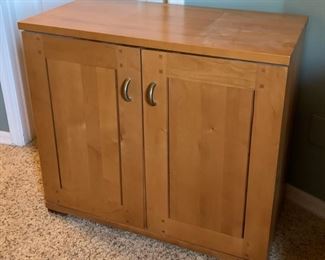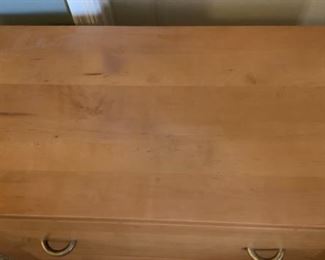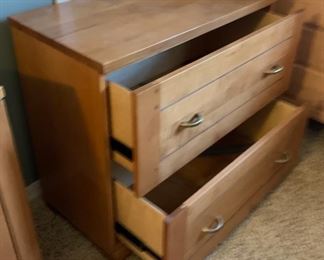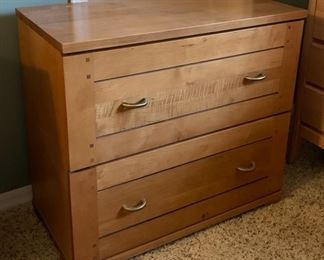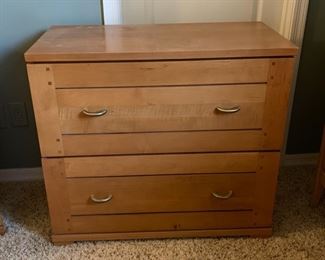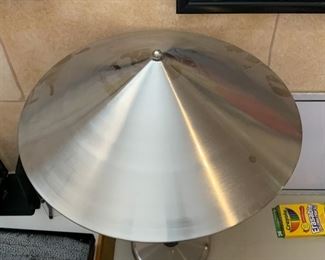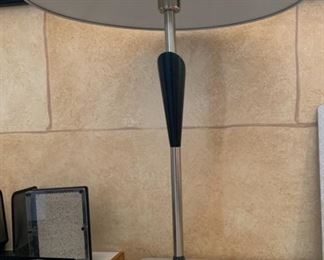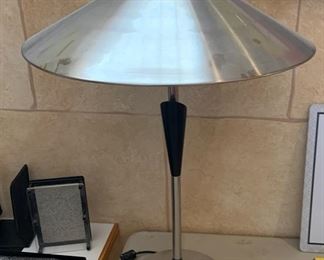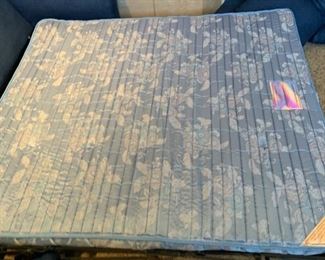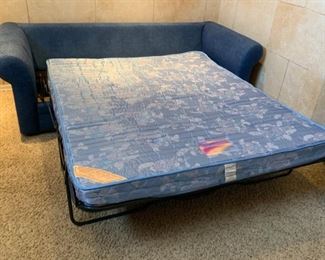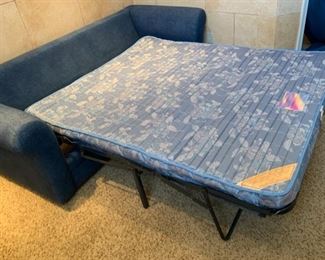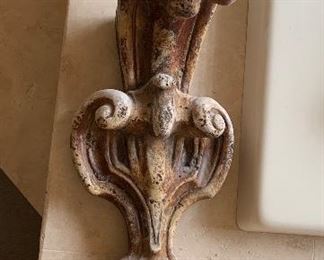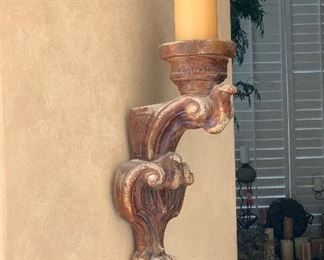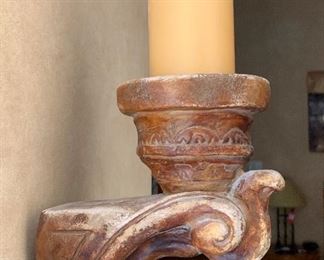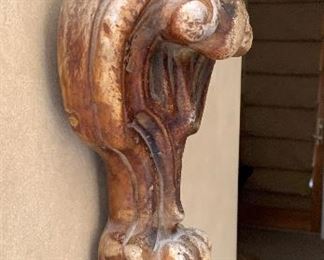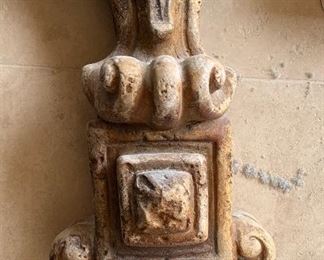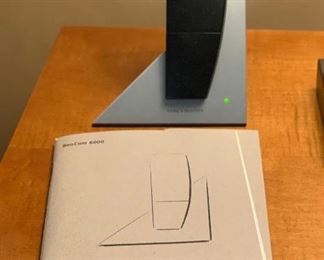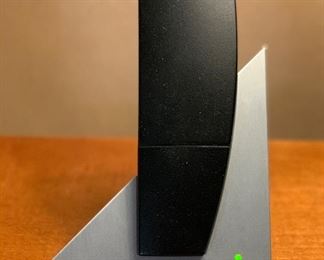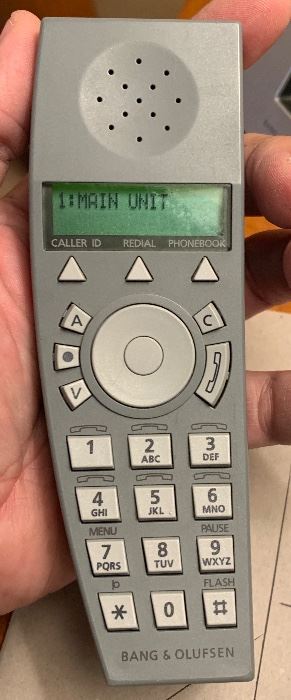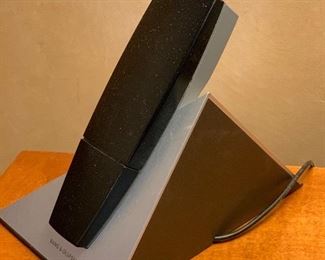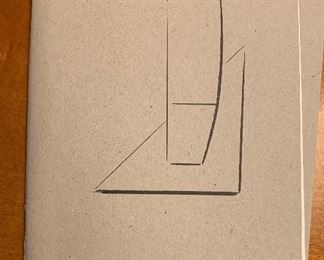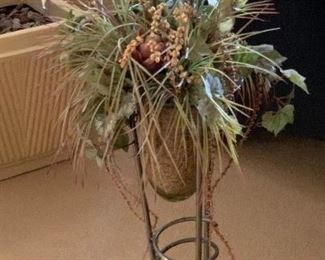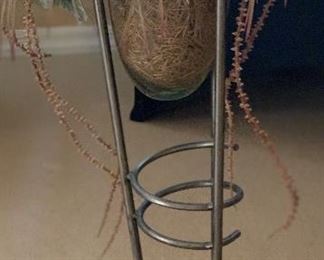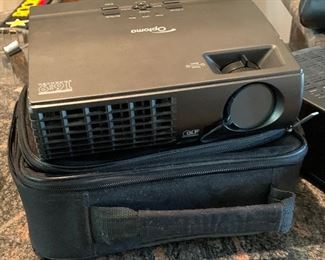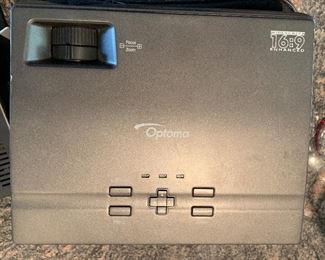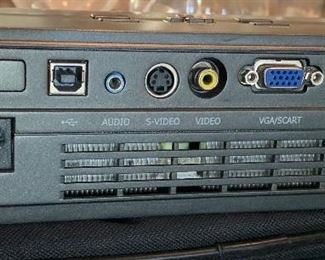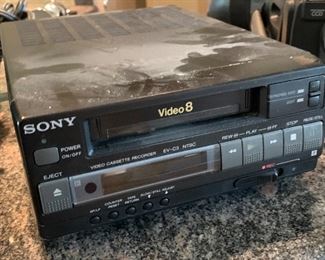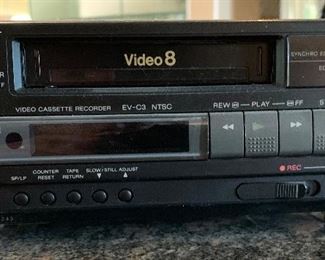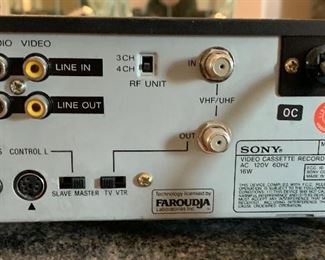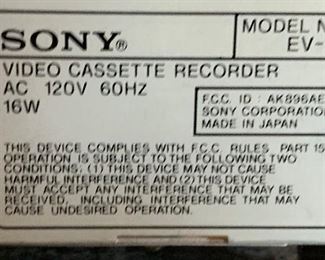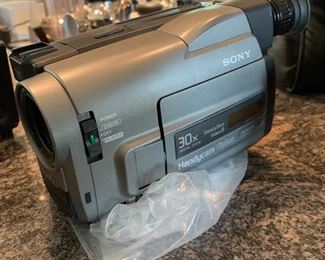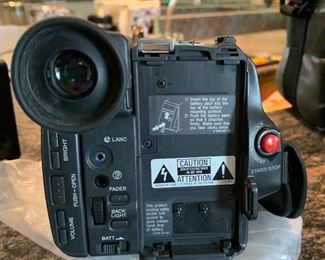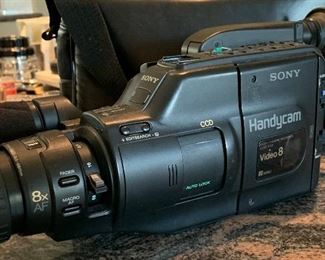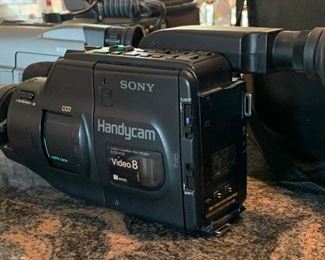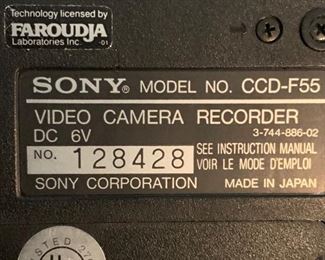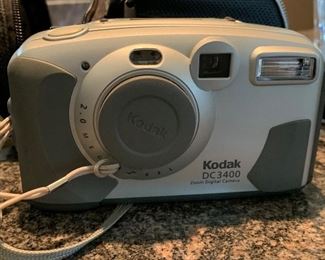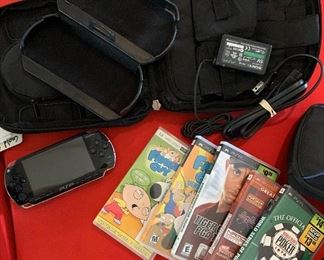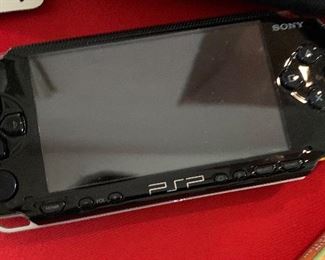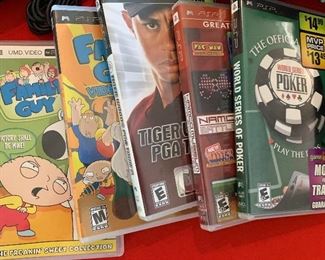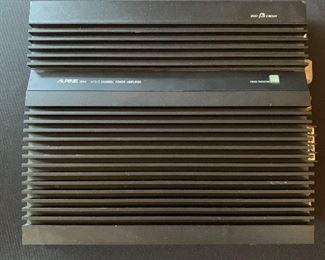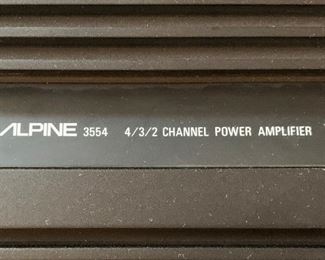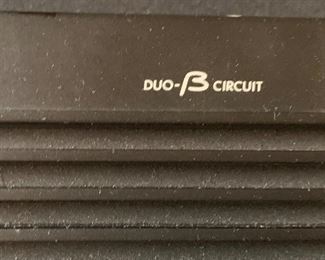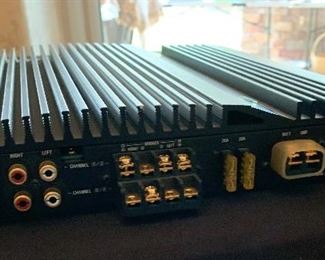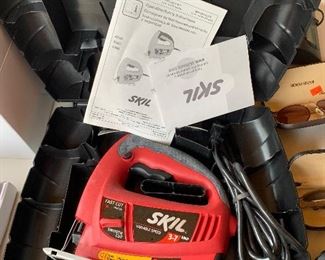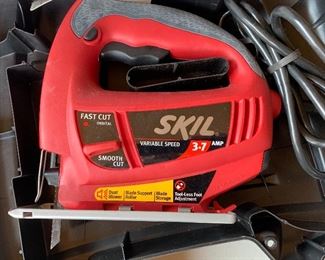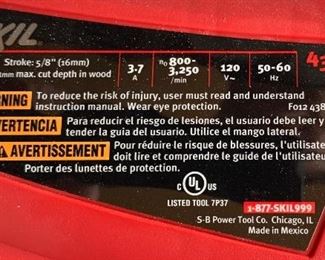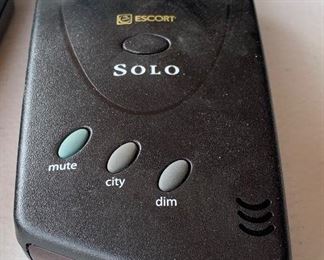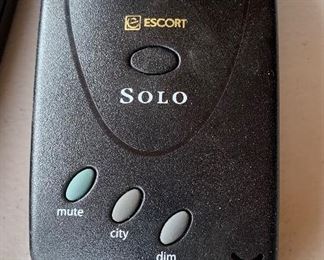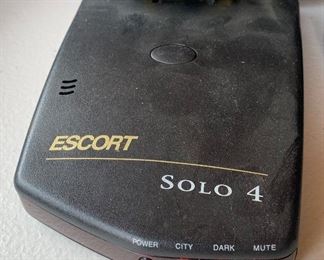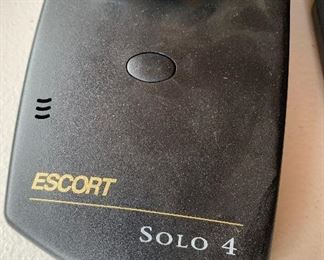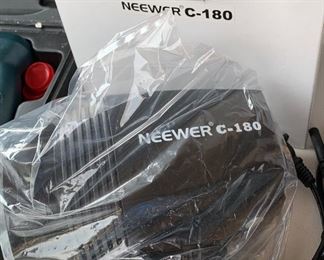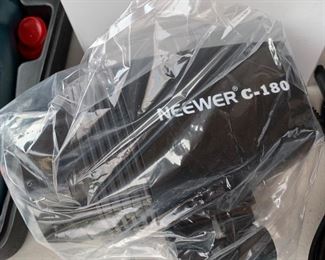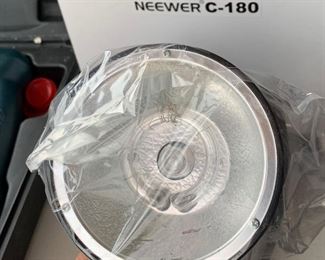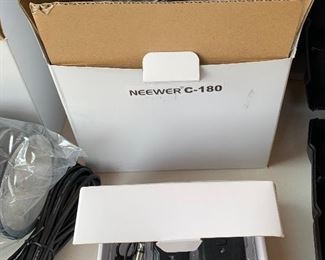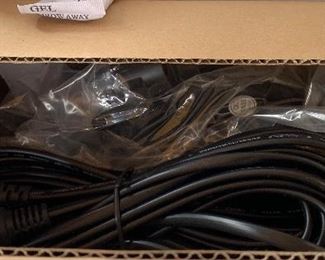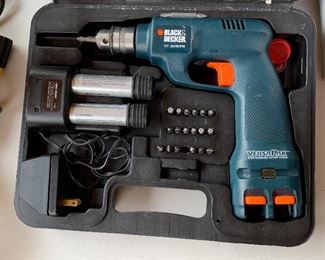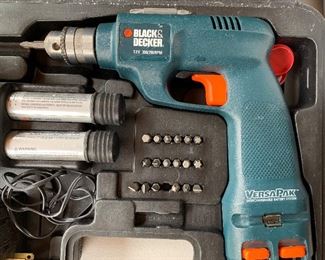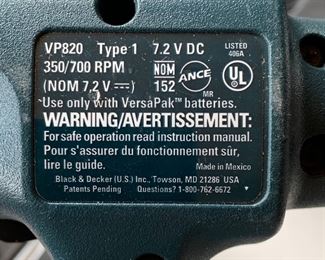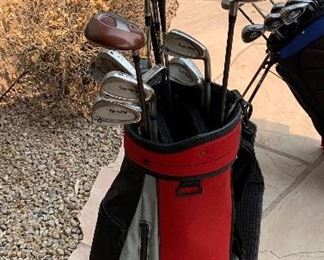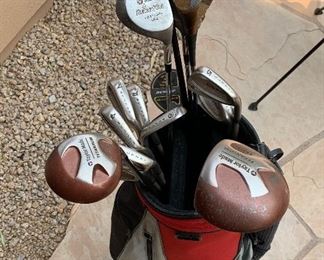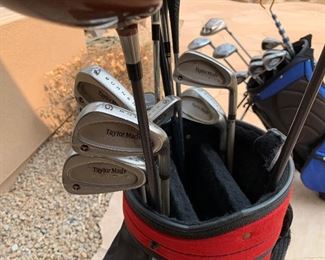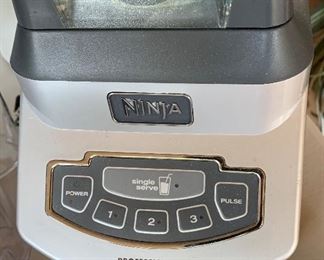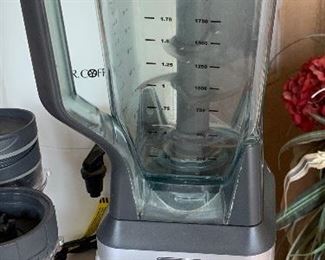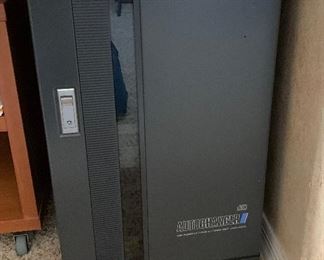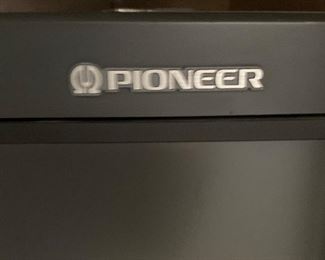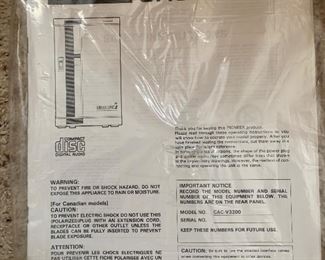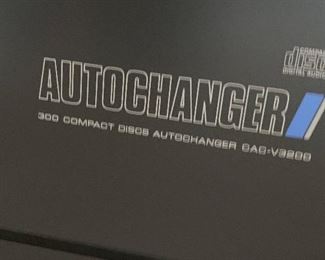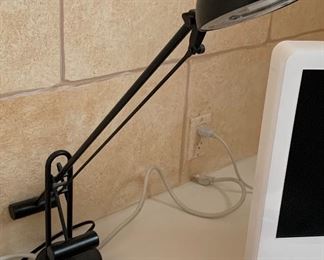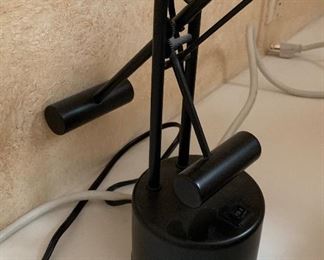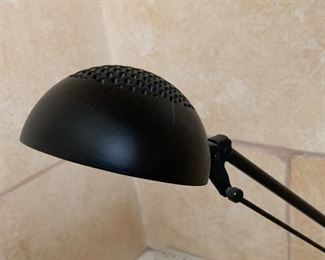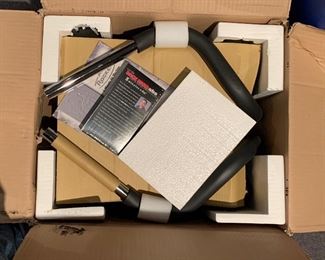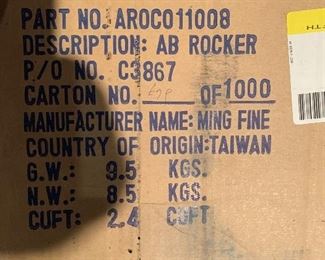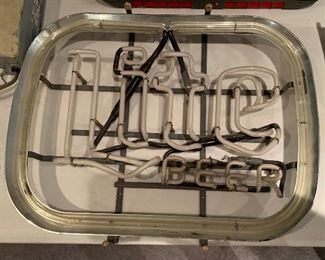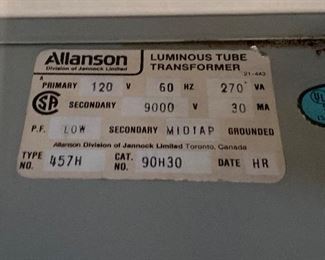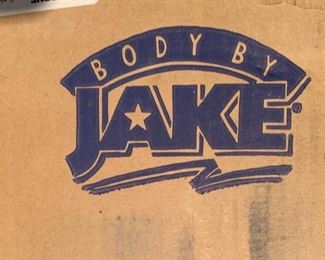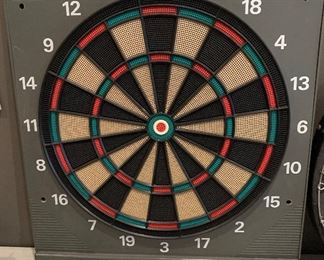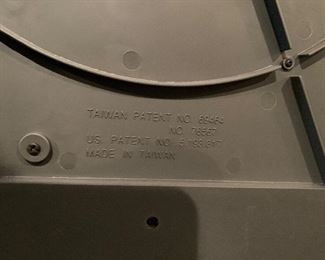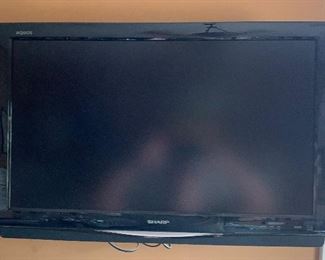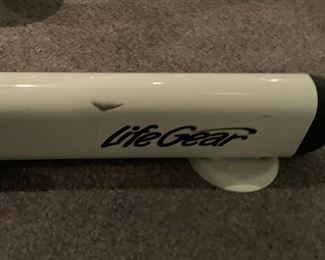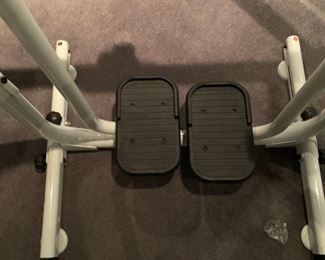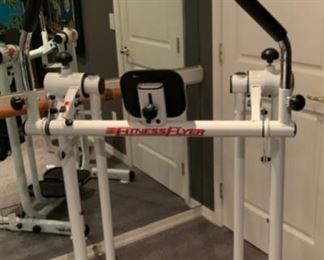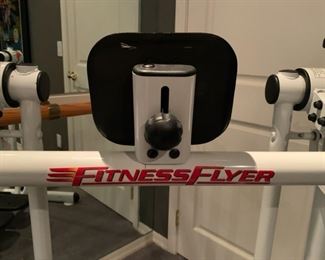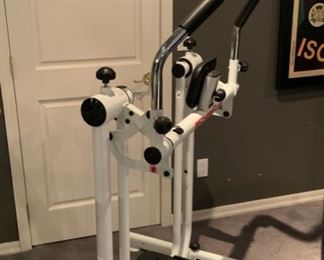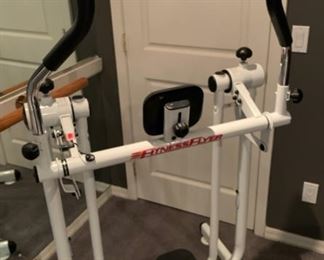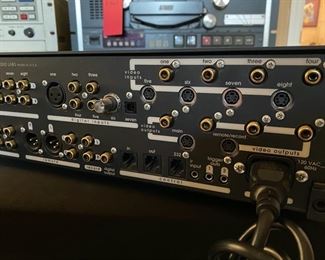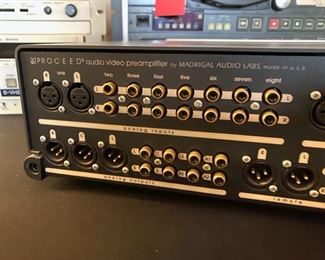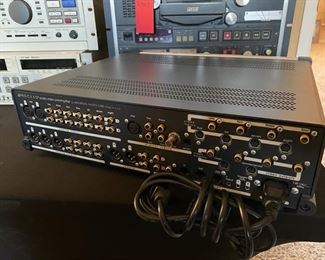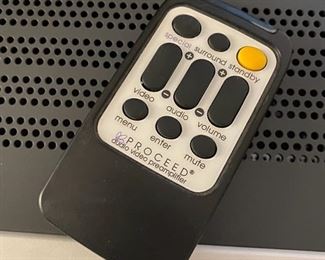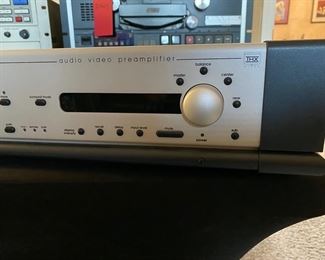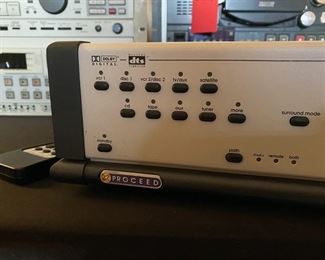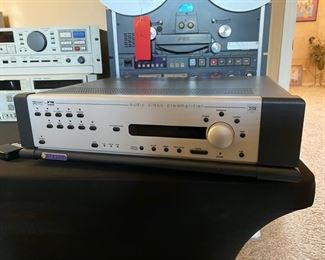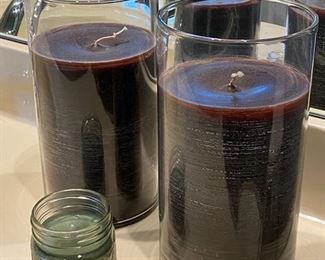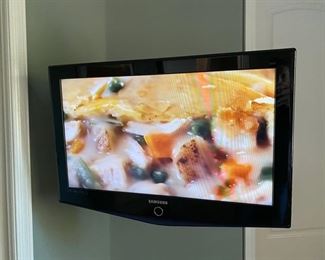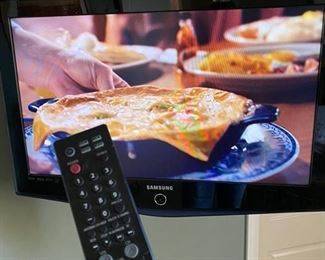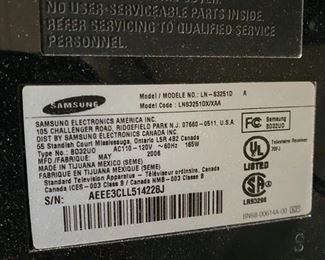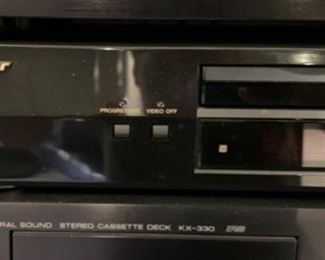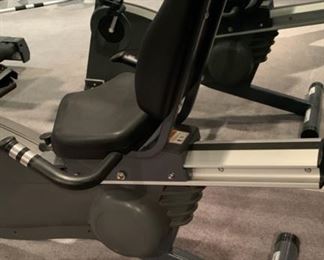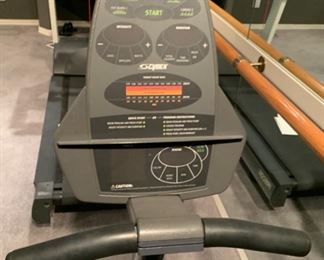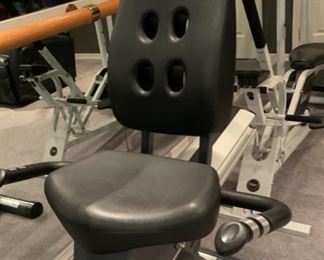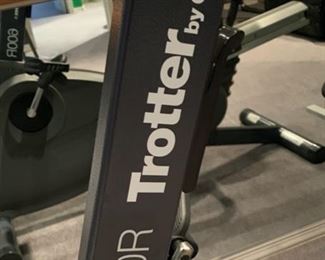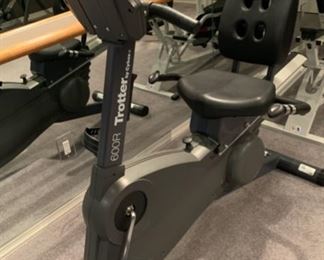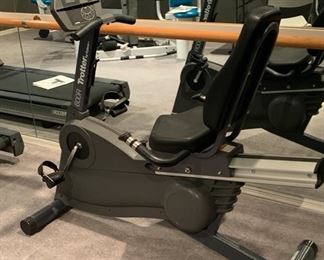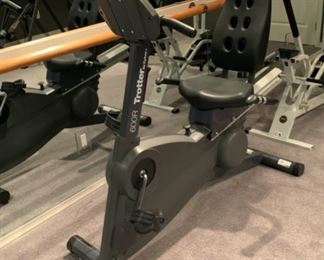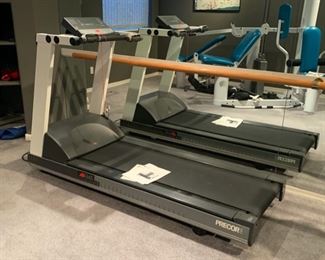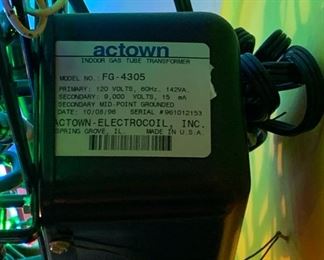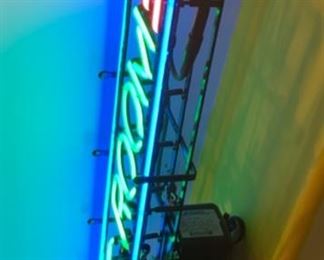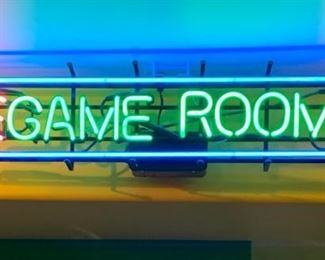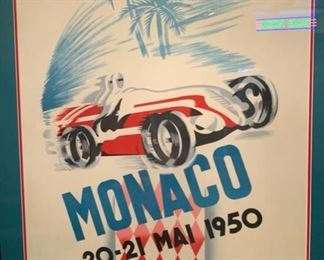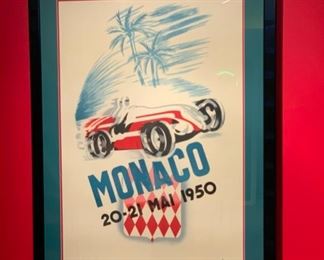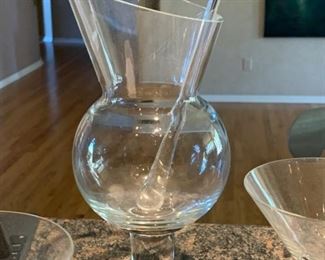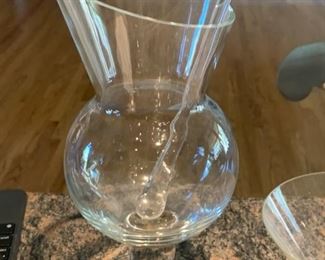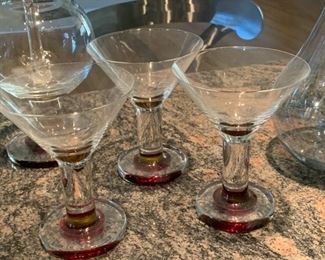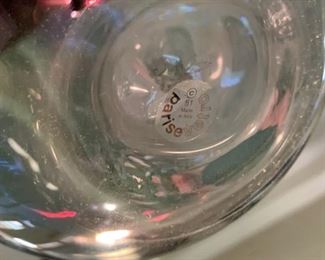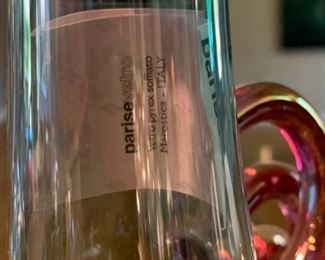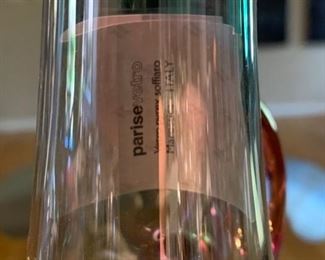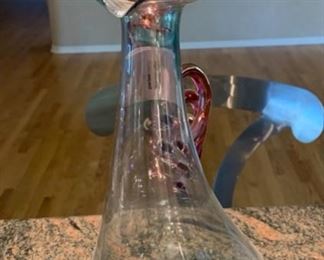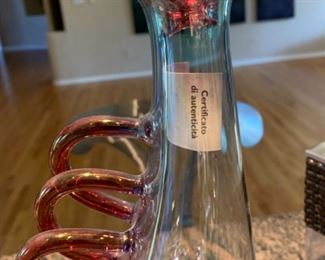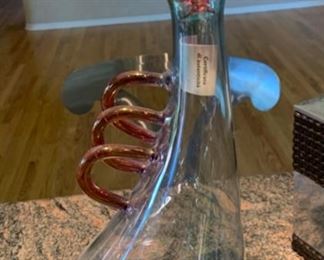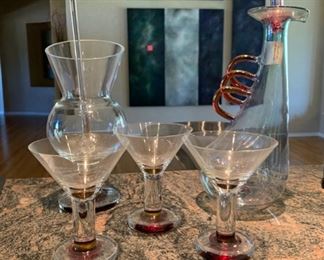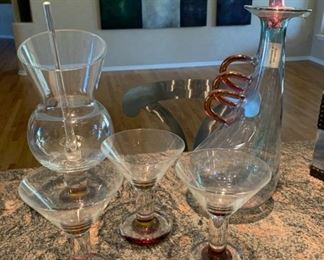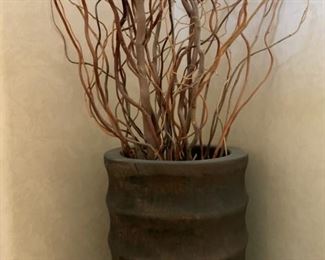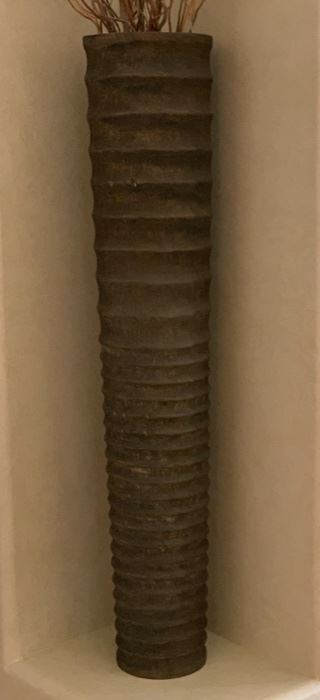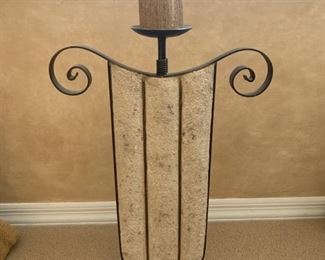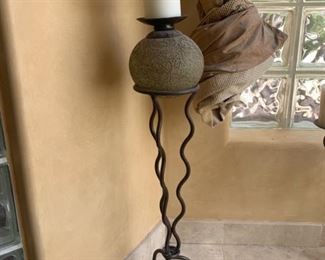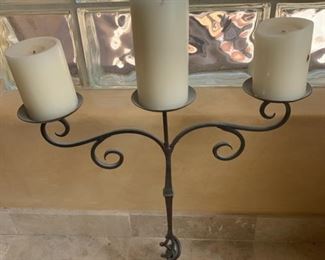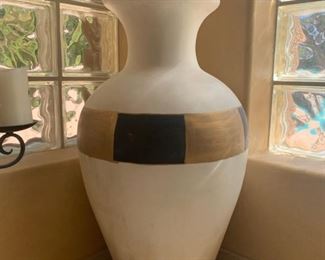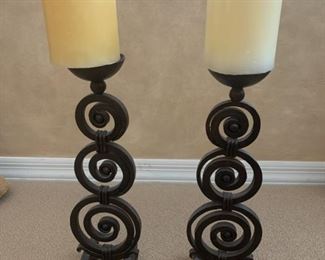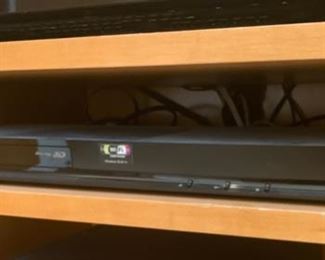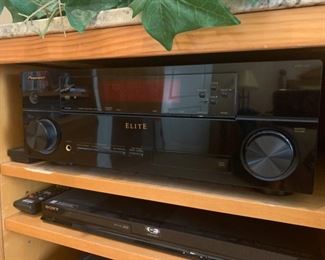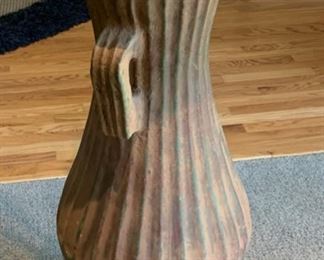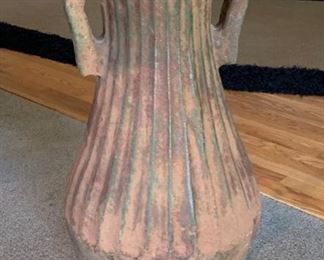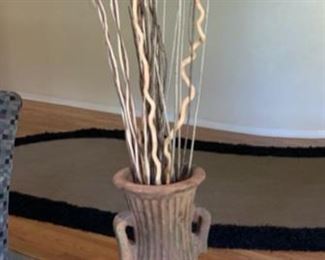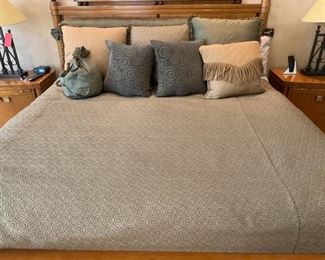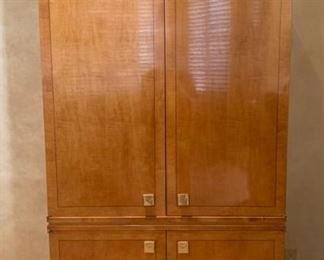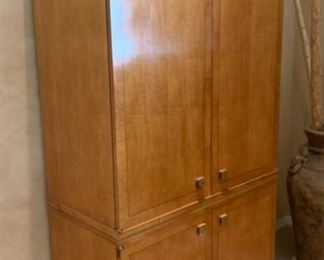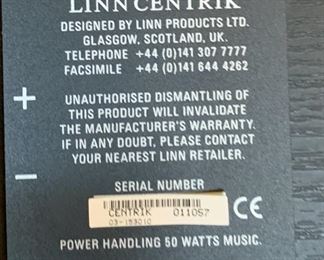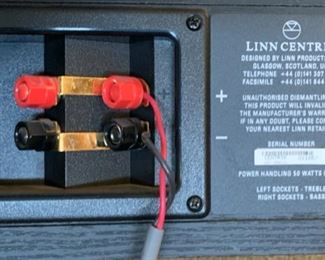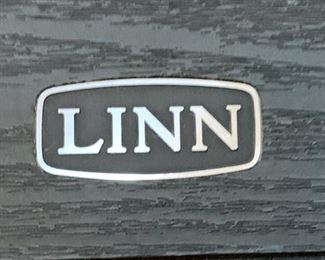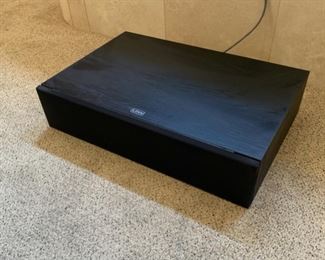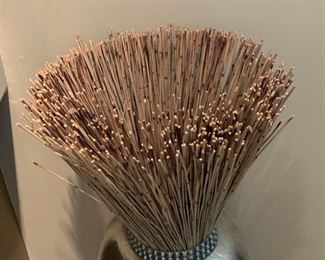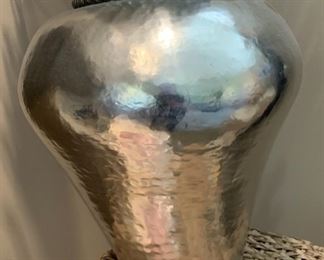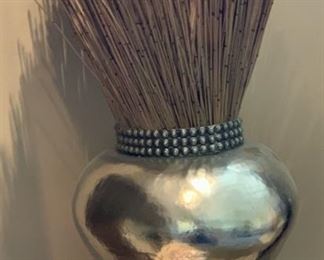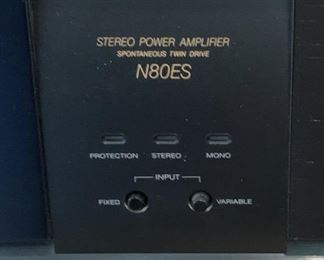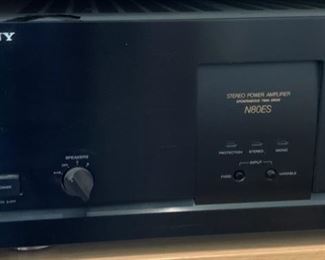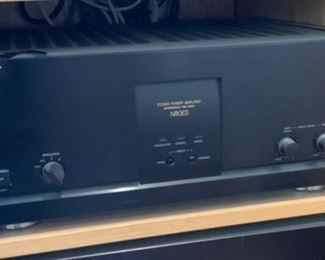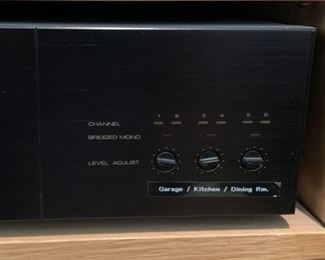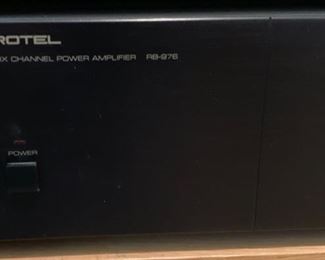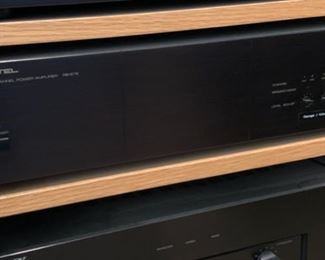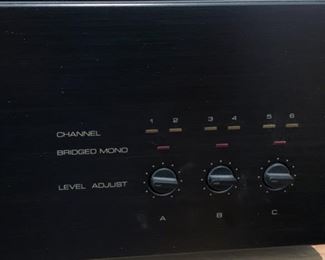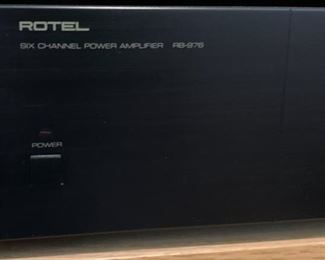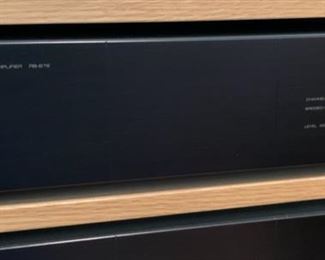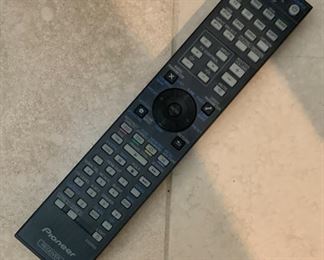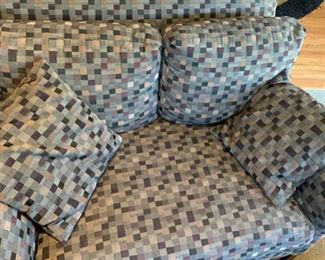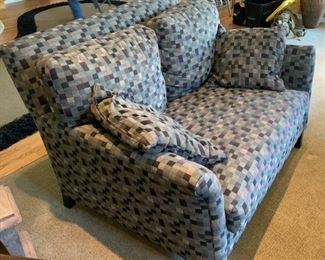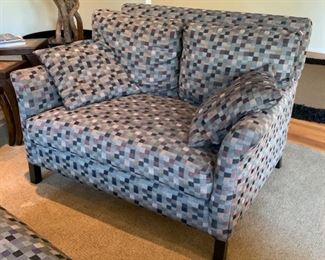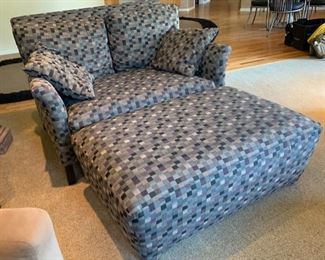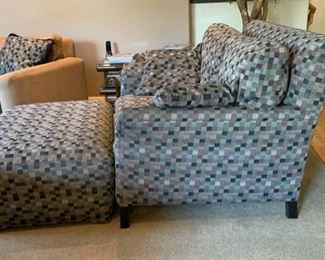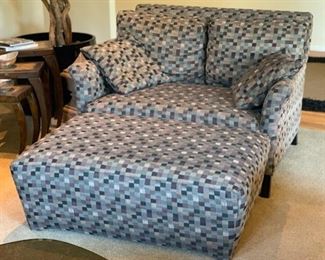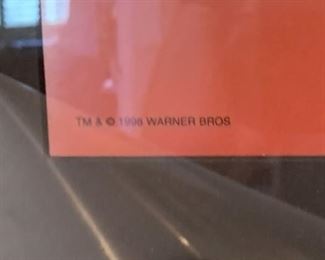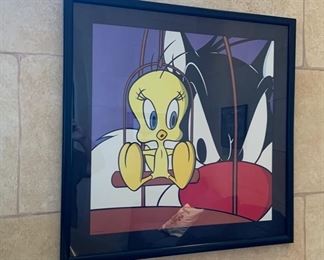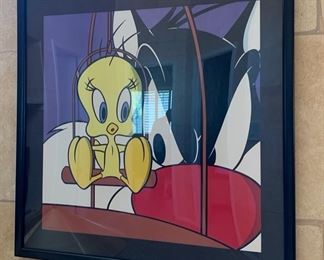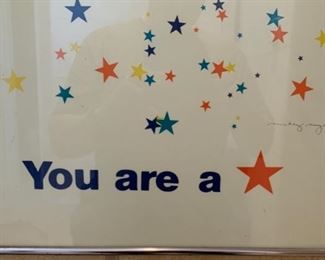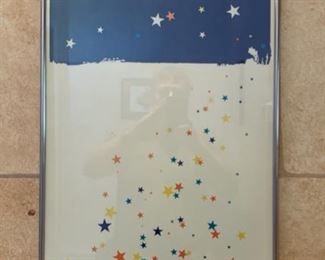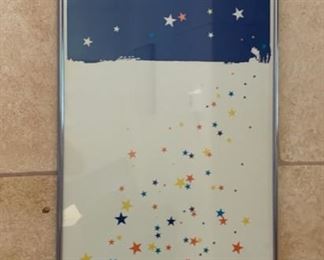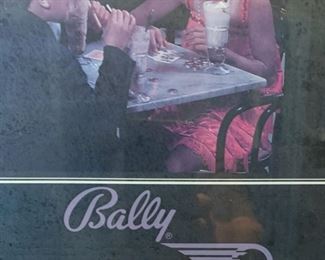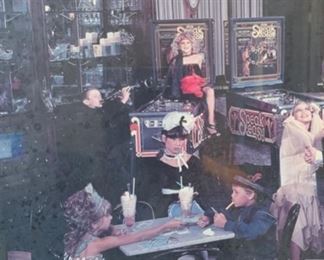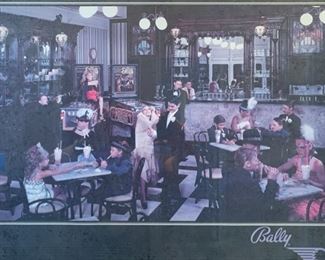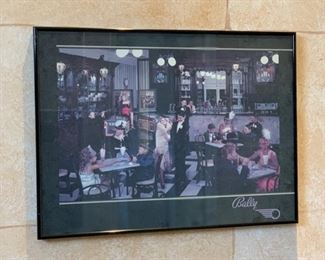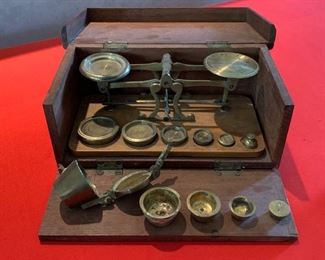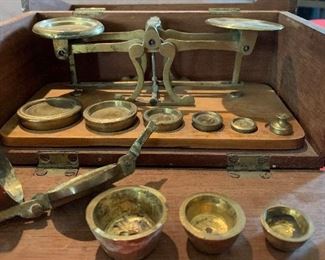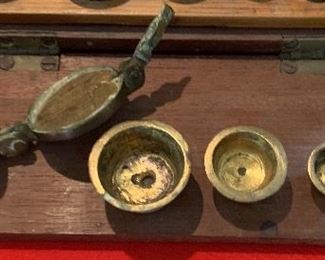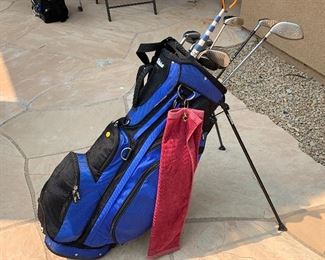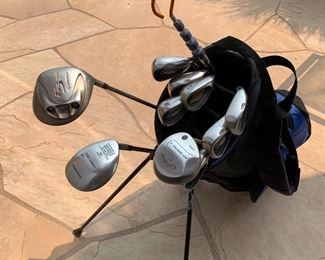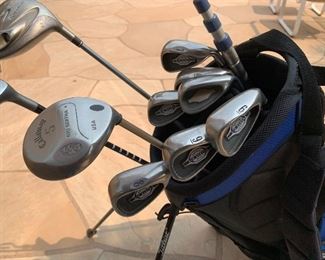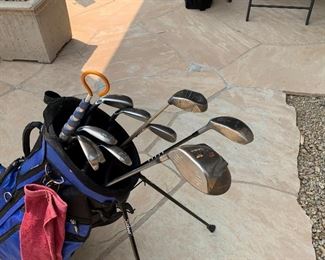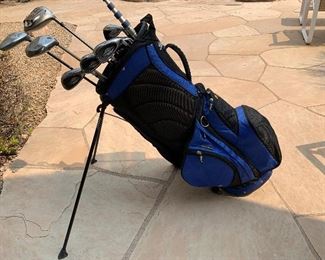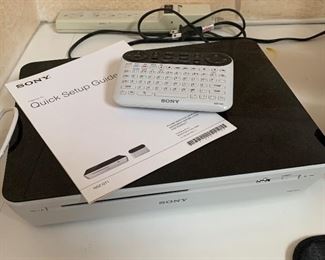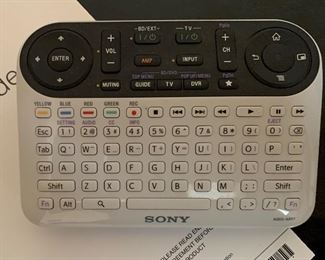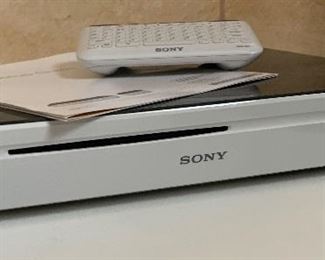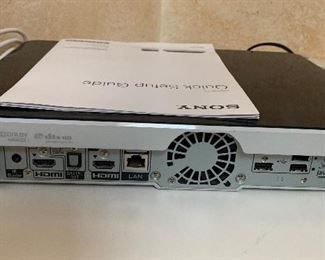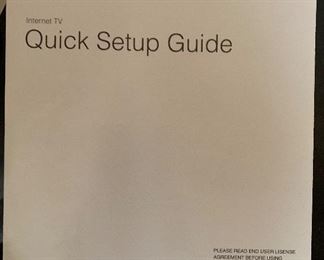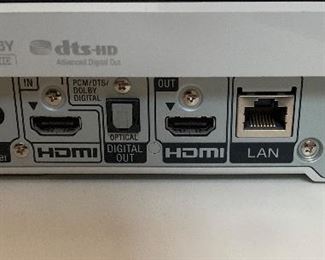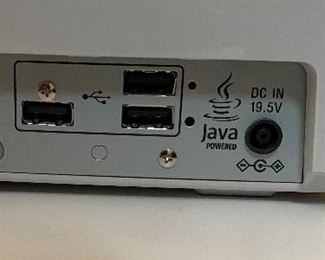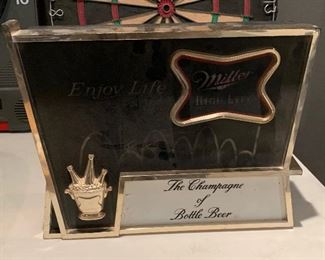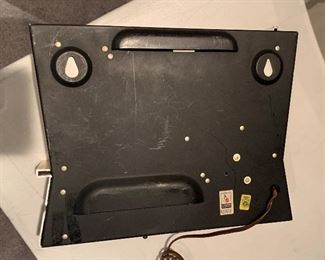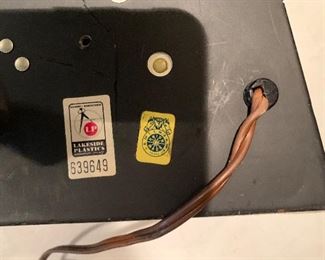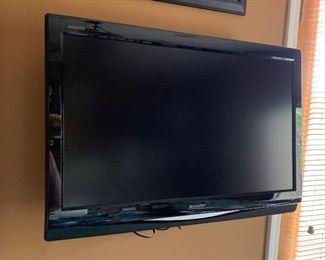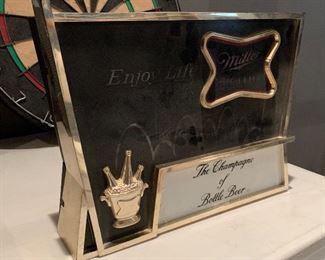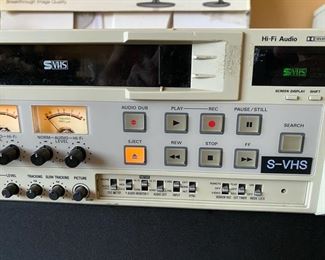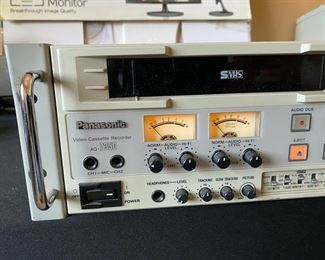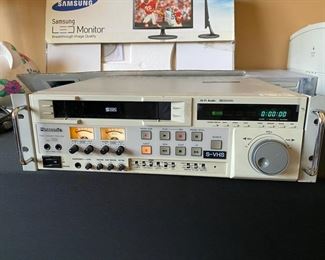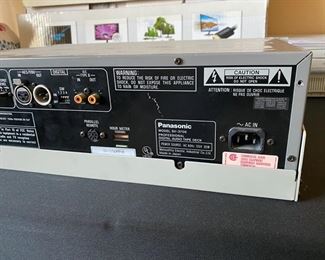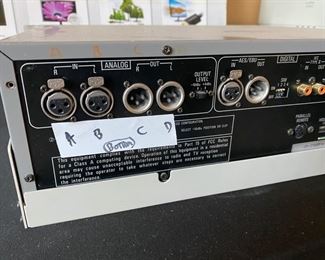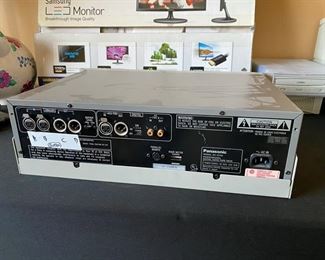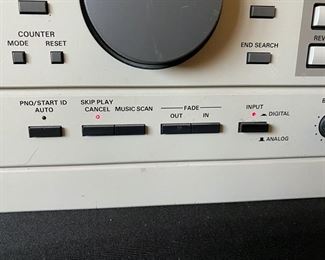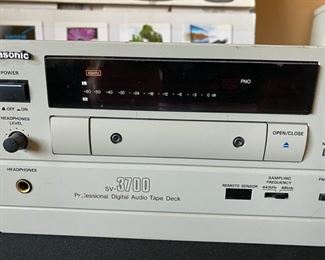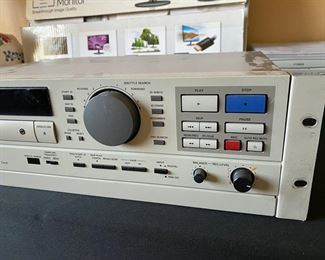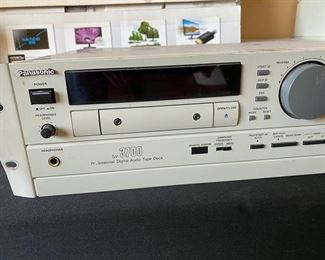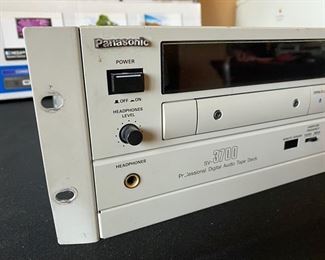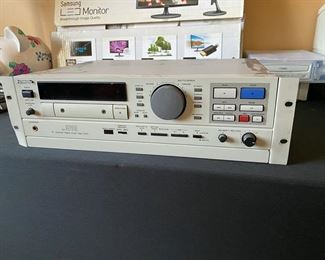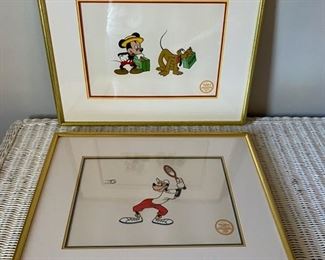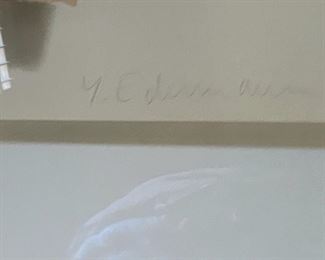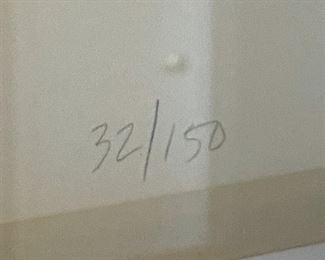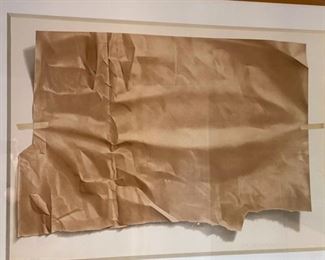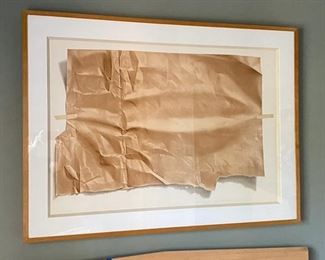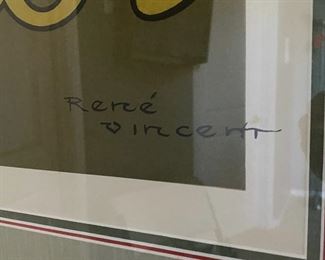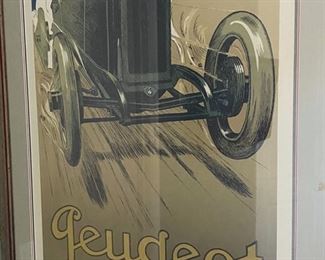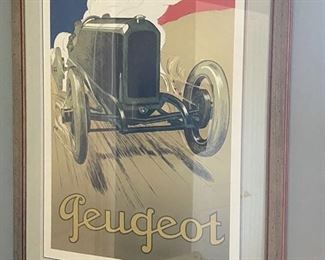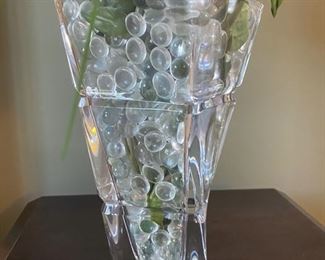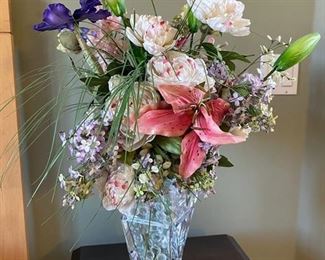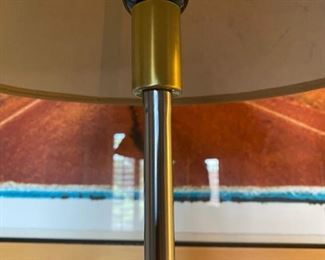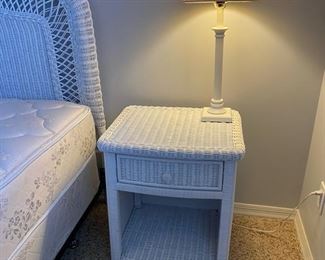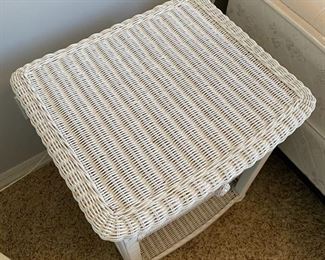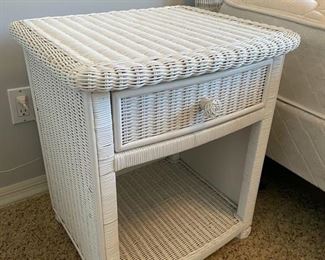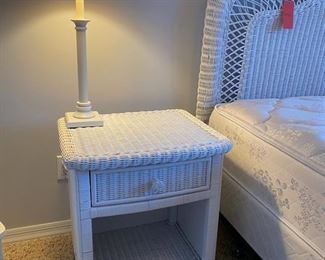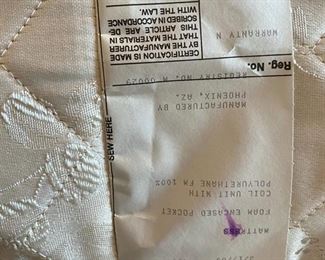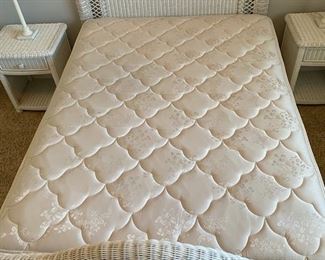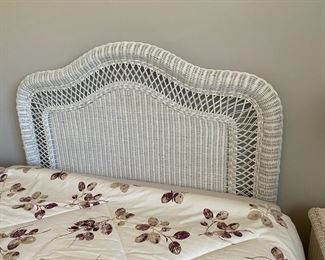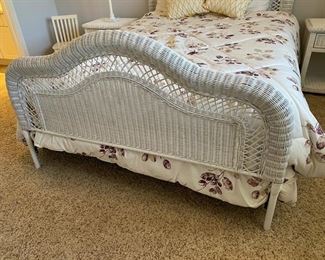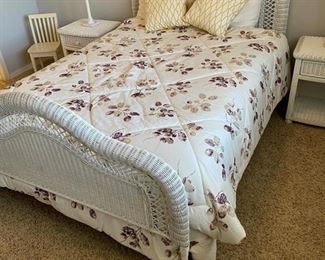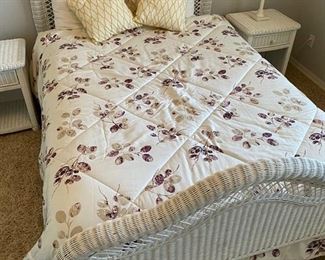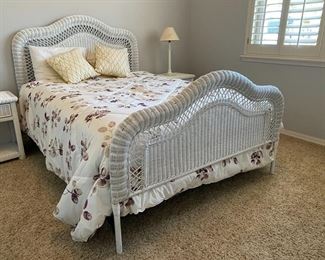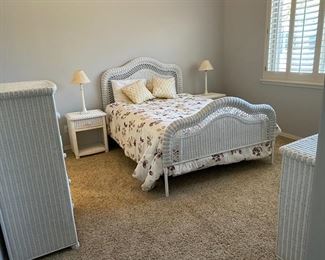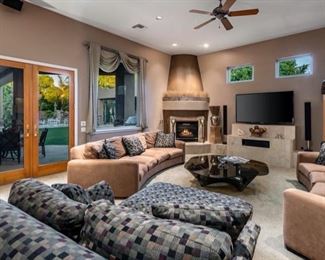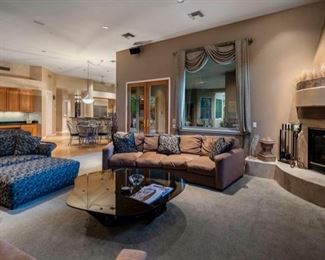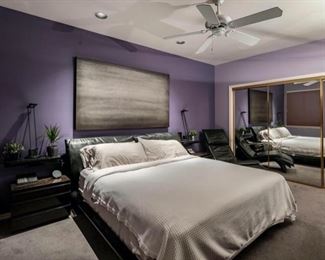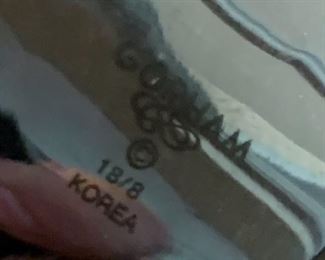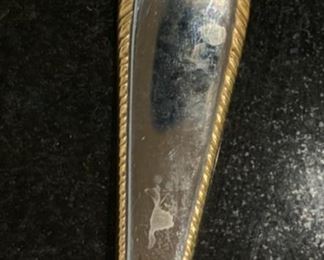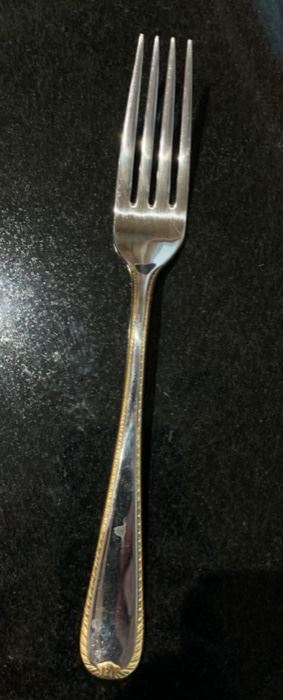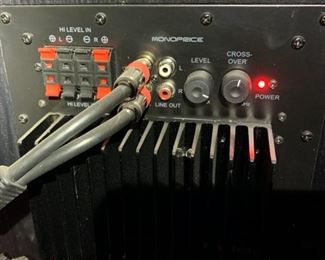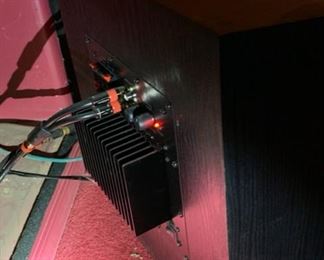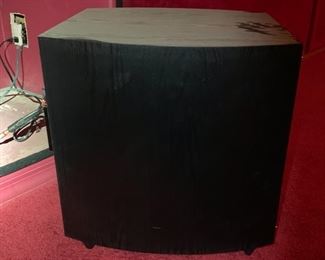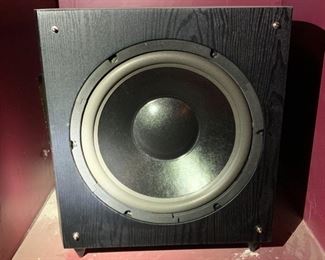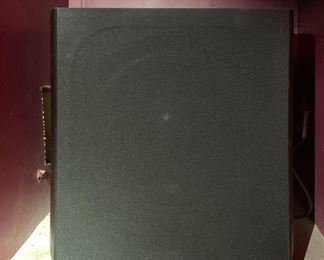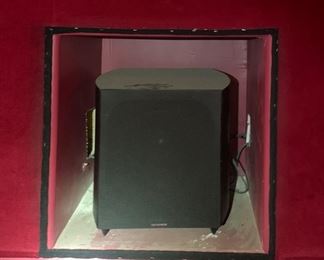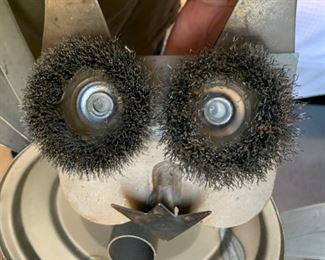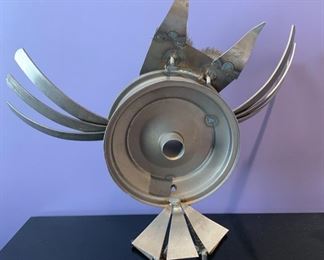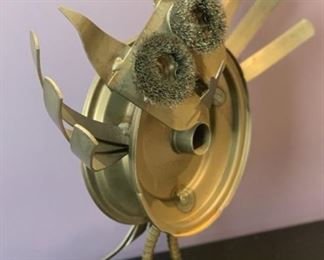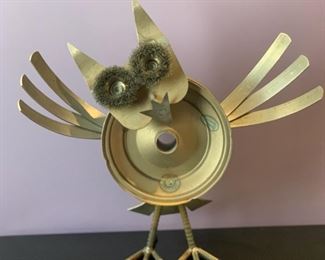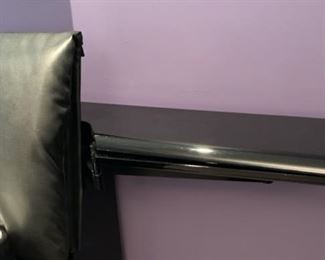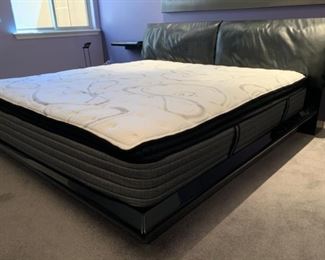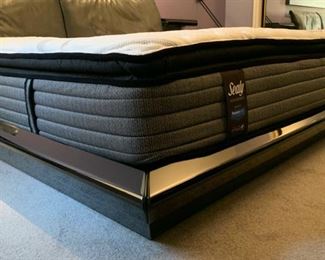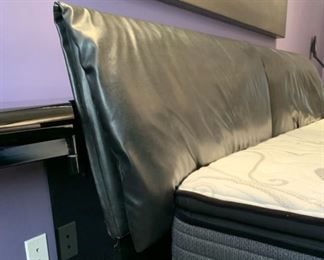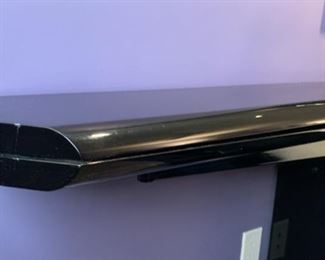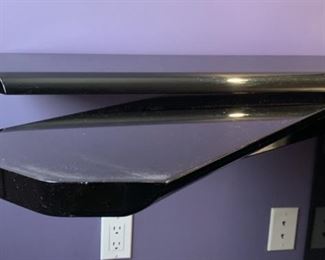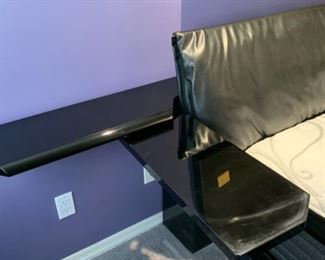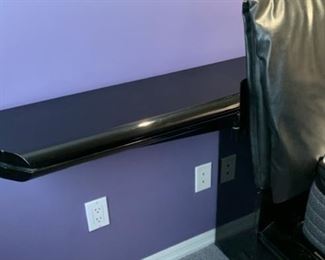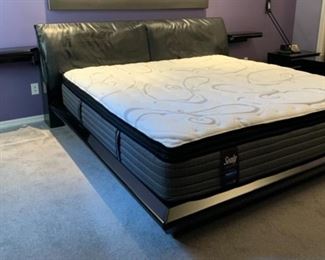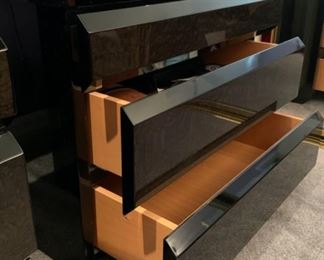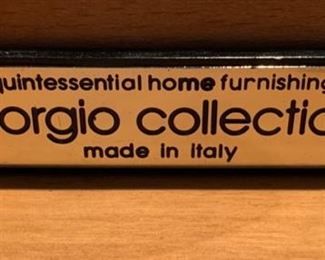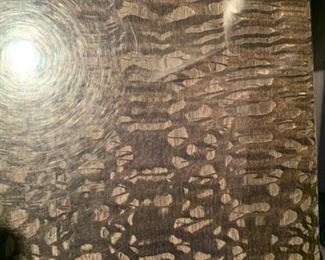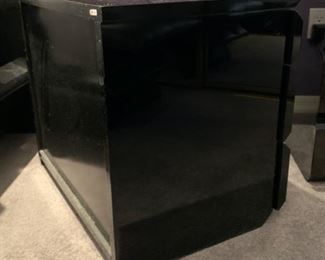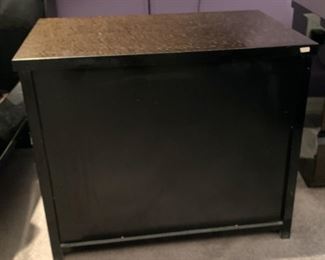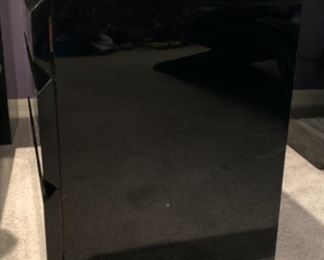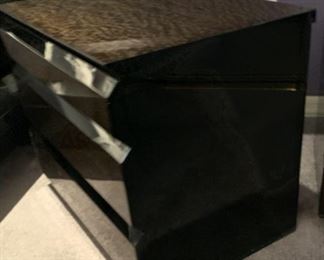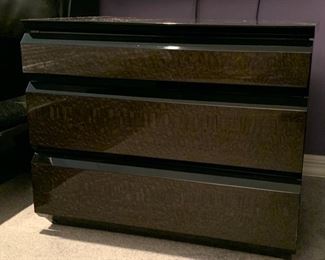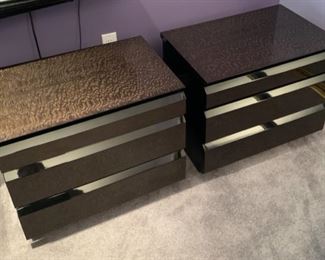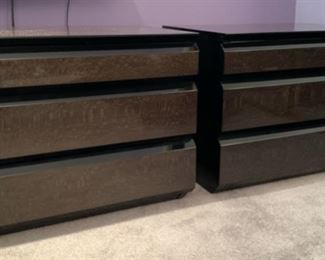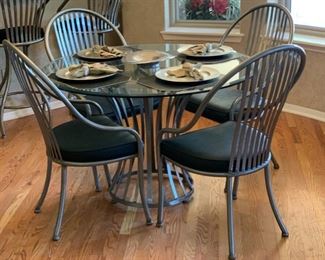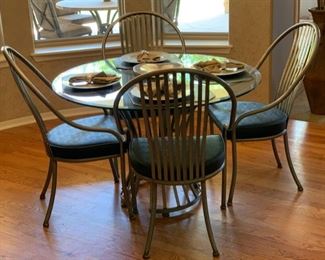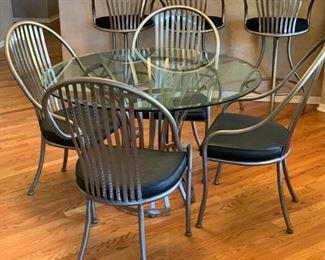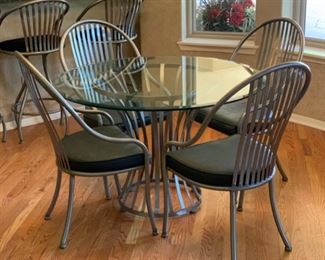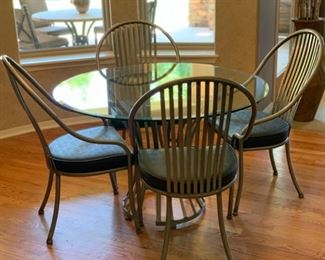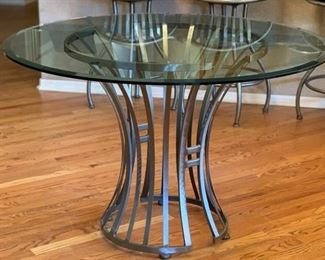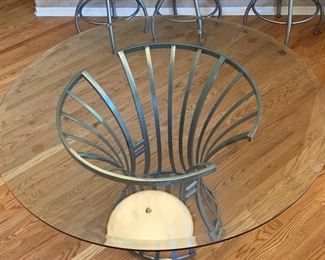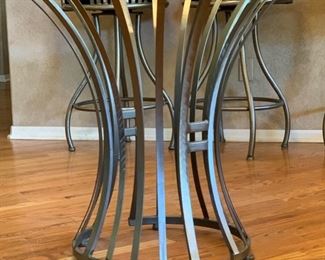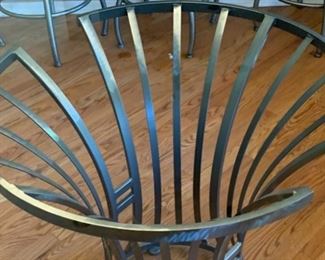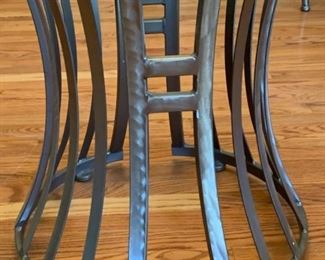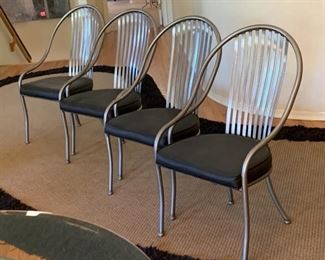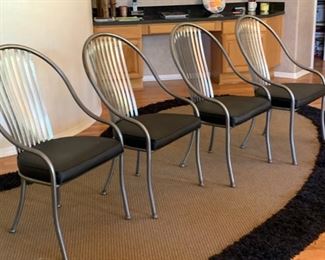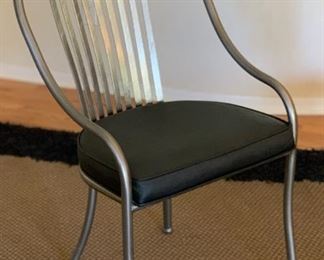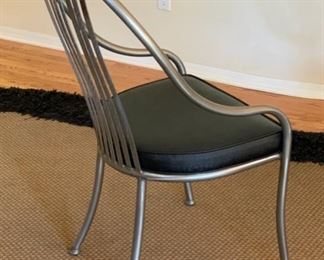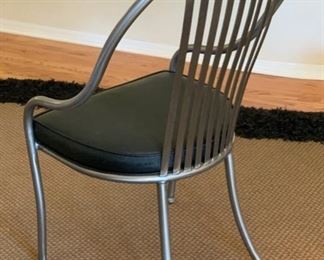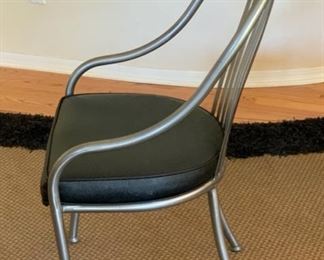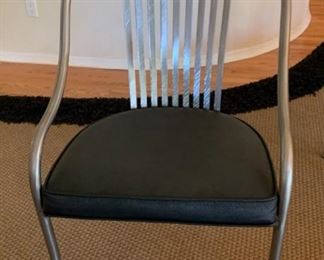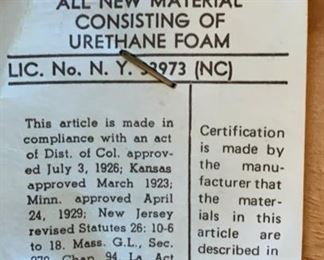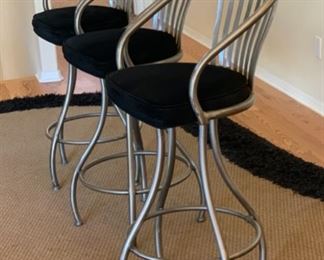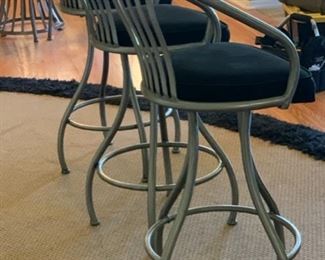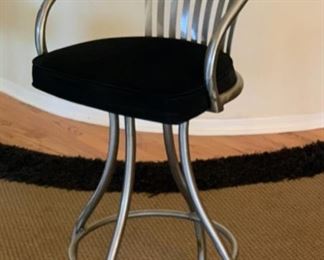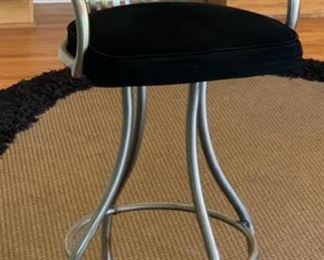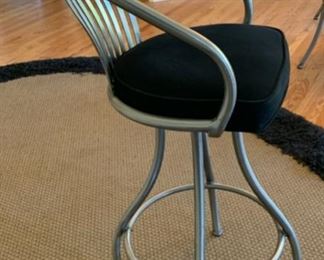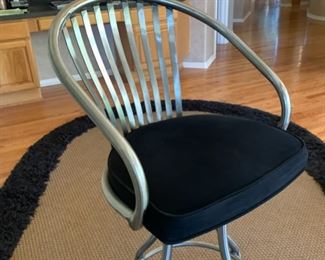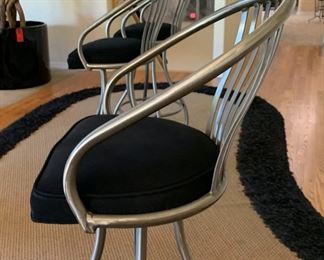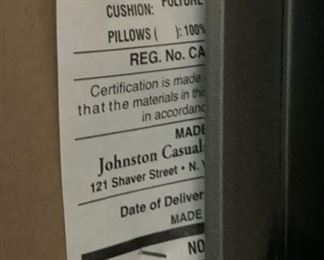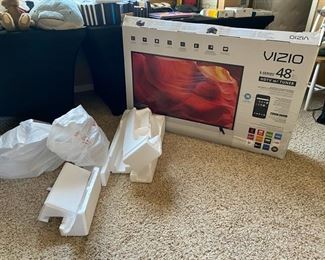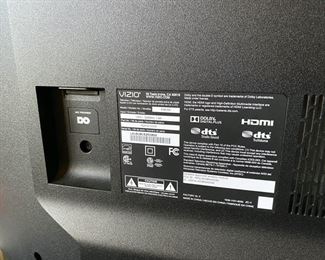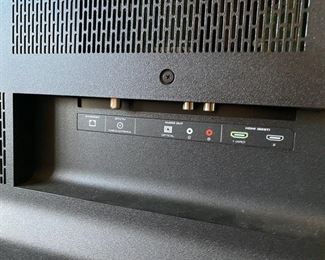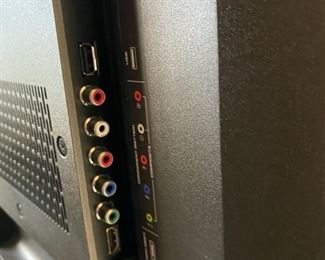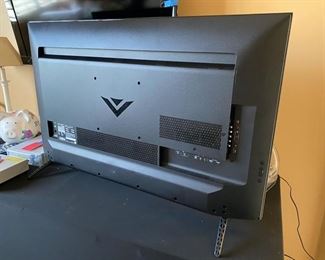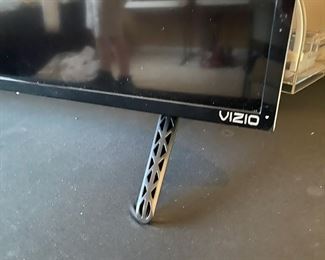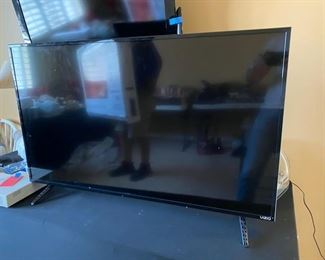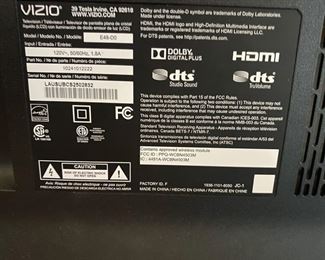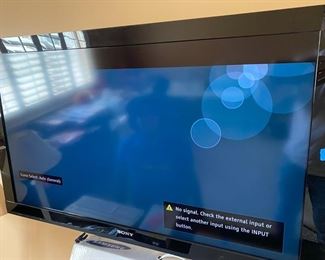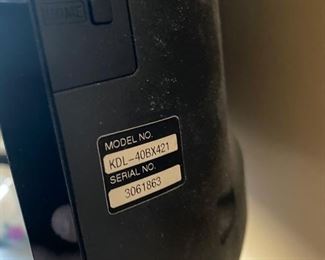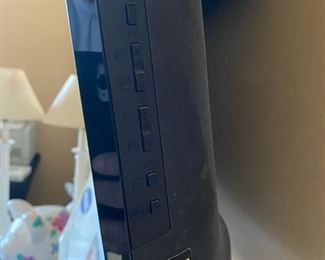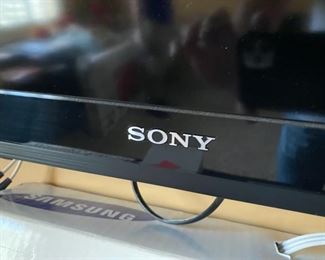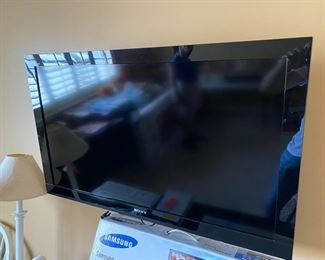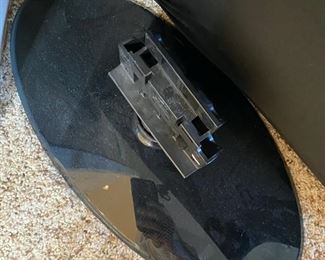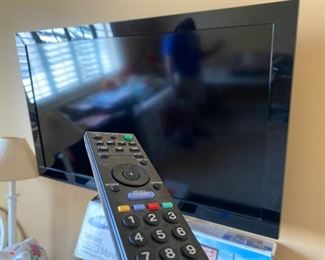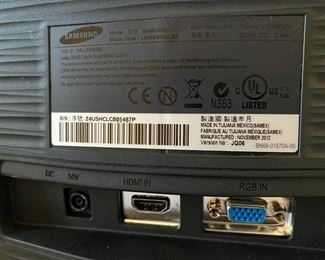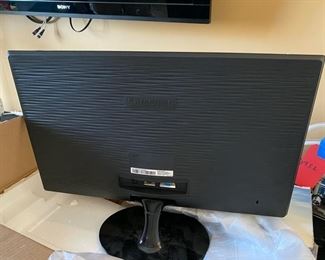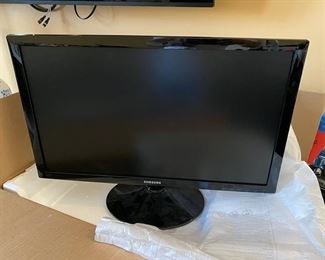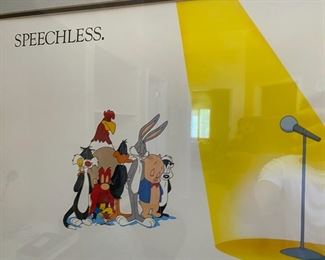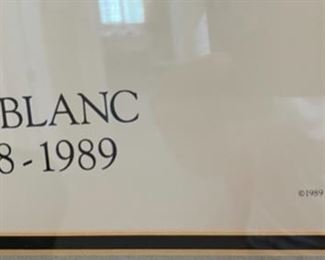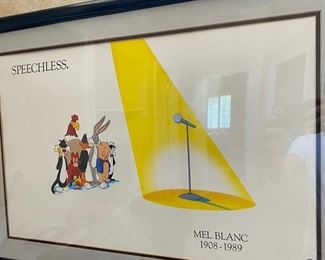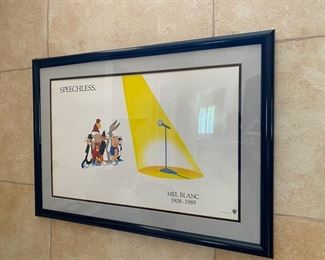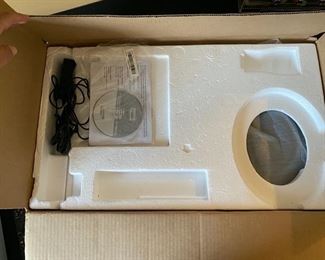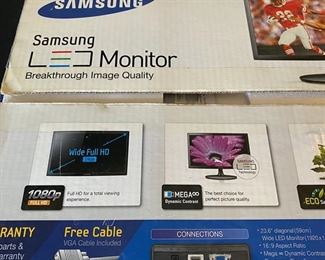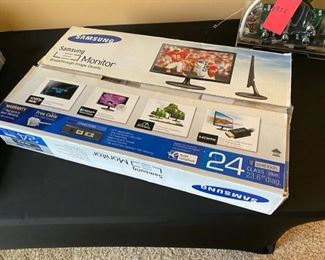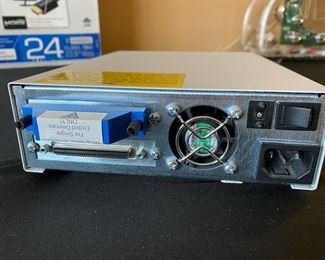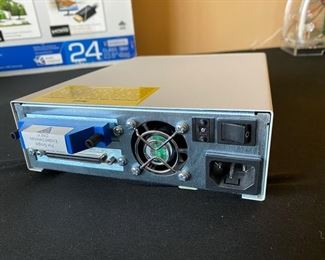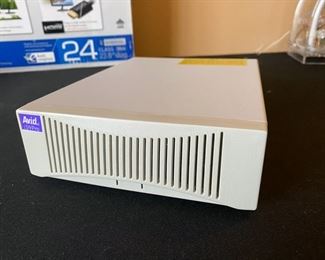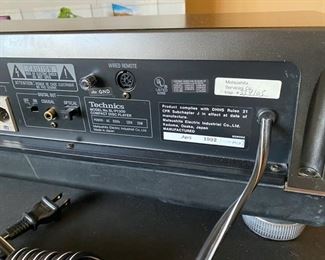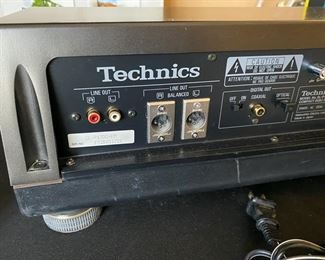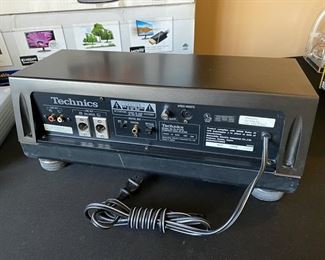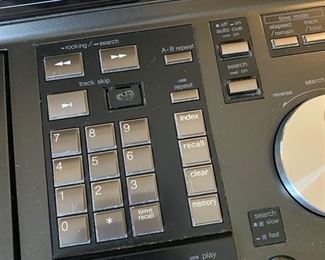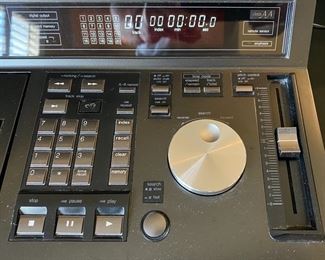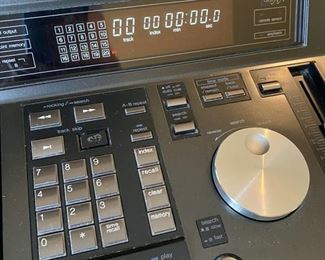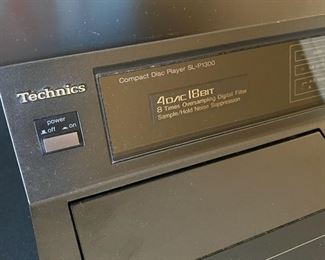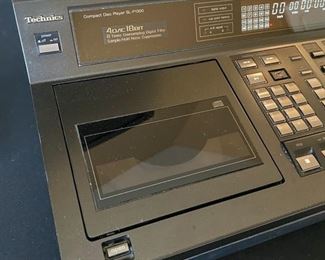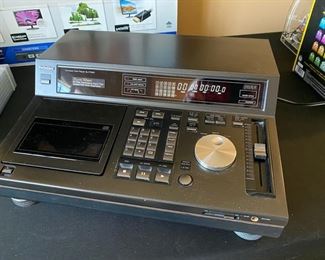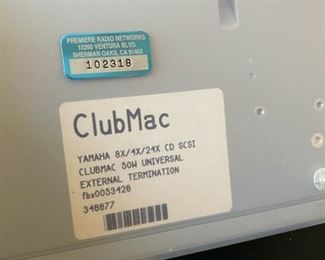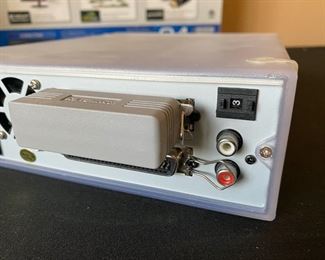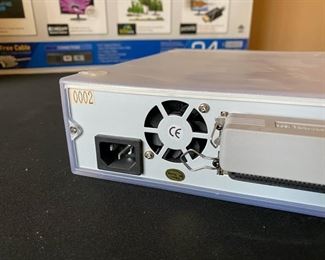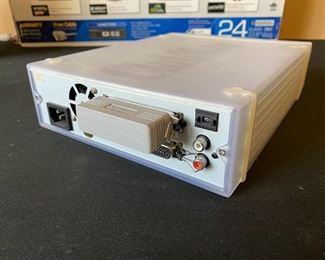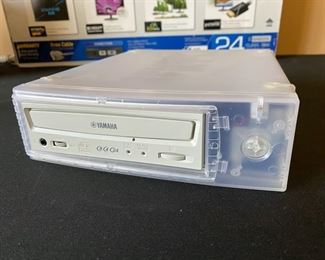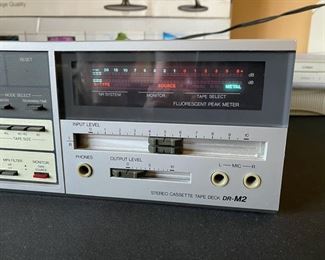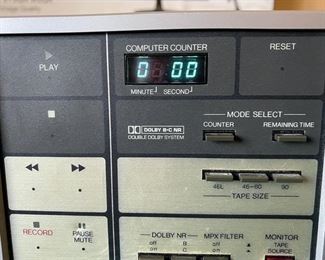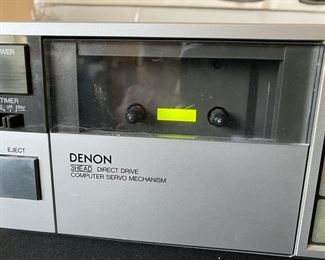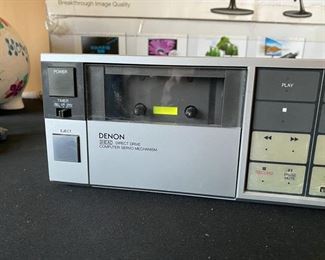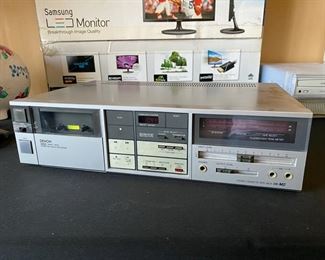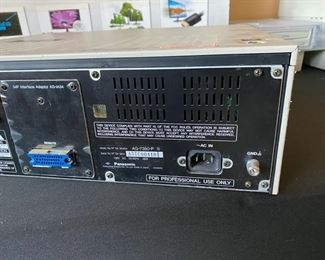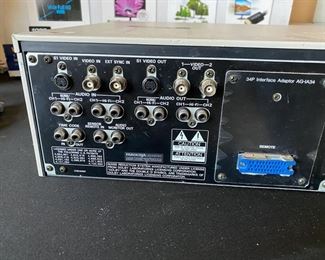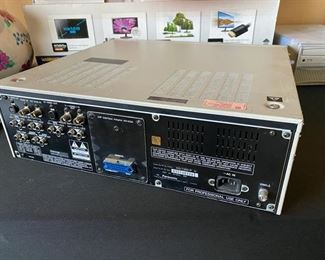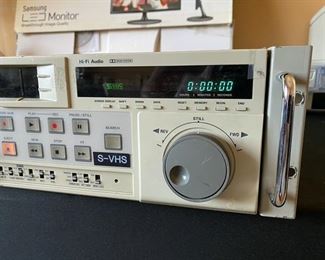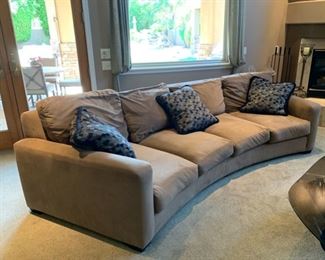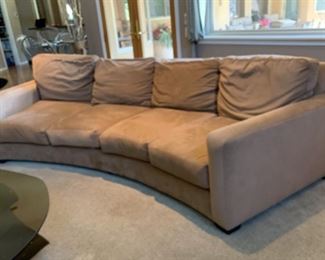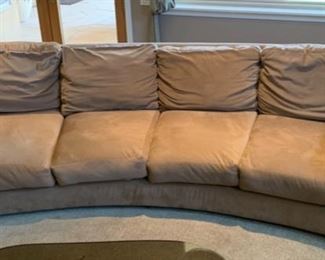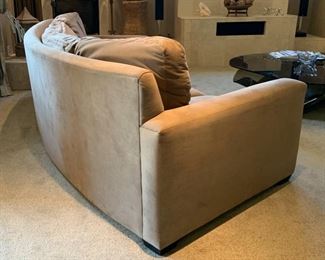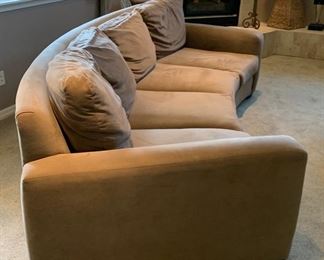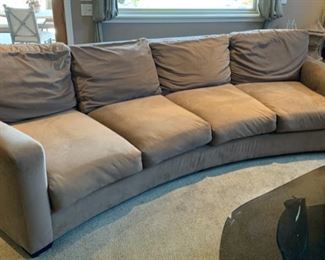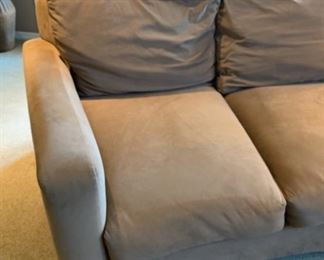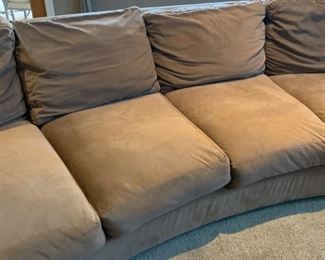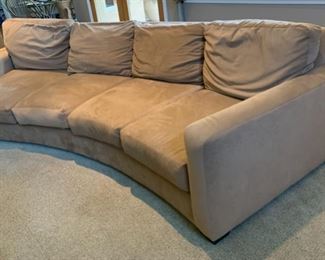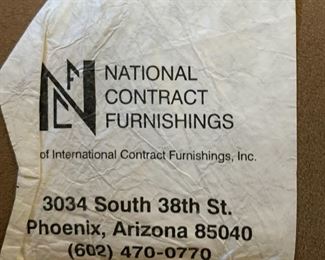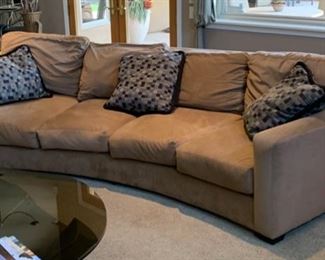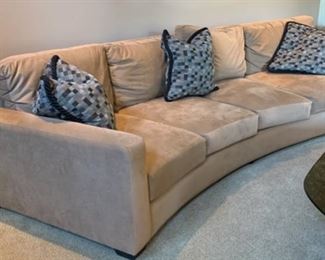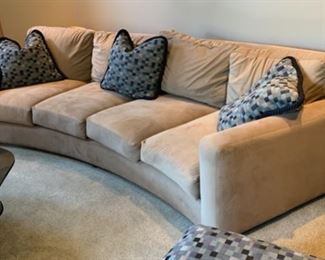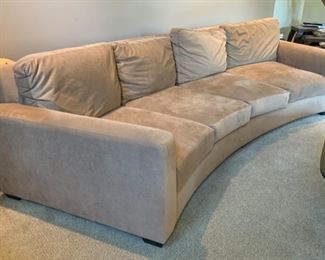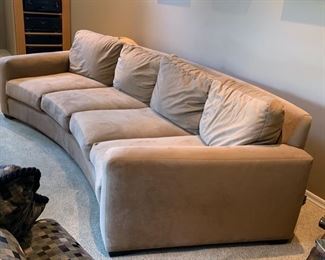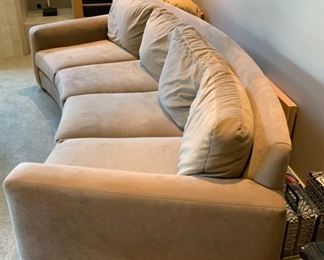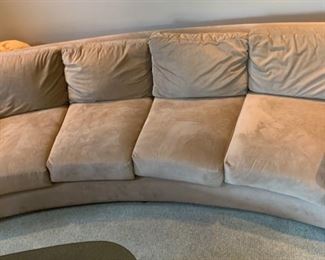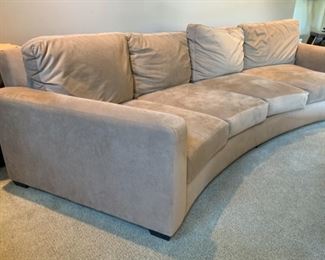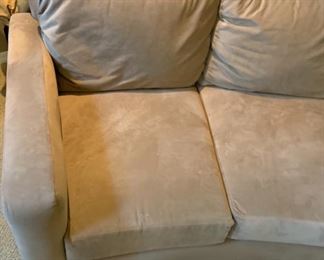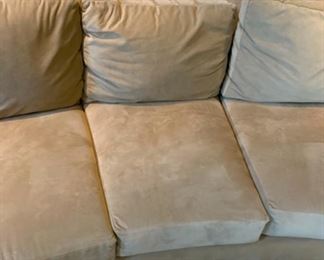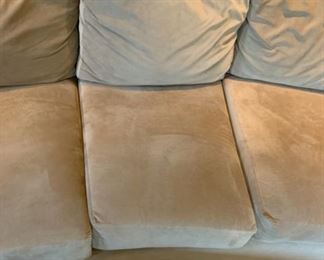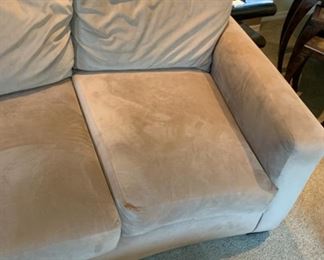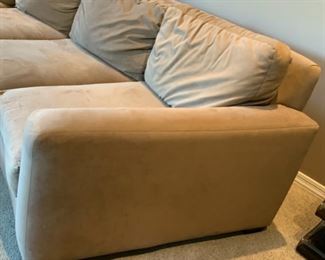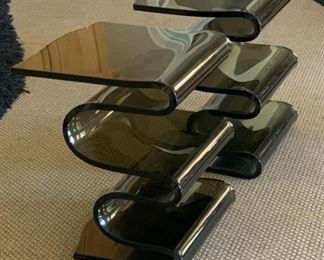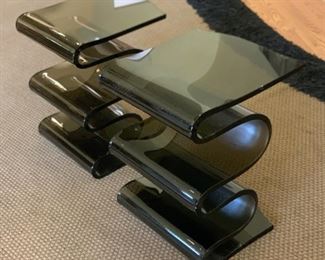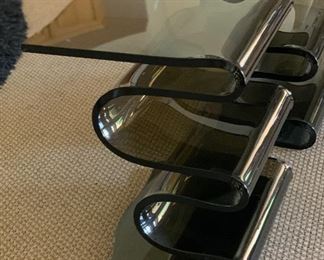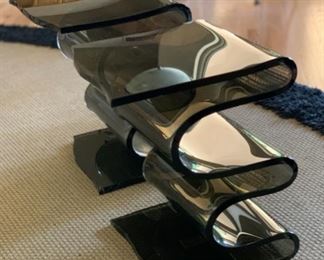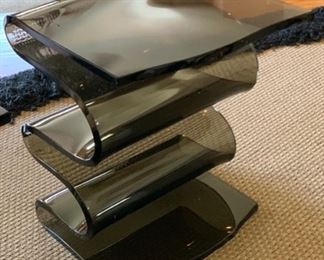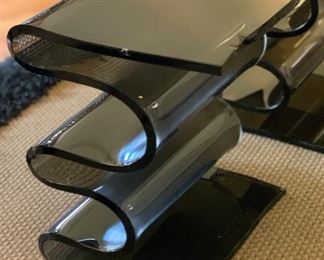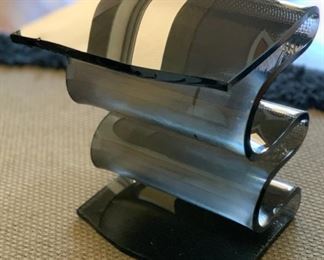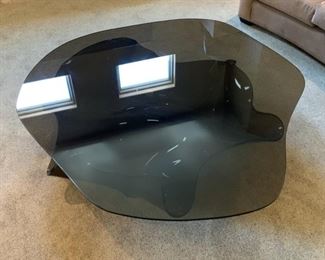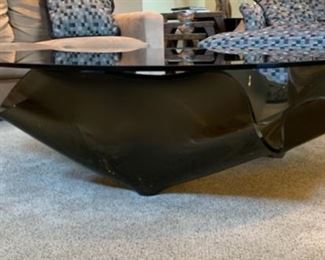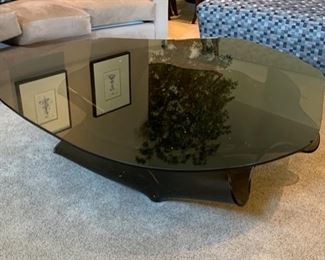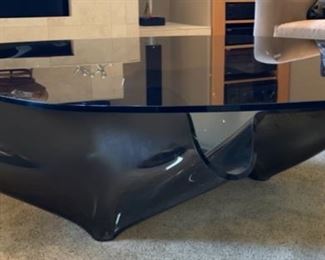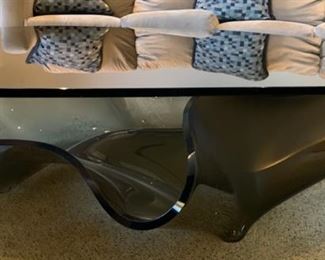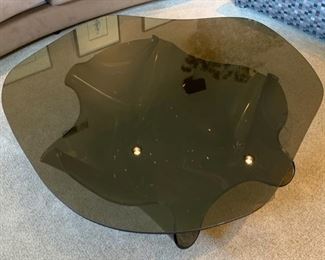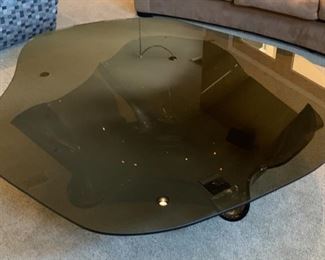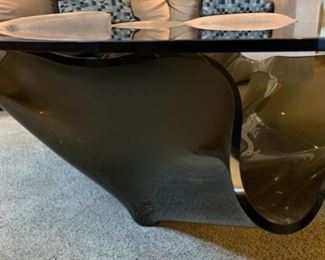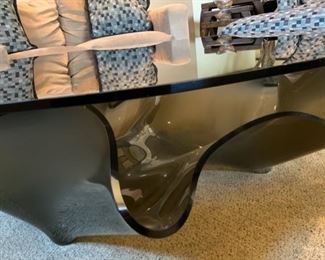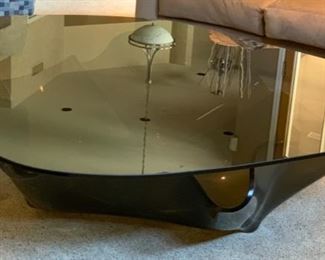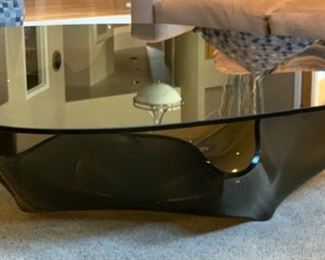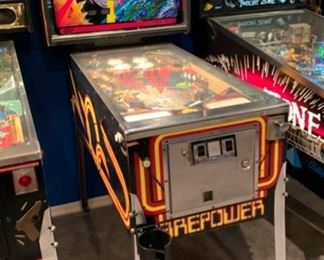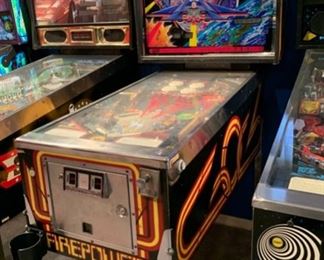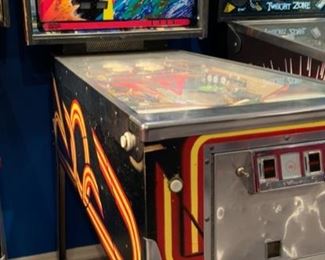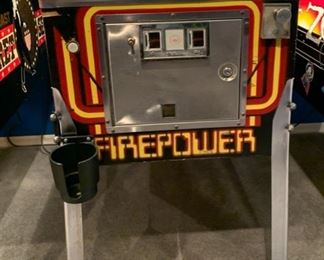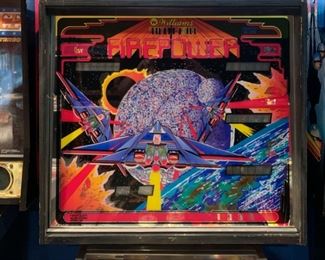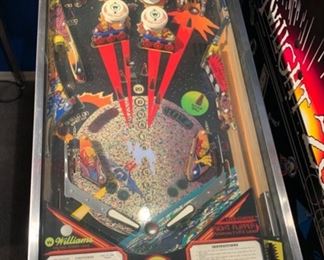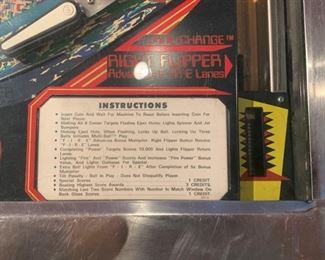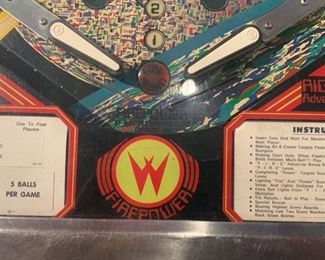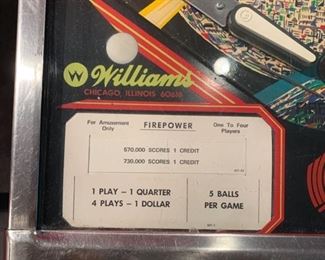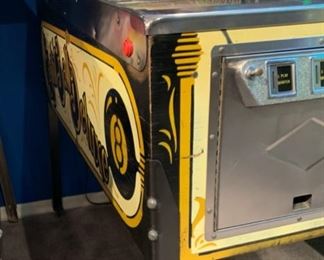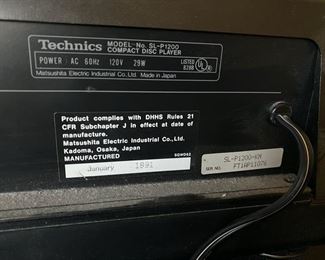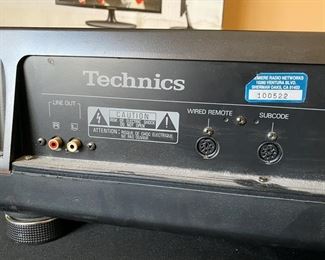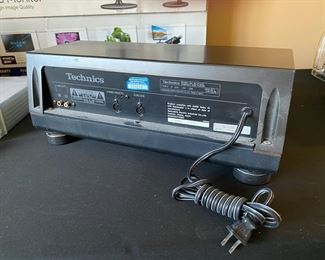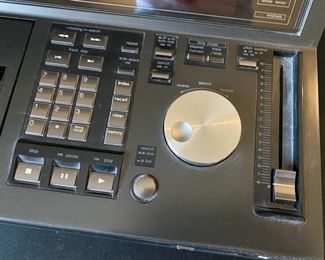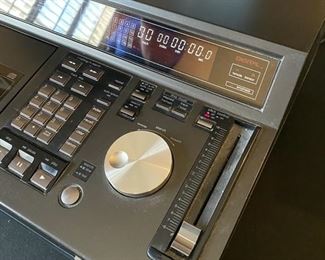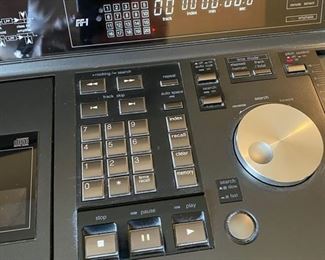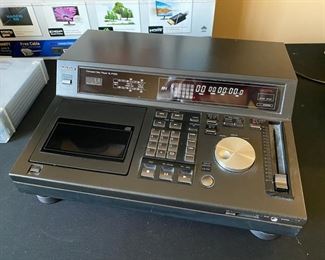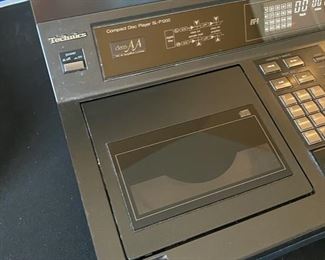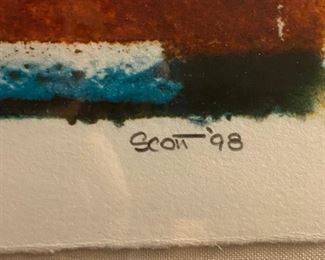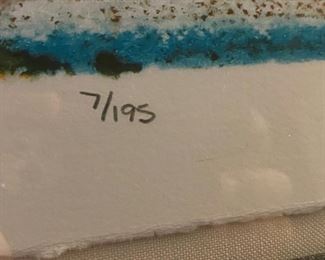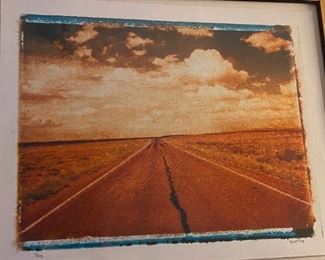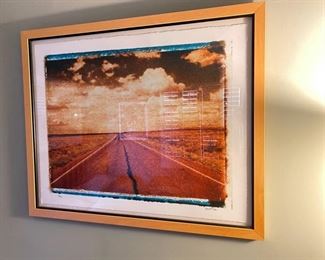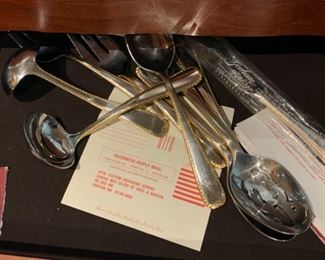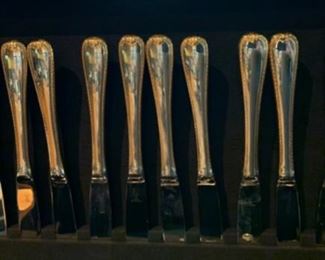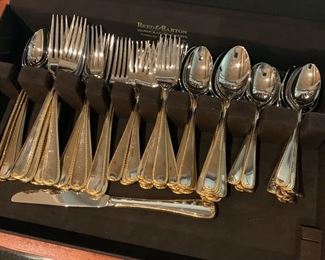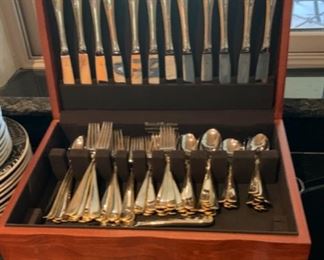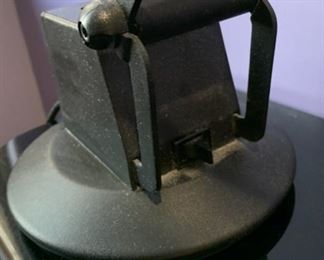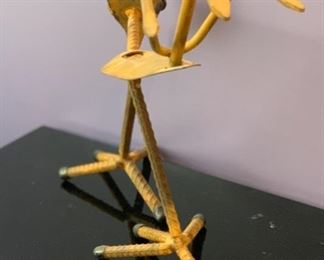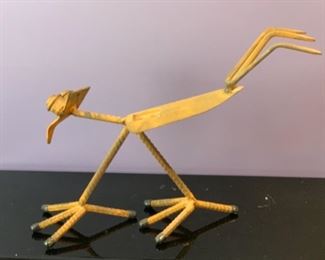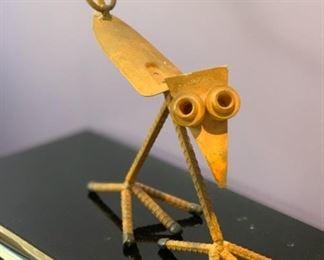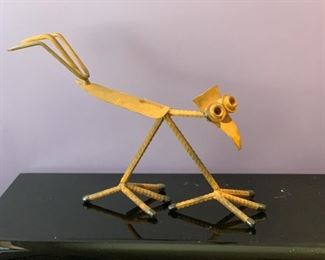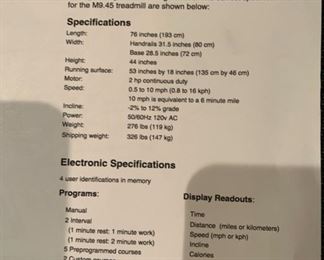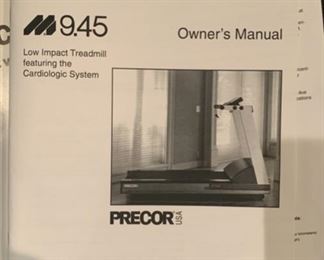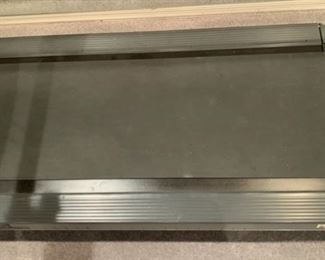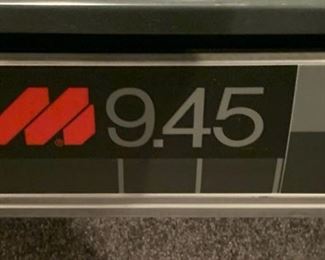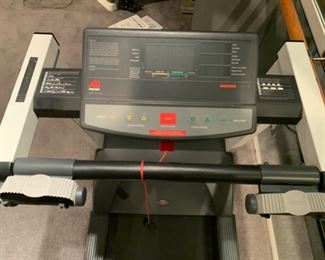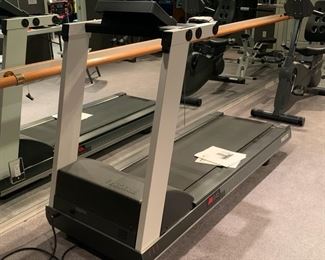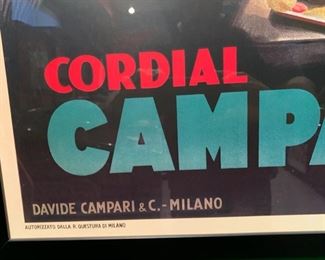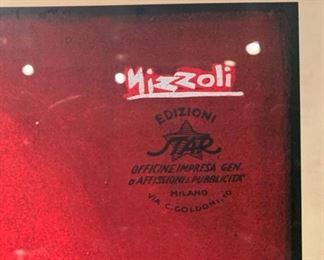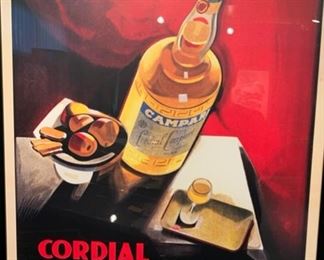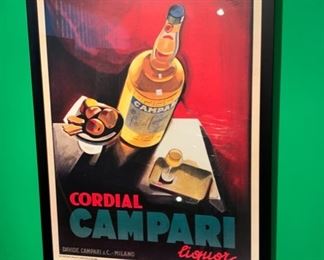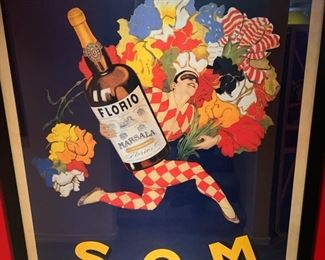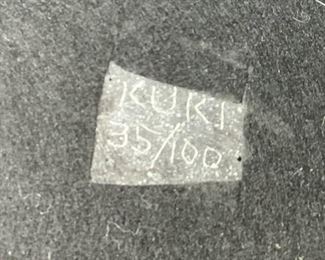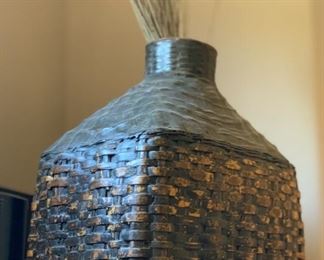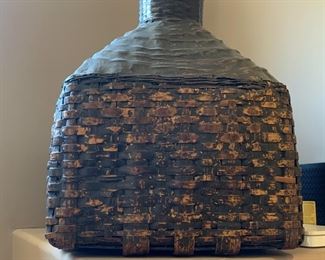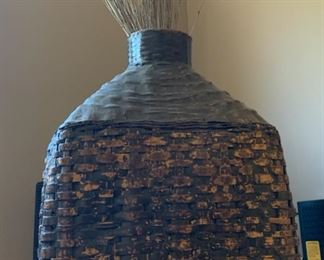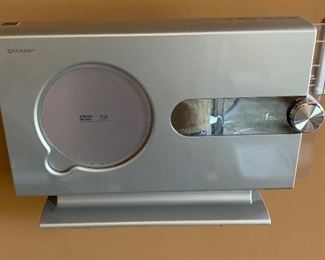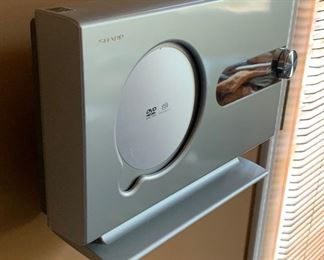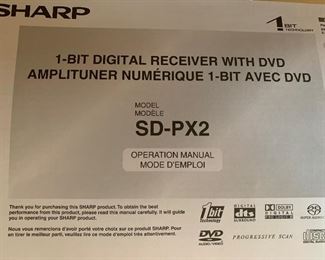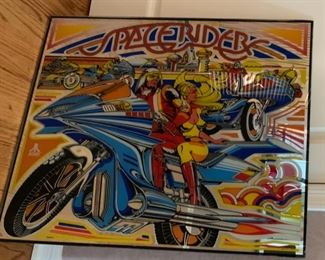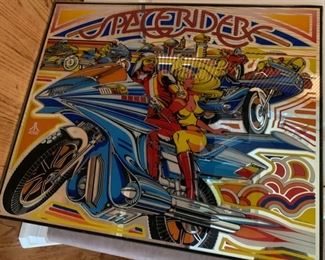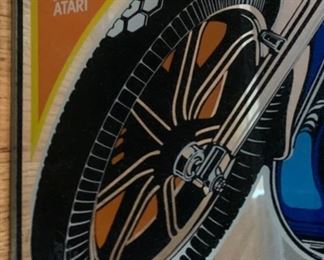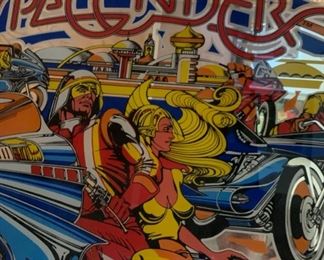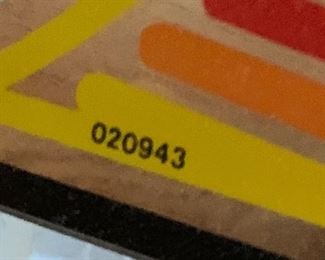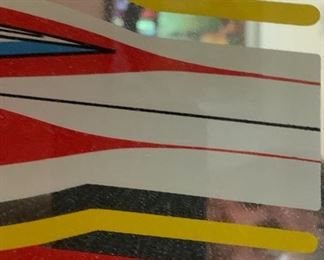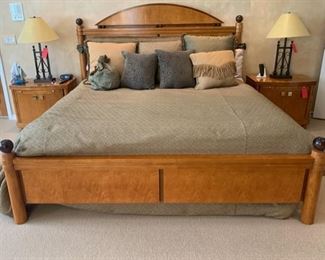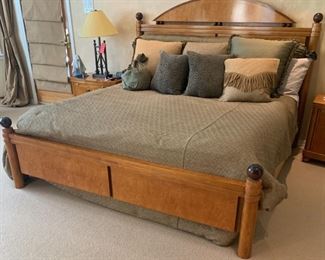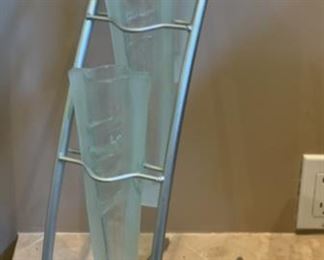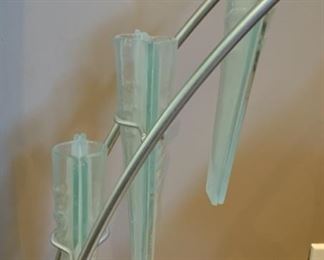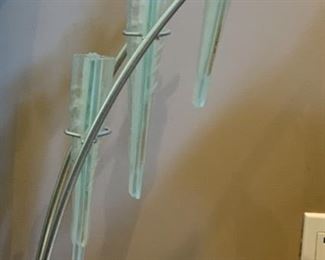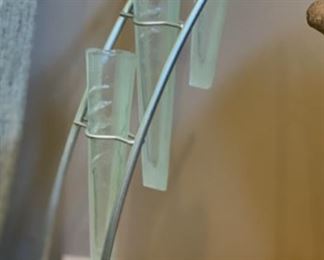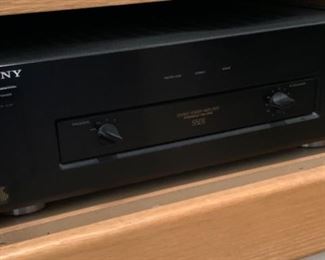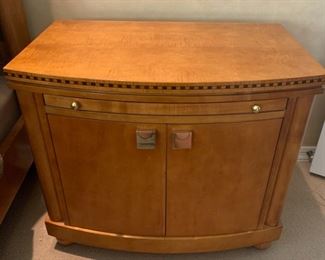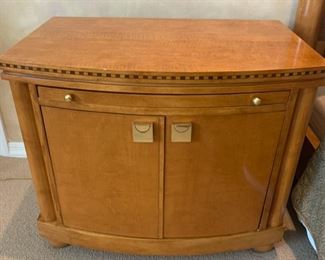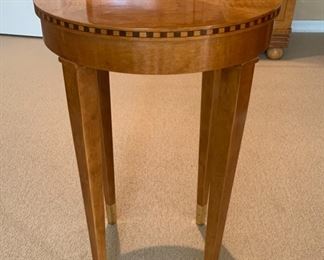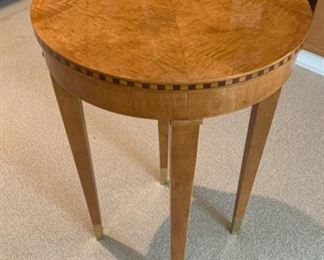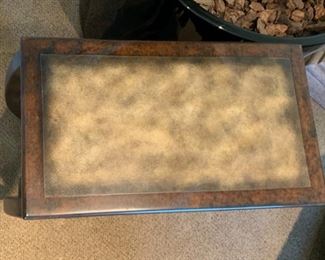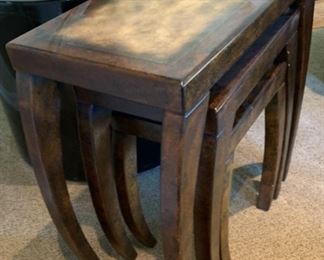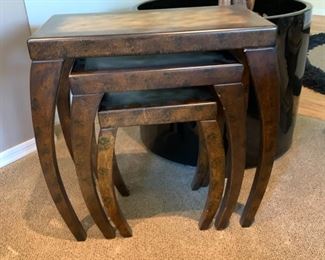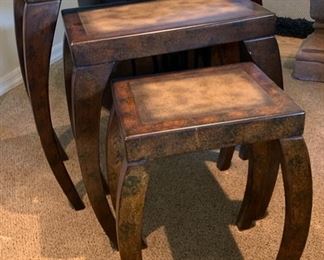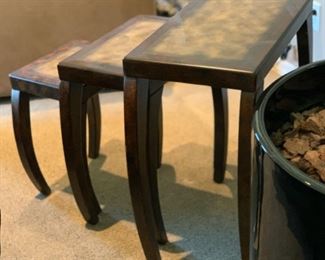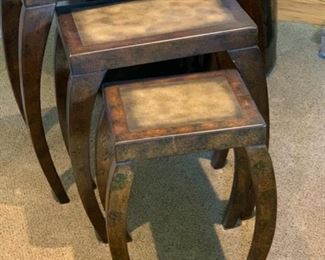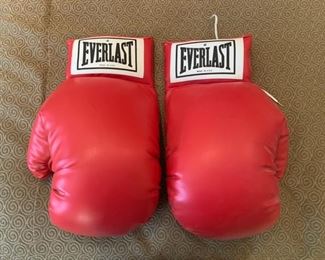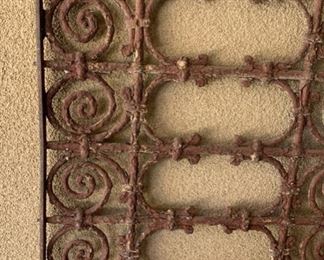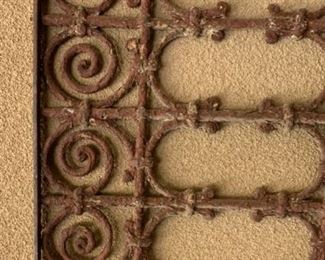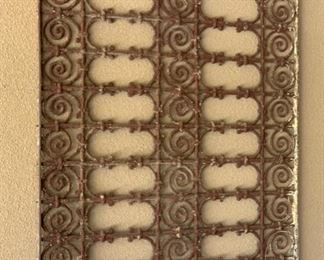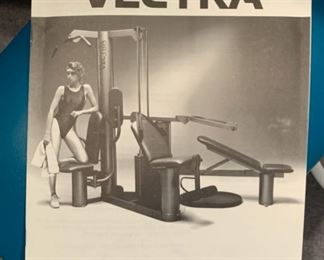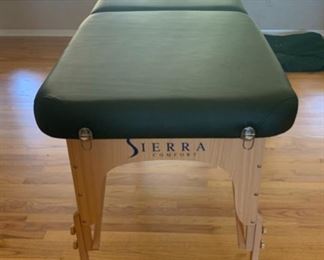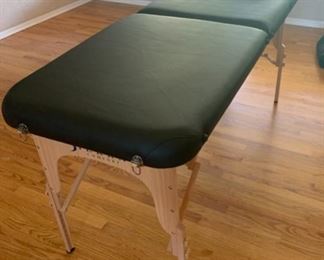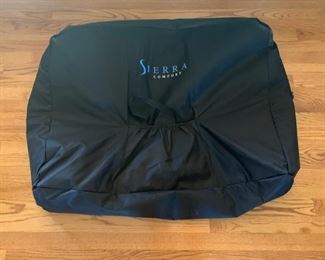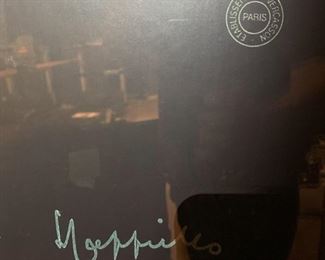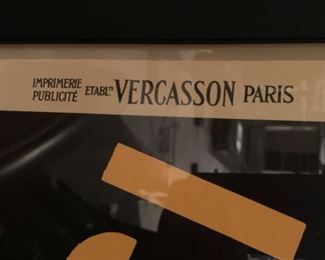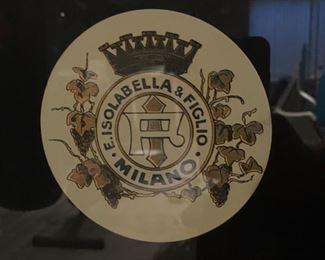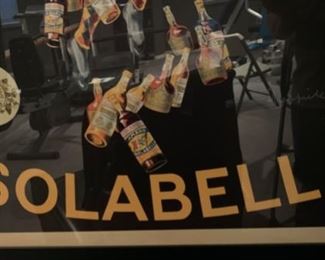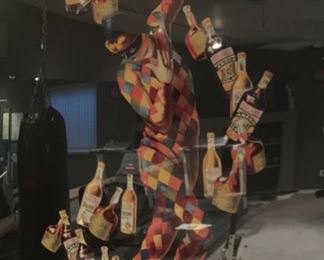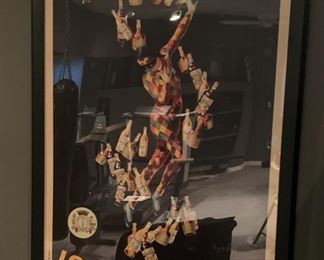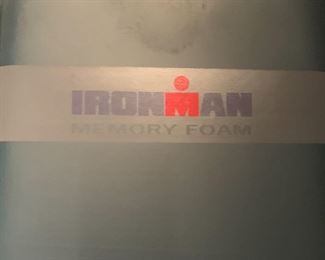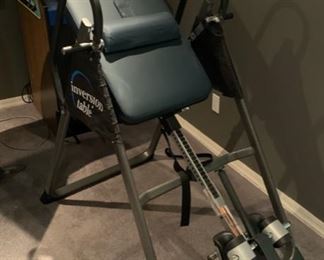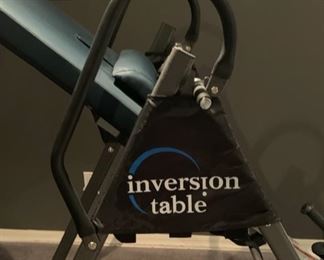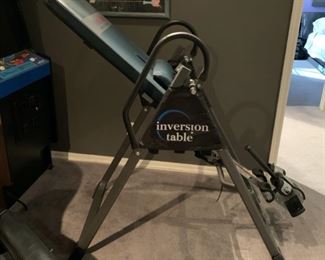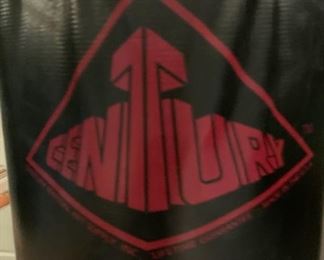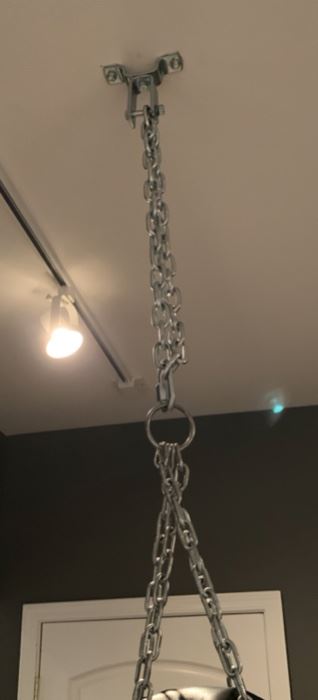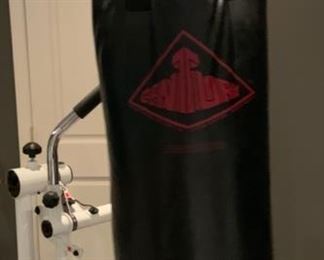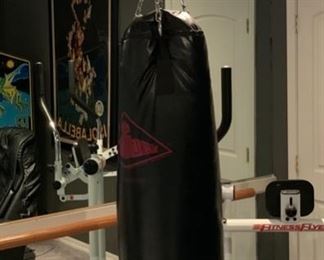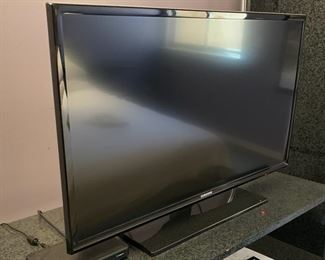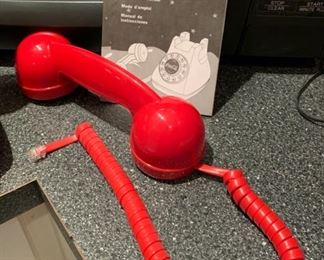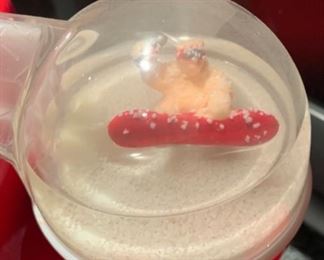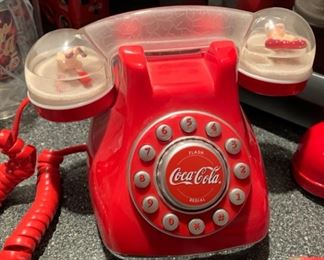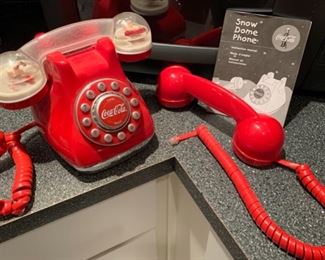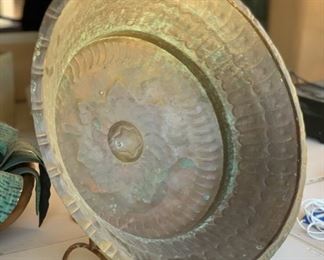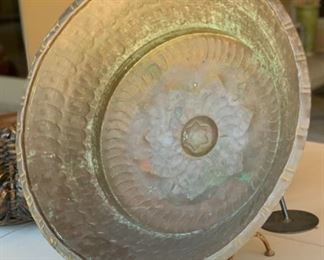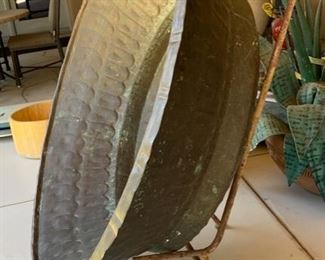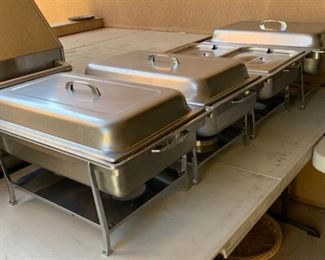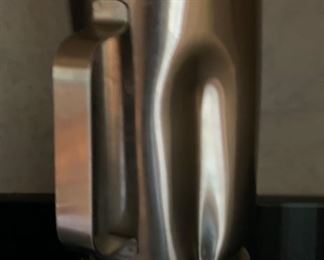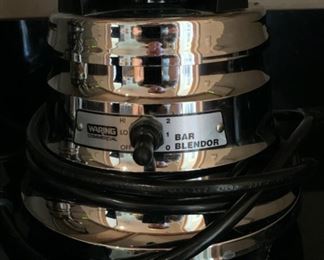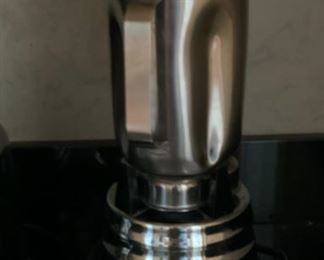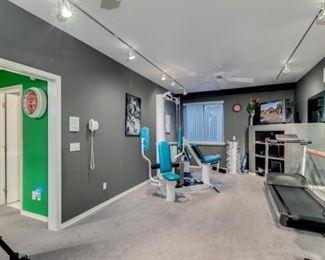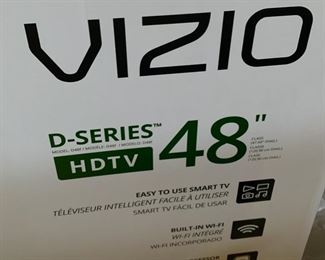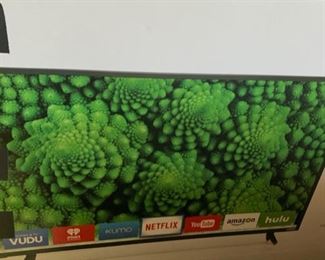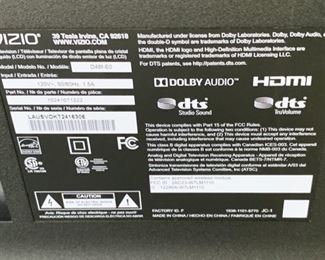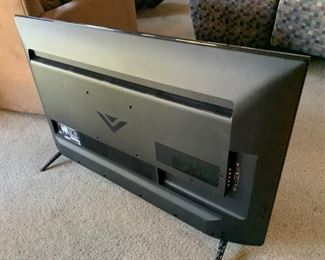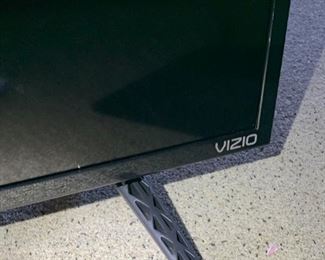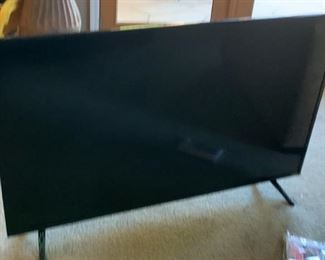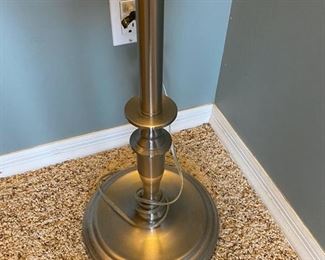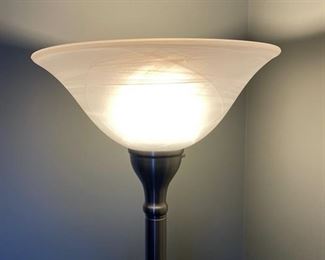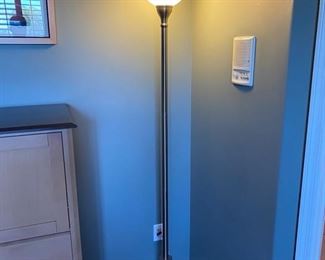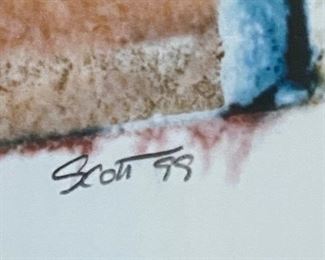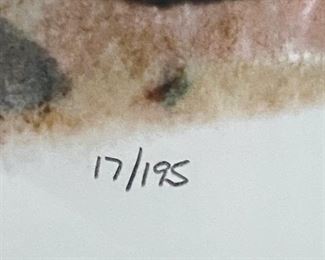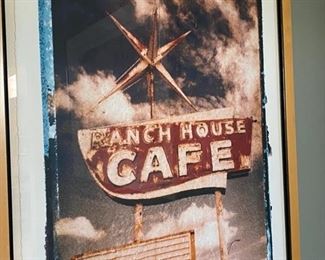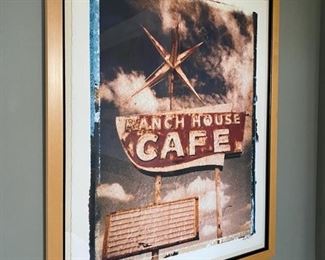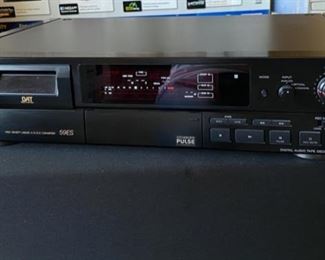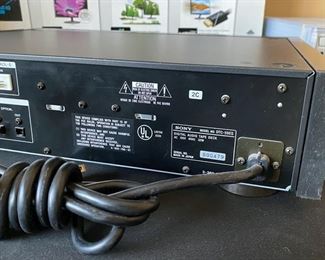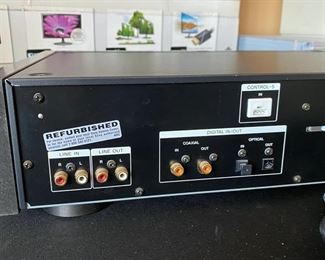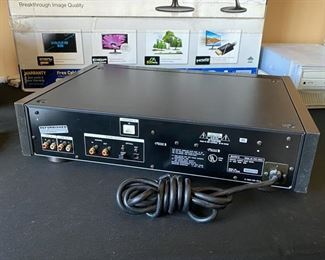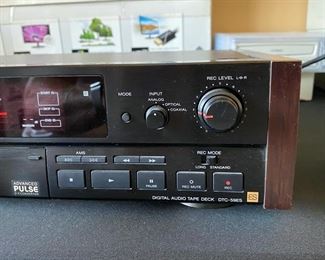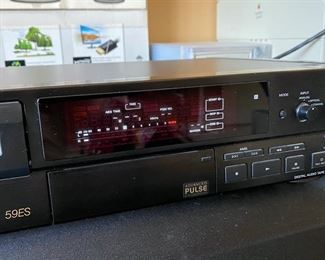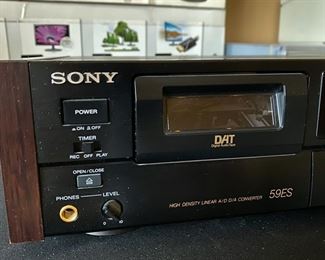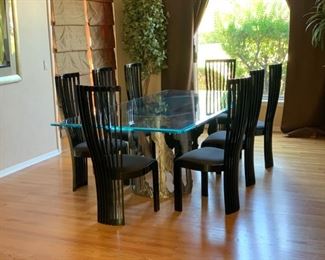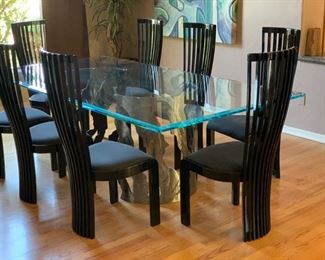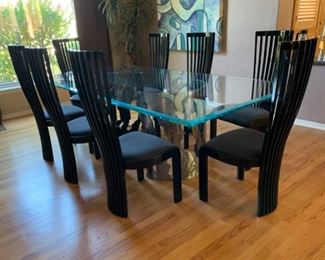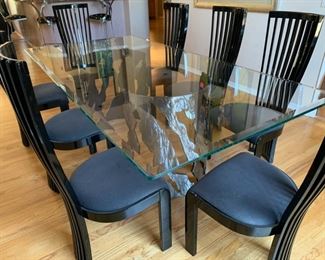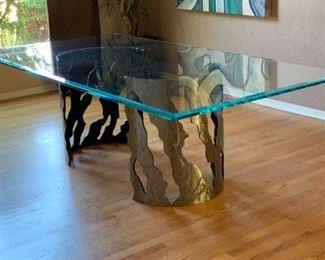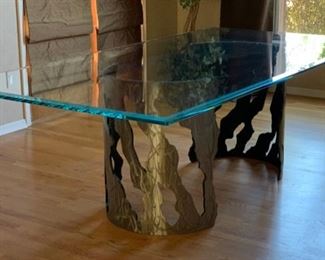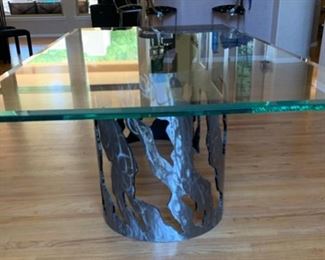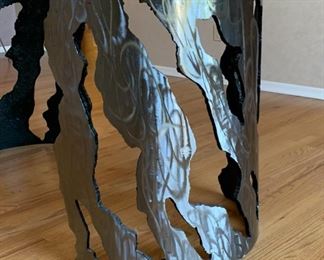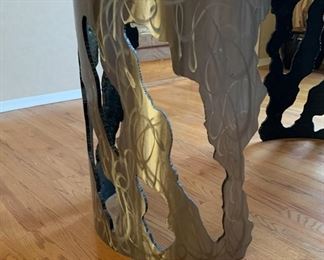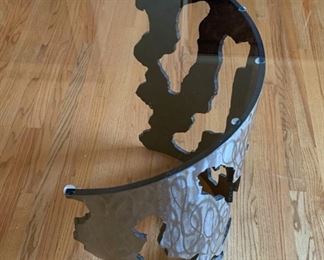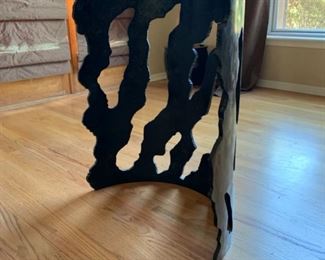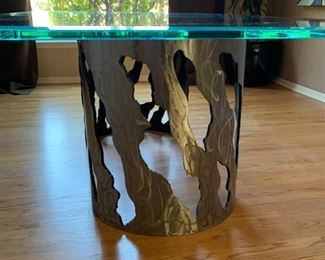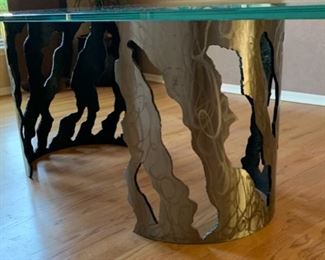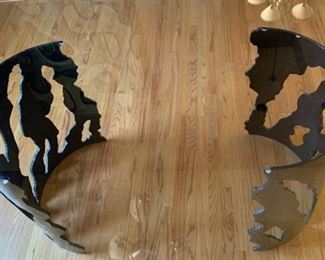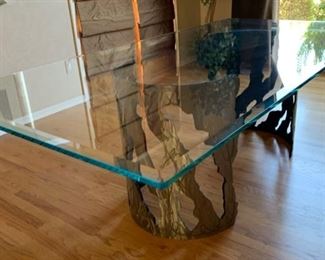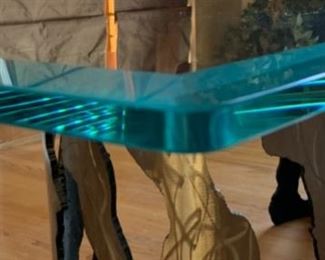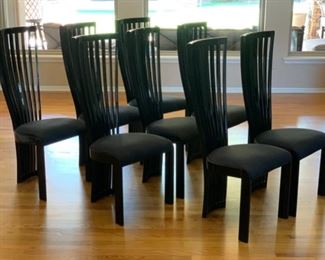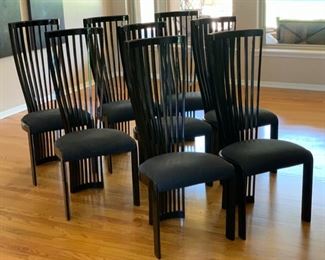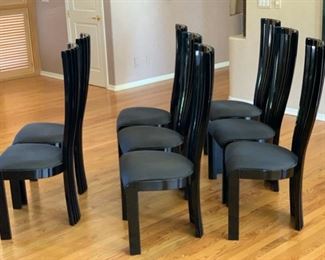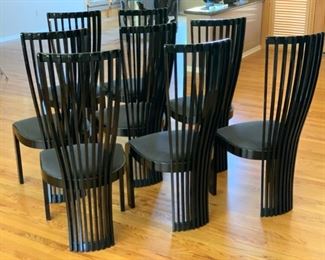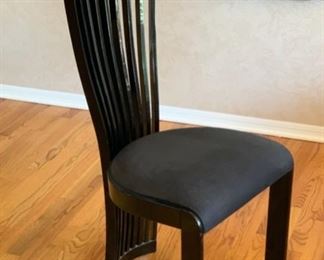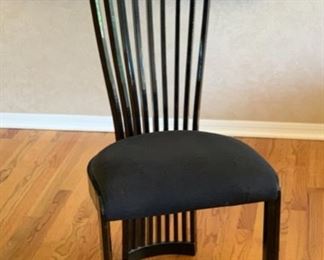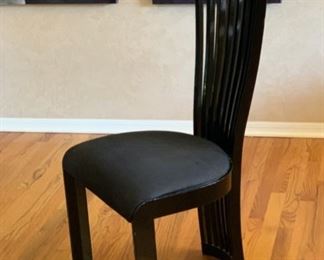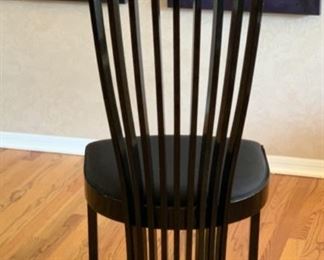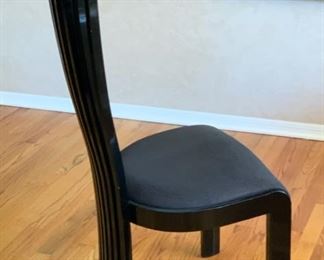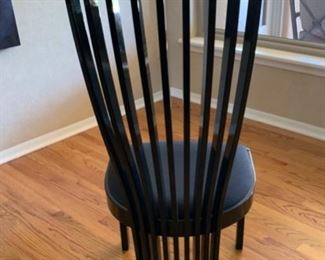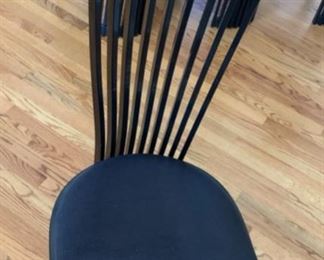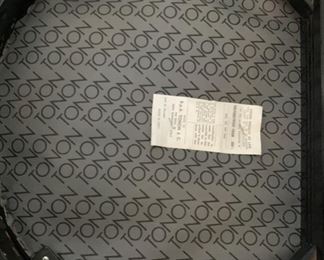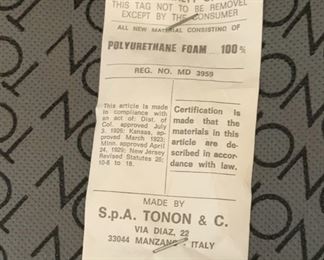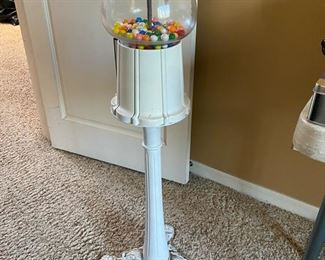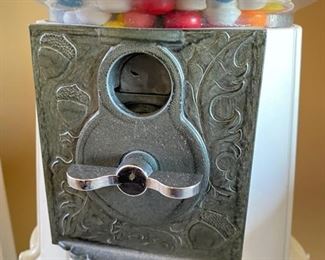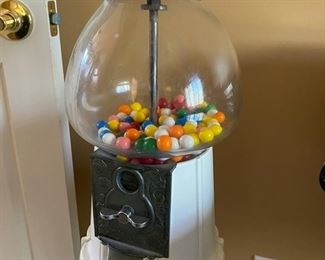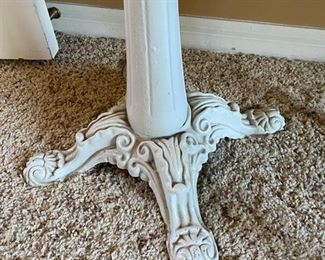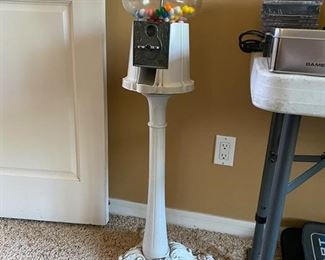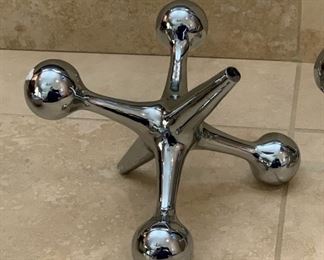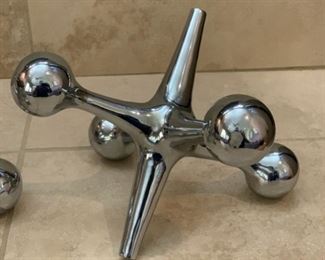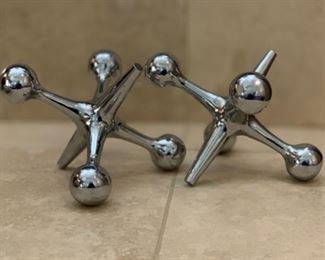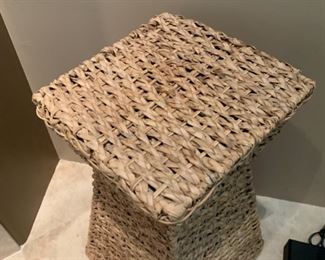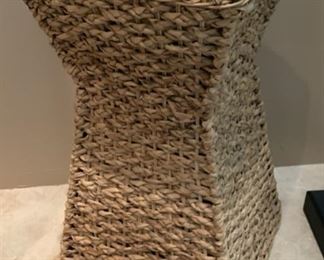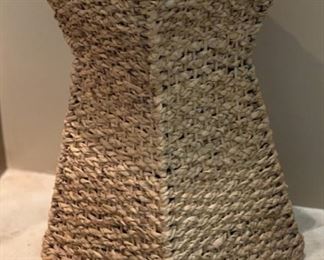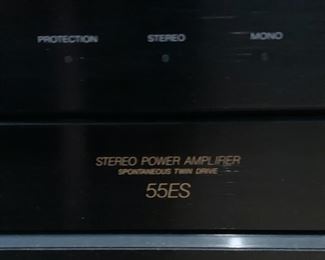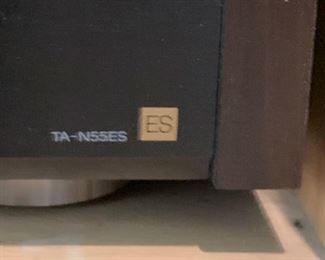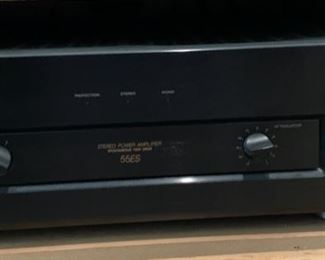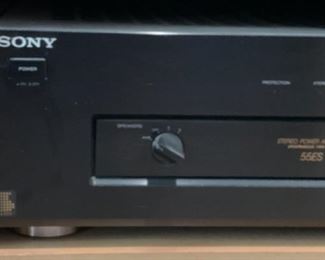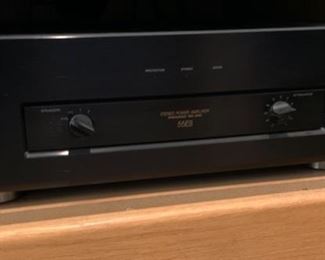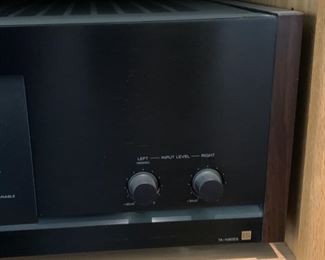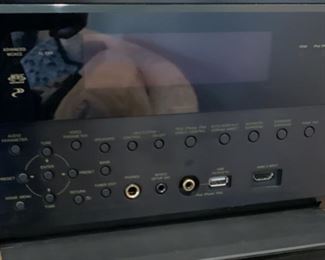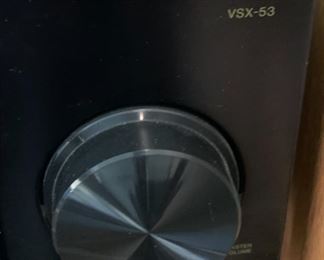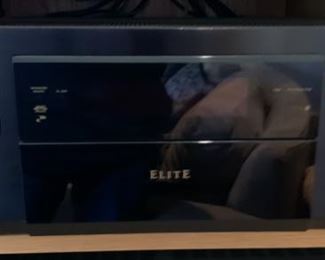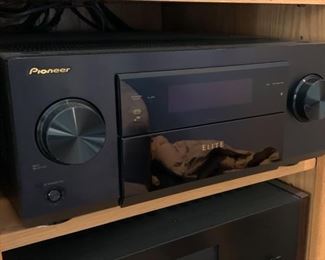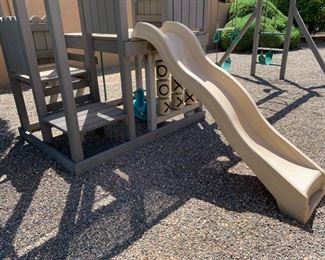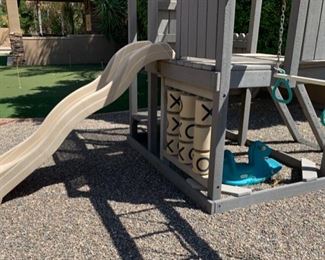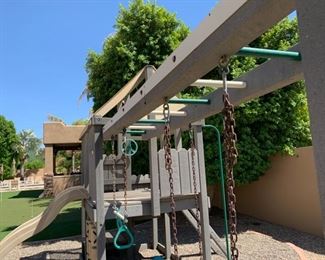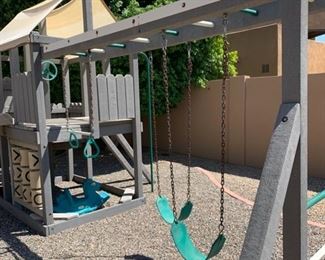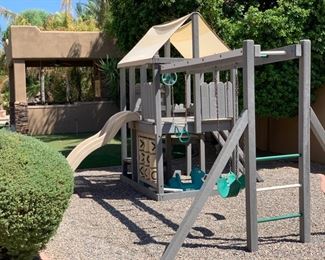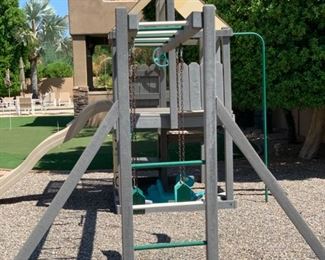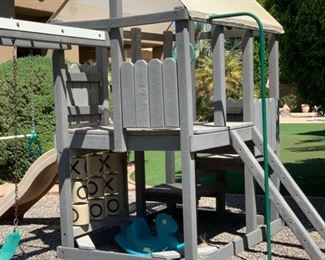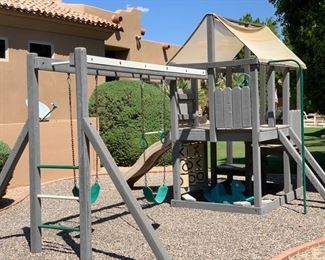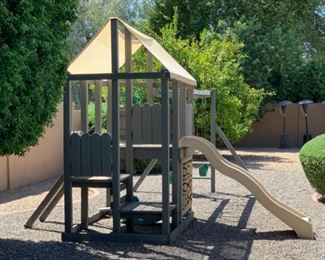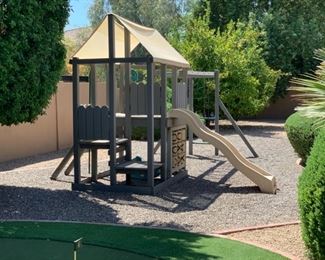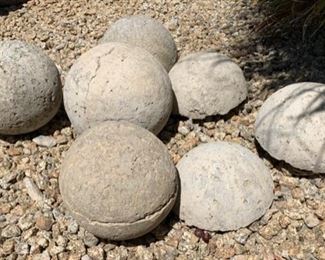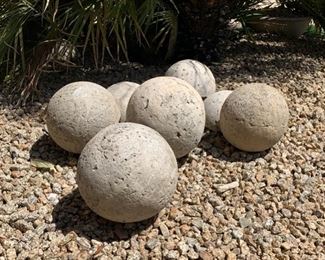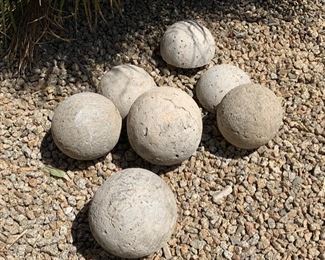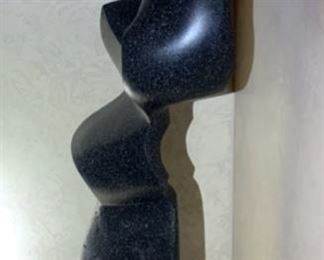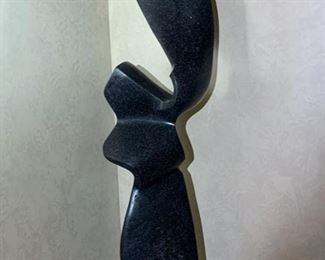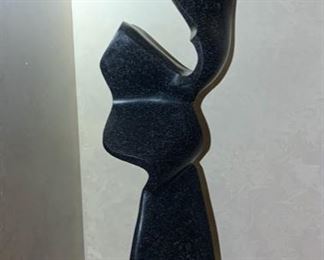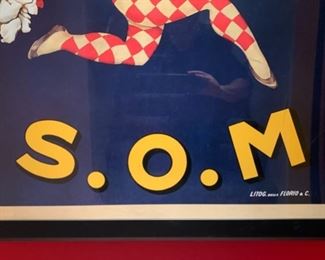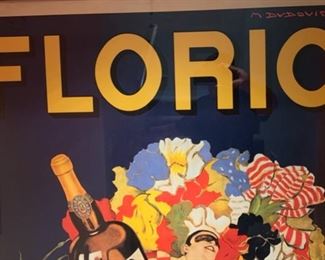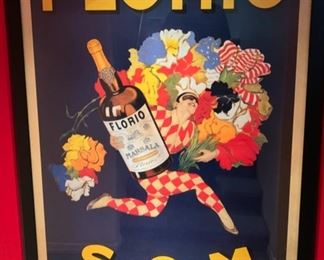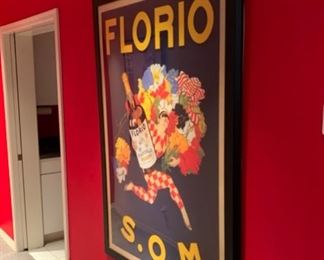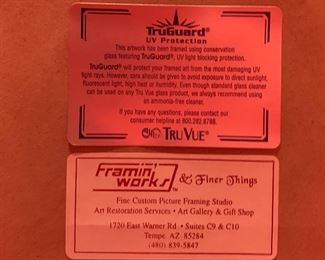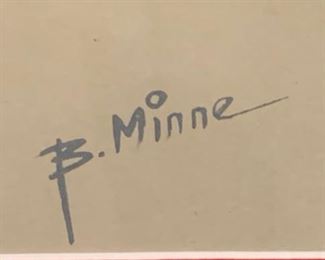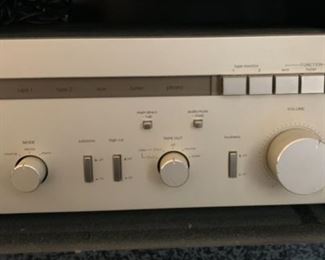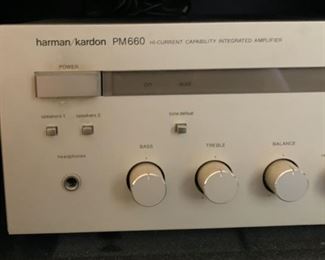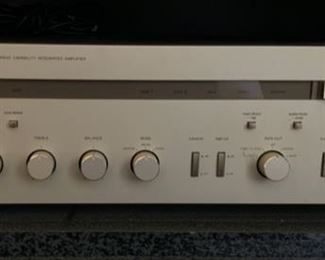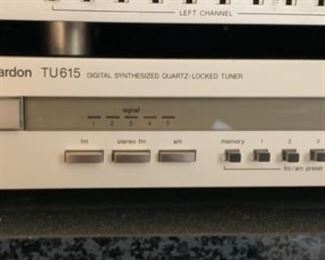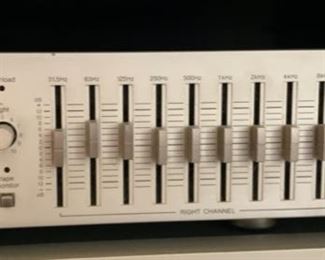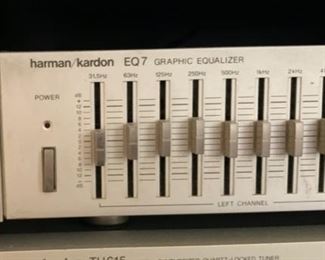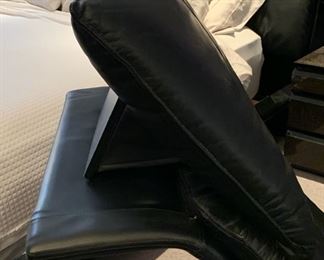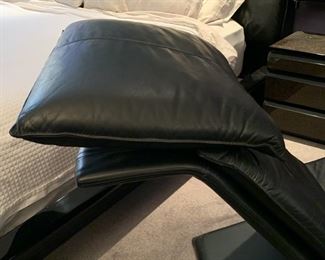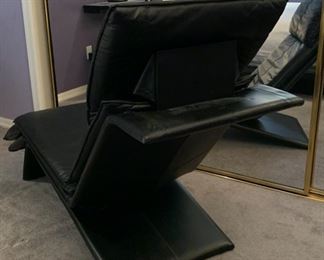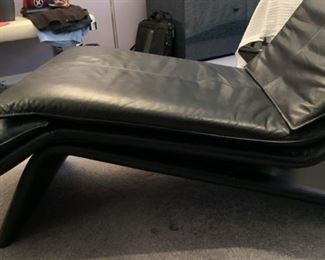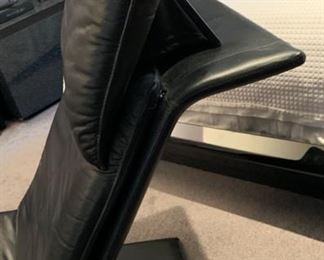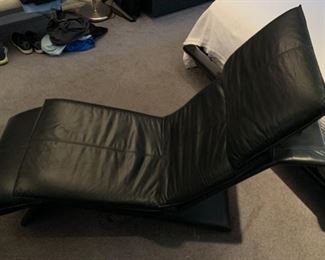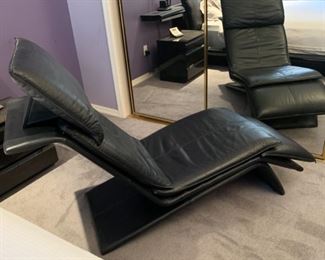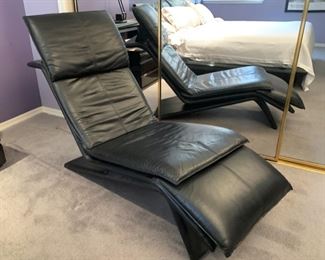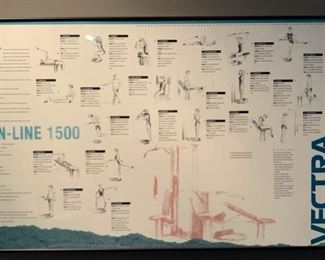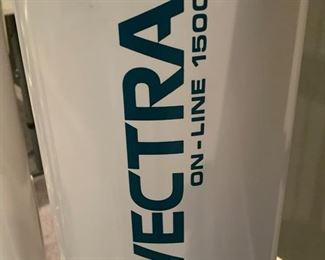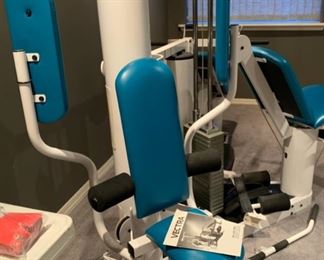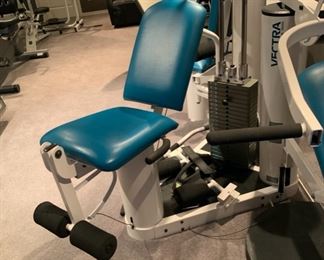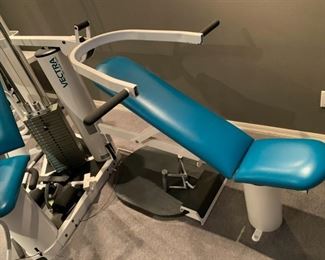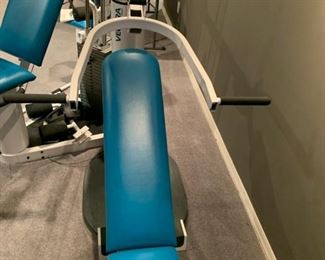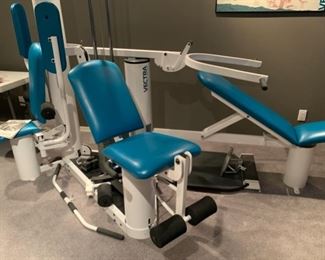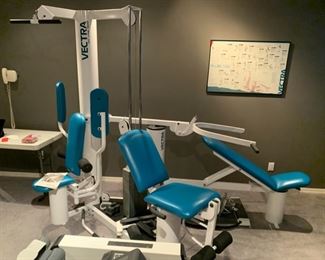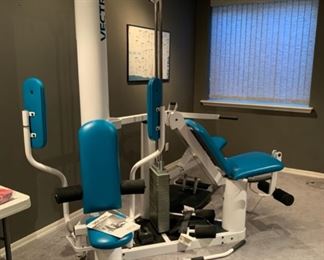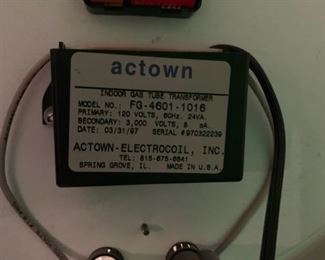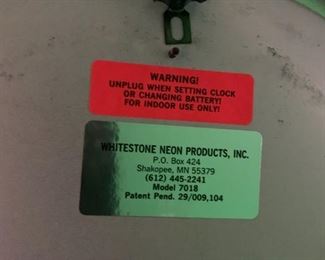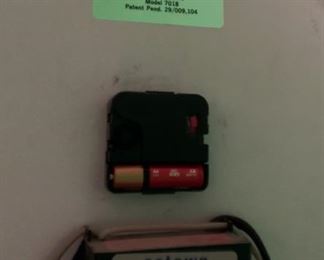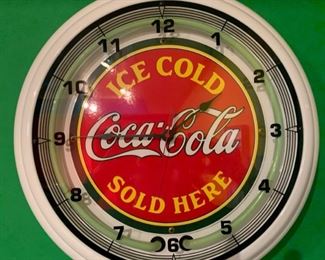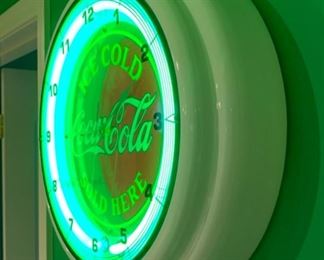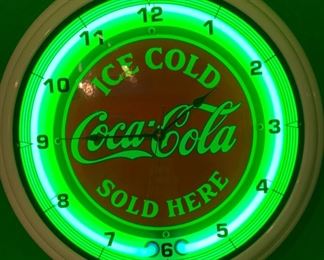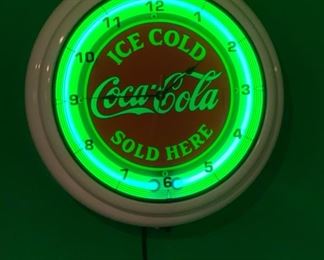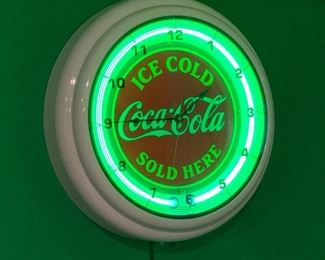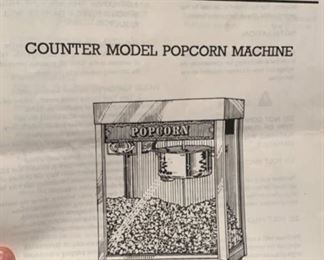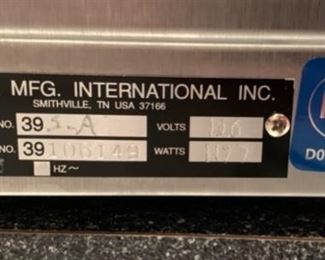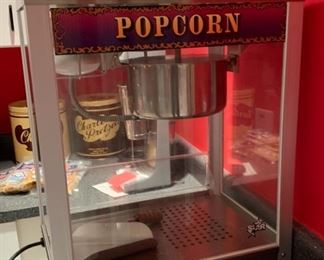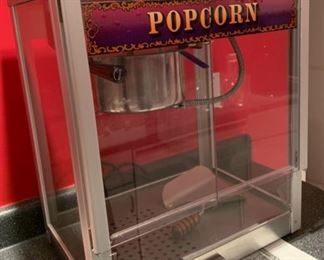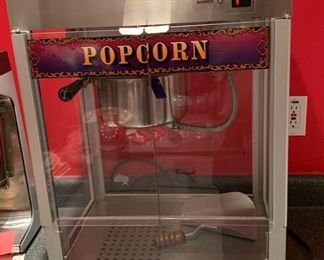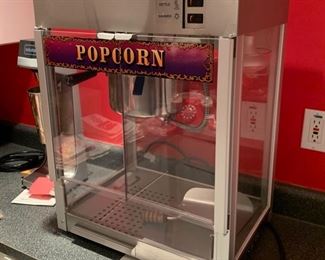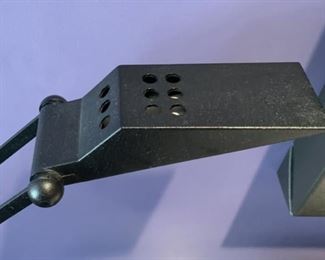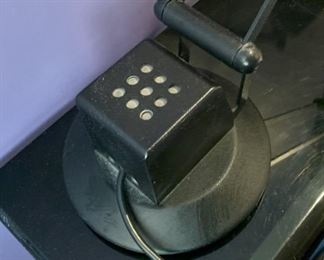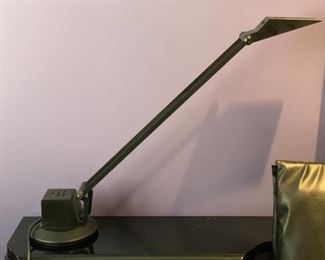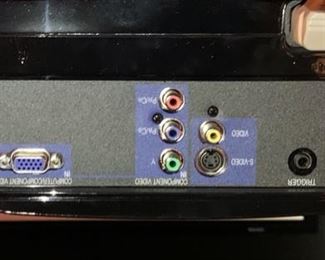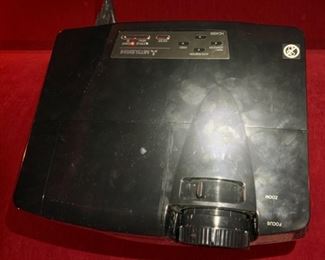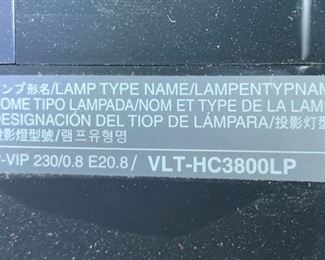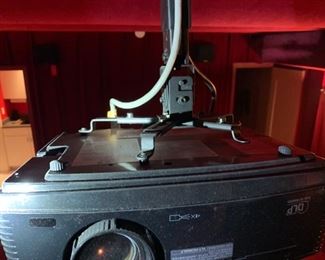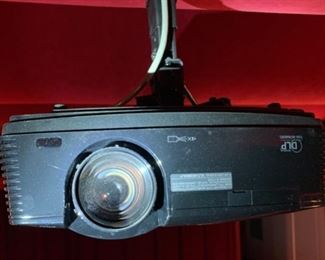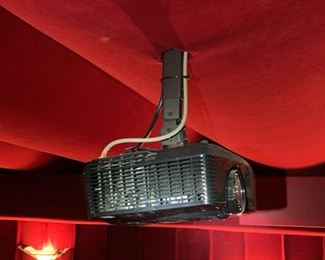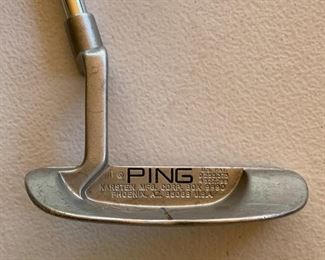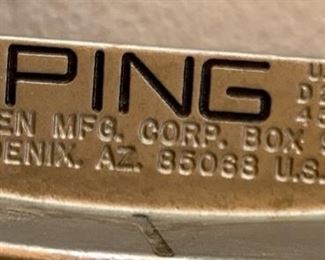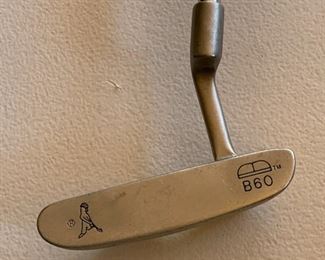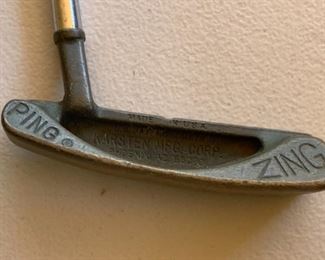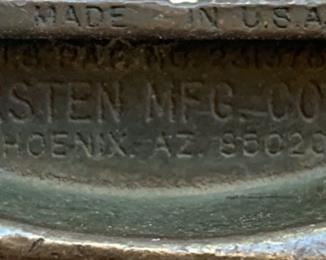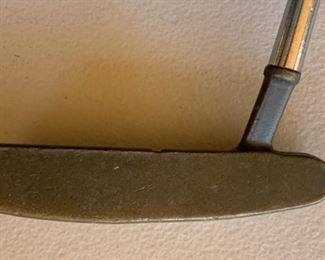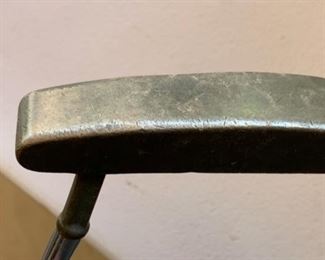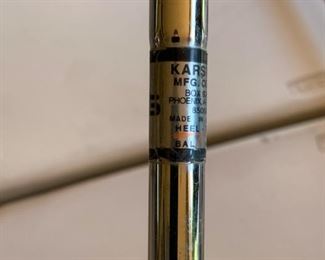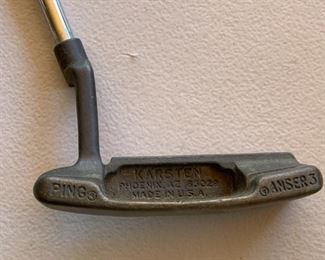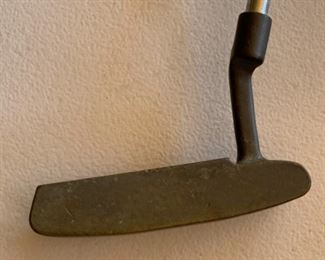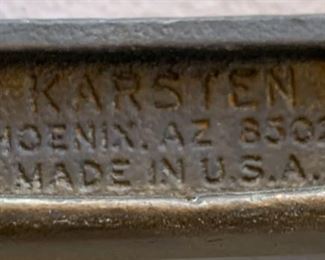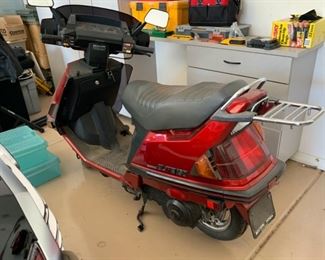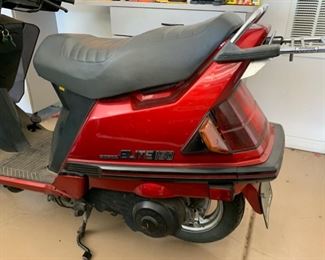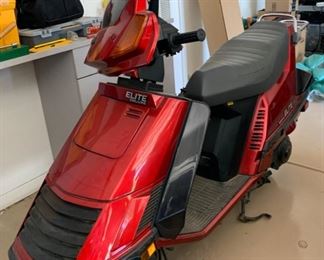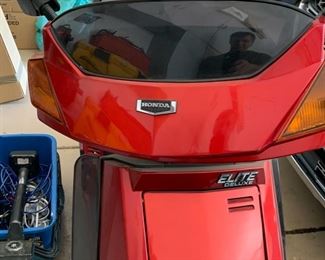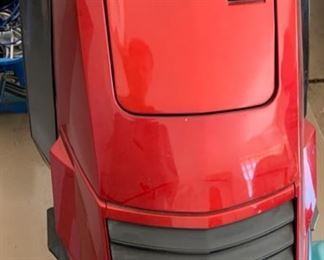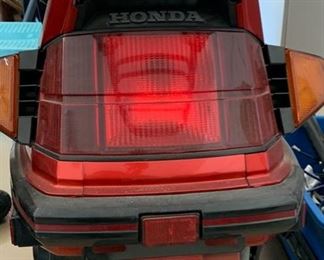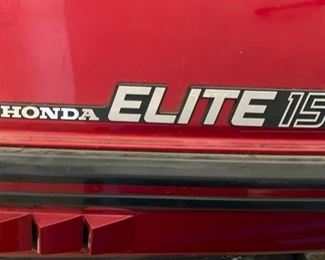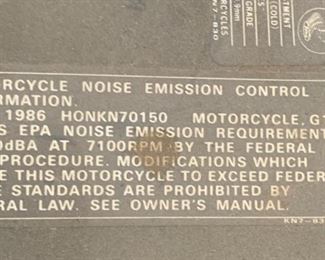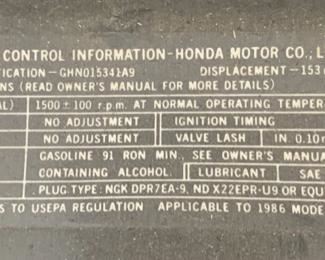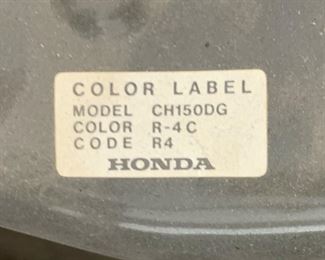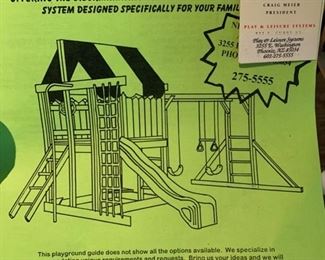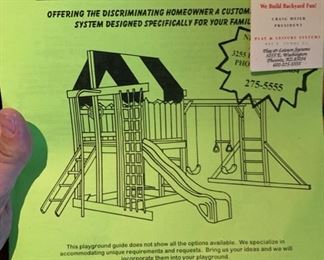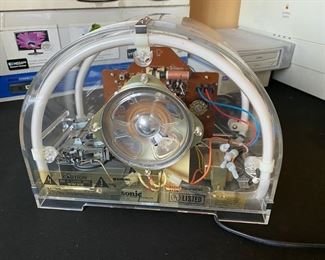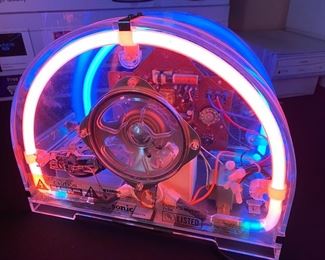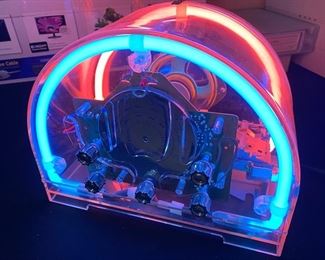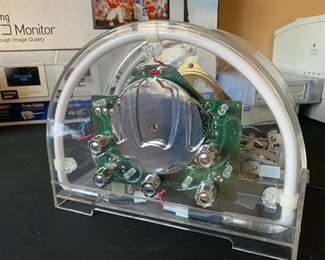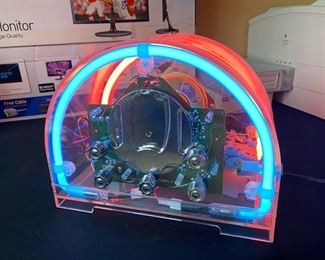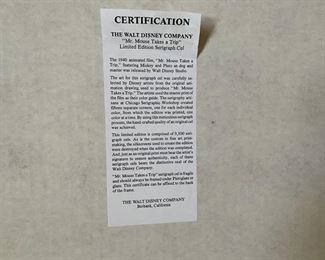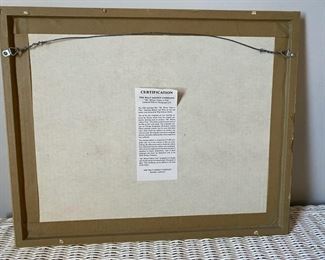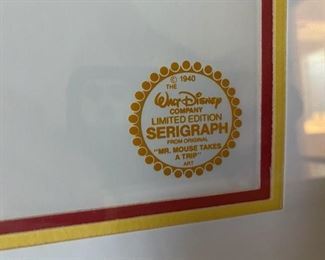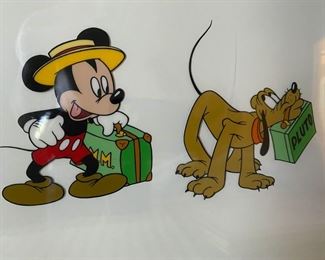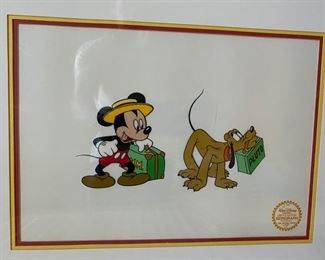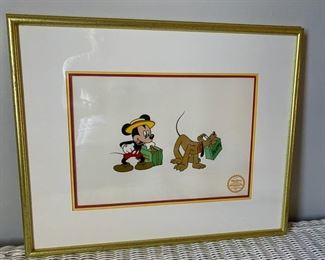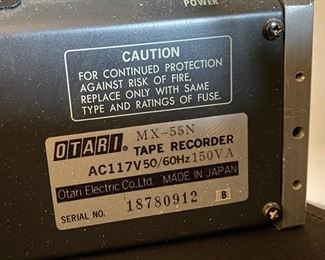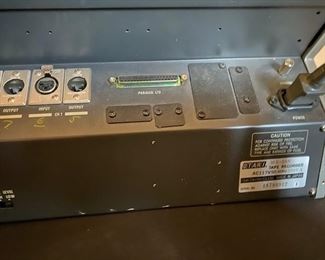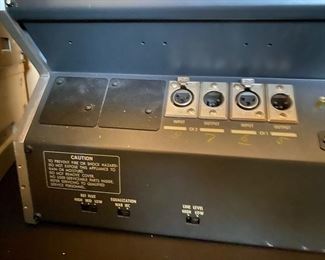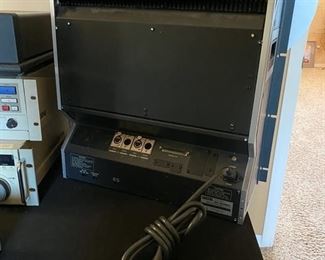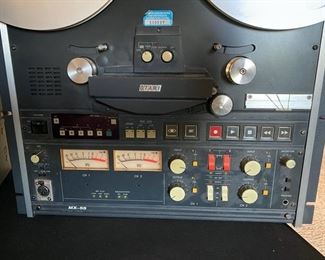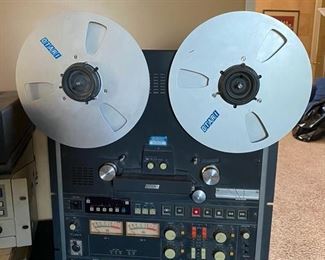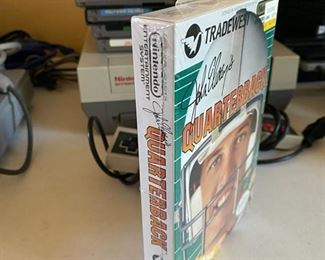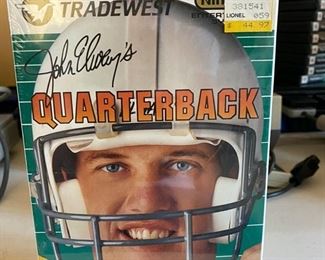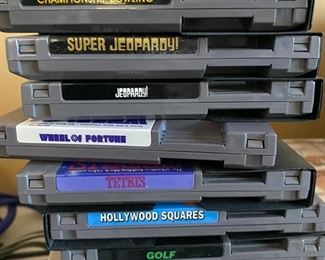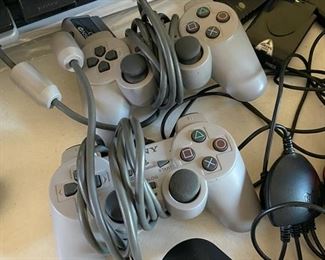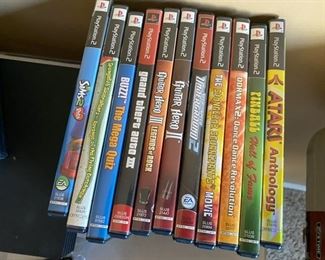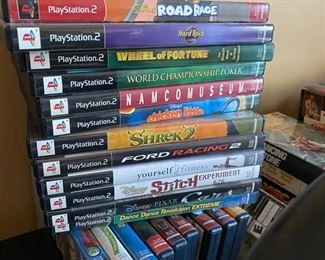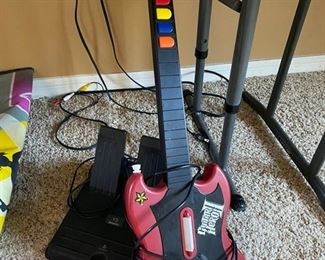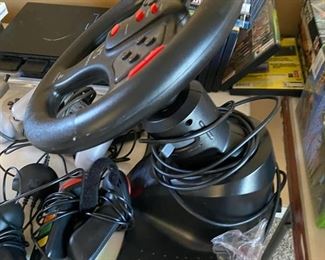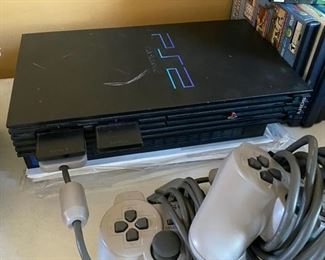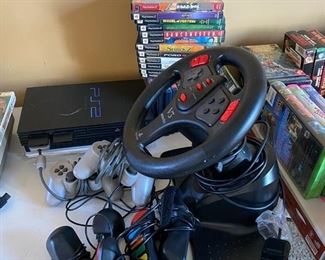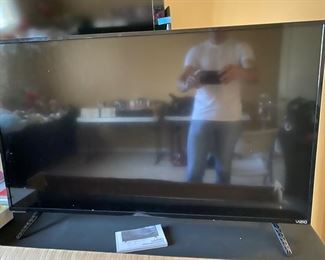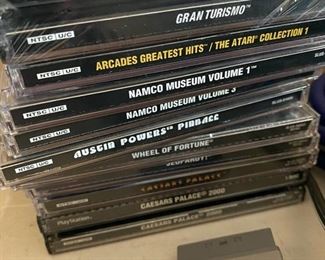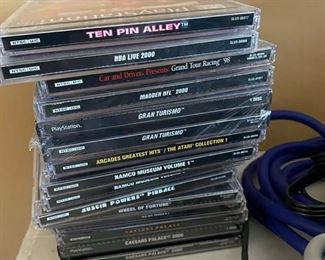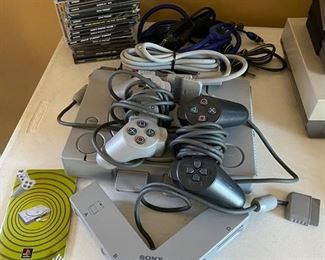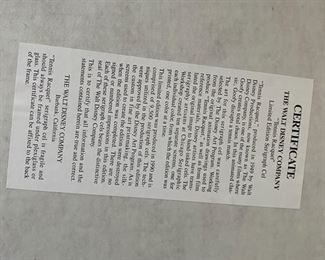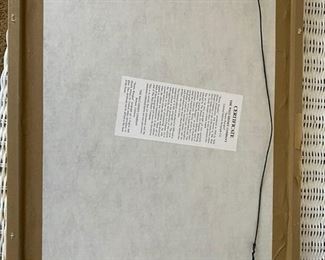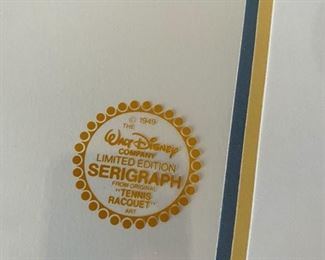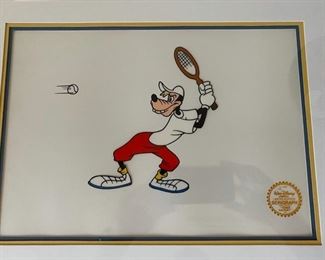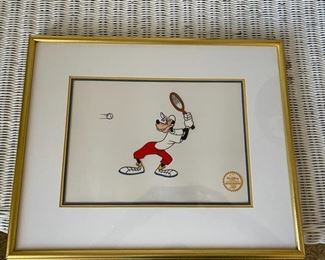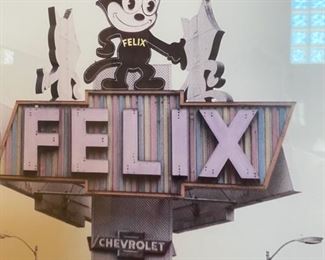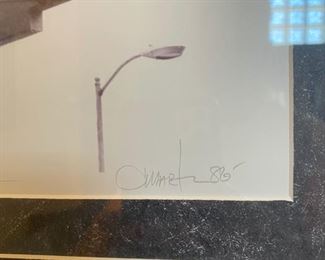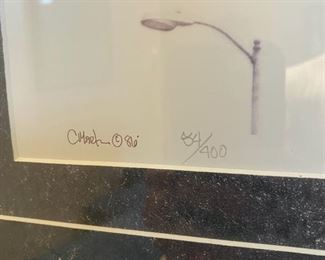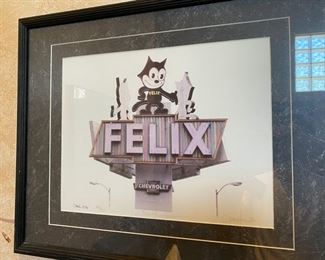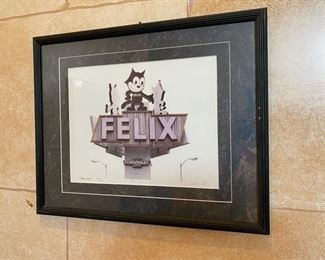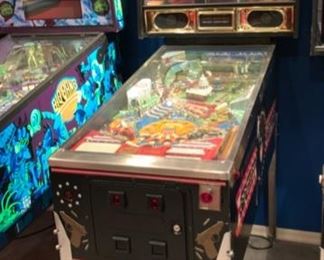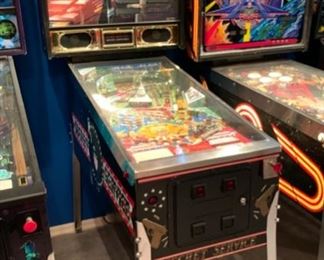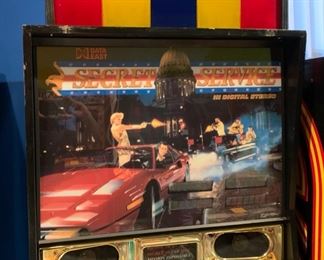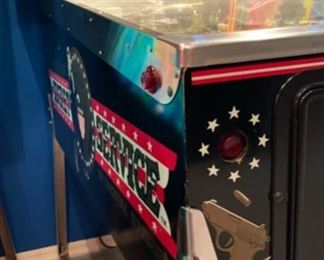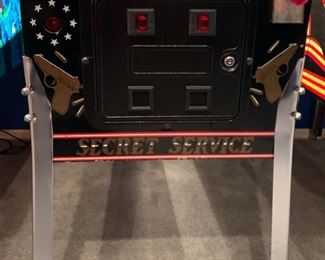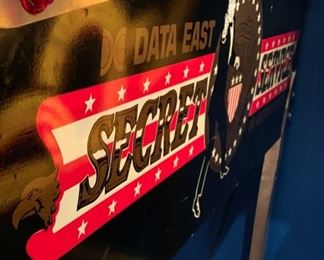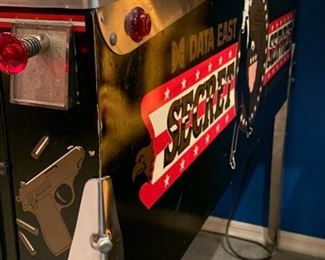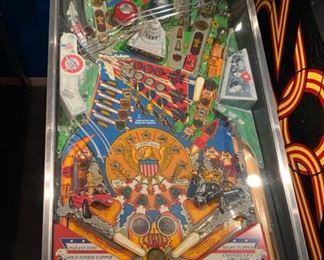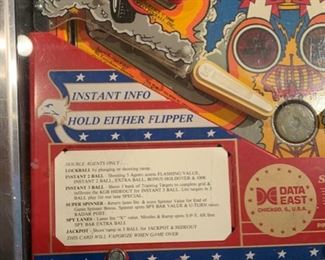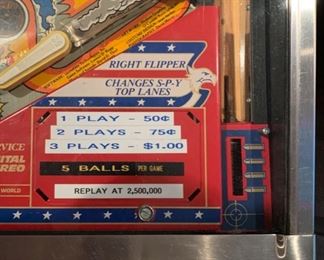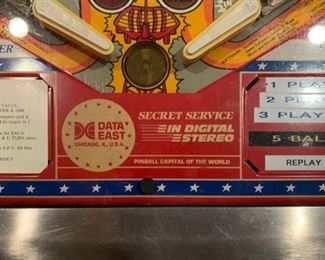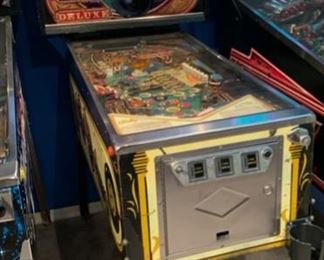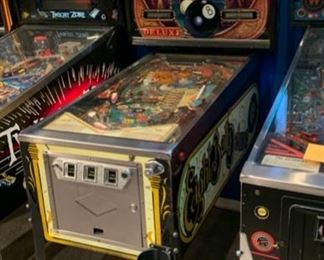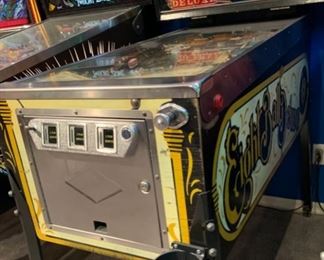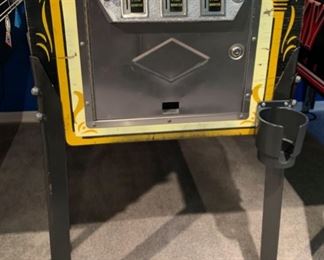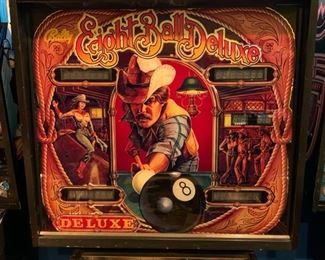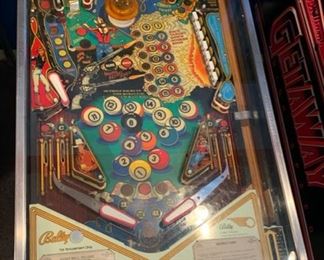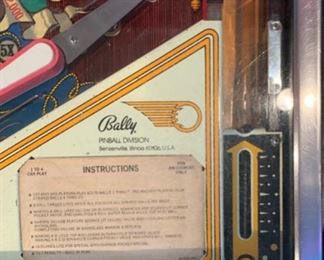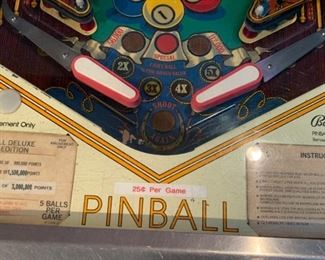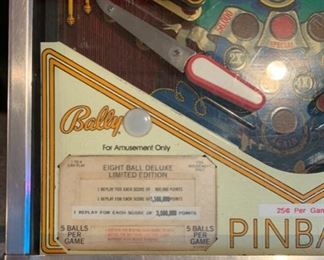 Thank you for using EstateSales.NET. You're the best!