BEYOND STUFFED IN SCOTTSDALE!!!
estate sale
•
4
day sale
•
sale is over
Terms
CASH ONLY sale.
We DO NOT give out sale pricing or information by phone, text or email prior to or during the sale. No pre-sales or early entry.
Premises are monitored! Please leave large purses, bags, boxes in your car!
Items are sold "as is", where is, no returns, refunds or exchanges.
Bring help to load furniture or large items. We have a delivery company available for hire.
Not responsible for accidents.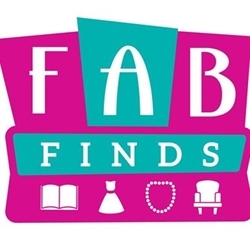 BEYOND STUFFED IN SCOTTSDALE!!!
HUGE HOME AND OVERSIZED YARD WITH SEVERAL GARAGES AND ALL ARE PACKED WITH FABULOUS ITEMS FOR EVERYDAY USAGE, COLLECTIBLES AND FUN. THIS SALE WILL START ON THURSDAY, SO DON'T DELAY TO VISIT, BROWSE AND BUY, BUY, BUY...REMEMBER, THE HOLIDAYS ARE JUST AROUND THE CORNER AND WE'RE LOADED WITH GIFT ITEMS FOR EVERYONE ON YOUR LIST!
PLEASE NOTE THE FOLLOWING:
WE ARE ADDING SUNDAY FROM 8 AM-12 PM FOR THIS LARGE SALE!
THURSDAY, DAY 1--YOU'LL HAVE THE "PICK OF THE LITTER"!!!
FRIDAY, DAY 2--SOME GREAT ITEMS AT A DISCOUNT
SATURDAY, DAY 3--EVERYTHING AT A DISCOUNT
SUNDAY, DAY 4--DEEP, DEEP DISCOUNTS
(Look for other surprise discounts along the way; some exceptions may apply.)
...and stay tuned as we are still unearthing great items - ok, think we are finally finished. Be sure and check out the last few pictures - Singer Featherweight and Stitchwell Mini Sewing Machines (forgot to take a picture of the Stitchwell) and D'OR24K Skin care and beautiful pendant!
ITEMS OF SPECIAL NOTE:
4-Upholstered "Parlor" Furniture Pieces, 3-Accent Tables & 2-Lamps
Small Ethan Allen Buffet
Oversized China Cabinet, Traditional Style
Wedding Gown and 3-Gorgeous Women's Coats
A Room-Full of Crafting Items
Visit our Packed Toy Land, Just In Time For The Holidays!
Tons of Hand & Larger Tools and a Black & Decker Workmate Bench
Craftsman Compressor 150
Multiple 2 & 4-Drawer File Cabinets
Department 56, Heritage Village Collection, Dicken's Series
Tons of Kitchen Items, all in Great Condition!
Stunning Collectibles: Spode, Limoges, Waterford, Pink Depression Glass, Silver Plate, Metal and Porcelain Tea Pots, Cups/Saucers, Creamers/Sugars, Satin Glass, Copper, Brass, Pottery, Wood, Plates, Cut Glassware, Crystal, Handmade Glass Punch Bowl Set + + +
2-Room-Size Area Rugs, Beautiful Overall Patterns In A Variety Of Colors
Primitive Kitchen Farm Table, 1-Drawer, Great Accent Piece!
Longaberger Baskets, including a JW Collection, 1984 Banker's Waste Basket, 14" high and 13" Diameter
2-Pendleton Blankets, NIB, 64" X 80", Ltd. Ed. "Babbitt Bros" & Hubbell "Chief"
MCM Eldan Flatware Set with Case, Pattern "Ebosi ELD 2", Danish Modern Styling with a Mix of Stainless and Wood Tone on the Utensils. 102 Pieces.
FURNITURE:
High-Quality "Parlor" Furniture Pieces: Button-Tufted Settee/Matching Chair, Small Pink Tufted Settee, Another Tufted Chair, Plus 3-Accent Tables & 2-Table Lamps
Oversized China Cabinet, traditional style, lighted, 88" wide
Danish Modern Teak Dining Room Table/6-Chairs, 1-Leaf, 68" X 48"
Small Buffet by Ethan Allen, 41" X 21" closed/63" X 21" sides opened
La-Z-Boy Electric Lift-Chair Recliner
Upholstered Chair/Ottoman
Dinette Table/4-Chairs
Console, 72" X 24" & Matching Coffee Table, 42" X 42", wood & glass, traditional design
78" Futon in Embellished Metal Frame, Southwest style fabric
Primitive Kitchen Farm Table, 1-Drawer, 60" X 31"
Roll-Top Desk, 54"X 30"
Knee-Hole Desk
Secretarial Chair
Farmhouse Pine Dresser by Broyhill, 70" X 19"
Queen Electric Bed by Dormia, wall hugger frame & memory mattress with remote
2-Full Size Beds
2-White Metal Headboards
2-White Drawer Chests
Small Bedroom Accent Chairs
Gold Accent Chair
Older Chairs: Spindle, Armless and 2-Small Rockers
Tall Woven Peacock Chair
3--2-Drawer files Plus 3--4-Drawer Files. We're loaded with File Cabinets!!!
ACCESSORIES:
Variety of Table Lamps
2-Area Rugs, Room Size
Framed Wall Art
Greenery & Florals
Candlesticks & Candles
Brass Floor Pot
Brass Floor Candlesticks
Metal Sculpture
Native American Style Decor, Dolls, Pottery, Accessories
Zuni or Apache Beaded Figurines
Kachina Warrior, Tewa Tribe, signed
Wedding Vase, Jemez Tribe, signed
Figurines
Satin Glass
Vases
Table-Top Accessories
Pottery, Brass, Copper, Wood, Porcelain, Longaberger Baskets
COLLECTIBLES:
Huge Variety of Collectible Plates: "Jamie" Plate Signed by Artist Sue Etem, 1983, Emmett Kelley, Shirley Temple by Nostalgia, Songbird Plates by Patti Canario, De Grazia, Knowles, Adams, Royal Doulton, Royal Grafton, Royal Cornwell + Frames for Plates
Limoges Plates, Herb Theme
3-Roseville Pieces
Ladies Head Vase
Sculptures
John Deere Tractors, Historical Tractors, Car Models, Schwinn Bike Model in box, Tandem Bike Model in box, 1932 Chevy Roadster, Matchbox Collection, Tables Full!
Jim Beam, 1928 Model A Ford Decanter, Jim Beam, 1978 Corvette Decanter - Both still sealed
Cadillac Decanter, Jim Beam Water Tower
Brass Book Ends: Clowns, Eagles, Dogs + +
Unusual Egg Collection: Ferrandi, Italy Carved Wood & Kings Point Jeweled Quail & Dove Trinket Boxes
Variety of Perfume Bottles
Enameled Tea Pots by Kelvin Chen
Many Porcelain Tea Pots: Hall, Sadler, Royal Albert, Arthur Wood, Price Kensington
Mini Tea Sets
Full Array of Cups/Saucers
Creamers/Sugars
Assortment of Pink Depression Glass: Arcoroc, France Plates, Cups/Saucers, Bowls
Marshall Field Cookbook, Collector's Edition
Franciscan Platter, Apple Pattern
Vintage Corning Ware Coffee Pot
6-Piece Set Corning Ware Pots/Glass Lids, Wildflower Pattern. 10", 8 1/2", 6 1/2", + Pint, 1 1/2 qt, 2 1/2 qt
1968 Ken Doll & G.I.Joe Doll, Barbies, Cabbage Patch + + +
Toy Story Buzz Lightyear Talking Action Figure
Old Newspapers
Arizona Highways Magazines, 1960's-1980's
National Geographic Magazines, 1990's-2000's
Vintage Blue Push-Button Telephone, Bell 2500DM
Antique Shaving Mug
Vintage Westclox Baby Ben Clock
Vintage Anchor Hocking, Tulip Glass Pitcher and 5 Water Tumblers
Old Re-verber-ray Heater
Old Philco Super Heterodyne Vacuum Tube Radio, Cathedral Style
Vintage Featherweight Sewing Machine & Stitchwell Mini Sewing Machine
DINING ROOM/KITCHEN: Extensive Collection From Many Countries
Handmade Glass Punch Bowl Set, Ladle & 12 Cups, Beautiful!
Spode Garden Collection British Flowers Plates, Poppy Pattern, England
Sabin "Crest of Gold" 6-Plates, Charger, 2-Tier Tidbit Tray
Assorted Blue/White Pieces: Pitcher, Covered Jars, Plates, Bowl
Waterford Crystal Bowl with deep rim, 8" Stunning!
Cut Glass Pieces: Decanter, Bowl, Vase
Noritake Pieces
Milk Glass & Hobnail: Pitcher, Cruet, 8-Luncheon Plates/Cups, Harvest Grape Pattern, Basket & Bowls
Large Collection of Silver Plate Serving Pieces
MCM Flatware Set by Eldan, 102 Pieces, Stainless/Wood Tone in Danish Modern Style
Porcelain Covered Jar, floral design
Oval Porcelain Bowl with pierced body
Fitz & Floyd
Pohle "Pig" Platter & Ashleith Large Decorative Plate
Casserole Serving Piece in gold-pierced cradle
Set of 8 Glass Cups in Gold Holders
4 Humingbird Sculptures
Glass Dishes and Bowls
Amber Thumbprint Plates & Cups, Kings Crown
Amber Footed Water/Tea, Kings Crown
Set of 6 Amber Apothecary Storage Jars, Dakota Glass???
Set of 8 Clear Glass Tall Storage Jars
Jars with Yellow Tops #4413 14-B
Copper Chafing Dish
Oster Mixer with Accessories & Bowl
Tilt-Head Stand Mixer by KitchenAid Classic Plus Series, Accessories & Bowl
Guernsey Large Round & Rectangular Casseroles in Cradles, Very Nice!
Banana Split & Sundae Glass Ware
Blue Turkey Dish with cover
Large Wooden Salad Bowl
Very Large Assortment of Cookbooks, including Marshall Field's Collector's Edition
Small Appliances
Ice Cream Maker
Pots & Pans, including Cast Iron #10 Frying Pan
Baking Ware
Cutlery & Knives
Grilling Utensils
Kitchen Tools
Plastic Ware
Paper Goods
Kitchen Linen
Pyrex Glass Double Boiler
Corning Ware
Glassware
Pantry Items
Spices in Rack
ELECTRONICS:
Assorted Cameras, Binoculars, Radios, Clocks
HP Printer #5600 Desk Jet
Acer Aspire 1 Laptop Netbook, NIB, Pink
Fisher Turntable #MT-M300
Pioneer Sound System: Cassette Player #CT-W530R, CD Player #PD-M430, Receiver #VXS-5700-S
Small Yamaha Keyboard Portasound #PSS-130
Kodak Carousel #03459-C
Dell Computer Monitor #AS 501
Dell Computer #1907 FPC
Dell Computer #3455 Inspiron 24
RCA Monitoring System, 3 Cameras
RCA Sound Bar
THIS 'N THAT:
Tons of Books: Travel, Medical, Non-Fiction, Pricing Guides, Dicken's Christmas Carol, Fiction, Beatles Anthology + + +
Books in Spanish, cabinet full!
Movies, DVD's & Cassettes
Games & Puzzles
Variety of Stuffed Animals
Linens: Blankets, Bed Pillows, Throw Pillows, Full Size Bedding, Throws, Curtains
2-Pendelton Blankets NIB, Ltd. Ed., 64" X 80", "Babbitt Bros. Storm Blanket" and "Hubbel Chief Blanket" Phase 2
Office Supplies, including Reams of Paper and a Briefcase
Christmas Items: Wrap & Ribbons, Boxes, Decor, Lenox and Spode Pieces
Department 56, Boxed Heritage Village Collection, "Dicken's Village Series"
Loads of Crafting Items: Threads, Ribbon, Supplies, Notions, Buttons, Trims, Beads, Fabrics, Stencils, Findings, Leather, Bagged Items, Stitchwell Mini Sewing Machine, Featherweight Sewing Machine & Sewing Mannequin
Picture Frames
Glass Dome/Wood Display Items
Cleaning Supplies
Household Supplies: T. Paper, Kleenex, Sponges, Light Bulbs, Paper Plates, DishTowels
Toys Galore, bring the kids! Books, Games, Dolls, Puzzles, Girls Clothing, Play Kitchen, Small Trampoline, Fisher Price, Mattel, Disney + Outside Play Equipment
Costume Jewelry
Skin Care Products + "Oceane" Blue Pearl & Black Pearl
Ladies Clothing, A Closet Full! Many items still tagged. Boots, Purses, Shoes, Hats, Wallets, Belts, Scarves, Socks, and Lots of Outer Wear. Sizes: S, M, 6
Ladies Red Leather Jacket By Wilsons, Size Small
Ladies Full-length Coat, Double-Breasted with Fur Collar/Cuffs, Camel Color
Ladies Mink Jacket
Ladies Jacket and Belt, Leather/Fur, labeled "Natelson's Omaha"
Wedding Gown
Men's Clothing: Outer Ware by Hanes, Lands' End, Cabin Creek, Size Medium + Shoes
PATIO:
Assorted Patio Furniture: Table/5-Chairs & Cushions, 2-Chaise Lounges, Several more Patio Tables, 2-Wrought Iron Chairs & Cushions
Other Accent Furniture
2-Director's Chairs
4- Folding Chairs with Woven Covers
Weber Grill with Cover
Suncast Storage Chest
Ceramic Pots
2-Large Owl Sculptures
Kids Water Toys and Play Equipment
Kids Park Bench
Plastic Garden Tote
Yard Equipment & Supplies: Weed Edger, Hedge Trimmer, Power Blower
GARAGE:
Tons of Tools, both Hand & Larger + Tool Boxes & Hardware: Drills, Sander & Buffer, Miter Saw, Impact Driver, Router + Table, 3/8" Drill, Air Hammer, Pneumatic Tools, Vices
Black & Decker Workmate Bench
Tool Storage Drawers on Wheels
6' Work Bench
Model 10 Rockwell Contractor's Saw with Base & Foot Pedal
Delta Table Saw
Circular Saw Cutting Guides, 50" Tru Grip
Delta Drill Press #BP-22
Power Blast #AT-1210
Battery Charger, Schumacher Electric 40/200 020587
Solid Core Wood Door, 36" wide
Old Wood Clamps, Jorgensen, USA
Craftsman Compressor 150 PSI
Work Light
Sentry Safe #1150
Small Freezer, Kenmore, Clean & Working
Rowenta Precision Valet Steamer
Shop Vac
Commercial Hand Truck
Ladders and Step Stools + Bath Stool
Plywood & Lumber + Bundles of Cedar
Fans
3-Copper Lanterns
Old Economy Electric Lantern
Copper Bike Pump
Lots of Shelving + Storage Boxes & Bins
Roll-Away Bed
2-Chests of Drawers
White Chest of Drawers/Mirror
Several Folding Tables
Galvanized Tub
Old Re-verber-ray Heater
PLEASE REMEMBER THE FOLLOWING:
CASH ONLY
COME EARLY FOR BEST SELECTIONS
BRING HELP TO LOAD LARGE PURCHASES
DELIVERY COMPANY AVAILABLE FOR HIRE
THANKS AND HOPE TO SEE YOU THERE!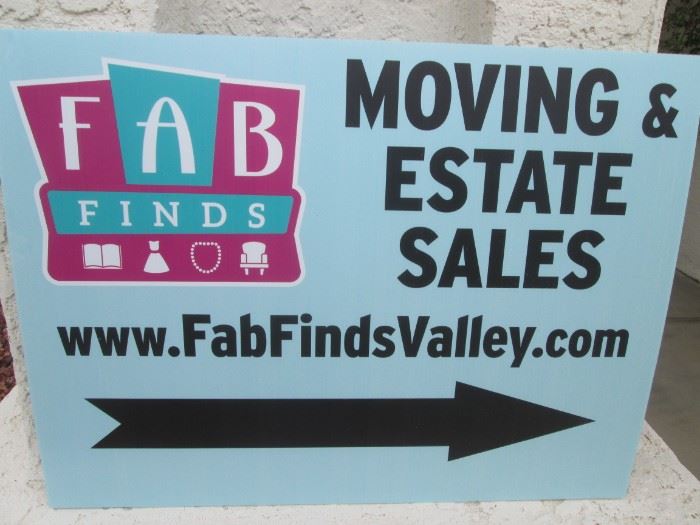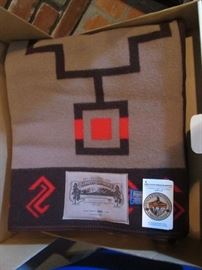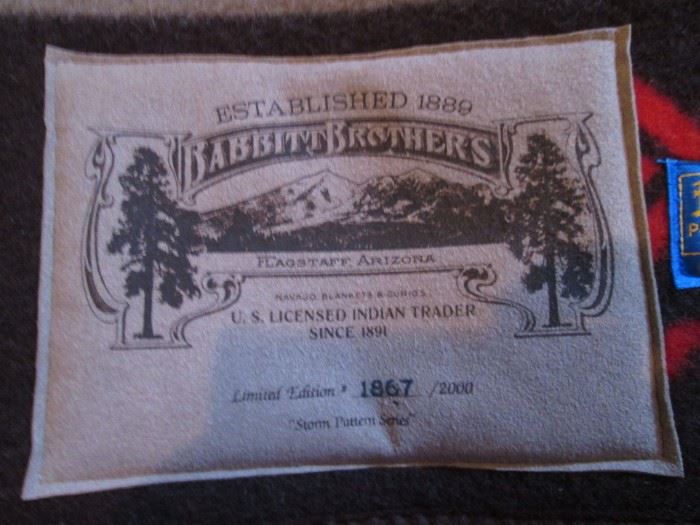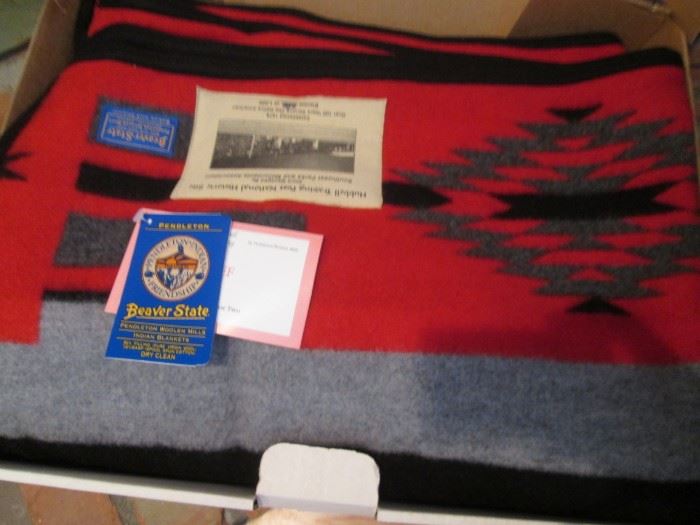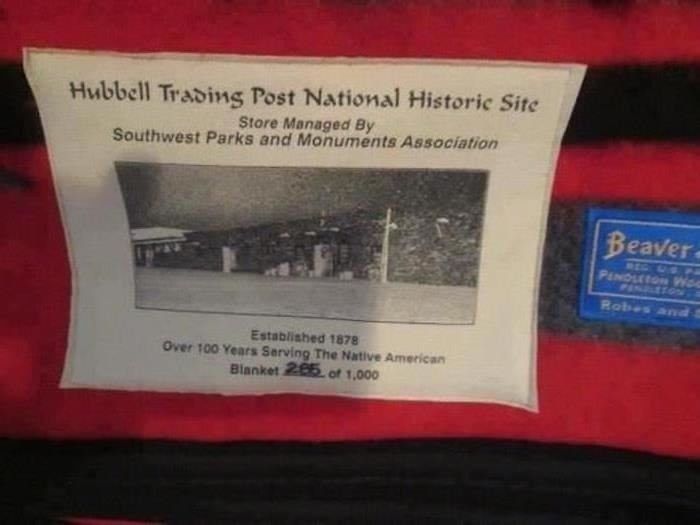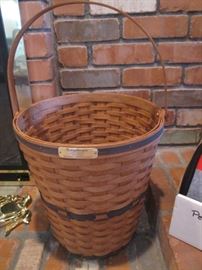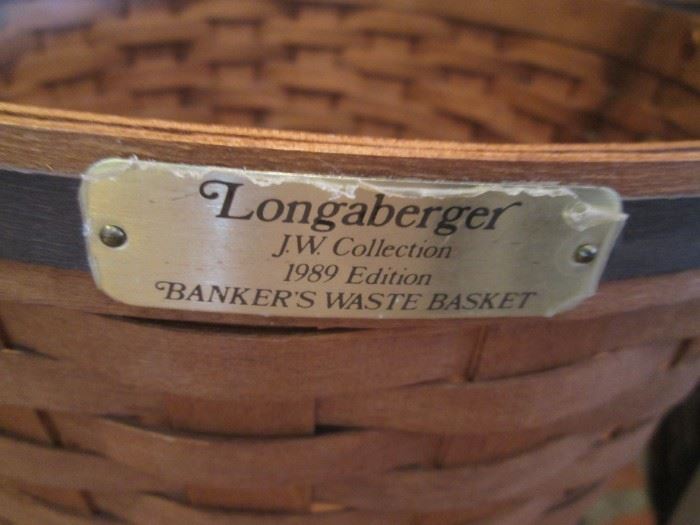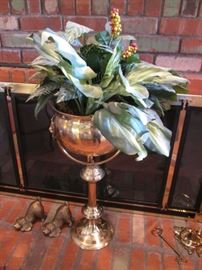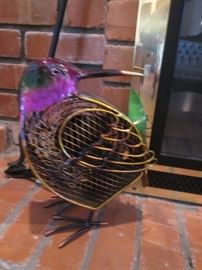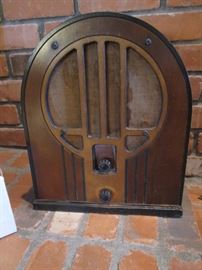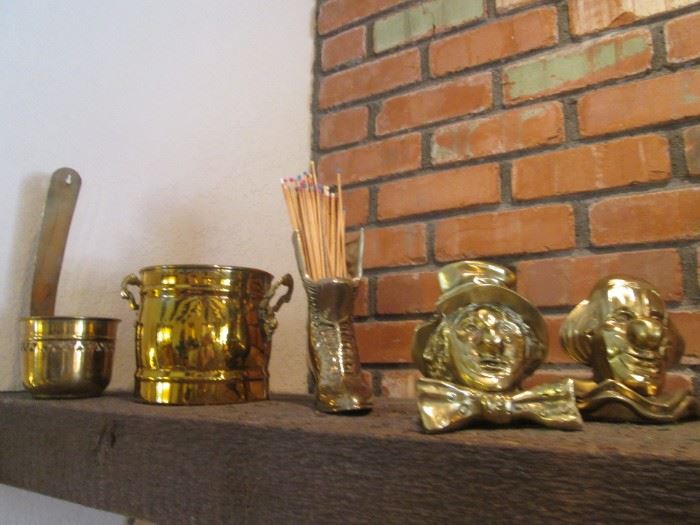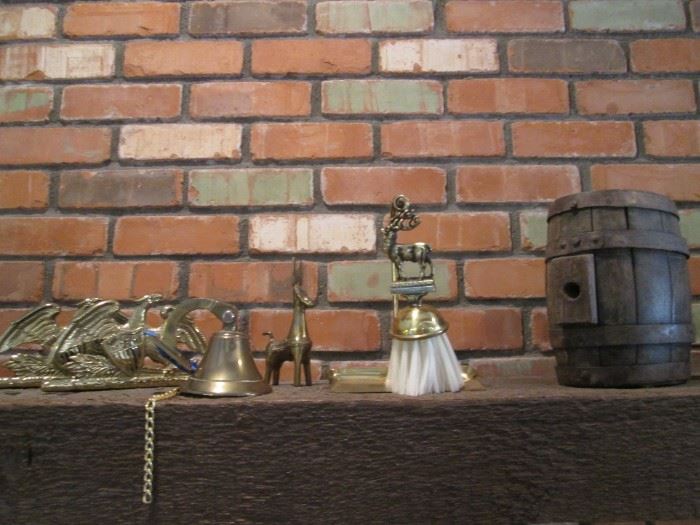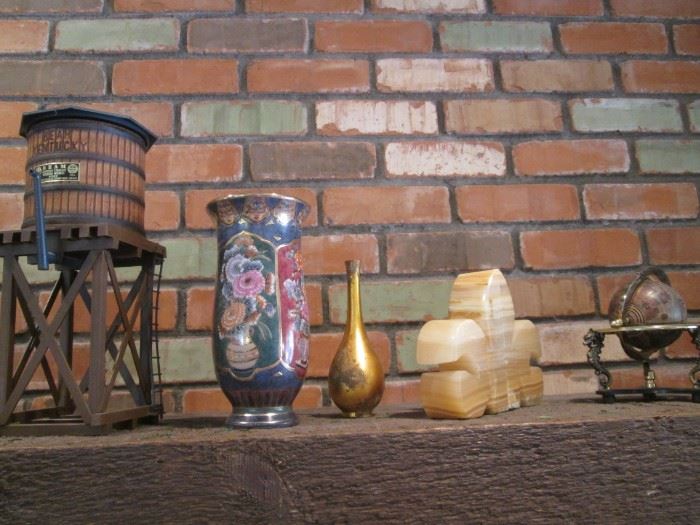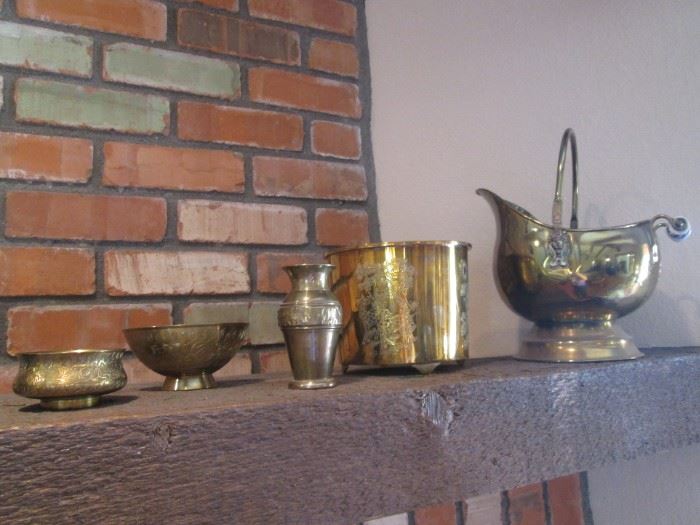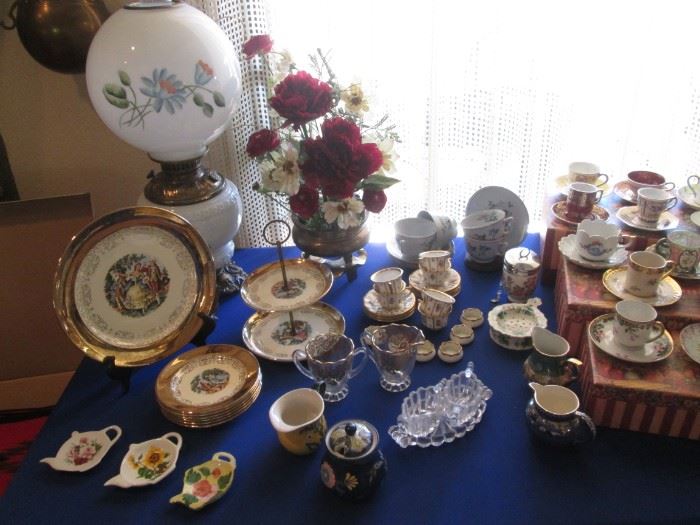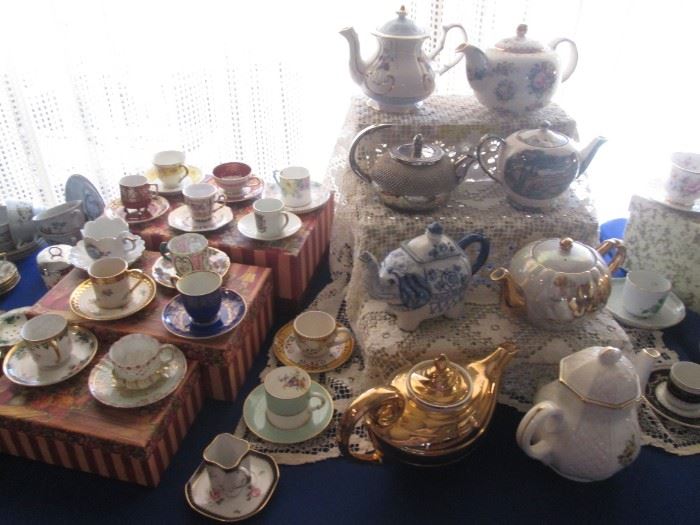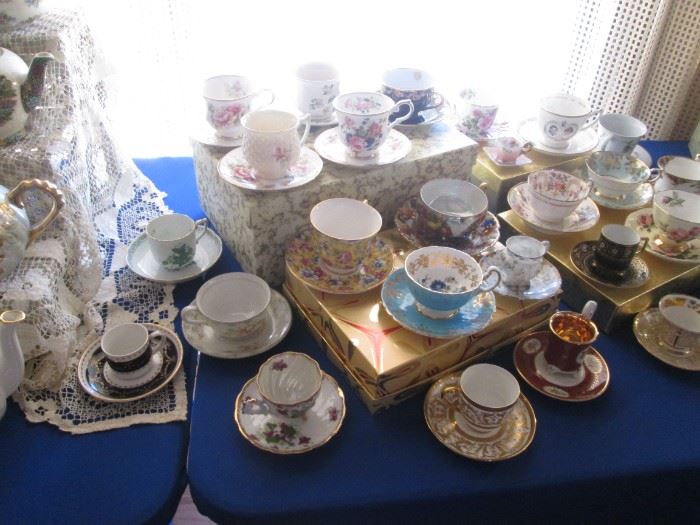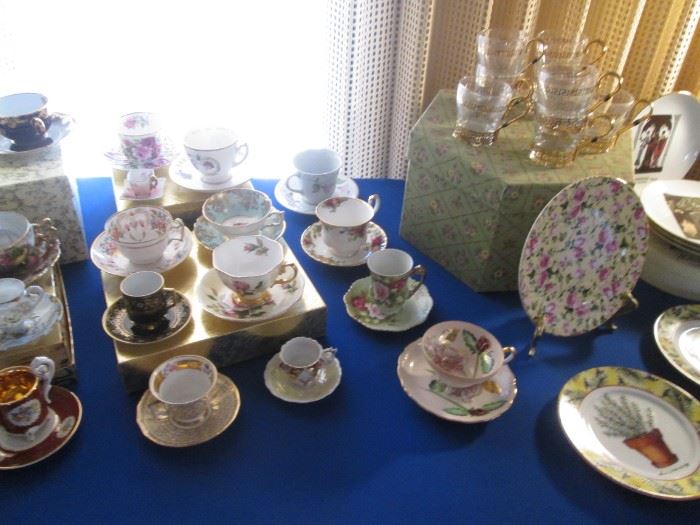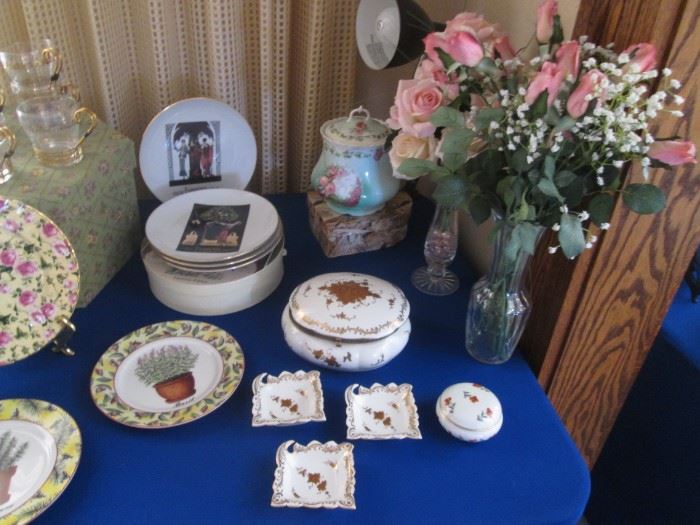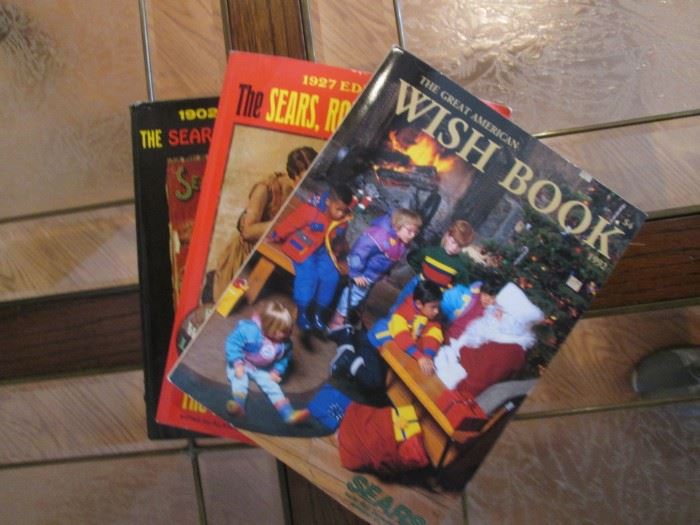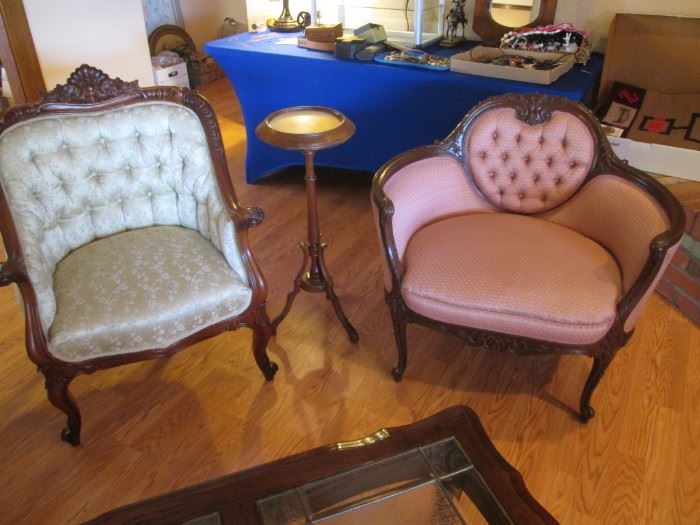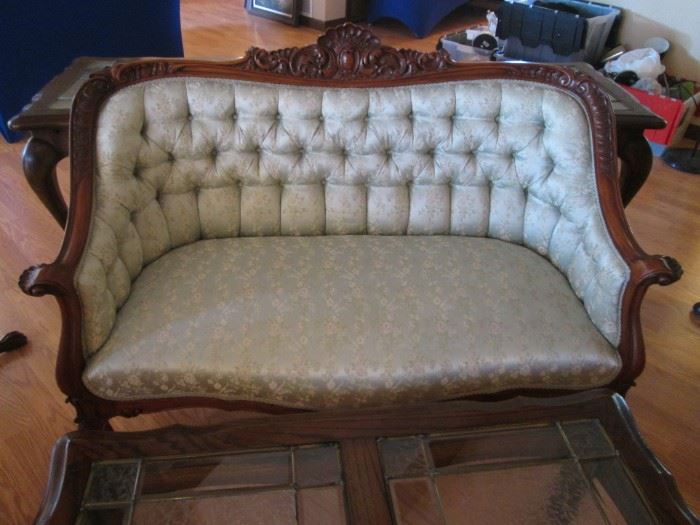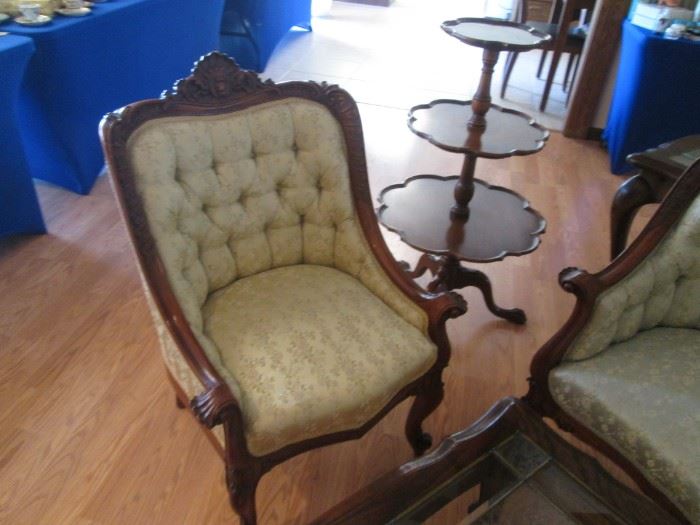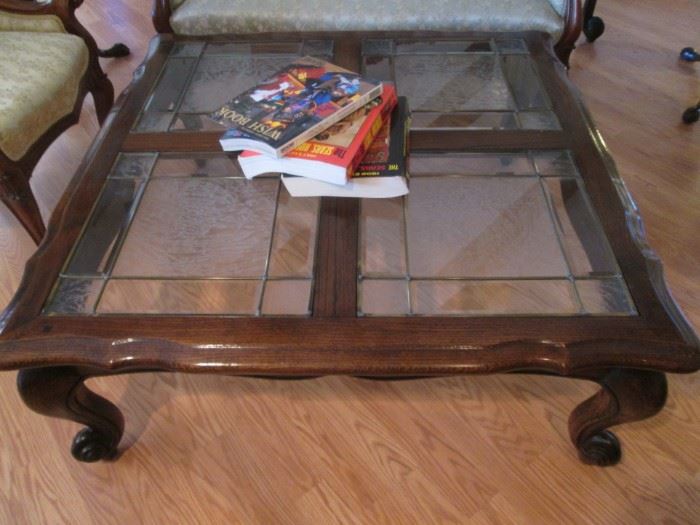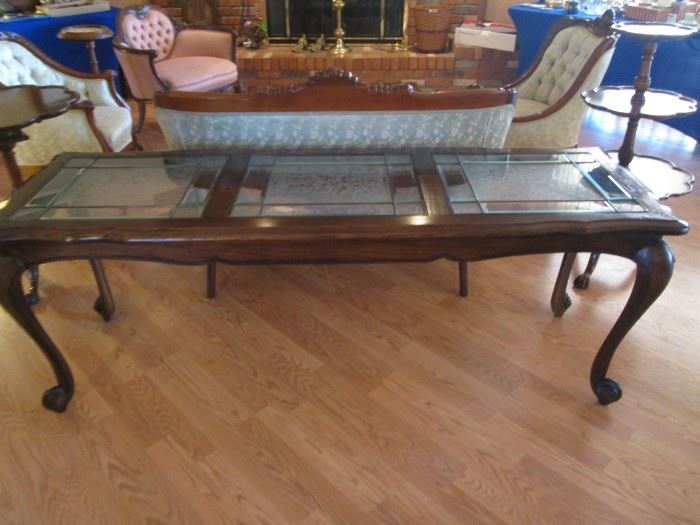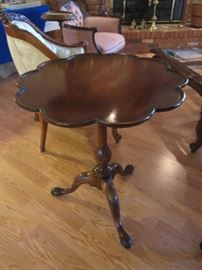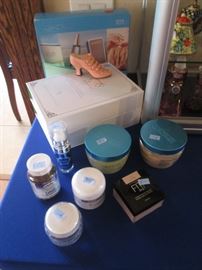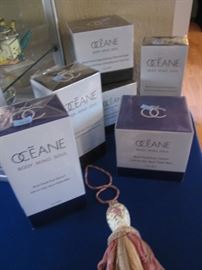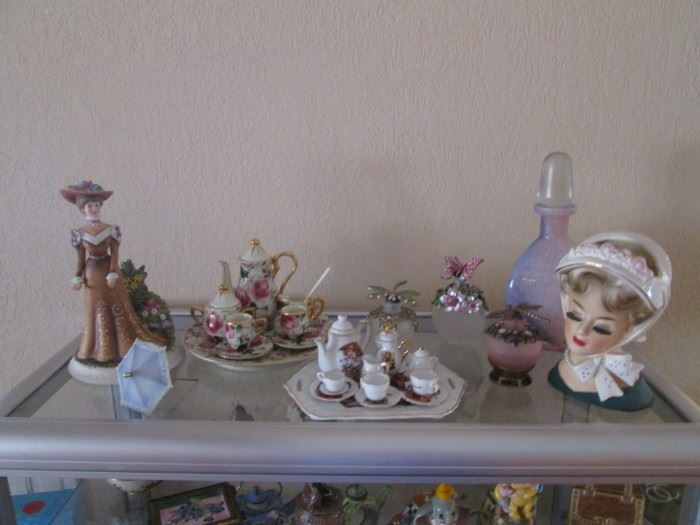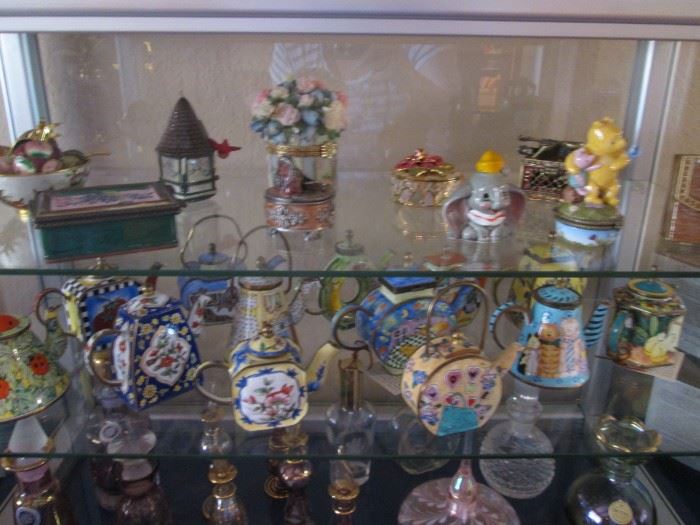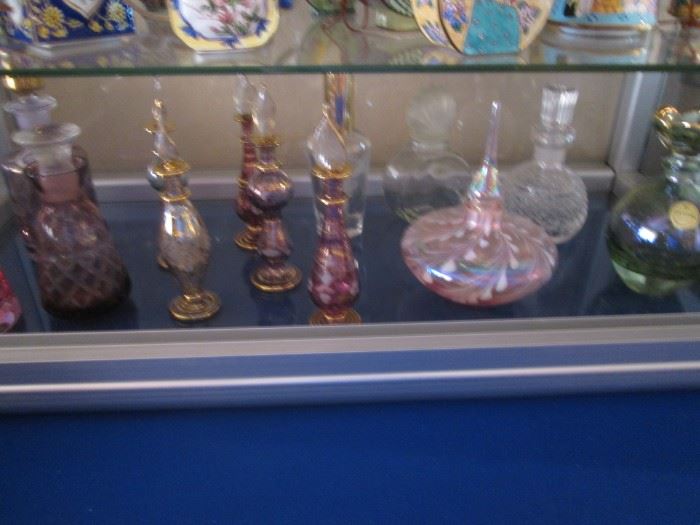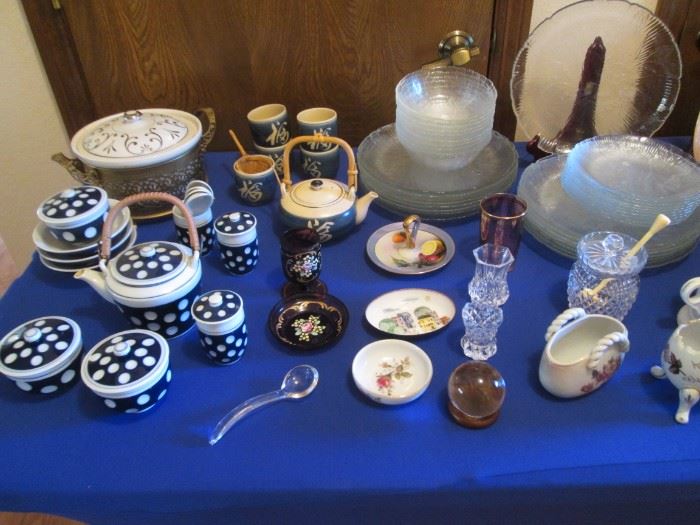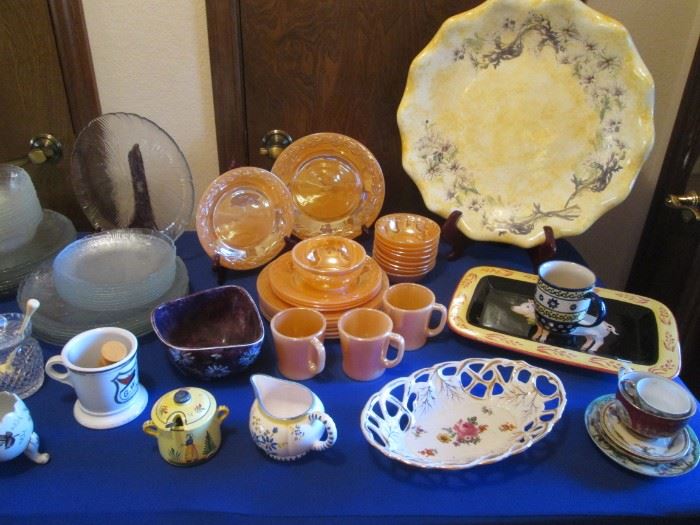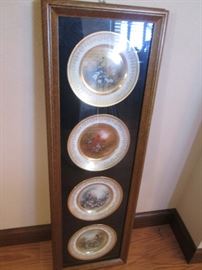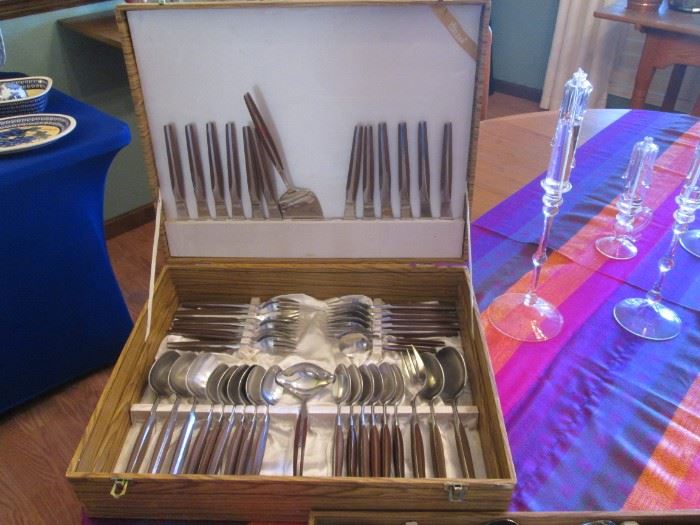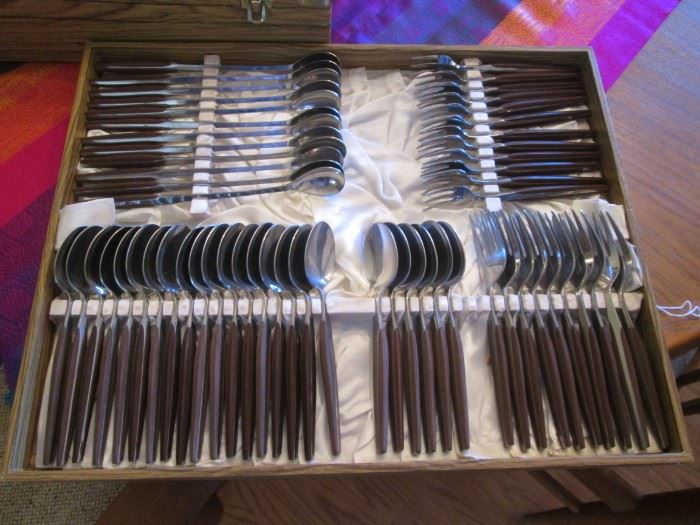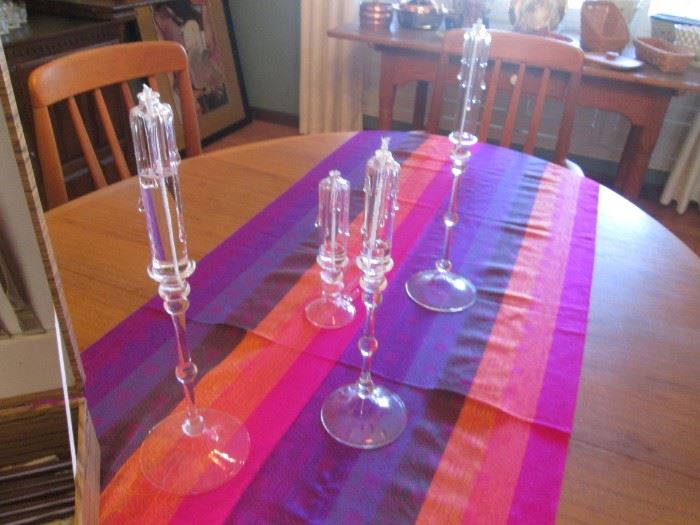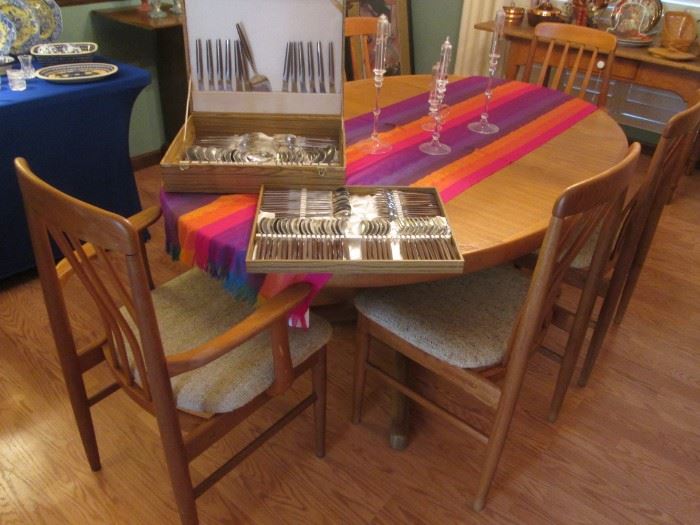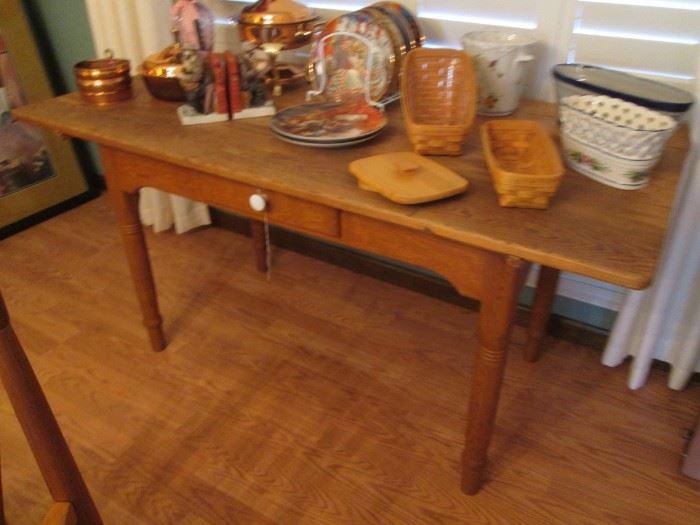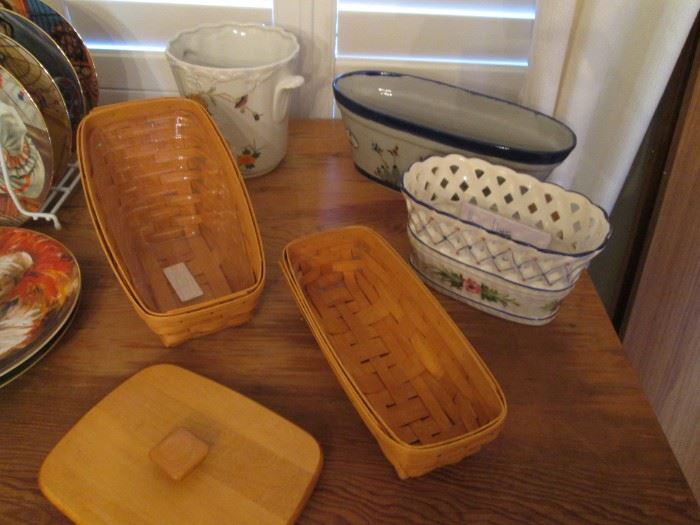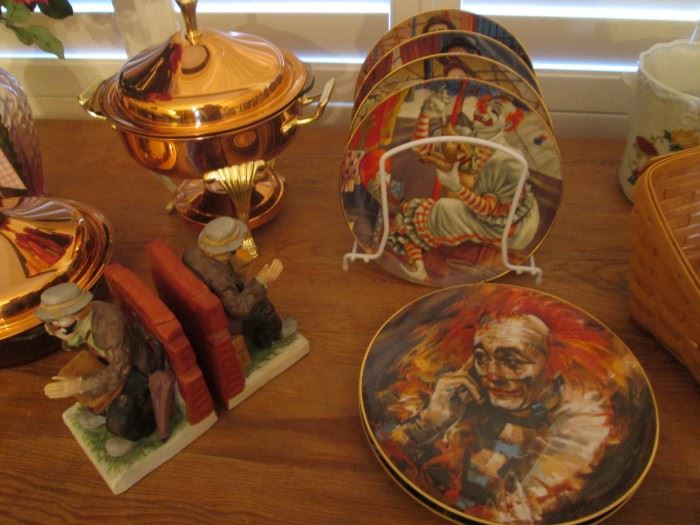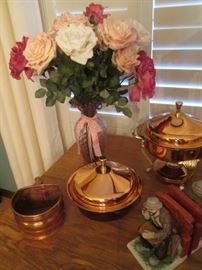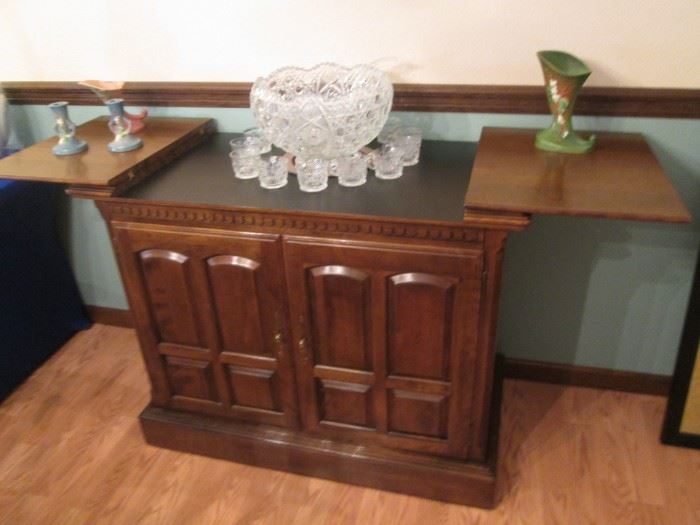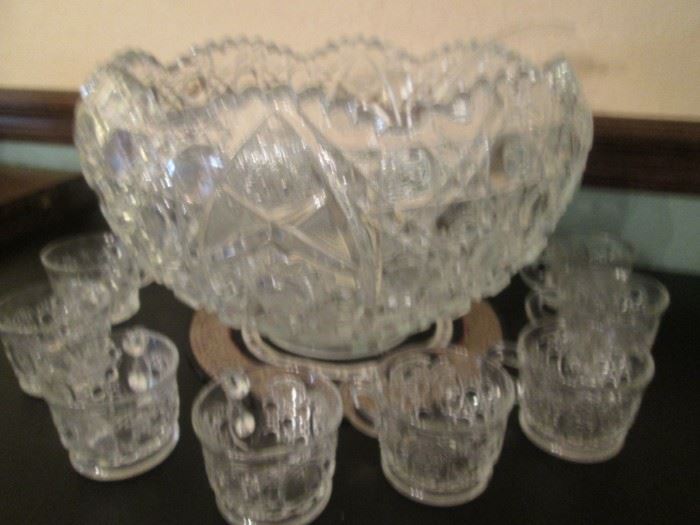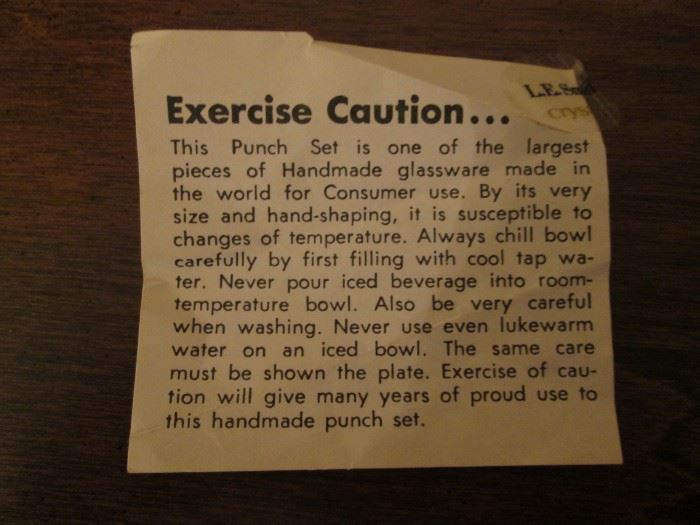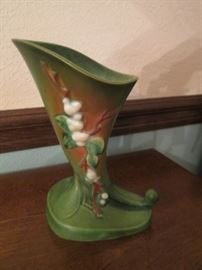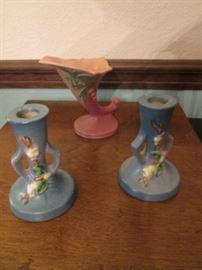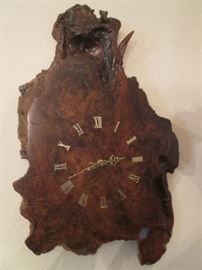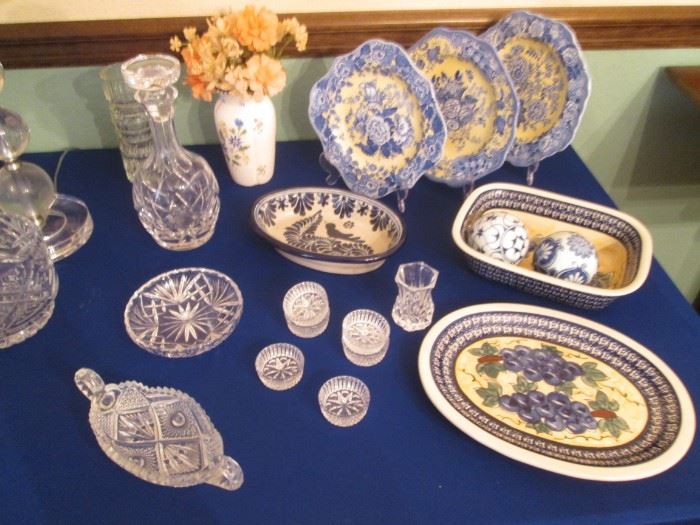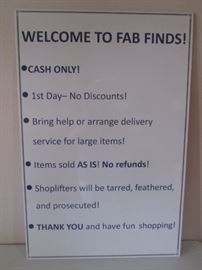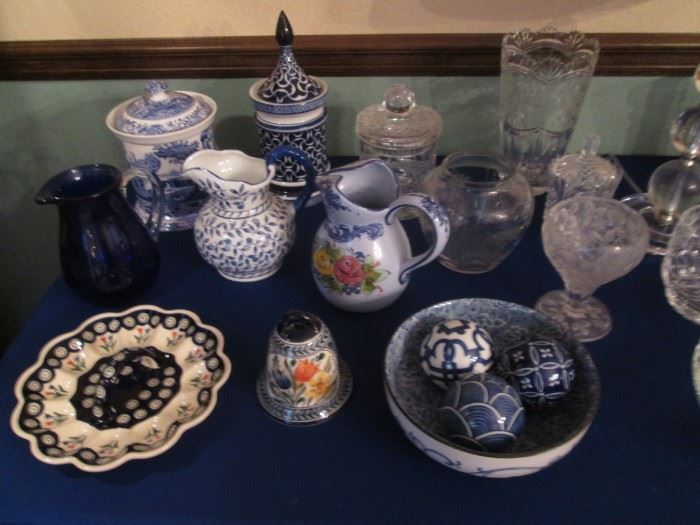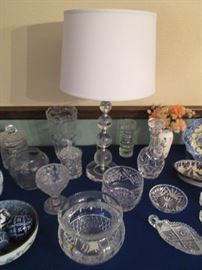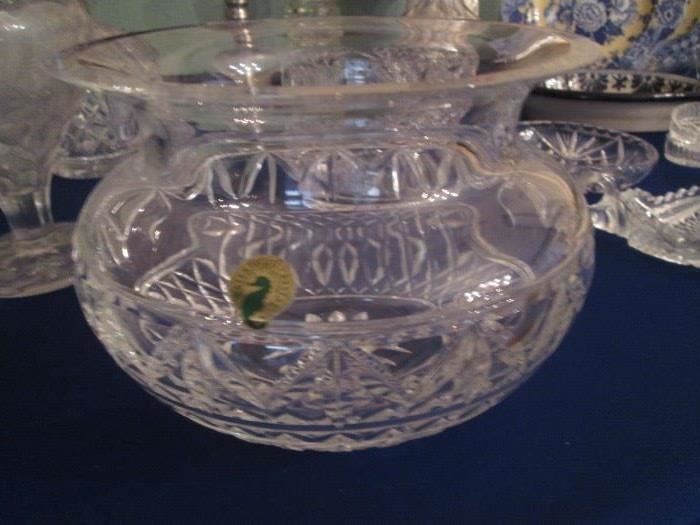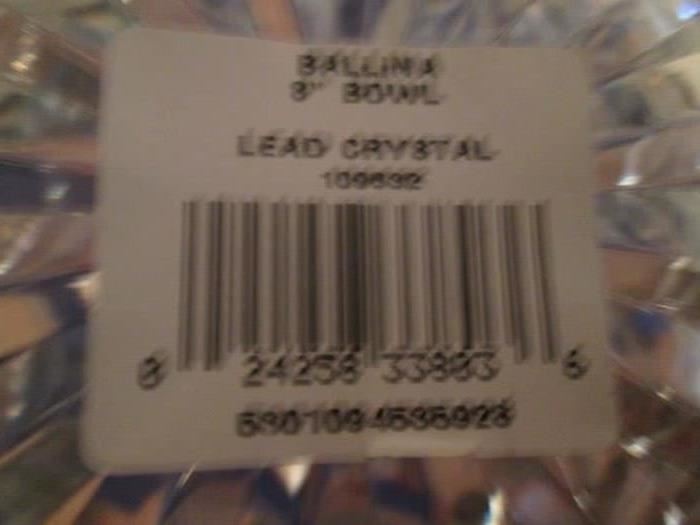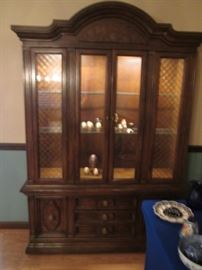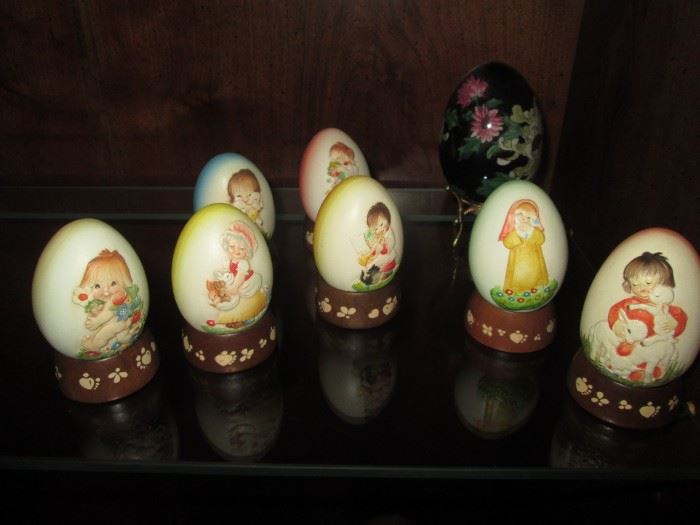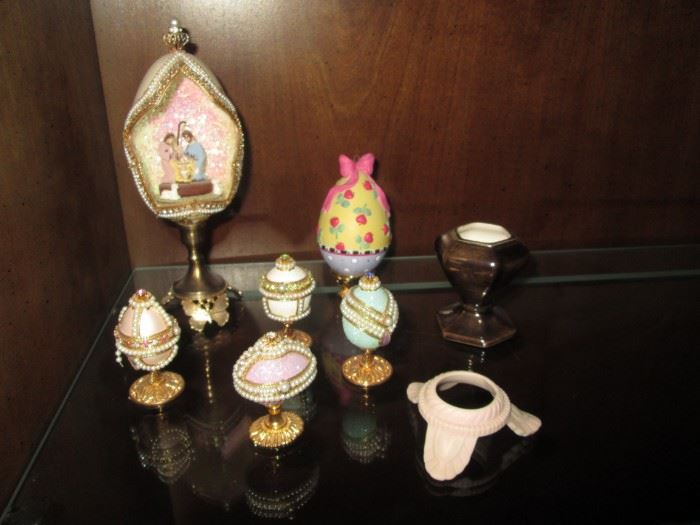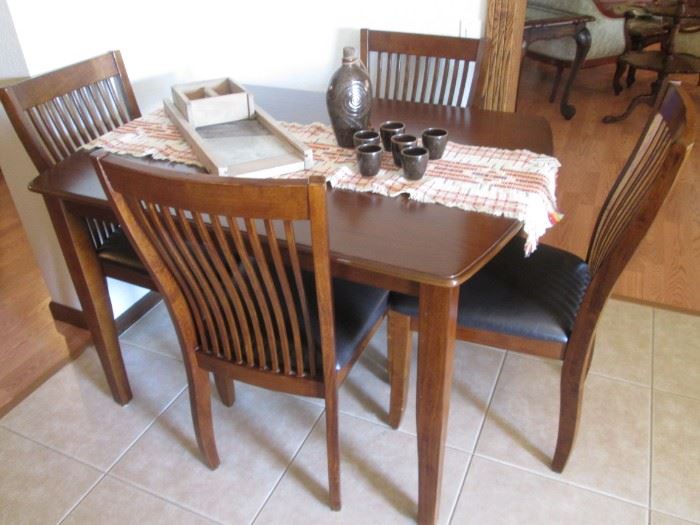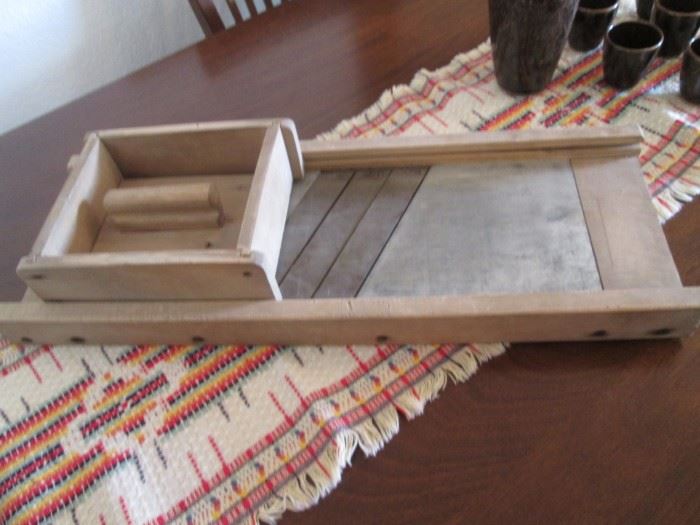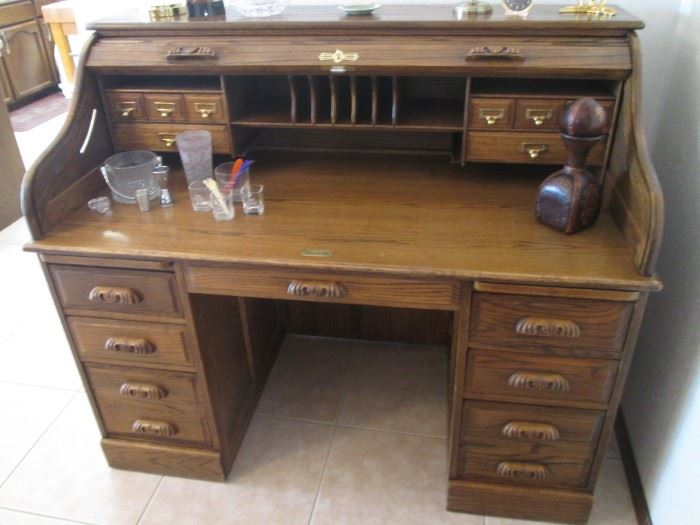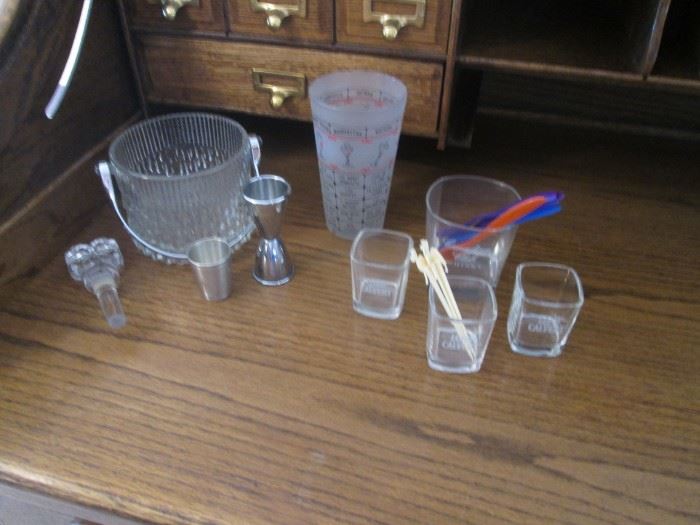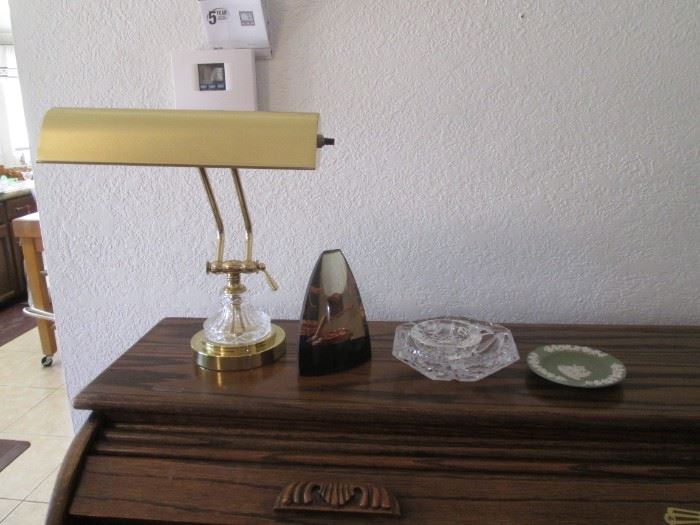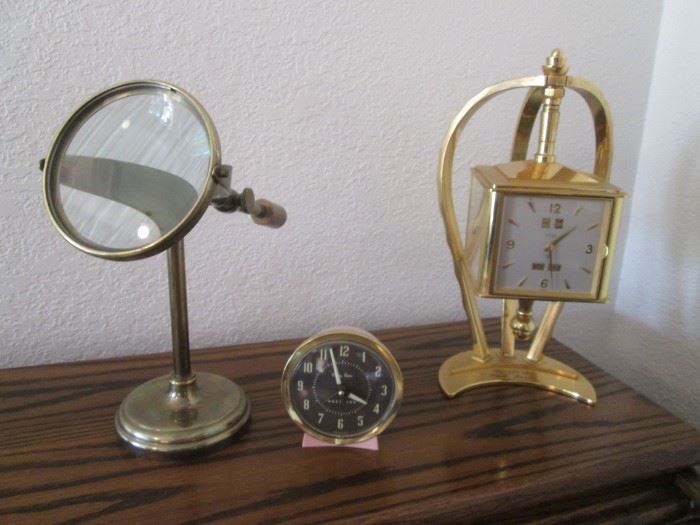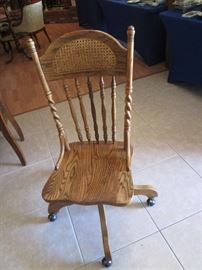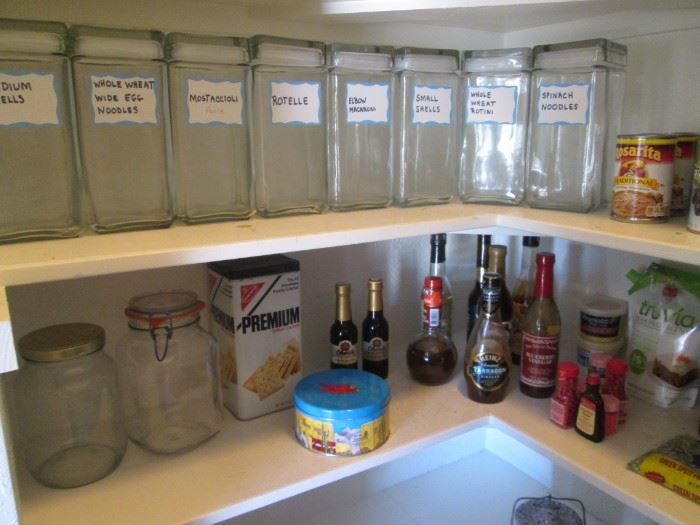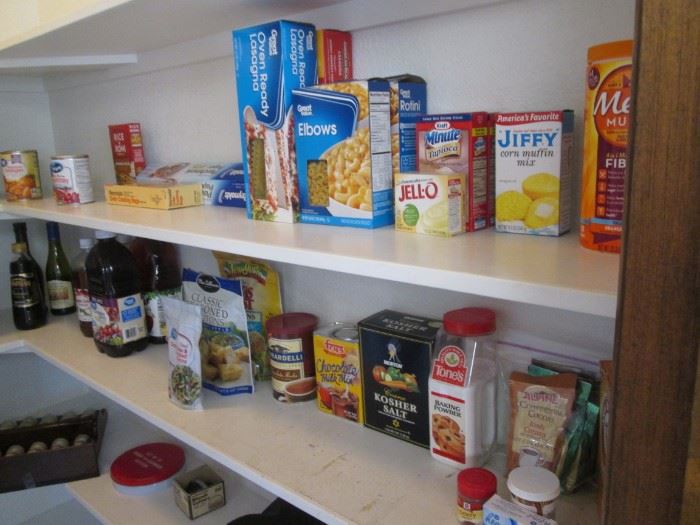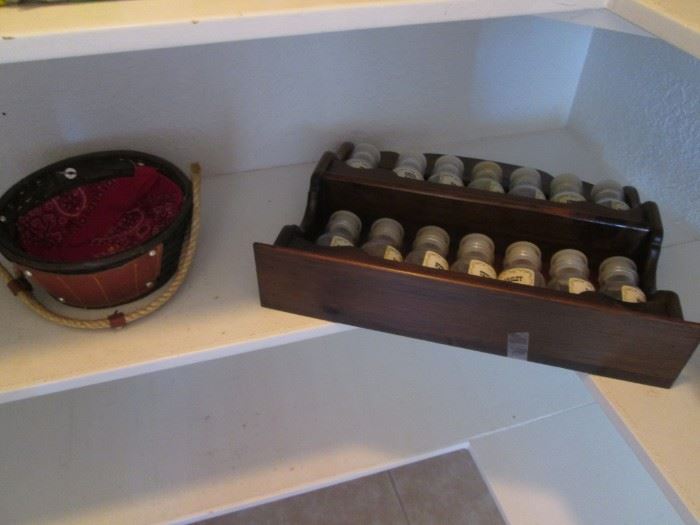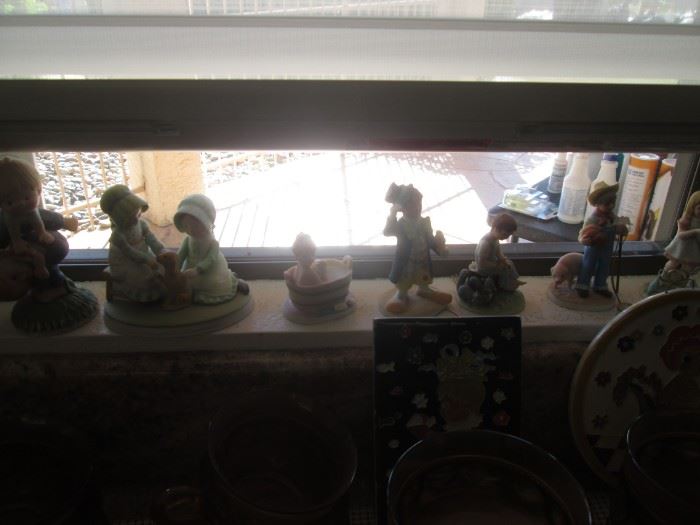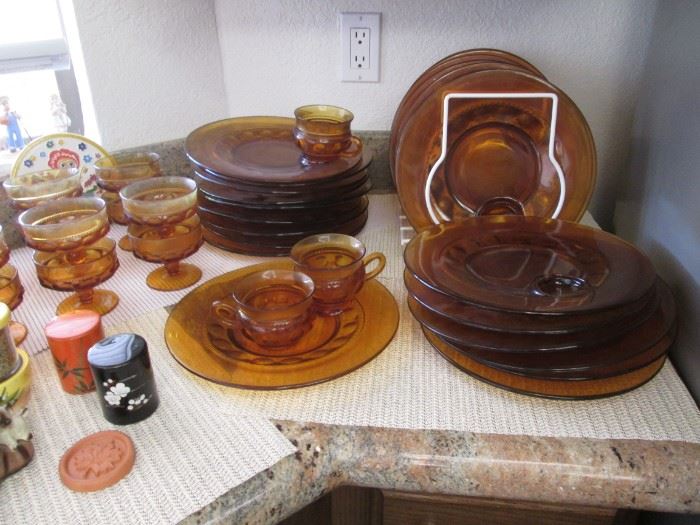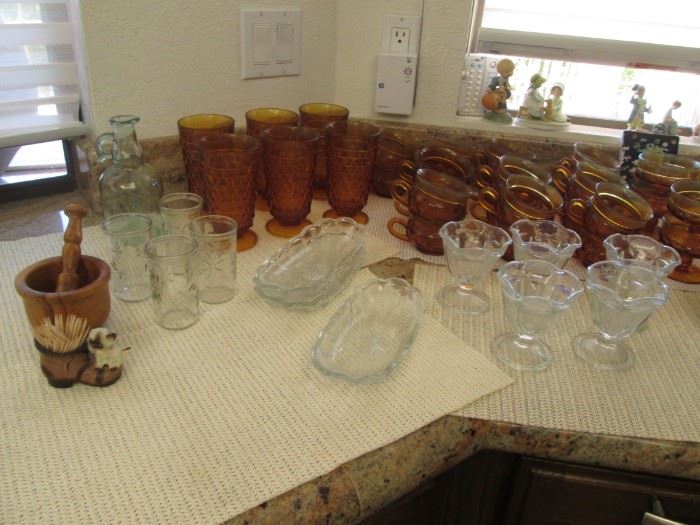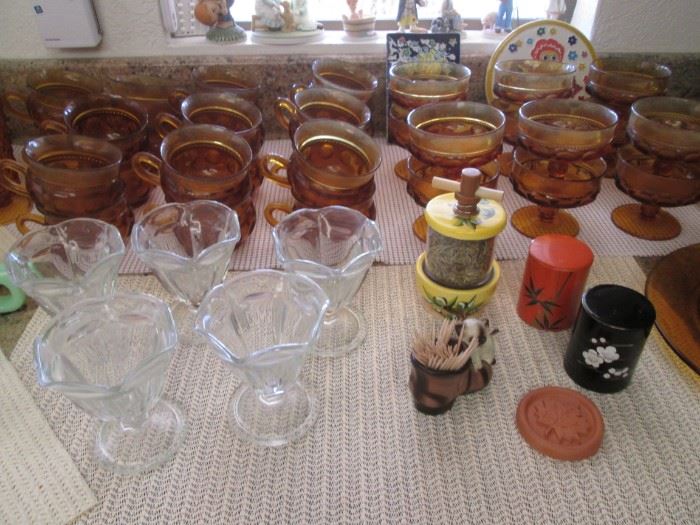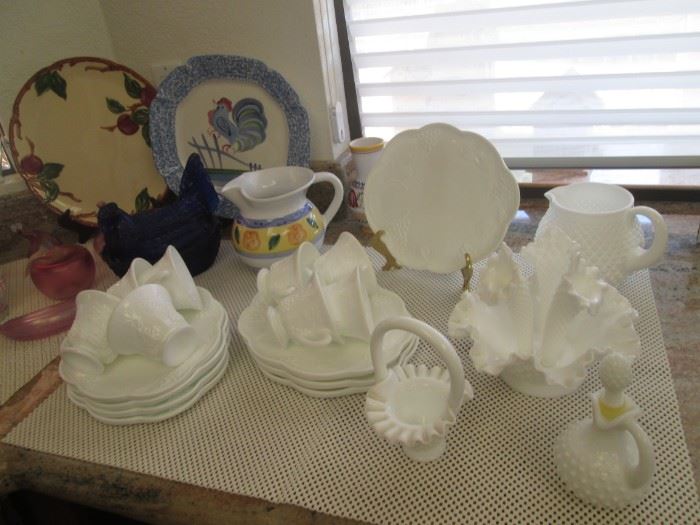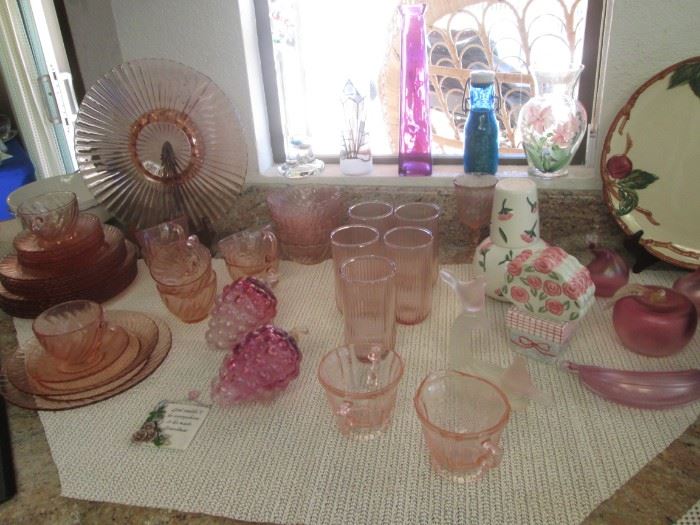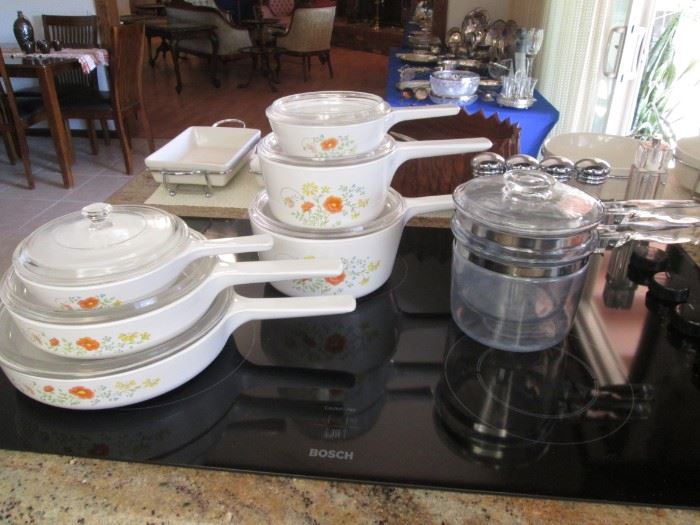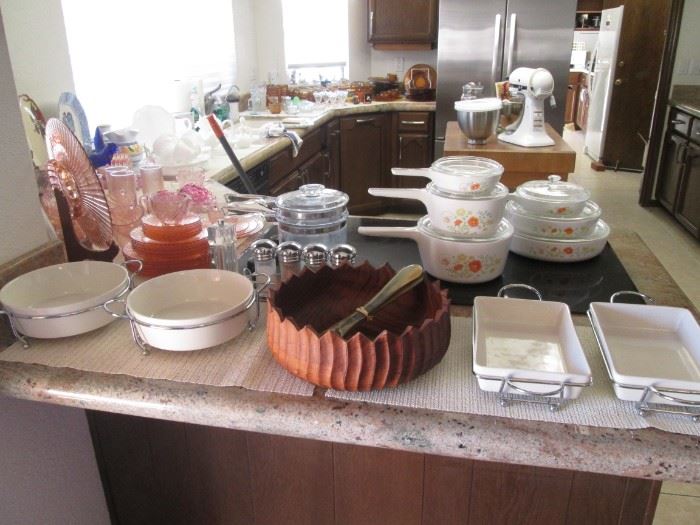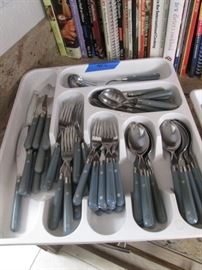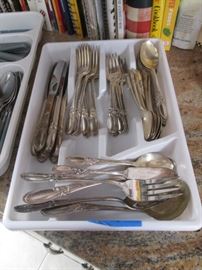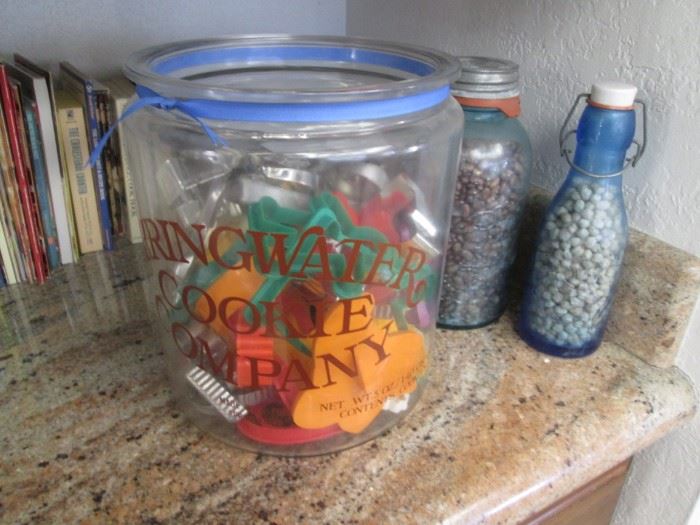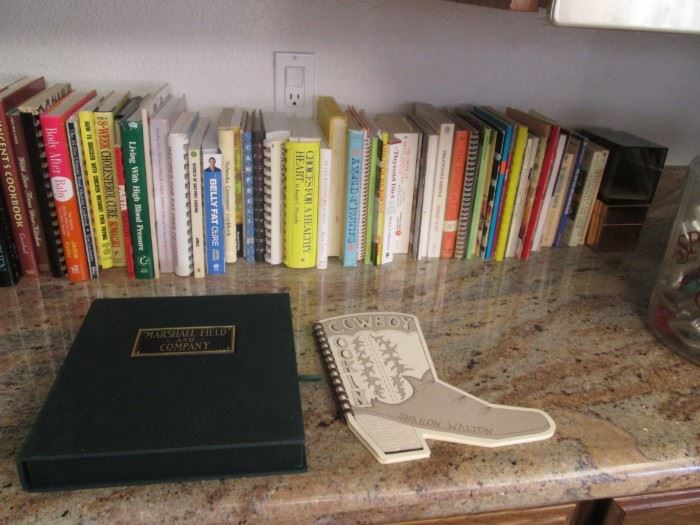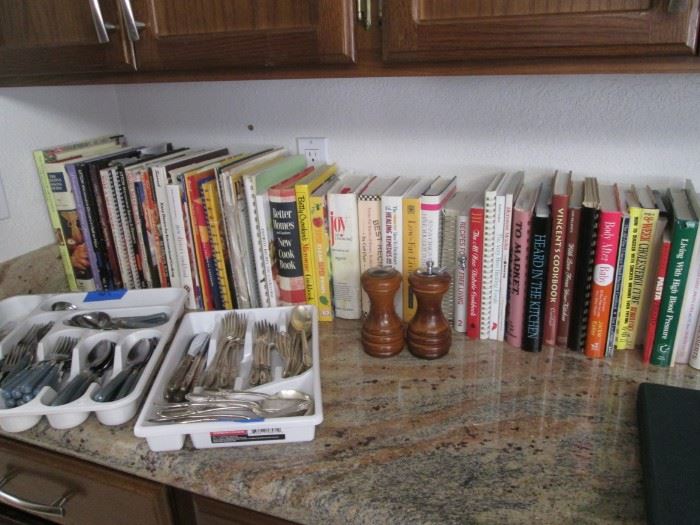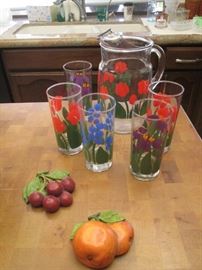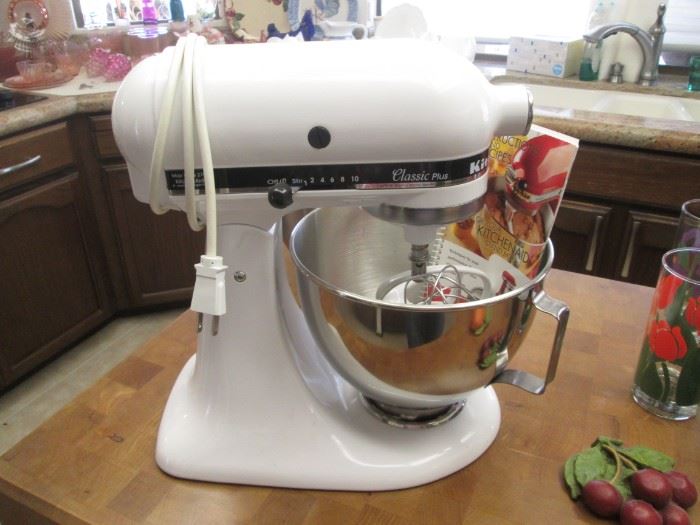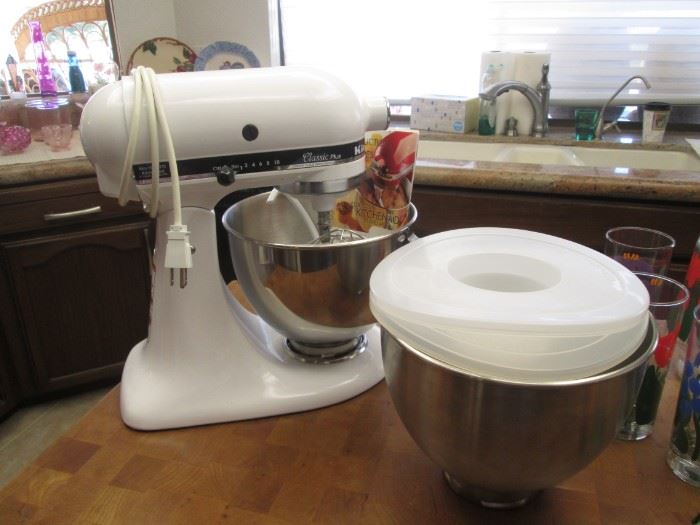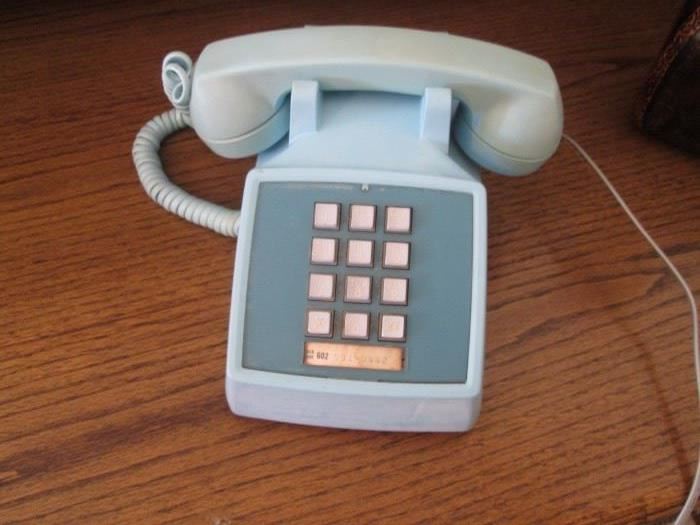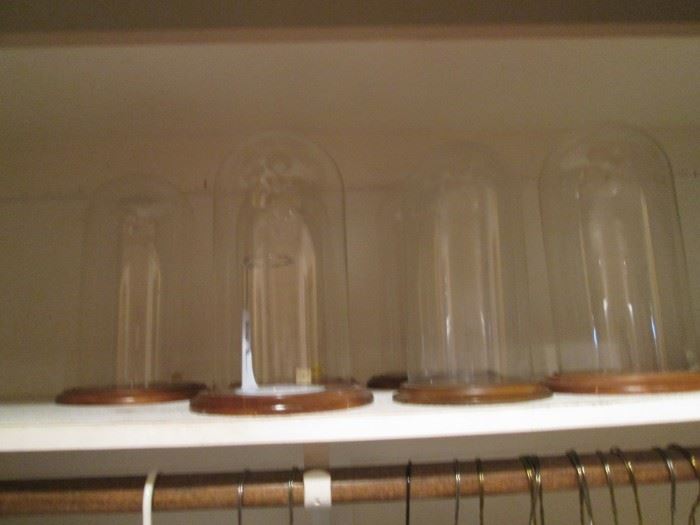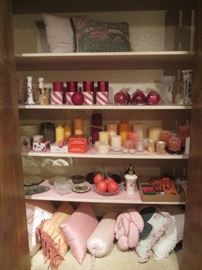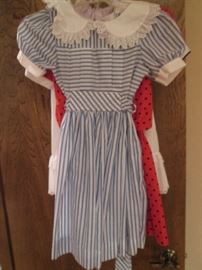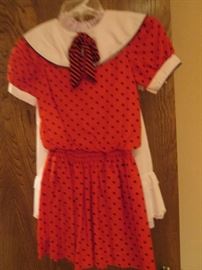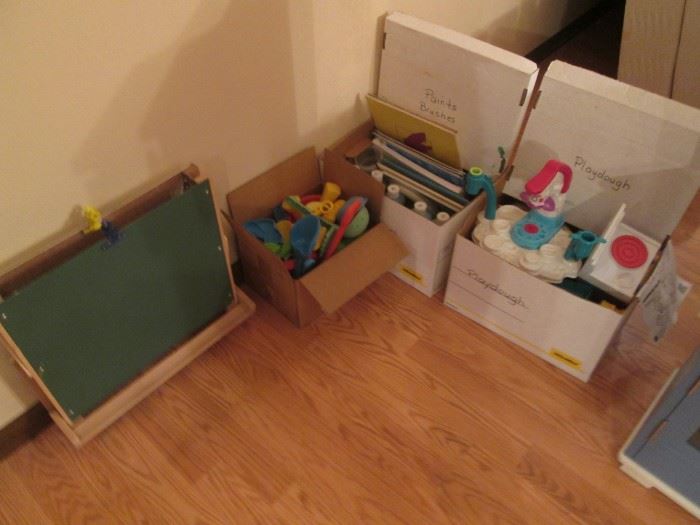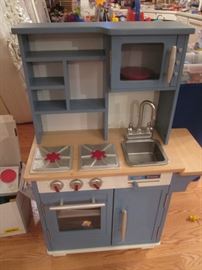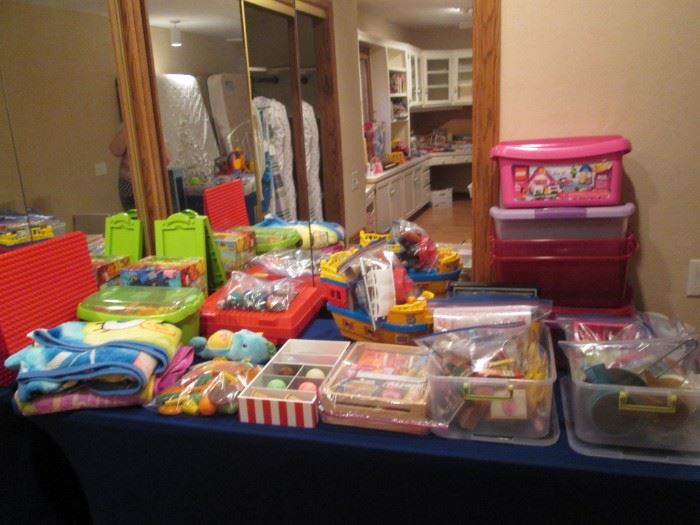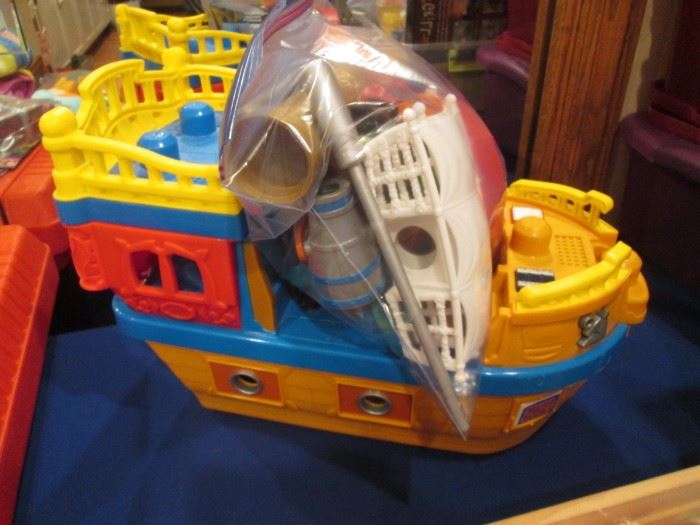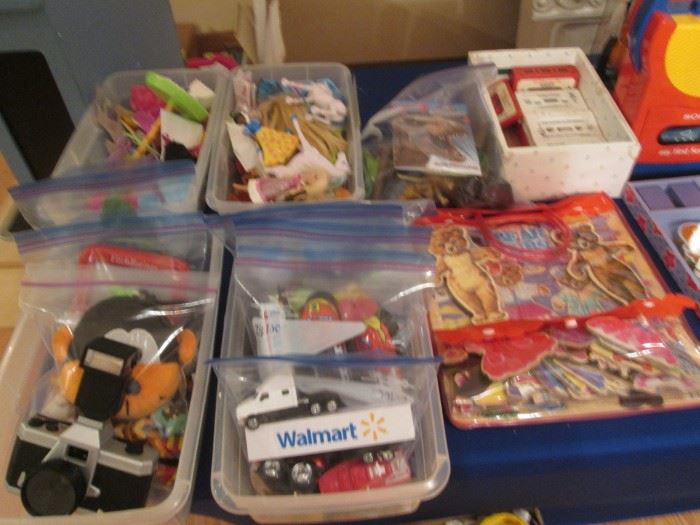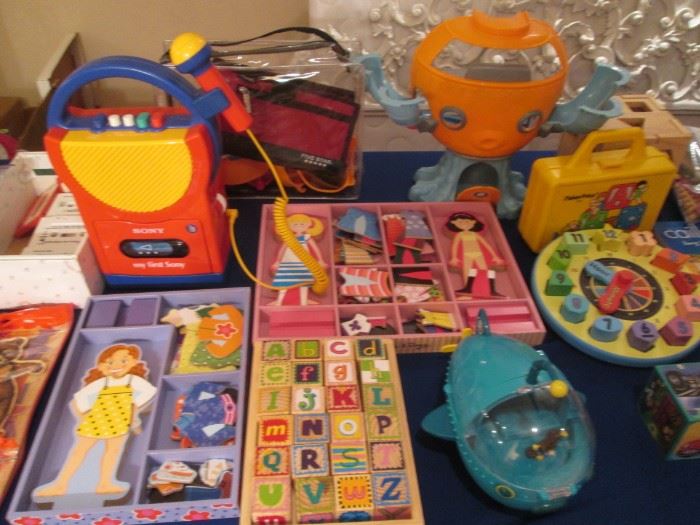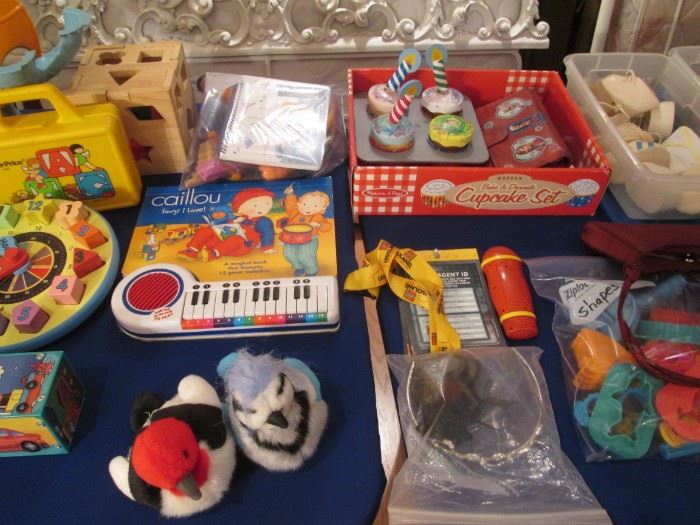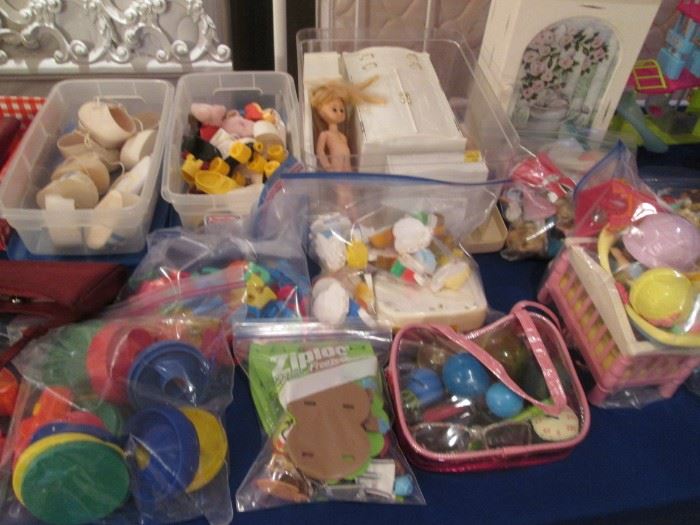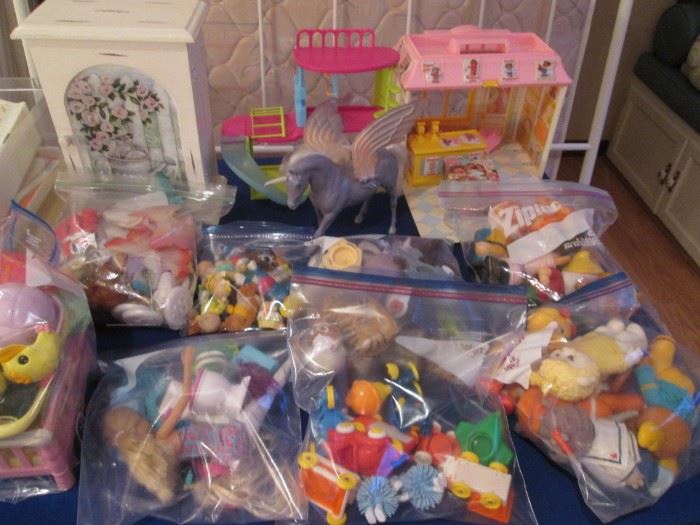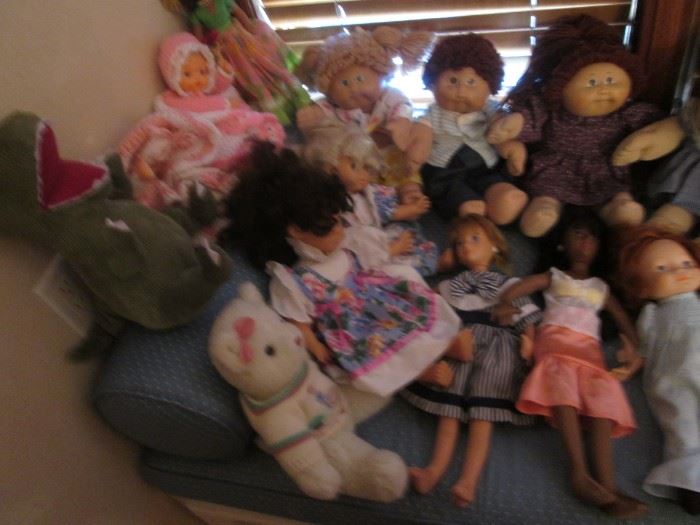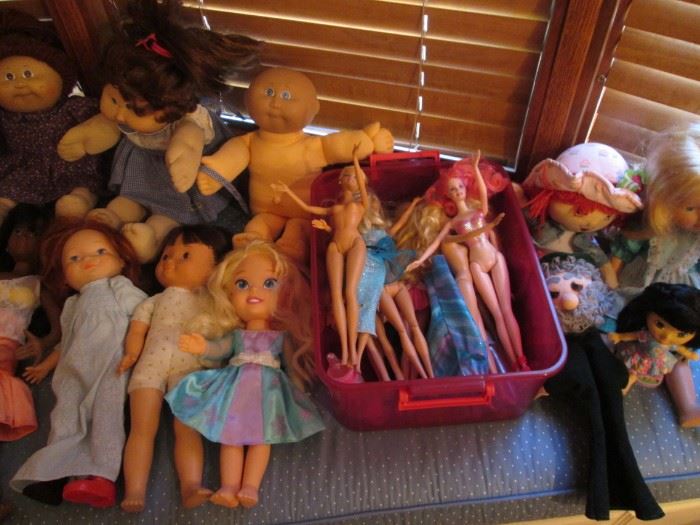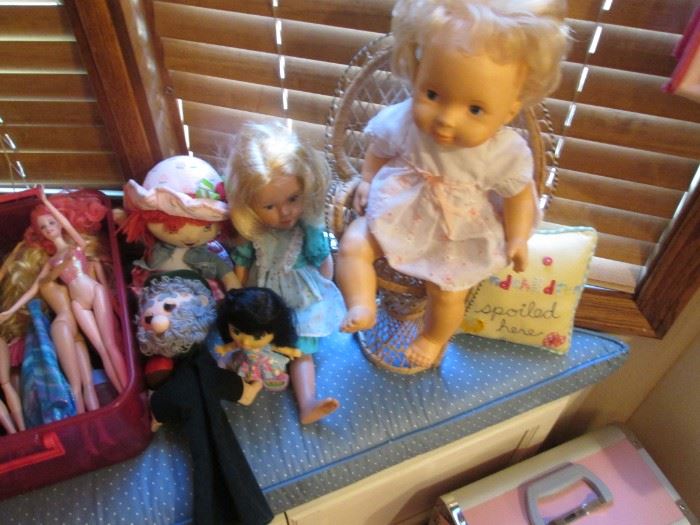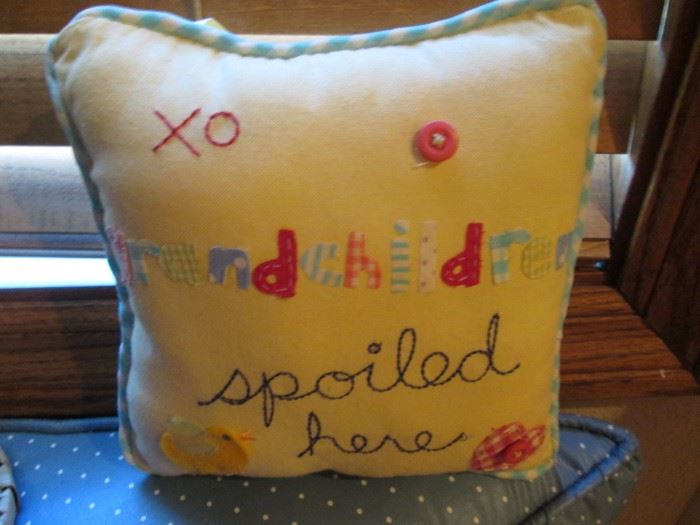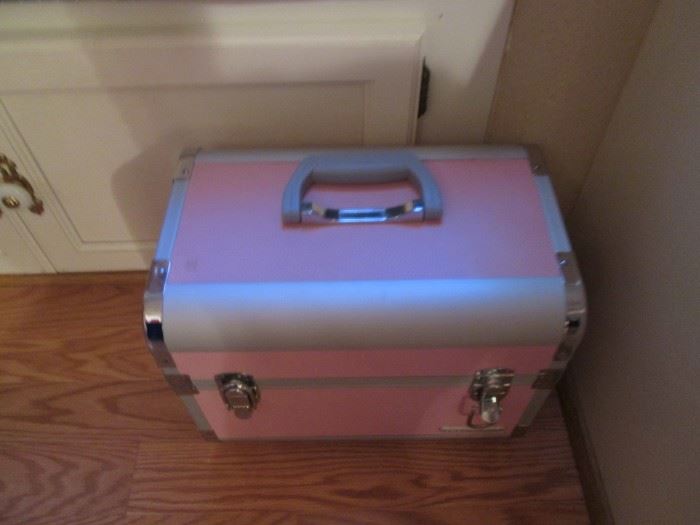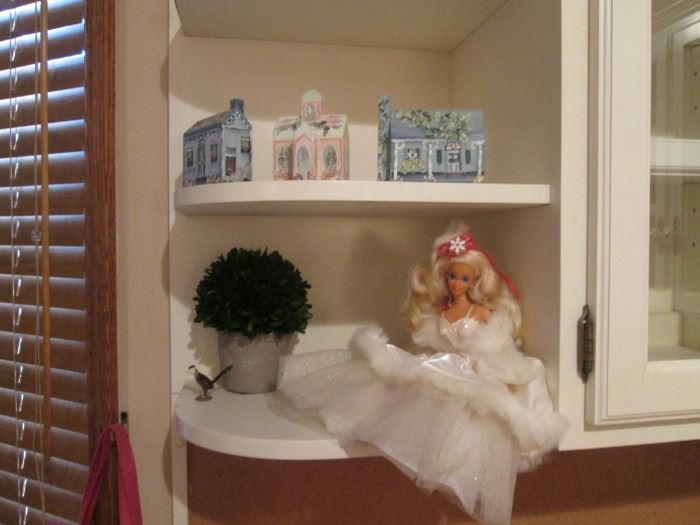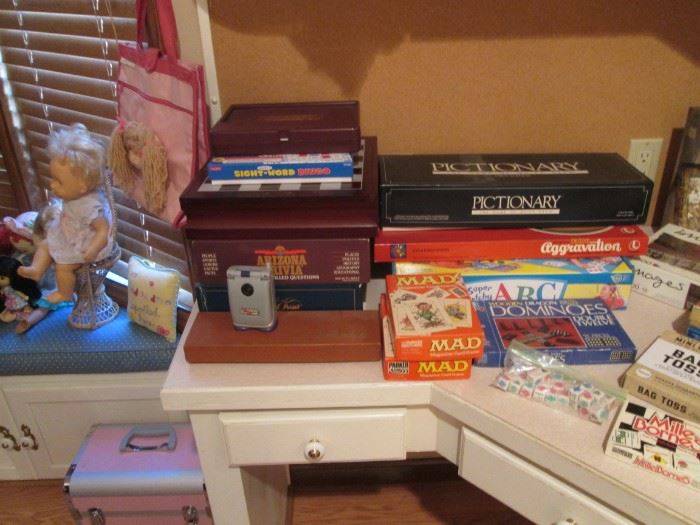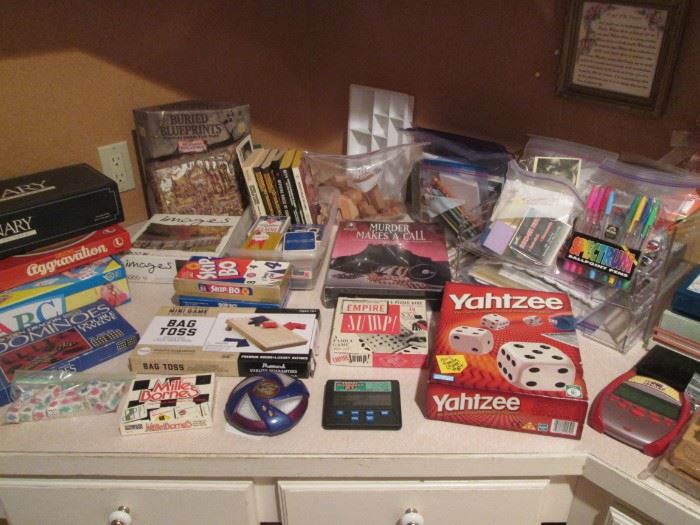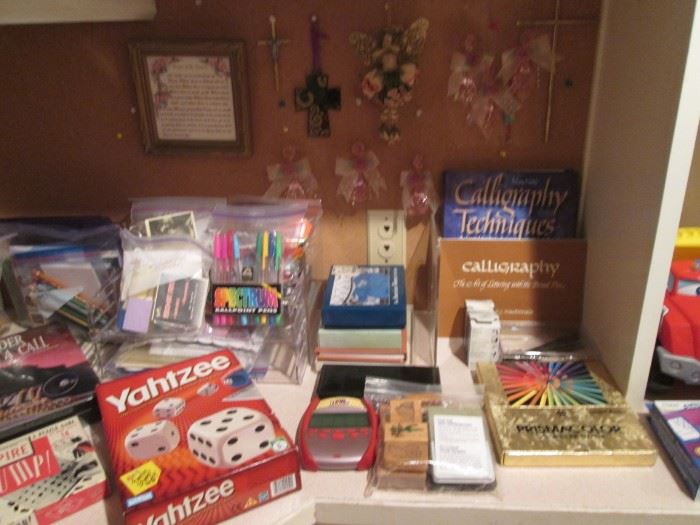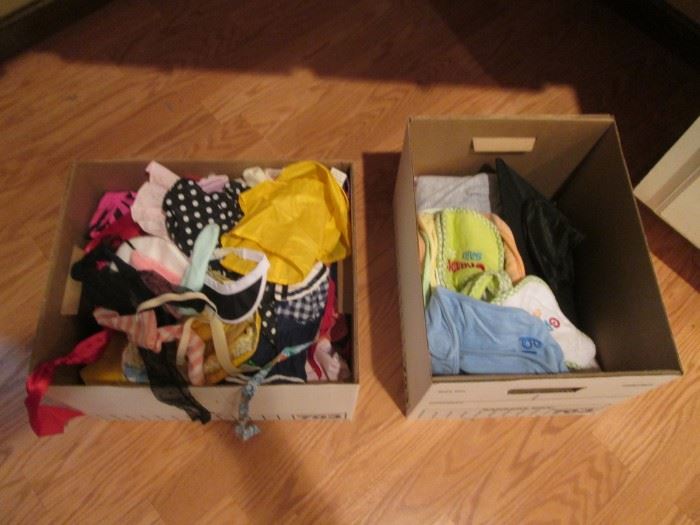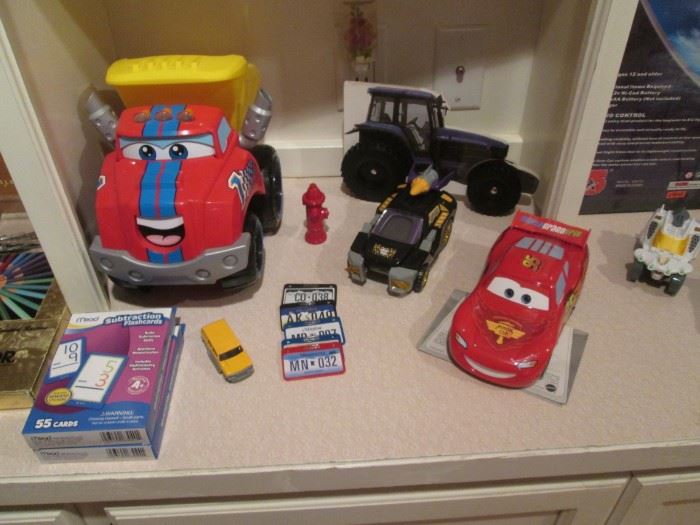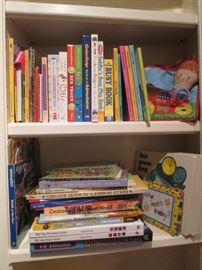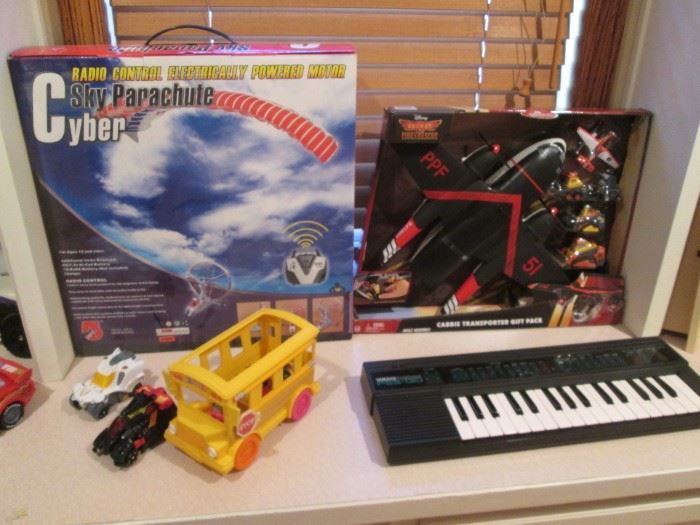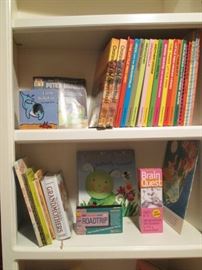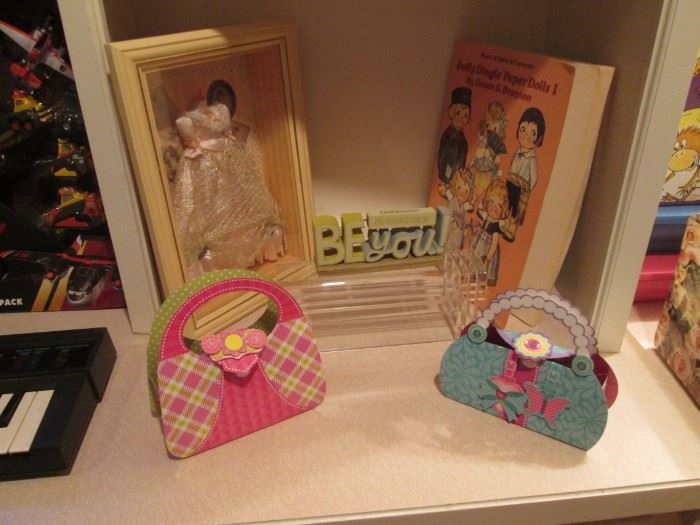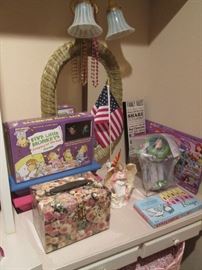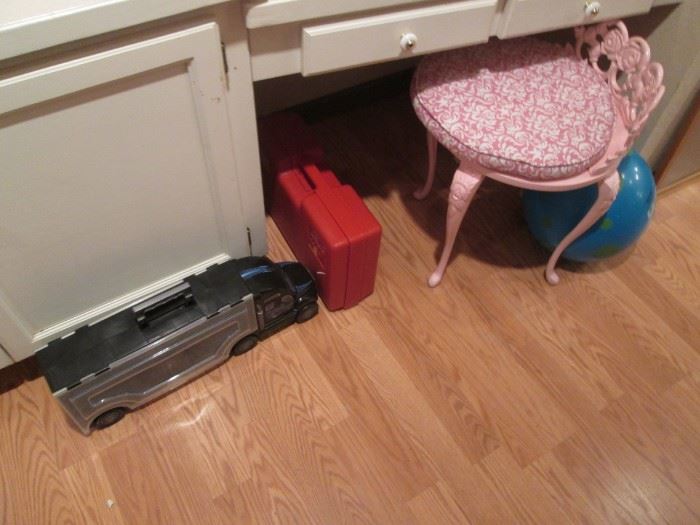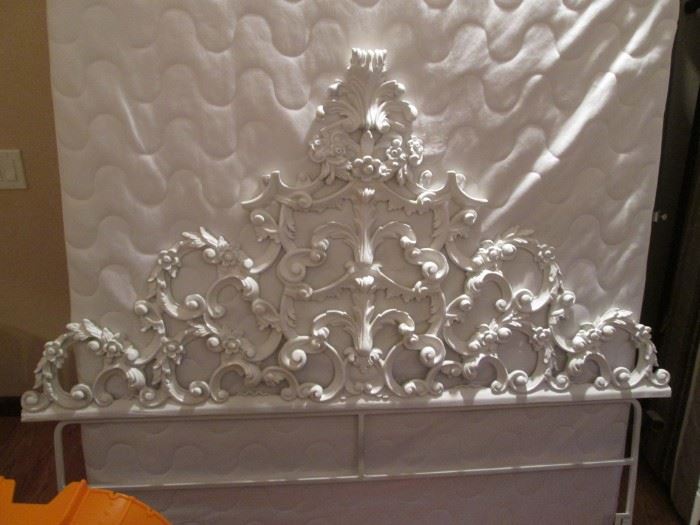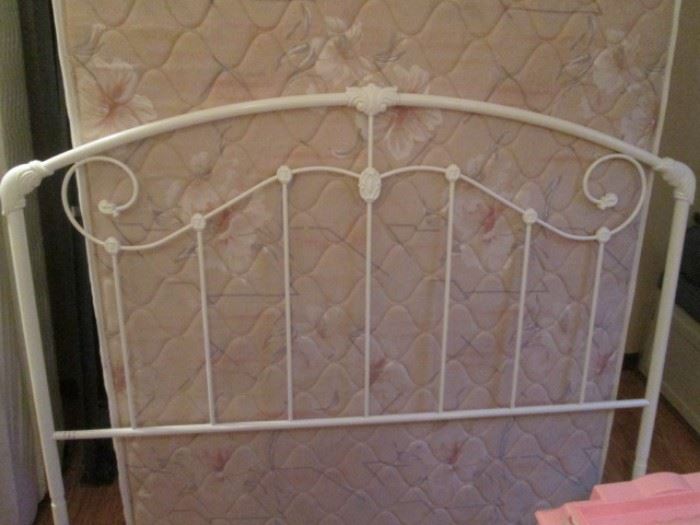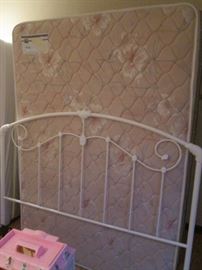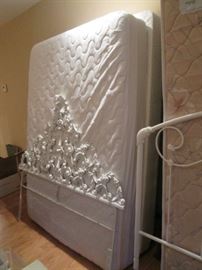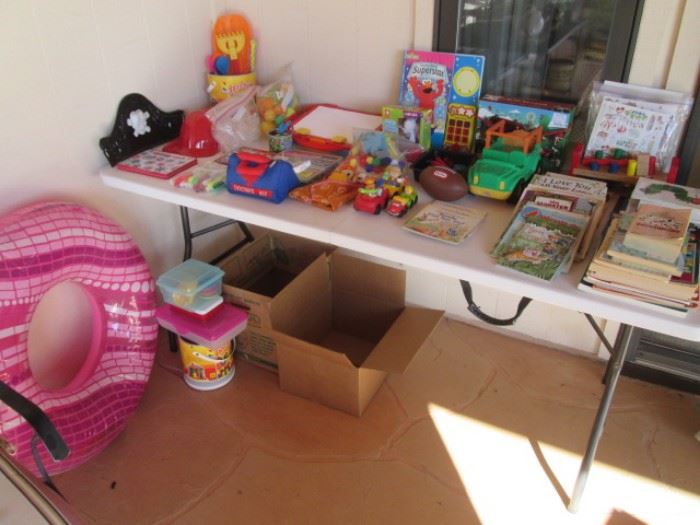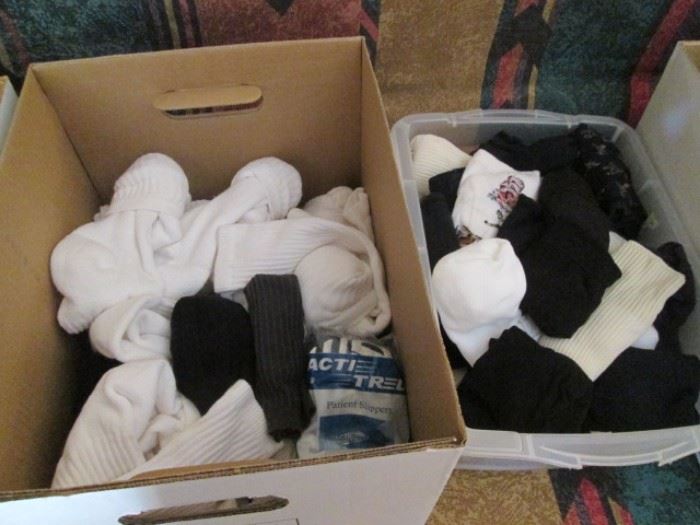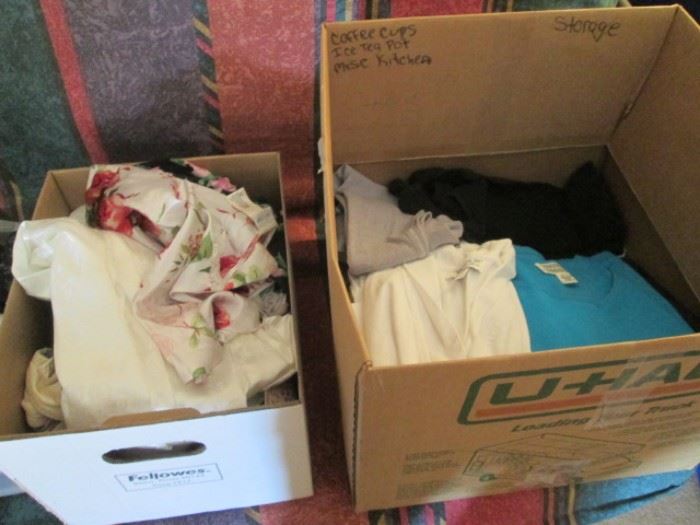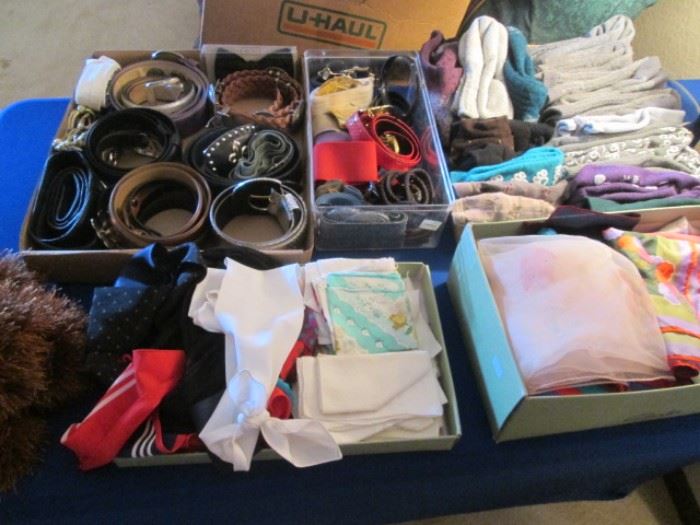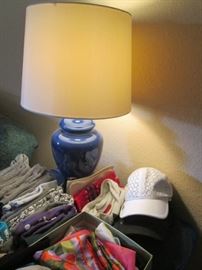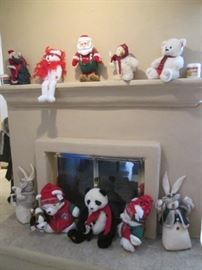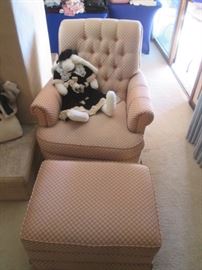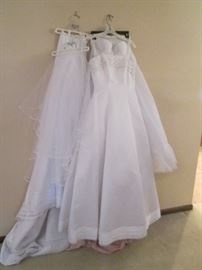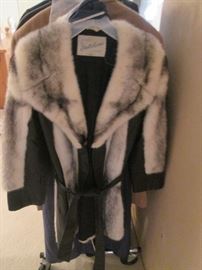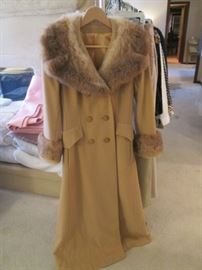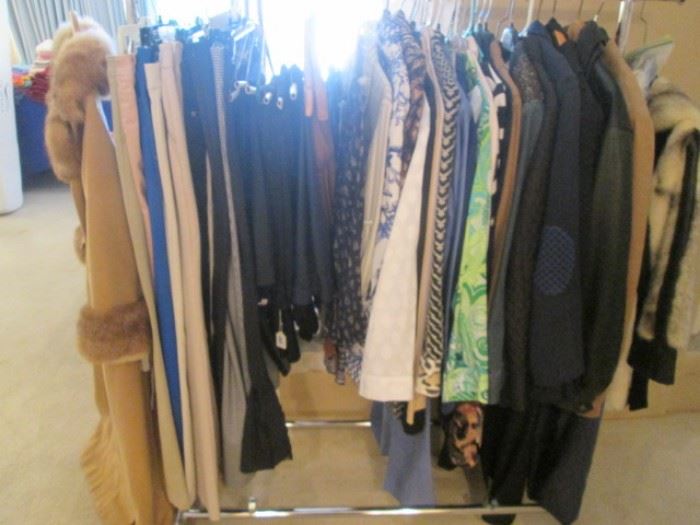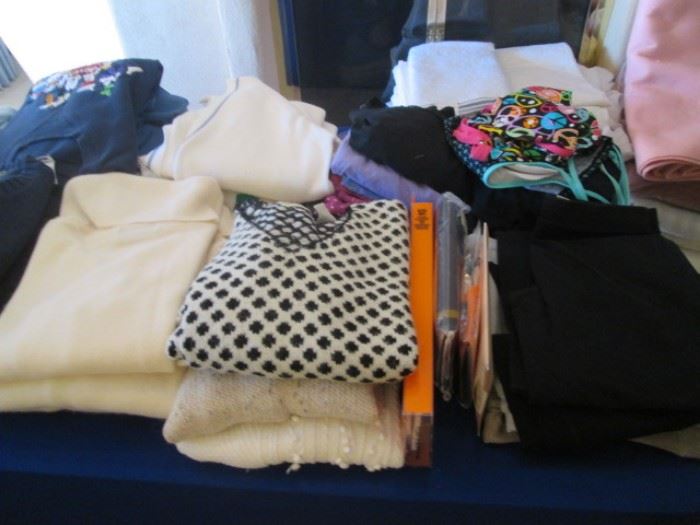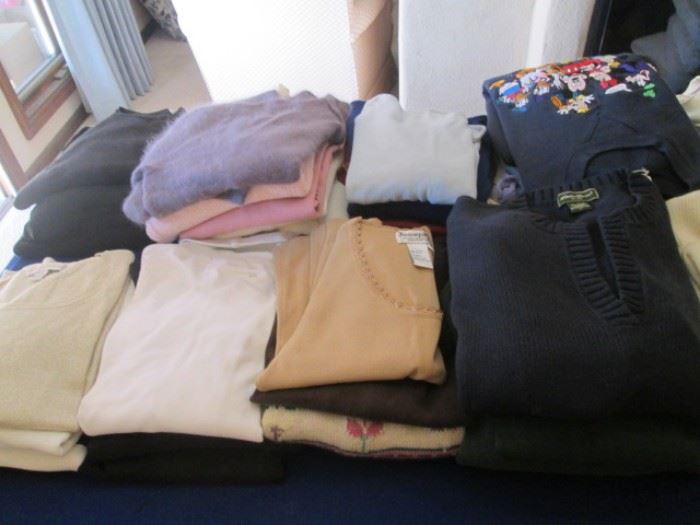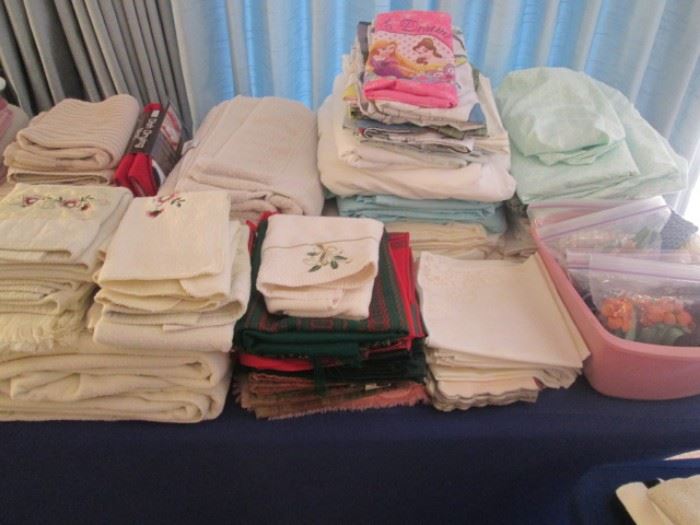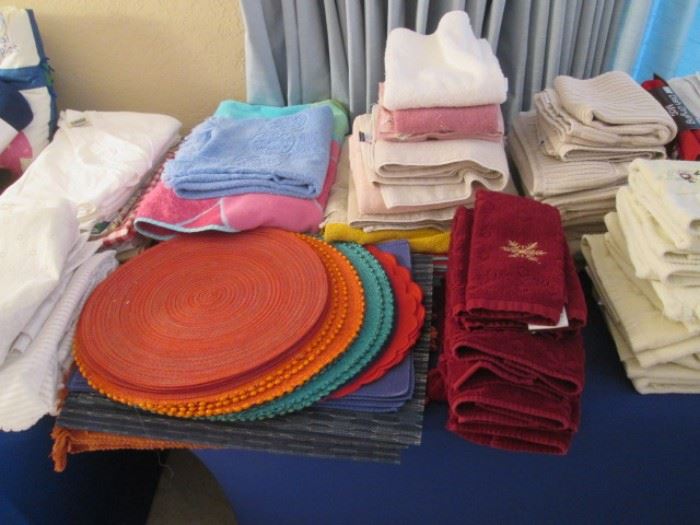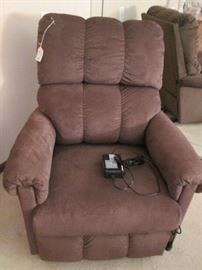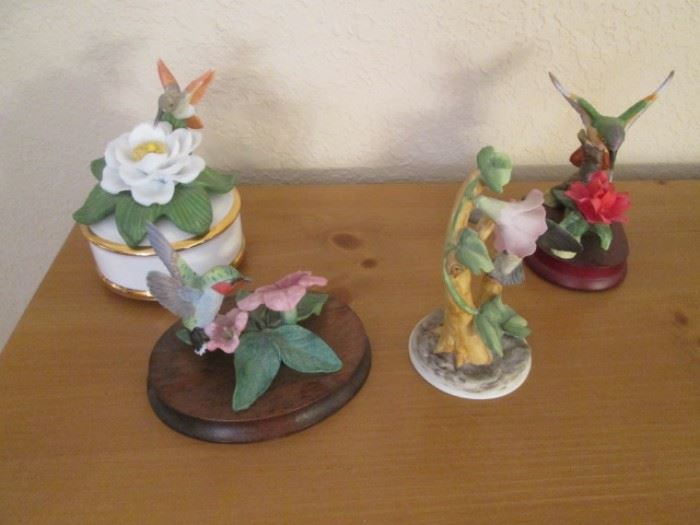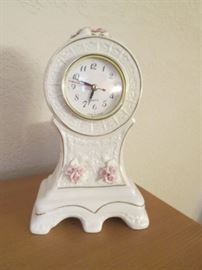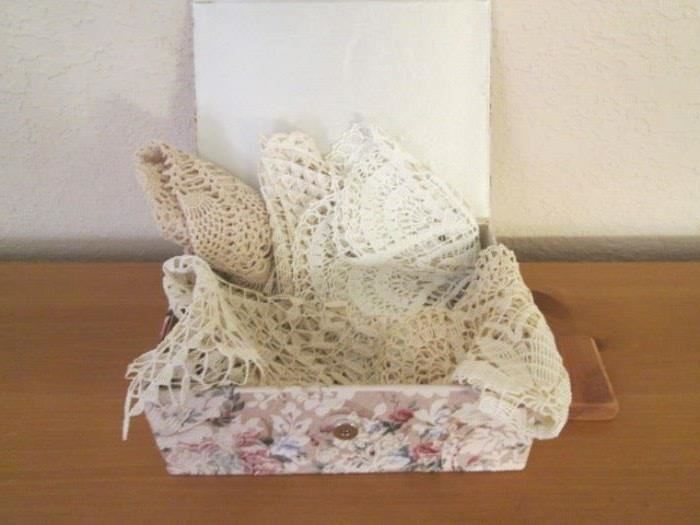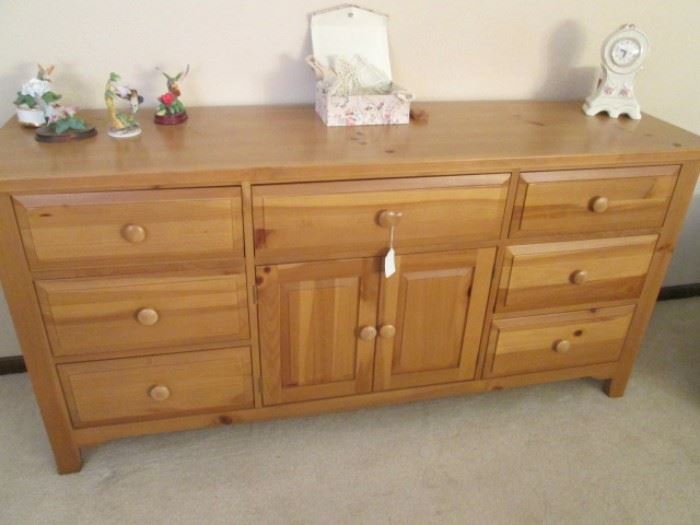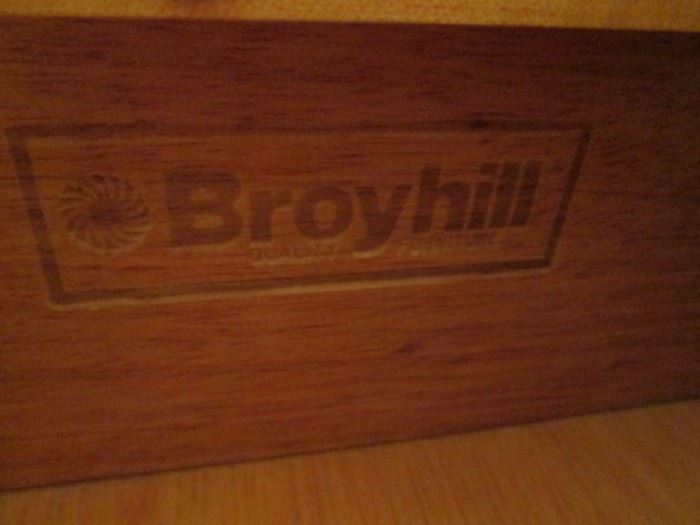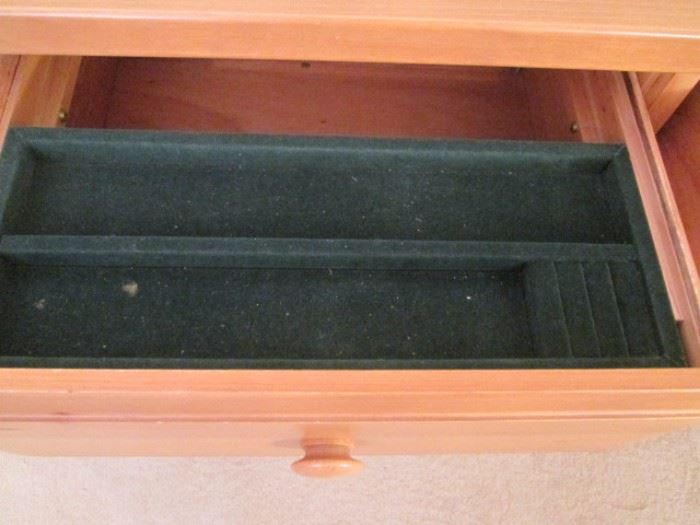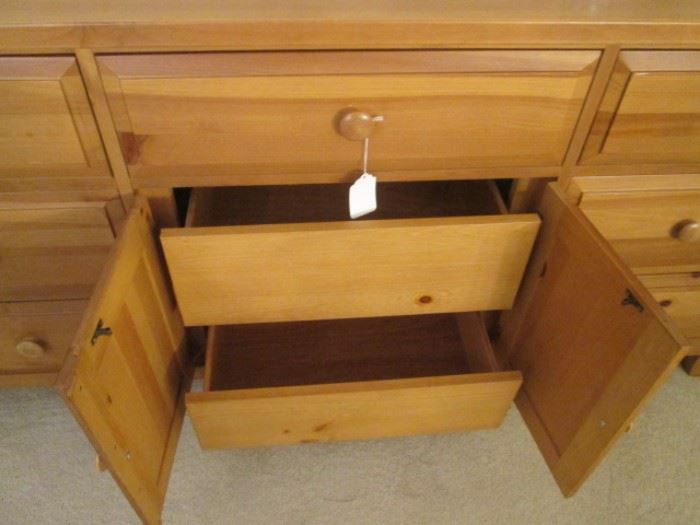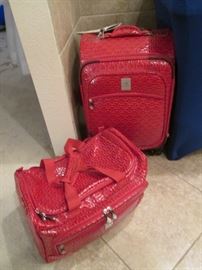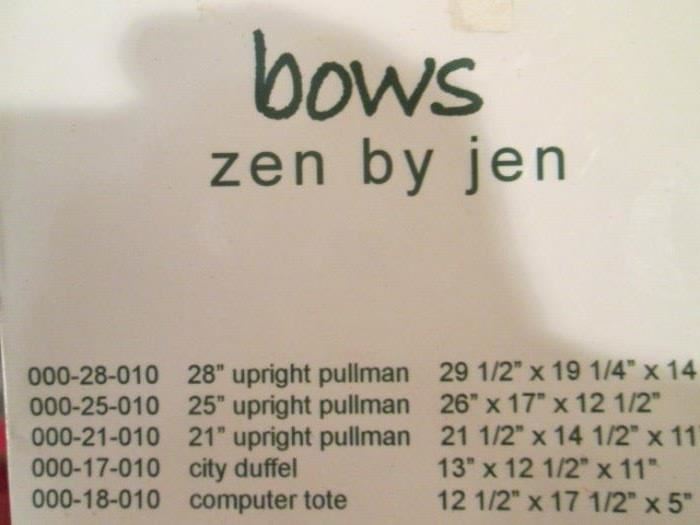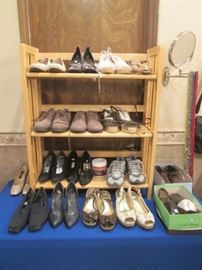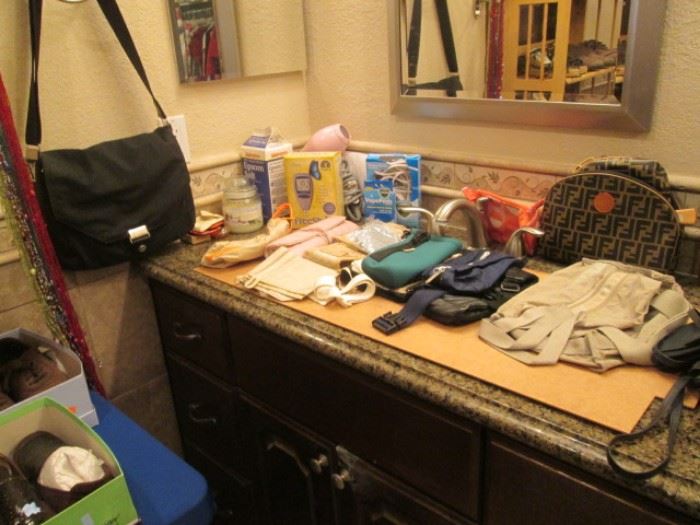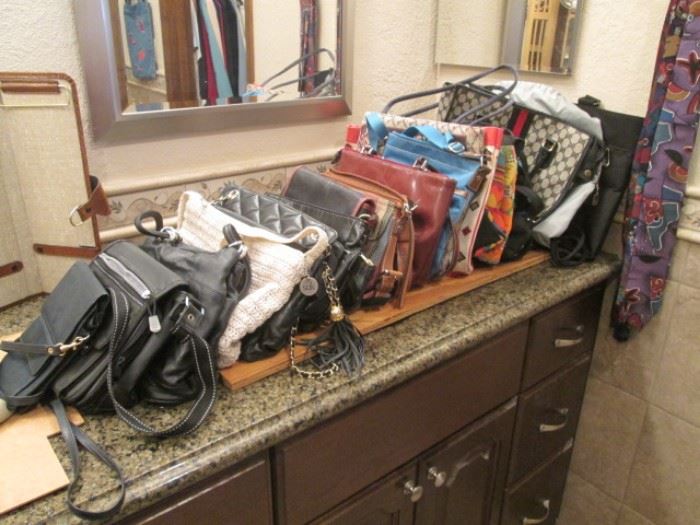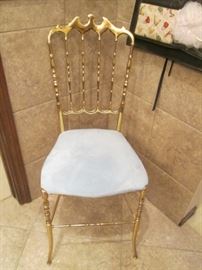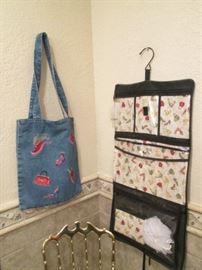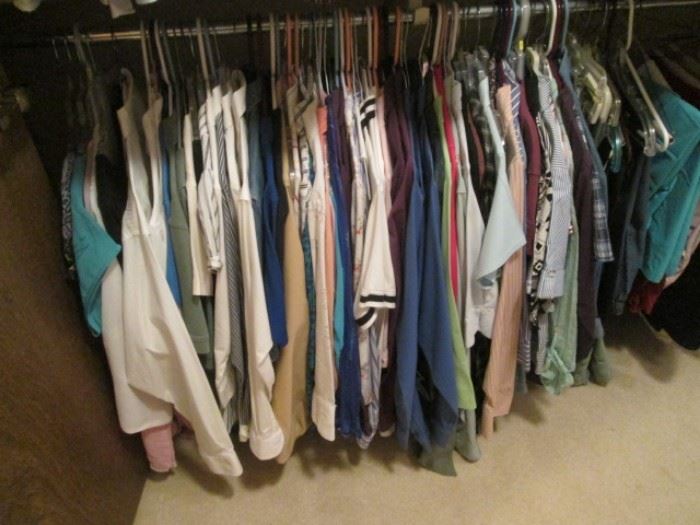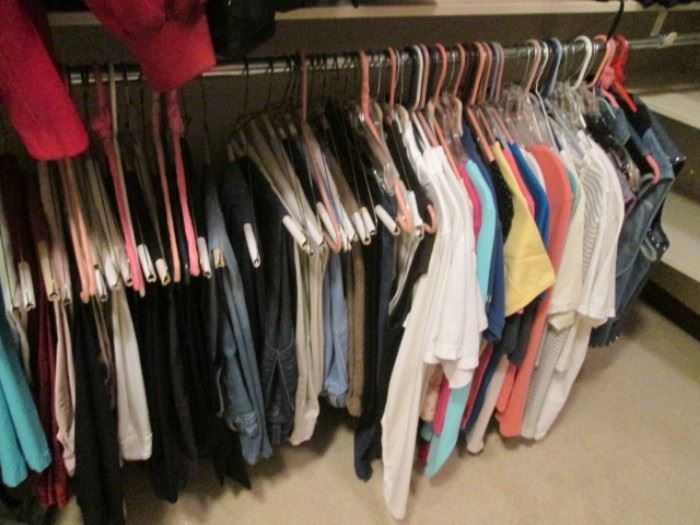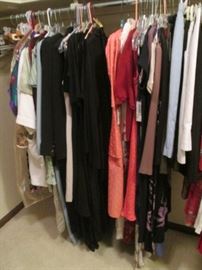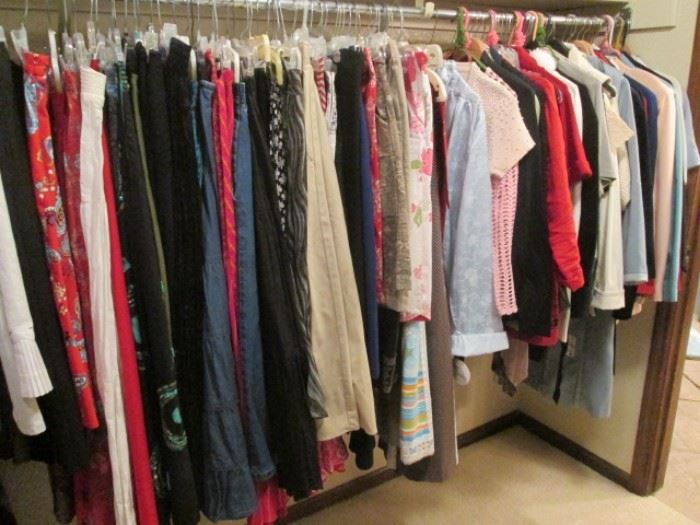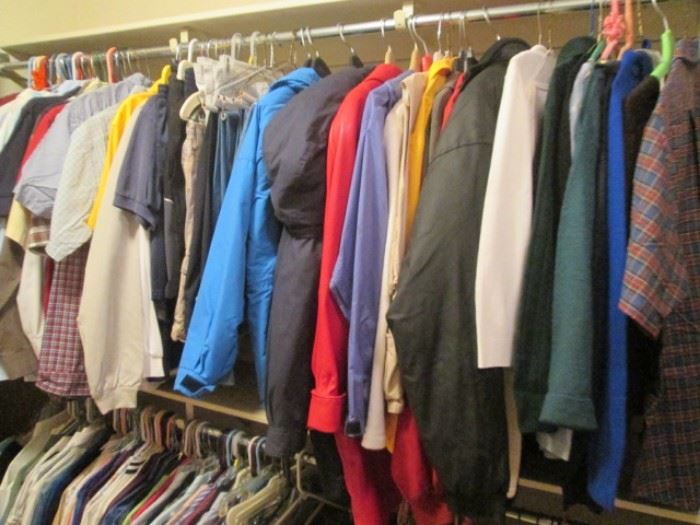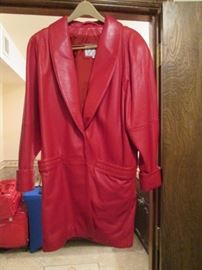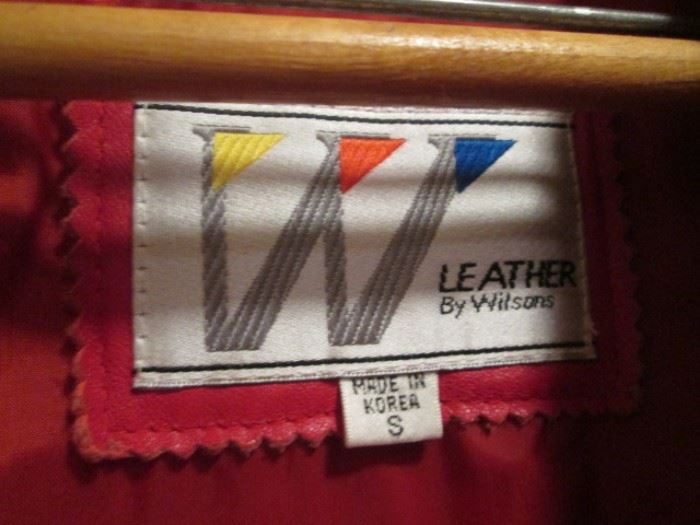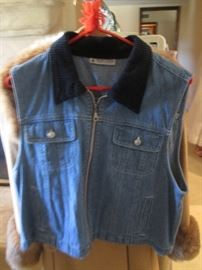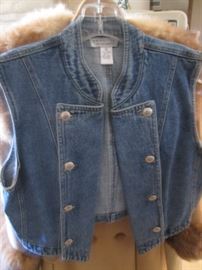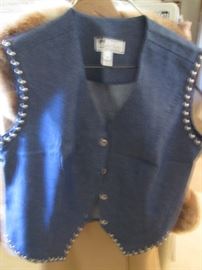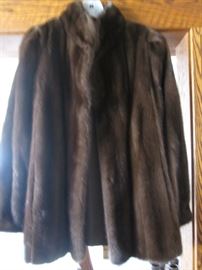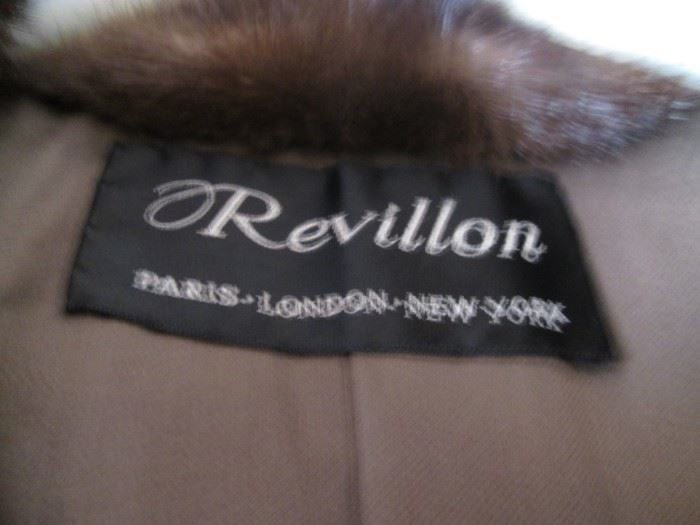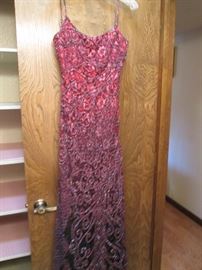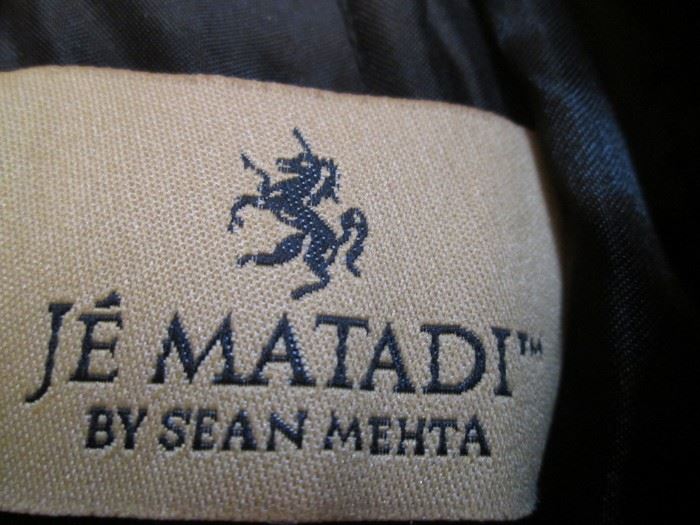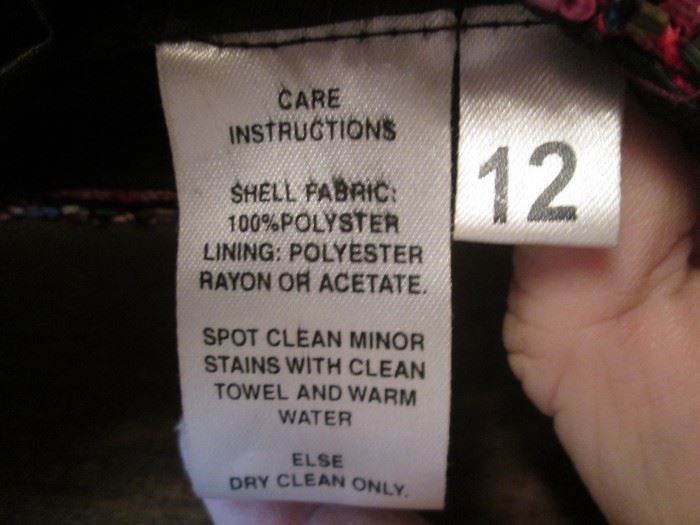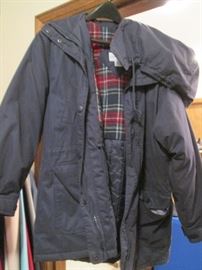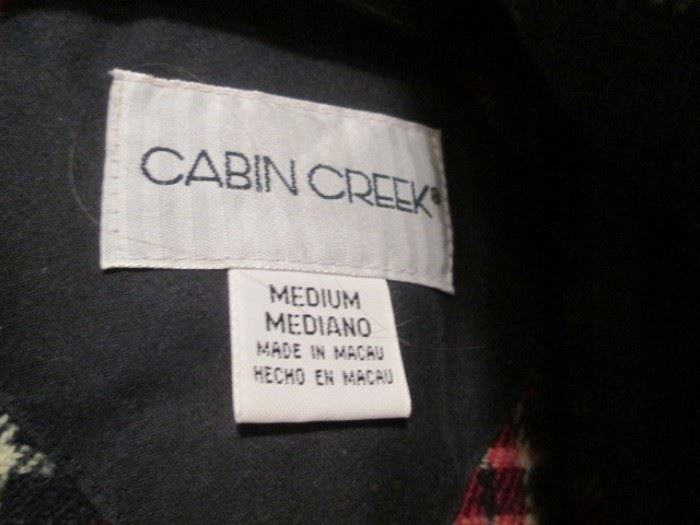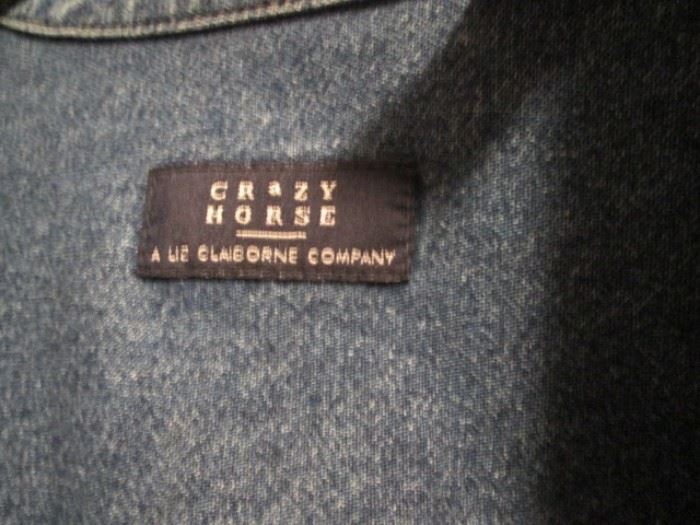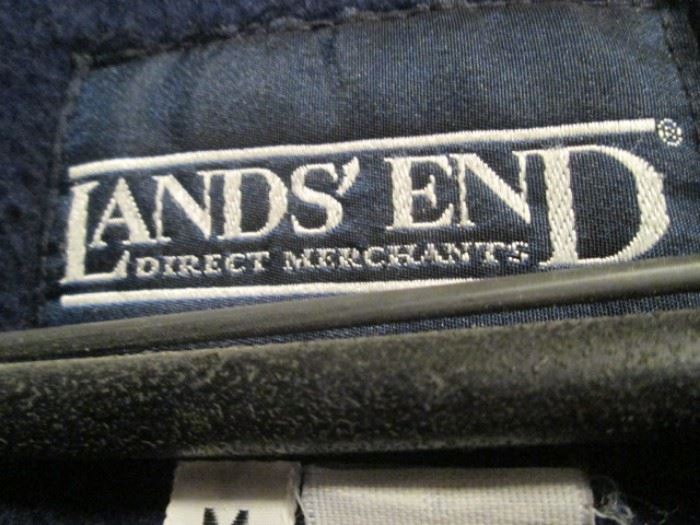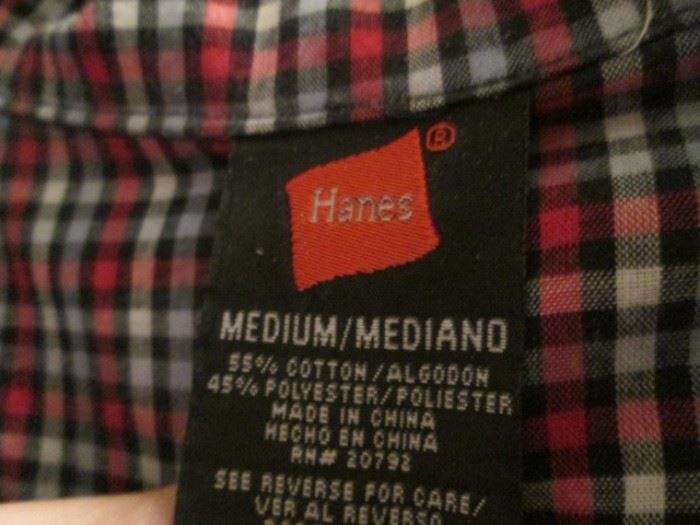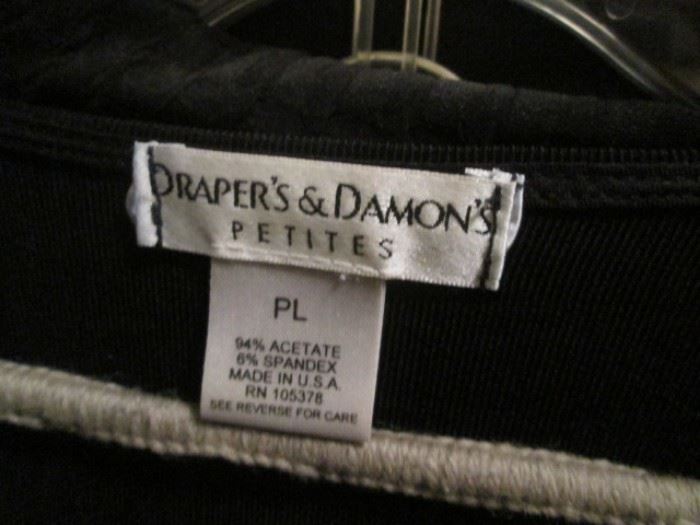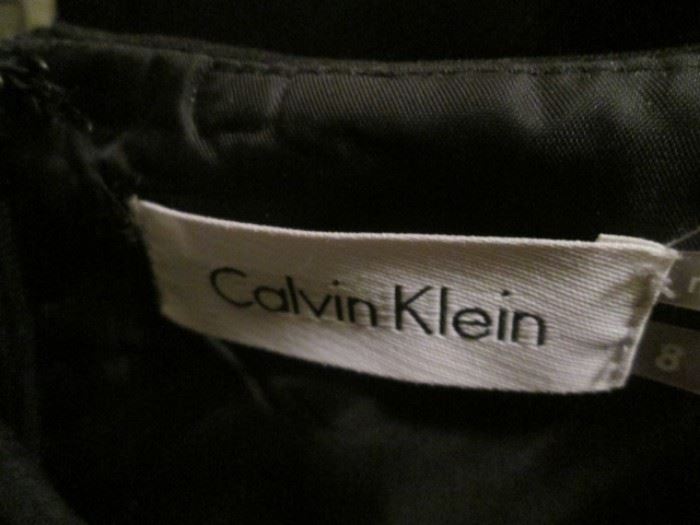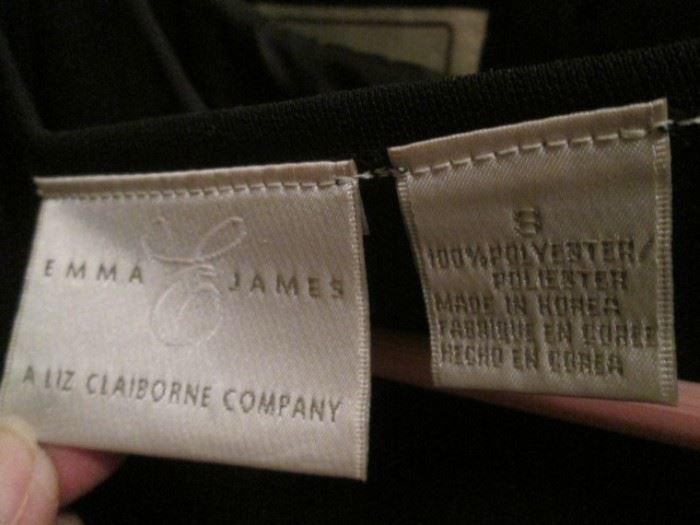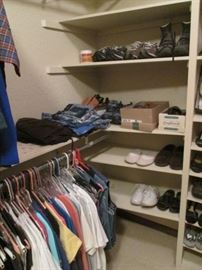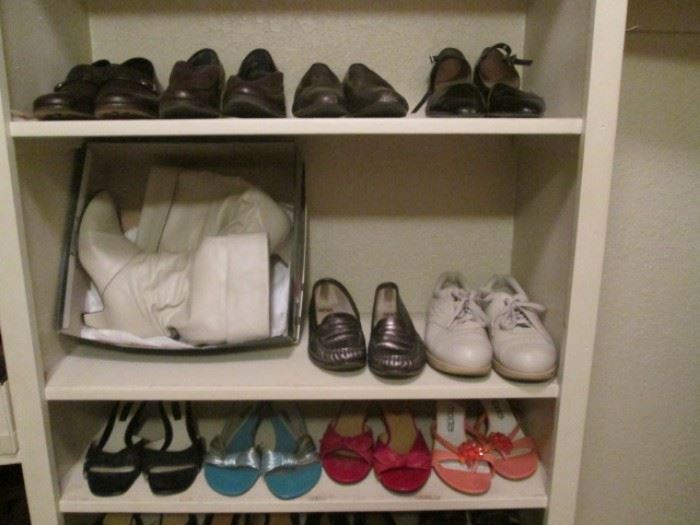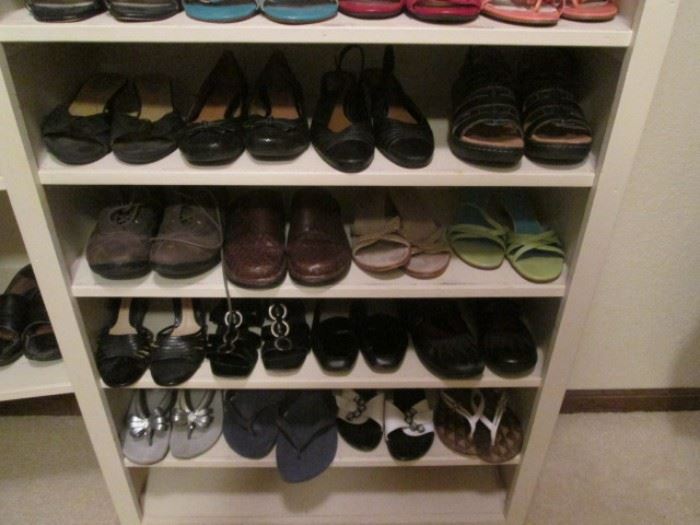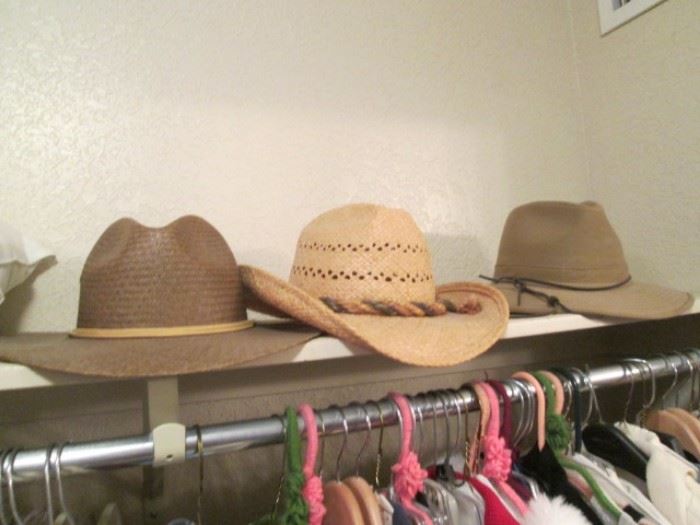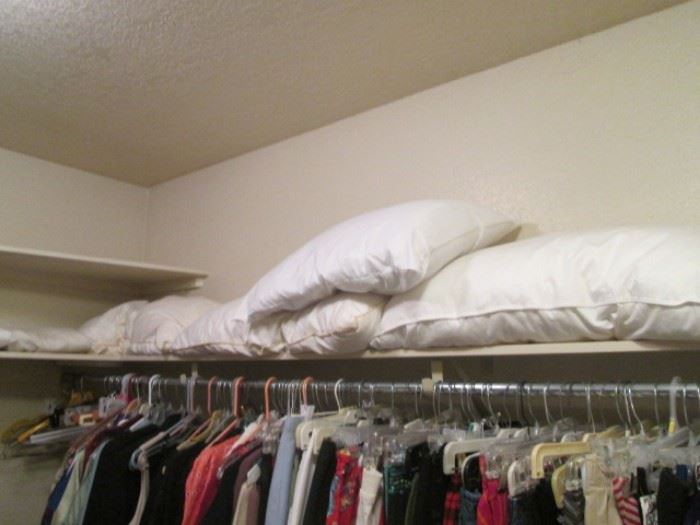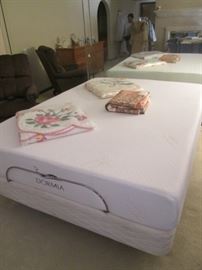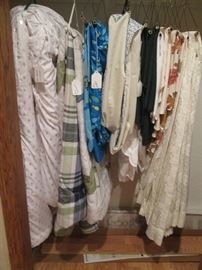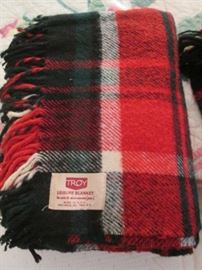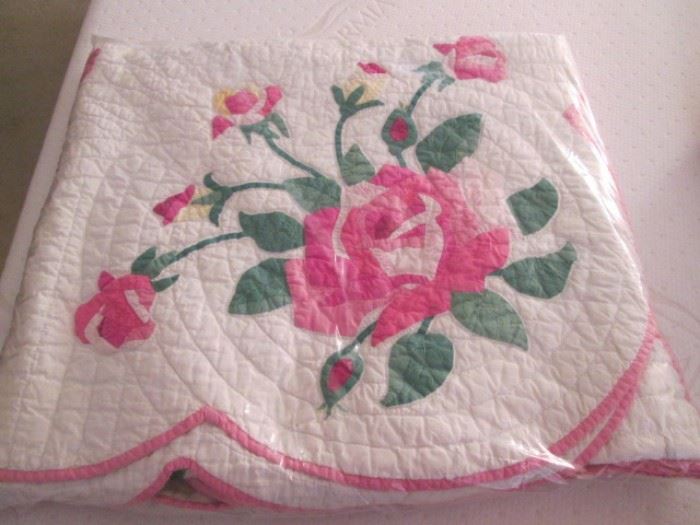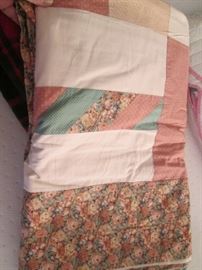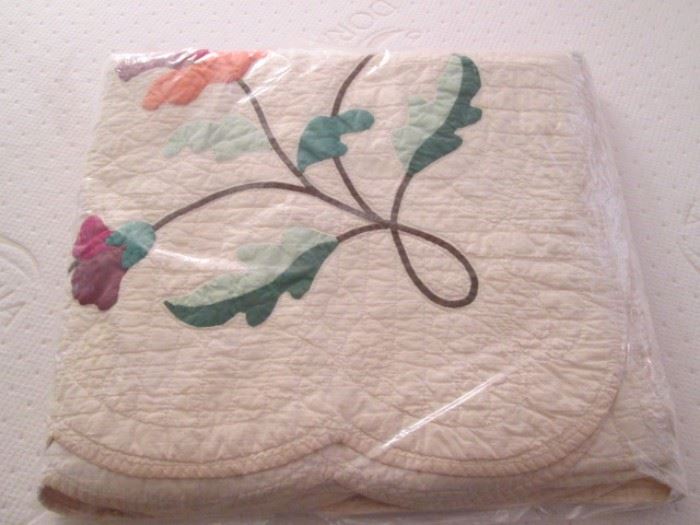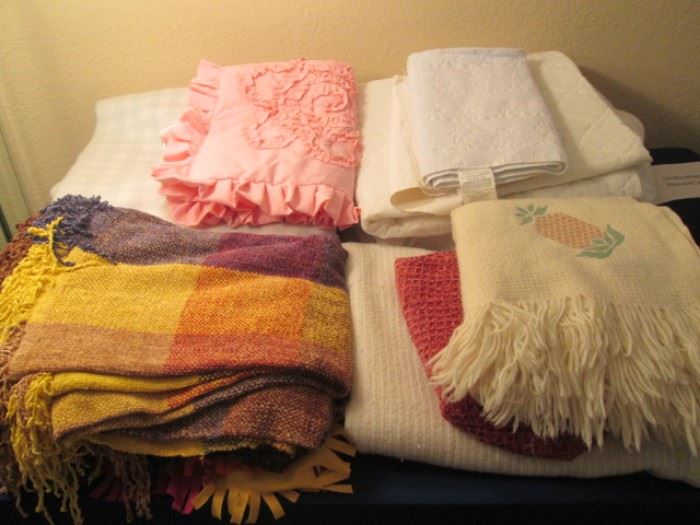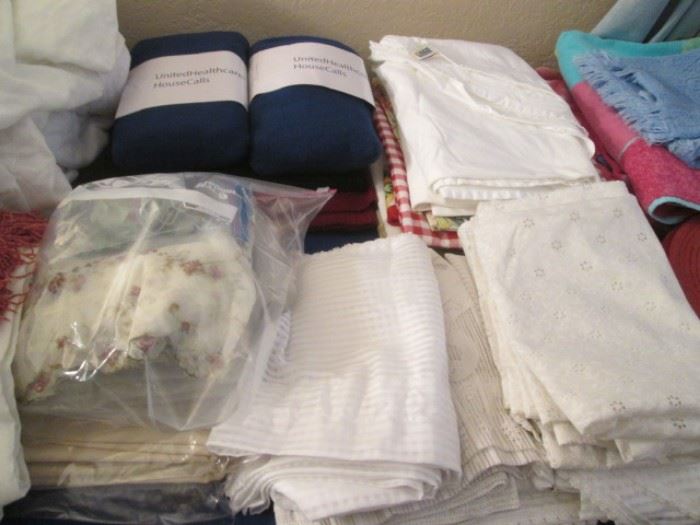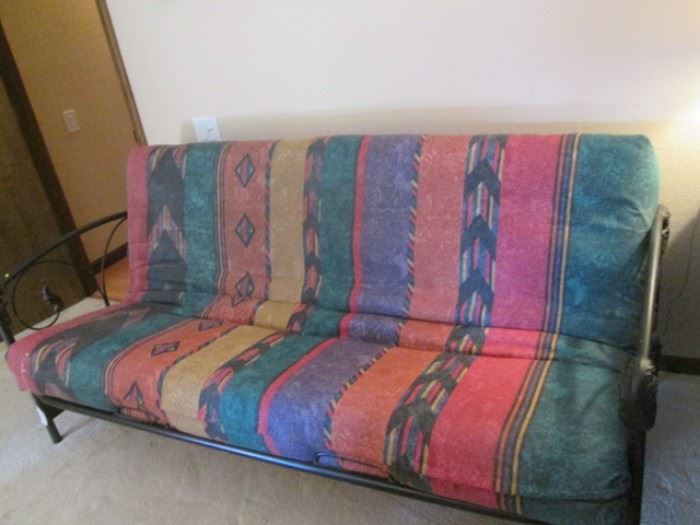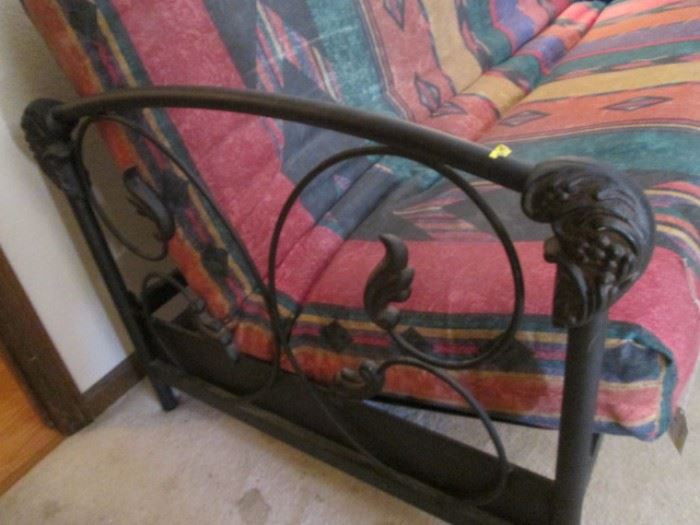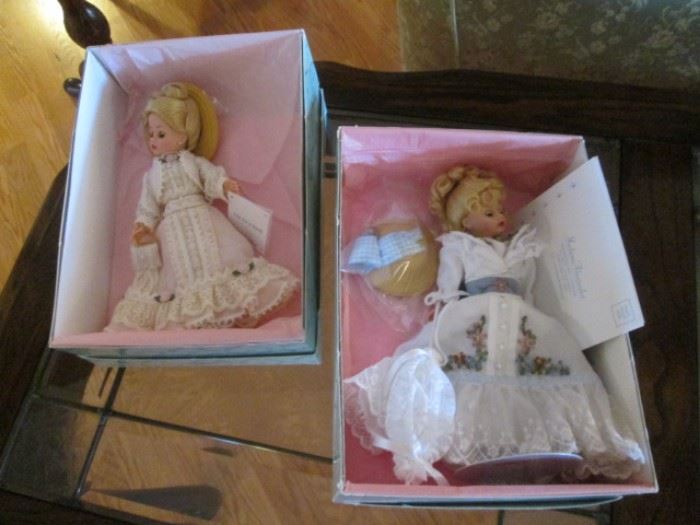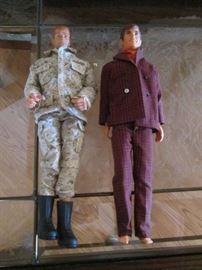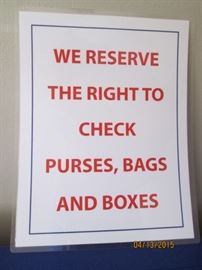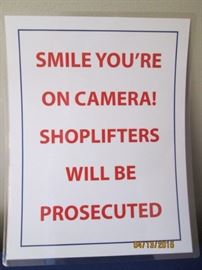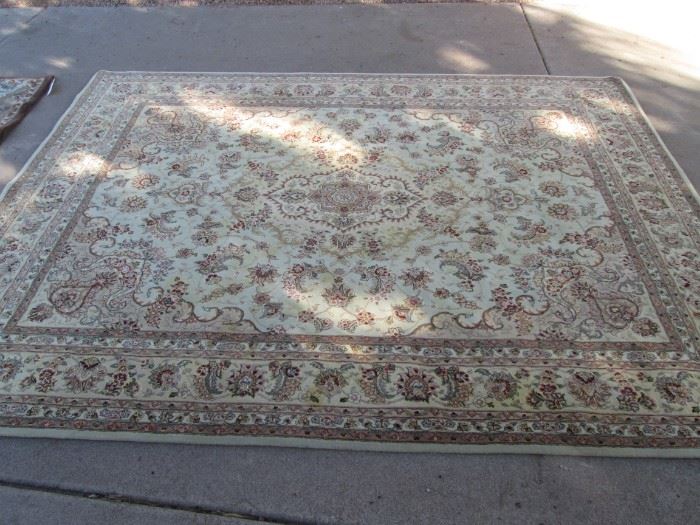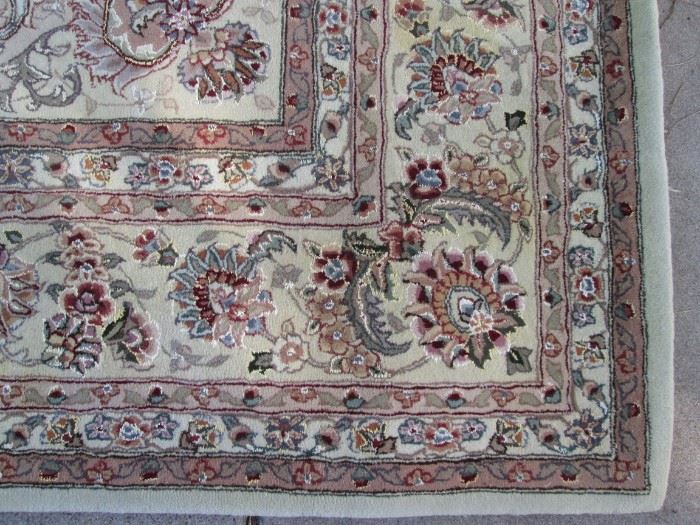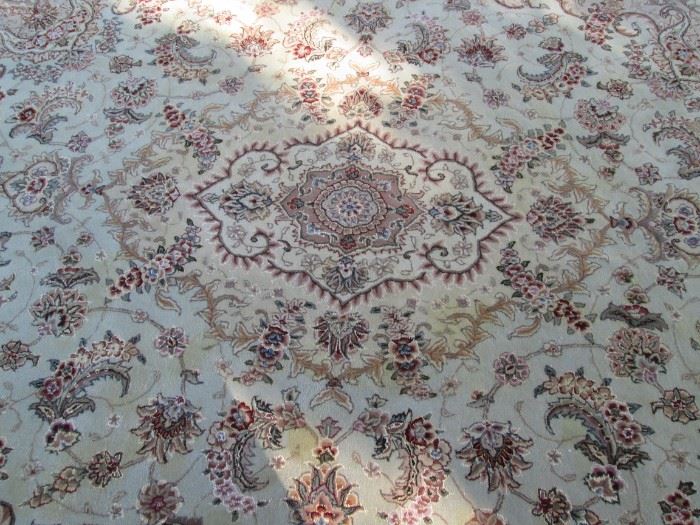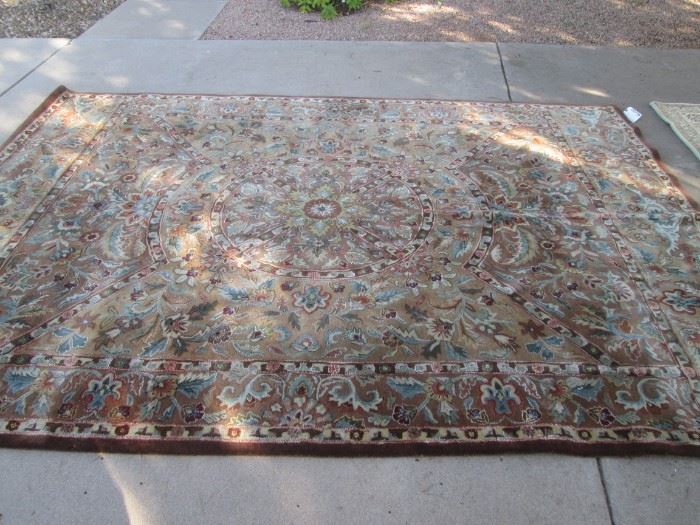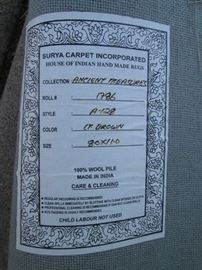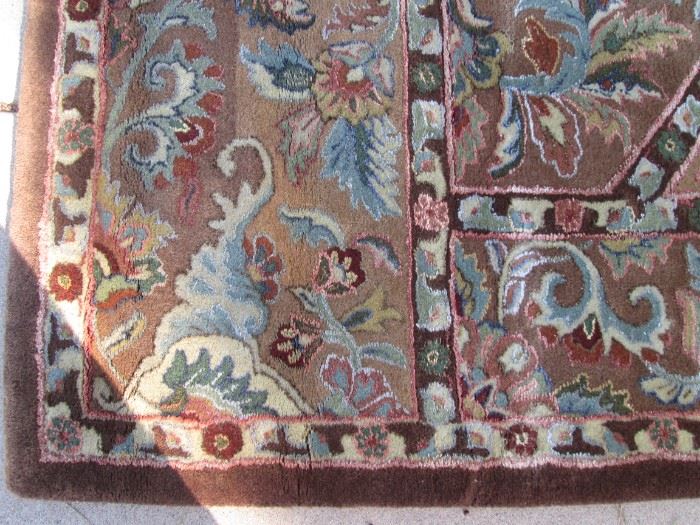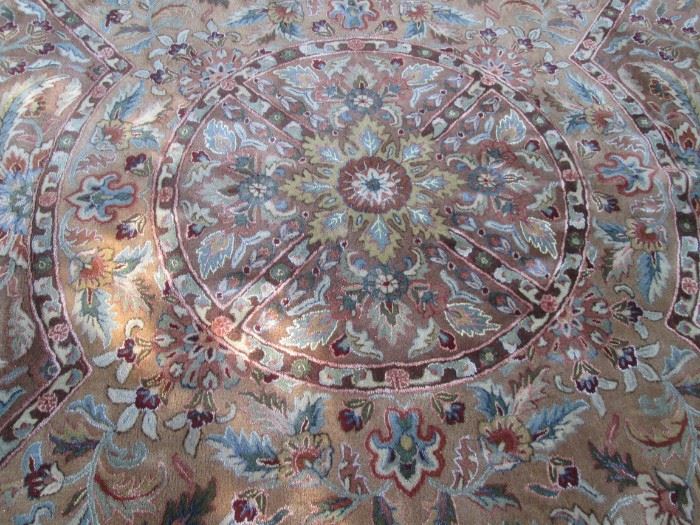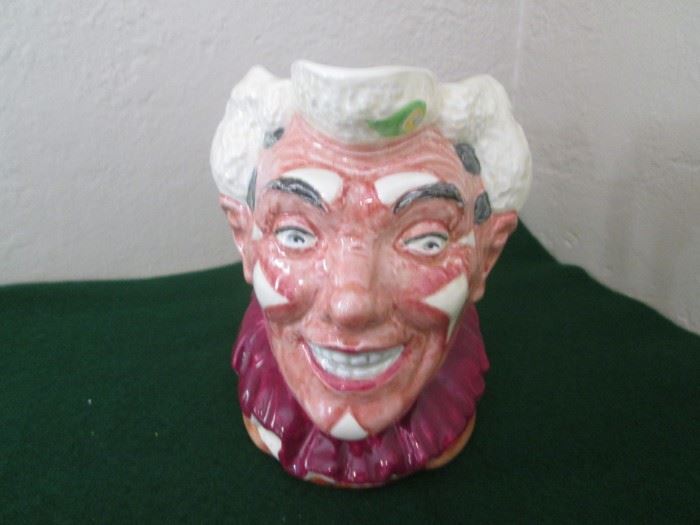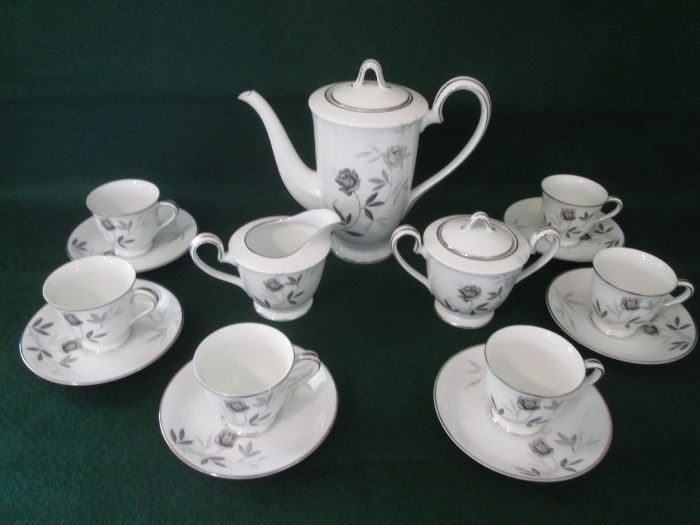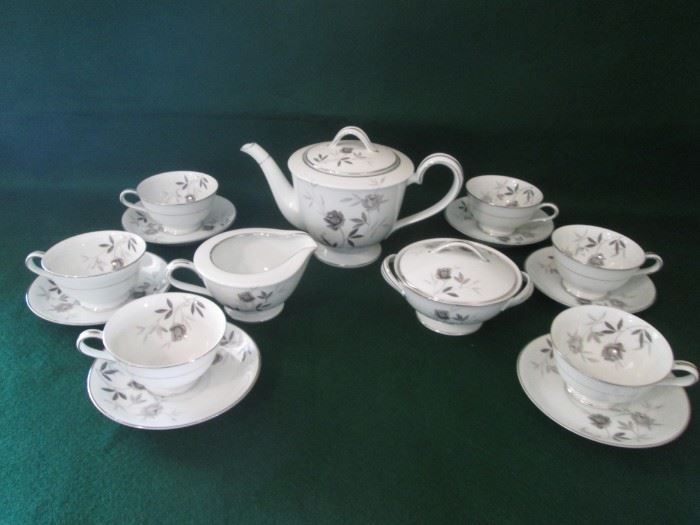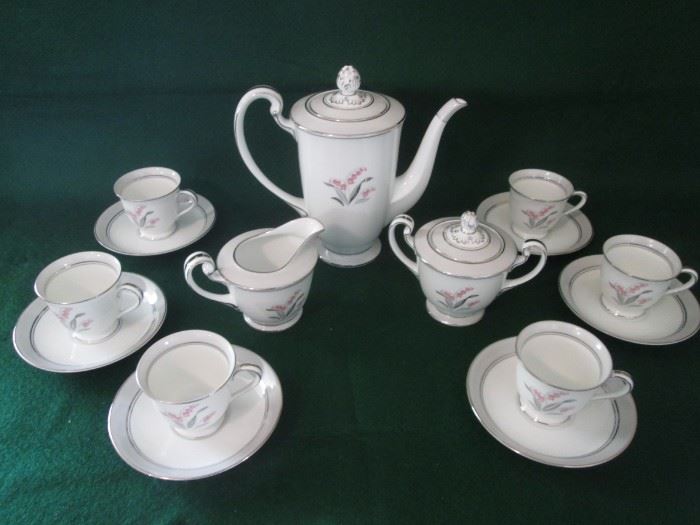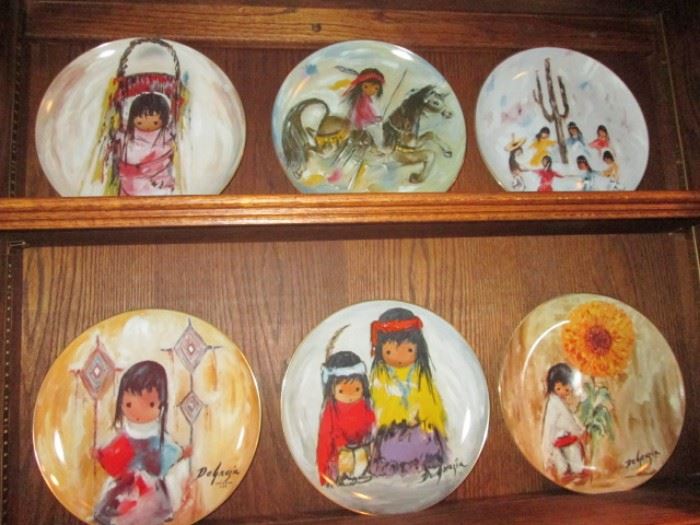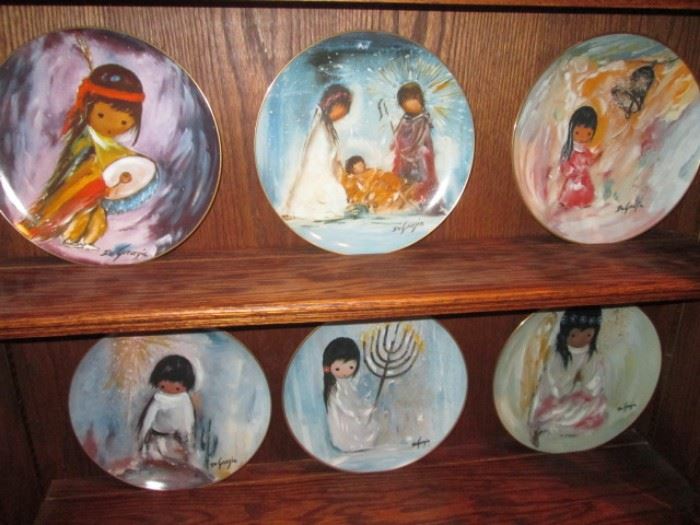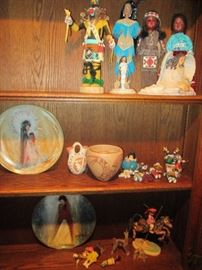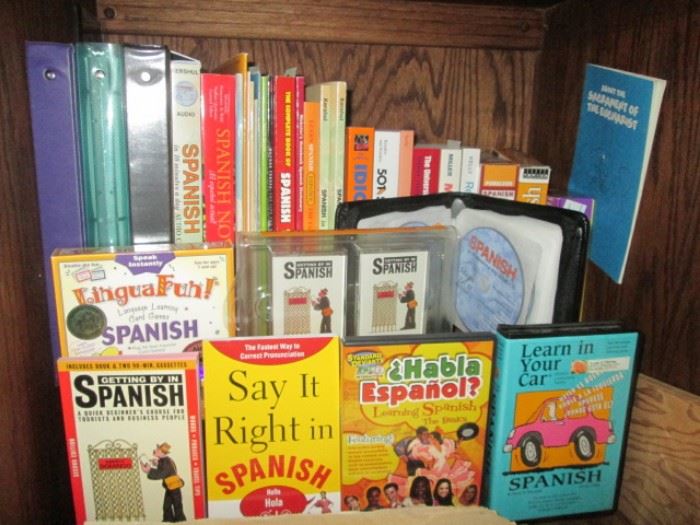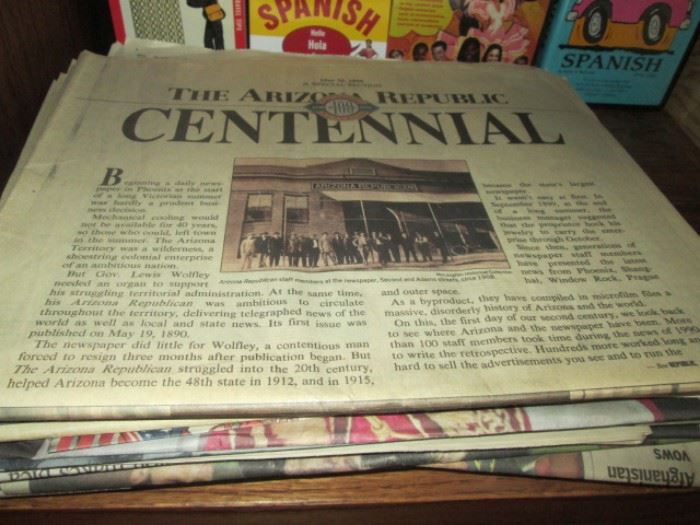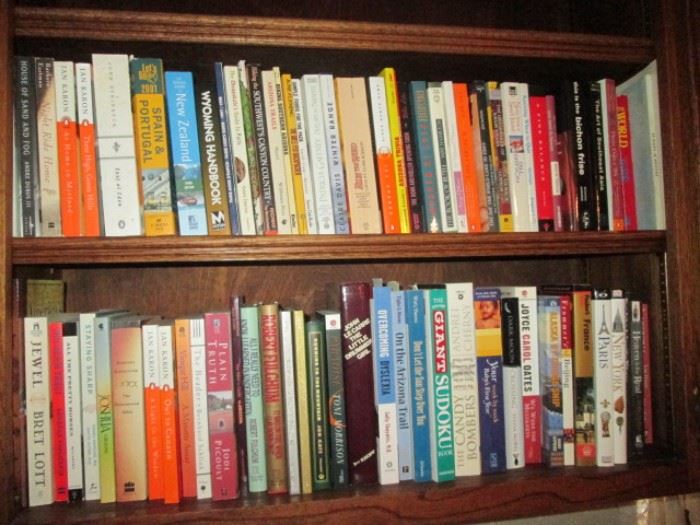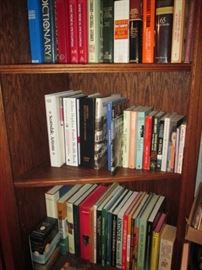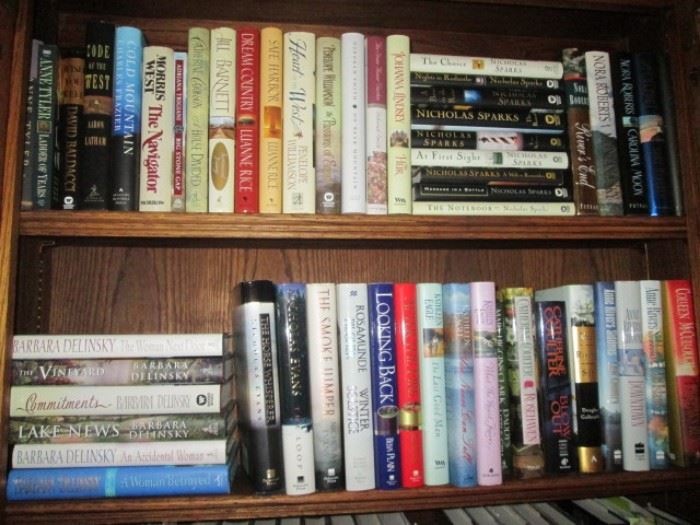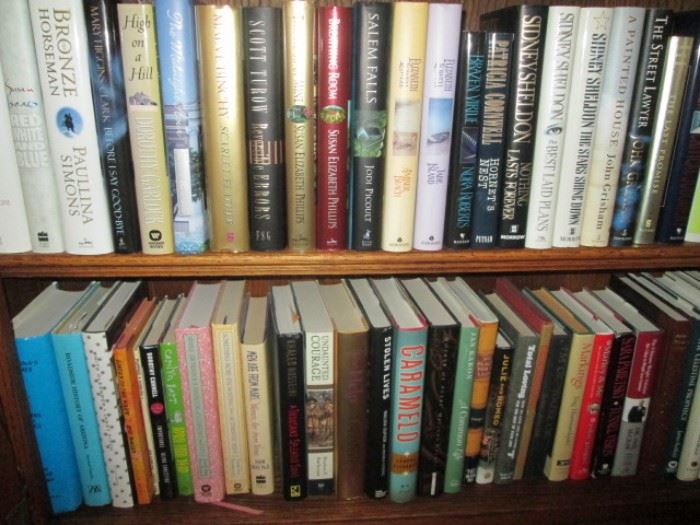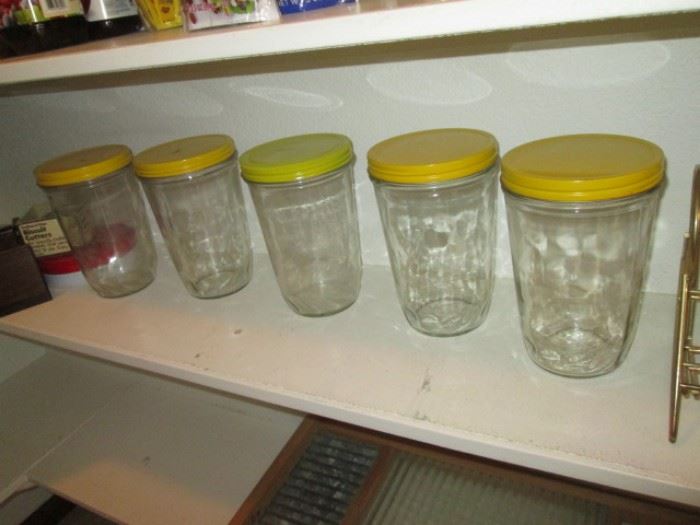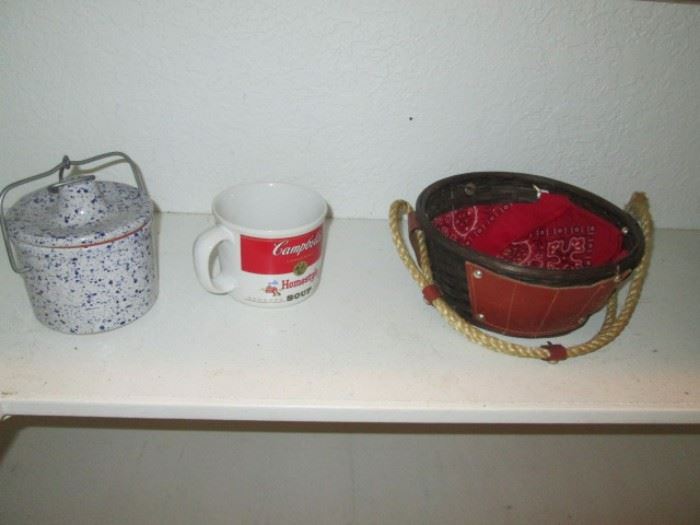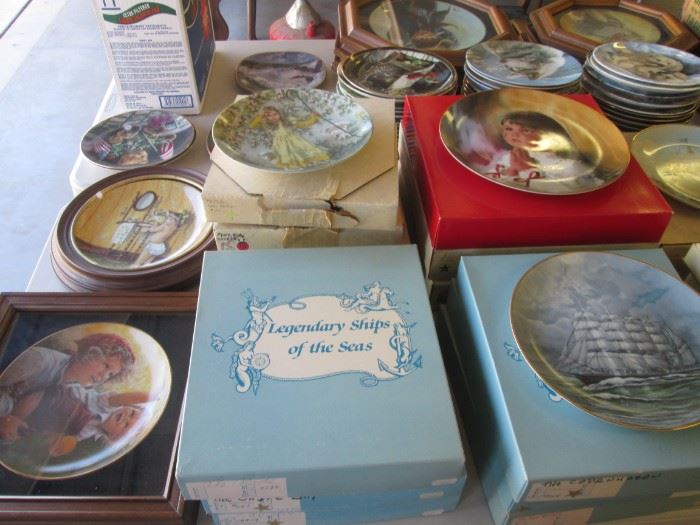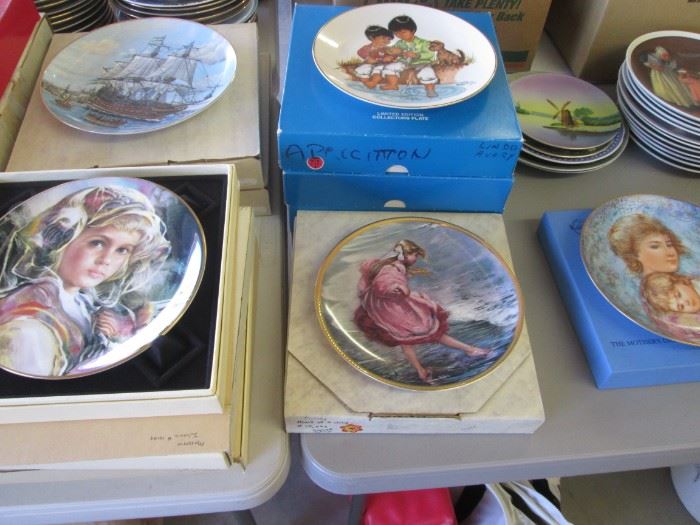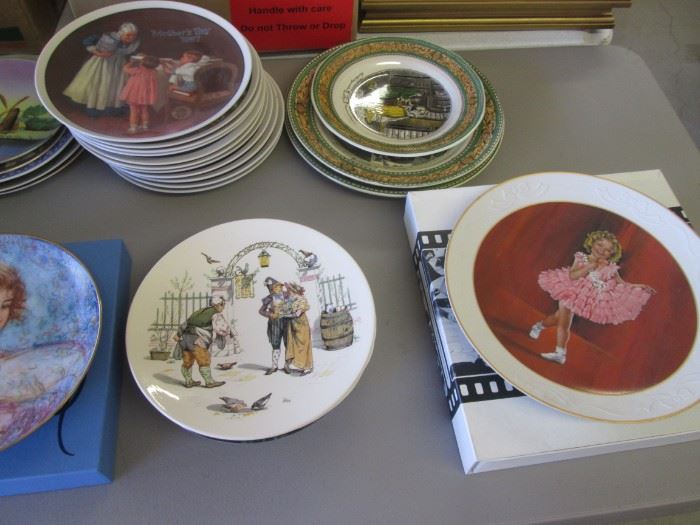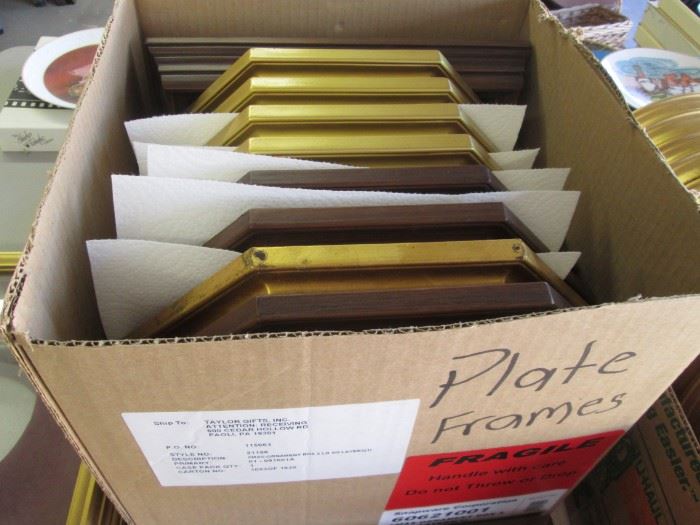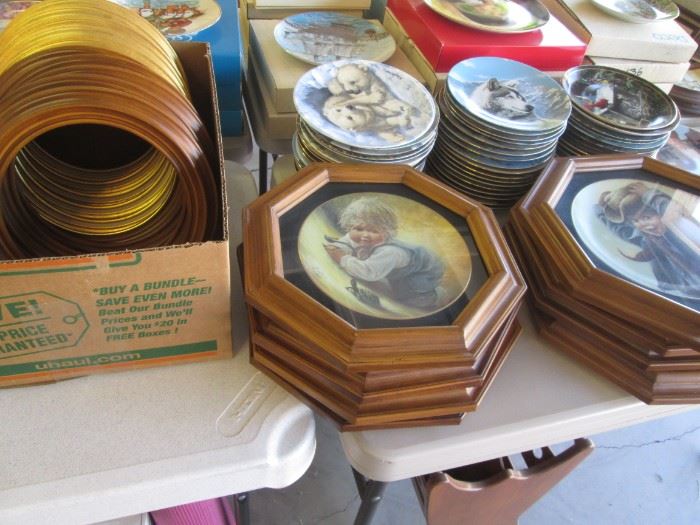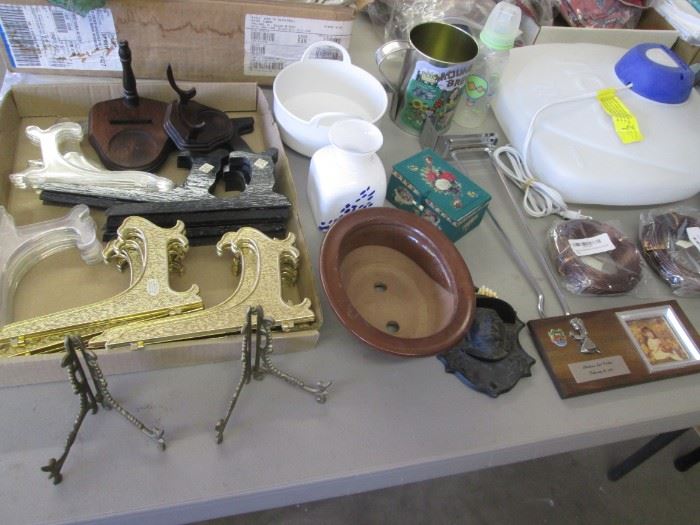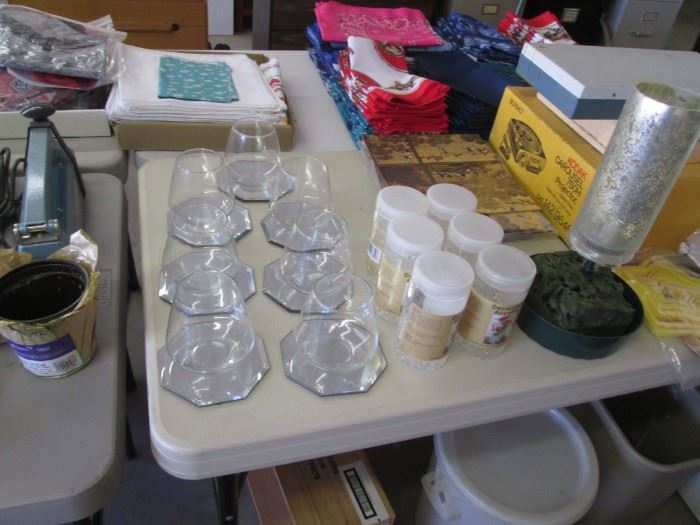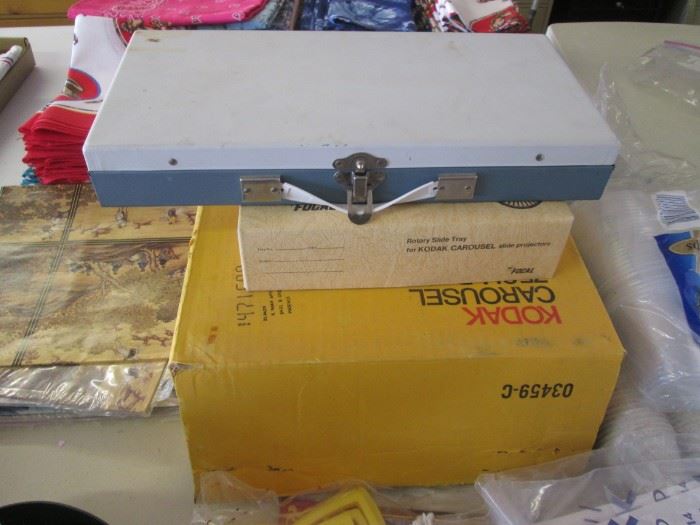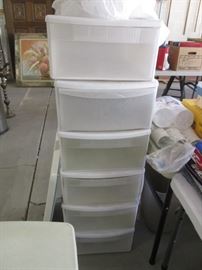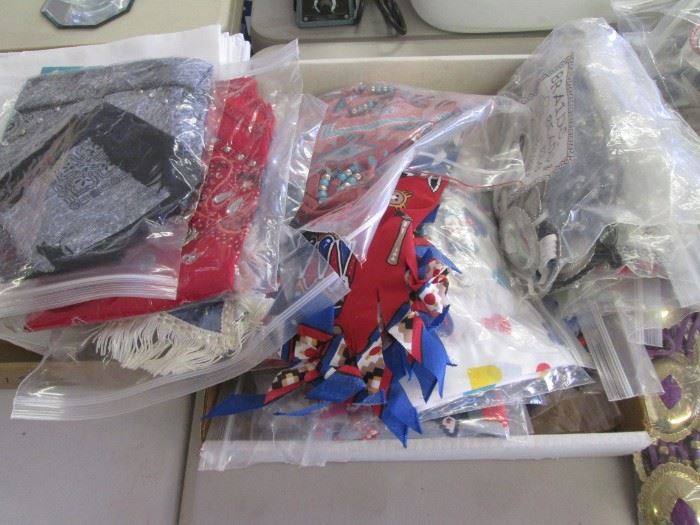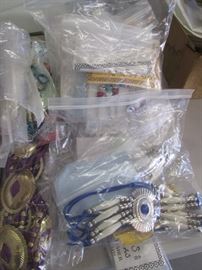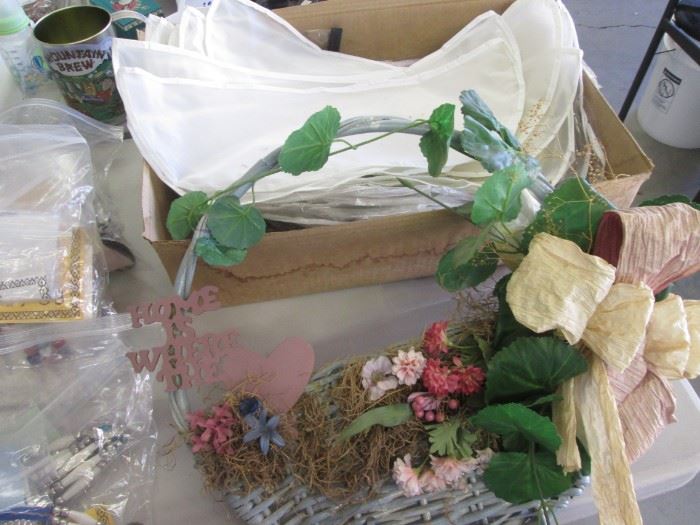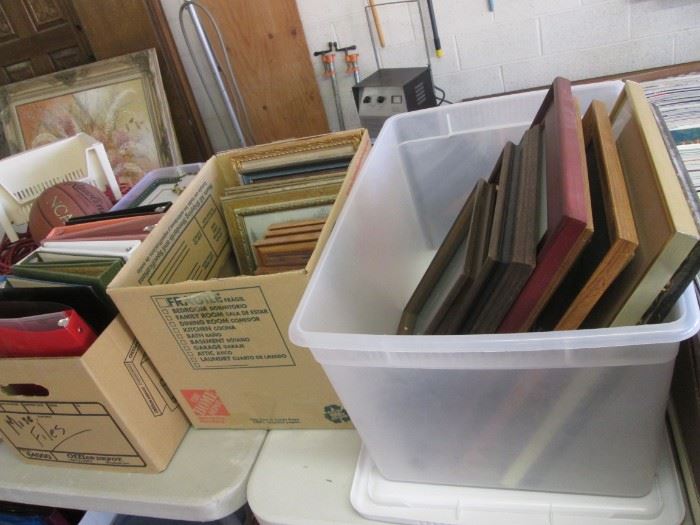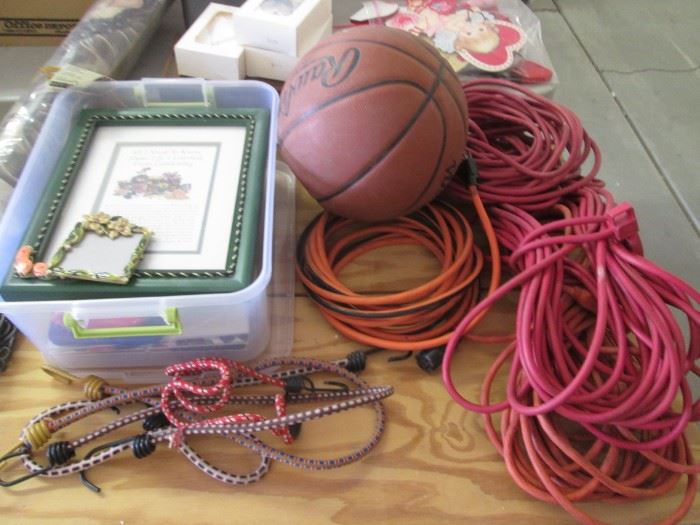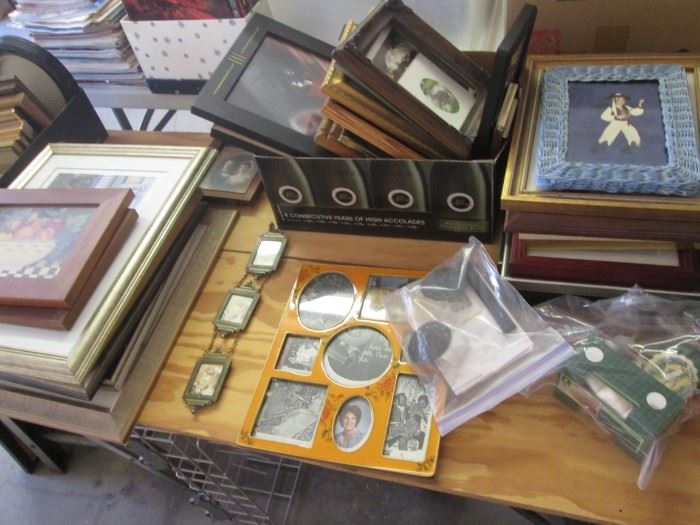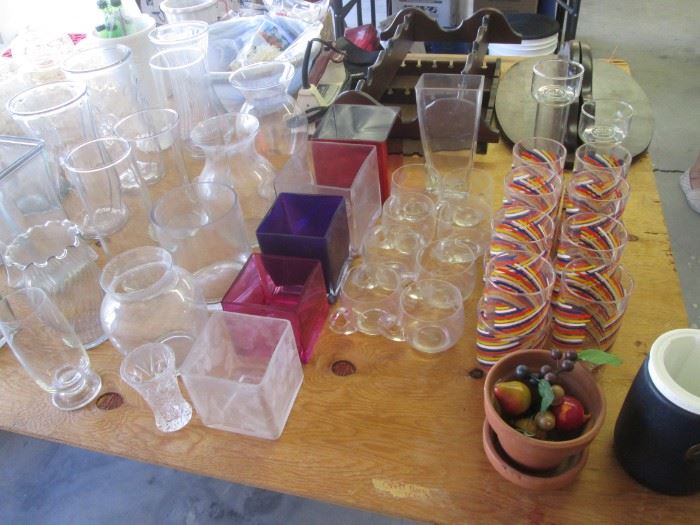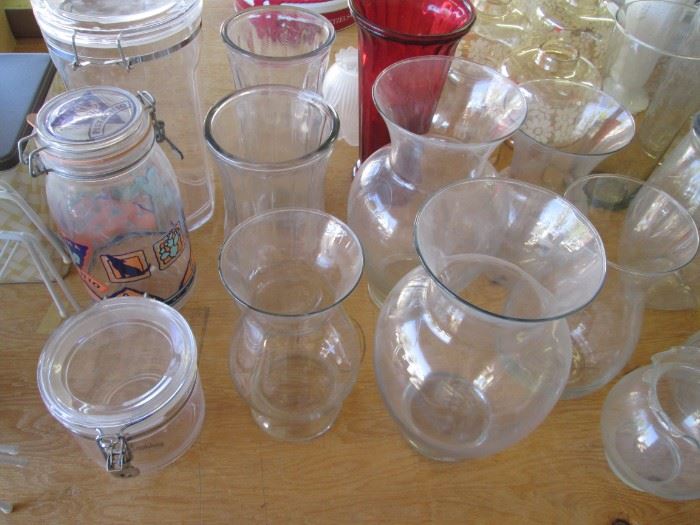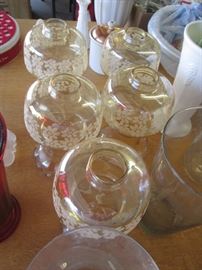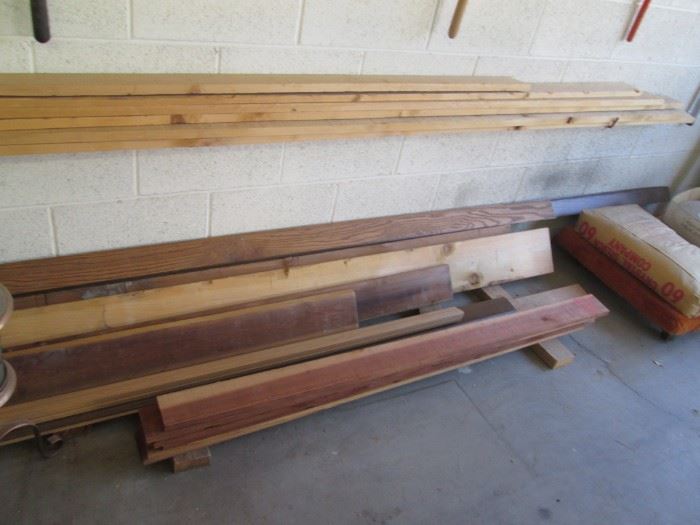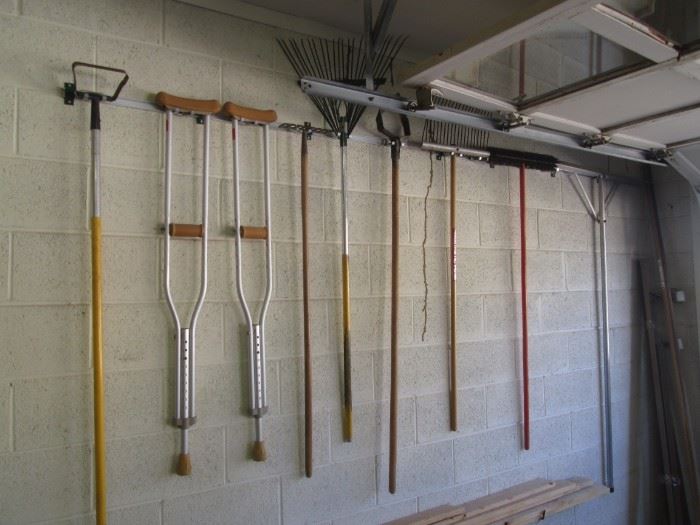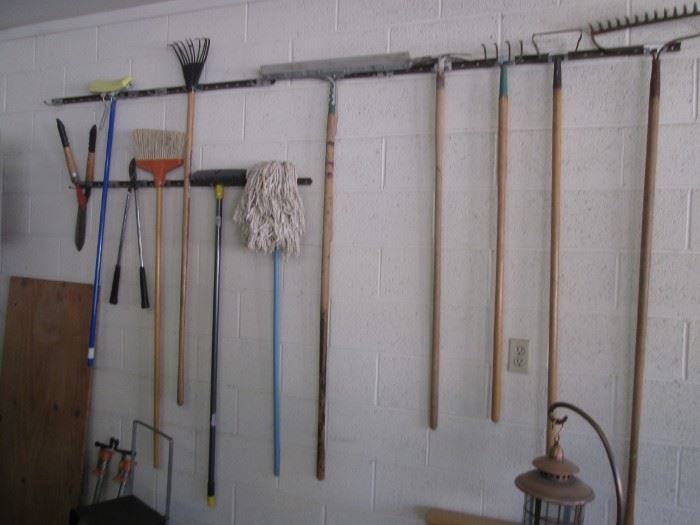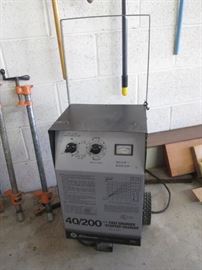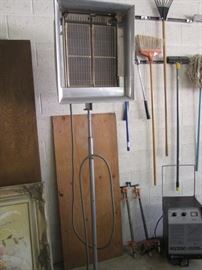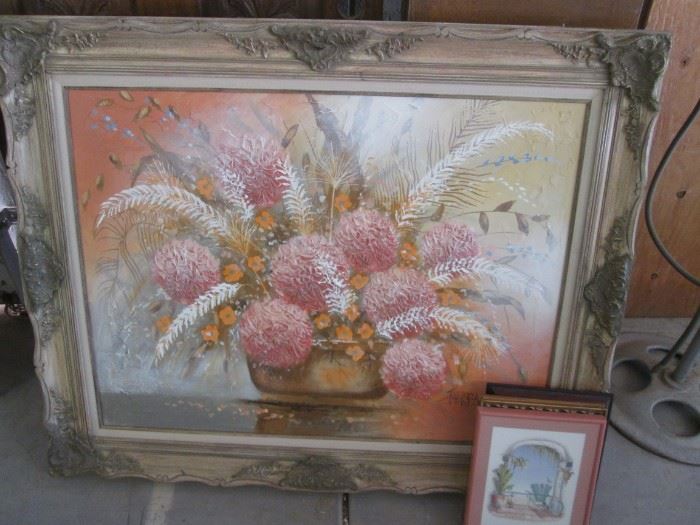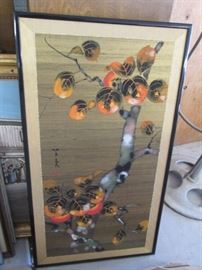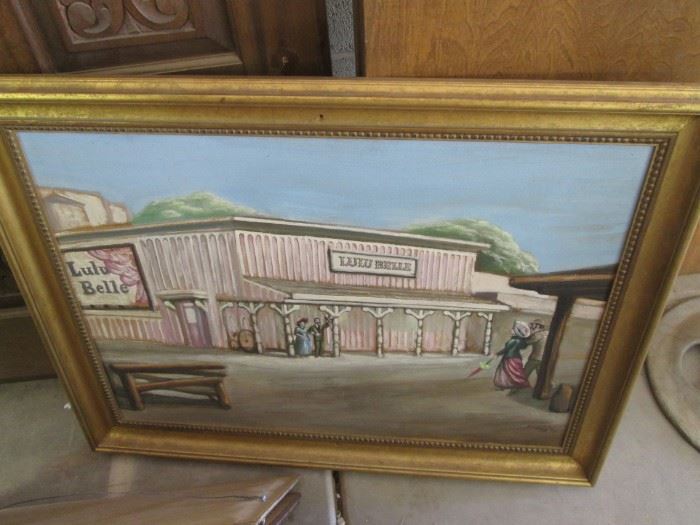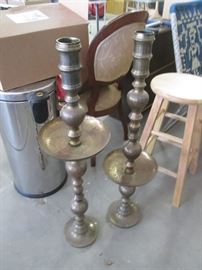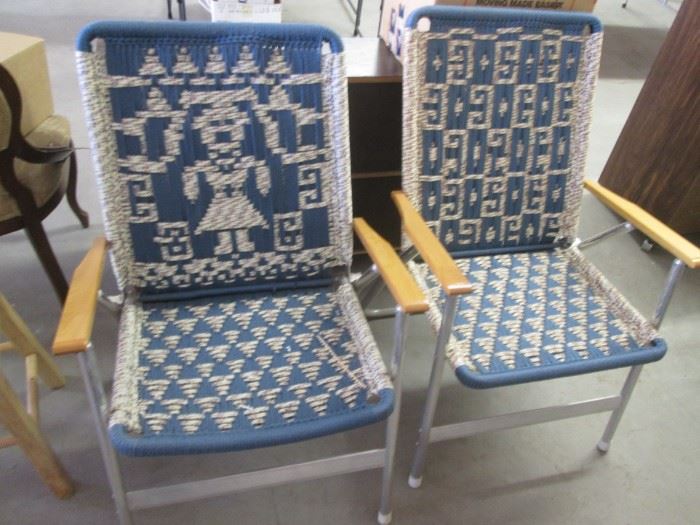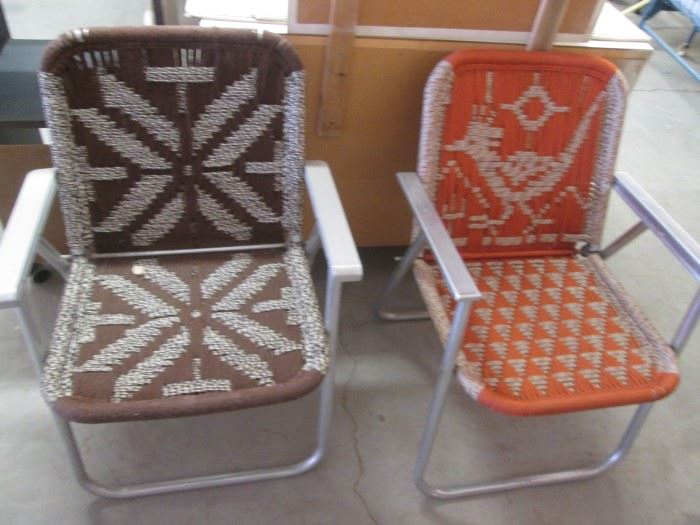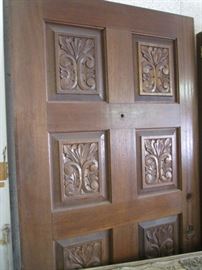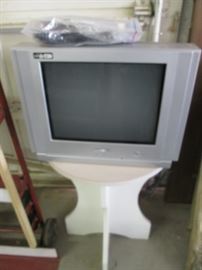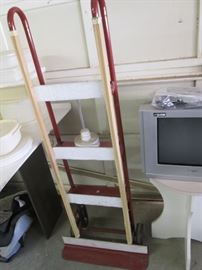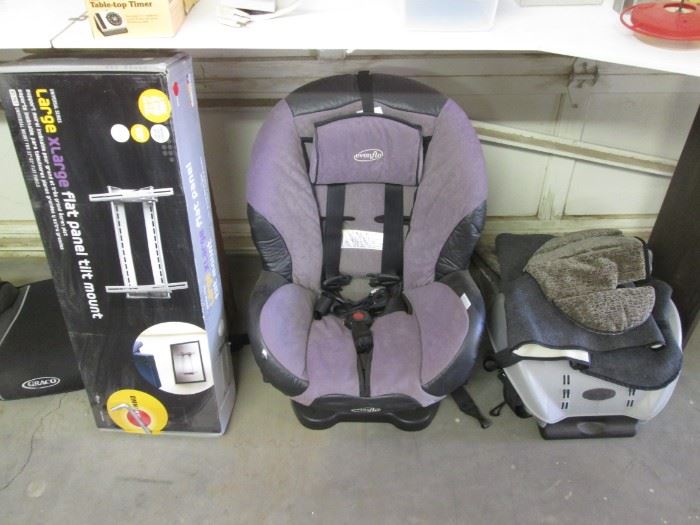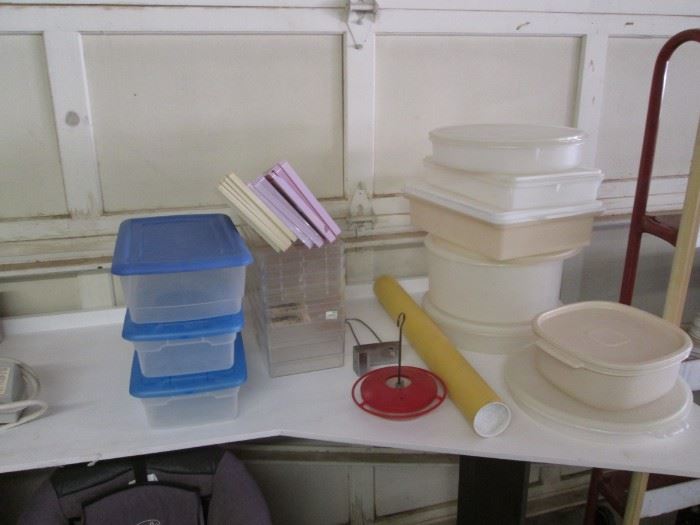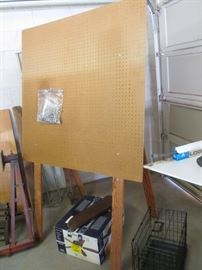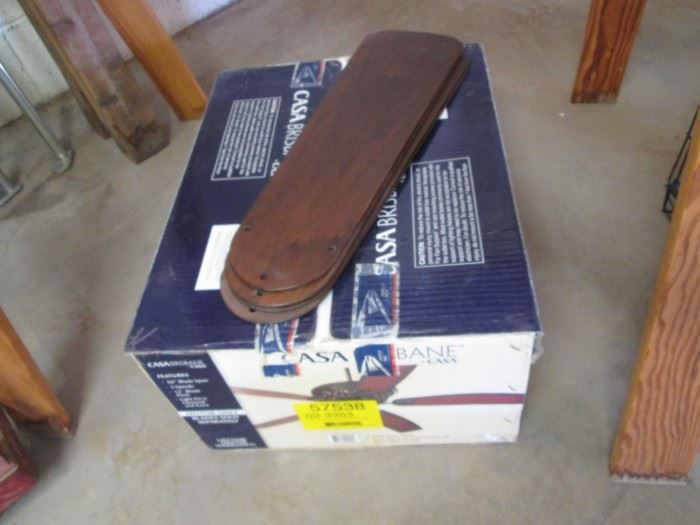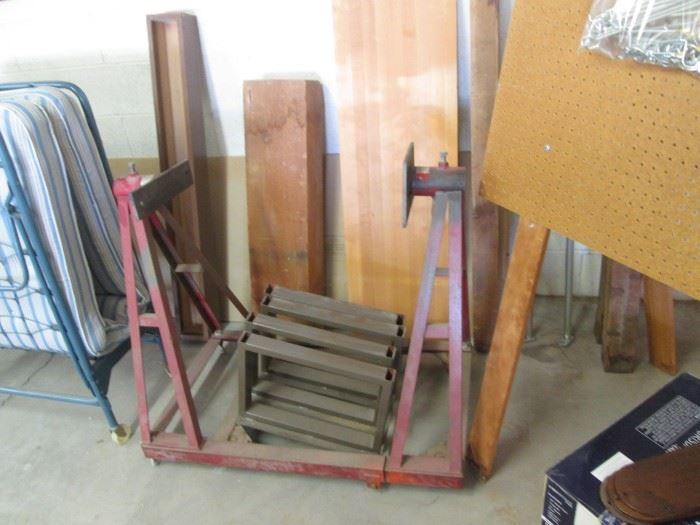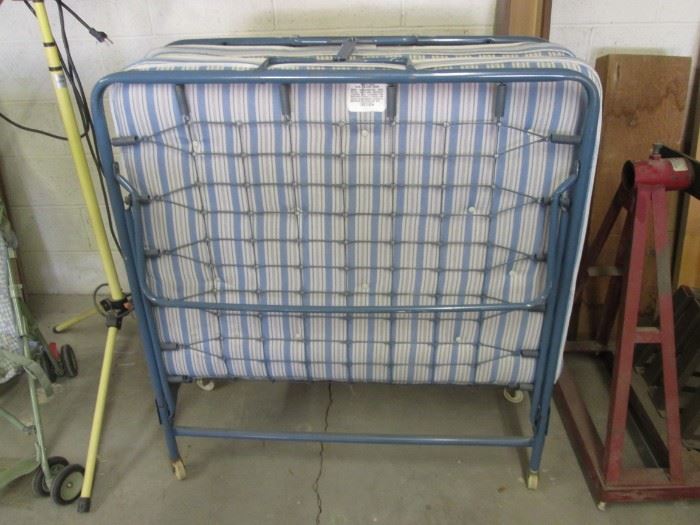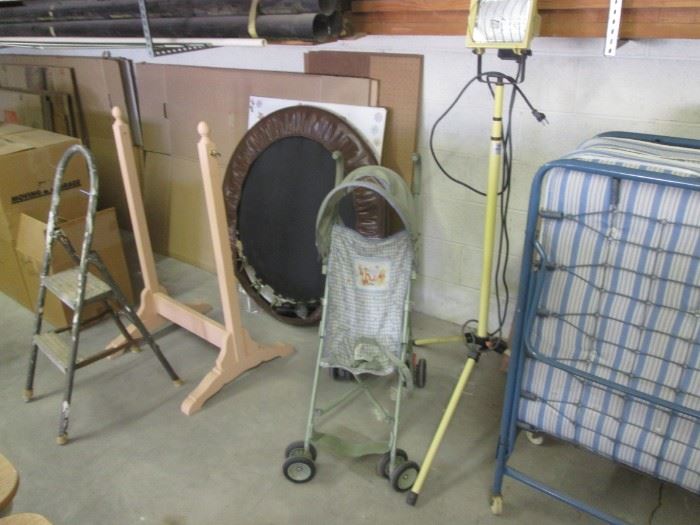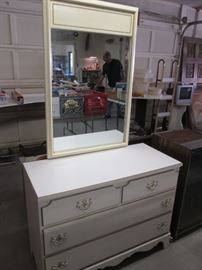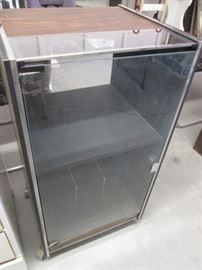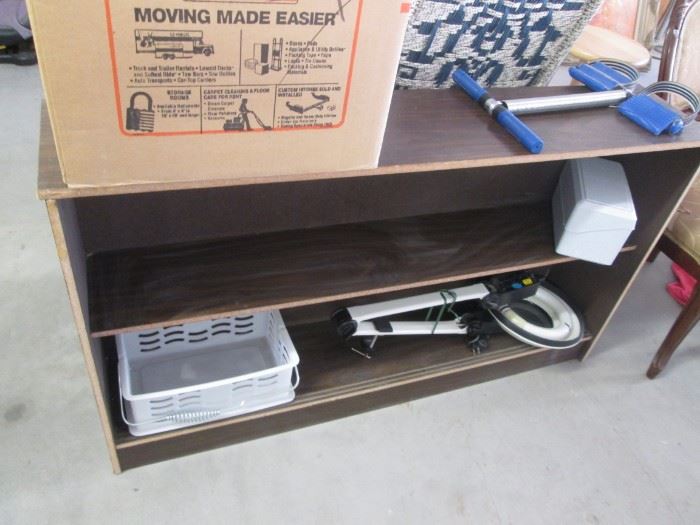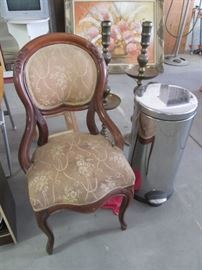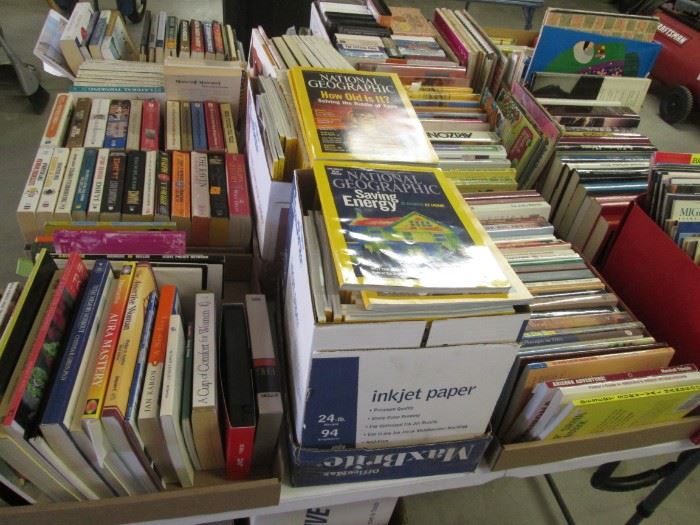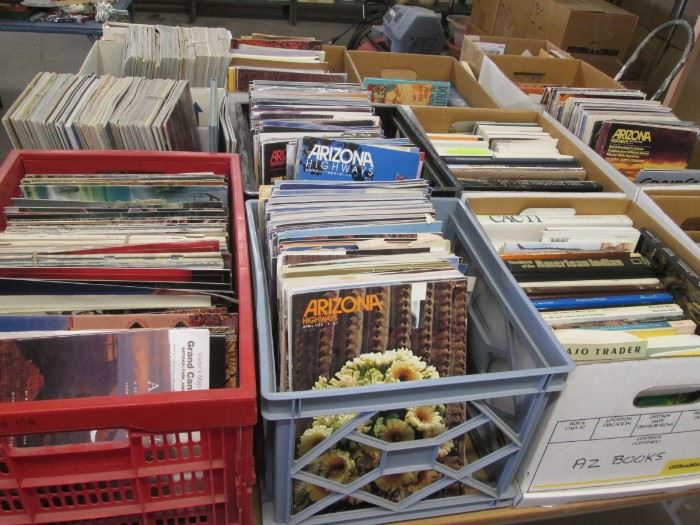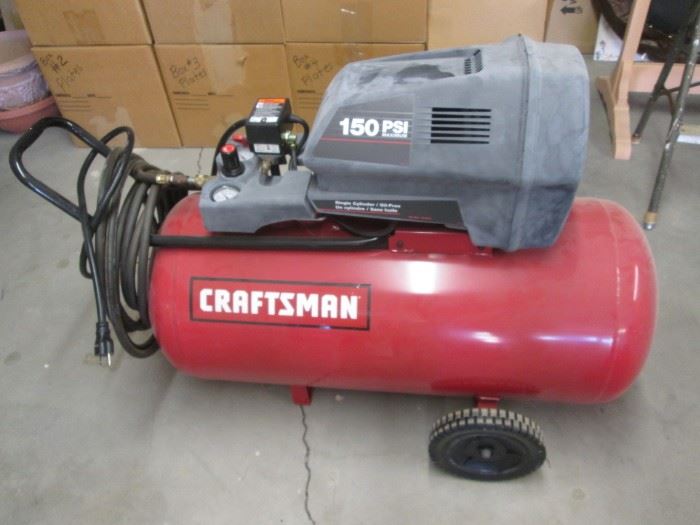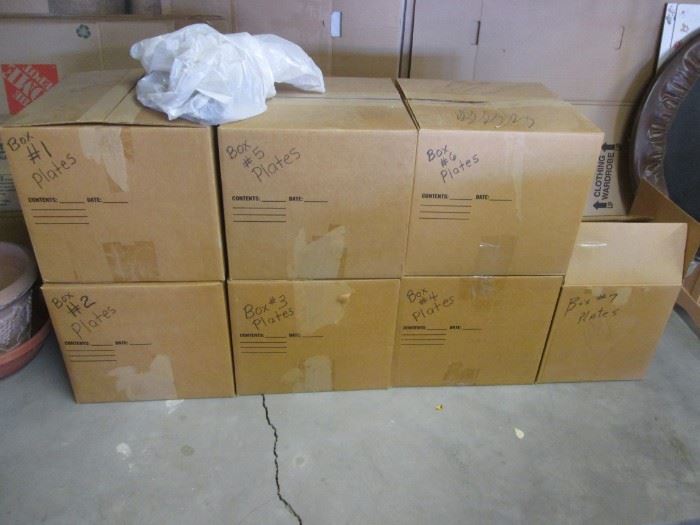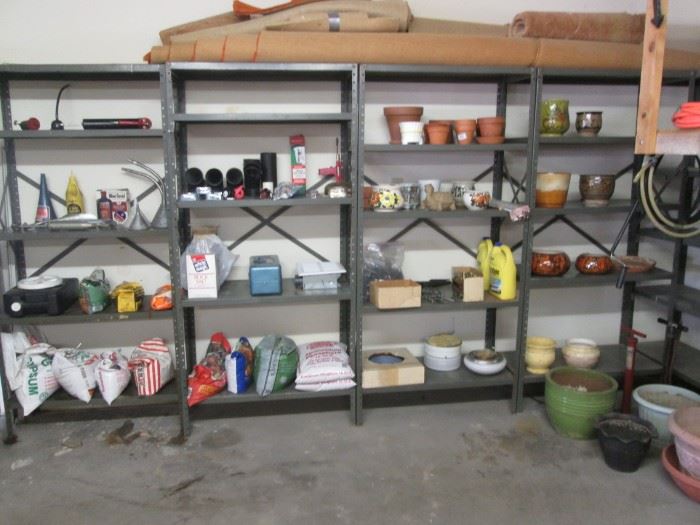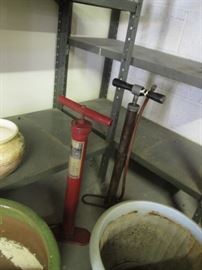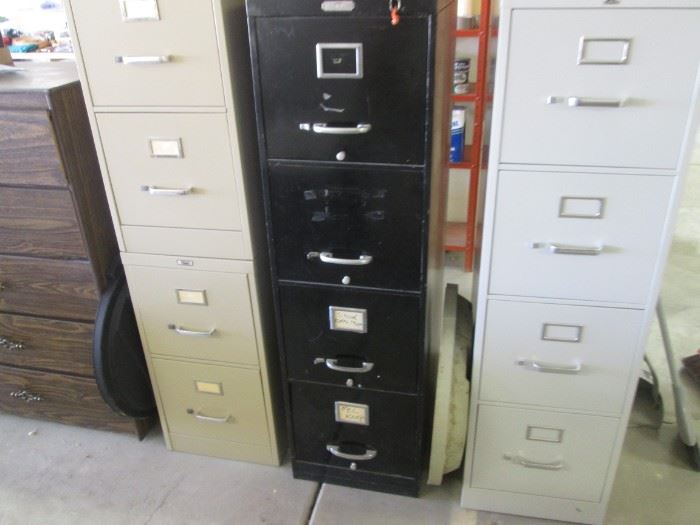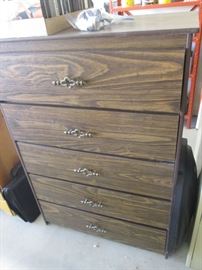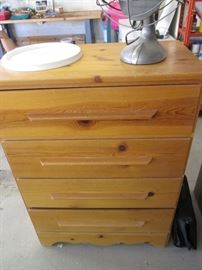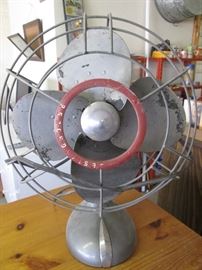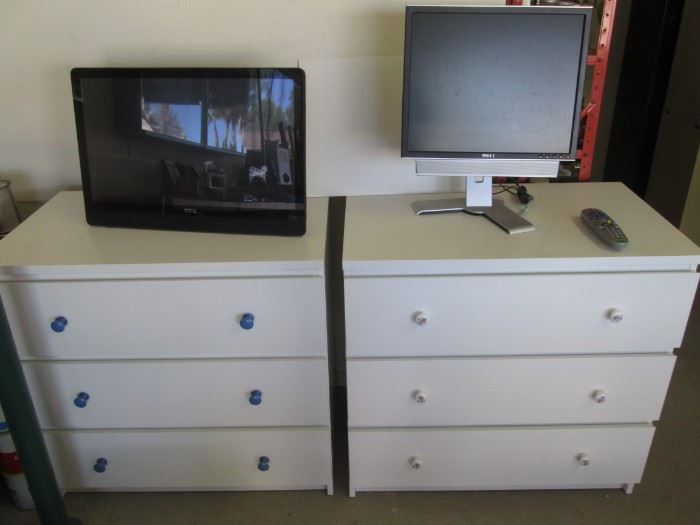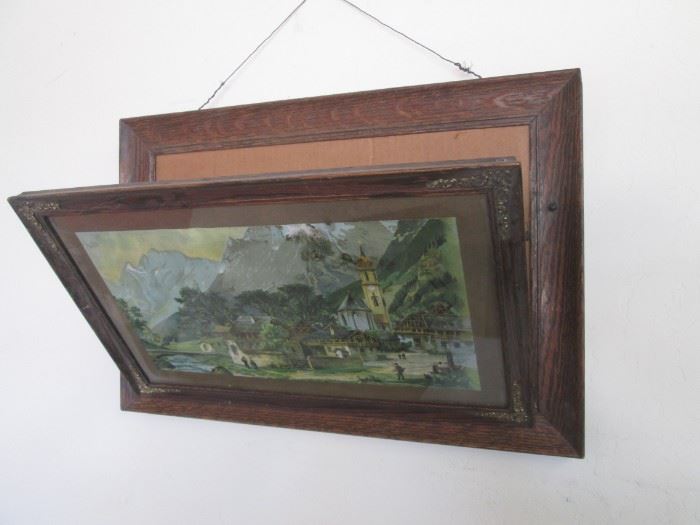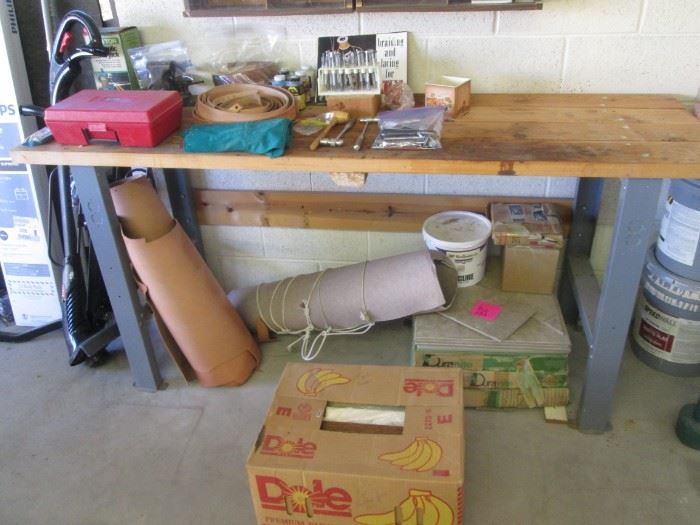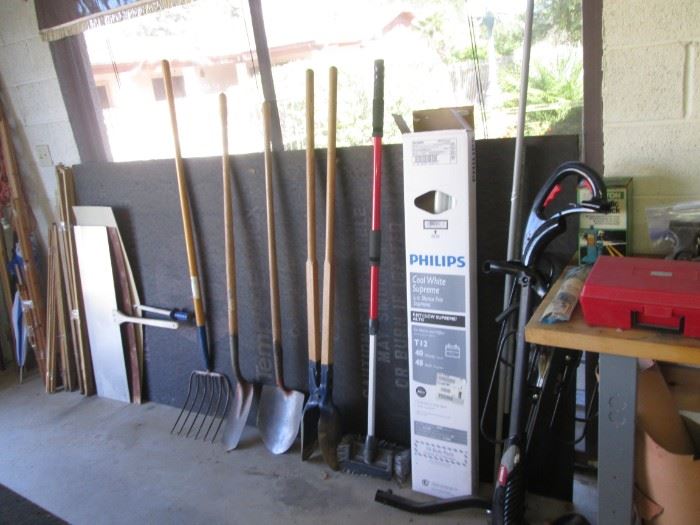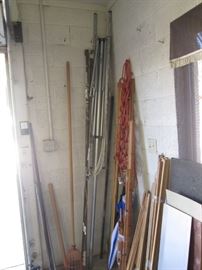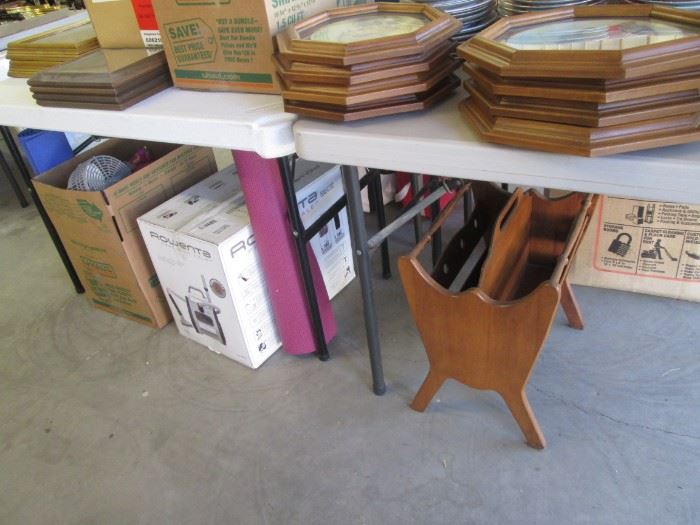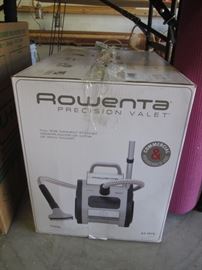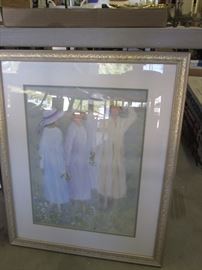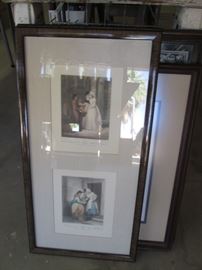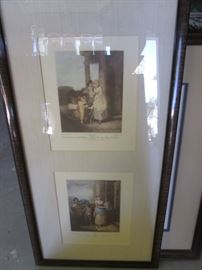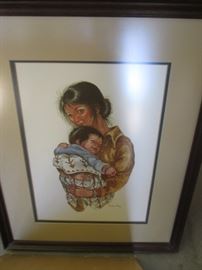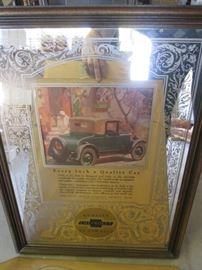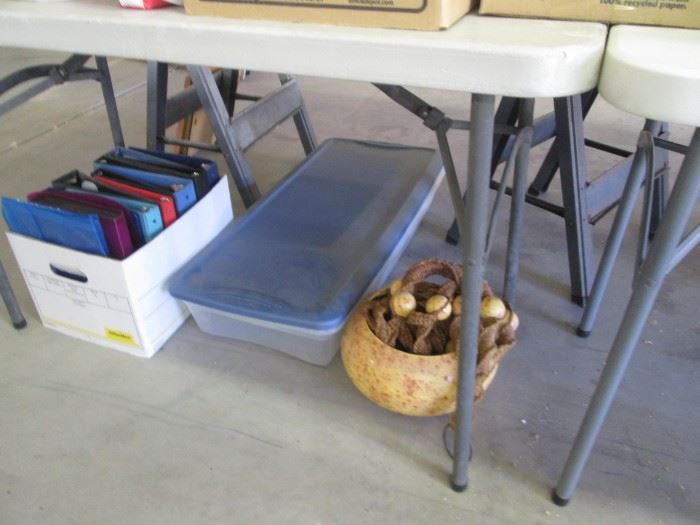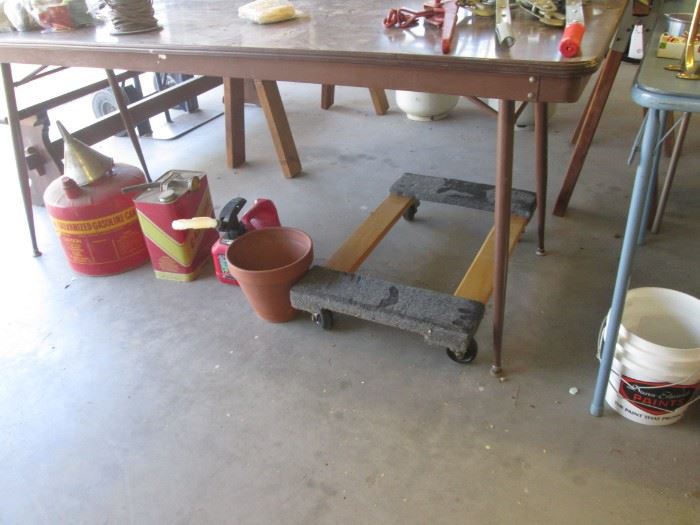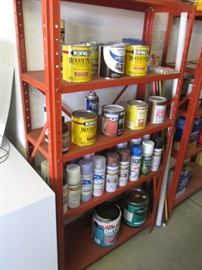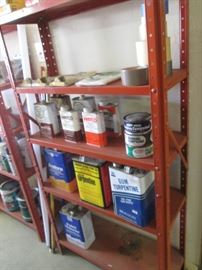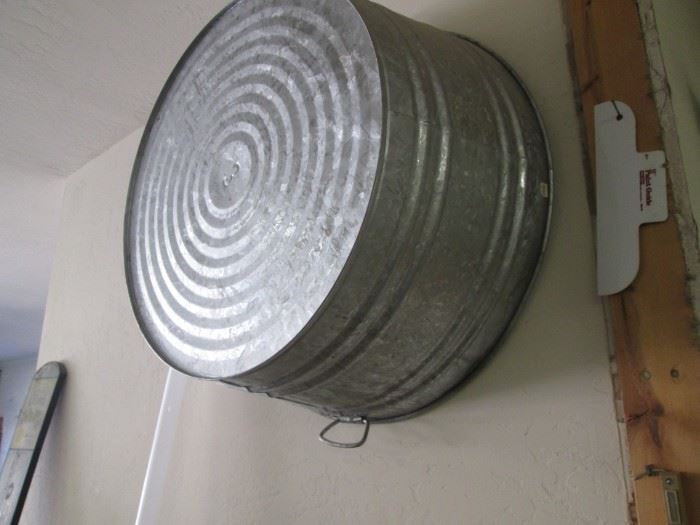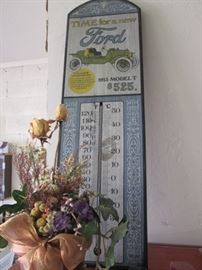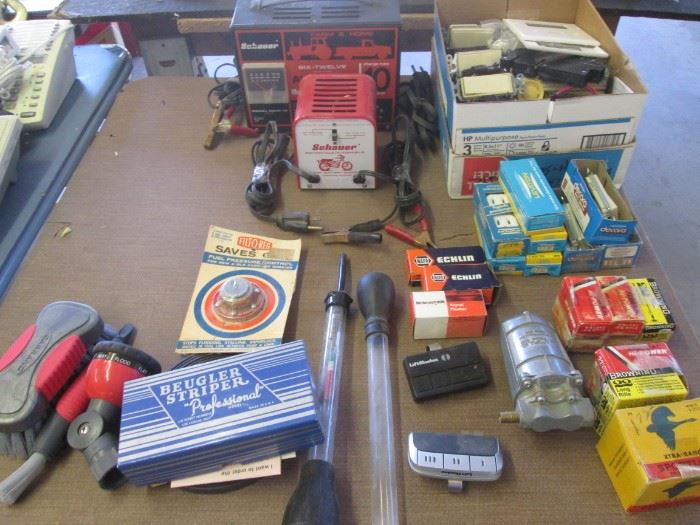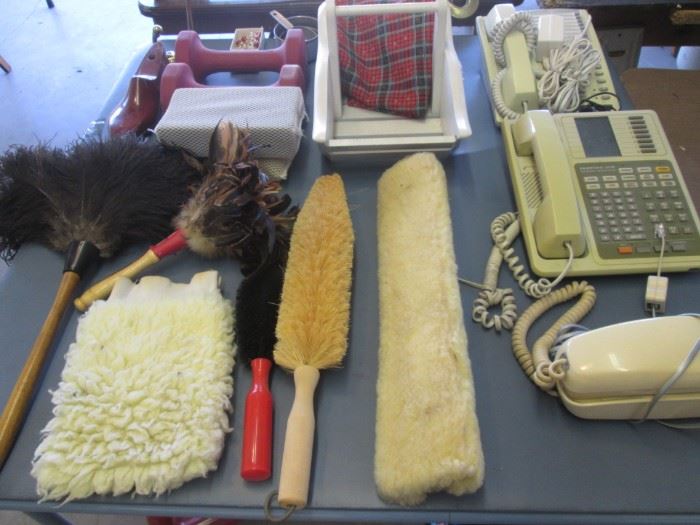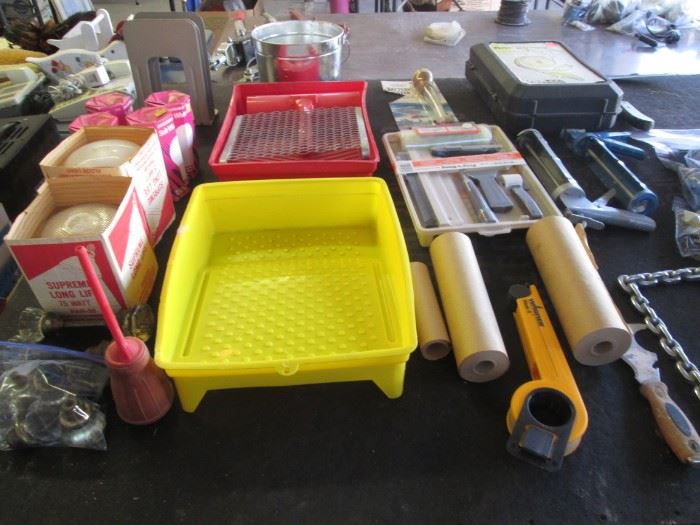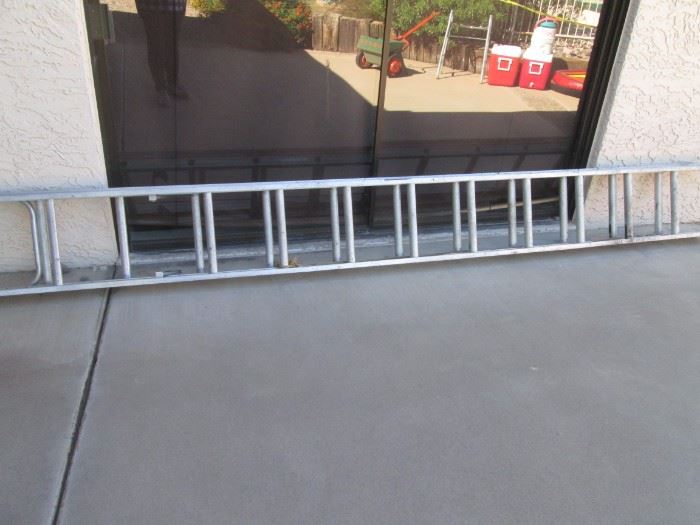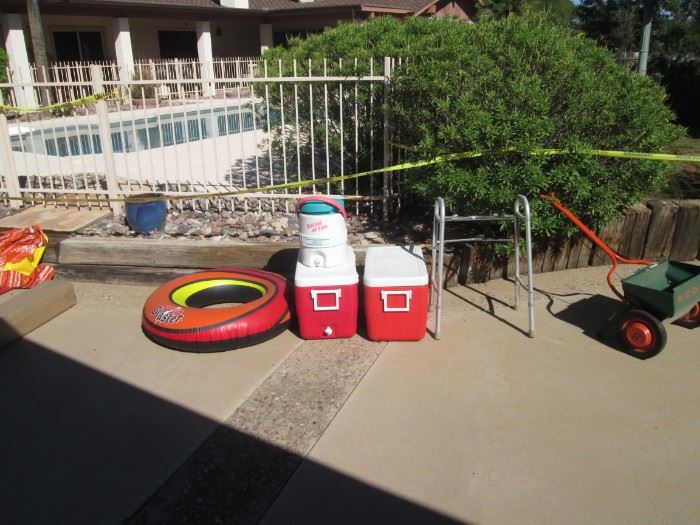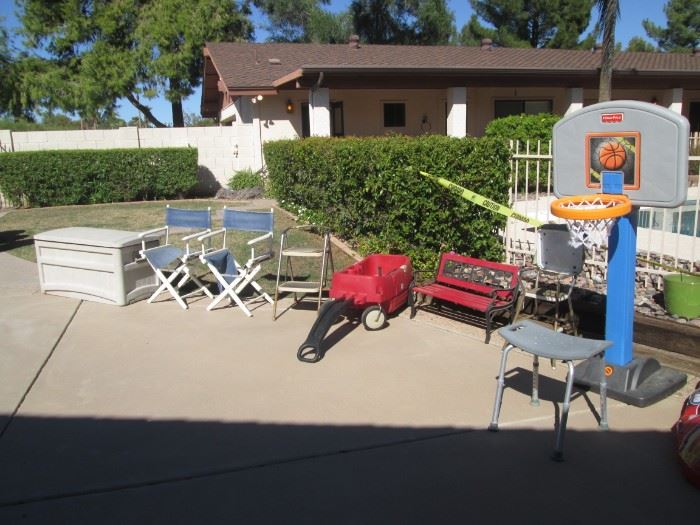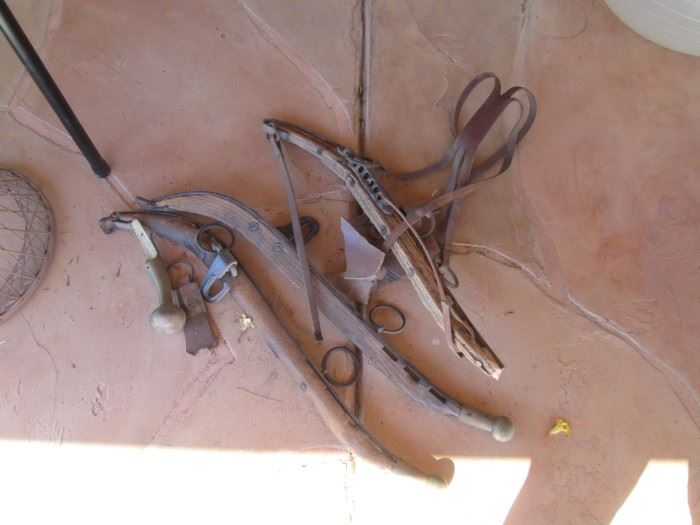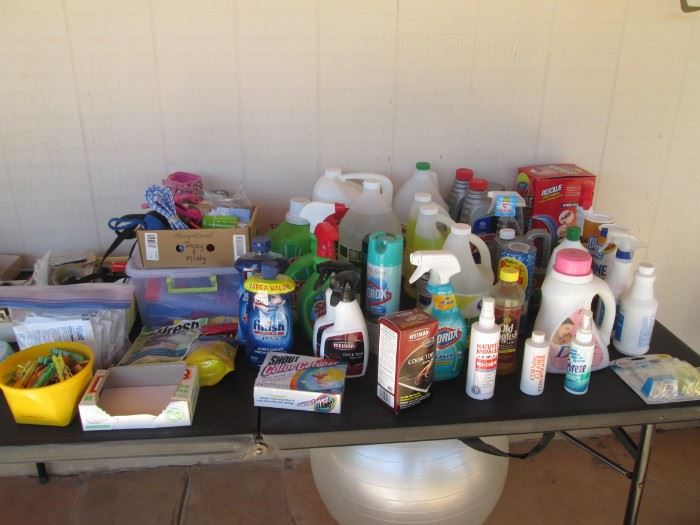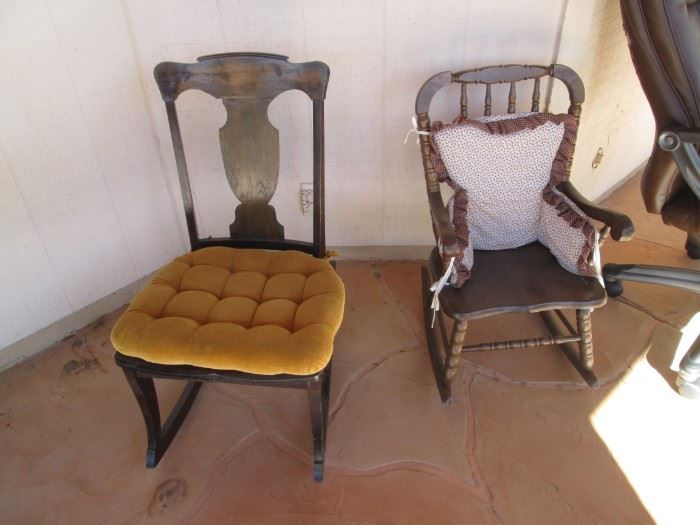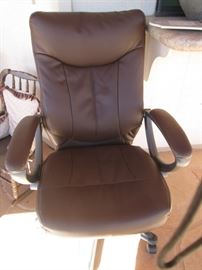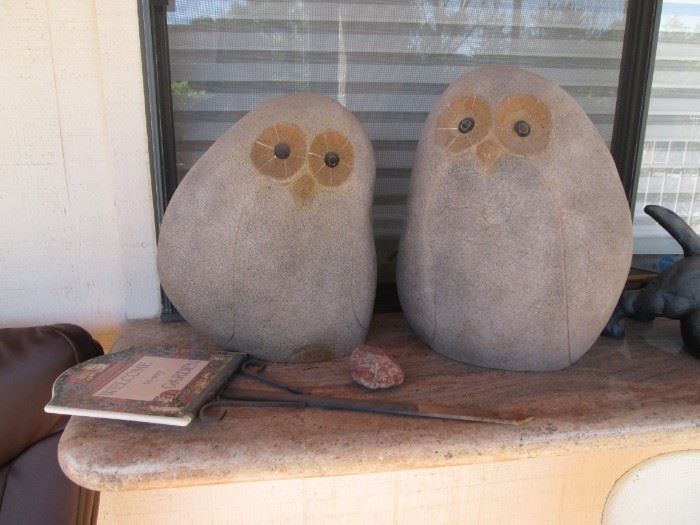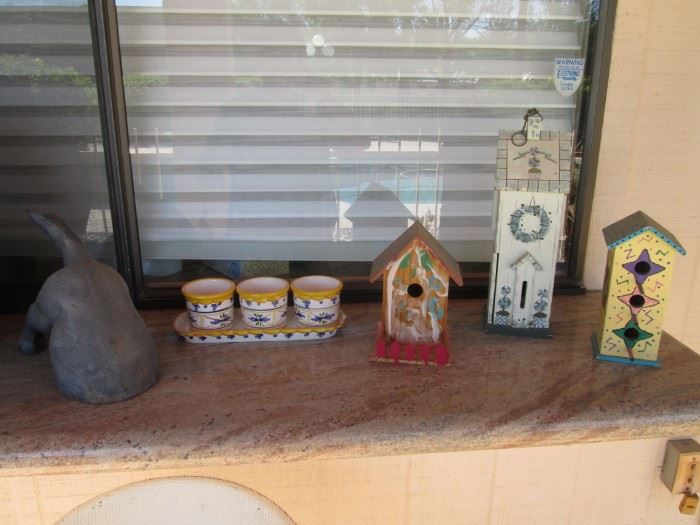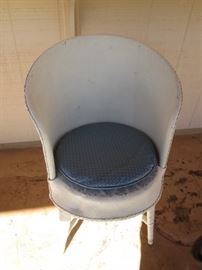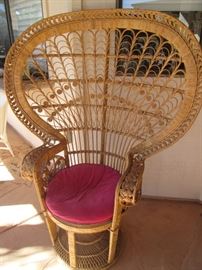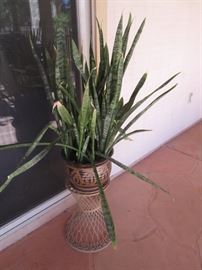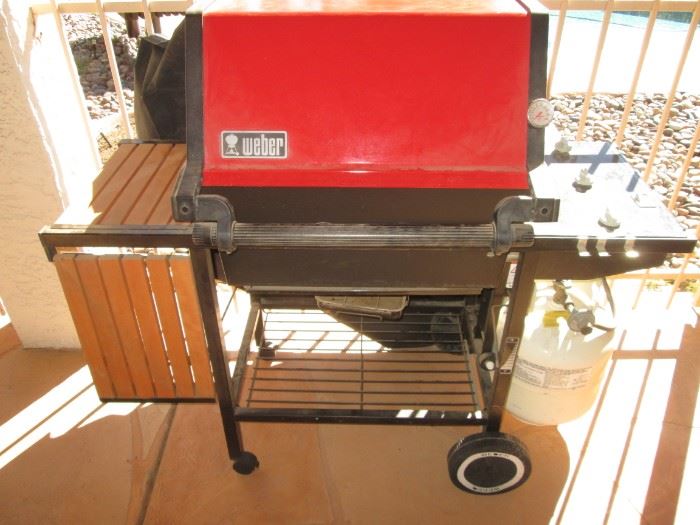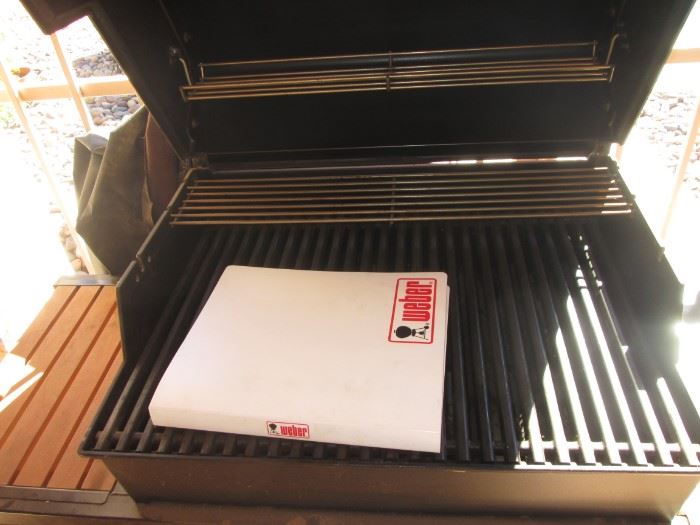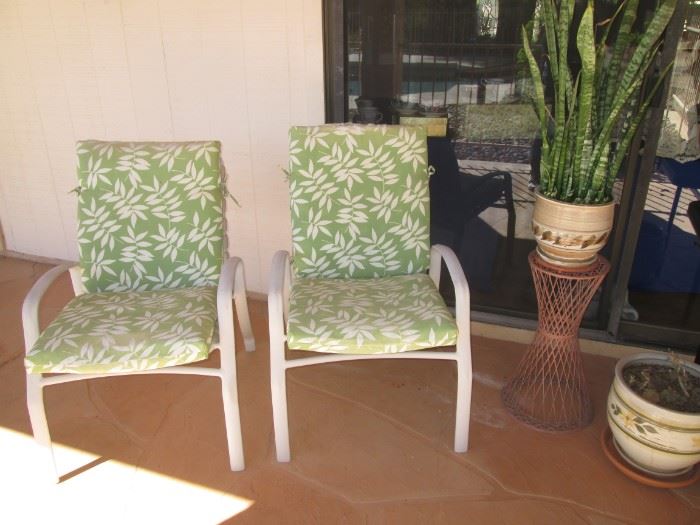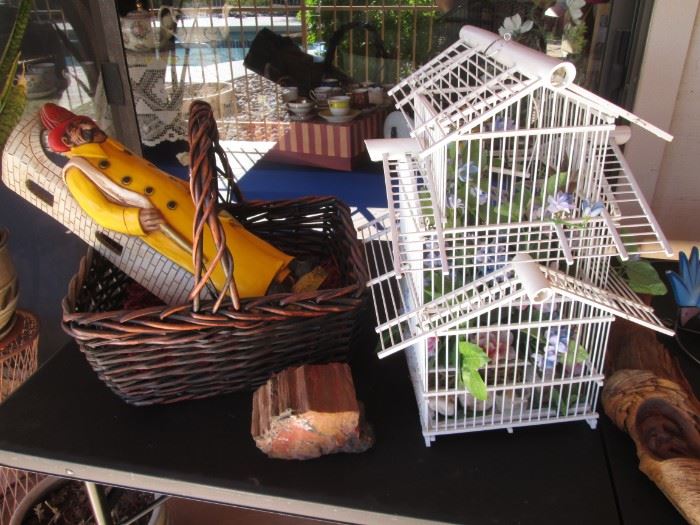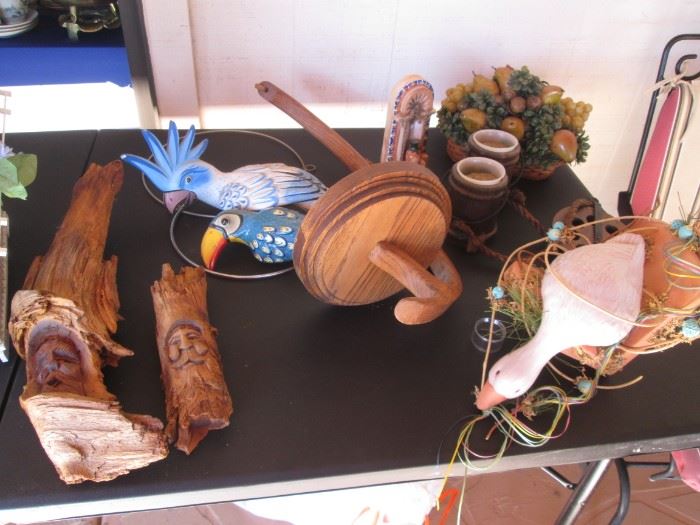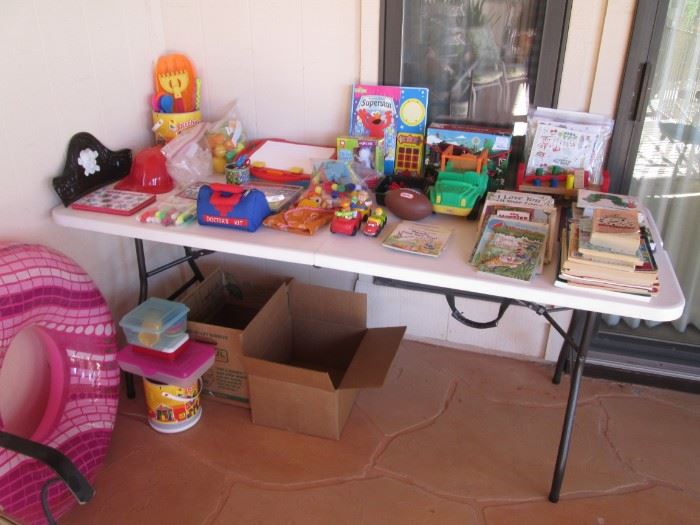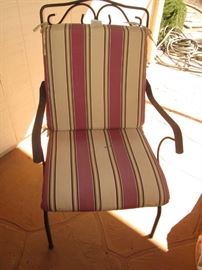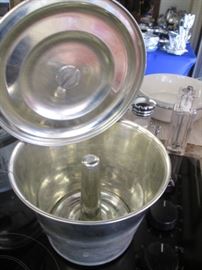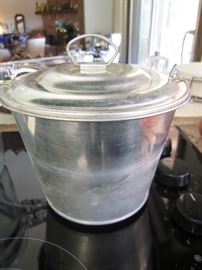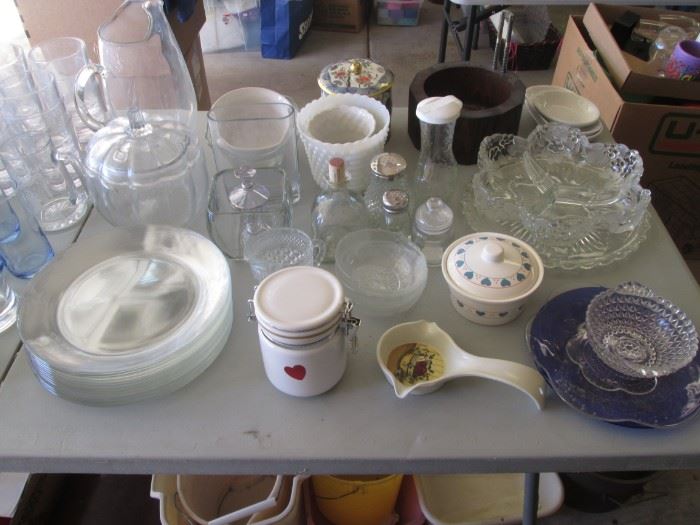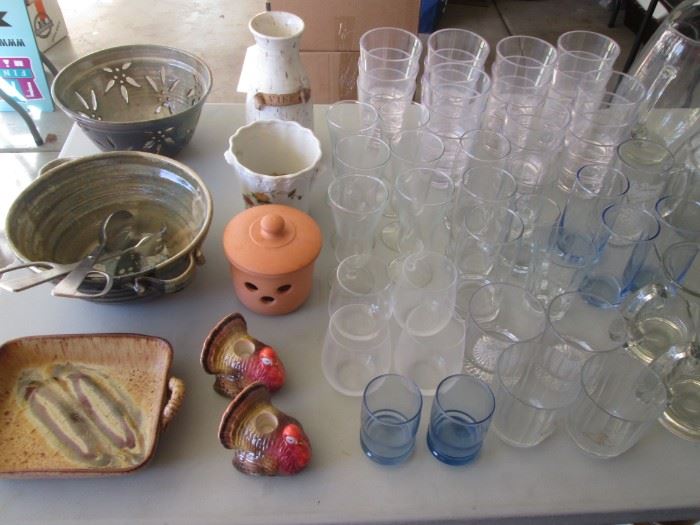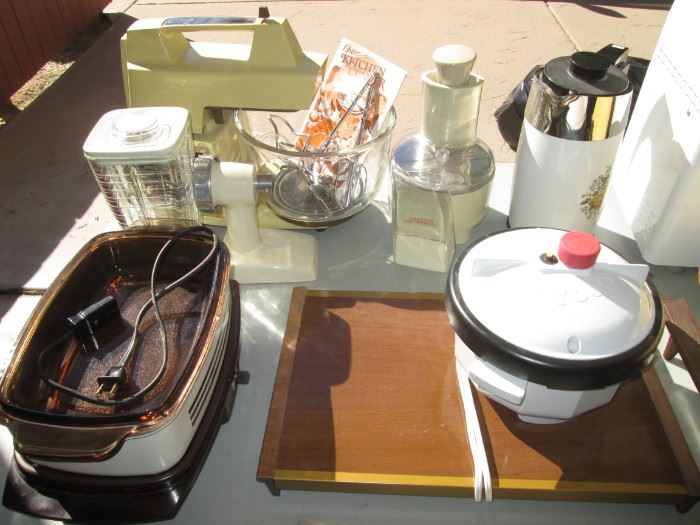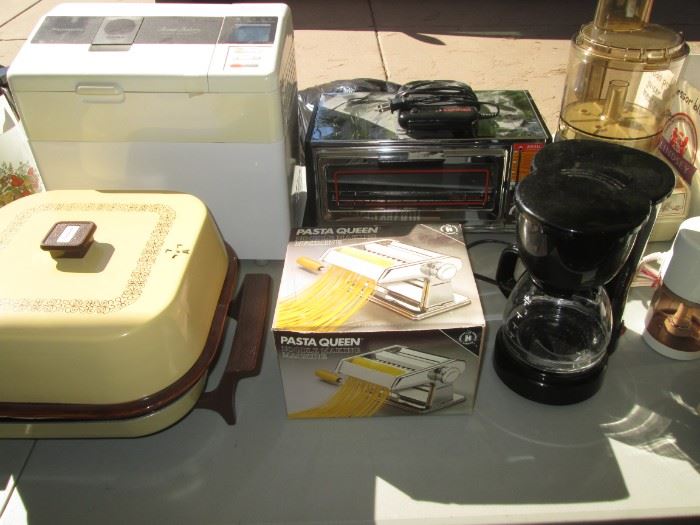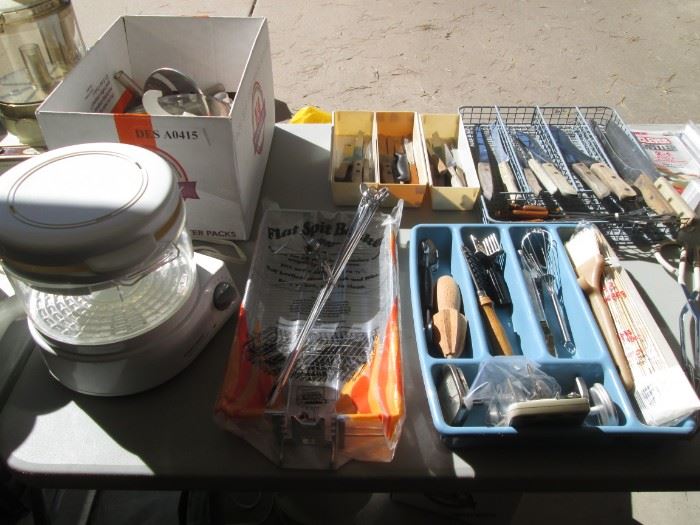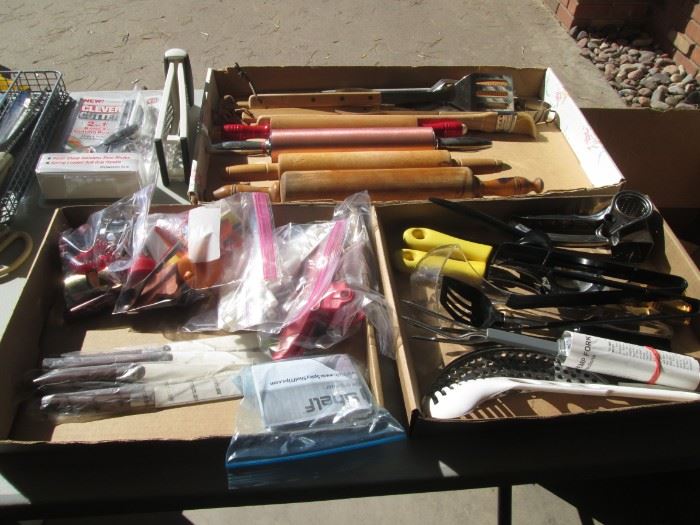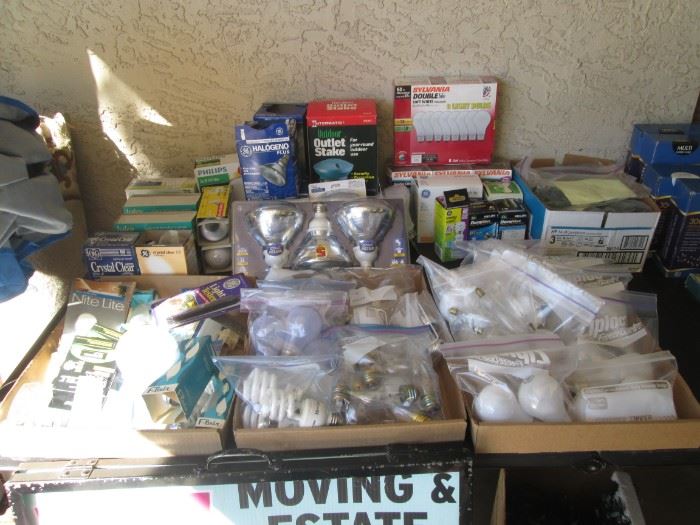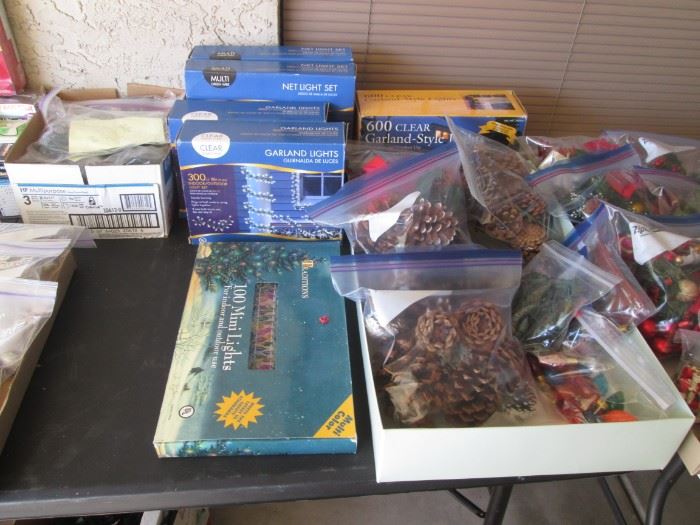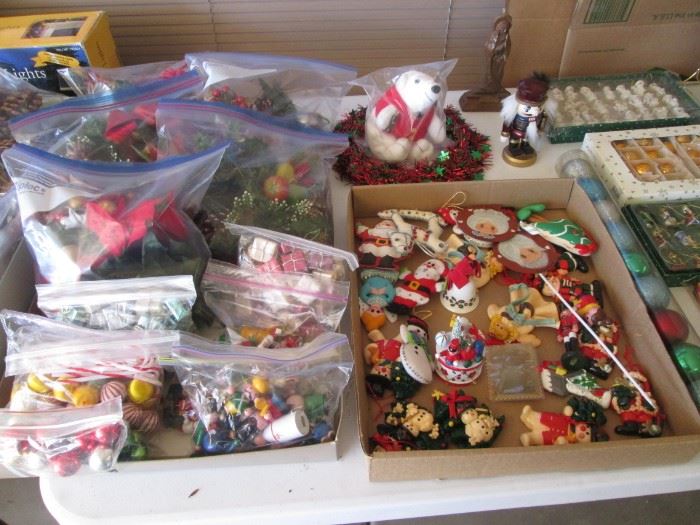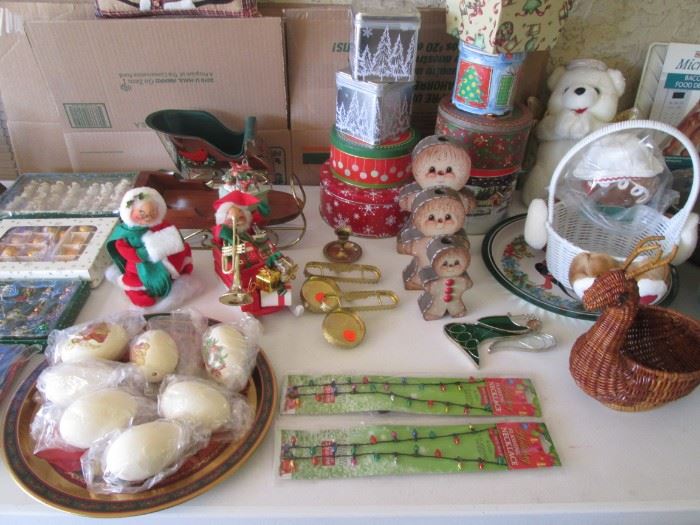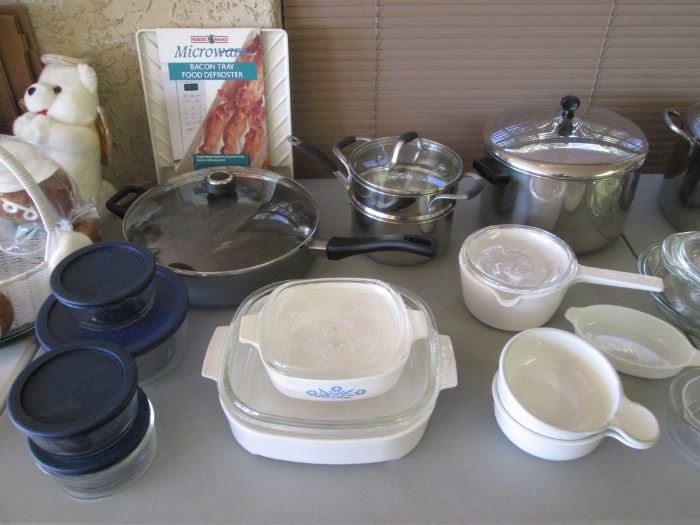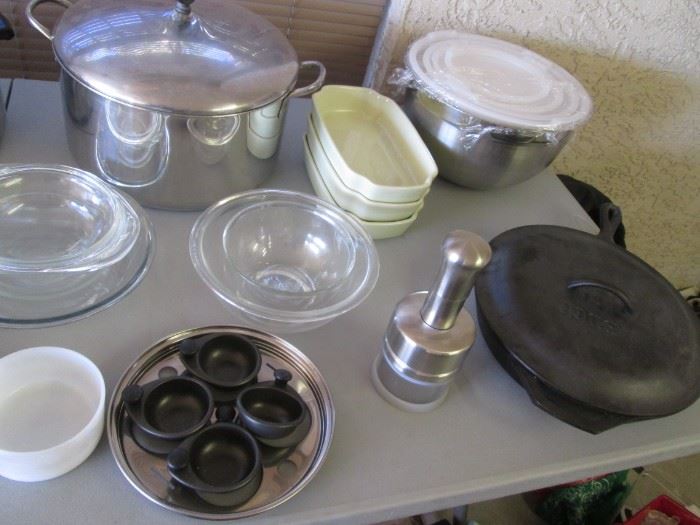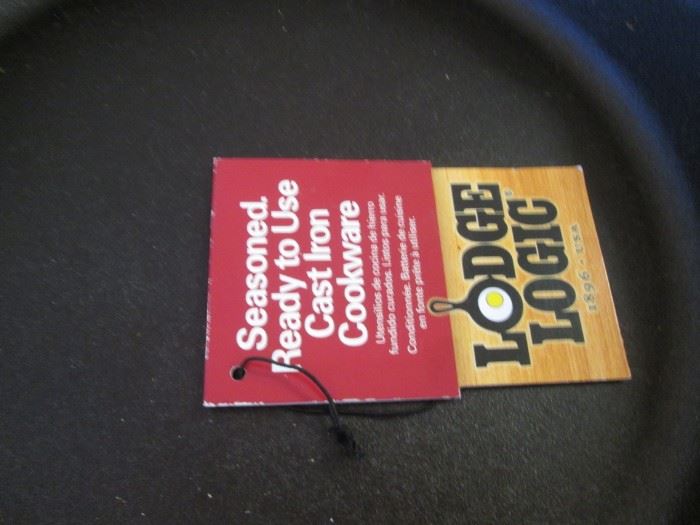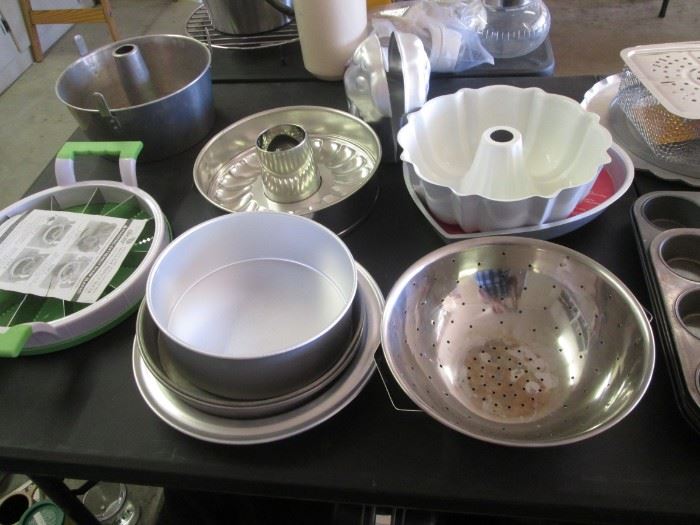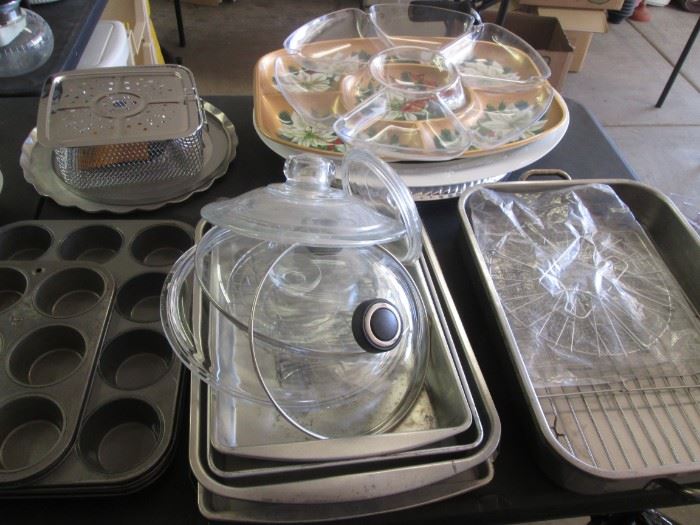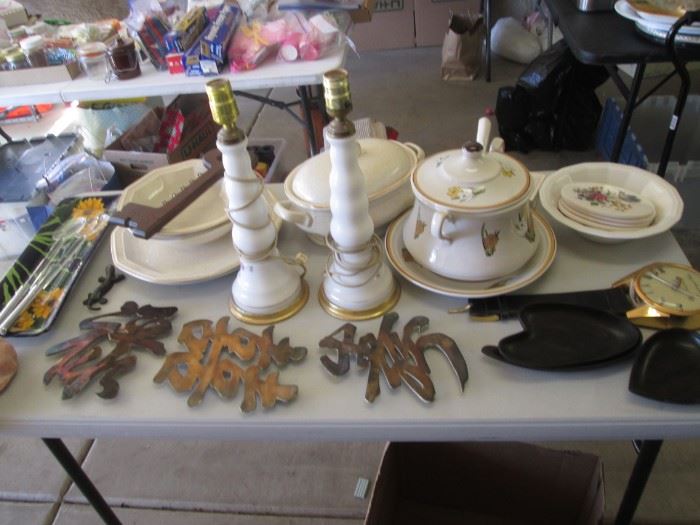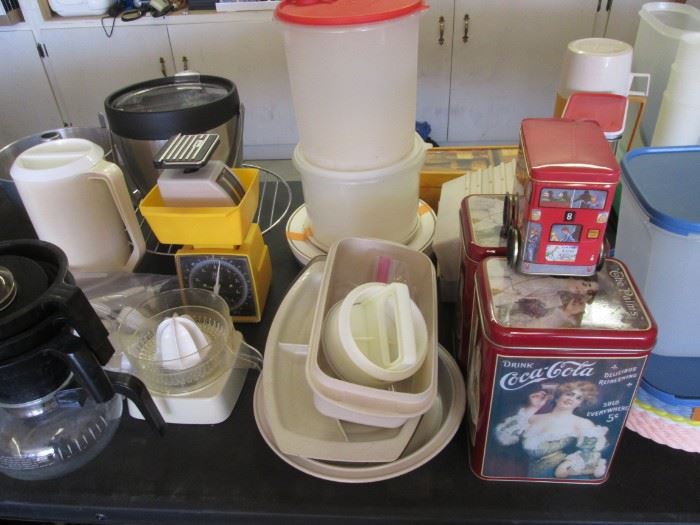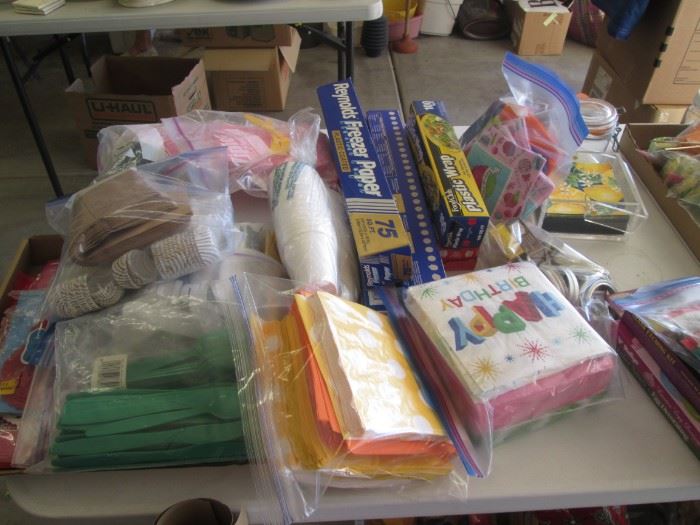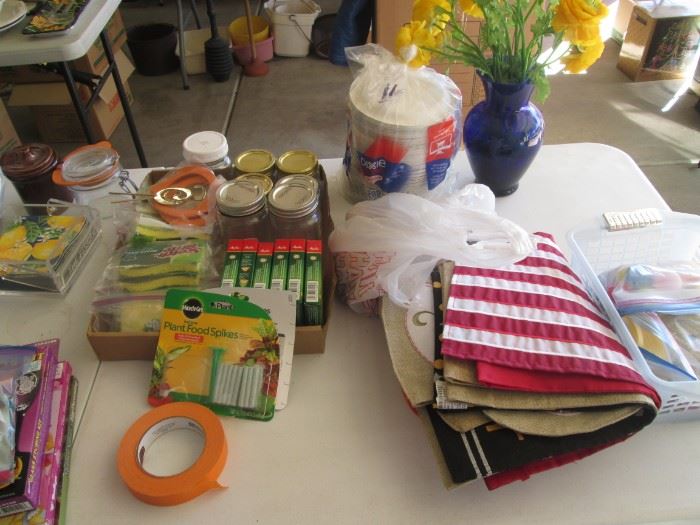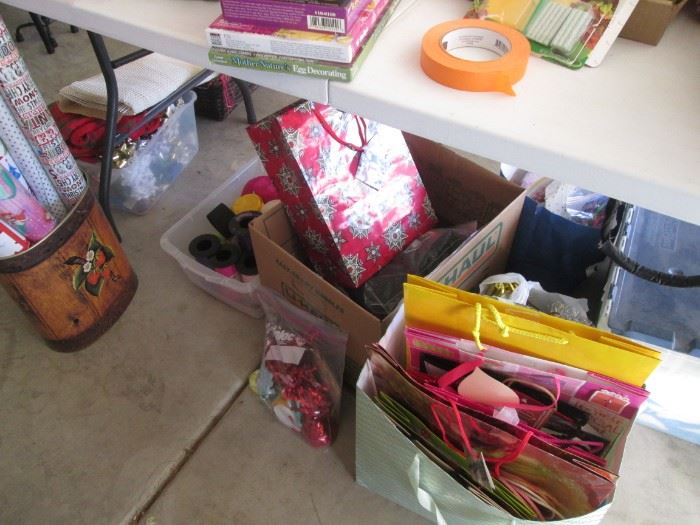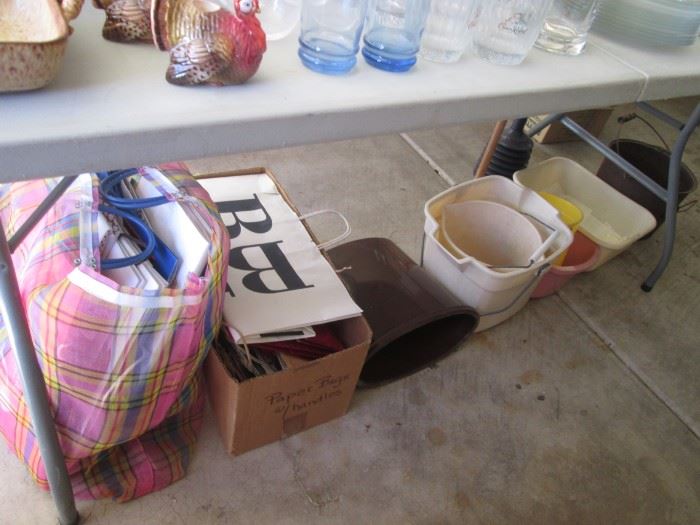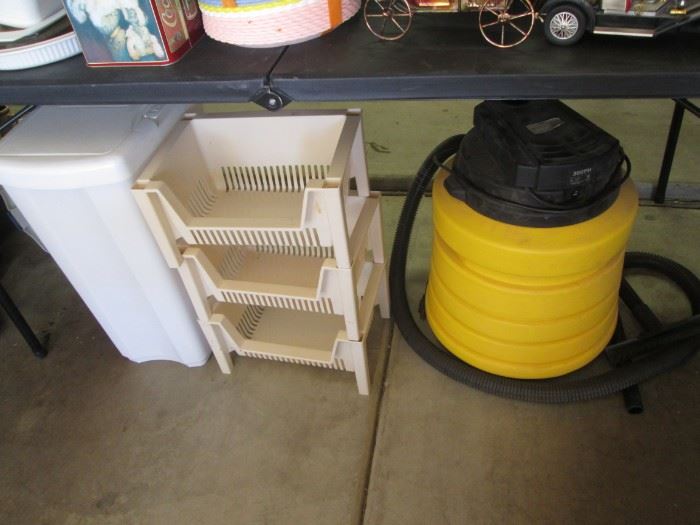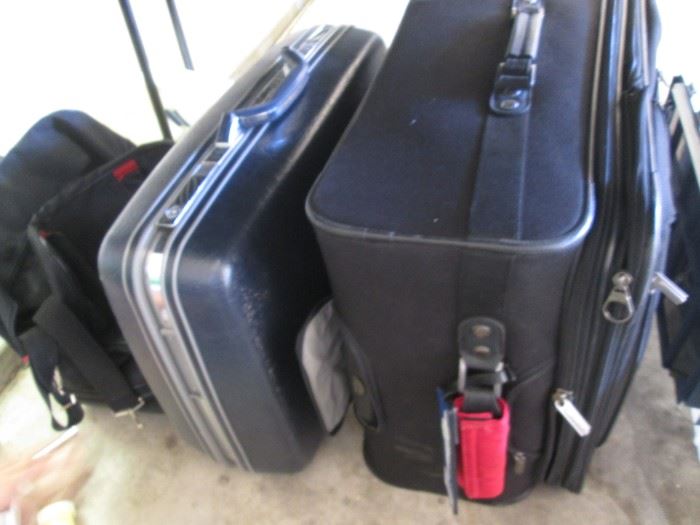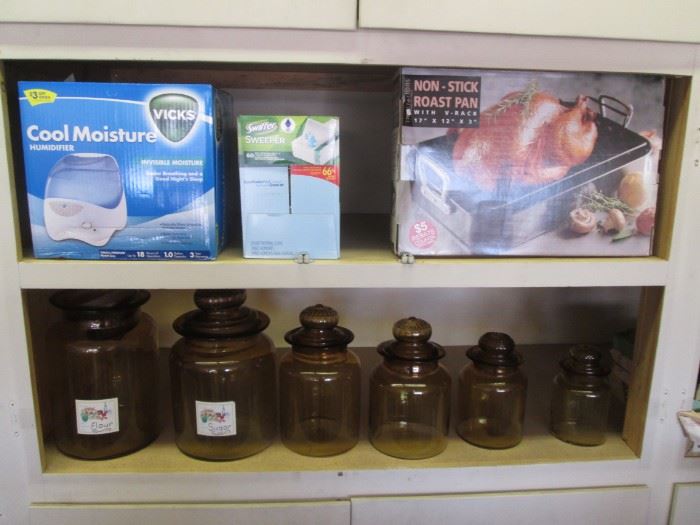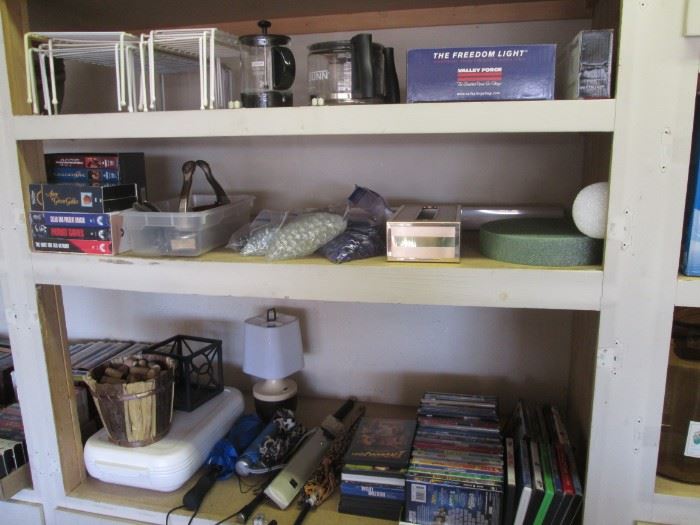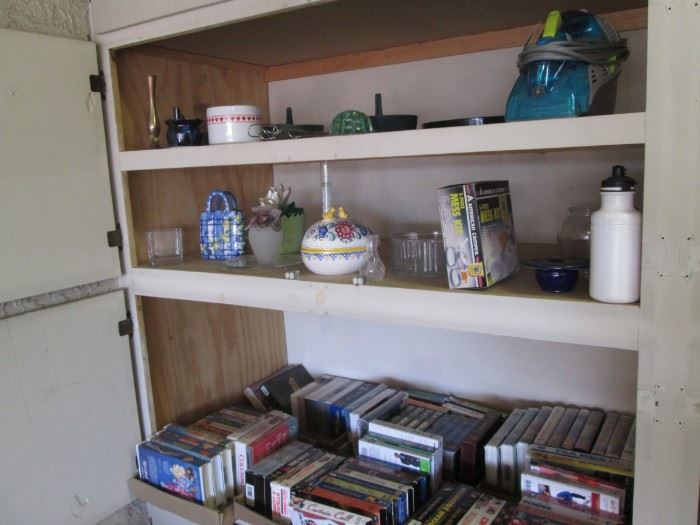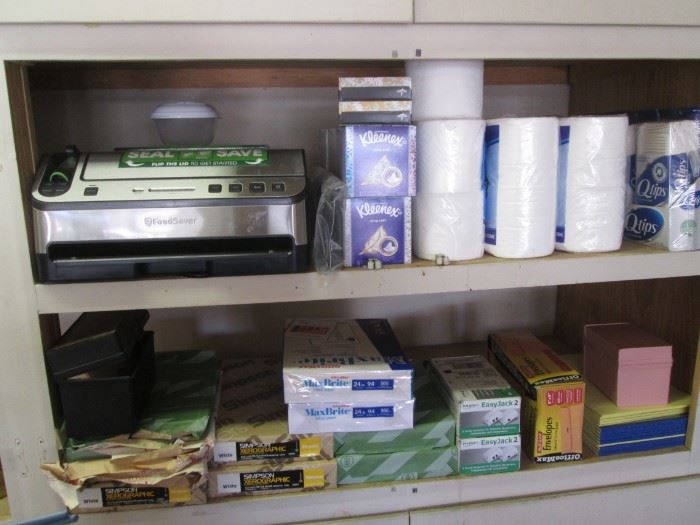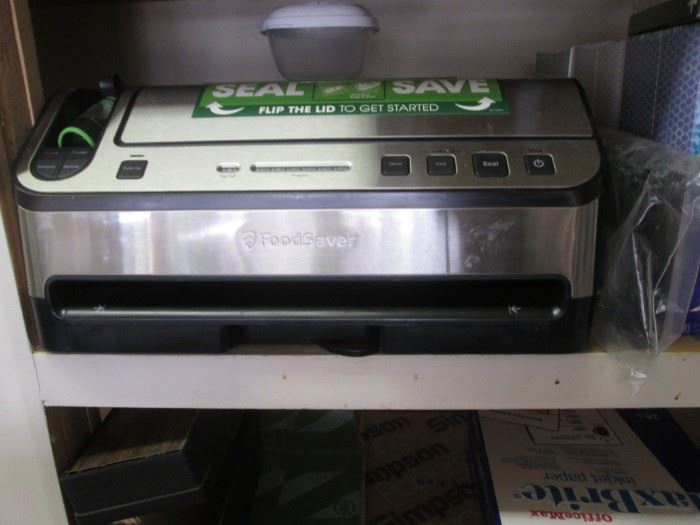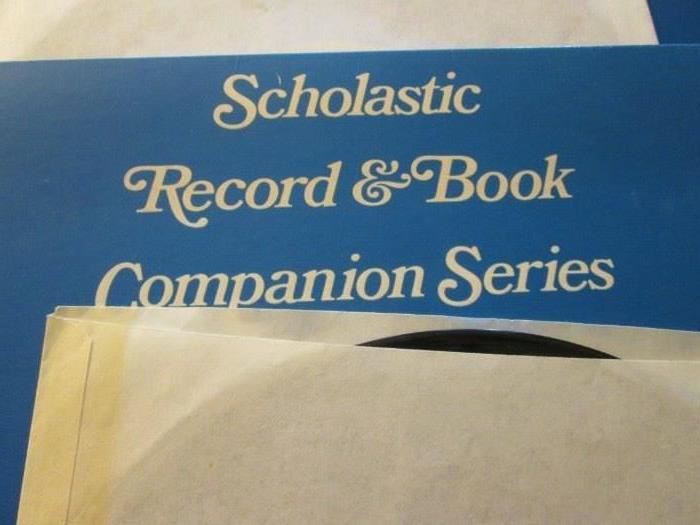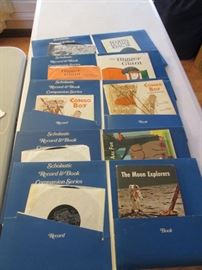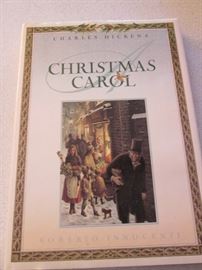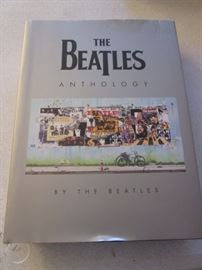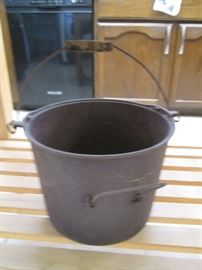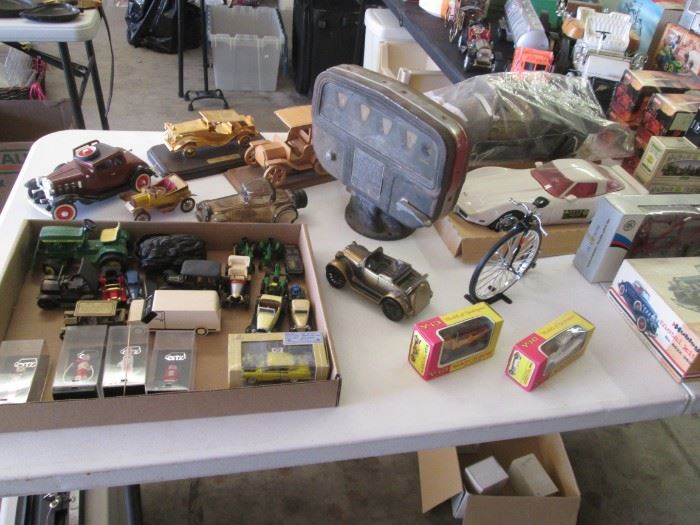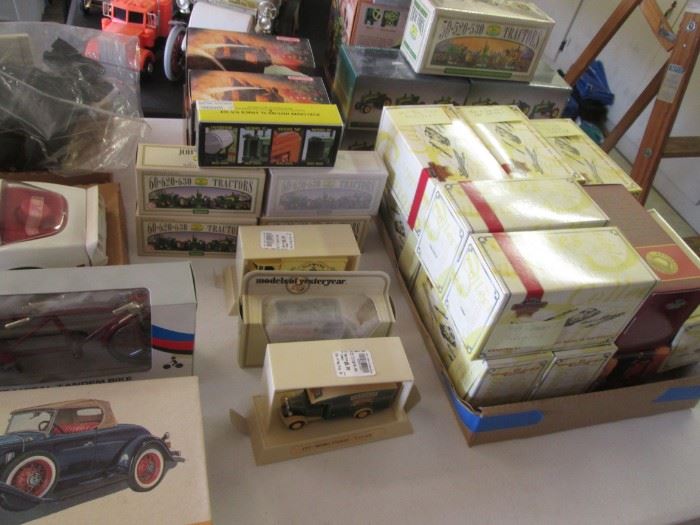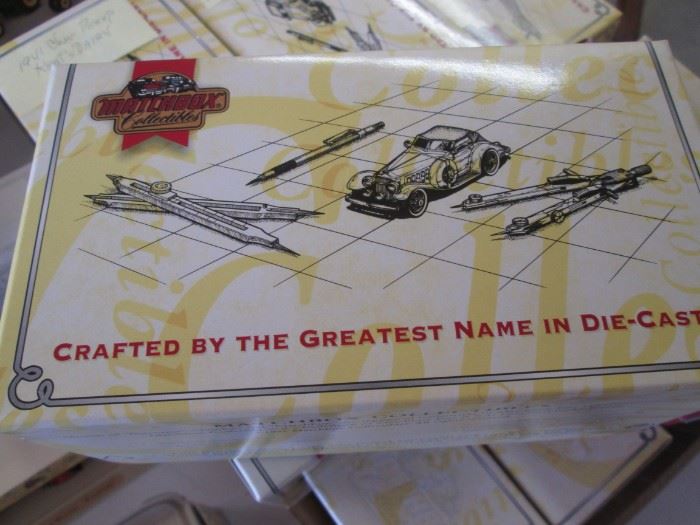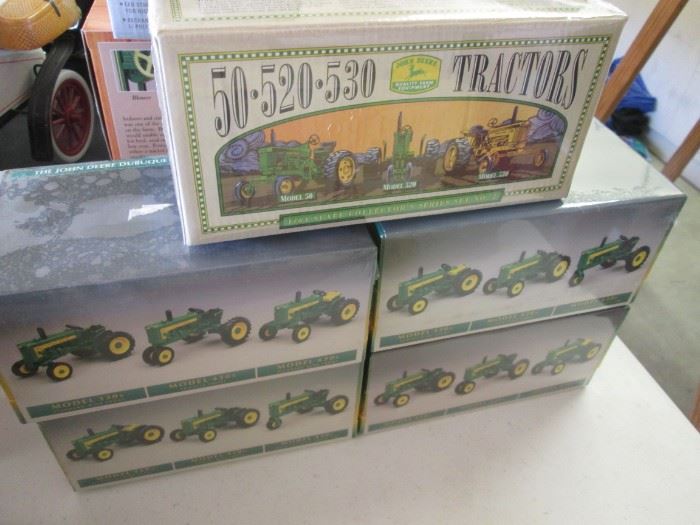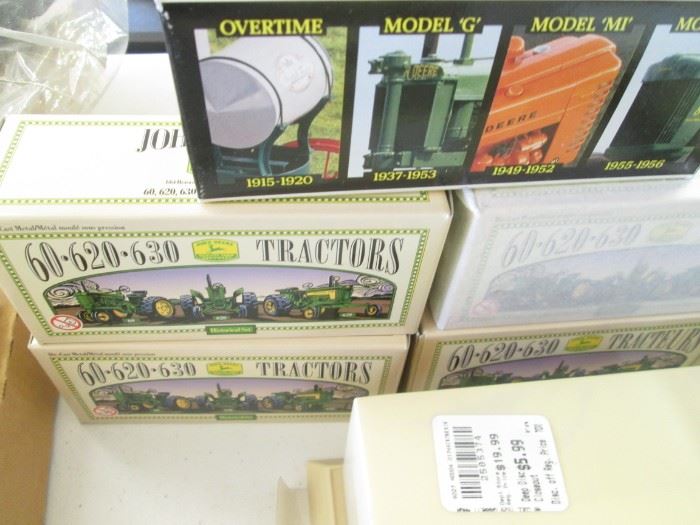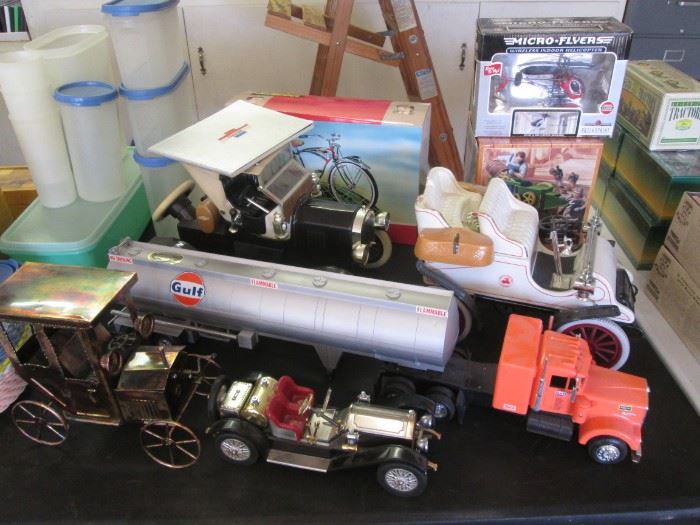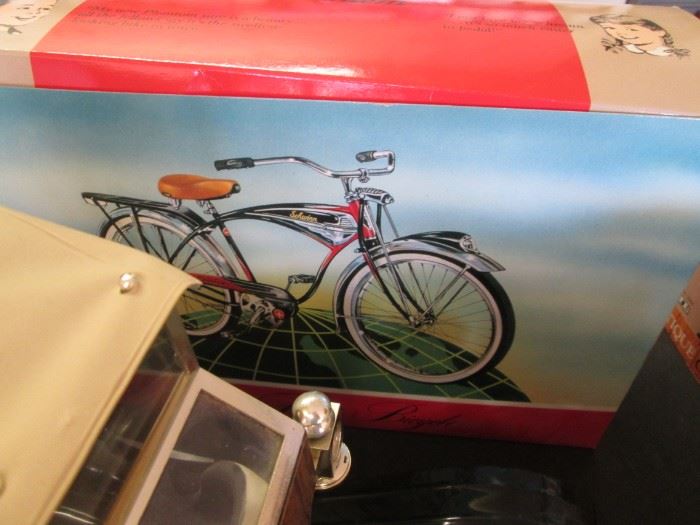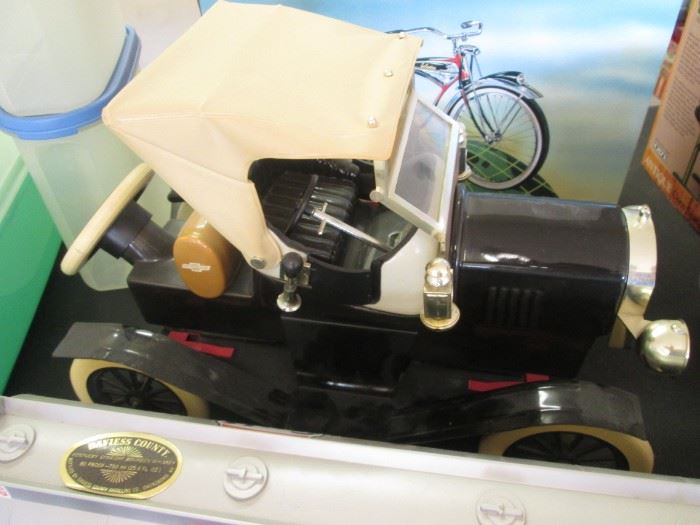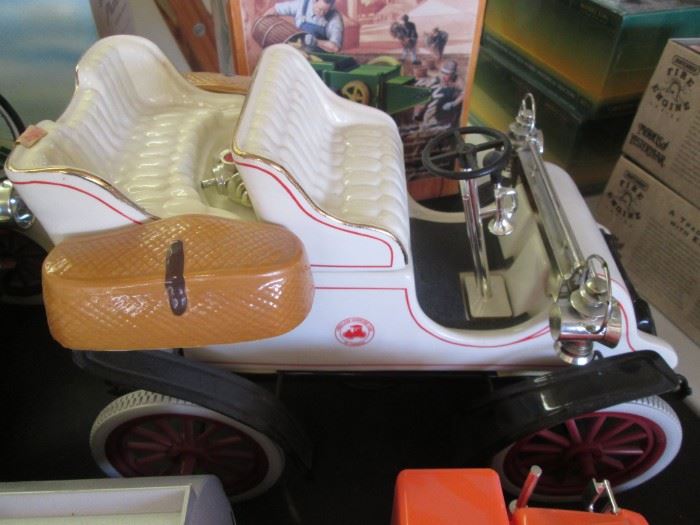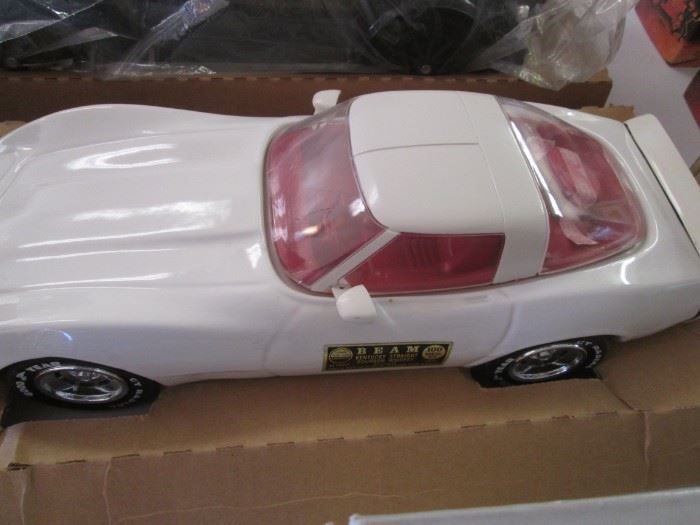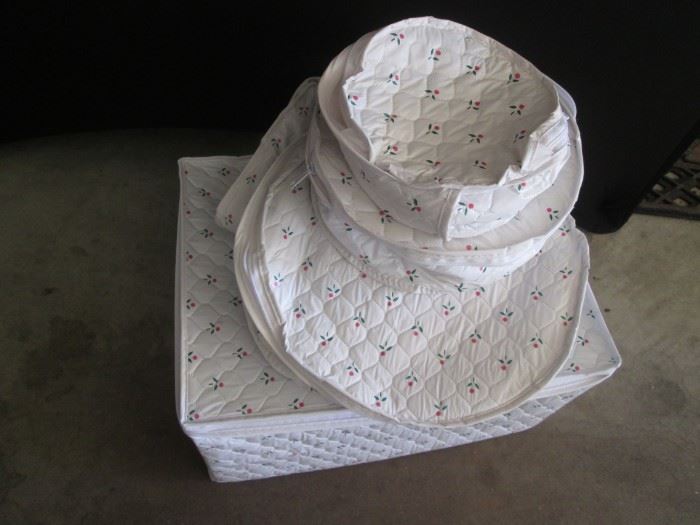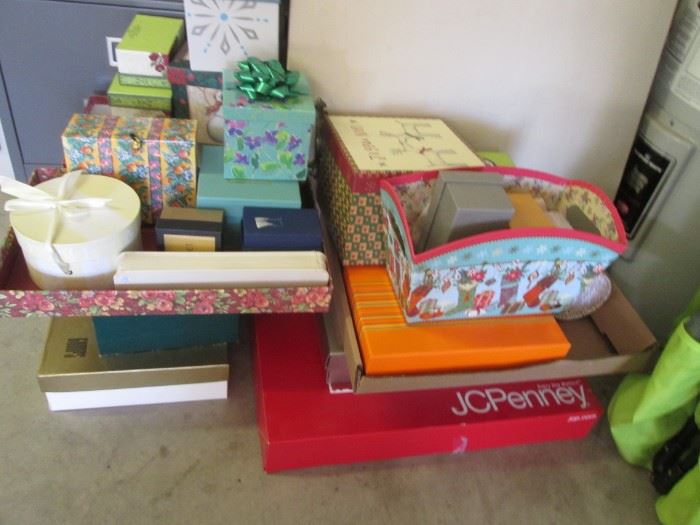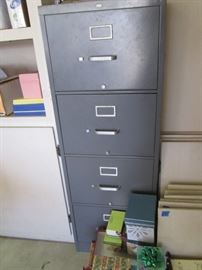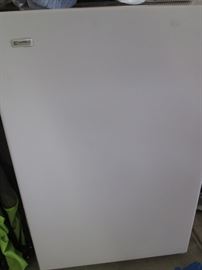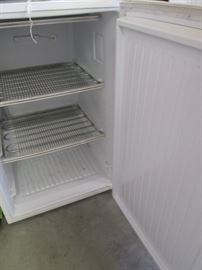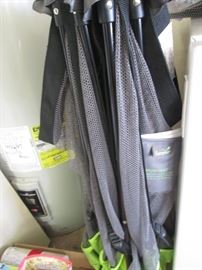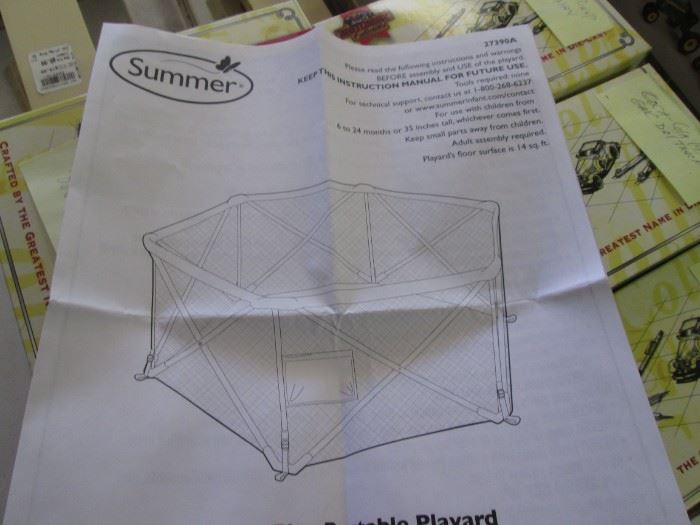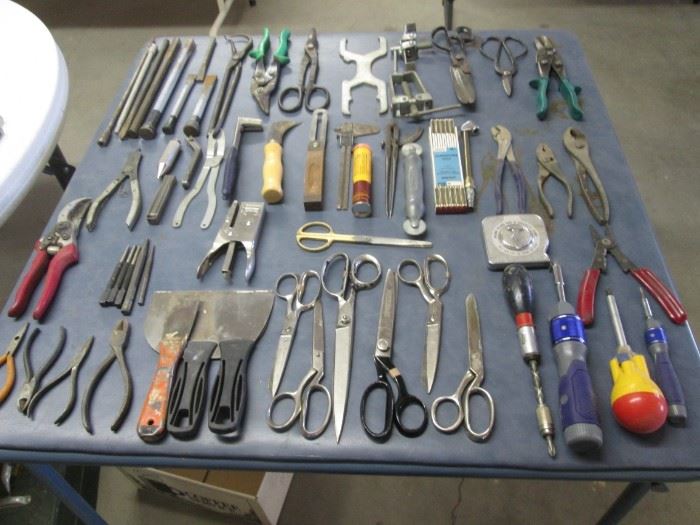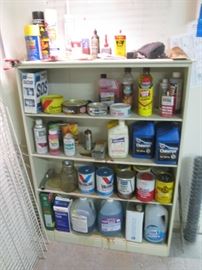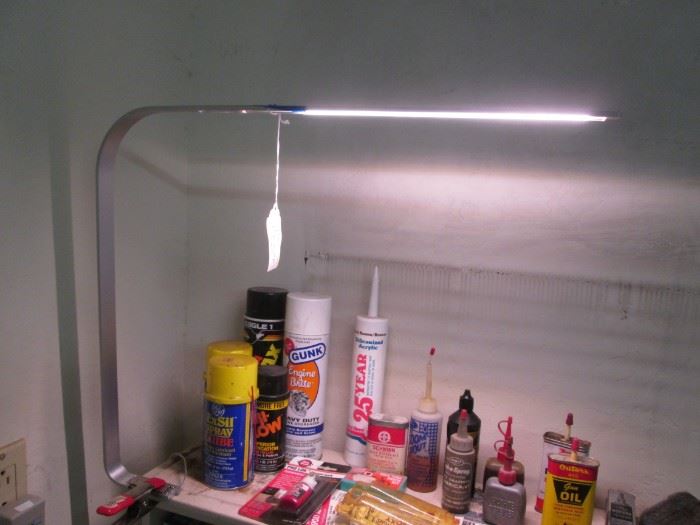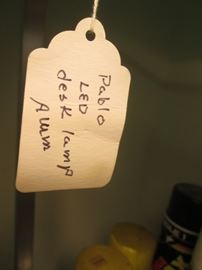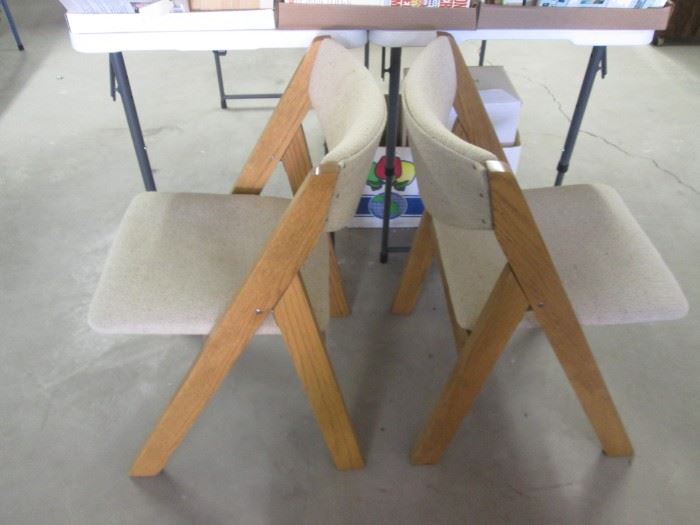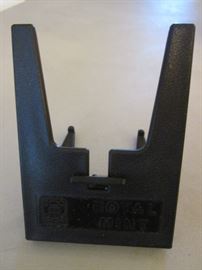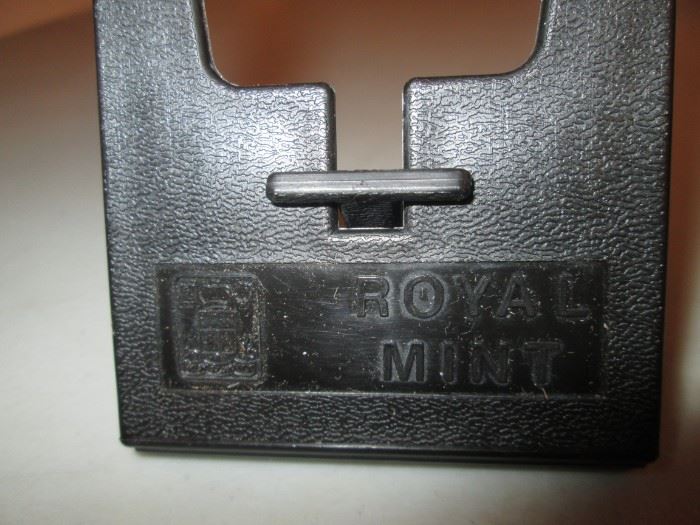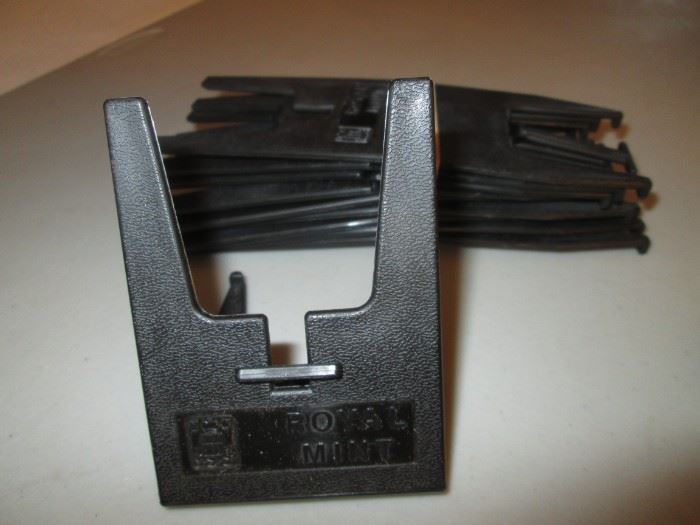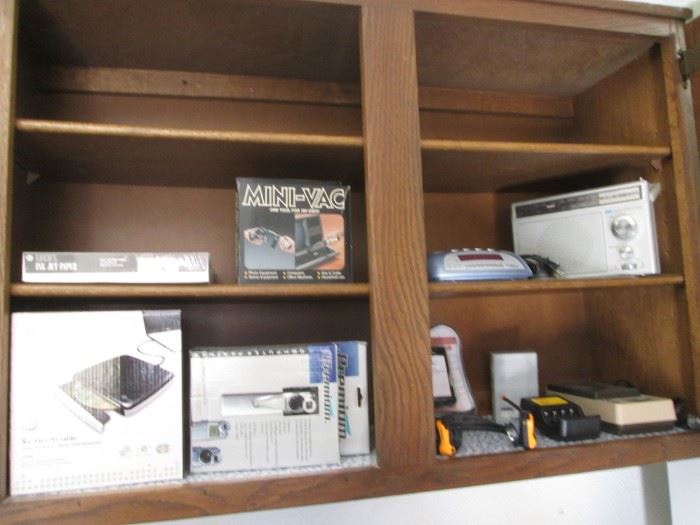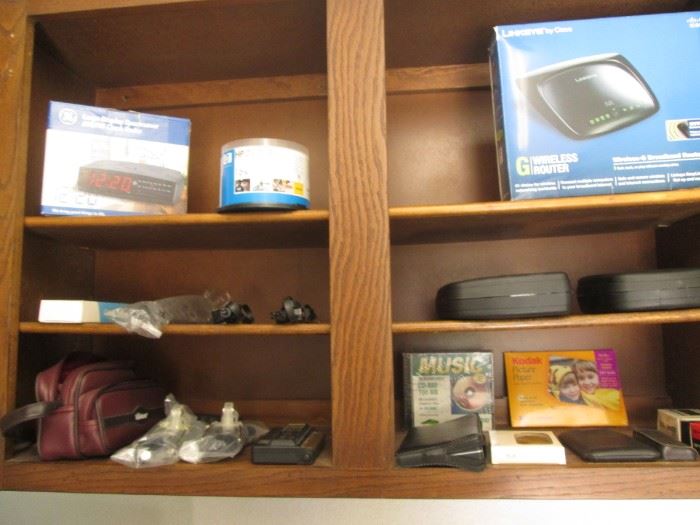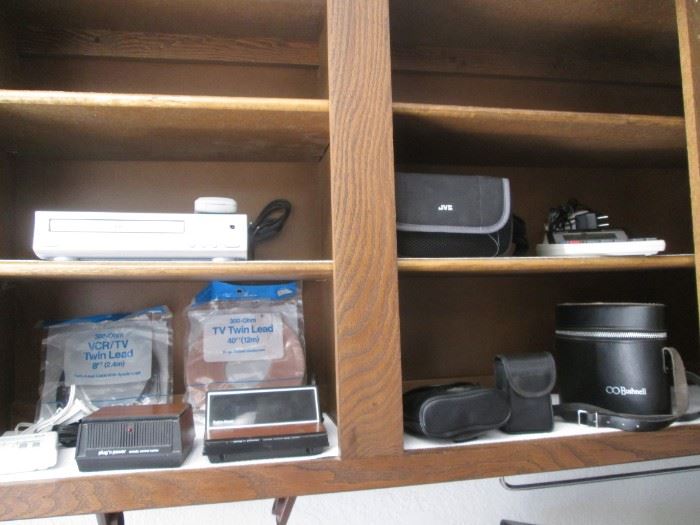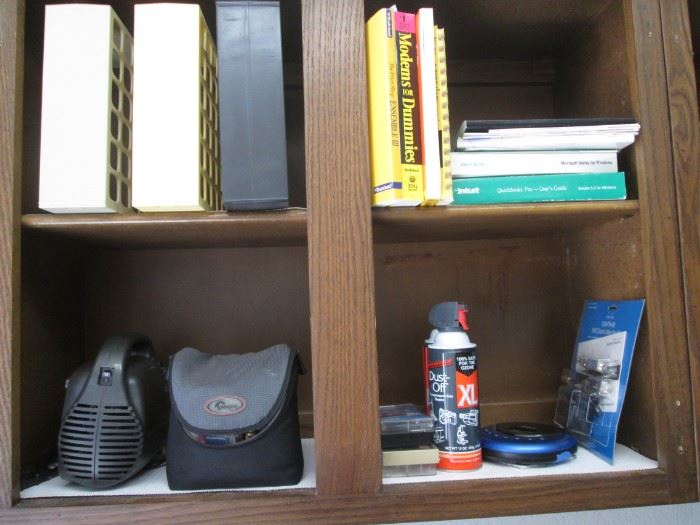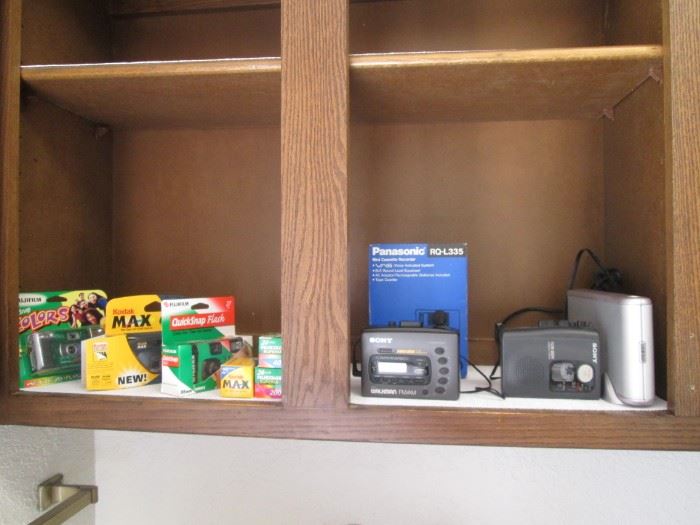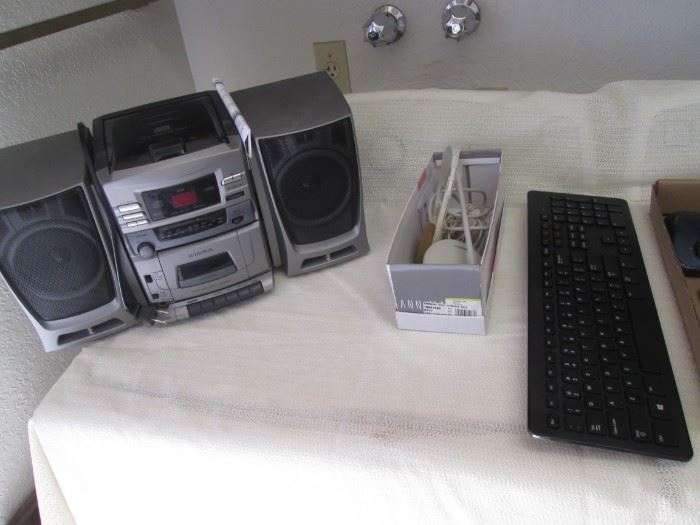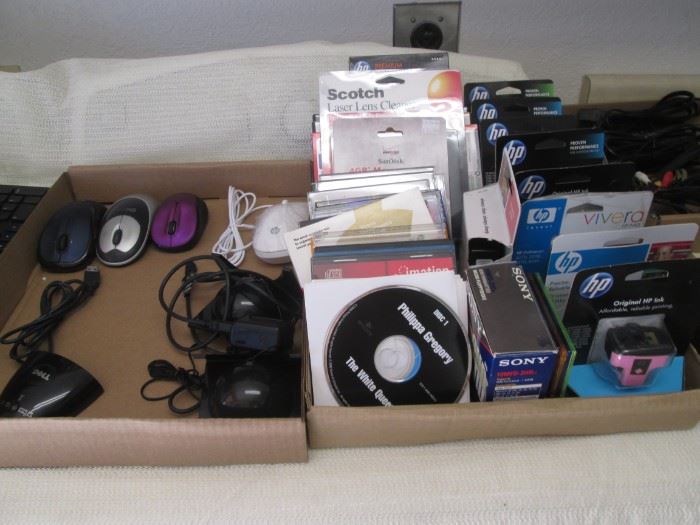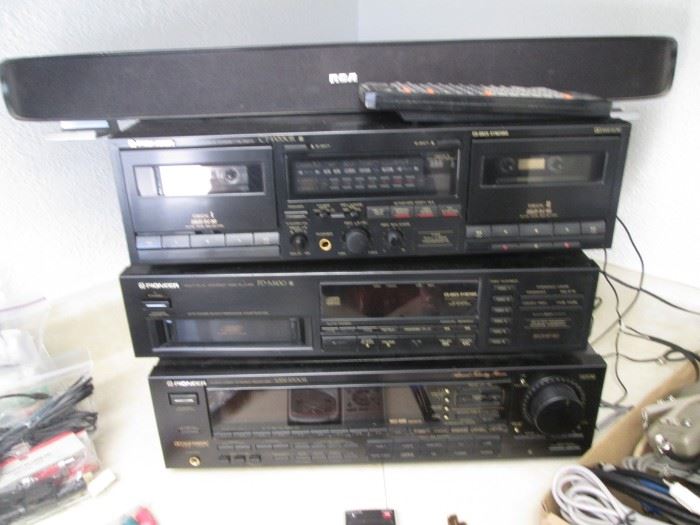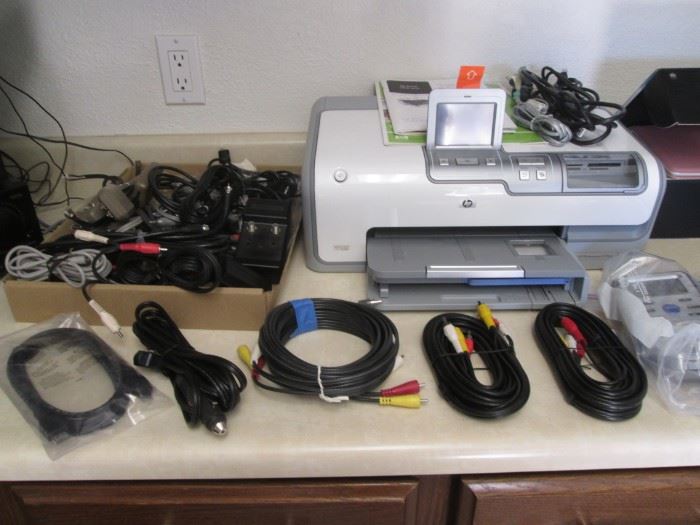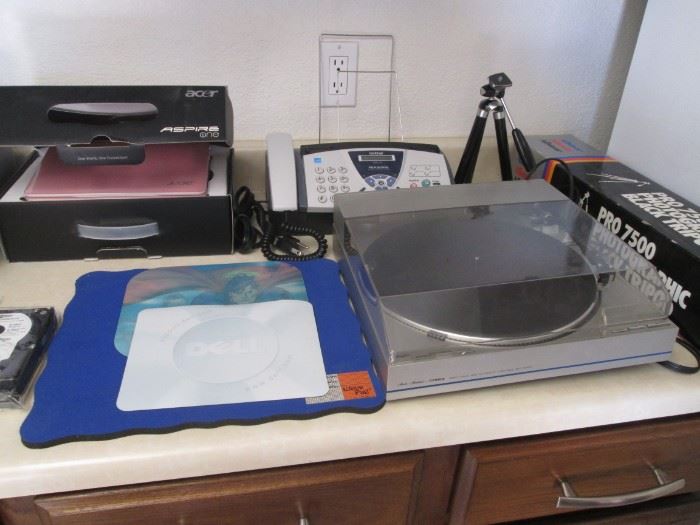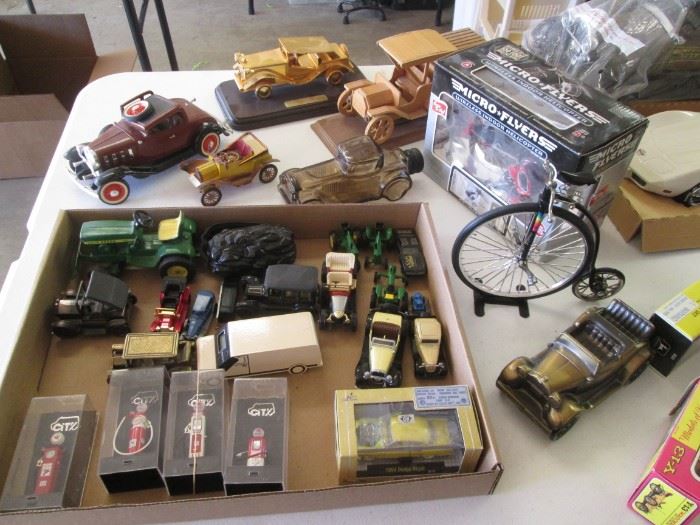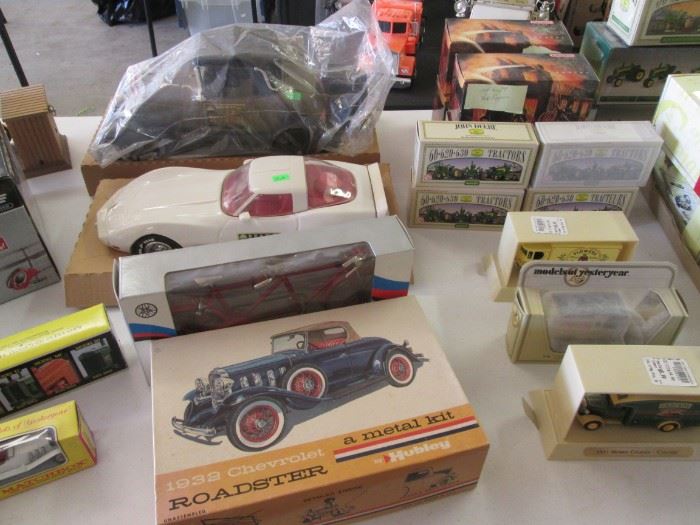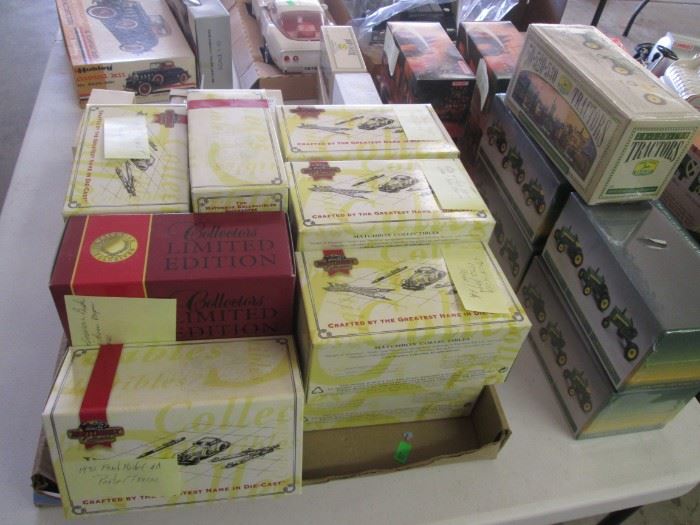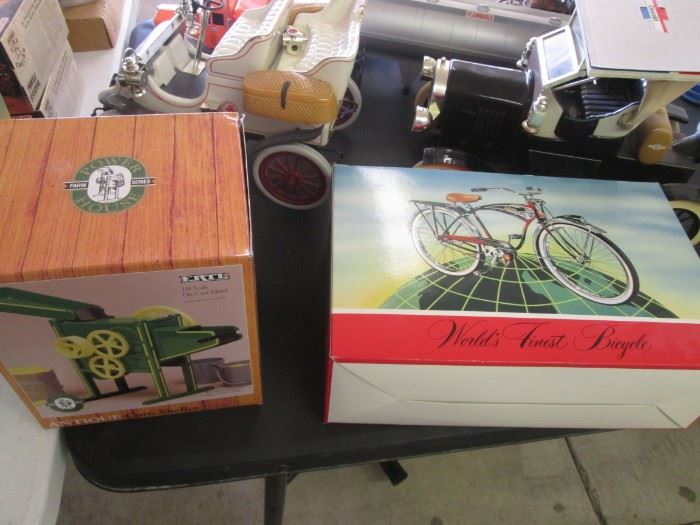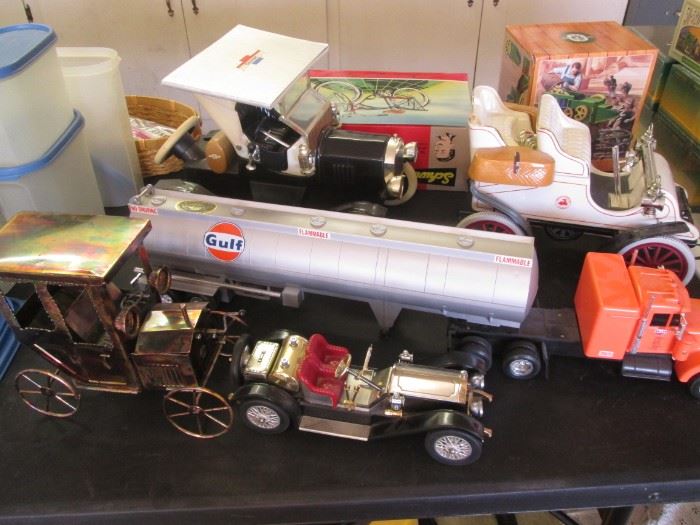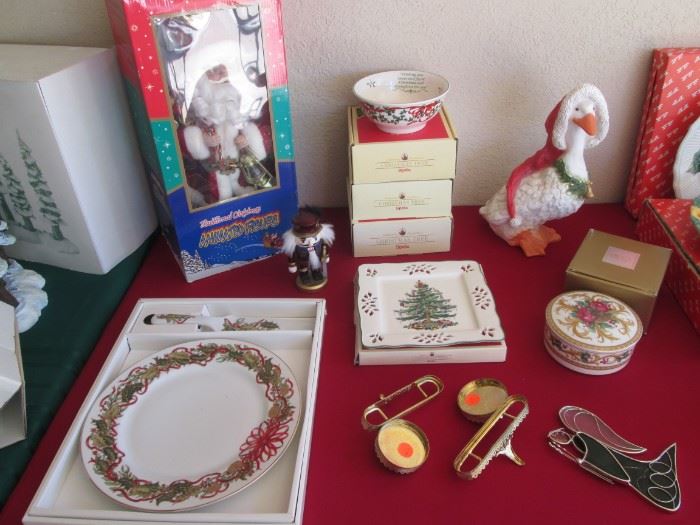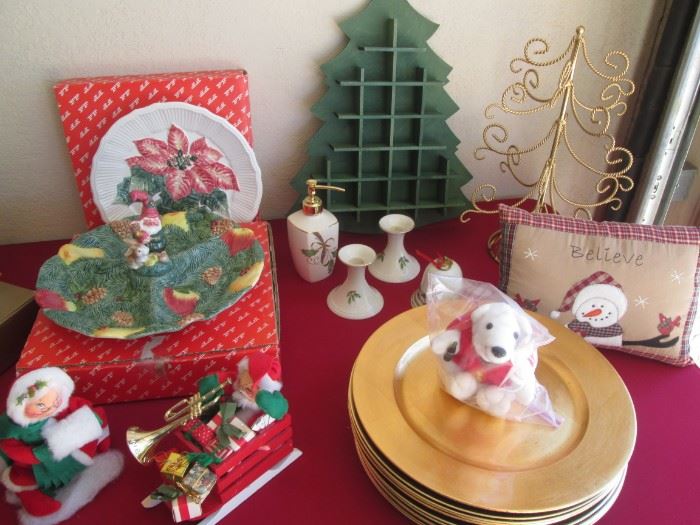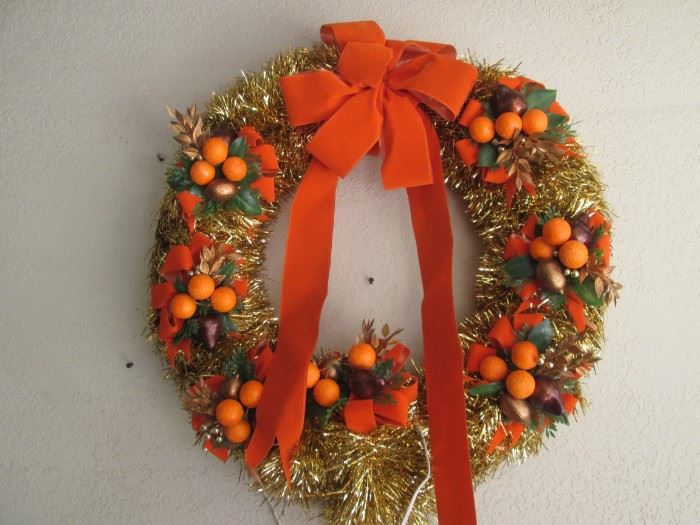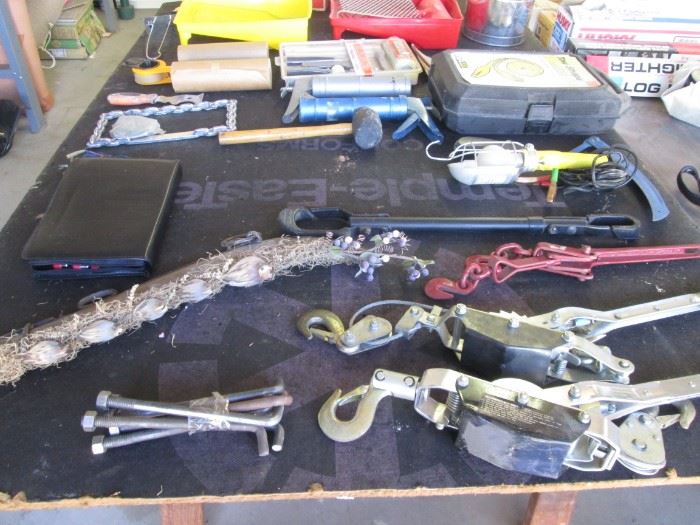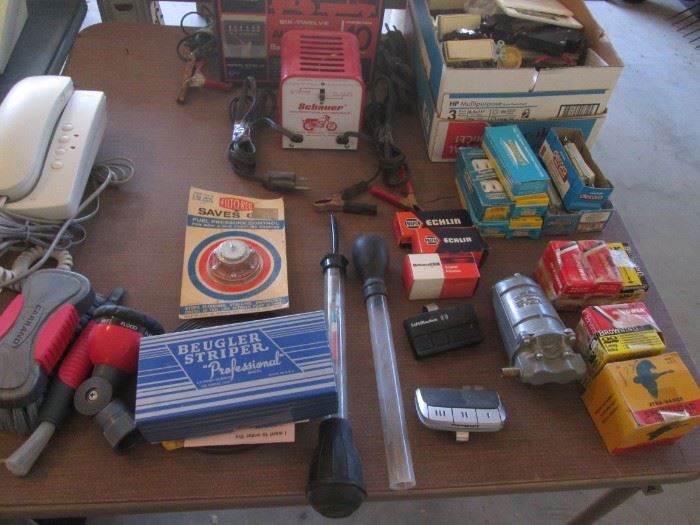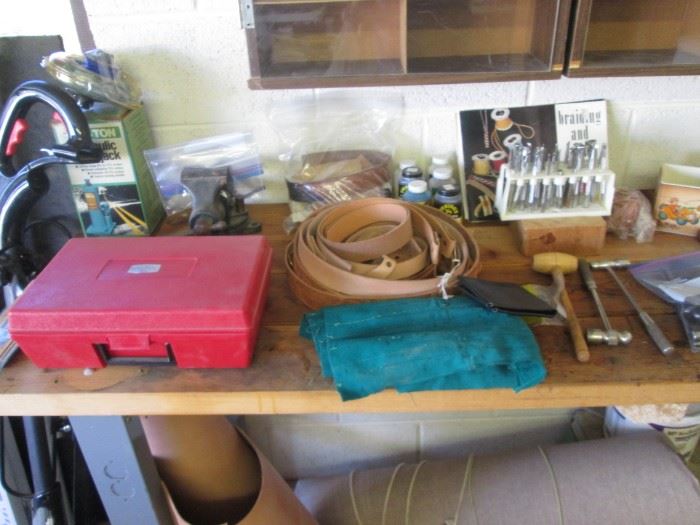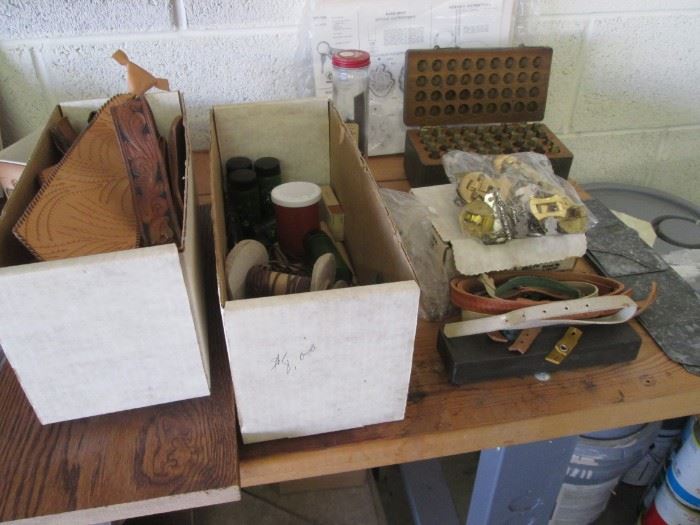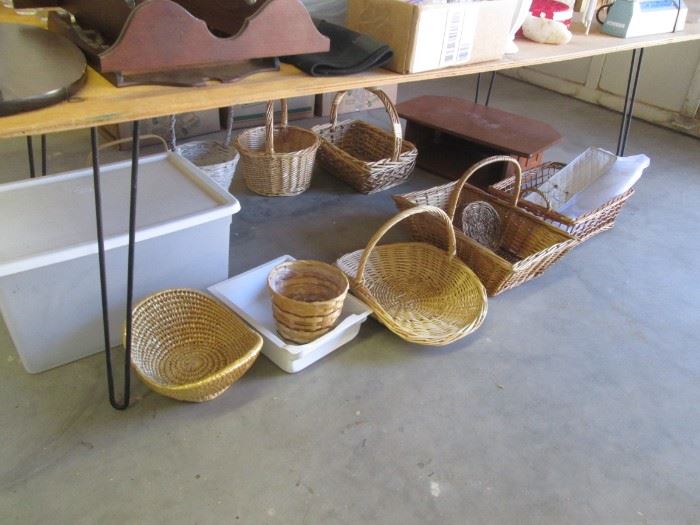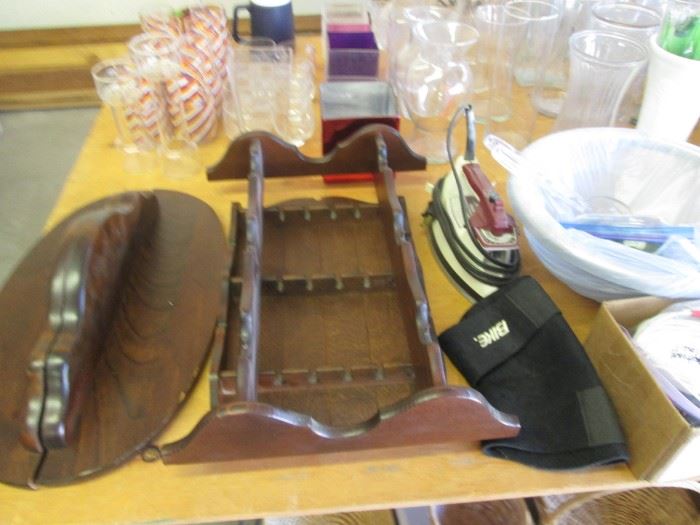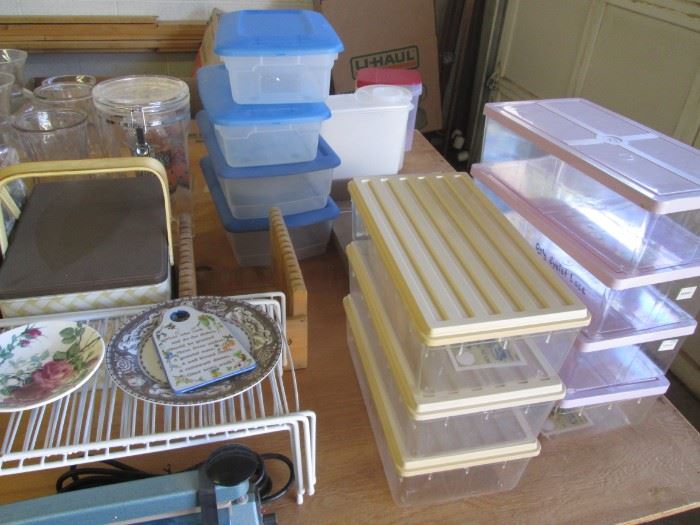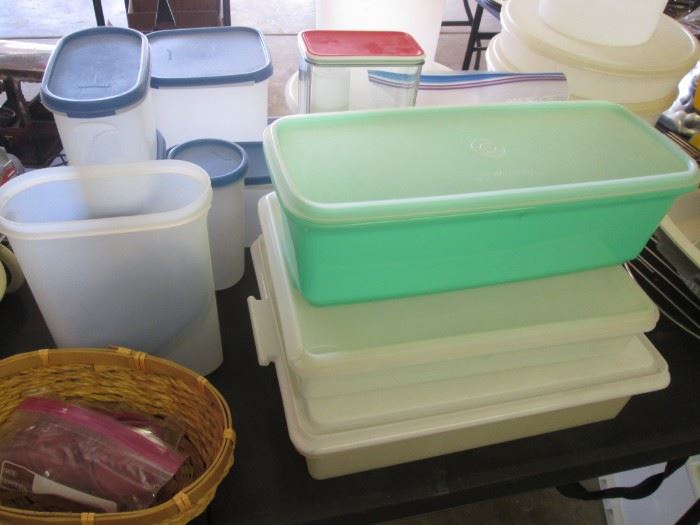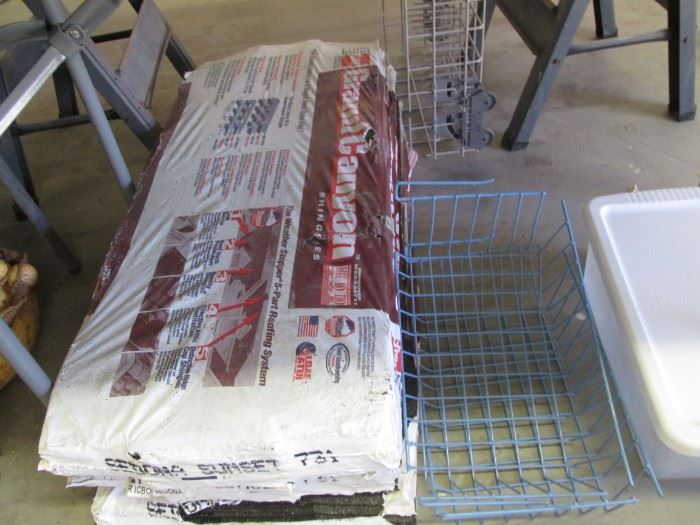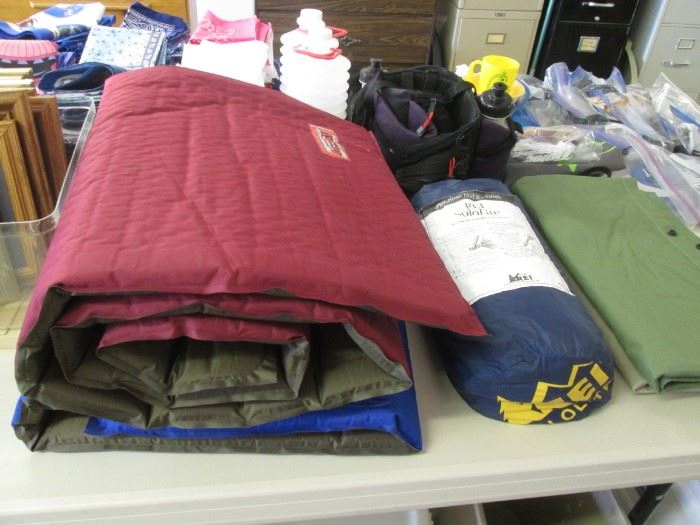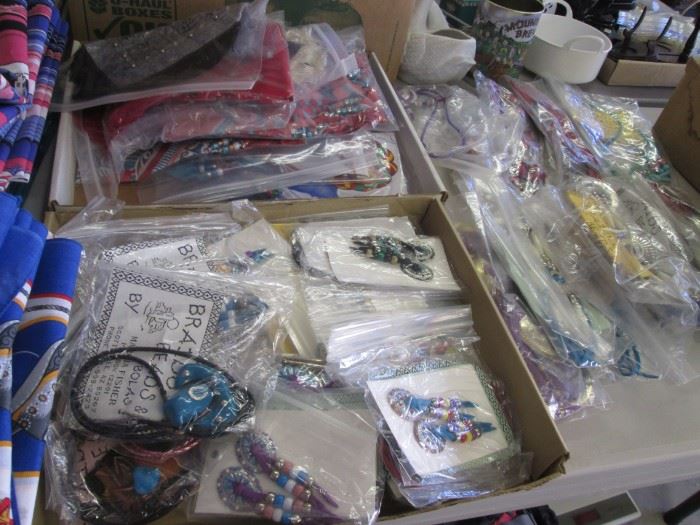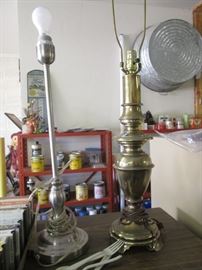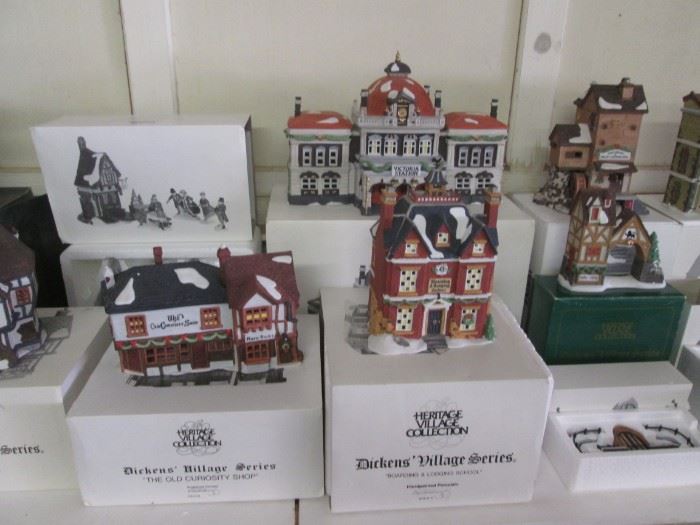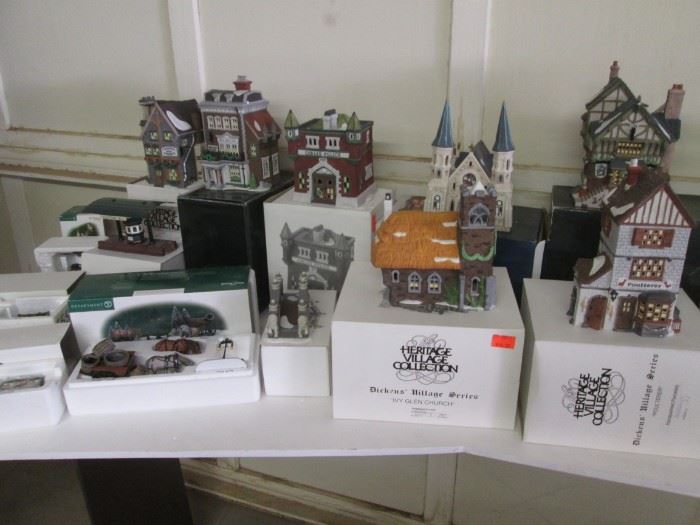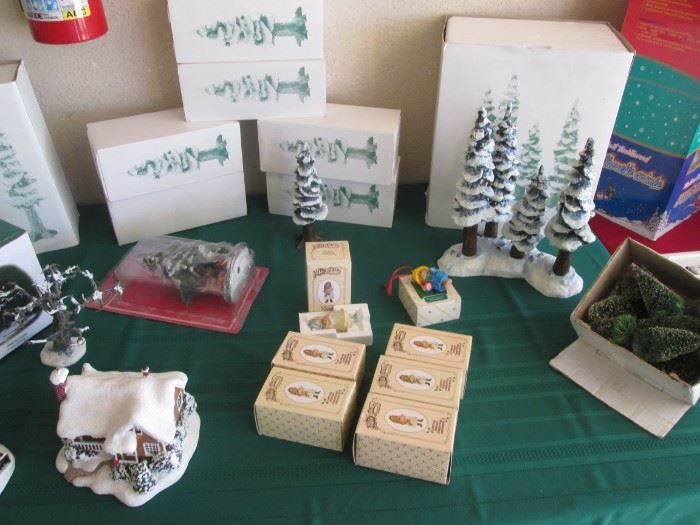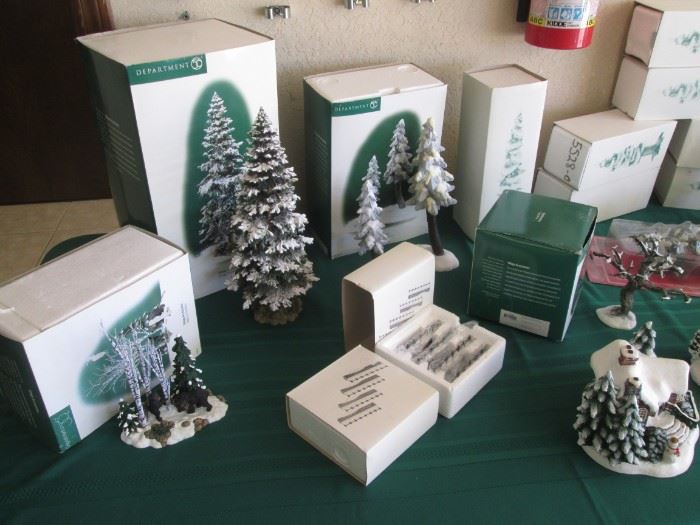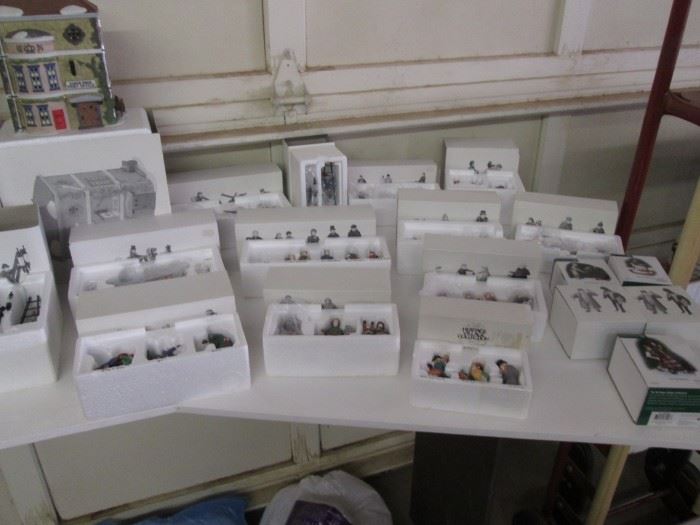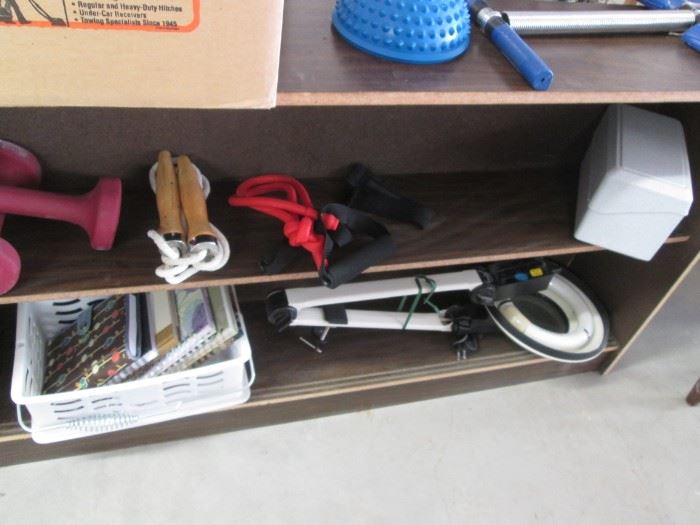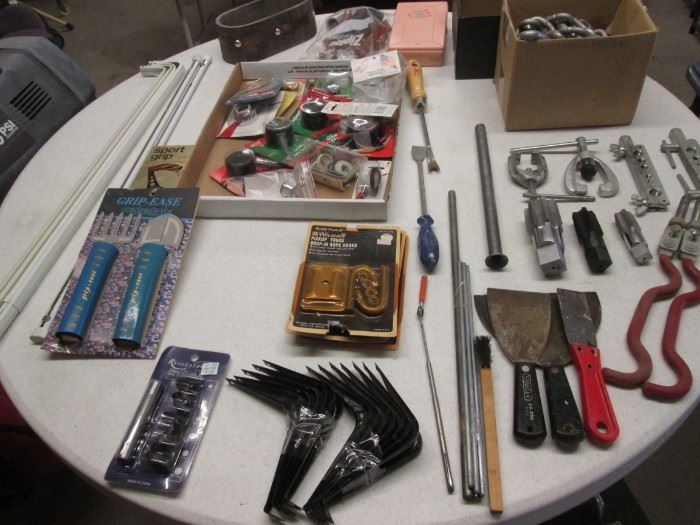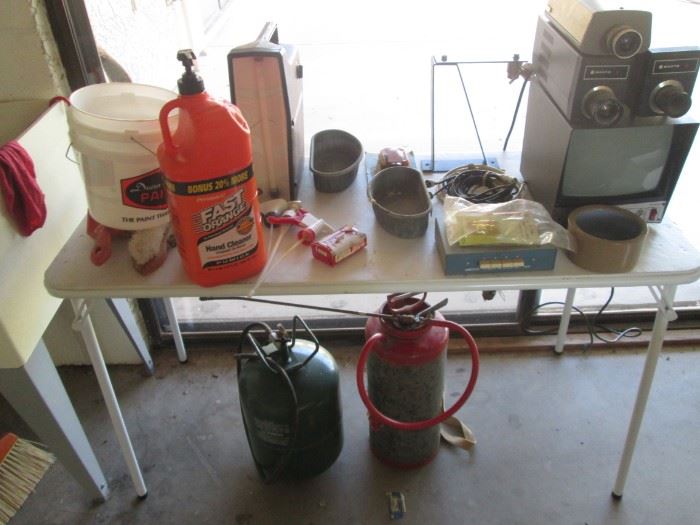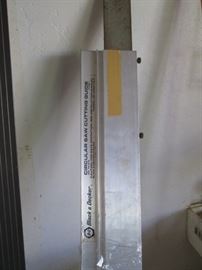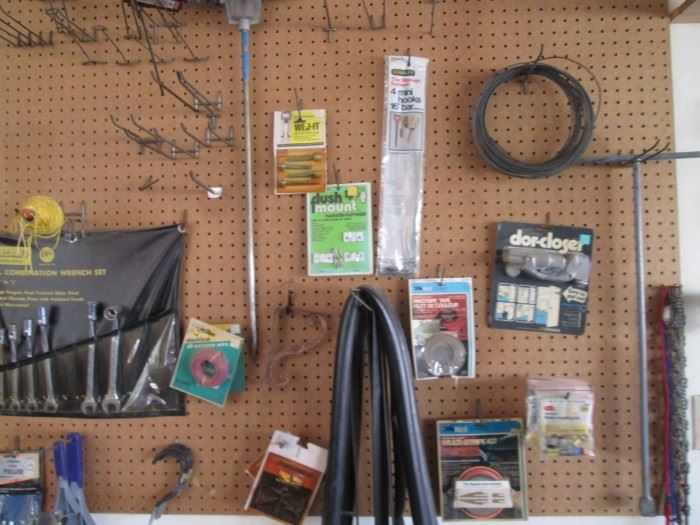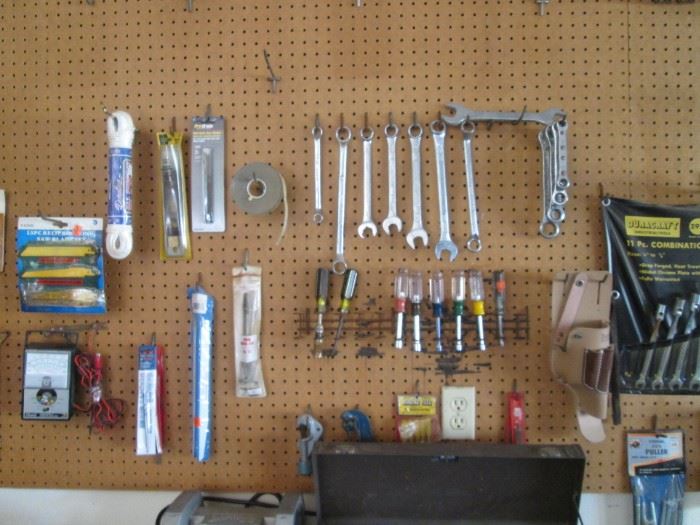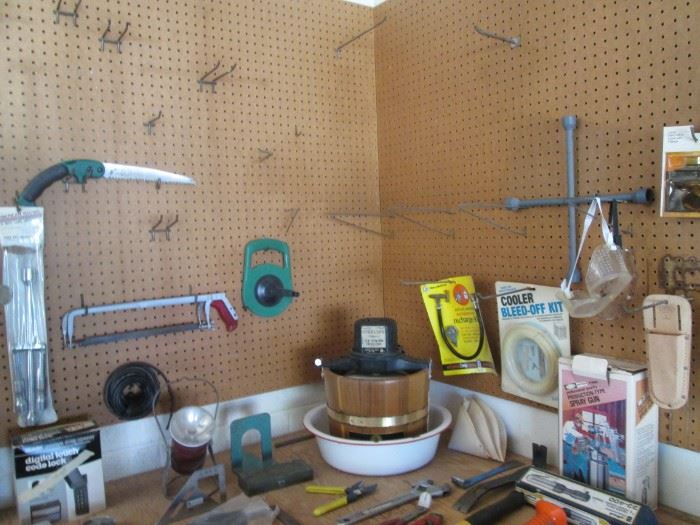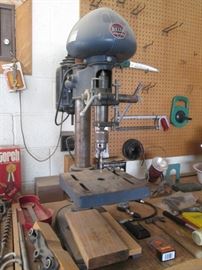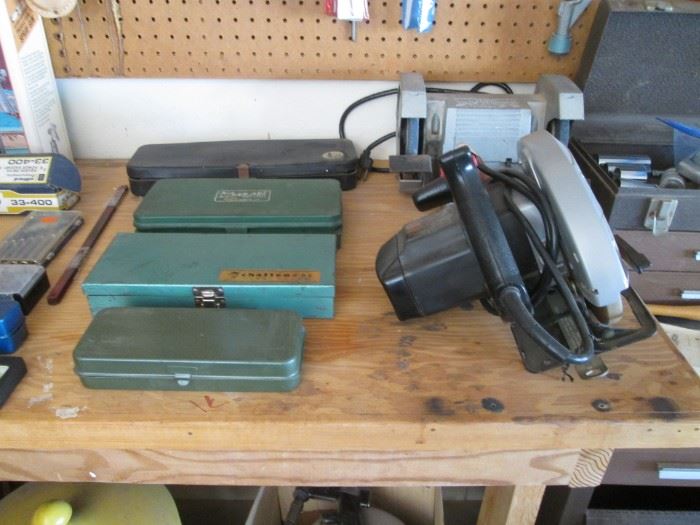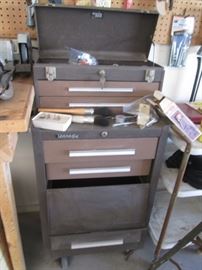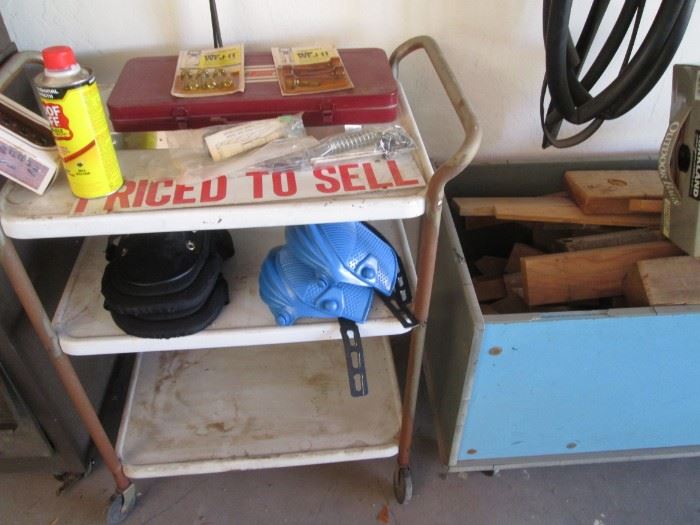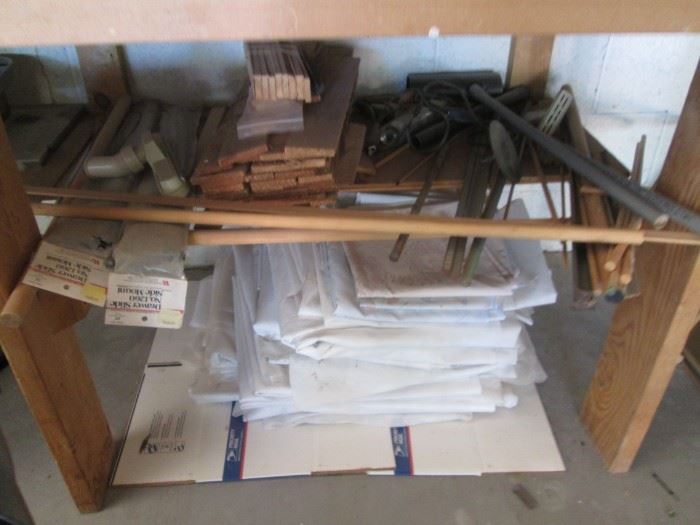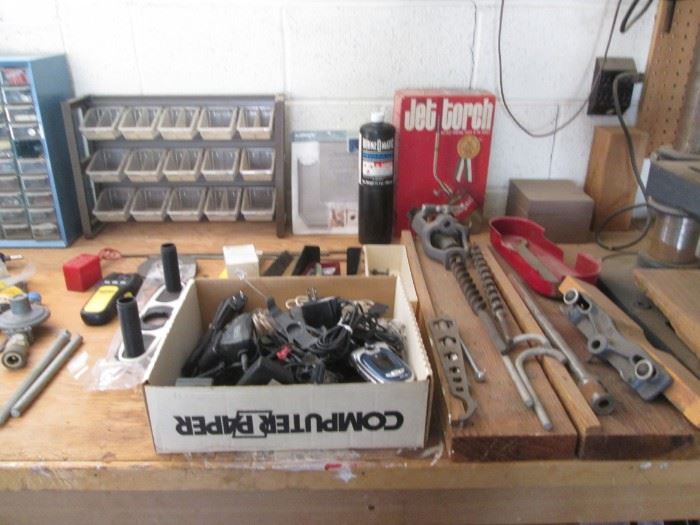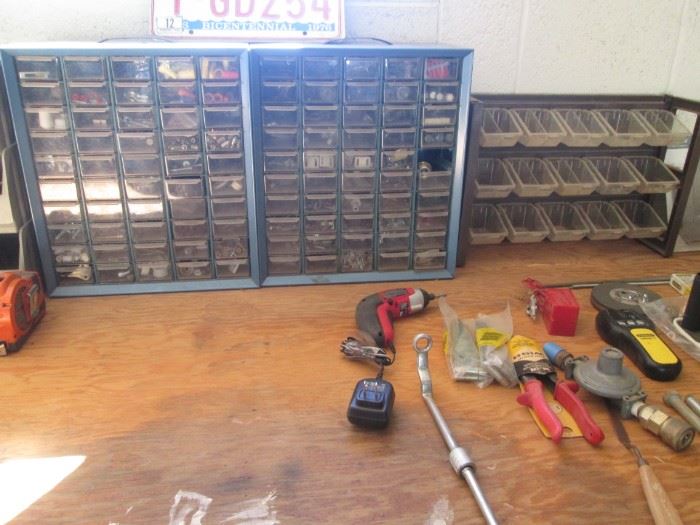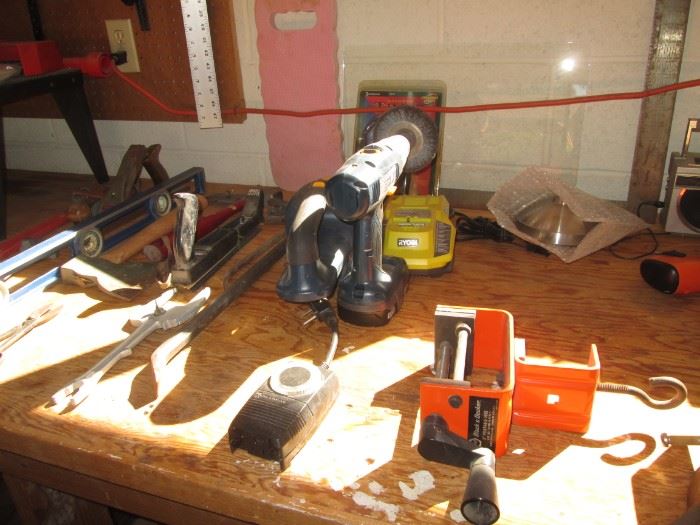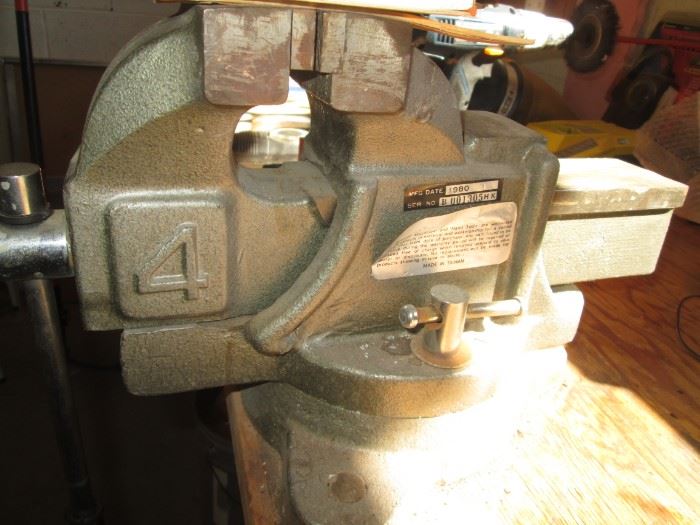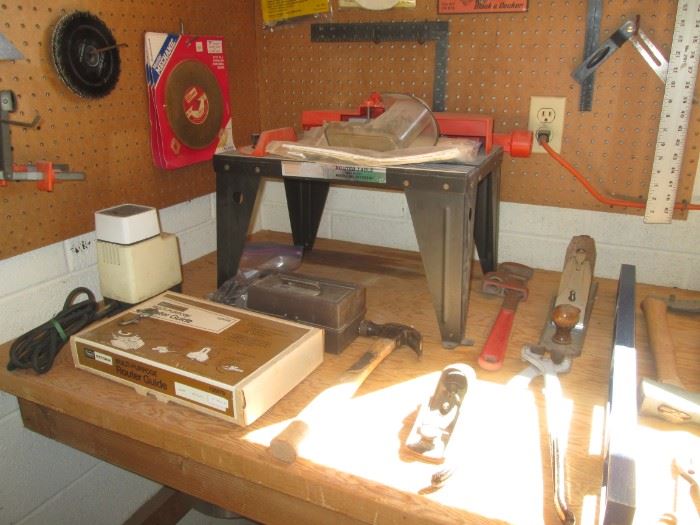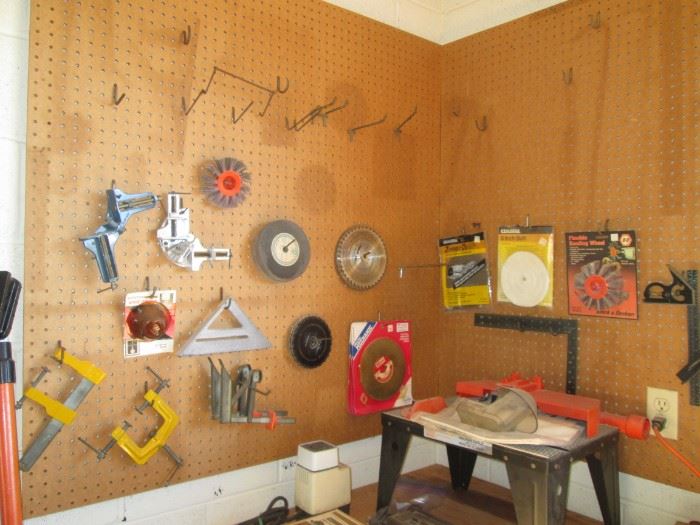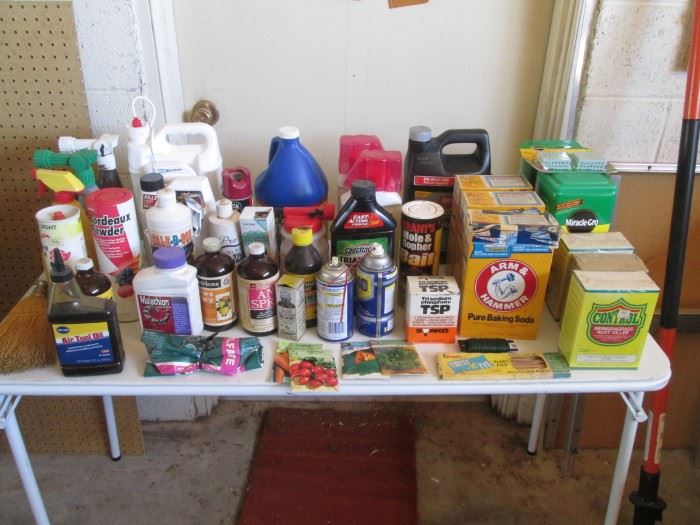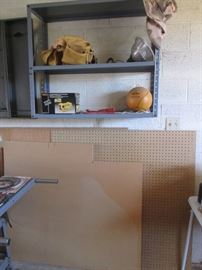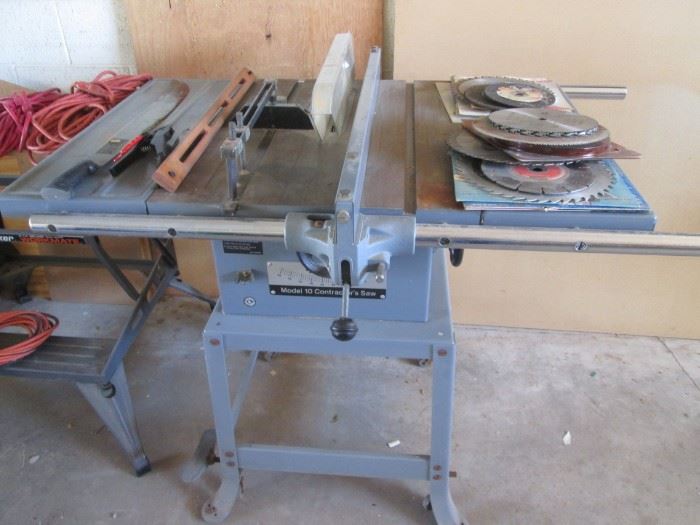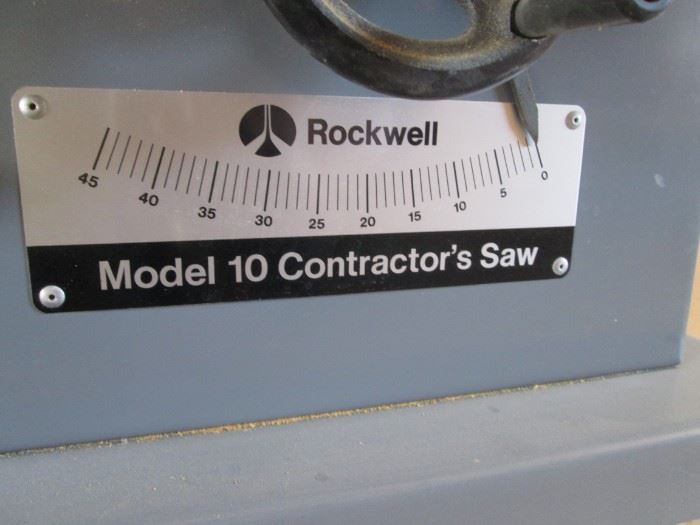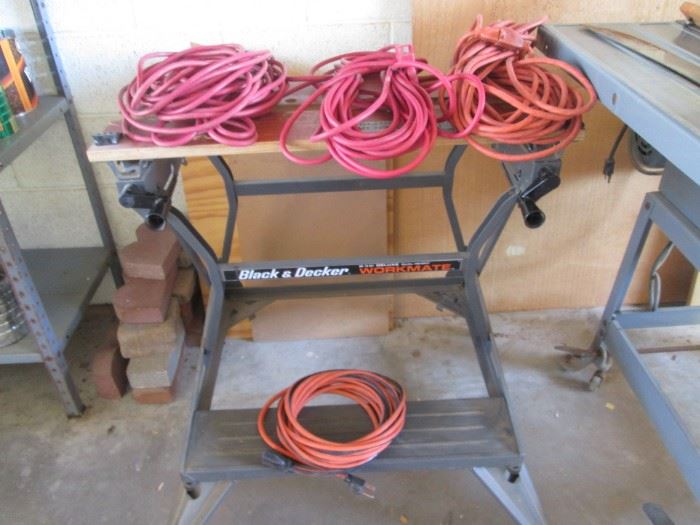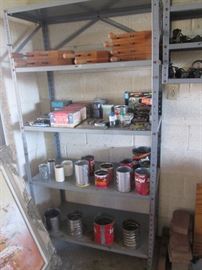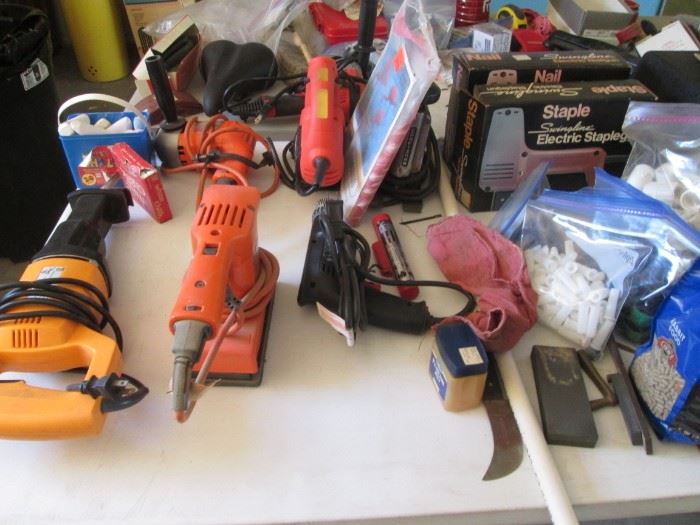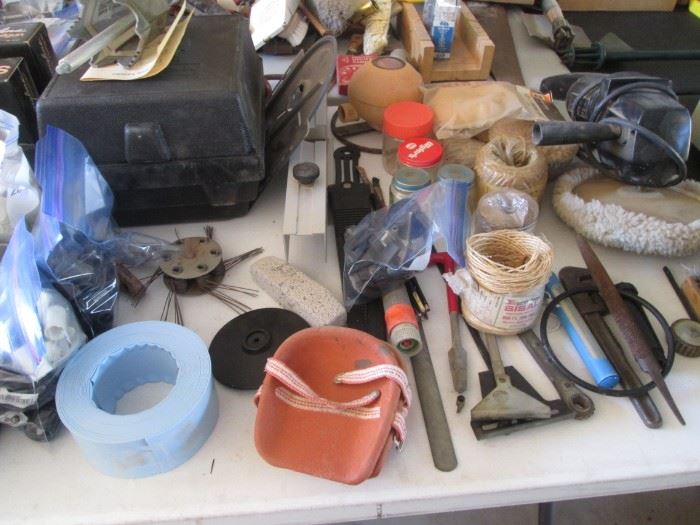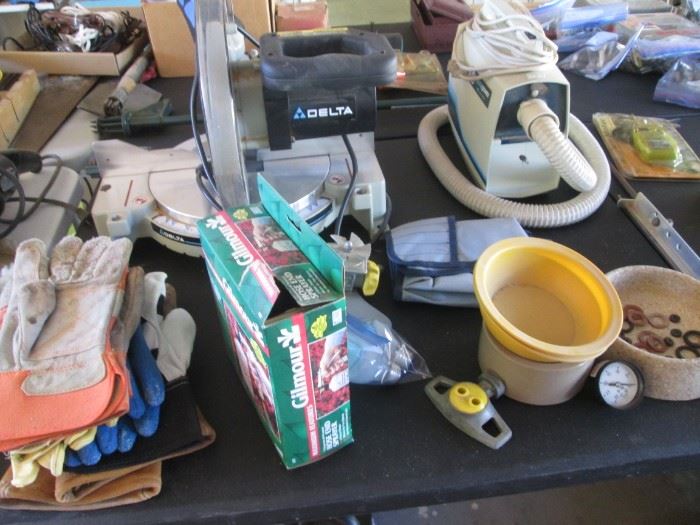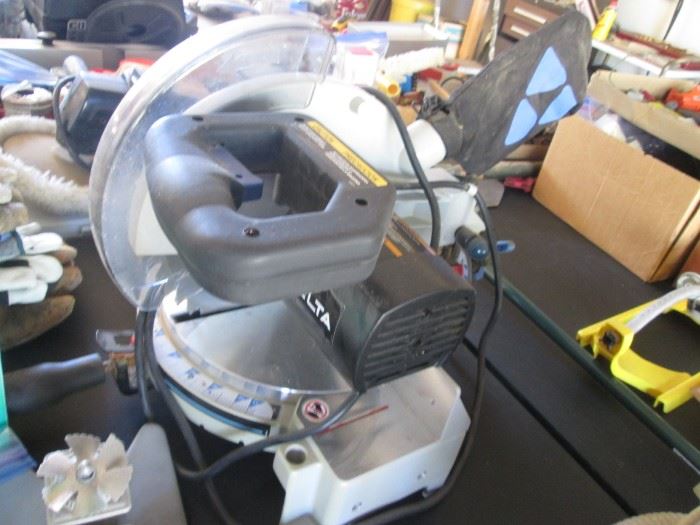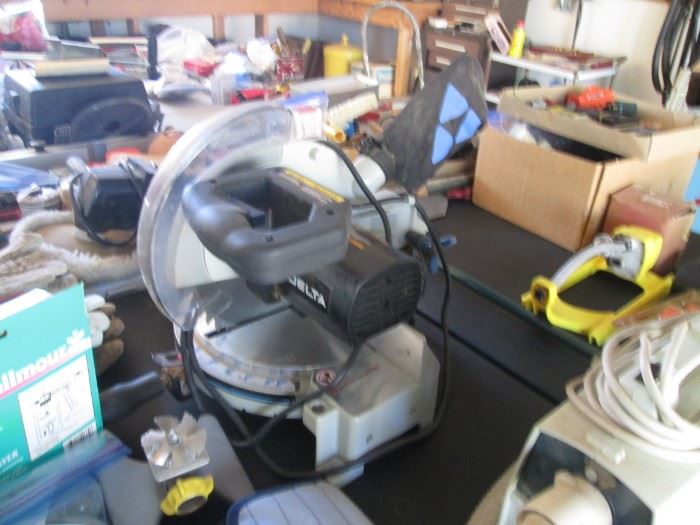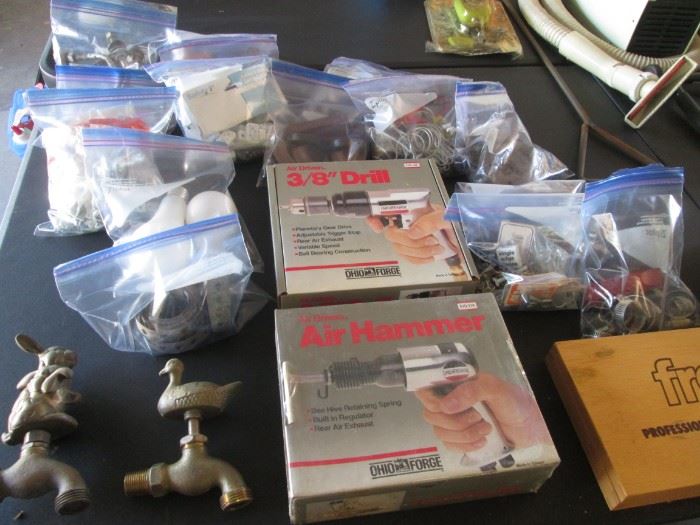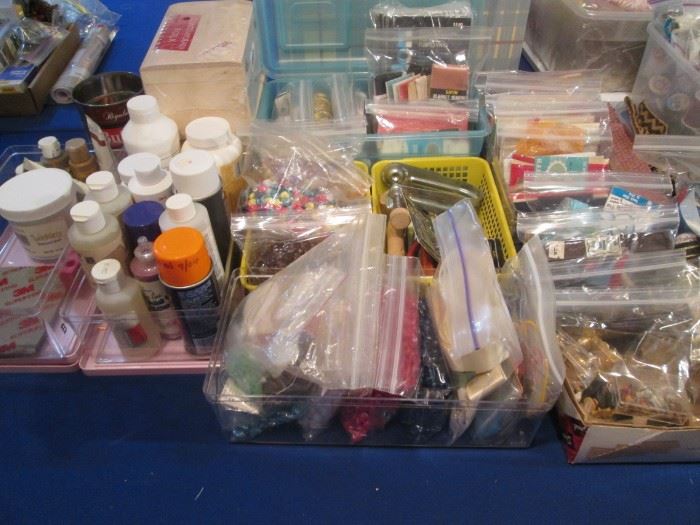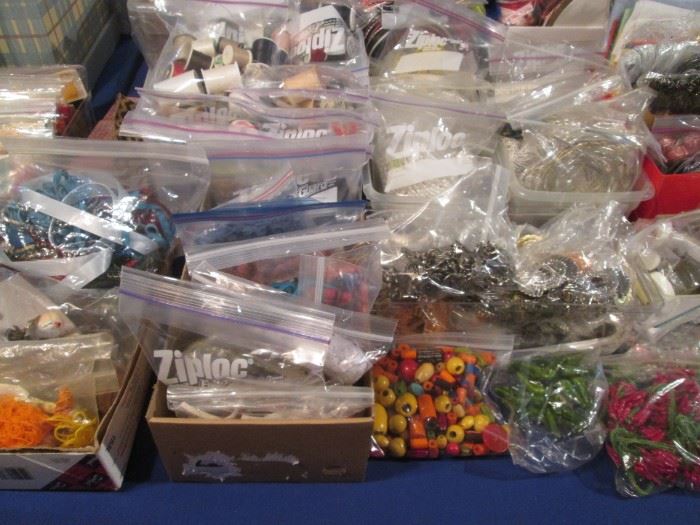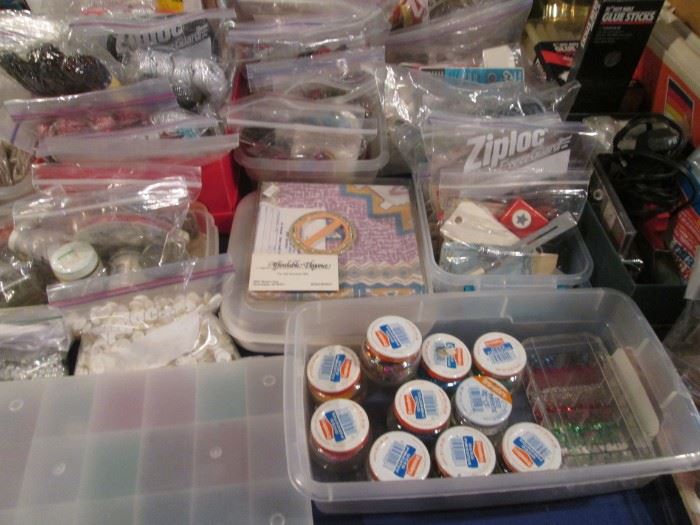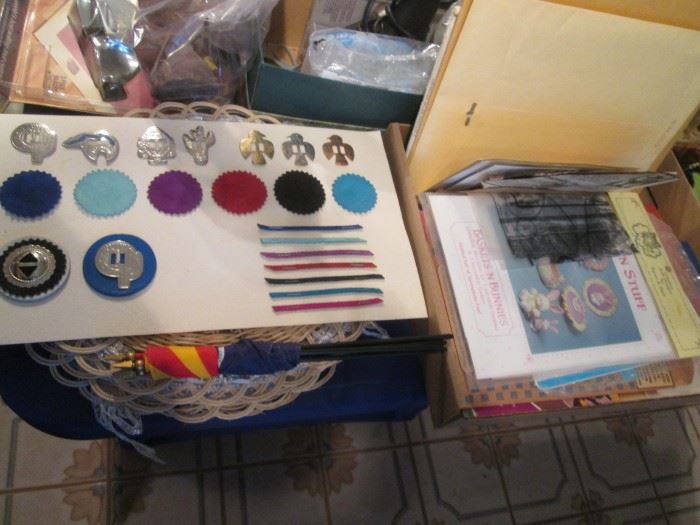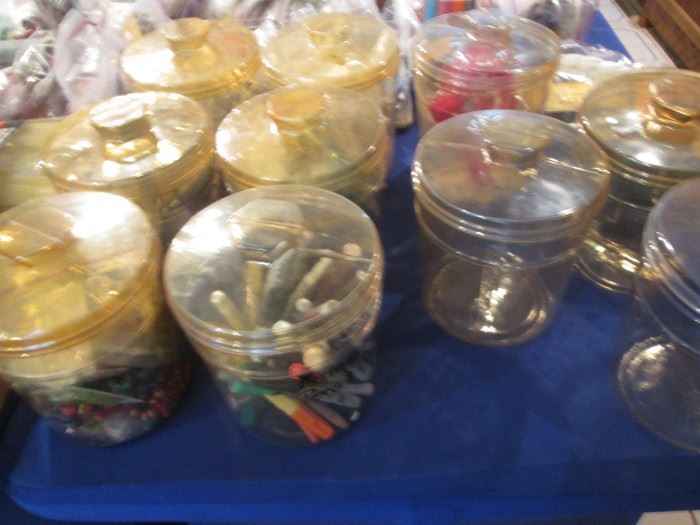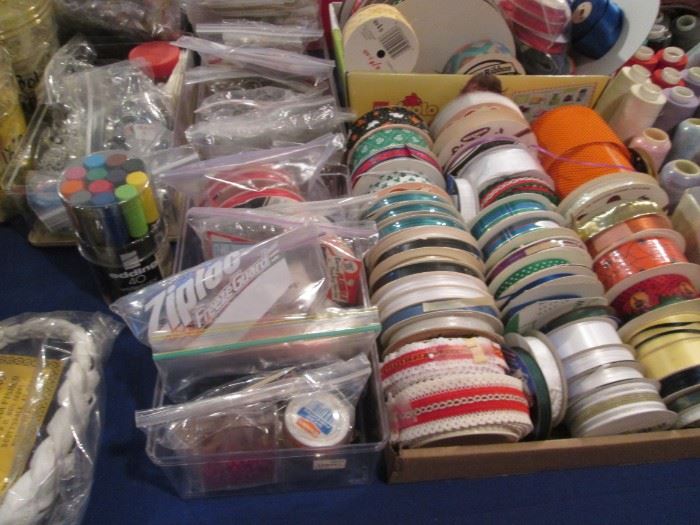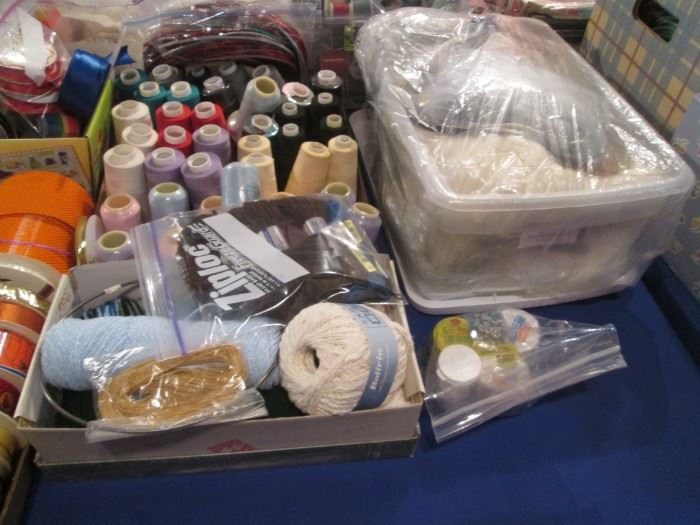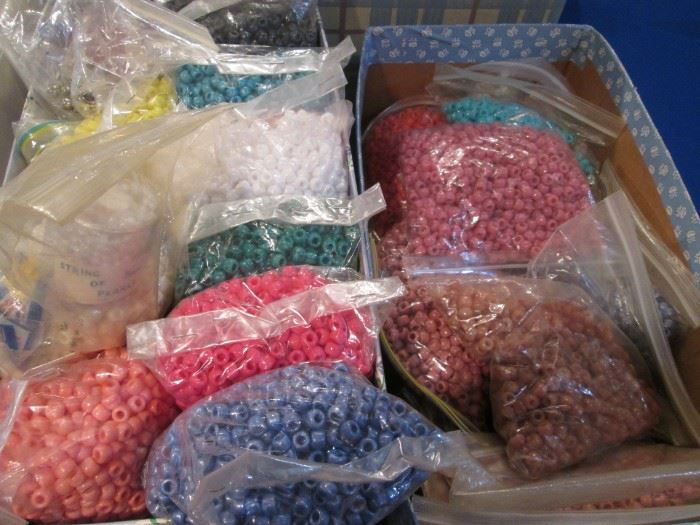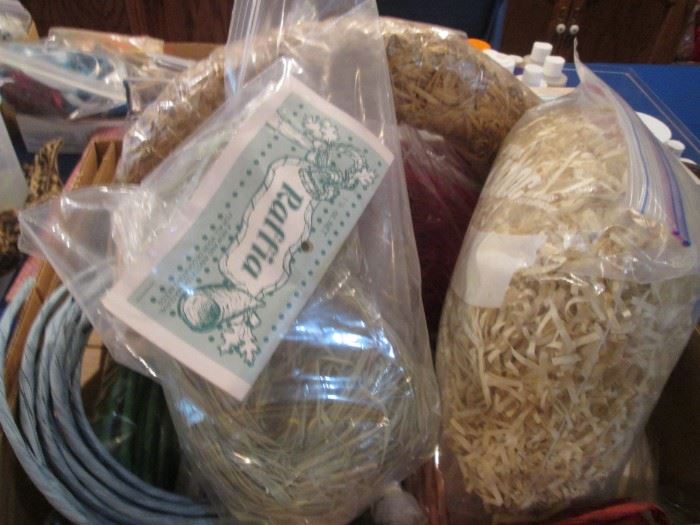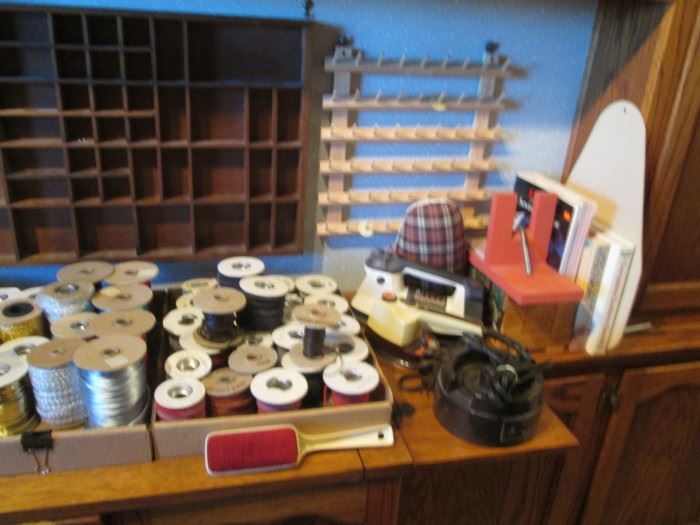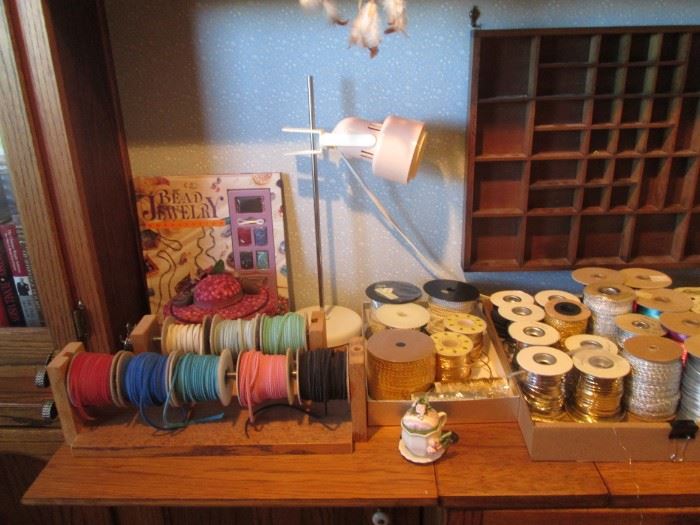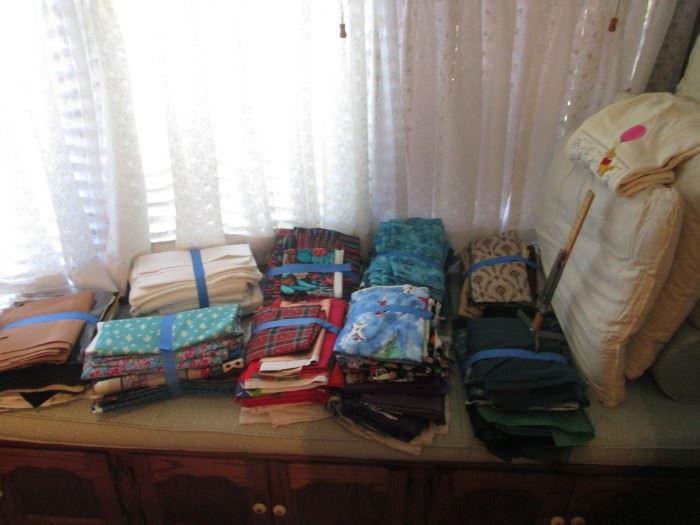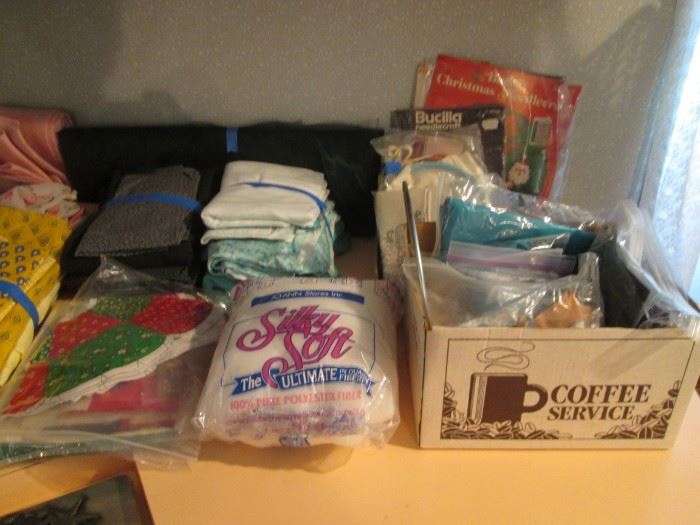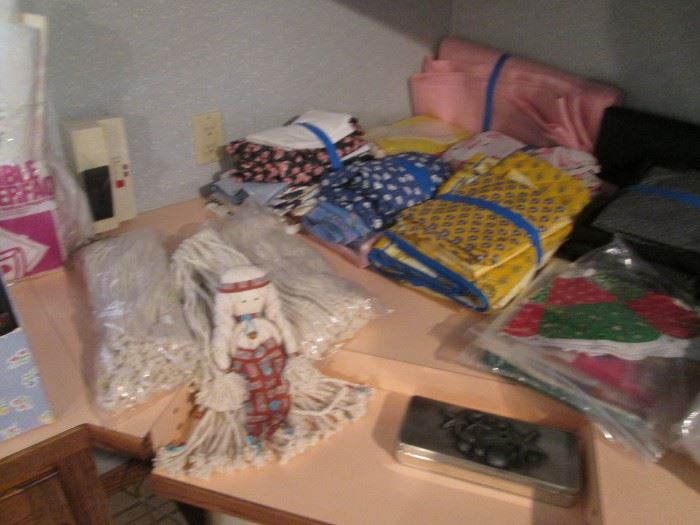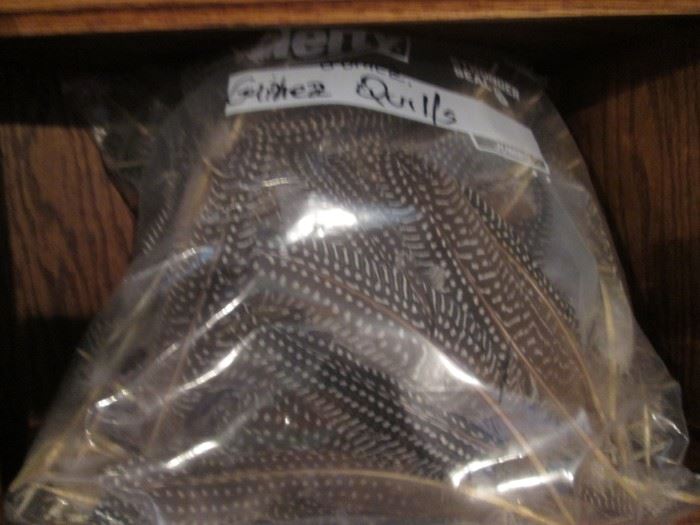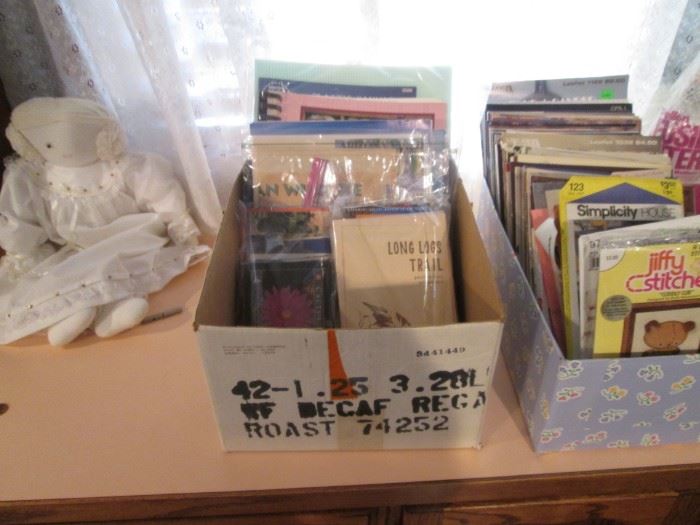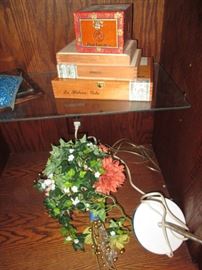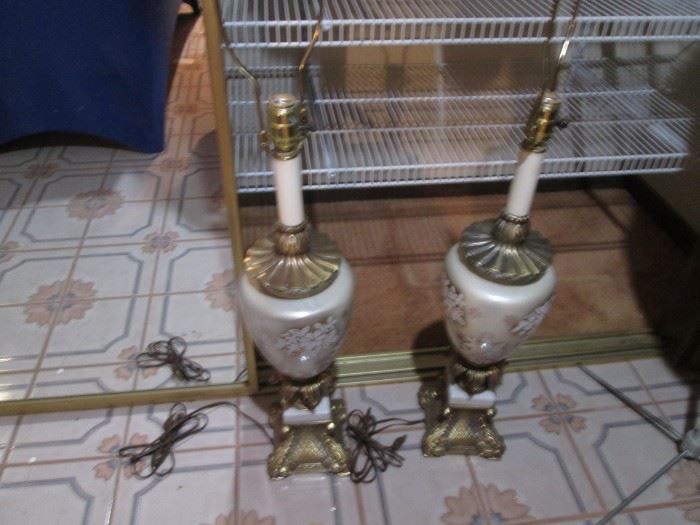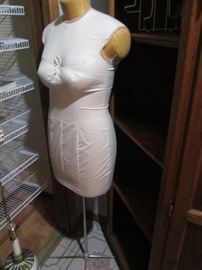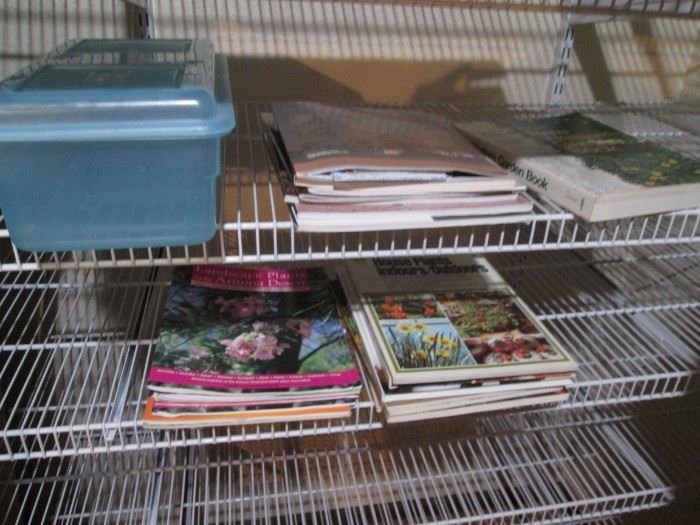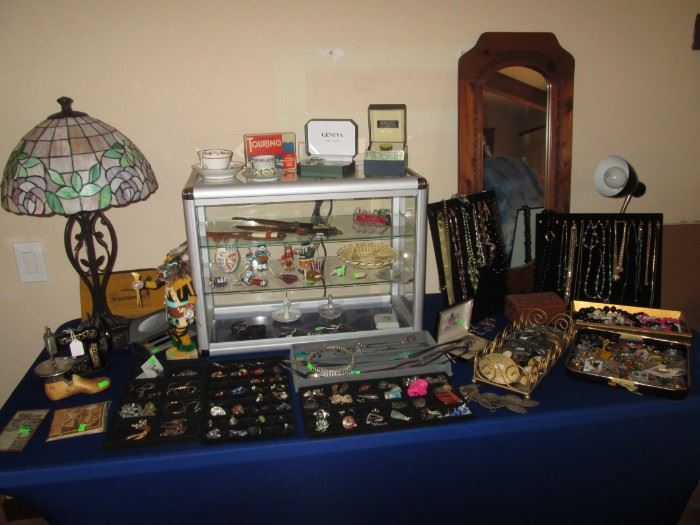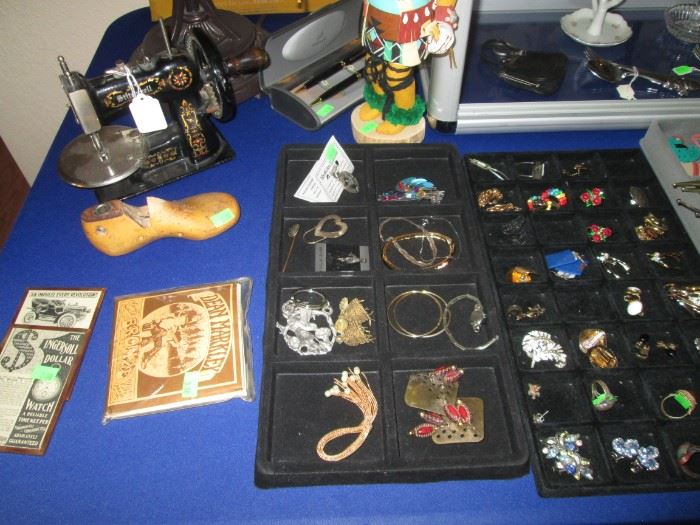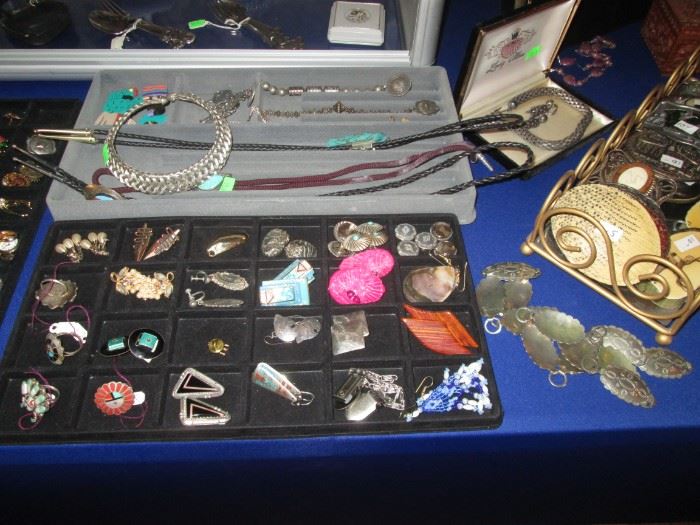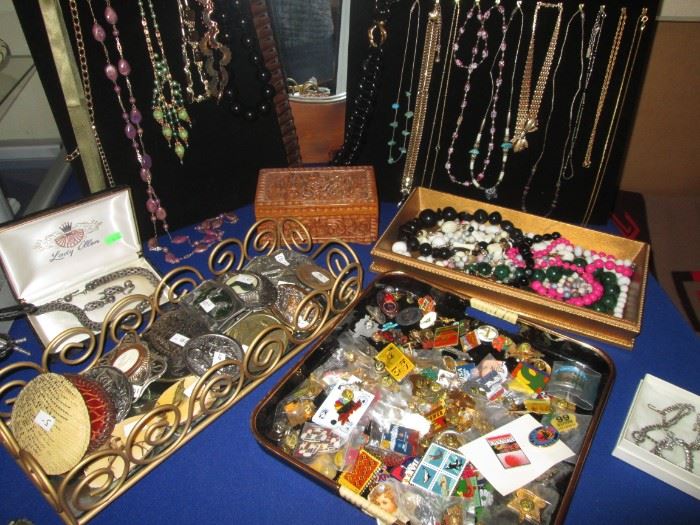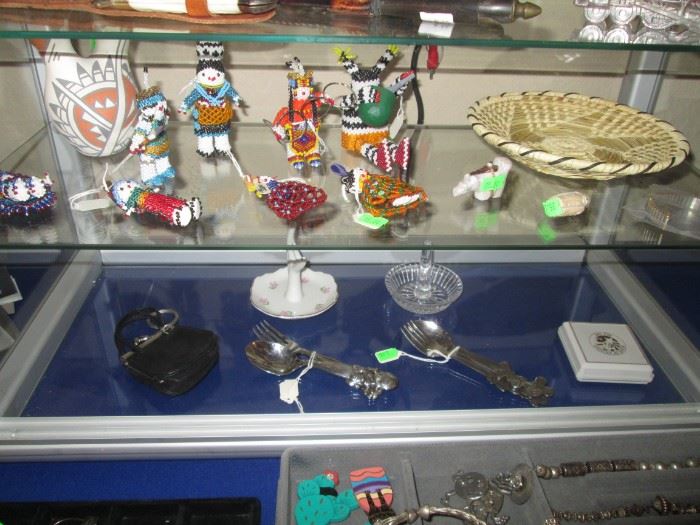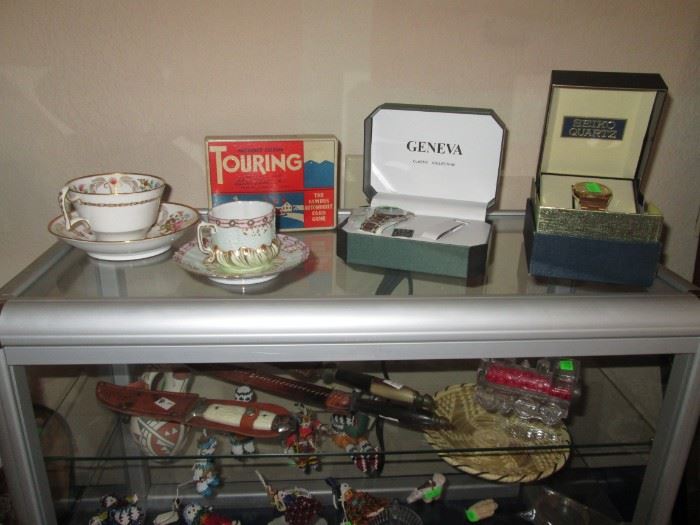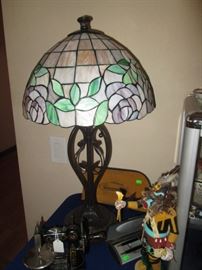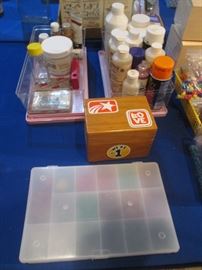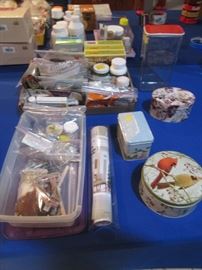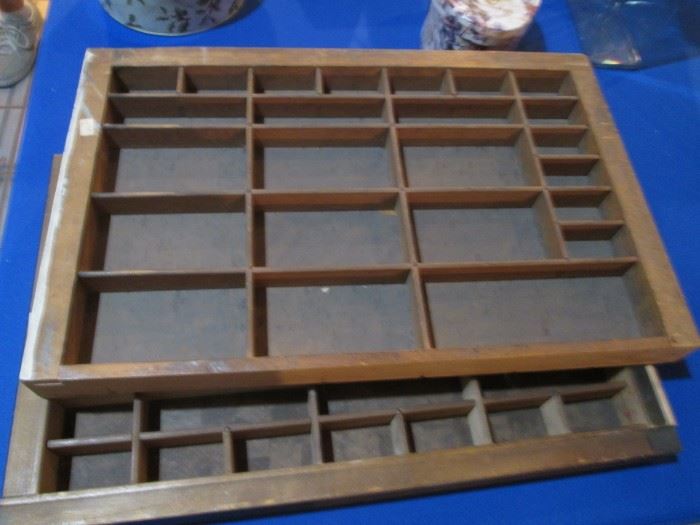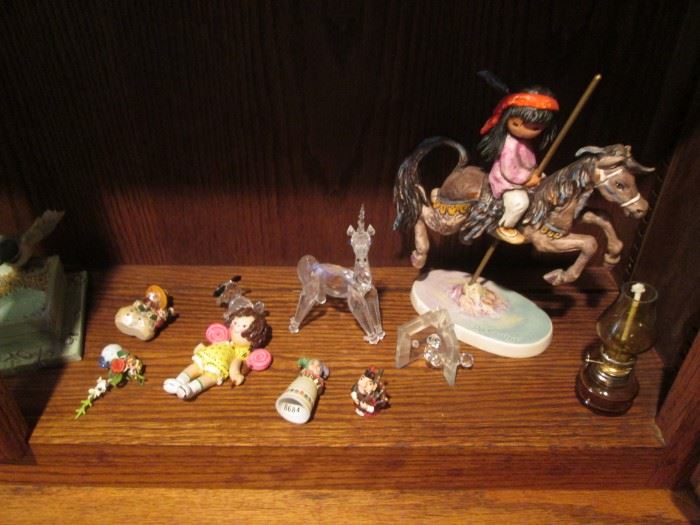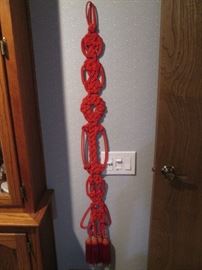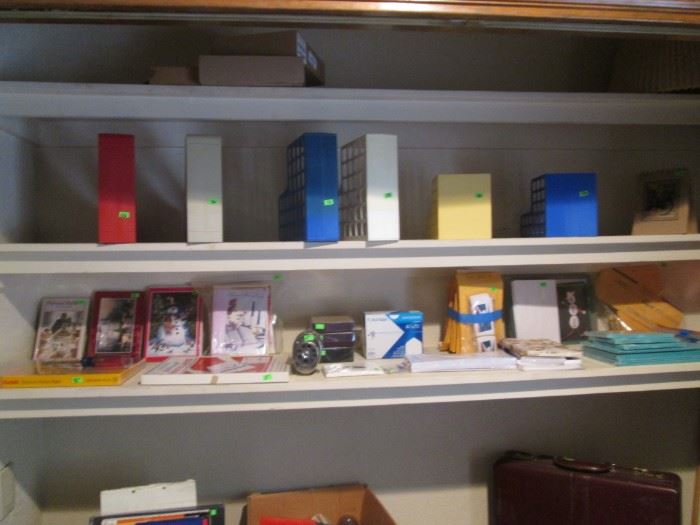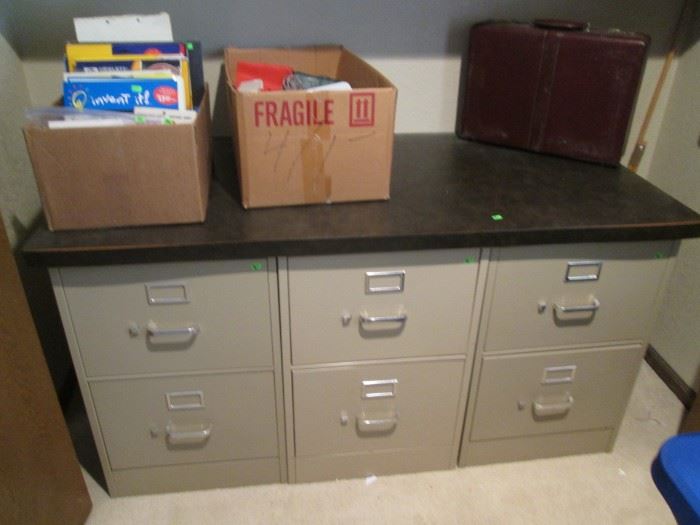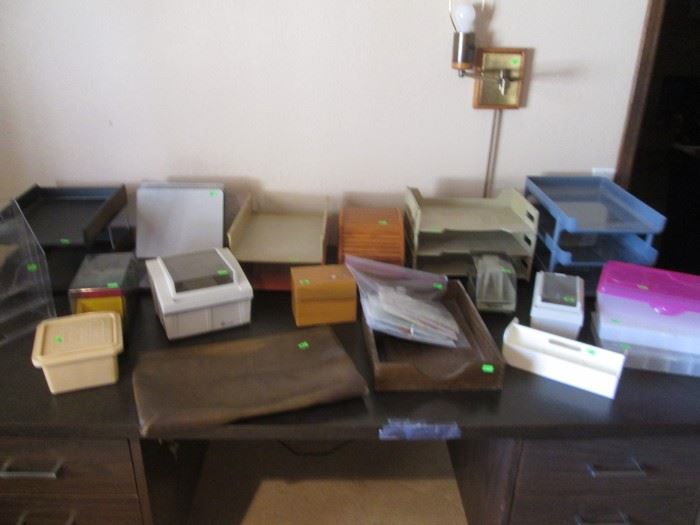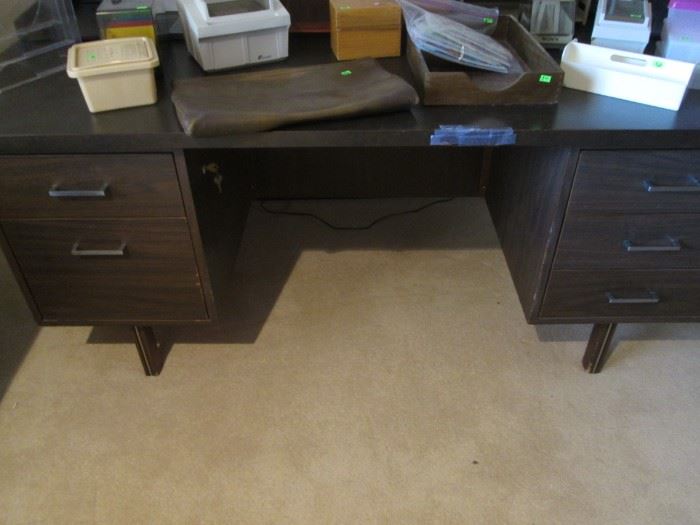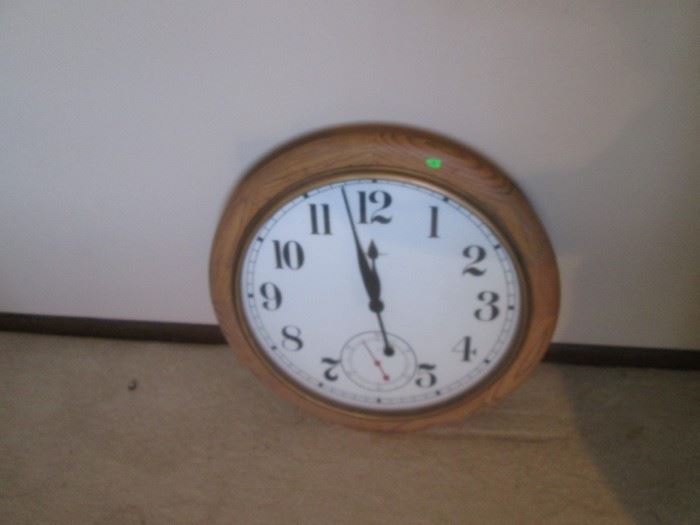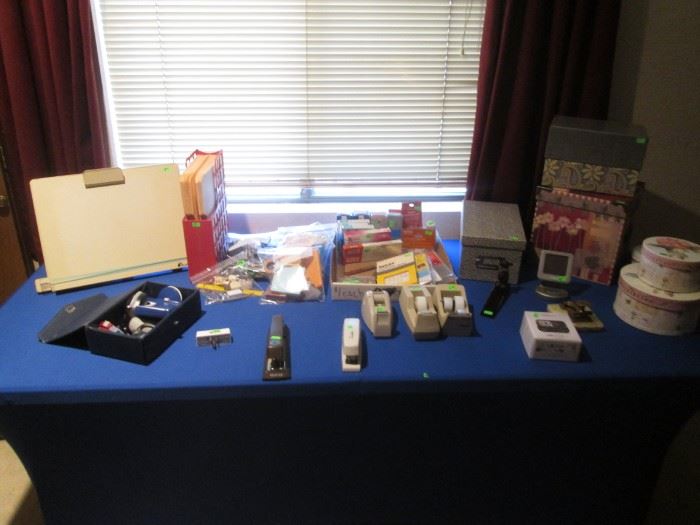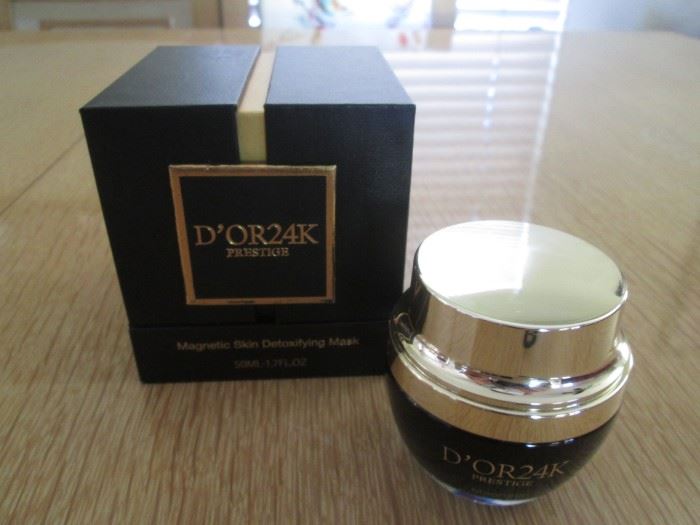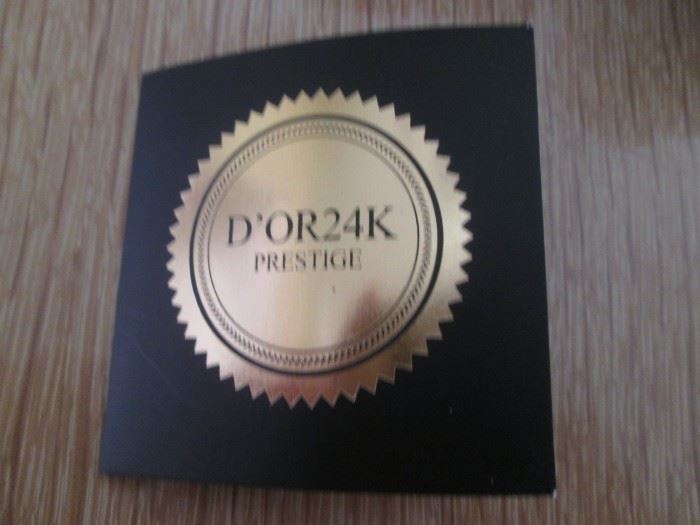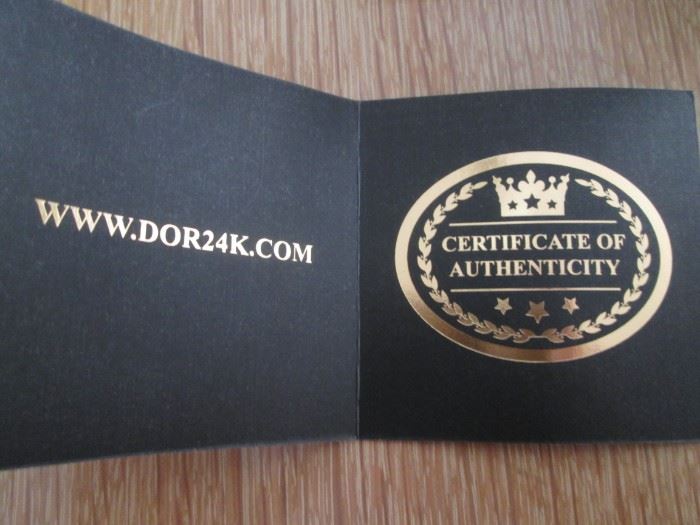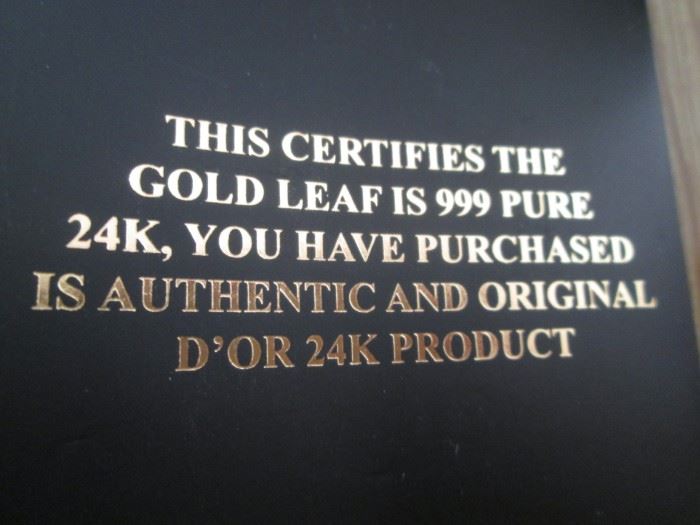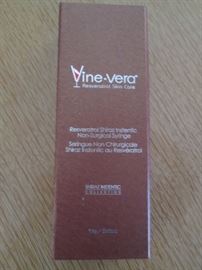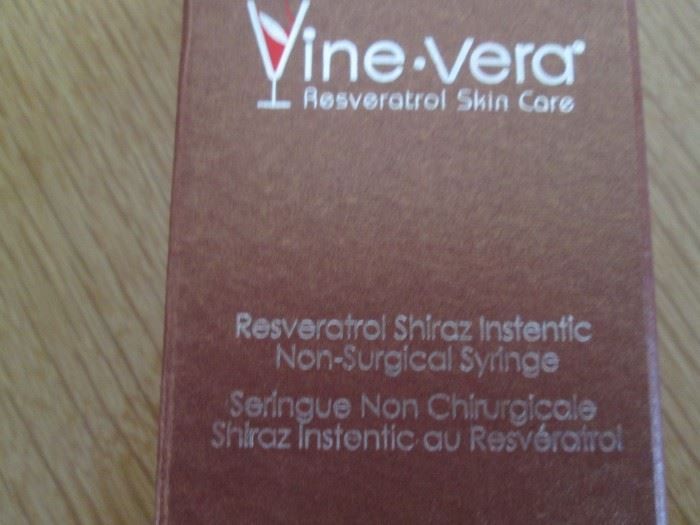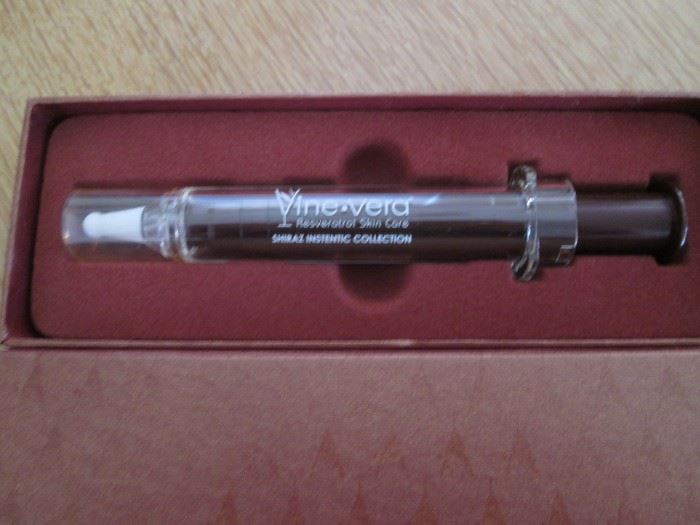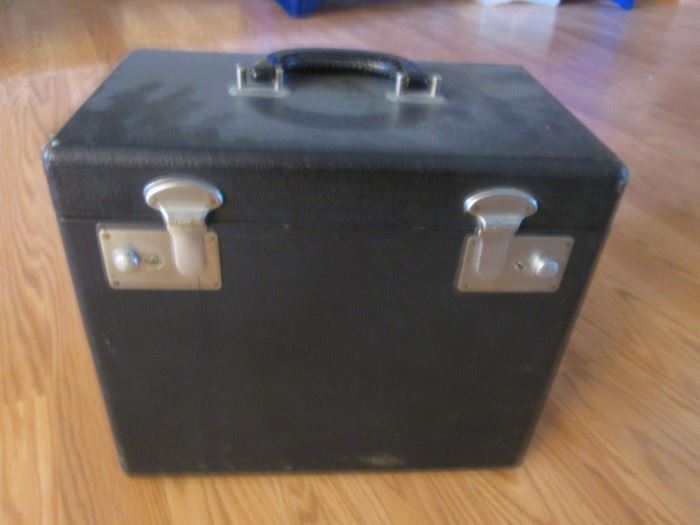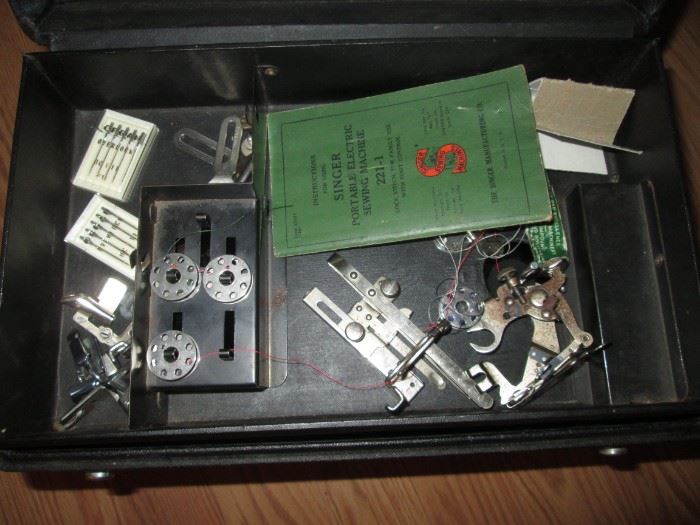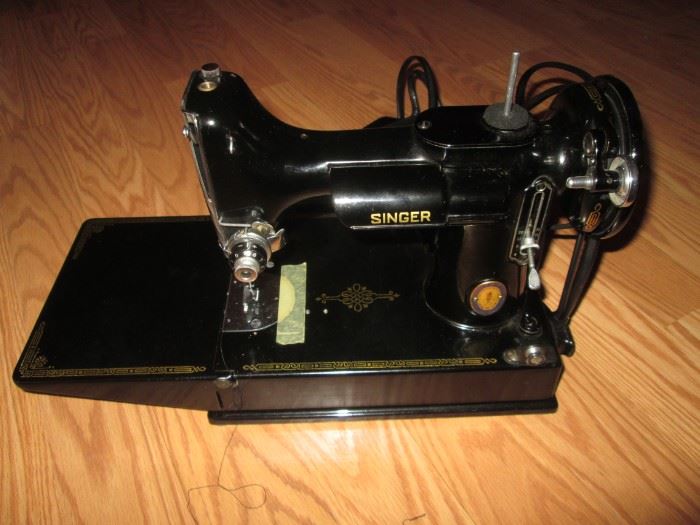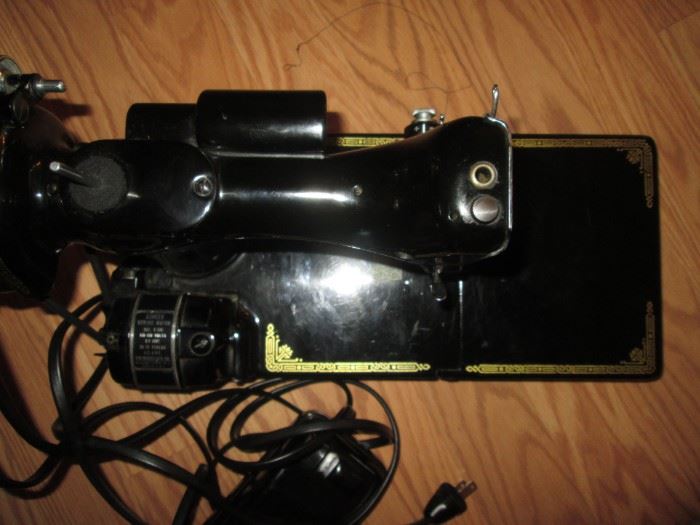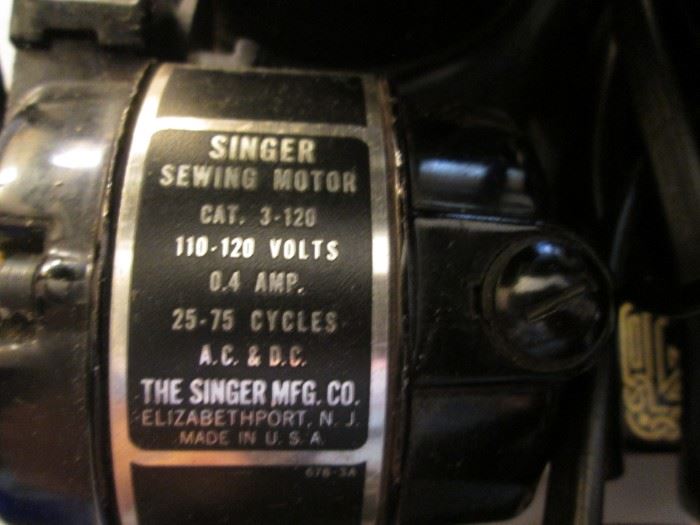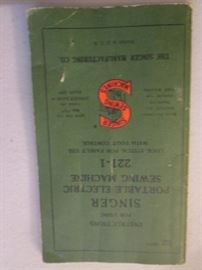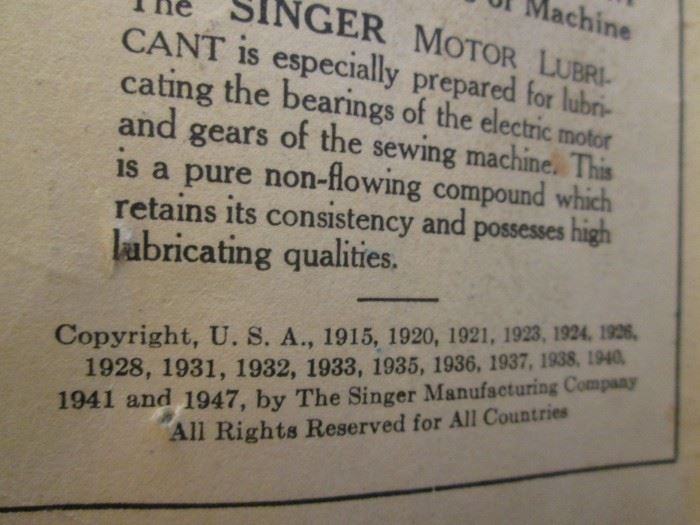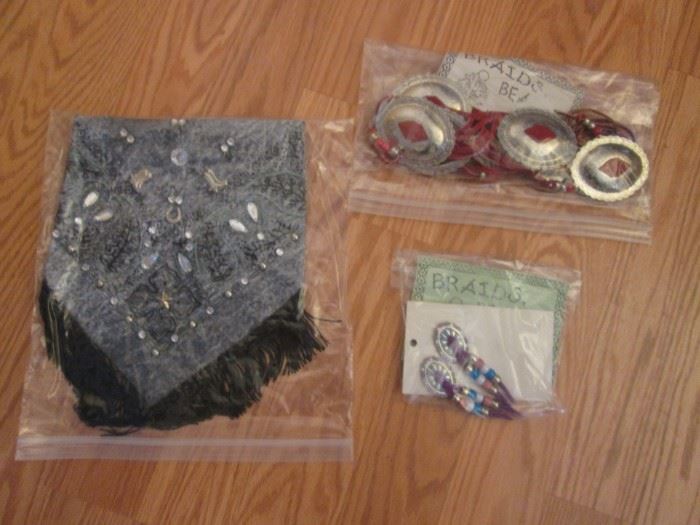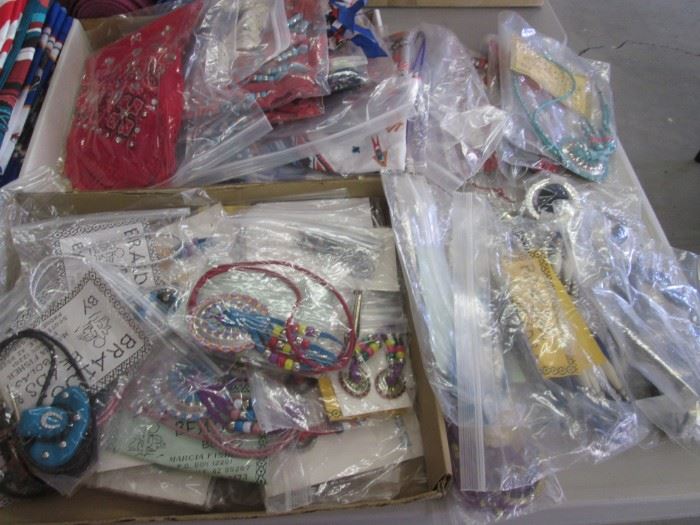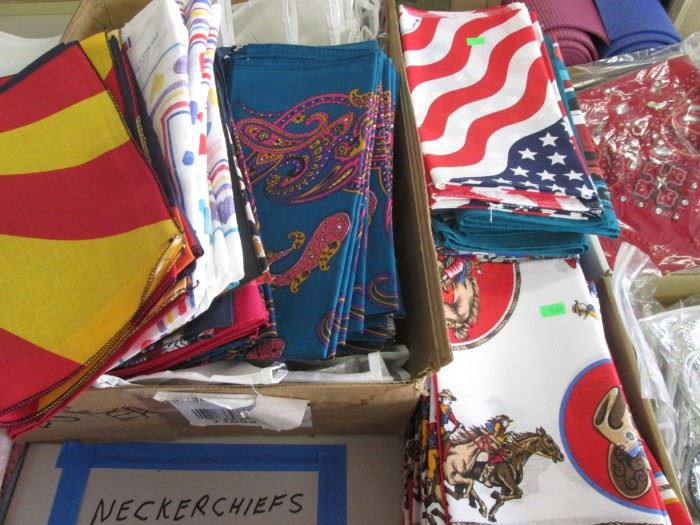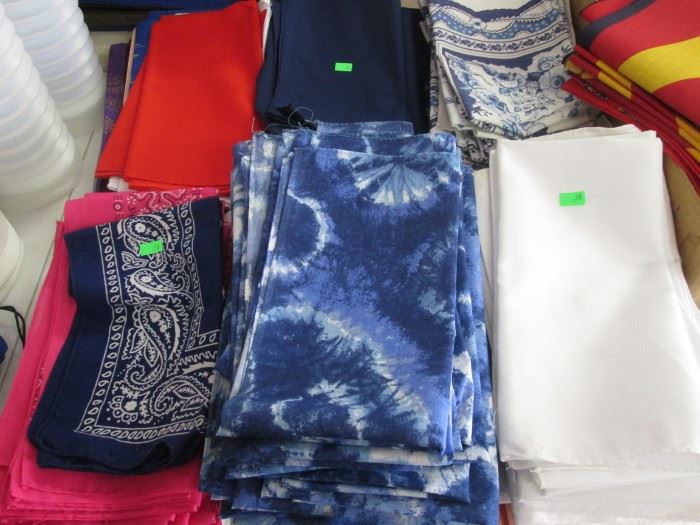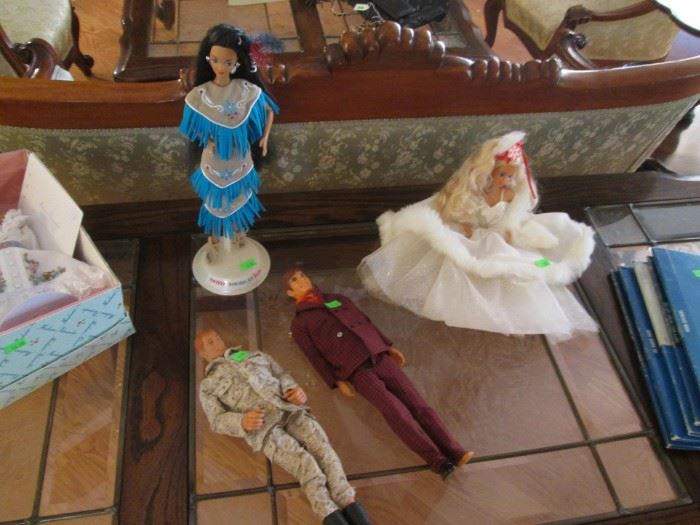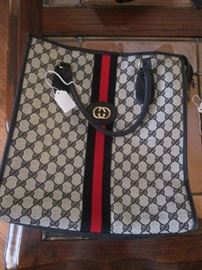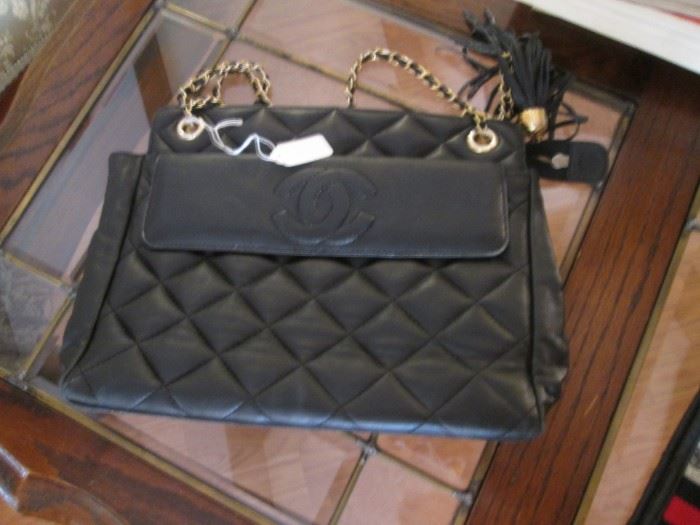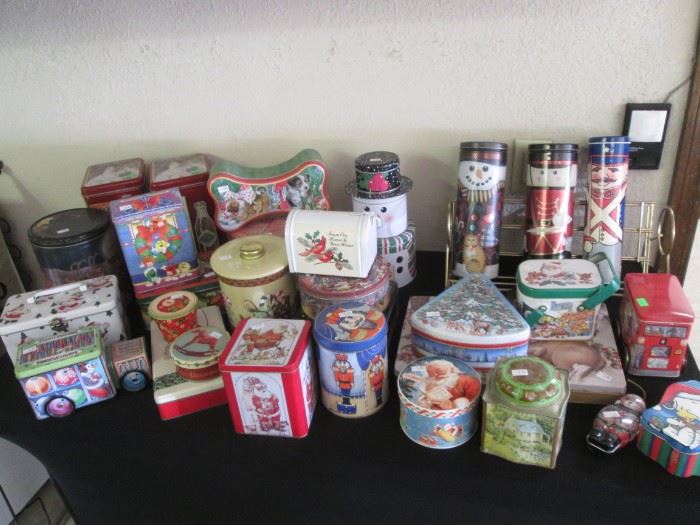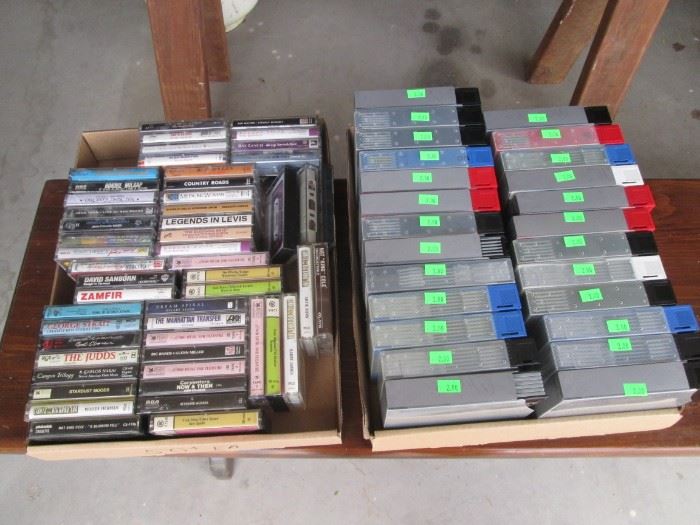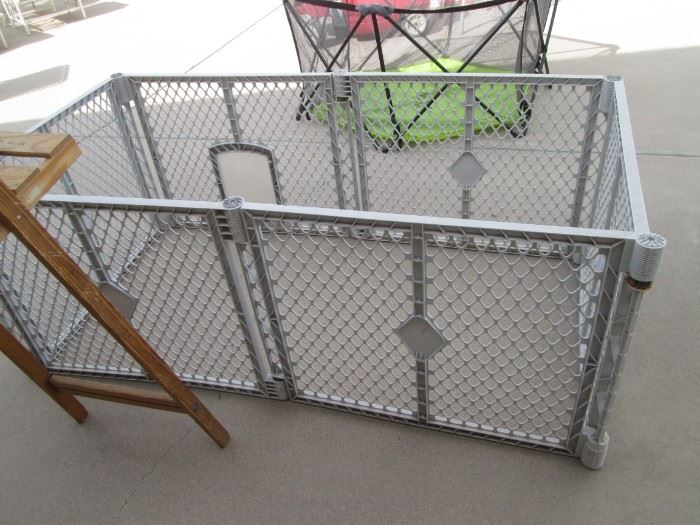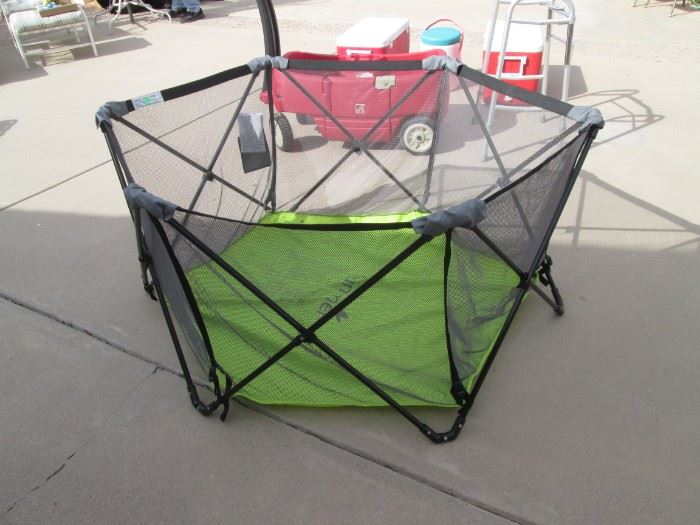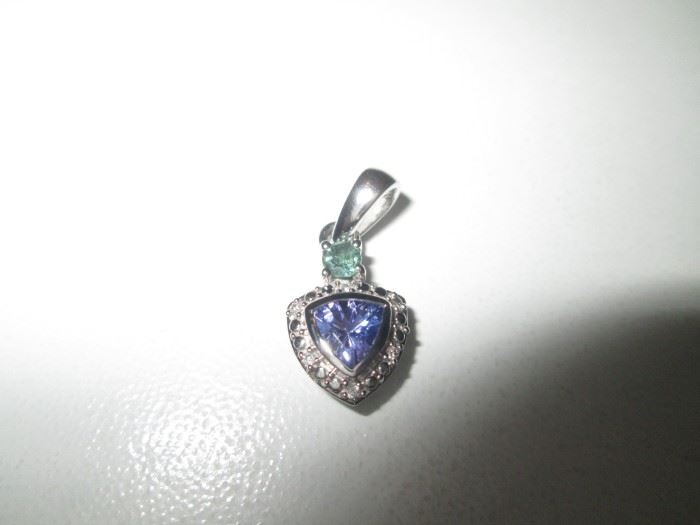 Thank you for using EstateSales.NET. You're the best!