* Ace Of Estates* 50% OFF Online Now! Barely Used Vacation Home! Like New Furniture & More!
estate sale
•
2
day sale
•
sale is over
Terms
We Take Cash, Credit Or Debit! No Fees!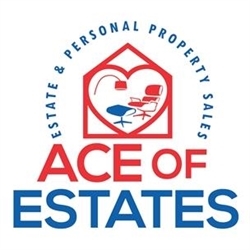 50% Off Everything Starts Online Now!
In Home Estate Sale Tomorrow (Saturday)
9am to 2pm
Some Items have already sold in our online store! Please check the store by clicking below to purchase items now!
Click Here To View & Purchase Items!
Barely Used Vacation Rental! Beautiful Like New Furniture & More!
Estate Sale In Home Will Be Friday & Saturday June 12th & 13th
9am To 2pm!
Some Highlight Include:
Saguaro Skeleton Cactus Floor Lamp 79x24x29in HxWxD AH100
Old West Rustic Buffet/Sideboard Cabinet Distressed Reclaimed wood 41x70x16.5in HxWxD AH101
Rustic Iron Wine Rack 44.5x15.5x11.5in HxWxD AH102
3pc 30in Iron/Leather/wood Swivel Counter Height Chairs Bar Stools 44x17x19in seat height: 30in HxWxD AH103
Mara Stoneware 44oz Horse Decanter Decor 12x7x4in AH104
6in Resin Howling Coyote Decor 6x4x3 AH105
9.5in Resin Cowboy boot decor 9.5x10x4in HxWxD AH106
Frosted embossed Rose Glass Vase 10.5in H x 6in diameter (at widest) HxWxD AH107
Wanted Wine Bandit Decor Sign 2x18x1in HxWxD AH108
Robert Gertz Canyon Arch Art Photography Framed Picture PrimoVision 29.5x48.5x1in HxWxD AH109
Robert Gertz Toroweap Overlook Art Photography Framed Picture 40x34x2in HxWxD AH110
Artist Made Metal Art Stagecoach Silhouette Decor Flam Finish 16x59in Long AH111
Iron & Slate Tile Rustic Coffee Table 19x40x40 HxWxD AH112
Iron & Slate Tile Rustic Side Table 23.5x24x24in HxWxD AH113
Ashley Furniture Signature Faux Leather Sleeper Sofa Couch 39x93x40in BED: 52x72 HxWxD AH114
Ashley Furniture Faux Leather Loveseat Sofa 29x72x40in HxWxD AH115
Ashley Furniture Faux Leather Oversized Chair 39x60x40in HxWxD AH116
Sony 60in Bravia 1080p LED Smart HDTV KDL-60EX645 TV 34x54x12in(at base) HxWxD AH117
Sunny Designs Santa Fe 60in TV/Media Console Cabinet 36x60x16.5in HxWxD AH118
Samsung Blu-Ray DVD Player BD-F5700 AH119
Sony Soundbar/Subwoofer Home Theater System HT-CT260 AH120
Ceramic Gold/Silver Vase 39in H x 8.5in Diameter (at widest) AH121
1pc Blue Geode Agate Candle Holder Votive 3x4x4in HxWxD AH122
3pc Lot Western Coyote/Barbed Candle/Hide Coaster AH123
Resin Cowboy Boot Decor 16.5x15x2.5in HxWxD AH124
2pc Rustic Wrought iron Display Stand 15.5in H x 10in H AH125
2pc Rustic Mexico Ceramic Decor Vases 16in H & 14in H AH126
3pc BBQ Rustic Buckets Decor Pela studio creative co-op Buckets 9in, 8in & 6in H AH127
Rustic Metal Saguaro Cactus Yard Art 48x20x15in HxWxD AH128
Rustic Metal Lizard Yard Art 5x9x24in HxWxD AH129
lg Ceramic Drip Glaze Pot/Planter #1 15in H x 19in Diameter AH130
lg Ceramic Drip Glaze Pot/Planter #2 15in H x 19in Diameter AH131
Lifetime Patio/Deck Storage Container 36x40x25in HxWxD AH132
Quails & Roadrunner Silhouette Metal art wall hanging 30in Dia AH133
24in Outdoor/Patio Wall Clock Temp Gauge 24in Dia AH134
Wendy Caro Cowboy/Sunset Days End Art Print 30x38x1in HxWxD AH135
Ashley Furniture Suzannah 8 Drawer Dresser w/ Mirror B327-31 41x70x18in Mirror: 42x44in HxWxD AH136
Ashley Furniture Faux Leather Ottoman 18x42x31in HxWxD AH137
King Size Bedding AH138
King Ashley Furniture Signature Suzannah Sleigh Bed 62x80x95 Mattress Height: 25in HxWxD AH139
Tufted Fabric Chaise Lounge 38x30x67in HxWxD AH140
Iron Rod Floor Lamp 67in H x 17in Diameter (at top) AH141
2pc Ashley Furniture Signature Suzannah Nightstands PAIR 30x27.5x17.5in HxWxD AH142
2pc Bronze Metal Cone & Ball Lamps PAIR 32.5in H x 14.5in Diameter AH143
Kirkland's Autumn opulence Canvas Print 30x60x2in HxWxD AH144
Scroll Metal Decor 19x56x.5in HxWxD AH145
#1 3 Square Metal Decor 40x12x1in HxWxD AH146
#2 3 Square Metal Decor 40x12x1in HxWxD AH147
4pc Red ceramic Decor Pieces AH148
LG 47in 3D Cinema LED 1080p HDTV TV 47LM4700 29x43x10.5in (at base) HxWxD AH149
Ashley Furniture Signature Suzannah Media Chest/Dresser 41x45x20in HxWxD AH150
LG 2 Channel Soundbar NB2022a 3.5x36x3.5in HxWxD AH151
Sony BDP-S590 Blu-Ray DVD 3D AH152
9 Square Metal Decor 40.5x40.5x1.5 HxWxD AH153
AS-IS 2pc Decor Vases 22in H & 18in H HxWxD AH154
Over Door Mirror AH155
Remington Studio Silk Ceramic Hair Dryer AH156
Ironing Board AH157
Montessa Faux Leather Office Chair AH158
Contemporary Glass & Metal Compact Computer Dest 30.5x36x20in HxWxD AH159
Samsung 40IN LED HDTV TV UN40EH6000F 24X36.5X9in (width at base) HxWxD AH160
Ashley Furniture Cavallino Black Finish 3-Drawer Dresser 34x33x17in HxWxD AH161
Black/Grey DVD/CD Rack 50x17x11in HxWxD AH162
Queen Silver/Black Bed set AH163
Ashley Furniture Cavallino Black wood Queen Bed 73x65x93in mattress height: 34in HxWxD AH164
Eckert Bonded Leather Office Chair 46x27x31in HxWxD AH165
Ashley Furniture Maribel Black Chest/Dresser 5 Drawer 54x33.5x16.5in HxWxD AH166
1pc Ashley Furniture Maribel Black Nightstand 24x23x16.5in HxWxD AH167
#1 Twin Bed Bedding AH168
#2 Twin Bed Bedding AH169
#1 Ashley Furniture Maribel Black Twin Bed 53x43x79in HxWxD AH170
#2 Ashley Furniture Black Twin Bed 53x43x79in HxWxD AH171
4pc Stakmore Harwood Folding Chairs 34x17x20in seat Height 18.5in HxWxD AH172
4pc Ashley Furniture Naomi 24in Faux Leather Counter Height Chairs 40x19x22in seat height: 24in HxWxD AH173
Frigidaire 18cu ft Refrigerator LFHT1817LB8 66x30x32in HxWxD AH174
Southwest Howling Coyote Ceramic Decor 28x115x9in HxWxD AH175
3pc Rustic Metal Javelinas 6.5x3x9in HxWxD AH176
Artist Made 4 little Quail Metal art Silhouette 6x18x2.5in HxWxD AH177
Artist Made Kokopelli Metal art 9in H x 4in dia HxWxD AH178
As-Is Resin Boy Holding Fireflies 17x13x10in HxWxD AH179
Mr. Coffee 12 cup Programmable Coffee Maker LM280NK AH180
Dyson DC40 Vacuum AH181
Cuisinart Smart Stick AH182
9pc Pfaltzgraff Coffee Mugs AH183
Ashley Furniture Naomi Faux Stone Top Table & 4 chairs 30in H x 42in Diameter AH184
6pc Spiegelau Vino Grande Cognac / Brandy Glass 6.25 tall 4 wide DAH300
PFALTZGRAFF "NILE" 11" DINNER PLATES, salad plates, & salad bowls set 7 salad plates 8.5 8Dinner plates 11" 8 salad bowls 7.5" DAH301
Keurig B70 Platinum Gourmet Single Cup Coffee Maker with glass stand coffee storage & coffee pods 12x10x12 DAH302
4 Threshold stoneware salad/soup bowls 6" wide 3" tall DAH303
8 melamine summer retro plastic dinner plates 10.5" DAH304
Sleepy Mexican in desert decor picture made in Mexico 9.5" tall DAH305
J.A. Henckels international 9 piece knife set with wood block DAH306
6 tall skinny glasses 6" tall 1 3/4" wide DAH307
Grand Marnier Quintessence High End Rare Hard to Find Decanter & Collectors Box Decanter 10.5"tall DAH308
Monster face glasses 6 6.25" Tall 3" wide DAH309
12 Plastic tumbler & highboy glasses 7 Tumbler 4"x3.5 5highboy 7"x3.5 DAH310
3 mad face monster cups 6" tall 3" wide DAH311
5 plastic long stem wine glasses 9" tall x 3.5 DAH312
Cuisinart CPT-180 1800W 4 Slice Toaster - Chrome 11"x11"x7.5" HxWxD DAH313
12 piece Simply Calphalon 12-pc. Hard-Anodized Aluminum Nonstick Cookware Set 8 inch omelet pan, 10 inch omelet pan, 12" pan, 1 quart cove sauce pan, 2 quart cove sauce pan, 3 quart cove saute pan, 6 quart cove stock pot, 5pcs tempe glass lids DAH314
Tramontina porcelain enamel 3 piece pan set 12" pan, 10" pan 8" pan DAH315
40 pieces leaf design glass set 20 highboy glasses 6in. X3.5 20 tumbler glasses 4" x 3.5" DAH316
Cowboys leave your guns at the bar decor clock 22.5 in. Diameter DAH317
Ceramic horse hanging wall decor 34 inches length DAH318
Lot of 8J.A Henckels International Ever Sharp Steak Knife Serrated Stainless 9 inches in length DAH319
62 Total Pieces CAMBRIDGE Stainless Steel Flatware Silverware Set with oxo organizer 62 pieces DAH320
Star and horseshoe wall Decor 25 inch diameter DAH321
18 Luigi Bormioli Crescendo 20-Ounce Bordeaux Wine Glasses tall stem 9.5" tall DAH322
And Much More!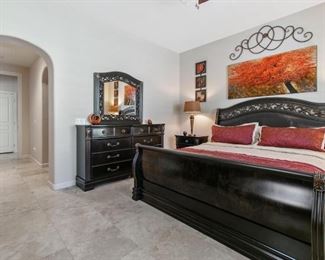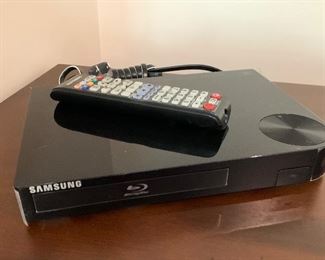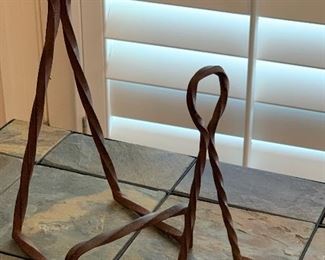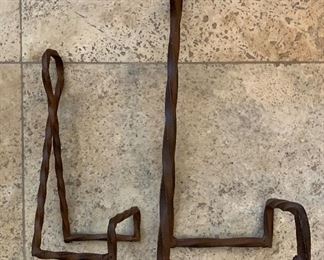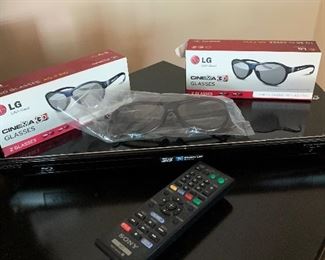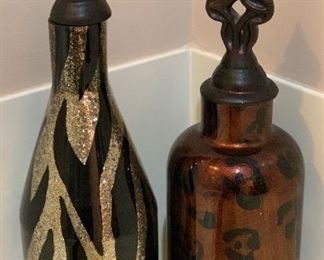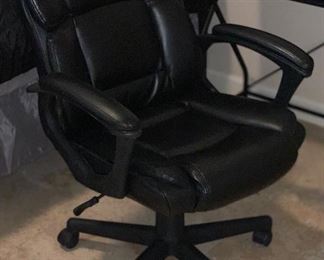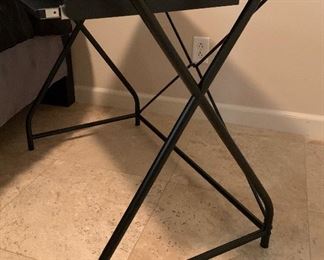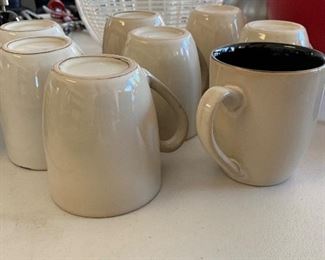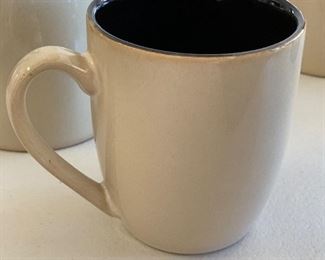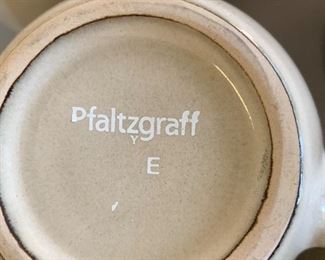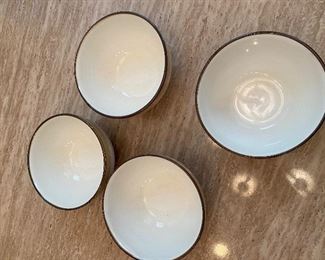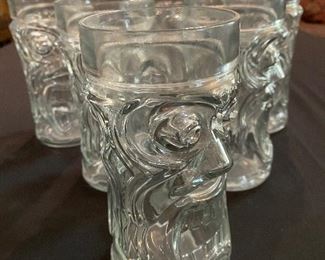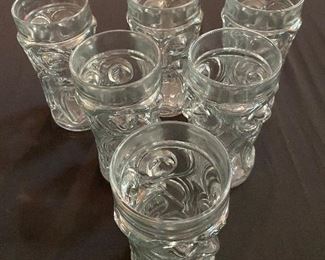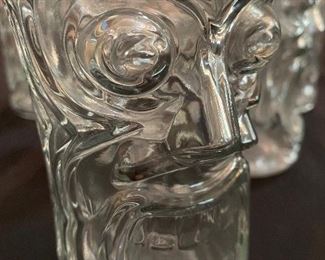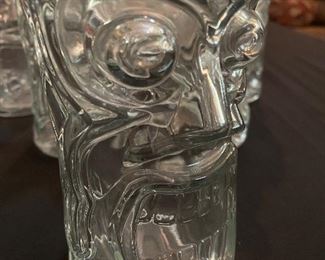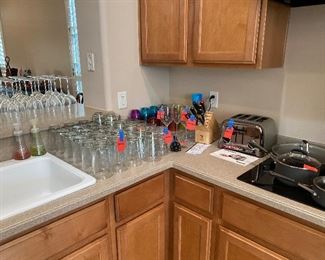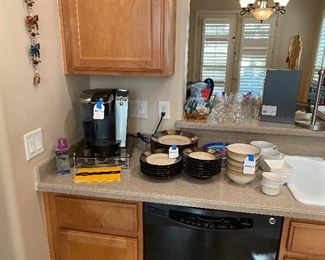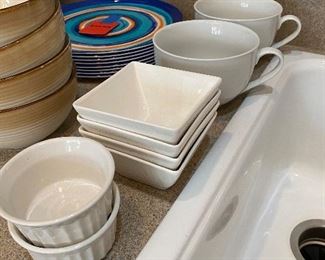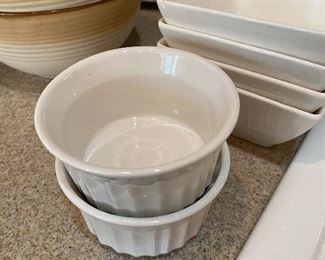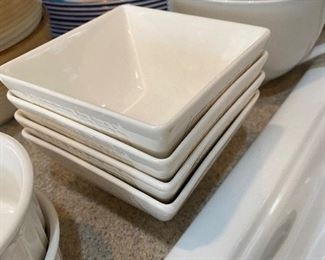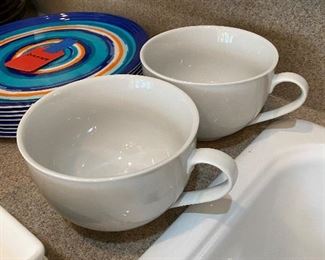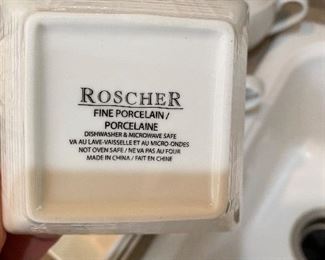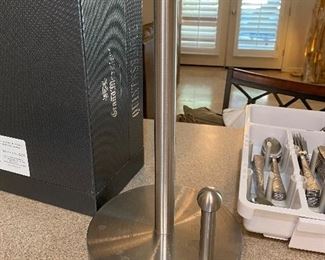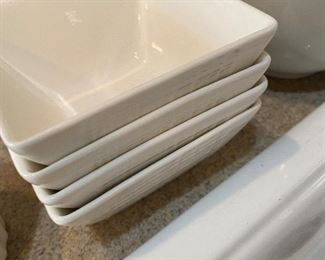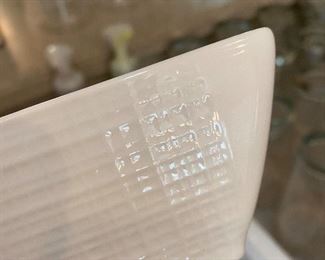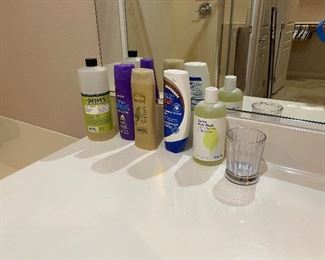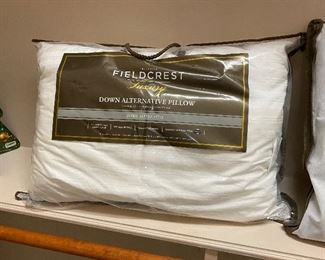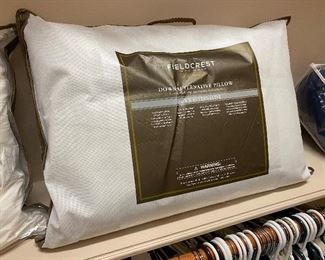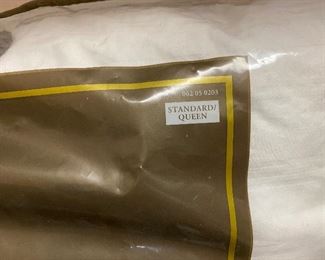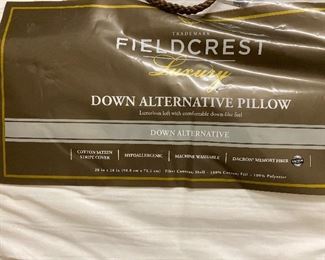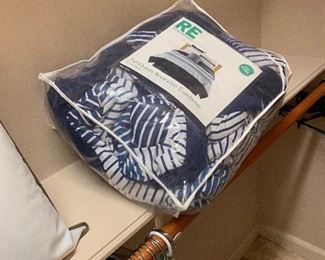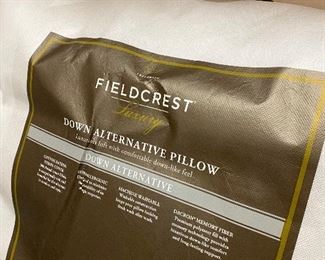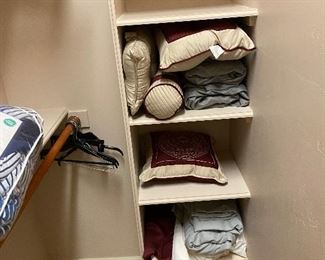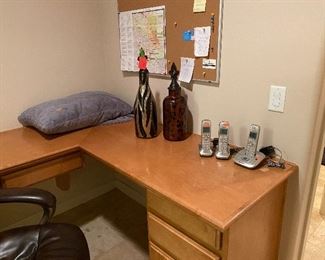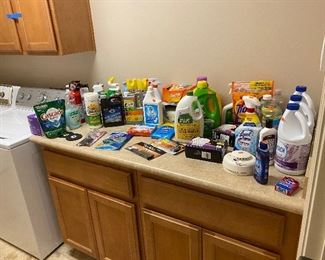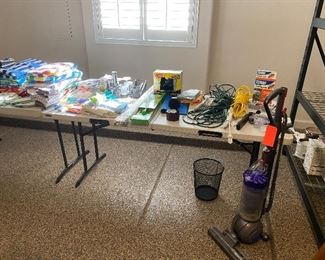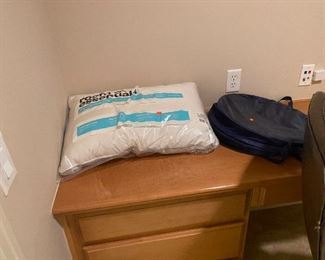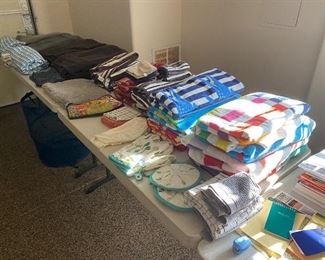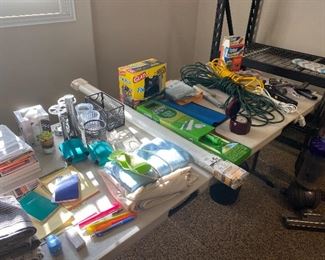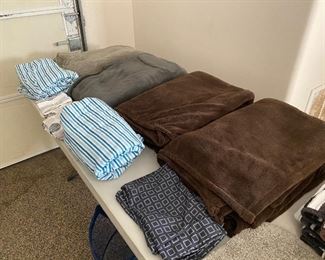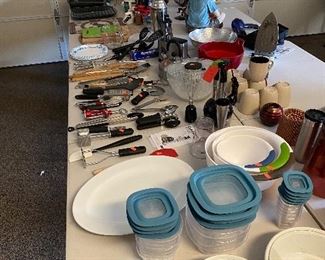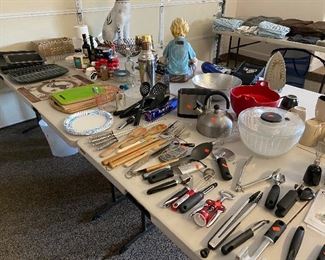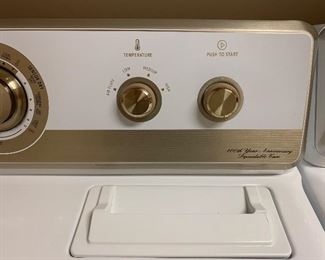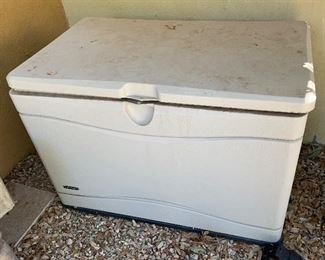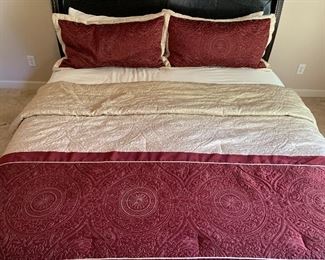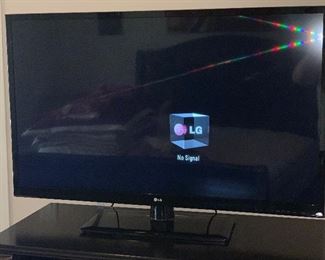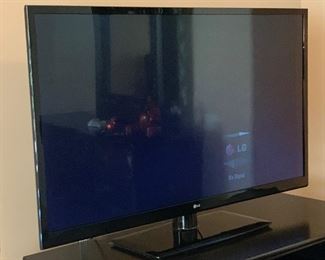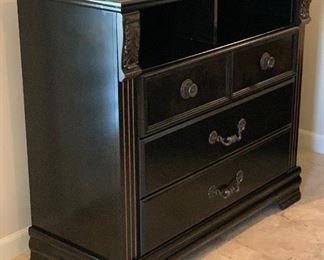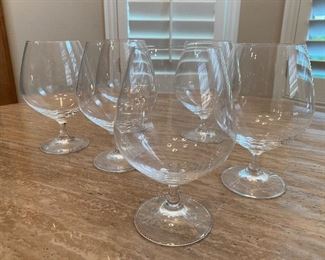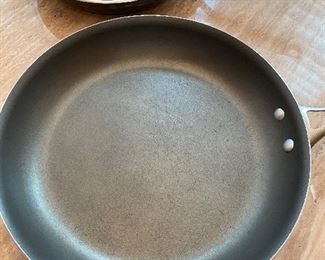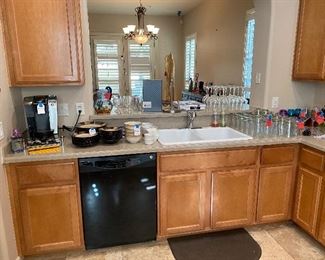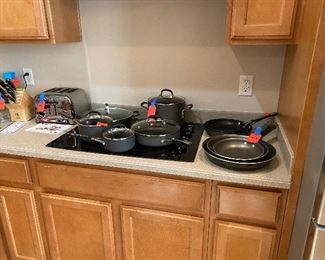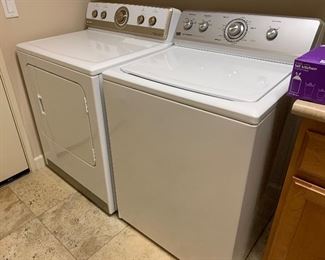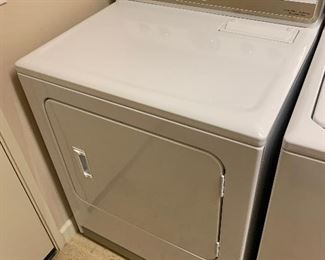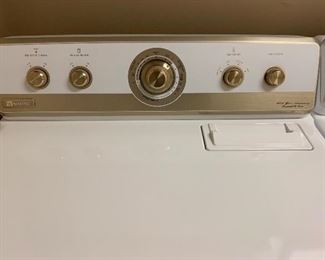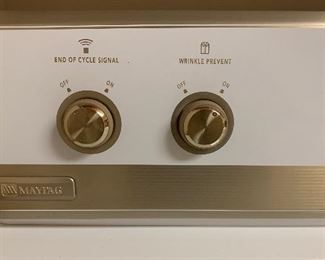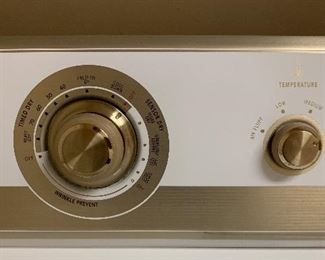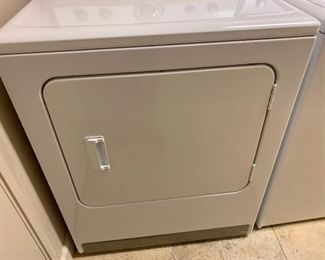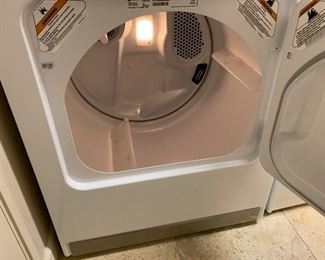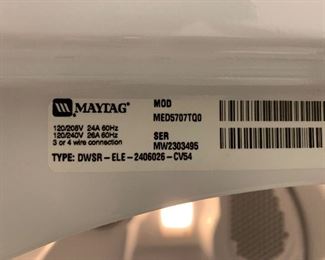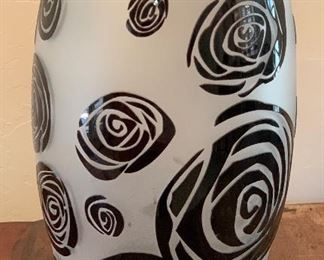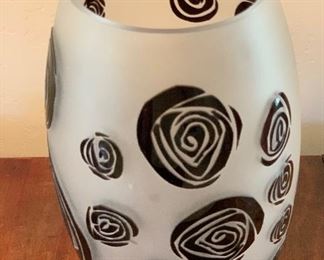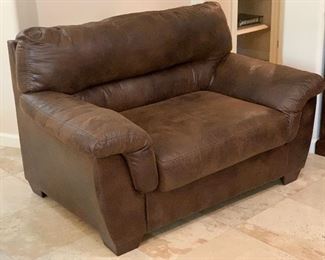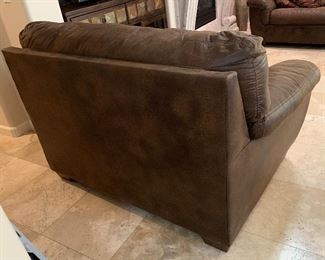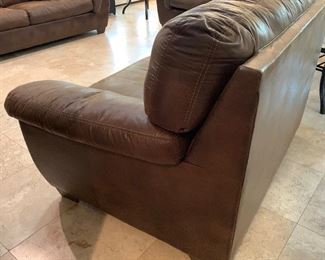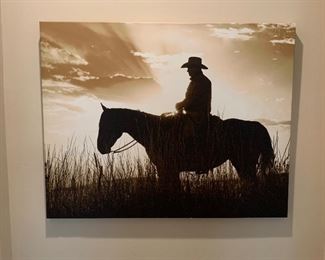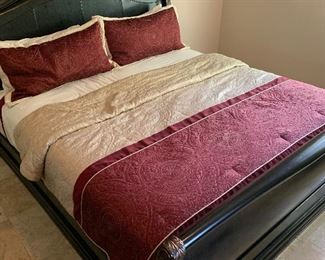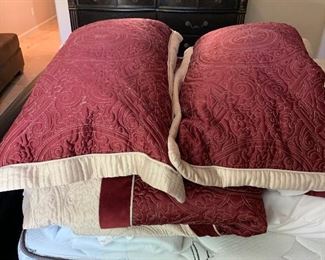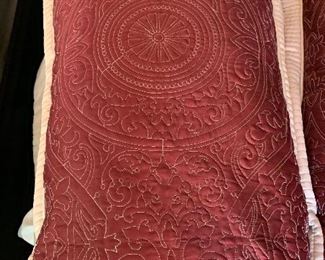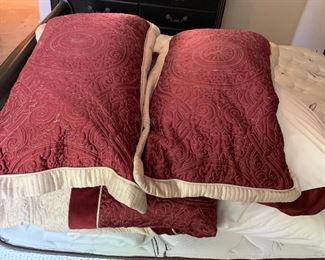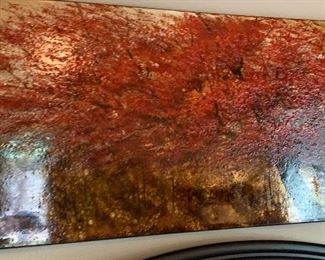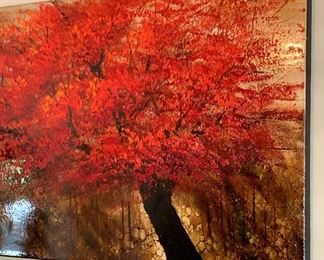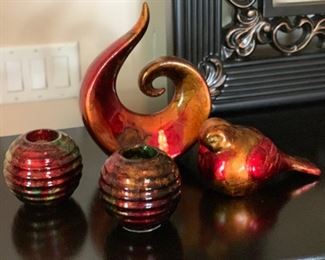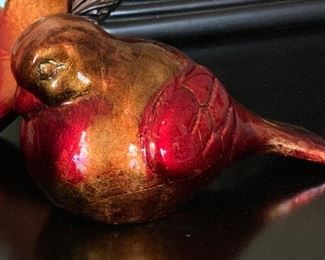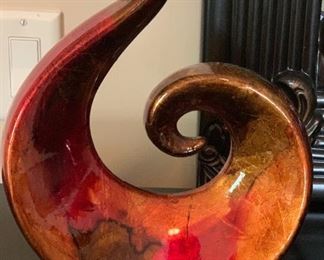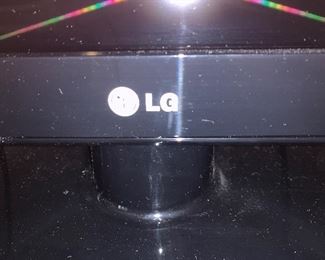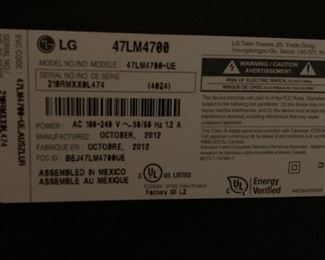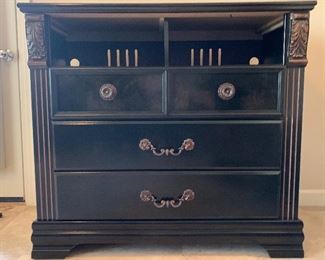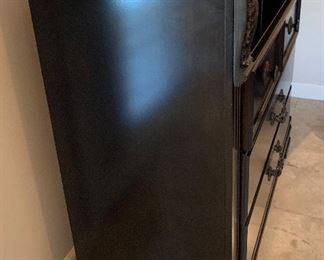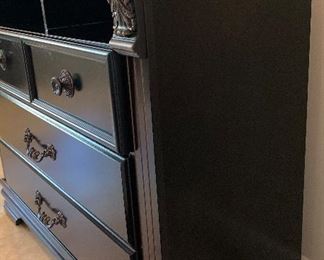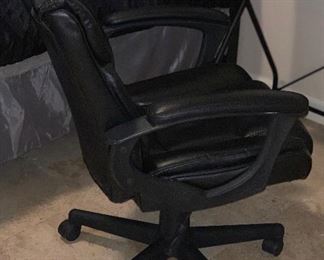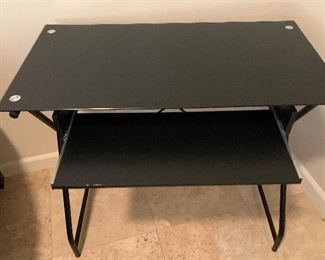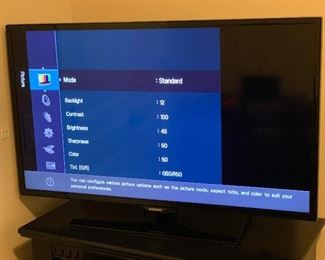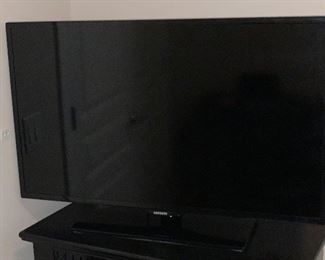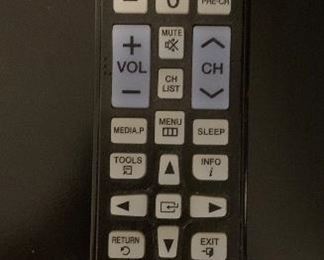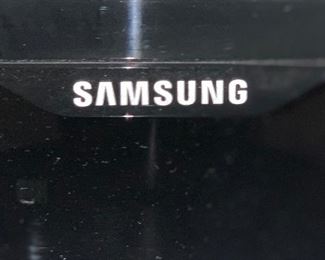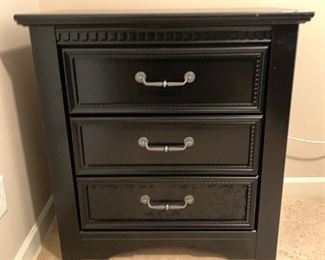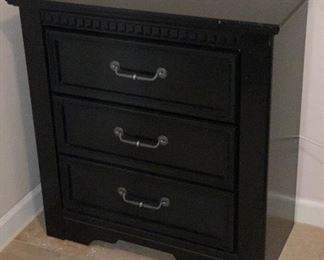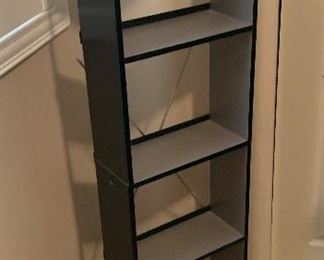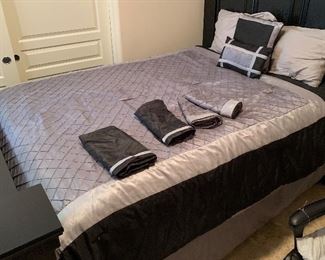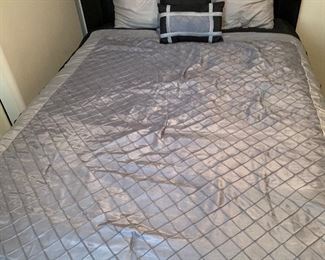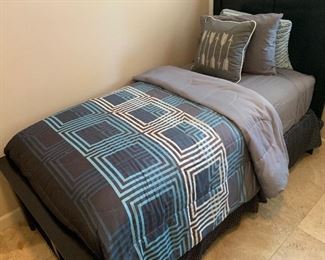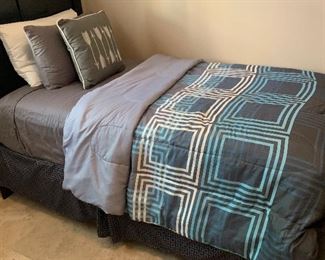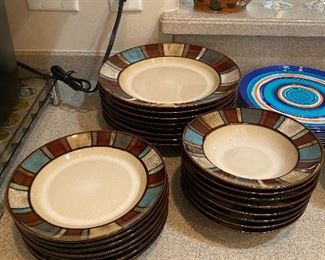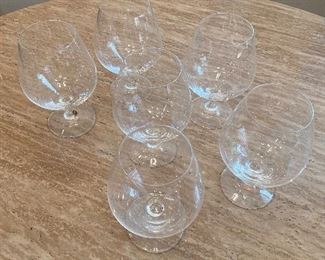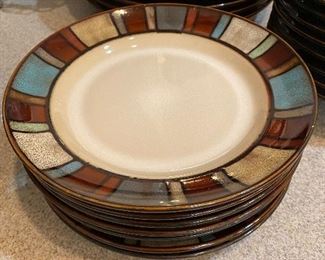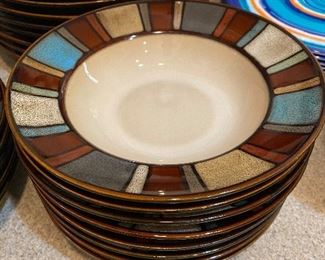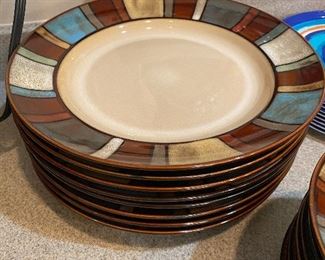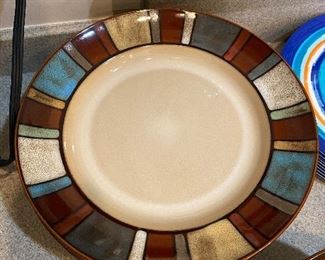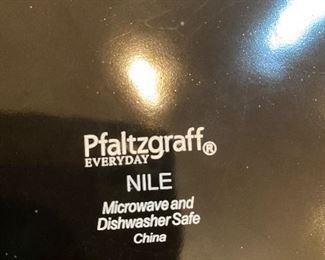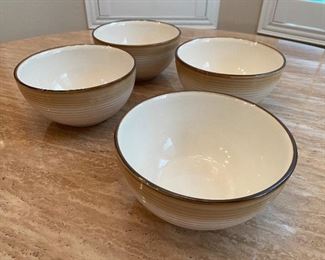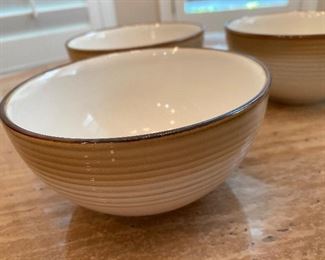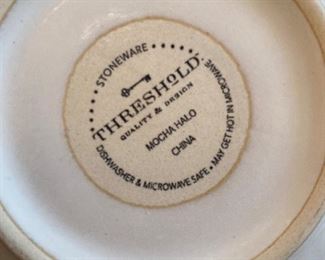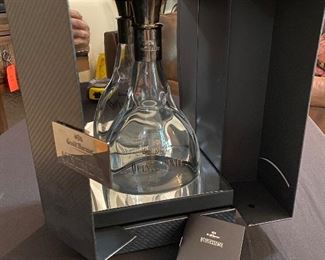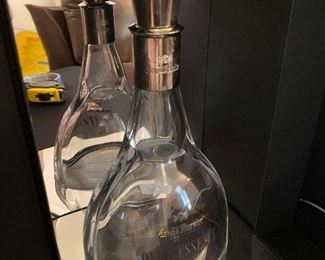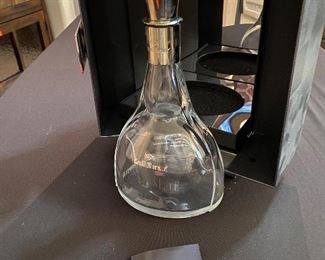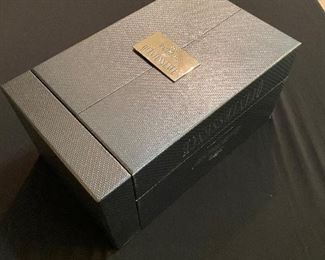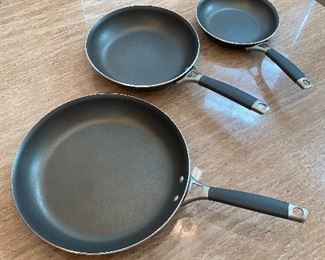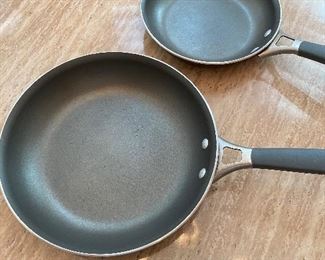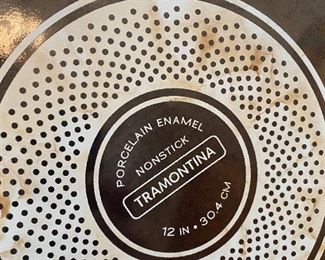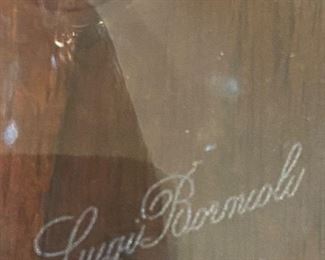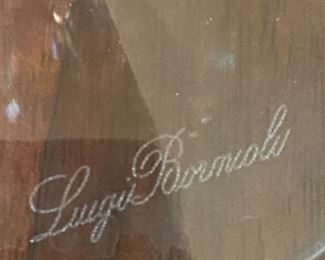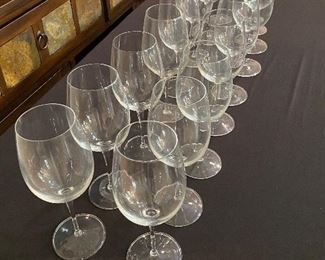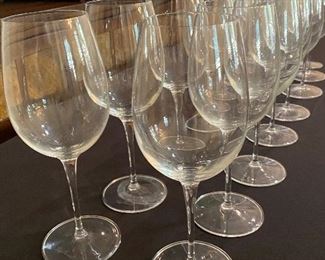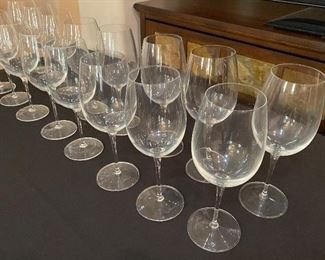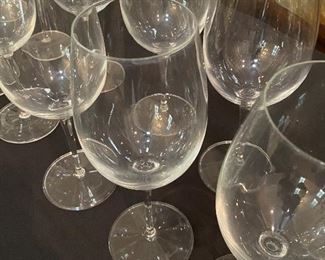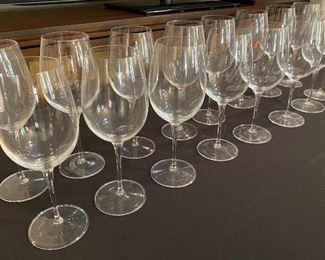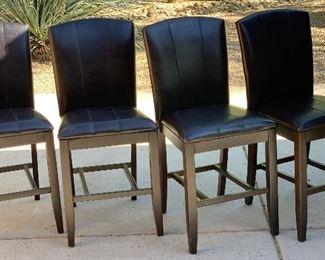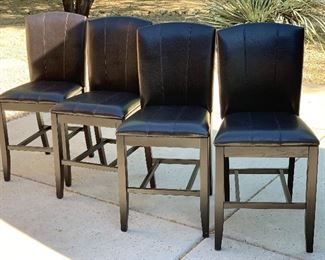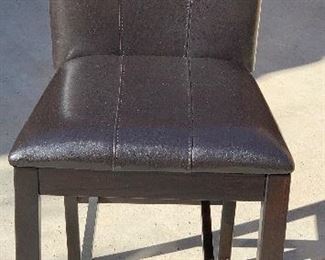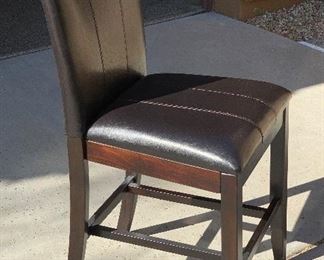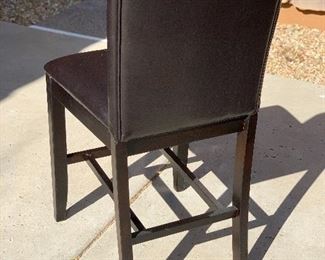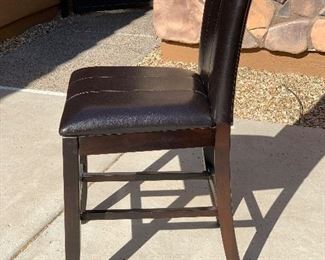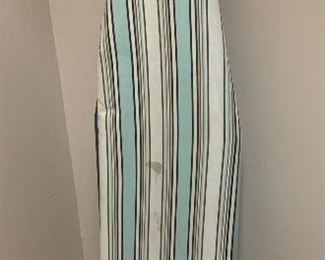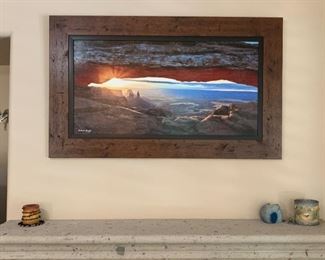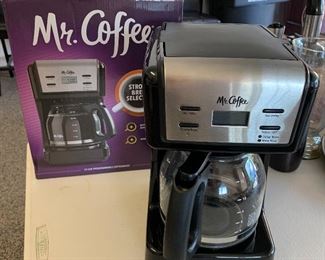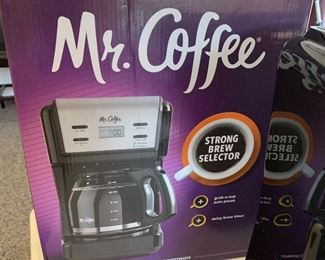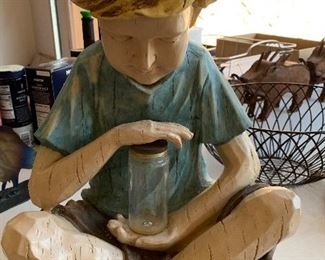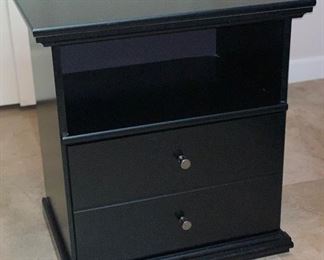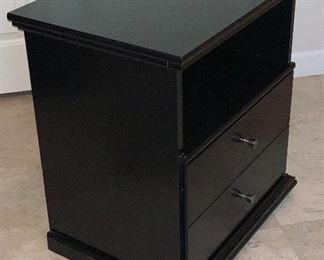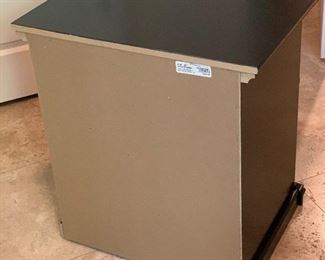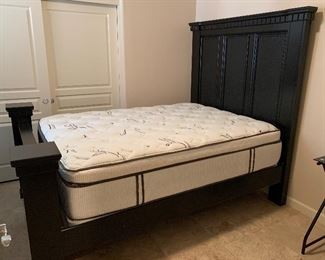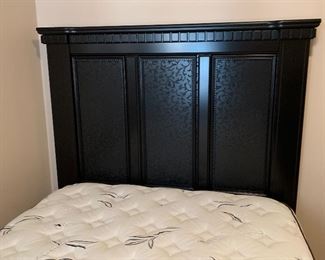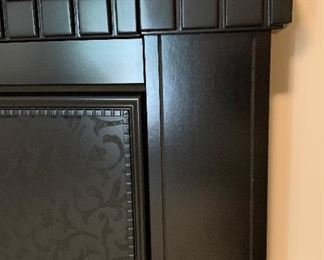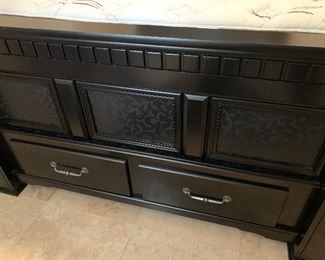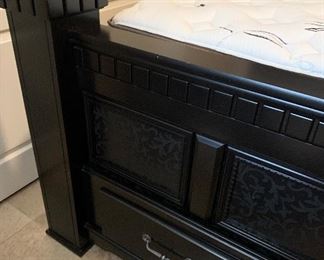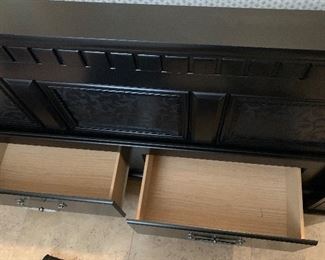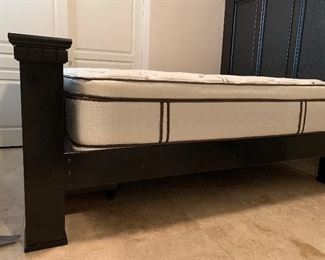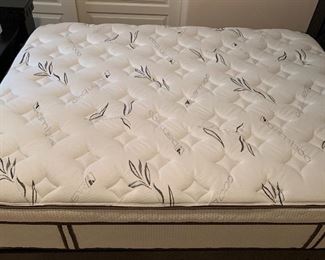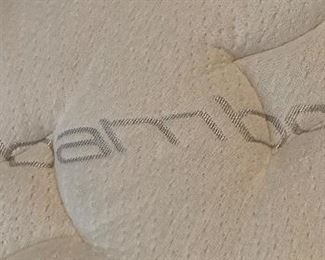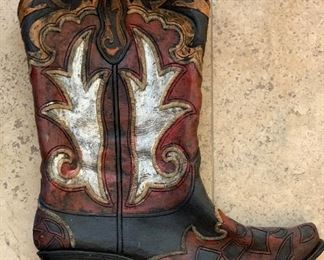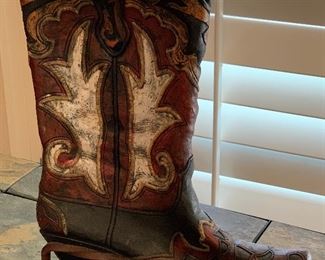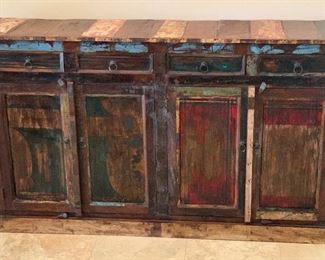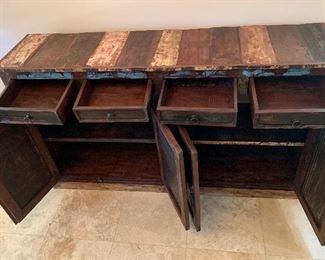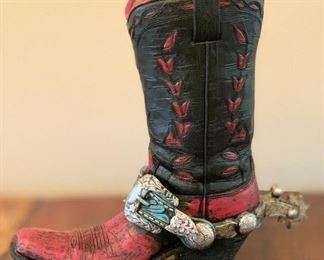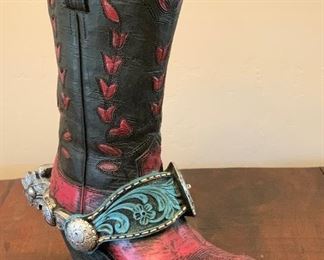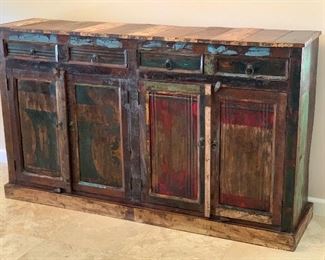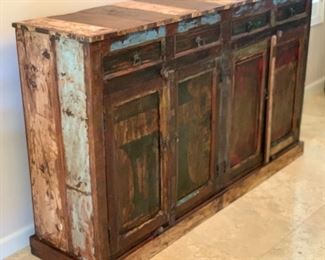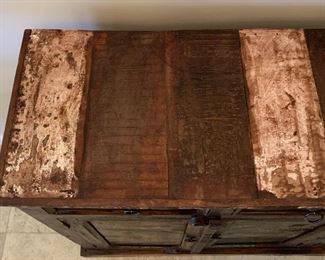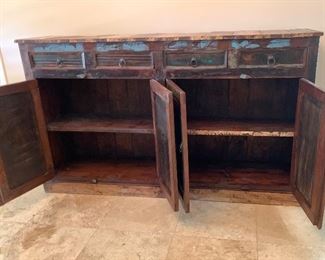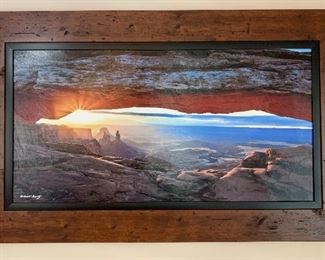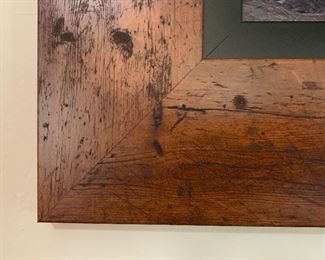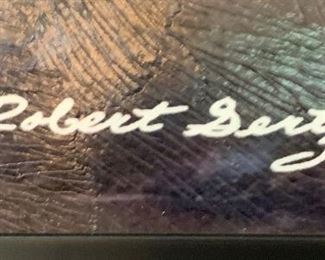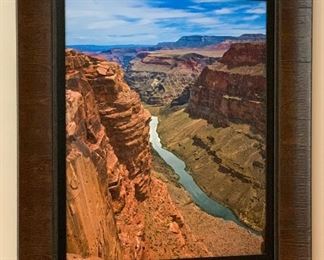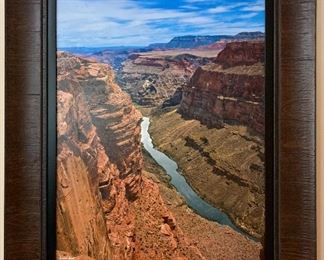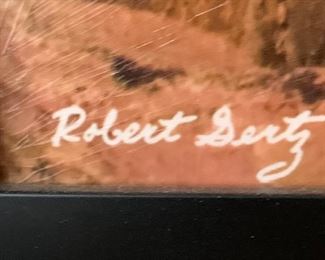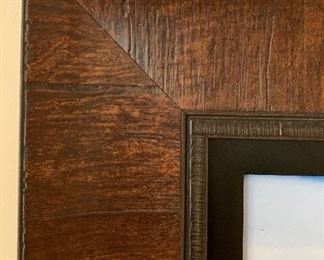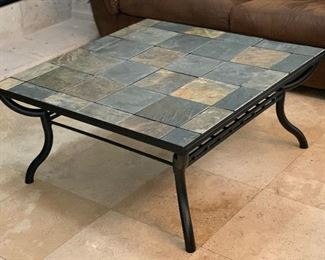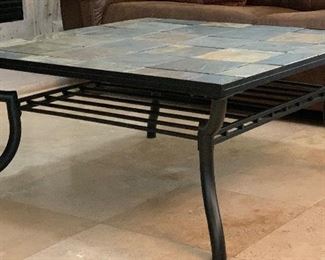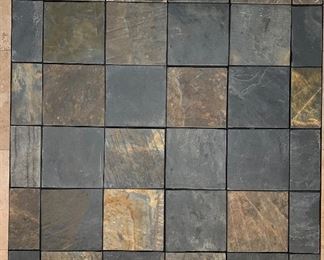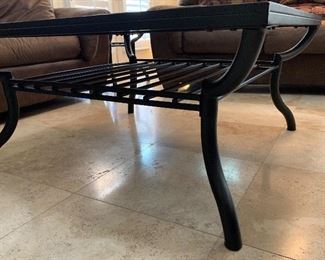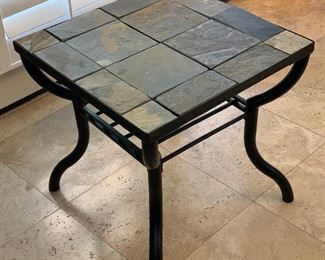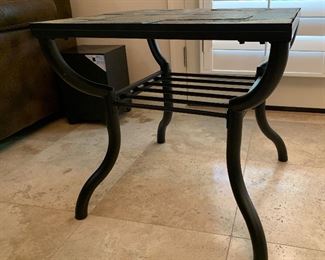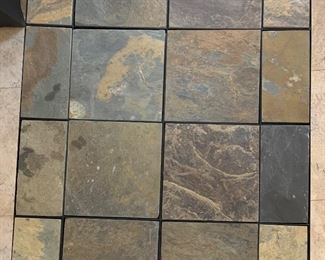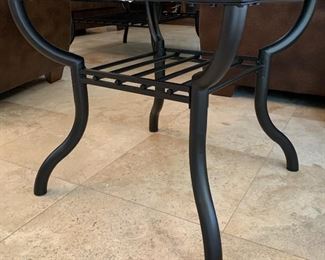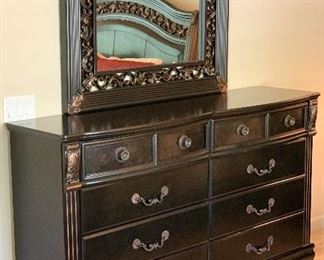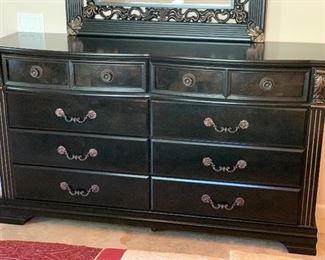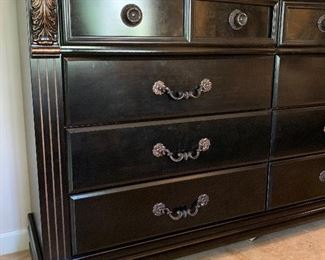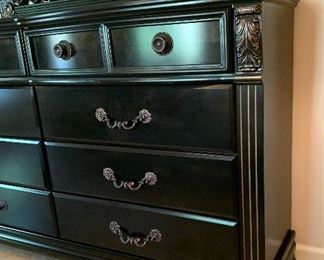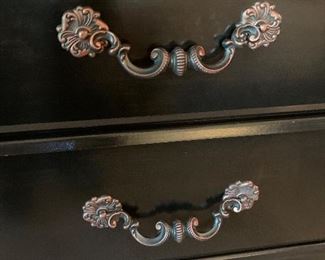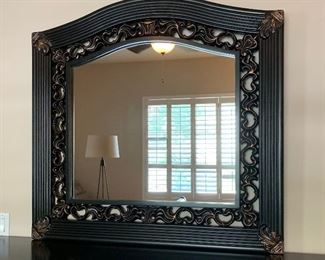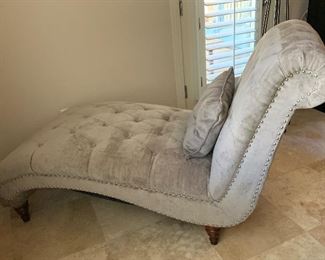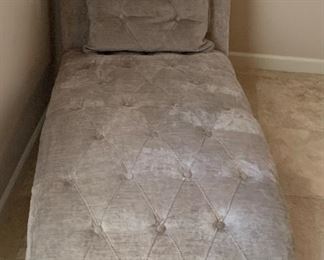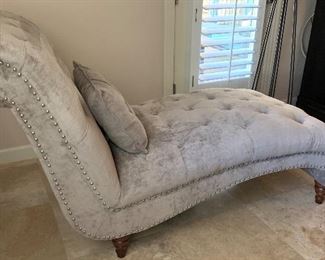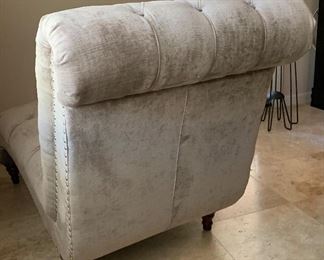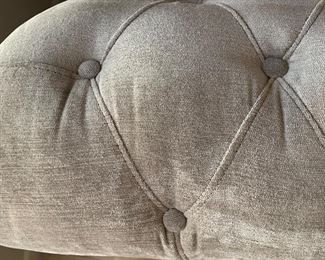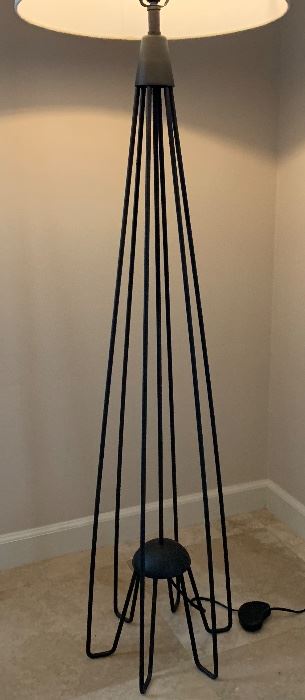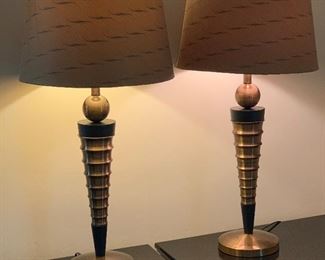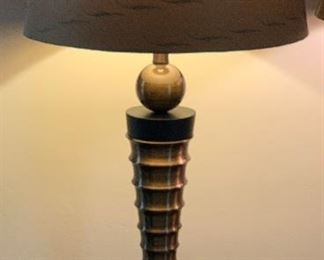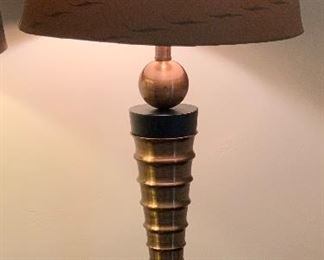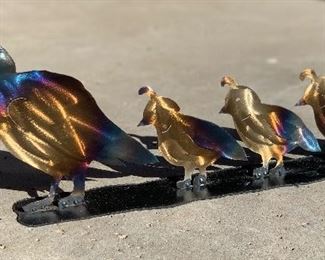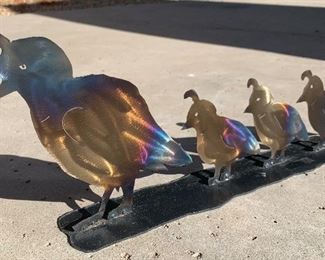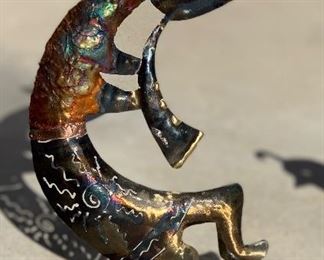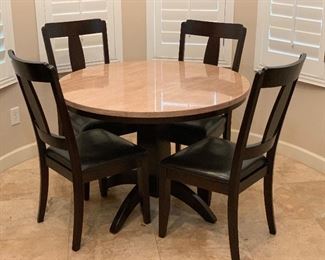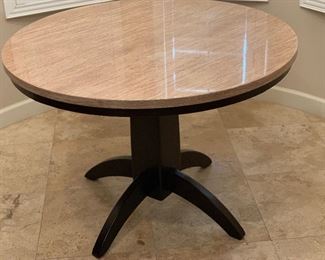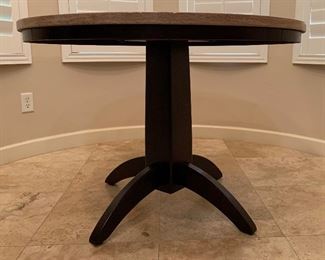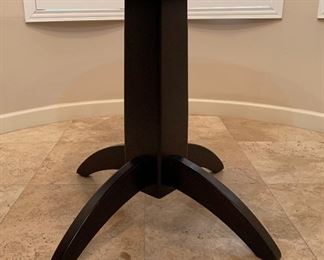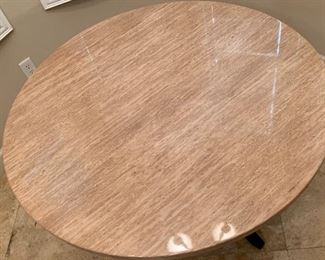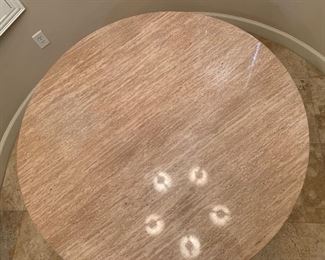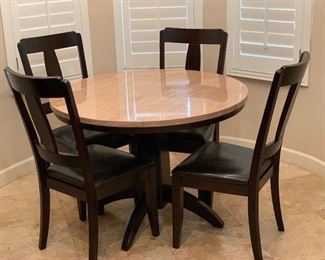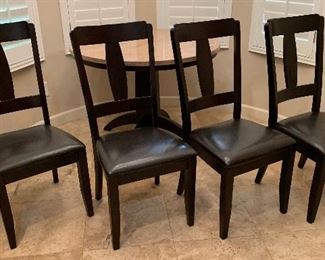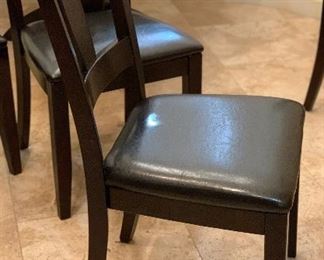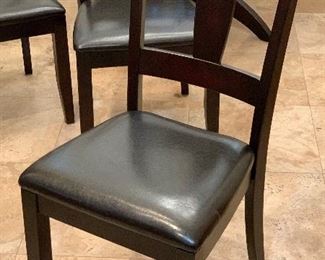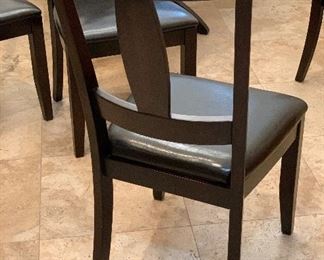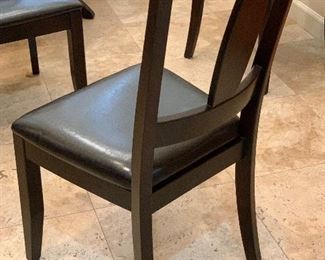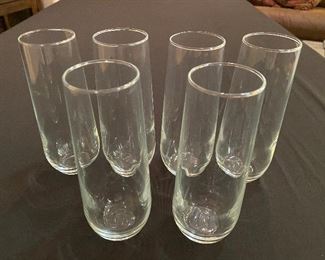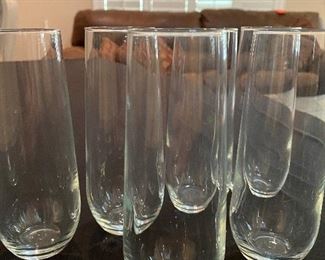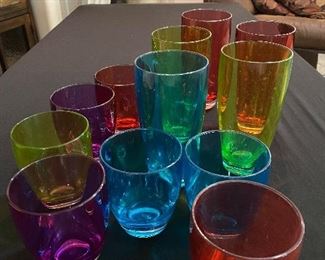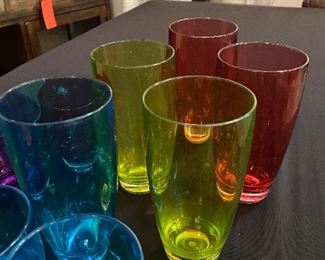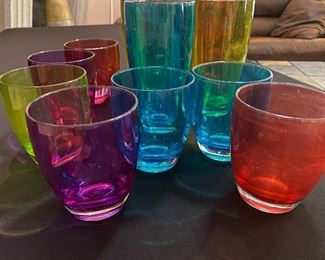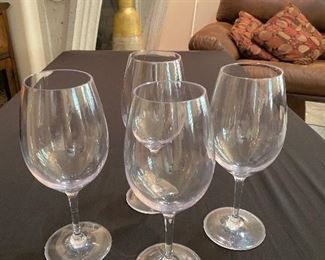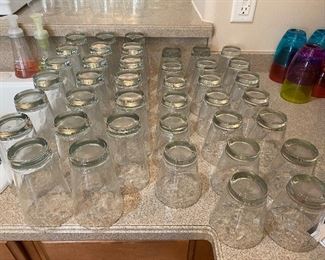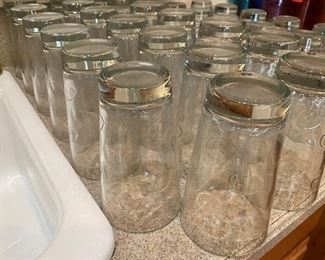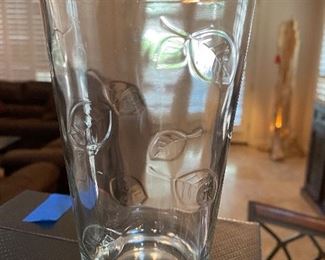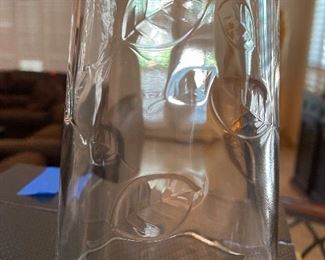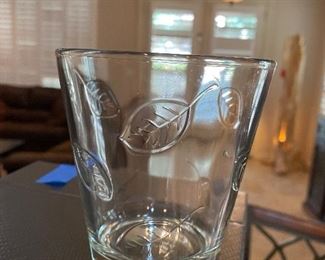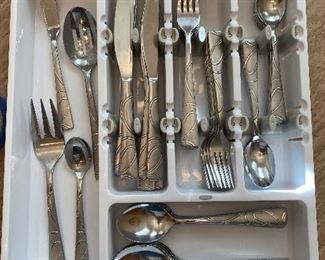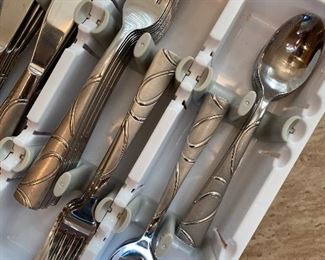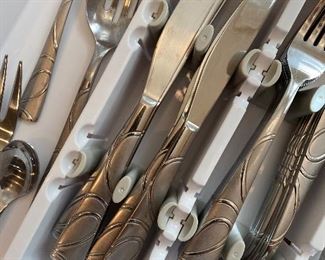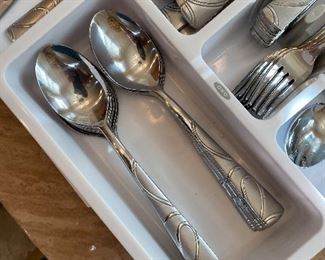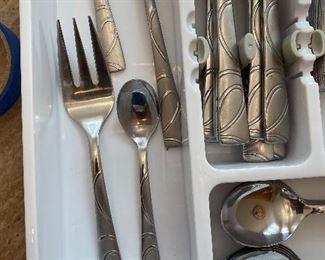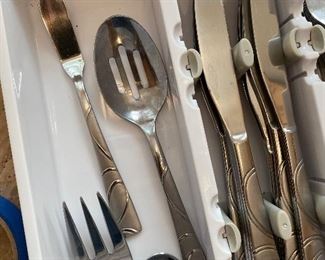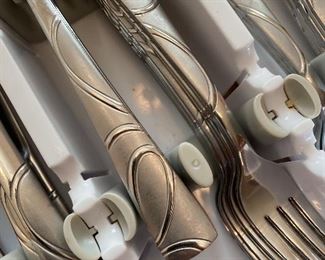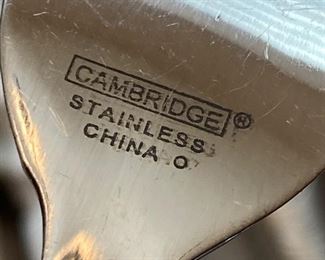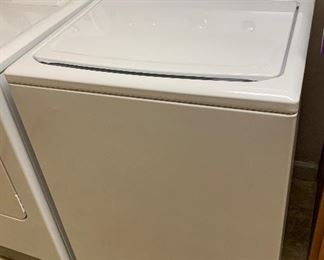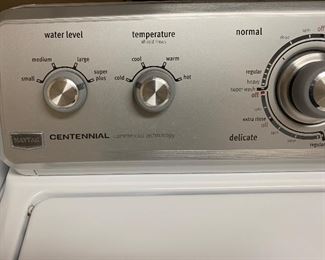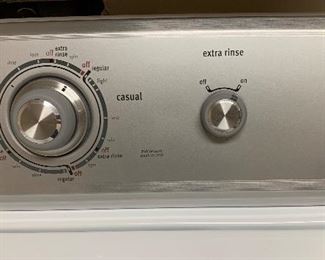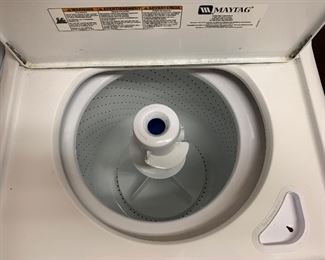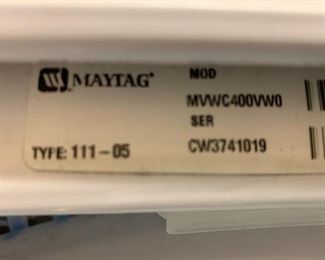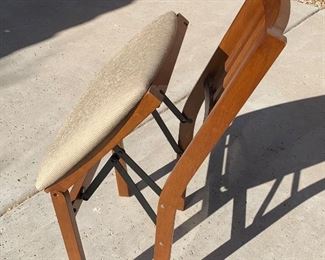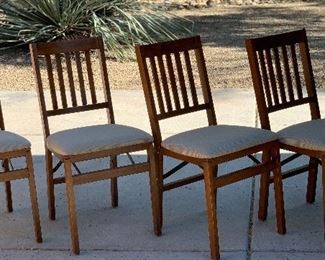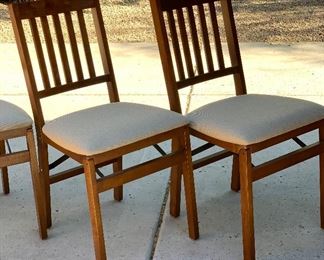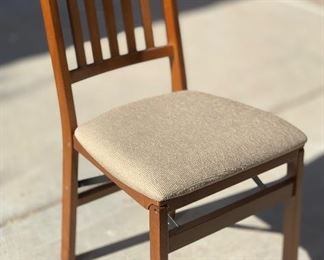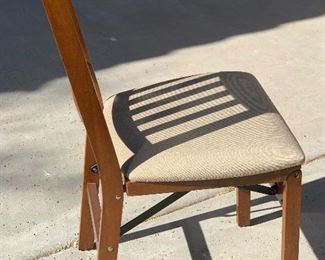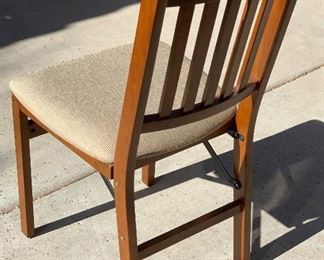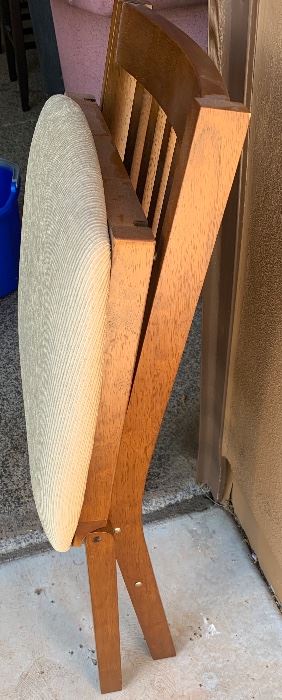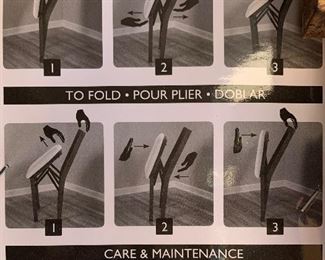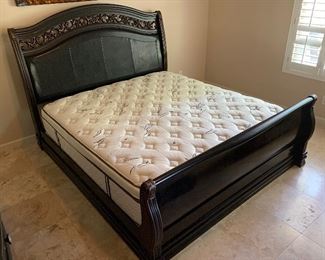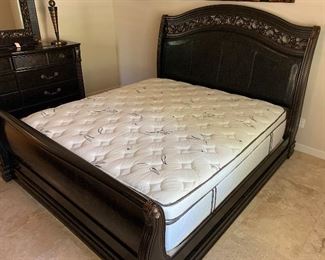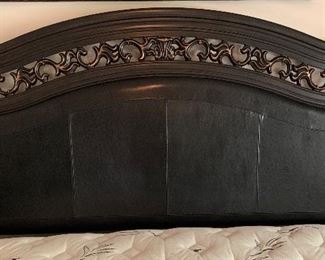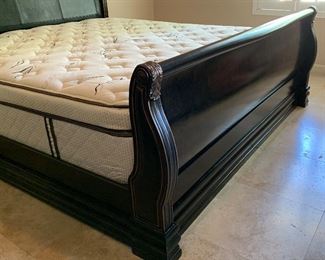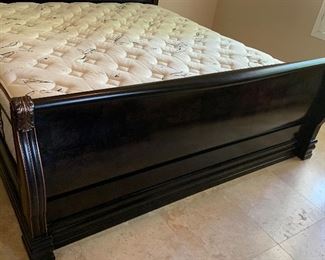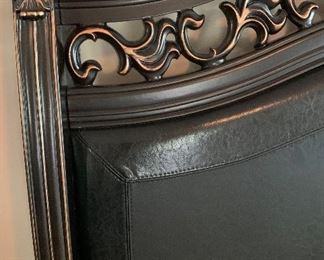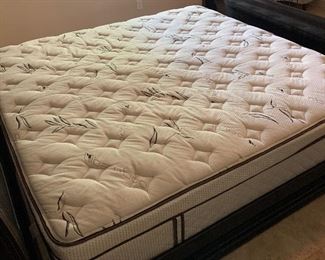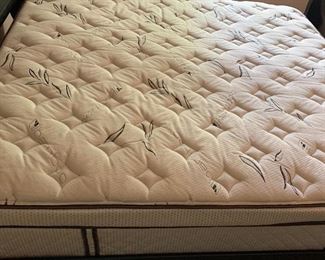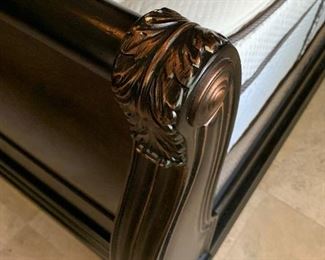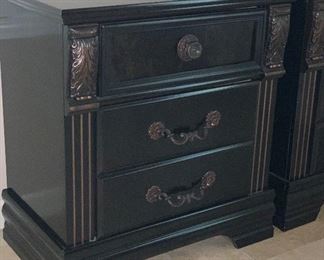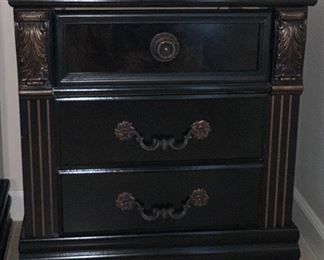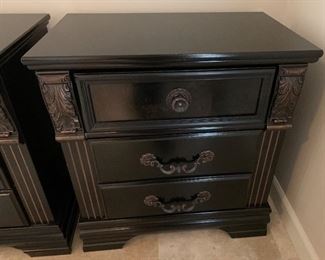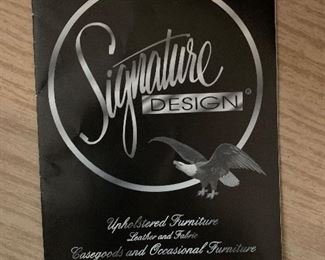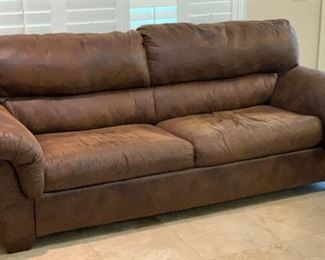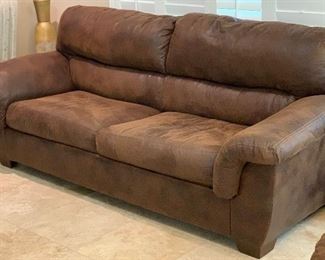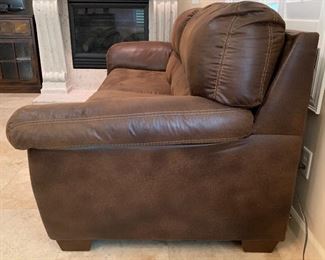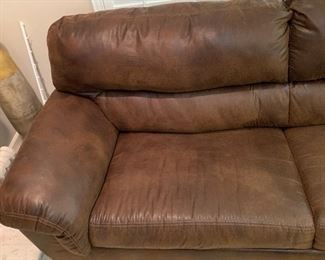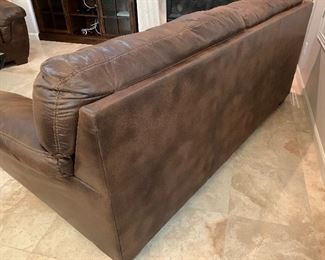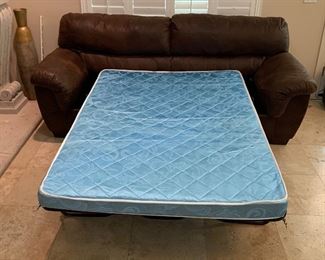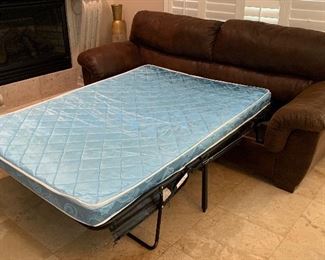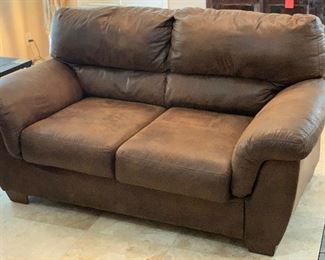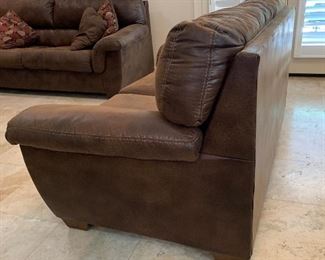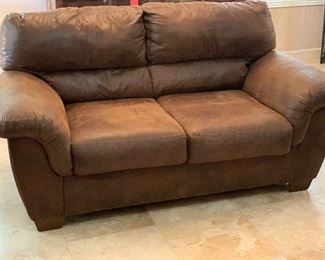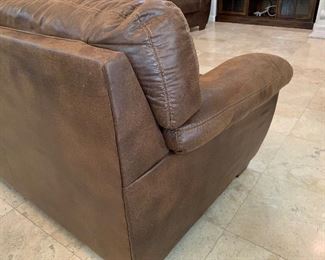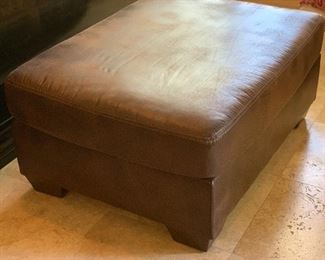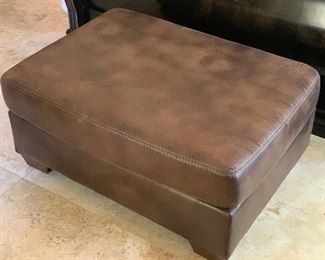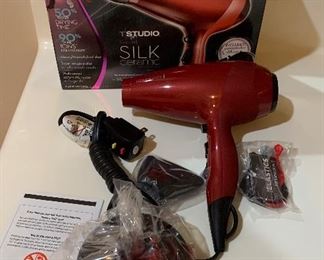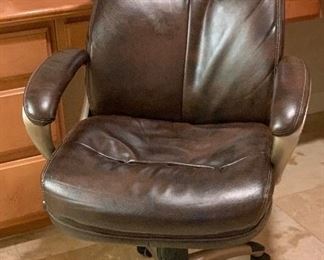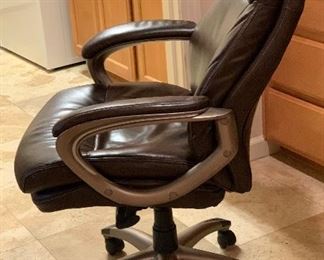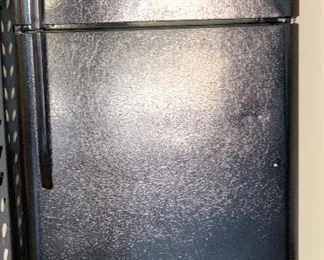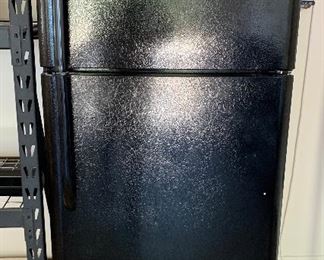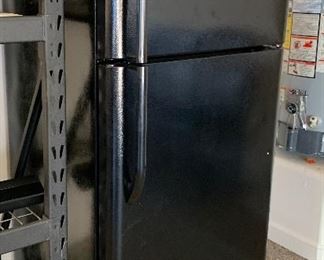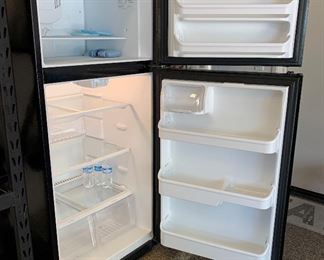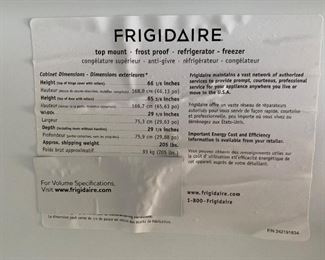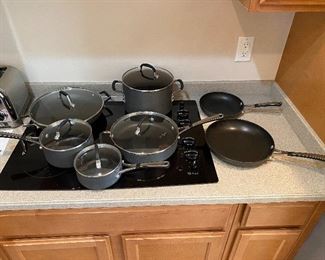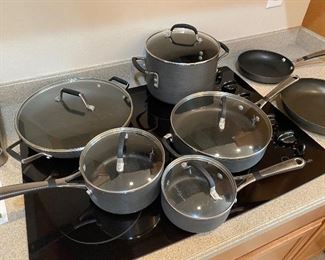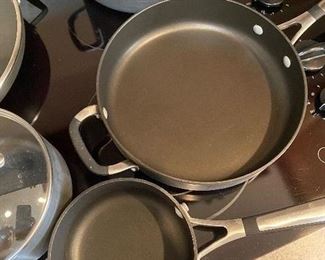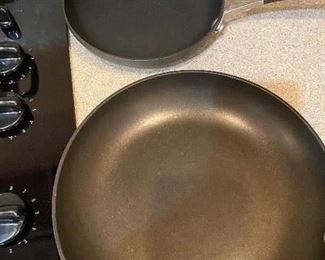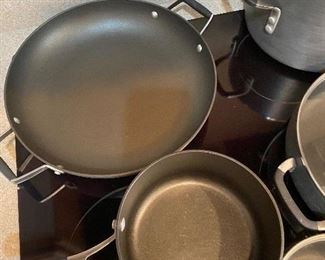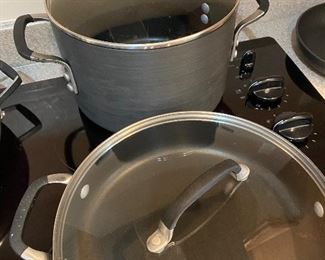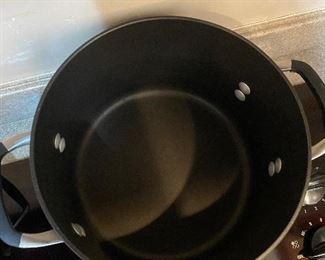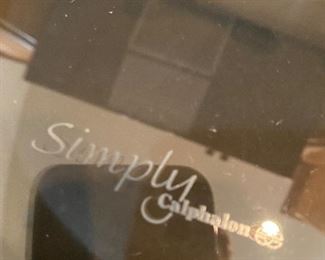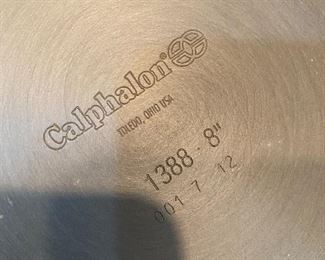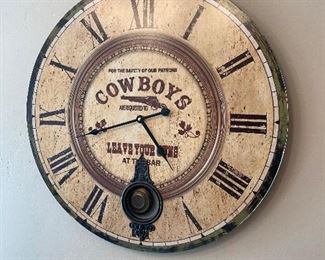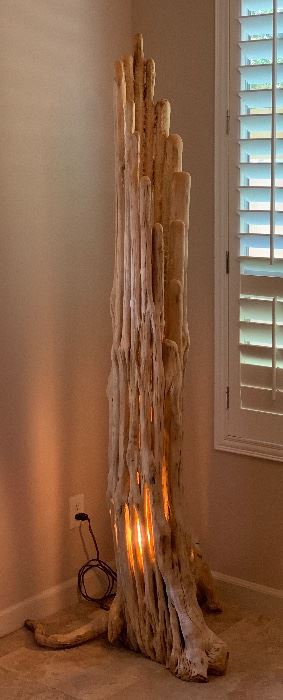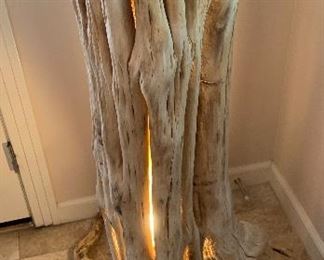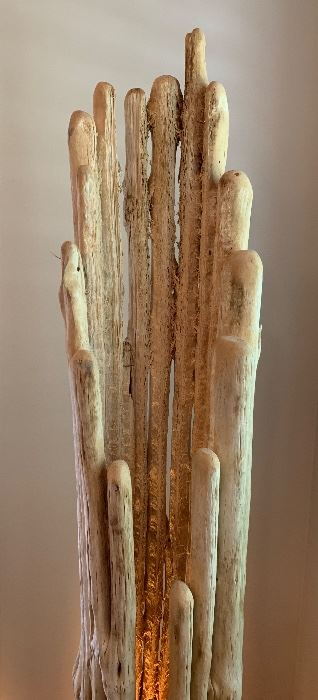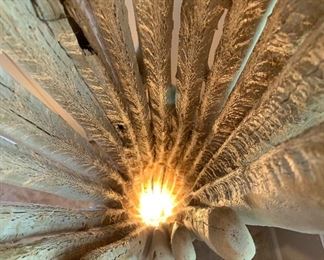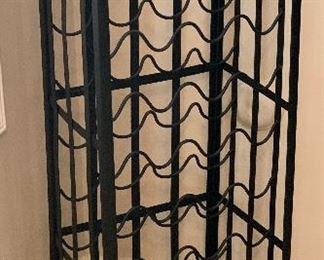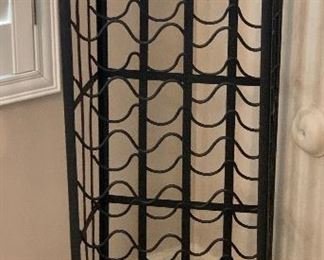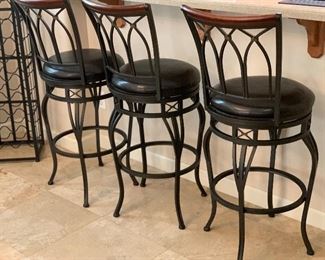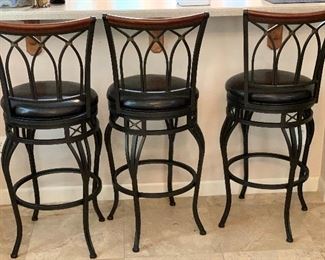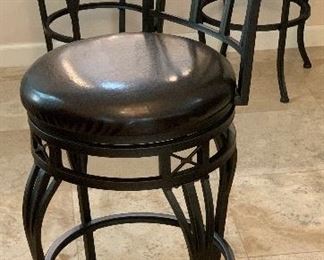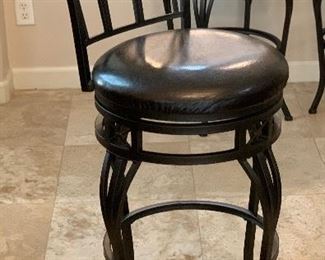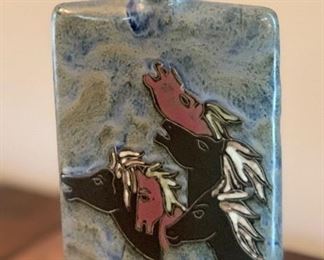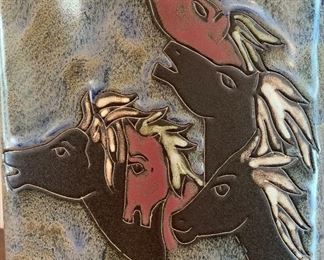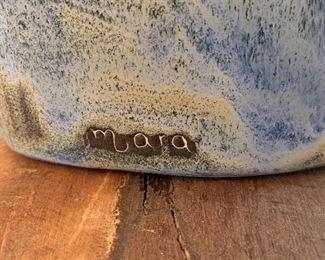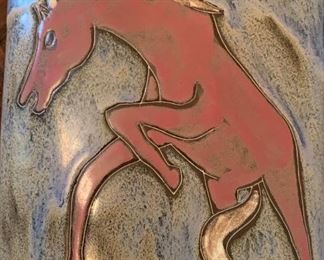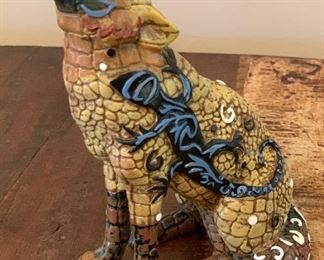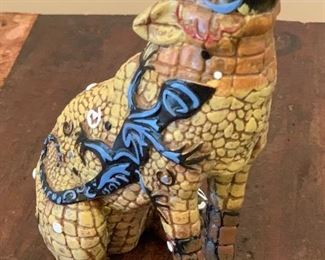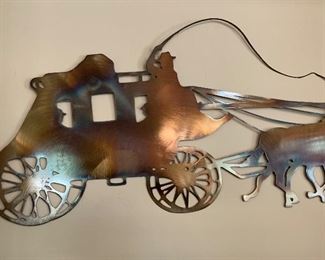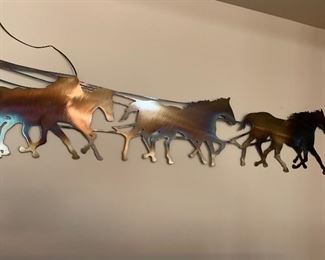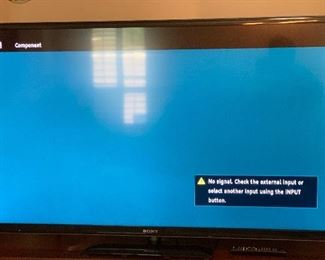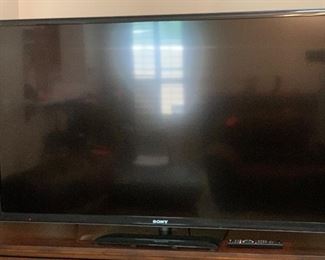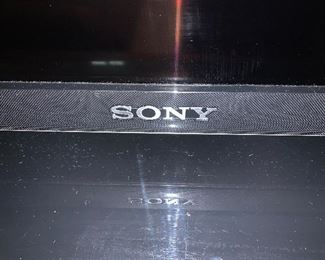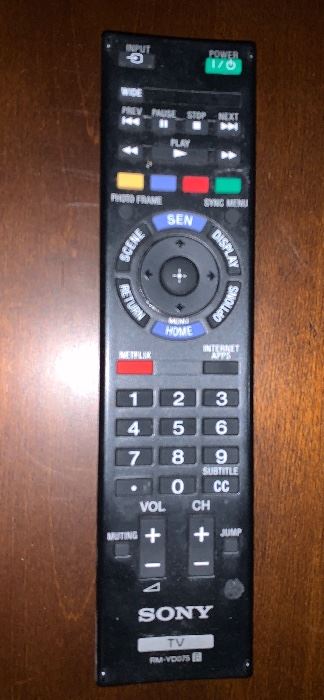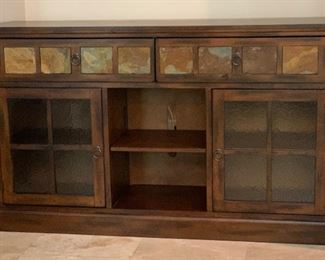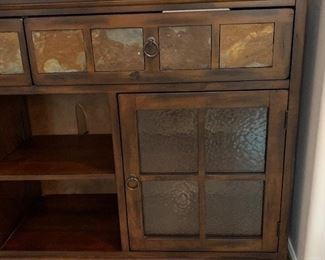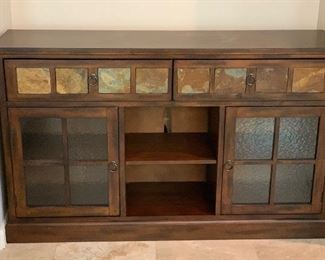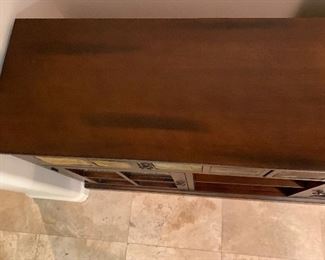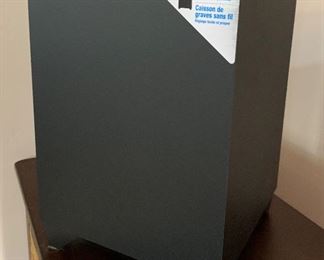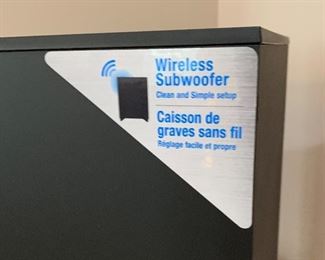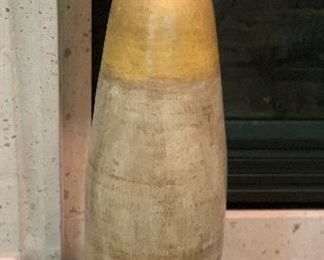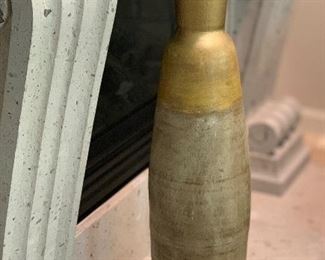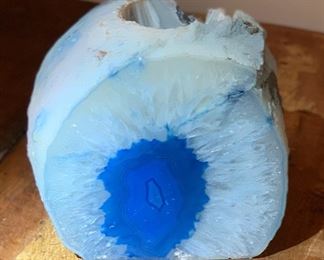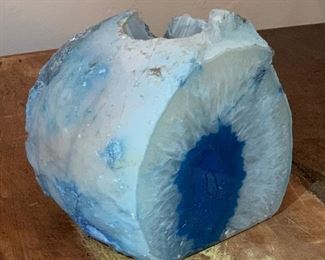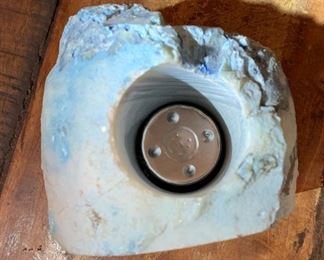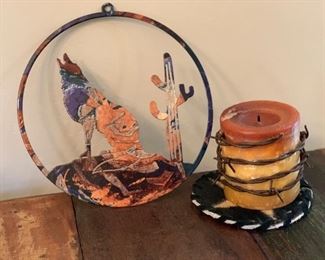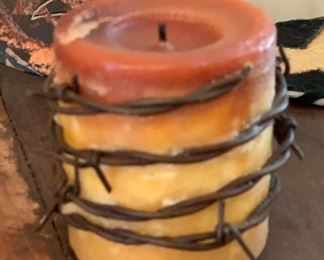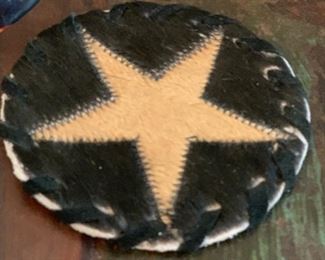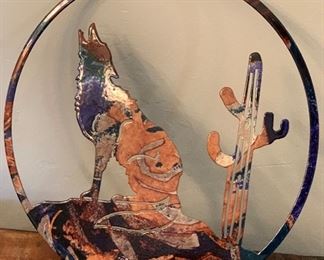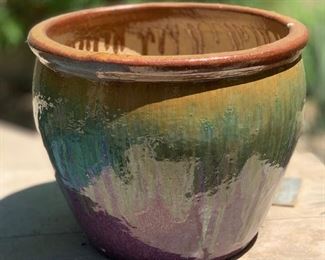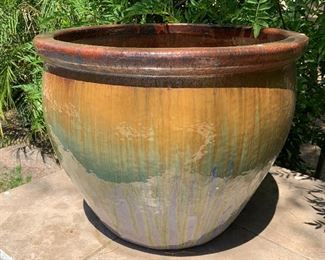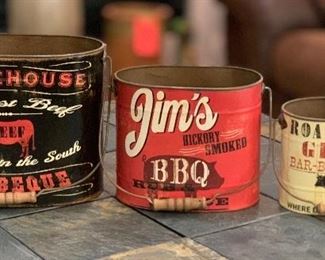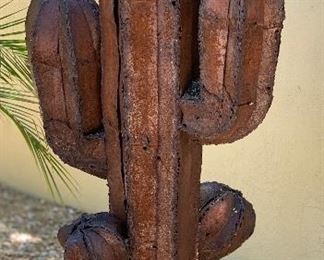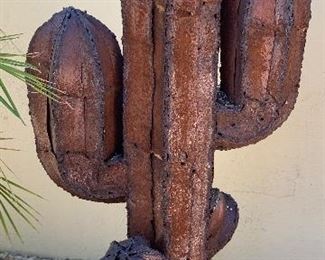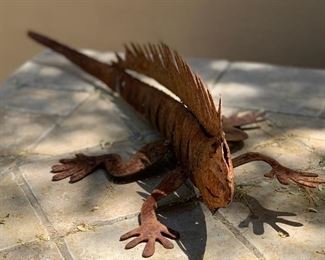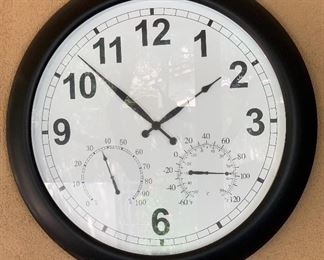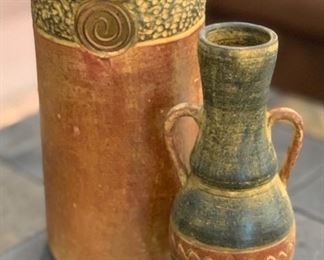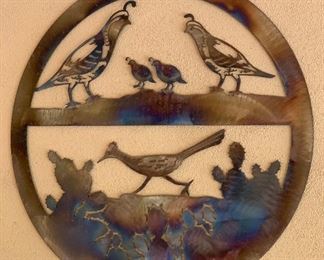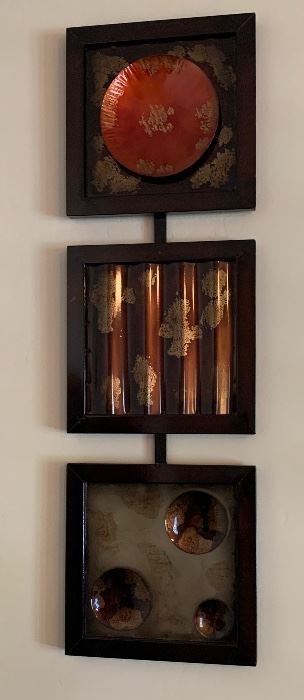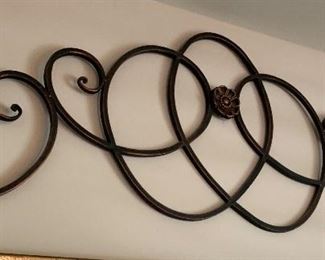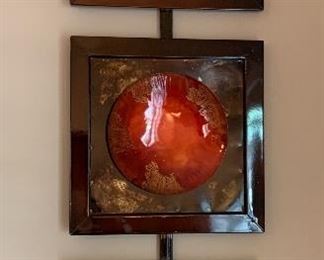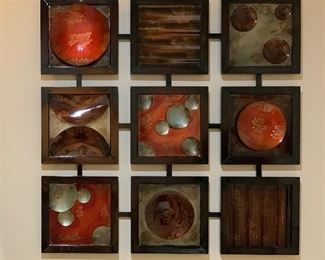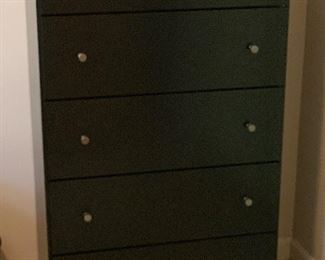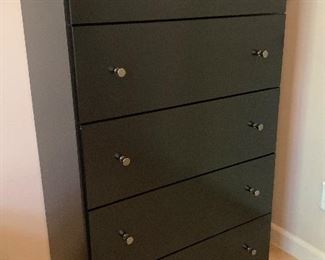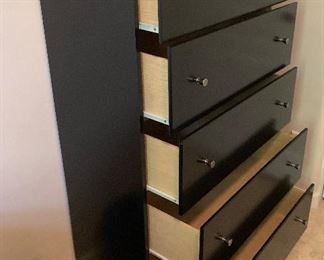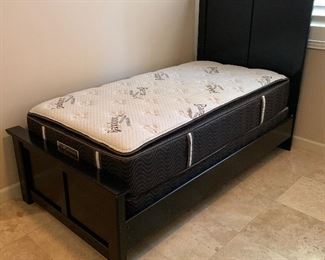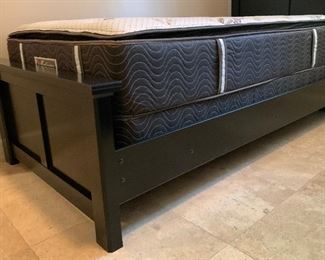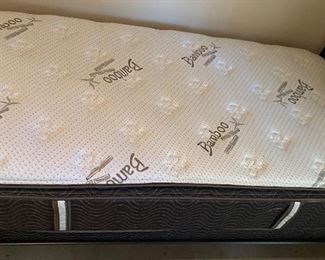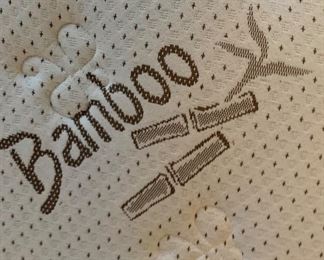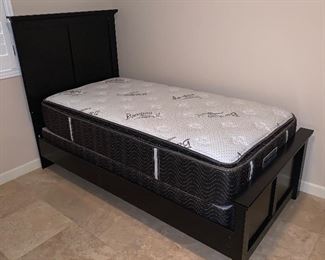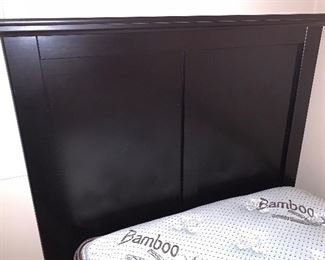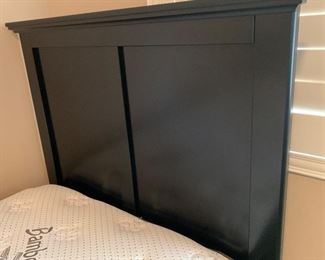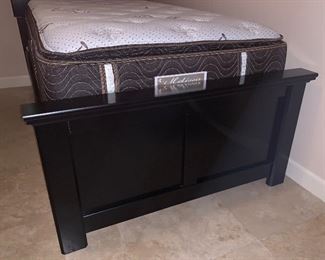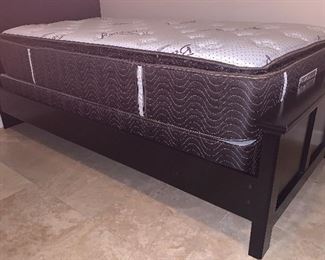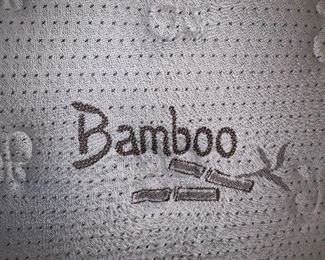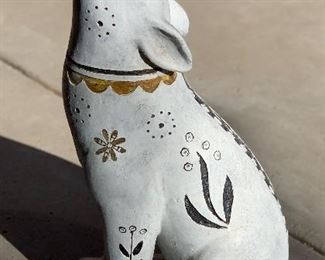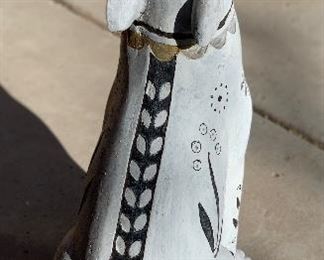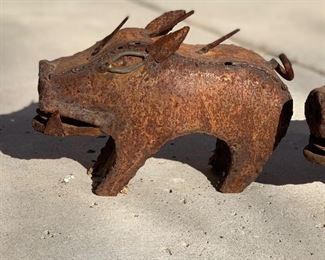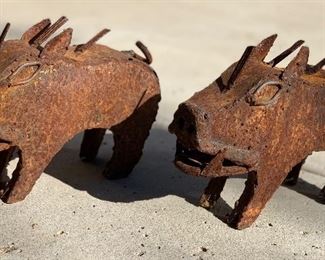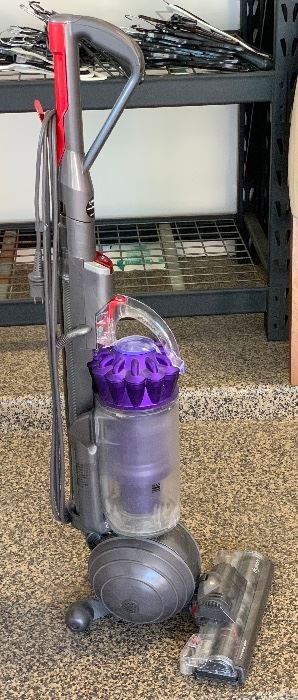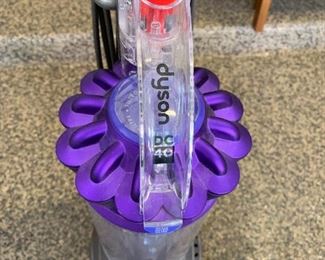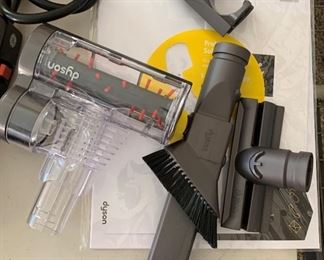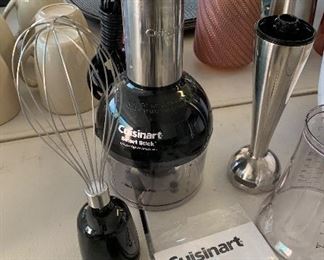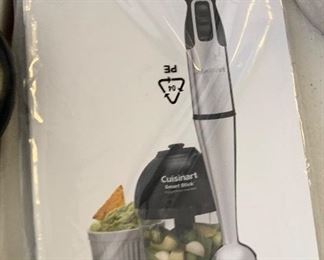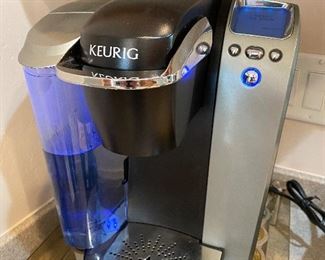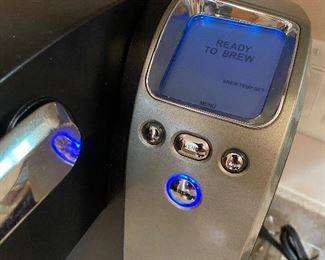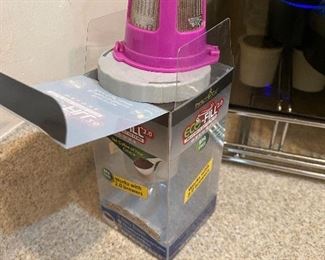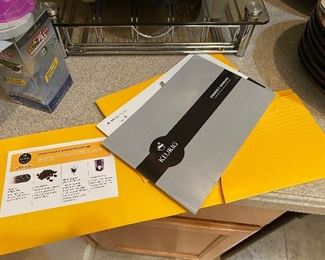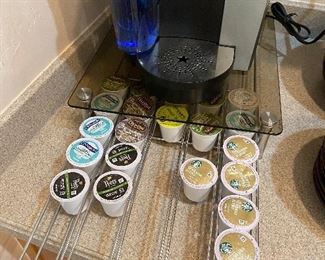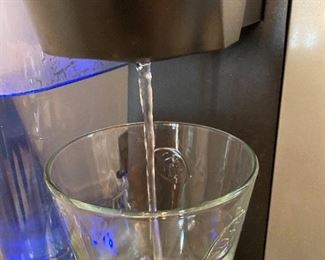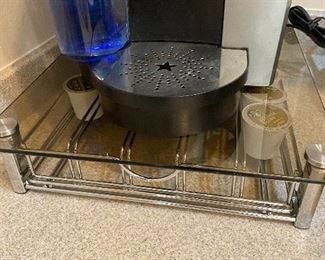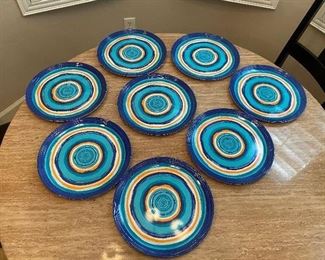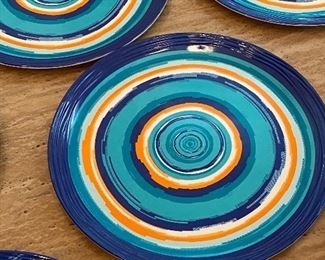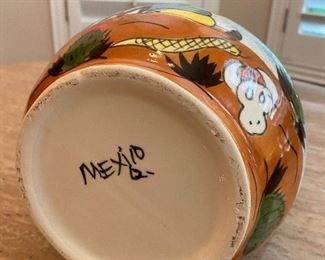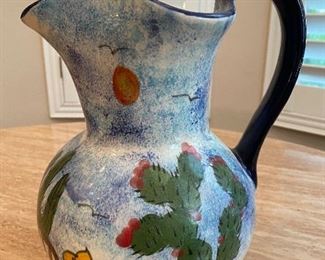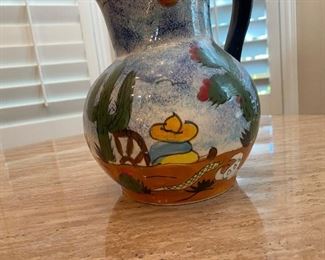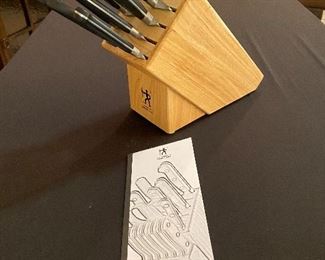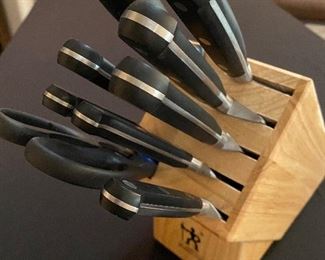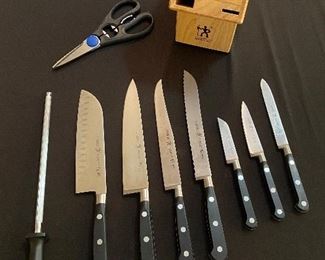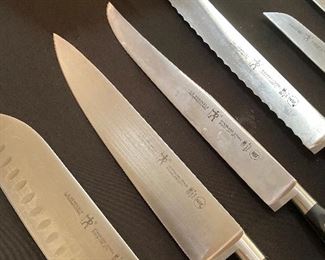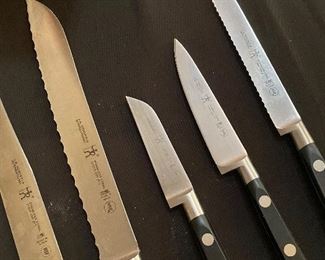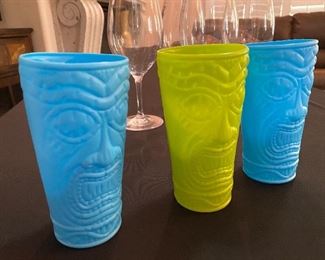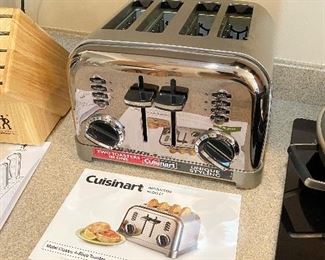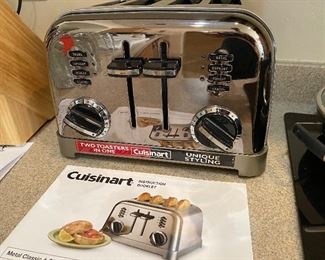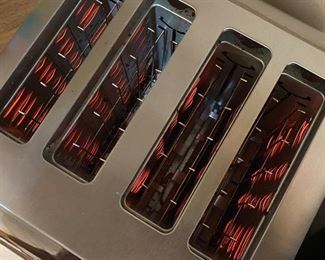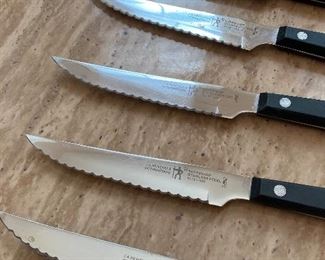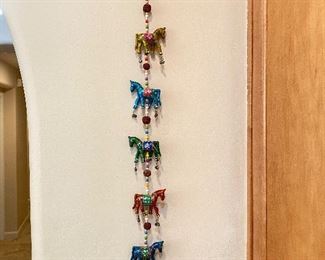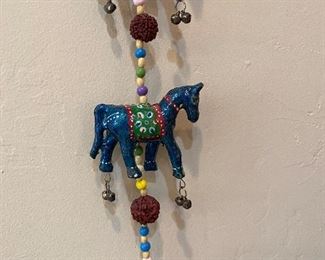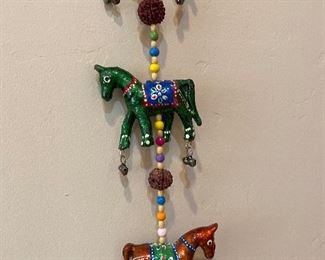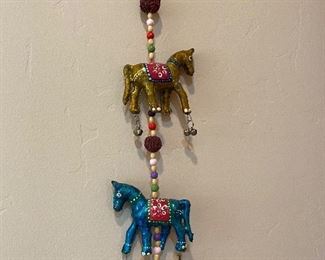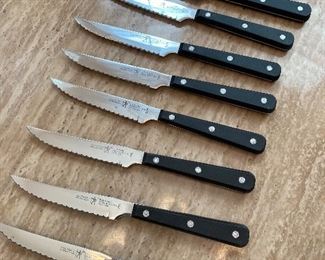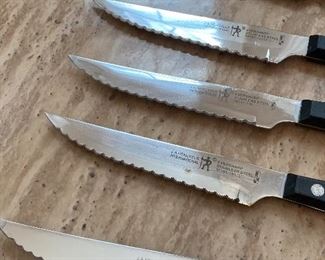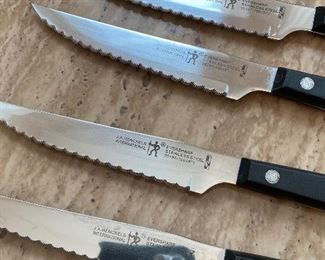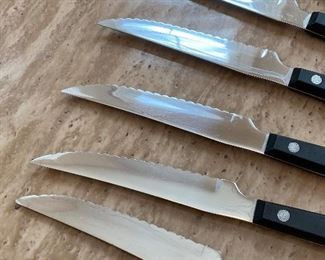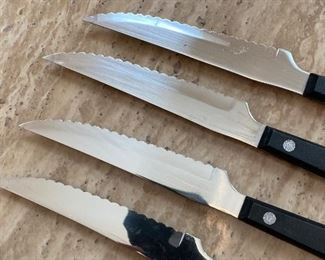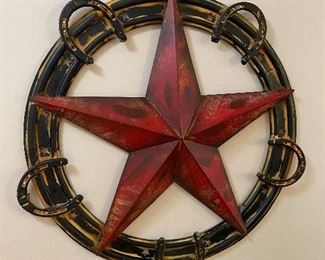 Thank you for using EstateSales.NET. You're the best!