Avila Beach Estate Sale
online only auction
•
7
day sale
•
sale is over
Terms
TERMS & CONDITIONS
YOU MUST REGISTER TO USE THIS WEBSITE. YOU MUST READ & AGREE TO ALL TERMS AND CONDITIONS BEFORE REGISTERING TO USE THIS WEBSITE. THIS IS A TRADEMARKED WEBSITE FOR PUBLIC USE THROUGH THIS SERVICE.YOU ARE SUBJECT TO ALL TERMS & CONDITIONS:
BY REGISTERING YOUR USER ACCOUNT, PLACING A BID OR OFFER, PLACING AN ORDER FOR A LISTING THROUGH THIS WEBSITE.YOU ARE ACKNOWLEDGING THIS AGREEMENT WITH THE CONDITIONS DESCRIBED BELOW. IF YOU DO NOT AGREE TO ALL OF THESE TERMS, DO NOT USE THIS WEBSITE. BY REGISTERING ON THIS WEBSITE YOU ACKNOWLEDGE THAT YOU HAVE READ, UNDERSTOOD AND ACCEPT THE TERMS
AND CONDITIONS OF THIS USER AGREEMENT
THE FOLLOWING DESCRIBES THE TERMS ON WHICH SLOCAL OFFERS YOU ACCESS TO OUR SERVICES.
PLEASE READ THESE TERMS AND CONDITIONS CAREFULLY. YOUR USE OF OUR WEBSITE OR SERVICES INDICATES YOUR ACCEPTANCE OF THESE TERMS AND CONDITIONS. IF YOU DO NOT ACCEPT THESE TERMS AND CONDITIONS, YOU MAY NOT USE OUR SERVICES.

SLOCAL Estate Auctions reserves the right to make changes to this Website and these Terms and Conditions at any time without prior notice. This Agreement may not otherwise be amended except in a writing signed by SLOCAL.
Eligibility for Use of Our Service.
Our Services are available only to users who can form legally binding contracts (18 YEARS OLD) under the laws of the United States of America and the country, state and/or territory in which such user resides. Without limiting the foregoing, our Services is not available to minors, users whose use of our Services has been temporarily or indefinitely suspended, nationals or residents of any country restricted by the United States Government, or any party identified on the list of Specially Designated Nationals maintained by the United States Treasury Department or the Table of Denial Orders maintained by the United States Department of Commerce, as such restricted countries, lists and orders may be amended or modified from time to time by the United States Government. If you do not qualify, please do not use our Services..
Website Ownership..
NorCal owns or licenses from third parties all information and other content as well as all of the software and technology related to the Website, including, without limitation, all HTML code, Java applets, graphics, icons, wallpaper, characters, artwork and text related to or contained in the Website. You may not use the Website or copy, transmit, publish, modify, distribute, perform, create derivative works from or reverse engineer any of the Technology except as expressly permitted by these Terms and Conditions. SLOCAL Estate Auctions may, at any time and in its sole discretion, add, delete or change the Website and any of the Services provided by or through the Website without notice..

Website Content All information, documents, communications, files, text, graphics, software, items available through the Website and services, including auction listing services ie, Online Auctions are conducted through this Website by SLOCAL Estate Auctions and third party users.
SLOCAL Estate Auctions reserves the right to ban or refuse your right to use this Website. Complaints are to be directed to management team at slocalestateauctions@gmail.com
You agree to provide accurate, current, and complete information on your registration. maintain and promptly update the Registration Data.You have sole responsibility for adequate protection and backup of data and/or equipment used in connection with the Website; Contact SLOCAL Estate Auctions immediately of any unauthorized use of your username and password or any other breach of security regarding this Website.
SLOCAL Estate Auctions cannot and will not be liable for any loss or damage arising from your failure to comply with this section. When SLOCAL Estate Auctions will notify users that their registration has been approved, such user shall become a "Registered User." Only Registered Users are allowed participate in SLOCAL Estate Auctions. SLOCAL Estate Auctions reserves the right to disapprove, suspend or terminate Your registration for any reason, at its sole discretion, and to prohibit You from participating in the Services.
This Website Is Only a Venue. SLOCAL is not a party to transaction relating to third party auction items. SLOCAL Estate Auctions provides a venue for Sellers to list Items through our Website. We provide registered users a venue to make purchases on such items through our Website. SLOCAL is a independent contractor. You are an independent contractor. Either party is a not representative, broker, employee, agent, partner or joint venture of the other party. This Agreement does not create a partnership, obligation or liability upon either party. SLOCAL Estate Auctions is not party to or involved in the transactions between Buyers and Sellers. This Website is offered as a venue for buyers & Seller. SLOCAL is not a party to any transactions SLOCAL has no control over any aspect of the transactions. SLOCAL Estate Auctions may have title or possess items listed through the Website. SLOCAL is not a party to transactions related to such Items. SLOCAL simply provides the a Website & Services.
Online Auction & Internet Trading is commonly referred to as an auction website, but is not to be construed with traditional auctioneer. Rather this website acts as a venue to allow you to offer, sell, and buy items in the listed on the Website, at anytime, in a variety of formats, including a fixed price format and an auction-style format commonly referred to as an online auction. SLOCAL is not party in the third party transactions. As a result, SLOCAL has no control over the quality, safety or legality of the items advertised, or accuracy of the listings, the ability of sellers to sell items or the ability of buyers to buy items. SLOCAL cannot ensure that a buyer or seller will actually complete a transaction.
You assume all risk...
Release of Liability SLOCAL is not a third party to transaction between buyers and sellers, in the event that you have a dispute with one or more users, you release SLOCAL (and its officers, directors, agents, subsidiaries and employees) from claims, demands and damages (actual and consequential) of every kind and nature, known and unknown, suspected and unsuspected, disclosed and undisclosed, arising out of or in any way connected with such disputes. If you are a California resident, you waive California Civil Code §1542, which says: " general release does not extend to claims which the creditor does not know or suspect to exist in his favor at the time of executing the release, which if known by him must have materially affected his settlement with the debtor.".
If you have a dispute with a Seller or another user. You release SLOCAL Estate Auctions from claims, demands and damages of every kind and nature, known and unknown, suspected and unsuspected, disclosed and undisclosed, arising out of or in any way connected with such disputes. As a California resident, You waive California Civil Code 1542,: "A general release does not extend to claims which the creditor does not know or suspect to exist in his favor at the time of executing the release, which if known by him must have materially affected his settlement with the debtor." In the event here is a breech of contract, legal issues or a situation arises that is beyond the control of the sellers. The Seller and or SLOCAL reserves all rights to void, cancel, postpone any online bidding prior to the buyer taking possession of the property. Until possession is taken of the property from the buyer it remains the property of the owner.
BY USING THIS Website YOU CONFIRM THAT YOU HAVE CAREFULLY READ THESE TERMS AND FULLY UNDERSTAND THEIR CONTENTS. YOU ACKNOWLEDGE THIS IS A RELEASE OF LIABILITY.
Information Control SLOCAL does not control the information provided by other users which is made available through our system. SLOCAL never shares your information or sells it.
Bidding By placing a bid you are entering into a legally binding contract to pay for the item with the seller, dont not bid if you do not intend to pay. If you are the winning bidder at the end of an auction (meeting applicable minimum bid or reserve requirements) and your bid is accepted by the seller , you are obligated to complete the transaction, unless the transaction is prohibited by law or by these Terms and Conditions. By bidding on an item you agree to be bound by the conditions of sale included in the item's description so long as those conditions of sale are not in violation of these Terms and Conditions or unlawful. Bids are not retractable except in exceptional circumstances such as when the seller materially changes the item's description after you bid, a clear typographical error is made, or you cannot authenticate the seller's/ buyers identity. Bid Retractions - The seller reserves all rights to cancell There are no bid retractions. If you have entered a grossly inappropriate bid please contact please contact management team at slocalestateauctions@gmail.com
Bids If you make a bid or receive at least one bid at or above the stated minimum price (or in the case of reserve auctions, at or above the reserve price), you are to complete the transaction with the highest bidder upon the auctions completion, unless there is an exceptional circumstance, such as: (a) the buyer fails to meet the terms of your listing (such as payment method), or (b) you cannot authenticate the buyer's identity,(c) there is pending legel dispute preventing the sale, The seller reserves all rights to cancel the sale at anytime prior to taking possession of property.
Fraud. Without limiting any other remedies, SLOCAL may suspend or terminate your account if it suspects that you (by conviction, settlement, insurance or escrow investigation, or otherwise) have engaged in fraudulent activity in connection with the Website.
Manipulation. Neither you, bidders nor sellers may manipulate the price of any item nor may you interfere with other listings or auctions. Such prohibited manipulation includes, without limitation, sending emails to bidders in a currently open auction being run by a different buyer, bid siphoning, or use of any alias or a third party to place bids on an item listed for sale by you on the Website.
Your Information is defined as any information you provide to SLOCAL in the registration, bidding or listing process, in any public message area, or through any email feature. You are solely responsible for Your Information, and SLOCAL acts as a passive conduit for your online distribution and publication of the items listed on yhis website. SLOCAL, however, may take any action with respect to Your Information as it deems necessary or appropriate if SLOCAL believes that any part of Your Information may create liability for SLOCAL or may cause SLOCAL to lose (in whole or in part) the services of any of its suppliers..
Restrictions. Your Information (a) shall not be false, inaccurate or misleading; (b) shall not be fraudulent or involve the sale of counterfeit or stolen items; (c) shall not infringe any third party's copyright, patent, trademark, trade secret or other proprietary rights or rights of publicity or privacy; (d) shall not violate any law, statute, ordinance or regulation (including, but not limited to, those governing export control, consumer protection, unfair competition, antidiscrimination or false advertising); (e) shall not be defamatory, trade libelous, unlawfully threatening or unlawfully harassing; (f) shall not be obscene or contain child pornography; (g) shall not contain any viruses, Trojan horses, worms, time bombs, cancelbots, Easter eggs or other computer programming routines that may damage, detrimentally interfere with, surreptitiously intercept or expropriate any system, data or personal information; (h) shall not create liability for SLOCAL or cause SLOCAL to lose (in whole or in part) the services of our ISPs or other suppliers; and (i) shall not link directly or indirectly to or include descriptions of goods or services that: (aa) are prohibited under these Terms and Conditions; (bb) are identical to other items you have up for auction but are priced lower than your item's reserve or minimum bid amount; (cc) are concurrently listed for sale on a web Website other than the Website; or (dd) you do not have a right to link to or include. Furthermore, you may not list any item on our Website (or consummate any transaction that was initiated using our Services) that, by paying to SLOCAL the listing fee or the final value fee, could cause SLOCAL to violate any applicable law, statute, ordinance or regulation, or that violates any applicable United States laws or the laws of the country, state or territory in which either you or your trading partner reside or to which the item being sold is to be shipped..
License. Subject to the provisions of the SLOCAL privacy policy for the Website, you hereby grant and agree to grant to SLOCAL a non-exclusive, worldwide, perpetual, irrevocable, royalty-free, sub-licensable (through multiple tiers) right to use, publish, copy and distribute information for any purpose related to the Website, the listing of items on the Website, the sale or purchase of items listed on the Website and the marketing and/or promotion of the Website or other products or services of SLOCAL.
Breach Without limiting remedies, SLOCAL may immediately without notice issue a warning, temporarily suspend, indefinitely suspend or terminate your membership and refuse to provide our Services to you: (a) if you breach these Terms and Conditions or the documents it incorporates by reference; (b) if SLOCAL is unable to verify or authenticate any information you provide to SLOCAL ; or (c) if SLOCAL believes that your actions may cause legal liability for you, our users or SLOCAL. SLOCAL shall not be obligated to escalate its remedies under this provision and may immediately and without notice terminate your use of the Website..
Access and Interference The Website contains robot exclusion headers and you agree that you will not use any robot, spider, other automatic device, or manual process to monitor or copy our web pages or the content contained herein without the prior expressed written permission of SLOCAL . You agree that you will not use any device, software or routine to bypass our robot exclusion headers, or to interfere or attempt to interfere with the proper working of the Website or any auction being conducted on the Website.You agree that you will not take any action that imposes an unreasonable or disproportionately large load on our infrastructure. Much of the information on our Website is updated on a real time basis and is proprietary or is licensed to SLOCAL by our users or third parties. You agree that you will not copy, reproduce, alter, modify, create derivative works, or publicly display any content (except for Your Information) from our Website without the prior expressed written permission of SLOCAL or the appropriate third party. .
Downloaded Content If any downloaded content (the "Downloaded Content") is provided to you by the Website (i.e., Java applets, Active-X controls, etc.), you may use such Downloaded Content only as part of your use of the Website in compliance with these Terms and Conditions. You may not copy, reproduce, publish, distribute, display, or otherwise transfer, or modify, adapt, perform, license, sell, or create derivative works from, or decompile, disassemble, or otherwise reverse engineer, any Downloaded Content without the prior express written consent of SLOCAL.
User Submissions SLOCAL Estate Auctions enjoys hearing from users of the Website and welcomes any feedback and/or input that users may have. Nevertheless, in order to avoid any disputes, SLOCAL Estate Auctions asks that users not send any comments unless the user agrees that SLOCAL will be licensed to use the comments in any way or manner that it chooses. Specifically, with respect to any design, idea, concept, suggestion, or other information users communicate to SLOCAL Estate Auctions, whether electronically to the Website or otherwise (collectively the "Submissions"), users automatically, and without further action or consideration, hereby grant, and agree to grant, to SLOCAL Estate Auctions a royalty-free, perpetual, irrevocable, non-exclusive license to, for any and all purposes, use, reproduce, publish, display, distribute, transfer, modify, license, sell, and create derivative works from such Submissions (or any part of such Submissions), in whole or in part and in any form, medium, or technology existing now or in the future..
Copyright And Trademark Notices NorCal and/or the licensors of SLOCAL Estate Auctions own the copyrights to all aspects of the Website. SLOCAL Estate Auctions and all other names and designations used by SLOCAL Estate Auctions on or for any of its products or services referenced on the Website (collectively all the "SLOCAL" Trade Marks") are service marks or trademarks (or registered service marks or trademarks) of SLOCAL .Third Party company names and other product or service names or designations referenced on the Website may be the service marks or trademarks (or registered service marks or trademarks) of their respective owners. All rights in the Website, the Technology, the Downloaded Technology and the SLOCAL Estate Auctions trademarks are reserved by SLOCAL Estate Auctions . You may not use the SLOCAL Estate Auctions trademarks for any purpose whatsoever without the prior express written consent of SLOCAL Estate Auctions
No Warranty AS IS WHERE IS
SLOCAL PROVIDES THE WEBSITE AND SERVICES "AS IS WHERE IS" AND WITHOUT ANY WARRANTY OR CONDITION, EXPRESS, IMPLIED OR STATUTORY. SLOCAL SPECIFICALLY DISCLAIMS ANY IMPLIED WARRANTIES OF TITLE, MERCHANTABILITY, FITNESS FOR A PARTICULAR PURPOSE AND NON-INFRINGEMENT. Some states do not allow the disclaimer of implied warranties, so the foregoing disclaimer may not apply to you..
Disclaimer Of Liability
IN NO EVENT WILL SLOCAL BE LIABLE UNDER ANY THEORY OF CONTRACT, NEGLIGENCE, STRICT LIABILITY, TORT OR OTHER LEGAL OR EQUITABLE THEORY FOR ANY INJURY, LOSS, OR DAMAGE OF ANY KIND ARISING IN CONNECTION WITH YOUR USE OF OUR SERVICES AND THE Website, EVEN IF SLOCAL HAS BEEN ADVISED OF THE POSSIBILITY OF SUCH INJURY, LOSS, OR DAMAGE. WITHOUT LIMITING THE GENERALITY OF THE FOREGOING, YOU AGREE THAT SLOCAL, ITS DIRECTORS, OFFICERS, EMPLOYEES AND OTHER AGENTS AND REPRESENTATIVES SHALL NOT BE LIABLE FOR ANY DAMAGES ARISING FROM OR RELATED TO: (1) THE DENIAL OR INTERRUPTION OF ACCESS TO THE Website, (2) ANY INACCURACIES IN ANY OF THE INFORMATION DISPLAYED ON OR PROVIDED THROUGH OR WITH THE Website, (3) THE PURCHASE OR USE OF ANY PRODUCT OR SERVICE LISTED ON THE Website, INCLUDING ANY DEFECT IN ANY SUCH PRODUCT OR SERVICE, OR (4) YOUR USE OF OR INABILITY TO USE THE Website. YOU AGREE THAT THIS LIMITATION OF LIABILITY IS COMPREHENSIVE AND APPLIES TO ALL DAMAGES OF ANY KIND, INCLUDING, WITHOUT LIMITATION, ALL DIRECT, INDIRECT, COMPENSATORY, SPECIAL, INCIDENTAL, PUNITIVE AND CONSEQUENTIAL DAMAGES. Some States do not allow the exclusion or limitation of incidental or consequential damages, so the above limitation or exclusion may not apply to you. .
Choice of Law. The laws of the State of California, United States of America, without regard to its choice-of-law rules, will govern the instruction, interpretation, and enforcement of these Terms and Conditions..
Arbitration. Any legal controversy or legal claim arising out of or relating to these Terms and Conditions or our Services, excluding legal action taken by SLOCAL Estate Auctions to collect our fees and/or recover damages for, or obtain an injunction relating to, the Website operations, intellectual property, and our Services, shall be settled by binding arbitration in accordance with the commercial arbitration rules of the American Arbitration Association. Any such controversy or claim shall be arbitrated on an individual basis, and shall not be consolidated in any arbitration with any claim or controversy of any other party. The arbitration shall be conducted in appropriate counties in California, Oregon, and judgment on the arbitration award may be entered into any court having jurisdiction thereof. Either you or SLOCAL Estate Auctions may seek any interim or preliminary relief from a court of competent jurisdiction in appropriate counties in California, Oregon if necessary to protect the rights or property of you or SLOCAL Estate Auctions pending the completion of arbitration. Should either party file an action contrary to this provision, the other party may recover attorneys' fees and costs..

Fees and Services
SLOCAL Estate Auctions does not charge a user for registration on the Website or for bidding on items listed on the Website. SLOCAL Estate Auctions does charge a fee for the listing of items for sale on the Website. There is a 13% Buyer`s Premium in effect on all auctions. For current Fees for listing items for sale on the Website are available by contacting management. When placing an order to list an item you have an opportunity to review and accept the fees that you will be charged for the use of our Services. SLOCAL Estate Auctions may in its sole discretion change some or all of our Services at any time. In the event SLOCAL Estate Auctions introduces a new service, the fees for that service are effective at the launch of the service. You are responsible for paying all applicable taxes related to or arising from the purchase or sale of items listed on the Website and for all other costs incurred by you to bid, buy, procure a listing from the Website or access the Website's servers. Your use of the Website and Services evidence your acceptance of the fees and your commitment to payment of all applicable fees..
Indemnity. You agree to indemnify and hold SLOCAL Estate Auctions and its subsidiaries, affiliates, officers, directors, agents, and employees, harmless from any claim or demand, including attorneys' fees, made by any third party due to or arising out of your breach of this Agreement or the documents it incorporates by reference, or your violation of any law or the rights of a third party. .
Legal Compliance.You shall comply with all applicable domestic and international laws, statutes, ordinances and regulations regarding your use of our Services and your bidding on, listing, purchase, solicitation of offers to purchase, and sale of items. .
No Agency You and SLOCAL Estate Auctions are independent contractors, and no agency, partnership, joint venture, employee-employer or franchisor-franchisee relationship is intended or created by this Agreement.
.
General SLOCAL Estate Auctions does not guarantee continuous, uninterrupted or secure access to our services, and operation of the Website may be interfered with by numerous factors outside of our control. If any provision of these Terms and Conditions are held to be invalid or unenforceable, such provision shall be struck and the remaining provisions shall be enforced.
Copyright 2019 - 2020 All Rights Reserved. Use of this Website constitutes acceptance of the User Agreement.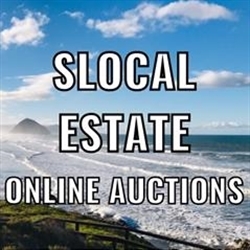 This is a full house Estate Auction. This was a second home that had very little use. All furniture is by Thomasville and is in LIKE-NEW condition!
Remember there is a 13% buyer Premium in effect on all listings. If you pay cash you receive a 3% discount off the buyer's premium. The State of California requires us to charge sales tax on all purchase unless you have a resell number.
Bring your own boxes and help to load. Thank you
Please bring Help, Tools, Boxes to remove your items. Thank You
This is a Non-Smoking Estate
If you have an Estate you need to liquidate or know someone that may need our help - Please contact Doug (805) 821-1154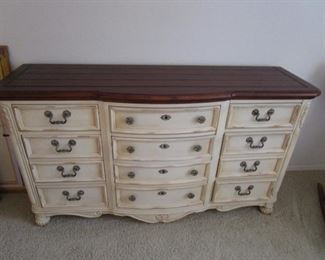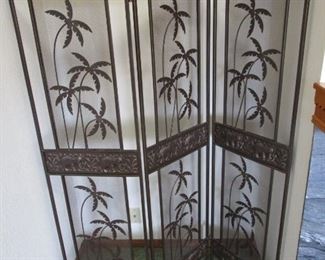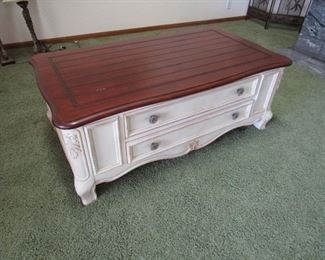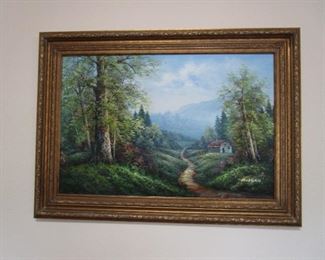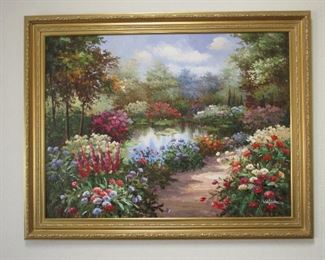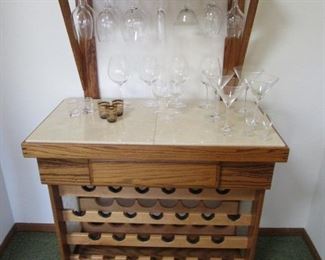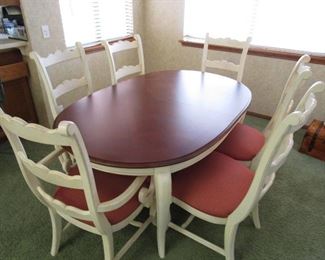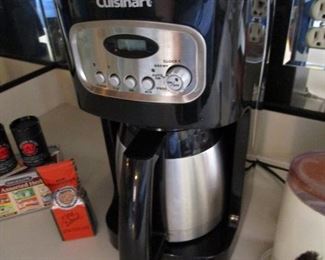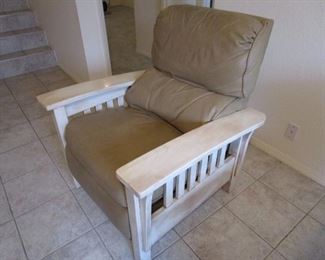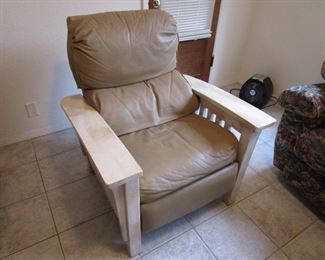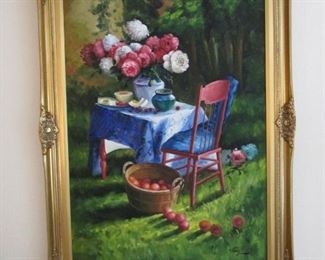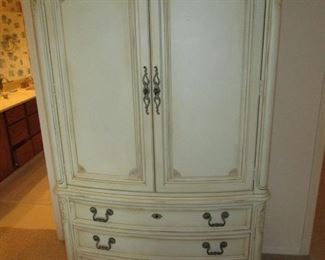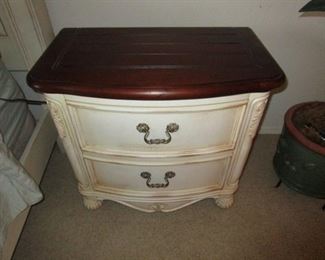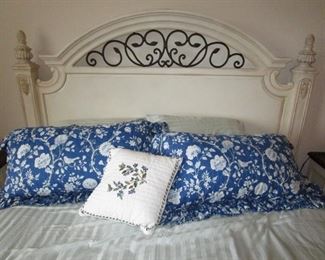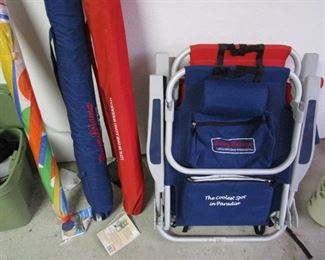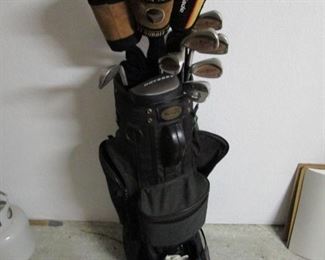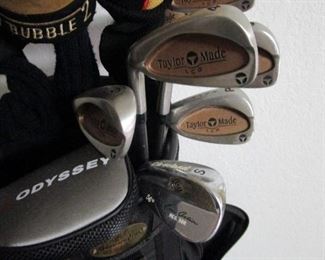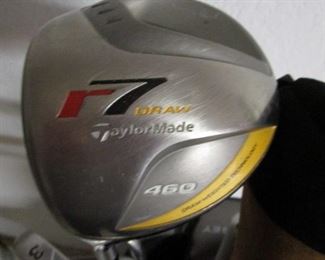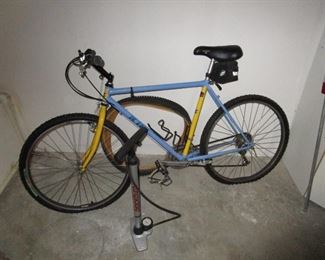 Thank you for using EstateSales.NET. You're the best!