Late Member of Adventures Club Santa Monica Estate Sale
moved offsite to warehouse
•
2
day sale
•
sale is over Imagine being able to purchase extraordinary items directly from a time capsule 'Adventurer's Club' member's only collection...AND a long lost arcade of amusement machines...mixed with National Geographic tribal sculptures, masks, blow guns, steampunk original wooden machines from the last century, massive primitive masks from the Seven Seas and all manner of curios and specimens to amaze. Our clientele are often asking for us to bring such an extraordinary sale and this one is THE SALE like no other. The closest comparison is to the rare event of a motion picture studio selling off it's amazing props. How about the hand painted U.S.Presidential Seal that was shown in the classic film, 'From Here To Eternity' ? Or a massive rotating world globe over 6 feet across? Wooden carved monks, An outlandish post deco carved full bar with huge back mirror with 4 rearing stallions complete with brass rails (from 1930s NYC) ? Metal tipped spears and arrows, a ceremonial sword and scabbard, nautical artifacts, musical instruments from the 4 corners of the world of your grandparents ! We have photographed a portion of what awaits you and will list some remarkable pieces that were collected over an adventurous lifetime. These are the most eclectic and memorable museum exhibit pieces offered outside a historical specialty auction...that will not disappoint.
We love your kids and pets, but respectfully ask that due to the delicate nature of many fragile antique items and some culturally explicit fertility wood carved massive primitive statuary that they not accompany you for this sale. Many items will be sold on a 'best offer basis' with the highest reasonable bid winning Saturday afternoon at one pm, announced by Olli. Here is a partial list of what awaits you:
3 Seeburg unrestored and parts classic 'Trashcan' wooden jukeboxes
Wooden late 40s telephone switchboard
Freestanding wooden classic stamp dispenser
Midway's antique 'Golden Arm' arcade game
Mercury 'Athletic Scale' arcade game...1940s...5 cent to play
'Revitalizer' step-on 40s arcade novelty machine
Arcade games of strength and skill...'Williams' driving arcade game ...Twilight Zone-like mechanical basketball opponents...1940s
'Cup-And-Ball' early wooden arcade amusement
'All-Win De Luxe' victorian arcade amusement
'Cent-A-Scope' freestanding wooden cased turn of the century Arcade amusement
A stately original full size grandfather clock
Brass floating nautical compass in binnacle
6 foot S.S. Heworth ship's hull half wooden wall mount
3 huge hunter's antler trophy wall mounts
Stuffed animals
Native dressed dolls from all over the world
5 galvanized steel horses' individual feeding troughs
5 feet tall antique regulator clock
'Royal' 8 day wind-up clock
'National Velvet' framed original movie one sheet poster
Wooden scale
Bertel Parisian Beaver fur Victorian exclusive opera top hat in like new condition with hat box
4 uniquely carved tribal blow guns that defy description
Classic Americana wooden telephone
Lincoln 225 amp heavy duty welder
Brass prayer bells
partial whale skull with scrimshaw etching
Indonesian carved wooden masks
charming tall and narrow wrought iron wine rack
HUGE African carved statues, totems, masks
2 wooden Indonesian pole-less carousel horses
Vintage Cowboy leather belt with Mexican coins accents
Chinese Buddhas
'Marconi' phone radio
1893 Regina Music Box in wooden cabinet
1930 Hamm
1930 Antler
1920 Lead Japanese portable sewing machine
``````````````````````````````````````````````````````````````````
Large hanging Buddha tapestry
Tribal metal tipped spears
Ostrich egg
Steampunk Music box
Wind-up Clock, Birch &Son
Nautical ship's wheel 'Ship's Time wind-up clock
Antique autoharp
1 see-through refrigerator
2 see-through freezers
6 freezers: Frigidaire and Kenmore
Deco Metal cigarette dispenser
New pet toys and supplies
2 Commodore CBM early computers
cameras
dual control kitchen faucet
Kolcraft play yard
Fluorescent lights new still in the box
solar lantern
Vintage 50s Wedgewood Stove
Warehouse industrial dollies
Doggie treadmills
Animal crates
22" Chevy or Caddie rims by DIP
New in the box Outback Country Lodge Dog houses
A standing industrial vice
Mid century metal cigarette dispenser
2, 10 foot wood slat and iron benches
doggie and kitty crates, metal and plastic and casters
foosball table
1950s truck detachable semitrailer
books, hand tools, aluminum letters, wooden pallets
new moveable angled ladder on rollers
1970s telephone booth
primitive folk musical instruments
Watusi warrior animal hide shield
Turn of the century decorative cast iron wood burning stove
2, 2 1/2 foot tall Victorian Moroccan sheiks painted plaster busts
Thai National Museum tagged Thai monk statues
Thai maiden sculpted bust
Large wooden Abacus
2 Remington bronzes ( Mountain man and Stampede)
3 foot metal bomb (empty inside of course)
4 foot tall Marble maroon colored stone victorian parlor display pedestal (heavy)
Crossbow, antique wooden North African (?) museum worthy piece
Detailed Traditional Oriental figures metal cast 2 feet tall set of 3
Massively large Balinese sculpted and decoratively adorned winged deity perfect for an upscale restaurant foyer or displayed in a collector's / celebrities' estate,office, studio ...breath-taking !
Massively large African tribal wooden figure...pure National Geographic encounter look. A must have for an African Studies Museum or collection that has the display space available for this remarkable historical piece.
Wooden carved Belgian Church 'Saint' (martyr?) human size, museum quality
stuffed animal oddities
Exotic hanging quilted tapestry from Burma
Victorian hand crank English knife sharpener
An intimidating 22 arm wooden "shiva'-avenger-God of war (?) oriental figurative carving (that will leave you with nightmares-)
A collection of primitive tribal wooden masks, totems, animals and warrior figures...some wall mountable, others freestanding
Large handmade Mesoamerican decorative river rock, flower pot
Ceiling mount suspended Balinese flying female deity wooden statue
Large metal cast (hollow interior) Buddha head
Large royal decoratively adorned metal sheathed oriental sword and scabbard
metal stairs, chairs
industrial dollies
pinball machine for parts
battery operated Stop Sign, 1960s (from McDowell Douglas)
items too varied to list here...you have to come and see for yourself...you will not be disappointed !
Prop houses, designers, decorators, collectors, celebrity shoppers, antique dealers, restaurateurs, filmmakers, photographers, adventurers are all invited for this amazing estate sale from Olli !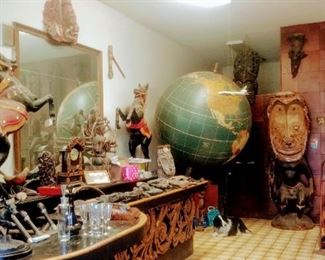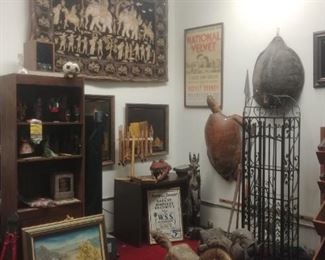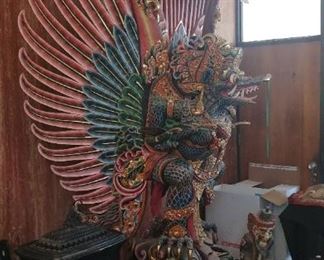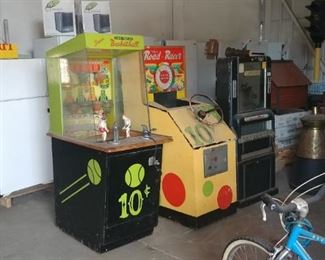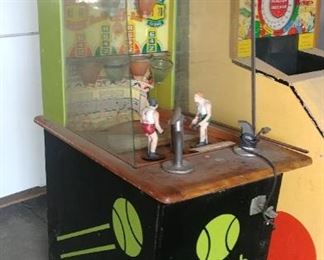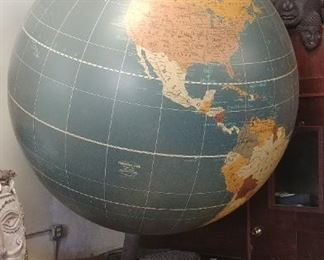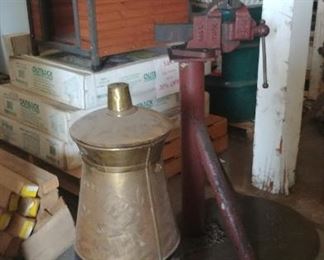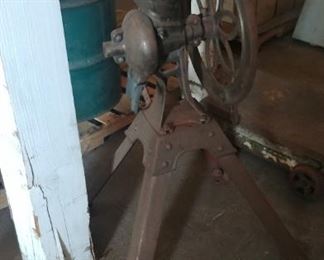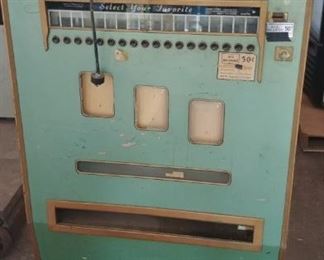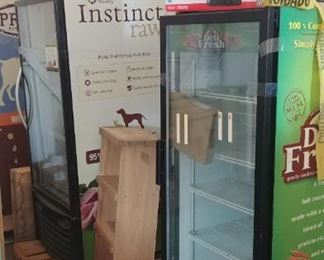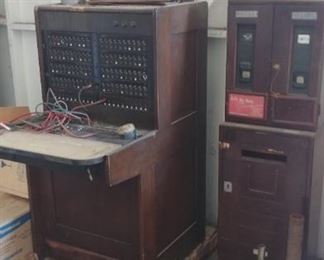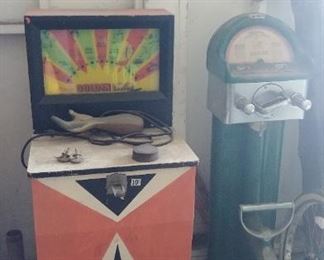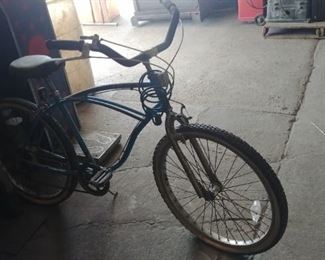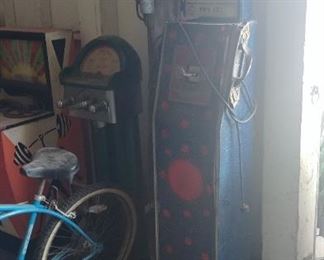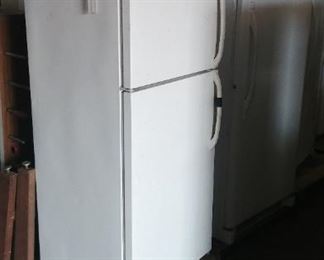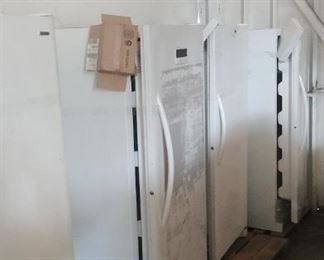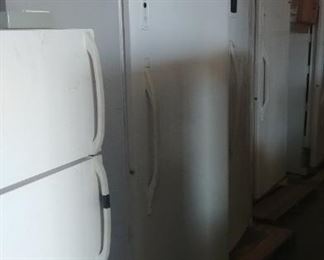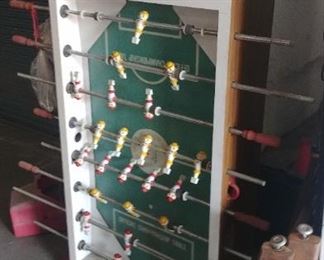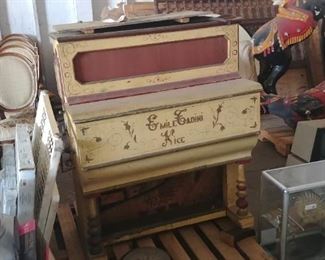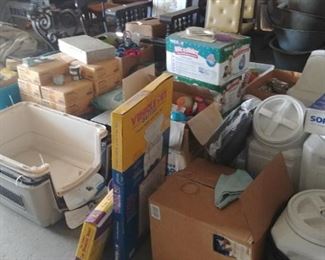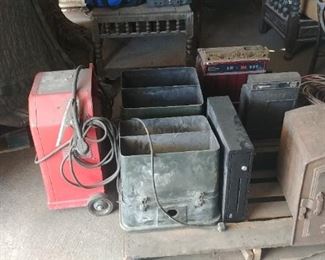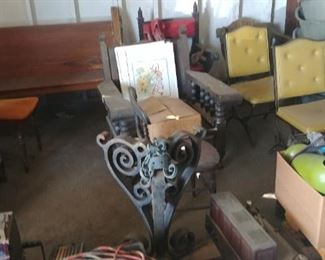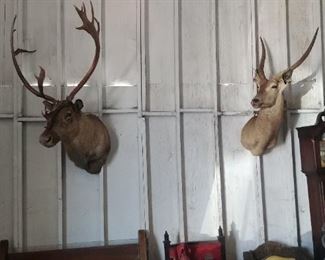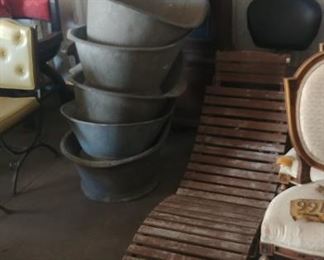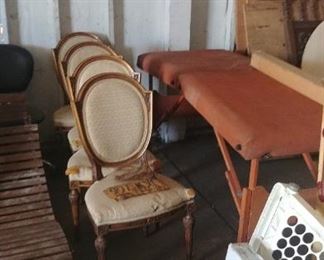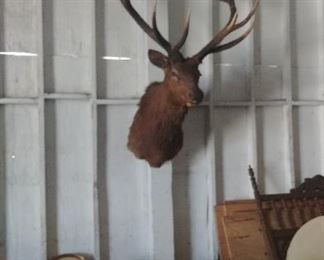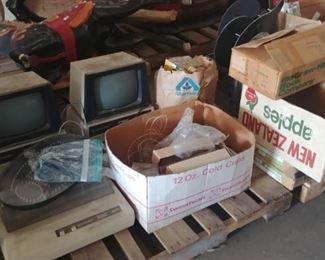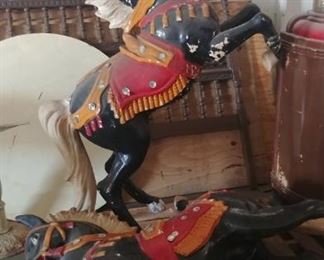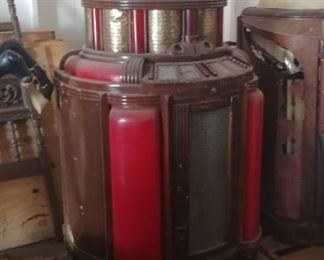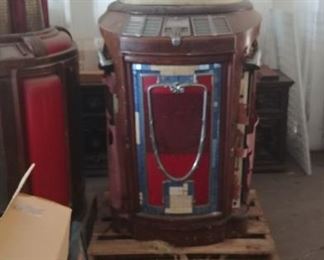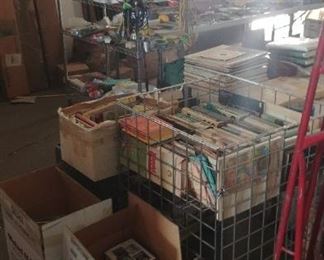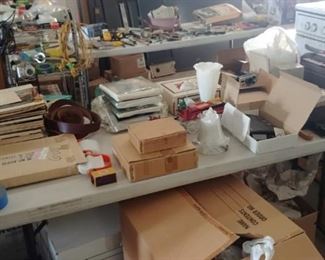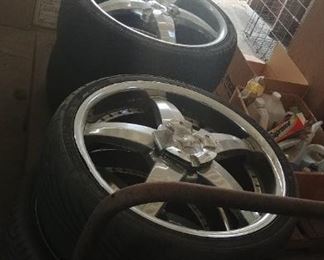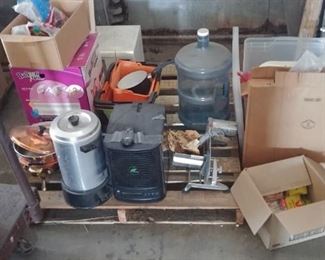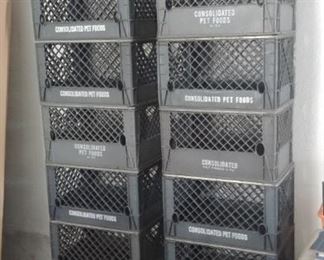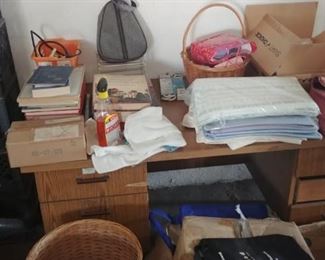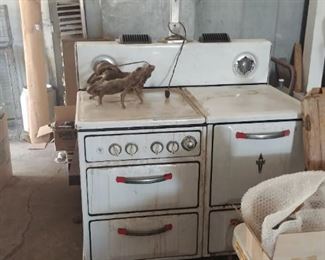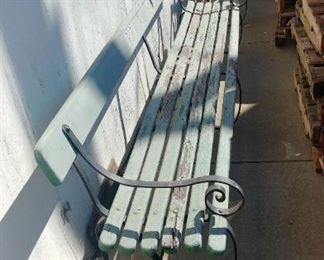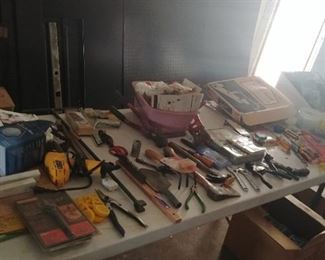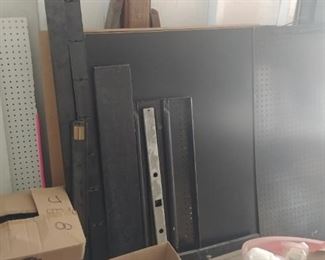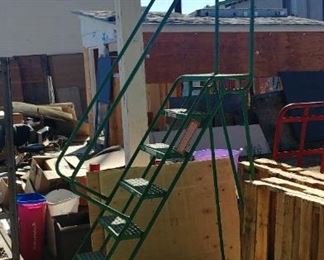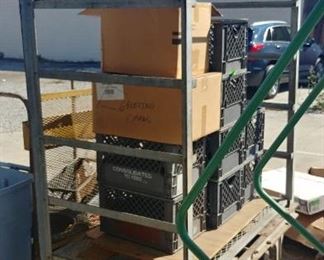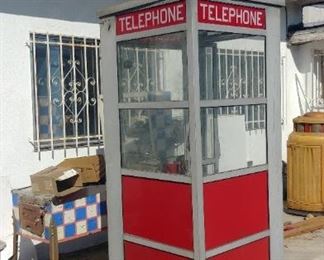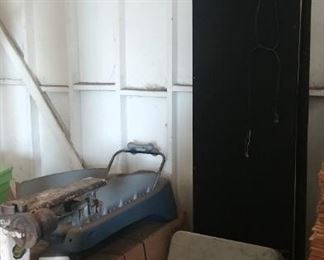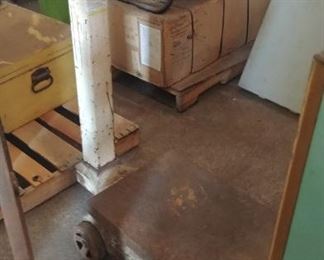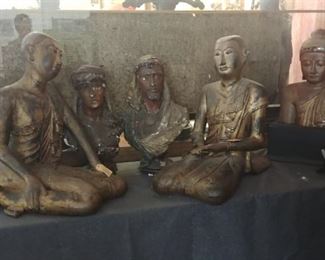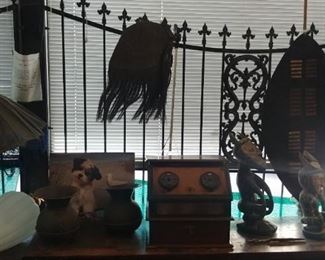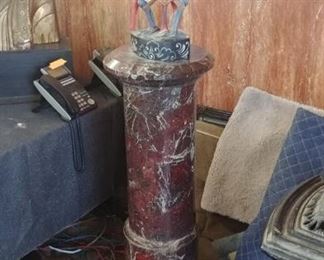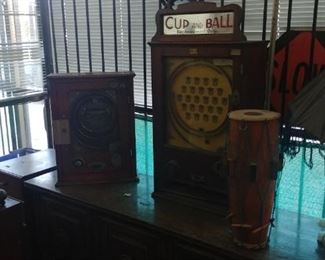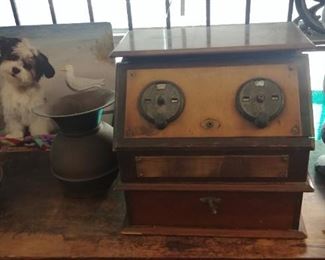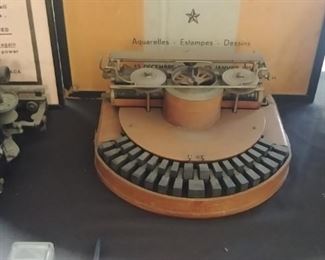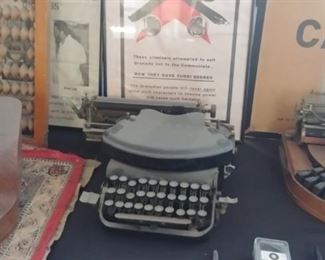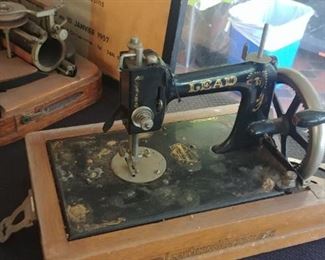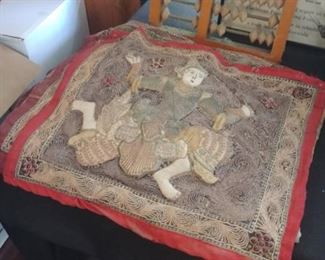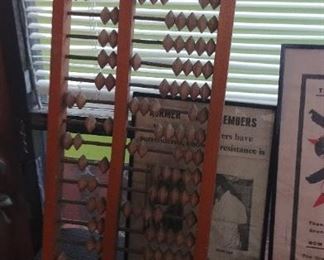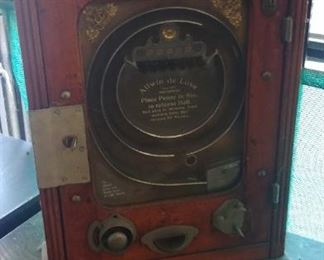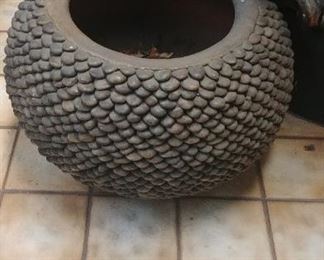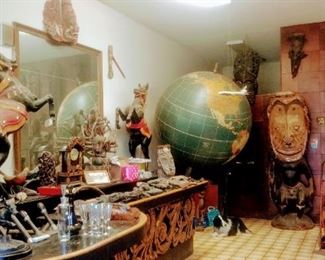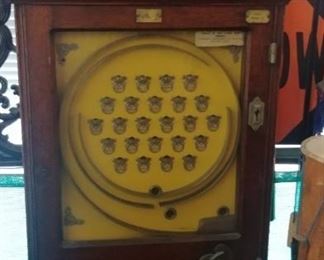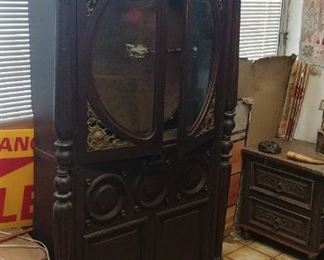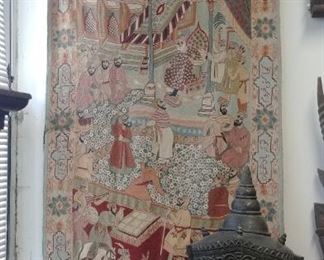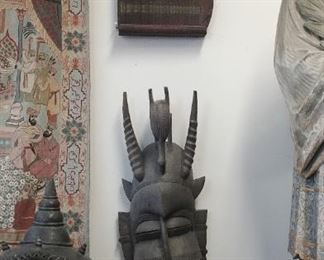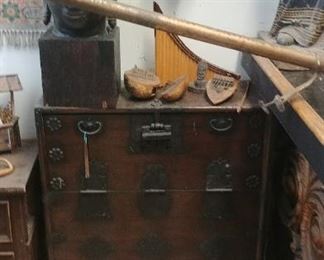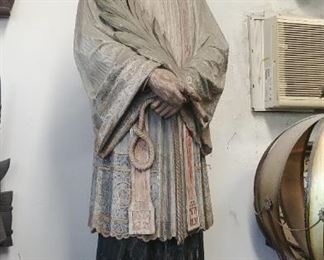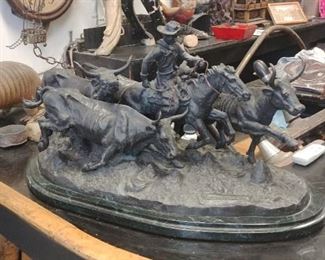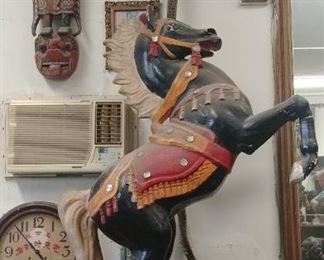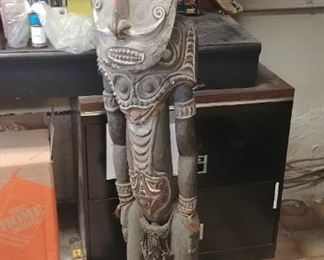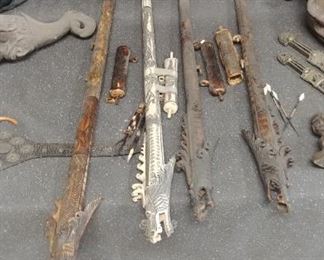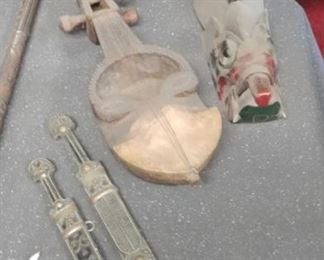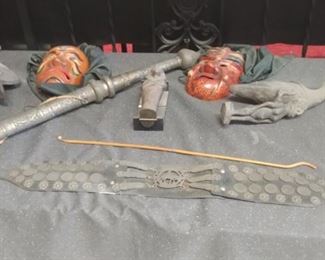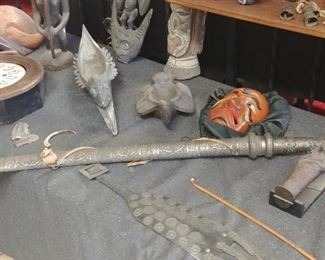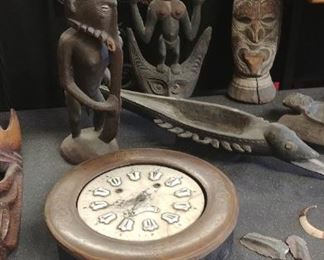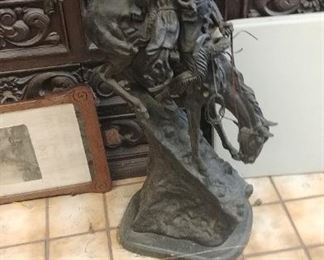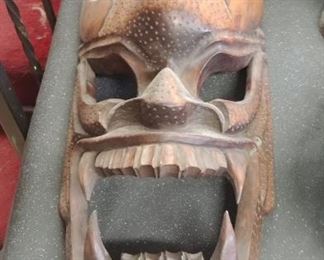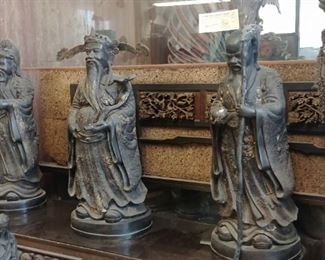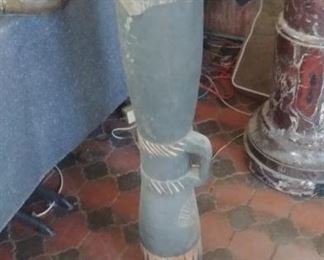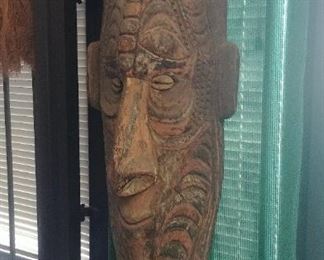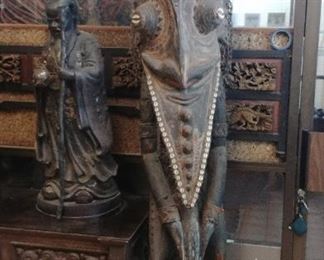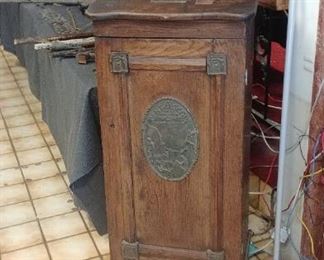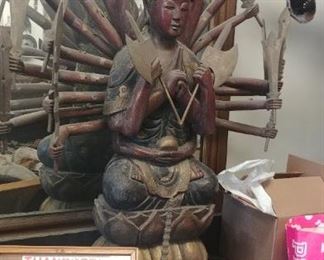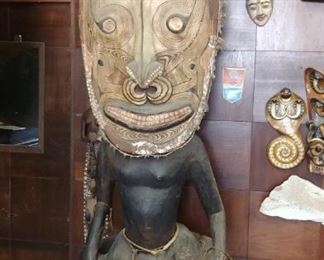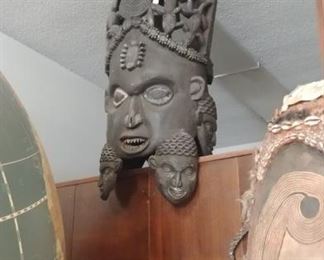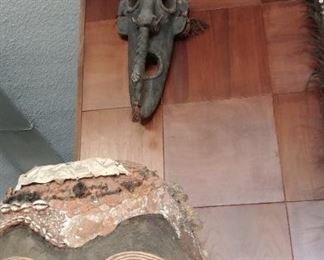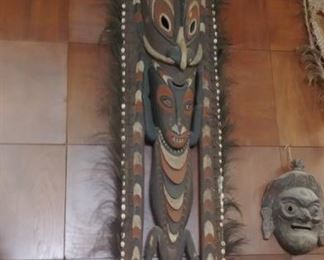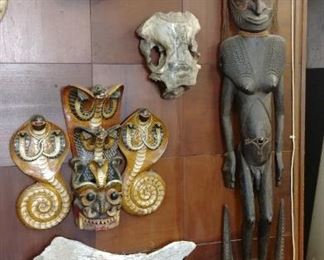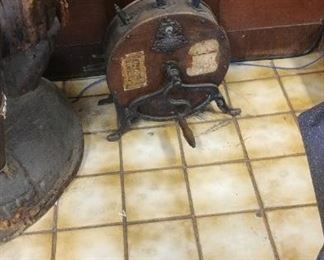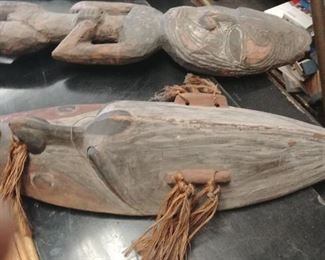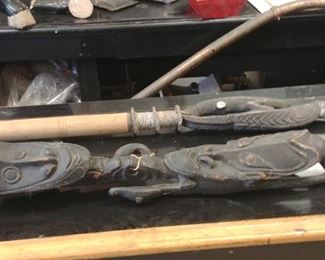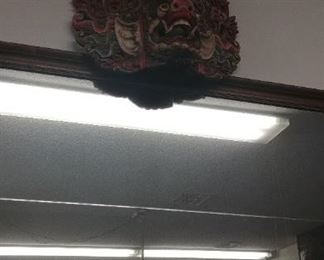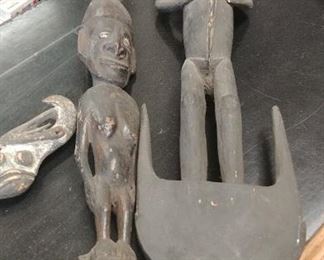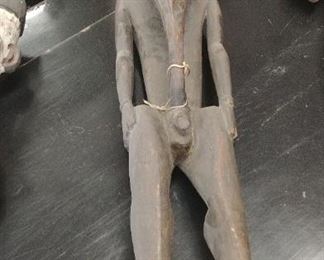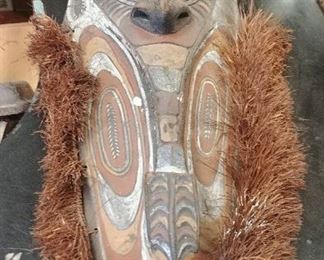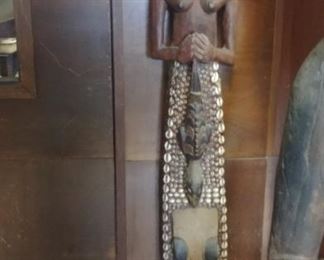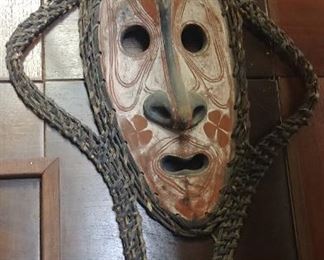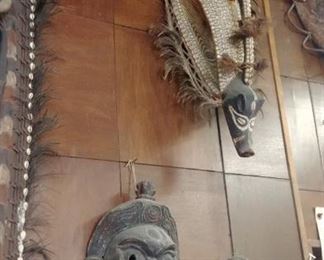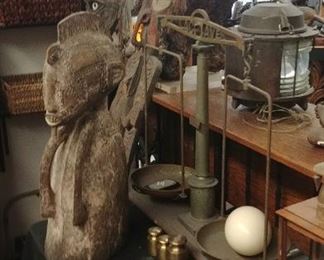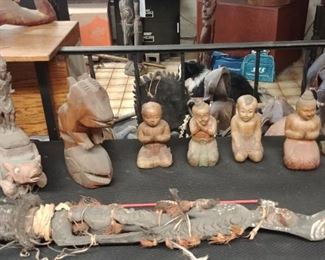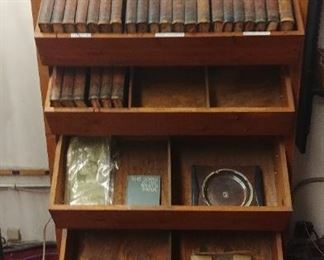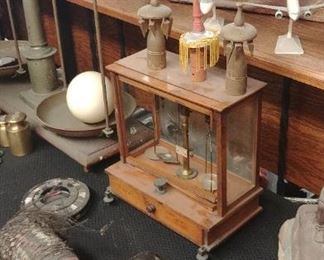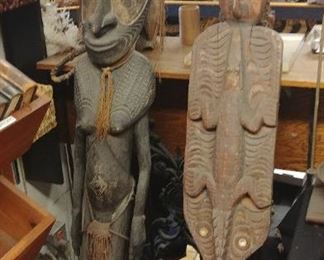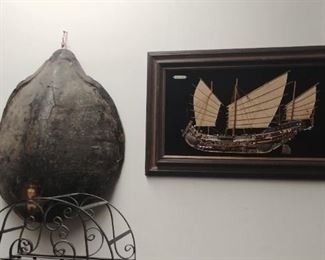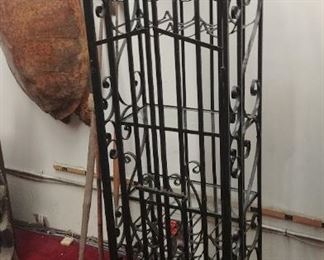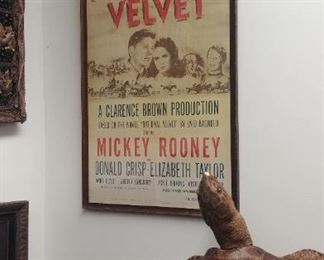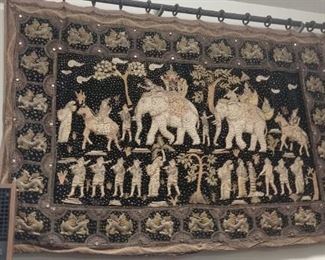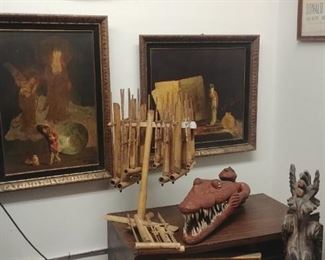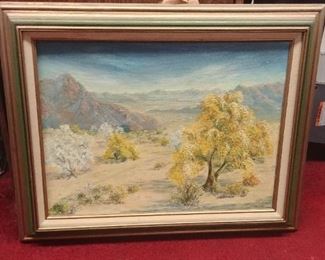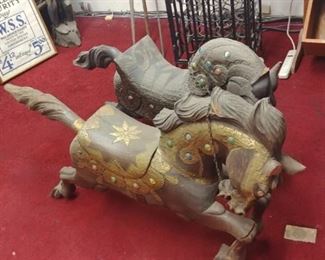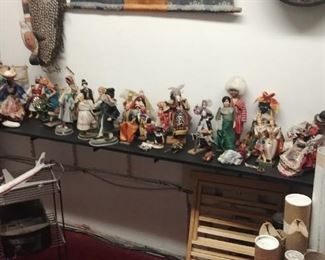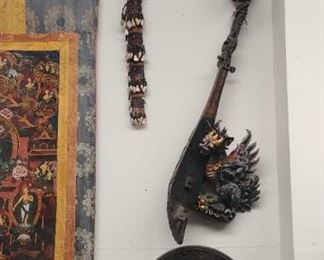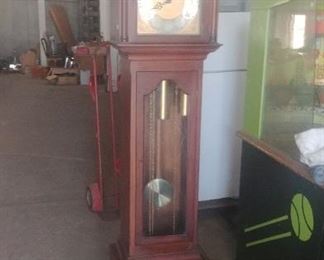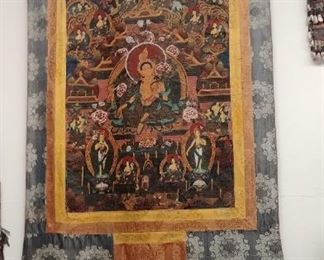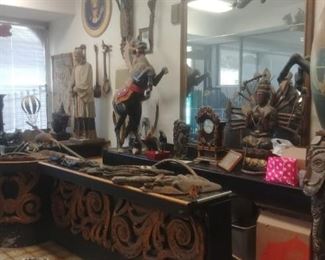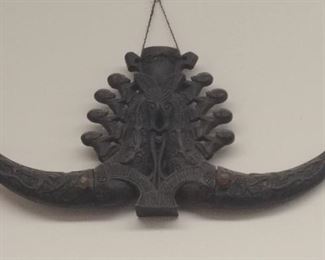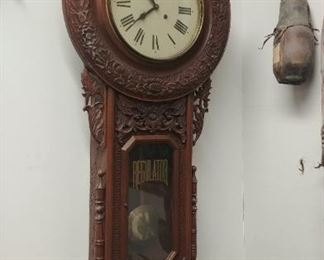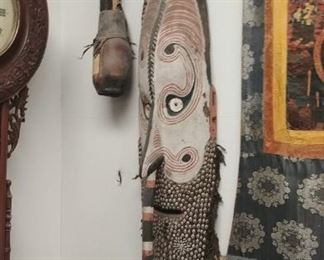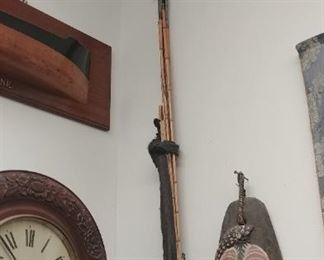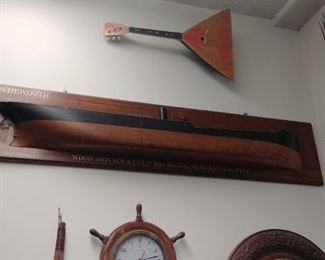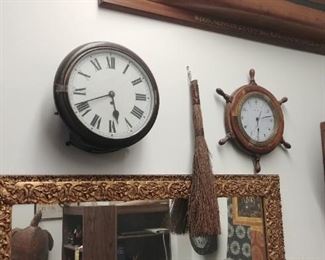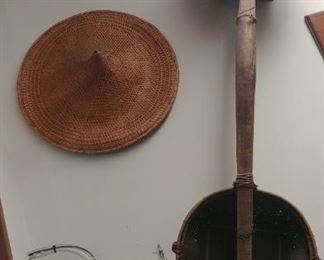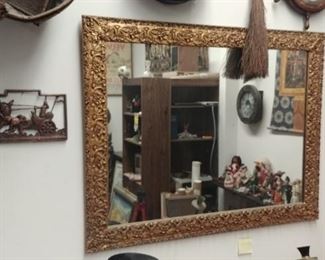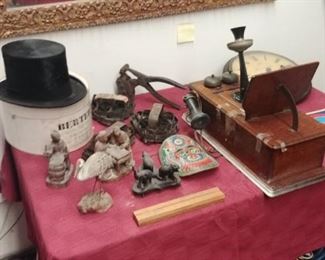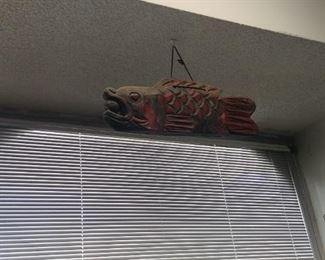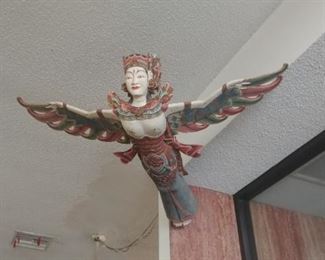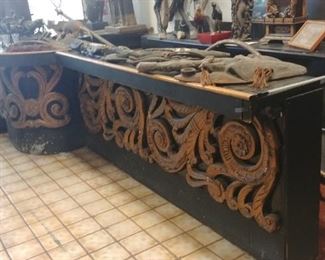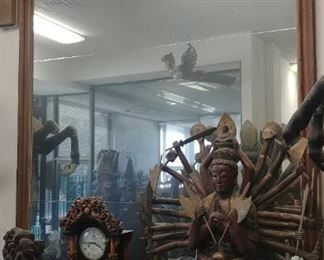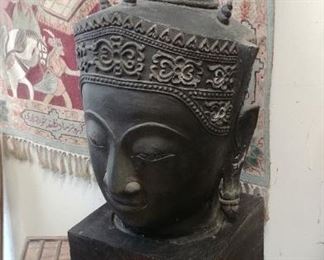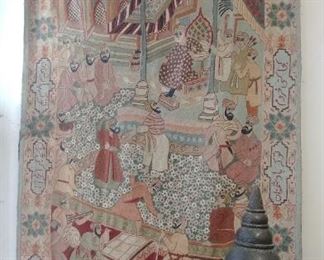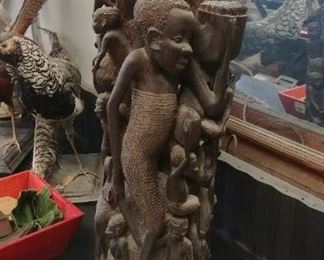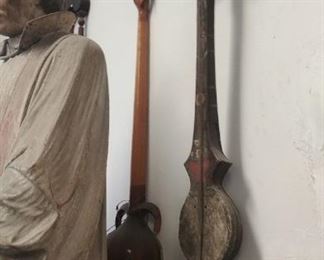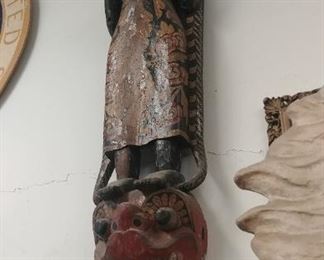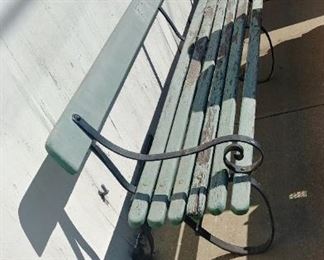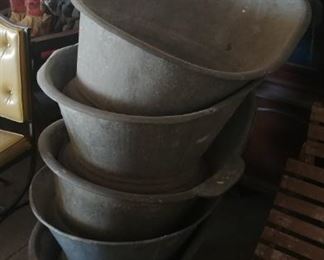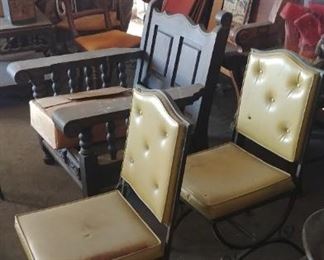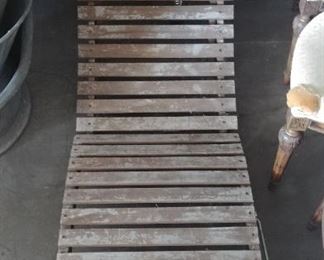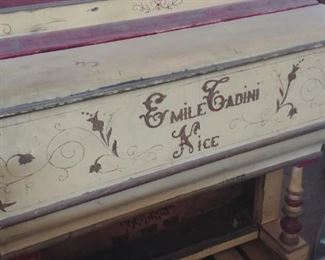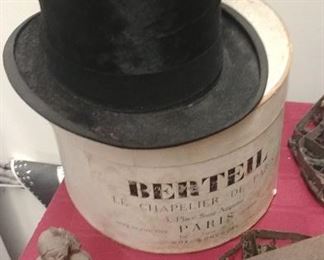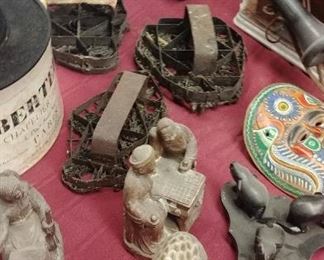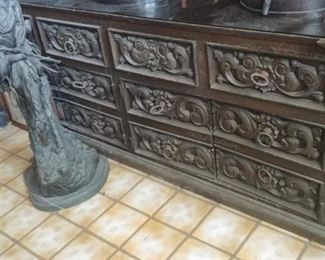 Thank you for using EstateSales.NET. You're the best!