Ozzie & Harriet Meet The Partridge Family! Mid-Century Madness! Time Warp 1958! Ton's Of Vintage !
estate sale
•
3
day sale
•
sale is over
Terms
( Terms and Conditions) : .
CASH ONLY, No credit cards or checks. No previews or pre-sales. There will be a sign-up sheet for the sale. Line up at the front entrance by the front door. Everyone will go in the front door and out the front door. You will enter the front garage to right of the door. The security man will direct you. You can enter the back patio through the doorway inside by the dinning room. Only a small number of people can be allowed into the sale at a time so we appreciate your patience's. It's best to park on the streets and the surrounding area. It's very easy access and no problems for parking at all ! There are camera's and security 24 hours on the property. Please do not bother the family in the house. They have a large dog !!! The House has been sold. No drinks, coffee or food inside please ! Respect the new buyers. NO ANIMALS ! NO LARGE HAND BAGS, PURSES OR BACKPACKS; NO BIG OVER COATS OR BIG JACKETS, NO CHILDREN OR PETS WILL BE ALLOWED INTO THE SALE. LEAVE THEM AT HOME WHERE THEY ARE COMFORTABLE! There will be private armed security on the property 24 / 7. We will have one inside non-uniform security walking through on the grounds during the sale as well. We reserve the right to check you as you leave the sale. Upon entering the sale you agree to be filmed by our security camera's. Shoplifters will be taken away by the police. If you break or damage any item you will be responsible to pay the price marked on the item. There will be staff to help and assist you. You enter at your own risk. We are not responsible for any injuries or falls while you are on the property. NO DEPOSIT REFUNDS. WE DO NOT HAVE THE STAFF TO LOAD OR MOVE YOUR ITEMS. Please provide your own movers, dollies, equipment and truck or van for your heavy items and furniture. We are going green ! Bring your own box's, shopping bags and wrapping paper. ALL SALES ARE FINAL: NO REFUNDS / NO EXCHANGES / NO RETURNS / NO EXCEPTIONS. ENJOY THE SALE ! YOU WILL HAVE MY CELL NUMBER TO COME BACK FOR PICKUPS OR DELIVERIES. WE WILL ALSO TAKE OFFERS ON ANYTHING AT THIS SALE ! THERE ARE NO RESERVES ON ANYTHING SO EVERYTHING GOES ! DON'T FORGET TO LEAVE YOUR BID CARDS ! WINNING BIDDERS WILL BE CALLED. THERE IS SOMETHING FOR EVERYONE ! DON'T MISS THIS SALE ! YOU WILL GET MY CELL NUMBER TO CONTACT FOR PICKUP. Monday will be a clean out clear out day for big bargains ! We will leave the driveway open so you can load your furniture or bigger items. Please do not bother the family in the house ! Thank You and have fun but be respectful to our neighbors and your fellow shoppers ! ! EVERYTHING MUST GO ! THE HOUSE HAS BEEN SOLD !
! THE FAMILY HAS BEEN IN THIS HOUSE SINCE 1958 !
! ALL THE ORIGINAL ITEMS ARE STILL HERE !
THIS IS THE BEST MID-CENTURY COLLECTION WE HAVE SEEN
IN 40 + YEARS IN THE BUSINESS ! THEY TRAVELED AND
COLLECTED ITEMS FROM ALL OVER THE WORLD !
JOIN US FOR THIS MID-CENTURY MADNESS ESTATE SALE !
FAMILY BIO & HISTORY : A VERY COLORFUL HISTORY OF THIS HARD WORKING AMERICAN FAMILY. THE MOTHER AND FATHER MOVED INTO THIS HOME BACK IN 1958 AND LIVED HERE THEIR ENTIRE LIFE. THE FATHER OWNED THE FIRST SELF SERVICE SHOE STORE IN LOS ANGELES CALLED PAL SHOES. WHEN HE PASSED AWAY SHE REMARRIED TO A FINE EXECUTIVE SALES MAN WHO WORKED AT THE WESTERN CAR LOADING FREIGHT COMPANY. THE MOTHER WORKED WITH HER UNCLE AT CAPITOL RECORDS UNTIL SHE RETIRED. SHE ALSO VOLUNTEERED FOR 31 YEARS AT VALLEY PRESBYTERIAN HOSPITAL FROM AGE 61 TO 92 YEARS OF AGE ! THEY ALSO TRAVELED TO MANY EXOTIC PLACES AROUND THE WORLD AND COLLECTED MANY UNIQUE AND CLASSIC ITEMS. THEY LIVED A VERY SUCCESSFUL AND FULL FILLING LIFE ENTERTAINING AND GIVING BACK TO THERE COMMUNITY. AN ERA GONE BY BUT NOT FORGOTTEN. THIS HOME IS TRULY A TESTAMENT TO A CLASSY 50'S, 60'S AND 70'S STYLE THAT WOULD MAKE THE HOLLYWOOD RAT PACK WANT TO JOIN THEM FOR A COOL COCKTAIL ! THERE IS A VERY LARGE 500 PLUS AND IN GREAT CONDITION WITH CLASSICAL / JAZZ / OPERA / POP / RECORD ALBUMS. THERE ARE TON'S AND TON'S OF VERY COOL VINTAGE ITEMS IN EVERY ROOM OF THE HOUSE , PATIO AND GARAGE. THIS WILL BE THE FIRST TIME THAT THE GENERAL PUBLIC WILL BE INVITED TO VIEW AND PURCHASE SOME OF THESE ECLECTIC AND VERY UNIQUE ITEMS. JOIN US FOR A TRIP DOWN MEMORY LANE THAT YOU WILL NEVER WANT TO LEAVE ! EVERYTHING GOES IN 3-DAYS WITH THE BIG BARGAIN DAY ON MONDAY ! THE SPIRIT OF FRAN & ART WILL BE HERE GREETING YOU FROM THAT BIG MID-CENTURY CONDO IN THE SKY ! DON'T MISS THIS FANTASTIC MID-CENTURY ESTATE SALE !!!
( SPECIAL NOTE ) : THERE WILL BE UPDATES RIGHT UP UNTIL THE SALE ! PHOTOS AND INFO WILL FOLLOW SO STAY TUNED IN FOLKS !
DON'T WORRY ABOUT THE HEAT ! WE HAVE GREAT AIR CONDITIONING FOR YOUR SHOPPING COMFORT !!!
( UPDATES FOR : 08 / 13 / 2019 ) : WE WILL HAVE MORE PHOTOS SOON ! THIS IS GOING TO BE A DYNAMITE SALE ! GET READY FOLKS !
( UPDATES FOR : 08 / 23 / 2019 ) : WE FOUND MORE VINTAGE LADIES AND MEN'S WATCHES. A VERY COOL ART DECO STYLE PORTABLE BAR. MORE STERLING JEWELRY FOR THE SHOWCASES. WE FOUND A BOX OF VERY NICE VINTAGE MEN'S CORPORATE GIFTS AND CLUB GIFTS NEW IN THE BOX'S.THERE MAY NOT BE ANY PHOTOS OF THESE. WE COULD OF TAKEN ANOTHER 100 PHOTOS BUT I THINK YOU WILL GET THE IDEA ! IT'S A LOADED TO THE BRIM ESTATE SALE ! SEE YOU ALL THIS WEEKEND !
( BRIEF DESCRIPTION FOR SALE ) :
( FURNITURE ) : WE HAVE A GREAT COLLECTION OF MID-CENTURY MODERN, CONTEMPORARY AND ANTIQUE EUROPEAN FURNITURE. ALL IN GREAT CONDITION !
(JEWELRY & STERLING) : SEVERAL SHOWCASES FULL OF GREAT DESIGNER JEWELRY, WATCHES, NECKLACES, BRACELETS, WATCHES, EARRINGS, PINS AND SO MUCH MORE !
( RARE SPORTS MEMORABILIA ) : WE HAVE A VERY NICE COLLECTION OF RARE PROFESSIONAL FOOTBALL, BASEBALL AND COLLEGE MEMORABILIA ALL IN GREAT CONDITION. FIRST ORIGINAL PROGRAM OF AFL / NFL COMPANIONSHIP GAME BEFORE IT WAS EVEN CALLED THE SUPERBOWL ! MINT CONDITION WITH THE TICKET.
(LARGE COLLECTION OF CLASSICAL / OPERA / JAZZ & POP ALBUMS ): WE HAVE PROBABLY 500 + ALBUMS / SETS / 78'S ALL IN GREAT CONDITION AND SOME NEVER OPENED ! PRICED TO MOVE !
(FABULOUS ANTIQUE & MID-CENTURY MODERN LAMPS ): WE HAVE A GREAT SELECTION OF LAMPS ALL IN MINT CONDITION !
(100'S OF MID-CENTURY & VINTAGE ITEMS ): YOU WON'T FIND A BETTER AND MORE UNIQUE COLLECTION FROM ALL OVER THE WORLD ! ALL IN GREAT AND ORIGINAL CONDITION.
( VINTAGE & ANTIQUE JUDAICA ): WE HAVE A WONDERFUL COLLECTION OF VERY NICE VINTAGE JUDAICA FROM ISRAEL AND JERUSALEM. LOTS OF NICE ART, BRASS ITEMS, HAND MADE EMBROIDERED JAMICA'S THAT ARE ONE OF A KIND !
( ART & SIGNED LISTED PIECES ): BEAUTIFUL MID-CENTURY ORIGINAL ART AND MANY LISTED PIECES. THE HOUSE AND ROOMS ARE FULL !!
(STERLING & SILVER PLATE ): WE HAVE SOME STERLING PIECES IN THE SHOWCASE AND SOME NICE SILVER PLATE SERVING PIECES.
(GLASSWARE / PORCELAIN & CHINA ): WE HAVE MANY SETS OF MID-CENTURY CHINA SETS AND A REAL NICE COLLECTION OF GLASSWARE, PORCELAIN, CUT GLASS, TEA SETS, CUPS & SAUCERS, CANDLE HOLDERS, PLATTERS & SERVING DISHES AND MORE ! 500 + PIECES TO SELL ! ALL IN GREAT CONDITION !
( KITCHEN / COOKING / SMALL APPLIANCES ): GREAT VINTAGE ITEMS THROUGHOUT THE KITCHEN ! WE HAD TO SETUP TABLES ON THE PATIO TO SHOW IT ALL ! EVERYTHING IN GREAT CONDITION !
( RADIO'S / ELECTRONICS / CLOCKS / T.V.'S / VCR ETC. ) : YOU WON'T BELIEVE HOW MANY COOL RADIO'S, SMALL CLOCKS, T.V.'S, VCR'S AND VINTAGES ITEMS IN THIS DEPARTMENT ! WE HAVE AN ORIGINAL GRUNDIG STEREO CABINET IN MINT CONDITION AND WORKS WELL !
(OFFICE / FURNITURE / SUPPLIES / MISC. ): THERE ARE TON'S OF OFFICE ITEMS AND SUPPLIES ALL PRICED TO SELL ! WHY GO TO STAPLES ??? SAVE HERE !
( PATIO / FURNITURE / GARDEN / TOOLS / POTS ) : YES WE HAVE MANY ITEMS IN THIS AREA. THE PATIO IS FULL OF GOOD USEABLE ITEMS AND SOME NICE OLD SOLID CARD TABLES & CHAIRS !
( CAMERA'S / VINTAGE VIDEO / MISC. EQUIP. ): LOTS OF VERY COOL VINTAGES PIECES HERE AND PRICED TO MOVE !
(LINENS / PILLOWS / SHEETS / TABLE CLOTHES / BLANKETS ETC.) : THE HOUSE IS FULL OF GREAT BEDDING AND VERY NICE ITEMS STILL IN THE PLASTIC LINERS ! LIKE NEW ! MANY TO CHOOSE FROM AND PRICED TO MOVE !
(CARPETS & RUGS ): SOME VERY NICE VINTAGE CARPETS AND HAND MADE RUGS. ALL IN GREAT CONDITION !
( BAR & ENTERTAINMENT ROOM ) : WOW ! MANY COOL AND ONE OF A KIND ITEMS IN THIS ROOM ! YOU WON'T BELIEVE THE SELECTION !
(GARAGE & MISC.) : FULL GARAGE WITH MANY ITEMS INCLUDING GOLF CLUBS, CABINETS, STEEL INDUSTRIAL CARTS, TON'S OF SUPPLIES AND USEABLE ITEMS. GET SOME BARGAINS HERE !
( 100'S OF ITEMS & MISC.) : I CAN WRITE ANOTHER FIVE PAGES BUT I THINK YOU GET THE OVER ALL PICTURE OF WHAT WE HAVE HERE. WE WILL POST MORE FOLLOWS RIGHT UP UNTIL THE SALE ! STAYED TUNED IN FOLKS !
(SPECIAL NOTE ) : THERE WILL BE MORE UPDATES RIGHT UP TO THE SALE !
STAY TUNED IN YOU DIG ? ALL YOU EBAY, FLEA AND SWAMP MEET SELLERS AND COLLECTORS GET TO THIS SALE ! ALL OF YOU DESIGNER, DECORATORS, BAR AND RESTAURANT OWNERS, SHOP AND RETAIL OWNERS LISTEN UP ! THIS IS THE ESTATE SALE TO FIND ALL OF YOUR VERY UNIQUE AND COOL ITEMS TO DECORATE YOUR BUSINESS AND WORK LOCATION.THIS IS JUST THE TIP OF THE ICEBURG ! 100's OF COOL ITEMS. ALL OF YOU EBAY, SWAP MEET , FLEE MARKET AND ON LINE SELLERS WE WILL ALSO TAKE CARE OF YOU ! WE ARE DEALER FRIENDLY ! COME ON DOWN AND GET THE BARGAINS ! ARE YOU THINKING OF SOME EARLY SHOPPING FOR YOUR SPECIAL OCCASION ? THIS IS THE PLACE ! WHY GO TO THE RETAIL STORES WHEN WE HAVE 100'S OF VERY UNIQUE COLLECTIBLE AND CLASSY ITEMS YOU WON'T FIND ANYWHERE ELSE FOR THESE PRICES ! COME AND GET A SOME REAL BARGAINS !
CHINA ! CHINA ! CHINA ! TARIFF'S ! TARIFF'S ! TARIFF'S ! NO WORRIES HERE FOLKS !
FORGET THE HIGH PRICES IN THE RETAIL STORES ! THIS ESTATE SALE IS YOUR ANSWER ! DON'T FORGET & SHOP FOR LESS AND SAVE BIG !!! PLEASE BE CAREFUL WHEN YOU ARE SHOPPING ! WE ARE GOING TO CLEAR OUT MANY OF THE ITEMS IN 3-DAYS ! THAT'S RIGHT ! THERE ARE LOTS OF ITEMS SO EVERYTHING NEEDS TO GO ! WE WILL BE DISCOUNTING AND TAKING OFFERS ON EVERYTHING BY MONDAY !
BRING YOUR BOX'S AND FILL THEM UP AND HAUL THEM AWAY FOR LESS ! NO REASONABLE OFFER WILL BE TURNED DOWN ON ANYTHING! THIS WILL BE A SALE THAT HAS SOMETHING FOR EVERYONE'S TASTE AND BUDGET ! A GREAT TIME TO START THINKING ABOUT YOUR BUDGET AND THE SAVINGS YOU WILL GET AT THIS ESTATE SALE. THERE ARE NO RESERVES !!!
SHOP AND MORE ! WHY PAY FULL RETAIL WHEN YOU CAN SHOP HERE FOR LESS?
QUALITY & CLASS AND A PIECE OF THE PAST ! THE FAMILY WILL BE WATCHING OVER US ALL ! JOIN US FOLKS ! YOU WILL GET MY CELL NUMBER TO CALL FOR PICKUPS & DELIVERIES ON MONDAY. YOU ARE WELCOME TO BARGAIN WITH US ON THIS DAY !
(LADIES AND GENTLEMEN ): WE ARE PROUD TO BRING TO YOU THE COLLECTION OF THIS SUCCESSFUL AND TALENTED FAMILY WHO LIVED IN THIS HOME SINCE 1958 !
THEY HAVE EVERYTHING YOU NEED FROM THIS HOME. BRING YOUR FAMILY, FRIENDS AND CO-WORKERS TO THIS SALE ! SHOP HERE IN THIS FABULOUS AND CLASSY HOME. ! EVERYTHING MUST GO ! JOIN US ! MORE INFO WILL FOLLOW ! CHECK BACK BEFORE SALE ! SOME OF YOU WHO ARE NOT GETTING THE EMAILS FOR THE SALES. CHECK YOUR SPAM FOLDER !!! IF YOU COME TO THE SALES AND SIGN UP I MUST BE ABLE TO READ YOUR HAND WRITING !!! SEE YOU ALL THE WEEKEND OF THE ESTATE SALE !
(Special Note ) : Kat is also offering her services for the clients and new home owners or any of you who need to be organized, packed or unpacked !!! She is a professional organizer and packer when you are moving out or in and is offering a special rate right now of $25.00 an hour !!! That's right folks most professional organizers are $40.00 to $75.00 an hour. She can help you with everything in your home, apartment or condo at this amazing rate !!! She is also a professional masseuse and can help you with your stress and pain. Massage rates vary. Call her for and appointment and let her organize your home or office. Kat's Cell : 818-284-1024. She works with us at all the estate sales. She's the best !!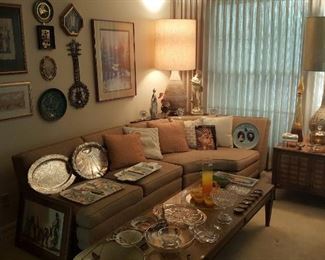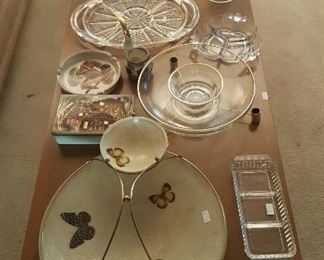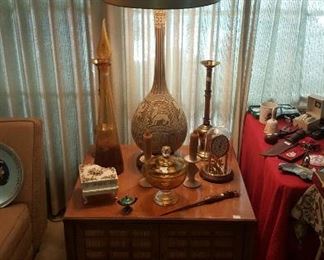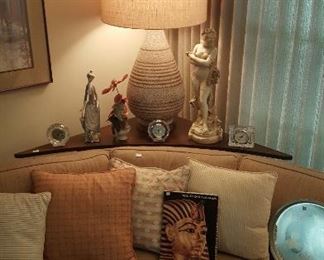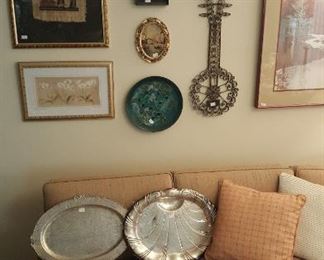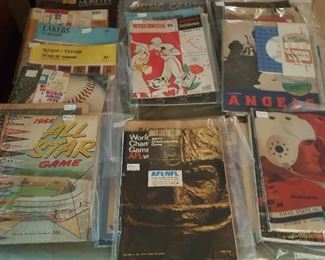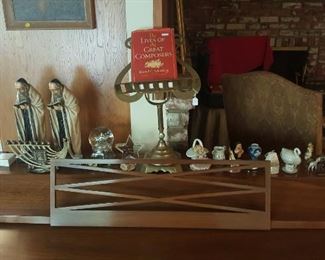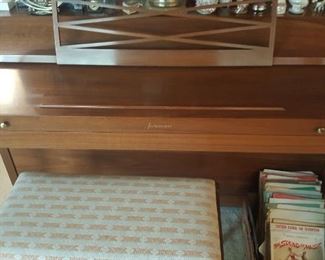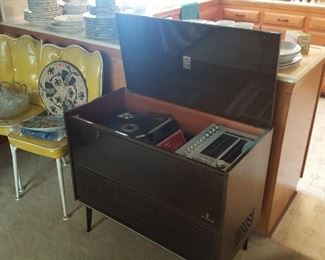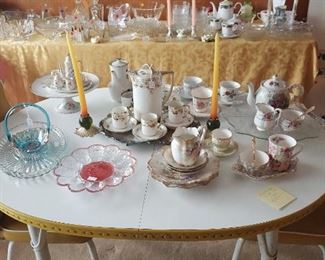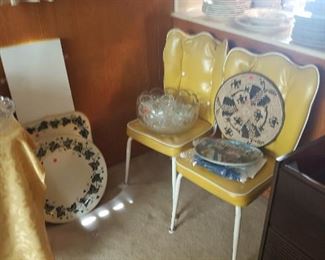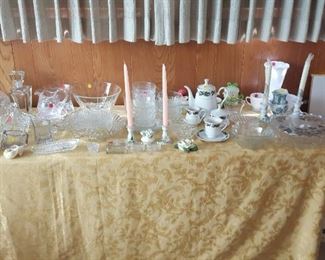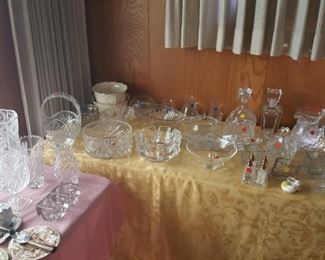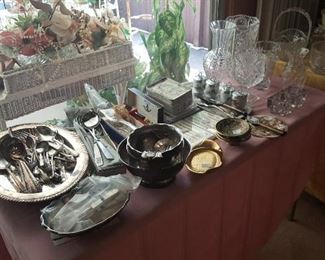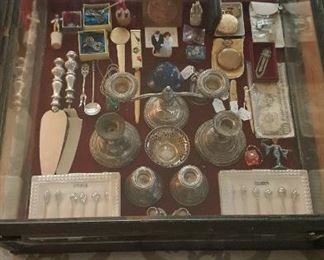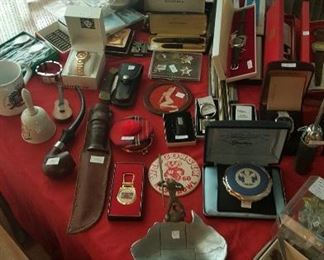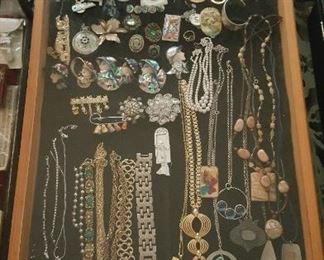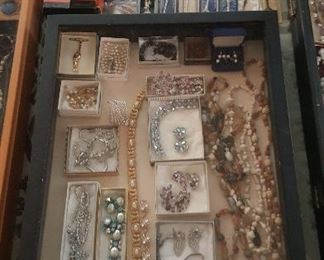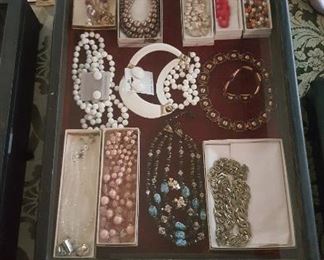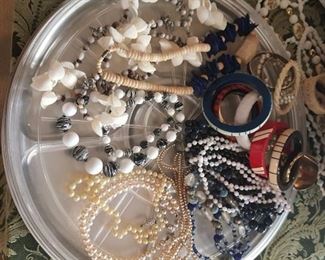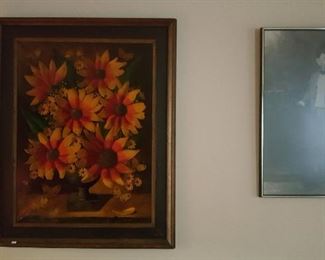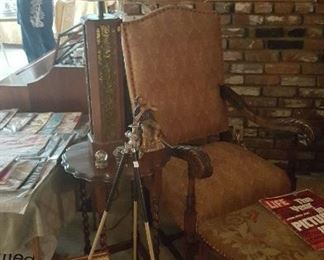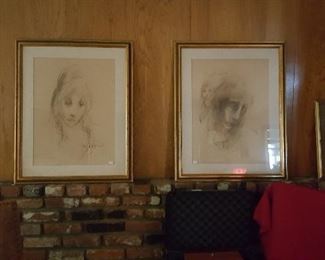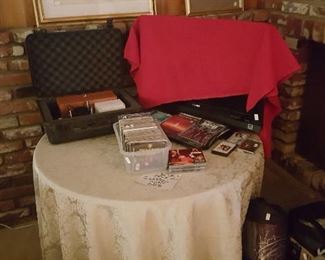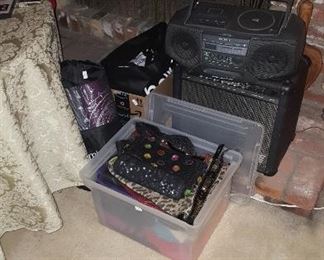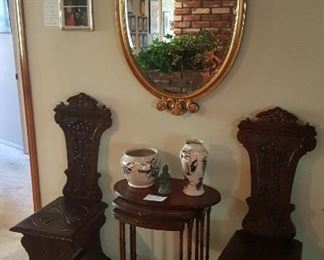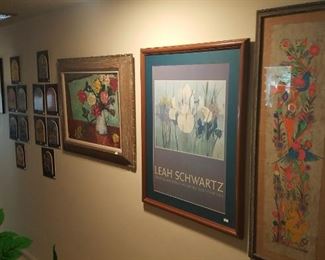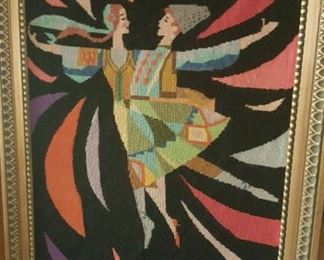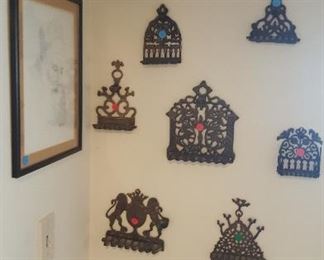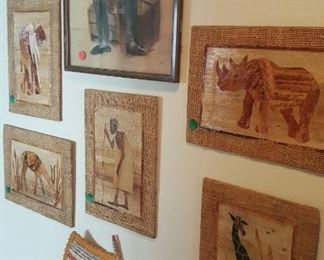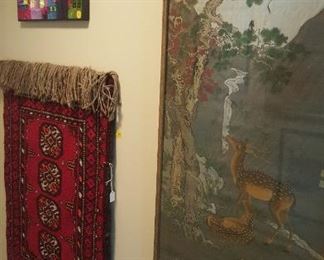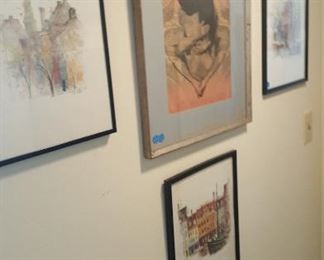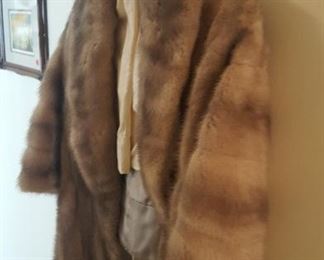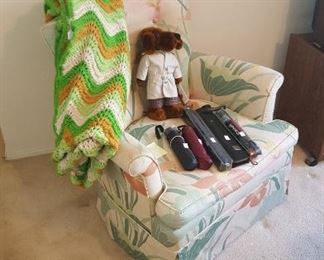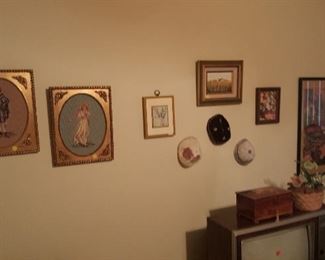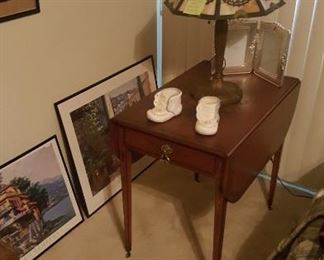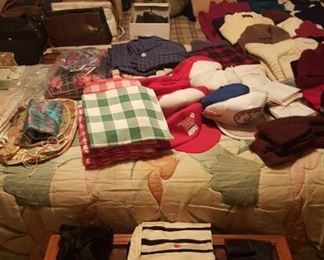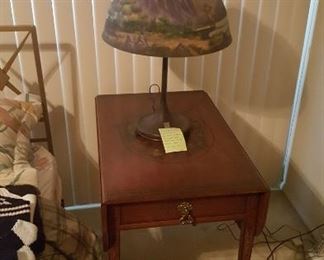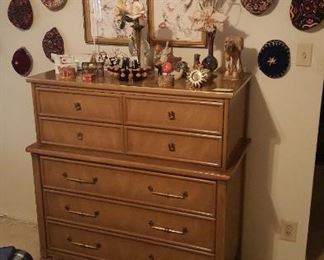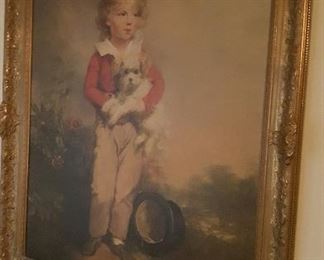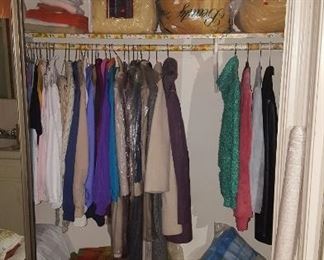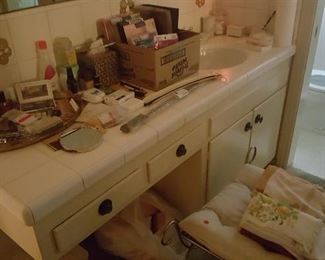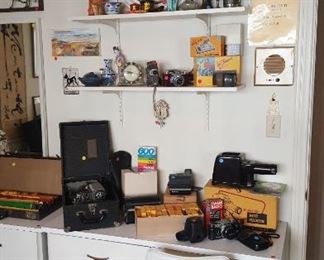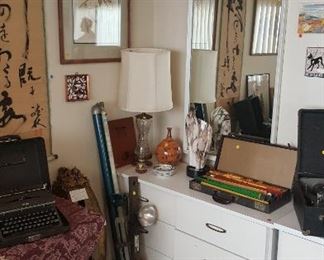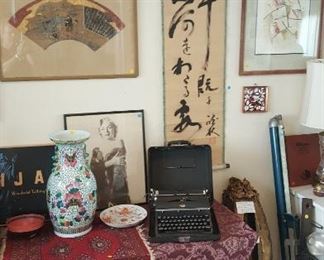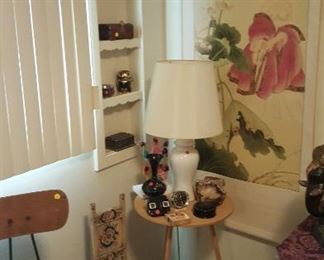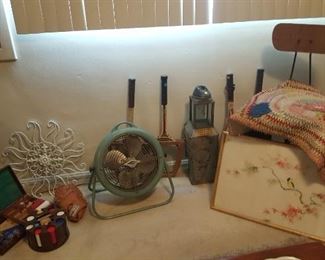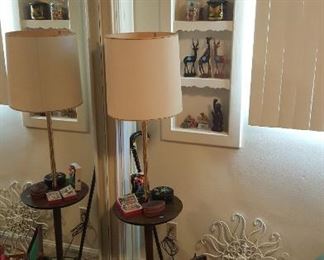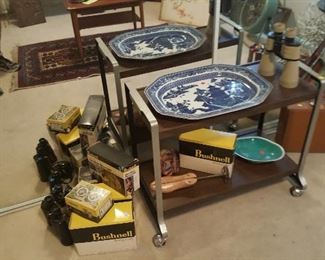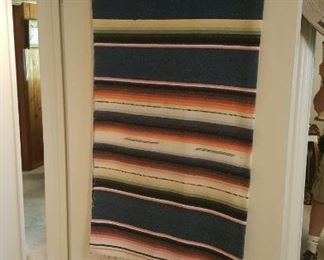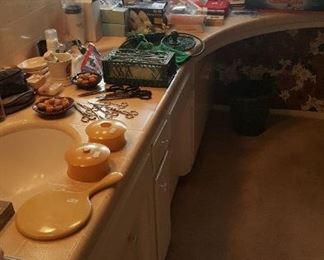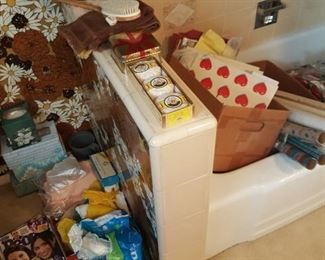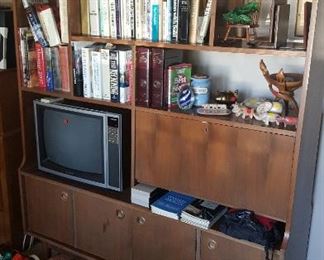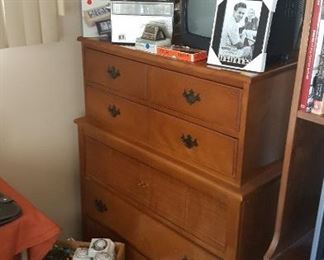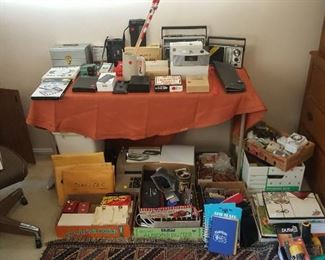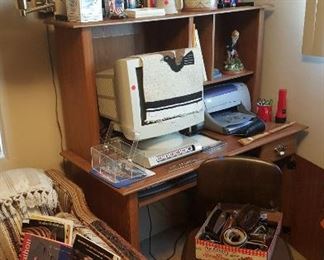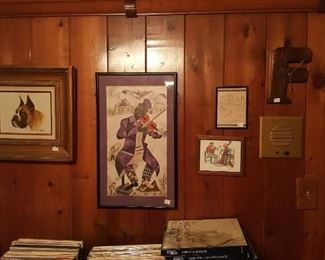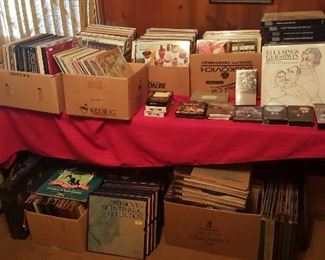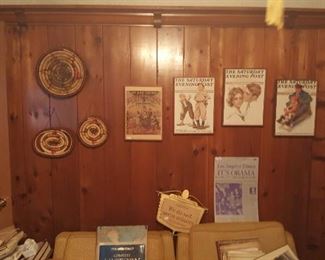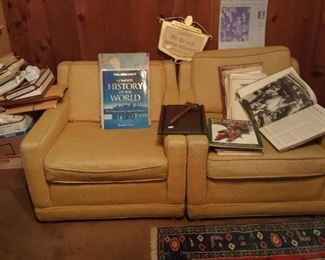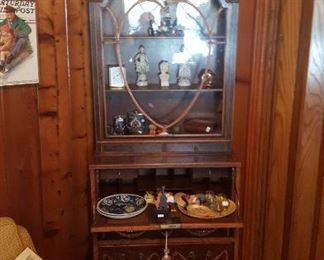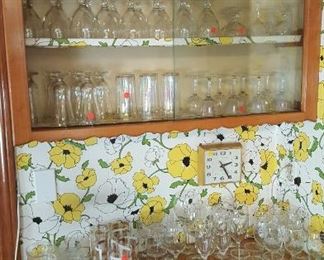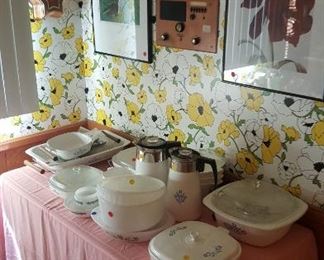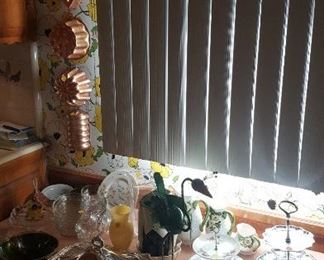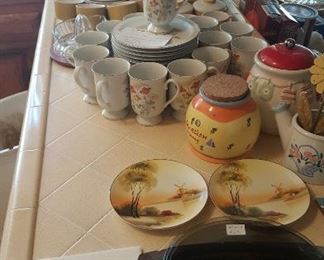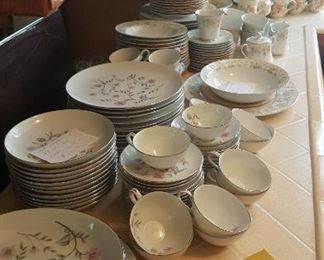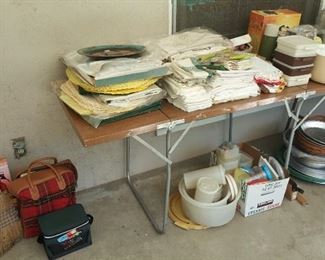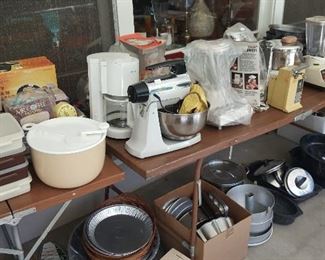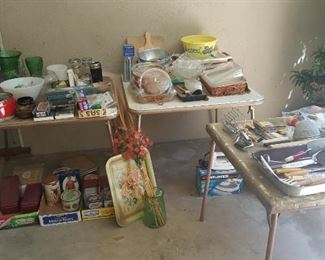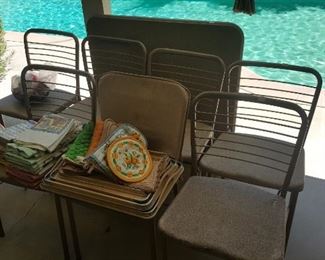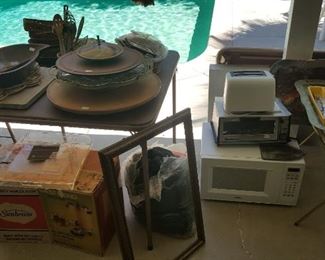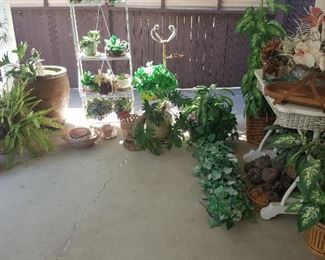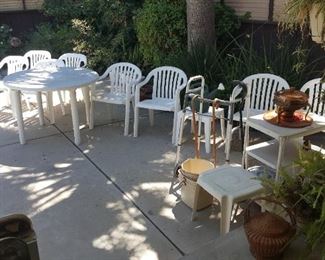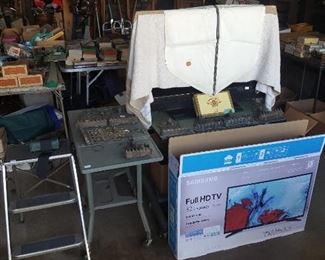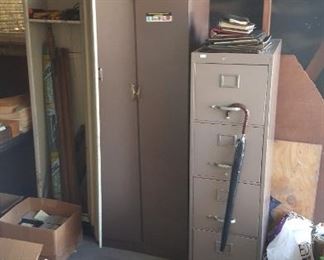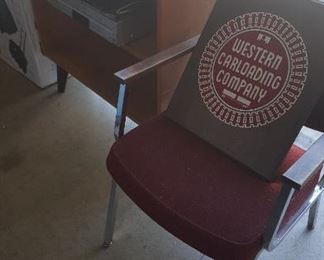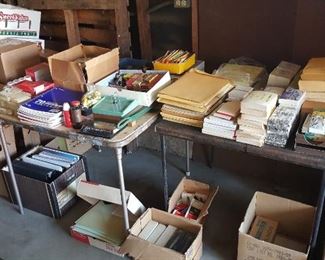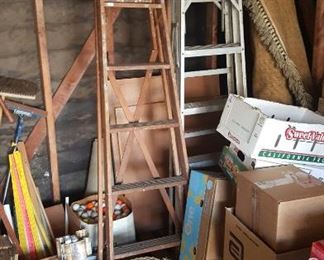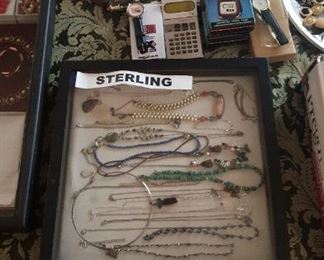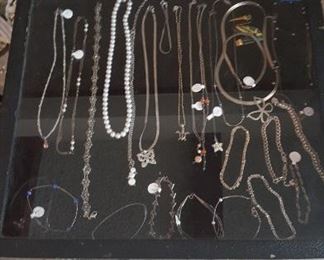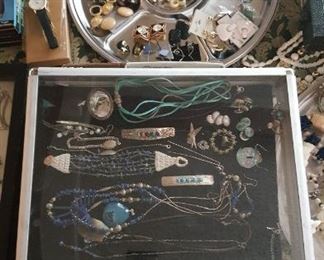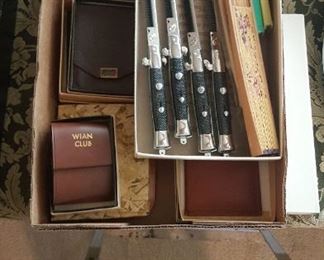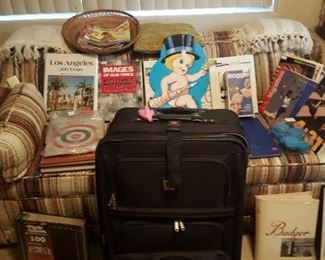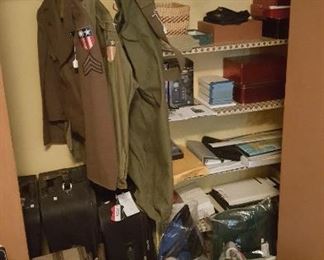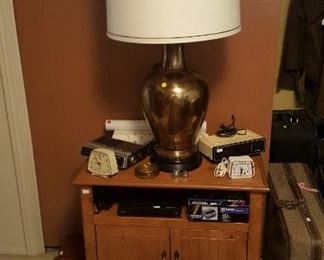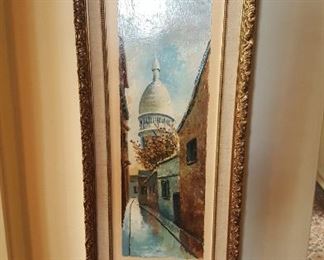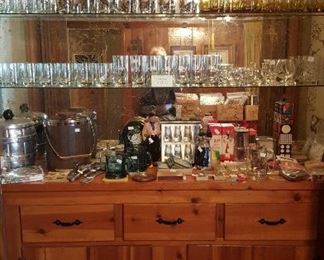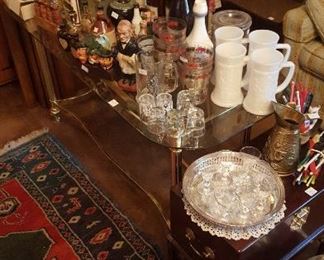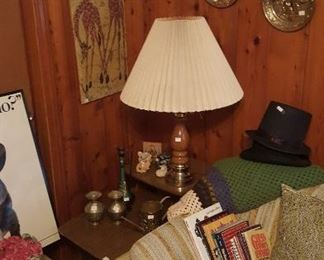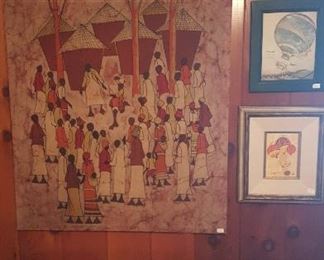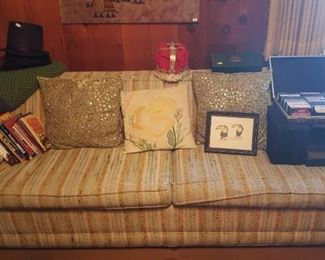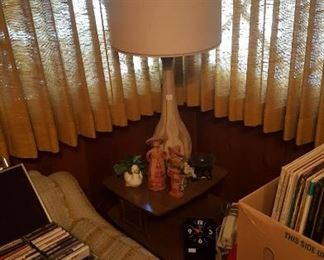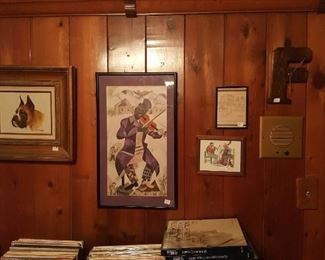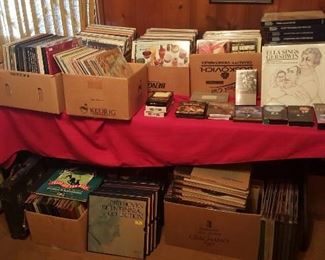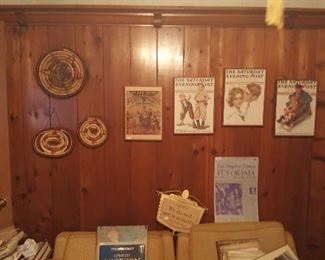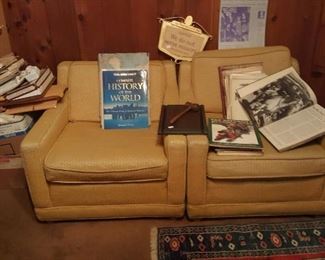 Thank you for using EstateSales.NET. You're the best!