AngelAID's Spruce Up Your Home Sale
moved offsite to warehouse
•
3
day sale
•
sale is over
Terms
AngelAID's Estate Sale – Hosted by Yesterday's Child Estate Sales
This is ONE OF our LARGEST ESTATE SALE EVER!!!

This sale is our Gigantic !!!

Don't Be Late for this sale!!

We are still putting out a lot more furniture and items!

THIS SALE IS HUGH - PACKED FULL and
WE are STILL PUTTING OUT MORE!!!!

AngelAID's Phone: (904) 398-4882
Email: drcarlshipley@gmail.com
Web site: http://www.angelaid.com

Address of Sale:
AngelAID Conference Center
4915 Beach Boulevard
Jacksonville, FL 32207
Next to Bono's –1 miles west of University Blvd.

Sale Dates and Time:
May 16th, 2019 9:30am to 3pm (Thursday)
May 17th, 2019 9:30am to 3pm (Friday)
May 18th, 2019 9:30am to 2:00pm (Saturday)

Terms and Conditions:

Please note the following details of our sale:
ALL SALES ARE FINAL and SOLD "AS IS".

We accept cash and credit, visa, master card and discover, sorry NO CHECKS!

It is our policy NOT to discuss pricing over the phone or via email. You must come directly to the sale!

The moving, loading of large items is the sole responsibility of the purchaser. Please make sure that you bring moving supplies and help!

Discounts for this sale will be 25% on Friday, March 22nd and 50% on Saturday March 23rd.

Information of AngelAID charity my be found on www.angelaid.com
CLICK ON THE ESTATE SALE BUTTON

This Estate Sale is jammed packed full. We have everything you need to spruce up your home. There are many unusual items that will beautify your home, Unique & Wonderful Antiques, Vintage, Retro and current dated furniture. Many of the items in this sale come from several large and beautiful estates.

This Estate Sale includes an abundance of Crystal and Home Decor. We have a multitude of Entertaining Items that will be a delight for your future parties. It also includes pick up of several giant estates. Many items will make a wonderful improvement in your home. This sale is jammed packed full. From the ceiling to the floor and all the corners we have utilized all of the space. We are still adding more merchandise right up to the day of this sale!!!! We can't begin to list all of the great items in this sale, so you have to see it to believe it!!!!!

This Charity Estate Sale is filled with tons of breakables!! This sale is not appropriate to bring your children!!! If you break it---You bought it!!! AngelAID has stocked this estate sale full and it will be the 3rd estate sale held in 2019 our AngelAID conference center. This 8,000 sq ft showroom spaced is filled with estate furniture, artwork and décor items. This sale will only be available for 3 days. All of our furniture is in very good condition and has been cleaned and polished. The artwork and décor items are beautiful. There are very unique pieces and all items are priced to sell today.
Several wonderful electronic equipment pieces, Stereo system, amplifier, 2 Yahama recievers, and a large boost. Several flat screen TV stands, 2 large train trunks, vintage dry sink. Several designer coats, ie, Natural Fox full length coat, Mink full length coat and a Rabbit jacket. Sewing chair, brown leather theater recliner chair with stand, 3 Antique clothes storage units/Armoires. Antique wash stand with drying rack, Everlast punching bag, concrete bird bath and a LiteBox Pro 240.
Tons of hand tools !!!! Vintage 50;s kitchen table with chairs, Antique Armoire, Store and Clark Antique pump organ,--WORKS! Kohler and Campbell Spinet Piano, Antique Walmut Pump Organ—spinet style – WORKS!! – RARE FIND!! Antique 2 tier chest of drawers, leather top desk, wine rack, high back slider rocker, 11 dinning room tables (2 drop leaf tables) and chair sets to choose from. We also have 8 beautiful lighted china cabinets. 8ft long beautiful marble table with 3 stools that fit under table---makes a beautiful enterance/foryor piece. 2 Antique Lane hope chest, Large Art piece by Melaine Boone! Antique leather top desk, 2 matching love seats-(sofa beds twin), 2 matching sets of sofas and love seats, futon, and a large assortment of matching end tables and coffee tables. We have 5 armoires to choose from. 3 unique sofas, one sleeper sofa.
Several knife sets with cases, collectables, small Whirpool refrigerator, telescope, assorted vintage cameras, Nikon camera set w/case, and 2 electric typewritters. Baby Lock portable sewing machine, 2 Singer sewing machines, one in wood stand. Bags of silver tableware, pair of matching unique night stands, buffet with glass top, antique small dresser, vintage dressing table with bench, Sharp flat screen TV, Antique brass coat rack, antique small chest of drawers, several wing back chairs, antique flip top desk, folding electric massage chair, and we have over 8 pieces of Caprademanta pieces, Antique makeup stand, light glass display stand, and a beautiful 3 piece marble end table set. Vintage leather chair, wicker desk with chair, wicker chair with foot stool, and a Rattan desk with glass top.
Wrought iron library/sofa table and wrought iron coffee table. 4 recliners in great shape, 2 complete bedroom sets, and a variety of chest of drawers—dressers—mirrors—night stands to choose from. Vintage hobby horse, library and sofa tables, several boxed silver/tableware sets, designer doll collection, antique writing desk, large pottery pieces and a antique pallor sofa. Oriental screen, antique sofa table, antique glass lamp, vintage desk/chair and corner kitchen stand. 8 ft palm tree, large matching vases and planters.
A great selection of furniture, ie, coffee table cobbles tables, Breakfast fronts, china cabinets, floor and wall lamps, tables, stands, the are many display cabinet to name a few of these wonderful pieces of beautiful furniture. Beautiful accent chairs, a lot of different types of bookcases, love seats, and a variety of unique sofas and sofa beds. A large assortment of baskets and floral and we are still putting out a good assortment of antique and vintage collectables. Entertainment centers, several unique coffee tables and end tables. Many new boxed items great for gifts, Unique, accent tables-round-square-oblong and lots of tableware. 2 Wood 2 drawer file cabinet and a 5 drawer lateral file cabinet. Large designer collectors plate collection.
Several small kitchen appliances, and a lot of beautiful crystal and entertainment pieces, several foot stools. Lots of pottery, i.e., Roseville, McCoy, Hager and California, and a lot of crystal stemware. Several vintage chairs and vintage end tables. Several beautiful décor lamps and floor lamps. There are lots of tableware sets and silver tea set. Lots of stemware and crystal to choose from, lots of flatware and tableware, several in boxes. A beautiful selection of décor glassware and accent crystal pieces. Many silver entertaining pieces, lots of décor lamps and a wide selection of wall mirrors. A great selection of cook books to choose from and a lot of décor pillows.
Many different China sets to choose from including, White China set, Noritake Legendary, Lycott China, Haviland China, Noritake Gray China, Bristol Spring China, Soran China, rubchenruka Bavaria China, Saurignon West Indies China, epoch China, Golden Elegance china, Tienshan Magnolia China and much more to name.
Brass items, and a large selection of kitchen items and small kitchen appliances and flora's. There is a lot of décor baskets. A large selection of designer purses, i.e., Vera Bradley, Prada, Coach, Louis Vuton…etc….. Lots of pewter, many florals, lots of Silver, lots of hats and scarf's, cutlery sets. There is lots of jewelry all in jewelry boxes. We have a selection of over 50 cookbooks. This is a must see event and there is much, much more!!!!!
WE ARE STILL PUTTING A LOT OF SMALLS OUT FOR THIS SALE THAT THERE WILL NOT BE PICTURES OF!!!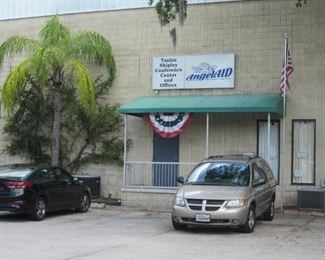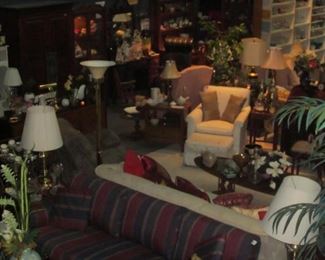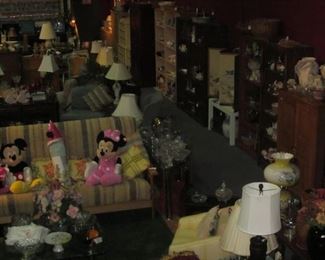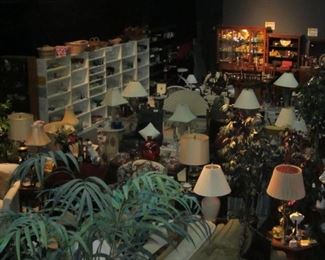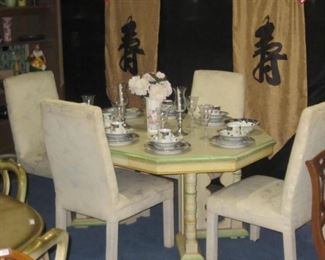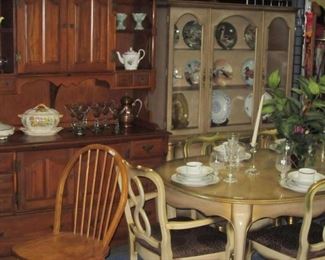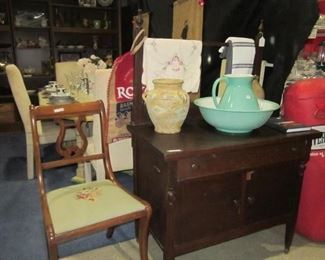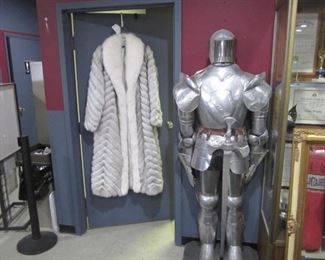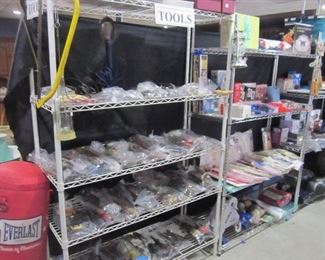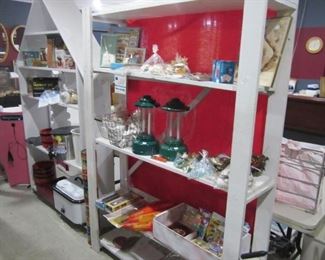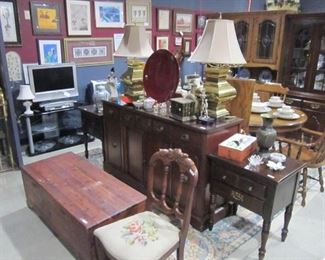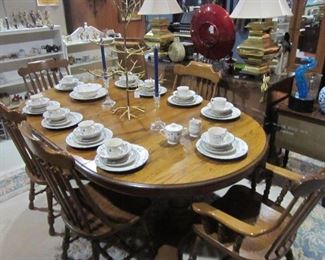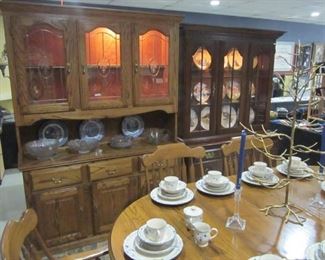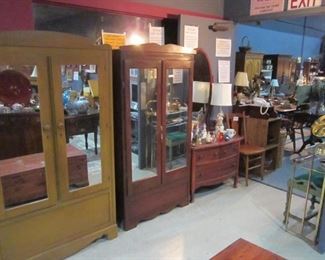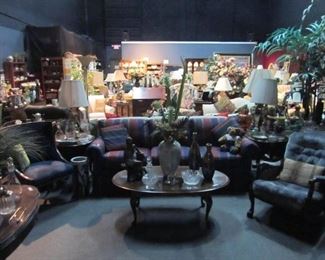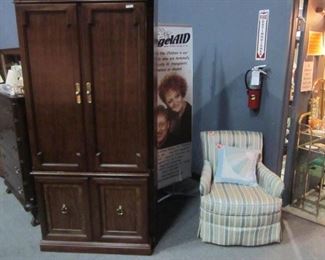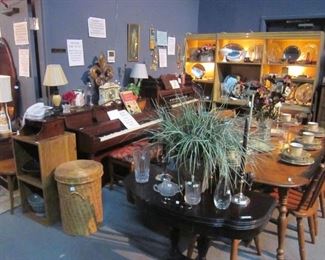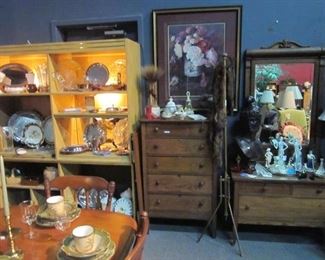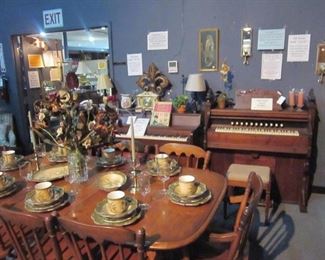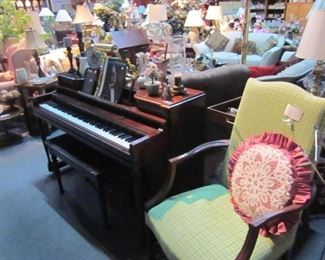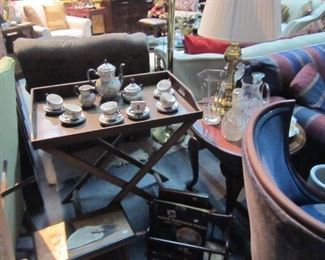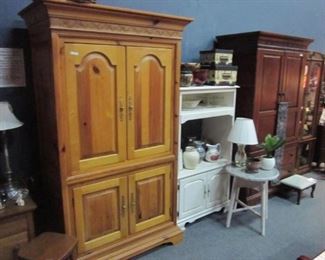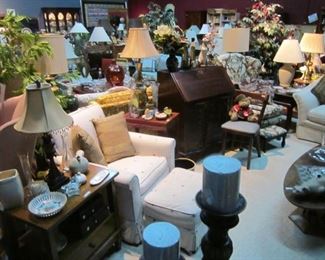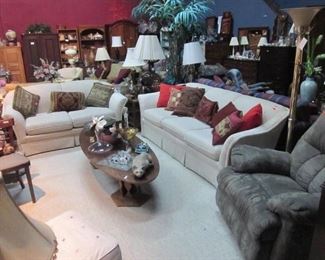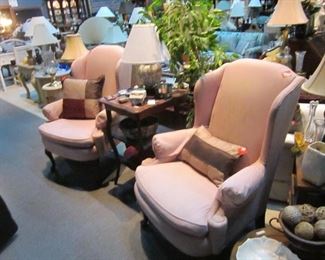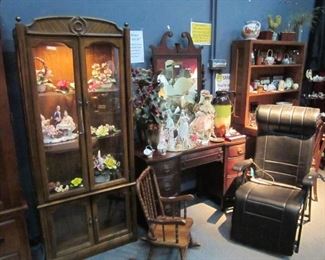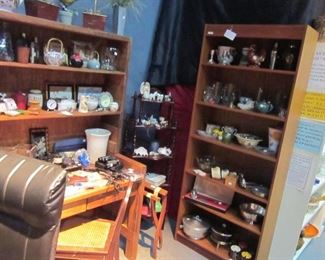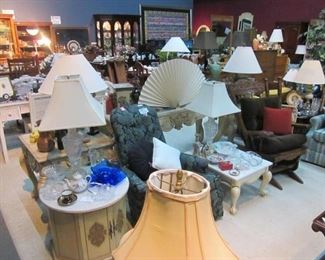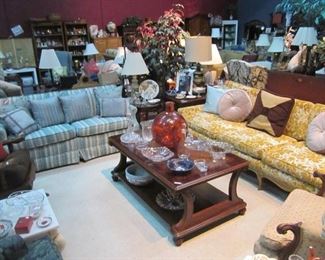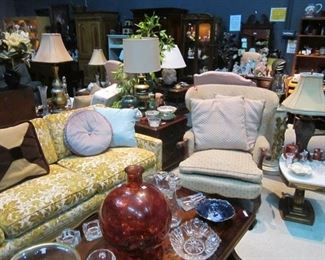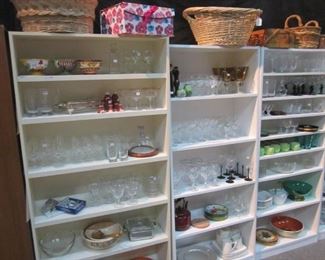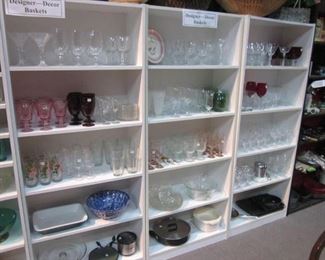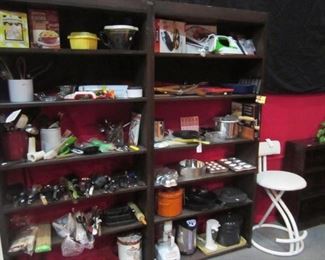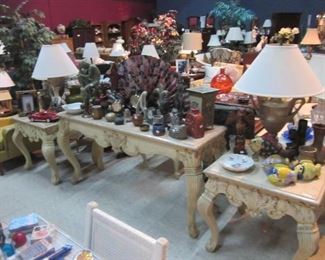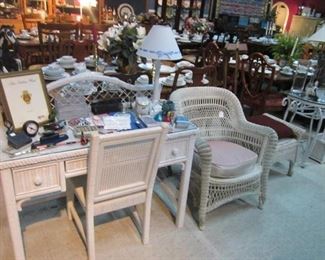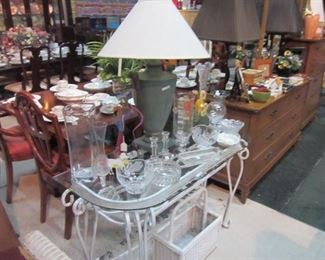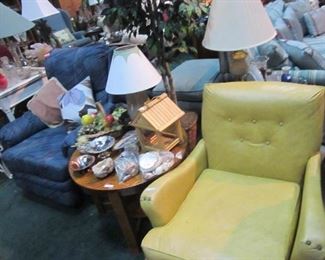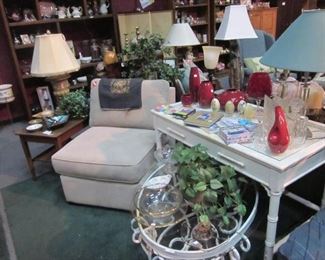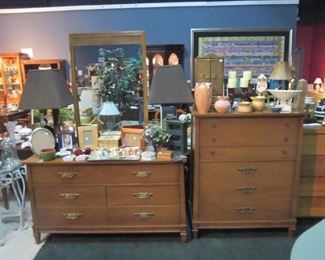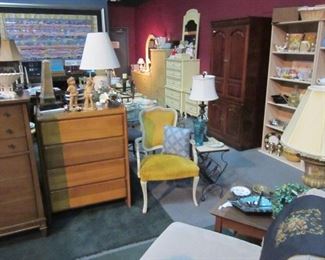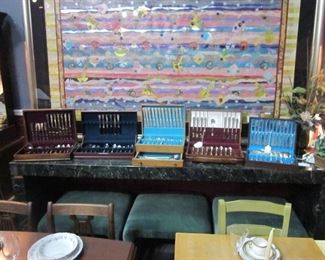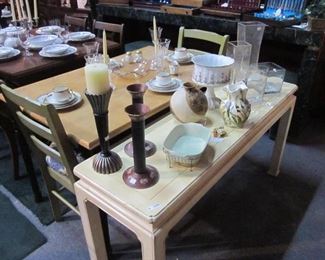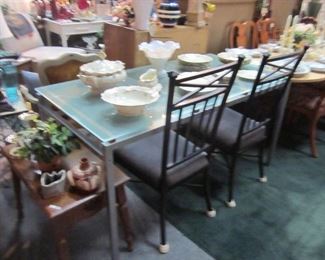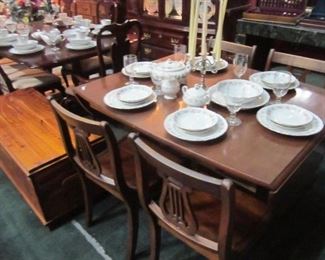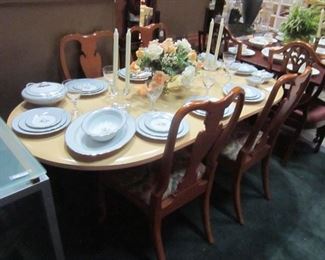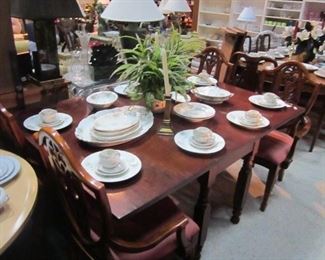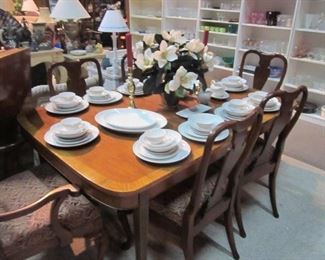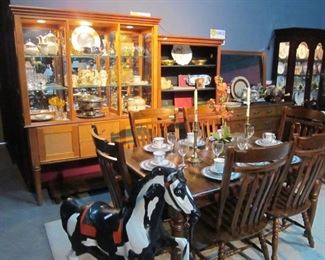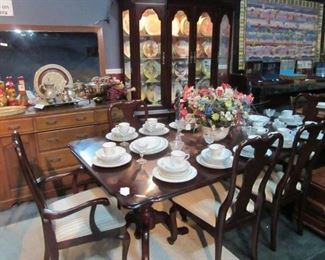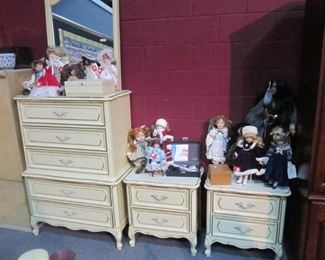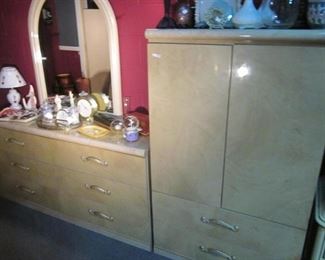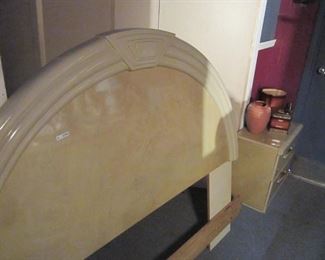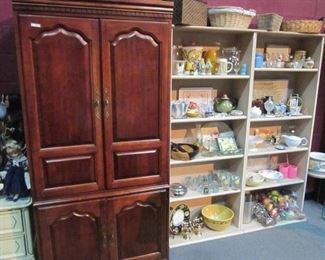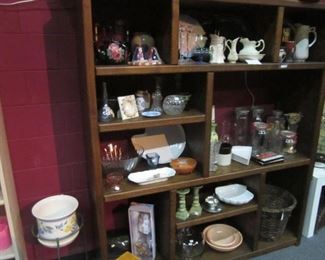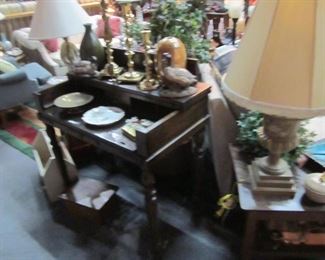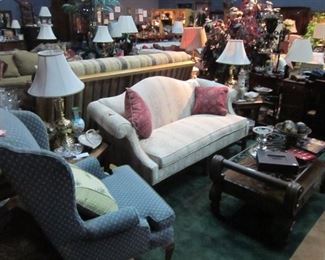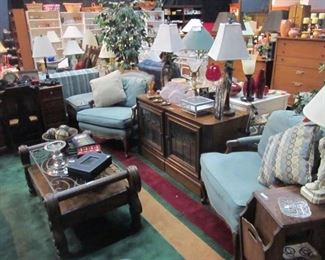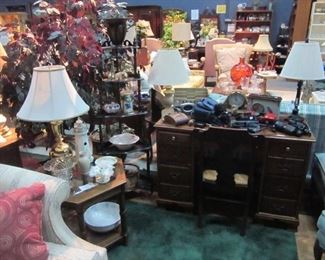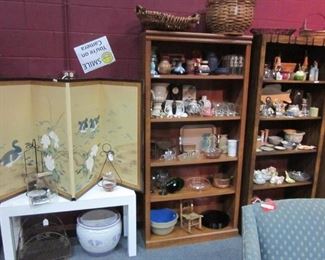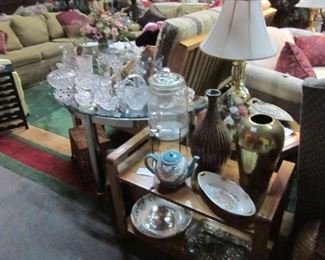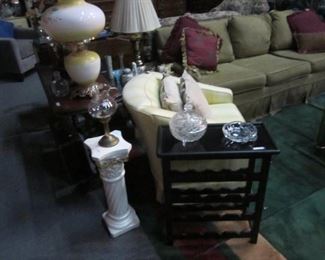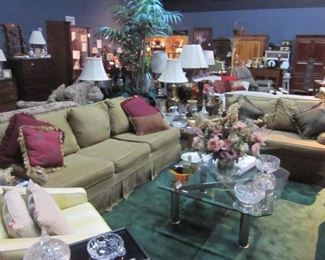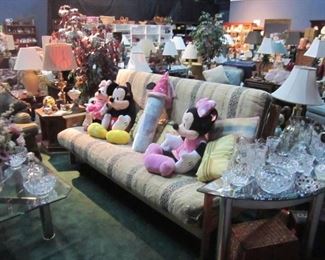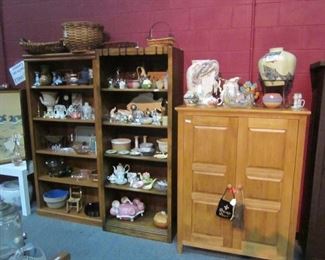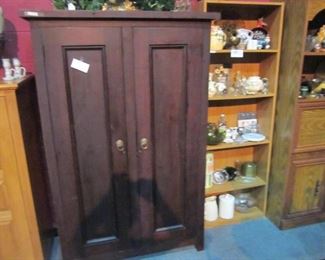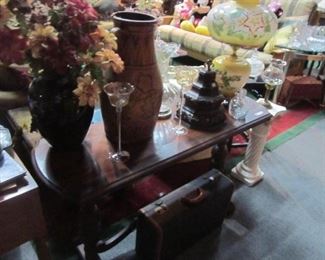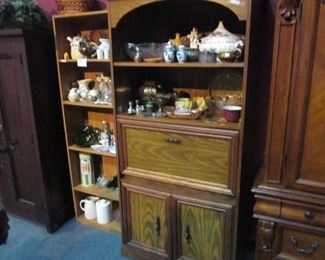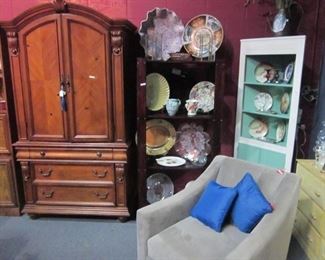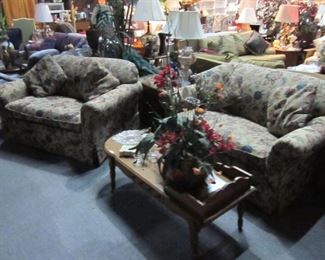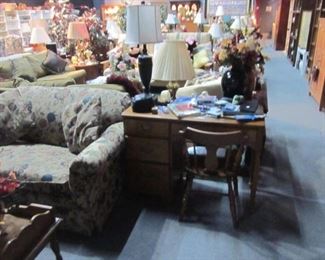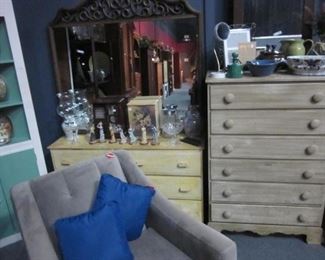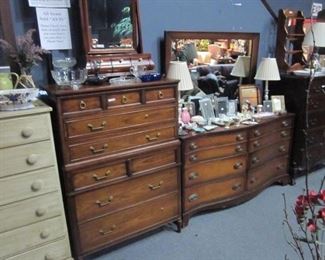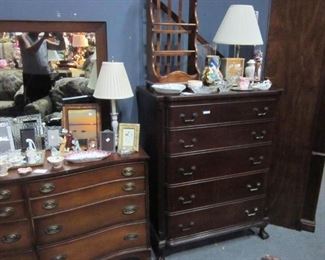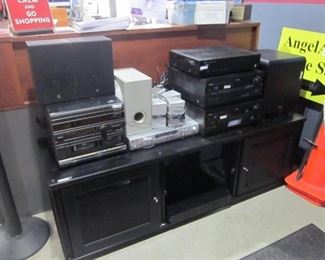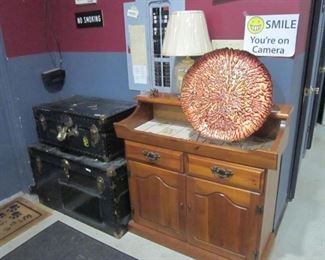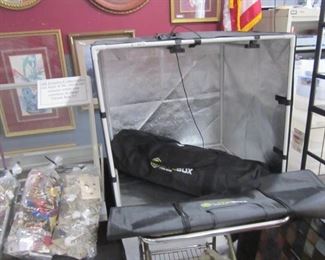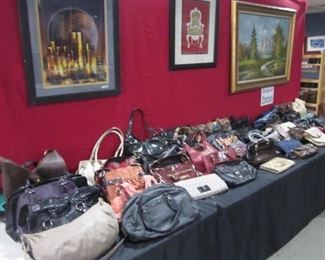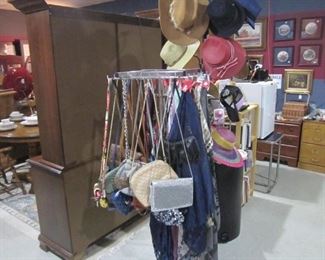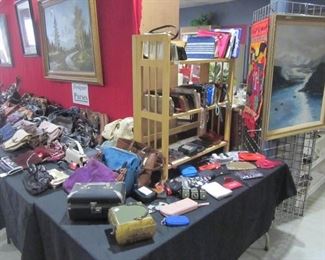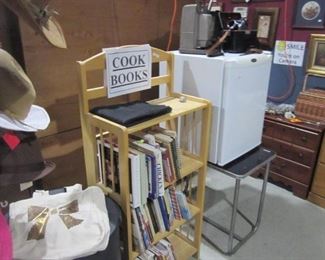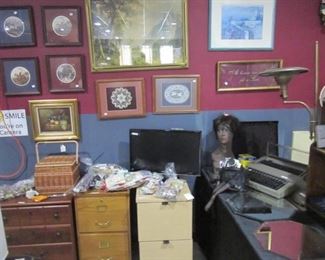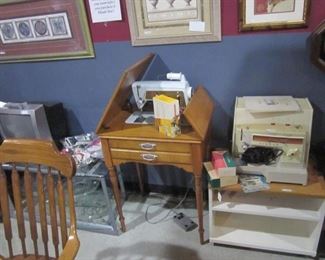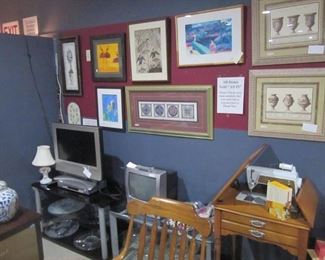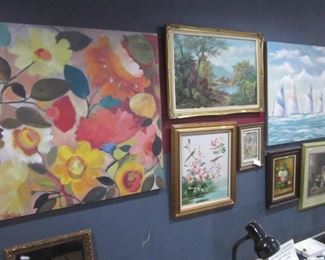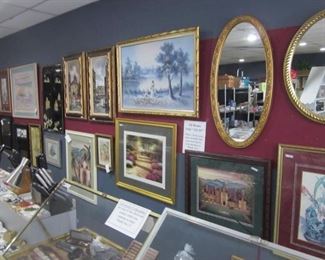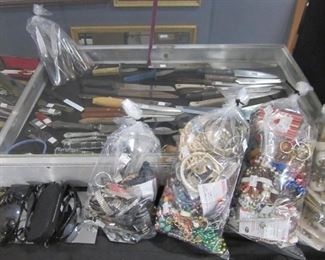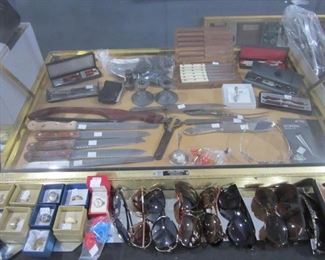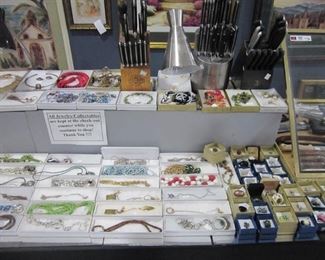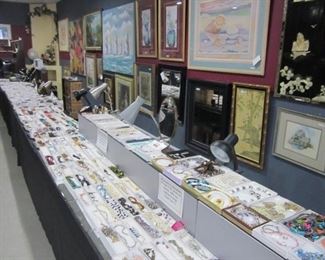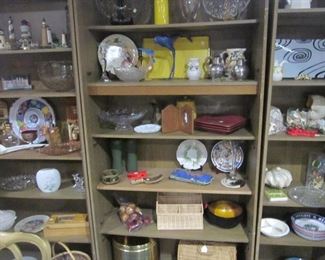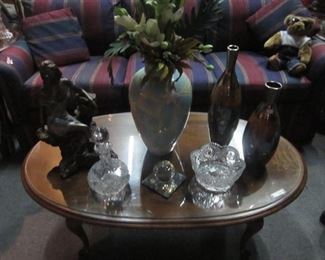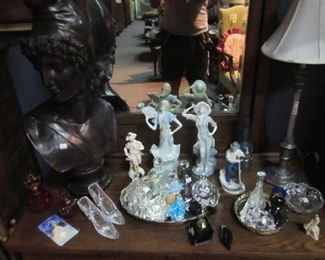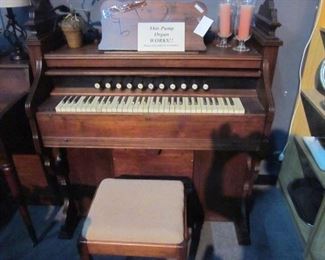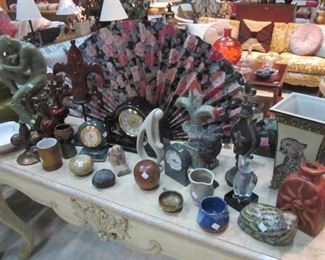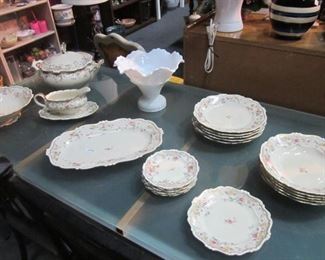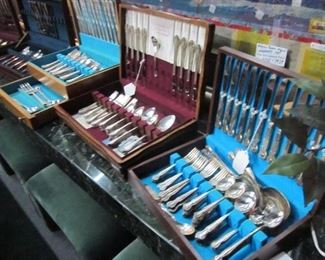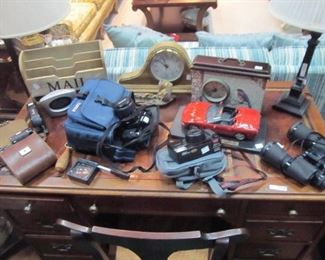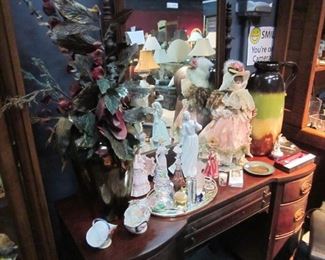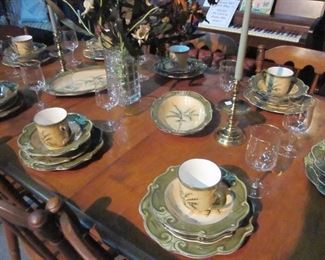 Thank you for using EstateSales.NET. You're the best!