Online Only Estate Auction-Purple Gallery
online only auction
•
8
day sale
•
sale is over
Terms
By registering and bidding on any item, the bidder/buyer shows acceptance of the following terms and conditions. Do not register or bid unless you agree to all of the terms and conditions:

REGISTRATION: All information provided by bidder/buyer during the registration process must be current, complete, and accurate. Bidders must be 18 years of age or older. The K and B Auction Company, at its sole discretion, may deny registration to any person or entity. Bidder agrees to not use any device, software or routine to interfere or attempt to interfere with the proper working of or any transaction being conducted on and during the auction sale.

DISCLAIMER: All lots are sold "AS-IS, WHERE-IS", with all faults, imperfections, and errors. The K and B Auction Company and the seller(s) do not give or make any type of guarantee or warranty regarding the lots to be sold, implied or otherwise. The K and B Auction Company encourages all bidders to inspect lots in person before bidding. The K and B Auction Company has put forth every effort in preparing the catalog for every auction to provide accurate descriptions of all items, however, it is the bidder's responsibility to determine the condition and suitability of each lot. Due diligence is the responsibility of the bidder/buyer. Printed statements or descriptions by staff are provided in good faith and are matters of opinion. The catalog listings are meant as a descriptive guide only. Buyers are encouraged to use the Live preview to examine the merchandise. Any bidder's failure to inspect, or to be fully informed on the quality or condition will not constitute grounds for any claim, adjustment, refund, termination of the purchase contract, or refusal to close the sale. If you are unsure about any of the Terms and Conditions, pricing, or how to bid; IF YOU ARE IN ANY WAY UNSURE AS TO ANY MATTER HEREIN, THE K AND B AUCTION COMPANY URGES YOU TO NOT BID.

AUCTION CONDUCT: Conduct of the auction and increments of bidding are at the direction and sole discretion of The K and B Auction Company. The K and B Auction Company reserves the right to reject any and all bids for any reason and also reserves the right to cancel this auction, or remove any item, combine or divide any item or lot from this auction prior to the close of bidding. Auctioneer and staff reserve the right to bid on any auction item as allowed by Georgia state law. Consignors are not allowed to bid on their items. All decisions of The K and B Auction Company are final. The highest bidder acknowledged by the auctioneer shall be the purchaser. We reserve the right to reject any bid. The auctioneer shall advance the bid at his/her sole discretion. The auctioneer in his/her sole discretion may determine to re-offer any lot in dispute. In the event of any dispute, our record of the bids shall be accepted as conclusive. The Auctioneer has the right to sell certain unsold items after the close of the Auction. Such lots shall be considered sold during the Auction and all these Terms and Conditions shall apply to such sales including but not limited to the Buyer's Premium, return rights, and disclaimers. The absence of a condition report is not in any way an indication of any items condition. The catalog listings are meant as a descriptive guide only. Buyers are encouraged to use the Live preview to examine merchandise. Please call or email for specific lot conditions and we will advise as accurately as possible. All lots are available for Online Preview one week prior to the auction date. Any condition reports provided by The K and B Auction Company are based solely on our opinion. We do not blacklight or UV light any items. We do not guarantee the working condition of any mechanical type items, especially but not limited to clocks. We only release the name of the consignor permission in writing to do so.

CHOOSE WISELY: When you bid on the wrong item or decide an item is not suited for your intended use, our clients are not willing to assume the cost of your mistakes. When in doubt about condition, completeness, or suitability for intended use, please bid accordingly. Bidding is a contractual agreement you enter into with The K and B Auction Company and our sellers to purchase any and all items where you are the high bidder at the end of the lot/item/auction hammer. The K and B Auction Company does not offer Buy Backs or returns on any items.

MAXIMUM BID: When you place your maximum bid, the current bid price doesn't automatically jump to your max bid. Your bid goes to the next highest increment and increases as other people bid against your bid. The computer will automatically bid up to your max in the increments specified. By placing any bids you have agreed by legal contract that your bid or maximum bid is what you are willing to pay for that specific lot(s) and may have to pay full bid or maximum bid amount of any bids placed. The buyer agrees and is responsible for every bid amount placed. The K and B Auction Company is a bid at your will auction, meaning you alone are responsible for your bids and actions.

BUYER'S PREMIUM: Unless a specific auction states otherwise, a 15% buyer's premium will be charged on all items and lots. Every bidder/buyer pays the same buyer's premium and should bid accordingly. For example, if you bid $100 on an item at the auction you will be charged $115 for the item on your auction invoice. Please take this into consideration when bidding.
SALES TAX: 7% GA sales tax applies. Any bidder that has a CURRENT AND VALID GEORGIA TAX EXEMPT CERTIFICATE must email us a copy for our files at least 3 (three) business days (Monday-Friday) PRIOR to bidding in an auction so that we may arrange for tax-exemption status.

AUCTION ENDING: Beginning at the stated closing time, the auction software will conclude bidding for one lot every few seconds in catalog order with the following exception: if a bid is placed in the last five (5) minutes remaining for that auction lot, bidding for that lot will automatically extend the auction for additional five (5) minutes. Some lots may be grouped together so that a bid on one lot will extend the time on all lots in that group. An e-mail of invoice will be sent to the winning bidder/buyer of each auction after auction has completely closed. Immediately upon the fall of the hammer/close of the lot auction, title will pass to the highest bidder who thereupon assumes full risk and responsibility for the property, including the obligation to immediately pay the full price, buyer's premium, and taxes as required. All bidders will be requested to give their name, driver's license, and credit card information. We shall have the right to reject any bid from anyone who has not established credit with The K and B Auction Company prior to the auction.

PAYMENT: All buyers must pay for their purchases in full within the scheduled timeframe after auction ending. Credit cards payments are run at the close of the auction. The K and B Auction Company accepts the following forms of payment for online auctions: Major Credit Cards. Merchandise becomes the full responsibility of the bidder/buyer at time of payment and the bidder/buyer assumes all risk of loss and damage to property at that time. No lots will be released for shipping until all payments are made and cleared in full including all fees and shipping/handling.

REMOVAL: All items listed as Local Pickup Only must be removed by the end of the designated pickup time. Please note that we do not have storage space for storing items that have been purchased. Items not picked up by the end of the designated pickup dates become the property of The K and B Auction Company and are subject to be resold. If you need to store your items please contact Champion Storage at 706-746-5559. They are located behind K and B Auction and will be happy to help you.

SHIPPING: The buyer is responsible for all shipping arrangements and charges. All shipping for The K and B is provided by the UPS Store in Franklin NC at 828-524-9800. Feel free to contact them with lot numbers from the auction you are interested in for a shipping quote. All shipping arrangements and payment must be made directly with the UPS Store. They are able to ship both UPS and USPS.

For larger items that can not be shipped via UPS or USPS you also have the option of contacting Joel Peters at SimpliMove, a local moving company at 706-982-2962 or a shipper of your choice if you are unable to pick up your items on designated pick up dates. Buyer is responsible for contacting, arranging and paying for any shipping for local pick up items.

QUESTIONS: Bidders are encouraged to contact us prior to start of the auction with any questions about any lots. Once the auction begins, we cannot guarantee that we will be able to get back in touch with potential bidders in time for a specific lot so please ask questions BEFORE the start of the auction so you will have the answers you need in time. Bidders can contact us PRIOR TO THE AUCTION VIA TEXT or VOICE at 706-490-4775 or 678-458-5035 or by email: bryan@kandbauction.com or melissa@kandbauction.com for any questions about items or lots, the process of the online auction etc.

BIDDING AT AN AUCTION CONSTITUTES YOUR ACCEPTANCE OF THESE TERMS.

The K and B Auction Company GAL: AU-C003074
Auctioneer: Joel Peters GAL: AU-3922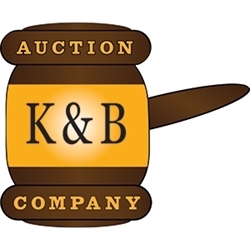 Vintage Western Electric Rotary Phone & Bell Phone
Three Vintage Copper Pots & Kitchen Utensils
Richard Morgan Carved Shore Bird & Two Duck Decoys
Fishing Lure Pitcher Mugs and Glass Set
Hubley Toy Plane, Wood Plane & Star Wars Pod Racer
Two Vintage Typewriters Remington & Consul
Four Early Light Fixtures & Metal Shelf Brackets
Cordials, Creamers, Kettle & Pottery
Boxes Of Assorted Hardware, Nails, Screws
Tote, Cooler & BBQ Grill Brand New
Cute Picket Fence Three Tier Shelf
Covered Chicken Dish & Pink Depression Glass
Wood Top Canisters & Pair Candle Holders
Wood Shoe Shine Box & Six Kitchen Wall Hangers
Deer Skull & Driftwood on Barn Wood Plaque
Coca Cola Bowls & Dinner Plates
Large Specimen of Tourmaline in Quartz
Jeff Gordon Collectibles
Mounted Deer Antlers & Three loose Antlers
Estate Lot of Household Items
Christmas Items Estate Lot
Small Metal Racks, Shelf & Pair of Metal Sconces
Body Power Core & Back Machine
Solid Wood High Chair
Flip Top Sewing Machine Cabinet
Wood Wall Shelf With Wooden Breadbox
Framed Duck Print by Charles Murphy
Signed & Numbered Broderick Crawford Still Scene
Household Estate Lot
Bazooka Pro Case & Magazine Pouches & More
Estate Electronics Lot
Georgia Map Covered Blue Side Table
Child's Wood Puzzle Rocking Chair
Craftsman 6.0 Briggs & Stratton Lawn Mower
Best Pet Jogging Stroller
Mahogany Free Standing Podium
Kitchen Pan Estate Lot
Yarns of Many Color Lot
Green Leather Jockey Saddle
Running Horses China by Folk Craft
Household Estate Lot China
Household Estate Lot
Gardening Lot
Carved Teak Two Panel Screen
Emerson Electric Bullet Fan
HP Envy 4500 E All in One Series Printer
Guardline Long Range Driveway Alarm
Four Piece Delft Lot
Vaseline & Depression Glass Lot
3 Pc. Royal Windsor Decorative Plates
8 Pc. Framed Prints
Decorative Throw Pillows
Home Decor Variety
Decorative Creamers & Bells
Toleware Bowl, Ceramic Compote, and More
Player Piano Rolls & Vintage Sheet Music
Tooth Fairy Pillows, Books & More
Assorted Home Decor
Audubon Style Prints & Lithographs
Decorative Dish Assortment
2 Leather Lexus Seats
Floral Decorated Dishes & More
Pottery Decor & Glass Bottles
Costume Jewelry & More
Silver Plate Serving Pieces
Copper Pans & Aladdin Thermos
Wonderful Lace, Crochet, & Linens Lot
Cute 60's Ice Skates
Calling All Crafters!
Gorgeous Lenox China Set
Neat Old Books & Jean Harlow Booklet
Fantastic Faux Pine Tree #1
Great Wooden Chairs
Primitive Farmhouse Wooden Bench
Sea Foam Green Country Kitchen Chairs
Child's Vintage School Desk
Stunning Wooden Bar w/ Marble Top
Cool Chime Display Stand
Handsome Wooden Chairs
Fantastic Faux Pine Tree #2
Rustic Shelf
Bent Willow Chair
Wooden Side/End Table
Primitive Rolling Pin Rack
Early French Drop Writing Desk
Stackable Wooden Shelves
Handmade Display Pieces
Rotating Metal Display Rack
Bamboo Table/Storage Basket w/ Brass Tone Trim
5 Tier Wooden Display Shelf
Rustic Farmhouse Table
Folding Wooden Screen
Great Foldable Shelf #1
Great Foldable Shelf #2
Fun Work Bench/Table
Cute Cabinet w/ Pull Down Ironing Board
Cool Old Glass/Wood Display Case
Wooden Hanging Mirror
3 Pc. Sturdy Metal Shelves
2 Shield Back Dining Chairs w/ Cushions
Beautiful Box Store Drop Leaf Table
Original Kathleen L. Allen Signed Watercolor
Original Kathleen L. Allen Signed Watercolor
2 Framed Global Maps
2 Leaf Prints in Gold Frames
Cute Little Dish Set
Galvanized Bucket w/Antlers and More
2 German Steins
Pair of KLH Speakers
HON 2 Drawer File Cabinet
Used Masterbuilt Smoker
Whirlpool Stove Top w/ Grates
Queen Anne Footed Brass Cedar Chest
Cute Christmas Cloth Basket and More
Lot of Vintage Kitchen Items
Panasonic Digital Video Camera w/ Case & More
Beautiful 15-Light Crystal Chandelier
Beautiful 15-Light Crystal Chandelier
Lovely Stained Glass Chandelier
Sears Roebuck & Co. Cast Iron Potbelly Stove
Vintage Hotpoint Automatic Electric Range
Reece Hitch Mount Travel Cargo Carrier
4 Blue Shag Runners/Rugs
Oval Tan/Blue Braided Area Rug
Framed Print of Jamestown by Robert Ball
Whirlpool Ice Maker
Corner Whirlpool Tub
White Ceramic Pedestal Sink w/Delta Faucet
American Standard Americast Kitchen Sink
3-Speed Floor Fan & 2 White Metal Shelf Brackets
Enamelware Pitcher and 2 Funnels
Small Gas Can and Oil Pitcher w/Spout
Pheasant Ceramic Planter, Jewelry Box & More
Sylvania 10" Portable DVD Player, Garmin Nuvi/More
Very Cute Rustic Twig Shelf
Very Cool Primitive Woven Fishing Trap
Large Primitive Wooden Tobacco Dryer
Rustic Wooden Ox Yoke
Vintage Wooden Wagon Wheel Hub
DeLuxe Metal Mop Wringer Bucket
Lot of Vintage Kitchen Items
Vintage Canning Strainer w/Wooden Pestle & More
NIB Mini Big Green Egg
NIB Traeger Pro Series 22 Wood Pellet Grill
Tiny Deer Skull w/Antlers
Hames and Collar
3 - 28" Single Trees
2 Single Trees, Bits, Harness Straps & More
2 Pair of Hames and Extra Single Hames
2 WWI Steel Helmets & Canvas Shoulder Bag
Sterling Handle & Spout Decanter & Grape Vine
Pitcher & Picture Lot
Huffy Ladies Teal & Purple Beach Cruiser
Vintage Men's Huffy Silver Jet Bicycle
Vintage Bingo/ Raffle Game Cage
Very Unique Wood Walking Cane
Antique Hand Wrought Iron Anchor
Antique Wash Board & Vintage Child's Ironing Board
Two Antique Primitive Wood Wash Boards
Leather-Seated Carved Arm Chair
Glass Top Patio Table With Four Chairs
Elegant Wedgwood Coronation Tea Set & More
Lot of Etched & More Wine/Sherry Glasses
Lot of Glass Serving Pieces
Red Radio Flyer Wagon
2 Square 2-Tier Parlor Tables
4 Wooden Dining Chairs with Padded Seats
Lionel Union Pacific Rugged O27 Gauge Train Set
Pair of Unique Vintage Table Lamps
3 Lovely Floral Table Lamps
Bombe Style Wicker Hamper w/Metal Legs/Handles
4 Vintage Floral Ceramic Table Lamps
Round Green Metal Glass-Top Patio Table
Cosco Large Black Folding Table
Mongoose XR75 21-Speed 26" Mens' Mountain Bike
Talera GT All Terra 21-Speed Mens' Mountain Bike
Large Woven-Look Plastic Trash Can w/Hinged Lid
White Metal Storage Unit w/4 Wire Baskets
Large 3-Piece Lighted Christmas Tree
Cool Rustic Live Edge Side Chair
Vintage Wooden Telephone/Gossip Bench
Round Wooden Table w/3 Bentwood Chairs
Neat Inlaid-Wood Folding Game Table
Huge Primitive-Look Corner Cabinet
Nice White Wicker Love Seat, Rocker & Chair
Sessions Metal Horse/Horseshoe Statuary Clock
Red-Washed Wooden Blanket Chest
Fabulous Fixer-Upper Furniture Finds!
Ornate Carved Box and Various Pipes
2 Decorative Knives w/Dragons
Glass Bowl w/Weighted Sterling Silver Base
Beautiful Grandfather Clock
Pulaski Lighted Corner Cabinet w/Glass Door
Nice Wall-Mounted Lighted Display Cabinet
3-Sided Flat Wall Lighted Display Cabinet
Vintage Cast Iron Stove
Fantastic King-Size Pine Log Bed
Round White Metal Glass-Top Patio Table
Small Wooden Wash Stand w/Ceramic Bowl
Metal & Wooden Single Trees & Wagon Pole
Pretty Wooden Door
Large Wooden Shelves
Vintage Vanity w/ Mirror
Great Cabinet w/ Wire Baskets
Spinning Display Stand
6 Tier Display Shelves #1
6 Tier Display Shelves #2
6 Tier Display Shelves #3
6 Tier Display Shelves #4
6 Tier Display Shelves #5
6 Tier Display Shelves #6
6 Tier Display Shelves #7
4 Large Framed Prints
Vintage Picnic Set & Handmade Lunch Kits
Large Vintage Drying Rack
Rustic Home Decor
Large Buffet w/ Hutch
Round Wooden Breakfast Table
Wooden Farmhouse Table
Jody Bergsma S/N Print & More
Large Framed Original Oil on Canvas
Brenda Poff Hill Original Work
Framed Wall Art
5 Pc. Art Variety Lot
Fun Vintage Hats & Hatboxes
Large Oriental Rug
Irfan Tufted Oriental Rug
Old Town Canoe Brand Kayak Paddle
Igloo Cooler & 2 Backpacks
2 Pc. Wooden Shelves
Pull Down School Map of Africa
Doskocil Gun Case & More
The Home Alone Variety Lot
Two Bowling Balls w/ Vintage Cases
Assorted Home Decor & More
Beautifully Carved Canes
Metal Meat Grinders & Drill
Rustic Garden Decor
Mounted Steer Horns
Tall Stand w/ Glass Shelves
Gorgeous Ornate Mirror
Sweetest Child's Chair & Dolls
Vintage Red Mule Peppers Crate
Beautiful Painted Ceramic Sink Bowl
Wooden Board Games
Cornucopia of Woven Goods
Assorted Glass Collection
The Unique Pretties Lot
Flexy Dolls- Baby Snooks & Mortimer Snerd
Large Floor-Standing Dazey Butter Churn
Rustic Decorative Window Mirror Shelf
Nice Maroon Patterned Area Rug
Duncan Phyfe Style Drop Leaf Dining Table
Very Cute Woven Natural Fiber Storage Stool
Wooden Quilt/Magazine Rack
6 H. Downing Hunter Framed Prints
Shabby Chic Pink-Painted 1-Drawer Table
Ornate 5-Drawer Knee-Hole Vanity
Light Wood Quilt Rack
Elegant Oval Wooden Dining Table w/4 Chairs
2 1-Drawer 3-Tier Couch/Side/End Tables
Tall, Slender Wooden Plant Stand
Ray Day Signed, Numbered Print
Nice Full-Size Wooden Head and Foot Boards
Colonial Style Vanity Dressing Table w/Mirror
Wooden Storage Shelf
4 Framed Prints
Original Folk Art Painting by Deborah Smith & More
Country Decor Lot
Child Size 3-Drawer Wooden Knee Hole Desk
Cute Bombay Oval Flip-Top Candlestick Table
Nice Hand-Embroidered Picture in Standing Frame
2 Wooden Stools w/Black Vinyl Cushions
Lexington 3-Drawer Bachelor's Chest
Small Octagonal Wooden Occasional Table
Vintage Round 2-Tier Candlestick Table
Wooden 2-Drawer Bedside Table
Nice Side/End Table w/Black Metal Base
Fancy Little Embroidered Stool with Fringe
Nice Country Wooden 3-Tier Shelf
Vintage Oak 3-Drawer Dresser with Mirror
2 Narrow-Back Victorian Style Arm Chairs
Vintage Child's Wooden Rocking Chair
2 Vintage Wooden Rocking Chairs
Nice Vintage Rush-Bottom Chair
Black Hitchcock Style Tole Painted Rocking Chair
2 Wooden Side Chairs w/Burlap-Look Seats
Lot of Books on WWII Nazi Germany
Weapons of Warfare Book Set & More
Reference Books on Nazi Uniforms, Pins, Weapons &
Lot of 16 Small Industrial Cart Wheels
Nice Set of Noritake China 'Acacia' Dishes
Large Lot of Various Vintage Dishes
Blue/White Ceramic Cups & Saucers
Lot of Clear Pressed Glass & More
Decorative Serving Dishes
Decorative Pottery Variety Lot
Framed & Numbered Castle Print of Scotland
Cool Modern Hanging Light Fixtures
Pretty Milk Glass Punch Bowl Set
Browning Compound Bow
3 Cute Framed Valentines
3 Shadowboxes w/'50s Valentine Cards
Thirty Six Fun Costume Jewelry Dazzle Rings
Seventy Two .925 Lustrous Glitzy Rings
Seventy Two Big & Bold Costume Jewelry Rings
Emerald & Diamond Ring 14KT White Gold
Lustrous Pave' 14KT Yellow Gold Ring Size 6
Three 14KT Yellow Gold Baby Rings Size 1.5
Gold Ring 14KT Emerald Cut CZ With Baguette
Smokey Topaz 14KT Yellow Gold Ring Square Back Set
Inlaid Opal 14KT Yellow Gold Band Size 7
Emerald Cut 14 KT Yellow Gold CZ Ring Size 5
Eleven Point Elk Rack On Plaque
Four Restorable Wood Chairs
Child's Ladder Back Wood Rocker with Side Table
Twin Head Board and Foot Board & Vanity Bench
Bar Stool & Marble Top Fern Stand
Two Whirlpool Air Purifiers W/ Hepa Filters
Set Of Four Upholstered Dining Chairs
Handsome Wood Arm Chair With Brass Tack Edging
Wood Chair Cane Seat & Wood Magazine Stand
Mahogany Full Size Headboard & Footed Footboard
Full Size Poster Bed Headboard & Footboard
Color Me Cute Child's Camp Chair
Estate Lot of Odd Headboards & Footboards
German Stag Shaving Mug & Wicker Basket & More
Brass Book Holder with 45 & 78 Records
Trivial Pursuit & Old LP Records
Large Picture Of Barn & Milk Cans
Racing Electric Slot Car Track & Drag Strip
Country Cute Picket Fence Shelf & Metal Stand
Household Estate Lot
Household Estate Items
Very Nice Lane Recliner with Floral Design
Oversized Red Upholstered Chair by TL Bayne Co
Well-Dressed Bird Man
Oriental/Asian Figurines & Art
Glass Dome Cloche w/ Wooden Base
Grinning Hound Dog Carving
XL Heavy Duty Shelving Cabinet Combo
Drafting Table
Joy of Cooking Kitchen Lot
Vanguard Vent-Free Gas Heater
Great Variety of Vintage Dolls
Shelley Fine Bone China
Pottery Variety Lot
Vintage Oriental/Asian Figurines
Beautiful Decorative Home Decor
Huge Lot of Vintage Handkerchiefs
Oriental/Asian Decorative Dish Assortment
Adorable Beatrix Potter Figurines
Vintage Pipe Pieces - Meerschaum Like
Sterling Silver Runcible Spoons, Serving Pcs, etc.
Sterling Silver Frames & Buckles
Sterling Silver Plates
Vintage Arm Chair w/Padded Seat & Cane Back
Lladro Porcelain Figurines Lot #1
Lladro Porcelain Figurines Lot #2
Vintage Magnavox Dry Sink Style Consol Stereo
Comfortable Leather Like Italian Made Sofa
Elegant Contemporary Armoire With 2 Doors/2 Drawer
Child's Faux Bear Skin Rug
Two Coal Scuttles & Maple Sugar Sign
Old Leather Horse Harness Pieces
Estate Kitchen Starter Kit
Assorted Size Ruby Stemware 27 Pieces
Cute Country Lot
Coca Cola Three Dimensional Sign
Seven Assorted Wicker Baskets & Tin Flower Sign
Huge lot of Sixteen Hats
Two Huge Wood Crates Full Of Albums
Two Wood Wall Shelves
Three Small Wood Crates Full of Albums
Very Attractive Small Oak Wood Trunk
Small Wood Fern Stand and Wicker Compote Basket
Beautiful Fluted Art Glass Vase
Piano Bench with Two Figural Lamps
Garden Statue Little Girl with Basket
Group of Household Decor Items
Hand Worked Quilt Peach, Brown on White
Limoge & Bavaria China & More
Sony Boom Box with CD Player & More
Household Estate Lot
Huge Lot Of Vintage & Modern Cookbooks
Rival Crock Pot & Large Pottery Thunder Mug
Oriental Ginger Jar & Matching Vase & More
Italian Style Cake Stand & Biscuit Jar
Kermit MG CO. Water Pitcher
Four Lamps in One Lot & Matching Throw Pillows
Matisse Print of Blue Nude
Boy with Dog Girl With Roses Matching Frames
Lladro Children Ready for Bed
Two Lladro Figurines
Two Lladro Figurines of Ladies
Four Soap Stone Monkey Carvings
Four Oriental Doll Figurines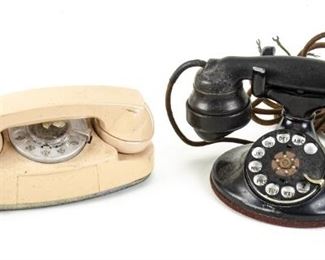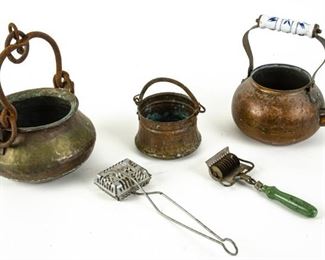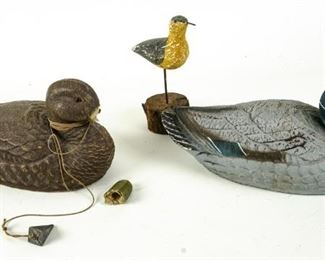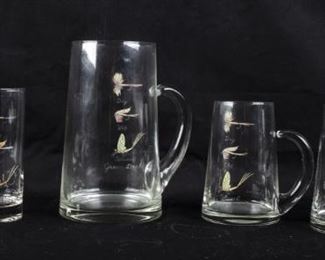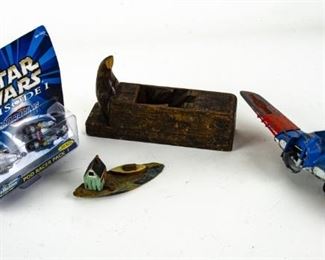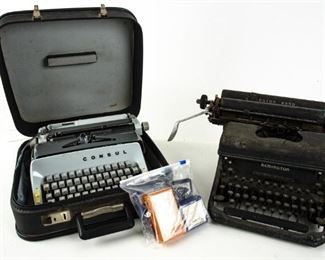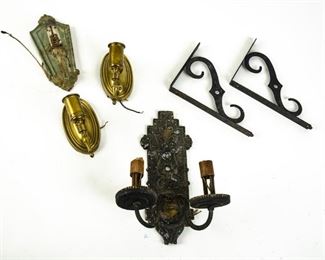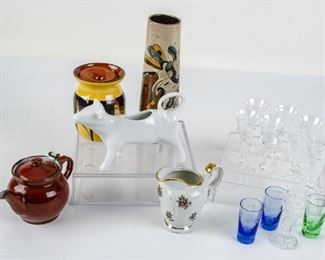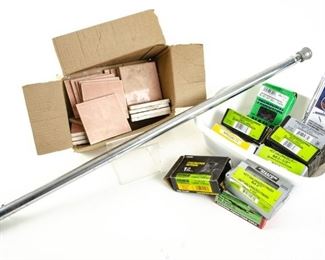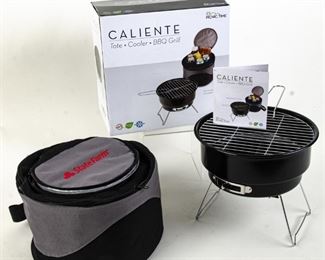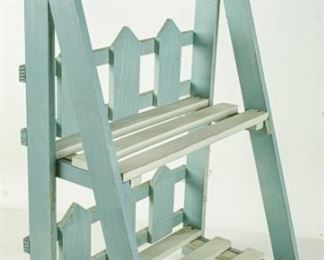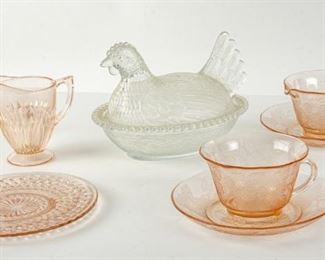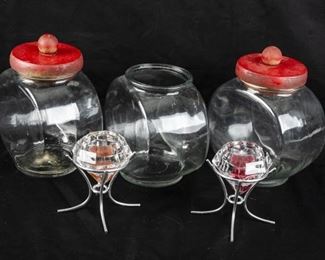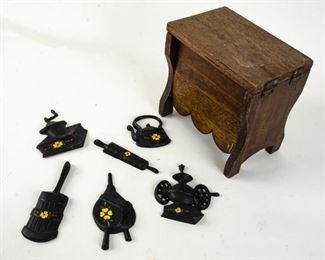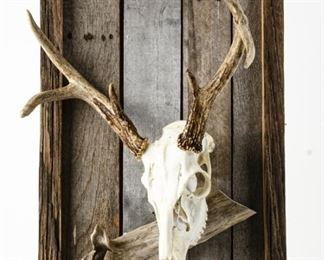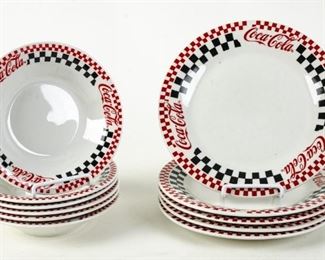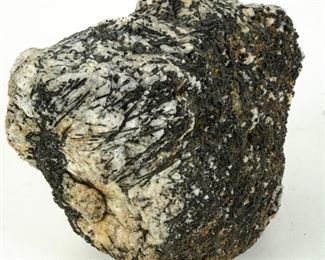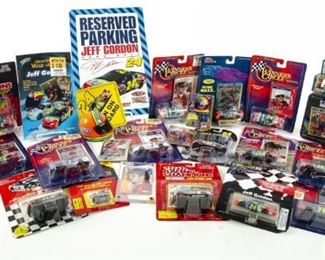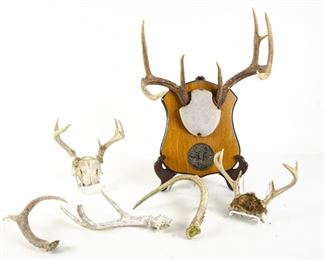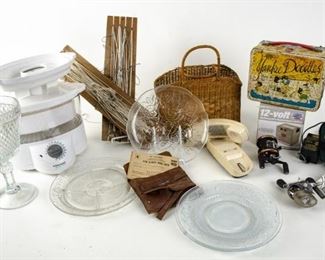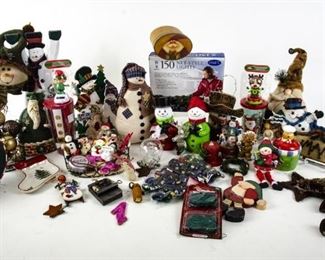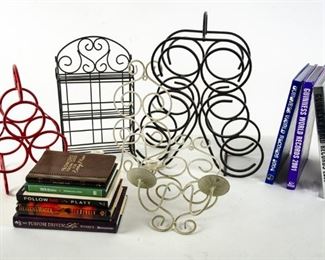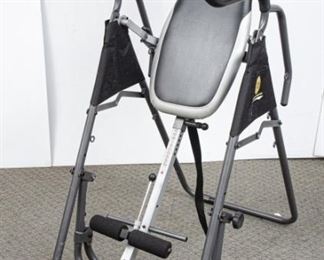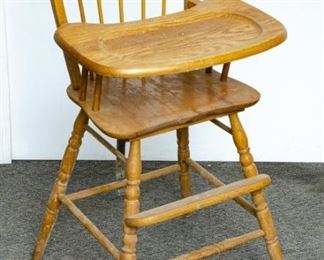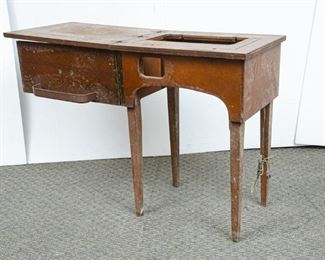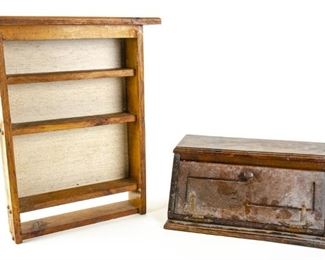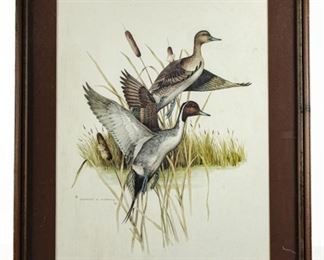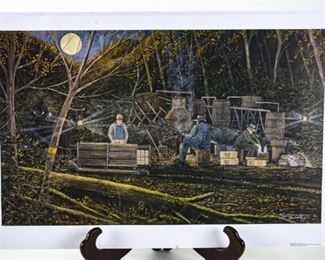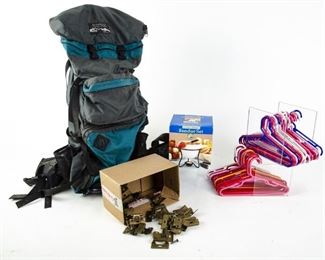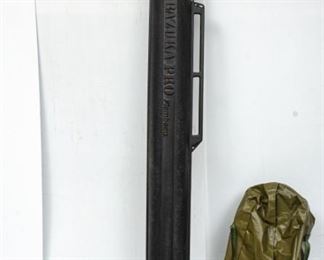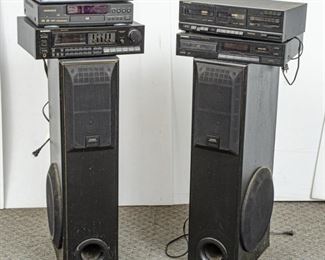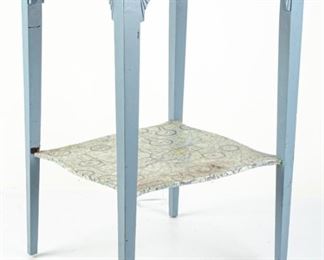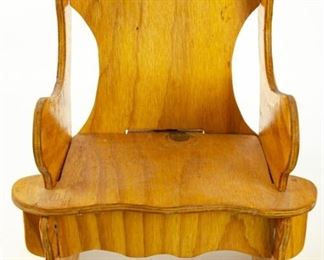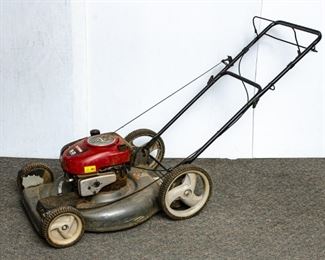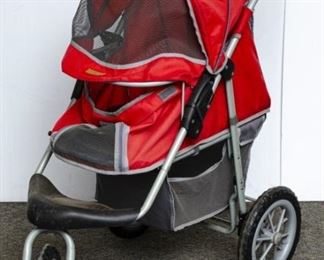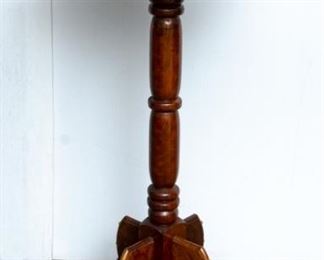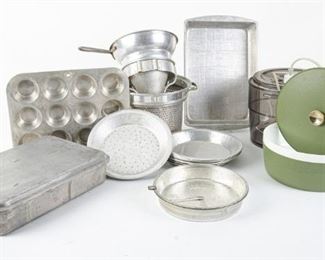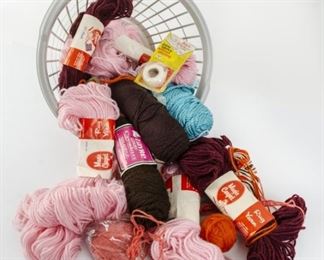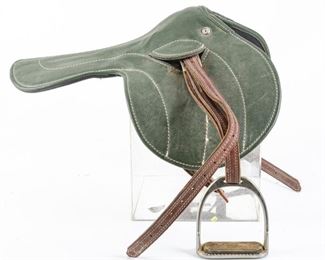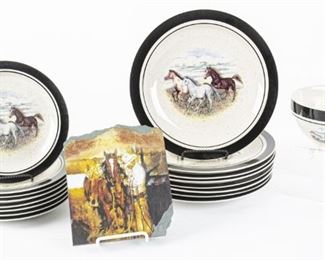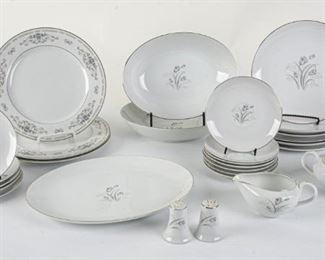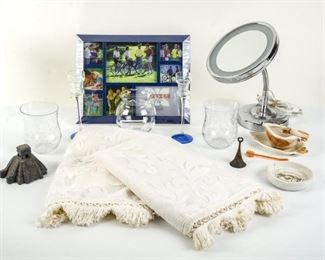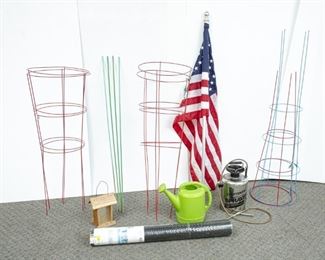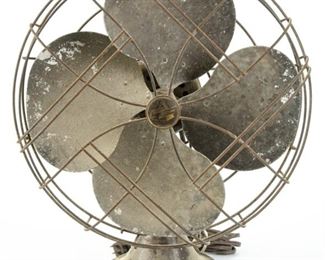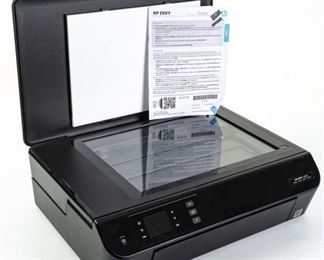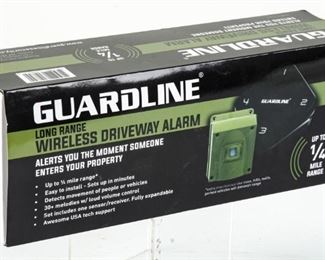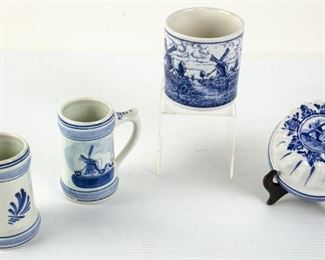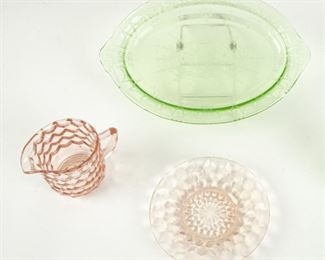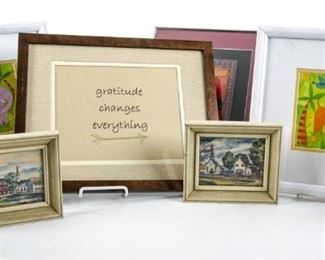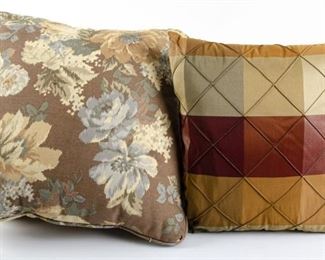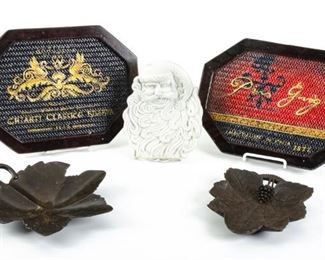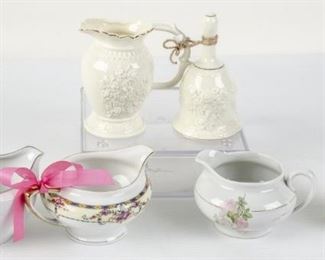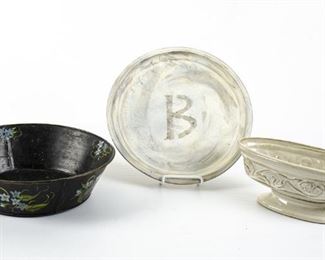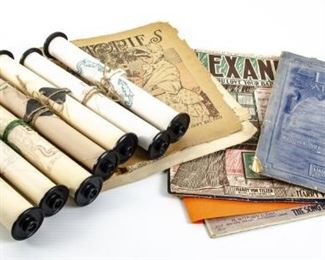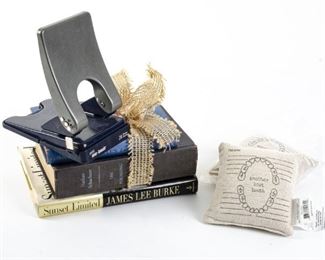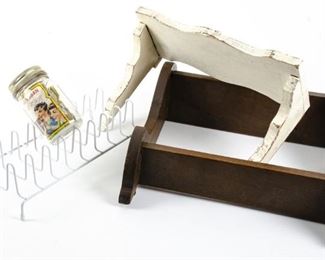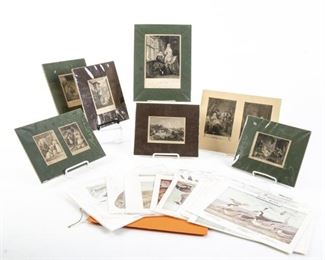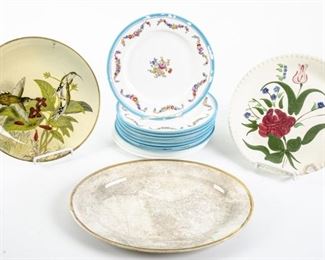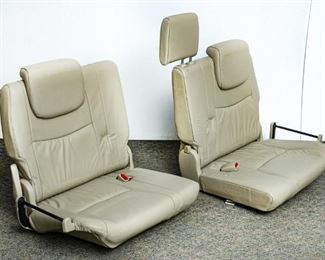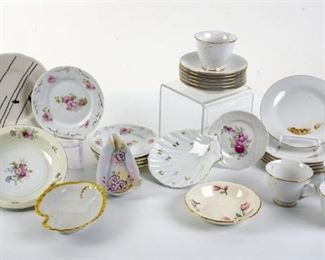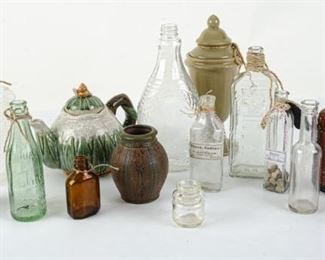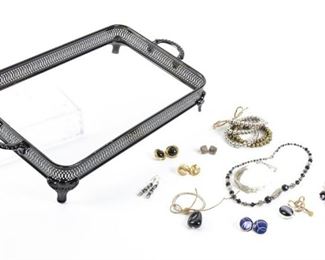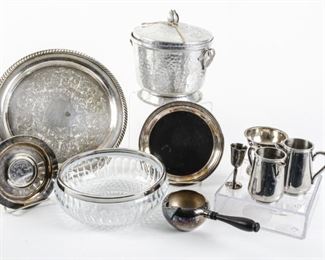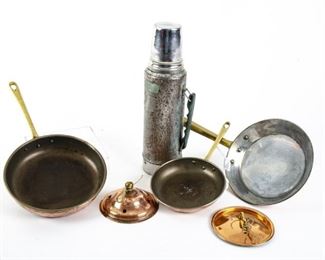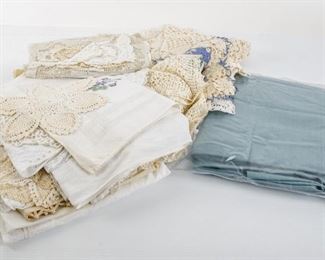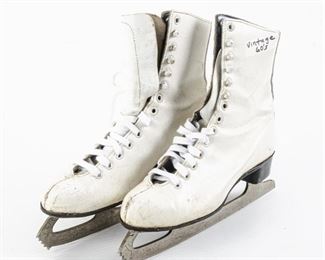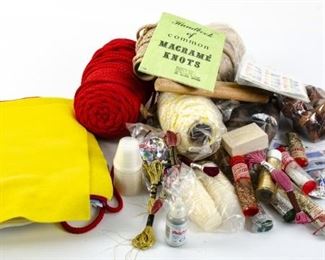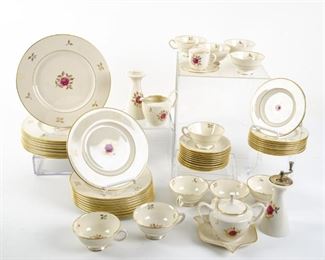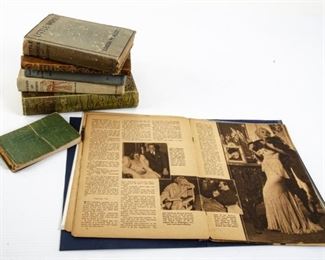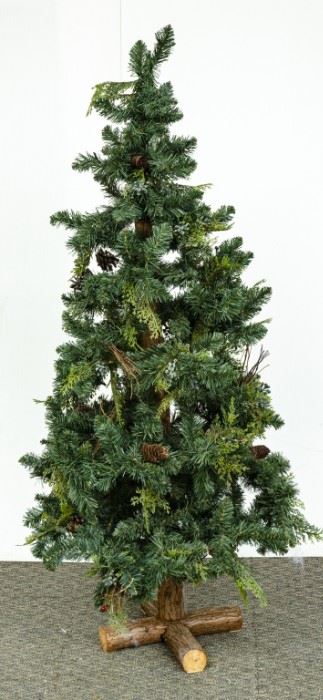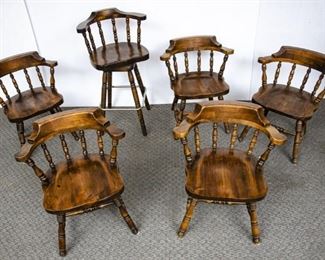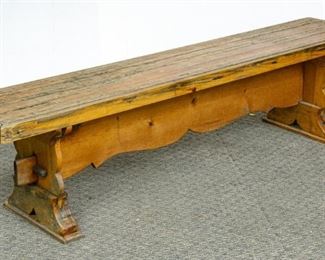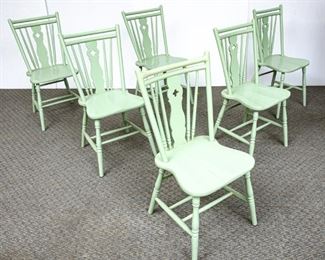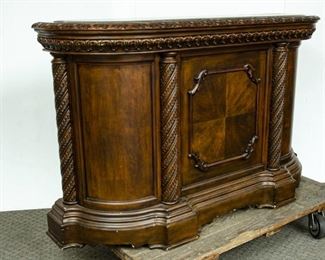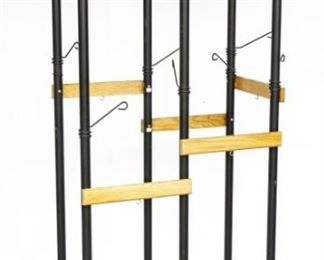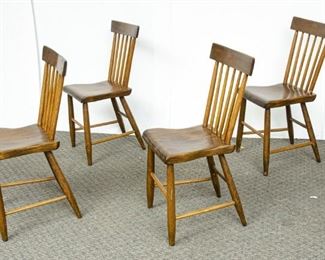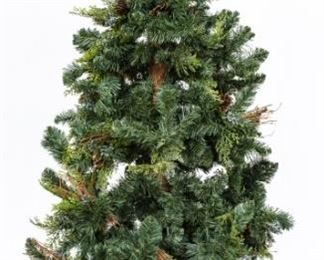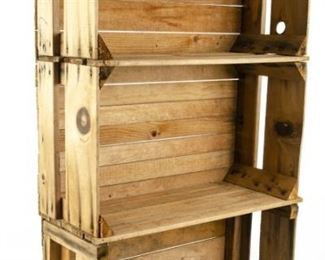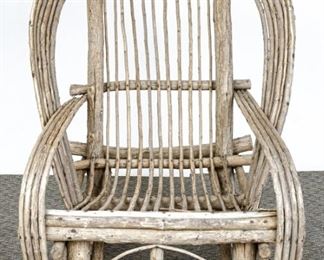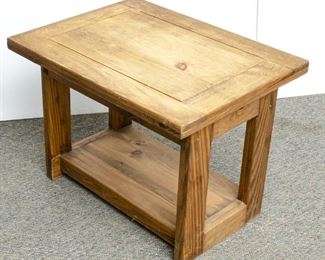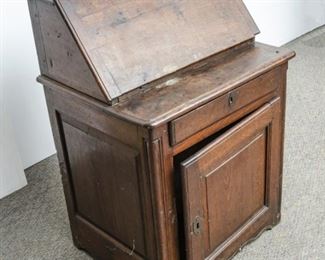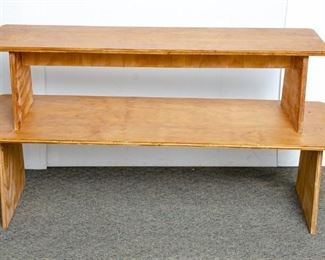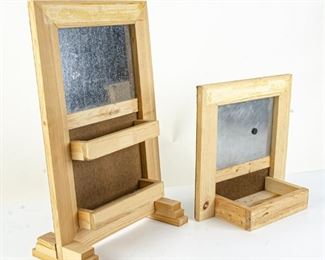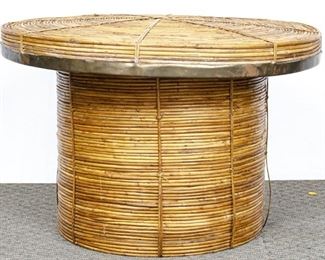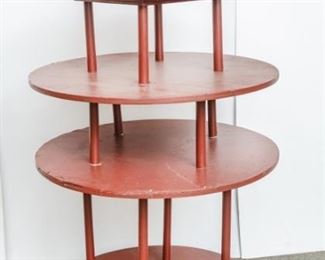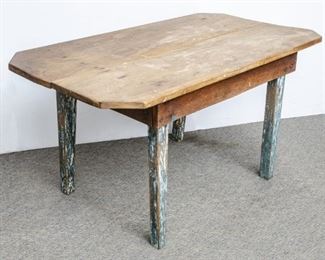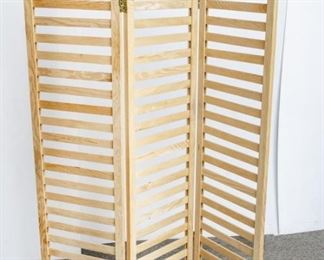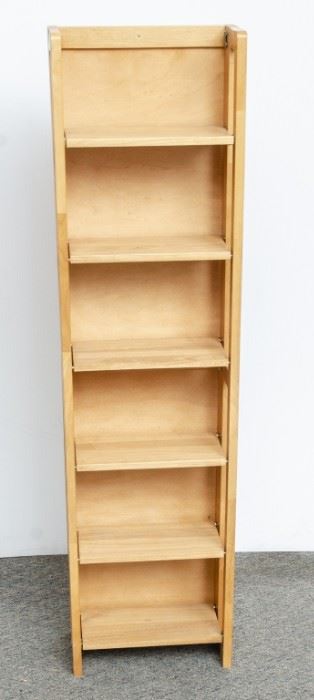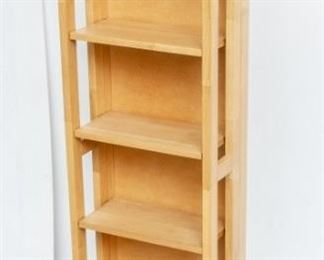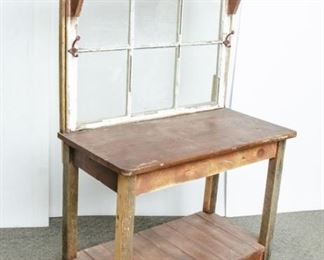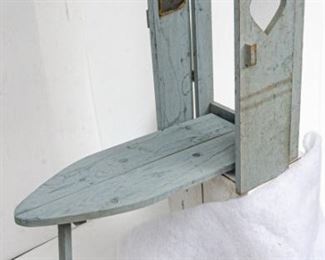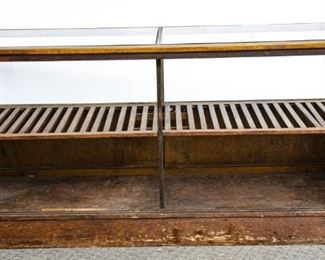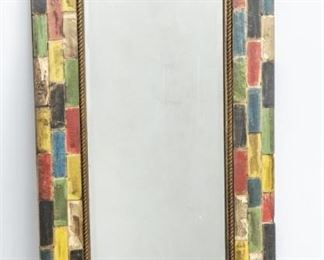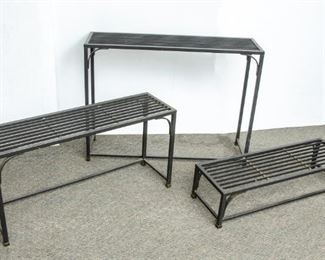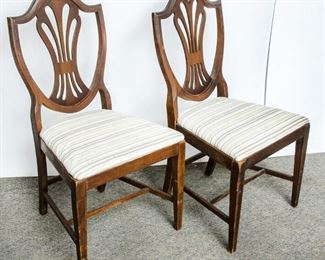 Thank you for using EstateSales.NET. You're the best!