Antiques to Contemporary - Packed, Clean Sale!
estate sale
•
3
day sale
•
8
days away
Terms
We care a great deal about our customers & staff and are practicing the current county & state safety protocols:

IF YOU HAVE EXPERIENCED SYMPTOMS OF FEVER, FATIGUE, DIFFICULTY BREATHING, DRY COUGH, OR EXHIBITING ANY OTHER SYMPTOMS REALATED TO COVID-19 (OR ANY COMMUNICABLE DISEASE) WITHIN THE LAST 14 DAYS, AND/OR IF YOU HAVE, OR ANY OF YOUR HOUSEHOLD MEMBERS HAVE, BEEN DIAGNOSED TO BE INFECTED WITH COVID-19 VIRUS WITHIN THE LAST 30 DAYS, PLEASE STAY HOME, GET WELL, AND VISIT US AT ANOTHER SALE ON ANOTHER DAY.

You MUST properly wear a face mask over your mouth and nose while on the sale's property (outside AND inside). Bring your own mask; we will not be providing them. If you do not properly wear your mask, you will be turned away. Bring your own hand sanitizer. You must practice 6' social distancing (outside AND inside).

There may or may not be a wait to get inside. This sale is worth the possible wait in line you may have. Your safety is most important. Therefore, we advise you wait in your car once you have been given a number.

REGULAR TERMS & CONDITIONS:

WE DO NOT RELEASE PRICES BEFORE THE SALE FOR MANY REASONS, NOR DO WE ALLOW PRE-SALES. We do not allow our own staff to buy early, our best customers, neighbors, home's new owners, or realtors - no one buys early. Everything we advertise will be in the sale when we open the first sale day. Sorry, we cannot ship items. You must purchase in person.

Do NOT park in driveway. Please park in street without blocking driveways, fire hydrants & mailboxes. Be mindful of people's lawns.

Our numbers are given out beginning at 8am both days of sale. You should take a number for every person with you - this includes children. We take no part in starting or maintaining any "outside" list prior to 8 a.m. We accept a "watched" list only. What is a "watched list?" The first person to the sale location should start a list if they want to be the first on it. Bring a notepad and pen. This list must be maintained (watched) and CANNOT be left at the front door unattended as people have stolen lists and replaced them. It is the list starter's job to make sure all people to the scene before 8am get their names on that list and you must also list how many numbers they need (children also need a number). Make sure you tell people that they MUST be in line by 8am sharp or they will lose their number. Please park right in front of the house so people see you. Wave people down if they are not coming to your car to get on your list - you do not want someone to start a 2nd list not knowing you are already there. Many list starters put the list on their car windshield while they sit in their car. At 7:59, turn that list over to our door person.

We accept Cash & Credit Cards only (CC over $50 w/ valid photo ID ). Credit cards MUST be swiped.

Items sold 'as are'. All sales final.

We are NOT responsible for any accidents or injuries. Enter at own risk. Keep your younger children with you at all times. Read our signs posted throughout property & watch for blue tape on floors that alert you to upcoming steps & caution areas.

Bring your own muscle & tools to move your purchases. There is no one here available to help you with that (my staff needs to do their other jobs & we all have bad backs now).

No public restroom available.

Thank you :)
April 5: We are still photographing merchandise for this large and fantastic sale and added more photos today:
Please check back often for more pics & listed items!
42-YEAR ACCUMULATION! 3-DAY SALE, SATURDAY - MONDAY!
This family has had an antiques store & woodworking / refinishing shop in the Crystal Lake area for decades. The sale will include their household furnishings PLUS antiques and new gift merchandise from their store as well as repair parts and pieces for antique furniture including tables, chairs, 'Hoosier' cabinets, caning supplies and more.
Clean, smoke-free & pet-free 2-level
home w/ full basement & 3-car garage!
EVERYONE MUST WEAR BOOTIES (PROVIDED BY IRON HORSE) BECAUSE OF THE HAND-HEWN FLOORS IN THE HOUSE.
Partial List of Items:
11pc Heavy Plastic Beach-Themed Glasses/Tumblers - Cute!
12pc Heavy Plastic Beach-Themed Tall Glasses
16-Drawer 'Apothecary-Style' Chest
1880s Coes Co. Wrench, Worcester, Mass
1920-1930s Telephone Table
25' Stanley Powerlock II Measuring Tape
2pc Tall Ladder-Back Upholstered Seat Side Chairs
2-Ton Cable Puller (4,000 lbs capacity), Big Red Jacks Co., w/ Original Box
30-Cup Percolator - Vintage, Chilton Aluminum in Avocado Green, w/ Original Box
3M 5-Way Penetrant Lubrication Spray
3M Microfilm File Full of Various Logo Art For Printing, Graphic Industries
3M Petroll #P-SKFL5 5 Gallon Petroleum Spill Response Folded Sorbent Roll - New in Package
3M Strip-Caulk, Black - in Original Box
3M Wood Filler
4pc Ladder-Back Upholstered Seat Side Chairs
4pc Seasons Trivet Set
4pc St. Nicholas 'The Santa Claus Shoppe' Coffee Mug Set
5pc Shrimp Forks Set in Box
6pc Steak Knife Set, Stainless
75pc Patio Dinnerware Set: Nice, Heavy-Duty Mauve/Light Blue/White Set
8pc Sailing / Boating Themed Glasses
Adhesive/Activator for Prepasted Wallcoverings, TEKNAgrip Pro-505
Adjustable Combination Miter Box & Corner Clamp, ADM #44, in Original Box
Alabama Crimson Tide Sweatshirt, Ladies Medium - Excellent Condition
Aladdin Stanley Insulated 12oz Travel Mug w/ Original Box, x2
Aladdin Stanley Unbreakable Steel Thermos (24 oz), w/ Original Box
Alarm Clock Radio by Sound Design, Black Cube
Alcohol Swabs (Sterile), Box of
All Purpose Fertilizer: 10-10-10, 20lb Bag (New)
All Purpose Joint Filler
Aluminum Linoleum Binding - 12.5 Foot Roll w/ Nails - New in Box
Aluminum Oil Can, Vintage
American Flags and Bunting
Animal Cage Trap - Small Squirrel Size, w/ Original Box
Antique 1914 Wedding Dress, Chemise (slip) and white wax berry head piece (see photo of bride)
Antique Apron, Pink Roses & Lace with Satin Ribbon
Antique Barnwood
Antique Cannonball Rope Bed (modified with modern rails) - Full Size w/ Mattress & Box Spring Set
Antique Captain's / Office Chair, early 1900s
Antique China Cabinet, Curved Glass, c1900, in need of TLC
Antique Chairs, from refinished to 'as is'
Antique Clock
Antique Curved Glass Cabinet w/ Broken Leg - Already Crated
Antique Desk Chair, 1920s
Antique Desk w/ 1 Drawer & Stationery Holder, 1920s
Antique Door Knobs, White Porcelain
Antique Eastlake Era 3-Drawer Oak Chest of Drawers / Dresser w/ Glass Pulls, Circa 1890
Antique Frames
Antique Godey-style Fashion Plates, 19th Century
Antique Horse Collar's Brass Knobs
Antique Mantel Clock, have 2
Antique Pedestal, Tilt-top Dining Table, Oak - Circa 1900
Antique Pedestal with Planter, early 1900s, 2-piece (chip and hairline)
Antique Piano Stools (2) now used as side tables
Antique Plumb Line
Antique Pocket Watch, Ladies Hunt Case, missing crystal
Antique Reinert & Malsch (Lake Geneva, WI) Wooden Measurement Tool (?) - Long, 2pc. Reinert & Malsch built many homes & buildings in Lake Geneva.
Antique Renaissance Revival Walnut Bed, Full Size, Circa 1865. With Nice, Clean Airsprung Classic Luxury Mattress & Box Spring.
Antique Rocking Chair, Reupholstered, Circa 1925
Antique Rocking Chairs, Wooden
Antique Round Oak Table Top with 2 Leaves, c1900
Antique Sewing Table / Folding Lap Table
Antique Sleigh / Cutter, Child Size, c1890, ALL ORIGINAL with painted design
Antique Sofa Mirror, 1920s
Antique Square Oak Tilt-Top Table with One Leaf, c1900
Antique Tables
Antique Victorian Child's Dress, Bonnet and Petticoat
Antique Wicker Chair, White
Antique Wicker Chaise Lounge - Dark Green
Antique Wicker Rocker, Victorian, White, Needs Caning
Antique Wicker Table, White
Antique Wooden Clothes Pins, 3pc
Antique Wooden Level (Tool) - Long
Antique Yellowware / Yellow Ware Mixing Bowls
Aprons: "Country" Theme and Christmas
Art
Art Glass Bottle Stopper, New in Box
Artificial Pre-Lit (Clear) 4.5' Porch Tree (Potted w/ Berries), w/ Original Box
Art Supplies: Caligraphy, Sketch Pad, Canvas, Pastels & Paints
Artificial Potted Tree
Auto Dwell-Tach Volt-Amp Ignition Tune-Up Analyzer with Manual and Carrying Case
Automobile Vintage Knobs for Wipers & Lights and Wiper Shafts, Circa 1960s?
Bandages, Variety
Baseball Caps: Chicago Bears, Chicago Cubs, John Deere Tractor, 'P' Philadelphia Phillies, 2008 World Series Champions Philadelphia Phillies, Redskins, ESPN, & Others - Clean & Nice
Baskets
Bath Decor, Towels & Rugs
Bareuther Bavaria 6pc Autumn Fruits Plates Set, #134
Beach Decor - Wooden Mini Beach Chairs, Lifeguard Seat Lamp, & More
Bed, Full / Standard Size, light pine with mattress
Bed Skirts: Queen and Twin, both in off white
Bedspreads: King, Queen and Full
Bedspread: Full / Standard, 82" Wide, Embroidered with 2 Shams
Bedspread: King Size Quilt, 98" wide x 87" long, "Tumbling Blocks" Pattern with 2 Matching Shams
Bench Top Grinding Wheel 6" Aluminum Oxide / Medium Grit, New in Box
Big Boss Xhose Pro 25' High Performance DAC-5 Fiber Hose, New in Box
Bikes (All Need Some Love): Boy's Specialized, Girl's Bike, Kent, Sears, & Chubei
BioGuard Artic Blue Winter Kit 12
Birch Candles, New Stock from Store Inventory
Bisque: Fairing Trinket Box, Victorian Dog Figurine (Repaired St. Bernard?), & Owls Candlestick (Germany)
Black & Decker Drill Guide #71-055, Like New in Original Box
Black & Decker Workmate 200 Portable Workbench
Blankets, Full / Standard Size & Queen Size
Blood Pressure Monitor, Omron #HEM-637
Boat Wax by Trewax
Books: A Century of Innovation, The 3M Story, Alone Against the Atlantic signed by author Gerry Spiess, Betrayed by Vaughn, Born Fighting by Webb, Family History by Shapiro, French Antiques by Costantino, Garden Handbook by Melady, Give Me a Fast Ship by McGrath, Hillbilly Elegy by Vance, Home Remedies, How Do They Do That?, How to Say It by Maggio, Iacocca by Iacocca, Junior Classics, Vol 1-10, Liberty and Tyranny by Levin, Lincoln by Donald, Lone Survivor by Luttrell, March by Brooks, Maryland Reflections on 150 Years, Obama Nation by Corsi, One Nation by Giuliani, Patrick O'Brian's Navy by O'Neill, Reader's Digest Books, Run For Your Life by Patterson, Science & Invention Set, Shadow by Woodward, Six Frigates by Toll, Standing Firm by Quayle, Star by Danielle Steel, Super Immunity by Fuhrman, The Admirals by Borneman, The Art of Pencil Drawing, The Forgotten by Baldacci, The Leveling Wind by Will, The Real Anita Hill by Brock, To Shining Sea / A History of the U.S. Navy by Howarth, Tumultuous Merriment by Broun, Type Talk, Under Fire by North, Versed in Country Things by Robert Frost, Woodworking Projects Yearbook, Your Erroneous Zones by Dyer, Books on Antiques, & More.
Box / Portable Fans: Lasko Air King 20" 3-Speed White and Lakewood 20" 3-Speed (in Original Box)
Bradford Exchange Baskets: Wine Basket #WineBG (w/ Original Tags), Signed 1998 Round Basket w/ Lid (No Tags), & Autumn's Bounty # AUTU97 (w/ Original Tags), Divided Basket (No Tag), & Sloped Basket (No Tag)
Braided Rugs, Variety
Branch Cutter, Long-Handled Wooden - Vintage
Brass Candlesticks
Brass Lamps
Brass Logs / Twigs Carrier / Holder
Braun Multipress Automatic Juicer, w/ Original Box
Brewer's Best Equipment Kit, in Original Box
Bridge Snack Bowls: Spades, Hearts, Clubs, Diamonds in Red and Black
Brie Baker by Bistro – New in Box, Orange
Briwax
Brookstone Grill Alert Talking Remote Meat Thermometer - Like New w/ Instructions (No Box)
Brookstone Lap Desk w/ Book Light & Storage - Like New
Brooms
"Bugwacker" / Bug Wacker - Electronic Insect Killer, 40 Watts - Sears Craftsman #71.14313, w/ Original Box
Buffalo Tools Drive SAE & Metric Combination Socket Set in Metal Case (39 of 40pcs)
Bundt Pan, Nonstick - Like New
Bungee Cords - 10 Pack
Butter Bell Crock, Dark Red - 1 Opened & 1 New in Box
Butterfly Print (Small) in Gold-Colored Frame, x2 Different
Cabinet Part, Accuride 1029 Center Mount Slide, New in Package
Cana-Vac HEPA Central Vacuum Bags #060115
Candlesticks
Candles
Cane Rocking Chair w/ 3 Cane Back Panels - Newly Caned Circa 1915 Chair
Caning Chisel and Cones
Caning Supplies
Cannon Sure Shot 60 Zoom 35mm Camera
Carafes
Carpenter Ant Spray
Carpenter's Tool Box, Vintage
Cassette Tapes
Cedar Chest, c1930s
Cedar Closet Liners, New in Box
Central Air Conditioner Cover (30" x 34" x 34" - Fits Standard Central A.C. Units), Draft Busters Brand - New in Package
Chair Caning Supplies, Webbing and Spline
Chairs, Misc.
Chandelier, 4 electric candles. 'Leather-look' shades sold separately.
Charcoal Lighter Fluid
Chevrolet / Chevy 18" Sport Rim Wheels for Trailblazer or other SUV - Set of 4
Chicago Bulls DiGiorno Official Pizza Oven Mitts Set
Chicago Bears Sweater, NFL Cliff Engle Ltd. - Size Large
Chicken Wire
Christmas Decor; Ornaments, Snowmen, Santas inc. Dept. 56, Wreaths, Plates, Cups & Wine Glasses, Tablecloths, Textiles and More
Christmas Lights
Christmas Tree Stand - For Natural Tree, Heavy Green Plastic
Clamps
Cleaning Products, Some
Clothes Pin Bag w/ Clothes Pins
Coast Guard Dress Coat in Wool, 39R PLUS Jacket 42R, both government issue
Coast Guard Flag, Professionally Framed, This piece is large; about 5' x 3'. That spot in the middle of the frame is a reflection and not a stain on the flag.
Coaster Sets: 6pc Wine-Themed and 8pc Wine-Themed, Snowman (New), & More
Coleman Cooler '54', Blue
"Columns" Wooden Game
Contact Cement, DAP Welwood
Cookbooks: Convection Cookbook, Betty Crocker's Chinese Cookbook, Crepe Cookery, Grandma's Swedish Bakery Door County Cookbook,
Cookie Cutters - Lobster, Mickey Mouse, Gingerbread Man, & Other Holiday Misc.
Cookware
Copper Planter
Corn on the Cob Holders
Corning Ware, Handled Bowls with Glass Lids (have two)
Craftsman 10" Compound Miter Saw #113.234600, 3HP
Craftsman 12 Volt CarVac Plus Vacuum Cleaner, #9511
Craftsman 5-1/2" Trim Saw #315.114261, 19.2 Volt - w/ Battery
Craftsman Belt Sander - 3", Vintage
Craftsman Light Duty Automatic Line Feed Trimmer, Weed Wacker (1/5 HP)
Craftsman Motorized Belt and 6" Disc Sander
Craftsman Multi-Tool Pocket Knife in Leather Sheath
Craftsman Professional Drill Bit Tool Set in Case
Craftsman Worklight #315.113913, 19.2 Volt w/ Battery
Craft Tote - Black, NWT
Crepe Maker (Electric) by Nordic Ware, w/ Original Box
Croquet Set w/ Stand
Crow Bars
Crystal
Crystal Carafe Chiller, w/ Original Box
Crystal Lake Blue Glass Coffee Mug
Crystal Lake First Congregational Church FCC'S Cookin'! Cookbook
'Crystal Lake' Wall Sign
Cuff Links
Cuisinart 12 Cup Coffee Maker w/ Digital Display, Black
Cuisinart Electric Tea Kettle - Stainless
Cuisinart Grilluminate Extending Grill Light, New in Box
Cups & Saucers, Variety
Danish Modern 6pc Town & Country / Washington Forge Knife Set, Like New in Original Box
Dazey Bar-B-Grill #DSG-275, Smokeless – w/ Original Box
Decoy Double Deck Playing Cards Box, Wooden
Decoys: Working antique decoys used in the first half of the 20th century on Chesapeake Bay, Maryland, as found condition (about 14 total)
Dell Inspiron Laptop Computer, Old & No Cord
Depression Glass Clear Cake Plate
Digital Thermometer w/ Giant LCD Display (by Basis), w/ Original Box
Diplomat "Vertikal Grill," in Original Box - Vintage
Disk Brake Wheel Bearing Grease, Mystik
Disney Cruise Line Jacket, White - Ladies Medium (Excellent Condition)
Disney Cruise Line Travel Mugs, x2
Display Stands, Acrylic, NEW! (have 2 'steps' and 3 platforms)
Distilled White Vinegar
DMI Alternating Pressure Pump & Pad (For Help Against Pressure Sores From Bed or Chair) - in Original Box
Dog (Small) / Cat Black Iron Bed - Needs Pad
Door & Floor Mats
Door County Glassware
Door Draft Stoppers
Dowel Pins for Crafts and/or Furniture Restoration
Drawer Organizer Tray, White - New
Dresser, 2 rows of 3 drawers, light pine
Dresser, Highboy, light pine
Dresser Mirror, light pine
Driftwood Wine Opener
Drill Press - Sears Craftsman #335.25926
Duncan Phyfe Dining Room Table w/ 2 Leaves
DVDs: Introduction to the Constitution, Hungry for Change, Rebirth / Liberty / Learning, and America
Easter Decor
Easter Baskets
Eddie Bauer Clothing - Men's (Size Large & XL) & Woman's (Size Med. & Large)
Egg Platter, Glass
Electric Wok #5109 by West Bend, w/ Original Box
Encyclopedia Sets - Including Vintage World Book Set, Vintage Year Book Set
End Tables / Bedside Tables
E.T. The Extra-terrestrial and his Adventure on Earth Paperback, Vintage
Evans Lighter / Cigarette Case, Art Deco Style
Extension Cords, Variety
Extension Ladder, Aluminum - Approx. 32'
EZ Grabbit Premium Tarp Holder, New in Package
F.B. & Co Germany 8pc Porcelain Fruits Design Plates Set, #100
Fighting Illini Sweatshirt - XL
File Cabinets, 2-drawer wooden (have 2)
File Cabinets, metal
Fitness Ball - Anti-burst 65cm, in Original Box
Flashlight
Flat Screen TV, Insignia, about 36", with remote
Flatware Caddy w/ Plastic Cutlery, Beach-Themed Caddy
Flatware Set w/ Matching Serving Utensils in Plastic Tray: Stainless w/ Mauve Handles, Very Nice Condition
Fleet Socket Set w/ Ratchet Tool in Case
Floor Lamp
Floral Arrangements & Sprigs
Flowable Silicon Windshield Glass Sealer, New in Package
Folger's Classic Decaf Coffee
Food Packing Set by Scotchpak, w/ Original Box
Food Storage Containers
Food Warmers / Hot Trays, x3 – 1 Being a Salton Hotray #H-134 w/ Original Box
Fossil Double Lipstick Holders, New in Box, have 3
Fostoria Glass "Bridal Bell" Stems, Vintage
Full Size Dust Ruffle / Bed Skirt, Beige
Furniture Dolly
Gallon Storage - Double Zipper Bags, 1 New & 1 Opened Box
Galvanized Steel Hanger Strap - 3/4" x 10' Coil, 24 Gauge - New in Package
Games - Vintage to New! Which Witch, A Day at the Circus Puzzle, Kensington Board Game, Stac Tac Toe, Othello, Tetrus Tower 3-D, Neo-Chess, Stratego, Quad-Ominos, Big Ben Interlocking Puzzle, "Pieces" Puzzle, Luckicup Dice Cup, Toss Words, ColorKu w/ Puzzle Cards, Worst-Case Scenario Survival Game, Waterful Triangles by Tomy, Build-O-Fun Master Builder Set (Tupperware Toys), All in the Family Archie Bunker's Card Game, Rules of the Game, Amazing Maze Puzzle, Jumble x 2 Different, Quarto!, Go To the Head of the Class, Scrabble For Juniors, Concentration 19th Edition, Charlie Brown's All-Stars Baseball Game, Outburst, Pictionary, Cross Up, Trivial Pursuit, A Question of Scruples, Hang on Harvey!, Sphinx, Pokeno, Deluxe UNO, Tri-Ominos, Spill and Spell, The 10,000 Pyramid, Aggravation, Solotaire (Solitaire) by Milton Bradley, The Hollywood Squares, Quick Wit, Body Language - The Party Pantomime Word Game, Canned Wizzer / Wizzzer (2pc Pepsi Cola & 7up w/ 1 Booklet, 1970 Mattel), Zee Toys Educational Answer Machine, Animal Twister, The Game of Crystal Lake (Like Monopoly), Tiddly Winks (Whitman), Happy Days by Parker Brothers, The New Price Is Right, Jumbo Tiddledy Winks by Milton Bradley, Game of the States, Word Yahtzee, Parcheesi, Franklin Digital Handheld Crossword Puzzle, Fake News Game Trump Edition, Name That Tune Digital Handheld, Hi-Q, Evade, Funny Bones, Feeley Meeley, Sixth Sense Board Game, Adverteasing, Junior Trivia Liar's Dice, Trouble, Vintage Yahtzee, & Solitaire To Go Deck.
Gang Plug
Garage Corner Floor Organizer For Shovels, Brooms, Rakes, Etc.
Garage Workbench Cabinet, Vintage
Garden & Landscape Watering System, w/ Original Box
Garden Cart - Heavy Plastic by Step 2
Garden Hoses on Reels
Garden Tools - Long Handled & Short Handled
Garry's Royal Satin Creamed Wax Spray - New in Vintage Packaging
General Electric AM/FM Personal Portable Radio w/ 2-Way Power, 1980s
General Electric Vintage A-C Motor Grinder, HP 1/6, Model 5KH33GG
Gentleman's Valet Stand
Gin Decanter Tag, Brass
Glass Bowls & Trays
Glass Cutting Board
Glass Shades
Glassware
GM & AMC Tune-up Kit - New in Package
Golf Balls - 2 Large Baggies of Used Golf Balls
Golf Shoes: 2 pair men's, 1 pair women's
Gordon's Trimex Plus Spray - Garden Spray
GPS: Garman Nuvi 260 and Garman Nuvi 55 LN
'Grandkids Welcome, Parents By Appointment!' Wall Sign
Gravy Boat, Chrome
Grill: Char-broil "Masterflame 2" Gas (Propane) Grill #4637016, w/ Manual
Grilling Accessories
Grill Planks - New in Package
Half Tables, Different Vintages of
Halloween Decorations: Witches, Ghosts, Pumpkins, Dog Costumes
Hamilton Beach Dual Speed Food Processor, w/ Original Box
Hammers
Handled Strainer
Hand Saws
Hanson High Speed Steel Drill Set - Full Jobbers Length, No. S-113 in Plastic Case
Hardware: For Furniture, Antique, Vintage and Modern left from Owner's Refinishing / Antiques Store (more than what is photographed!)
Heart-Themed Kitchen Items: 4pc Canister Set (1 Missing Lid), Soap Dispenser, Trivet/Dish, and Cream & Sugar
Heavy Duty Glass Mixing Bowls, x2 Different
Hefty Easy Grip 18oz Red Party Cups - New Package of 50
Heirloom Clear Varnish
Holmes Invisible Mist Humidifier #HM-460B (For Medium Sized Room), w/ Original Box
Homelite Gas String Trimmer / Weed Wacker, w/ Manual
Horchow Porcelain Box w/ Matching Double Deck of Playing Cards
Horseshoe Inn Sign with Black Horse
Horseshoes - Antique
Hot Plates, Variety. Including 1 with Storage Drawer.
Hunting Knife
Ice Buckets
Impact Driver w/ 4 Bits, #2500 Vessel Tools, w/ Original Box
Insect Repellent 6oz Spray, 3M Ultrathon - 9 New Cans
iPhone Chargers, Variety
Iron by Hamilton Beach, Nice
Ironing Board, Nice
Irwin Strait-Line Marking Chalk
Japanese Sandals, For Child - x2 Different Pairs
Jewelry Armoire, Standing
'J' Notepad Set
Jobes Fertilizer Spikes
Juice / Water Pitchers
Keurig Coffee Pod Tree Full of Pods
Keurig Single Cup Coffee Maker, Black
Kitchen 2-Way Brushes
Kitchen Misc.
Kitchen Table w/ 6 Chairs
Kitchen Utensils
Knives
Knowles 'The Pintail' First Issue Jerner's Ducks Collection Plate w/ COA (No Box)
Kodak EasyShare Digital Camera, #M893 IS, New in Box
Kwik Kleen Varnish
Kwik Kolor Fast Drying Wood Stain
Label Mate Label Maker
Ladies Clothing, Small, Medium and Large, Some "Tall / Long." Brands: Calvin Klein, Soft Surroundings, Eddie Bauer, Jones of NY, Parsley & Sage, Adore, Talbot's, Gap, Izod, Cabo, Tribal, Dylan, Coldwater Creek, Softwear, Sno Skins, Gap, Joseph Ribhoff, Ruff Hewn, Cactus, Lauren Hansen, & More
Ladies Leather Belt by Jane Klein w/ Metal Horse Buckle, Size Large
Ladies Shoes, Size 10 and 11
Lamp / Appliance Timer - Intermatic Time-All w/ Original Box, x2
Lamps - Table Lamps & Floor Lamps, many
Lampshades: 'Leather-look' candle bulb shades x 4
Lane Miniature Cedar Chest
Lang 1776 Box
Lang Desk Sets, new in boxes, store inventory
Lang Stationery, new in boxes, store inventory
Lang Candles, gift boxes, store inventory
Latex Gloves - One Size Fits Most
'Leaded Glass' Self-Adhesive Lead Strips
Leaf Blower
Leather Upholstery Scraps
Life Preserver / Personal Flotation Device, Incredible Hulk, Child 30-50 pounds, like new
Light Bulbs: 150 Watt Garage Bulbs, Flood Lights, Soft White Reader Light Bulb, 3-Way Bulbs, 25W Vanity, & 75W
Linseed Oil, Variety
'Live and Let Die' James Bond Thriller Paperback by Ian Fleming, Vintage
Lizzie High Dolls including Witch, Thanksgiving Characters & Christmas, New Store Stock
Longaberger Baskets: Cookie Jar (2006), Kleenex/Tissue Box (2004), Tiered Serving Tray, & Misc. Baskets
LP Records
Lumber: New as well as premium reclaimed pieces. Also barnwood.
Lysol Disinfectant Spray, Crisp Linen - Near New 19oz Can
Magic Spiral Kitchen Tool, in Original Box
M.A. Hadley 4pc Mugs Set, Blue & Green Bouquet Design
Map, United States, Wall Hanging
Maryland Terrapins 2002 NCAA National Champions Sweatshirt Size XL, Like New
Masonite Peel-and-Stick Oak Veneer, New in Package
Matchbooks - Big Baggy of
Mattress Pad, Queen, Like New
McGuire-Nicholas Work Pouch / Holster
'Memories of Home' Cookbook
Men's Clothing: Sizes Large & XL
Men's Cowboy Boots - Dingo Insulated (Tan Brown, Size 9.5 or 10)
Men's Dress Shoes: Sizes 9.5 D
Men's Golf Overshoes - Size Large 9.5-10.5, Like New in Original Box
Men's Suede Jacket, Size Large - Brown, Nice
Men's Ties, Nice & Clean
Metal Shelving Unit (Garage) - Can Be Picked Up After 2PM Sunday
Michael Jackson's 'This Is It' in Theaters 10.28.09 Poster, Small
Military: United States Navy Coats - One Mid Length & One Full Length, Both Nice & Clean Condition
Miniature Spinning Wheel (Tabletop Decor Size)
Minwax (Old & Superior Recipes Before They Had To Change It): Wood Finish, Gel Stain, Polyurethane, Pre-Stain Wood Conditioner, Finishing Wax, High Performance Wood Filler, Wood-Sheen Rubbing Oils Stain & Finish, Water-Based Wood Stain,
Miracid Soil Acidfier & Plant Food
Miracle-Gro
Mirrors, Many
Model Train Accessories, Vintage: Colber 14 Volts Boulevard Lamp w/ Original Box, Train Signal Light w/ Ladder, Lionel Green Steel Light Tower, Lionel Red Steel Light Tower, Louis Marx Electric Search Light 410 w/ Original Box, & Lionel 1015 Multivolt Toy Transformer. Located on Metal Shelving Unit in the Middle of the Garage.
Modular Handmade Playhouse, Wooden
Mole & Gopher Killer Poison Pellets
Motorola Bluetooth Wireless Speaker Phone, TZ710
Moving Blankets, Many
Nail Clipper Set
Nails, Variety
NAPA Emission Control Filter, #2995 - New in Box
Napkin Basket
Needlepoint Footstool
Needlepoint Seat Covers - Finished
Needlepoint Work, Framed - Variety
New Jersey Turnpike Plate - Hangs, Made in Germany #4109/2 36 4799
Nike Sport Performance, Womens Size 9 or 10, New in Box, White, $120 New!
'Noteworthy 2' Cookbook
NuWave Pizza Flipper
NuWave Pro Infrared Oven w/ Cover
NuWave Twister 7pc Multi-Purpose Blender, w/ Original Box
Oil Filters: Lee FL-1 in Original Package & Napa 1452 Oil Filter in Original Box
Oil Paints & Paint Brushes - Big Baggy Of
Ortho E-Z Pump Multi-Purpose Sprayer, w/ Original Box
Ortho Lawn Sprayer - Glass Spray Can, Vintage
Oster Electric Removable Griddle w/ Digital Display, w/ Original Box
Oster Electric Server Platter #TSP200, w/ Original Box
Our FAMOUS Big Baggies of Misc. Goodies! Many, From Tools to Ornaments, To VHS Tapes to Everyday Household.
Pack-A-Table - Wooden Table in Wooden Carry Case, w/ Original Box
Paint & Stains
Pair of Wingback Chairs: Burgundy, Tan & Beige Thin Striped w/ Decorative Pillow - Very Nice
Pampered Chef Easy Accent Decorator #1778, New in Box
Pampered Chef Gingerbread House, New in Box
Pandigital Handheld Wand Scanner w/ Feeder Dock, 8.5 x 14 - Red, New in Box
Paper Napkins, Plates & Cups
Partylite Candle Holder, w/ Original Box
Patio Chairs & Chaise Lounge Chairs, Variety - Including Aluminum Stack Chair (White) w/ Lime Green Seat (x 2) and Aluminum (White) Chaise Lounge w/ Lime Green Seat (x3)
Patio Set: 8pc Samsonite Round Table w/ 6 "Body Glove Action Dining Chairs" & Umbrella w/ Cover - White w/ Blue Rainbow Design
Pflueger Ohio 1978 Fishing Reel
Phone: Touch Tone Dark Brown Desk Phone
Piano Stool Side Tables - Piano Stools Now Side Tables, x2 Different
Pickaxe
Picture Frames
Pillows (Bed) - Some New
Pitch Forks
Pittsburgh 18" Pipe Wrench, New
Pittsburgh Pro 3pc Thumbwheel Ratchet Set, New in Package
Placemat Sets
Plane Tools
Planters
Plastic Cutlery - Red: Big Box and Clear: Big Box
Playing Cards: Trump Presidential Deck, Chicago Football Heroes, Trump Pence Deck, & Budweiser Deck
Pliers
Poker Table Top - Opens to 47" x 47" - in Original Box
Pool Floats
Pool Magic - Pool Chemical
Pool Sentry Water Level Control, w/ Original Box
Pool Table, Jordan, circa 1970s
Pool Toys & Supplies
Porcelain Playing Cards Boxes (w/ Decks of Cards Inside)
Porcelain Table Tops (Enameled), Vintage & Antique
Portable Seats / Cushions - Medium Blue, x2
Portable Table Umbrella - White w/ Red, Green, Yellow & Blue Panels, Like New
Porter Cable "Homemaster" Sander, Model 145 - Vintage
Postal Station Sign, Wall Hanging
Pot Holders, Very Nice Condition
Pottery Barn 8' x 10' "Skylar Green" Handtufted Wool Area Rug, #9149089 / 30254-PBR-70 S
Pourable Crack Filler - For Driveway
Power Tools
Prairie Ridge High School "Wolves" Bench Seats, x2
Precidio Melamine Dinnerware Set
President George Bush Summer Home (Kennebunkport, Maine) Painted Woodcut - Signed "Sheila 1991"
Prestone & Prestone De-Icer
Presto PowerPop Microwave Multi-Popper, New in Opened Box
Projection Screen
Punch Bowl, 12 Gold 'Vermeil'-lined Cups, Tray and Ladle, Silverplate
Punch Bowl, 18 Cups and Ladle, Smith Glass
Punch Tools
Pure Linseed Oil & Beeswax Wood Finish by Tried & True - 1 Quart, x3 New
Pure Linseed Oil, Dutch Boy
Purses: 'George' Business Tote NWT, Evening Bags made in Belgium,
Pyrex Covered Oval Casserole Bowl, Butterfly Flower Pattern, Harvest Gold
Quick Chop - New in Box
RAC "One Man" Remote Starter Switch, New in Package
RAC Timing Light / Remote Starter Switch, New in Package
Rain-X Anti Fog
Rakes
Ratchet Tools
RCA Radiola 17 Radio, 1927
Recipe Organizer, in Original Box
Red Stoneware Pie Plate - Like New
Refinishing Supplies
Rimmed Baking Stone – The Original, by Sassafras, w/ Original Box
Rival Crock Pot (Large) w/ Digital Display, Stainless
Roasting Pans
Rocking Chairs
Rogaska Crystal Water Pitcher
Rolling Pin
Roll-Top Desk, S Curve, Drawers left & right
Roto-Rooter Gel Clog Remover 4Qt
Rotozip 120V Spiral Saw #SCS01 w/ Accessories, w/ Case
Round Head Plugs / Mushroom Buttons, Many Sizes for Crafts and Furniture Restoration
Round-up
Rubber Gloves, Size Large - New Pairs
Rubbing Compound, Star #415 Natural (Light Orange)
Rugs
Russwin c1910 Carpenter's Framing Square Tool
Rustic Barn Wood Wall Hangings
Rust-Oleum Epoxy Shield Concrete Floor Paint - Armor Gray Satin
Safety Hammer - Eddie Bauer (For Vehicle) - New in Box
Sailboat Decals, 20 in 2 different sizes
Sakura Snowman Hand Painted Earthenware Nibbler Bowl w/ Original Box
Sanding Paper and Sanders
Santa Decor
S&P Shakers, Glass
Scarves (Winter & Fashion), Hats, Gloves - Ladies
Scentsy Bars: White Tea & Cactus and Baked Apple Pie
Scentsy Full Size Warmer, Charlemagne – in Original Box
"School Days" Crayon Design Painted, Wooden Kleenex / Tissue Boxes, x3
Scissors, Variety
Screwdrivers
Sears "Roadtalker" Citizens Band 2-Way Radio #61.38061 (40 CB Channels, S/RF Meter, PLL Circuitry, Positive/Negative Ground), w/ Original Box
Sea Scout (Boy Scouts of America) Badges, Collection Mounted on Board
Self-powered Flashlight by Freeplay
Serving Trays
Shaker-style Peg Rack / Coat Rack
Sheet Music, Piano - Vintage
Sheets: Full Size
Short 2-Drawer Bench Table
Shovels
Showcase Lights / China Cabinet Lights, New in Package (have 3)
Shower Rod, Dark Brown
Side Table / Chest w/ 4 Drawers
Silver-Plate & Weighted Candlesticks
Silver Plate Butter Dish, Covered - w/ Glass Insert
Silver-Plated Meat Serving Platter
Silver Plate Flatware Set - Service for 6 + Serving Utensils - Oneida Community Tudor Plate, in Fabric Case - Vintage
Silver-Plate / Silverplate Serving Pieces
Sipping Stones - 9pc Grey, New in Box
Skis & Poles - Vintage: Rossignol Tour Lite, Other Rossignols, Gravdal, Fischer Europa, Elite Junior, Madshus 22-205 Wooden, Bamboo Poles, & Nordic Glass Poles
Sleds: Vintage Wooden Speedaway by Paris Mfg. Co., Wooden Flexible Flyer No. 51J by S.L. Allen & Co., and Gladding Wooden Toboggan
Slides Case (Steel), Smith-Victor, Vintage, Excellent Condition
Small Wooden Table w/ Round Top, Drawer & Shelf
Smoothie Pro 600 Blender / Smoothie Maker, Silver
Snowman Holding Chalkboard (Can Write On) Cookie Jar by Cheryl's
Snowman / Snowmen Decor
Snow Thrower / Snow Blower: Toro Power Clear #518 ZE, 18" Width, 4-Cycle Engine, Electric Start - Very Nice Condition
Soap Dispensers
Socket Sets
Solar Inflatable Light - Bright, Warm Light in the Palm of Your Hand by Luci - New in Box
Sony Dream Machine CD /Radio/ Alarm /Clock, Gray & Black
Spec Tools Squeeze-Wrench Tool Set in Case
Speedball 4121 Deluxe Hard Rubber Brayer For Printmaking & Fingerprinting - New in Box
Sprinklers & Hose Sprayer Attachments
Sprinkles for Cookies & Cupcakes
Stangl Pottery 'Country Garden' Large Bowl and Tray
Stanley 3.0 HP, 3-Gallon Wet Dry Vac
Stanley Handyman Mitre Box H114
Stanley Rule & Level Co. No. 135 Wood Plane with Liberty Bell
Steel Art Box
Steel Hooks
Step Stool, Folding (Yellow & Black)
Sterling Silver Items
Stools - 1 Natural Oak, 1 Black & 1 Red
Storage / Utility Cabinet, White
Stove Top Grill, Smokeless Indoor Grill, New in Box
StripEase
StripFast, Stripper for Furniture Refinishing
Stripping Gloves, Heavy Duty
Sunbeam Warm Steam Vaporizer 1.0 Gallon w/ "Safety-Glo" - w/ Original Box
Tablecloths & Cloth Napkins
Table Covers – Plastic & Paper, New
Table Lamps
Tarps
Tart-Master Kitchen Tool w/ Instructions - For Tarts, Turnovers, Ravioli, Filled Cookies, & Fried Pies
Tastefully Simple 3-Tier Serving Set, New in Box
Tea Cups & Saucers: Royal Standard Fine Bone China, Royal Vale Ridgway Potteries, Tuscan Fine English, Royal Grafton, Napco Hand Painted, & Queen's China.
Tins - Vintage
Toaster - Hamilton Beach 4 Slice
Toaster Oven / Broiler - Have 2: Betty Crocker, Stainless w/ Black and Black & Decker Stainless
Toilet Seat, White, New Without Packaging
Tomato Cages
Tool Boxes, Vintage Steel Portable Boxes, Steel Tray w/ Handle, and Heavy Plastic Portable Toolbox
Tools
Towels
Track Lighting Kit by Crest, in Box
Travel Bag - For Suit or Dress
Trivets, Including One That Heats Up
Tupperware Brand Food Storage
TV Stand
Twine - Huge Roll
Twin Size Bed Skirts & Mattress Pads
Twin Size "Granny's Place" Quilt & Sham Set by Patchwork Quilts, w/ Original Packaging - Nice & Clean!
Typewriter: Royal Quiet De Luxe Typewriter in Case
United States Coast Guard Coats - Men's Large
United States Navy Wine Glass, Cobalt Blue
USG U.S. Gauge (0 to 30)
USP Structural Connectors IS16 Insulation Supports, x2 Boxes
Varnish
Vases
Victorian Balloon-back Chairs, 1 Gentleman's and 1 Ladies (Sold Separately)
Victorian Chairs w/ Needlepoint Seats - 1 as is
Victorian Porcelain Chocolate Pot, American (No Cups)
Vintage 2pc Pedestal Vase, Pretty! Has a Chip & a Crack
Vintage Barometer by Taylor
Vintage Bentwood Side Chairs w/ Caned Seats, 1970s - x2
Vintage Brass Wall Sconces / Lanterns - Electric, x2 Available
Vintage Buck Knife (Can't Read Brand), Utica Pocket Knife & Leather Sheath Set
Vintage Butler's Desk, Mahogany w/ Line Inlay and Marquetry, Circa 1920-1940
Vintage Chafing Dish, Silver Plate w/ Black Wooden Handle
Vintage Chairs: Many matching and singles
Vintage Children's & Teen's Books - Not Limited To: Eddie's Green Thumb by Carolyn Haywood, Xerox Mini-Mysteries, Mrs. Pine Takes a Trip by Leonard Kessler, Clarence Goes To Town by Patricia Lauber, Charlotte's Web by E.B. White, The Shaggy Dog - Based on Walt Disney's Zany Spy Movie, The Billion Dollar Hobo by Vic Crume, Dive In by Mike Neigoff, Rip Van Winkle or the Strange Men of the Mountain by Washington Irving, Raven Wing - The Little Indian Series by David Cory, Miss Hickory by Carolyn Sherwin Bailey, Alice in Wonderland by Lewis Carroll, Bed-Knob and Broomstick by Mary Norton, Mary Poppins by P.L. Travers, A Puppet Storybook Baby Animals, Old Yeller by Fred Gipson, Miss Z - The Dark Young Lady by Angela Carter, Benji at Work by Rita Golden Gelman, The Power of Stars by Louise Lawrence, Two Dogs and a Horse by Jim Kjelgaard, Mister Rogers Time To Be Friends, Johnny's Secret, Chitty Chitty Bang Bang, The Fox Book, A Visit From Grandma and Grandpa - Little Golden Book, Little Squirt The Fire Engine, The White Bunny and His Magic Nose, Little Henry To The Rescue - Whitman, Let's Play Peek-a-Boo. What Am I?, Roundabout Train, Betsy McCall - A Paper Doll Story Book, Jack Sprat, Dogs by Mary B. Irving, The Goody-Naughty Book, Churchmouse Stories; Cinderella, Perrault; Cinderella Pop-Up; Martine Fair du Camping; Peter Pan by Barrie; Romeo Apprend La Musique; Snowy, the Little White Horse; & More.
Vintage China Cabinet, Light Mahogany Veneer, 1940s
Vintage China Cabinet, Mahogany w/ Bow-Front Drawers, 1940s
Vintage Coloring Books - Lucille Ball & Desi Arnaz, Piper Laurie & Ann Blyth
Vintage Copper Chafing Dish / Fondue Pot
Vintage Cups & Saucers
Vintage Cut Crystal Vase, Tall
Vintage Cyclone Seeder
Vintage Duncan Phyfe-style Mahogany Dining Room Table w/ 2 Leaves, Table Pads, 4 Side Chairs, & 2 Arm Chairs - Circa 1940s
Vintage Duncan Phyfe-style Dining Table, light stain - Circa 1940s
Vintage Folding Rulers, American Hardware Stores 30244 and Lufkin 066D
Vintage Game Table, Fold-over Top, 1940s
Vintage Glassware Sets
Vintage Hand Crank Ratchet Tool
Vintage Kerosene Lamp Base, green glass w/floral dispay
Vintage Linens
Vintage Manual Land Mower
Vintage Milk Can
Vintage Monkey Stuffed Plush Toy with Felt Face
Vintage New Sutton Bun Warmer w/ Paisley Top
Vintage Pennants: Maryland, Baldwin-Wallace, Navy, University of Maryland 1956, Army
Vintage Sheet Music Stand / Cabinet, Circa Early 1900s
Vintage Silver Overlay Glass Bowl & Dish
Vintage Silver-plated 4-pc Tea Set, Wilcox "Joanne" Pattern
Vintage Silver-plated Tray, Unmarked
Vintage Silver-plated Lazy Susan
Vintage Sterling Silver Gorham Candelabra / Epergne. 3rd candleholder is interchangeable with epergne. Dent in center stem.
Vintage Sterling Silver & Glass dish by Frank M. Whiting
Vintage Sterling Silver & Weighted Candlesticks by Fisher, short, pair
Vintage Tea Cart w/ Drawer, Drop Leaves and Lift-off Tray, 1940s
Vintage Universal Food & Meat Chopper – Excellent Condition, in Original Box
Vintage Vise, Unmarked
Vintage Watt #16 Tulips Pitcher
Vintage Westclox Day-Date Travel Clock (Luminous, Red, #44132), w/ Original Tag & Box
VW / Volkswagen T1 Bug "Sapphire 1X" Motorola All Transistor AM Radio, 1968-1979
Wagner Ware Cast Iron 1337 Muffin Pan, Vintage
Warren Kimble Sakura 'America The Beautiful' 12pc Dessert/Lunch Plates & 4pc Coffee Mugs (1999)
Wasp & Hornet Spray, Hot Shot - Near New Can
Waste Baskets
Water Skis: Hydro-Flite Willa McGuire (Tan) and Hydro-Flite Outboard (Red)
WD-40
Weathervane Glasses with Matching Coasters, 1960s-1970s Vintage
Weed Wacker, Homelite
West Bend Stoneware Bean Pot / Crock w/Lid, MCM
Wet / Dry Shop Vac, Mini (1.25 Peak HP)
'W' Monogram Dessert Plates - 6pc Vintage
Whiskey Barrel (1/2) Planter with Arrangement
Wicker Patio Chair, White (Vintage)
Wicker Side Table w/ Shelf, White (Vintage)
Wii Charge Station by Nyko for 2 Controllers, w/ Manual
Wii Fit Balance Board w/ Fit Game, w/ Original Box (#RVL R RFNE USZ)
Wii Games - Gently Used: Tiger Woods PGA Tour 09 All-Play, Sports Resort, AMF Bowling Pinbusters!, 007 Quantum of Solace, Game Party 2, Carnival Games Mini Golf, & Tiger Woods PGA Tour 10. New (Sealed): Big Brain Academy, TV Show King Party, Who Wants To Be A Millionaire, & Go Vacation.
Wii MotionPlus Controller #RVL A GL1 USZ, New in Box
Wii Sports Console & Accessories #RVL-001 (USA), w/ Original Box - Very Nice Condition!
Wine Opener - Electric #4208, Oster
Wine Rack (Wooden), Barrel-shaped
Winter Stain-Away (For Pool)
Wiping Stain, Old Masters
Wire Brushes
Wooden Apples - Large Baggy of
Wooden Benches w/ American Flag Painted on Seat, New - x2
Wooden Cabinets, New: Thin 6-Drawer and Thin 4-Drawer - Great For Organizing in Tight Spaces!
Wooden Crates
Wooden Hangers
Wooden Shoes, Child's - Red
Wooden Toolbox, Blue
Wooden Wheelbarrow Yard Decor, Small
Wooden White Cupboard w/ 4 Shelves
Wood, Misc. Pieces
Wood Preservative & Weather Screen Preservative Oil Stain, Olympic
Wood Stain by Varathane
Woodworking Tools
Woolite – Extra Dark Care
Workbench w/ Attached Pegboard, Small
Work Horses - Pair of Heavy Plastic, Folding
Workshop Cushioned Floor Pads, Interlocking (have 3)
Wreaths & Swags, Variety of Christmas, "Country Harvest" and "Gone Fishing"
Wrenches
Wrought Iron Hammered Door Handles, Black, x2 New in Package
Yardsticks
Zenith AM/FM Alarm Clock Radio - Black, w/ Instructions
Zip Line Pro .095"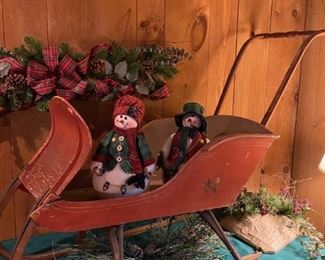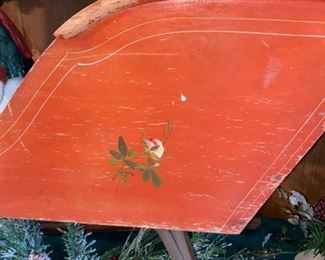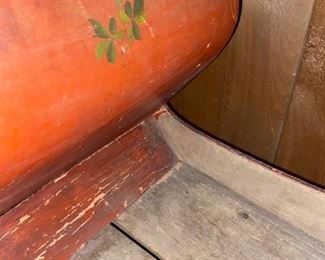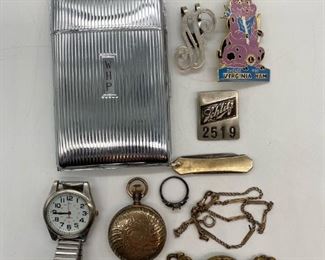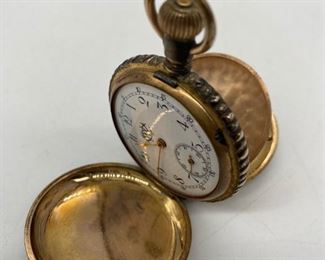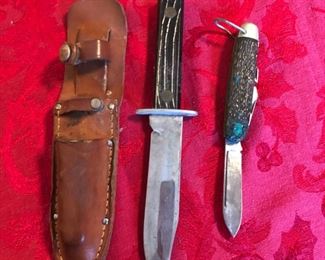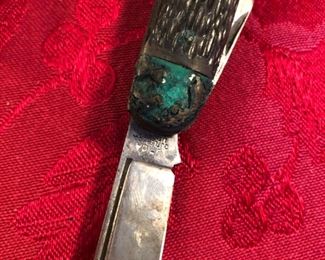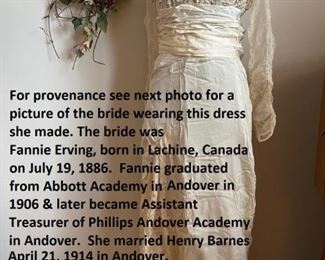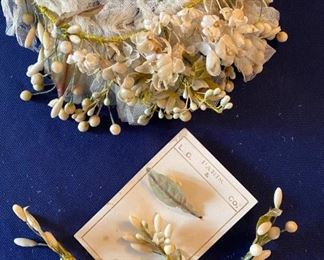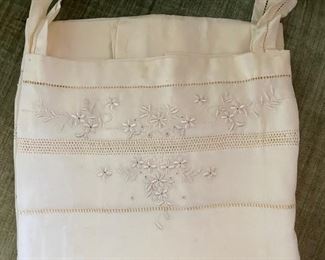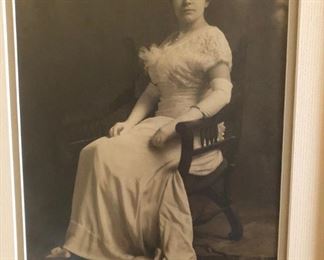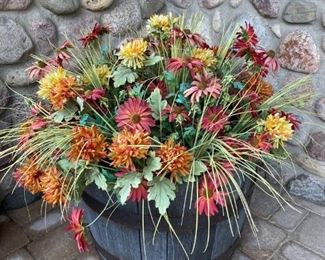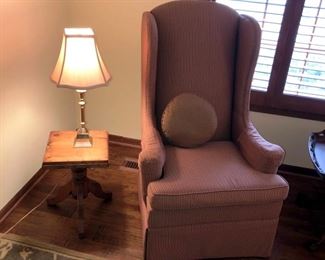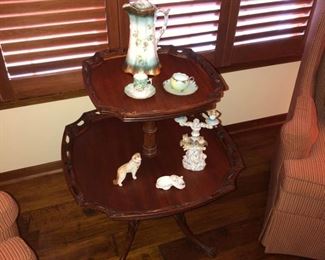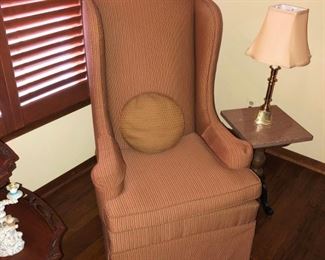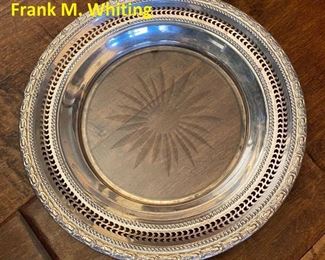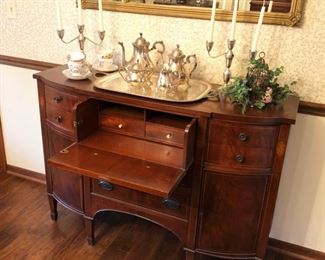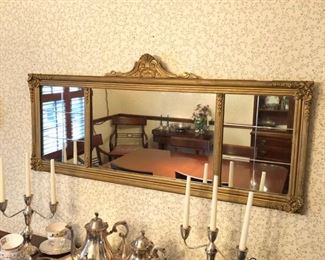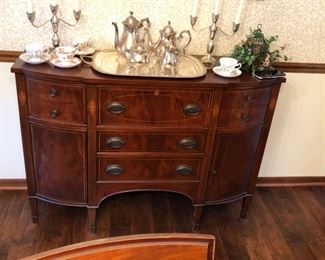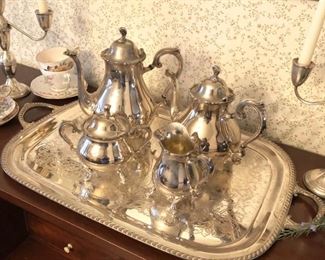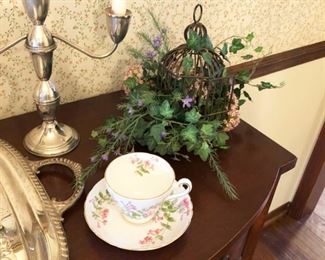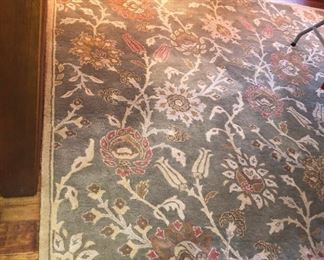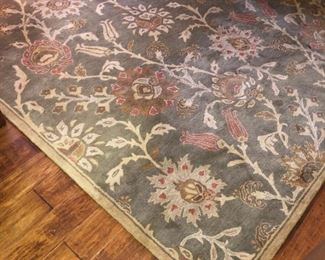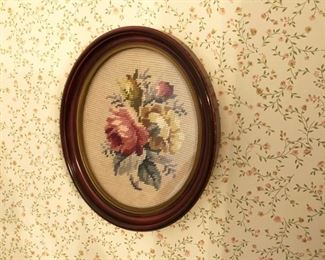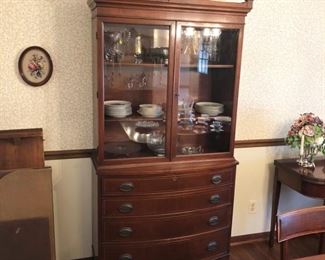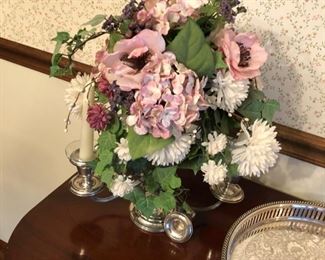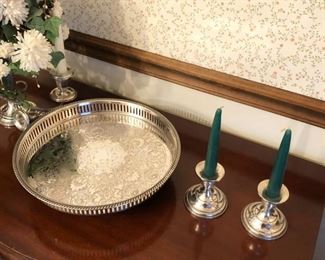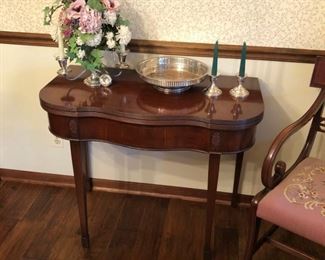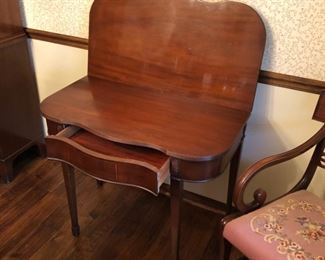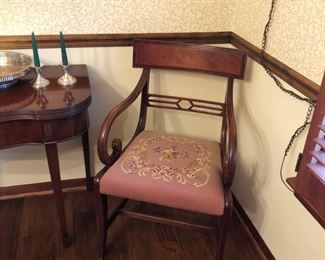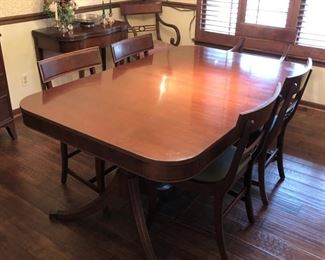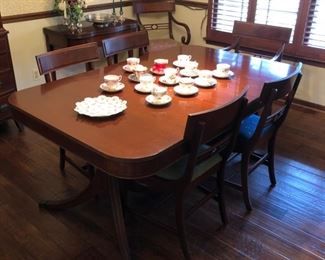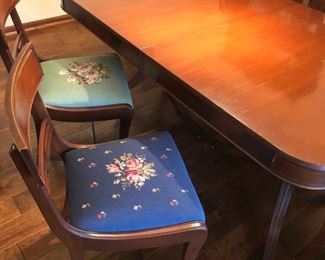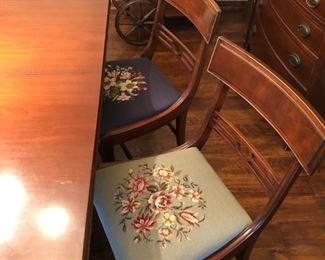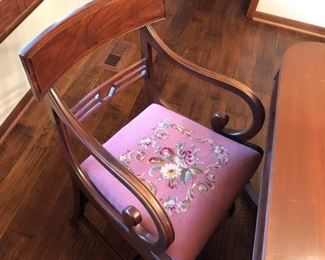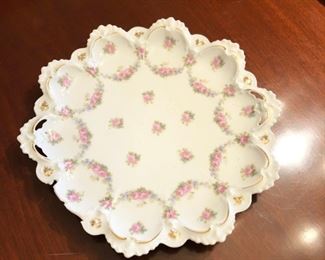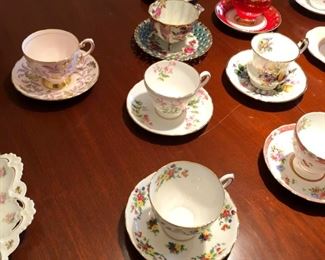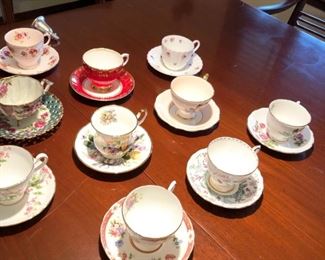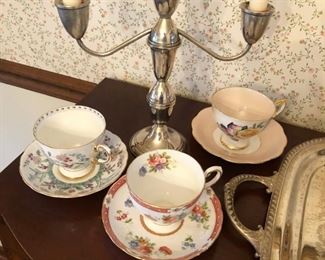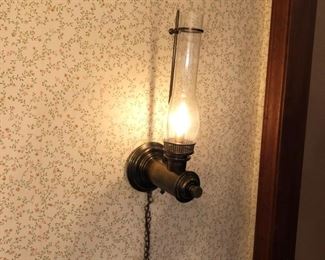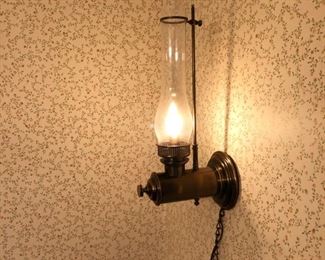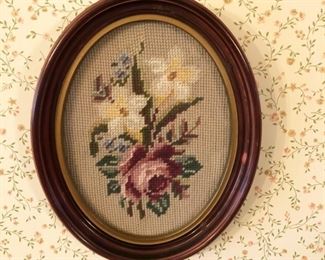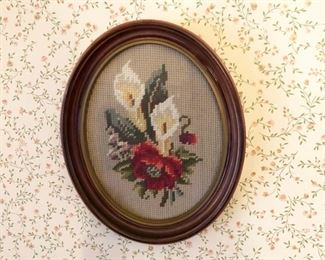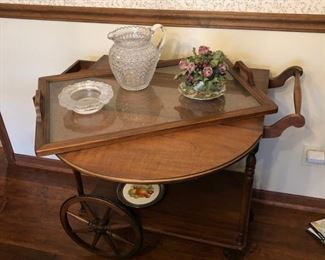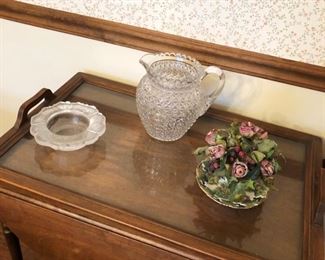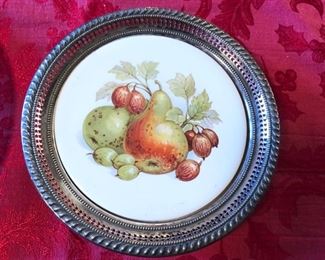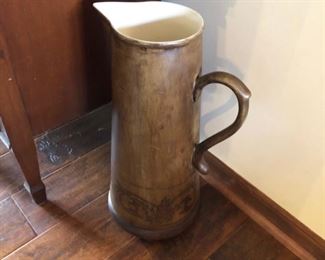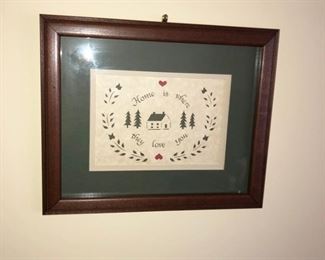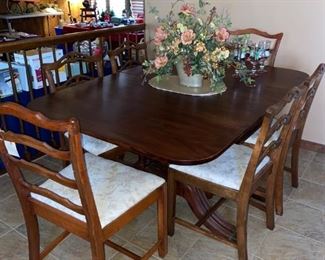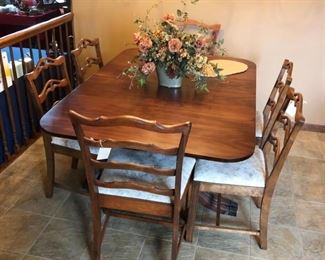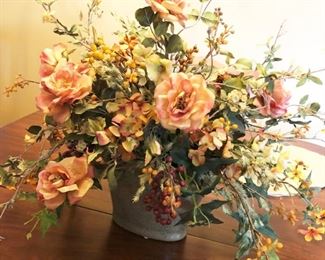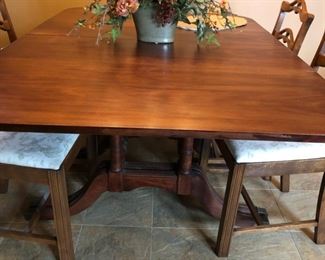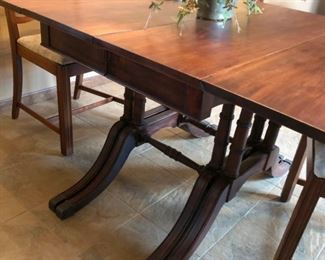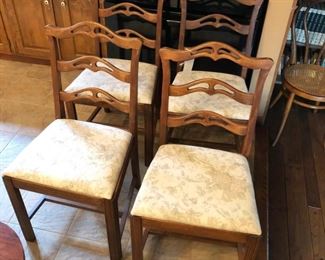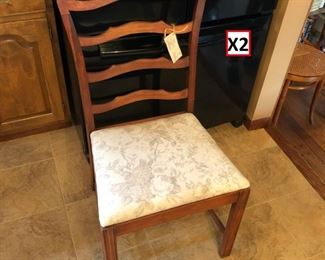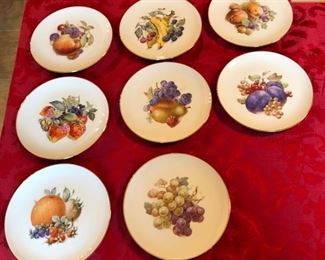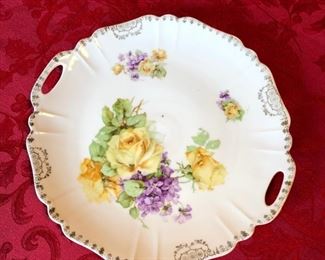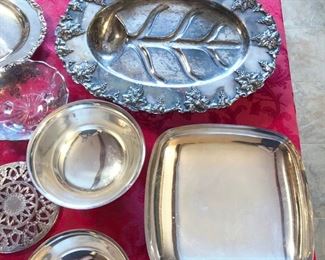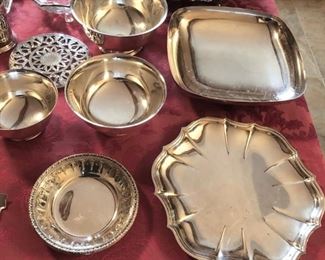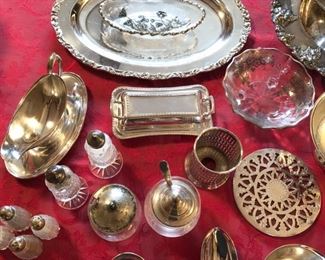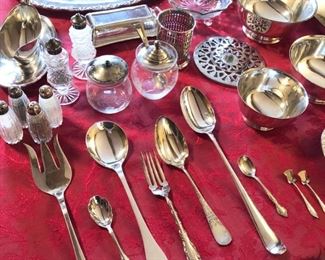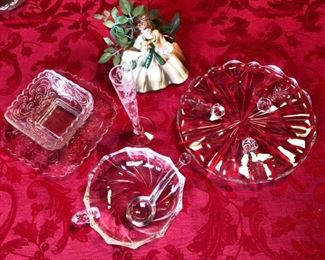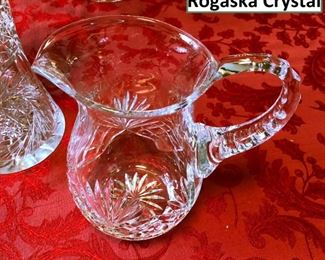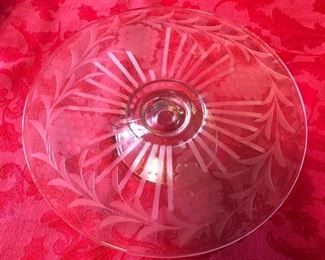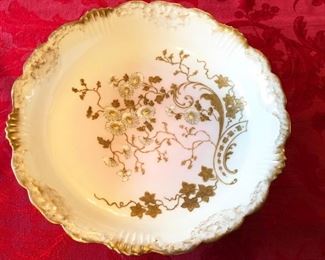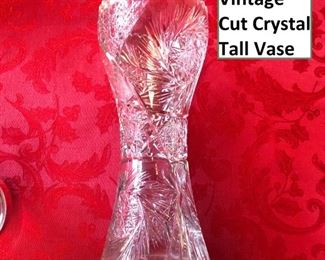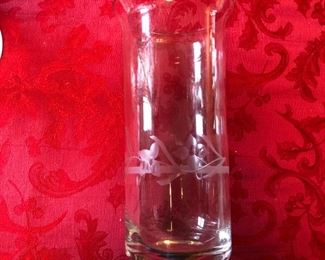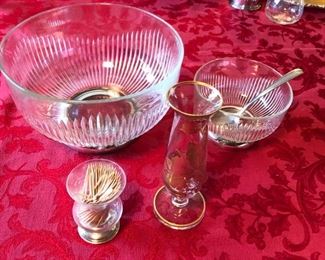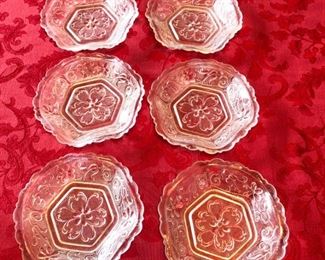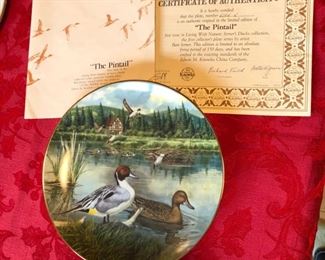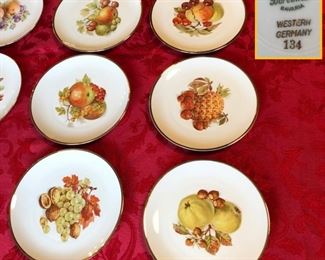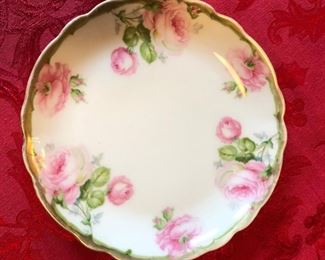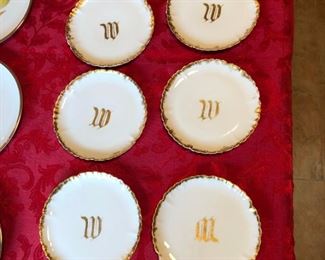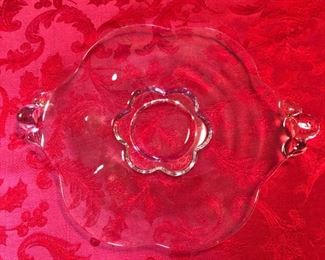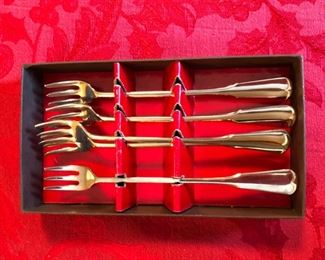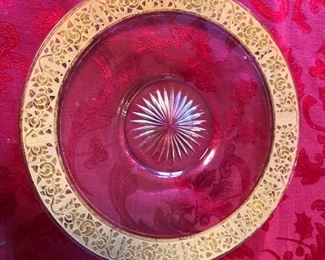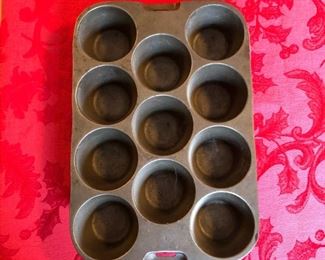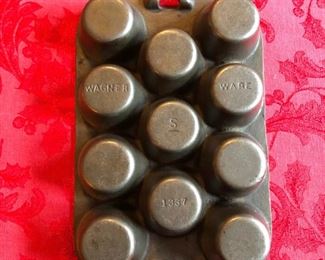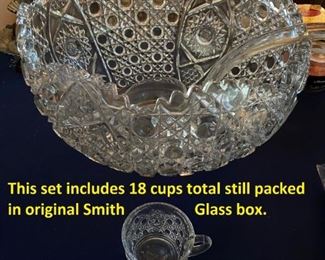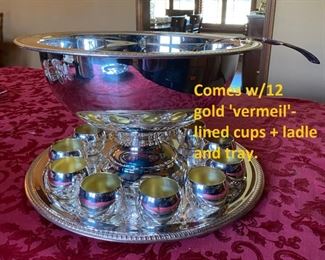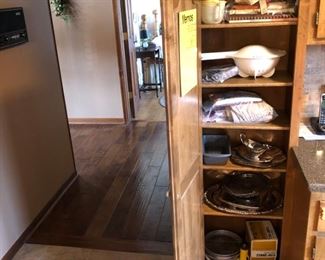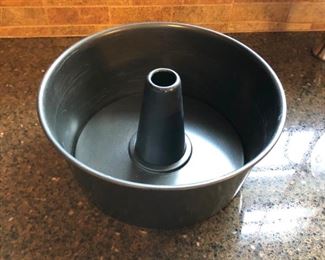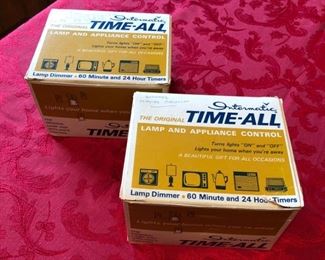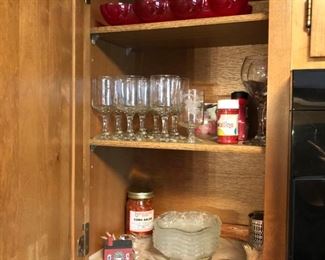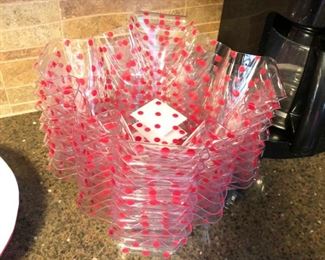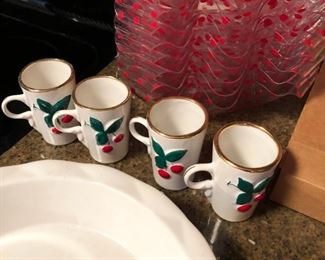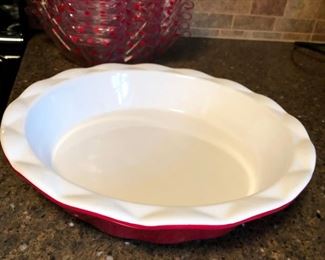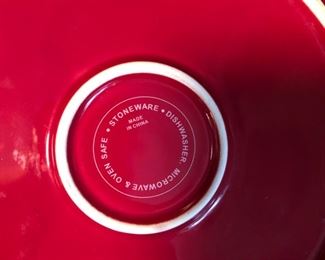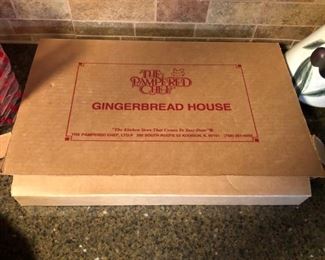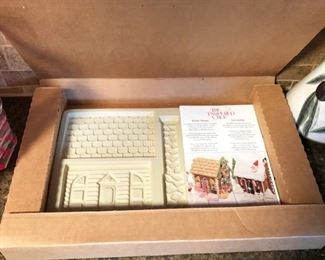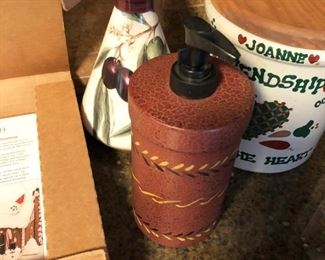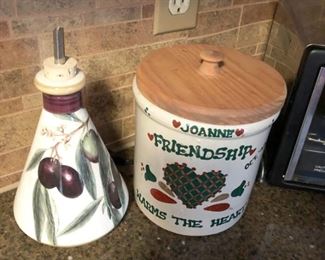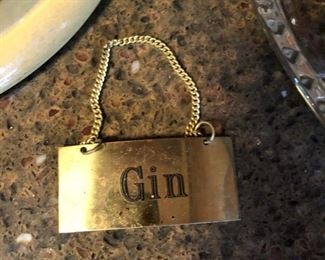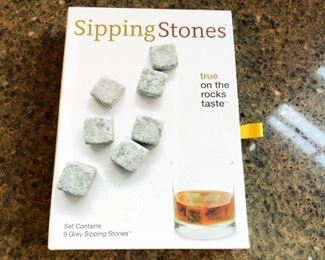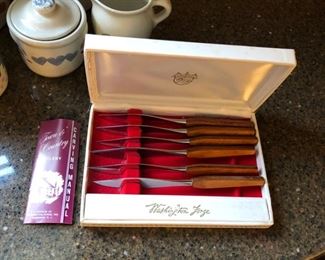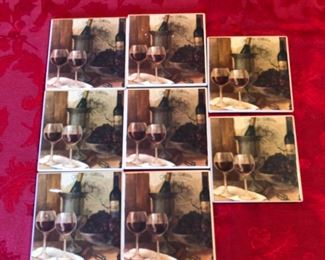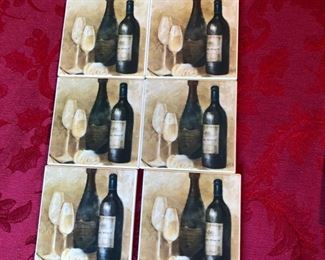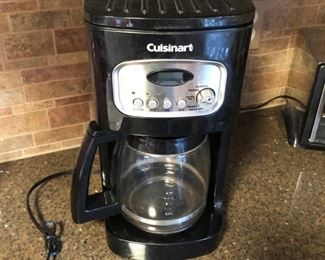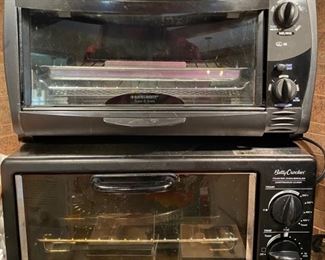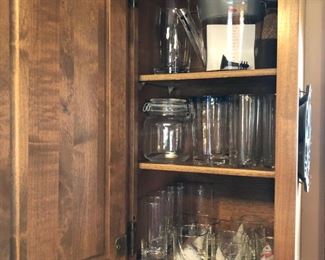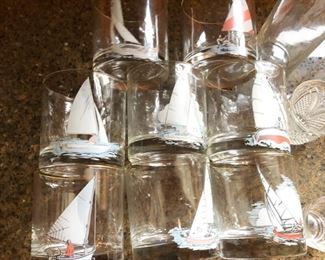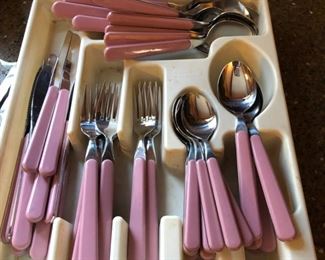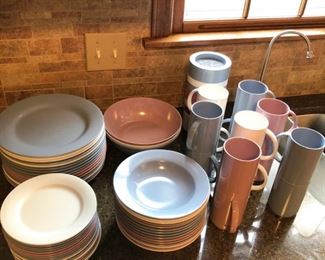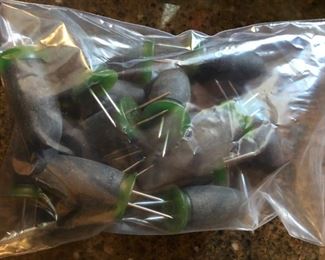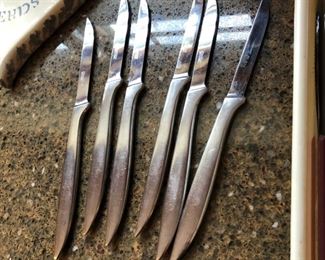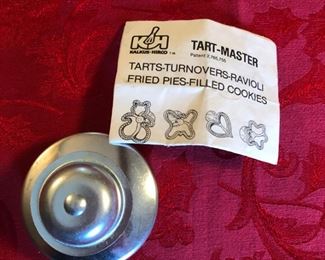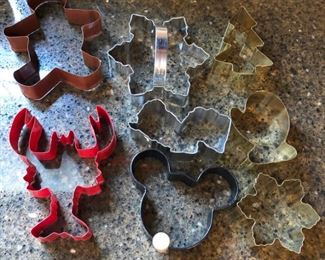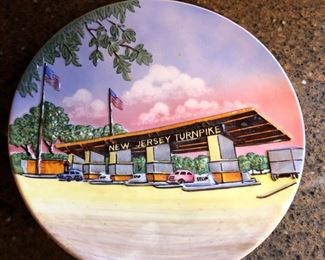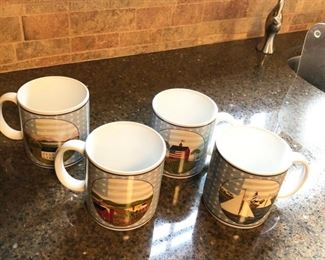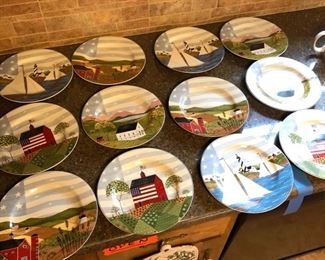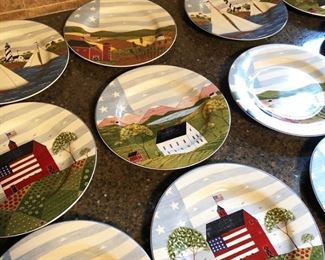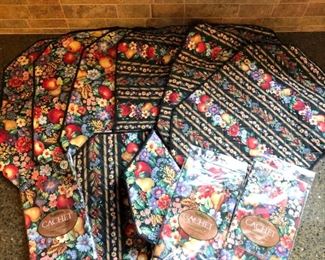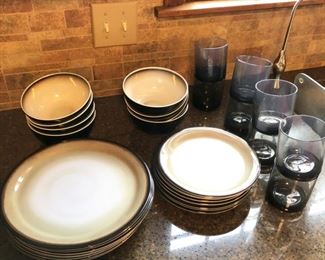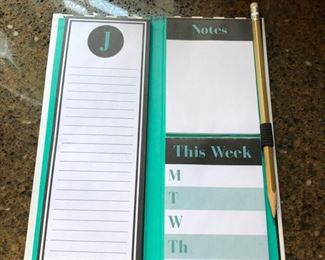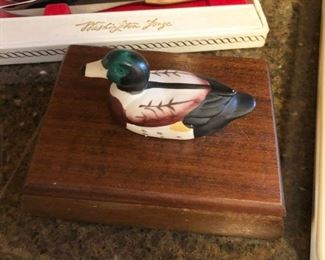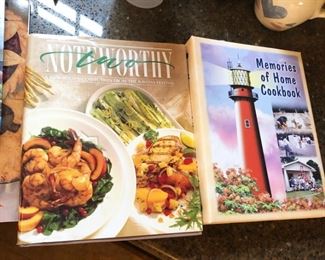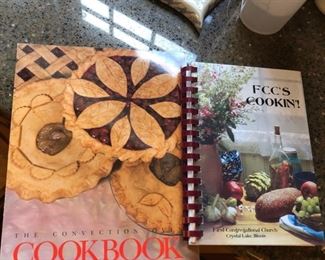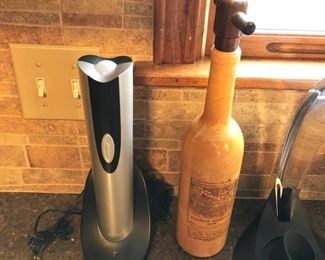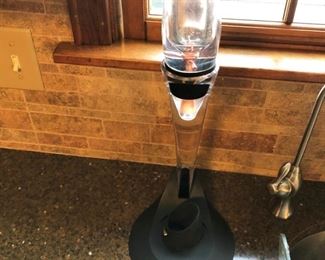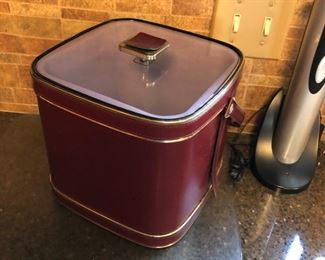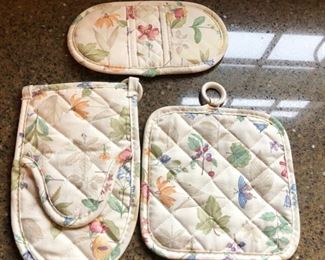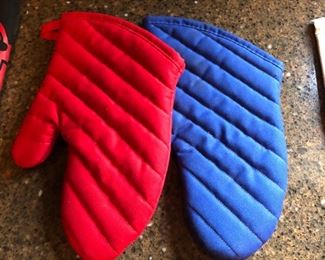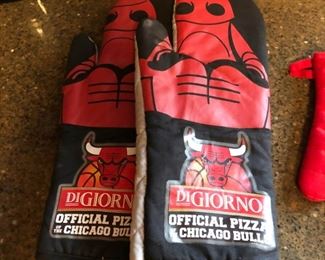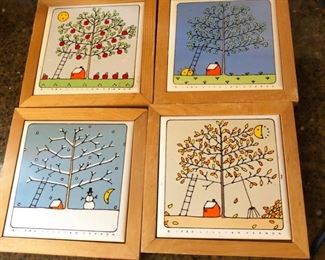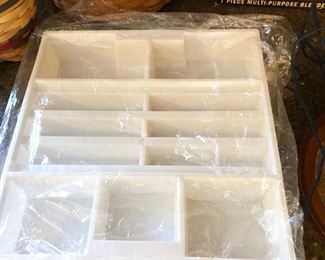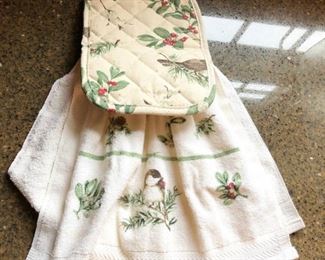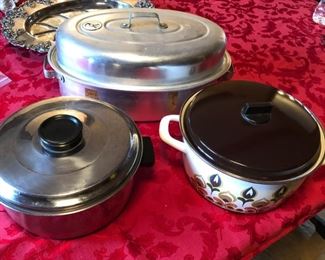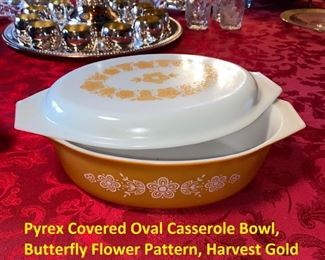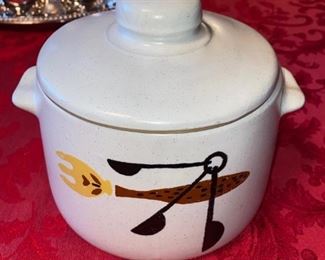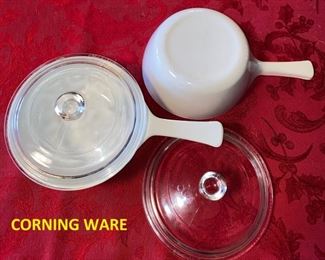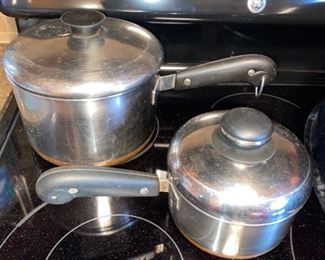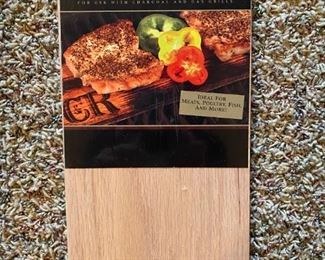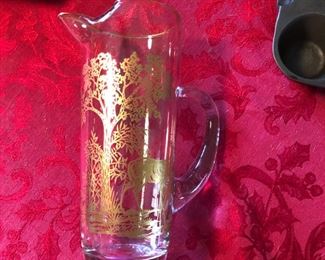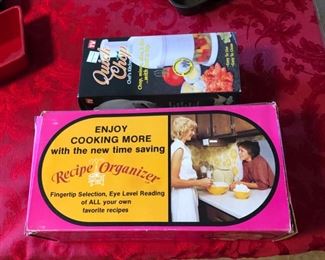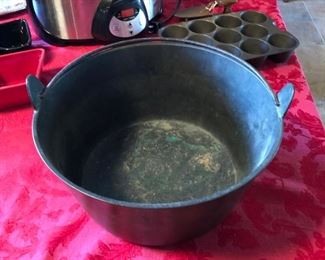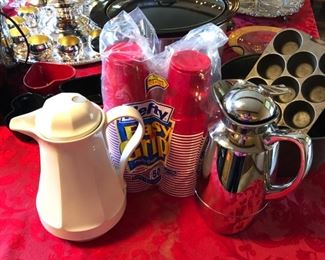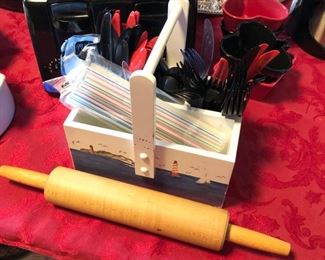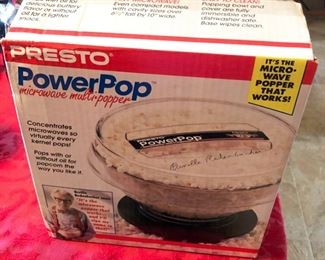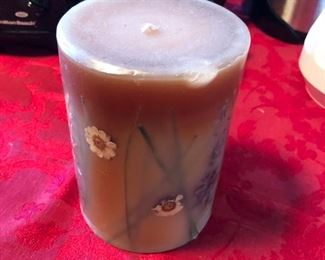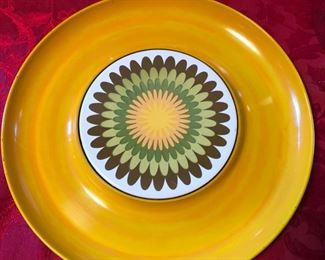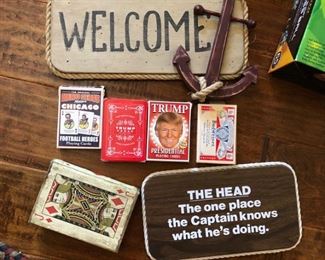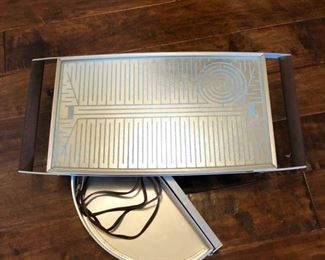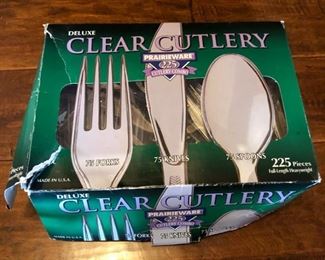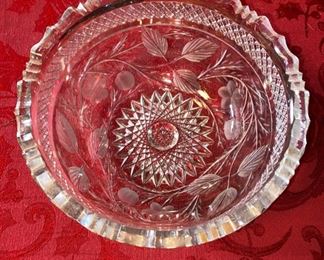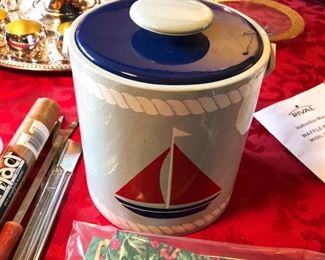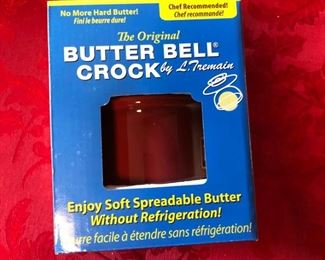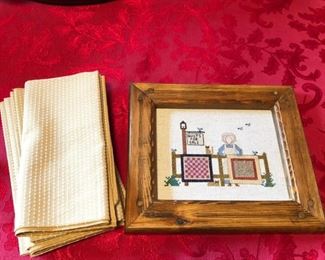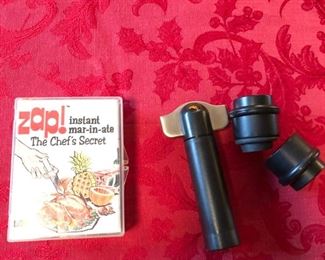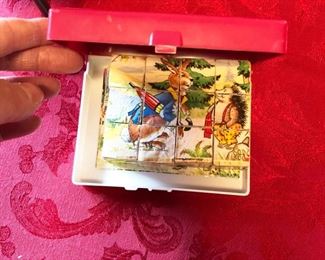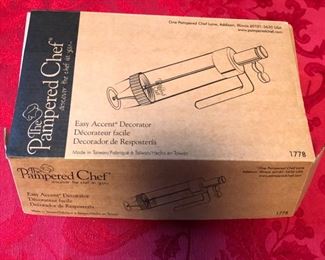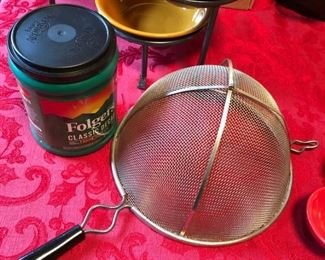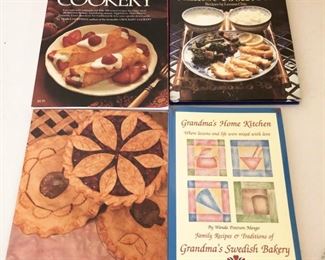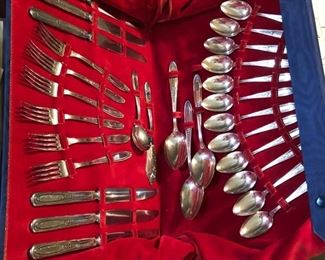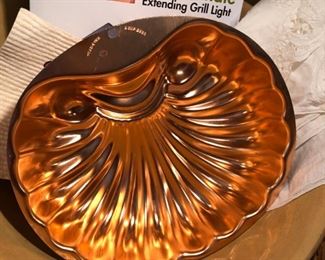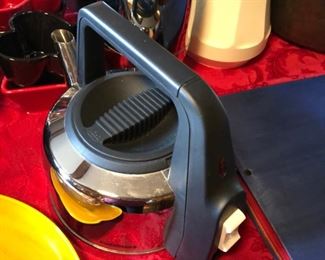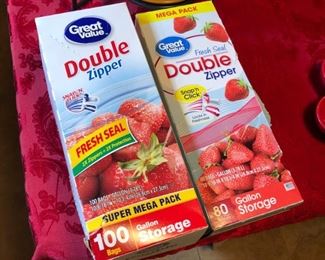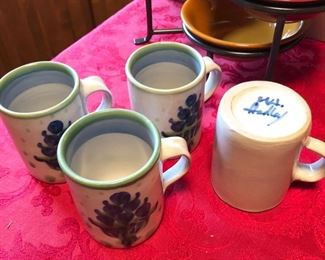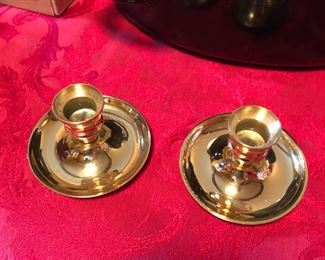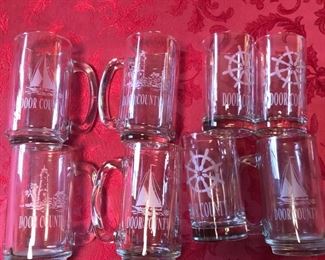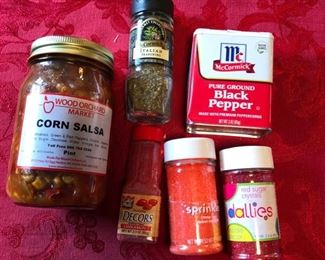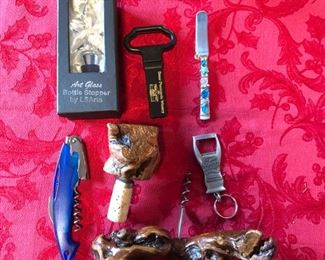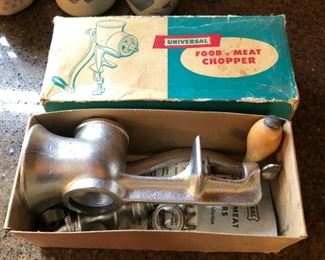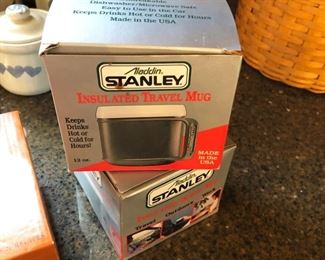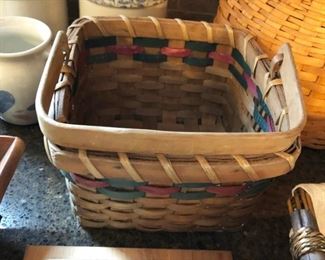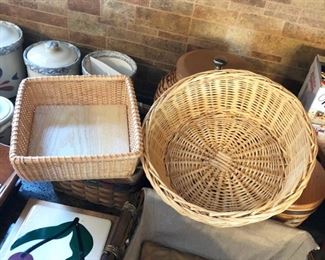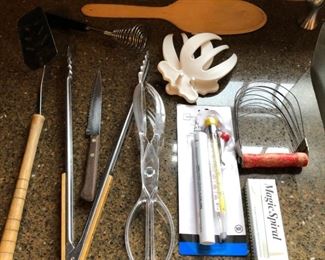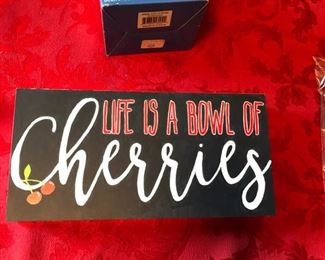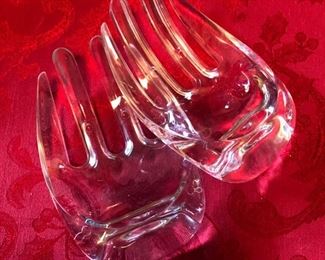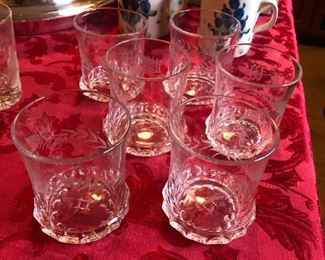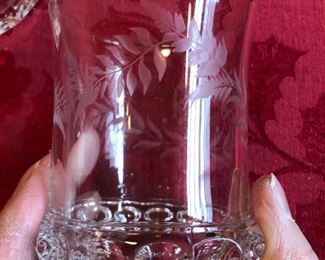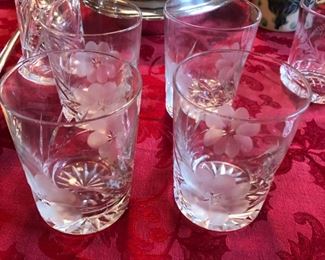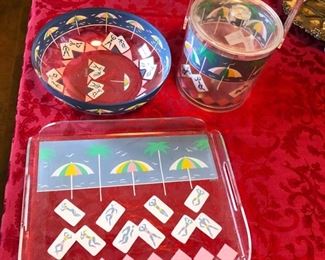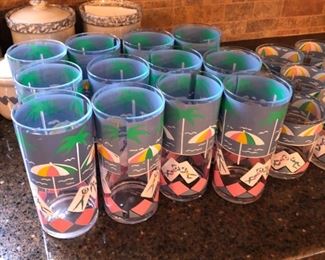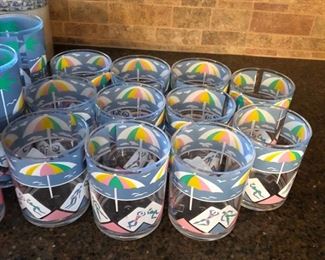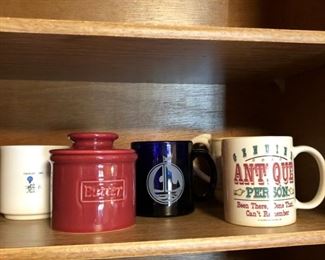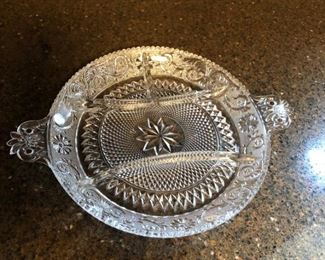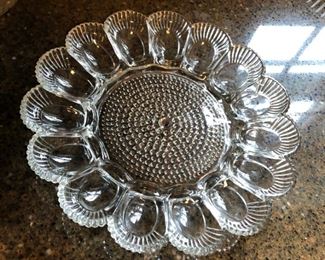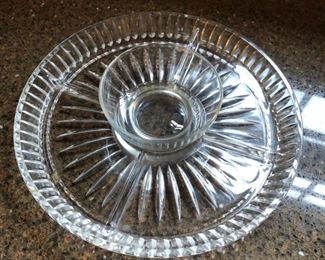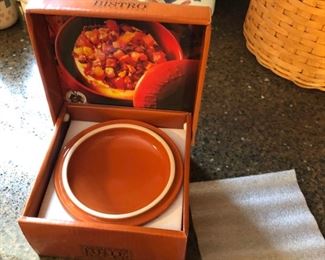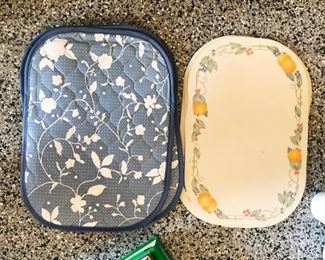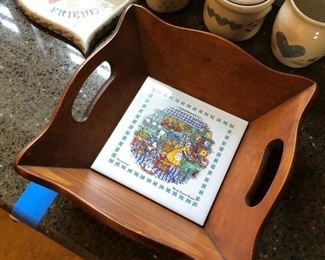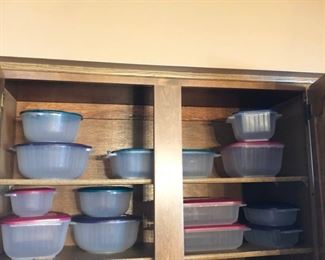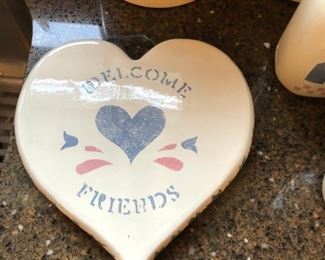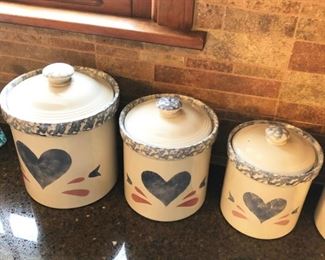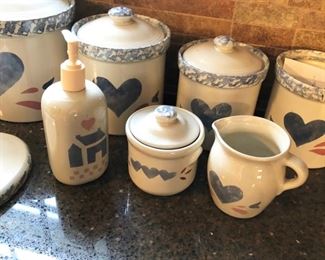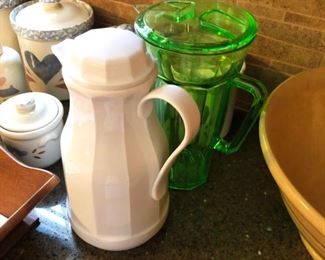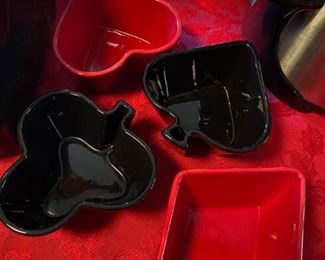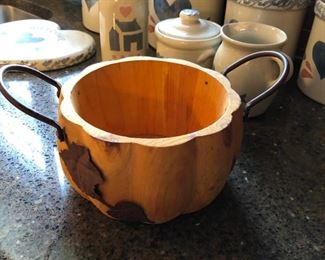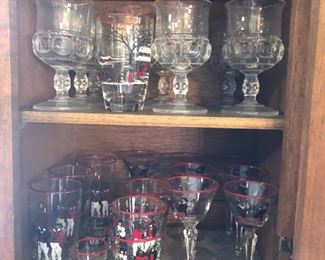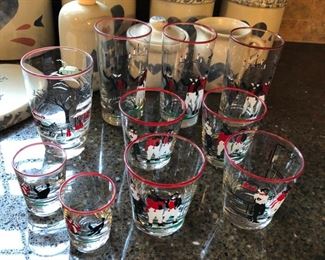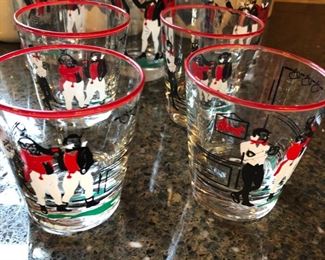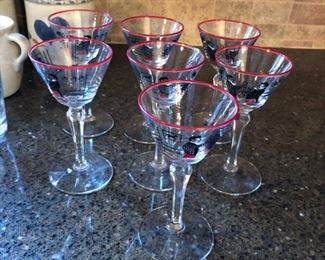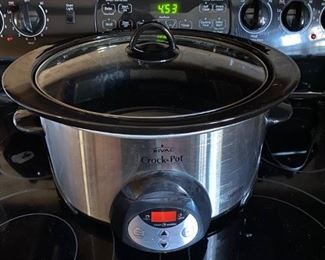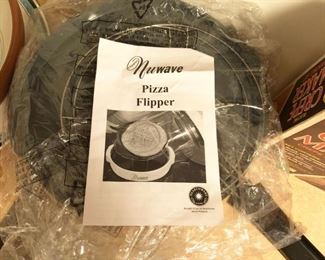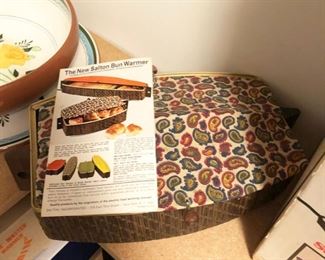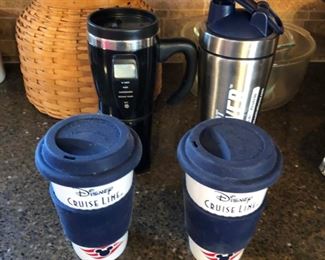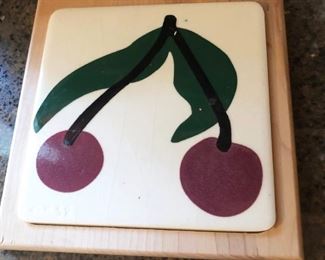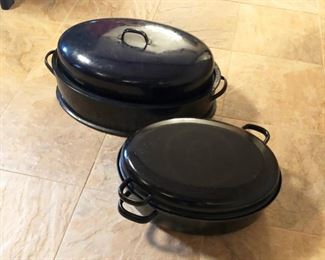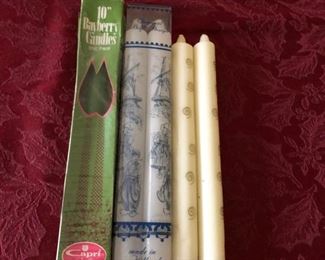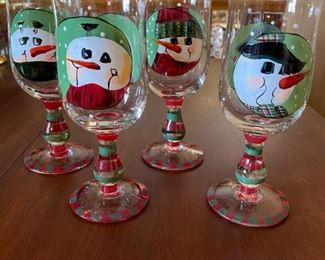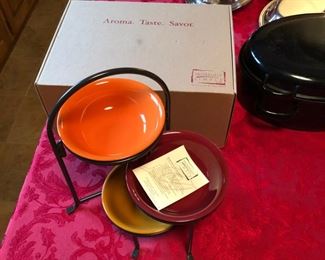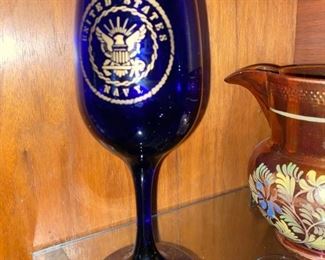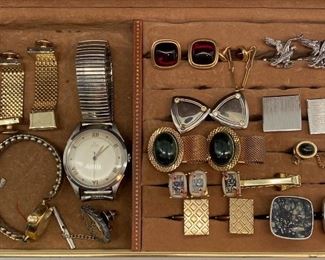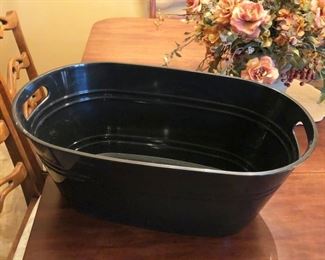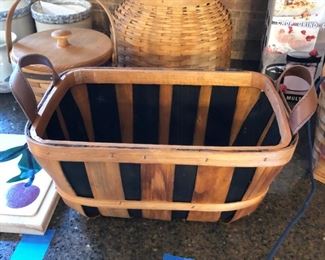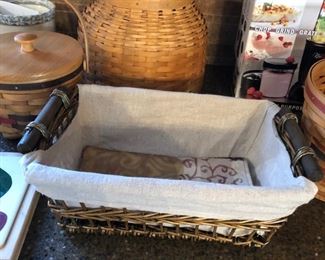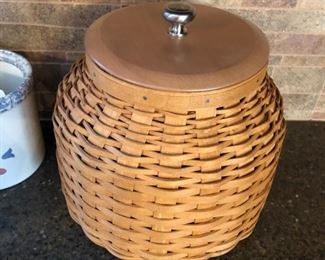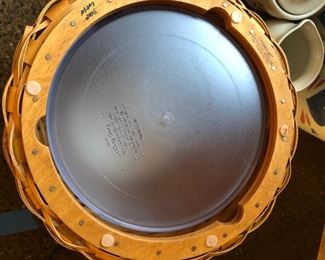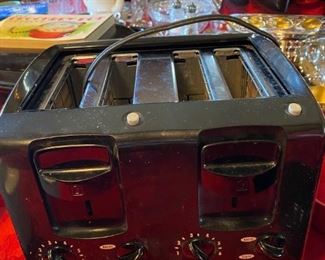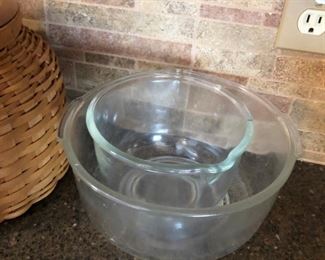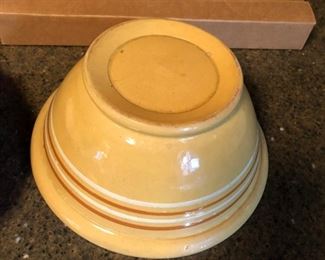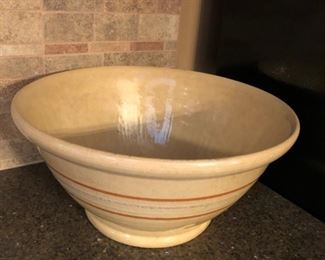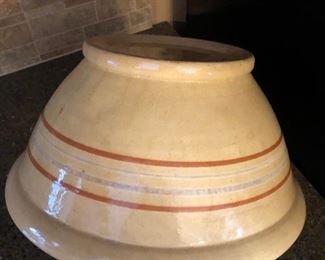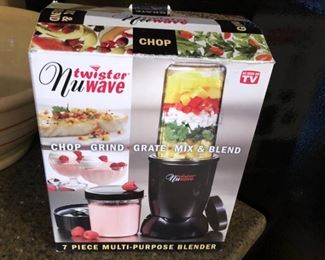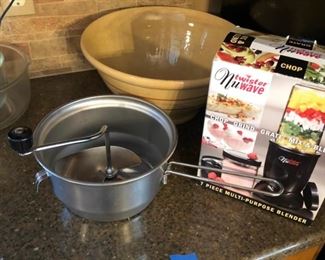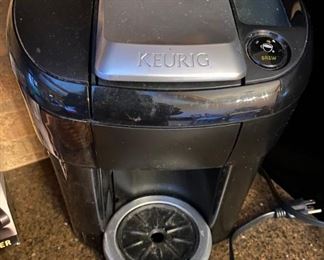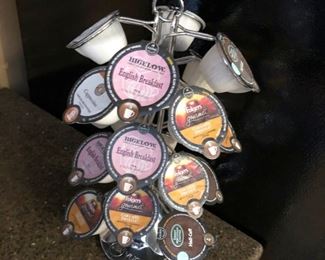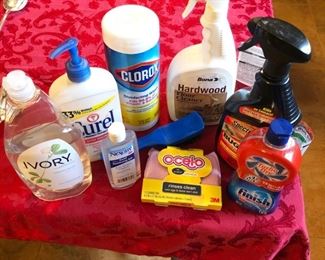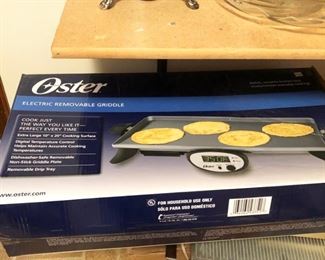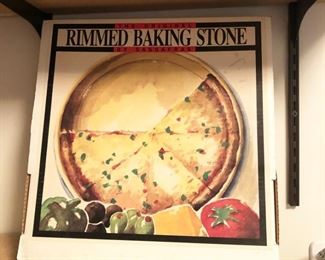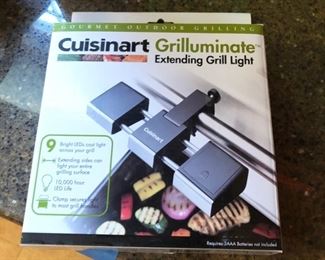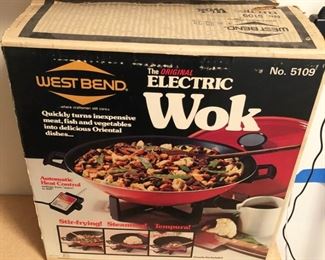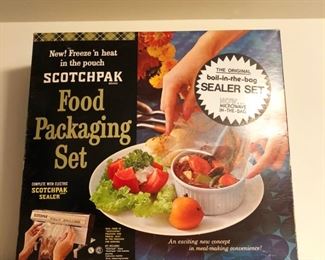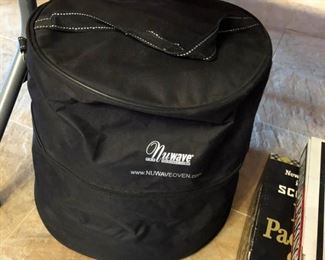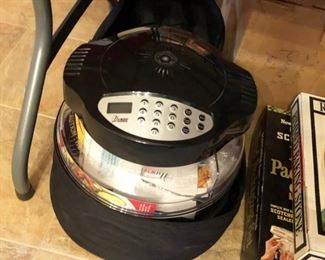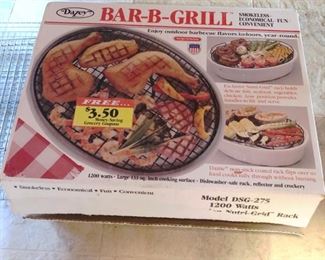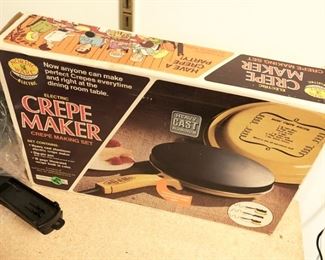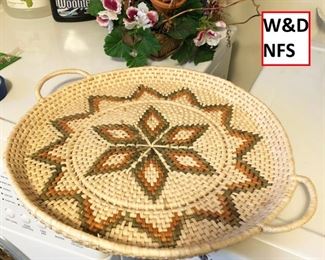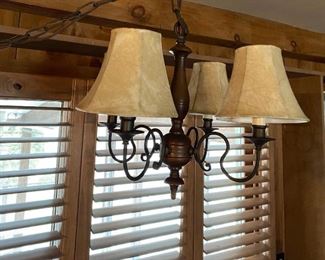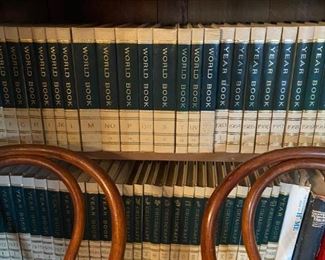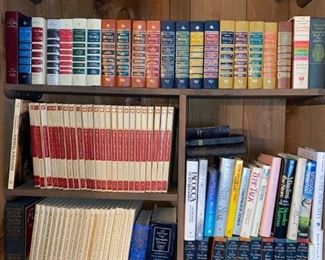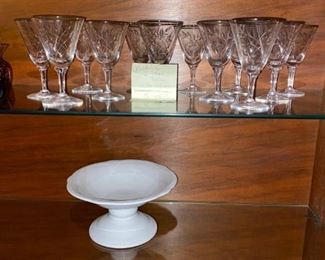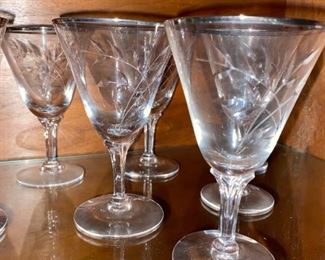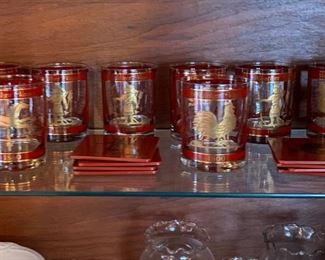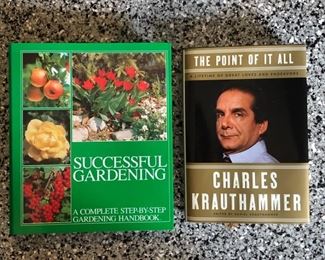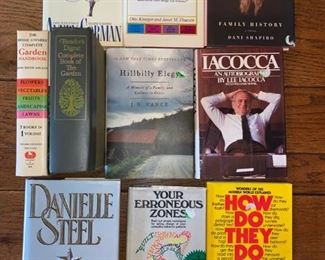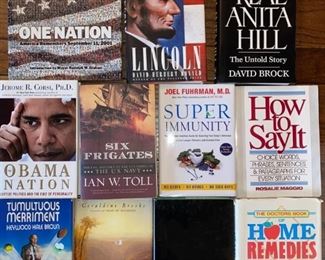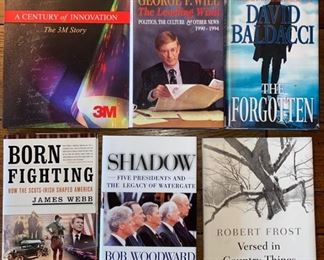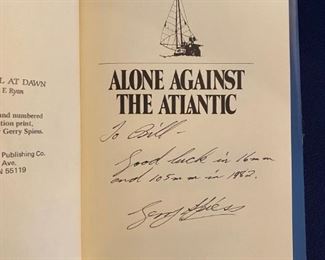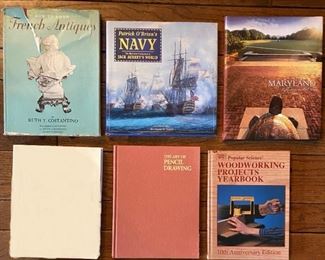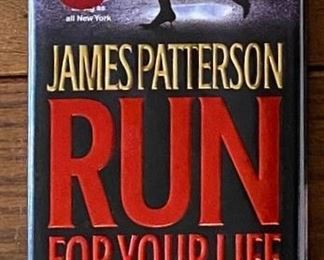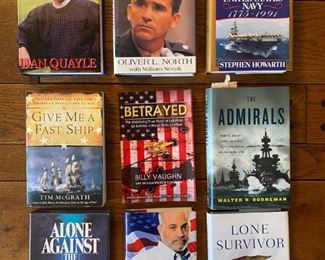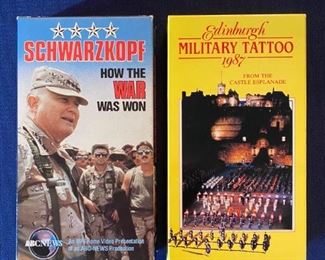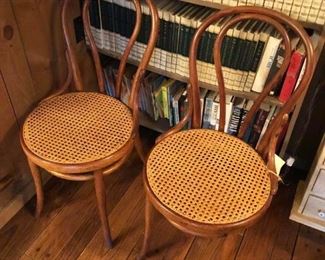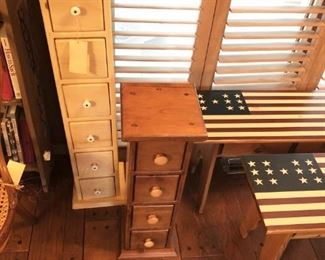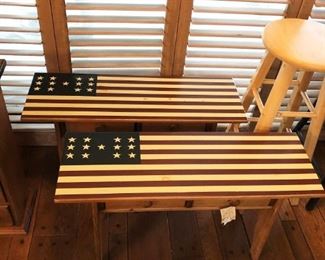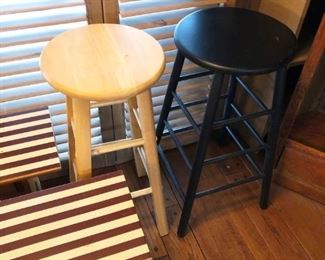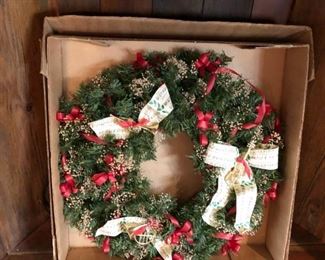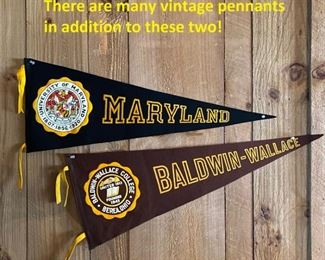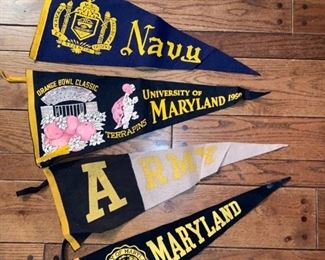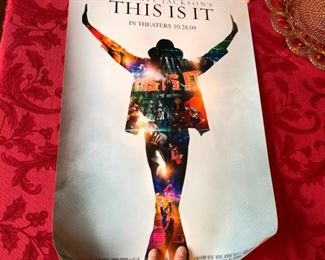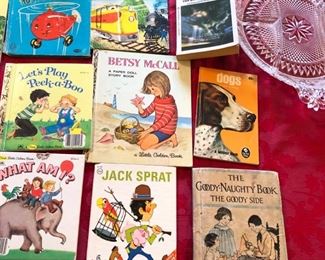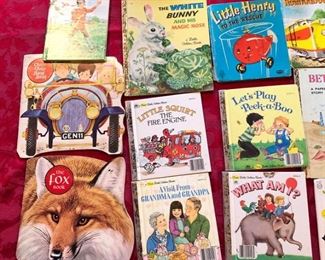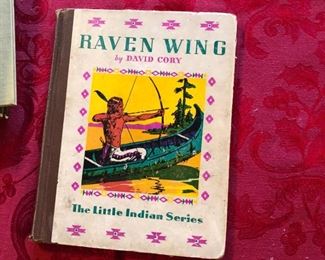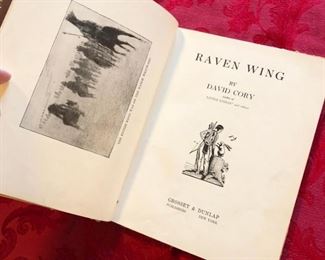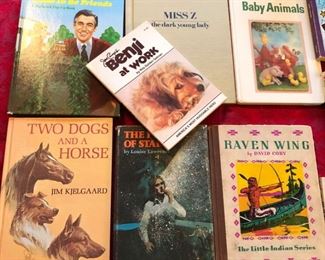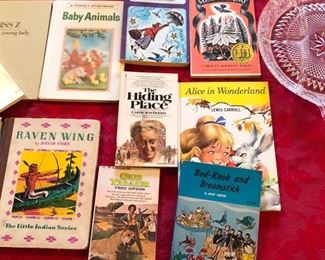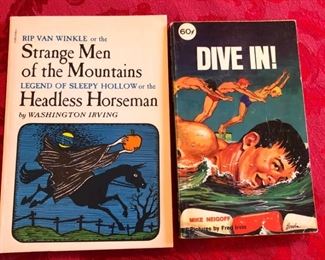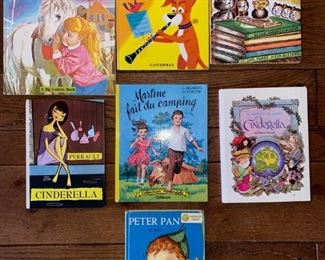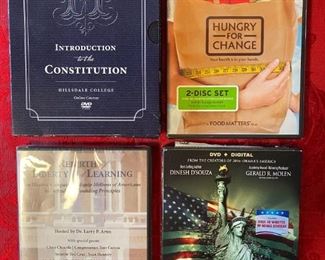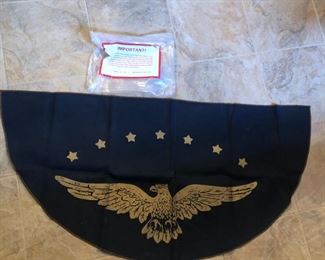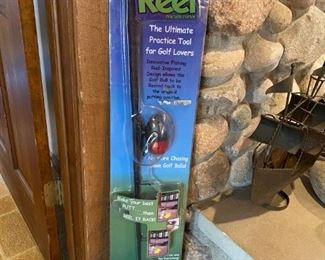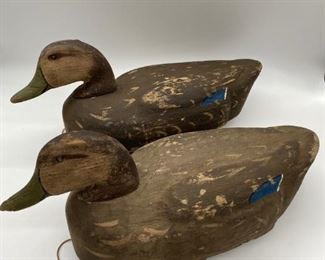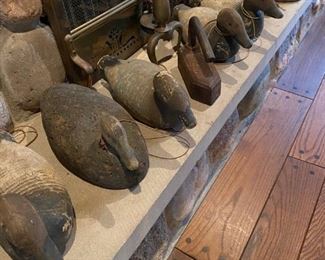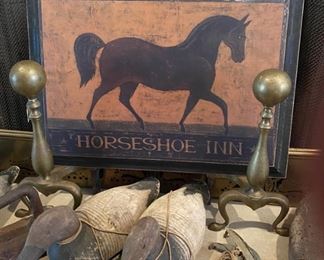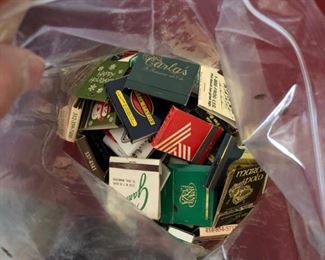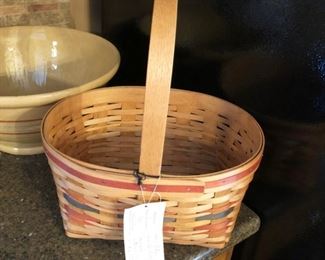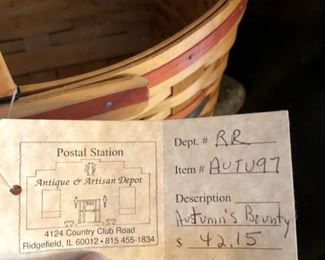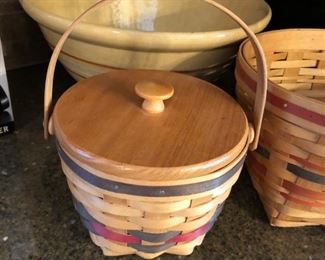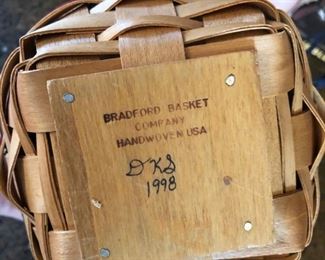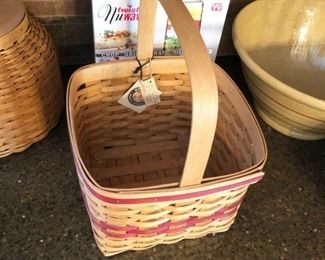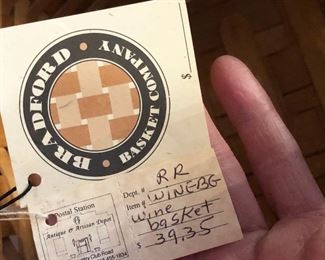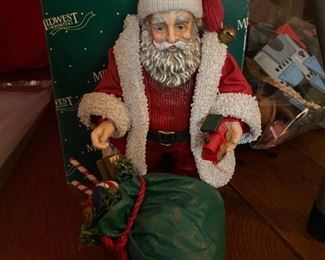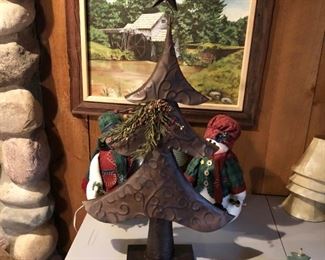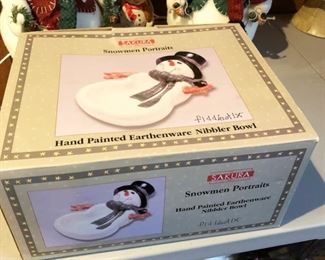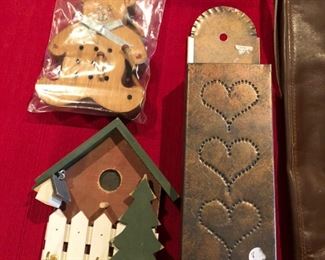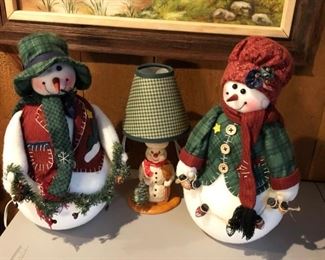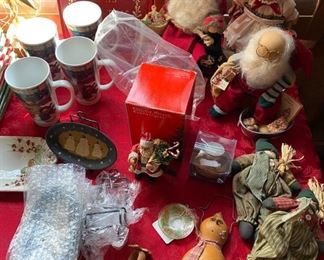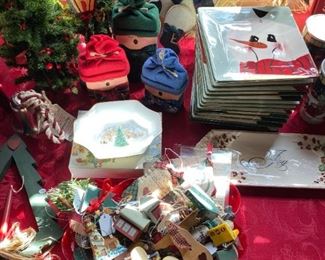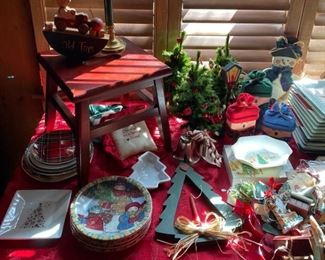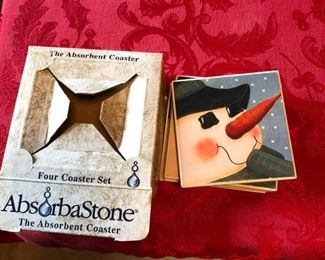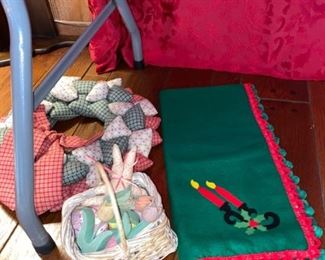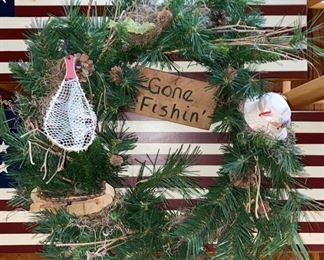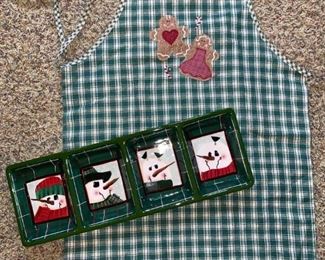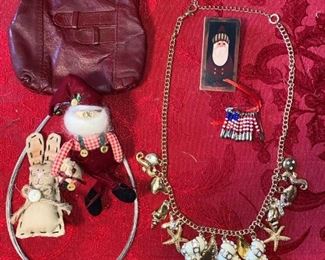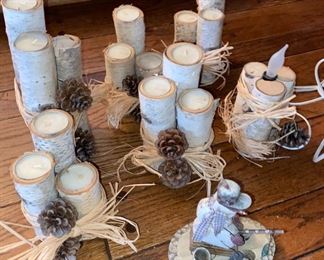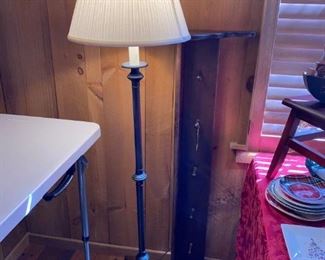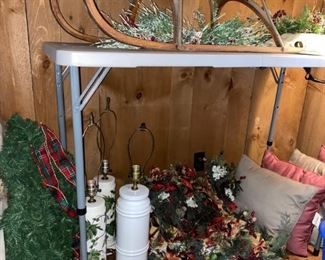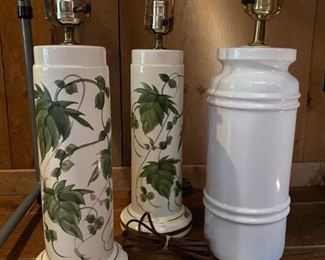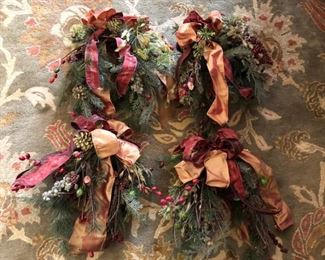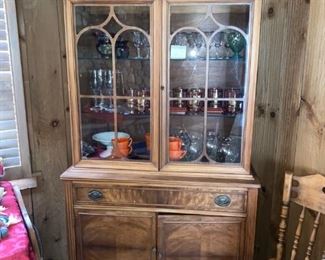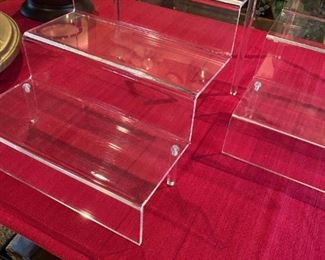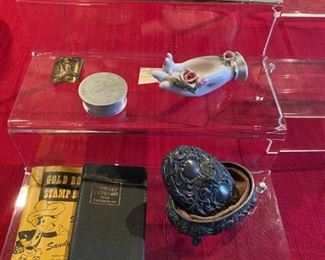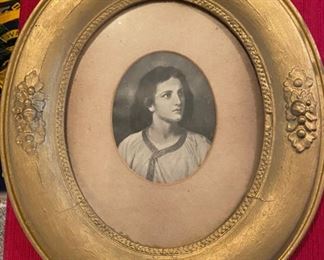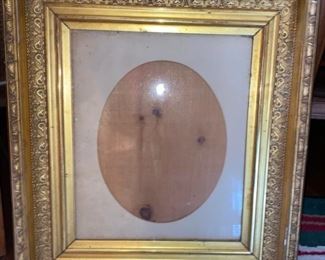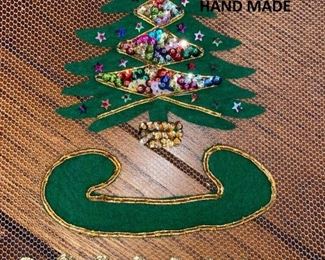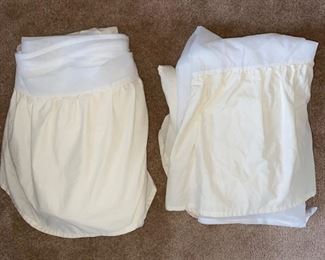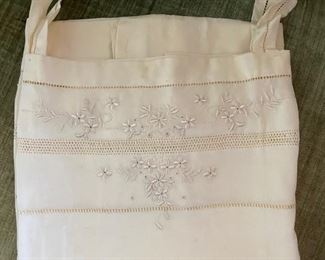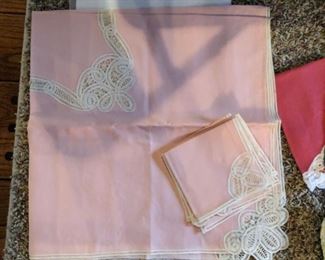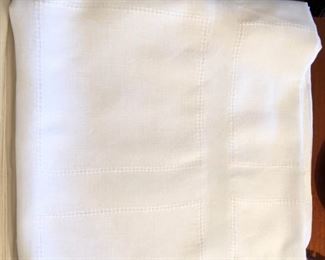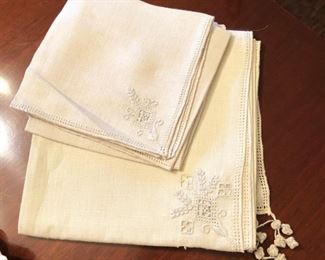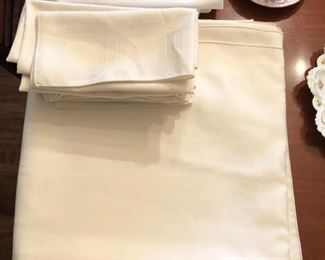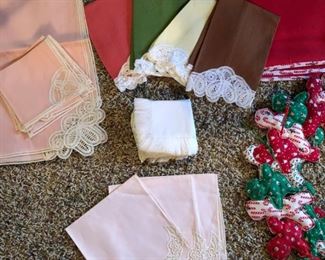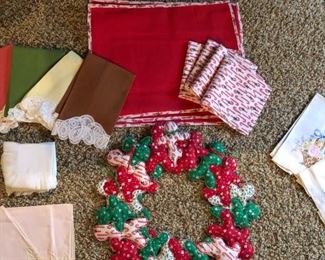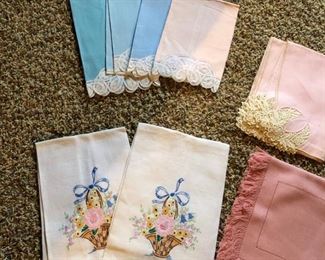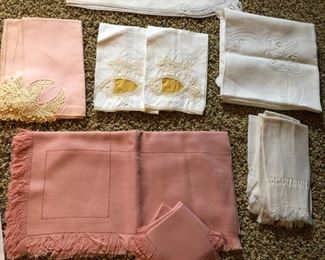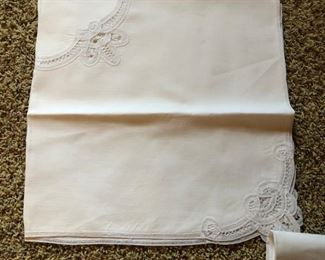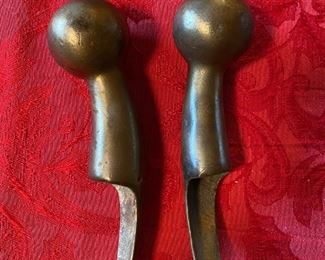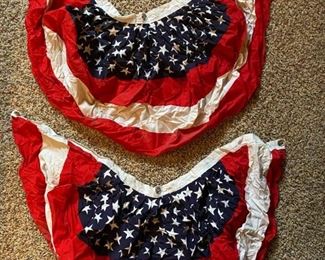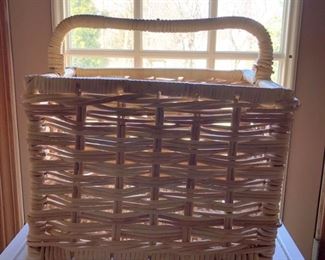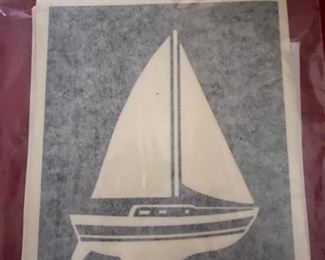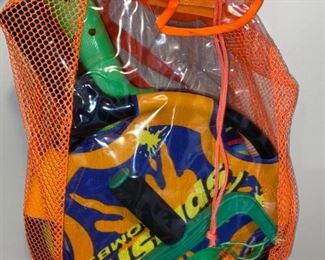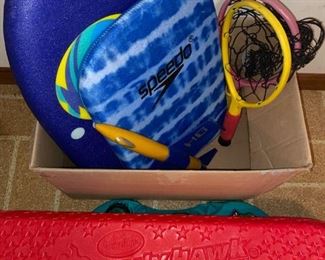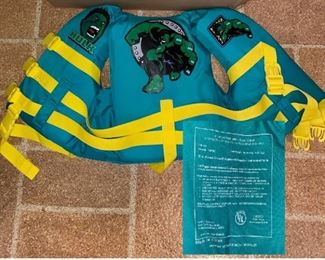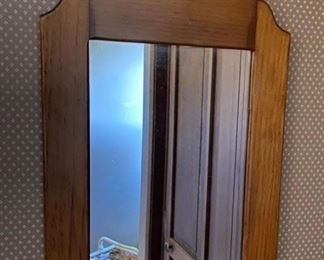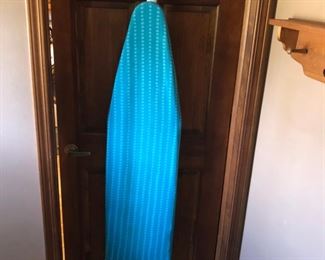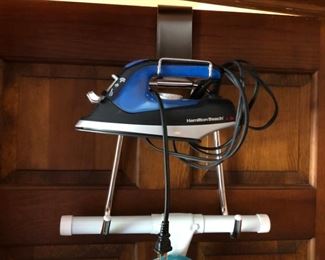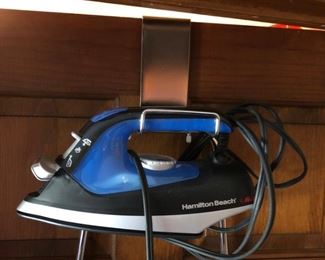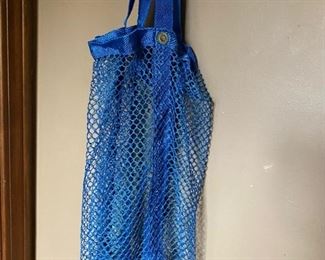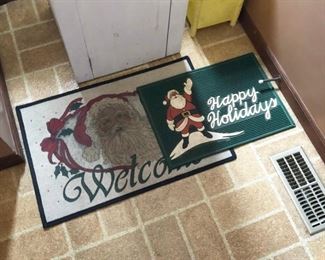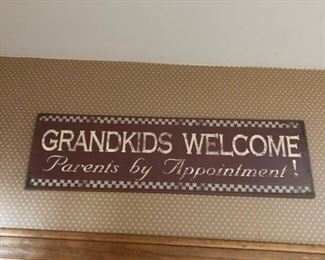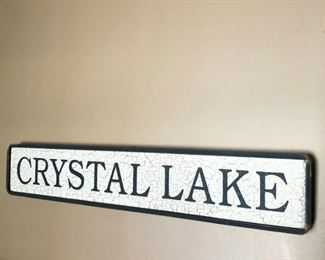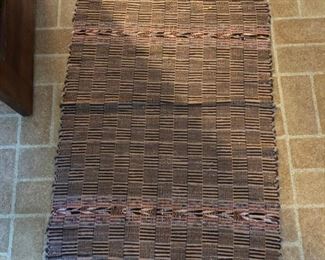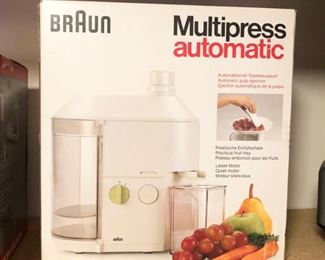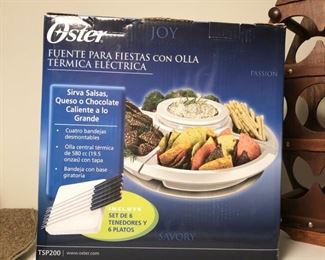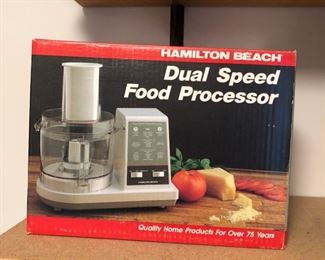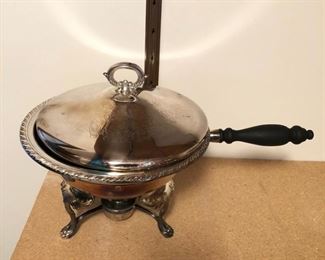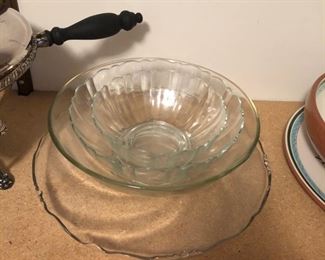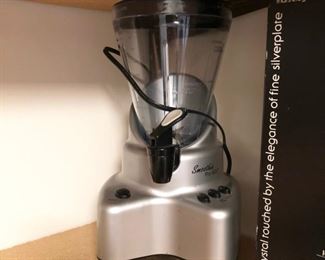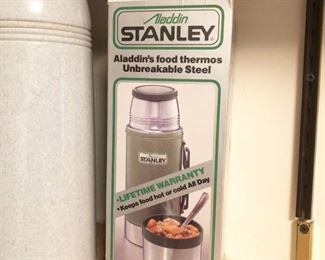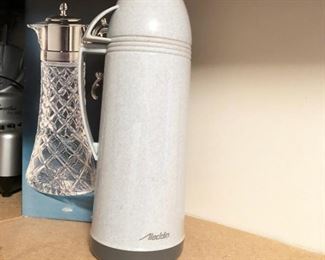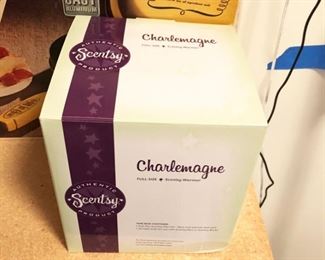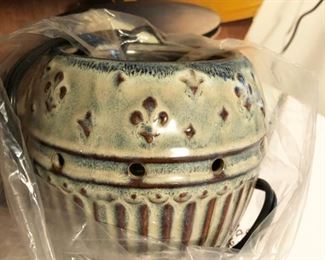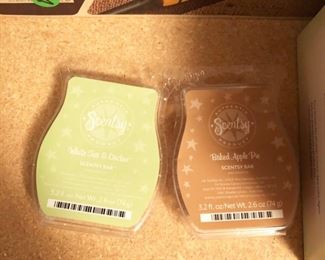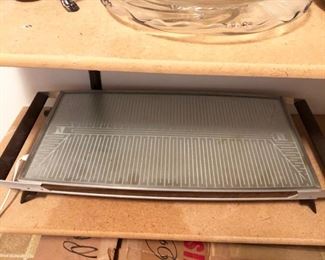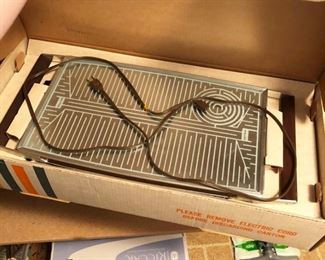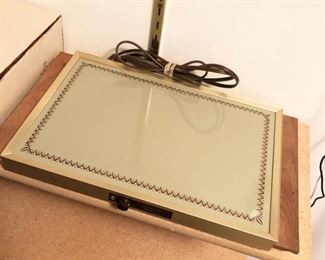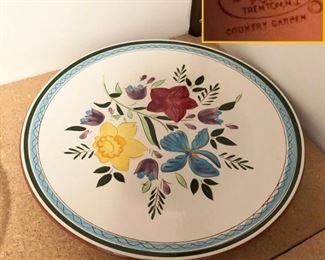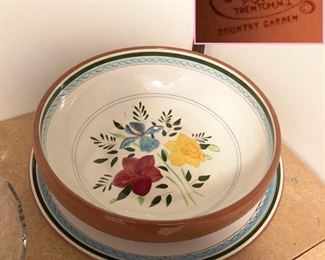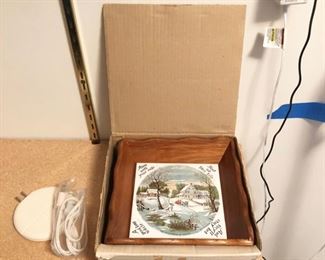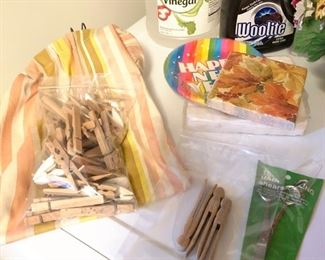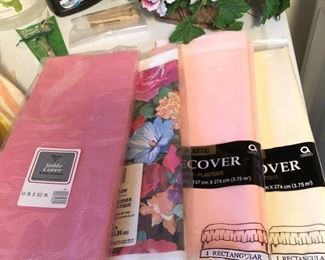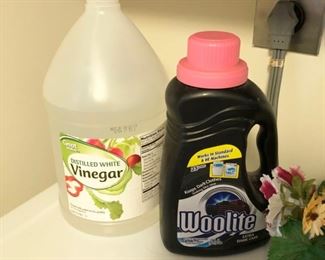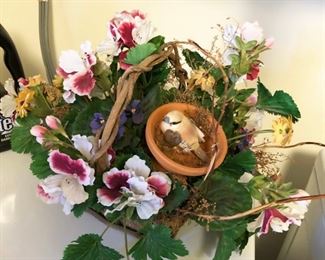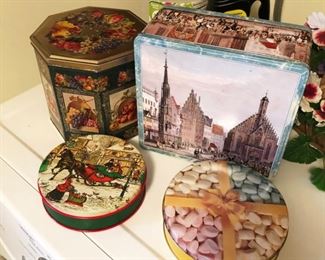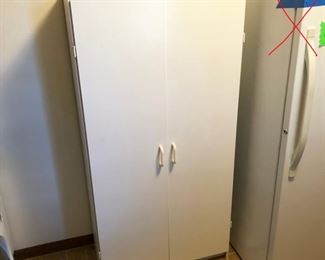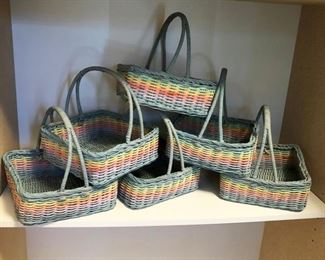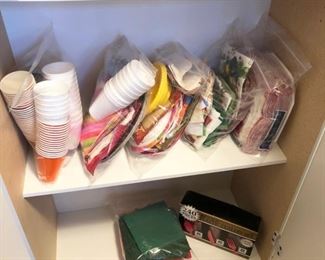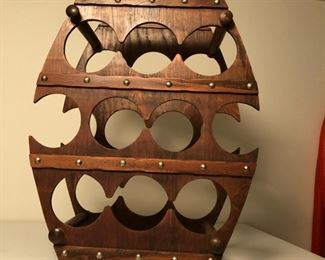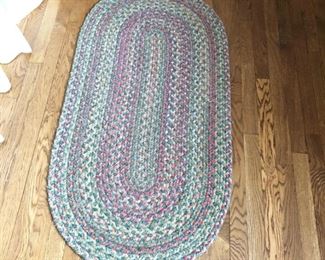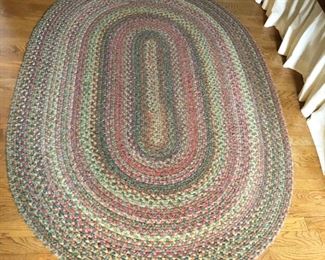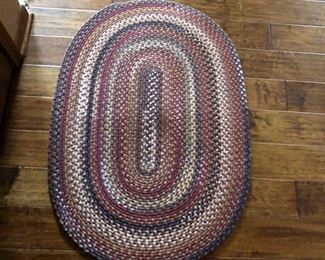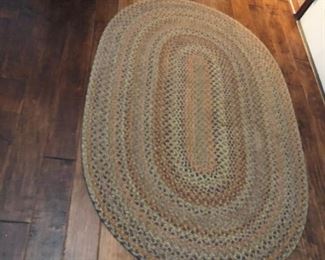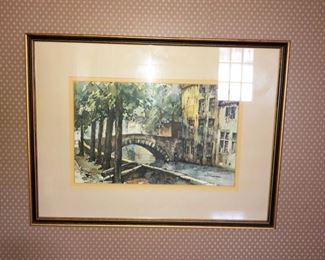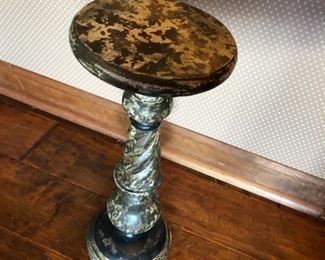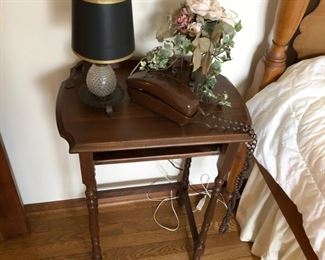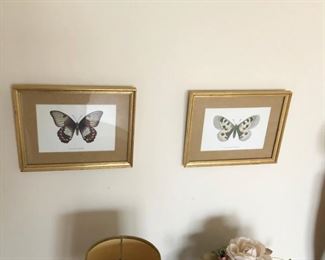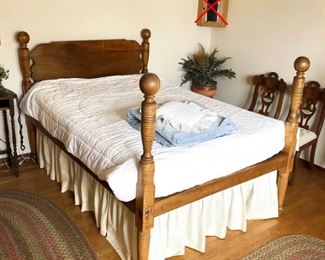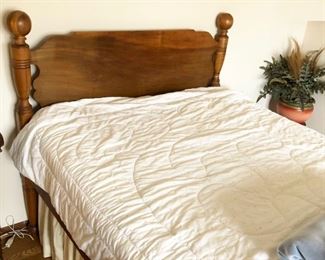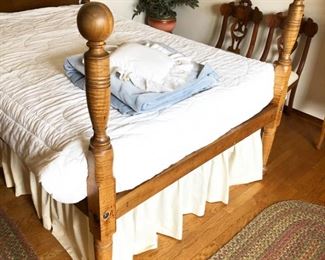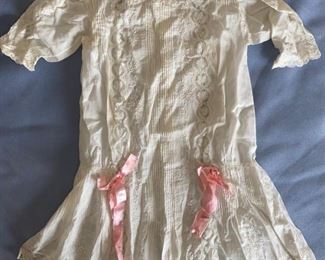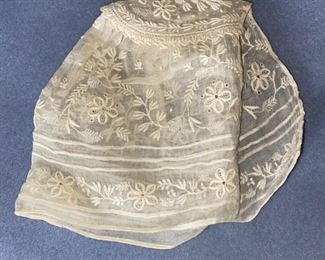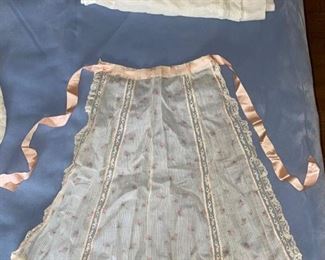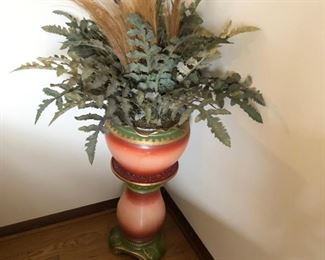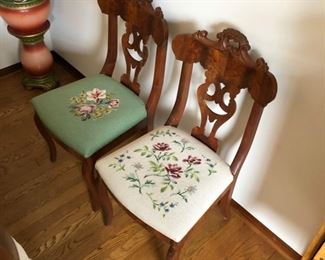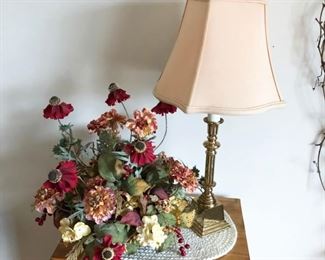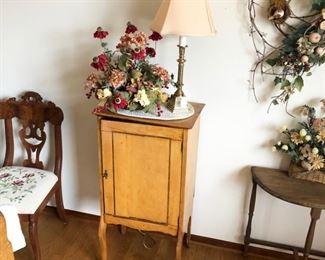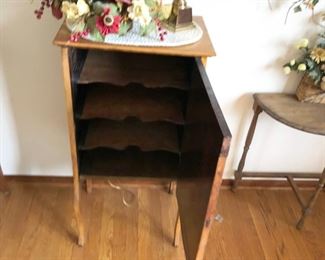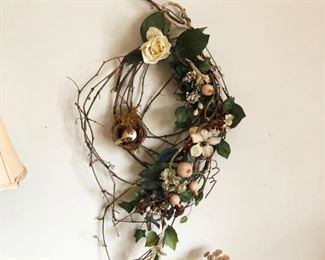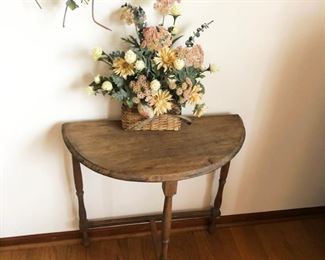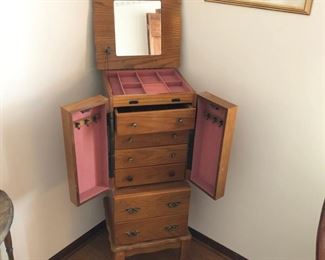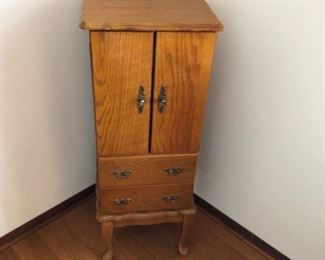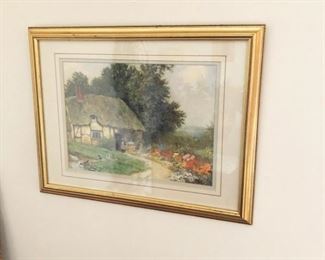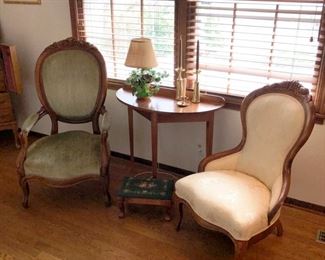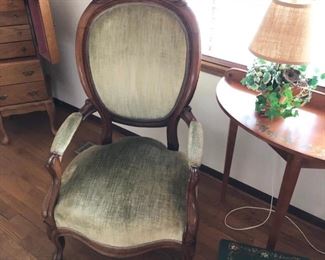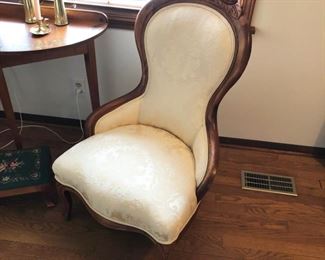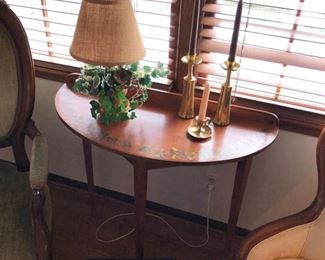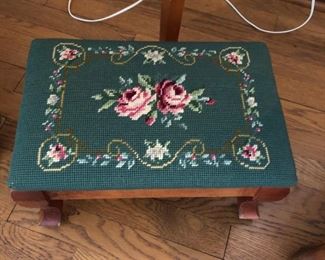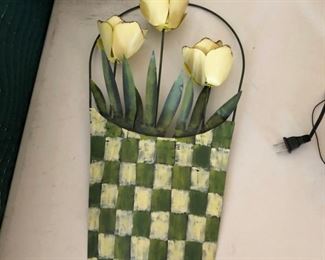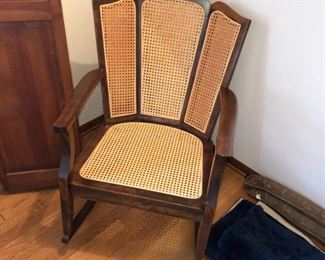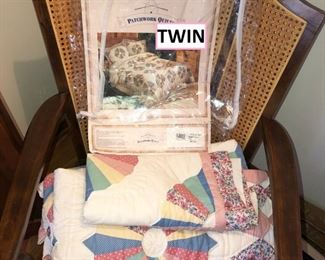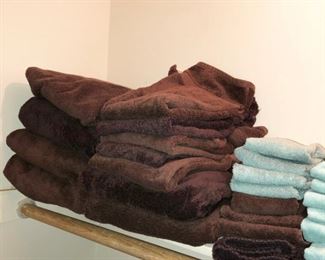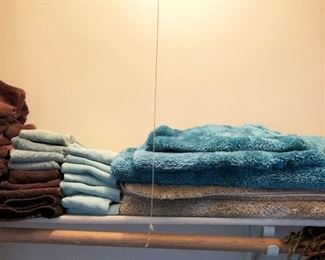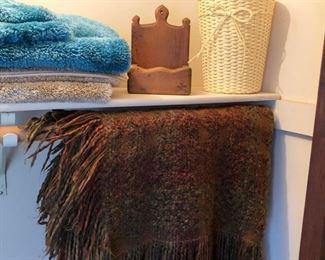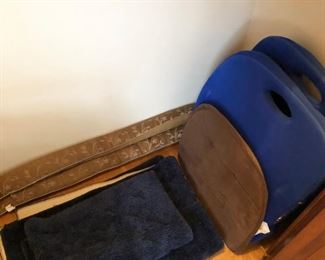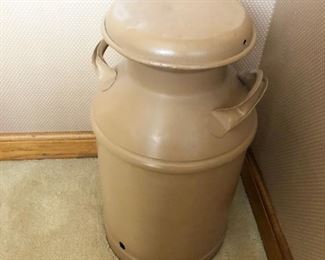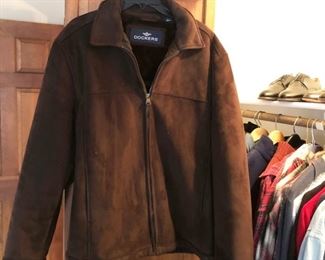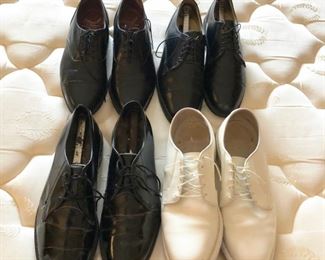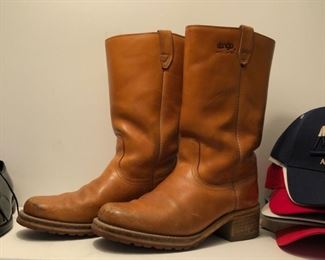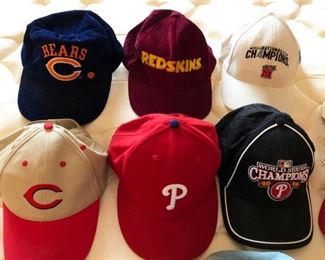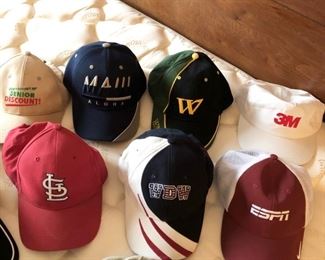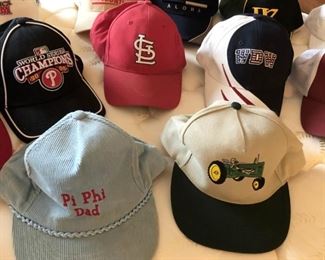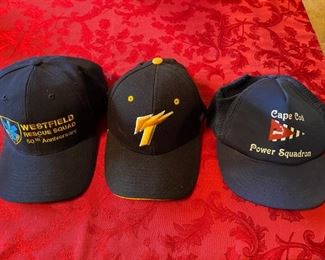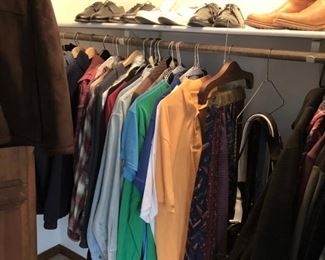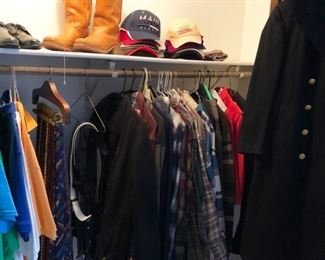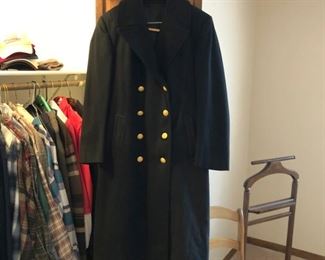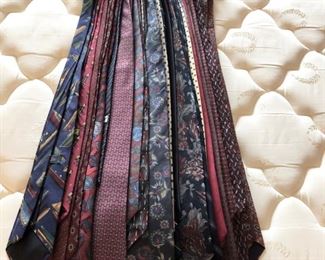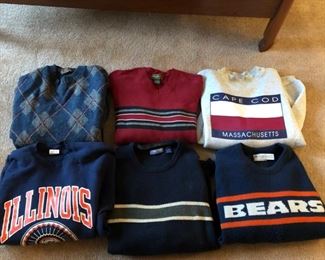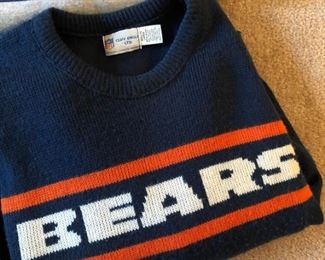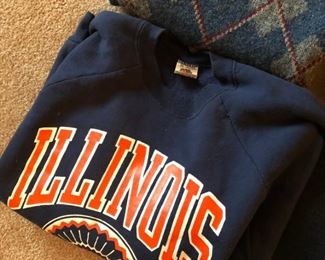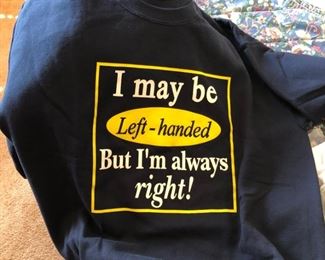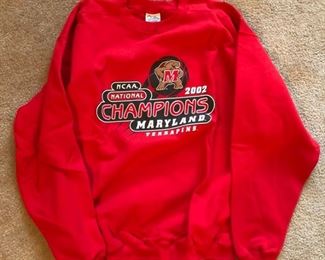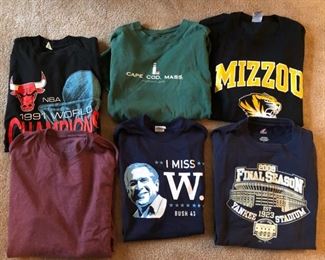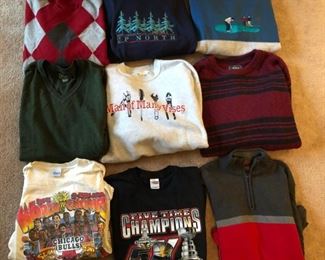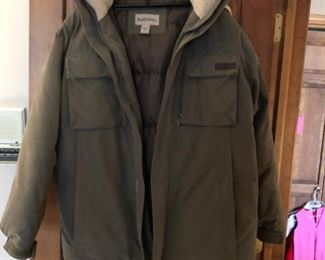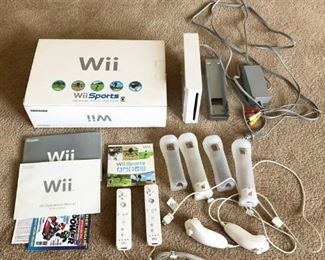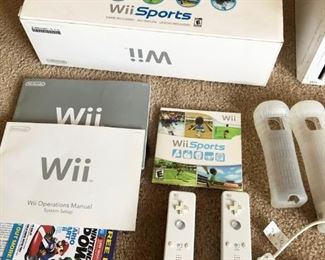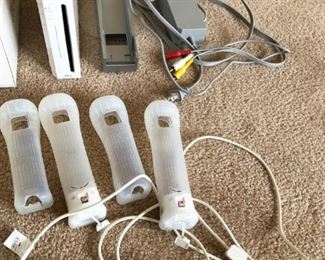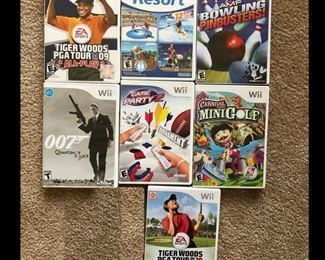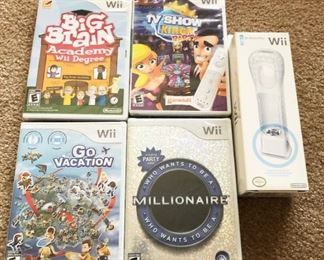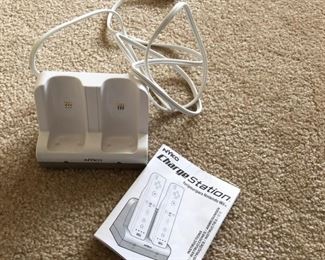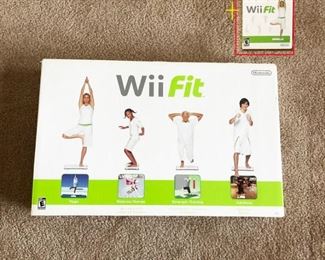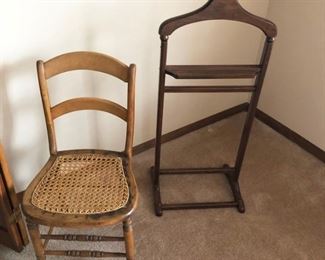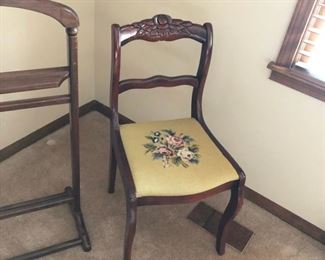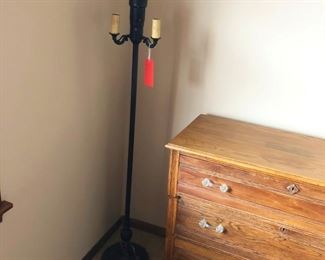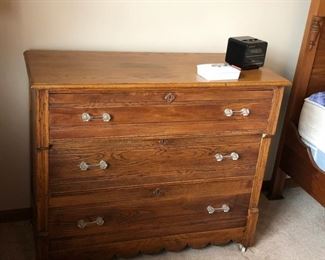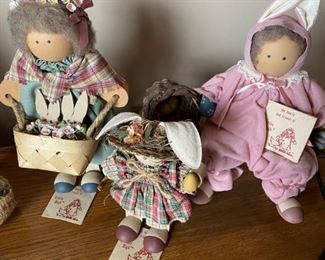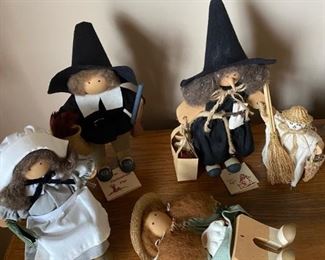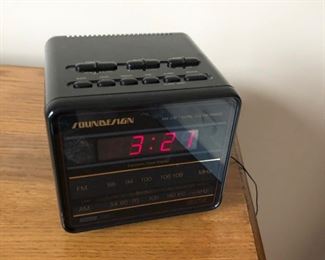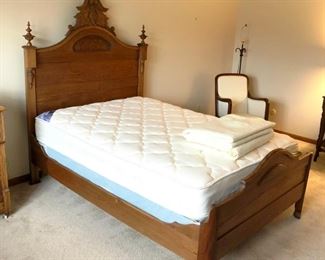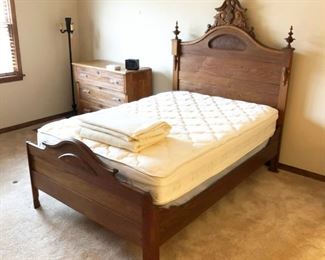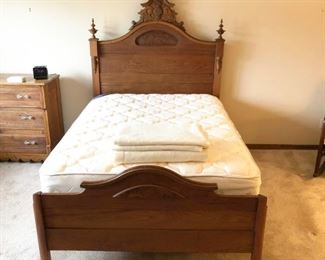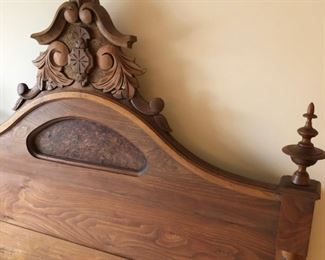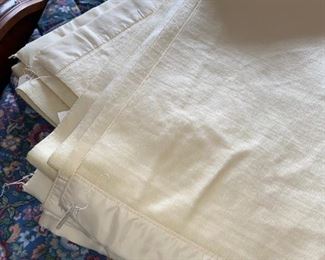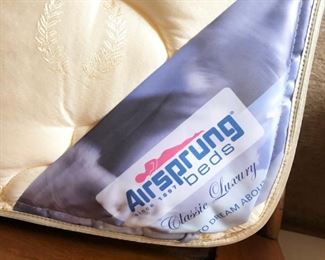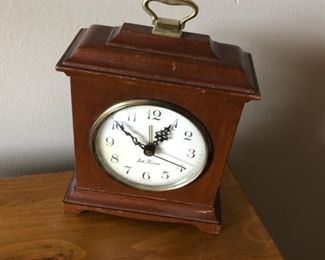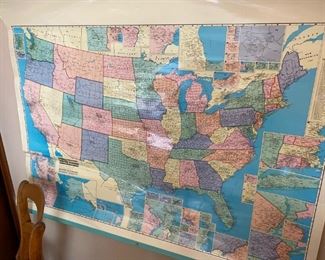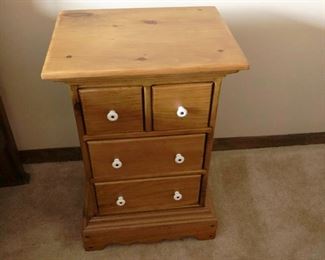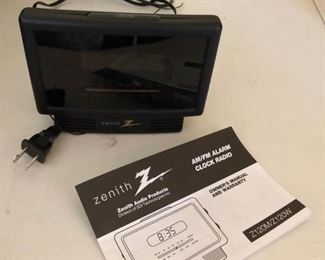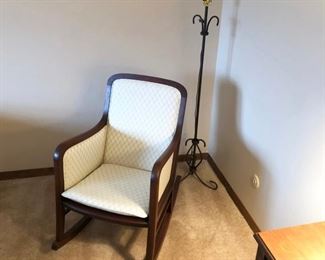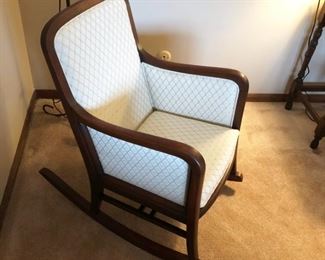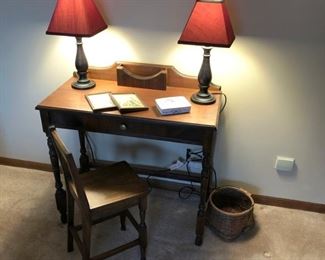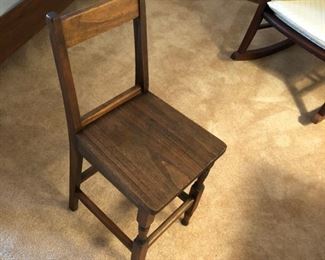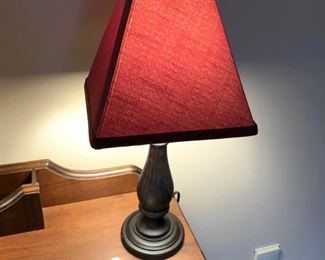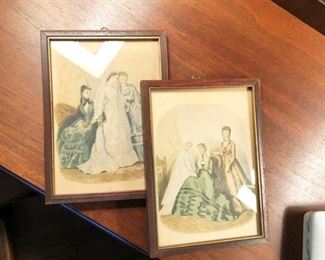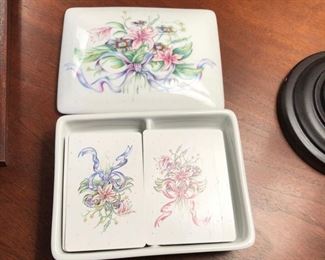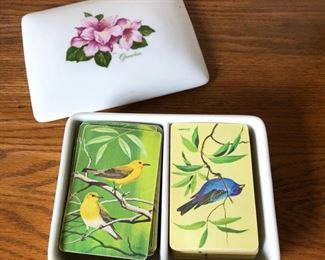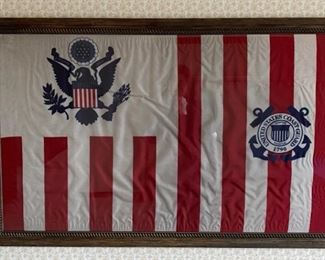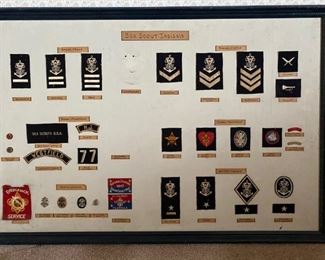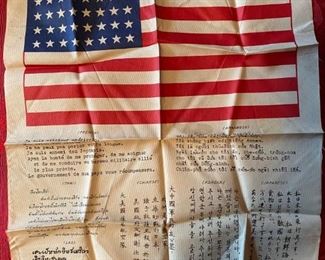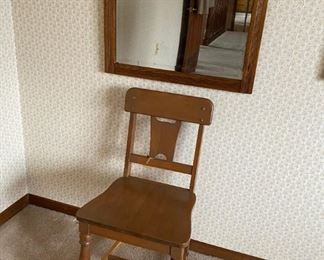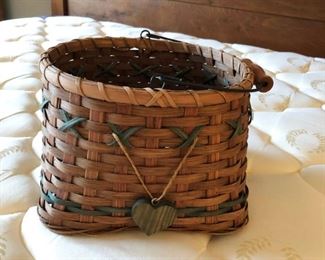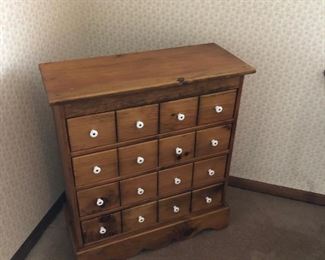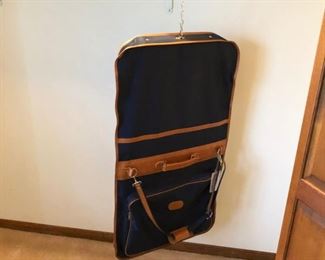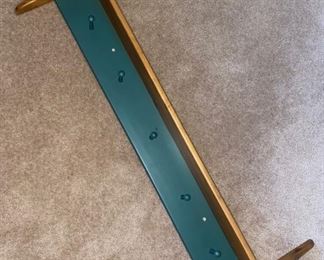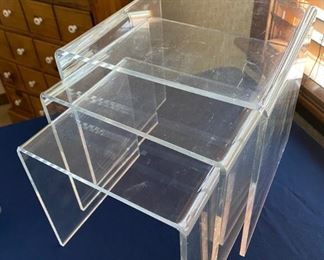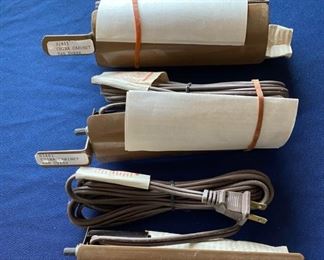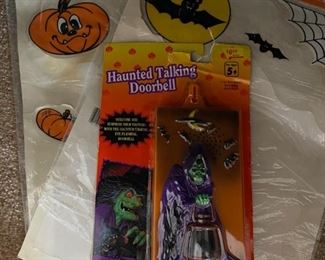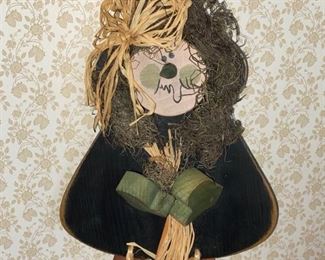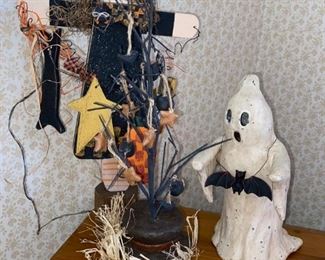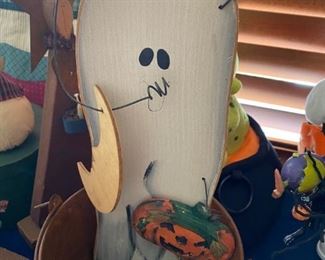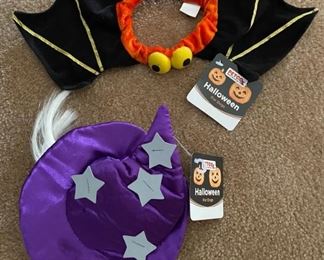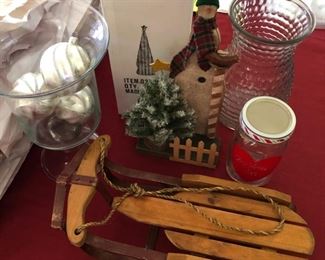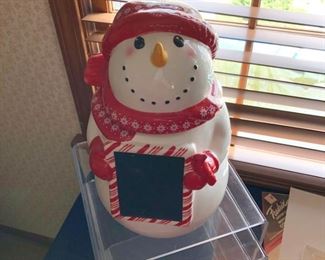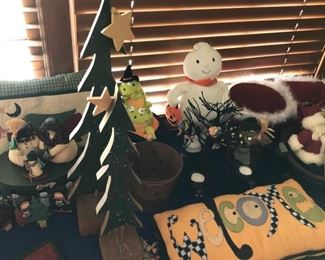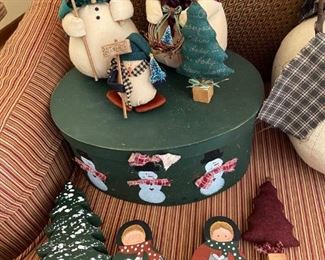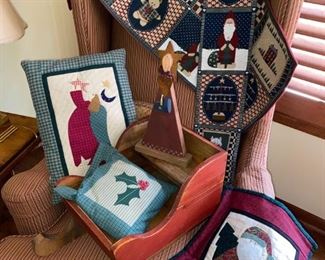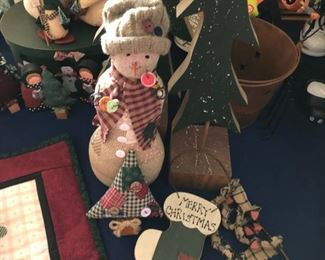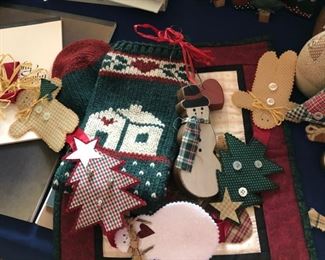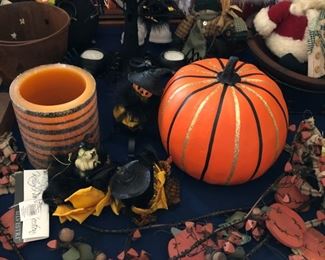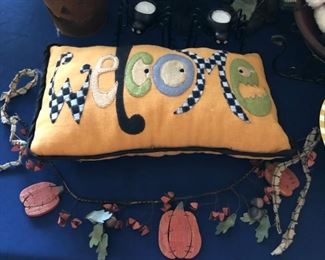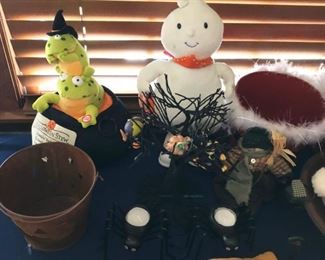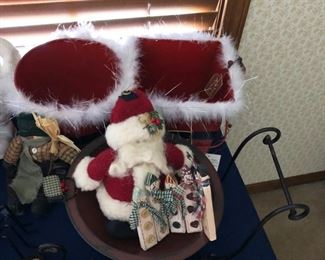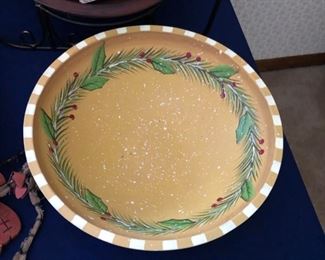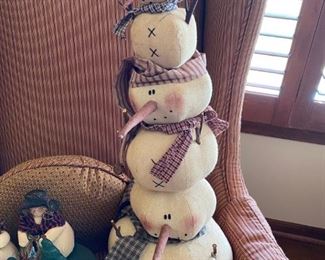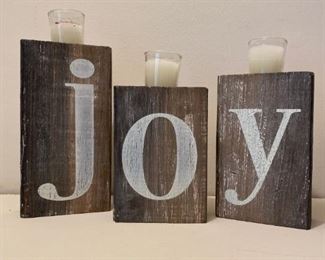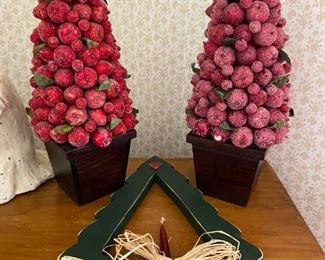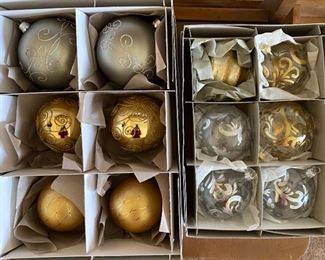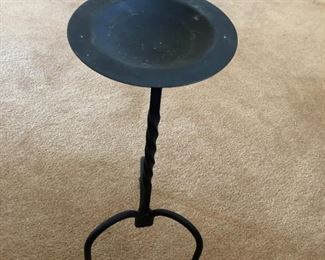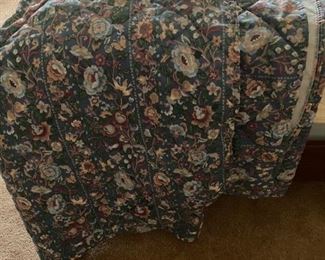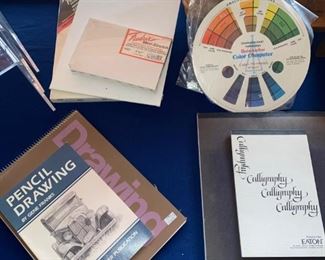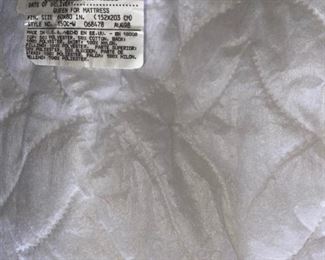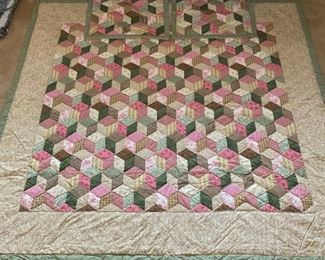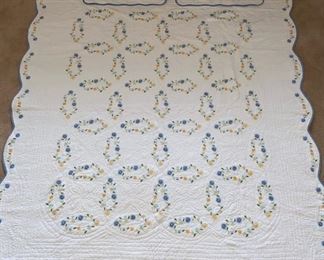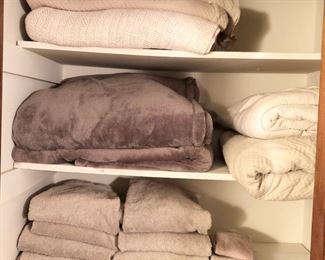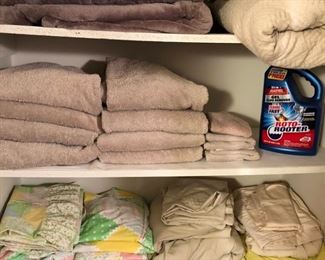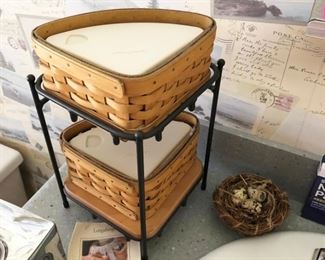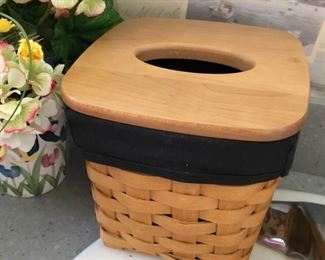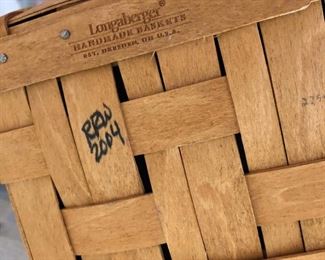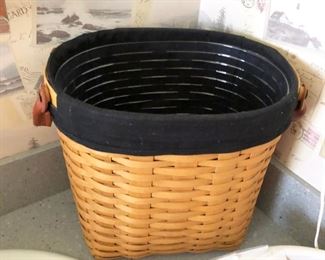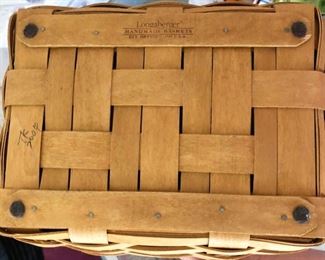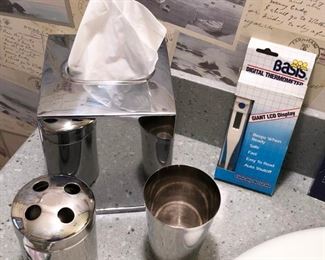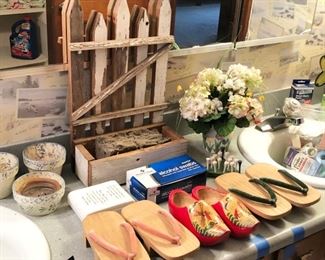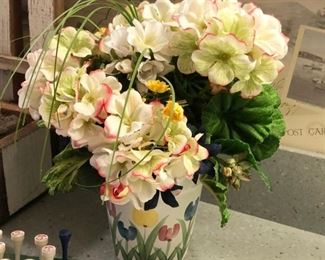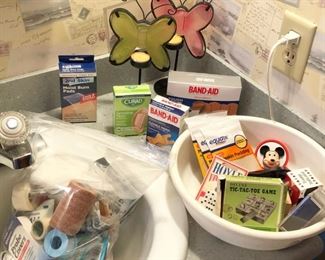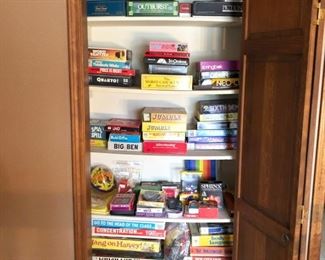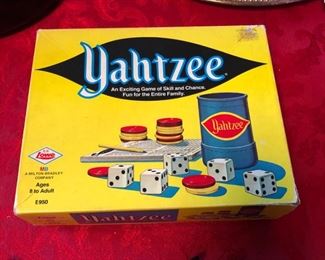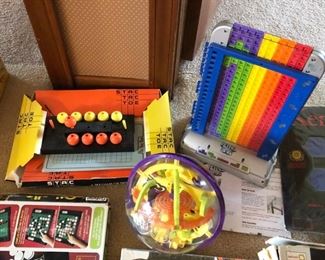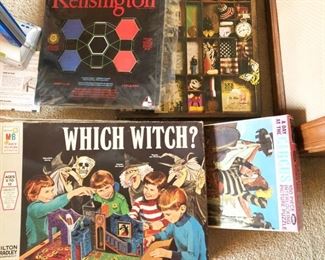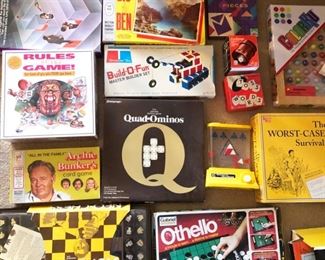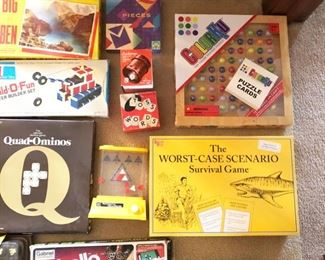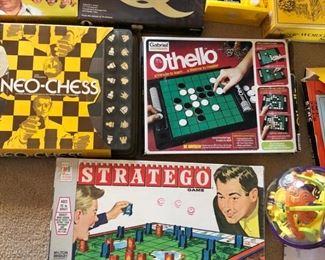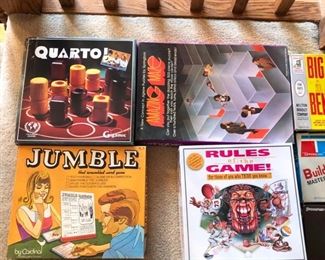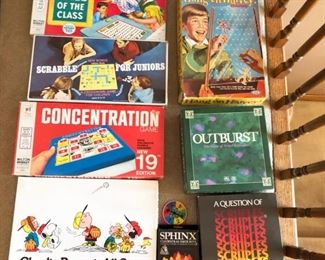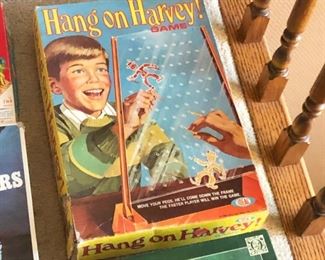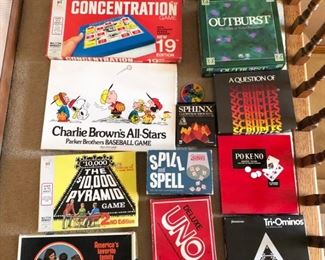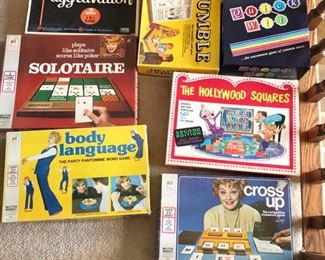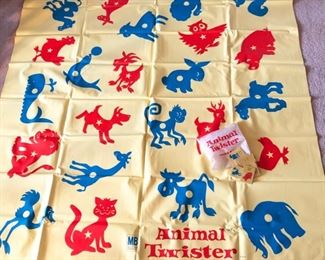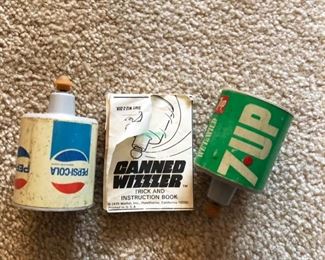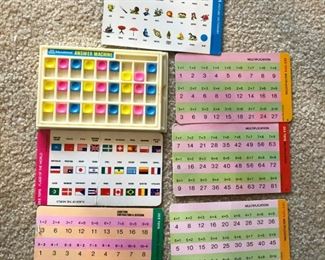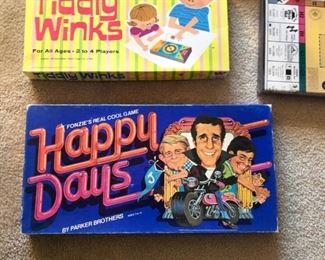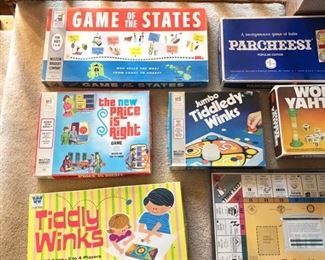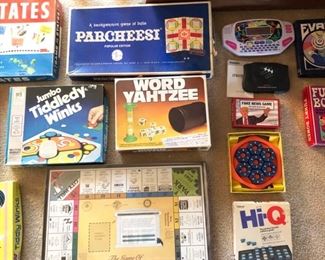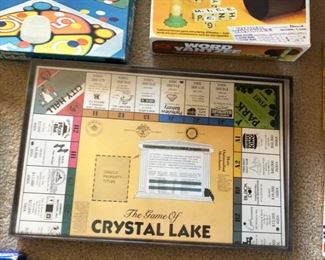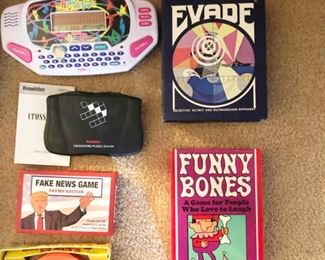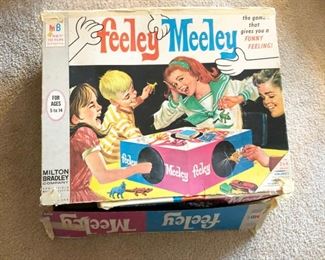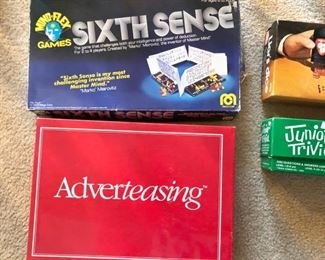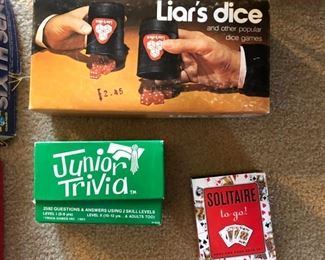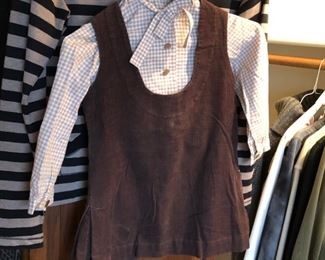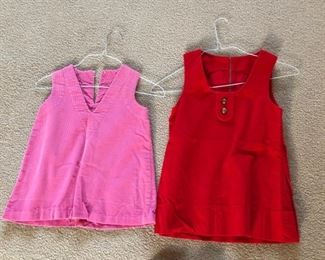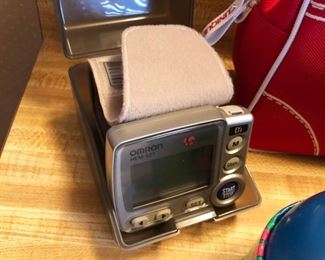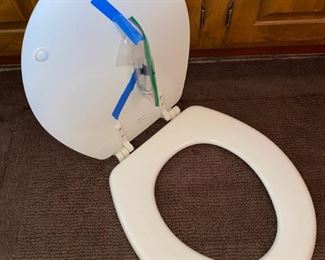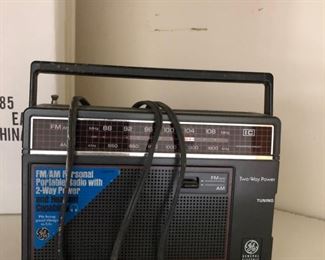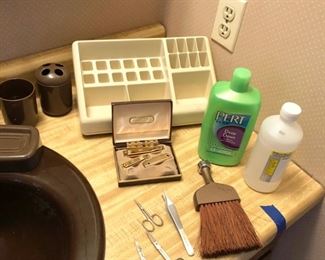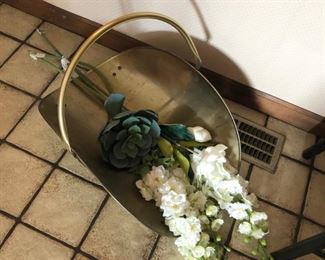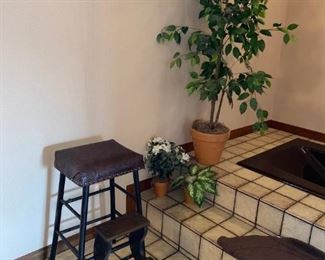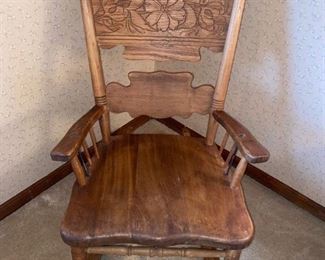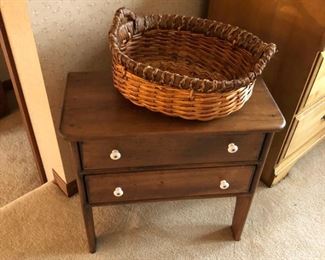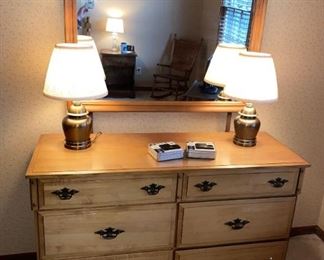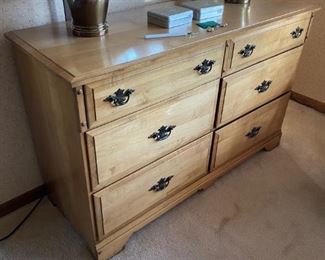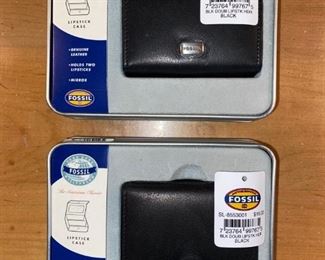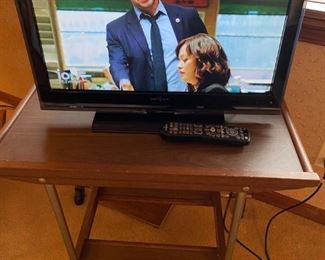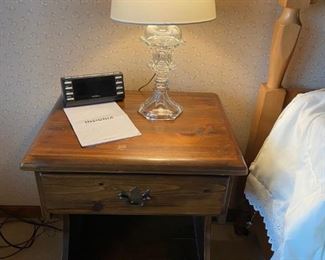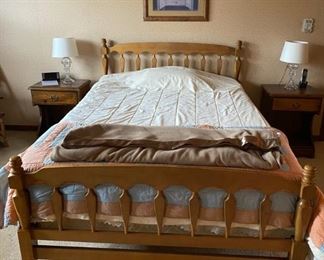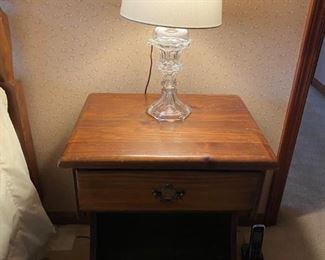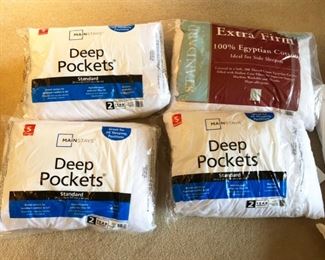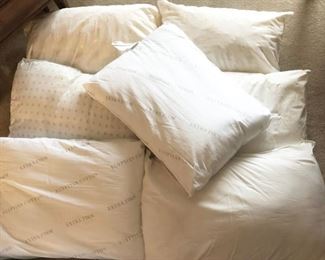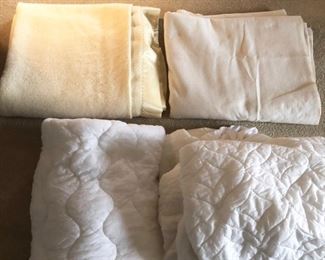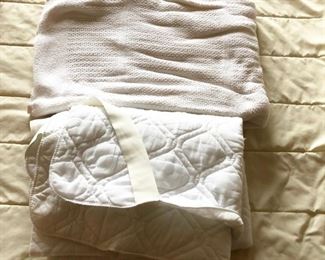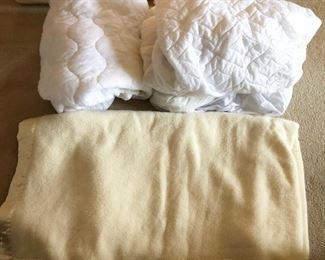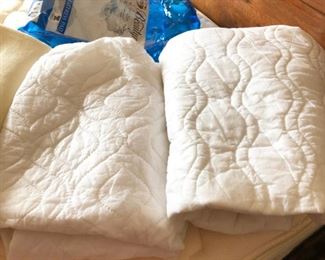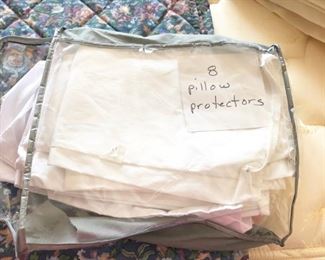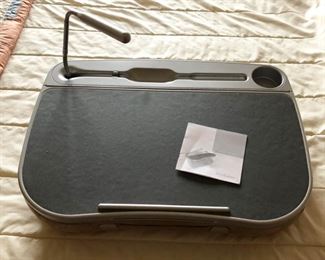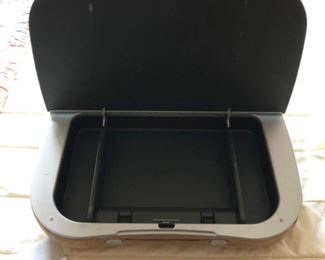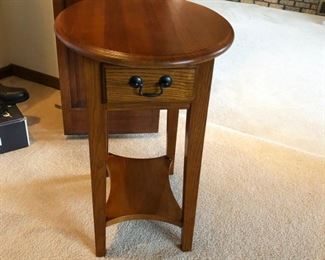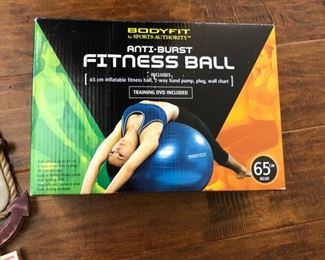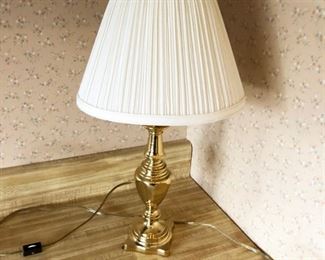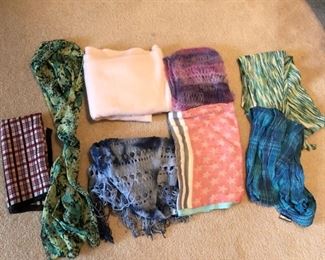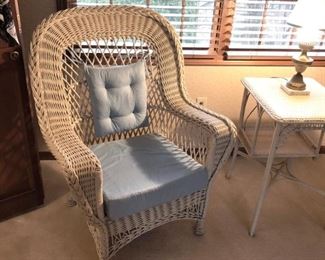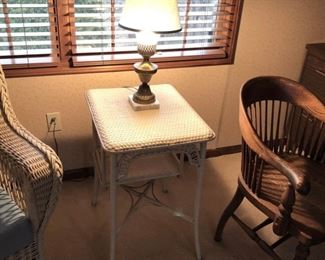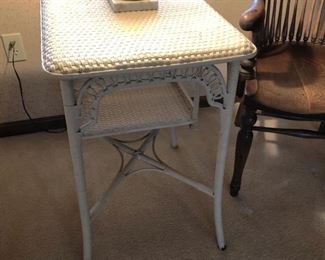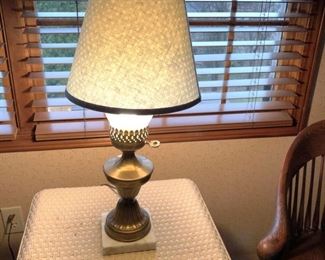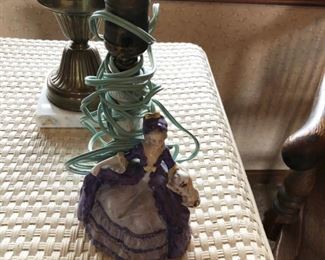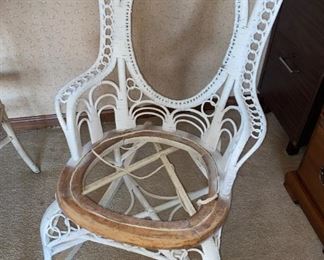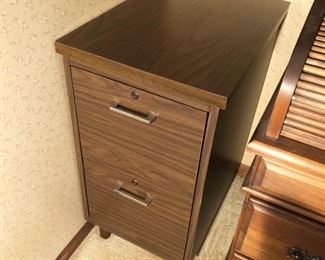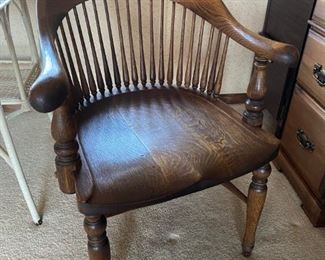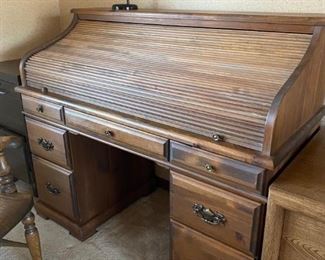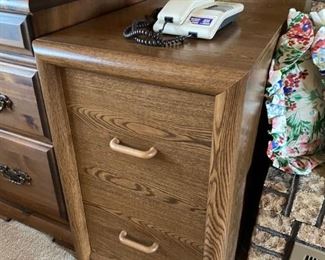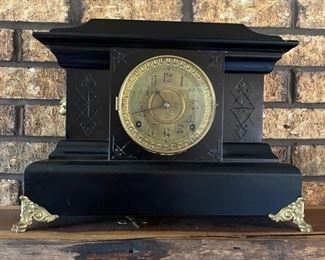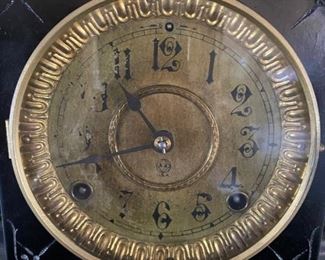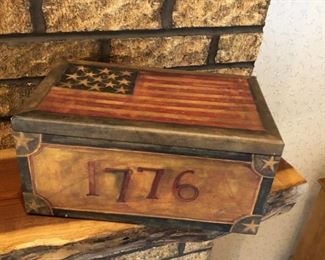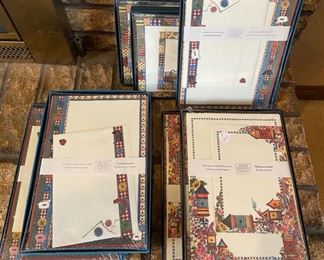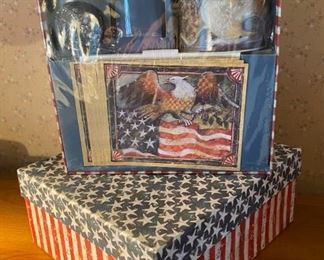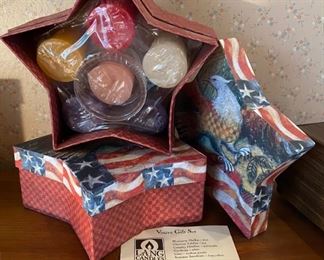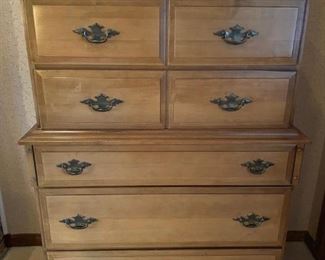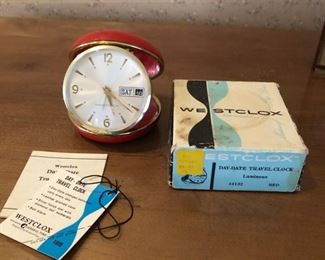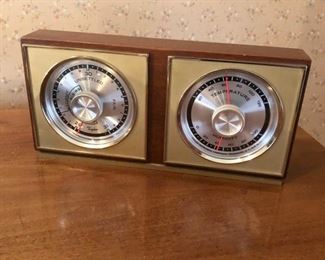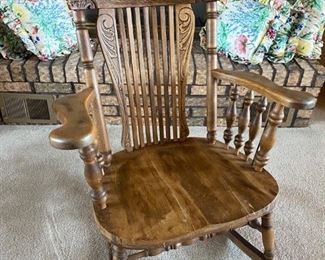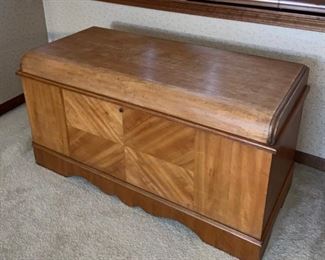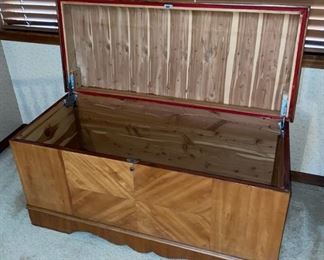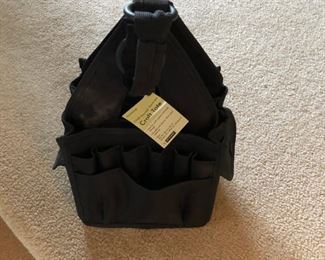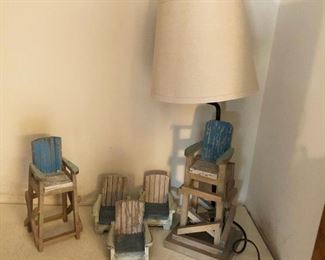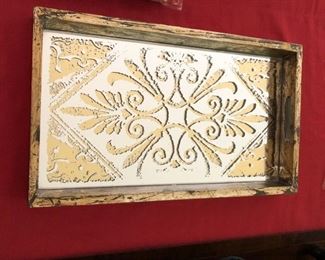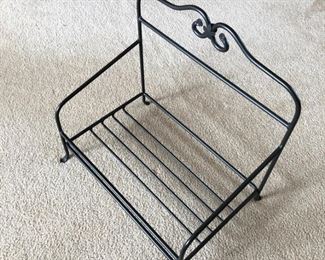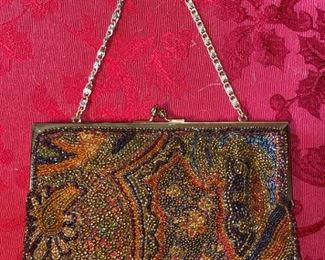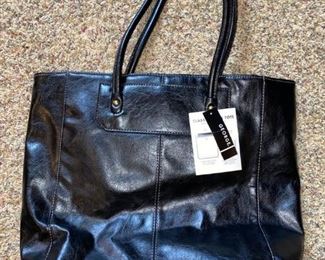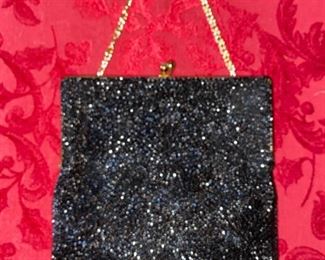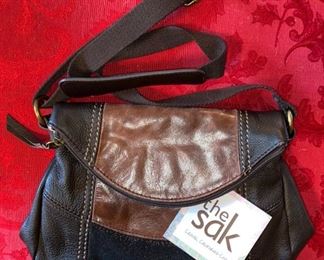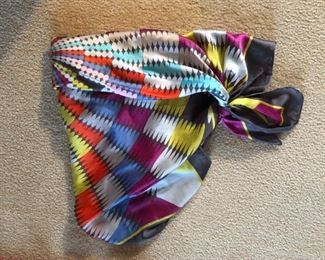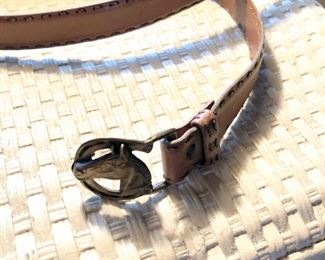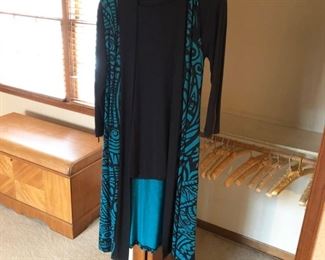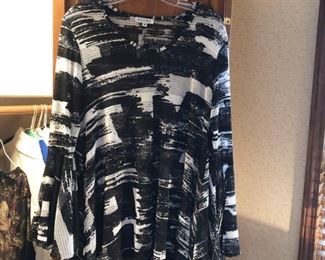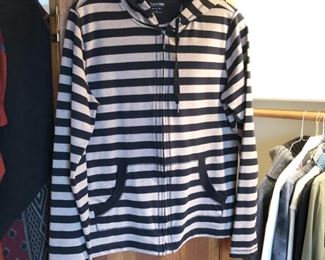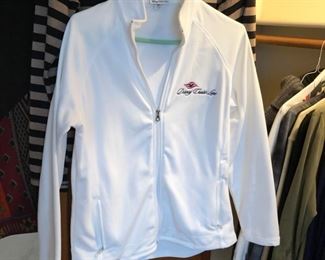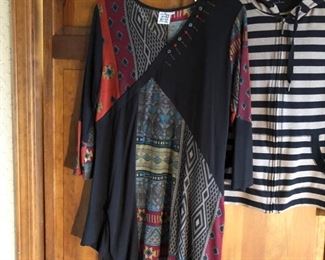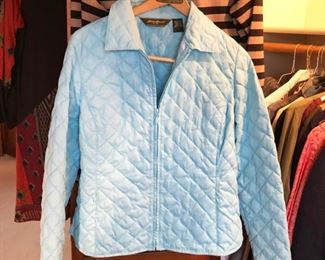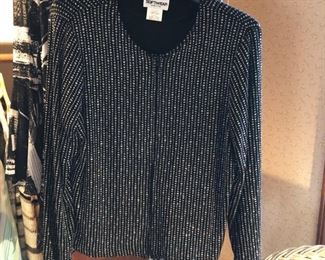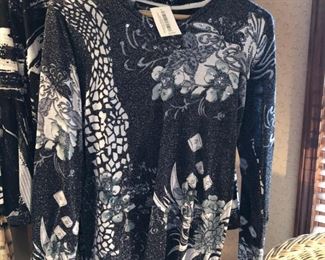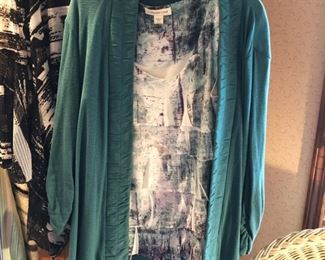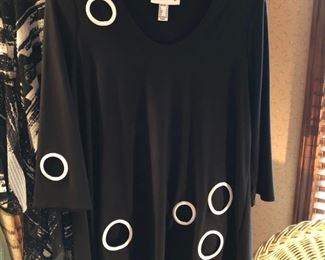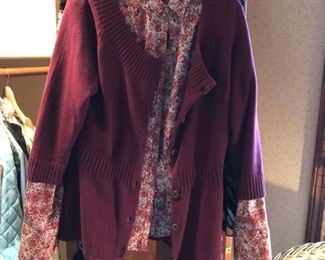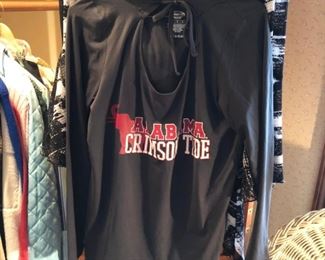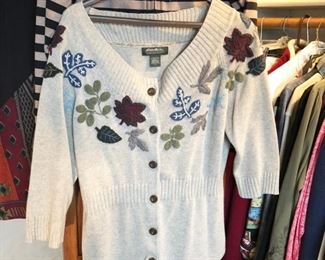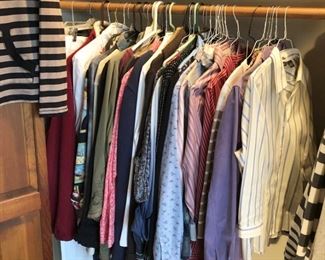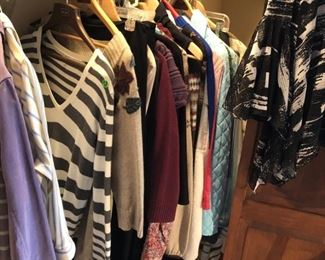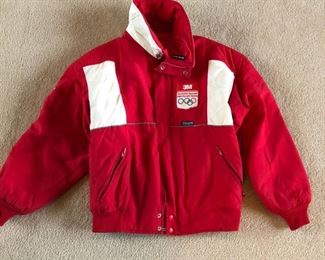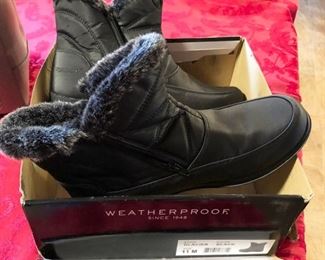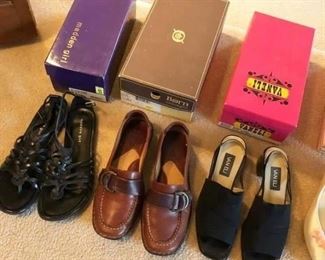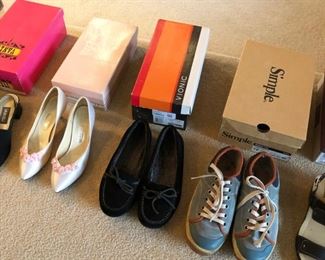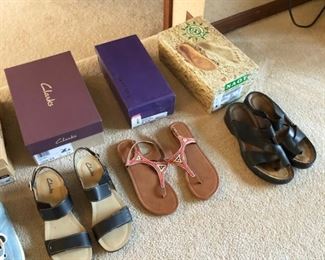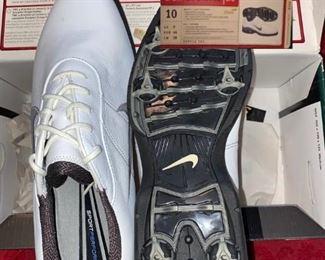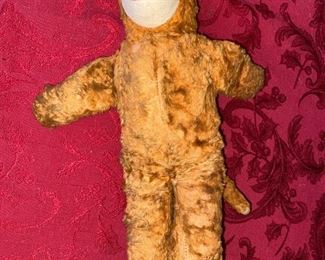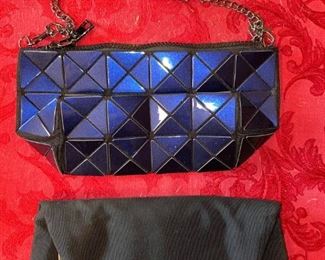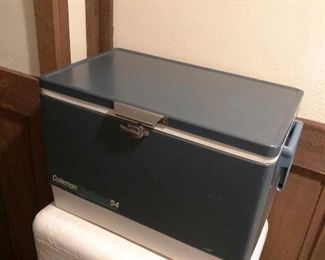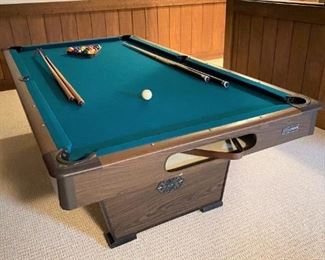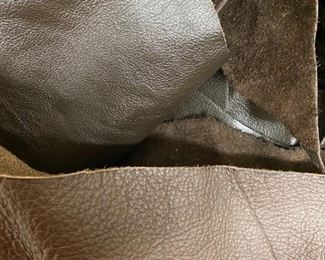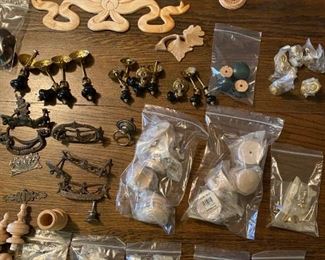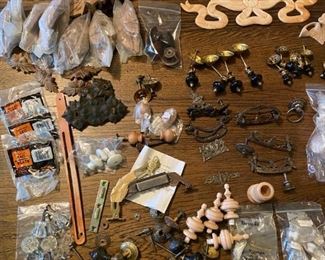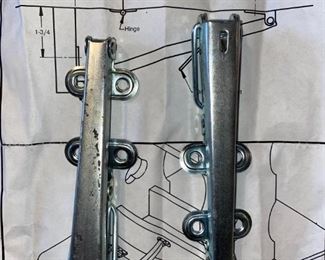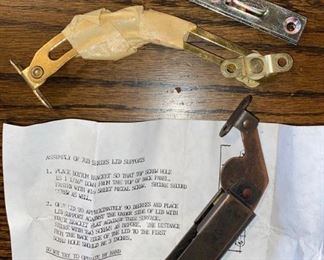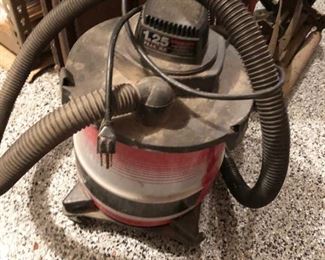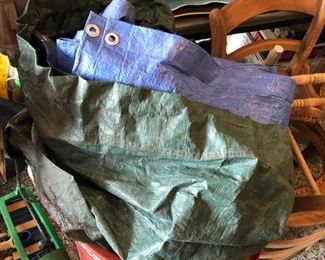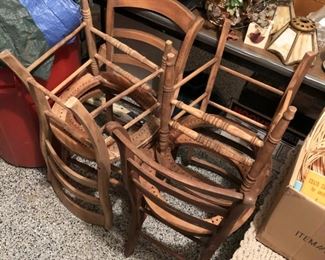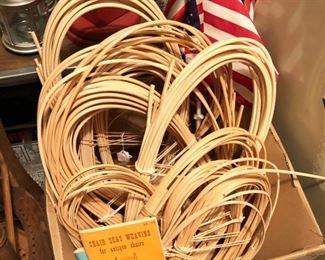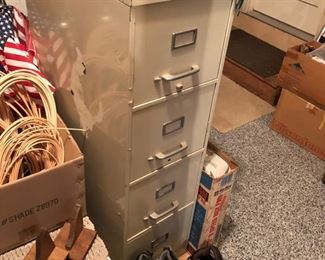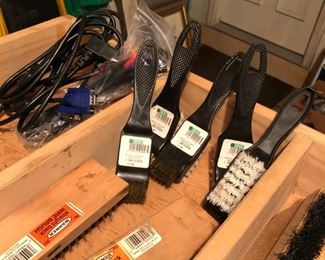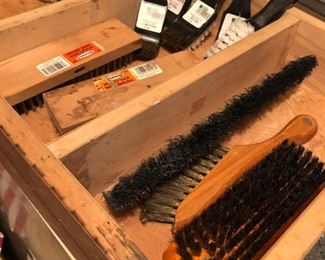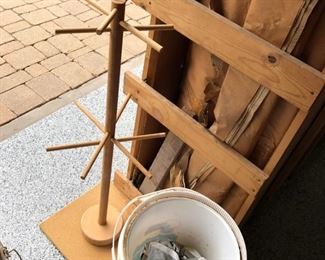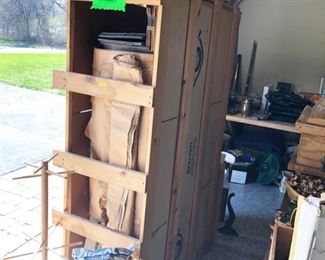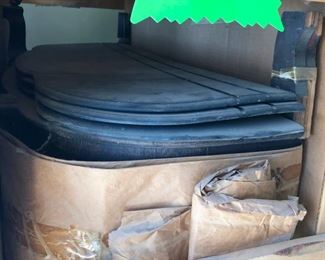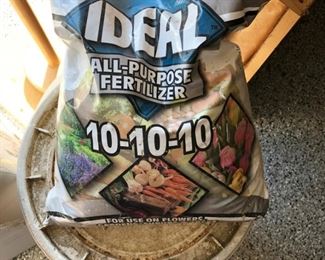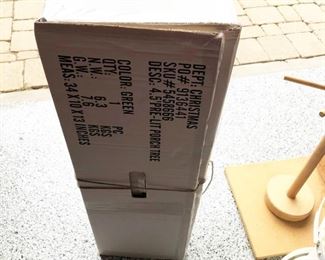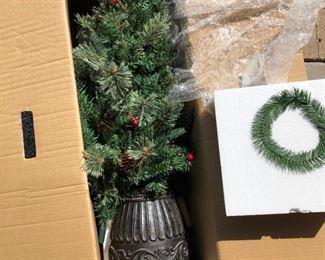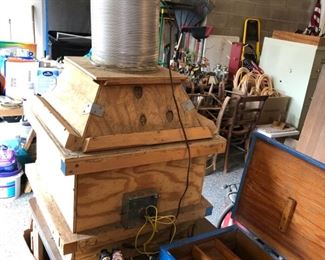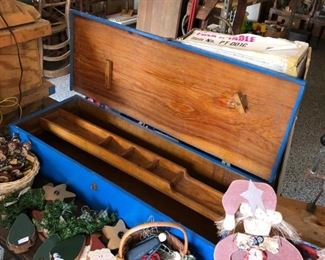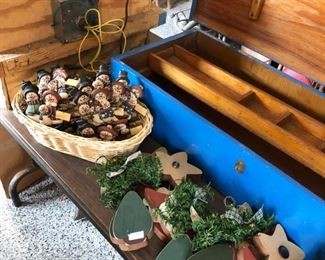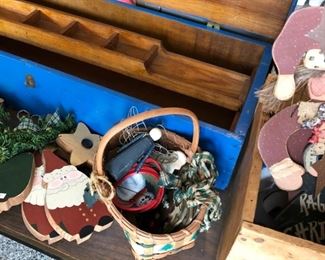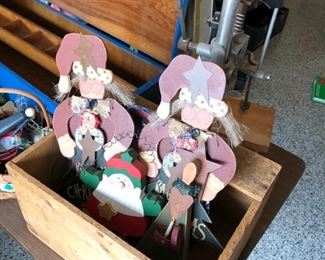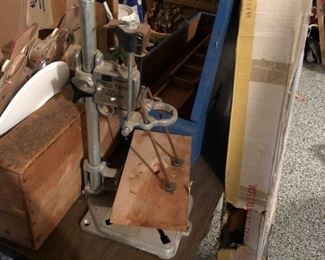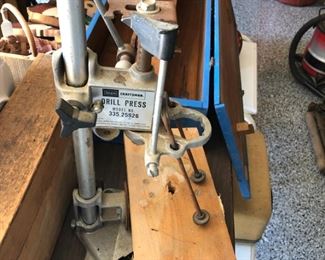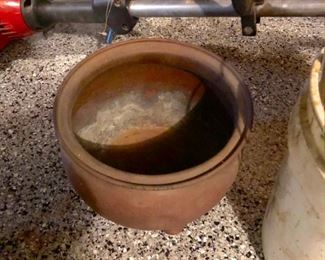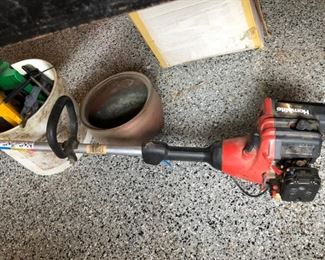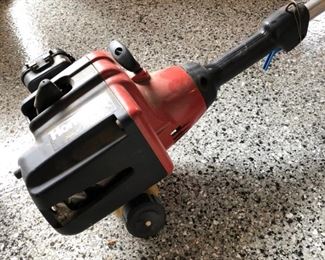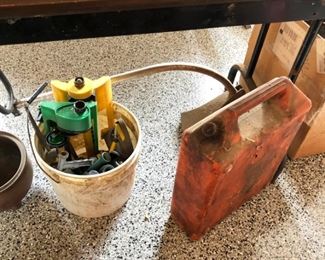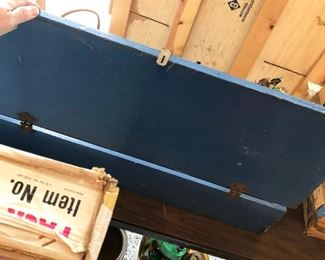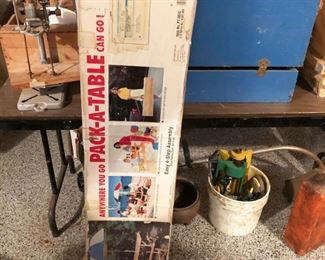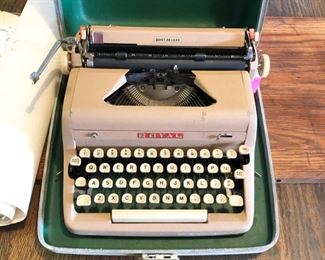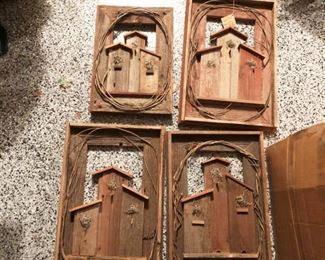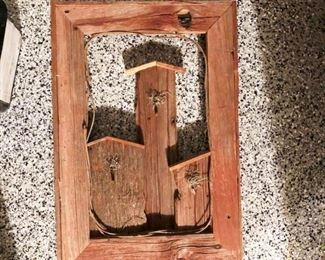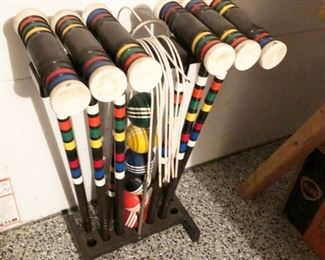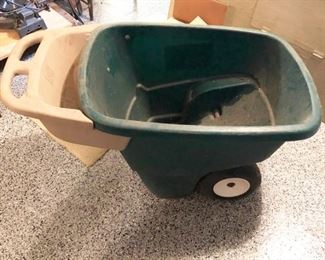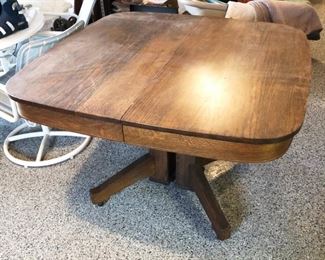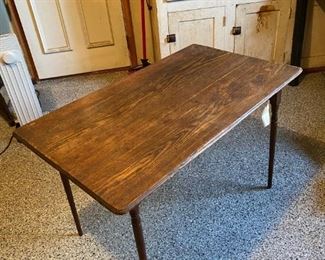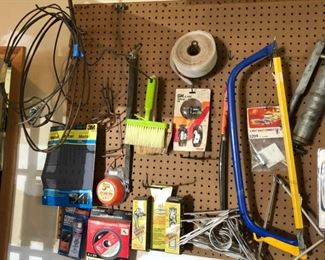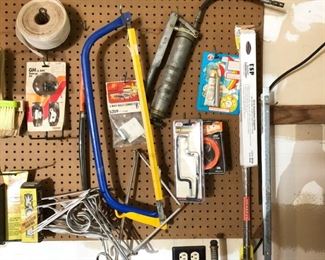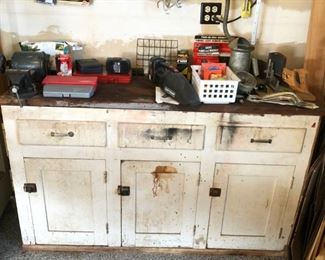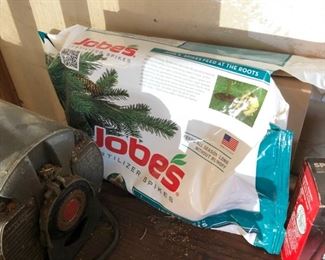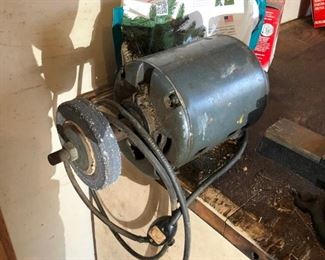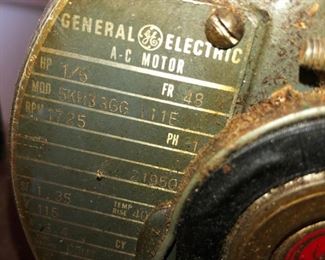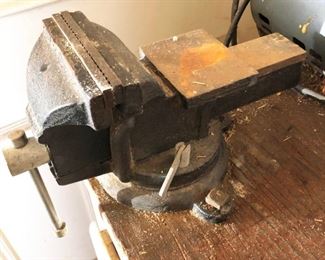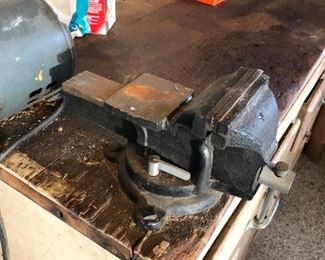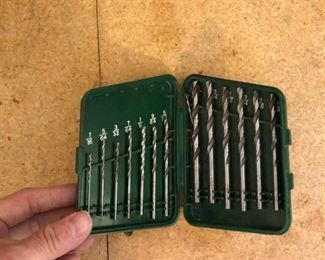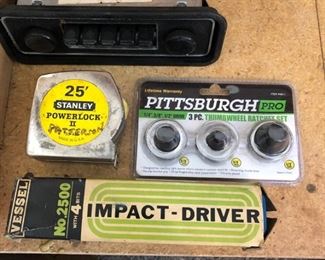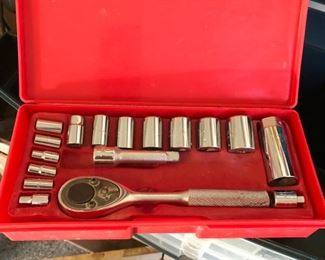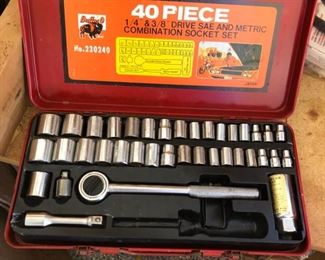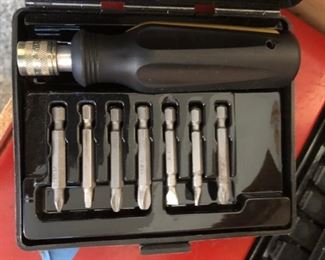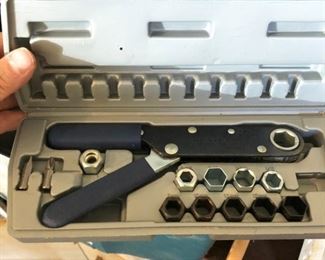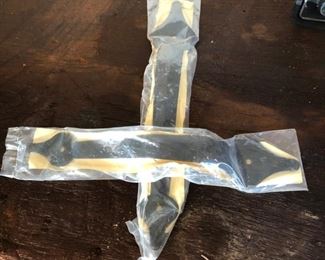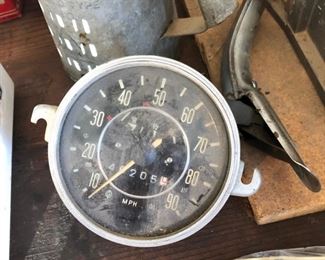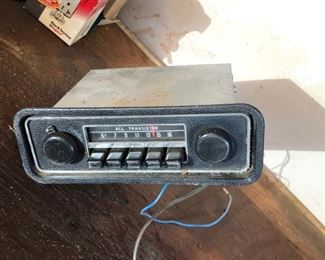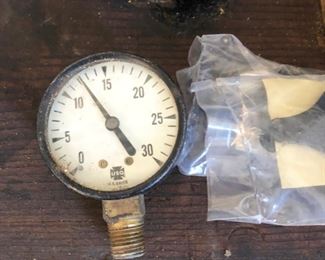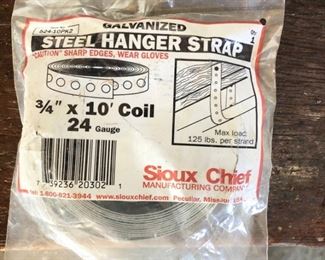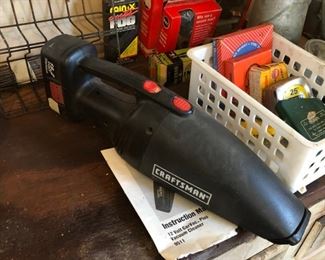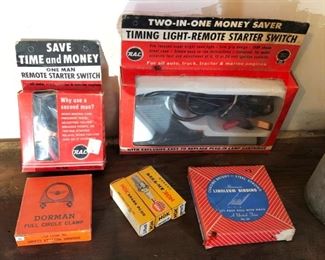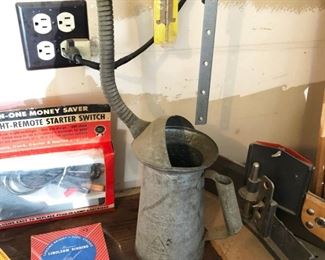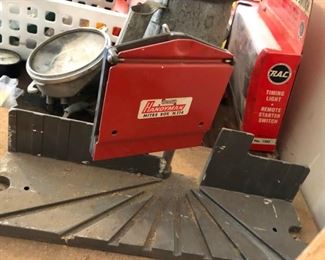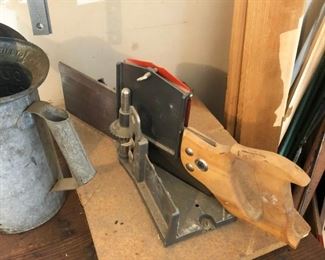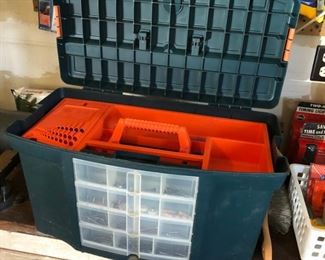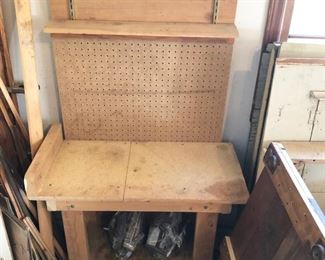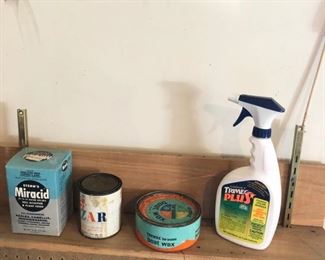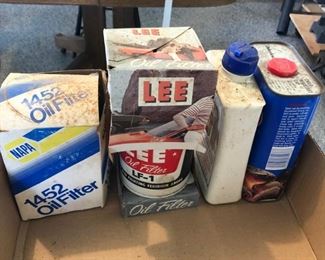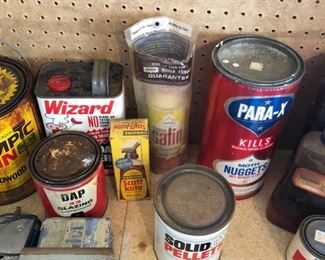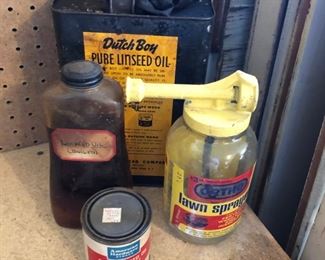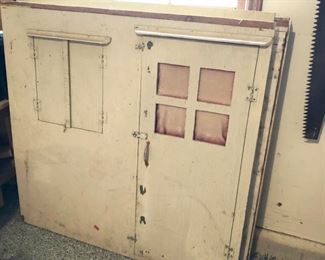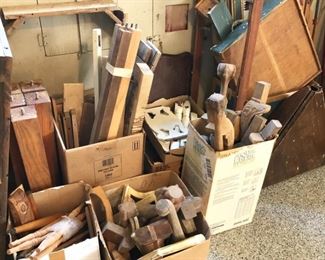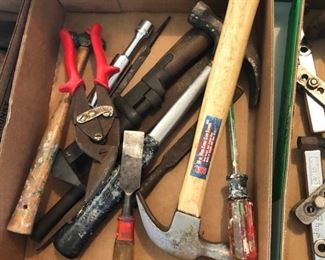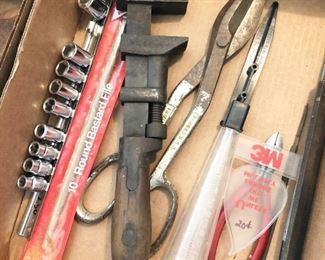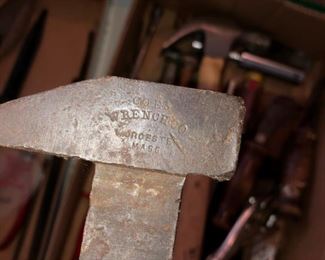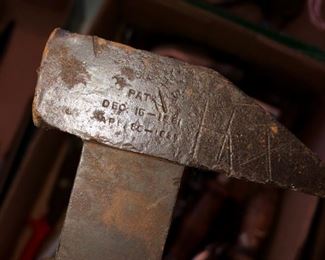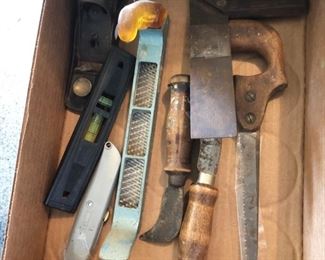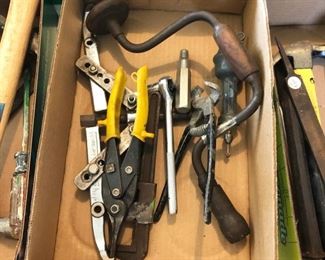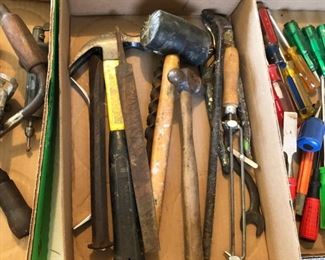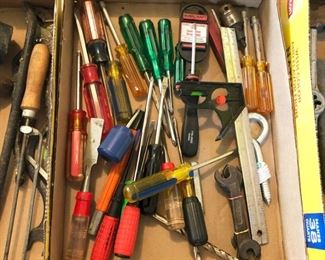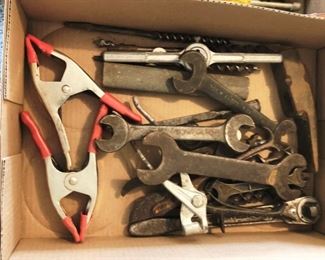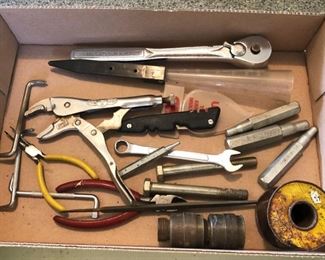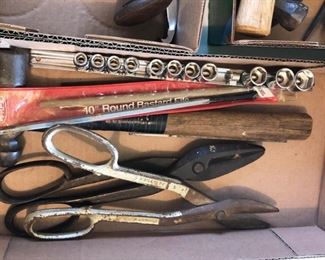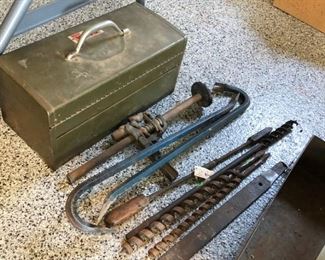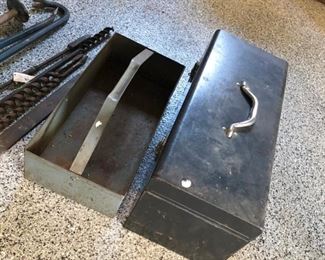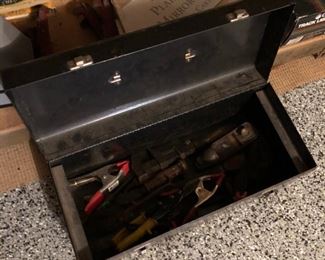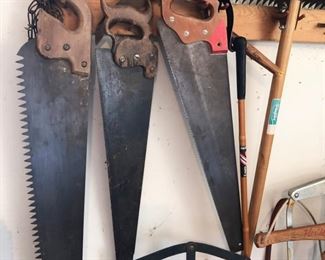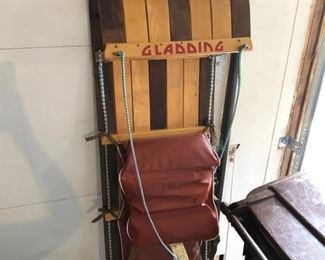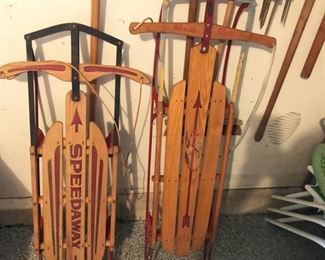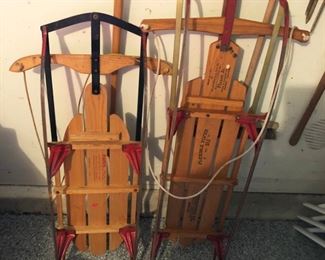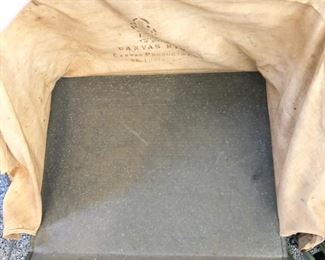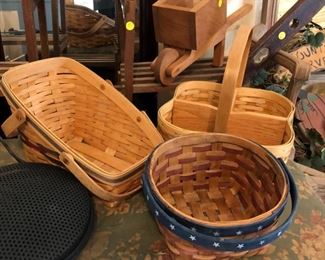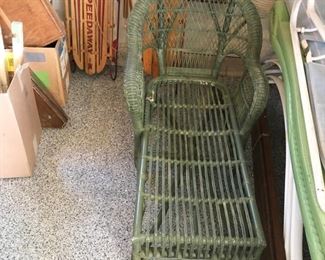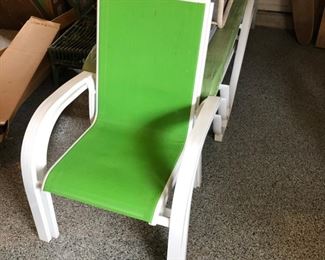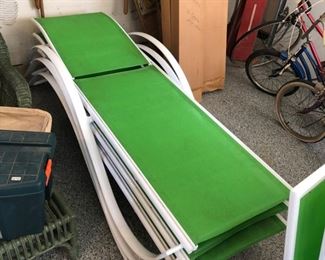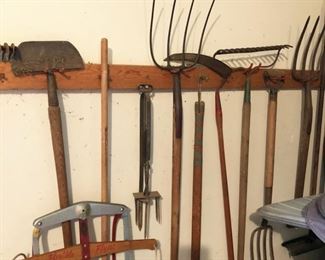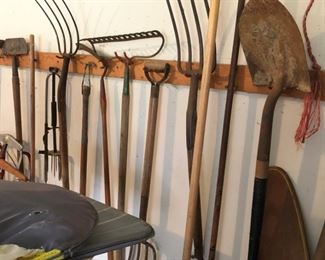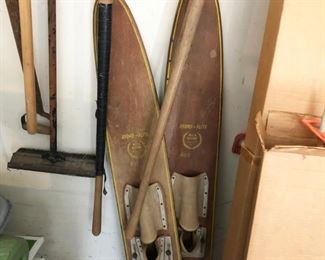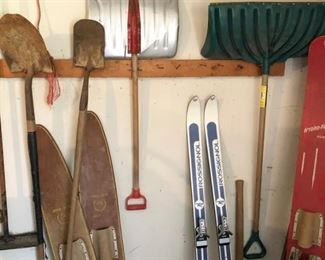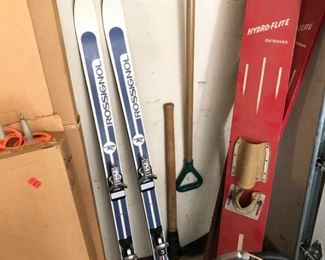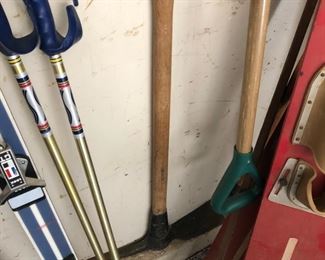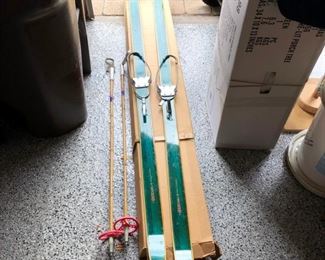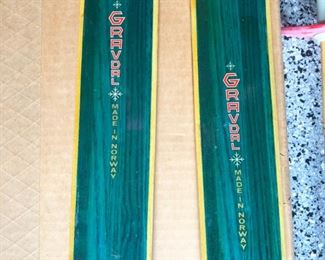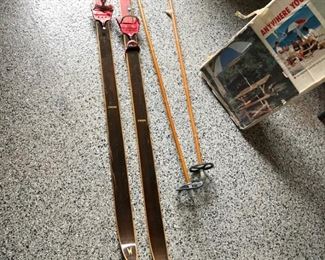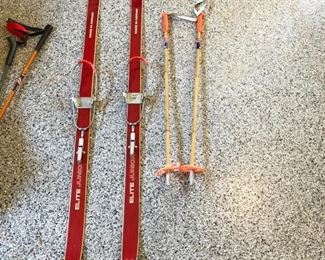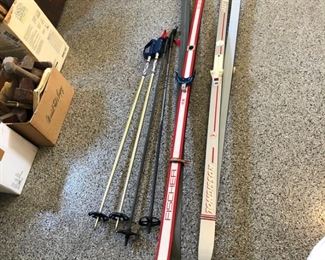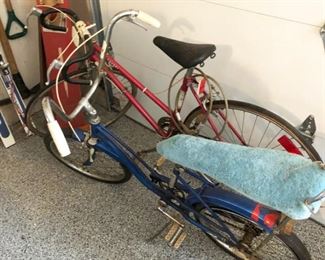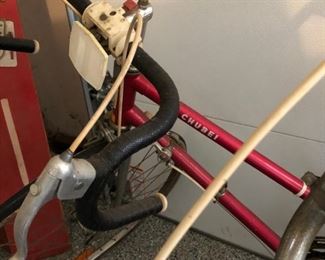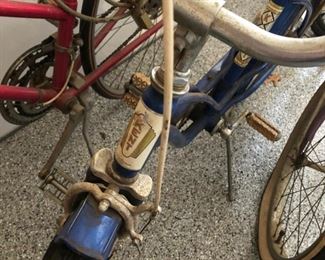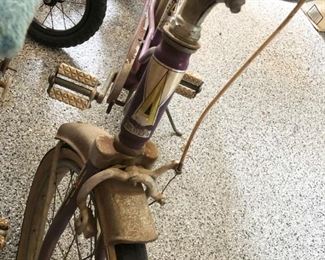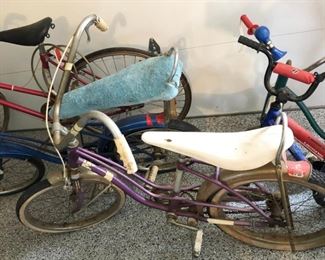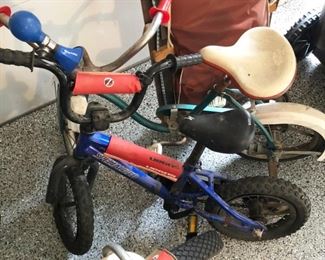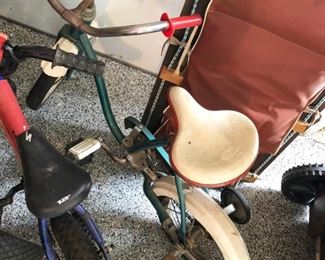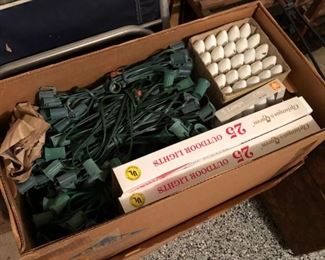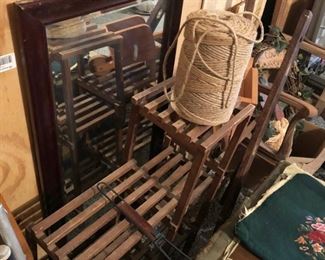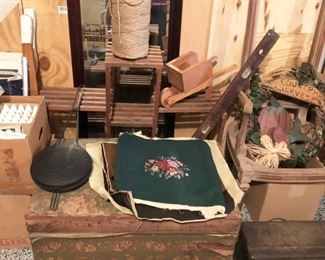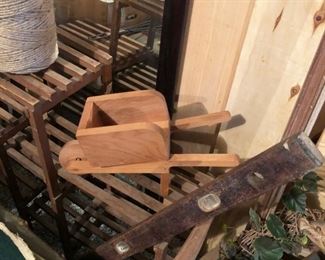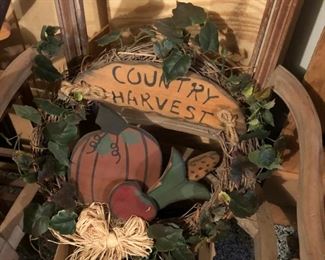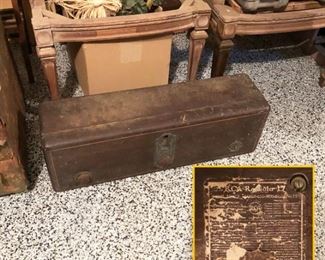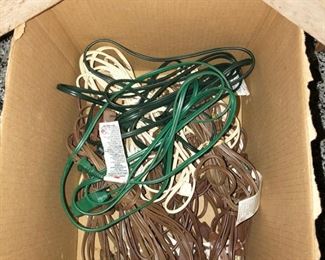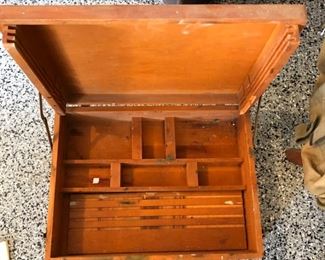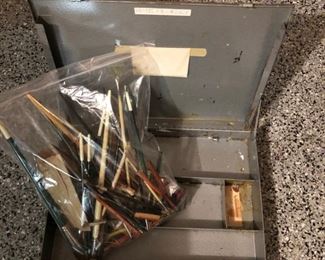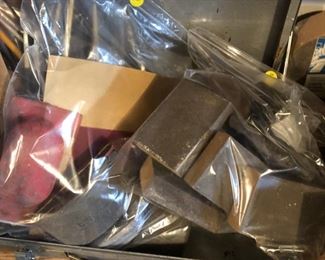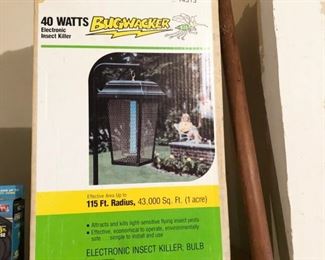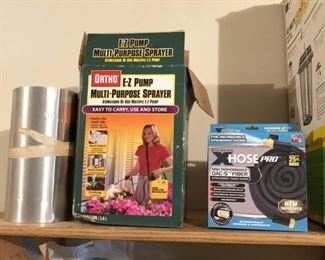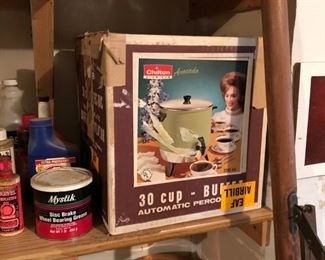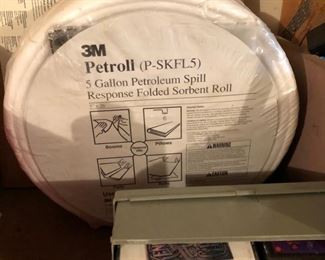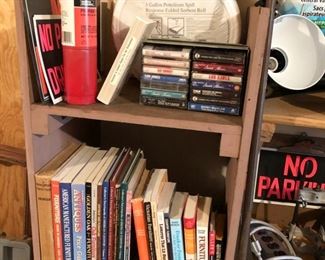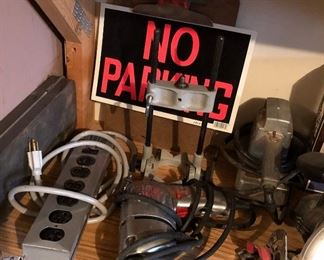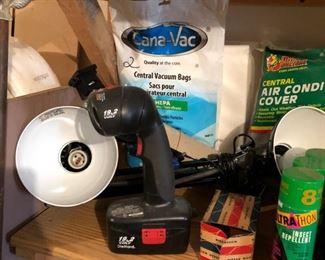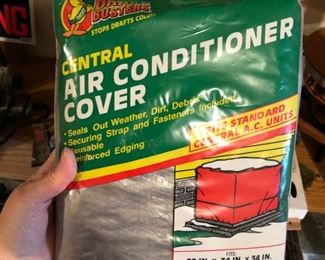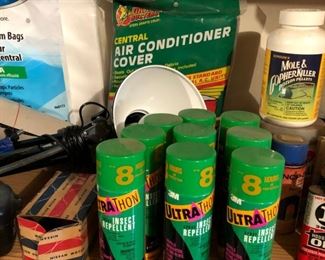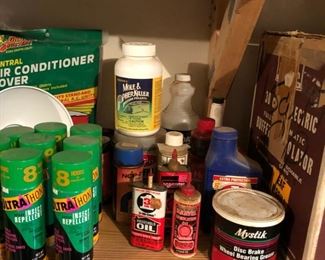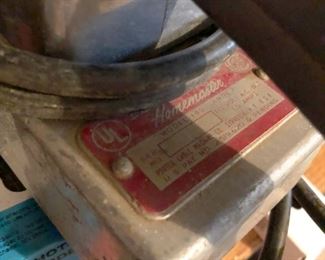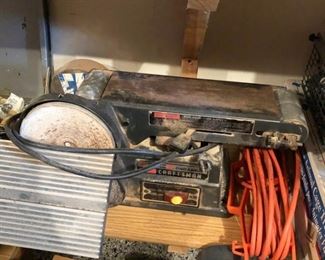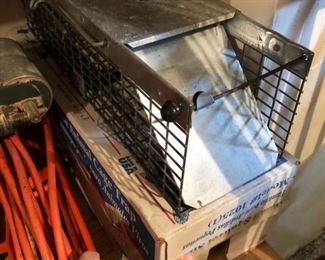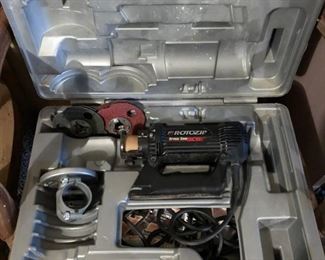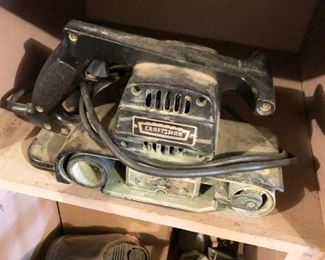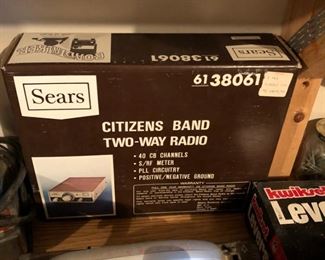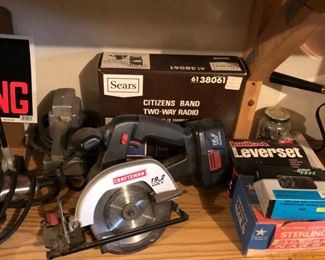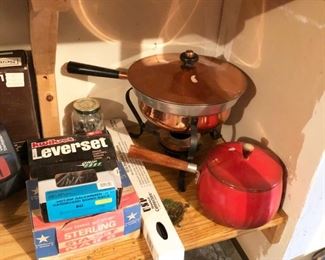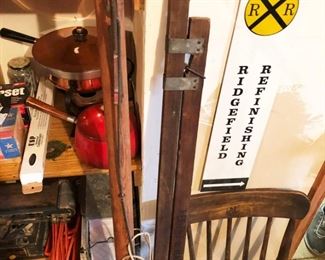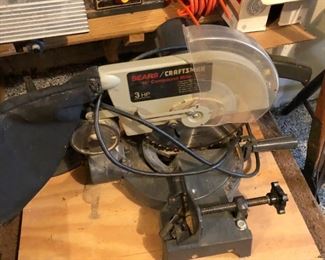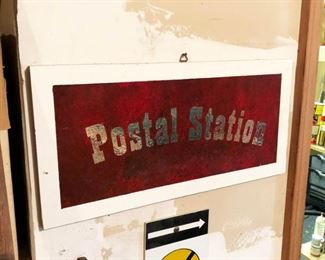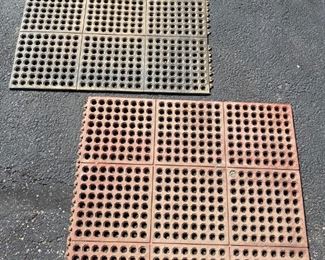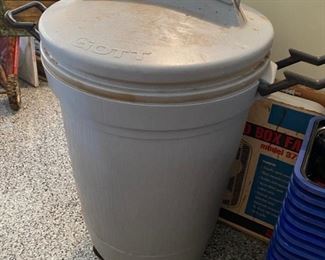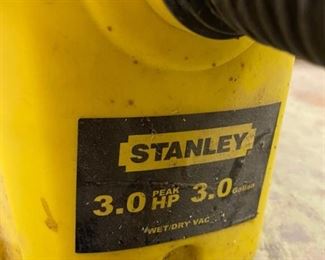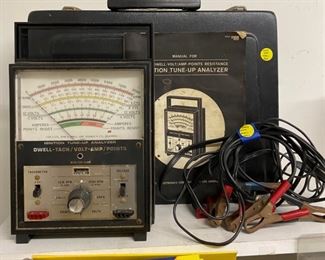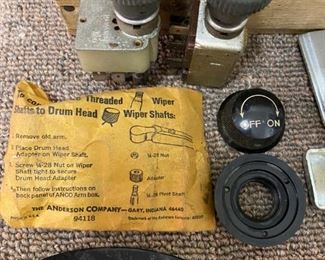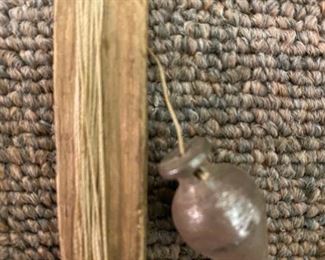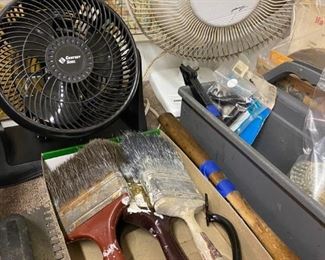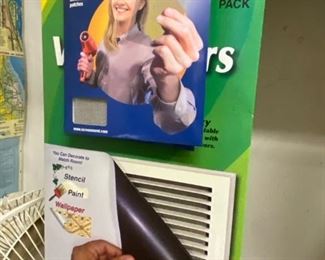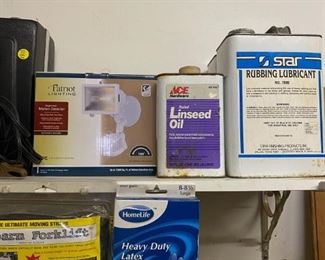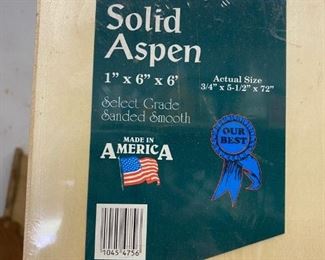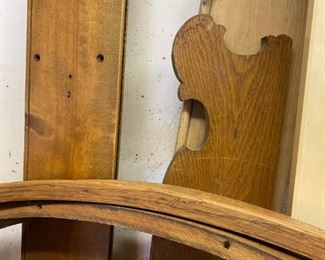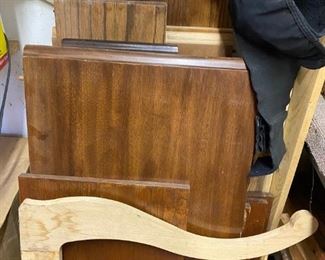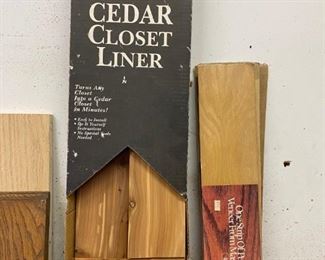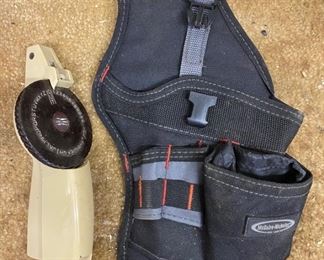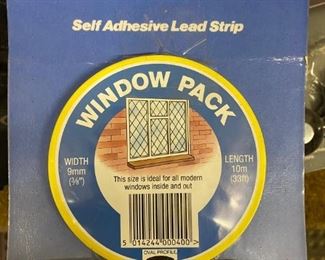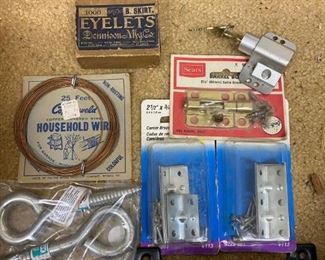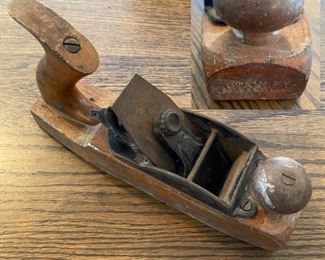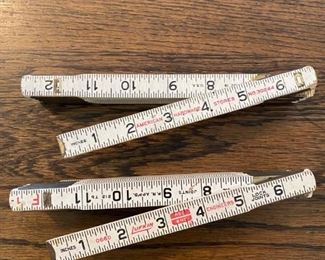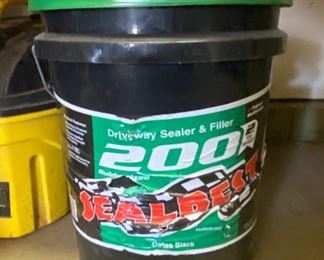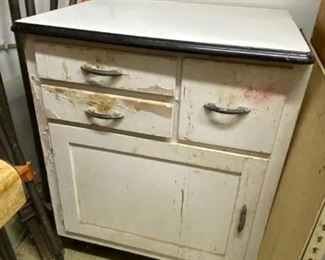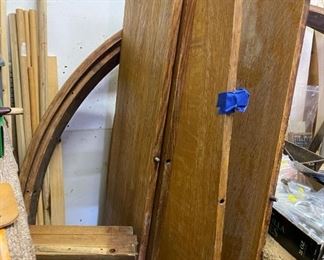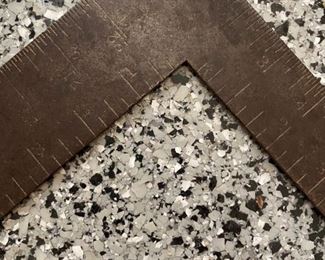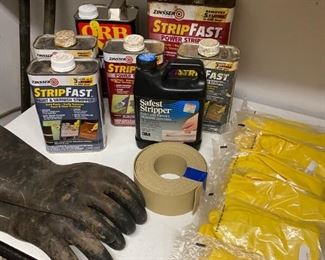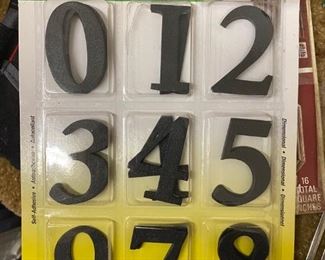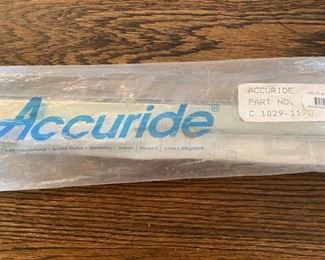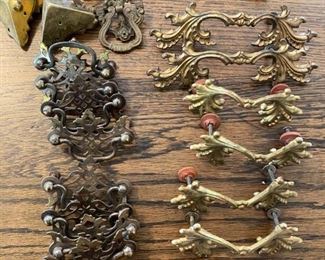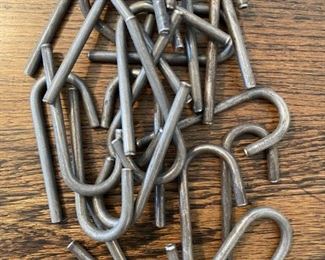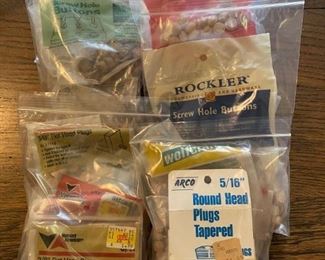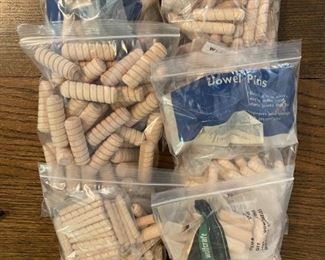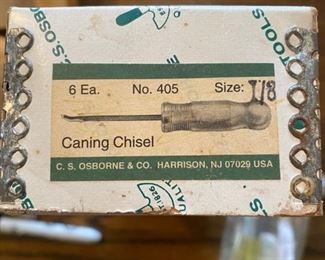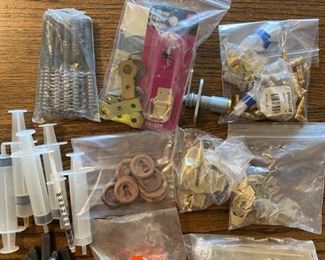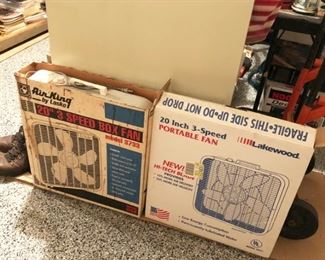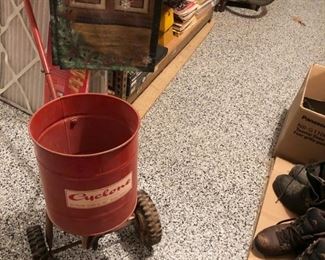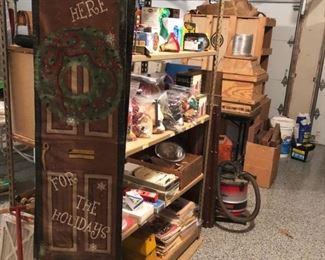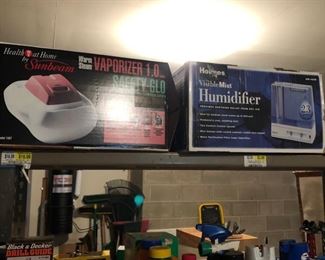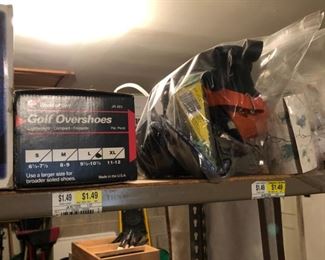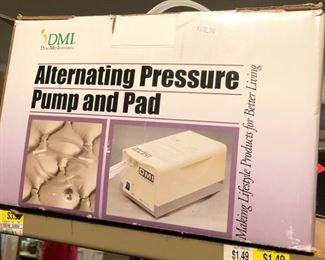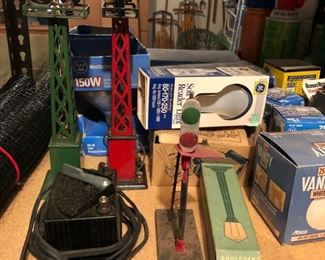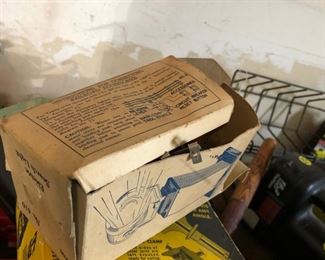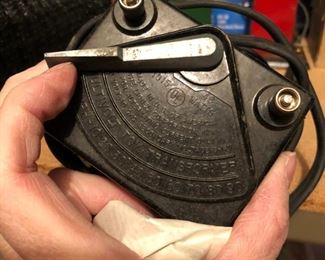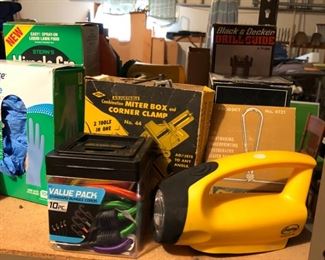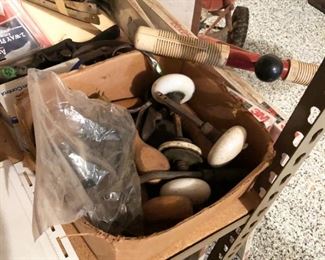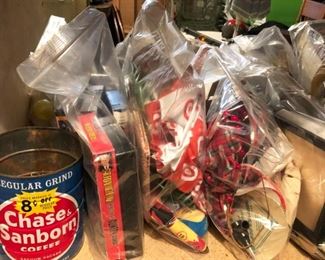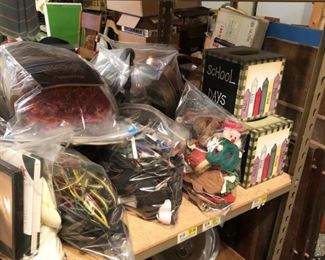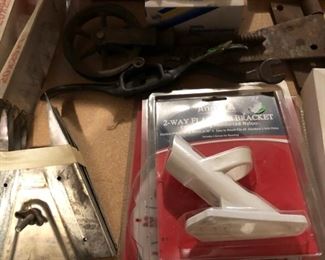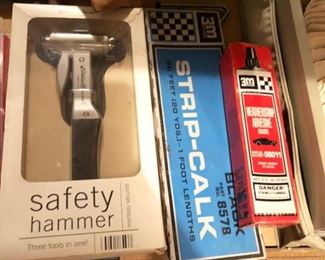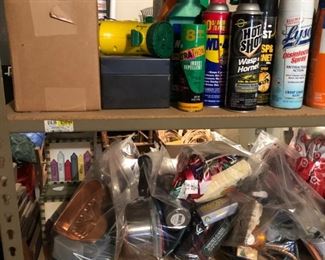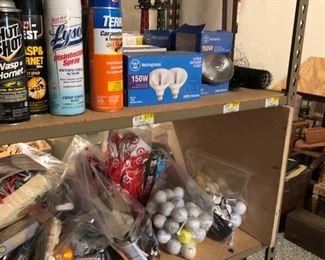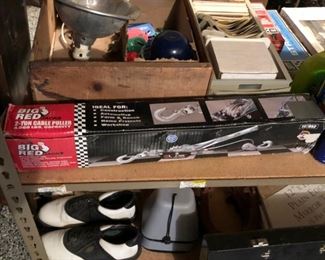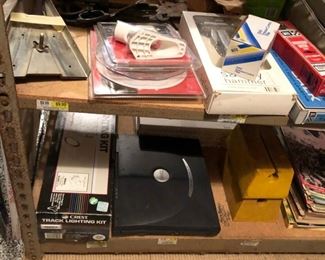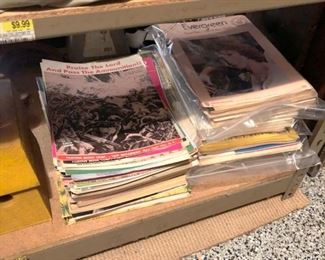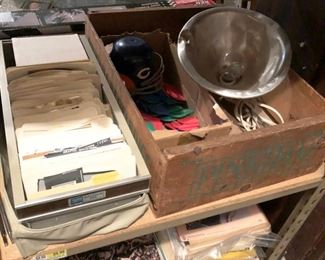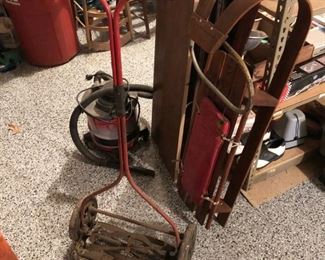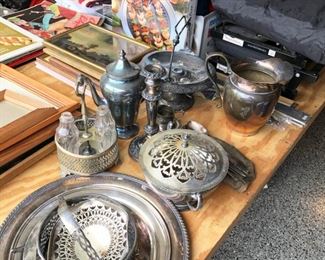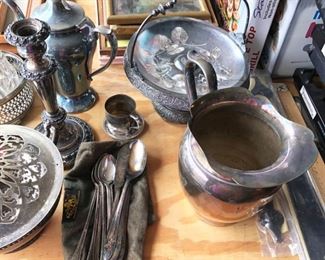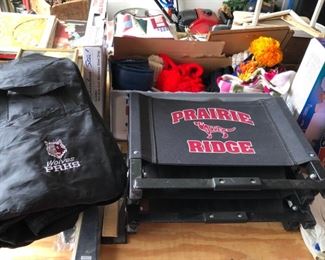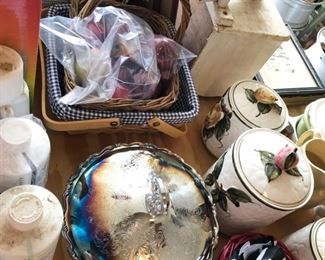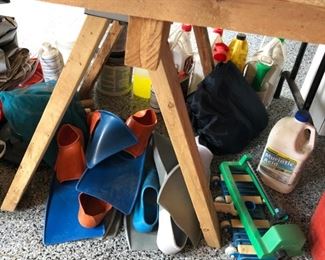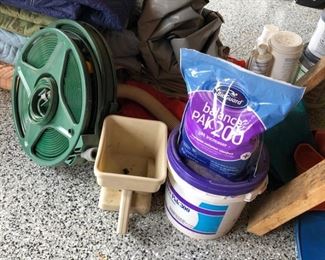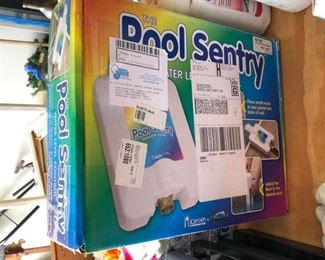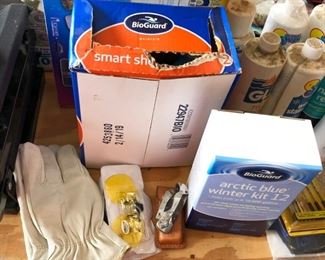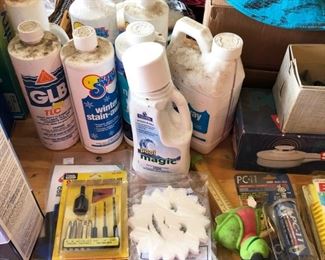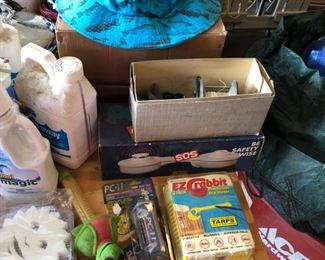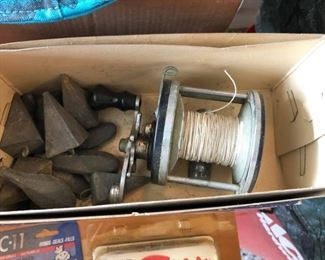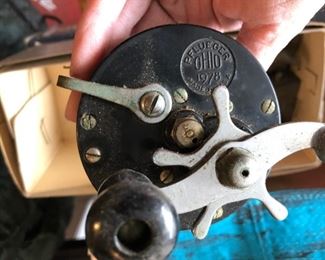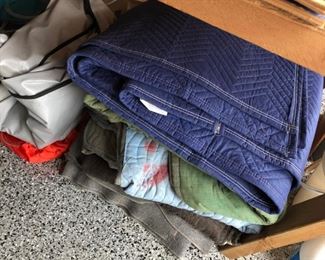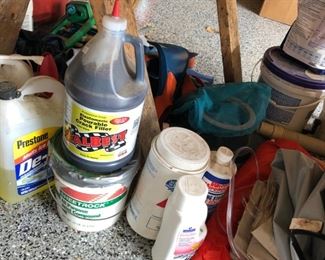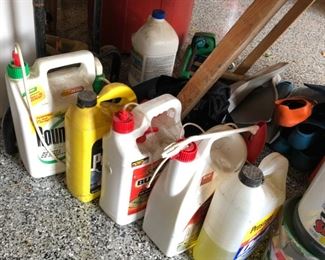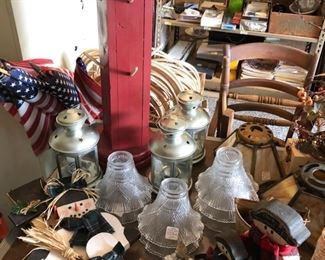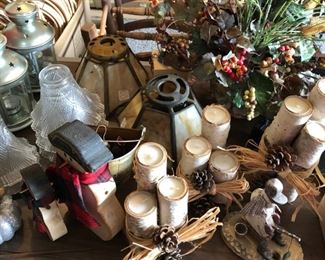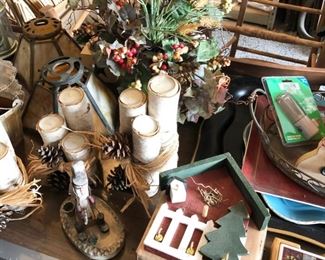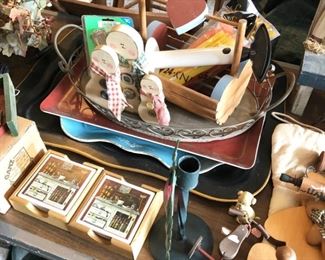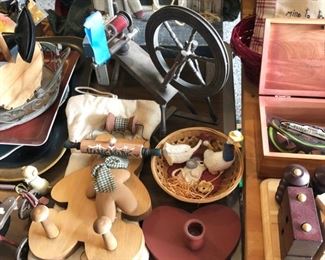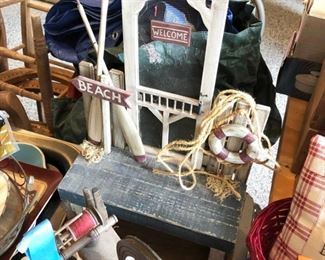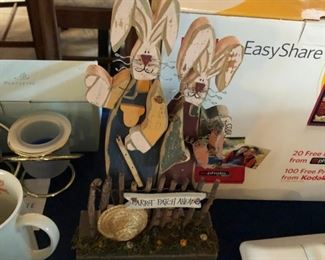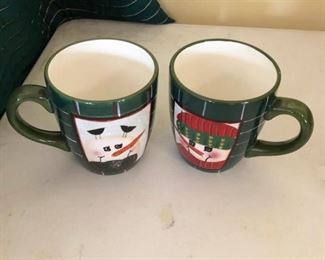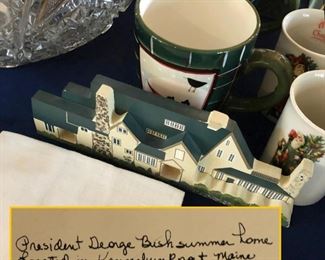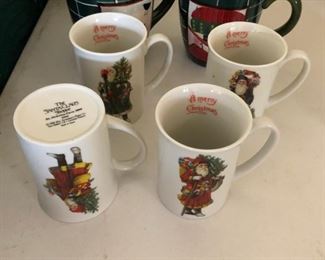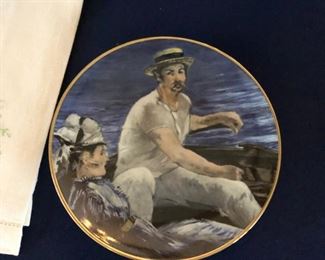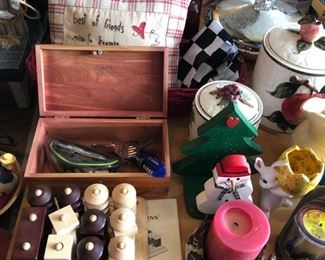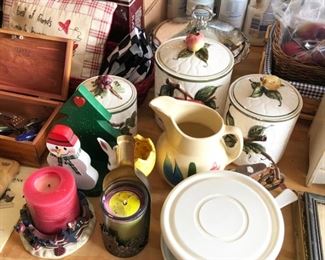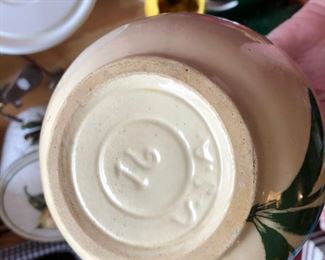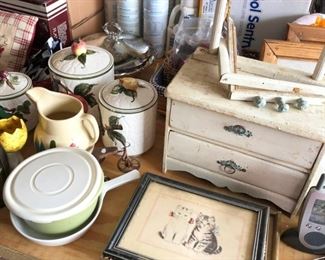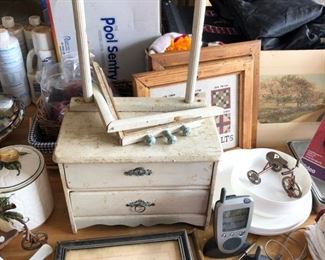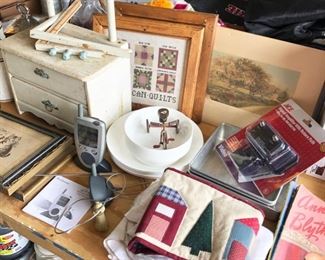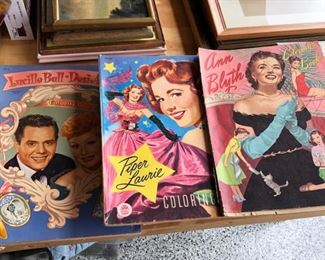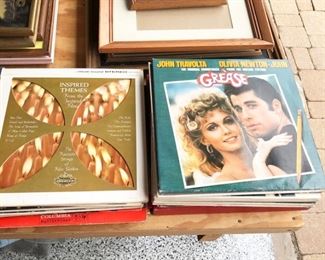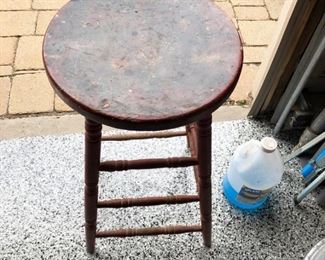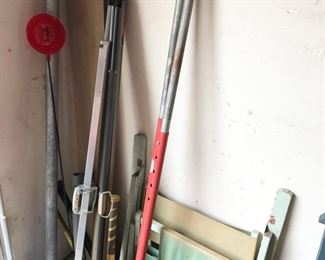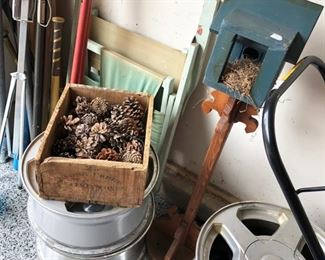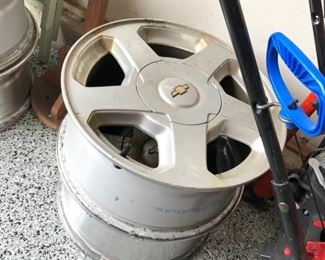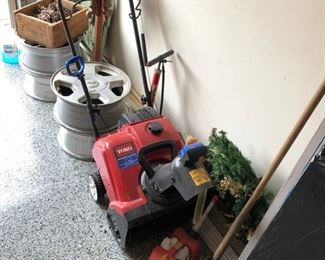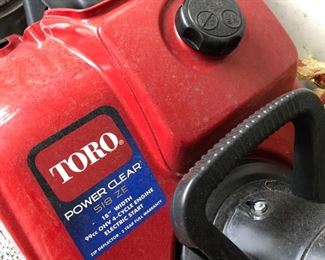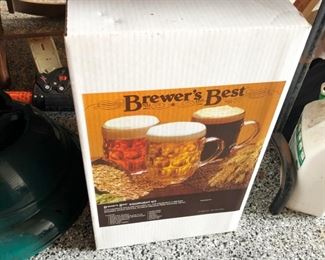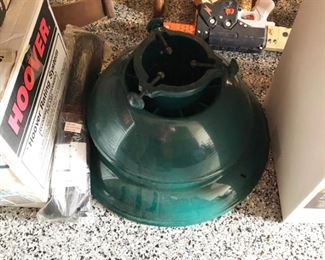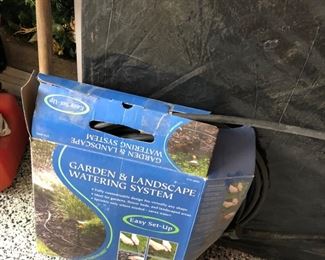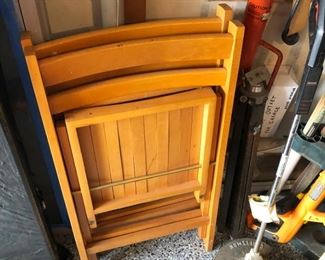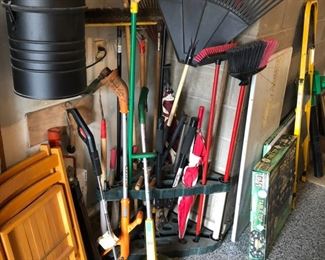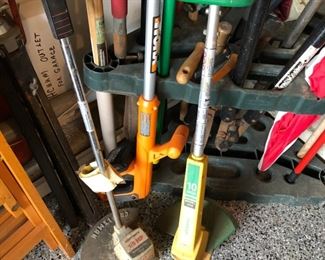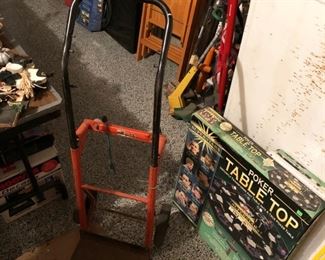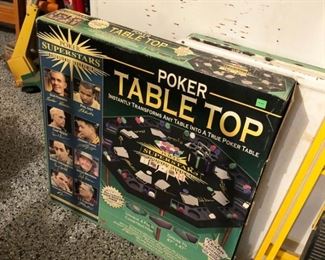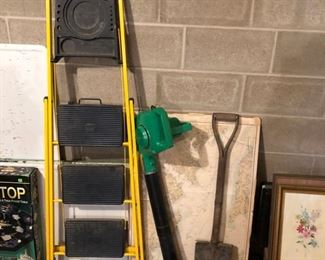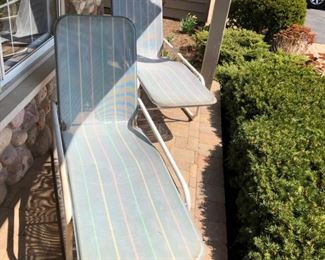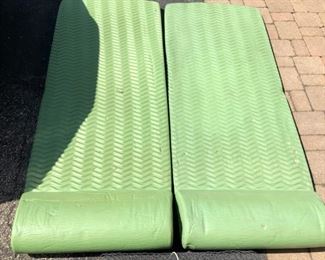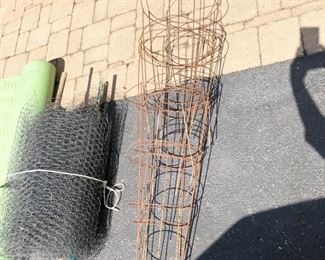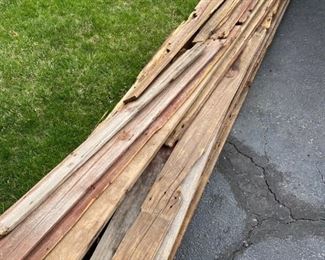 Thank you for using EstateSales.NET. You're the best!