LOUIS VUITTON,BARBER CHAIR-NORDSTROM DIVA CLOTHES, DESIGNER PURSES,SHOES-QUALITY FURNITURE-PAINTINGS
estate sale
•
3
day sale
•
sale is over
Terms
HAVE FUN ON A SPRING DAY AND FIND A TREASURE HERE ! THIS LITTLE HOUSE HAS LOTS OF TREASURES FROM THE TWINS TREASURES ! --WE ARE KNOWN FOR SELLING OUT TO THE BARE WALLS - EVERYONE MUST HAVE FUN ! ----- A HOT, OLD FASHION SALE TO FIND SOME BLOOMING TREASURES TO MELT THE RAINY BLUES AWAY ! OUR SALES ARE ALWAYS WELL ORGANIZED AND REASONABLY PRICED---WELL LIGHTED & EVERYONE HAS FUN WITH THEIR TREASURES FROM TWINS TREASURES--WE TRY TO TAKE INFORMATIVE PICTURES AND DESCRIPTIONS OF OUR ITEMS--WE KEEP OUR PRICES FARE BECAUSE WE CARE----THIS SALE WILL BE A 3 DAY SALE ! FULL PRICE THE FIRST DAY AND DISCOUNTS ON FRIDAY AND SATURDAY---- ALL MUST GO TO THE BARE WALLS-SOME FREE STUFF TOO !!!! -IF YOU CAN USE IT WE'LL SELL IT TO YOU ! YOU'LL FIND SOMETHING YOU NEED OR CAN'T PASS UP ! ALL SALES FINAL & SOLD AS IS---ALL ITEMS AS FOUND---SAME DAY REFUNDS ON NON-WORKING ITEMS--CASH OR CHECK ( WITH DRIVERS LICENSE)--BRING YOUR OWN HELP & MUSCLES---AS WE DO NOT SUPPLY MANPOWER--BUYER RESPONSIBLE FOR PACKING & REMOVING ITEMS--WE ARE NOT RESPONSIBLE FOR ACCIDENTS, INJURY OR LOSS OF ITEMS OR ANY DAMAGE TO YOUR CLOTHING--NO PRE-SALES OR PRE-PRICING----WE WILL HONOR A LIST IF EVERYONE IN LINE IS IN AGREEMENT WITH THE LIST---IF YOU PUT A LIST ON THE DOOR & LEAVE, THE LIST WILL NOT BE HONORED. LIST HOLDER IS RESPONSIBLE FOR ORGANIZING BEFORE DOORS OPEN---- IF YOU CAN USE IT WE'LL SELL IT TO YOU !! YOU'LL FIND SOMETHING YOU NEED OR CAN'T PASS UP ! --JUST LINE UP AT 10:00--------ALL CRY BABIES STAY AT HOME ! KEEP DRIVEWAYS CLEAR----ALL MUST GO SO IT'LL BE GONE BEFORE YA KNOW ! WE'LL MAKE IT FUN WITH A SMILE WHEN WE'RE DONE ! NEED A MARBLE TABLE & CARVED CHAIR OR SOME DISH WARE ? DON'T HAVE TO LOOK FAR FOR SOMETHING FOR YOUR BAR AND WE HAVE THAT BAR---JUST LOAD UP YOUR CAR ! -WE'LL SELL IT ALL TO THE WALL & DOWN THE HALL ! ANOTHER FUN TWINS SALE--THE ONE AND ONLY TWINS TREASURES-----ALL OF THE CLOTHES AND JEWELRY IS IN THE BOUTIQUE ATTIC---ANY ITEMS UPSTAIRS WILL BE PAID UP THERE FIRST ---NOTHING FROM THE ATTIC WILL LEAVE BEFORE PAYMENT OF THOSE ITEMS--YOU WILL BE DELT WITH FOR ANY TAG SWITCHING BY OUR BOUNCER ! WE HAVE ENOUGH TO FILL A NORDSTROMS !!!! THIS LADY WANTED TO OPEN A CHIC BOUTIQUE INSTEAD SHE HAD HER OWN IN HER UPSTAIRS REMODELED ATTIC !! YOU WILL BE TURNED INTO A FASHIONISTA WHILE YOUR HOUSE GETS A MAKEOVER WITH ALL THE UNIQUE FURNISHINGS IN THIS WONDERFUL SALE !! WE HAVE THE CLOTHES AND SHOES AND ALL THE ACCESSORIES TO TURN YOU FROM A STEPFORD WIFE TO A RUN-WAY DIVA MODEL !! "THE LIMITED " IS NOT LEAVING TOWN BUT HAS MOVED INTO OUR HOUSE AND WE COULD OPEN OUR OWN "PAYLESS" SHOE STORE WITH OUR HIGH END SHOES !!!! THIS WILL BE A HUGE 3-DAY SALE WITH TWO CHECK-OUTS ! WE ARE STILL SETTING UP--THE LADY OF THE HOUSE FELT IT WAS BETTER TO SPEND MORE FOR QUALITY ITEMS AND IT SHOWS IN HER TASTE FOR FURNITURE, GLASSWARE, KITCHENWARE AND CLOTHING OUTFITS ! SHE COLLECTED PURSES AND SHOES --ALL IN THE ORIGINAL BOXES TOO ! WE EVEN HAVE SOME ITALIAN LEATHER SHOES---SHE HAD AN EYE FOR ART AND DECORATING HER HOUSE WITH COLORS, WALL PAPER AND CURTAINS--AND SHE LOVED TO DECORATE WITH CLOCKS ON THE WALLS , LIGHT UP THE WHOLE HOUSE WITH STAINGLASS LAMPS AND SERVE AND COOK HER MEALS ON COLORFUL DECORATED DISHES AND COOK THEM IN COPPER OR RED MOTTLED POTS --LOTS OF UNIQUE ART PAINTINGS ON CANVAS---WE HAVE AN ORIGINAL YOLI PAINTING IN SUPER SHAPE ! WE HAVE A LARGE AMOUNT OF QUALITY AND DESIGNER CLOTHING. SHOES. AND DESIGNER PURSES FROM THE 1980'S TO NOW--FROM LOUIS VUITTON TO PRADA TO COACH TO ITALIAN ! WE HAVE IT ALL ! SOME HAVE BEEN NOT USED AND OTHERS HAVE BEEN USED ONLY ACOUPLE OF TIMES !--WE WILL BE LISTING THE NAMES ON THE PURSES AND CLOTHING LATER-----THE FINISHED ATTIC WAS TURNED INTO HER OWN PERSONAL CLOTHES CLOSET AND BEDROOM --WE EVEN HAVE A SUPER NICE BARBER CHAIR WITH A RARE CHILDS SEAT ATTACHED TO IT !------THE BARBER CHAIR DOES WORK--GOES UP AND DOWN AND IT IS NOT HELD TOGETHER BY BUNGIE CORDS---- XMAS TIME BROUGHT HER JOY AS SHE LOVED DECORATING HER TREES WITH FANCY ORNAMENTS . OLD TYME SANTAS FILLED HER HOUSE EVERYWHERE AND UP HER WHITE CARPETED STAIRS ! FROM OLE TYME SANTAS WITH GOLD GILDED, WHITE AND RED ROBES AND FUZZY LAMB BEARDS THAT RANGE IN SIZE FROM A FOOT TO 4 FOOT--A LARGE AMOUNT OF QUALITY XMAS SANTAS AND XMAS DECOR FROM MACYS AND ON LINE DESIGNERS----VERY CUTE SANTAS WITH LAMB BEARDS---ALL WERE PACKED AWAY IN PLASTIC BAGS TILL NEXT YEAR---LOTS OF QUALITY KITCHEN WARE-POTS AND PANS---DISHWARE AND FINE , COLORED STEMWARE---MANY NEWER STAIN GLASS TABLE LAMPS, CARVED SIDE TABLES, QUALITY COUCHES AND SIDE CHAIRS---OVER SIZE LEATHER ARM CLUB CHAIRS WITH CARVED WOOD ARM PANELS--NICE WALNUT ROUND DINING ROOM TABLES WITH LEAVES AND MATCHING CARVED CHAIRS---LOTS OF OIL, ACRYLIC CANVAS PAINTINGS AND PRINTS--SOME HARGROVE TOO ----SUPER NICE, SMALL AND NEW, CARVED WALNUT, CURVED 1/2 BAR WITH BRASS FOOT RAIL AND BLACK AND WHITE MAN MADE MARBLE TOP WITH 2 LARGE BAR STOOLS--A PAIR OF OLD , METAL ICEBOXES THAT ARE PAINTED GREEN--HAND PAINTED SERVER BUFFETS AND LONG ENTERTAINING TABLES---LONE SCROLLED IRON TABLES WITH MAN MADE STONE TABLE TOPS--LOTS OF MIRRORS, LARGE CLOCKS AND FUN OIL AND PRINT PAINTINGS---SOME HARGROVES TOO ! LOTS OF LADY PAINTINGS FOR YOUR BOUDOIR ! CARVED TABLES AND STONE TABLES-- TALL ARMOIRES---ALL FURNITURE IS LIKE NEW !---1920'S WICKER EIFFEL TOWER FLOOR LAMP THAT WORKS !-SOME DISHES AND COLORED STEMWARE HAVE NEVER BEEN USED ! WE HAVE A CASE OF NICE TURQUOISE JEWELRY AND STERLING SILVER RINGS AND BRACELETS----IT WILL BE A FUN SALE AND LOTS AND LOTS TO LOOK AT !-----------------------------------------------------------------------------------------------------------------------------------------------------------------THESE ARE SOME OF THE FOLLOWING DESIGNER NAMES ON THE CLOTHING---PICTURES WILL SOON FOLLOW---ALL CLOTHING ARE MEDIUM TO LARGE AND IN SUPER SHAPE ! FROM THE 1980---TO CURRENT---ALL CLOTHING ARE IN SUPER SHAPE ! SOME HAVE NEVER BEEN WORN AND THE OTHERS HAD BEEN DRY CLEANED ! THERE ARE VESTS IN FAKE FUR,DENIM, VELVET, LACE---LOTS OF JACKETS FROM LEATHER, SUEDE, VELVET, LACE, VINYL---ALSO SLEEVELESS BLOUSES AND DRESSES--ALOT OF THE CLOTHING HAS NOT BEEN WORN AND WITH THE ORIGINAL TAGS---IF THEY WERE WORN , WE HAVE A BAG FULL OF PLASTIC FROM THE DRY CLEANERS !!!!!-LOTS OF CLOTHING AND HERE ARE SOME NAMES---TRUE FREEDOM, LIN VAIN, M TO L, JKLA CALIFORNIA, STOOSHY, SPEECHLESS, ONE WORLD, OLIVIA SKY, DIANE GILMAN, MONTEAU, BLONDE, FRENCH CONNECTION, SANS SOUCI POLKA DOT DRESS, TAHARI ARTHUR S. LEVINE WHITE WOOL COAT, COVINGTON AND BONGO COATS, KIKO JAKET, MODA INTERNATIONAL, RUSSELL KEMP BLACK AND WHITE DOT COAT, FAITH, TRINA TURK LOS ANGELES, CACHE' BLACK JACKET, RALPH LAUREN, FIELD MANOR, LAURA ASHLEY, FINITY LIME GREEN DRESS, KENAR, COVINGTON, KENNETH COLE, FEVER, APOSTROPHE, CHESLEY, METROPOLITAN NEW YORK BLACK AND WHITE JACKET, CRISTINA, PAPER TEE BLACK VINYL SLEEVES, SUSA GRAVER PURPLE SWEATER, BCBGMAXAZRIA, ICE, ARDASHIAN FAKE FUR VEST, A. BYER, CHICO'S DESIGN MUSTARD SUEDE VEST, FREE COUNTRY WHITE RIVET COAT, METAPHOR COATS, RUFF HEWN VELVET JACKET, VIGOSS JEAN SKIRT, LEATHER AND SUEDE JACKETS--"APART" SUEDE CAMEL SKIRT, CACHE' SUED JACKET, LEATHER JACKET, PARIS HUES, "SM" OF NEW YORK VEST, "LEATHER LIMITED" LEATHER JACKETS, FIRST ISSUE LIZ CLAIBORNE, SUGAR LIPS DRESS, MILAND, HAUTE MONDE, NOVIELLO BLOOM LEATHER COAT, IMAN, LATINA, LAURA SCOTT, RENA ROWAN, OSO CASUALS, AND SEQUIN TOPS, LEATHER JACKET BY OTELLO PELLE, DKNY, JONATHAN STONE BLACK AND WHITE TWEED COAT, A NICE PINK RAINCOAT BY JOAN RIVERS---RED LEATHER GUESS JACKET, IMAN GREEN LEATHER JACKET WITH MATCHING GREEN HAND BAG-------HERE ARE SOME NAMES OF SHOES, LEATHER AND SUEDE SHORT AND KNEE BOOTS----MOST OF THE SHOES AND BOOTS HAVE NEVER BEEN WORN OR HARDLY WORN--STILL IN ORIGINAL BOXES----WE DO HAVE SANDALS AND OTHER SHOES THAT WE HAVEN'T REACHED YET ! SIZES ARE FROM 8--8 1/2---MAYBE ACOUPLE 9'S----ASHRO BLACK AND WHITE POLKA DOT AND ALSO A PAIR OF GOLD SNAKE---VALENCI, COOLWAY SUEDE 1/2 BOOTS, MIA SUED 1/2 BOOTS, RELATIVITY BOOTS, CANADIENNE, MOUNT CLAIRE, CROWN SUEDE, BEARPAW, BARBO, COCONUTS BY MATISSE, DVLOOK, MARC FISHER, MERONA, WHITE MOUNTAIN, SPORTO, BONGO, MADDEN GIRL, VINCE CAMUTO, COVINGTON, B BAKER, KENNETH COLE, FRANCO SARTO, BG CRISTINA SUEDE BOOTS, COOLWAY, "VS" SUEDE BOOTS, ALDO, BARBO, BELINI, MARC FISHER, MERONA, SPORTO, AUGG AUSTRALIA, "SM" NEW YORK, SESTO MEUCCI ITALY, COLIN STUART, MONZO FRANCO, COUP, ETAT, BABY PHAT BY KIMORA LEE SIMMONS, BROWN SUEDE AND A GOLD VIS A' VIE, NINA , MIA, BANDOLINO, NICKELS ITALY,-THERE ARE ALSO A BOX FULL OF MEN'S ITALIAN SHOES TOO ! THEY ARE SIZES 9--9 1/2 ---------------------------------------- WE FOUND A CANDY PINK VELVET "PAT VINI" PURSE WITH STILL THE $182 PRICE TAG ON IT ANS A RALPH LAUREN DRESS FOR $220 ! SOME MORE PURSES--WE HAVE ACOUPLE LOUIS VUITTON IN BROWN , PINK AND GOLD, AND A BLACK WITH THEIR BAGS !! ---DIOR, PIETRO ALESSANDRO NEW YORK--SHARIF OF NEW YORK, FENI, A COACH PURPLE SUED WITH BILLFORD, KENNETH COLE, DOONEY BOURKE,----------------B. MAKOWSKY, VINCE CAMUTO, A BROWN COACH -----MORE ON THE YOLI PAINTING----THIS PAINTING HAS BEEN TAKEN OUT OF THIS SALE BY ANOTHER RELATIVE-SORRY FOR THE DISAPPOINTMENT !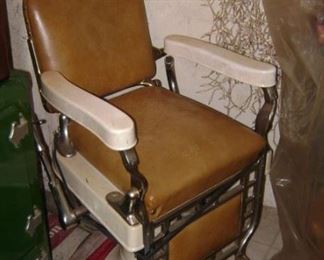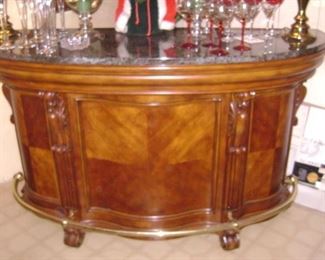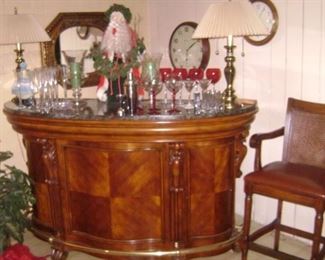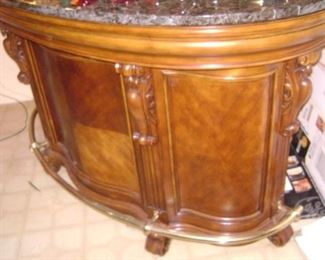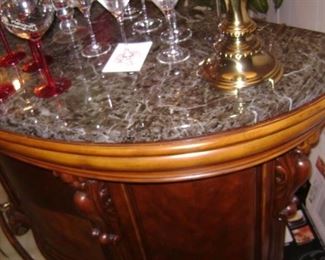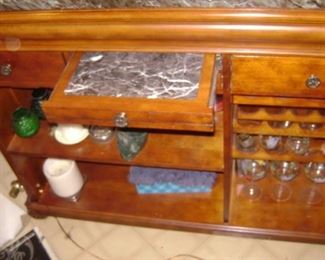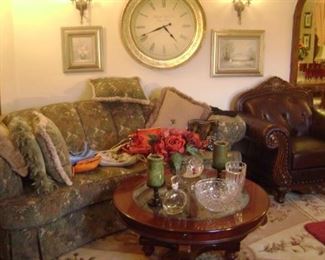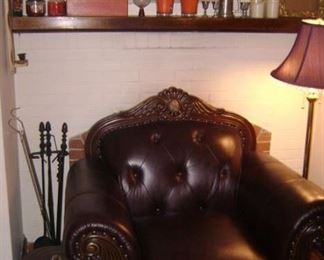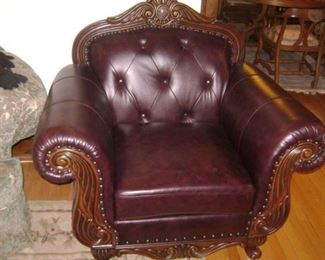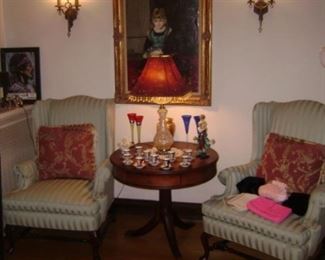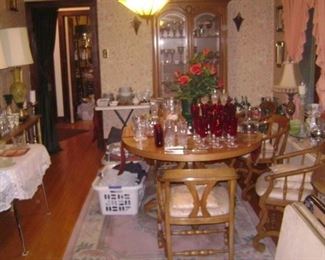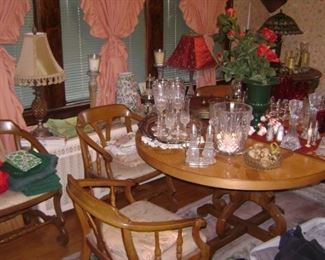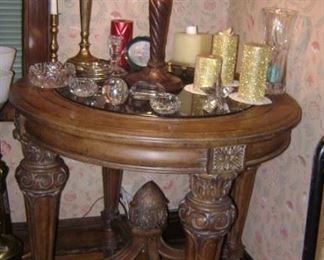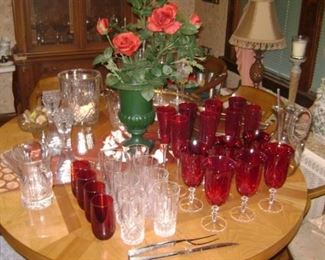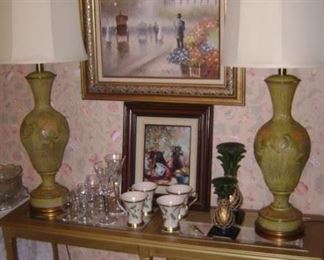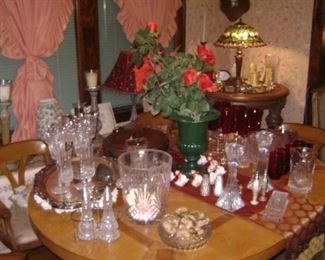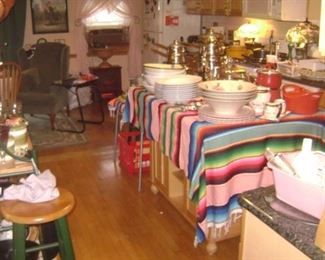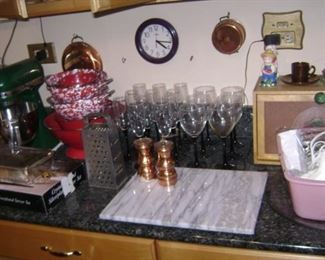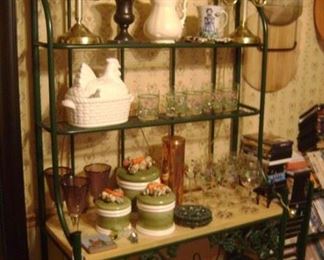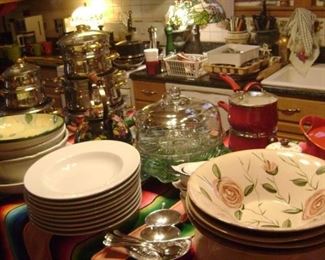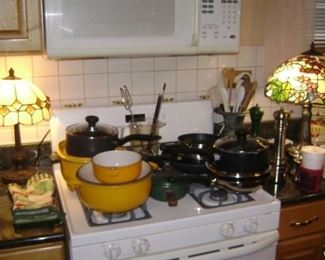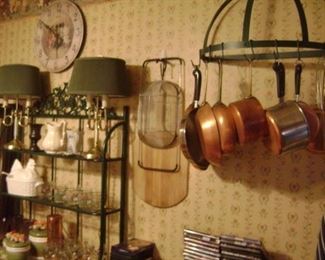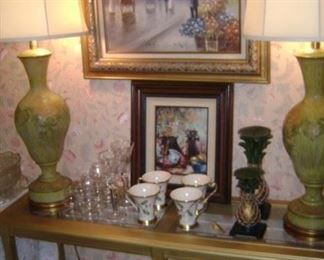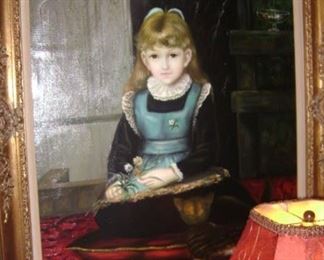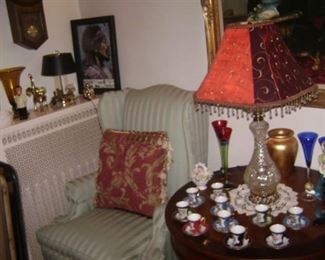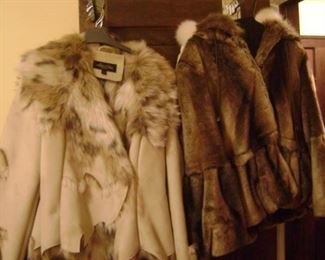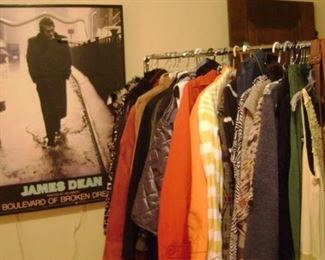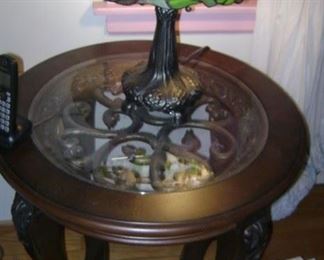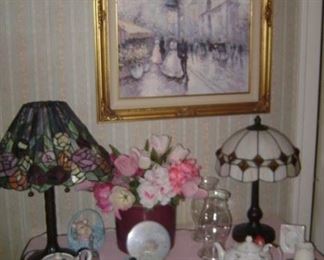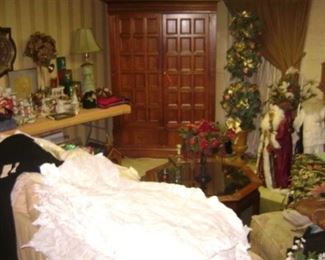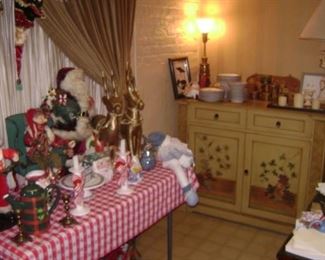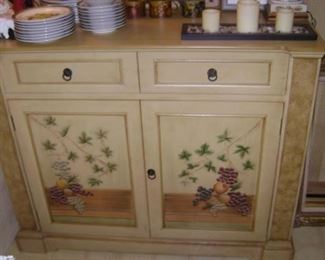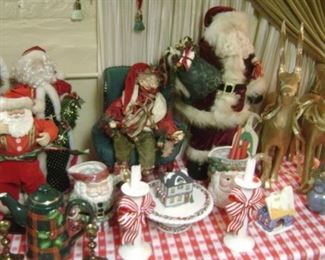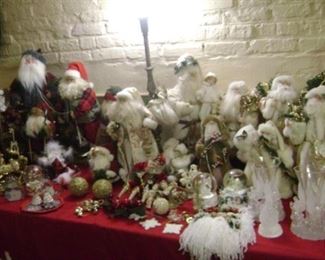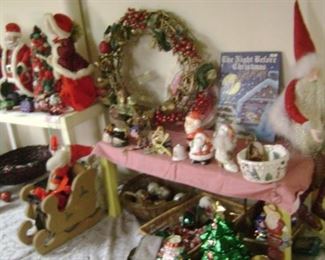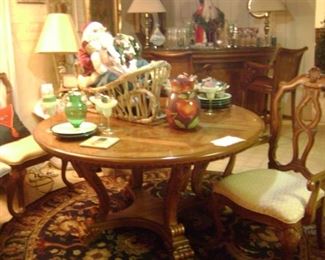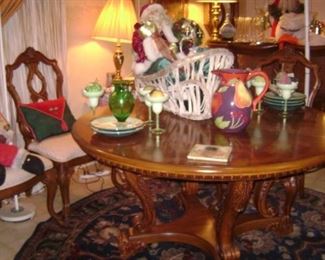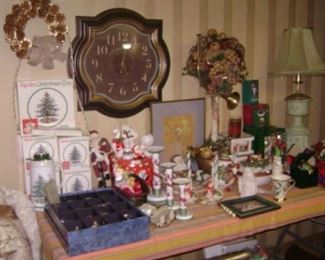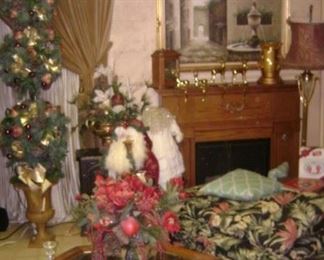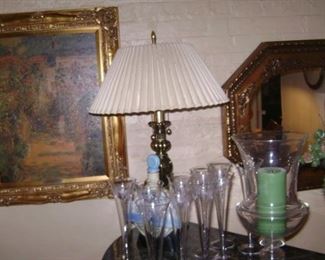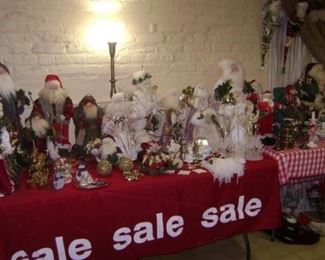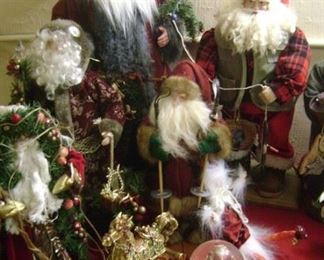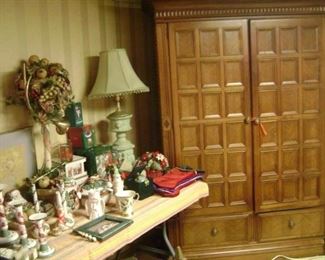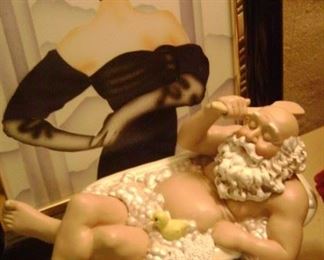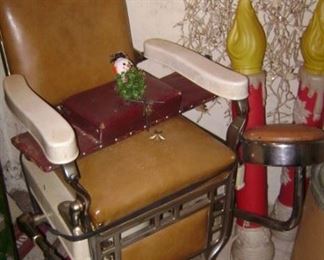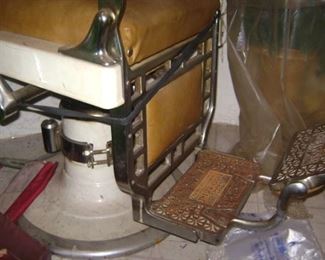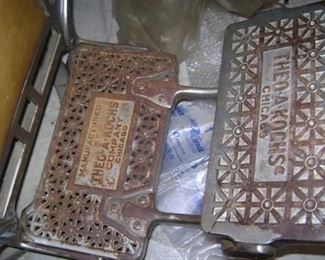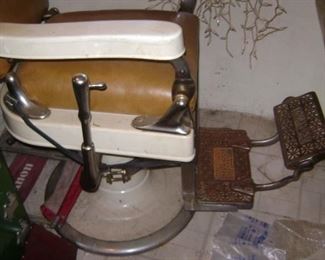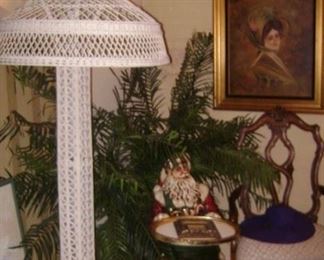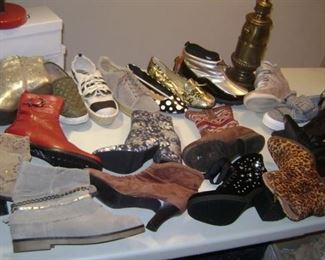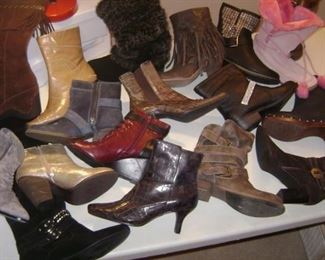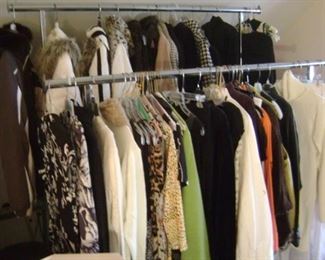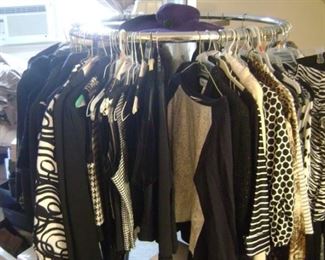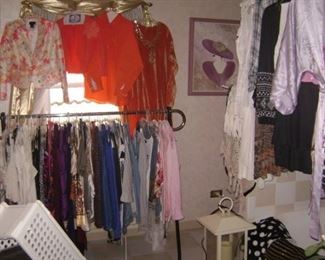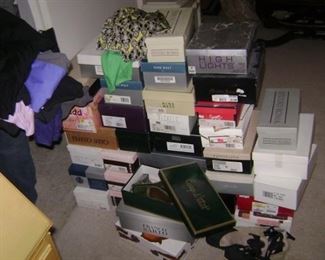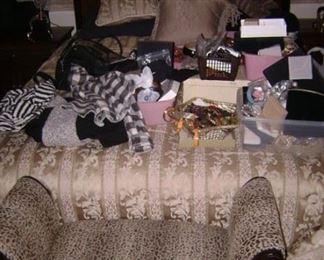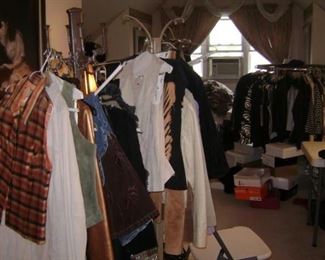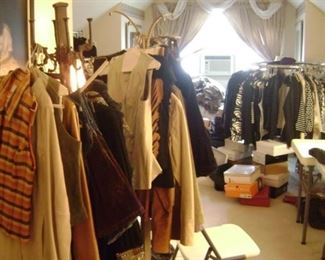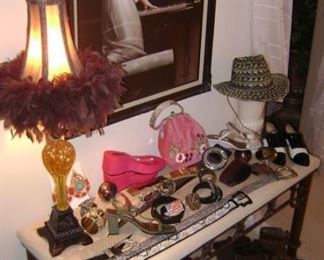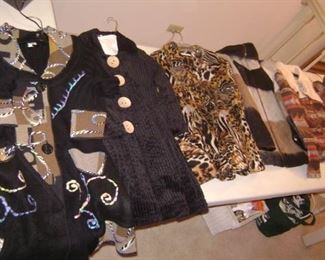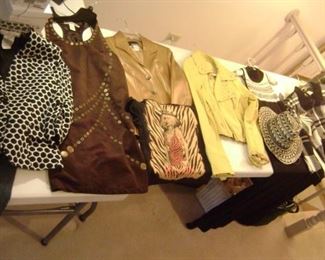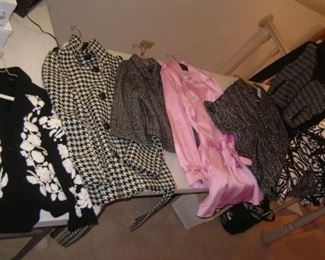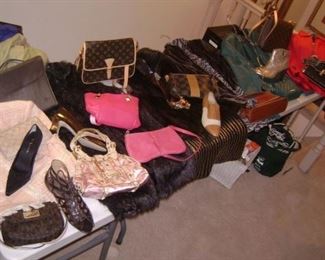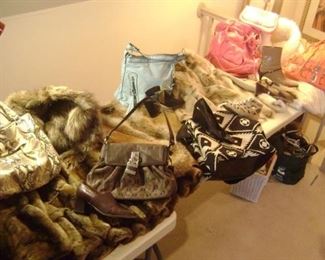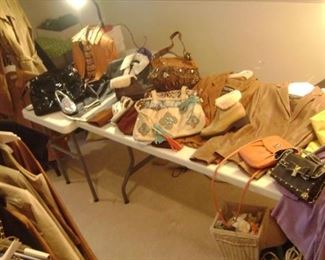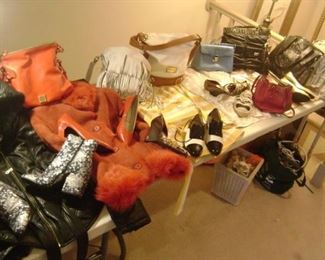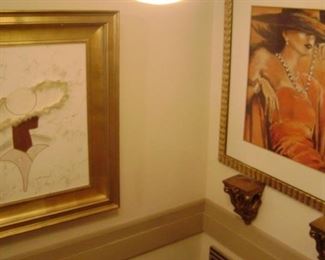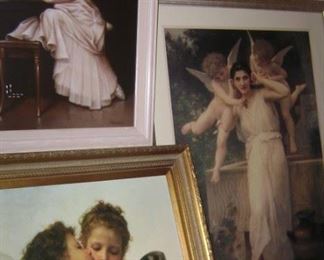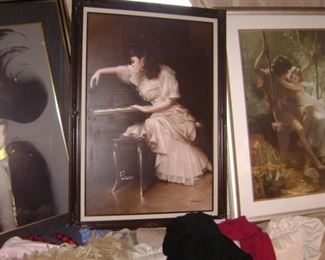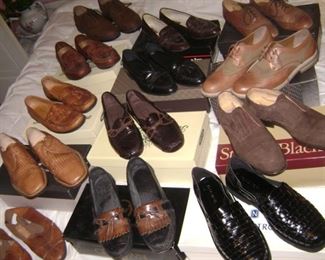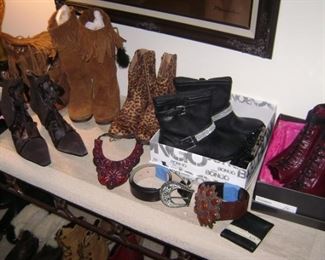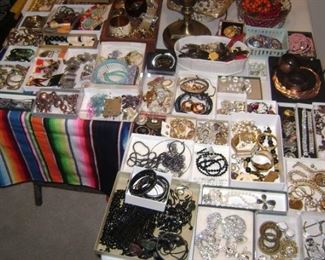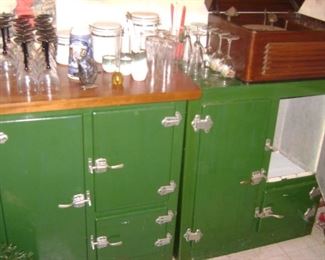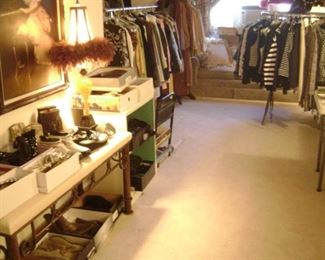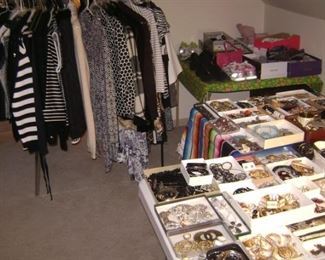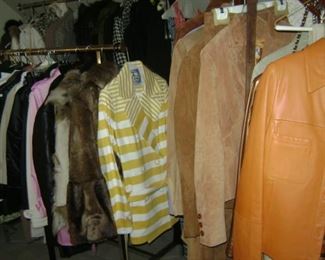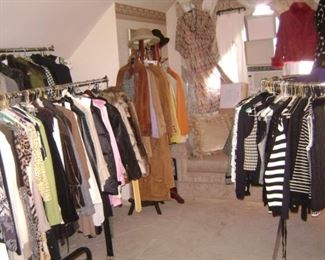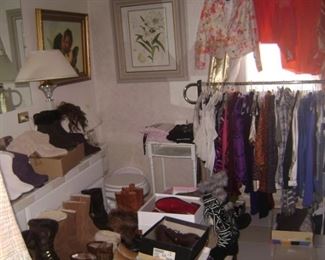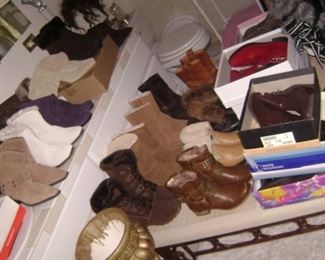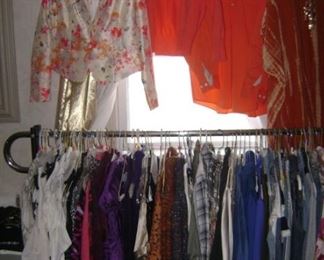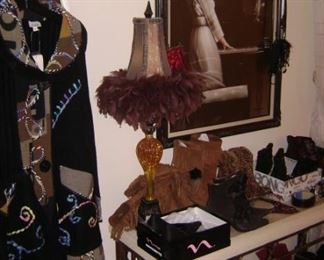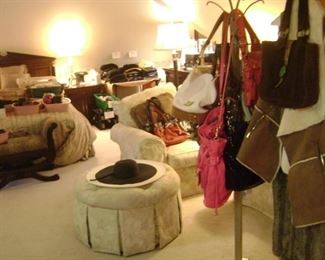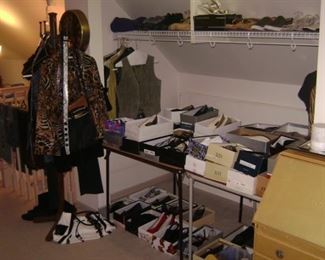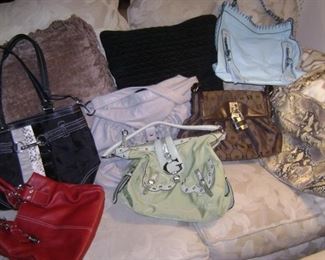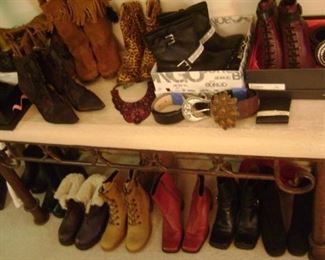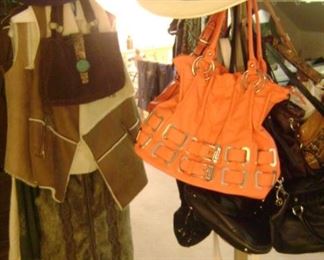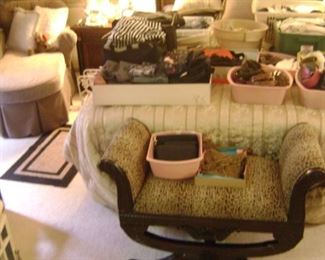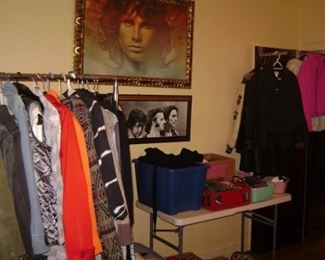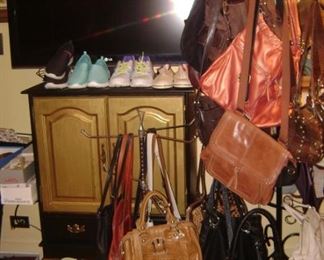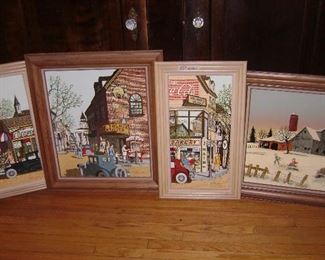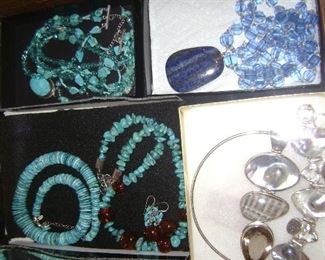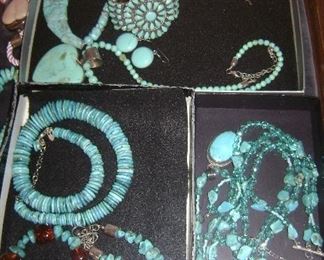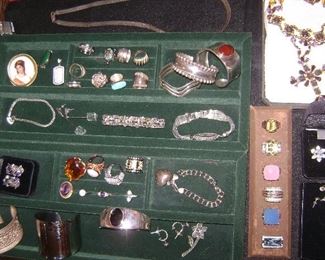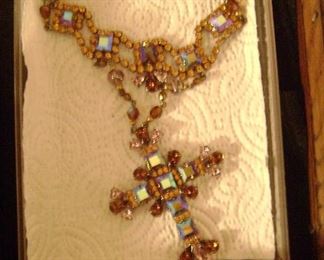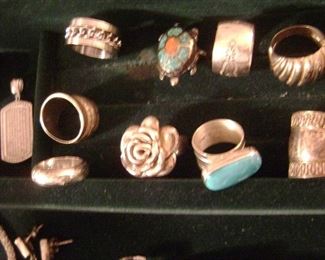 Thank you for using EstateSales.NET. You're the best!