Glencoe, IL Estate Sale Elegance in Glencoe by Paxem
estate sale
•
3
day sale
•
sale is over
Terms
Thank you for attending our sale. We will accept a watched list. We do not give out numbers, if we are ready before the time of sale we may open our doors early by a few minutes. We go right off the list. There are no returns all sales are final. We do not give prices over the phone or via email. If you make a pile be certain you are willing to purchase it, if not leave it for the next person. If Purchasing Furniture, Please bring your own tools, help lifting , moving it we will need it removed by end of sale. Thanks in Advance for attending the sale

We are not responsible for accidents or injuries ENTER AT YOUR OWN RISK! Please do not block driveways. In the case of inclement weather shoes will be removed and clean socks and booties will be provided. We will accept credit card purchases over $100 and cash is king! Absolutely no checks accepted. Please come and enjoy our sale.
Basement Treasures
Pair of Audio Line Speaker 2002 Model SL2002 Digital way loud speakers
Wine shelving from Wine cellar
Wine refrigerator needs motor
Chicago Coins APOLLO Moon Shot Rifle Arcade
Bally Blue Ribbon Pin Ball Game
Pair of UBL Monitor 4208 Speakers
Misc. Printers, computers, monitors
Sony VHS 2 DVD Recorder SLV D10
Pioneer DVD recording systems
PRV-9000
Cleansing Sauna with CD player system
Kitchen Aid Refrigerator Freezer Model Superba KTRS2KAWHIO
Frigidaire Freezer Freestanding FFU2OF6AW4
Loads of Catering kitchen wares
The rest of the Home is filled with amazing treasures including:
Wedgewood
Royal Doulton
Large Record collection Albums and 45's in jackets
CD's
DVD's
Laser Disc's
Books
Cook Books
Silverplate
Lenox pedestal cake plate
Pier One Brown leather chairs
Bernhardt Sectional down filled sofa in gray and white
Orrefors Crystal
Lamps
Large Family Dining with a stunning Black Laquer 55" X 96"table and Side Board
Dining Chairs
Judaica
Inuit Soapstone figures
Kaleidoscope
Potocco Italian Leather bar stools
Cook Books
Circa 1914 Law books
Asian Pillows
Royal Albert
Leander
Universal Recumbent Exercise bike U315
Singer Sewing Machine in cabinet
Ceramic Lamps
Microwave
WWll Uniforms
Childrens toys
Photo Paper
Matting board and Supplies
Laminating Supplies
Sports
Posters
Photos
Sammy Sosa
Dale Earnhardt
Coats and clothing
Ladies Clothing sizes 12/14
Coach Boots
Ladies shoes 8-81/2
Jones of New York
London Fog
Cashmere
Leather
Full length Mink and Fox By Barth Wind Size 8-10
Fox/Mink mix short size 10
Full length Mink Size 10
Broadtail Jacket Size 8-10 By Alper furs
Cubs Jersey Large
Stoles
Vintage and Retro Formal wear
Vintage hats
Perfume sets
Costume Jewelry
Sterling Silver Jewelry
Silk Scarves
Artists Renderings
Joan Johns "Flying High" lithograph
Zlatko Oliver "Enchanted Hideaway " lithograph
B Hess Mercier Man Carrying
Edna Hibel professionally framed, signed and numbered lithographs
Electronics
Sony SLV-70HR
Sony SS-TS500, SS-WS500 Home Theater Speaker sets (2) one with stands and one with wall brackets
Sony VCS100
Sony Beta max SL2400
Sony GVP 6700 Color Video Printer
Sony MLV-100
Sony SLV-696 HF HQ
Sony SLV-798 HF
Sony HUT 3000
Sony DP-SU55 digital printer
Sony Betamax SL-HF300
Sony Handicam HDR-FX1 HDV 24p 1080i Camcorder3CCD 12x Carl Zeiss Optical Lens
Sony Betamax SL2005 Video Cassette Recorder & Sony TT-2005 Tuner
Sony 8mm video 8 VCR player Recorder GV EV-C3
Sony SL-2000 & TT2000 Betamax Video Cassette Tuner Timer unit
Sony Hi Fi Stereo
Sony super beta Hi five Stereo SL-HF750
Sony Portable video cassette recorder SL2005
Sony MLV-1100
Sony Beta Max SL2400
Sony DVD/VHS recorder SLVD300P
Sony Digital Handycam DCR-VX1000
Sony Pro Video Hi 8 CCD-VX3NTSC
Sony Video Camera Video 8 AF CCD-V8AF
Sony Video 8 Pro AF CCD-V110
Sony Video Hi 8 CCD V-701
Sony Video 8 AF CCD-V220
Sony HandiCam Video 8 CCD-V#
Sony HVC-2500 Trinicon
Sony Video Walkman GV-S50 8mm Video 8 Hi8
Sony Video Editing Controller RM-E100V
Sony RM-E700 Video Editing Controller
Sony Surround sound systems with subwoofers and speakers
Sony Trinicon AF-HVC2500
Sony Video Corrector XV5000W
Sony Video Color Corrector XV-5000W
Sony Digital Photo printers DPP-SV55
Sirius Sportster 4XM Satelite Radio and SUBXL boom box
IBM Correcting Selectic ll Electric typewriter with inc
Blackberry phones
Palm 515 Personal Touch Palm Pilot
Fujitsu Plasmavision 42" flatscreen TV
Telrad Connegy and Telrad Avanti professional phone system for home office or Office
Linear Dynamics Model T310 Speakers
Technics SL-B5 turntable system/Record player
Beseler Pm 2 L Color Analyzer
Chromega 100 Omega
Kinma KC-706
Solidex 2 way Channel Amp
Kenwood Kx-w6030 Dual cassette Deck
Panasonic VCR plus
Panasonic Portable PV5800D
Panasonic TR707
Panasonic Electronic Tuner
Canon Photo Video player IP-100
Ibico PL 260 IC Laminator and Supplies
Seal Commercial 210 Professional Artist Cutter
Rota Trim Professional ISO 9002 Professional Matte Cutter
Elmo ST1200D Super 8 Sound/Silent projector
Elmo Editor 912
Sansui Stereo Receiver 771
Technic stereo cassette deck m 234 x
Teac 5 Equa Graphic Equalizer
Leitz/Leica Focomat Enlarger
Sansui Audio Video Amplifier
JVC CX-610US Ghetto Blaster Boom Box
Onkyo Surround sound speaker system
In the Picture Automatic Camera Man for Camcorder Model 110
Jamo (Klipsch) Cl30 speakers made in Denmark
Jamo (Klipsch) Magic 6 Speakers
Infinity 120 V60 HZ 130w Subwoofer
Denon DRA 3357 Precision Receiver
Pioneer CD-CDV LD player CLD-D501 Laser Disc Playre
Telecorder 13" Color
Panasonic NewVicon Omnipro PK-958
Canon VM-E1 CanoVision 8
Lupo Photo Enlarger
Sima Sound Catcher 803000
Bell and Howel 700A Tandmatic Professional
Bell & Howell Filmosound 16mm 1535
JBL 4208 Series Speakers
Realistic stereo 32-1200B Mixer source mixing console
BAIA 8mm movie Reviewer Mll film mover editor
Audioline Speakers 2002
Recoton Video master control center
Kodak Carosels
Underwater Camera cases
Kodak Instamatic M80
Eumig mark 610d projector
gaf 2690 slide projector
Realistic SA101 Solid state stereo amp
Garrard 42M turntable
Vidicraft detailer lll Video image enhancer
Photo paper of every size, Photo equipment, Photo Printers
Hp Photosmart 7960
Printers
Battery packs
Kodak Instanet M80
GRA Lab Darkroom Timer Model 300
Canon DM100
Individual AC units
Ceiling Fan in Porch
Satellite Dish on Roof, Must be removed professionally
Mac G5 Dual Processors
Garage treasures
Weber Grill 8128 Genesis Gold
Schwinn Bicycles
Camping Equipment
Pop Up Tent
REI Tents
Coleman Cooking stoves and grills
Yard furniture
Weber Grills
Shedd
Toro Model 826 Snowthrower with chained wheels
Elan Titanium C Skies RC Seireis UBt
Kastle RX National Team Din 7690 Skis
Scott Ski Poles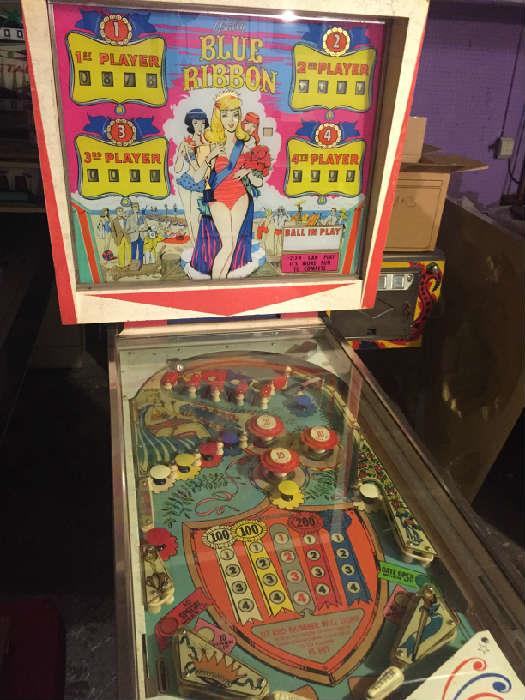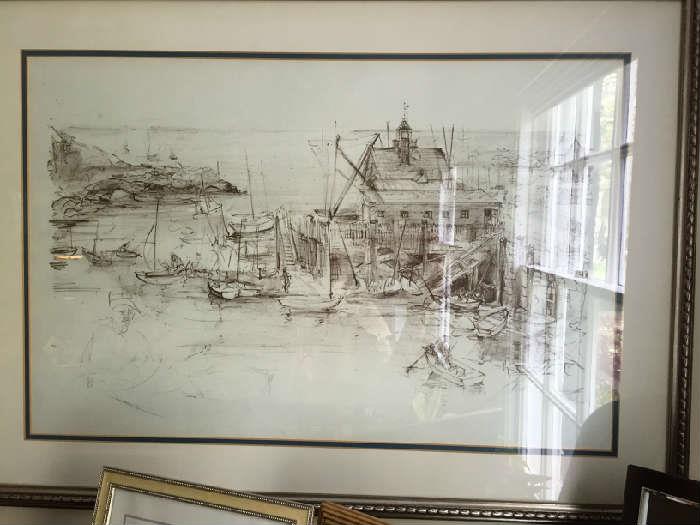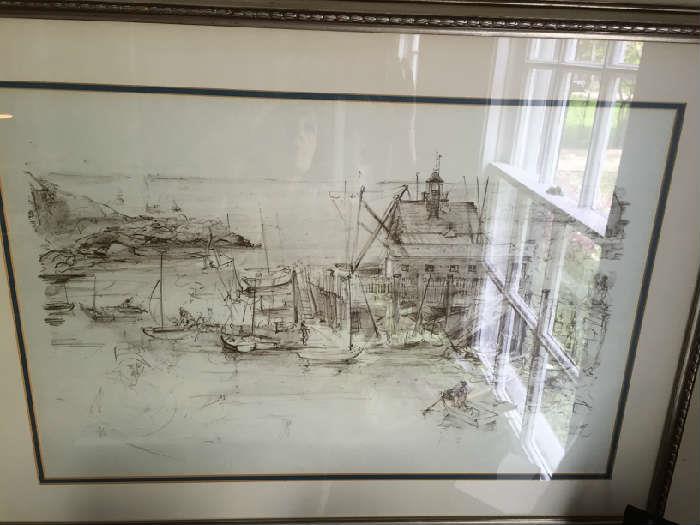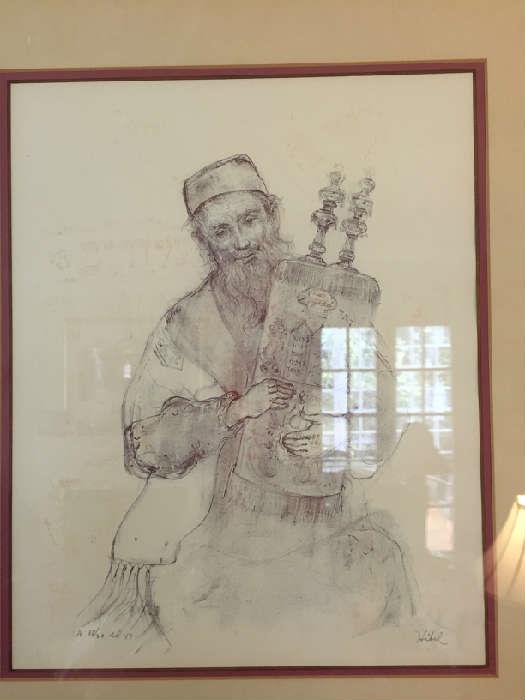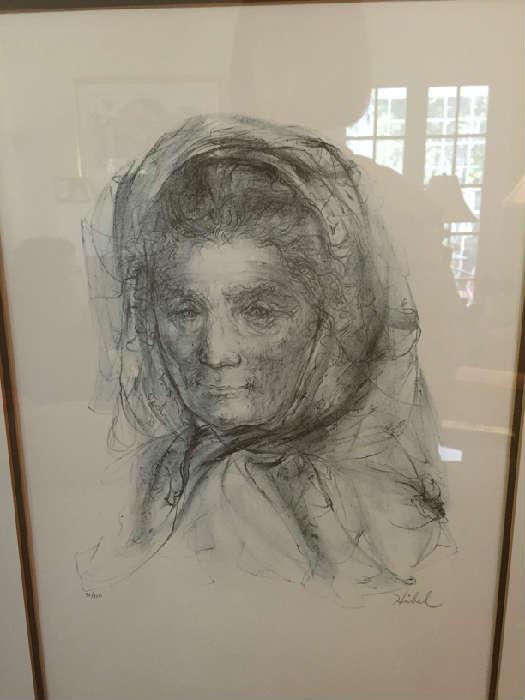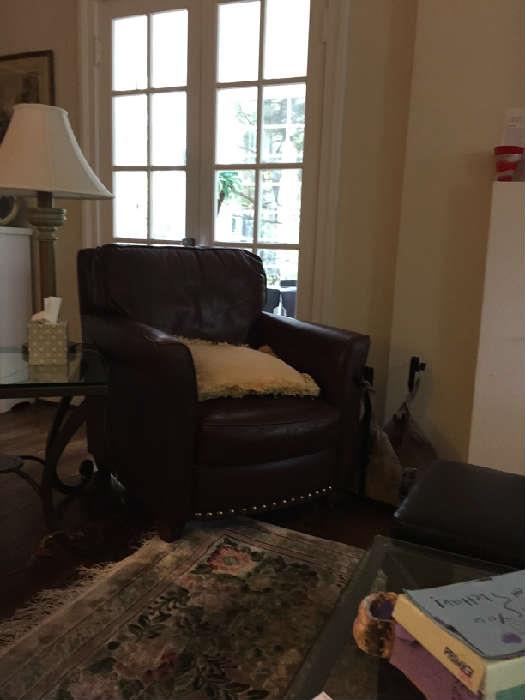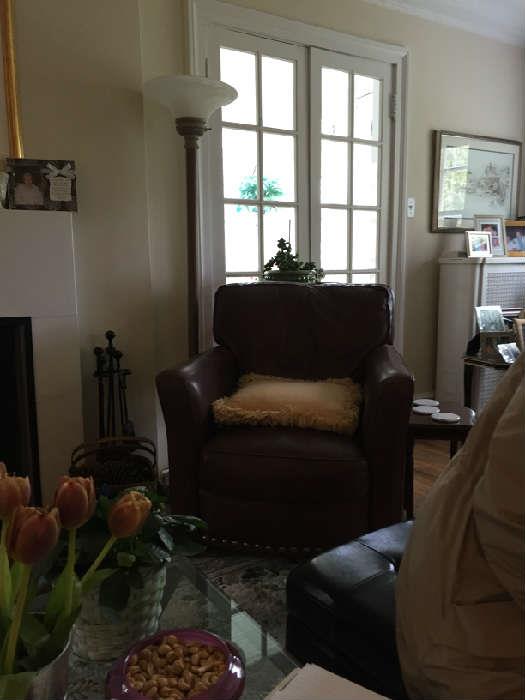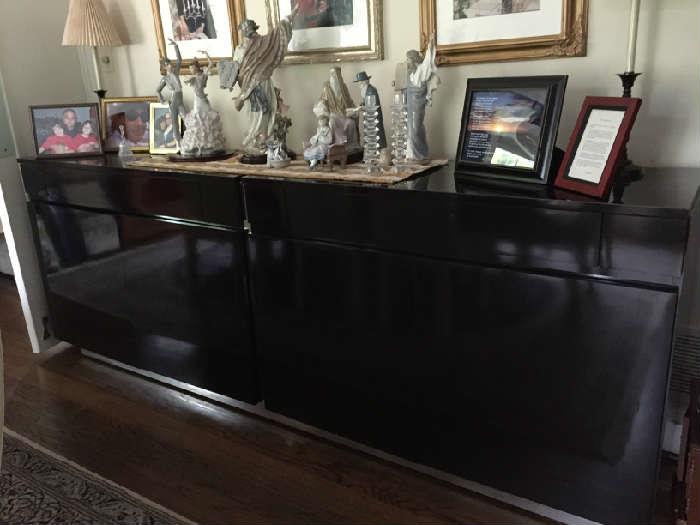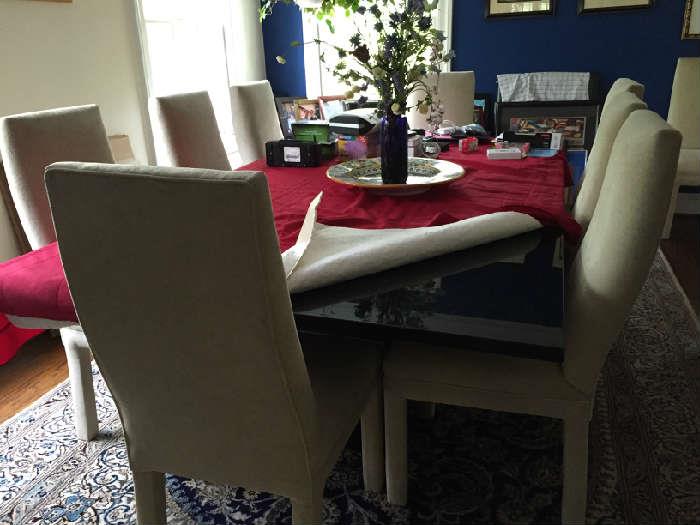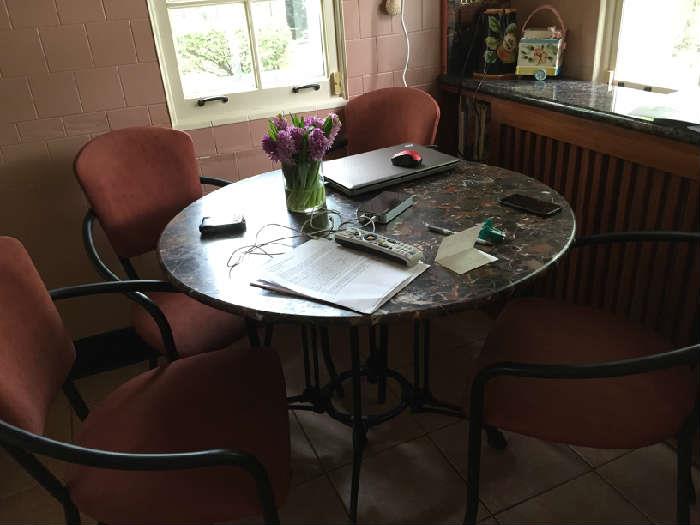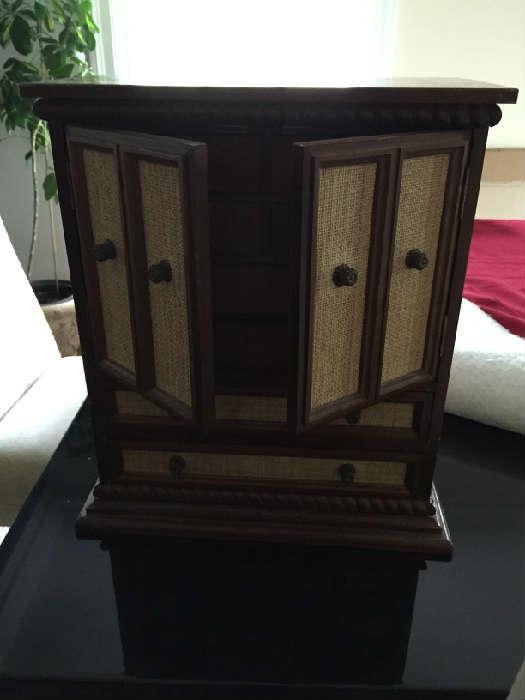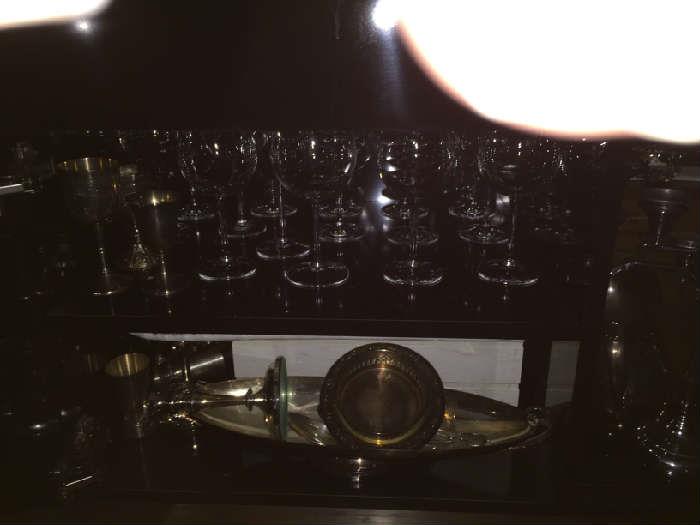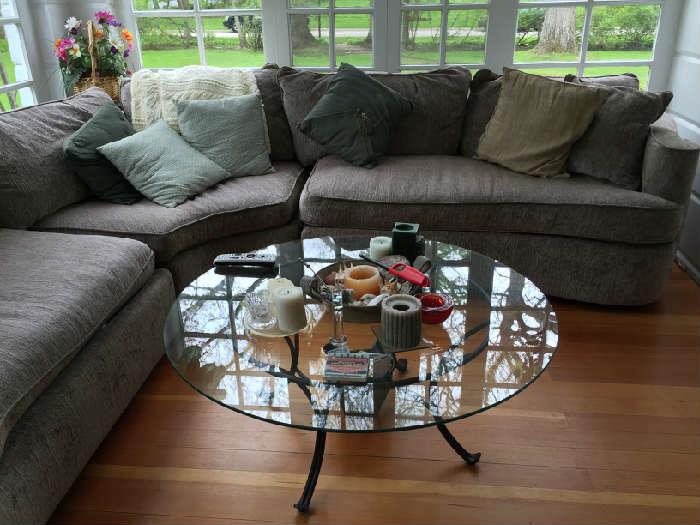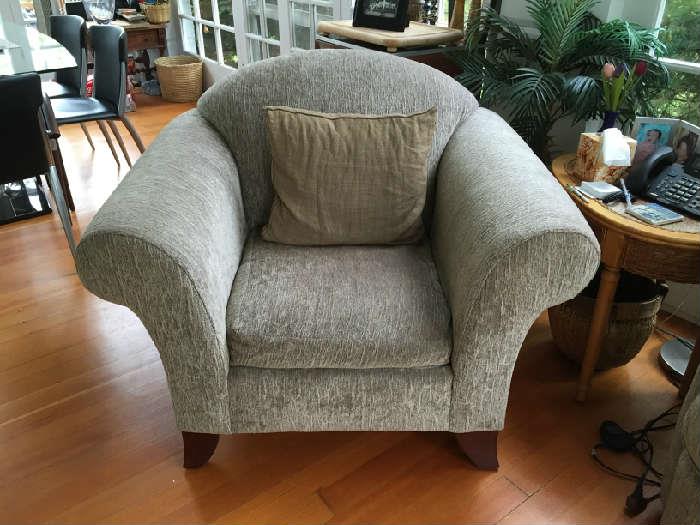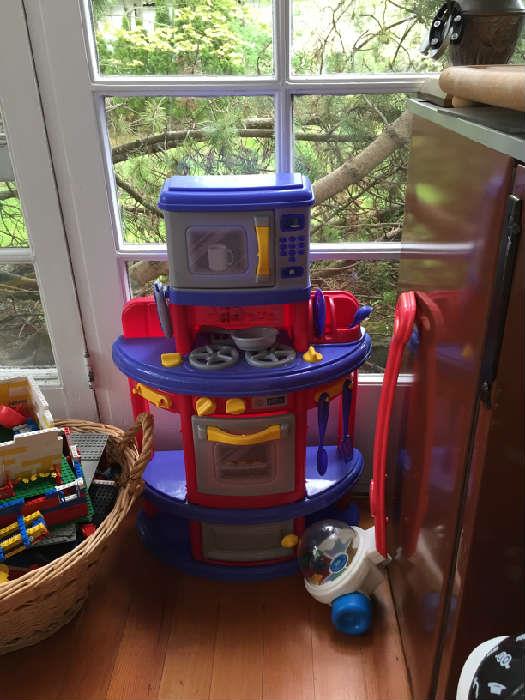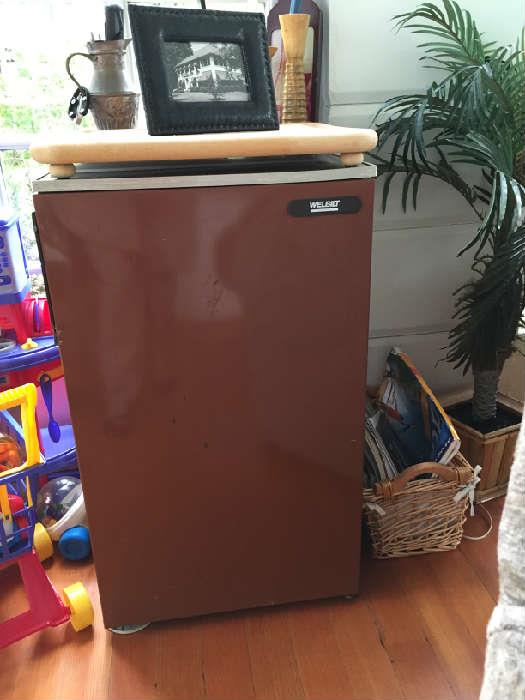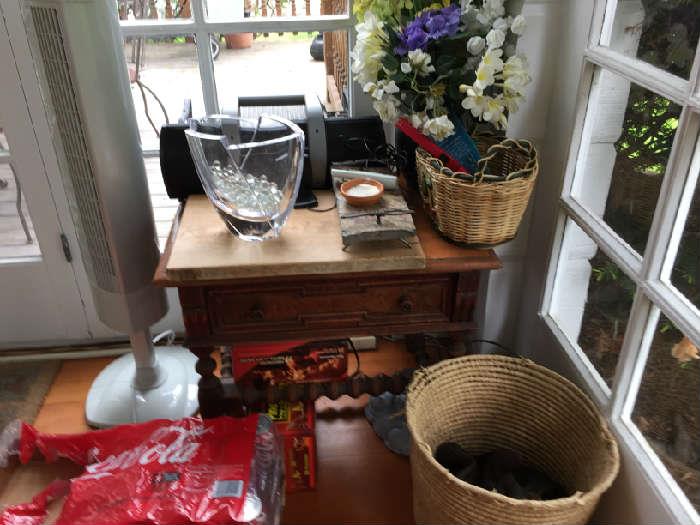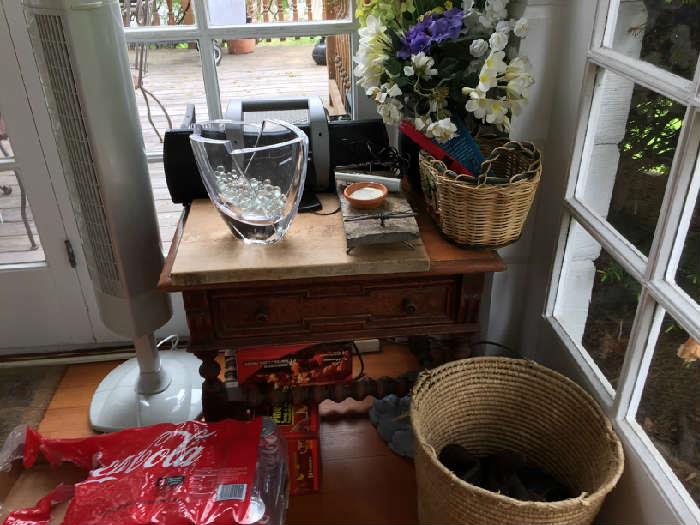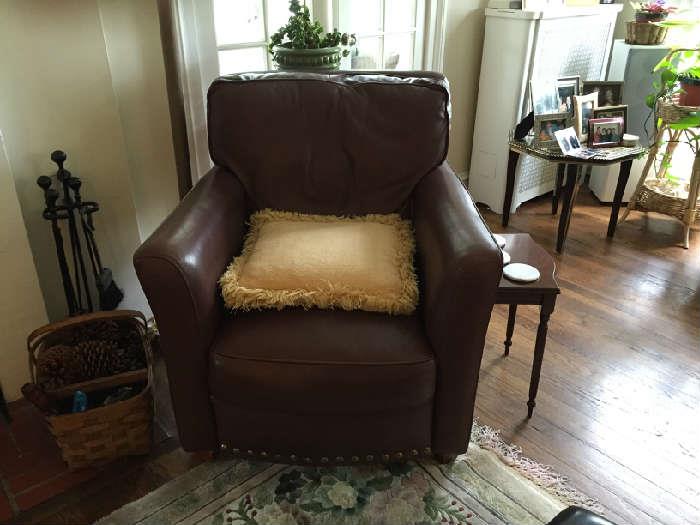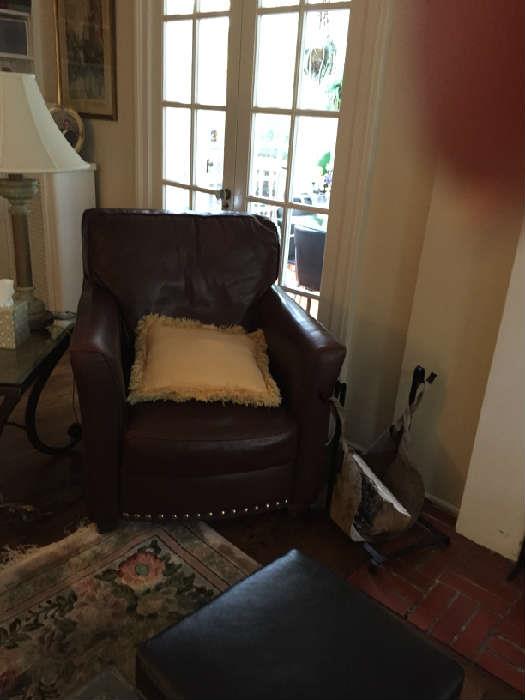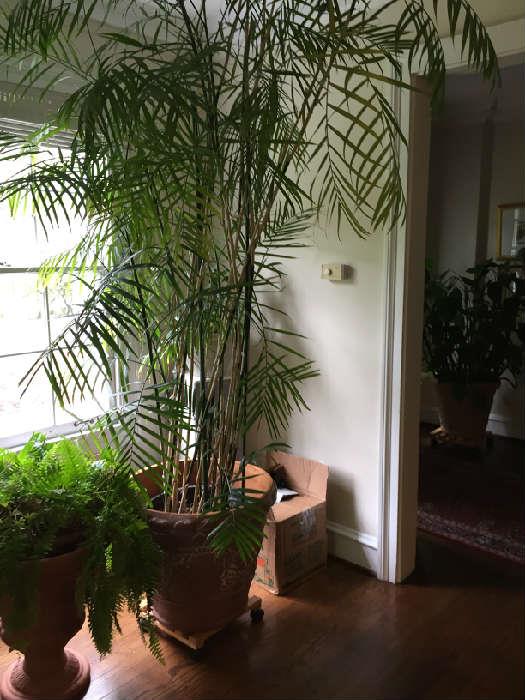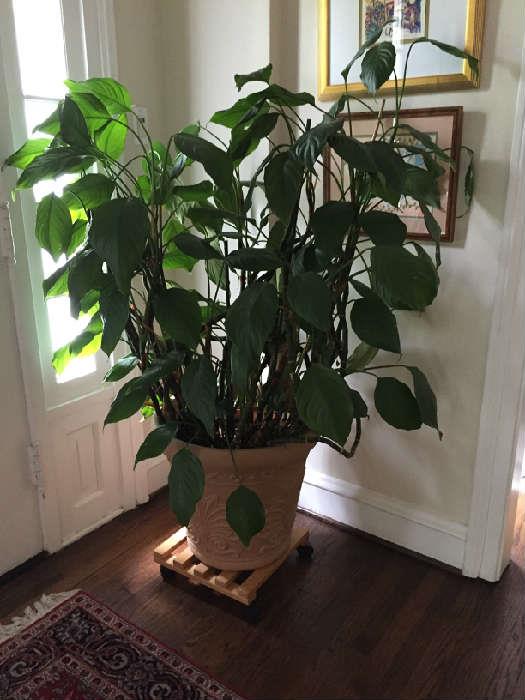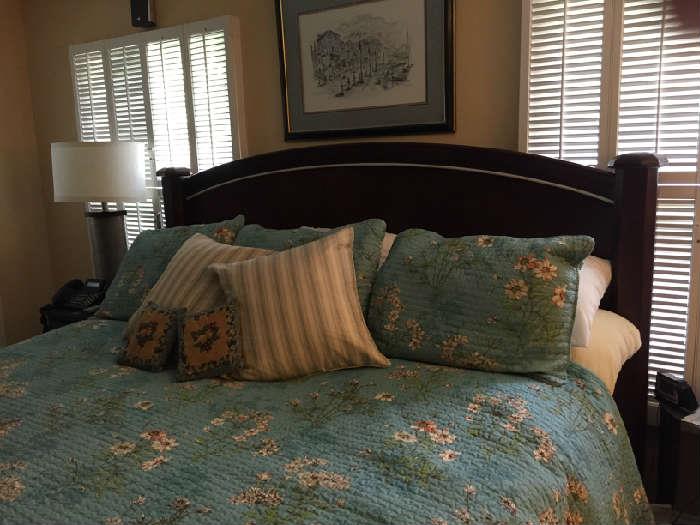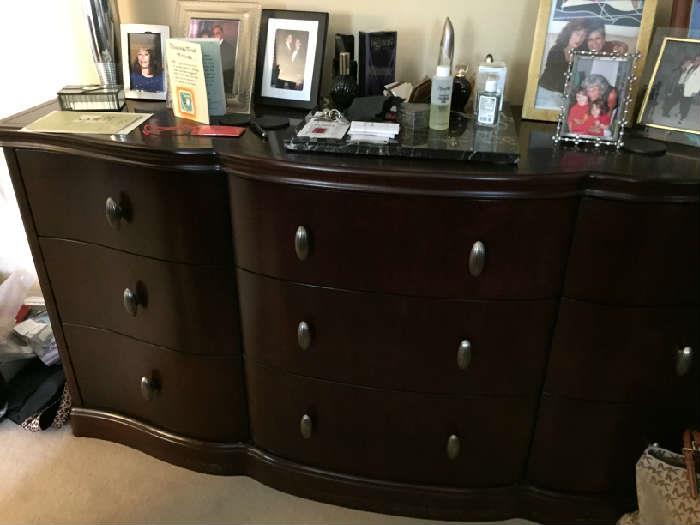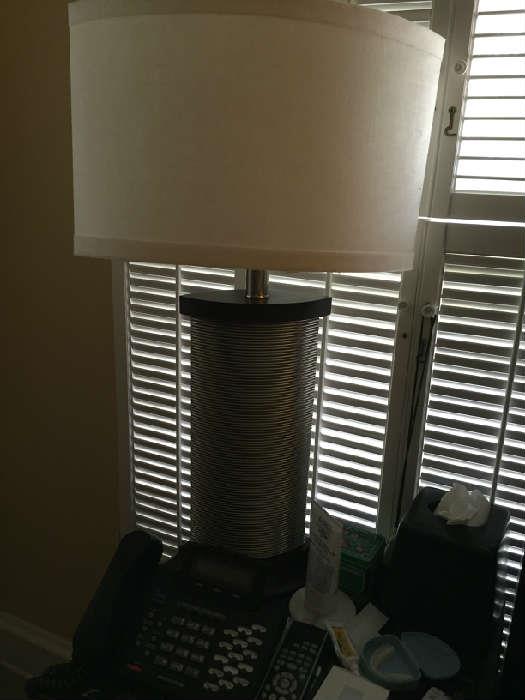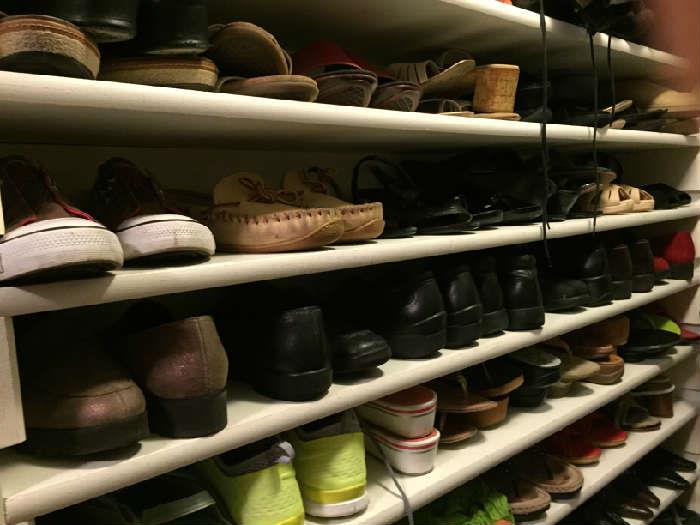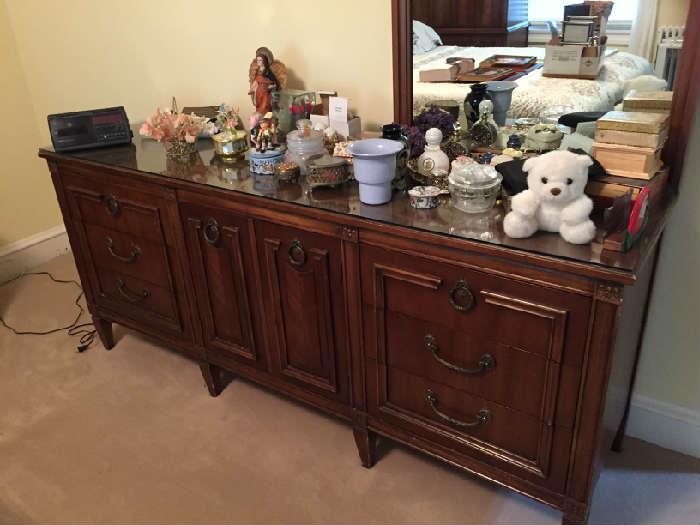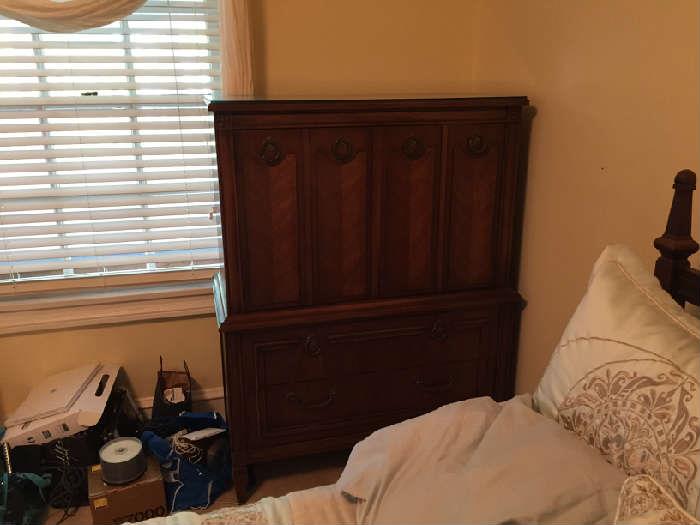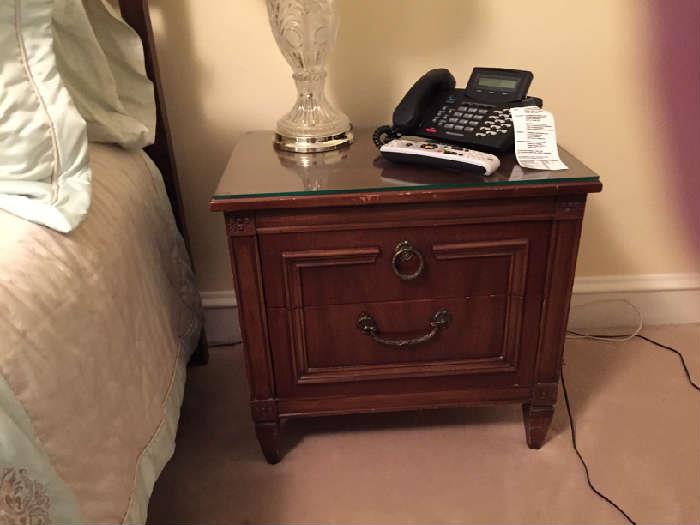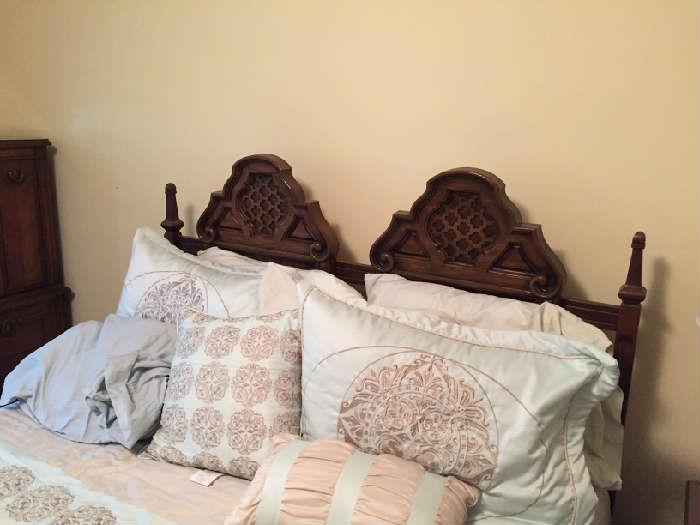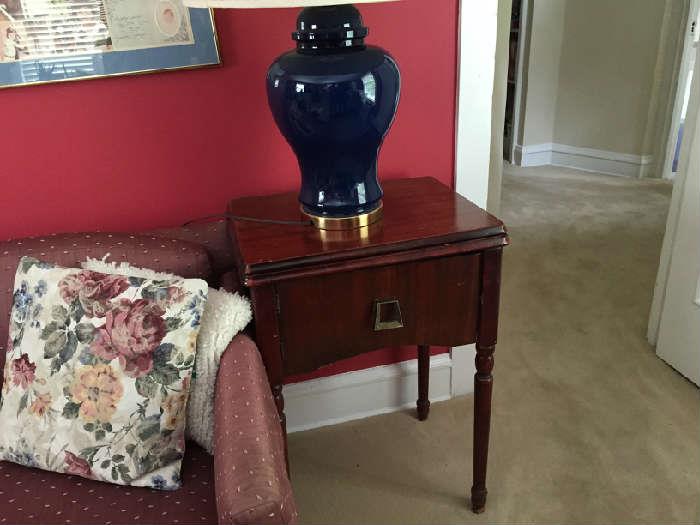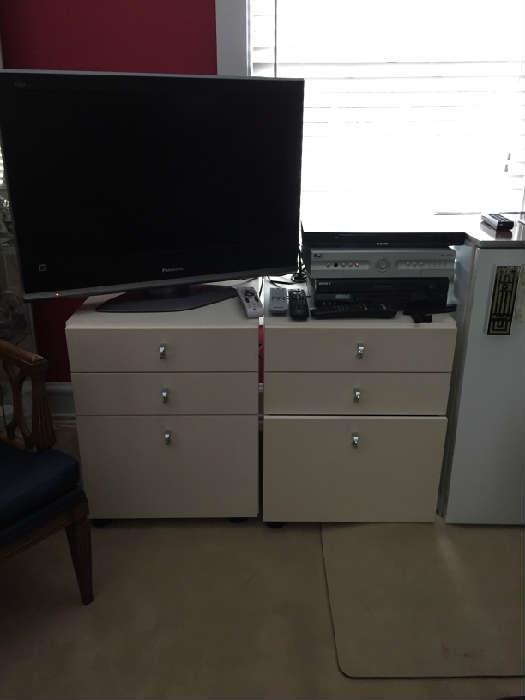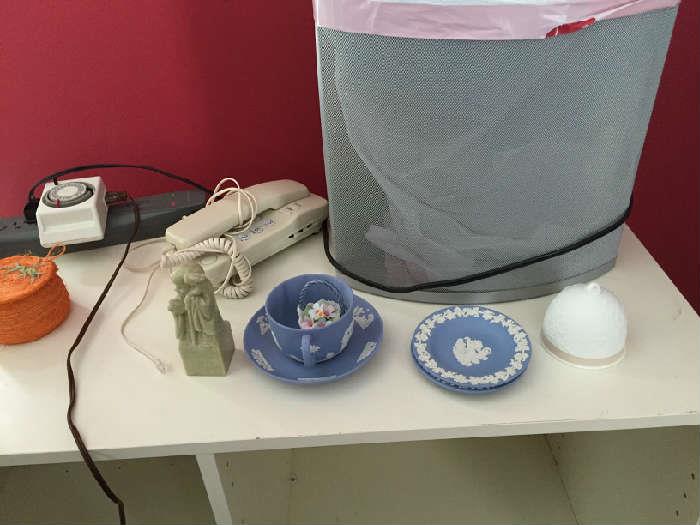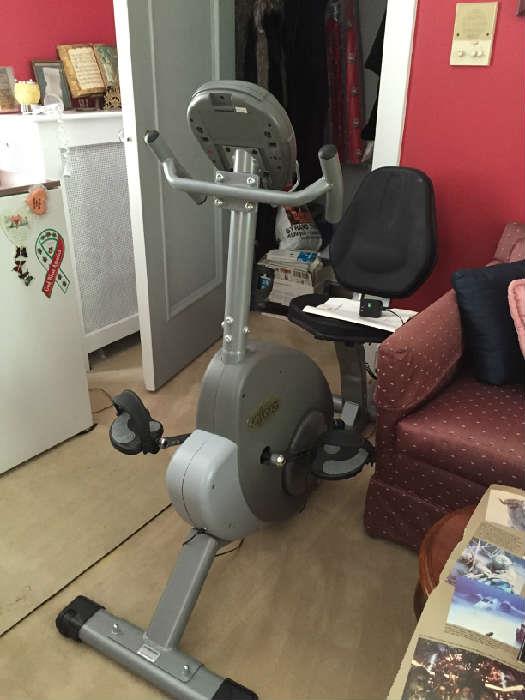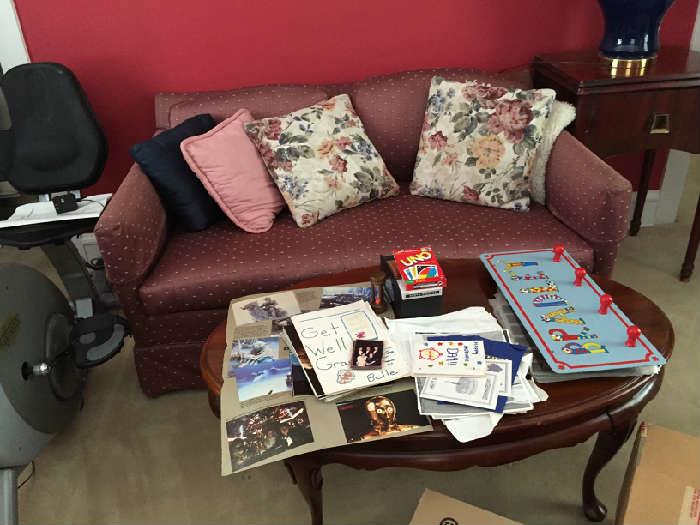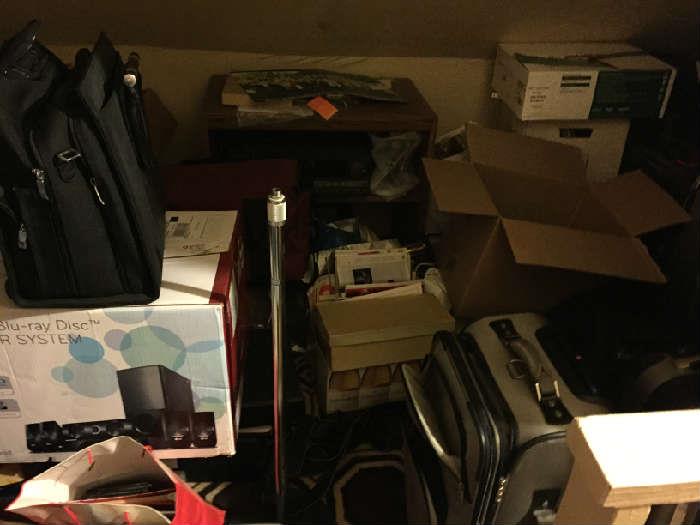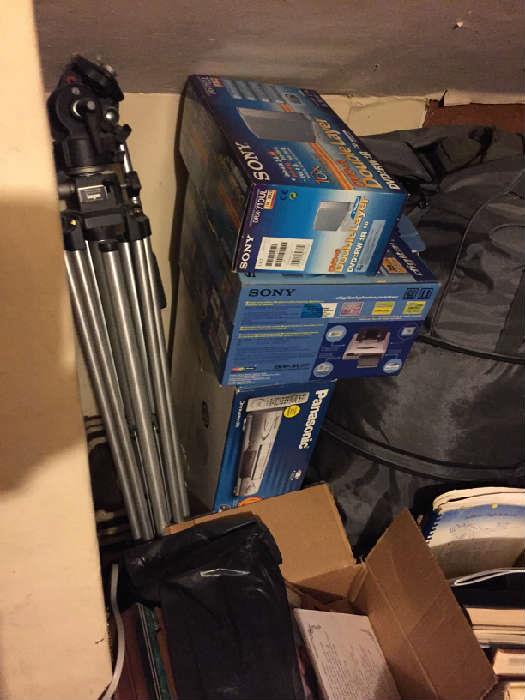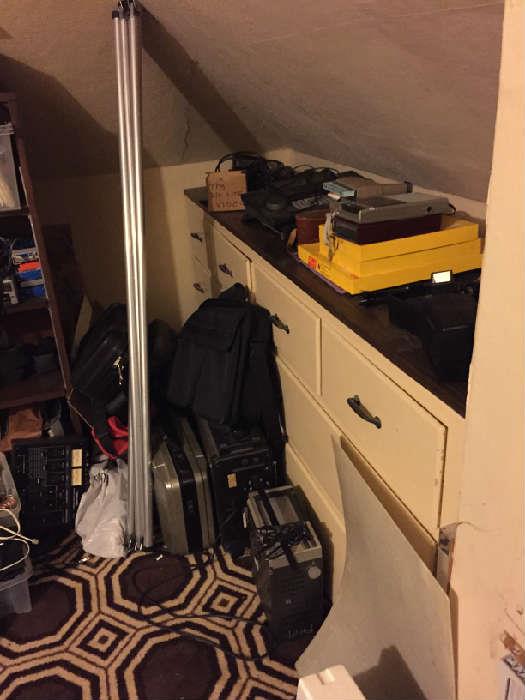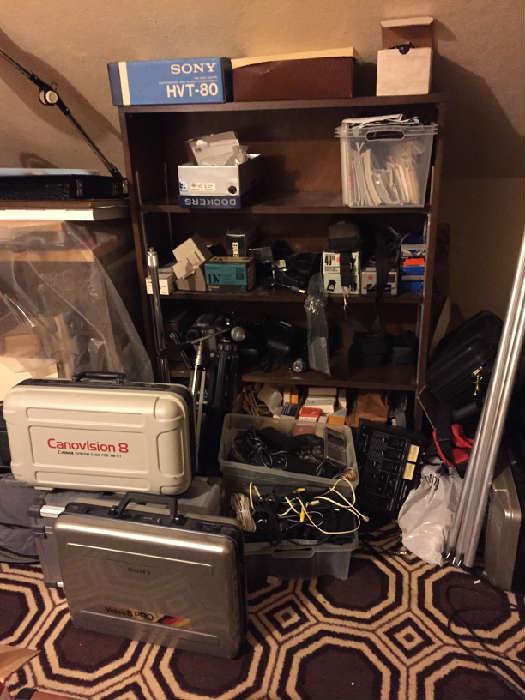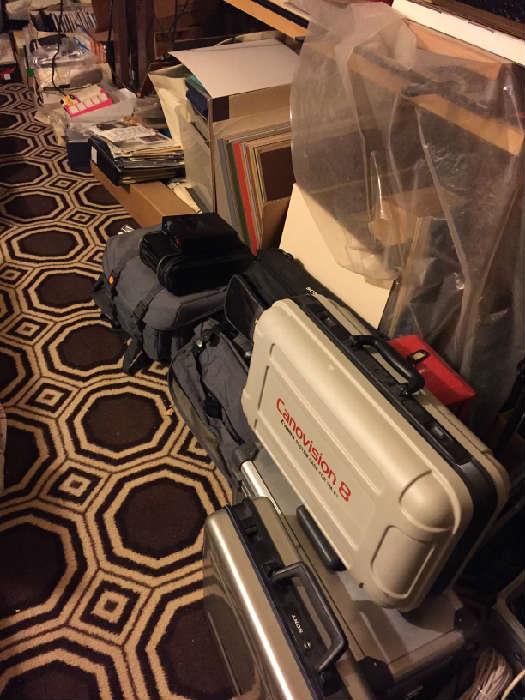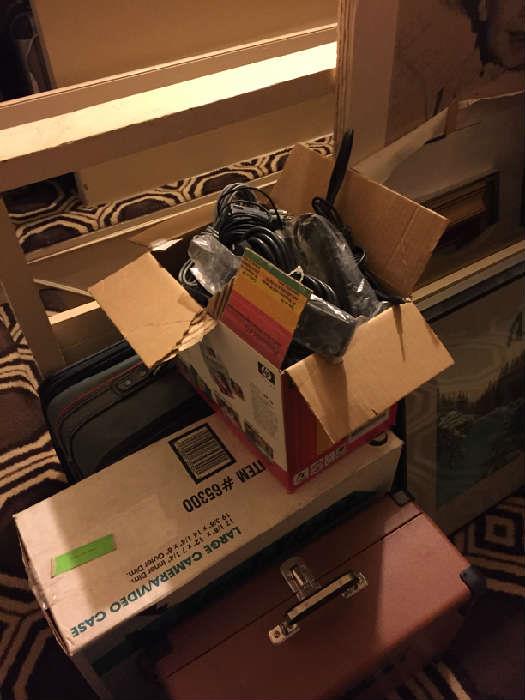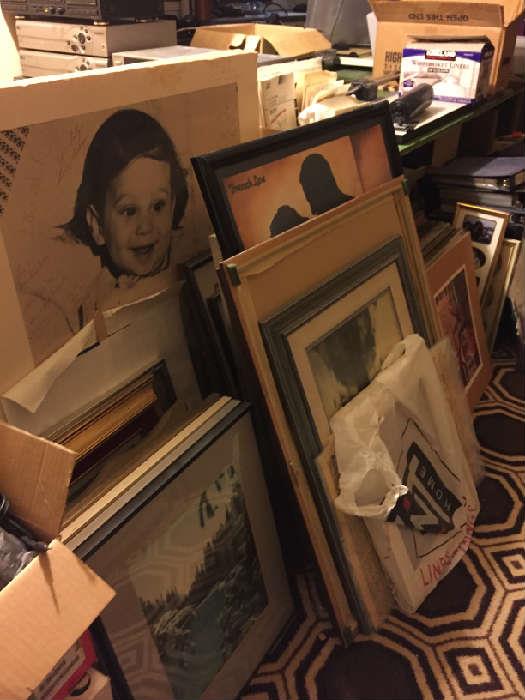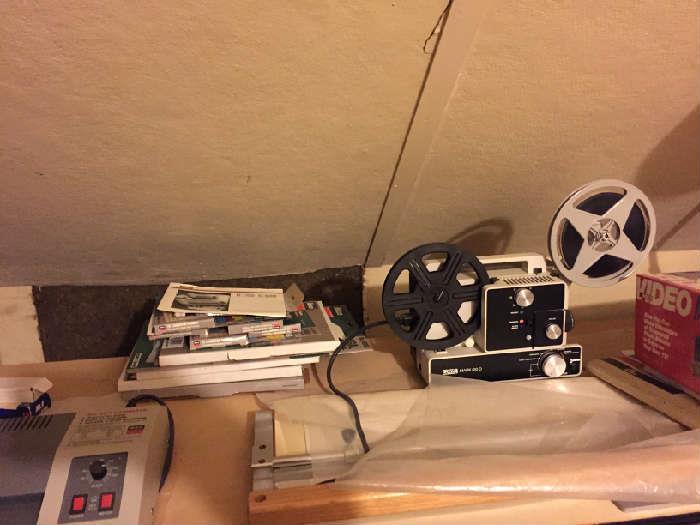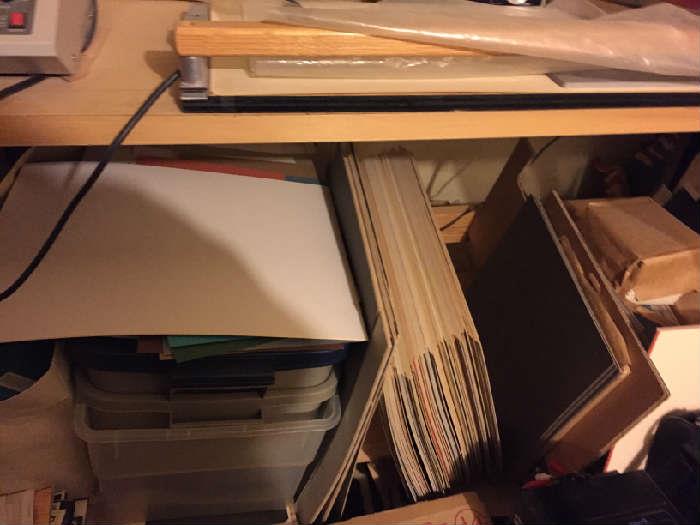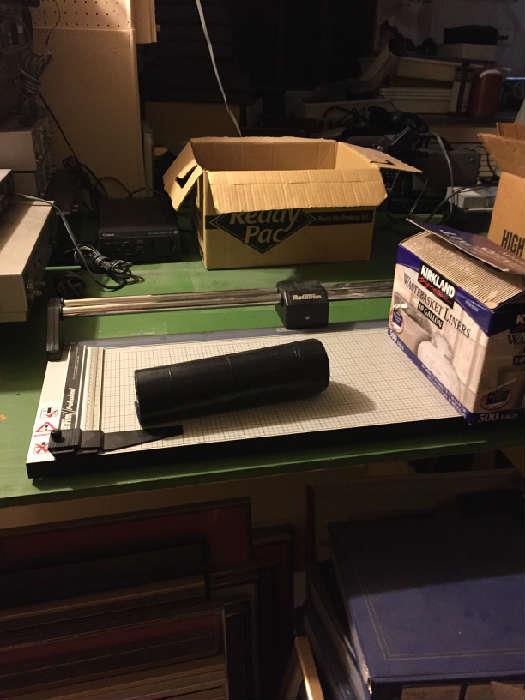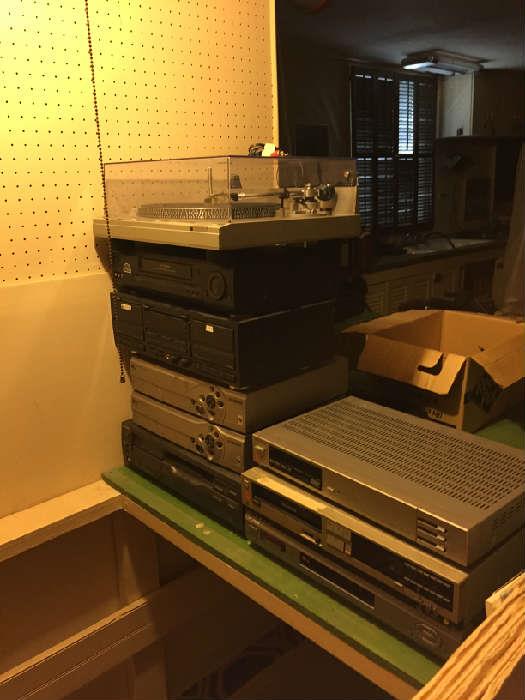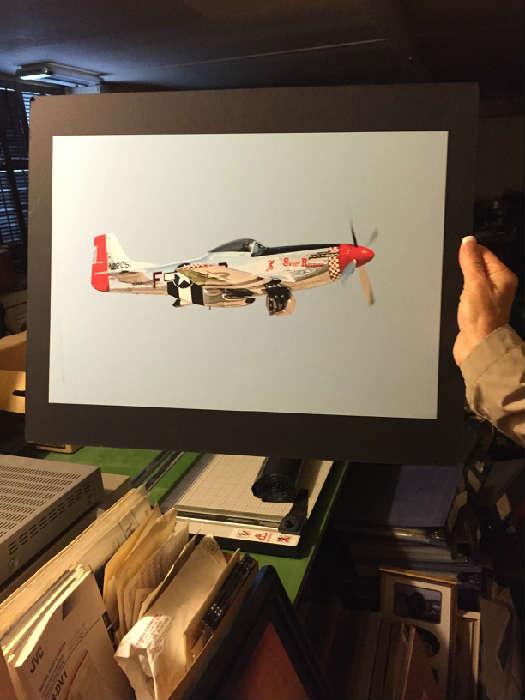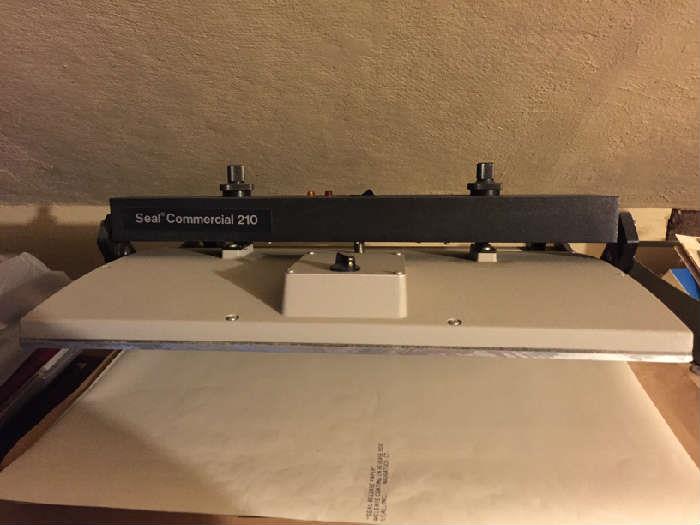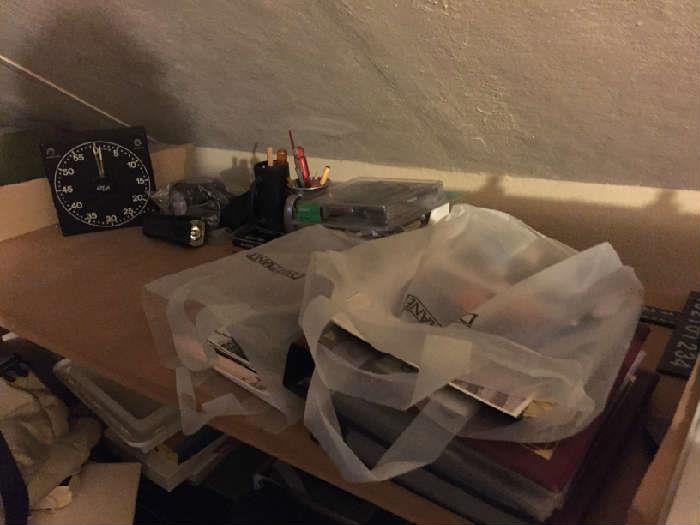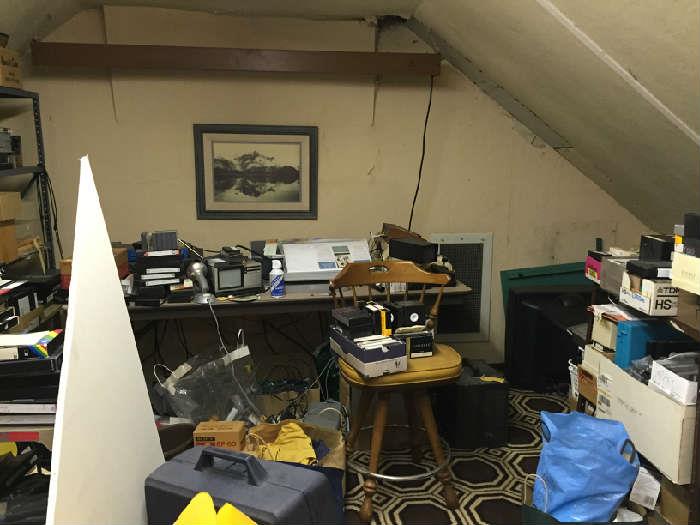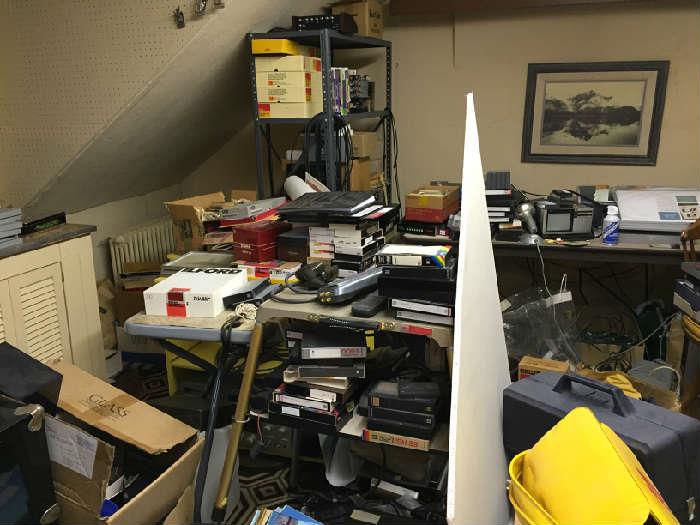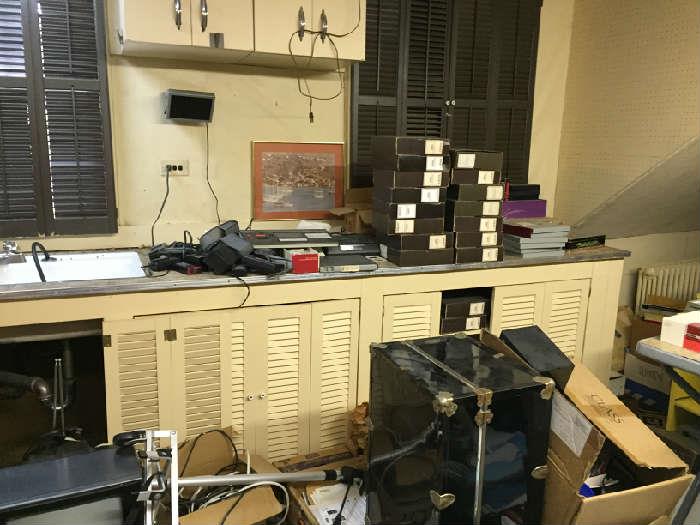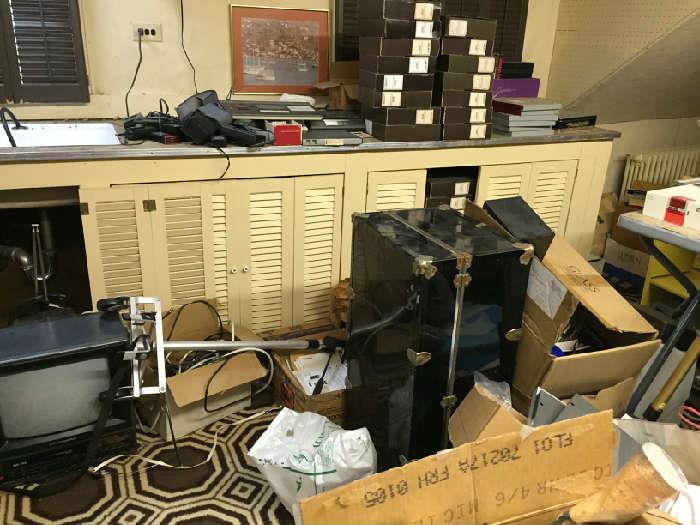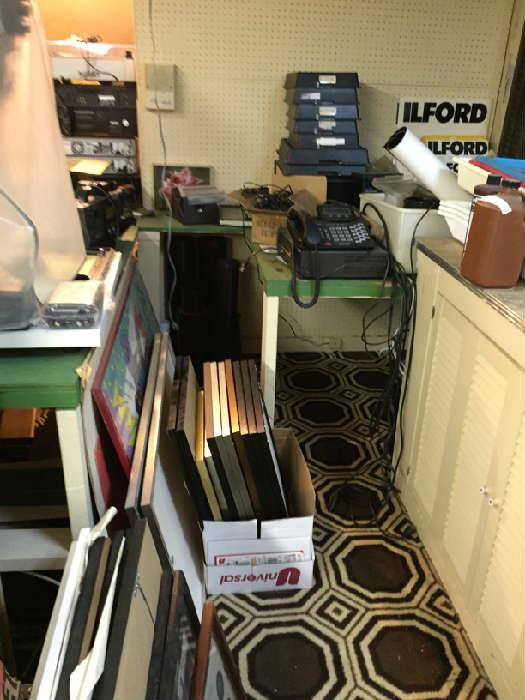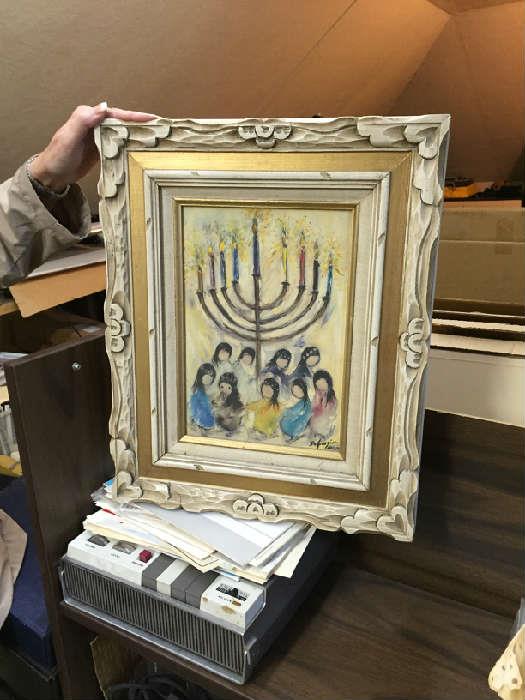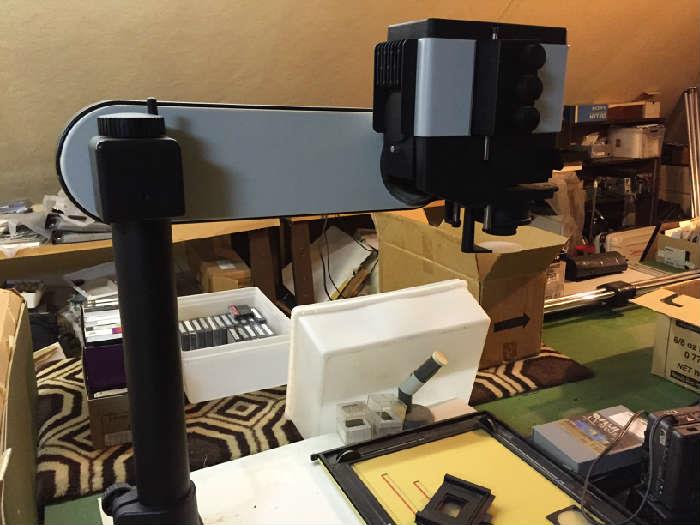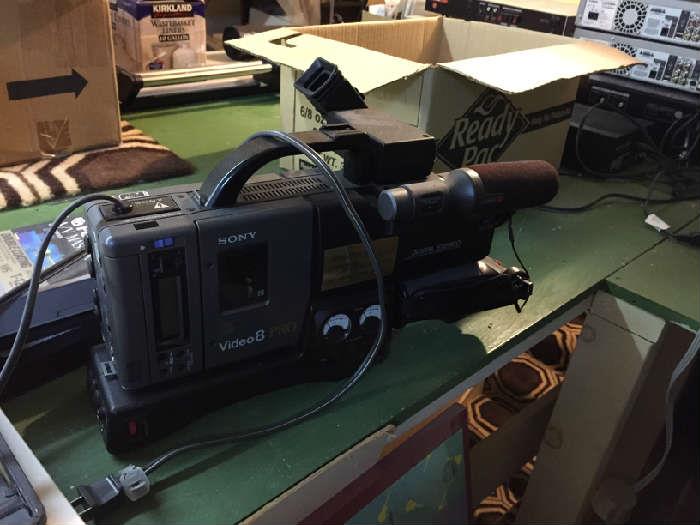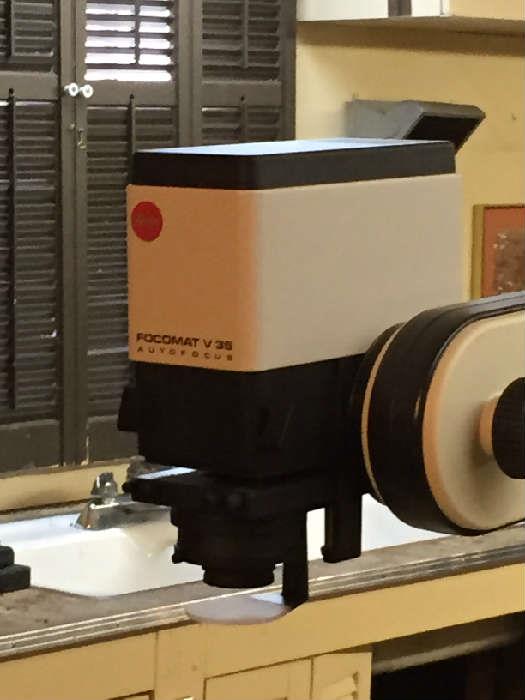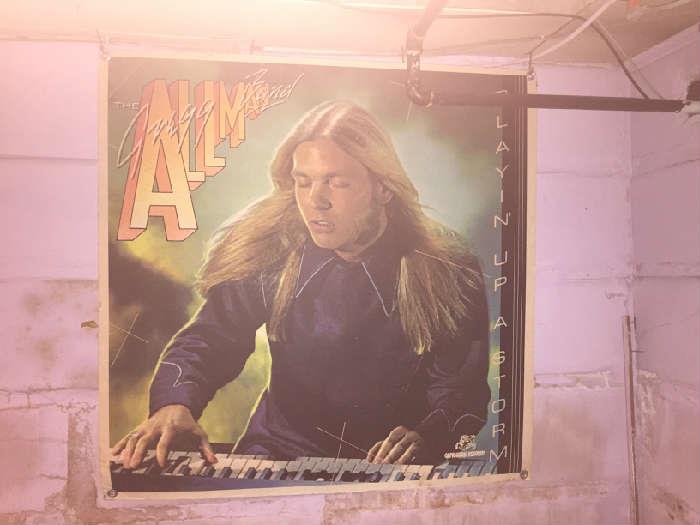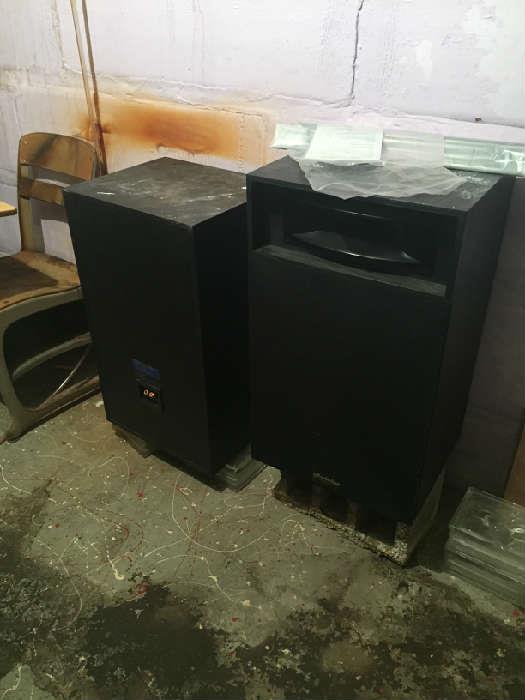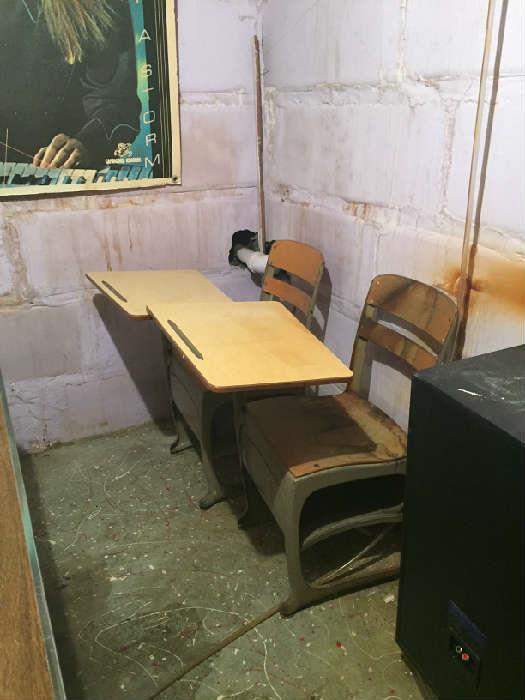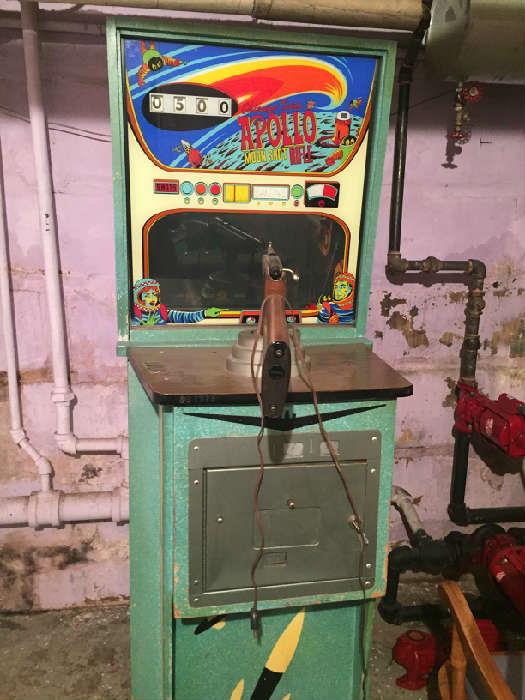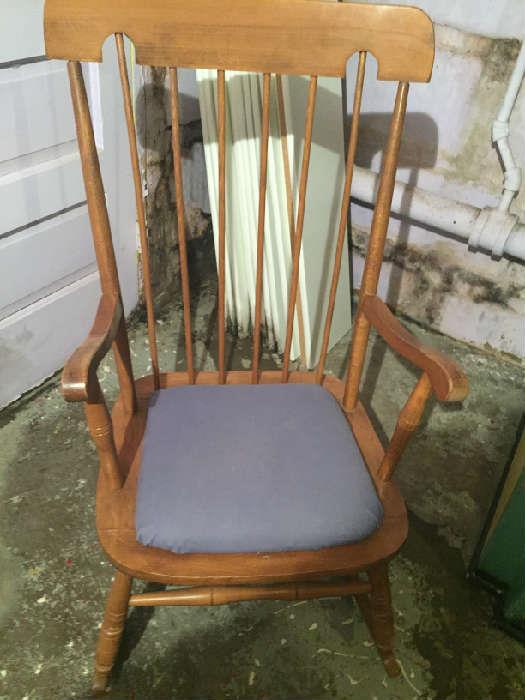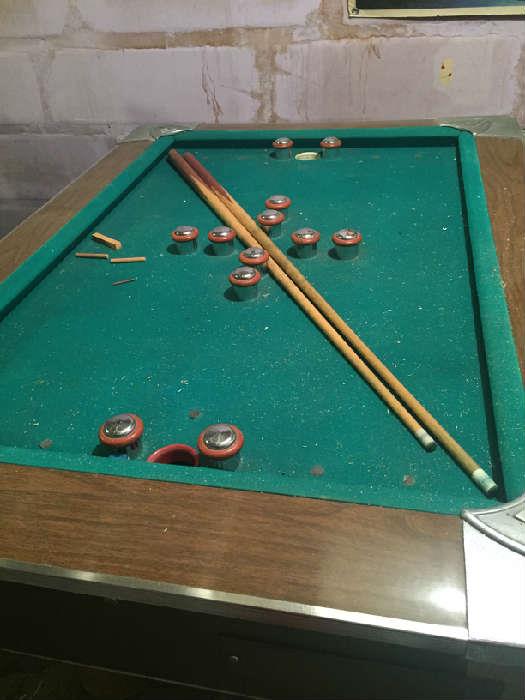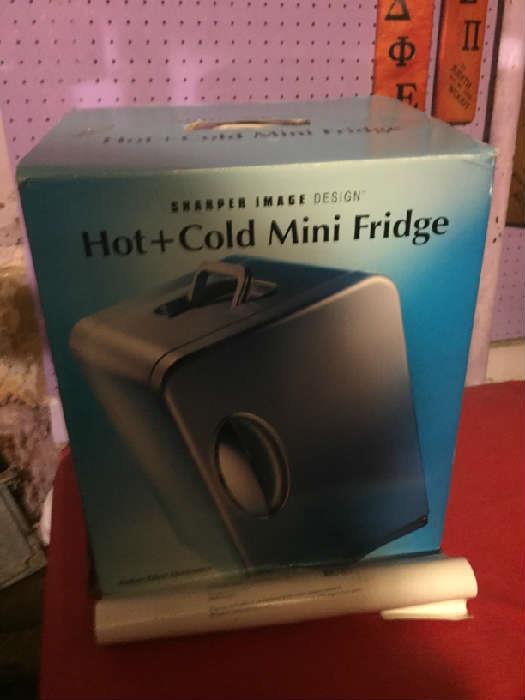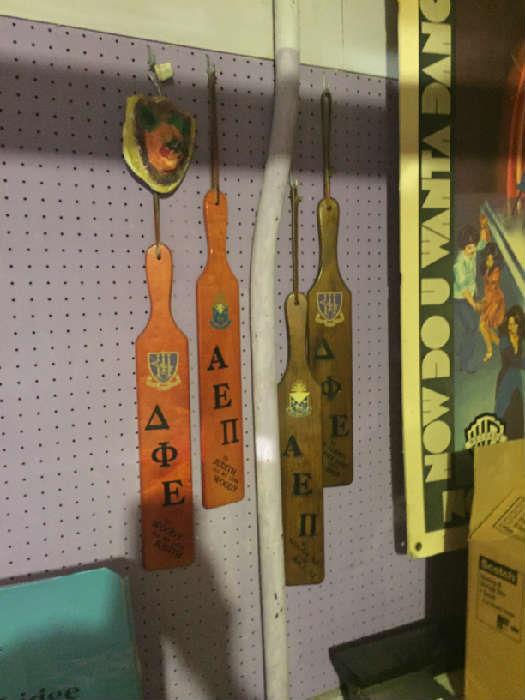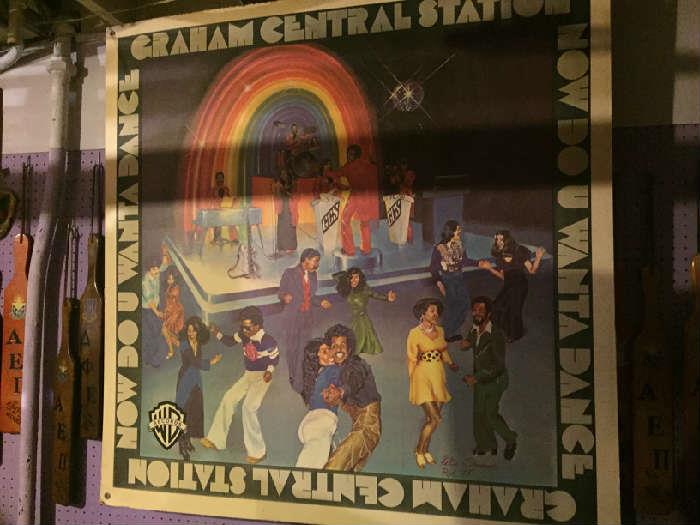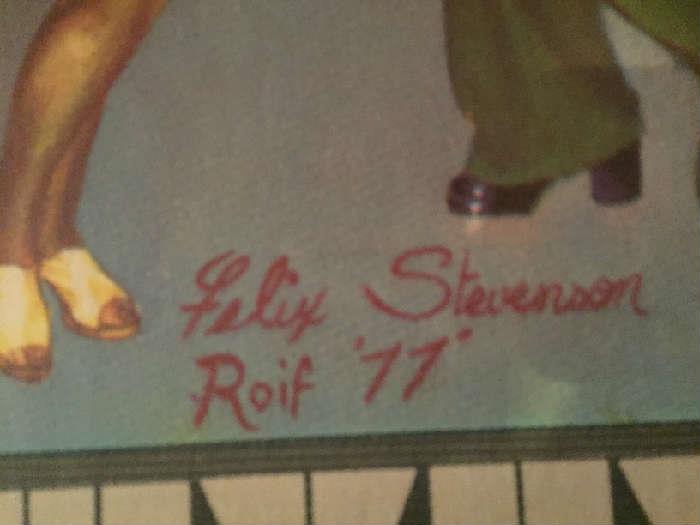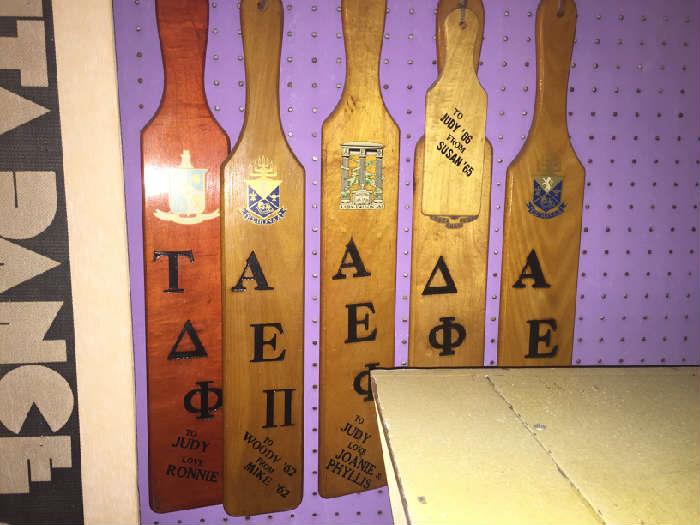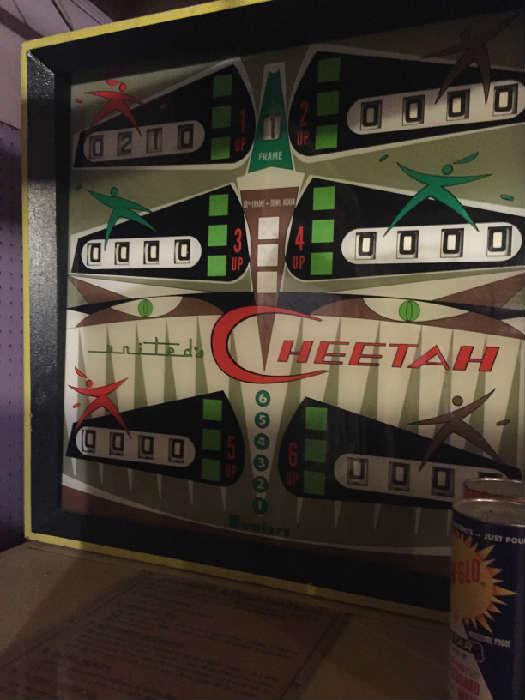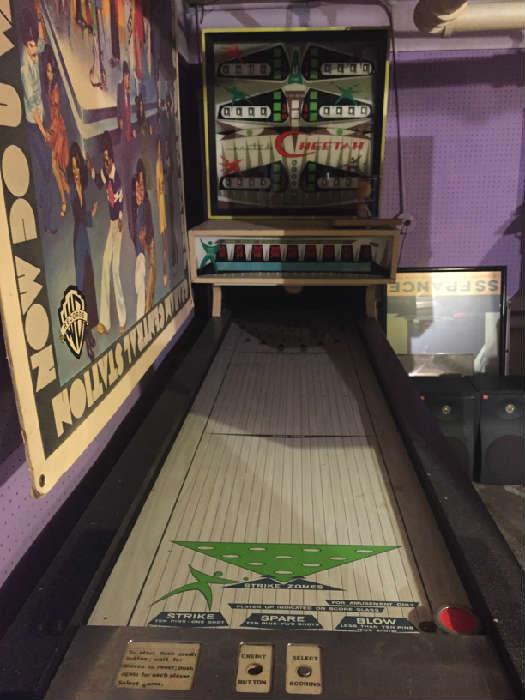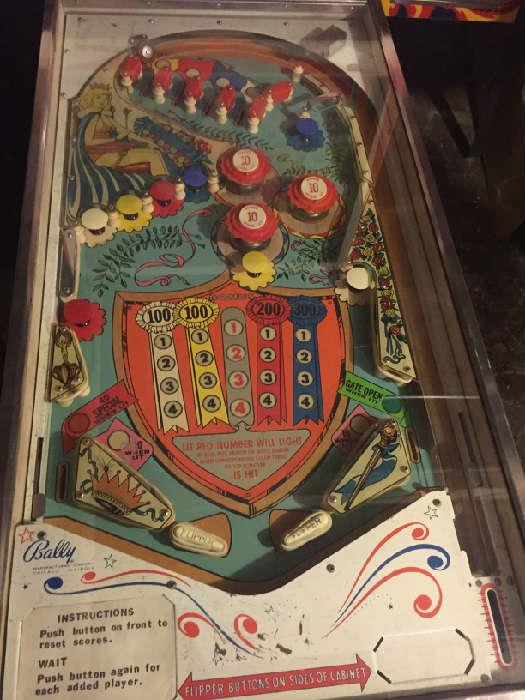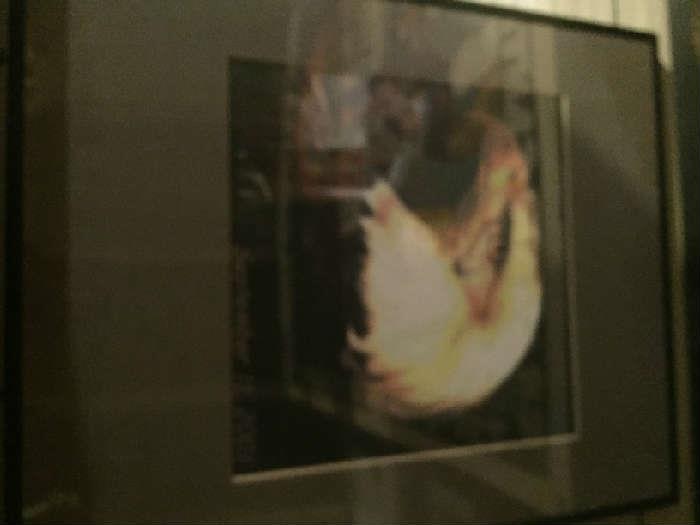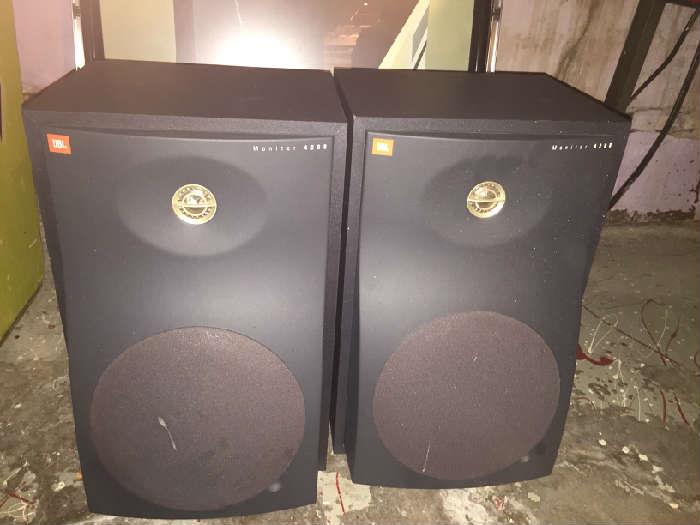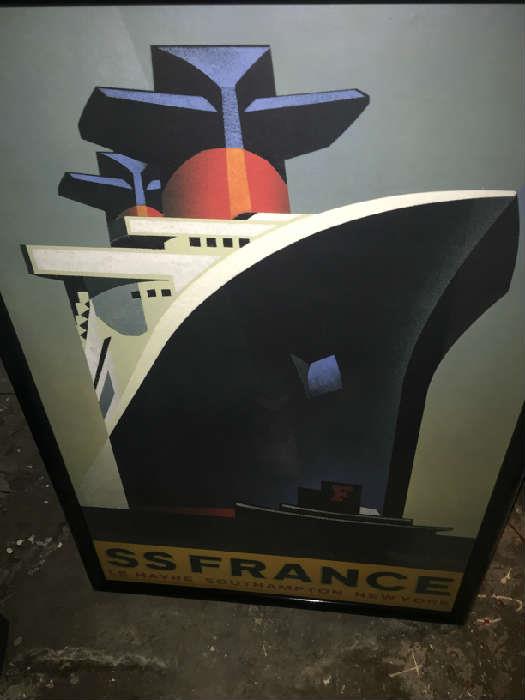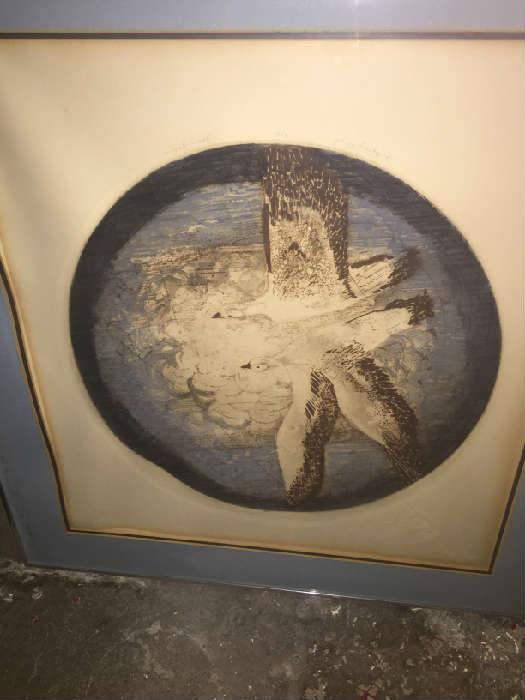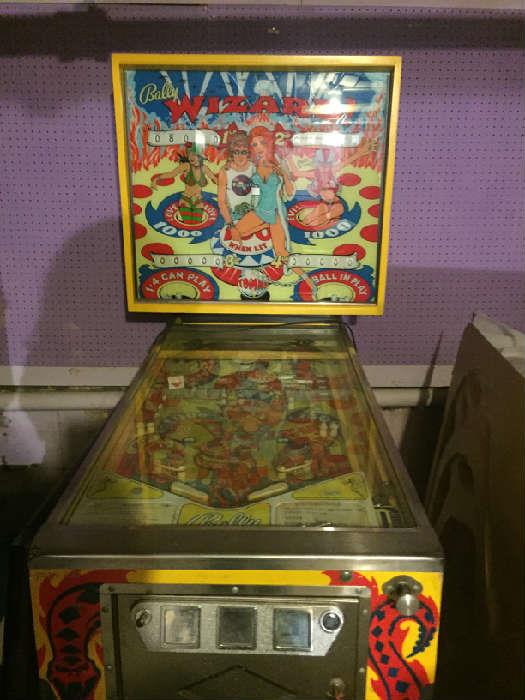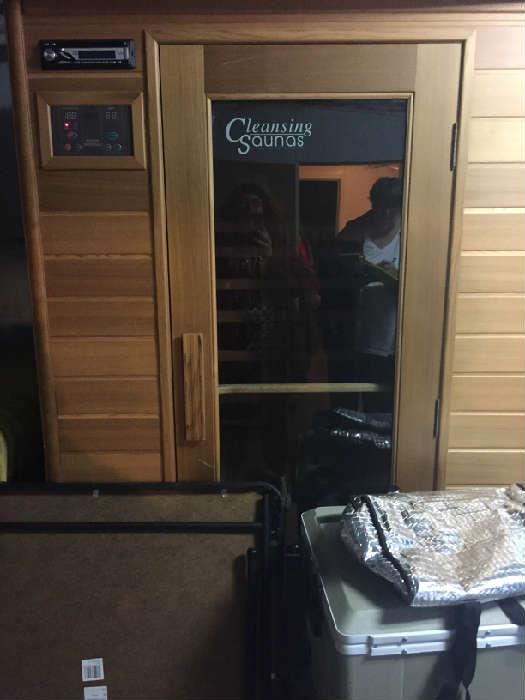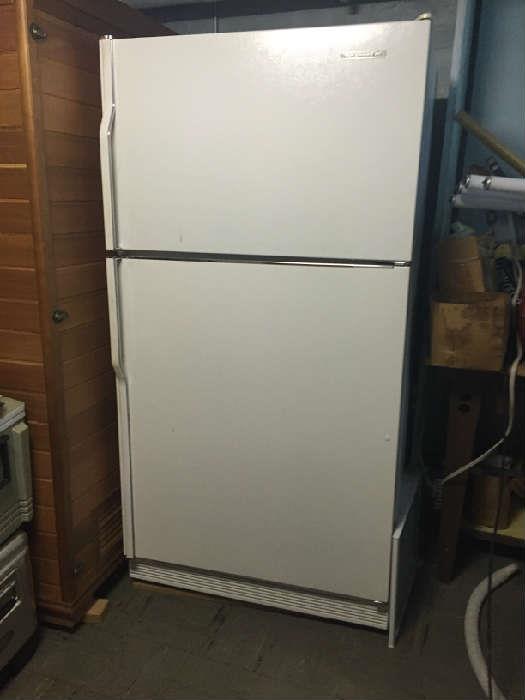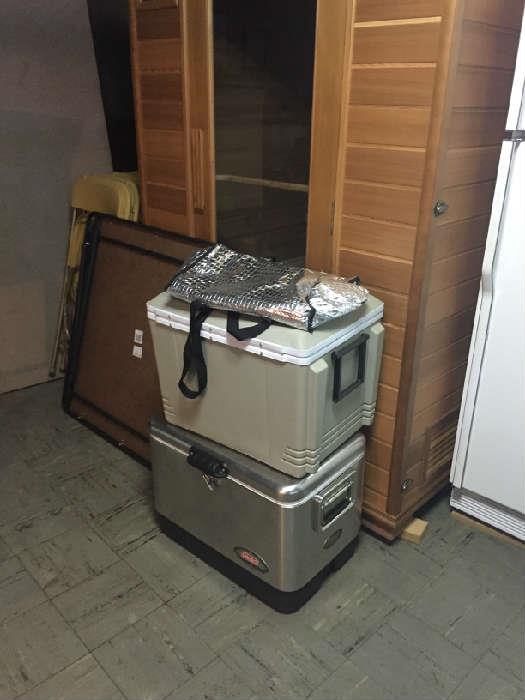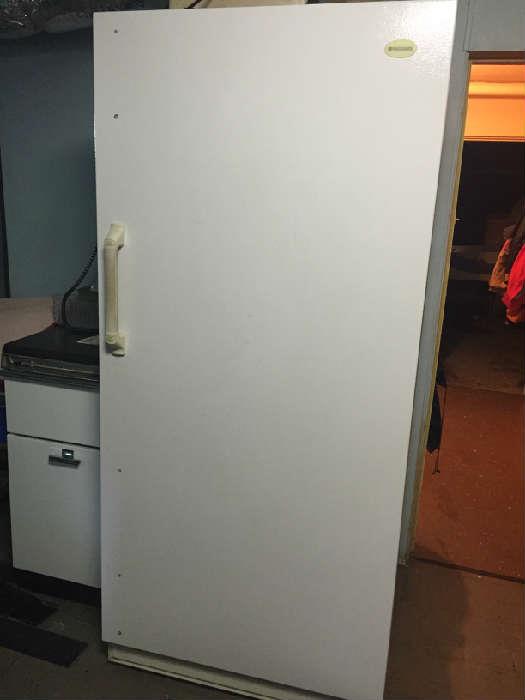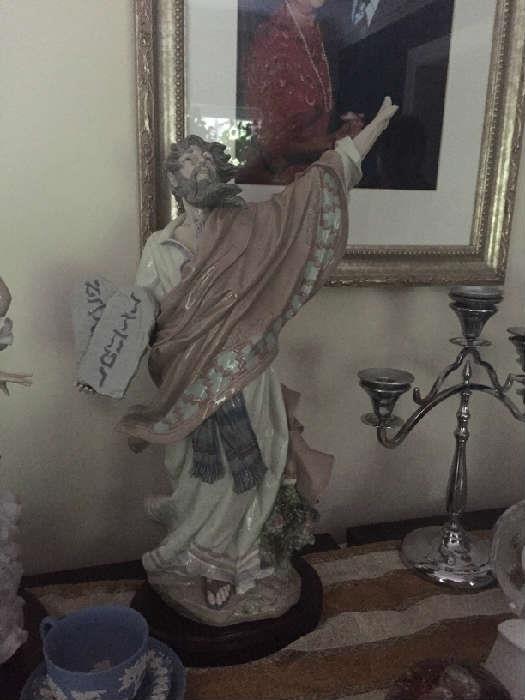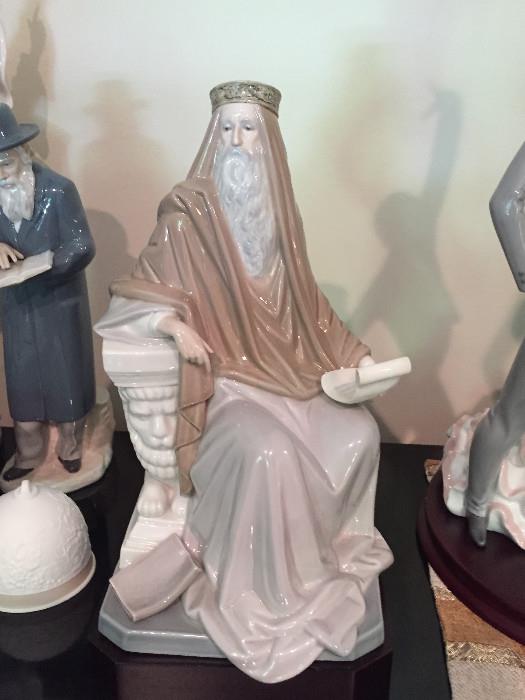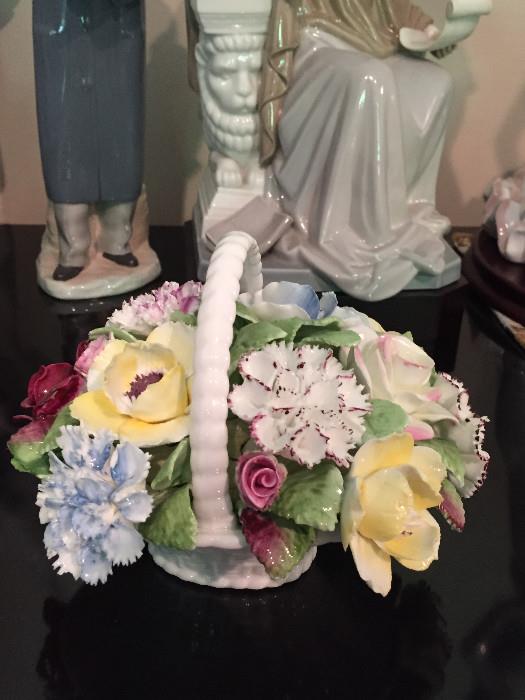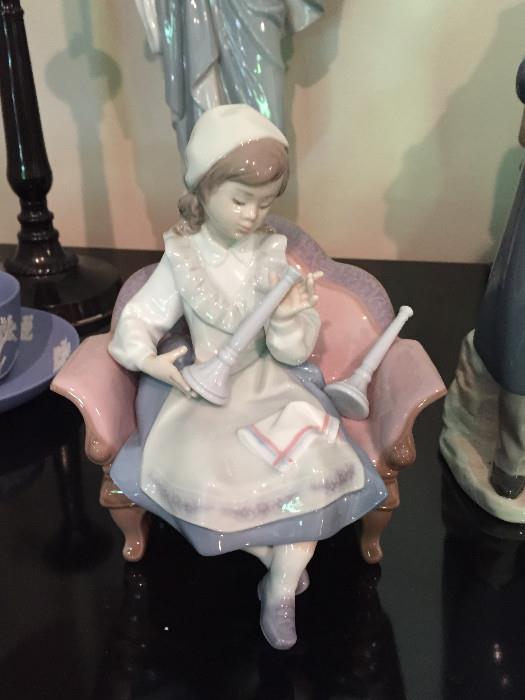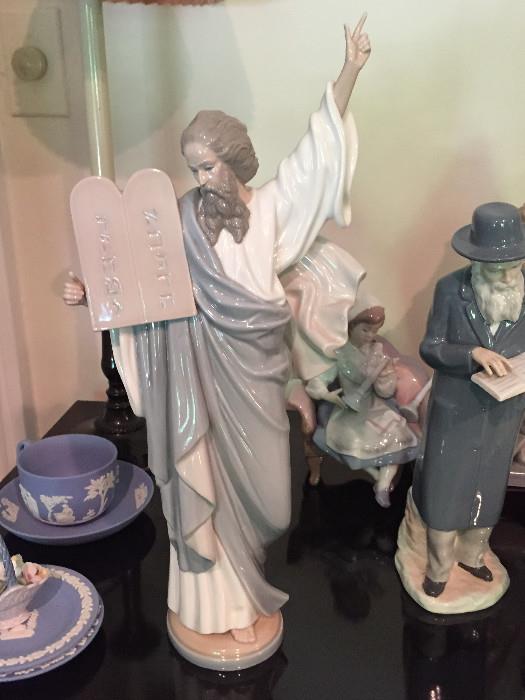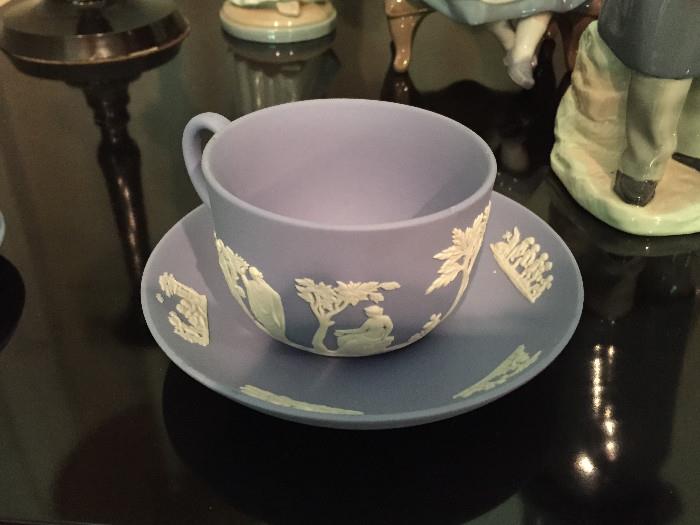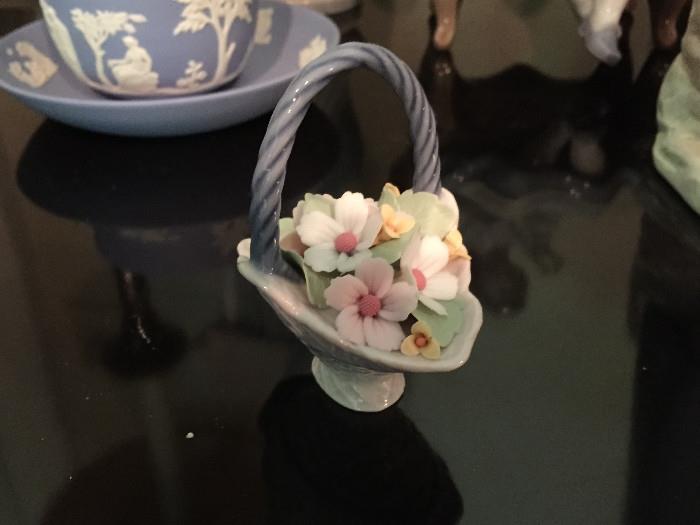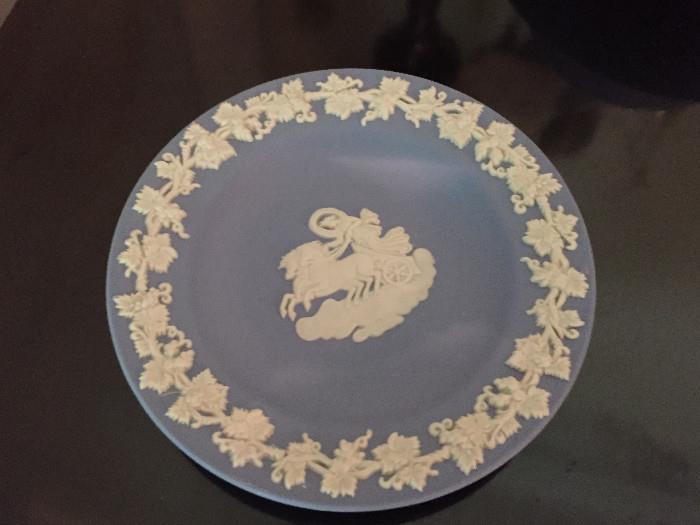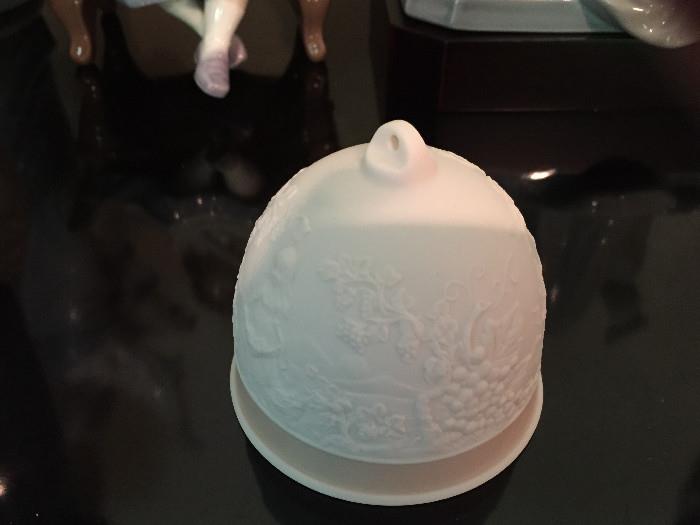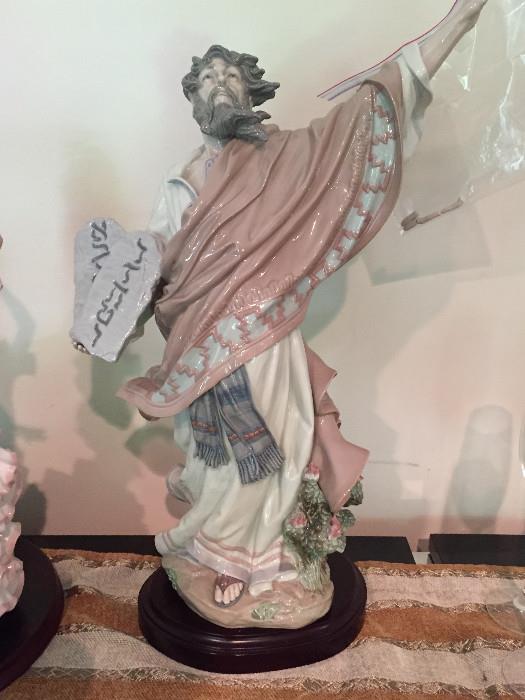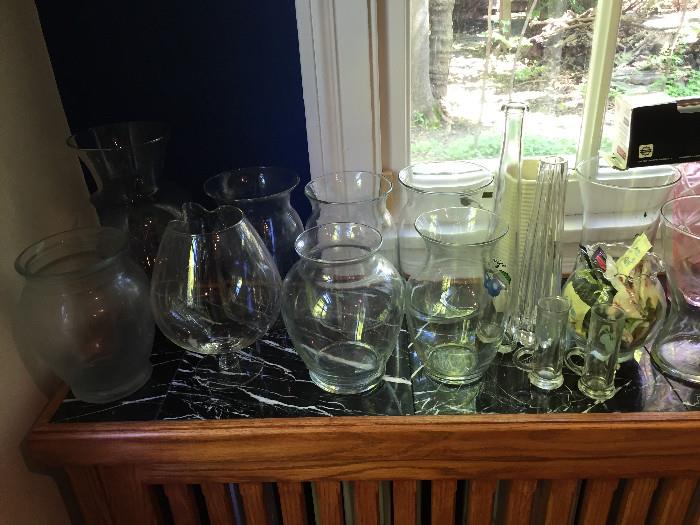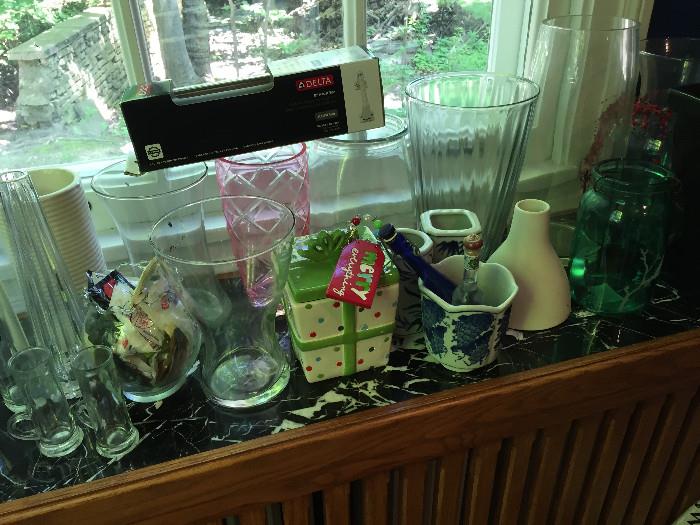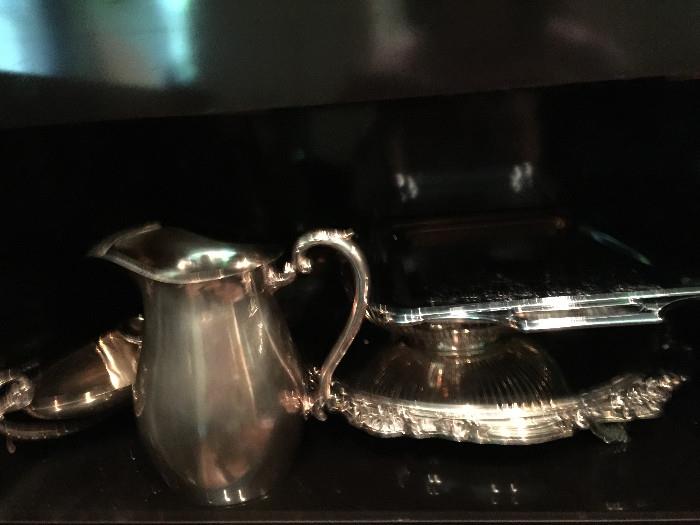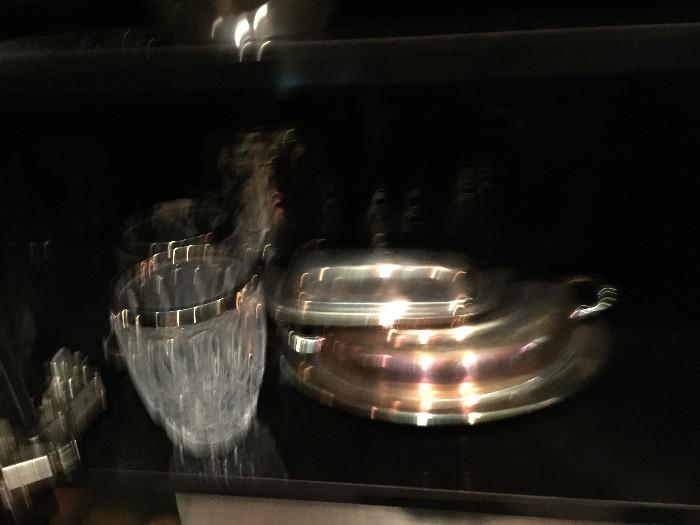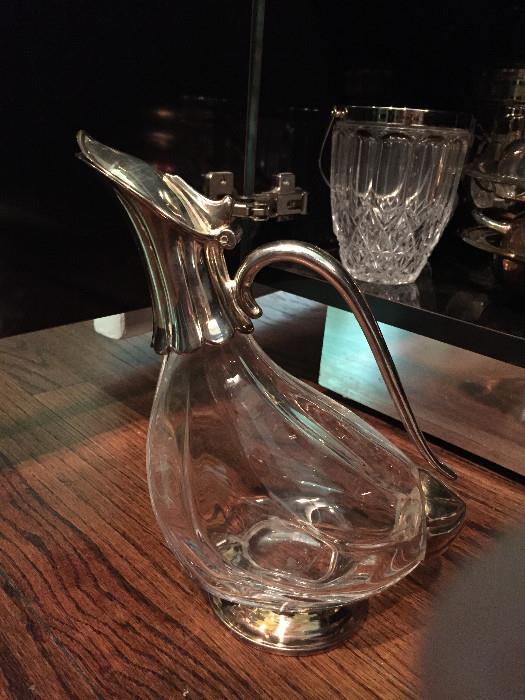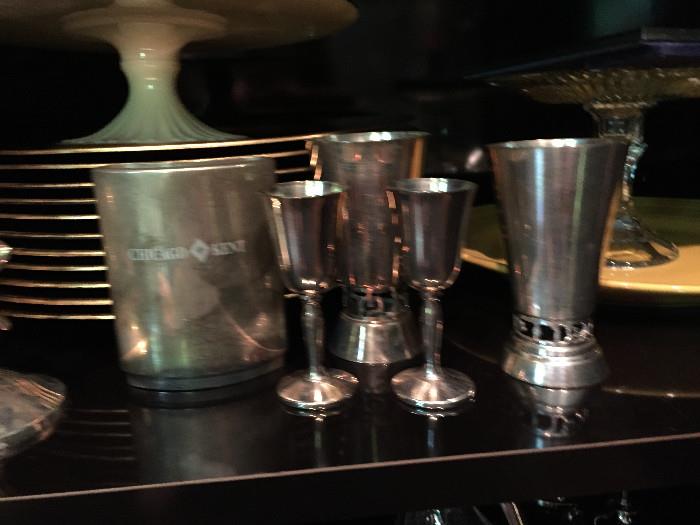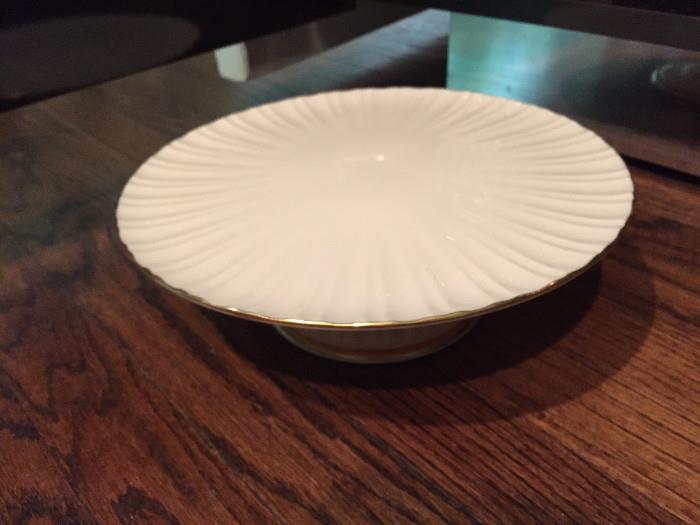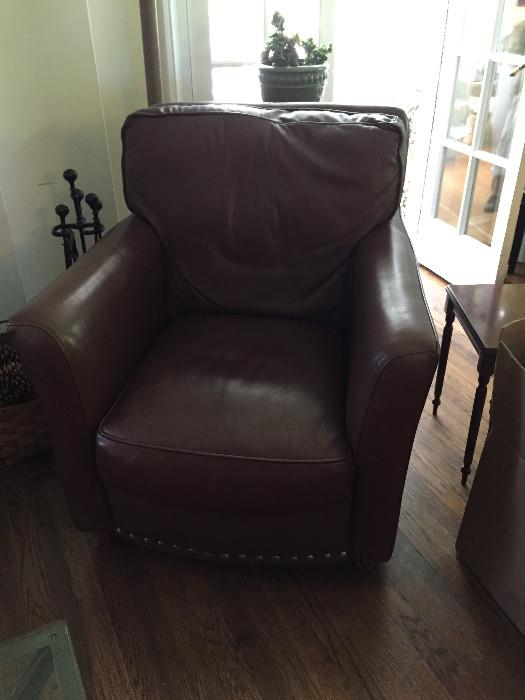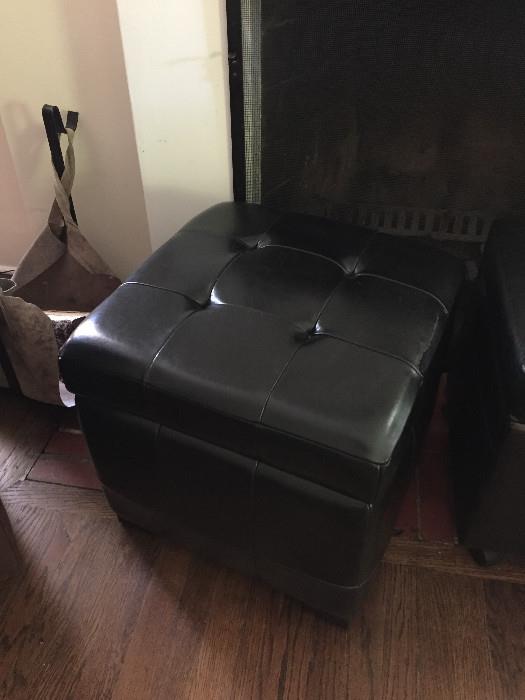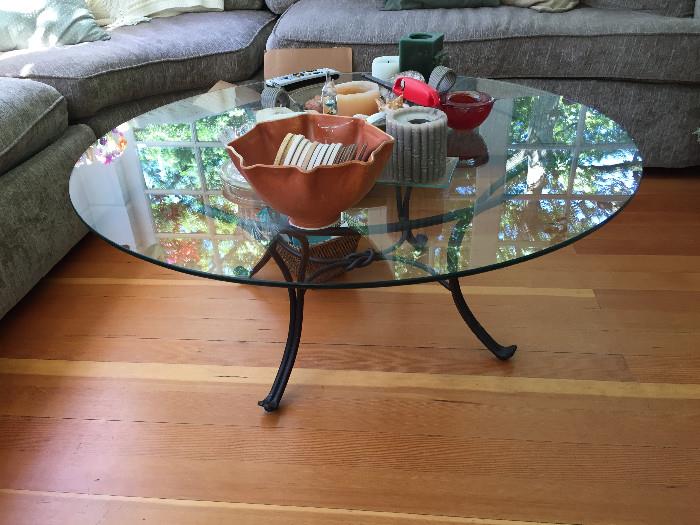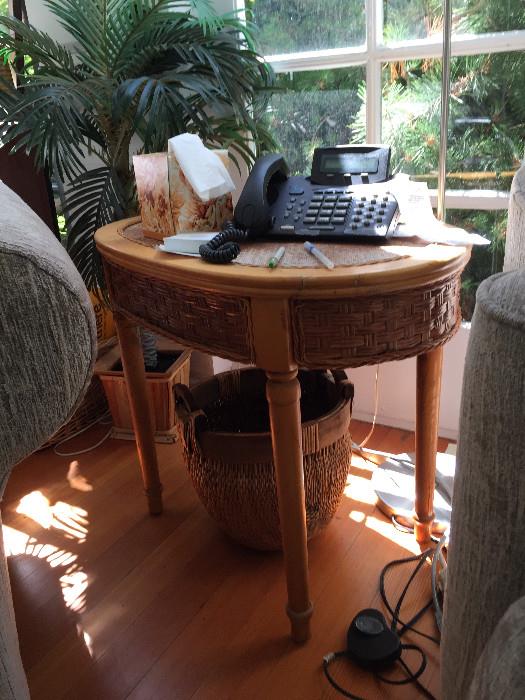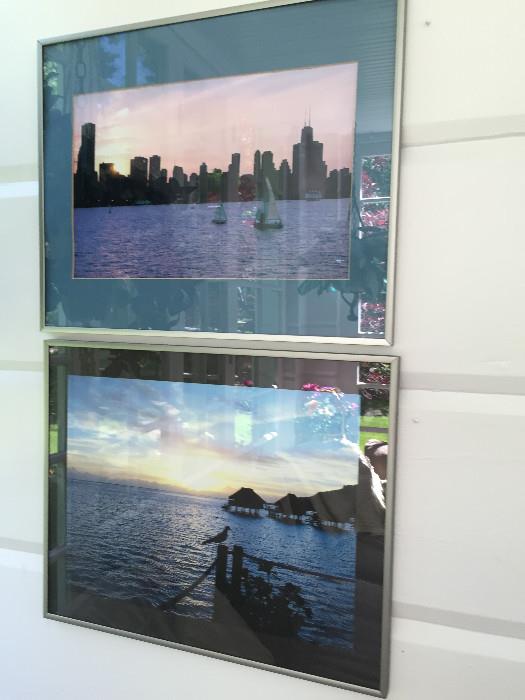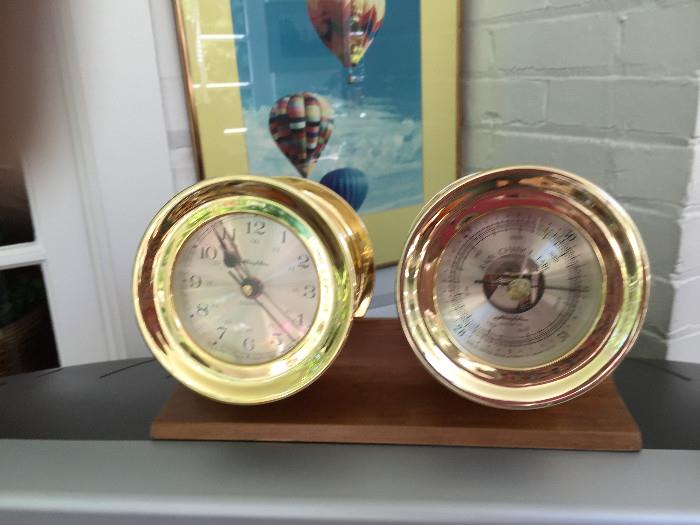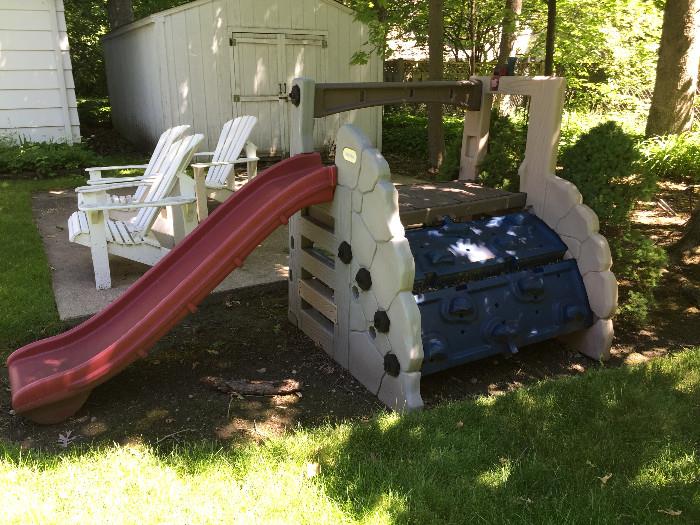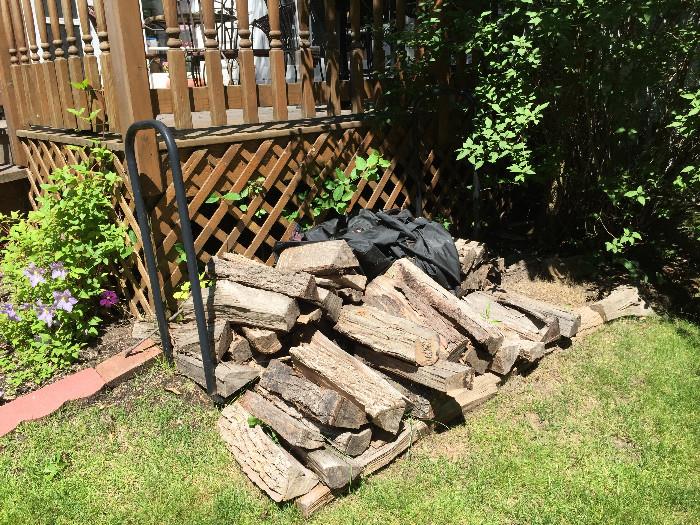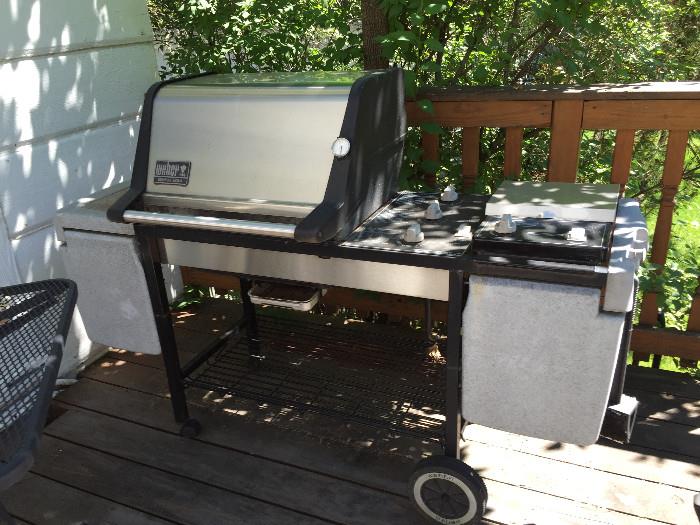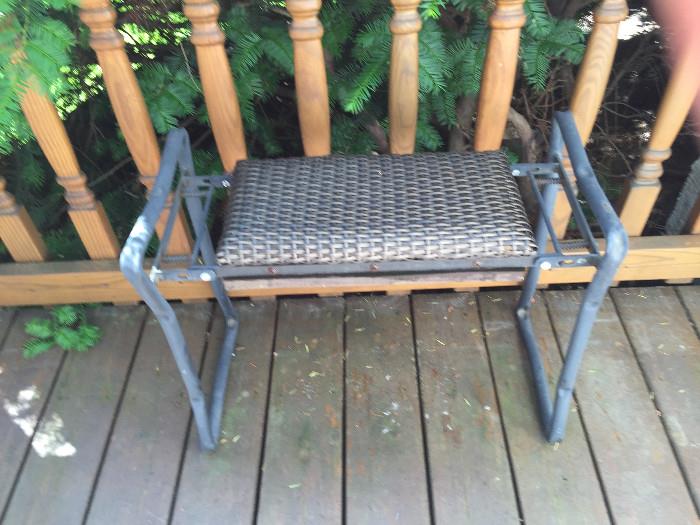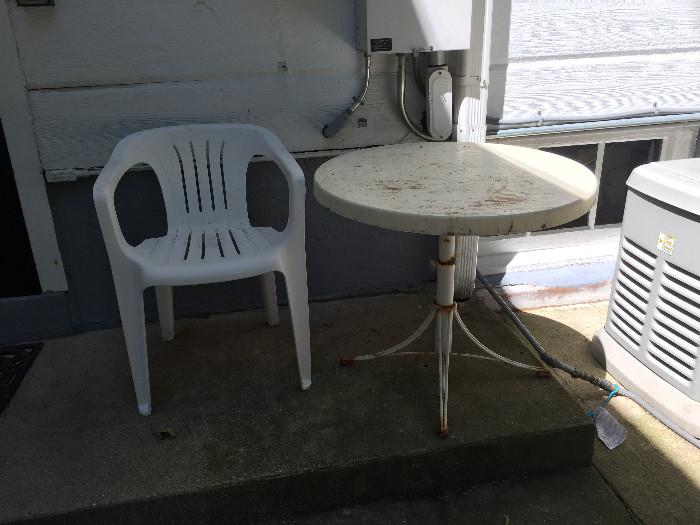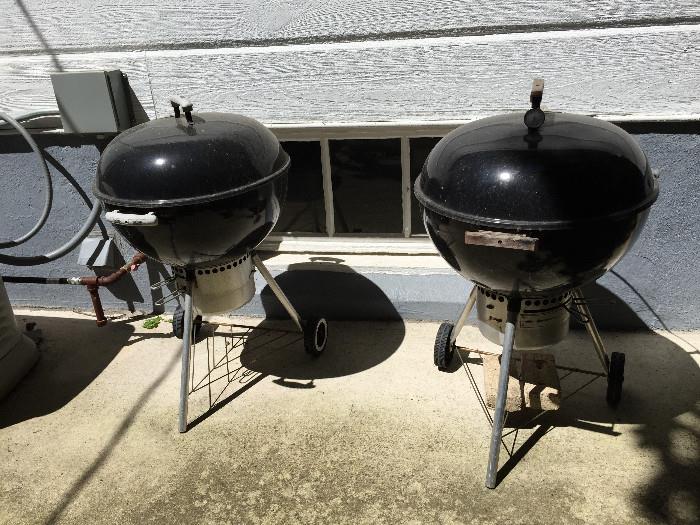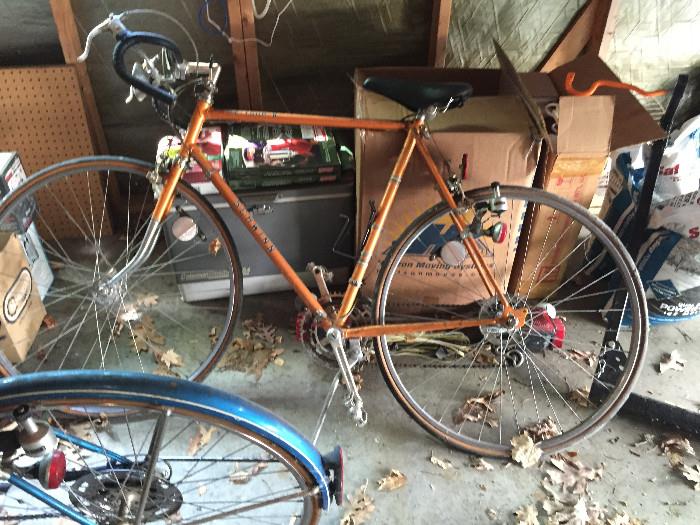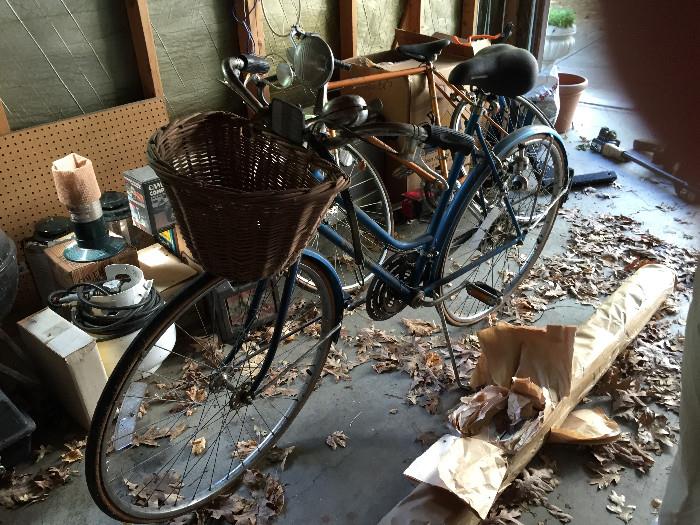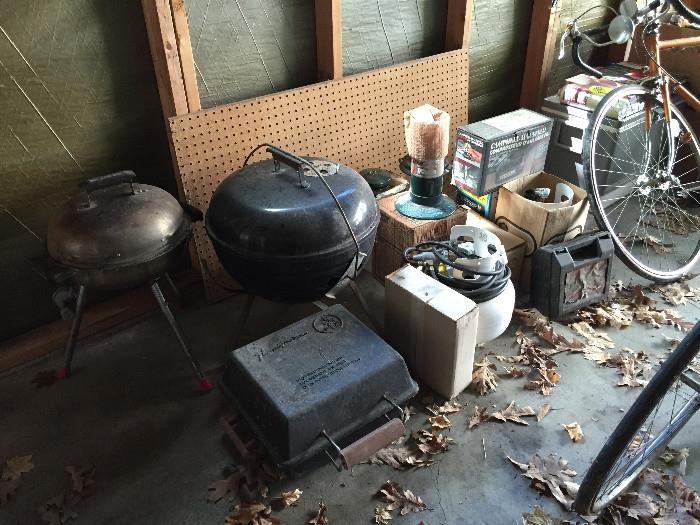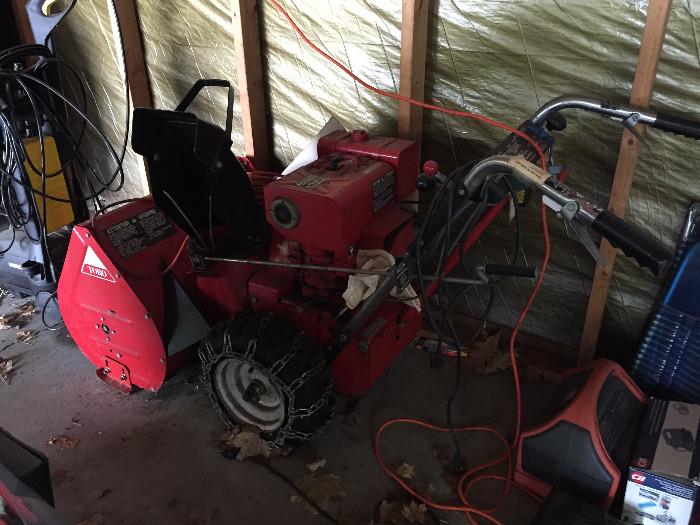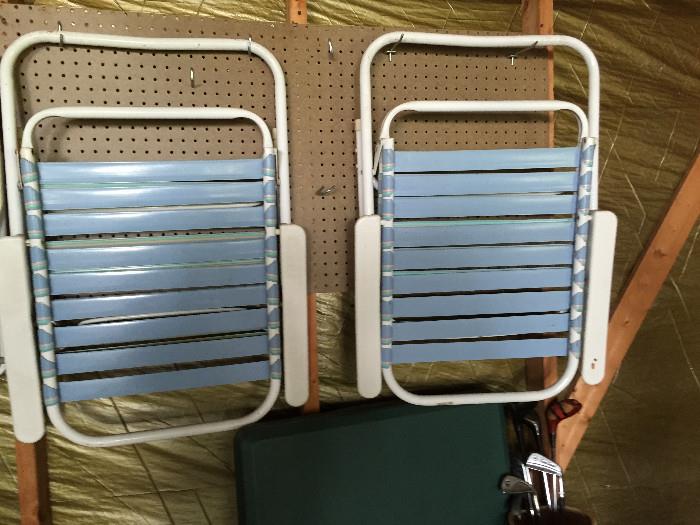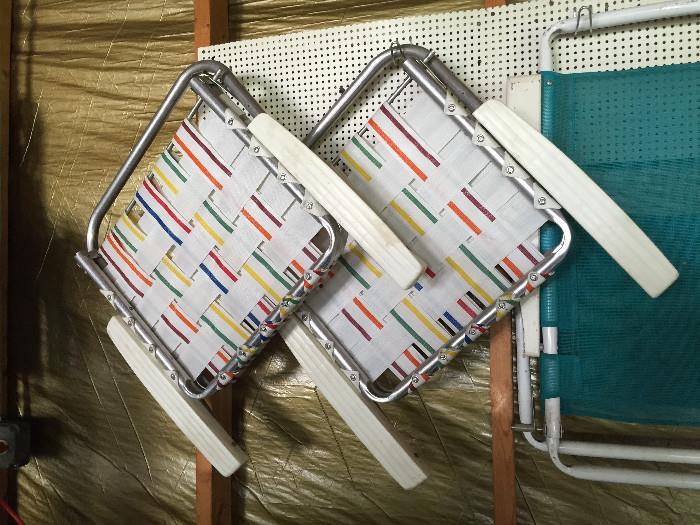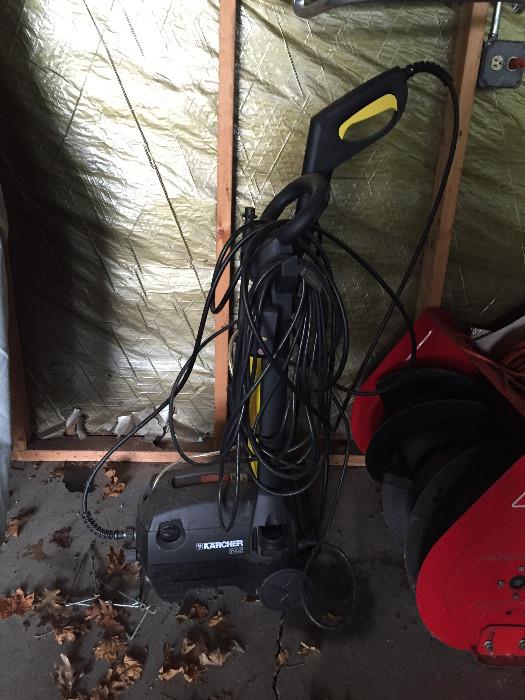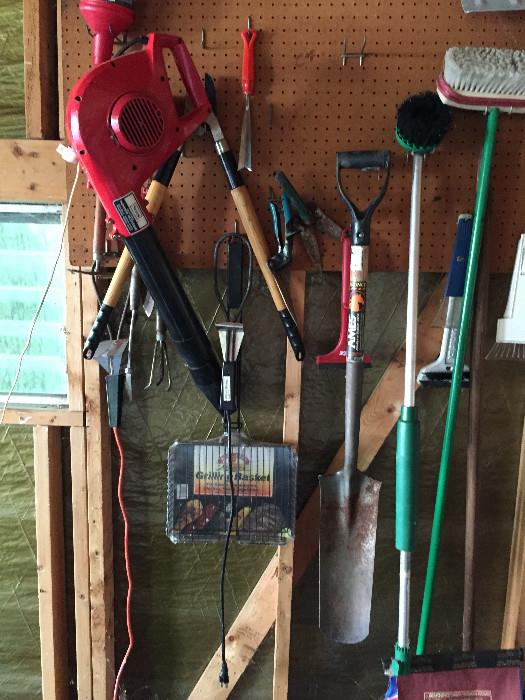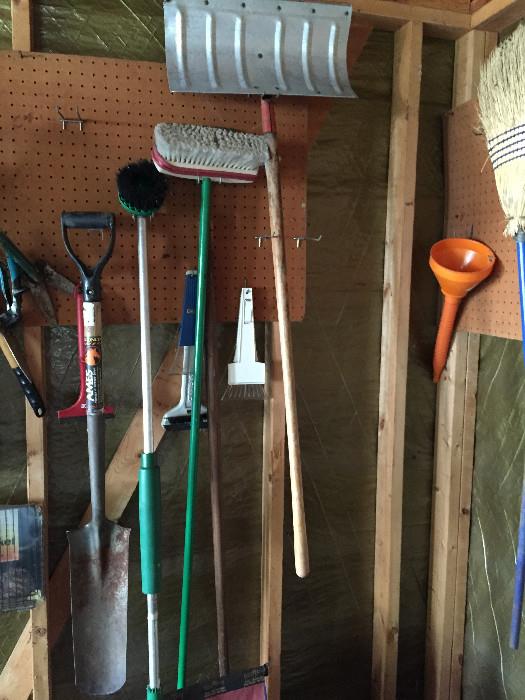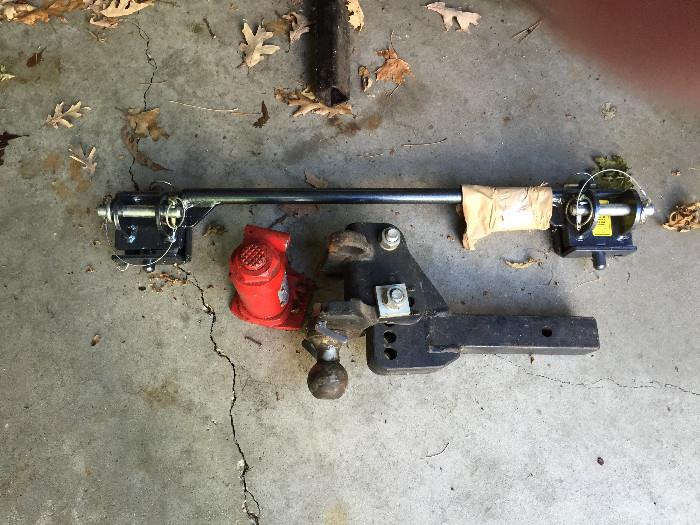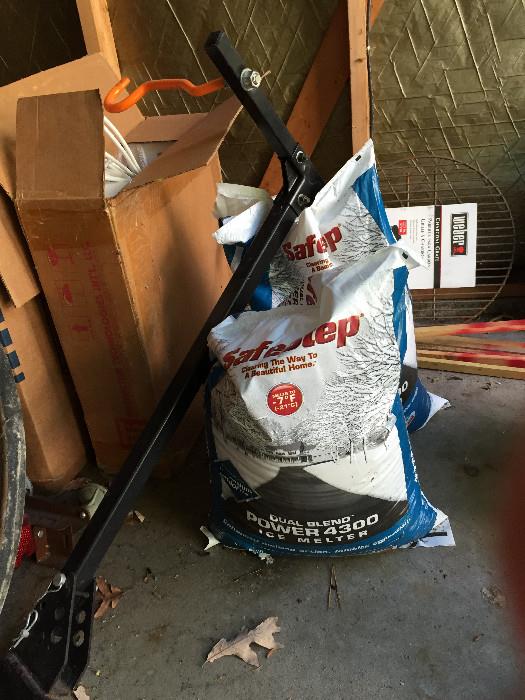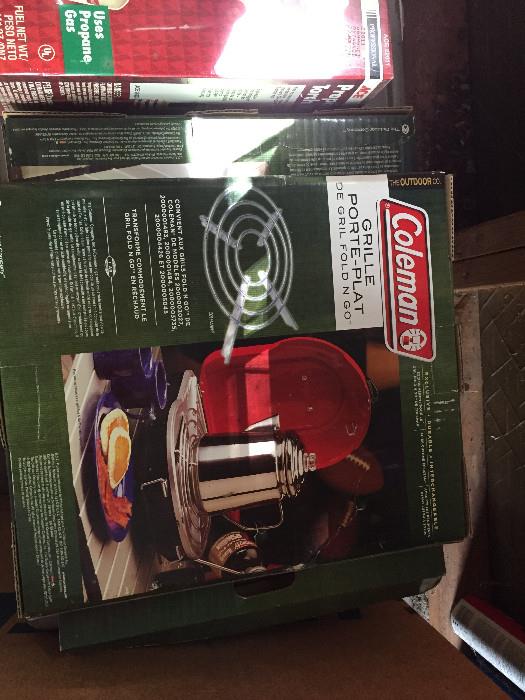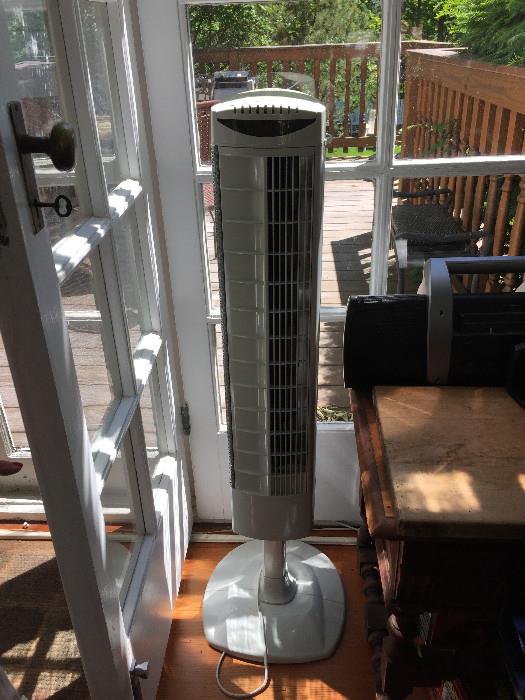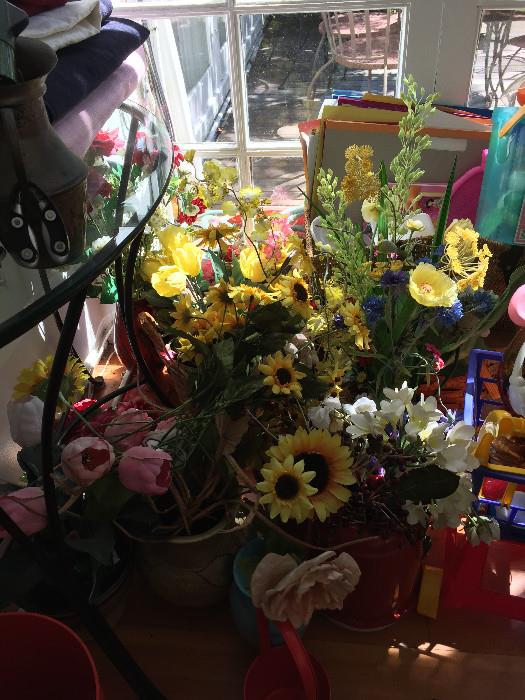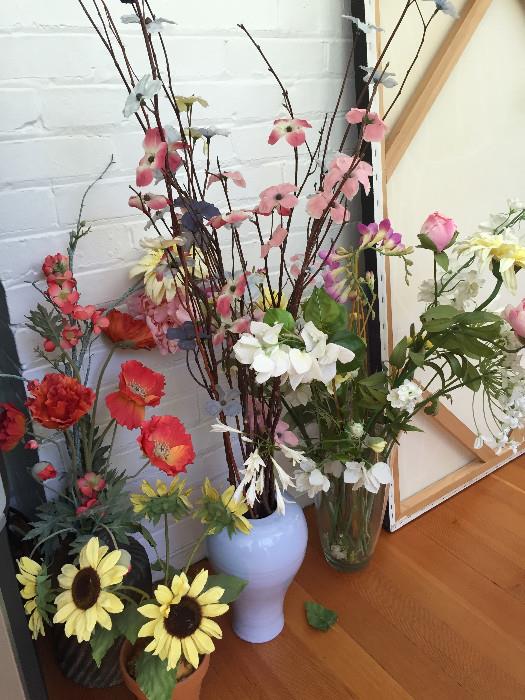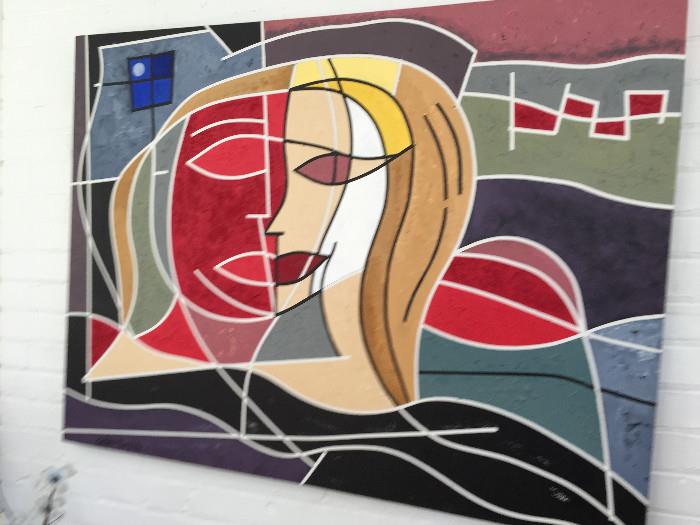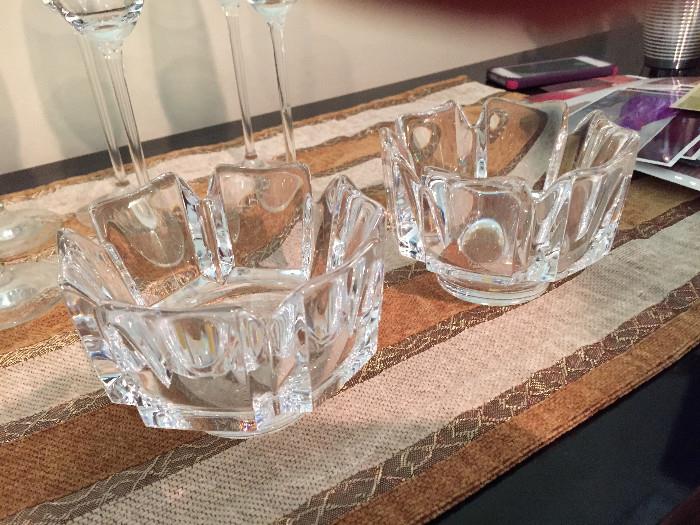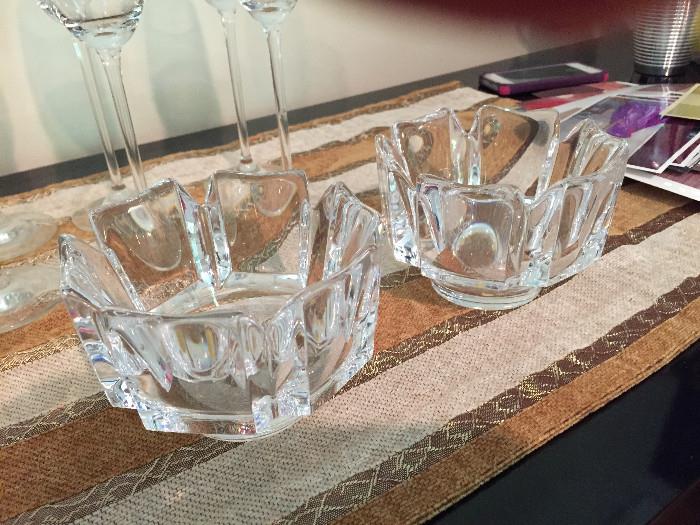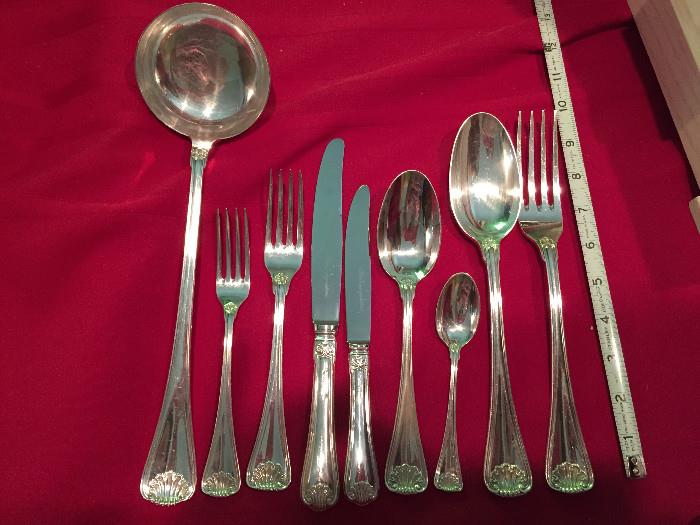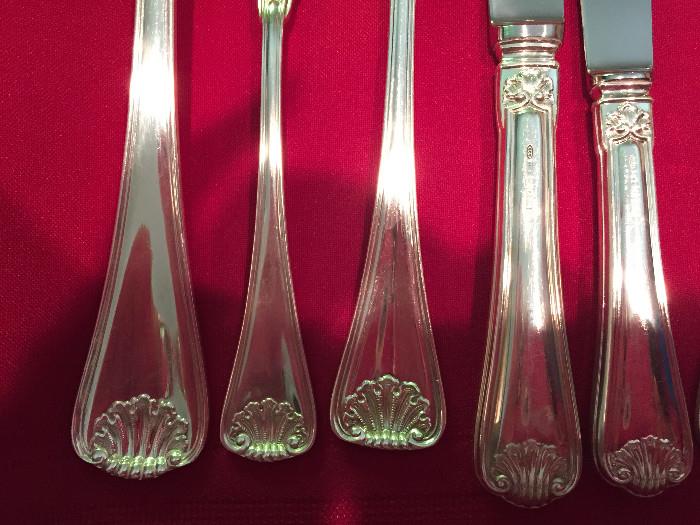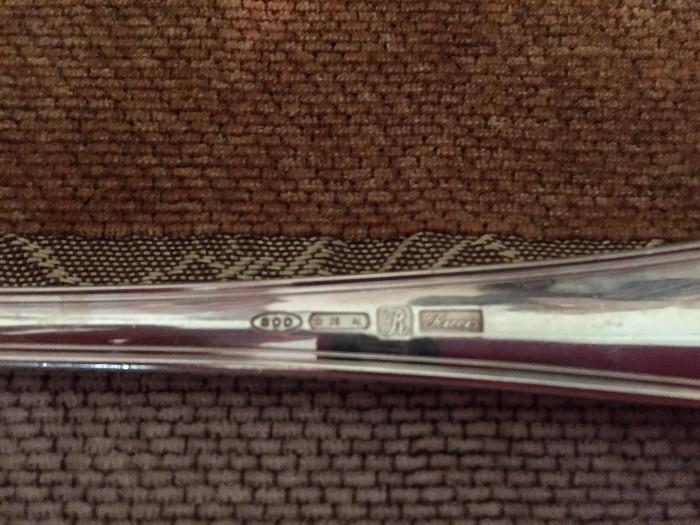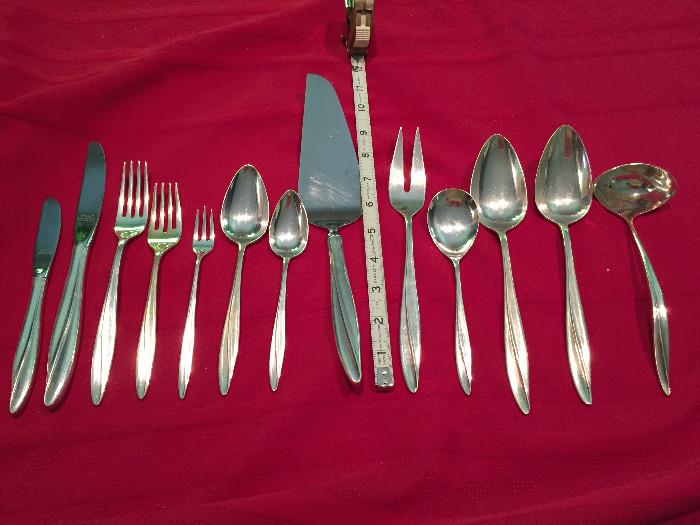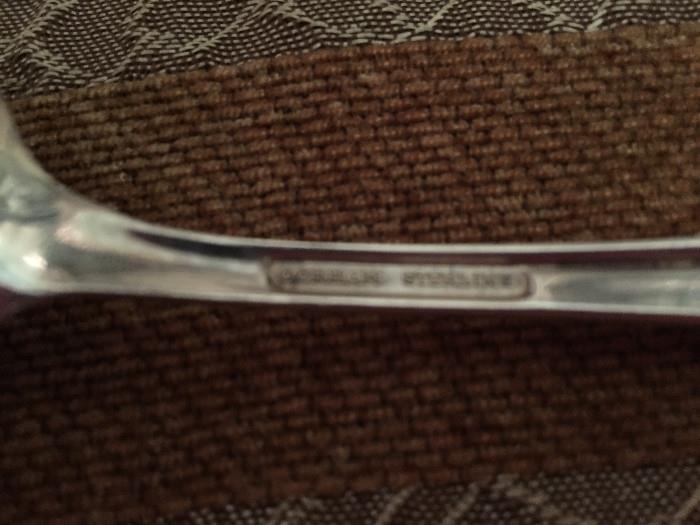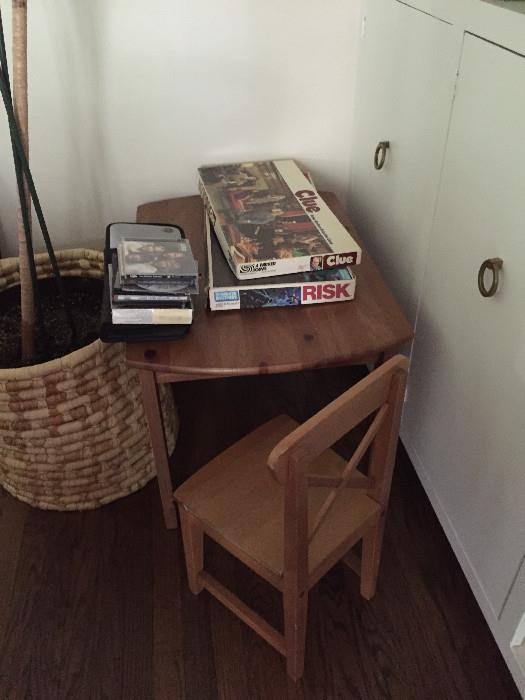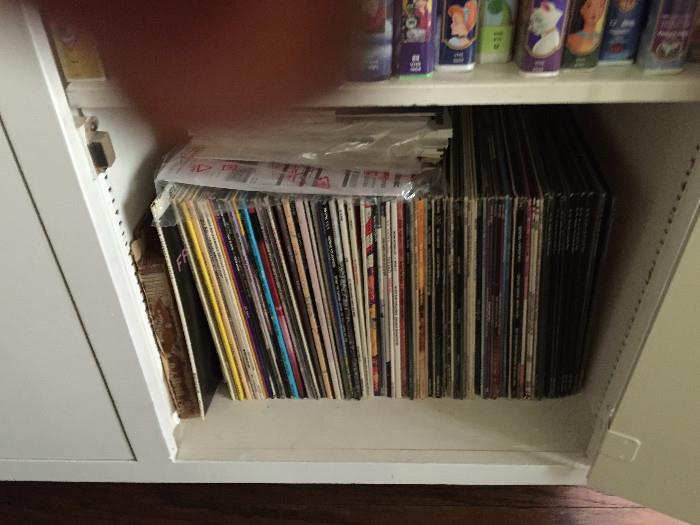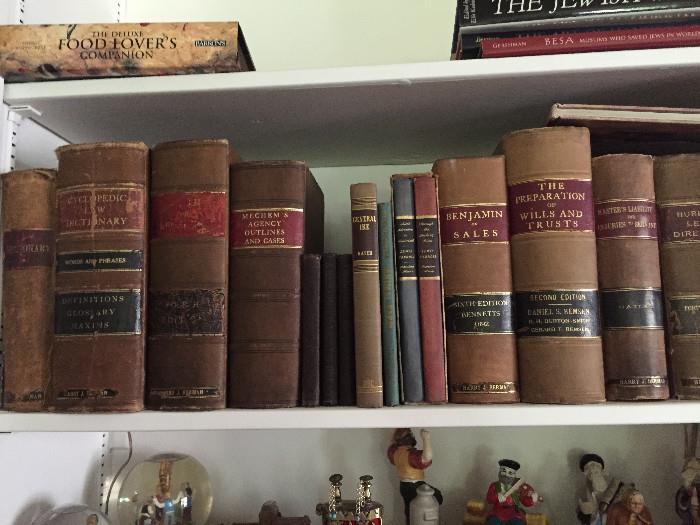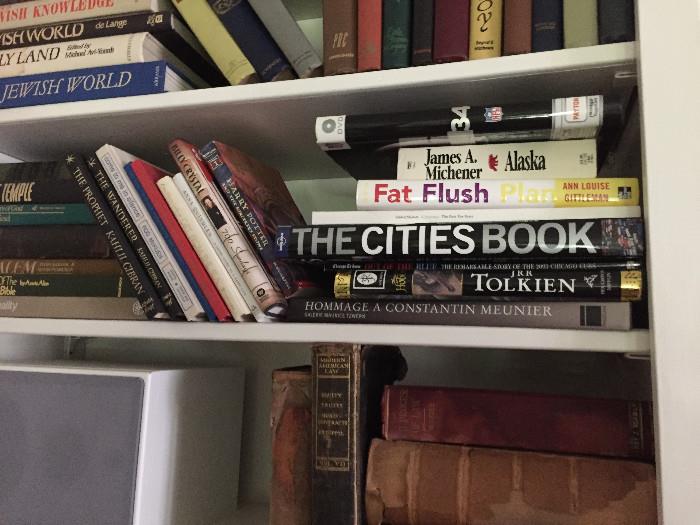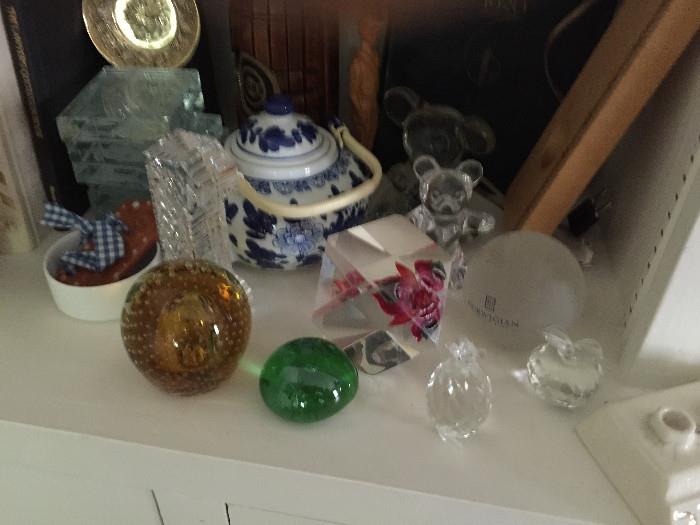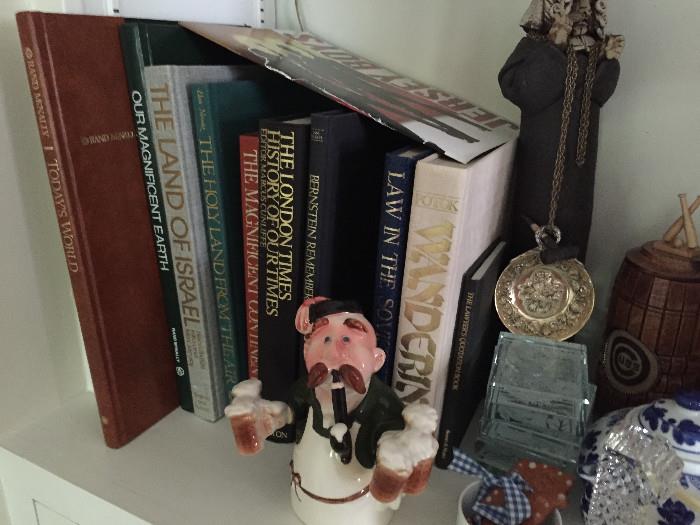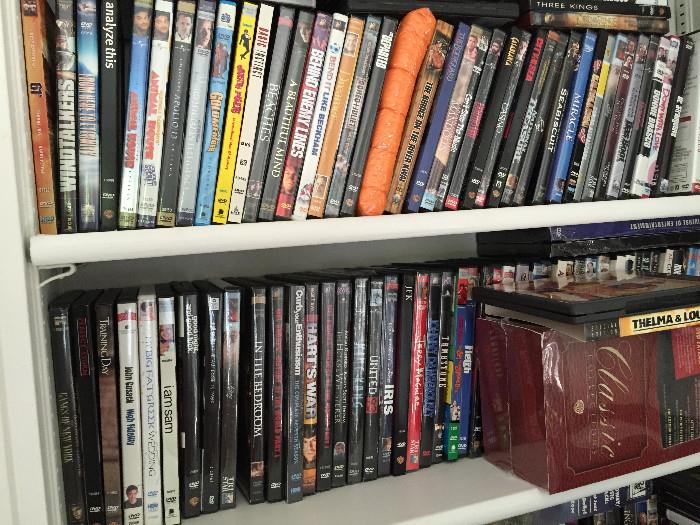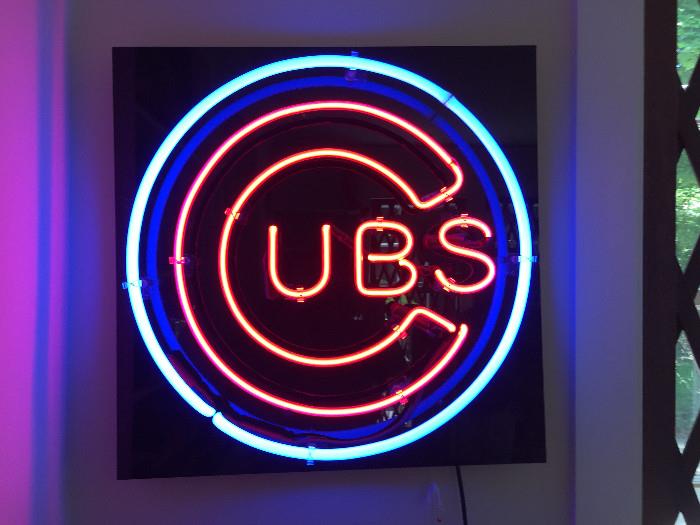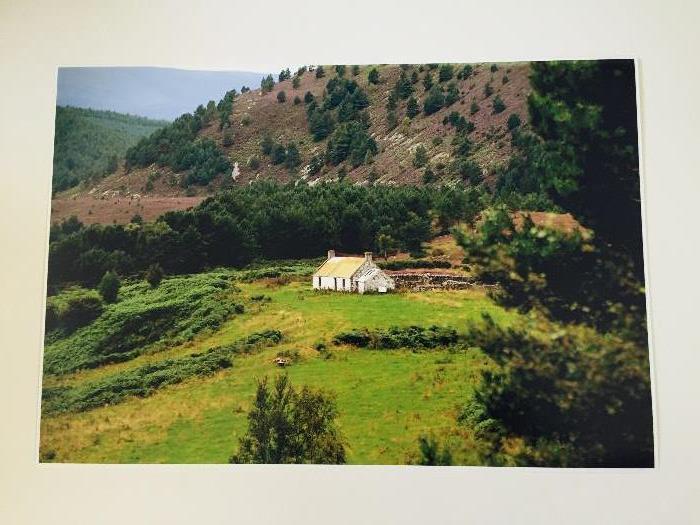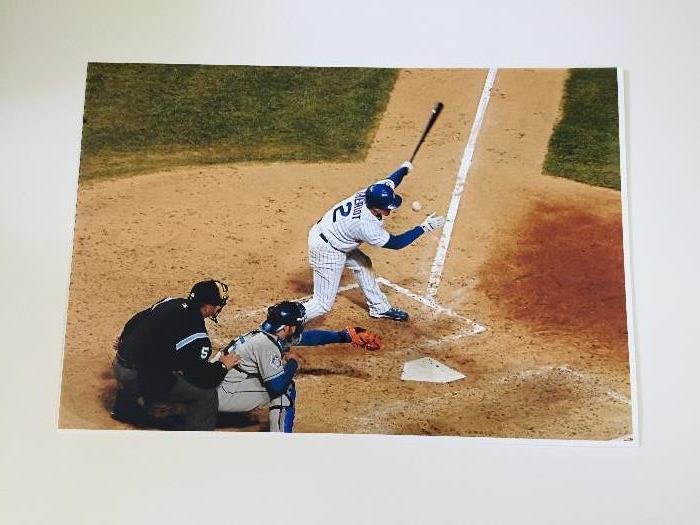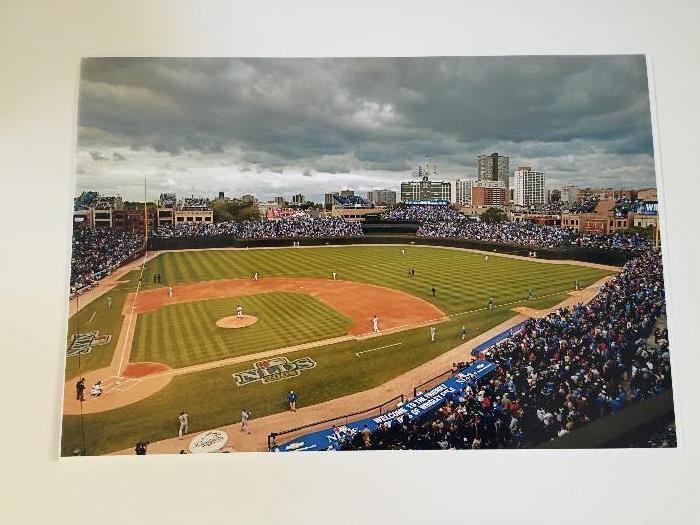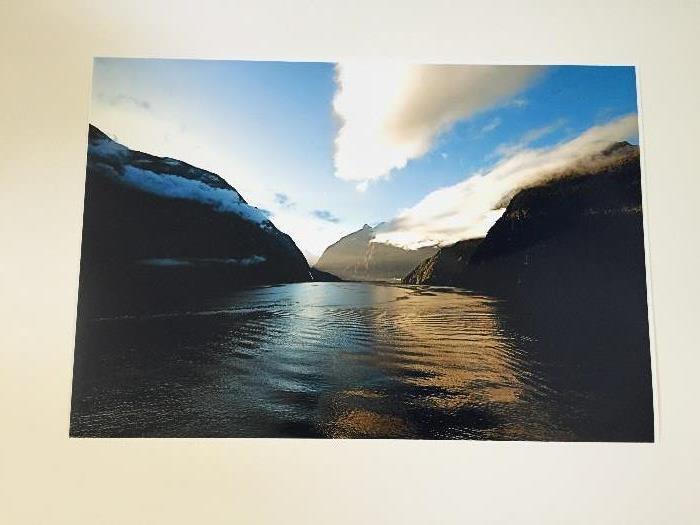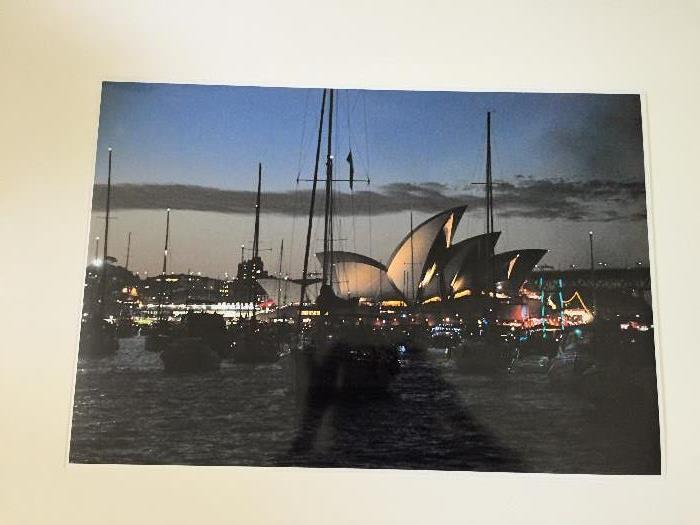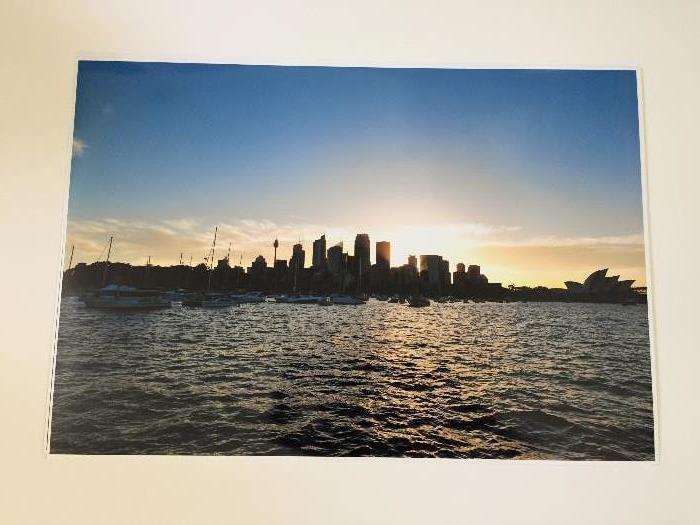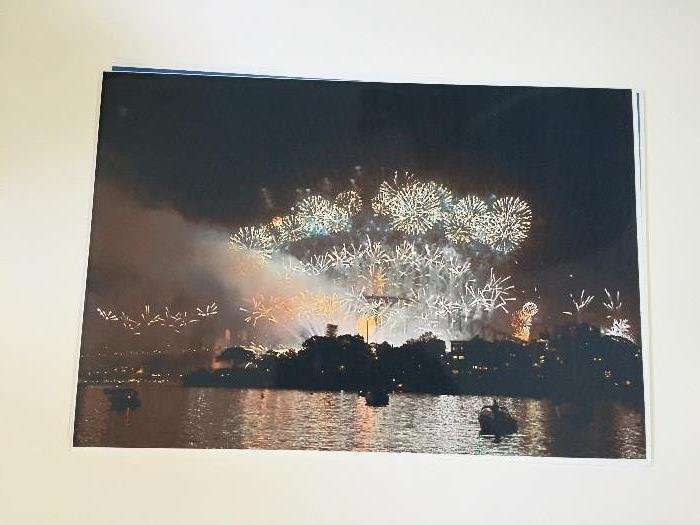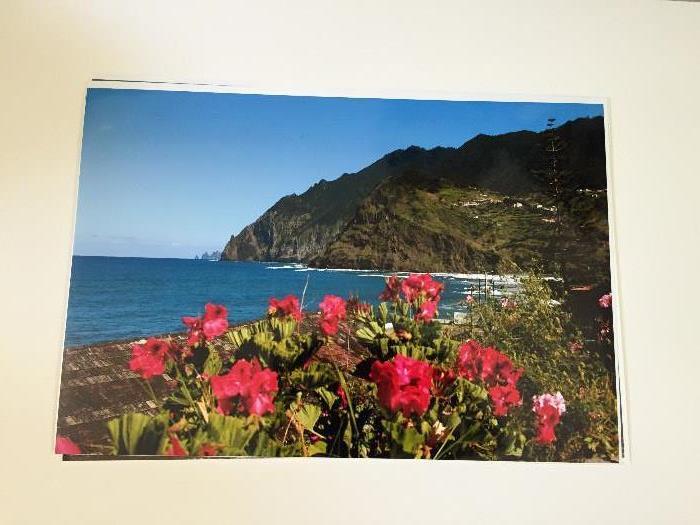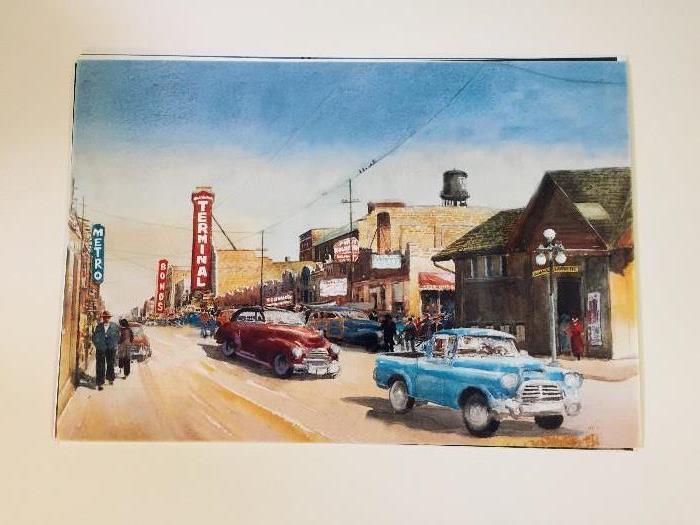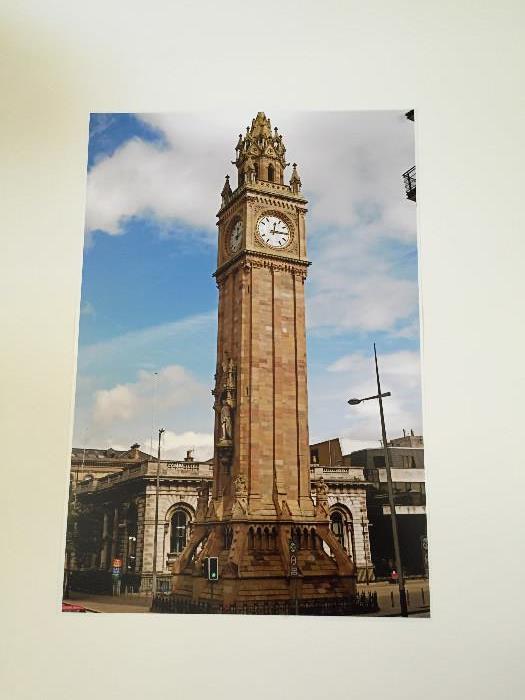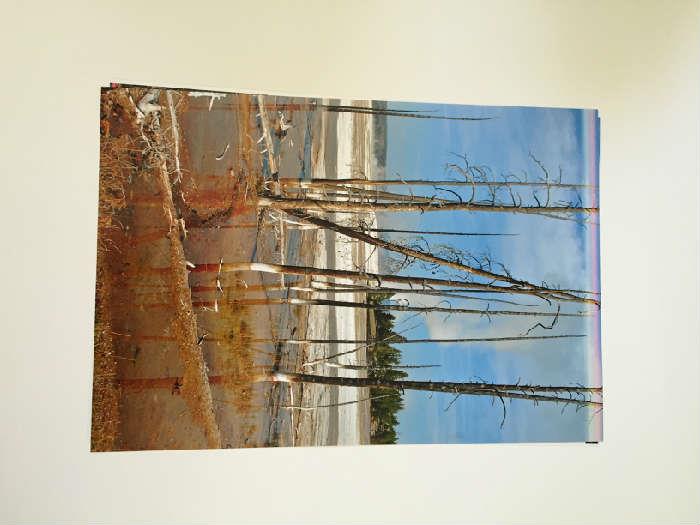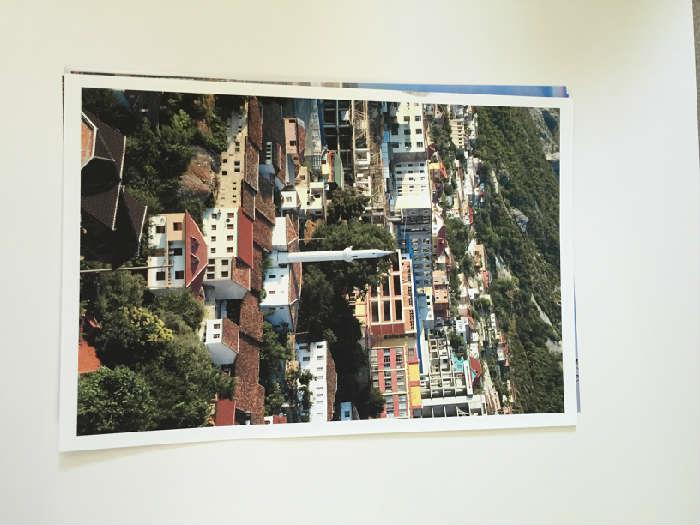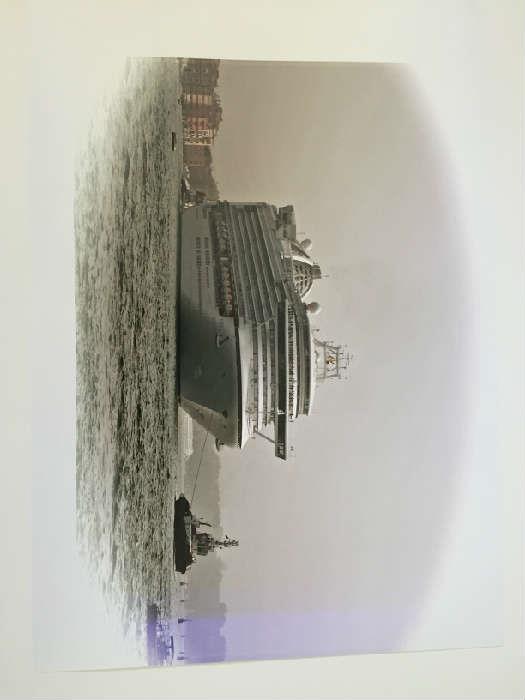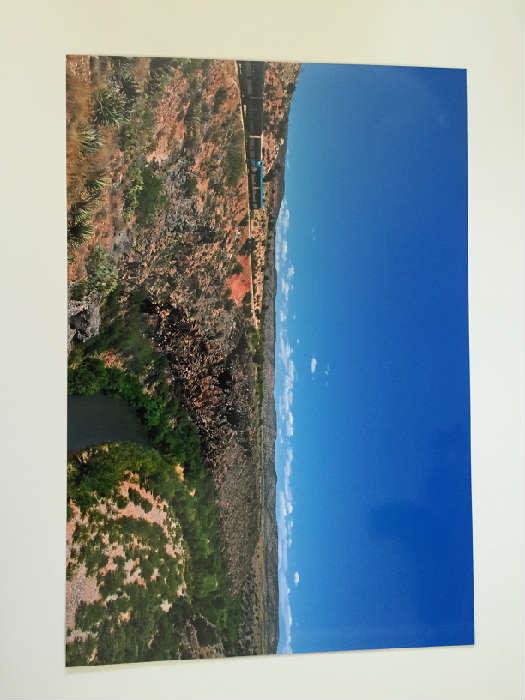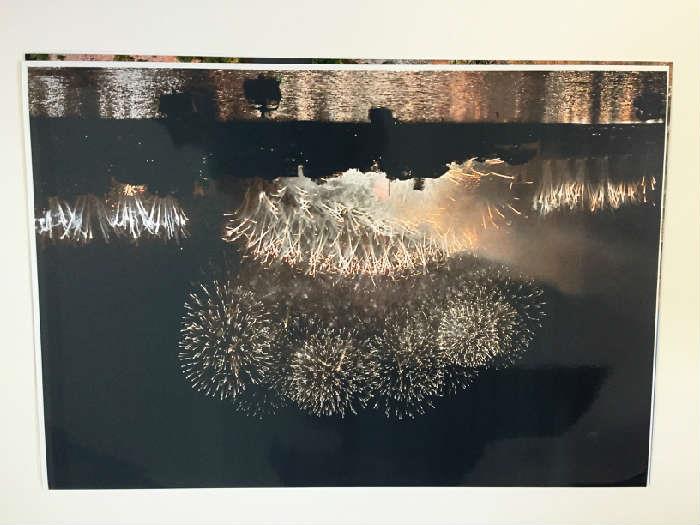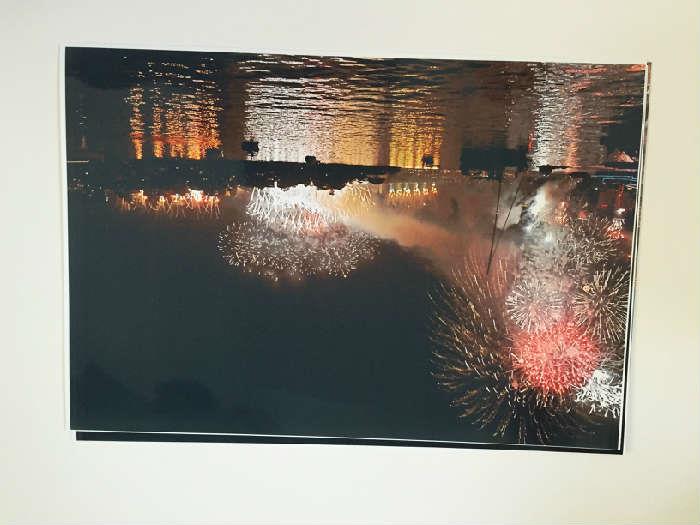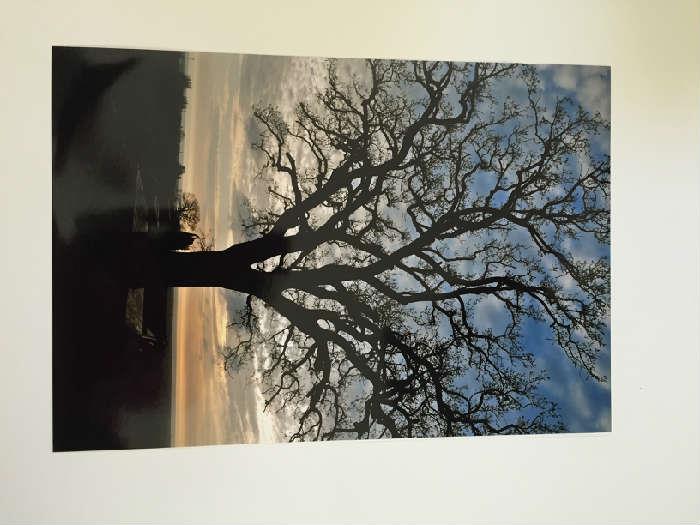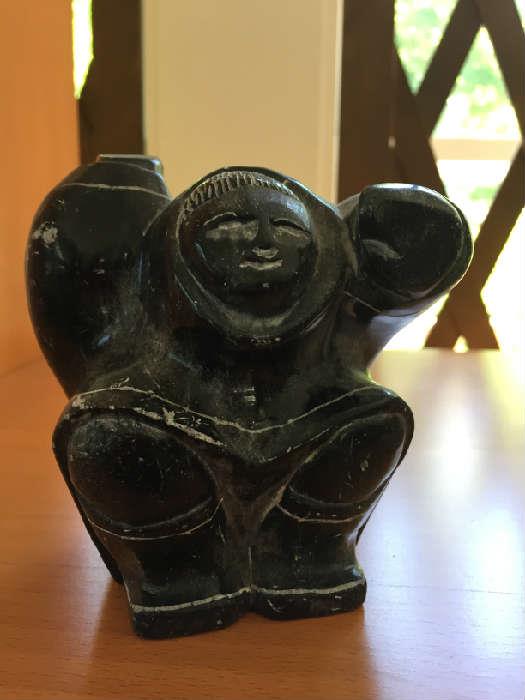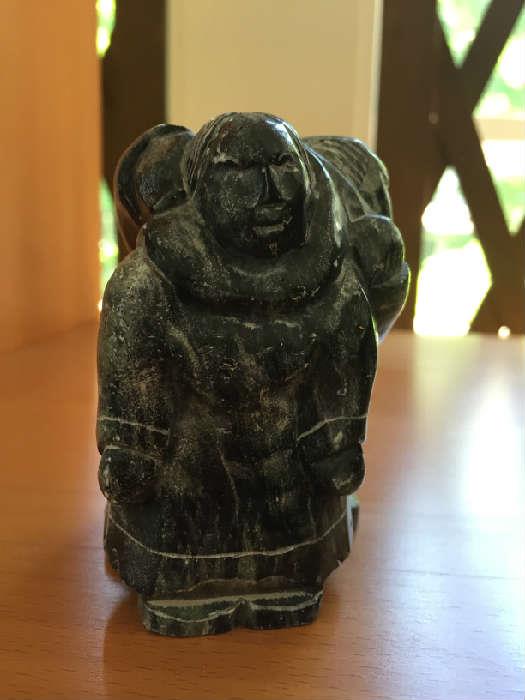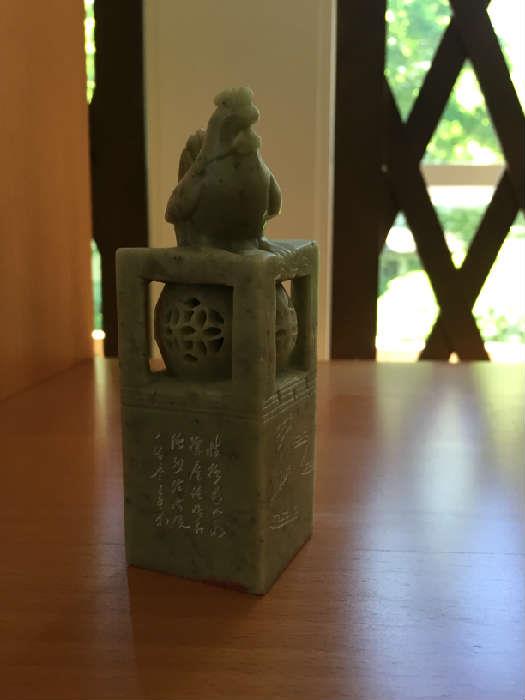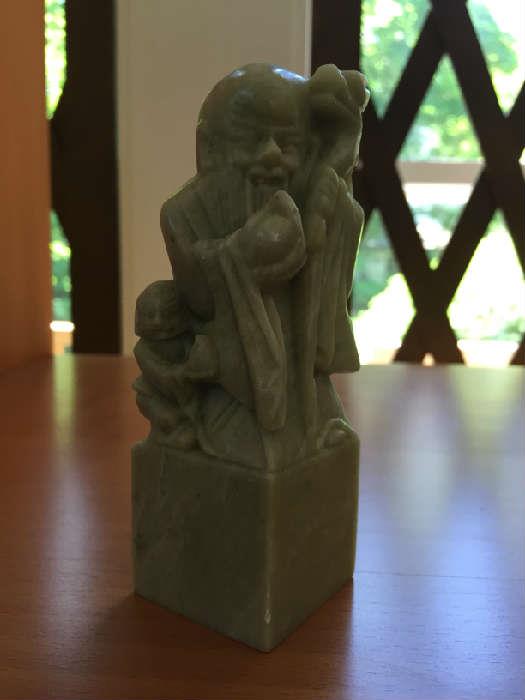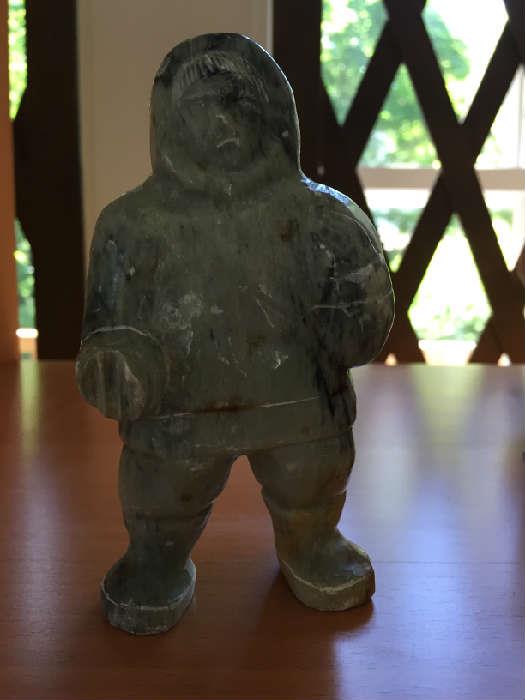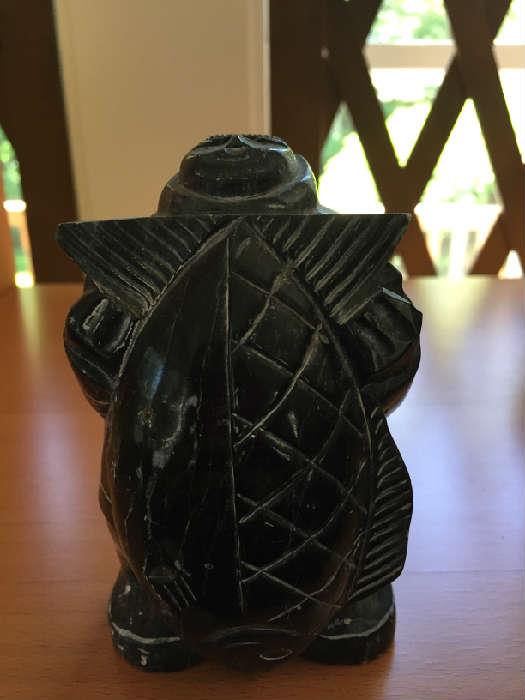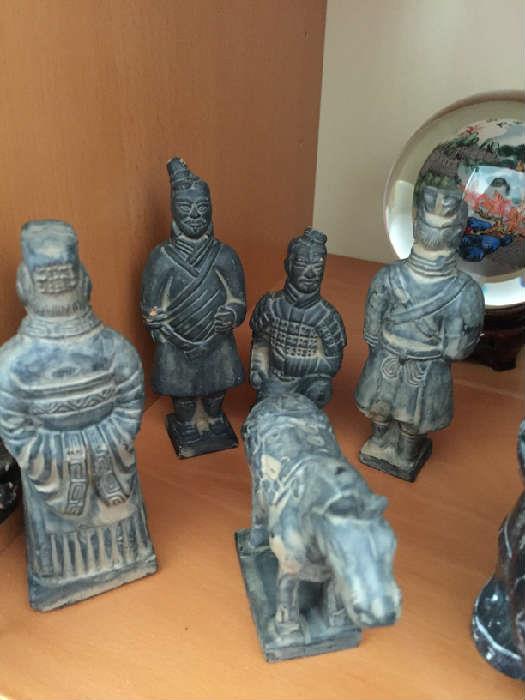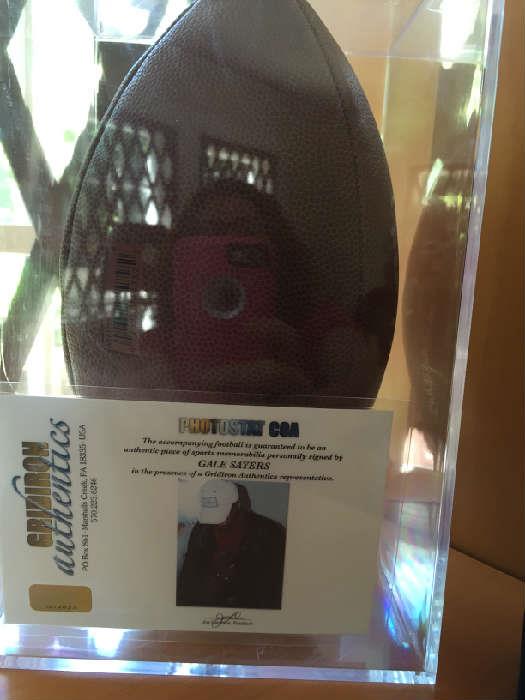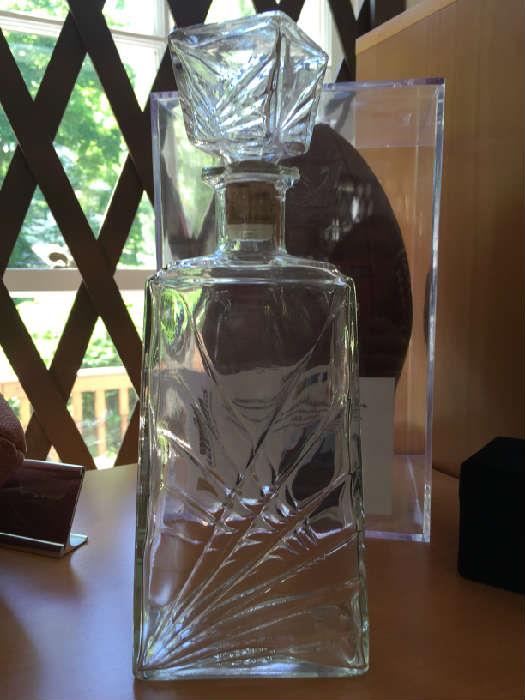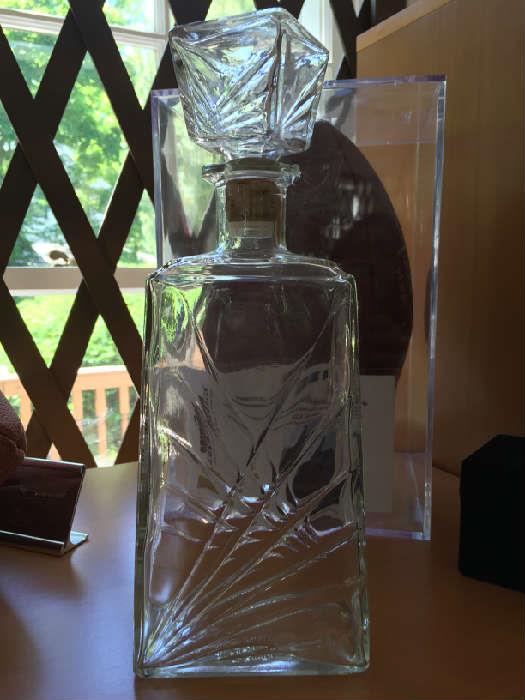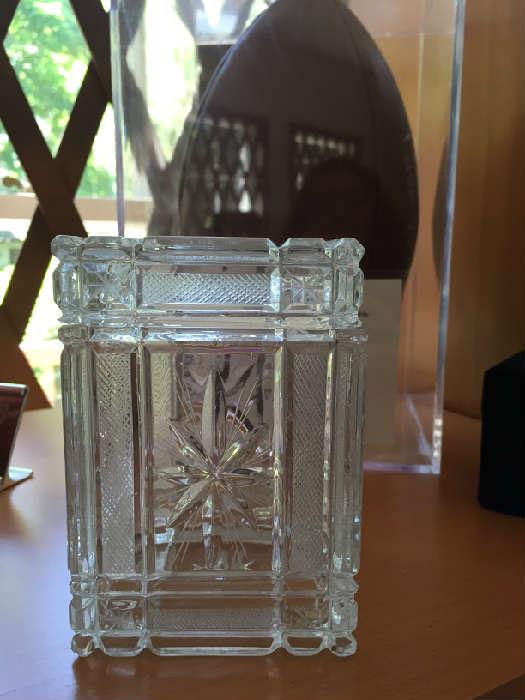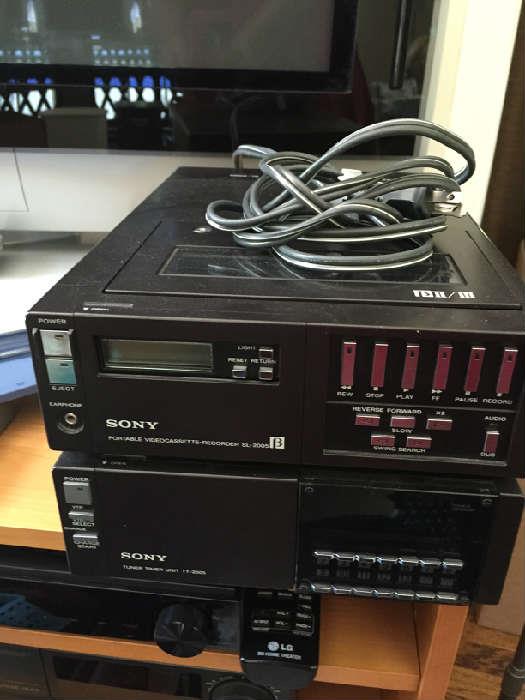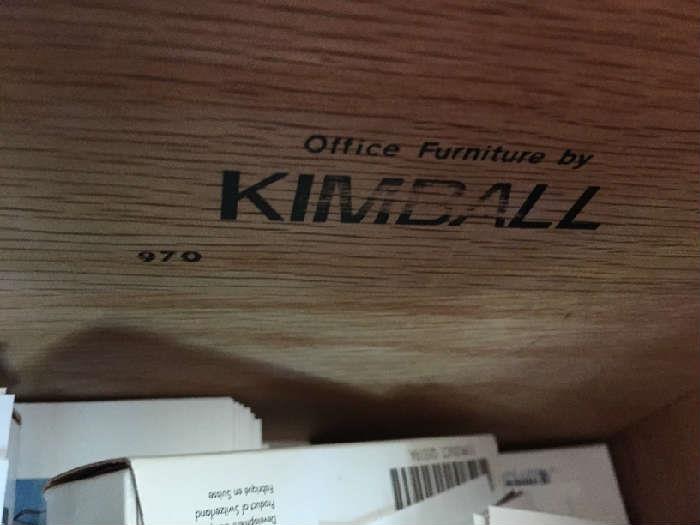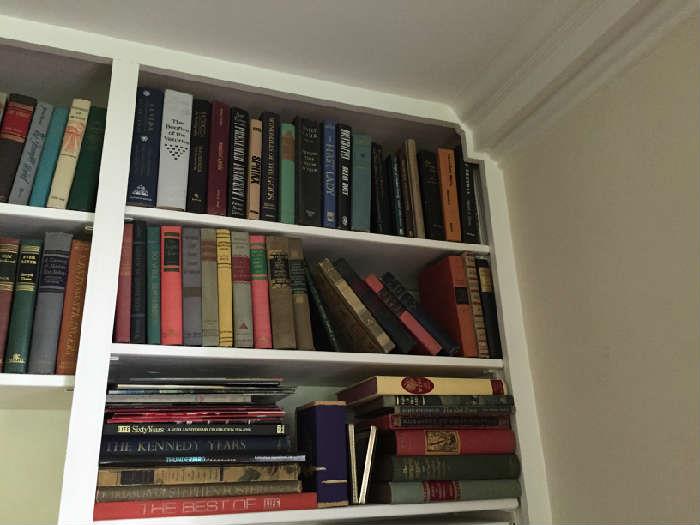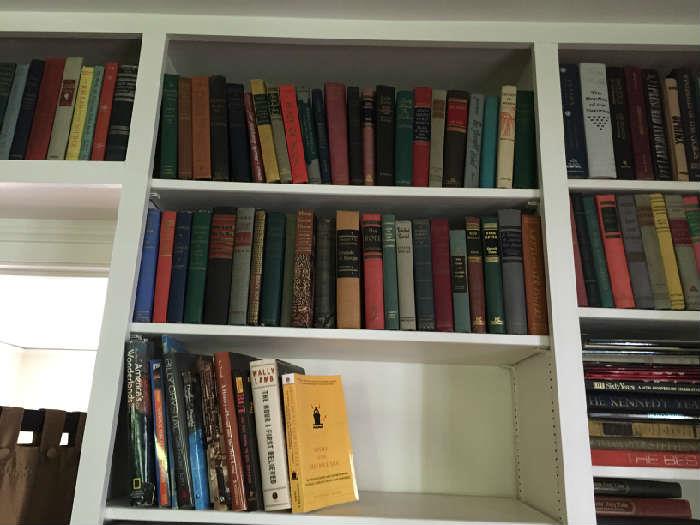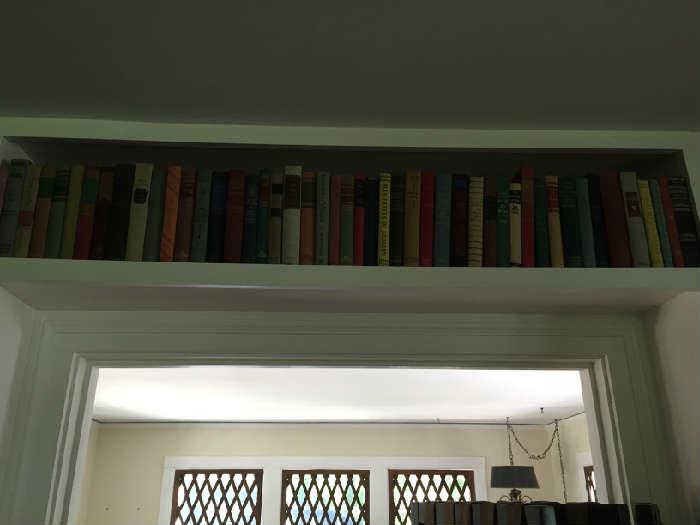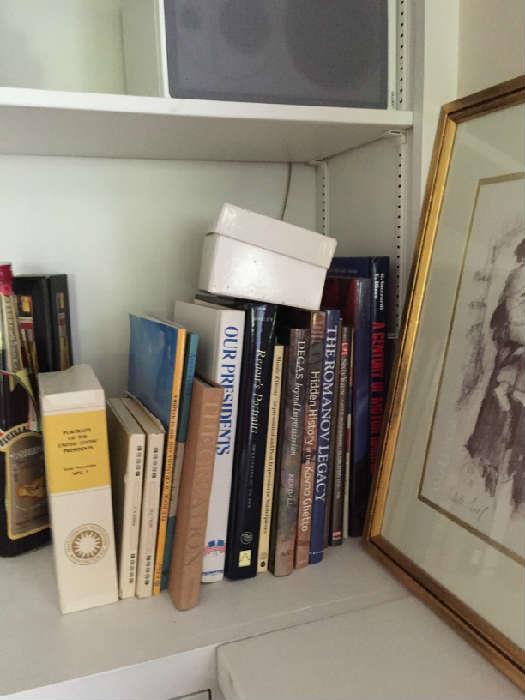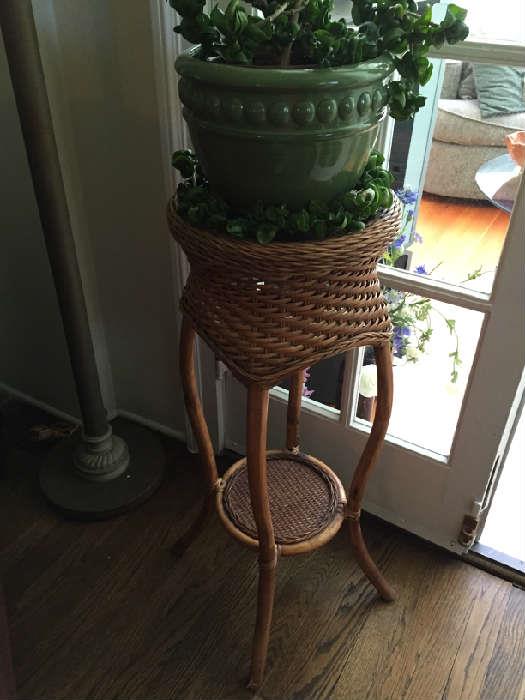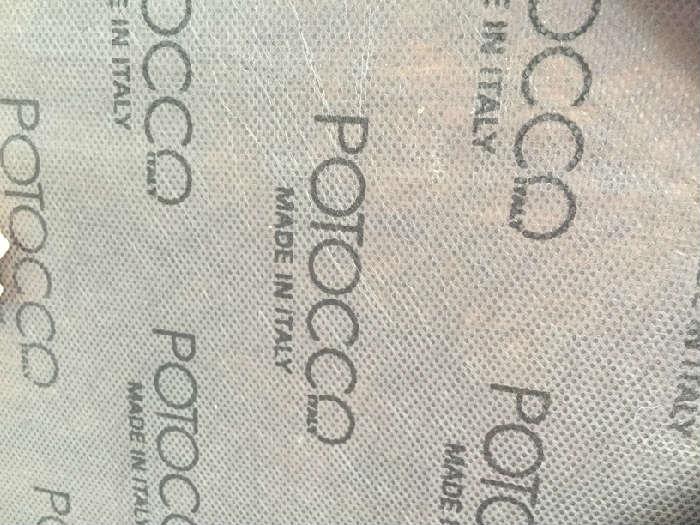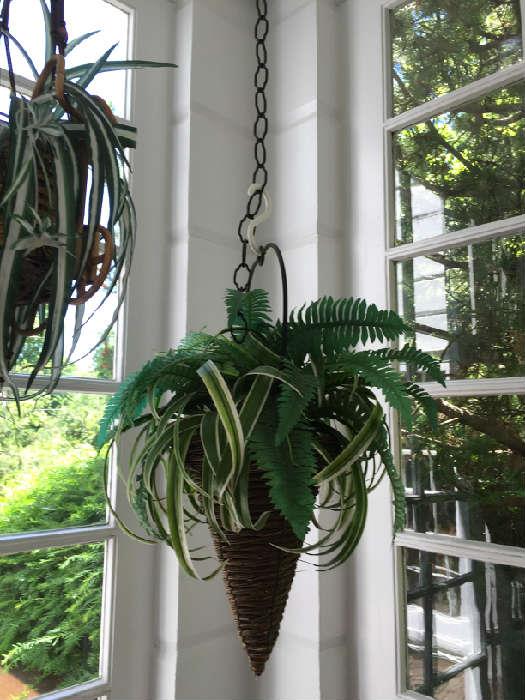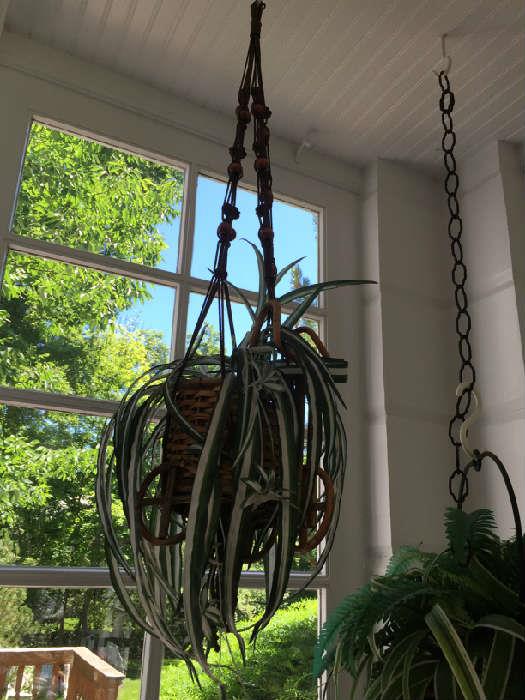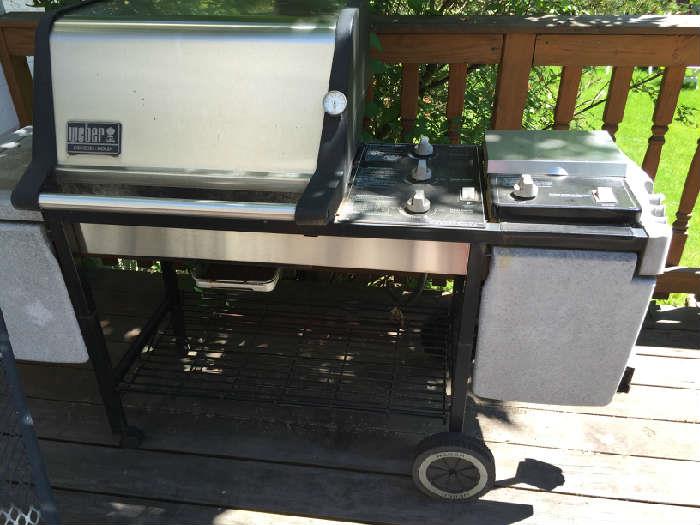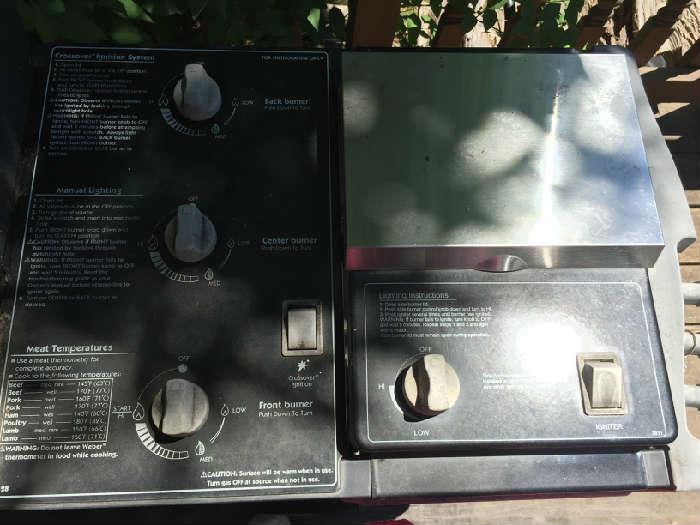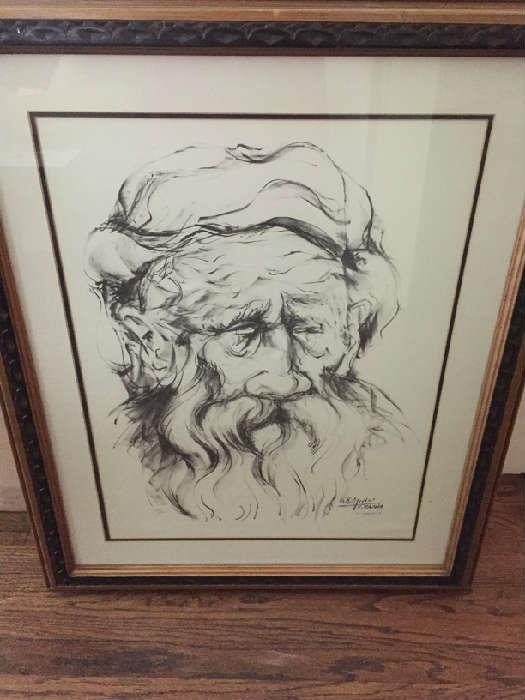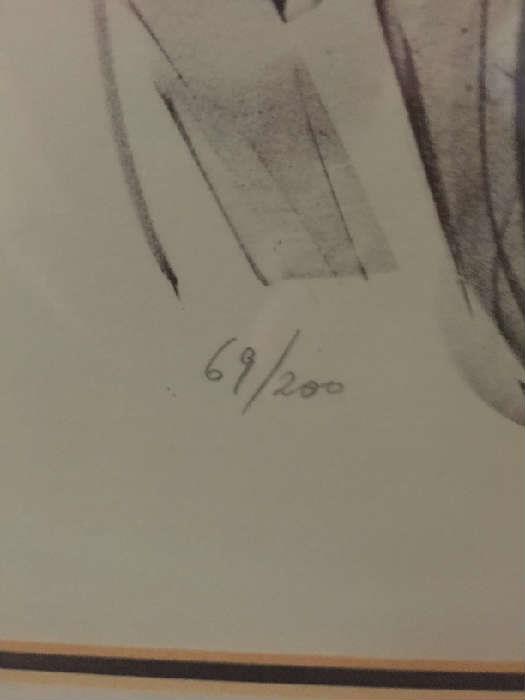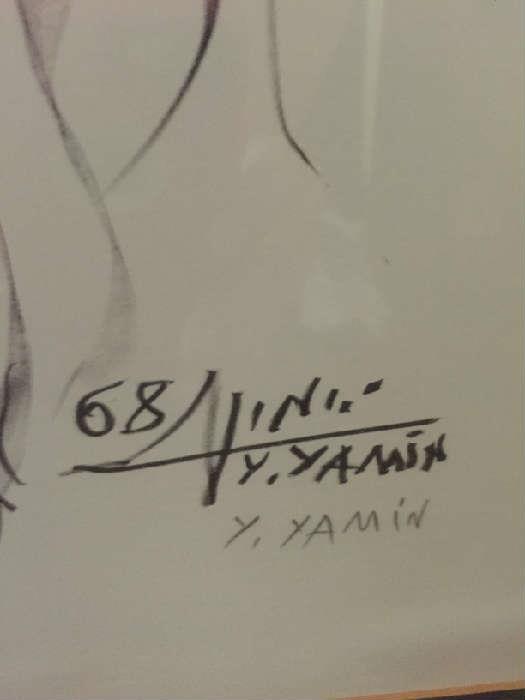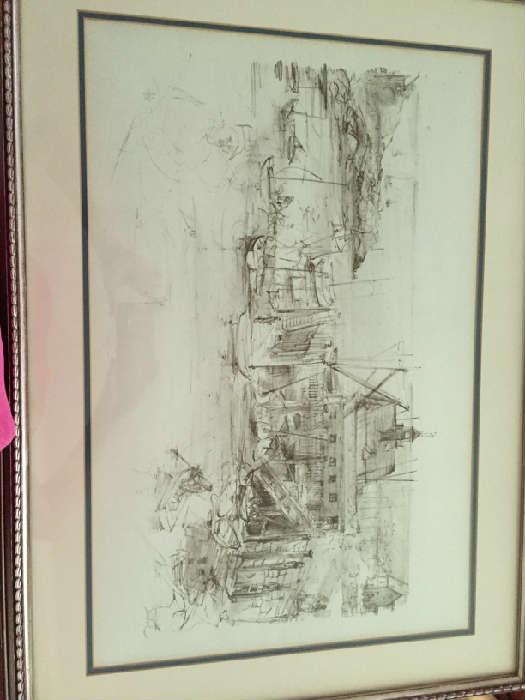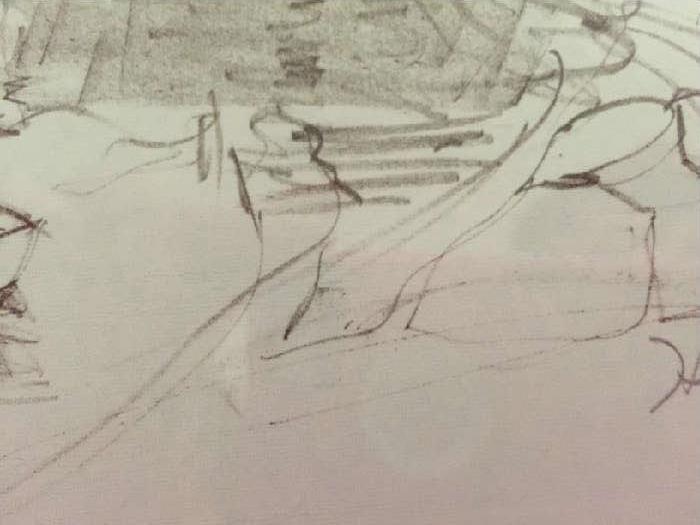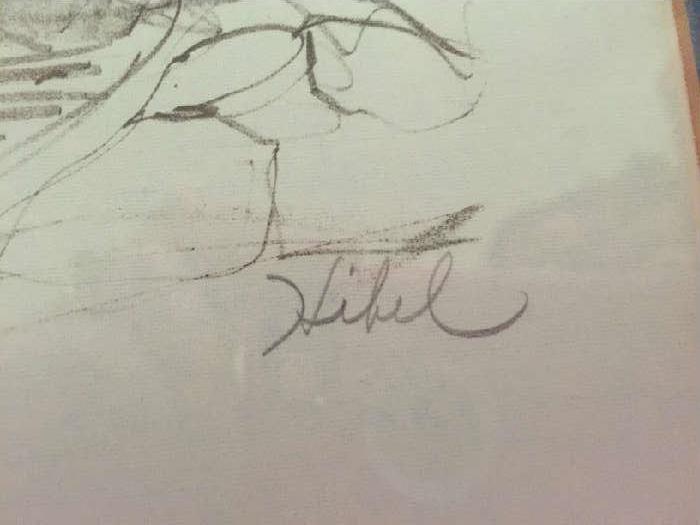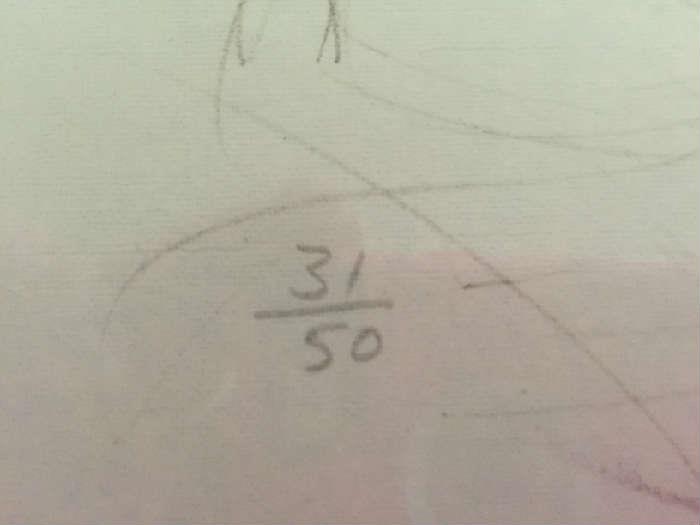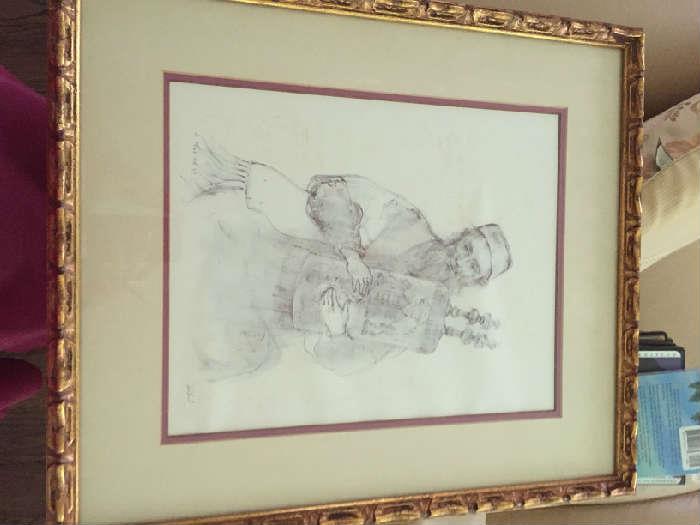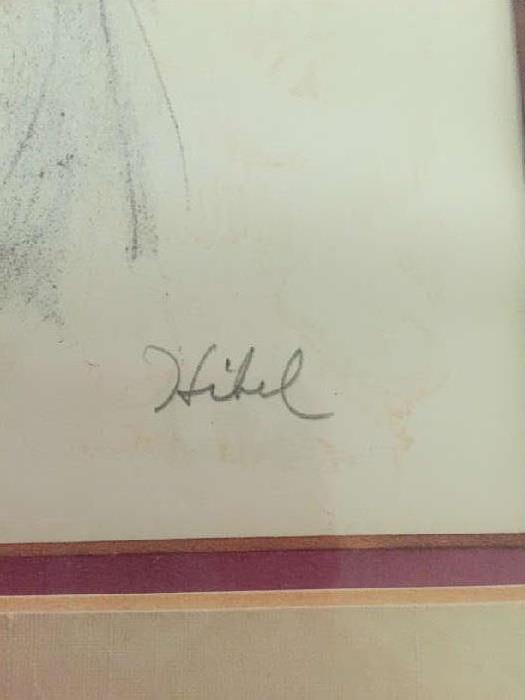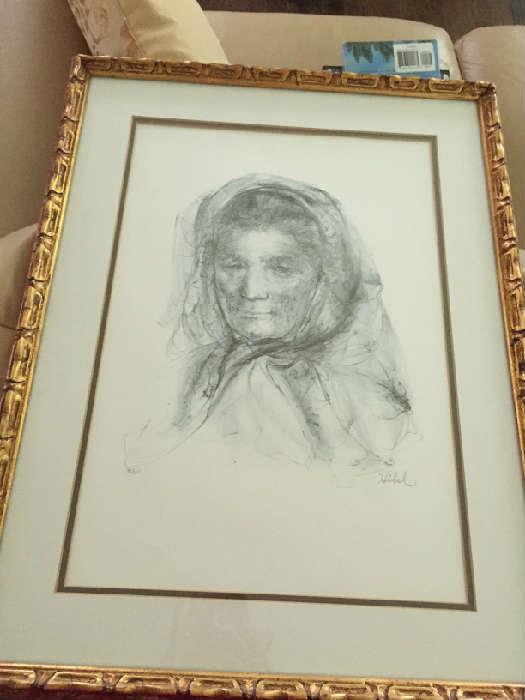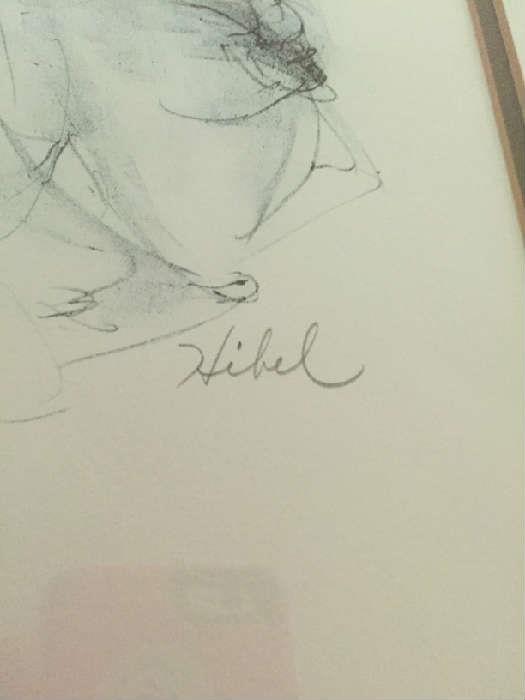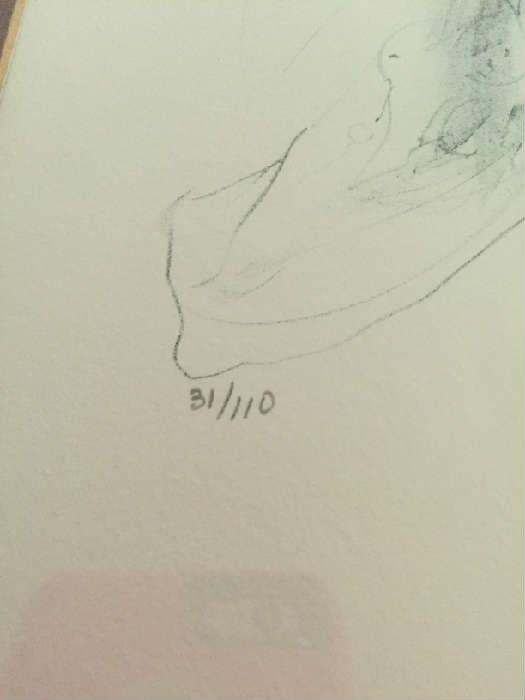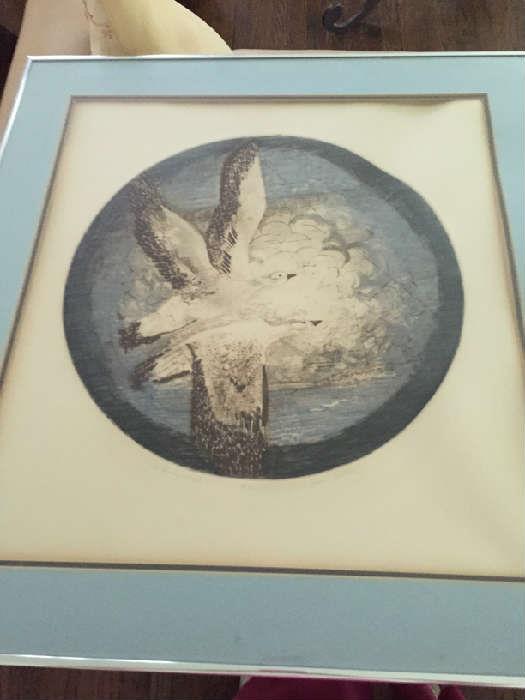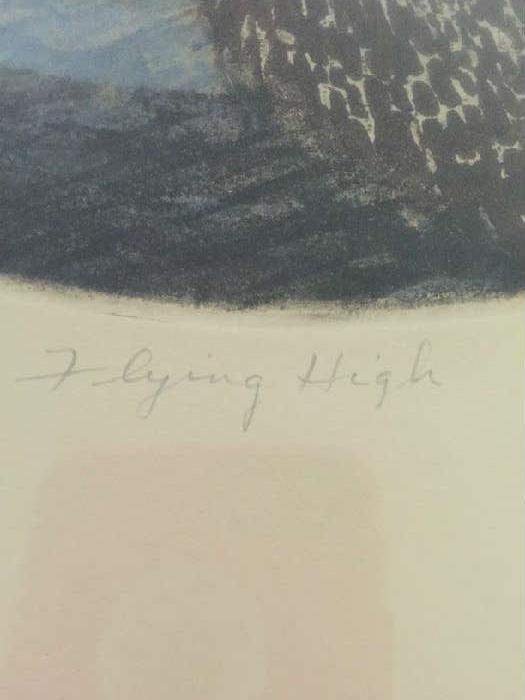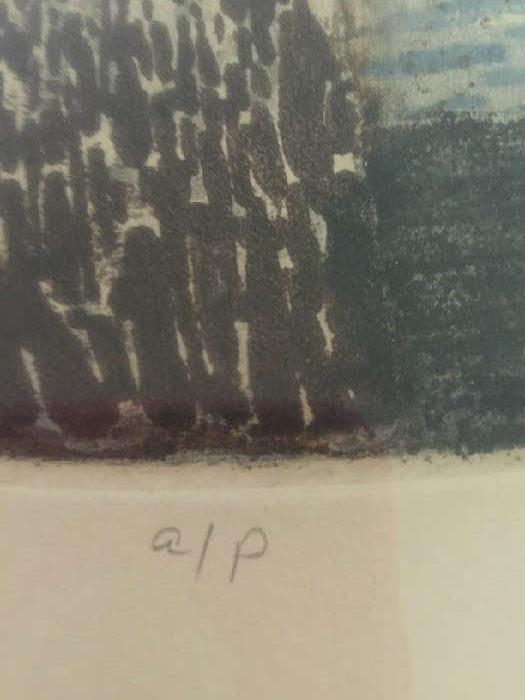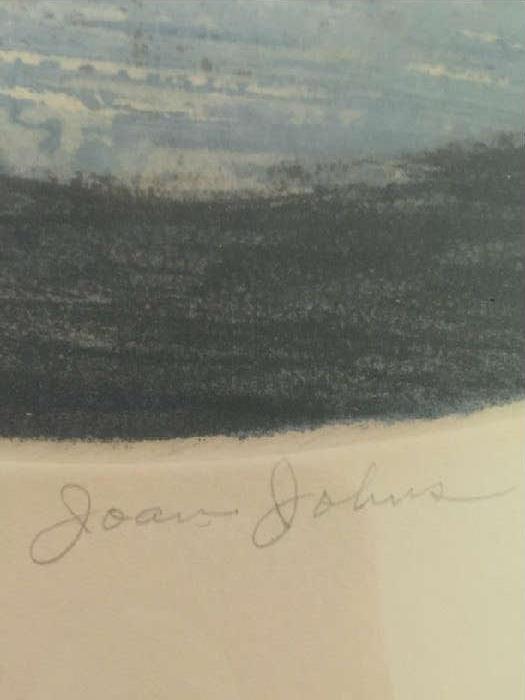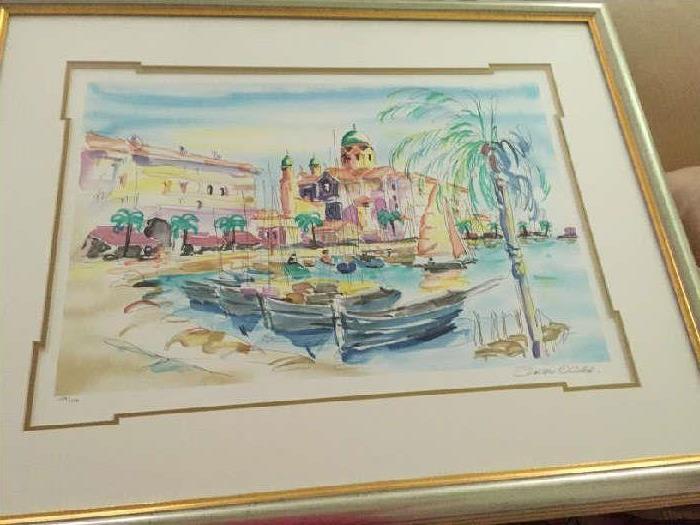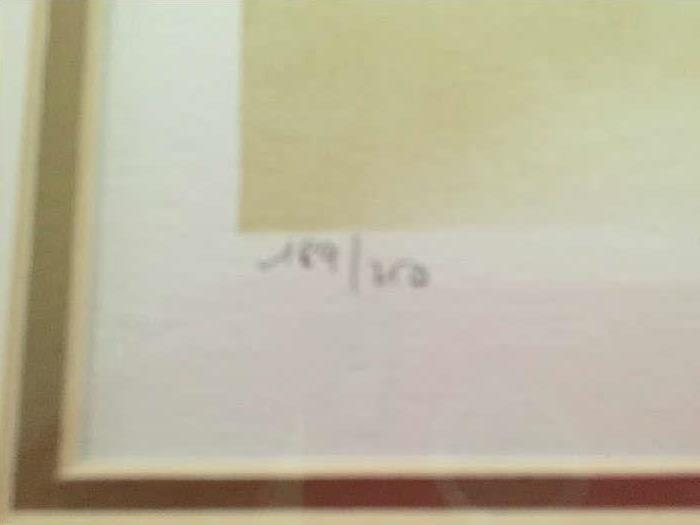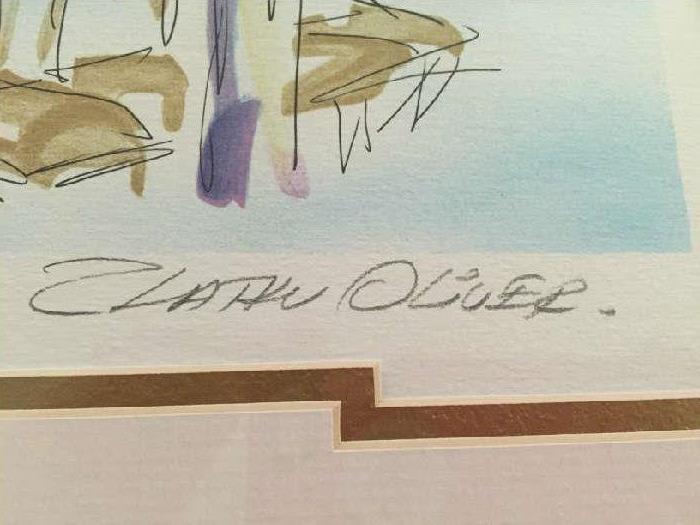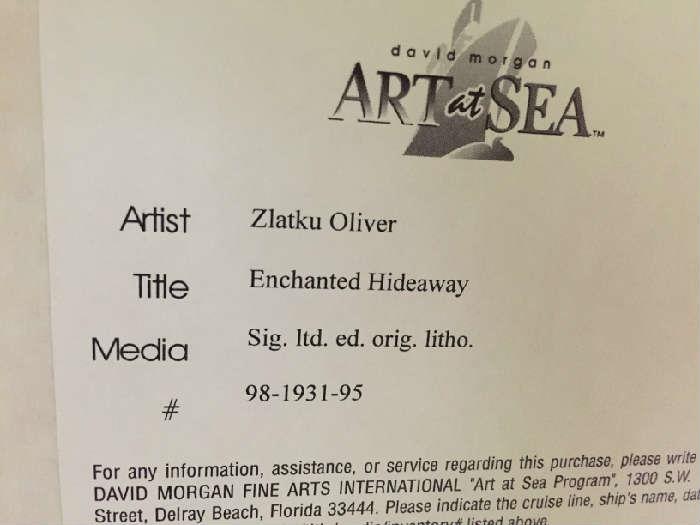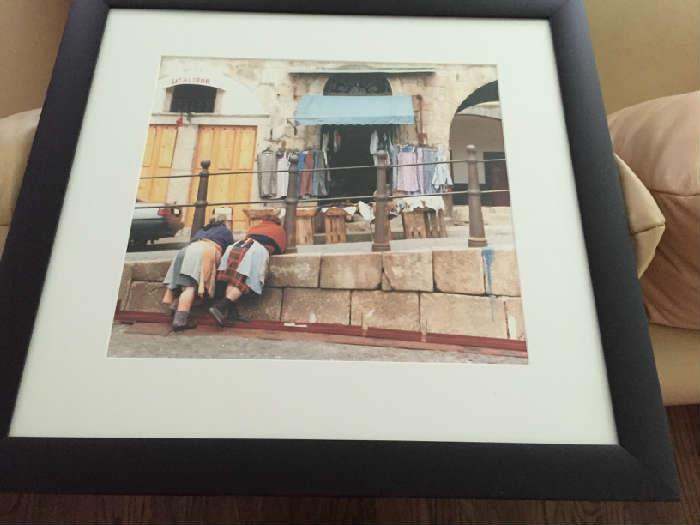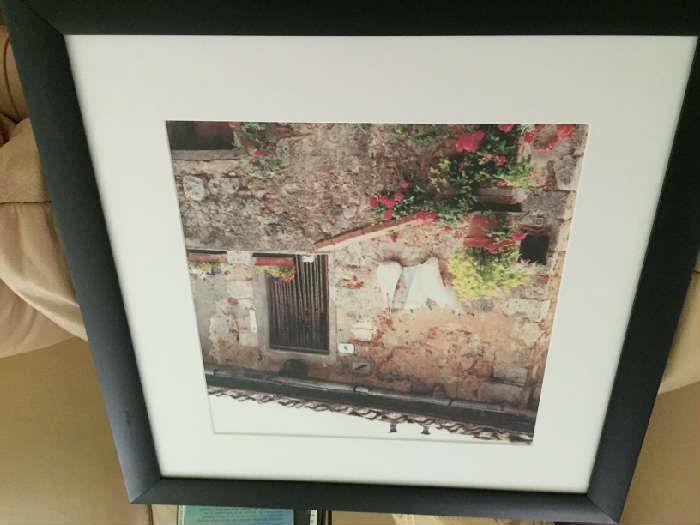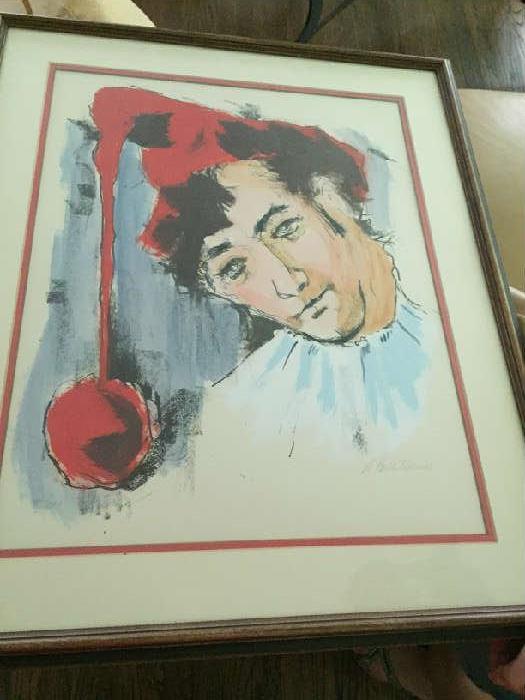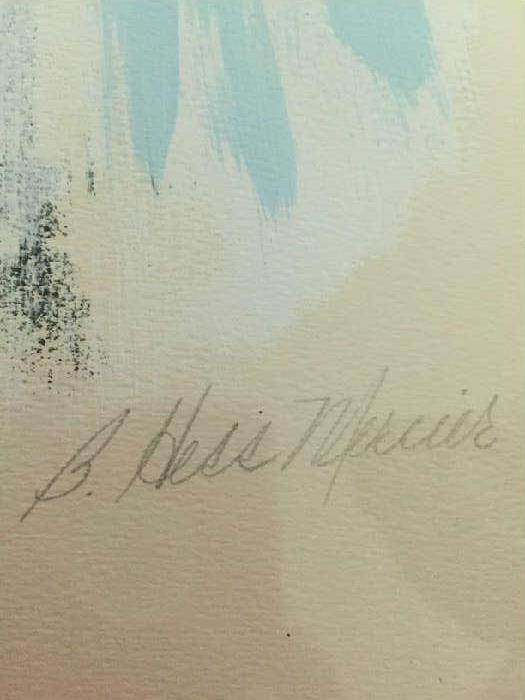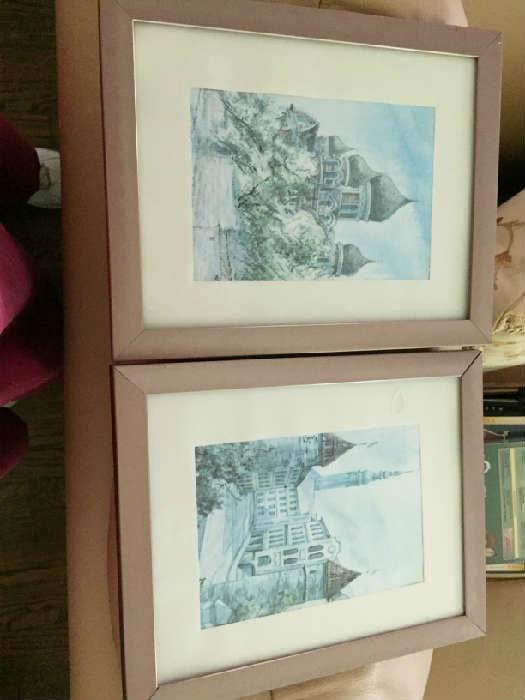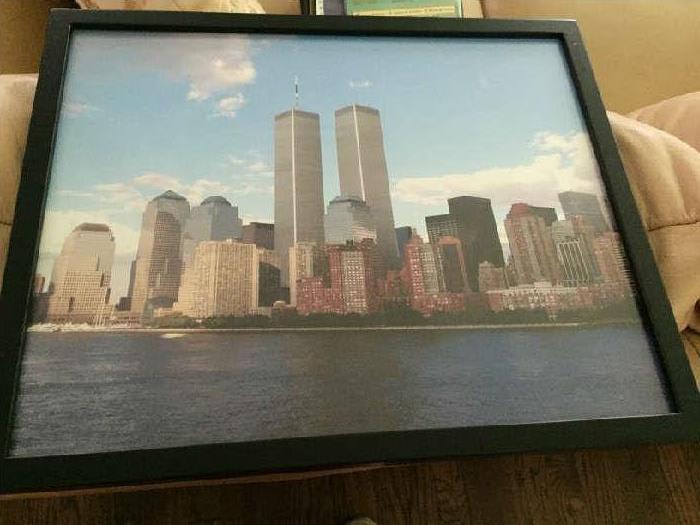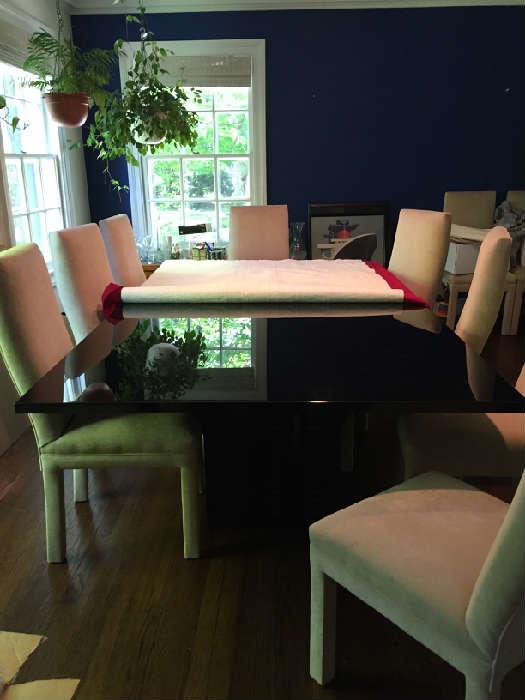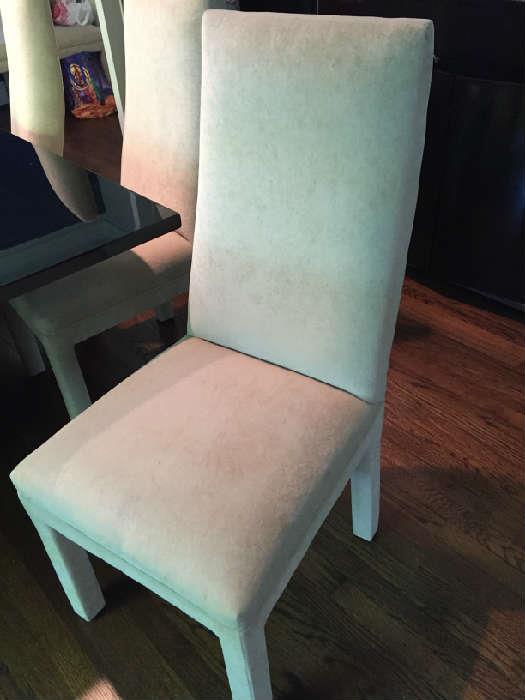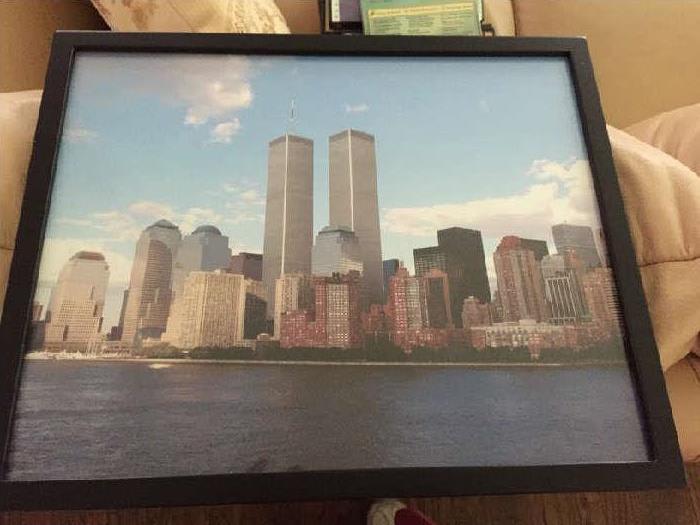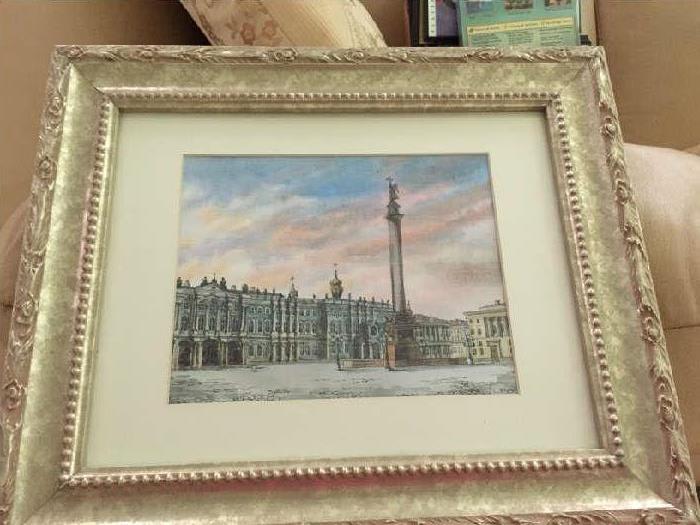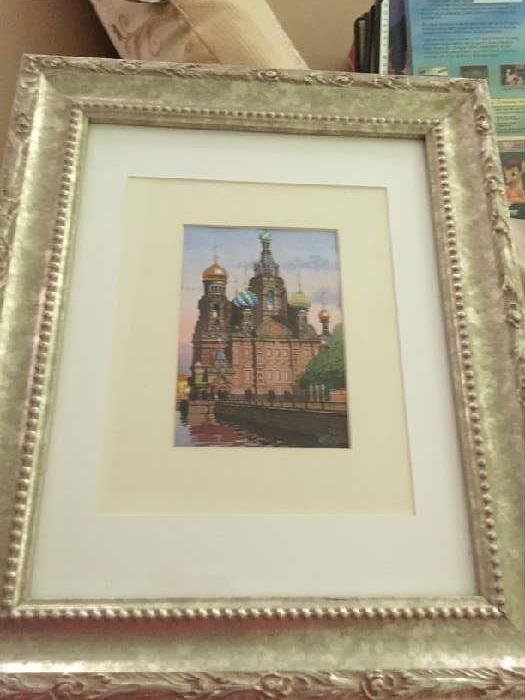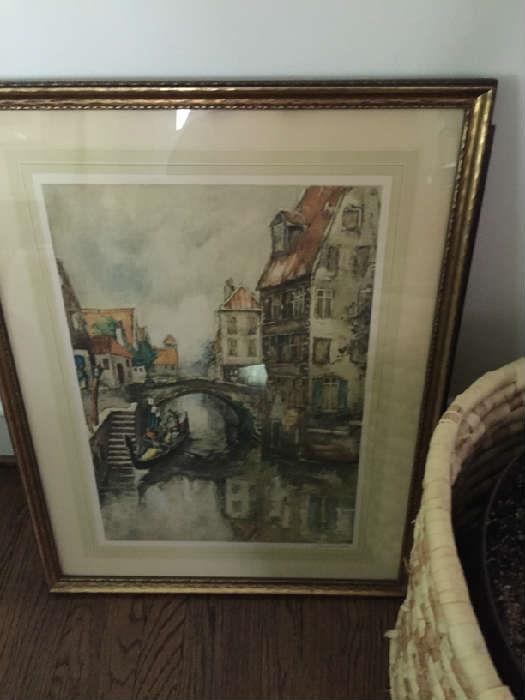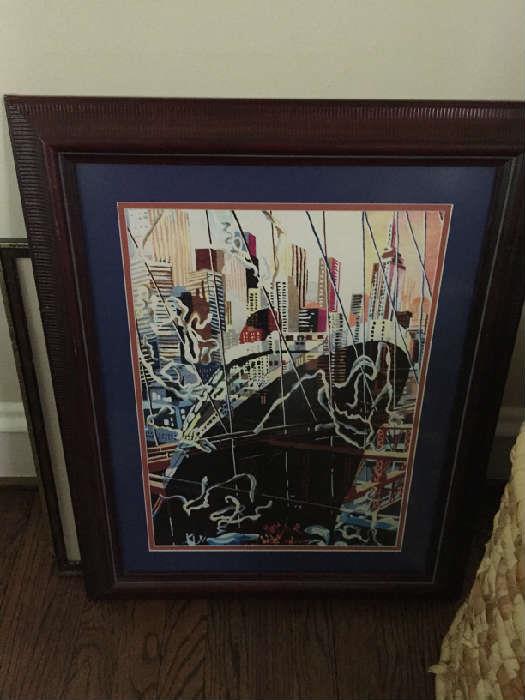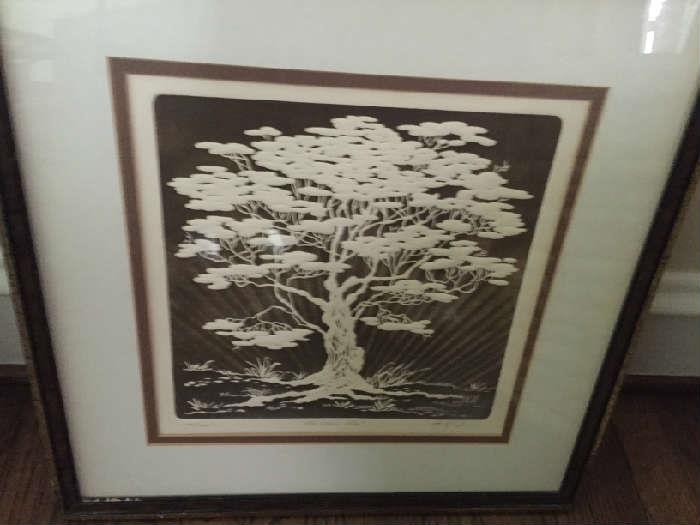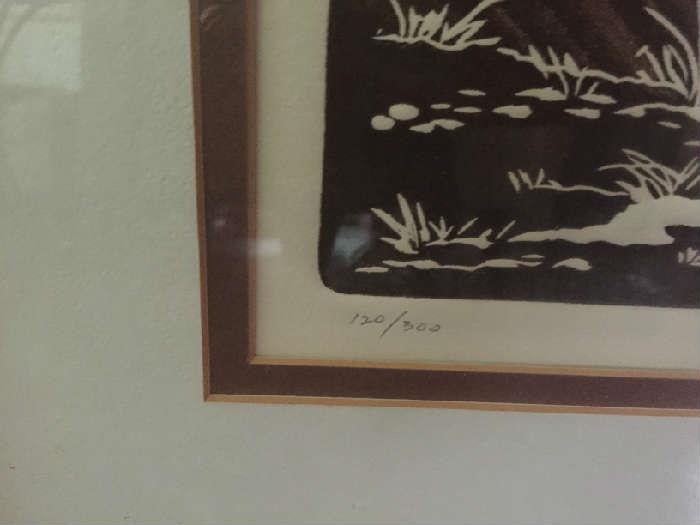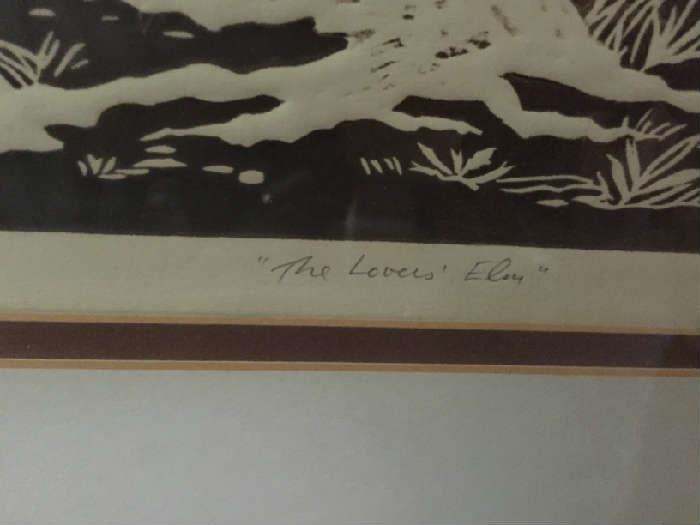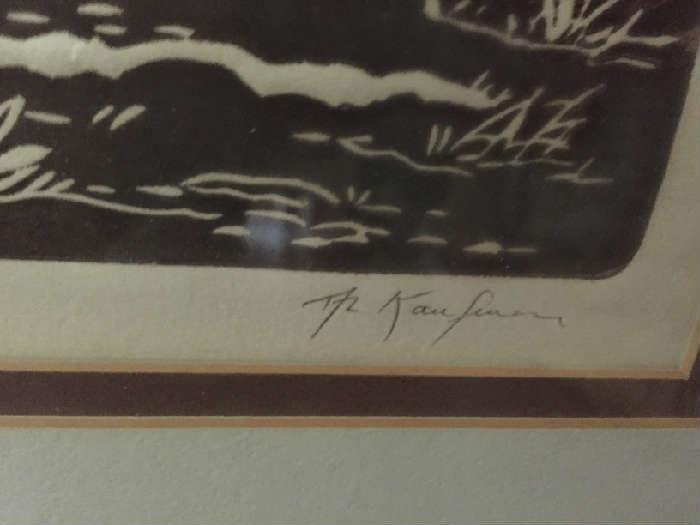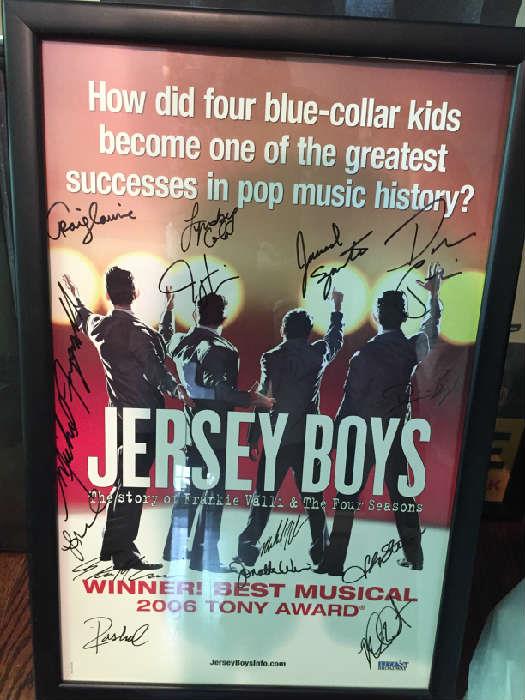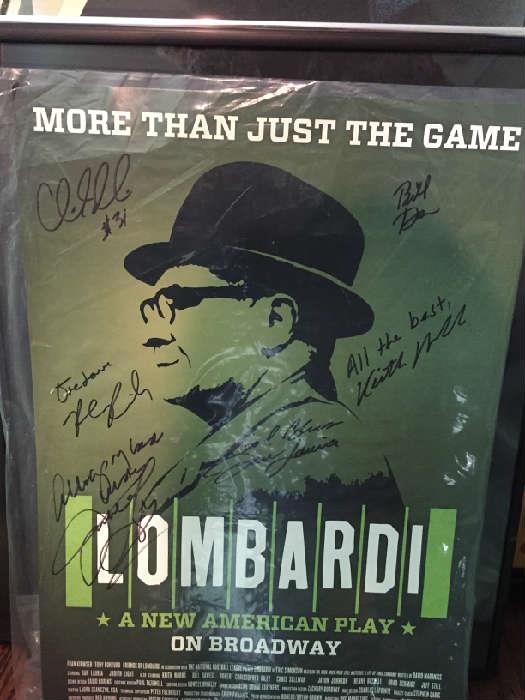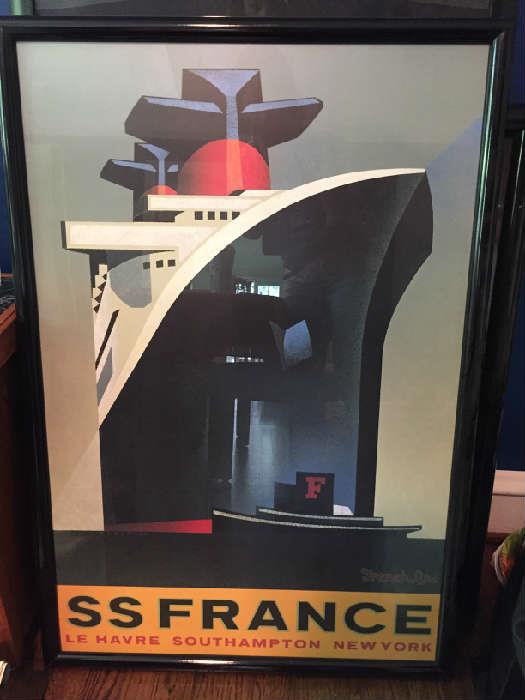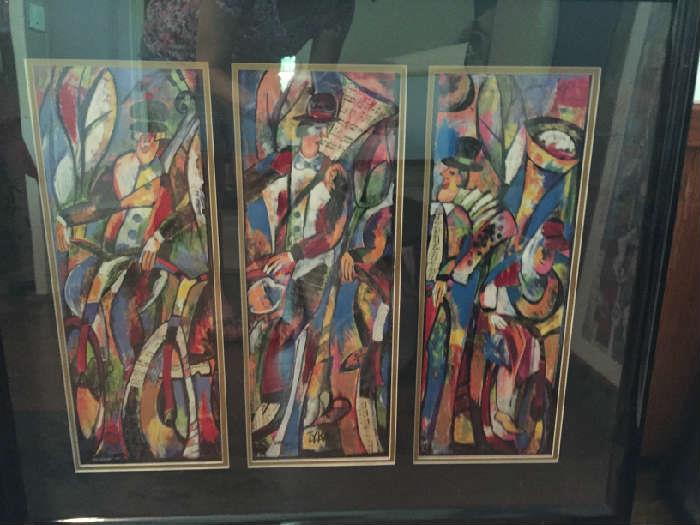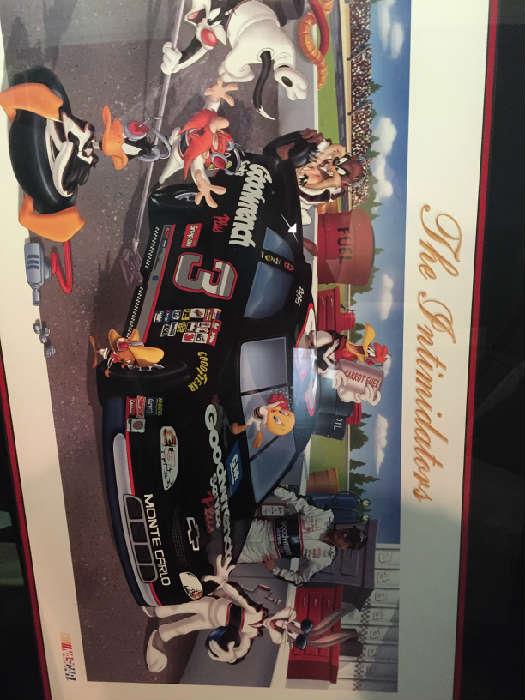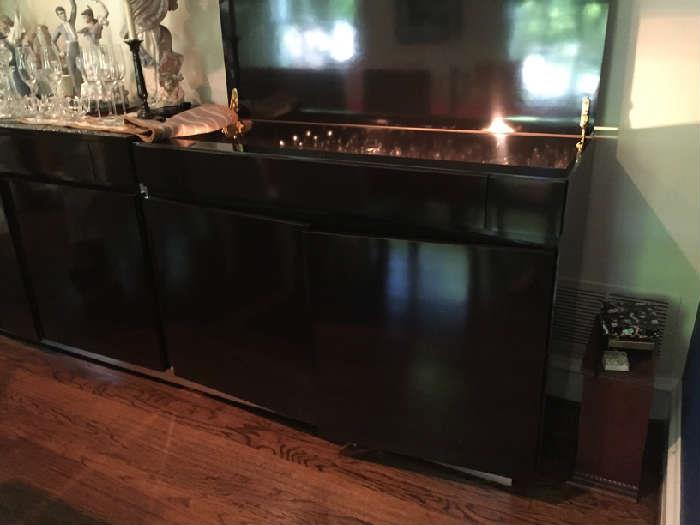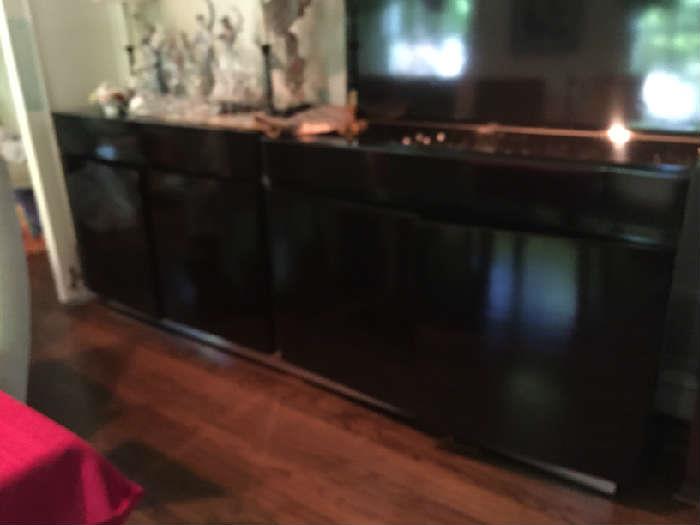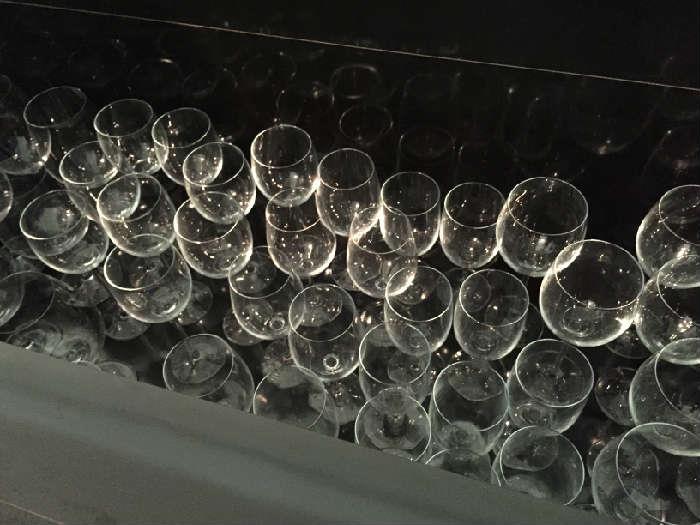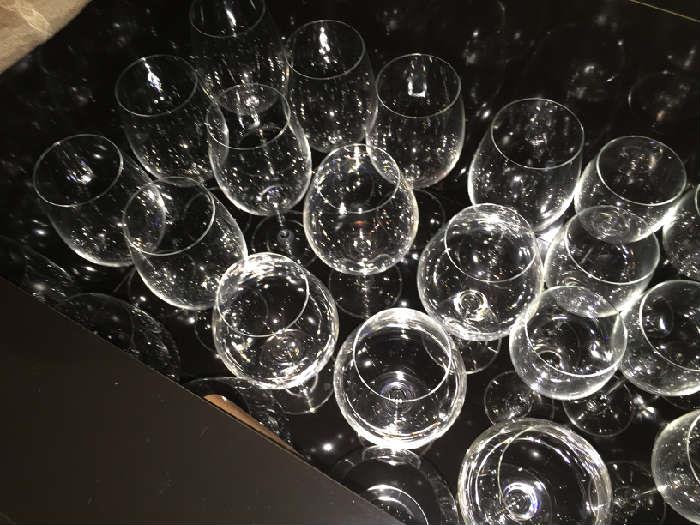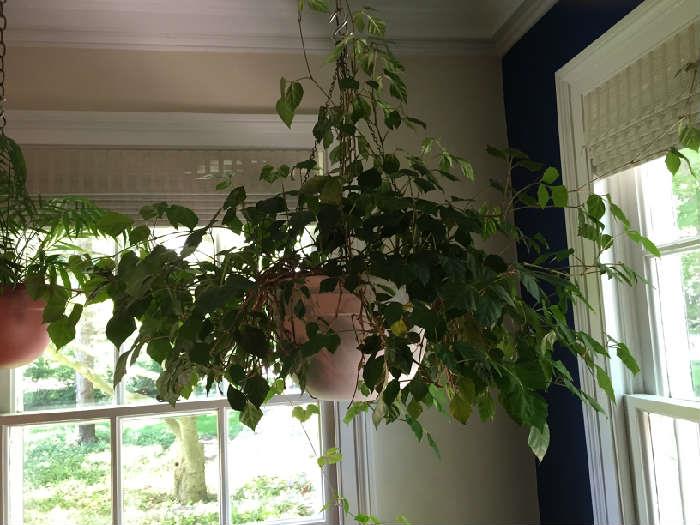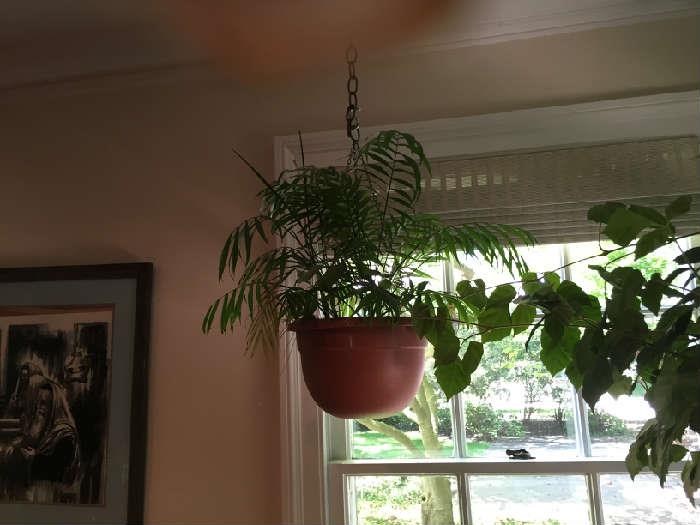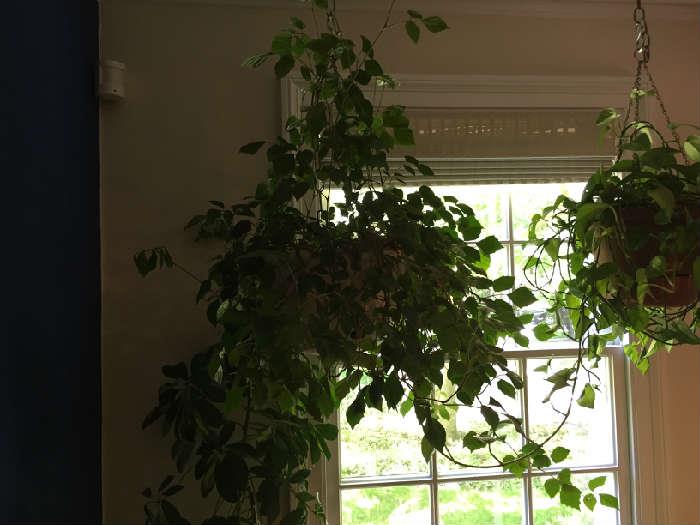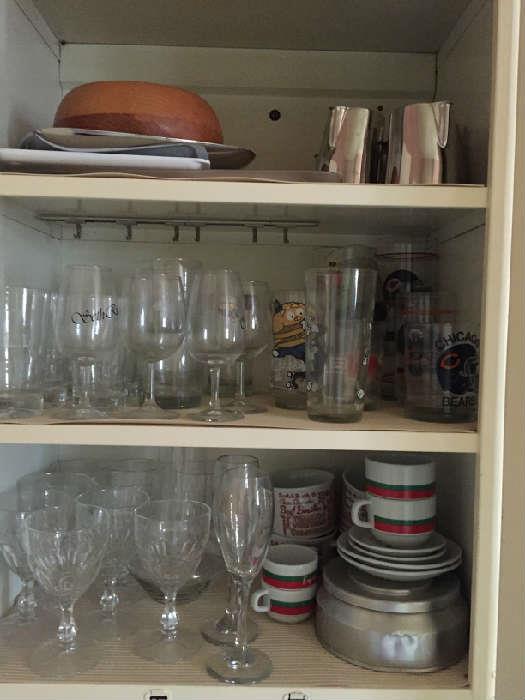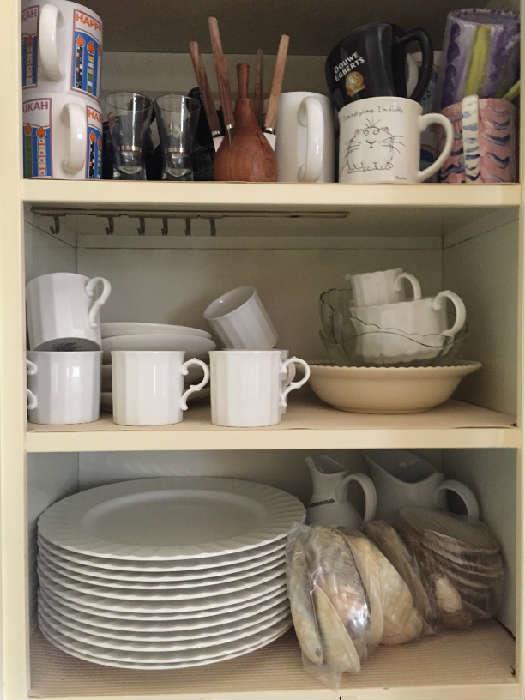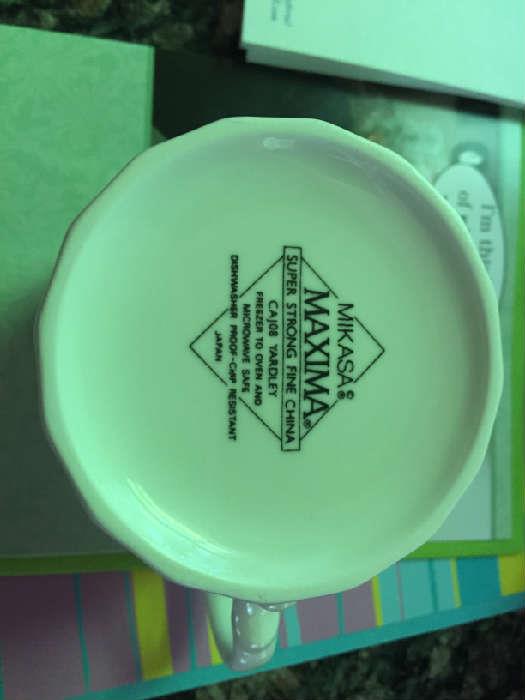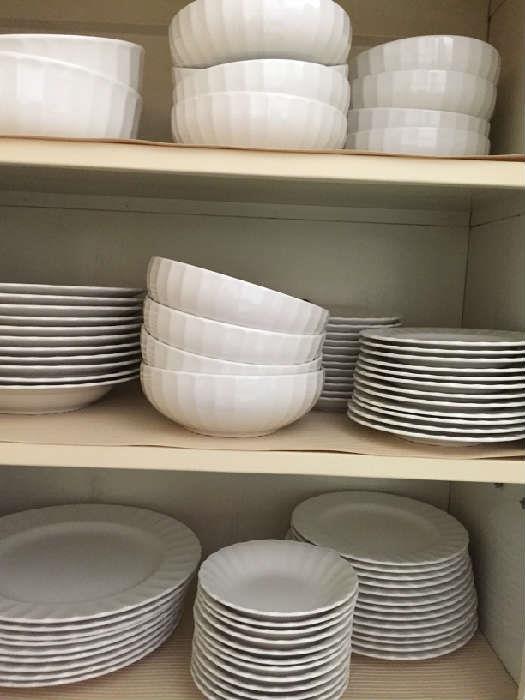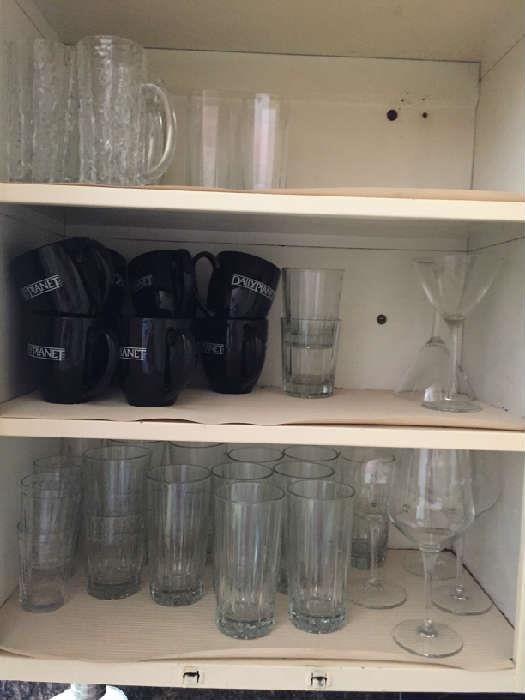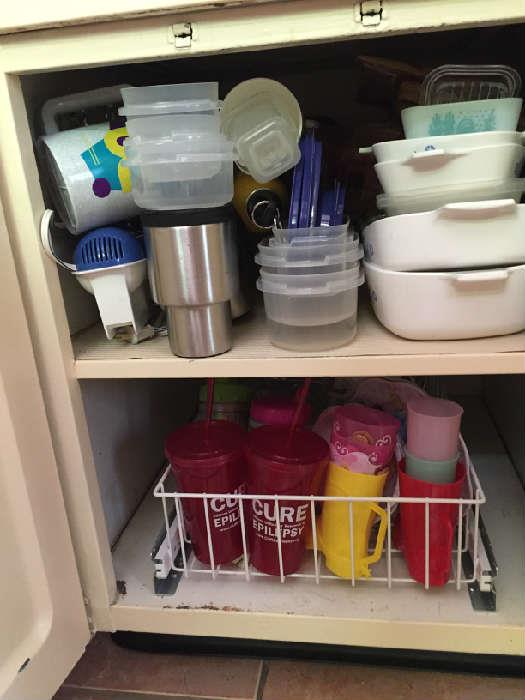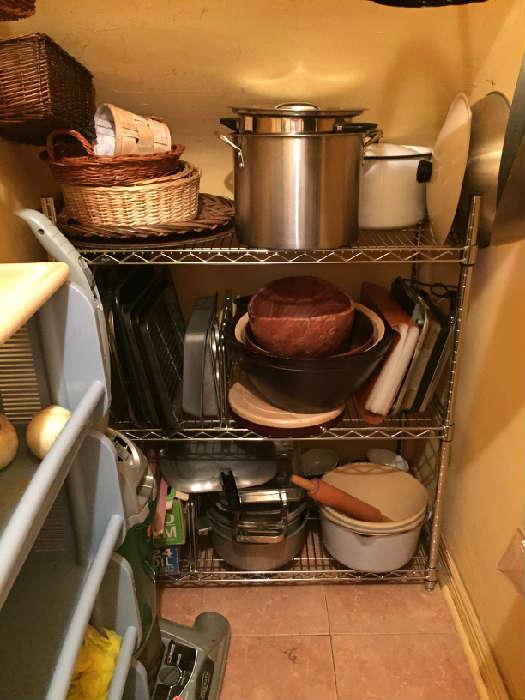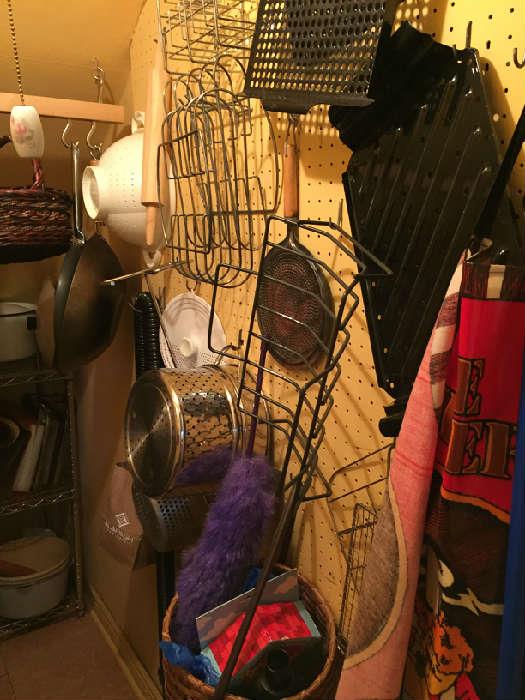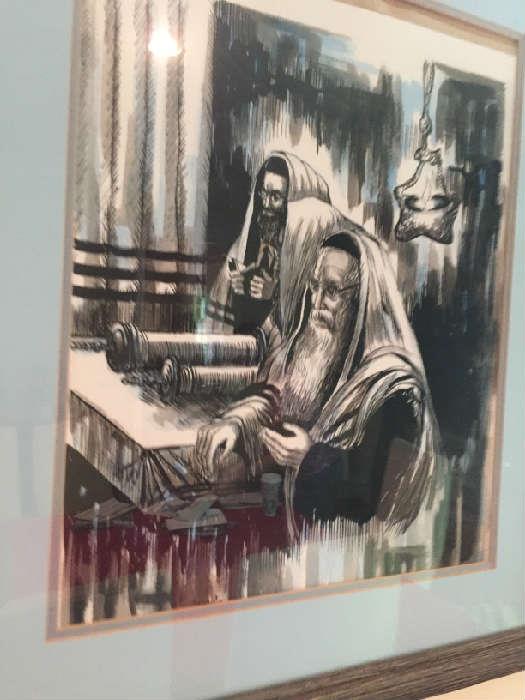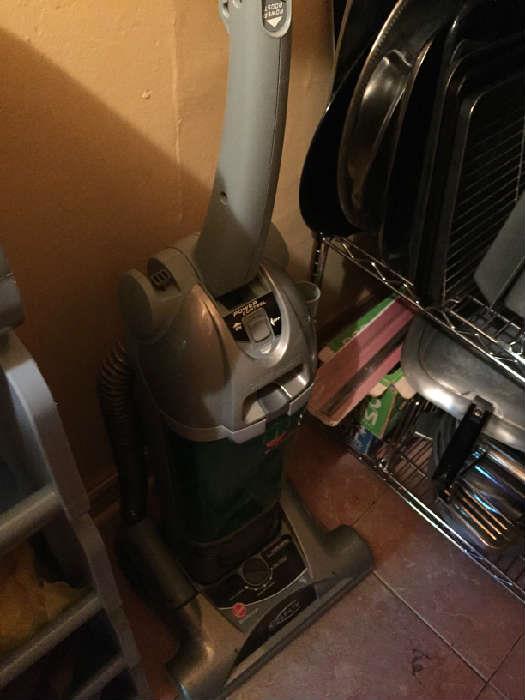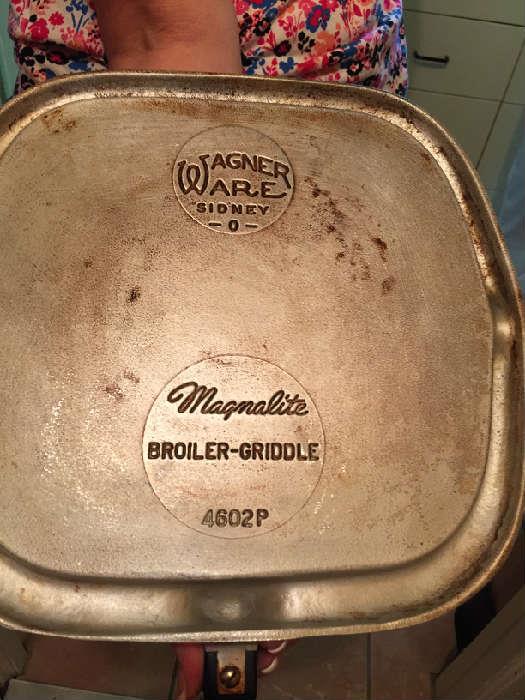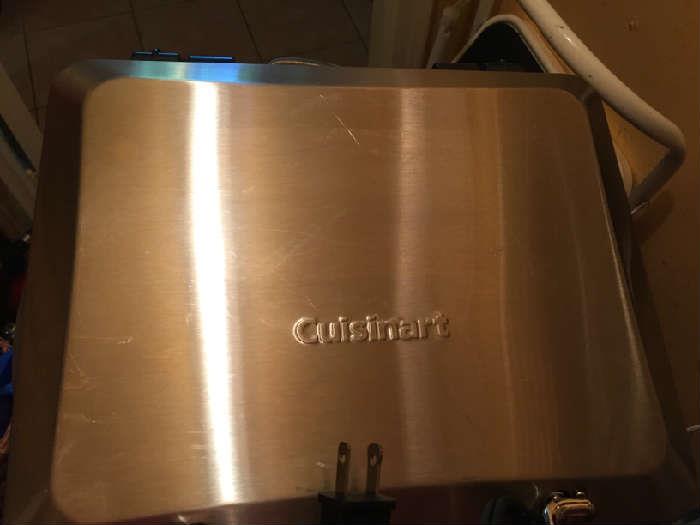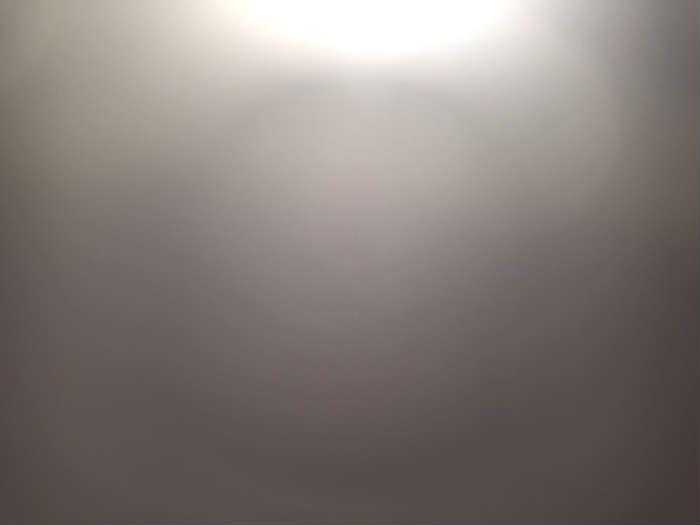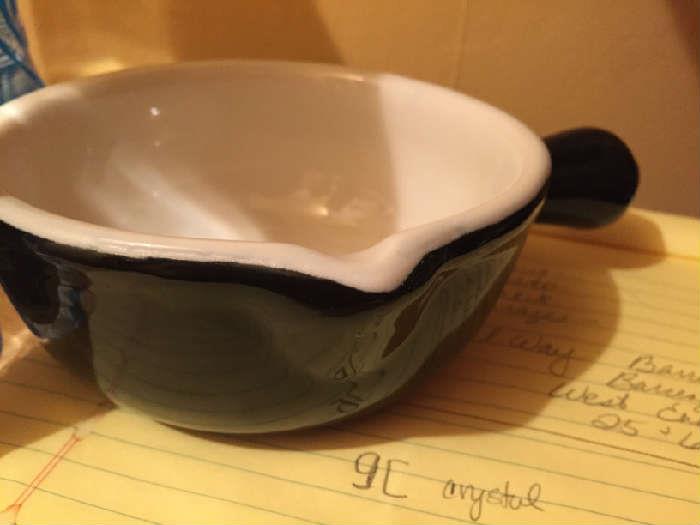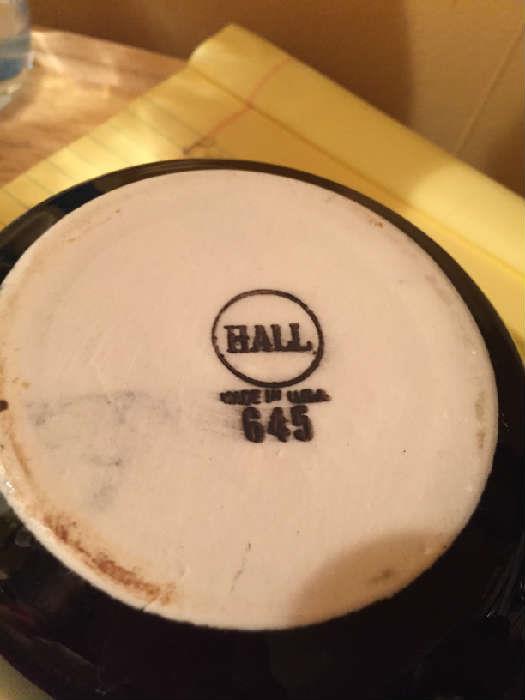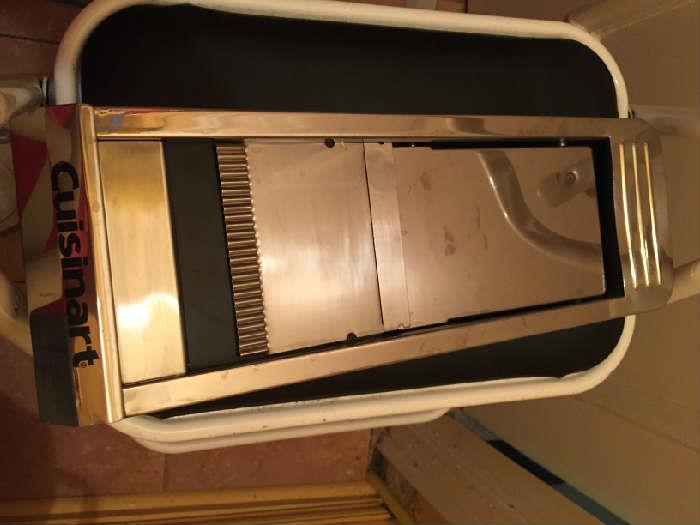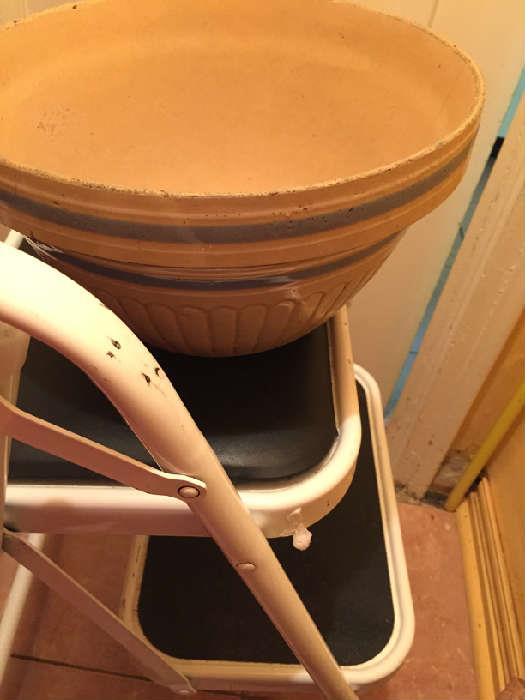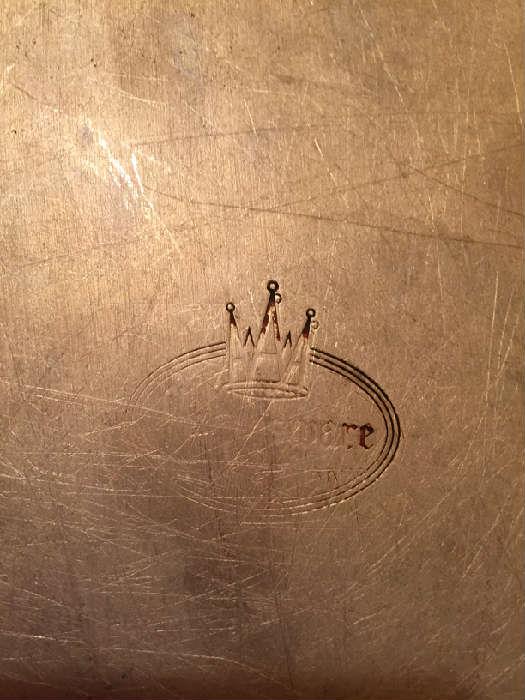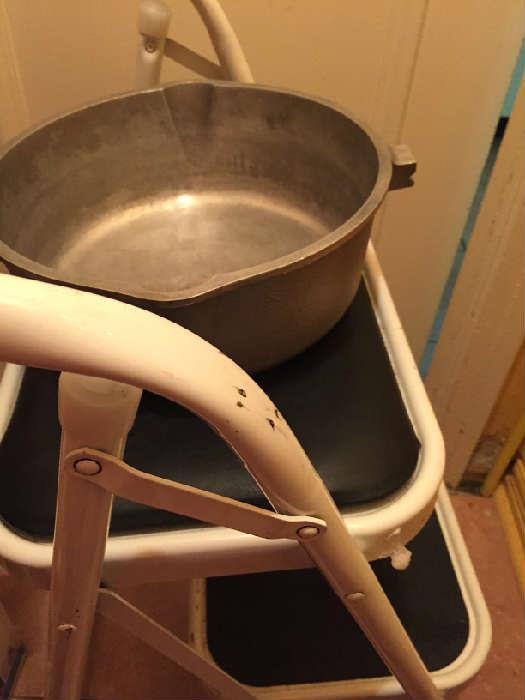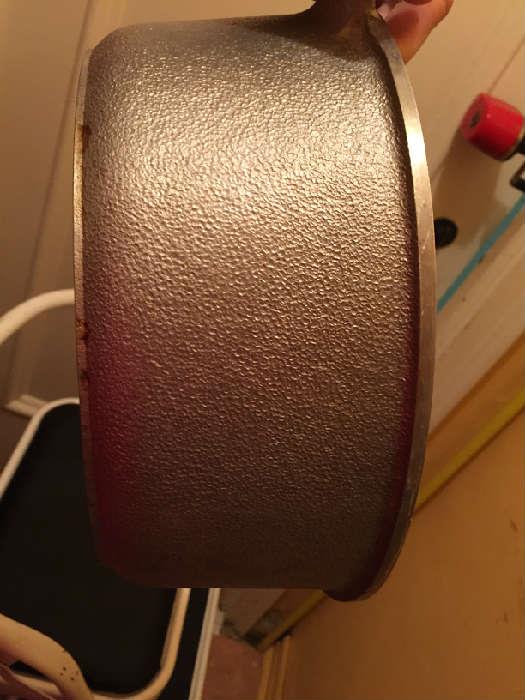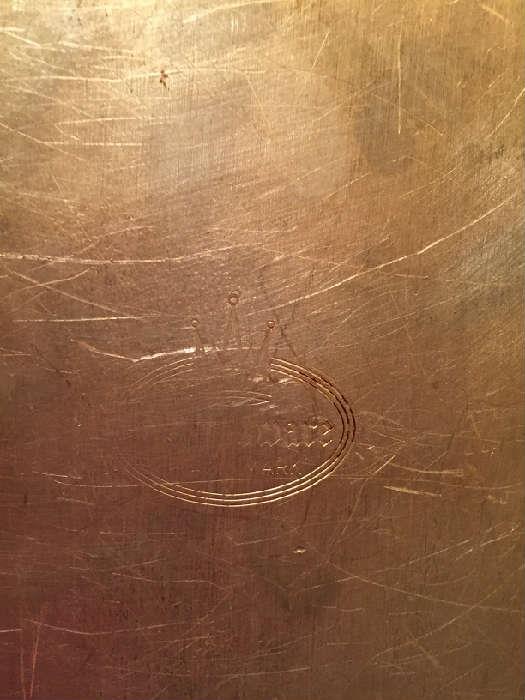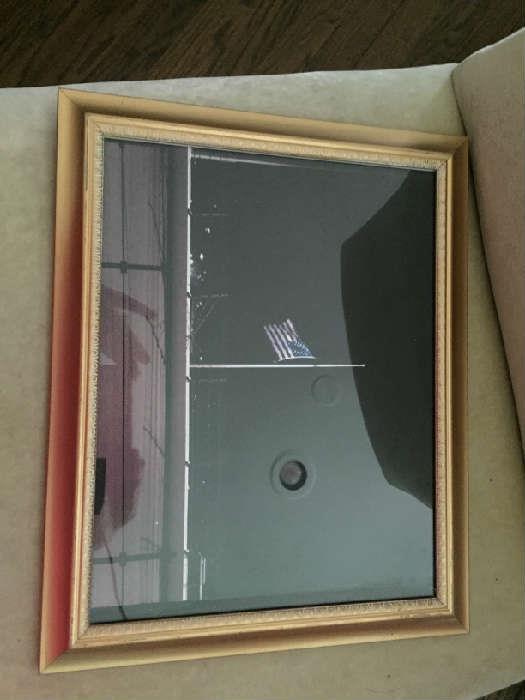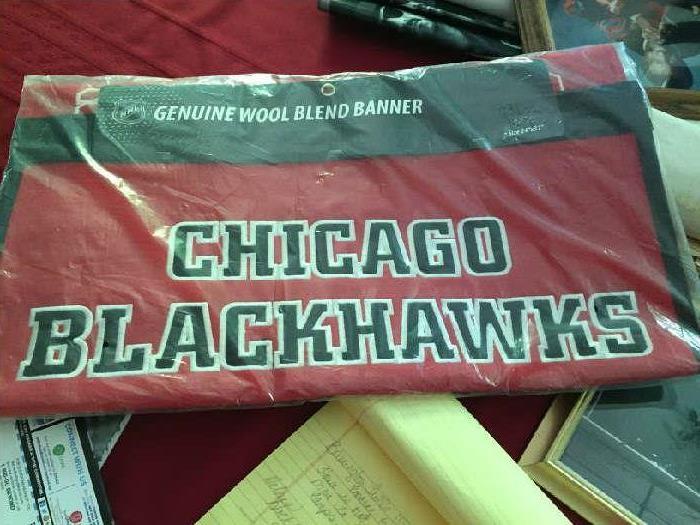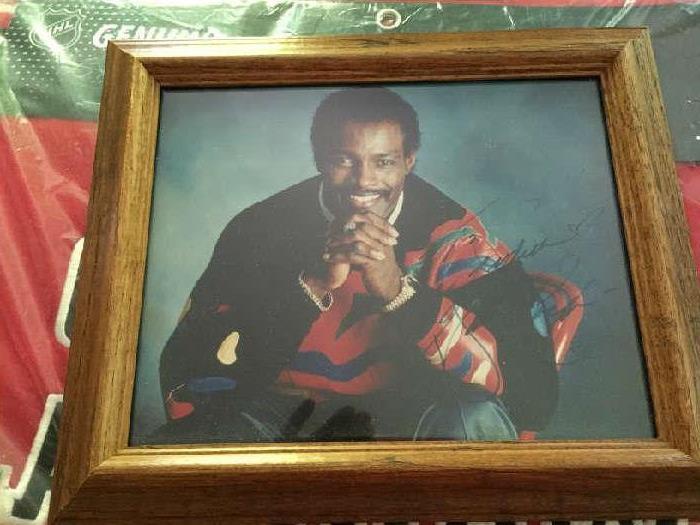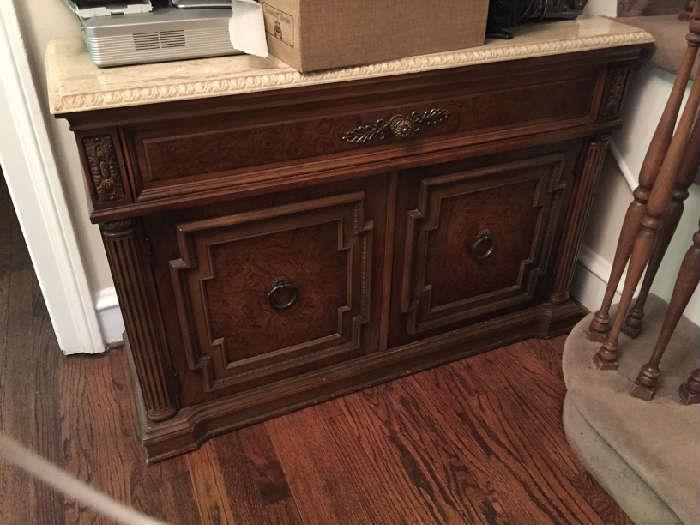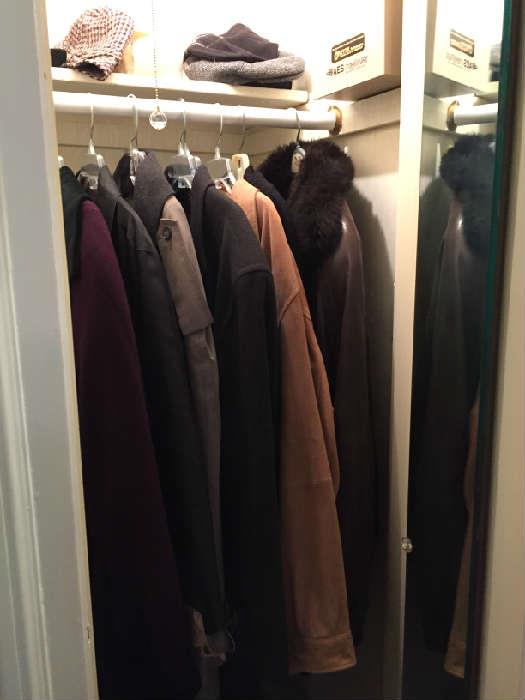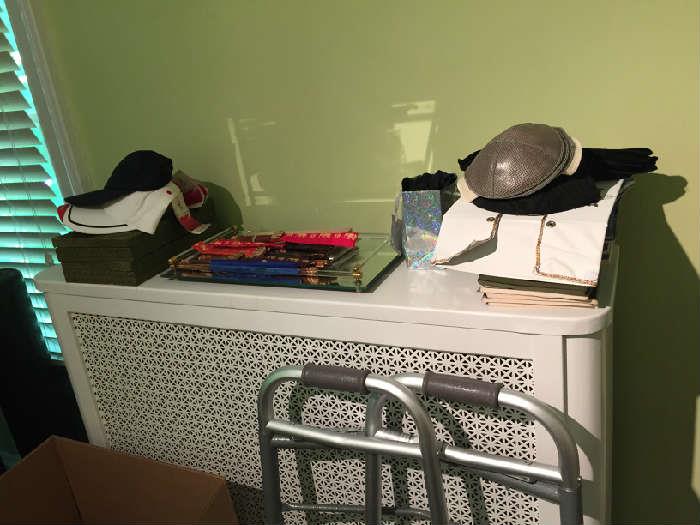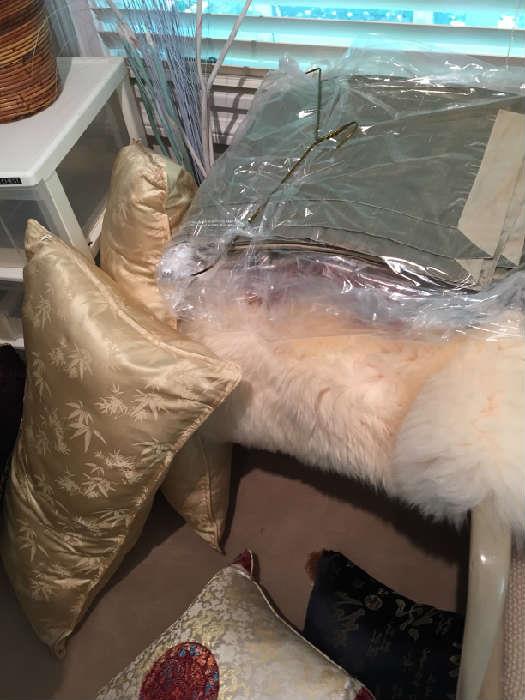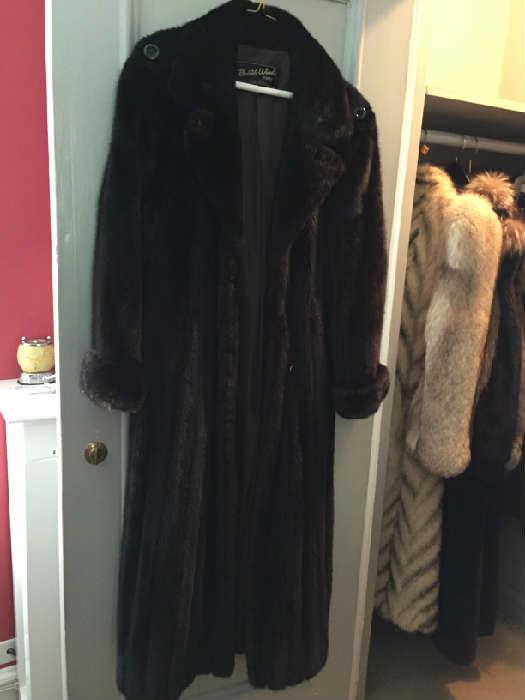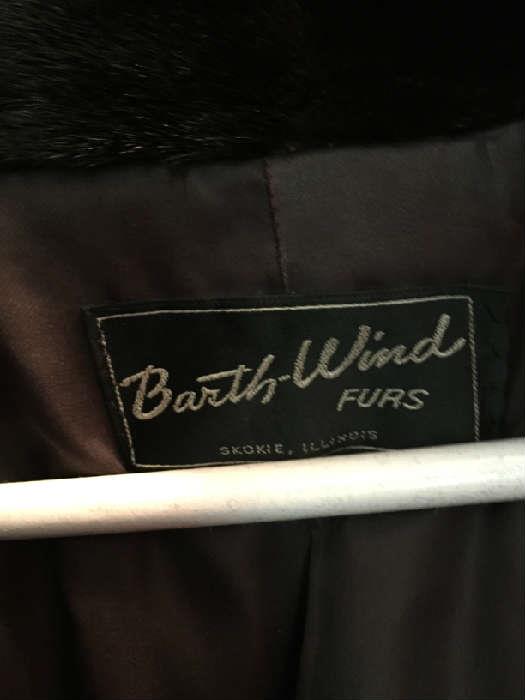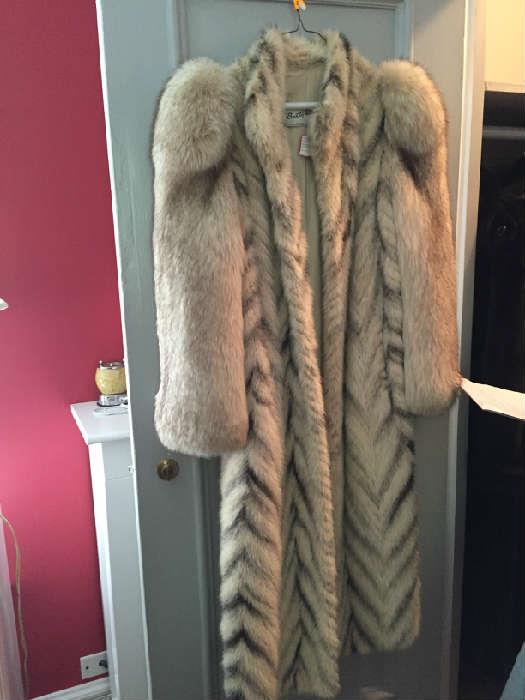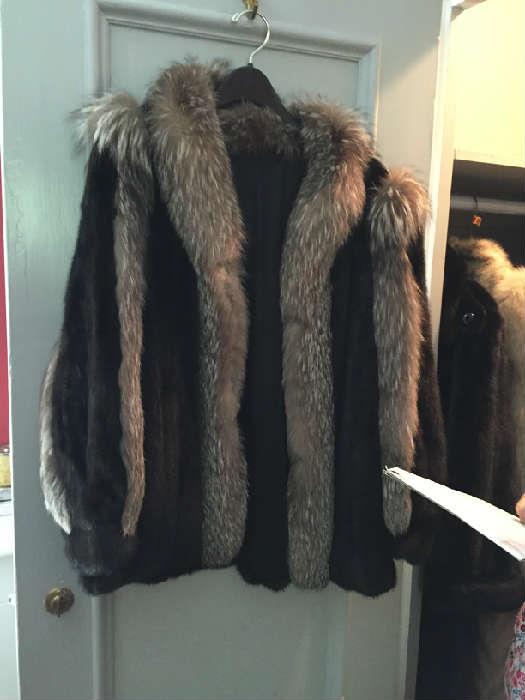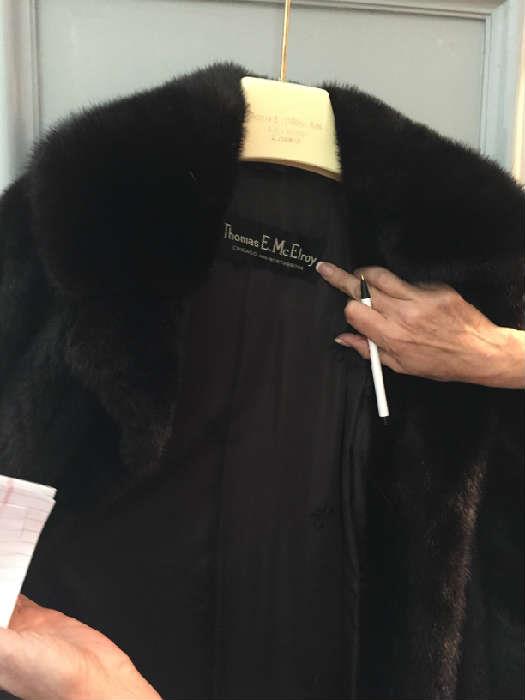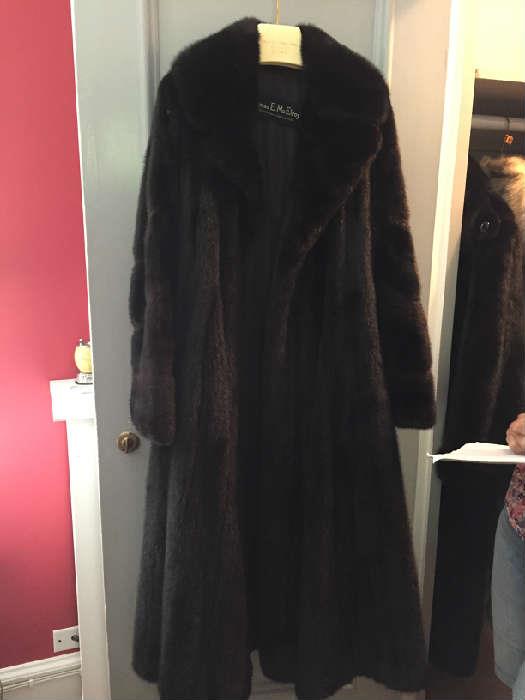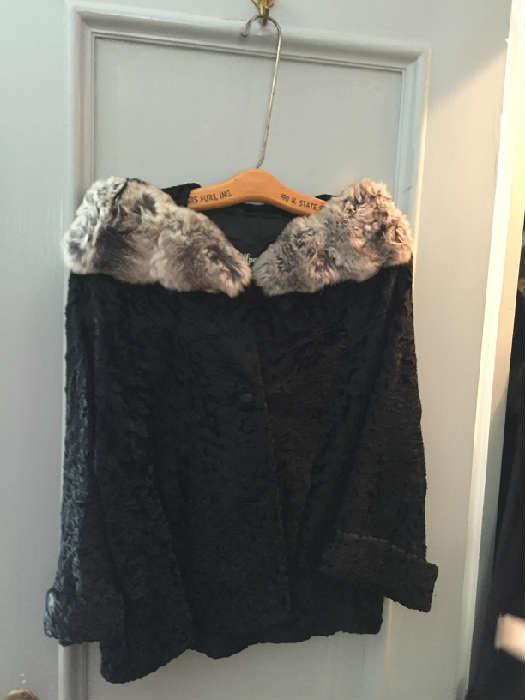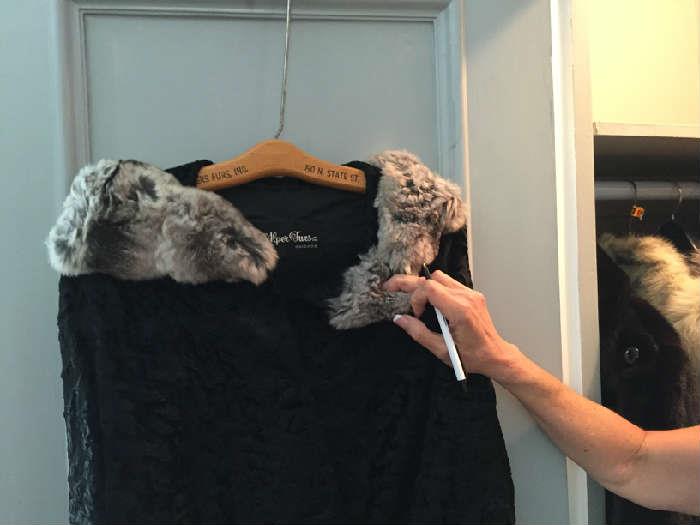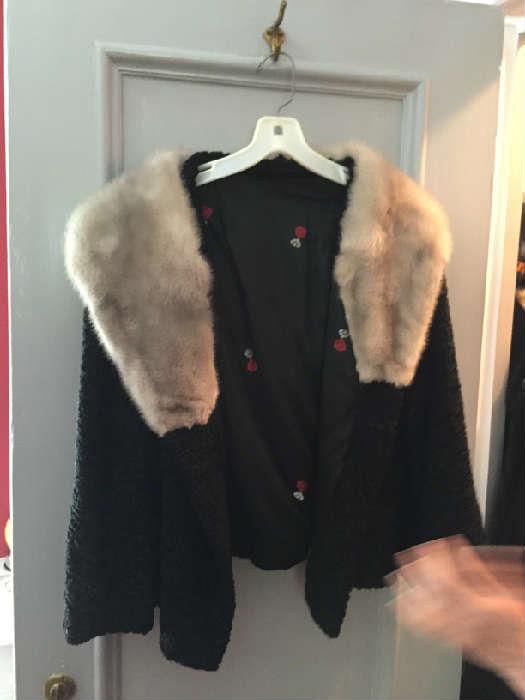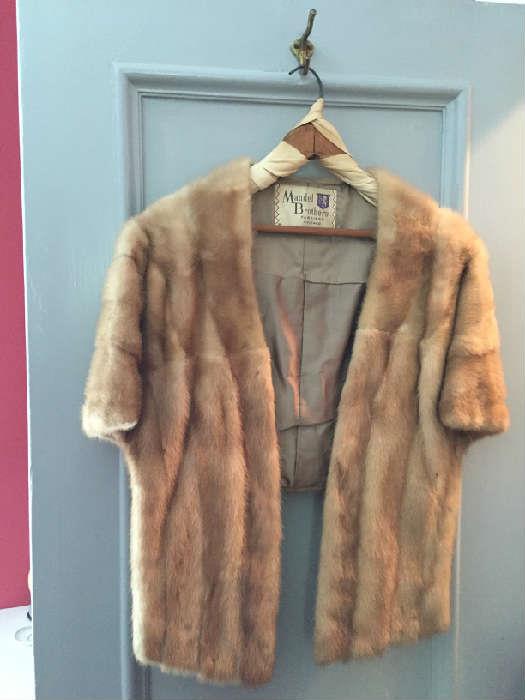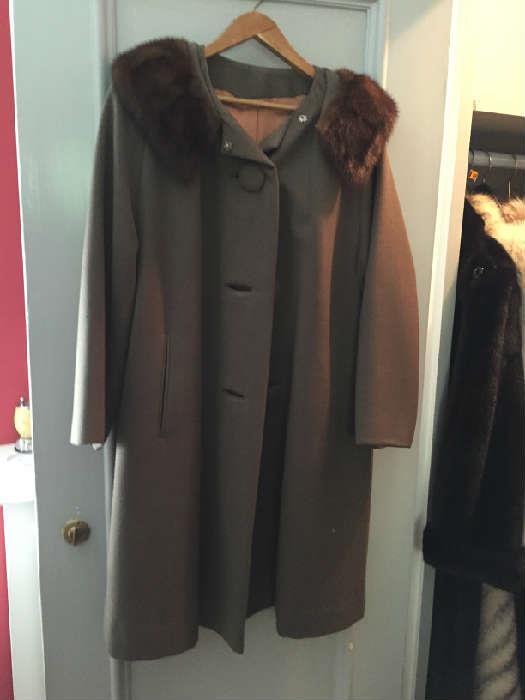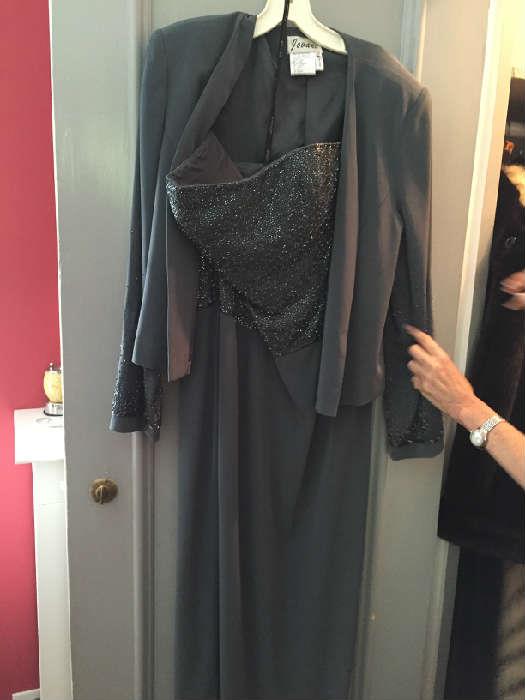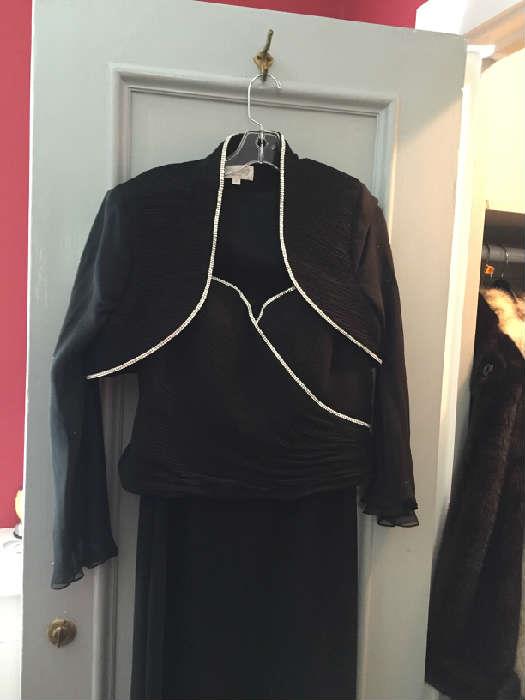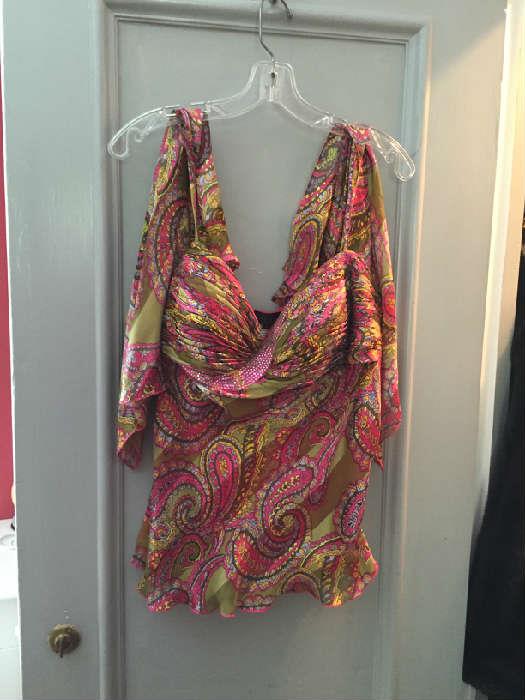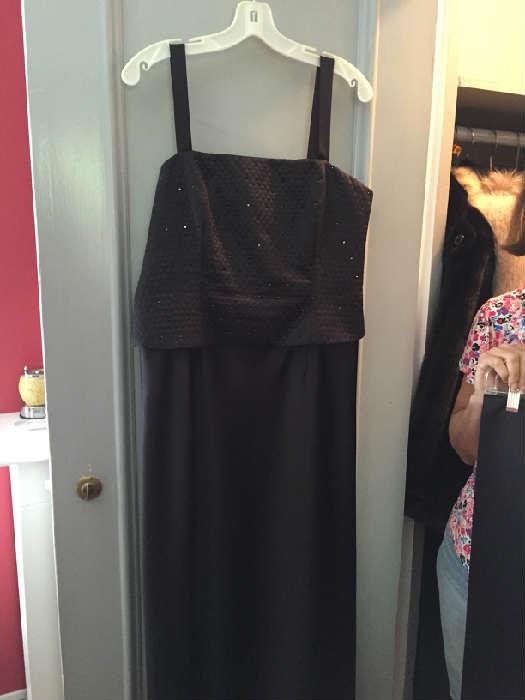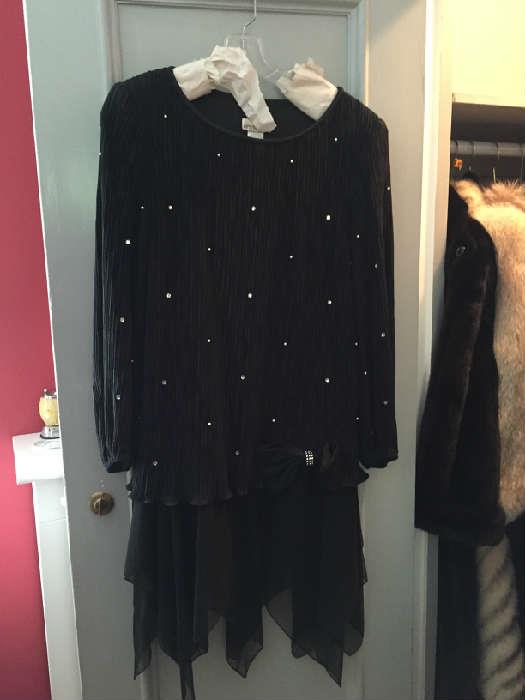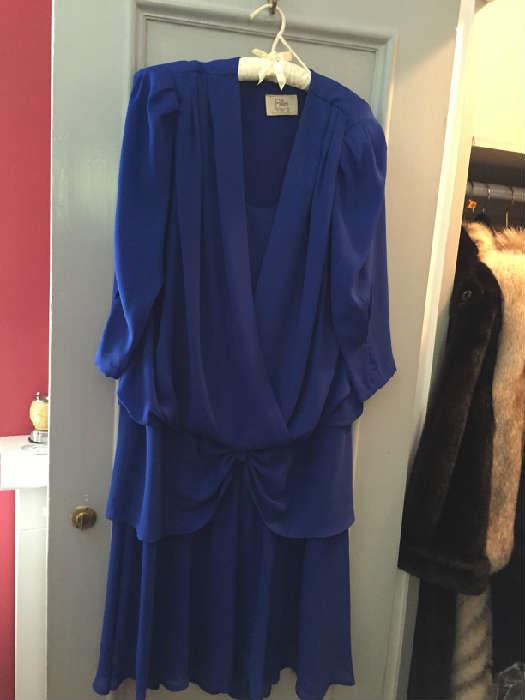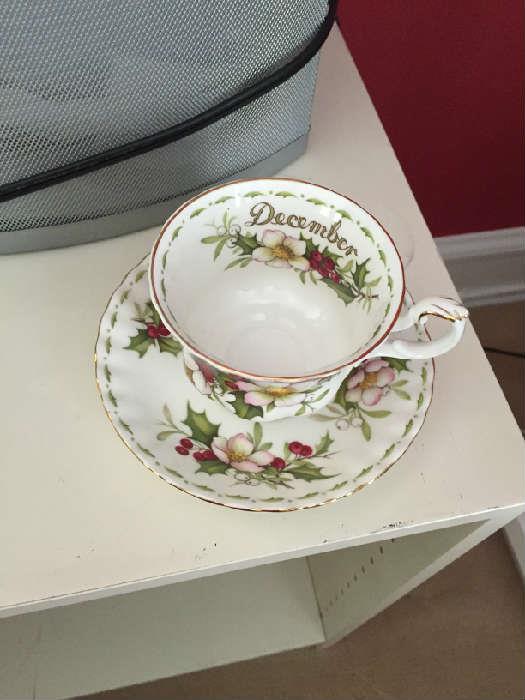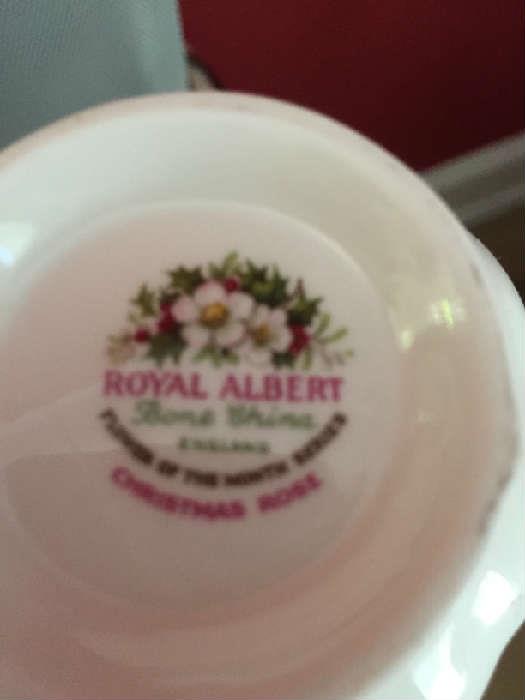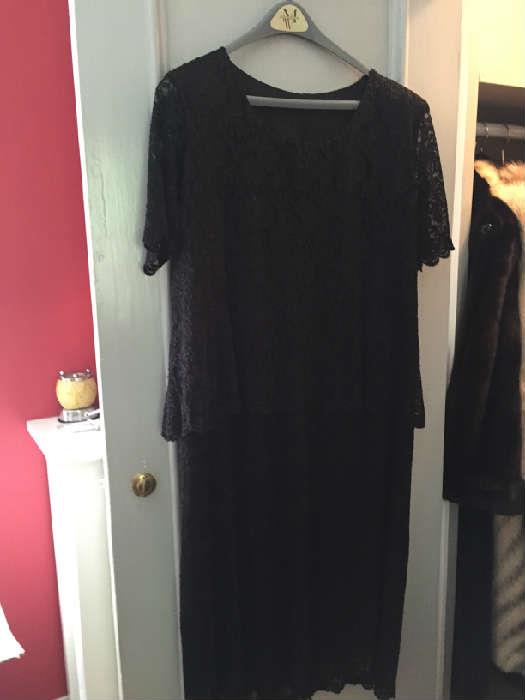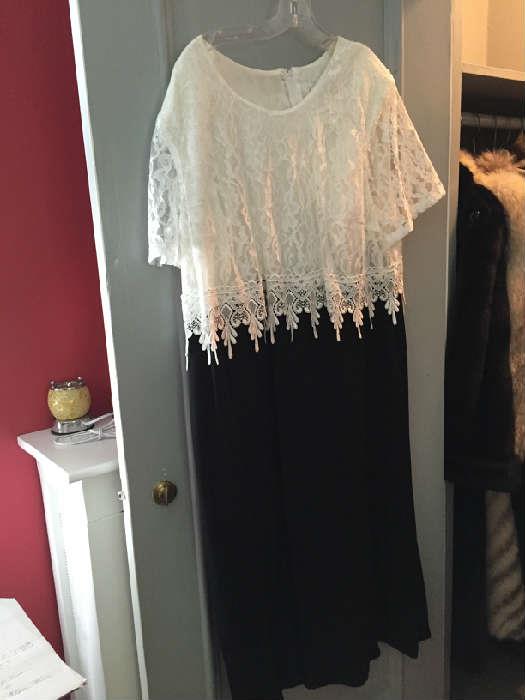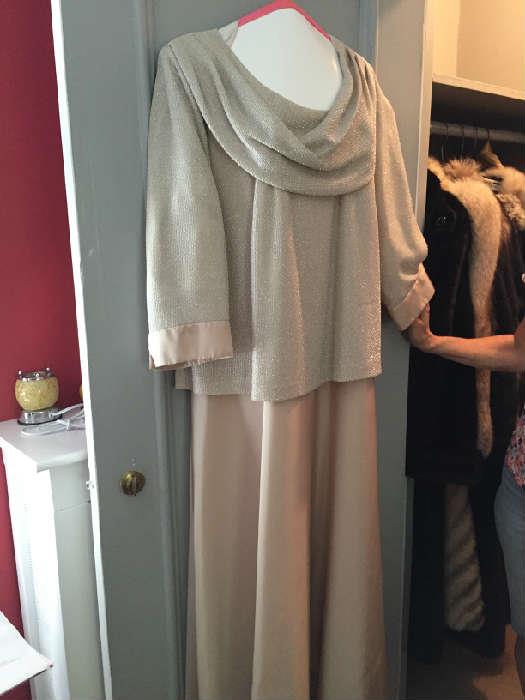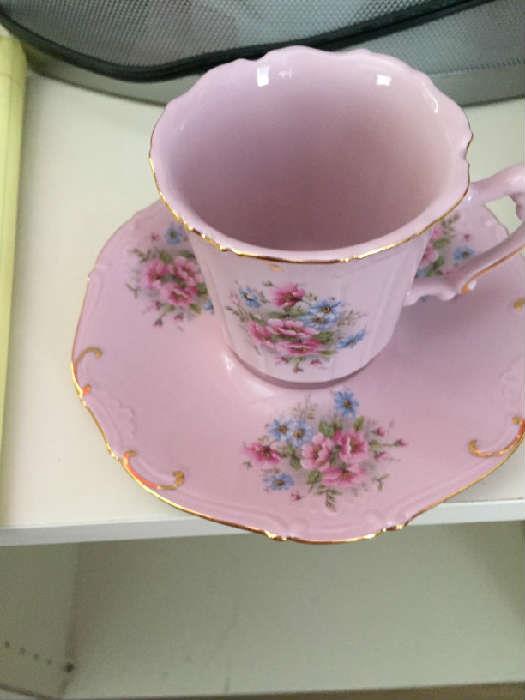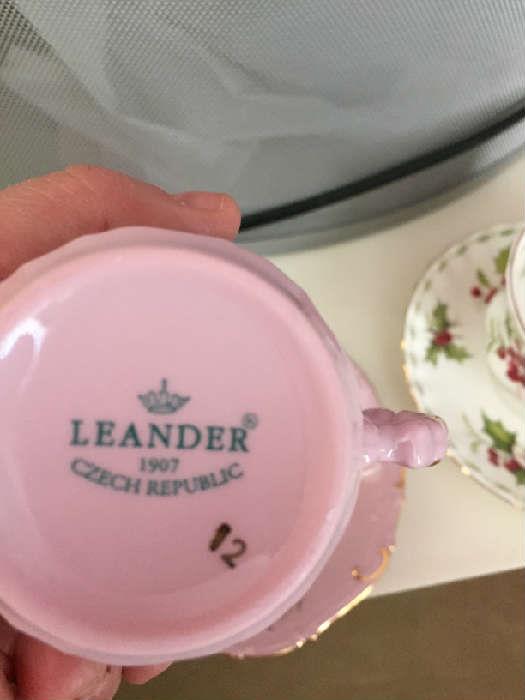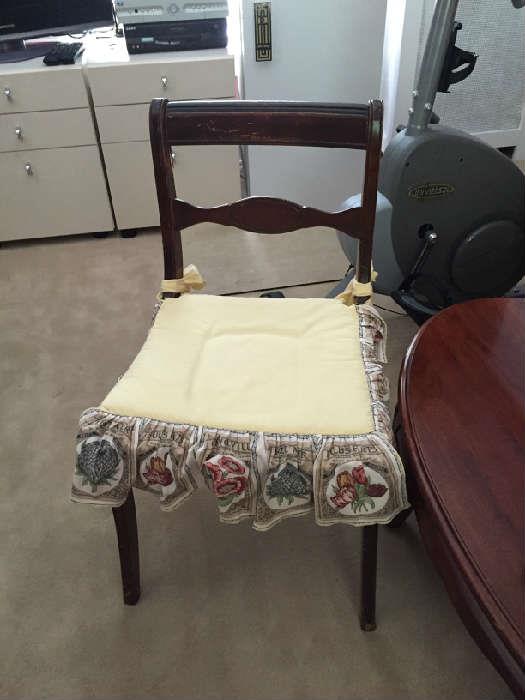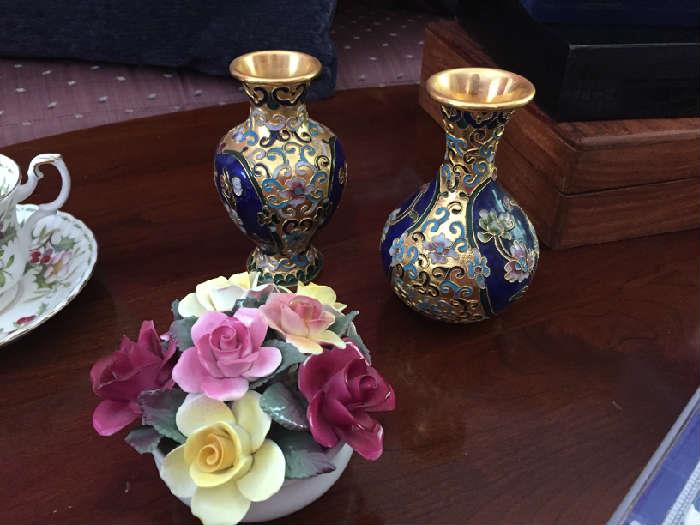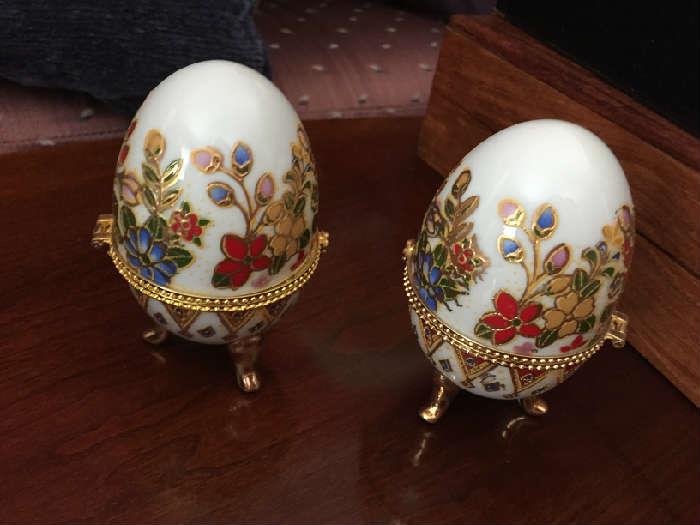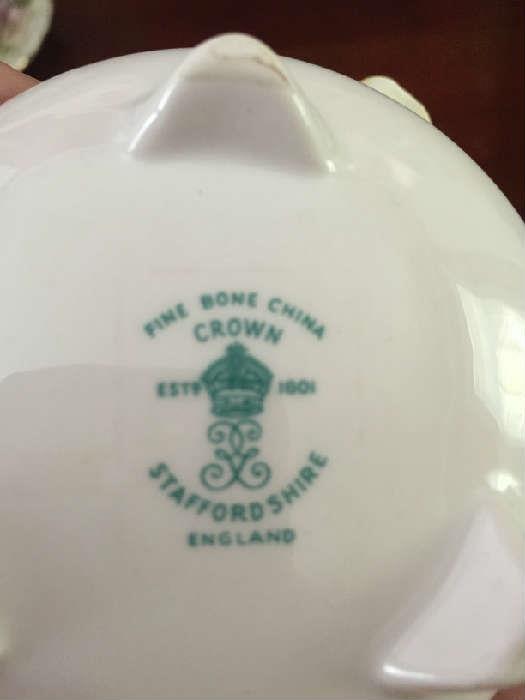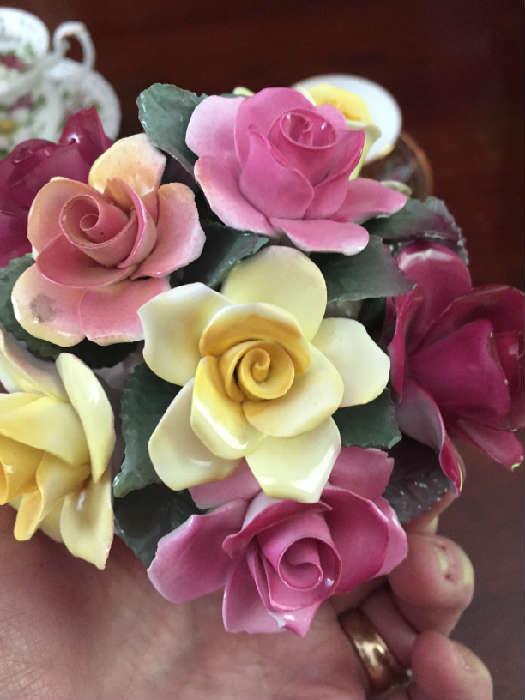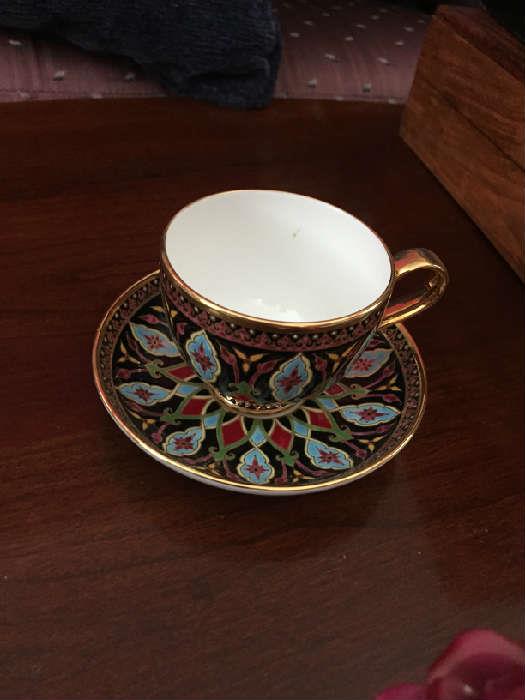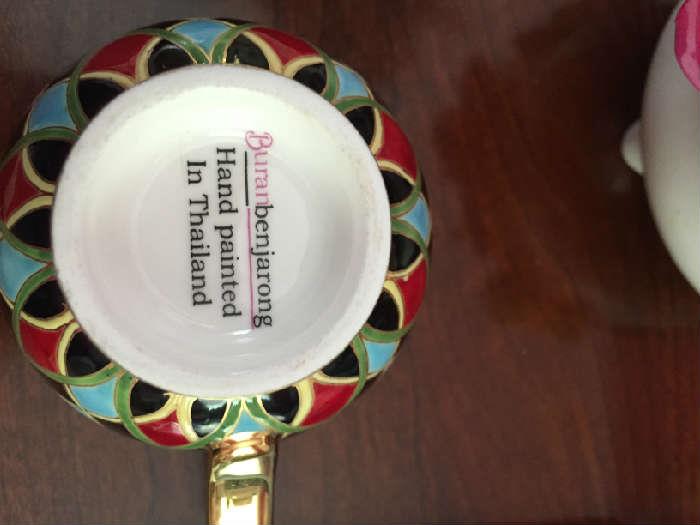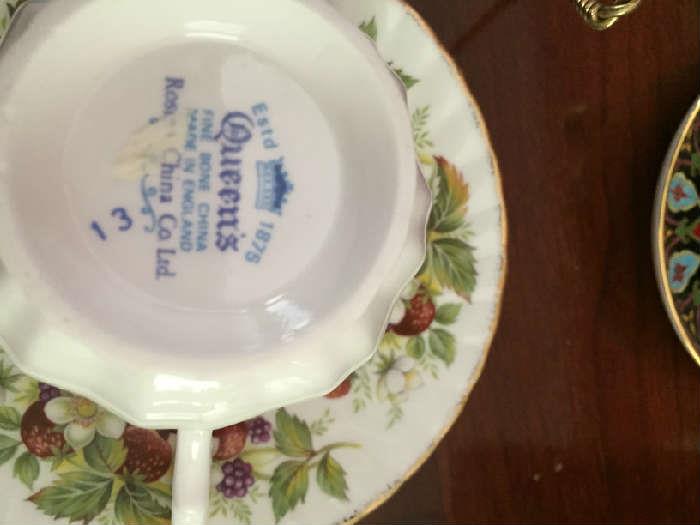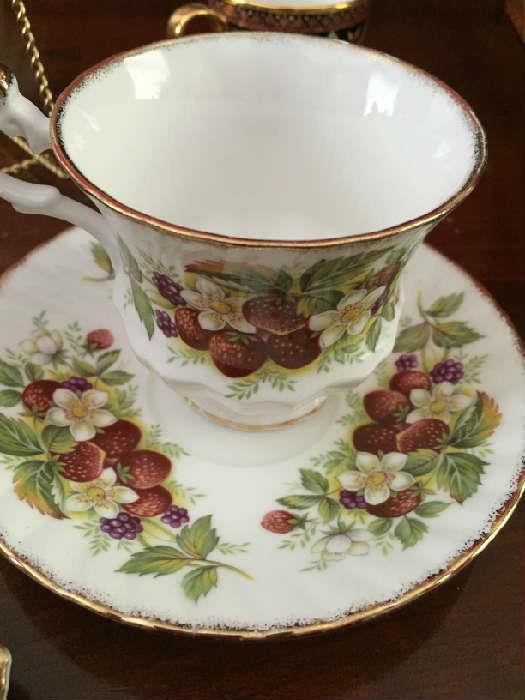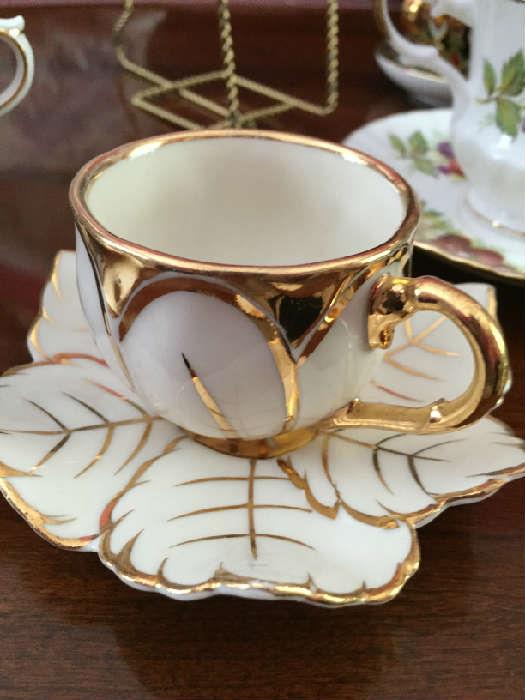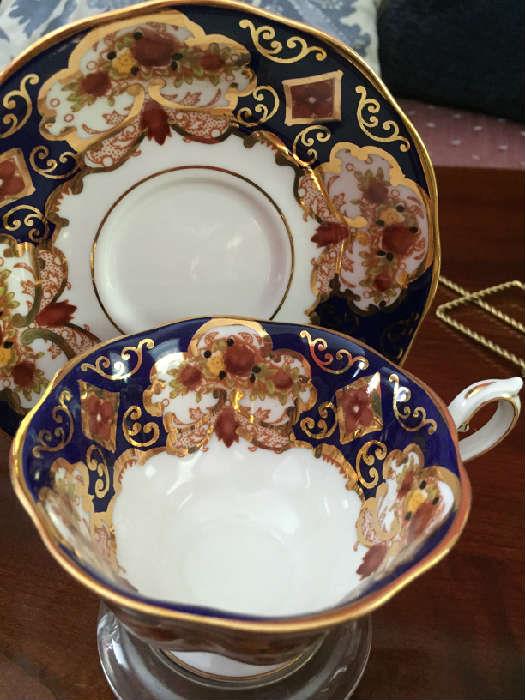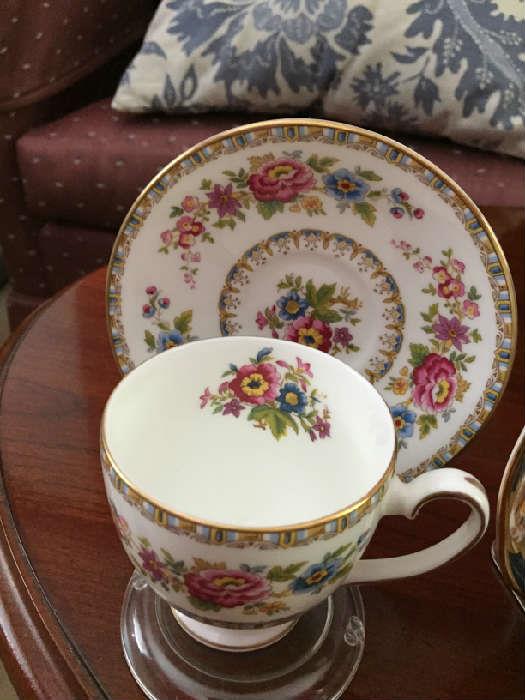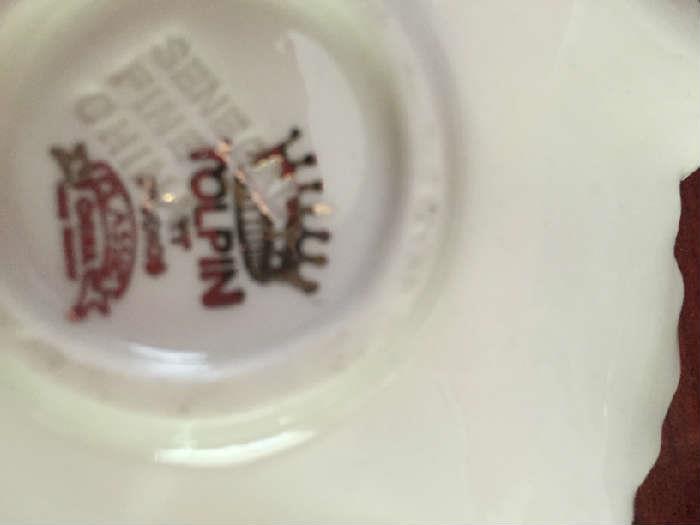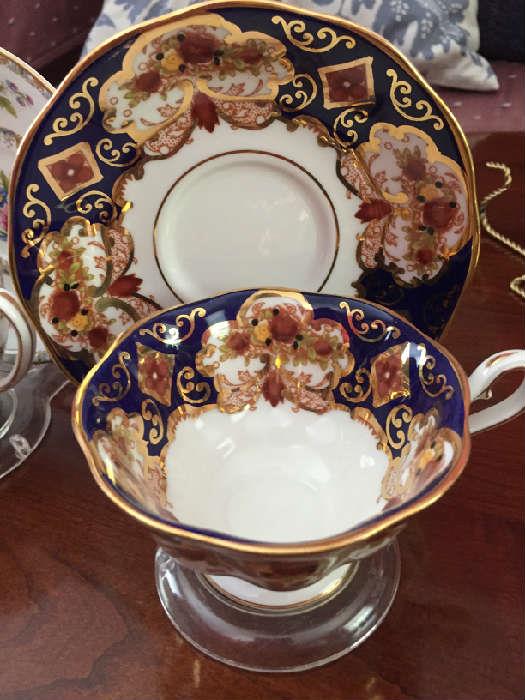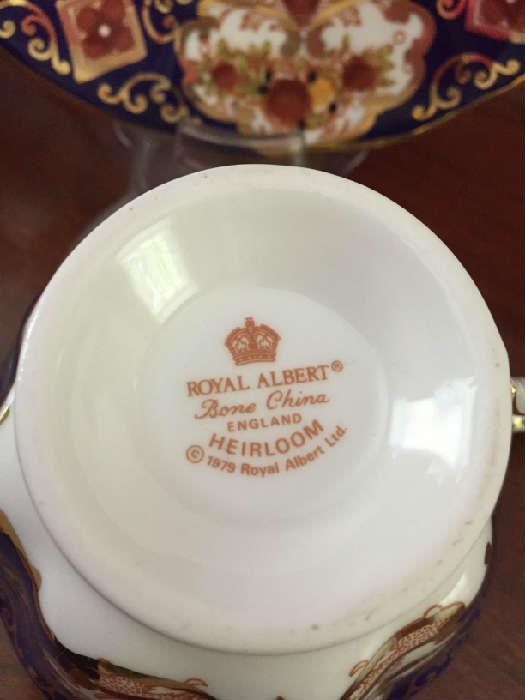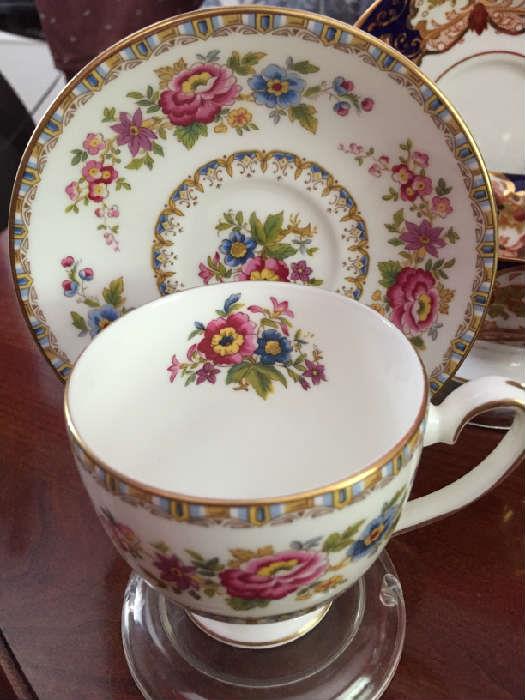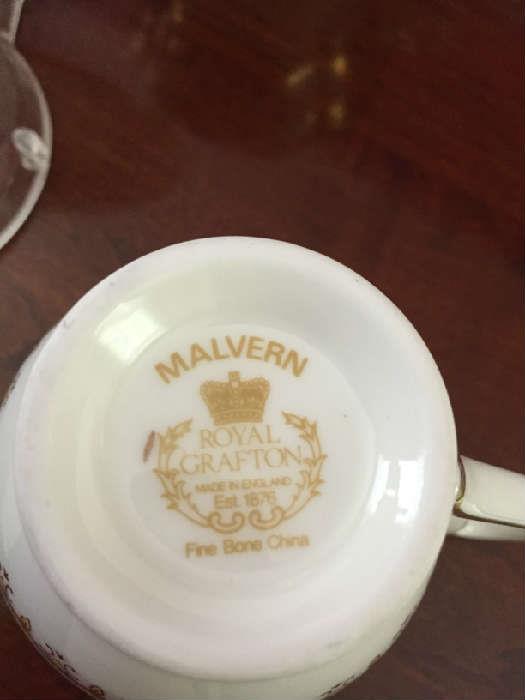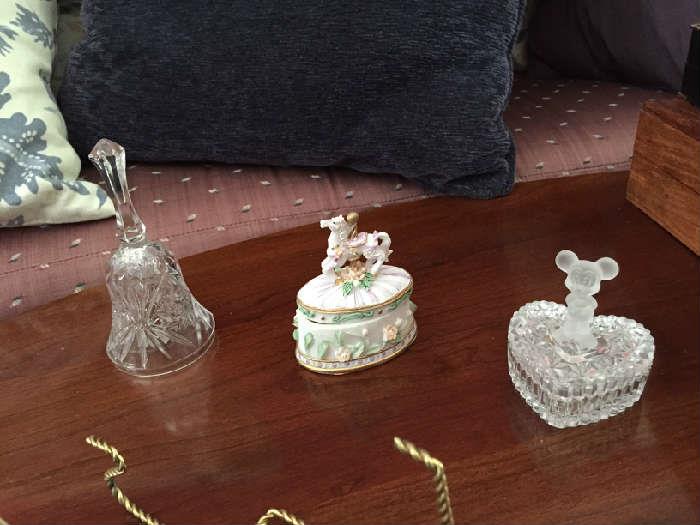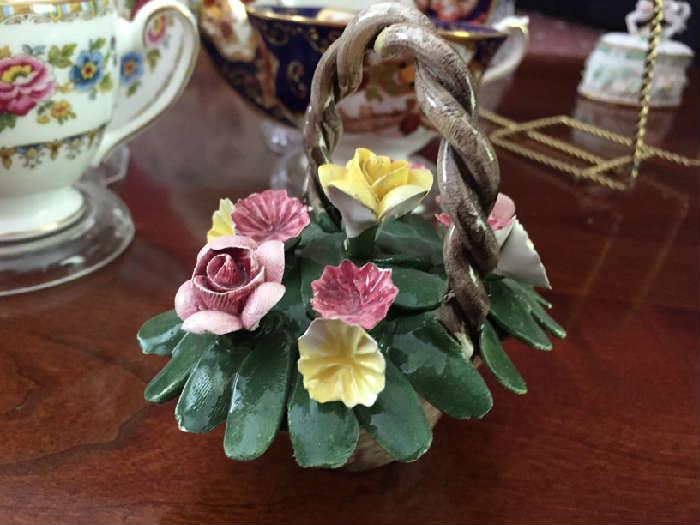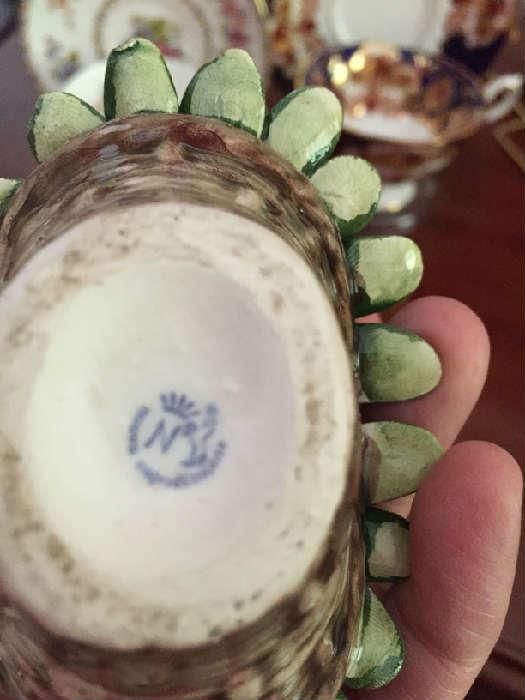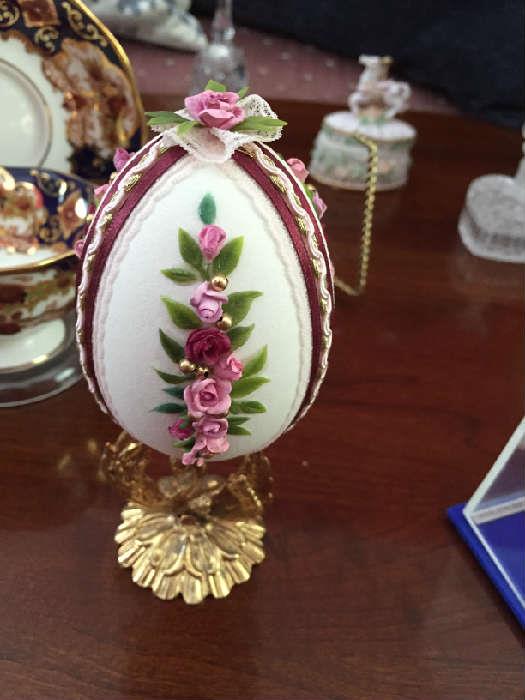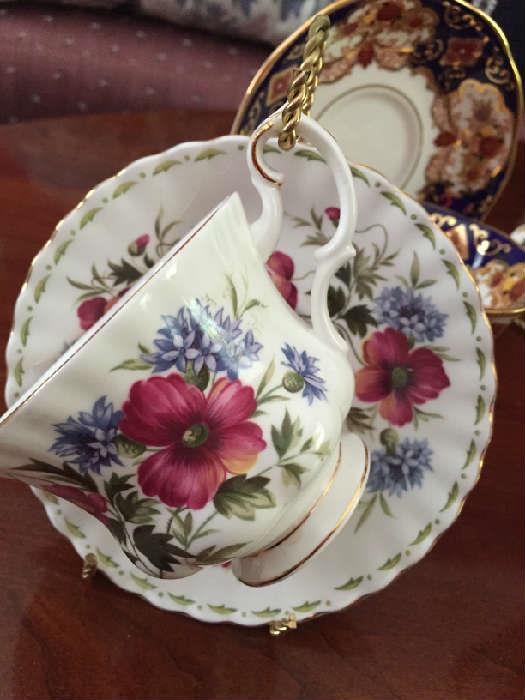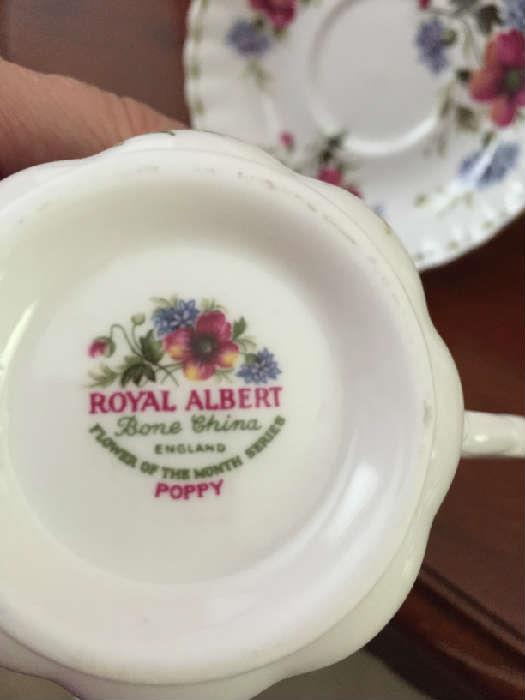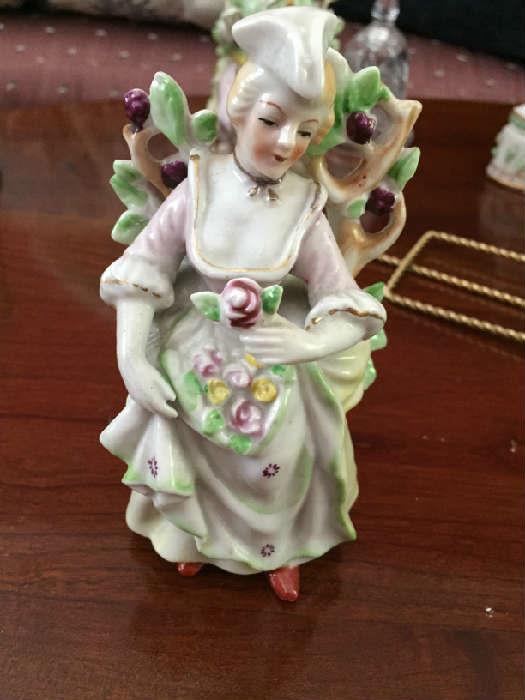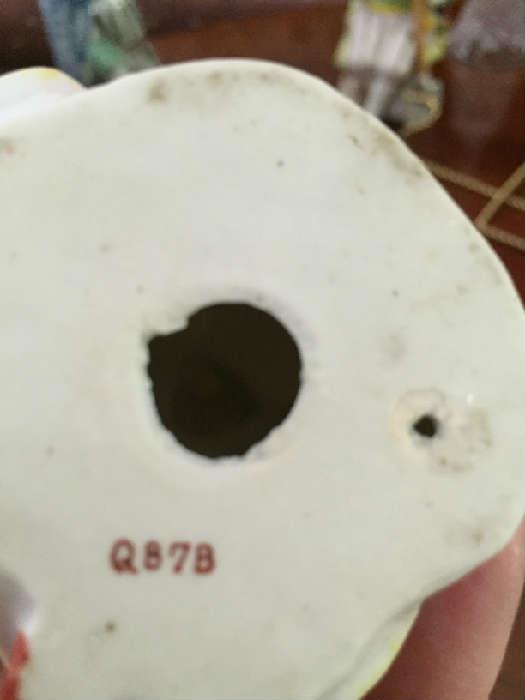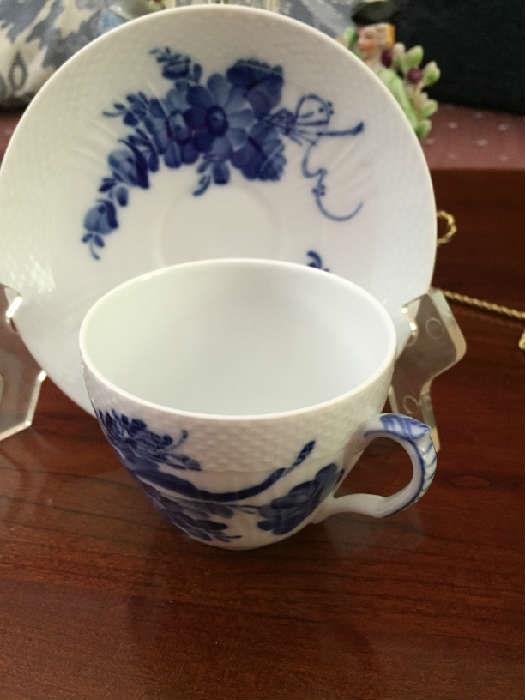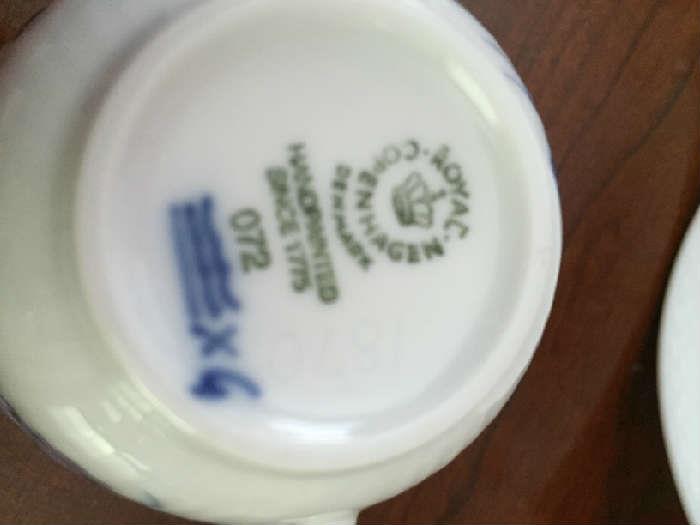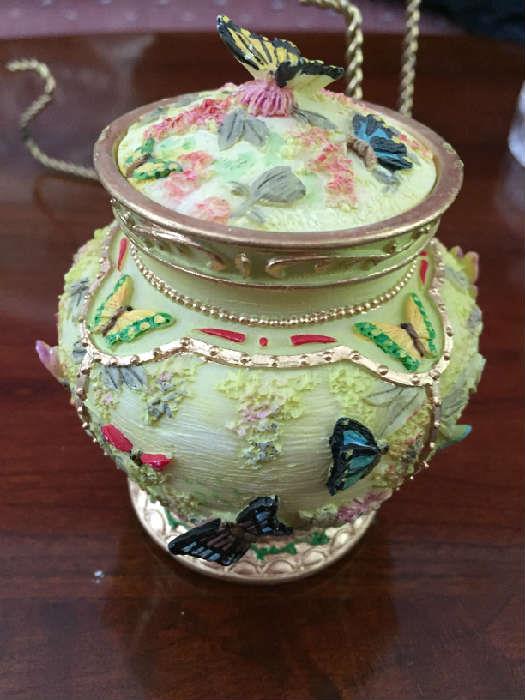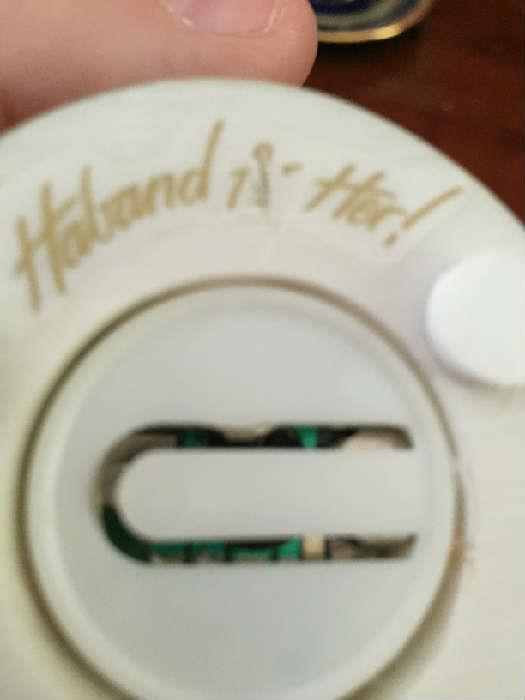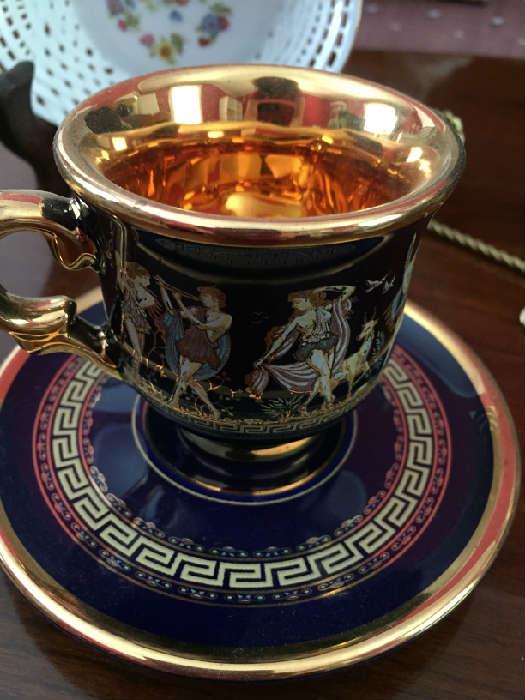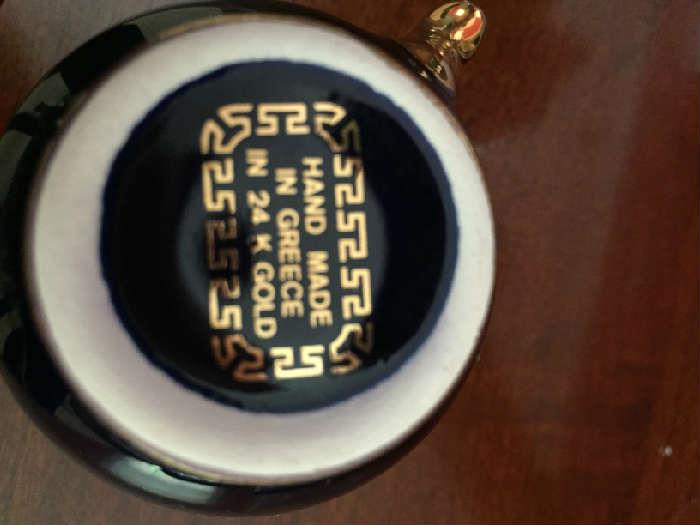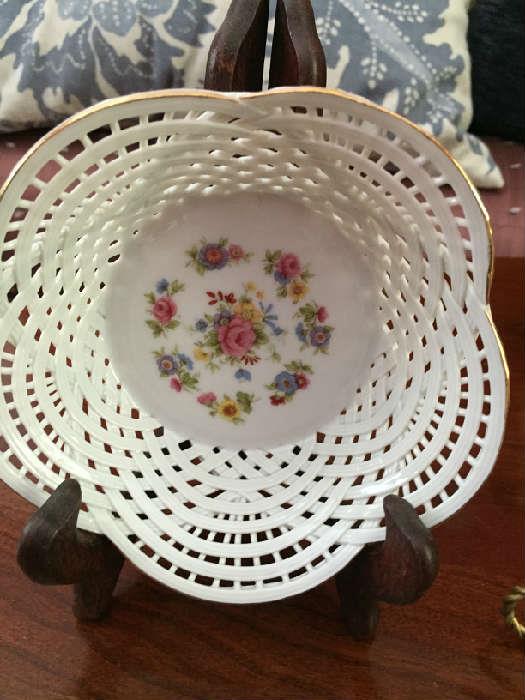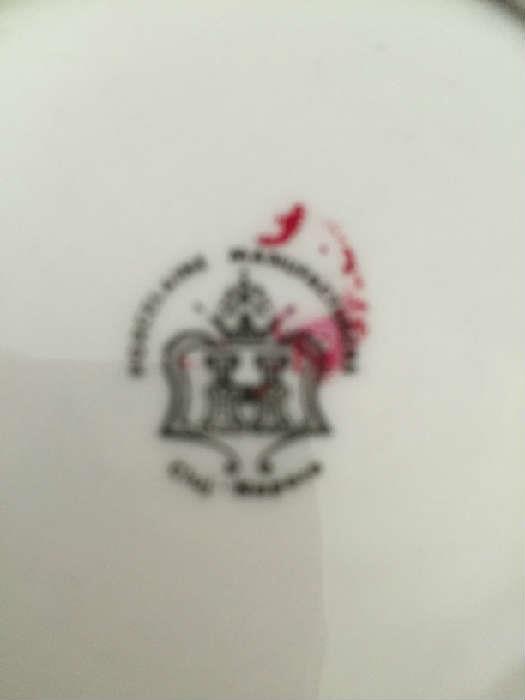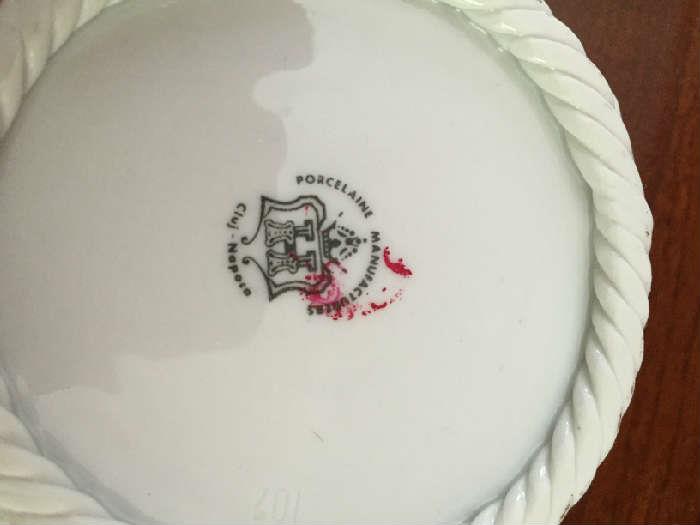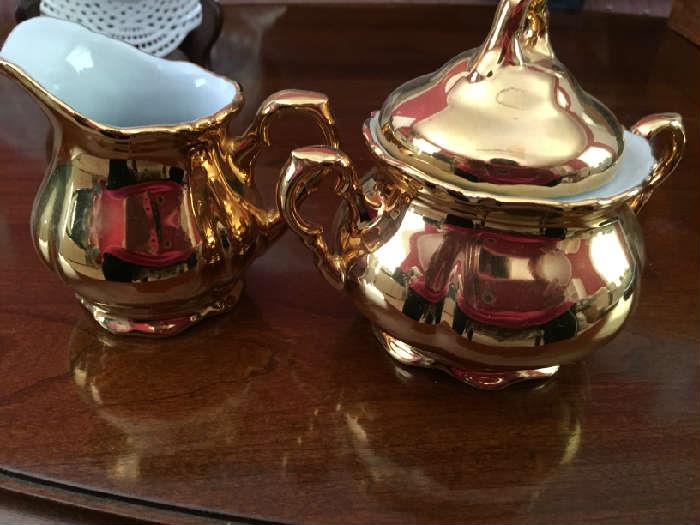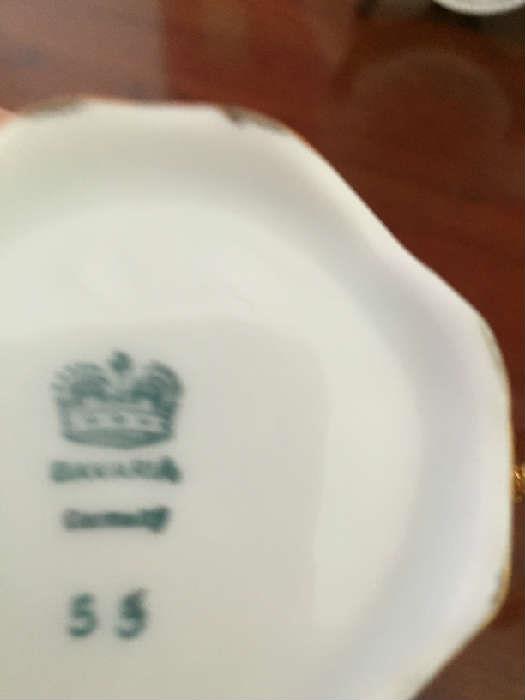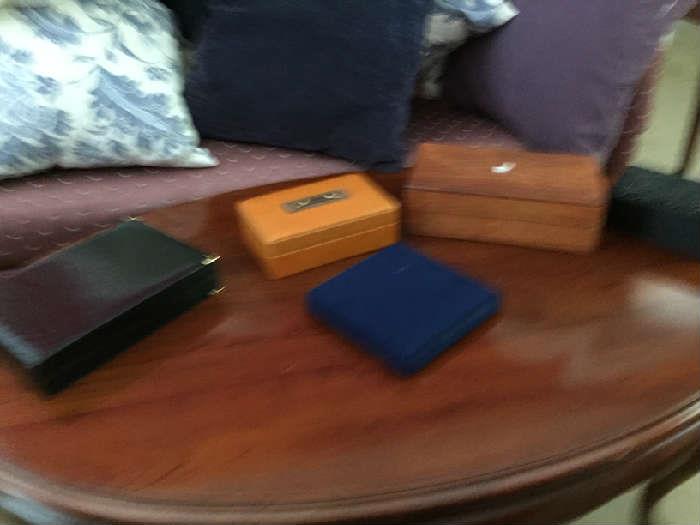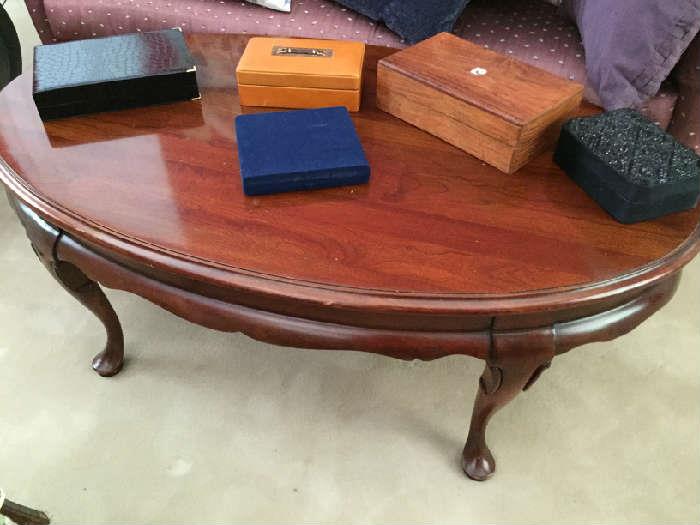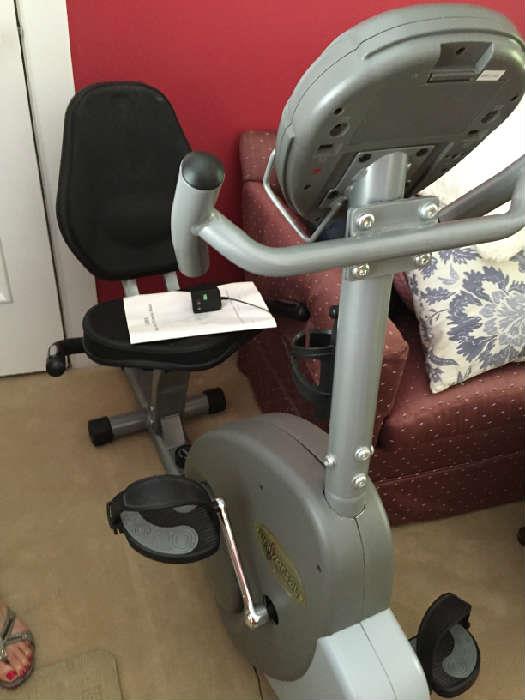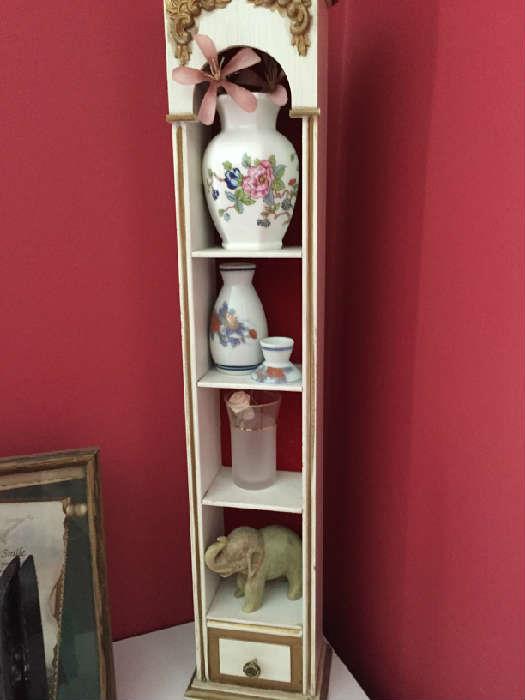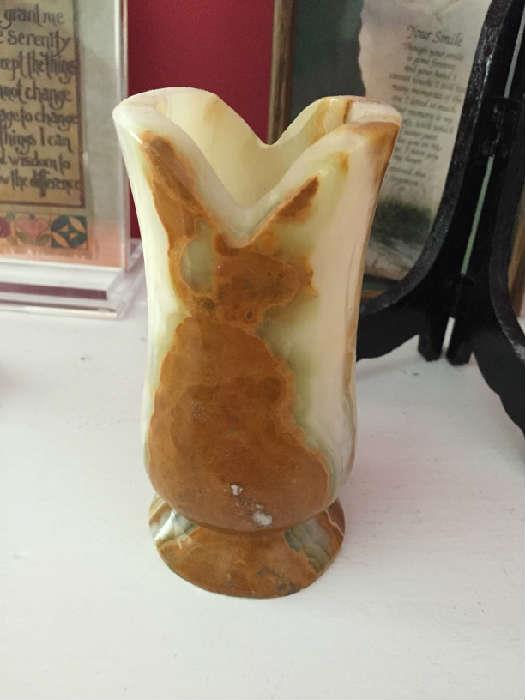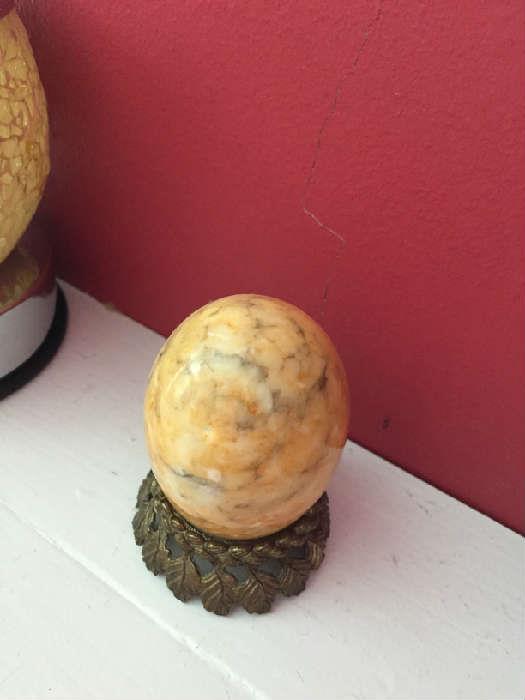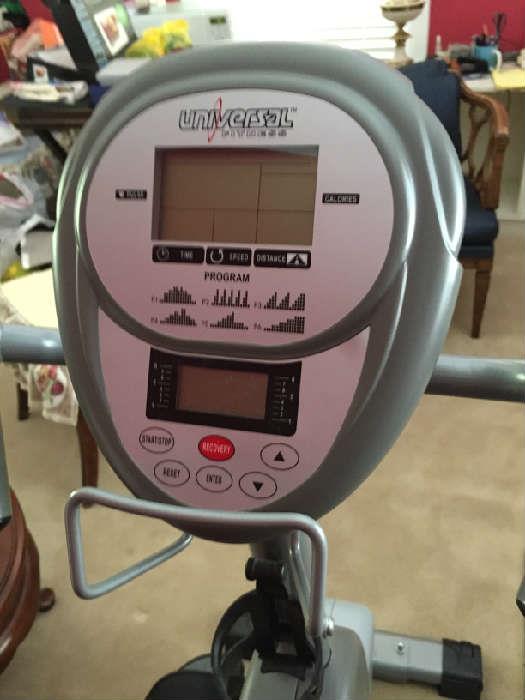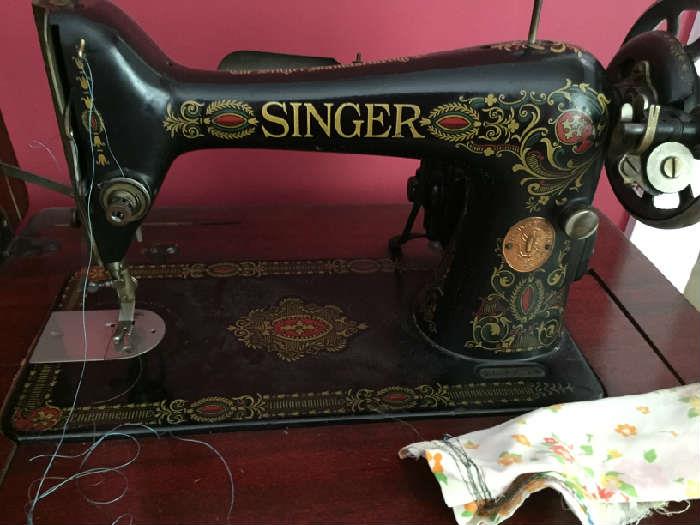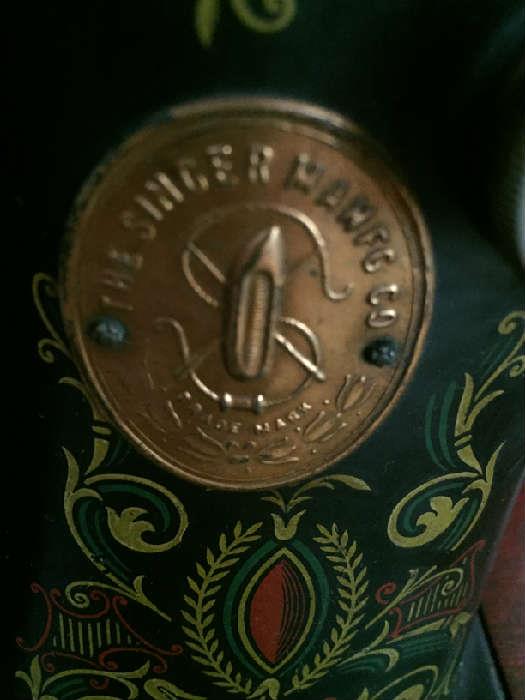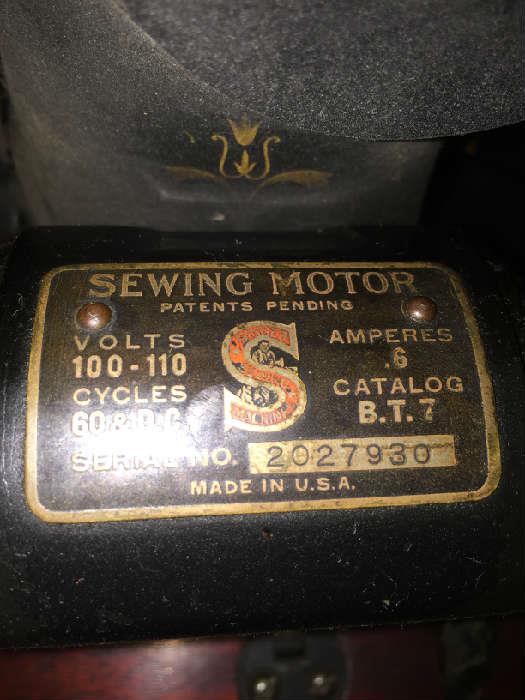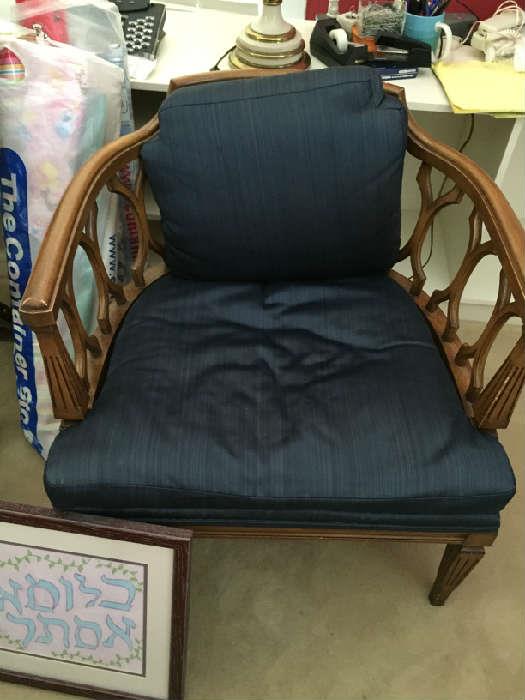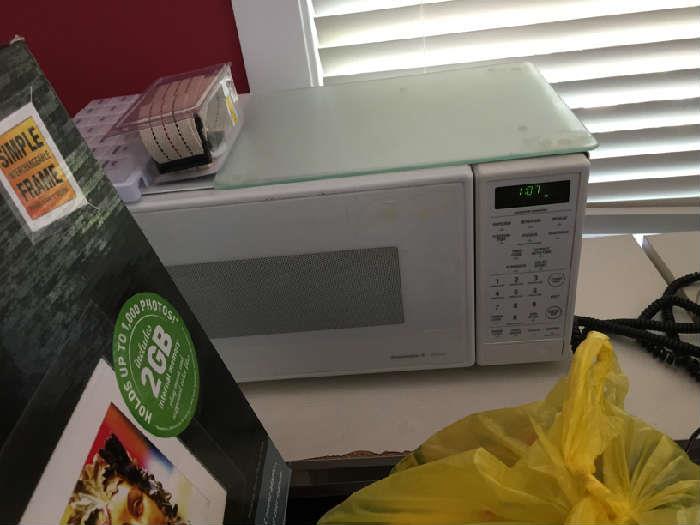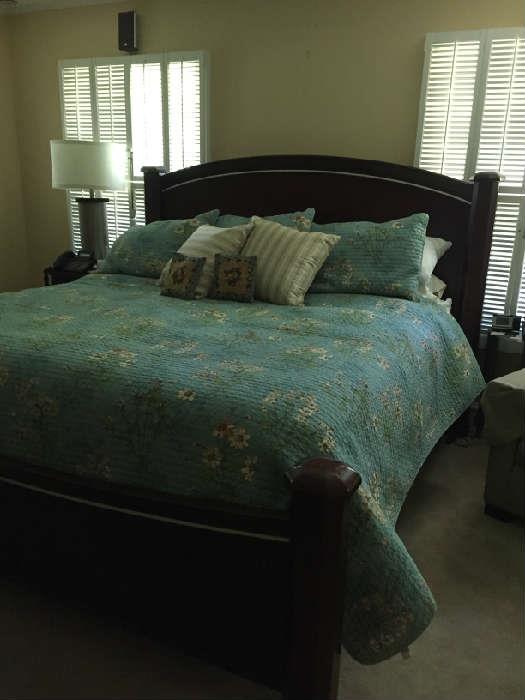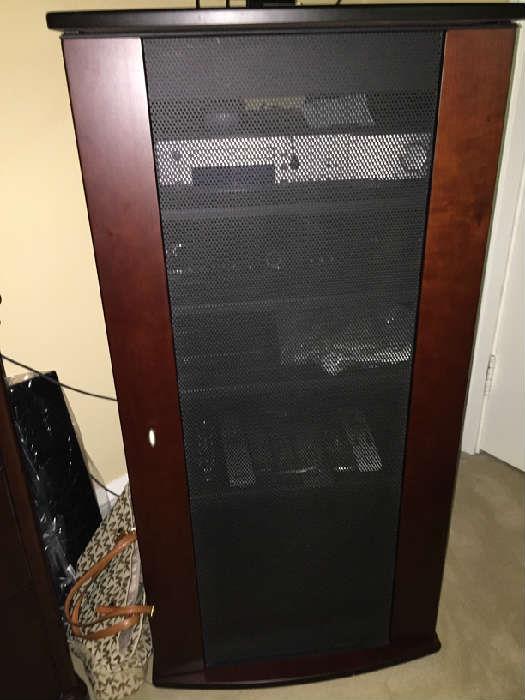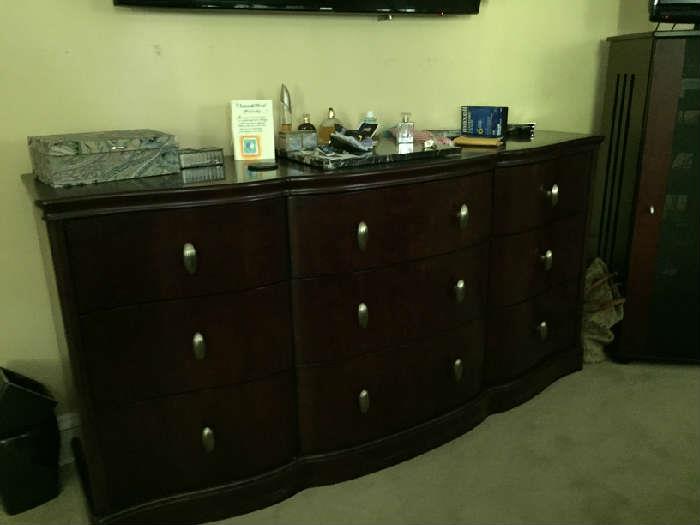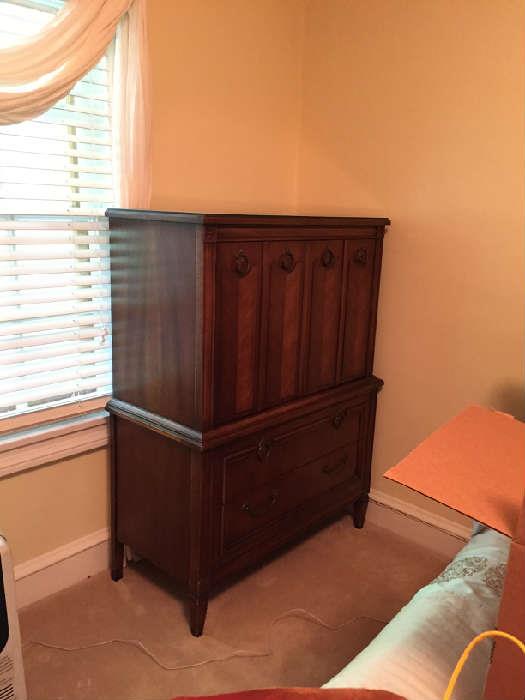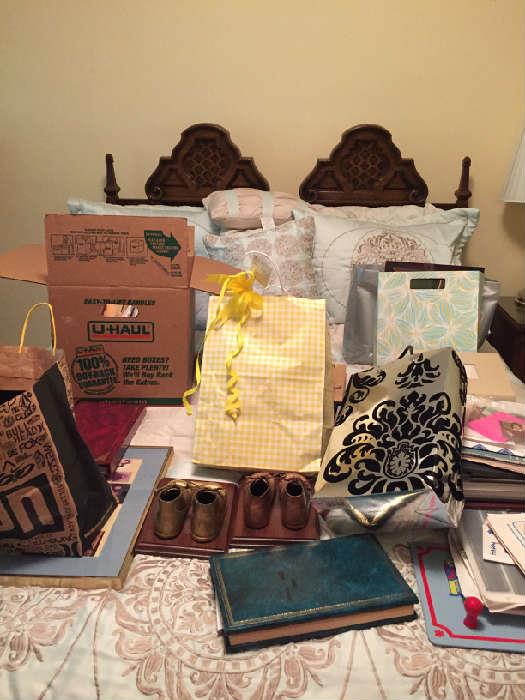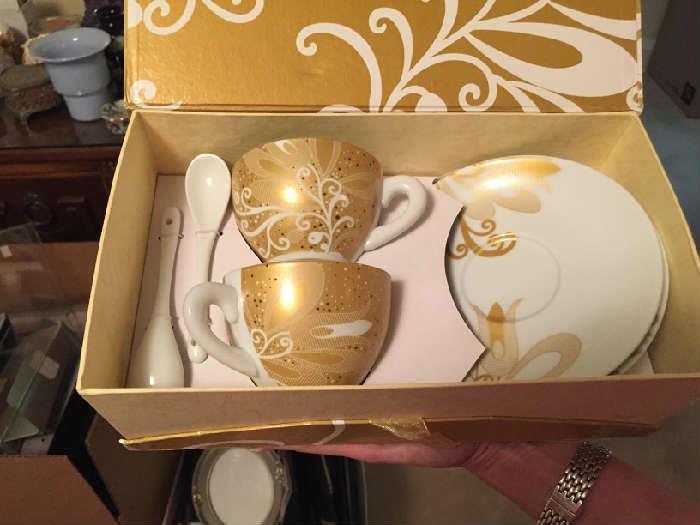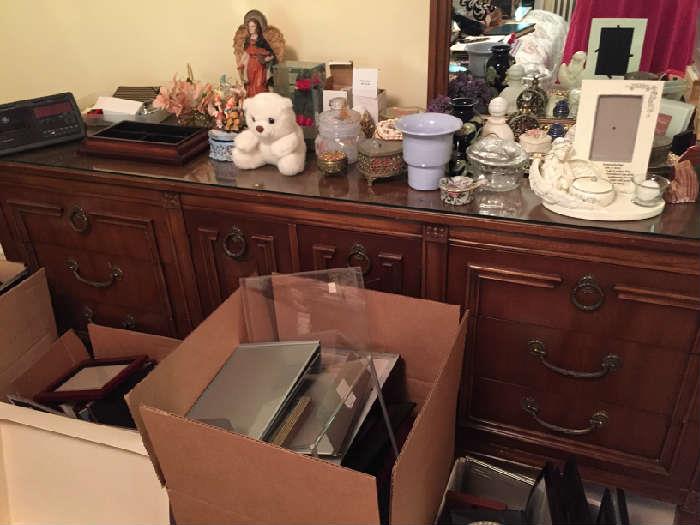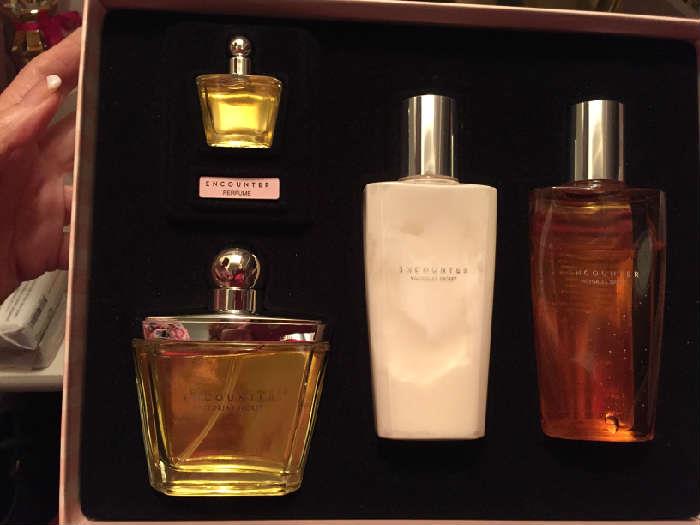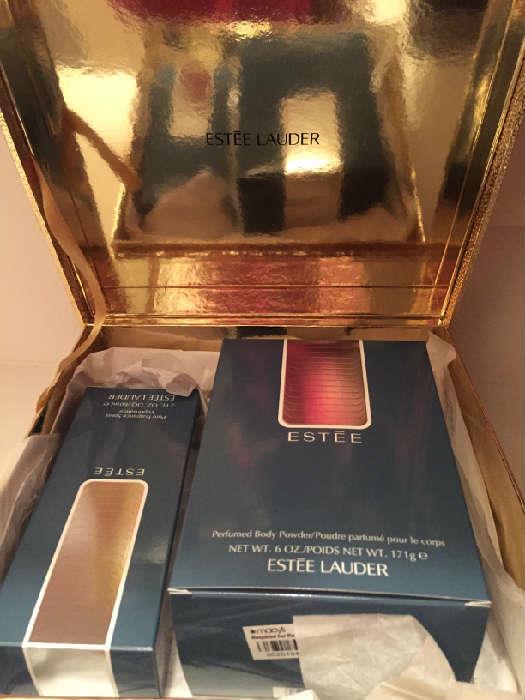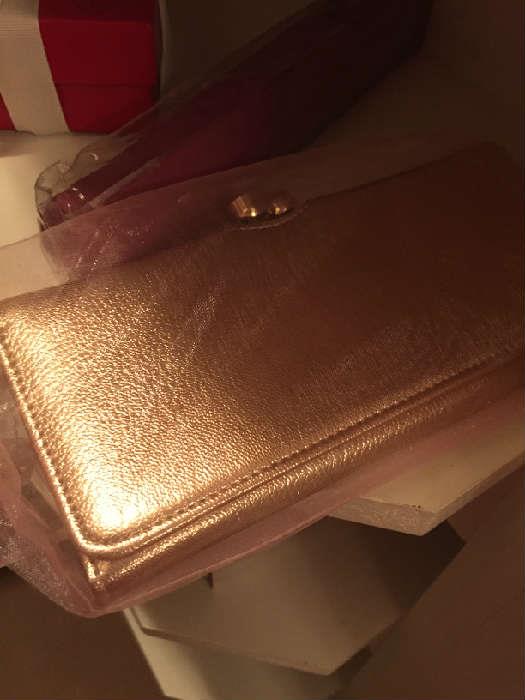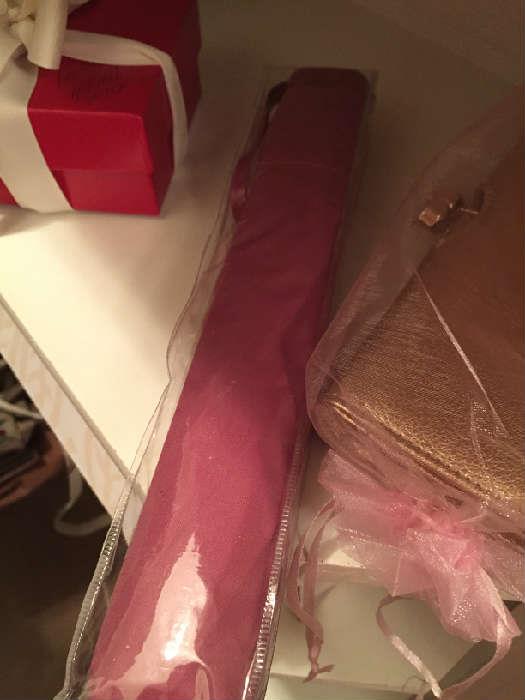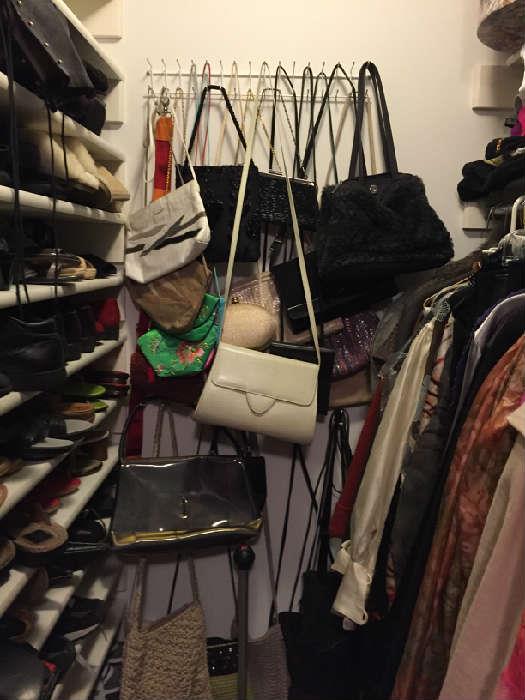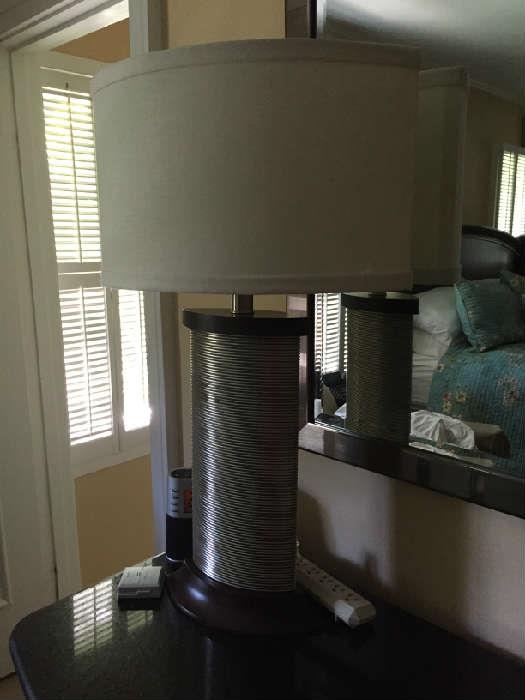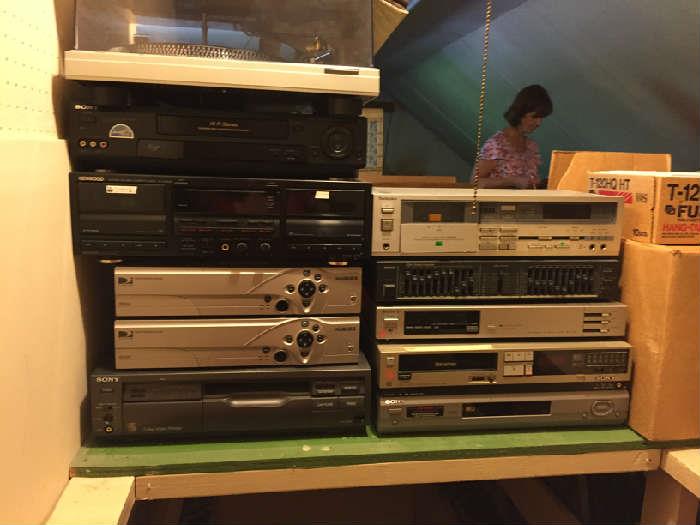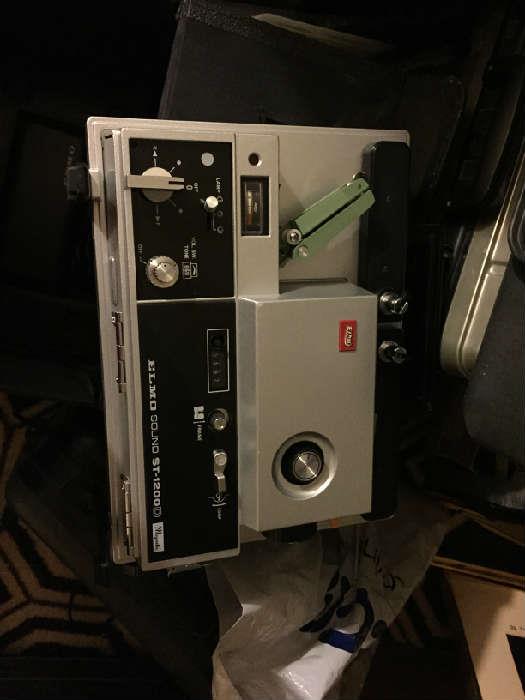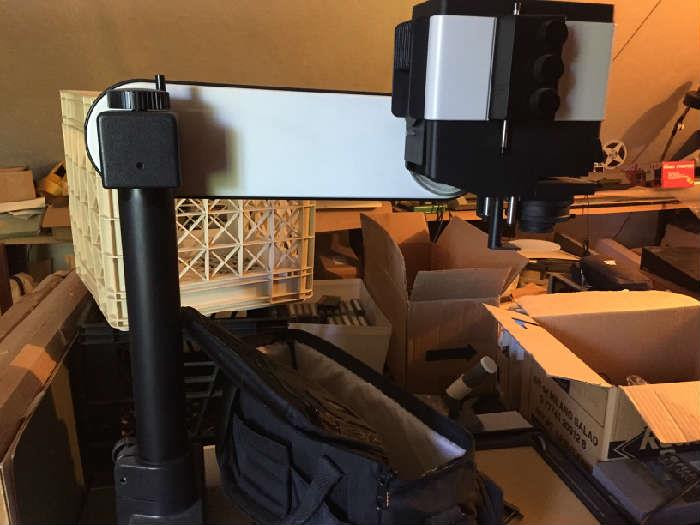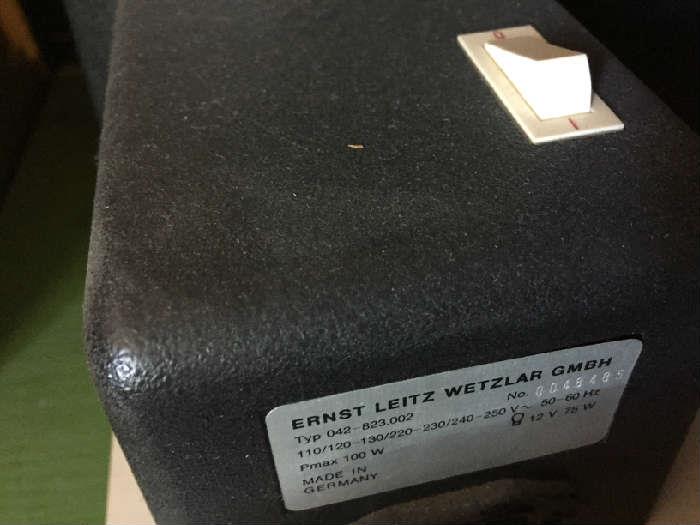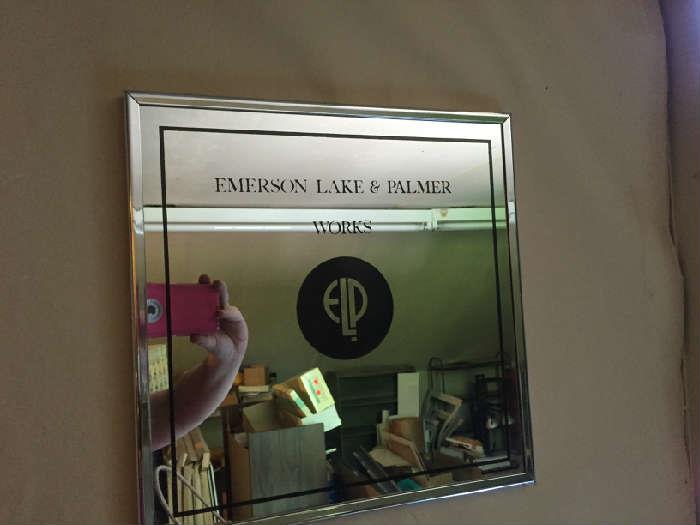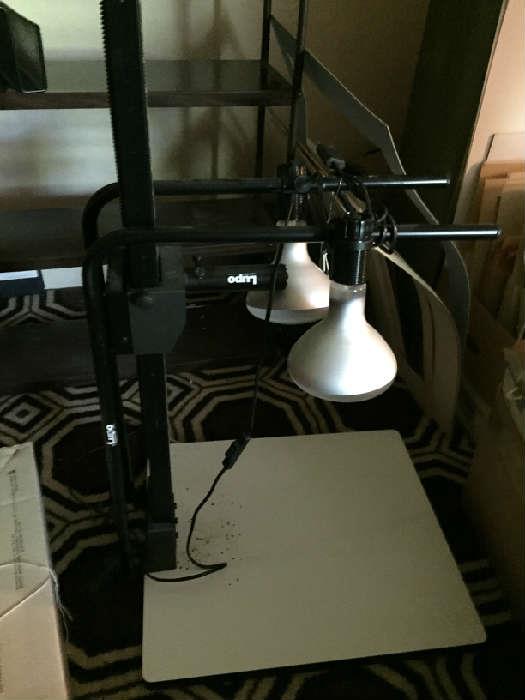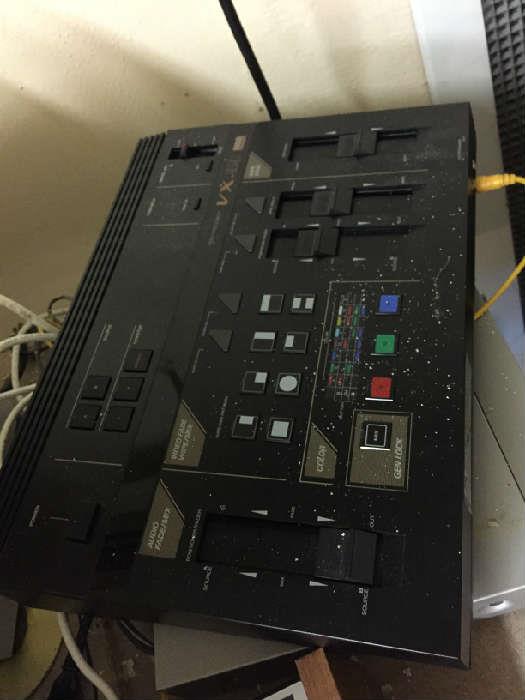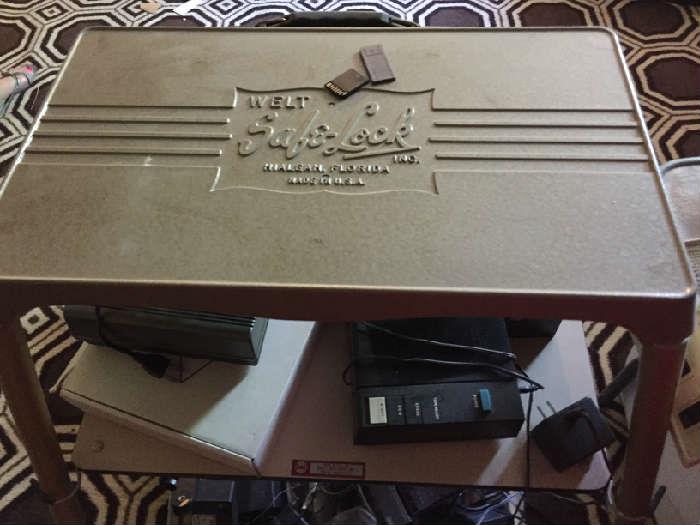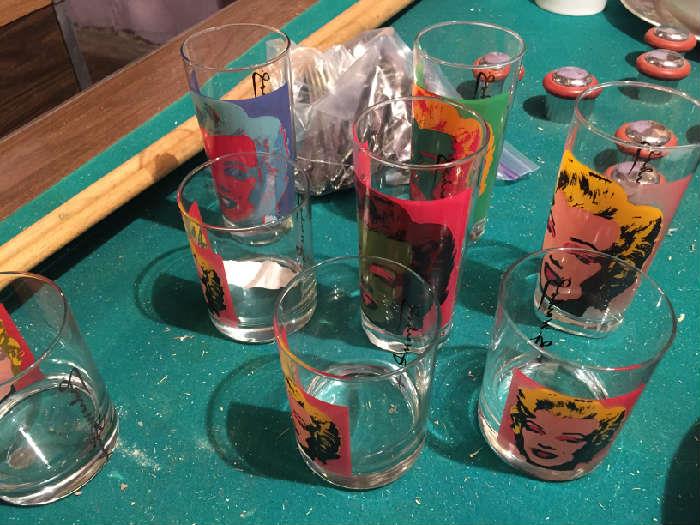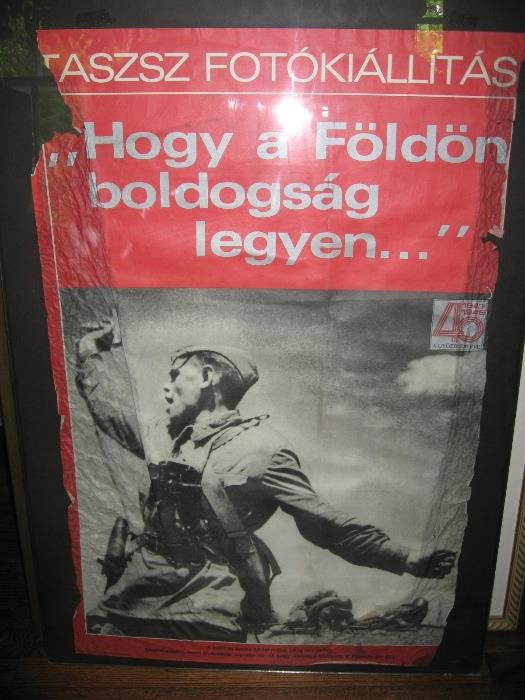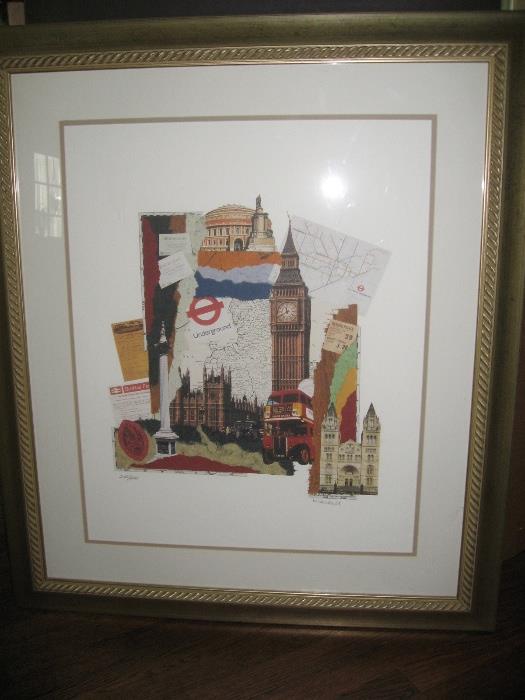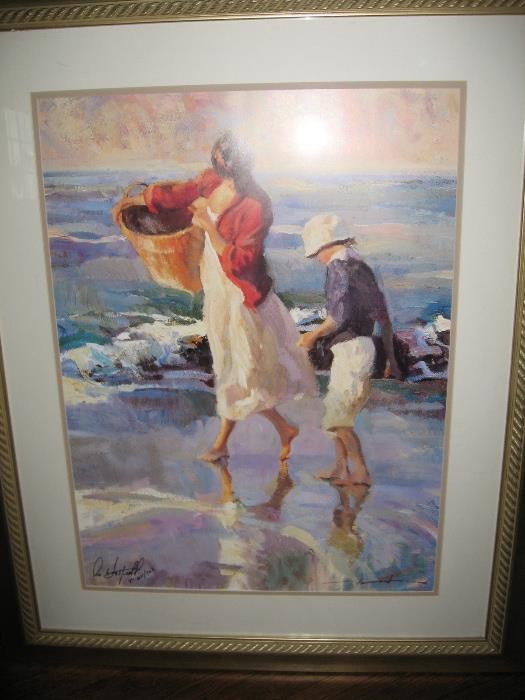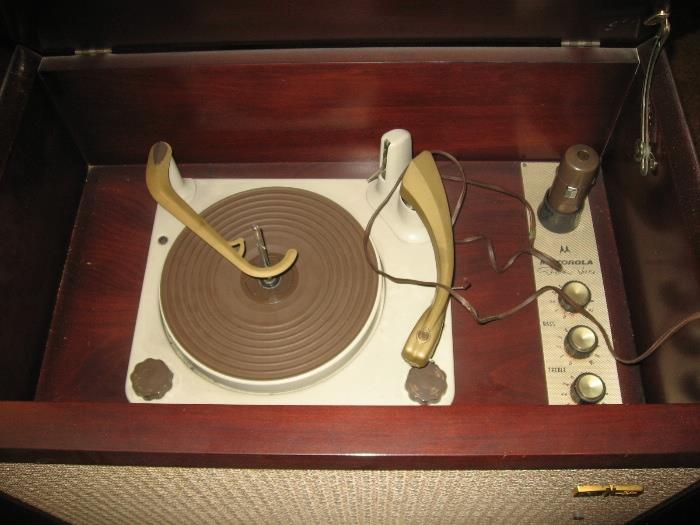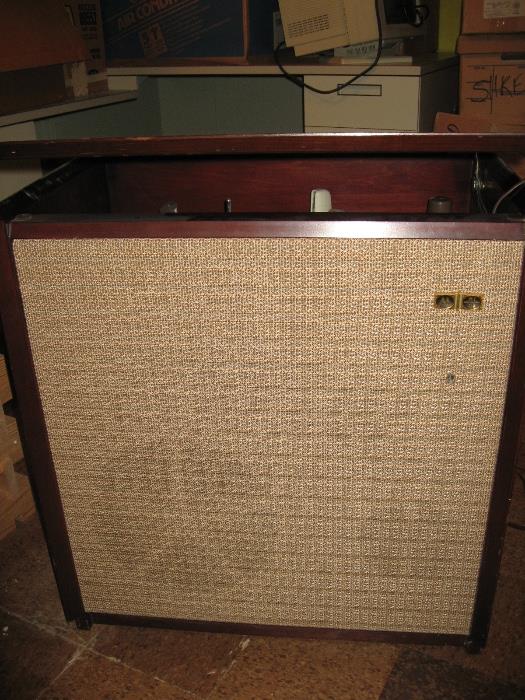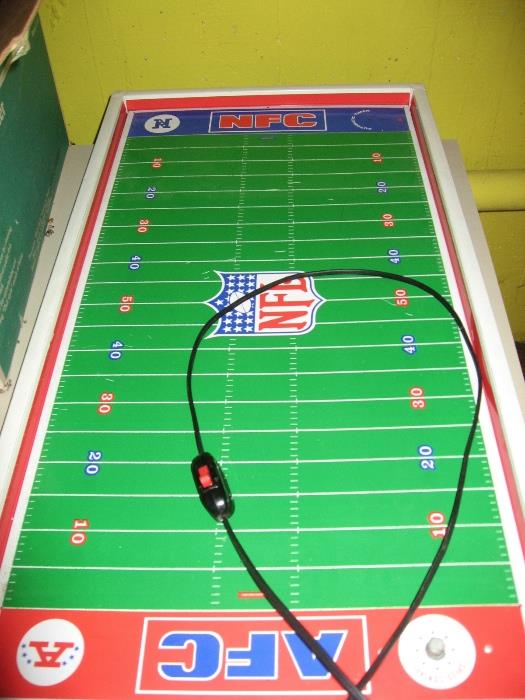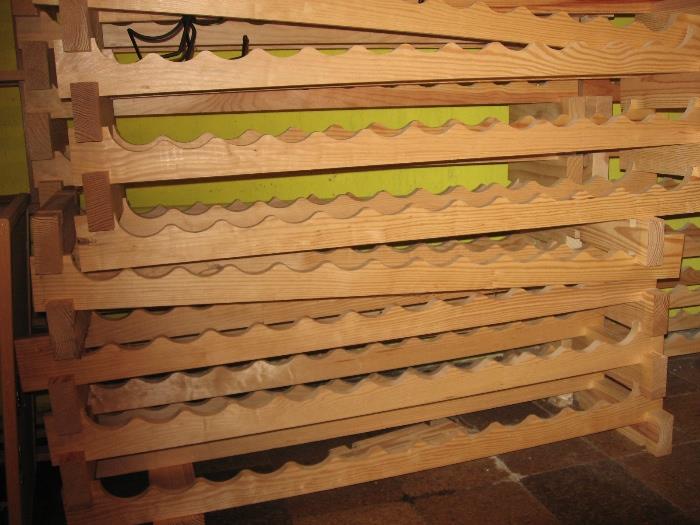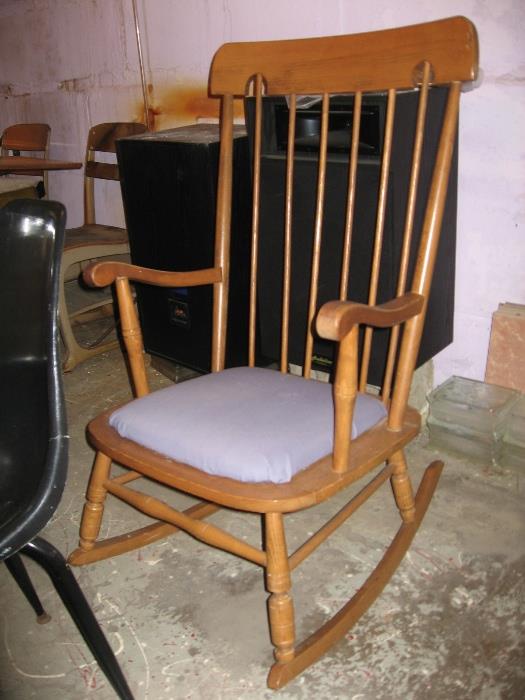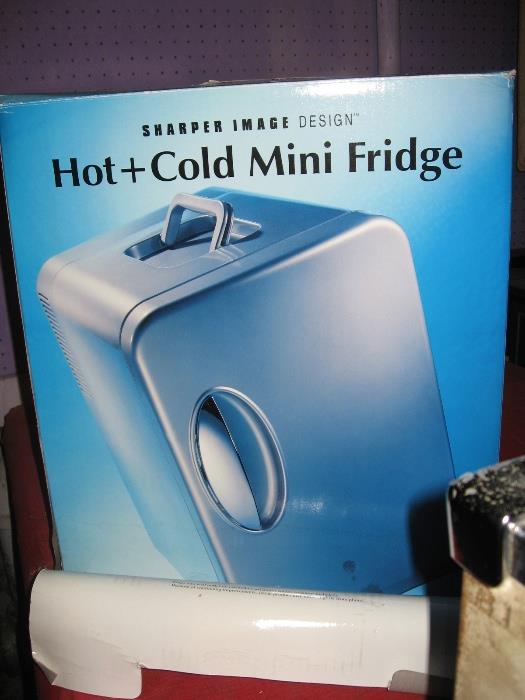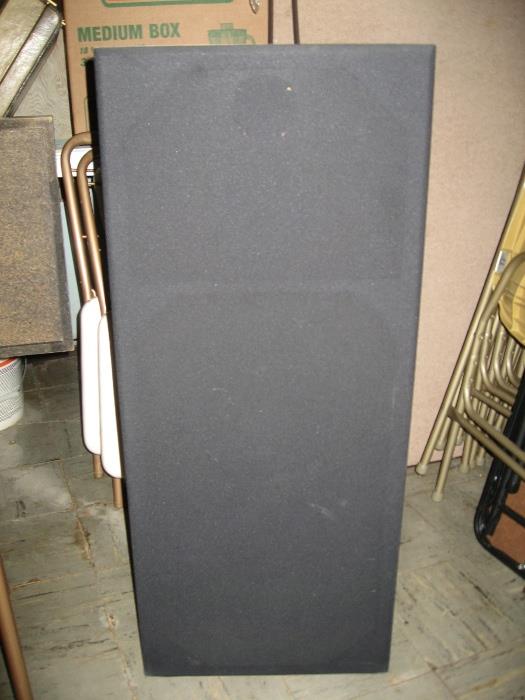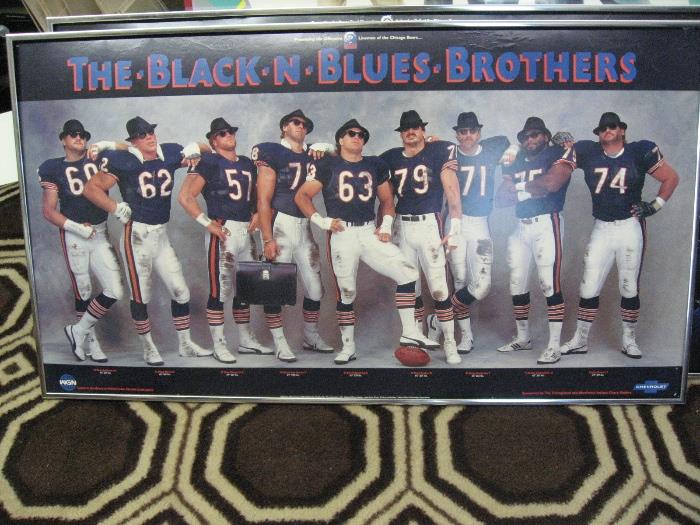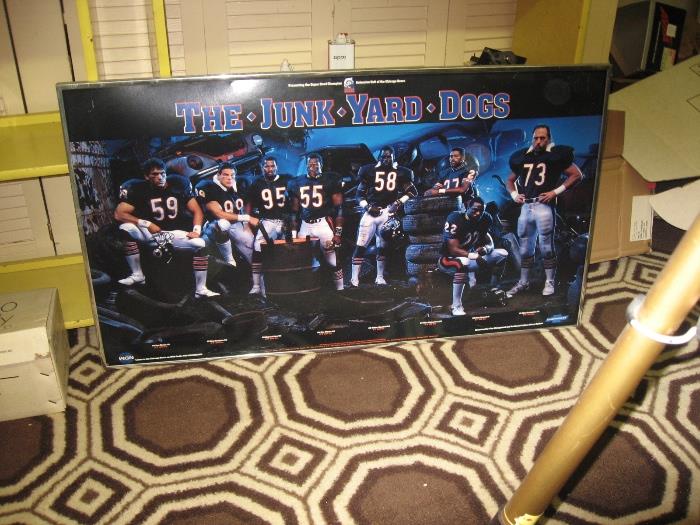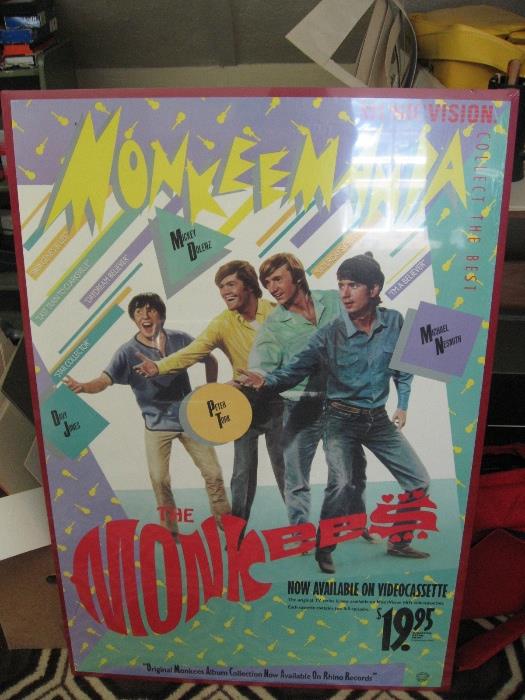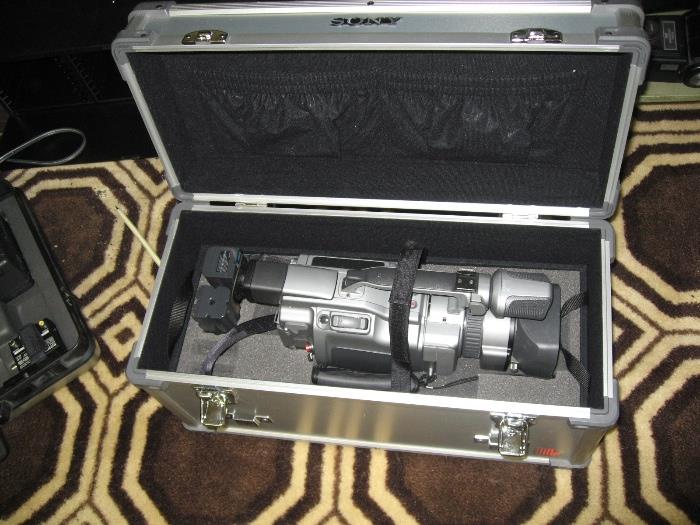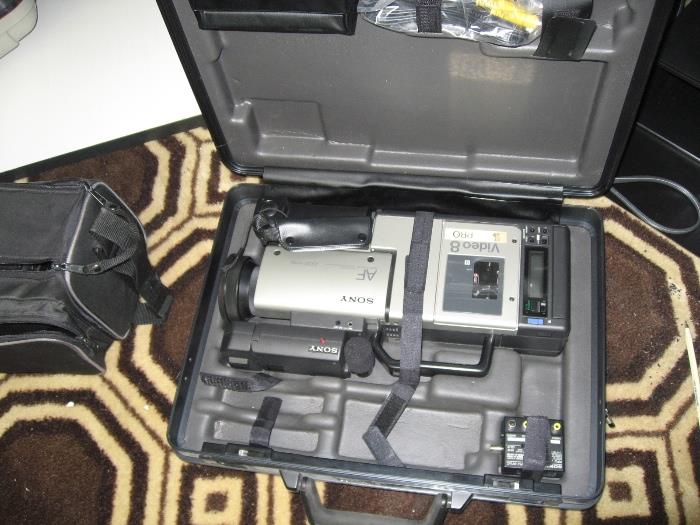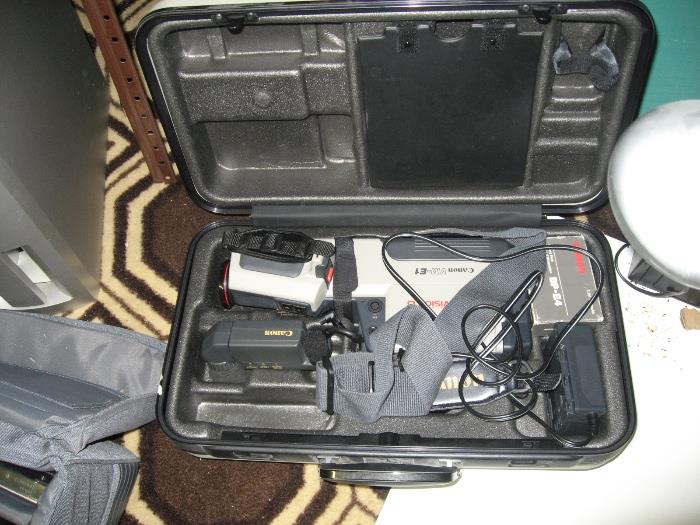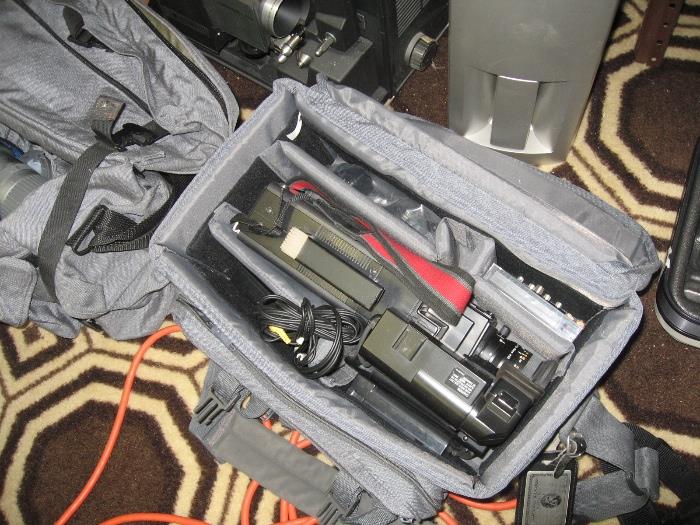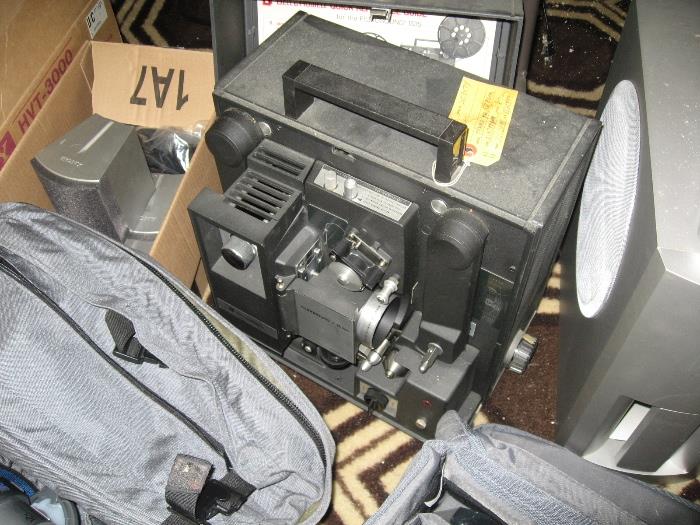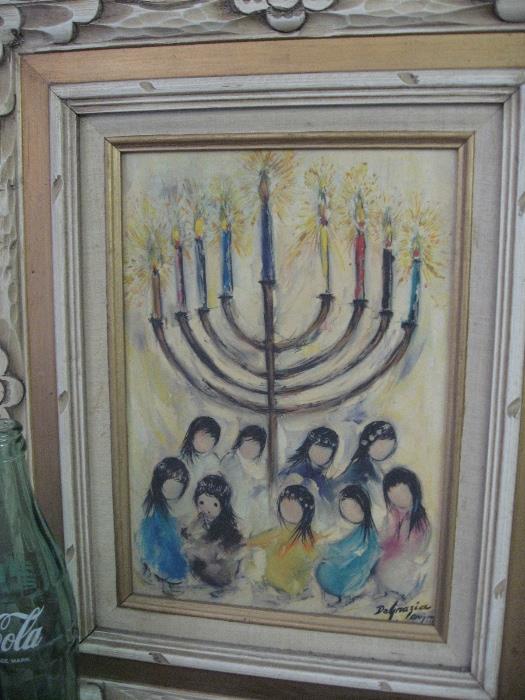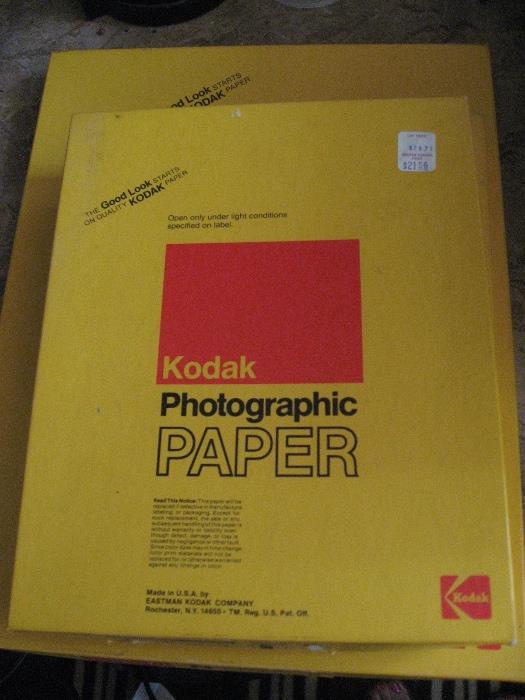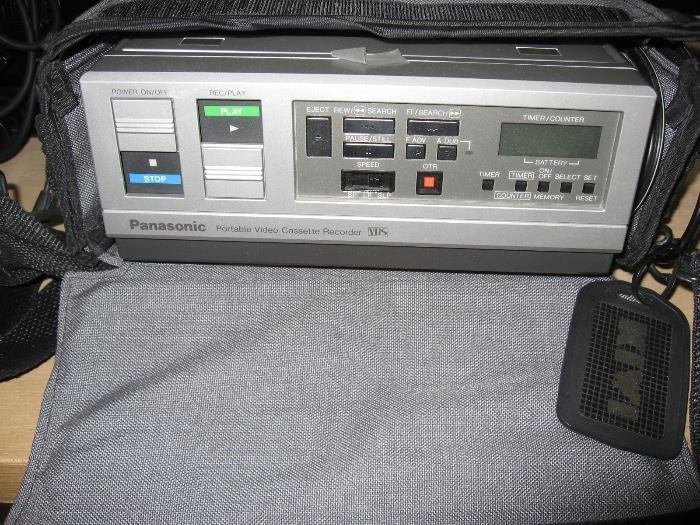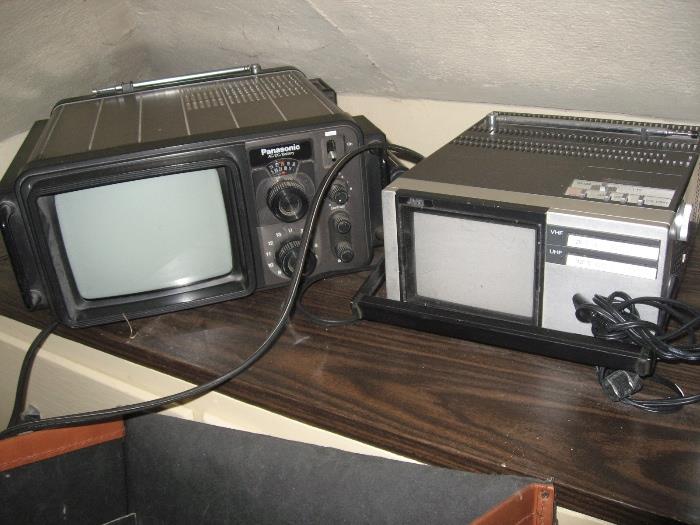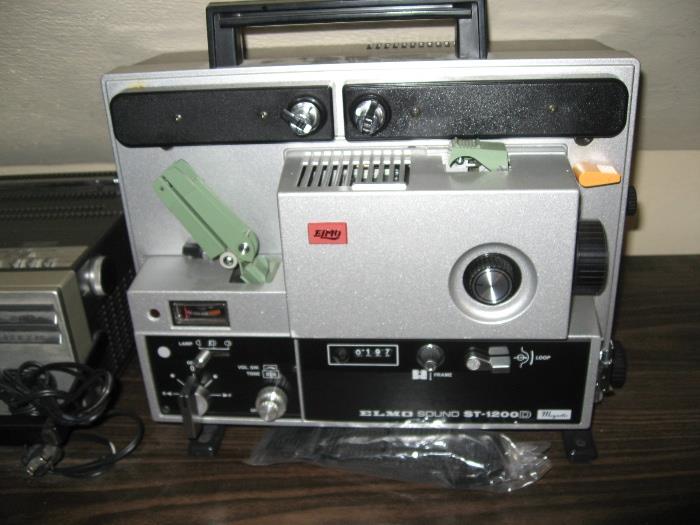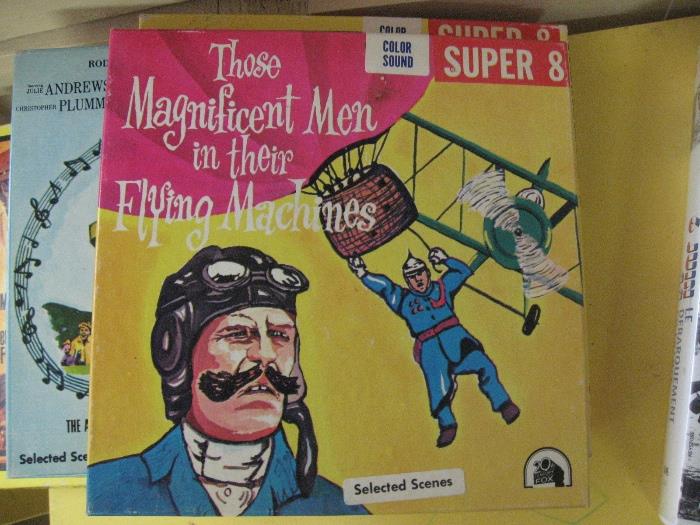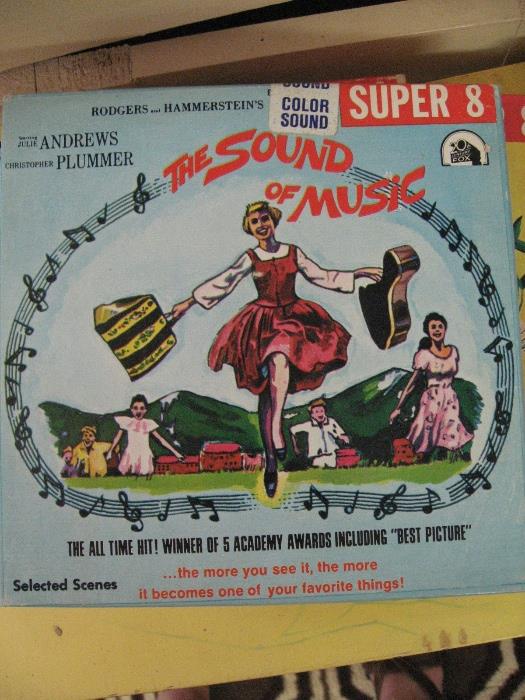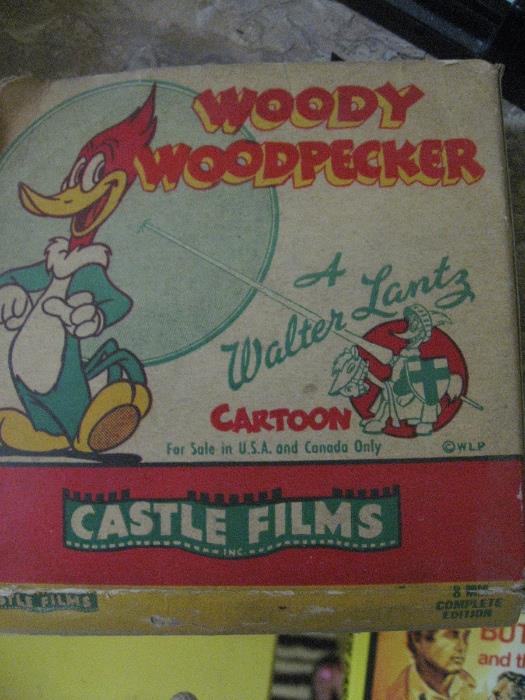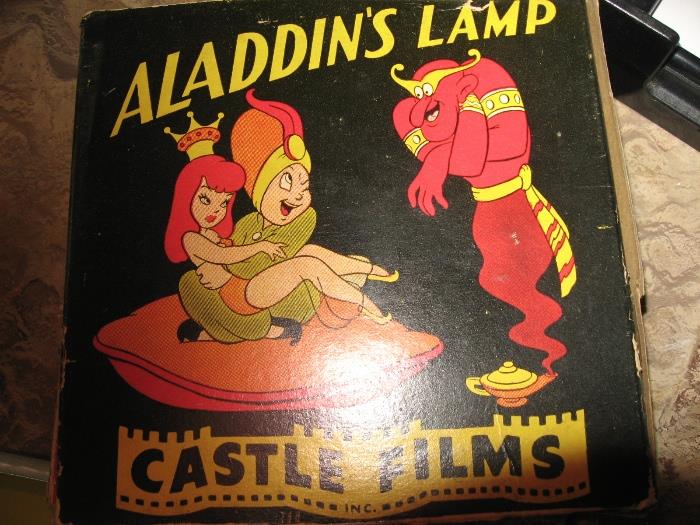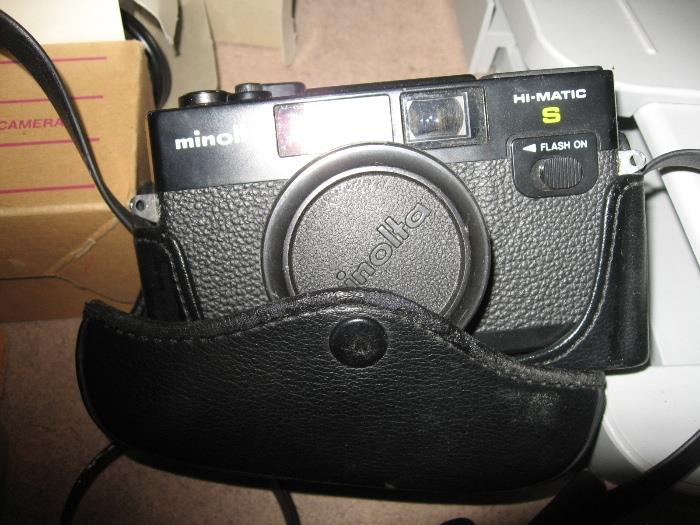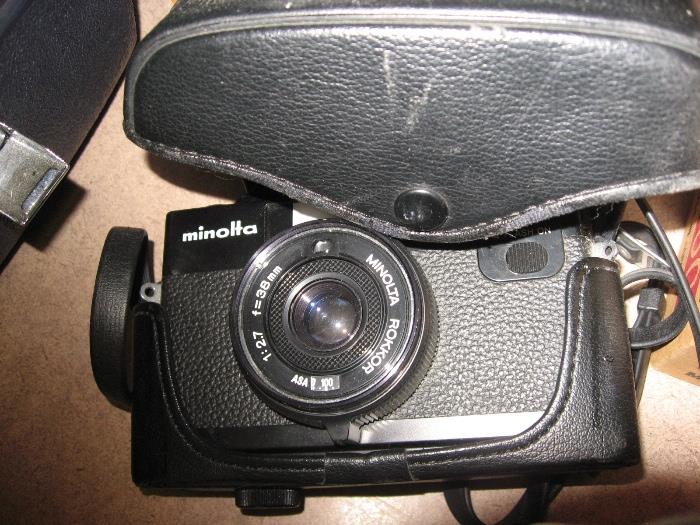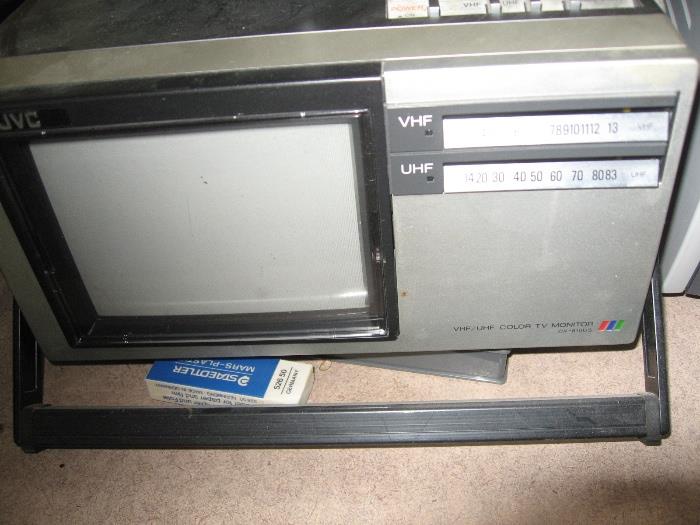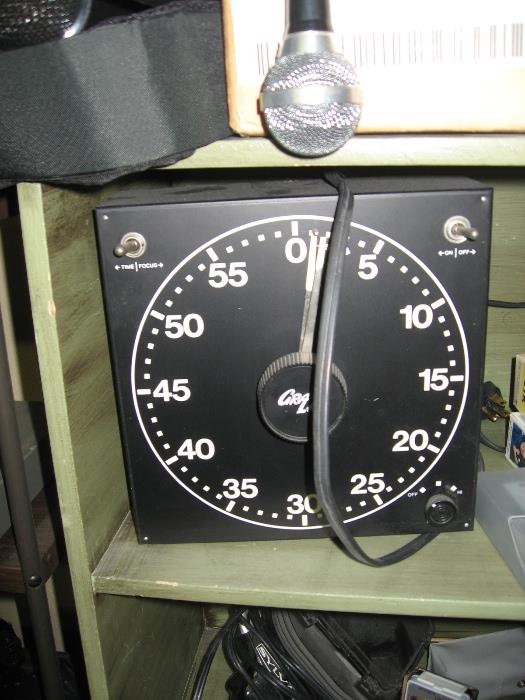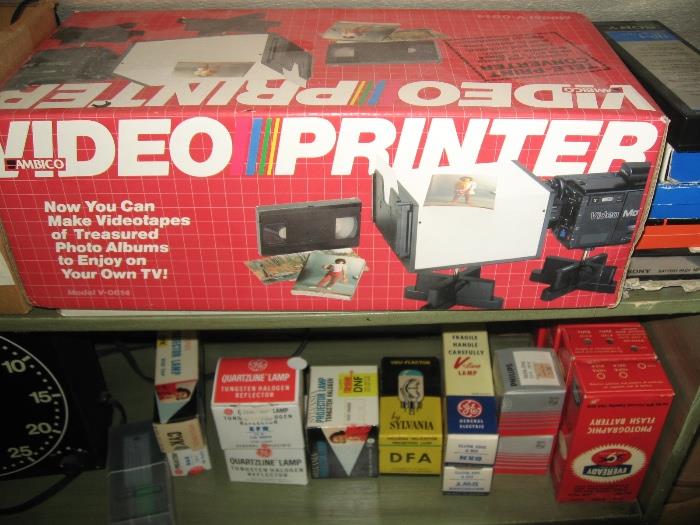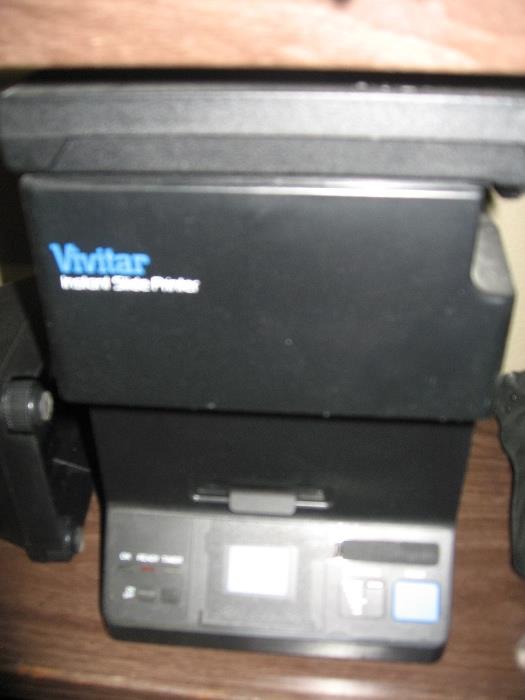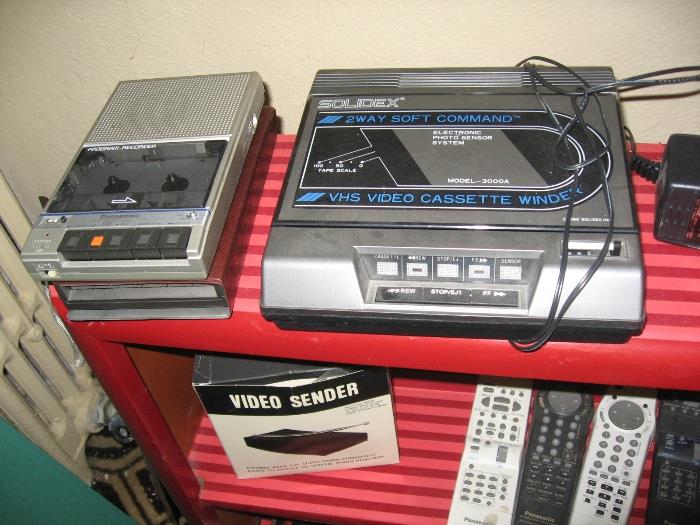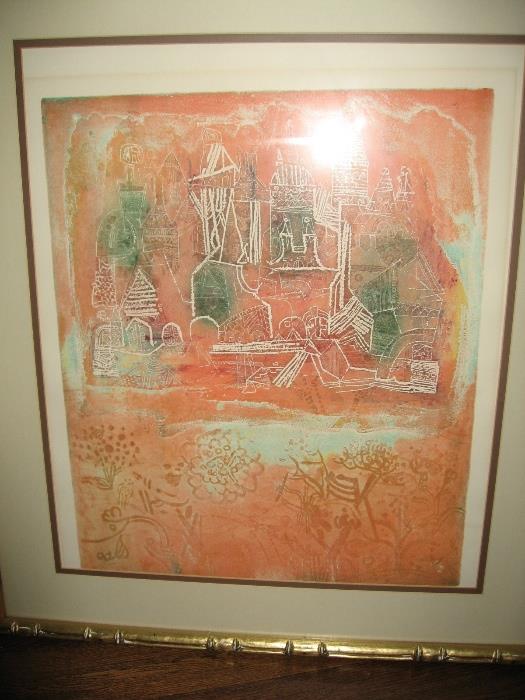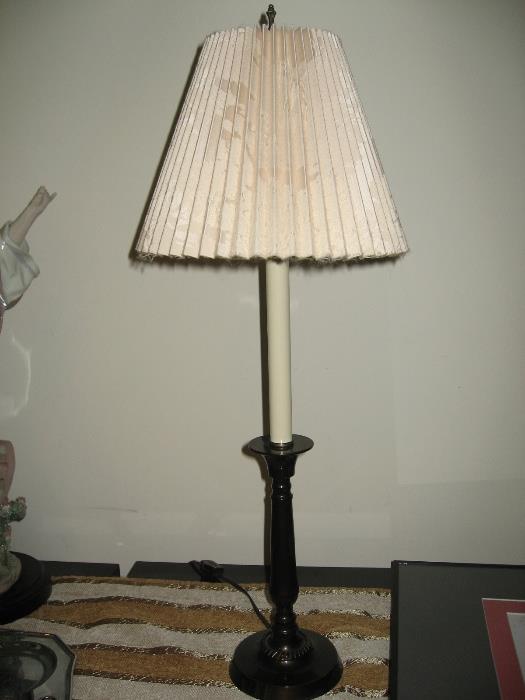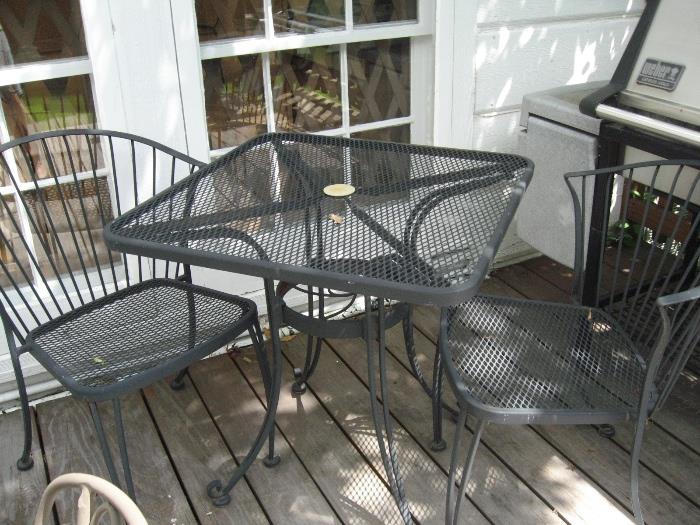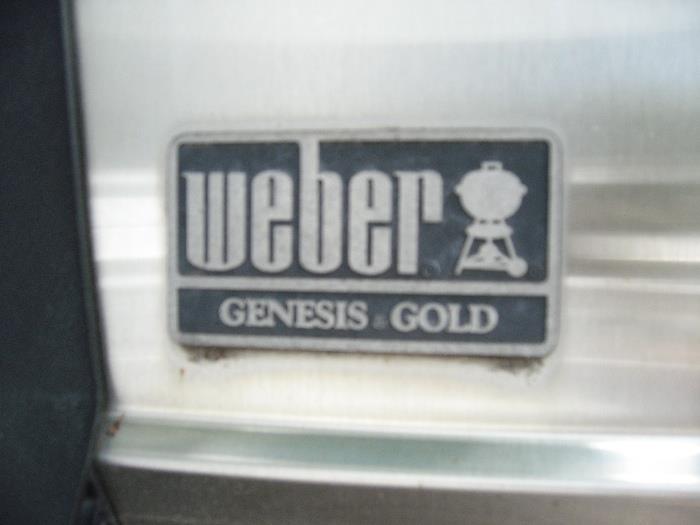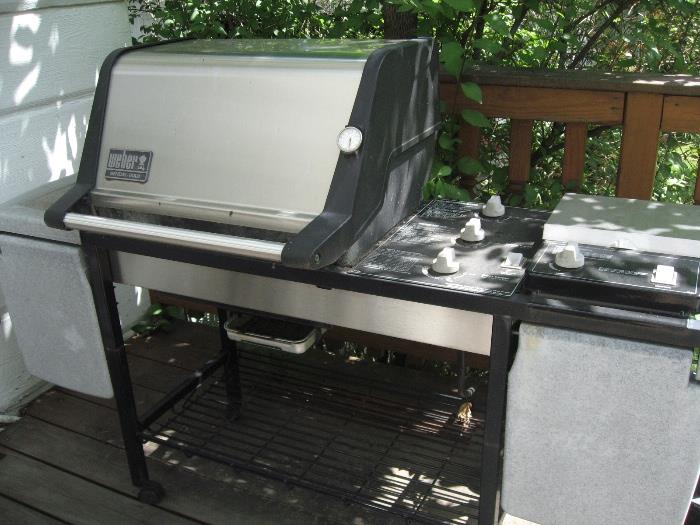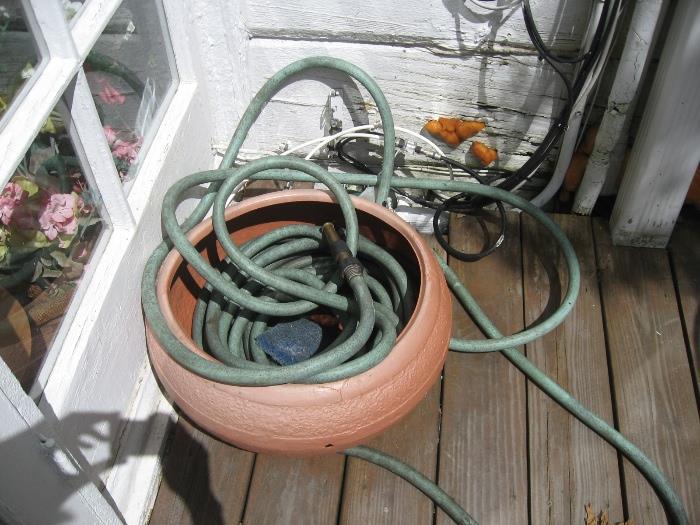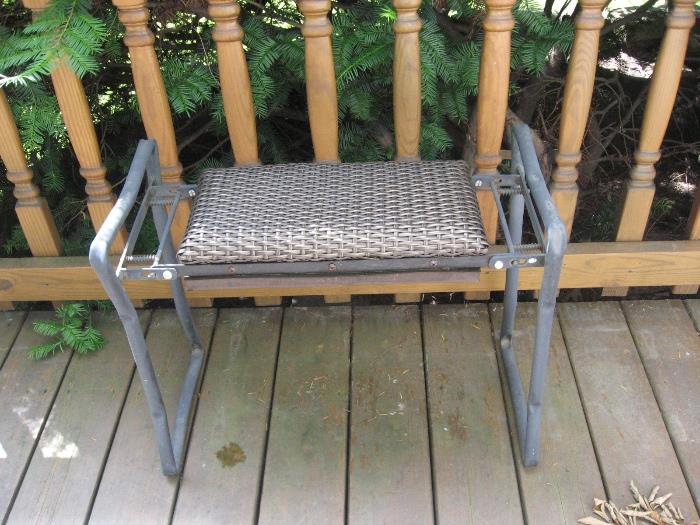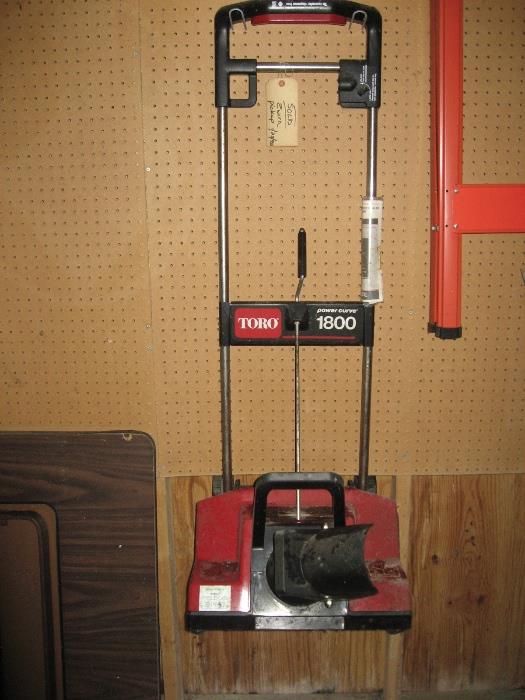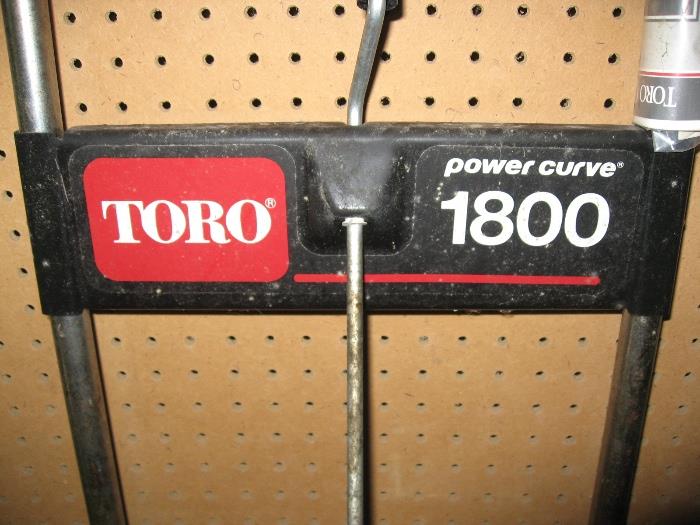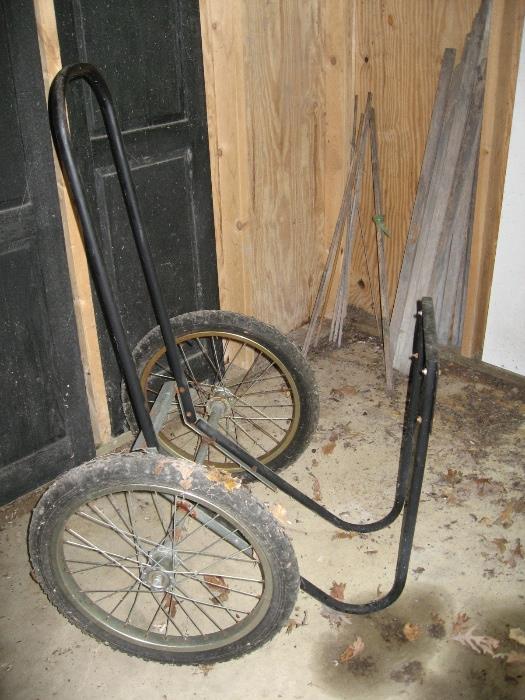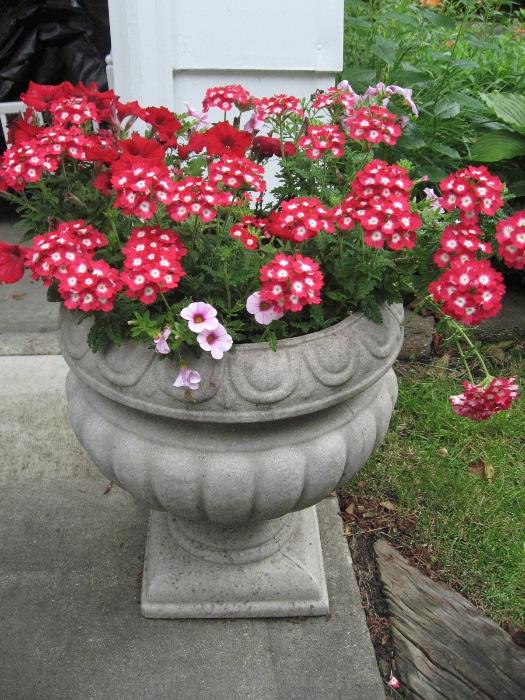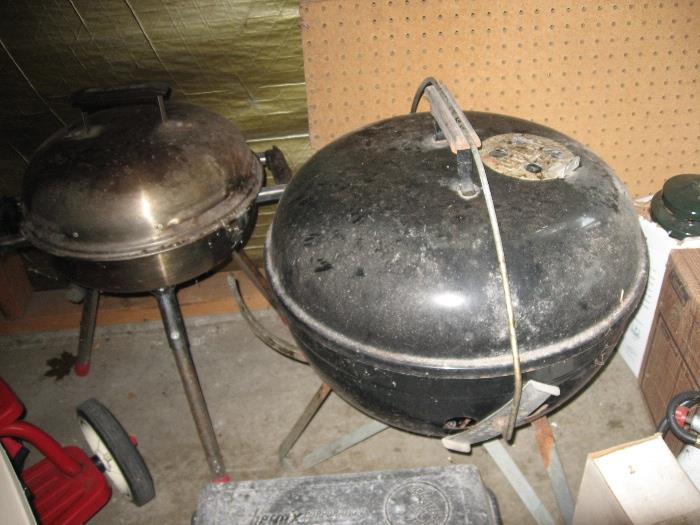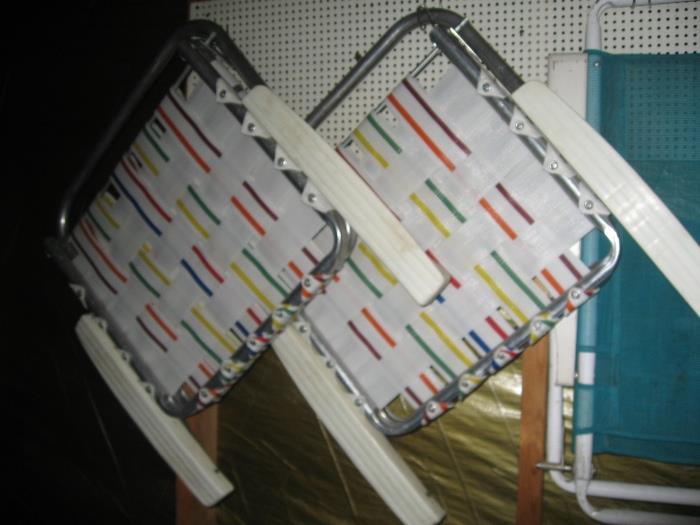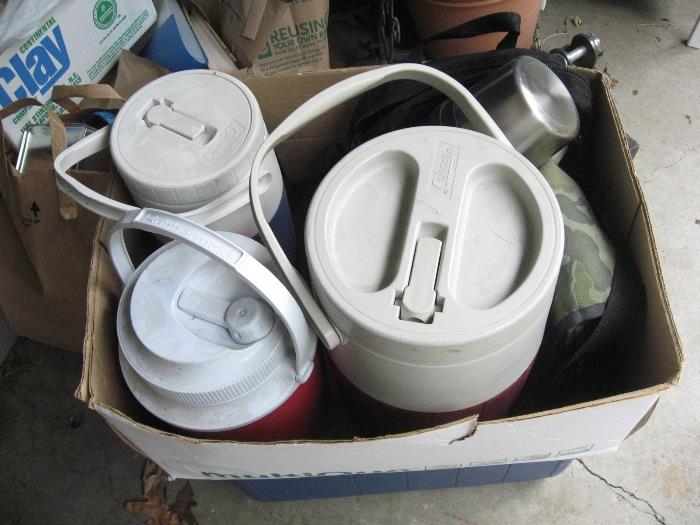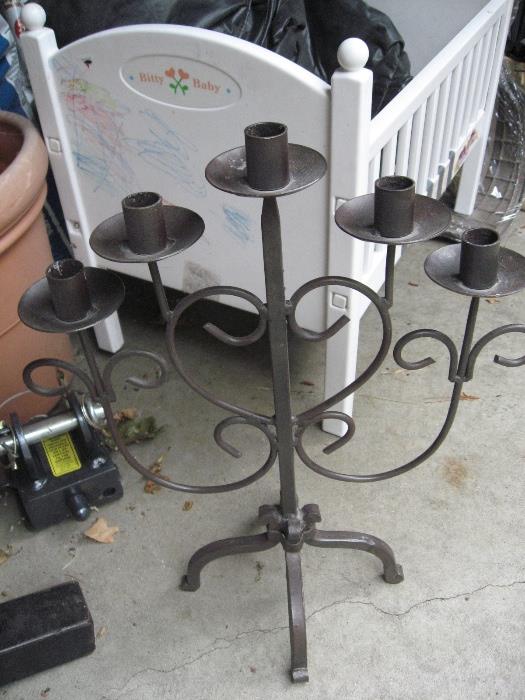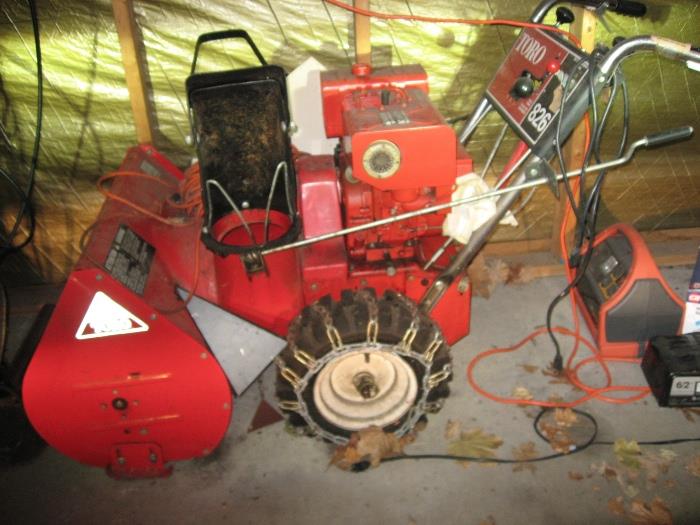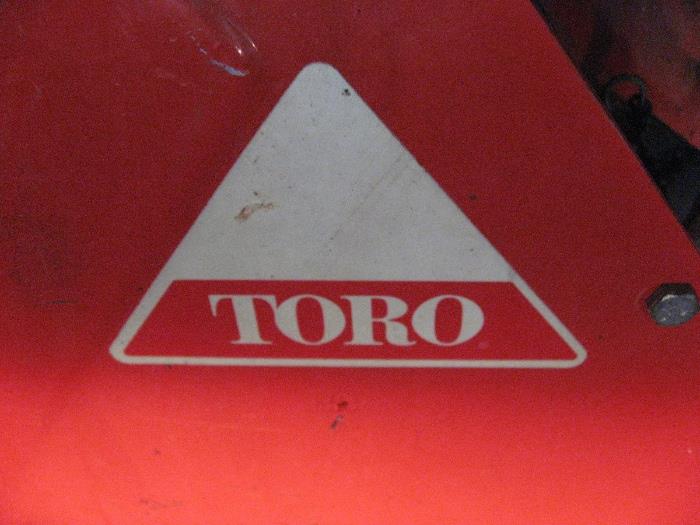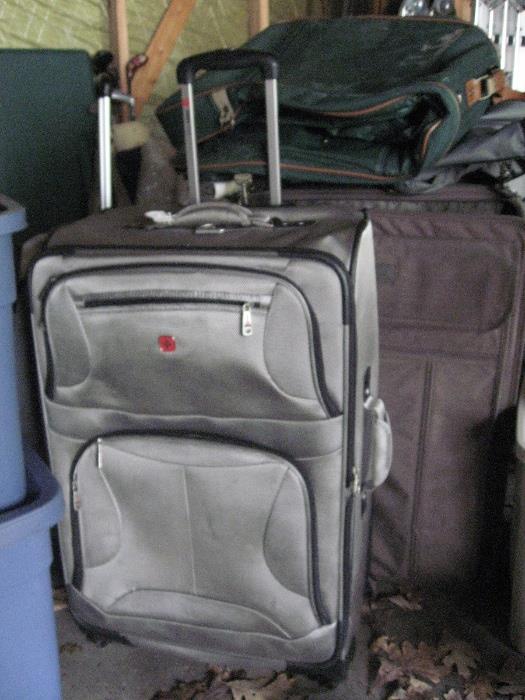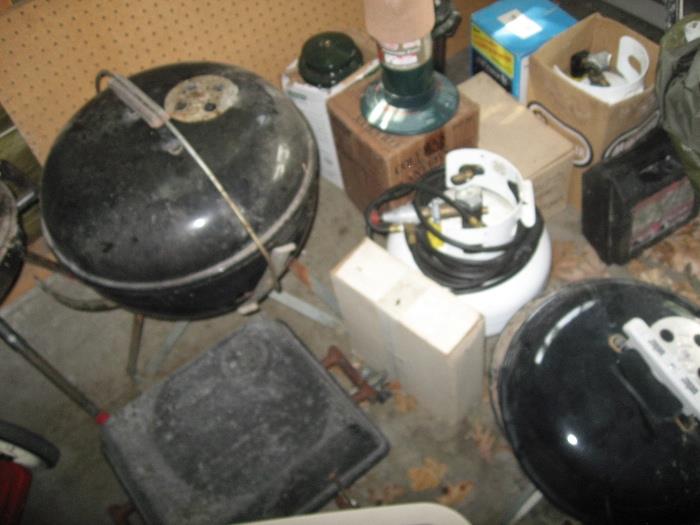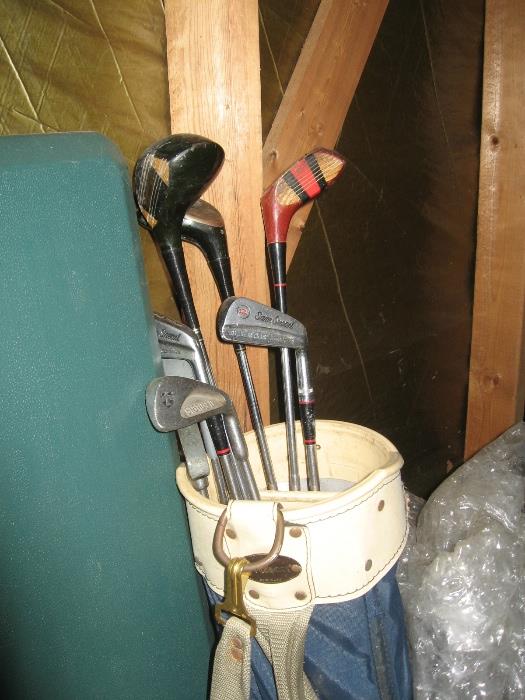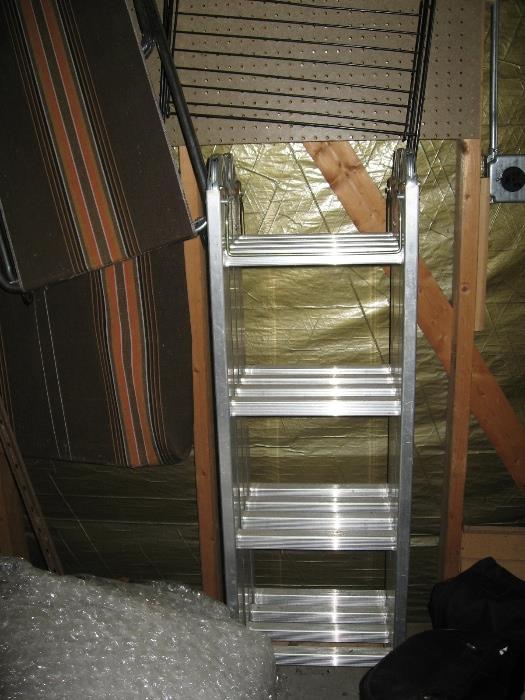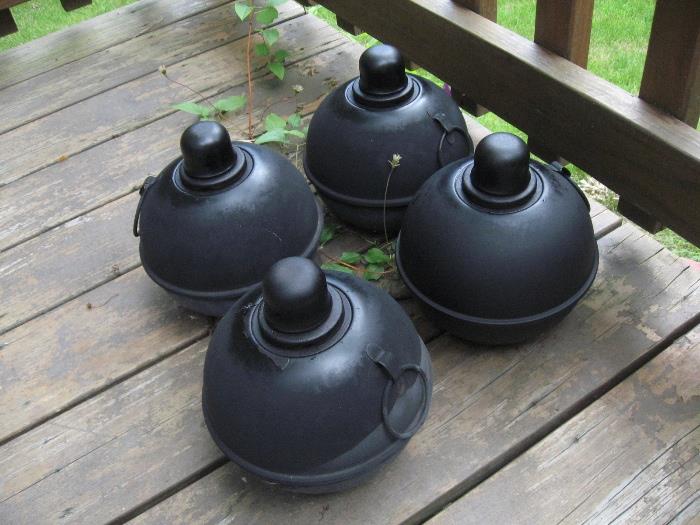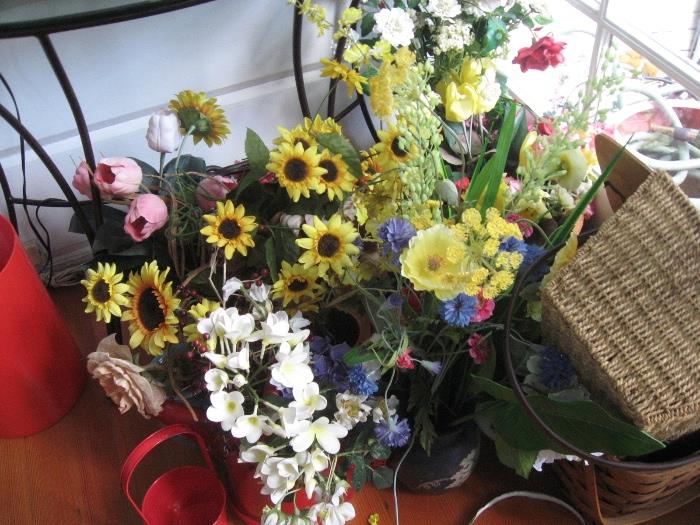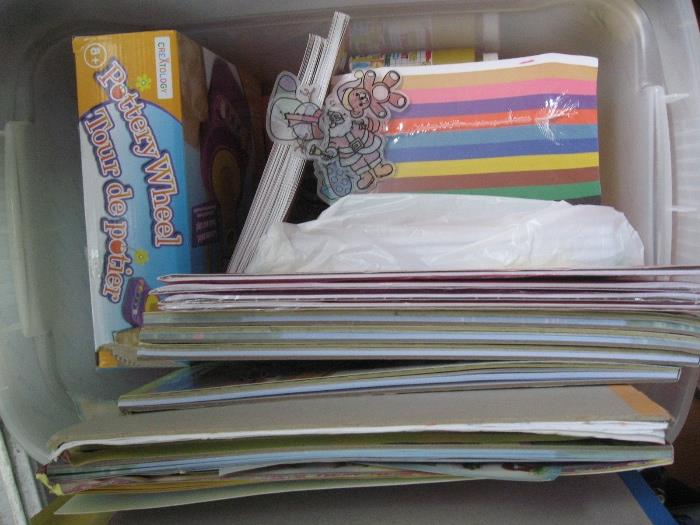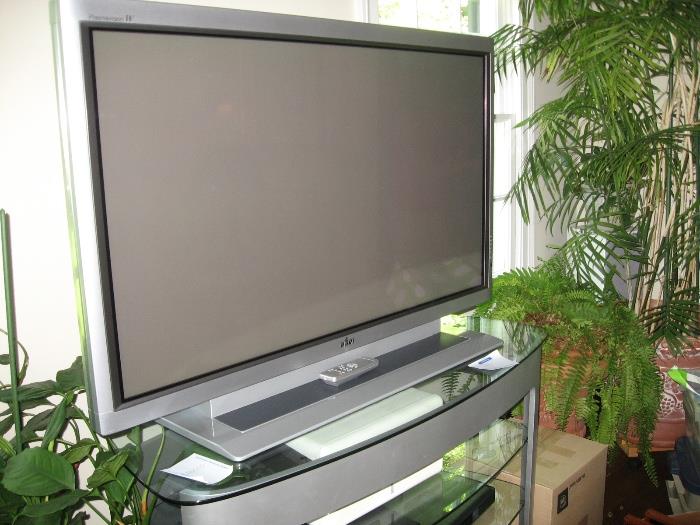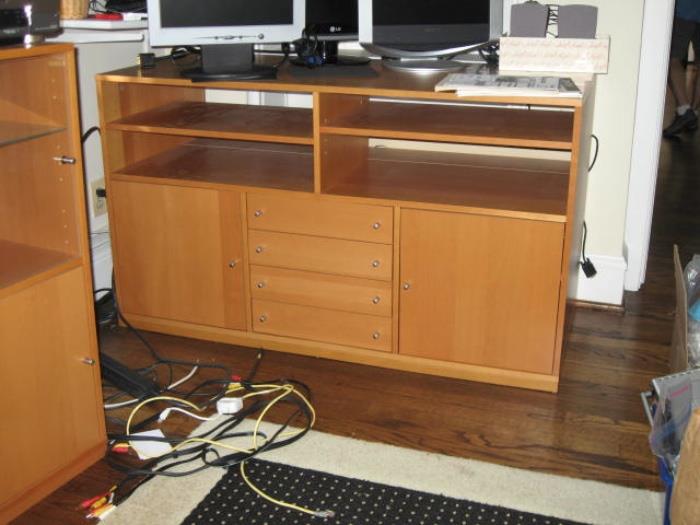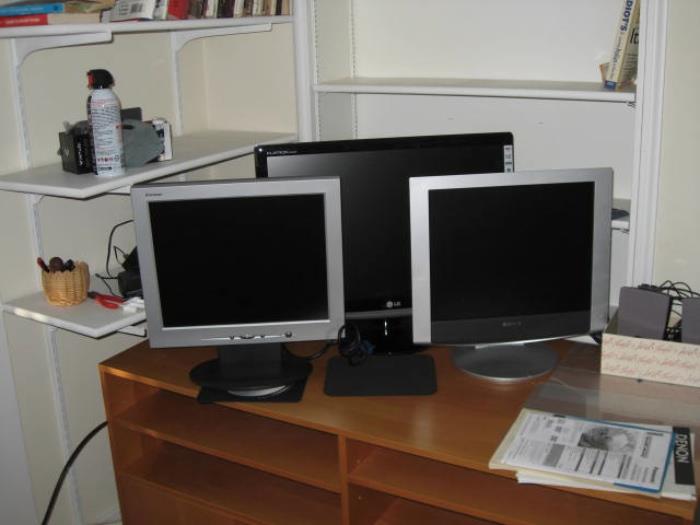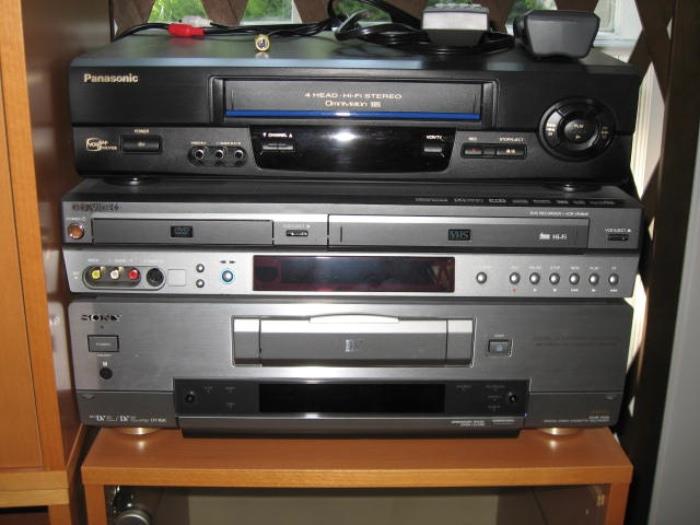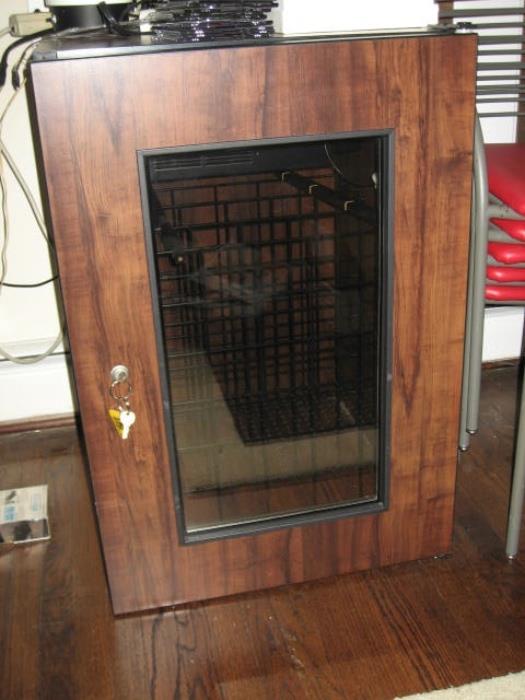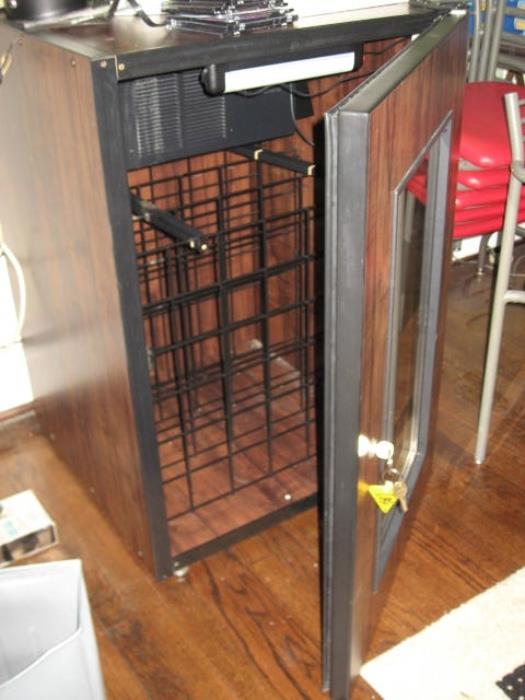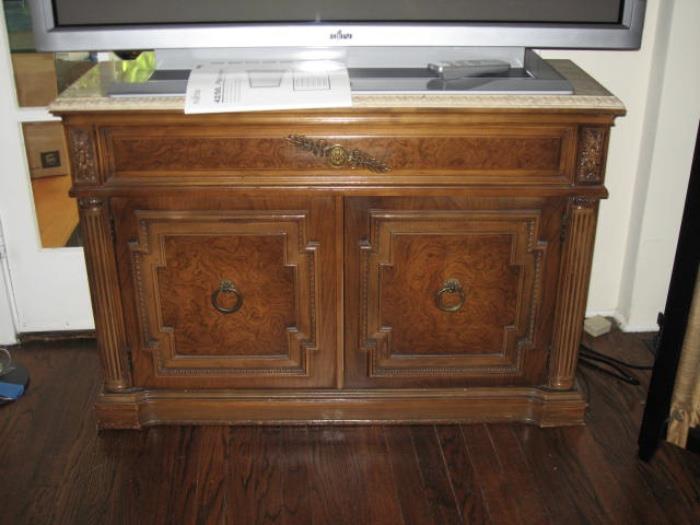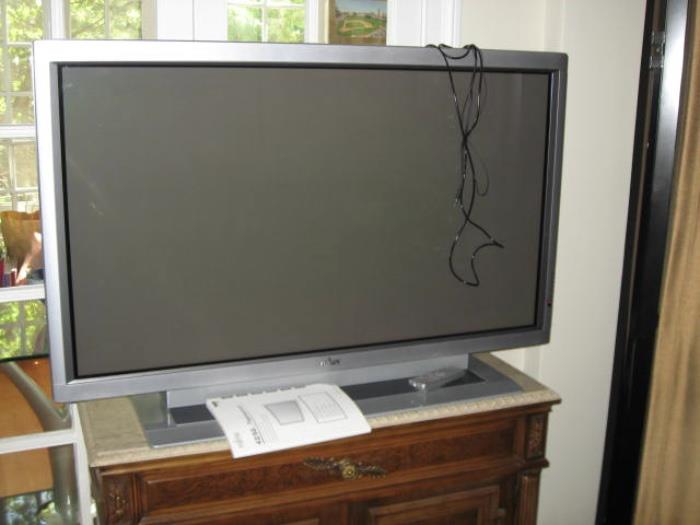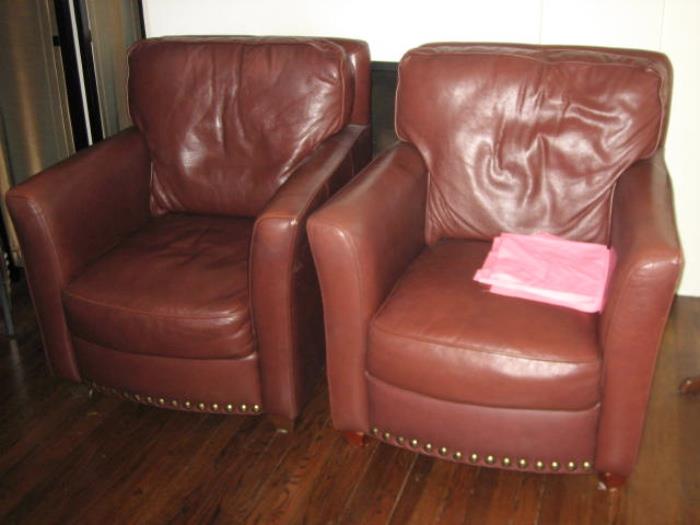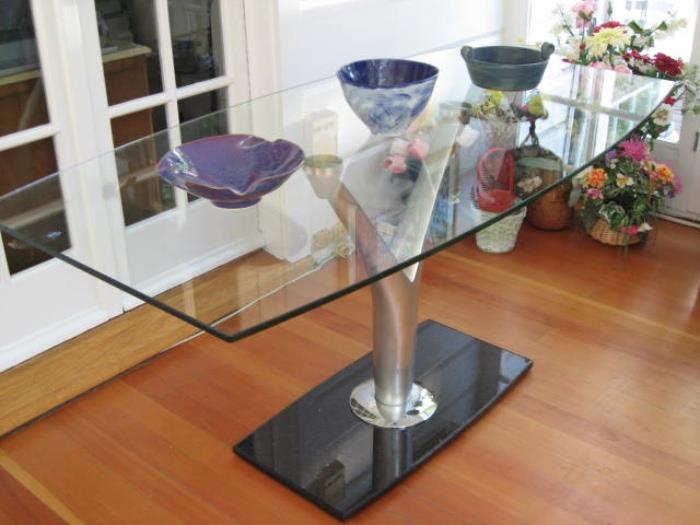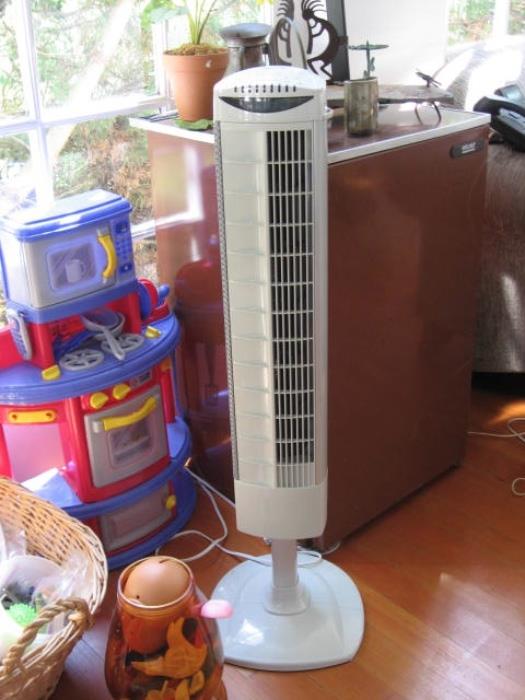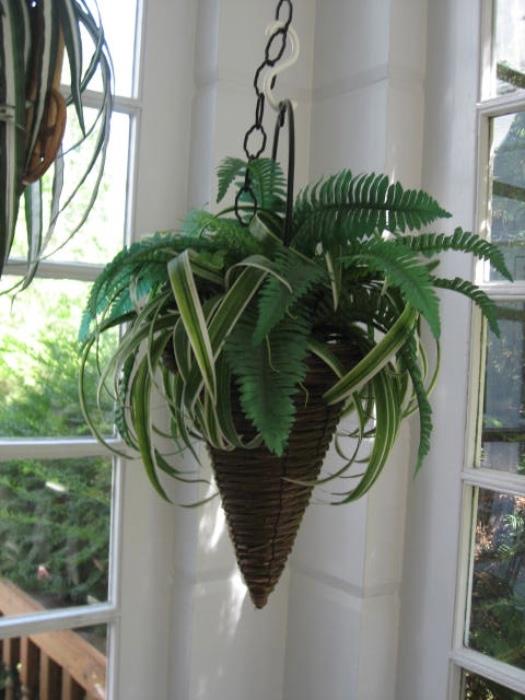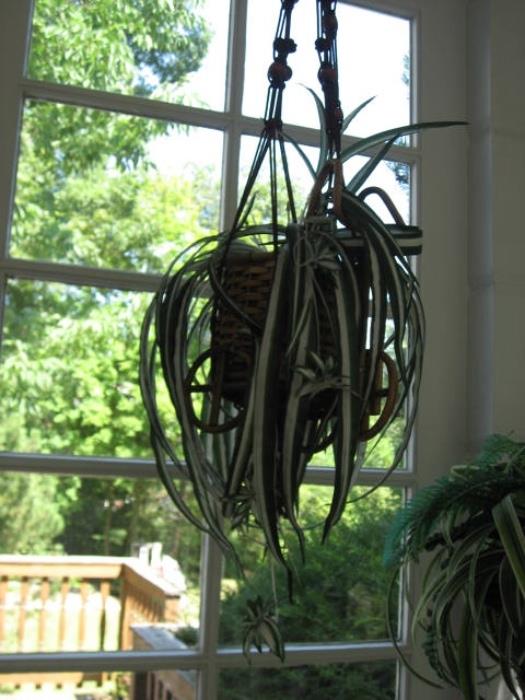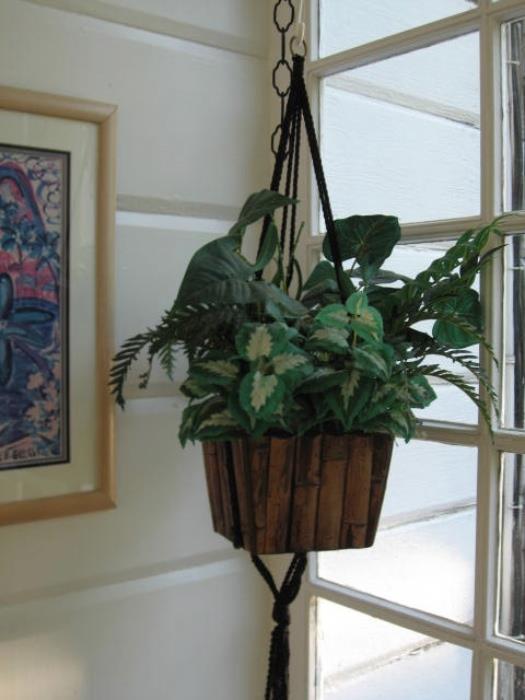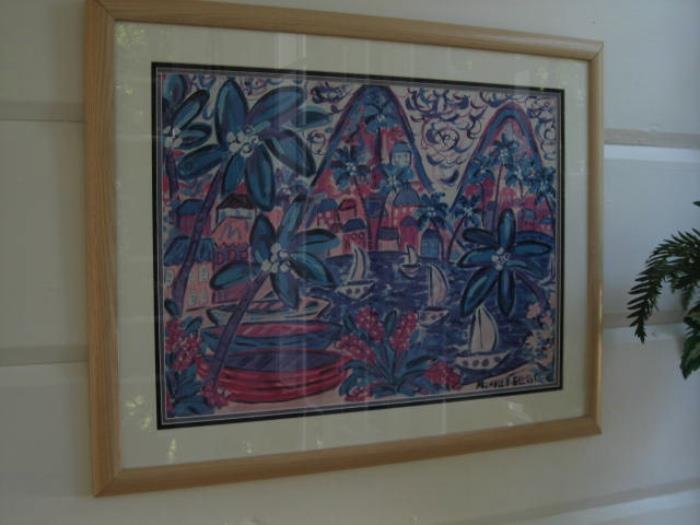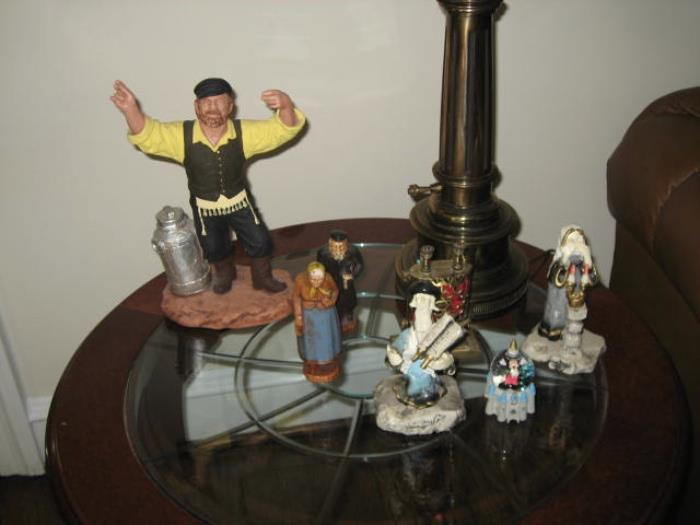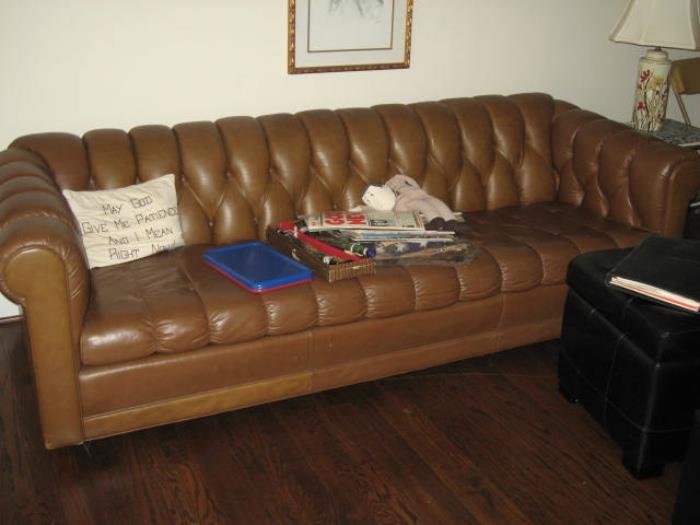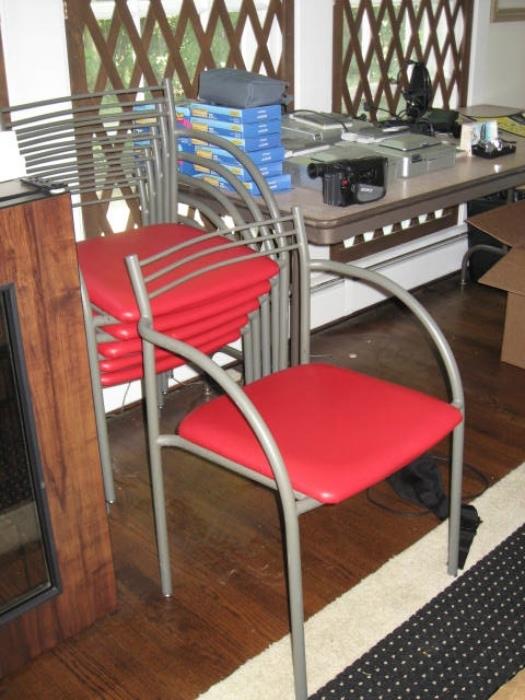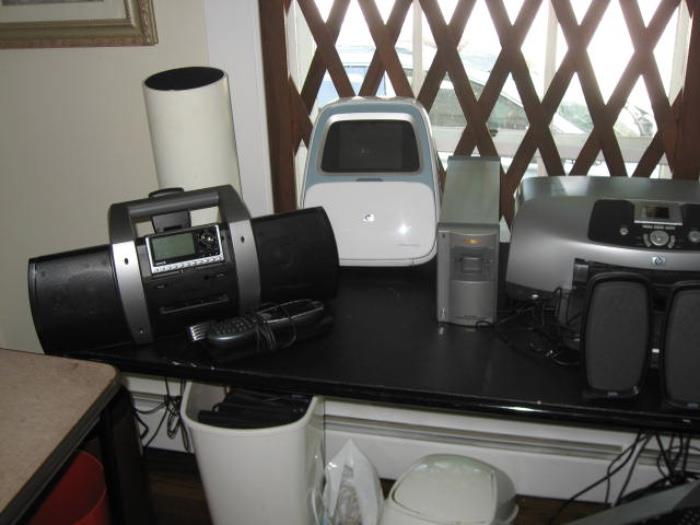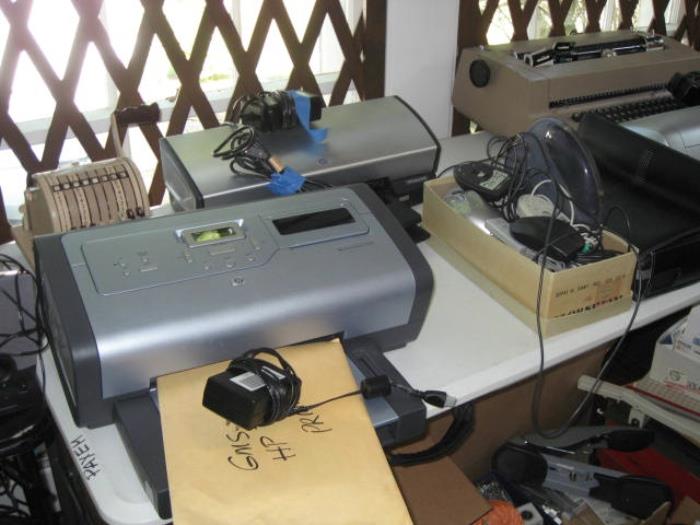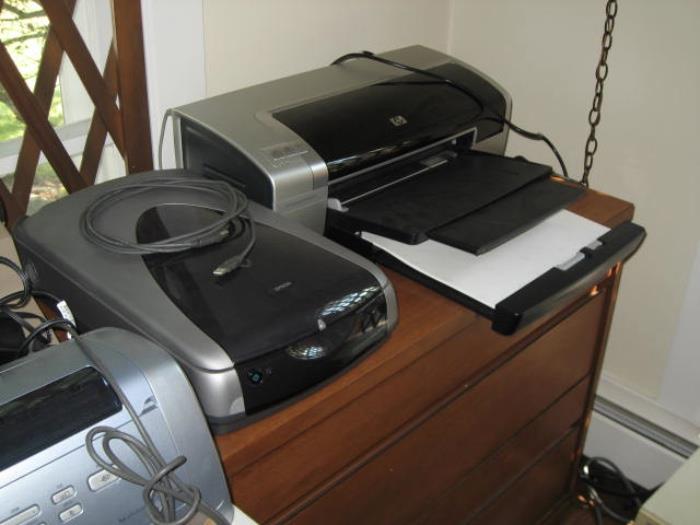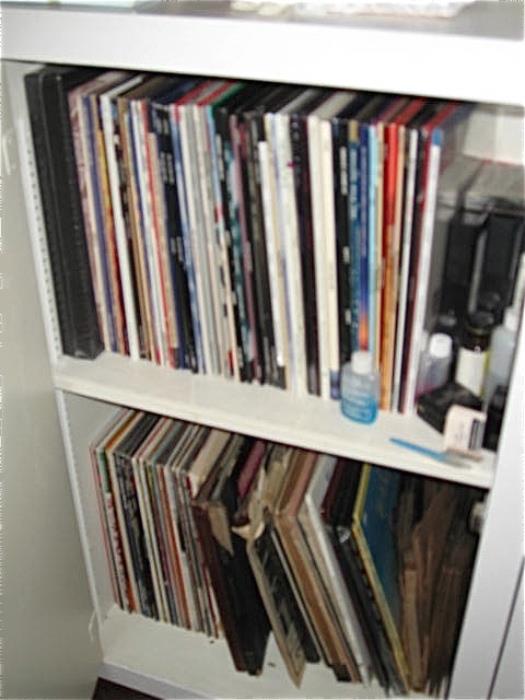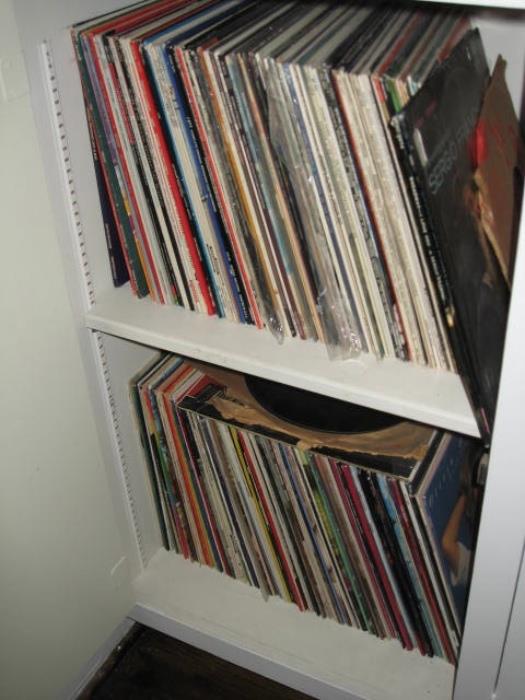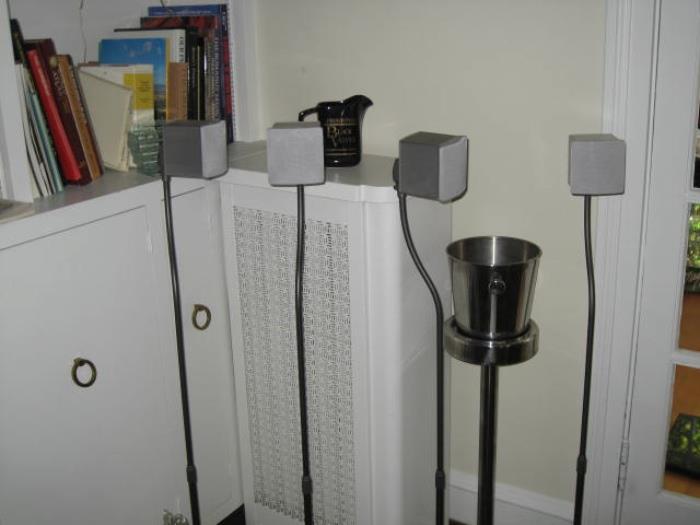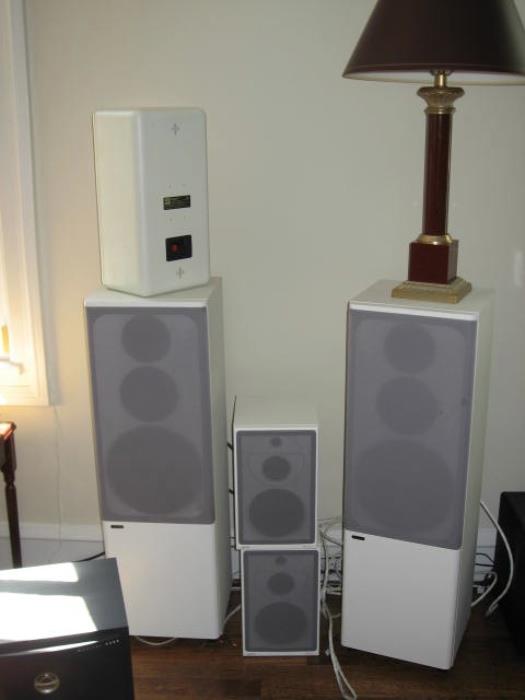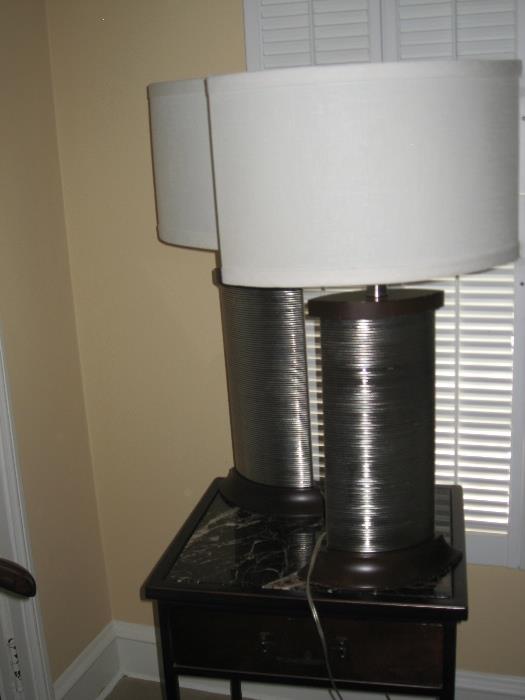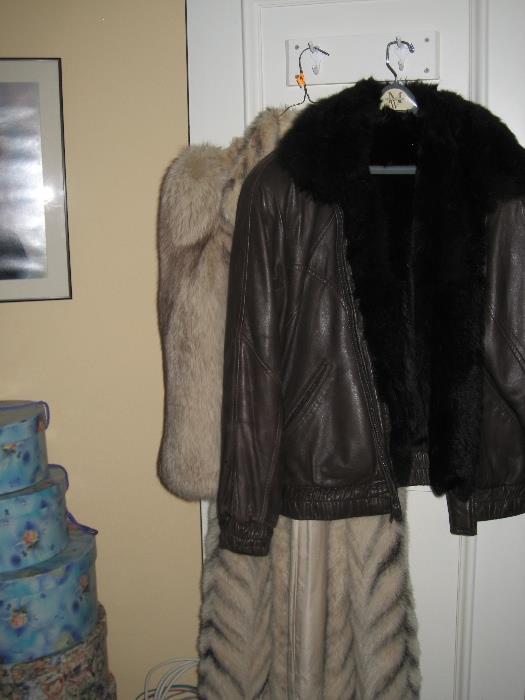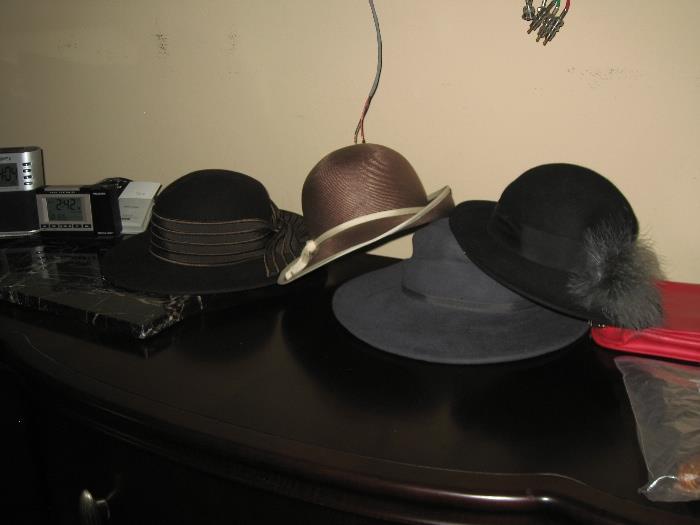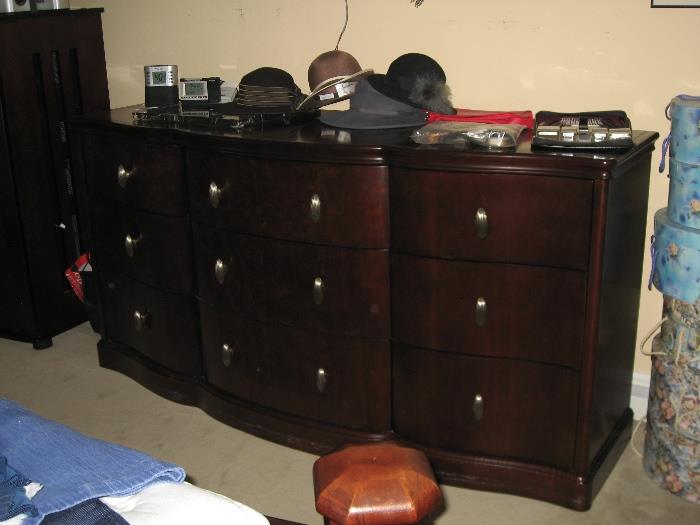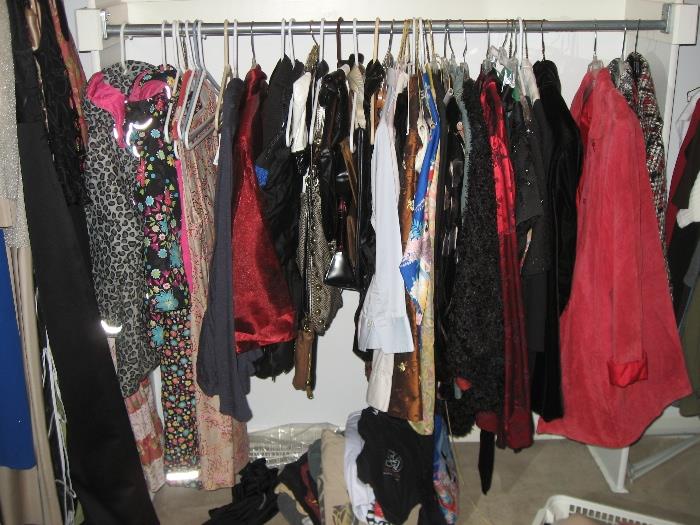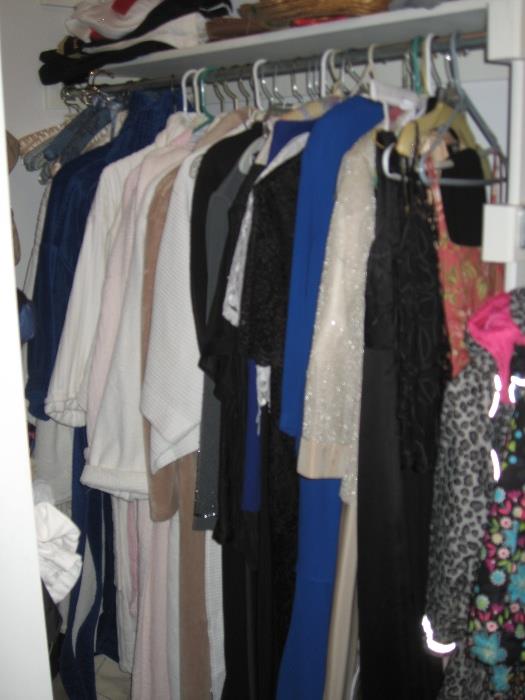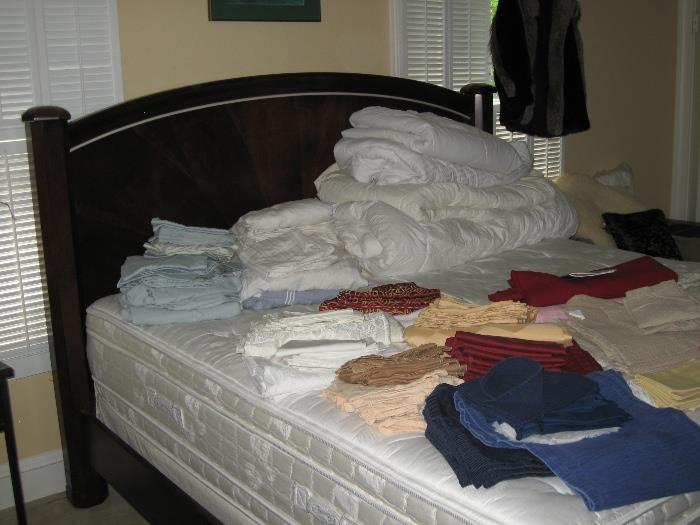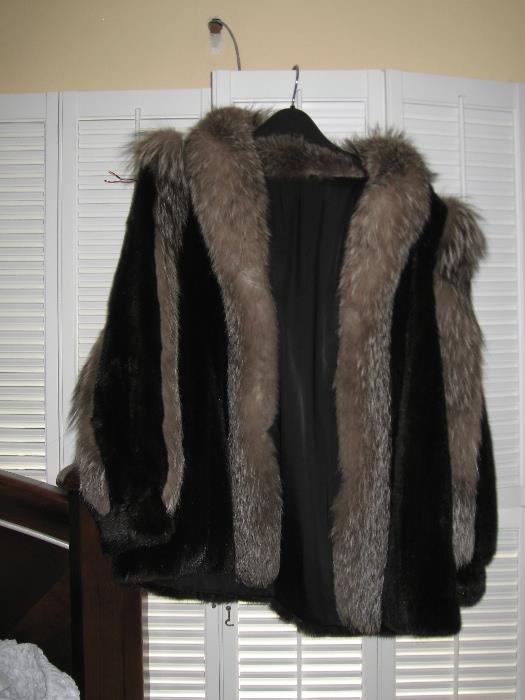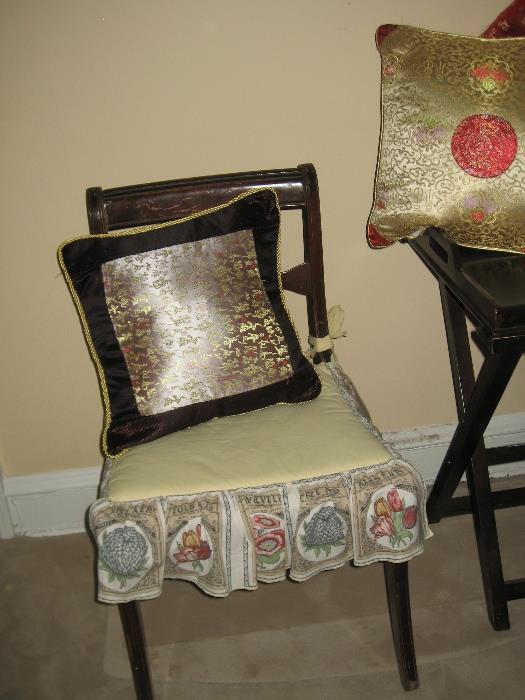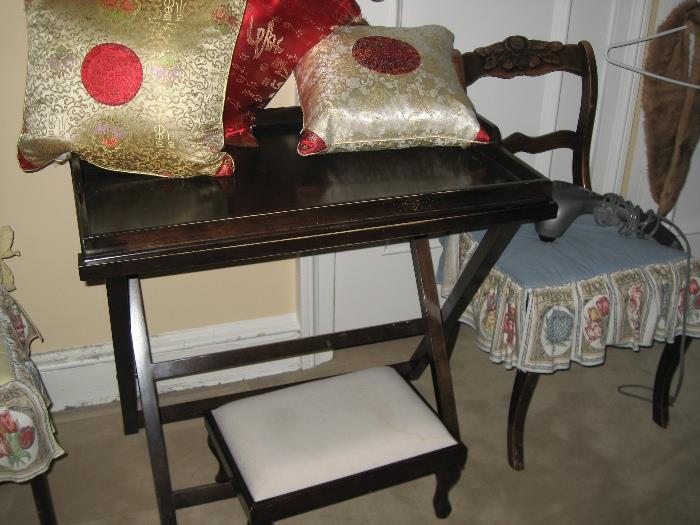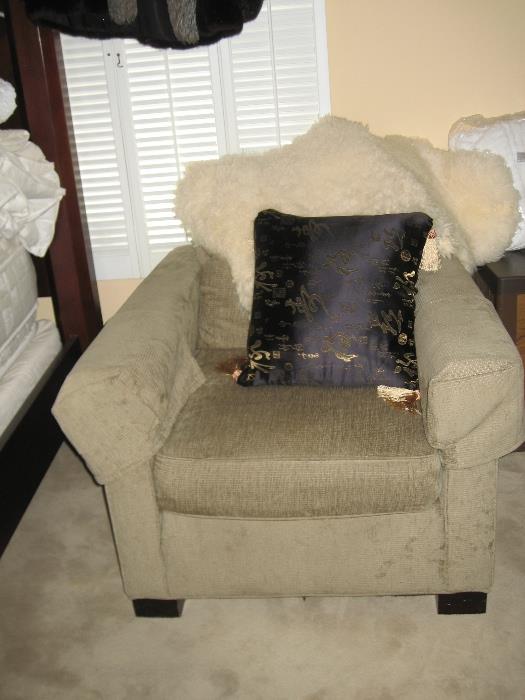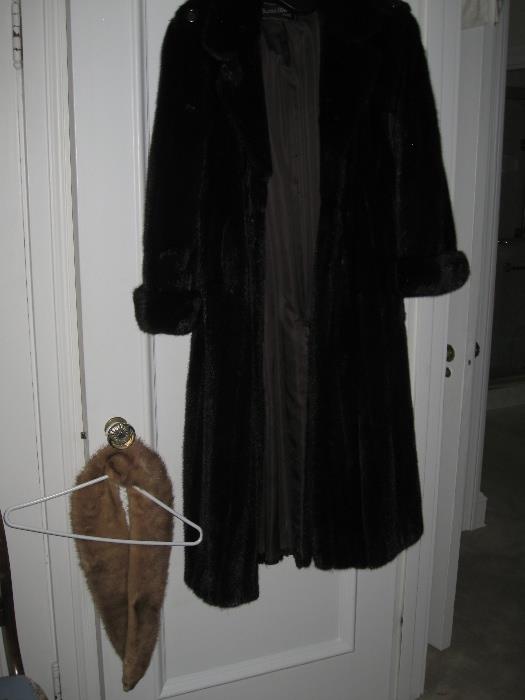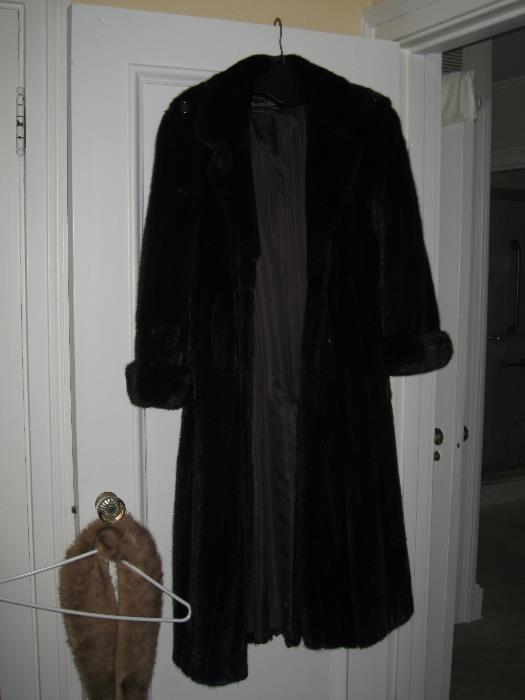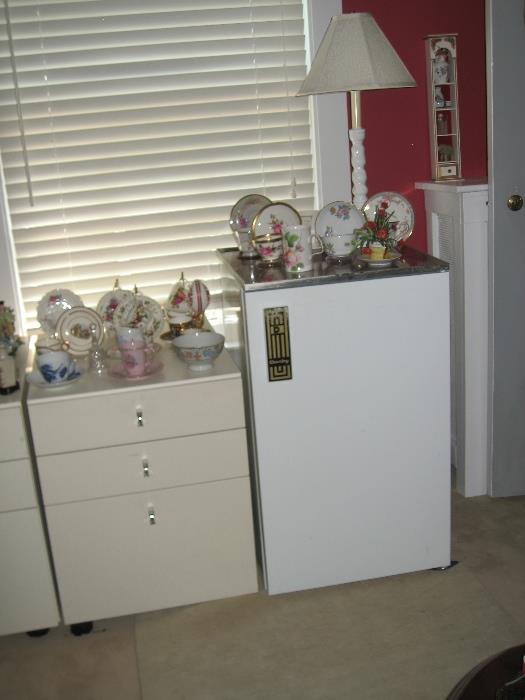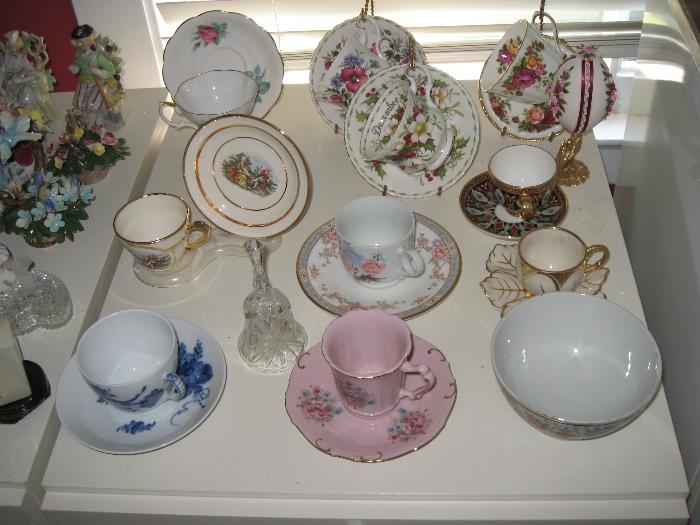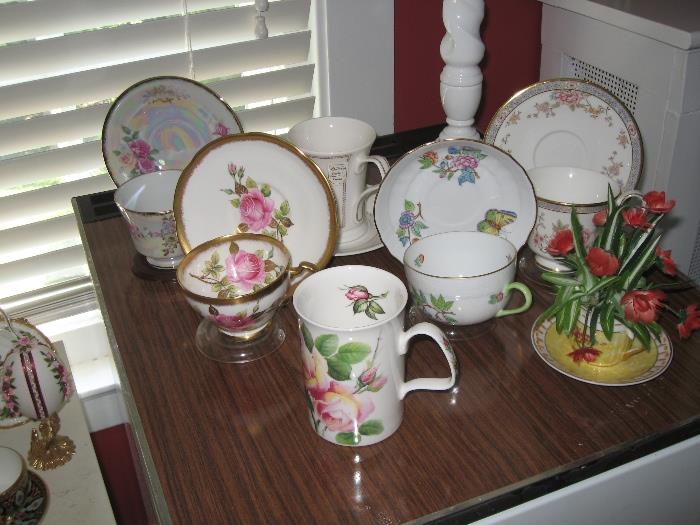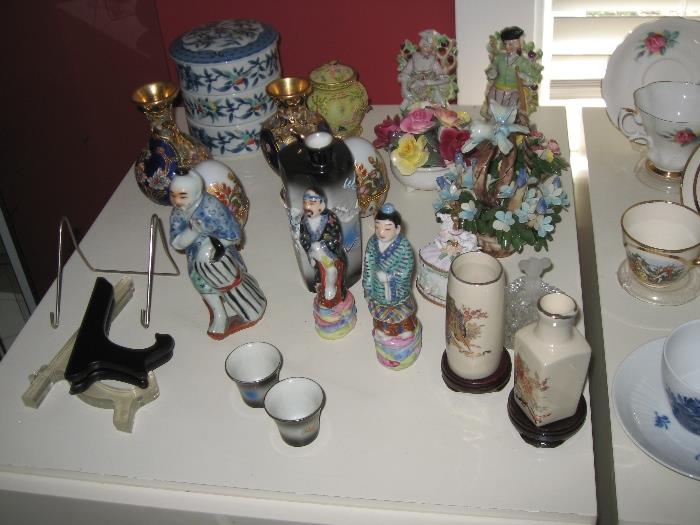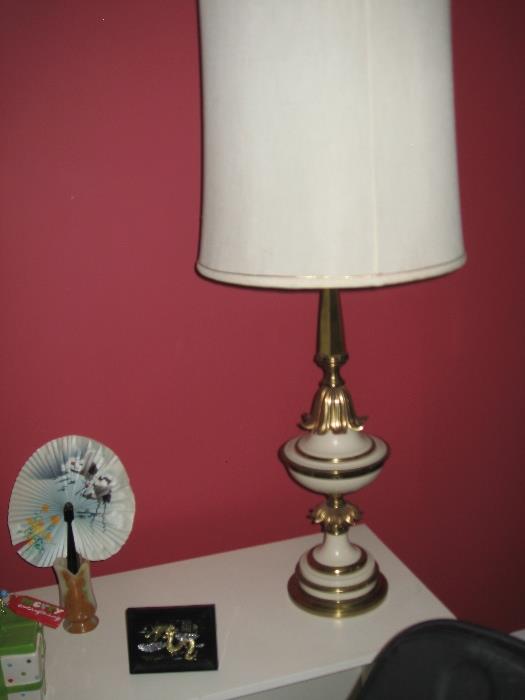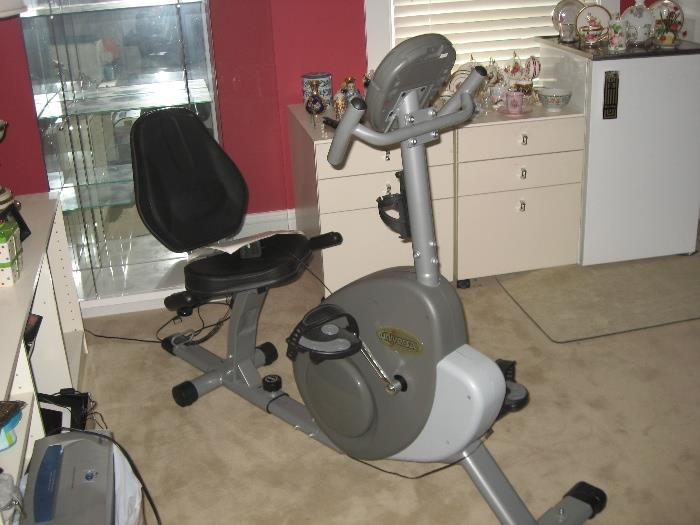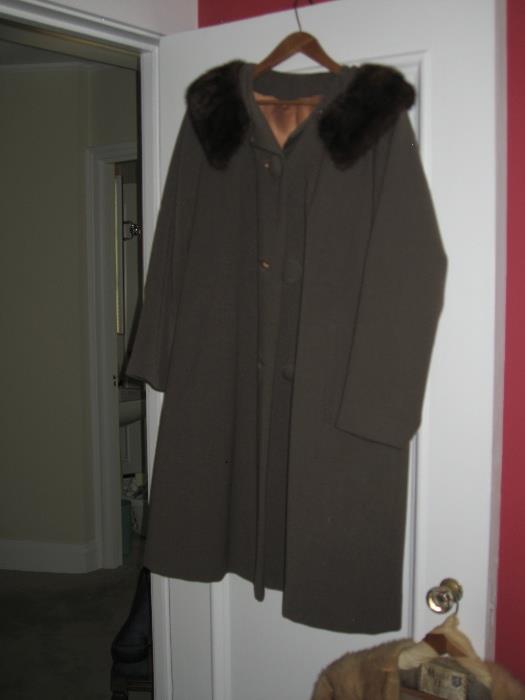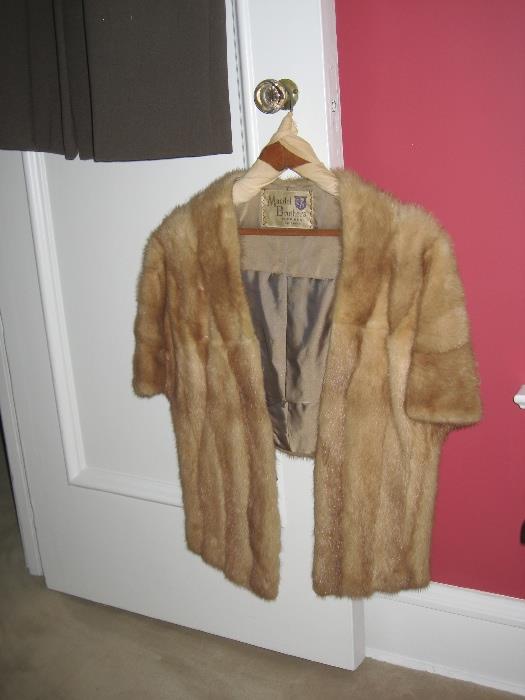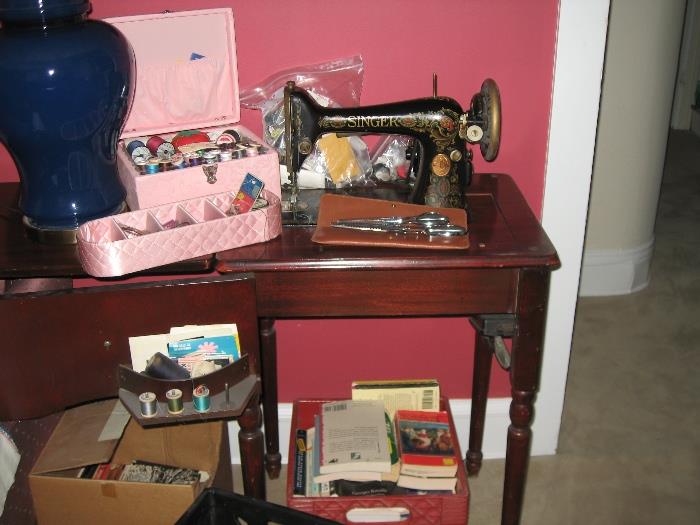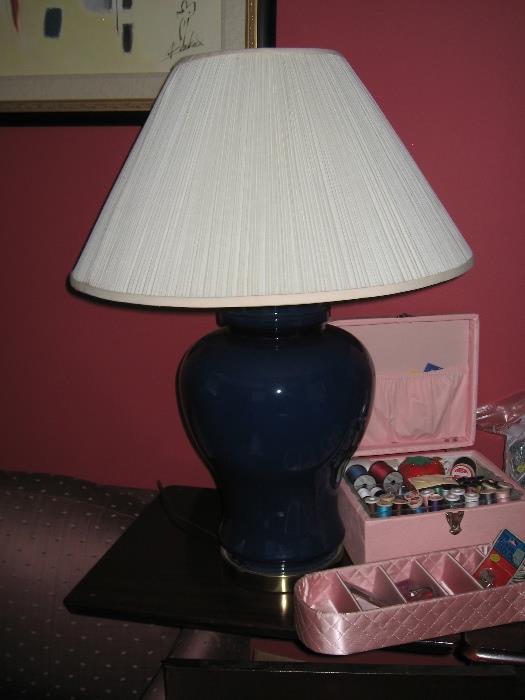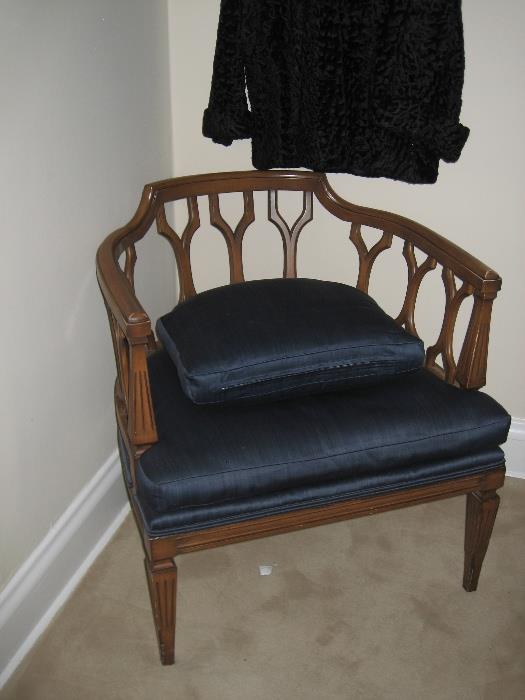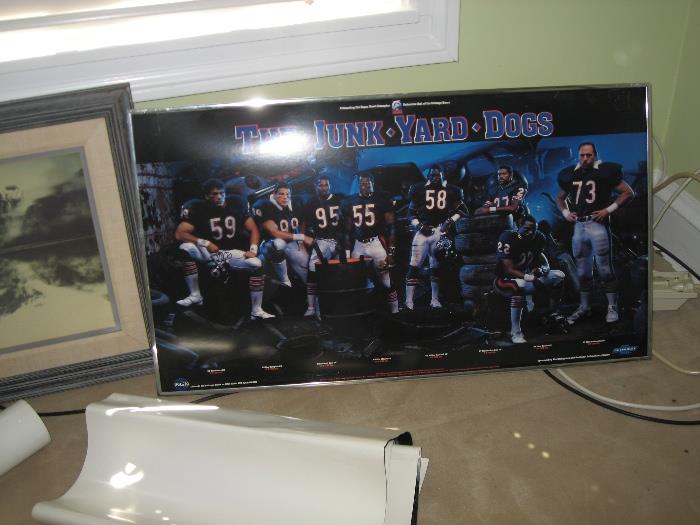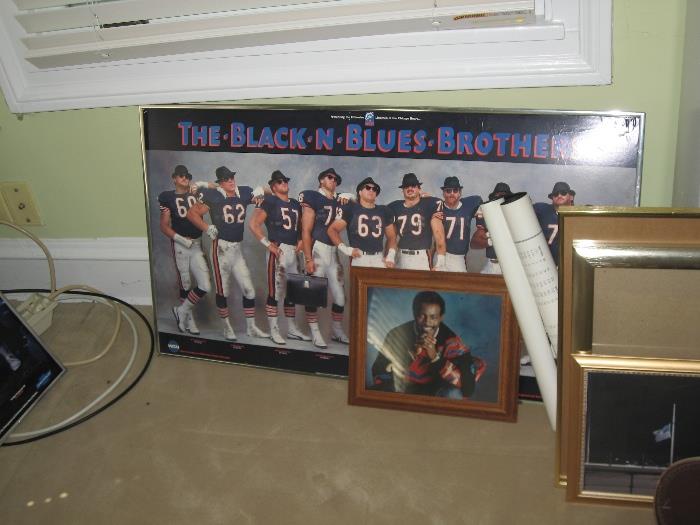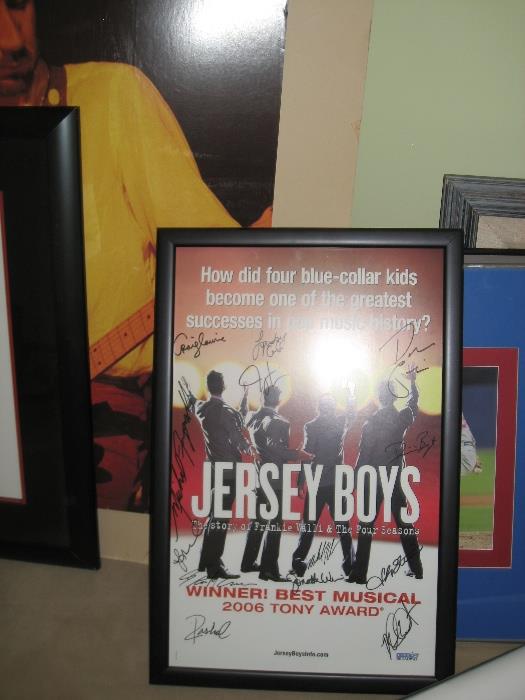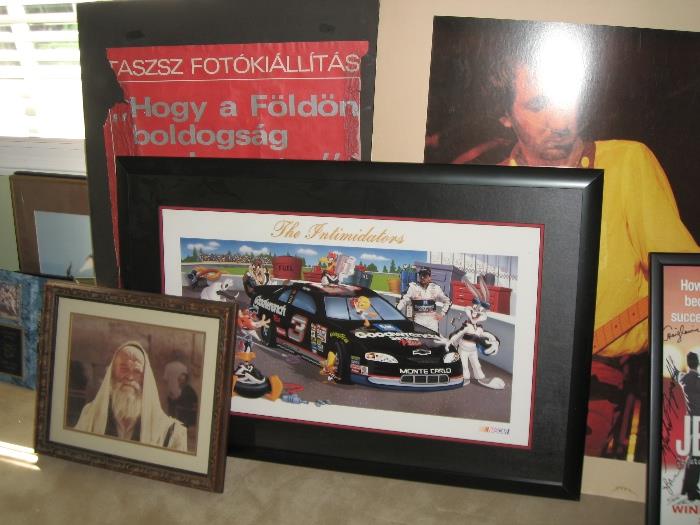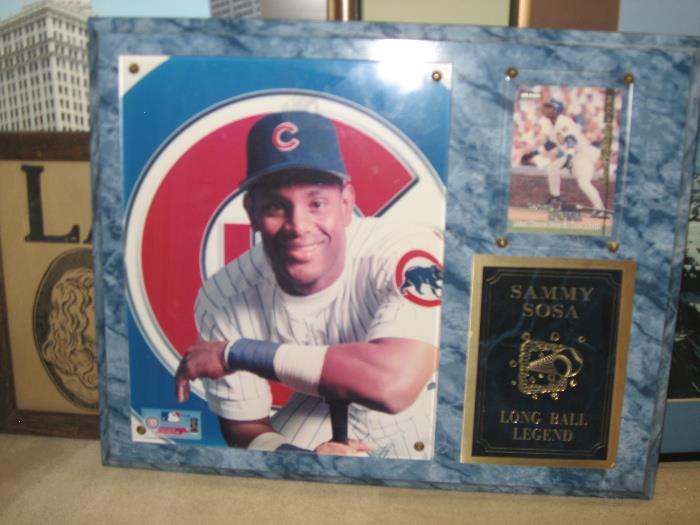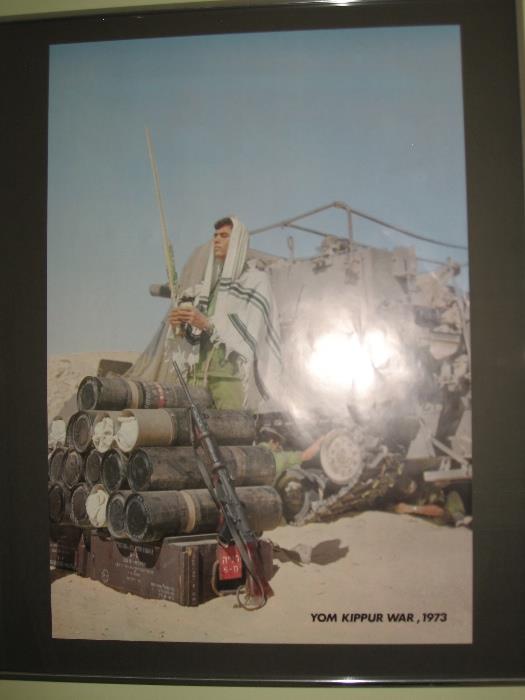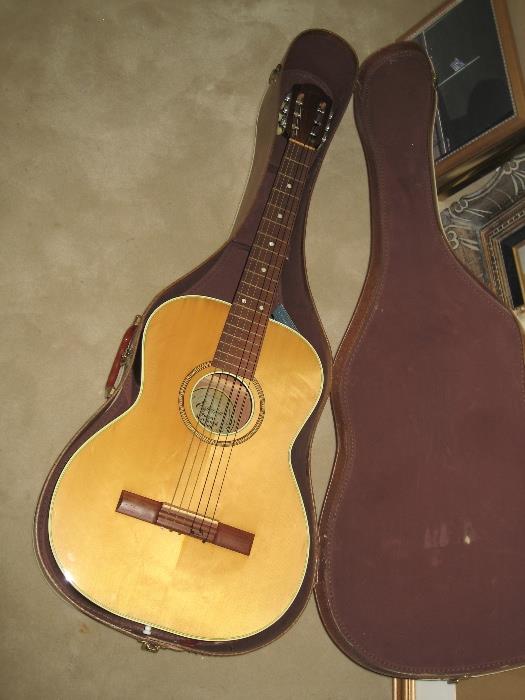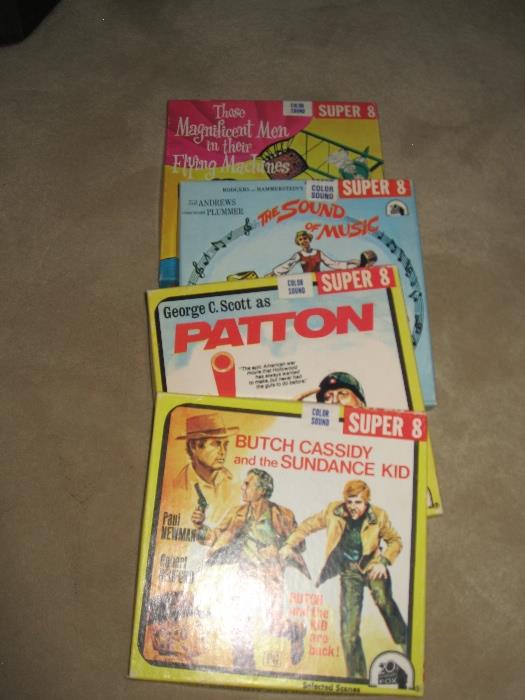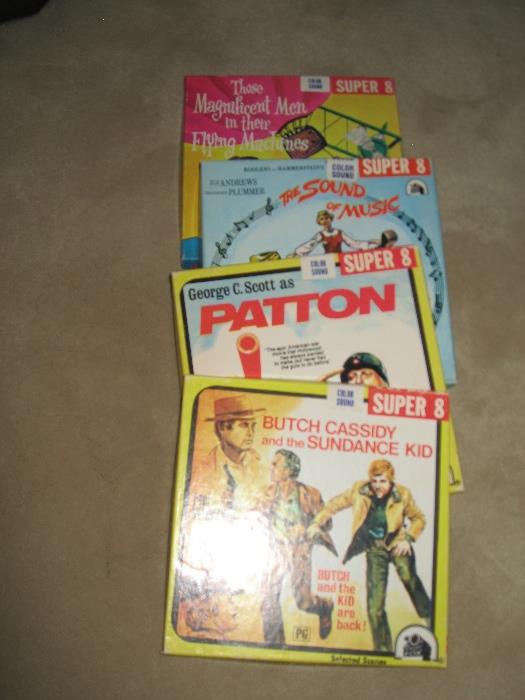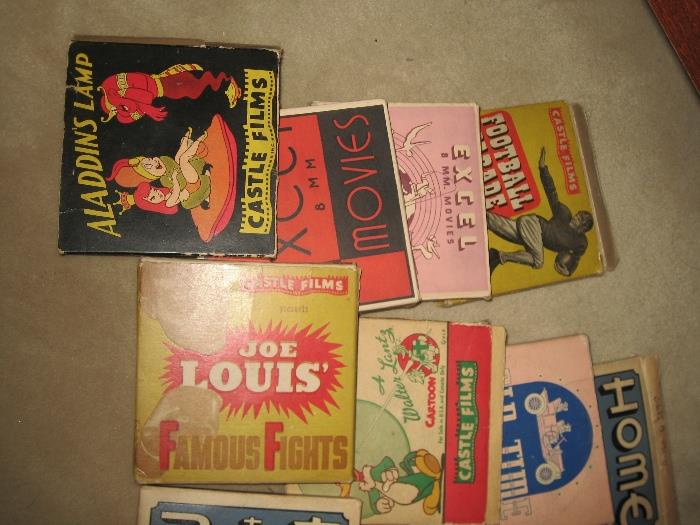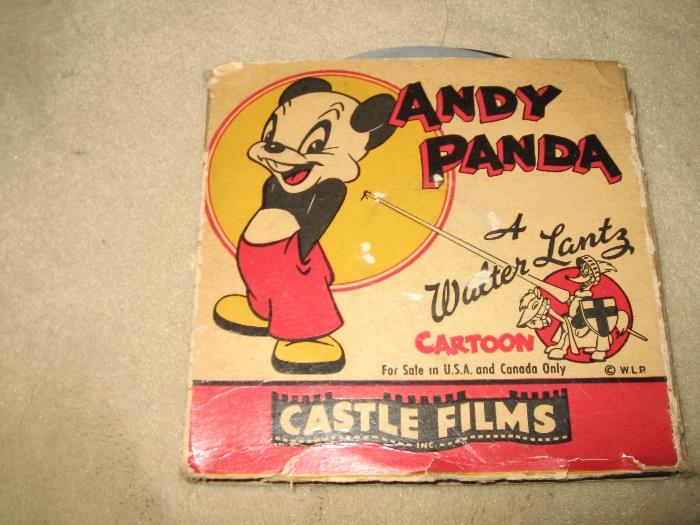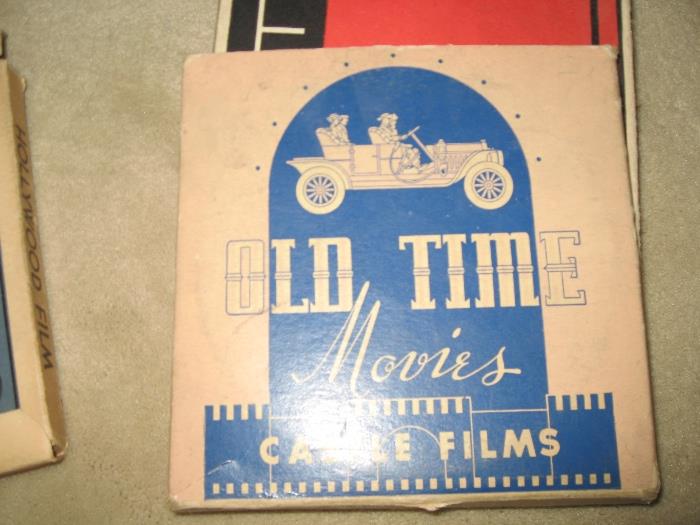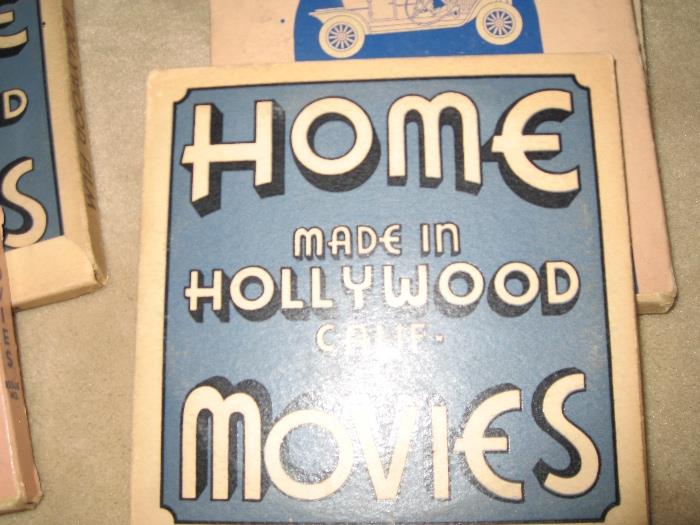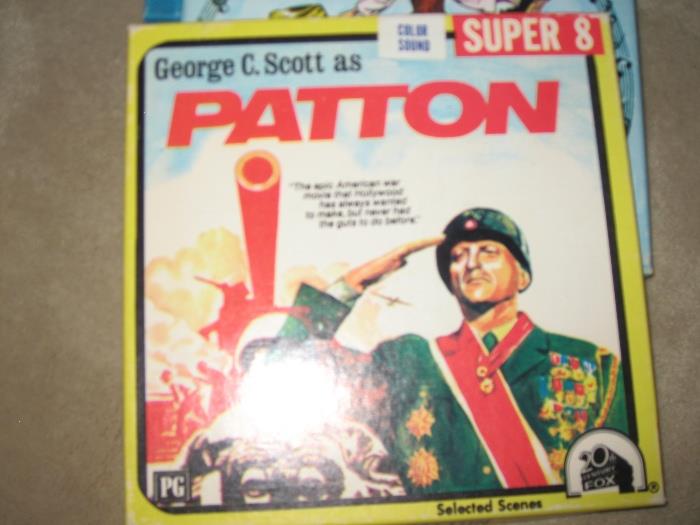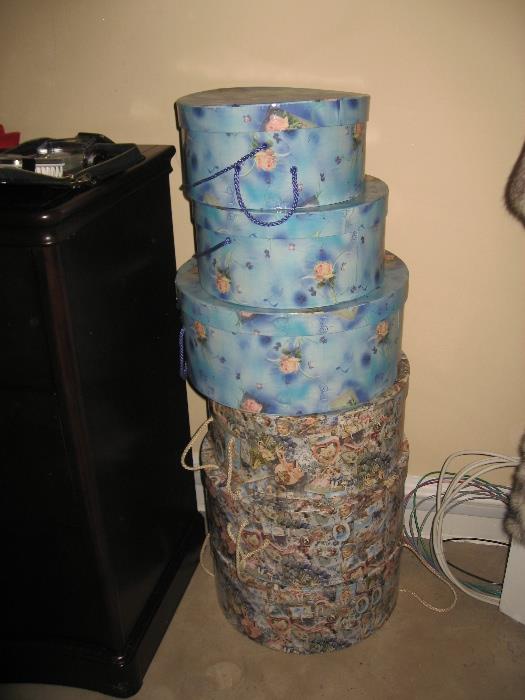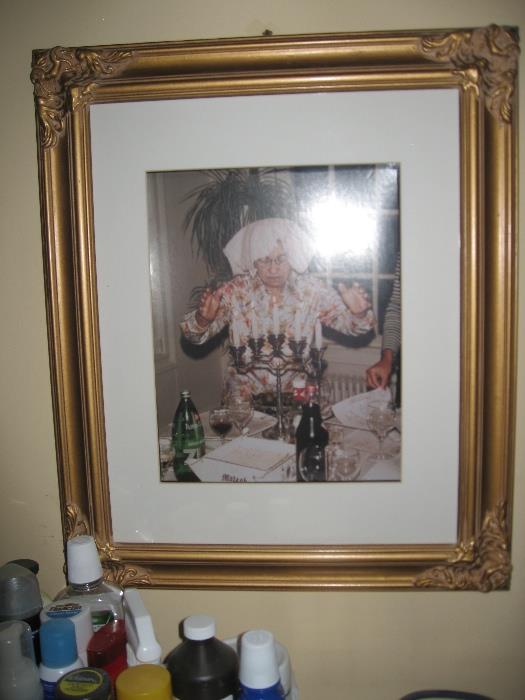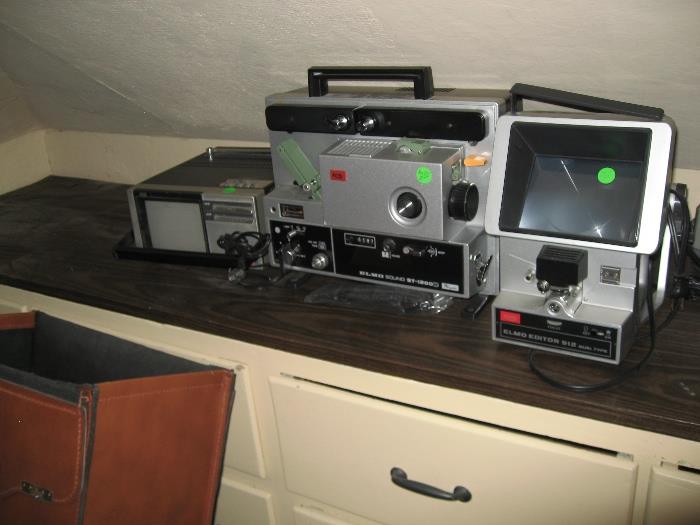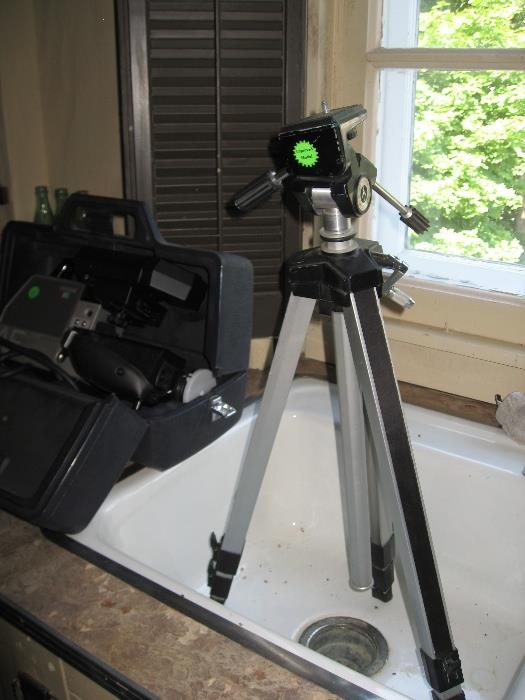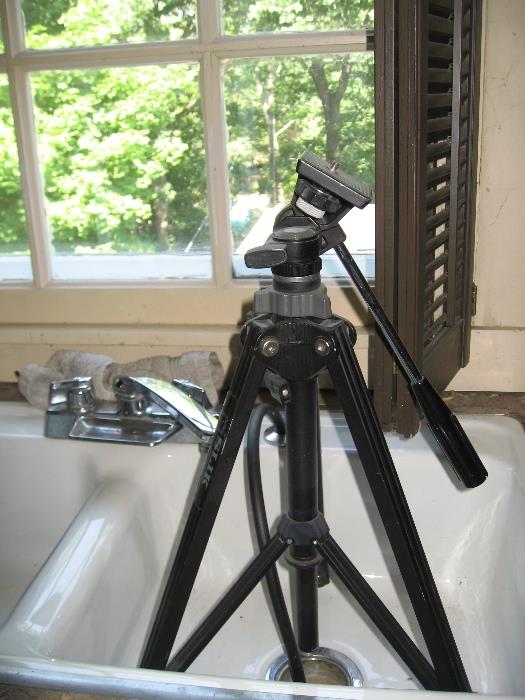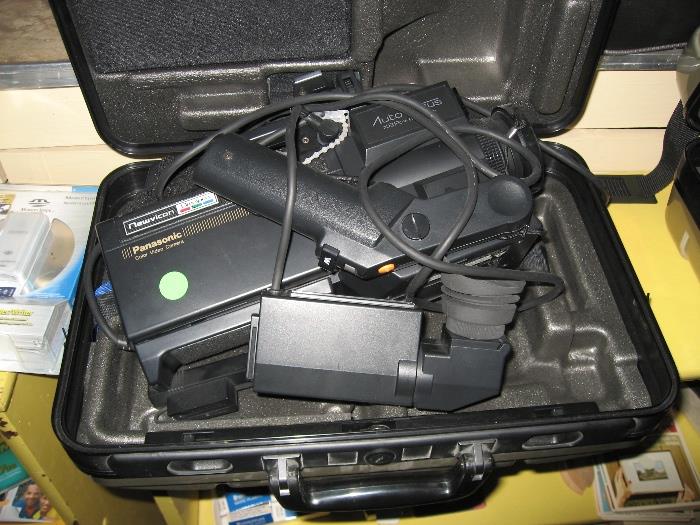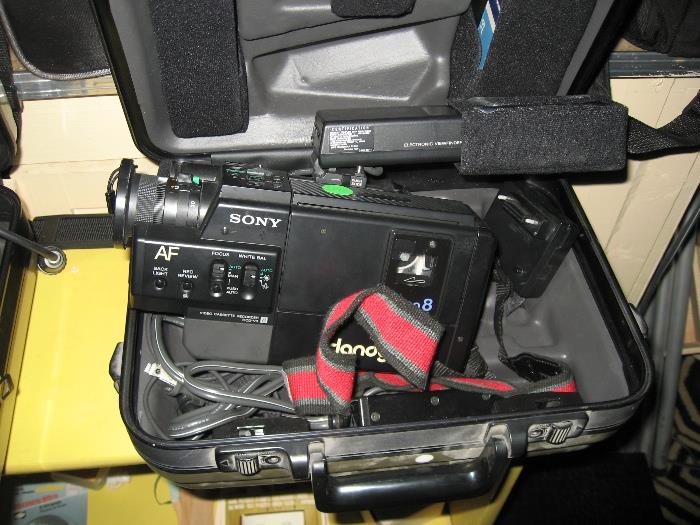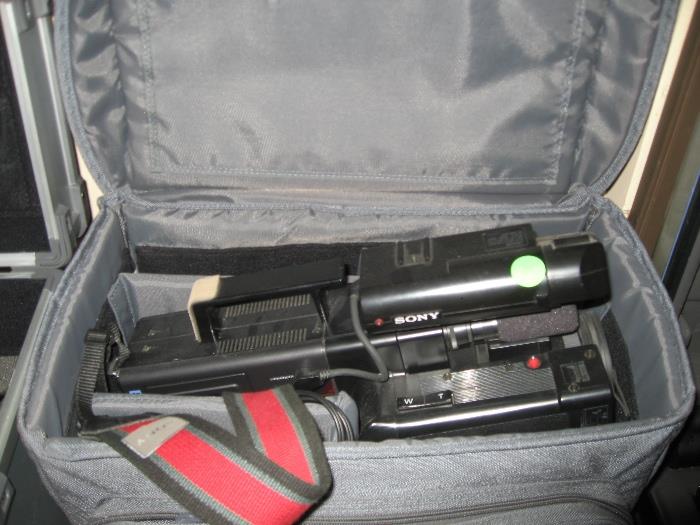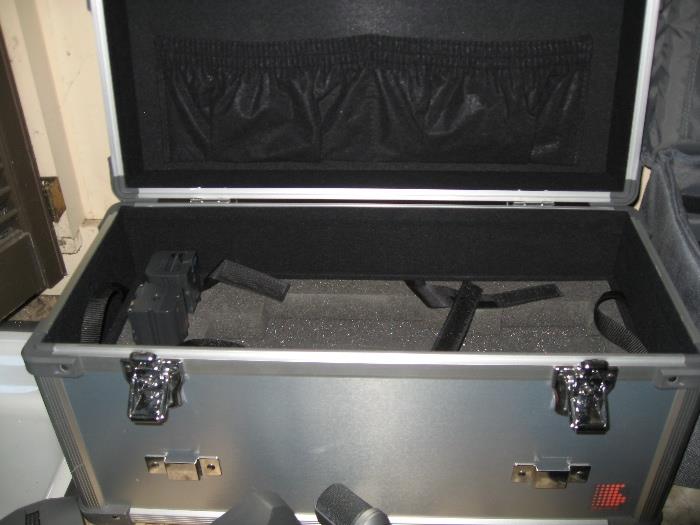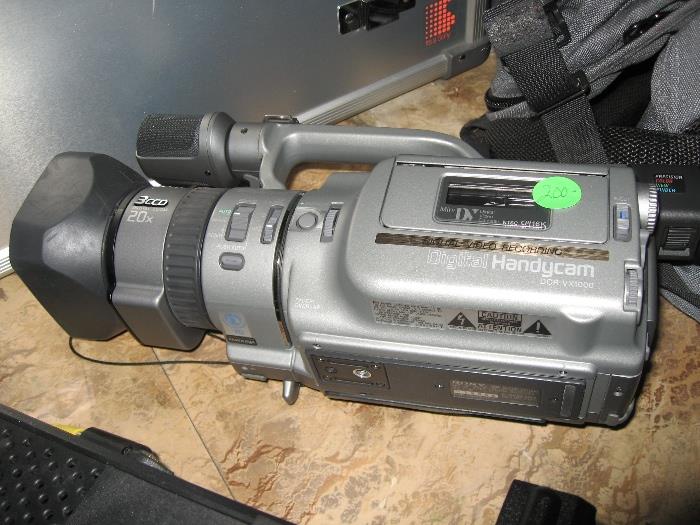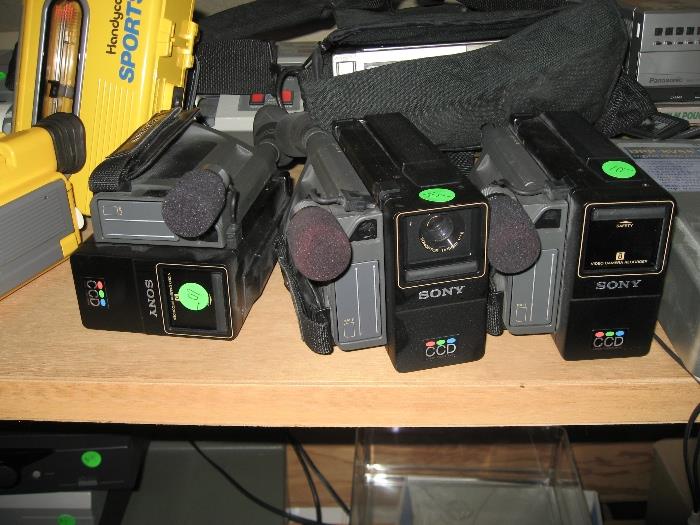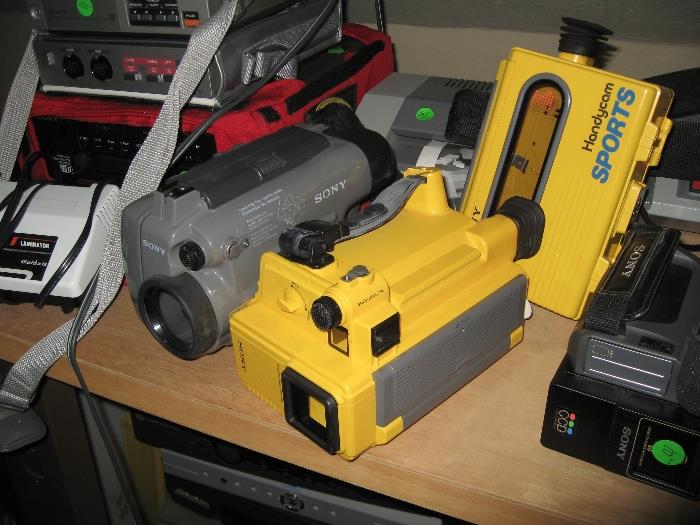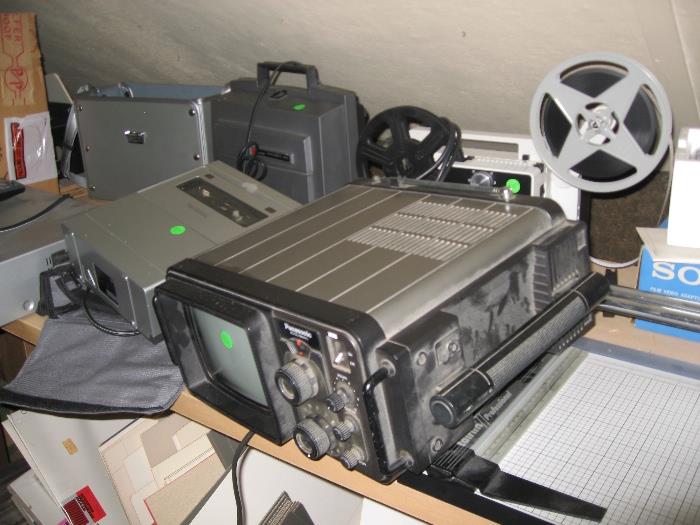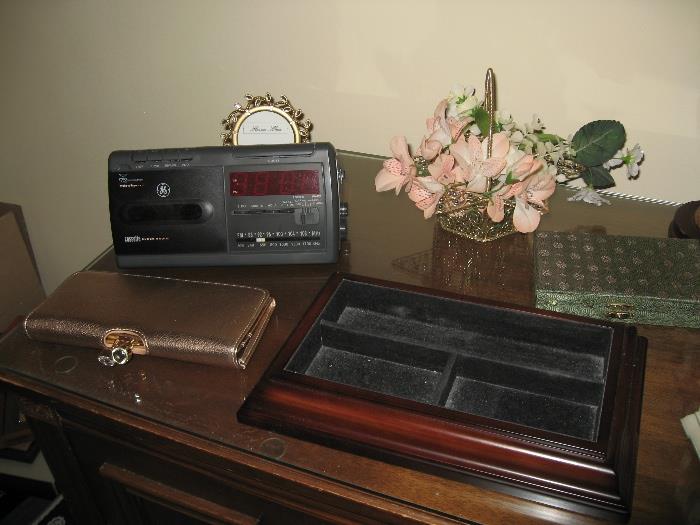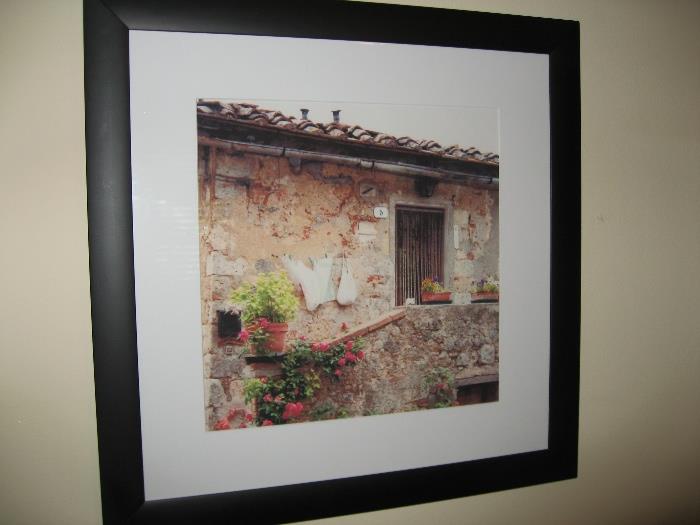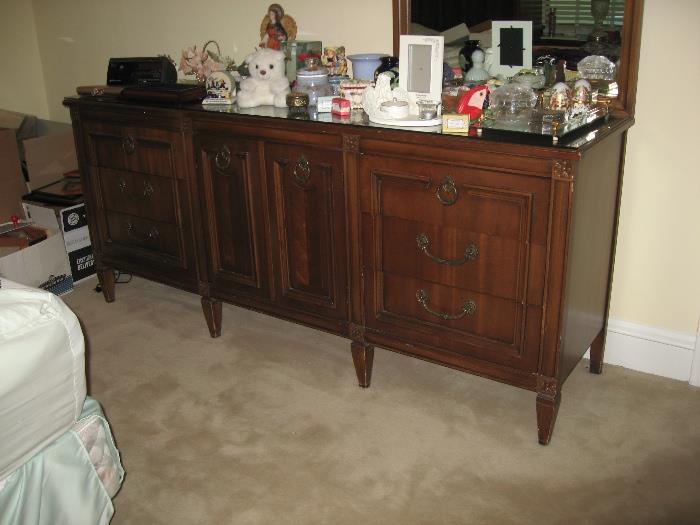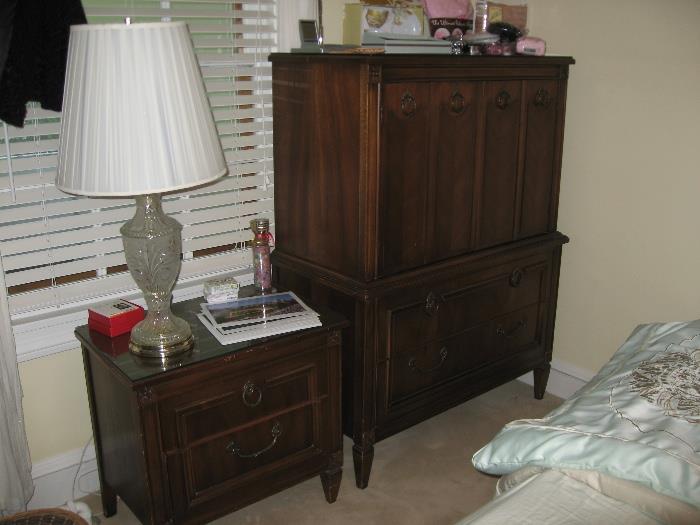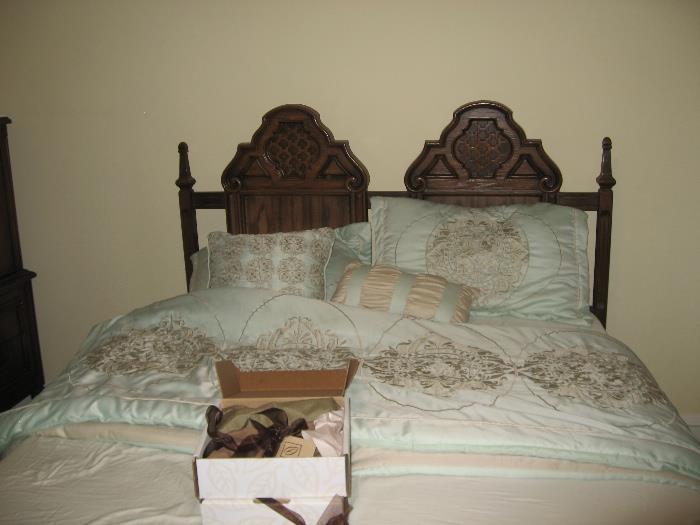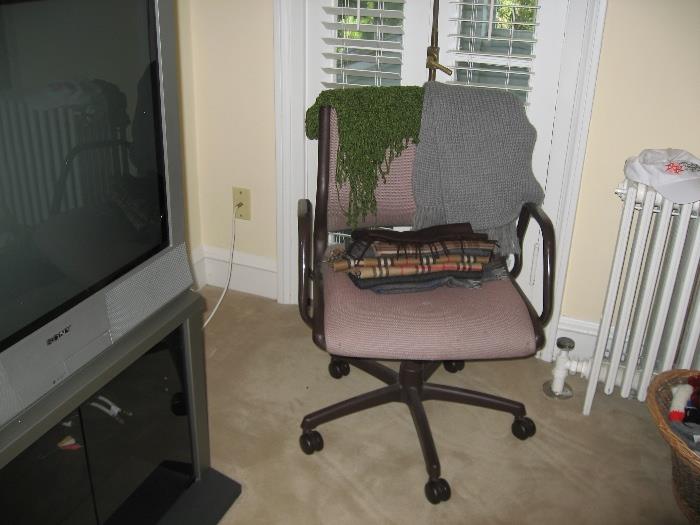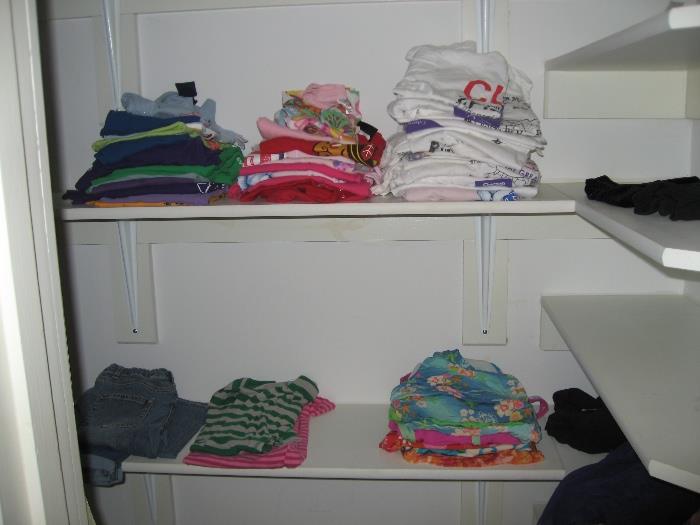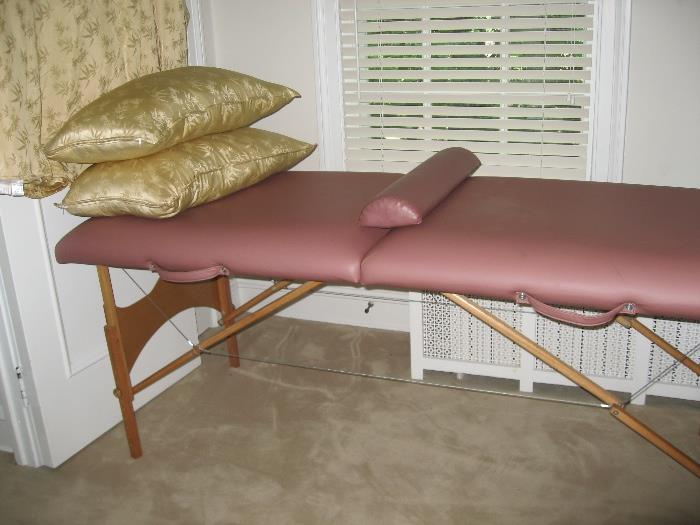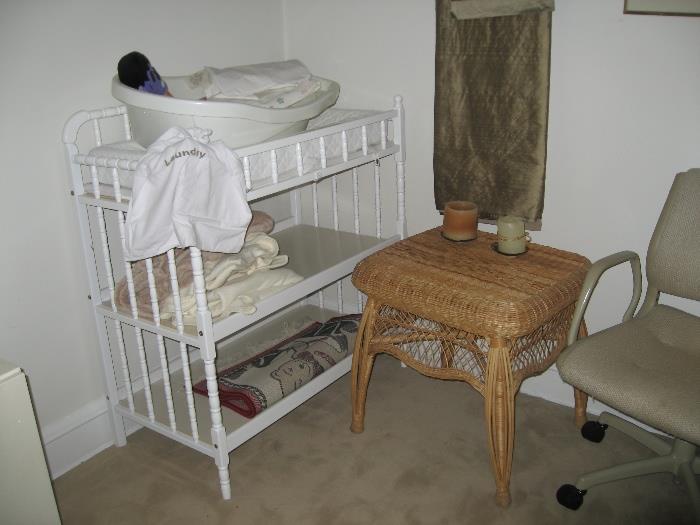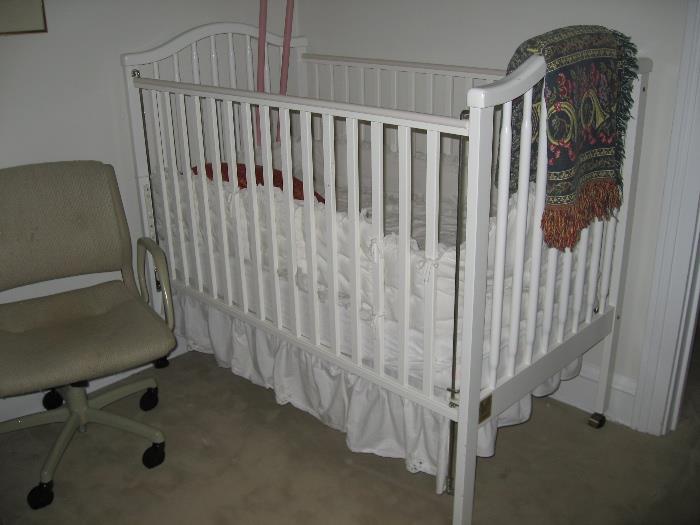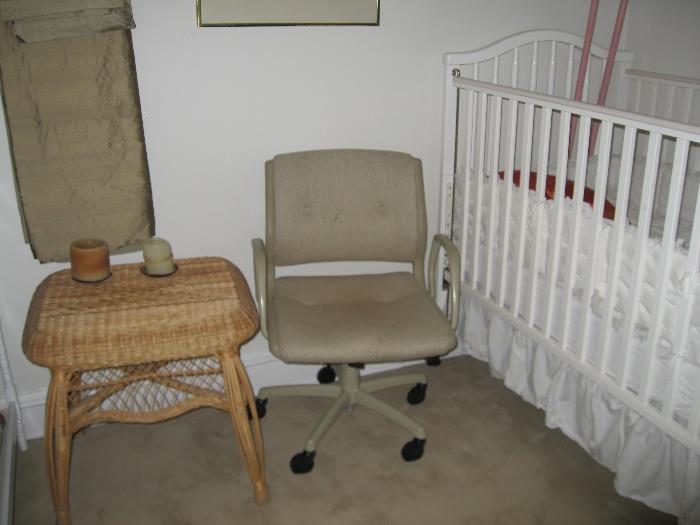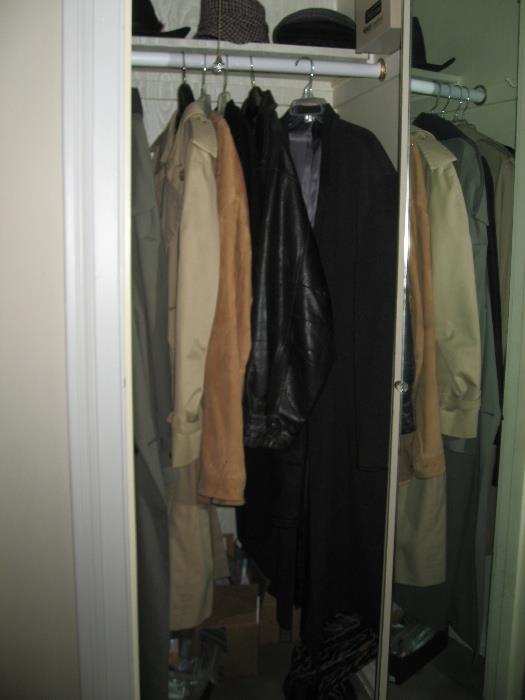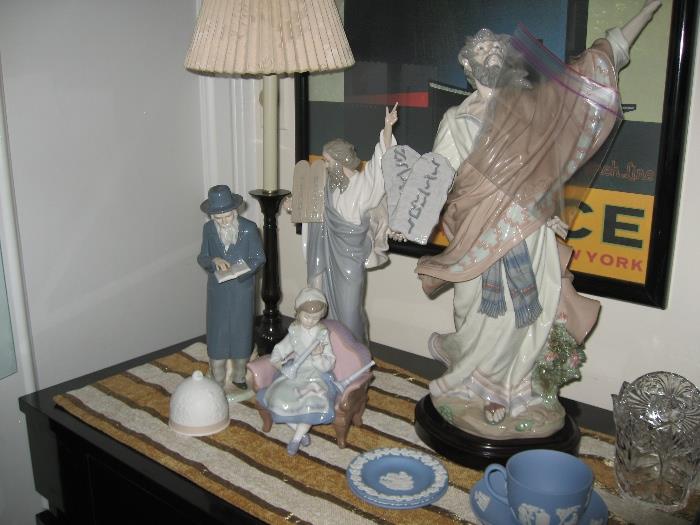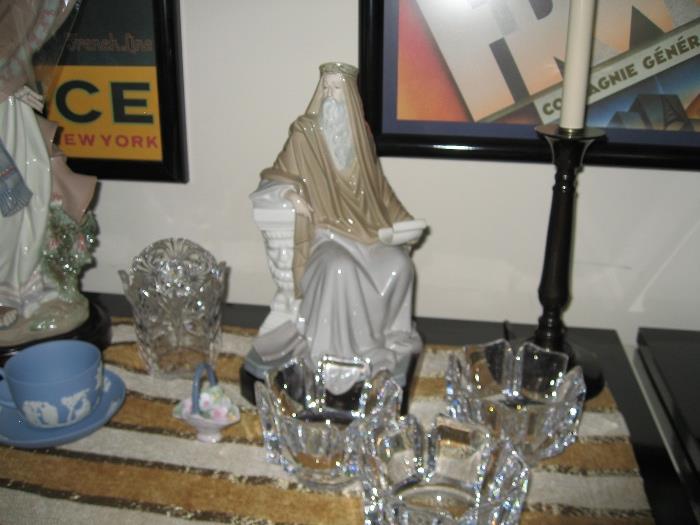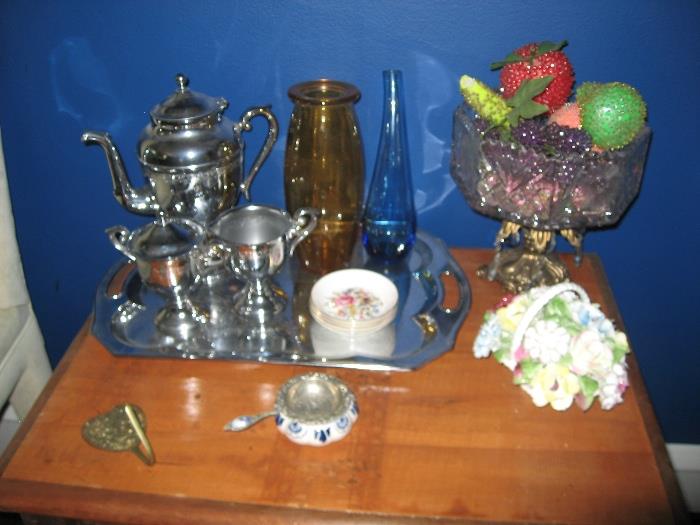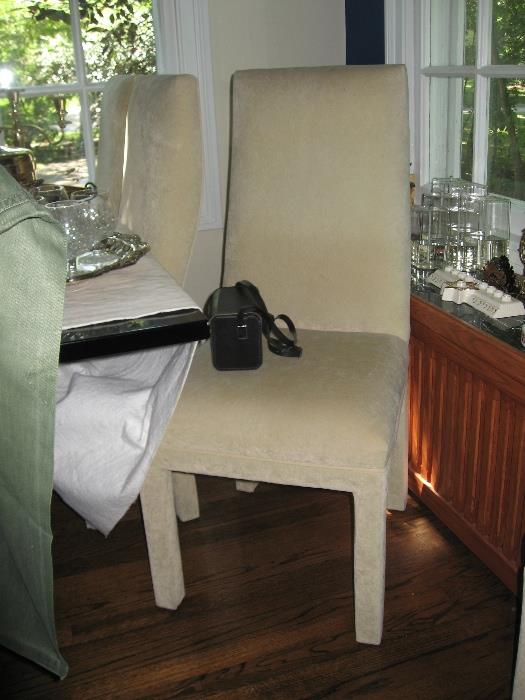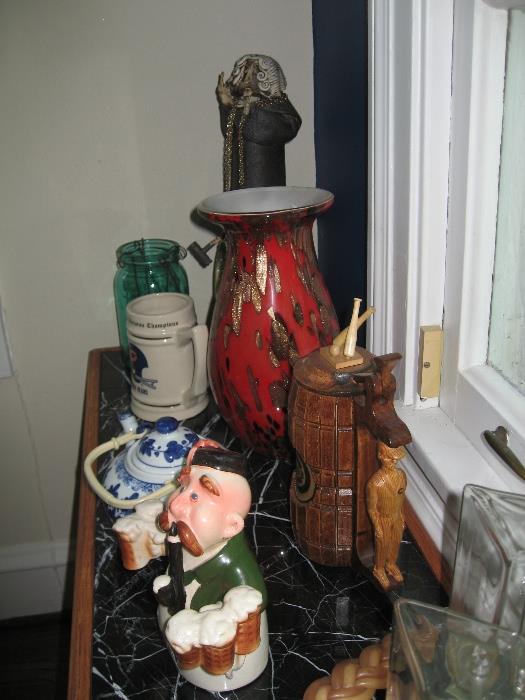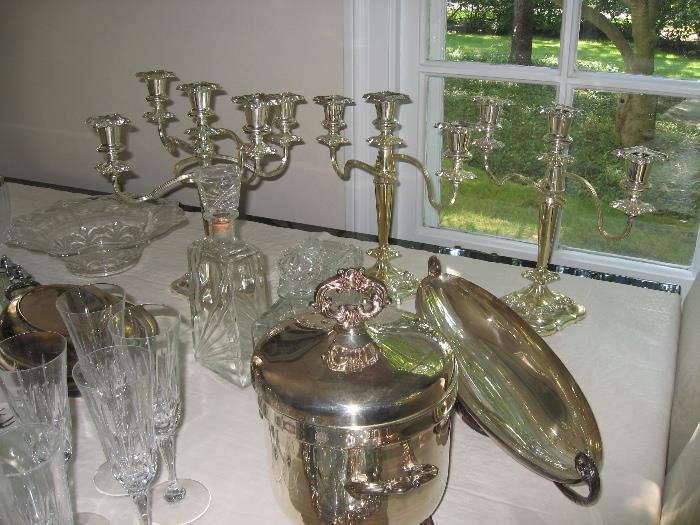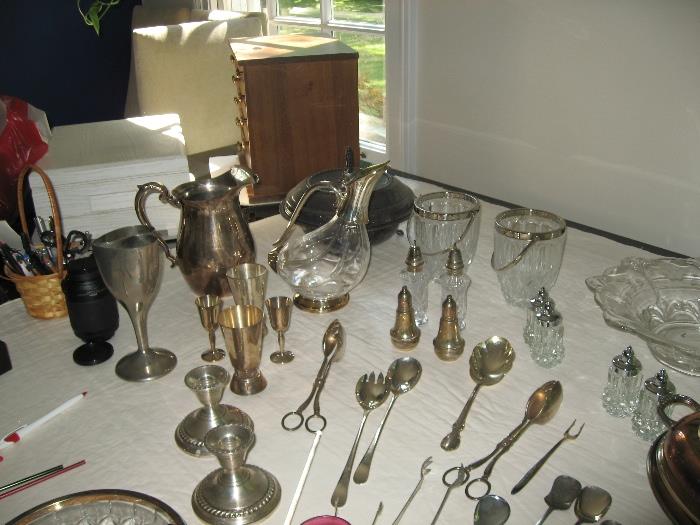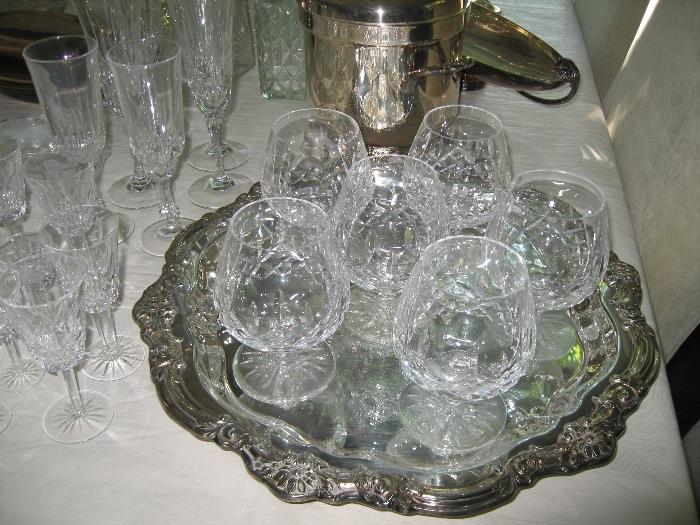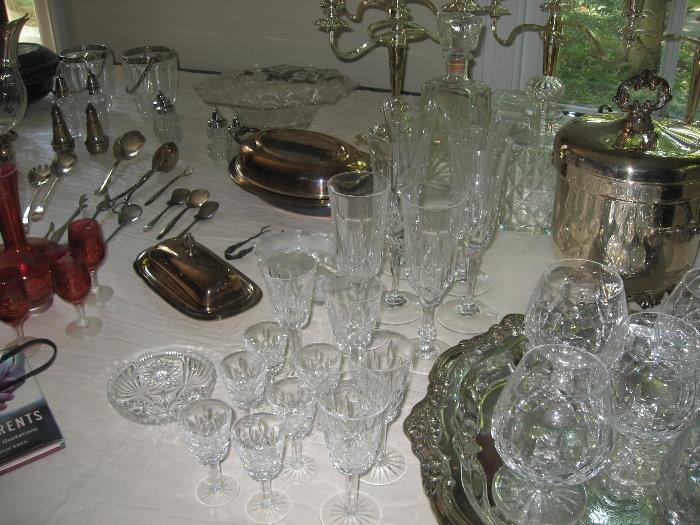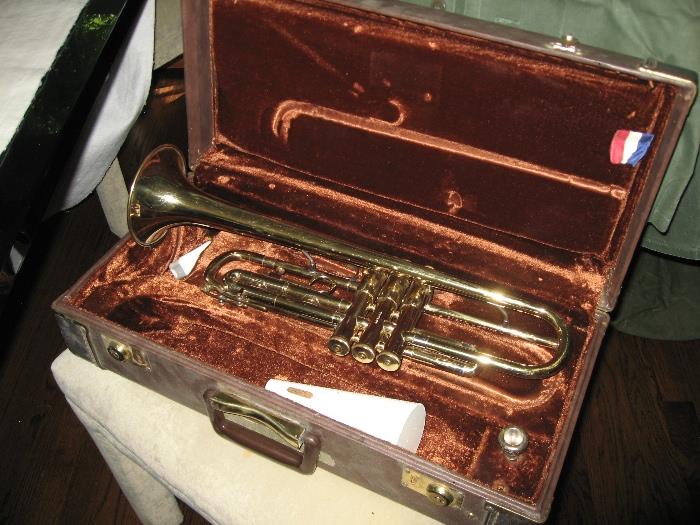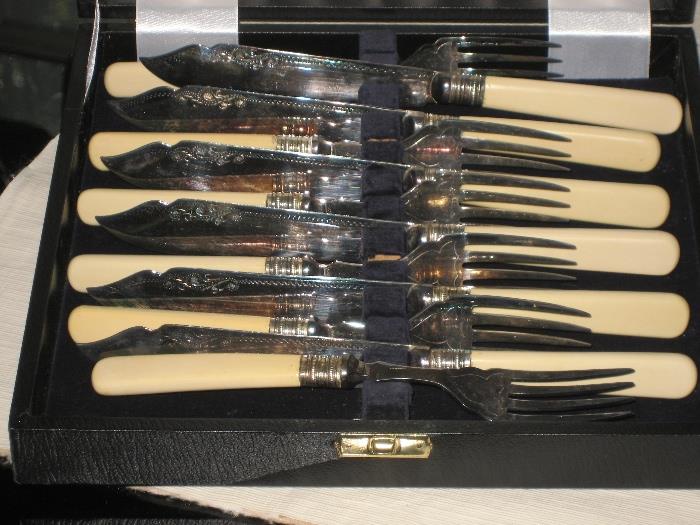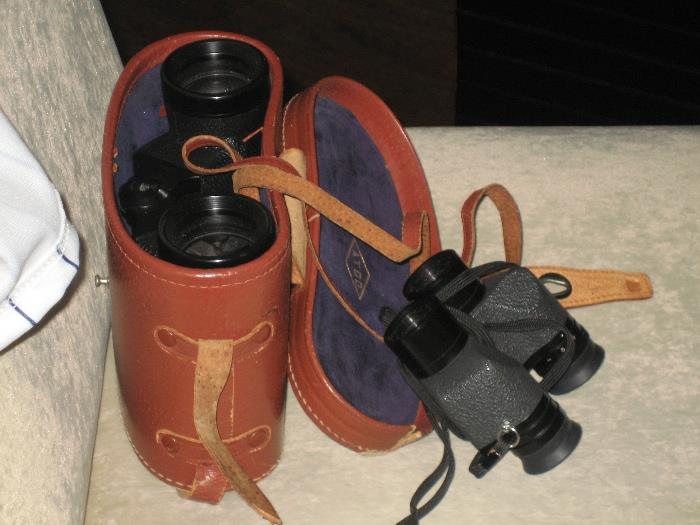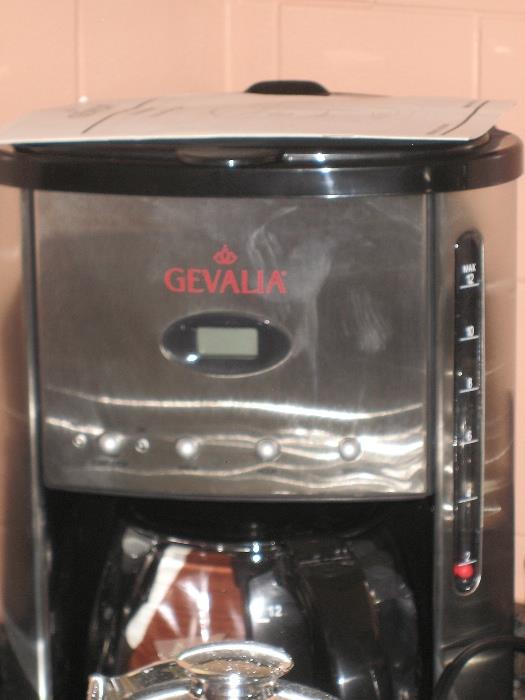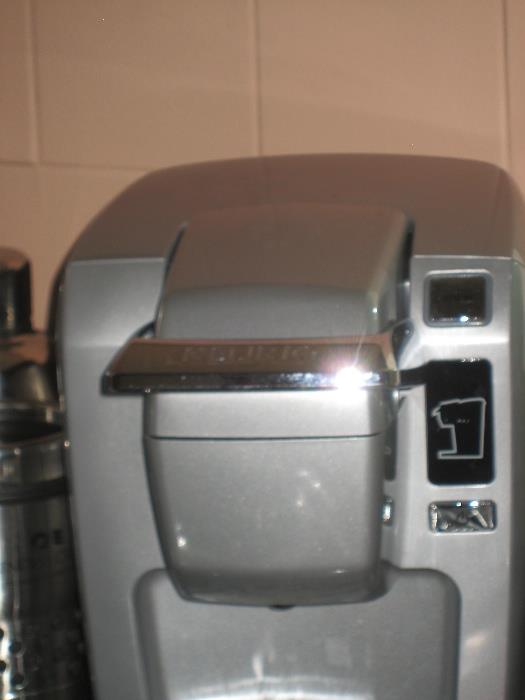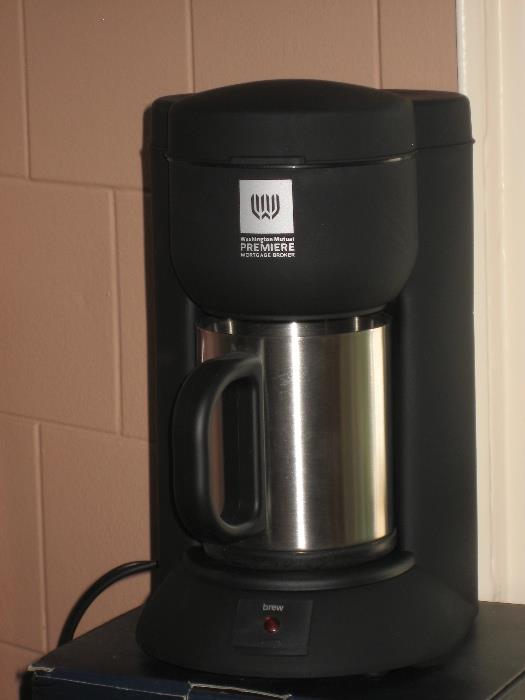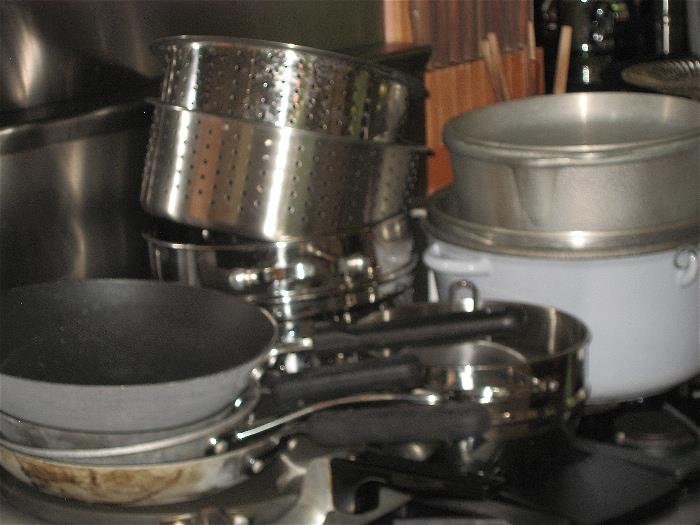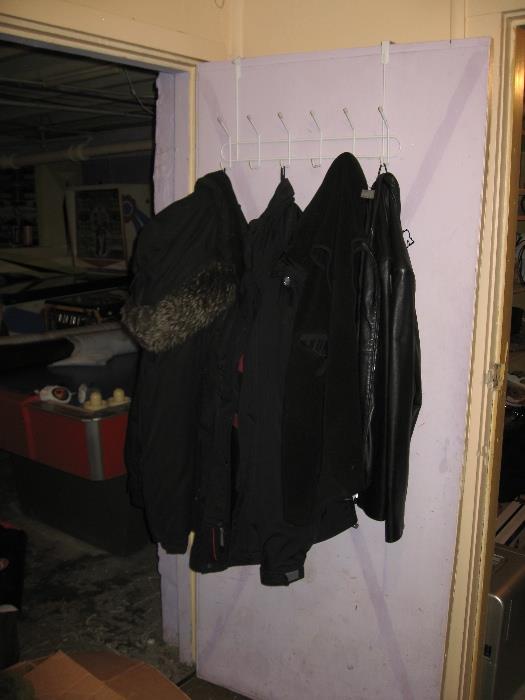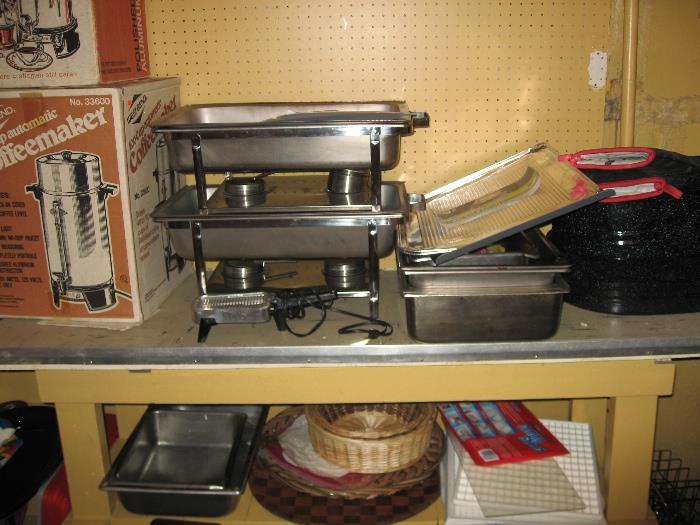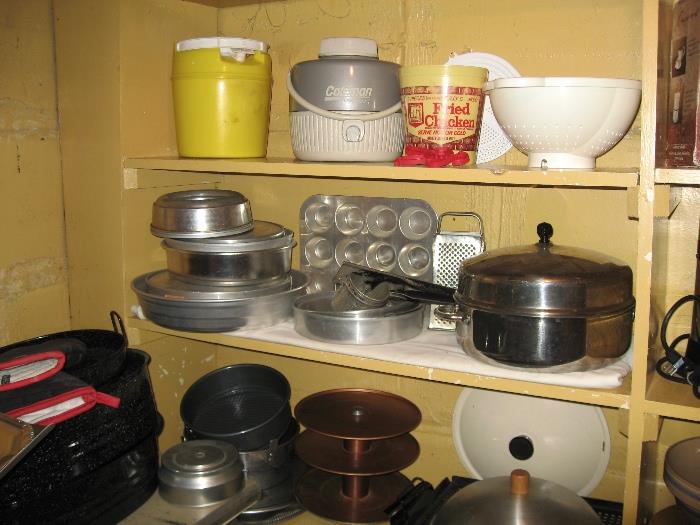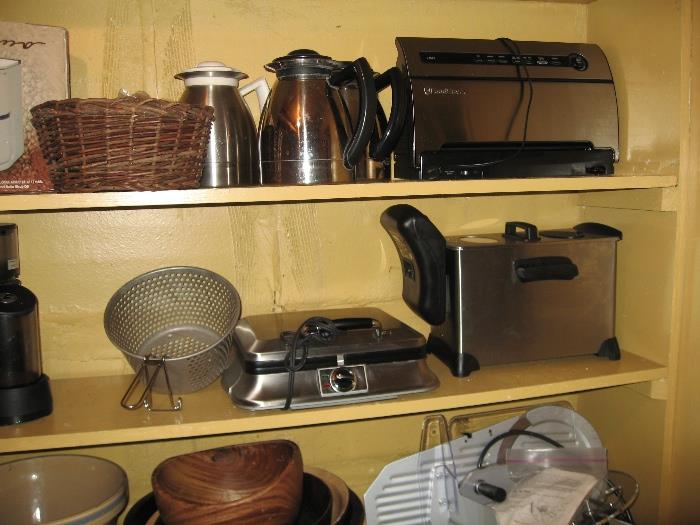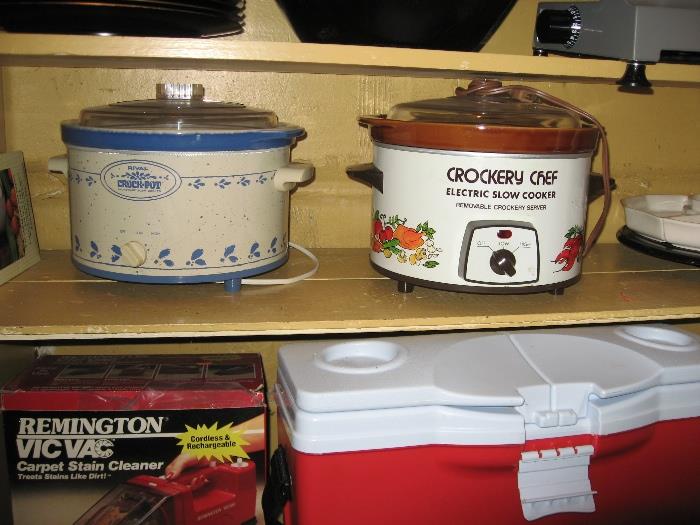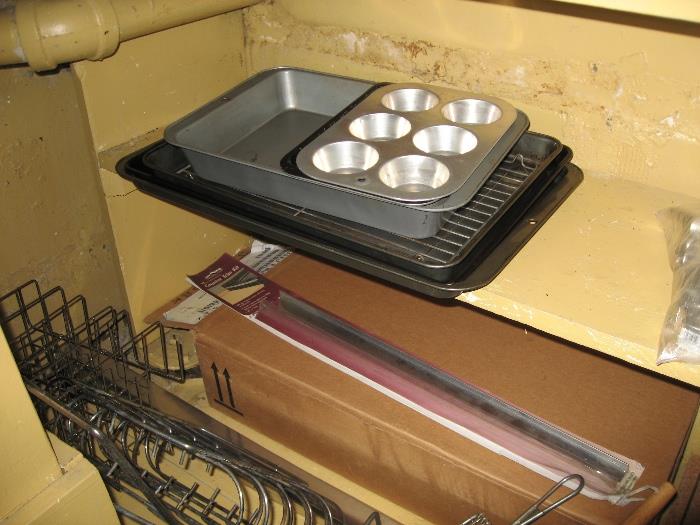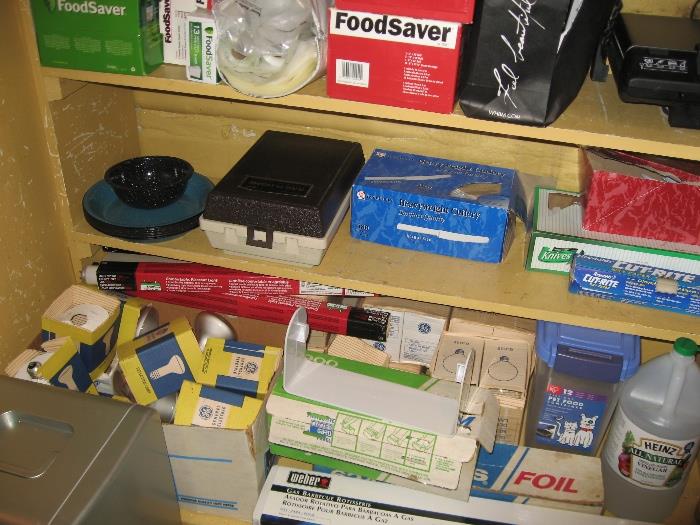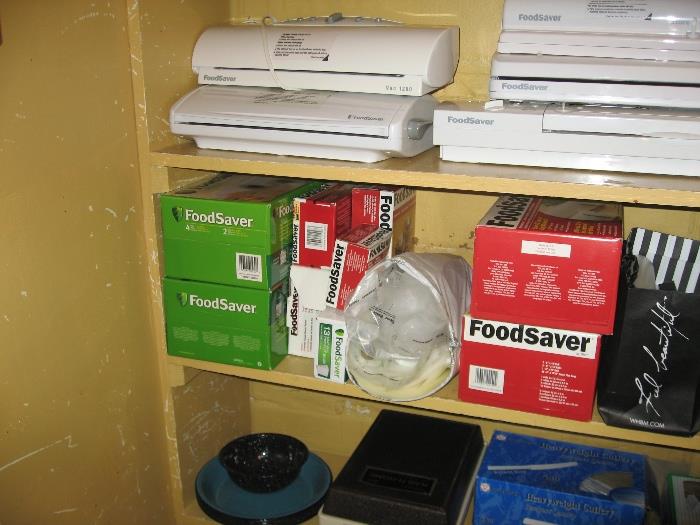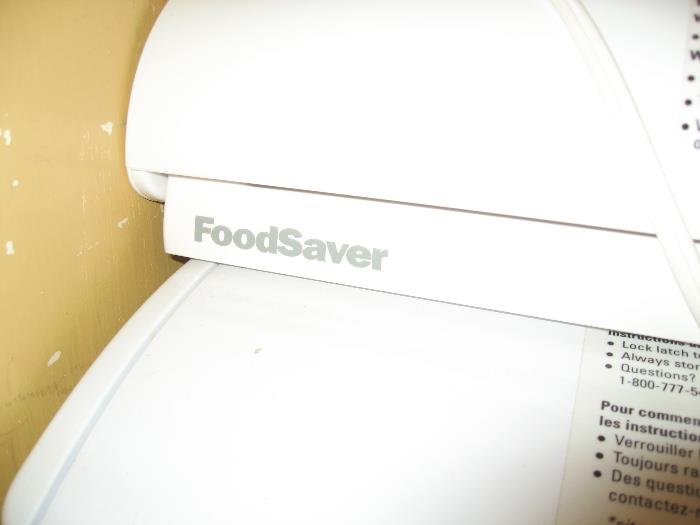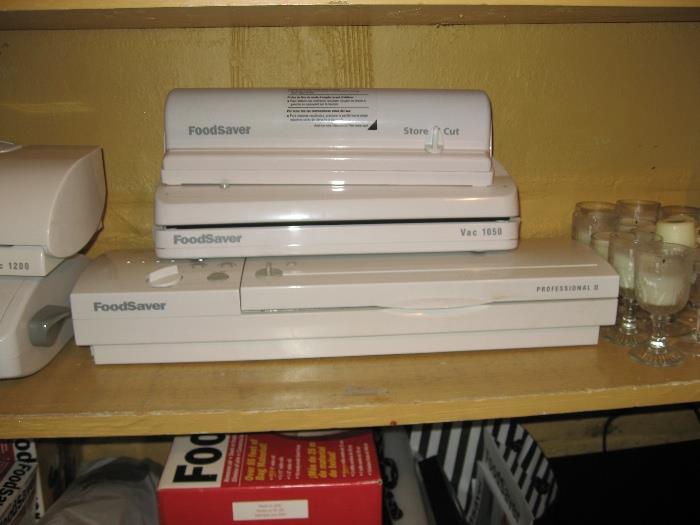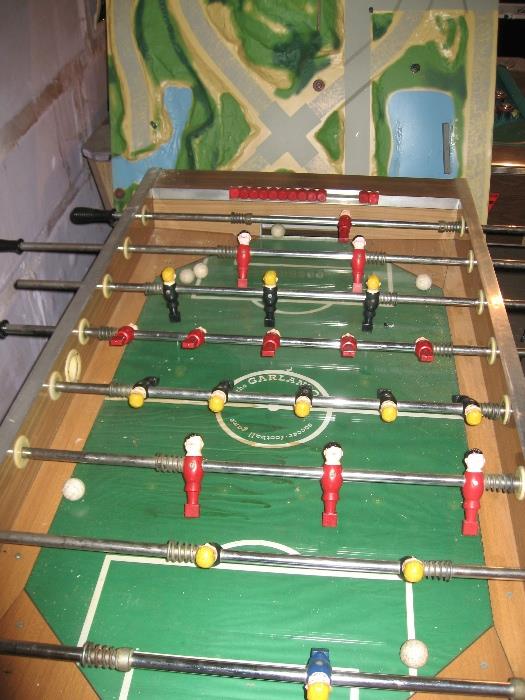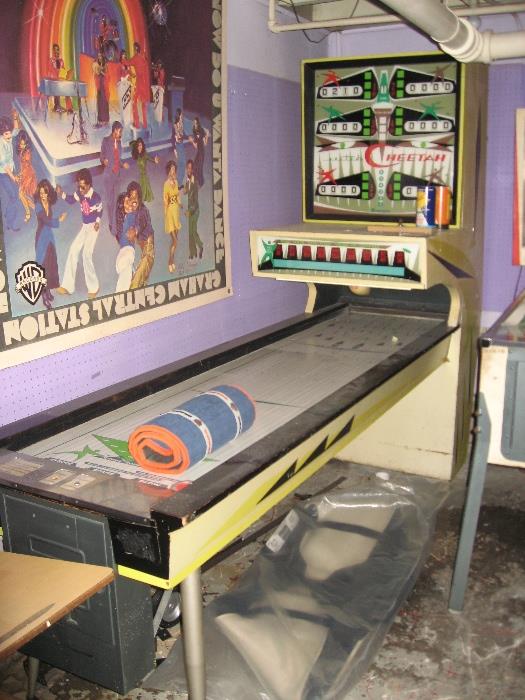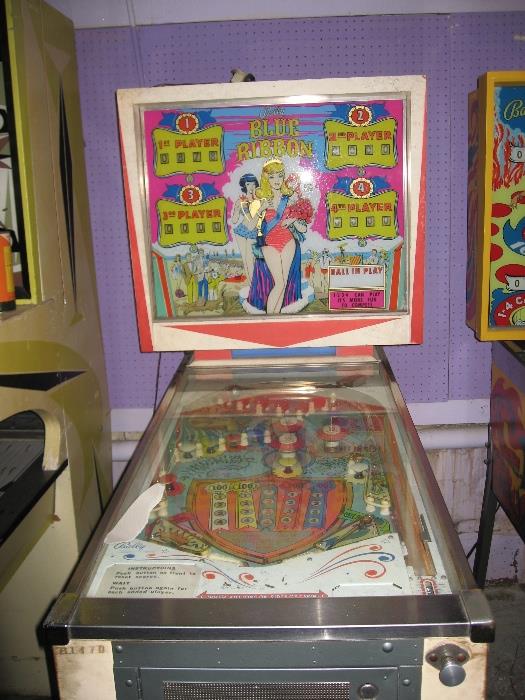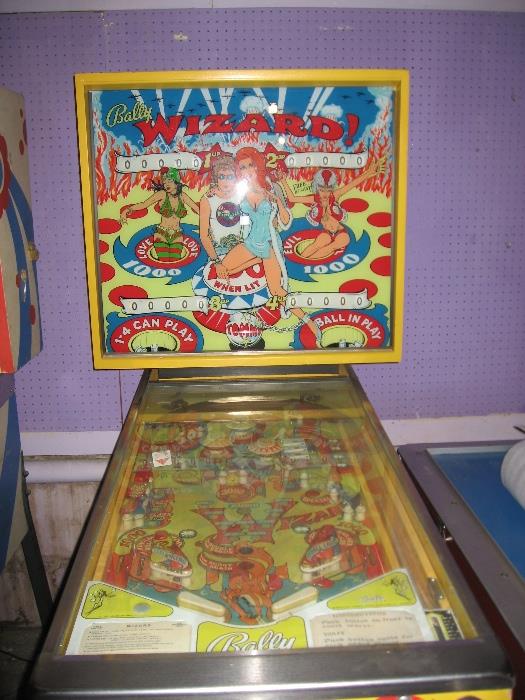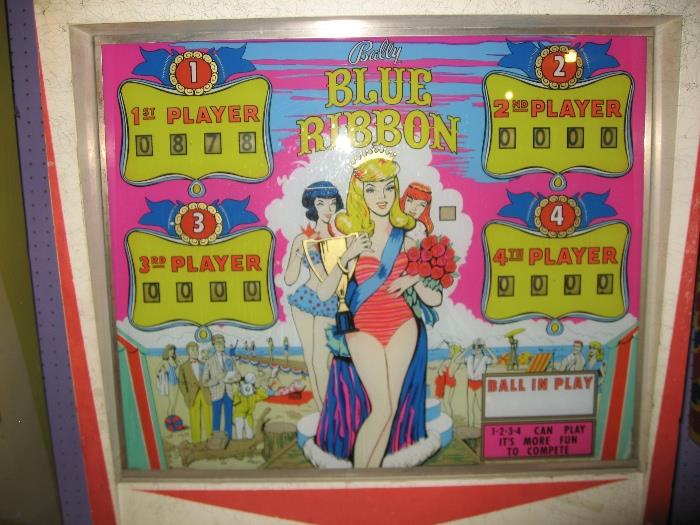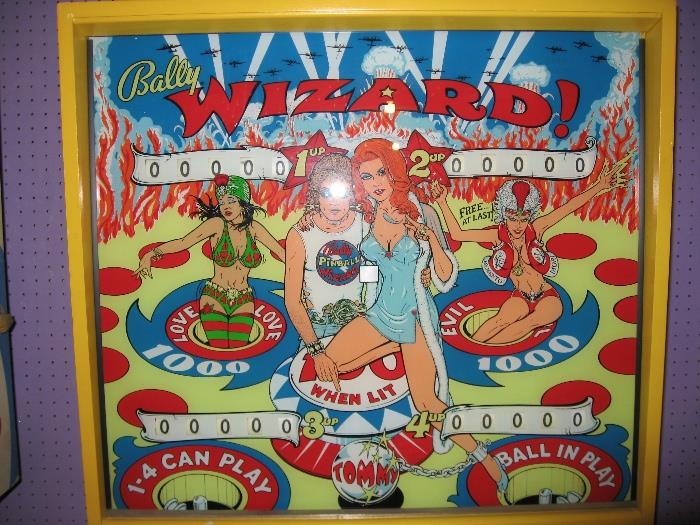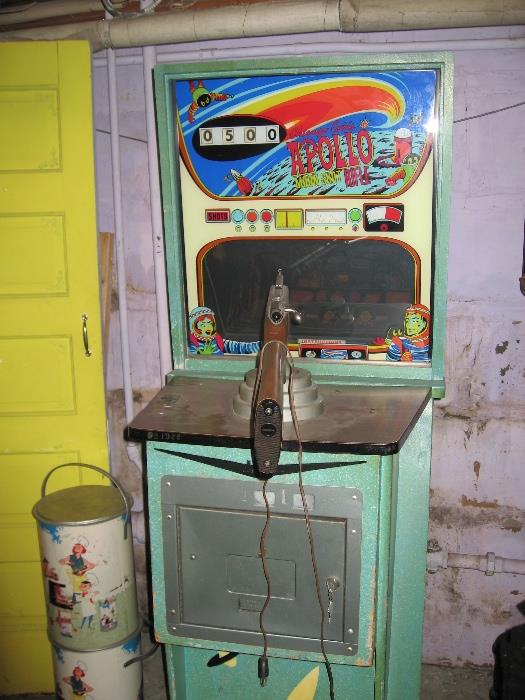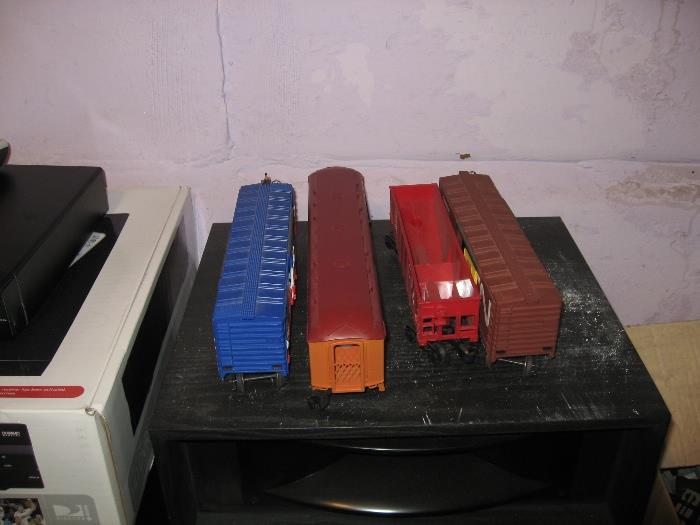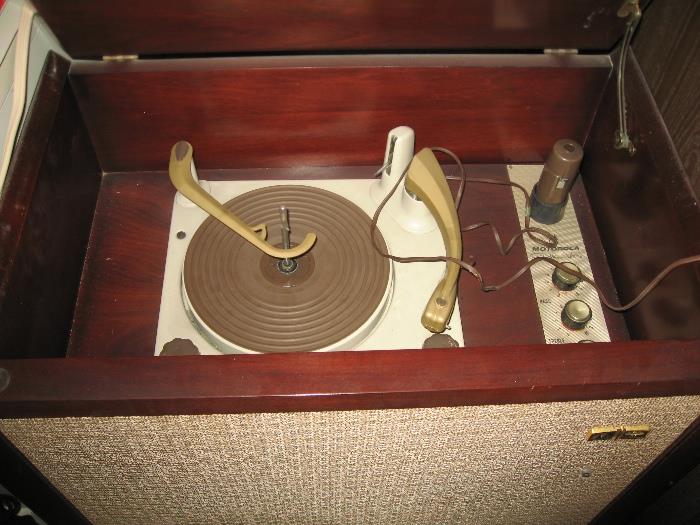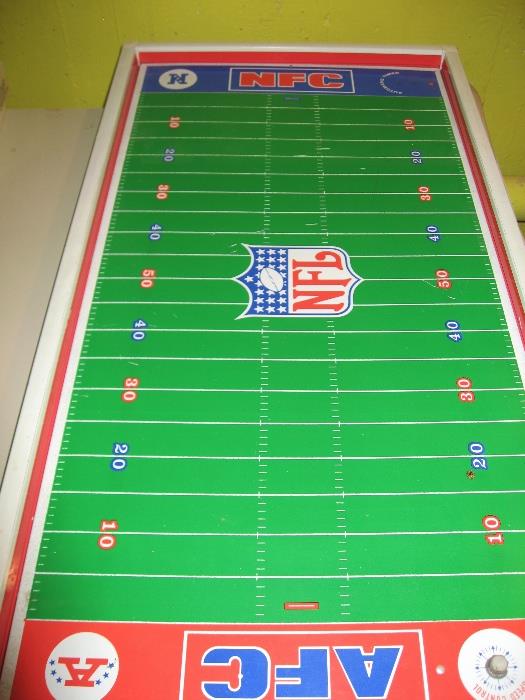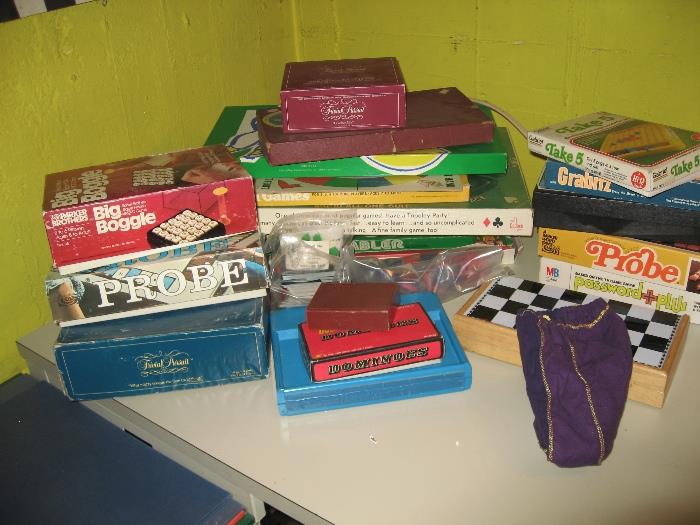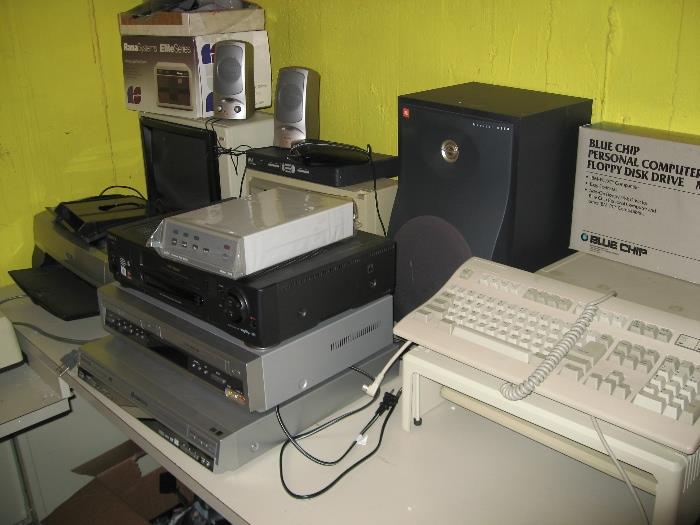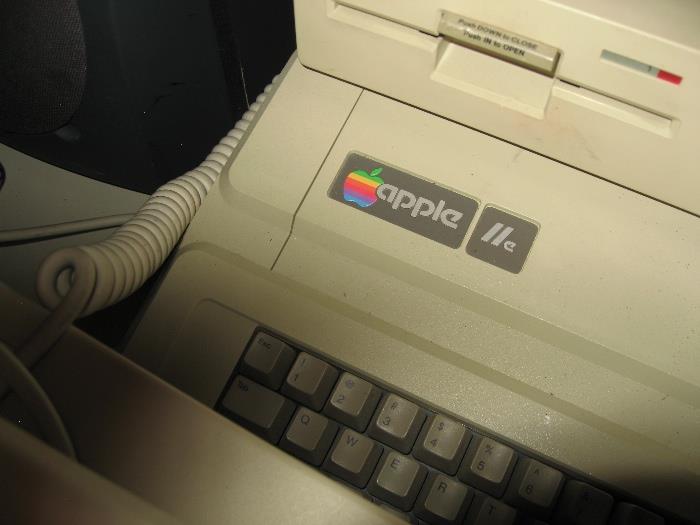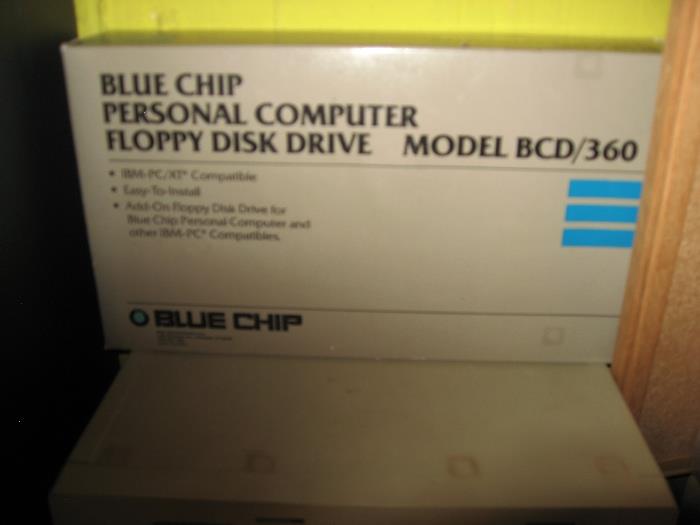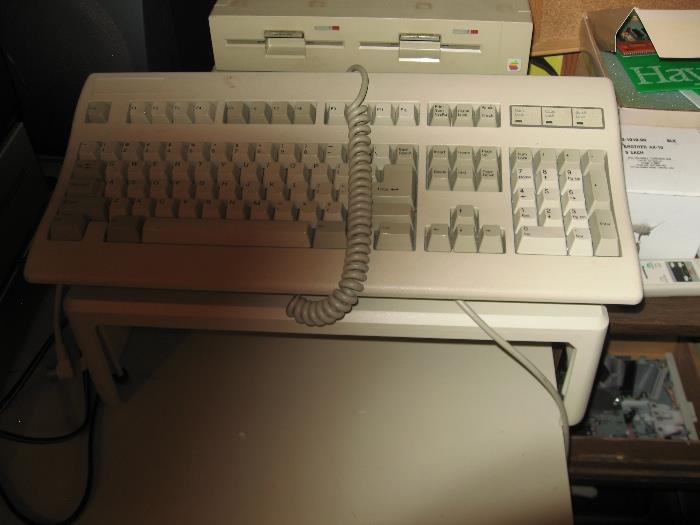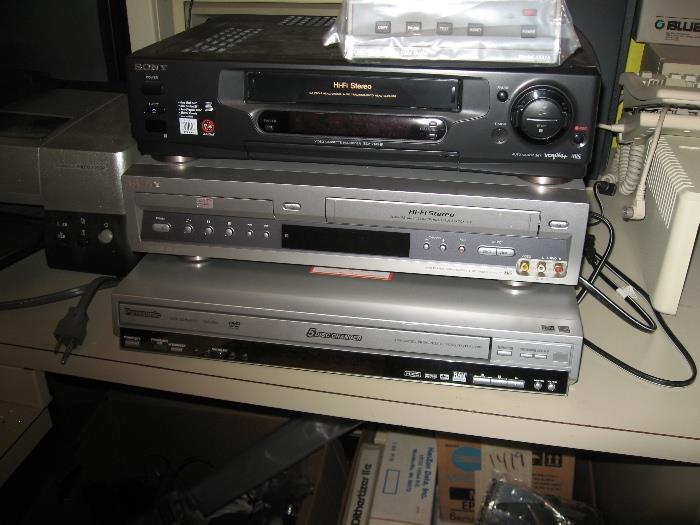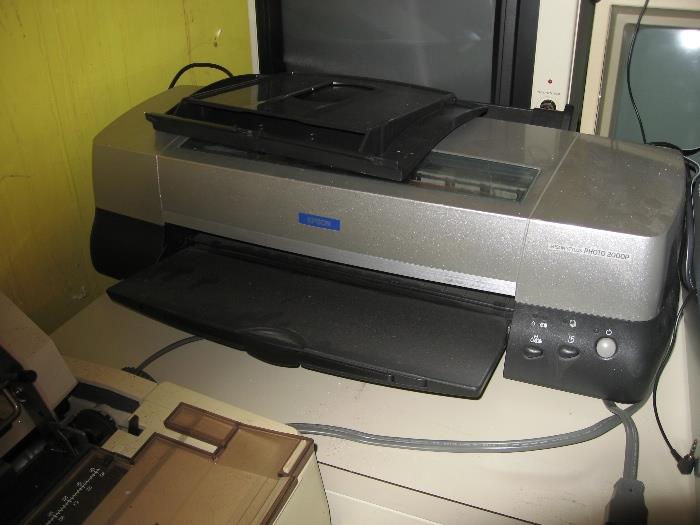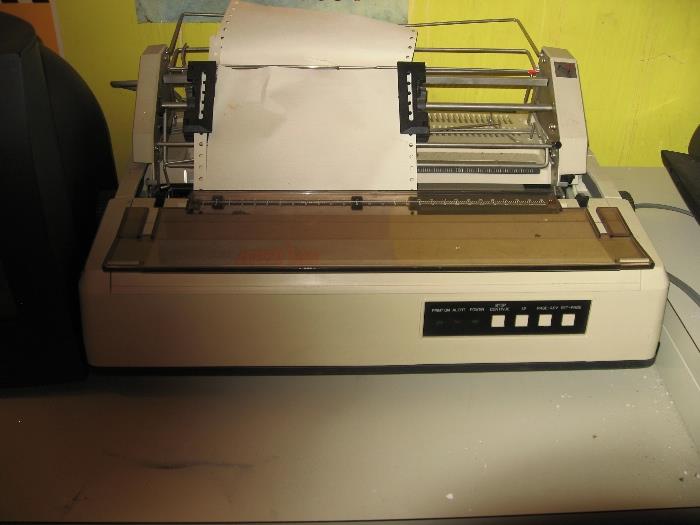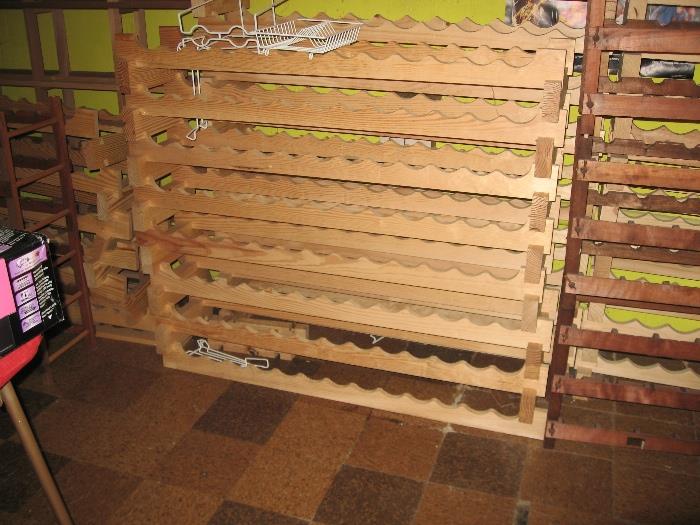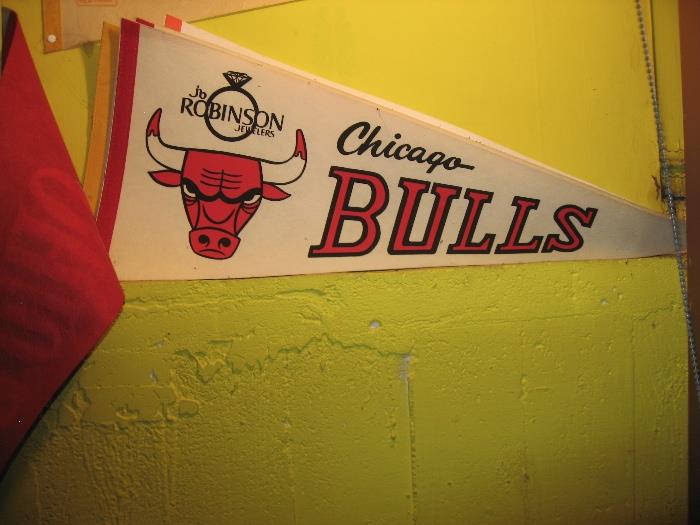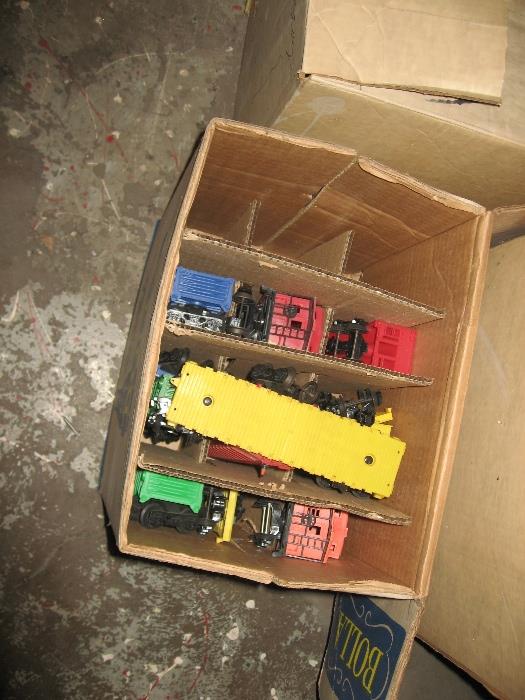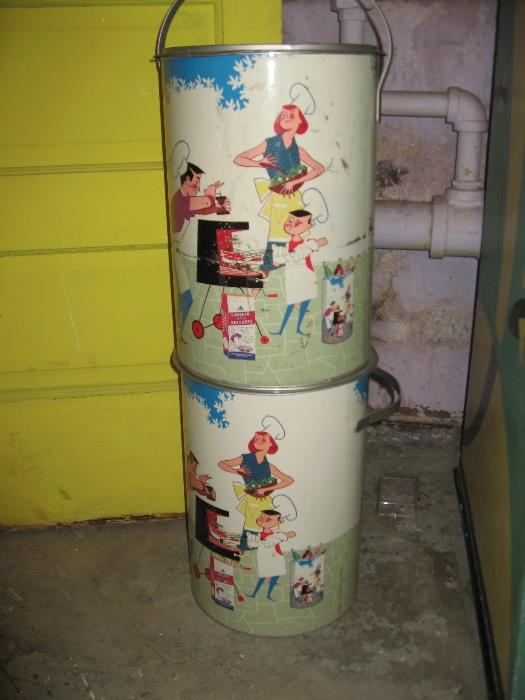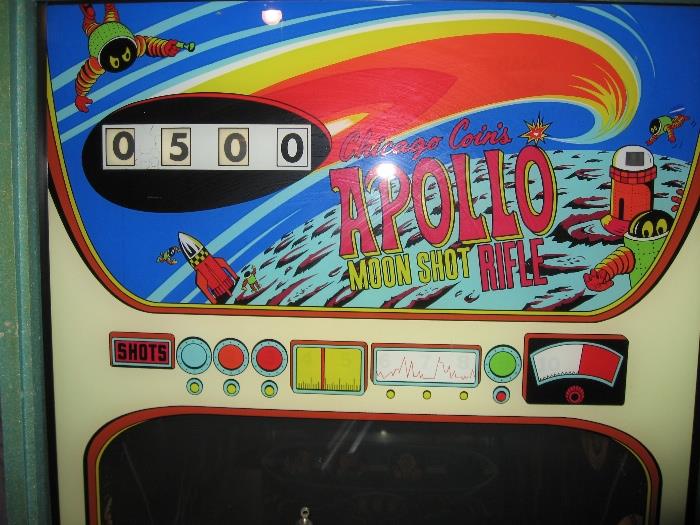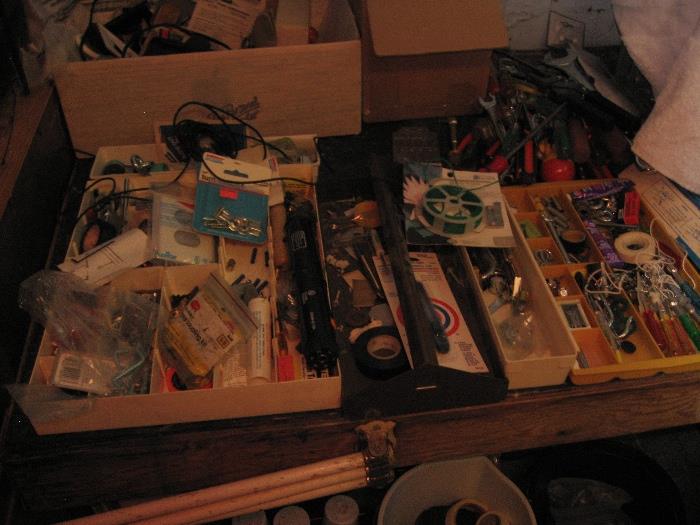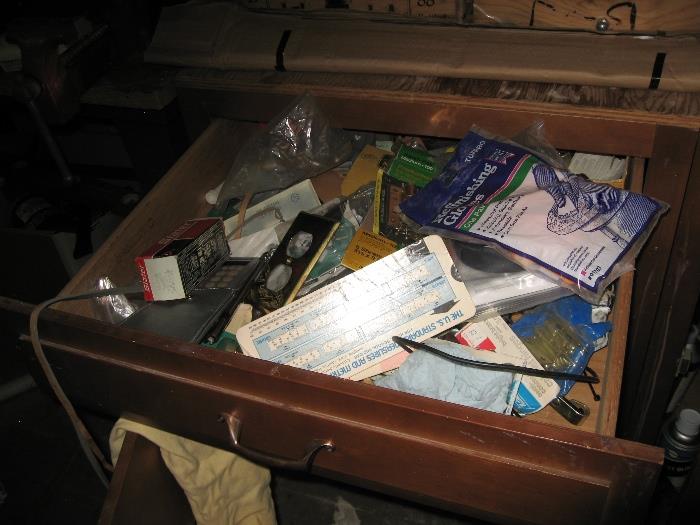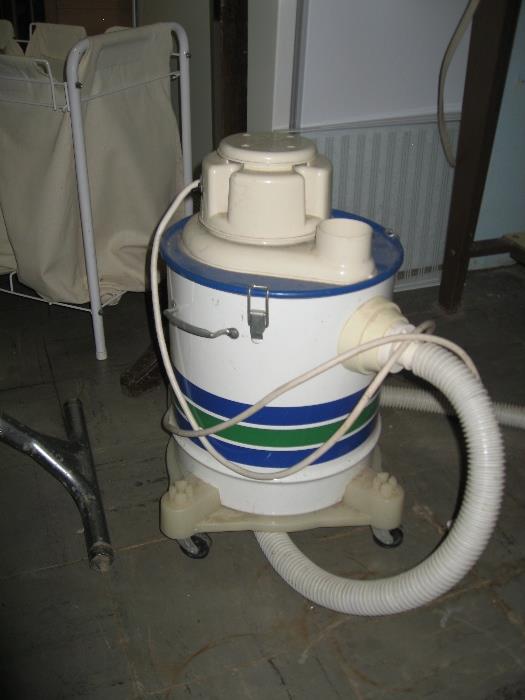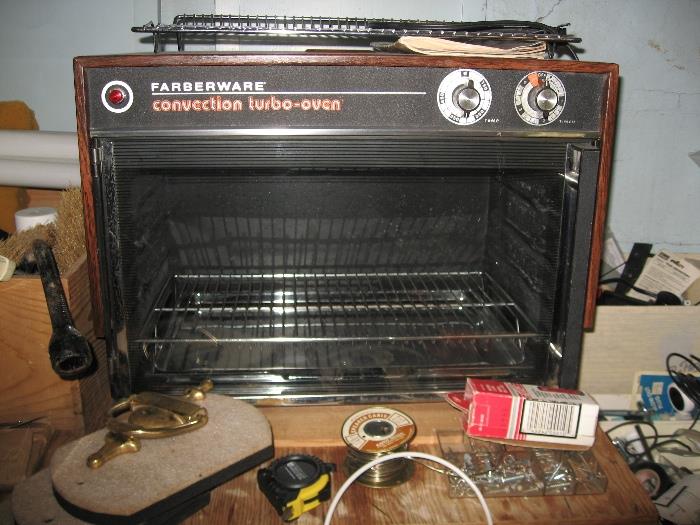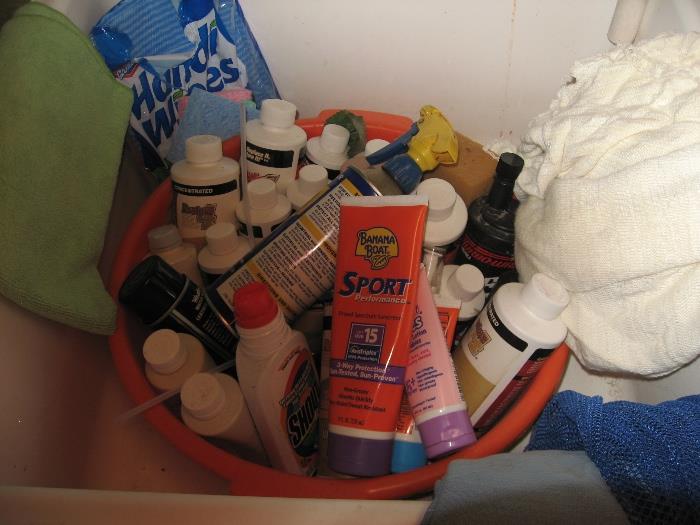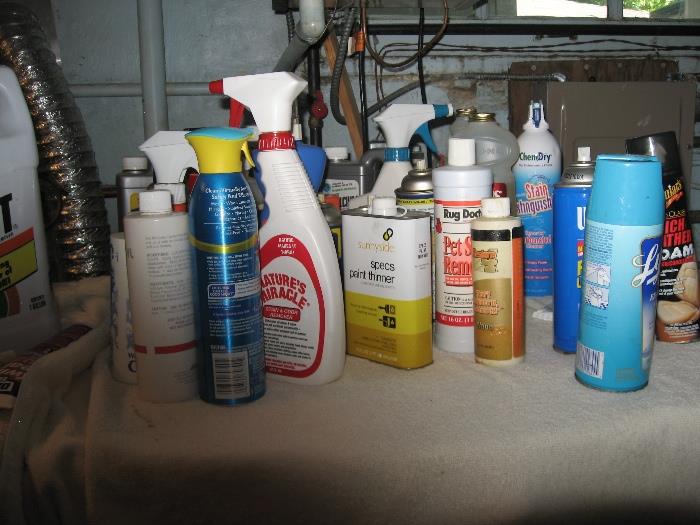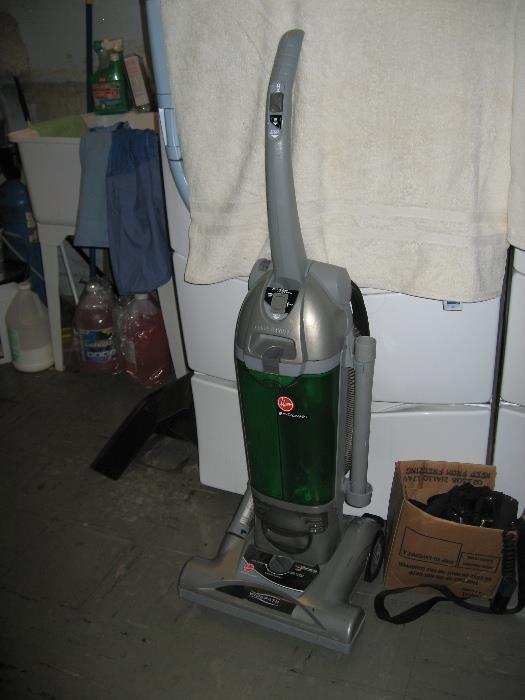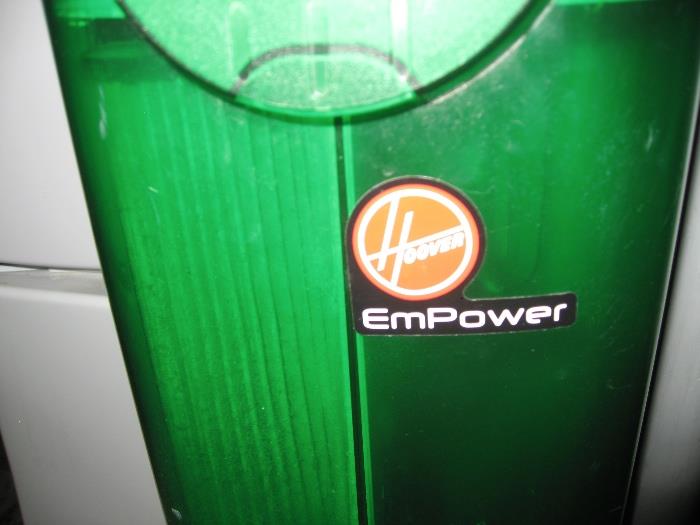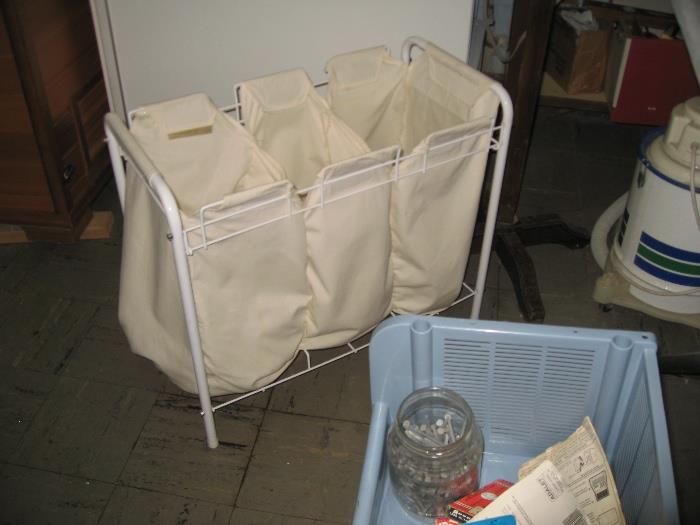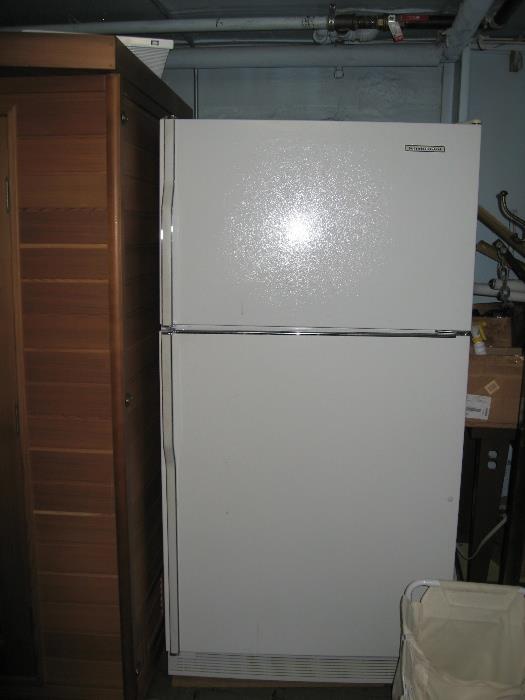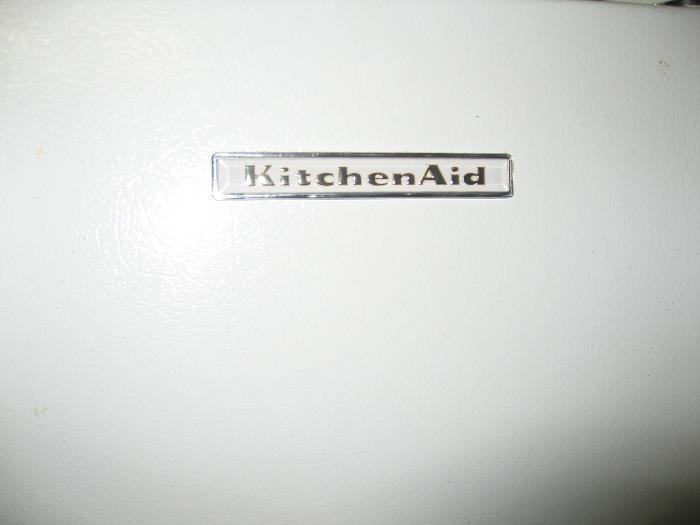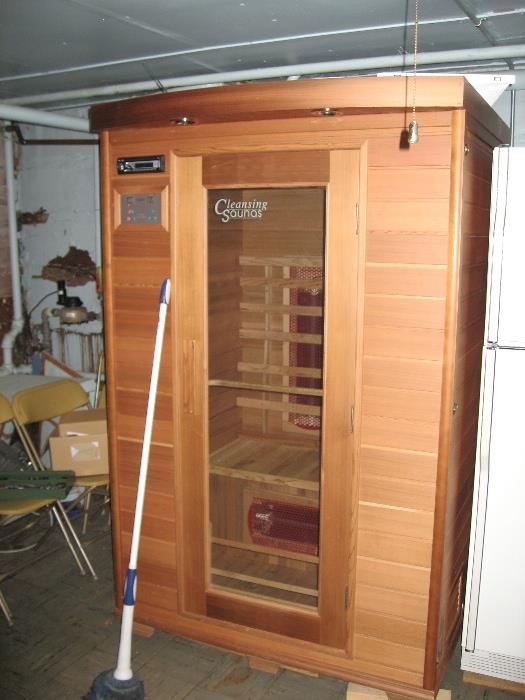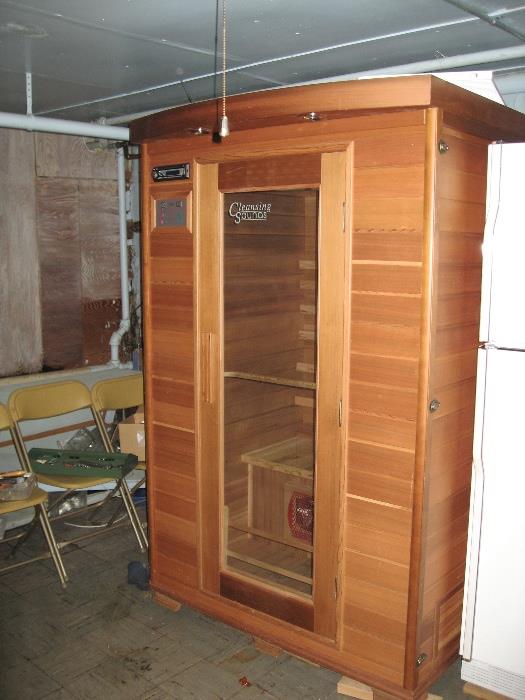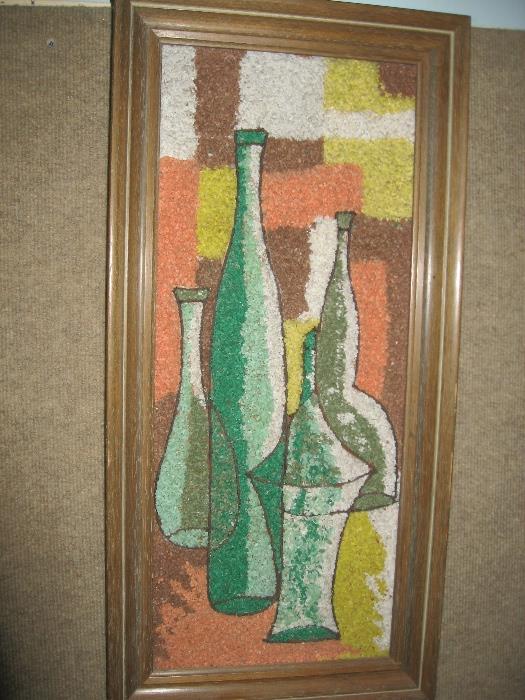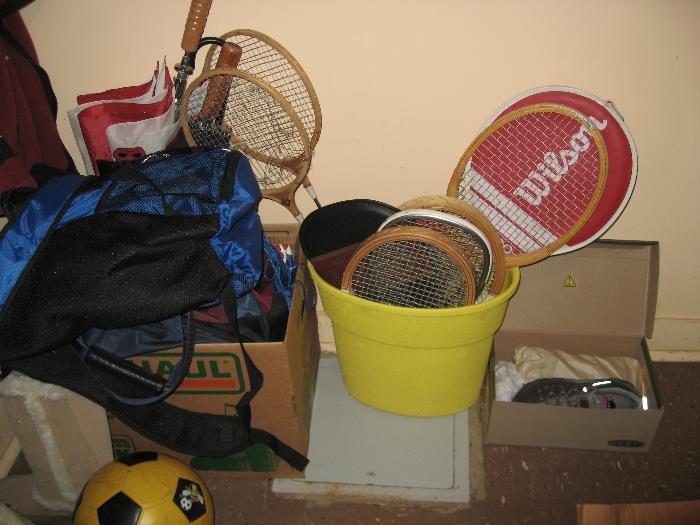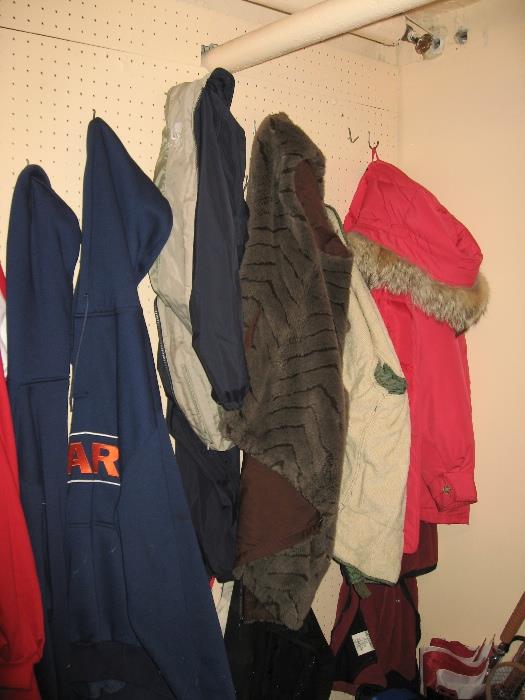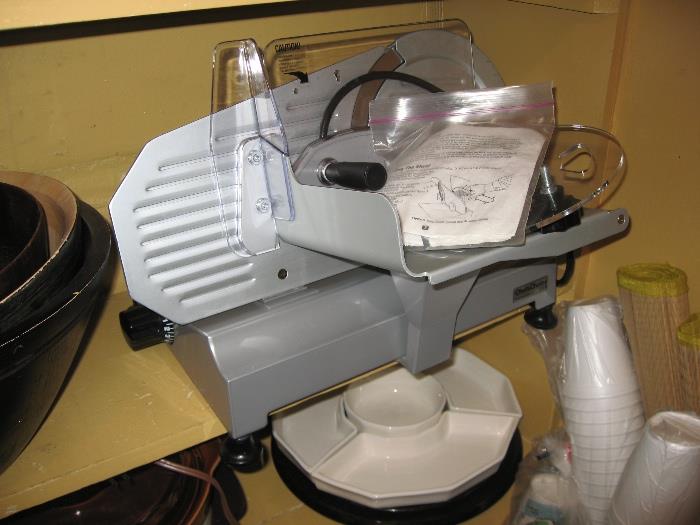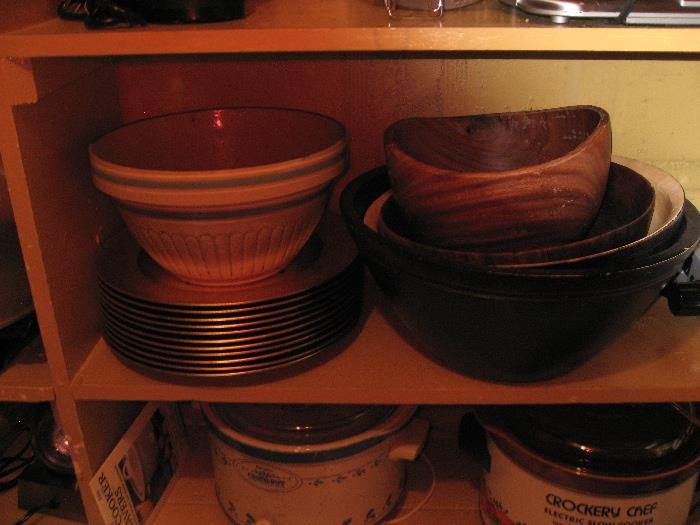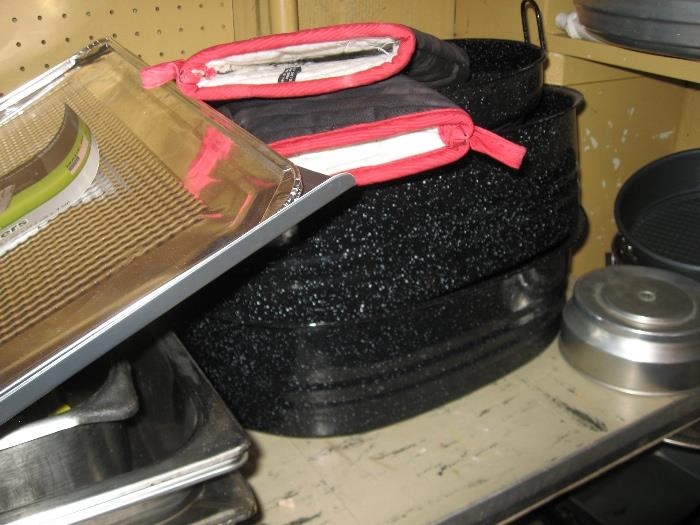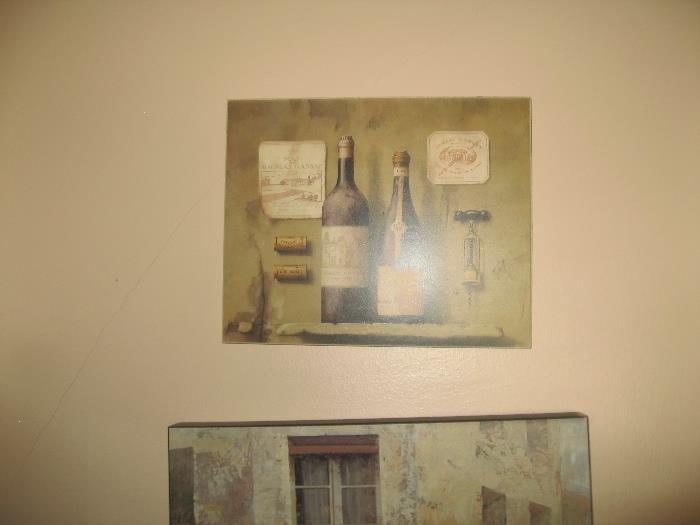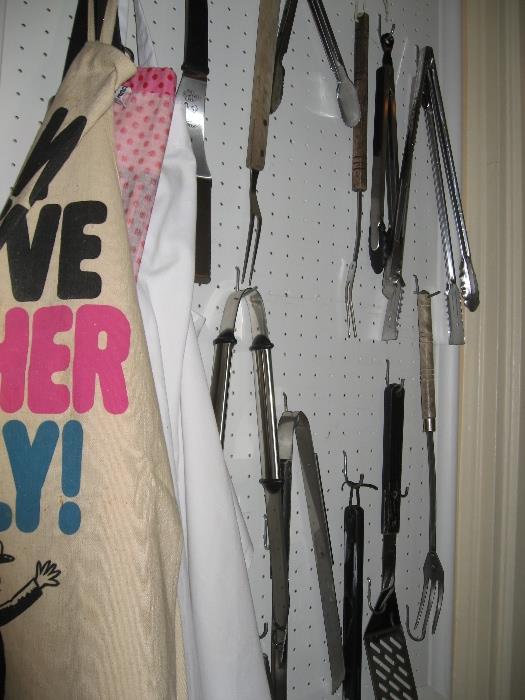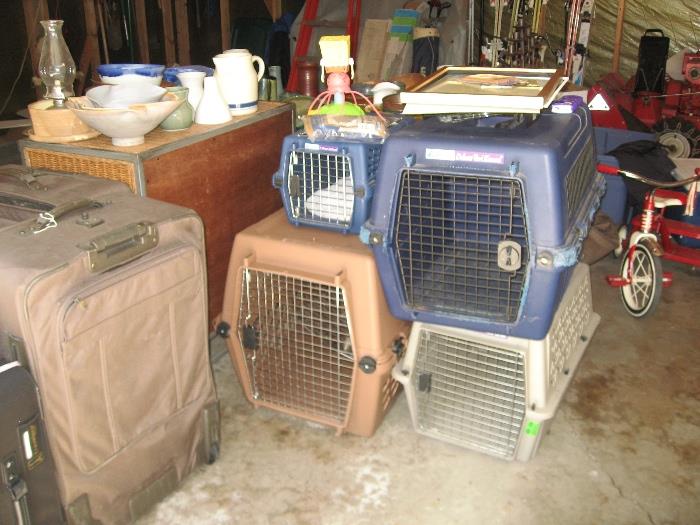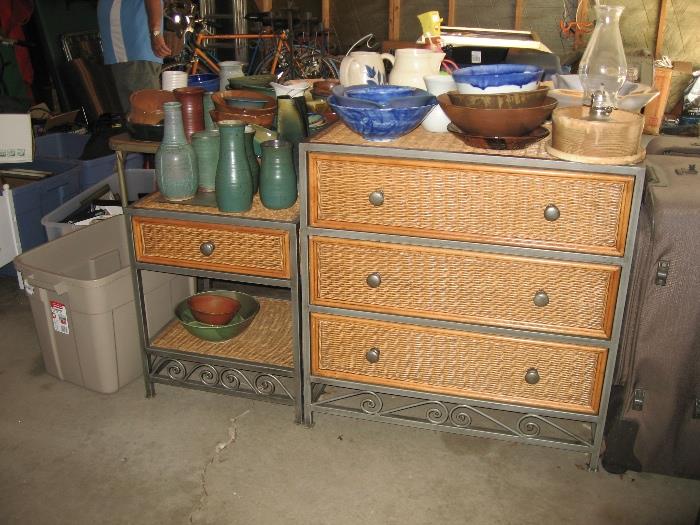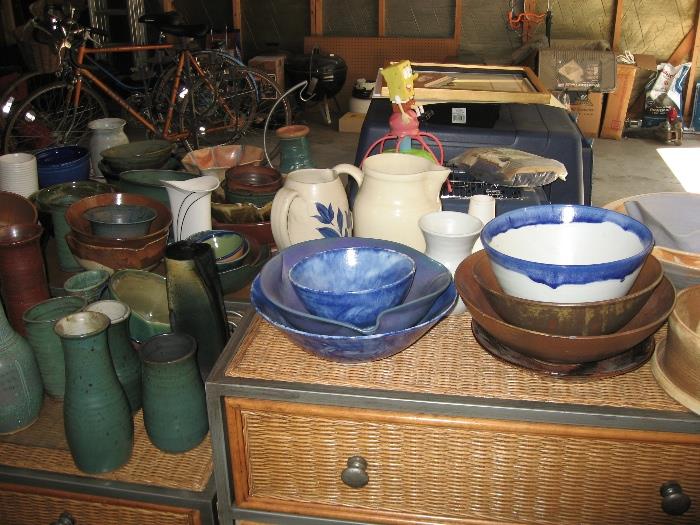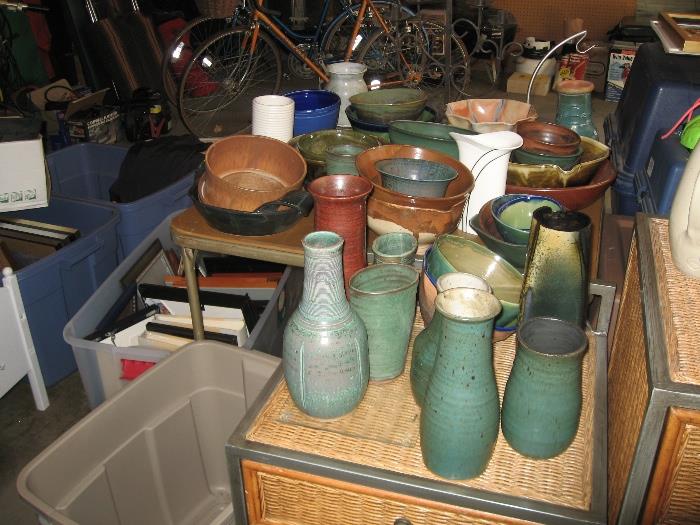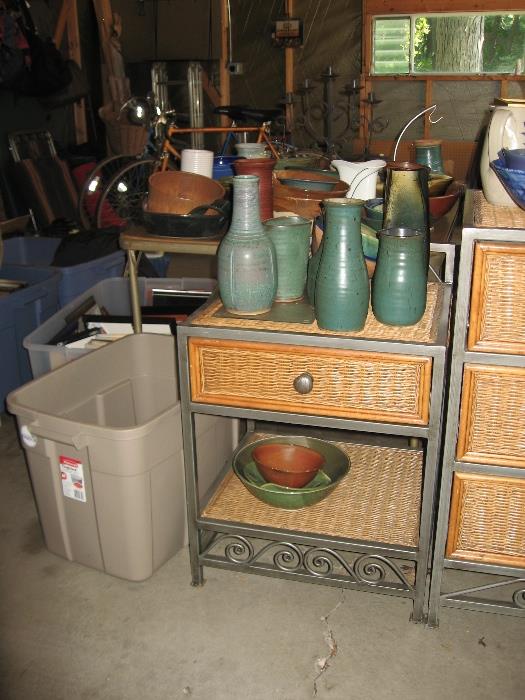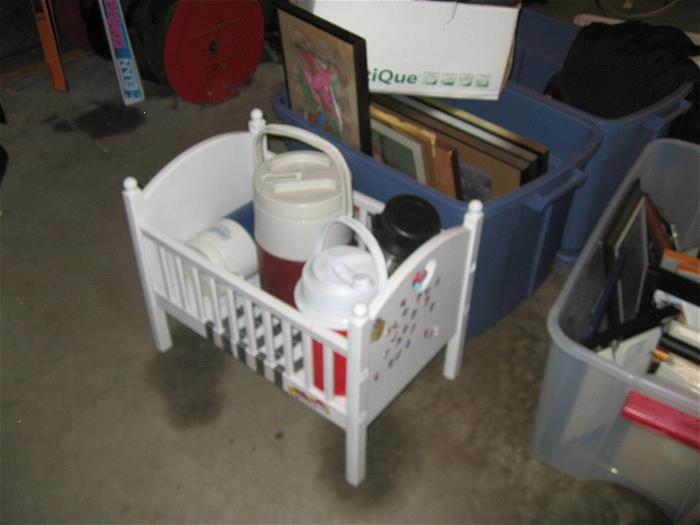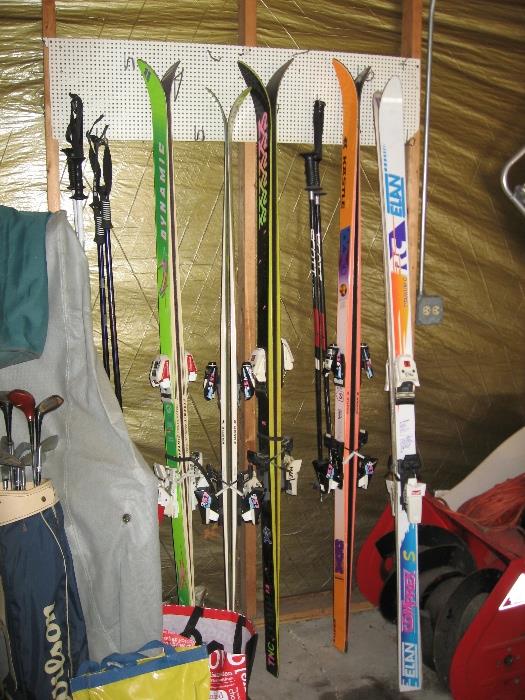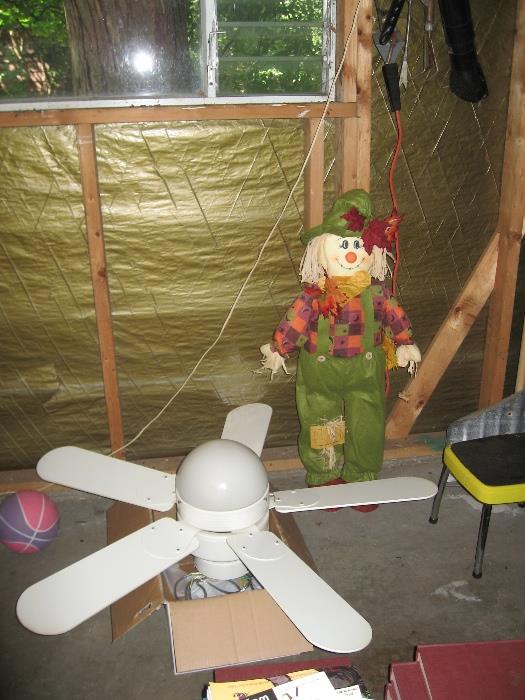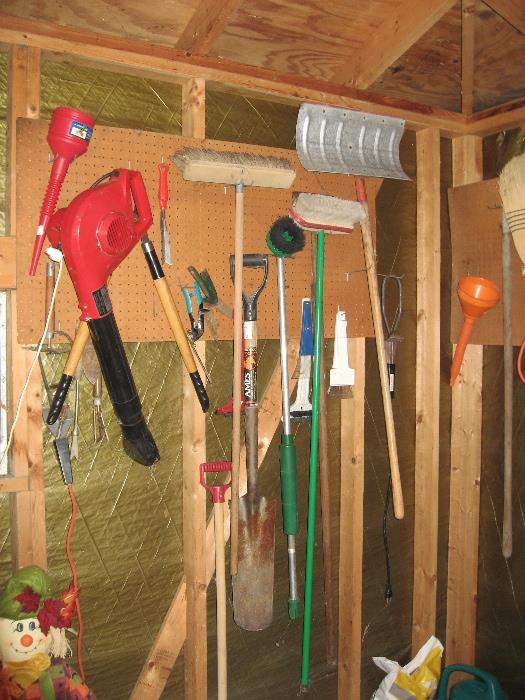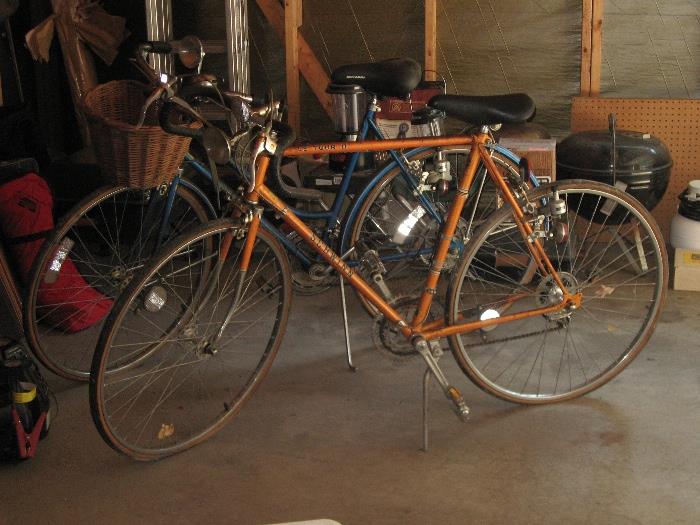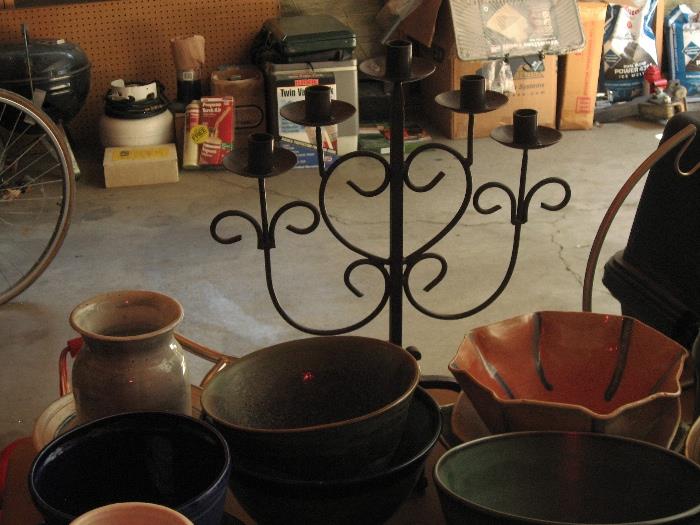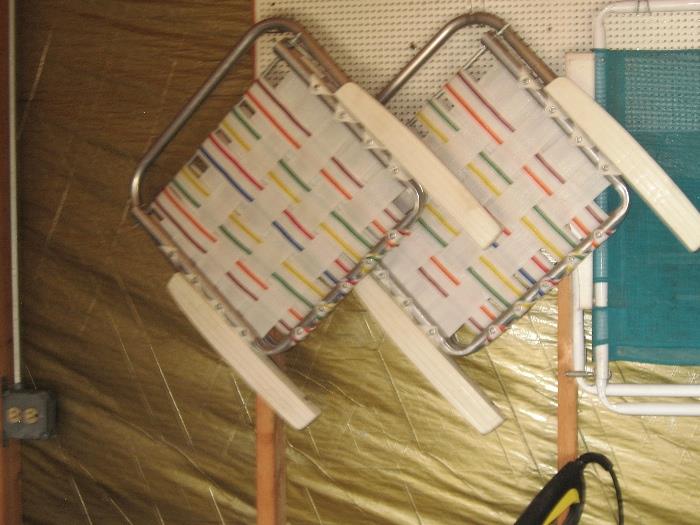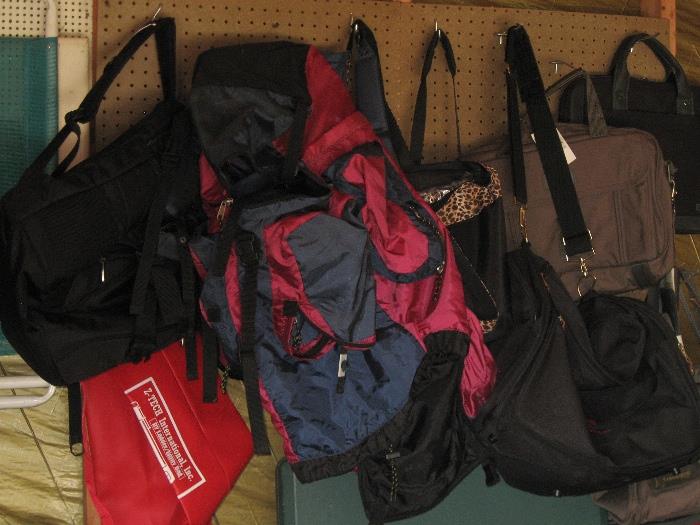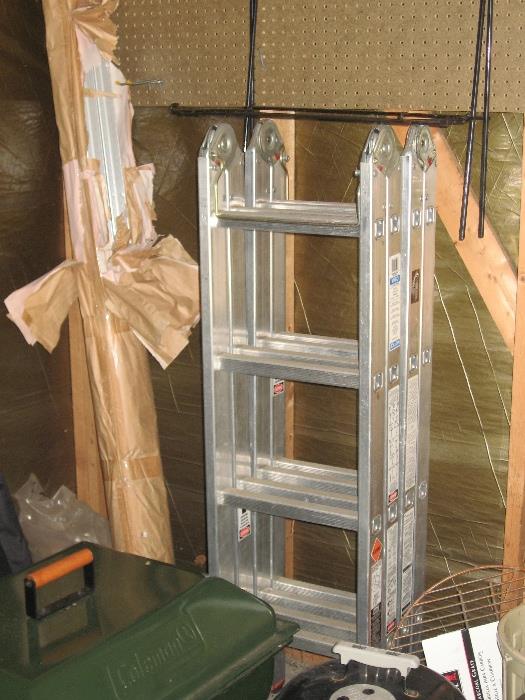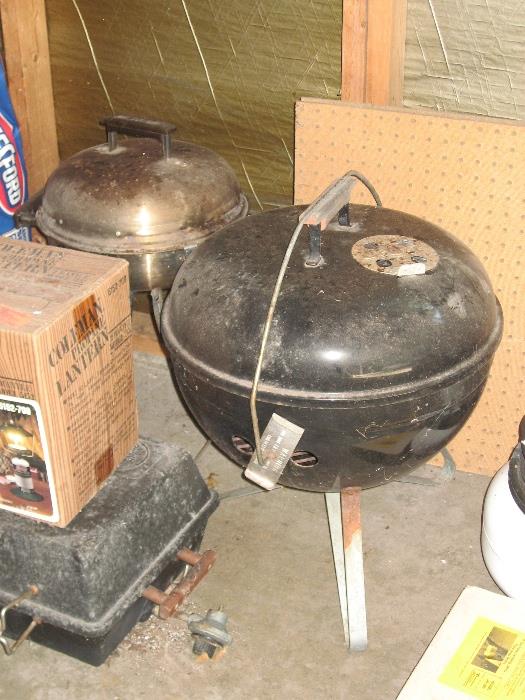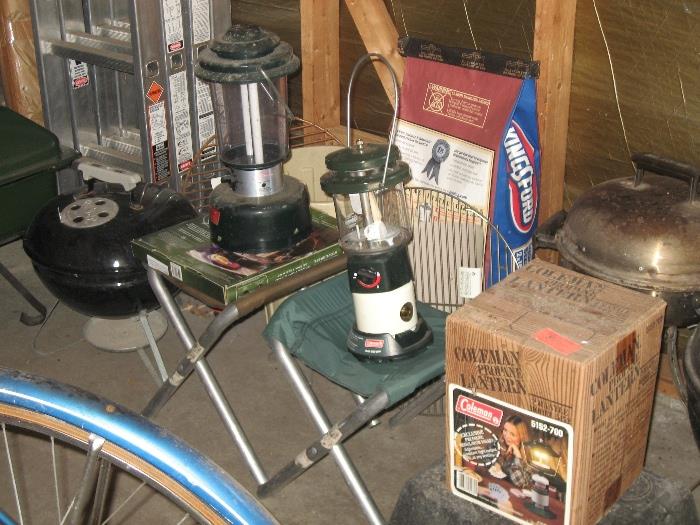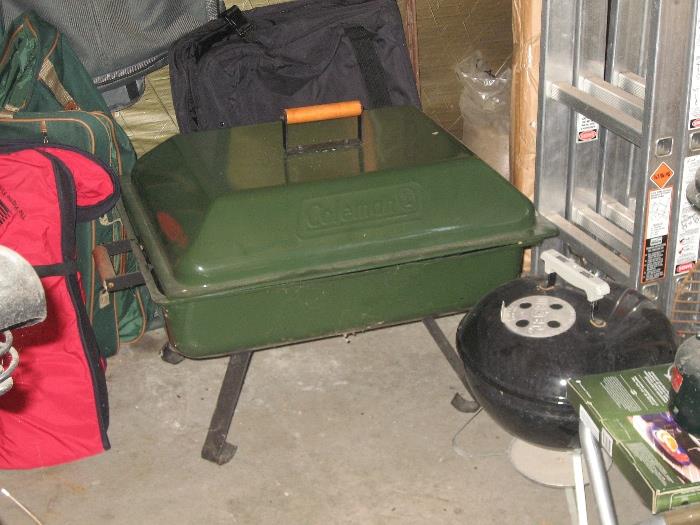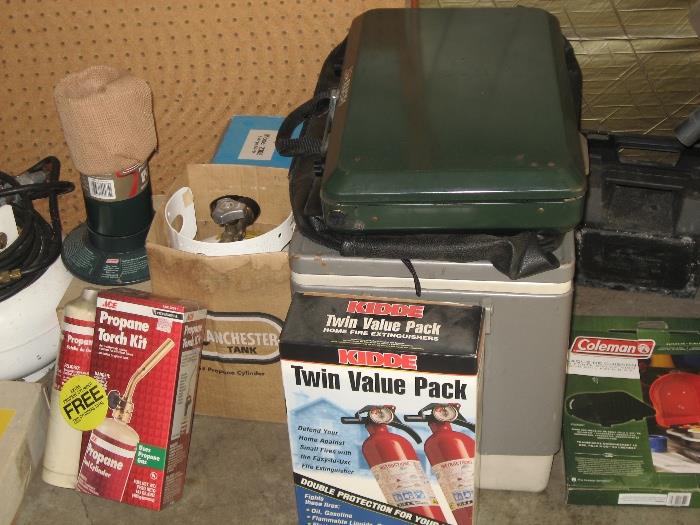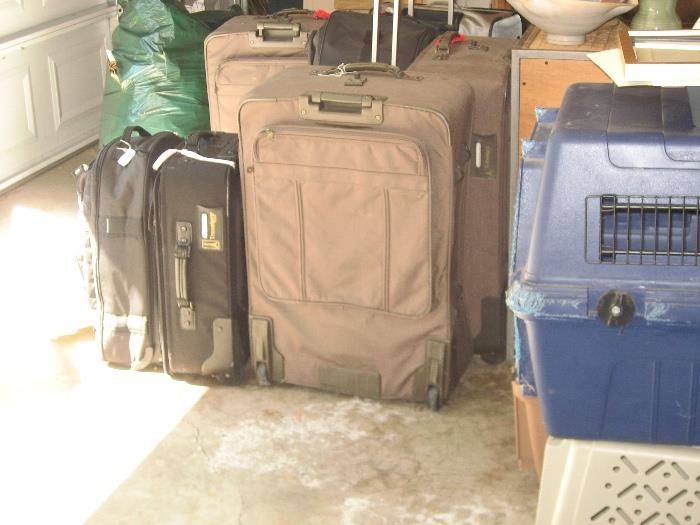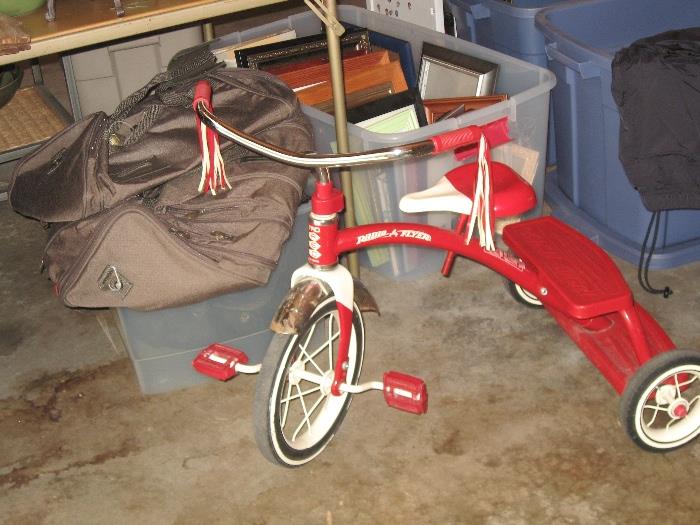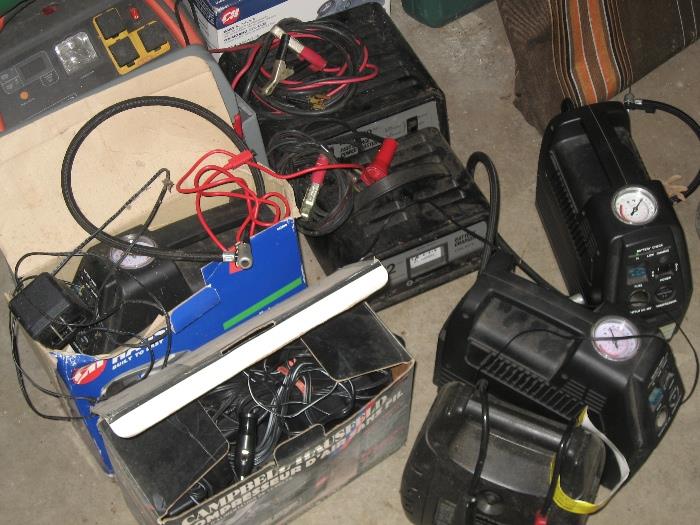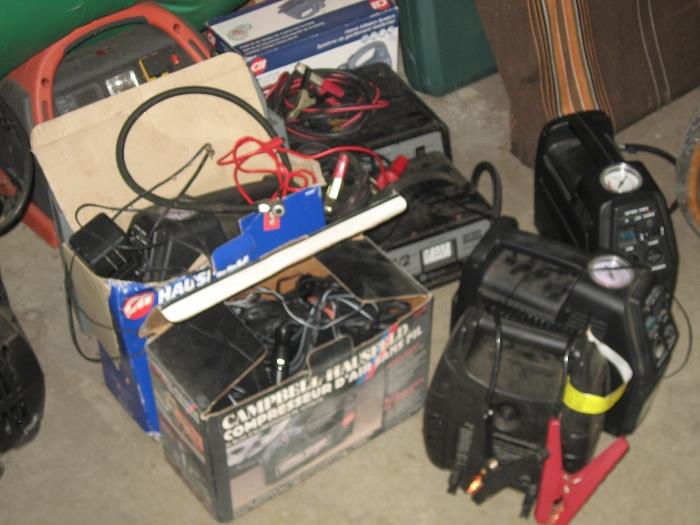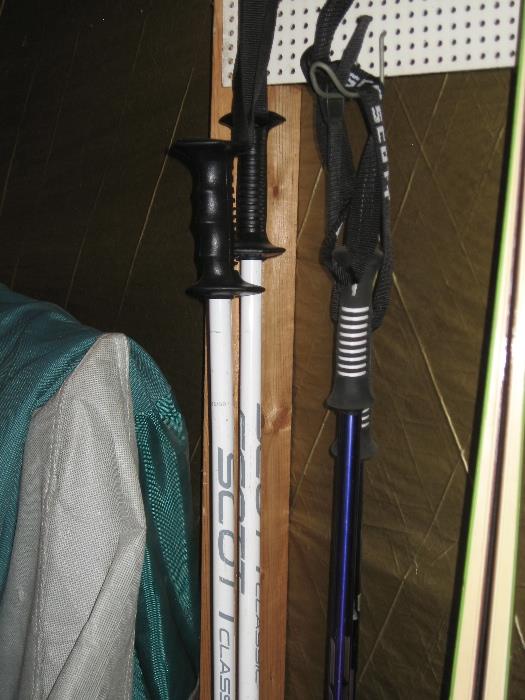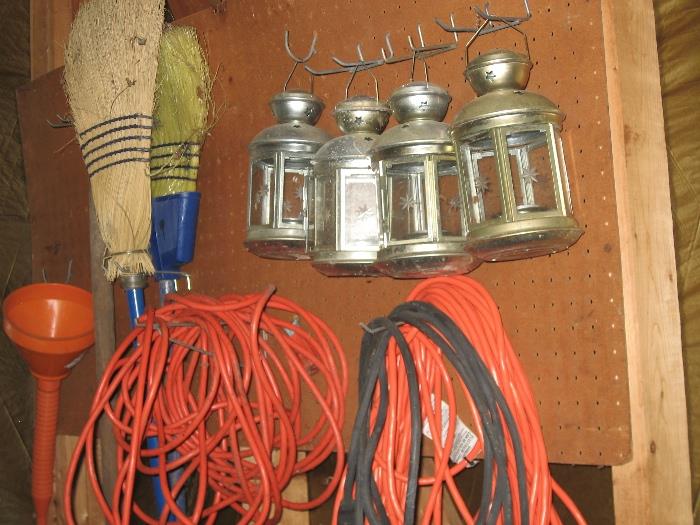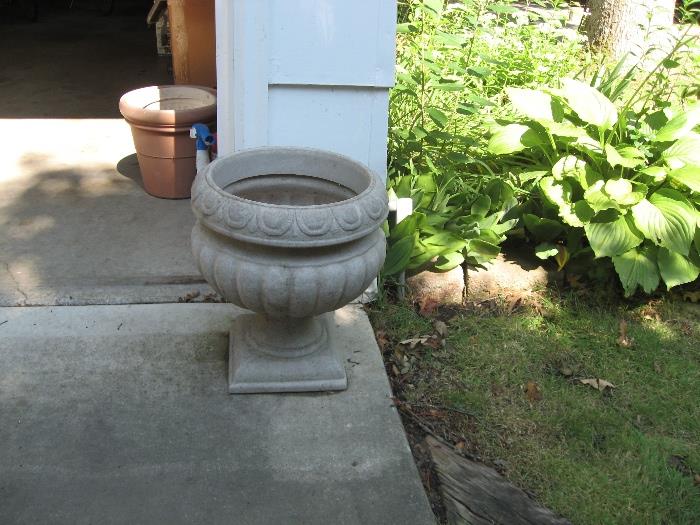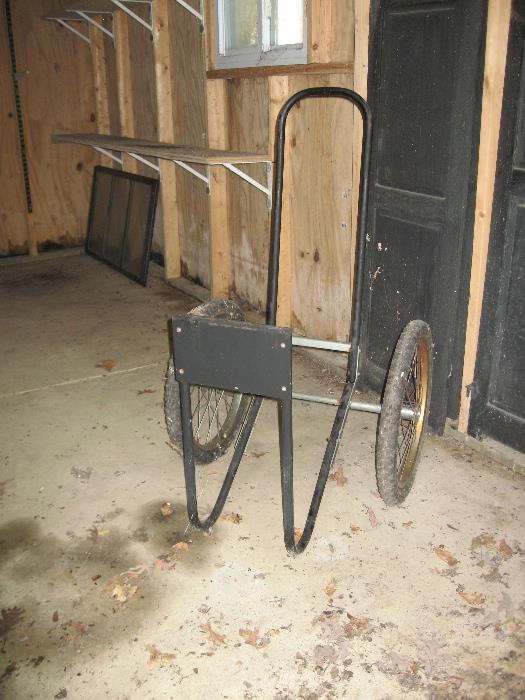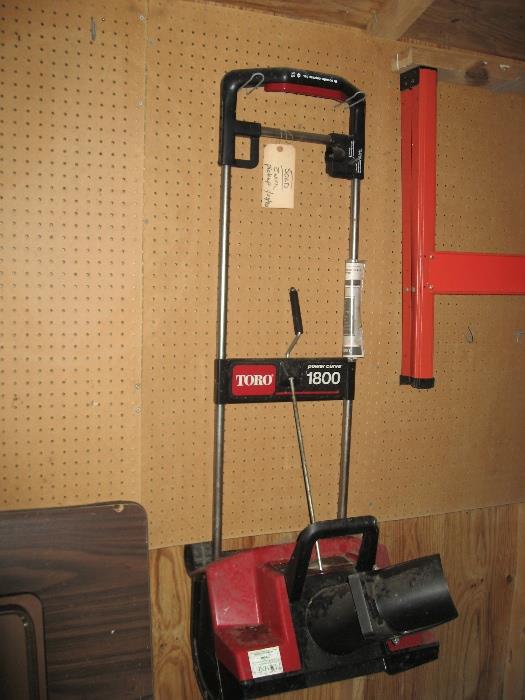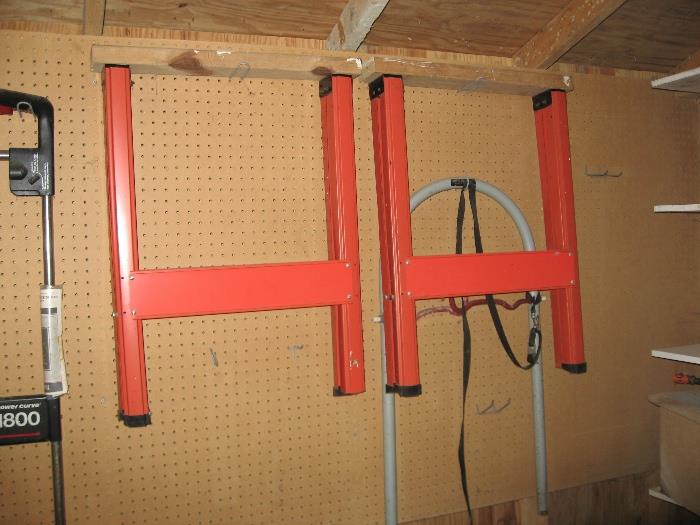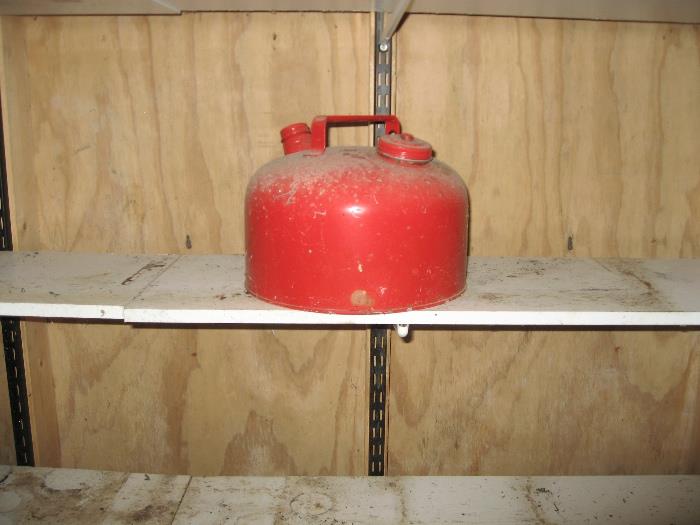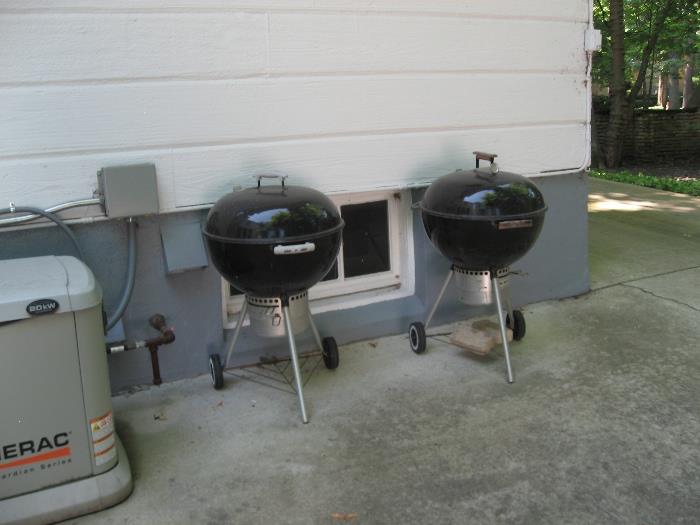 Thank you for using EstateSales.NET. You're the best!