Estate Sale: Sunday update: 50% Off All Tags!
estate sale
•
2
day sale
•
sale is over
Terms
IMPORTANT:

Please park in street without blocking mailboxes or driveways.

Del Webb neighborhood #6.

We accept Cash & Credit Cards only (CC over $50 w/ valid photo ID ).

Bring your own help & tools to move your purchases. There is no one here available to help you with that (my staff needs to do their other jobs and most of us have bad backs).

Numbers are given out at 8am both days of sale. You should take a number for every person with you - this includes children. We take no part in starting or maintaining "outside" list prior to 8 a.m. We accept a "watched" list only.

What is a "watched list?" The first person to the sale location should start a list if they want to be the first on it. Bring a notepad and pen. This list must be maintained (watched) and CANNOT be left at the front door unattended as people have stolen lists and replaced them. It is the list starter's job to make sure all people to the scene before 8am get their names on that list and you must also list how many numbers they need (children also need a number). Make sure you tell people that they MUST be in line by 8am sharp or they could lose their number if late. It is easiest for you if you park right in front of the house, or the closest you can. Wave people down if they are not coming to your car to get on list - you do not want someone to start a 2nd list not knowing you are already there. Many list starters put the list on their car windshield while they sit in their car. At 7:59, turn that list over to our door staff to hand numbers out by.

WE DO NOT RELEASE PRICES BEFORE THE SALE FOR MANY REASONS, NOR DO WE ALLOW PRE-SALES. We guarantee that what we advertise will be in the sale when we open first thing first day. Sorry, we do not ship items. Thank you :)
SUNDAY UPDATE: 50% OFF ALL TAGS!
!! We look forward to seeing
you at this great sale !!
Partial List of Items:
10KT Gold Army Air Forces Pin
10KT Gold Pin
10KT Gold Ring, Broken
10KT Gold & Spinel Men's Ring, Size 10
10KT, 14KT & Sterling Silver Gold Caterpillar CAT Pins
13pc Silver Plate Teaspoons w/ Sugar Tongs Set in Case, Antique
14KT Gold Art Nouveau Pin
14KT Gold & Diamond Stick Pin
14KT Gold Men's Ring, Missing Stone - Size 10
14KT Gold Men's Ring w/ One Carat Diamond & Two .50 Carat Diamonds, Size 10
14KT White Gold & .50 carat Diamond Engagement Ring, Size 4.5
1908 Country Life Calendar
1908 'Speeches of Abraham Lincoln: Centenary Edition Deluxe' (Chesterfield Society, Hardcover Book)
1940s Boeing B-29(?) Aluminum Model Ashtray, Really Cool!
1950s 5pc Yellow & Chrome Kitchen Table w/ 4 Matching Chairs
1960s GI Joe Action Figure
1970s Hasbro Inchworm
1970s & 1980s Toys, Variety
1977 McDonald's Seasonal Plates, x3
1978 Norman Rockwell Saturday Evening Post Magazine
1982 Plaskool (Berne & Universal) Tractor / Bicycle / Car / Truck Themed Puzzle, Wooden
1989 Mall Madness Electronic Board Game, Milton Bradley
23" x 42" 100% Olefin Rug, Emerald Plaid
23" LG Widescreen LCD TV/Monitor w/ Remote, #Flatron M237WD-PM
2pc Broom & Dust Pan Set, Black
2pc Pot Holder & Oven Mitt Set, Red - New in Package
2-Tier Wooden Art Box, New in Package
30 Gallon Garbage Bags
3000 Hit Ron Lewis Poster, Autographed
389th Bomb Group Pin
3'11" x 5'3" Pile 100% Olefin Shaw Rug, Rust-Red and Beige
40pc 1/4" & 3/8" Drive Combination SAE & Metric Socket Set in Case (Kent Co.)
4pc Off-White Canvas Dining Room Chair Covers - 3 New, 1 Like New
4pc Steamboats Prints Set (No Stamps) - United States Postal Service
48" 34 Watt Cool White Fluorescent Bulbs in Opened Box
511 Impregnator Sealer
5pc Folding Table & 4 Chairs Set
60" x 84" Cream Colored Tablecloth, New in Package
60" x 104" 'Americana' Checkered Oblong Tablecloth - New in Package
6 amp Solid State Battery Charger, Tru-Test
7' Noble Fir Incandescent Quick Set Artificial Christmas Tree, w/ Box
7pc Cast Iron Patio Set (Black) - Table w/ Custom Decorative Legs & 6 Chairs - Nice!
7pc Nut Driver Set in Sleeve
Abraham Lincoln Items: Old Books, First Day Issue Covers (x3 Different), 1 Signed Print, 1 Postcard, & 2 Figurines
Abraham Lincoln Print by Jules Gaspard - Signed by Artist (Jules Worked at the Chicago Tribune as a Pen & Ink Artist & For Various Magazines in Chicago & New York.)
'Abraham Lincoln Sees Peoria' by Earnest E. East Hardcover Book, 1939 - Rarer Find
A Century of Progress (1933) Booklets & Flyers (Trains & Other): Union Progress, The Burlington... Burlington Route (x2), The Royal Scot, 50 Years of Progress in Burlington Locomotives, Seventy Years of Progress in the Railway Post Office, Giants of Speed and Power at A Century of Progress (The Royal Scot, The Burlington), Motive Power and Cars of Years Gone By Exhibited by the Baltimore and Ohio Railroad (Century of Progress Chicago 1933), and How Firestone Gum-Dipped Tires Are Made.
A Century of Progress (1933) Bottle Opener & Spoon
Century of Progress (1933) Chicago Chrysler Motors Ashtray, Copper
A Century of Progress (1933) Electrical Building Postcard (x2) and Panorama of A Century of Progress Postcard
Advertising & Trade Tokens - LOCAL & Other: Aurora Roller Skating Arena (Aurora, Illinois), "E" Skill Award - One Free Game, Ed. J. Burns - Good for 5 Cents, Frank Wyman (Ottawa, Illinois), Swalley Music House (Aurora, Illinois), Walton's Billiard Parlor (Peoria, Illinois), Cracker Jack Mystery Club - 3 Different President Tokens, Crystal White Laundry Loaf - Free Token, Dr. Pepper 5-Cent Token - 1950, New Hampshire Constitution Sesquicentennial - 1938, Ovaltine - Orphan Annie Secret Society, Pontiac - Chief if the Sixes - General Motors, and Wisconsin Dells - Good Luck.
Air Conditioner Foam Weatherseal - New in Package
Air Deflector (Shatterproof and Full Adjustable) - New in Box, x2
Aluminum Garbage Can w/ Lid - Small, Like New
Aluminum Serving Tray, Vintage
American Flag - New in Package
Antique Album of Postcards
Antique & Vintage Books
Antique Cigar Humidor Box
Antique Elgin Pocket Watch, #1188807
Antique Glass Tussy Mussy
Antique Level, Long (Wooden)
Antique Pocket Watches (See Pictures) - Sterling 1870 Channel Islands Hallmark Thomas Dobbie Glasgow - Marketed by E.K. Green w/ Original Paper Insert, Elgin Marked 1188807, Delmar 15 Jewels #13153 (on Band), & 1 Small No Maker w/ Lots of Glass Damage Marked 1126241
Antique Schoolhouse Clock - Works But Pendulum is Missing
Antique Stereoscope Cards Set: Underwood and Underwood Bernese Alps (27 Cards in Original "Book Spine" Box) - Excellent Condition!
Antique Sterling Beads - Need Restringing
Antique Stevengraph Woven Silk Picture Postcard: Hands Across The Sea, T.S.S. Cameronia
Antique Vanity 'Manicure' Set in Leather Case - French Ivory / Celluloid
A. Parker Original Painting, Framed
Art
Artificial Floral Arrangements & Plants
Artist's Loft 101pc Complete Art Studio Easel Set - New in Package
Art Supplies
AST Advantage Computer w/ Keyboard & Mouse - Older (NO Hard Drive)
Austen's Complete Tour of the World Post Cards / Postcards Set, Vintage
Aynsley Porcelain Floral Bouquet Figurine
B&G / Bing & Grondahl Figurines (Blue & White): 2246 & 2251
Baking Sheets & Bakeware
Baking Soda
Bar Pins, Antique
Baseball Caps: CAT (Caterpillar), United States Air Force, Bob Evans, & Pratt & Whitney Dependable Engines
Baskets
Bathroom 2-Tier Shelf, Chrome
Bathroom Rugs, Light Blue
Binoculars, Vintage
Bird Feeder
Black & Decker 12-cup Digital Coffee Brewer w/ Original Box - Like New
Black & Decker 2 Speed Jig Saw #U155 Type A, Electric
Black & Decker Coffee Grinder - Stainless & Black
Black Plastic Sheeting, 3.5 mil, 10' x 25' (HDX) - Near New
Blanket Chest by Emperor Clock Company - Do It Yourself Wood Kit, New in Box w/ Instructions, Vintage
Bocce Balls Set - Just Balls
Bookcase, Pennsylvania House Furniture
Brookfield Zoon Pinback, Vintage: Chicago's New Zoo (x2)
Books
Booster Cables 12 Foot, 8 Gauge, Copper, Sears - w/ Original Box
Brass Table Lamp
Brookfield Zoo (IL): Vintage Postcard: "We're At The Children's Zoo and Farm"
Brother P-Touch 1180 Label Printer/Maker
Buckets
Bulova Mantle Clock w/ Key
Burgess Vibro-Marker - Electronic Engraver, Vintage
Cabinet / Armoire
Calendar Wall Hanger - Lang, New in Package
California Angels Rick Reichardt Pinback
Camera Filters: Toshiba, Hoya and Toya
Cameras & Accessories
Camp Cooker - Long Handle, New w/ Tags
Canada 1964, 1965, 1966, & 1967 Souvenir Card Commemorative Postage Issues
Candles
Candlesticks, Variety
Canned Food - in Date
Canvas - New
'Carpentry' Hardcover Book by Townsend, Vintage
Car Sponge - Microfiber, New
Casio BP100 Blood Pressure Monitor Watch, w/ Original Box
Casio Electronic Keyboard with Stand, Manual & Song Book, #CTK-2080 - Excellent Condition
CAT Caterpillar Aurora Plant / U.A.W. Local 145 / Patten Tractor Co. Yardstick
CAT Caterpillar Collectibles: Pens, Calendars, Tie Tacks, Pins (Sterling, 10KT Gold and 14KT Gold), Mechanical Pencils, Buckle, Baseball Caps, Lighters, Sticky Notes Base, & More
Caulk Guns
CDs - Some
Chanel No. 5 Eau de Toilette Spray, 1.7 oz - 1/2 Full
Chanel No. 5 Perfume Spray Case (Empty) - Black w/ Gold Accents
Chess / Checkers Set: "Crystal Clear" 2 in 1 Game, in Original Box
Chicago Bears Glass, Tall
China Cabinet - Pennsylvania House, Step Back with Glass Cabinet. Very nice.
China Set - Dinnerware Plus Serving Pieces, Marked Limoges / T.V.
Christmas Décor, Window Candles & Lights
Circus World Museum (Baraboo, WI) Small Souvenir Tray, Vintage
Clara G. Trimble Soprano Photo Card, 619 Fine Arts Building
Clay Pots (Planters), Various Sizes
Cleaning Products
Coca-Cola Nature Study Cards (ca 1930) - 2 New Packs and 1 Opened Pack
Coffee Carafe, Stainless
Coins - Individual & Sets: United States Mint Silver Proof Set 1993, United States Liberty Coins Set, United States Mint 1990 Prestige Set, United States Proof Dollar (US Mint), The United States Mint Uncirculated Coin Set w/ D and P Mint Marks, The 1979 Dollar Souvenir Set, 1985 Uncirculated Coin Set w/ D and P Mint Marks (United States Mint), The United States Mint 1989 Uncirculated Coin Set with D and P Mint Marks, Morgan Silver Dollars (1879 x2, 1885, 1888, 1900, 1921 x2, & 1924), States of the Union 50 State Solid Bronze Collector's Coin Set, Foreign Coins, Silver American Coins (Some Sold in Bags by Weight), and Collectible American Coins Sold in Bags.
"Colorful Rocks and Minerals" Card Display (20 Items Attached To Card)
Coloring Pencils - 10 Pack, New
Comet 'Reflections' 24 Heavy Weight Plastic Pieces Flatware (Forks, Knives and Spoons), Mirrored Look - x2 NEW Packages
Command Strips - New in Package, Variety
Compaq Monitor - Older, #TFT450
Compaq Presario Computer w/ Keyboard - Older (NO HARD DRIVE)
Computer Speakers
Concrete Dobermans - Have a Hook Under Chin to Hold Solar Light. We Have 2, Sold Individually. 2 of Only 50 Made by Barrington Artist.
Cookies Basket w/ Lid (Instead of Jar) - Cute!
Coolers
Copper Plated Tin 4pc Canister Set
Copy Paper, 20# 8.5" x 11" White
Corner Shelving Unit, Black Metal
Confederate States of American Ten Dollar Bill
Craftsman 3" Belt Sander Double Insulated #315.11720, w/ Manual
Craftsman 3/8" Drill Variable Speed Reversible #315.10040, Electric
Craftsman Electric Hair Trimmer Set in Soft Case
Craftsman Ratchet Socket Set in Case
Crazy Ike's Game
Creamer Pitchers
Crystal, Some
David Fryman 'All That Glitters' Male Angel Figurine
Dearborn, Michigan Greenfield Village Twenty Scenic Views - Miniature Picture Pack Souvenir
Decorative Pillows
Delmar Pocket Watch w/ 15 Jewels #13153 (on Band) - Antique
Delta 24" Towel Bar: Portman Collection (Brushed Nickel Finish), New in Box
Del Webb Stationery
Dental Floss - New Packages of
Depression Glass Cake Plate - Pink, x2
Desk
Dining Room Table & 4 Chairs by Pennsylvania House (5pc Set + Leaves and Pads)
Dishwasher Detergent - Palmolive Eco (Liquid)
Door Bottom - Mastercraft Steel-Door Replacement Vinyl, x2 New in Package (2 Different Sizes)
Door Mats and Small Rugs
'Down Spider Web Lane' Hardcover Book by Mary Dickerson Donahey
Dragonfly Vase - Etched, Clear, Round
Drop Leaf Coffee Table, Ethan Allen - Vintage
DVD Player - Portable, Mintek - Plugged in Works Great, Battery Charger Doesn't Work
DVDs - Some
Easel - Oak (Floor Easel, Universal Industries), Nice
Easter Seals and Boys Town Seals in One Big Baggy (Along w/ Additional Kinds), Vintage
Egyptienne (Egyptian) Straights & Egyptienne Luxury Cigarettes Flags, Baggy of
Einstein Bagels Travel Coffee Mugs - Like New, x2
E.L. Earnest Original Boats at Port Watercolor, Framed
Electric Can Opener, Black
Electronic Bowling Game
Electronics
Elgin Watch Face, Ladies - Vintage
E Machines eOne Computer w/ Keyboard & Mouse (w/ Manual), Older - NO Hard Drive
Ephemera
Epson PictureMate Personal Photo Lab
Epson Workforce 500 All-in-One Printer w/ Accessories & Disc
E.R. Original Painting, Framed
Ertl Diecast Red Tractor, Small
Ethan Allen Furniture: Drop Leaf Coffee Table, Vintage Side Tables, Desk, Black "Hitchcock" Side Table, Small Plant Stand / Side Table, Brown Wicker Patio Table, & 2 Matching Oversized Patio Chairs
Ethan Allen Heirloom Maple "Hitchcock" Black Decorated Side Table
Eureka 'The Boss' Upright Vacuum
Eureka Vacuum Bags, U Premium
Eveready Nine Lives Radio Batteries Porcelain Advertising Sign
Extension Cords - Indoor and Outdoor, Long and Shorter
Fans
'Fine Arts - A University Course in Sculpture, Painting, Architecture and Decoration, National Art Society Chicago - Vintage Hardcover Book
First Aid Kit
First Day Covers, Including Sandwich Fair, IL
Fisher Price Toys: Chatter Phone, Chime Ball, Little People, & Farm Silo
Flags - U.S. Flags, New in Package
Flashlights
Flatware Sets - Vintage and Contemporary
Flexible Flyer Wooden Runner Sled, Vintage
Floor Lamp, Black Base
Fluidmaster Wax Toilet Bowl Gasket, No-Seep No. 3 - New in Box
Food Storage Containers
Frankoma Pottery Indian Chief Head, Mini - Yellow-Gold, Vintage
Freezer Baggies, Gallon Size
Frogtape
Games: Guinness Game of World Records - Vintage, Dominoes, UNO, Scrabble Crossword Cubes - Vintage, Crown Checkers 24 Checkers in Box - Vintage, Bingo, Scattergories, Scrabble, Trivial Pursuit, Catch Phrase, Go to the Head of the Class - Vintage (MB), Battleship - Vintage (MB), Masterpiece - The Art Auction Game - Vintage, Scrabble RSVP - Vintage, Game of Domino (Spear's Games) - Vintage, Merry-Go-Round - Vintage, Landslide - Vintage, Aggravation - Vintage, Billionaire - Vintage, Chinese Checkers Round & Tin Board, and Monopoly - Vintage.
Gang Plugs & Extension Cords
Garage Broom
Garage Items
Garden Tools - Long and Short Handled
GE Alarm Clock Radio, Black
George Foreman Lean, Mean Fat Grilling Machine, White
Georg Jensen .830 Silver & Labradorite Cabochon Ring (1940s, Size 5.5
Glacier Bay Items: Sink Strainer - New, Laundry Faucet, Shower Diverter - New, 6" Shower Arm - New, x2, 8" Shower Arm - New, and Shower Holder - New.
Glass Ice Bucket w/ Pail Handle, Clear
Glassware
Glue Gun - Parker Solid State Electric Hot Melt Glue Gun, in Original Box
Gold-filled Locket w/ Blue Enamel Center Medallion Embedded w/ Pearls
Golf Balls - Baggy of Used Ones
Go-Pro Greenhouse (for Herbs, Bulbs, Tropical Plants, …) - in Original Box
Governor Lowden & Wife Florence Pullman Framed Photograph & Florence Pullman's Book 'A Travel Diary'. Sold as Set. Florence is George Pullman's Daughter.
Grand Army of the Republic 1861-1866 Veteran Button
Grandfather Clock Case Kit by Emperor Clock Co. (Model #120K) - New in Boxes, Vintage
Grill - Sears Propane Gas - Black Iron & Redwood
Grout - Ready To Use Grout by TEC, Sandstone Beige (Tub)
Hackley Manufacturing School, Muskegon, Mich. Spoon, Antique
Hammers
Hampton Bay 'Andenne' 3-Light Vanity Fixture (Brushed Nickel Finish), in Original Box
Harvard Classics "Dr. Eliot's Five-Foot Shelf of Books", 1909-1910, 50 Volumes, with Harvard Seal, Clothbound, Collier
Heart-design Standing / Wall Shelf - Black 2-tier w/ Brown Weave Shelves
Heathkit Speakers Set - Work, Vintage
Heathkit Low Cost Transistor Receiver w/ Manual, Vintage (Turns On, Problems Getting Sound To Speakers)
Hocus-Focus Cartoon Prints, in Binder
Holmes & Edwards Silver Plate Flatware Set in Tray, Vintage
Honda Kick and Go Scooter
Honeywell Cool Mist Humidifier, Ultra Violet / Germ-Free, w/ Original Box
Honeywell Humidifier Filter (Filter A) - New in Box
Honeywell Oscillating Power Air Circulator (Fan) - Small, Black - w/ Original Box
Honeywell Warm Mist Humidifier, w/ Original Box
Hoover Carpet Cleaner
Hoover Cleaning Tools - Standard Set, #U4901 - in Original Box
Hoover Floor Mate
Hot Plate, Woodgrain Look
HP DeskJet 540 Printer, Older
HP PSC 1210 All-in-One Printer w/ Accessories & Disc
Hurricane Spin Mop (As Seen on TV) - New in Box
Hutschenreuther Porcelain Lorenz Yellow Bird Figurine, Vintage
Instant Cold Pack, Multi Box
Ironing Board, Smaller & Can Be Attached To Wall or Door (w/ Brackets) - Very Nice Condition (White & Blue)
Irons, x2 Different
James Peak Route - Moffat Tunnel / Dotsero Cutoff Postcard Set in Envelope (The Interstate Company - Denver), Vintage
J. B. Morris Foundry Co. Commercial Sad Iron / Now Doorstop
Jobe's Fertilizer Spikes - Trees
Keurig K10 Mini Plus Single Cup Brewing System - Red, Near New w/ Original Box
Kingston KVR100X64C2/128 128MB PC100 100MHz Non-ECC CL2 ValueRam Module - New
'Kipling's Stories For Boys' Hardcover Book, Vintage
Kitchen Misc.
Kitchen Utensils
Kleenex, x2 New
Knives
Kodak Brownie Fiesta Camera w/ Original Box
Kodak Brownie Fiesta Flasholder in Original Box
Kodak Brownie Flasholder For Brownie Flash Six-20, in Original Box
Kodak Brownie Flash Six-20 Camera
Kodak Carousel 750H in Case, Vintage
Kodak 'How To Make Good Pictures' Book, Hardcover - Vintage
Ladders - Wooden Step
Ladies Clothing: Sizes Small to Large
Ladies Earth Spirit Shoes, Black - New w/ Tags, Size 9
Ladies Fashion Scarfs - Echo and Anne Klein
Ladies Forecaster of Boston Raincoat, Size 11/12 - Yellow, Vintage
Ladies Isotoner Memory Foam Slippers, Pink - New w/ Tags, Size 7
Ladies Shoes and Slippers - Size 7-9
Land of Lincoln Disabled Veterans License Plate Tags, Small - Vintage
'Landscapes of America' Double Books in Case Set, Large Hardcover - Nice
Lawn Repair Mix - Scotts PatchMaster Sun-Shade Mix, x3 New Bags
Light Bulbs: LED & Regular
Lighted Slide Viewer, 2x - in Original Box
'Lindbergh's Decorations and Trophies' Booklet, Copyright 1935 - Missouri Historical Society, Excellent Condition
Lladros
Logitech R-10 Computer Speakers, w/ Original Box
Long-armed Sprayer Attachments
'Long Trail' by Kermit Roosevelt "Autographed Edition" Hardcover Book w/ Original Box - Signed by Author, Vintage
LP Records - Some
Luggage - Soft and Hard American Tourister
Magic Slides - Furniture Gliders - New in Package
Magnifying Glasses
Makita Finishing Sander, #B04510
Marble & Stone Carved Animals, Mini
'Masterpieces of the World's Best Literature' 8-Volume Book Set - Vintage, Smaller Hardcover
Matchbox Collector: A Moko Lesney Product Pinback
Melitta Coffee Filters
Milk Glass Hobnail Cream & Sugar Set
Minolta XG-A 35mm Camera
Minwax Stain and Polyurethane
Miracle Piano Teaching System - Keyboard w/ Case, User's Guide, and Nintendo Game - Very Nice Condition!
Mirror w/ Wood Frame - Rectangular
Movie / TV Posters: Something About Mary, Austin Powers, Just Cause, South Park, & Disclosure
Mr. Potato Head Game
Muffin Pans
Nails - Boxes of
Native American Indian Chief Men's Ring, Size 8.5 - Nice, 2-tone
Native American Indian Rugs, x4. Sizes: 63.5" x 40", 70" x 49", 59" x 41.5", and 41" x 65.5"
Navy Satin Decorative Pillows, Pair - Weaved Design
Nintendo Brochures, x2 - Vintage
Nintendo Entertainment Center - Vintage, Original Console w/ 2 Controllers (Note: Games and Other Accessories Separate)
Nintendo Games: Marble Madness w/ Booklet (MB / Milton Bradley), Mad Max w/ Booklet, World Cup w/ Booklet & Original Box, After Burner (Tengen) w/ Booklet, Rad Racer II w/ Booklet, and Super Spike V' Ball w/ Original Box.
Nintendo NES Advantage Joystick - Vintage
Nintendo NES Cleaning Kit, in Original Box
Nintendo NES Four Score (Four Player Module) - in Original Box w/ Instruction Booklet
Noritake 'Daryl' China Set - Dinnerware Plus Serving Pieces
Office Chair, Black
Office Supplies
Optix Backup Camera - New in Package
Paint Rollers and Brushes
Panasonic Compact Fax & Copier, #KX-FHD331 - w/ Original Box
Paper Napkins - New, Large Pack
Paper Shredder: Royal Crosscut
Parker Pens, Vintage
Patio Chairs by Ethan Allen - Brown Weave, Oversized. x2, Sold Individually. Very Nice!
Patio Table by Ethan Allen - Round, Brown Weave & Glass Top. Very Nice!
Patio Table - Round, White
Patriotic Eagle Table Lamp, Vintage - Nice
Pennsylvania House Furniture: Bookcase, China Cabinet and Dining Room Table w/ 4 Chairs
Peoria, IL Halder & Halder "Groceries, Meats, Fruits, and Vegetables" Blank Invoices From 1940s.
Personal Care Products
Philatelic Catalogs - Large Baggy of
Photograph Tower, x2 in Original Box
Photo Paper For Printers, New in Box
Pickup Sticks
Picture Frames
Pimpernell 6pc 'Scenic Scotland' Placemats in Box, Near New
Pinbacks / Pin Buttons - Vintage, Variety
Pipe Insulation: 1/2" and Others - New
Placemats
Planters
Plastic Flatware, Disposable - Variety
Plastic Patio Chairs, White
Plastic Shelving Units
Plate Holders (For Wall) - New
Pliers
Political Pins / Pinbacks / Campaign Buttons / Campaign Folding Tabs: McGovern Shriver '72 (x2), I'm For Nixon, Kennedy and Johnson, I'm With Smith (x2), McGovern President '72, Nixon Now (x3), President Nixon Tie Tack, Elect Jim Palmatier Street Commissioner, Art Henricks For Mayor, Stratton, I'm For O'Brien For Congress, Hunter Folding Tabs (x6), Elect Bob Stumm State Senator Folding Tabs (x3), Nixon Olgilvie Republican, Percy Folding Tab, Kerner For Governor Folding Tab, I'm A Stumm Buddy, Dirksen (Brown), Ike and Dick They're For You, and General MacArthur.
Popeye Paints 'At's Perfik!' Tin Box (Empty), American Crayon Company
Portable Tool Box - Red Steel w/ Tray Insert, By Atkinson Handi Craft
Postcards - Antique & Vintage. Various Cities. Political. Holiday. Others: New Steamship North America, American Flag w/ Soldiers & Canon, Old Block House Ft. McClary Kittery Point - Maine (x2 Different), Abraham Lincoln's Face & Flag, Hands Across The Sea Stitched Silk & Paper Stevengraph Postcard T.S.S. Cameronia, Merry Christmas (Marked EAS), Ellen Clapsaddle Happy Thanksgiving, J.J. Samuels "Pictorial Postcards" on Side of London Bus Advertising Postcard, John Winsch Thanksgiving Postcard, Rosedale High School in Kansas, "Mike the Laundryman" Hoist Point Winnipeg River (Canada), Washington DC, Mt. Vernon (VA), and Many Others Not Listed.
Postcards - Some of the Cities:
Arkansas: Christian Church Jonesboro
California: Sacramento
Colorado: Boulder and Colorado Springs
Illinois: Elmhurst, Cary, Main Street in Crystal Lake, Channel Lake, Chicago, Chicago River, A.F. Beidler's Residence in Hinsdale, Algonquin, Antioch, Yorkville, Bluff Lake, Riverview Park - Chicago, Galesburg, Maud's Ice Cream (Antioch), La Salle, Lake Catherine, Paxton, Starved Rock, Ottawa, Peotone, Round Lake, Oak Lawn, Peoria, Lake Marie, Washington Park - Chicago, Wooster Lake, and South Side Grammar School in La Grange.
Indiana: Fort Wayne, South Bend, Notre Dame, and Bedford.
Iowa: Des Moines, Clear Lake and Madison City
Maine: York and Kittery Point
Michigan: Macatawa, St. Joe River, Saugatuck, Watervliet, Cassopolis, Muskegon, Holland, Paw Paw River, Berrien Springs, Mackinac Island, South Haven, Hartford, Ludington, Portage Lake, St. Joseph, Lake Michigan, Sister Lakes, and Bloomingdale.
Minnesota: Medota and Winona
Missouri: St. Louis and Kansas City
New York: Niagara Falls and Hudson River
Ohio: Central Viaduct Cleveland, Bellefontaine and Springfield
Pennsylvania: South Pittsburg and Philadelphia
Virginia: Arlington
Washington: Seattle
Wisconsin: Lake Geneva, Wisconsin Dells, Wisconsin River, Kilbourn City, Watertown, Oconomowoc, Fond Du Lac, Milwaukee, Juneau, Madison, Plymouth, Burlington, Jefferson, Racine, Hartford, Ashland, and Janesville.
Pots & Pans: New, Like New & Very Good Condition: Mirro and Wolfgang Puck
Potting Soil - New Bag
Power Grip Kitchen Tool, x2
Precious Moments Figurines
Precious Moments Glass Ornament - New in Box
Projection (Slide and Movie) Screen - Da-Lite, Vintage - in Original Box
Punches / Punch Tools, Some
Purses: Sag Harbor (Dark Brown) and Nine West (Greyish w/ Matching Pouch)
Puzzles - New in Box, Sealed: 1000pc Kiddie Car Classics by Springbok and 1000pc Hats Off To Major League Baseball
Pyrex Mixing Bowls - 1 Green, 1 Red - Vintage
Queen Size Bed, Cherry Four Poster - Nice!
Queen Size Bedding
Queen Size Down Comforter, White - Nice & Clean
Radio At War WMBD Illinois - Magazine, Vintage
Red Indian Aviation Motor Oil, 2-Sided Porcelain Advertising Sign
Refinisher - Klean Strip
Rival Crock-Pot / Crock Pot, Yellow & Brown
Rocking Chair
Rolling Pin, Wooden
Rooster Trivets - Tile w/ Wood Frame, x2 Different
Royal Doulton 'River Boy' Figurine
Royal Velvet Rod-Pocket Back-Tab Panel 50" x 95" "Encore", Color: STL GRN, x6 New in Package
Rubbermaid Tubs, White
Rudyard Kipling 15-Volume Hardcover Books Set, Smaller
Russian Soldier Toy Set
S&H Green Stamp Books, MacDonald Plaid Stamp Books, Top Value Stamp Books, and King Korn Stamp Books - Filled
Safety Gate - Extra Wide Walk-Thru Metal Safety Gate
SanDisk Elevate Ultra Performance SDHC Card, 8GB - New in Package
Sandpaper
Sandwich Maker, in Original Box
San Gabriel Mission, Pasadena Silver Plate Spoon, Antique
Santa's Village Santa's Helpers Club Pinbacks, x2 - Vintage
Scissors
Scott Toilet Paper 4-pack, New in Package
Screwdrivers
Second Air Division Assn., Eighth Air Force - Medal Medallion
Sewing Machine w/ Table: Kenmore E6354, Vintage
Shark Navigator Upright Vacuum, White - w/ Attachment
Shark Steam & Spray Mop, Like New
Sheaffer White Dot Fountain Pen w/ 14KT Gold Nib
Sheaffer White Dot Mechanical Pencil
Shelving Units
Shims - New Package
Ship Print, Framed - Gorgeous!
Shop Vac Wet/Dry Vac, 6 Gallons / 3.0 HP - Very Nice Condition
Side Tables
Side Table - Vintage Ethan Allen
Silver Plate Flatware Set in Silver Chest, Antique Community Plate
Silver Plate Utensils, Individual
Silver Polish & Wipes
Simplicity Dress Patterns: #7510 10-12-14, #8009 10-12-14-16, #7746 10-12-14, and #7843 Size 14
Sketch Pad, Large
Sleeper Sofa, Plaid
Soft Scrub Advanced Surface
Softsoap
'Speeches of A. Lincoln' Hardcover Book, Vintage
Sprinklers, Garden Hose, Sprayers, & Nozzles
Stainless Steel Flatware Set in Tray, Nice
Stamps - U.S. New Sheets & Partials, Sets, Cancelled Stamps, First Day Issue Covers (Envelopes), Foreign, and Books on Subject. Please see the images at the end of the photos section. Too much to list here.
Starbucks Coffee Mugs (White w/ Green Logo) - Like New, x2
Starved Rock (IL) "U.S. Mail" Package of Mini B&W Postcards, Vintage
Stemware - Etched Crystal Glasses, Vintage
Step Stool - Hard Plastic
Sterling 950 Silver Rattle in Box
Sterling Silver Brooch - Mexico, Flowers - Large
Sterling Silver & Green Turquoise Ring, Size 3 (yes)
Sterling Silver Jewelry
Sterling Silver & Silver Plate Spoons: "Charles", "Oconomowoc, Wis" (w/ Indian Chief Head), "Point Lomo San Diego", "Fairmount", "Hackley Manual Training School", "Lake Forest", "Varied Industries Bldg", "Pasadena", Another "Oconomowoc, Wis", & Others
Sterling Silver Native American Cuff Bracelet - Very Heavy & Well Made
Sunbeam Mixmaster / Mix Master w/ Accessories - Yellow, Vintage
Sunglasses, Ladies
Sunpak Auto 222 Thyristor Flash
Tablecloths
Tailored Window Panel 60" x 63" - Royale Sheer White, x3 New in Package and 1 Near-New
Tea
Teddy Bears Decorative Pillow, Long
Telephones
Thermometer - Outdoor, New in Package
Thomas Dobbie Glasgow Pocket Watch, 1870 Sterling - Marketed by E.K. Green w/ Original Paper Insert
Timers, Wall
Tins
Tire Iron
Tobacco Tax Stamps
Toilet Paper Stand, Chrome - Like New
Tokens
Tools
Toshiba 52mm Lens
Towels: Bath, Hand, Face, and Kitchen. Plus, 1 Nice Beach Towel.
Toyo Optics Lens w/ Soft Case
Tripod w/ 3-way Panhead & Quick Shoe - w/ Original Box, Vintage
Turbo Cooker Pan - New
Turntable: Vintage Garrard Model 50
TV Cabinet Stand - Sauder #9052-468, Black
'Two Little Navajos' Hardcover Book by Hoffman Birney (Cute, Colorful Cover)
Typewriter - Smith Corona / Smith-Corona 'Coronet Automatic 12'
Umbrellas
USPS / United States Postal Service 'Love' Coffee Mug
Vacuums
Vanity - Missing Center (2 Night Stands, Essentially), Vintage
Vases
VCRs - Both Need Belts
Vintage Black Poodle S&P / Salt & Pepper Shakers Set - Cute!
Vintage Dictionaries
Vintage Diecast Cars: Lesney, Tootsietoy Rambler Chicago 24, Mattel Hot Wheels, Hot Wheels Custom Eldorado 1968, Matchbox Series No. 24 Lesney Rolls Royce Silver Shadow, Tootsietoy / Tootsie Toy Ford Sunliner Chicago 24, Matchbox Series N. 26 GMC Truck, Hot Wheels 1967 Beatnik Bandit, Matchbox Series 12 Lesney Land Rover Safari, Lesney Jaguar 3.4 Litre, Models of Yesteryear 1928 Mercedes Benz 36/220 Lesney, Matchbox Series No. 50 Lesney Ford Galaxie, Pontiac Convertible Lesney, Pickford Removal Van Lesney (Missing Some of Lettering), Matchbox Series 26 Lesney Fire Pumper Truck, & Others.
Vintage England and Wales Pocket Map, Rand McNally
Vintage Ethan Allen Furniture Catalogs (+ a Couple Newer)
Vintage Folk Art, Hand-Carved Frog Table - One of a Kind! 20-1/4" Tall
Vintage Folk Art, Hand-Carved Frog Table, one of a kind! 20-1/4" Tall
Vintage Glass Christmas Ornaments - Big Baggy of
Vintage Glass Frog (For Flowers) - Clear
Vintage Holland, Michigan Postcard Pack
Vintage Horlacher Beer Cardboard Sign
Vintage "How To" Art Books, Many
Vintage Jewelry
Vintage Ladies Watches
Vintage Metal Patio Table / Plant Stand, White - Cute!
Vintage Orange Metal Bundt Pan and Pie Plate
Vintage Pennsylvania House Furniture Catalogs
Vintage Pens
Vintage Pocket Knives: Buck 305 (Black), Valor 1405? (Number Partly Unreadable, Brown), and A Century of Progress (1933) Little Pocket Knife
Vintage Posy Pitch Lawn Game - in Original Box
Vintage Quilt
Vintage Rapidograph Fountain Pen Set (Koh-I-Noor)
Vintage Redwood & Aluminum Patio Chair and Chaise Lounge, Vintage
Vintage Robinson Crusoe Book - McLoughlin, Hardcover
Vintage Rockford and Loves Park Map, Derr Map Studio
Vintage San Diego, CA Postcard Pack
Vintage School Desk & Chair
Vintage Spectacles in Original Case: E.W. Crass, MD Oculist - State Street, Chicago
Vintage Tom & Jerry 'Meet Mr. Fingers' Book
Vintage Tool Caddy - Wooden w/ Old Yellow Paint
Vintage Train Booklets: See 'A Century of Progress'
Vintage World's Fair Token: 1904 World's Fair Token - Majestic Range - Grand Prize (two different designs), 1933 World's Fair Token - Flattened Penny, 1933 World's Fair Token - Clayton Masonic Lodge No. 601 (Clayton, Missouri, 25th Anniversary), and 1933 World's Fair Token - Michigan (The Nation's Playground)
Violin with Bow and Case (Basic, No Brand Name) - Like New Condition of All
Vise: Simplex 400, Vintage
Vivitar MC Tele Converter w/ Leather Case
Waechtersbach (Germany) Christmas Tree Design Mugs, Red 4pc Set - Nice!
Wagner Power Stripper - Super Hot, in Original Box
Walker and Cane - Medical Items
Waste Baskets
Watercolor Pad (Paper)
Watercolor Paint 24 Color Set - New in Box
Watering Cans
Wear-Ever Super Shooter Electric Cookie, Canape and Candy Maker, in Original Box
Weather Emergency Kit For Basement
Weller All Purpose Soldering Gun in Case, w/ Original Box
Whistles: Noble (x3), Vintage
White Wicker Loveseat w/ Near-new Cushion
White Wicker Rocker
White Wicker Side Table
W.H. McGee Oyster Advertising Sign, Embossed
Wild Bird Seed Premium Mix, New Bag
Windmere Electric Fan, White
Winsor Pilates VHS Tape Set, New in Box
Wire, Multi-Purpose
Wishing Well, Miniature - Stone and Wood
Wolfgang Puck Stainless "Bistro Collection" 3pc Wine Stoppers in Stand - Like New
Wolfgang Puck Stainless "Bistro Collection" Kitchen Utensils- Like New
Wolfgang Puck Stainless "Bistro Collection" Pots & Pans - Very Nice to Like New Condition
Wolfgang Puck Stainless "Bistro Collection" S&P Set - Like New
Wolfgang Puck Stainless "Bistro Collection" Utensils Holder - Like New
Wooden Crates, Vintage: Highliner Fresh Fillets - Lunenburg Nova Scotia, Finest California Grapes - Bakersfield CA, Di Gorgio Farms - CA, and Wagon Wheel California Quality Fruits.
Wood Filler
Woodworking Tools, Some
Workbench - Wooden
Wreaths
WWI Trench Art Bullet Lighter Embellished w/ 1919 British Sterling Coin
Zip Ties
Zircon StudSensor / Stud Sensor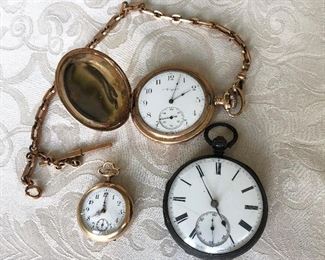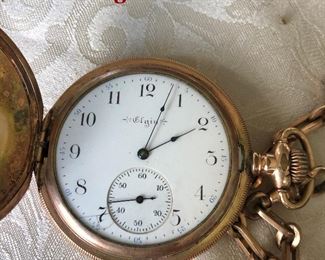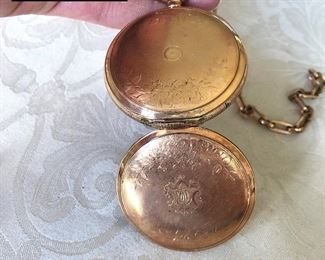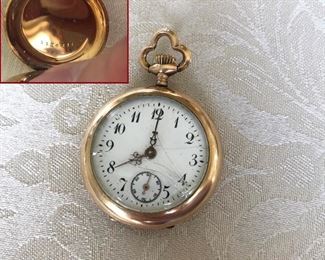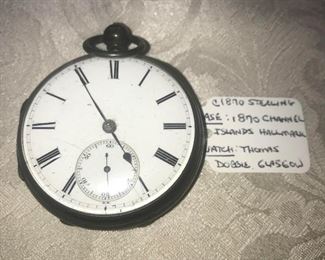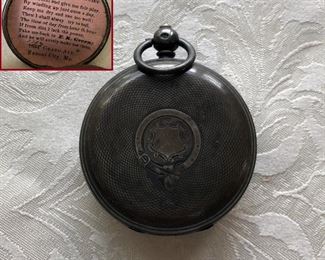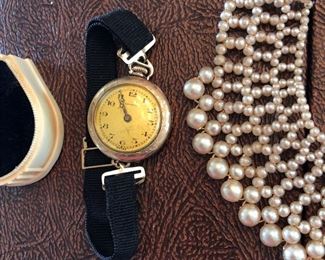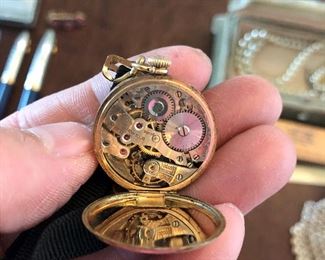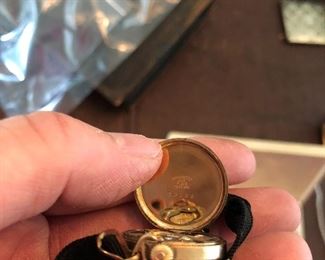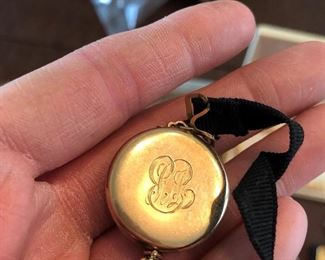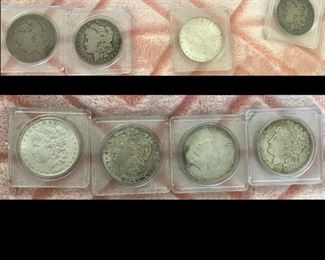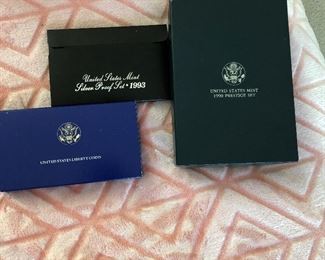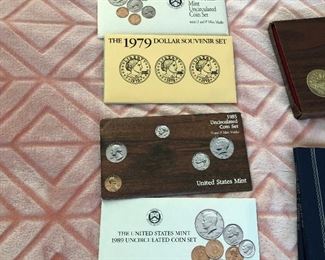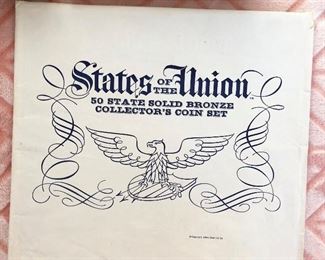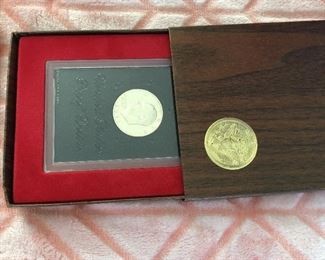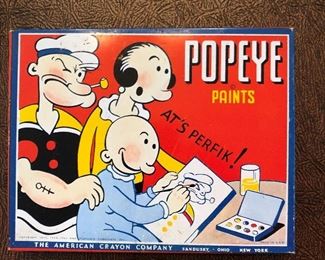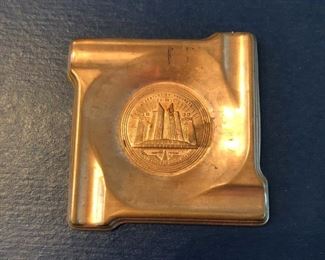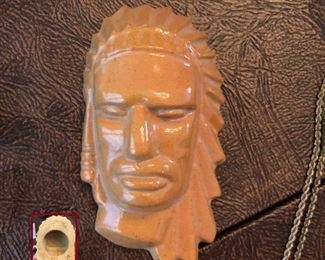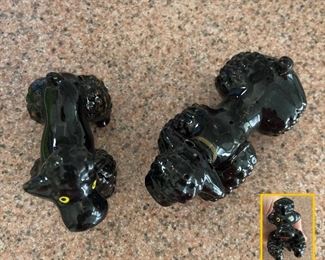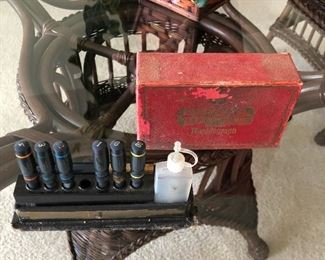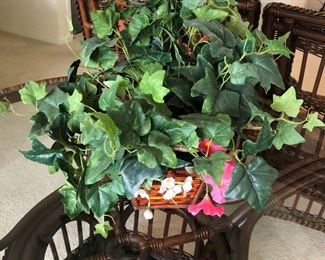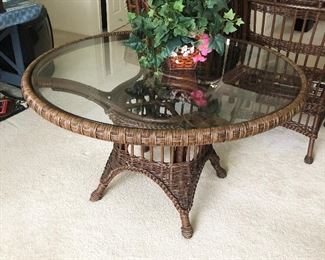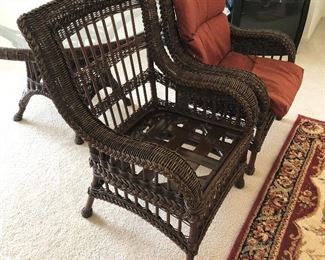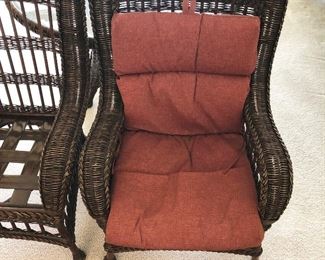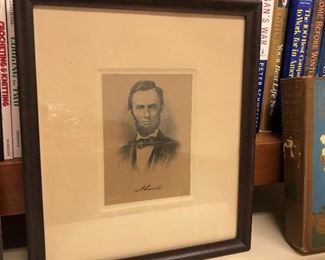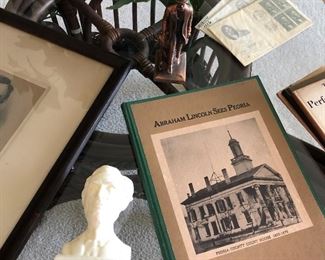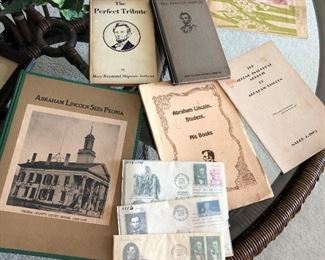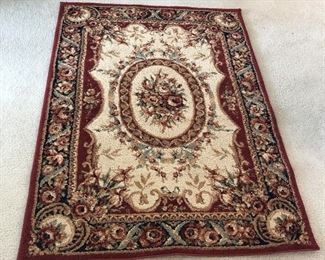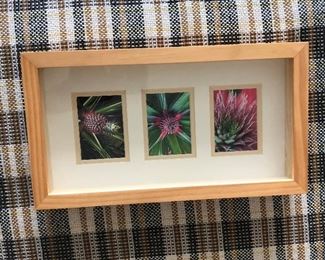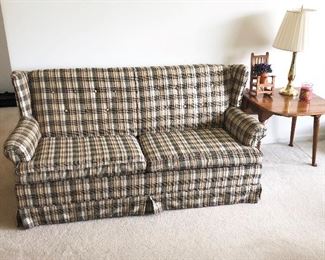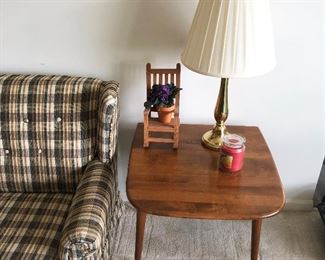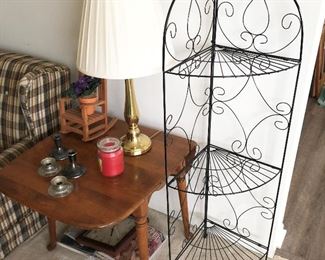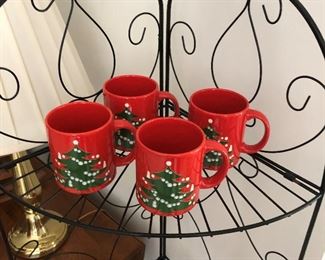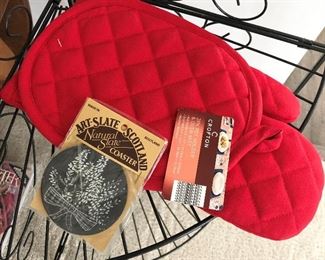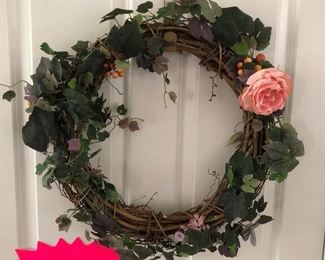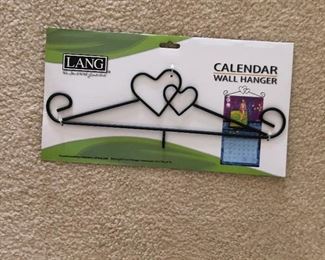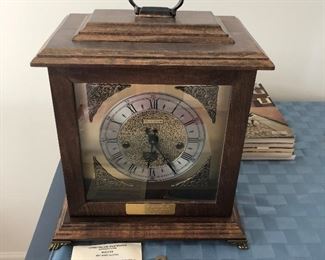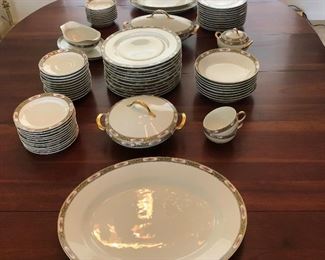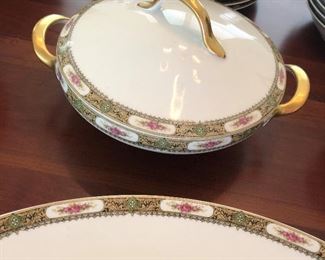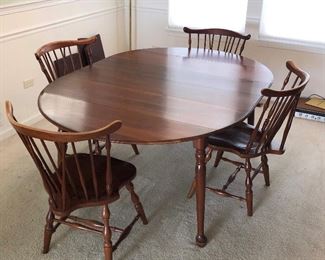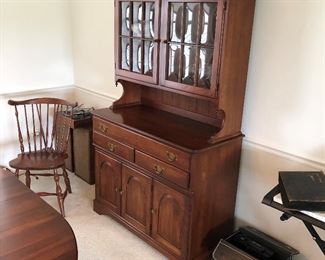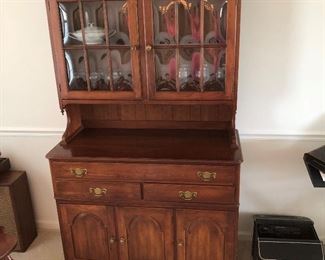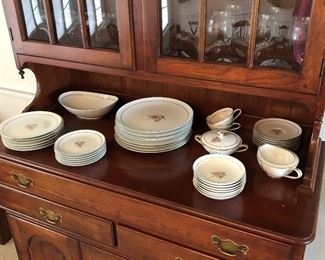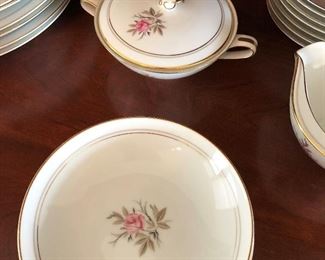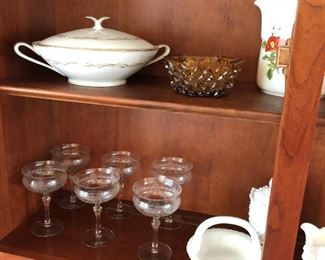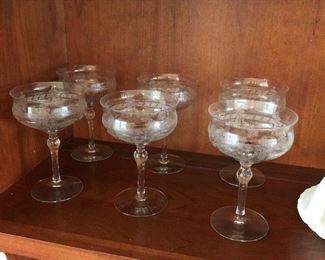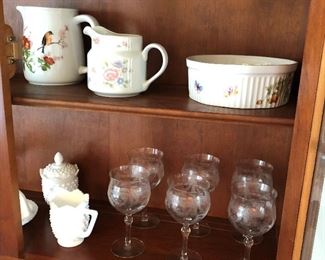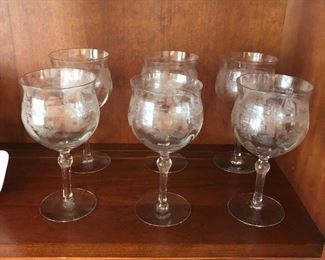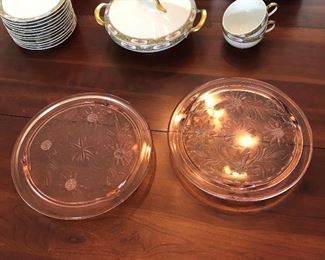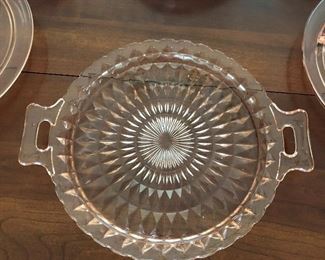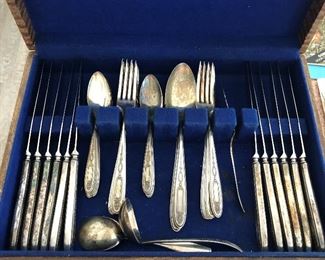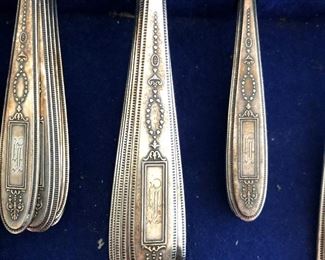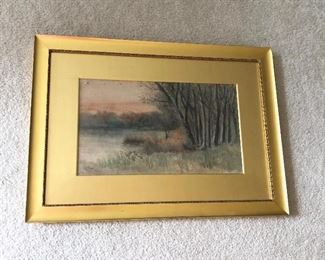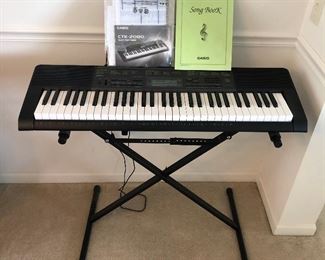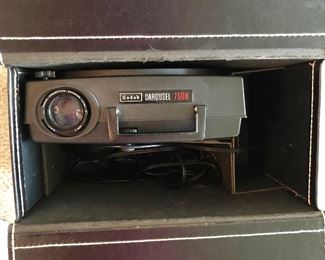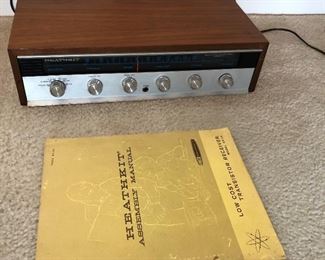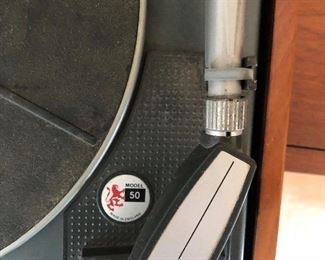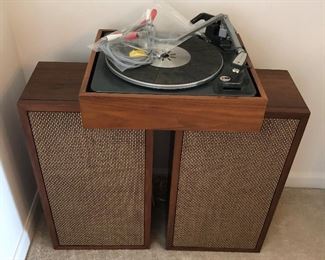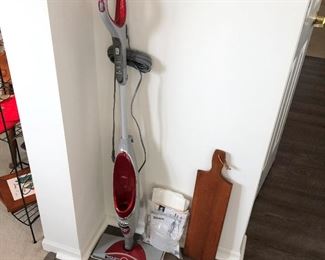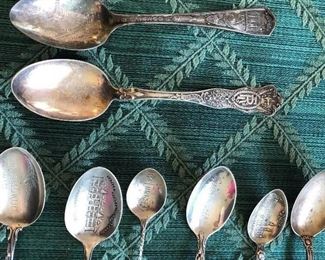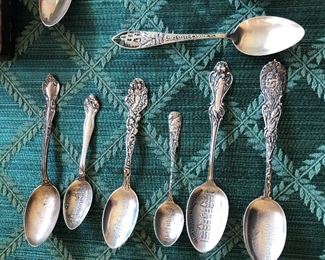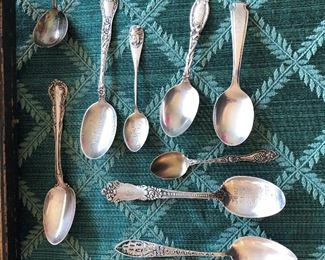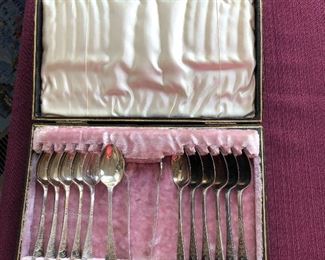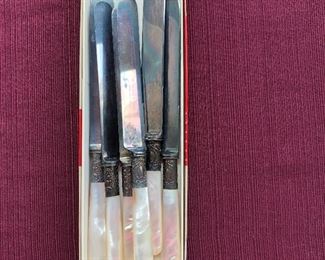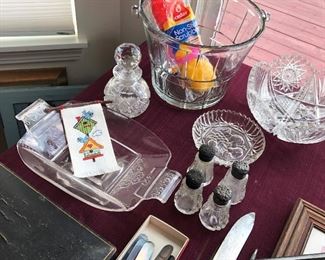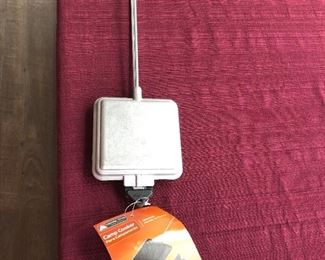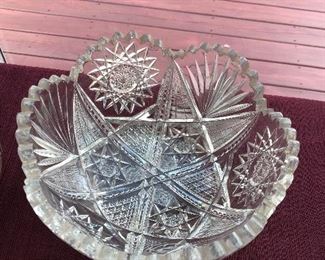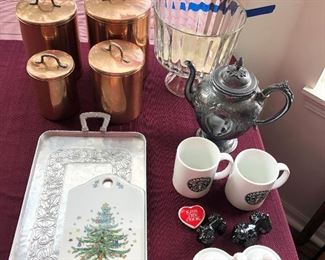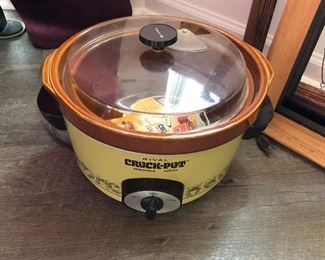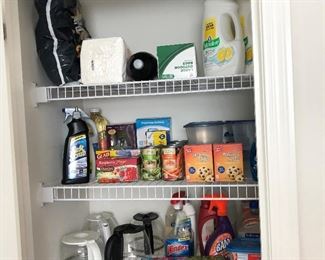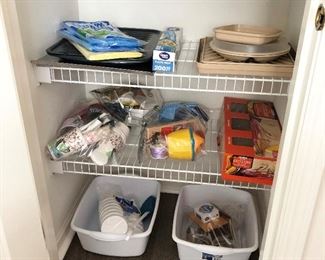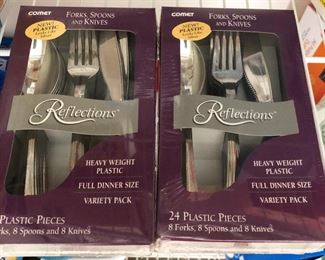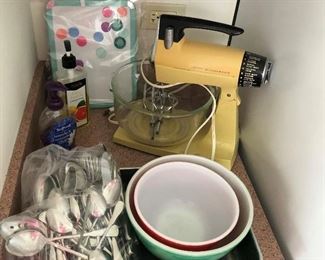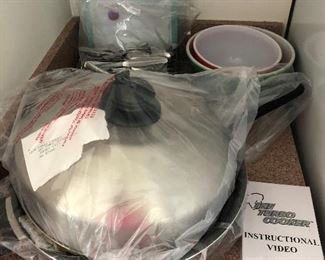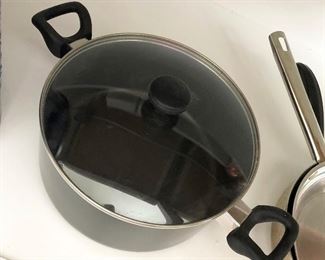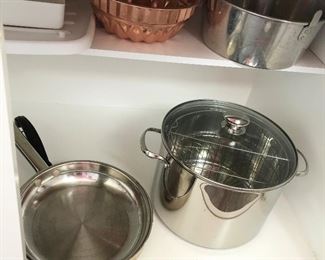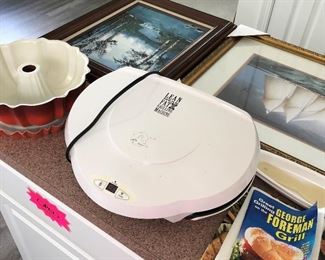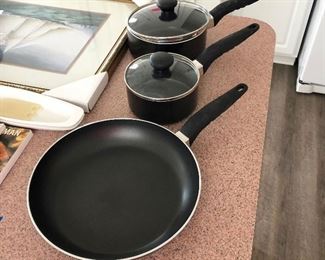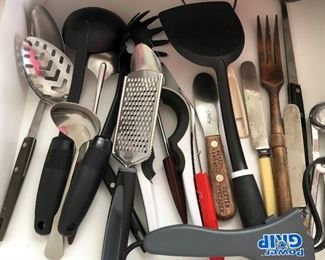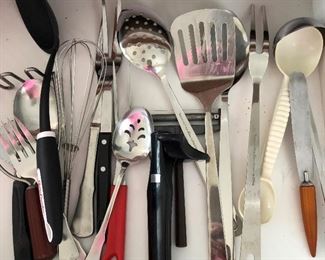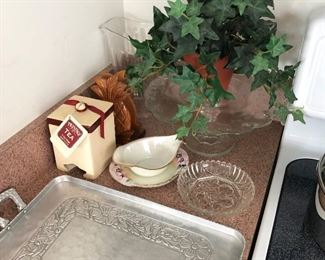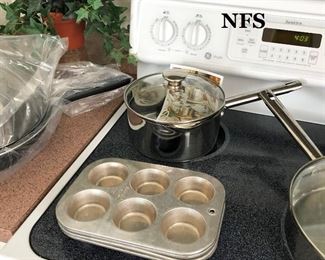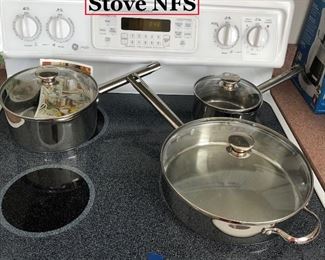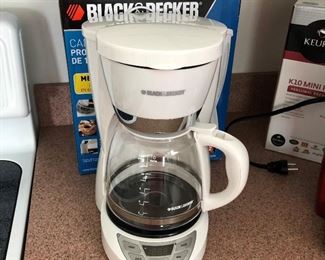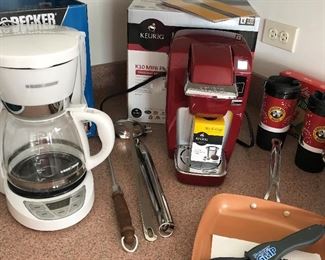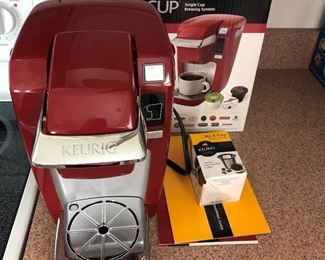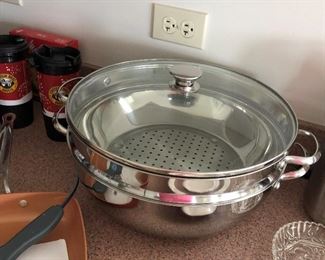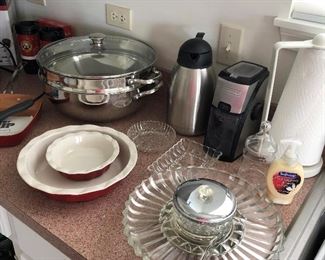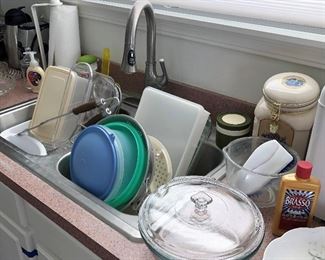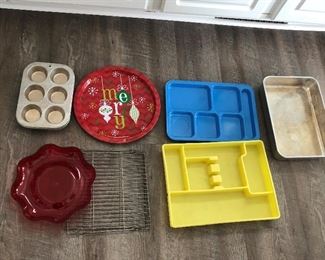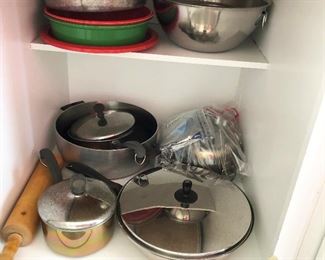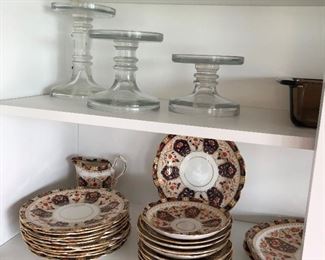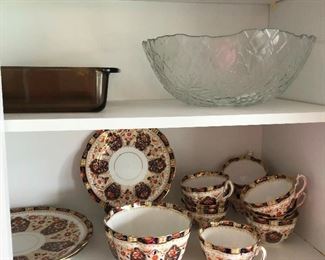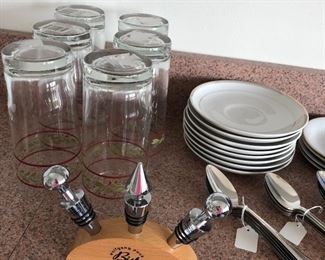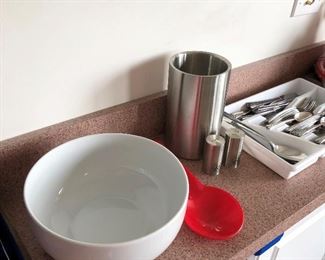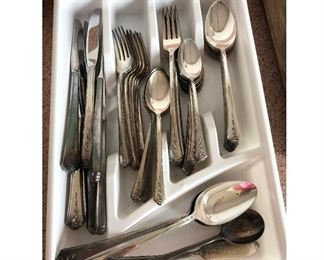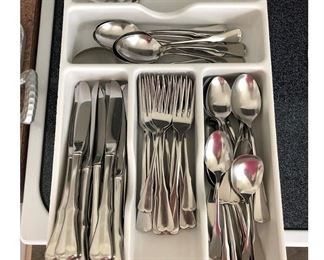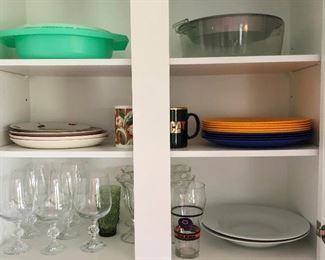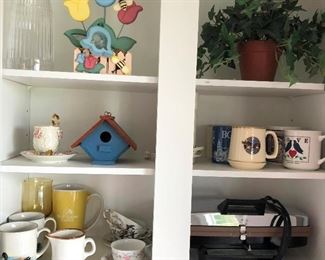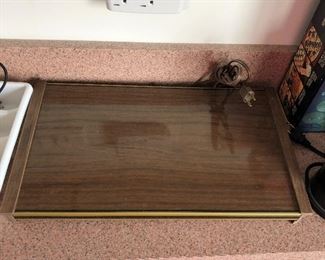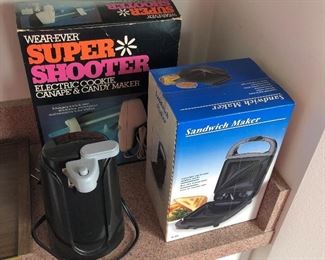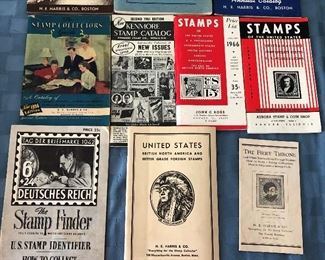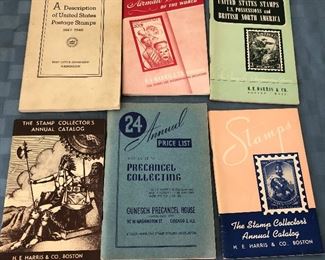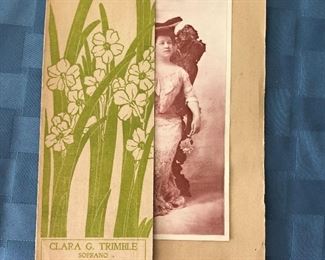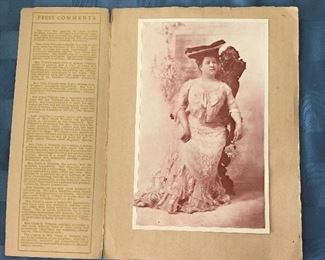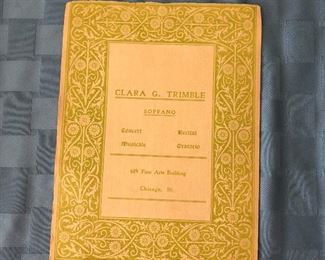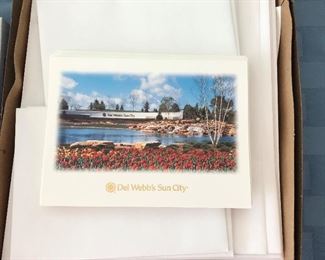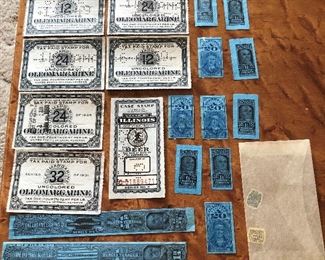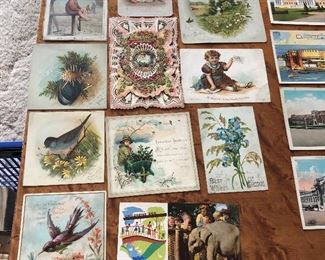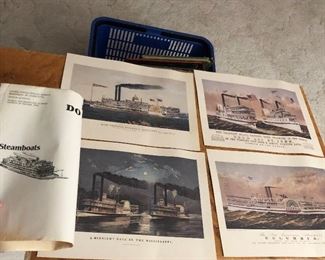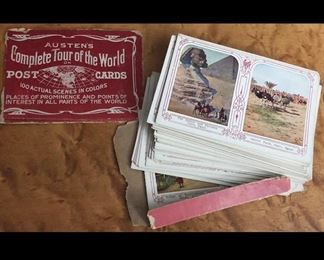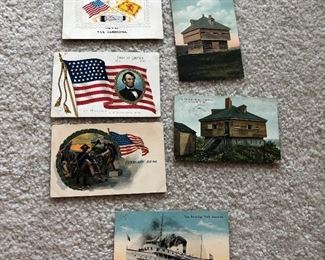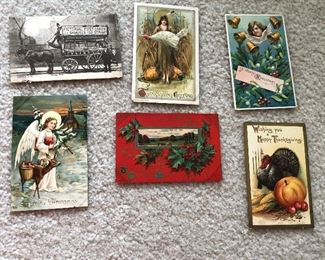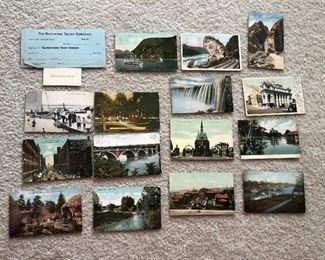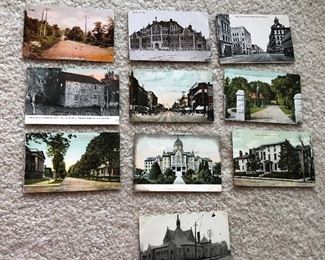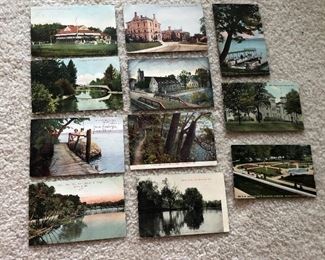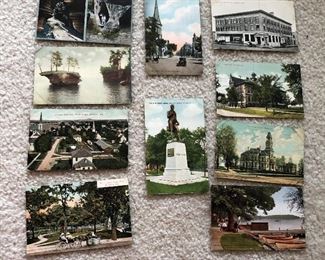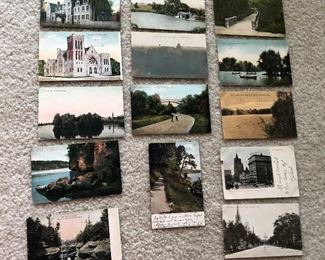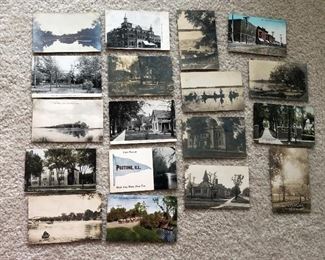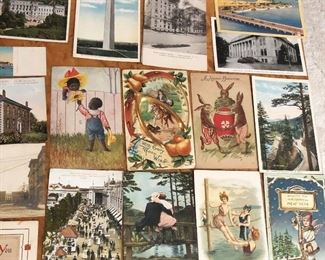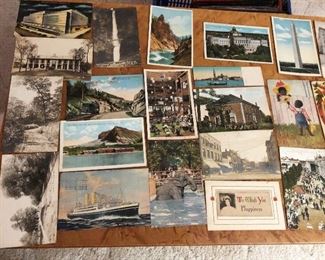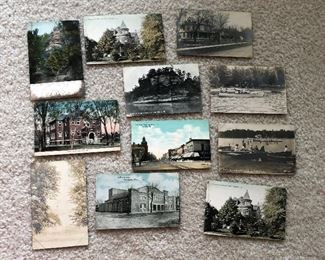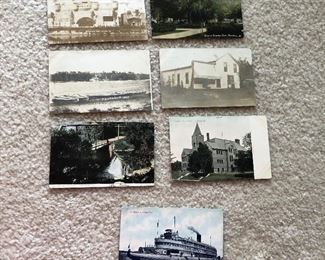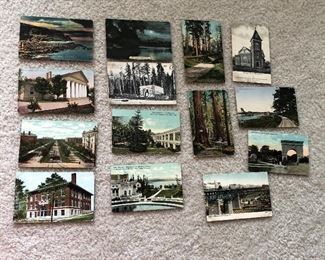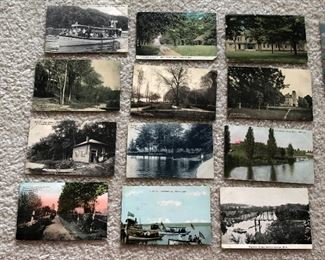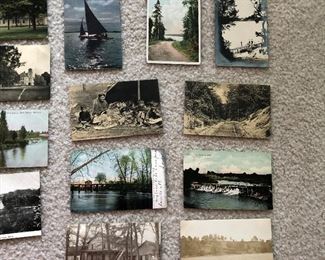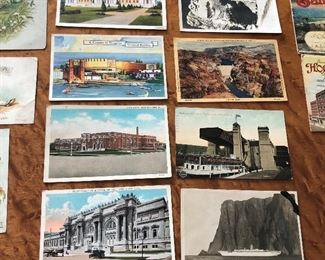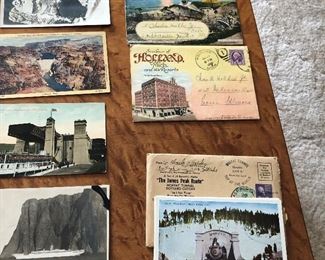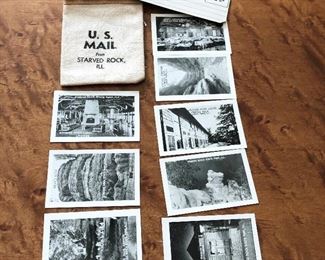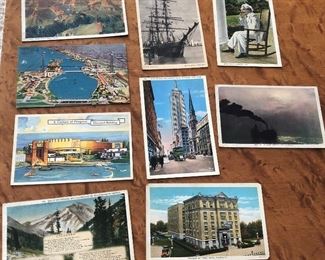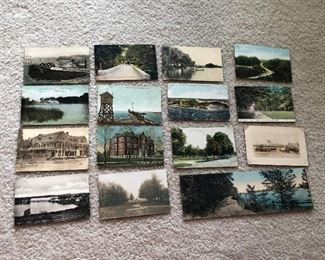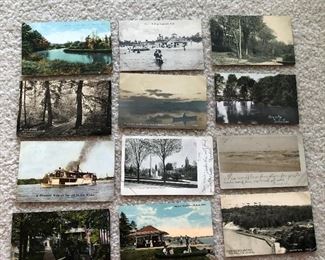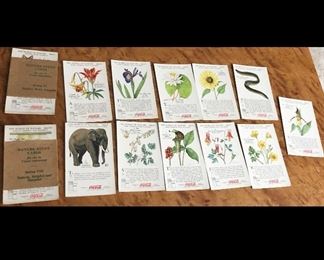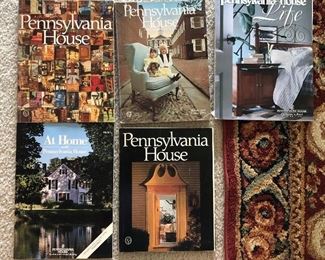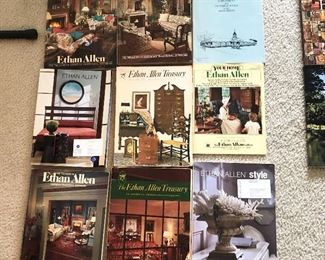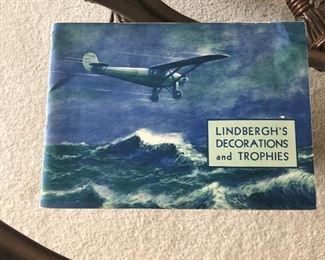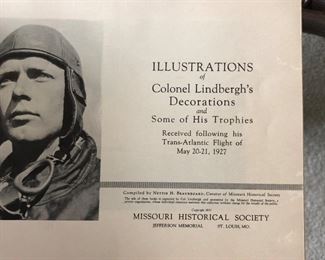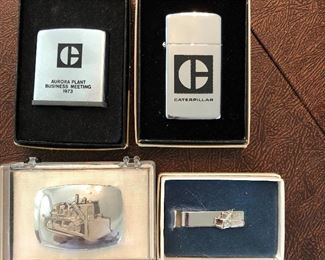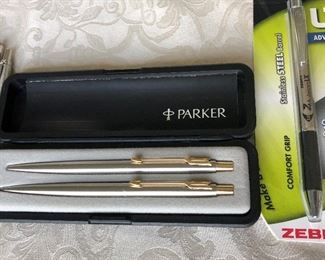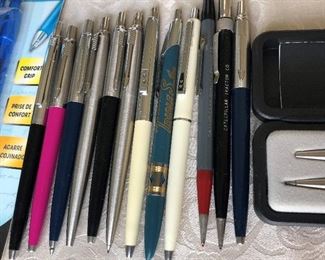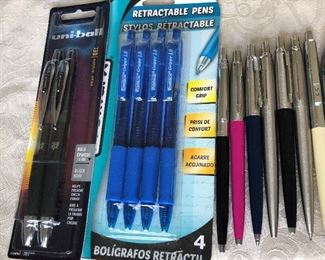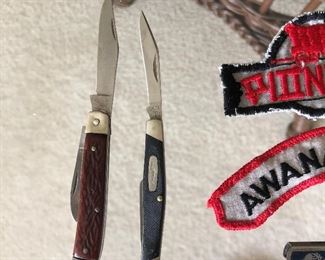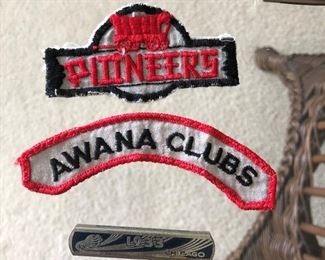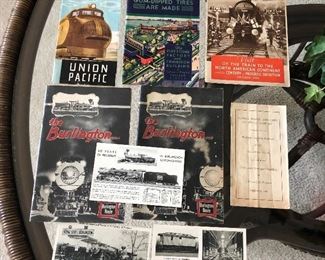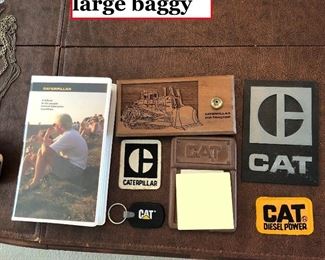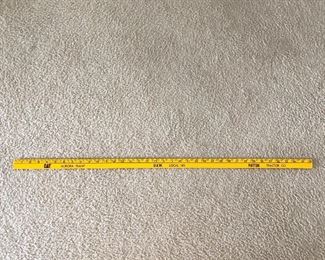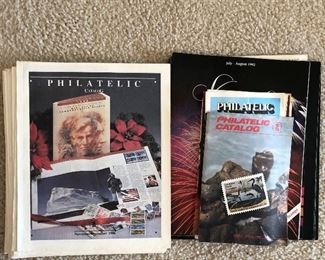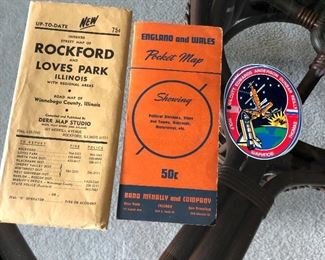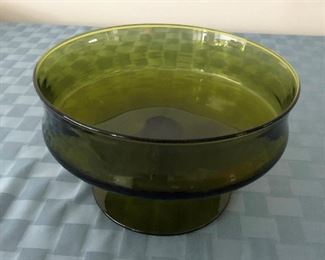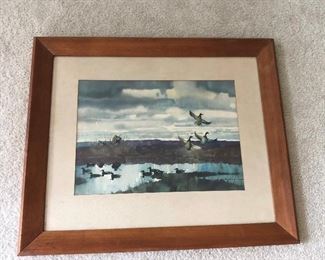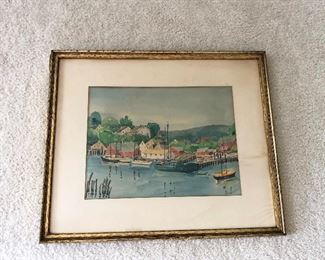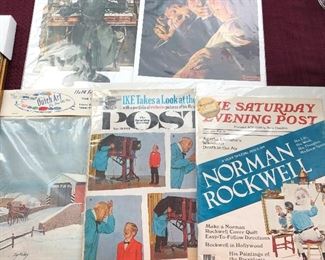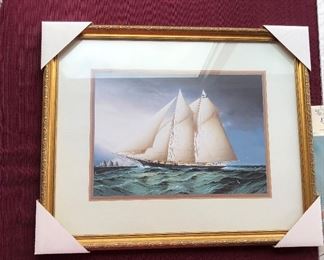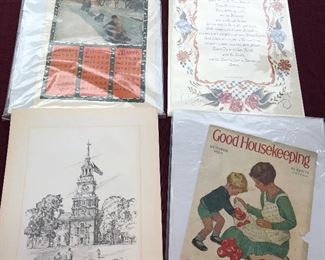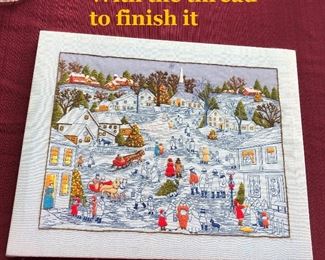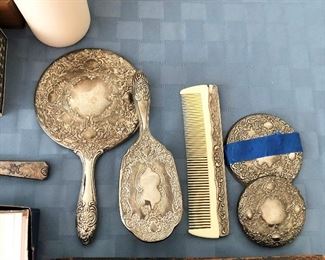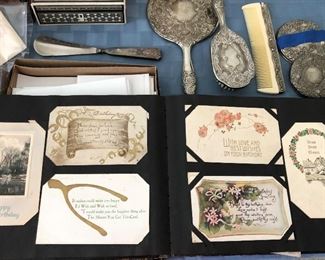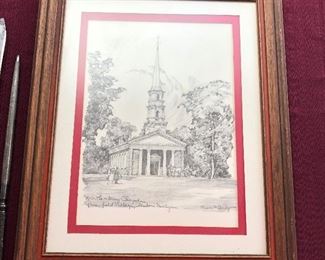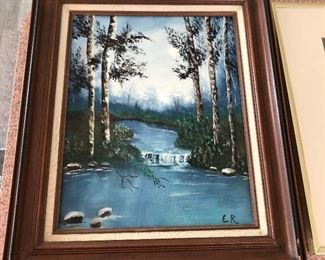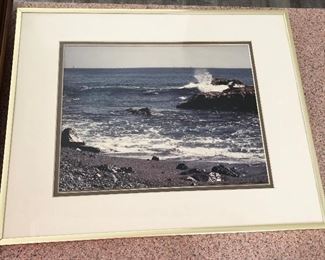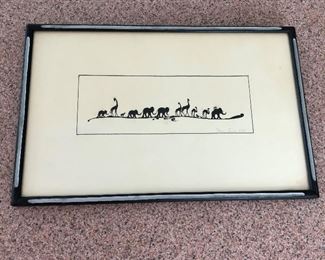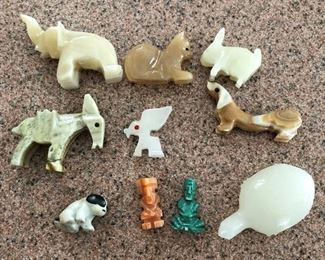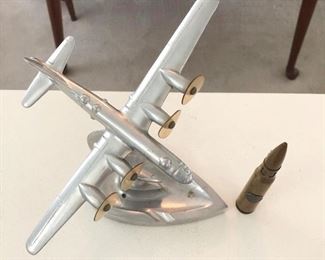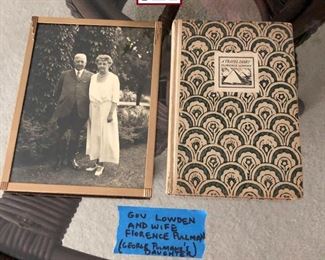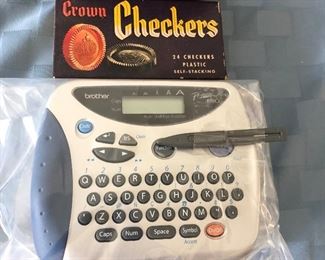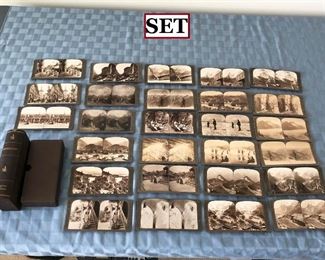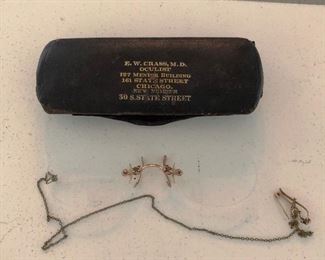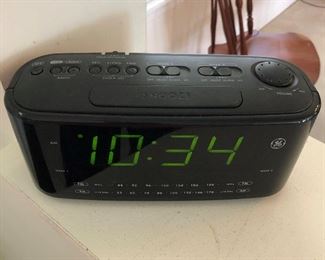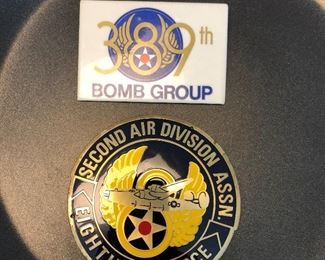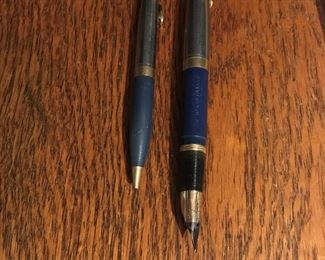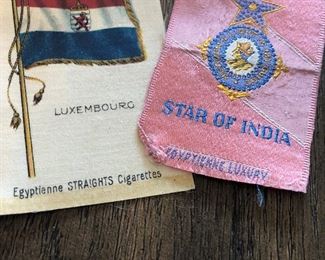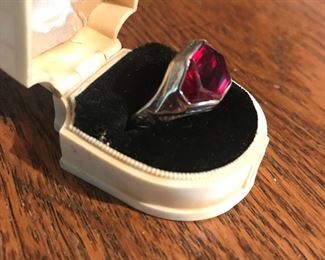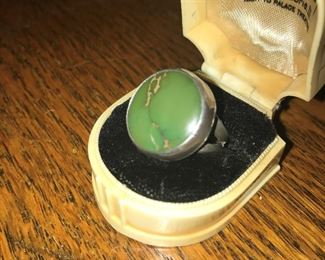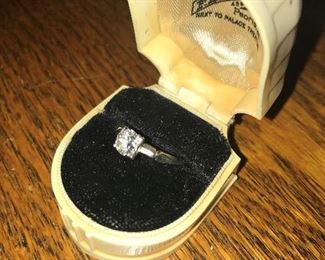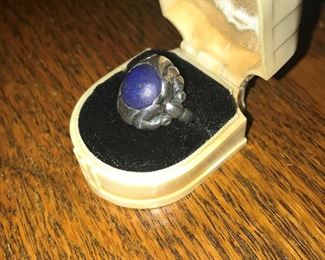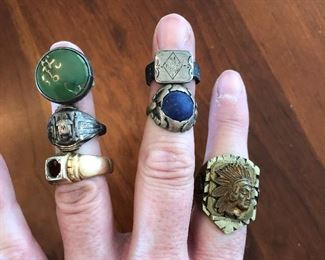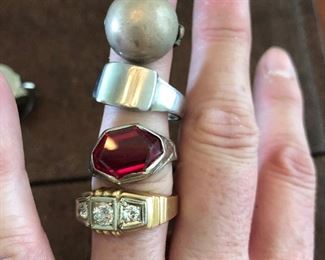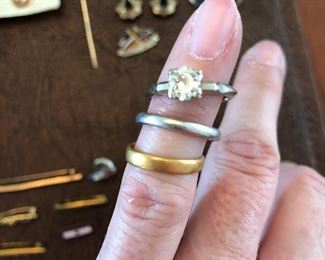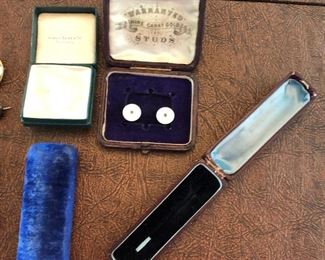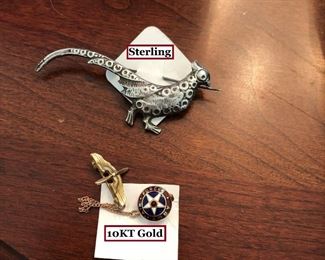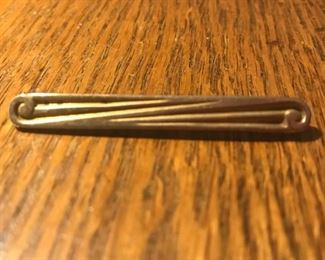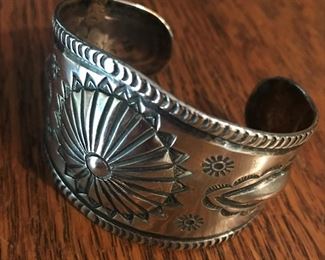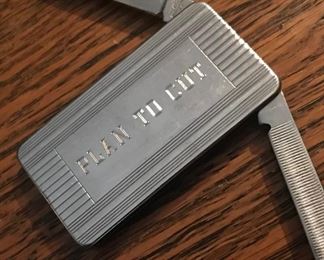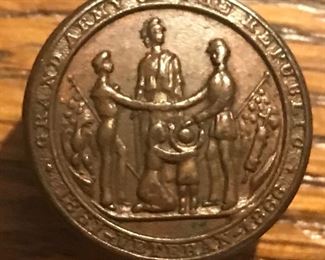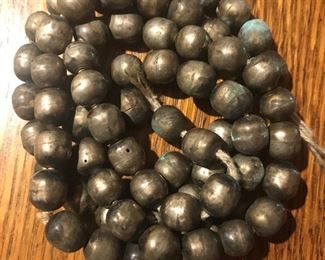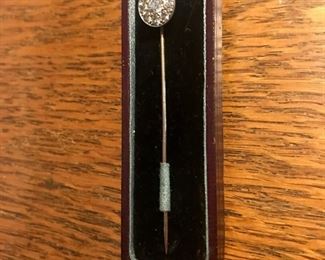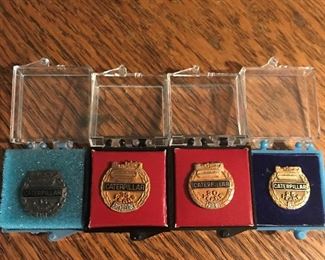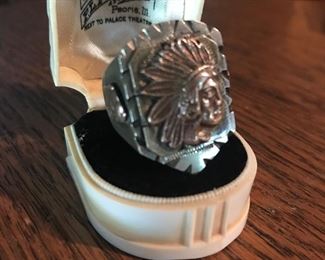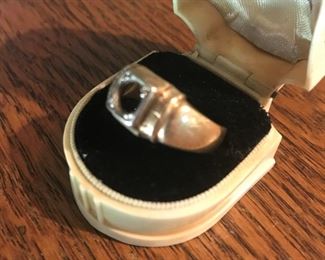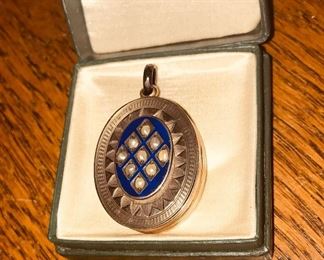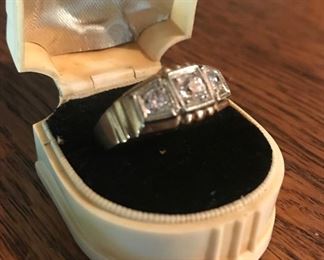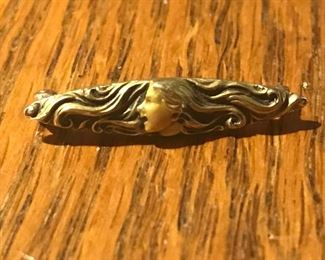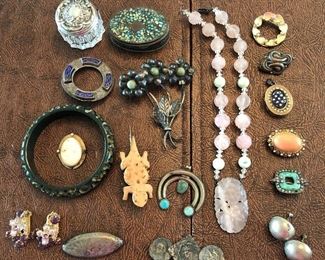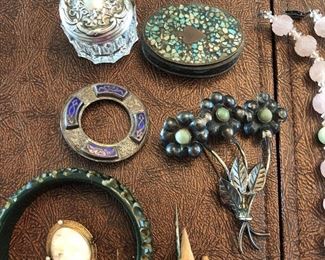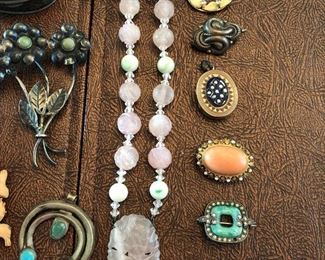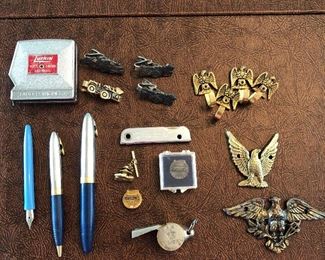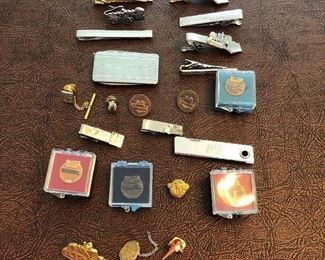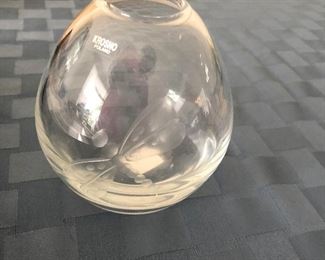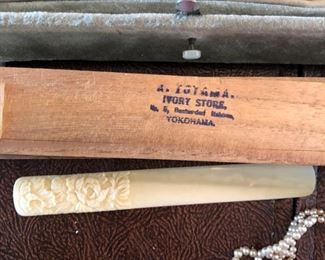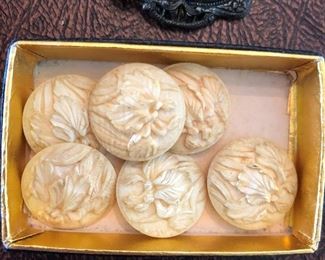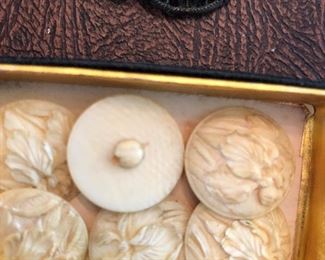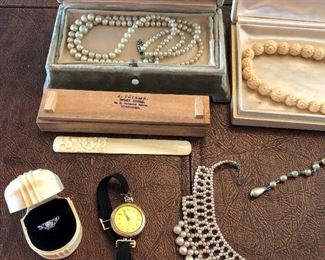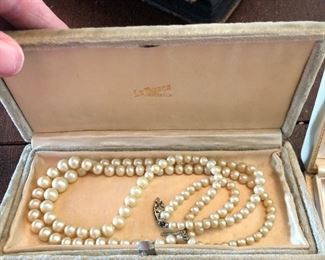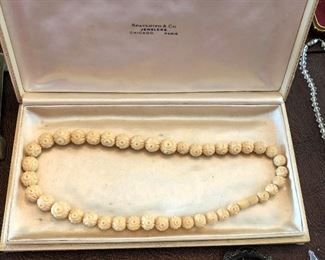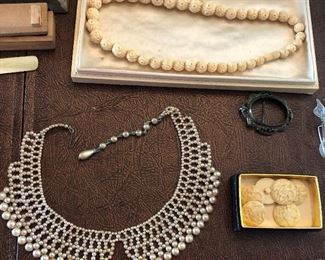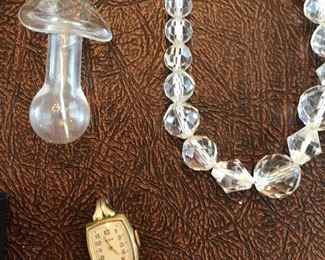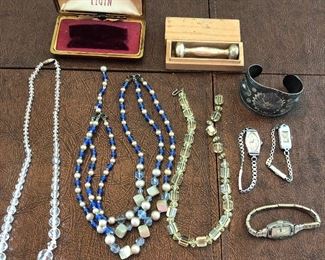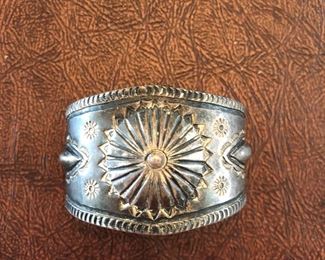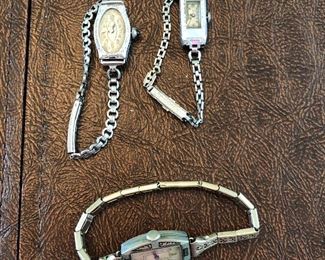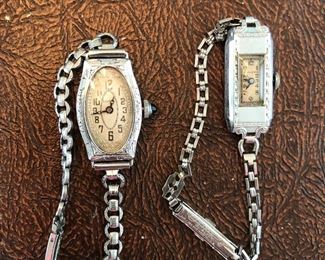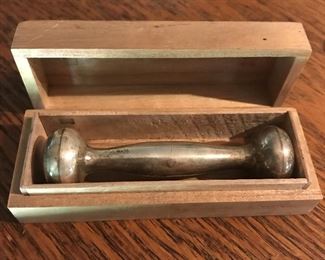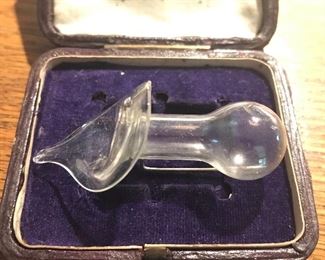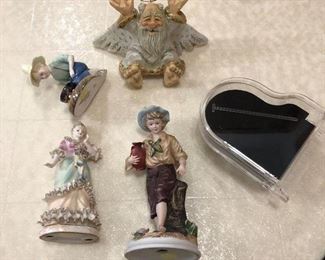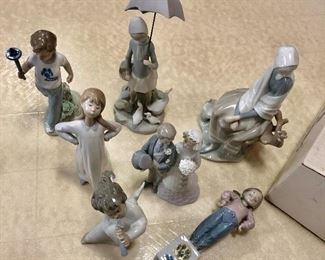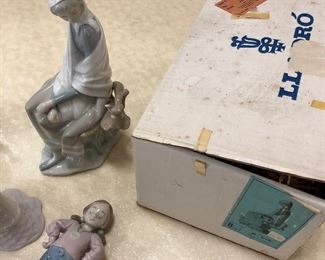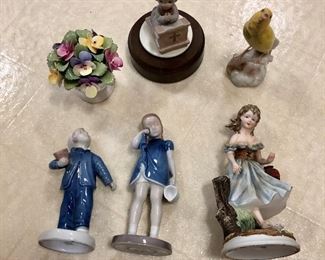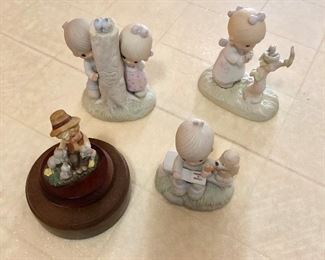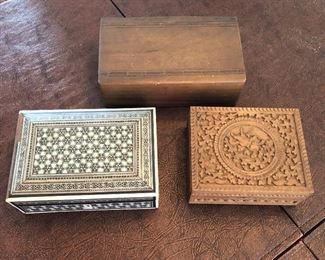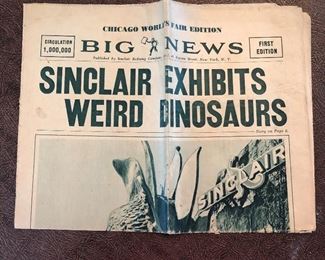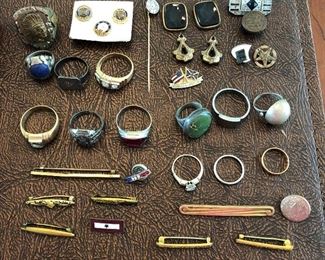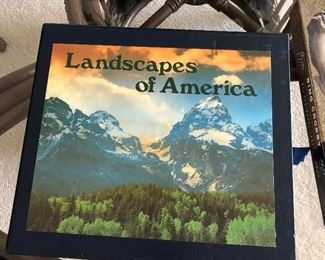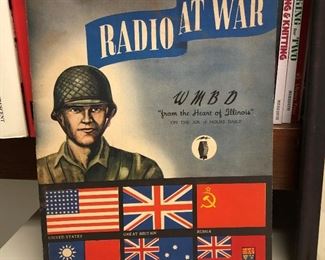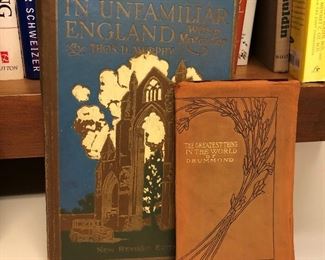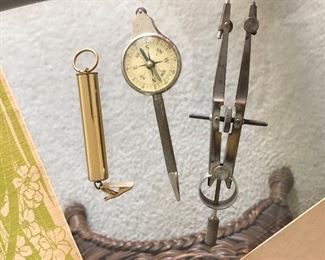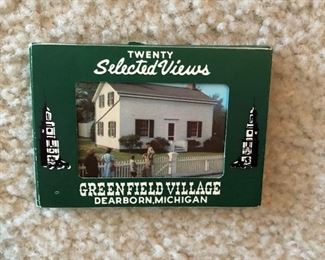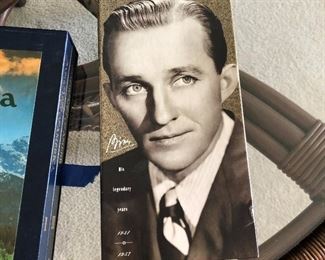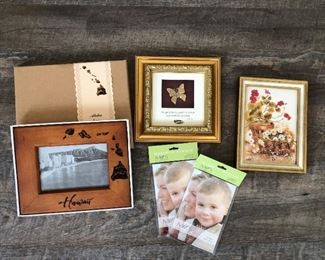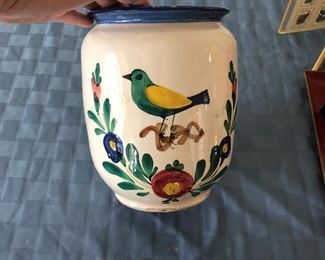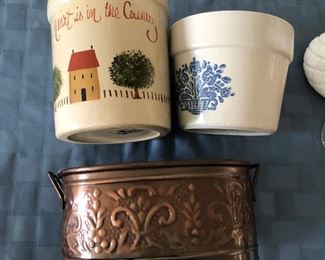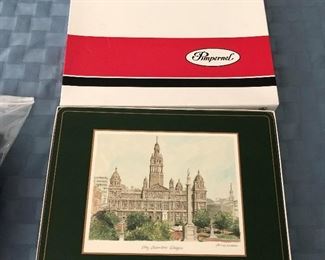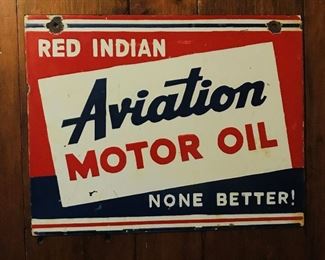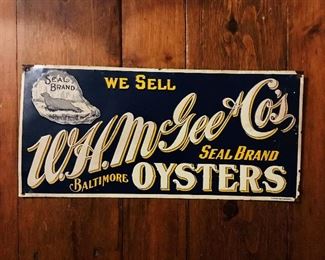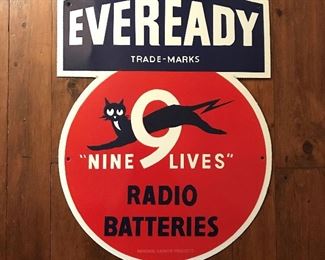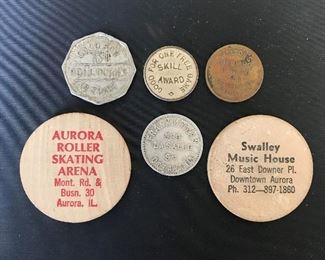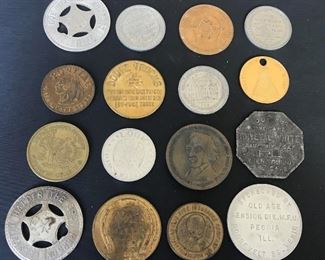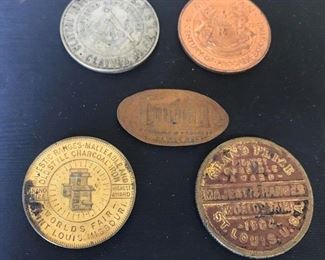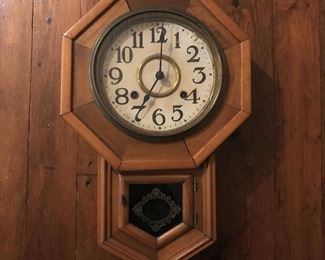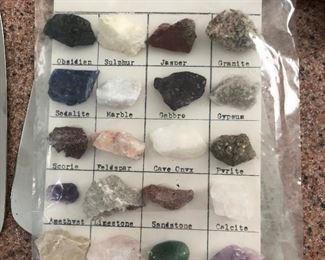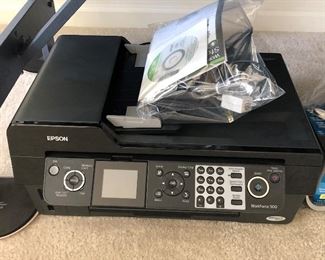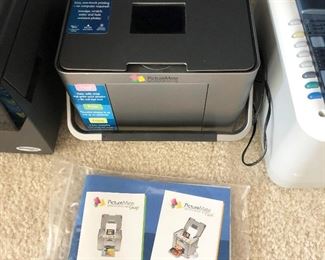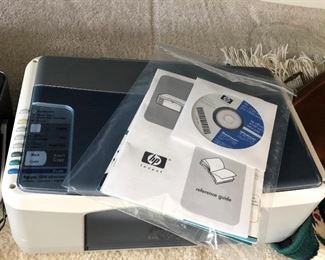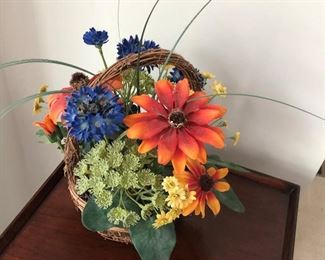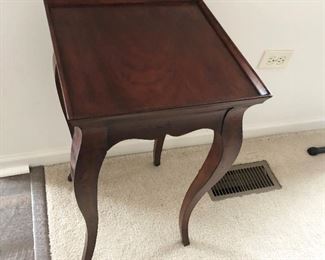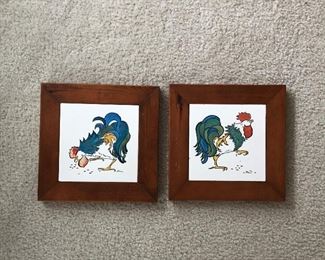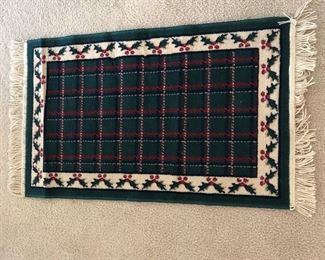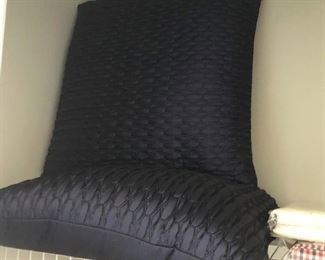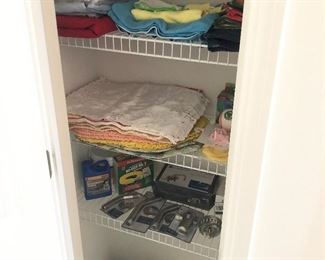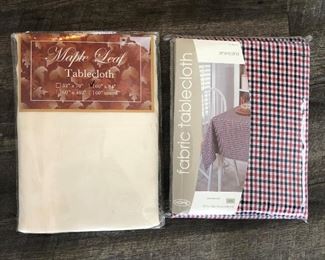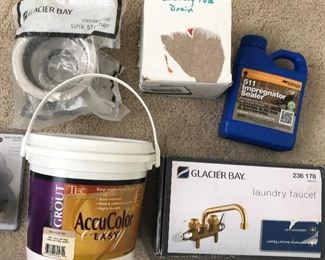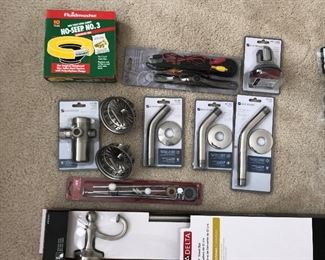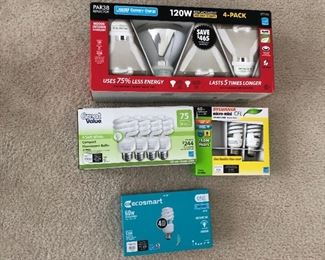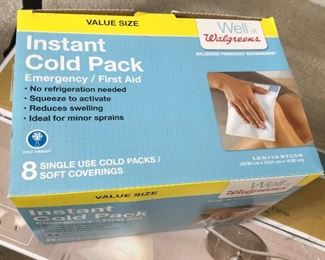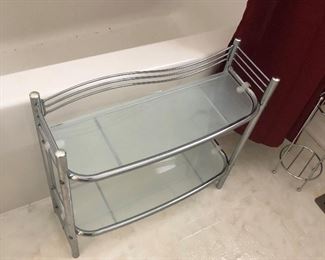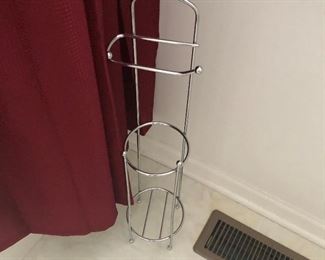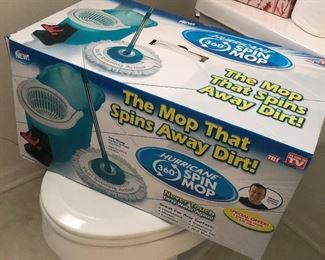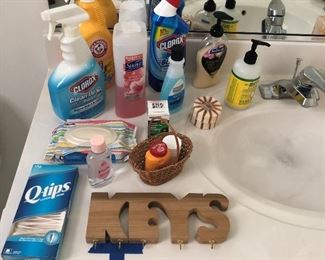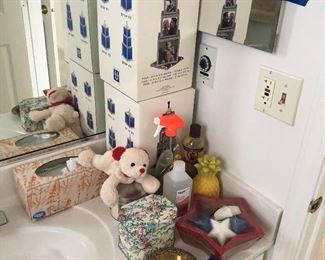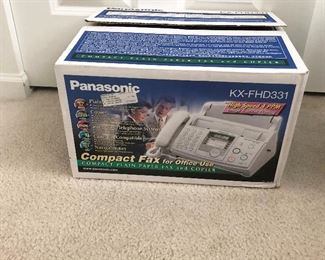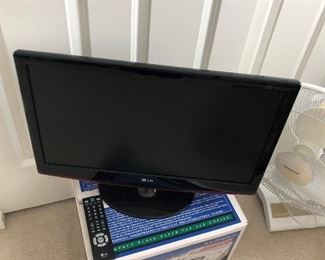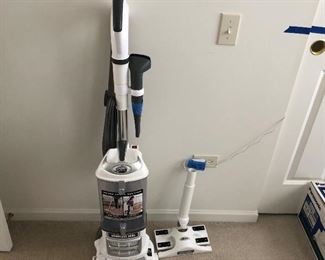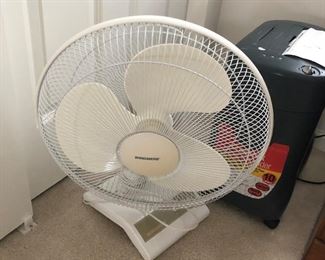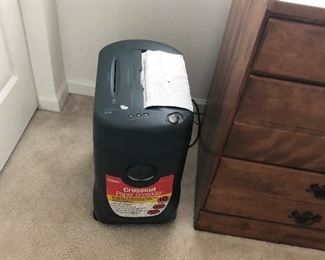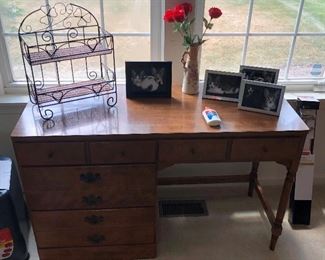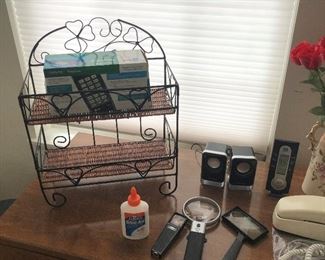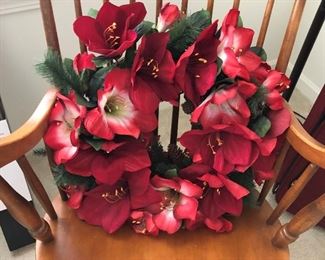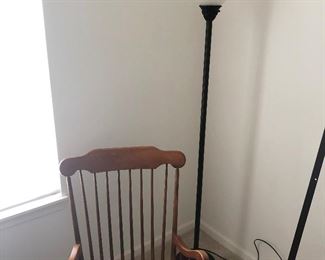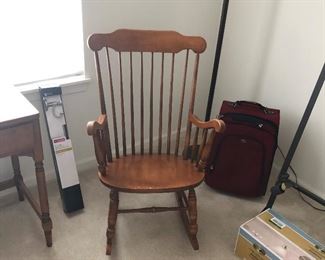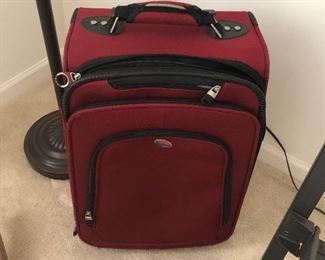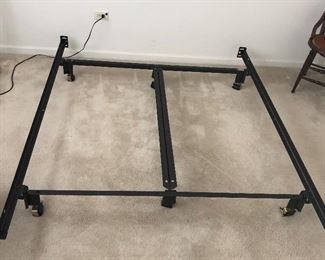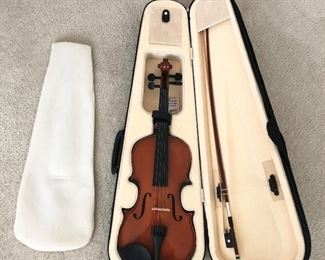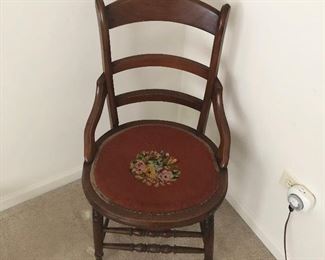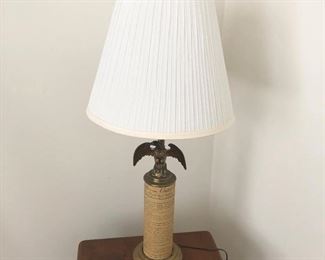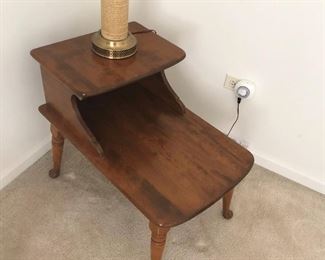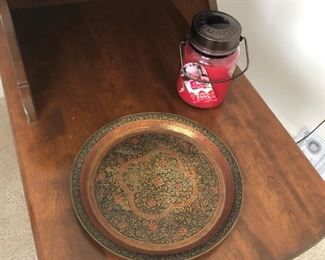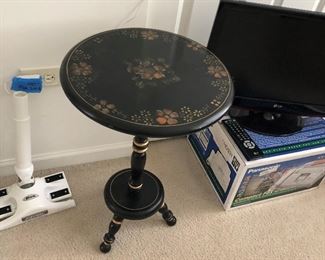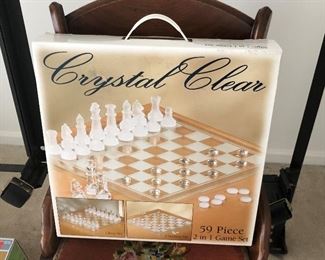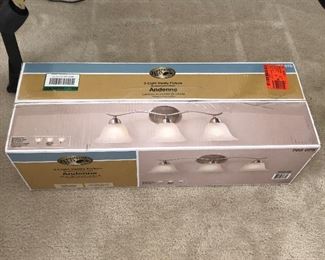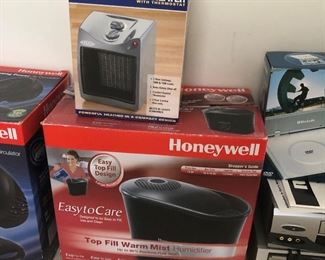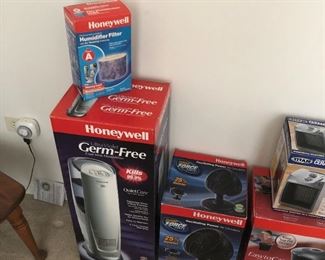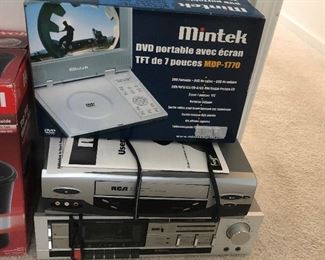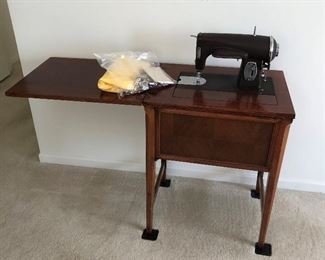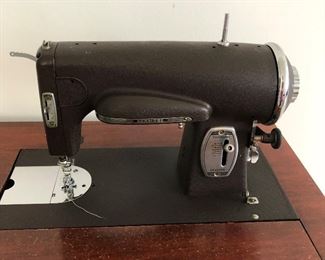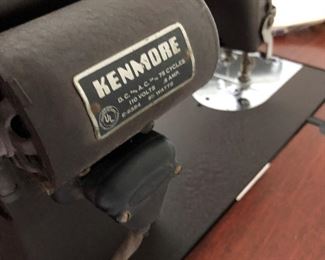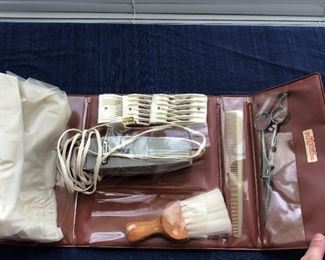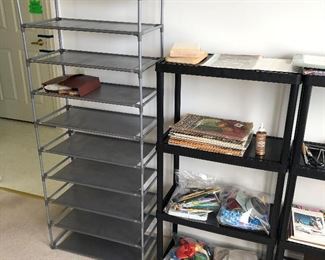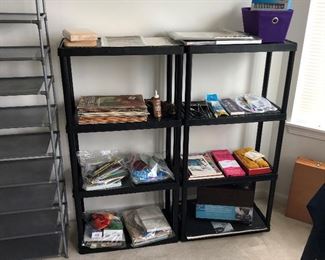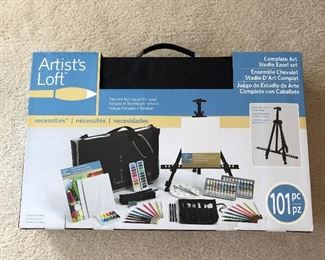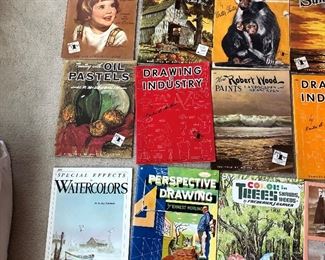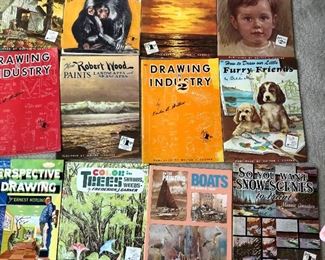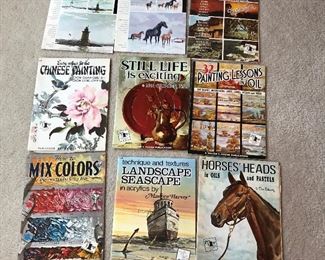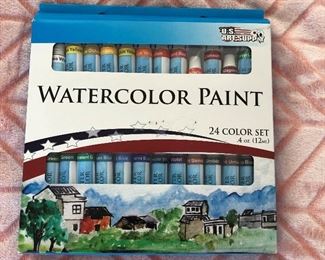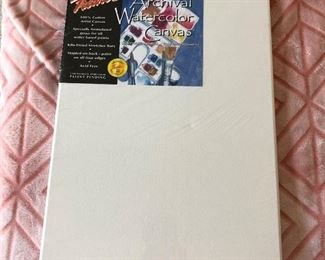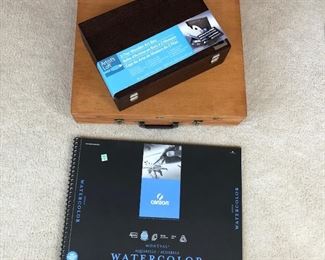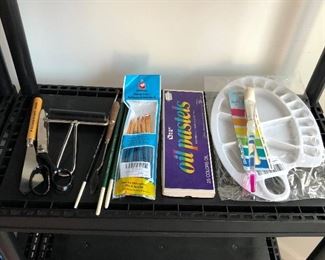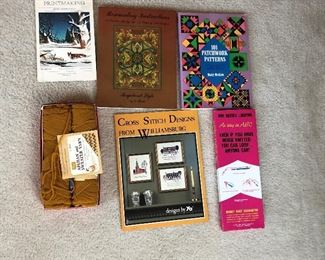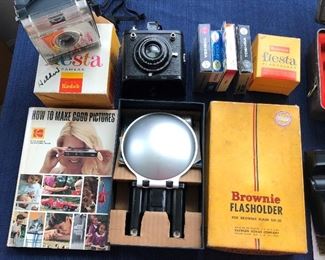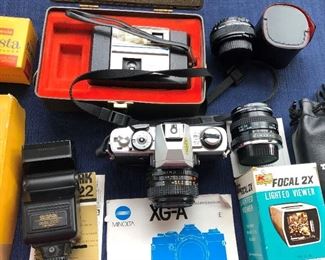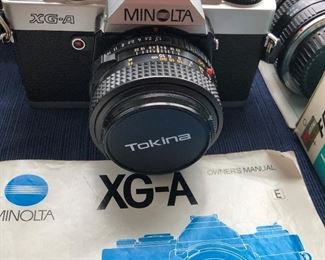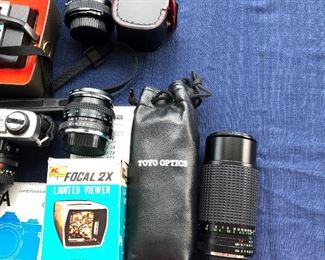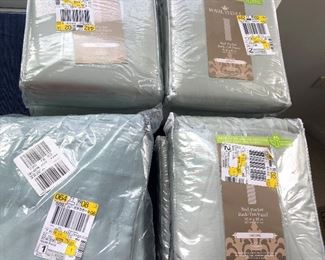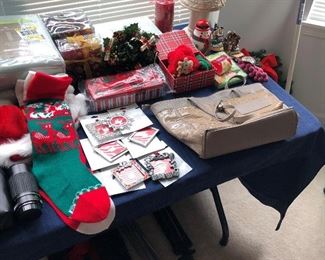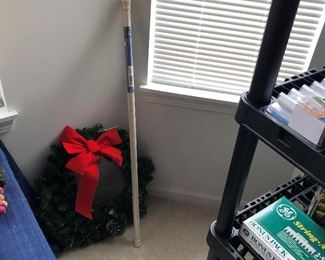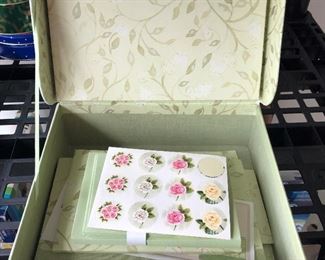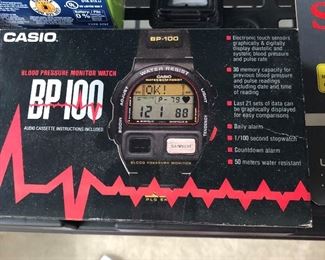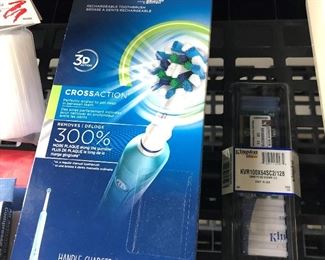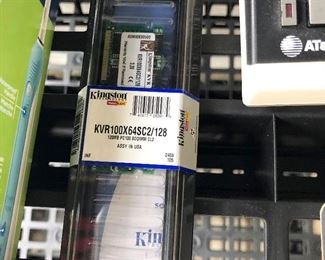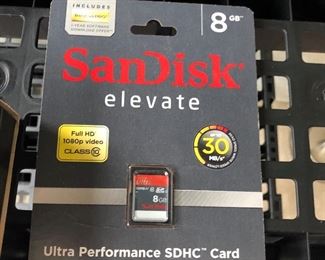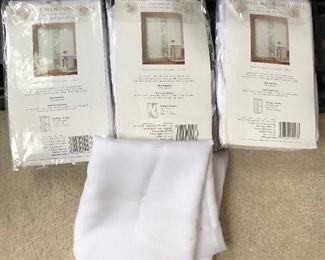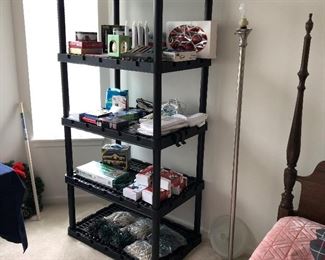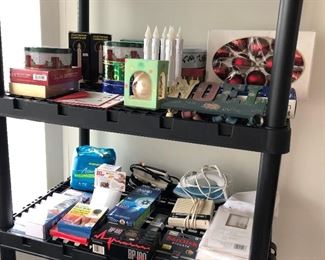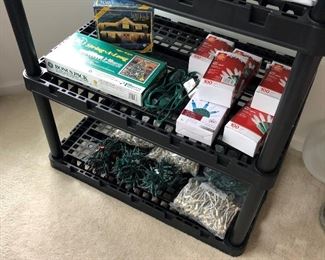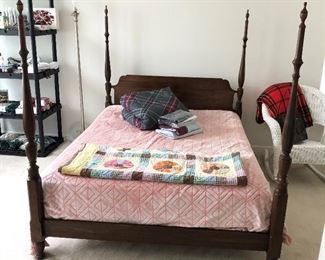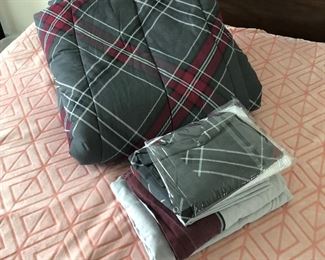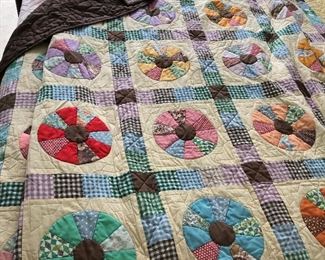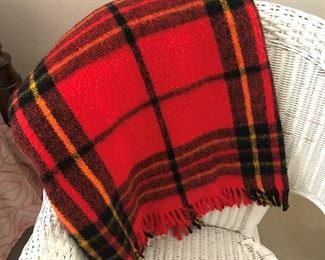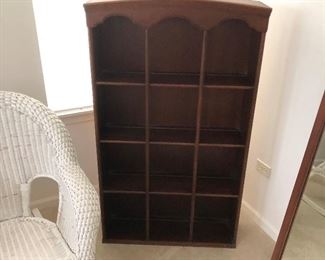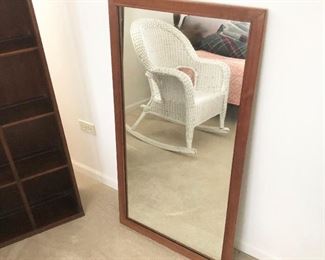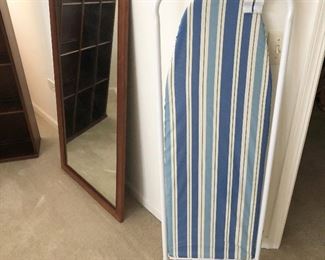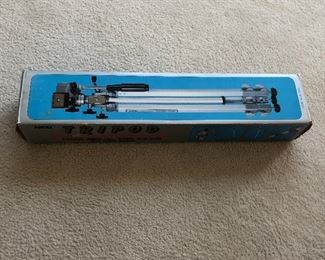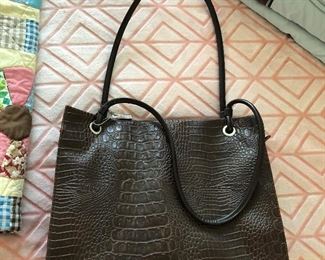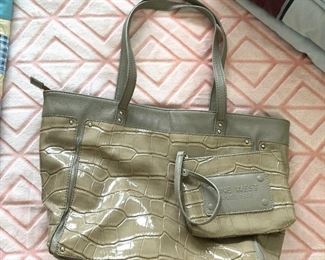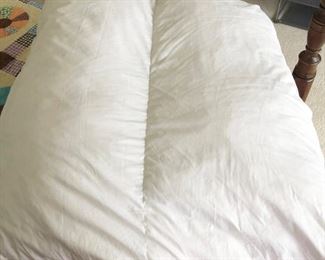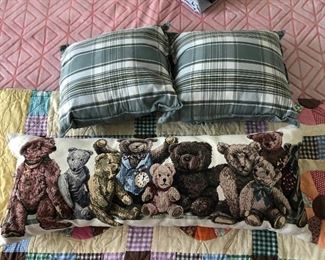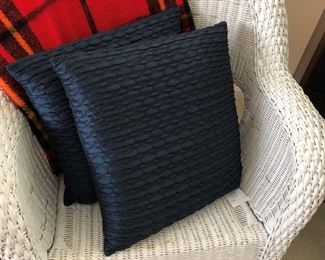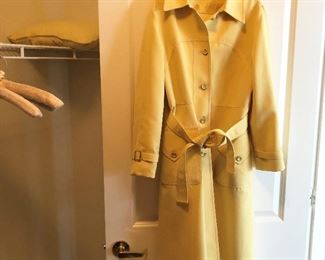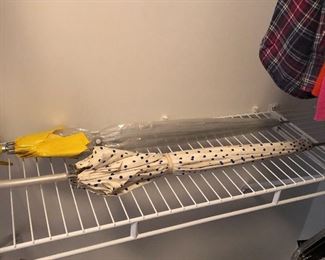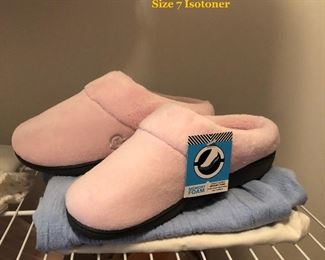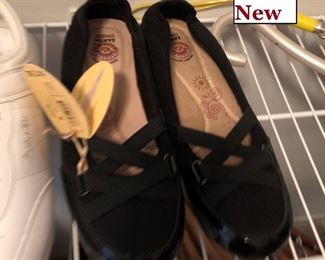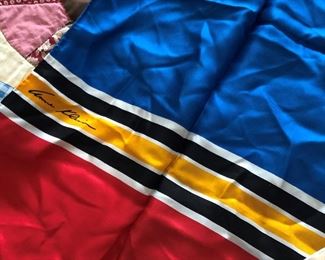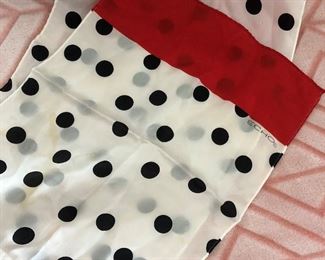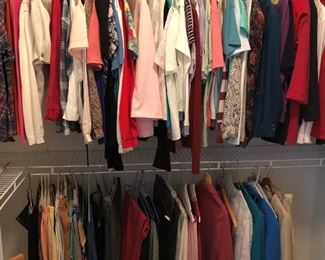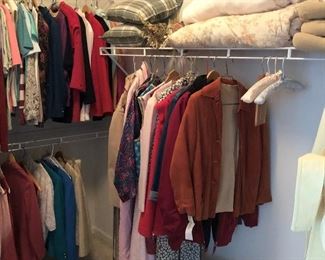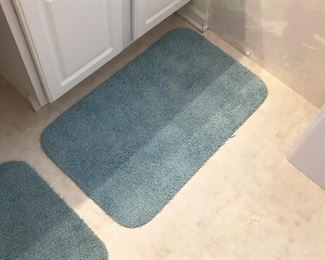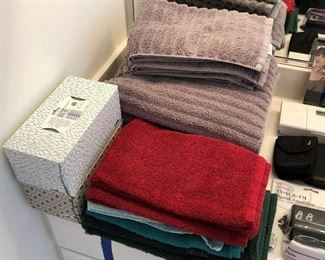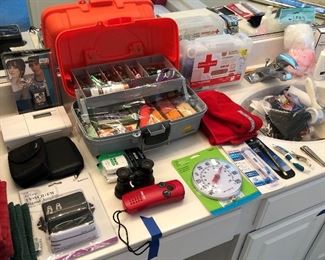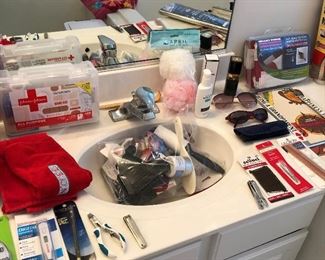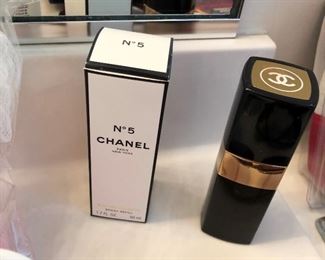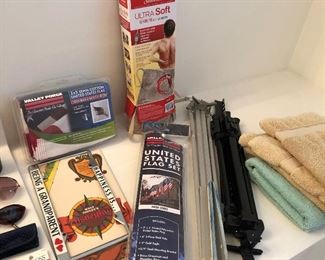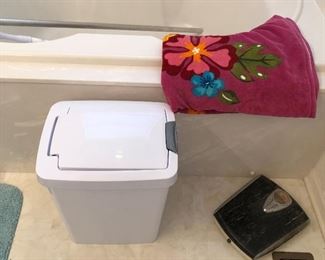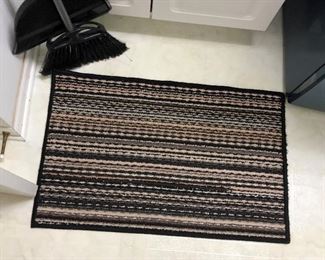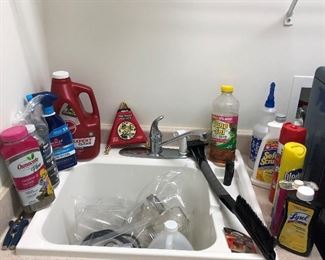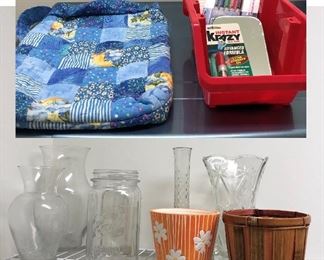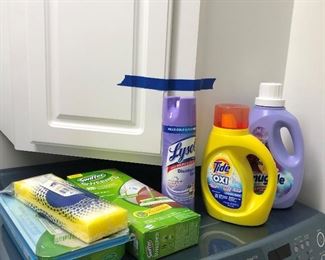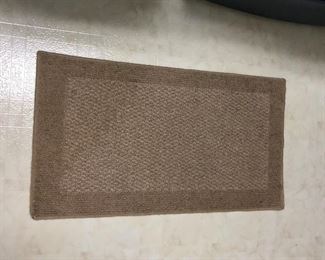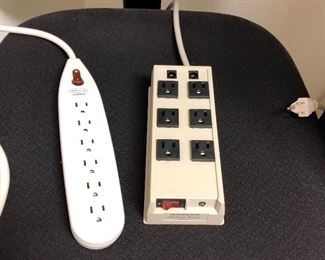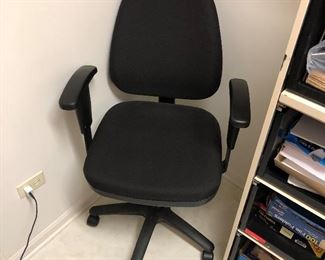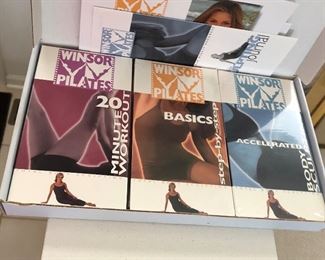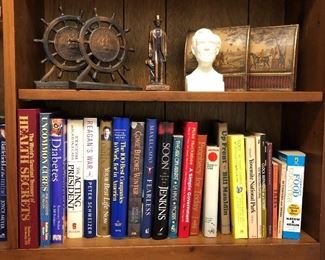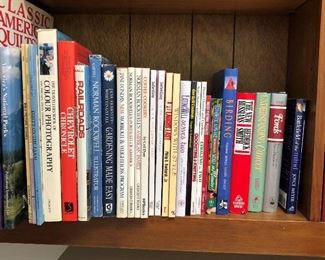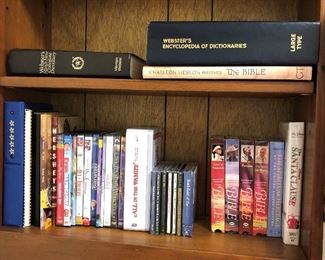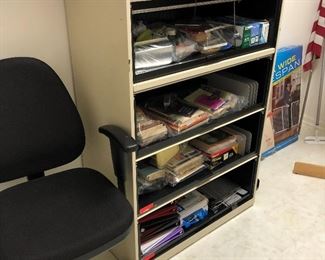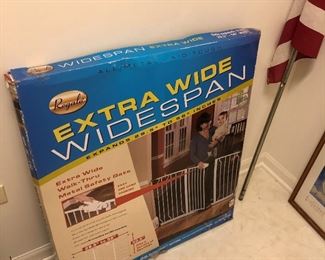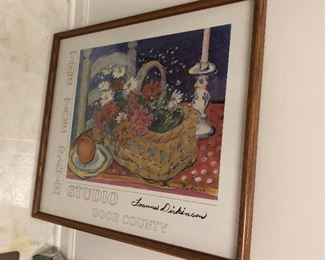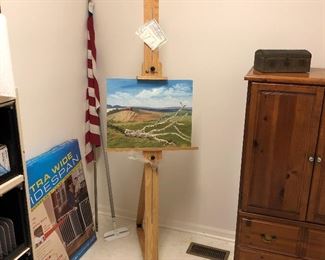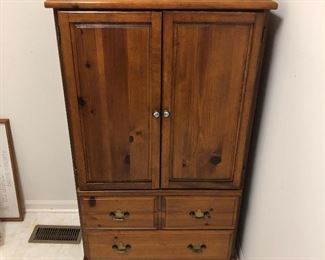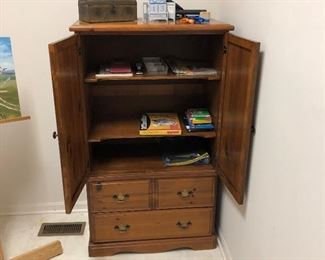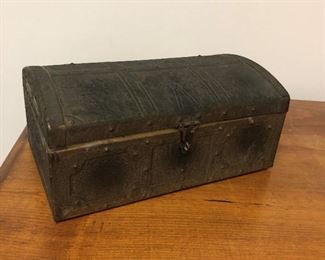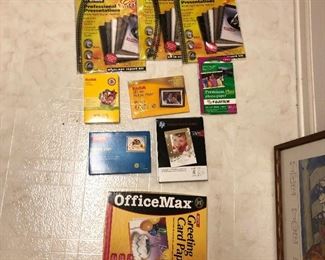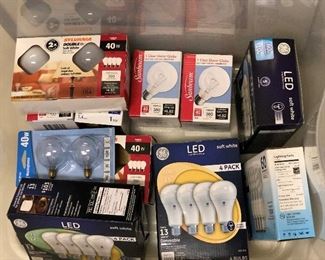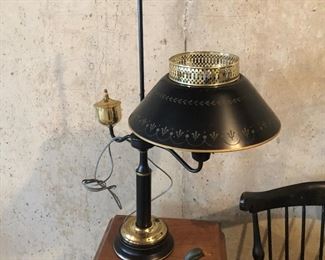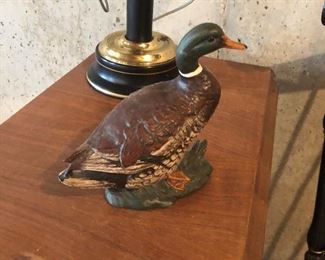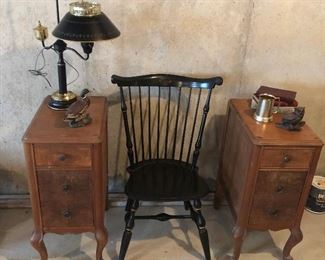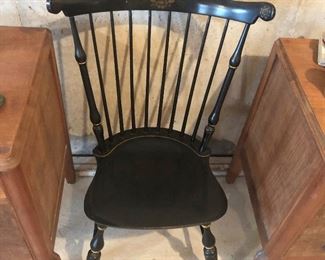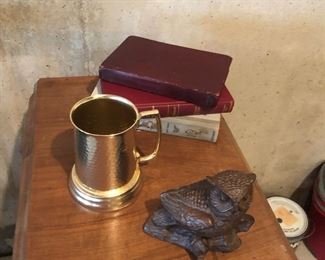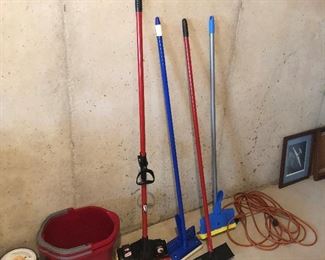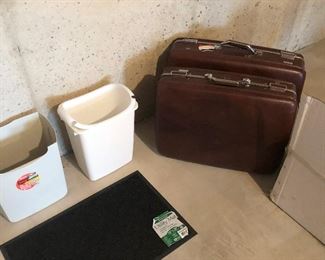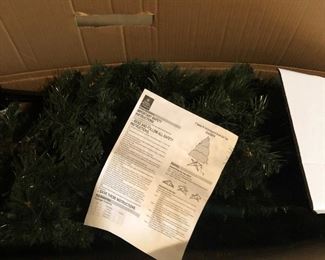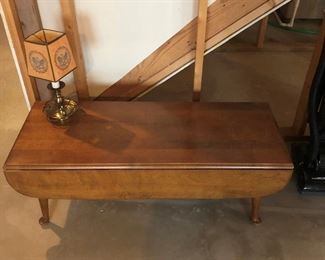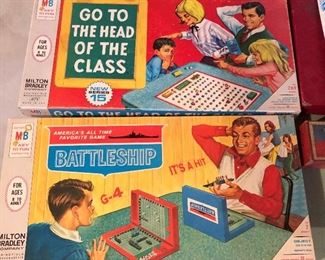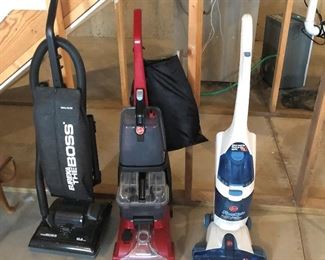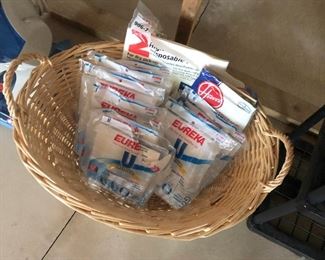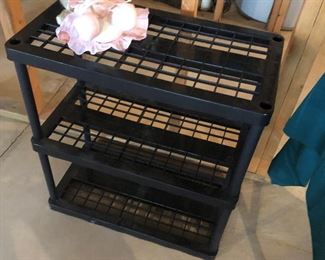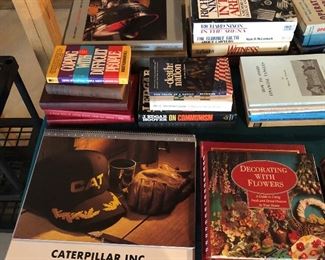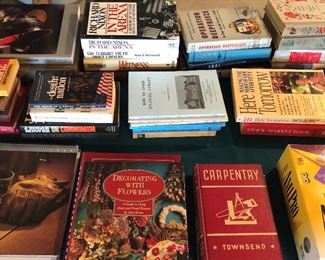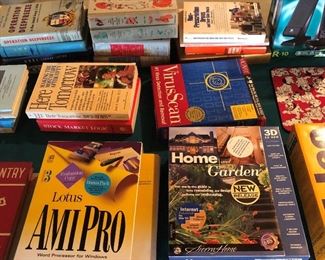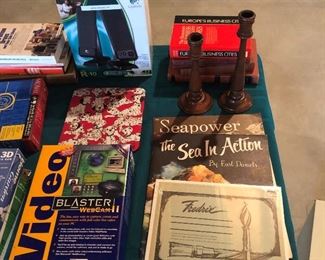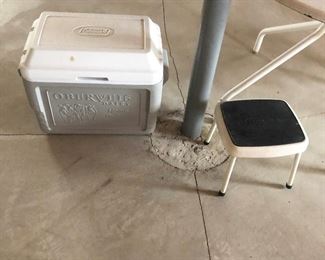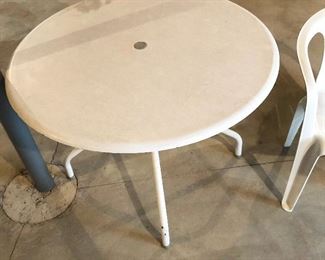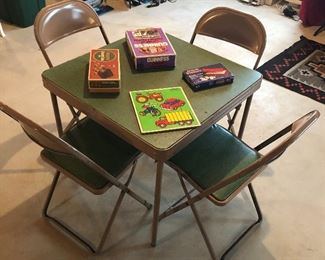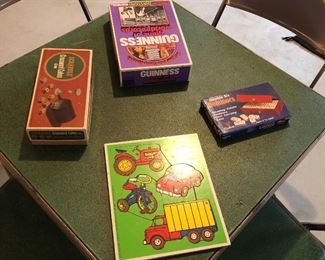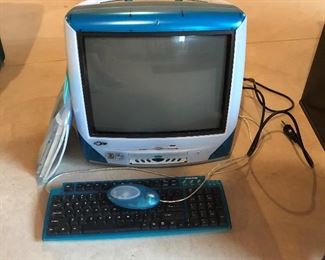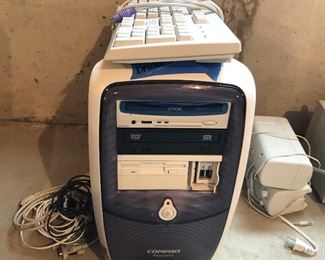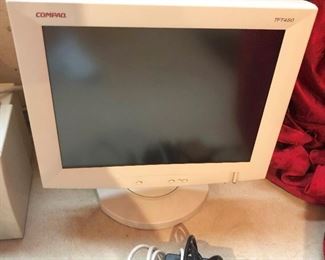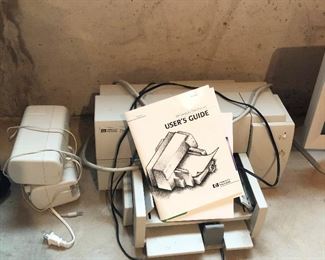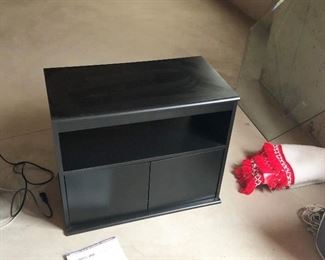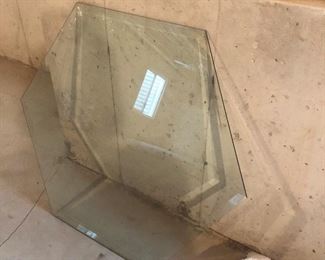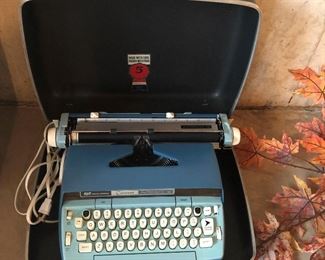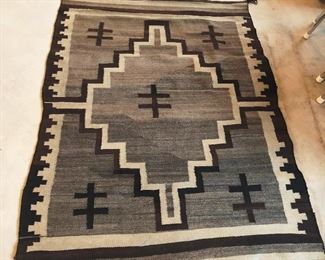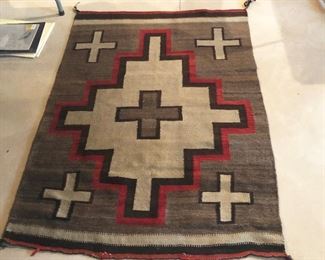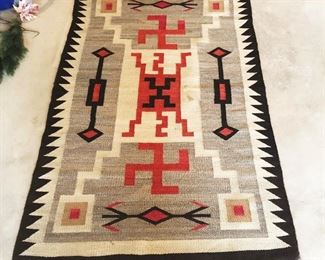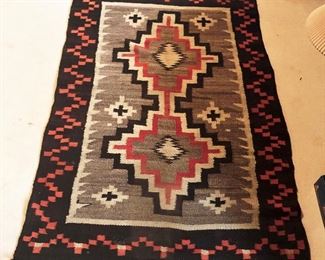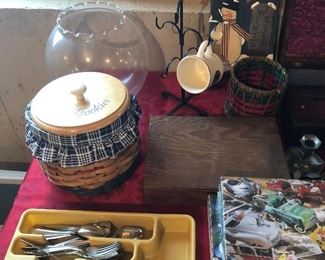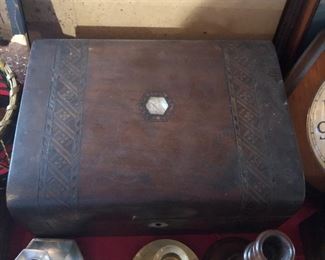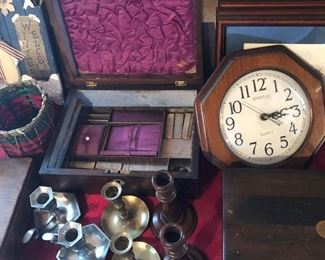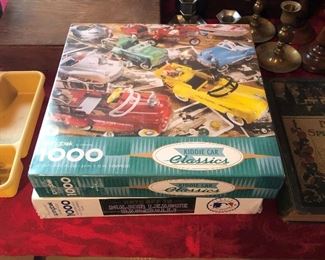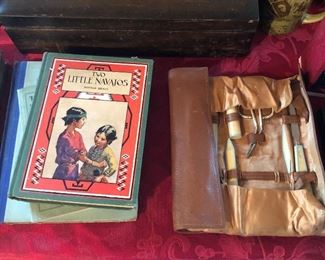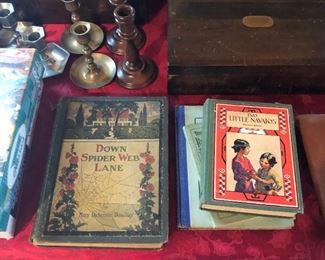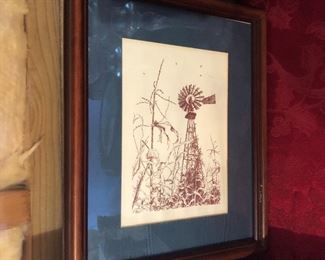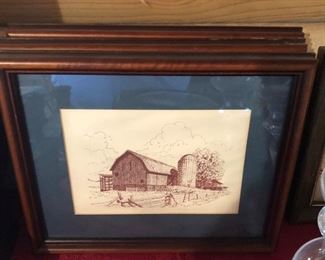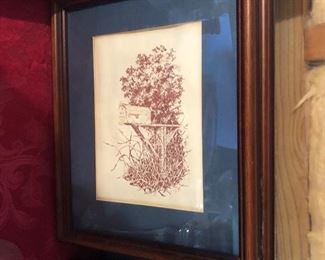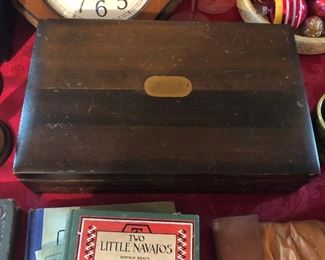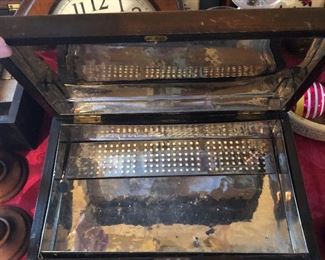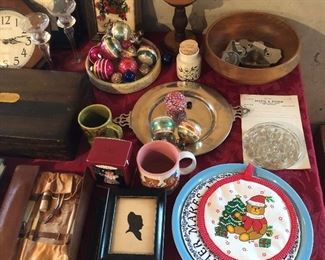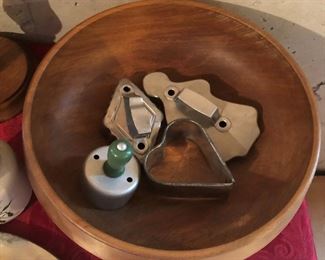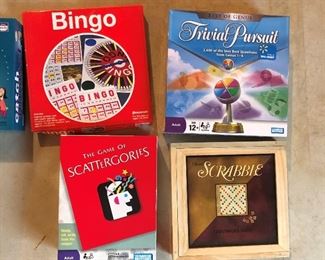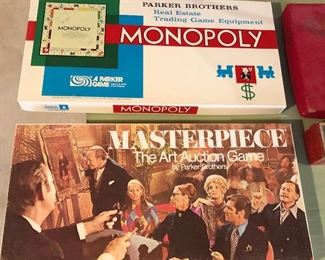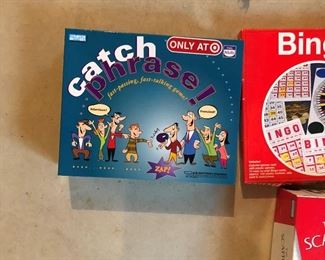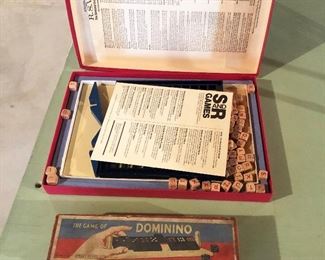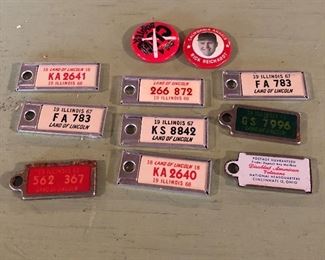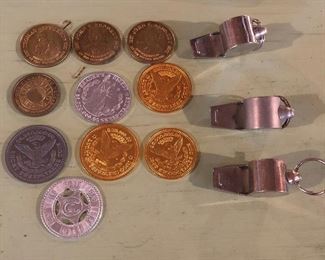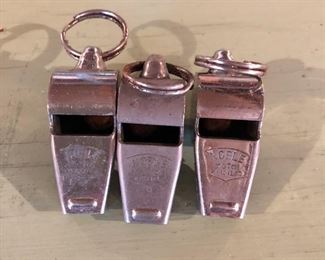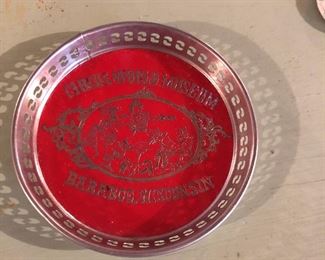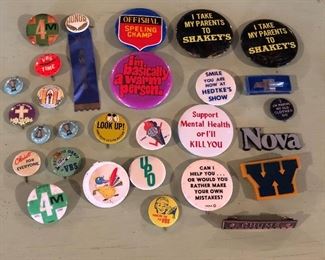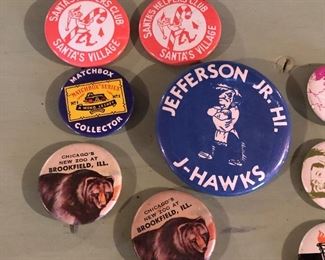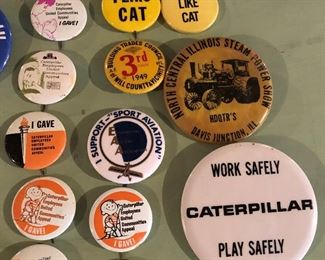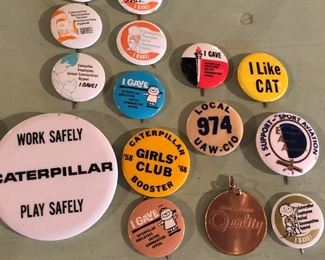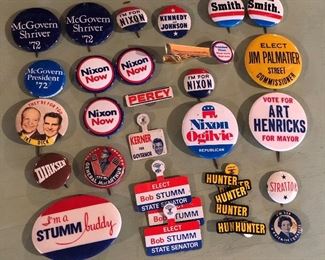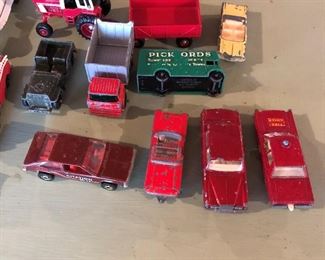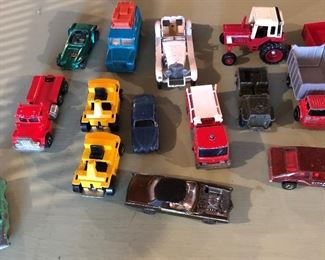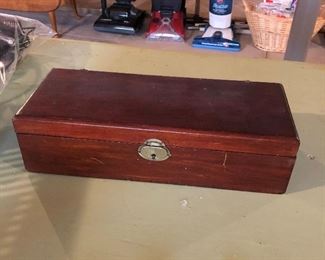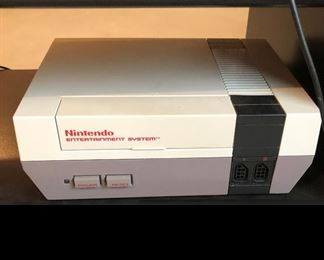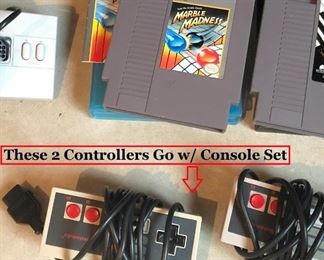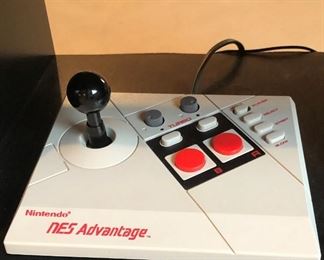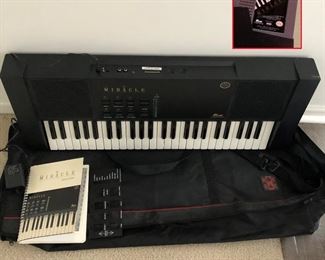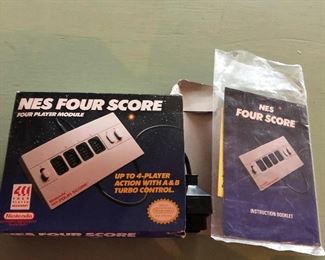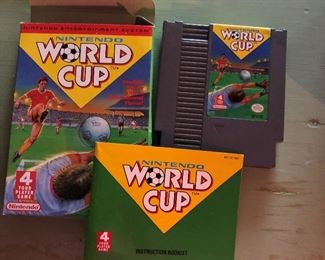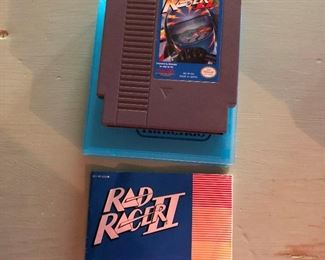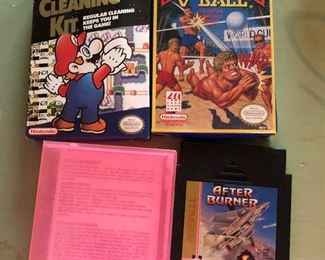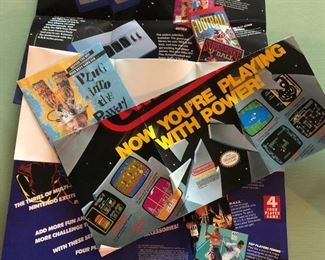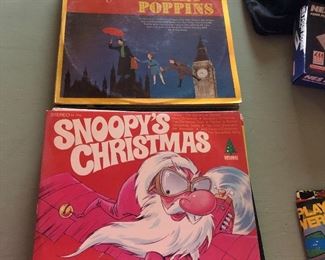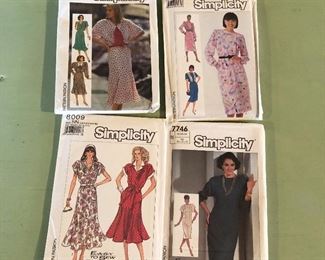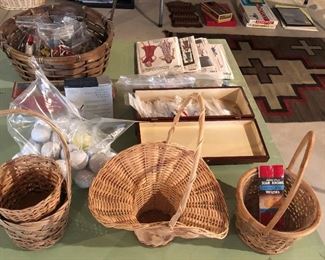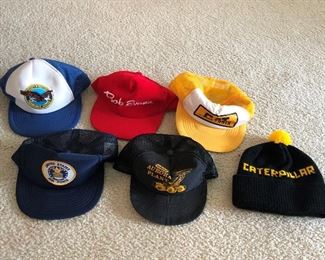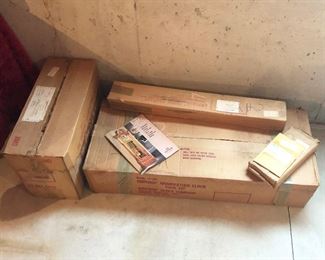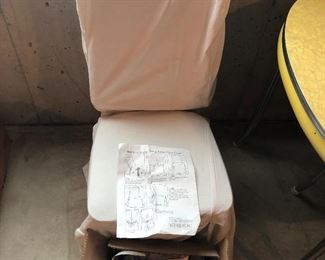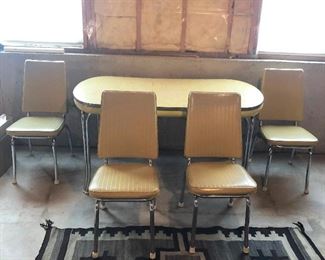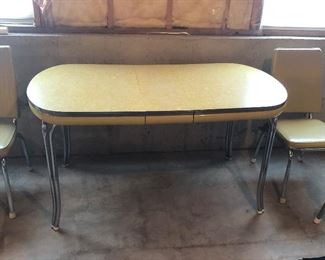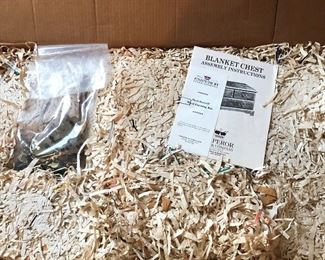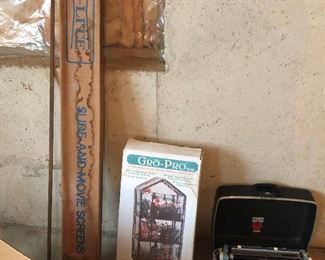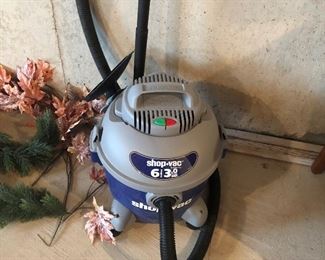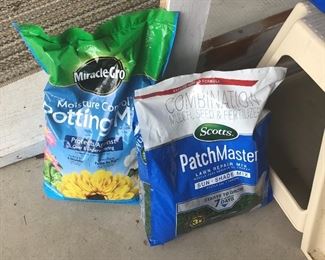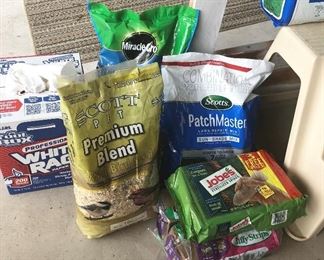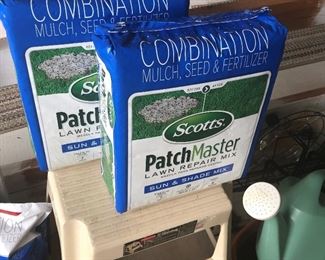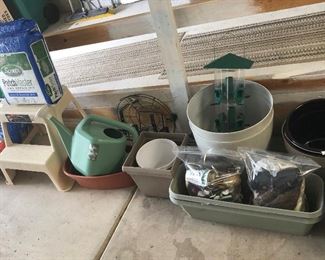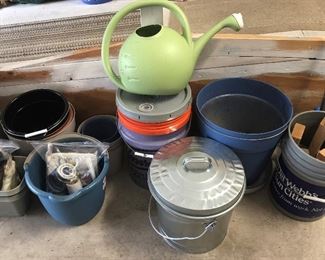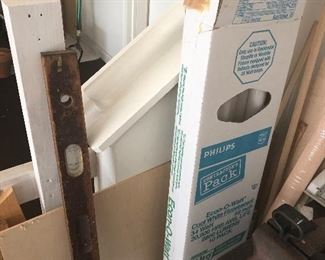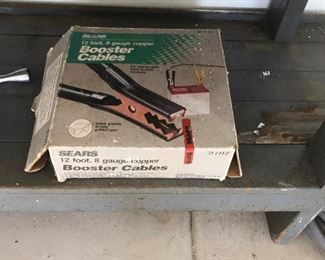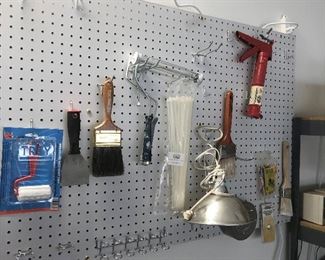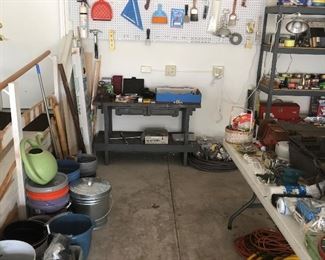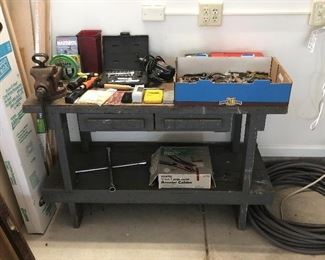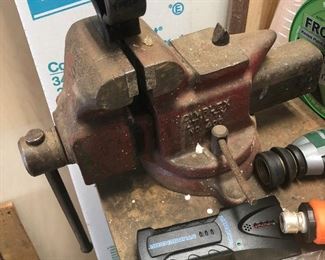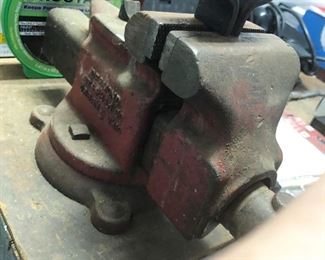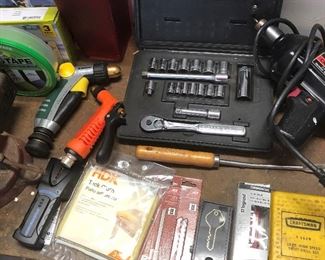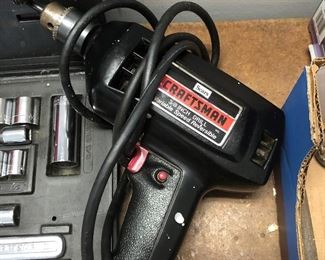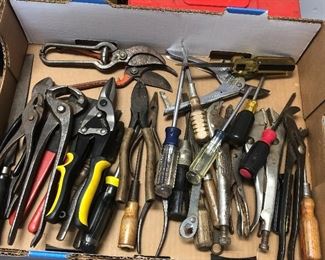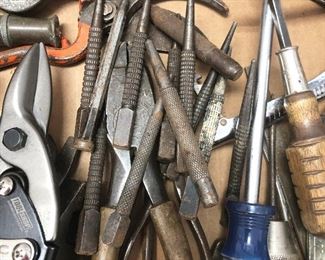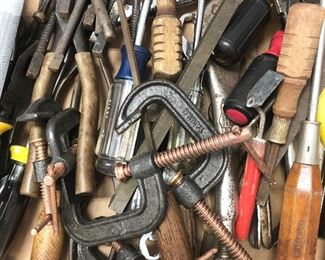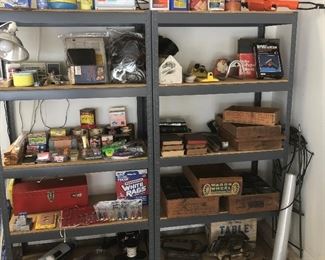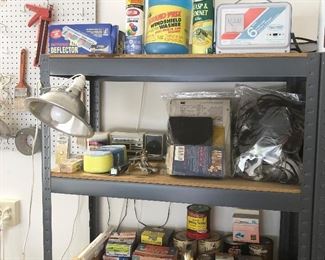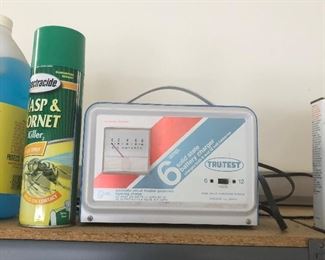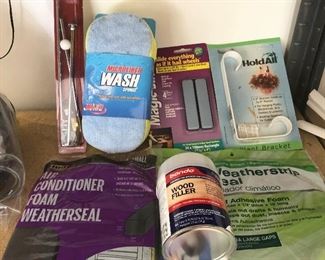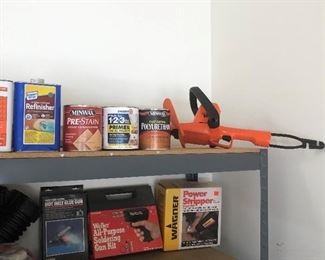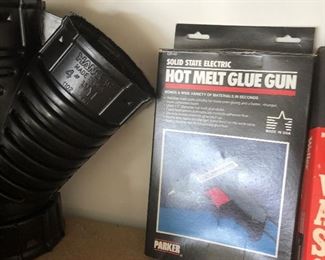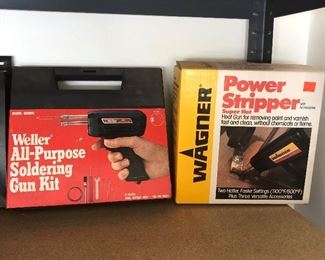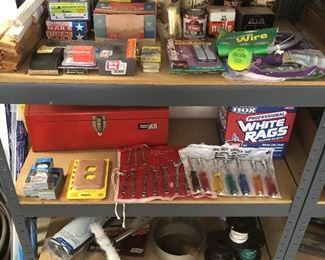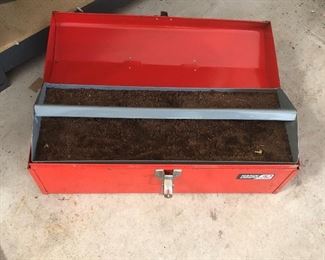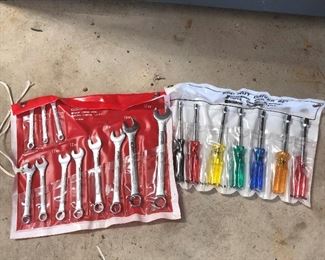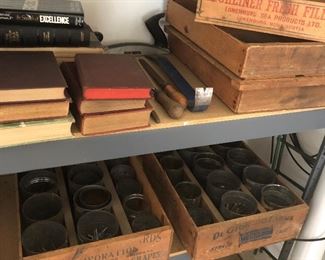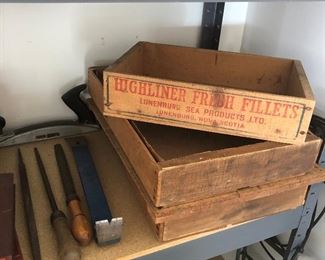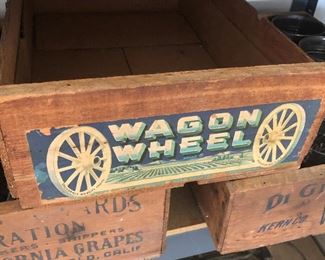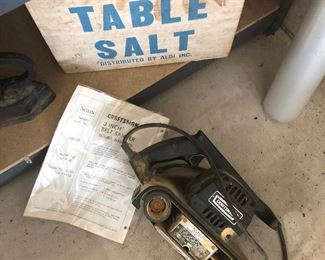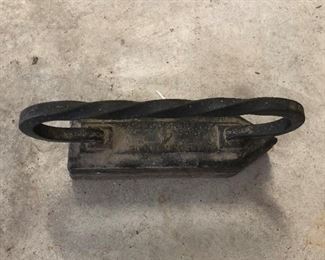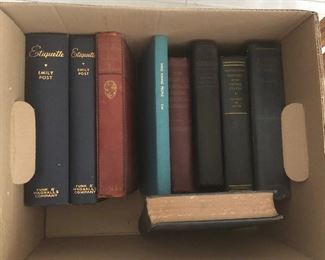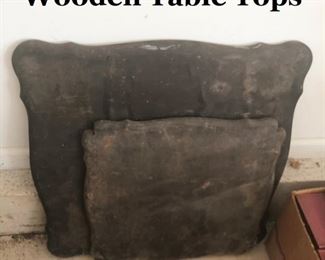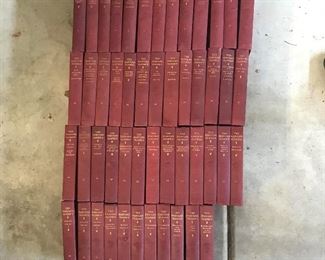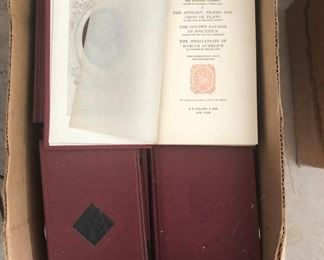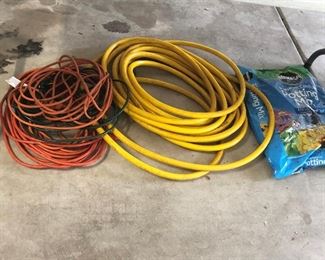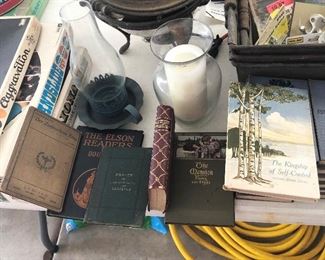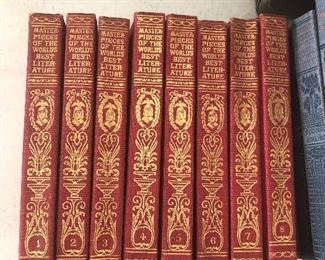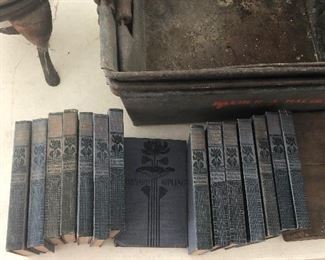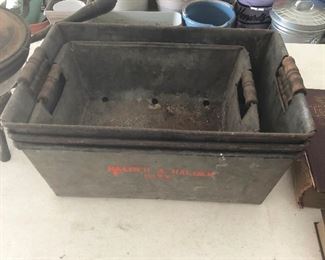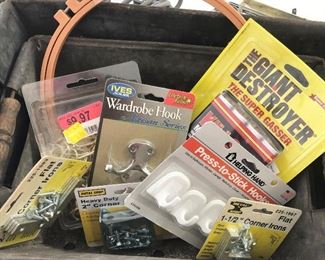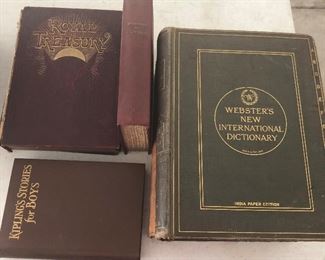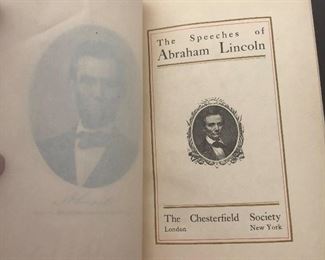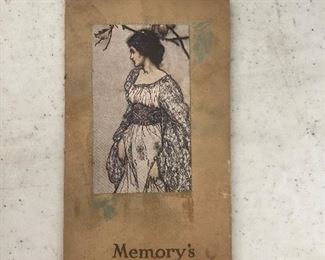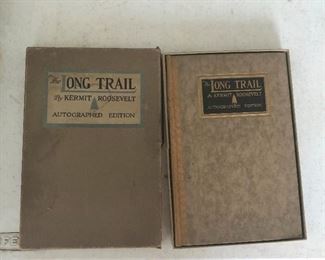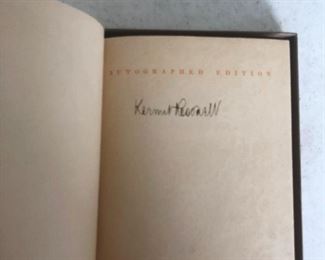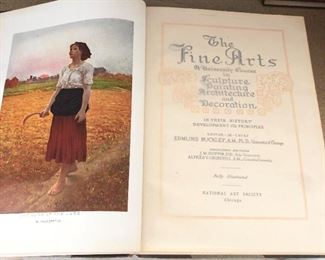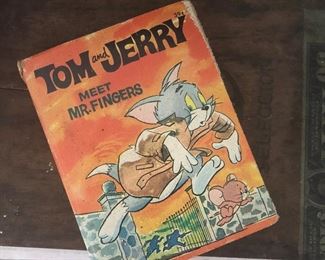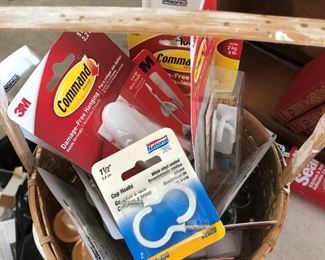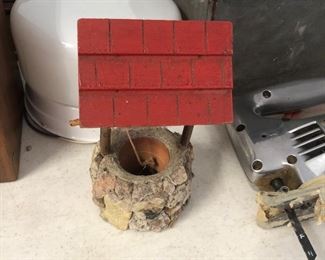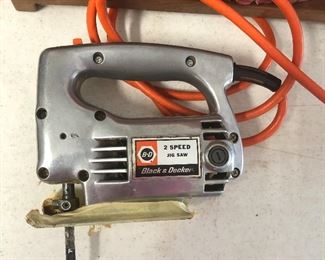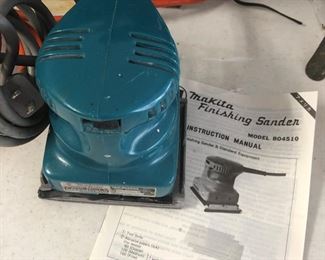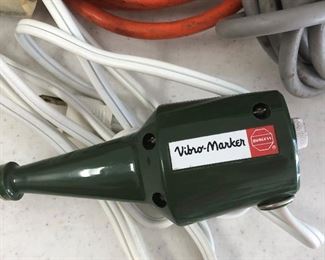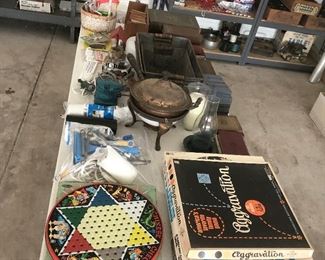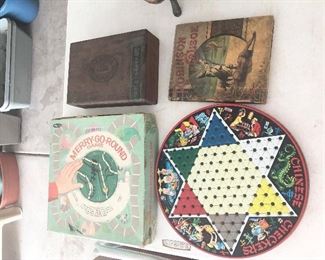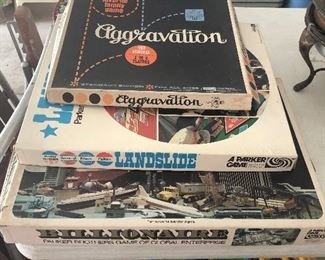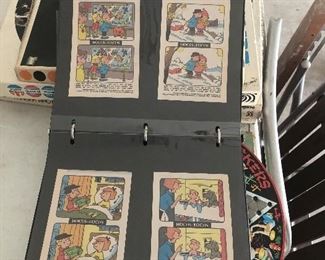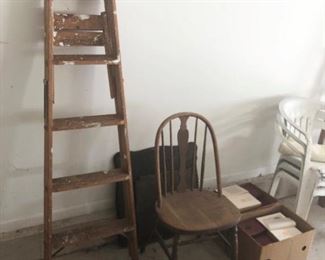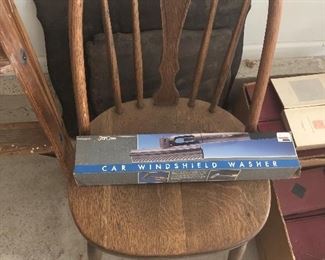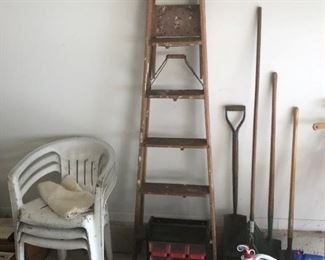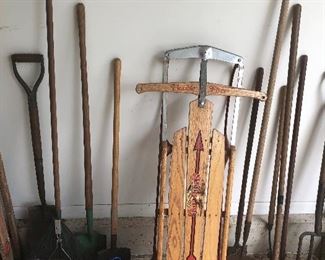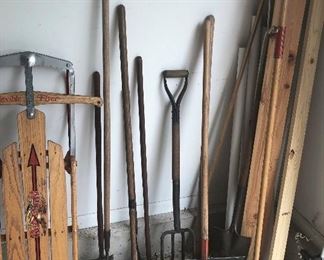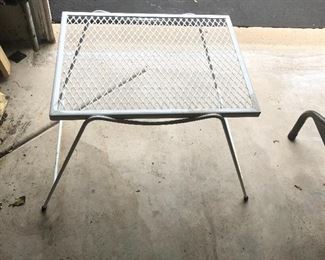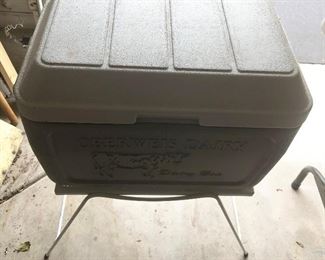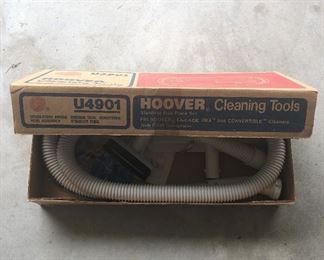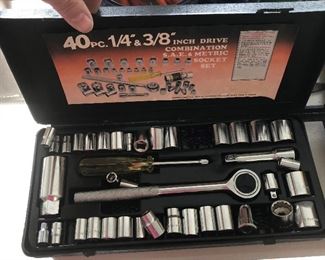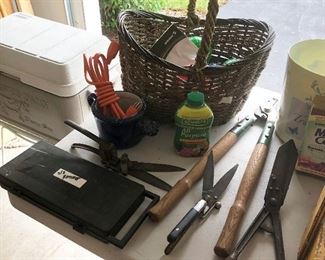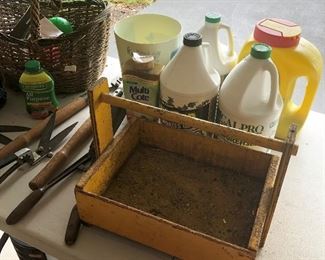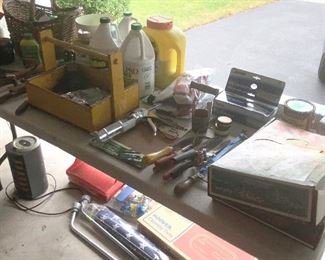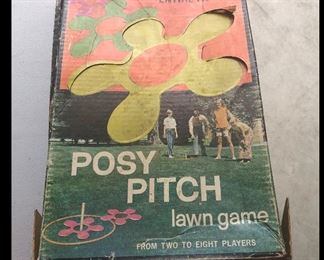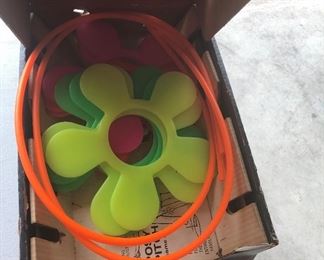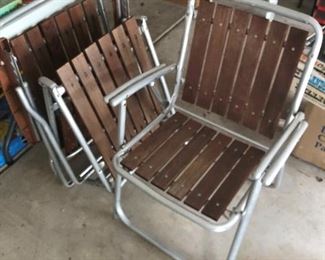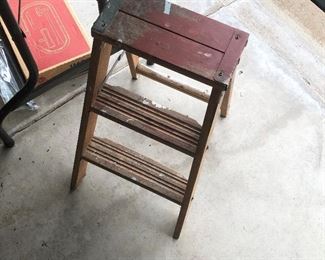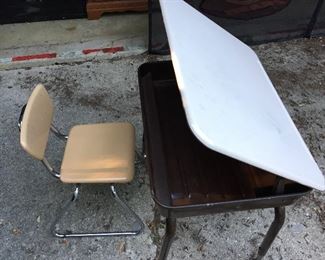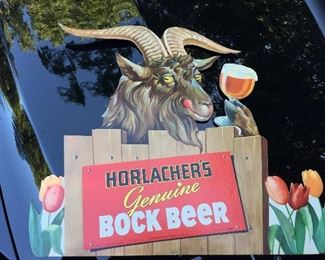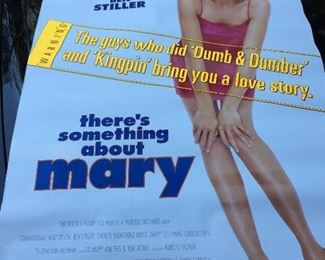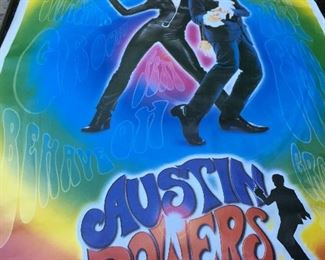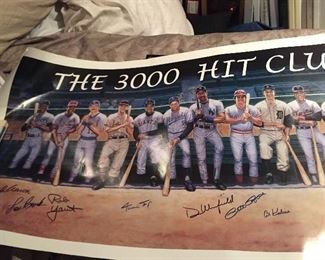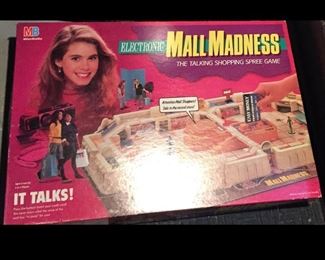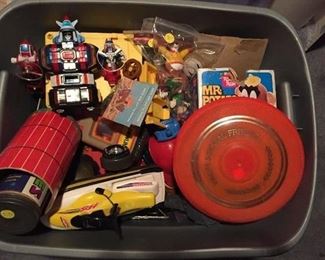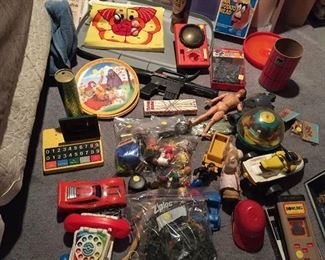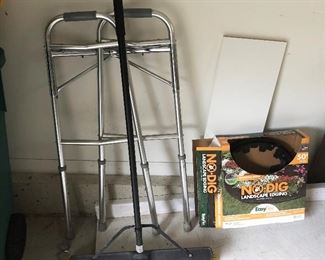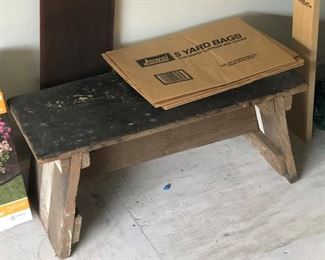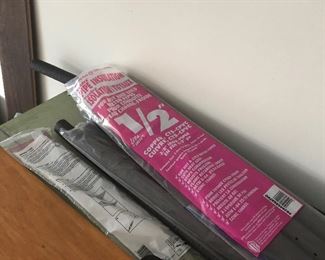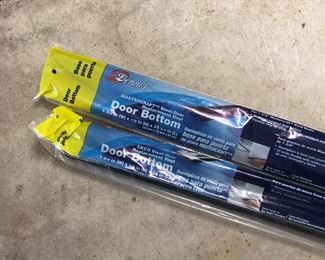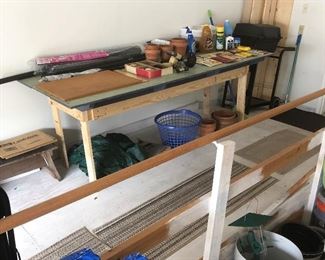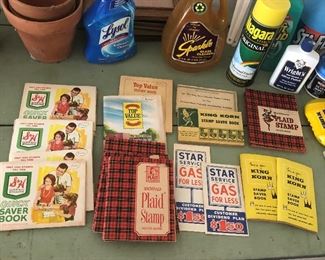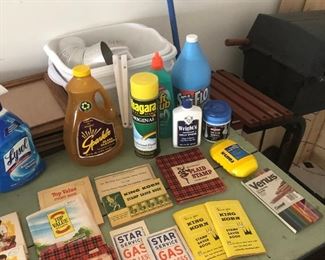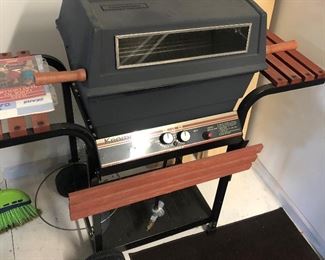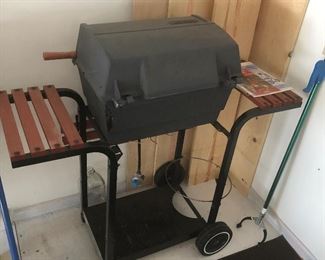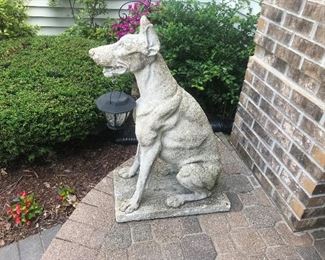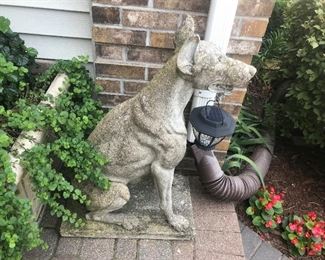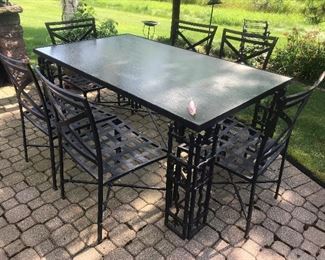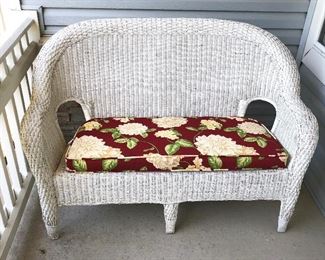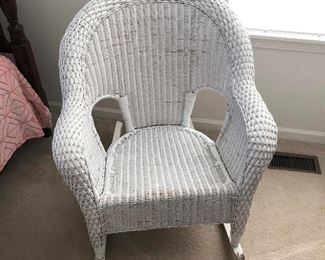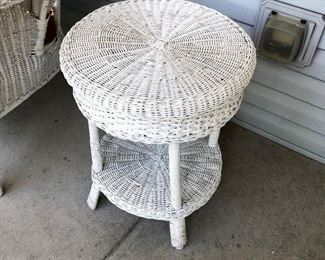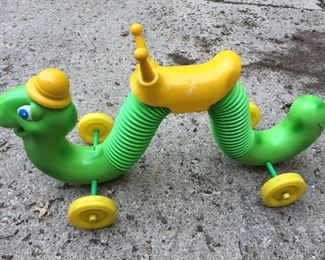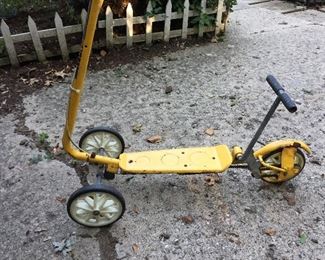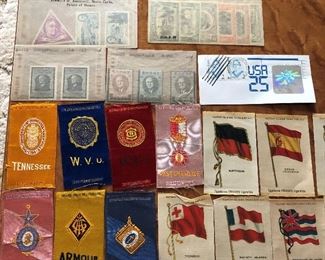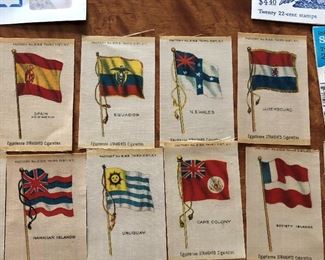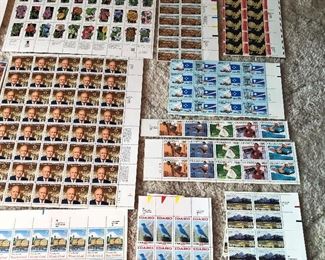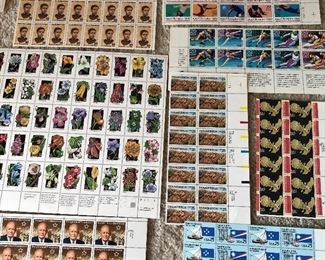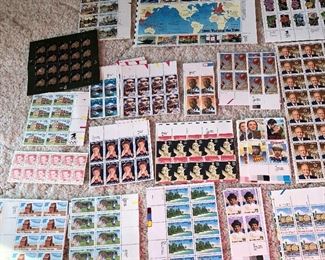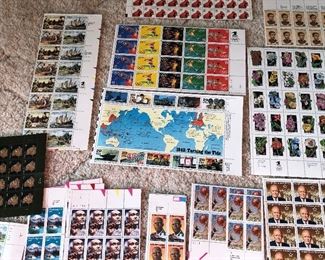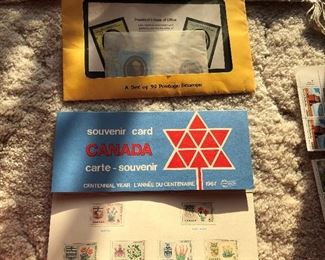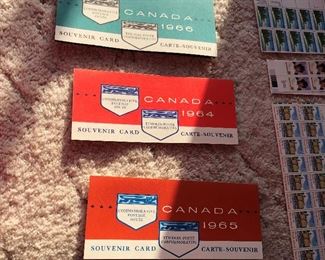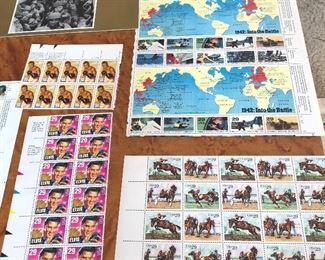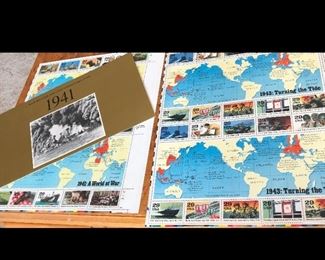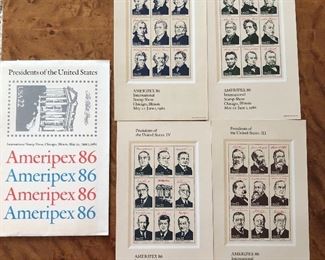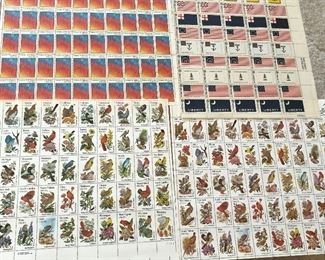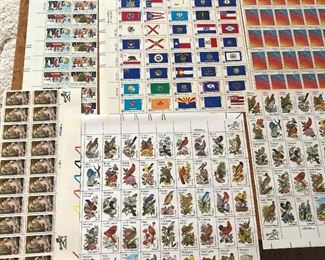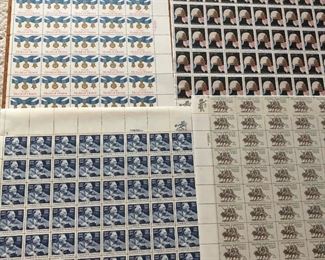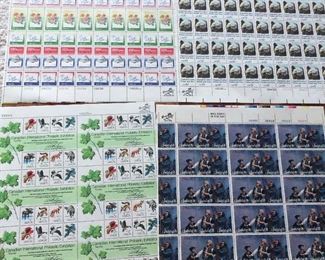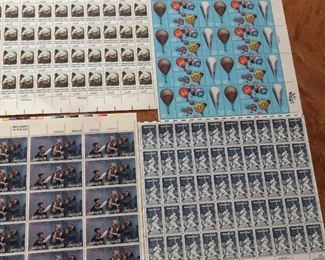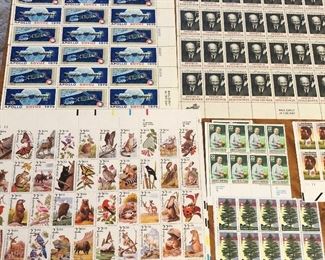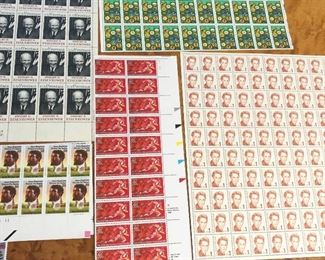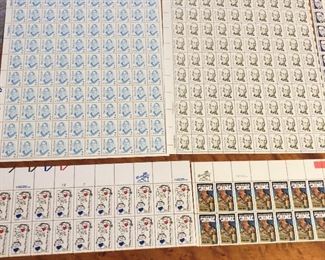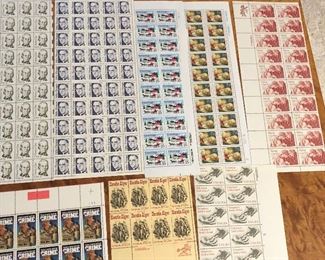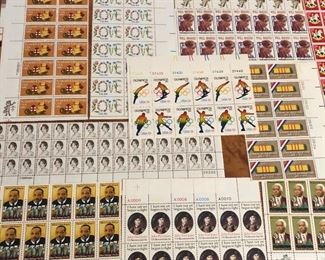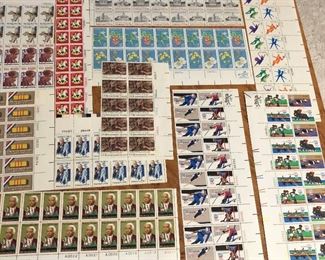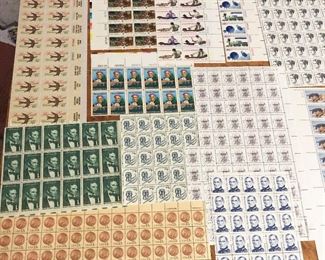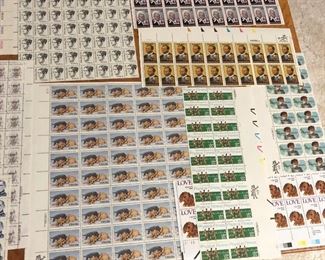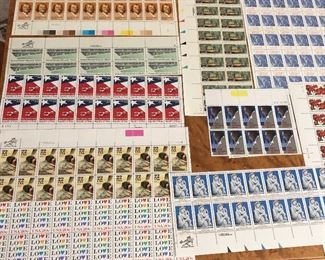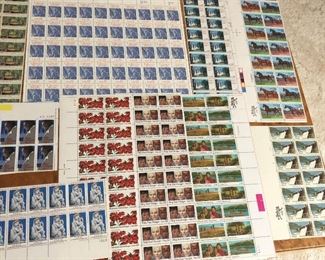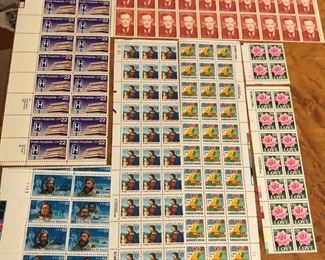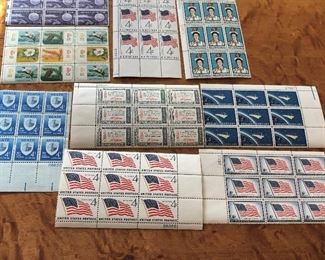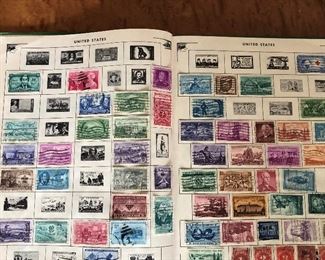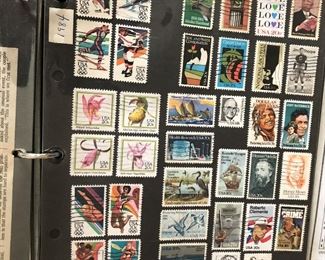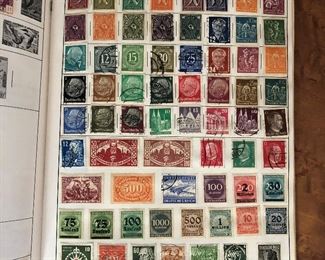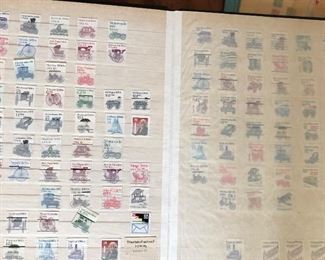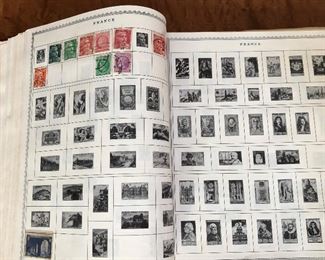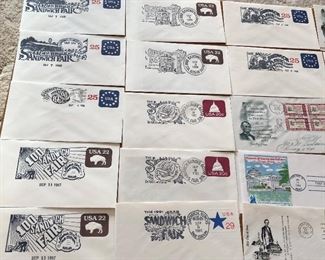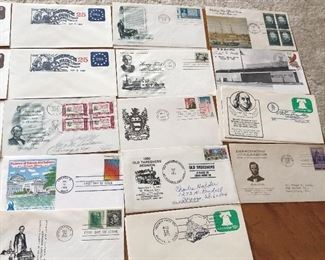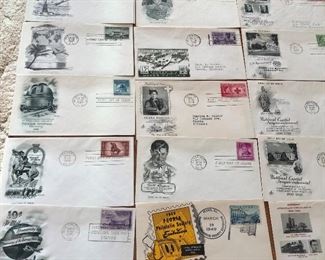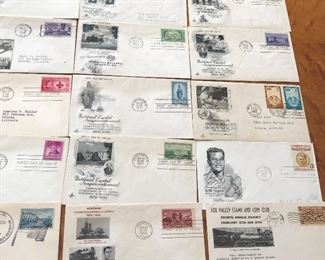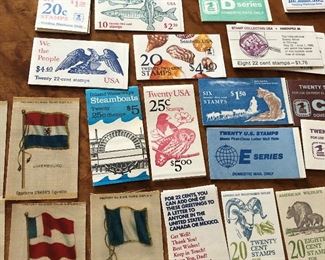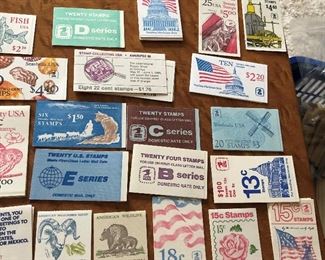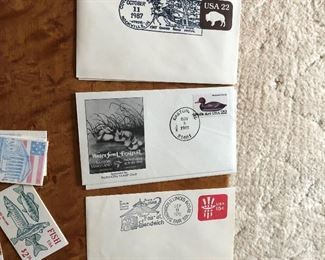 Thank you for using EstateSales.NET. You're the best!