Yearly Outside Consignment Sale - Rain or Shine, Covered. Sunday 50% Off All Tags & 80% Off Books
outside sale
•
2
day sale
•
sale is over
Terms
IMPORTANT - Read All, Please:

NOTE: This is our yearly, smaller outdoor sale, covered. Rain or Shine. No public-use restroom. Not a typical estate sale BUT good stuff. Consignment items.

Please park in street without blocking mailboxes or driveways.

We accept Cash & Credit Cards only (CC over $50 w/ valid photo ID ). No personal checks.

Bring your own help & tools to move your purchases. There is no one here available to help you with that.

NO numbers are needed for this sale. Absolutely no early birds or pre-sales, sorry. Do NOT come to the door for a number, again there are no numbers. Thank you.

WE DO NOT RELEASE PRICES BEFORE THE SALE FOR MANY REASONS, NOR DO WE ALLOW PRE-SALES. We guarantee that what we advertise will be in the sale when we open first thing first day. Sorry, we do not ship items. Thank you :)
UPDATE: Sunday 50% Off All Tags and 80% Off All Books!
NOTE: THIS IS OUR YEARLY, GARAGE SALE /
CONSIGNMENT SALE
* NO numbers needed *
A large variety of good stuff!
*Rain or Shine* - covered.
Aug. 16 Update: Lots Not Pictured or Listed!
.
Partial List of Items:
*Shelving units shown in pictures are NOT for sale.
10' x 2' Illuminet Christmas Lights "Multi, Evergreen Wrap" - New in Box
c1890 Lamp Parts
c1890s Poetry Books, Variety
1976 Liberty One Dollar Silver Dollar, Uncirculated (40% Silver)
1983 Kid Yourself Watch
4pc Wooden Coaster Set - w/ Bark Trim (Cut Rounds)
5x7 Photo Card of Franklin Roosevelt Painting w/ April 11, 1985 Inscription by Son James, Print
6pc "Stainless For Young Folks" Oneida 6pc Progress Flatware Set - New in Box
64GB USB Flash Drive, Cruzer Glide, SanDisk - New in Package
A Christmas Story Triple-Dog-Dare Heirloom Christmas Ornament, in Original Box
Activision Games - See 'Atari Games'
Aggravation Game, Vintage
Alcohol Towelettes in Individual Packets (Box of) - Medical
All Purpose Spray Gun - Glass w/ Turquoise Metal, Vintage But New (Never Used)
Anti-Allergen Dust Spray - New
Antique & Vintage Books
Antique 3 Gallon Western Stoneware Crock
Antique Cotton Batting Santa Figure
Antique Glass Ceiling Fixture Shade (Painted), x2 Different
Antique Gnome Toothpick Holder
Antique Porcelain Toast Server / Rack
Antique 'Riley Child-Rhymes with Hoosier Pictures' Hardcover Book
Antique & Vintage Ladies Buckles, x4 Different
Architecture Magazine, a Few From 2019
Artificial Christmas Tree in Decorative Planter (Unlit), For Outdoors or Hallway
Ascend Your Water (.com) True Blue Glass Beverage Bottles (Made in Italy): Love - Gratitude - Abundance Theme
Atari 2600 Video Computer System w/ Original Box, 2 Joysticks & 4 Games: Astroblast, Baseball, Soccer, & Space Attack
Atari Games - Sold Individually, Some w/ Original Booklets: Home Run, Basketball, Video Olympics, Pole Position Atari 2600, Infiltrate Apollo, Data Age Airlock, Data Age Bermuda Triangle, Star Raiders & Star Raiders Video Touch Pad, 20th Century Fox MASH, 20th Century Fox Porky's, Video Pinball, Othello, Asteroids, Real Sports Football Atari 2600, GI Joe Cobra Strike, Raiders of the Lost Ark Atari 2600, Berzerk, Missile Command, Swordquest Earthworld Atari 2600, Yars' Revenge, Imagic Cosmic Ark, Imagic Atlantis, E.T. Atari 2600, Imagic Shootin' Gallery, ActiVision Pitfall!, and Imagic Riddle of the Sphinx.
Avon Sentimental Treasures Fragrance Collection - New in Box
Baby / Pet Gate - Literally Used For Like a Week. White.
Barbie Hallmark Ornaments in Original Boxes, x2
Baseball Cards - See 2 Pictures
BEATLES: 45 Records (See Pictures For Additional Info): les Beatles Roll Over Beethoven (Odeon), A Hard Day's Night, les Beatles I Feel Fine (Odeon), Rock and Roll Music / I'll Follow The Sun, I Don't Want To Spoil The Party / Eight Days A Week, The Beatles' Voice 4 Songs (Odeon), Yes It Is / Ticket To Ride, Four By The Beatles, les Beatles I Want To Hold Your Hand + 3 Other Songs (Odeon), Twist and Shout, The Beatles No. 1, From Me To You, I Feel Fine / Kansas City, and Long Tall Sally
Beverage Dispenser w/ Spigot, Original Brand, 700ml (Glass) - Like New: Only Used 2x, Don't Entertain
'Bill' Engraved Watch
Black & Decker Hedge Trimmer, Electric - Like New Condition
Black Beauty - Vintage Book
'Blessed' Wooden Wall Sign (Grey w/ White Lettering) - Can be set on its side on floor for a more contemporary look.
Blown Glass Canister w/ Cobalt Ball Stopper
Blue Willow Kerosene Oil Lamp, Small - Vintage
Brother CS-6000 Computer Sewing Machine - Very Nice Condition
Calphalon 9" x 13" Rectangular Non-Stick Cake Pan - New in Box
Cameras (Vintage): Kodak Brownie Holiday Flash Camera w/ Flash and Case, Brownie Hawkeye w/ Flash, and Brownie Hawkeye NO Flash.
Candles - Many Are New
Car Cleaners: Turtle Wax Carpet Cleaner, Rain-x Fast Wax (x2), Black Magic Car Wash (New), Tire Cleaners - New, and The Protector Car Kit (New)
Cat Toys - Like New
Chesterfield Cigarettes Liggett & Myers Tobacco Co. Lighter, Vintage
Chicago Bears Buttons - Pinbacks
Chicago Bears Tall Mugs: One 1985 NFC Champions and One Super Bowl XX Champions - Perfect Condition
Chicago Bears Vintage Bobblehead - Spring Stretched Out, Can Be Fixed
Chicago Cubs Buttons - Pinbacks
Chico's Ladies Size 2 Jackets - 1 Turquoise Suede and 1 Animal Print - Both Nice!
Child's Teaset in Original Box, Vintage
Christmas Bobbleheads: Rudolph and Clarice
Christmas Décor and Ornaments - Roman, Hallmark, Enesco, Dept. 56, & Others
Christmas Garland
Christmas Paper Rolls in Storage Container
Christmas Ribbon
Christmas Tags in Tin - Paris Theme
Chutes Away Game - Vintage
Cleaning Products / Supplies
Clorox Disinfecting Wipes
Clue - Game
Coins: United States Nickel Five Cents 1903-1921 (Partial), U.S. Lincoln Cents 1909-1931 (Partial, United States Nickel Five Cents 1921-S - 1939 (Partial), 1976 Liberty One Dollar (Uncirulated, 40% Silver), European Coin Sampler, & a Couple Others.
Coldwater Creek Orange Suede Jacket, Ladies Size Large - Nice!
Commodore 1541 Disk Drive in Original Box w/ User's Guide
Commodore 64 Accessories, Vintage: Incredible Musical Keyboard by Sight & Sound AND "The Writer" Easy Working (Spinnaker) - 1987 Product of the Year - w/ Original Box, GI Joe Epyx Game, Sumer Games II Epyx Game, Visible Solar System Game, Magic Desk I, Koala Light Pen in Original Box, The Voice Messenger Speech 64 in Original Box, Raid Over Moscow Floppy, F-15 Strike Eagle Floppy, OkiMate 10 Personal Color Printer by OkiData - w/ Original Box, and Okidata Commodore Plug 'n Print in Original Box.
Commodore 64 : The Personal Computer with Professional Power 64K Memory (Keyboard) in Original Box (NO Monitor)
Commodore Public Domain Series for Commodore 64 - Set of 10 Booklets w/ Disks (Computer Science, Math & More)
CordMate II CMK50 by Legrand, Cord Cover Kit, White - New in Box
JUST ADDED 8/16: Craftsman Auto Scroller Saw, 1/3 HP, in Case
JUST ADDED 8/15: Craftsman Industrial Finishing Sander 2.0 Amp - Excellent Condition
JUST ADDED 8/15: Craftsman Sawmill 7-1/4" Circular Saw, 2-1/8 HP
Craft supplies - Wood Cuts & Other Items
Crystal, A Few Pieces
Crystal Lake Buttons - Pinbacks, Vintage
'Crystal Lake' Hand-poured Pure Soy Ella B. Candle
Crystal Point Mall Welcome Joseph Spiess Company Button Pinback - x 2, Vintage Crystal Lake
Curel Ultra Healing Lotion
Data Age Games (Vintage) - See 'Atari Games'
Dept. 56 Heritage Village Collection Alpine Village Series 'E. Staubr Backer', w/ Original Box\
Disney Hallmark Ornaments
Disney Items: Books, Figurines, Watches, Hats, Mugs, New Fanny Pack, & Toys
Drafting Set - Vintage: C. Riefler Nesselwang & Munchen, #A 18
DVDs
Easel: Stanrite Aluminum Studio Easel, Model 500
Eckhart Tolle - The Power of Now Book, Hardcover
JUST ADDED 8/15: Electric Plane - Double Insulated / 15000 Max RPM, WEN Model #931
E.T. / ET Buttons - Pinbacks, Vintage
E.T. / ET Keychain - Vintage: 1 New in Package and 1 Opened
Exxon Parking Garage and Gas Pumps, Vintage
Fall Wreath
Faux Fruit - Medium Size Baggy of (Stone / Marble)
Figurines, Misc.
Fire Pot by GreenEarth: Ceramic Indoor / Outdoor w/ 1 New Gel Container - New in Box
Fisher Price / Fisher-Price Movie Viewer w/ 4 Movies, Vintage
Fisher Price / Fisher-Price School House, Sesame Street Building, Baggy of People and Furniture, Silo - Sold Separately
Fisher Price / Fisher-Price Stereo System: Vintage Turntable, 2 Speakers and Manual, Model 835
Flares - Bundle of
Flood Lights - New in Box
Foot Lotions and Oils - Baggy of
Freedom Flyer Battery Operated Train, in Original Box - Vintage (w/ "Headlight and Chug Chug Sound")
Freezer - Chest Freezer, White, Works Great & Clean. Haier #HCMO5OLA. 29" L x 32" H x 23" D.
Gaia Exercise Seat Cushion - Like New
Garfield (Cat Character) Watching at the Window Christmas Ornament, in Original Box - Vintage
General Electric / GE Trimline Stereo 500 (Speaker Case Opens Into Turntable / Stereo, Vintage)
GE String-a-long Constant ON 100 Lights, Colored - x2 New in Box
Gettysburg Coffee Mug, Pottery - Cashtown Inn, Like New
Ghost Candle - Very Large, New
GI Joe Hallmark Ornaments - Fighter Pilot and Lunchbox Set, Both in Original Box
GI Joe / G.I. Joe Hovercraft Killer W.H.A.L.E. Launching Envoy w/ Original Box - Vintage
GI Joe Transportable Tacticle Battle Platform - in Original Box, Vintage
Gold Canyon 'Sugar Cookie' Jar Candle - New in Box
Great America Button Pinbacks, x2 Vintage
Grumbacher Turpentine & Damar Varnish (New in Box)
Gutter Extension, White - Never Used Extra
Hallmark Bunny & Chick (Easter) Salt & Pepper Set - New in Box
Hallmark Keepsake Ornaments w/ Original Boxes, Vintage & Contemporary: The Jetsons Lunch Box Set, Windows of the World 1987 & 1988, Minnie Plays the Flute (Mickey's Holiday Parade), American Commemorative Santa Maria, Gold Crown Exclusive Elvis, Christmas Parrot, Wedding Day Barbie, Santa at the Bat 1987, G.I. Joe Fighter Pilot, Barbie Debut 1959, Christmas Croc, Santa's Snowplow, Peek-thru Ball, Victorian Dollhouse, I Love Lucy Vitameatavegamin For Health, Cafe Nostalgic Shop 1997, Santa - Please Pause Here, Christmas Candy Shoppe 1986, G.I. Joe Lunchbox Set, Victorian Christmas Memories, House on Holly Lane, Cozy Home - Nostalgic, Holiday Friendship, Schoolhouse - Nostalgic Grocery Store - Nostalgic, Tannenbaum's Dept. Store Anniversary Edition, Lighted Village Church, Lighted Mr. & Mrs. Santa, Halls Station Anniversary Edition, Central Tower Church, The Grand Theater Hometown Church Town and Country, Schoolhouse and Flagpole Town and Country, Town Hall and Mayor's Christmas Tree Nostalgic Special Anniversary Edition, Disney Goofy Clockworks, Lionel Plays With Words - Between the Lions, Star Trek U.S.S. Enterprise NCC-1701, Miniatures, Frosty Friends (Eskimo), and More.
Halloween Wrought Iron Spider Outdoor Décor, Can Hold a Planter, Pumpkin or Gazing Ball. Really Cool.
'Happiness is in the heart not in the circumstances' Wall Sign - Black w/ White Lettering)
Hawaiian Air Toy Plane, Vintage
Hollywood Fashion Tape - New in Package
Horse Tails, Long - 2 in Nice Soft Case
Hubba Bubba Bubblegum Button - Pinback, Vintage
IDEAL Toy Train w/ Tracks, Vintage
Imagic Games - Vintage - See 'Atari Games'
Isaac Asimov 'Fantastic Voyage' Hardcover Book, Vintage
Jar Candles
Jingle Bells Wreath Holder (For Door) - New
Jingle Bells Wreaths: 1 Gold and 1 Silver
Kapok Tree Inn Disney Glasses
Keepers of the Light 34 oz Jar Candle, Cinnamon Twist Scent- Near New
KitchenAid Hand Mixer w/ Attachments, Black - Like New
KM-10 Boxing Gloves, Vintage
Know Your America Game
Ladies Clothing - Some: Small to Large. Including Coldwater Creek Size Large and Chico's Size 2.
Ladies Size 11 Sandles, Red Leather w/ Black Base - New
L.A.M.B. Gwen Stefani Fragrance 3pc Box Set - Opened But Near-New
Lap Throw - Very Nice Condition
Lassie - The Mystery of Bristlecone Pine, Vintage
Lavender Pine-Sol
Lazer (Laser) Tag Game Kit by WOW - Vintage, x2 in Original Box
Legos - Baggies of By Color and Other
Leverage - Vintage Game
Lighters, Baggy of
Lincoln Logs - Box of
Lite-Brite (Hasbro) w/ Original Box, Vintage
Lorna Doone by R.D. Blackmore 2 Volume Hardcover Set, 1893
Lost Treasure - Vintage Board Game
Lubriderm Daily Moisture Lotion
Magnet Planter - Small Black & White Striped Planter For Your Refrigerator or File Cabinet
Makeup - Baggies of New & Used
Makeup Mirror
Masters of the Universe Poster, Vintage
Medline Remedy Phytoplex Nourishing Skin Cream, 4 fl oz., x4
Men's Grooming Tape - Topstick, 1" x 3" Strips - Near New Box
Men's Socks - White Tube Socks, Washed But Never Worn
Metal Cat - Standing, Signed Susan Maniscalco
Meyer's Clean Day Countertop Spray - Geranium, Near New
Michael Jordan Buttons / Pinbacks: 1 Try a McJordan Special and Two It'll Be Sweet Repeat 2
Mickey Mouse Club Large Button and 2 Walt Disney World Ears Hats
Mickey Mouse Watches: Lorus Mickey in Airplane - New in Box, Lorus Magic Mickey - New in Box, Pulsar Men's Mickey Mouse, and Ladies Mickey Mouse w/ Black Band.
Miracle-Gro Products
Motor Oil - Valvoline SAE 5W-30, 1 New Quart
National Lampoon Sell Out! Vintage Game
Nixon Political Flasher Button, Vintage
Norman Rockwell Signed Photograph, Framed
Note Pads - New
Nylint CB-One Car and Green Pickup - Vintage
JUST ADDED 8/15: Oilless Compressor - Tailgate Tools, Very Nice Condition
Olympics Pins, 1990s - New in Box x4 Sets
OPI Nail Polish, Baggy of
OttLite / Ott Lite Floor Lamp w/ Extension Arm and Foot Tap On/Off - Brushed Stainless
Outdoor Door Mats, Black Rubber, 2 Different Scroll Design
Outdoor Furniture Cleaners
Payday, Vintage Game
"Perfect Chess Board" - Vintage Game
Picture Frames
Pillars - Candles, Some New
Playboy 4pc Bar Tool Set, Vintage - Mid Century Black Diamond on Chrome w/ Wooden Backside - Excellent Condition!
Playskool Postage Station Toy, Vintage
Pokémon Cards in Pokemon Binder
Pokémon "Gold" Card, 1999
Polynesian Village - Walt Disney World Frosted Tiki Glass
Pots and Pans - Nice
Pottery Barn Pillar Candles, Hand Poured - Both New in Package: Honeysuckle Scented Pillar 3" x 6" and Paperwhite Scented Pillar 3" x 9"
Power Rangers Plug Play TV Game
Propane Gas Grill - Bond Brand, Portable - New, Comes w/ 2 New Propane Canisters.
Quilt Rack
Rain-X
Records: LPs: Signed Roger Whittaker Album (Who Else Has One?!!), Pavarotti, Kenny Rogers, Placido Domingo, Carly Simon, Barbara Streisand, Linda Ronstadt, For Your Eyes Only James Bond Movie Soundtrack, 2001 Space Odyssey Soundtrack, Charles Aznavour, Michael Legrand, Henry the VIII and His Six Wives Soundtrack, Sven Bertil Taube, Crystal Gayle, Mehta Bolero, Bob Seger, and Others. 45s - Most w/ Sleeves: Beatles 45s - see 'Beatles', Peter and Gordon, Dave Clark Five, Petula Clark, The Kinks / Honeycombs, James Brown, Fire, los Matecoco, Paul Mauriat and His Orchestra, Nicole Croisille, Miriam Makeba, Donovan, Bee Gees, Shawn Elliott / Derek Martin, Roy Orbinson, The Mysterians, Bobby Solo, Marie Laforet, The Ventures, Bons Baisers de Russie (From Russia w/ Love), Roger Miller, George Fame and the Blue Flames, Peppino di Capri, Walt Disney's Tonka, Rita Pavone, Fred Darian, Sylvie, Johnny Horton, Royal Guardsmen, Peter Paul and Mary, Ray Charles, Fin Olaf Gustafson, and Others
Robot, Talking: 2-XL "The Robot With A Personality" - w/ Original Box, Vintage
Roger Whittaker Signed Album
Salt Lakeopoly - Rarer Game, Like New
Scentsy Bars (3.2 fl oz) - Many New & Discontinued: Christmas Cottage x3 New, Whiteout x1 New, Mellow Moment x 1 New & 1 Almost New, Blueberry Cheesecake x 1 Almost New and 1 Half Used, Honey Pear Cider x 1 Almost New, Cider Mill x 1 New & 1 Almost New, Apple Press x1 New, Zephyr x 1 New, Central Park Pralines x 1 New, Ace x 1 New, Kahiko Hula x 1 New, Autumn Sunset x 1 New, Imperial City x 1 Partly Used, Simply Irresistible x 1 Almost New, Hemingway x 1 Almost New, Midnight Fig x 1 New, Thunderstorm x 1 New, Simply Strawberry x 1 Half Used, My Dear Watson x 1 New, French Toast x 1 New & 1 Almost New, and Dominica x 1 New.
Schumacher 10A Speed Charge 12V Battery Charger - Like New in Original Box
Scrabble Deluxe Edition in Case That Opens Into Board - Like New!
Sewing Machine - See 'Brother'
Shadow Box w/ Cubbies, Can Be Hung
Shoe Laces - New Skechers Brand. Colors: Grey, Turquoise and Granny Smith Apple Green. - Sold in Baggy Together.
Silver Shells Planter, Metal - Nice!
Sleeping Eye Mask - New in Package
Snow Village Dept. 56 Villages
Stainless Steel Magic Spray
Star Trek Travel Coffee Mug, Very Good Condition
Star Trek U.S.S. Enterprise NCC-1701 Christmas Ornament w/ Display Stand, Hallmark Keepsake - in Original Box
Star Wars Death Star Space Station (Kenner #38050), w/ Original Box - Vintage
Star Wars Land of the Jawas Action Playset, w/ Original Box
Star Wars Monopoly Limited Collector's Edition, #40786 - Almost New (Some Inside Packages Never Opened Yet!)
Star Wars The Empire Strikes Back Imperial Attack Base (Kenner #39830) - w/ Original Box
Star Wars The Empire Strikes Back Millennium Falcon Spaceship (Kenner #39110) w/ Original Box - Vintage
Star Wars The Empire Strikes Back Tauntaun w/ Open Belly Rescue Feature Figure - w/ Manual, Vintage
Star Wars Toys, Misc. - Vintage
Sterling Silver and Malachite Ring, Size 7.5
Store Display Stand, Wooden Stand w/ Arms to Hold Ornaments, Keychains, Bracelets, Etc.
Stuffed Animals - Clean. Horses, Battery Operated, Dogs, Cats, Farm Animals, & More.
Swiss Family Robinson Vintage Book w/ Dust Jacket
Sword: United States Marines Sword in Case - Vitalon, Hilborn-Hamburger Inc.,
Tea Forte Skin-Smart Antioxidant Amplifier Teas
Theodore Kouris Prayer Rope w/ Signed Card
Thomas The Tank Engine's: Whistle Stop Surprise Game and Math Game
Tiffany & Company 'Sierra' Square Crystal Bowl - Design Looks Like Ice Chunks
Toilet Bowl Cleaners
Tokens: Department of Treasury 1789, San Diego (CA), Illinois 150 Sesquincentennial Years of Progress, Silver Slipper Las Vegas, and Others
Toy Train, Mountain Express 3671 - Tin, Vintage
Transformers, x2 Vintage: Takara 1982 #539 Car and a Truck
Turpentine, x3
TV Trays Set - 3 Oak w/ White Folding Tables, Plus Stand
Tyco Electric Train Set - HO Scale, #7577 Spirit of '76, Vintage
Victorian Snowman (12"): Hand Painted Blown Glass w/ Glitter Accents, w/ Original Box
View-master Viewer, Grey - Vintage
Vintage Colored Glass / Rhinestone Bracelets, x2 Different (1 Red and 1 Yellow)
Vintage: Incredible Musical Keyboard by Sight & Sound w/ Flexy Disk and Manual - Fits Over Computer Keyboard - w/ Top of Original Box (For Use With The Commodore 64 w/ Disk Drive)
Vintage Marshall Field / Fields Box, Christmas - Small
Vintage Mourning Pin / Brooch
Vintage Pinback Buttons - Big Baggies Of and Singles
Vintage Shot Glasses - Themed, x2
Vintage Super 8 Camera: Focal XL-303 F1.1 Macro Auto Zoom
Vintage Thermos Picnic Set - Plaid Bag w/ 2 Large Plaid Thermoses and 1 Thermos Food Storage. Excellent Condition!
Vintage Toys and Baggies of Misc. Toys & Toy Parts
Wall Hangings / Wall Décor - Including Paintings (Not Well-Known Artist)
Waterford Crystal Bowl
Windex Refill, New and Windex Outdoor Spray
Woodworking Tools, Vintage
Wrenches
Yankee Jar Candle 'Margarite Time' 3.7 oz, New
Young Living Essential Oil, x4 Different
Young Living Essential Oil Carousel - New in Box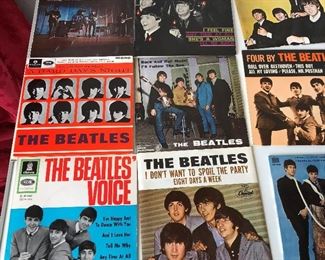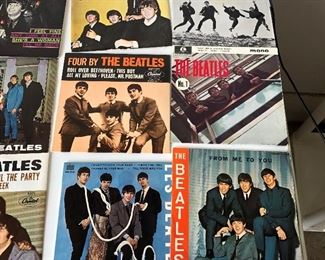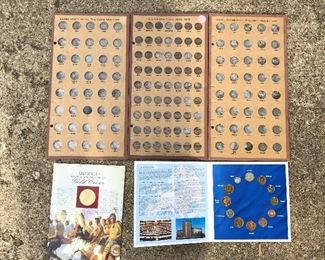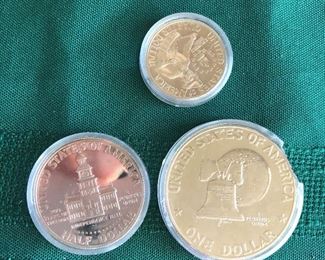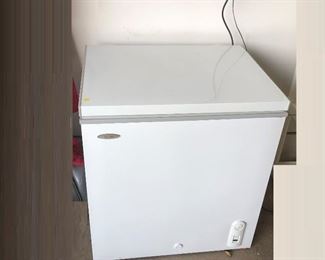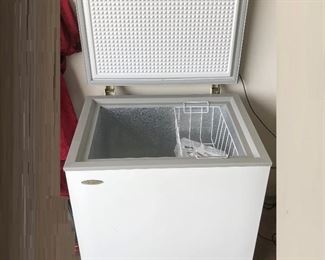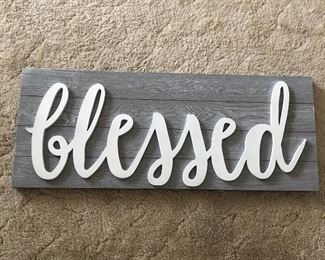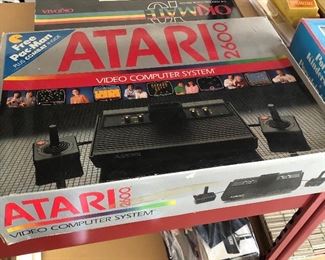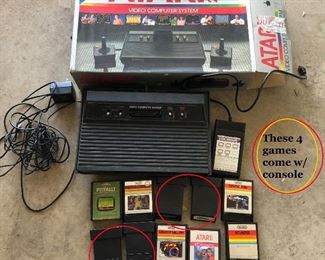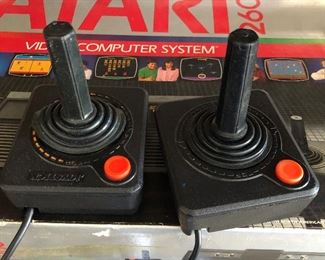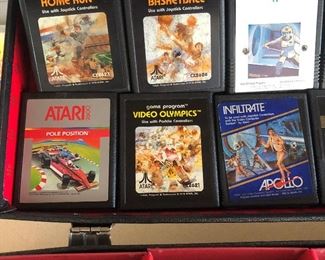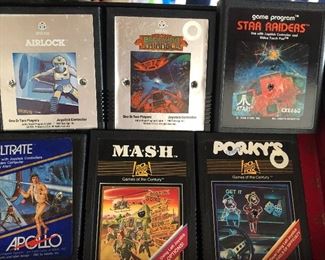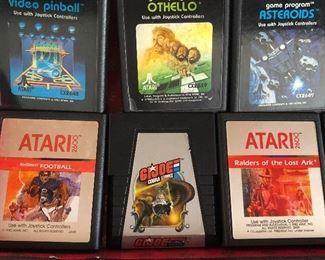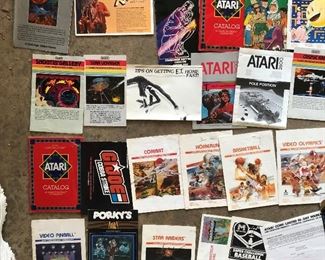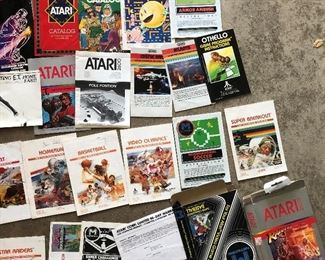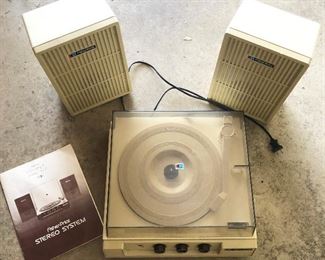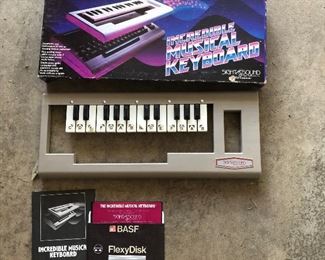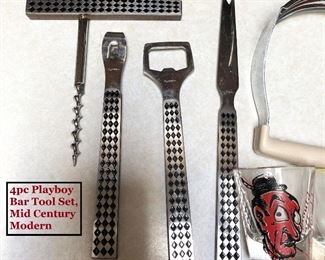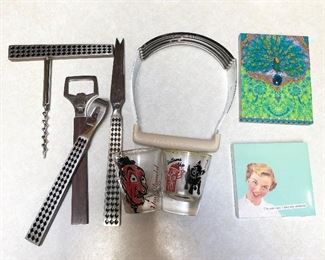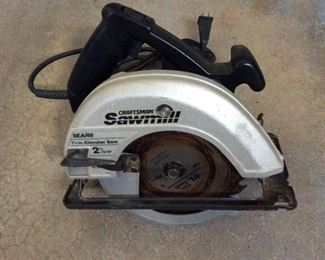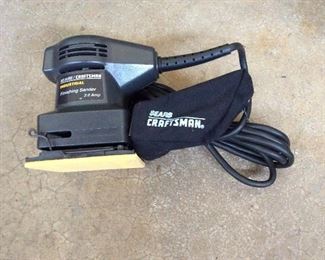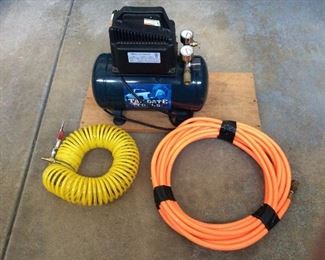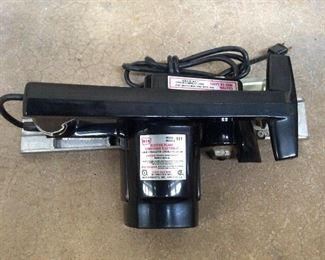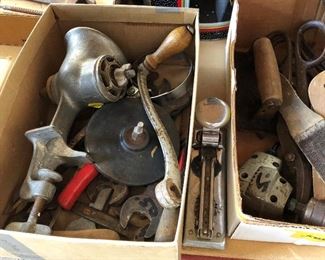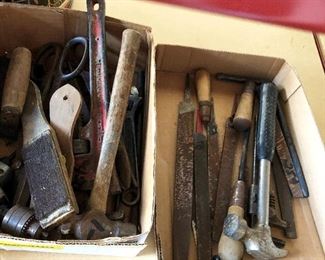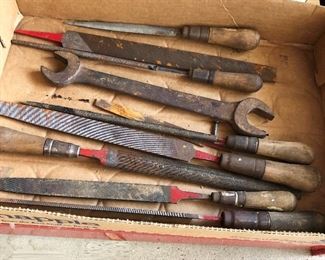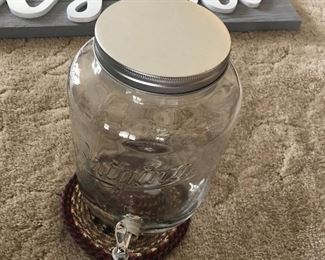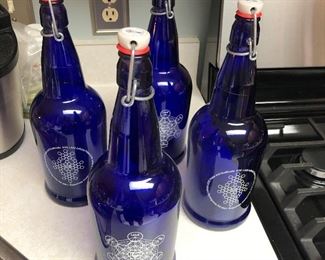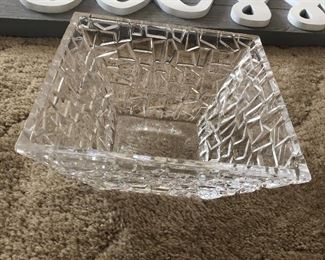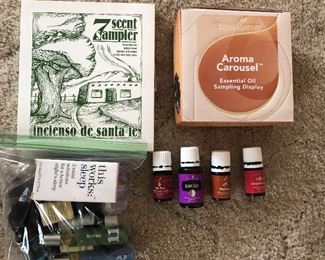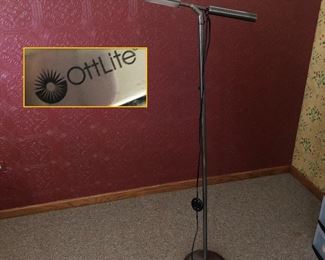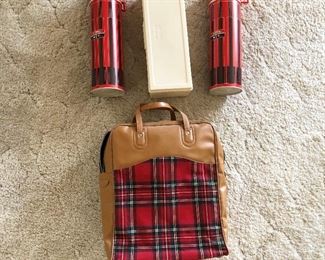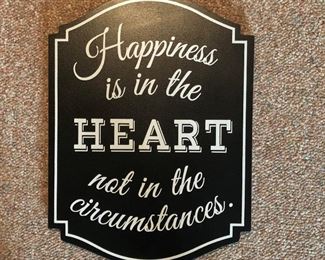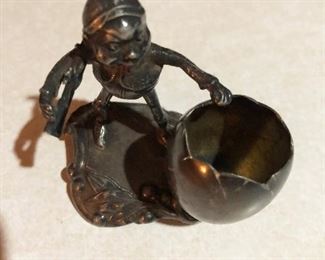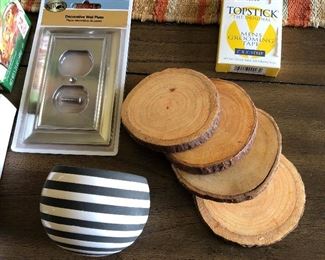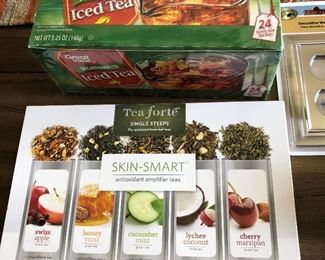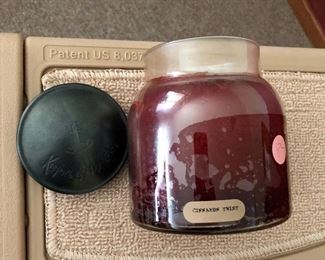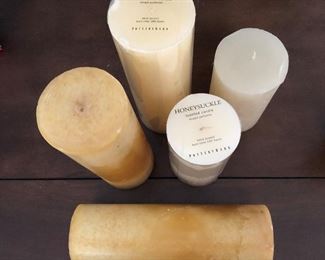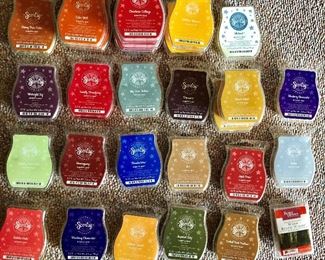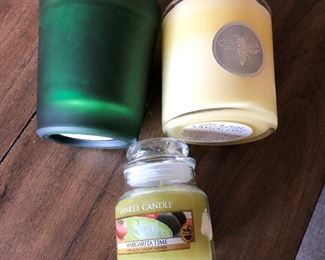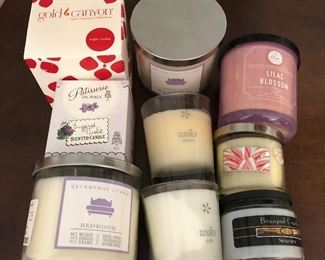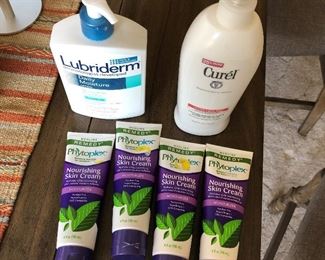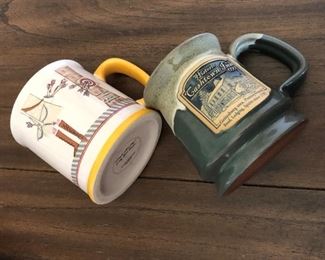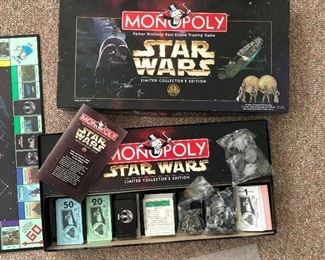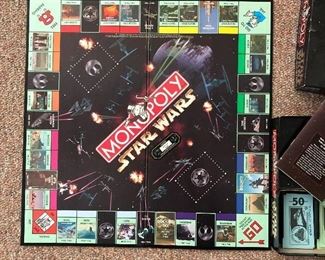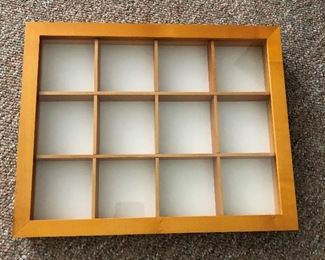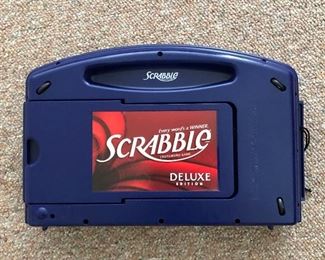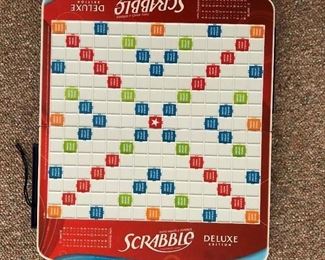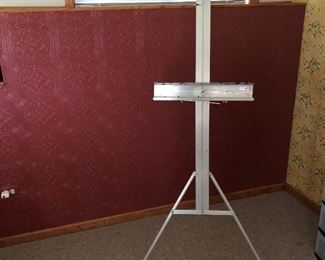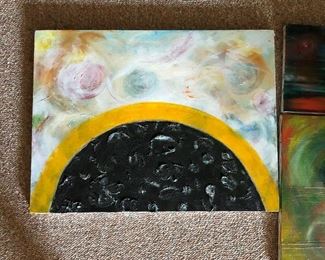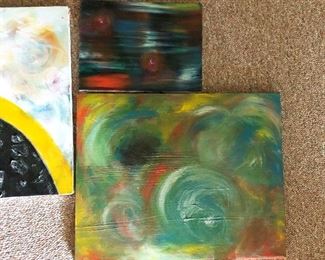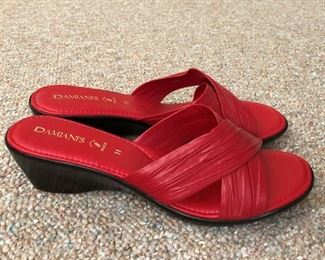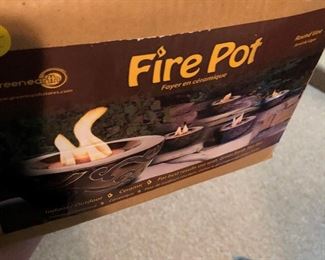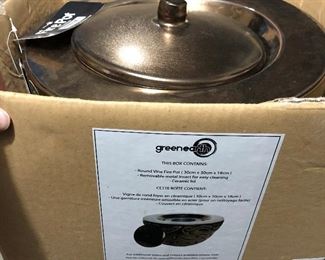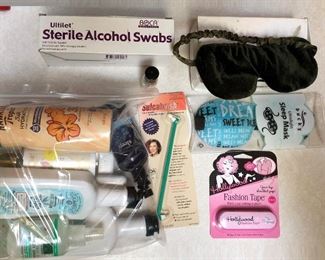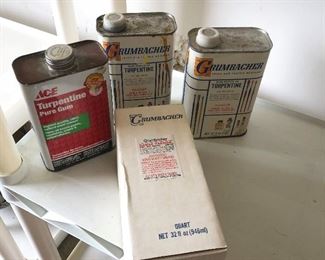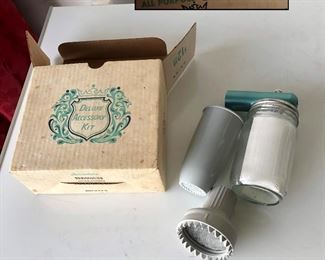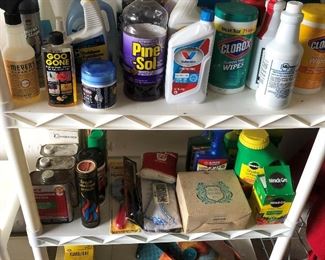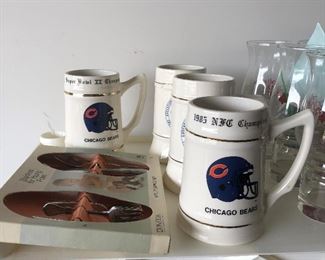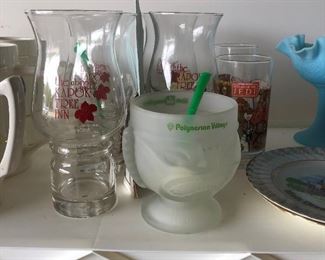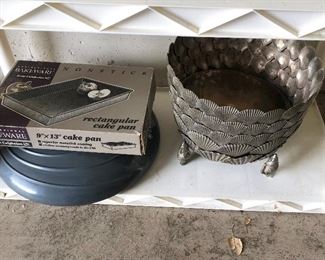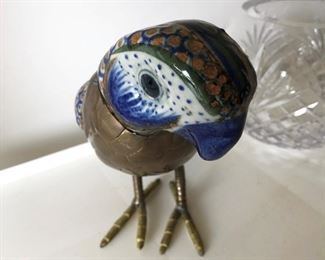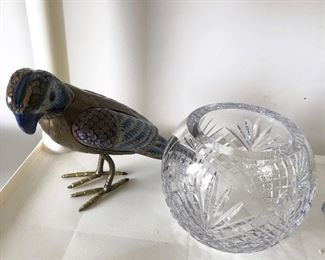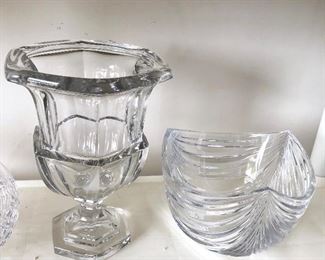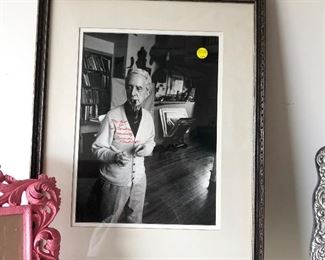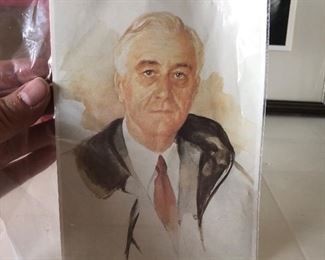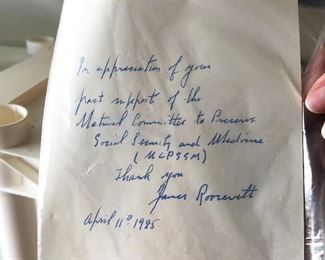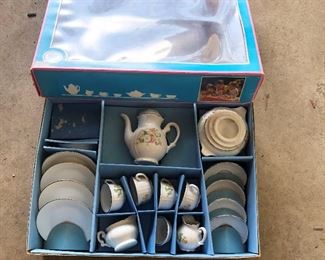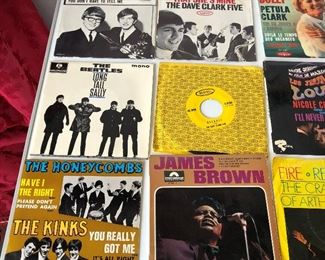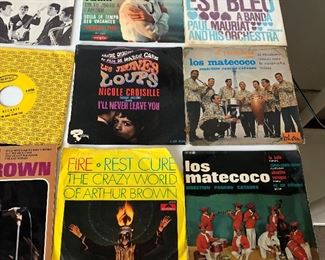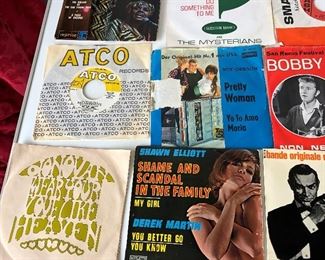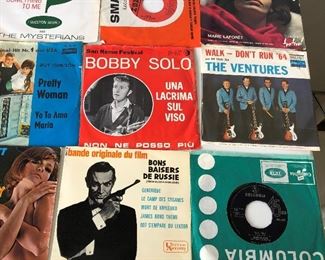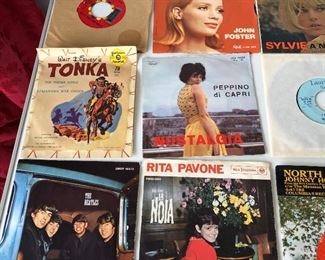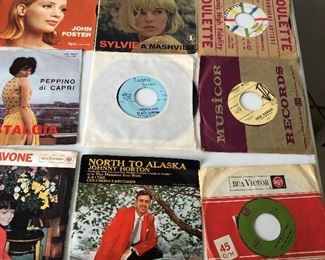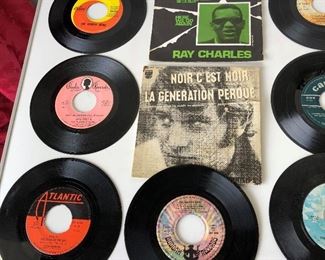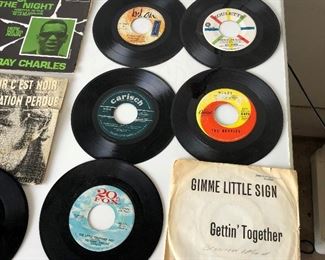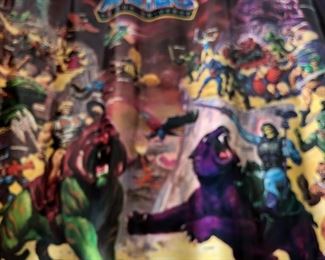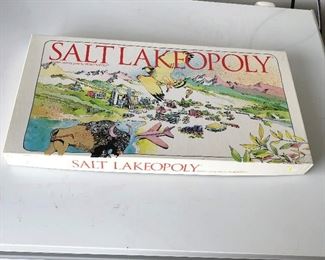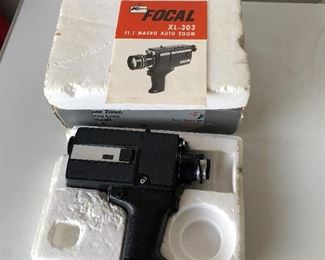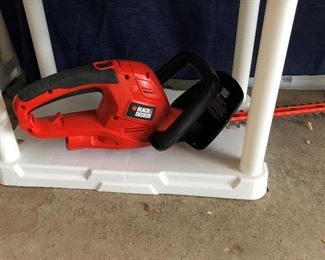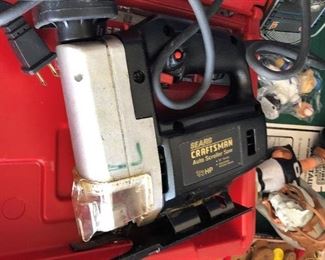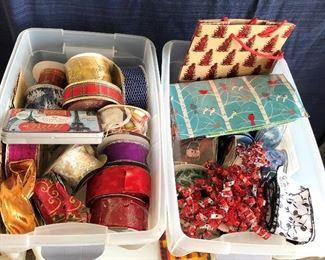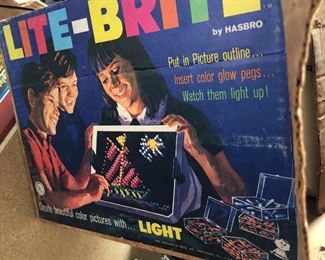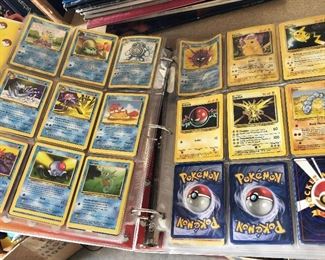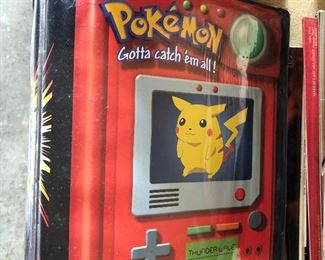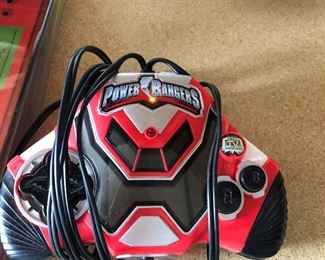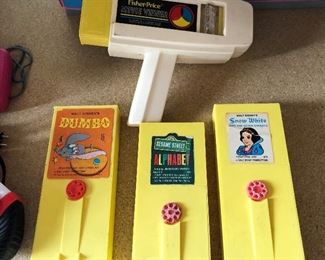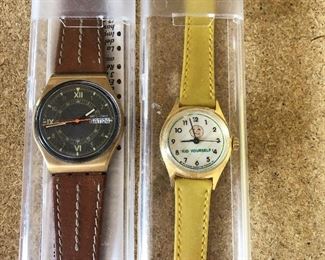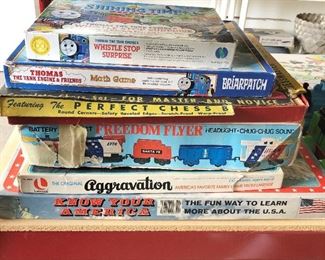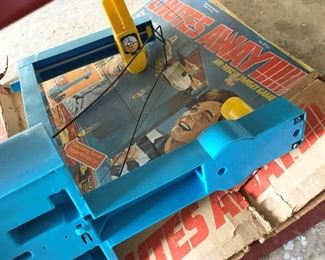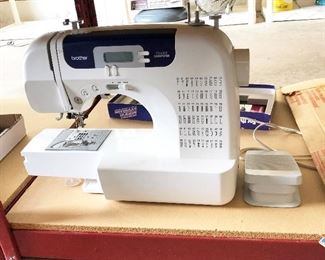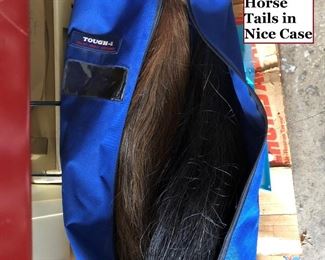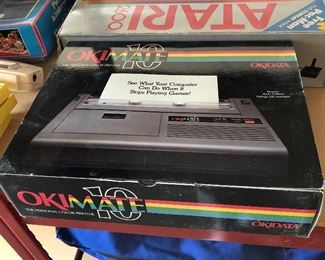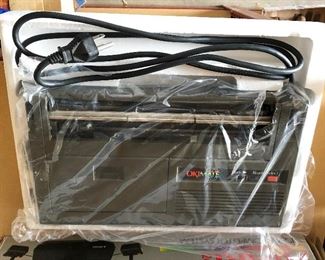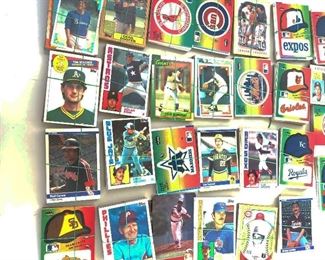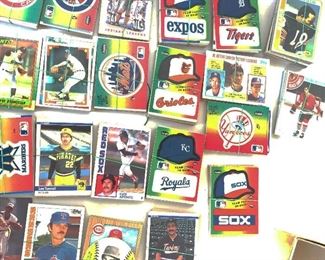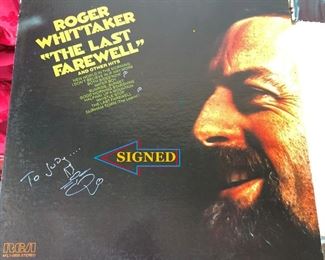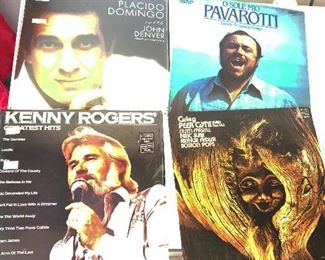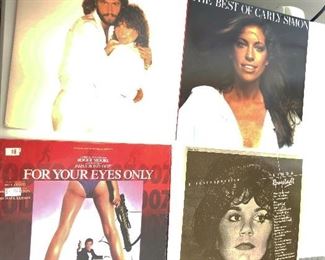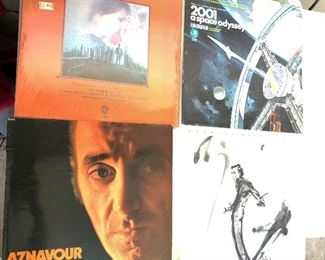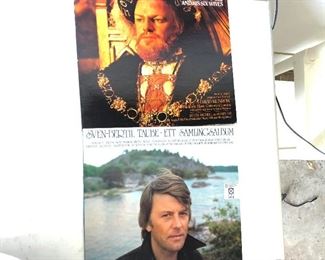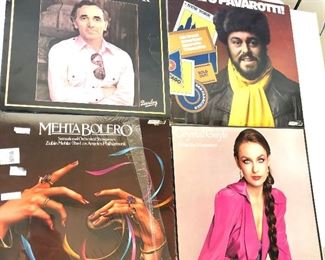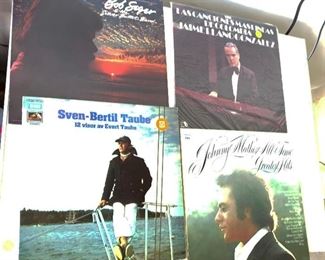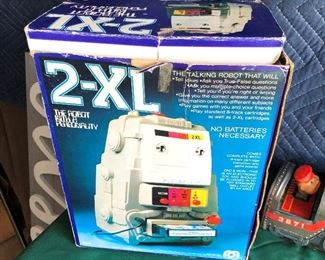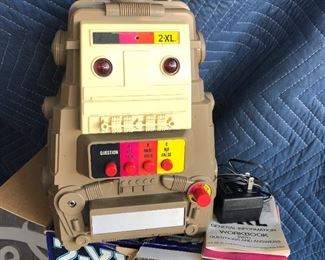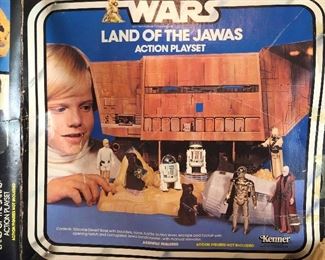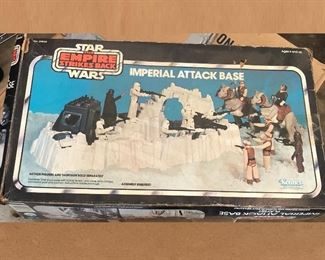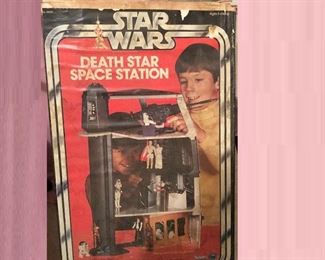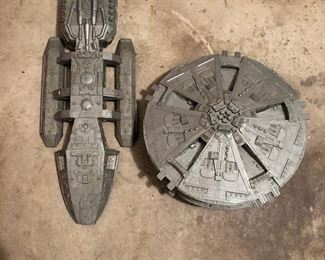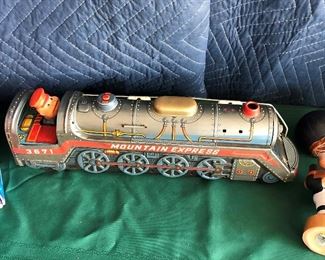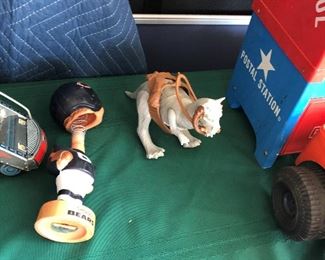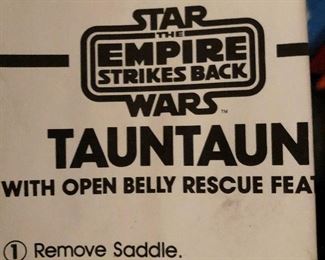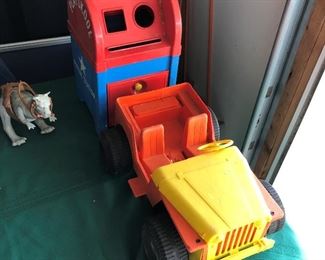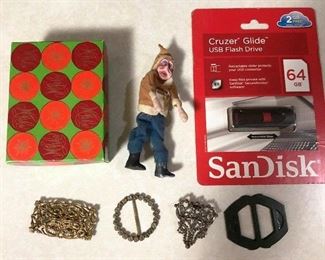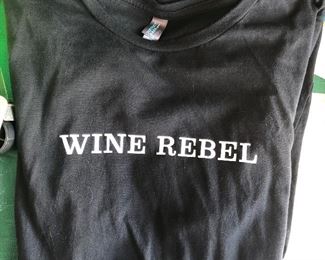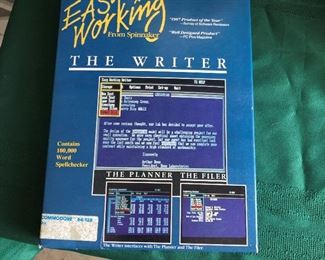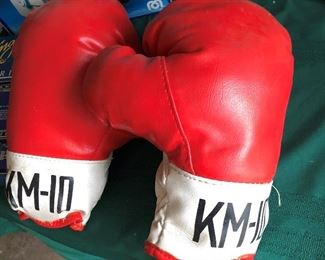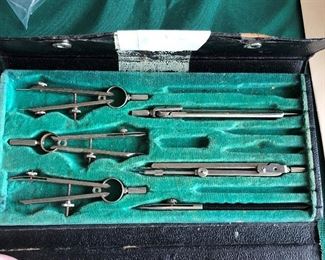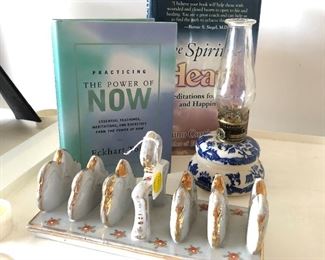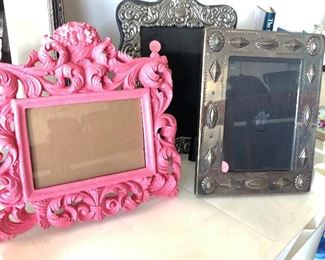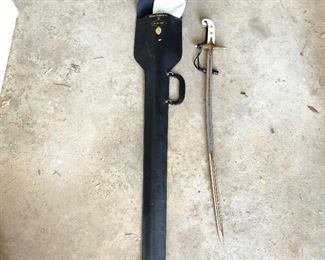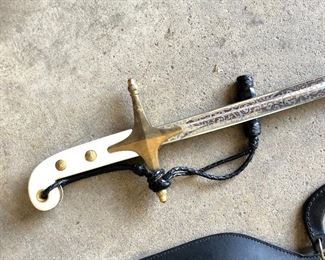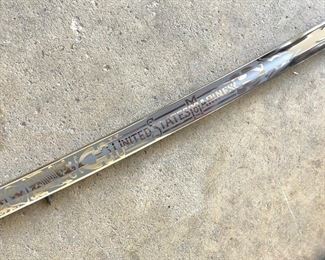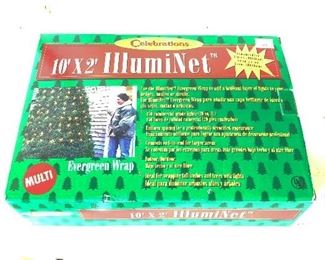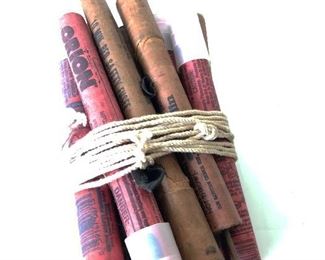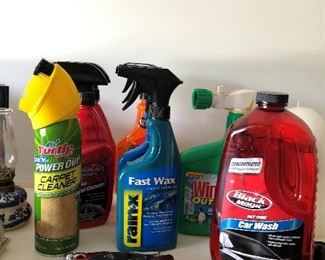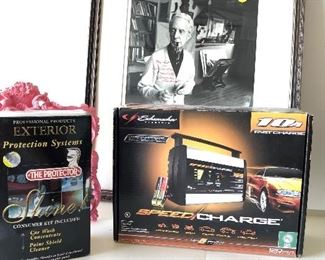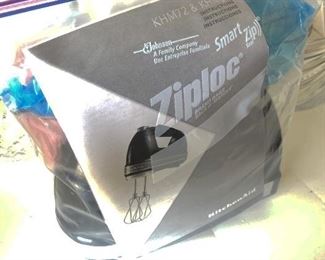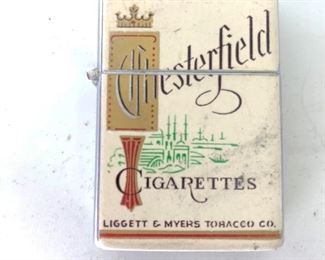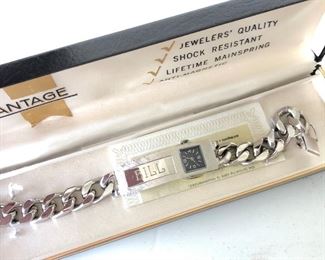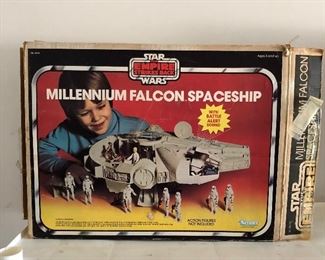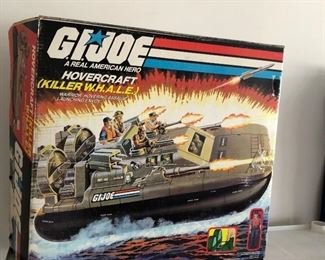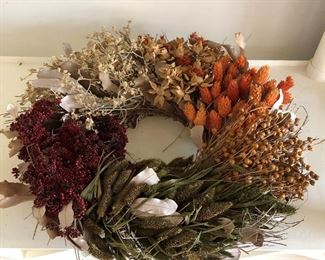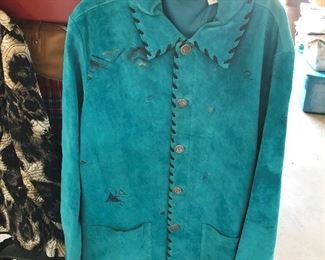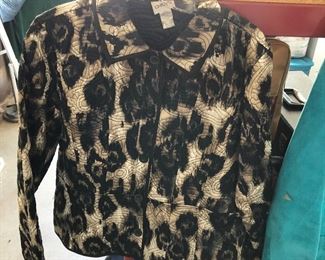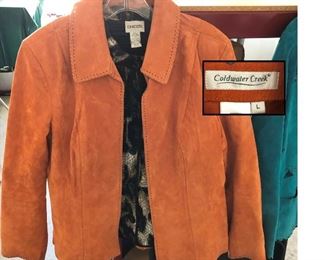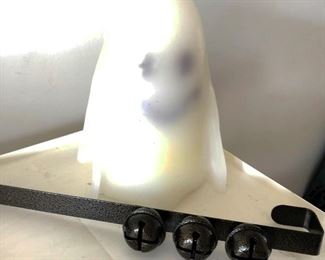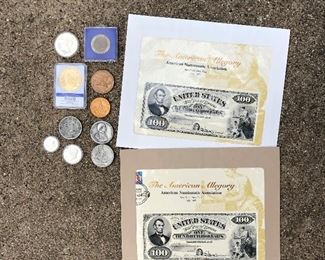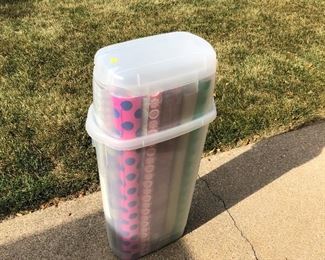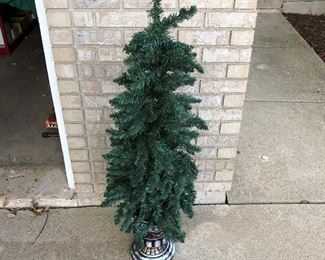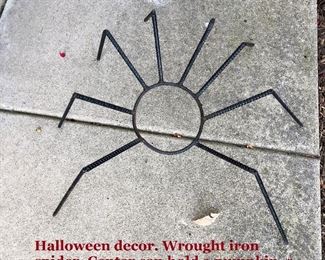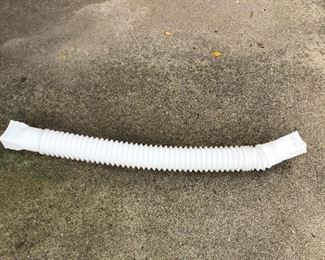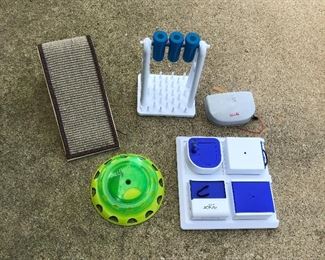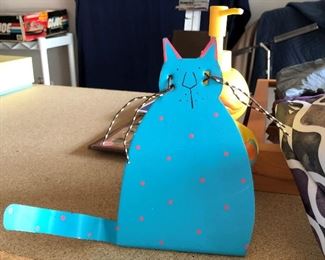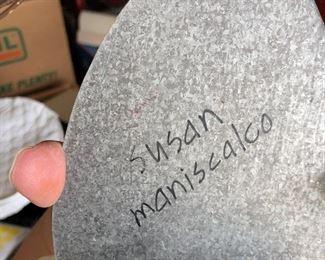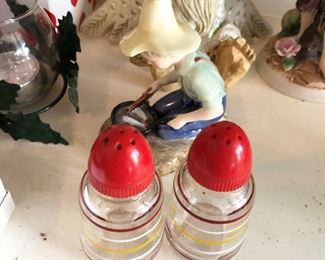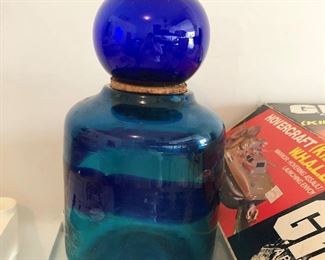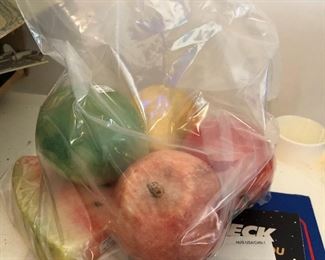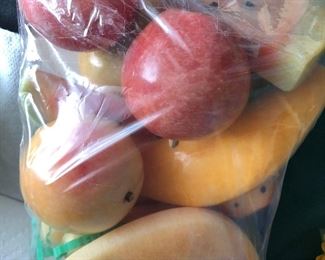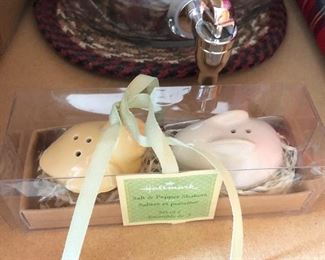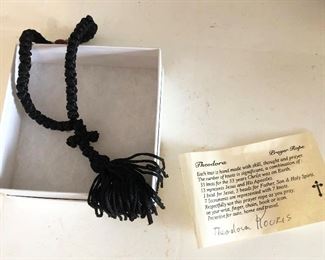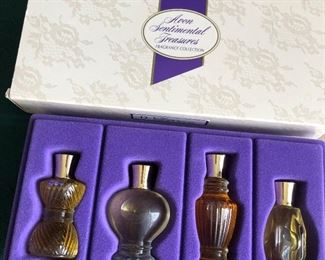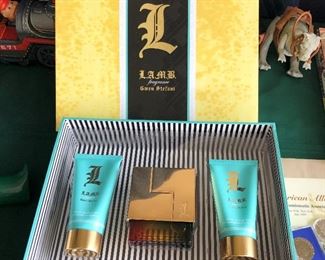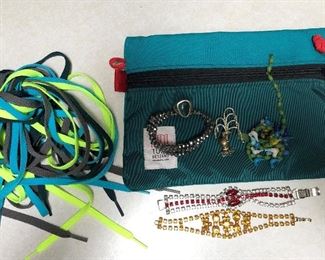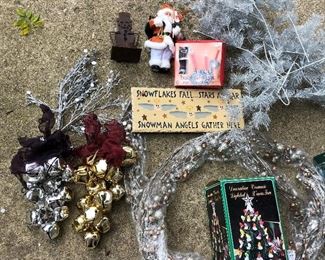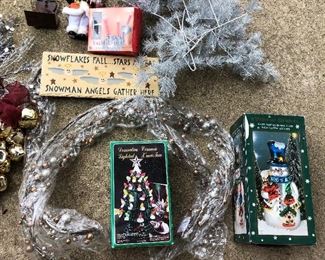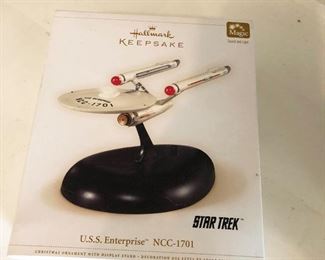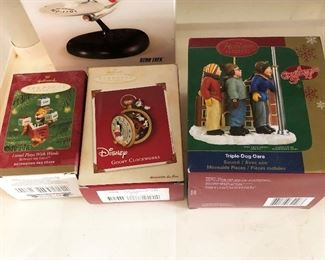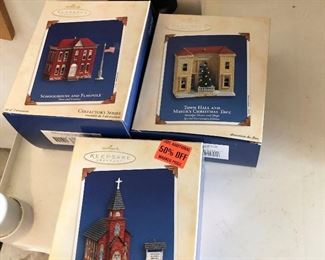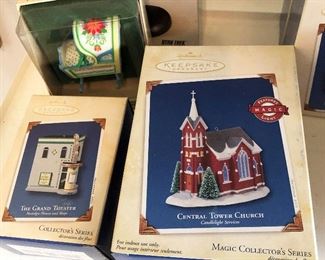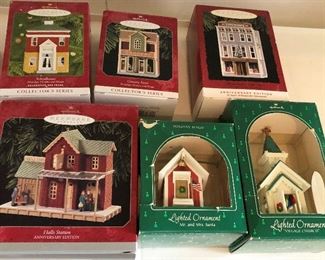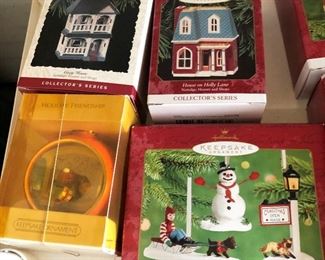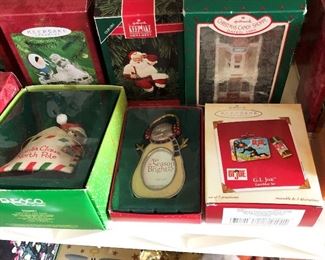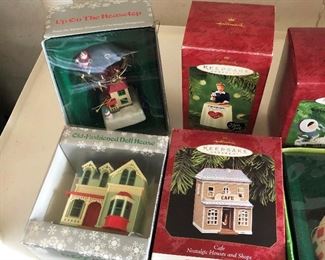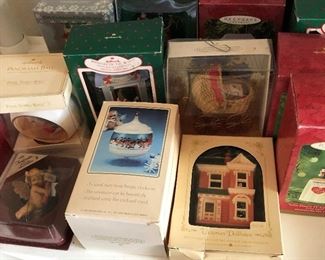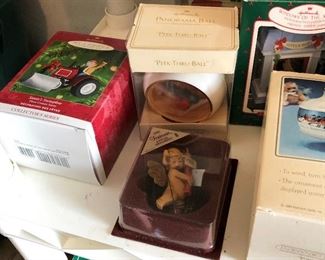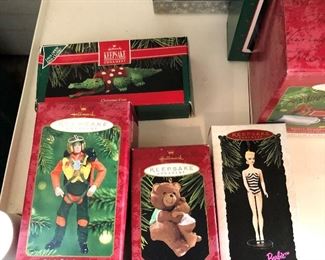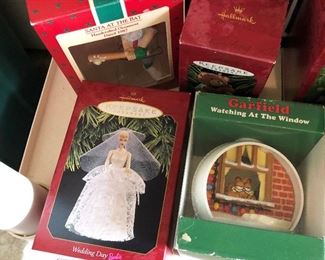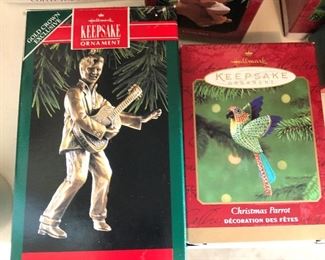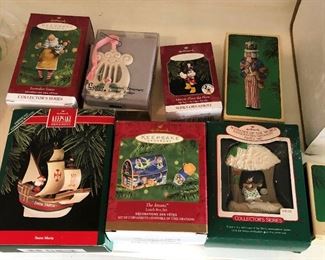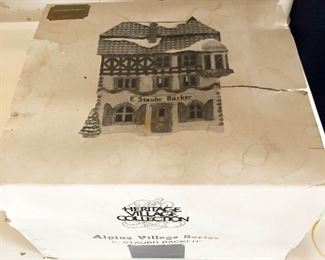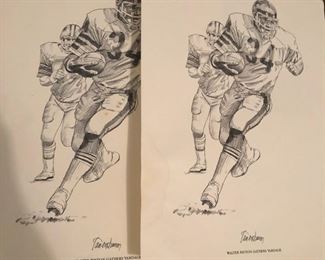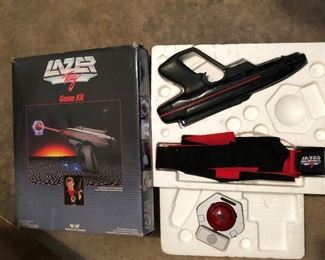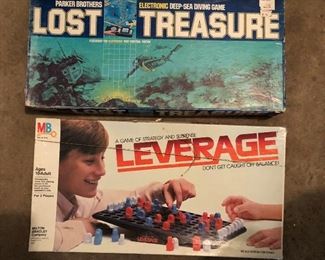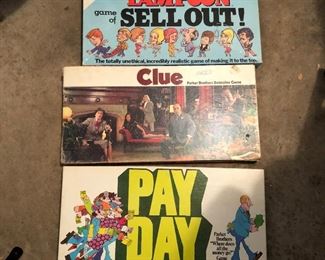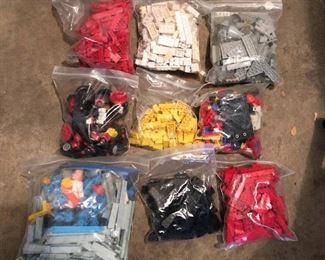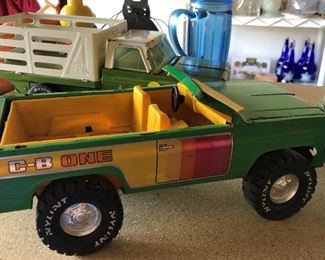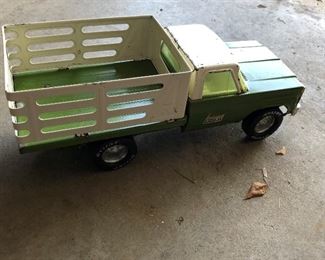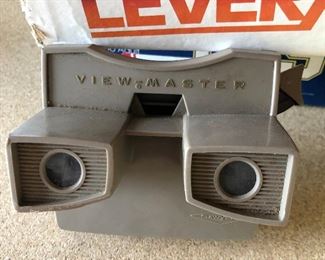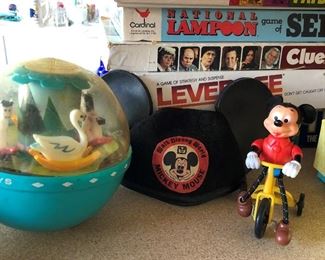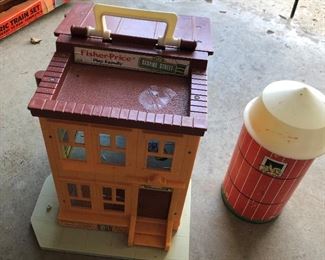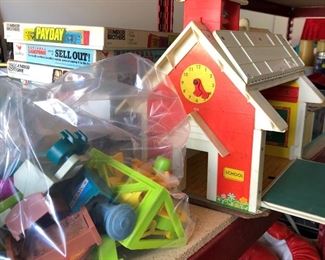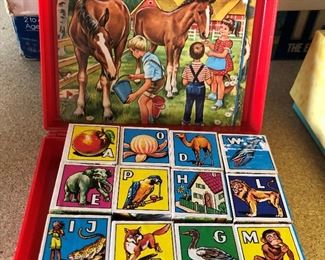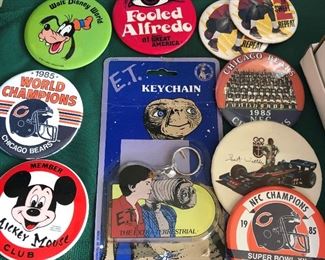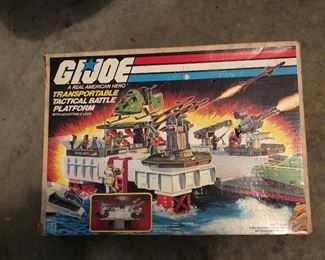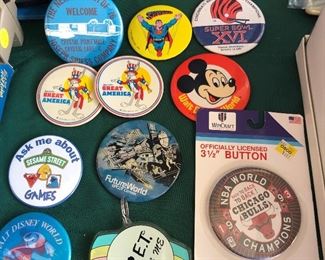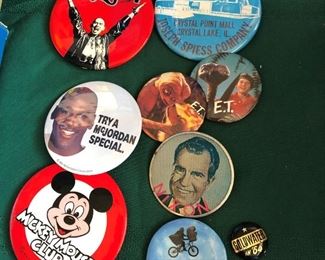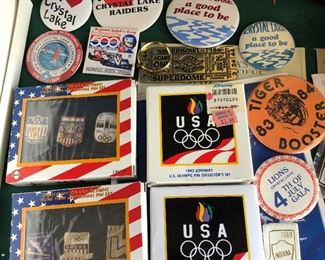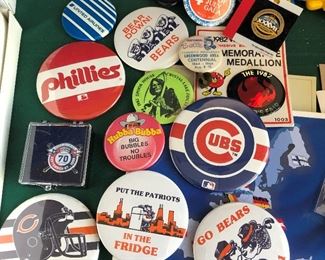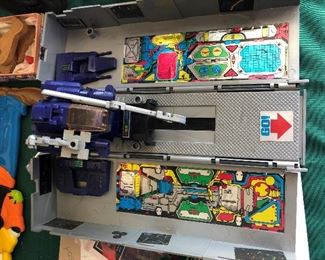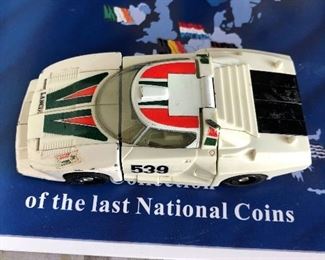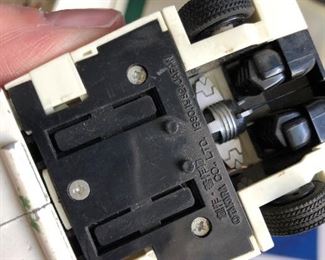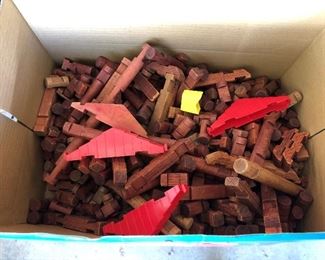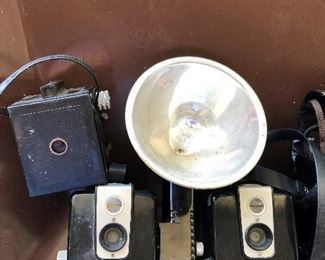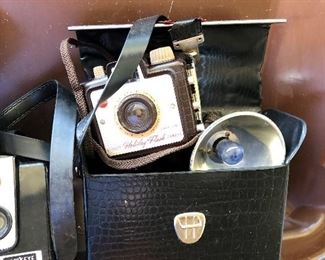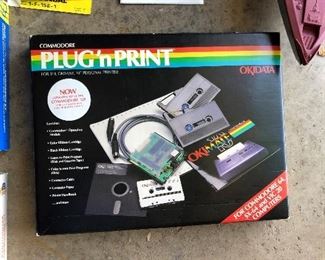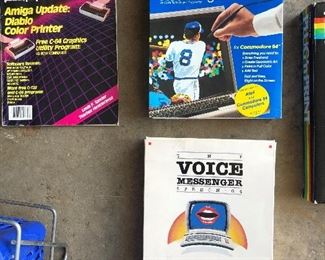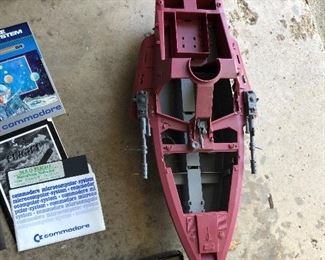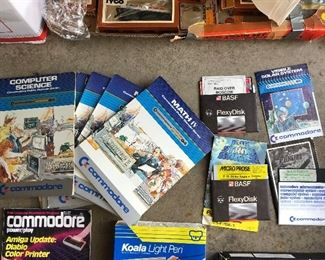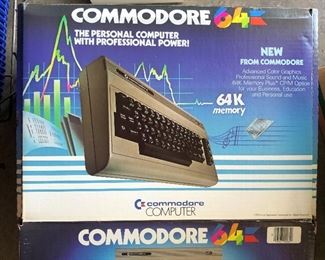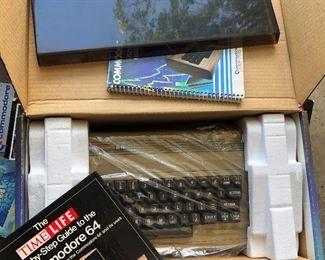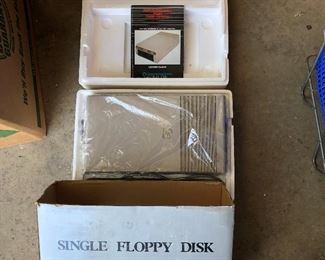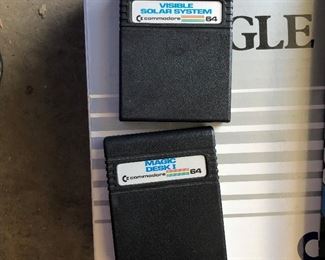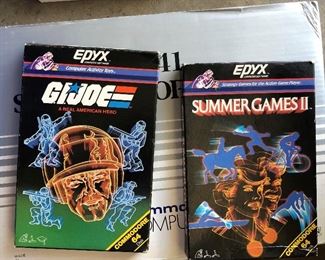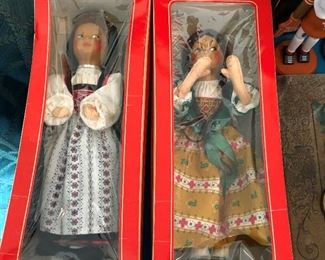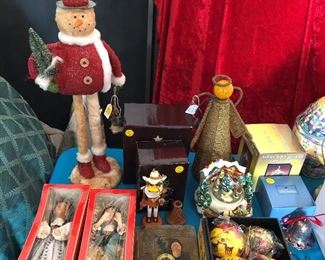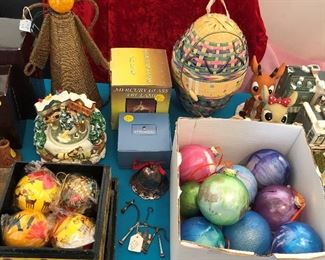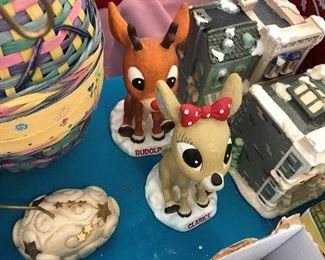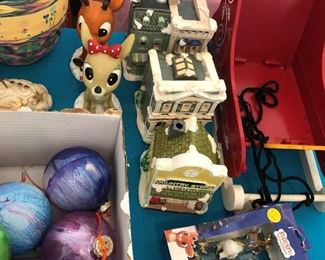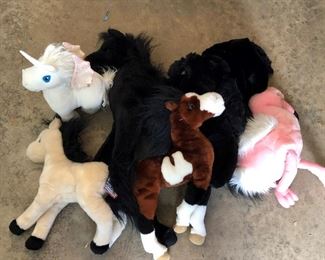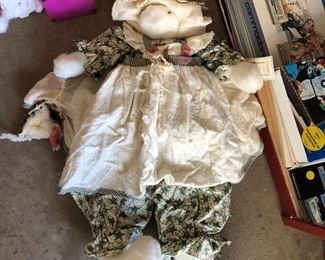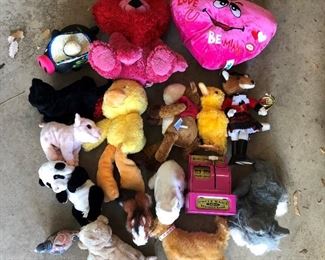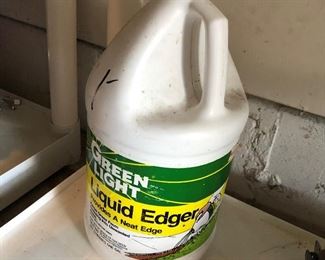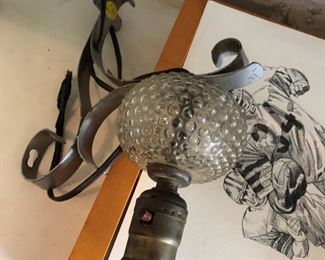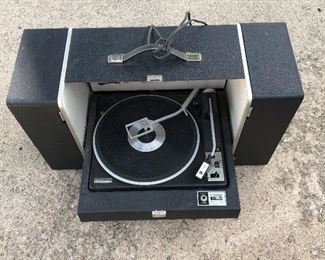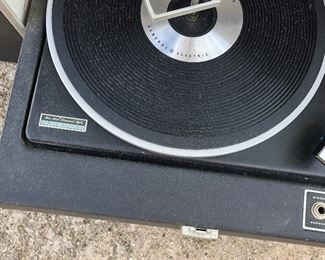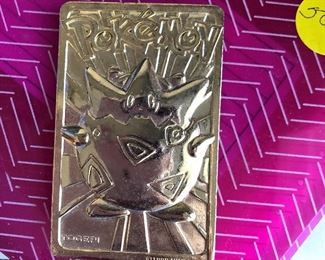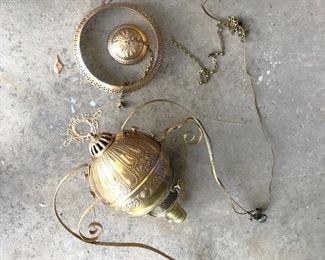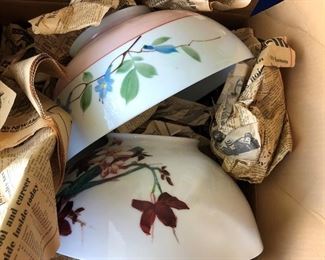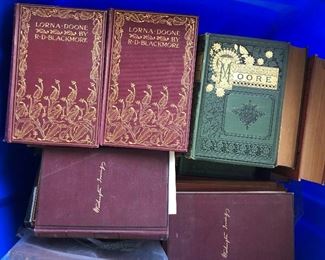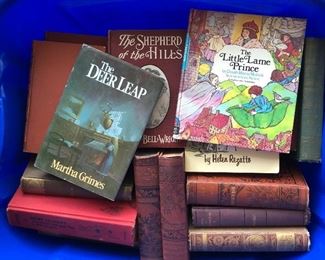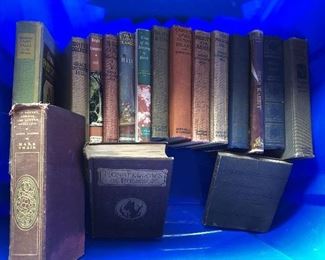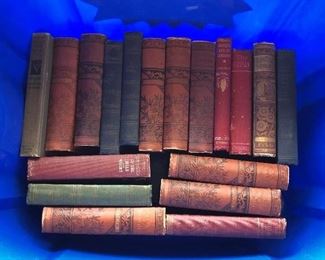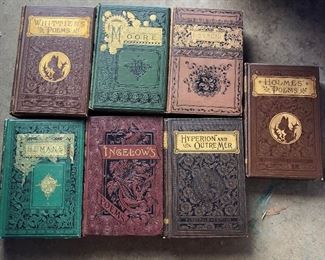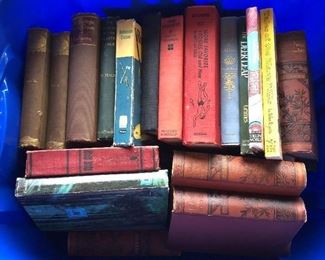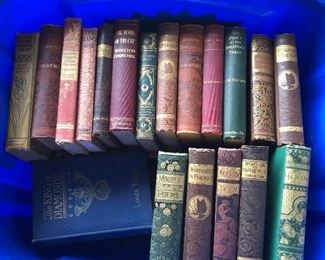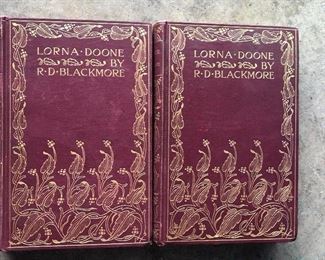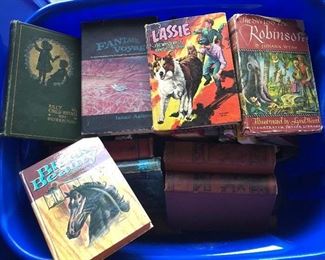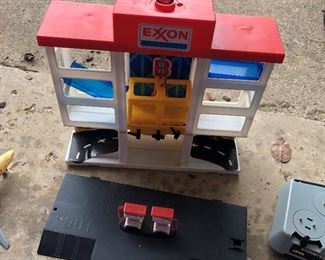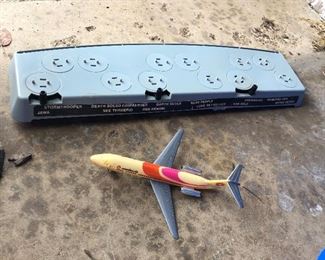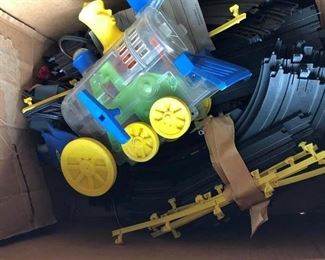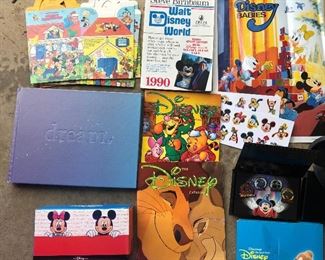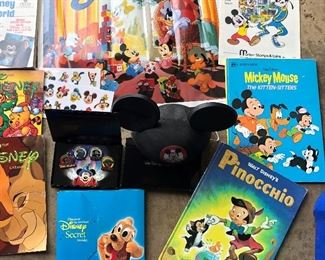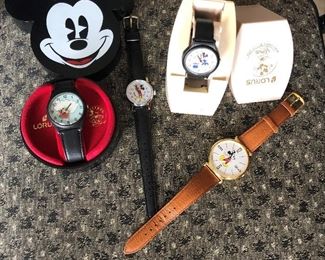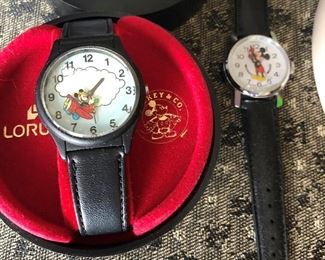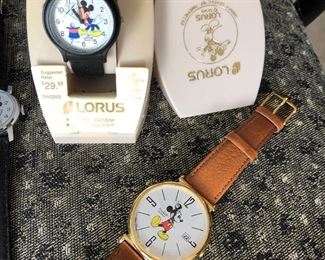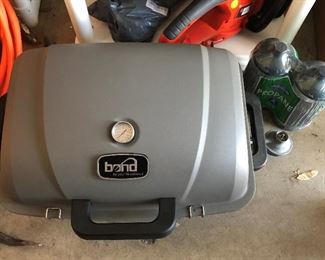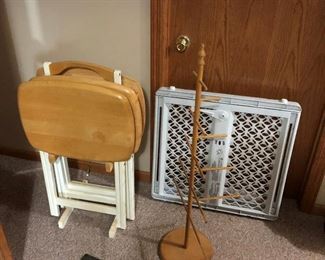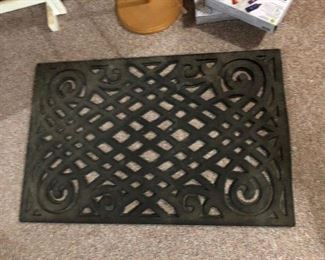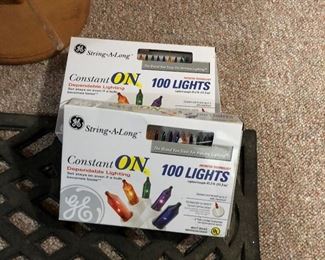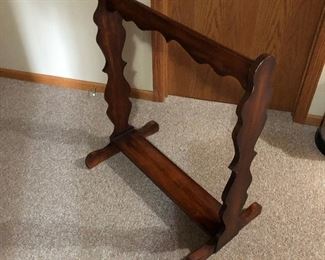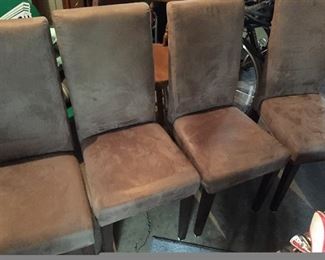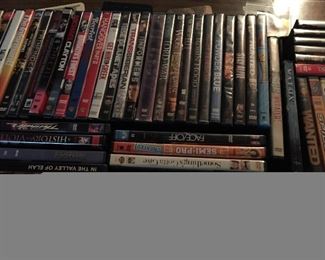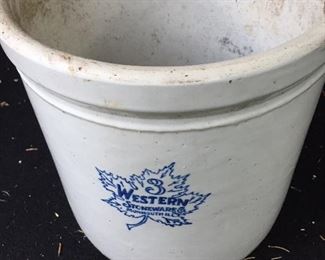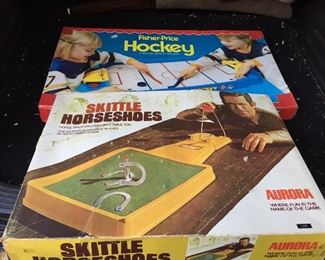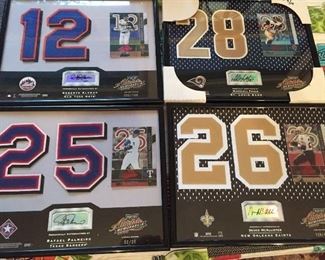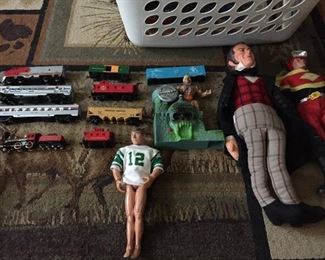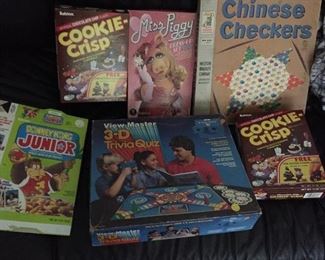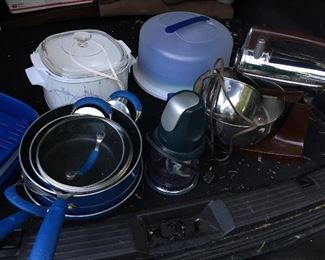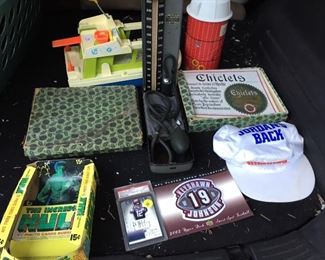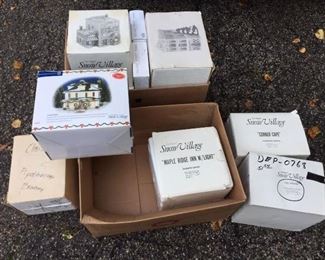 Thank you for using EstateSales.NET. You're the best!