WOW! Must See To Believe. LOTS New w/ Tags. High End.
estate sale
•
2
day sale
•
sale is over
Terms
Please park in street without blocking mailboxes or driveways.

Del Webb neighborhood #35.

We accept Cash & Credit Cards only (CC over $50 w/ valid photo ID ).

Bring your own help & tools to move your purchases. There is no one here available to help you with that (my staff needs to do their other jobs and most of us have bad backs).

Numbers are given out at 8am both days of sale. You should take a number for every person with you - this includes children. We take no part in starting or maintaining "outside" list prior to 8 a.m. We accept a "watched" list only.

What is a "watched list?" The first person to the sale location should start a list if they want to be the first on it. Bring a notepad and pen. This list must be maintained (watched) and CANNOT be left at the front door unattended as people have stolen lists and replaced them. It is the list starter's job to make sure all people to the scene before 8am get their names on that list and you must also list how many numbers they need (children also need a number). Make sure you tell people that they MUST be in line by 8am sharp or they could lose their number if late. It is easiest for you if you park right in front of the house, or the closest you can. Wave people down if they are not coming to your car to get on list - you do not want someone to start a 2nd list not knowing you are already there. Many list starters put the list on their car windshield while they sit in their car. At 7:59, turn that list over to our door staff to hand numbers out by.

WE DO NOT RELEASE PRICES BEFORE THE SALE FOR MANY REASONS, NOR DO WE ALLOW PRE-SALES. We guarantee that what we advertise will be in the sale when we open first thing first day. Sorry, we do not ship items. Thank you :)
SUNDAY UPDATE:
50% OFF ALL TAGS!
This is an epic sale! Well worth the wait in line!
You won't believe it but this absolutely-packed sale is all from
one estate. This woman had outstanding taste too! The Christmas
room is delightful, the clothing is fantastic, the beauty products
are exciting, the furniture & décor is high-end...
Do your Christmas shopping here!
There are TONS of items NEW w/ TAGS!
You are going to love this amazing sale!! If Del Webb
allowed 3-day sales, we would have done that.
We do NOT shop / cherry pick our own sales! Enjoy!
VERY PARTIAL List of Items:
Way too much to list even half of it!
>>>> NOTE: Clothing racks pictured are not for sale yet. Utility cabinets (white) pictured cannot be picked up until after sale is over. <<<<
10KT Gold & Amethyst Ring, Size 6.5
10KT Gold Heart Pendant
10KT Gold Pendant w/ Blue Spinel Stones
10KT Gold & Sterling Heart
10KT HGE Opal Ring, Size 8
14KT Gold Chain
14KT Gold & Amethyst Ring, Size 9.5
14KT Gold Earrings, Pierced
14KT Gold Filigree Heart
14KT Gold & Red Quartz Studs
14KT Gold & Sterling Earrings w/ Quartz Stones, Pierced
2pc Nesting Table Set
24" x 68" Runner, Oxford 4 by Home Dynamix (Beige / White Damask, 100% Polypropylene Yarn) - New
32" Samsung LCD TV, Model # LN3D405
3'-3" x 4'-1" Corinthian Ivory Floral Splendor Rug - New in Package
3'-3" x 4'-7" Homeline Garden Rug by Ottomanson
3pc White Ribbed Pyrex Mixing Bowl Set
4' Pre-Lit Indian Spruce w/ Clear Lights Artificial Christmas Tree (White), 1 New in Box and 1 Used w/ Original Box
40" Samsung LCD HDTV w/ Remote, #LN-T4061F
5' x 7' High Quality Patchwork Faux Lambskin Rug, White - New
5' x 8' Classic Aubusson by Unique Loom Rug, Made in Turkey (100% Polypropylene)
5' x 8' Garland Area Rug Apple Green - New in Package
6' x 6' Square Rug 100% Polypropylene Classic Aubusson by Unique Loom, Color: Light Moss, #2304B-FER11
7'-6" x 9'-6" 'Linea' Cream Colored Rug Jaipur Fables, #FB71 (Viscose & Chenille) - Has Stains
7'-10" x 10' NuLoom Cream Colored Ruzana Rug, Made in Turkey - Has Stains
7pc Patio Set: Black Metal Round Table w/ 6 Chairs, Plus Cushions
80" Long Pink 7-9mm Baroque Natural Freshwater Pearl Necklace
80" Pearl Necklace 8-9mm, Approx. 225 Real Pearls!
Air Wick Freshmatic Ultra Automatic Spray, New in Package
Angel Décor: Figurines - Tabletop and Floor, Lots!
Angel Wing Bowl
Animated Snow Globes - Air Generated, x2 (1 New in Package)
Antique Child's Tumbler Glass Set of 2, Circa 1920s
Antique Hibbard Spencer & Bartlett Hardware (Chicago) Advertising Ruler / Letter Opener
Arabica Coffee Body Scrub - Several New in Package
Argan Shampoo
Armoire (Matches King Size Bed, Sold Separately)
Antique Sewing Machine in Sewing Cabinet
Art
Artificial Floral Arrangements & Plants
Backpack by Lug, Black - New w/ Tags
Baggies of Misc. - Our Famous Bargain Baggies - Really Great Ones
Bangles, Variety
Baseball Caps - Men's & Women's - Nice
Baskets
Bathroom Décor and Rugs
Bath Salts
Batteries, Variety
Beaded Jewelery
Beaded Table Runners - Very Nice
Beauty Products - Made us gasp out loud! Fantastic selection! SO MANY NEW in Package!
Belleek Pig Figurine
Bellezza Lira Coin Bronze Link Watch
Bird Baths
Bird House - Apple Blossom Farms Barn Design
Birds Décor - Figurines, Pictures and Pillows
Bird in Tree Lamp - Very Nice!
Black & Decker Waffle Maker
Blood Pressure Monitor
Bona Cleaning Products
Books
Bras & Sports Bras - Some New, All Excellent Condition: Sizes 38 B & C and XL
Brighton Jewelry
"Bronze" Sculpture - Woman Sitting
Bulova Westminster Mantle Clock, #B1661 B2 MZ562 / Chicago Clock Company
Butterflies Wall Décor - Metal
Candle Pillars - Tabletop and Floor
Candles - Many New
Canister Sets - Fancy
Capri Tights - Sizes Large & XL - New in Package
Casserole Dishes
'Casual' Fine Perfume Spray - New in Package, a Few
Chanel No. 5 Perfume
Charm Bracelets, Including Brighton 'Chicago' Charm Bracelet (Wrigley Field, Riverview, Pizza, Lincoln, Hot Dogs)
Chests of Drawers - Decoratively Painted
Chicago Cubs: Baseball Caps (New & Like New), XL T-Shirt (New w/ Tag) and 2X T-Shirt (New)
Chico's Clothing, Watches and Jewelry
Christmas Décor - Beautiful!
Christmas Stockings - Some New
Christmas Trees - Artificial, Various Sizes, Some New!
Christmas Yard Décor - Some Light-up
Christopher Radko (Celebrations by Radko) Dog Ornament, New in Box
Citronella Torches - Large Ladybug 4pc Packages, x2 New
Citronella Wax Candle by Tiki, x2 New
Cleaning Products
Clean Mist Smart Humidifier w/ Remote Control by Air Innovations, in Original Box (Tabletop & Floor Standing)
Clocks: Wall & Mantle
Cloth Napkins Sets
Coaster Sets
Coat Stand, Black
Coffee Body Scrubs - New
Coffee Table
Collapsible Storage Ottoman & Bins - New in Package
Contemporary Parlor Chair, Pretty Ferns Design
Cookbooks
Cook's Companion Air Fryer - 1200W, Silver (Model CCXM22S), Excellent Condition!
Corner Shelving Unit
Cosmetics, Moisturizers, Perfumes, Serums: Estee Lauder, IT Cosmetics, Benefit, Tarte, Laura Gellar, M. Asam, Boots, Philosophy, MAC, Maybelline, YBF Your Best Friend, Ellen Tracy, Skinn by Demetri James, Crepe Erase, Too Faced, Medix, Rimmel, NYX, No. 7, Living Proof, Sephora, Consult Beaute, Max Studio, Cover Girl, Revlon, Lancôme, Deborah Lippmann, Serious Skincare, Icing, Nabi, Signature A Club, Roc, Taya, StriVectin, L.A. Colors, Elf, M&D Marina and Demme, Korres, Josie Maran, Rhada Beauty, & So Many Others - LOTS NEW in PACKAGE!
Costume Jewelry
Couch & Loveseat, Matching - Sold Separately
Crepe Erase Anti-Aging Body Treatment System, New in Box
Crocs - Size 7, a Few
Crosley Companion Radio, Model #CR31
Cross Jewelry: Bracelets, Necklaces, and 1 Pendant
Crown and Cross Necklace
Crystal and Glass
"Crystal Chandelier" Night-lights (Plug In Outlet)
Cuckoo Clock, More Contemporary
Curtains: Faux Silk Taffeta Ruched Curtain Collection - Pole Pocket w/ Hook Belt 50" x 96" - White, x 5 New in Package
Curtis Stone 'Chop Chop' Deluxe Food Chopper - New in Box
Decorative Lanterns
Decorative Pillows: Beautiful, Like-New & New - Down, White, Gold, Silver, Big & Little, Faux Fur, Moss Green, Tan, and Other Colors
Depression Glass, Some
Designer Items: Furniture, Décor, Jewelry, Shoes, Ladies Clothing, Purses, Ladies Coats, & More
Dinnerware, Variety
Dionis Rose Berry and Sweet Berry Lotions - New
Disney Tinkerbell May Charm
DKNY European Pillow Sham, Burnished Floral - New in Package, x2
Dog Food Tin, Large, Decorative Yet Functional
Dog Toys, Supplies and Clothes
Dolce & Gabbana Cosmetic Bag, Maroon Velvet and Perfume
Door Hook Racks
Door Mirror Jewelry Cabinet, White
Down Decorative Pillows - New and Like New, Gorgeous
Dressers
Drybar & Other Hair Clips - Some New
Earth Therapeutics Cozy Socks, Cream Colored, x2 New in Package
Electric Can Opener, Black
Electric Fireplace w/ Remote, Nice!
Entertainment Center / Armoire / Cabinet by Broyhill, Nice
Extension Cords - Some New
Fans, Electrical - Variety
Faux Books Boxes, Many
Faux Book Stack Side Tables w/ Storage, x2 Different
Faux Fur White Footstool, Black Legs
Felt Hangers
Figurines
Fine Jewelry - Gold and Sterling
Fireplace Tri-fold Screen, Off-White
Fitbit Alta Classic Accessory Band / Bracelet, Pink, Size Small/Petite- New in Box
Fitbit Blaze Classic Accessory Band / Bracelet, Dark Blue, Size Large - New in Box
Flame Lights Light Bulbs, x4 New in Box
Flatware Sets, x4
Flat Iron, Curling Iron and Blow Dryer
Floor Lamps
Floor Vases
French Country Décor and Wall Hangings
Fur Coat, Mink - Looks Like Ladies Medium
Games
Garden Hoses
Gardening Supplies, Some
Gazing Ball on Pedestal - Purple Ball on Green Pedestal
Glassware
Gold Decor
Gold N' Hot 1" Rose Gold Spring Curling Iron, New in Box
Gourmet Multi Cooker by Bon Appetit - Stainless w/ Black - Like New
Graco 'Souffle' Highchair, Very Nice Condition
Graniteware Stock Pot and Dutch Oven
Hair Bands
Hair Products, Many
Hair Rollers - Conair Foam, x 2 Different Packages - Both NEW
Hand Mirrors
Haven Sunglasses w/ Case (Fits Over Sunwear), Ladies
Heidi Klum HK Wildlife Watches, Ladies: Blue, Pink, Gold, Copper, and Orange
High End Furniture
Holiday Items
HSN Brands - Many New w/ Tags
Iman Items: 2 Duffel Bags and Ladies Leather Jackets (New & Like New, Sizes Large, XL and 1X)
Iron
Jewelry - Costume & Fine
Jewelry Storage, Variety
JM Jewel Kit Duo Case (Joy Mangano) - Like New, x2 (1 Purple and 1 Multi Color) and 1 Roll Up Bag (Purple)
Joan Boyce Slippers, Size Medium - x3 New in Package (Pink w/ Gold, Black w/ Gold, Cream w/ Gold)
Joan Rivers Jewelry, Some
Johnson & Johnson First Aid Kit
Jonathan Paul Sunglasses w/ Case, Ladies
Joe Popovits, Itasca, IL Artist, Carved Pheasant and Canadian Goose (1980s)
Kate Somerville Age Arrest Cream
Kate Spade Winter Hat - Black w/ Off-white Bow
Kenneth Jay Lane Jewelry
Keurig Single Cup Coffee Brewer, Silver
King Size Four Poster Bed w/ Inlay Design and Pillow Top Mattress - Gorgeous!
King Size Bedding: 3pc Comforter Set by Lush - 'Kemmy', White - New in Package
King Size Bedding: 3pc Comforter Set by Lush - 'Serena', Ivory - New in Package
King Size Bedding: 3pc Comforter Set by Whim - Off-white - New in Package
King Size Bedding 4pc Comforter Set by Five Queens Court - 'Colonial', Tan - New in Package
King Size Bedding: Down Alternative Comforter - Double Fill, White - New in Package
King Size Blanket: Micro Cozy Blanket by Living Quarters - Tan, New in Package
King Size Sheet Set, 6pc: Palazzo Home Collection Microfiber Super Soft, #133024 'Lavender Flowers' - New in Package
Kitchen Garbage Can - Decorative & Functional Metal w/ "Milk" & "Dairy Fresh" Design
Kitchen Misc.
Knives in Block Sets
Korres Shower Gels, Sets, Makeup, and Body Butter Lotions - Brand New, Lots
Ladders
Ladies Clothing - LOTS NEW w/ TAGS, Very Nice. Tons of Designer Brands. Sizes Small, Medium, Large, XL, 1X and 2X! Rag & Bone, Free People, Jones of NY, DKNY, Michael Kors, Quacker Factory, Joan Boyce, Terra Sky, Ralph Lauren, Dana Buchman, Vera Wang, Hue, Tommy Hilfiger, Betsey Johnson, Apt. 9, Nike, Vanity Room, Kensie, Bebe, Beach Lunch Lounge, Caslon, Vince Camuto, NYDJ, Bobeau, Coldwater Creek, Lands End, Dress Barn, Pink Rose, IMAN, Daisy Fuentes, Melissa McCarthy, Lane Bryant, A by Adrienne Landau, DPL, Linda Matthews, NY Collection, Anne Klein, LOFT, Aria, Pink Rose, BP, True Religion, Rock & Republic, SJS, DR2, Laundry by Shelli Seagal, Arizona Jeans, Ana, Danskin, Time & Tru, G by Giuliana, Basic, INC International Concepts, Daniel Rainn, LUSH, Calvin Klein, Questions, Sonoma, Vivid Importers, Ruby Rd, Belle & Sky, Olivia Moon, Velvet Heart, Cable & Gauge, Disney, Secret Treasures, Naif, Fifth Sun, RDI, PST, Columbia, Universal Thread, Occasion, Knox Rose, Skinnygirl, Tahari, Nine West, Almost Famous, Diane Gilman, Madison Park, Max Studio, Diego Di Lucca, Lucky Brand, Marla Wynne, Stella & Max, BCBG, Nanette Lepore, French Connection, Joe Boxer, Texture & Thread, Merona, Karen Hart, Ultra Flirt, Jessica Simpson, Ivanka Trump, Xhilaration, Life Worx by Gloria Vanderbilt, C&E, Espresso, Ambiance, 14th & Union, True Vintage, Champion, Under Armour, Banana Republic, Green Envelope, Boutique, J Jill, Blossom by P., Chaps, Jennifer Lopez, Dizzy Lissy, MTA Sport, Guess, Torrid, Croft & Barrow, Levi's, Made For Life, Diana Belle, MSK, Woven heart, M+M, Spirits of Grace, Jessica McClintock, Ocean Drive, St. Tropez, Harlowe & Graham, Project Runway, Neon Buddha, Weekend, Andrea Jovine, Abound, Zara, Roxy, No Boundaries, Joan Rivers, With Grace, Jewels & Leopold, Olivia Sky, VINCE., Cotton Emporium, Lou & Grey, Love Always, Warrior, Sweet Romeo, Hawaiian Tropic, OP, Cyrus, Kathleen Kirkwood, Z Supply, Workshop Republic Clothing, Coral Bay, Fever, Halcyon, Live & Let Live, Elle, Max Edition, Steve Madden, Hippie Laundry, Skylar & Jade, Sunflower, Double Take, Soul Cake, St, John's Bay, Decree, Kate & Mallory, Jane Ashley, Chico's, LOGO, Black Rivet, Lauren Michelle, OSO Casuals, DG2, Style & Co., AGB, Anthropologie, Living Doll, Sakkas, Abercrombie, IZOD, Roz & Ali, Studio Works, Wound Up, Junk Food, Ideology, Eyeshadow, Katsumi, Ro & De, Thyme & Honey, Relativity, WDNY, M&G, Mossimo, Sun Bay, Joe Fresh, Lilka, Charlotte Russe, Derek Heart, Rhapsody, Purple Snow, Joseph A., Ultra Teeze, Love Crazy, Love Stitch, Carolyn Taylor, Jason Maxwell, Kind Karma, Ten Sixty Sherman, Unique Spectrum, Nikki Poulos, Verve Ami, MG Collection, Charmed Hearts, Athena Marie, For Cynthia, Ren Fiber, Step in Style, Falls Creek, My Story, Alternative, Fenn Wright Manson, Alberto Makali, Grace, Apana, Lucy & Laurel, Kim & Cami, Jean Pierre, Tiana B., Converse, Bozzolo, Metaphor, En Focus, Isaac Mizrahi, Copper Key, Trixxi, True Self, Gap, Paper + Tee, Choies, Liz Claiborne, Stylus, By and By, City Chic, Indigo Thread, Twiggy, Romeo & Juliet Couture, Liberty Love, Notations, Laura Ashley, Belle France, Miss Chievous, Marc NY / Andrew Marc, Unity, NFL Official, Kut, Frazier Lawrence, Slinky Brand, Zella, Cupio, Gillian & O'Malley, Harve Bernard, Rhonda Shear, Halogen, Emerald, Shannon Ford NY, H by Bordeaux, We The Free, Kenneth Cole, Lost + Wander, Lysse, Madden Girl, Nancy Lopez, Alfani, Susina, Good Luck Gem, Melrose & Market, Love - Fire, Cece, Elan, Pina Rossi, Blush, Democracy, Ellen Tracy, Free Country, Earl Jeans, Encore, Ava & Viv, JAG, Bandolino, Seven 7, D. Jeans, Refuge, V.I.P., Lee, and SOOO Many More Brands.
Ladies Coats, Jackets, Leather Jackets, & Fleece Vests: Sizes XL to 2X - Lots of Coats, Many Designer! Many New w/ Tags!
Ladies Hats - TONS, Many NWT
Ladies Jeans - SO MANY New w/ Tags! Sizes Large to XL
Ladies Shoes - Sizes 7, 7.5 & 8 - SO MANY & Many Are New! Just Some of the Brands: Crocs, Ugg, Naturalizer, Anne Klein, Adidas, Nike, Reebok, Beartraps, Clarks, BOC, Via Spiga, Joan Boyce, Sam Edelman, Easy Spirit, FLY London, BCBG, Steve Madden, Calvin Klein, Joan Boyce, Amalfi, Bebe, Balenciaga, French Connection, Free People, Chinese Laundry, Guess, Cole Haan, Acorn, Aerosoles, Bella-Vita, Dolce Vita, Kenneth Cole, DKNY, Earth Origins, Franco Sarto, Nine West, Reebok, Life Stride, Sofft, Vince Camuto, and So Many Other Brands.
Ladies Socks - Many New w/ Tags
Ladies Swimming Suits and Cover-ups: Sizes Large to 2X
Lamps - So Many!
Lancome Products
Lancôme Tresor Perfume
Lap Throws: Luxuriously Soft and Pretty! So Many!
LED Light Show Projection: Kaleidoscope and Whirl-a-Motion, Both New in Box
Light Bulbs, Variety Including LED, Red Colored, Moving Silver Prisms, and Flame Bulbs
Light Relief Infrared Pain Device
Light-up Christmas Pillows, Battery Operated - Nice, x3
Lingerie - Sizes Large, XL & 1X - Some New
Lladro / Nao Figurines: Hawaiian Girl w/ Base and Boy & Girl Sitting Next To Each Other
Loveseat - Off-white, Clean & Very Nice!
Magic Bullet Dessert Bullet - in Box
Manhattan White / Gold Watch, Ladies - New in Box
Massage Foot Roller, New in Package
MCM / Mid Century Modern Gold Foil Tumblers, 6pc Set by Georges Briard
Mercury Glass Décor, Silver & Gold
Metal Wall Décor, Variety
Microfiber Cleaning Rags, New Packs Of
Micro Needle Rollers (For Face) - New
Mighty Sealer (The Original, As Seen On TV), 3 New Cans: Black, Clear and White
Miniature Christmas Lights, Battery Operated - A Few
Miniature Perfumes, Singles
Miracle Gro Products, Some
Mirrored Trays and Pictures
Mirrors - Large and Small, Large Variety - Some New!
Moore Nature's Bar Soap 8 Packs - New in Package, x4
Mr. Coffee 12-Cup Coffee Brewer, Black
Mug / Candle Warmers, Electric
Music Boxes
Namastay in Bed Wall Hanging - Gold w/ White Lettering - New in Package
Napkin Rings
Night Stands
Nike Shoes - Ladies Size 7, x3 New in Box
Non-Skid Rug Pad, New in Package
Nutribullet w/ Accessories
Oreck XL21 Hepa Caloc Upright Vacuum, Works Great
Ottoman Trays / Bed Side Trays - White w/ Gold, x2 Different Sizes
Ottomans & Footstools
Over-the-Door Racks, Many
Painted Furniture, Variety: French Country and Italian Look
Pandora Porcelain Box, Round
Pantene Shampoo and Other Brands
Patio Furniture
Patio Umbrella - Near New in Original Box (Design is Melon Red w/ Yellow)
Peacock Lamps, x2 Sold Separately - Gorgeous!
Pearl Necklaces - Real and Faux
Pedi Paws Nail Trimmer - New in Box
Perricone MD - The Advanced Firming Collection For Face & Eye - New Set
Philosophy Amazing Grace Perfumes - 1 4fl oz New in Package and 1 Opened
Philosophy Have a Cherry Christmas Shower Gel
Picture Frames, Fancy
Pierced Earrings
Pillow Cases - Regular and King Size
Placemat Sets
Planters
Plant Stands
Plate Holders, Black Wooden
Plate Stands
Plush Wrap 58" x 72" by Cozelle Bedding, Off-White - New in Package
Poo Potpourri Sprays
Porcelain Gnomes That Have A Candle Inside, Off-white w/ Gold Removable Hats
Potpourri
Pots & Pans, Many
Presto GranPappy Electric Deep Fryer, New in Box
Purse Pouch Car Accessory, New in Box
Purses - Michael Kors (a Few), Vince Camuto, Guess, Marc Jacobs, Ralph Lauren, Tignanello, Madden Girl, Francesco Biasia, Twiggy, Brighton, Sharif, Frosting by Mary Norton, Nine West, Terry Lewis, Deux Lux, The Sak, Aimee Kestenberg, Kathy Van Zeeland, and Many Others.
Queen Bedding Set: 8pc Textured Comforter Set, White by PCT
Queen Bedding Set: Fairfield Square Collection - 'Paris Metallic'
Remington Dog Crates, x2
Room Divider - Trifold Screen, Iron
Rooster Cutting Board, Glass - Like New
Rugs - Small to Large, Many
Rush Jewelry by Denis and Charles, x3 Necklaces
Sad Iron - Contemporary
Salt Lamp
Santa - Large Floor Santa, White w/ Gold Accents
Santana Canada Ladies Size 7 'Melita' Winter Boots, New in Box - Very Nice!
Santas, Variety
Self Tanning Products - Many New
Serious Skincare Dermavol Volumizing Facial Serum and Dermavol Cream Intense Volumizing Facial Cream - Both New in Package
Serious Skincare 'The Beauty Book' Gift Set - New, x2
Serving Platters
Shovels - Winter and Garden
Shower Head Rack, Black
Side Tables
Silk'n FaceFX Anti-Aging Device
Small Cabinets - For Bathroom or Hallway, For Example
Snow Globes
Soap Bars and Liquid Soap
Sofa / Hall Table w/ Shelf
Sprinklers, Variety
Stained Glass Angel Figurines
Stained Glass Lamp, Beautiful
Stained Glass Window Décor
Stainless Mixing Bowls
Step Stool, Folding (Black)
Sterling Silver Jewelry
Sterling Silver Rings, Variety
Storage Bins, Small to Medium
Storage Cabinets - White (Cannot be picked up until after 4pm on Sunday)
Sunglasses, Ladies - Variety
Sun Lamp - Verilux Happy Light
Super Bright Switch - Wireless Peel & Stick Lights: 2 Pack, New in Package
Tablecloths
Table Runners, Some New w/ Tag
Tabletop Stick Lamp w/ "Faith" Lamp Shade
Tart Warmers
Tassles, Decorative - Many
Taya Beauty White Clay Products and Kinwa Grain Instant Styler (x4 New)
Tea Cart - Black Metal, Outdoor
The Faucet Corkscrew & Foil Cutter - New in Package
Thomas Kinkade Light-up Villages, Wall Clock and Picture
Tic Tac Toe - Large Size, Pretty
Tights - Sizes Large & XL, New in Package
Tools, Some
Topiary Plants, Quality Artificial
Torchiere Lamp
Toro Leaf Blower
Towels: Bath, Face, Hand, Holiday, & Kitchen
Tray Table
Trellis
Trifold Screen, Painted Flowers on Wood
Trunks, Contemporary
Turbie Twist, x2 New
Turtle Bookends
Turtle Planter
Ty Teeny Ty Beanie - Vote/Trump - New w/ Tag
Ugg Boots, Size 7.5
Umbrella Holder, Metal
Umbrella Stand (For Patio Umbrella) - Black
Vases: Tabletop and Floor
Vintage Spaghetti Poodle Figurine
Walking Can - Fancy Gold Design, Near New Condition
Wall Decor
Wallets, Ladies
Wall Sconces
Wastebaskets
Watches, Ladies: HK Heidi Klum Wilderness, Manhattan Brand, Geneva, Elgin, ESQ Esquire, Victoria Wieck Beverly Hills, Nicolet, Chico's, Isaac Mizrahi, and Others
Weed B Gon, Ortho
WEN Products
Wine Air Vac - New in Box
Wine Glasses
Winter Boots - Ladies Size 7-8 (Lots!), Some New!
Winter Hats, Scarfs, Ear Muffs, Gloves - Ladies
Wire Carts
Wolfgang Puck Pots & Pans
Wreaths and Wreath Hangers - Fall, Spring, Christmas - Some Light Up, & Floral
Write n' Wipe "Multy Purpose Drawers" 4 Stack Organizer
Writing Desk with Pigeon Holes and Inlay - High End - Beautiful
Yard Decor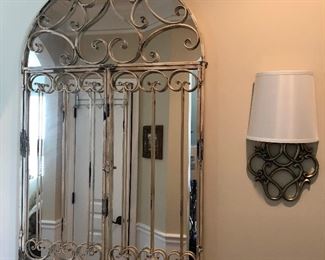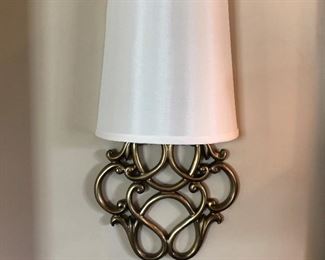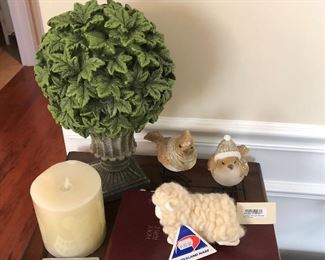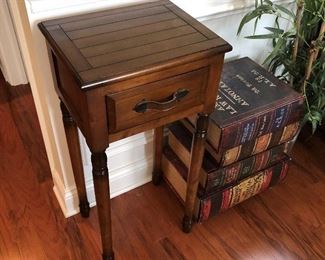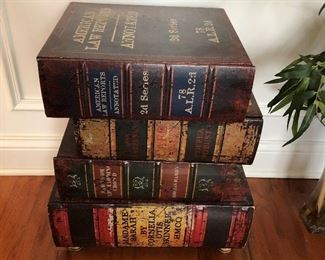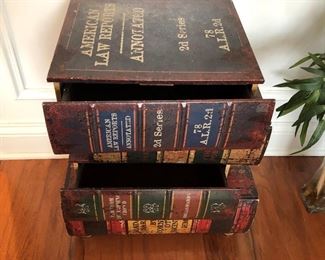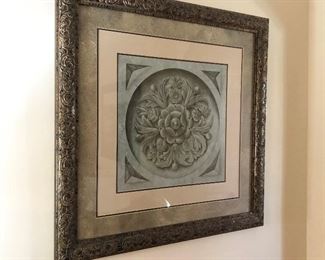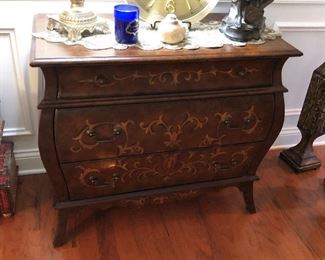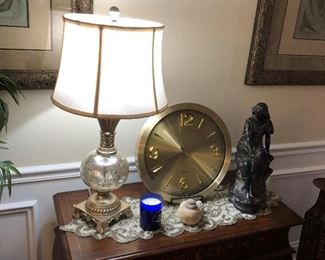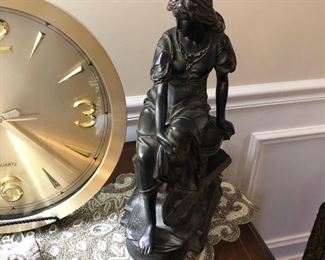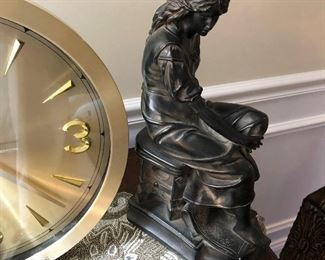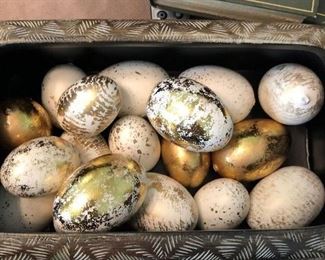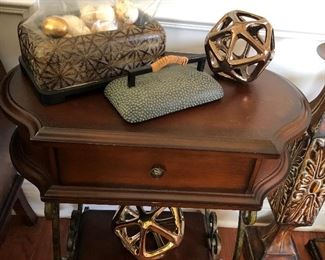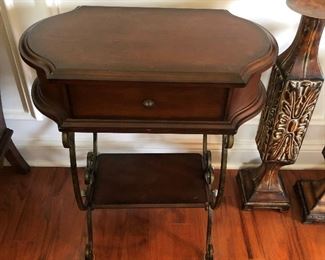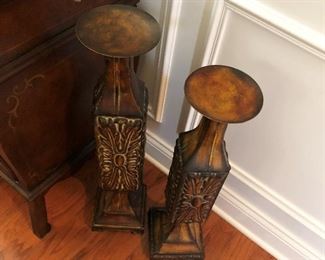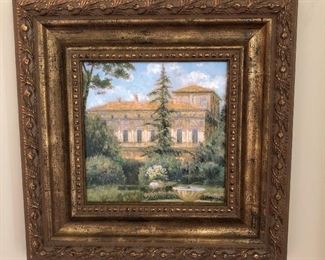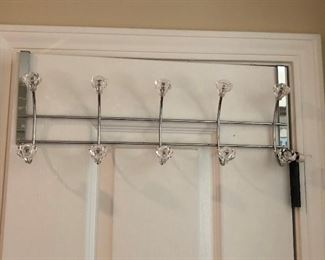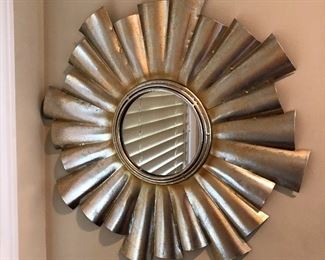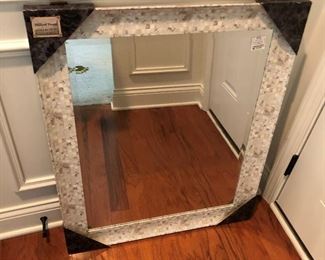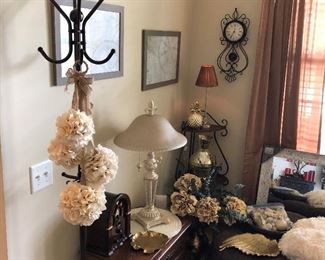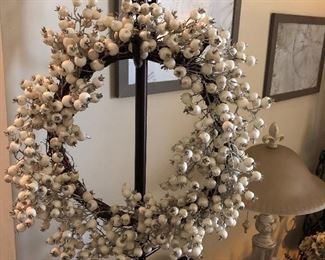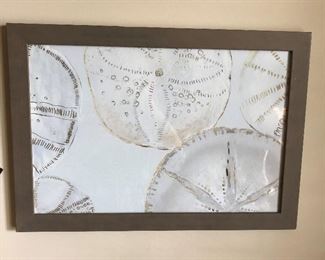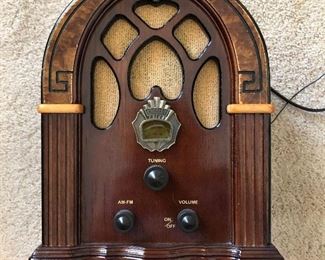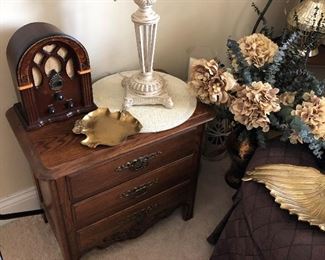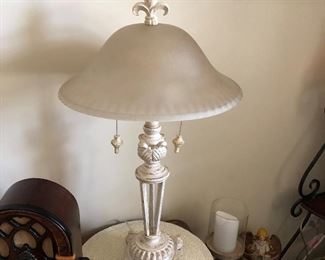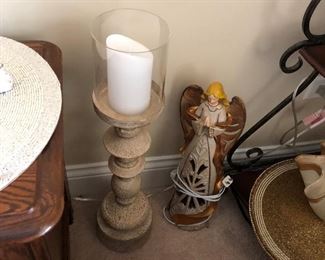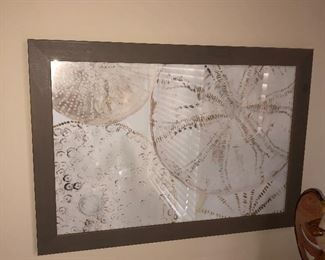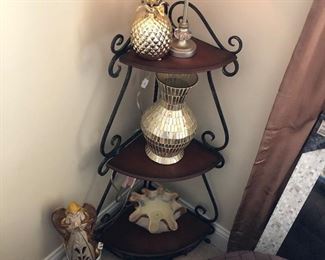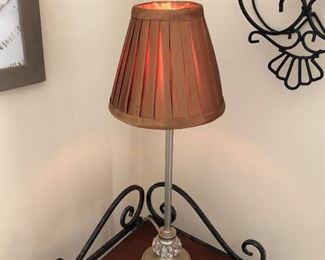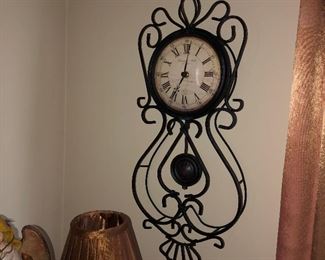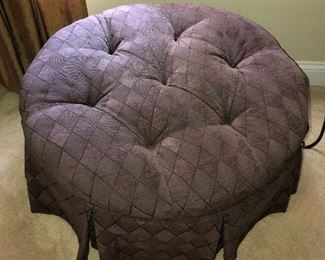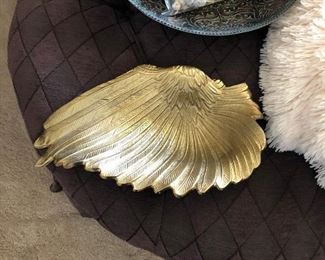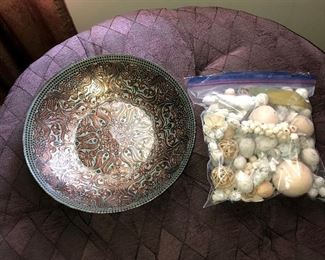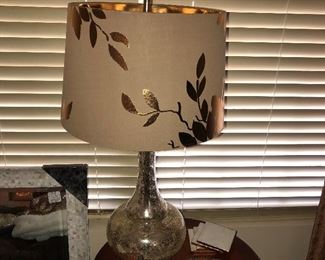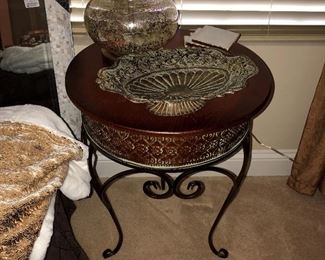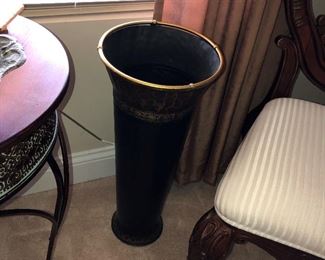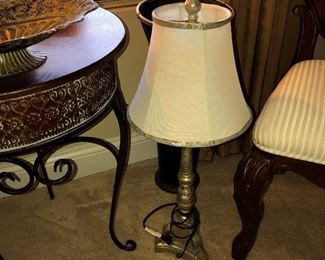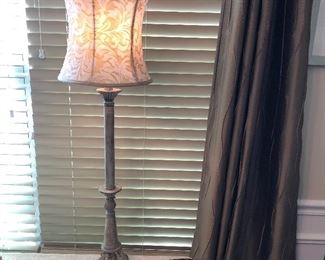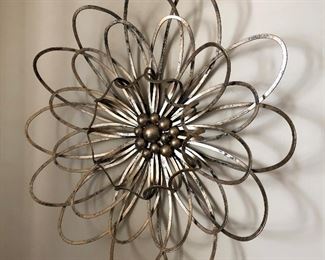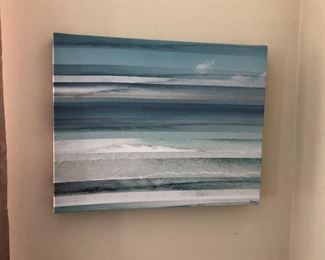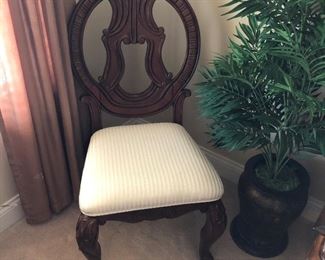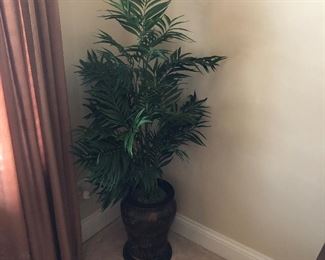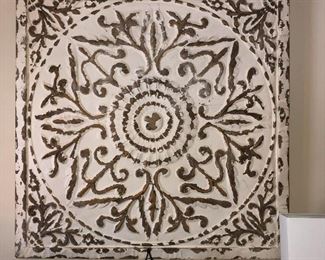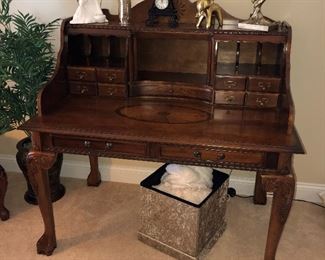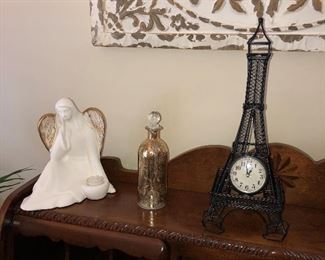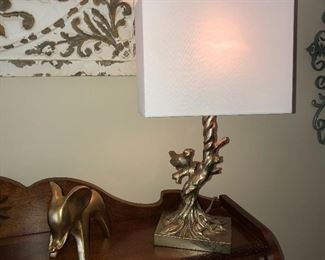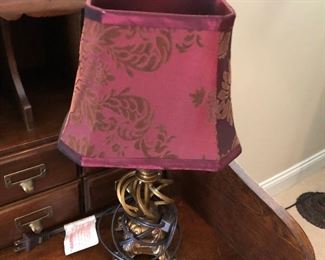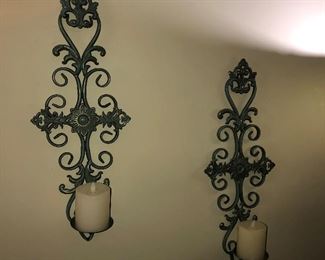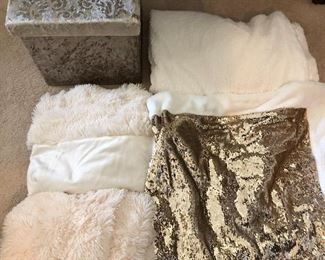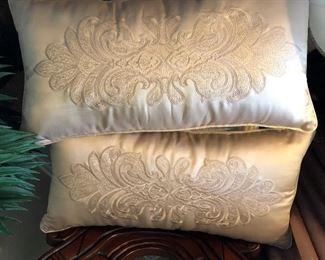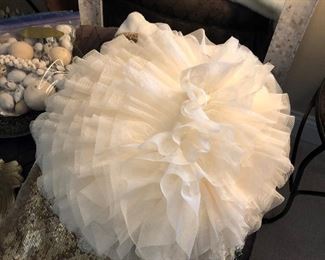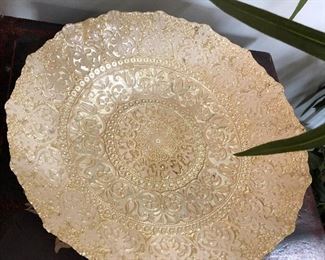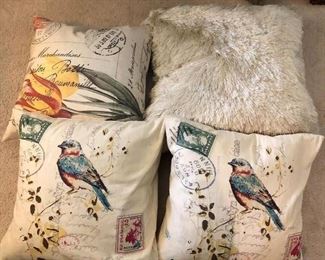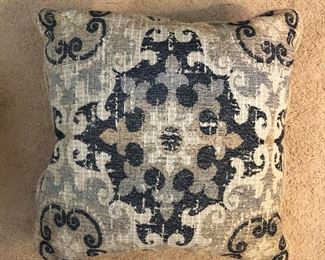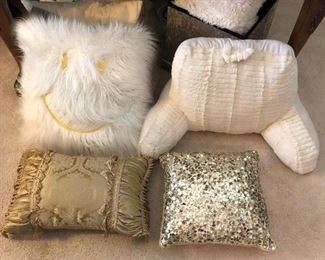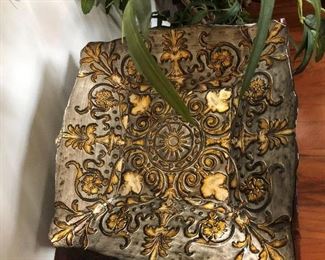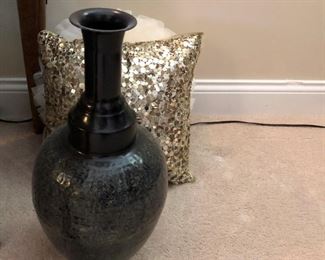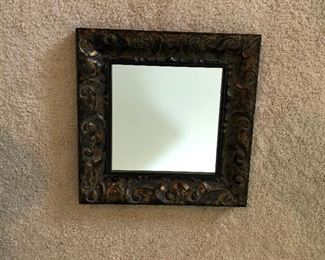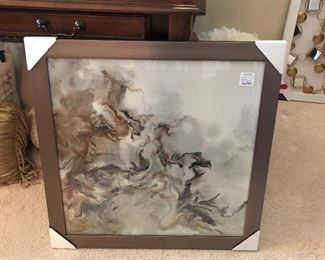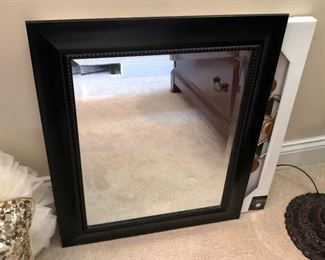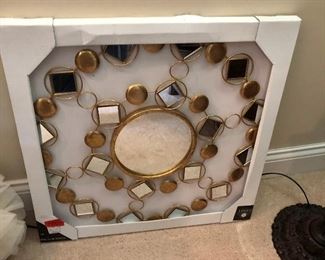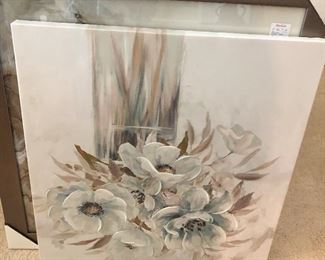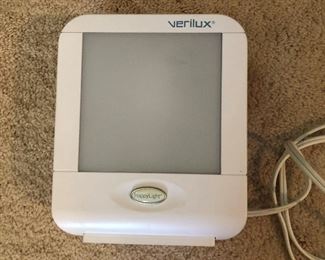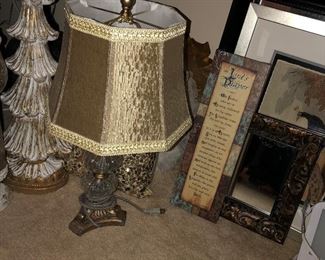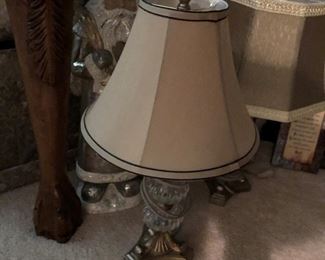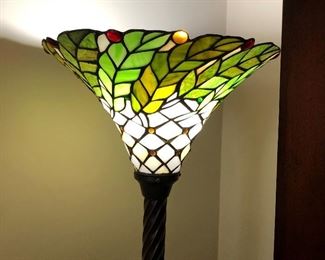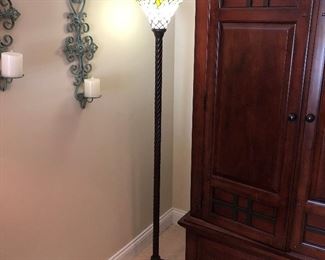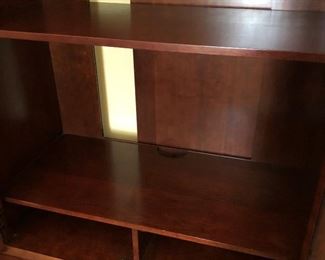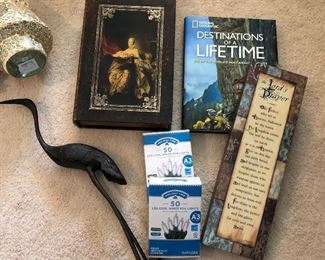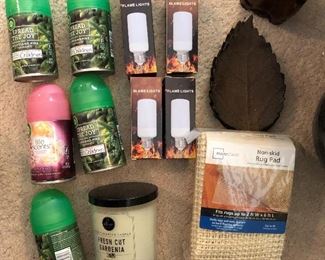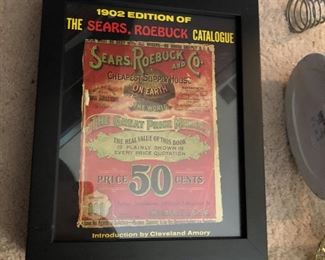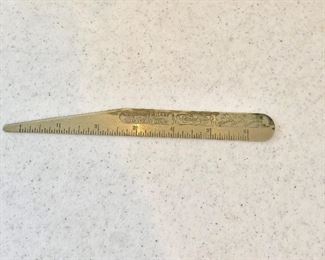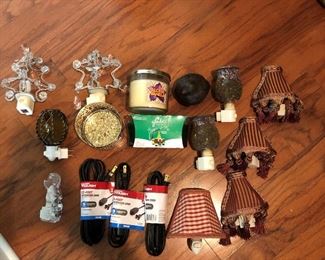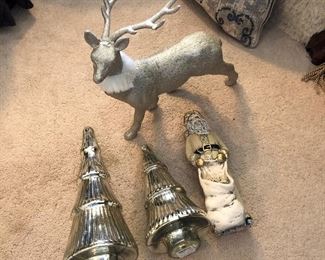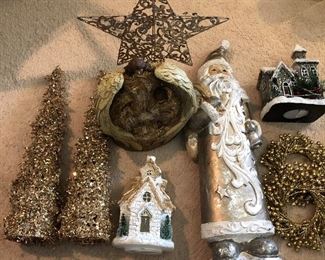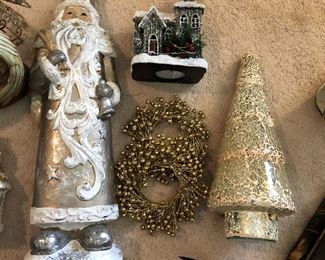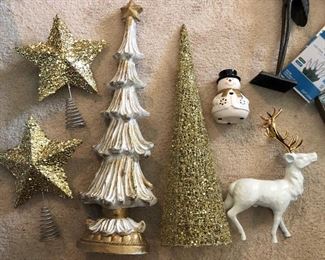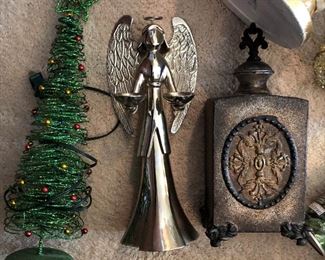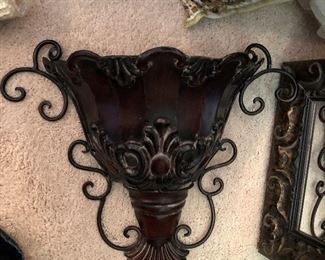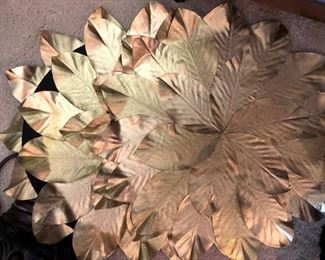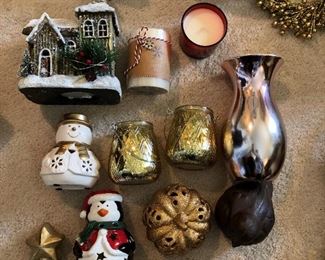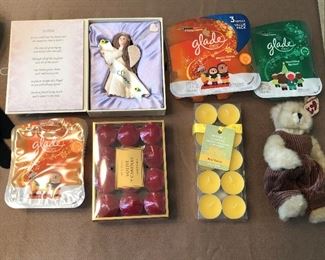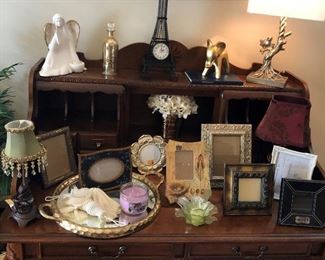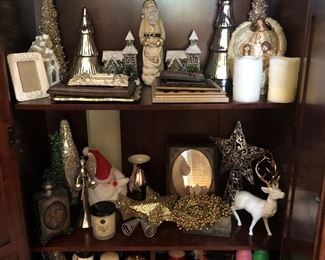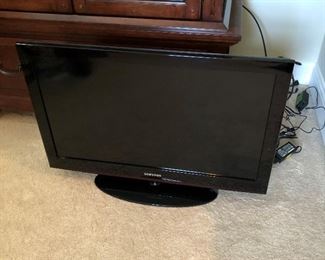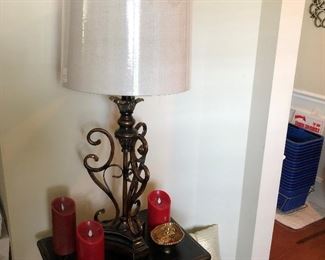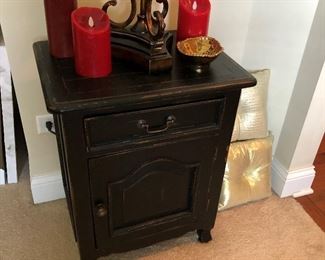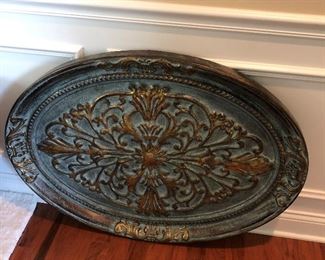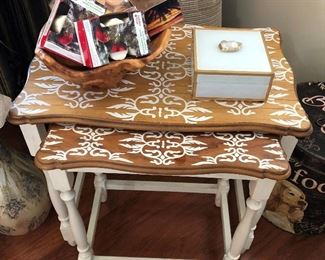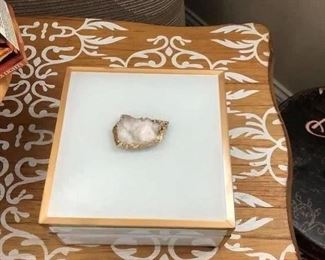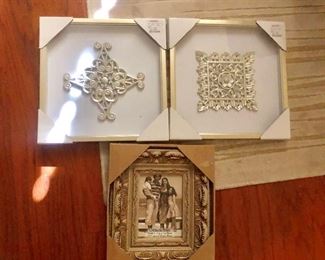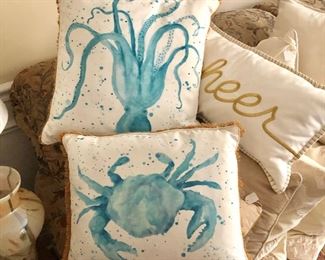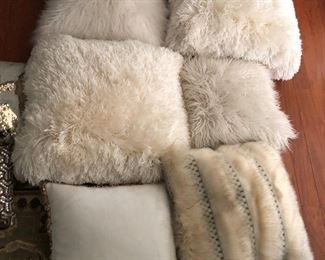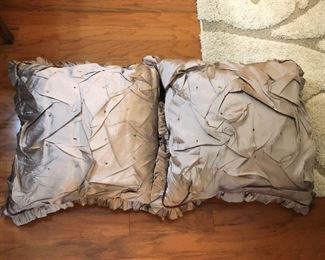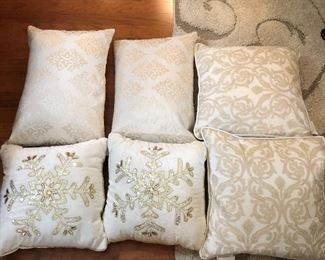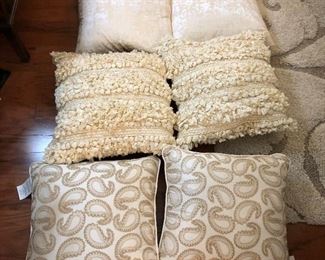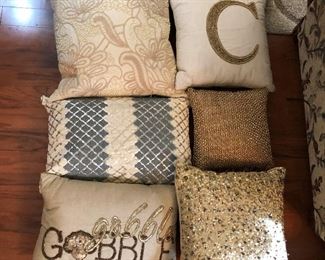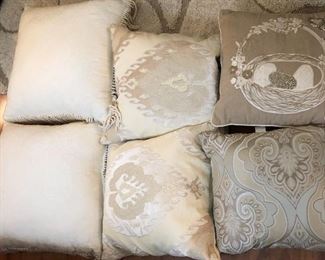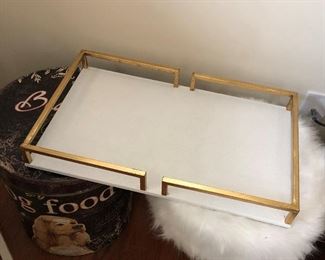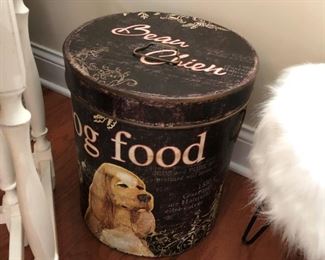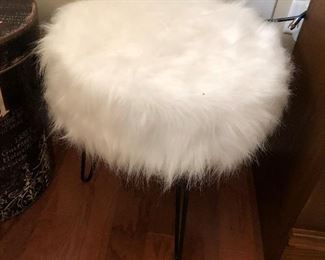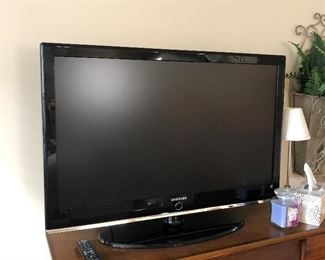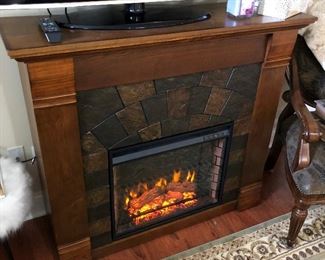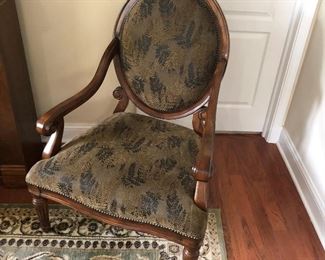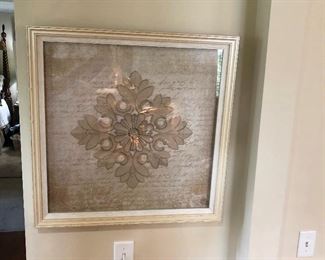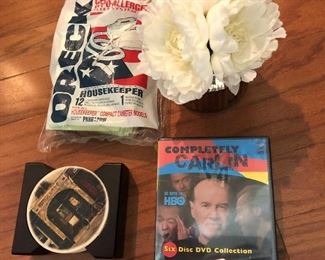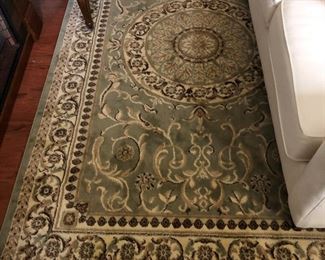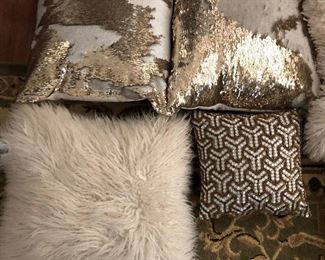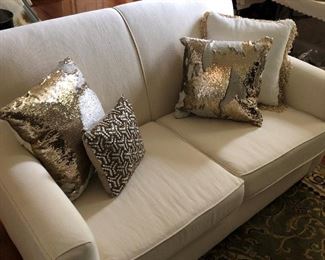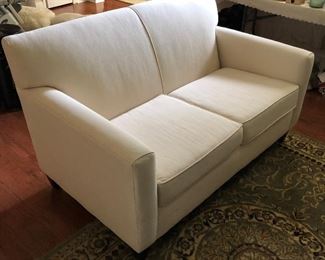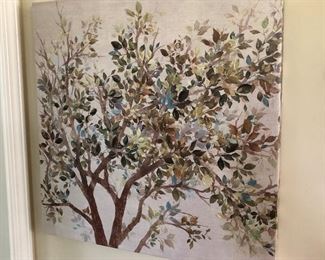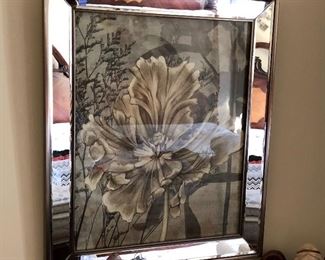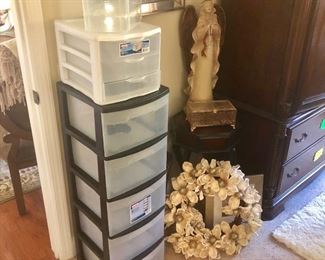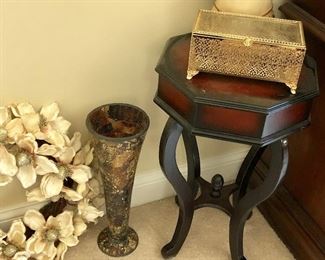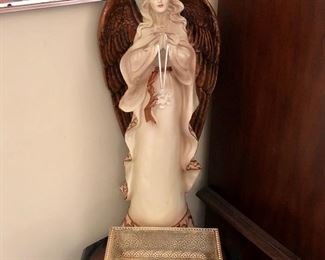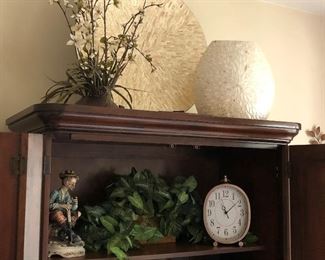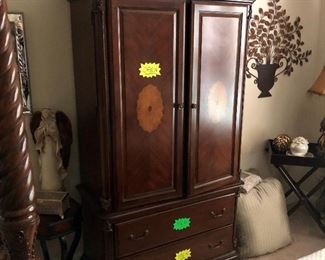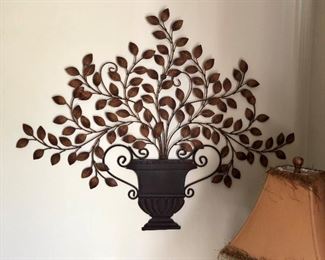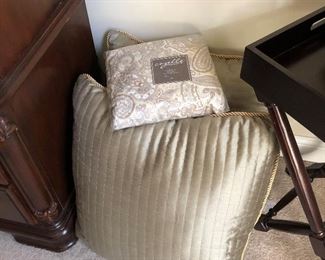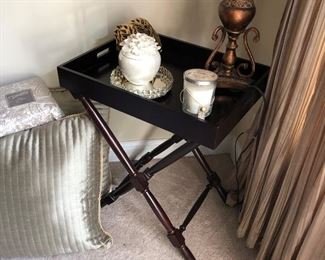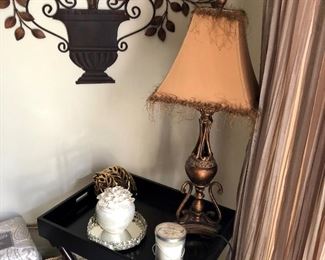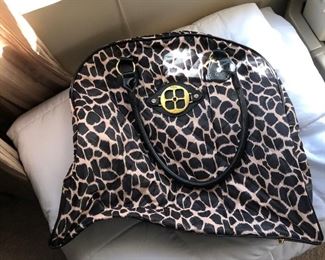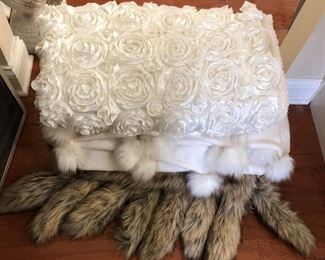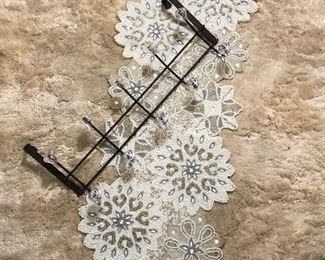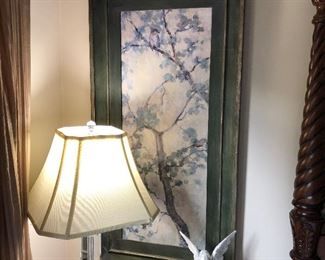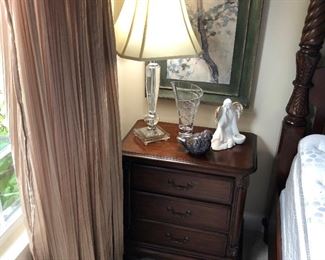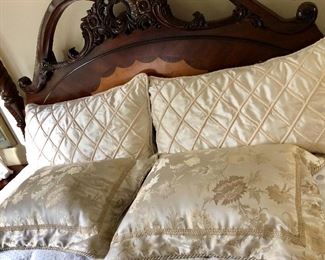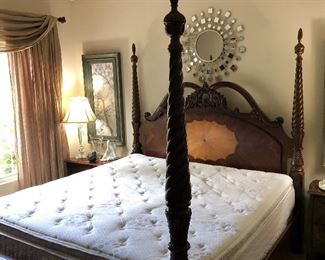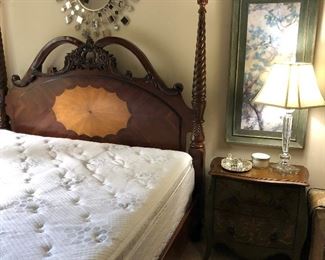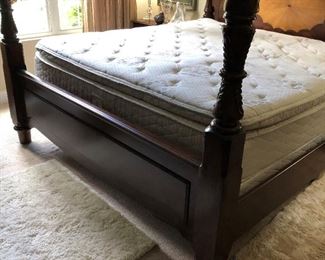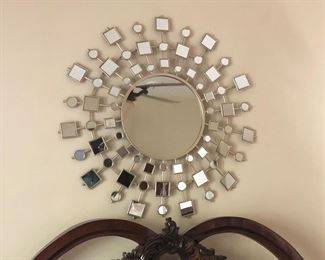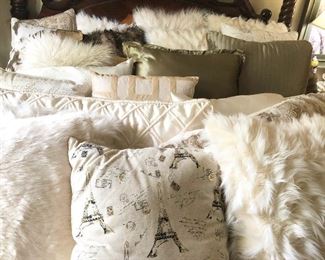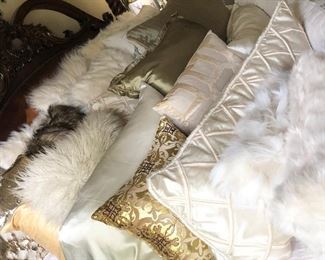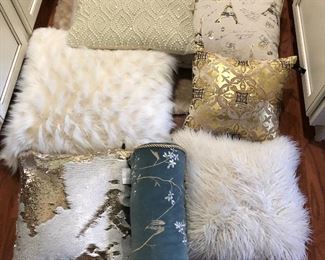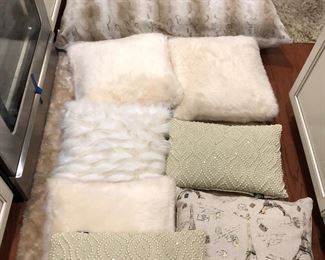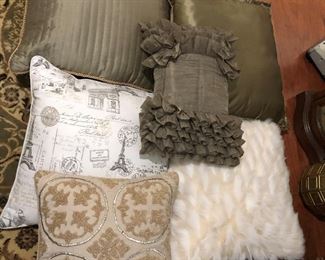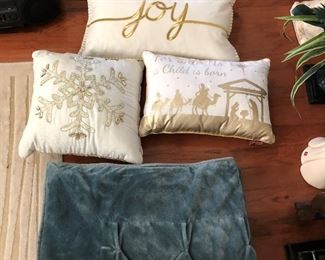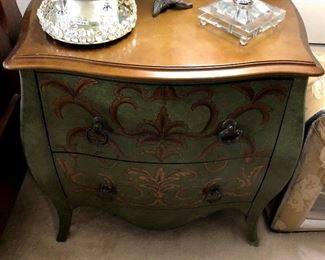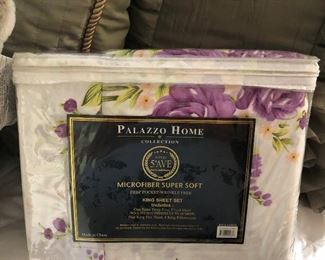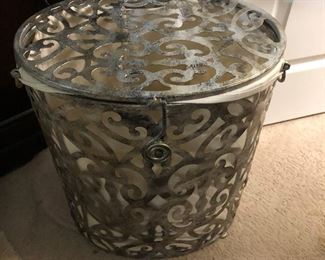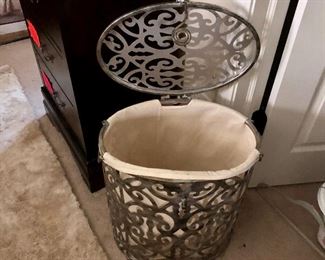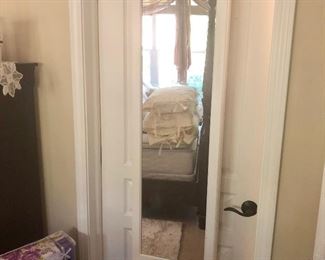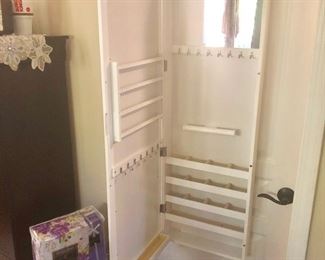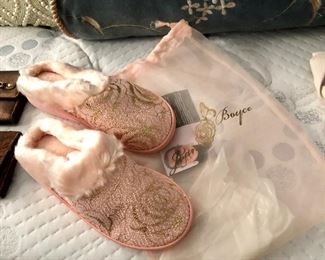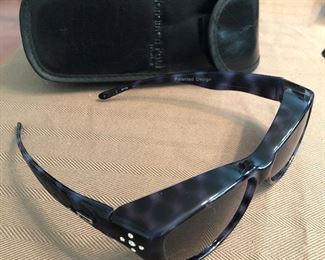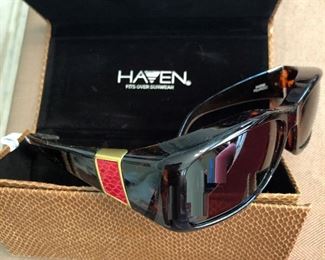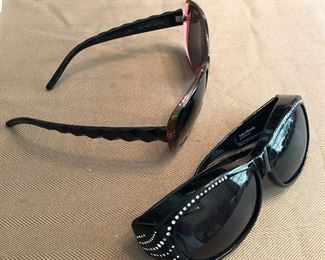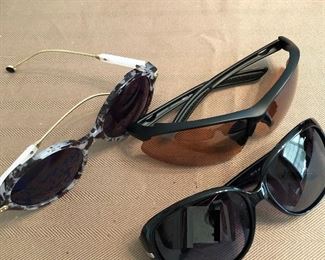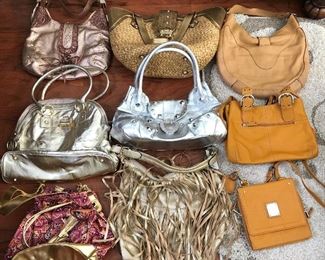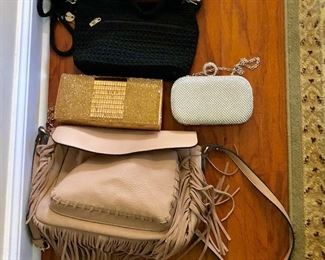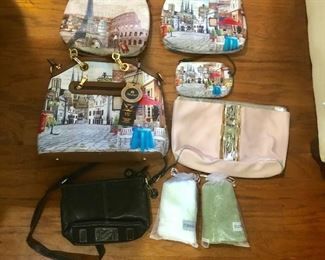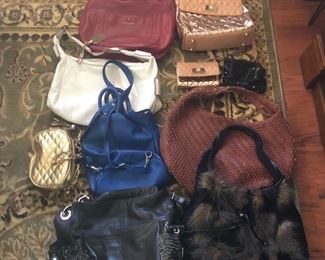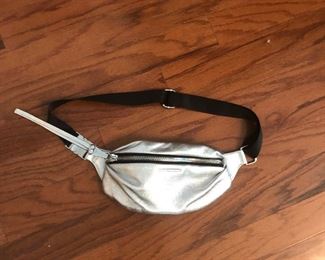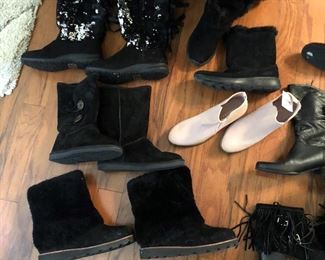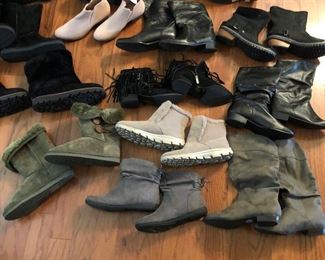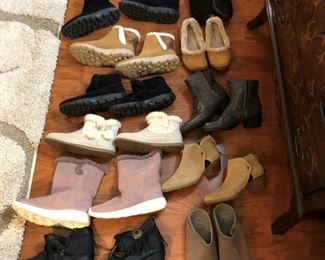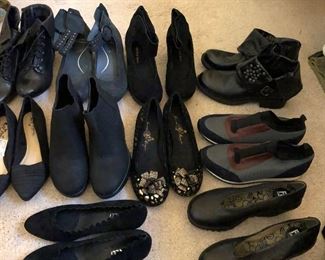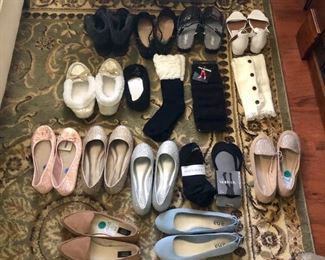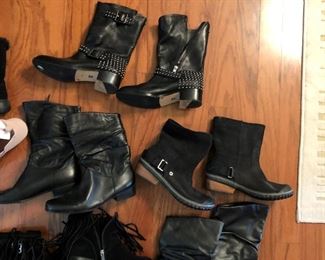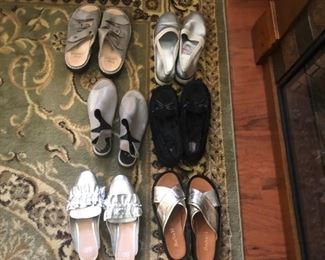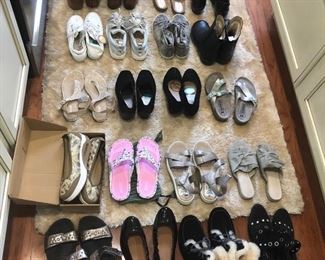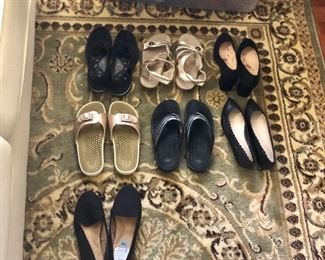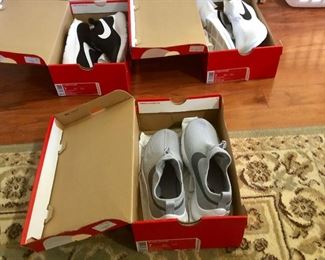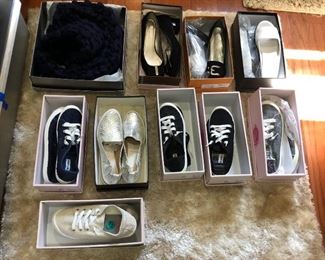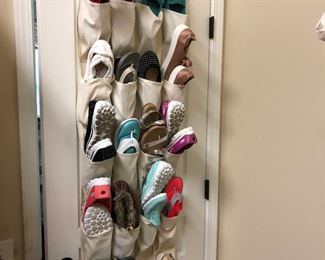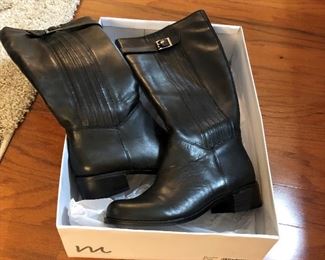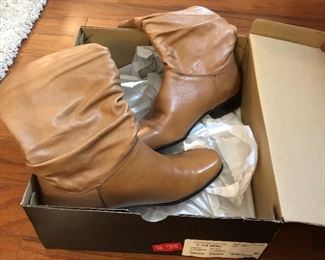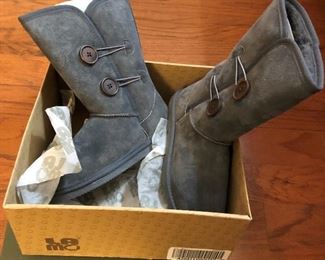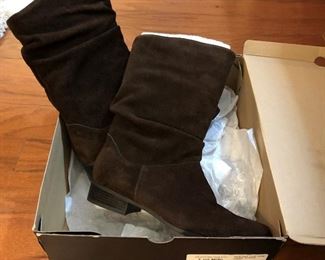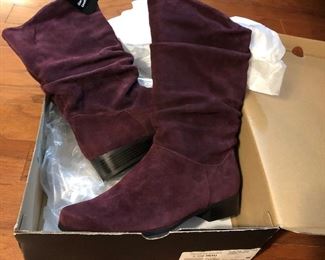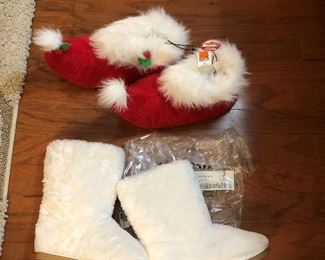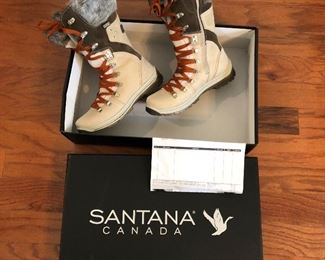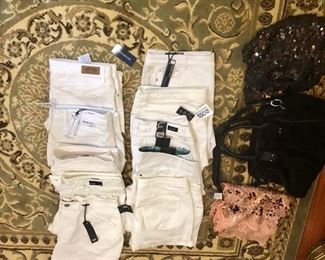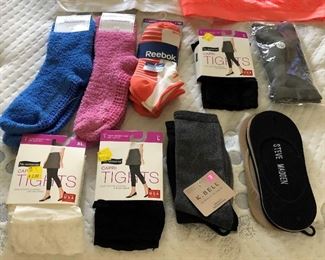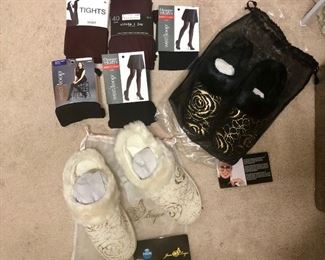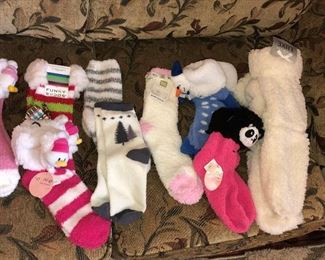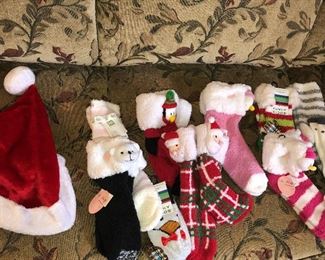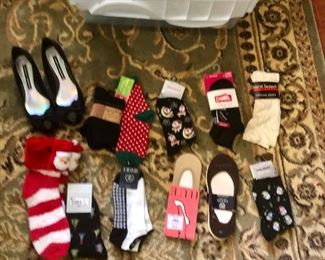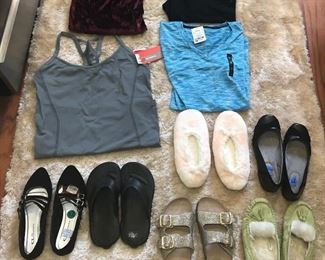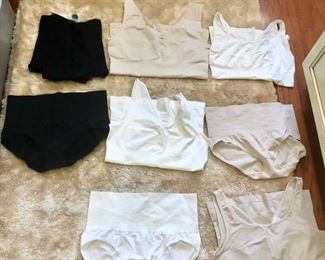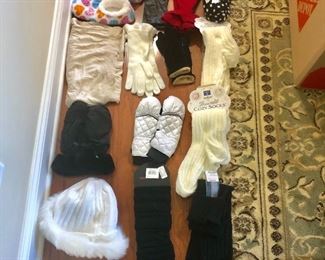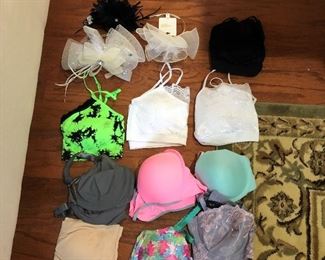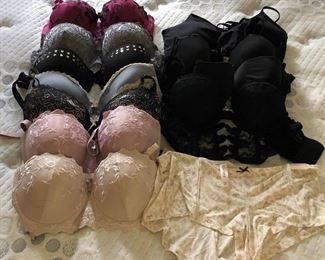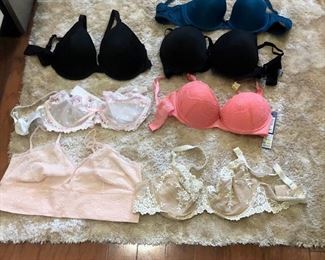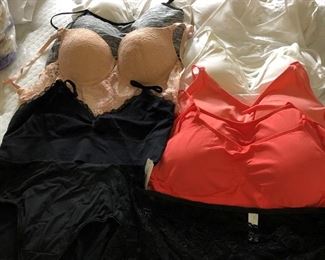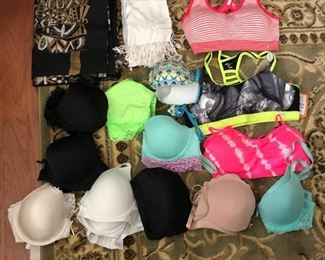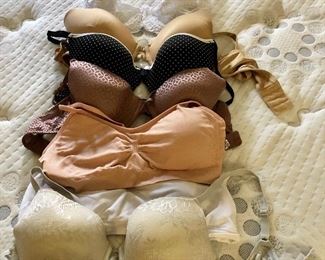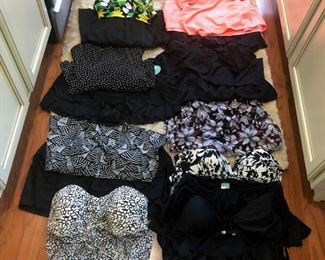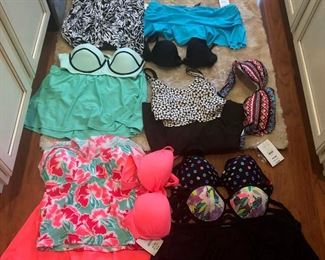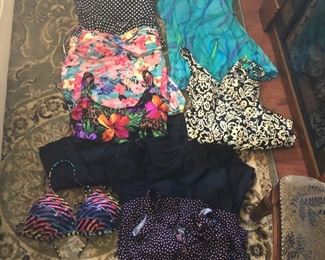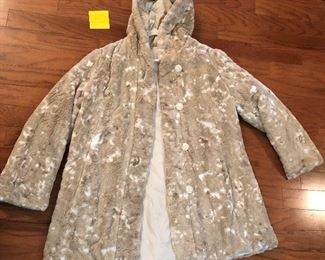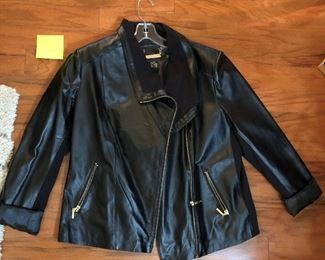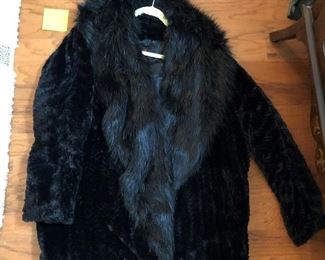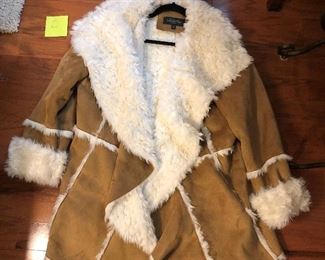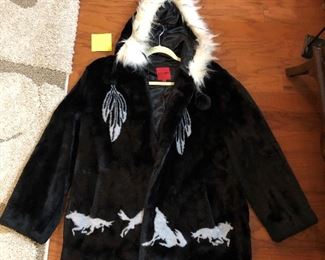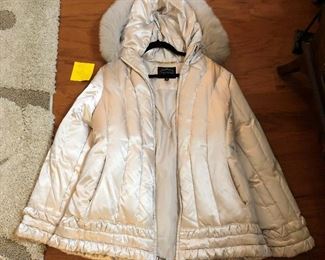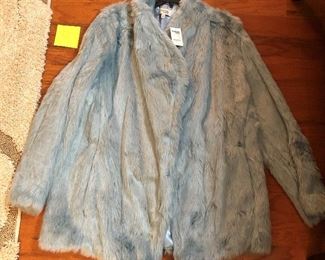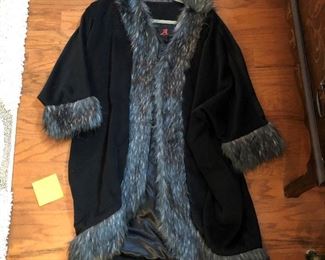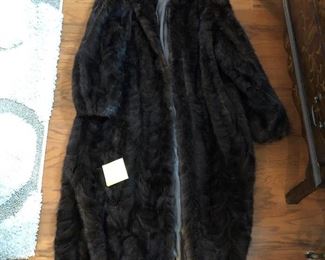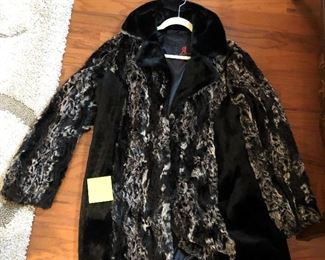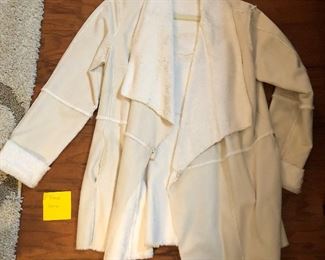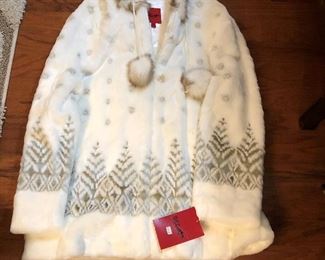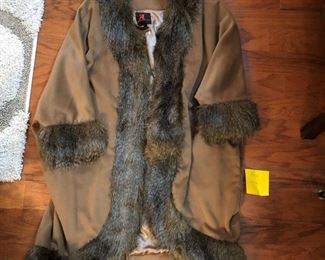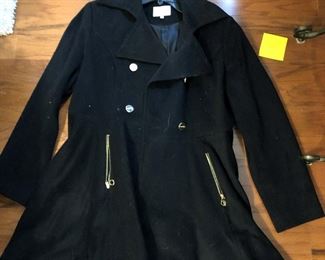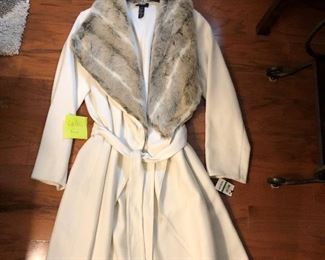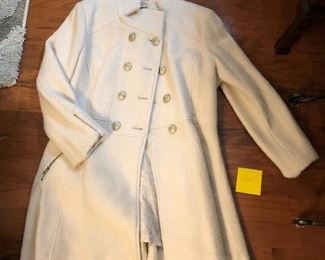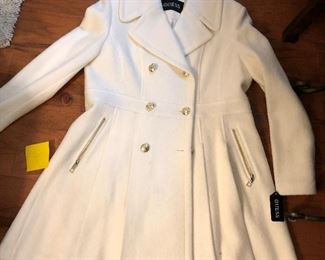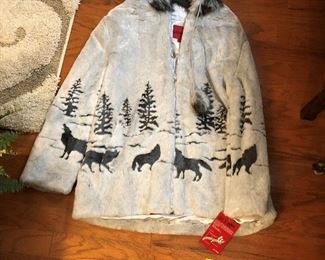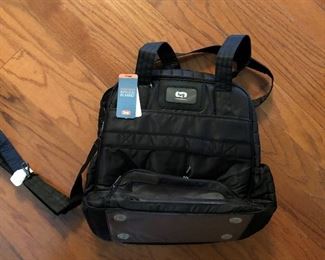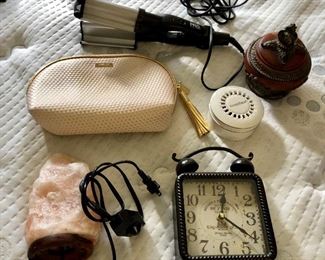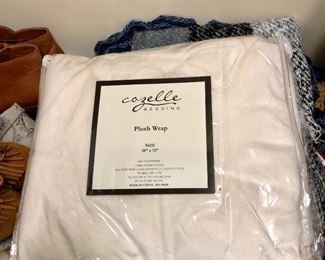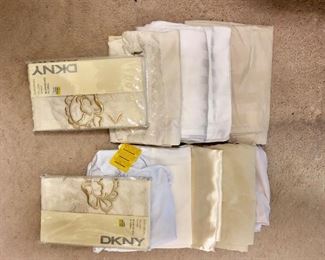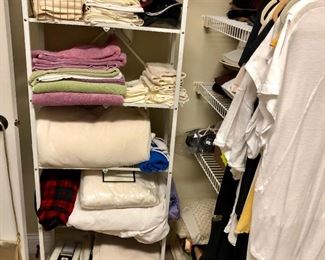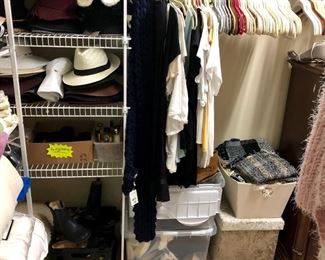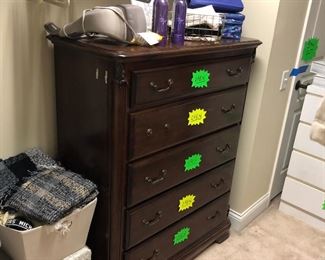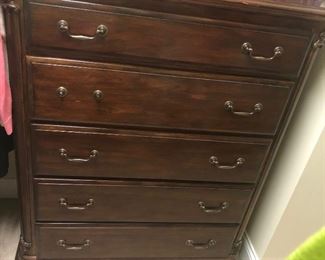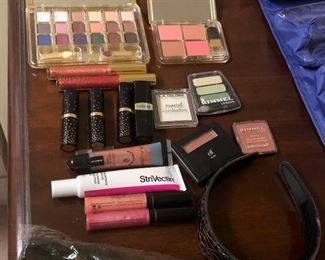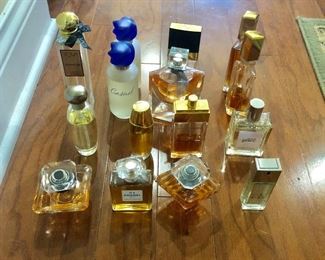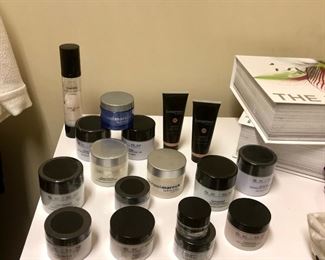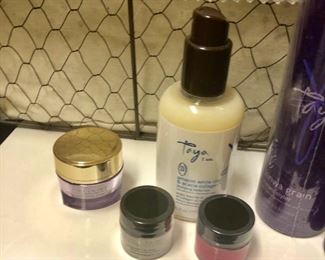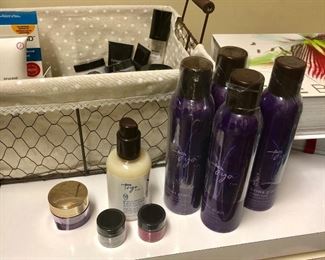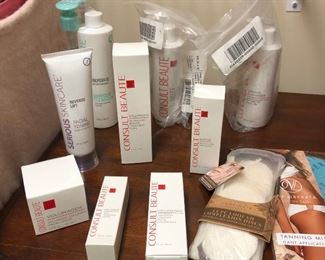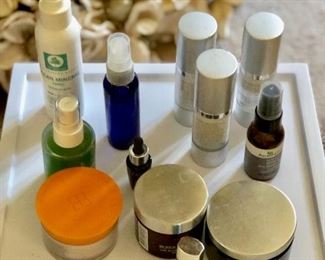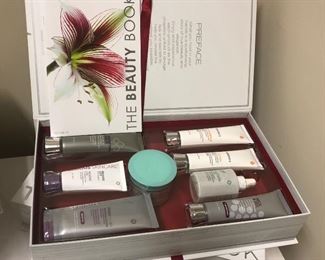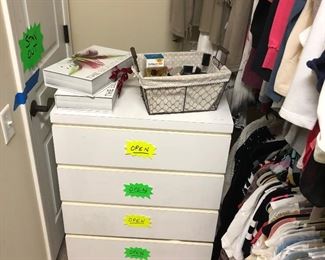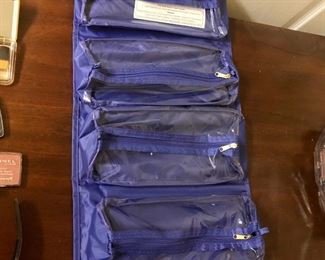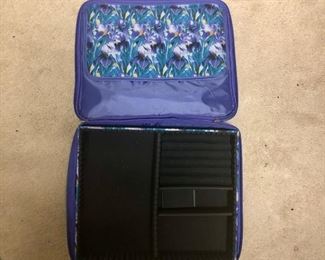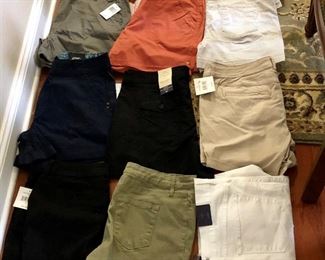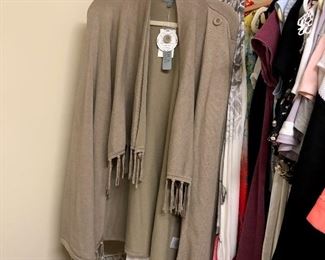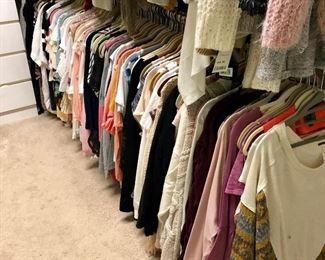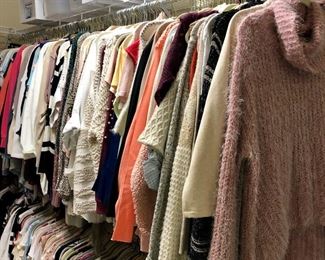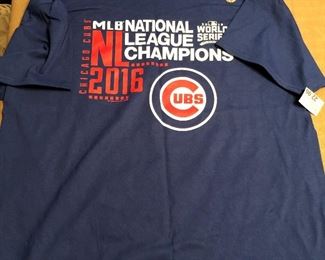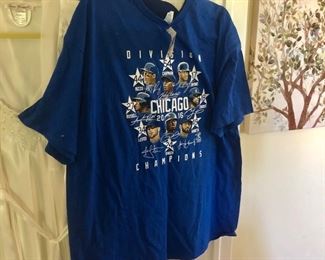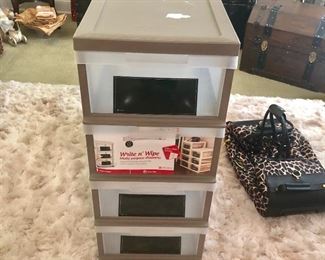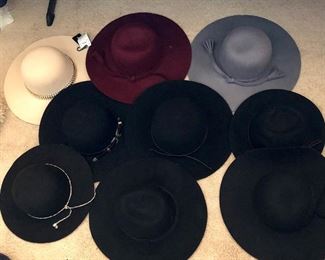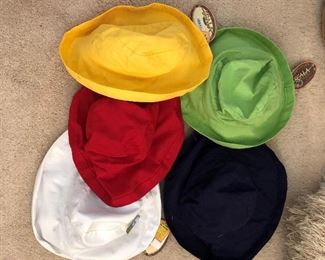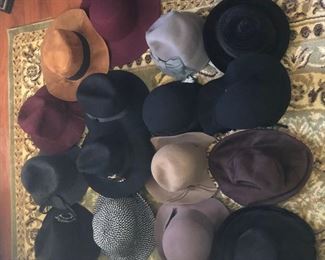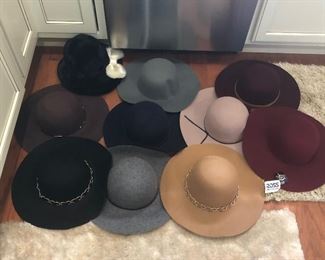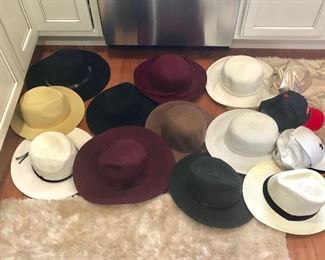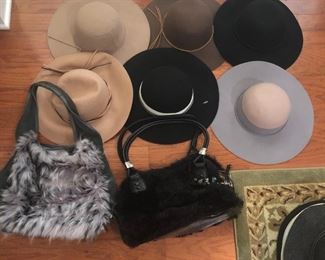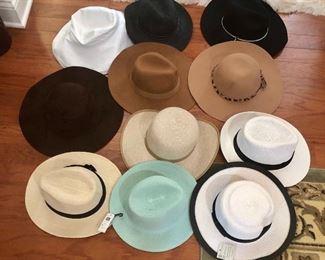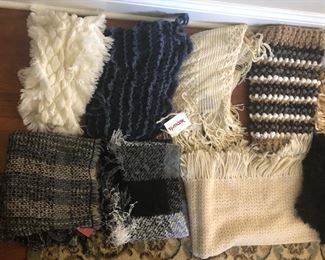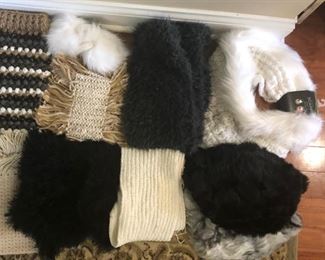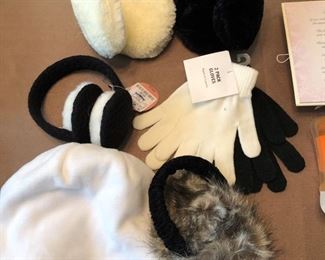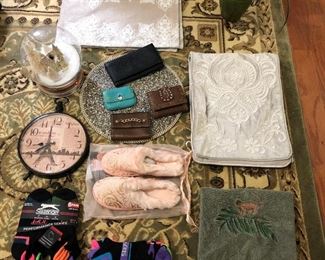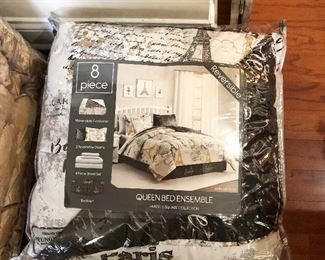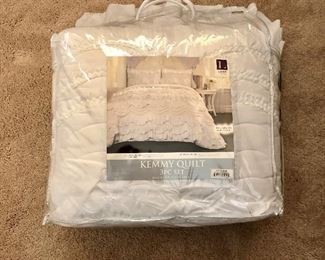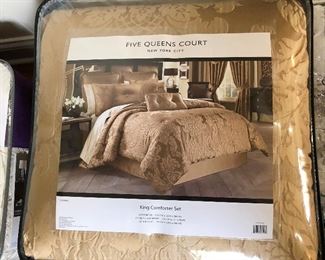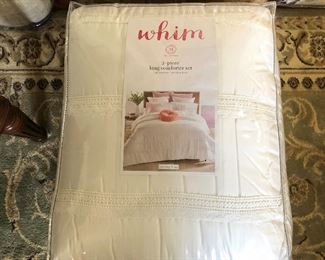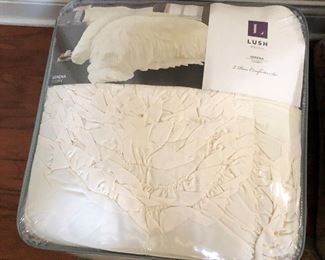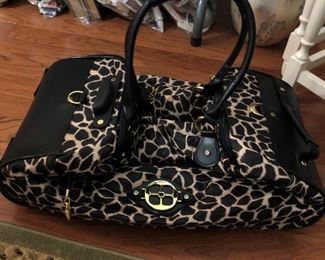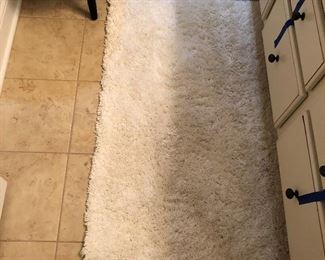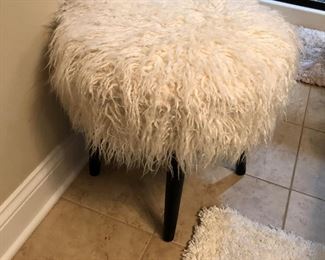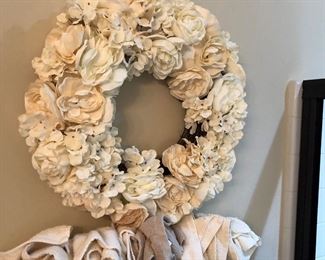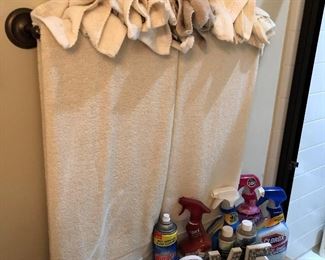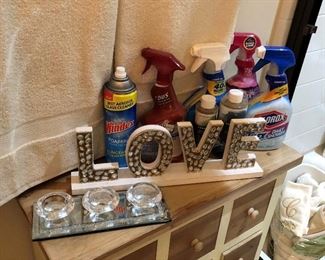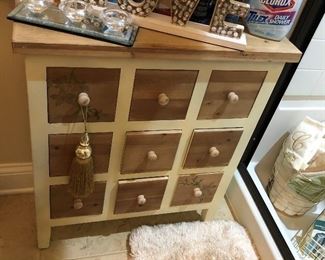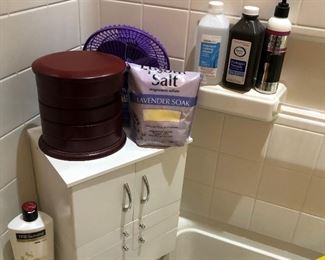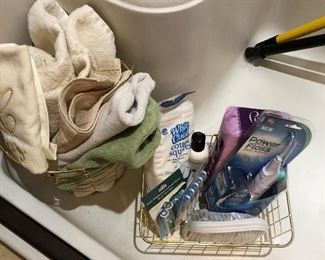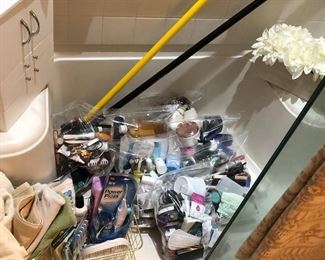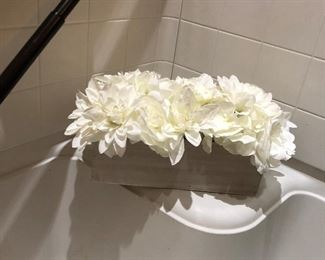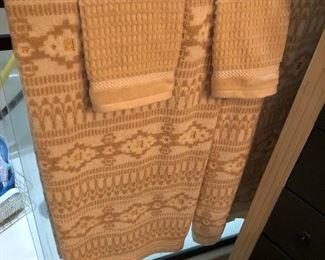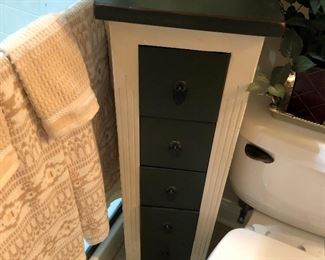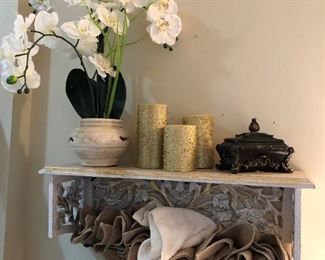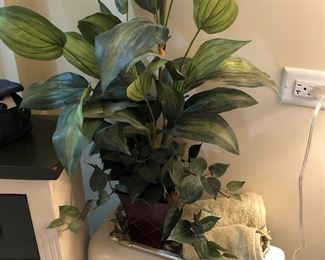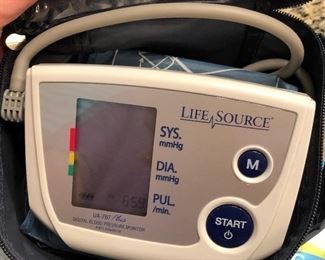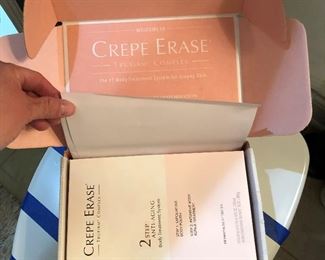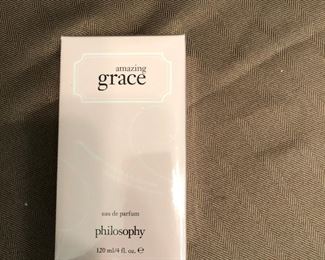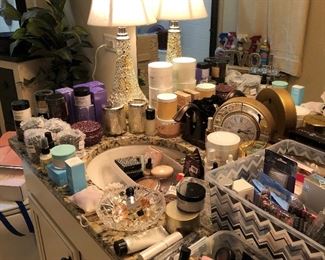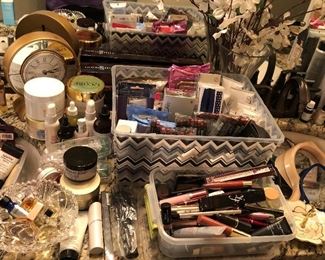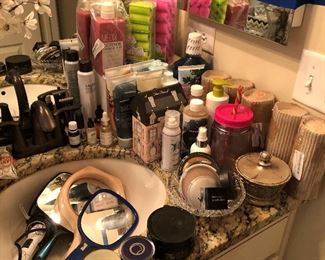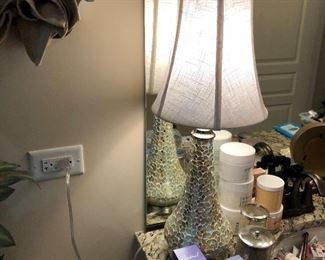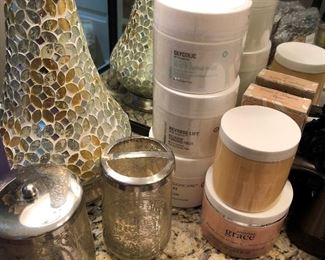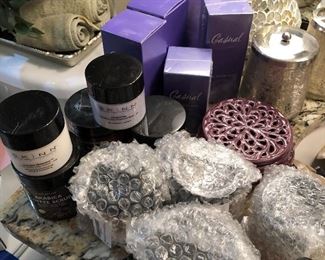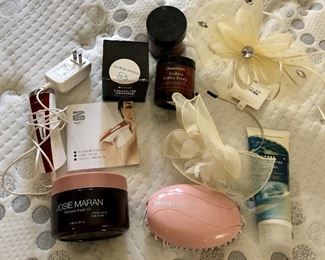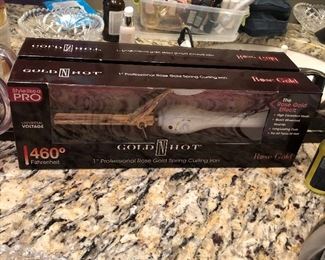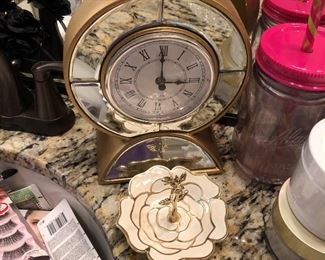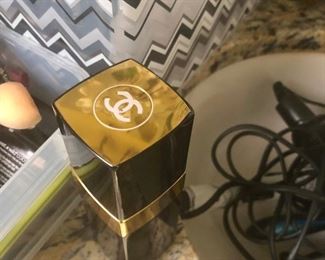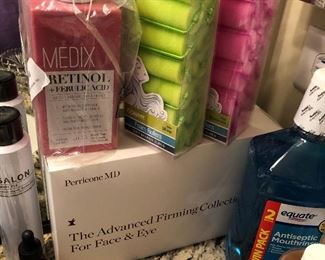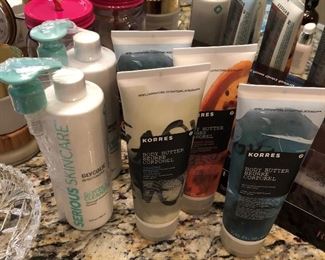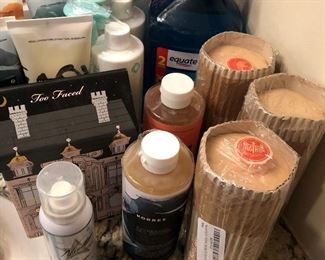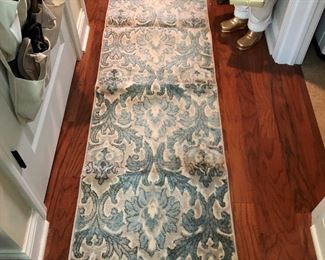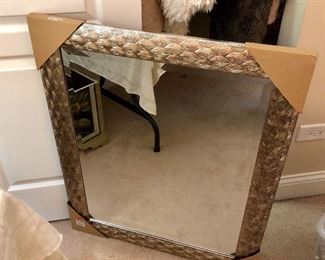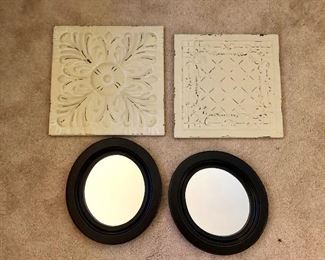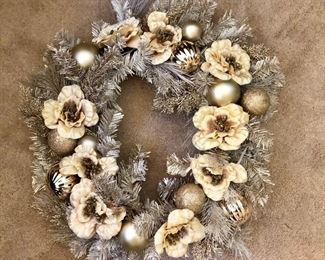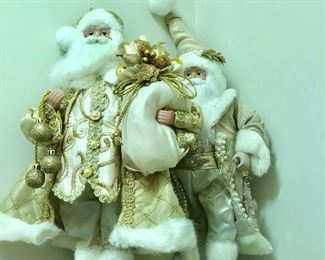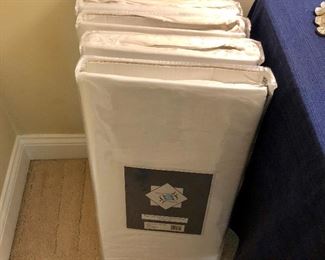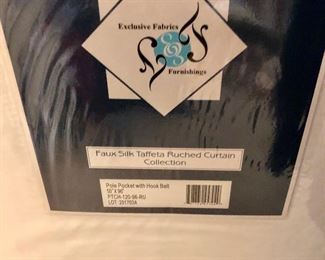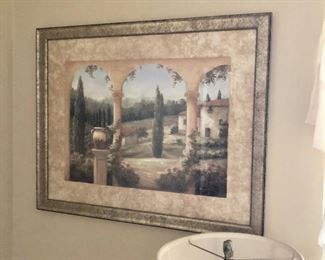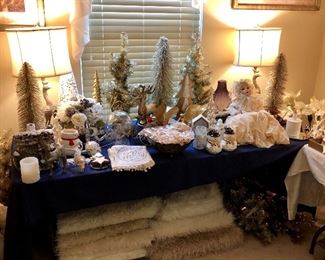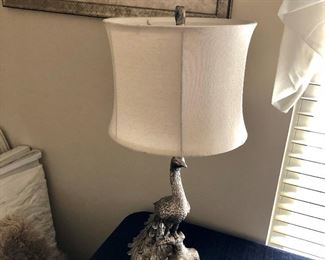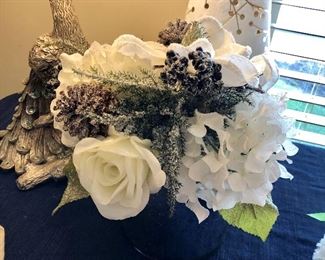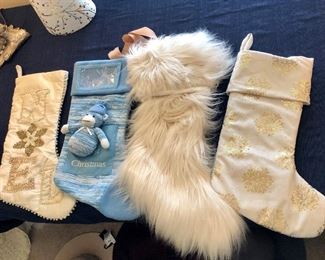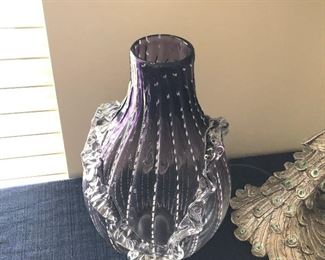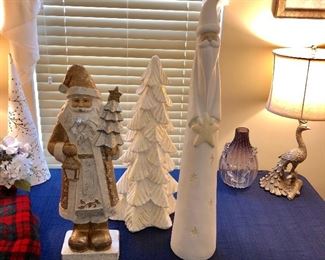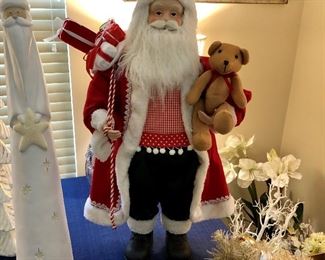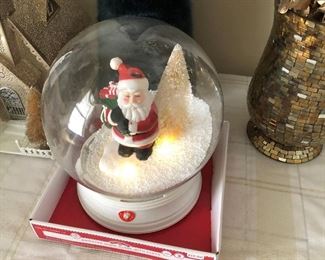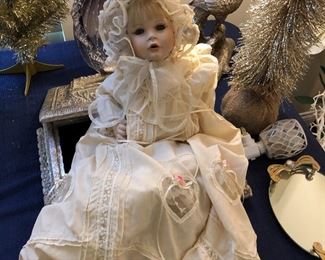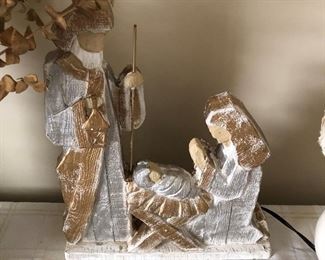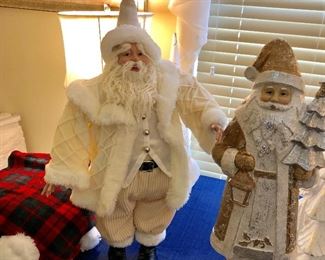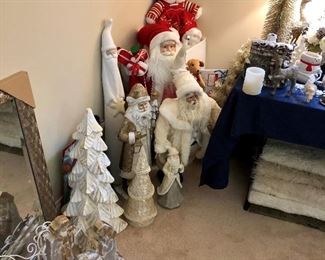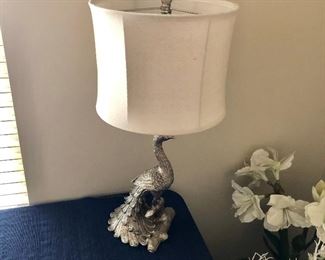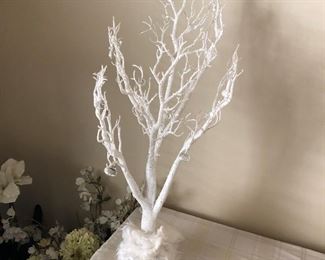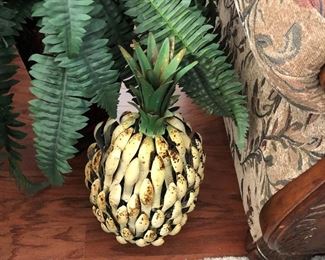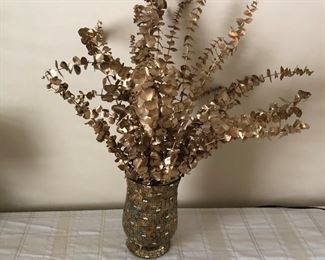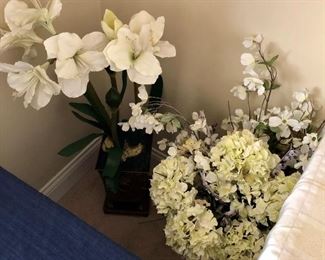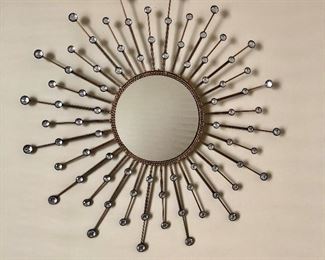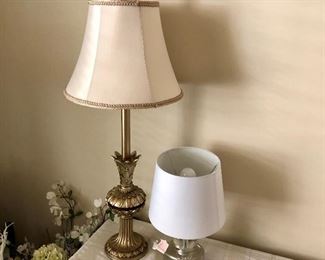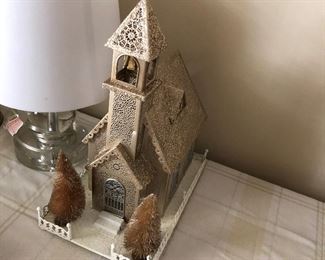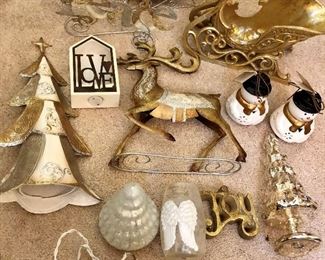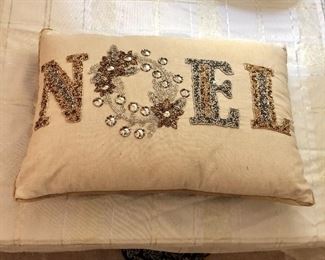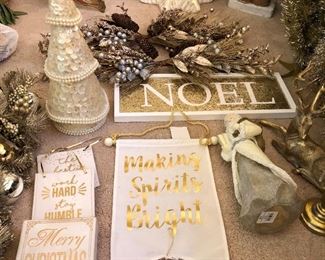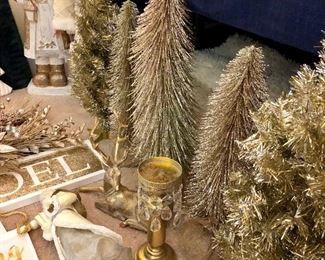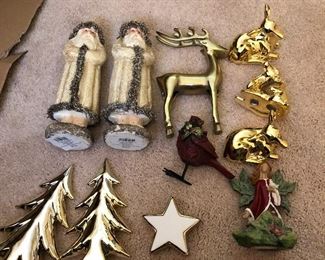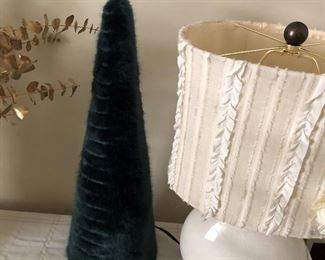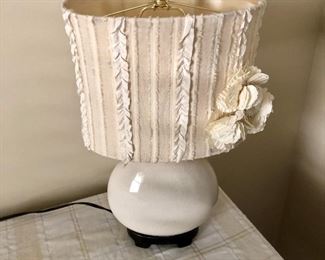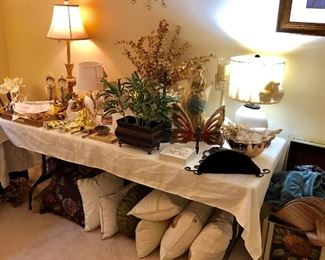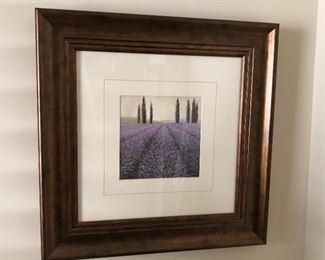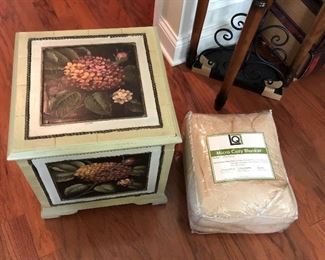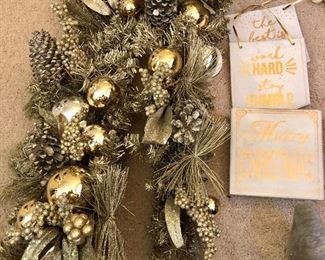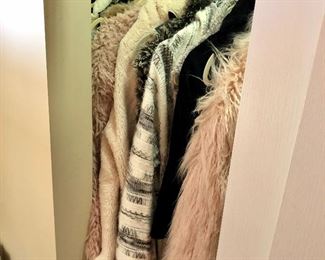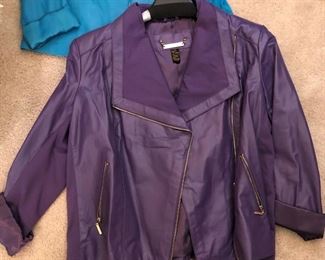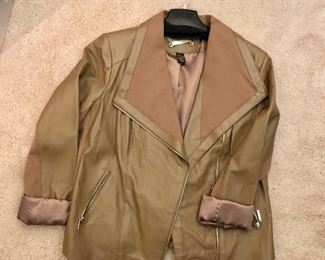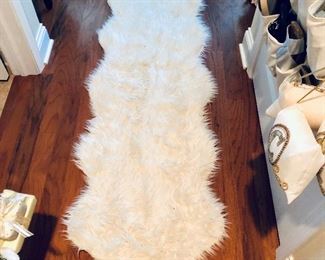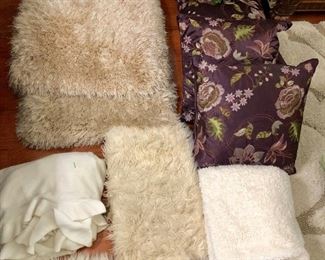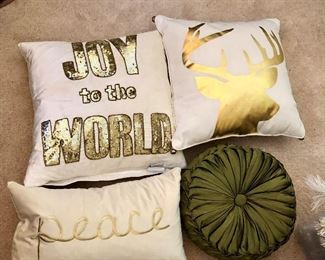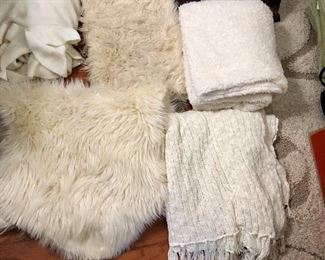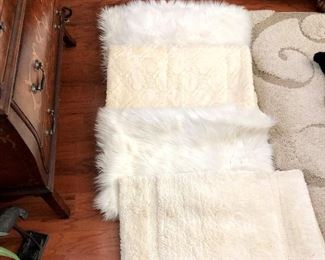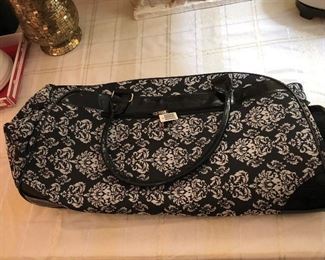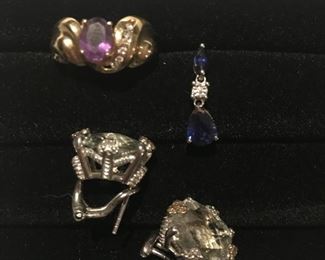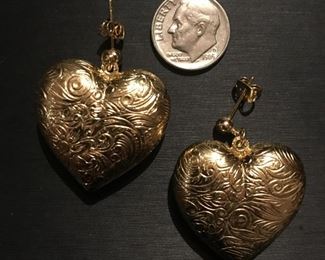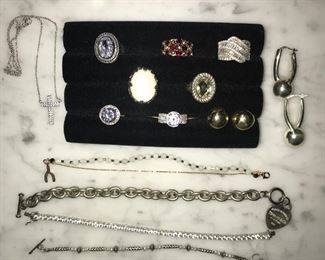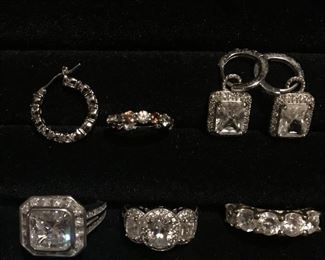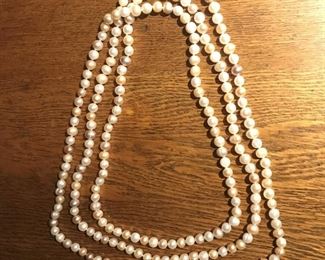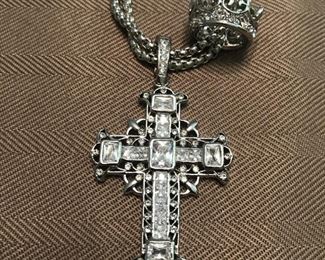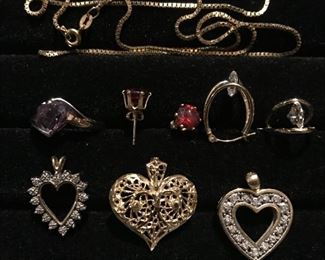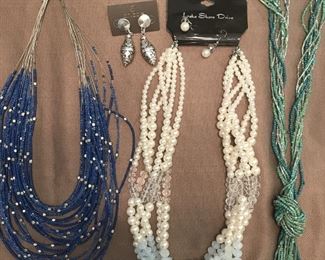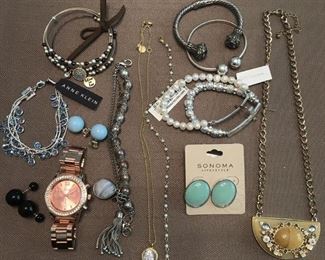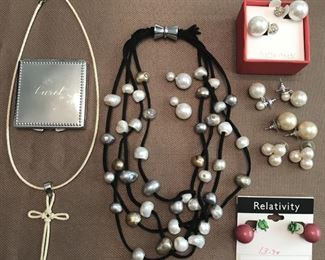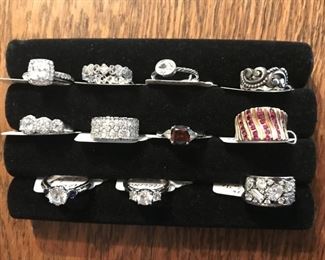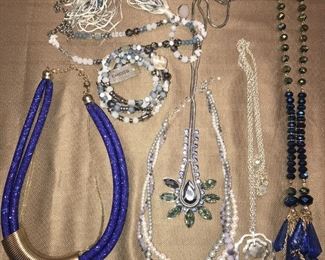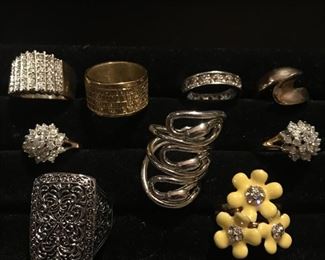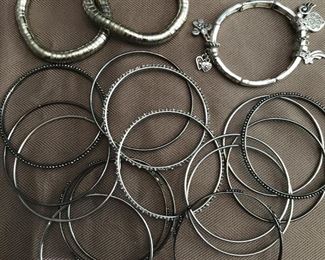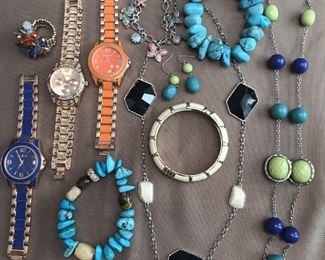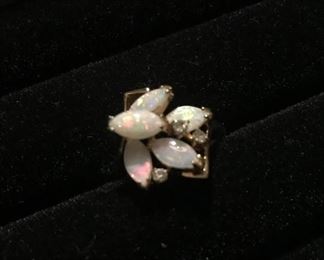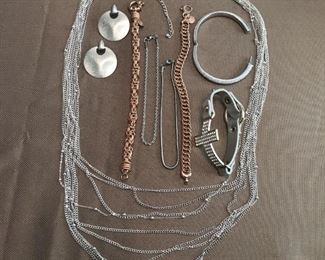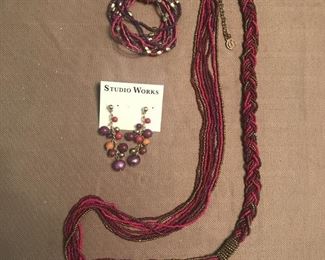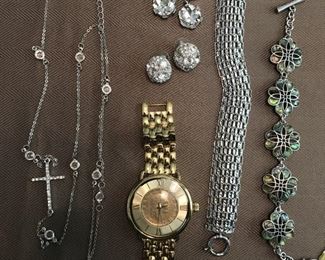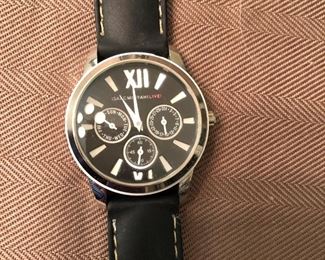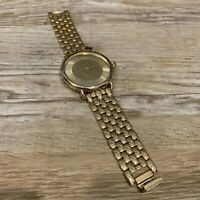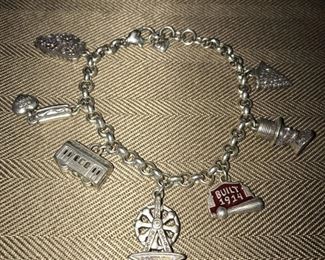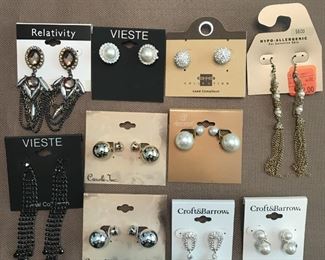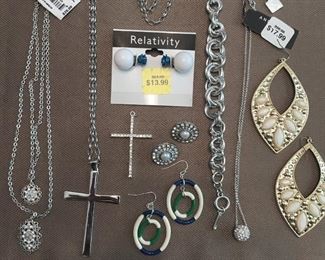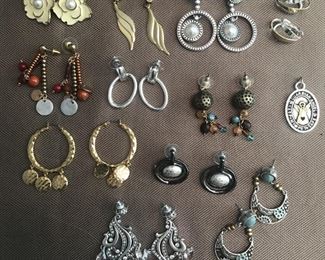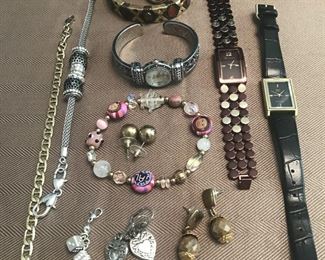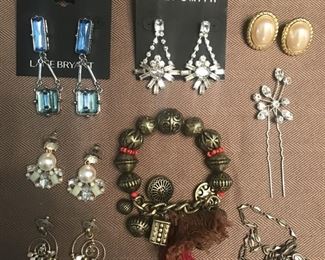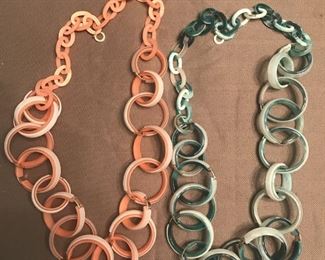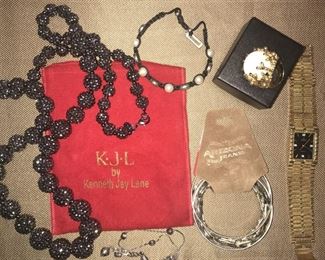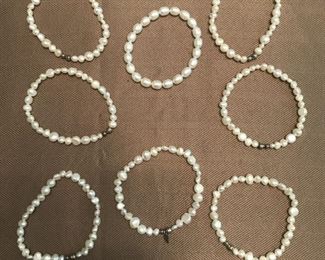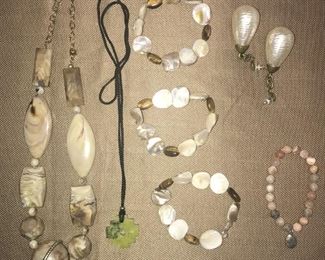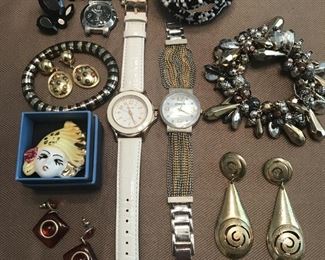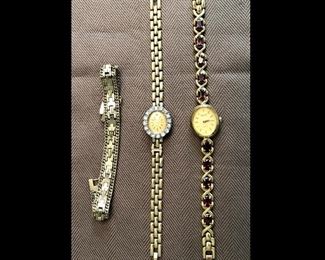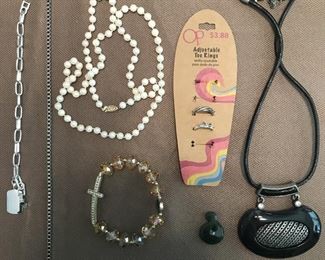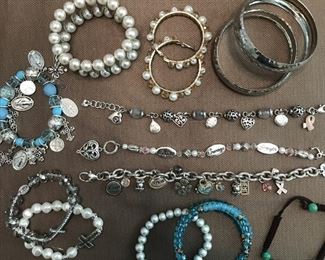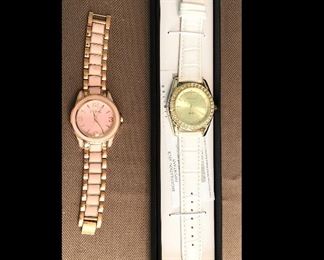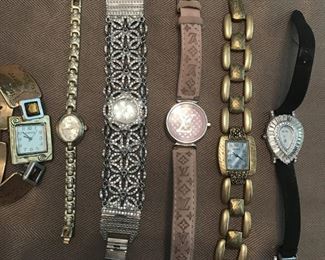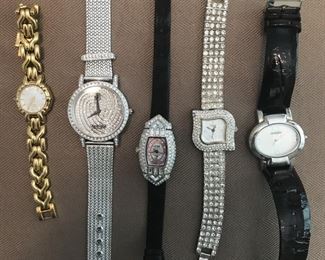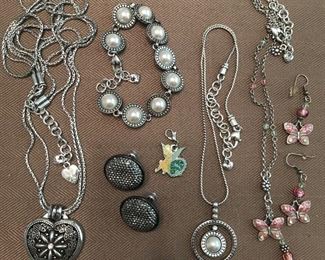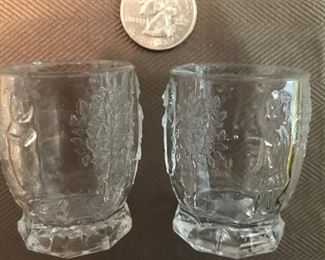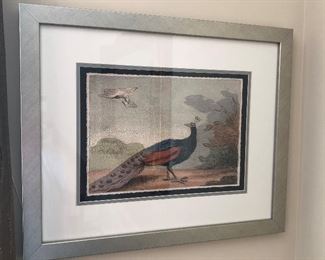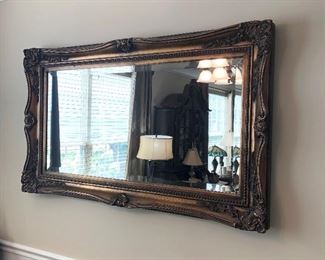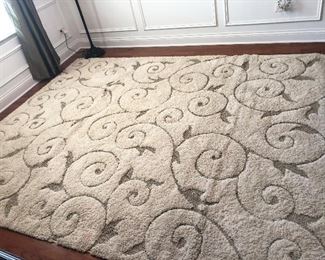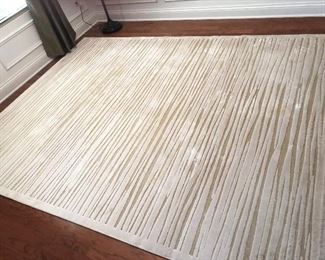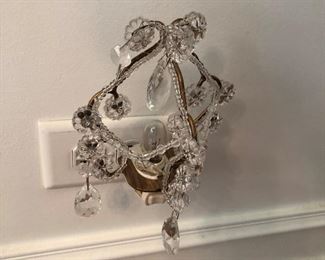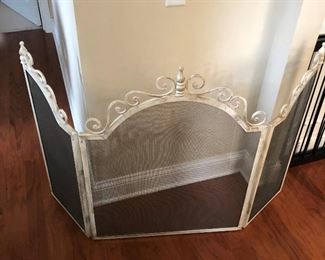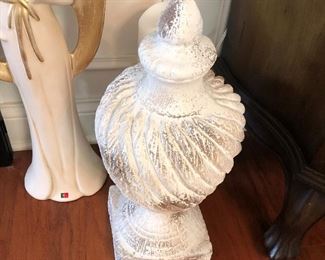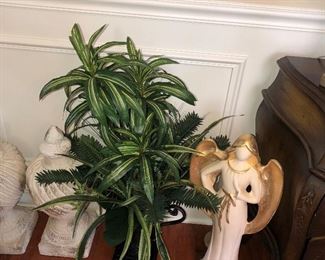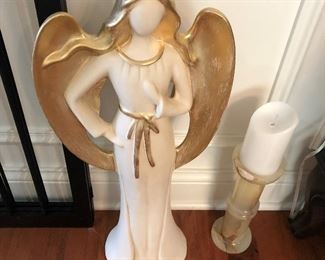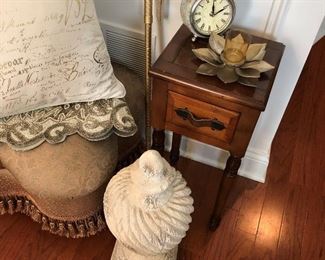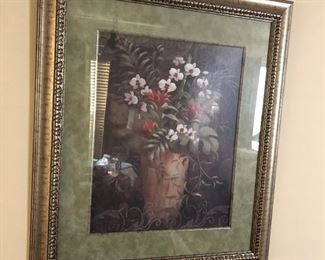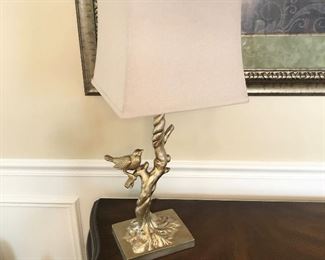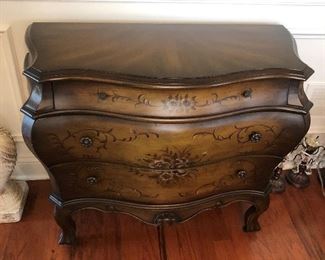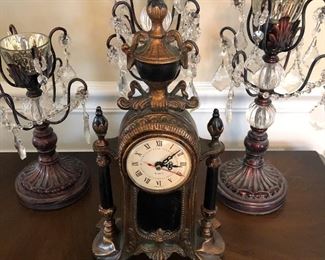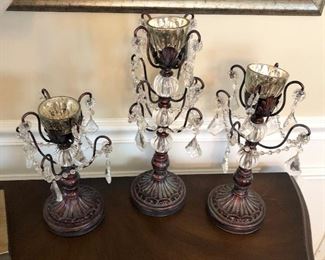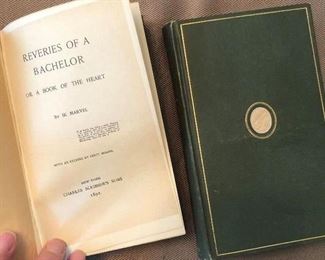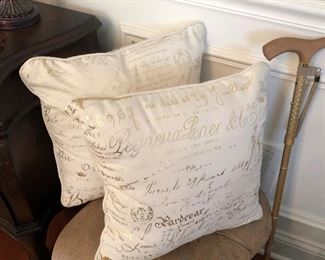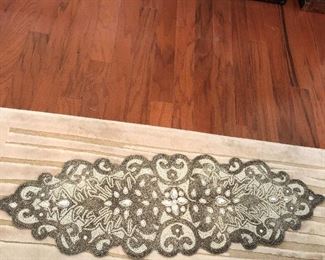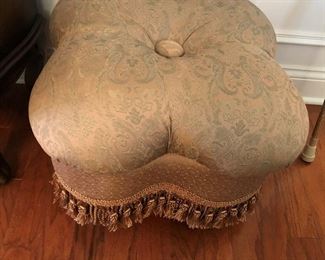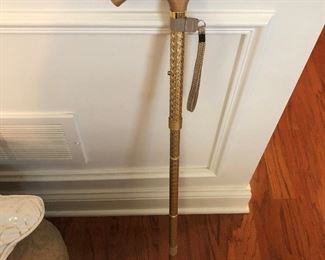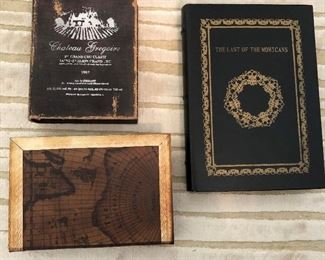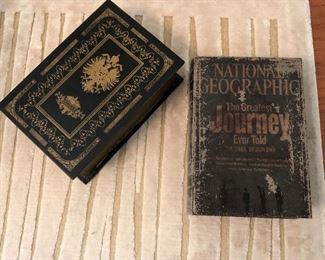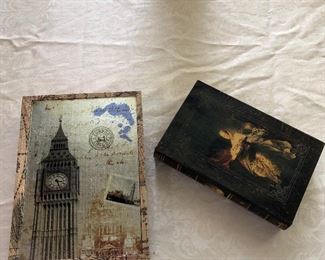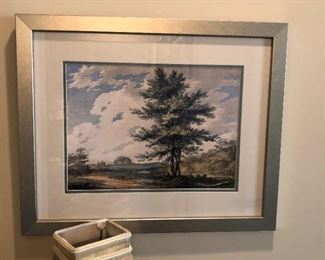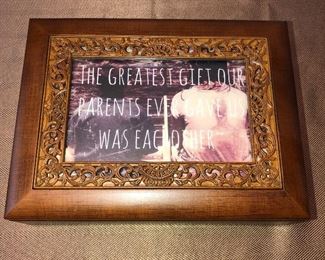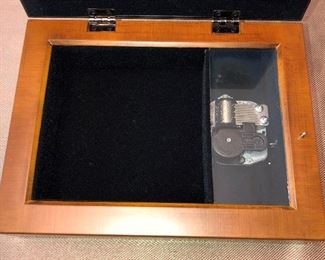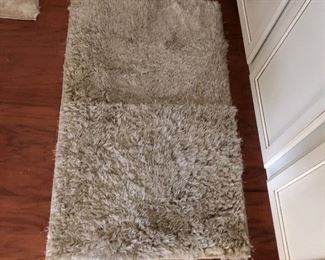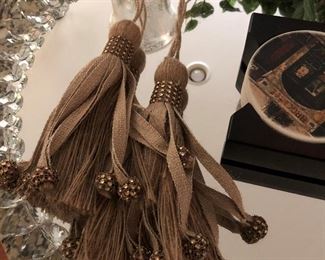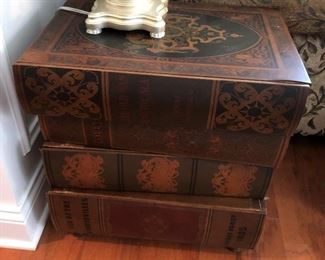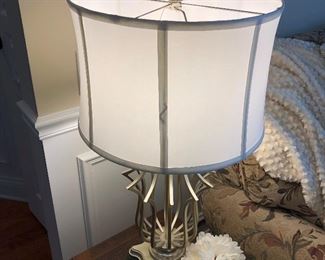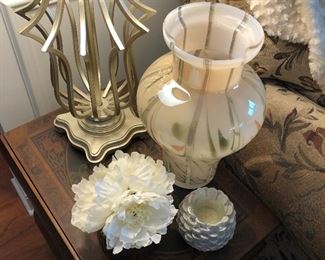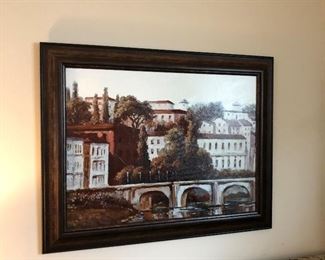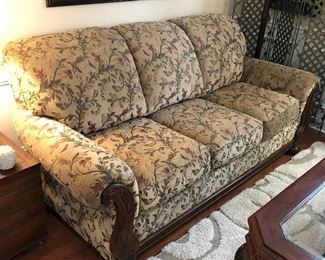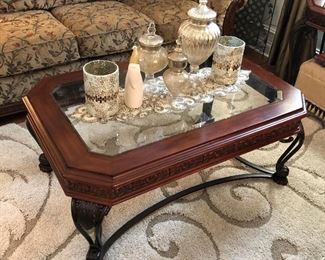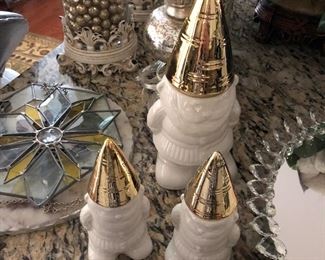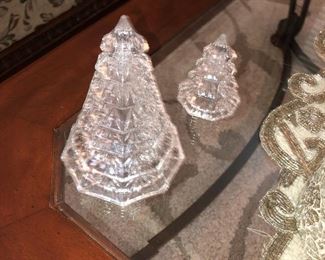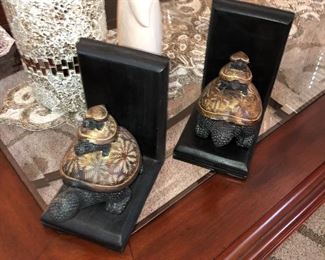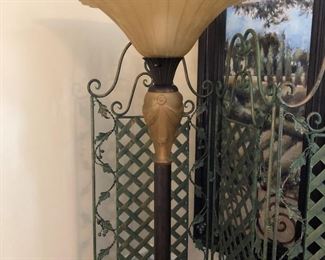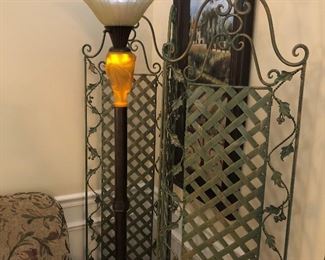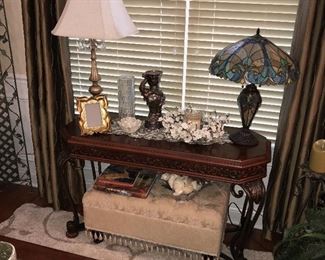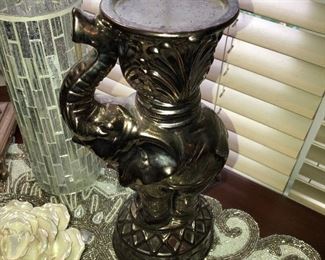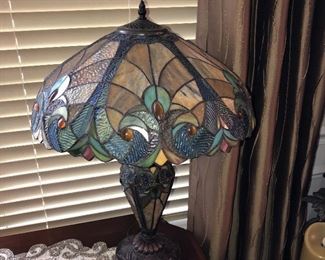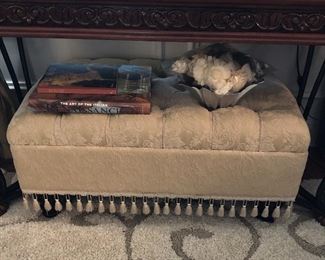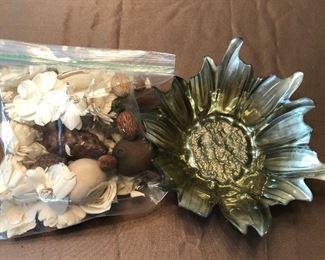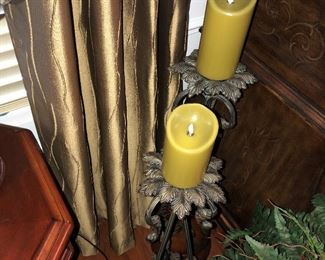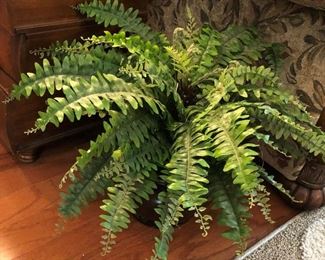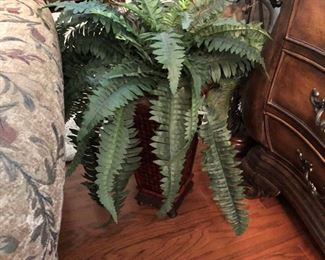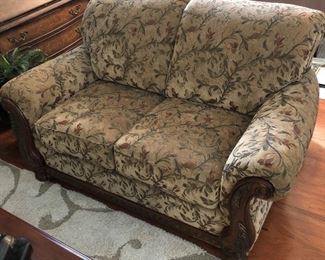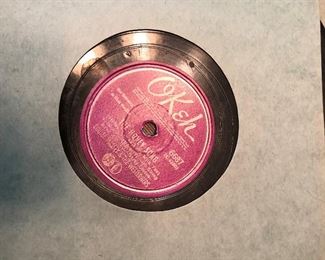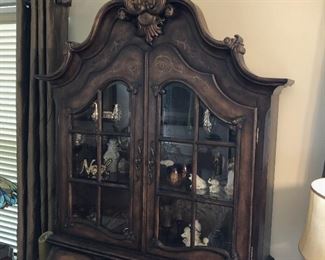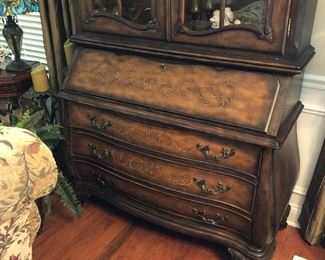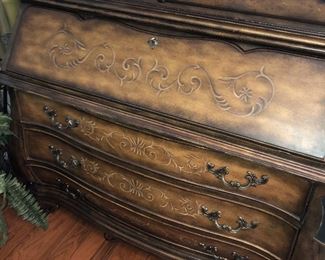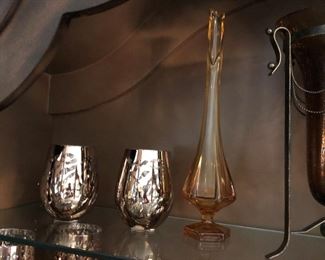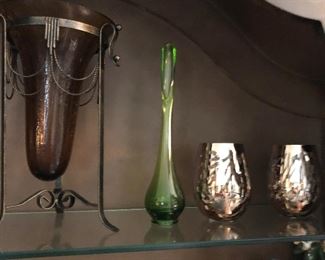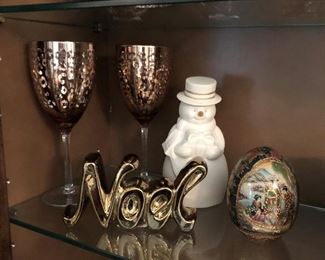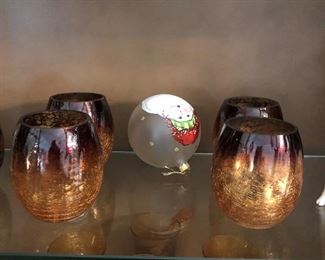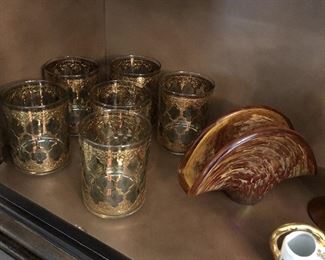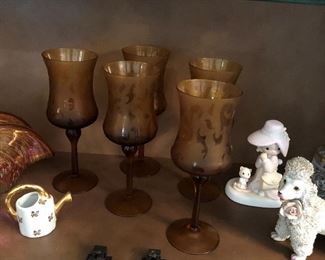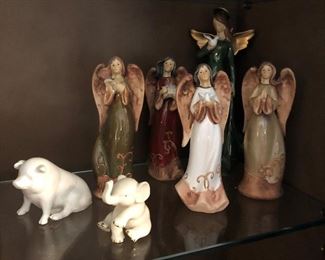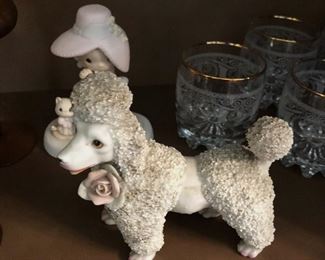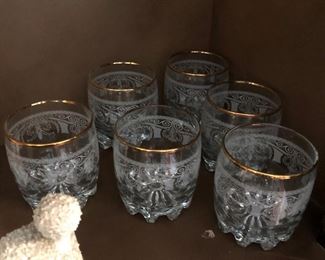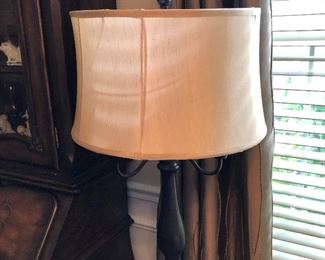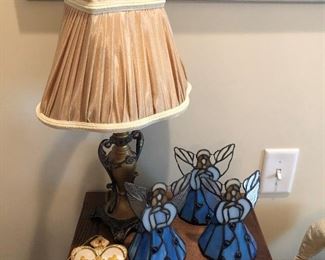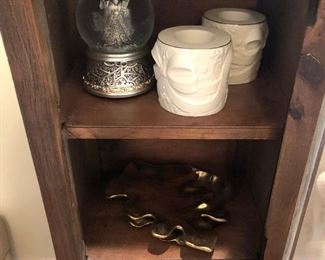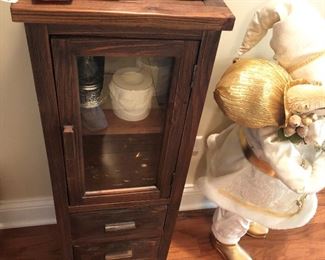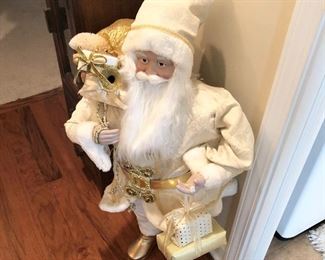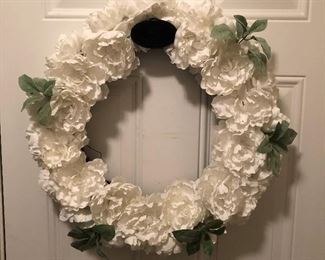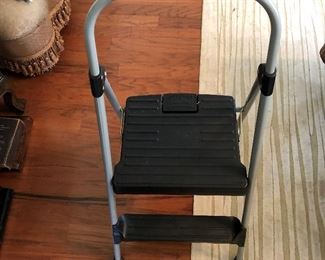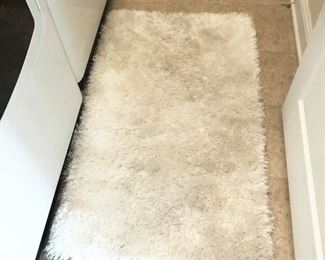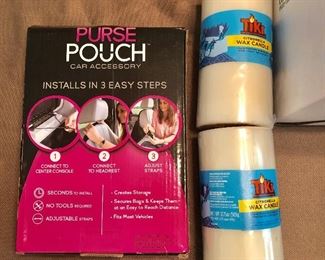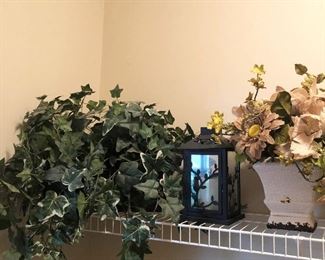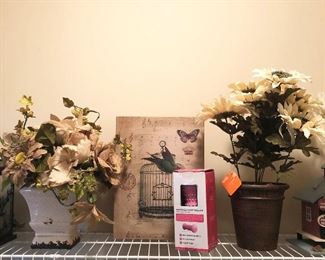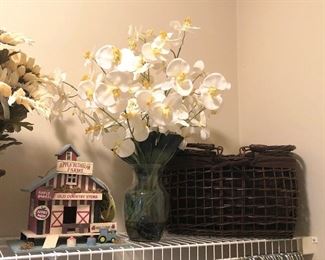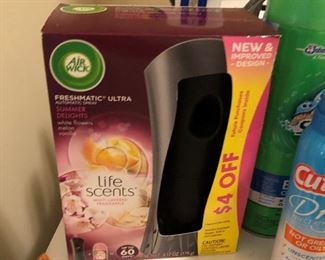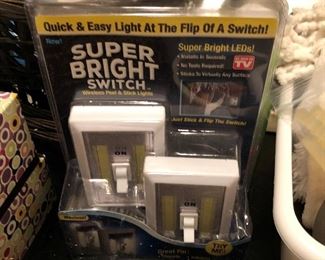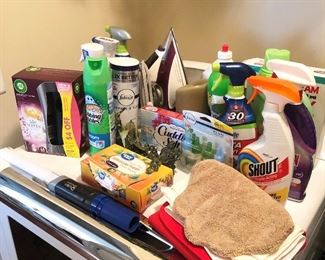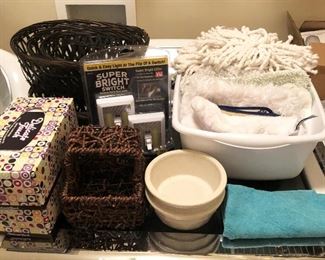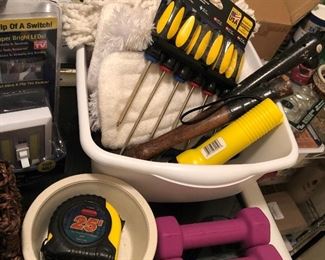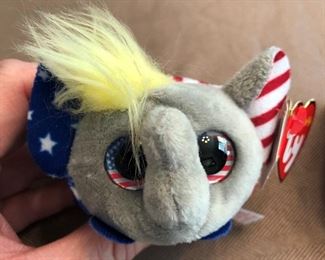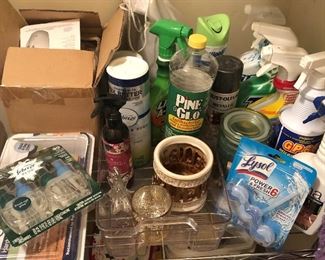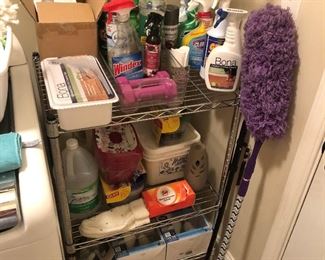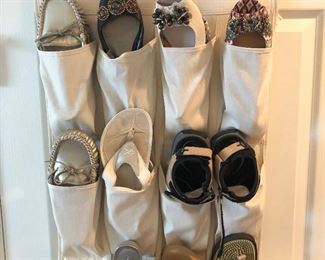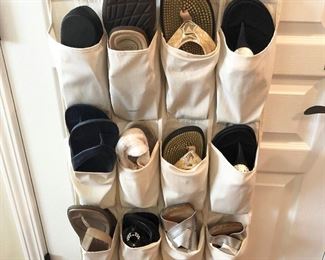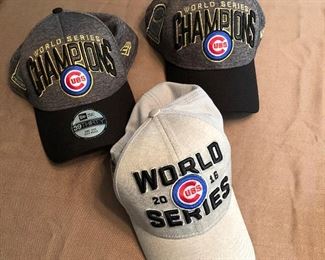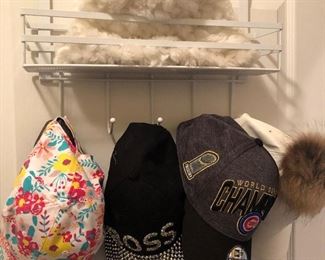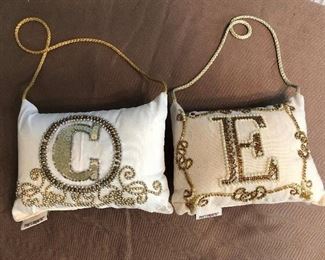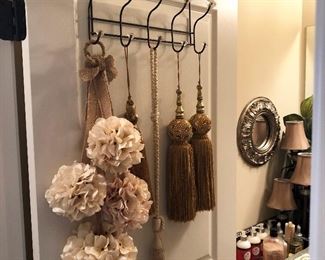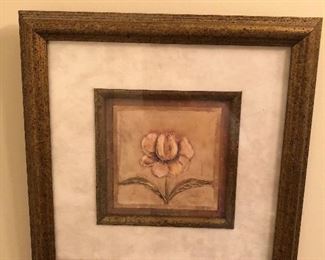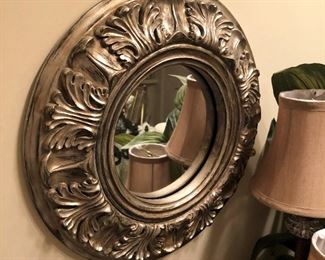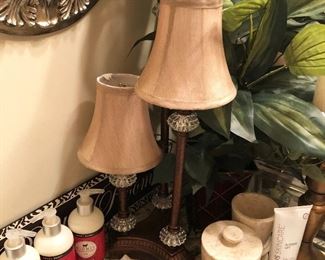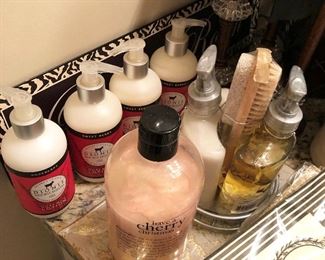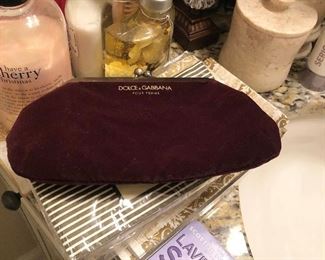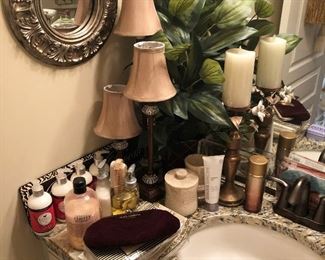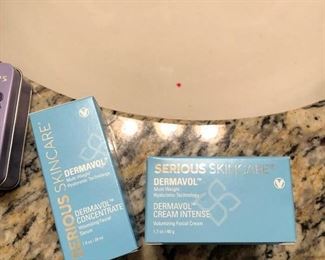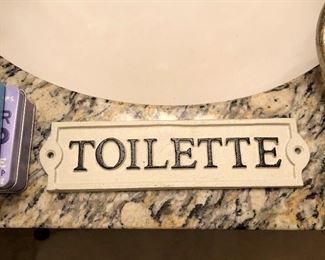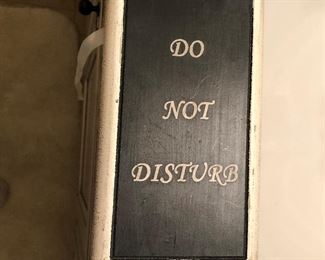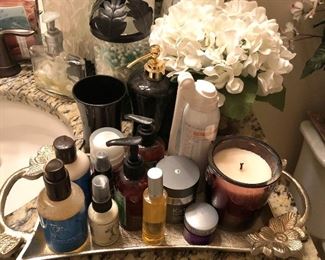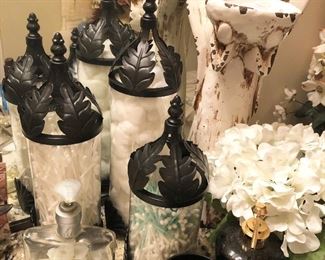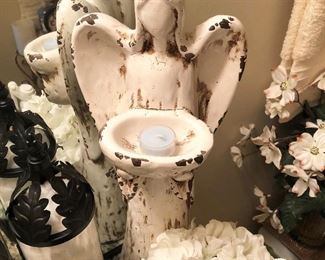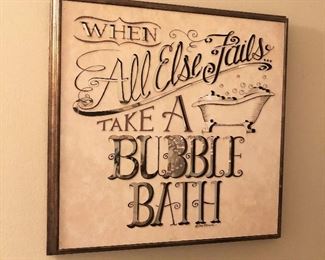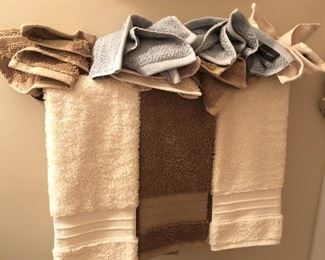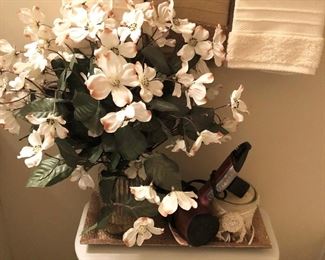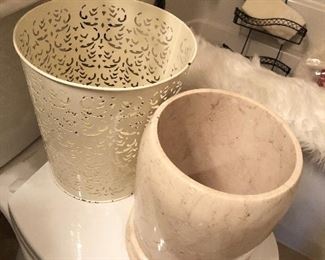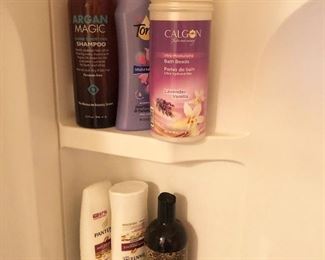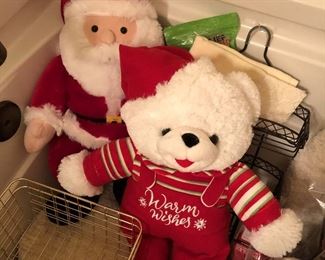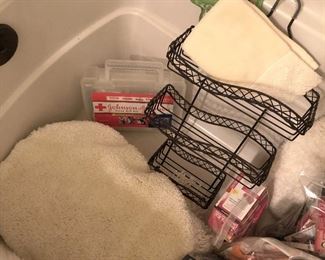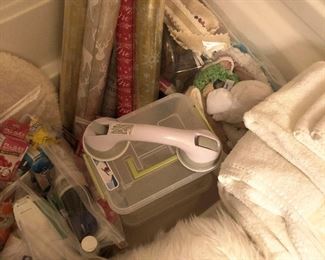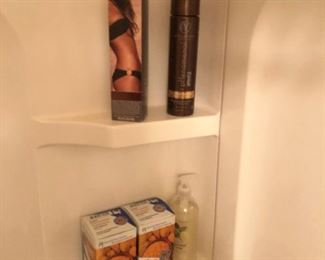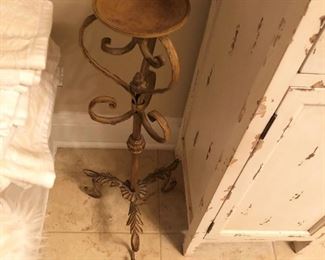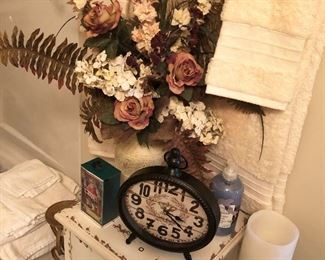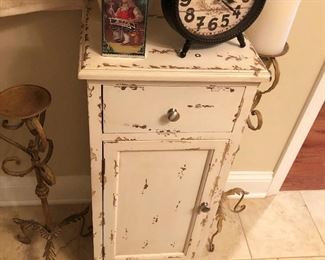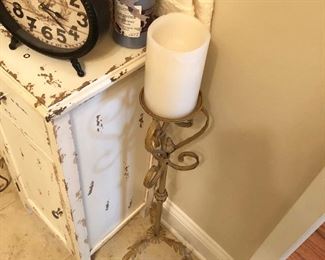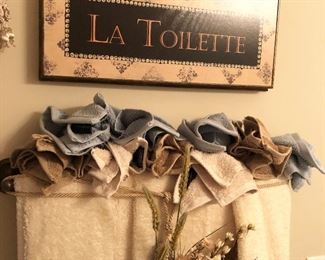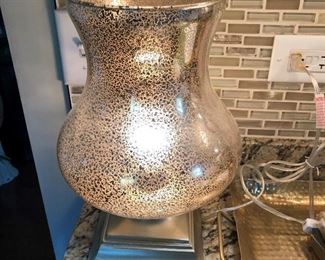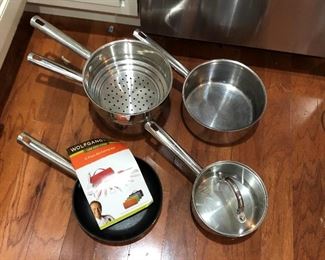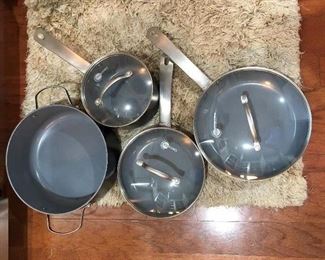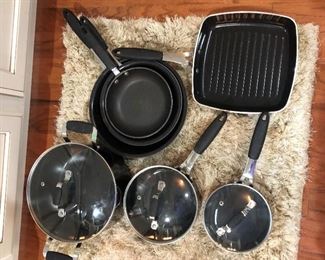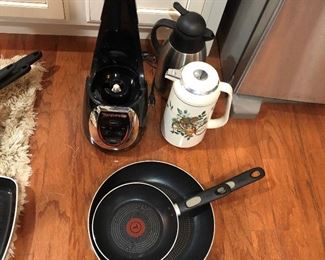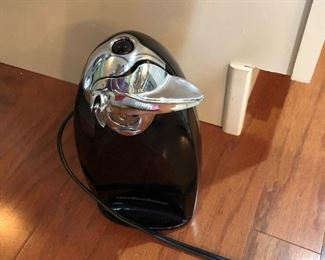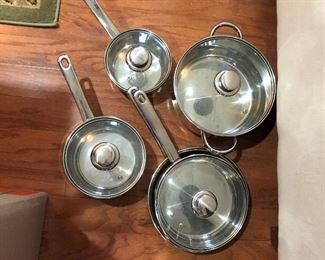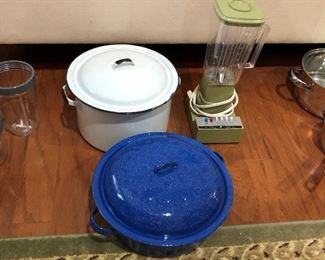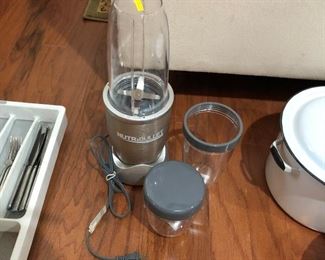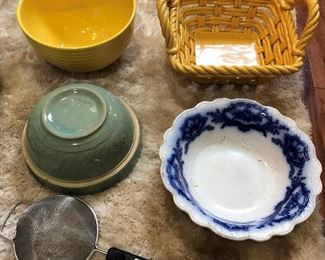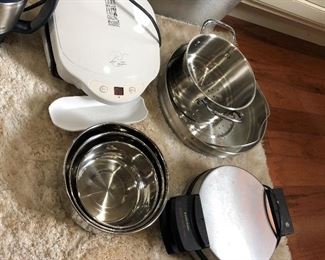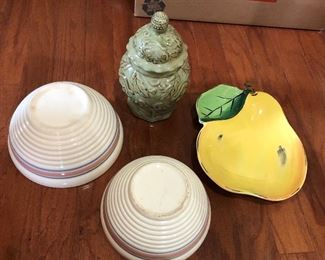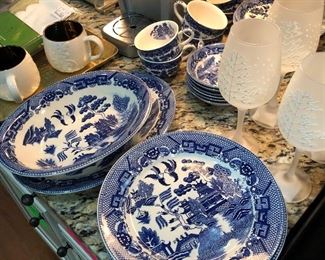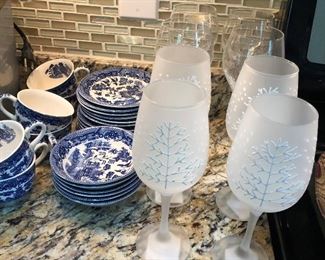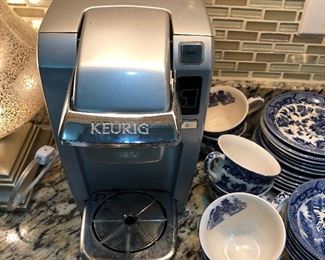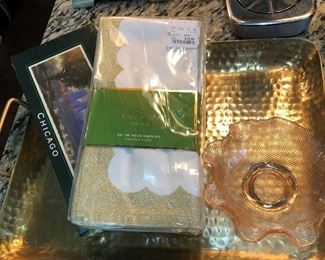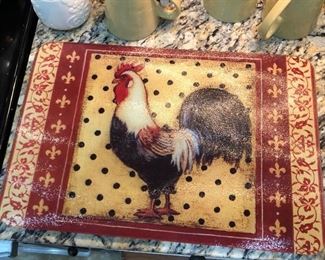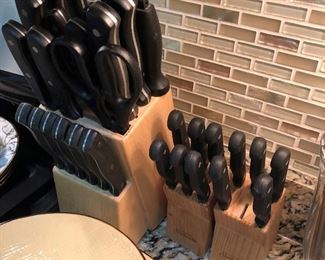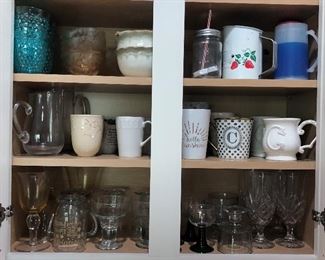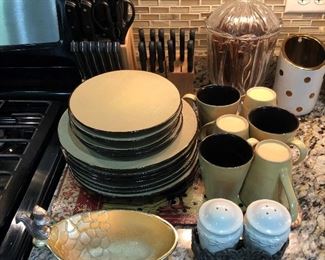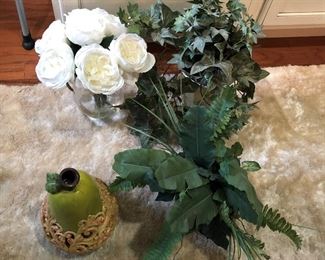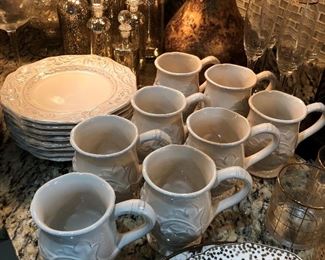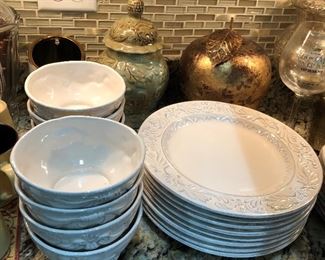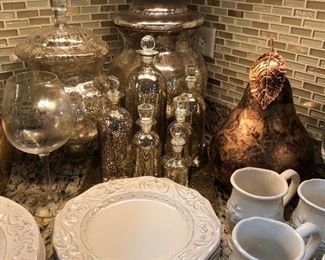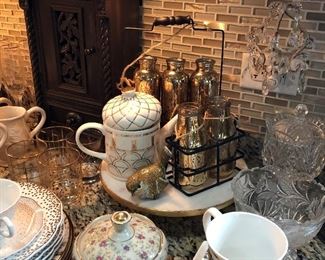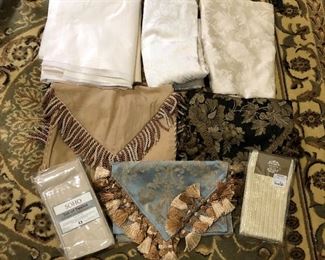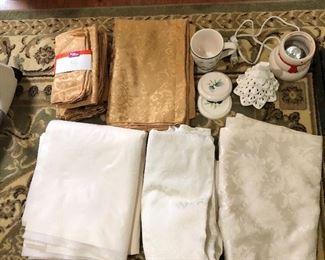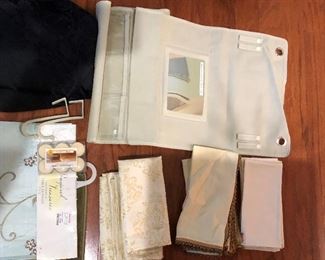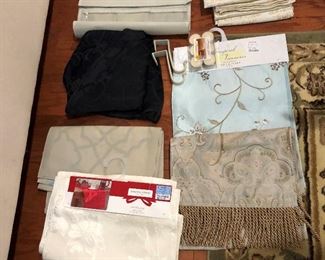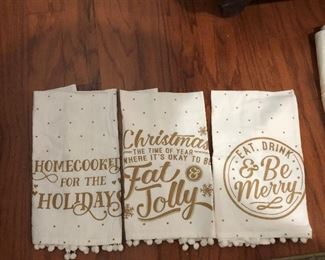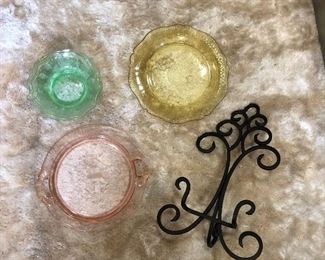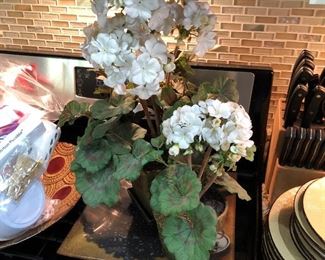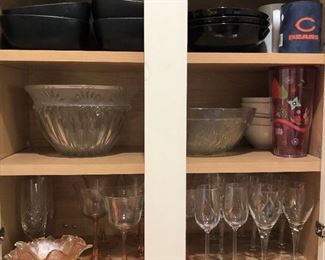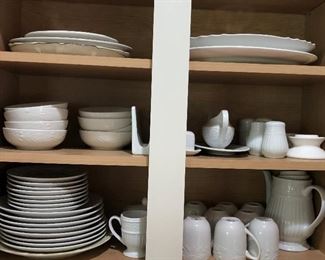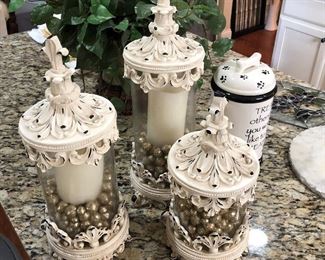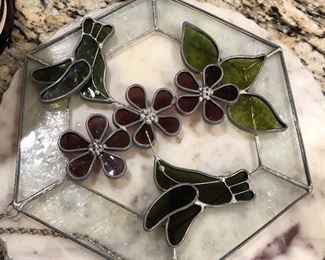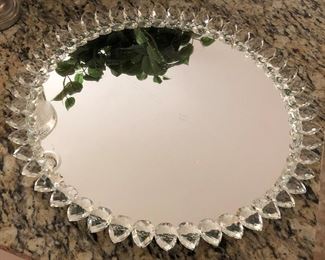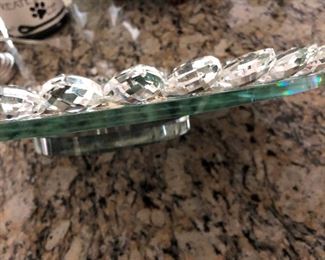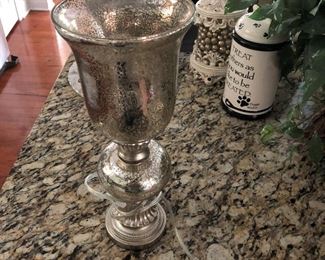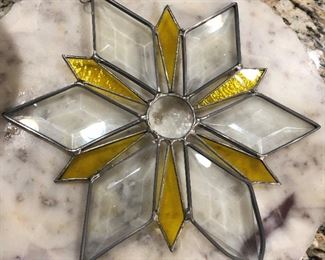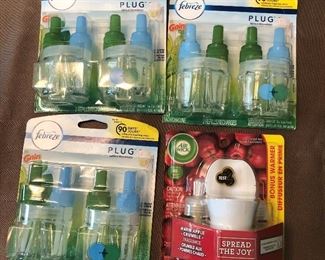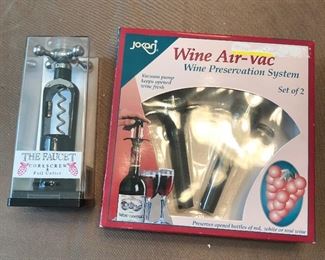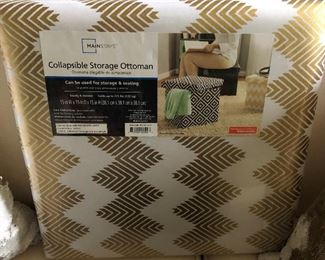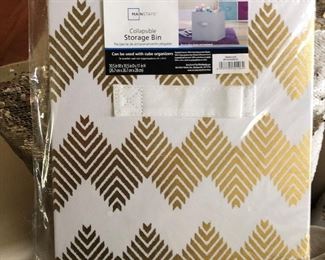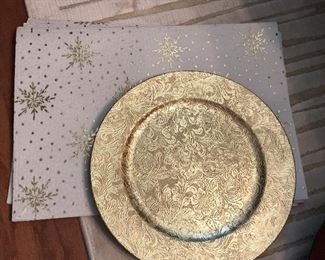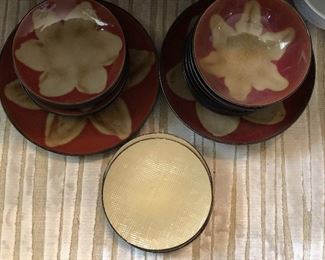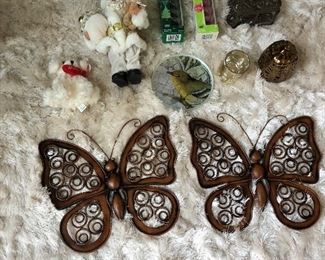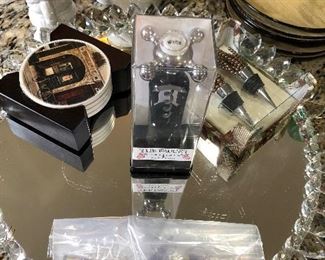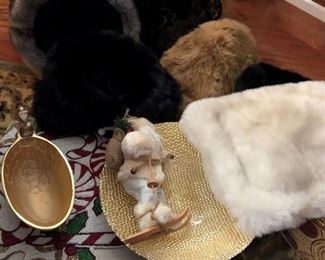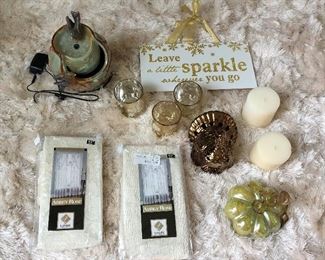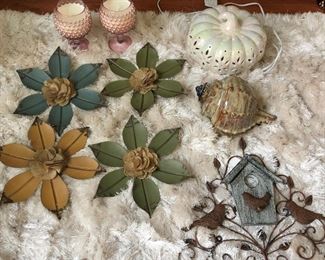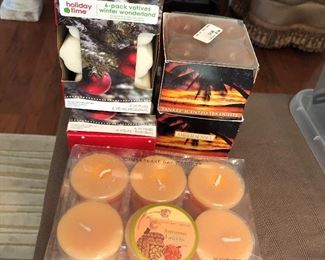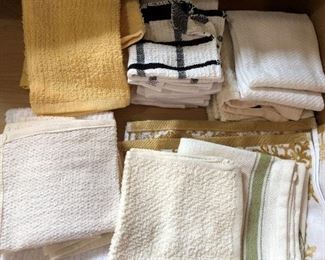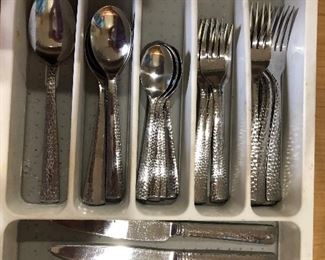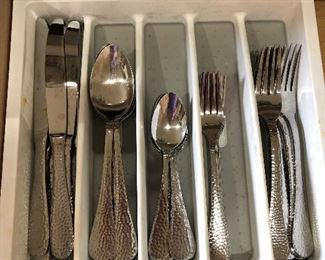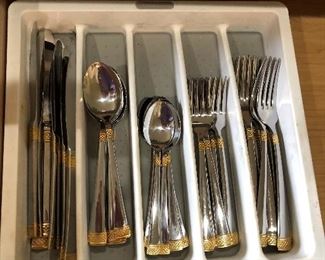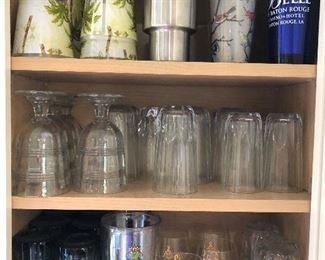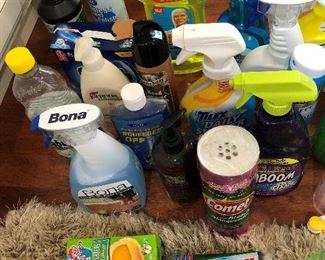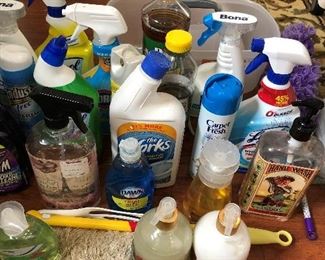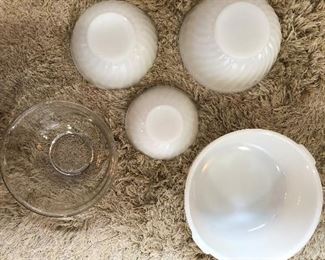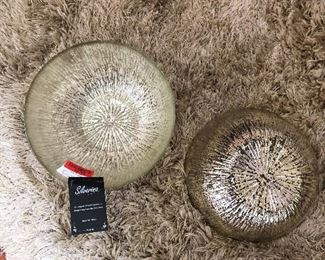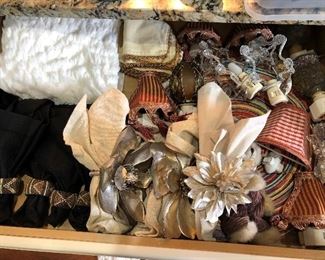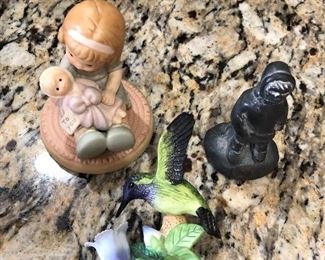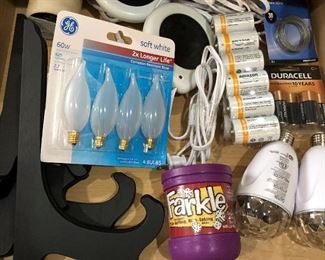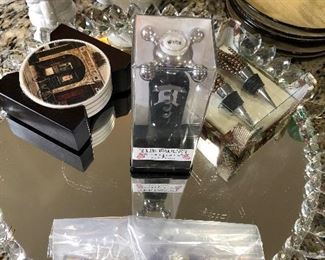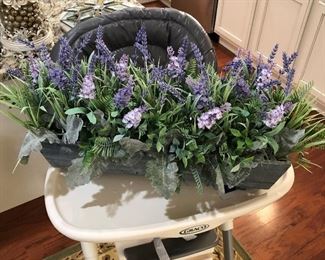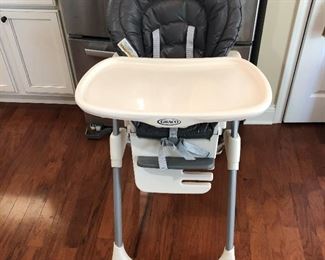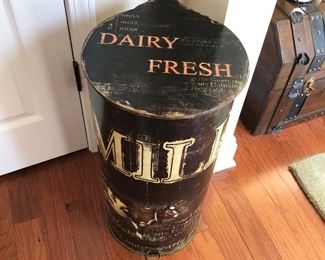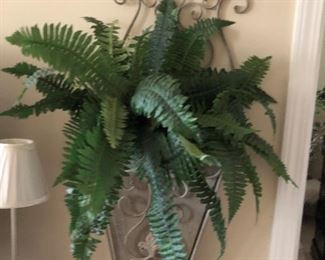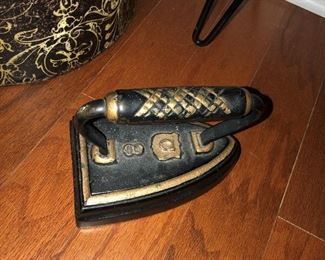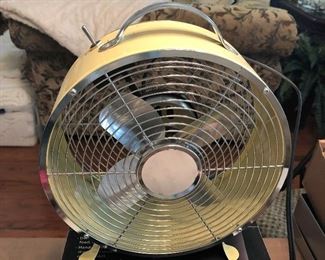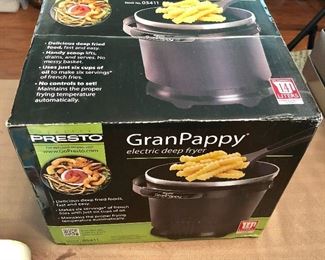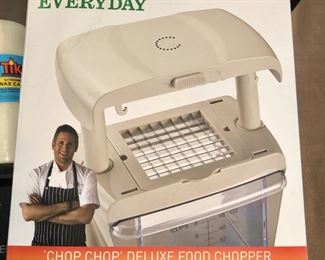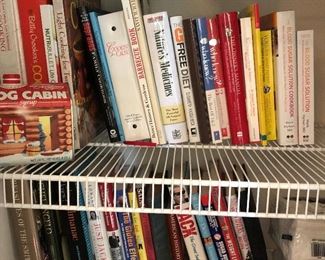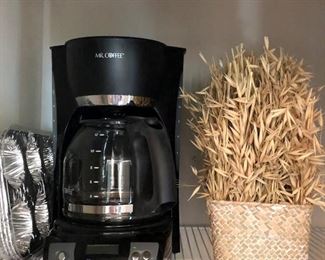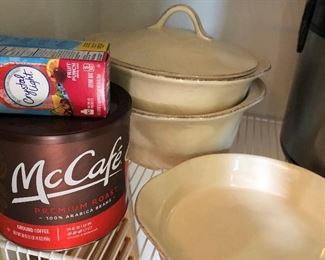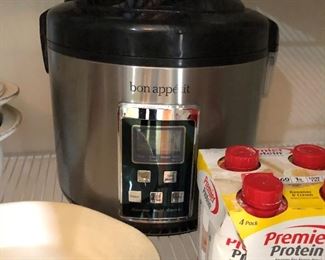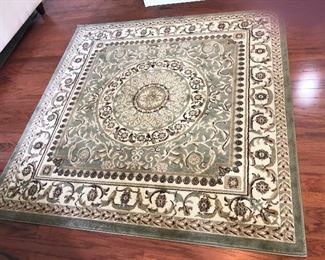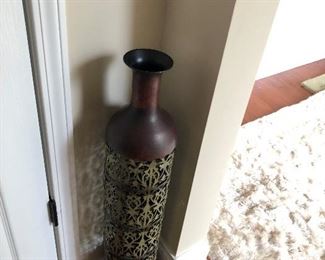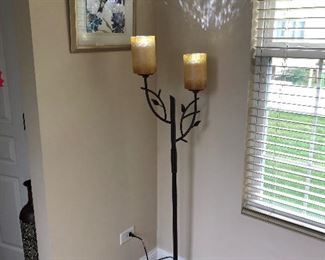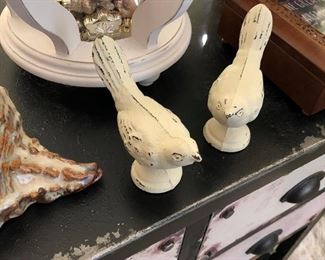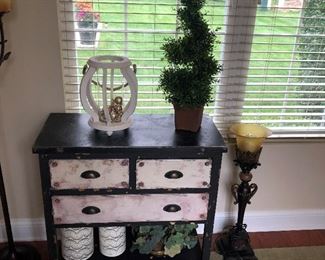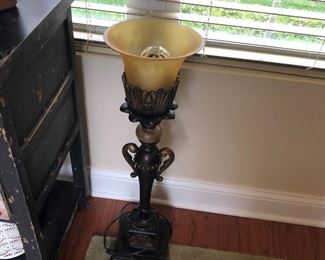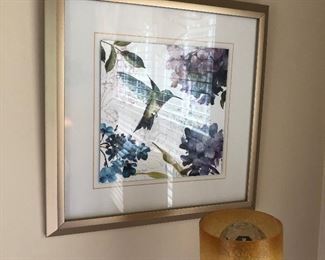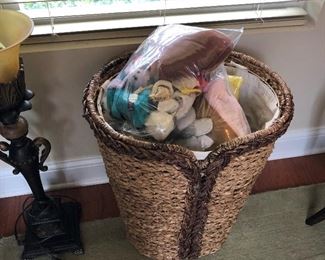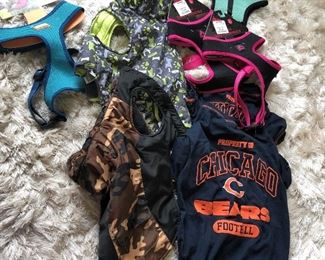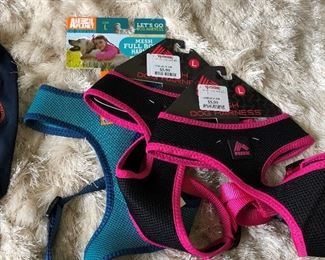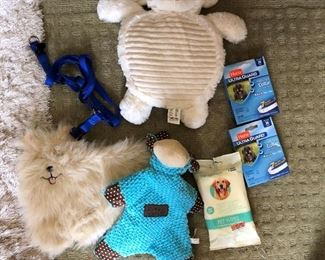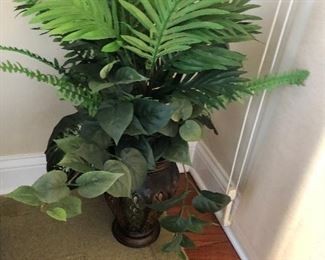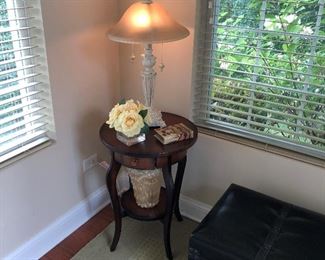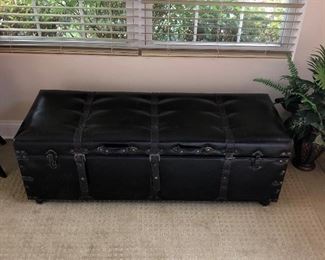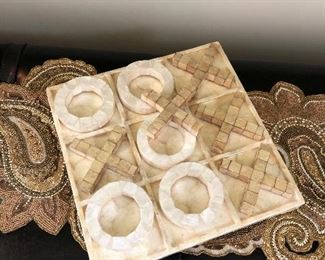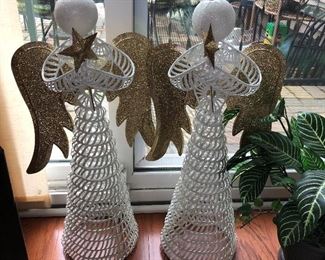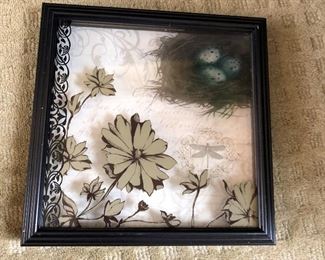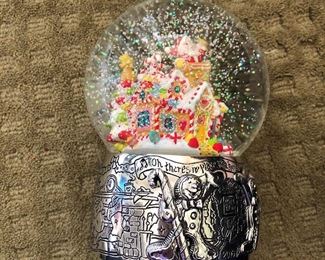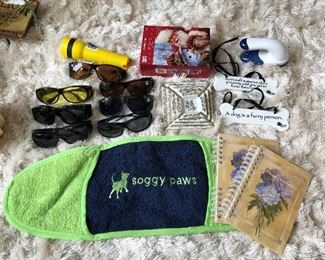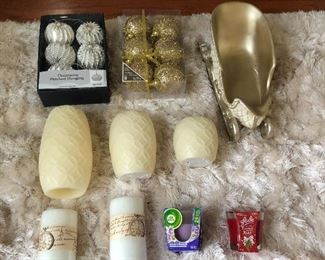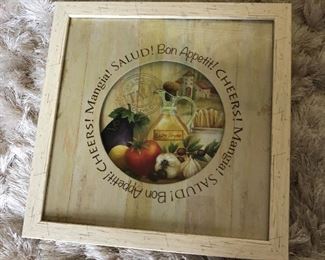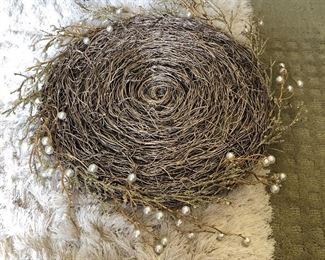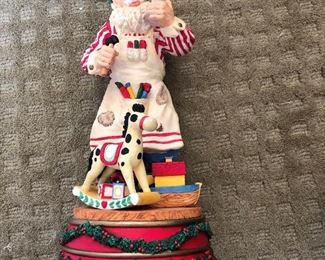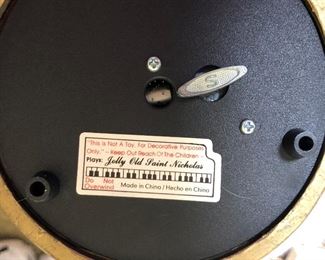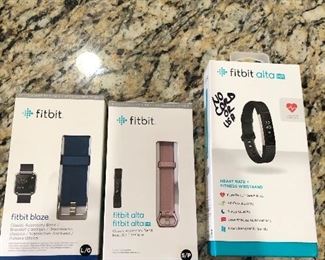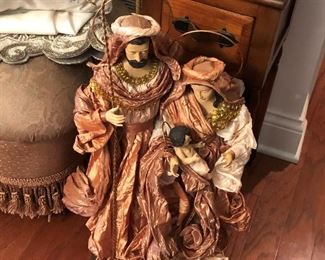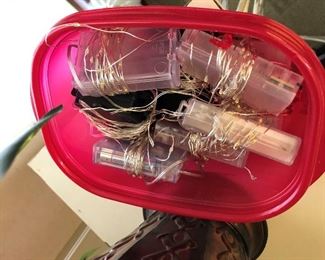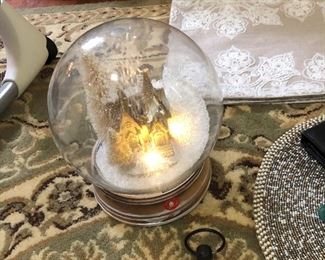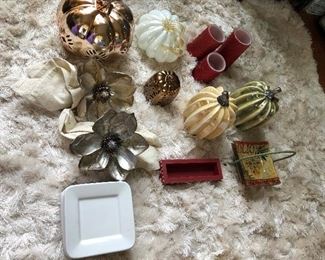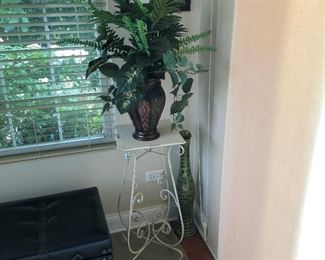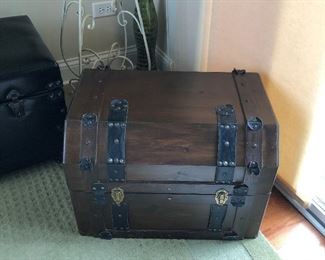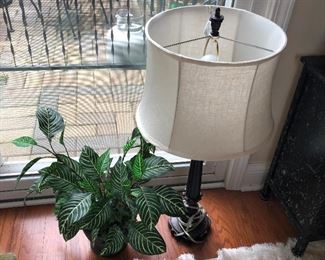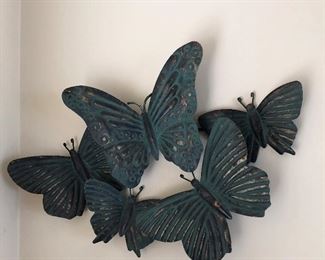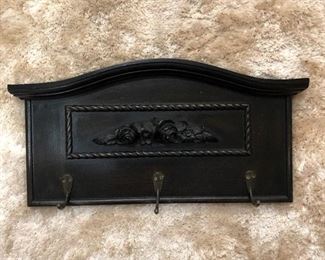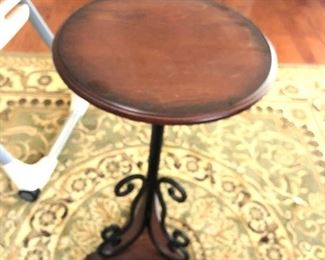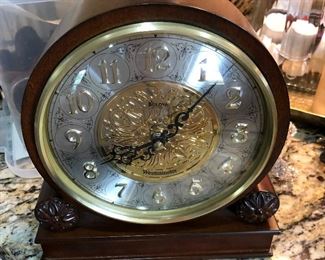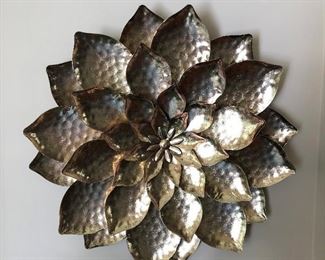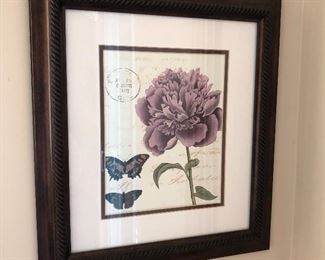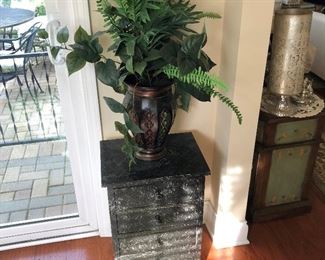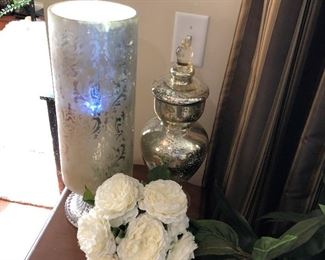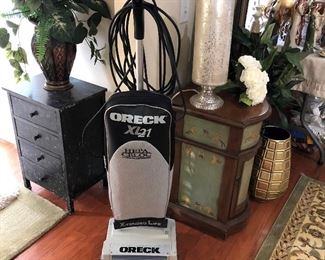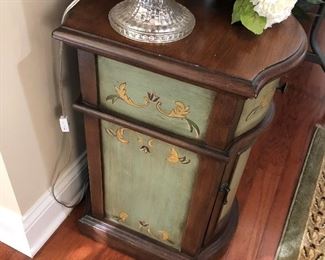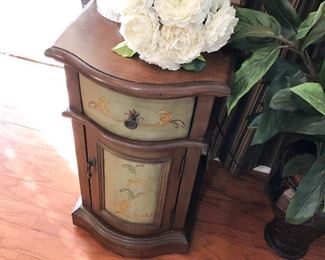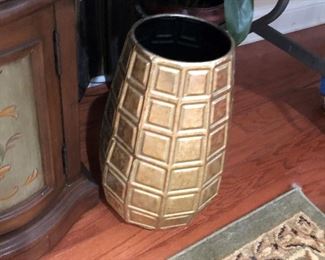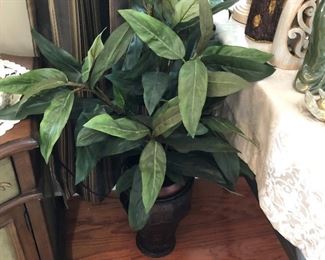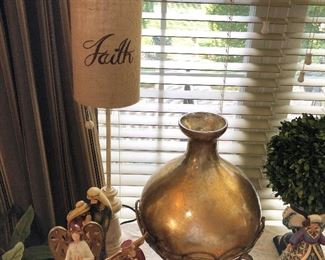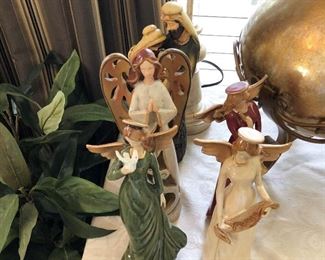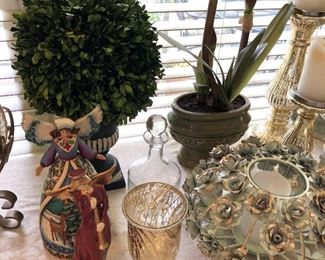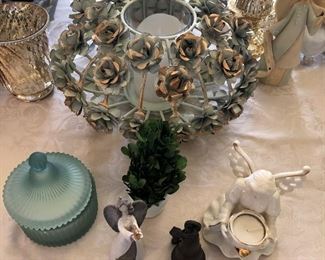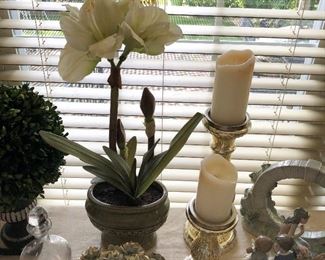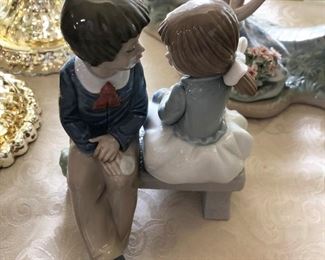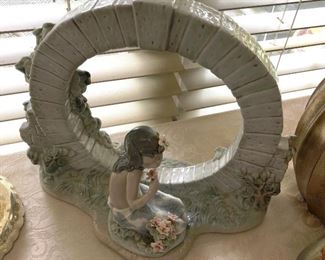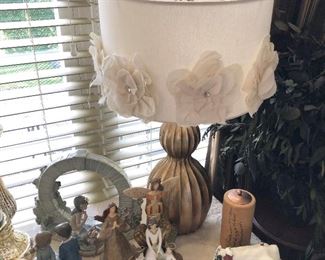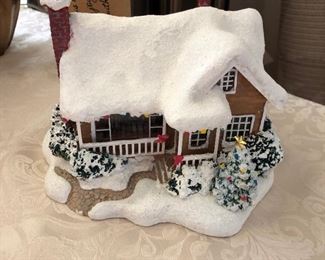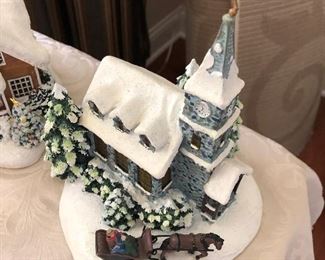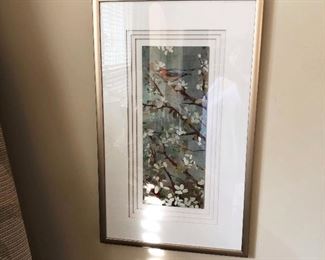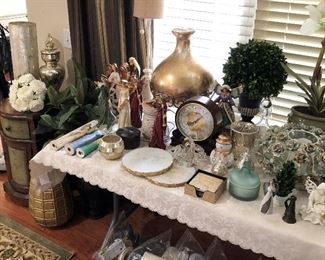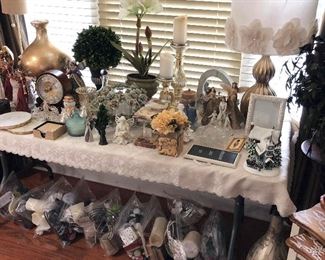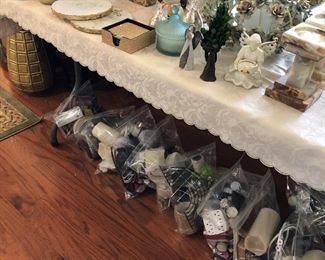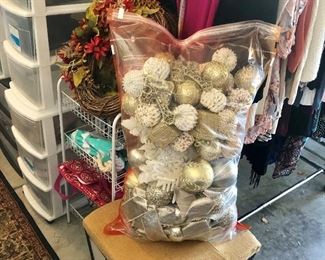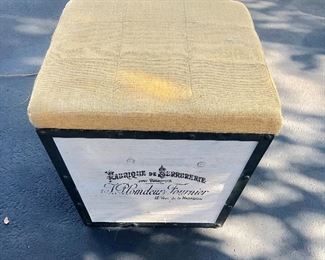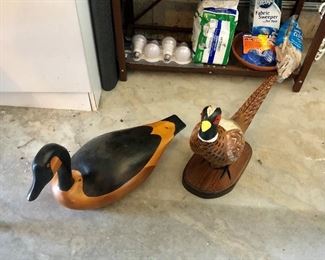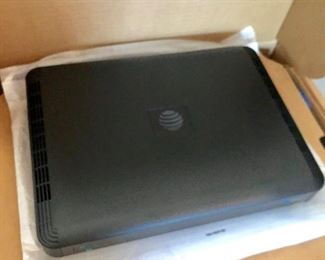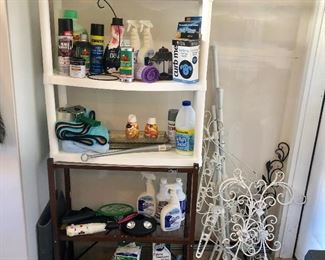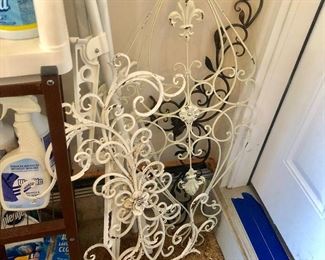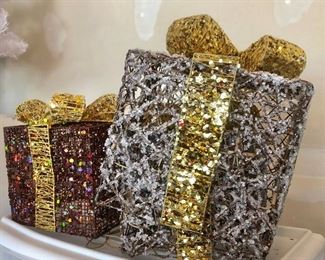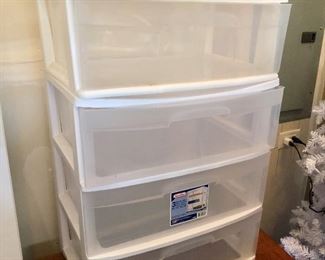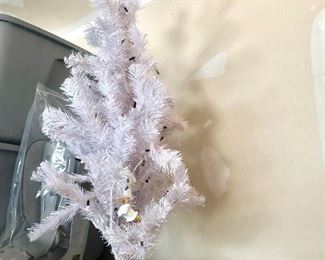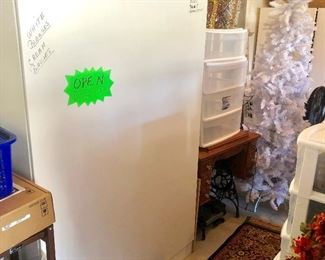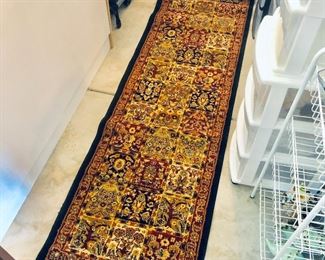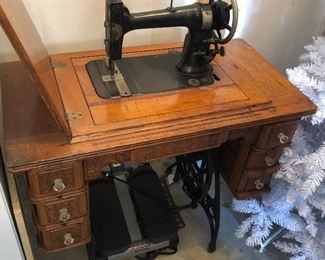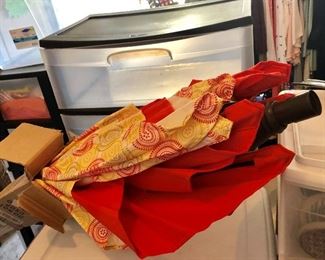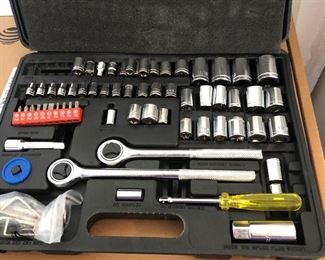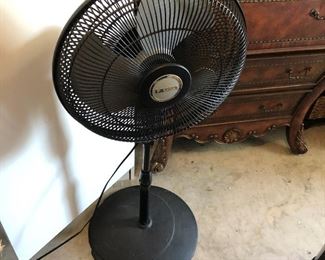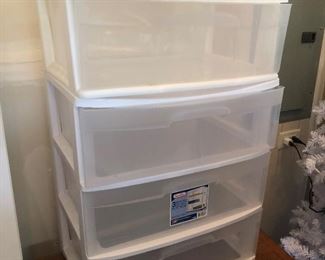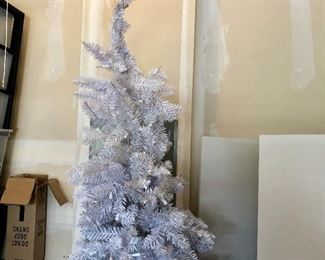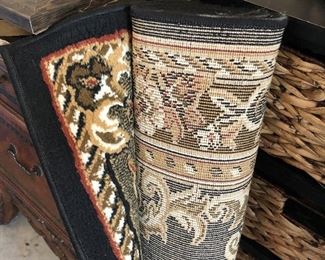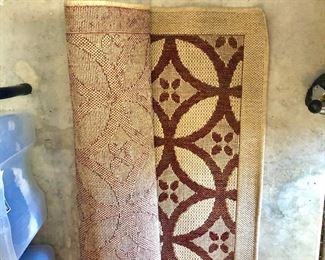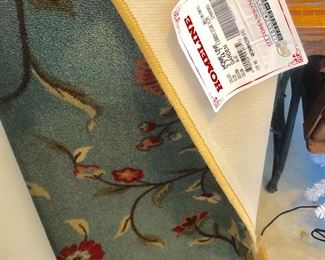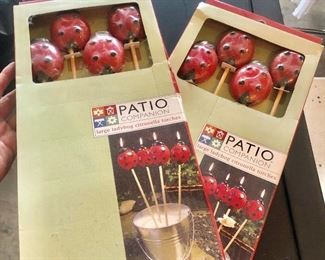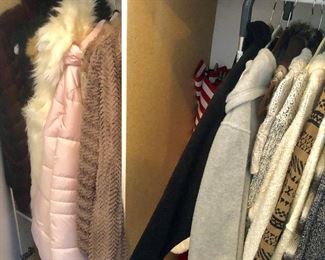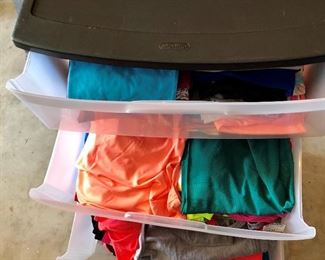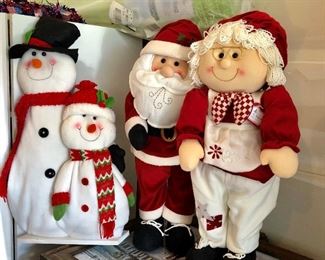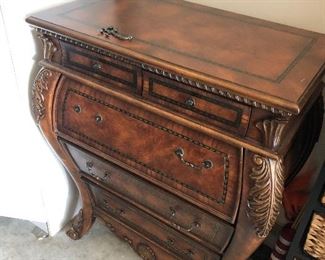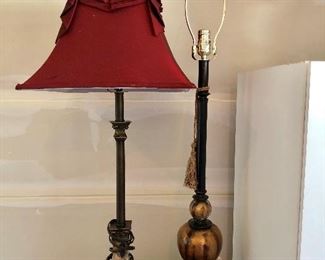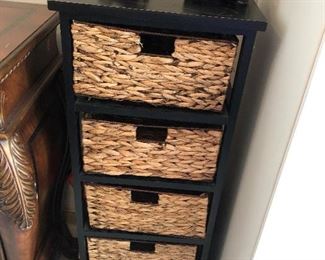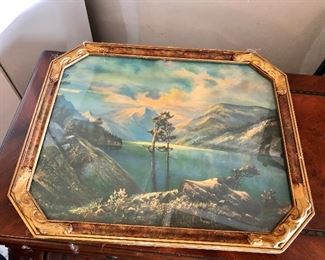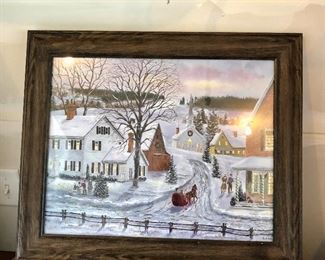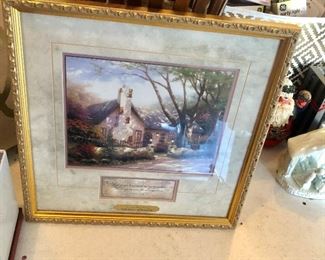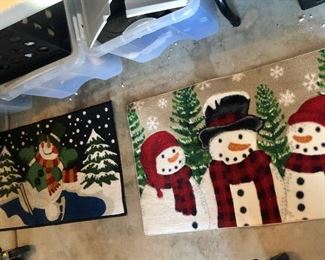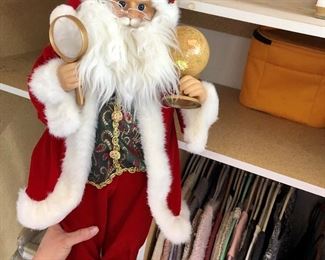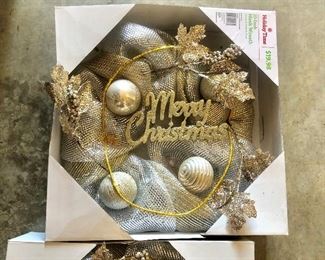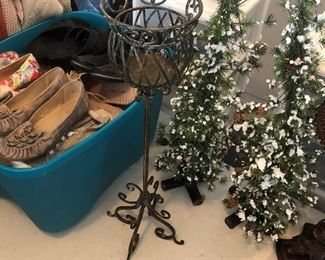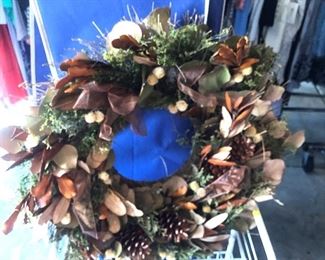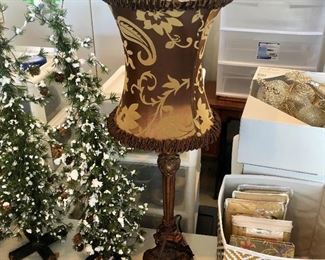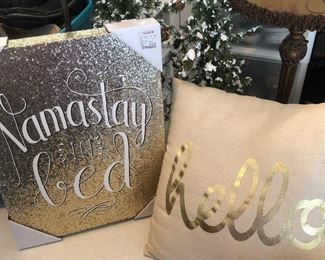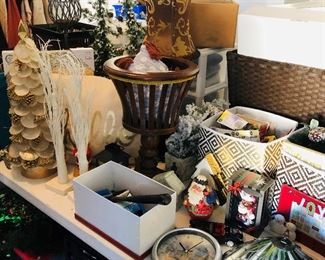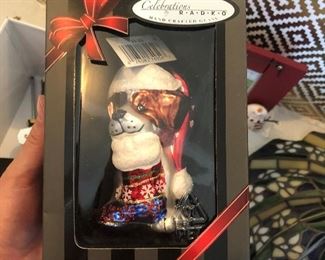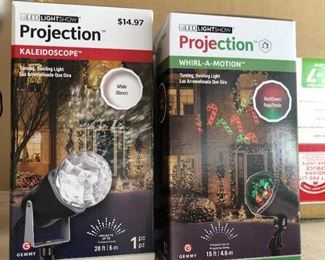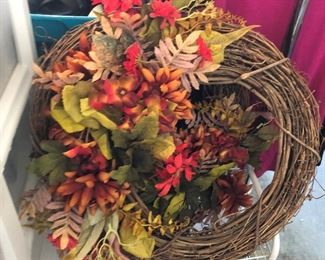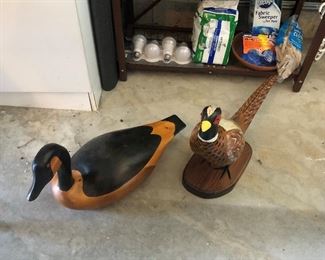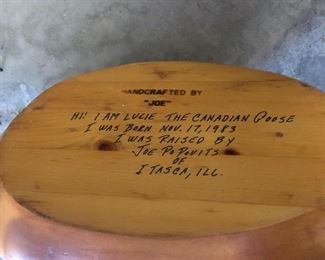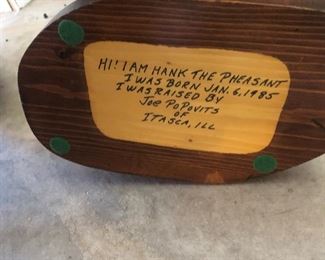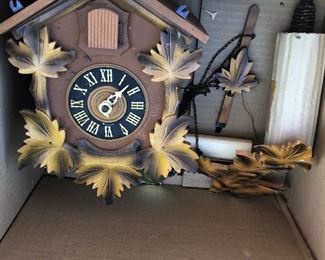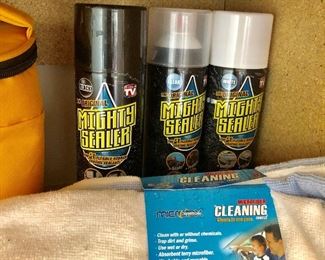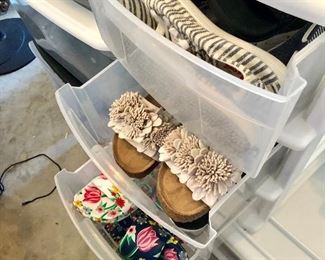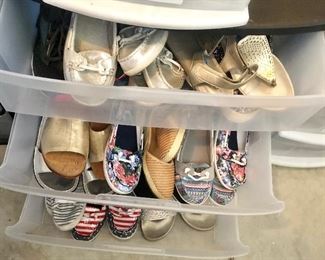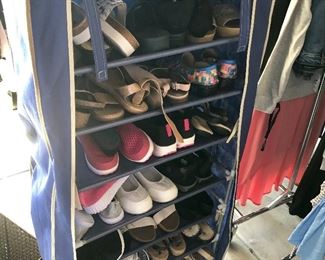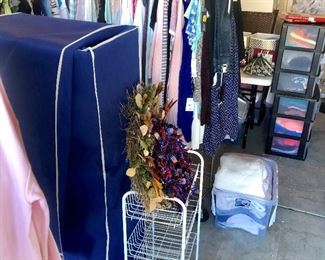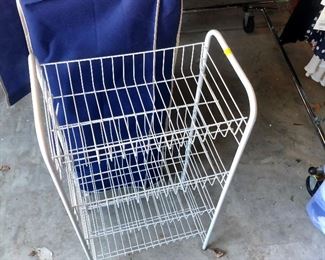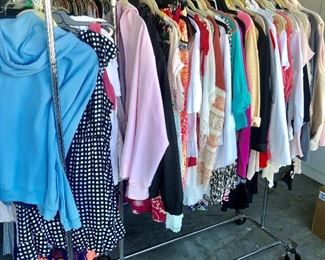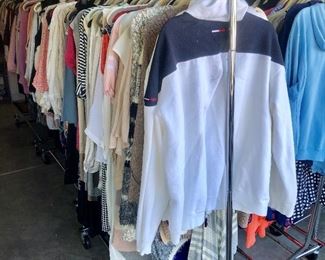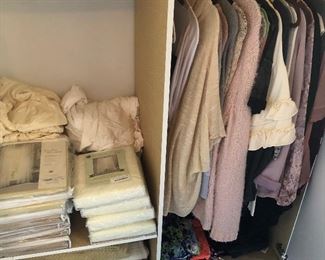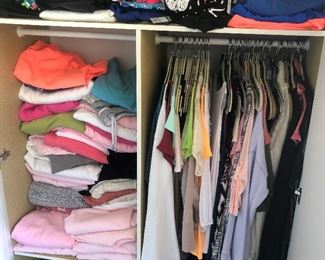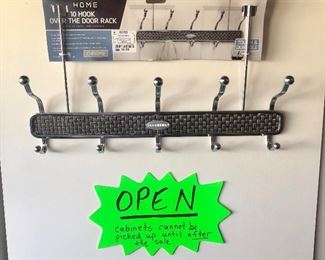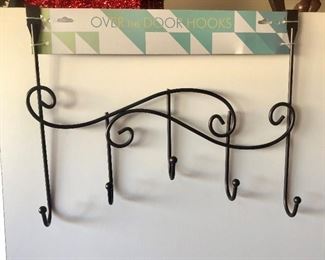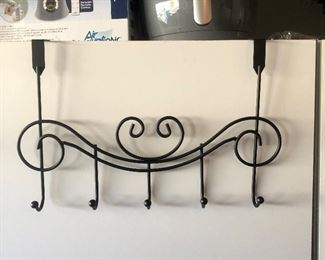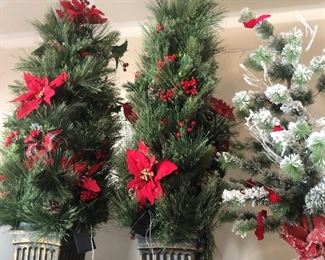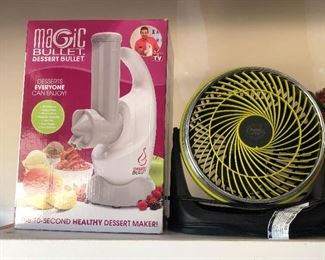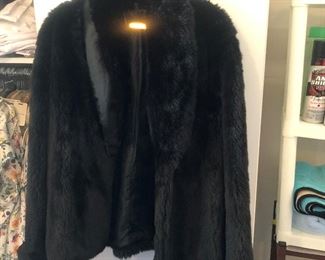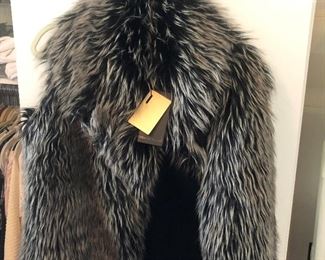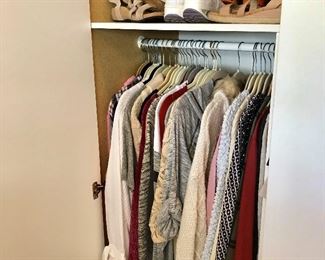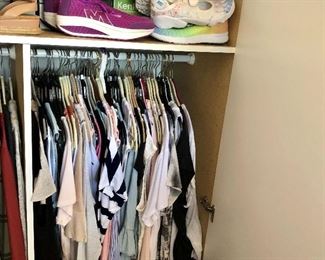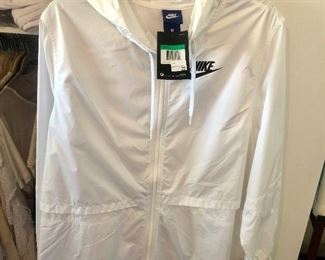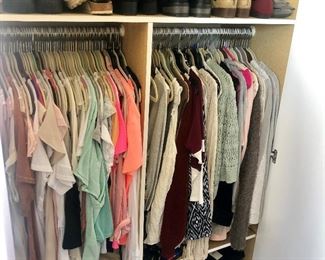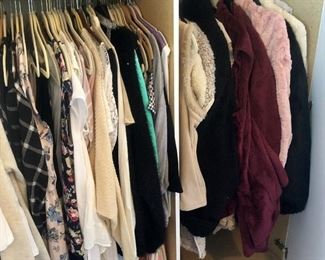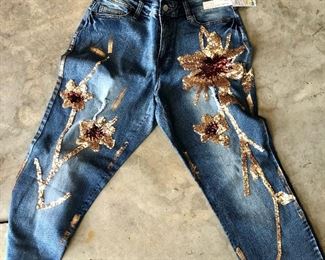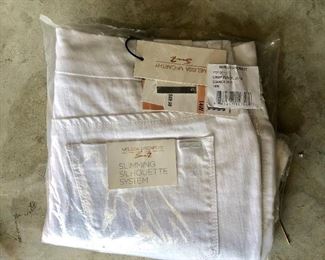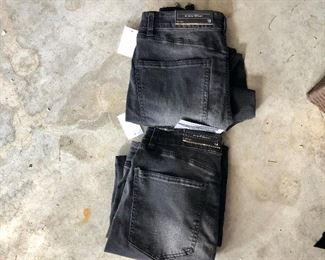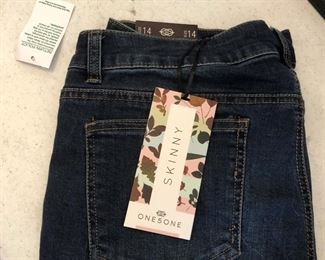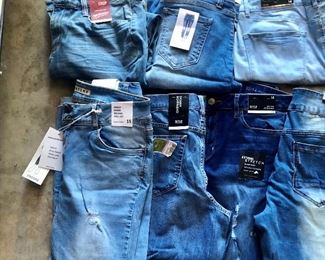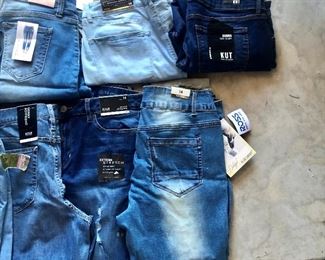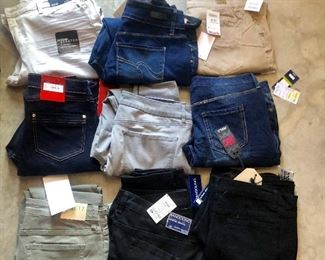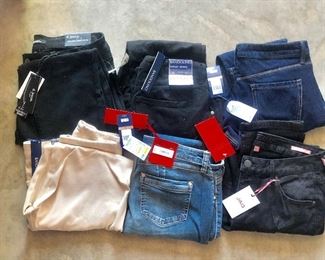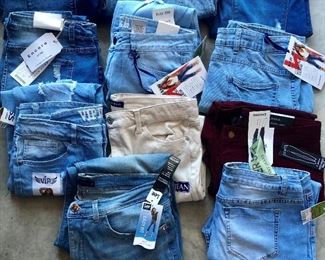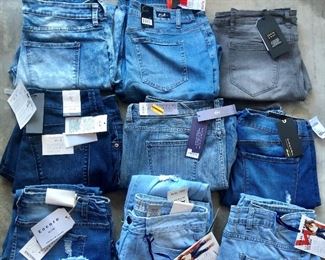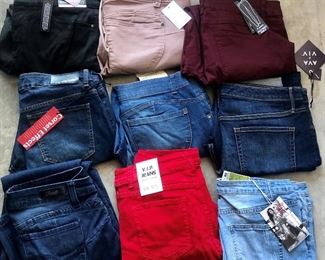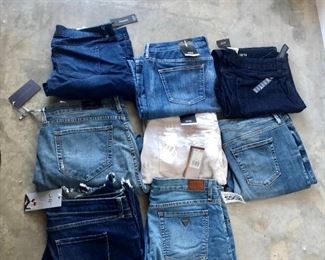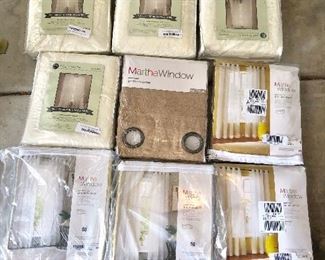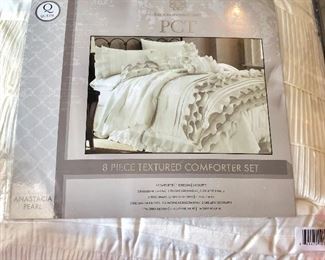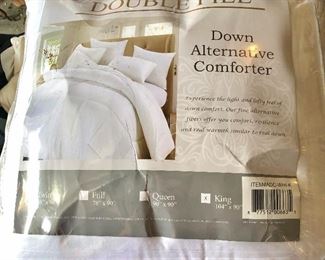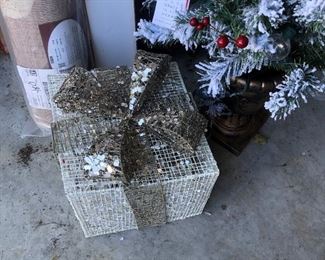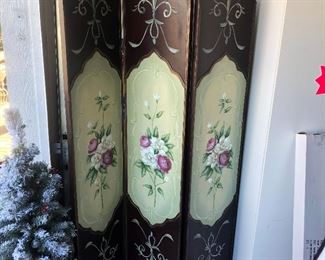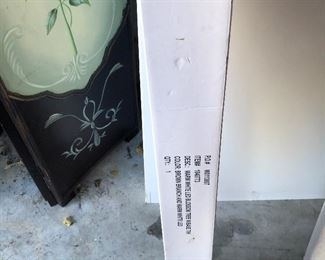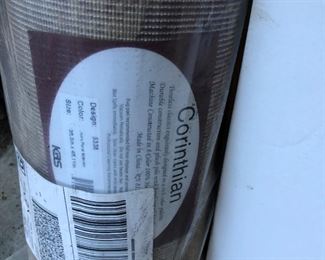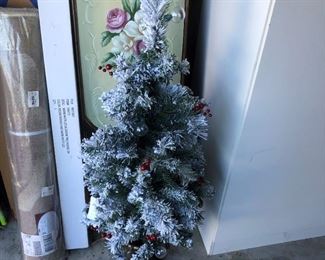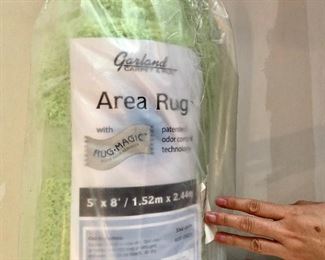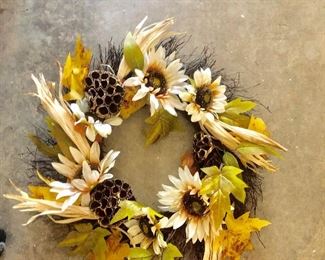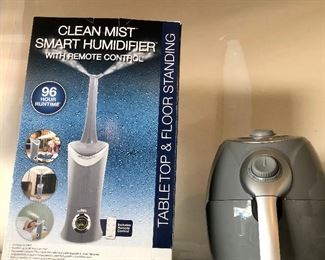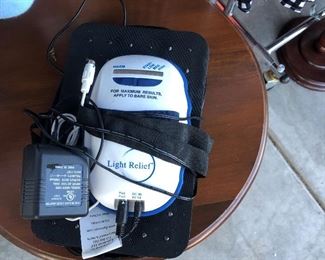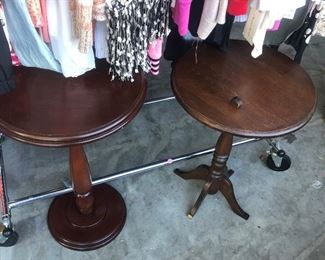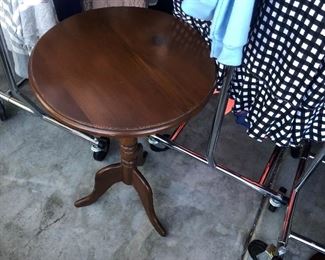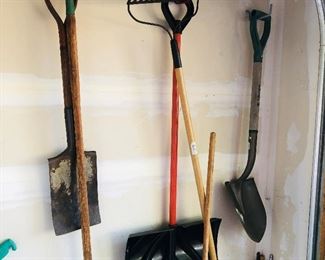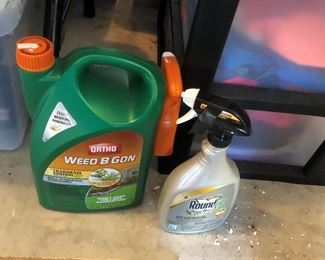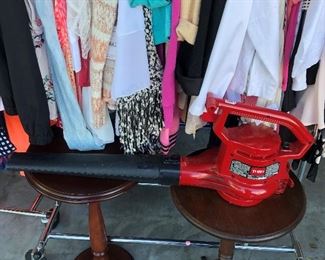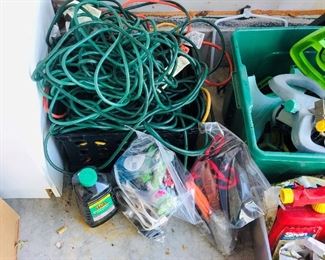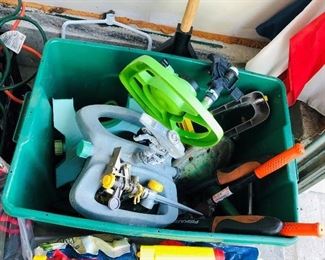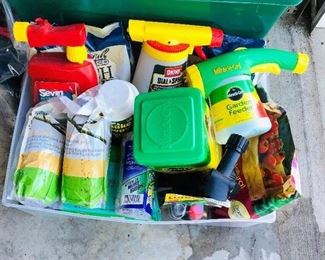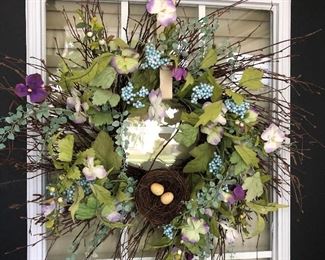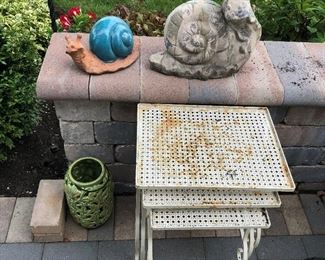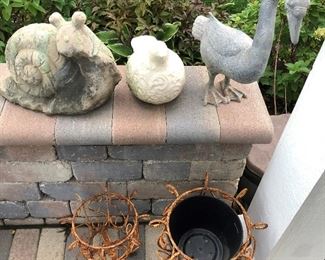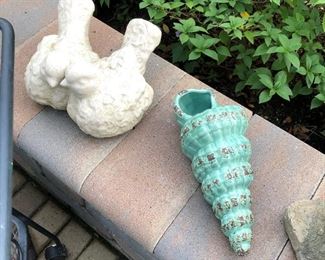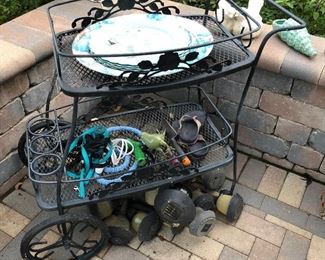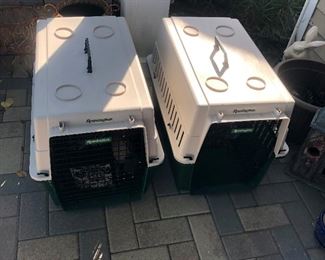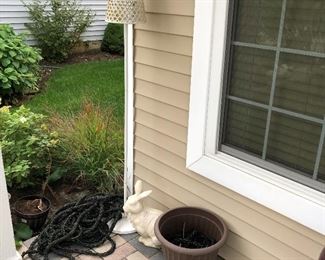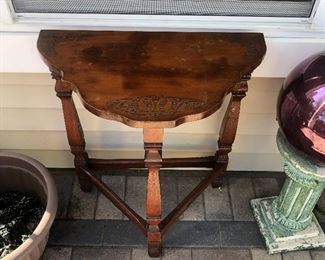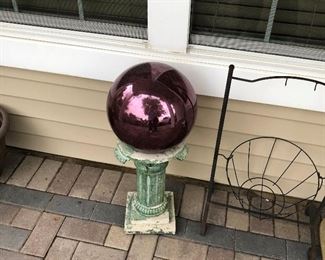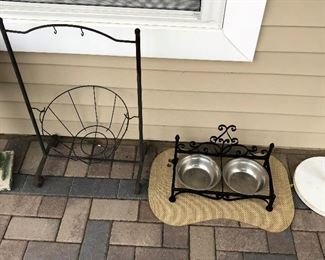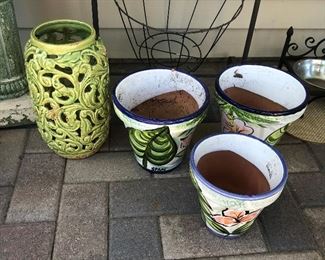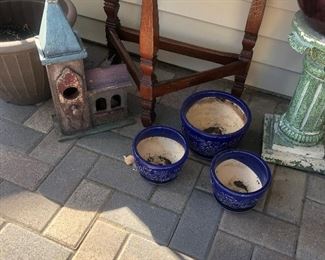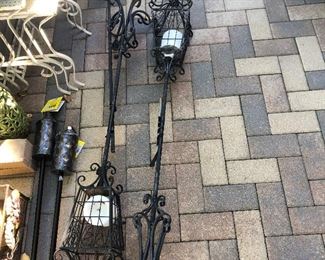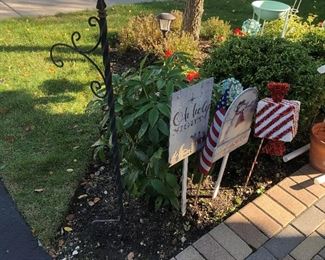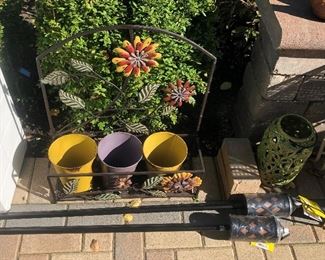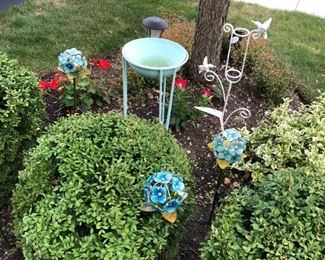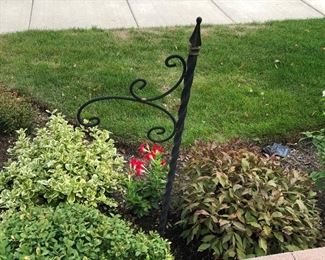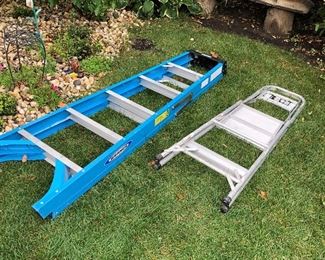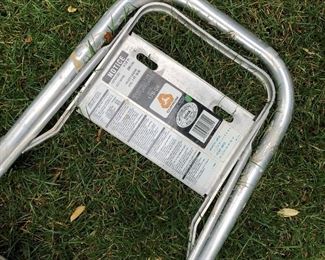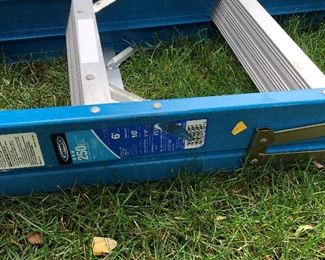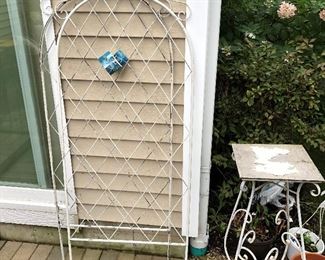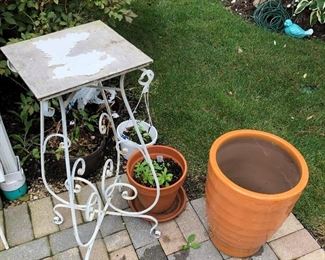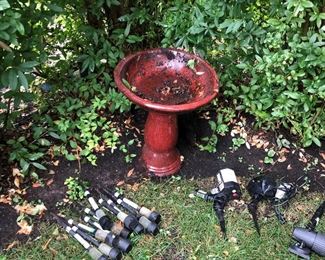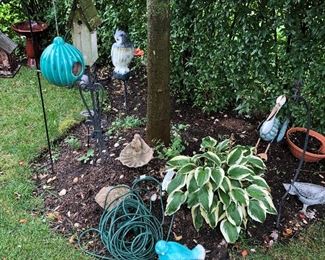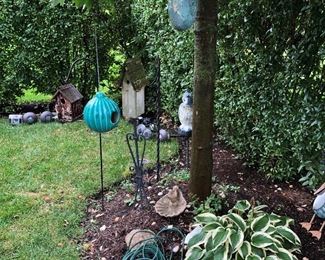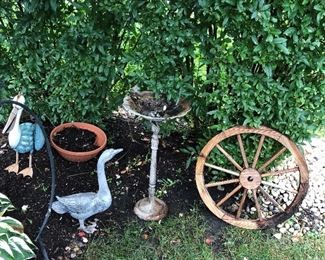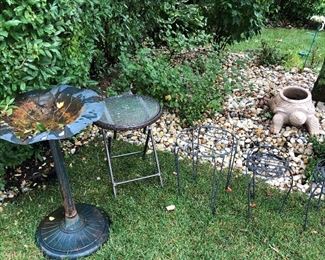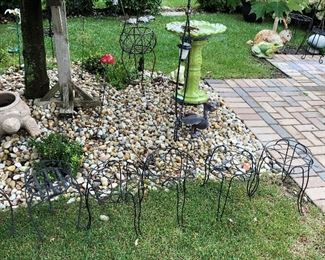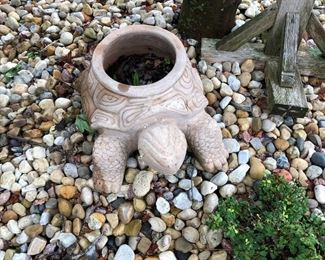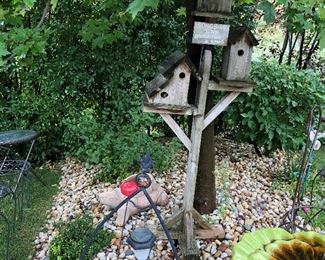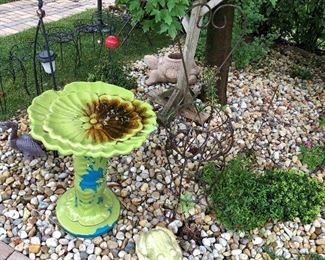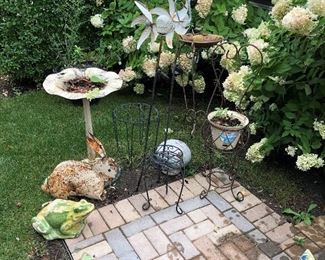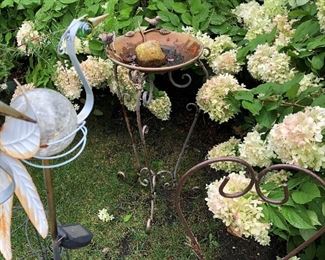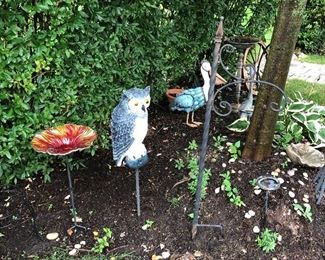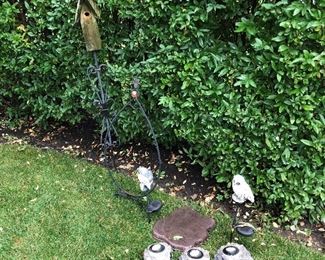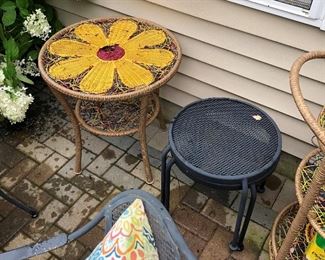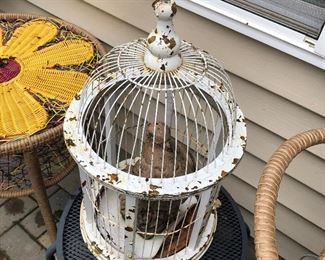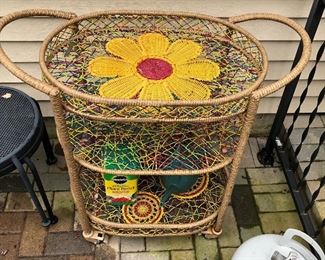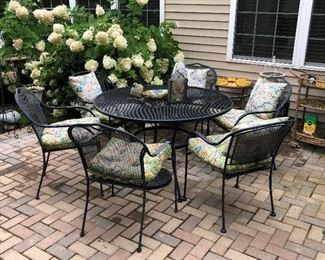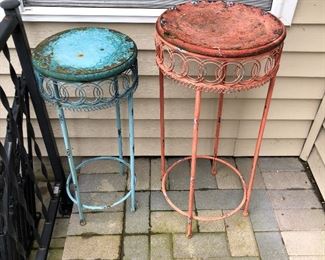 Thank you for using EstateSales.NET. You're the best!