50% Off Sun.! Many Interesting Treasures! Antiques to New.
estate sale
•
2
day sale
•
sale is over
Terms
Bring your GPS as Del Webb does NOT allow directional signage.

Please park in street without blocking mailboxes or driveways.

We accept Cash & Credit Cards only (CC over $50 w/ valid photo ID ).

Bring your own help & tools to move your purchases. There is no one here available to help you with that (my staff needs to do their other jobs and most of us have bad backs).

Numbers are given out at 8am both days of sale. You should take a number for every person with you - this includes children. We take no part in starting or maintaining "outside" list prior to 8 a.m. We accept a "watched" list only.

What is a "watched list?" The first person to the sale location should start a list if they want to be the first on it. Bring a notepad and pen. This list must be maintained (watched) and CANNOT be left at the front door unattended as people have stolen lists and replaced them. It is the list starter's job to make sure all people to the scene before 8am get their names on that list and you must also list how many numbers they need (children also need a number). Make sure you tell people that they MUST be in line by 8am sharp or they could lose their number if late. It is easiest for you if you park right in front of the house, or the closest you can. Wave people down if they are not coming to your car to get on list - you do not want someone to start a 2nd list not knowing you are already there. Many list starters put the list on their car windshield while they sit in their car. At 7:59, turn that list over to our door staff to hand numbers out by.

WE DO NOT RELEASE PRICES BEFORE THE SALE FOR MANY REASONS, NOR DO WE ALLOW PRE-SALES. We guarantee that what we advertise will be in the sale when we open first thing first day. Sorry, we do not ship items. Thank you :)
Sunday Update: 50% Off All Tags
So Many Treasures!
Partial List of Items:
*Utility Cabinets, Shelving Units, Craftsman Workbench, & Curio Cabinet Cannot Be Picked Up Before Sunday the 19th @ noon. We need to use them to display items for sale.
$1 and $2 Uncut U.S. Paper Bills /Notes, US Treasury, 1993 and 1976
100% Cashmere Scarf, Made in Scotland For Hayward Classics
10" Cast Iron Skillet
10KT Gold Ring, Ladies Size 8-1/2, w/ Faux Pearl
10pc All-Purpose Hex Key Wrench Set in Sleeve
'100 Ways To Attract Angels' Book by Samara Anjelae
12" Brad Point Drill Bit, 1/8" - New in Package
12 Gallon Shop Vac w/ Attachments
13 Gallon Kirkland Kitchen Garbage Bags, Big Box
14KT Gold Bracelet: Amethyst & White Stone Bracelet w/ 14KT Gold Fittings, Ladies
14KT Gold w/ Real Pearl Earrings, Screw-on
1900 Sterling Match Holder (Pig Over Trough), with London Hallmark, Silversmith is Ellington
1996 House of Hatten Collectible & Rarer "Carved" Ornament of Santa Riding Pig
1996 Sterling Silver Pig Match Safe with London Hallmark, Silversmith is DAB, David A. Bowles
2-1/4" x 3-1/2" Small Open End Envelopes, Manilla
2' x 3' Scotland Flag - New in Box
3pc Chintz Cream & Sugar w/ Tray: Lord Nelson Royal Brocade
3-tier Side Table, Vintage
4-1/2"Wet / Dry Utility Sharpener, Task Force #229668
4pc Cheese Serving Utensils Set
4pc Hummel Canister Set, Danbury Mint
50-State Greetings First Day Covers Set
5pc Blue Martini Glass Set
6" x 9" Clasp Envelopes, Manilla
6-1/2" x 9-1/2" Clasp Envelopes, Manilla
6pc Laguiole Jean Dubost (France) Steak Knife Set in Wooden Block - Multi Colored, Very Nice!
8pc Corn Picks Set - New in Box, Stainless
8pc Red Bowls Set
8pc Williams-Sonoma Oval Grilling / Dinner Plates: Red Checkered on White w/ Pig Design in Center
Aero Bed, Full Size (Air Mattress), w/ Original Box
Alarm Clock Radio, Acu-rite
America Remembers The a world At War, 1941-1945, Fleetwood
America's Beautiful Stamps & Coins, PCS Stamps & Coins
'America's Railroad - The Official Guidebook' by Robert T. Royem (Durango & Silverton Narrow Gauge Railroad & Museum)
'American Veterinary Review' Hardcover, Leather Bound. 3 Volumes (XV, XVII and XVIII), Prof. A. Liautard, M.D., V.M. - Each Volume Sold Individually
Amtrak Deck of Cards
Angel Figurines
Antique 8 Gallon Crock, w/ Hairline Crack
Antique Black Forest Hand-Carved Boar w/ Tusks Intact
Antique Canco Little Pigs Candy Tin Pail - w/ Lid
Antique Coal Buckets, x2
Antique Hand-Carved Plaques, c1900 (x2 Different)
Antique Hand-Forged Spear
Antique Parquetry Box, 15" x 9-1/2" x 5"
Antique Pig in 'Overalls Clutching Keyring' Creamer
Antique Pig Mini Tape Measure
Antique Pig Weathervane, French. Purchased at the Winnetka Antiques Show About 20 Years Ago. Has Been Remounted in Wooden Block.
Antique Shoe Lasts
Antique Spectacle Case
Antique Sterling Silver Pig Pin Cushions: 1) 1904 Sterling Pig Pin Cushion with Birmingham Hallmark, Silversmith is __ &S and 2) 1905 Sterling Pin Cushion with Birmingham Hallmark, Silversmith is Adie & Lovekin Ltd.
Antique Stick Lamp
Antique Tiles From Michigan Barn: 1 Horse Design, 1 Pigs Design
Arbor w/ Solar Lights (White, New Battery Needed For Lights) - Arched, White
Armchair w/ Matching Ottoman - Pleasant Plaid
Aromatherapy Oil Set, 3pc "Relax & Unwind" 3pc Set in Original Box
'Ars Veterinaria: The Veterinary Art From Antiquity to the End of the XIXth Century, Historical Essay' Book
Art
'Aurora Borealis: Alaska's Northern Lights' Book
Automotive Cleaners
Automotive Polisher: AutoRight 10" Buffer, #MS-355H - Like New
Aztec Figures (Not Antique)
Baccarat Crystal Origami Pig
Baccarat Crystal Pigs
Bachmann #51151 'N' Scale American 4-4-0 Steam Locomotive w/ Tender, in Original Box
Baker's Rack, Black - Tall & Thin
Bakeware
Bamboo Stakes
Bar Clamps, Wolfcraft
Barrington ILL. 1863 Tall Pottery Mug, Vintage
Baskets
Batteries, New: Duracel 9Volt 4 Pack, Duracel 'C' 14 Pack, Duracel 'D' 12 (of 14) Pack, & Hearing Aid Batteries 1.45V Mercury-Free Size 13 (x7 Packages).
BBQ Tools - Located in Kitchen and in Patio Storage Bin on Back Patio
Bedside Table / Table on Wheels
Belleek Bowl, 1980-1993 Mark
Belleek Pig Figurine
Belt Buckles: Anson Mills 1881 Indian Wars Belt Buckle, Knights of Pythias Belt Buckle, Levi Strauss 1976 Belt Buckle, & Many Others
Beverage Dispenser, 3 Gallon Acrylic - in Original Box
Bibles: Including Large Antique One w / Latch
Bill O'Reilly Hardcover Books: Killing Patton, Killing the Rising Sun, Killing Kennedy, Killing Lincoln, Killing Jesus, Killing Reagan, & Killing England
Bird Bath (Decorative Glass w/ Black Iron Base), x2 Different
Bird Bath Spray
Bird Cage (White) on Cast Iron Holder (Lime Green)
Bird Feeders
Bird Houses and Bird Feeders
'Birds of Chicago' Book
Bird Suet - New Packages of
Black & Decker 6" Sander Polisher w/ Pads
Black & Decker Finishing Sander, #7448 (Electric, Type 6, 120V)
Black & Decker 4.8V Cordless Garden Shear w/ Battery & Charger, #GS700 (Type 1)
Blown Glass Grapes w/ Wooden Stem, Larger
Bob Gray, (20th Century, American) Framed Painting of Farm Landscape
Bodum Tea Kettle Designed by Jorgensen. Artsy, Pretty!
Bokara Persian / Oriental Rugs, 2 x 3, Two
Bookcase / Cabinet Wall Unit: 5pc Pine, Very Nice!
Bookend Sets / Bookends, Variety
Books
Booster Cables in Bag
Boris O'Klein (1887-1983, France) "Meprise!" Humorous Hunting Print and "Ah La Vache!" Humorous Hunting Original Watercolor
Bottles - Decorative Colored Bottles
Bowl Sets, Variety
Brass Bird Bottle Opener
Brass Eagle Bookends w/ Red Accents - Beautiful
Brass Table Lamp, x2 (Matching, Sold Separately)
Brass Wall Lamps w/ White Shades - Plug In, x 2 Matching - Sold Individually
Bricks
Brighton Key Fobs, x2
Brooms and Mops
Bucket / Utility / Bird Bath De-Icer (250 Watts), New in Box
Buffet Server / Bar Cabinet, x2 Matching (Sold Separately)
Bushel / Apple Baskets
Butterfly, Large Clip-On
Cabinet Shelves - For Spices, For Example. White w/ Grey x 2 - Very Nice Condition
Cable Ties, 4" Pack
Cake Pans
Cake Stand
Candles
Candlesticks, Pairs
Candlewick Compote / Pedestal Bowl
Captain Jack's Dead Bug Concentrate
Casey Pottery (Marshall Texas) Crock w/ Lid - Pigs Design
Cassette Tapes (Recording Artists, Not Blank): Big Baggy of
Cast Iron Multi Plant Holder (Hooks on Stand), White - Vintage
Cast Iron Scotsman Highlander Doorstops, 2nd Half 19th Century - Oversized to Accommodate Ancient Heavy Doors. x2 Different.
Chess Set - Pieces Are Celtic / Catholic - See Images
Chest Freezer: Frigidaire #31-51657/1657S, White
'Chicago and Cook County: A Guide To Research' Book by Loretto Dennis Szucs
Chicago Bulls Nesting Doll Set, Michael Jordan #23 Outer Doll
Chicago Cubs Bottle Sleeve
China
Christian Dior 'Dune' Eau de Toilette 1.7 fl oz, Almost New - w/ Original Box
Christmas Décor, Ornaments, Santa Items, & Gardland
Christmas Linens
Christmas Train / Union Pacific N Scale Set w/ Town Platform. Includes Athearn Model Train Trottle Control Transformer. - See Pictures. Sold As Set.
Christmas Tree Skirt, Blue w/ Snowmen
Christopher Radko Celebrations 2010 Christmas Tree Cream & Sugar Set
Christopher Stuart 'Gracious' Fine China Dinnerware & Serving Pieces Set (Dishwasher, Oven & Microwave Safe) - Very Pretty!
Circular Beveled Wall Mirror
Civil War Commemorative Medallion Set, by History (Contemporary)
Civil War, Framed Stamps, Coins, Medal
'Civil War in America (The History of)' 2 Volume Hardcover Book Set by John S.C. Abbott, Published by Henry Bill 1863/1866 - Spines in Rough Condition
'Civil War To The Present: A Documentary History of Illinois - The Prairie State' Book by Robert P. Sutton
Clay Miniatures
Clay Pots and Under-Plates
Cleaning Products
Clive Cussler Books
Clothing Rack on Wheels, Folding
Cloth Napkin Sets
CLR
Coffee Table: Stack of Books, w/ 2 Drawers
Coins & Medallions: 1988 Hong Kong Uncirculated Coin Collection, 2002 Heritage of Hawaii Cloisonné Medallion, 2003 Mint Proof Sets, 2007 24K Gold Layered Washington State Quarters Set, & Other Coin Sets (World War I and II, Lincoln Pennies, 2007 24K Gold Layered State Quarters, History of US Nickels, & Others).
Coleman Lantern
Commemorative Proof, 150th Anniversary, Civil War
Commemorative Proof, Titanic, White Star Line
Complete Insect Killer, Bayer Advanced
'Complete Serger Handbook' by Chris James
Cookbooks
Cookie Jar: Pig in Overalls
Coolers
Concrete Bench w/ Lions Base
Concrete Fleur de Lis Bench
Concrete Gargoyle Outdoor Fountain - Small
Concrete-like Mushroom, Yard Décor. Large.
Cookie Cutters: Antique to Contemporary
Copper Hog Head Décor (in Garage by Stairs)
Copper Pig Mold
Corningware / Corning Ware Cornflower Casserole Dish, No Top
Costume Jewelry: Money, Napier, Swarovski, Dress Barn (New on Card x3 Pairs), Richard Kerr, & Other Brands.
Couches, Sofas: Fabric Reclining, Faux Leather Reclining by Ashley Furn., and Leather-like
Crème Brulee Set w/ Culinary Torch, in Box
Curio Cabinet / Display Cabinet: Tall & Thin w/ Mirrored Back, Glass Shelves, Glass Front & Sides, & Interior Light - Cannot Be Picked Up Before Sunday the 19th @ noon. We need to use them to display items for sale.
Crabgrass & Broadleaf Weed Killer
Craftsman #315.27970 Sabre Saw w/ Speed Torque Control, Electric - Vintage
Craftsman Workbench, Black w/ Wooden Top, 2 Drawers, & Bottom Deep Shelf - Cannot Be Picked Up Before Sunday the 19th @ noon. We need to use them to display items for sale.
Craft Supplies: Ribbon, Scrapbooking Stickers & Borders, Designer Paper Pack, Yarn, Sewing Supplies, Knitting & Quilting Magazines & Books, Wall/Floor Stencil, Construction Paper Pad, Art Bin Storage Box, & More
Cream & Sugar / C&S Sets
Crock Pot, Stainless - Digital
Crutches, Pair
Cuisinart Coffee Brewer, Stainless, Digital - w/ New Water Filters & Manual
Cuisinart Electric Can Opener, Stainless
Decorative Pillows
"Delft"-like Fabric Cow
Diana Gabaldon Books
DieHard / Die Hard Car Battery Charger: "750 Portable Power"
Dining Room Table With Marquetry & Butterfly / Bow Tie Joints and Double Pedestal Base, 2 Leaves, Table Pads, & 6 Chairs With Applied Diamond Designs - Set
Disney China Cup / Saucer
Display Cases - Small, For Wall or Tabletop
Dog (a Jack Russell Terrier) Bookends w/ Original Painted Finish - Cast Iron, Vintage
Dog Bed - Brushed Gold Metal Bed w/ Cushion. For Small to Medium Dog.
'Dog Breeds of the World (Atlas of)' #H-1091, 2-Volume Hardcover Book Set
Dog Dishes (For Small Dog), Stainless
Dolls: 1 Sonia Arrott Doll (1983), 1 Wang's International Doll, 1 Unmarked Baby Doll w/ Blanket, & 1 Hand Made Raggedy Ann Doll Signed 'Donna'
Dolly, Cart x 2 Different
Door Stops: Antique, Vintage & Newer. Scotty Dog, Pink Pig, Cat w/ Tail Up, Chicken w/ Eggs & Chick, White w/ Black Spots Piglet on Grass x2 Different, Dog Resting on Pillow by Upper Deck, and Striped Cat Sitting on Rug
Dremel Tool Attachments, Case of
Dremel Variable Speed Moto-Tool Rotary Tool, #380-6 (in Case)
Drinking Glasses
Dryell Kit, Near New
Duct Tape, White - Scotch, New Roll
Duffel (aka Duffle) Bags / Gym Bag / Soft Luggage
Dulcimer Music Books
Dundee ILL. 1867 Tall Pottery Mug, Vintage
DVDs, Some
Earrings: Pierced, Screw-on and Clip-on.
eBosser Automatic Embosser & Die Cutter, New in Box
Electrical Fans: Floor, Window and Table
Enamel Sprays and Protective Gloss
Enzo Angiolini Ladies Size 9.5 "Y-Lotus" Shoes w/ Original Box, Very Nice
Eureka Stick Vacuum, The Boss - Bagless (Medium Blue)
Eveready Enameled Sign, 22" X 17-1/4"
Extension Cords & Cables
Extension Ladder
Fabric - Bins and Large Baggies of
Fairy Garden Decor
Fairy Planter
Farm Plat Book - Ford County Illinois (Has 3 Cent Stamp on Cover), Vintage
Faux Book - Key hooks interior, New
Fighting Illini Music Box
Fighting Illini T-Shirt, Size XL - Very Nice Condition
File Boxes, Steel - x 2 Different
'Finding Your Chicago Ancestor's' Book by Grace DuMelle
Fish Bookends, x2 Different Pairs
Fishing Lures - Collection of Vintage Lures in Shadow Box Display
Fiskars Branch Cutters
Fiskars Fabric Strip Cutter (in Master Bedroom's Men's Closet)
Flashlights
Flatware & Napkin Caddy, Black Metal
Flickering Flame Battery-operated Candles - Off-white, x2
Floodlights, New
Floor Lamps
Folding Chairs, Indoor (Metal w/ Fabric Seats), x7 Matching. Sold As Set.
Folding Chairs, Portable (Fabric)
Folding Table, Small
Food Dehydrator & Jerky Maker, Open Country. Clean & Nice.
Food, in Date
Foo Dog Outdoor Bench, Faux Concrete
Food Processor, Waring
FoodSaver Vacuum Saver w/ Plastic Storage Containers and Bags - Sold As Set: Model #V4880
Food Storage Containers
Fox Hunt Bookends: Man on Horse & 2 Dogs
Galileo Thermometer (Water in Sealed Glass Cylinder)
Games: Puzzles, Up Words, Reminiscing, Huggermugger, Sequence Dice, Scrabble Word Rummy, Pub Quiz, Sorry! Retro Edition, & Yahtzee
Gang Plugs / Surge Protectors
Garden Brooms
Garage Brushes, Wooden w/ Horse Hair (x3 Nice)
Garage Hooks, Variety
Garbage Cans, Indoor & Garage
Garden & Insect Sprays
Garden Hose Reel Station
Garden Hoses
Garden Hose Sprayers
Gardening Bench - For Use While Garden, Dark Green
Gardening Books
Garden Sprayers
Garden Stakes
Garden Tools: Large and Small Handled
Gazing Ball (Blue) on Stand
"Genuine Georgia Marble" Pigs Figurine (Rome, GA)
Giga Hoop D by Sewing Concepts, in Original Box
Glad Wrap
Glass Bowl Full of Sea Shells
Glass Fruit: 2 Strawberries and Grapes Bunch
Glassware: Vintage and Newer
Glue Gun, Very Nice Condition
Golf Balls Display Case, Empty
Gone Fishing Wooden Wall Decor
Graphic Illustrations of Animals, "The Pig," Published by Thomas Varty, 31, Strand, London. Mid 1800s. Professionally Framed.
'Great Smoky Mountains - Simply Beautiful' Hardcover Book by Adam Jones
Hagen Renaker Elephant Figurine, Porcelain
Hall Or Kitchen Cabinet w/ Countertop - Long
Hall Table w/ Inlay Design, 1 Drawer & Bottom Shelf - Butler Furniture
Hamilton Beach Electric Knife, Black
Hammers
Hand-carved Wooden African Animal Figures
Hand Saw
Handy-Ties For Gardeners or Campers, New
Harbster Bros (Reading, PA) Antique Beetle Boot Jack, NOT a Reproduction
Headphones, Leather and Leather-like
'Healing Power of Pets' Hardcover Book by Dr. Marty Becker
Heating Pad, Sunbeam - w/ Original Box
Hen & Chick Porcelain Figurine, Marked S&R
Hinged Display Case With Handle (Overall 36" Long x 18" Wide x 4" Deep)
Historic Stamps of America, Postal Commemorative Society
'History of Ford County, Illinois: From Its Earliest Settlement To 1908' 2 Volume Hardcover Book Set by Ernest Arthur Gardner
Hobbico Custom Sealing Iron - Excellent Condition
"Hogs Are Beautiful" Framed Poster, Vintage
Holiday Misc.
Holly-Tone For Acid Loving Plants
Hoover Power Path Pro XL Carpet Washer
Hopi Native America Postcards, Circa 1940 of Dancers / Kachinas by "Kiluvahoema, Hopi" - Plus Santo Domingo Indian Trading Post and "Indian Life in the Southwest" Postcard Accordion-Food Packet.
H. M. Cassidy Painting - Waves
HP Desktop Computer Keyboard, New
Ice Bucket w/ Tongs, Stainless
'Illustrated Atlas of the Human Body' Hardcover Book by Beverly McMillan
Infuse Systemic Disease Control Absorbs Into Plants
Inkjet White Shipping Labels, Office Max, x2 Packages
Iron Yard Fence Piece & 1 Gate, Black - Sold Separately
Isotoner Women's SmartTouch Black Gloves, Size Large/XL - New in Packaging
James Herriot's Cat Stories, Hardcover Book
J. Bodine 2006 Hand Made Frame w/ Warren Kimble Pig Print Inside
Jean M. Auel Paperbacks
Jeffrey Archer Books
Jesse James 'American Outlaw' Hardcover Book
Jewelry: Fine and Costume. Sterling Silver, Some Gold & Fashion Jewelry.
Jim Shore Angel Ornament
'Joy' Cutting Board
Jumbo Freezer Bags, Ziploc
'Just Hats' Yarn Book
Kamik Boots, Men's Size 10 - Very Nice Condition
King Size Blankets
Kishwaukee Valley & Eakin Creek Model Railroad Club DVD
Kitchen Step-Tap Garbage Can, Stainless - Simple Human
Kitchen Table w/ Pop-Up Hidden Leaf, Glass Top, & 4 Bench Stools (There are drawers in the table base) - Very Nice!
Kitchen Towels
Kitchen Utensils
Knife Sharpener: Diamond Hone Chef's Choice 300 Sharpener
Knitting Supplies: Yarn and Pattern Booklets
Knives, Kitchen
Krups Fold Up Electric Food Slicer, w/ Original Box
Ladders: Extension Ladder and Werner 7' Stepladder #FS107 (250 lbs capacity)
Ladies Bras, Size 38B - Very Nice Condition.
Ladies Chico's Size 2 Shirts
Ladies Clothing: Sized Medium, Large & XL. Regular & Petite. Pants 12, 12 Petite, & 14. Chico's Size 2.
Ladies Coats & Jackets: Large & XL
Ladies Jeweled Dress Shoes, Size 9.5 (Annie Brand, Lola 66735 Style) - w/ Original Box. Very Pretty & Nice Condition!
Ladies Shoes: Sizes 9.5 & 10. Including a couple nice vintage pairs.
Lamp Shades, x3
Large Faux Concrete Planter
Lawn & Garden Dispenser: Milky Grub Spore Control / Fertilizer / Insect Dust - Large Tube
Lawn Edging by Suncast, Eco Edge
Lawson Rudge (L.E. Rudge) Raku Pottery (England) Pigs / Hogs, x3
Lazy Susans, White w/ Grey Center - Contemporary, Like New x 2
Leather-like Couch (Dark Brown)
Leather-like Couch by Ashley Furniture - Reclining, Dark Brown
Lenox Chickadee
Lexus RX Black Floor Mats Set
Light Bulbs, Variety
Lincoln Coins & Stamps, 1909-1958, Postal Commemorative Society
Live Plants
L.L. Bean Travel Backpack Purse - Like New
London Bridge Station Platform Wall Clock
Longaberger Baskets, x2
Lowrey Magic Organ Course Books
Lufkin Vintage Wooden w/ Brass Folding Ruler, #372 - Excellent Condition
Luggage
Magnet Tape - New Packages
Malik Bowling Game With Bags
Marble Cheese Slicing Board
Marble Slab / Table Top, White - 36" x 36"
Marine Corps Brass Door Knockers, X 2
Masquerade Mask, Feathers and Sequins
'Mayo Clinic Family Health' Large Hardcover Book
Men's Coats & Jackets: Size Large & XL
Men's Cowboy Boots: Rocky Size 10M
Men's Hats, Variety
Men's Shirts: Sizes Medium, Large & XL
Men's Shoes: New in Box Size 10.5 Anodyne Black Shoes, Rockport Size 10, & Rockport Size 9.5
Metal Yard Cranes, x2 Different
Midland Portable Weather Alert Radio, #HH54
Milk Crates, x2 Metal
Mini Shop Vac
Mint Sheet File, Unused and Empty
Miracle Gro All Purpose Plant Food
Miracle-Gro Bone Meal
Miracle-Gro LiquaFeed, 2 New Packages of 4 Bottles
Miracle-Gro Plant Food
Mirrors
Mirrored Dresser Tray, Oval: Vintage
Model Cars: 1930 Packard LeBaron and 1930 734 Speedster
Mrs. Claus w/ Presents Doll, Stands on Wooden Base
Muffin Pans
Murano Art Glass Horse
Mushroom Compost - Big Bag
Napkin Rings: 4pc Set of Fork/Knife/Spoon Design
Native American Beaded Items
Naturalizer Ladies Size 9.5 Shoes
Nautilus Corkscrew by True, w/ Original Box
Night Stand / Nightstand: Black w/ Drawer & Bottom Shelf, x2 (Matching, Sold Separately)
No Dog Pooping Metal Stakes For Yard
Northlandz World's Largest Model Railroad DVD
Off! Clip-on Refills - New
Office Chair, Black w/ Silver
Office Supplies: Desktop File, Business Card, & Pen Holders, Sheet Protectors, Tape Dispenser, Scissors, Big Baggy of Pens, Envelopes, Copier / Printer Paper, Magnifying Glass, Letter Size Hanging File Folders, & More
Old Fisherman Never Die Outhouse Figurine
Onyx Elephant (Larger) w/ 1 Repaired Tusk
'Opiniated Knitter: Elizabeth Zimmerman Newsletters 1958-1968' Hardcover Book
Orchid Better Bloom
Original Paintings
Ortho 'Bug B Gon Max' Spray
Ortho 'Grass B Gon' Spray
Ortho 'Home Defense' Insect Killer, 1 Gallon
Ortho 'Weed B Gon', 1 Gallon
OttLite Floor Lamp w/ Magnifier
Packard Cormorant Magazines - Big Baggy of
Packard National Museum (Warren, Ohio) Handled Glass w/ Metal Medallion
Packard National Museum (Warren, Ohio) T-Shirts, 1 Large and 1 XL
'Packards At Speed' Hardcover Book by Robert J. Neal
'Packards International Magazine' - Big Baggy of Them
Palatine High School Millennium Reunion October 7, 2000
Panasonic CD Stereo System w/ Speakers, #SC-AK22 - Very Nice!
Panasonic CD Stereo System w/ Speakers, #SC-AK450 - Different Than Above Listed. Also Very Nice!
Pantyhose: Queen Size Slenderalls - New in Package, x2
Paper Plates & Napkins - Many New
Paperweights: Crosslake MN Indian - Vintage, Small Murano - Vintage, & MMA (Metropolitan Museum of Art) Red / White / Blue Blown Glass
Parrot / Large Bird Cage w/ Accessories, White Metal - Very Nice
Patio Chairs - Black, x3 Matching (Sold Individually)
Patio Cushions Variety
Patio Storage Box
Patio Umbrella (Dark Brown), w/ Stand
Pearl Jewelry: Faux & Real
Peg Hooks, New
Pellon #806 Stitch-N-Tear, New
Perm Supplies: Big Baggies of Curlers & Tissue Paper Squares / Wraps
Pet Carriers, x2
Photographs Taken of Nature by Photographer Named Jessup - Printed To Canvas, Framed & Unframed. Beautiful!
Piano and Organ Books
'Pictorial History of the Wars of the United States' by John Ledyard Denison, A.M. - Published by Henry Bill 1862. Spine in Rough Condition.
Picture Frames
Pier 1 Imports 4pc Measuring Cup Set, Ceramic
Pieter Cornelis Steenhouwer (Dutch, 1896-1972) Paintings, x2. Sold Individually.
Pig and Chicken at Trough Figurine, Border Fine Arts (Domfriesshire, Scotland)
Pig Christmas Ornaments
Pig Décor - Antique to New
Piglet on Book Bookends Pair
Piglet Planter
Pig Salt & Pepper Set: Danna Cullen Zrike / Avignon - Pretty!
Pig Shaped Cutting Board, Wooden - Vintage
Pitcher & Bowl Set, Off-White - Not Antique
Plano Divided Boxes: For Fishing Tackle Or Screws, Among Other Things. Many of Varying Sizes
Planter Bases on Rollers: Cast Iron, Plastic & Wooden
Planters: Small to Large, Indoor & Outdoor
Plant Food: Indoor and Outdoor by Cosmocote, 4 Month Bag
Plant Food Sticks, Scotts
Plant Stands
Plant Starter Concentrate
Plastic Wrap
Plate Holder For Wall, Black Iron - Holds 2
Potash Potassium Plant Feed
Pots & Pans
Pottery Barn "Bubbly", Set of 4 Plates
Pottery Pig Figures, Large - Artist Signed but Cannot Make Out Name
President Garfield Medallion
Pressure Washer: 4.5 HP, 2200 Max PSI, 2.2 Max GPM, Troy-Bilt Model #020245 (Works Great, w/ Manual)
Primitive Cast Weight
Punch Bowl Set w/ Underplate, Cups and Ladle - Vintage
Queen Size Bed - Black Metal, w/ Mattress Set
Queen Size Bedding Set (5pc): Sailboat Design Bedspread, 2 Shams w/ Pillows, 1 Sham w/o Pillow, & Bedskirt
Queen Size Blankets
Quikrete: Quick Setting Concrete, Tub
Quilting Magazines: Big Baggy of
Rabbit Planter, Clay - Larger
Radiator Fin Straightener #P37892 - New in Package
Raggedy Ann Doll, Handmade & Signed 'Donna'
Reed & Barton "Piggy" Bank (Tarnish-Protected Silverplate), Vintage
Refrigerator
Reynolds Aluminum Foil
Rhino Bust Robe Hook, Shiny Goldtone
Ribbon
Richard Kerr Glitzy Clip-on Earrings, Large
Ringing Strings Soprano Bowed Psaltery, Signed by Maker Rick Long, 2008. With Case & Accessories. Top is Eastern Red Cedar, Back in Birch. New (Never Used)!
Robe - Unisex Ultra-Soft - One Size Fits Most, New w/ Tags x2 Different Colors
Rod Mench #1866 Buffalo Soldier on Horseback "Bronze" Statue From 1997
Rose & Flower Insect Attack Insecticidal Soap, by Safer
Rose RX Systemic Drench
Rowe Pottery Crocks w/ Pig Design, x2 Different
Royal Albert Violets
Royal Copenhagen #1400 Small Pig Figurine
Royal Copenhagen #414 Medium Pig Figurine
Royal Copenhagen #4558 Large Boar / Pig Figurine - Helen Schou, Rare
Royal Copenhagen #4559 Large Sow / Pig Figurine - Helen Schou, Rare
Royal Copenhagen #4561 Large "Feeding Boar" / Pig Figurine - Helen Schou, Rare
Royal Copenhagen #683 Pigs Figurine
Royal Doulton Bridge of Flowers
Rug Runners
Salvador Dali 'Horse' Sepia Litho, 353/500
Salvador Dali 'The Horseman' Sepia Litho, 164/1000
SAS Ladies Size 9 Metallic Gold Sandals - Excellent Condition!
Saturday Evening Post Print of Nov. 13, 1926 (Young Boys Playing Football) Cover, Framed
Schmidt Clay Figures of Chicks (x2), Scotland, Border Fine Arts, 1985 - Both Signed by Lowell Davis
Schwinn Airdyne Exercise Bike, White (in Garage)
Scissors, Variety
Scotch-Brite Sponges, New in Package x 11
Scottish Highlander Door Stops, Tall - x2 Different
Scottish Rite & Masonic Temple Handbook
Scottish Santa & Mrs. Claus Doll Set, Stands on Wooden Base
Scottish Weave Bone China Mug by Clara - New w/ Tags
Screwdrivers
Screws & Nails
Seiko Quartz Wall Clock - Clear w/ Woodgrain Panel & Goldtone Accents
'Serger Sewing Basics' Book by Carol Zentgraf
Serving Platters, Bowls & Trays
'Sewing Pottery by Machine' Book by Barbara Warholic
Sewing Supplies: New Bias Tape, Scissors, New Zipper, New Rick Rack, Hobbico Custom Sealing Iron, "Perfect Pleater," Coats Spools (Box of), Rowenta Soleplate Cleaner Kit, Fabric (Bins & Big Baggies of), Thread, Patterns (Adult & Children), Kwik Klips Fastens Safety Pins Tool (New), Embroidery Tear-Away Roll, New Elastics, Straight Line Tool & Powder Set, "MiracleStitcher" Kit For Memory Craft 8000, Knitting & Quilting Magazines & Books, Giga Hoop D by Sewing Concepts, & More.
Sheet Music & Organ & Piano Books
Sheet Styrene For Model Railroading, Evergreen Scale Models #9010 010" Thick Plain
Shelving Units - Cannot Be Picked Up Before Sunday the 19th @ noon. We need to use them to display items for sale.
Shepherd Hooks
"Side Sleeper" Pillow
Side Table: Stack of Books, w/ Drawers
Silver Plate Flatware Set: Rogers & Bro. Reinforced Plate, in Wooden Silver Chest
Silver Plate Serving Utensils, Antique & Vintage
Skil Variable Speed Drill, 9.6 V w/ Battery & Charger
Sleeping Piglet Oil Lamp
Slik Mini Pro Tripod
Snoopy Mugs, x2 Different (in Garage)
Snow Globes, x2: Christmas Scene Music Box and Mushroom w/ Snail
Soaps
Soil Acidifier For Organic Gardening, Bag
Soil Cover
Solar-Activated "Delft" Windmill Figure, Porcelain
Sony Handycam Digital Video Camera Recorder #DCR-SX41, w/ Charger, Battery, Disc, Cord, & Manual
Spices, Variety
Spinneybeck Leather Baseball
Sponges, New
Spode Christmas Tree Tall Pitcher
Sprinklers
Stained Glass Floor Lamp
Stainless Mixing Bowls
Stanley 20' PowerLock II Tape Measure, #PL 320
Stanley Handyman Tools: Chisels & Other
Staple Gun - 'Power Shot'
Starting Fluid, Pyroil Brand
Starton Hannaweeke (Zuni Artist) Hand Carved Whimsical Pig Figurine
Stephen S. Bartley Porcelain Pig Fisherman Figurine
Sterling Silver Bracelets, Ladies: One is Dolphins
Steuben Glass Egg-Shaped Pig, x2
Stock Pots
Storage Bins, Variety of Sizes
StripFast & Strypeeze Paste Stripper
Suitcase Rack, Folding
Sundial
Swarovski Crystal Clip-on Earrings - Goldtone w/ Green Crystal Stones - Pretty!
Swarovski Crystal Miniatures, x9
Swarovski Crystal Mini Flower Pots
Tablecloths
Table Runners
Tarps
Tart Warmers (Electric, For Candle Tarts), x3 Different
Taylor Wall Thermometer - Looks Like a Clock
Telescope: Celestron AstroMaster 90
T-Fal Pressure Cooker Pot
'The Classic Car' Magazines, Big Baggy of
'The Parrot Who Owns Me' Softcover Book by Dr. Joanna Burger
Toilet Paper Holder - Standing, Goldtone
Tomato & Vegetable Food, Organic Brand
Tomato Cages, Lime Green
Tools
Tornado E-Z Anchor Mounts in Drywall, New in Package
Toro Super Blower Vac w/ Attachments
Train Bookends
'Tranquil World' 12 DVD Set in Case
Travel Alarm Clock by Westclox (Red Case), Vintage
Trellises - Small & Medium Size
Twine
Uline Paper Cutter & Roll Holder, w/ Roll of Butcher Paper
"Ultimate Backrest" by Obus Forme
University of Illinois, Urbana Painted Glass on Wood Box, Vintage
U.S. Postal First Day Covers : Old & Newer, Lewis & Clark Bicentennial Collection and Wonders of America.
Utility Cabinets - Cannot Be Picked Up Before Sunday the 19th @ noon. We need to use them to display items for sale.
Vacuum Bags: Simplicity Symmetry Type A 5000 Series, New Packages, x2
Vases
Veterinary Case / Vet Black Medical Case
Veterinary Stool on Wheels, Black (Can Be Used For Anything Though)
Vintage 8-Day Gilbert "1807" Banjo Wall Clock
Vintage Ateco "Cake Ornamenting Tools" Set, Very Nice Condition!
Vintage Brass Pig Small Dish
Vintage Carved Indian Chief Souvenir Pipe
Vintage Gold Foil & Glass Dresser Box, Oval
Vintage Huge Glass Piggy Bank in Original Box
Vintage "Lint Lifters" by Cadie (Lint Removing Gloves) - New in Package x 6
Vintage Music Note Brass Desk Lamp
Vintage Native American Bead Work
Vintage Pyrex Mixing Bowl, Pink Gooseberry (Only 1) - Great Condition
Vintage Steel Tool Chest by Wright Line, Grey
Vintage Vise: CMC Multi Purpose 5" Bench Vise
Vintage White Iron Plant Stands, Long - x2
Vintage White Metal Planter Holder, Tall - x2
Vintage Wicker Pet Bed (Dome)
Walker, Medical
Wall Clocks
Wasp & Hornet Killer, Spectracide
Waste Baskets
Watches: Ladies: Timex, Seiko, Oscar de la Renta, Omega, Guess, Unisex: Halston w/ Diamond Chips (in Original Box)
Watering Cans
Wax Paper
'Weekend Quilt' Hardcover Book by Leslie Linsley
Wheelbarrel / Wheelbarrow
Whirlpool Refrigerator, White. In Garage. Working Great. $50
White Poodle Double Deck of Cards Set - Vintage
Wiggy Voltage Tester: 6610 VT-1 Ser. A 50/50 Hz
Willow Tree Figurines: 'Promise - Hold Dear the Promise of Love' / 2007 and 'Together' / 2000 (Susasn Lordi for Demdaco)
Wilton Baking Cups, New in Package
Wilton House Cutter Set
Wilton Lollipop Sticks, New in Package
Window Fan, Holmes (White)
Window Hummingbird Feeder "Jewel Box" - New in Box
Wine Charms Set
Wine Corks w/ Beer Bottle Caps Bird Houses, x2 - Cute!
Wine Glasses, Sets & Painted Singles
Winter Scarves & Hats
Winter Shovels
Witch Doll & Fabric Pumpkin
Wooden 4-Drawer Chest - Great For Bathroom, Thin & Short
Wooden Canes
Wooden Hand Carved Animals, Carved From "Ironwood"
Wooden Hand Carved Bird, Mexico
Wooden Hand Carved Dr. Figurine, 'Dr. David'
Wooden Hand Carved Man, Ouro Artensania Spain, #239
Wooden Hand Carved Pig Figure Box
Wooden Hand Carved Veterinary Dr. w/ Dog, Romer (Italy)
Wooden Hand Carved Wolf - Well Done
Wooden Hangers. Some Printed & Vintage: Sheraton Hotels & Motor Inns, Robert Richter Hotel Miami Beach Fla, and Caribe Hilton "A Hilton Hotel".
Wooden "Kleenex" Cover
Wood Filler and DAP Kwik Seal
World War II First Aid Kits x 2 & Mess Flatware
Wreaths
Wrenches
X-Acto Knives w/ Blades Set in Wooden Case
Yard Decor: Fairy Themed, Frogs & Turtle
Yard Statue / Lantern, Electric
Yardsticks
Yard Toss w/ Bean Bags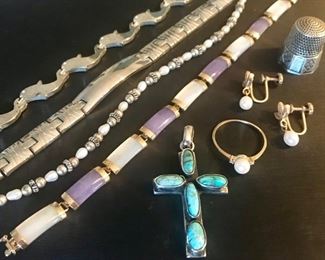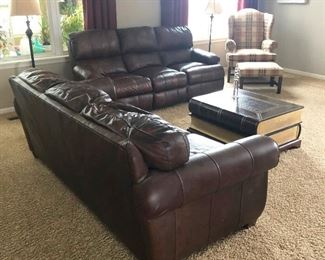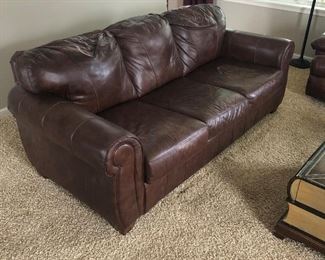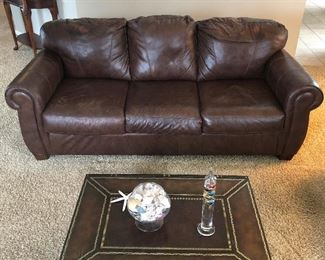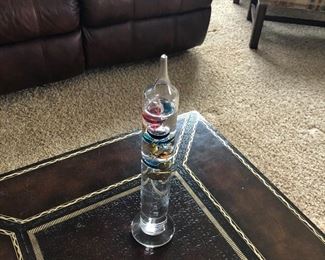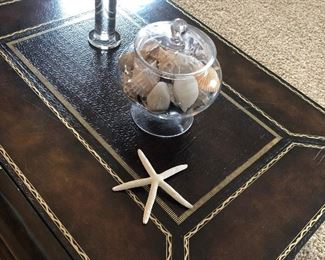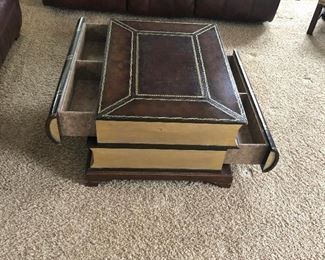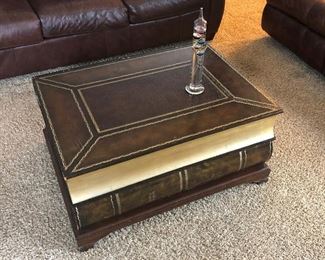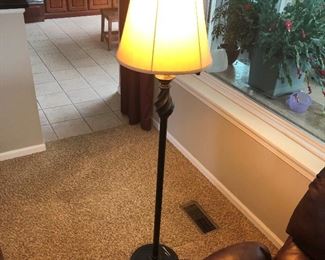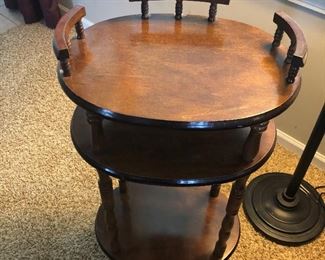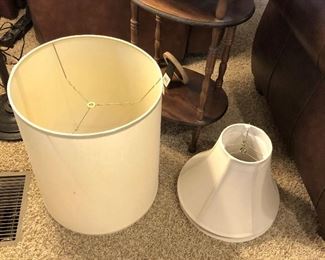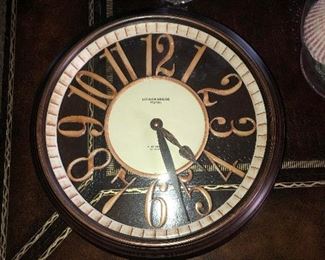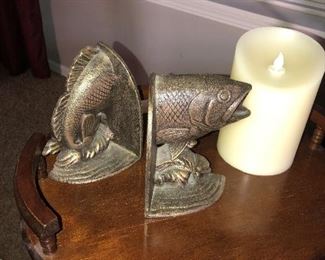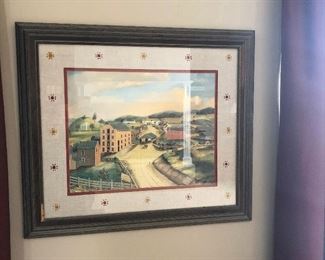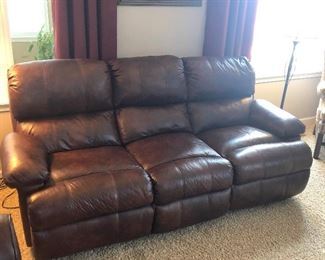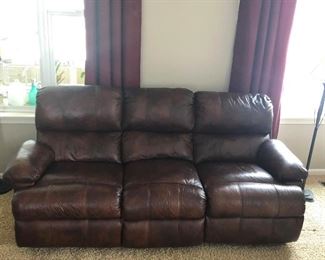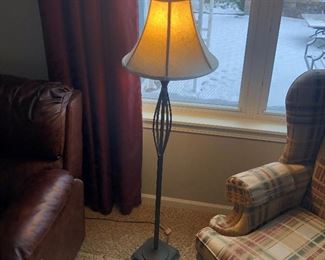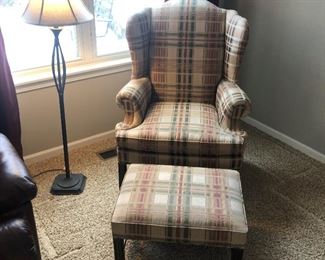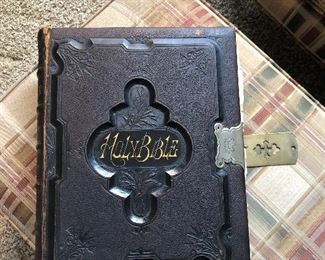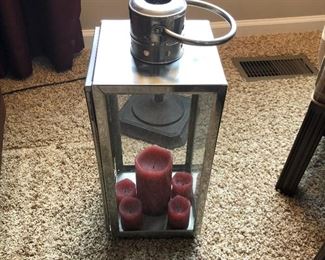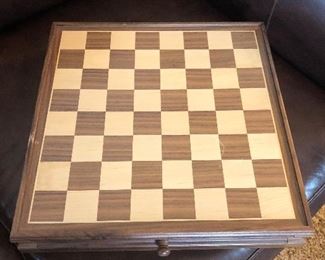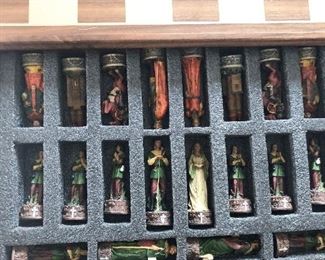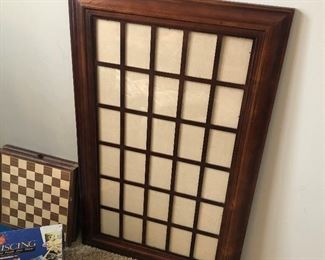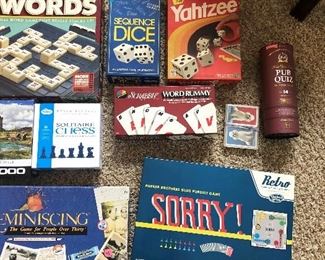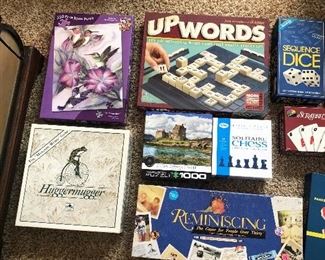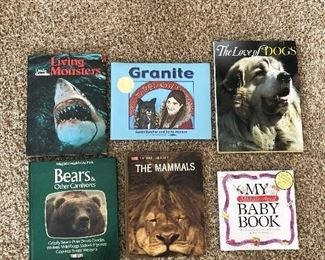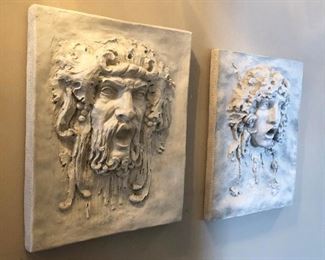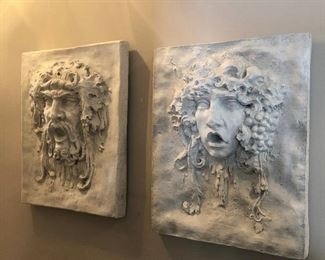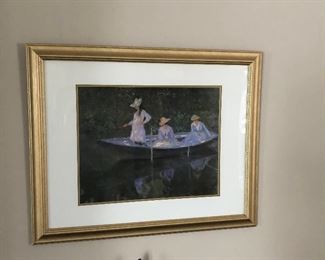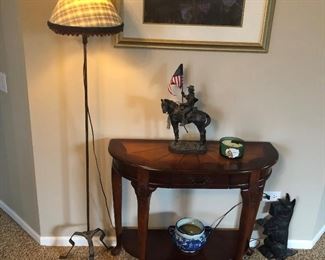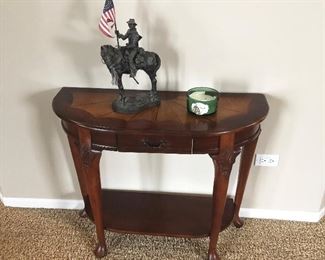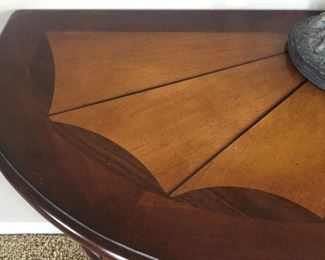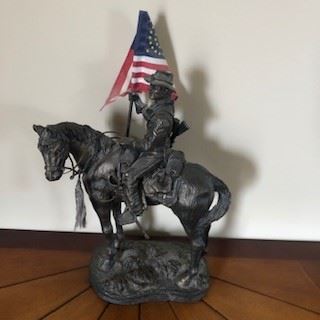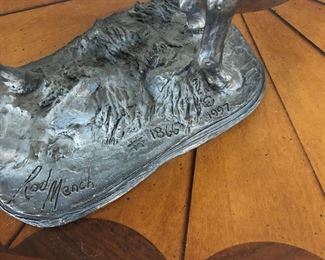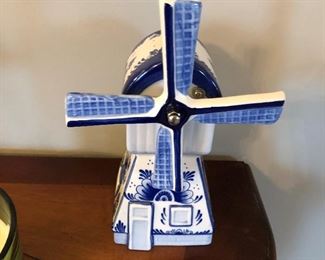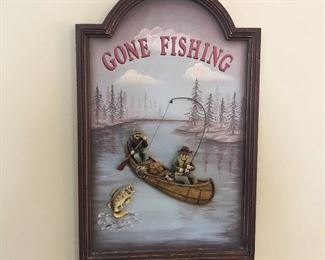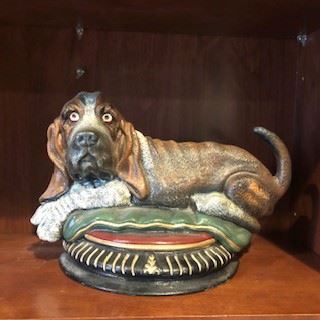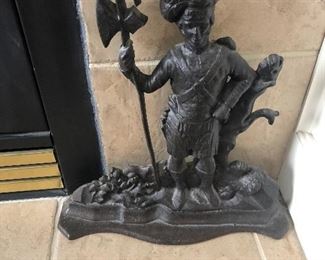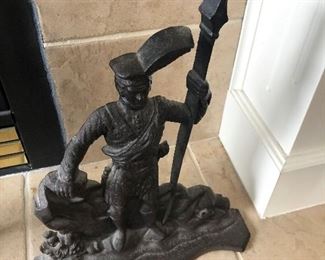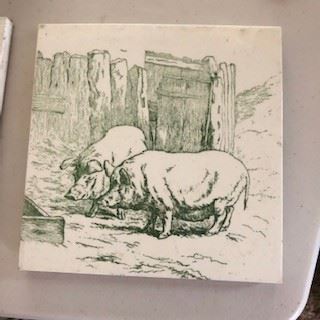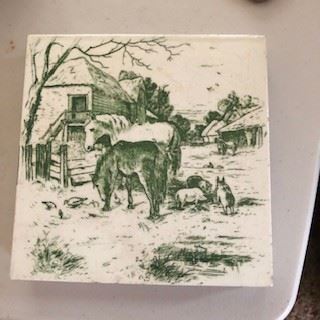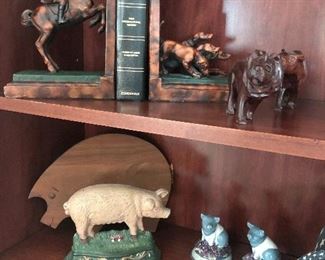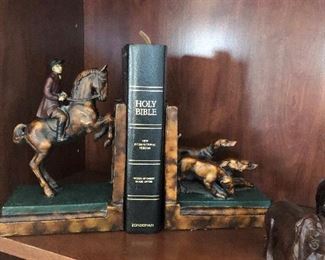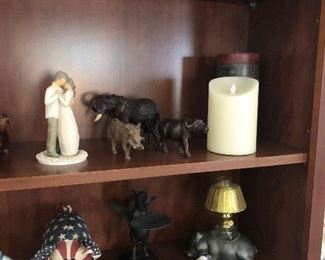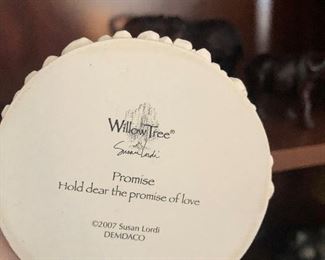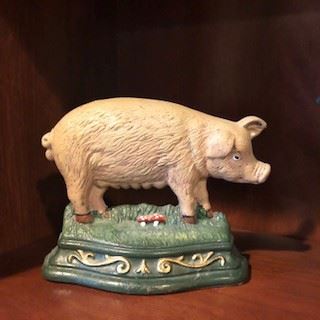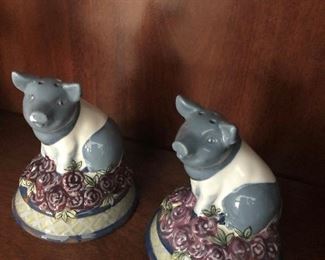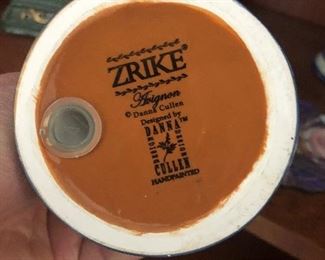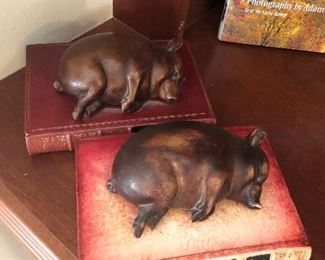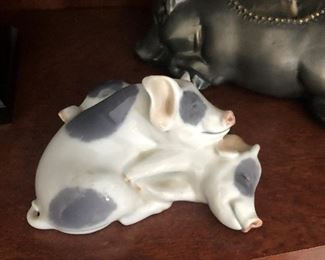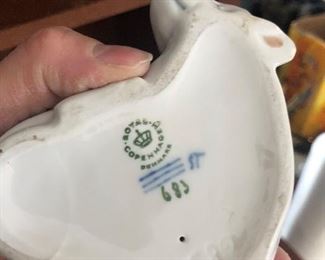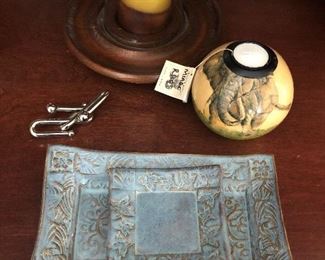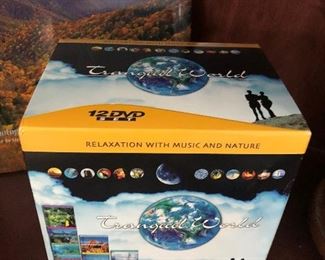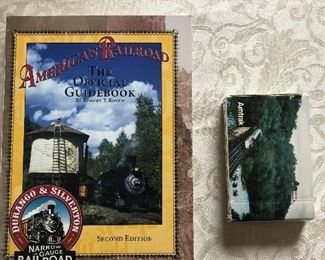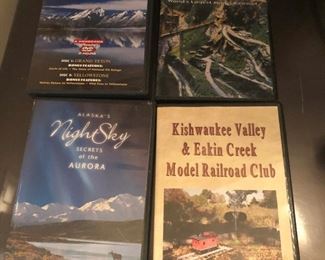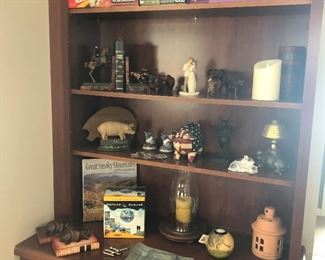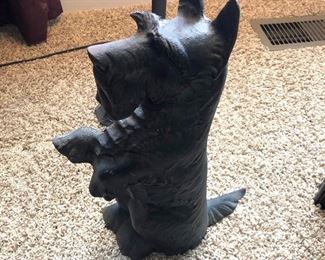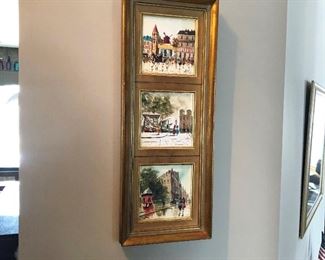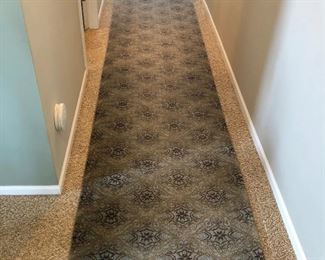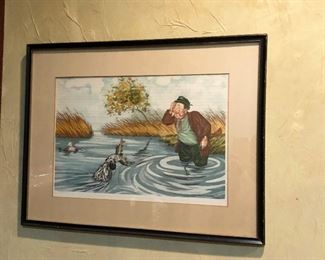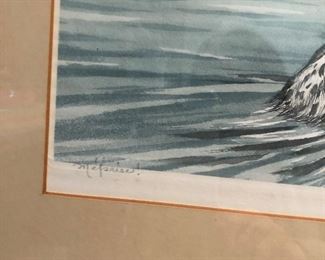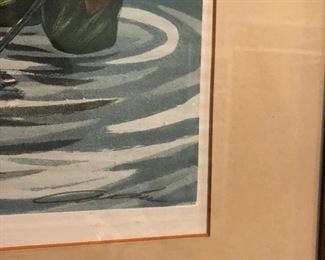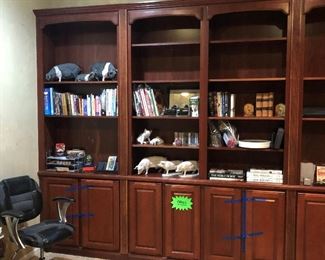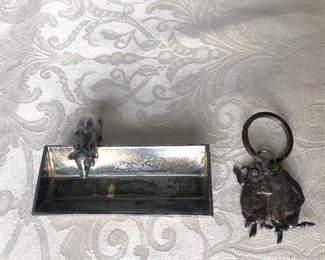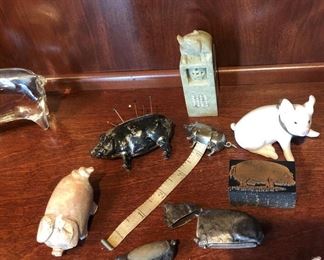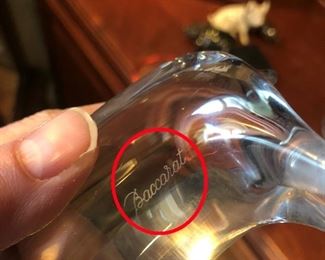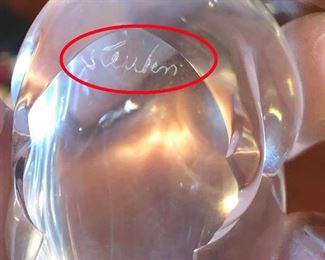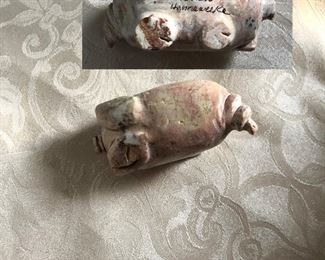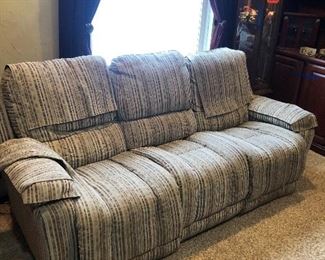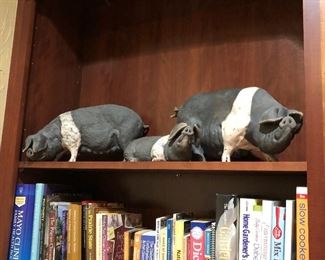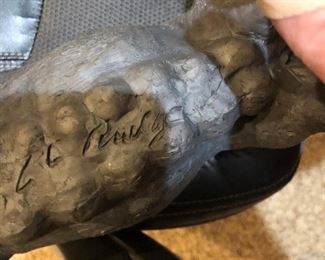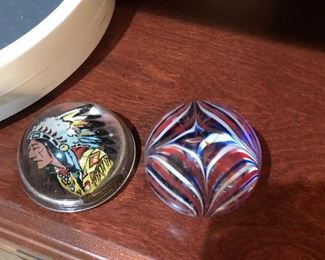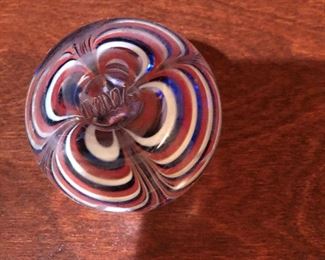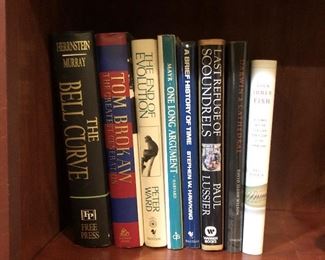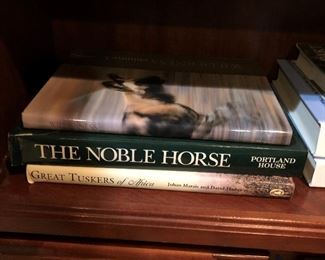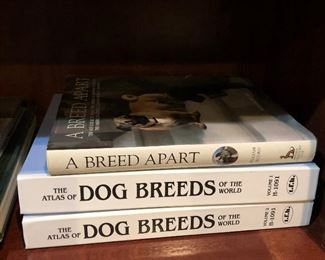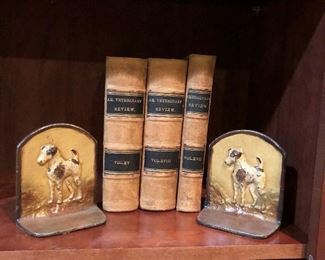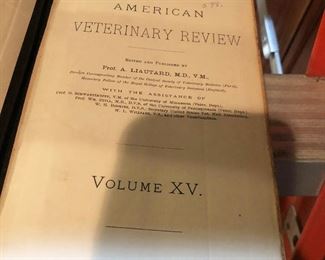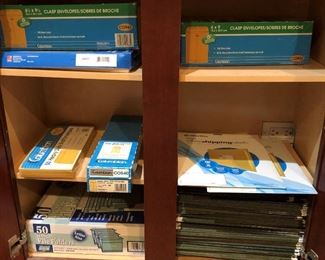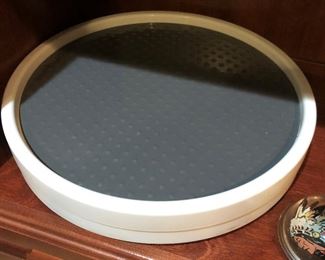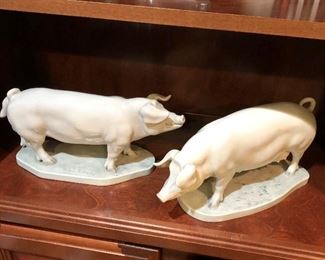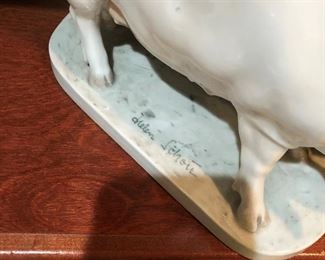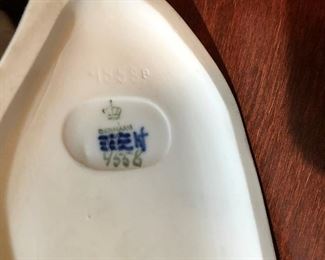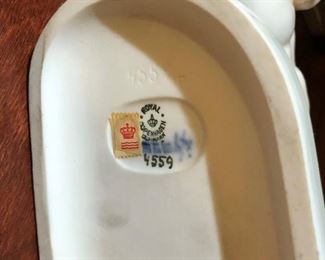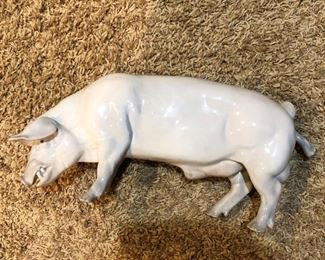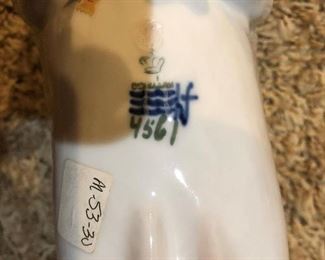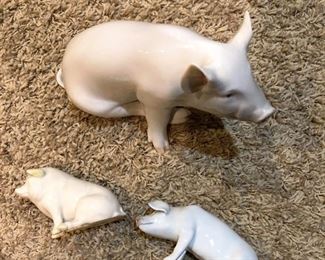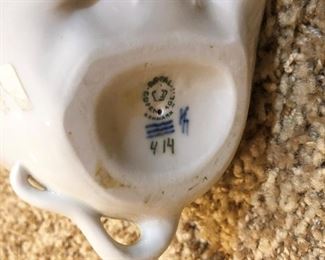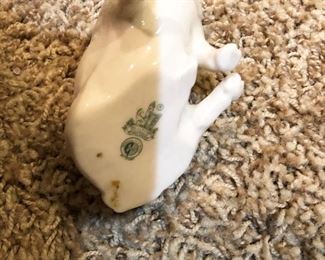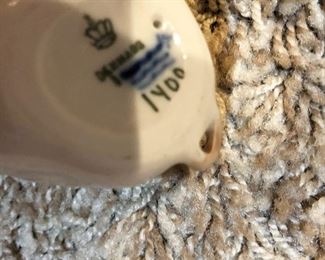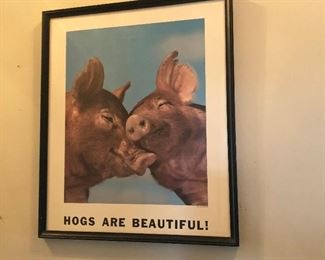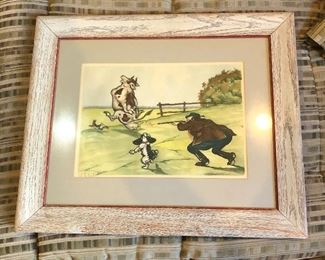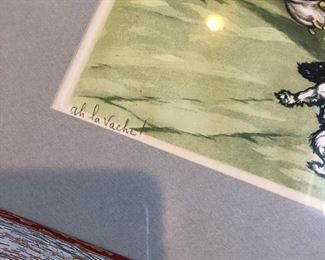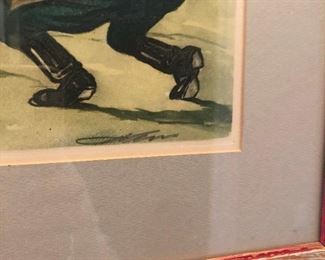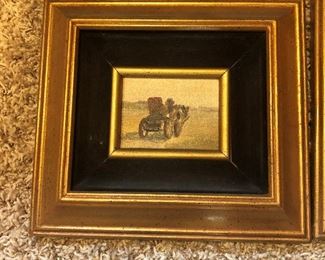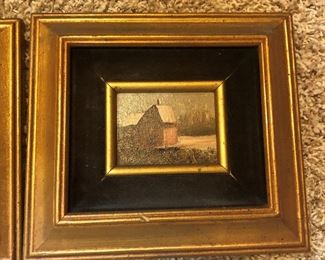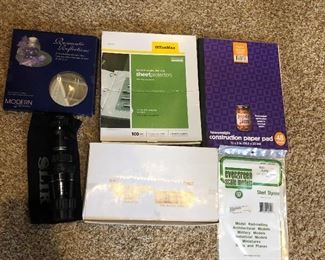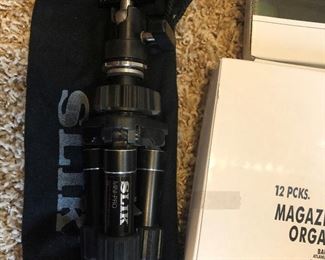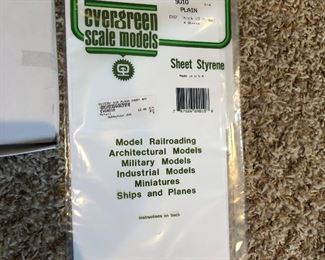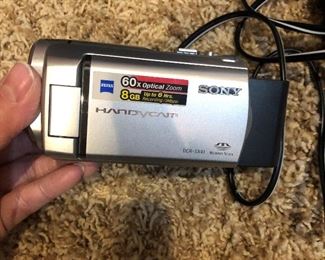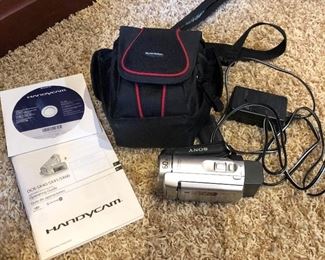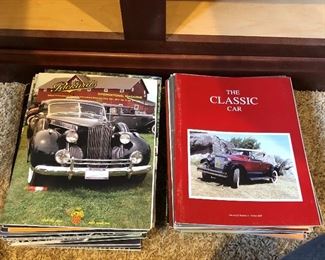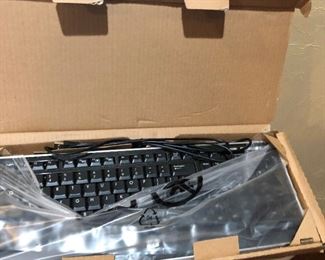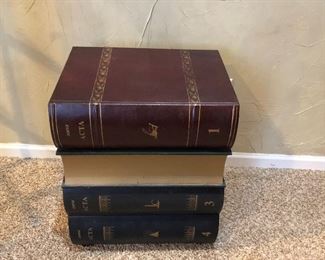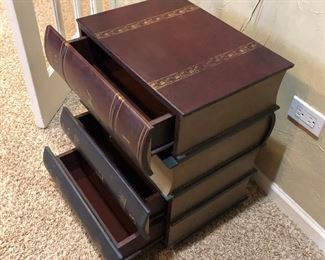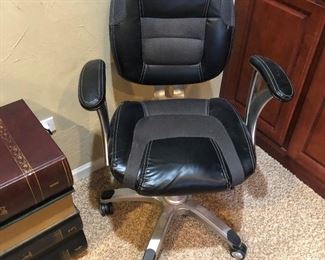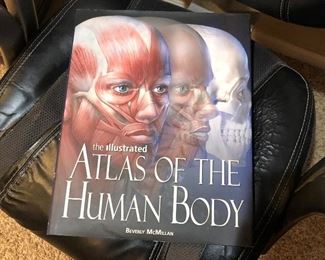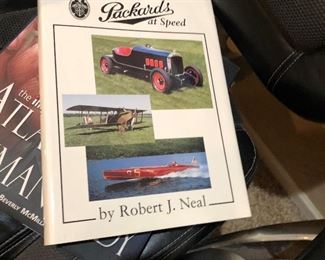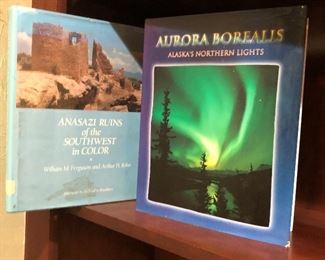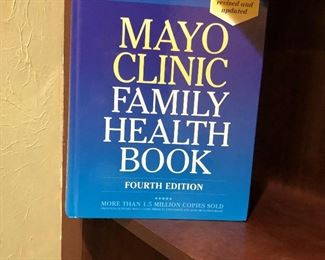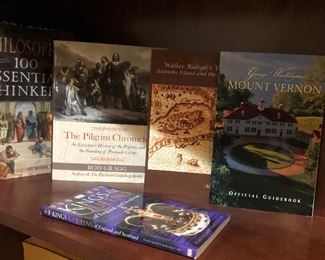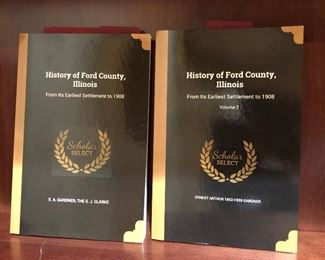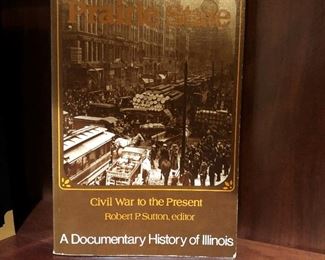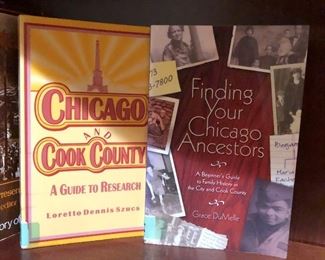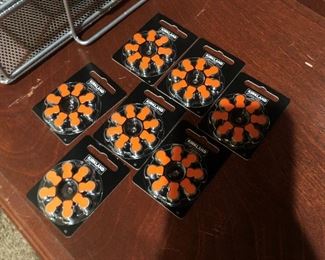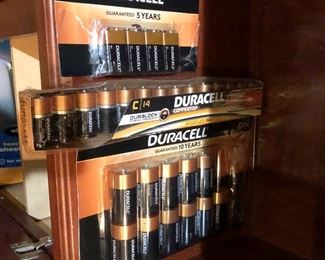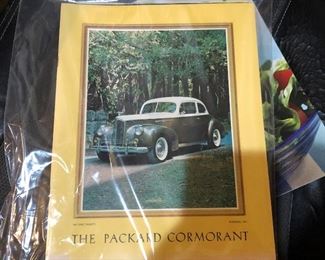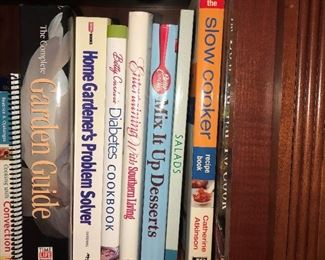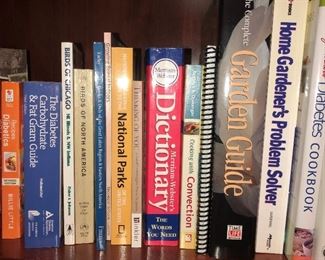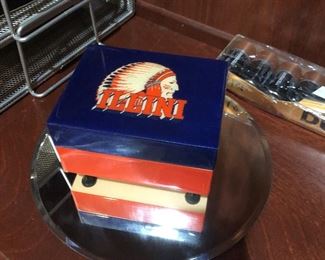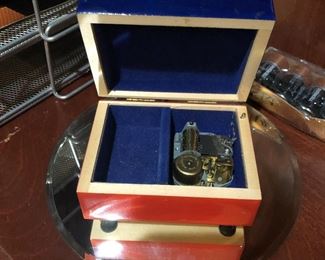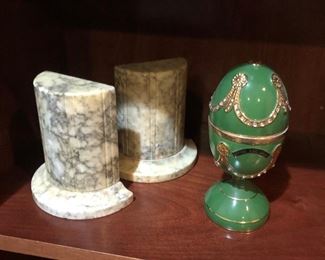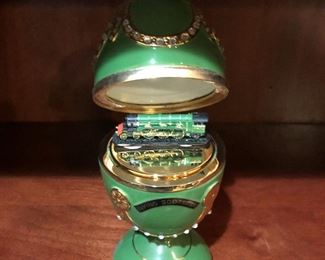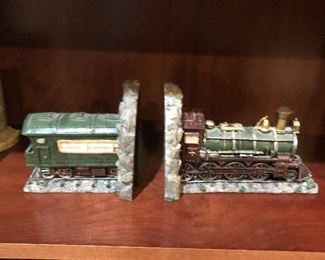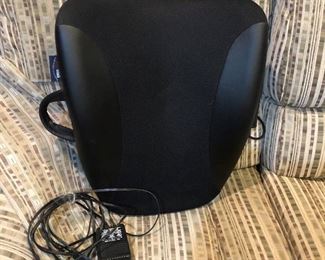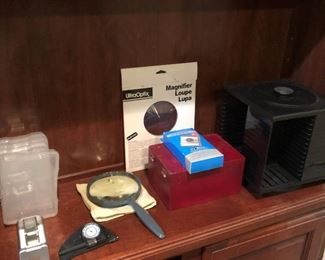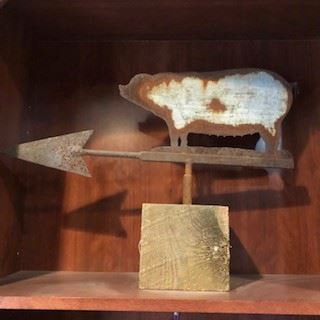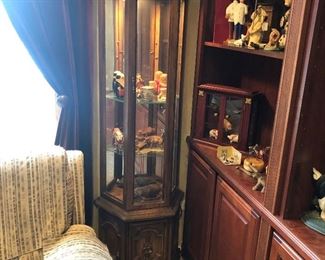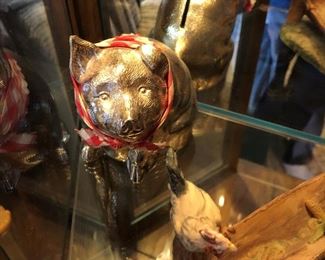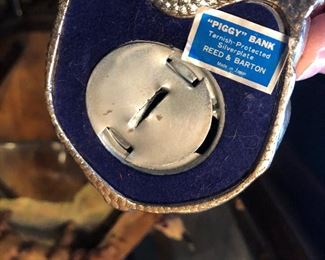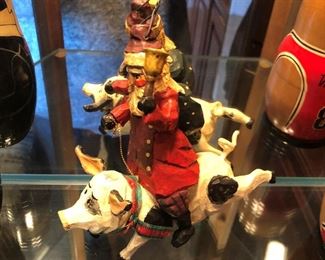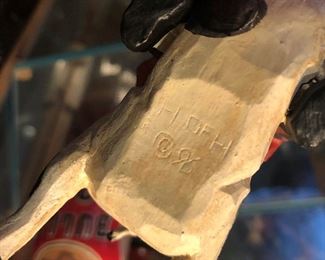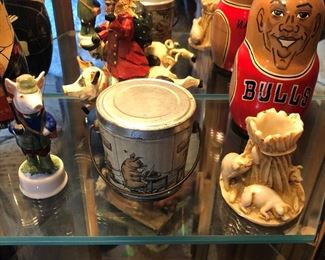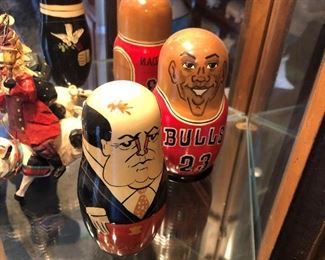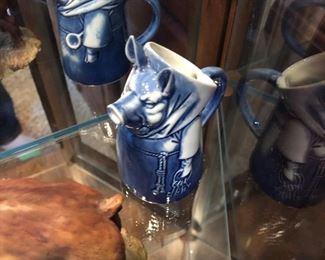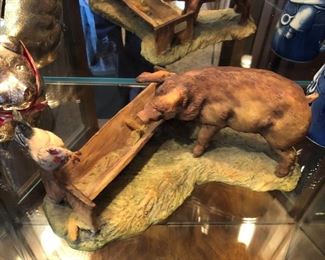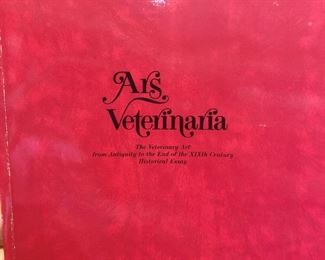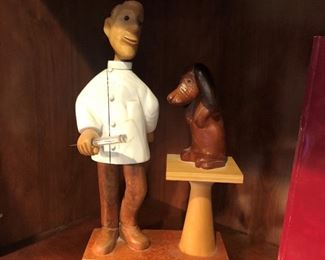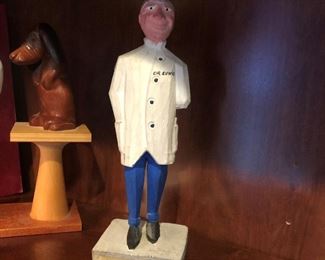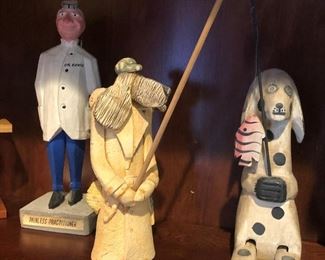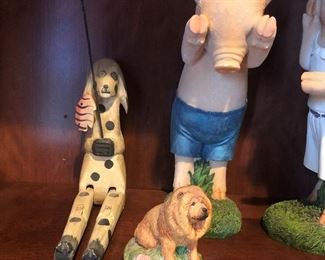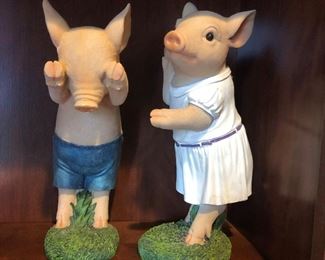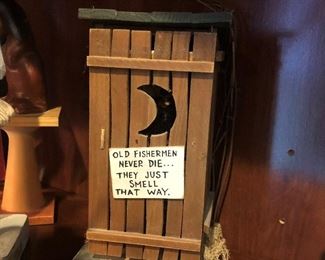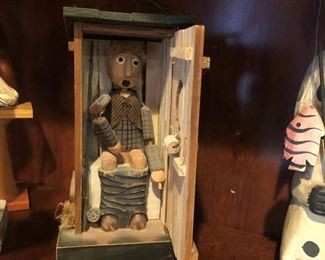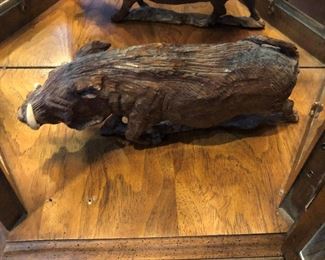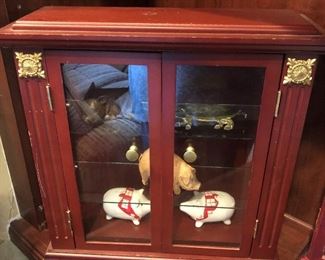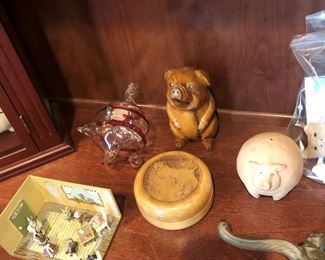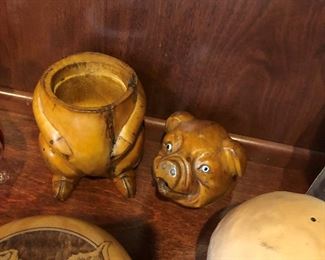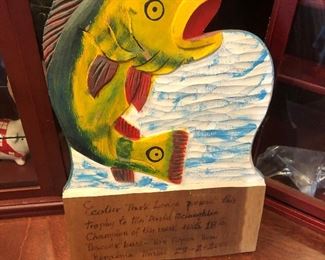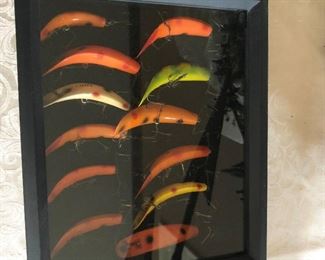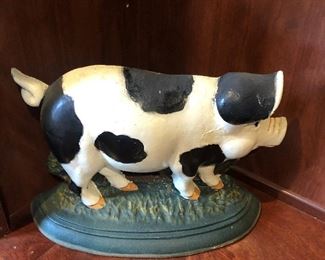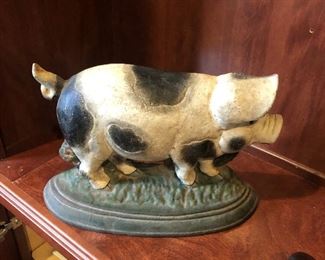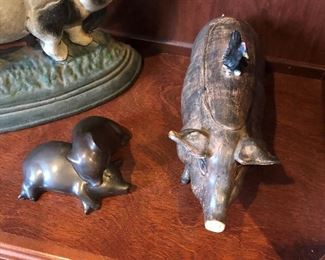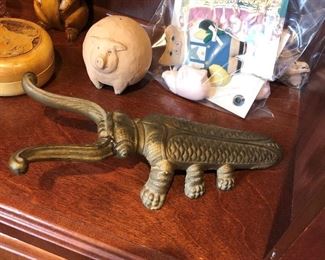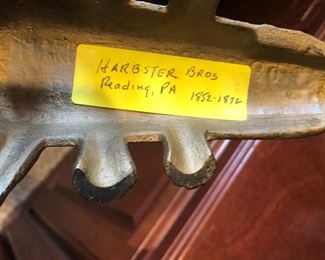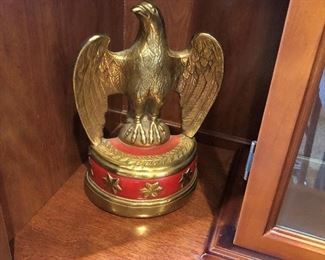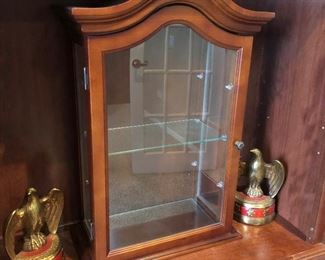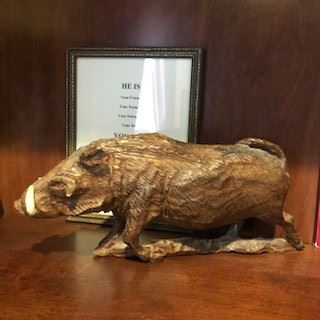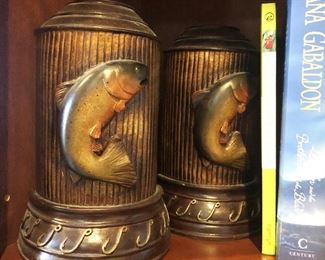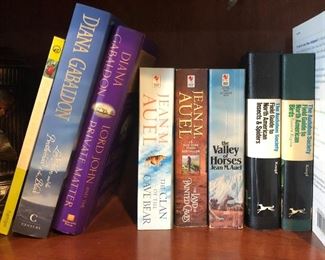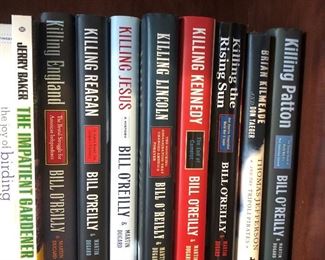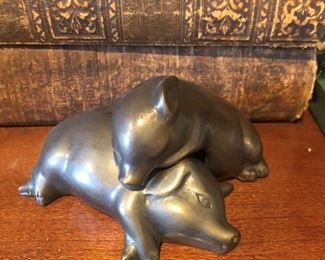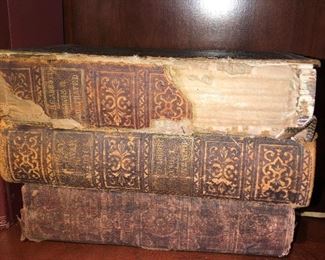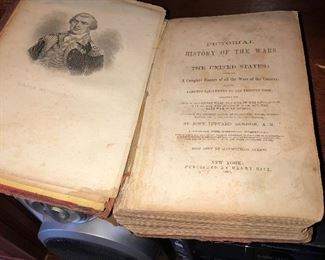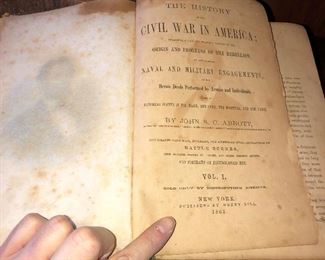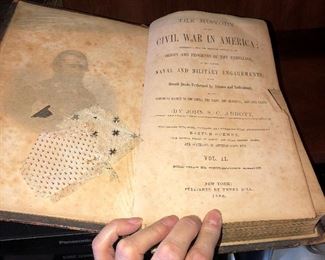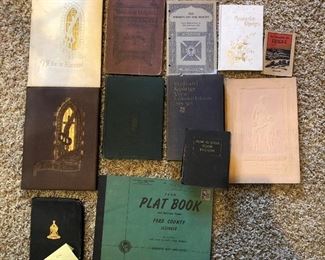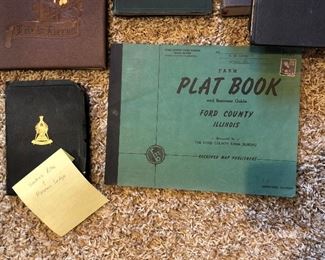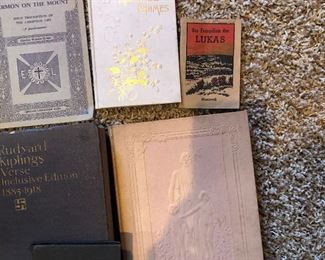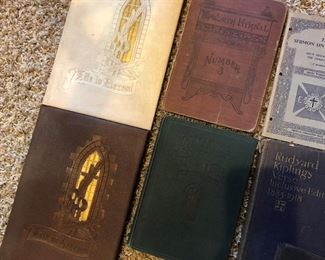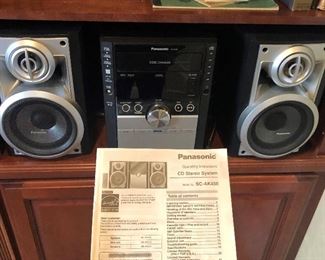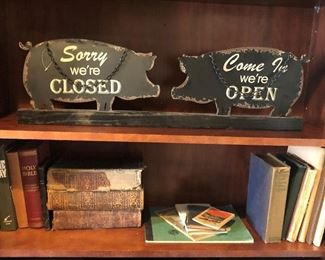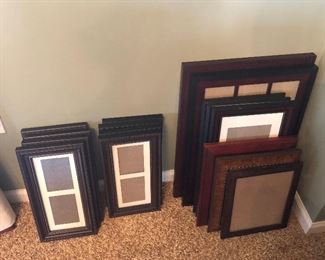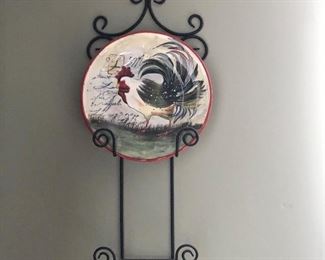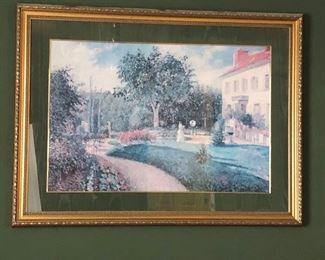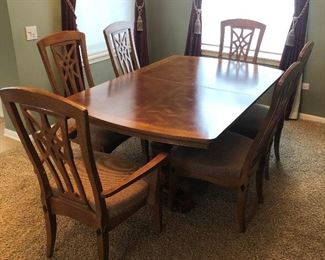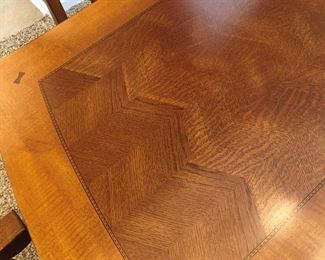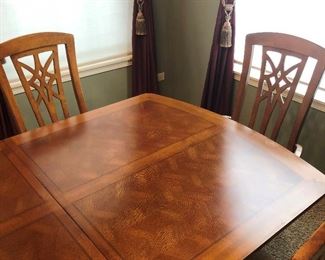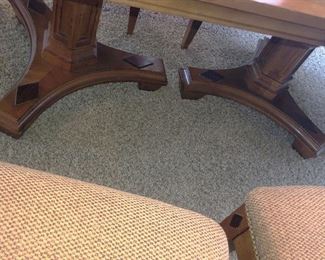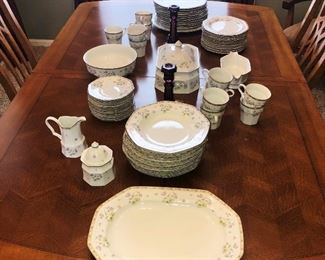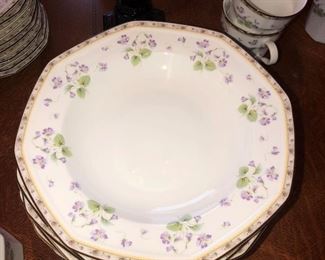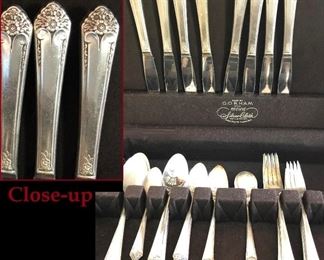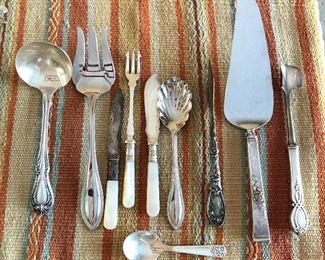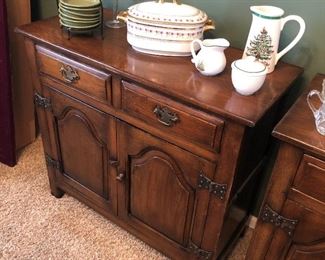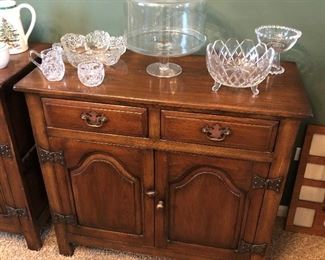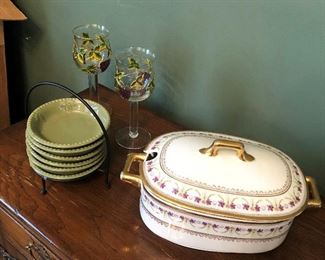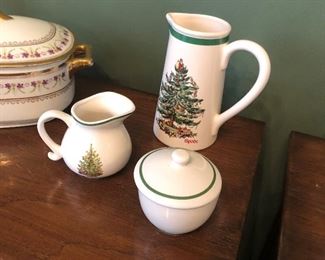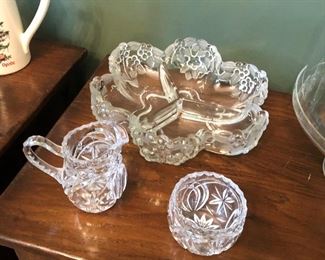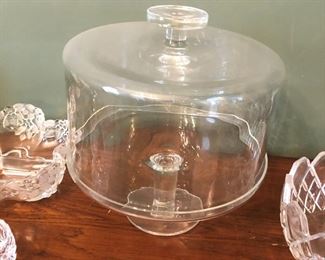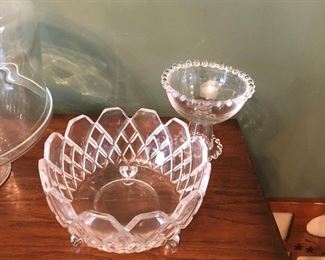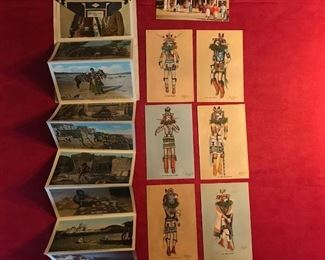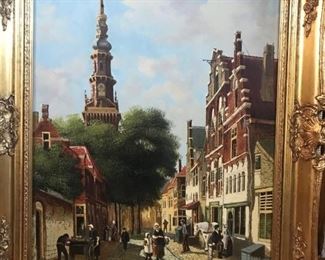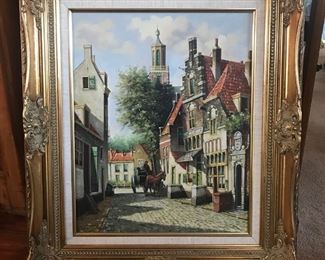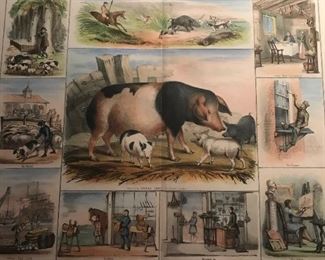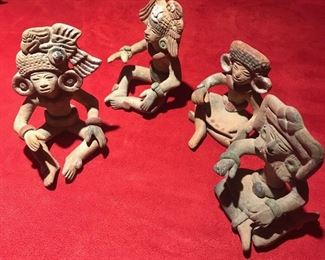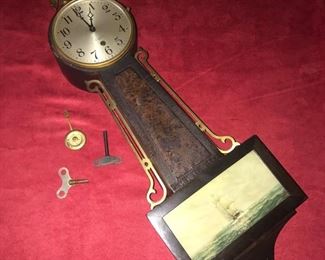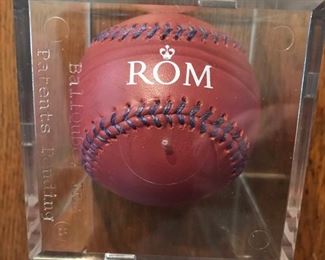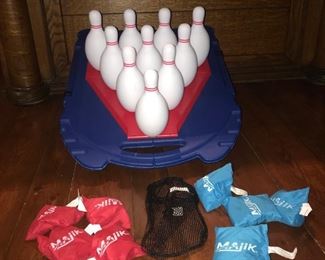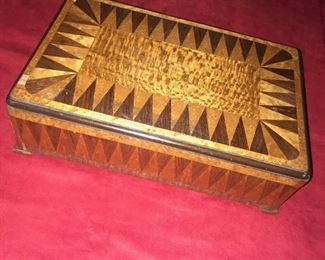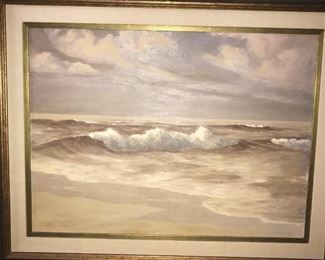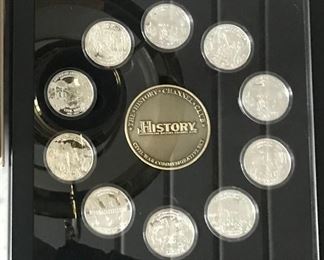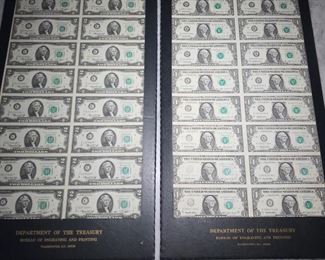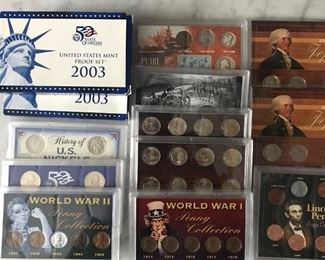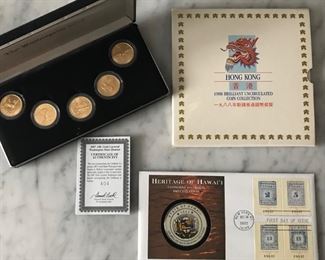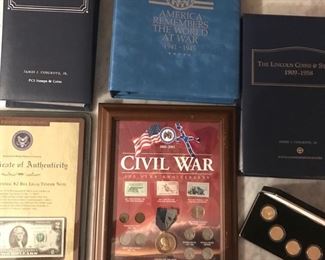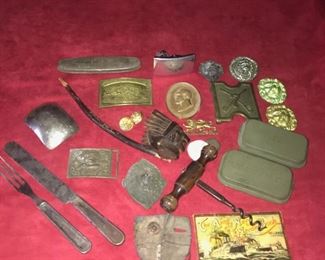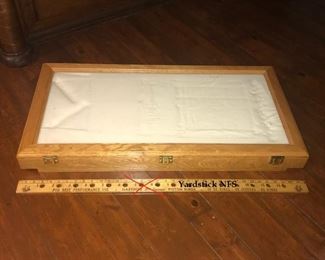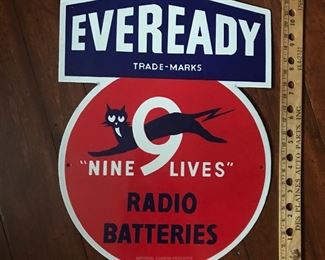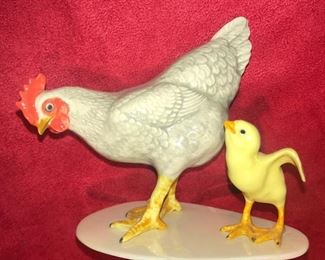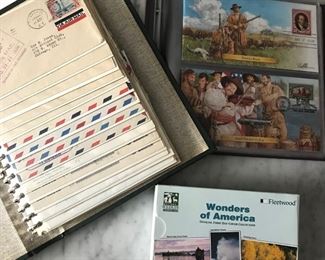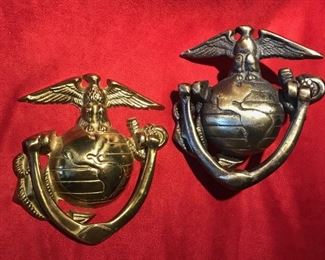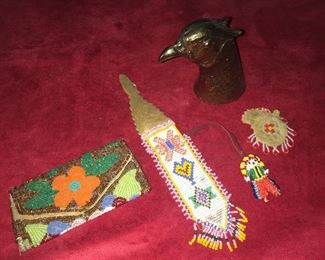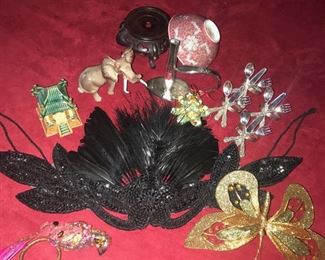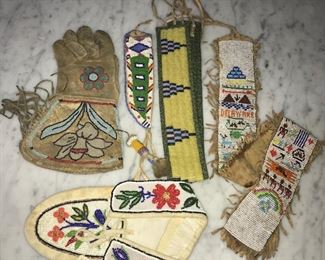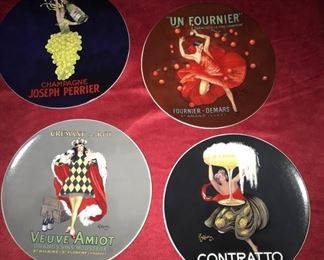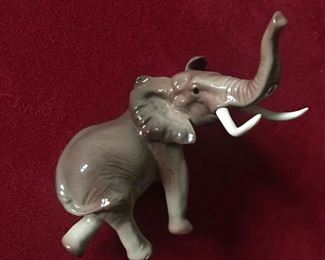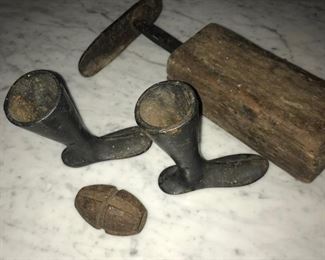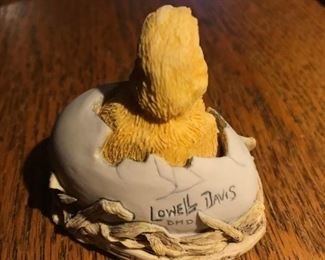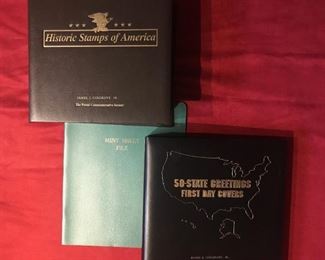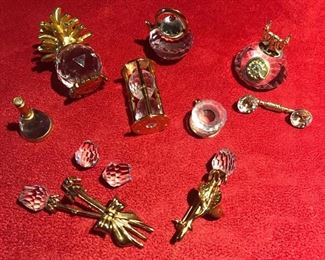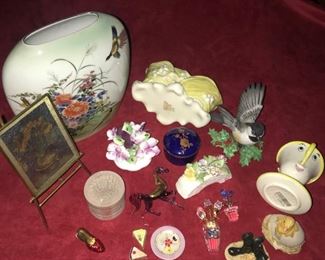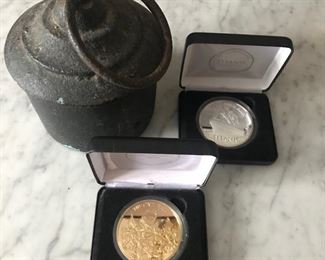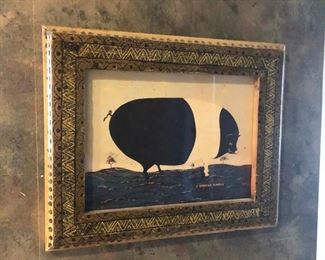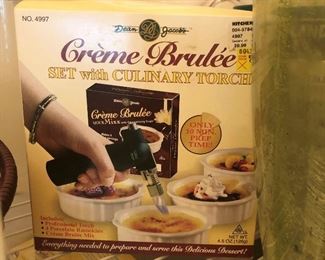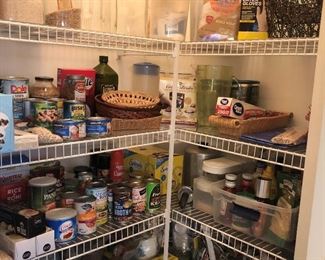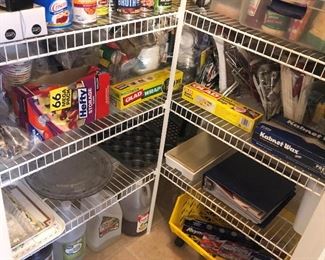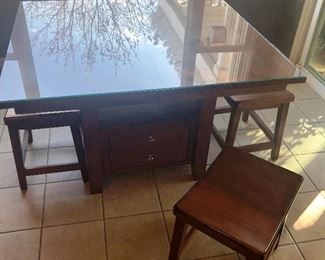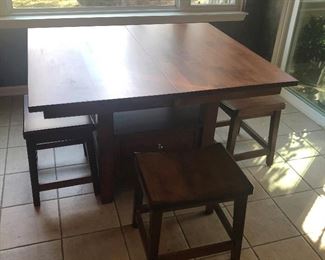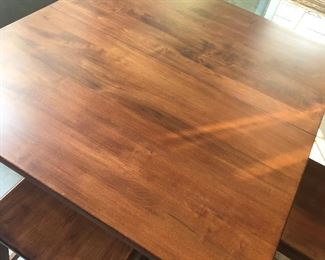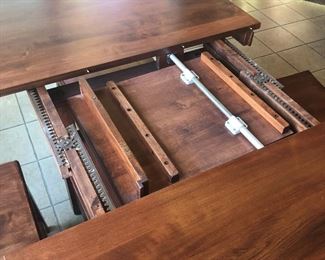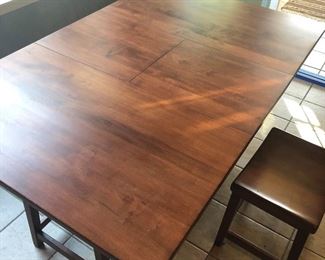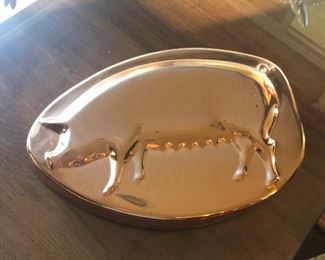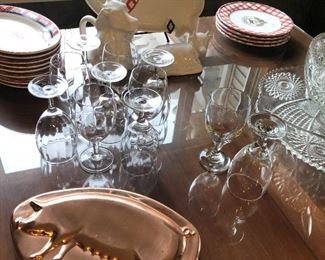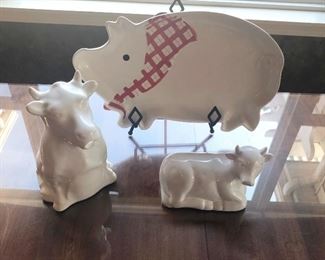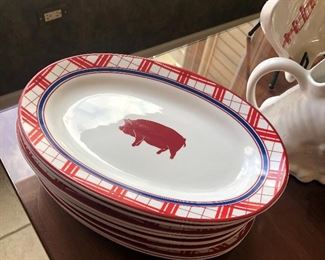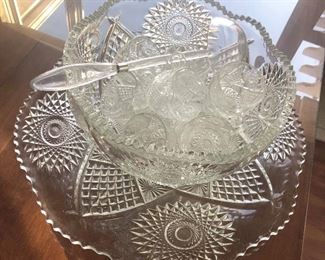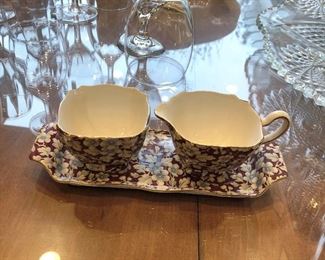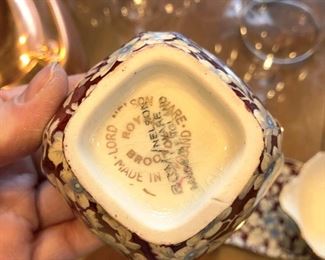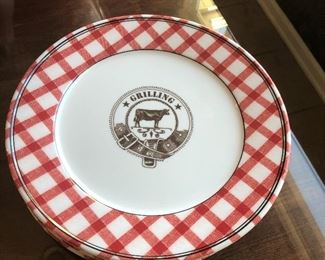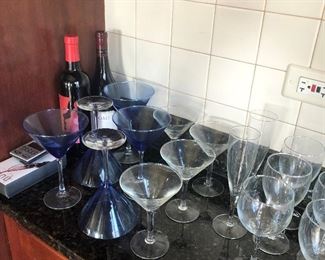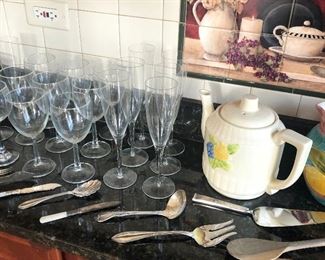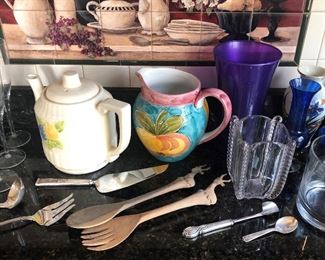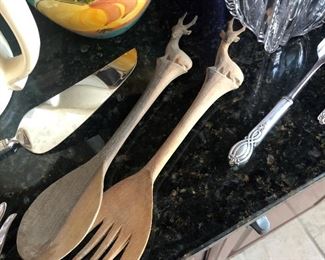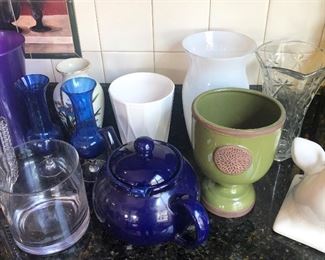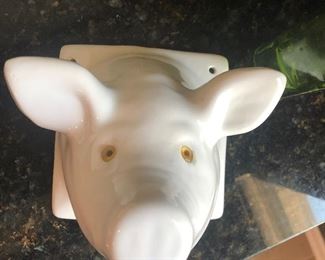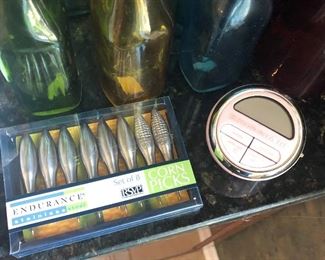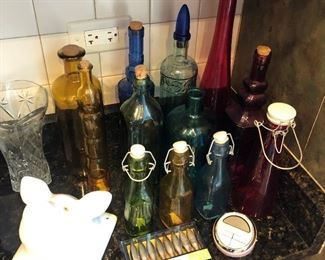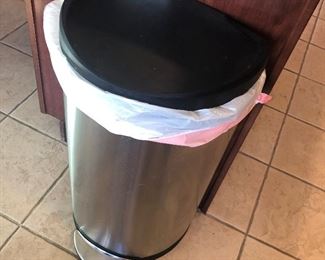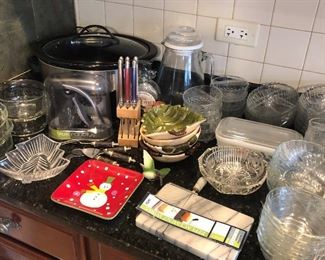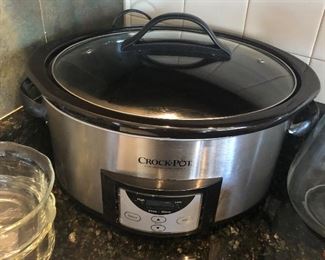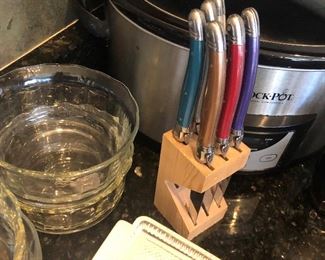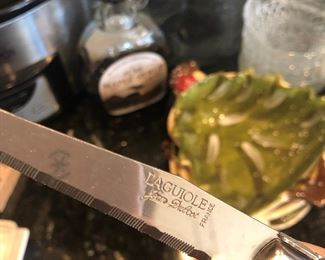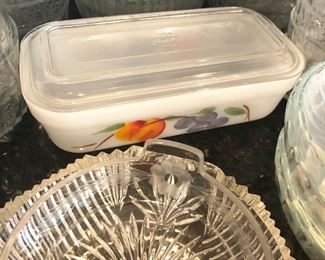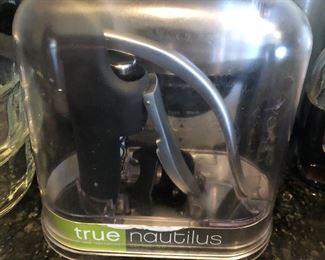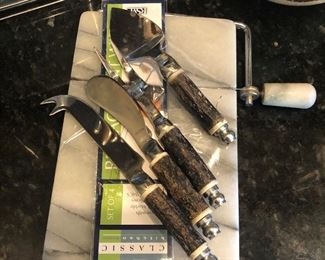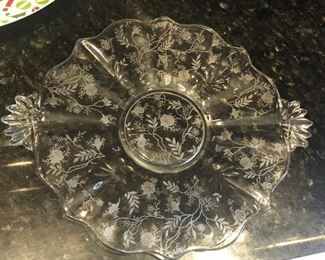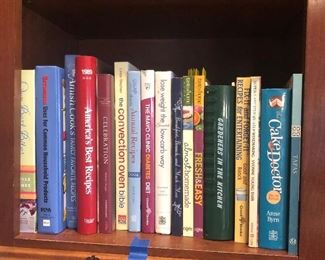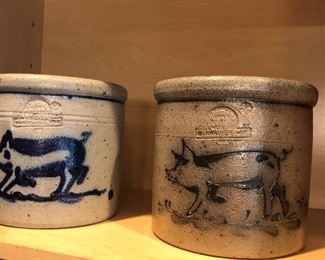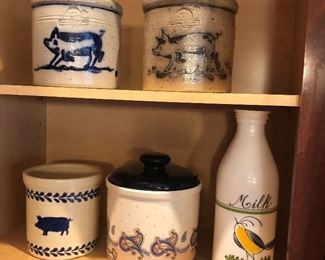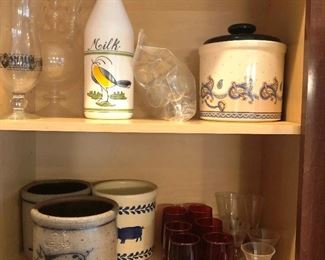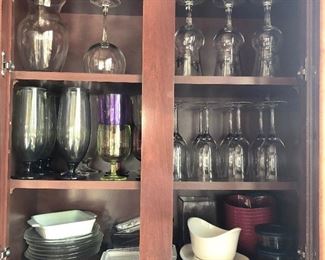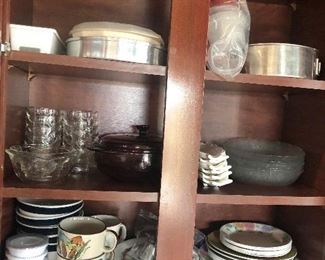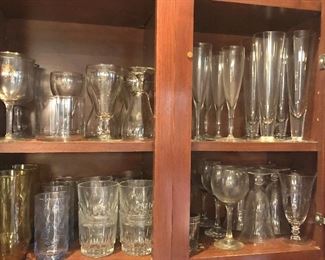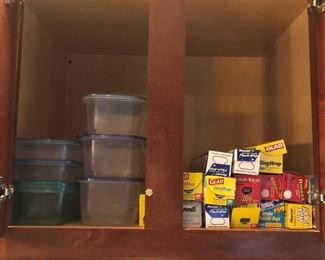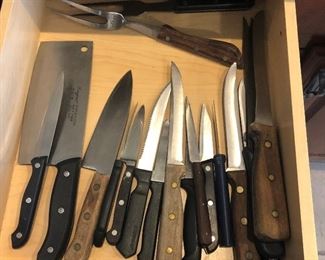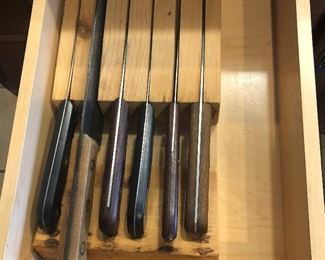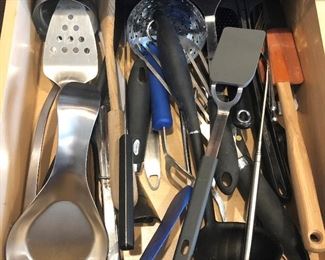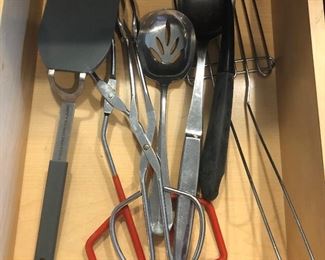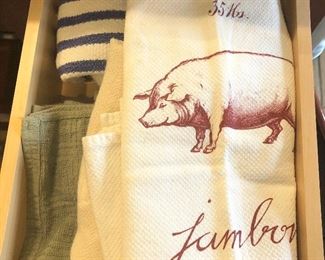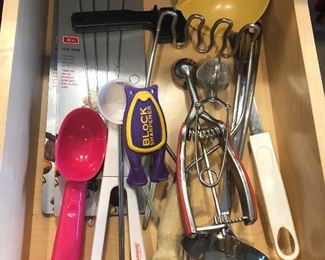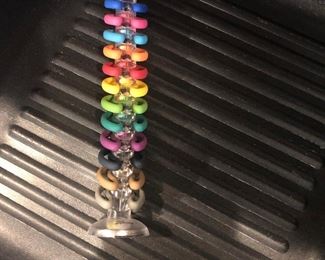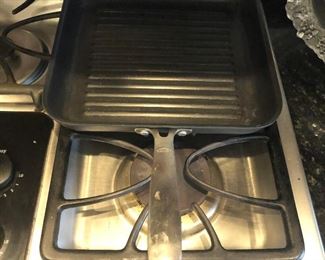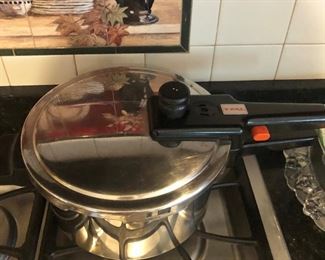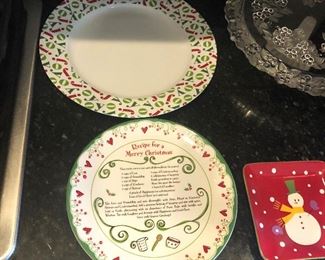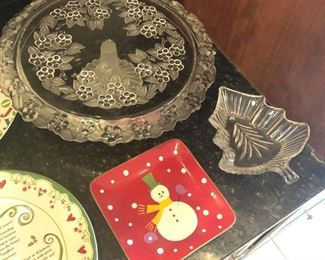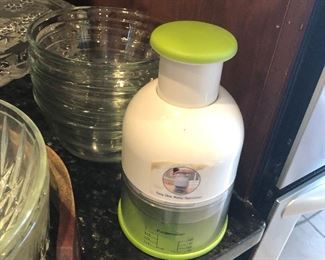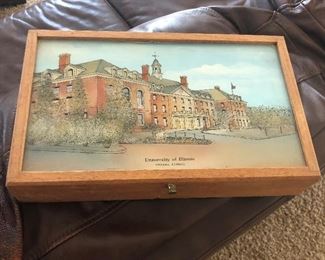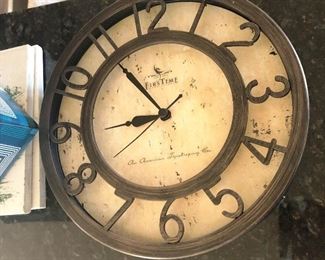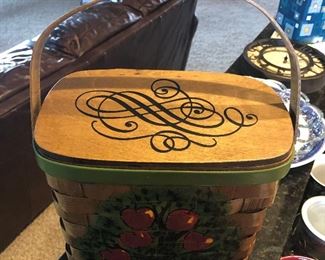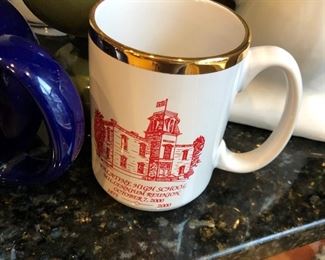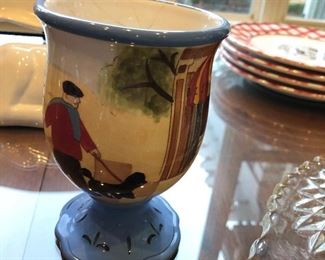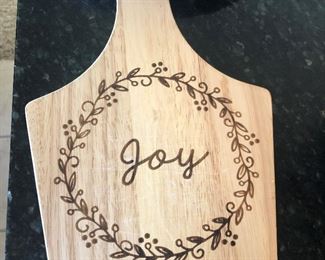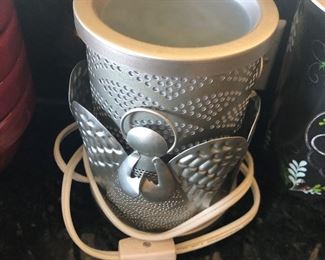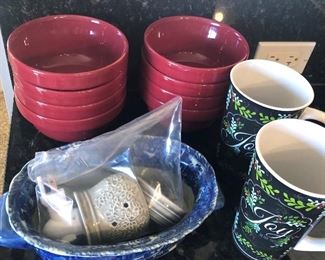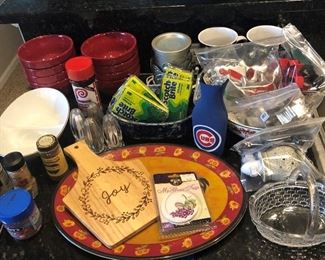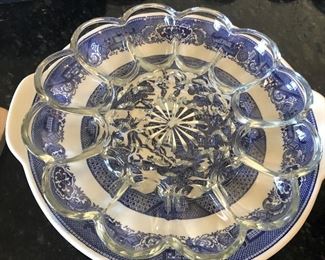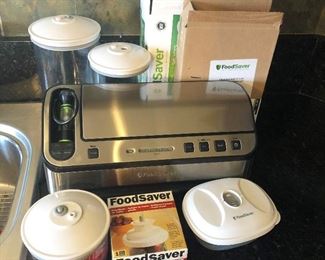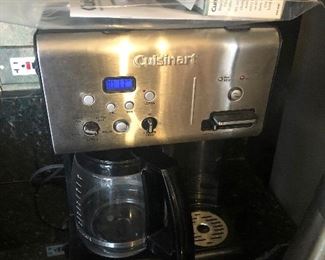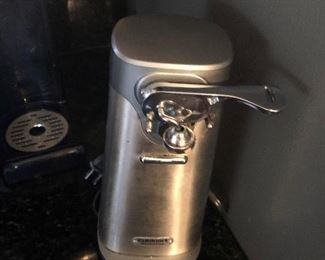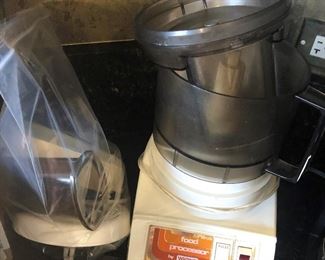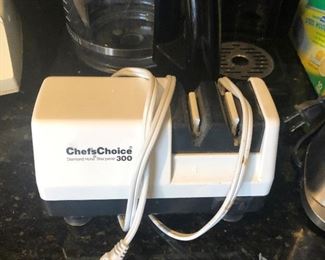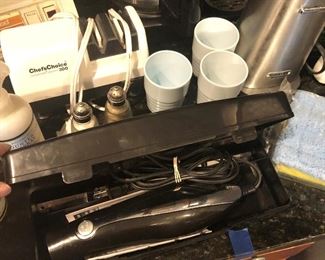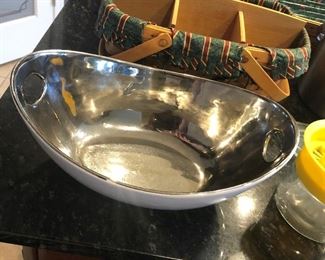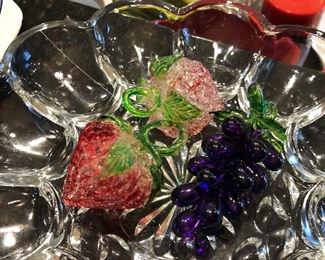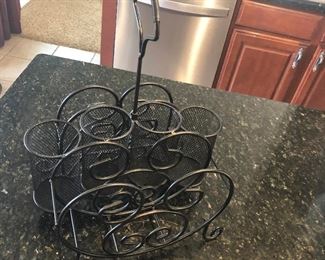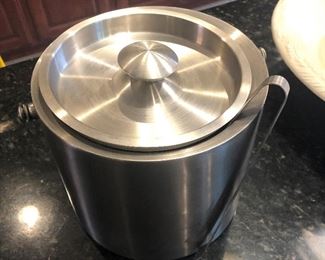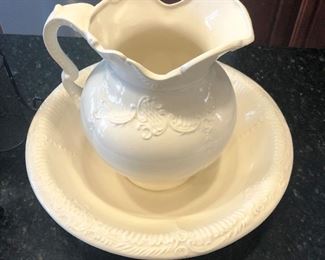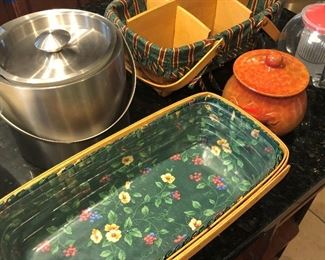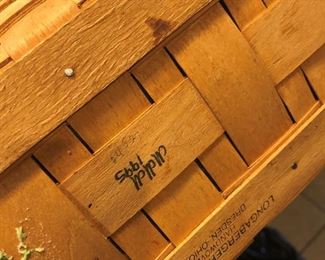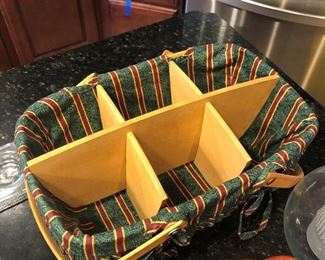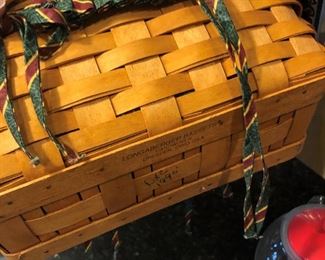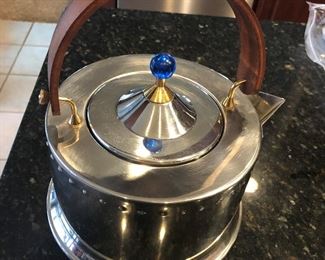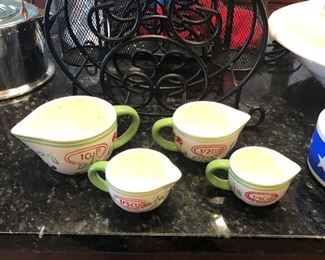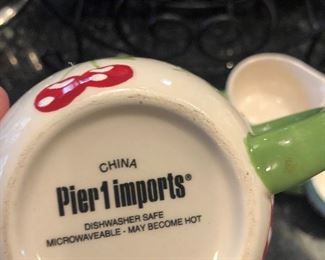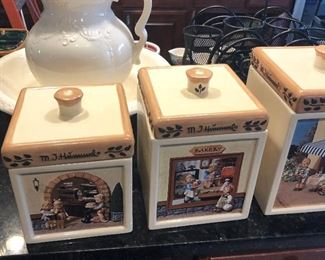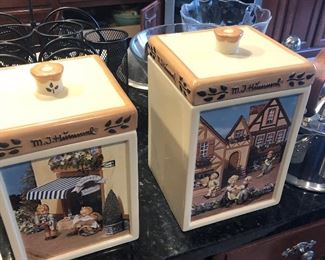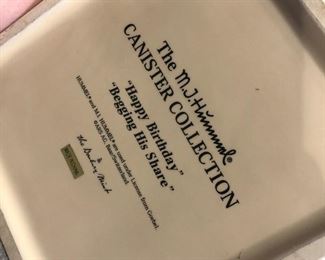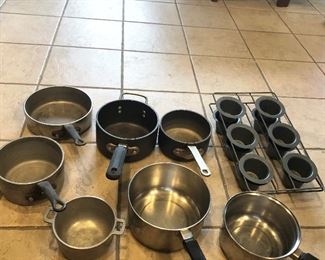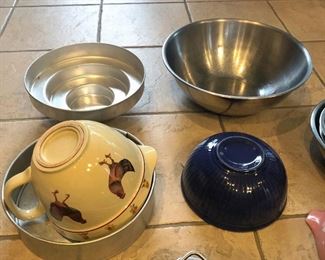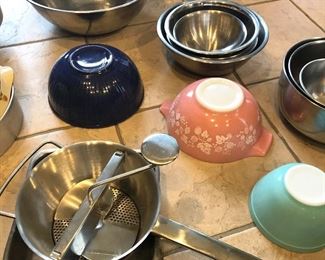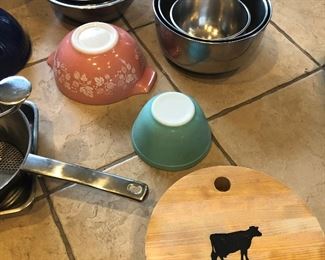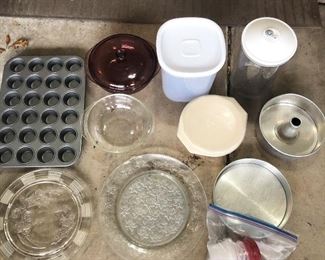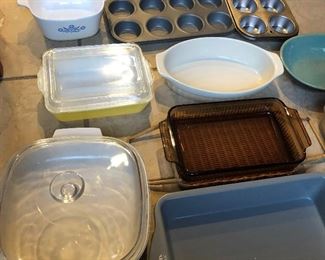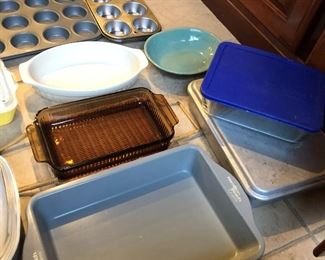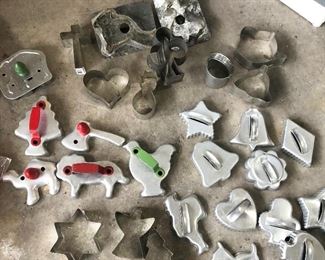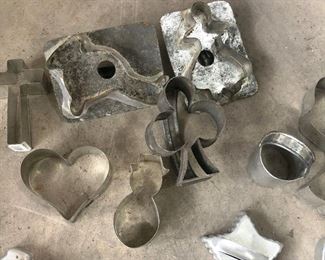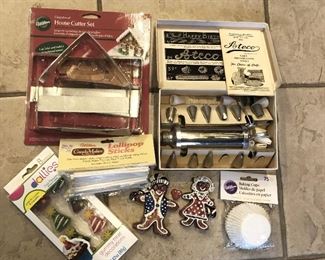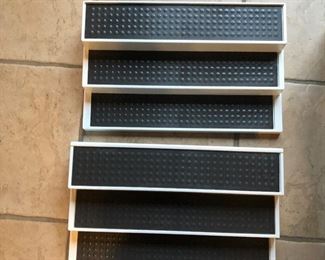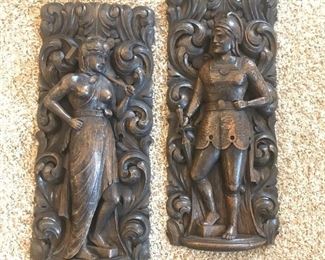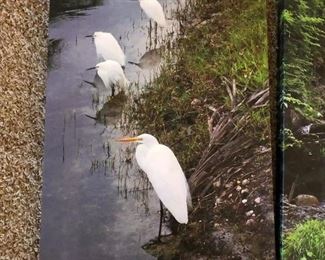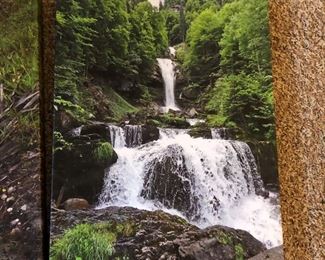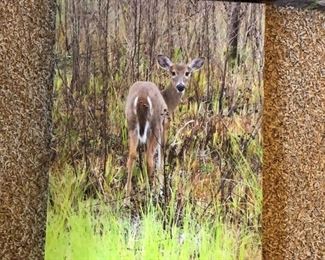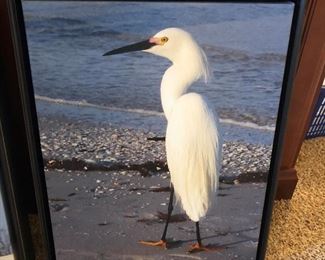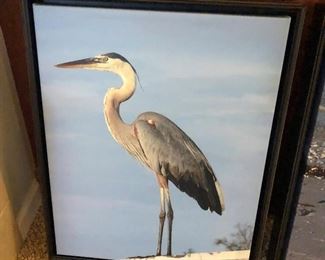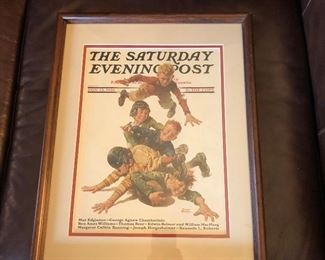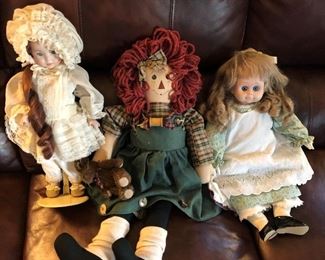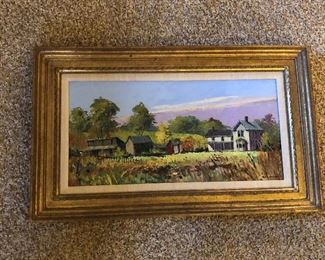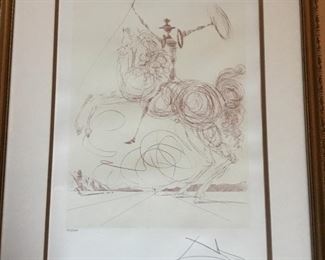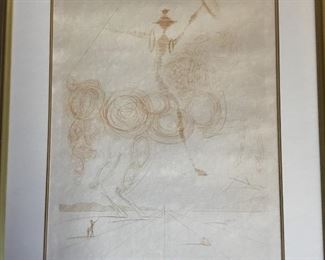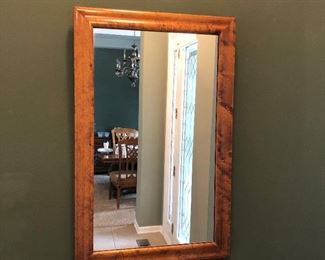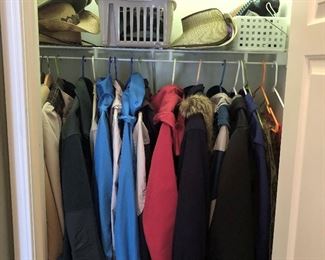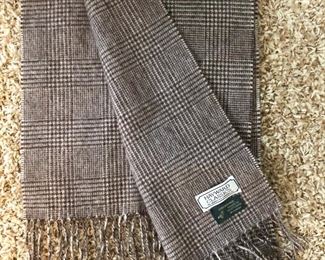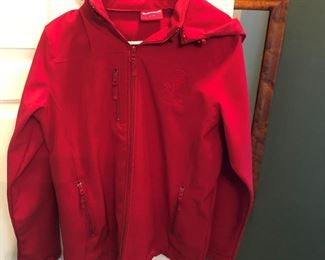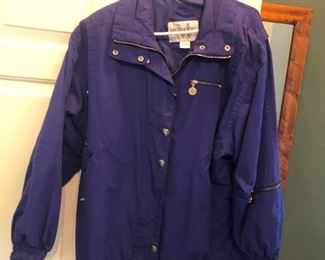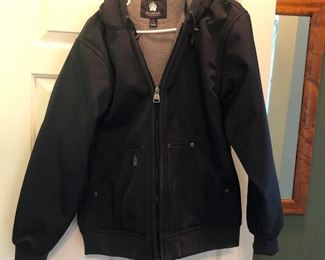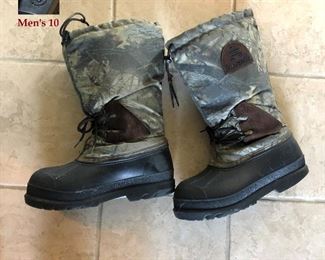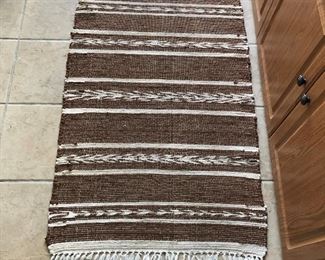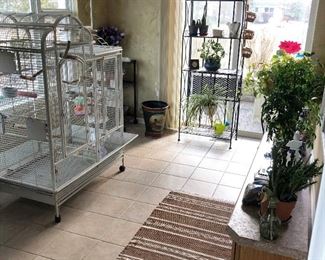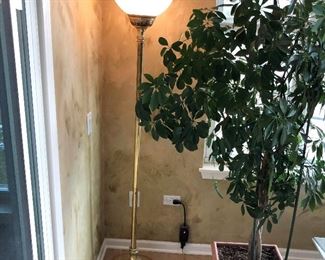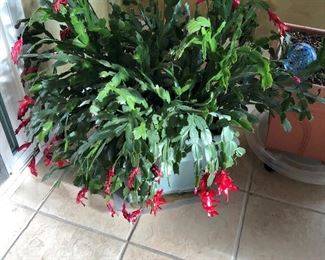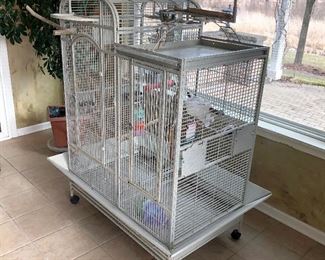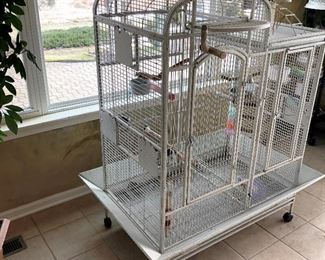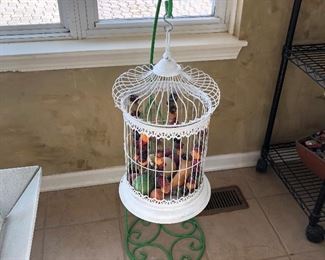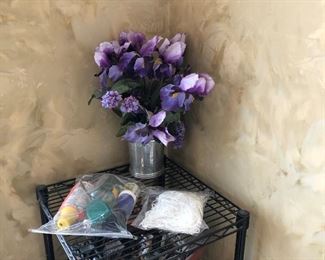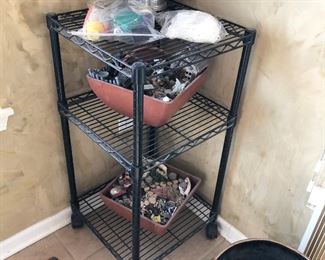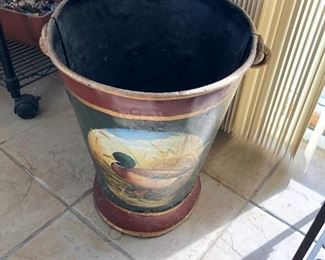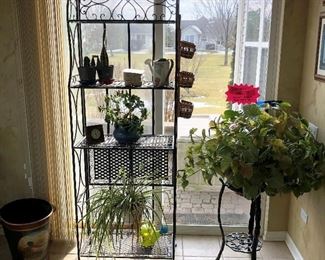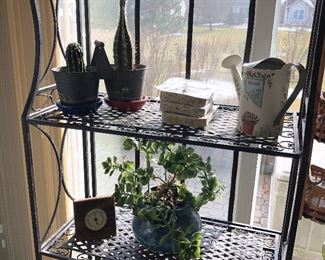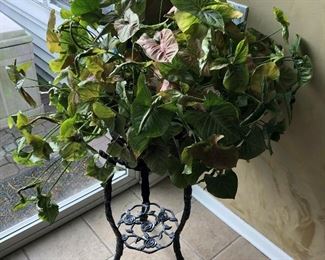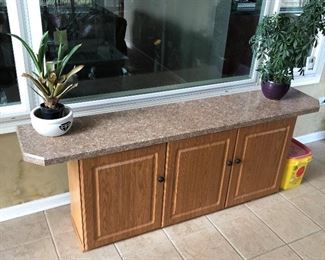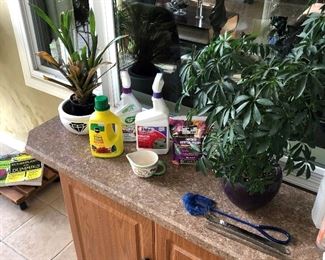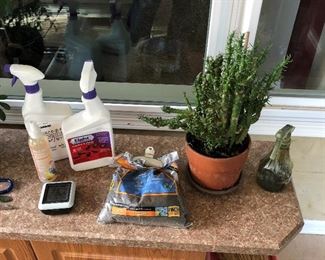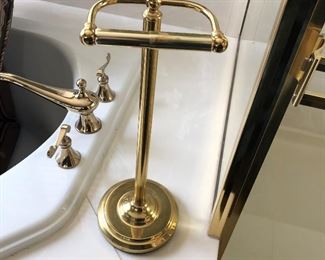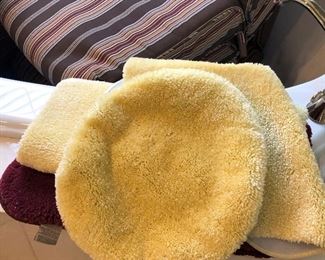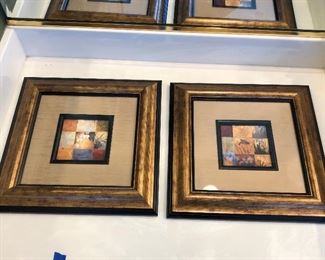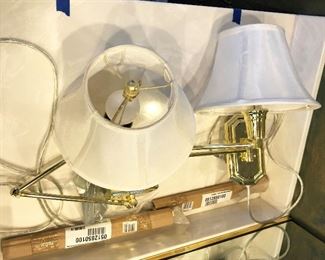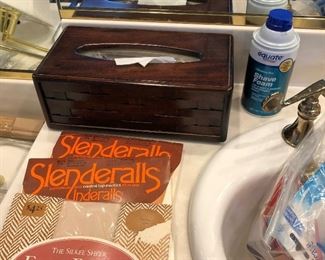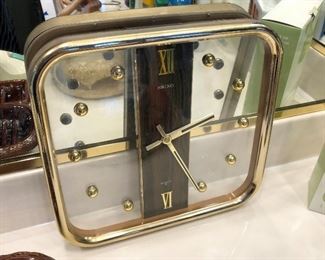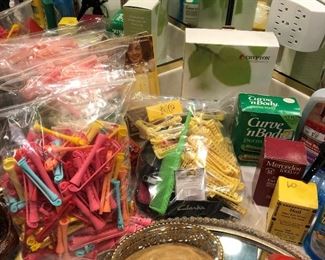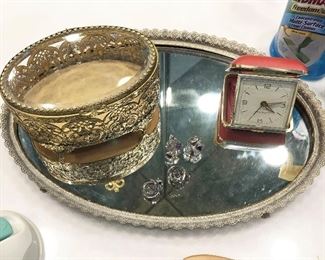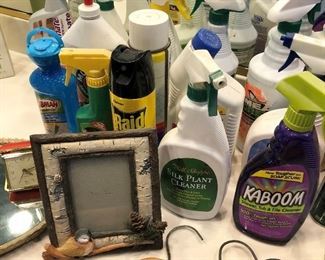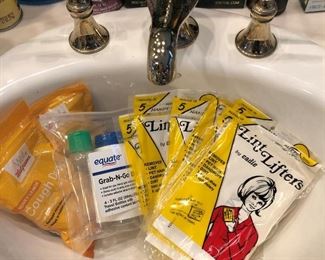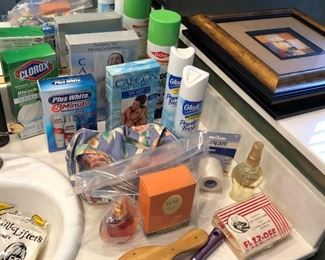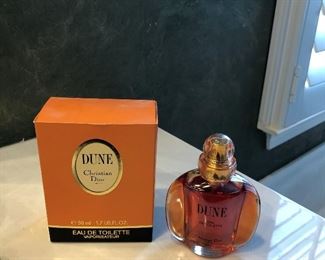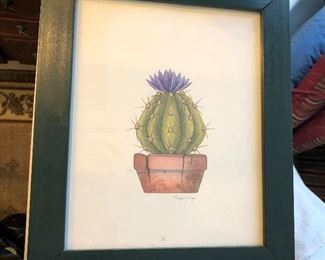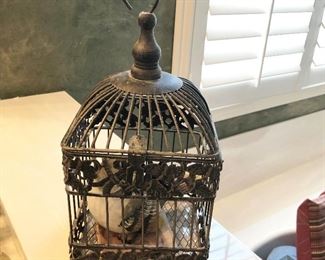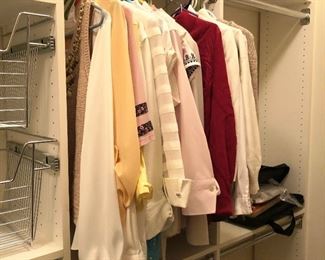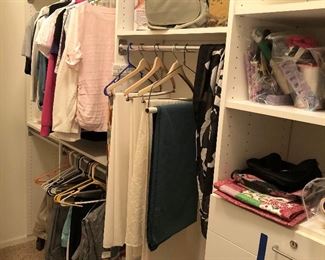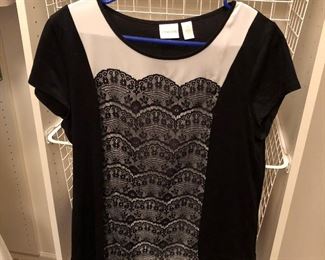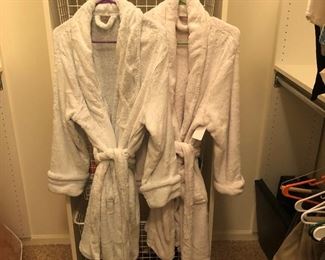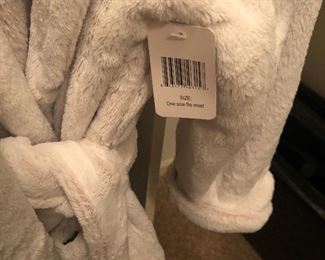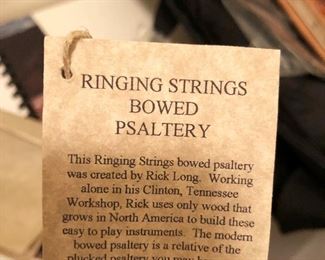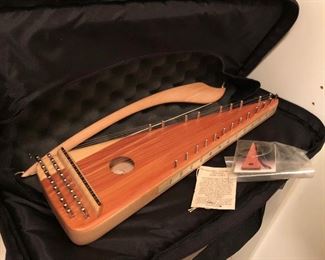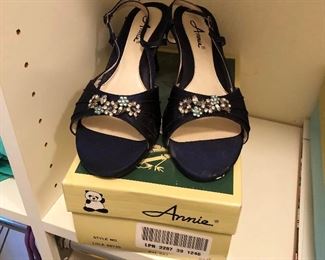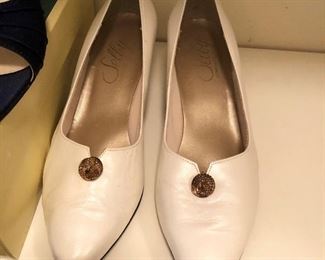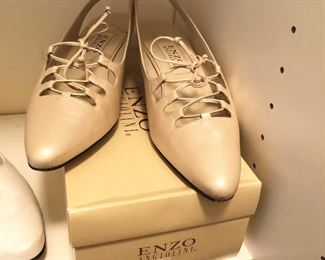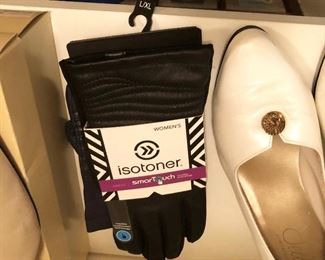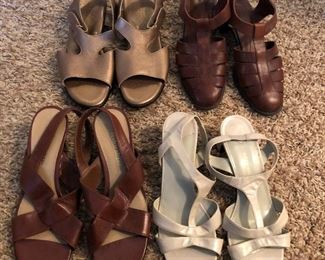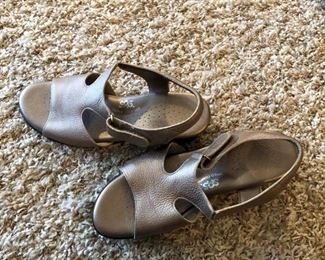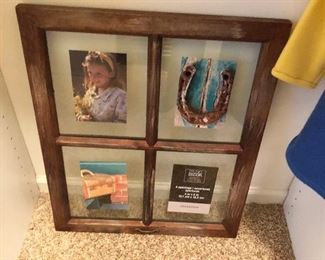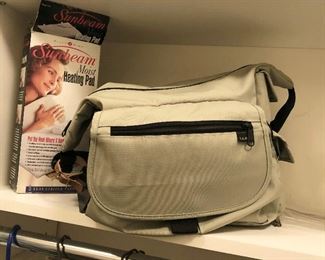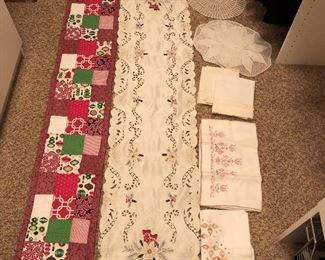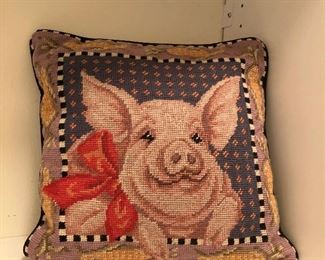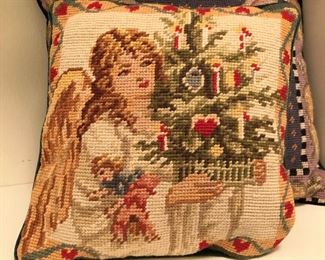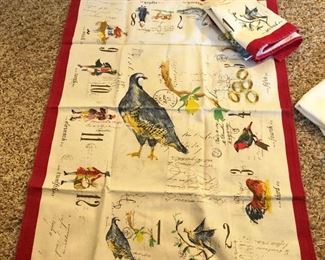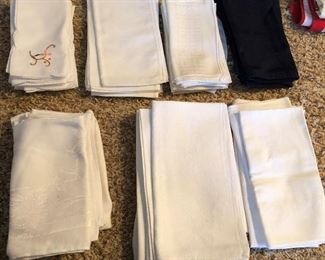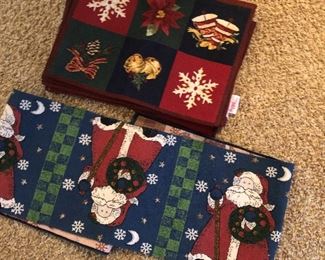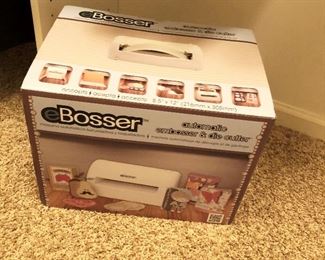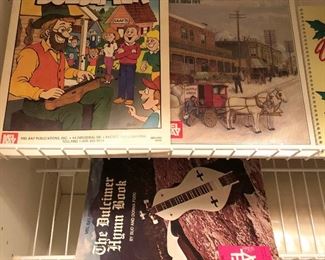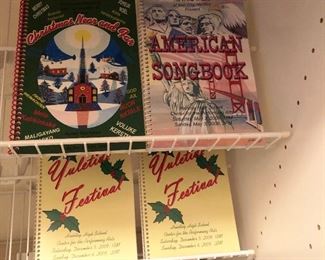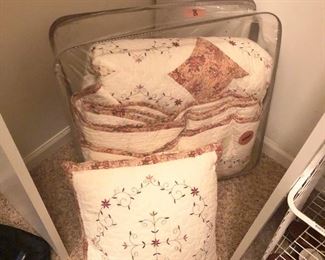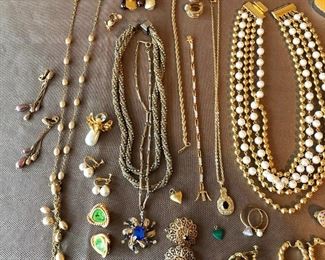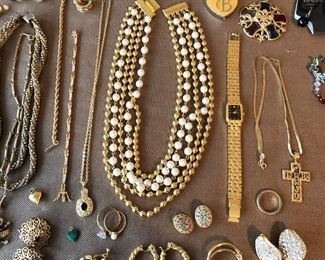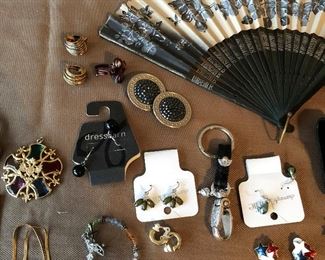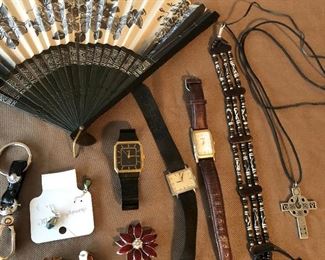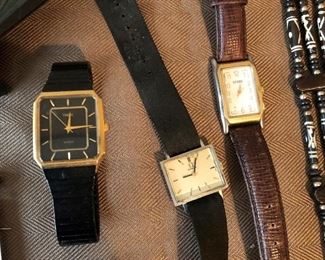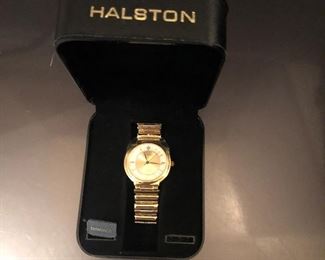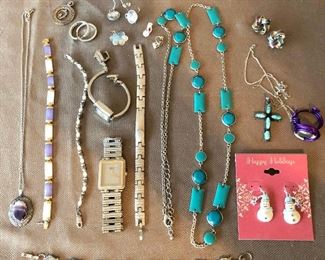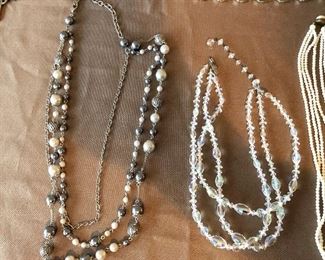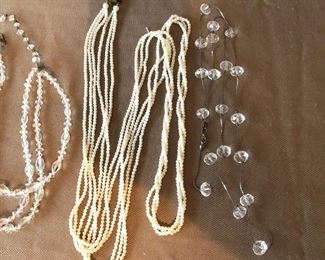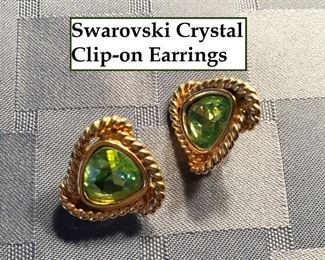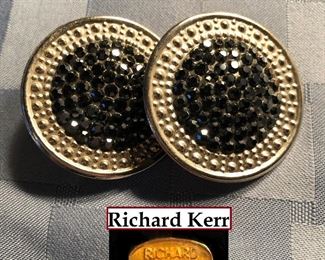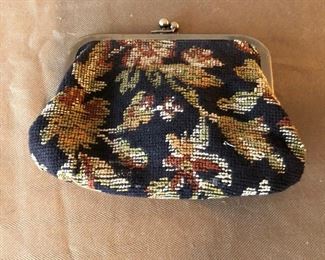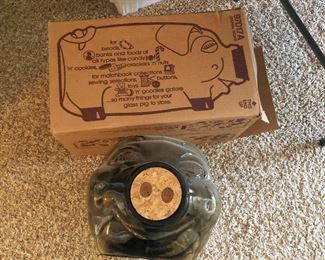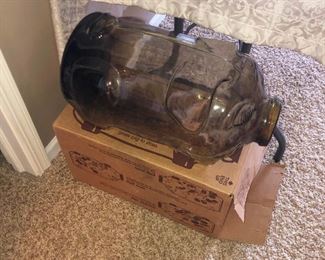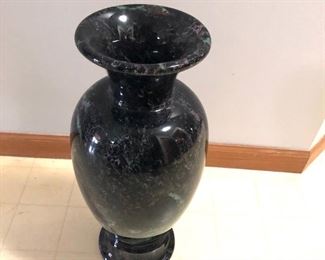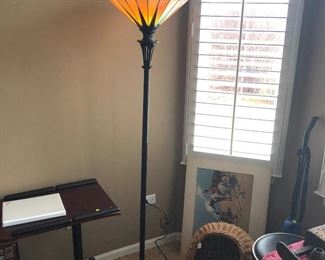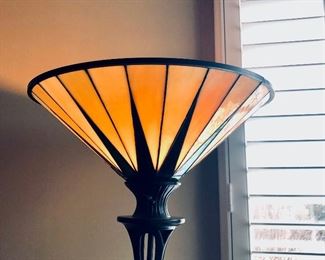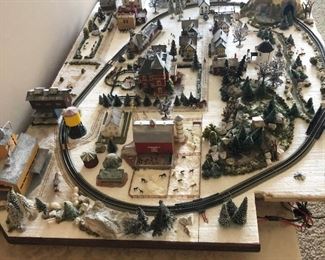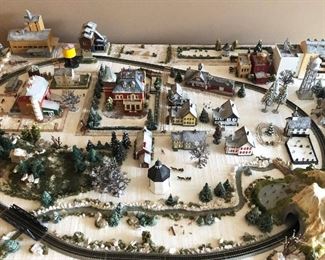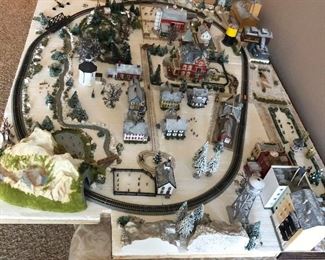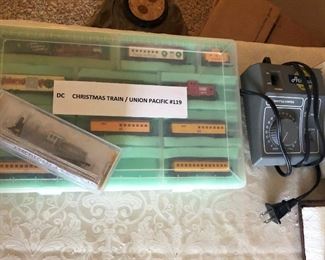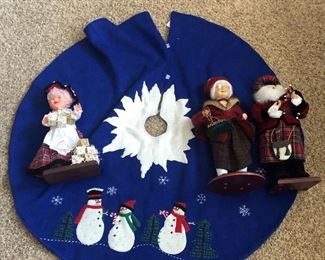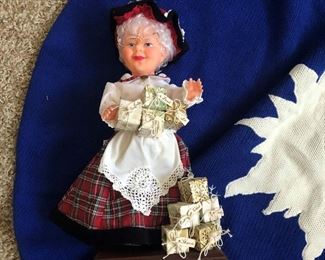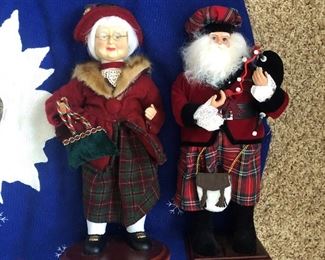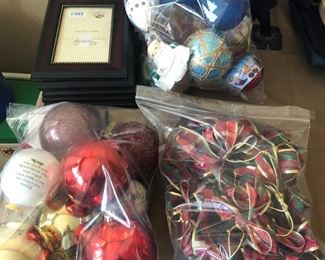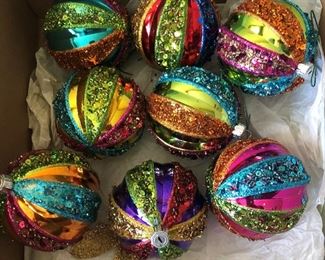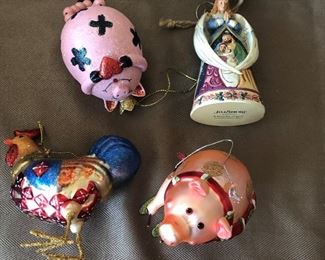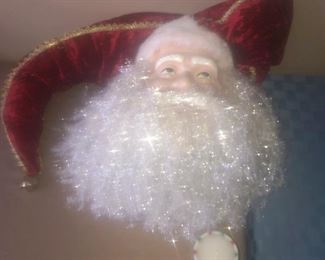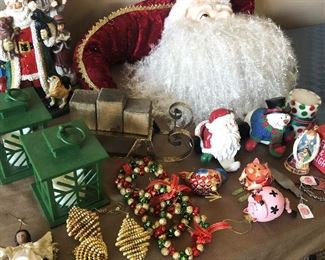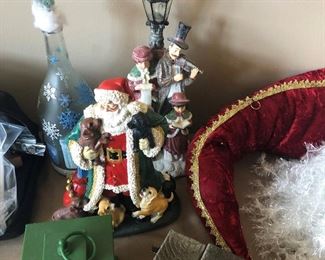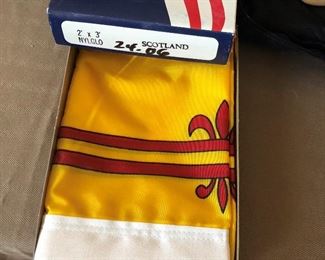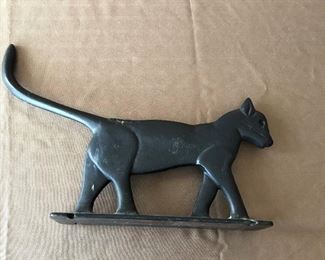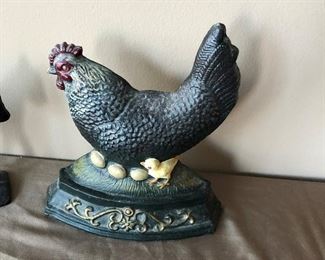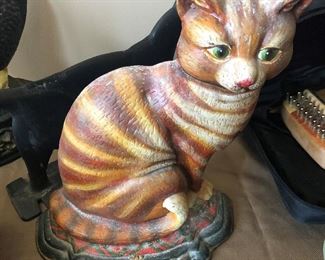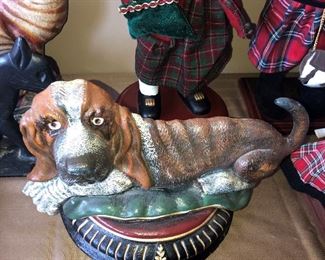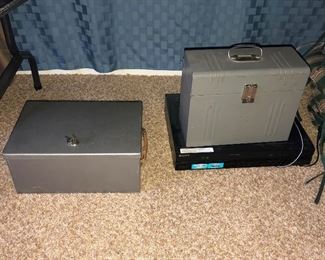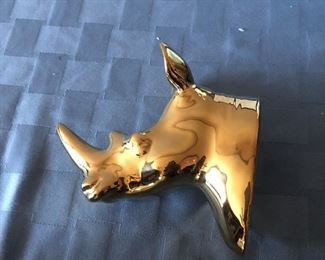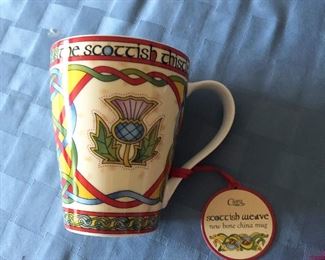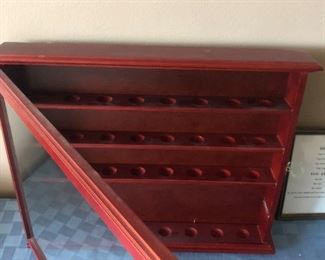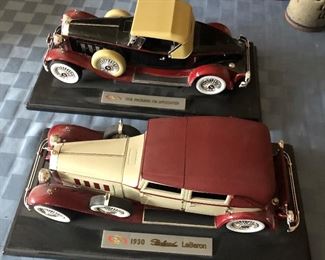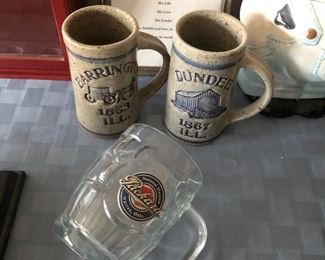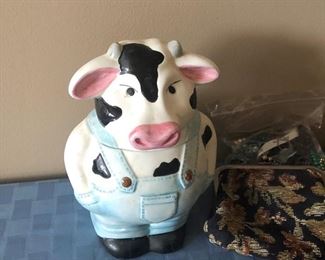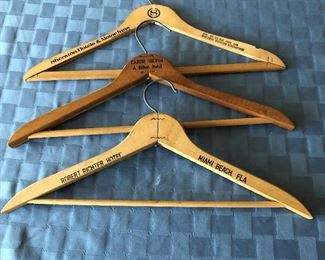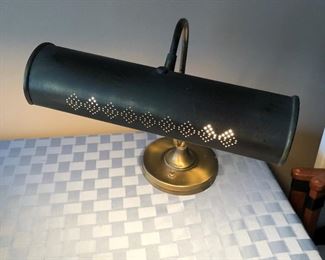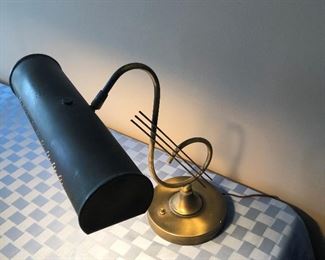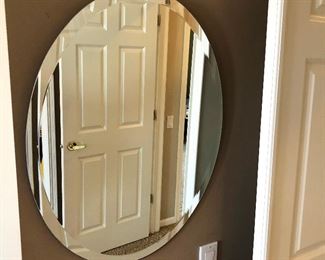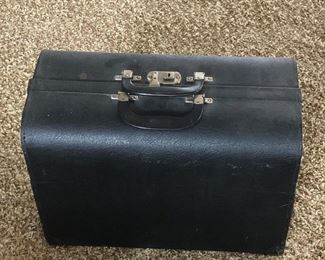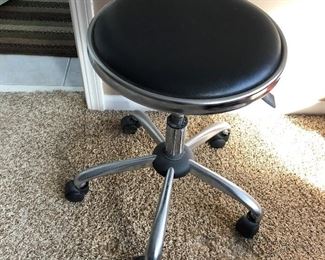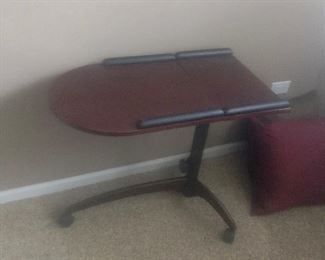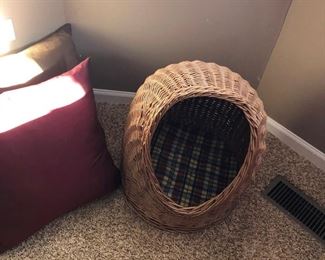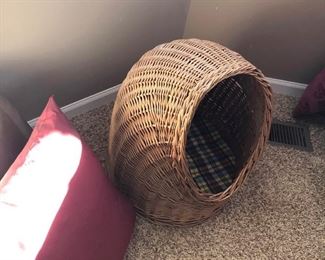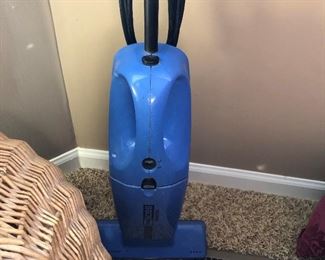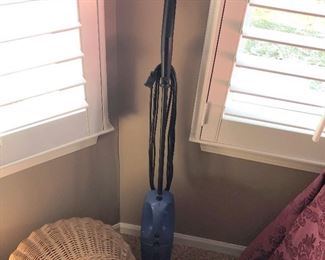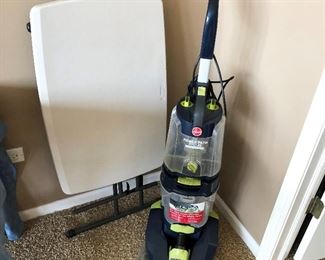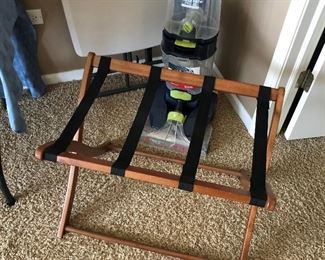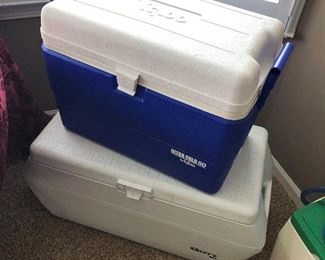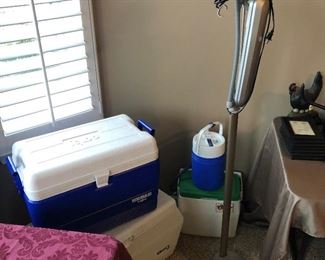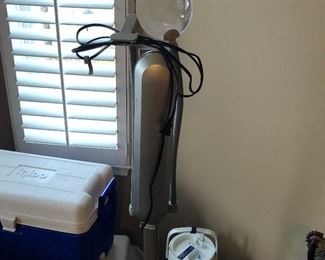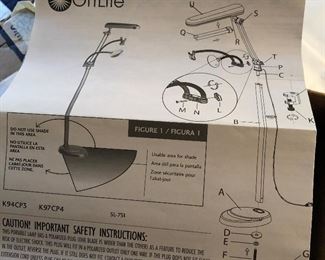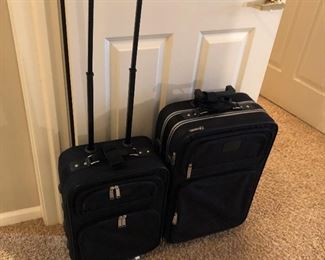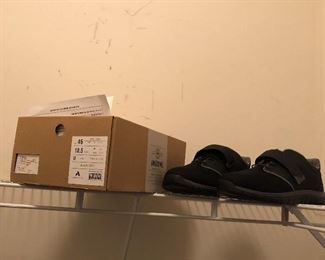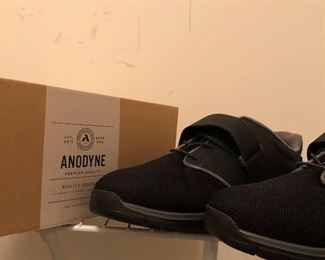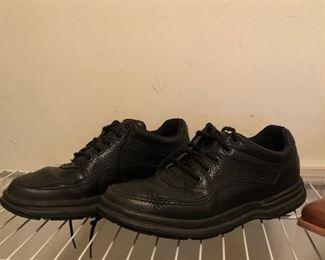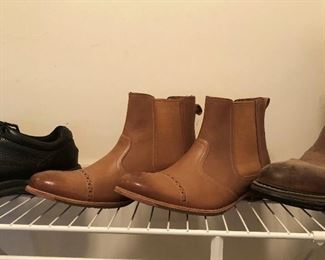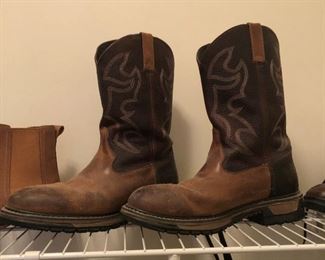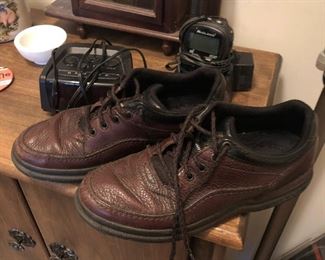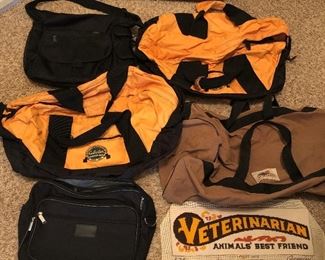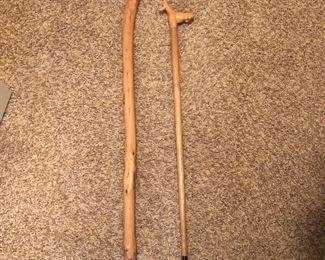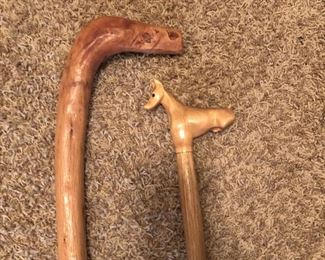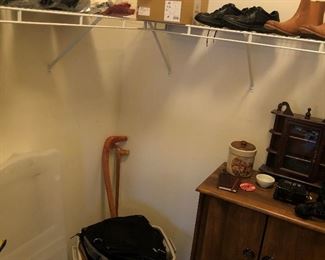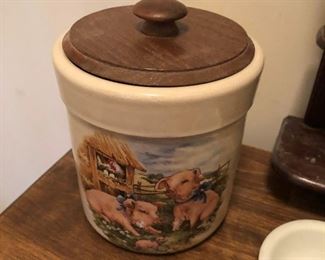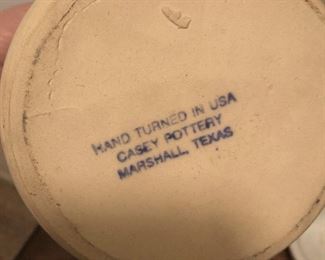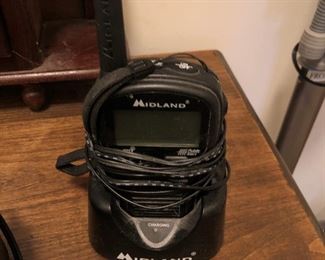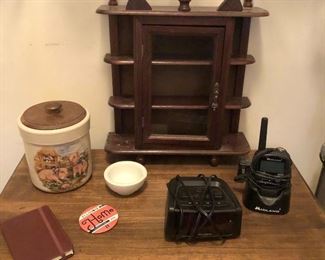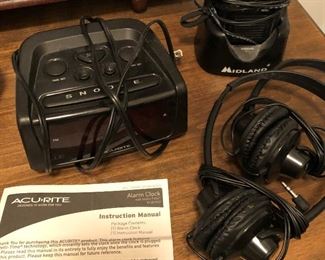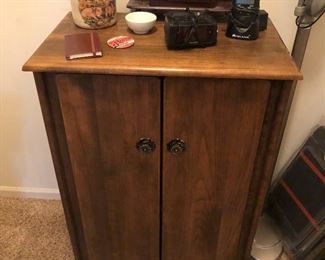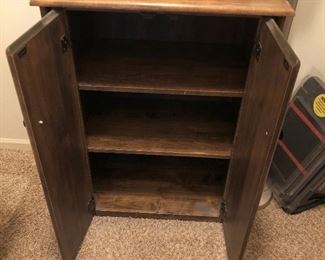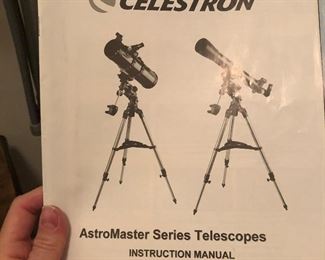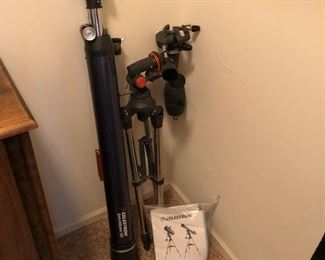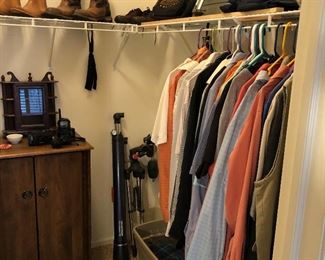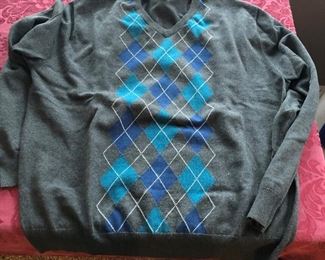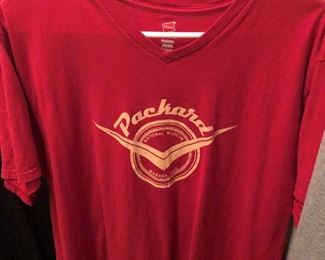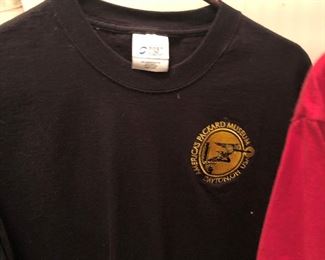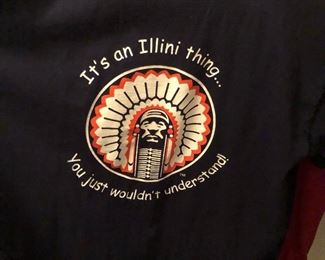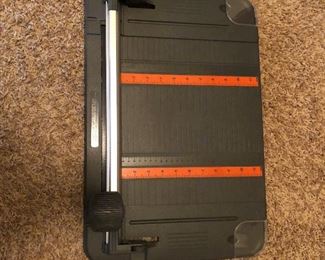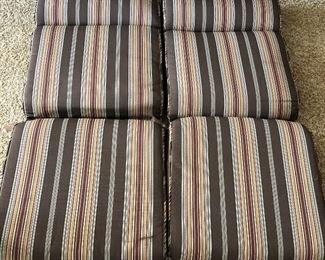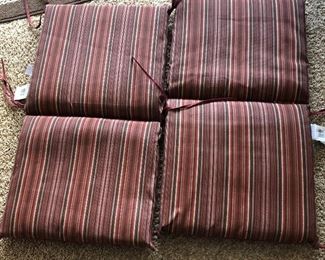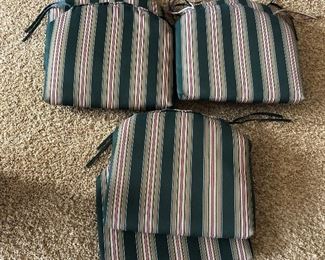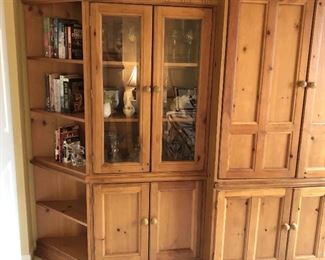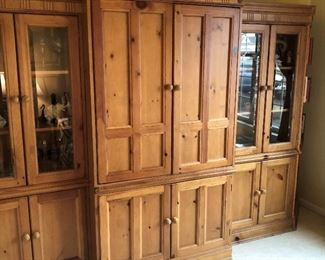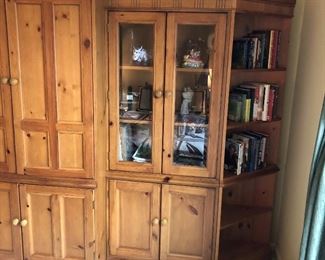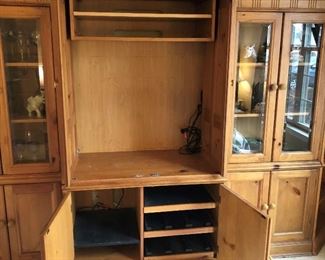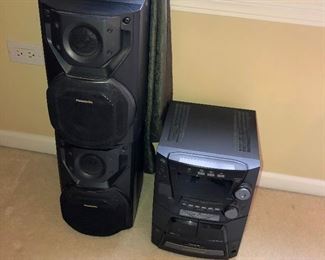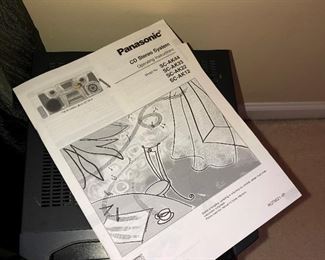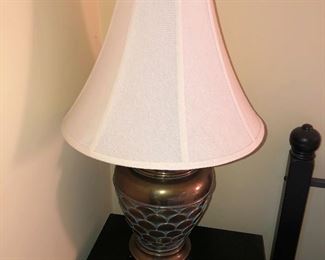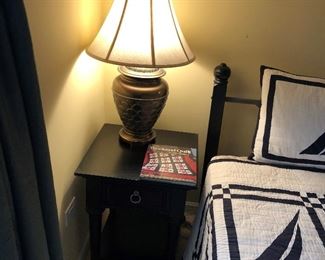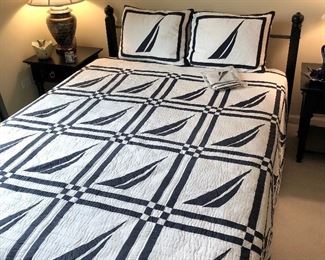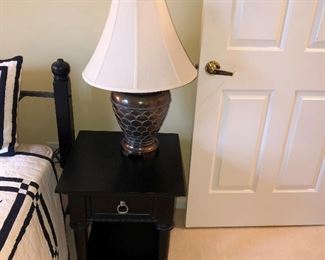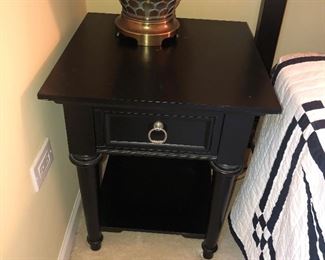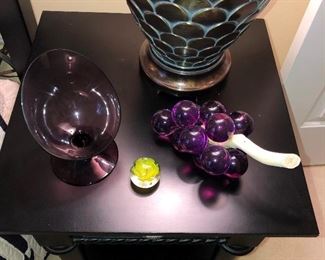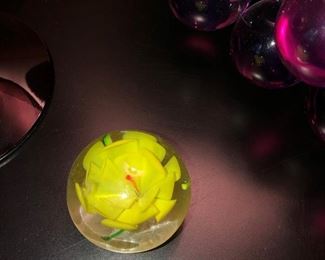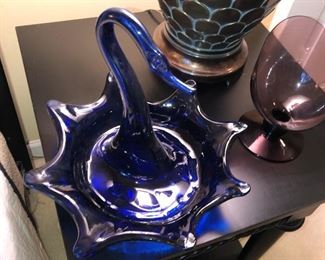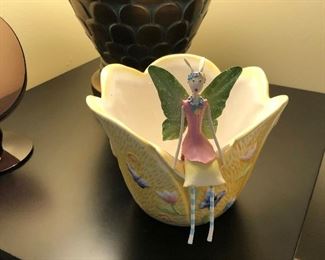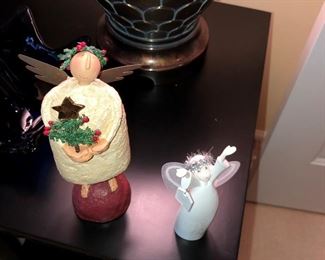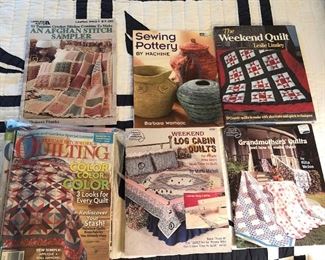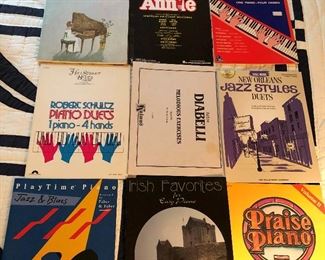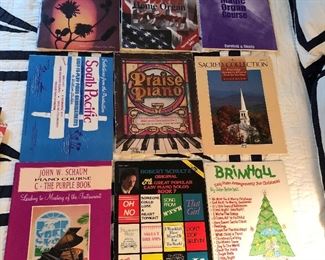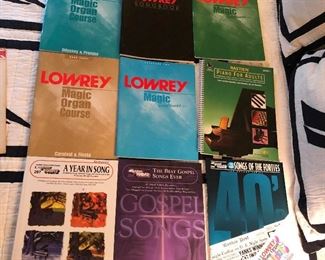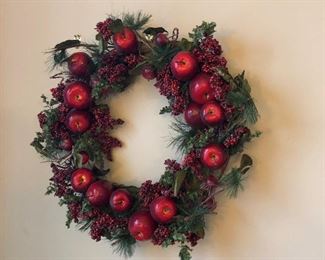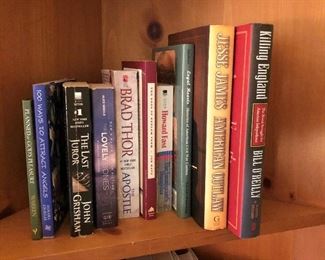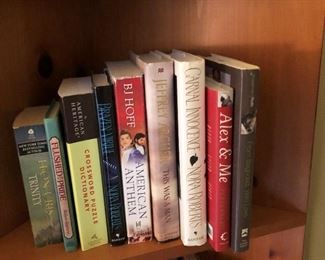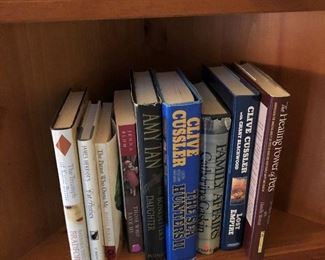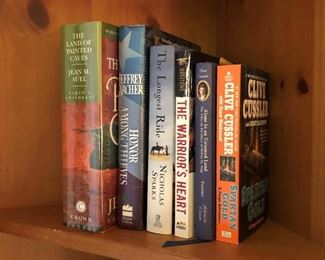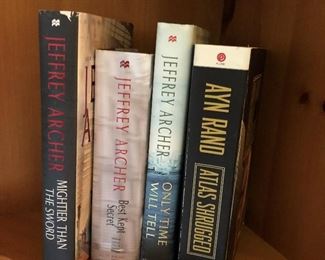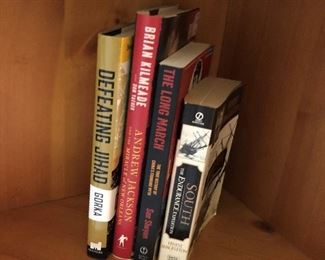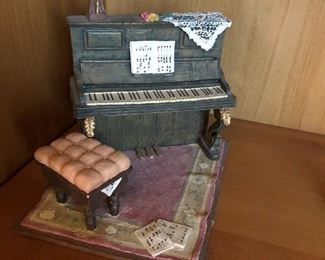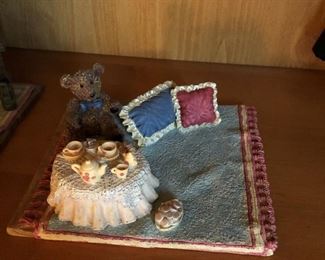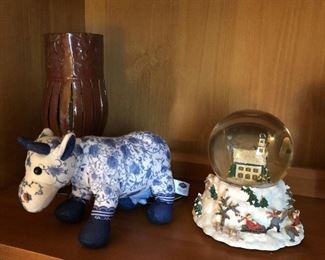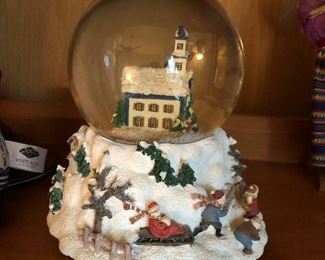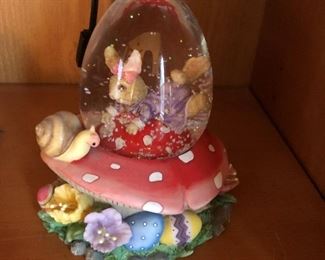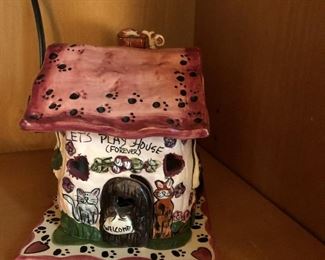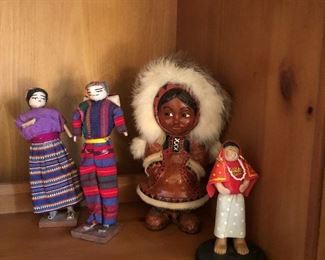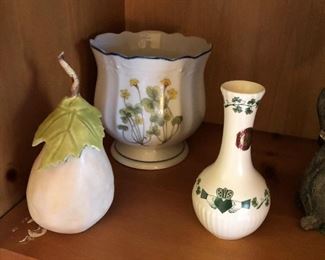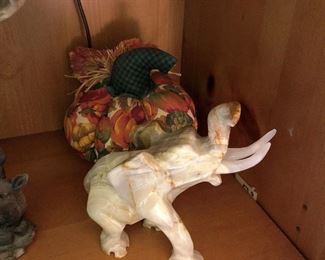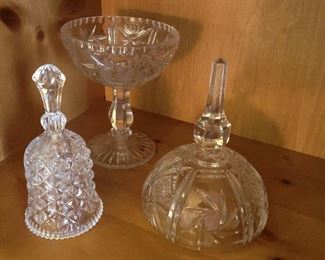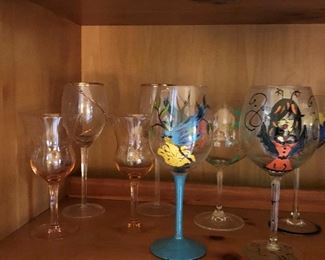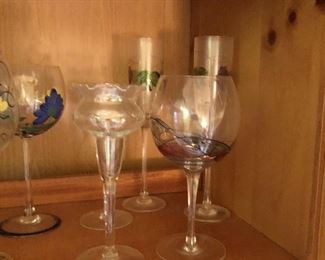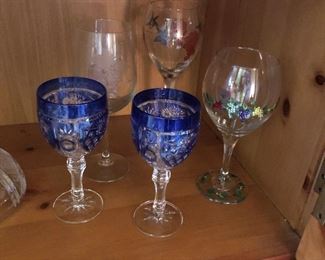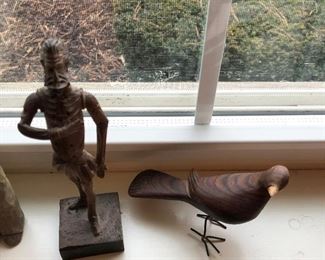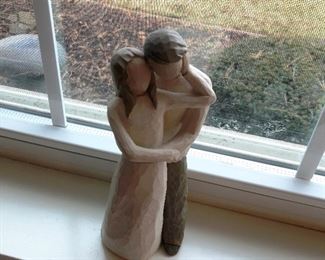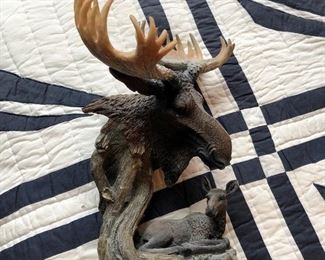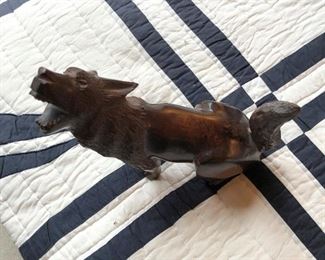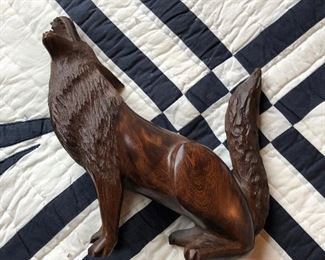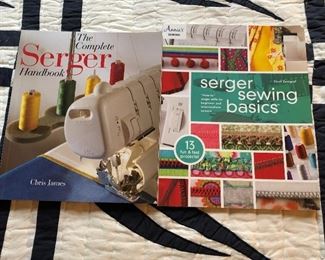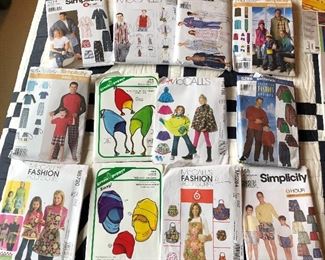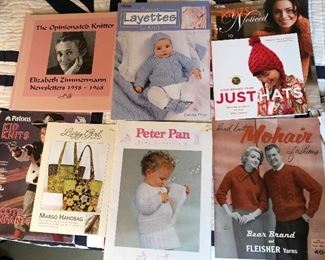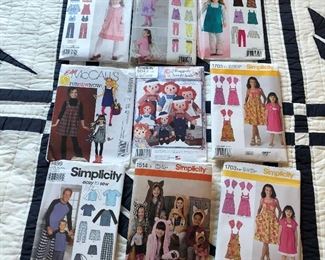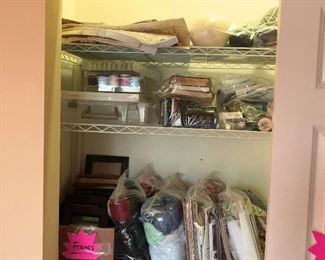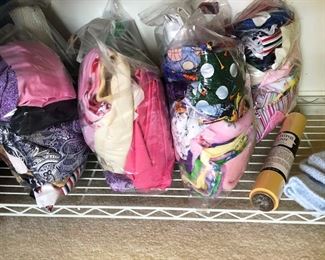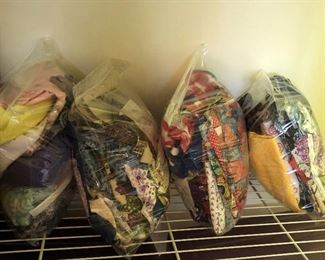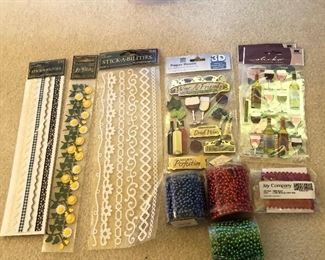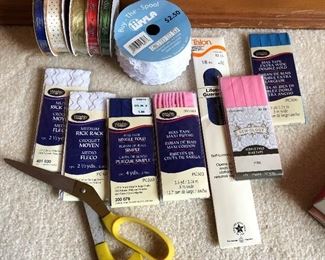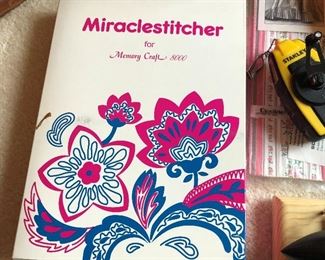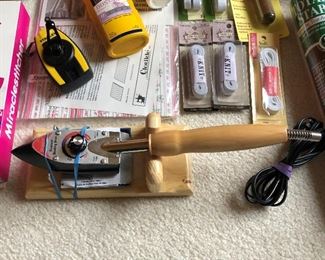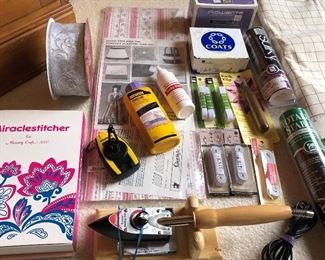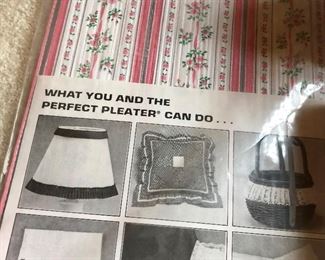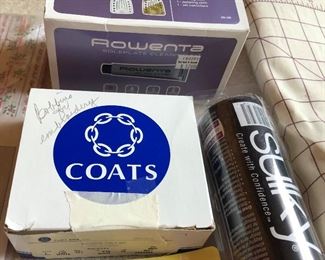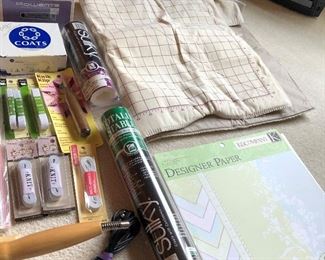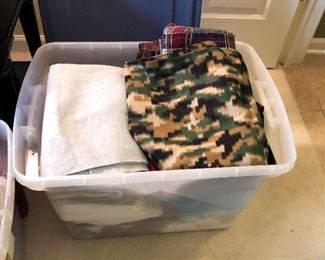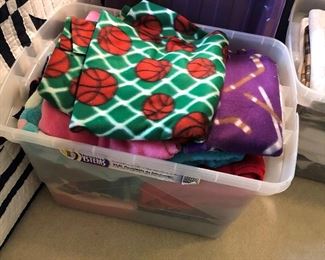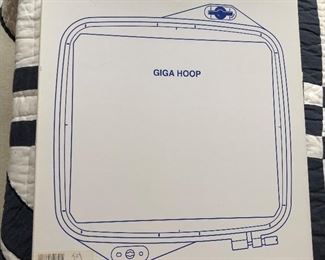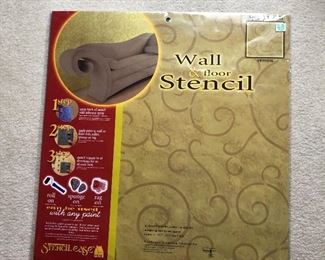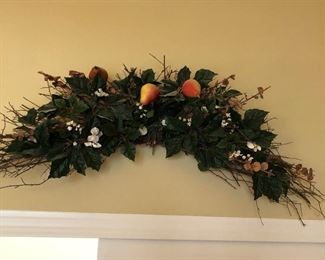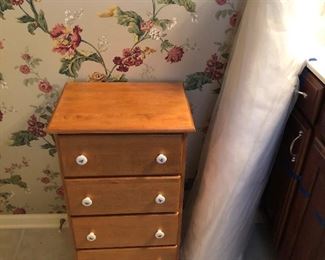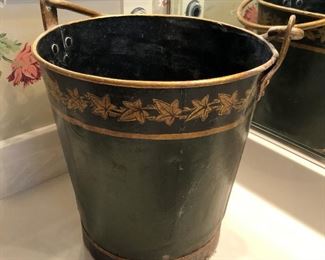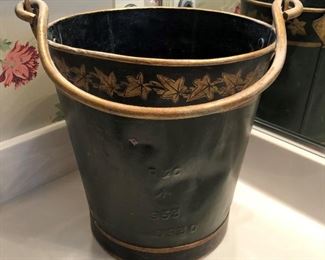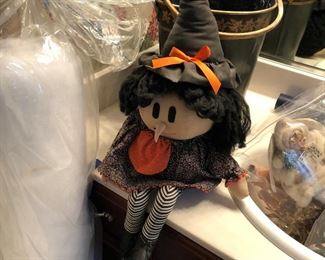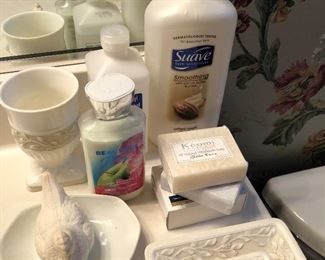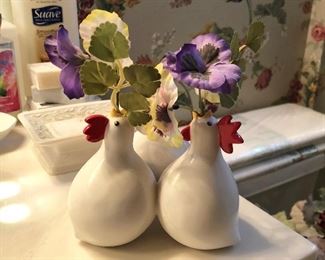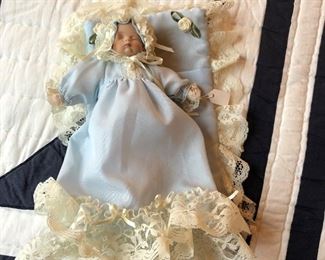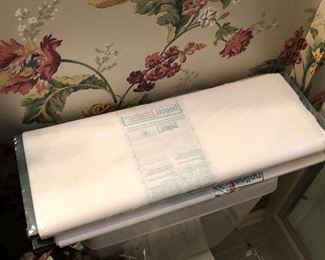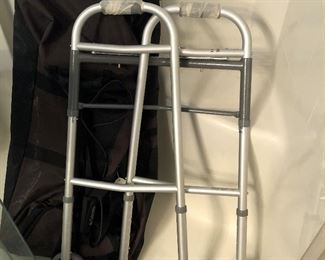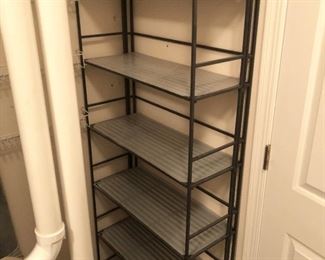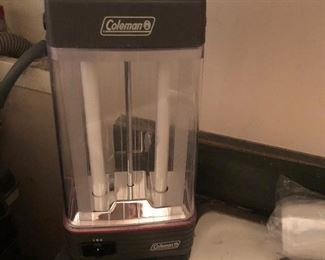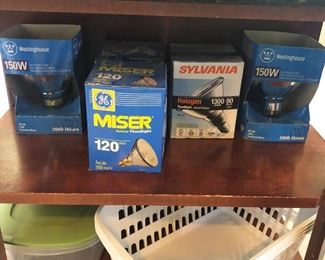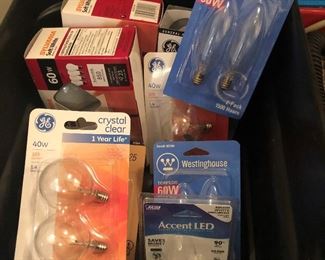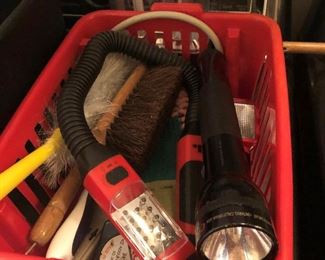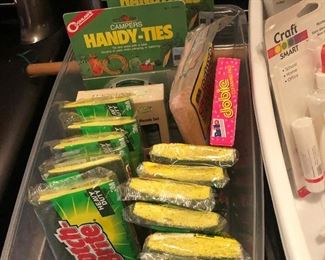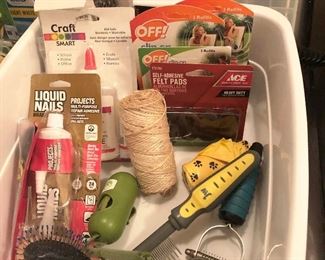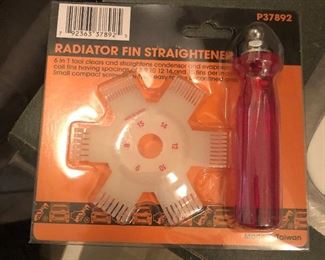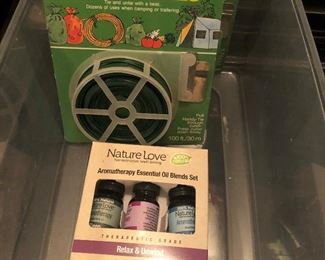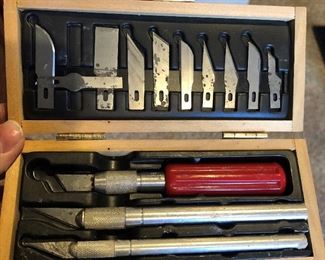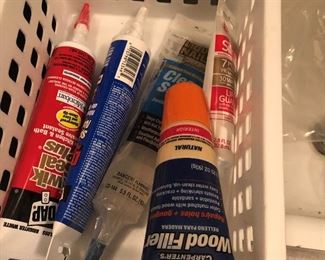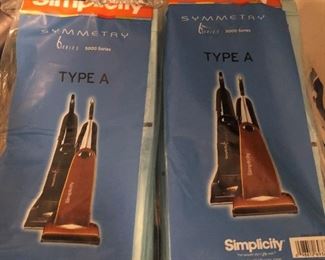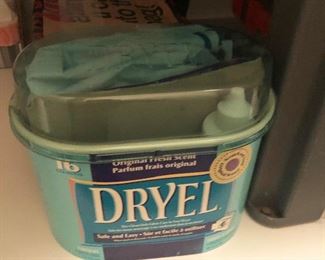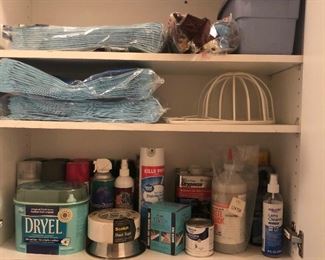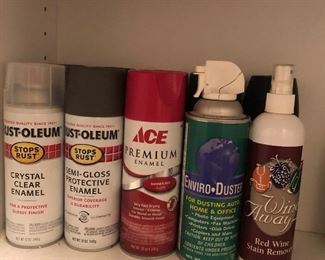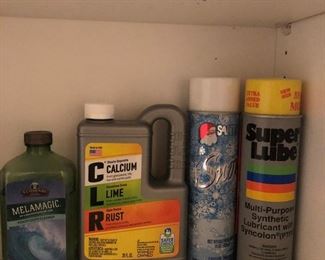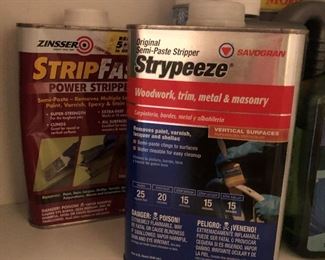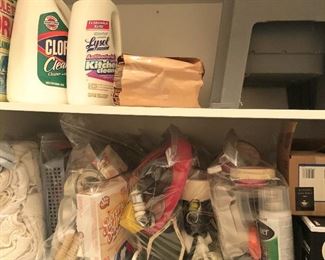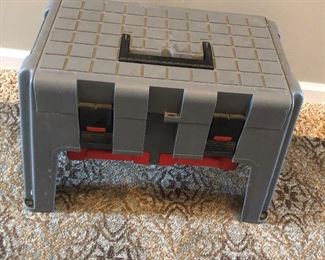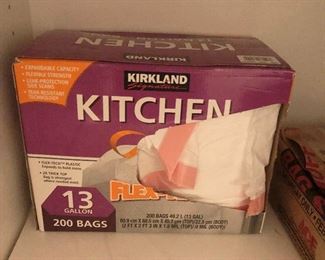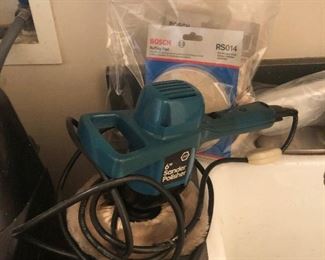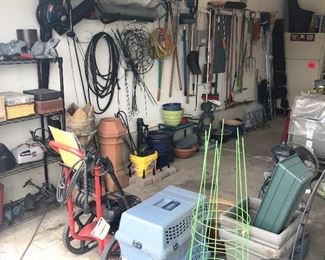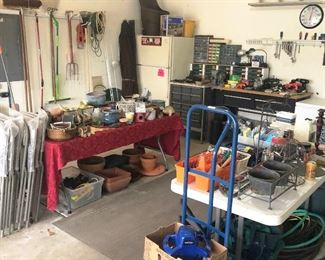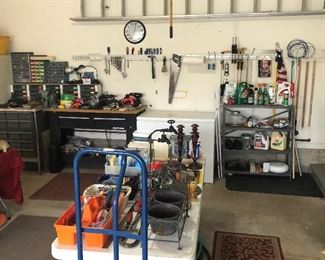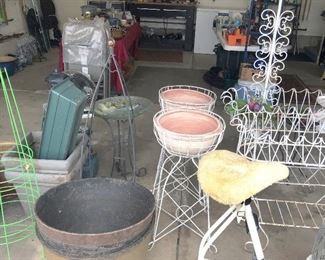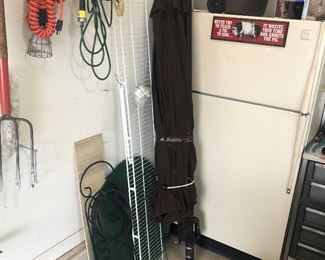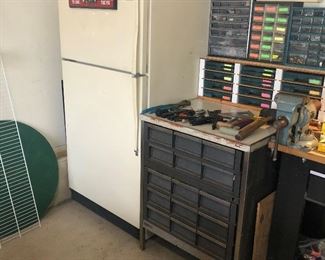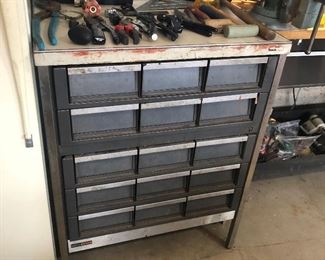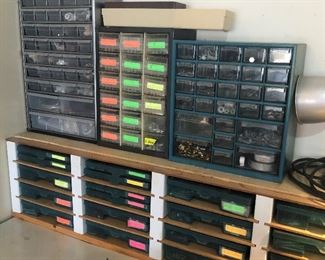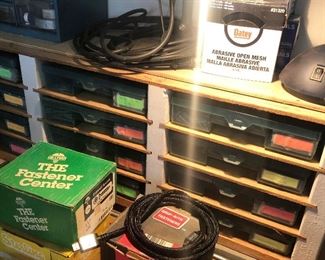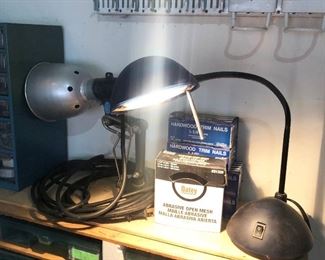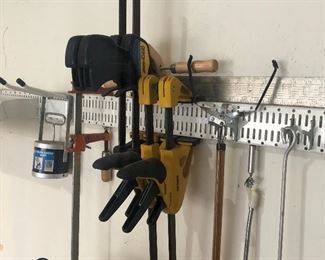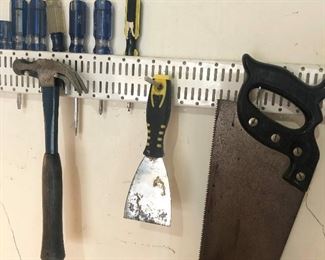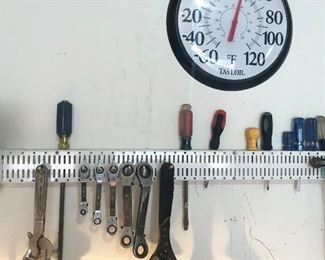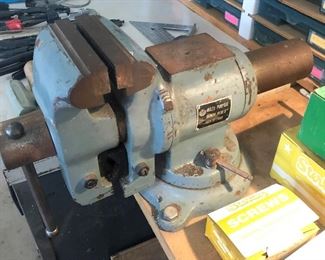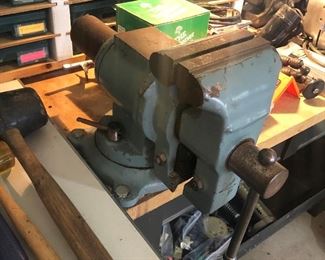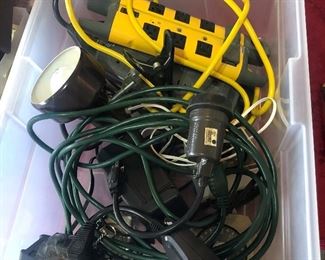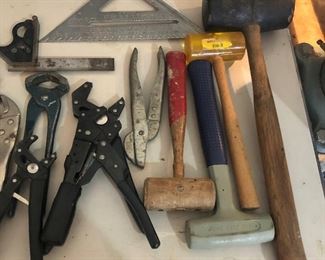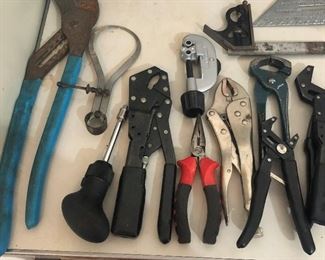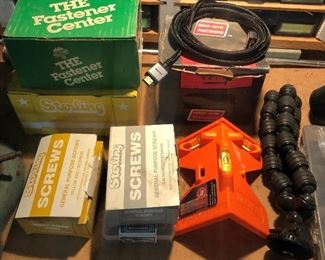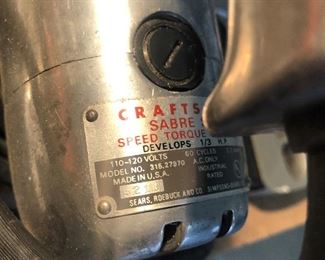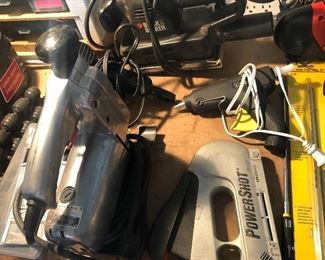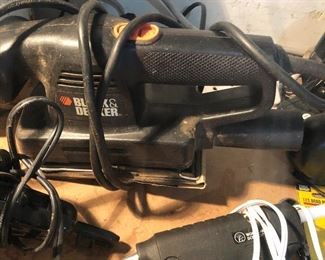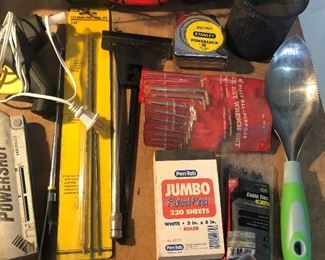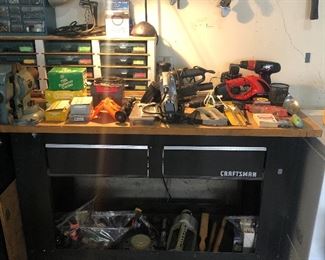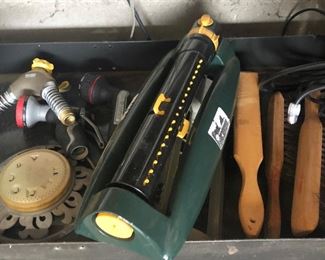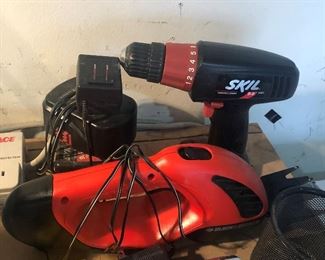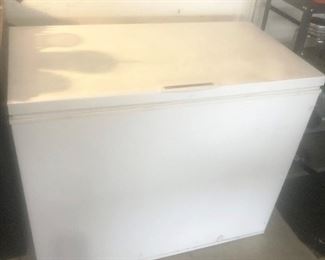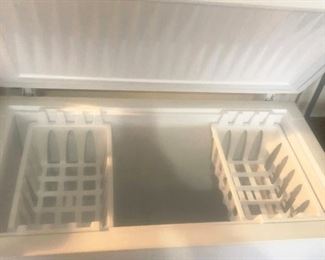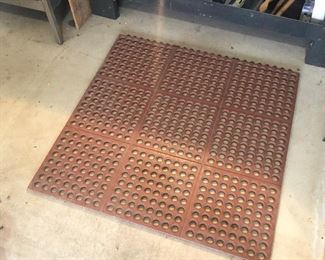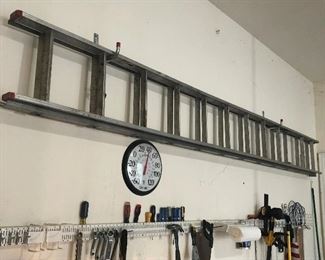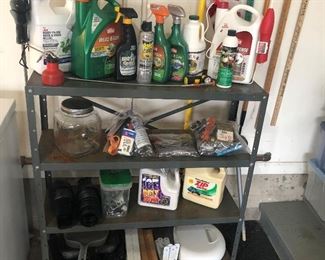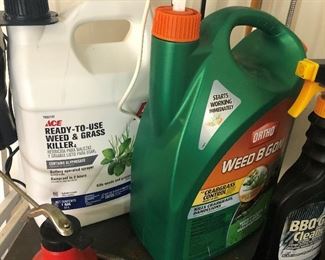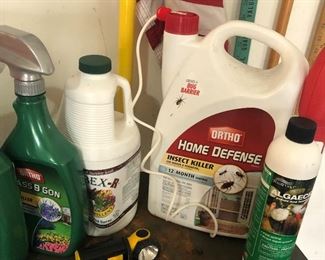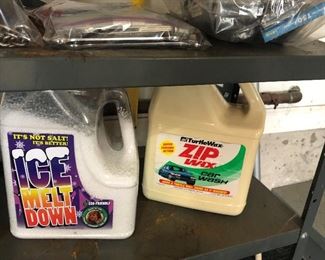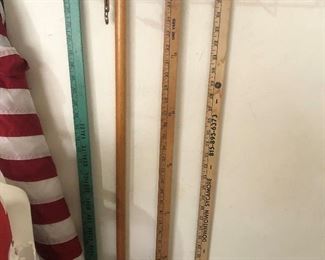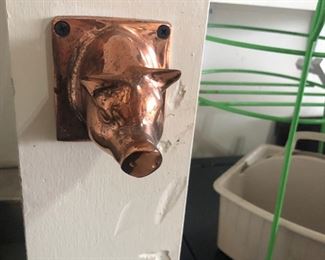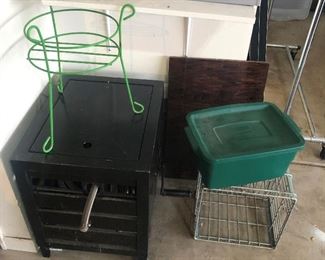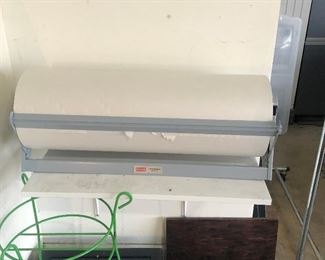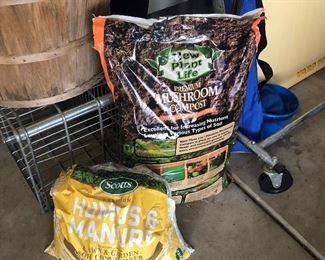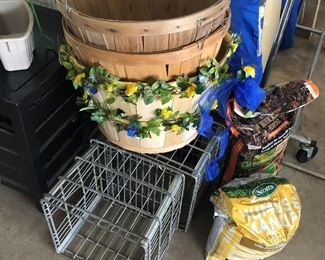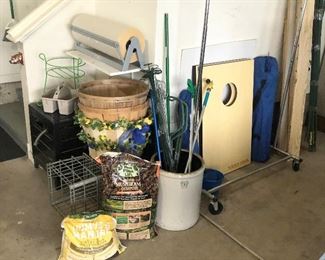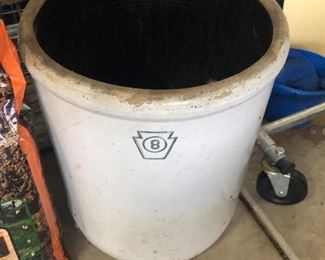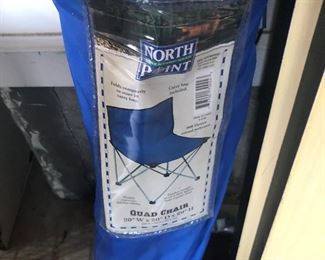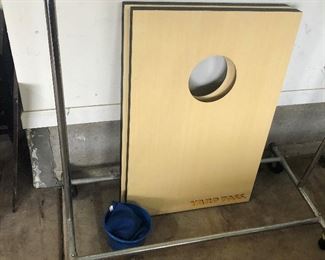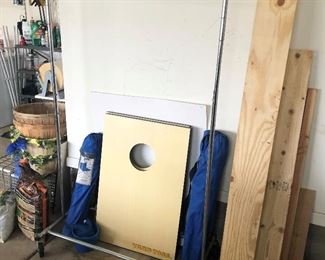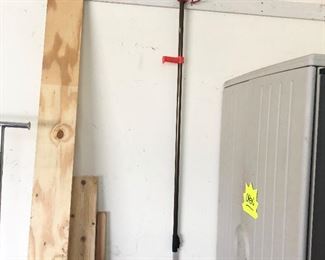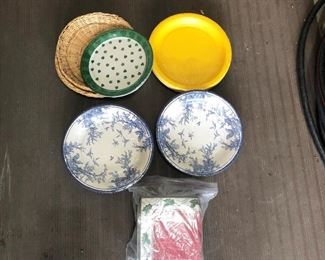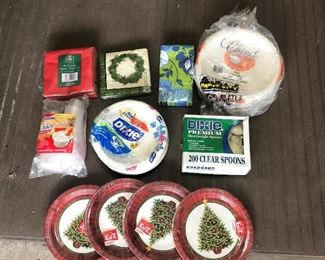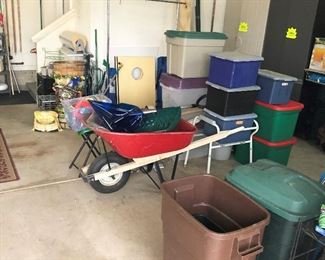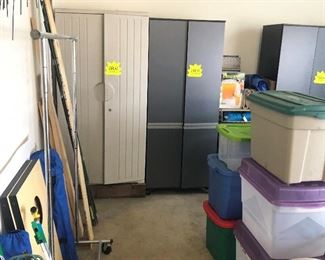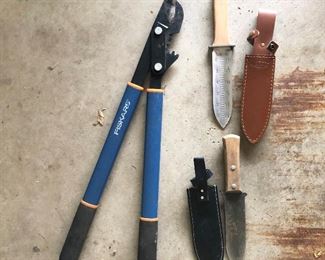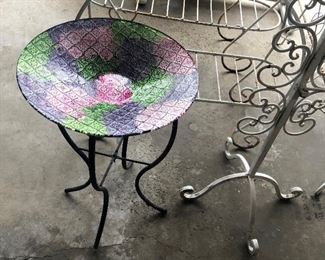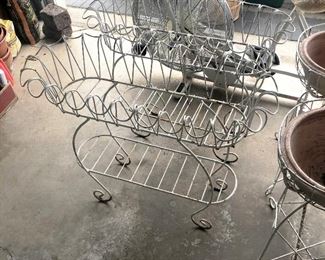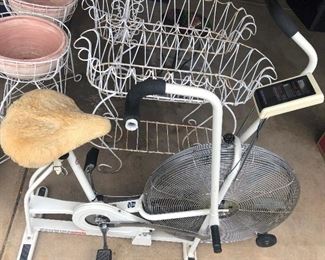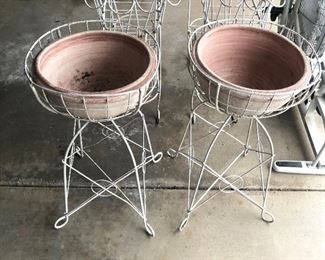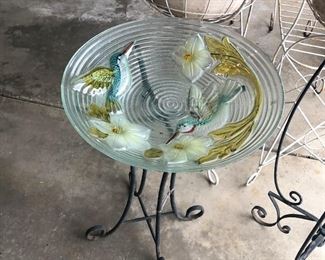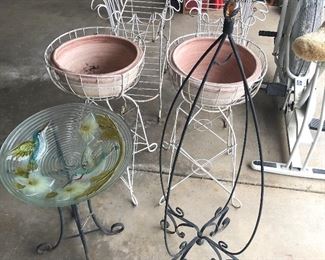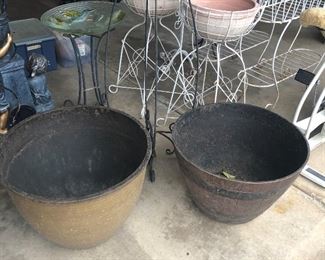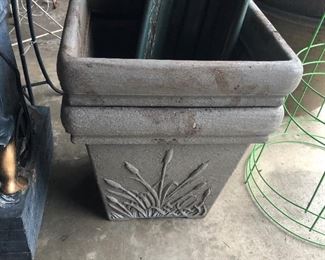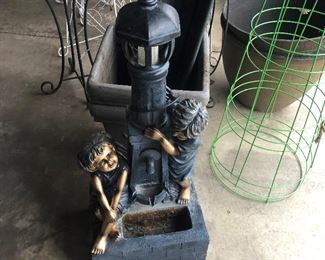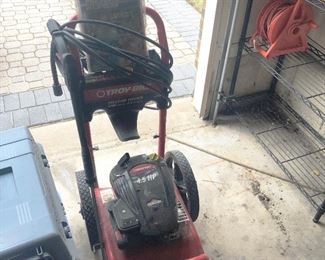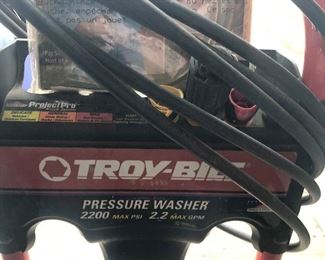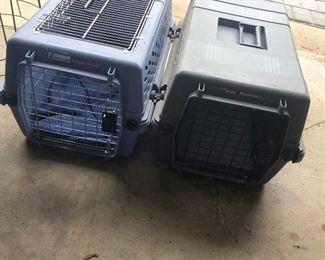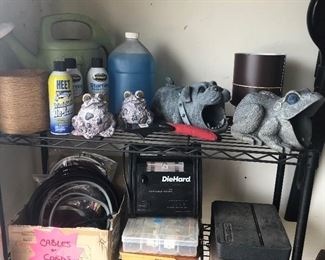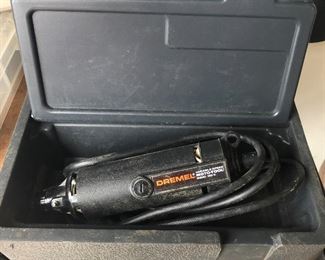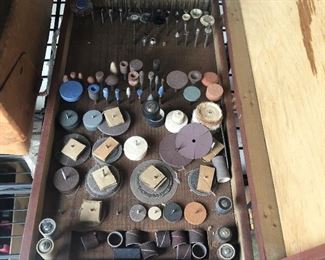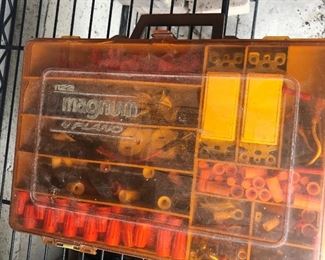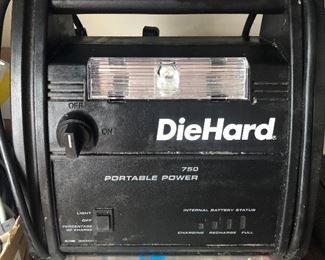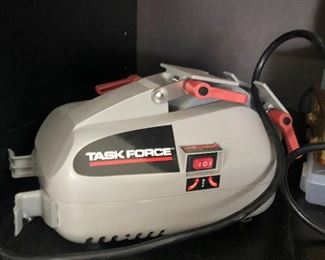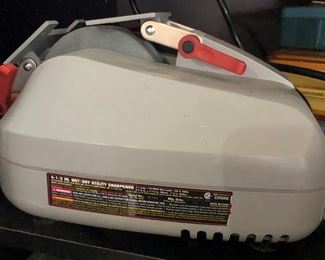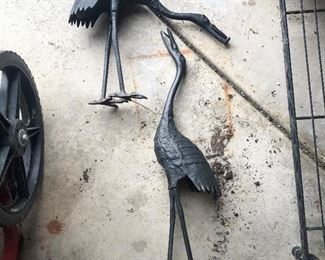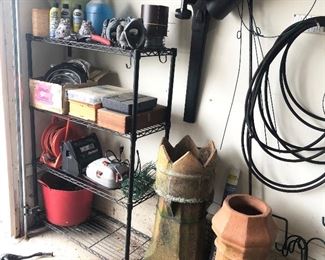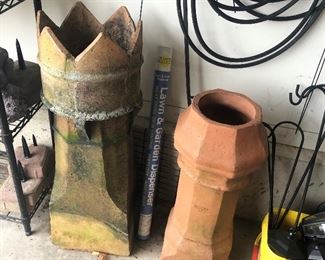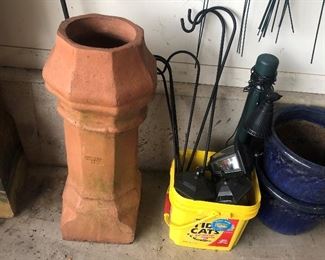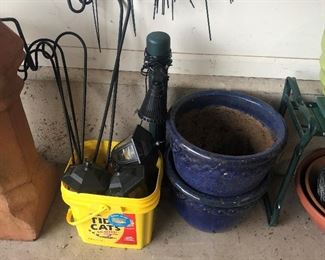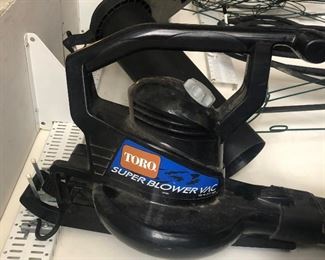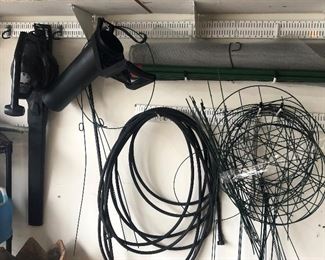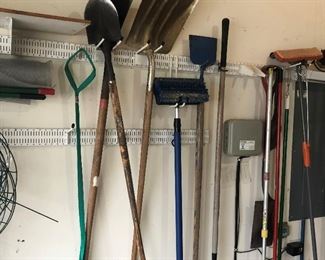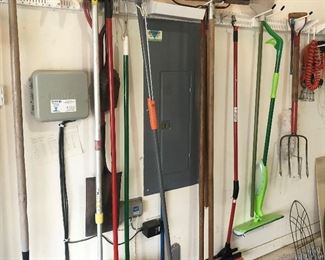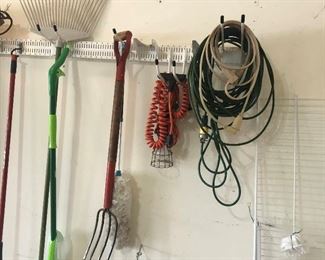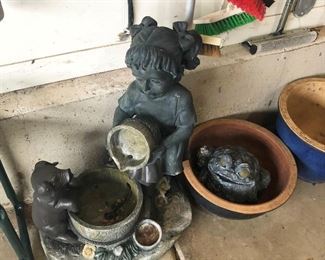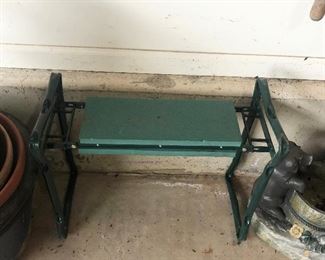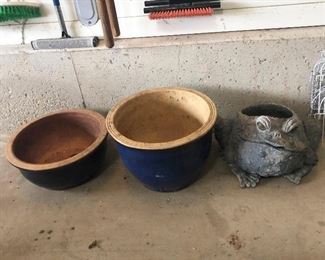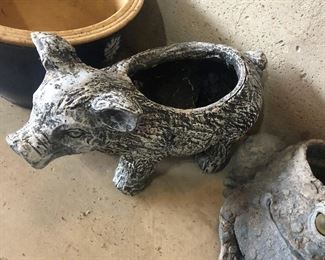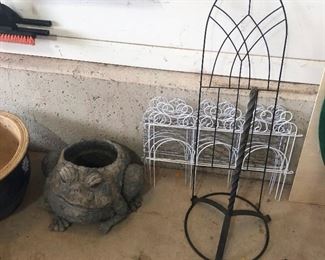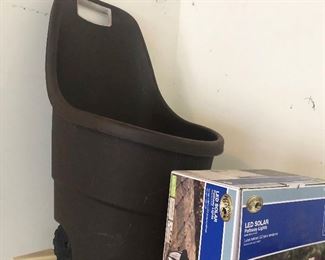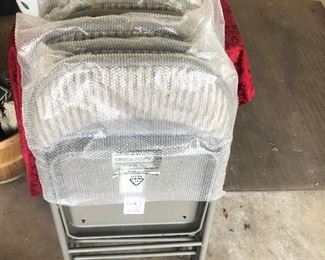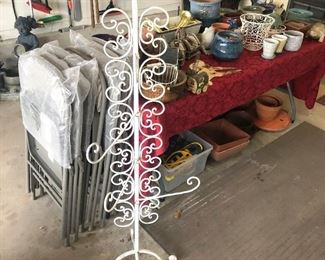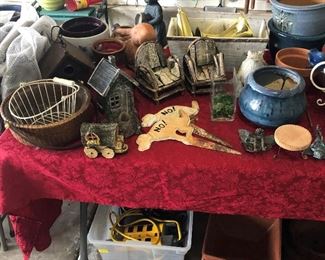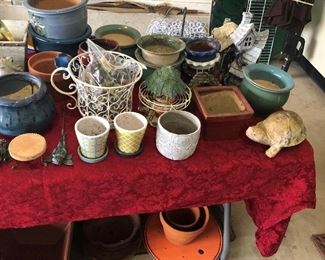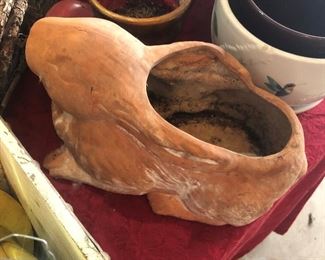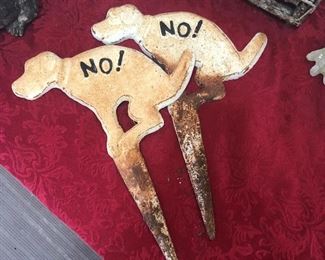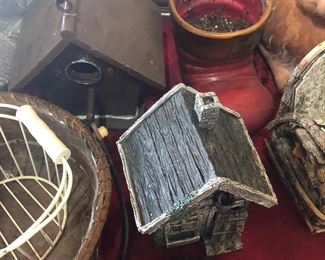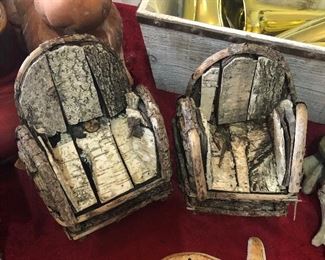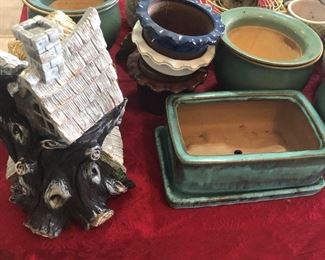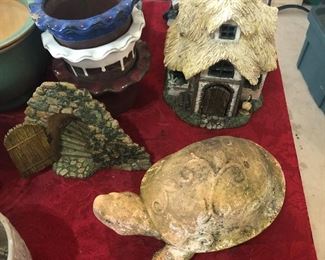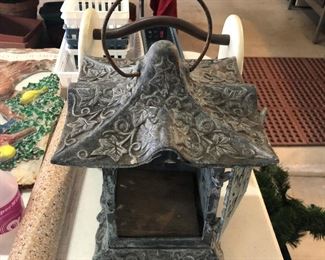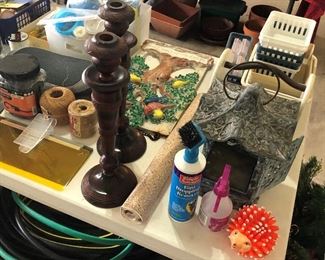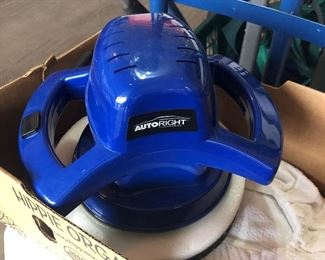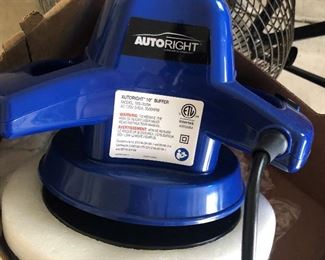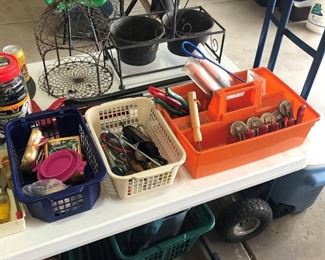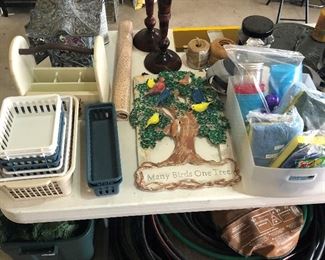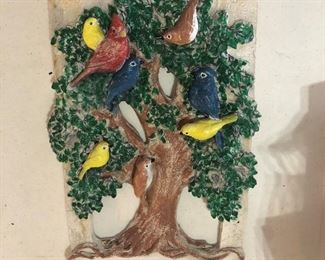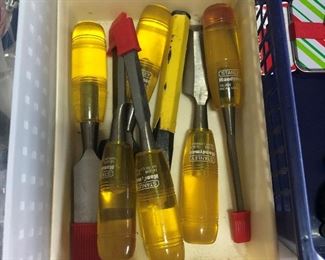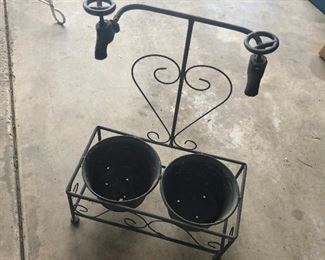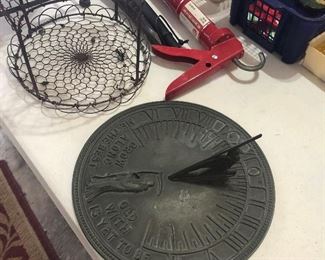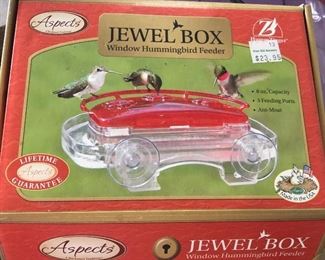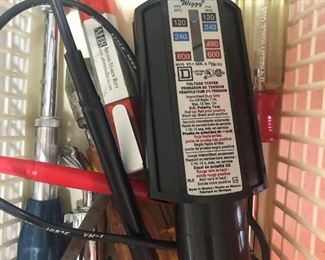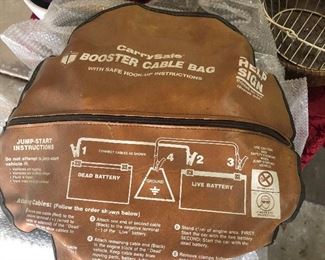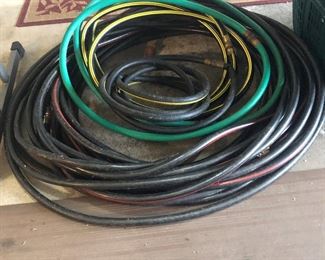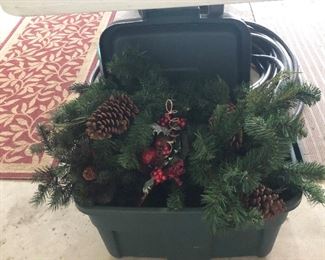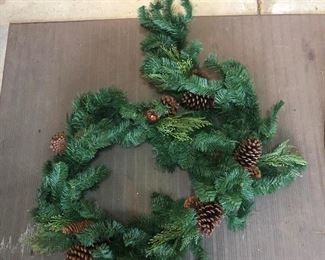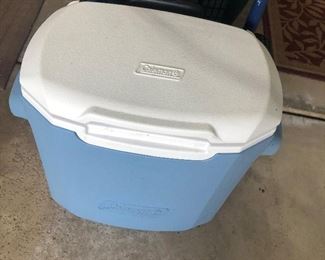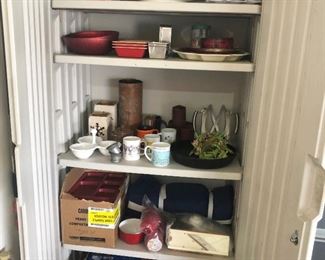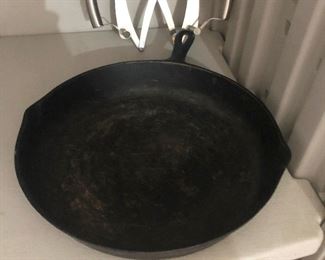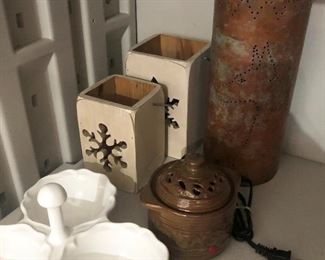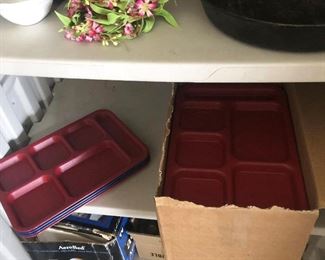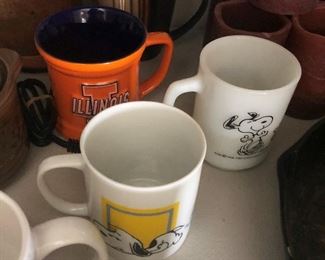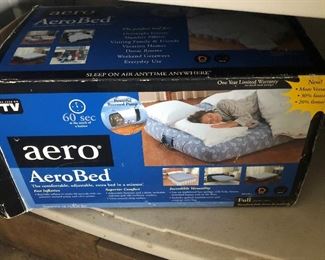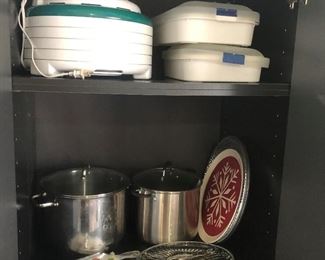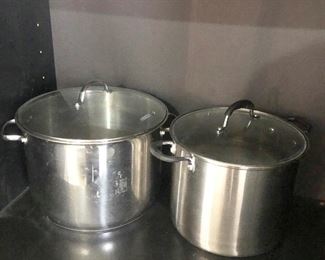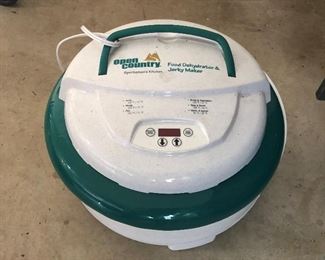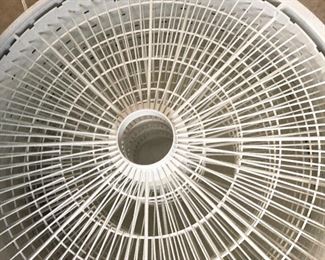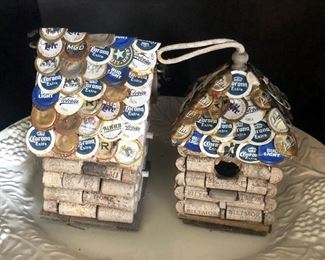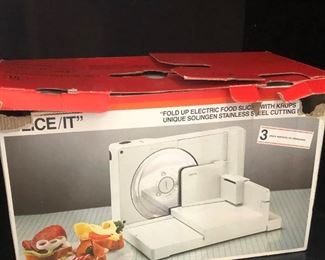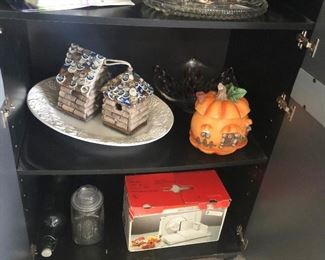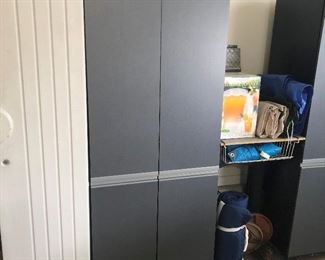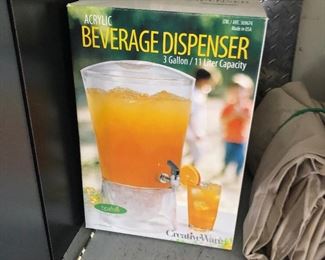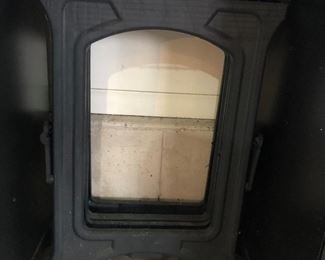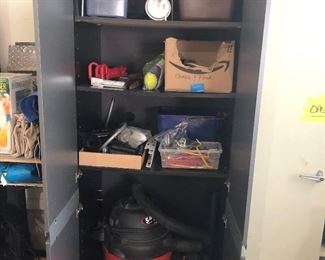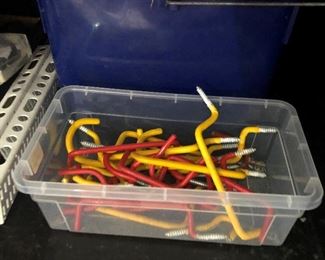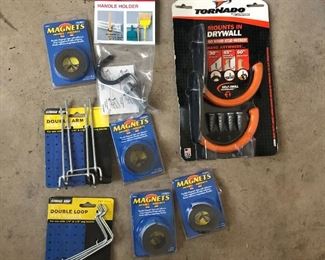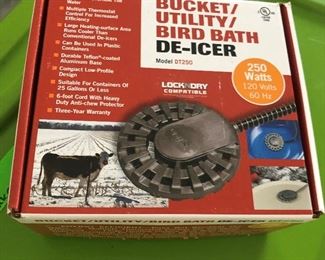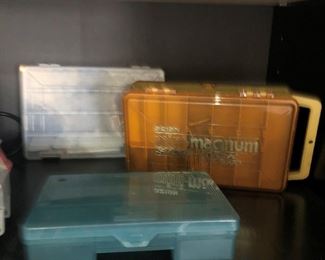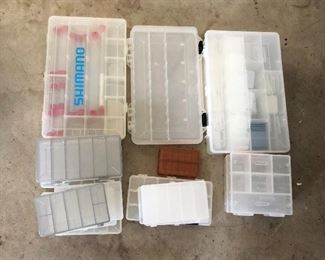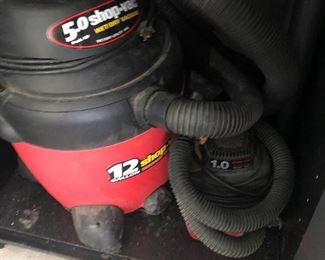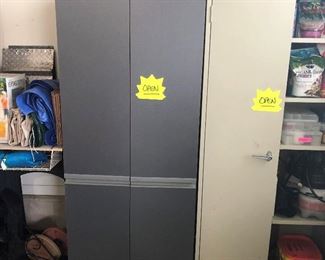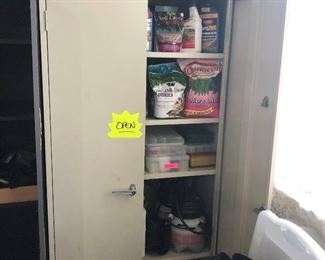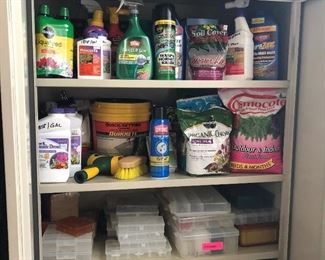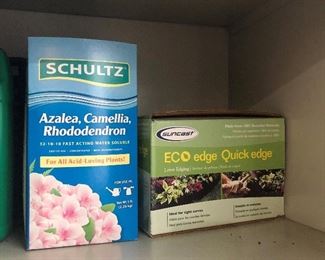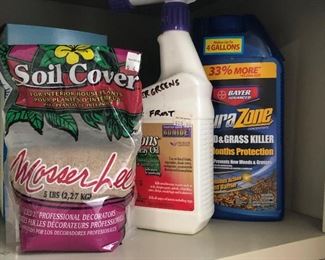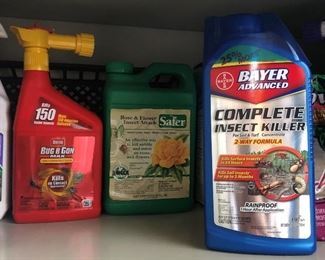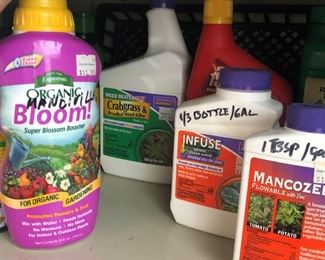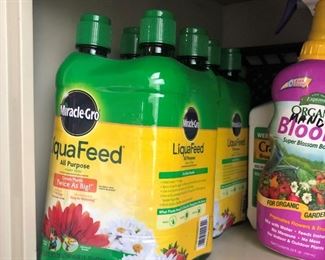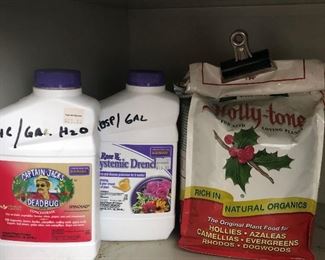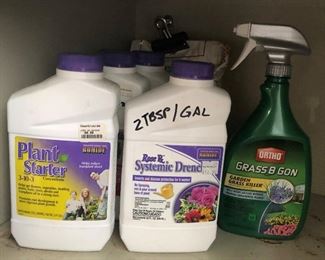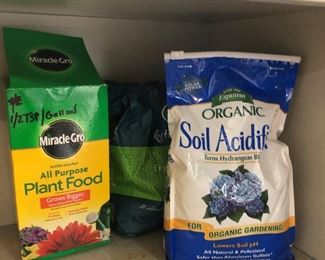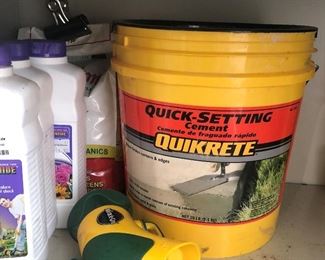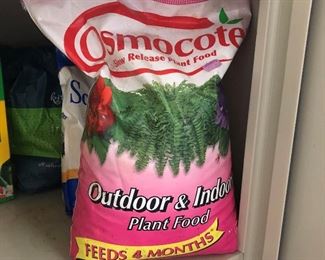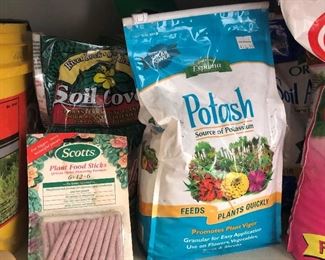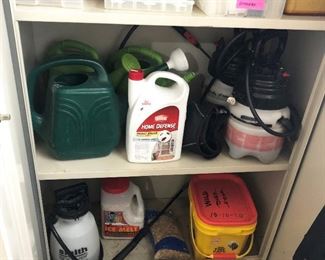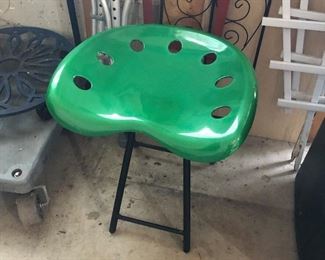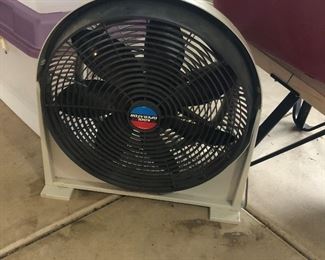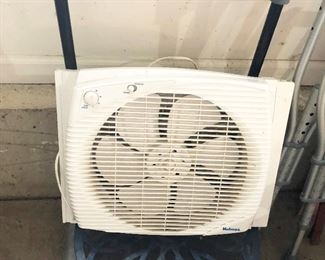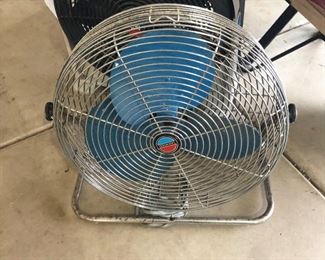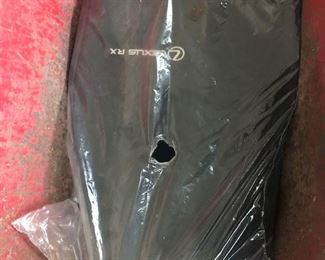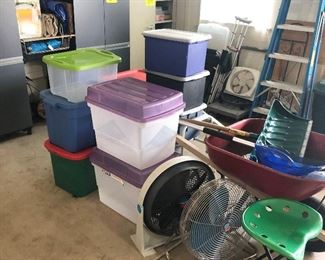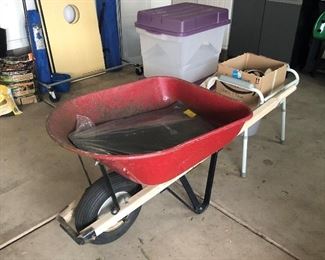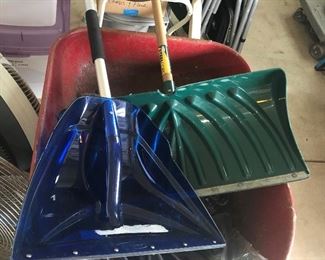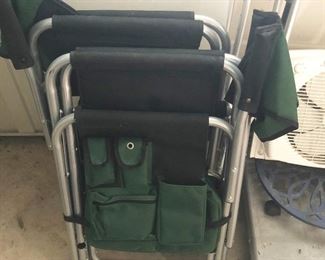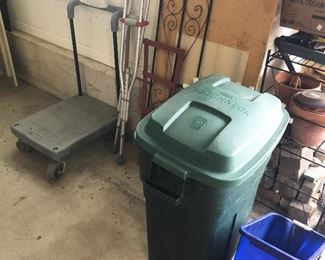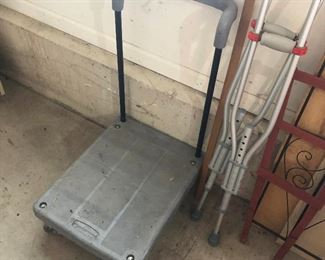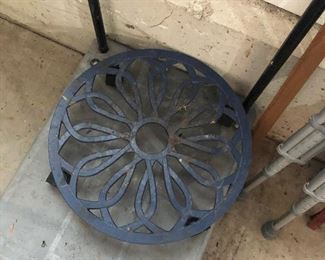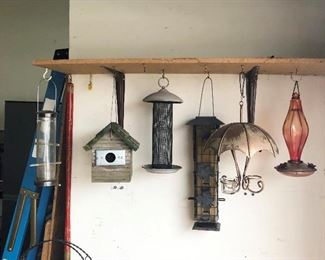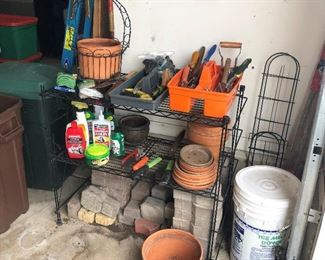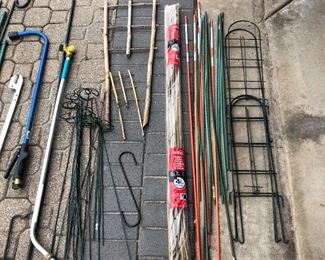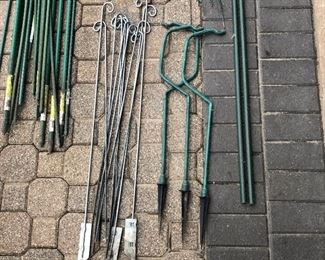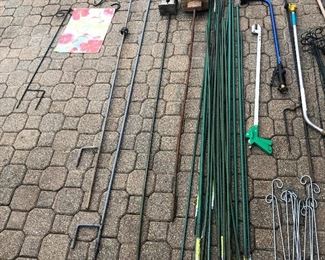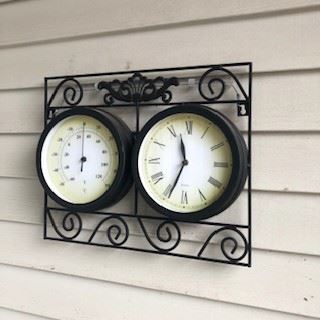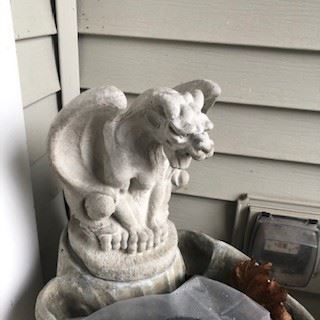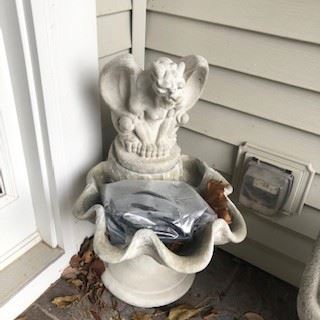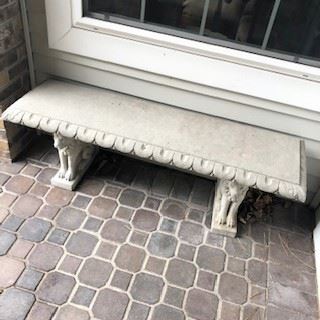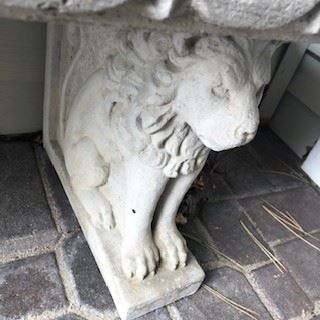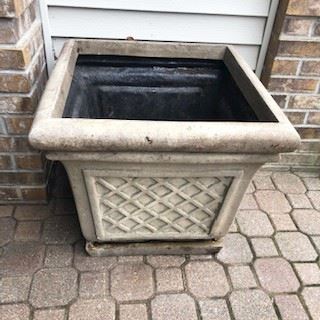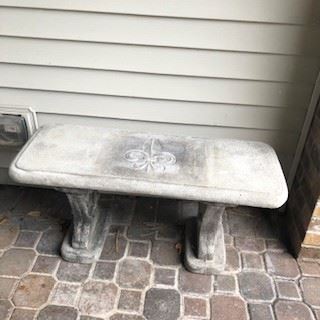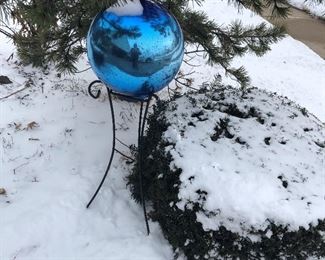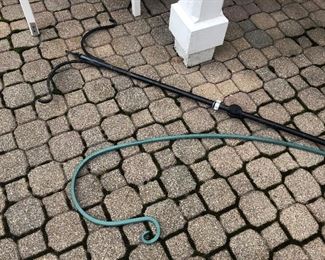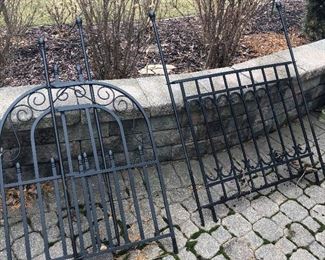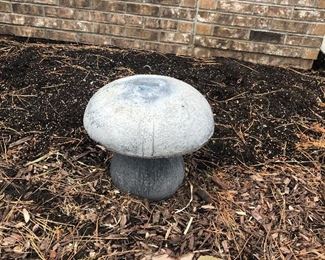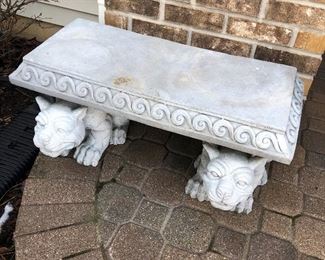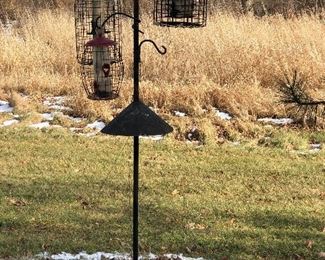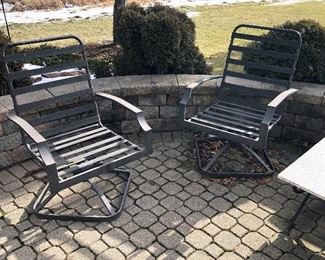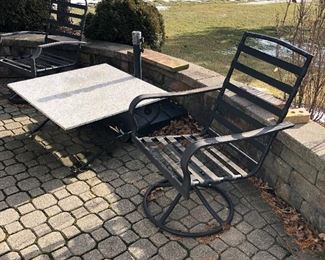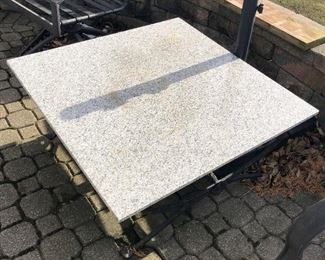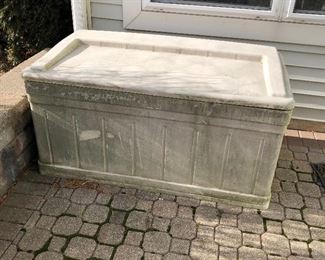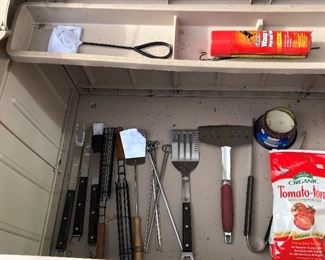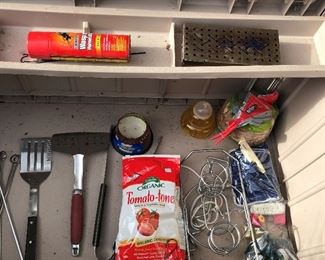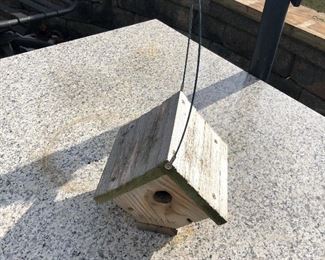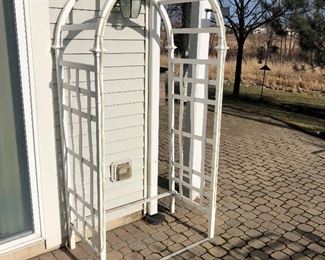 Thank you for using EstateSales.NET. You're the best!