Packed But Clean Estate Sale: Antiques & Contemporary.
estate sale
•
2
day sale
•
last day of sale
Terms
Bring your GPS as Del Webb does NOT allow directional signage.

Del Webb neighborhood #29.

Park in street without blocking mailboxes or driveways.

We accept Cash & Credit Cards only (CC over $50 w/ valid photo ID ).

Bring your own help & tools to move your purchases. There is no one here available to help you with that (my staff needs to do their other jobs and most of us have bad backs).

Numbers are given out at 8am both days of sale. You should take a number for every person with you - this includes children. We take no part in starting or maintaining "outside" list prior to 8 a.m. We accept a "watched" list only.

What is a "watched list?" The first person to the sale location should start a list if they want to be the first on it. Bring a notepad and pen. This list must be maintained (watched) and CANNOT be left at the front door unattended as people have stolen lists and replaced them. It is the list starter's job to make sure all people to the scene before 8am get their names on that list and you must also list how many numbers they need (children also need a number). Make sure you tell people that they MUST be in line by 8am sharp or they could lose their number if late. It is easiest for you if you park right in front of the house, or the closest you can. Wave people down if they are not coming to your car to get on list - you do not want someone to start a 2nd list not knowing you are already there. Many list starters put the list on their car windshield while they sit in their car. At 7:59, turn that list over to our door staff to hand numbers out by.

WE DO NOT RELEASE PRICES BEFORE THE SALE FOR MANY REASONS, NOR DO WE ALLOW PRE-SALES. We guarantee that what we advertise will be in the sale when we open first thing first day. Sorry, we do not ship items. Thank you :)
Don't Miss This Packed But Clean Sale!!
Smoke-free home!
Antiques, Vintage & Contemporary
Many New Items!
Partial List of Items:
*Heavy plastic shelving units cannot be picked up before 2pm Sunday.
14" Electric Grill by Ambiano, New in Box
18KT Gold Over Sterling Silver Angel Necklace, New in Box
1930s Magazines: September 1933 'New Movie' w/ Myrna Loy Cover and February 1932 'Photoplay' w/ Mary Astor Cover
19" LED HDTV w/ Remote, Element #ELEFT195
20" Power Fan Plus, Holmes (Box Fan), in Box
3 x 5 U.S. Flag, New in Package
30' Stanley Powerlock Measuring Tape
3pc Bistro Patio Set, Black Cast Iron - 2 Chairs w/ Small Table
3pc Blow Mold Nativity Set - Illuminated Indoor / Outdoor, w/ Original Box
4pc Cheese or Butter Spreaders Set - Irish Theme, in Original Box
4pc Empress Salt & Pepper Set, Crystal & Silverplate - New in Box
4pc Teapot Napkin Rings Set - Cute!
4pc White Canister Set
50-Light Shamrock Window Silhouette, w/ Original Box
5pc Kitchen Table & Chairs Set: Round Pedestal Table w/ 4 Chairs & 1 Leaf
6pc Cocktail Glasses w/ Shamrocks and Gold Trim
9 x 12 "One Tuff' Dropcloth - New in Package
Acclaim The Double Player Handheld Game
Alcatraz Federal Penitentiary 1934-1963 Vintage Booklet
Always Discreet Underwear - Maximum XL
Always Ultra Thin Panty Liners, Plus Large
Angels & Dream Books
Angel Garden Statue, Medium Size
Angel Figurines
Anna Quindlen Books, x2
Antique Glassware Sets, Pretty!
Antique Buff & Buff Mfg., Co. (Boston) Brass Engineer's Level For Highway & Construction Work / Surveying, w/ Wooden Box, Serial #19901. Early 1900s. Excellent Condition!
Antique Photo Pinback, Large (Missing Pin)
Antique Stoneware Jug w/ Brown Glaze Top
Army Bag, Vintage
Artificial Floral Arrangements - Many, Very Pretty!
Bakers Rack / Baker's Rack - Dark Green (in Garage)
Baking Sheets
Ban Deodorant, Unscented Roll-on, x2
Barbara Streisand 'Christmas Memories' CD - Sealed, New
Baskets
Bath & Body Works Decorative Plug-ins, w/ & w/o Oil
Bathroom Décor
Bath Towels & Face Towels: 3 Goldenrod Colored
BBQ Tools
Beach / Pool Towels
Beck's Beer Baseball Cap
Belleek Door Christmas Ornament
Belleek Vase w/ Brown Stamp on Bottom
Bible Purse / Case
Bibles & Religious Books
Big Button Telephone, Future Call #FC-1507 (White)
Big Sky Carvers Wooden Loon
Binders - New and Like New
Bird Bath, Vintage - Butter Yellow
Bird Feeders
Bissell PowerForce Helix Turbo Bagless Vacuum, w/ Attachments
Bissell SpotClean, Portable
Black & Decker Hedge Trimmer
Bleached Wood Jewelry / Cuff Link / Trinkets Box, Green Felt-lined
Blood Pressure Monitors: Omron in Original Box & MicroLife Gentle in Case
Blow Dryers
Boca Clips - Keeps Your Pool Towel in Place. 5 New Packages
Bone Healing System: Smith & Nephew Exogen 4000+ Ultrasound Bone Healing System (Accelerates Healing of Bone Fractures, For One). In Case, New.
Bookcases, x2 Matching
Bookcase Table, Short
Books - Vintage & Contemporary
Brooches / Pins - Antique to Contemporary
Brooms, Dust Pans, Mops
Buffet Server
Bug Sprays
Bungee Cords - Package of
Cambridge Glass Green Glass Dog Pencil Holder - w/ Original Label! Vintage.
Camera Case, For Handheld
Camera: Samsung DigiMax 350S
Campbell Soup Mugs, x2
Candles: Wax Tarts, Tapers, Pillars, Votives, Tea Lights, Jar Candles, Holiday, Battery-Operated, & New
Candle Sconce w/ Glass Shade, Black Metal (For Wall, x2)
Canning Stock Pot, Graniteware
Cards, Envelopes & Note Pads: Big Baggies of
Cassette Tapes - Baggy of
Catholicism Books
Cat Memorial Garden Stepping Stone: 'Run Free Now, Go Play With The Angels' ( :( )
CD Case, Portable
CDs
Cedar Trunk - Outside Needs Work
'Celtic Woman: A Christmas Celebration' CD - Sealed, New
Cemetery Flowers - New, x4 Different
Chafing Dish - Round & Stainless, w/ Original Box - Like New
Char-Broil Hickory Smoke Flavoring Grilling Pellets, New 1lb Bag
Chicago Bears Miller Lite Duffle Bag
Chicago Bears T-Shirts Sizes XL & 2XL
Chicago White Sox '05 World Series Champions Official T-Shirt, XL
Chicago White Sox Baseball Cap
Chicago White Sox Owen #1 T-Shirt, 2XL
China: Set of China by Nippon & Footo - 2 Very Similar Patterns Mixed
Christmas Décor, Artificial Trees, Pillows, Ornaments, Wrap & Ribbon, & Tins
Cleaning Products
Clean Shower Daily Shower Cleaner - Near Full
Clorox Cleaner & Bleach Clean-up Spray - New
Coach Handbag, Authentic - Smaller
Coffee Table: Darker Finish Wood w/ Glass Top, Shelf & 2 Drawers, Hooker Furniture
Conair Cord-Keeper Dryer, Hot Pink - w/ Original Box
Congressman Henry Hyde Letter Opener
Connoisseurs Jewelry Cleaner - New
Cookbooks
Cookie Jar - House
Copper / Brass Sailboat Figurine on Quartz Base, Signed by Artist
Copy Paper - 20" White, 2 Reams
Corning Ware / Corningware Cornflower & Other Baking Dishes, Vintage
Cosmetic Bags
Costume Jewelry
Crates, Variety
Cray0la 3D Giant Size Chalk
Crock Pot, Metallic Red (Rival) - w/ Outer Case, Excellent Condition
Crosley #CR73-3 Entertainment Center Audio System (3-Speed Turntable, 3-Disc CD Changer, Cassette Player, & AM/FM Tuner)
Crystal, Some
Cube Tissue Box Cover - Basket Weave w/ Wooden Top, Nice
Cutco Knives (3 Different) and Serving Spoon, Black Handled - Sold Individually
Dan Brown 'The Lost Symbol' Book on CDs
Dart Board For Hard Tips, Only 3 Darts
Dawn Dishwashing Liquid, New
Decorative Wall Crosses
Desk Workspace w/ Attached Shelf & File Cabinet
'Diana - Her True Story' Hardcover Book by Andrew Morton
Dining Room Table w/ 6 Chairs, 1 Leaf, & 1 Table Pad
Dinnerware Set w/ Serving Pieces, Incomplete: Thomson Pottery 'Floral Garden'
Dixie Cups
Dog & Cat Transfer Crate - For Small Dog or Cat
Dog Clothing - For Small Dog
Dog Crate - Small Size (Medium at Most)
Don Davey Sketch Prints on 175 Year Old Roofing Slate: 'French Quarter Nights - New Orleans' 1987, 'Café du Monde - New Orleans' 1997, 'St. Louis Cathedral - New Orleans' 1976, and 'St. Charles Street Car - New Orleans' 1976
Door Mirror, White
'Doors of Dublin' Traditional Georgian Doorways Poster, Framed
Dresser: Lowboy Dresser w/ Mirror, Mahogany
Drinking Glass Sets
Dry Erase Wall Calendar
Duffle Bags
Dutch Oven, Vintage
DVDs, Just a Few
DVD / VCD / MP3/ Photo CD Player, Memorex #MVD2022 Suffix B
Eagle River, WI Common Loon Wooden "Decoy"
Easter Decor
Elephant Box w/ Lid, Glass
Elephant Figurine - Porcelain w/ Shamrocks
Elephant Necklaces, Wooden - Variety
Elmhurst, IL: St. Peter's United Church of Christ 1876-1976 Commemorative Plate
'Elmhurst Memorial Hospital - The First Sixty Years' Hardcover Book by Rita K. Coulter
Elvis Presley Souvenir Mints, x2 Different New Tins (Sealed)
Emerson AM/FM Digital LED Clock Radio, Silver w/ Black
Entertainment Center w/ Bookcase Cabinet Sides
Ergonomic Winter Shovel - Like New
Ernest Hemingway Books, Contemporary Editions
Extension Cords, Large Variety of Indoor and Outdoor
Facial Tissue Cover: White Porcelain w/ White & Green Floral w/ Gold Trim
Fall Decor
Fashion Scarves / Scarfs
Faux Pearl Jewelry
Febreeze Fabric Spray w/ Tide - New
Ferris Wheel Music Box, Animated
Figurines
Flashlights
Flatware Set w/ Serving Utensils in Tray - Reed & Barton Stainless. Nice!
Fleur de Lis Coaster Set by ThirstyStone, New in Box
Fleur de Lis Decor
Flood Light Electrical Cords w/ Stakes
Folding Chair Sets, 4pc Set and 2pc Set
Folding Table, Small Rectangular
Food & Drinks, in Date
Food Storage Containers
Free Couches, x2
Furniture Protectors / Carpet Cups (For Furniture Feet) - New Packages of
Garden Hose Reel Station
Garden Tools, Books & Supplies
Gardener's Workbench, Wooden
Garden Flags, Variety
Gardening Seat, Heavy Plastic
GE Supermate Movie Light
GE Woodgrain w/ Black Alarm Clock Radio
Glassware
George Foreman Indoor / Outdoor Grill on Stand, Electric - Like New, Clean Condition!
George Ray Hudson State of Illinois Senator Paperweight
Graceland Elvis Christmas Ornament
Graniteware Strainer, Vintage
Grateful Dead Cassette Tapes: 'Shakedown Street' and 'Terrapin Station' - Both in Very Good Condition
H2O Travel Shower Gel Set, New
Hall Table / Sofa Table w/ 1 Drawer & Shelf - Impressions by Thomasville
Halloween Decor
Hamilton Beach Big Mouth Duo Plus Food Processor #70580 (Black), w/ Original Box
Hand Carved Wooden Cactus, Mexico
Hand Mixer - Black & Decker 250 Watt Power Pro, White - New in Box
Hand Painted Porcelain Duck (Smaller) - Signed O'Neill Bunratty Castle, Ireland
Hand Soaps
Hangers: Black Felt, Colored & White Plastic, Wooden, and Metal w/ Clips
Hershey Kiss Cookie Press, New in Box
Highboy Dressers - Vintage (in Garage)
Holiday Décor & Garden Stakes
Holiday Hand Towels
Houdini Level Corkscrew in Original Box, Red
'I Am Not Perfect...' Woodblock Tabletop Sign
Ice Bucket w/ Tongs - OXO, Stainless w/ Black
Iced Tea Maker, Mr. Coffee (White & Blue)
Illuminated Sheep For Indoor or Outdoor Use - Christmas, w/ Original Box
Infrared Wand Massager
Irish Cardigan: Ivory XL, Blarney Woolen Mills
Iron by Sunbeam
Jergens Natural Glow Wet Skin Moisturizer & Jergens Nourishing Honey w/ Orange Blossom Lotion
Jewelry Box - Dresser Top
Jewelry Cleaning Machine
Jewelry: Costume, Vintage and Sterling Silver
Jewelry Travel Case by In Bag - Cute Blue & White Polka Dots w/ Pink Trim. Many Compartments. Excellent Condition.
John Grisham Books
John Sciacca Loon "Decoy" (1998)
Kim Norlien Loons Print, Framed - Large
King Size Bedding Set: 5pc (Comforter, 2 Shams, Bed Skirt, & Decorative Pillow)
King Size Comforter - Reversible. Floral Blue & White.
King Size Mahogany Four Poster Bed w/ Clean Beautyrest 'Silver' Medium Firm Mattress & Box Spring
King Size 4pc Sheets w/ Pillow Cases Set, Light Blue
Kitchen Garbage Bags - Kirkland Flex-Tech, 13 Gallon
Kitchen Garbage Can w/ Kick Plate, Stainless w/ Black
Kitchen Towels - Some New
Kitchen Utensils
Kodascope Eight-33 8mm Movie Projector w/ New Blue Top Projection Bulb, Vintage
Kokopelli 'Hohokam Flute Player' Tile, 1995
Ladder, Yellow 7' Heavy Duty, 250 lbs Max, - Keller #777P
Ladies 2X Red Leather & Sweater Jacket (Shorter), Nygard Collection - Excellent Condition
Ladies Clothing: Sizes Large to 3X
Ladies Coats & Jackets: Sizes XL to 2X
Ladies Evan-Picone Short-sleeve Black Dress, Size 22W - New w/ Tag
Ladies Facial Fuzz Hair Trimmer
Ladies Fur Coat - Raccoon. 3/4 Length. Clean. Lined, Label: Kia Furs Glen Ellyn, IL. Size Large?
Ladies New or Like New Shoes & Boots: LifeStride Size 9 Black Ankle Boots Like New w/ Original Box, Vaneli Size 9 Black Sandals w/ Original Box, Franco Sarto Size 9.5 Café Nappa Soft Black Knee Boots Like New w/ Original Box, Naturalizer Deborah Black Leather Shoes Size 9.5 Like New w/ Original Box, Easy Spirit Size 9.5 Black Shoes New in Original Box, Enzo Angiolini Beige 9.5 Sandals New in Original Box, Enzo Angiolini Red & White Shoes w/ Gold Trim Size 9.5 Like New in Original Box, Enzo Angiolini Black Heeled Loafers Size 9.5 New in Original Box, & Others
Ladies Shoes & Boots: Size 9.5 (+ A Couple Size 9)
Ladies Sunglasses, Black x3 (2 Pair of Sun Shields)
Ladies Winter Hats, Scarfs and Gloves
Lamps - Table and Floor Lamps
Lap Throws, Variety
Large Metal Mirror, Rectangular
Lenox Porcelain: Votive Holder, Covered Box, and Candlesticks Pair
Leo Meiersdorff 'Creole Brunch' Matted Print (1982), New in Package
Levels
Lia Sophia Jewelry - 1 Faux Gold Neck Cuff New w/ Tag and 1 Necklace New in Box
Light Bulbs - Including LED, Flood Lights, Colored, & More
Linens: Runners, Tablecloths, Placemats, Napkin Sets, Antique & Vintage Too
Loaf Pan - Great Condition
Loon Rubber Stamp
Loons Basket Weave Waste Basket
Loons Brass Trivet
Loons: "Decoys" and Figurines
Loons Lap Throw
'Loon Summer' Hardcover Book by Sandy Gillum
Loons Wall Clock, Round
Loon T-shirt, Unisex XL - New w/ Tag
Loon Wall Rack - Hand Painted Loon on Wood w/ 3 Pegs
LP Records: Vintage. Classical, Classic Rock, Children's, Country, Pop, 1950s, 1960s, Big Band, Christmas, Scottish, Folk, Motion Picture, Jazz, New Wave, & More. See Pictures.
LSU Glass Christmas Ornament
Maeve Binchy Books
Magnavox CD Clock Radio
Magnetic Office Board w/ Magnets, Silver
Mallard Duck Ceramic Pitcher, by Otagirl
Marlboro XL Sweatshirt and Duffle Bag (But Non-Smoking Home)
Marshall Field / Marshall Field's Santa Bear & Other Christmas Glass Mugs
Master Shed / Gate Lock - New in Package
Mats Jonasson Crystal Elephant Paperweight, Sweden (w/ Original Label & Signed Bottom)
Max Lucado Books, x2
Measuring Cups
Mechanical Coin Bank: Baseball 'Hometown Battery' - Vintage Version (NOT Antique), Excellent Condition
Method Brand Hand Soaps
Michael Jordan 'For The Love of The Game' Hardcover Book
Michael Jordan Lil' Sport Hoops Game by Ohio Art, Vintage (Fairly Rough Condition)
Mikasa Sunflower Water / Drink Pitcher, #BL217
Minolta Maxxum 2800 AF Flash w/ Case
Mosaic Metallic Tile Soap Dish, Nice
Motion Detector Security Light, White - New in Box
Namco TV Plug & Play Game (w/ A/V Cable)
Napier Shamrock Brooch - New in Box
Napkins: Cloth Sets and Paper Napkins
Native American Dream Catcher Vase is Signed Blackhorse, Navajo
Native American Sterling Silver w/ Turquoise Pierced Bear Claw Earrings
Nativity Sets
'New Orleans in Photographs' Hardcover Book by Sharon Keating
Night Stands / Nightstands: Mahogany, x2
Office Chair
Office Supplies
Oversized Key Wall Decor
Pantyhose - New in Package: Berkshire Silky Navy Queen 1X-2X, Size C Dark Grey Givenchy, Berkshire Queen 1x-2x Platinum, & Hanes Silky Reflections Size EF Barely Black.
Paper Napkins and Plates - Many New
Peanuts Charlie Brown Christmas Tree, w/ Original Box
Pens, Highlighters, Pencils, & Markers - Big Baggy of
People Hardcover Book, Collector's Edition: 'The Diana Years'
Perfumes: Coty 'Muguet des Bois' Cologne Spray (Partial), Estee Lauder 'Estee' Super Cologne Spray 1.85 Fl Oz (3/4 Full), & Jean Patou 'Joy' Eau de Toilette 2.5 Fl Oz (Almost Full)
Picture Frames: Variety of Sizes, Some New, & Regular to Themed
Plano 20" Grab 'N Go "Heavy Duty" Portable Tool Box, Yellow
Planters
Plant Stands
Plastic Wrap
Plate Holders (For Wall), New
Plate Stands
Pocket Knife, Sabre Stainless - Vintage
Poinsettia Artificial Plants
Poinsettia Hand-made Fleece Tie Lap Throw - Pretty!
Poise Pads Long Length #3 Light
Portable Bag w/ Wheels, Floral
Portable Heater, Small - Interek
Pots & Pans
Preen 'n Green
"Princess" Phone: Grand Phone by PF, Ivory
Purses
Pyrex Bakeware & Measuring Cups
Rag Rugs, Small
R.C. Davis 'Solitary Bird' Print, Framed
Red Adjustable Neck Desk Lamp
Remington Hair Curlers w/ Hooks
Replica Plaque of an Ancient Mayan Engraving - 'The Number Zero', Mexico
Retro-Style Outdoor Metal Loveseat Glider and Side Table
Reynold's Wrap Aluminum Foil - Including New
Rhinestone Jewelry, Vintage
Rival Crock Pot, Small White
Robbie Bee Signature Short Lime Green Jacket w/ Big Black Buttons, Ladies 22W - Cute!
Rod Stewart 'Merry Christmas Baby' CD - Sealed, New
Sakura 4pc Salad / Dessert Plates in Original Box, 'Sweets' Theme - Like New
Sandra Lee's Growing Garden's Kraft Stone, New in Box
Sandy Keller Original Floral Painting on Slate, Signed - 2002
Santas
Scissors, Variety
Scotts Easy Hand-Held Spreader
Scrabble Game Turntable Version - w/ Damaged Original Box (Game Itself in Excellent Condition)
Scrub Brushes
Serving Bowls, Platters & Trays
Shampoos & Conditioners: Pantene, Suave, and Dove
Shamrock Decor
Shamrock Paperweight
Sharp Alarm Clock, Black
Sheep Blow Mold Illuminated Indoor / Outdoor w/ Original Box
Shelving Units - Heavy Plastic, Many. Cannot be picked up until after 2pm Sunday.
S Hooks - Variety of Size, New Packages of
Shower Caddy - White Wire
Shower Cap - Pink, By Conair. New in Package
Shower Curtain - Espresso Brown w/ Tan and Sage Green Circles
Side Tables
"Silver Chest" Flatware Box, Vintage
Silver Colored Nativity Set - Gorgeous!
Sleeping Pillows
Snoopy 'World's Best Secretary' Trophy / Award
Snow Globe - Pfaltzgraff Christmas, w/ Original Box
Snow Traction Attachments For Shoes: Snow Trax, Unisex Men's 9-12, Women's 9.5+ (Large / XL) - New in Package
SOS Pads
Souvenir Spoons: Also Including Sterling & Pewter
Spa Supplies - Many New: Nature's Way Sani Chlor 1 lb, pH Down 1 lb, pH Up 1 lb, Diamond Spa Shock, Nature's Way Scum Destroyer 8 oz, Aquachek Test Strips, Nature's Way Spa Shock, Tropical Spa Fruit, & Others
Speakers: Mitsubishi Bookshelf Loudspeakers #M-SS6, Pair (Black)
Speedo Hot Pink Swim Cap, New in Package
Spoon Racks, x3
Sprinklers
Stained Glass Butterflies Votive or Small Pillar Candle Holder - So Pretty!
State of Illinois - General Assembly Carafe
Sterling Silver Jewelry
Sterling Silver Souvenir Spoons
Stone, Beaded, Wooden, and Shell Jewelry
Storage Bins of Variety of Sizes & Colors, Many
St. Joseph Edition of the New American Bible
St. Patrick's Day Décor & Cards New in Package
Strausbourg Manor Quartz Westminster Chime Regulator-Style Wall Clock
Suave Max Hold Hairspray, x2
Suction Cups, New Packages of
Sun Face Wall Decor, Pottery / Clay
Swiffer WetJet Fluid, New
Swingline Easy View 2-Hole Punch, in Original Box
Swivel Stools, x2 Matching - Black Iron w/ Tan Seats
Table Runners
Talbot's Woman Light Blue, Short-sleeve Sweater, Size X - New w/ Tag
Tervis Tall Tumblers
Timers: Plug-in Dial Timers
Tools - Some
Trader Joe's Insulated Shopping Bag - Blue, Nice
Tree Skirts
Twine - x2 New
Universal Remote, GE UltraPro (6 Device, Big Buttons + Full Backlit, Soft Blue LED) - New in Package
Vanity Mirrored Tray, Vintage
Vases
Velvet Clutch, Black - w/ Rhinestone Closure
Vera Wang Crystal Bowl
Vintage 8pc 100% Pure Linen Luncheon Set - 4 Place Mats, 4 Napkins - New in Original Box
Vintage Bell & Howell 8mm Autoload Movie Projector in Case w/ Manual - Nice & Clean.
Vintage Cathrineholm of Norway Enamelware Covered Casserole, Green
Vintage Colonial Homestead Small Platter / Plate w/ Handle Grips by Royal (Green)
Vintage Confirmation Dress
Vintage Cookie Cutters - Baggy of
Vintage Costume Jewelry
Vintage Crystal Bowl w/ Silver Plate Trim, Small.
Vintage Emerson Stereo Hi Fi - Turntable w/ Speakers in Case - Rough Outer Condition
Vintage Floral Tins, England - x2
Vintage Morgantown Green Glass Imperial Little Shot Shotgun Shell Tumblers, 2pc Set
Vintage Pyrex 'Town & Country' (?), Star Quilt Look, Mixing Bowl (White w/ Orange)
Vintage Shamrock Pin - Rhinestones & Green Glass
Vintage Souvenir Plates: Seattle, San Francisco, and Virginia
Vintage Twisted Wrought Iron Floor Candle Pillar Stand
Vintage Typewriter, Royal Manual
Vintage Wallace Silverplate Round Tray
Vintage Veil
Walker and Cane w/ Extra Stability Base
Wall Decor
Waste Baskets
Watches - Ladies: Citizen Elegance Goldtone, Cenere Costume Cuff, Xanadu Costume, & Other Fashion Watches
Watches - Men's Vintage Hamilton, Lots of Face Wear
Watercolor Workshop Butterflies Craft - New in Package
Waterford Crystal Fleur de Lis Christmas Ornament
Waterford Crystal 'Nocturne' Bowl
Watering Cans
Wax Paper
WGN AM 720 Radio's Kathy & Judy 'Get Off My Lawn!' CD
WGN AM 720 Radio's Kathy & Judy Tote Bag
'What Happens at Grandma's Stays at Grandma's' Wall Hanging, Smaller
Whisk Brooms
Willow Tree Angel Figurine (Demdaco / Sue Lordi): 'Angel of Prayer', x2
Windex
Wine Bottle Rack, Black
Wine Charms - New in Package x2: Mardi Gras Theme & Fleur de Lis
Wine Glass Sets
Wooden Rocking Chair For Teddy or Doll
Woolite Fabric & Upholstery Foam Cleaner, x2
Wreath Case, Heavy Plastic
Wreaths, Variety
Yahtzee Game
Yard Decor
Ziploc Baggies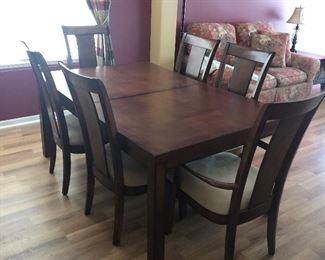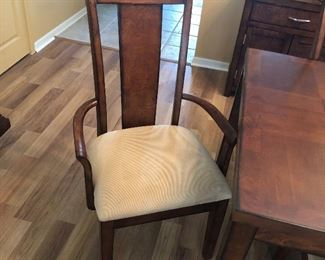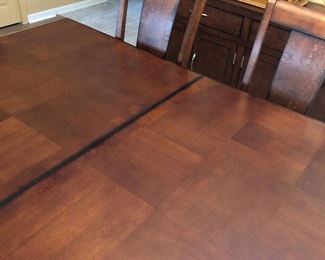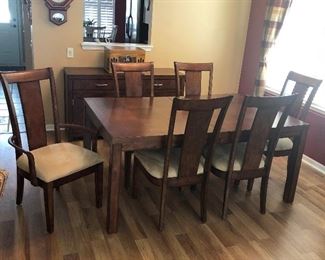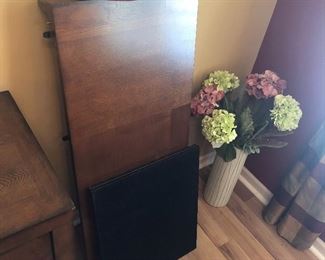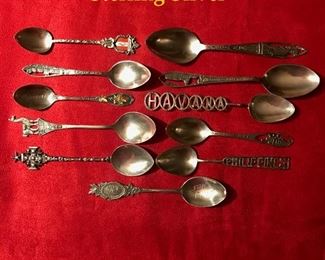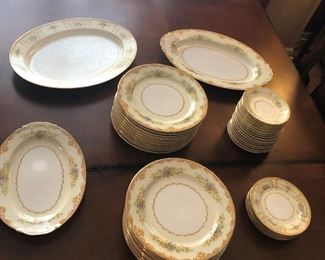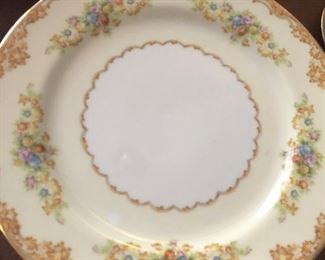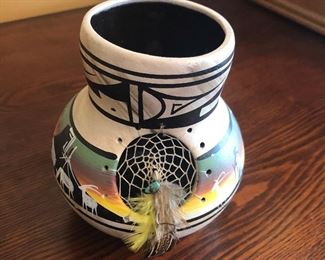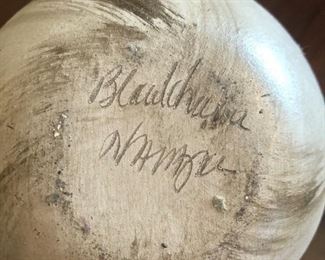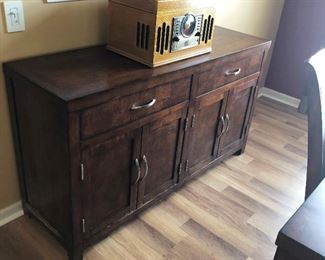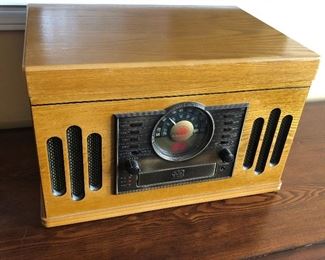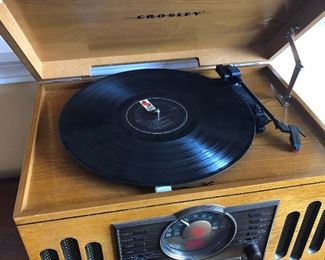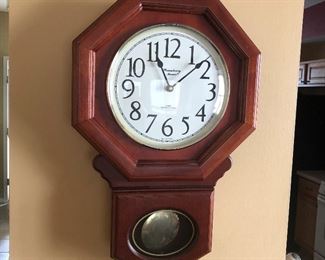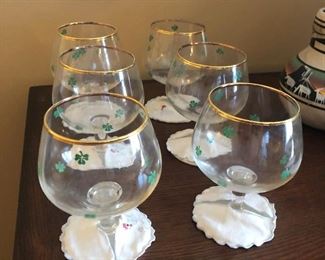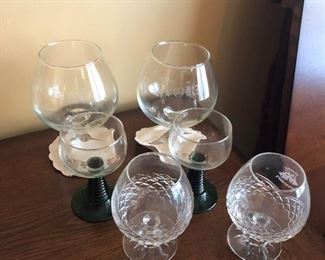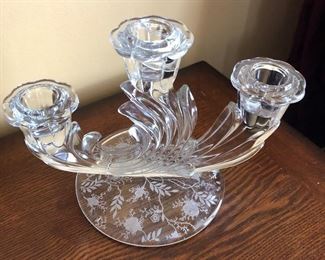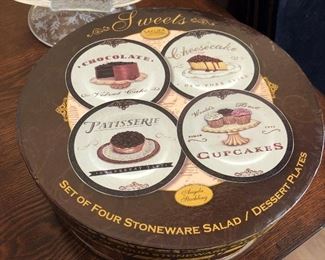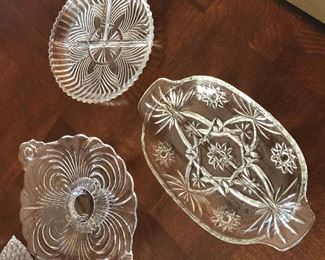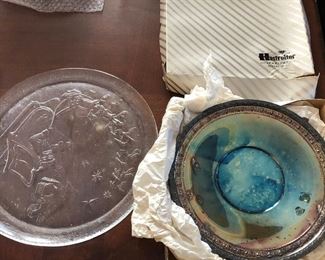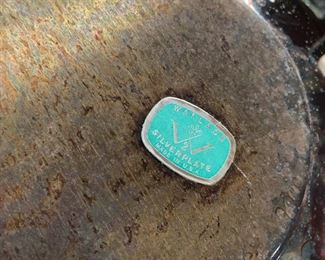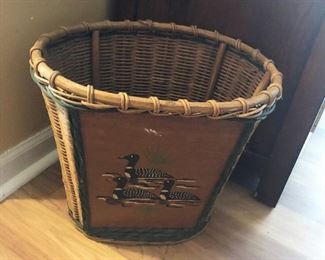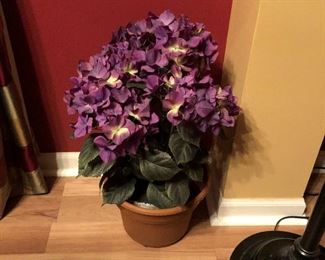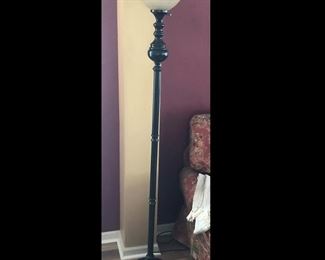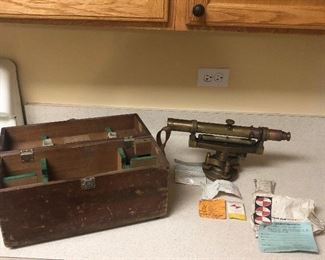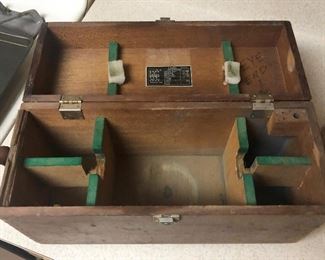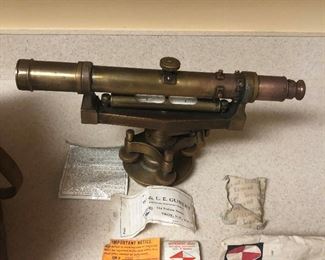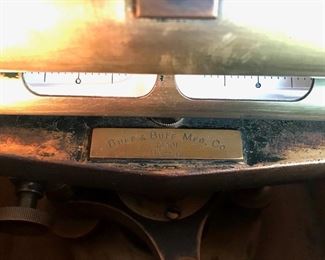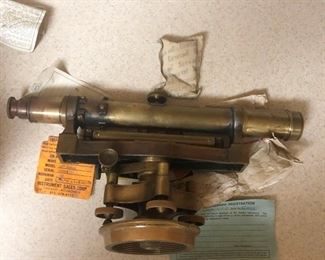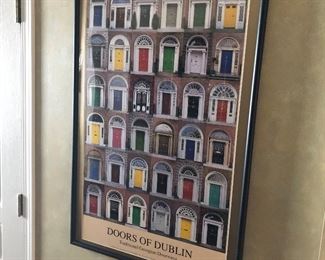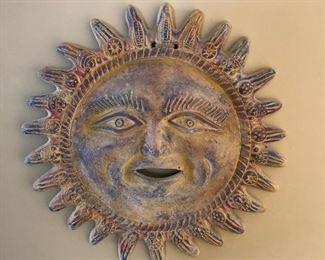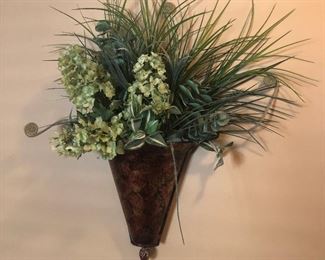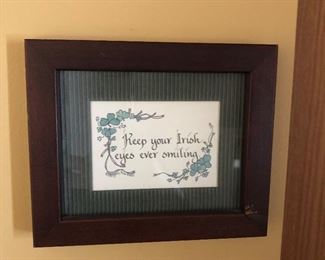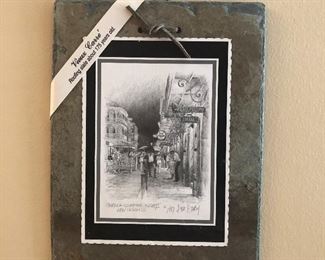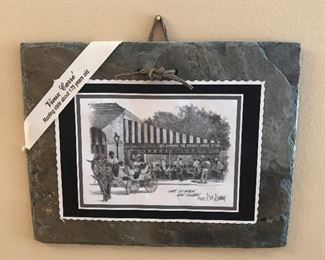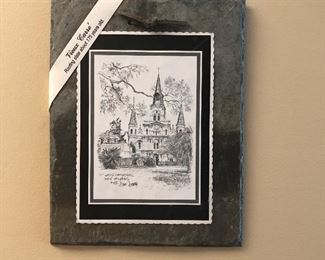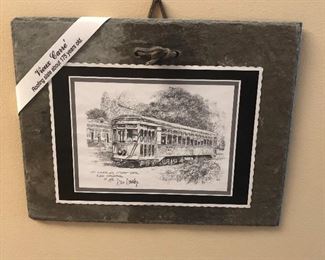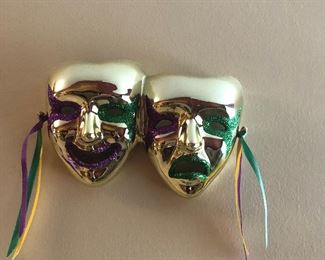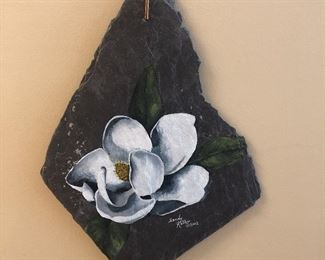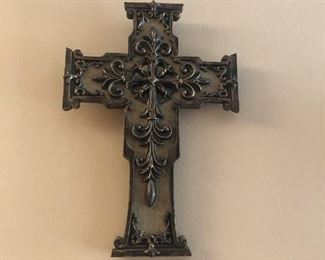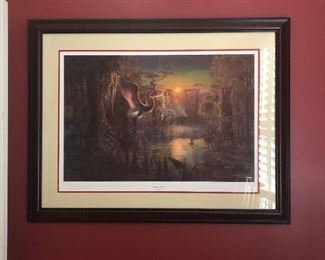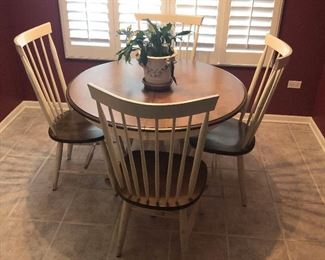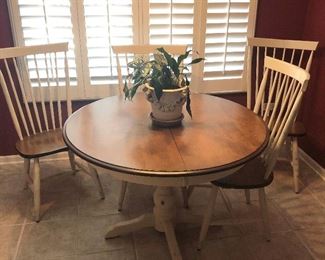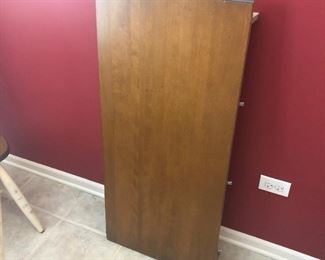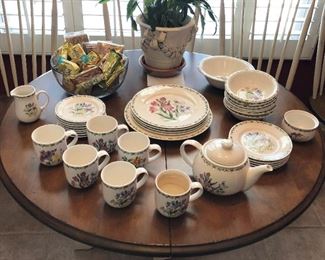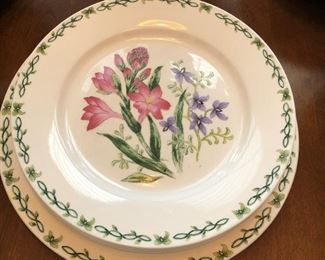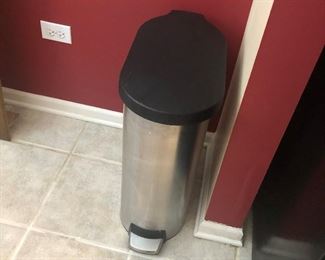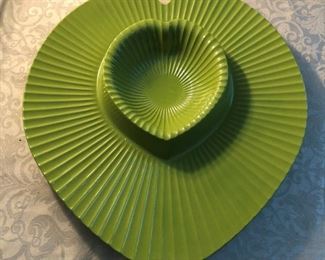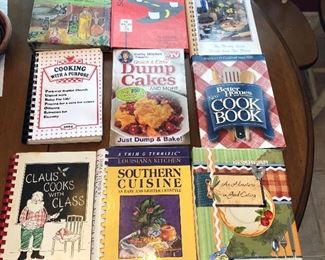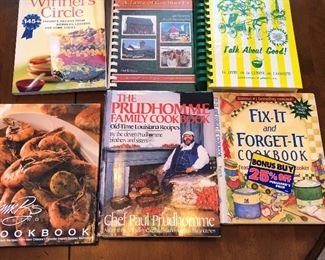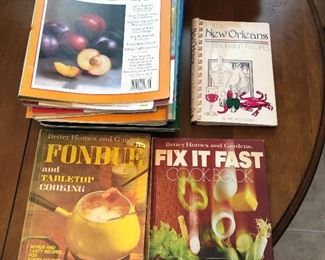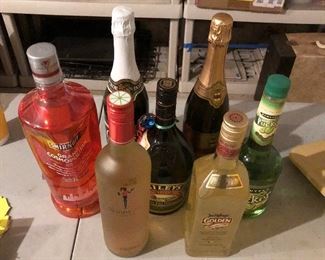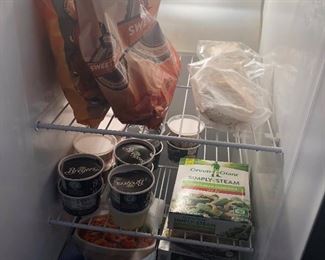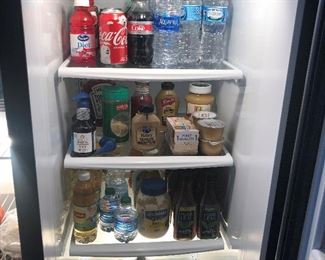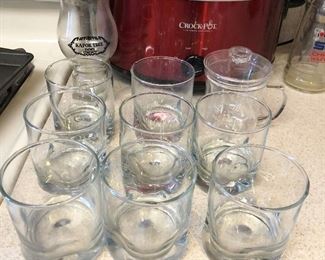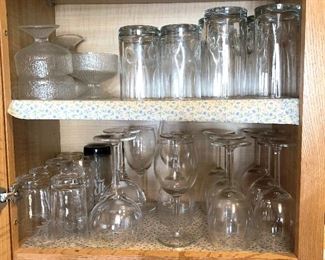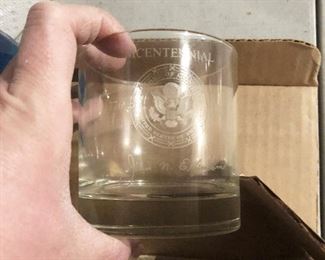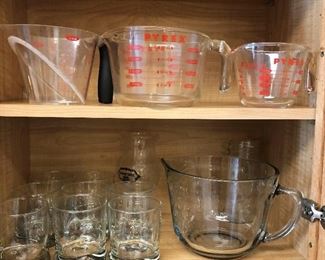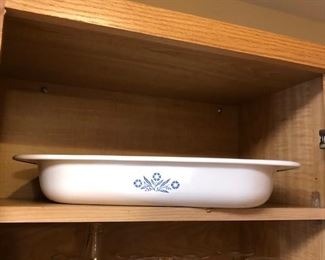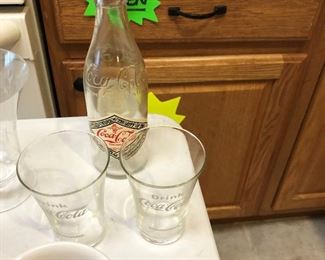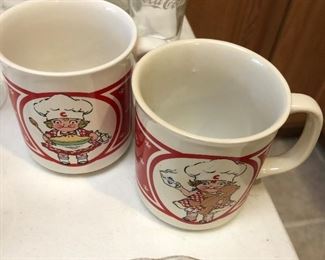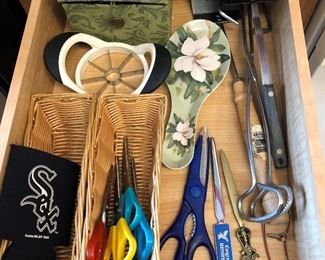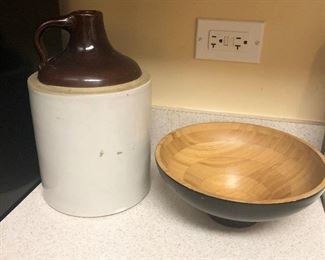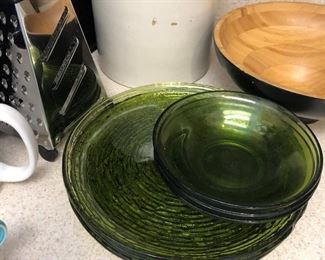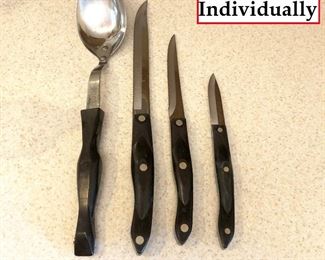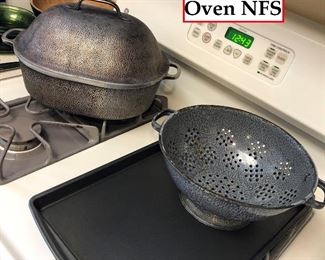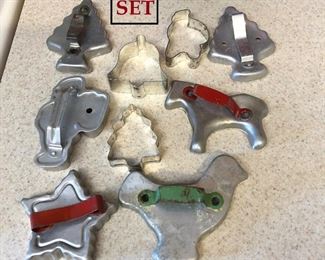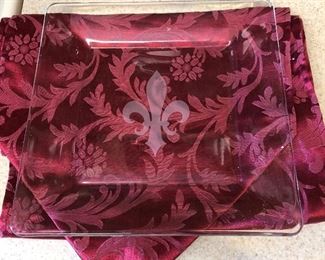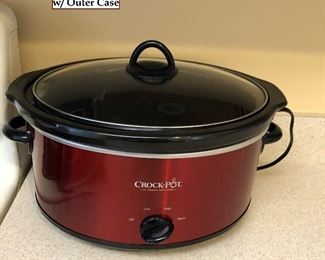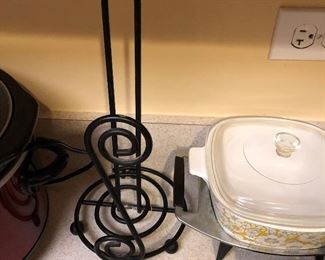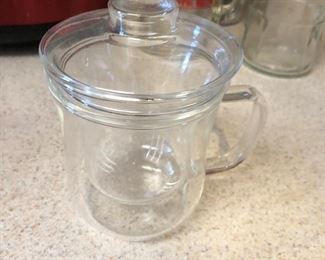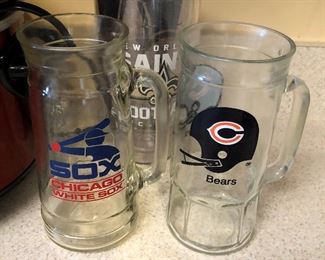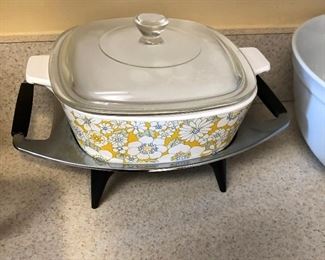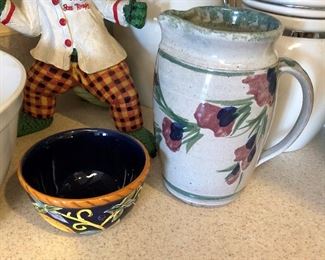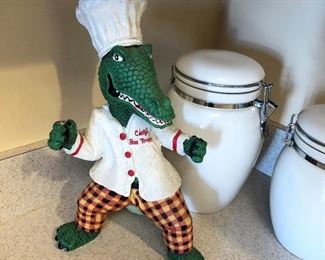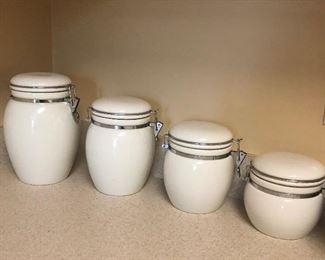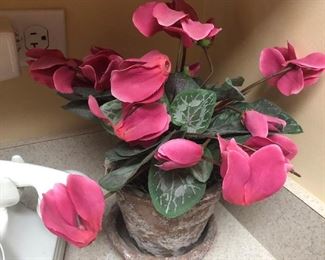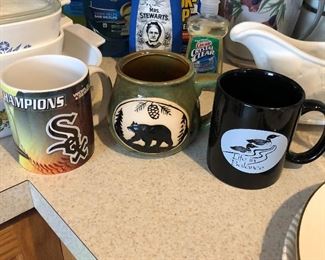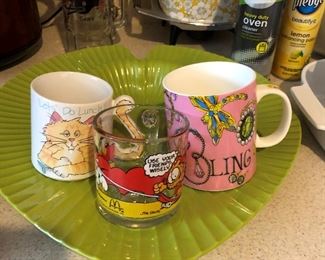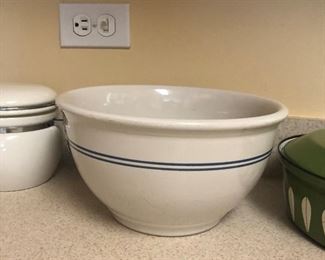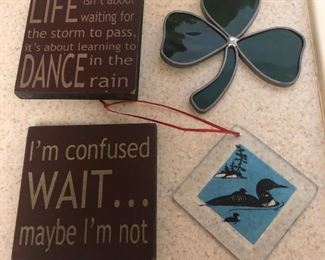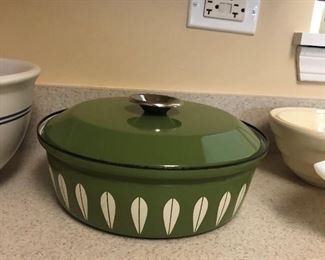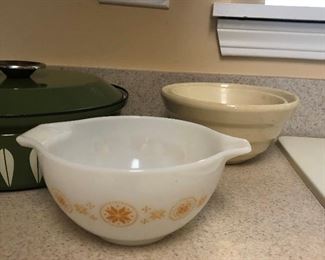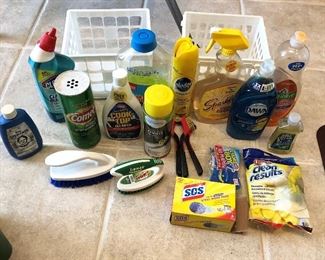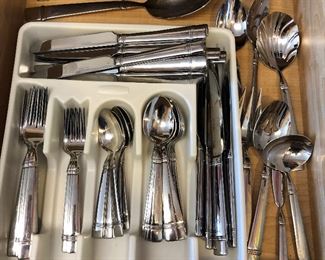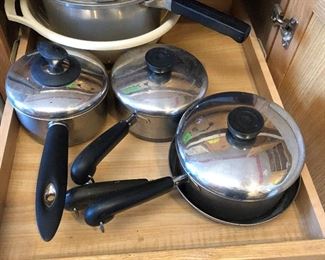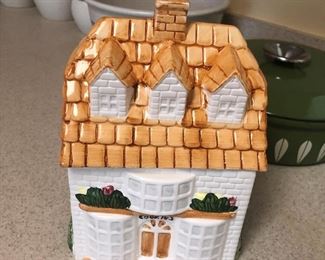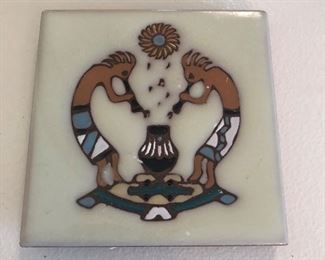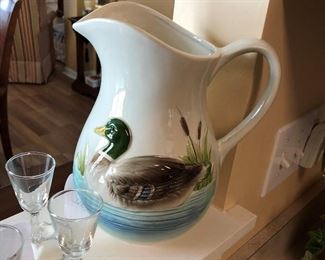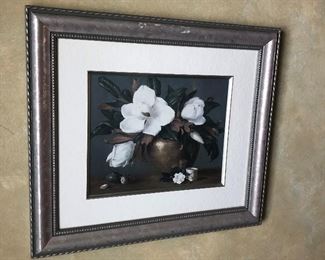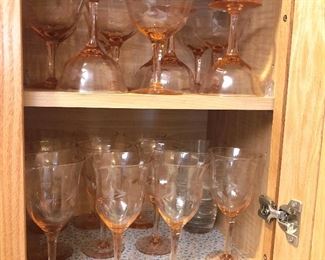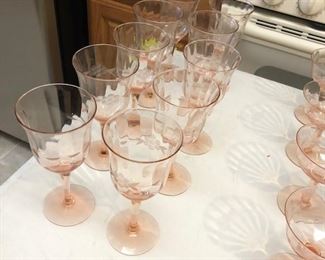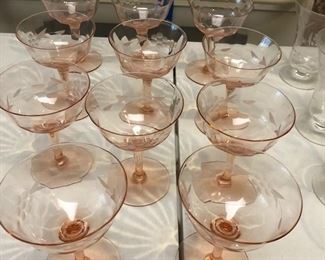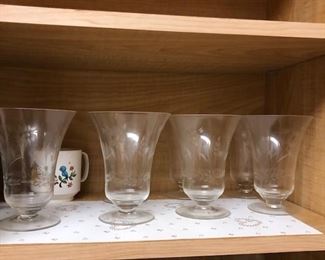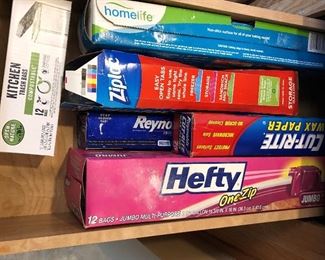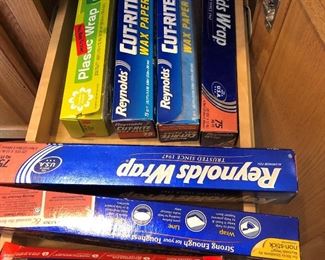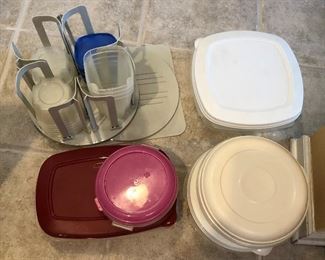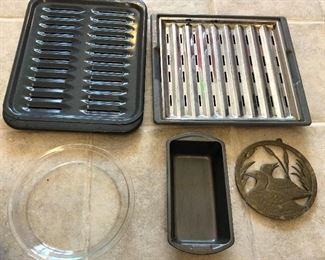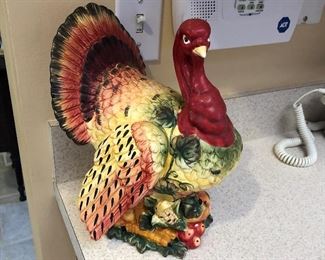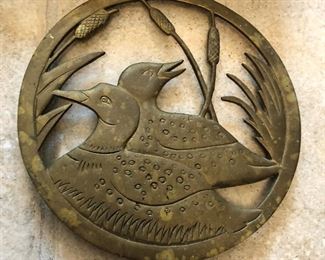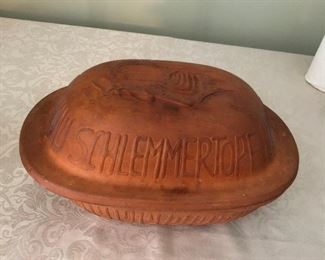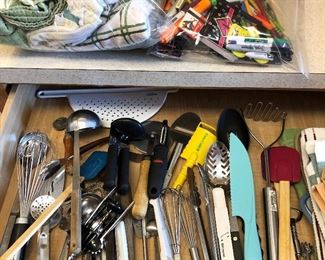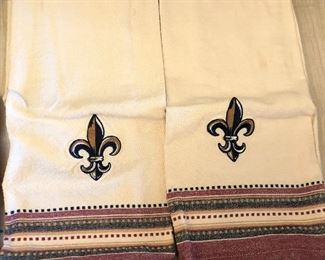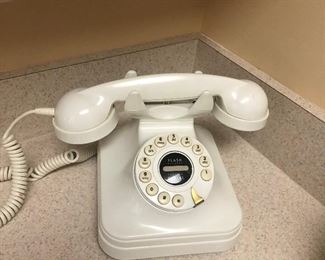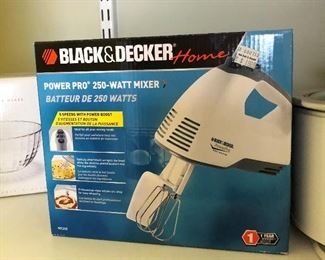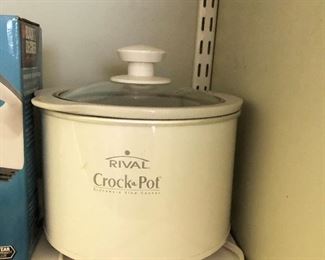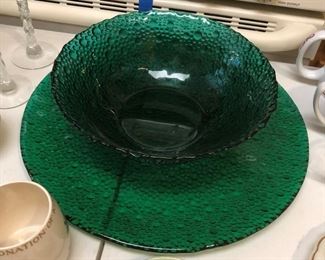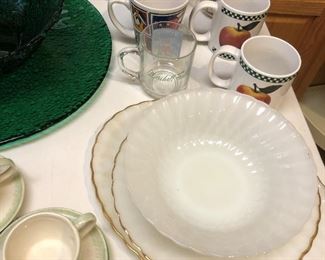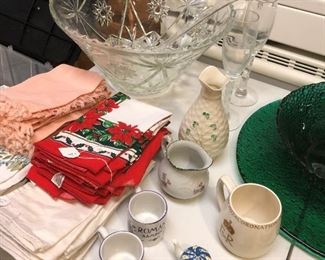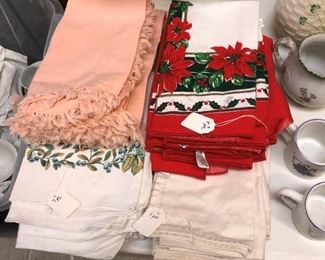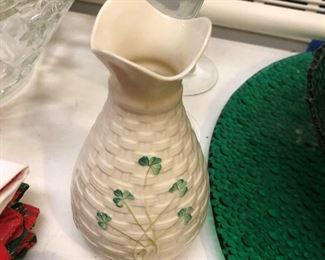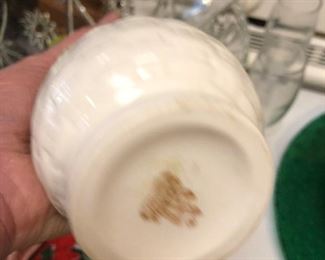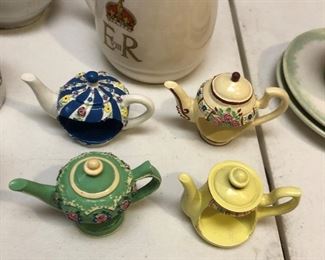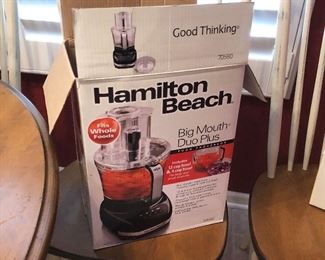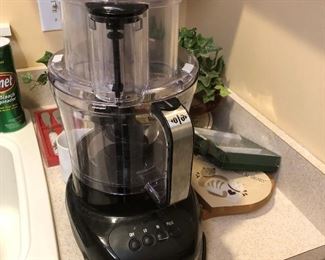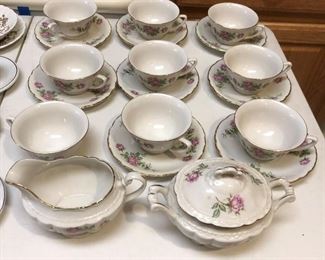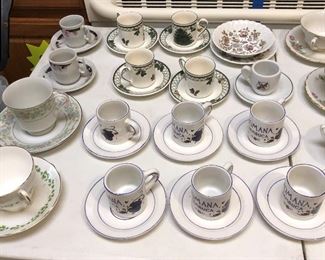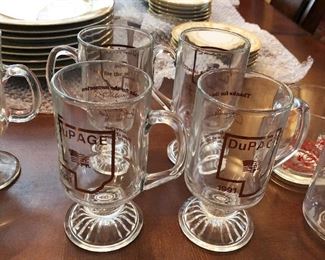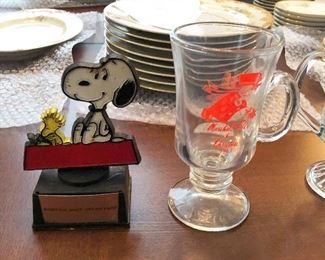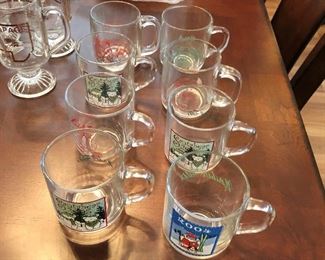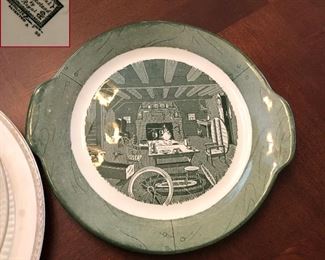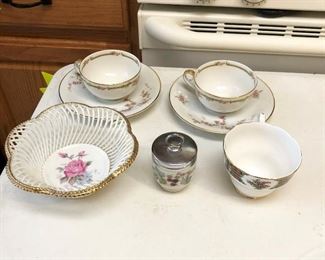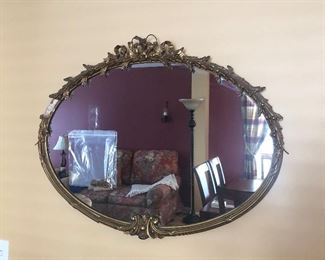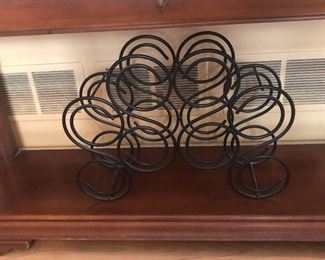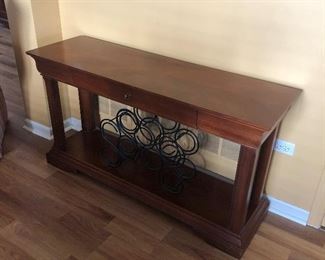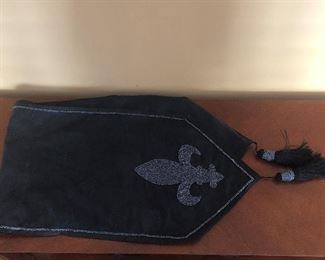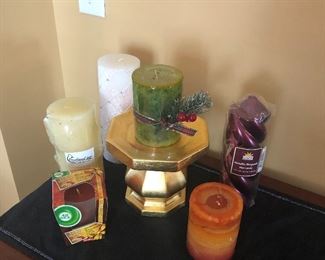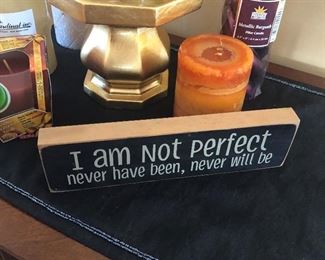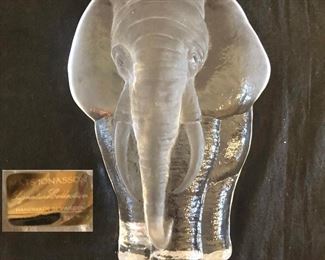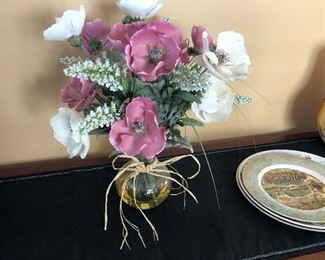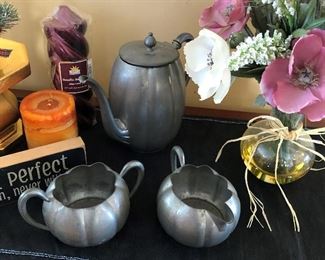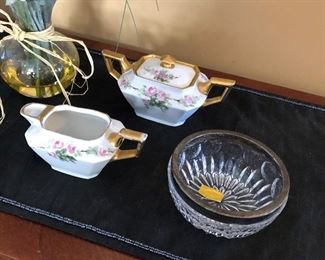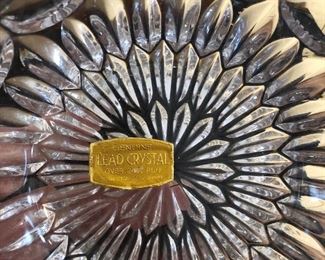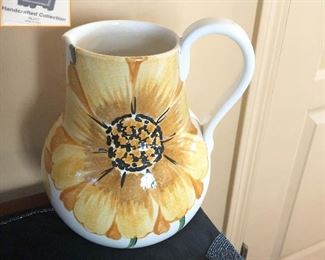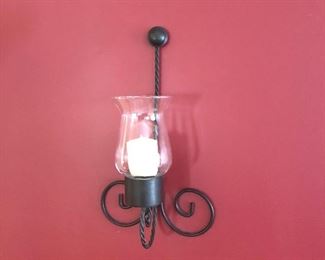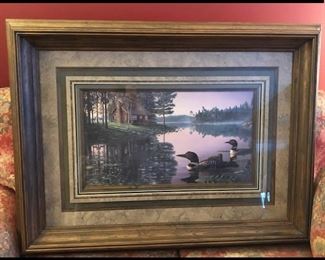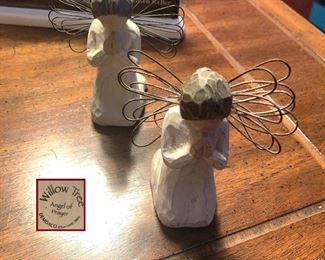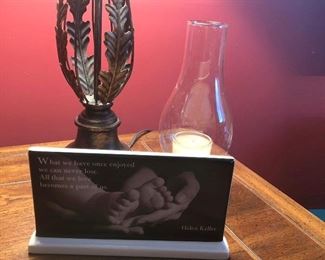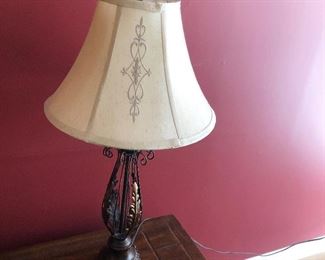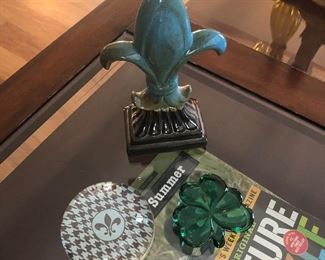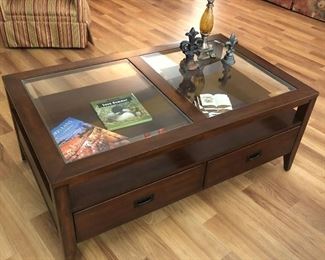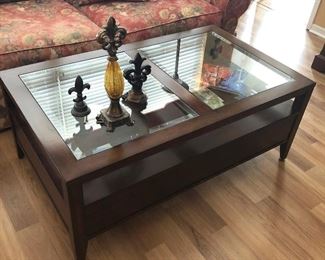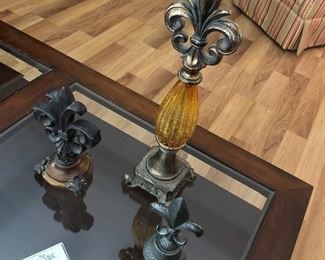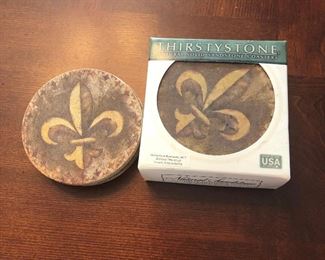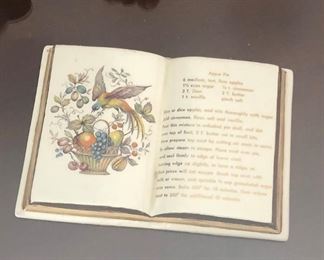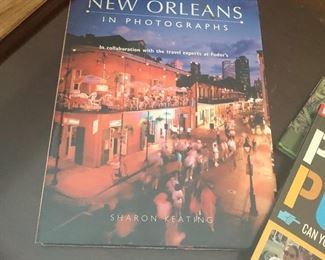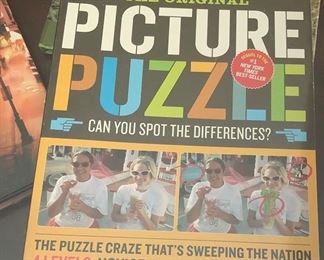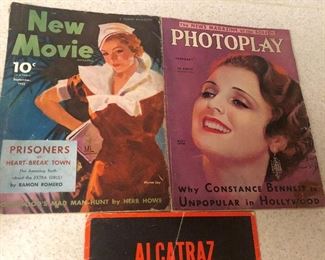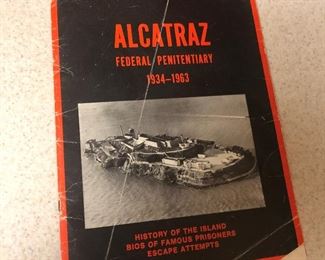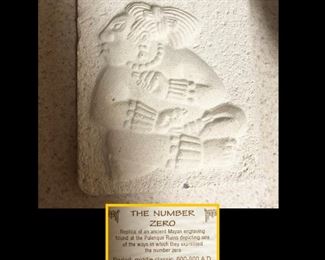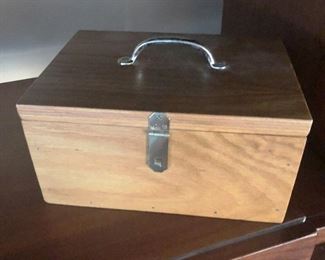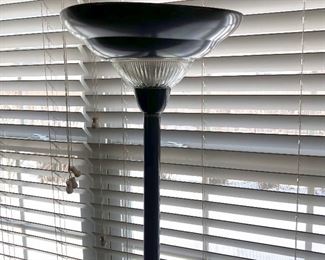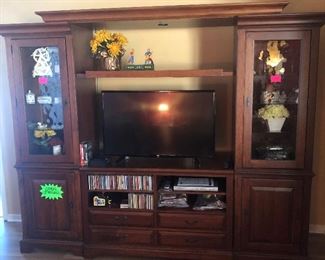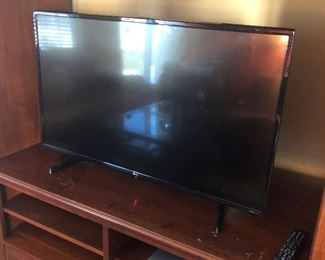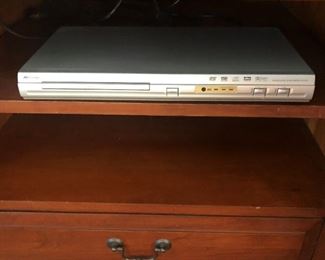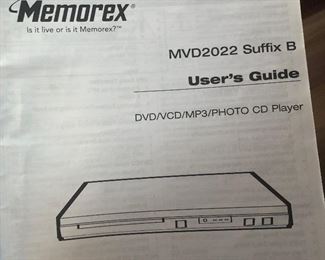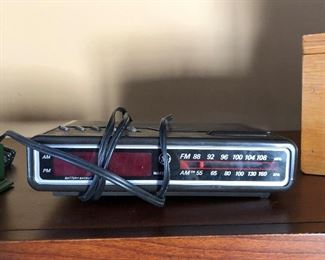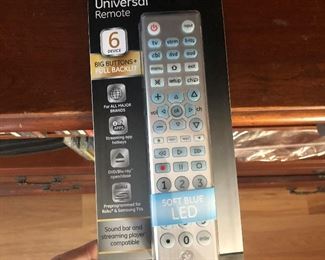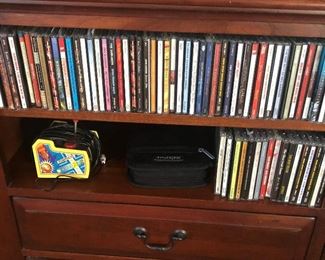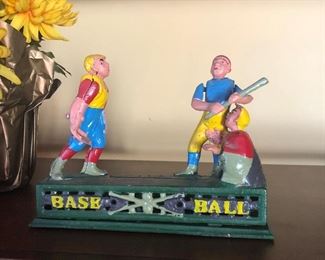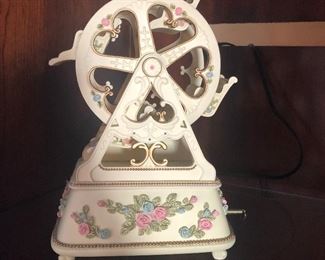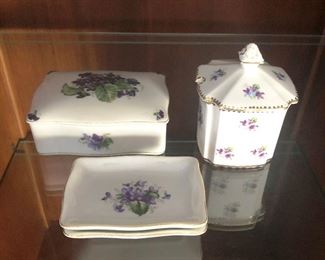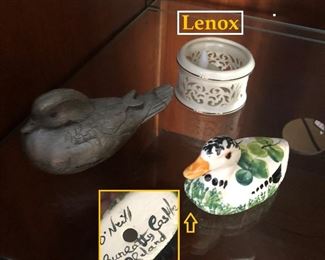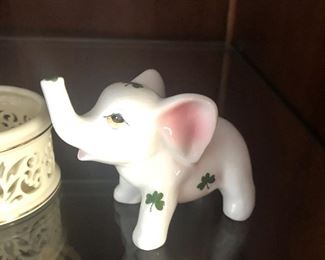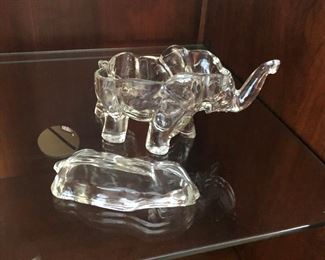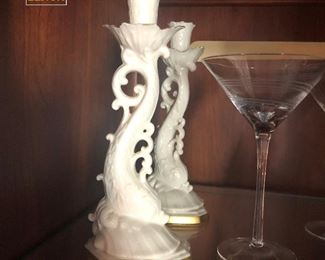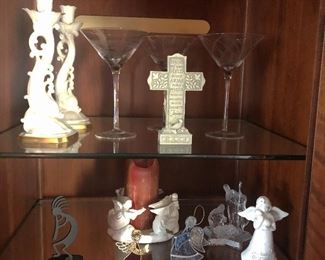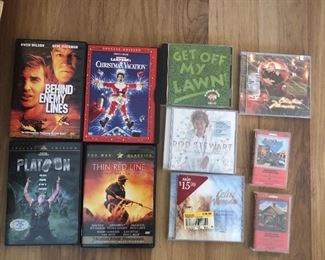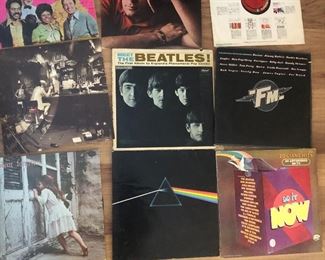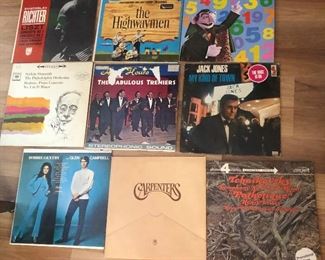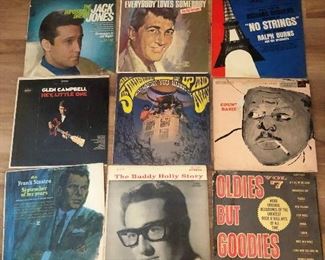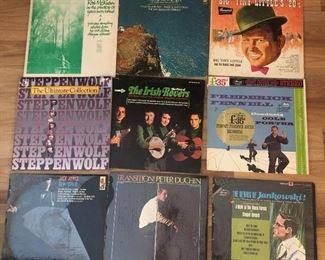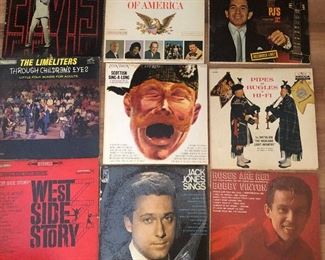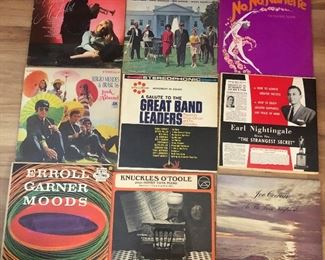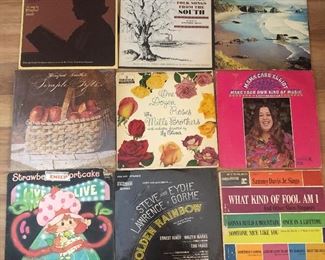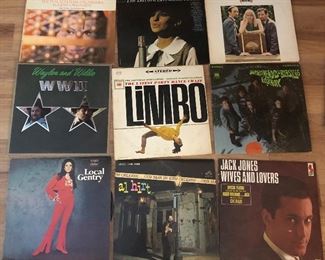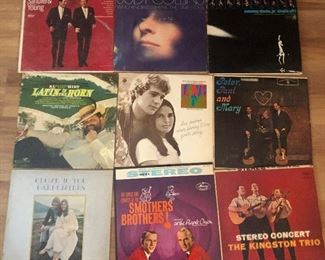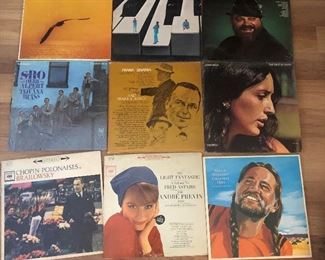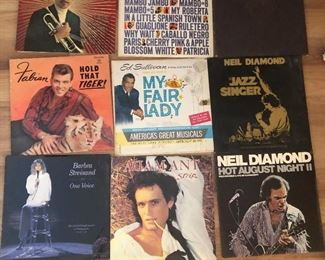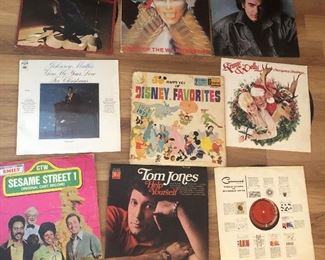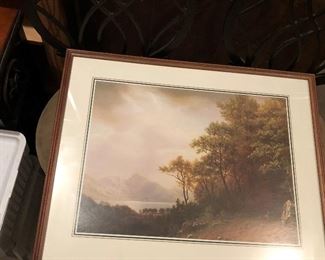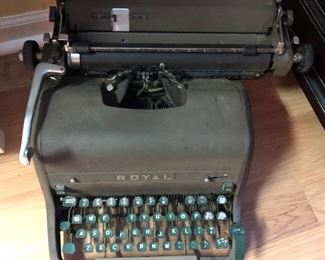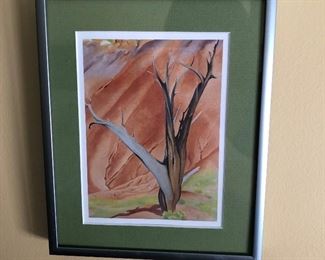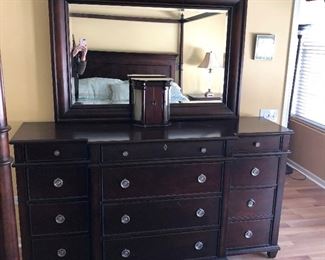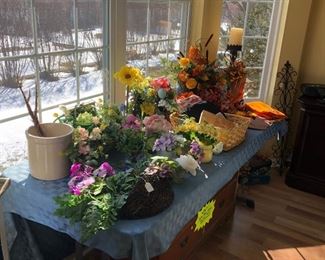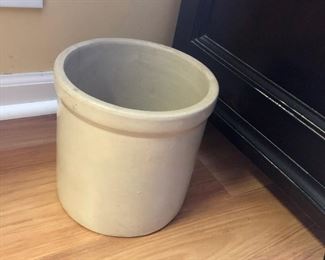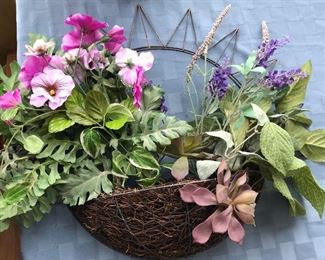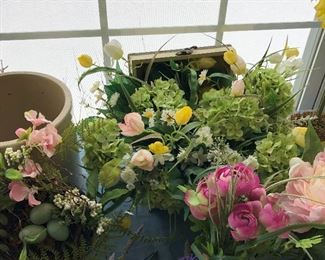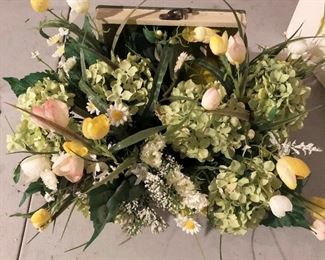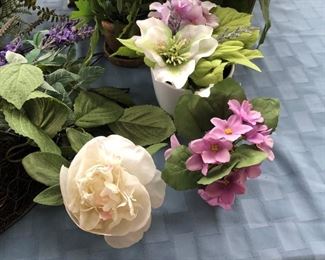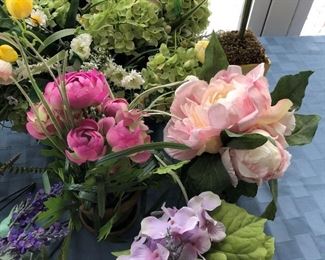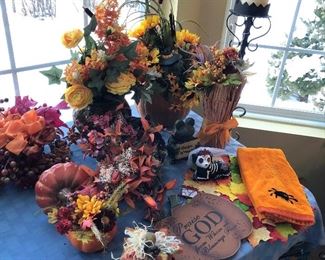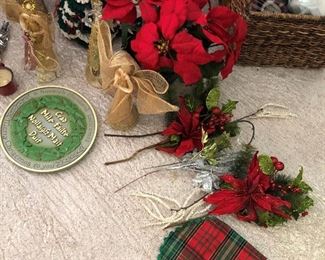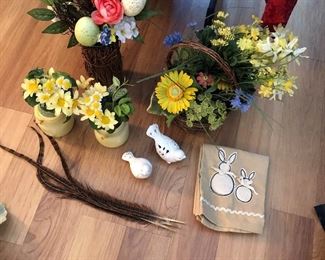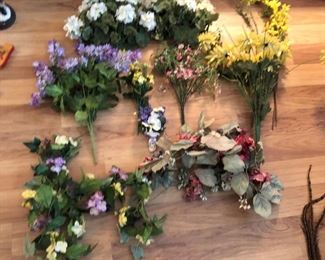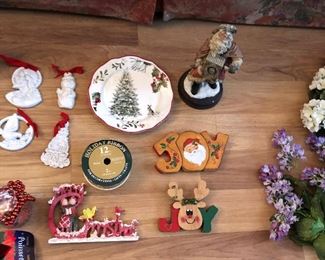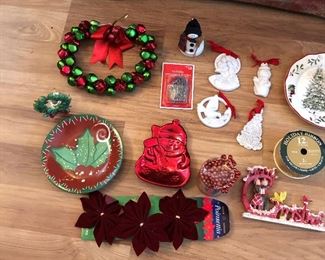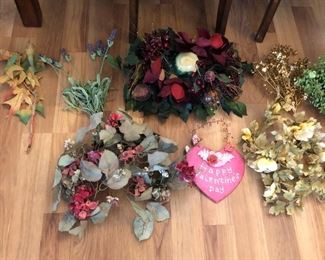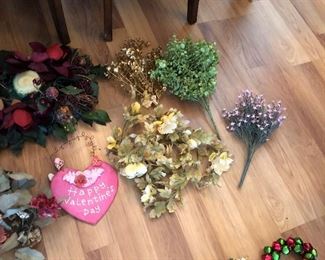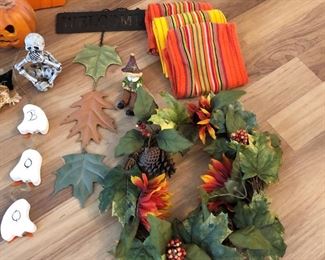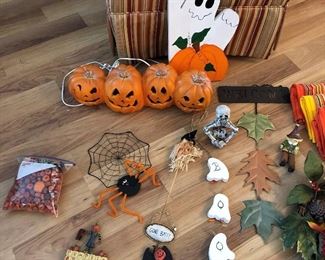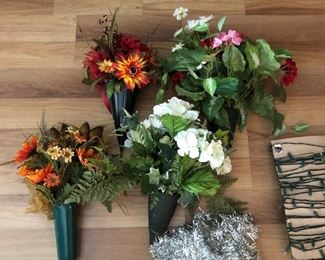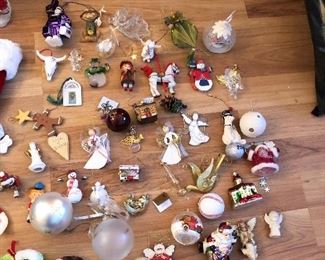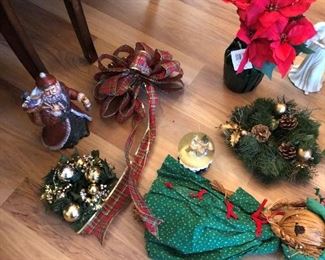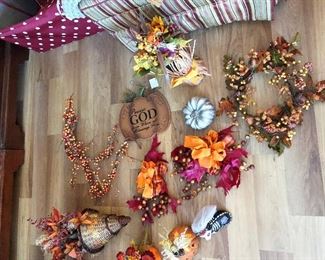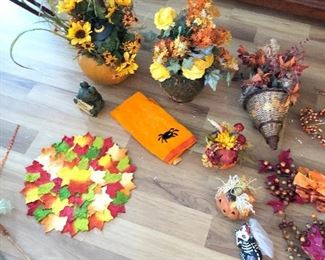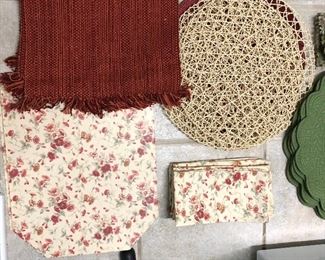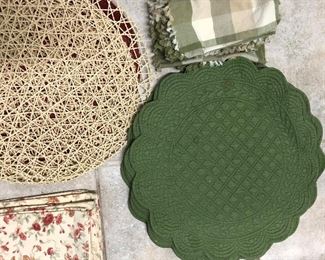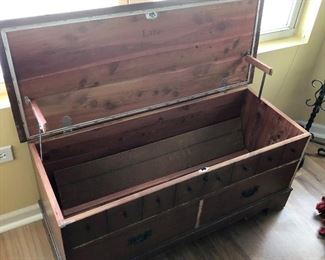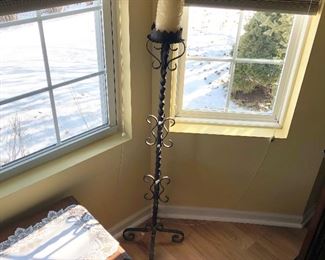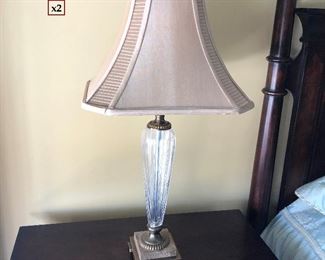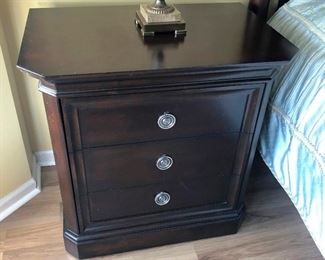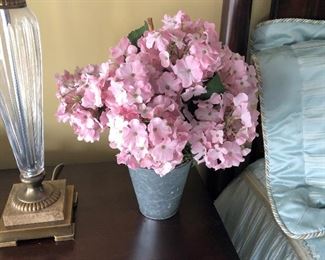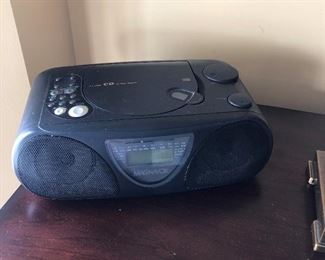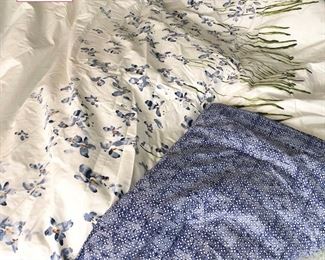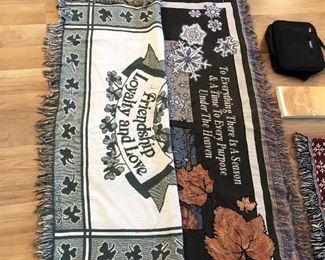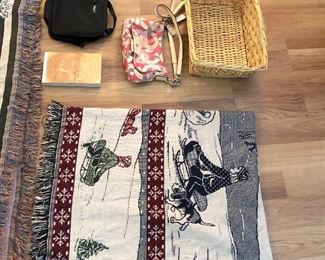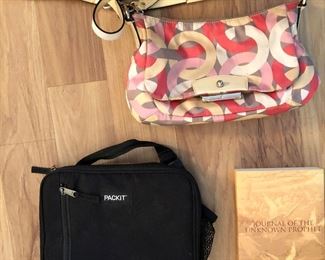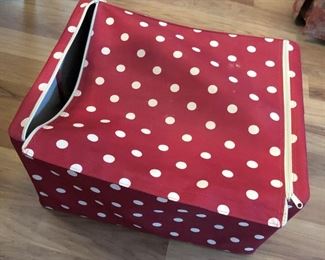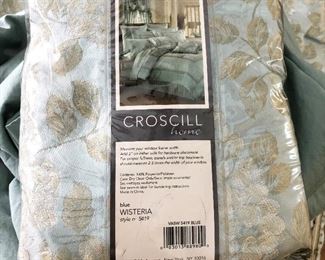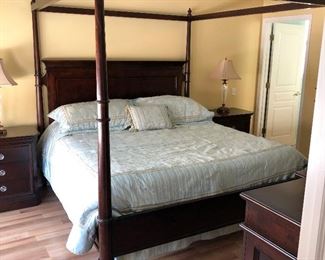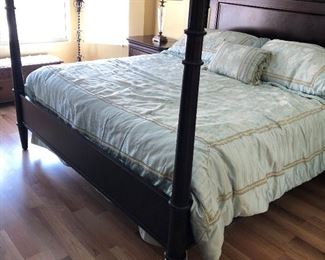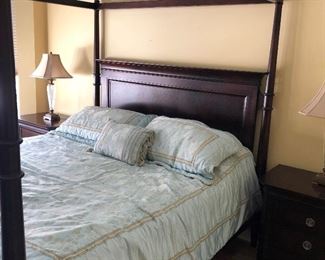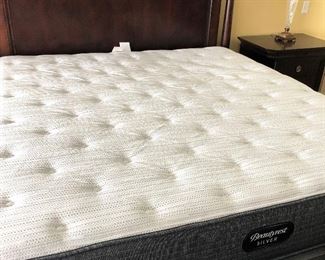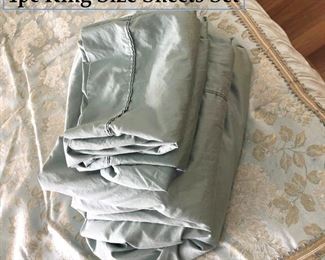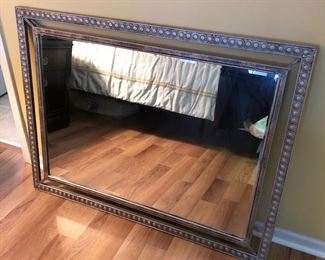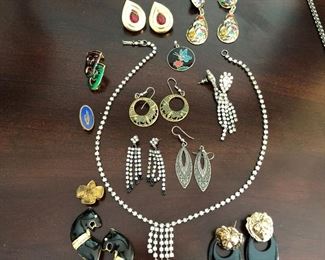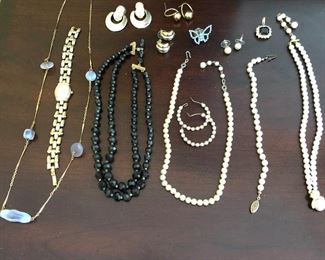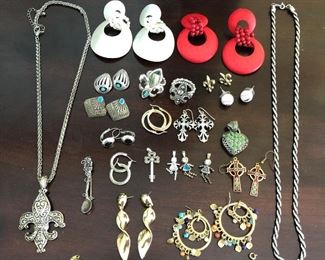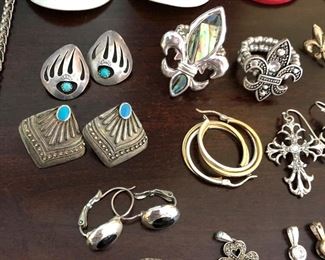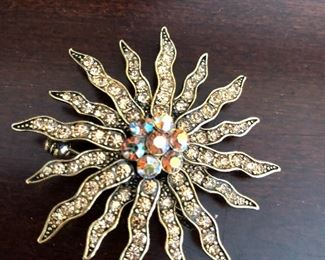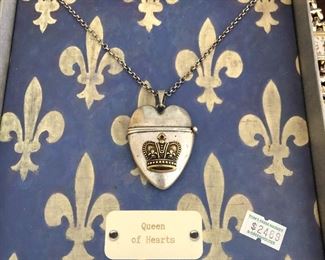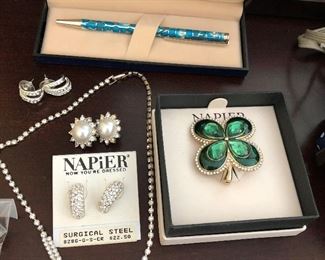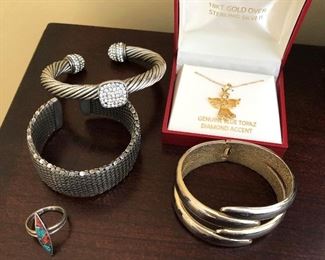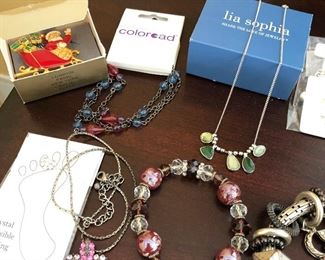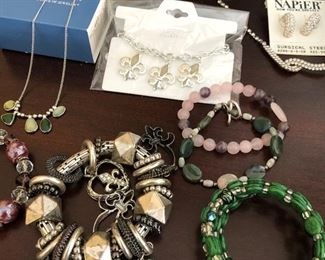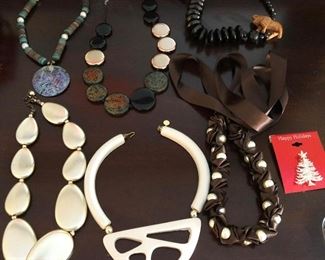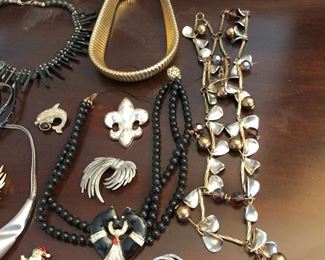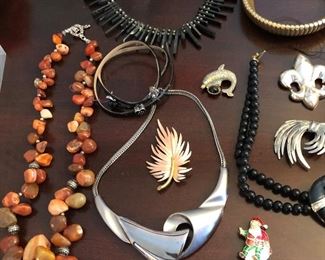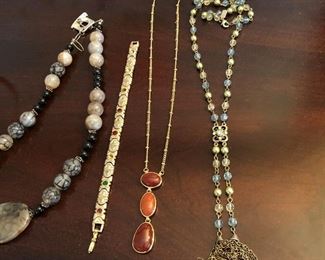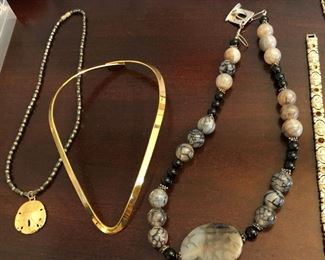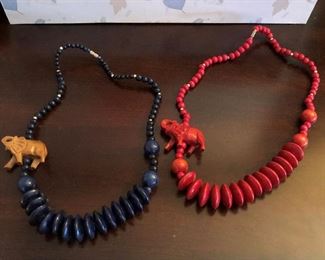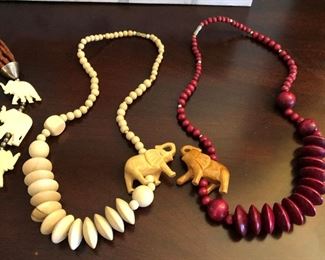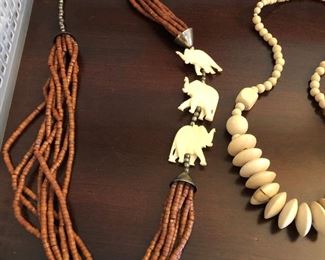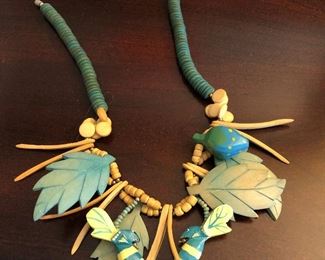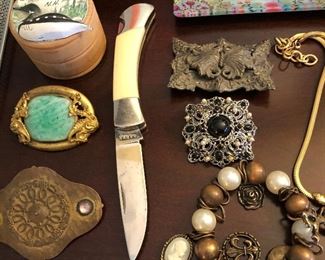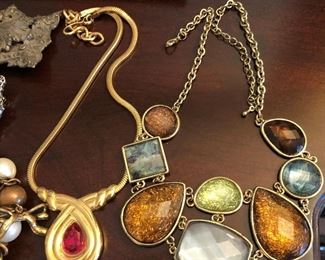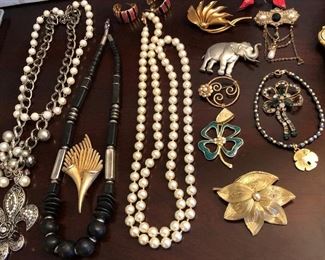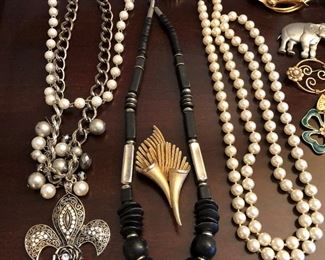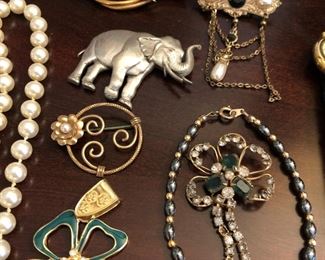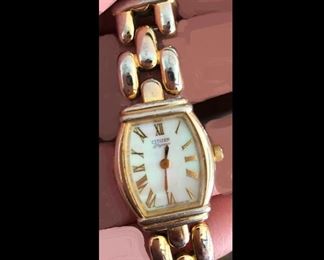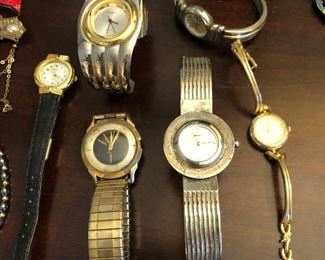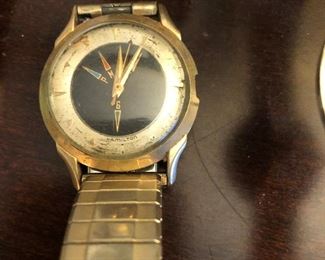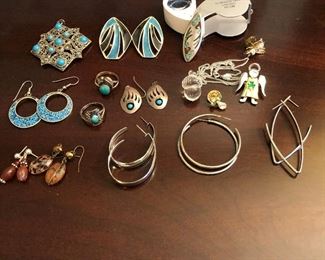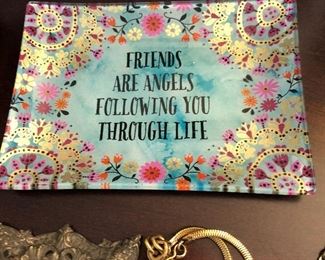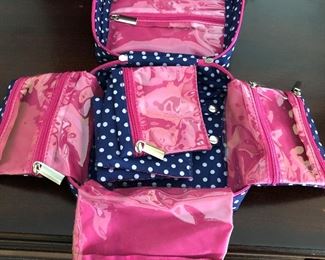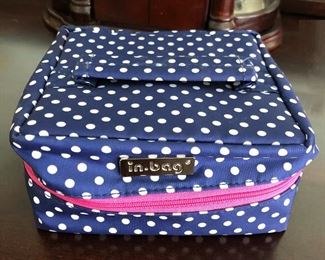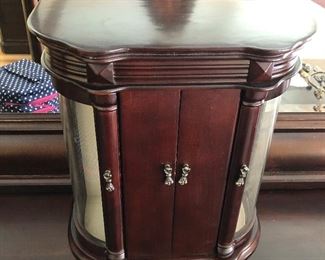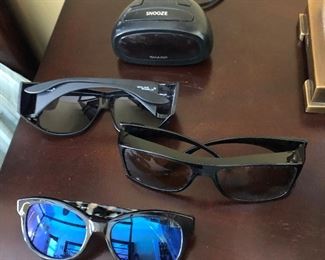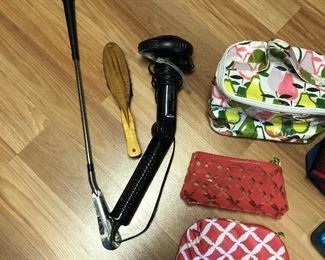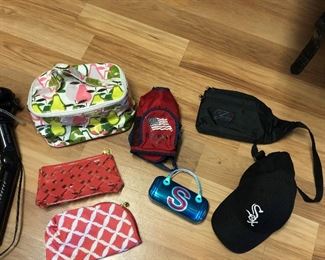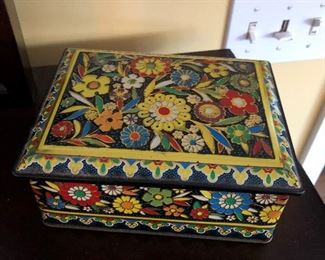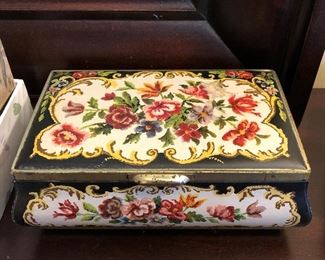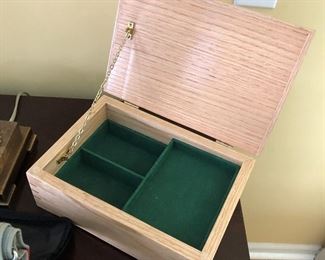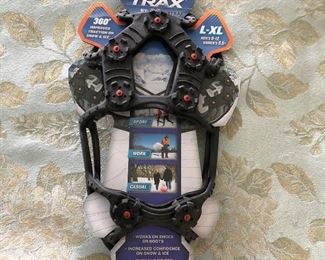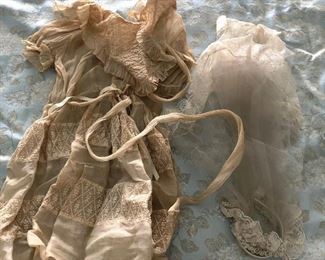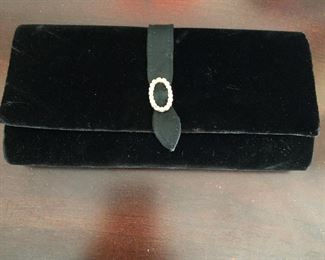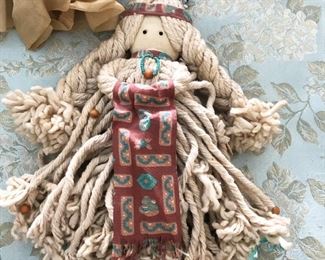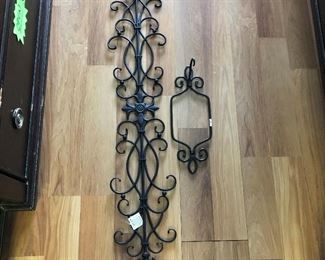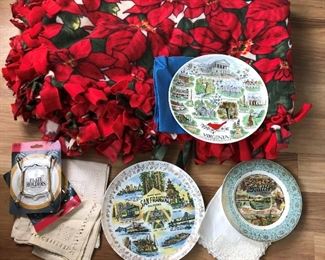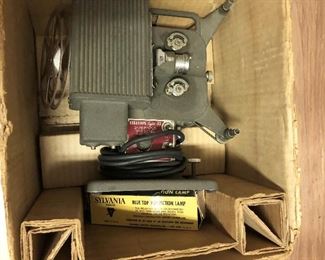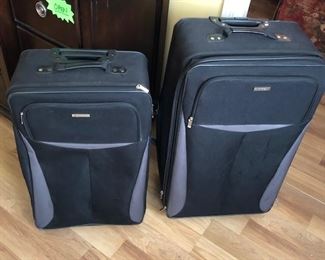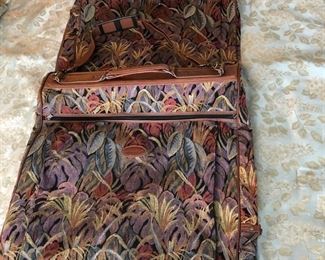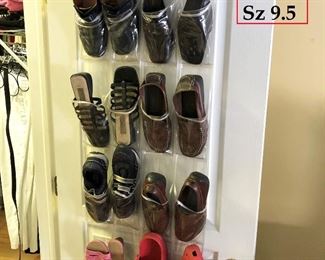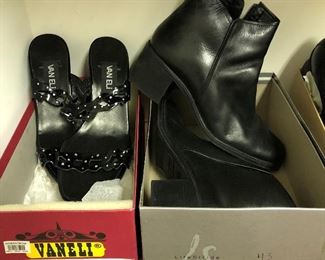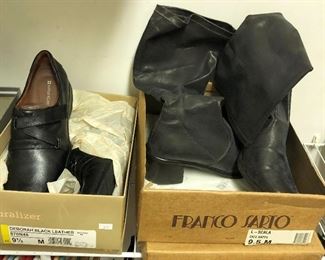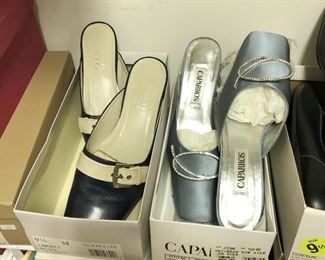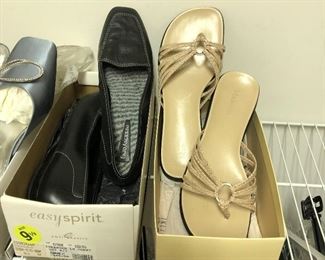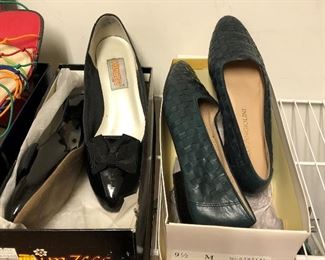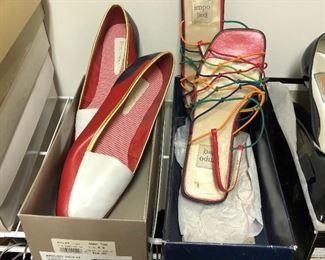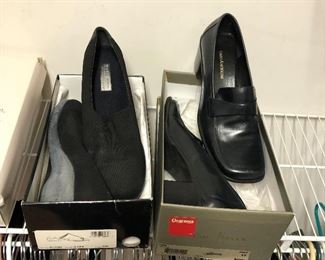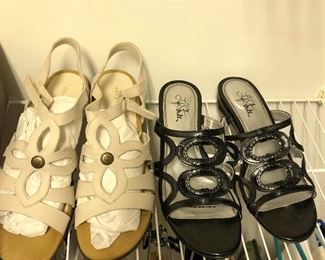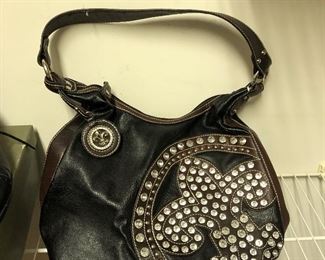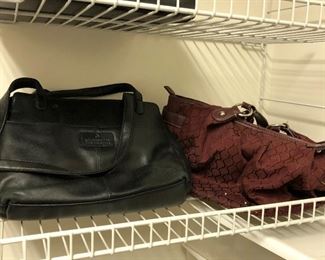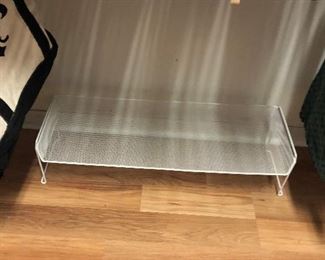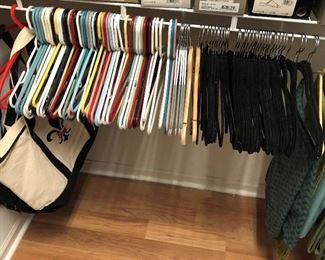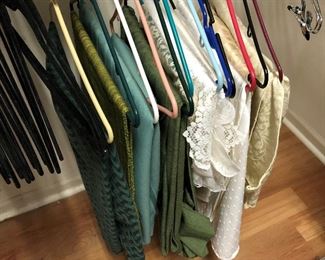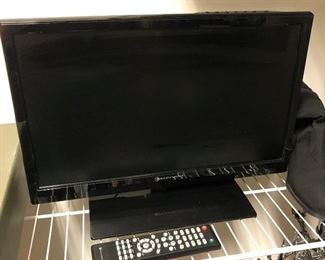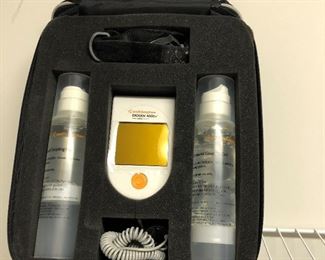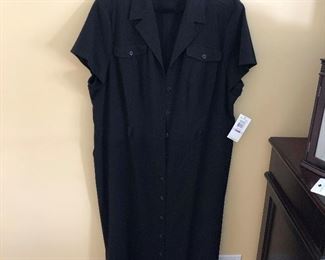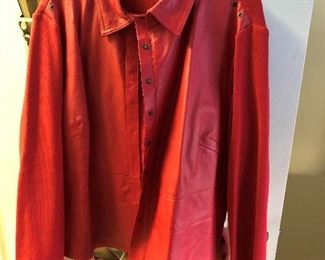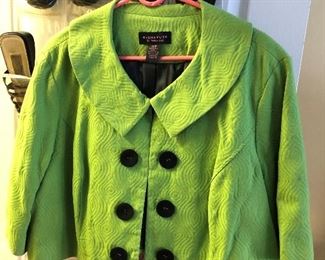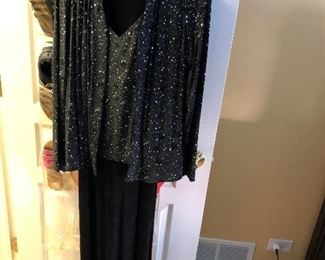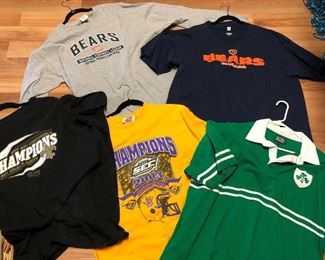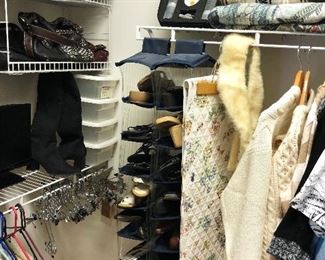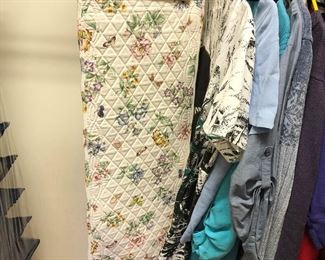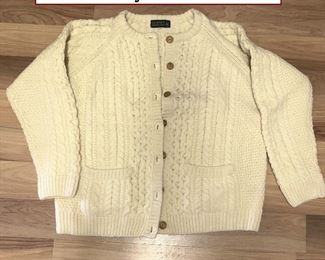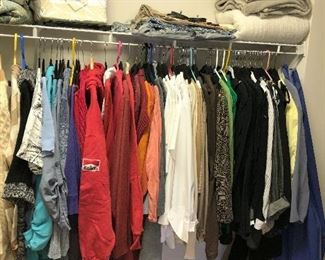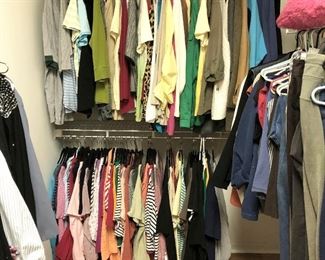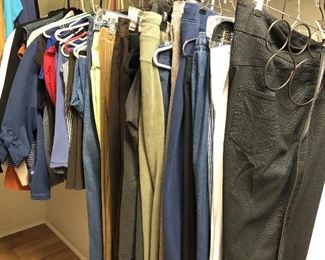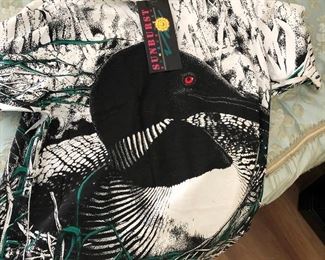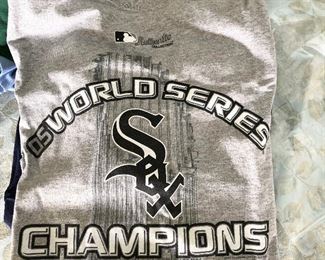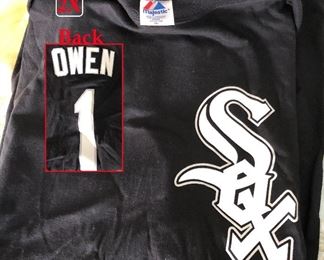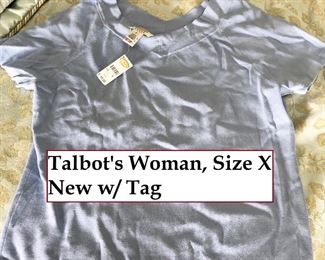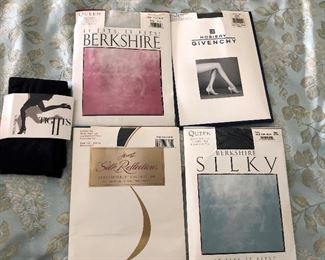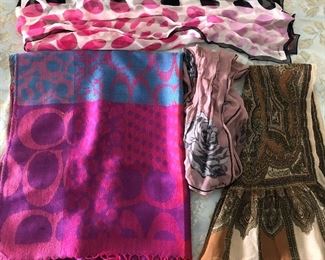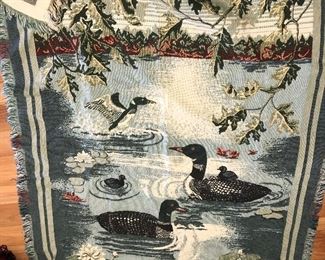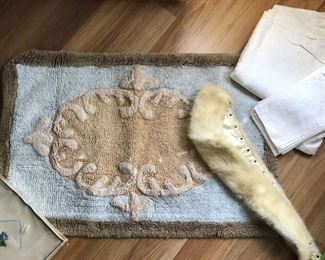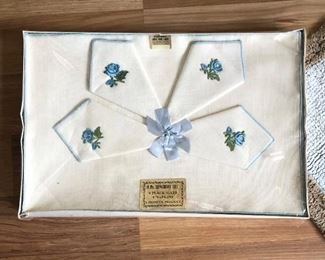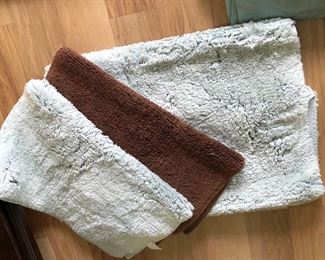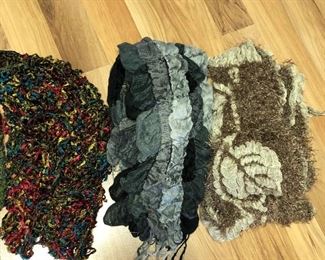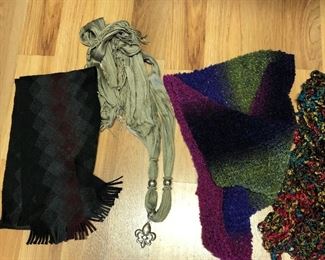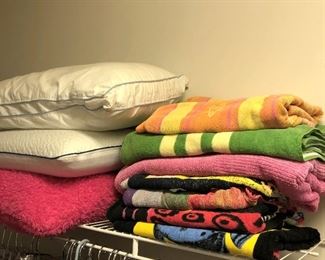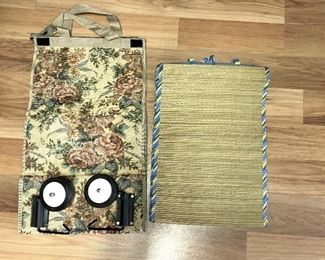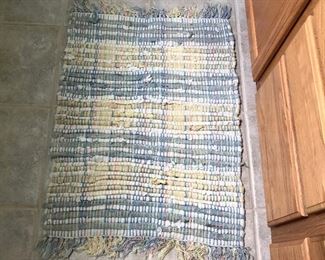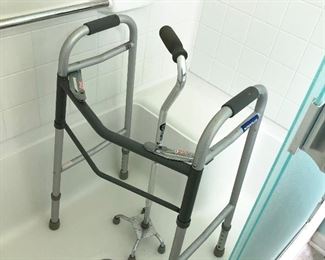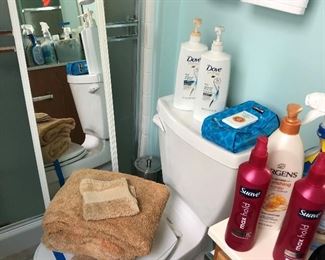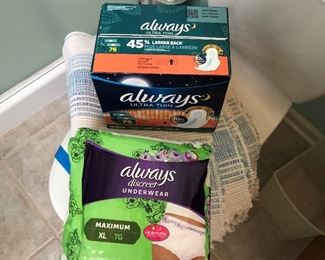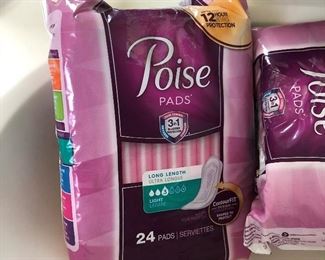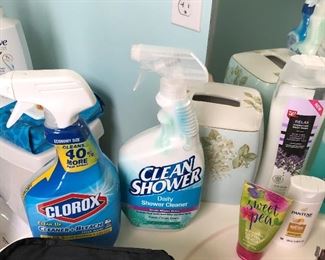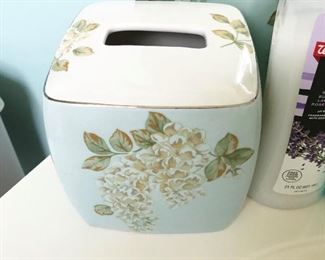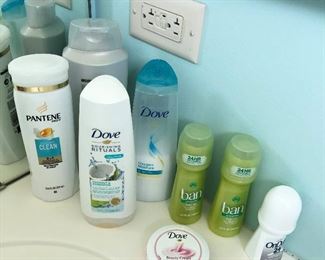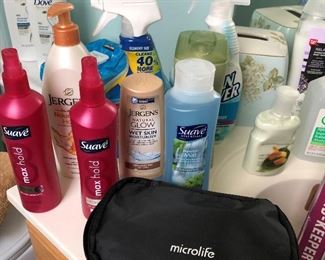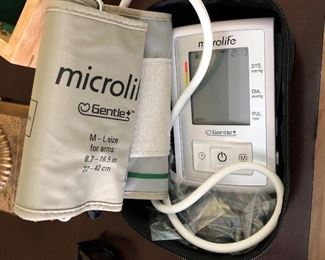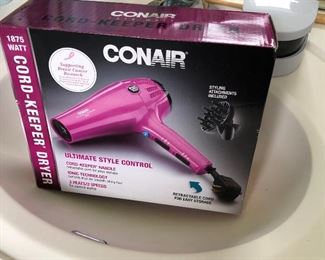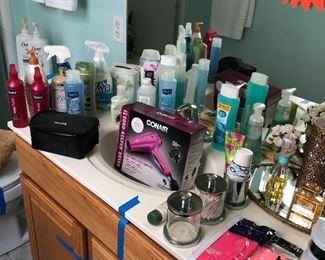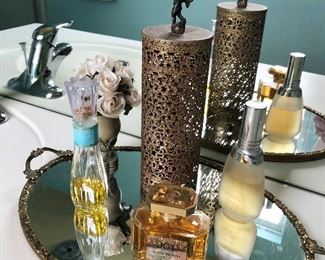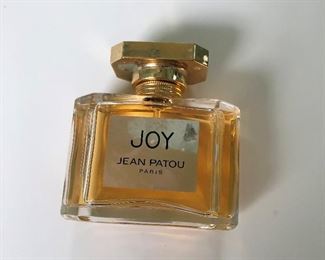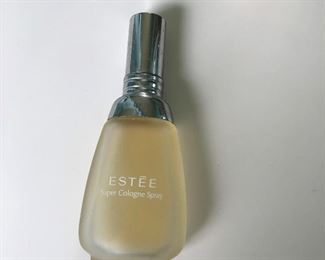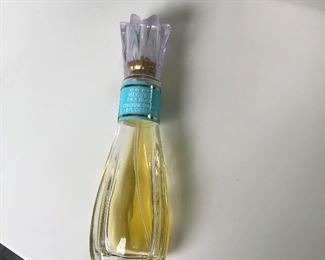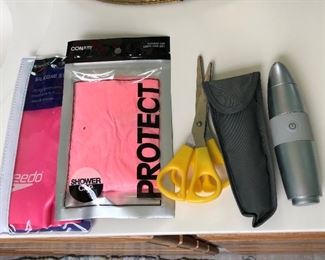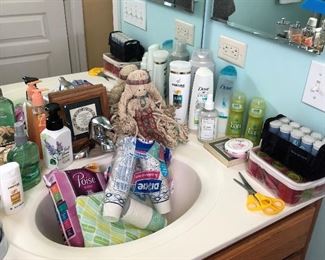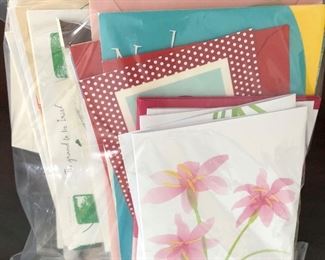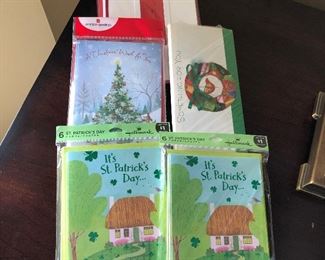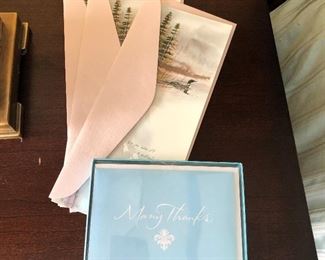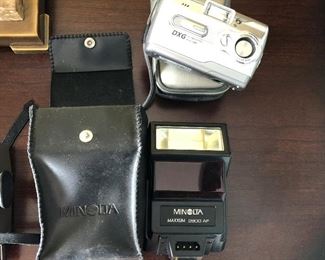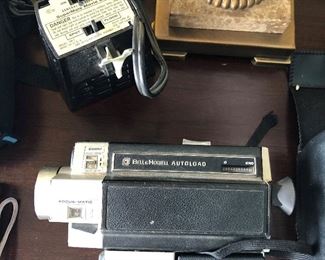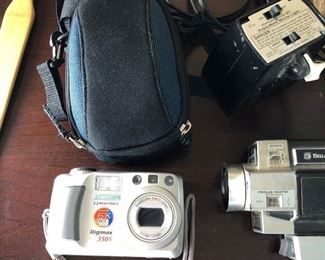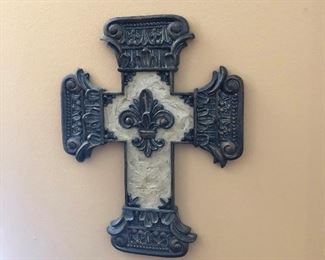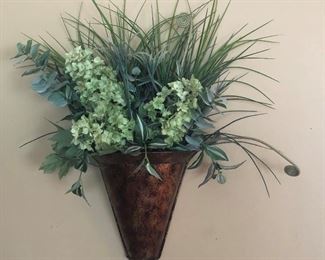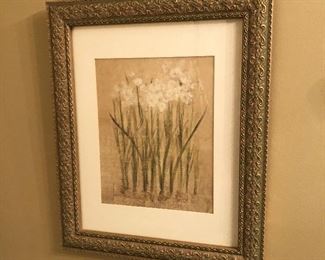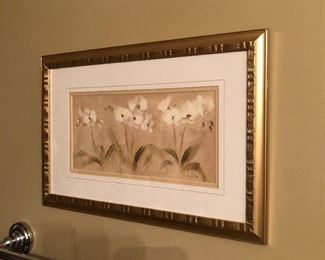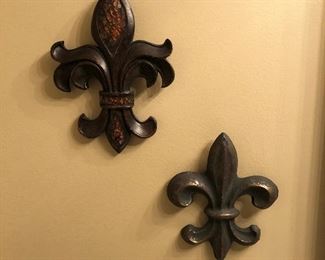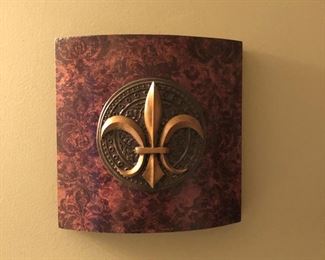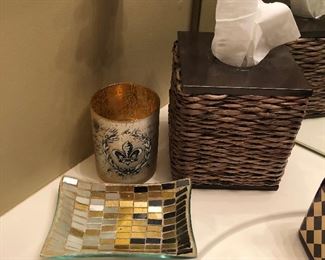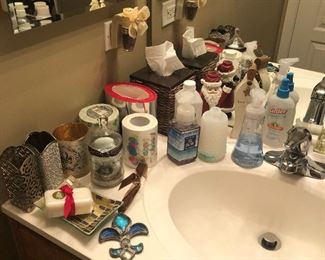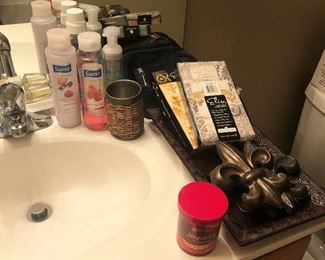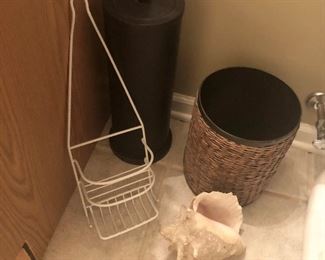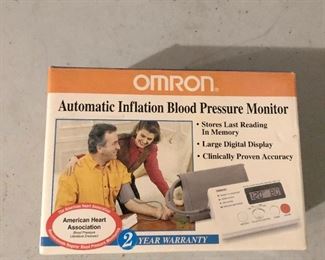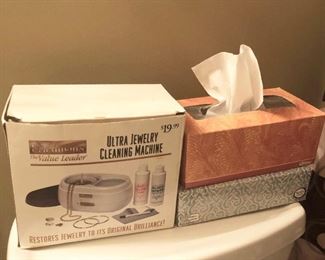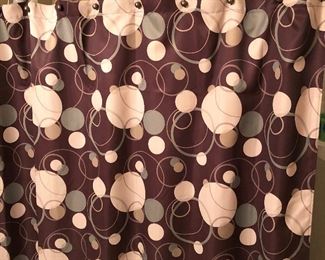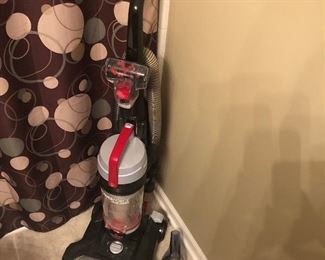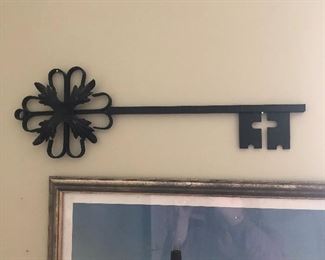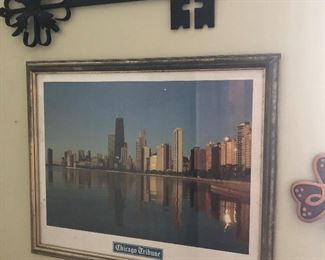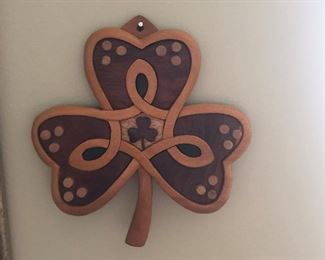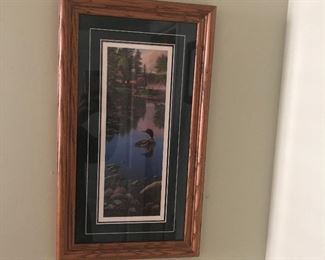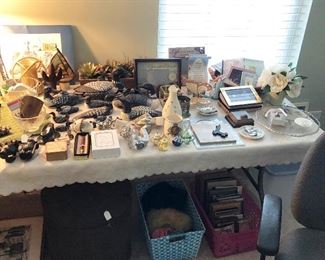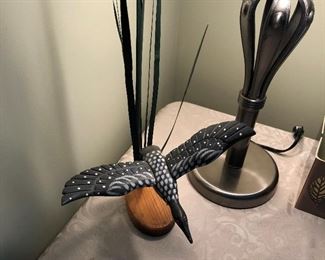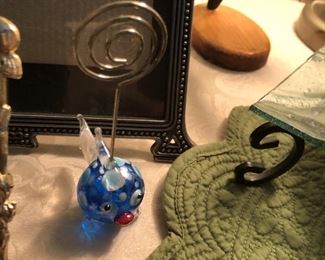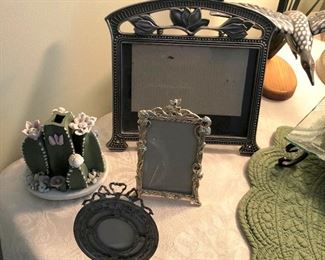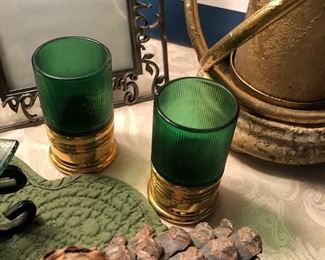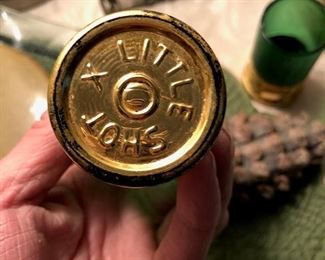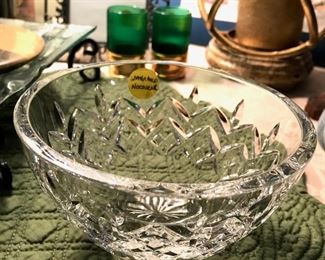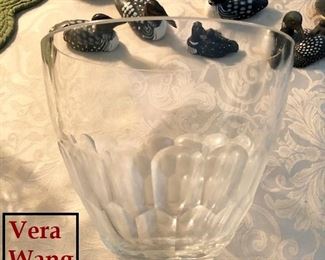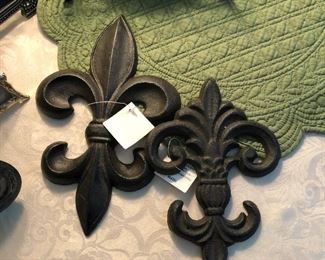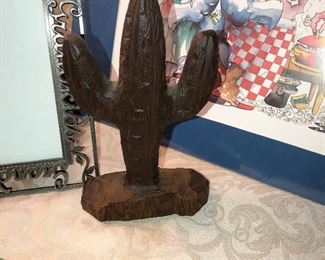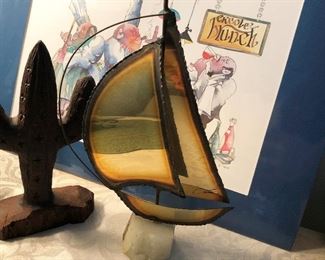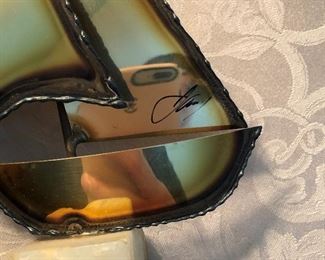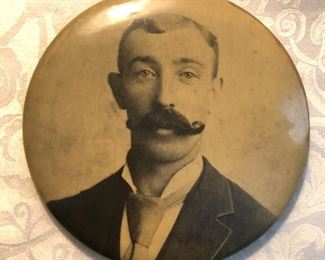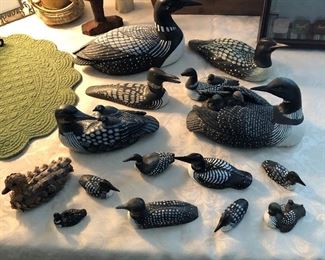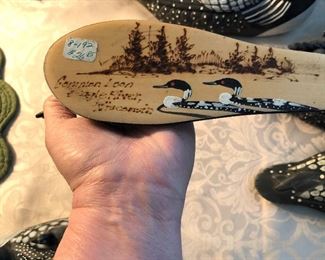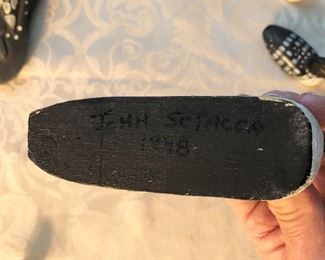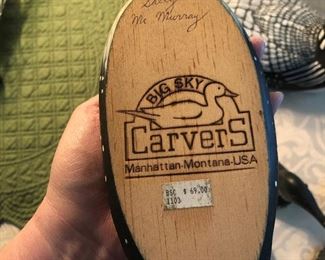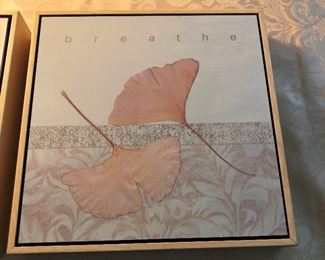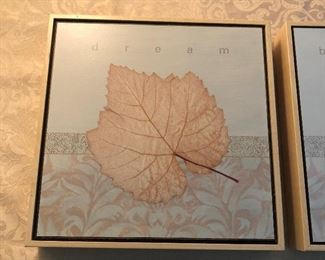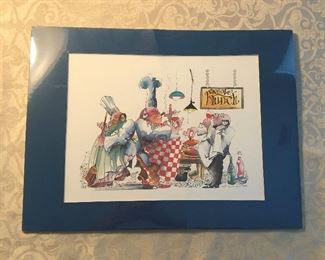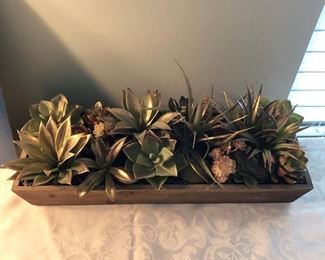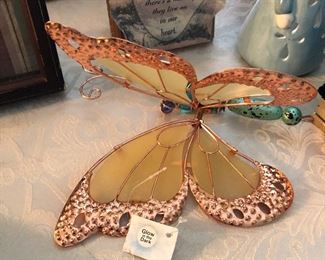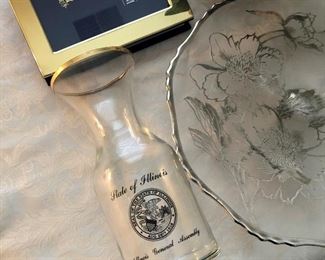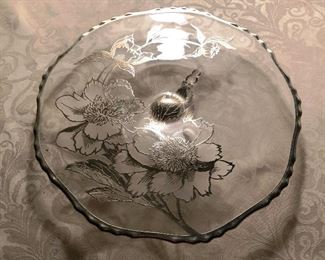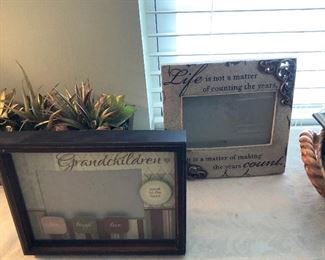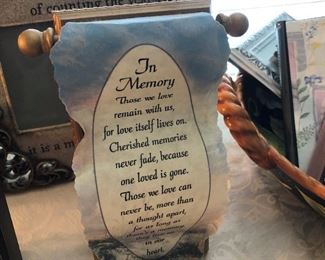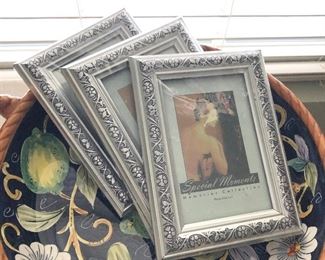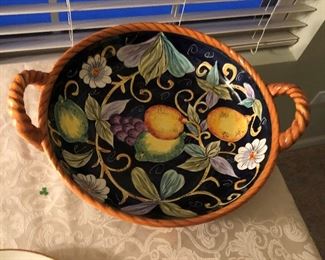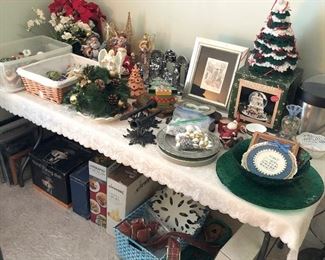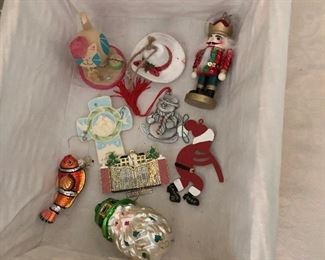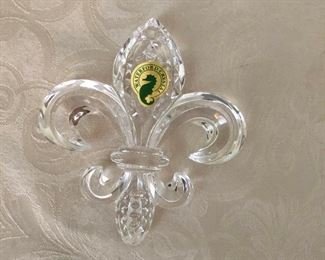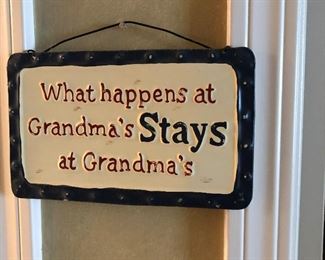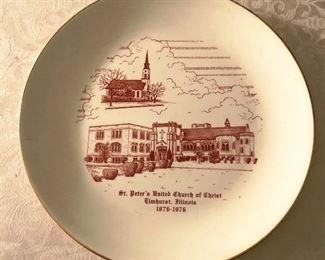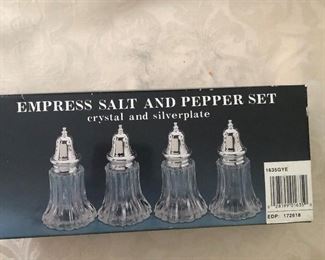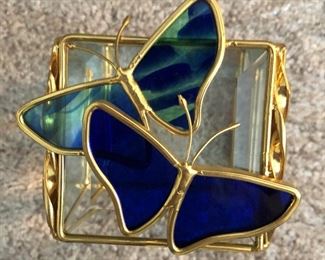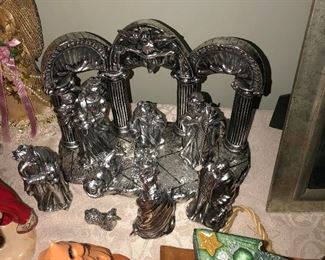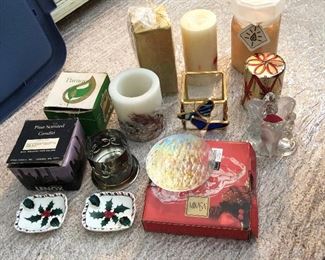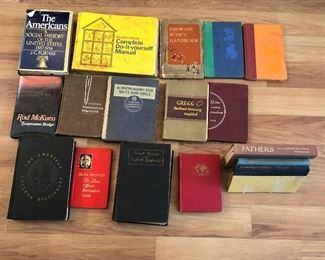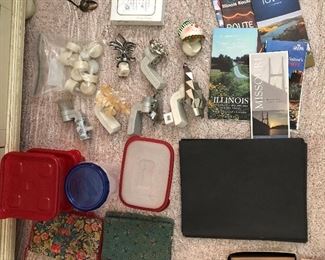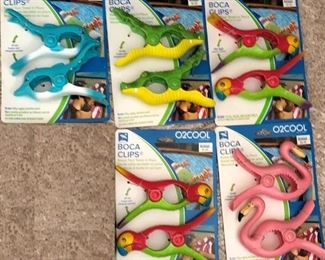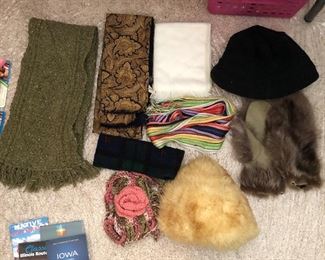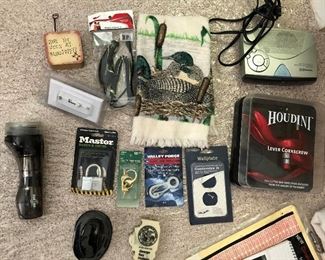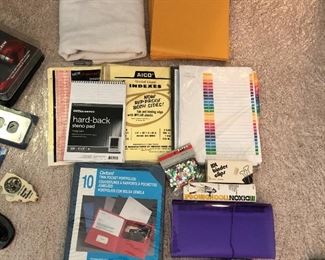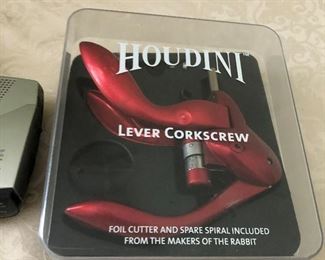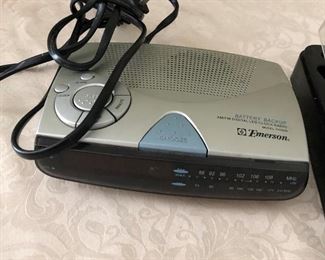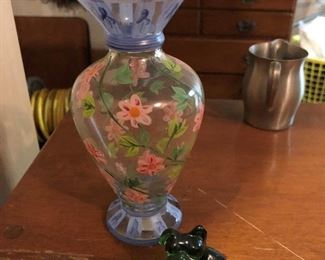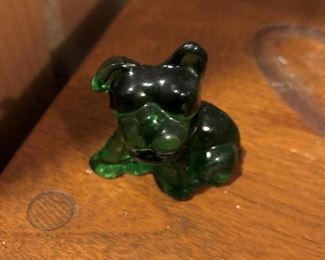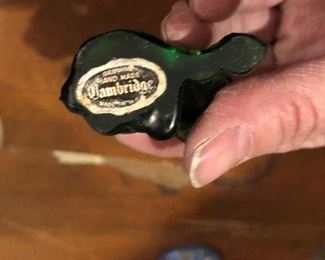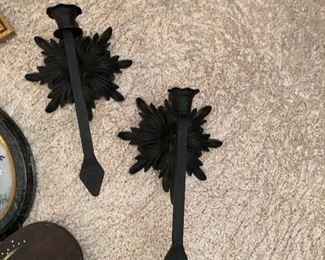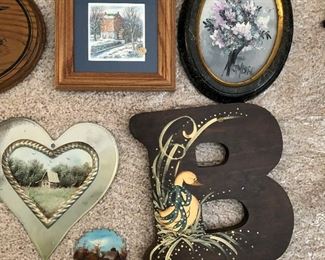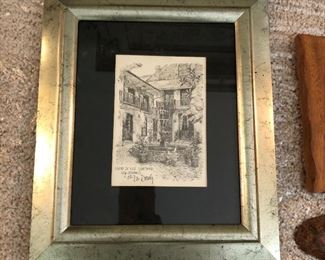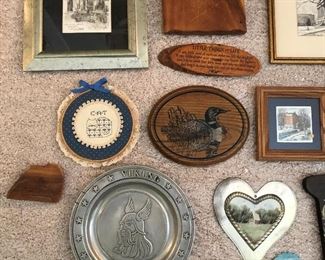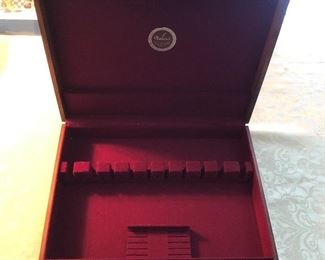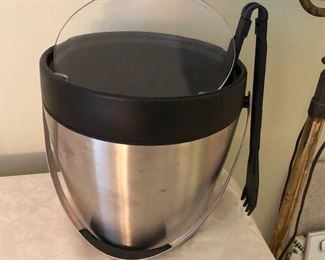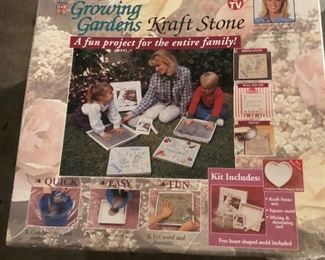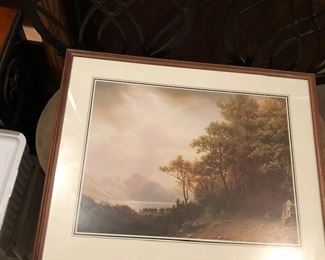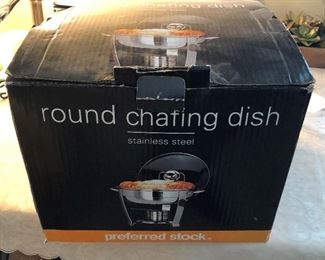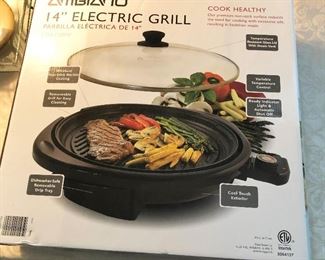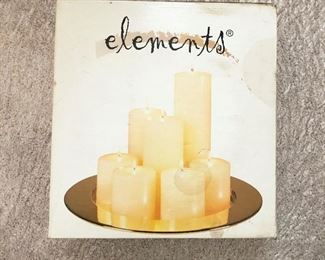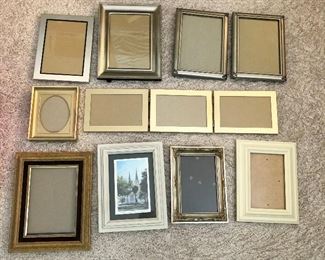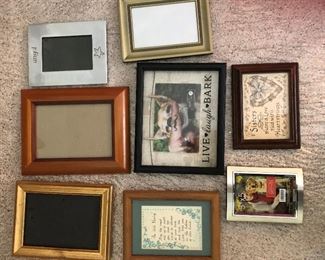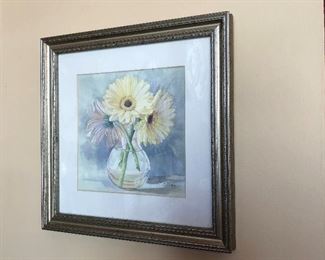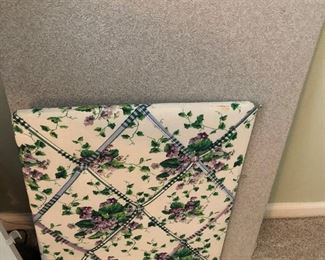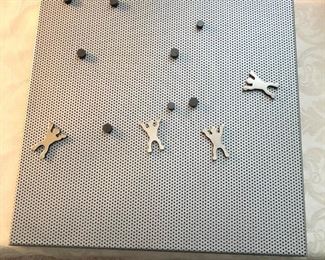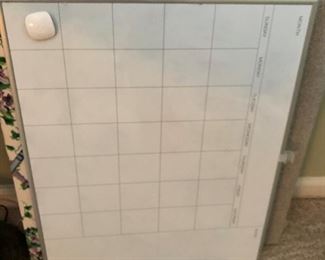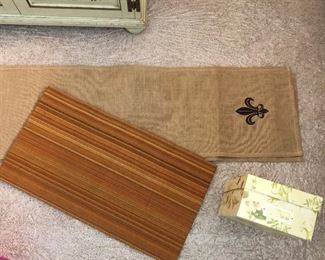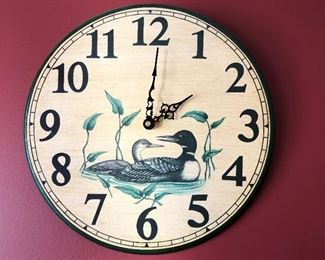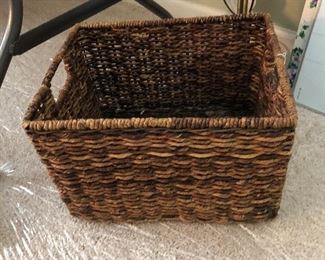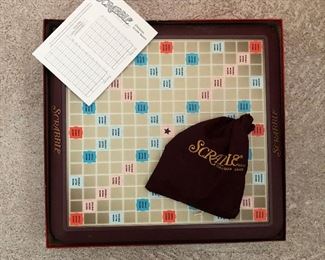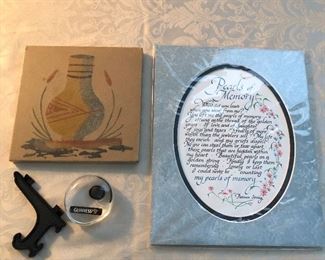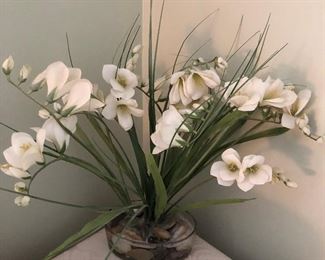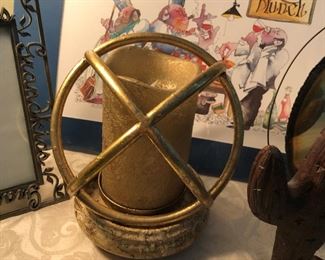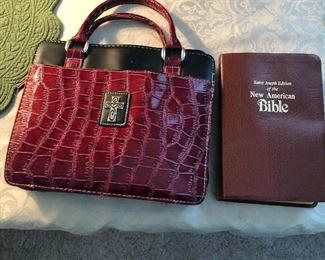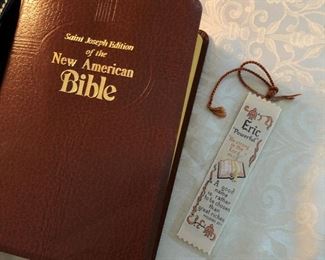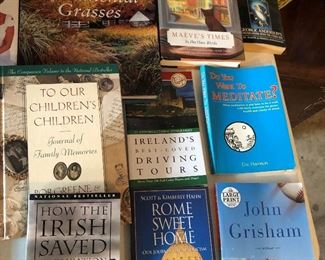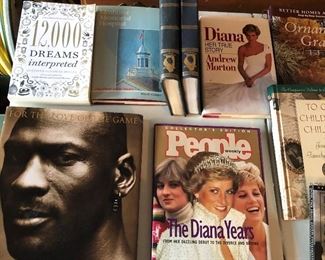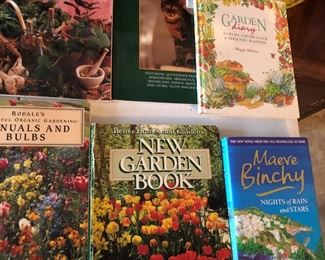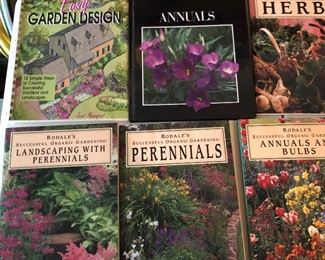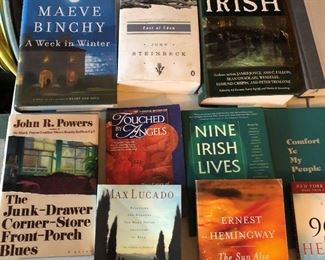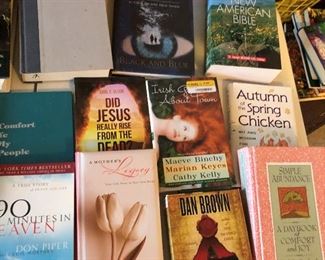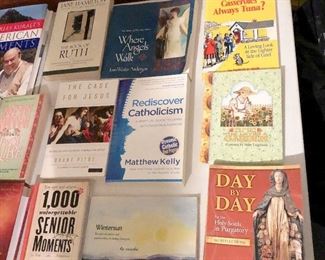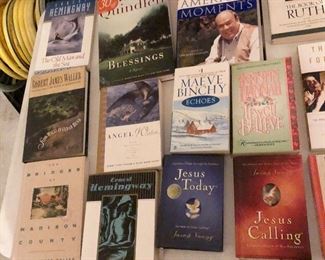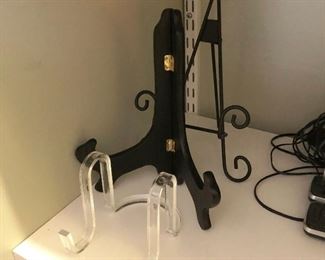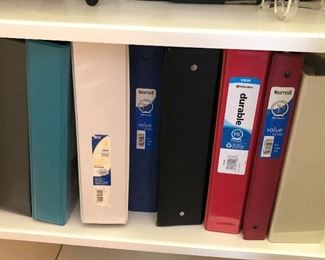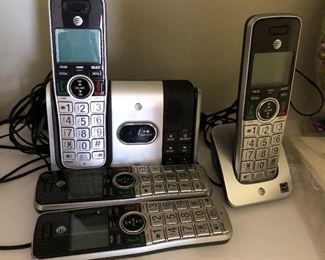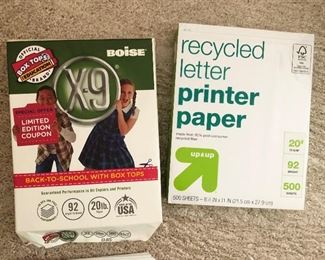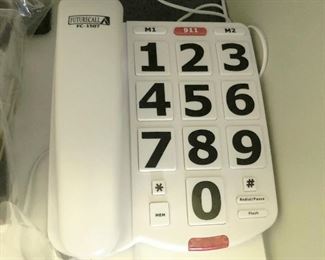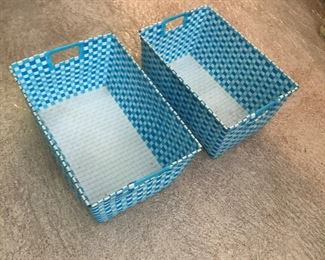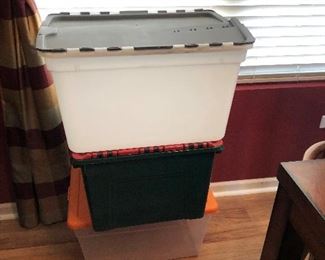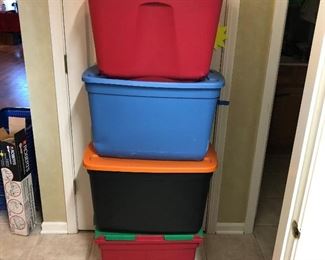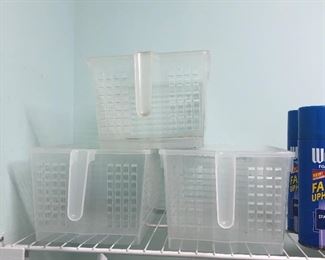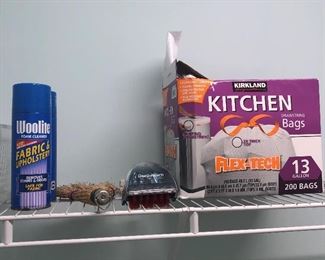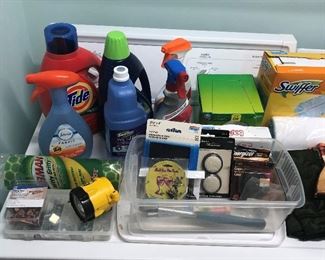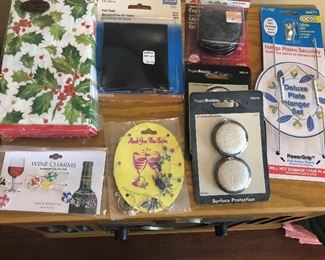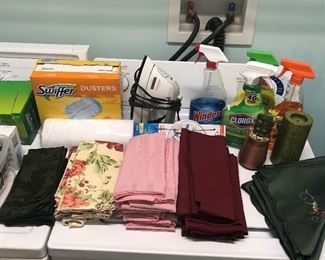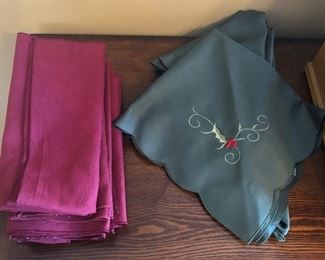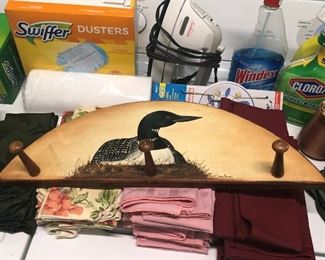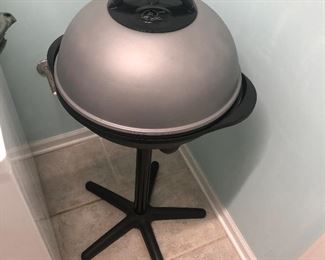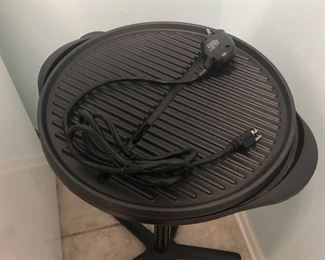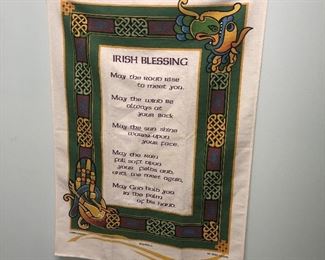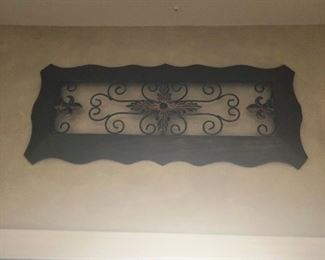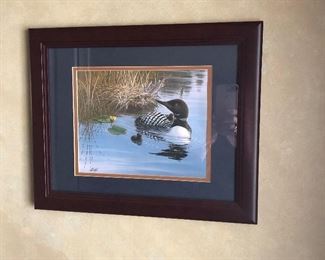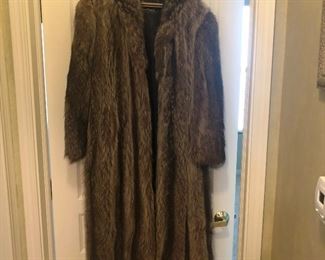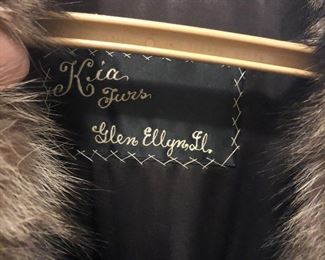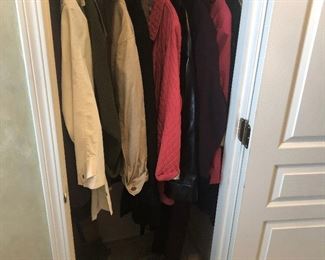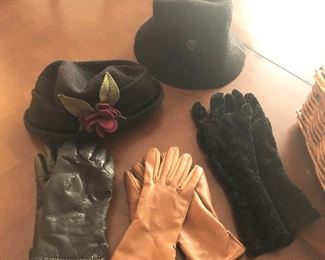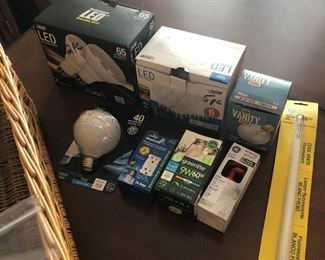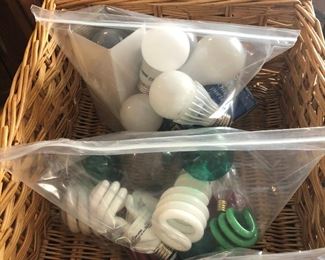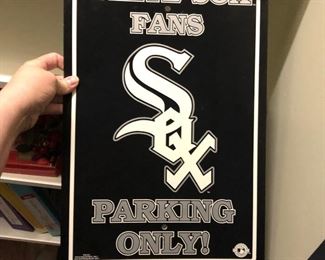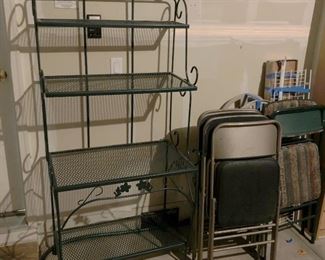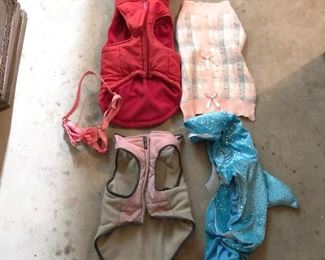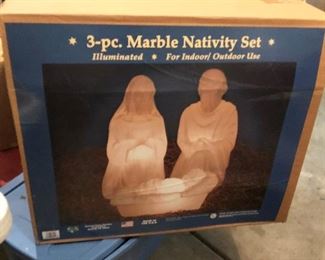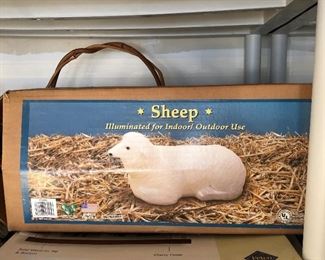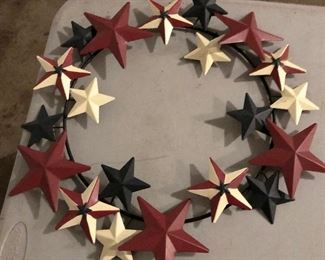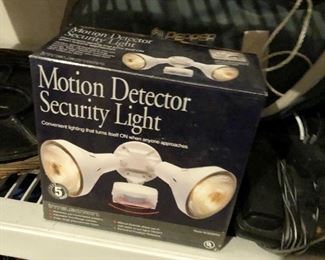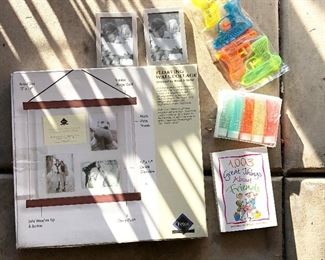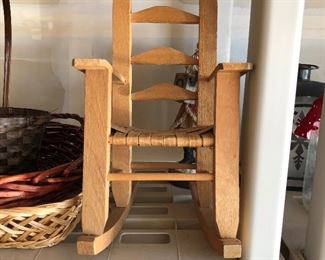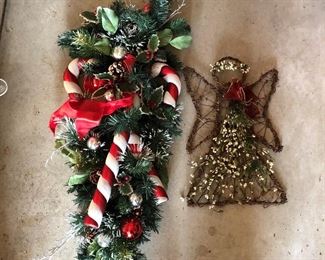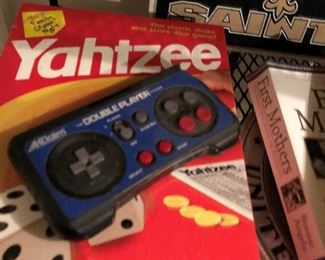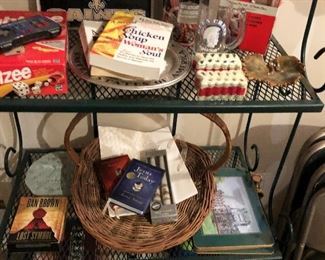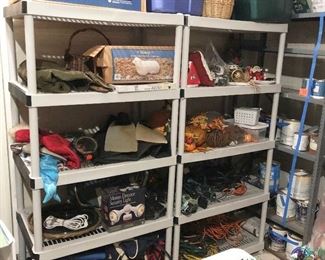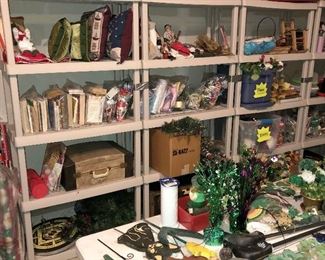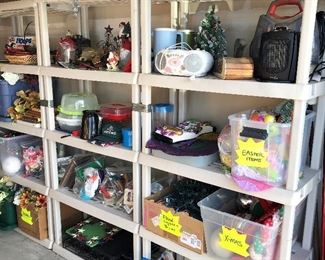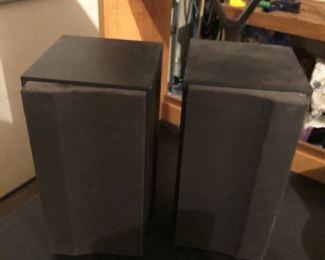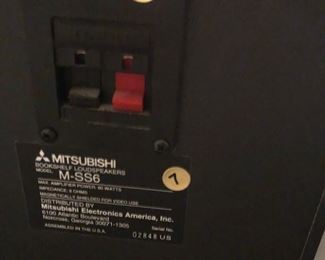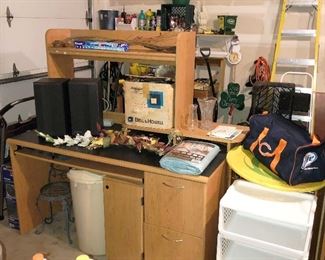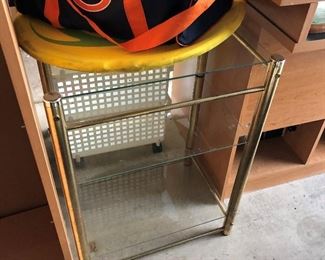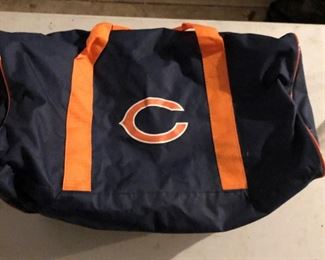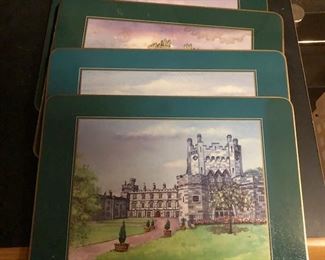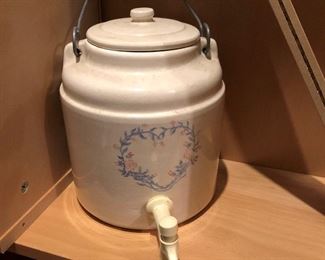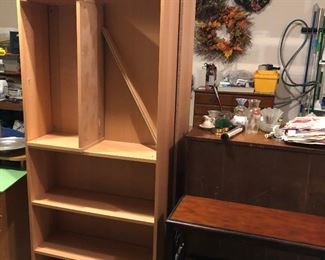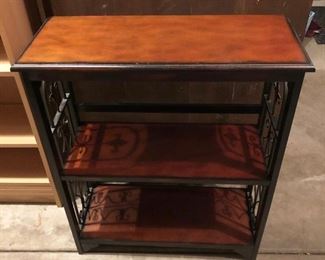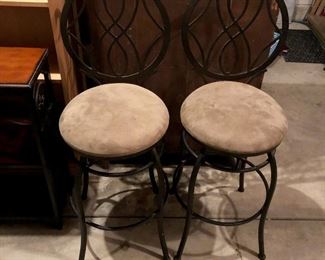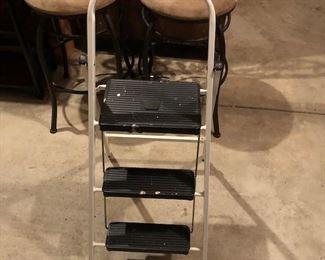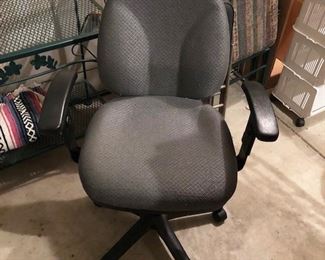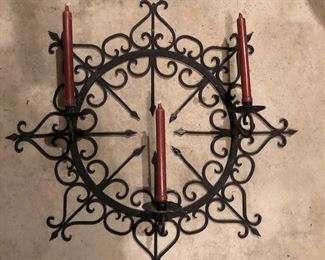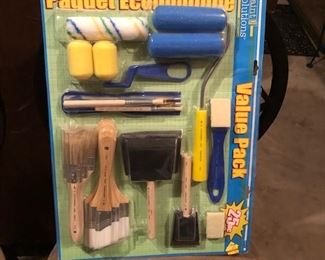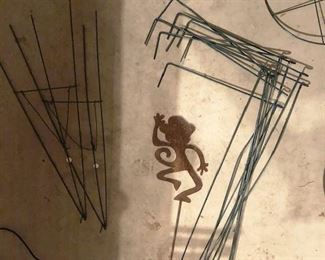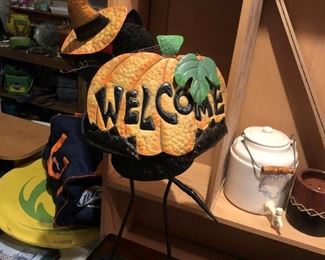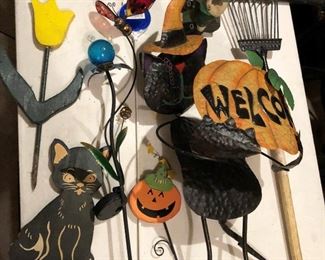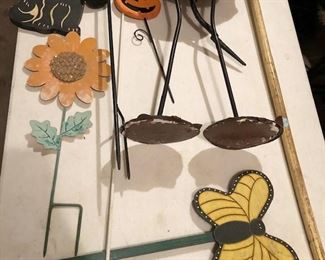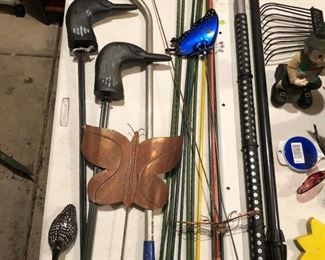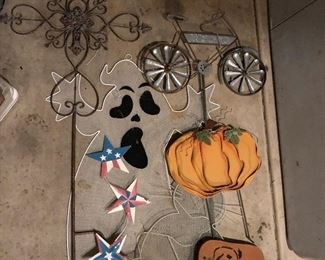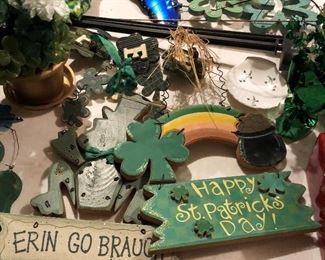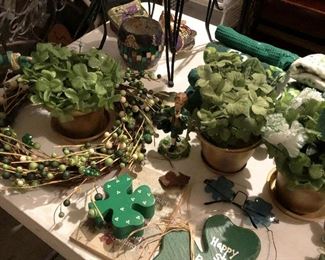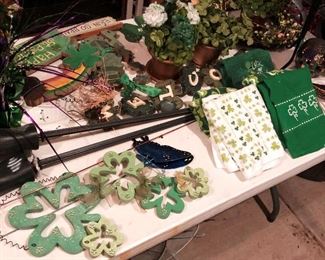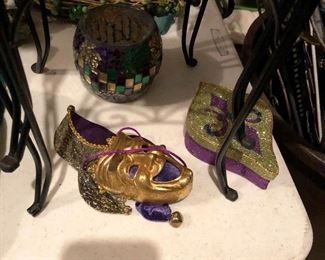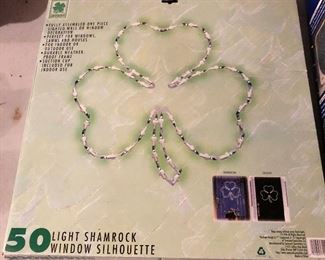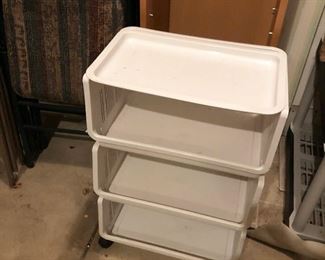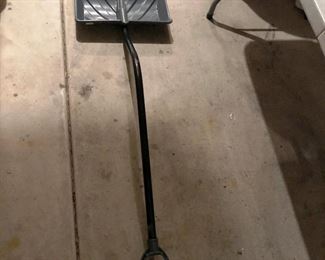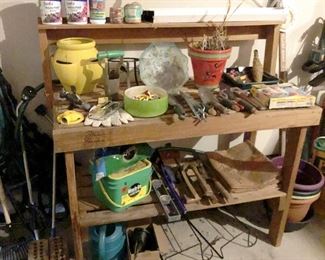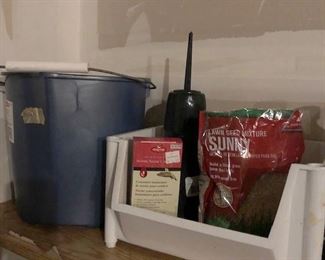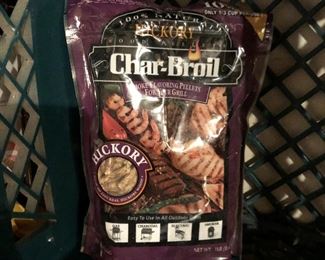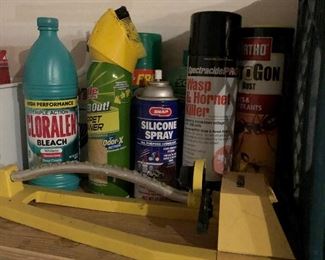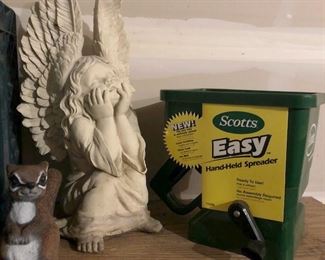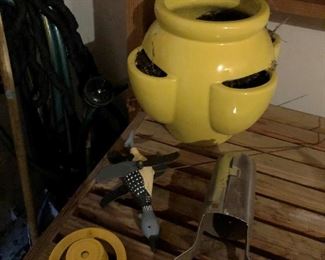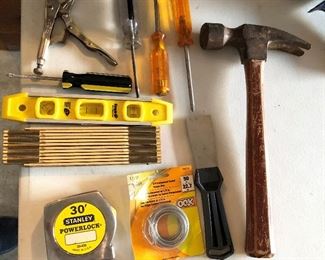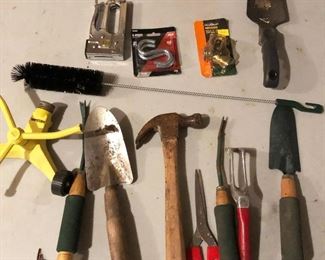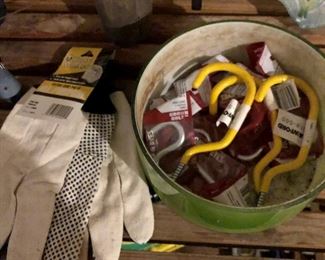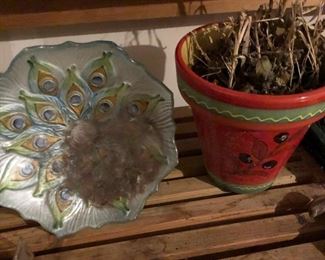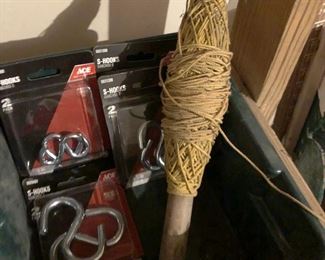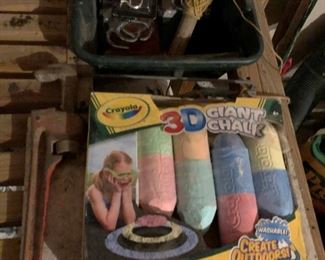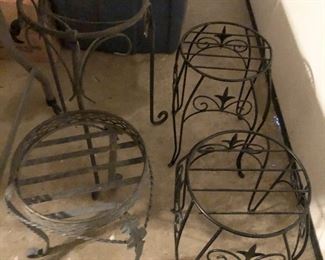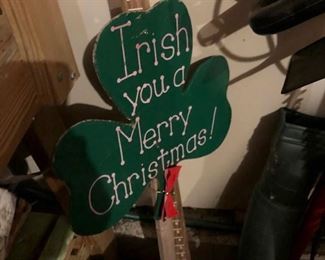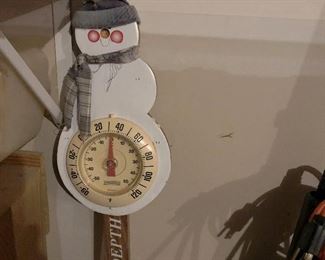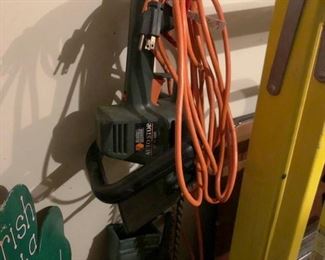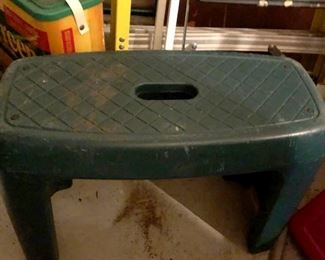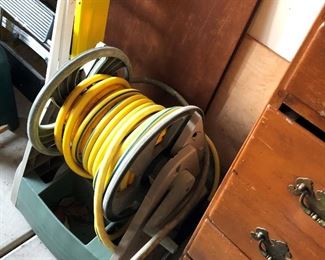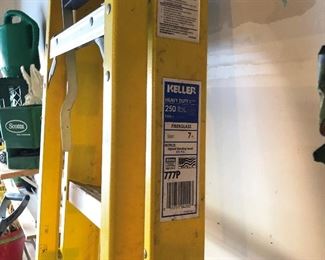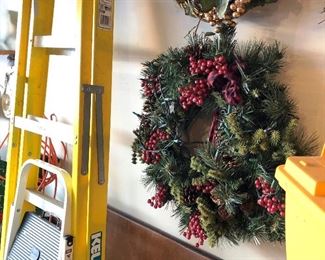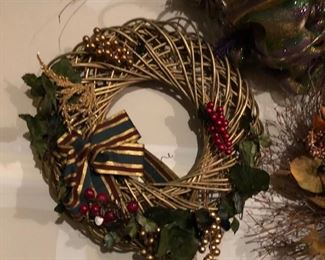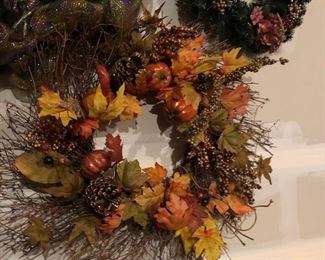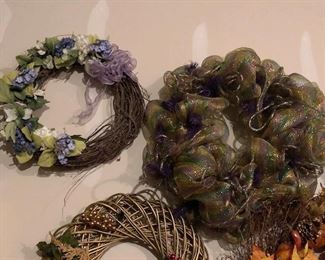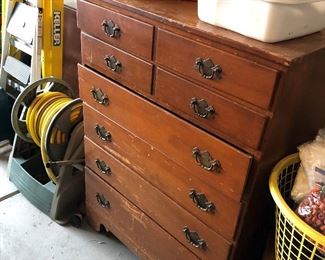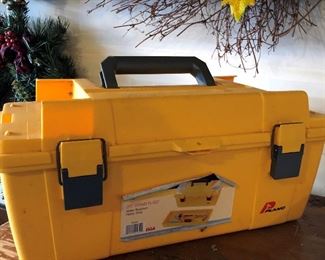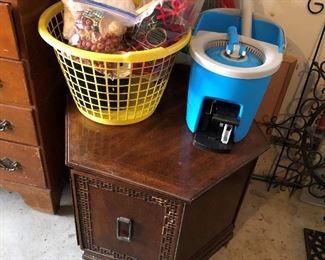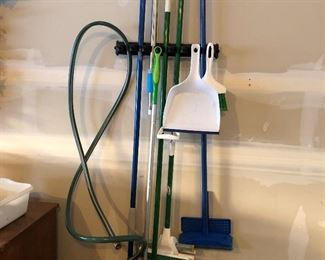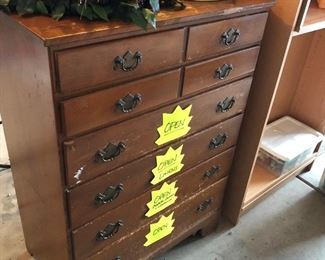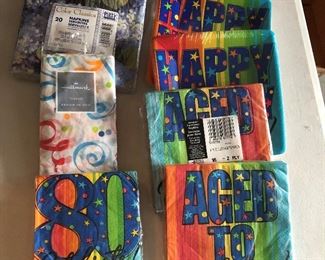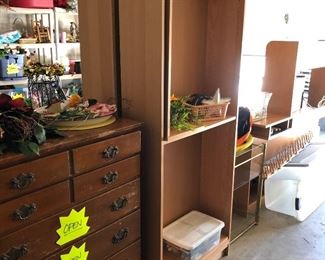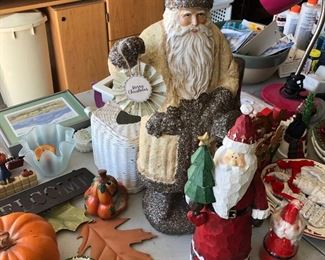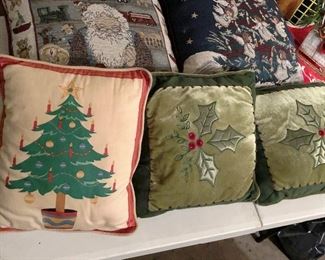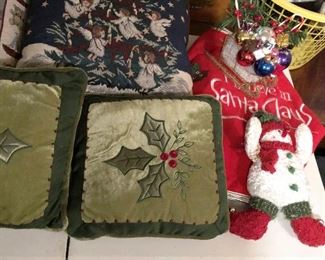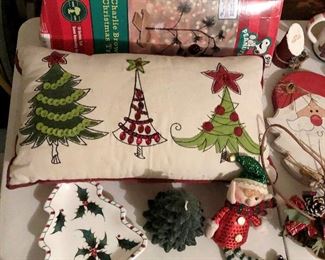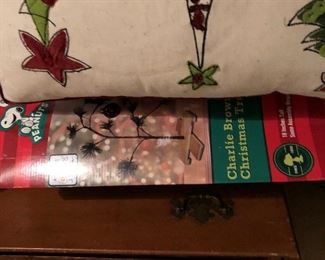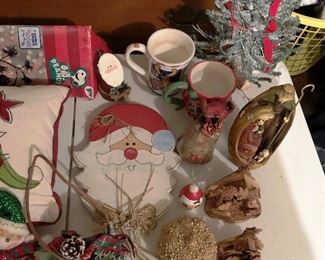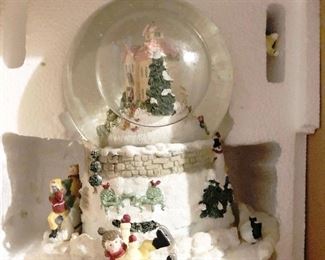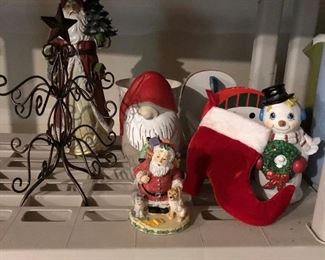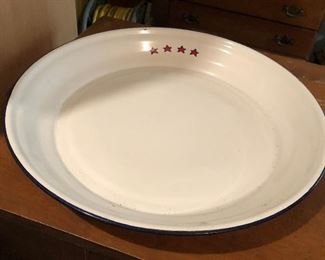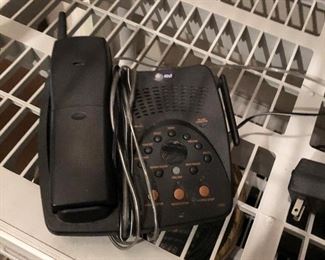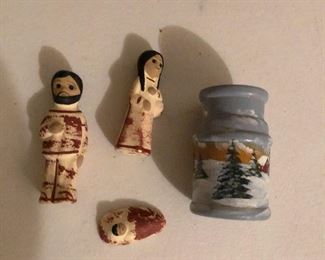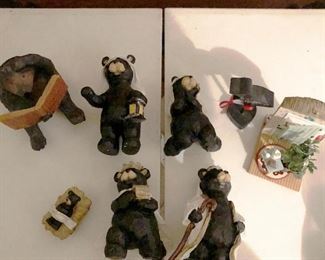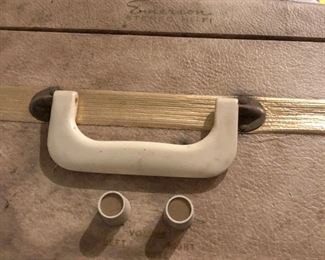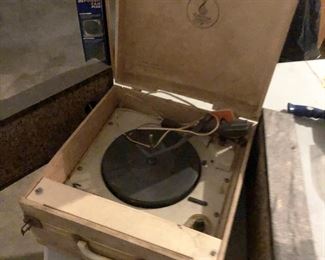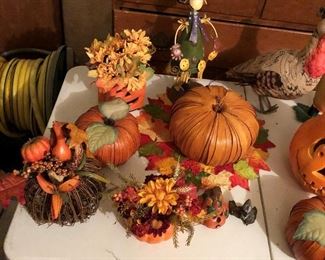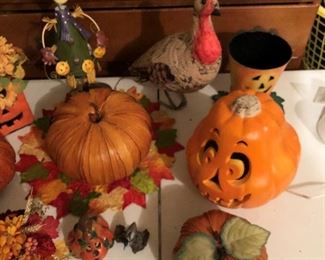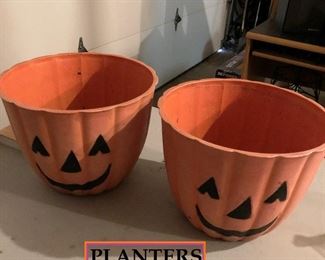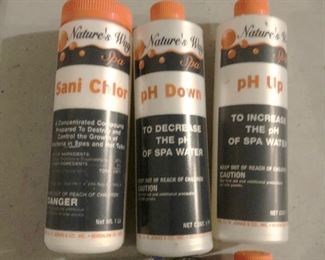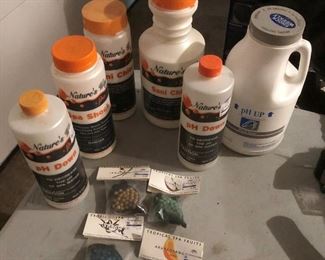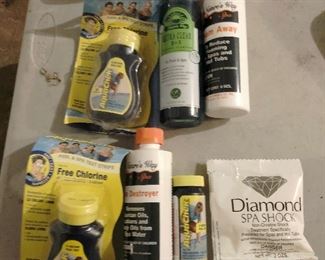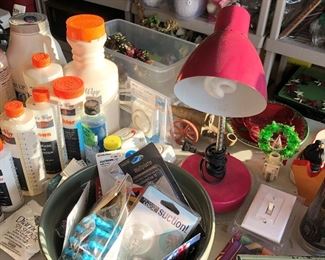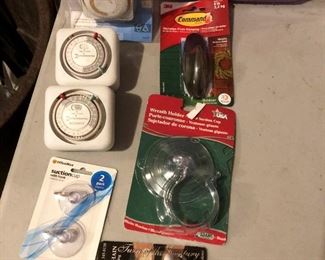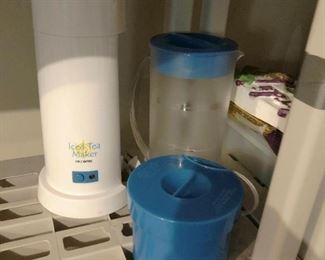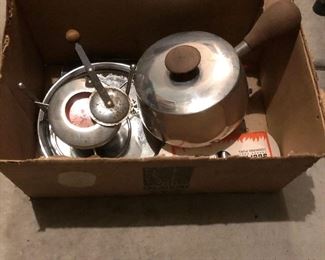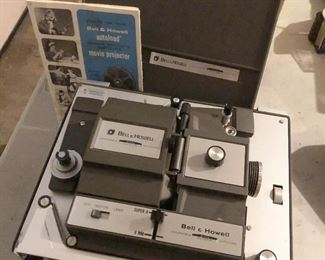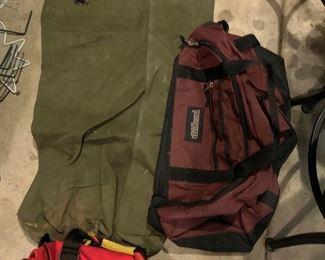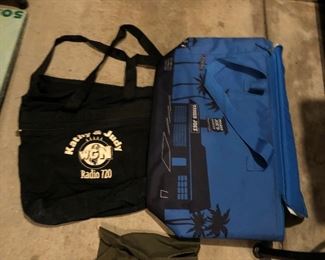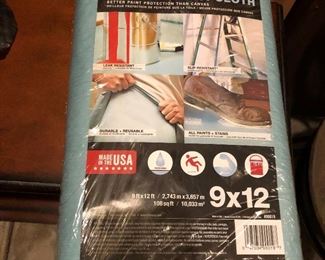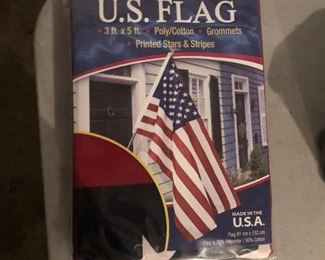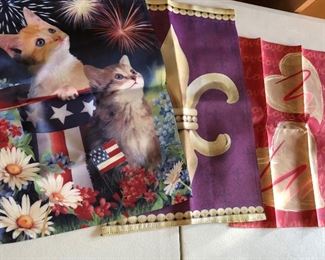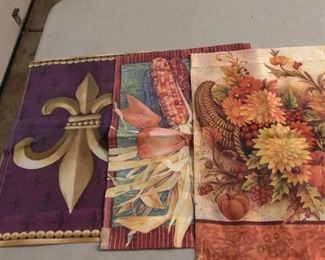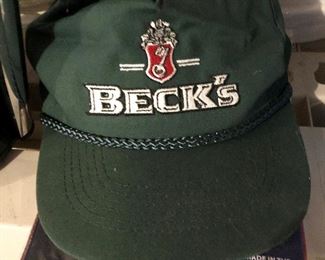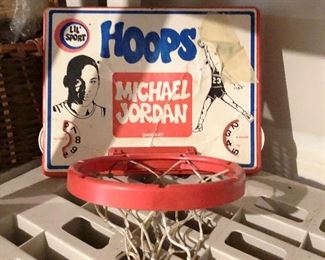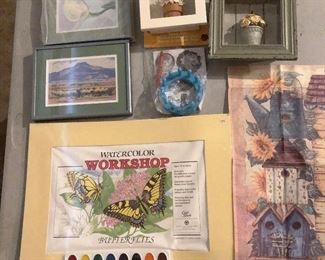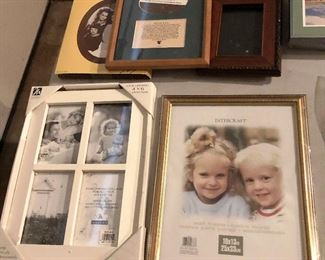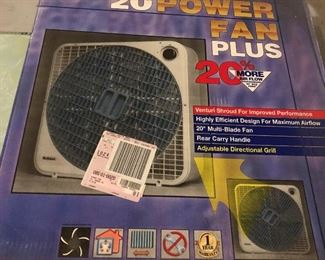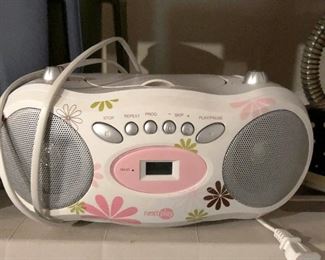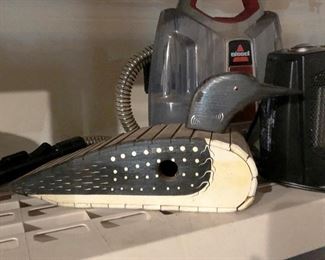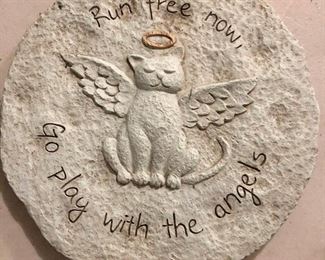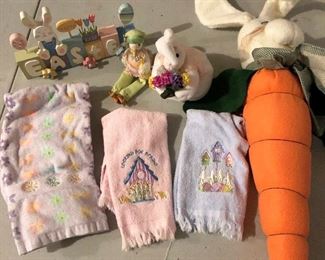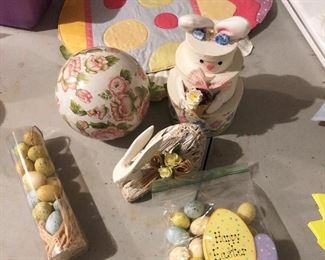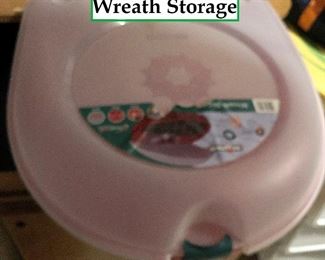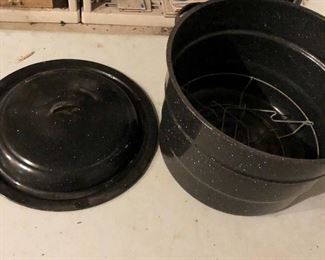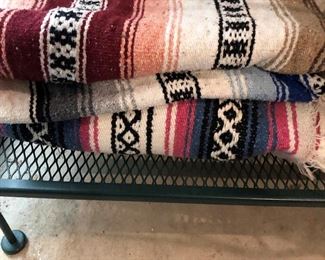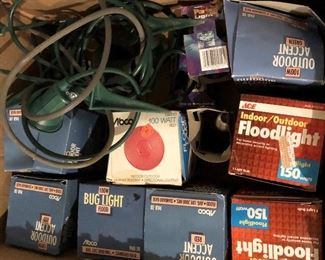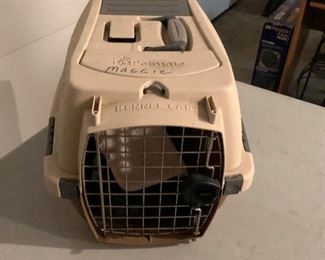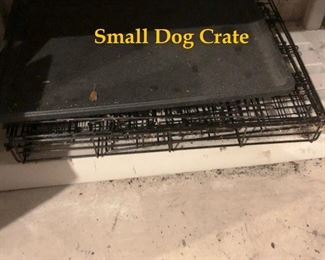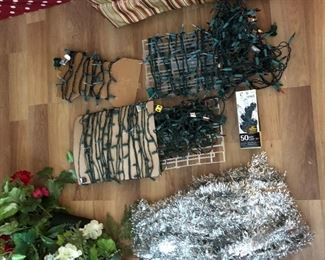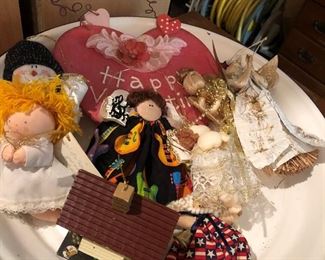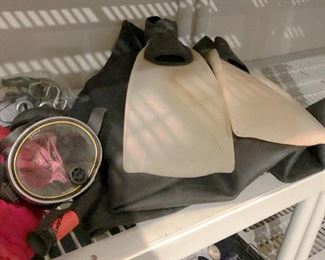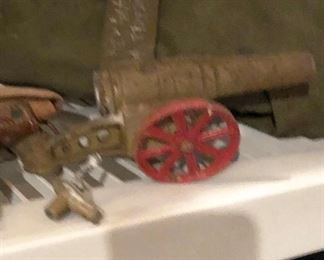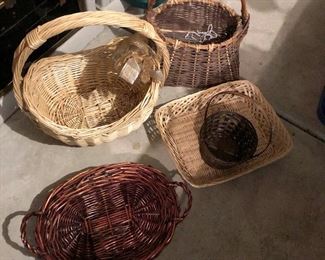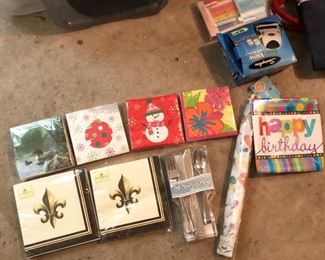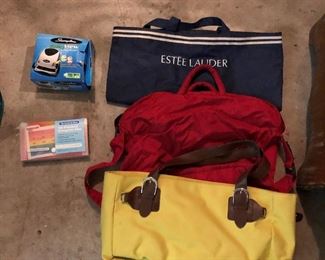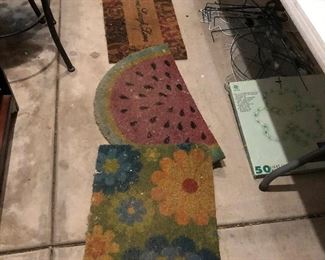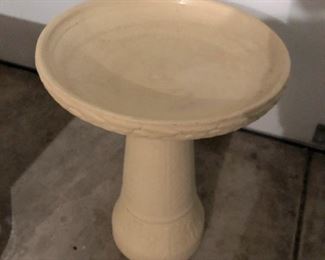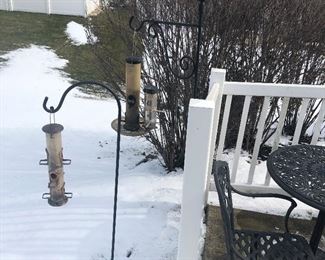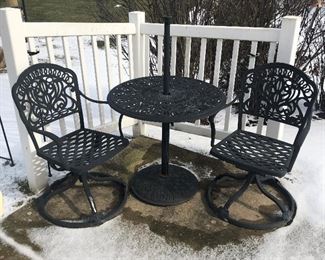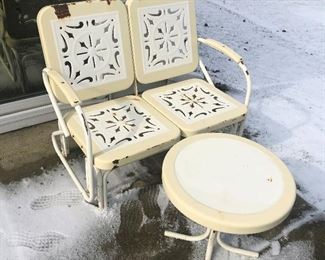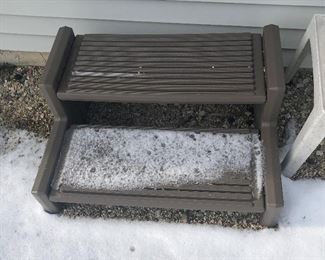 Thank you for using EstateSales.NET. You're the best!