Sunday, Oct. 25th Update: 50% Off All Tags (Not Coins)
estate sale
•
2
day sale
•
sale is over
Terms
COVID-19 PROTOCOLS:
We care a great deal about our customers & staff and are practicing the current city & state safety protocols:

You MUST wear a face mask while on the sale's property (outside AND inside). Bring your own mask; we will not be providing them. If you do not have a mask on, you will be turned away. Bring your own hand sanitizer. You must practice social distancing of at least 6' apart (outside AND inside).

Covid-19 protocols require us to limit the amount of people inside the home at one time. There may or may not be a wait to get inside. This sale is worth the possible wait in line you may have. Your safety is most important.

REGULAR TERMS & CONDITIONS:

Do NOT park in driveway. Please park in street without blocking driveways & mailboxes. Be mindful of people's lawns.

We accept Cash & Credit Cards only (CC over $50 w/ valid photo ID ). Credit cards MUST be swiped.

All sales final. Items sold 'as are'.

We are NOT responsible for any accidents or injuries. Enter at own risk. Keep your younger children with you at all times. Read our signs posted throughout property & watch for blue tape on floors that alert you to upcoming steps & caution areas.

Bring your own muscle & tools to move your purchases. There is no one here available to help you with that (my staff needs to do their other jobs & we all have bad backs now). Due to this sold home's closing, furniture must be picked up by end of sale.

No public-use restroom.

Numbers are given out at 8am both days of sale. You should take a number for every person with you - this includes children. We take no part in starting or maintaining "outside" list prior to 8 a.m. We accept a "watched" list only...

What is a "watched list?" The first person to the sale location should start a list if they want to be the first on it. Bring a notepad and pen. This list must be maintained (watched) and CANNOT be left at the front door unattended as people have stolen lists and replaced them. It is the list starter's job to make sure all people to the scene before 8am get their names on that list and you must also list how many numbers they need (children also need a number). Make sure you tell people that they MUST be in line by 8am sharp or they could lose their number if late. Please park right in front of the house so people see you. Wave people down if they are not coming to your car to get on list - you do not want someone to start a 2nd list not knowing you are already there. Many list starters put the list on their car windshield while they sit in their car. At 7:59, turn that list over to our door staff to hand numbers out by.

WE DO NOT RELEASE PRICES BEFORE THE SALE FOR MANY REASONS, NOR DO WE ALLOW PRE-SALES. We DO NOT allow our own staff to buy early, our best customers, neighbors, home's new owners, or realtors - no one buys early. Everything we advertise will be in the sale when we open the first sale day. Sorry, WE DO NOT SHIP ITEMS. All sales are final - must purchase in person.

Thank you :)
Did you know? Iron Horse Estate Sales does NOT allow our own staff to buy early, our best customers, neighbors, home's new owners, realtors,... no one buys early.
Everything we advertise will be in the sale when we open the first sale day! Please note: For many reasons, we do NOT release prices before a sale.
Sunday Update: 50% Off All Tags (Not Coins)!
Pacman, Pinball & Dart Machines Sold Yesterday
All furniture & other large-size purchases must be picked up by Sunday, Oct. 25 @ 4pm.
Partial List of Items:
11pc Air Compressor Kit - New in Package
1923-2008 Yankee Stadium Baseball Memorial Wall Presentation
20' 16-Gauge Landscape Extension Cord, Beige - New in Package
2' 7" x 8' Beige Shag Polypropylene Pile Area Rug / Runner
2pc Herbal Hot Packs Set in Original Packaging, Near New
2pc Silver Plate Salad Utensil Set
2-Tier Swivel Stand, Black
3' 3" x 4' 7" Beige Shag Polypropylene Pile Rug
3-in-1 Casino Game Set in Case, w/ Original Box
3 Outlet Power Stake - New in Box
3pc Heavy Duty Portable Storage Cases Set (in Garage)
3pc Nesting Small Tables / Plant Stands Set (Blue-Green)
3pc Sony Speakers Set (Black), Desktop
45s Records w/ Sleeves - Blondie 'Call Me' w/ Sleeve, Elvis 'My Way' PB-11165 w/ Sleeve, Elvis 'Don't Cry Daddy' / 'Rubberneckin' (Victor) w/ Sleeve, Elvis Sings 'You'll Think of Me' / Suspicious Minds (Victor) w/ Sleeve, and Elvis 'If Every Day Was Like Christmas' / 'How Would You Like To Be' (RCA Victor) w/ Sleeve. There are also a bunch of vintage 45s without sleeves in good to poor condition.
46" Samsung LCD HDTV #LN-T4665F
4pc Black Decorative Pillows
4pc Slot Machine Design Glasses, Tall - Like New
4pc Tires Set
4pc Vintage Cordial Glasses, 4 Different Colors w/ Twist Stems (1 Glass Has Chip)
'50 & Still Screwin!' Corkscrew
5' 9" x 5' 9" Round Rug - Geometric Modern Design - Momeni 'NW-22 New Wave Collection' 100% Wool Fiber, Chinese Hand Tufted. Black, Gray, Tan, & White.
5oz All Purpose Disposable Plastic Cups
6pc Altec Lansing Subwoofer & 4 Small Speakers Set - in Garage
6pc Cactus Margarita Glasses - Heavy Plastic - Cute
6pc Cobalt Blue Placemats Set, Round
6pc Glasses Set (Bourbon - Gin - Scotch (x2) - Gin - Vodka)
6pc Kitchen Chairs Set, Wooden
6pc Rounded Glass Tumblers
7 VIP Drink Stirrers
8' Diameter Sphinx by Oriental Weavers Round 100% Heat-set Polypropylene Area Rug (Made in Egypt), Black & White Speckled
8pc Chargers Set - Silver Plated, 11.75" Diameter - Will Look New When Polished
8pc Red Cloth Napkins Set
African Decor - Large Wooden Mask (May Be Indonesian), Animal Figures, African Busts, M/ Brice Framed Big Cat Prints (x2 Different), Floor Vase, 2 Small Drums, & More
Air Conditioner (Central) Cover (34" W x 34" L X 30" H) - New in Package
Amplifier - Gibson Falcon III (F-3), w/ Cover (117 Voltage, 60 HZ, 65 Watts) - Very Nice Condition
Animal Print Towels & Bathroom Decor
Antique China Covered Casserole - 'Vitreous' Edward M. Knowles (White)
Antique Ink Well / Pen Stand w/ 1 Lid (Missing Ink Wells, Which Are Plentiful)
Antique National Brass & Marble Cash Register #39. No Marquee, Missing 1 or 2 Keys.
Antique Teapot ("Gluck and Segen")
Aprons - 1 Celtic Design (VG+ Condition)
Arrowheads - Small Baggy of
Artificial Christmas Trees - w/ Original Boxes (1 is 9.5' Tall)
Artificial Floral Arrangements
Artificial Potted Trees, x3
Art - Some Original
Arthur Court Aluminum Tableware - Gorgeous Horse Pitcher, Horse Plate, & Grape Vines Serving Platter
Back Heat Pack Pad - ClickHeat by Verso - New in Box
Bake Cups - Paper & Foil
Barbie Collection (Pink Label) Disney Mary Poppins Doll - New in Box
Bar Cocktail Toppers Holder - Stainless w/ Clear Cover, 4 Sections (For Olives, Cherries, Pearl Onions, Lemon Slice, For Example)
Bar Games
Bar Stools - 6pc Set (Black w/ Tan Fabric)
Bar Tables (Not Tall) / Game Tables - Round, Black, x2
Barware Tools Set
Baseball Gloves, x3
Baskets
Bath & Sink Rugs - Blue, Purple, Gray, Tan, White w/ Design, & Gray w/ Design
Bath, Face & Hand Towels - Various Colors
Bats - Softball Official DeBeer 1600-SB, Pro Louisville Slugger Chicago Tribune / White Sox, & Louisville Slugger Eric Davis Grand Slam
BBQ Tools & Skewers (Nice & Clean)
Bedroom Set, Matching - Very Nice! Pieces Sold Individually: Queen Size Bookcase Chest Bed (w/ Lots of Storage, Lights, Mirror, & Nice Mattress), Highboy Dresser, Lowboy Dresser w/ Lit Tri-fold Mirror
Beefeater Gin Octagon Mirror Bar Sign, Vintage
Beer Stein 'I Hab Di Gar So Gern', Lidded (Western Germany)
Belleek Castle Tower Vase, Floral Vase and Cornucopia / Horn of Plenty #2307
Benches (Outdoor): Wooden & Black Iron, x2 Matching
Berenstain Bears (Berenstein Bears) Books, Many - Great Condition
Big Holy Bible w/ Gold-Leaf
Bikes: Women's Hot Pink Mountain Bike - Next 'Power Climber' 2X Dual Suspension, Women's Magna 'Vermillion' Purple Hybrid (Road Bike w/ Thicker Tires), Women's Highland Free Spirit FS 15-Speed Magenta, and Girl's Huffy Pink Bike.
Black Metal "Drum" Side Table w/ Lattice Design
Blanket Hangers, Chrome - x2 Different
Bocce (113mm Balls) Set in Canvas Case
Books
Bose On-Ear Headphones in Portable Case
Bowling Balls in Cases
"Brain Busters" Games in Tin
Brass Torchiere Floor Lamp w/ White Shade
Braun Multiquick Hand Stick Blender
Bread Maker, Regal
Breeders' Cup World Thoroughbred Championships Arlington Park (IL) 2002 4pc Glasses Set - Great Condition
Brooms - Regular & Garage Brooms
Buttons / Pinbacks: Elvis, Small Baggy of Batman - The Fonz - Blackhawks - AC/DC, & Small Baggy of Political Buttons
Cable Ties
Cafe Air Conditioned Wall Sign
Candle Pillar Stands - Wooden White, Pair
Candles, Variety
Candy Cane Drink Charms Set - New in Box - Cute!
Candyland Game
Cappuccino Steaming Coffee Cup Wall Decor, Metal
Casino Cache Game (Complete Roulette Set, Complete Poker Set & Complete Black Jack Set)
Casio Casiotone MT-500 Synthesizer Keyboard
Cast Iron Skillet, Very Small But Not Miniature, x2
Caulk Guns (Basement Storage Room) & Caulk (Garage)
CDs
CD Towers, x2 - Black, Heavy Plastic
Cell Phone Antennas - New Stock of Old Antennas
Chairs, 8 Matching (Sold Individually), Black w/ Light Tan Fabric
Champagne / Wine Bucket
Chicago Electric Multi-Purpose Electric Sharpener #99823, w/ Manual
Chicago White Sox World Series Champions 2005 Original Bean Bag Tailgate Toss - w/ Original Box
Children's Books
Christmas Decor, Some
Christmas Stocking Holders For Mantel - x4 w/ Original Boxes
Cleaning Products
ClosetMaid Belt & Tie Rack, White - New in Package
Coat Rack, Black Metal
Cocktail Design Drink Stirrers Set
'Coffee & Friends' Kitchen Sink Mat
Coffee Carafe - White w/ Pink & Gray Floral
Coffee Grinder, Stainless
Coffee Table - Rectangular, Wooden
Coins - Morgan Dollars, Peace Dollars, Quarters, Dimes, Nickels, Pennies, Trade Dollars, Capped Bust Half Dollars, Walking Liberty Half Dollars, State Quarters, & Sitting Liberty Dollars. Also, Bags of Misc. Coins.
Colored Pencils - Crayola
'Community' - Complete First Season, DVD
Conair 'More Big Curls' Hot Rollers Set
Cookbooks: 'Betty Crocker's Cookbook', South Beach Diet, Hungry Girl, Stoneware Sensations, Allergy Recipes, Weight Watchers Variety, 'Any B**** Can Cook', Supermarket Survival, Low Carb, Wok Oriental, Complete Everyday Cookbook, The Little New Orleans Cookbook, Toaster Oven Cooking, Potatoes & Vegetables, Rich Food Poor Food, Eat This, Santa Fe, Ultimate Flex & Core, Delightful Desserts, Pampered Chef 'It's Good For You', & More
Cookie Cutters, Baby Feet - Variety
Coolers - Red Igloo 40 & Blue Igloo Ice Cube Cooler
Cordless Driver & Drill 12V Reversible - No Brand
Cork Boards w/ Pins
Corvette (Red) Radio Control Car, New Bright
Cowboy Boot Christmas Stocking, x2 Different
Cowboy Hat - Men's Beaver Hats Black
Cowboy Hat - Men's Resistol George Straight Collection Self Conforming Beige Hat (Size 57, 7-1/8, Long Oval) - New in Original Box
Craftsman 5/16" Wire Staples - Narrow Crown, Chisel-Point
Crayons, Colored Pencils and Markers - Large Baggies Of
Crazy Diamonds Slot Machine Game, #740 - w/ Original Box
Creative SBS Vivid 60 Speakers (Black & White) - w/ Volume Control
Crown Royale Coaster Set in Holder - Nice
Crutches - Very Nice Condition Sets (x2) and 1 Well-Used Set
CSI Crime Scene Investigation Board Game
Cuisinart Toaster, White
Cupid Stationery
Curling Irons, Flattening Iron, Blow Dryer, & Other Hair Tools
Cutting Board - Large Wooden
Crystal Bowl w/ Silver Plate Trim
Dart Flights - 3 Pack, x2 New in Packge
Dart Machine w/ Darts - Pub Time Special Edition 1-4 Player Coin Operated Machine, Merit Industries
Darts - Fat Cat Deluxe 23gm Soft Tip Set
Darts Misc. Large Baggy - Mr. Magoo & Budweiser Beer Darts, Cases, Tips & Other Parts
Decorative Bird House - "Guest House" - New w/ Tag
Depression Glass Footed Serving Plate / Cake Stand - Green
Depression Glass Shallow Serving Bowl - Green
Desktop Lamp - Silver w/ White Glass Shade
Desk - See 'Office Desk'
Dice, Variety
Disney Hallmark Minnie Mouse 'Share The Merry' Christmas Plate
Disney MGM Mickey Mouse Mini Glass Mug, x2
Display Dome - Tall
Dog Crate - Dogskocil (Small to Medium Dog) - Nice
Door & Window ThermalBlend Rubber Weatherseal (Gaps 1/8" to 3/8") - Brown, New in Box
Door Draft Stoppers - White Dog New w/ Tag, 2 Brown, & 2 Cream
Door Mat - Black Rubber w/ Scroll Design, Extra Large
Dragon Naturally Speaking Home 13 (Nuance) Speech Recognition Software - New in Box
Dressers - See 'Bedroom Set'
Dressing Mirror, Standing - Wooden
"Drum" Side Table
Dryer Venting System - Easy Connect (by Deflect-O), New in Box
Dusting Mops, Long-Handled
Dustpans
DVD / VCR Combo - Emerson, No Remote
DVDs
Dynex RF Modulator #WS-007, w/ All Cords
EAPG / Early American Pressed Glass Clear Covered Butter Dish
'Eat Out Eat Smart' Hardcover Book by Martha Schueneman
Electrical Wire, Variety
Elvis Presley Collectibles: Lawrence Williams Framed Elvis Painting Canvas Print, Round Diner Clock (Chrome w/ Purple Neon Light), Wine Bottle Holder Figurine (Holds Standard 750ml Bottle), 45s in Sleeves, LP Records, Lap Throw, Duffel Bag, Lots of Tins (Various), 1999 #359 Official Elvis Cardboard Cutout (Standing) #359 1999 EPE, B&W Tuxedo Elvis Cardboard Cutout (Standing), Graceland Official Guidebook, Puzzles - Including 2 Photomosaics by Robert Silvers New in Shrink Wrap, Glass Christmas Ornament on Stand, Elvis Tin "Street" Signs, Elvis Checkers in Tin Collector's Edition (1 New & 1 Opened), Panorific 1000pc Puzzle, 14 Bradford Exchange Heirloom Collection Porcelain Ornaments - Some w/ COAs, Elvis Nesting Doll, The King License Plate Clock, Elvis Sings 'Blue Christmas' Teddy Bear by Soundtrack Legends - New in Box, Elvis Sings 'Teddy Bear' Teddy Bear by Soundtrack Legends - New in Box, Las Vegas Elvis 3 12" Doll 2005 TMP International - Rare Find - New in Box, Elvis 3 Las Vegas McFarlane Doll - New in Box (x2), Elvis on Stage Motion Lamp (EPE), Commemorative Collection Limited Edition Guitar Case Filled w/ VHS Tapes (All Sealed), 24" Animated Singing & Dancing Elvis Lamp w/ Stage Lights, Elvis Plastic Guitar Bank, 24 KT Gold Plated 'Can't Help Falling in Love' 45 Record Special Edition Wall Presentation, 'Viva Las Vegas' Authorized Collector's Edition 45 Record Wall Presentation RIAA Certified Platinum Record Limited Series No. 7 of 90, 'Can't Help Falling in Love' Authorized Collector's Edition 45 Record Wall Presentation RIAA Certified Platinum Record Limited Series No. 9 of 90, Valdawn Wall Clock, Large Gold Medallion of 70s Elvis Bust on Record Base, Elvis in Concert Las Vegas Royal Orleans Figurine Limited Edition No. 2197 of 20,000, Elvis On Stage w/ Guitar in White Suit Musical Figurine, 12" '68 Comeback Special Doll (EPE) - New in Box, Framed Tim Williams 'The King' Print, Elvis' Face on King of Hearts Card Tin Sign by Koast, Calendars (Contemporary) - New in Shrink Wrap, Newspapers & Clippings, Jailhouse Rock 45 RPM Elvis Doll (1993 Hasbro) - New in Box, Reproduction Black & White Photos, 'Graceland - His Memory Lives On' Hawthorne Village Homestead Sculpture 2002 Authentic Issue Masterpiece Collection - Lights Up, Numbered & w/ COA, Unused Coffee Mugs by Elvis 50 / Nostalgia Collectibles ('Don't Be Cruel', 'Lonesome Tonight', 'Teddy Bear'), 'Heartbreak Hotel' Franklin Mint Music Box (Elvis on Gold Record), Elvis Presley 2 50th Anniversary 12" Doll EPE - New in Box, Elvis Presley Rock 'n Roll Tequila - New in Box, Bookmark (Unused), 1956 Elvis The Year in Gold McFarlane Doll - New in Box, Matchbox Graceland Collection 1960 MGA Chariot Red Convertible #95307 (2000) - New in Box, Elvis "Favorite Cars" 4-Pack Collection Matchbox #F601211 (2001 Mattel) - New in Box, Heirloom American Eagle Jumpsuit Musical Ornament #CXOR-128P (2006) - New in Box, American Greetings Designers' Collection Musical Ornament #WXOR-044N (2005) - New in Box, 4 Shot Glass Set - New in Box, Red Guitar Ornament EP Signature Product - New in Box, Twin Bell Alarm Clock EPE (Manual), EP Mini Guitar in Wooden Box, Wood Cut Figures, 2pc Dancing Elvis in Purple Small Wall Clock, Wertheimer Collection Calendars - New in Shrink Wrap (x3), First Day Covers Collection A Tribute To The King of Rock N Roll, 'Are You Hungry Tonight?' Cookbook, 'Where's Elvis: Documented Sightings Prove That He Lives' by Dan Klein & Hans Teensma, Blue Hawaii Matted Paramount Pictures Presentation - Unframed (New in Shrink Wrap), TV Guide Collector's Series Elvis, LIFE Magazine Remembering Elvis, 'Almost Elvis' Special Edition DVD, 'Elvis - Aloha From Hawaii' Deluxe Edition DVD, 'Elvis - Life in Pictures' Hardcover Book, Elvis - The Ed Sullivan Shows DVD Set, Elvis Double Deck of Cards Set in Blue Velvet Box, 'Love Me Tender' Cassette Tape, Elvis w/ President Nixon Small Tray, Elvis Decks of Cards - New, 1-Elvis Memphis Tennessee Faux License Plate, 'Elvis Platinum - A Life in Music' 4 CD Box Set, 'Elvis - The Great Performances' "Center Stage - The Man and the Music From The Waist Up" DVD Set, Postcards & Brochures, ChartBuster Karaoke Elvis Collection 6 CD Set #ESP465, 'American Idol' Book by Susan Doll, Elvis! Collectibles Hardcover Book by Steve Templeton, Elvis Presley Unseen Archives Book by Marie Clayton, Elvis Mix & Match Dress Up Magnets Set, My Way License Plate - New in Package, The King License Plate - New in Package, EP Signature Product Collectible Jukebox Salt & Pepper Set - New in Box, Elvis - His Best Friend Remembers DVD - New, 29 Cent U.S. Stamp & Picture Matted Presentation - New, Elvis Pinbacks / Buttons, TV Guide w/ Elvis Cover & Attached Never Before Released Recording (a Few, New), TV Guides w/ Elvis Cover, Animated Elvis Penguin Plushie, & Opened Elvis Dolls on Stands (Ashton Drake 1992 '68 Comeback Special Doll, 1984 Limited Edition Celebrity Collection World Doll, 1984 "Phoenix" World Doll, Elvis in White World Doll, & Ashton Drake Elvis in White Doll).
Elvis Presley Collectors Plates w/ COAs & Styrofoam Containers: Bradford Exchange: '1973 - Aloha From Hawaii' Guitar Plate, Music Box Plate 'Love: The Greatest Gift', Music Box Plate 'Your Fun Lovin' Teddy Bear', Music Box Plate 'Falling in Love with the King', Music Box Plate 'Gospel in His Soul', Music Box Plate 'Hound Dog Bop', Music Box Plate 'American Dreams', 'All Shook Up', 'Remembering Elvis - The Inspiration', 'Remembering Elvis - The Spirit', 'Remembering Elvis - The Superstar', 'Remembering Elvis - The Legend', 'Remembering Elvis - The Phoenix', 'Remembering Elvis - The King', 'Remembering Elvis - The Dream', Bruce Emmett 'Rockin' in My Blue Suede Shoes', and 'Young and Wild - The King of Creole'. Delphi: 'Heartbreak Hotel', 'Blue Christmas', 'Blue Suede Shoes', 'Screen Idol', 'Jailhouse Rock', 'Elvis at the Gates of Graceland', 'Christmas at Graceland', 'The Memphis Flash', and Bruce Emmett 'Entering Sun Studio'. Bradex: 'Diane Sivavec 'In the Footsteps of the King' and David Zwierz 'Portraits of the King - Love Me Tender'. EPE: '68 Comeback Special 'I'm All Shook Up'.
Emergency Blankets (Disposable) 60" x 90" - New in Package, x2
Espresso Steaming Coffee Cup Wall Decor, Metal
ETC Electronic Theater Control Insight Lighting Controller (in Garage)
Exercise Equipment (All in Excellent Condition): NordicTrack SL700 Self-Powered Exercise Bike w/ Manual, NordicTrack Strength Adjustable Bench w/ Many Sets of Weights & Manual, Personal Exercise Trampoline, Posture Pump Spine Trainer, Simply Fit Board w/ Instructions, Band Flex Gym by Stamina LT-2000 w/ Manual, NordicTrack 3100 R Treadmill, Healthrider / Health Rider Cross Trainer C860e w/ Manual.
Extension Cords
'Fantastic Fairy Tale' Pop-Up Book
File Cabinet Drawer Frames - Letter Size
File Cabinet - Steel 4-drawer Vertical (Garage)
Fitz & Floyd Game Night Hand of Cards Dish, x2 Different
Fitz & Floyd Game Night Roulette Wheel Serving / Snack Tray
Floor Lamp
Floor Mats, Outdoor
Floral Sprigs, Artificial
Fluidmaster 502 Universal Adjustable Flapper Pack
Foam Snap-together Floor Tiles - Large Stack (Set), Black
Food, Canned (Some): Including Amy's Soup
Foot Pump - 1000 psi High Volume Air Pump, w/ Original Box
Foot Pump - For Exercise Balls & Such, w/ Original Box
'Full House: That's The Way It Crumbles, Cookie' Softcover Book, Vintage
Full Size Blankets
Galileo Thermometer - Glass w/ Fluid, Standing
Gang Plugs
Garden Hoses
Gardening Sprays & Supplies
Gardening Tools - Short & Long Handled
Giraffe - Large Floor Sitting Giraffe Figure w/ Repaired Leg
Giraffe Votive Candle Holder
Girls Belts - 3 New w/ Tag, Size S/M
Girls Clothing - Sizes XS to Large, 10 - 16 (a Couple New w/ Tags)
Glade Sprays
Glassware - Sets of Glasses
Globe - Replogle 12" Diameter Globe, World Classic Series (Tan)
Gnome Face Birdhouse - Wool, New
Golf Bag Cart
Golf Ball Monogrammer, w/ Original Box
Golf Balls - New Packages: Top-Flite Xl 3-packs (x3) and Nike Ignite 12 Pack
Goosebumps Books by R.L. Stine - Nice Condition
Gorham Christmas Tree Serving Dish, New in Box
Gravy Boat w/ Attached Underplate - White
Grill - Charbroil / Char-Broil Propane Gas Grill w/ Cover
Guitar Capo - New in Package
Hair Products & Tools
Hall Bench / Seat, Long - Black Fabric on Silver Frame
Halogen High/Low Beam 9004 (12v, 65/45W) - New in Package (x2)
Hamilton Beach Indoor Grill w/ Timer, Black (Like a George Foreman)
Harman / Kardon 3pc Speaker System: Subwoofer & 2 Speakers #E2XHK395, Black
Hand Towel Stand - Chrome, x2 Different
Hangers - Plastic and Wooden
Hanging File Folders, Legal Sz, 1/5 Cut - Almost Full Box of 50
Harrah's Casino Collectible Fall Dinner Plates, x3
Hershey Kisses Anniversary Fondue Pot w/ Utensils
Hollywood Regency 2-Tier Brass & Glass Boomerang Shaped Cocktail / Coffee Table by Pace, 1970s - Fabulous!
Hollywood Regency Brass & Glass w/ 2 Movable Tiers Side Table - Round, 1970s
Hollywood Regency Ello Curved-Corners Wall Cabinet - Black w/ Brass Accents. Interior Lights. A Showstopper w/ Lots of Display Areas & Storage. 1980s.
Honeywell Programmable 1 Week Thermostat #RTH221B - New in Package
Horses Picture, Framed: Broodmares of ClassicStar
HP PhotoSmart A646, w/ Photo Paper & Case
Ice Bucket w/ Cover
Iced Tea / Lemonade Glass Dispenser
'I Love This Bar' Wooden Sign, Small
Indoor Copper Electrical Wire - Diamond Handiwire
Ironing Board
James Mont-Style by Bernhardt Furniture Horseshoe Chinese Lounge Chair (Black), ca 1970s
Jean Makela 'Song of Summer' Acrylic Collage on Canvas, 16 x 20
Jennifer Hollack Mixed Media Original Picture, Large - Framed
Jingle Bell Rock Santa by Rock Santa Collectibles, w/ Original Box
J. Manning Limited Edition Figurines: 2pc Bride & Groom Set and Beach Guy w/ Radio
Johnny Carson - Ultimate Carson Collection, DVD Set
Juice Extractor by Taylor #AJ-1450-BL (White), Very Nice Condition
Karaoke CDs - A Few New in Shrink Wrap
Karaoke "Machine" - Whole Set-up, Sold As Set: Pioneer Multi-Play Compact Disc Player PD-M423, Pioneer Mic Music Mixer MA-9, Hitachi UX615 Ultra Vision VCR w/ Remote, Panasonic TV w/ Remote CT-20G21, Pioneer Microphone, Pioneer LaserDisc Player CLD-S304 (Manual Online: https://www.manualslib.com/manual/507672/Pioneer-Laserdisc-Cld-S104.html#product-LaserDisc%20CLD-S304), 75+ Pioneer Laser Karaoke LaserDiscs, RCA Audio / Video / S-Video Selector, Sanyo Linear Tracking DD Full Auto Turntable P33, and Pioneer CT-W505R Stereo Double Cassette Deck. With Some Manuals & Remotes.
Kentucky Derby 129 Glasses, x2
'Kiss Me, I'm Irish' Wooden Shamrock Sign
Kitchen Table - Oval, Mission Style
Korky Universal Flapper - New in Package, x2
Kwikset Hall & Closet Door Knob Set, Espresso Color, New in Box
Kwikset Smart Code 909 Touchpad Electronic Deadbolt w/ 8 User Codes, Espresso Color - in Opened Box
Ladder - Folding Wooden
Ladies / Women's Shoes - Size 9
Laminator - Mini Laminator w/ New Package of 2.5" x 4.25" Pouches, Set
Lamps
Lane Danish Modern Style Leather Recliner w/ Matching Ottoman - Beige w/ Black Base
Large, Round Metal Wall Art - Floral & Scrolls Design
Leather Desk Box w/ Silver Trim
Leather Lane Recliner - Light Tan (Reclining Lever Works But Is Very Worn)
Leather Lane Reclining Couch, Light Tan
Lexus Minority Report Sports Car #31965 - New in Inner Plastic Box w/ No Outer Box, w/ COA, x2
Life Jackets For Boating, 3 Different
LIFE Magazine Special Issues: Greatest Unsolved Mysteries of All Time, Gone Too Soon, America A Visual History, Farewell, Remembering Elvis, & Others
Light Bulbs, Including LED
Live Outdoor Plants in Planters, x2
Liz Smith 'Naturally Blonde' Hardcover Book, Excellent Condition
Longaberger Baskets, Various: 1986, 1988, 1989, & 1990
Longaberger "Button Basket" Brick
'Love' Design Soap Pump For Sink
Loveseat - White w/ Tan and Gray Design + 2 Throw Pillows (2 Matching Loveseats Available)
LP Records - Dr. Hook, Bee Gees, Elvis, Saturday Night Fever Soundtrack, Prince, Bread, Signs of the Zodiac, Eugene Istomin, Bernstein New York Philharmonic, Compilation Albums, Staying Alive Soundtrack, Tom Jones, Isaac Hayes, John Lennon / Yoko Ono, Free, The Police, Carole King, Johnny Rivers, Brooklyn Bridge, Neil Diamond, Three Dog Night, Sly & The Family Stone, The Lettermen, Johnny Cash, Linda Ronstadt, Beach Boys, Chad & Jeremy, Superman II Soundtrack, Kenny Rogers, 'Celebrate The Season With Tupperware', The Carpenters, The Vogues, The 4 Seasons, Bobby Vinton, The Surfaris, Jerry Vale, Bing Crosby, Herb Alpert & The Tijuana Brass, K-tel Disco Dynamite, Grand Funk Railroad, Boston, How To Play The Guitar w/ Bob Mersey & George Barnes, Bill Cosby, Jimi Hendrix, Abba, K-tel Starburst, Jazzercise, Andy Williams, The Byrds, Steve Martin, Everly Brothers, Paul Davis, Petula Clark, Rick Nelson, Sha Na Na, Barry Manilow, Dennis Yost & The Classics IV, Chicago, Alan Parsons Project, Michael Jackson, Chase, 101 Golden Nursery Songs, Rolling Stones, Godspell, TCP Soundtrack Featuring Diana Ross and The Supremes, Four Tops, ELO Electric Light Orchestra, Natalie Cole, and Iron Butterfly.
Lucille Ball Books
Lucite Base (Clear) Table Lamp w/ White Shade, Trident Home
Magazine Rack, Bronzed Brown Metal & Very Pretty
Margaritaville Bahamas Frozen Drink Blender w/ Manual - Very Nice
Memorex CD-RW, 5 Pack (12X, 700MB/Mo, 80 min) - New
Memorex DVD + R Recordable, 5 Pack (16X, 4.7GB, 120 min) - New
Men's Shirts (Some): Sizes XL & XXL (3 New w/ Tags)
Metal Shelving Units (Garage) *Cannot Be Picked Up Before Sunday Morning
Michael Jackson's ONE Cirque du Soleil Light Up Glove - New in Box
Mickey Mouse Playing Cards
Microphones: Aiwa DM-H100 and Silver Glitter Microphone (Unmarked)
Mikasa Christmas Platter, in Original Box
Miller Genuine Draft Neon Lit Sign
Mini Slot Machine Game
Mink Jacket (Real) - Ladies Medium/Large, Excellent Condition
Modern Hall Table w/ Rounded Corners, Medium Gray
Monitor Stand, Kantek - Black
Moth Balls - New Box of
Motorola Communications & Electronics Parts - New Boxes of
Motorola Logo Promotional Night Lights - New in Box, Many
Ms. Pacman / Ms. Pac-Man 3 in 1 Game Center / Cocktail Table Arcade Game, w/ Key & Manual - Excellent Condition.
Multi Media Table Centerpiece Art Sculpture, Artist Original: Glass, Metal & Slate
Napkin Ring Sets
Navajo Native American Horsehair / Horse Hair Pottery Vases - 1 Signed L. Vail & 1 Signed N.T.
New Orleans French Quarter Tin Sign
Ninja Pan 'n Tilt Kit, in Box
Nintendo Deja Vu Game Cartridge 1985 #NES-ZL871104
Nintendo Game Boy Carry Case, Model GB-80 (1991 A.L.S. Industries)
No Parking Any Time Sign, Metal (x2)
Nutri Bullet / Nutribullet (Magic Bullet) Blender / Mixer 900 Series w/ Accessories, Stainless
Office Chair - Dark Gray Design w/ Wooden Base. Very Nice
Office Credenza w/ Drawers, File Drawers and Storage - Dark Brown Wood - Very Nice! Matches Desk.
Office Desk - 3pc Sectional. Very Nice. Matches Credenza.
Office Desk Lamp - Chrome and Glass, Very Nice.
Office Side Chairs - Dark Gray Design w/ Wooden Base, x2
Office Side Table - Chrome Base w/ Wooden Top
'Open' Neon Window Sign
Original Seascape Painting, Signed Watson - Framed
Oscillating Tower Fan, Hawaiian Breeze - White
Ottoman - Beige, x2
Ottoman Storage Cube, Black Faux Leather
Outdoor Towel Holder (Standing) For Pool or Jacuzzi (Dark Brown Iron)
Oven Mits - Yellow, Rust Red, Gray & White Plaid - Nice
Overhead Projector - Apollo Eclipse
Painting Trays, Rollers, Cloth Tarp, & Brushes (Some New)
Pair of 4.5' Pre-Lit Trees in Urns (White Lights), w/ Original Box
Parquet Office Chair Mat
Patio Furniture: 9pc Woodard Round Mesh Iron Black Iron Table, 4 Armchairs, & 4 Blue & White Paisley Cushions (Excellent & Clean Condition)
Patio Furniture (All Following in Excellent Condition, Clean & Matching): Loveseat Glider w/ Cushions, Round Side Table, 2 High-back Swivel & Bounce Chairs w/ Cushions, Small Side Table, 2 Chaise Lounge Chairs w/ Cushions, & 11pc Patio Set (Oval Table, Umbrella, Umbrella Stand, 4 Chairs, & 4 Cushions).
Patio Furniture: Espresso Black Metal Loveseat Glider w/ 2 Black Seat Cushions - Glider is in Excellent Condition
Patio Heater - Schwank Stainless Steel Propane Gas Tall Floor-standing Heater and Short Outdoor Heater
Patio Storage - Heavy Plastic, x2 Different
Patio Umbrella w/ Stand (in Garage)
Pennant Flags - Jameson Irish Whiskey, Chicago White Sox, Chicago Blackhawks, & Chicago Bears 2006 Back 2 Back.
Philips DVD / VCR Combo w/ Remote - Silver
'Photographs Annie Lebovitz 1970-1990' First Edition Hardcover Book, Mint Condition
Picture Easel (Floor Stand For Display), x2 Different
Pinball Machine - Williams Roller Games, Model 576 (115V 60H, 8.0 AMPS) - w/ Key & Manual
Placemats, Variety
Planters
Plant Food
Plate Wooden Frames - For Wall
Pocket Knives - Small Baggy of
Poinsettias (Faux) - Large, Red Poinsettia Arrangements in Gold Base - x2
Poker Chips in Tin (Heavy Weight Dual-Toned)
Pool Float - Comfortable Lounge Chair Float - New in Package
Popcorn Maker - West Bend Air Crazy Popcorn Air Machine, w/ Original Box
Portable Compact Electric Fan, Comfort Zone - White
Portable Folding Chair in Carry Bag, x2
Prairie Farms Red Plastic Milk Crates, x2
Presto Pressure Cooker, Green - Vintage
Printer Stand, Wooden
Punch Bowl w/ Cups Set, Vintage
Purses: Vera Bradley Baby Blue & Pink, Coach Signature Coach Fabric w/ Salmon Pink Leather, Vegan Leather Dark Green & Brown, & Badgley Mischka Black Leather
Pur Water Filtration Pitcher & Many New "Refill" Filters
Puzzles - See 'Elvis' and 'Toys'
Pyrex Clear Glass Bakeware
Queen Size Bed - See 'Bedroom Set'
Queen Size Bedding - Blankets, Sheets & Pillowcases
Queen Size Intex Raised Guest Bed w/ Built-in Electric Pump - New in Box
Rafts
Ralph Lauren Polo Men's Shirt, Size XXL - New w/ Tag
RCA Radio / Alarm Clock / CD Player w/ Built-in Speakers, Compact
RCA Speakers, Pair (in Garage)
Rechargeable Jump Starter w/ 400W Inverter AC/DC Power Source, Tougtest
Reflector Stake (Red, x2) and 'Stop' Stake on Stand
Refrigerator - Kenmore 20 Porcelain Plus - Beige / Light Tan
Relative Insanity Game, By Play Monster
Ring Box
Ripley's Believe It Or Not Books, Hardcover
Roadside Vehicle Emergency Kit - Case For Car
Roller Skates Size 10 Black
Rolling Seat, Black - Short Seat on Wheels
Rope: Twisted Nylon 100' x 1/4", 30.5 m x 6.4 mm (New in Package) and Twisted Polypropylene 50' x 1/4", 15.2 m x 6.4 mm (New in Package)
S&P Sets
Sandpaper - Variety
Santa Picture Frame
"Scarecrow" Owl Figure on Stick Yard Guard
Scene It? DVD Game
Screw Drive Rail Extension Kit - Genie, in Original Box
Screws
Seashell Sage Green Hand Towels
Sewing Items
Sewing Machine w/ Pedal - Singer 2517 C
Shampoos & Conditioners, Variety
Shamrock Acrylic Paperweight, Small
Shamrock Tealight & Votive Candle Holder, White Frosted Glass
Sharper Images Bluetooth Music Stream Microphone - New in Box
Sheets, Pillowcases & Mattress Covers - Queen, Full & Twin
Shelving Unit, Small - Black
Shot Glasses - Souvenir
Shovels - Winter & Gardening
Shower Hanging Rack, Silver - Like New
Side Table - Wooden
Silver Plate Covered Butter Dish
Silver Plate Gravy Boat w/ Underplate
Silver Plate Utensils, Variety (Not Sets)
Sinclair Dino Round Tin Sign - Contemporary (Open Road Brand)
Sky Blue Bar Mat
Sleds: Saucer-shaped Flexible Flyers, x3
Smart Touch Switch, Smart Life, in Box
Snickers Ceramic Football-Shaped Cookie Jar
Sofa / Hall Table
Soldering Wire
Southern Comfort - 'A Midnight Race on the Mississippi' Tin Sign
Stained Glass Pink Heart w/ Crystal Heart Charm - For Window
Stained Glass Shards - Box of Variety of Types
Stanley Aladdin Thermos, Black
St. Charles 'Jazz' Street Car New Orleans, LA Woodcut Art by Sheila's (2000)
Steel Wool
Stereo Cabinet
Stone & Glass Modern Coffee Table
Stone Creations Texture Sprays, x4 New in Box
Stone Tile Coffee Table w/ Metal Base
Stone Tile Sofa Table w/ Metal Base & Shelf
Storage Tubs
Superyard XT Portable Play Area - in Original Box
Tablecloths & Cloth Napkins - White
Tabletop / Dresser Top Mirror
Tarp Grabber 4pc Set, New in Package
Tarps
Tea Kettle - Black
Tealight Candle Holders
Tealight Candles - New Packages
Tent in Carrying Case
'The Music Maker' "World's Most Charming Musical Instrument," New in Box
The Walking Dead 2016 Cabernet Sauvignon Wine, Unopened - Must Be 21 yrs & Show ID
'Those '70s Shows TV Trivia & Puzzles' Book
Tiny Green Stool
Tire Gauge - New in Package
Titanic Sinks Newspaper Reproduction Wrapped in Archival Sleeve
Toilet Paper Stands, Black - x2 Different
Toilet Snake, Toilet Brush and Toilet Plunger
Tommy Bahama Men's Shirt Size XXL, New w/ Tag
Tools, Some
Toys - All NEW w/ Tags! We've brought in inventory from the estate of a toy distributor! Just in time for Christmas! See the toy room in basement. Star Wars Photomosaics Puzzle, Norman Rockwell Baseball Collection Puzzle, 3' Long Puppy Puzzle, 3' Long New York, NY Puzzle, 3' Long Birds on Perch Puzzle, DC Super Friends 3D Floor Puzzle w/ Bonus Game (x2), 8 Puzzles in 1 Box, Darrell Bush Cabin Fever Puzzle, Small Town Celebration Puzzle, Hometown Heroes Puzzle, Charles Wysicki Hound of the Baskervilles Puzzle, Defiants 4x4 Battery Powered 'Power, Speed, Freewheel' (x4), Galaxy Defender 11 Space Ranger Play Set, Silver Streak Programmable RC Car, Silverlit Interactive Bluetooth RC Ferrari (x2 Sets), Silverlit Interactive Phoenix Mini 2.4 GH FBL Helicopter, Enchanted Fantasy Princess Doll w/ Child's Dress-up Set, Glamour Girl Birthday Party Dolls Set, Brain Games National Geographic Game, Chronology The Game of All Time History Trivia,Silverlit Lazer M.A.D. 2.0 Infrared Battle Ops Battle Game, Rubber Band Gun 6 Shot Semi-Automatic, Douglas Stuffed Animals NWT (Buffalo/Bison, Elephant, Alpaca, Bull, Lamb, Corgi Dog, Opossum, Bunnies, Wolf, Baby Goat, Australian Cattle Dog, & Rainbow Fuzzles Jaxton Dog), Hunting Toys: NXT Generation Shotgun (Like NERF) w/ Foam Pellets (x7 Sets), NXT Generation Sportsman Crossbow Set w/ 6 Foam Darts (x6 Sets), NXT Generation Sportsman Compound Bow w/ Suction Cup Arrows (x7 Sets), NXT Generation Sportsman 18" Arrow Kit - Target Practice (x4 Sets), and NXT Generation Bone Collector Figures: Deer, Turkey and Duck Hunting (x2 of each kind).
Treadmill - See 'Exercise Equipment'
'Treats' Seal-Tight Glass Canister
Tri-fold Foam Display Board, Elmer's Guide-Line 18" x 24" - New in Package
Tripod Velbon #VG-3C
Tupperware Brand: Storage Containers w/ Brown Tops (3 Different),Green Lettuce Container & Jello Mold
Travel Mug - Electric w/ Temperature Control, Stainless
Trivets
Turkey Timers by Good Cook - New Pack of 2
Turtle Wax Car Wax
TV Stands - Variety: Black Glass w/ Wood Trim and Black Wooden (x4)
Twin Size Bed - Metal Frame w/ Tempur-Pedic Mattress Set
Twin Size Bedding - Blankets, Sheets & Pillowcases
Ultimate Roulette Electronic Talking Game - Excalibur Electronics, w/ Original Box
Valances, Variety
Vanity Stool - Chrome w/ White Fabric
Vases
Vatican Golf Ball & Tees Souvenir Set
VCRs - BrokSonic VHS HQ (No Remote), Fischer Studio Standard HQ CCD w/ Remote, Orion HQ VHS (No Remote), and Mitsubishi #HS-348UR HQ VHS w/ Remote
Very Large Decorative Black / Gold / White / Silver Glass Bowl, Modern
Video Cassette Rewinder, Gemini #RW2200
Vintage Arabia Finland Enameled Christmas Bells & Holly Bowl by Kaj Franck, Collectible
Vintage Bentwood Rocking Chair w/ Cane Back & Seat, Nice Cushion Included
Vintage Big Little Golden Book 'Old Friends, New Friends'
Vintage Classic Cars Glass, Tall
Vintage Green Marble Princess Telephone, Rotary Dial
Vintage Jewelry - Small Baggy of
Vintage Luncheon Plate Set, Clear
Vintage Marble (Beige Colored) Coffee Table w/ Glass Shelf & Mahogany Wooden Base, Round
Vintage 'My Tiny 3-D Book Series' Hardcover Books: Little Red Riding Hood, Snow White, Counting Little Indians, & Goldilocks and the Three Bears
Vintage Sesame Street Hardcover Treasury Books, x3
Vintage Standing Sewing Box
Vintage Swinging Hits Mini Album Record Coasters Set - ADORABLE!!
Vises, Small
Volleyball Net w/ 2 Tire Stands
Wagner Hot Air Gun
Wall Clock - Modern, Silver Chrome-Look, Heirloom Quartz
Wall Clock - Round, Wooden
Wall Display Case For Golf Balls
Wall Hangings
Waste Baskets
Watering Cans
Waterpik Power Spray Hand Shower w/ 5 FT Hose - 7 Spray Settings w/ OptiFlow - New in Package
Weigmann 12" H x 12" L x 4" D Gray Metal Enclosure #4KN73 - New in Box, x2
Wii Balance Board, Blue #RVL-021
Wine Bottle Holders: 1 Wooden & 1 Black Metal
Wine Bottle Stoppers - 'With This Ring' Diamond Ring (New in Box) and Pier 1 Christmas Dog (New in Box)
Wine Rack Hall Table w/ Wine Glass Storage
Windmere Square Table Fan, White
Wooden Case w/ Handle - 24" W x 36" L x 4" D - New in Box, X3
Wooden Stool w/ Removable Brown Cushion, x2
Wood Pieces, Variety (Garage)
Workout DVDs
Xantech Connecting Block #789-40, New in Box
XCam2 Black & White Camera, in Box
Yard Decor
Yard Metal Pinwheel Stake
Yoga Mat - Hot Pink, New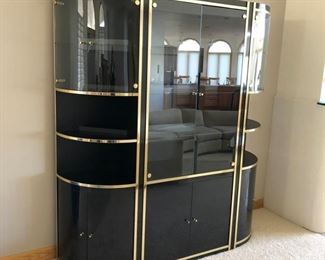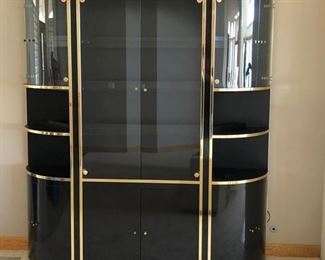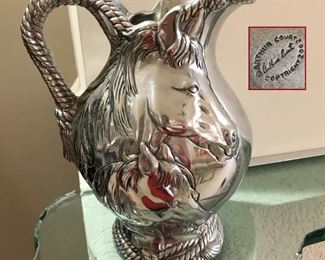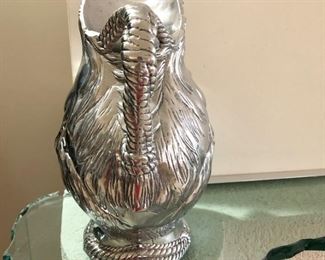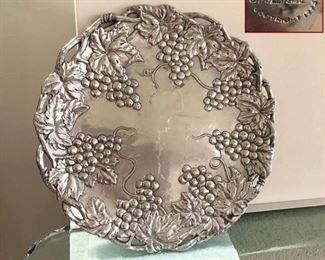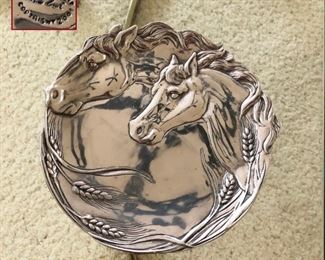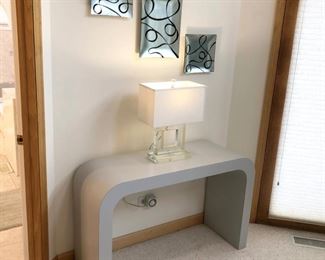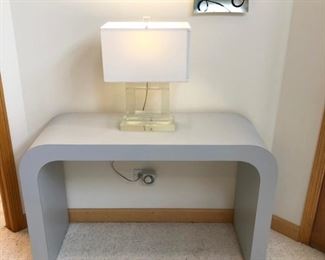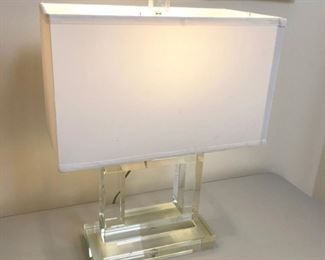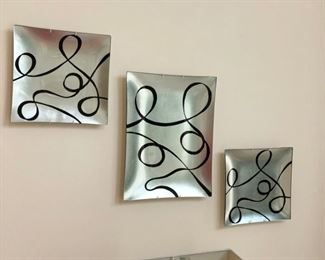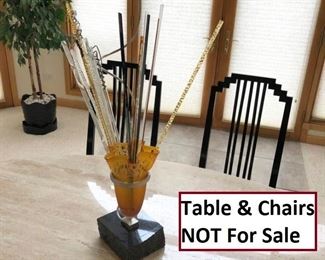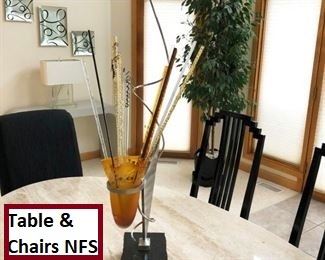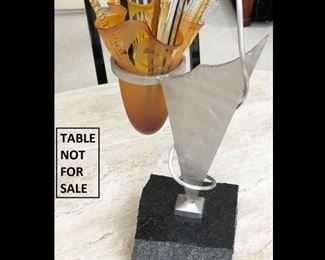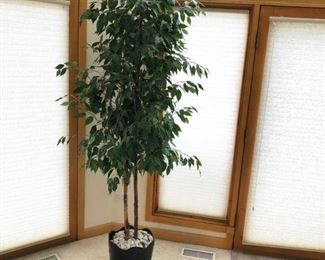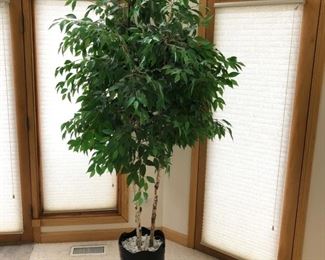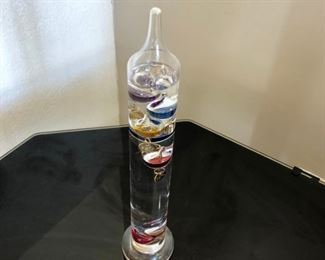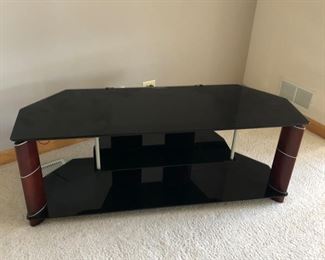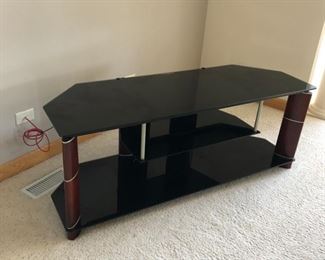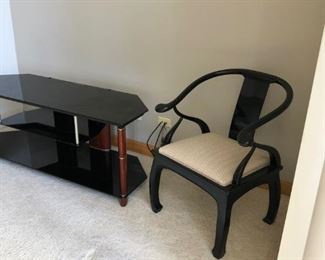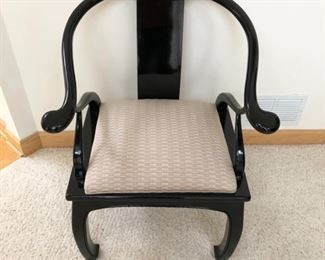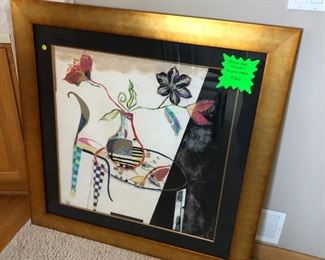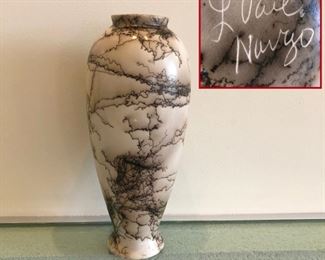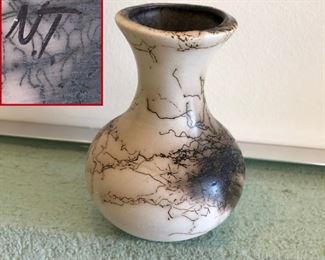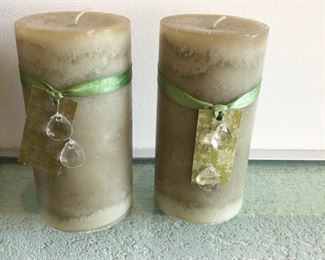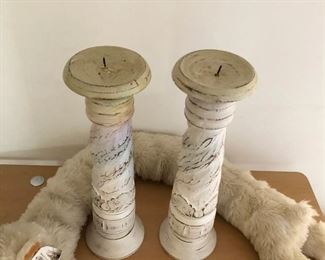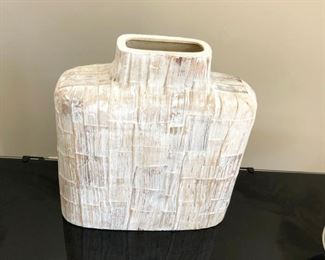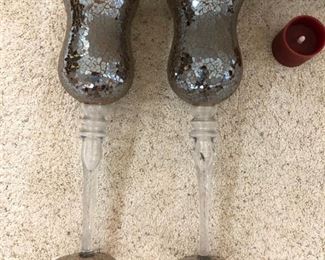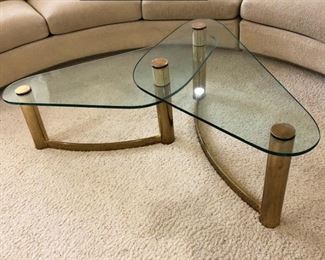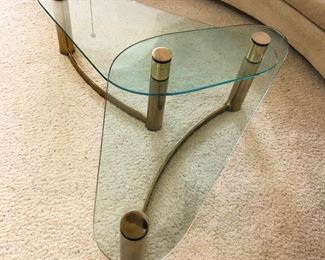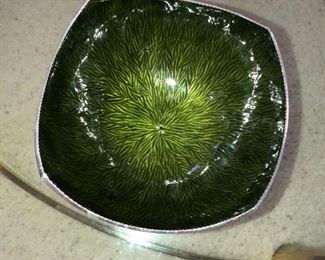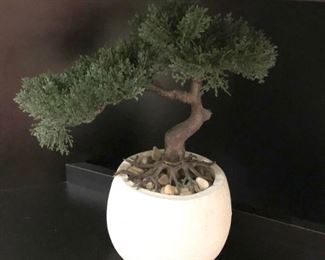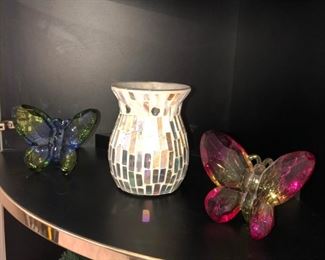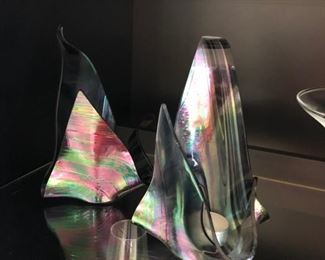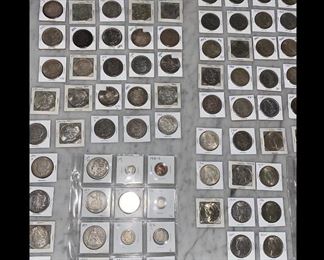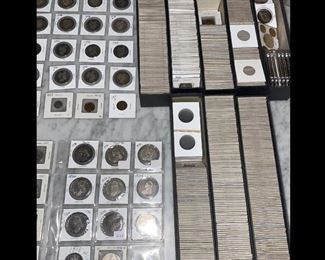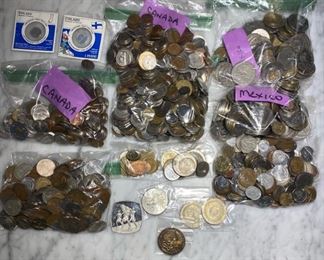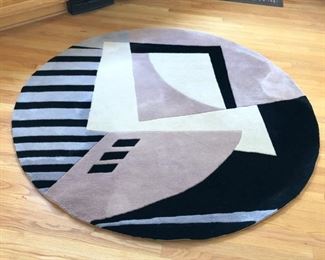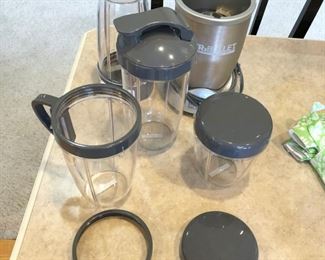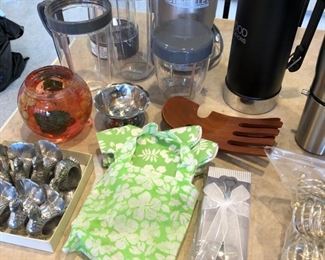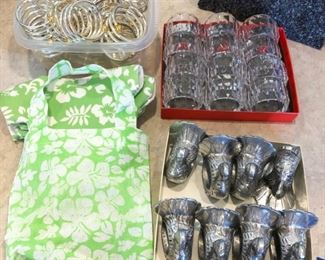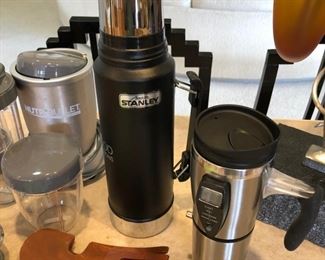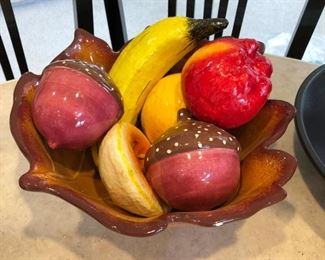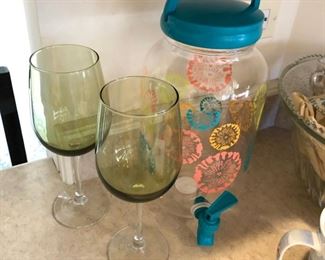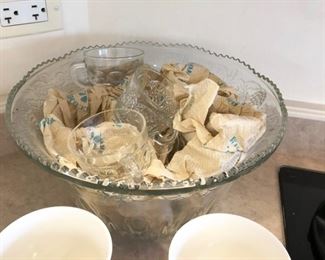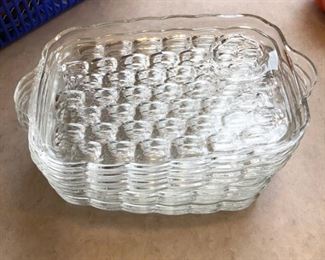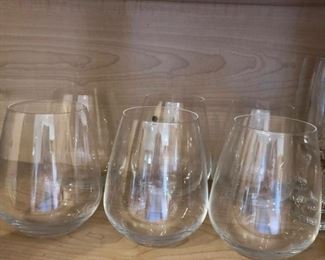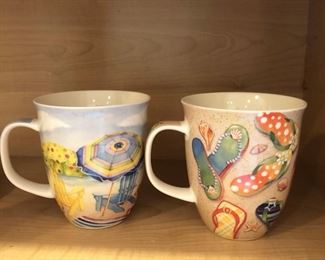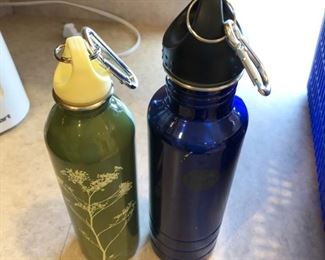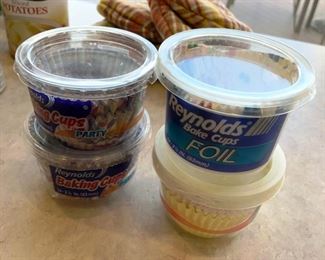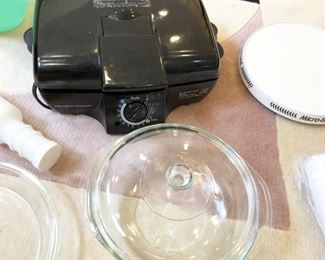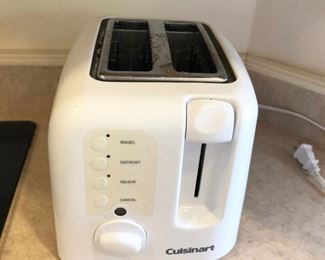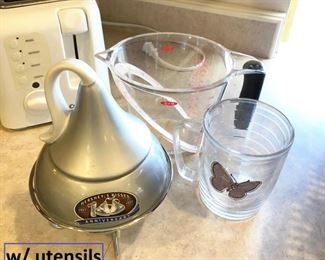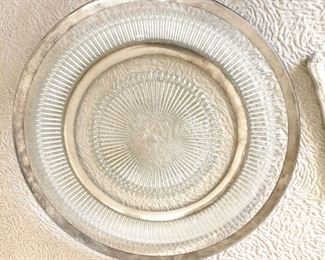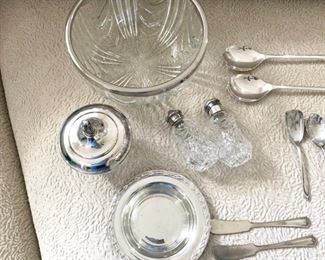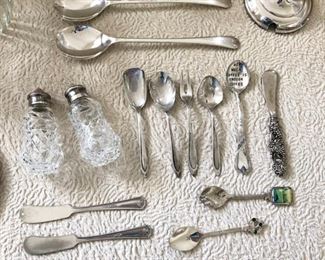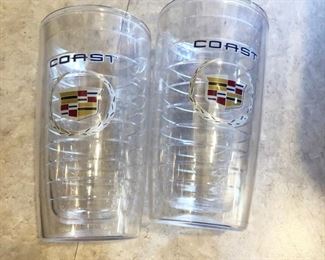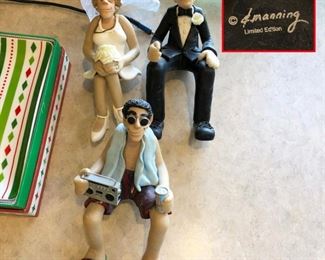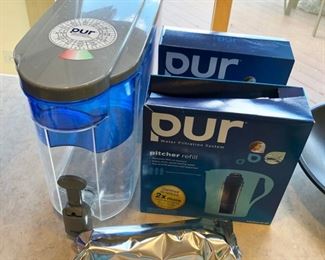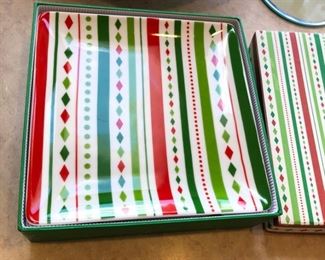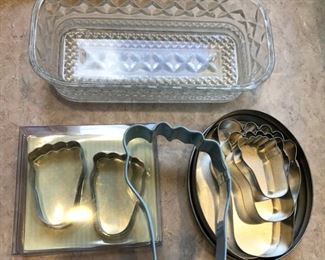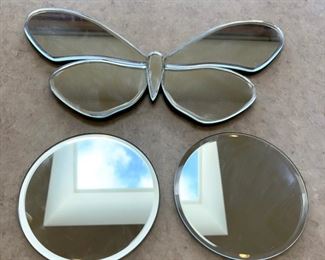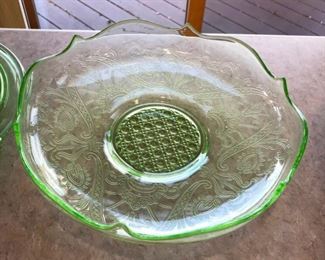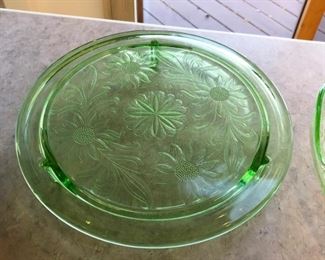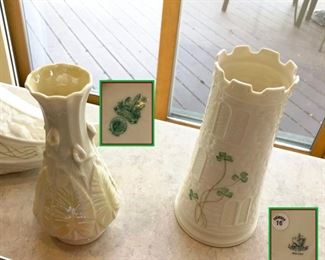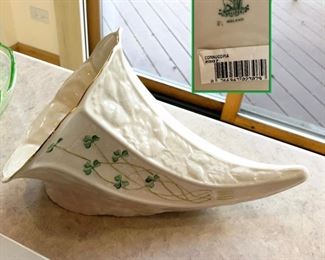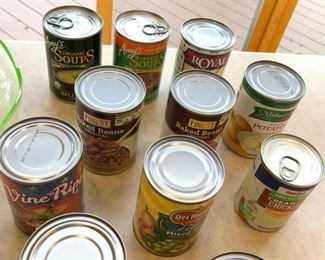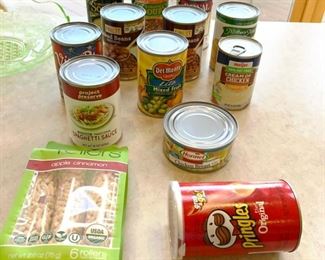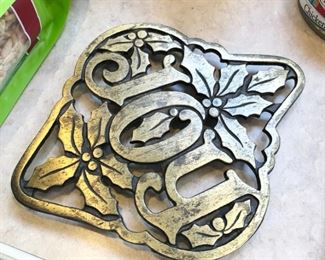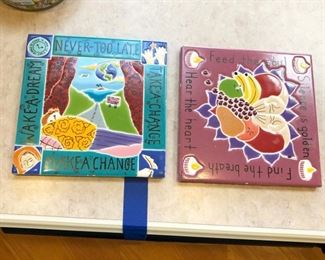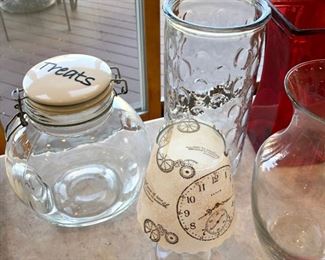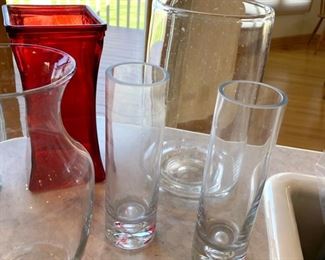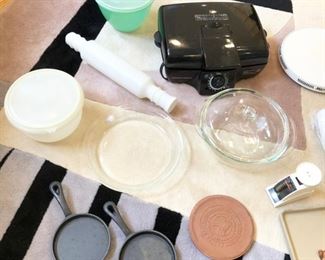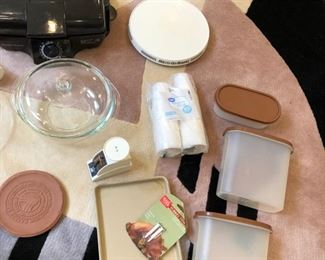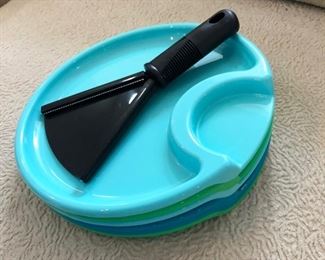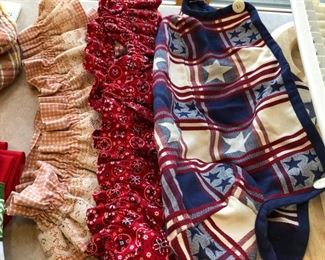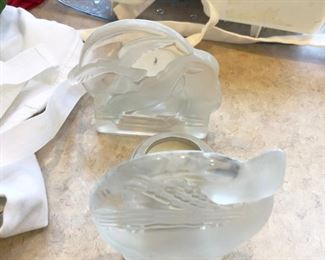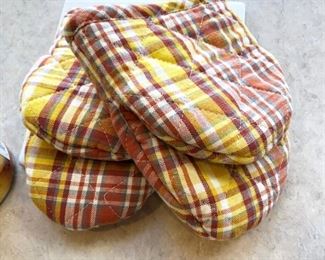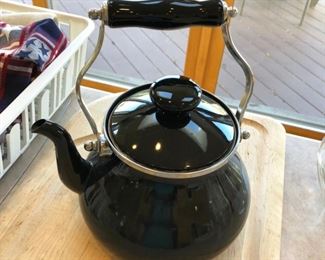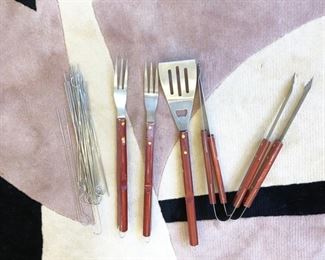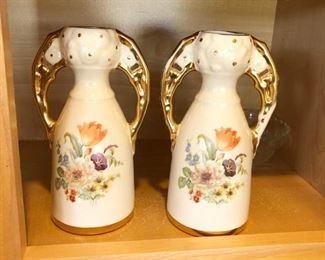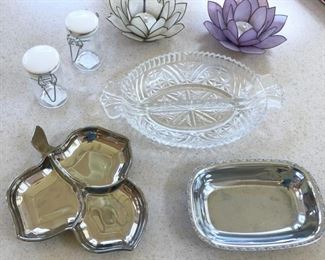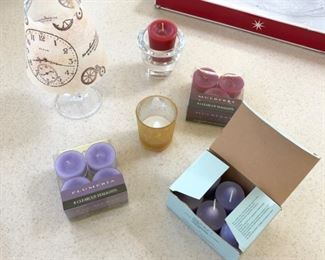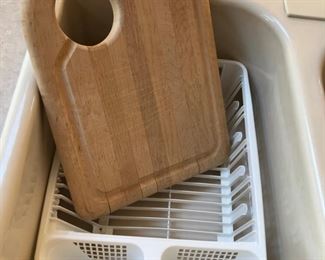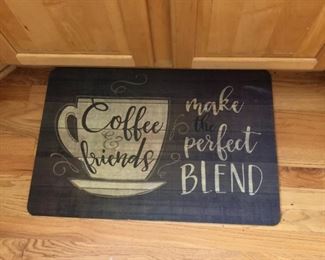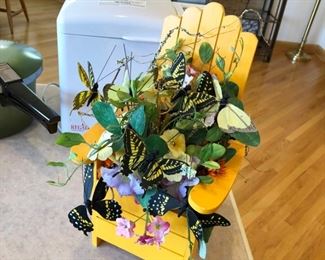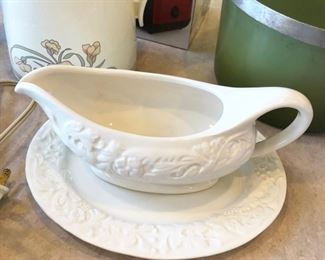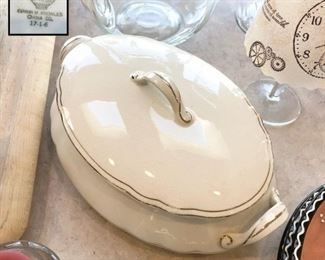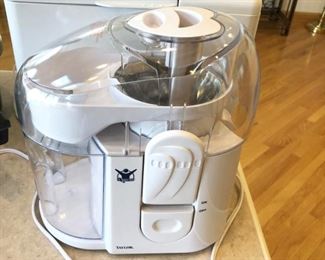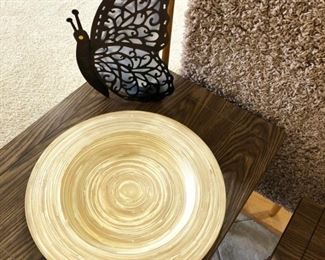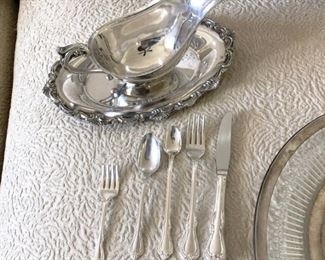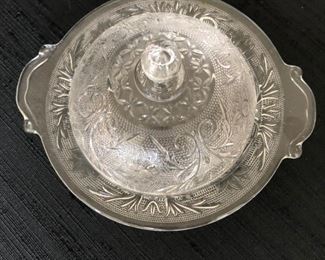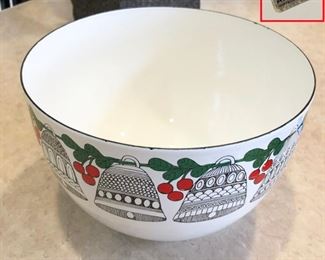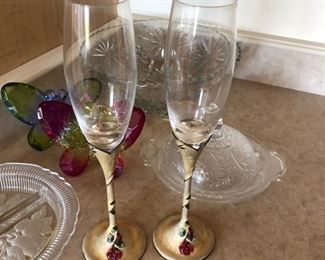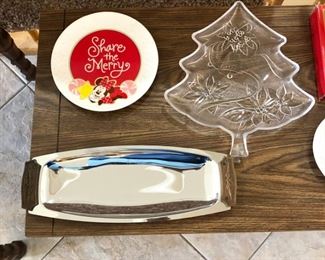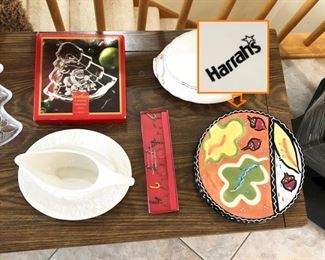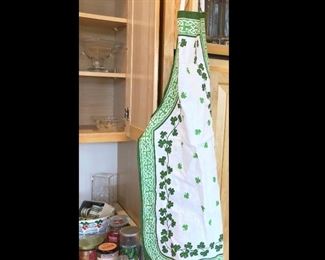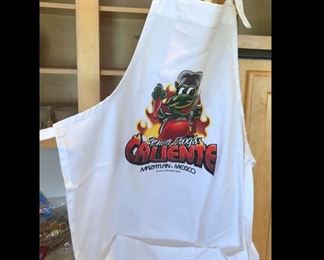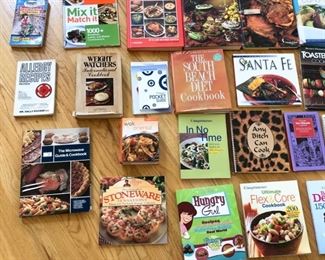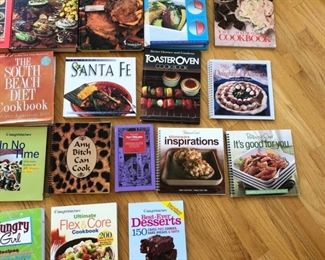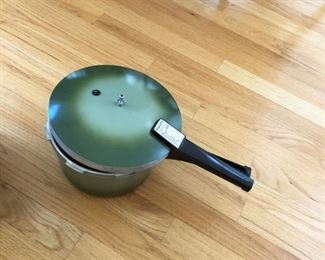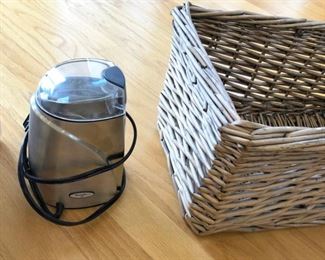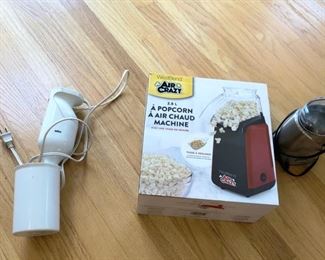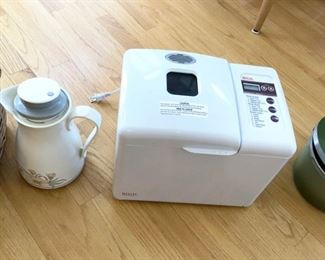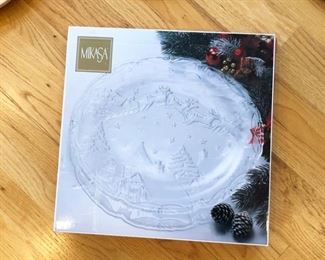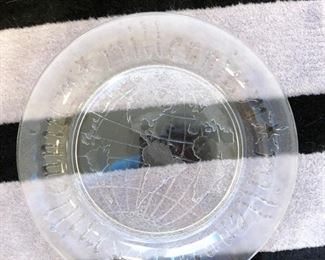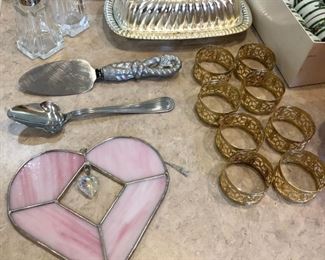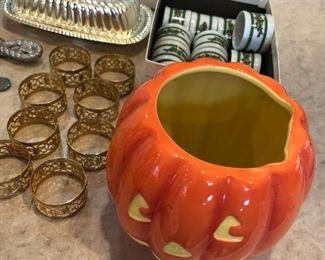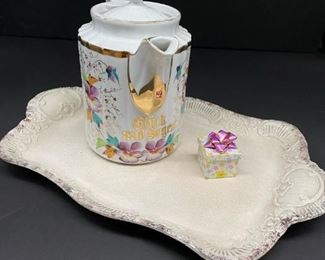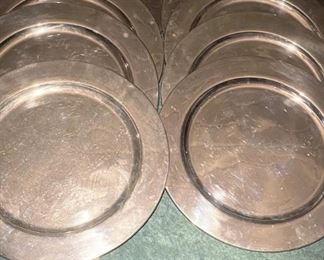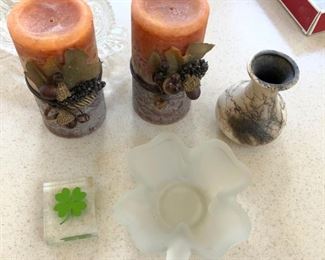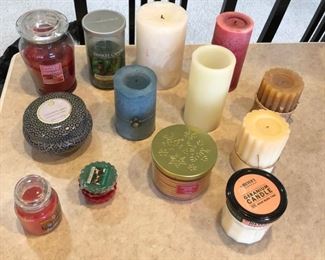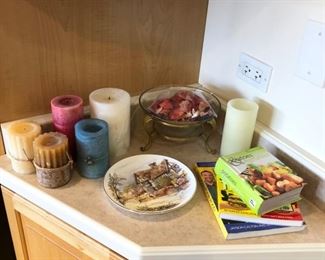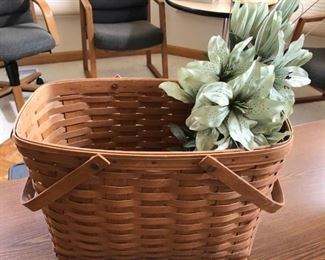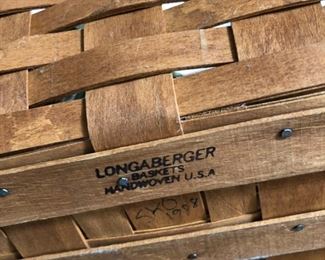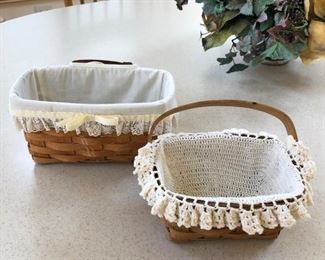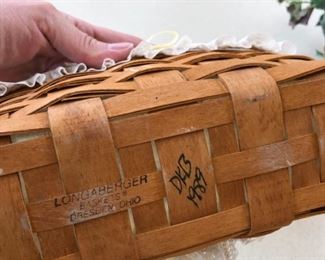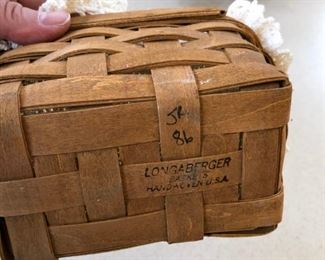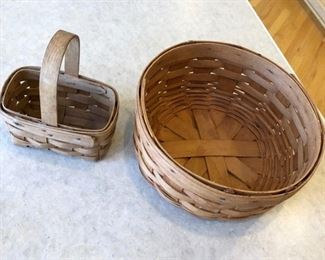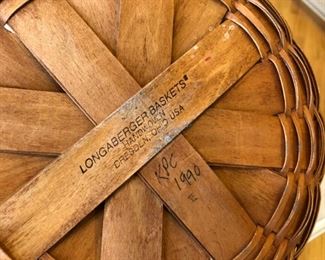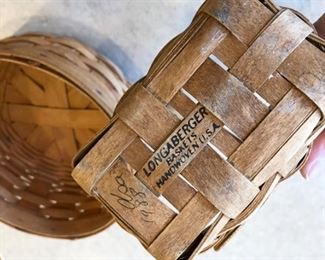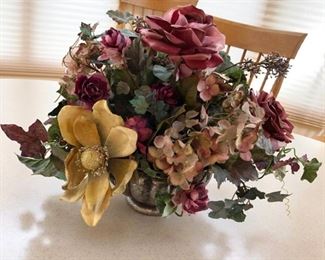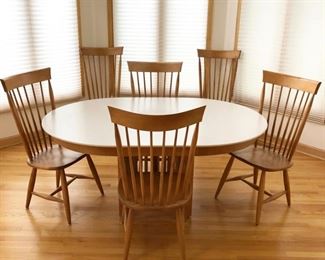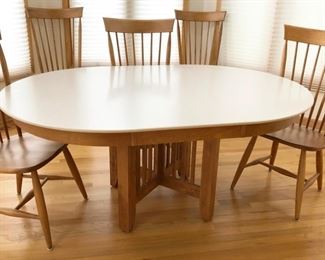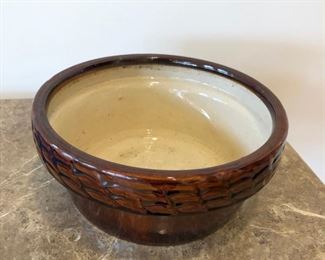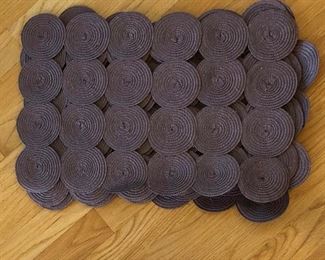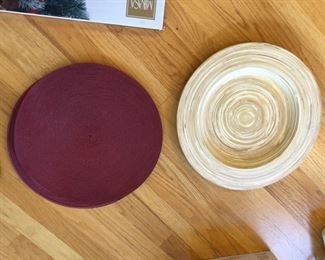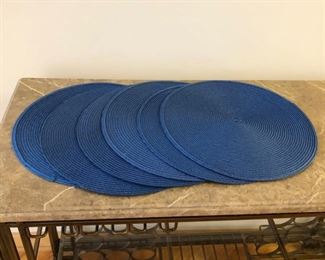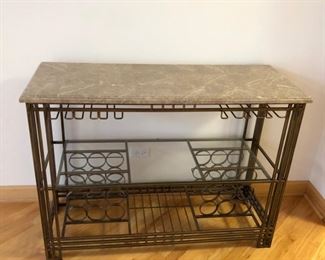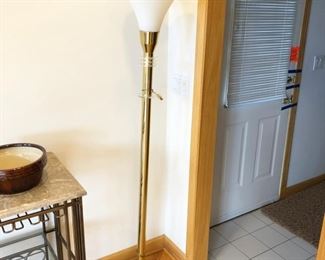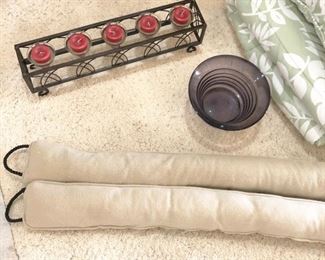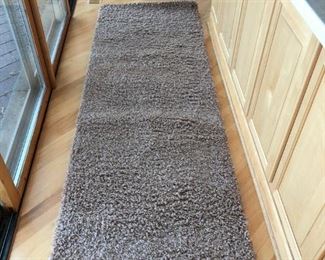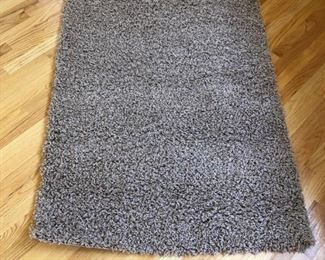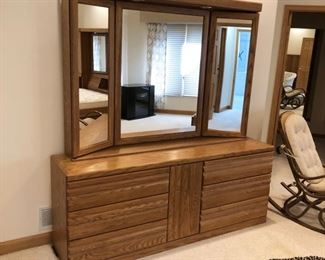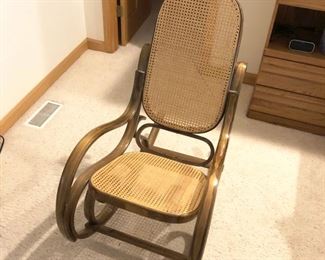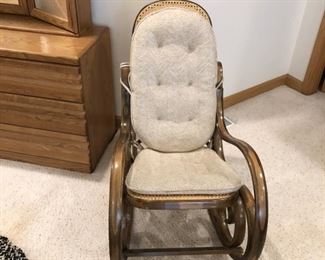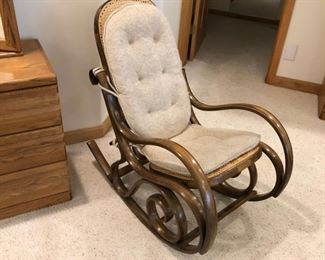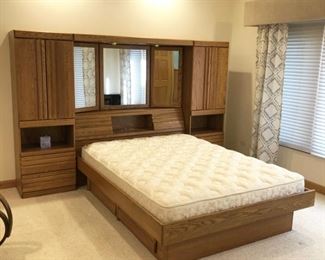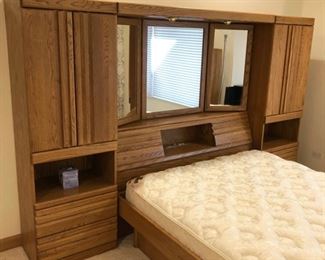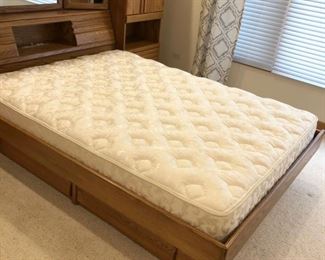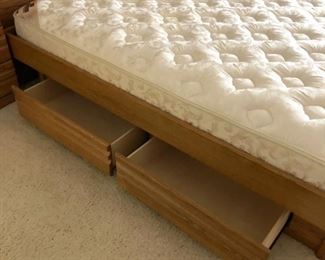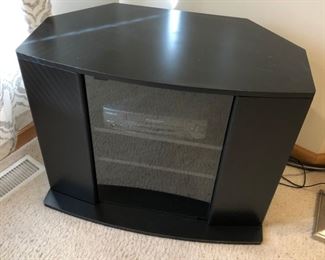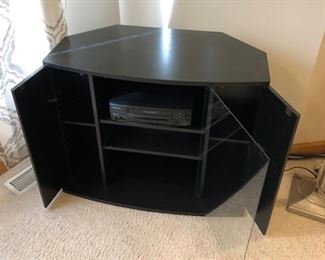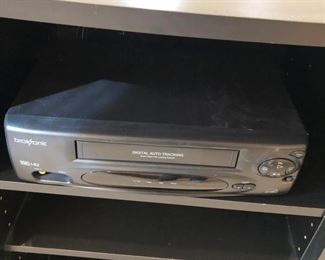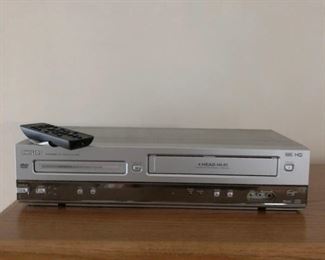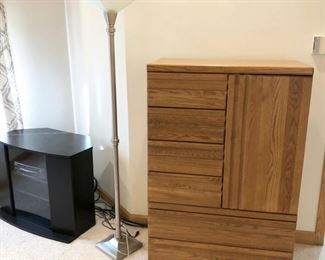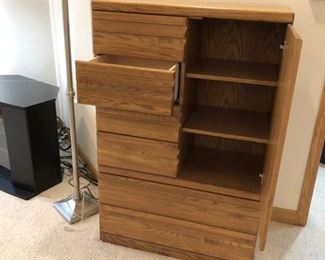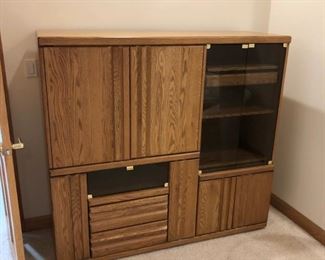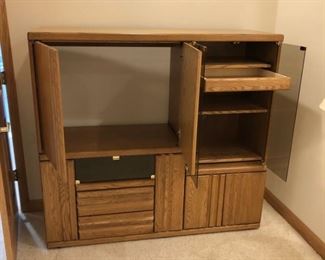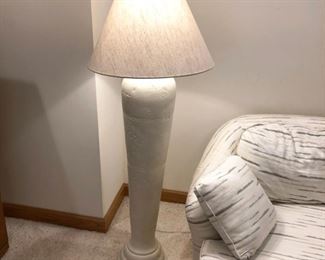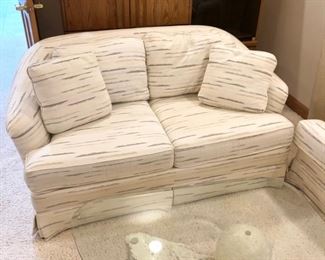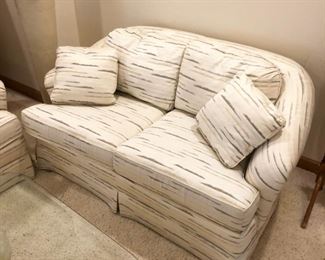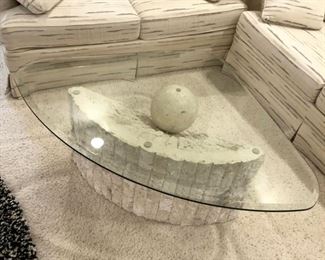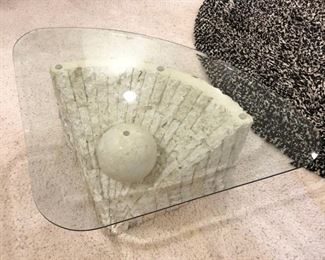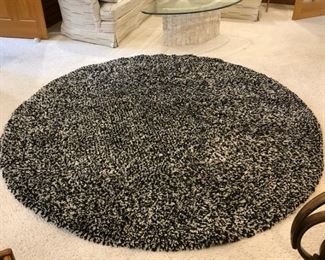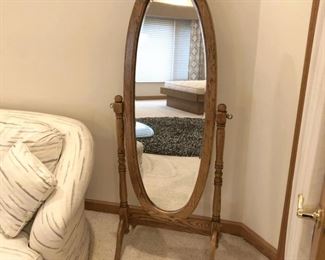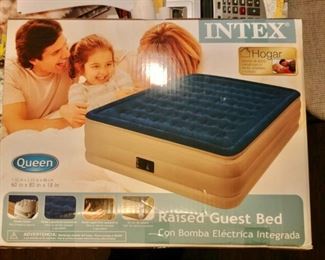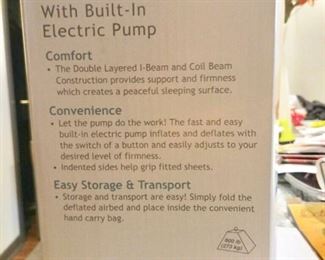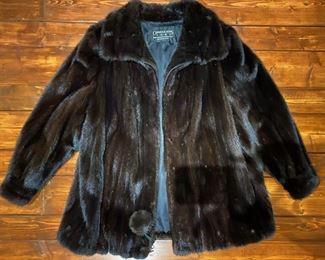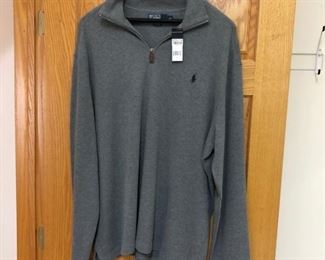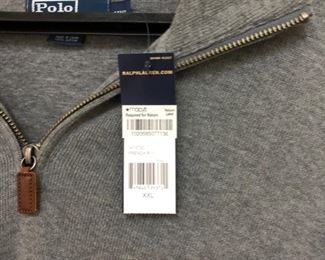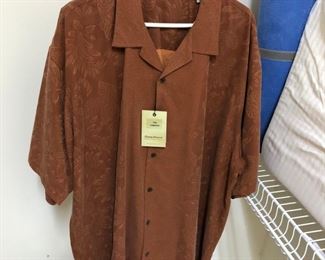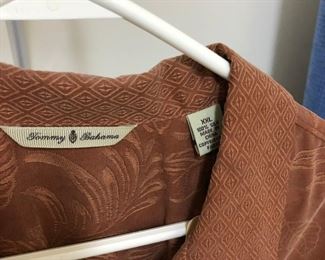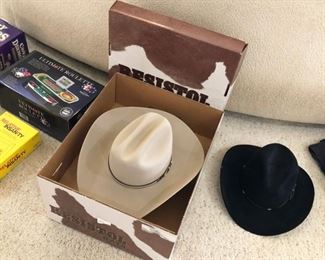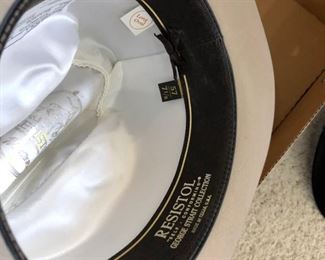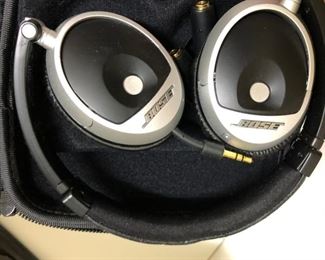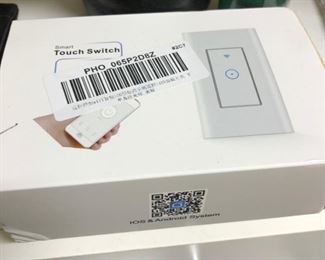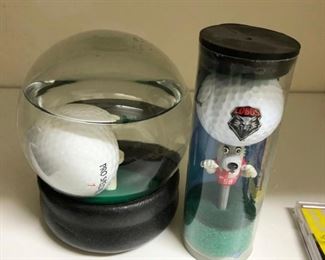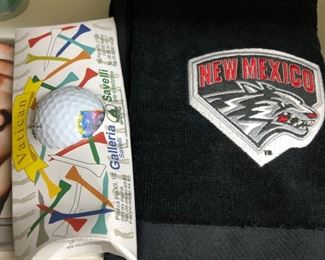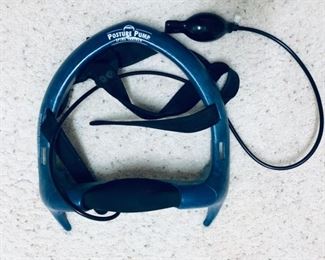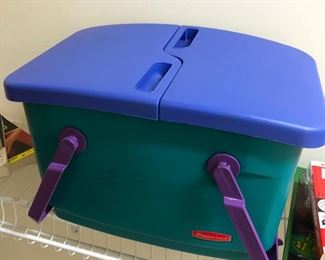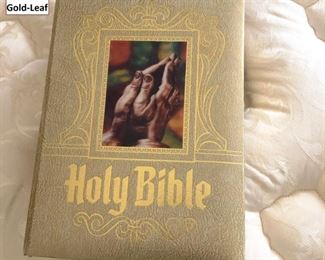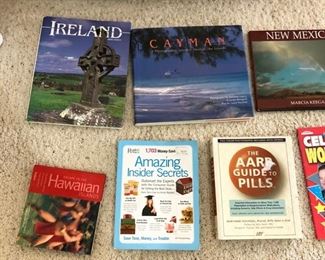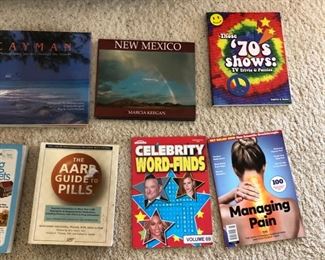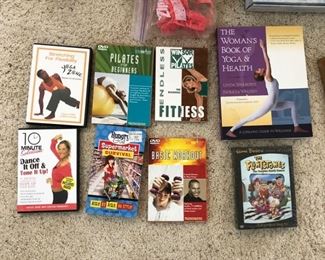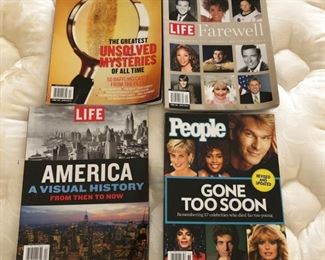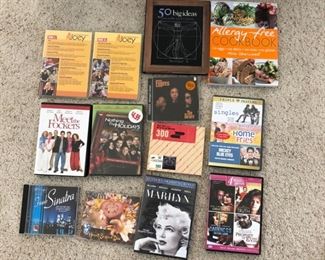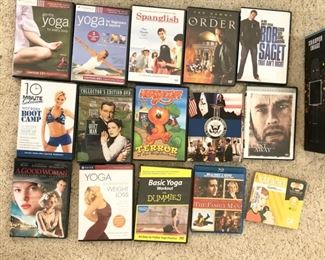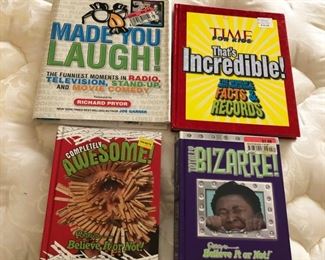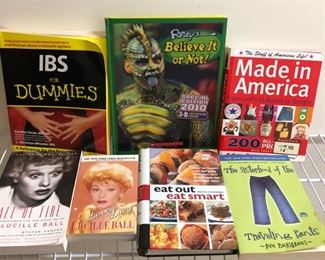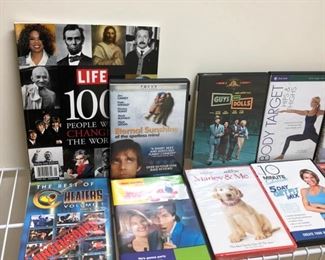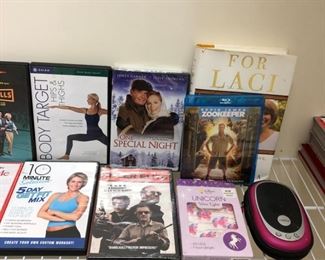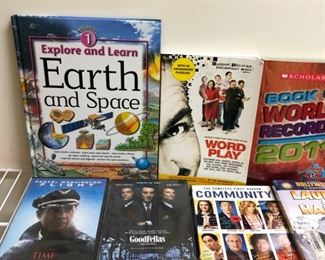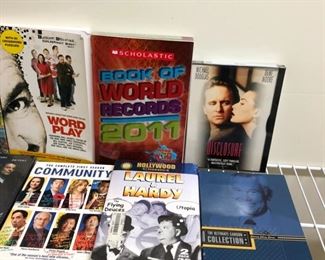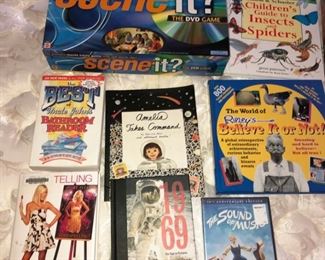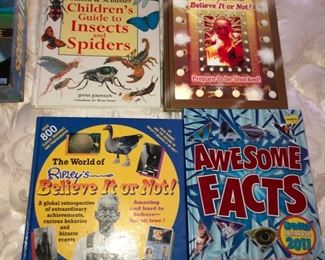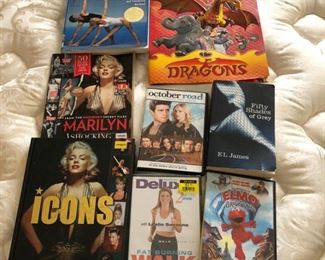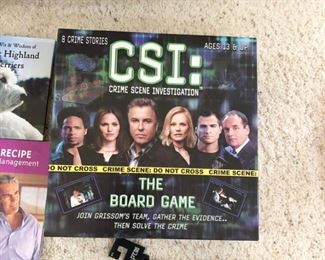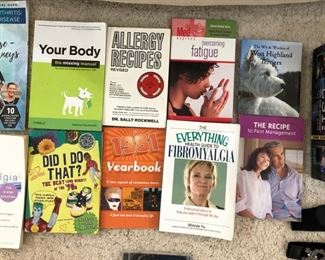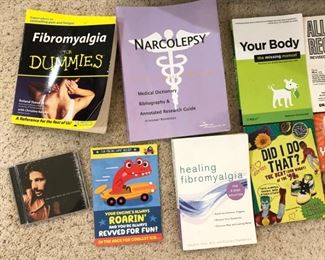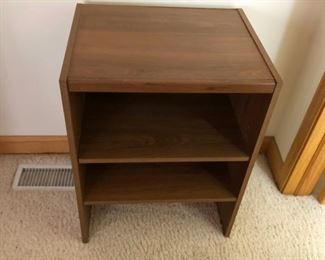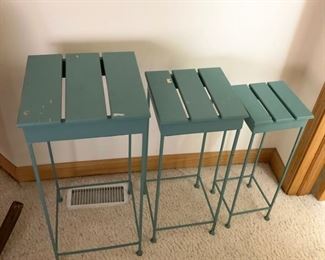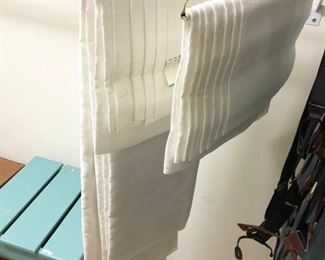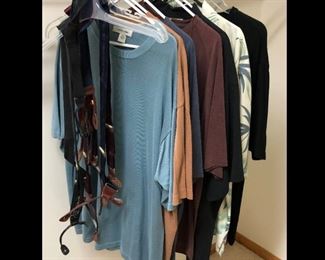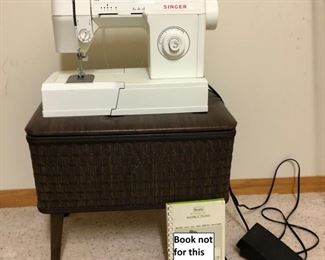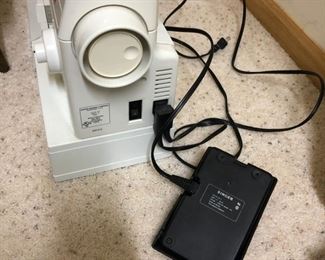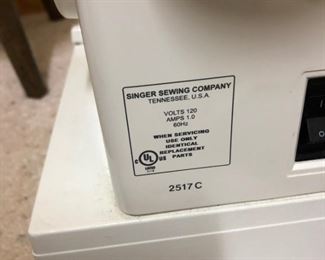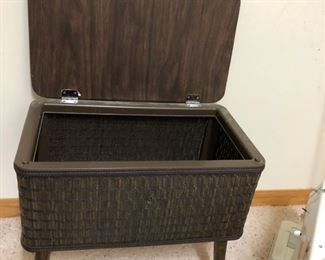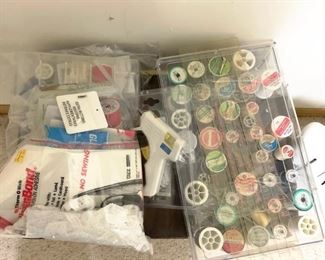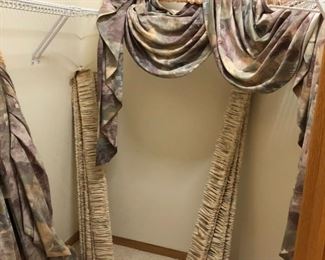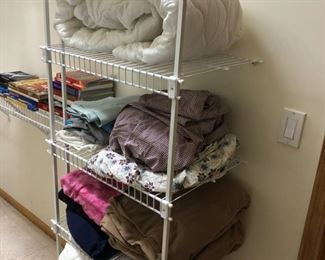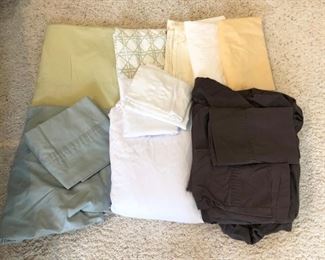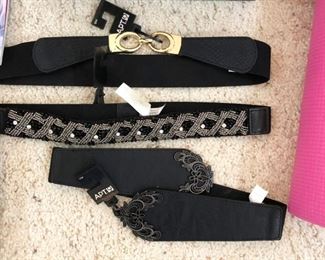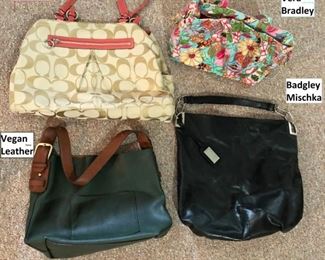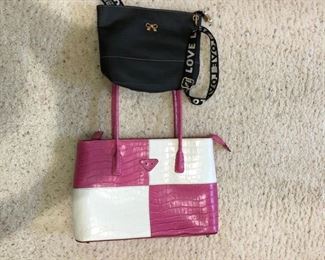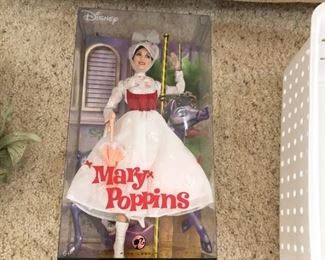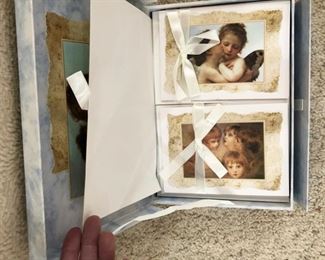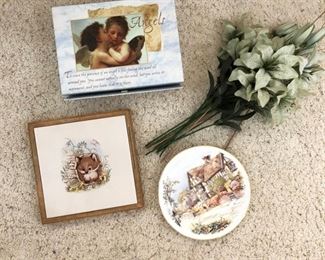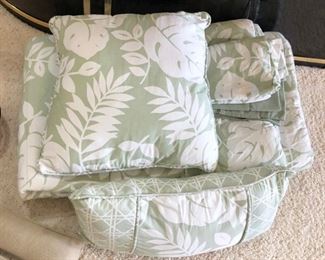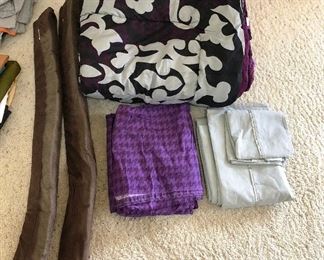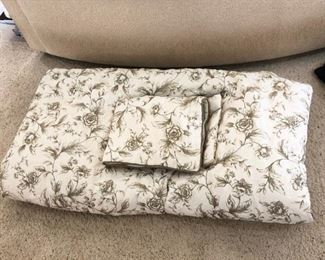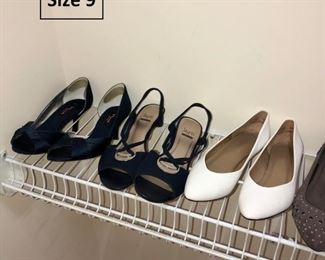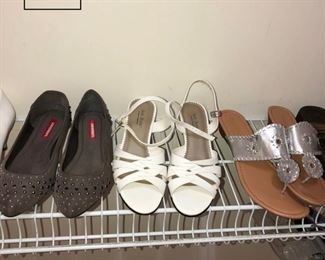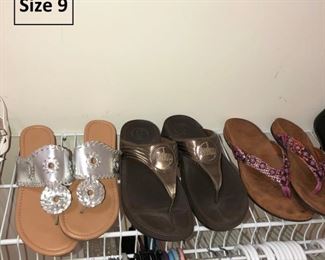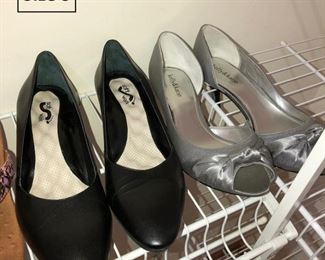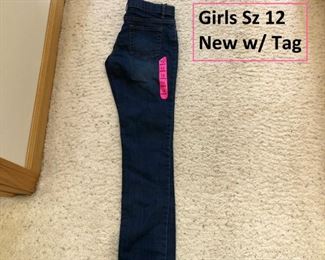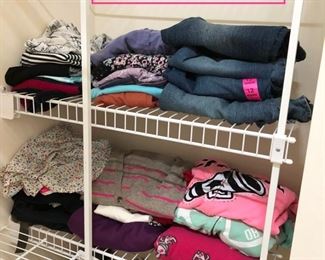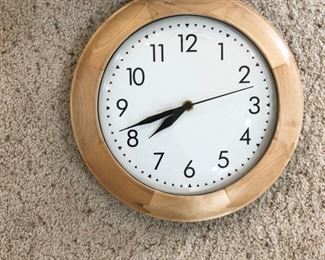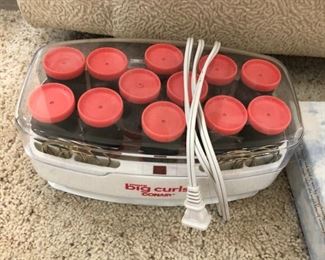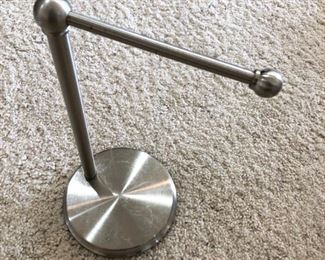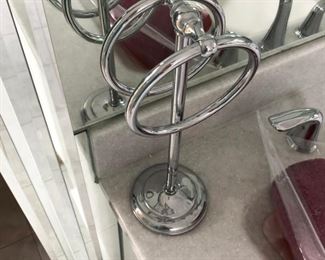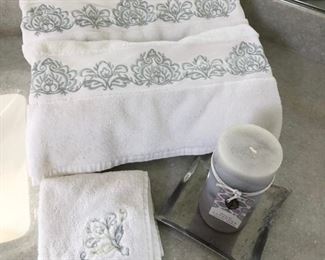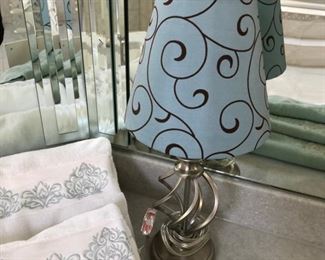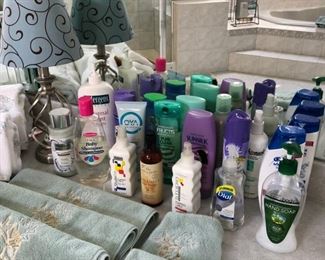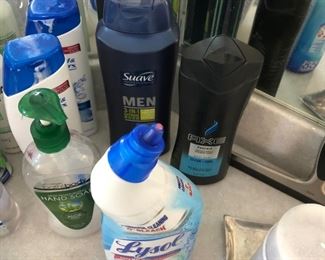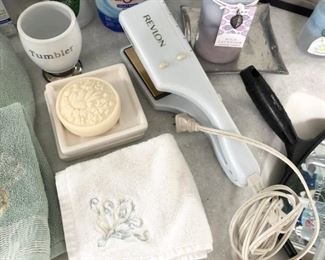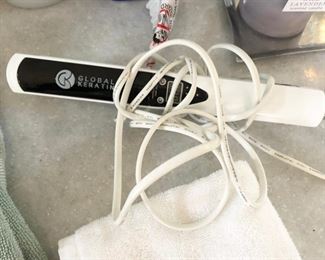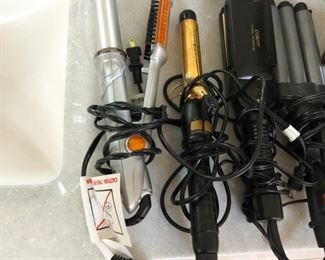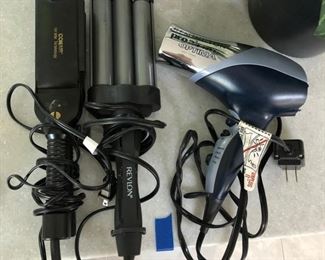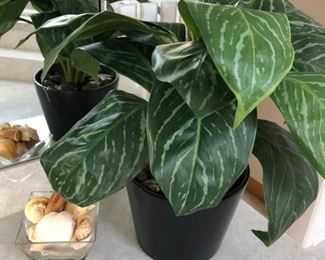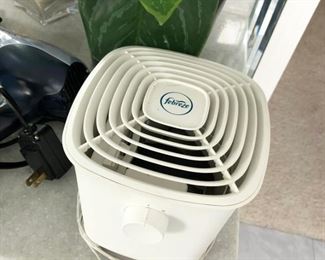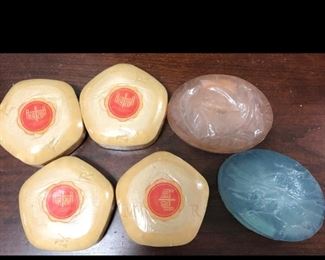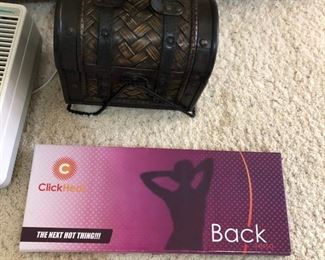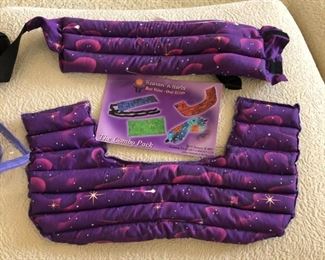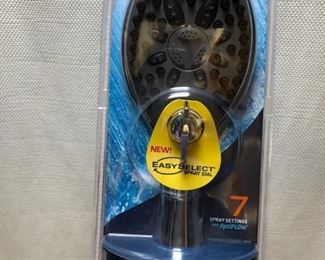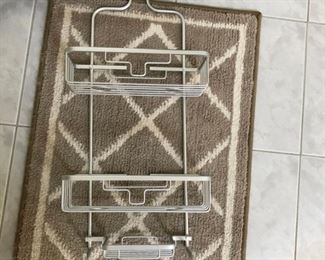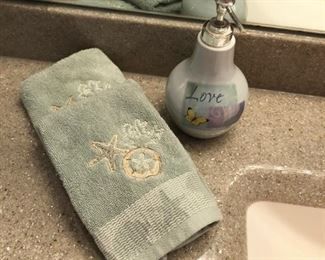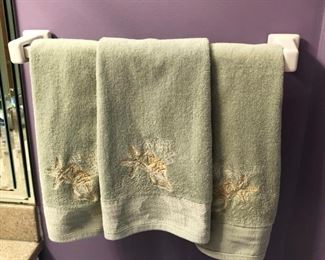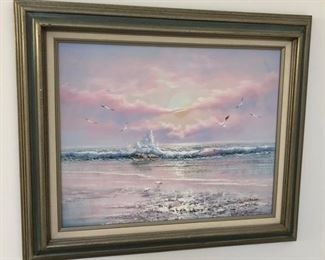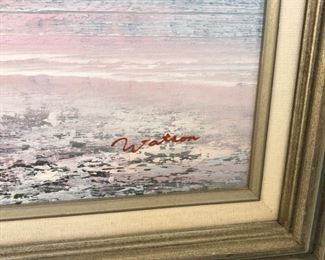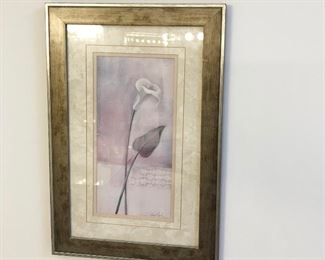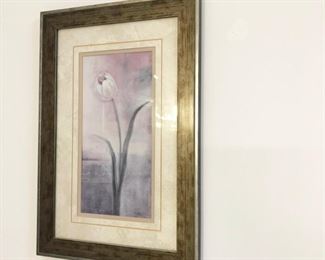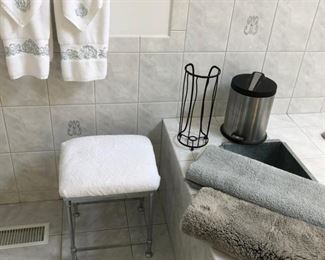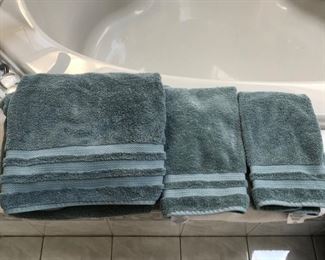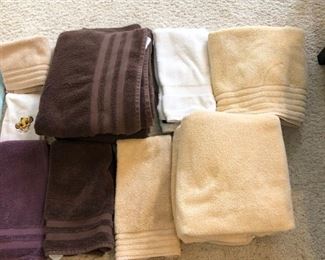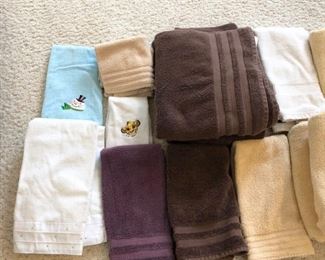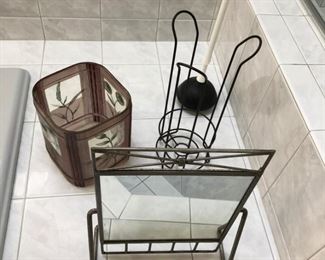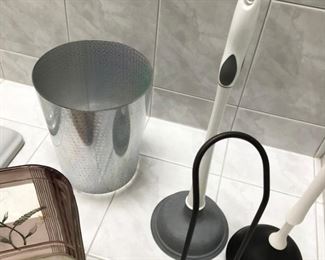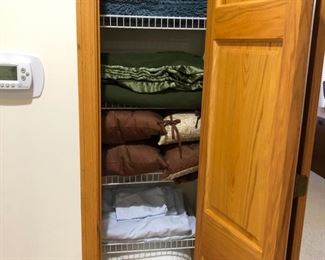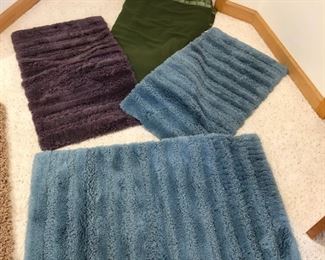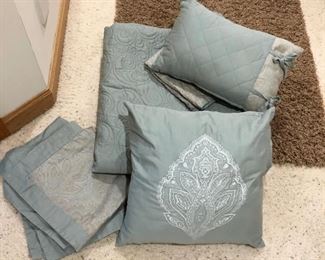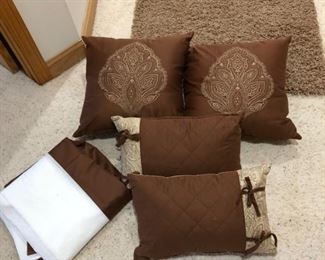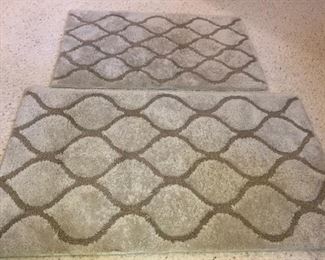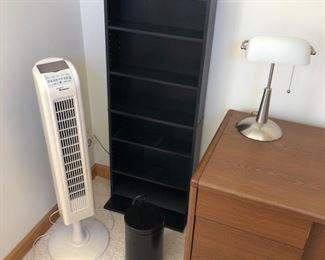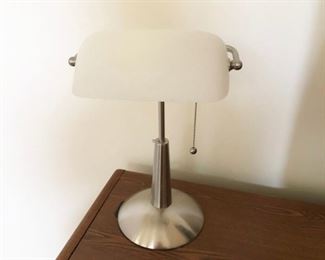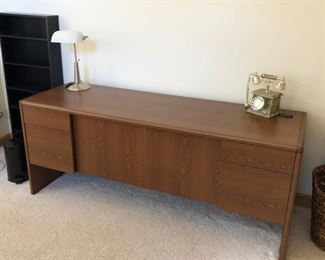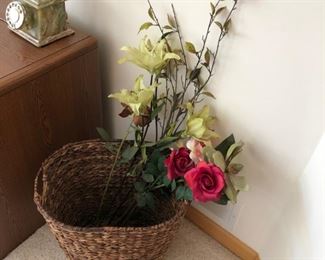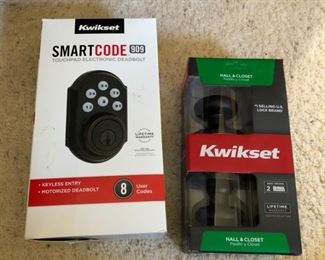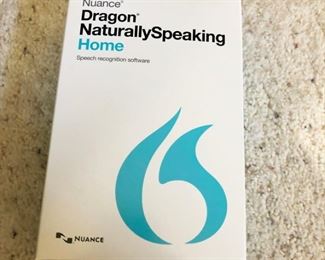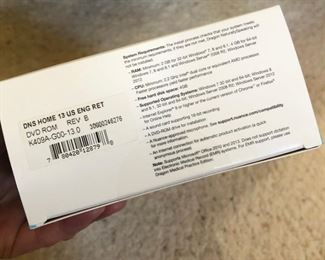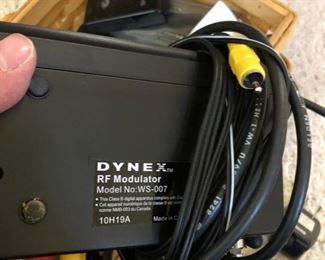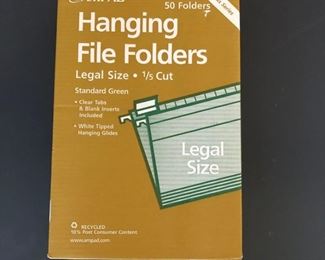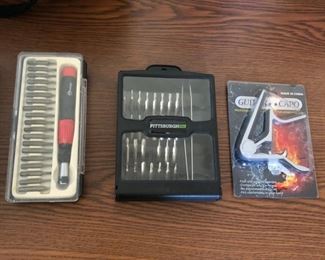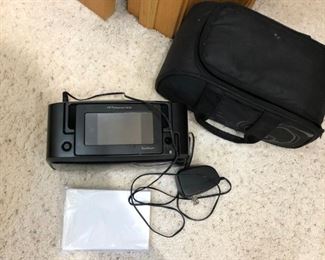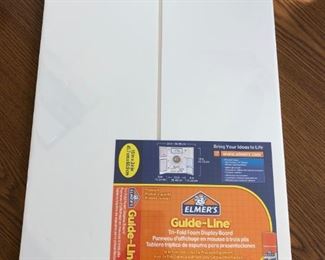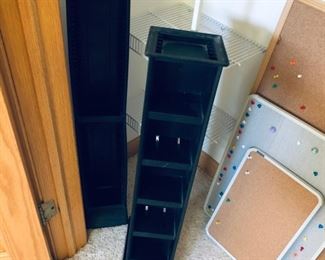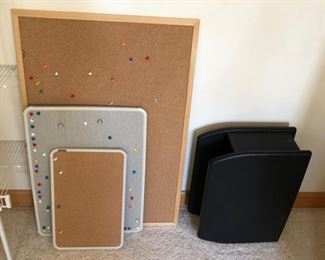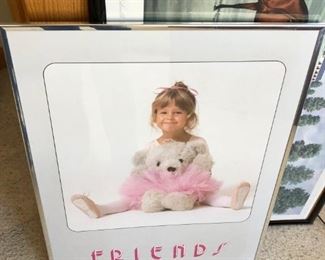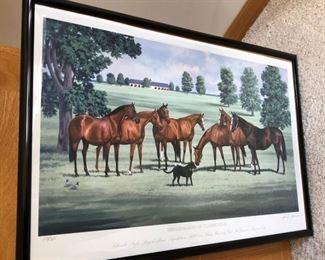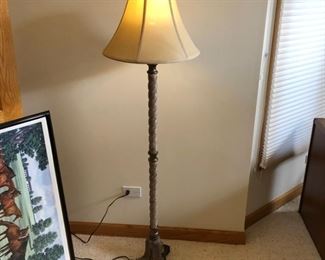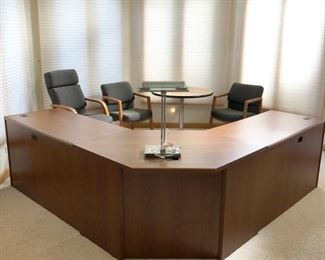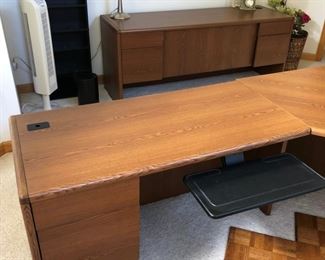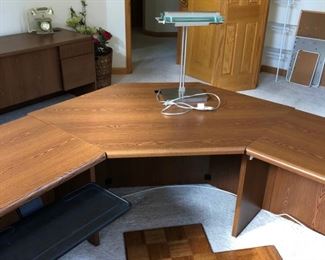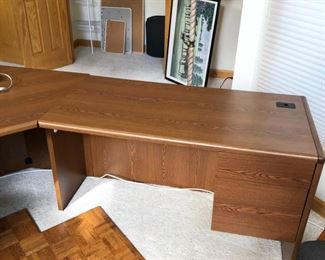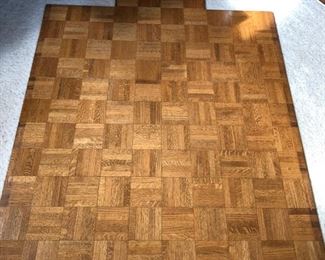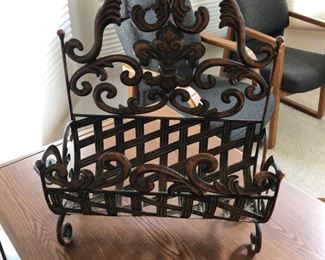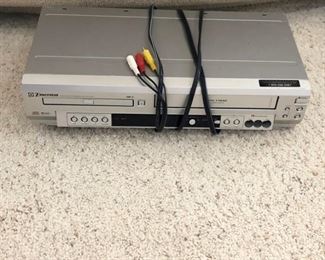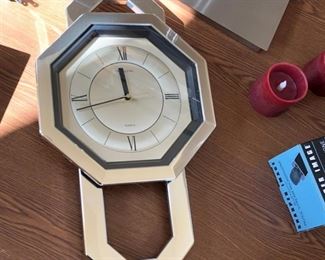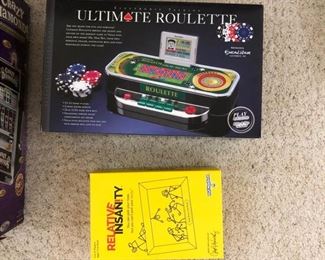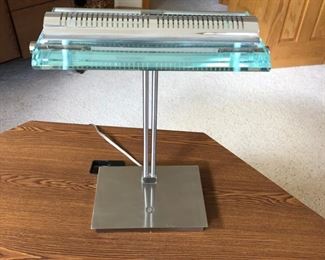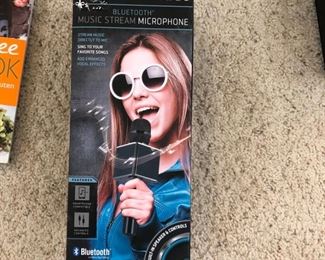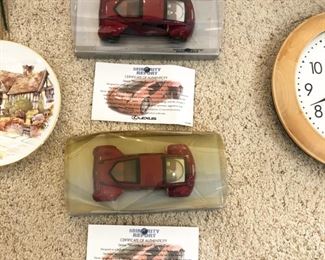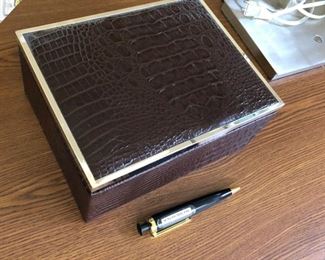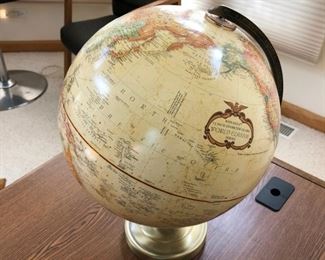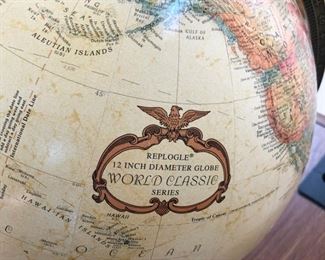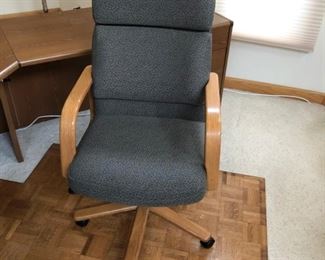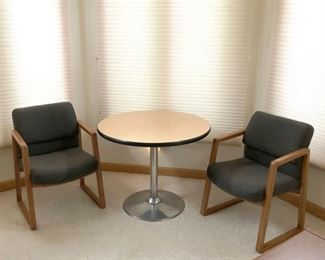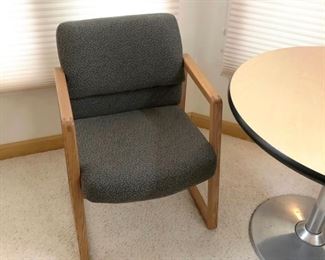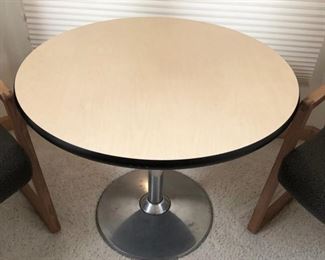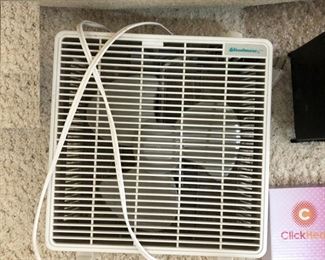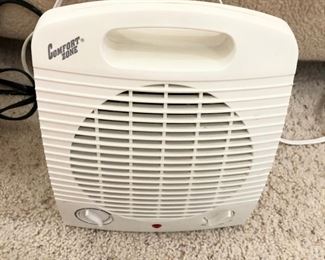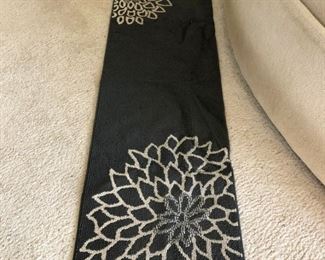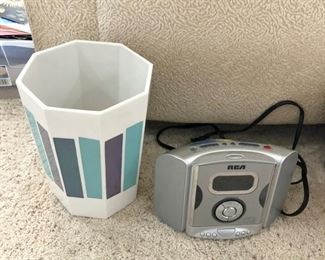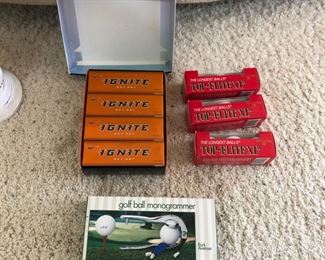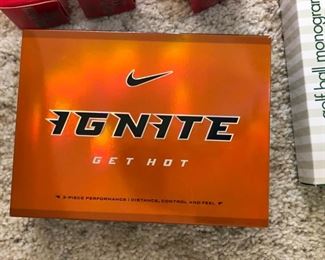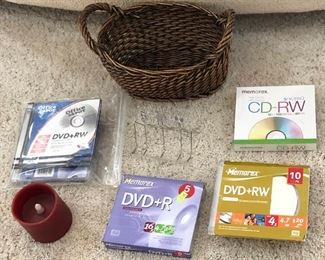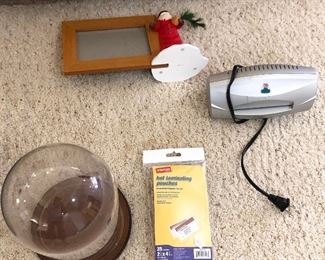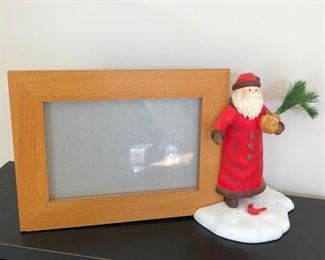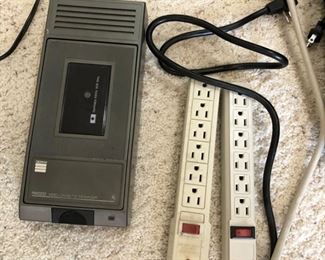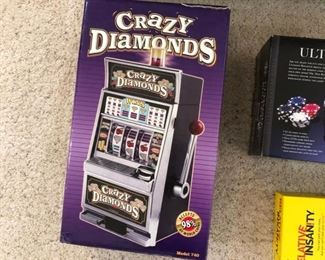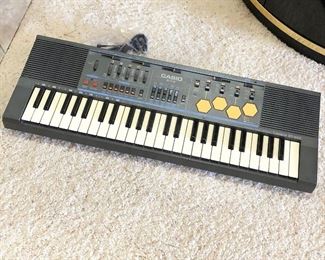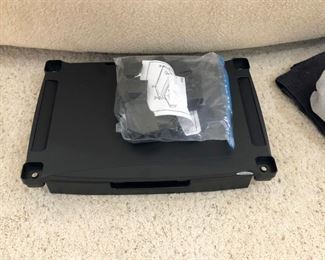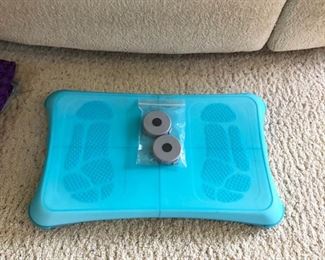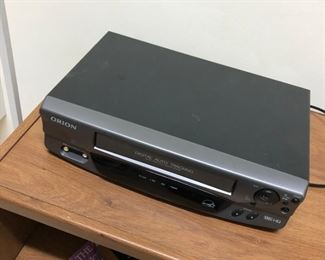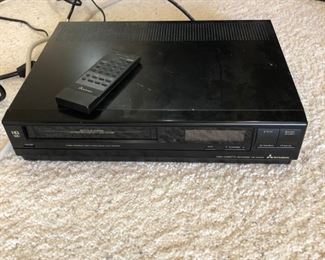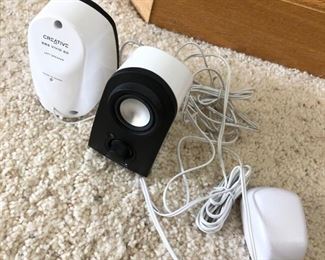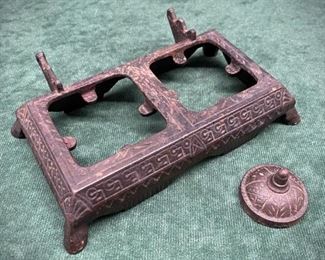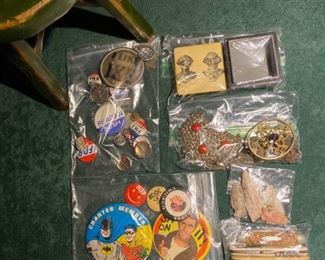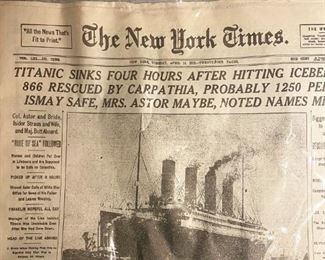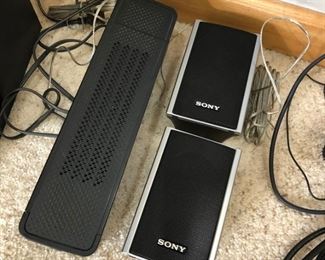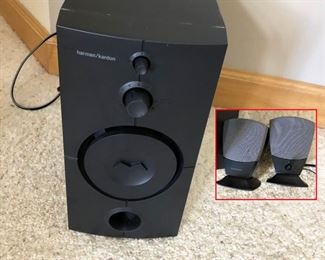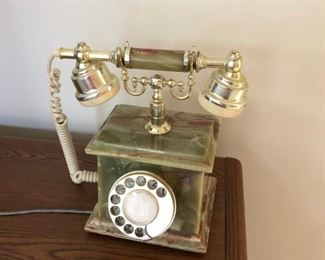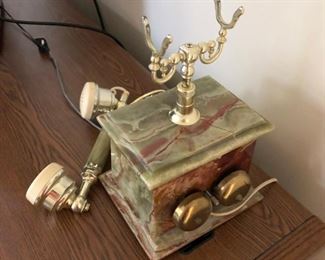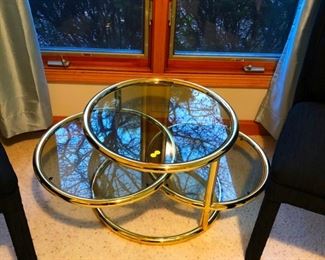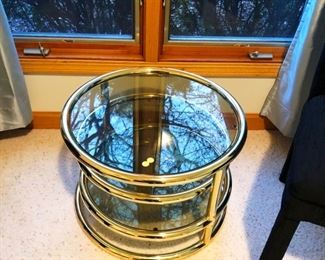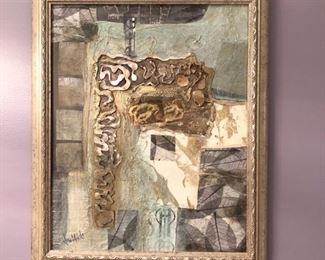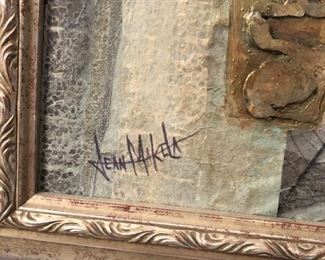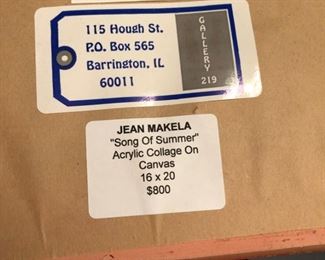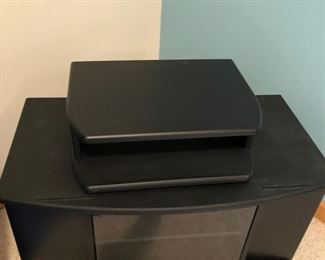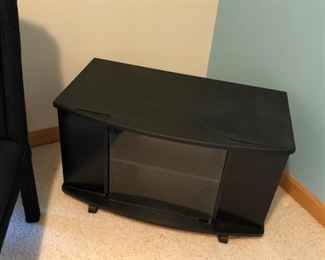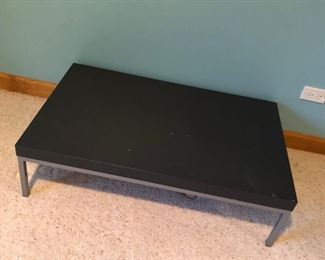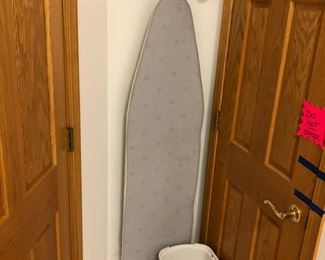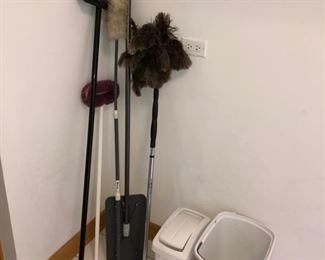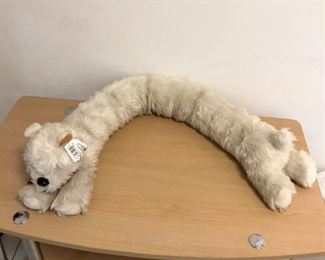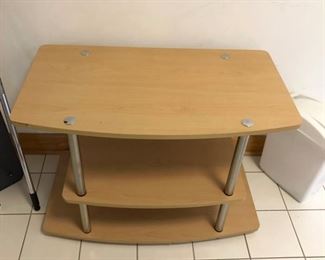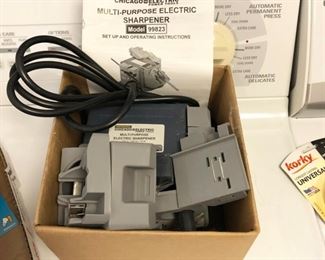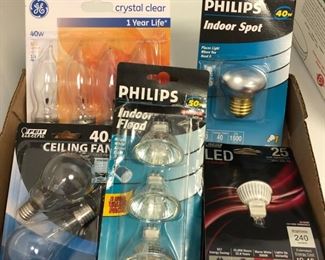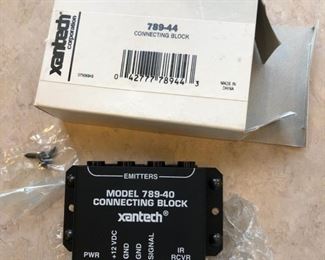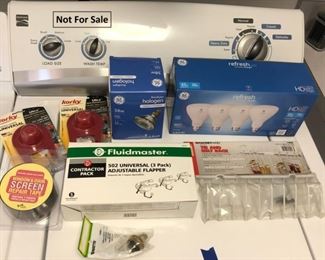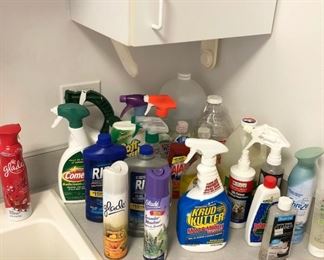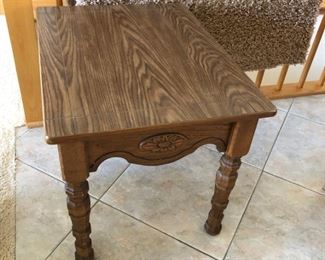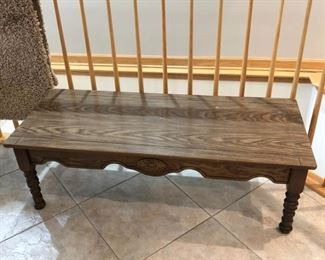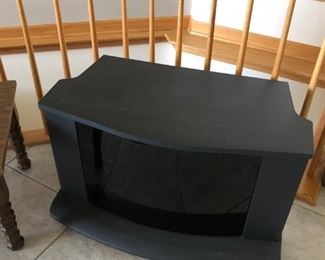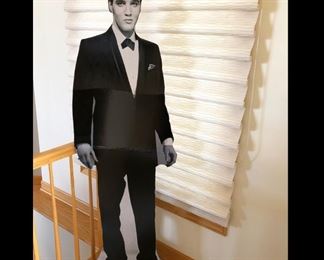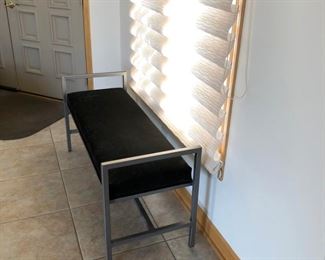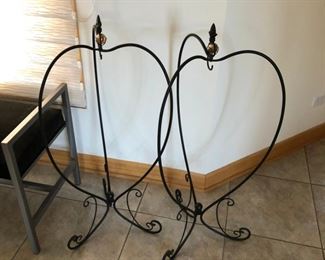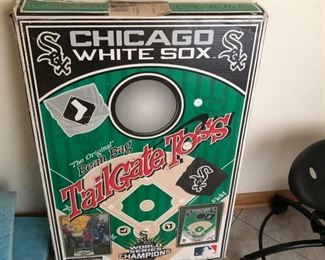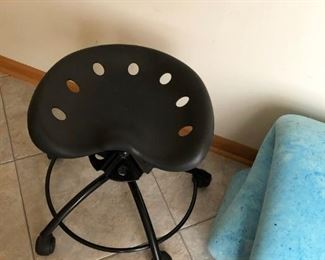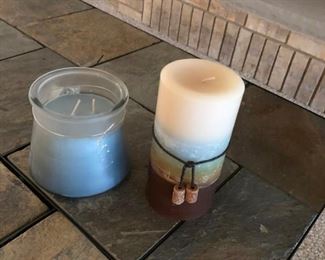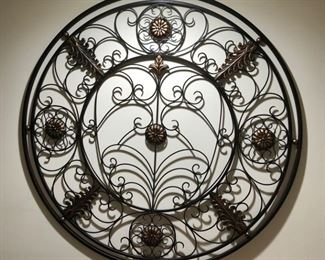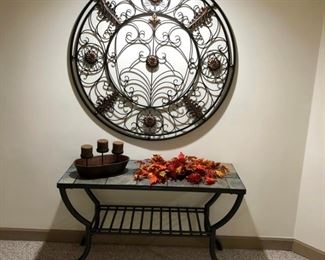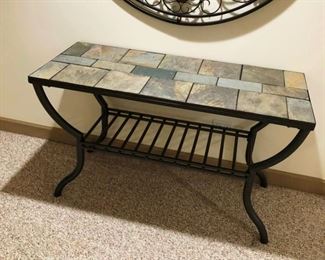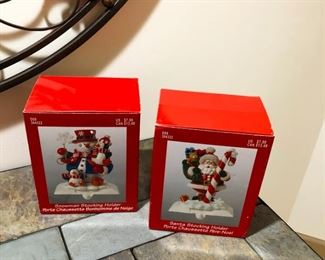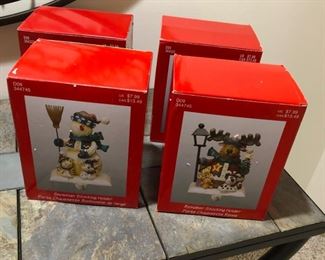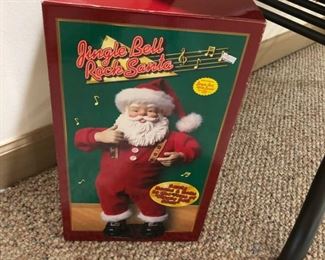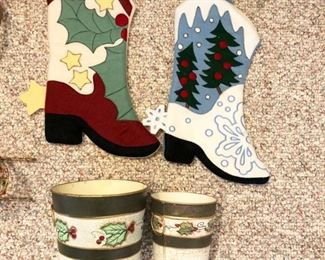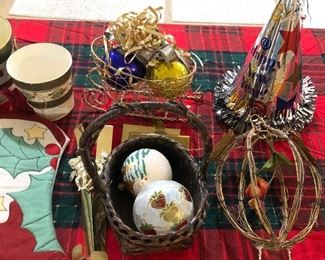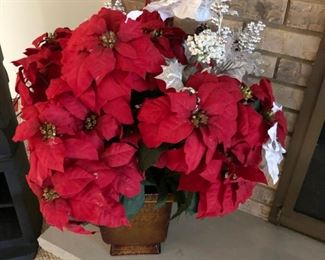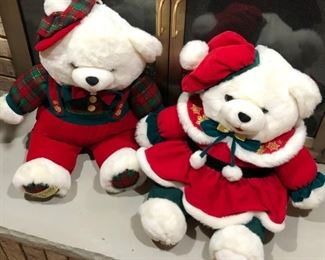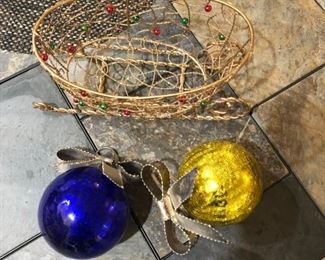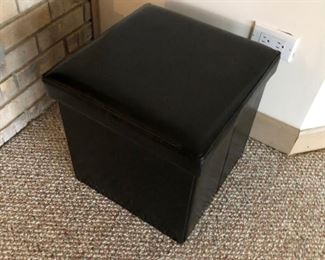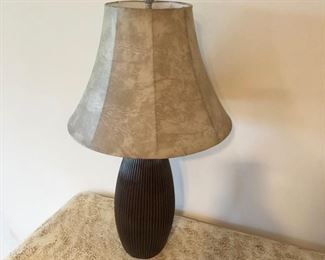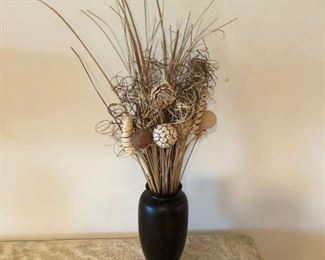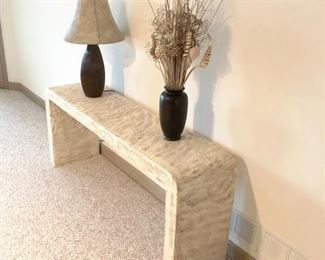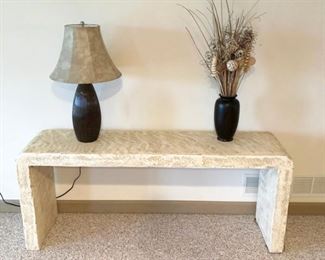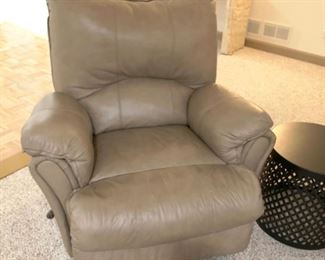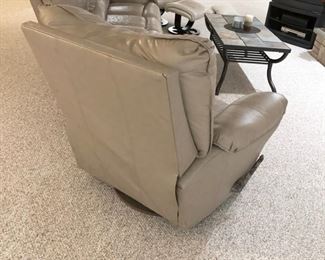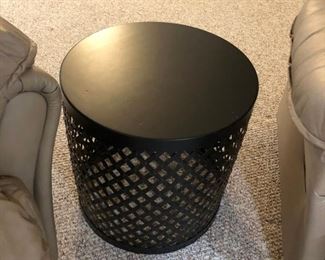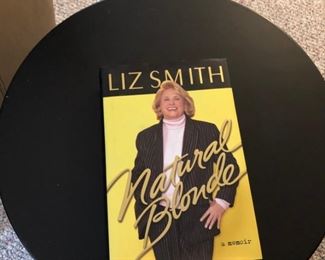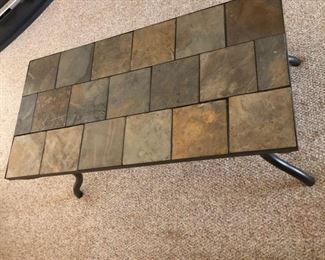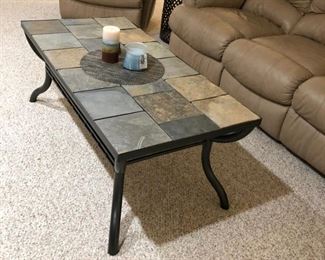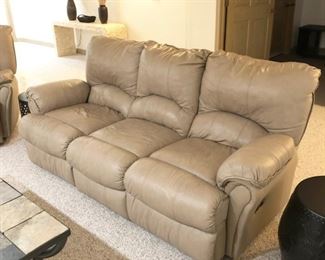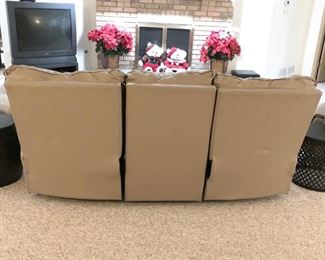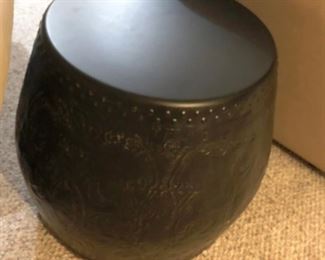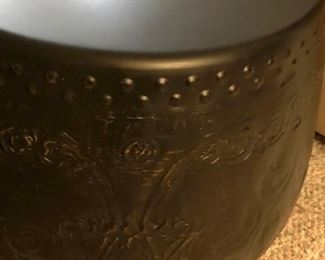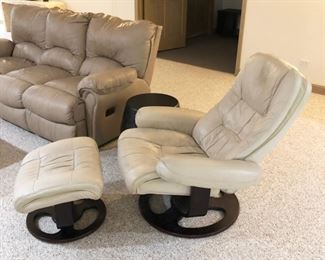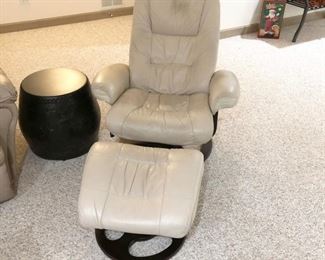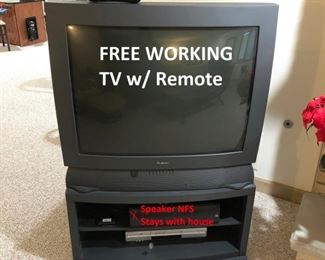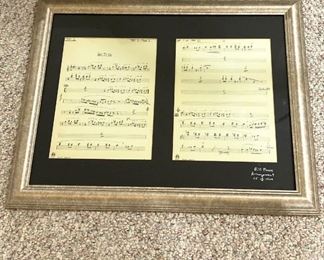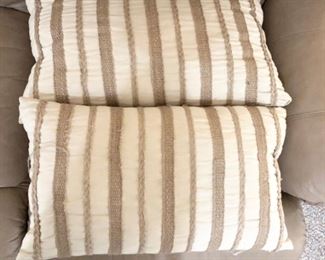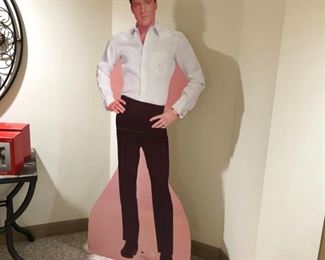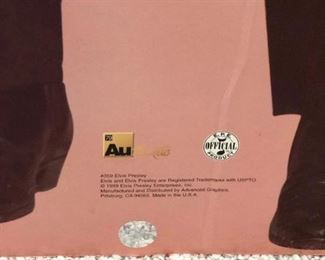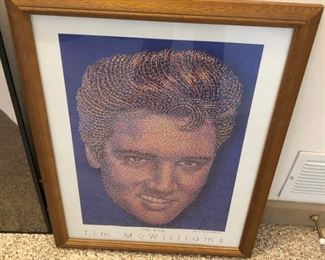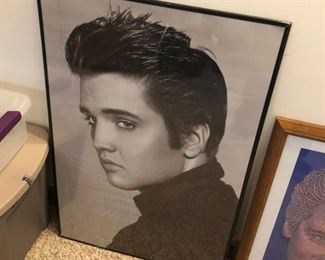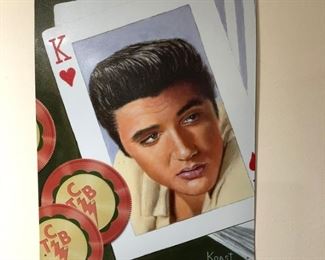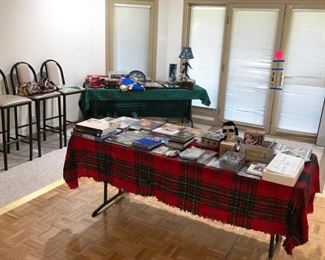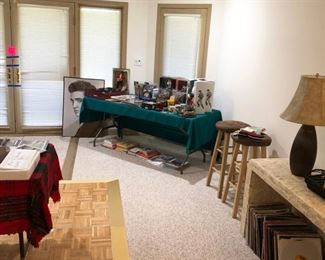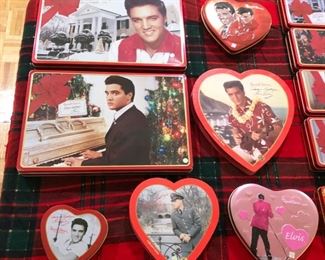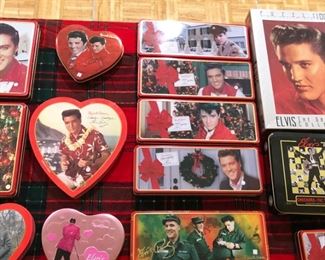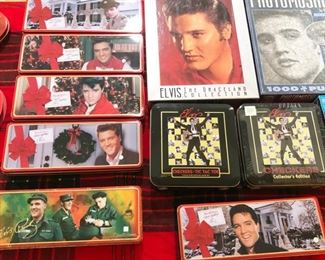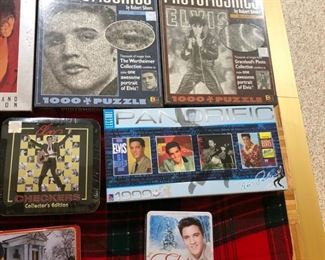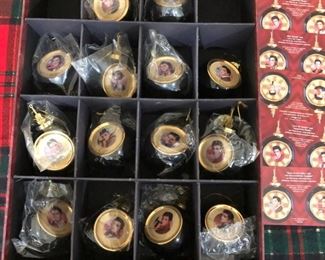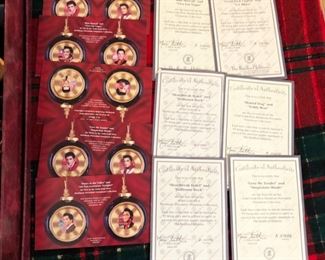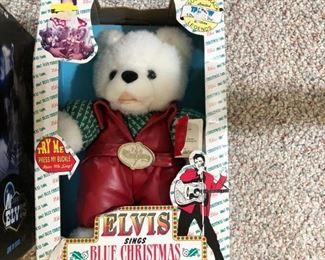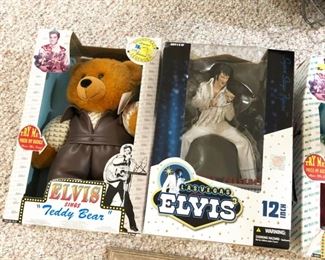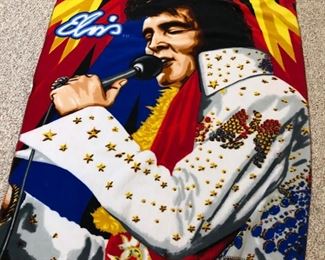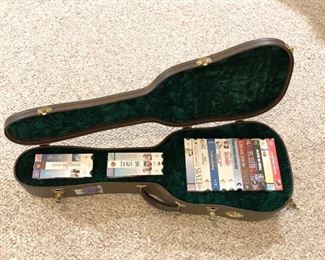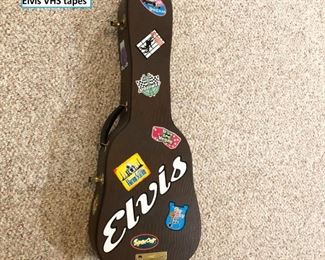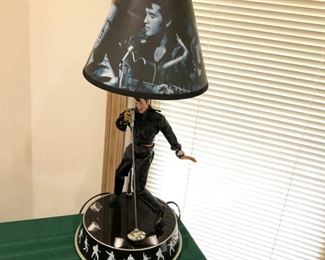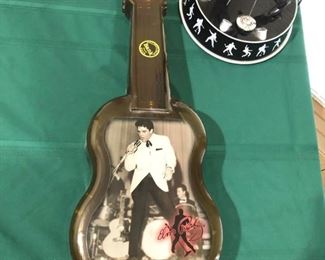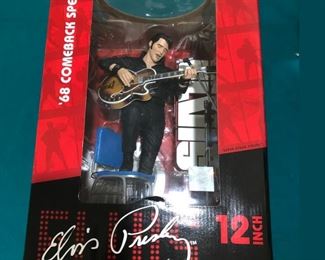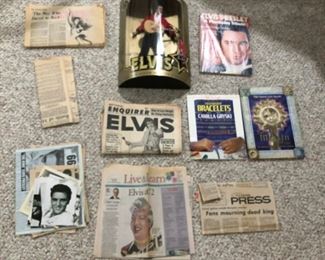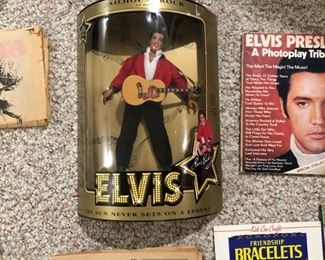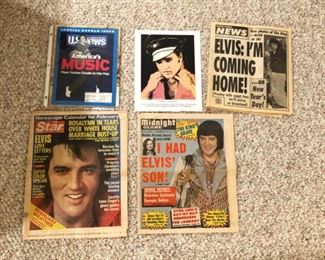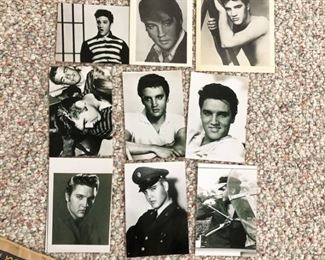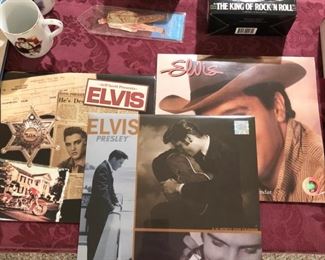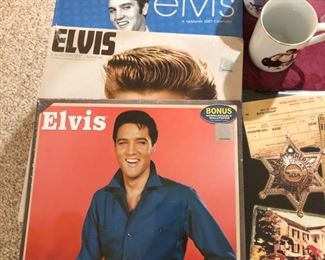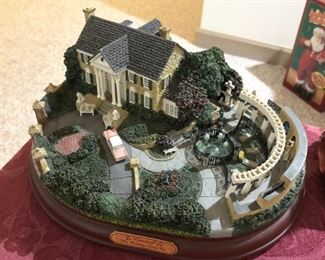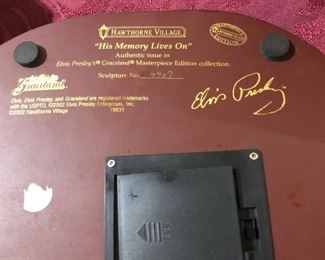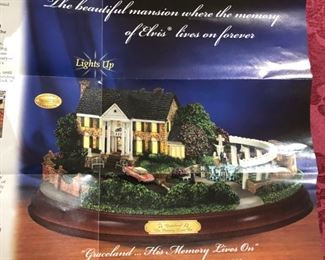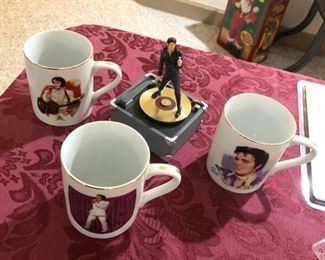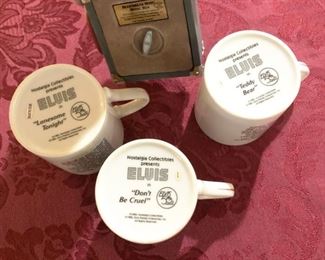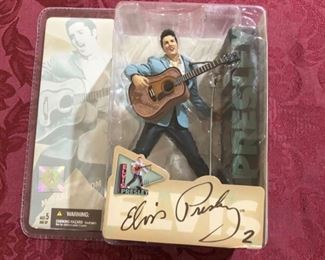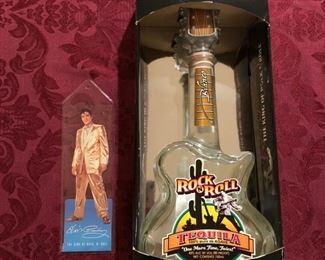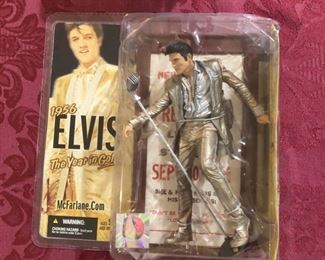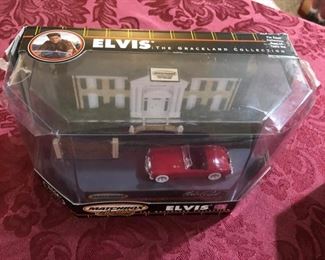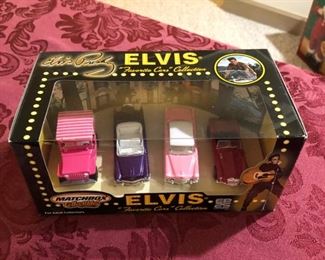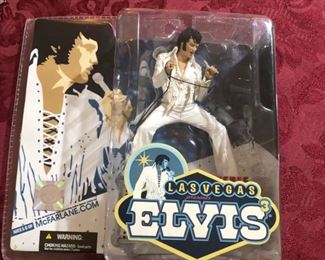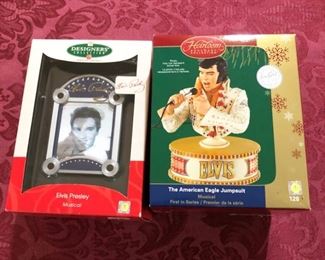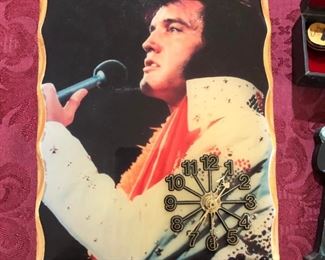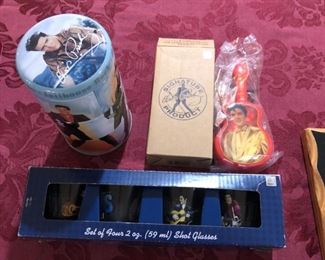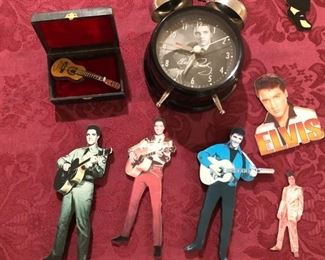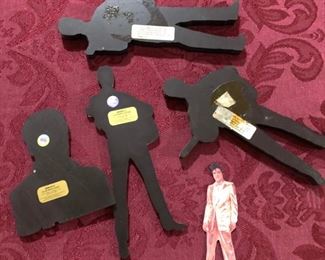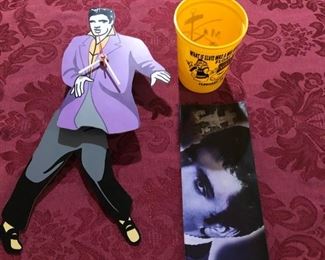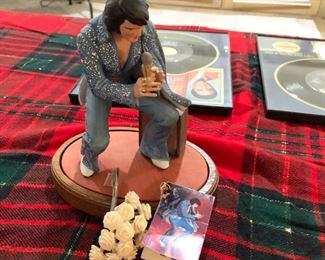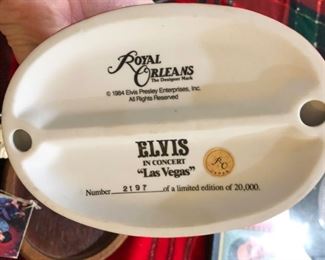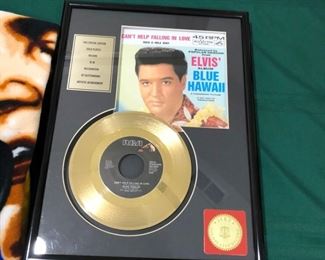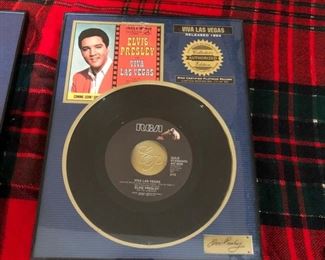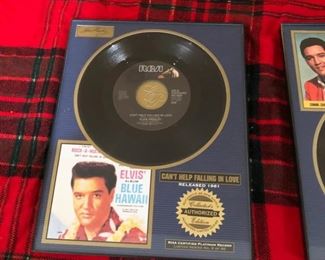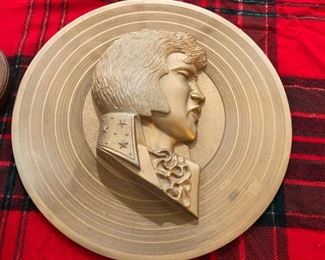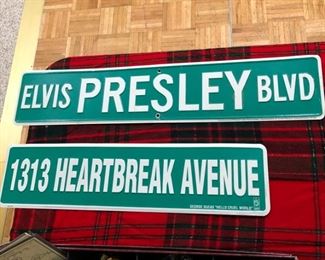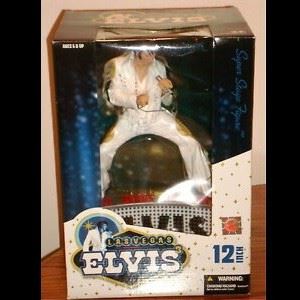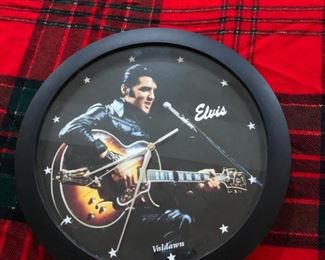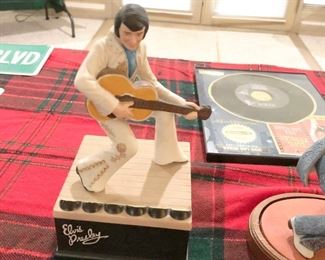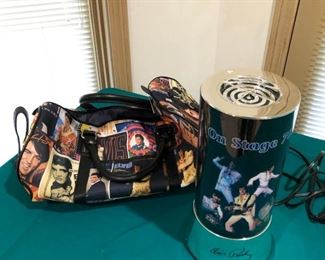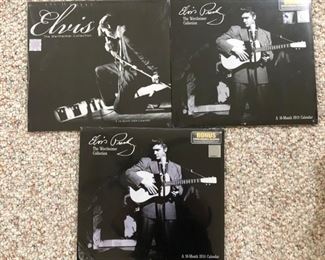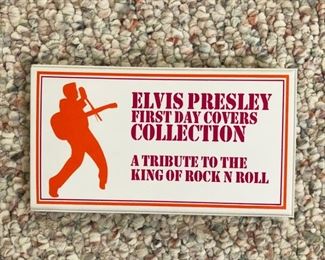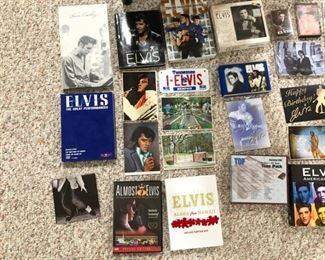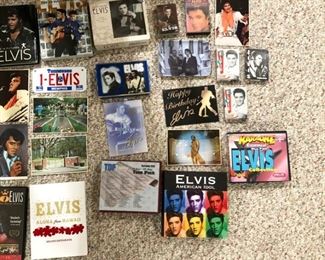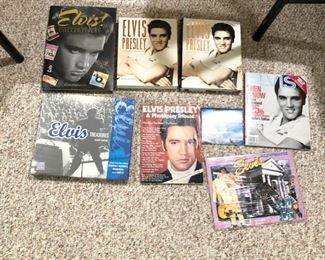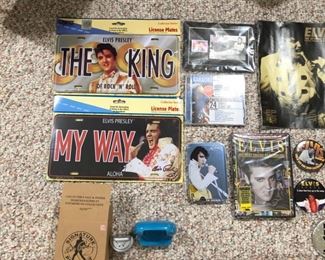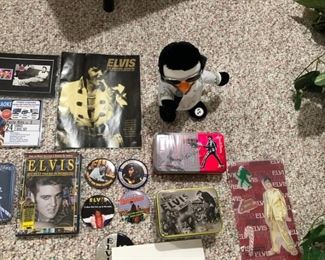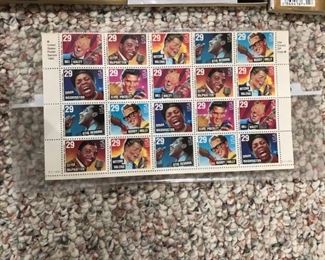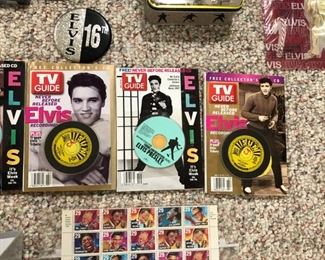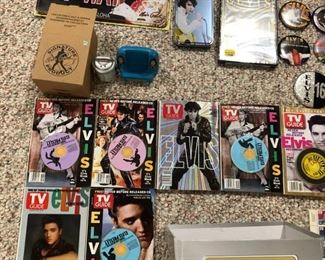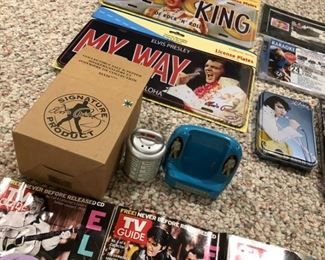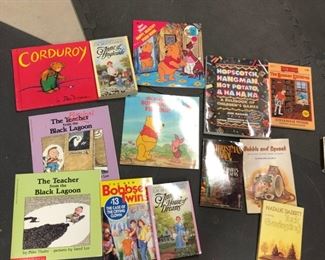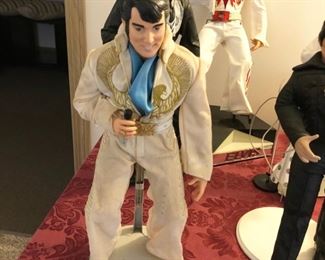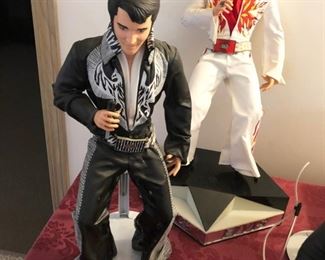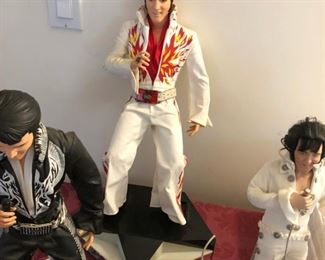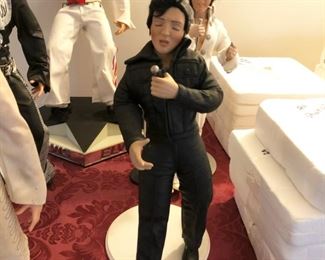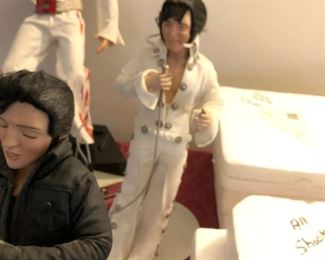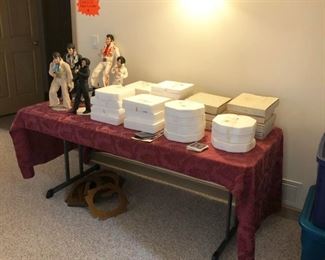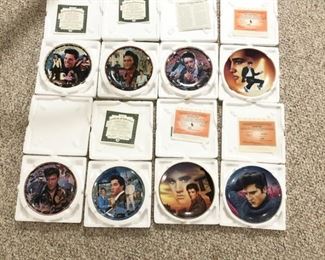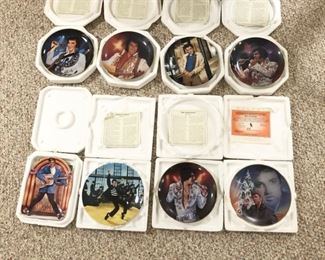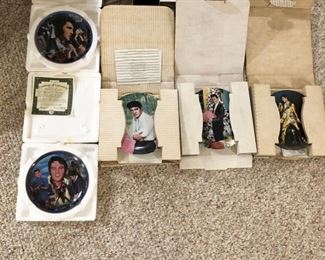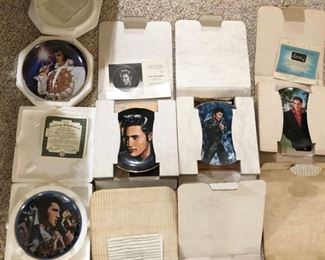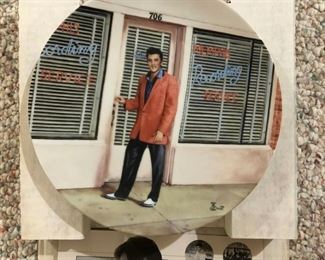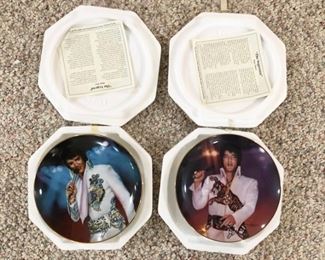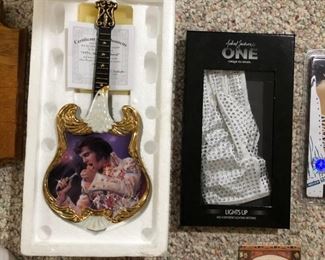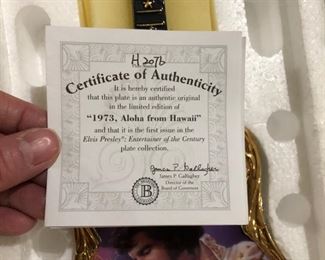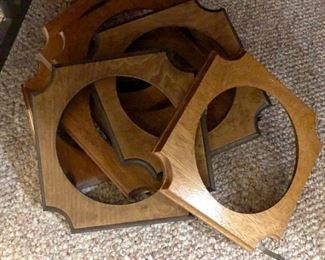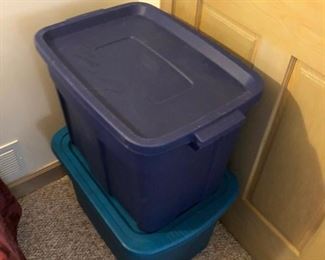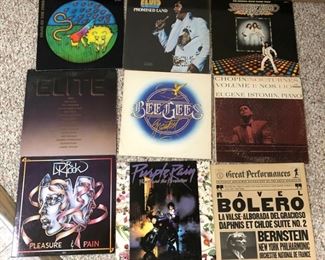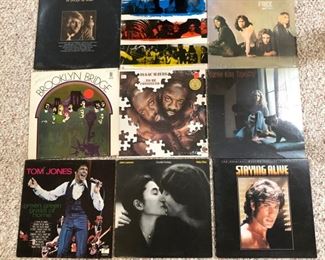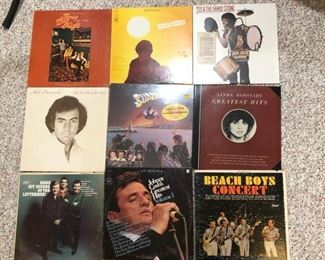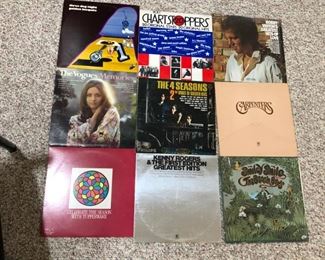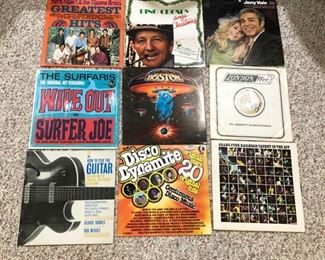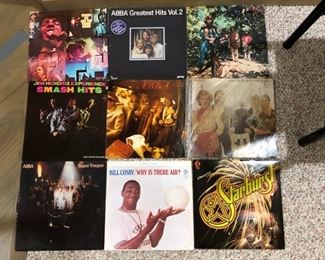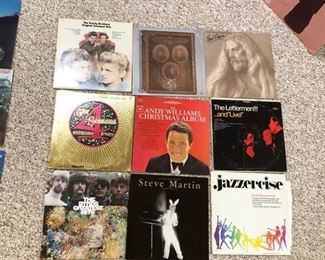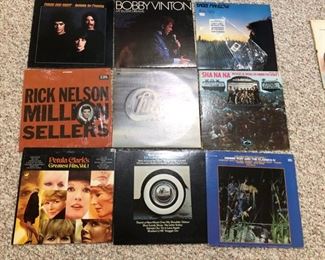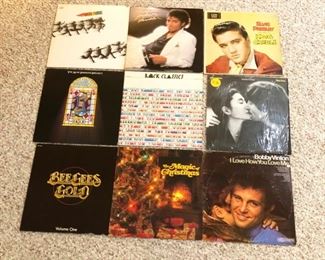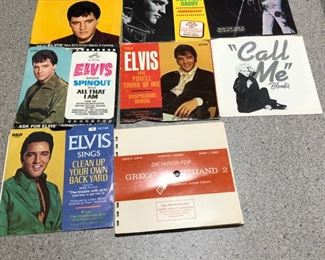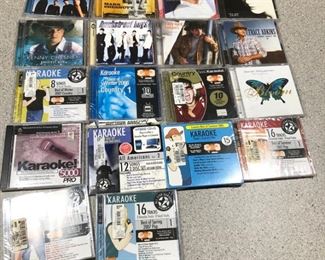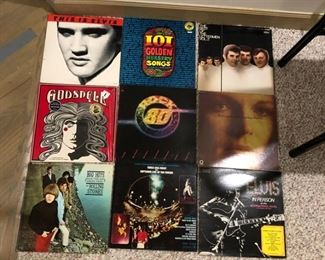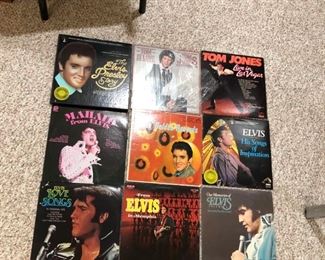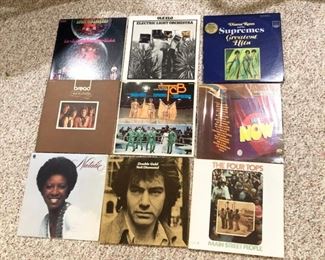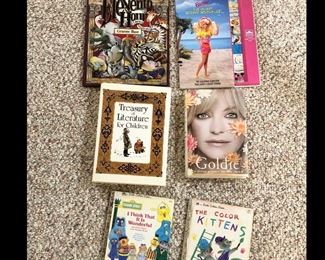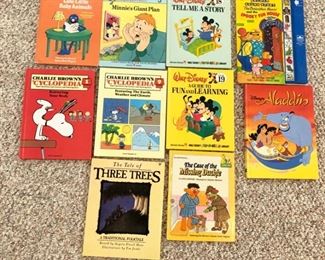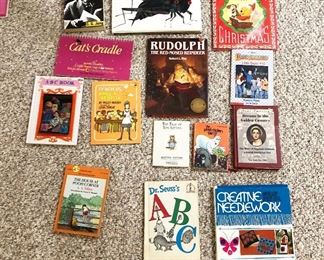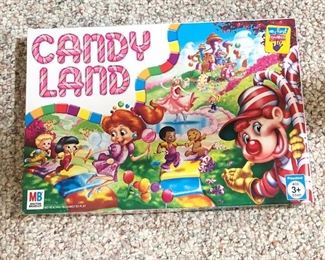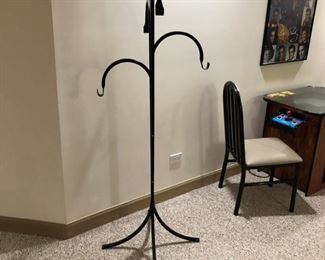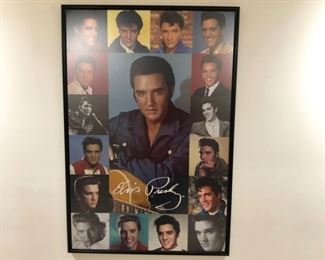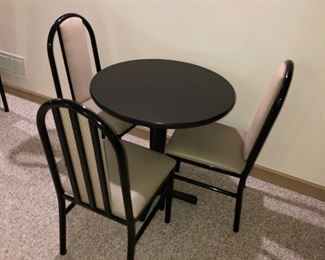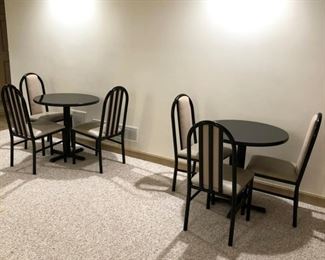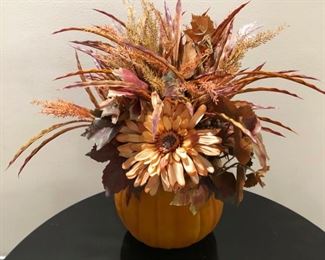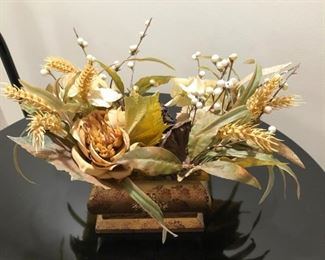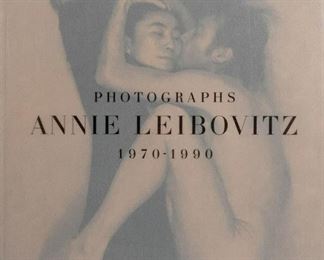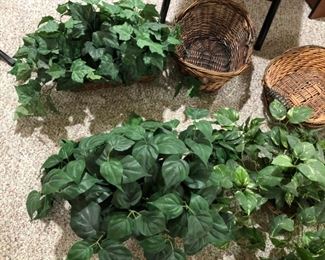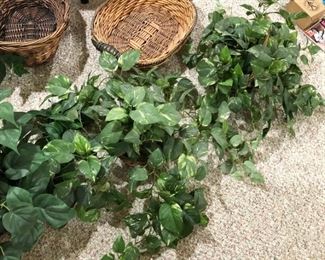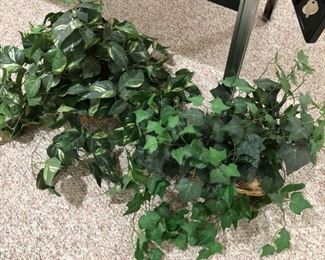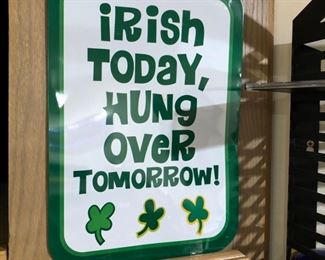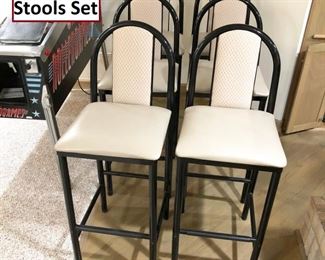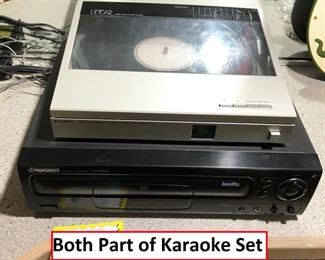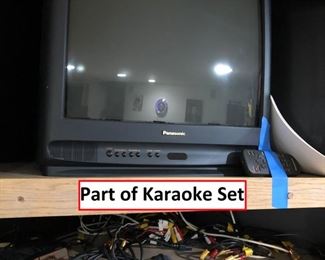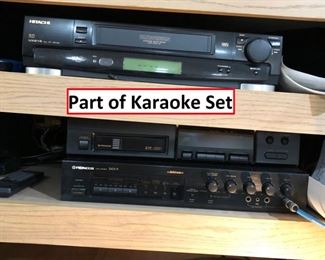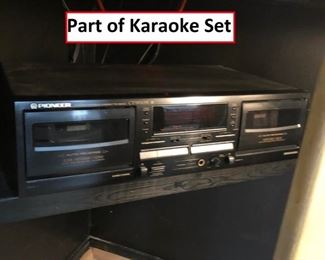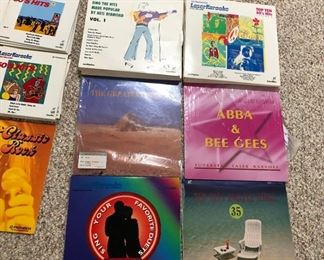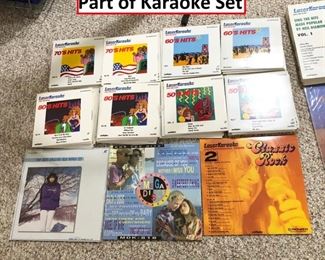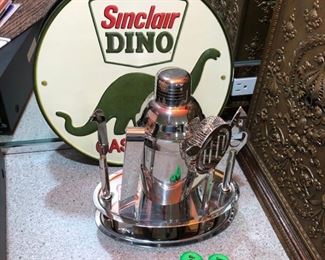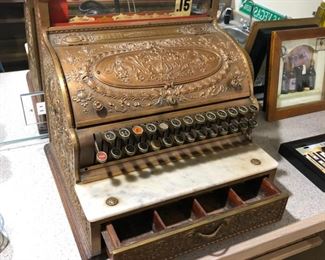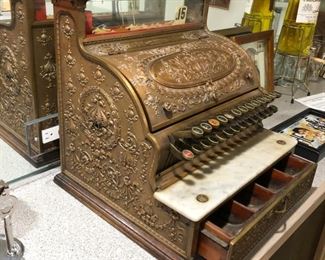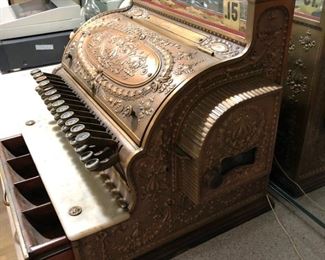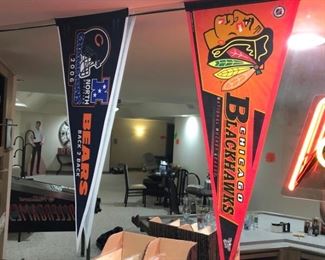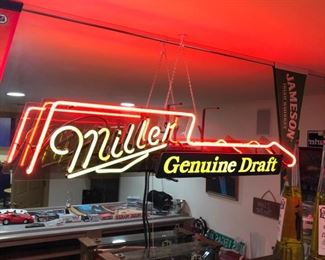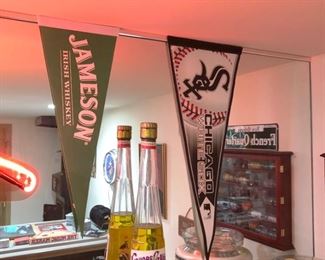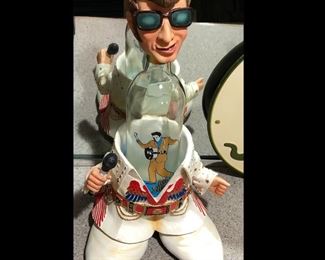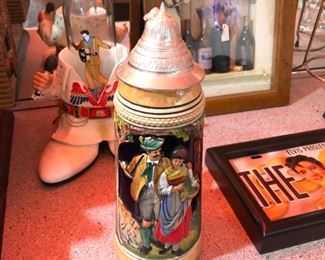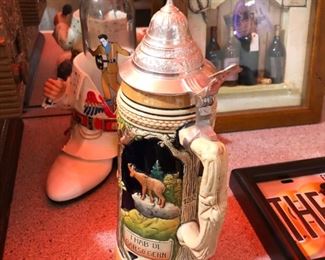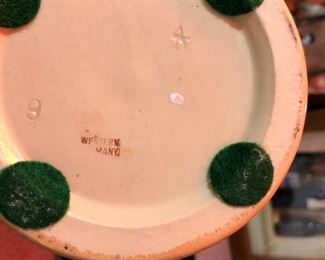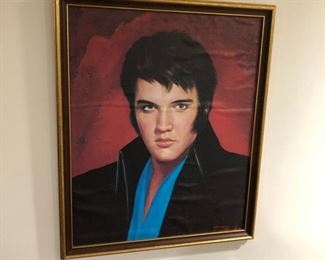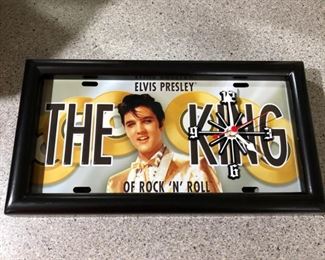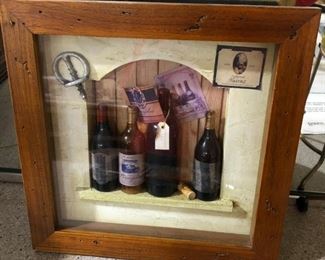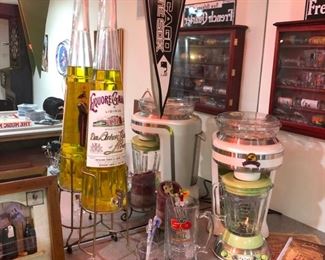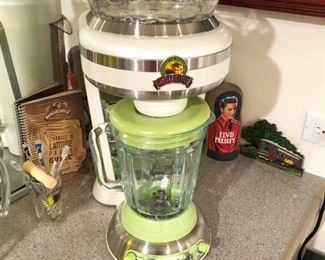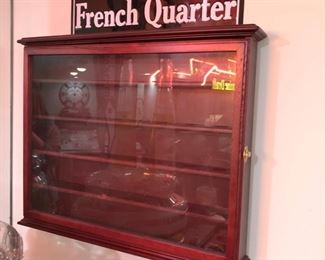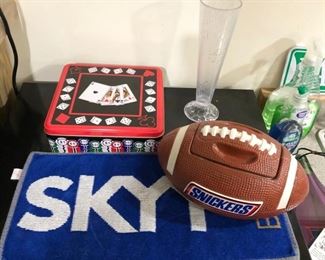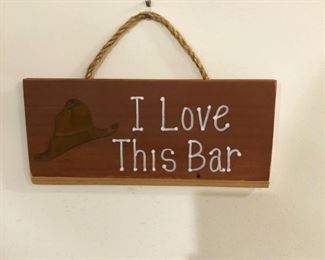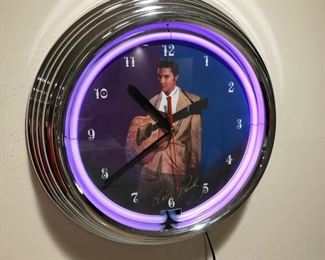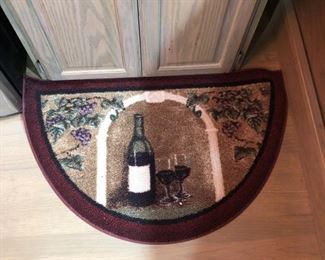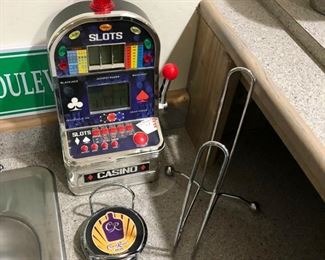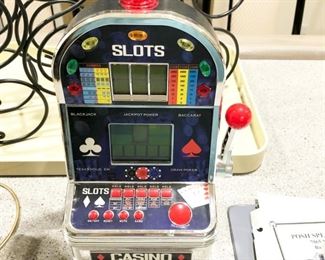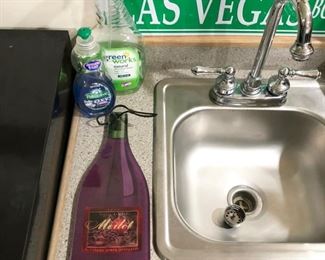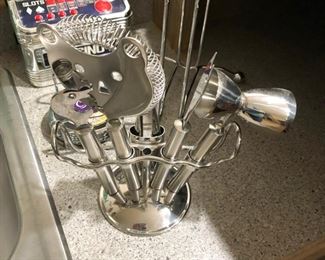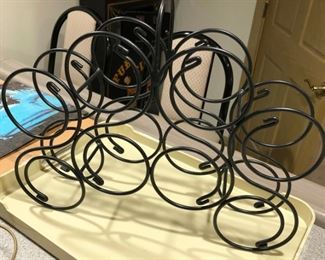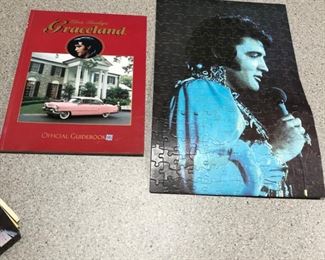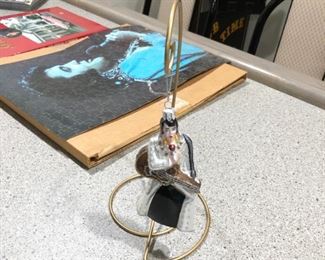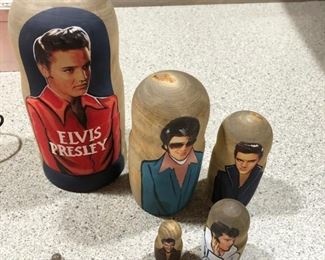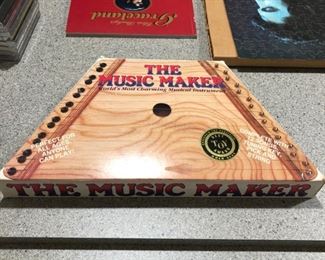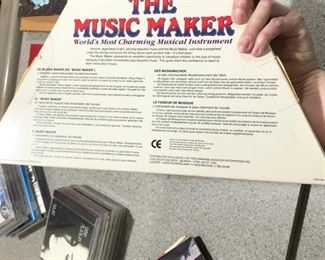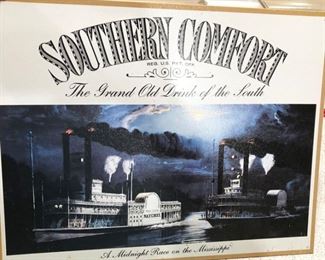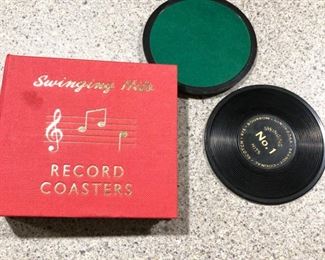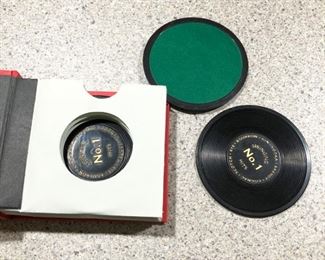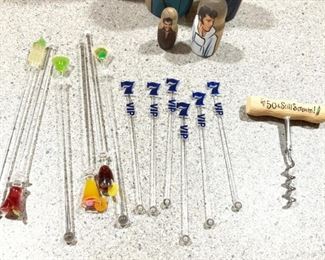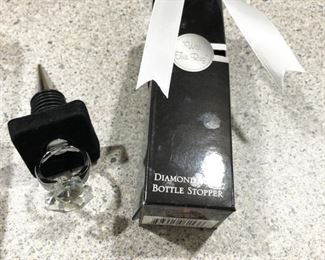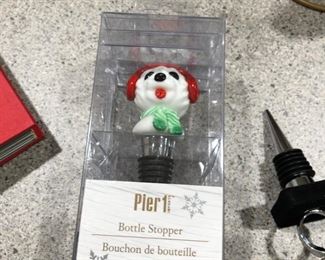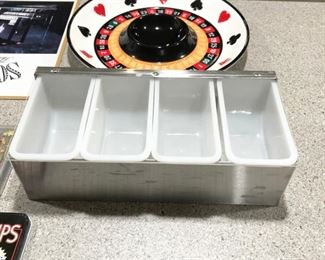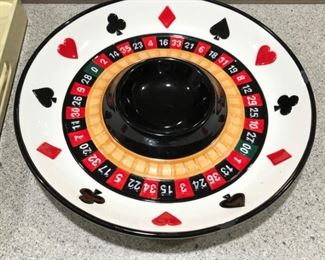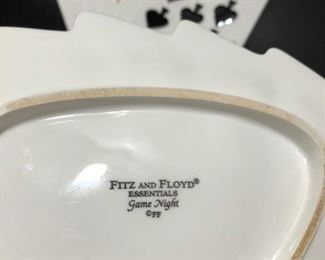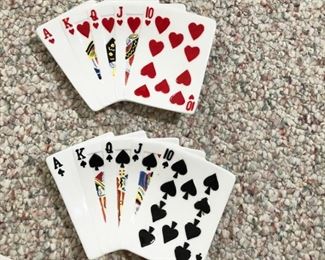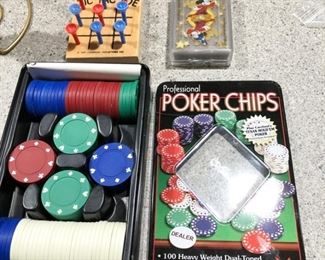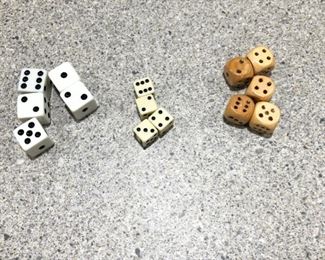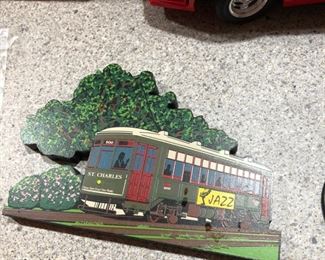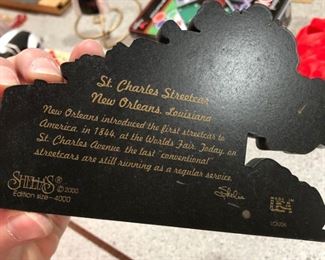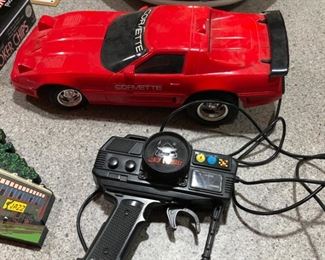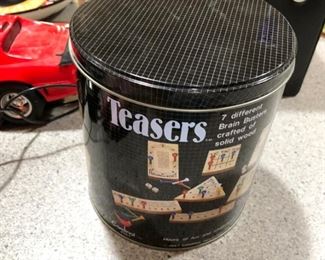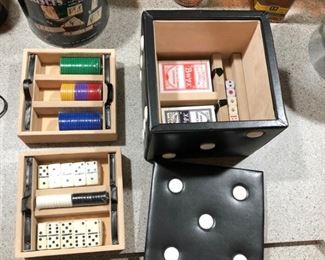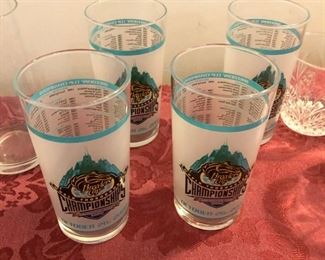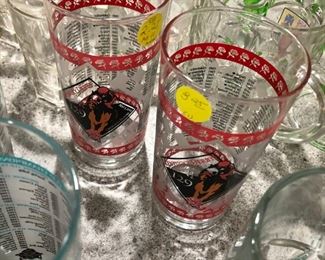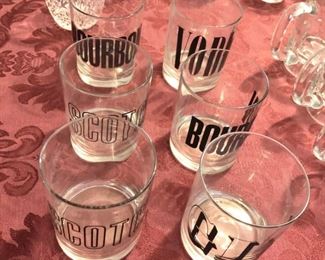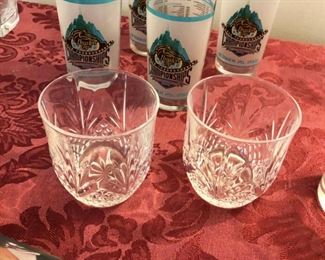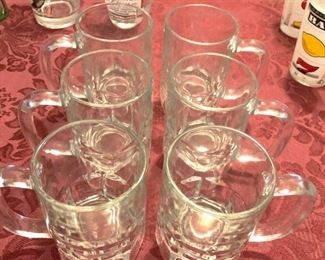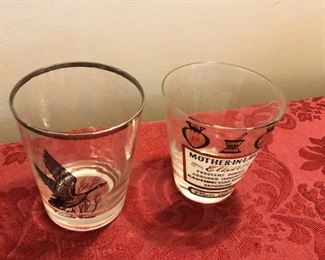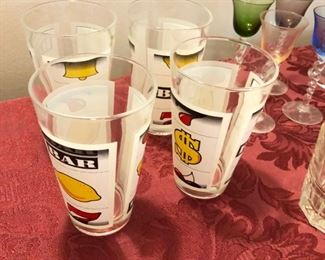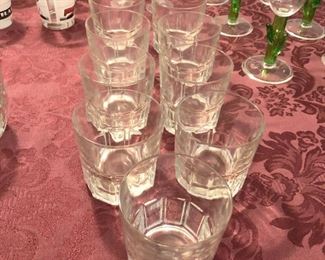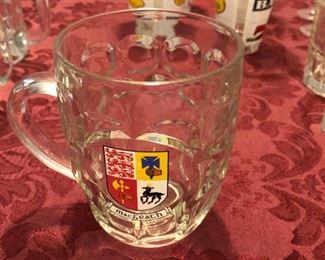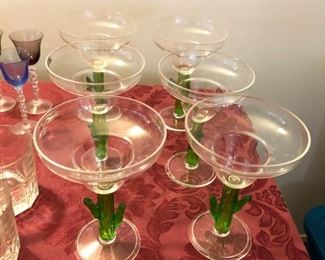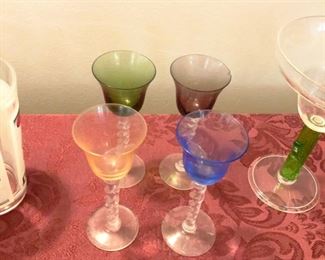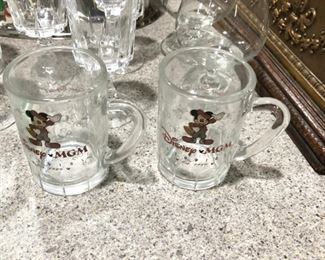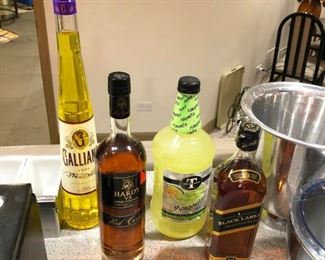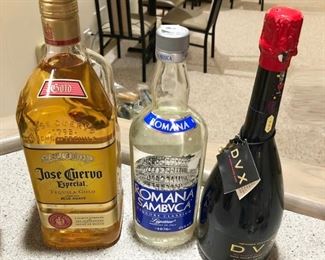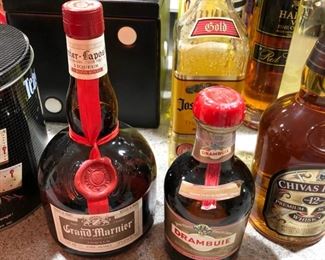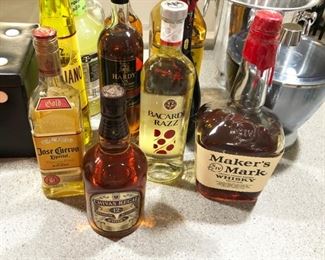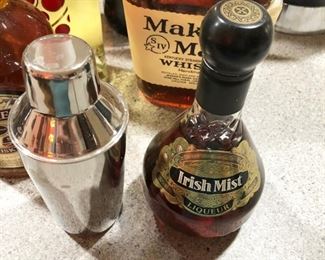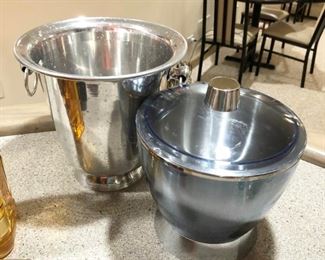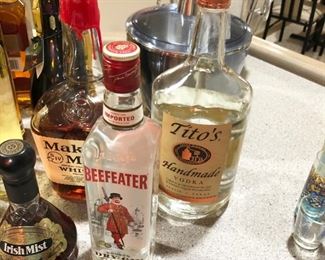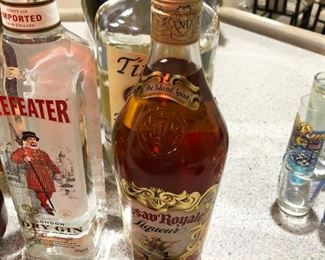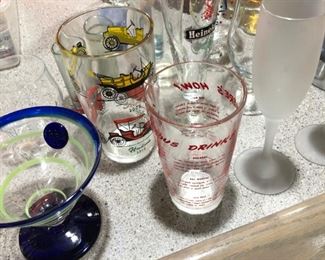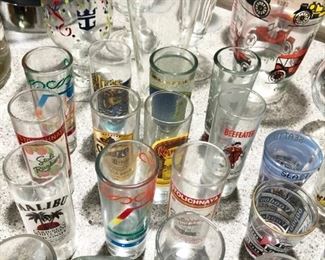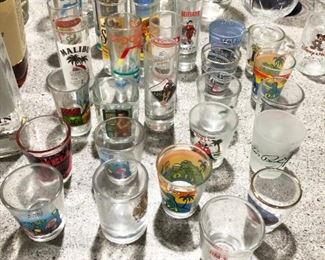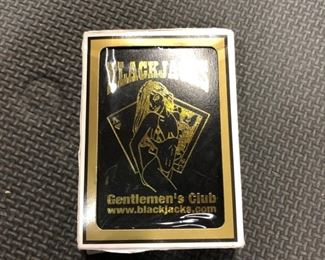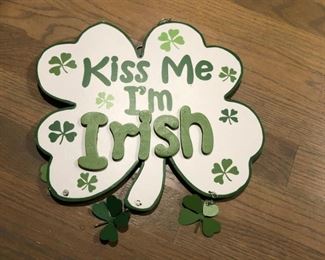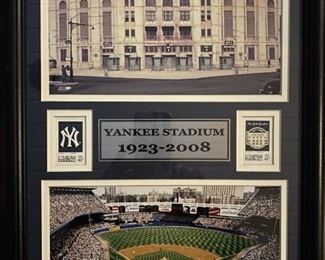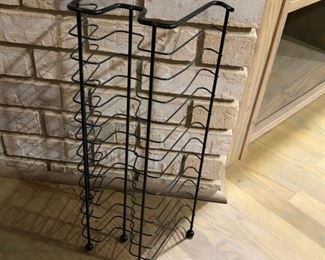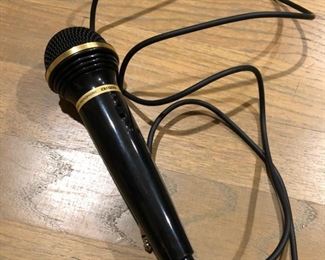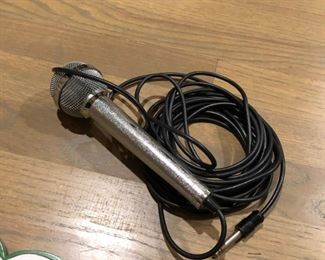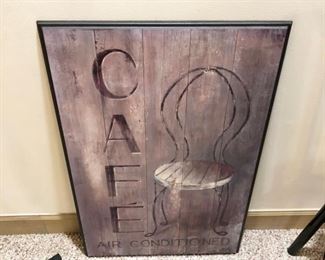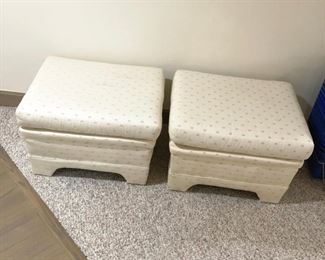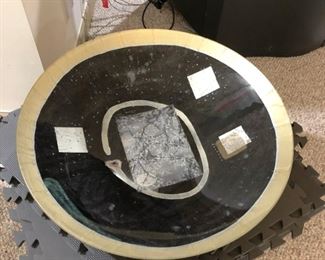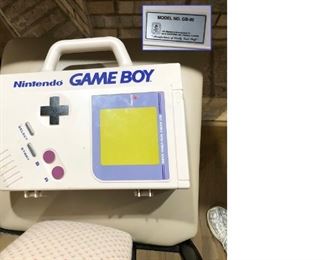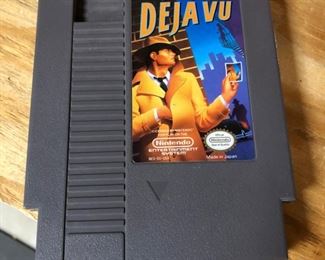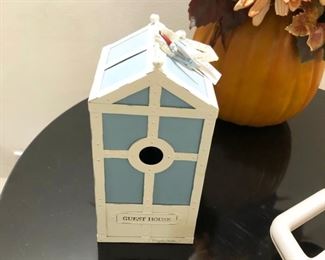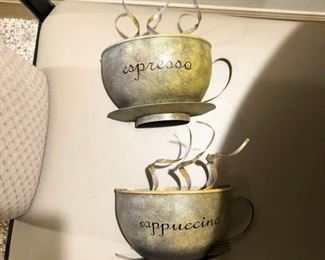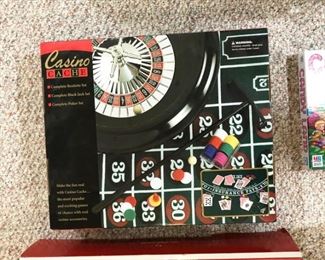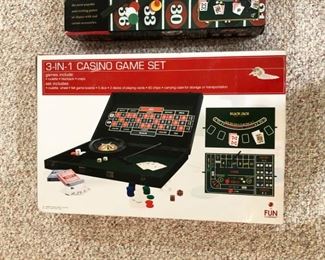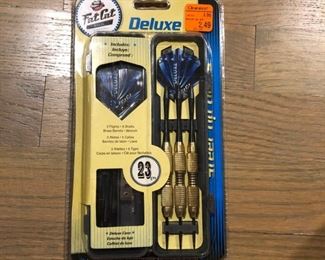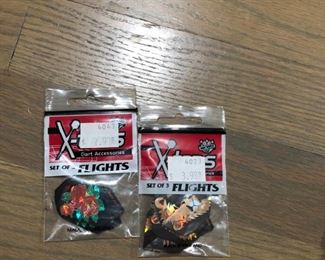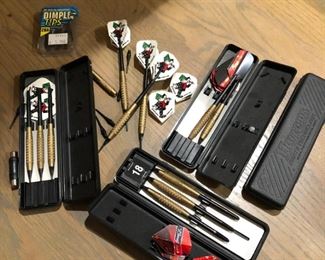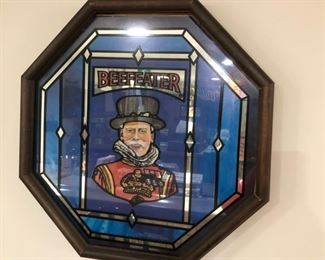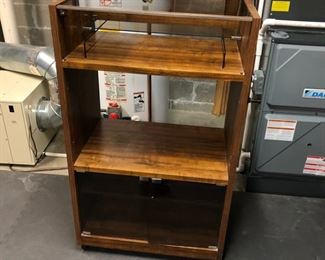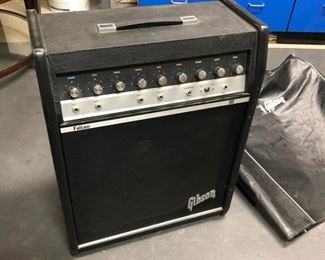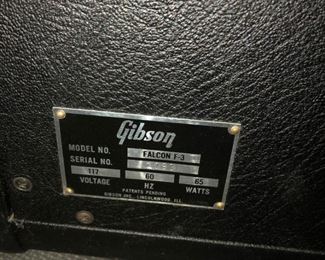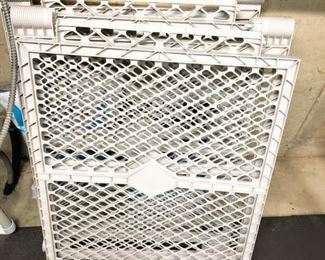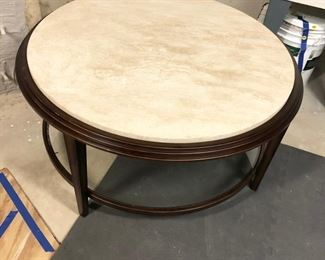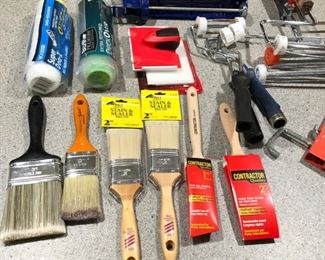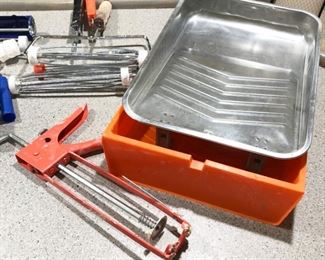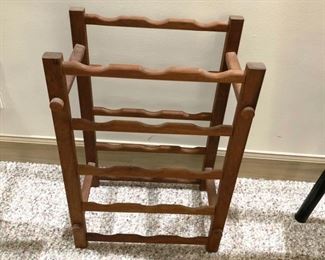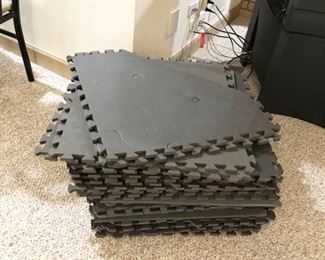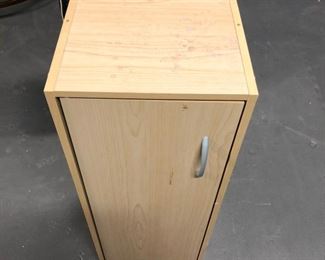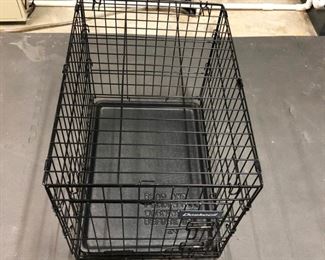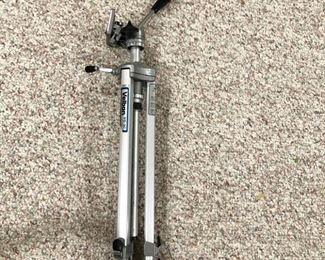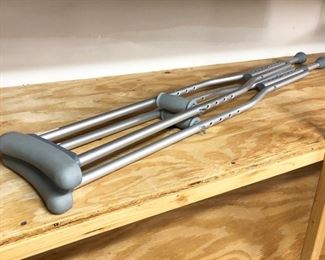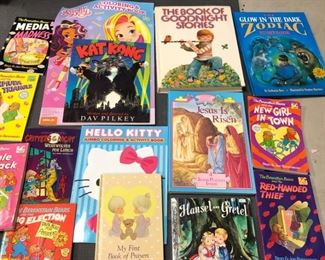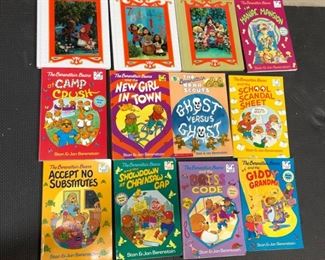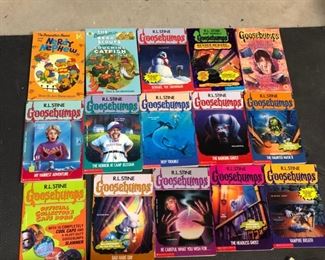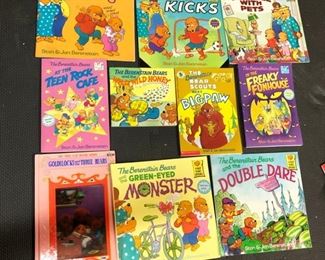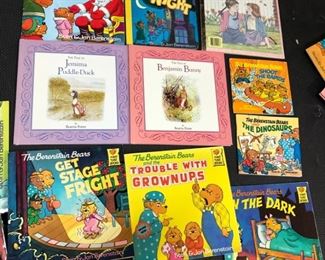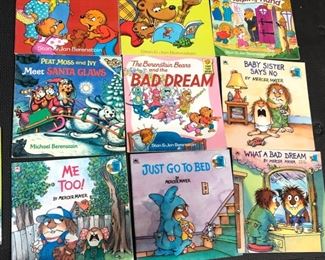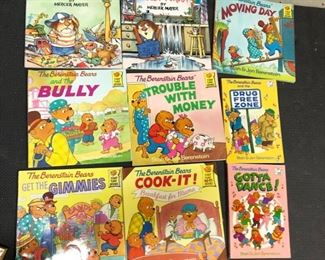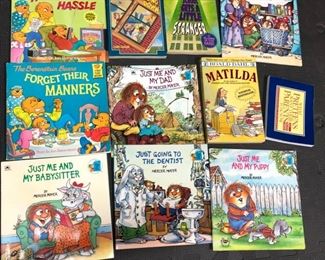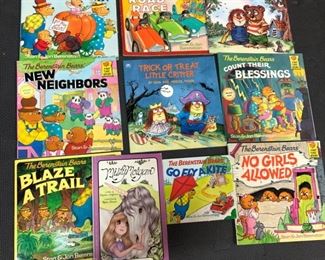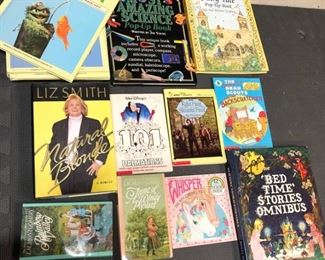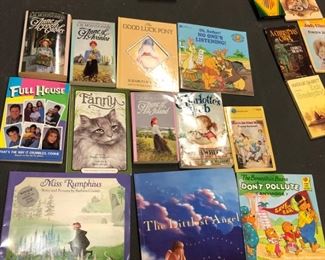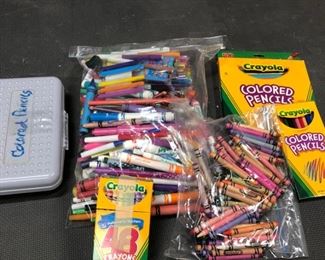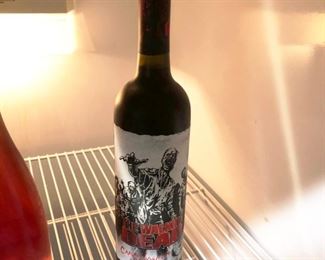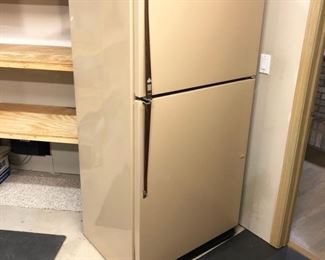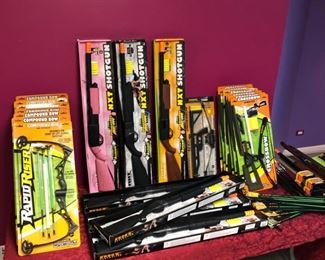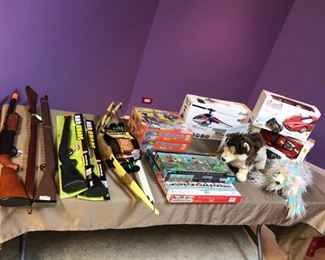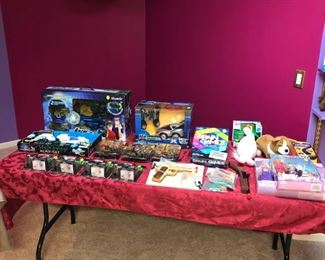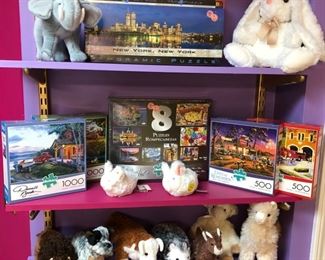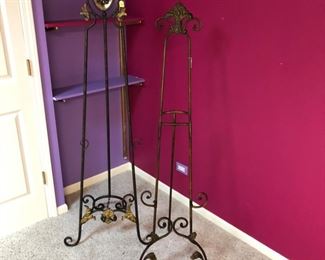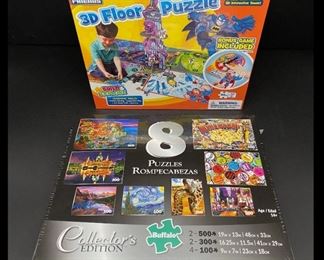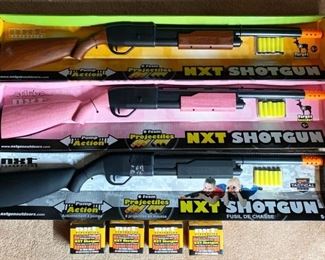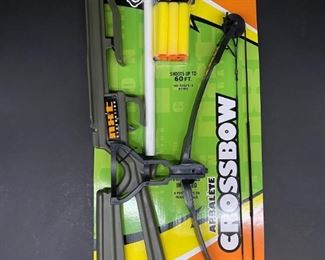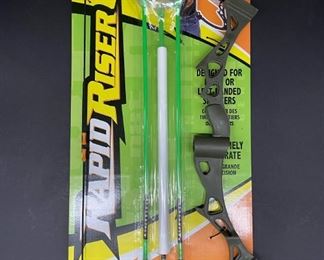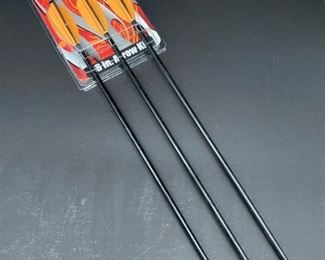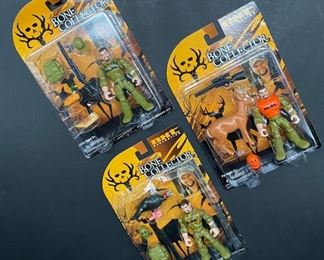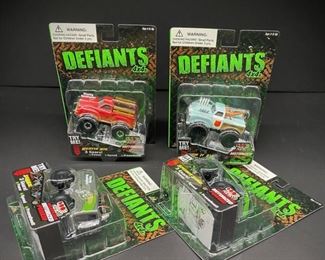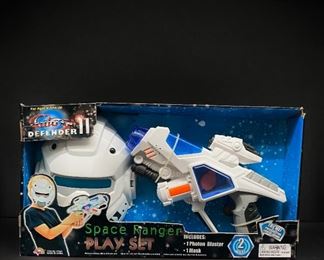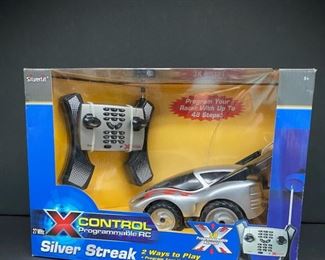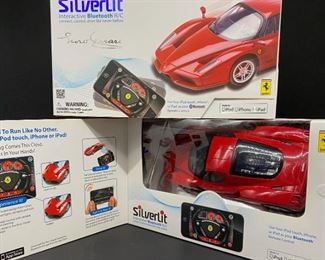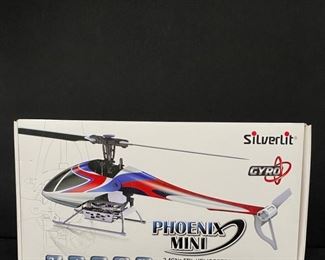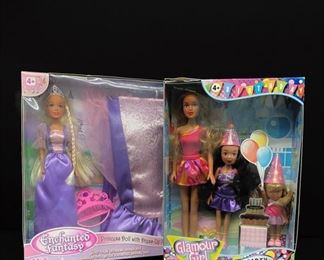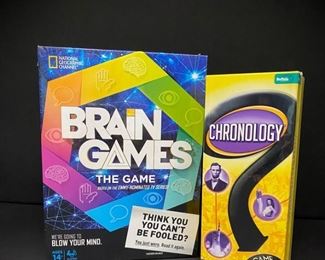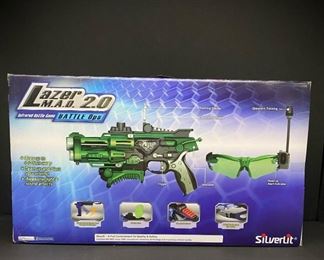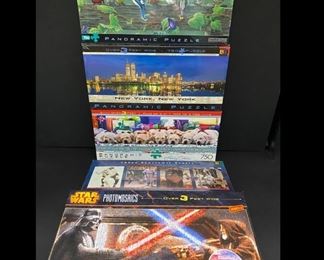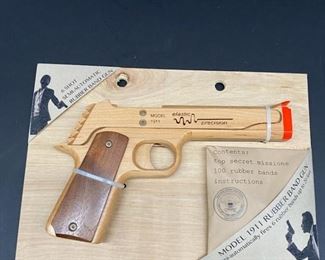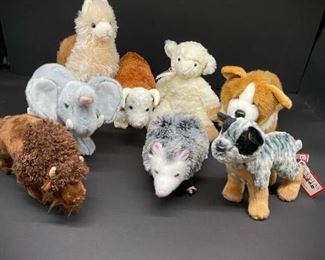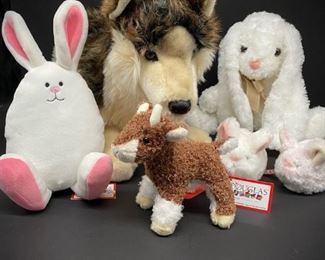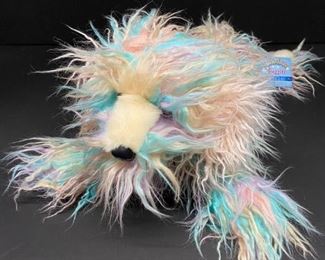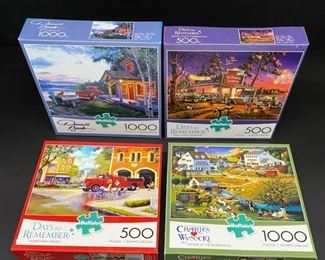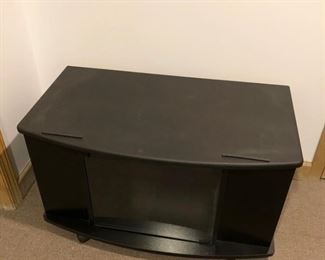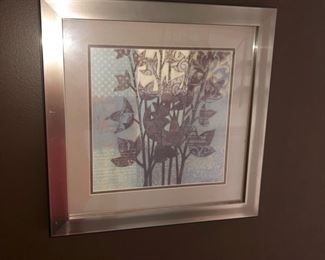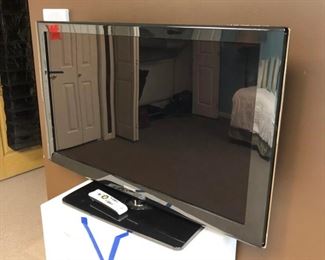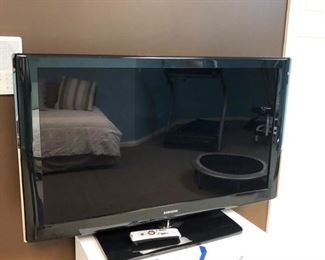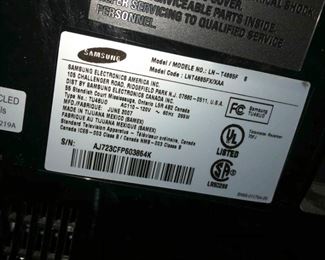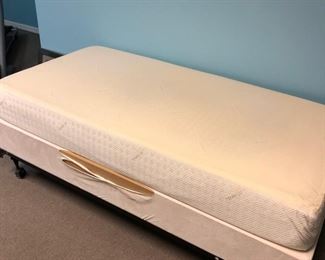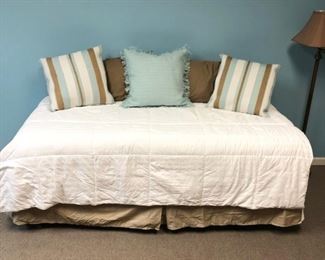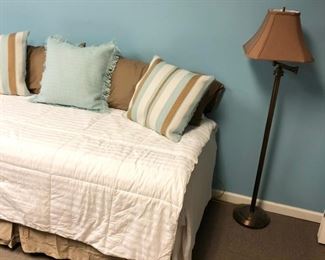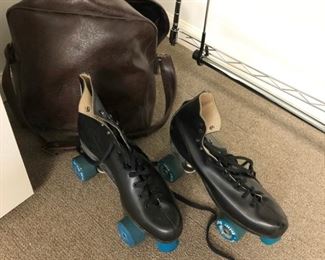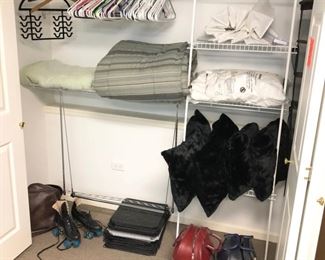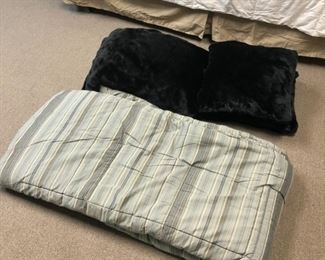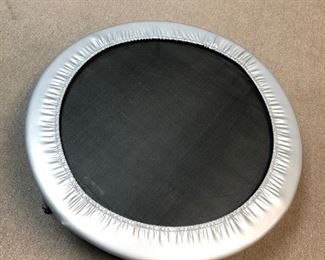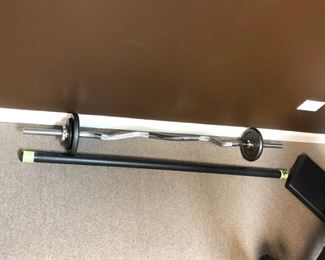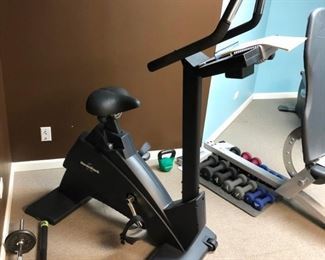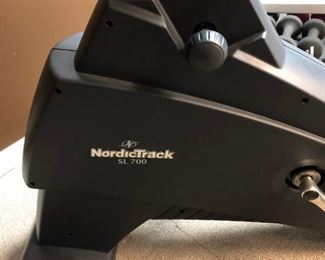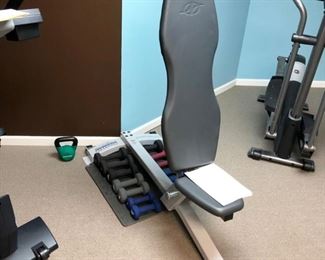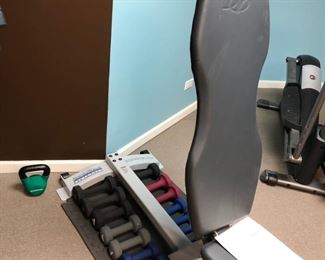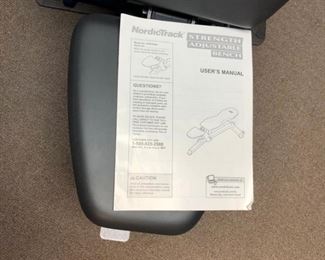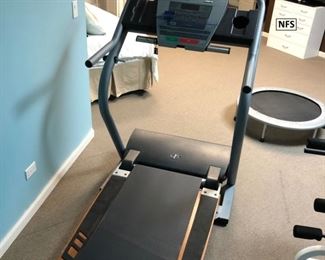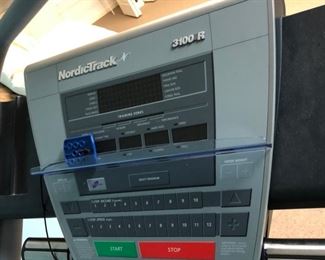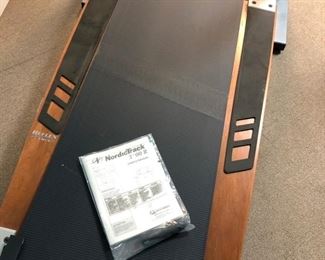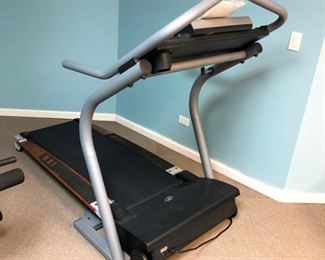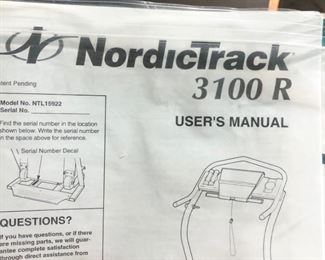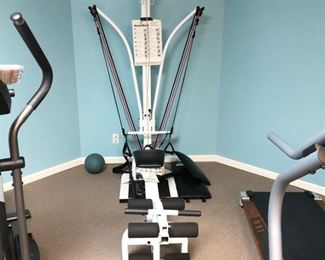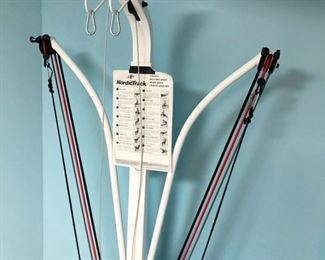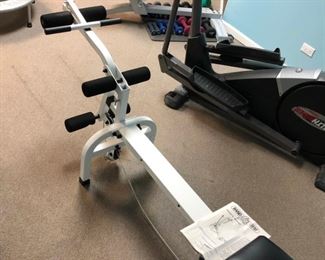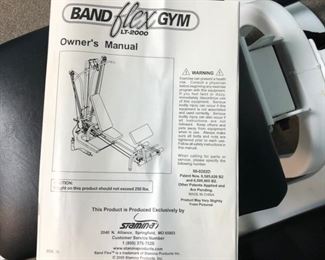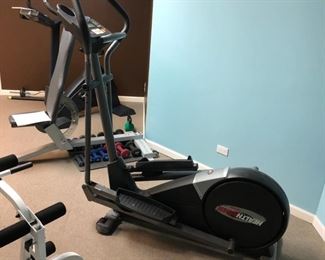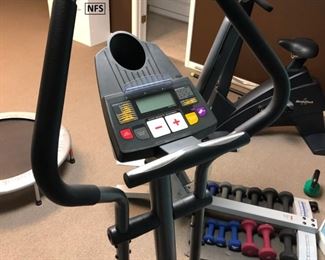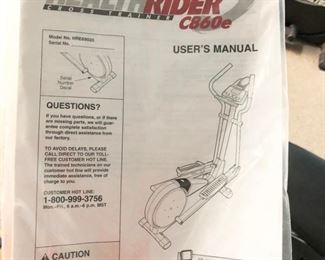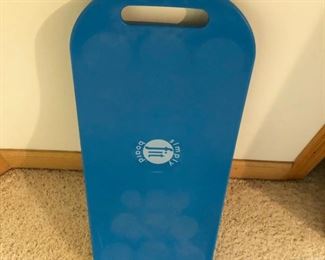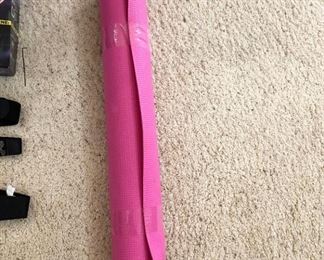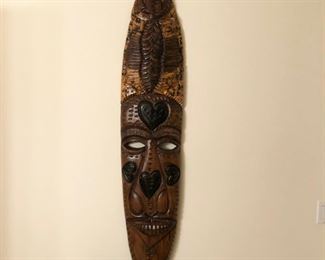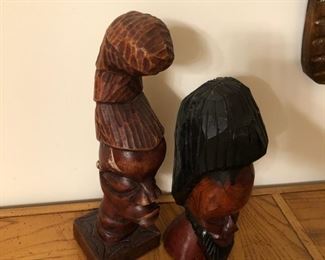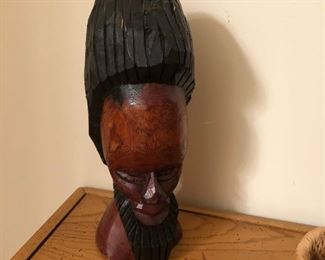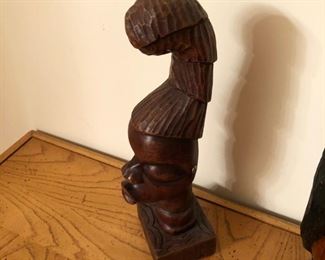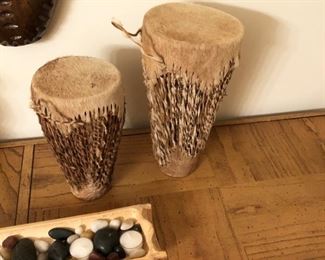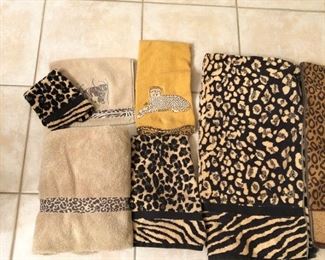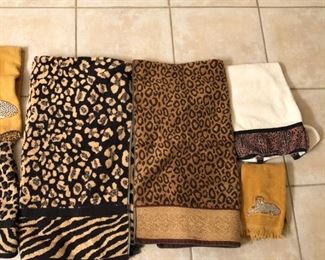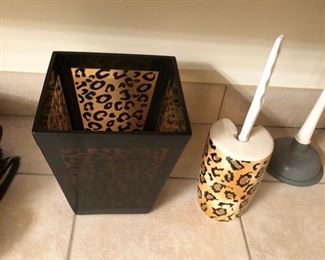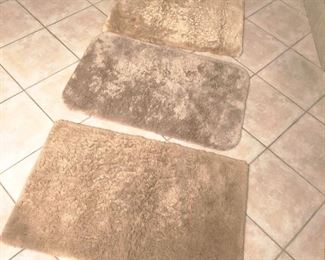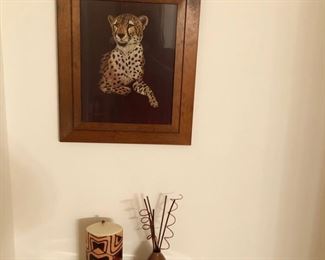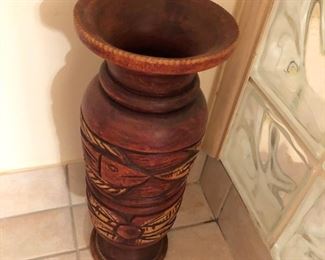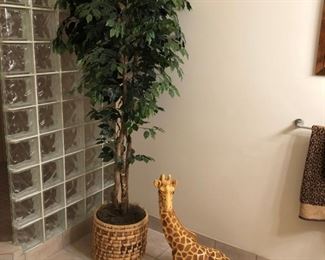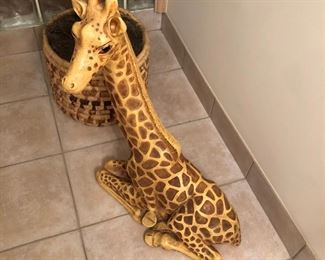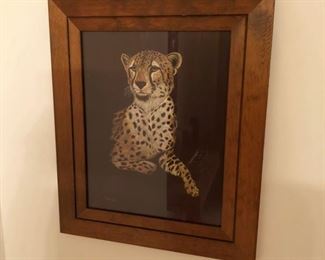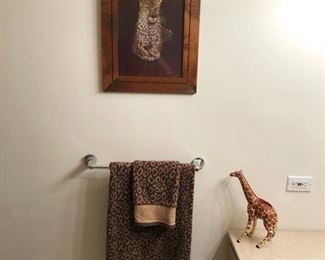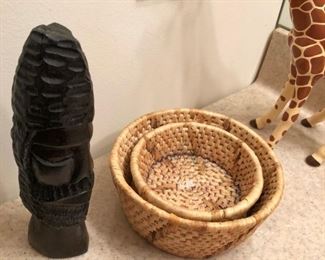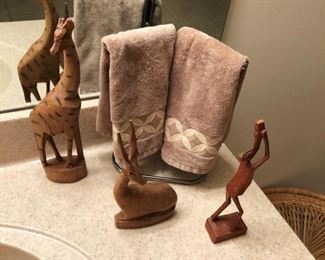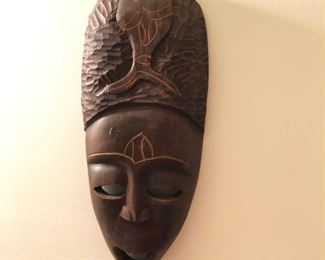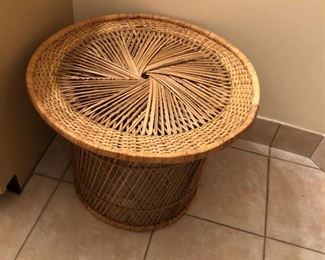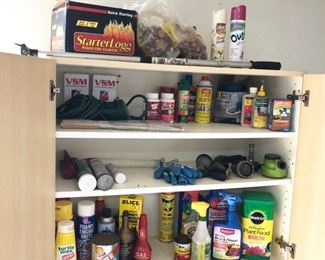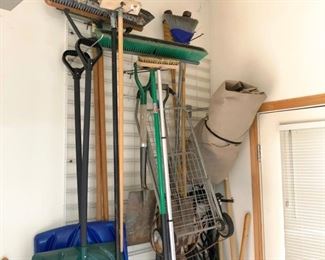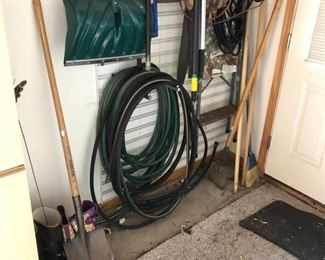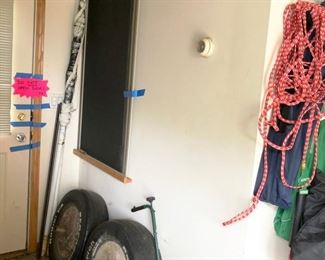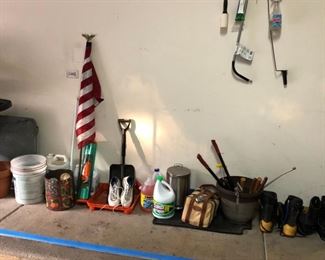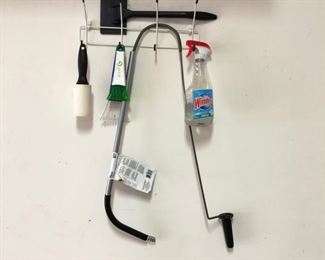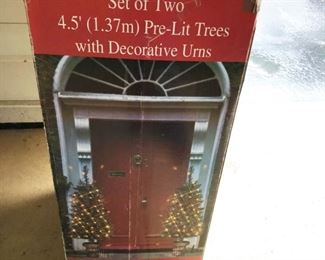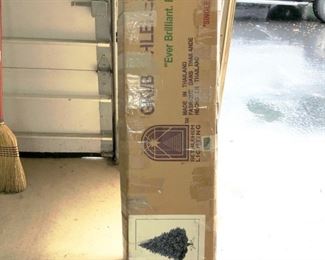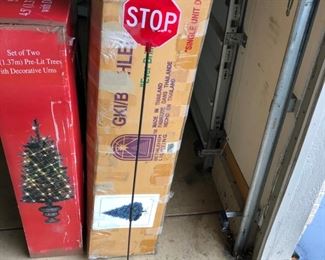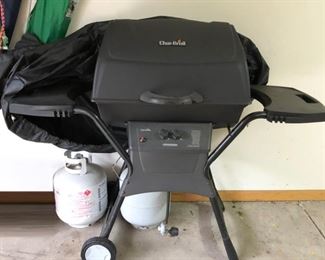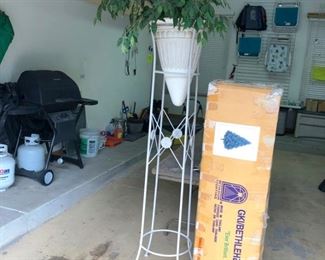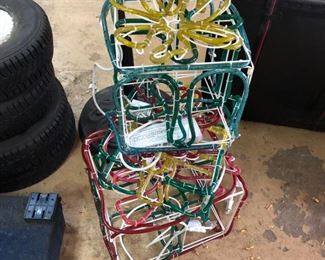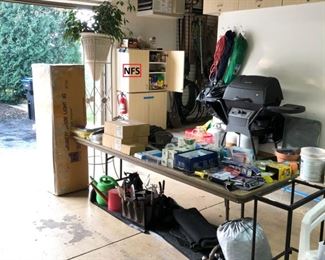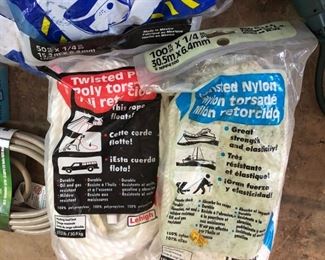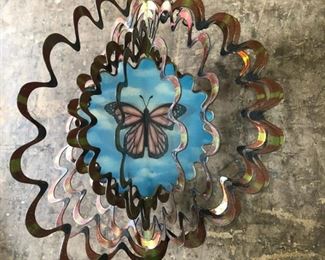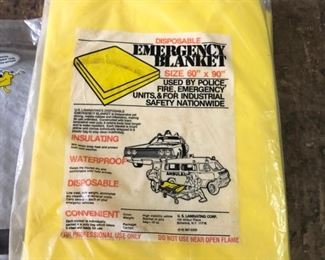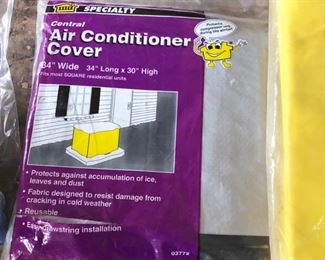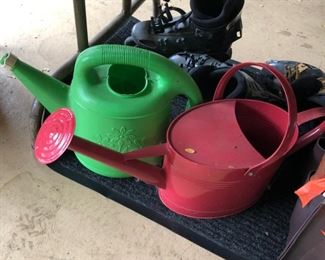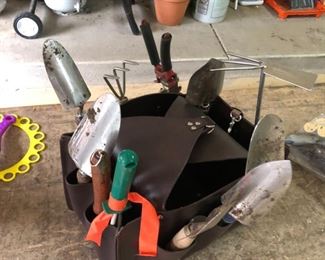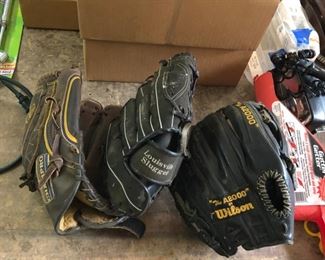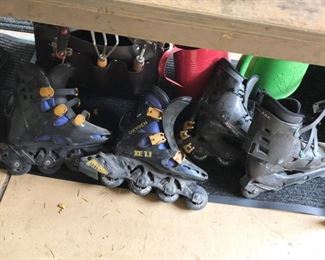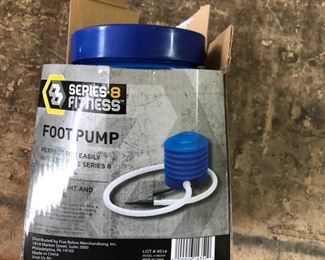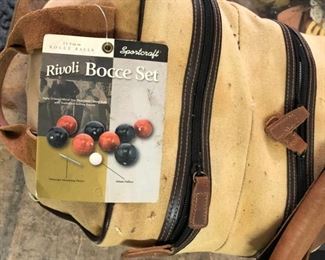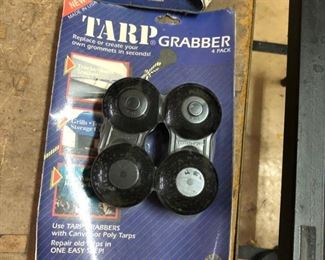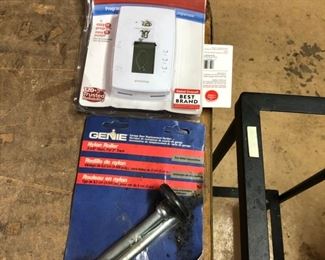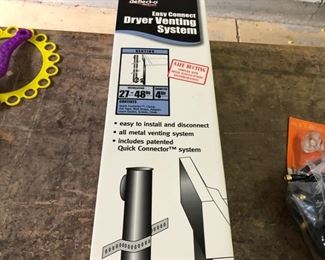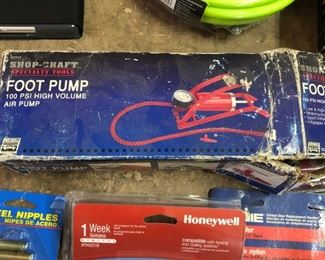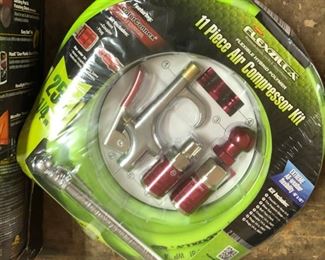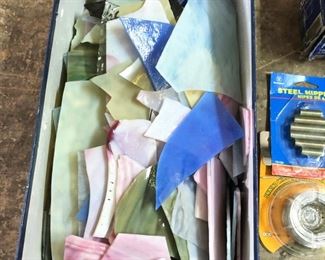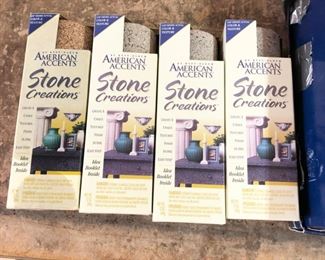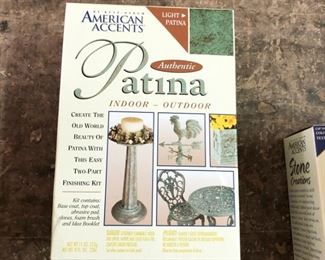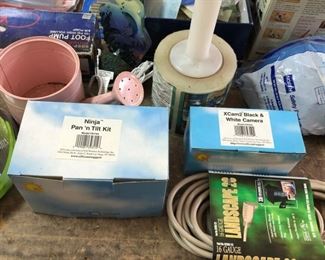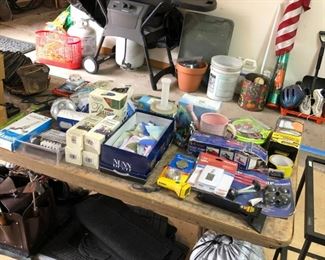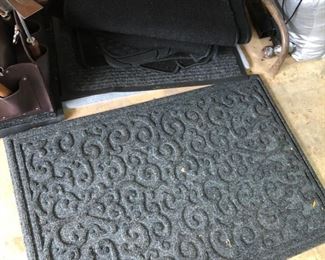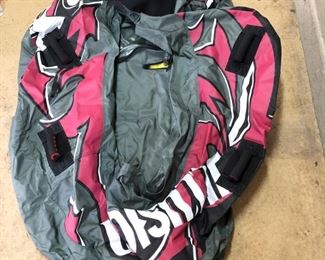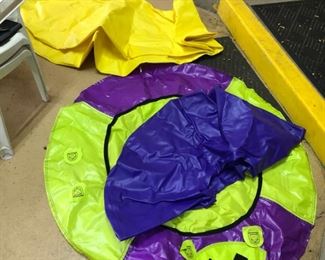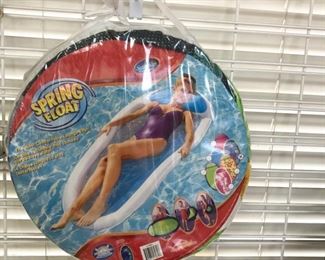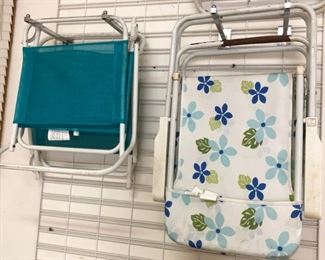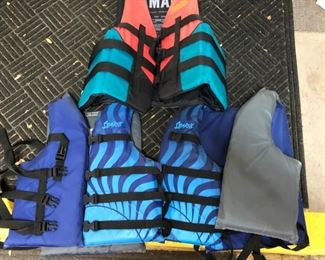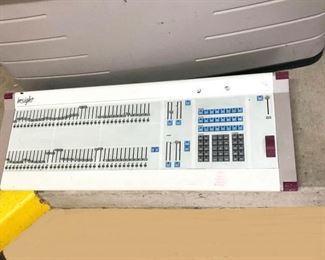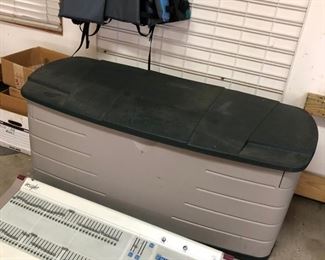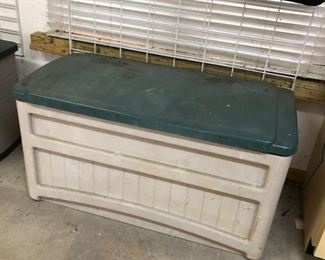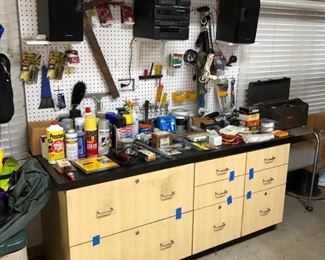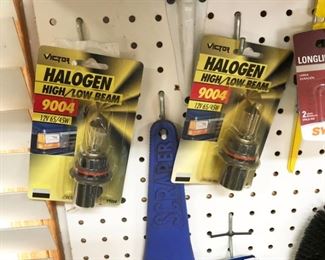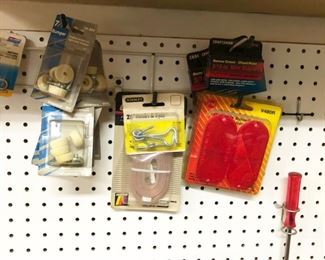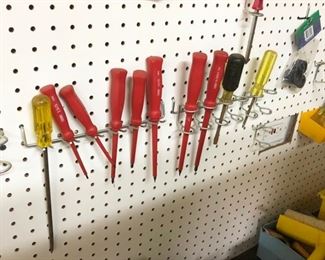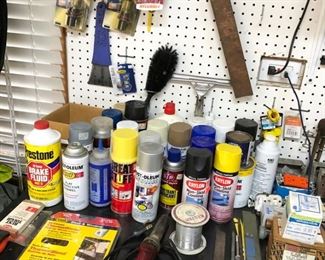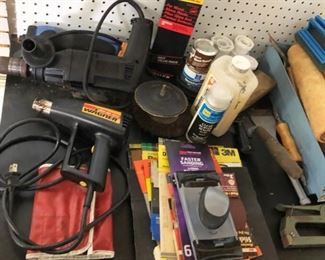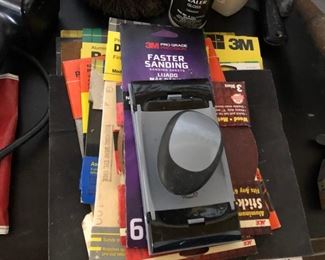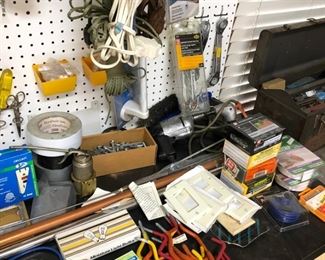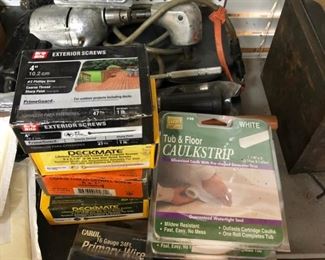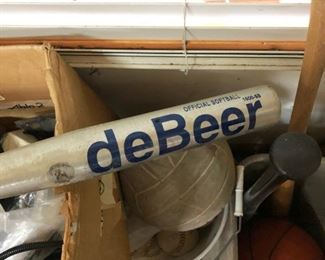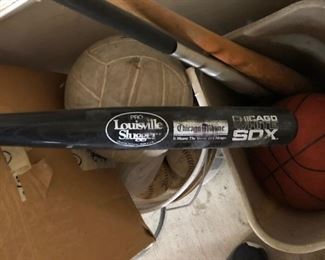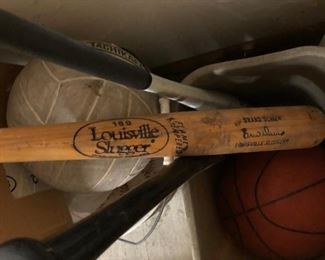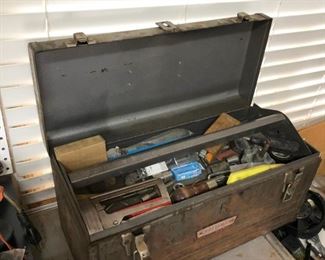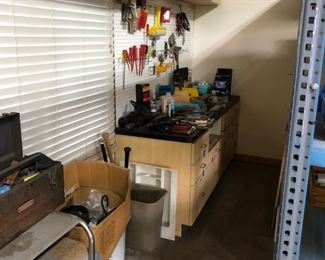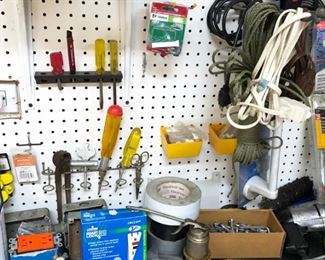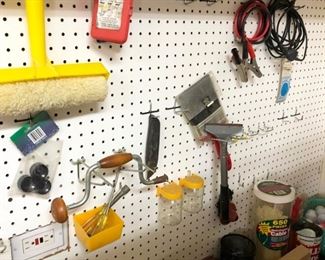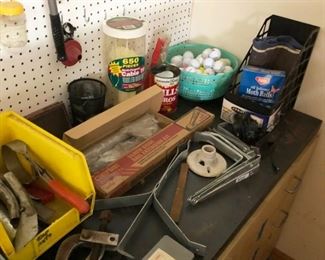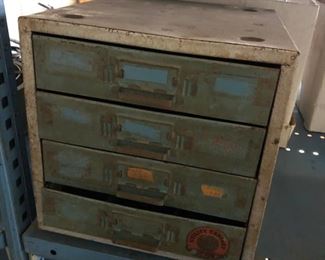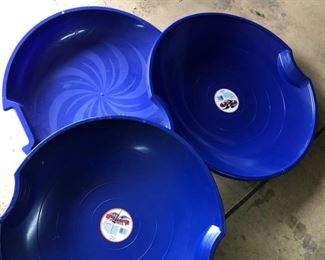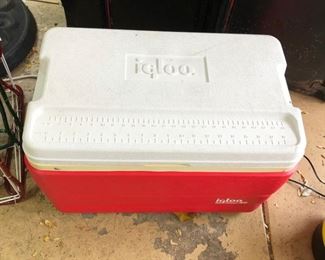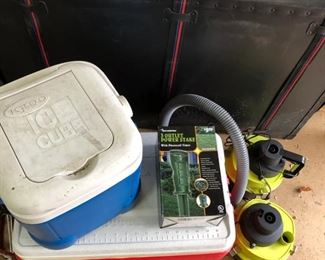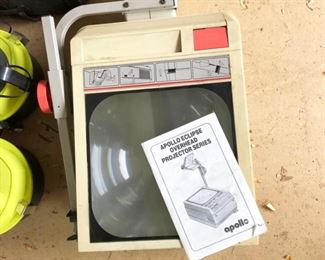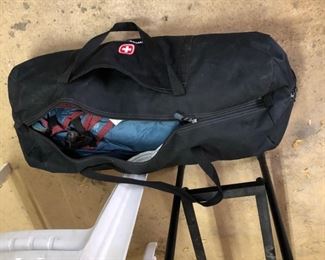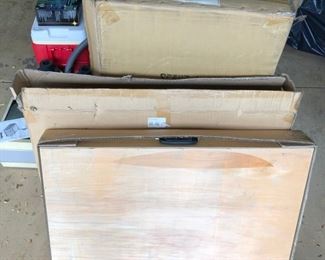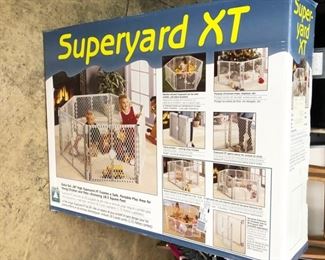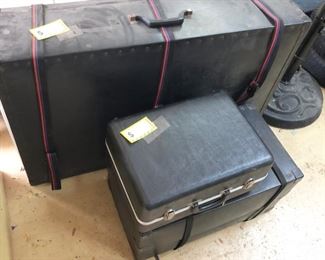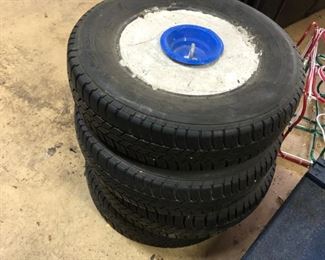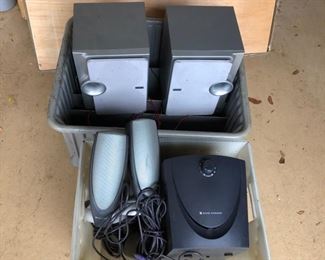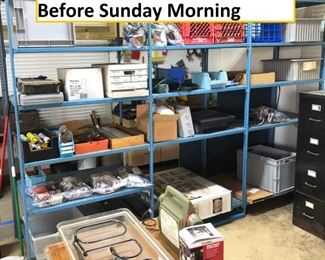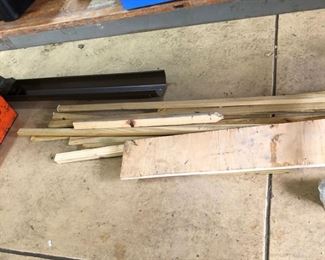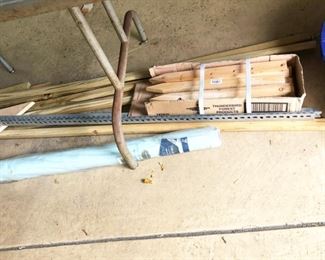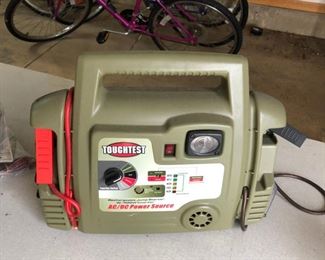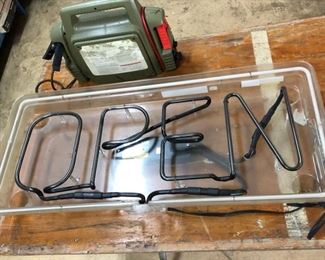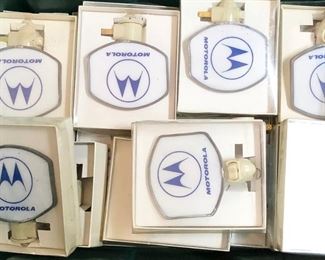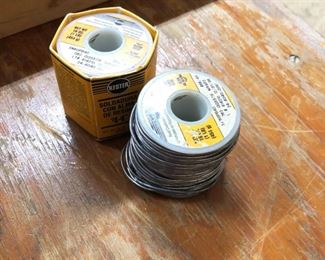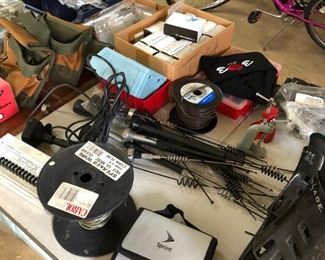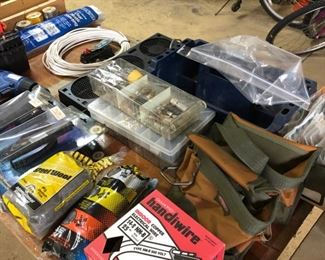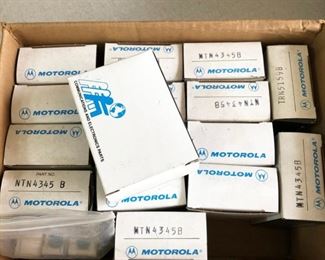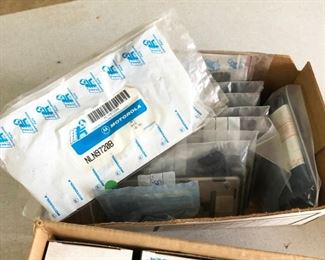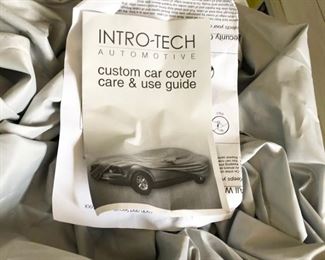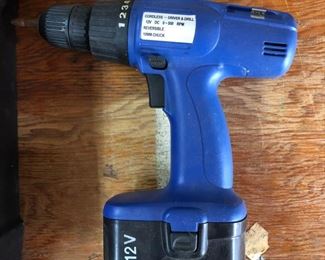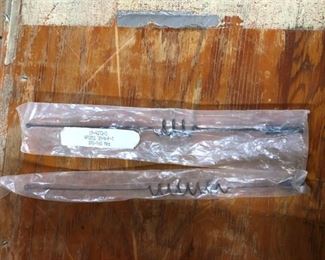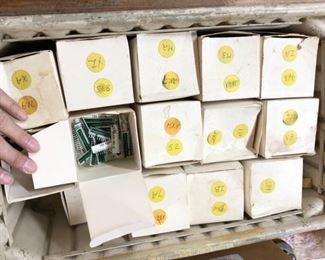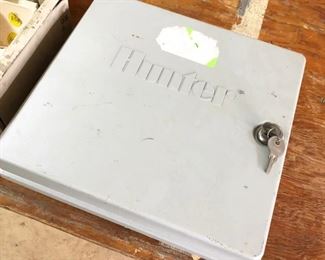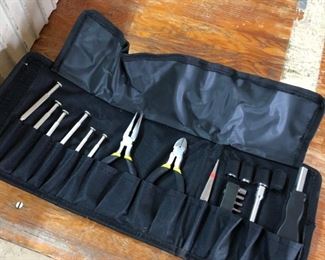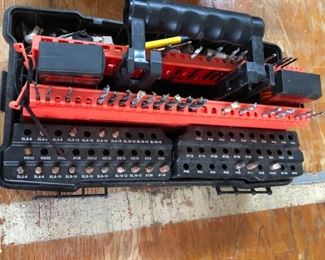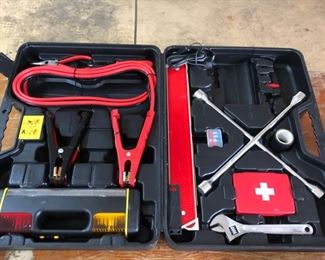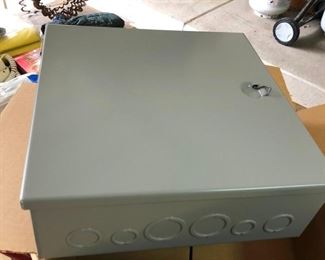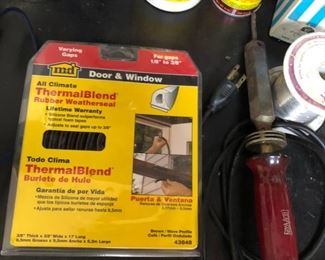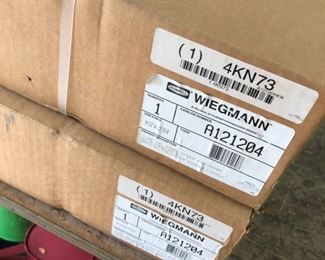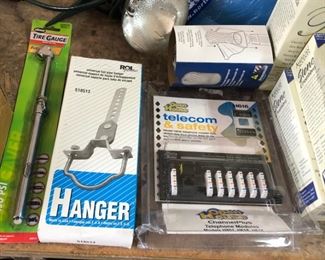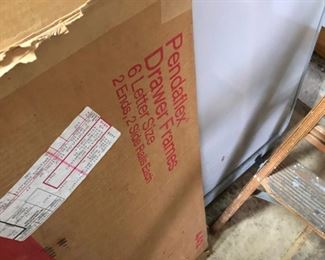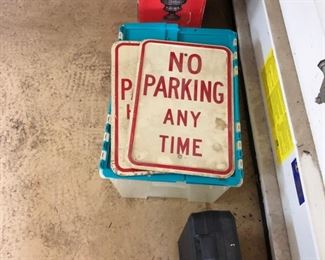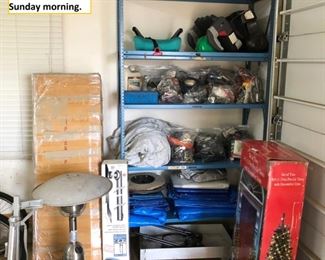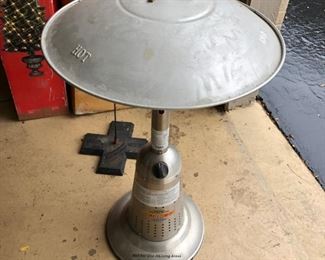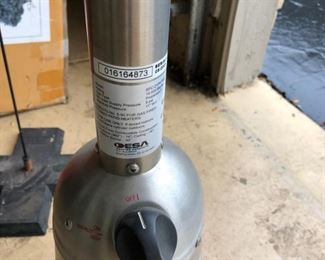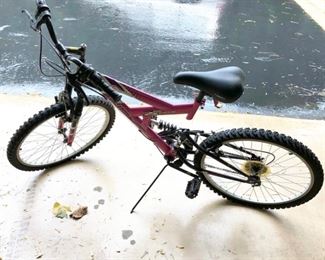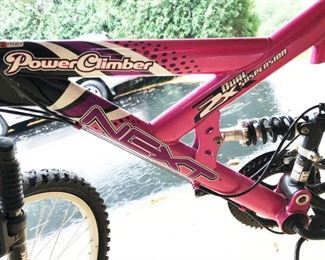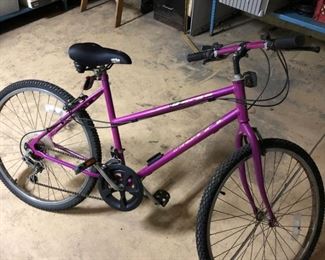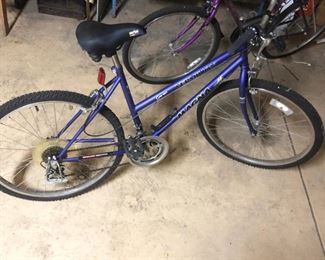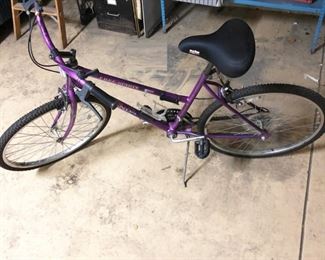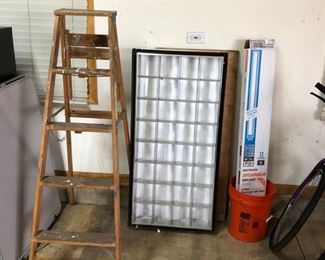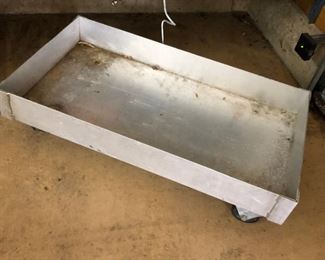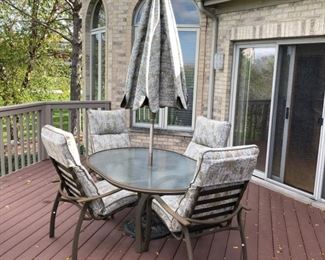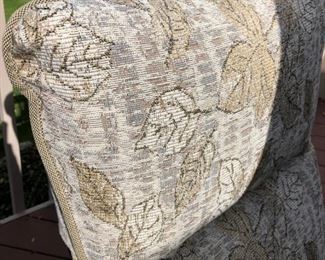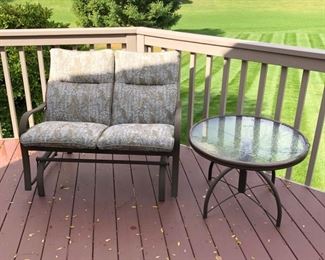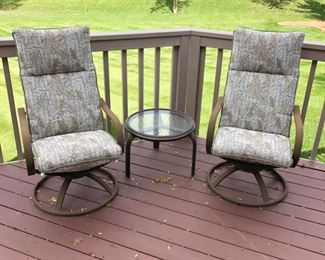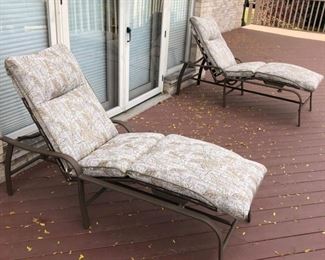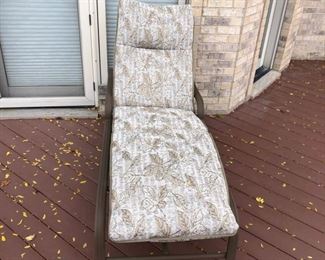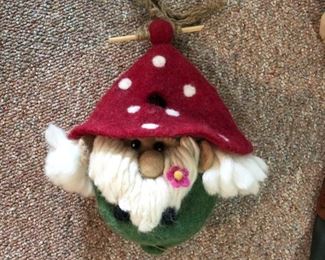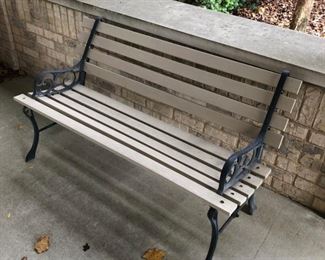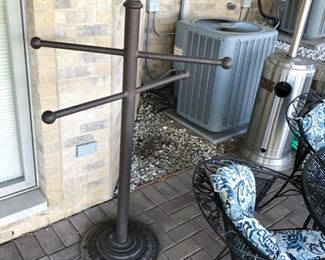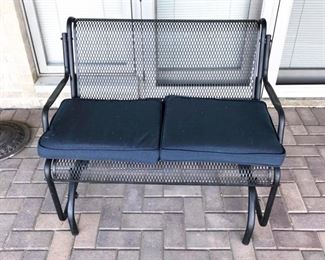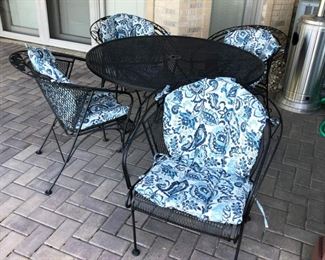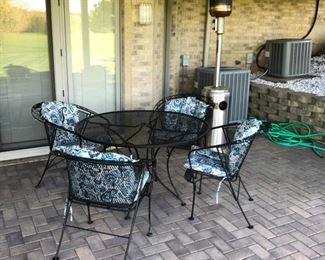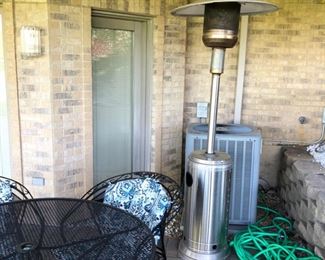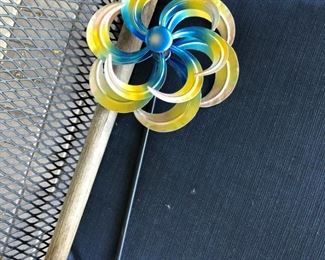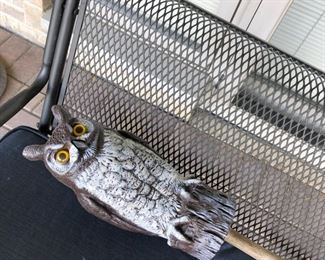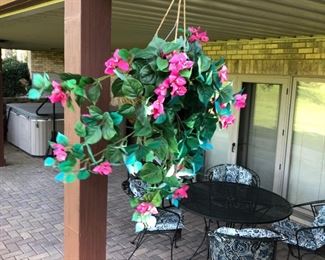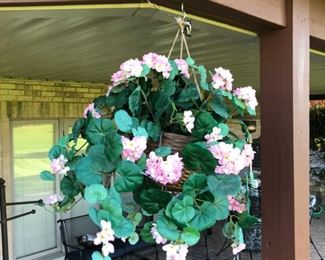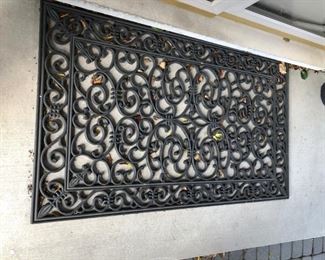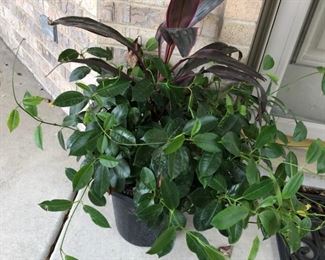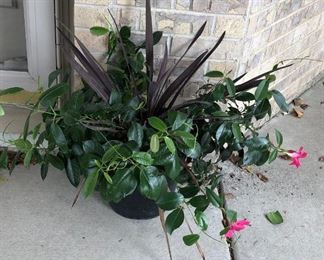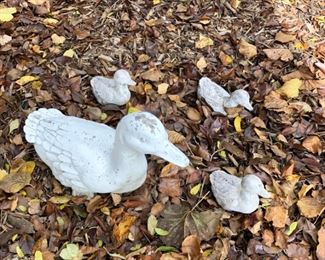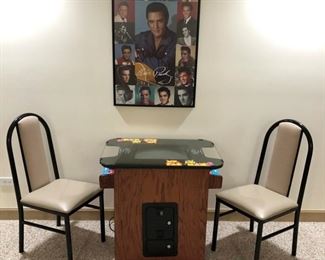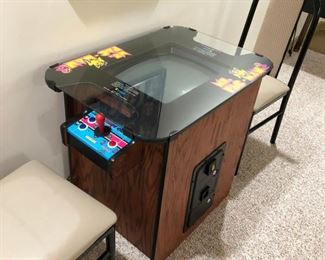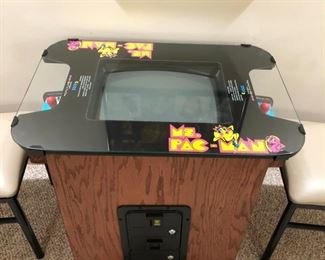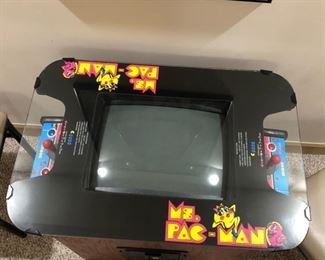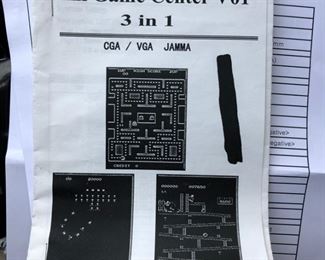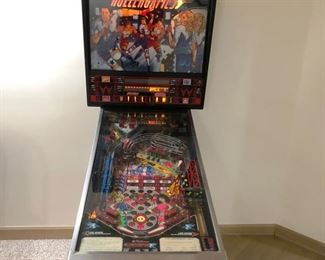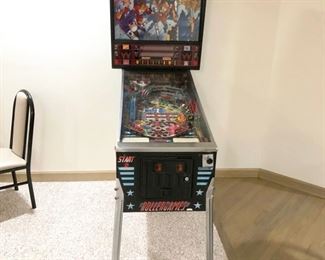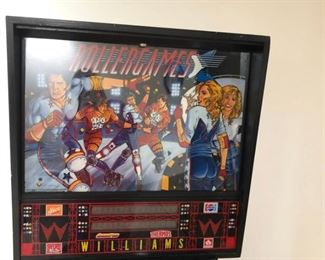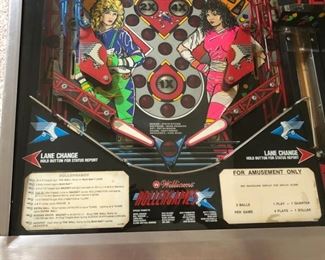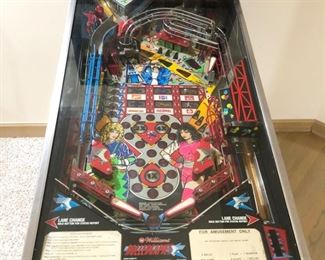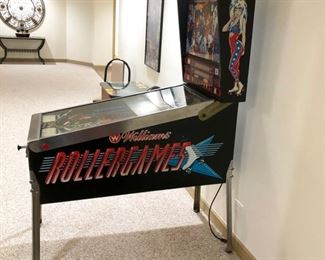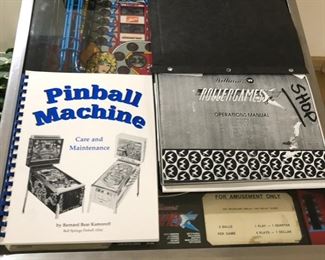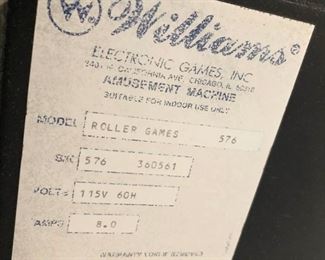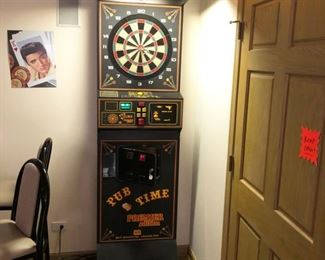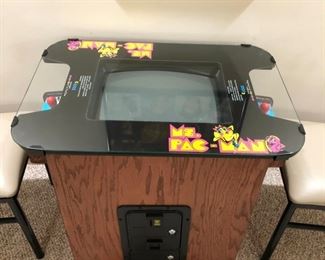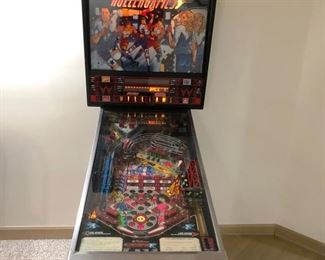 Thank you for using EstateSales.NET. You're the best!