6/20 inner Child, Coins, Vintage Live Auction
auction house
•
1
day sale
•
sale is over
Terms
15% Buyer's Premium will be added to winning bids. (20% for LiveAuctioneers winning bids)
All items as is, where is. No Warranties or Guarantees.
Cash and credit cards accepted, Payment expected for all items within one hour of the end of the auction.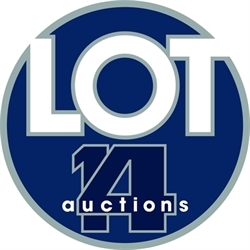 Photos updated 2pm, 6/18
June 20 Auction
Noon - 5pm Previews
5-6pm Coins
6pm - General Auction
If you can't make it in, you can bid Live online! Please Register in advance.
https://www.liveauctioneers.com/auctioneer/6675/lot-14-auctions/
Collectible Bottles
Match Italy Pewter Service Pieces
Silver and Gold Jewelry
Warner Brothers Limited Edition Art and Collectibles, New in box, Many Signed
Photos from original and privately-held negatives - Sports, History, Show Business, Politics...
Hull and McCoy
Vintage High Quality Hats for men and women
Vintage quality Fashion jewelry
Collectible and Vintage Die Cast toys and trucks
Vintage Cast Iron Le Creuset Cookware
Copper Cookware
Noon - 5pm Previews
5 - 6pm - Coins and Stamps
6:00pm -General Auction
Catalog text:

1924 Peace Silver Dollar 1924 Peace Silver Dollar
Four 1964 Kennedy Half Dollars 90% Silver
1994 BU Silver Eagle Coin Brilliant unc
1915 U.K. 1 shilling coin (.925 Ag) Sterling
2019 Australian .9999 Silver 1 oz Koala .9999 Pure Silver
2019 Australian .9999 Silver 1 oz Koala .9999 Pure Silver
2019 Australian .9999 Silver 1 oz Koala .9999 Pure Silver
1926-s Peace silver dollar 1926s
1921 d Micro D Morgan Silver Dollar Great Luster
1858-1958 Canada Silver Dollar KM 55 Uncirculated
1 Ounce Silver Ingots (4) Four 1-ounce bullion ingots
1923-s & 1923 Peace Silver Dollars 1923 s Peace Silver Dollar
1923 Peace Silver Dollar
1918 German Half Mark Coin AU 1918 1/2 Mark
1954 s Jefferson Nickel S/D error S over D RARE
1914 Canada One Cent Perfect Crown
1880 Morgan Silver Dollar 1880
1934-s Peace Silver Dollar 34s Peace Dollar
2016 .999 silver 1 oz. rounds (2) 2 - 2016 Buffalo Pure Silver 1 ounce Rounds
1879 Morgan silver dollar 1879
1946c 5 Francs, France KM 8886.3, Very Low Mint
1925 Peace Silver Dollar - AU Almost Uncirc.
1921 U.K. florin/2 shilling coin (0.5 Ag) 50% Silver
3 Great Silver Canada Half Dollars 1940 x 2, 1943. KM36
1900 French 10 Centimes, Bronze Paris
Four AU Peace Silver Dollars 1922, 1923, 1924, 1925 Almost Uncirculated Peace Silver Dollars
2009 BU Silver Eagles (3) Three Silver Eagles
1883 Carson City Morgan Silver Dollar 1883 CC Morgan
1935 Peace Silver Dollar 1935
2 Coins - 1923 Franc & 1921 2 Francs 1923 - France Commerce Industrie, KM 876
1921 - France Commerce Industrie
1963 Canada Silver Dollar 1963
1988 BU Silver Eagle Brilliant Uncirculated
1917 Canada One Cent Great Detail
4 Great Britain Farthing Coins, Bronze Great Condition
1913, 1917, 1918, 1920
Two 2018 South African Silver Krugerrands 2 - 2018 Krugerrands
1893 Columbian Exposiition half dollar 0.900 Ag
1886-s Morgan silver dollar 1886, San Francisco
1858-o Seated Liberty half dollar New Orleans Mint
1934-s Peace silver dollar (PCGS, VF20) San Francisco
1882 Morgan silver dollar Philadelphia
1939 Canadian Silver Dollar (KM#38) 0.800 Ag
1794 Conder token (Earl Howe) 1794 conder token (Earl Howe) half penny (NNC, MS64 RB)
1921 Peace silver dollar (key date) Philadelphia
1892 Carson City Morgan Silver Dollar 1892cc Morgan
1924 Peace silver dollar 1924 Philadelphia
1955 d Jefferson Nickel D/S error D over S, Very Good Detail
1921-d Morgan Silver Dollar VAM 1F
1886 Farthing Great Britain
1901 Kiang Nan Province 20 Cents .820 Ag
2019 South African Krugerrand First Strike PCGS MS70 South African First Strike Krugerrand
1926 & 1926-d Peace silver dollars (2) 1926, 1926d
Three BU 1999 Silver Eagle Coins 3 Brilliant Uncirculated 1999 Silver Eagles
Morgan silver dollars (3) 1882-s
1887-o
1921
1934-s Peace Silver Dollar 34s Peace Dollar
1959 Canada Silver Dollar KM54 Uncirculated
1944 Canada Silver Quarter KM 35 Uncirculated
1935 Peace silver dollar 1935
1880 Carson City Morgan Silver Dollar 1880 CC Morgan
2001 & 02 BU Silver Eagles 2001 and 2002 Brilliant Uncirculated Silver Eagles
1 oz Buffalo .999 Silver Rounds (2) Pure Silver - 1 ounce
1881-o Morgan silver dollar 1881o
1882 Carson City Morgan Silver Dollar 1882 cc Morgan
2019 South African Silver 1 Oz. Krugerrand Uncirculated
1890 Morgan silver dollar 1890 Philadelphia
1858-1958 Canada Silver Dollar KM 55 Uncirculated
1898 French 10 Centimes, Bronze Paris, Clean Details
1925-s & 1925 Peace Silver Dollars 1925 San Francisco and 1925 Philadelphia
1880-o Morgan silver dollar 1880 New Orleans
1892-cc Morgan silver dollar 1892 Carson City
1934-s Peace silver dollar (Key date) Some sources list the 1934-s as a key date. Mintage was slightly over 1 million coins.
Foreign coins (3) 1949 Cyprus 1/2 Piastre (KM #29)
1923 Poland 10 Groszy (Y# 11)
1943 Canada 5 cents (coin in pin)
1900-o Morgan silver dollar 1900 New Orleans
BU Silver Eagles (3) 2005, 2011, 2015
1971 s Eisenhower Proof Silver Dollar (1) 40% Silver
1971 s Eisenhower Proof Silver Dollar (1) 40% Silver
1972 s Eisenhower Proof Silver Dollar (1) 40% Silver
2018 Russian FIFA World Cup Souvenir 100 Rubles Very Hard to find
2018 Russian FIFA World Cup Souvenir 100 Rubles Very Hard to find
2018 Russian FIFA World Cup Souvenir 100 Rubles Very Hard to find
2018 Russian FIFA World Cup Souvenir 100 Rubles Very Hard to find
2018 Russian FIFA World Cup Souvenir 100 Rubles Very Hard to find
1951 Festival of Britain 5 Shilling Coin in original box
Euro / Franc Conversion Coin 90% Silver, Paris Mint, Sealed, Uncirculated
Set of 1911 Hotel Sherman Cinderella Stamps 6 Total
First Day Cover Album Various Stamps
Steiff Hucky Bird w/ Tag Vintage
Mackenzie-Childs 1983 Dish copyright 1991, Aurora, NY
Bottle Lot (3) Includes vintage green glass, small bottle w/ cork cap, & woman torso perfume bottle
3 Sid Dickens Tiles Black & white floral, white floral, and colored floral
Judith Lieber Leather Wallet & Crystal/Jeweled Egg Judith Lieber
Sinclair Household Oil VIntage. Full & pristine 4 oz container in Seasons Greetings box
Stim-U-Lax Jr. Home Massage Model M4, in box w/ instructions
Working
Entex Space Invaders Hand-Held Arcade Game New in box, 1980
Children's Ephemera Includes clean Roy Rogers Fan Club Card
Singer Ball Bearing Hand Operated Pinker In box
Enterprise Aluminum Drip-O-Lator Vintage Coffee Maker
"Story of O" First US Printing, 1965 Grove Press
"The Story of Shirley Temple" by Grace Mack 1934
"Quotations from Chairman Mao Tse Tung" First English Edition, 1966
"Blue Movie" by Andy Warhol First Printing, 1970
"Sex Rebel: Black," 1968 Some damage to cover at binding.
Nunnery Tales 2 Volume Box Set, 1968 2 Vol.
"Pleasures & Follies" by Restif Bretonne First US Printing, 1967
"Marie-Gabrielle de Saint-Eutrope," 1977 French hardcover by Georges Pichard
1963 New Orleans "The Blue Book" Mardi Gras Edition
"Debbie Does Dallas" VHS Tape Classic movie!
1933 Century of Progress Medal in a box Chicago
Civil War Centennial Commission Medal 1965, Medallic Art Co., NY
1935 Speed Skating Championship Pin Pin back
Movie Star Exhibit Cards (15) c. 1950s - 1960s
Vintage Photo Lot Includes Chayenne Frontier Days, Steve Allen, & Dinah Shore
1962 Western Open Ticket Signed by Jack Nicklaus Includes 3/27/78 Sports Illustrated Magazine
Derrick Thomas Signed Photo #58 Kansas City Chiefs
Lot 14 makes the following guaranty: If Professional Sports Authenticator (PSA), James Spence Authentication (JSA) or Beckett Global reviews the autograph in this Lot (after you purchase it), determines that the autograph fails authentication, and you return the purchased Lot within 60 days of receiving it, Lot 14 will fully refund your purchase price and Buyer's Premium. If the autograph passes or is inconclusive, there will be NO REFUND. If another grading or certifying agency makes a determination, there will be NO REFUND. If you do not return the original Lot in an unaltered and complete state, there will be NO REFUND. Lot 14 WILL NOT refund the cost of the certification / grading or the shipping costs incurred, under any circumstances.
Lot 14 believes that the autographs are authentic, and will not knowingly sell a fake, forged or altered autograph. We ARE NOT AUTOGRAPH EXPERTS or GRADERS.
Mike Piazza Autographed Card In Holder
Mario Andretti Autographed Card In holder
6 Line Up Cards w/ Manager Autographs Major League Baseball
Western Electric Vintage Rotary 2-Line Wall Phone Red
Prudential Insurance Vintage Book Bank w/ Key Great condition
W.W. Grainger Signed Receipt, 1969 W.W. Grainger receipt is framed and signed by W.W. Grainger
Stainless Steel Pocketknife & Leatherman Tool Leatherman tool comes with pouch & clasp
Vintage L.S. Starrett Co. Micrometer w/ Box Complete
Marshall Fields White Fur Hat & Stole w/ Box Vintage, Unknown what fur
Marshall Fields White Fur Hat & Muff w/ Box Vintage, Unknown what fur.
Lot of Women's Vintage Hats Includes Brown Fur Halle Bros Hat w/ Brown Ribbon, Blue Merfelt Merrimac Hat w/ Single Feather, Mr. John Jr. Purple Velveteen Hat, Christian Dior from Saks 5th Ave Fur Hat, Vogue Mont Beaded Cap, Sophie Key Grace Flammand Italy Ivory Hat w/ 2 Feathers, Blue Bette Owens Turban Style Hat, & Red Floral Marshall Fields Cap
Lot of Women's Vintage Hats Includes Black Velour Superbe Henry Pollak Hat, Grey Velveteen Walter Florell Hat, Ivory Tam Borsalino Teresa Barra Napoli Hat, Tan Tam Borsalino Teresa Barra Napoli Hat, Brown Fur Halle Bros Hat w/ Fur Bow, Burgundy Felt Mr. John Jr. Musketeer Austria Hat, & Brown Fur Marshall Fields Hat w/ Fabric Ribbon
Lot of Men's Vintage Hats Includes Dobb's (Size 7 1/8), Tan Banana Republic Fedora, Lorry's Checkered Hat (Size 7 1/8), Grey Premiere Knox Fedora (Size 7 1/4), & Whalebone Hat
Vintage Brooch & 10 Hatpins Brooch is unmarked
45 RPM Record - Superbowl Shuffle Cover has split in side, record looks good.
Pog & Cap Collection w/ Brass Slammers large collection.
Texaco Back to the Future II Hoverport Includes 2 Hovercars
In original packaging
Ertl Eastwood Automobilia Ford Coupe Includes trailer & Shelby 427 Cobra w/ original boxes
Collector's Classics 1955 Chevy Bel Air Hard Top Green, with original box
Ed "Big Daddy" Roth 1916 Studebaker #8 Panel Truck Bank
1:25 Scale
New in box
The Batman Jigsaw Puzzle Game Vintage Milton Bradley
Very good condition
Tonka Allied Van Lines Moving Truck Great Condition
Computer Car Porsche 917 Battery operated
New in box
Blue Vintage Pharmacist's Bottle Pharmacist's Bottle is 4 7/8" tall & marked Bromo-Seltzer Emerson Drug Co, Baltimore MD
Includes Modern Blue Glass Bottle
Cutty Sark Sealed Ships Decanter (Baccarat) w/ Certificate of Authenticity & Wooden Box (slight damage to box)
Harry Truman Framed Photo no autograph
Barry Goldwater Signed Photo Autographed
Sargent Shriver Signed Photo Autographed
Robert McNamara Signed Photo Autographed
Hubert H. Humphrey Signed Photo Inscribed "To Roger Wilsa - with best wishes"
Eve Arden as Dolly in Hello Dolly! Signed Photo Inscribed "To Joe Levy The world's greatest Buick Dealer from a more than satisfied customer!"
Jack Dempsey Signed Photo framed
Robert A. Taft "Mr. Republican" Signed Photo Inscribed, some damage due to matting
5 Greatest US Senators in History
Subject of "Profiles in Courage"
4 Black & White Photos Some photos are signed
Persons unknown
Bess Truman Signed Photo framed
Roman Pucinski Signed Photo Signature is very faded
US Rep 1959 - 1973
Chicago Alderman 1973 - 1991
Chief US Investigator Katyn Massacre
Richard Nixon Signed Photo Pre-Presidency
Stars of Stage & Screen Photographs Includes Bebe Daniels, Francis X Bushman, Lawrence Tibbett, Clara Bow, Charles Farrell & Janet Gaynor, & Victor McLaglen
Framed Letter from Grover Cleveland framed, glass on front and back.
Paul Douglas Signed Photo Signature is faded
George Romney Signed Photo framed
Larsen & Co Cognac "Invincible" Viking Ship Decanter, sealed in box
Negro League Photo Lot (5) Rare photos!
Babe Ruth Photo Lot (9) Rare photos.
Entertainment Photo Lot Includes Hopalong Cassidy, Roy Rodgers & Trigger, & Gun Smoke - James Arness
Superhero Image Lot Includes Batman & Robin & Superman
Entertainment Photo Lot Includes the Alton Giant 1935, Walt Disney & The Mouseketeers, & All in the Family
Historical & Sport Figures Photo Lot Includes Martin Luther King & Muhammad Ali 1963, Wrestling Legends: Bobo Brazil - Bruno Sammartino - Haystacks Calhoun 1968, 1953 All Stars Game: Duke Snider - Willie Mays - Stan Musial, & Michael Jordan
Historical Figures Lot Includes John & Jackie Kennedy 1950, John Kennedy & Grace Kelly Famous Photo from New York Times, Abraham Lincoln Photo from Original Glass Negative, & Princess Diana
Musicians Photo Lot Includes Janis Joplin & Paul McCartney & Linda McCartney
Entertainment Photo Lot Includes Pillow Talk: Rock Hudson & Doris Day, Farrah Fawcett & Ryan O'Neal, Titanic: Leonardo DiCaprio - Kate Winslet - Director James Cameron, & Scene from Casa Blanca
Bugs Bunny & Carmen Miranda Art by Virgil Ross #305/500 with Certificate of Authenticity
17" x 19"
Gossamer Ceramic Tile by Paul Vought Signed by Paul Vought
#61/100 with Certificate of Authenticity & original shipping box, cardboard and foam. Wired for hanging.
25" x 25"
Daffy Duck "It's Mine All Mine" Art #378/1250 with Certificate of Authenticity & original box
14" x 14"
Pepe Le Pew Art "By Now Most Men Would Be Discouraged"
#155/1250 with Certificate of Authenticity & original box
14" x 14"
Bugs Bunny "What a Night..." Art #386/1250 with Certificate of Authenticity & original box
14" x 14"
Sylvester & Tweety Bird "Just One More" Art #60/1250 with Certificate of Authenticity & original box
14" x 14"
Bugs Bunny & Gulli-Bull Art Signed By Chuck Jones #223/750 with Certificate of Authenticity
25" x 22"
Tom & Jerry Art #38/350 with Certificate of Authenticity
29.5" x 29.5"
Tasmanian Devil Art Signed By The McKimsons #471/500 with Certificate of Authenticity
Signed on front by Bob McKimson & signed on back by Thomas McKimson & Charles McKimson with Taz hand drawn sketch
18.5" x 21"
Animaniacs: Brain Bathing In the Garden of Mindy, Genuine Production Art
#64020 with Certificate of Authenticity
17.5" x 15.5"
Animaniacs: Mindy & Brain Art In the Garden of Mindy, Genuine Production Art
#74352, with Certificate of Authenticity
17.5" x 15.5"
Gossamer Figure great condition
Early Times Straight Whisky In box, seal is intact.
Copper Woodpecker Mobile by Joel Hotchkis Signed by Joel Hotchkis
Pins Lot Includes 10K Gold Lakeview "26", 10K GF BS 49, Municipal Playgrounds Volleyball, AOPA, Playboy Key, Sterling Fraternal Pin, 10K Gold H HS 34, 2 Sterling American Legion Pins, Masonic Pin (likely gold)
4 Marksman & Sharpshooter Pins U.S.
Pair of Dog Tags & Sterling Pin Sterling Chemical Replacement Training Center Pin (ASMIC:C2)
Silver Bracelet with Hebrew Sterling
Large Sterling Silver Cuff Aquatic Scene
Waltham Watch Co. American Pocket Watch With Keystone Watch Case
Missing minute hand
Match Pewter Plates & Cups Includes 8 plates, 6 cups, & 1 dust bag
Copper Cookware (10 Pieces) Variety of makers, Countries of origin
Le Creuset Grill Pan, 3 Sauce Pans, & 1 Lid Classic LeCreuset
Lufthansa Fed. Rep. of Germany Mugs (3) Drink like a German pilot!
USAAF Jacket WWII Era, 9th Army Airgroup - Sgt
Size 40 XL
Brown Leather Flight Jacket Schott Bro's I-S-674-M-S
Size 46
The Death of A President by William Manchester First Edition, 1967
Thus Speaks Germany, First Edition 1941 Ed. Coole & Potter
Good as Gold by Joseph Heller Limited Edition, 1979
Ben Pearson Colt Recursive Bow 35# Lightly used, stored with string reversed
Ben Pearson Hunter Recursive Bow 45# Shot 8 pt Deer, Lightly used, stored with string reversed
Mozambique Garnett 6.88 ct. Emerald Cut, NF-1 Clarity, Color Premium
Culver Military Academy Pins Culver
Masonic Pins & Northwestern Patch mixed lot
Elgin 14K Ladies Watch w/ 14K Strap & 6 Diamonds
Bulova 14K Ladies Watch Marked 14k, Small Diamonds
Star Wars Puzzle, Game, & Night Light Includes 1978 Millennium Falcon Puzzle, Escape from Sarlaac's Pit Game, & Ceramic (unlicensed) R2-D2 Night Light
Digital Philips Cassette Data Storage Late 1970s Model 40 - Teletype
Poster by Melanie Taylor Kent - Warner Bros. "Broadway" 1990, 24" x 36"
Poster by Melanie Taylor Kent - Warner Bros. "Radio City Music Hall" 1989, 24 x 36"
Poster by Melanie Taylor Kent - Warner Bros. "That's 50 Folks!" 1991, 24 x 36"
Dry Sack Sherry Sealed w/ sack
Murano Glass Clown Perfect condition
Bausch & Lomb Stereo Microscope
Gordon Enterprises Stereoscope, in case Model F-71
Chicago Electric Drill in Case w/ all bits
Weed Eater 3" Grass Shears Brand new in box
Smith's Tri-Home 3-Stone Sharpening System New in box
1 Sangean AM/FM Radio Data System New w/ remote, manuals, & wiring
WWII Army, Vietnam Era Navy, & Air Force Hats Includes 2 WWII Army Officer Hats (Royal Palm & Denver), Vietnam Era Navy Officer Hat, & Vietnam Era Air Force Airman's Hat
Black Bead Necklaces, in box
Necklace Marked 800, Gold?
10K Ring w/ Rubies
14K Opal Ring
Lorus Mickey & Minnie Love Watch
Victoria's Secret Circular Link Bracelet w/ Angel's Wings
2 Rings Marked 14KE
14 Bracelets & Cuffs
2 Trays of Jewelry
Fashion Jewelry Lot Box & 2 Bags
Silver Ring & Italian Silver Serpentine Necklace Necklace marked 925
Ring has "B" and "ESPO" on it. Likely Esposito Jewelry, Inc., a jewelry company located in Providence, Rhode Island, USA. These marks were first used in 1951.
2 Compacts, Perfume Case, & Quartz Pocket Watch Includes Sewing Machine Box
8 Purses Includes Cig Case & Beaded Purse
Pins, Watches, & Knives Lot
Watches & Lighter Lot Includes Coach, Fossil, Swiss Army, Geneva Courts, & 2 Lighters
Riviera Watch w/ Box
Marx Stage Coach Cap Gun Pistol In box w/ caps
Winchester Pocketknife w/ Wood Box
Cross Gold Filled Pen & Pencil
State Fair Vintage Pinball Machine In rough shape, no glass
Marx Derby Horse Sweepstakes Pinball Machine No electric
Corgi 1957 Ford Thunderbird New in box
Caravan Transport Model New in Box
Hawk Model #608 Spirit of St. Louis Model
New in box
Maisto 1939 Ford Deluxe In box, 1/18
Die Cast Car Lot, 1970s - 1980s Includes Hot Wheels, Zee, Road Champ, Tonka, Mattel, & Matchbox
3 IL License Plates DISH 2 & DISH 3
Airplane Model Lockheed P-38 "Lightning" 1:18 ?
21st Century Toys
Dolls & Puppet Lot Includes Betty Doll
Small Porcelain Dolls Approximately 6" tall
Battat 21" Tall Horse With Saddle
Pin Lot Includes Davy Crockett Handkerchief, RTA Pin, Bears Pins, Little Mermaid Pin, Woody Woodpecker Pin, 1940 Chauffeur Pin, Aldi & Daley Pins, etc.
Patches & Pin Lot Includes Beer Patches, 3 Hot Wheel Red Lines Tags, Smokey Bear Pin, Lemon Head Pin, etc.
Autographs - CHOICE Includes Kathy Bates, Ed Asner, Richard Benjamin, Roy Brown, Art Carney, Don Cheadle, Iron Eyes Cody, Ron Howard, Hayley Mills, Tim Matheson, Gina Lollobrigida, John O' Hurley, Luise Rainer, Sherwood Schwartz, Jeremy Piven, Ed McMahon, Olivia de Havilland, & Michael Evans
Robert Abbey Lamp Bronze/Bronze Colored
Ceiling Lamp - Colored, pebbled glass 1 pane is loose.
Fluorescent Desk Lamp - Brown
Lamp - Spotlight Shalda
Touch Tone Snoopy Phone 11/28, made by ATC
Bell System Rotary Phone Made by Western Electric
Brass Bookends
Bronze Flatware Includes forks, knives, & spoons
Unmarked Hull & McCoy Pottery (7 Pieces) Includes 2 Pieces from Taiwan
McCoy Pottery (15 Pieces)
Pfaltzgraff Jug
Hull Pottery (10 Pieces)
Harris Lion Cookie Jar
Prints, Certificates, & Maps
Western US Geological Maps Includes Mt. Rainier
Mostly vintage
Vintage California Geological Maps Includes Mt. Shasta
Vintage New England Geological Maps
Vintage Midwest Geological Maps
Vintage Mid Atlantic Geological Maps Includes Mammoth Caves
Vintage Southern US Geological Maps
Vintage New York State Geological Maps Includes Brooklyn, Niagara, & Lake Placid
Lot of Seismic Profiles Mostly Prudhoe Bay, Alaska
Includes posters
National Geographic Map of China Includes Laminated Map of Illinois
Westinghouse Advertisements, 1951 Posters in original shipping canister
The Quiet Man & Aurora Downs Music Festival Posters
1984 Olympic Torch Relay Resin Statue Marcel Jovine 1983 Barrett Colea
Coca Cola Chess Set
1972 Coca Cola Tray 8.5" x 19"
GM AC Delco Lucite Display piece
Vito France Clarinet w/ Case & Stand SN:B83564
Lot of Wheels & Castors
Blood Pressure Machine w/ Case
Vintage Cubs Stickers
Blackhawks Jersey Size M Youth
Box of 45's
Fuzzy '45 Record Case
Vintage Cast Iron Shoe forms- 2 Stands & 4 Forms
Fishing Lot - Sears Tackle Box, Minnow Bucket
Hardware Lot - U.S.Gauge4.5", 200 psi, Pulley and Trailer Jack
Gauge Dated 10-23-52
Bell & Gossett Little Red Booster Pump Painted blue
With Wagner Paint Sprayer & Hardware
Hanson Nursery Scale
Sprayer - Chapin Compressed Air Sprayer #141
2 Vent Control Systems with 2 Dampers
Portable Bar in a Box HiFi, 10 pieces
Cutty Sark Glass in a box, 1993
Harley Davidson Motorcycle Helmet
Harley Davidson The Ultimate Machine Book
Chicago Street Car Photos
We Feed Moor Man's Sign
Gun Cases, Holsters, & Military Belts Includes Hunting & Fishing Books
Box of Computer Paper
Wooden Step Stool
Wood Crate
3 Drawer Cabinet
Seahorse CD & DVD Holder Wood
Art Deco Gothic Lamp Iron
Orange Light Fixture
Green Light Fixture
2 Steins & Knife Set
Music T-Shirt & Photo Lot Includes Alabama, Goodtime All-Star Band, JC & the Chosen Few (2), & Alabama Glossy Photos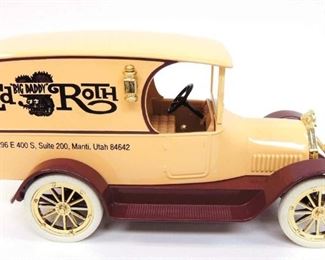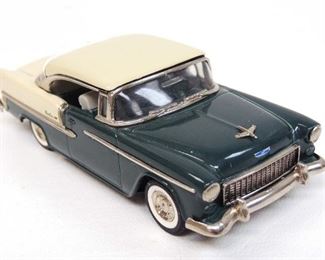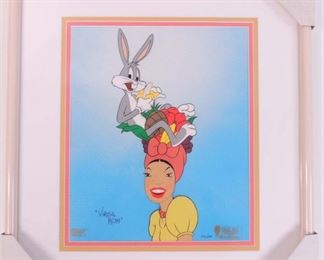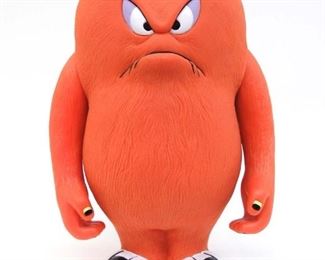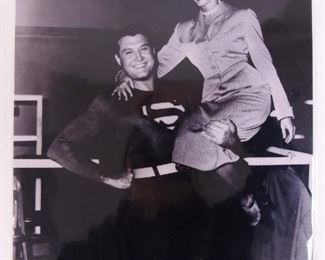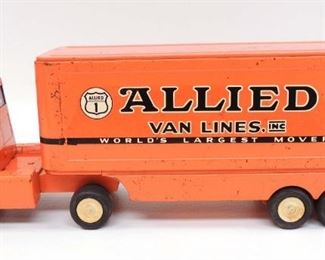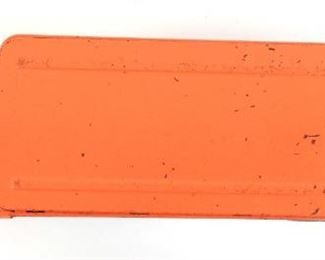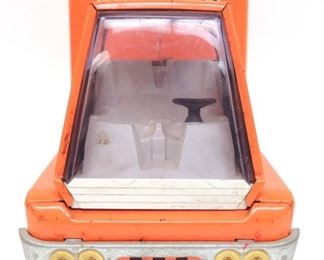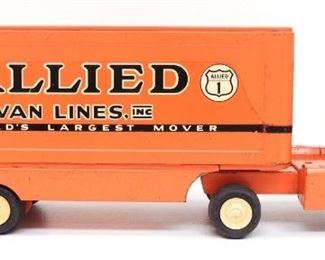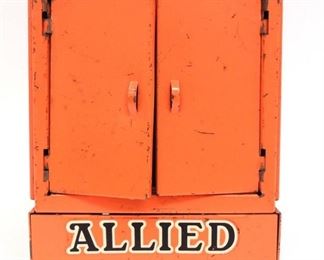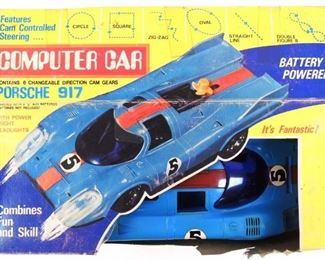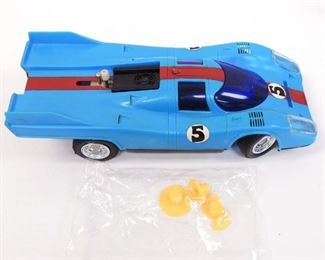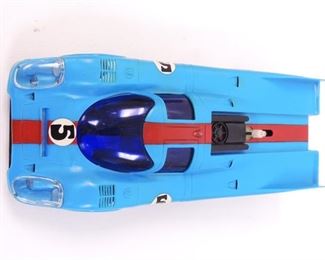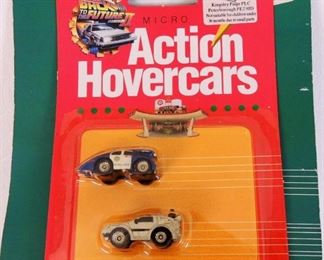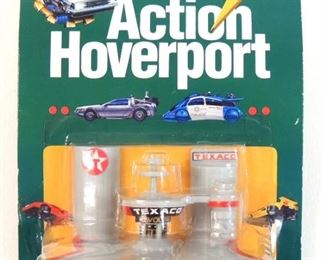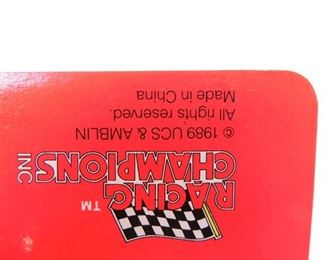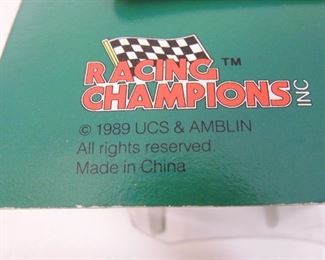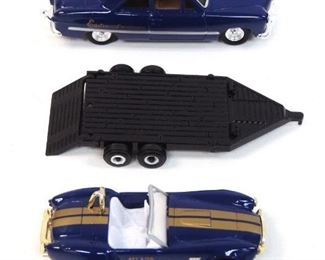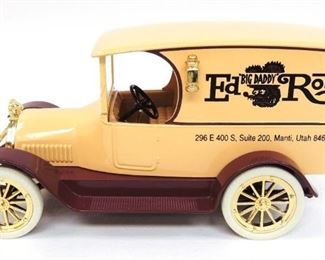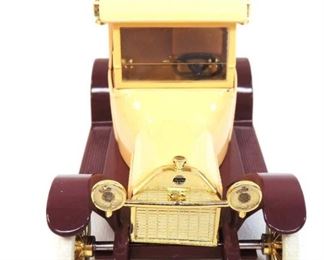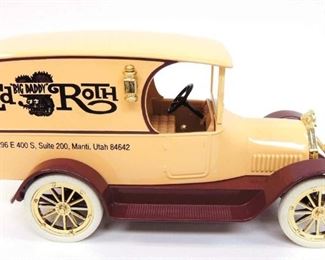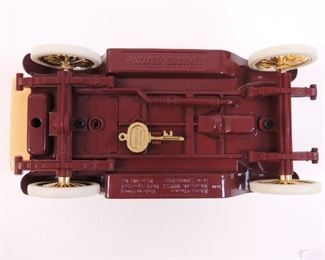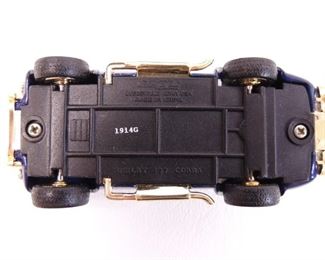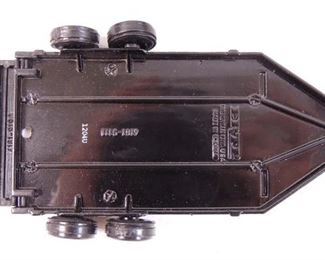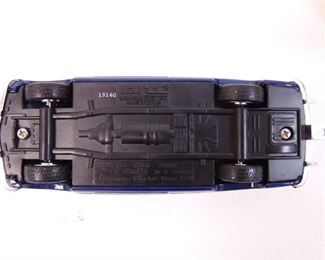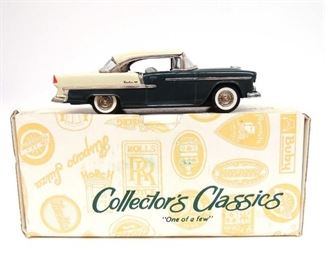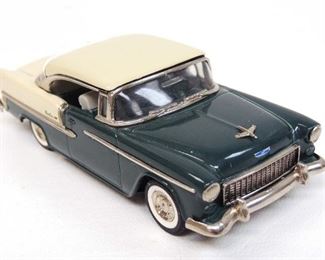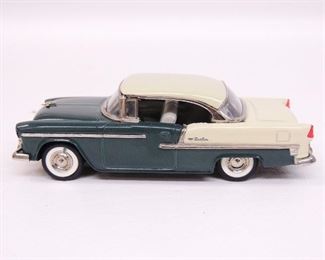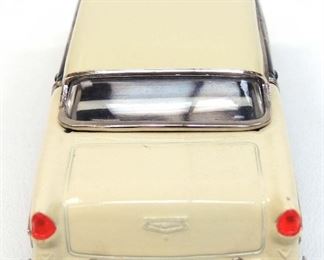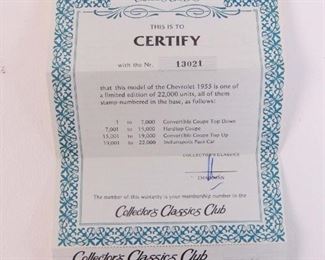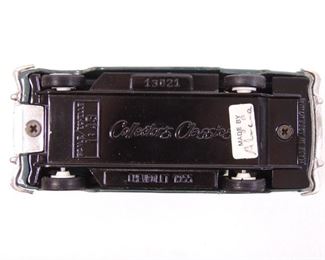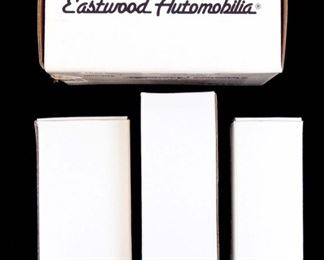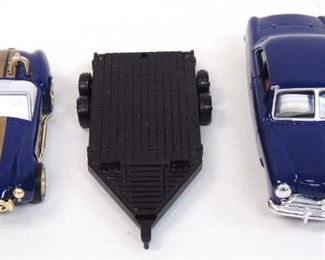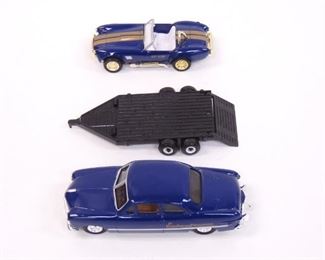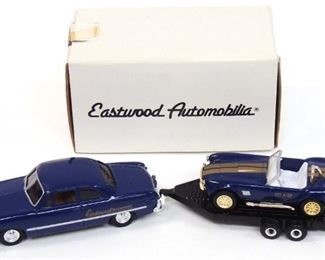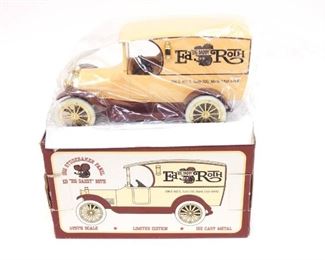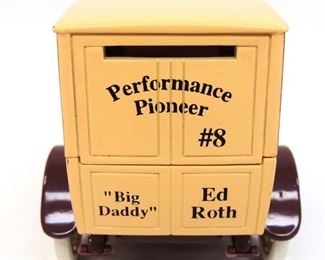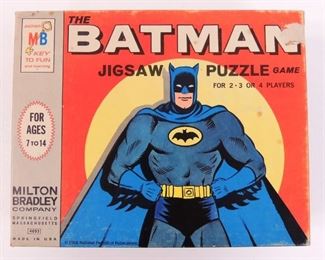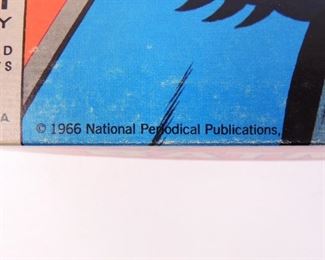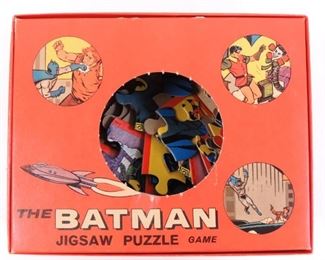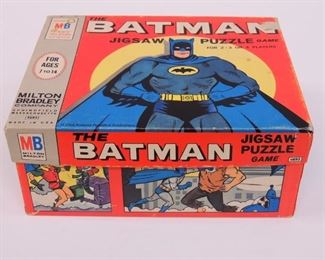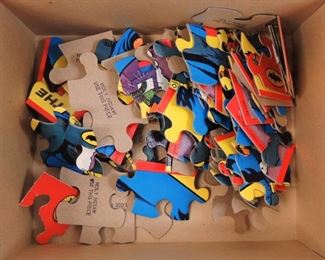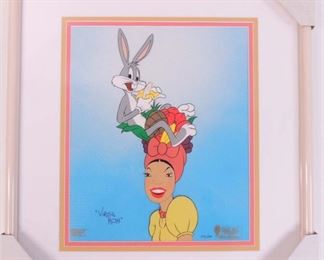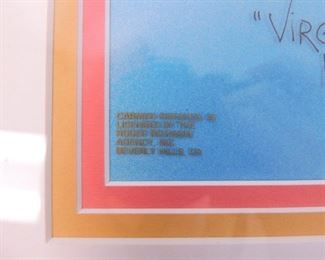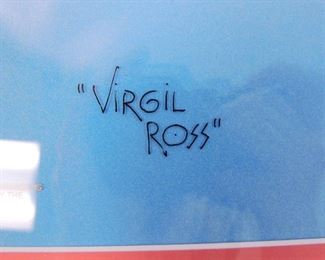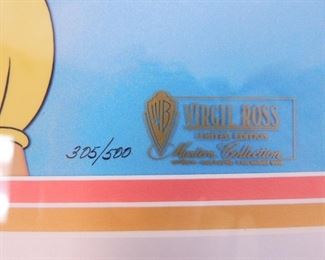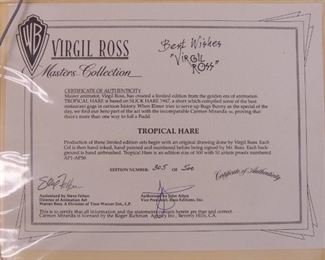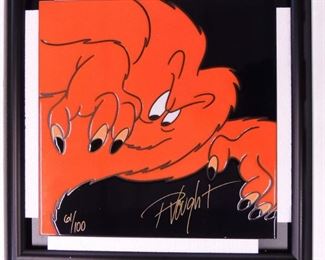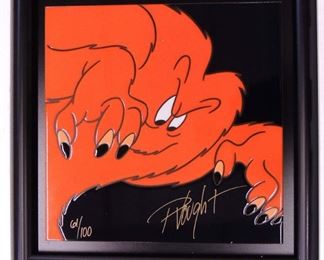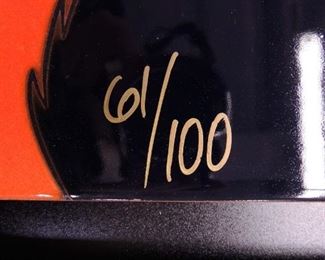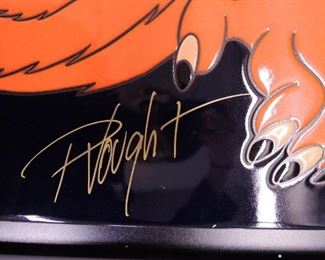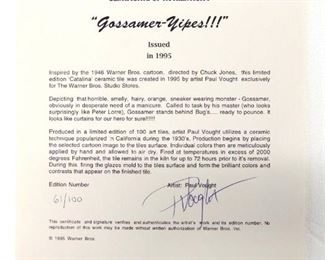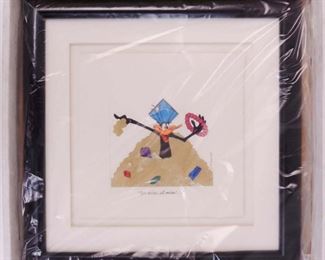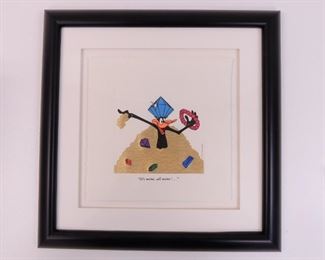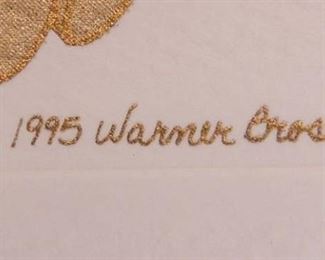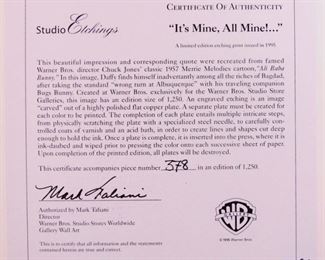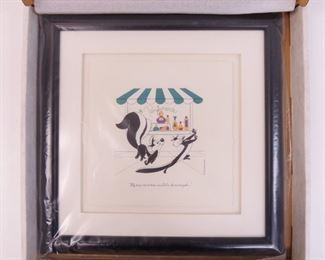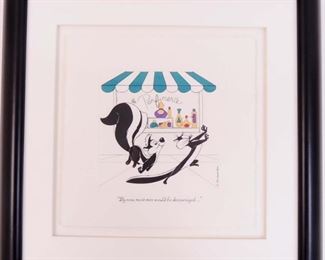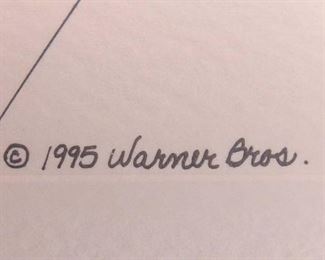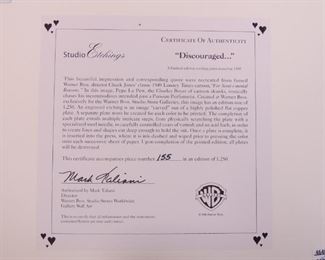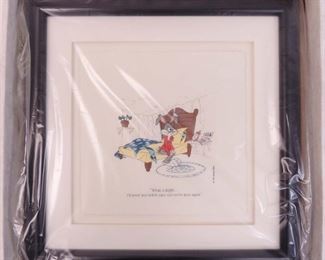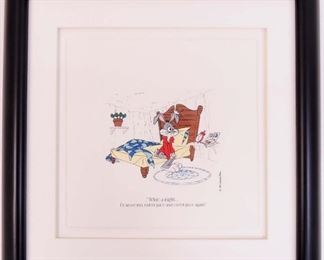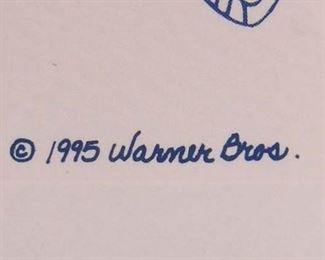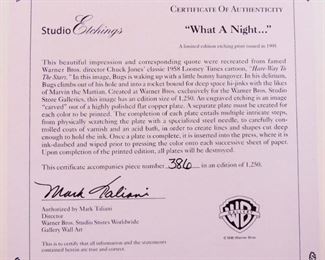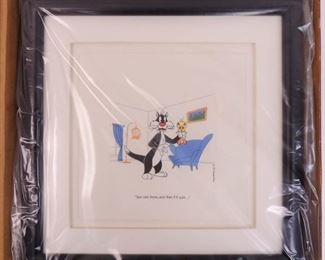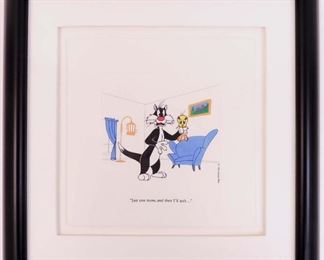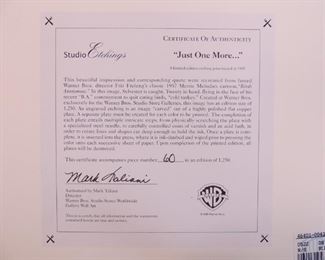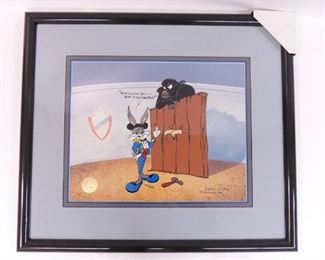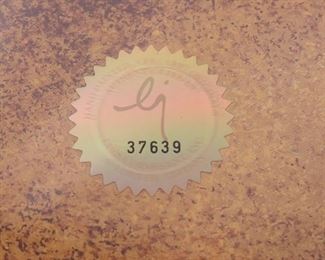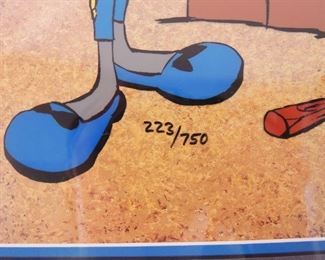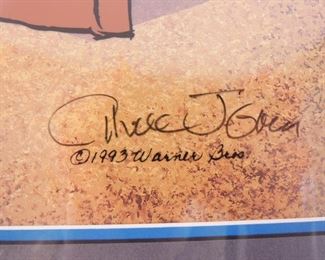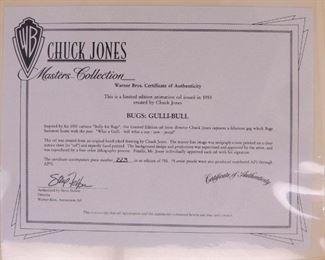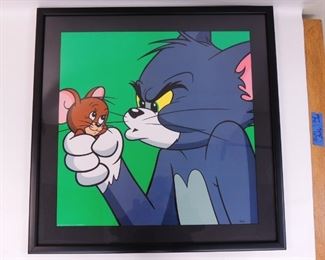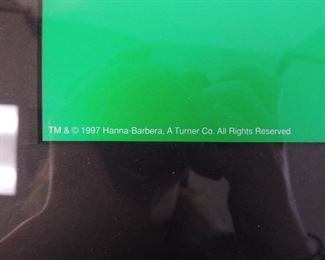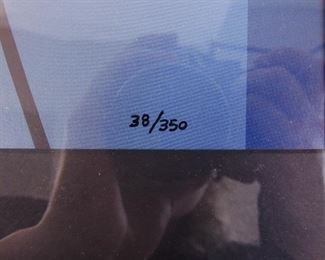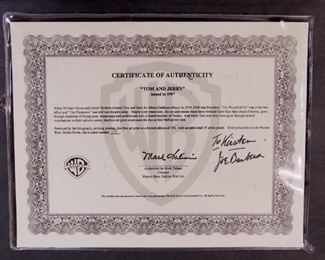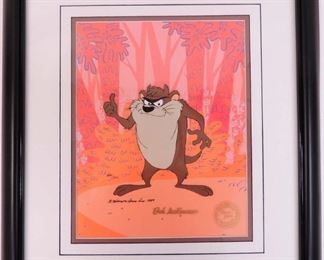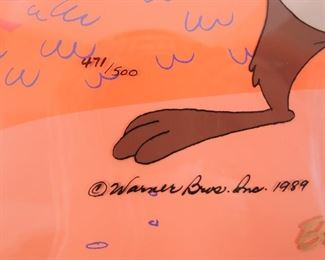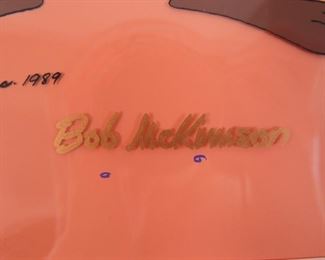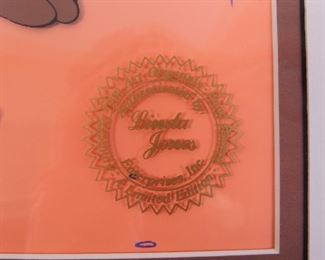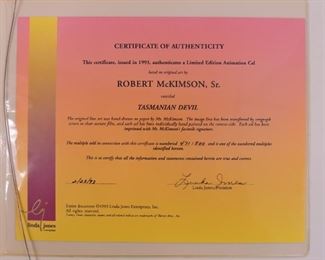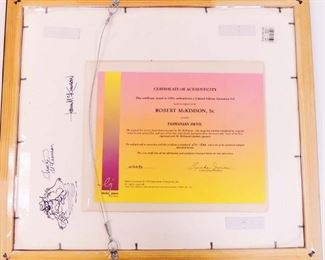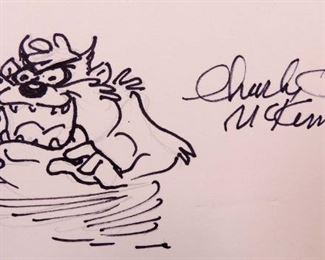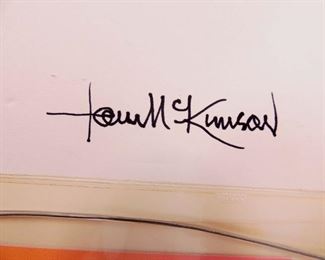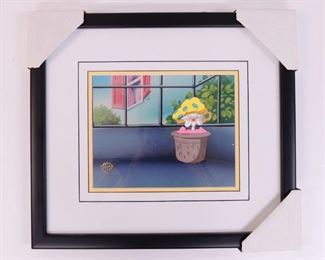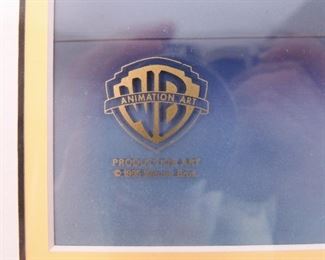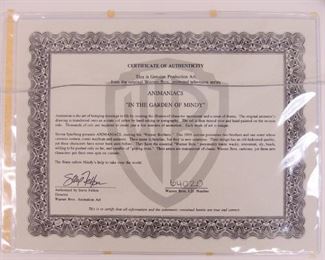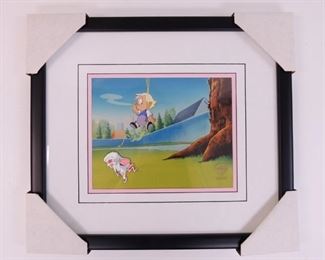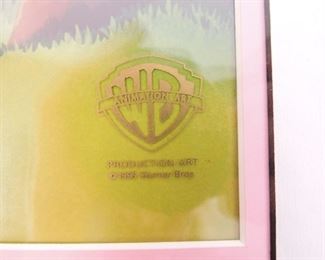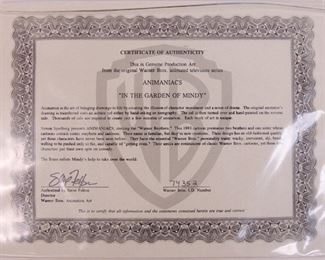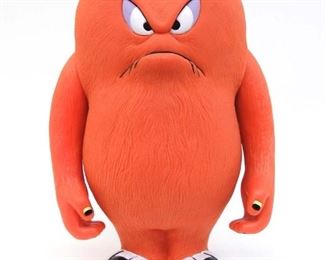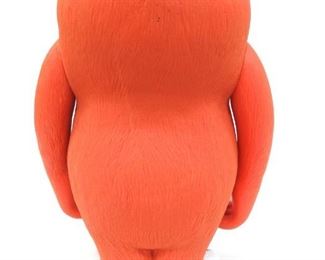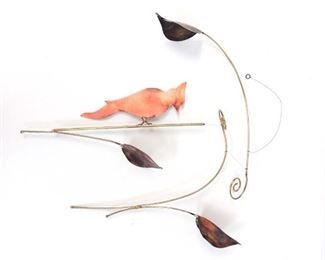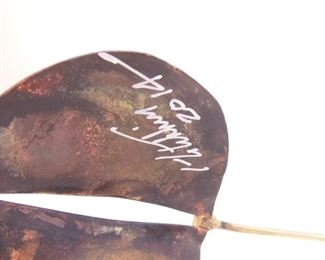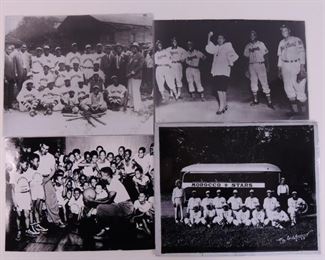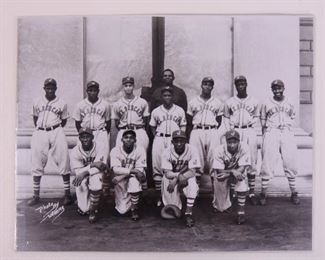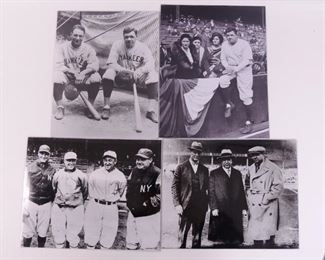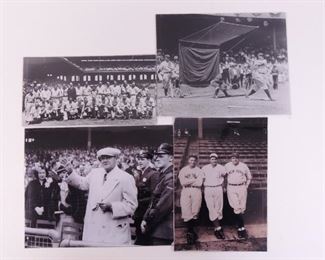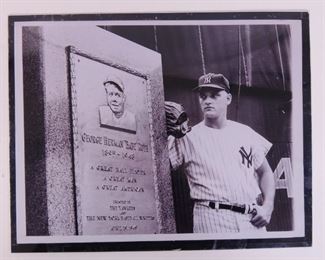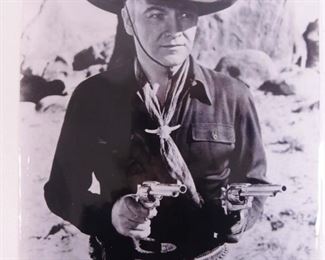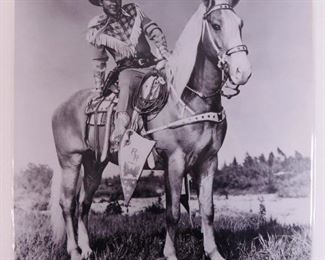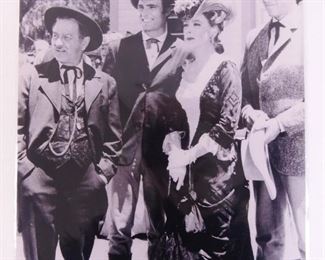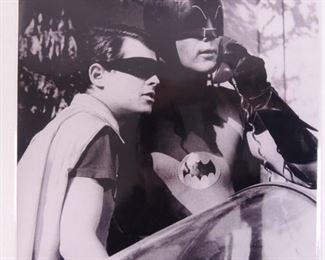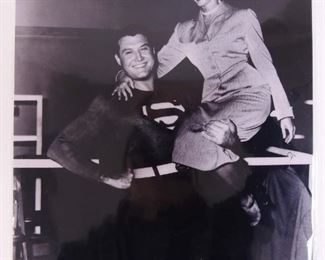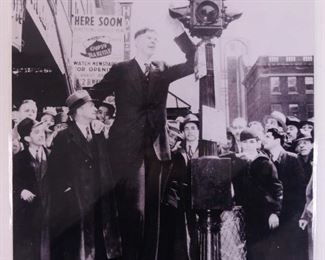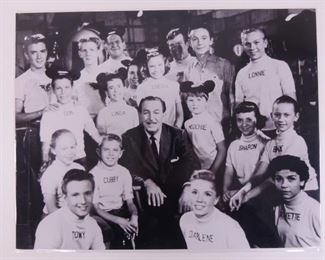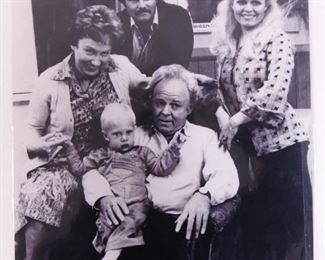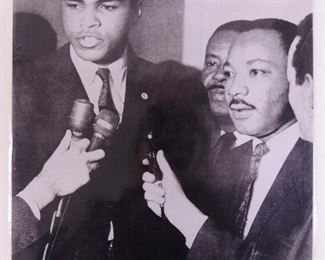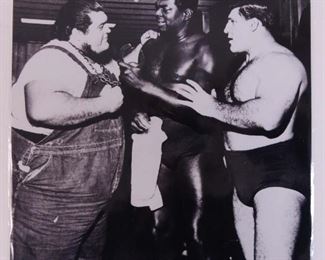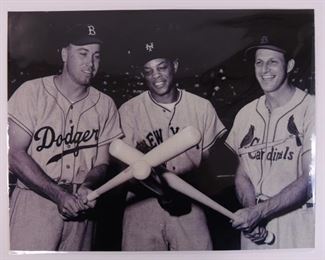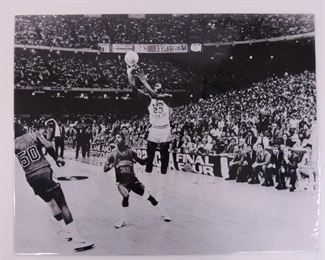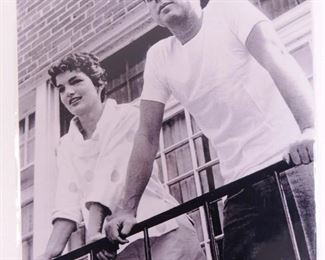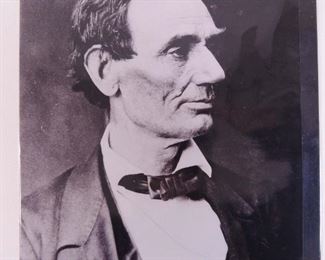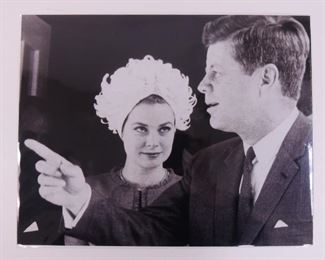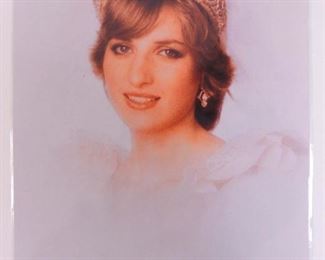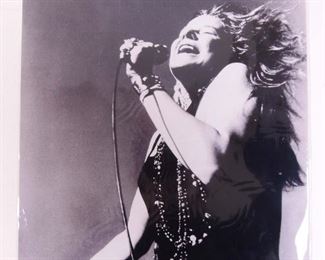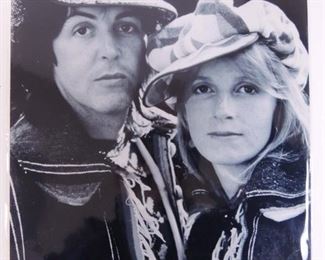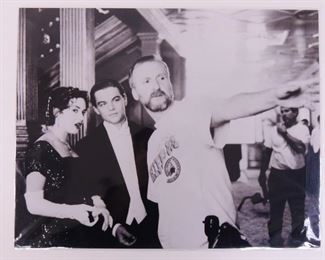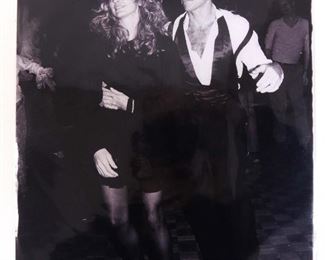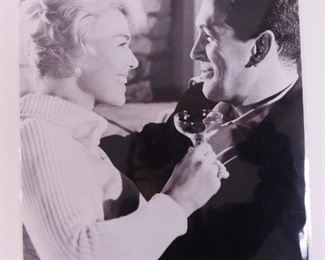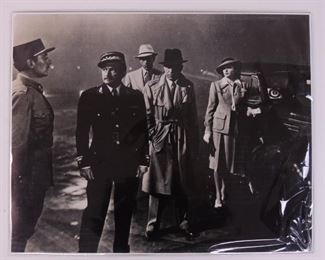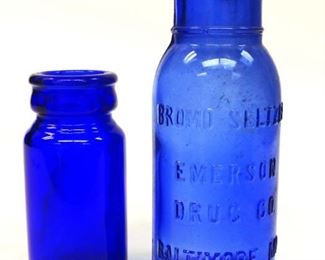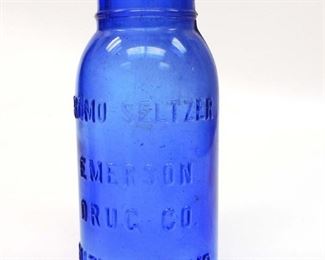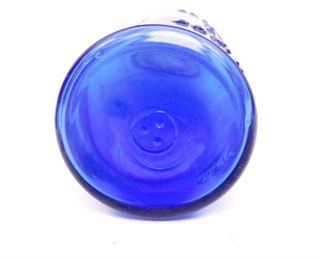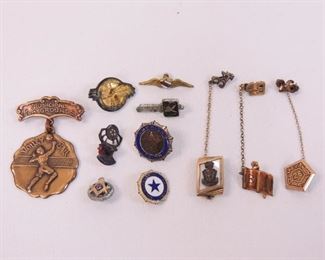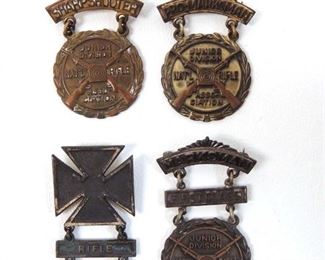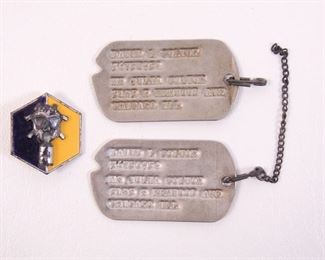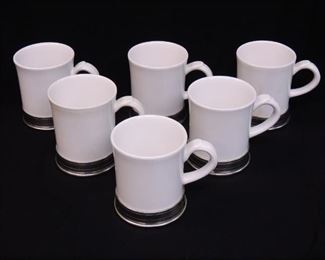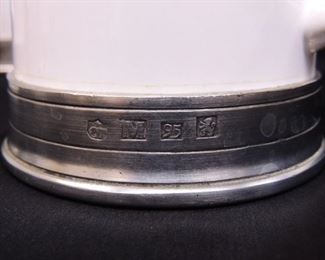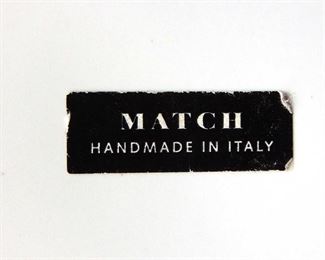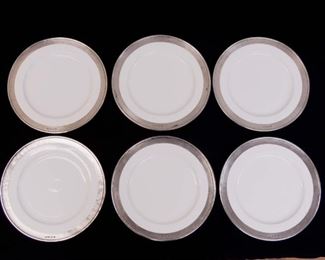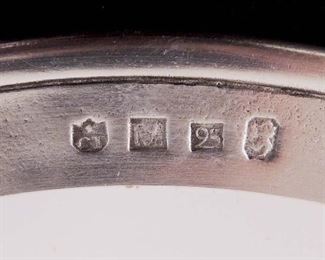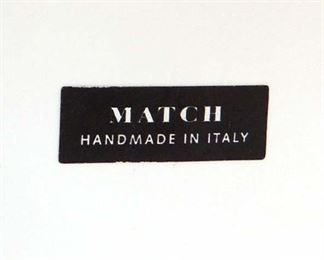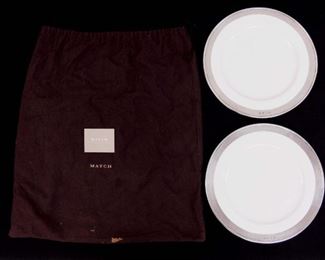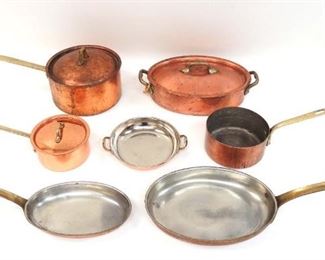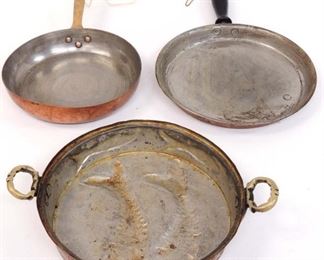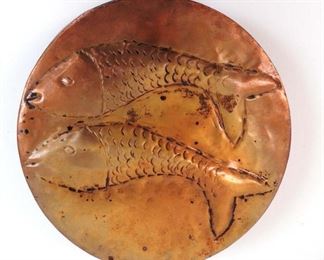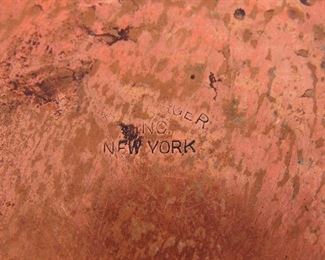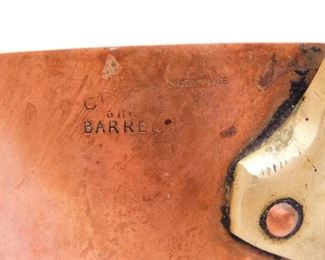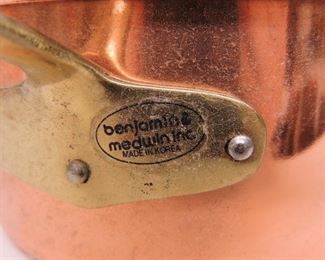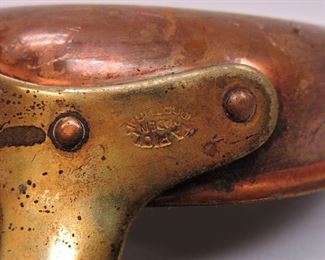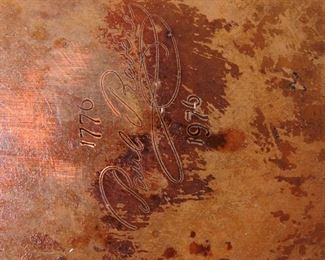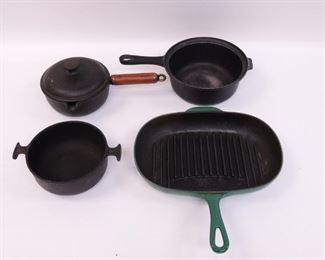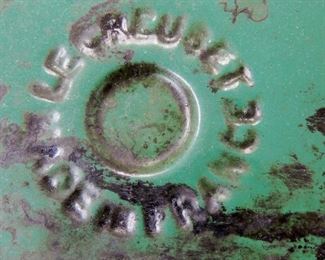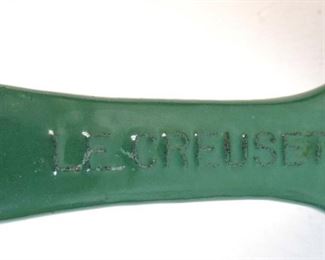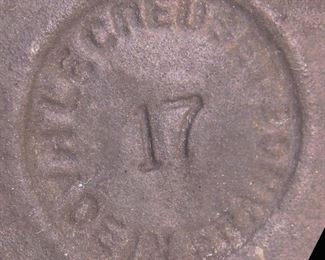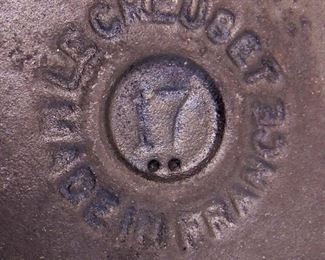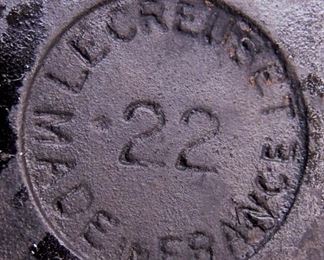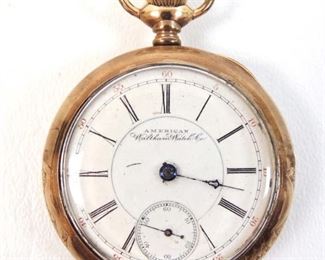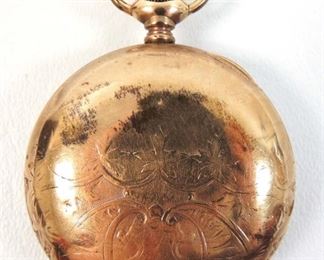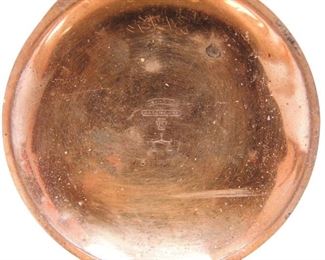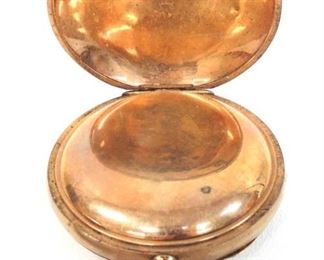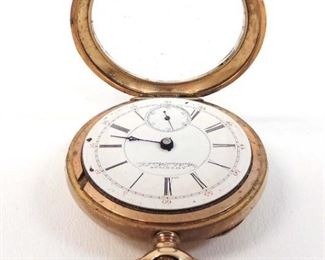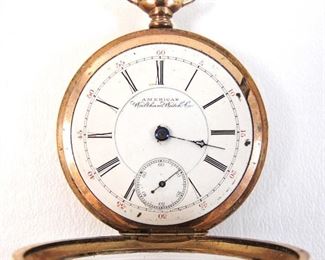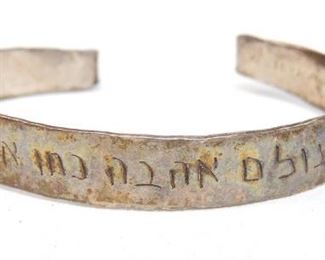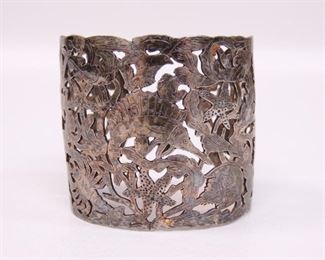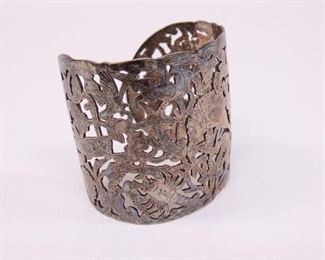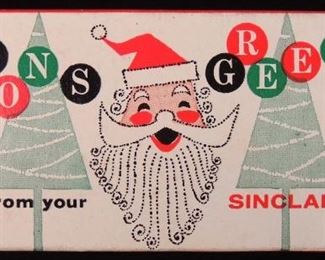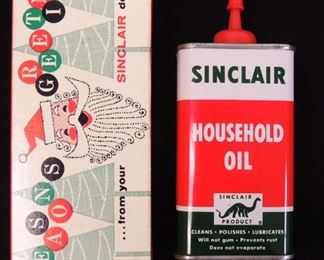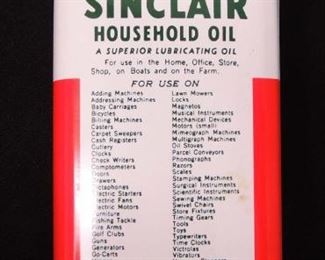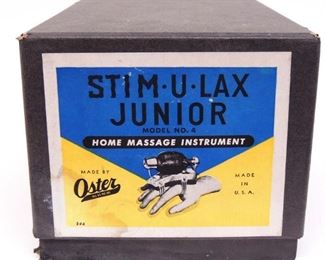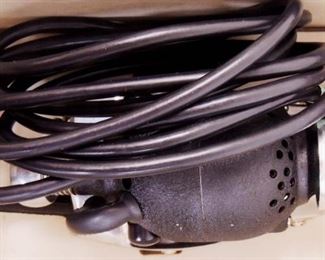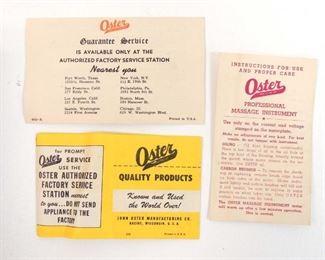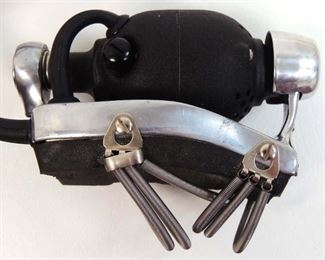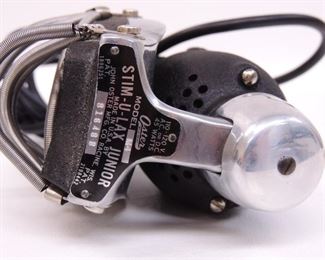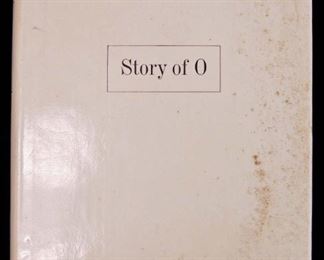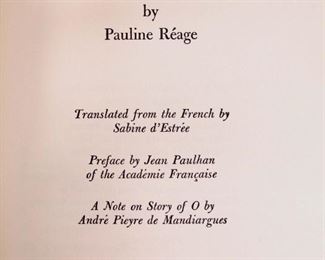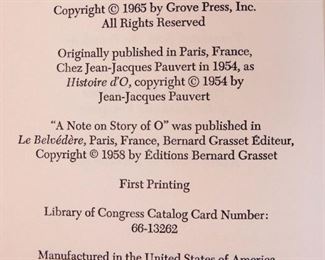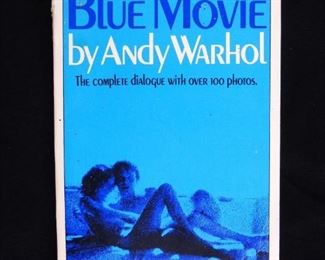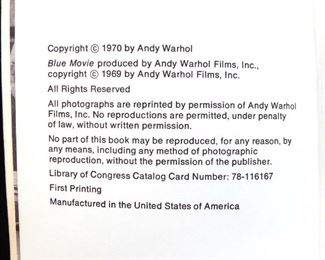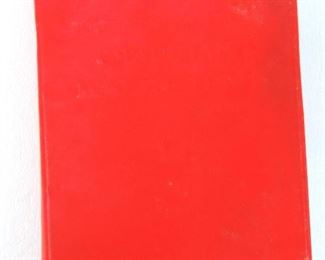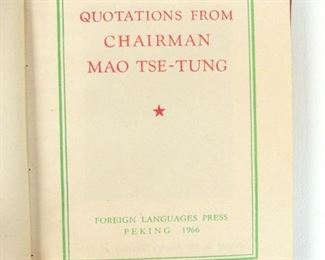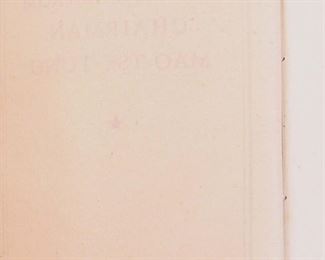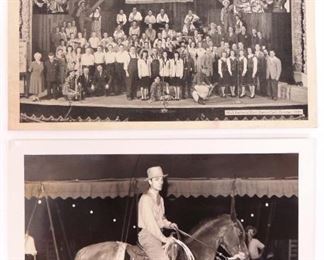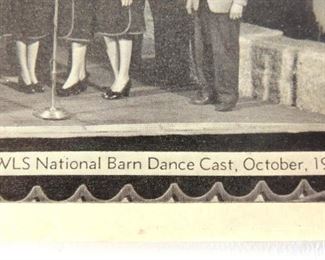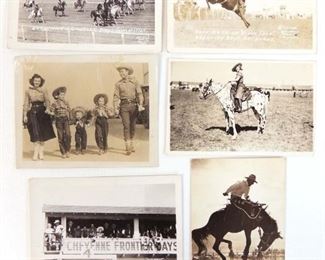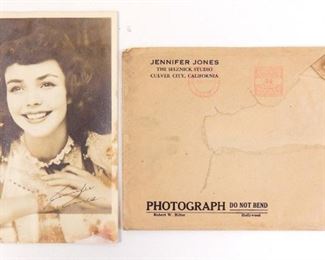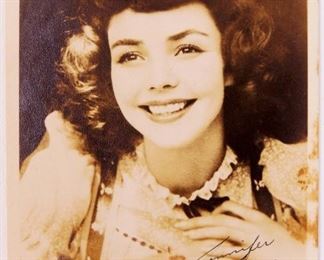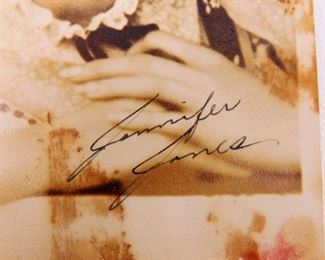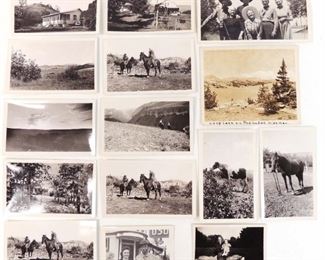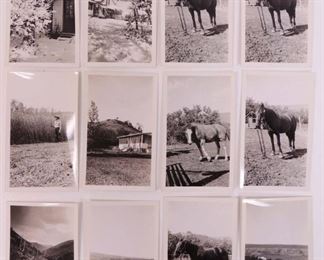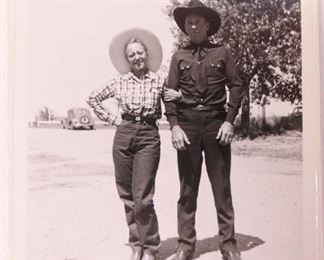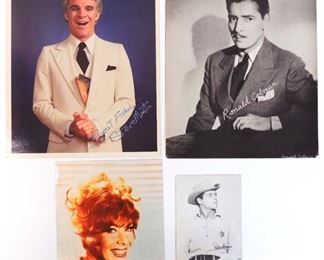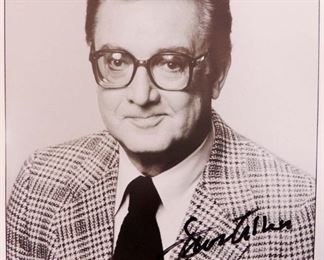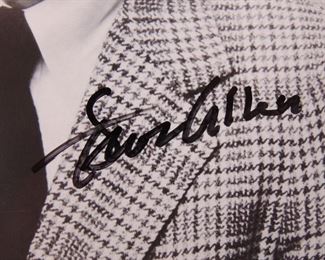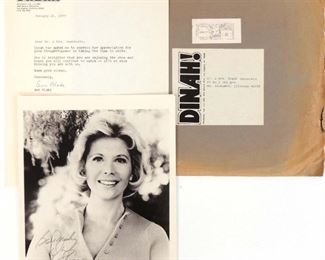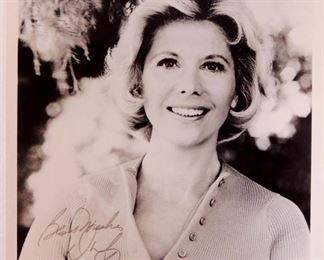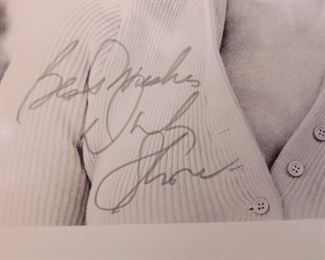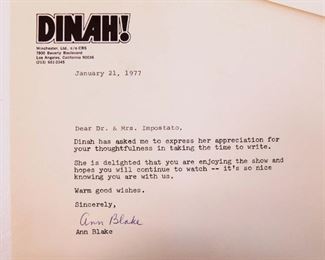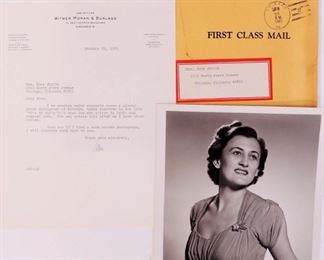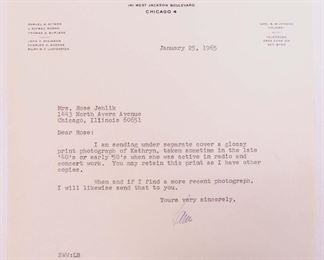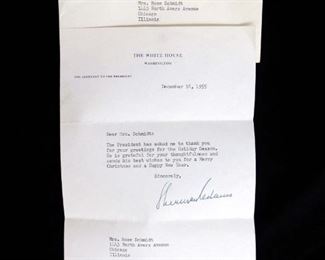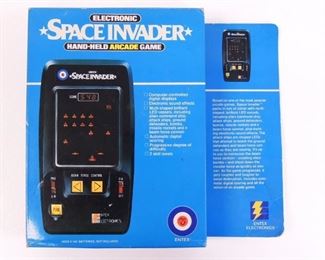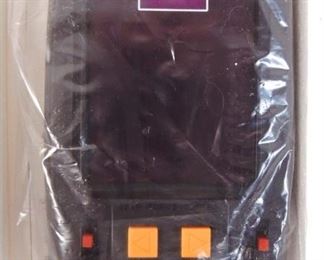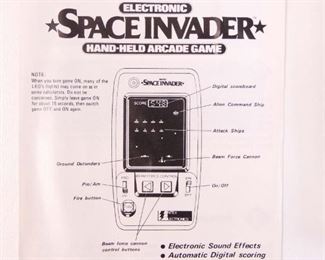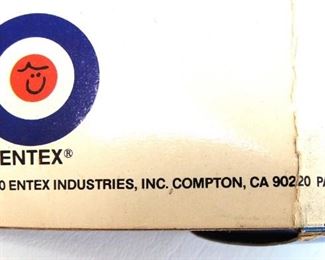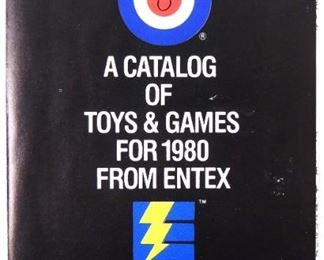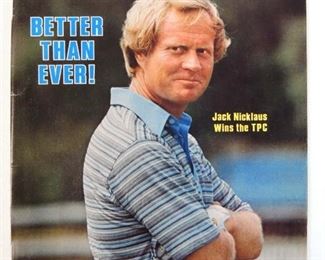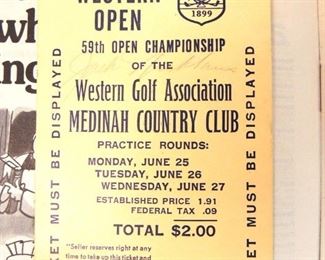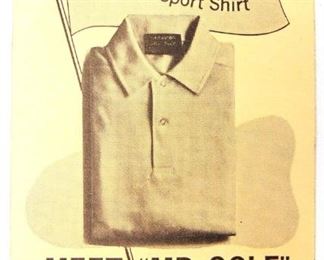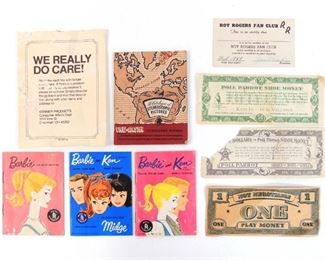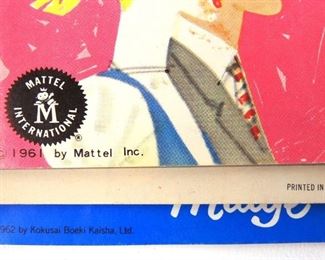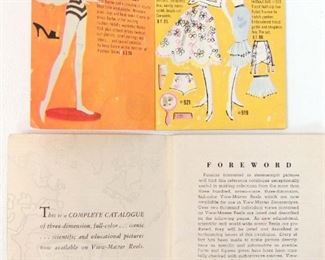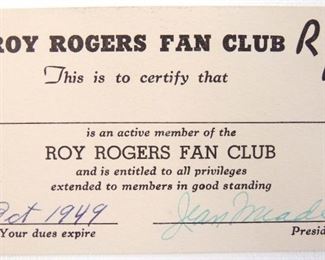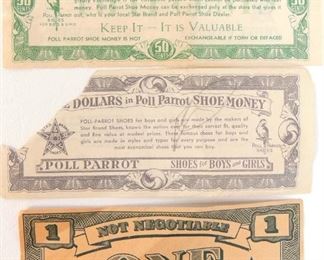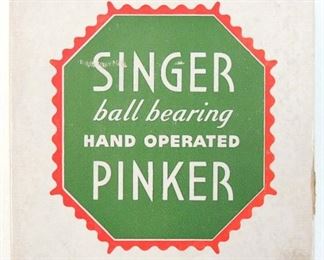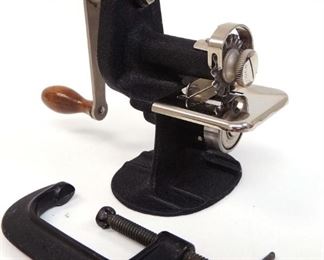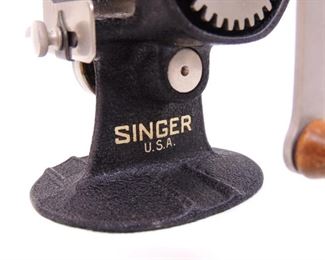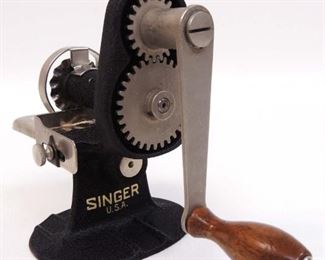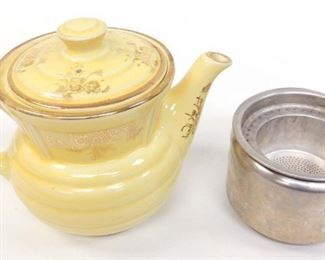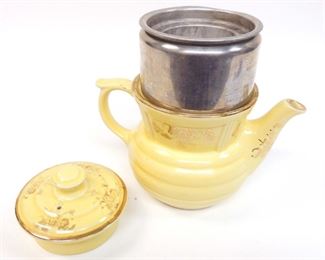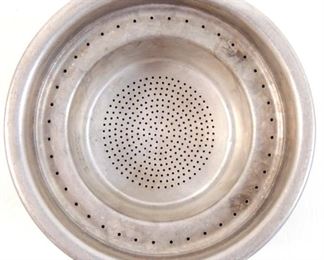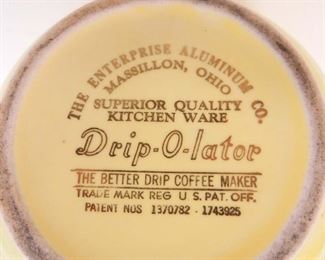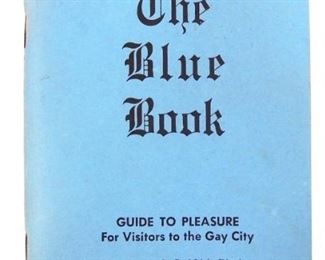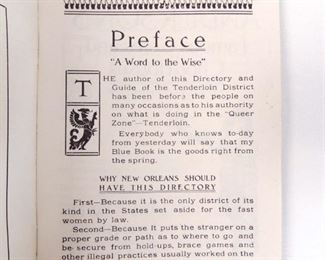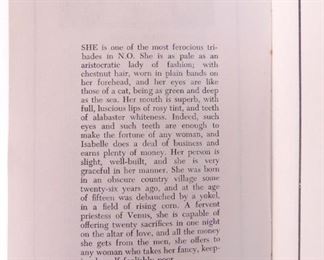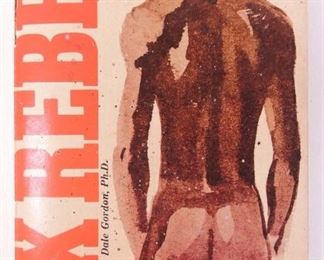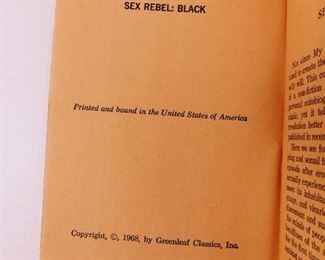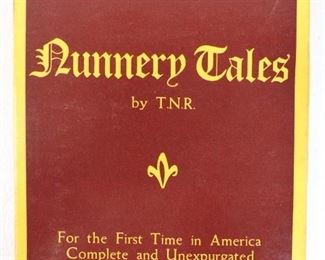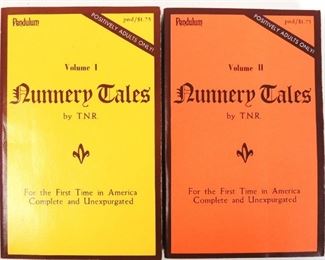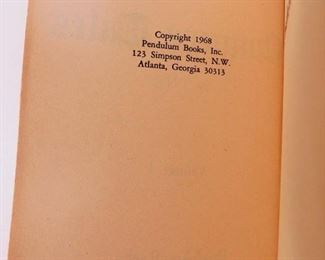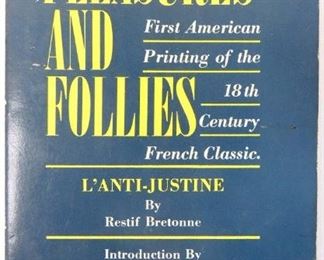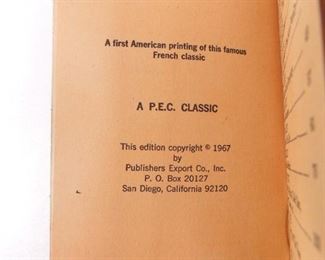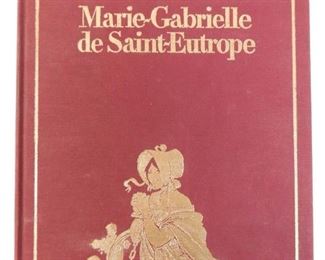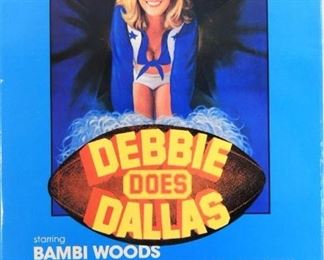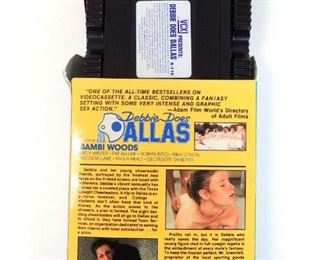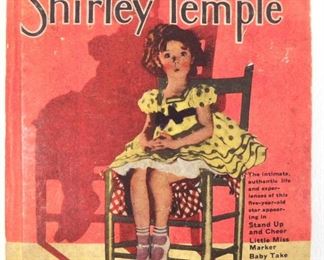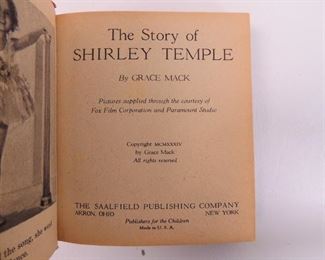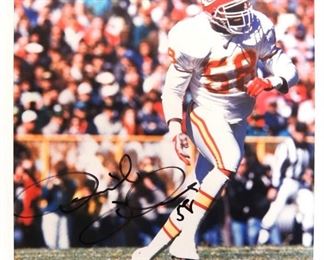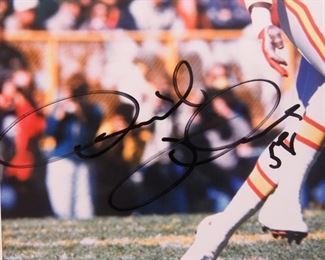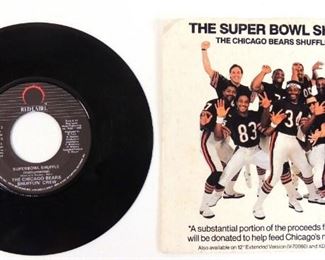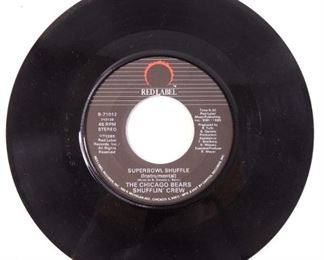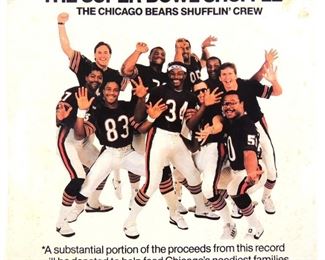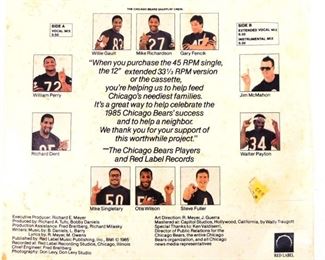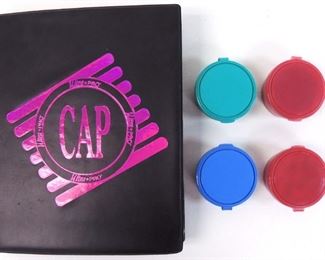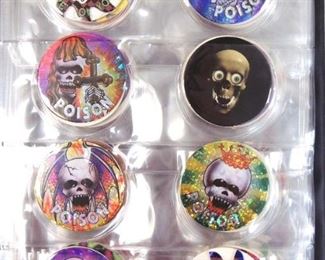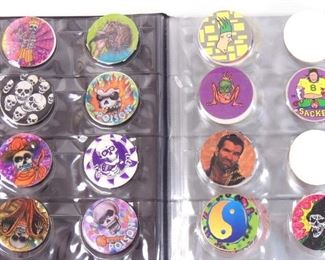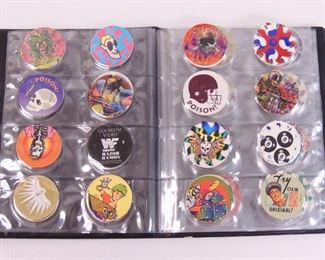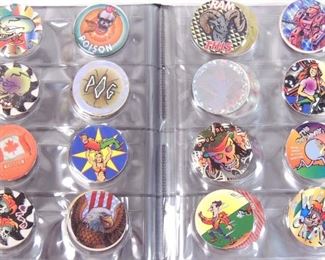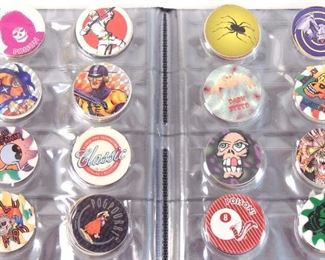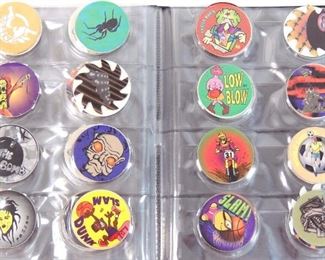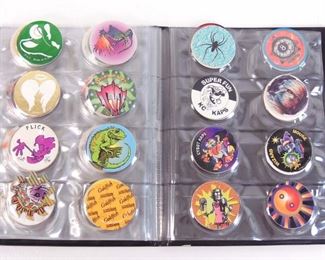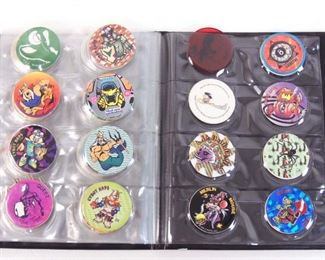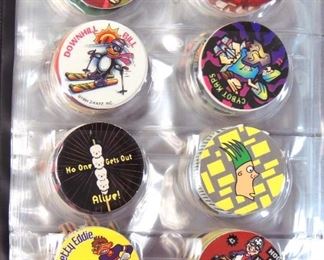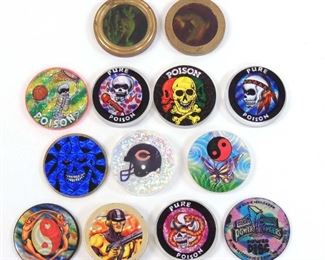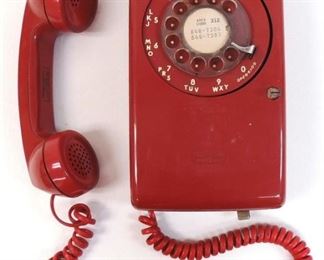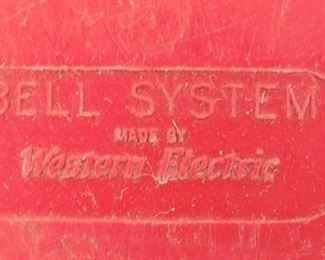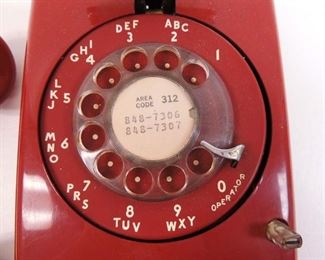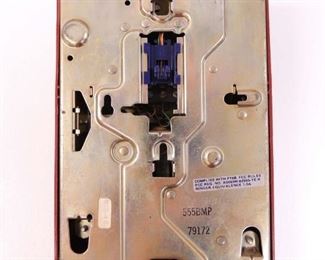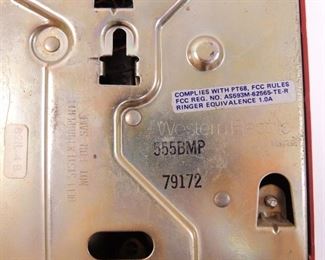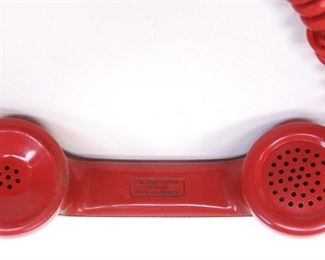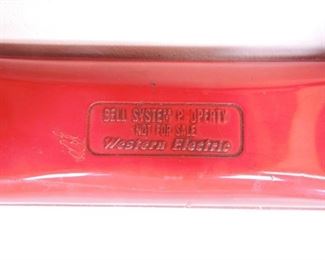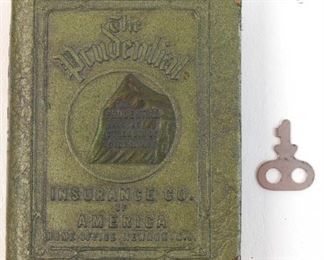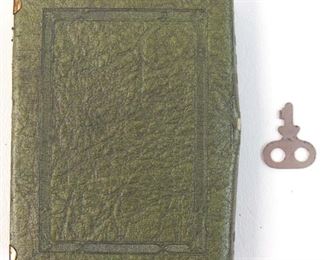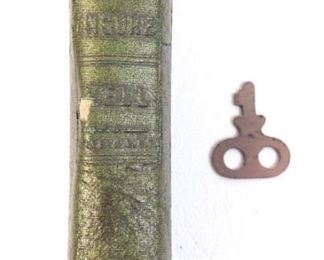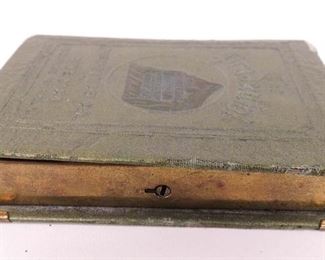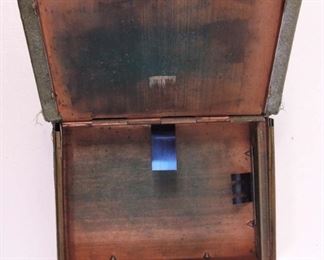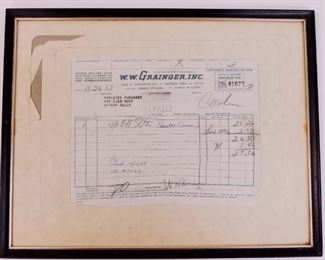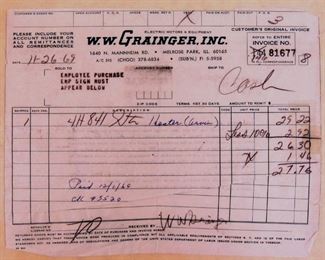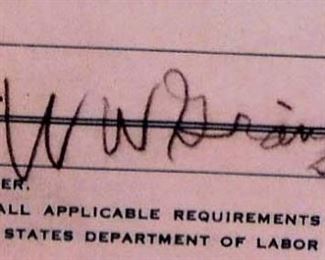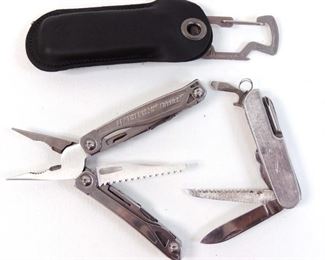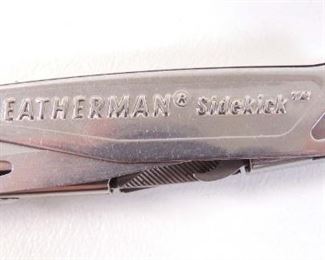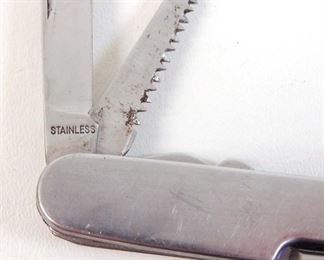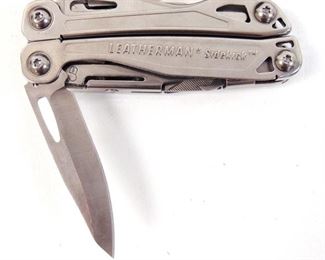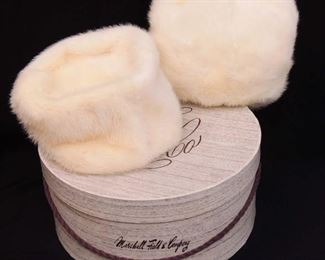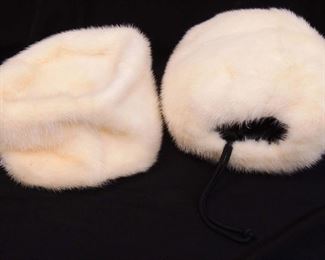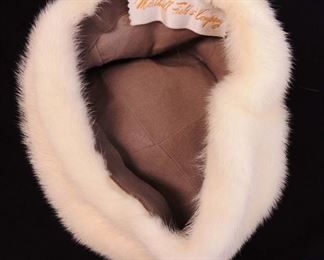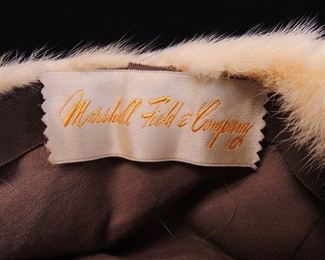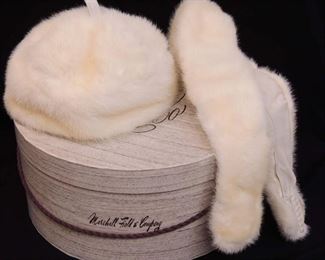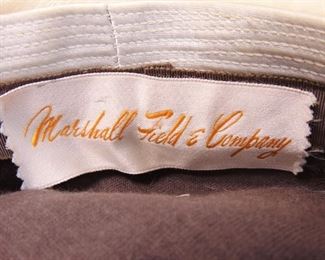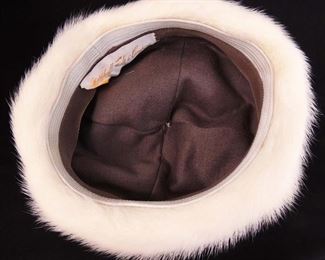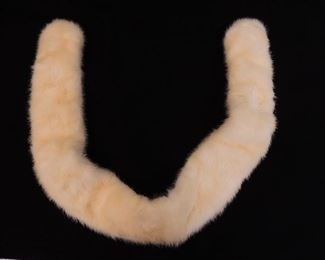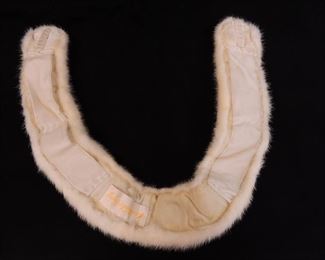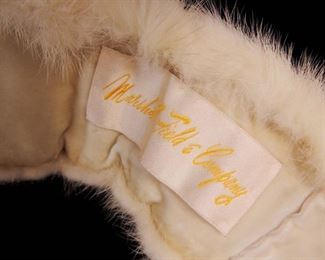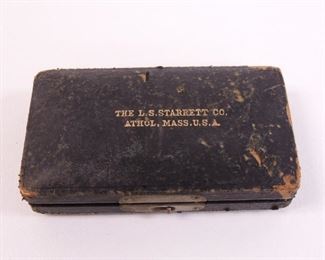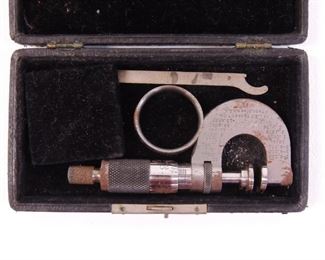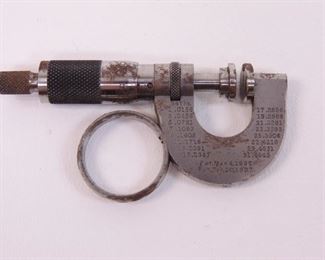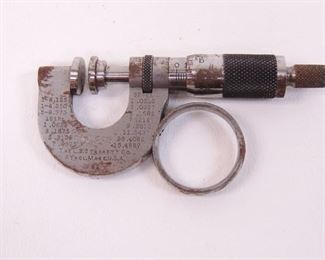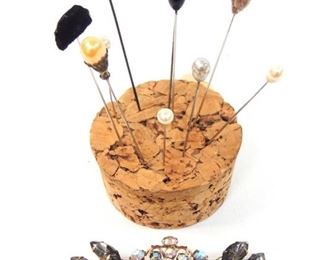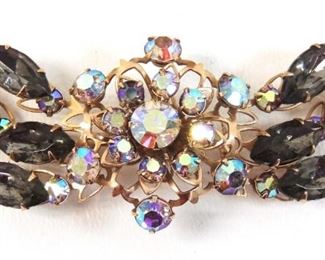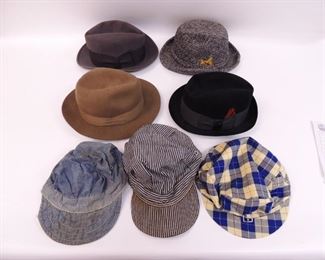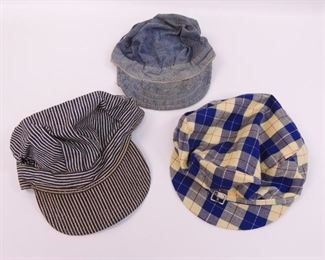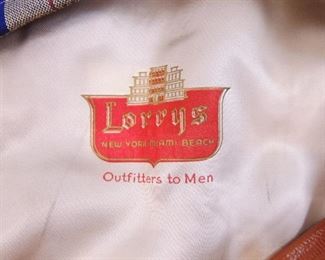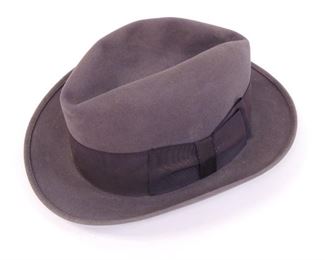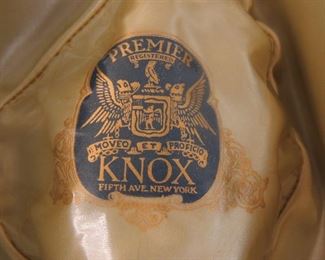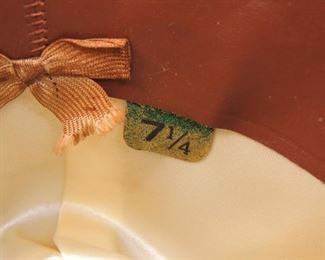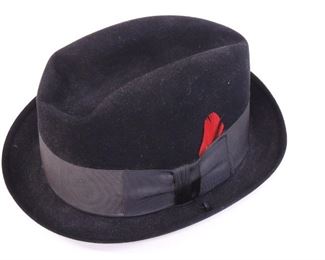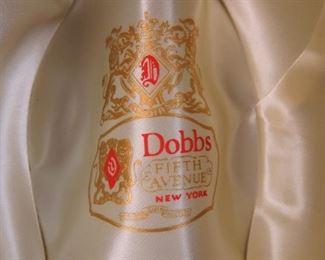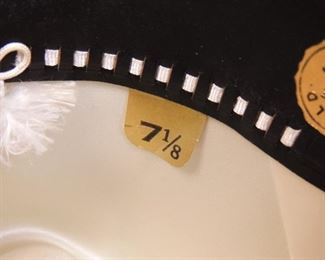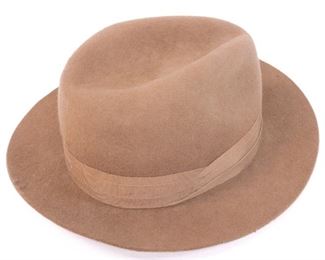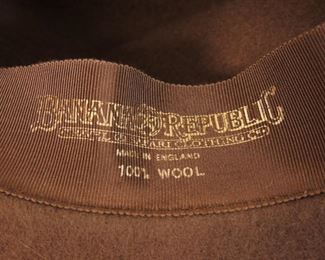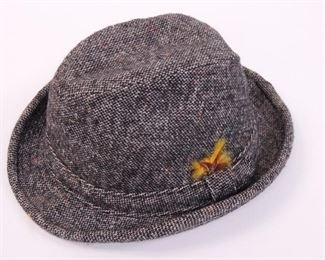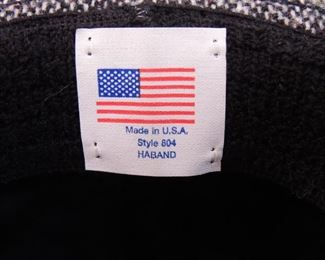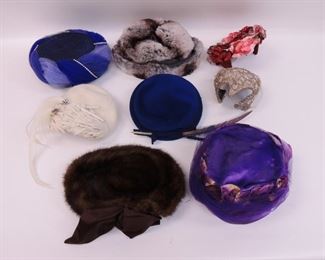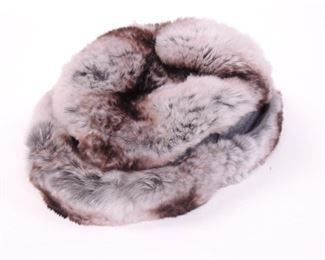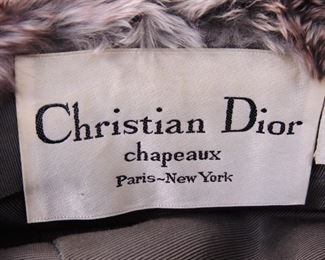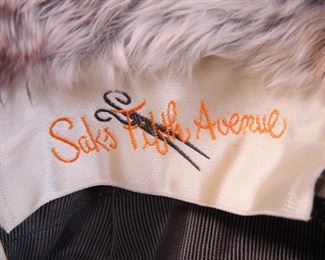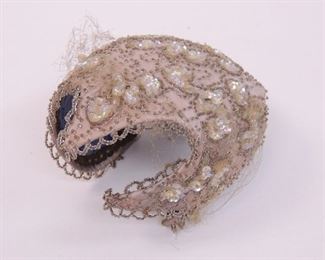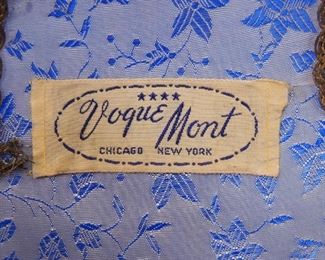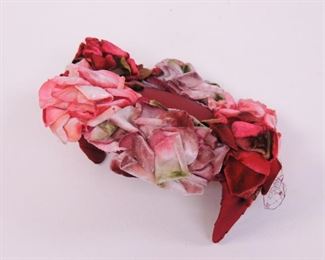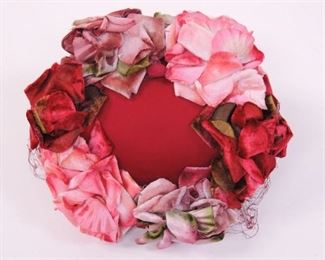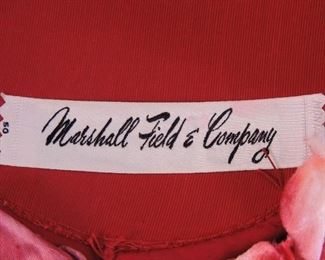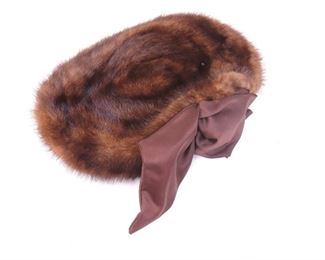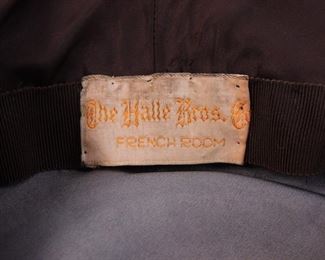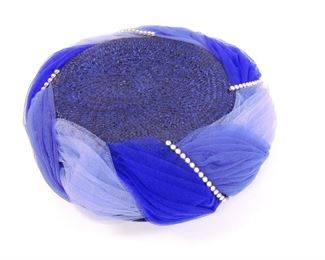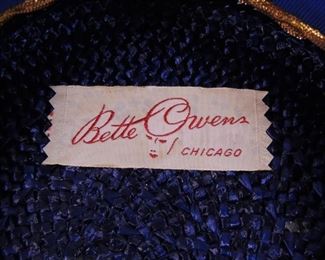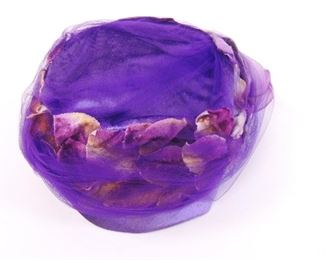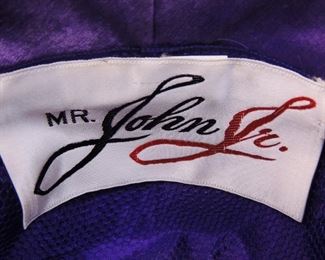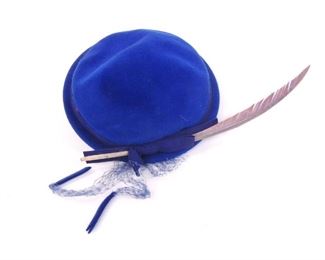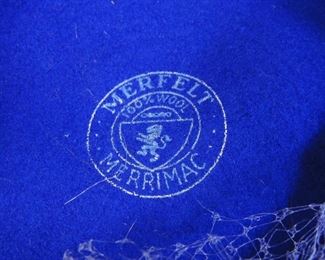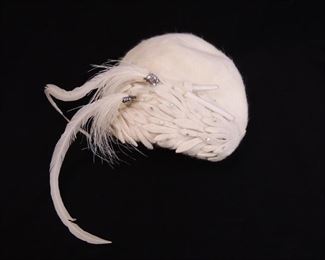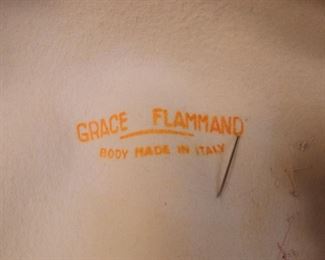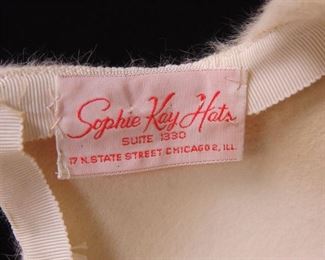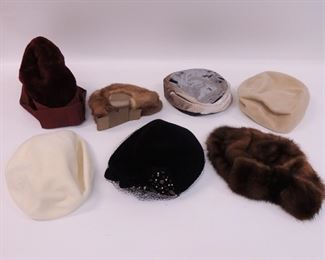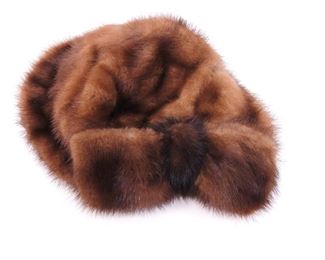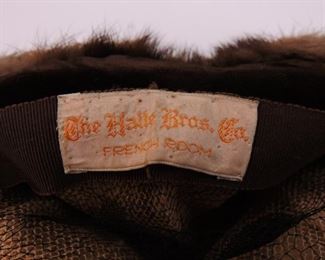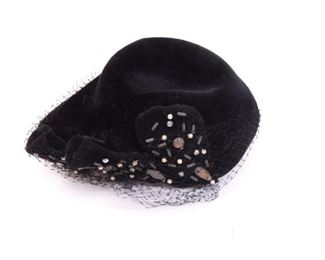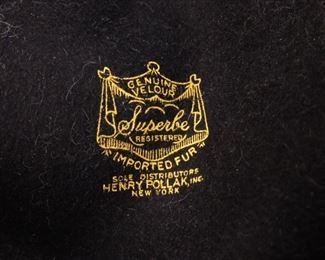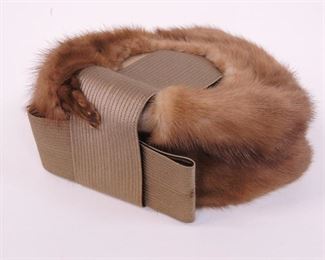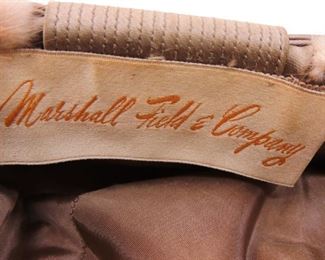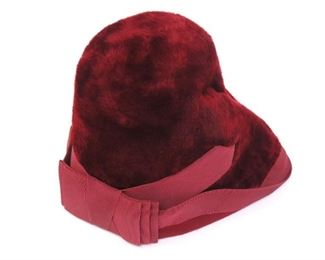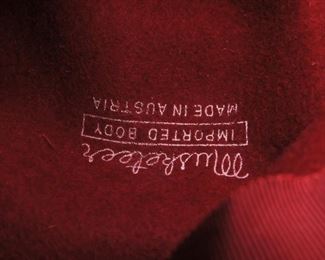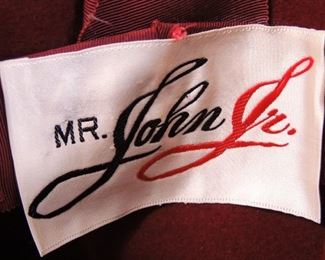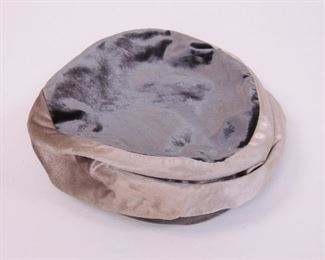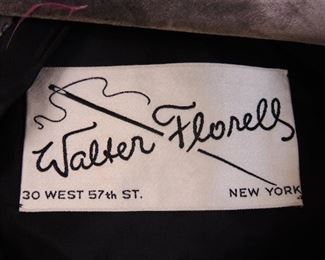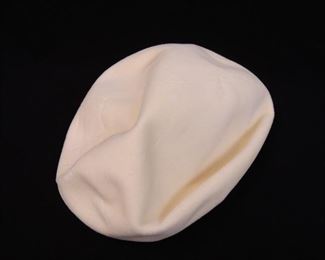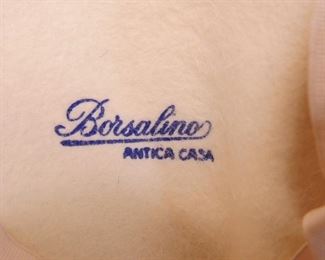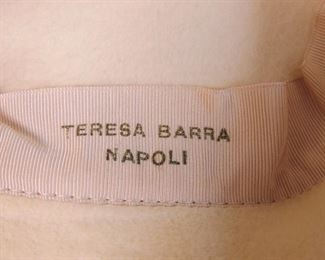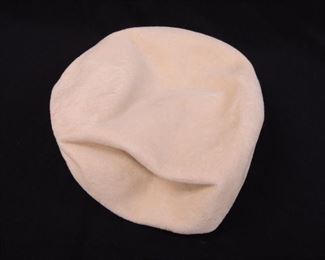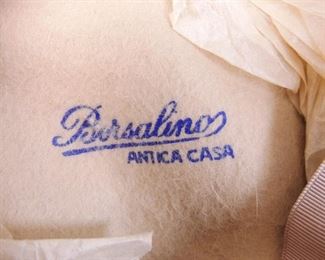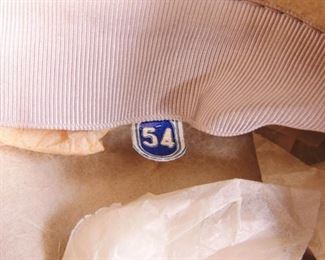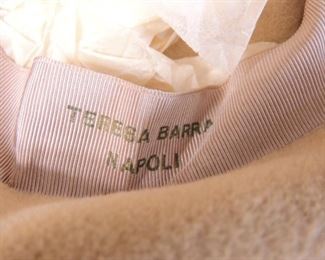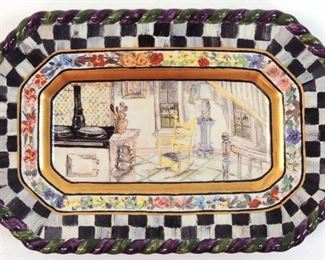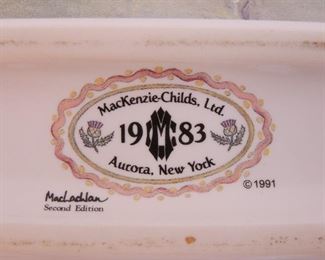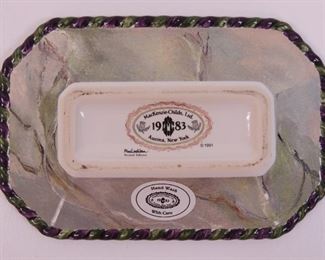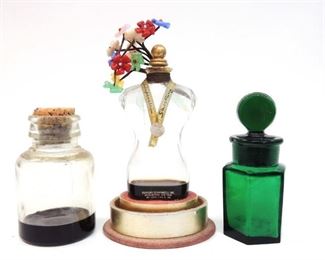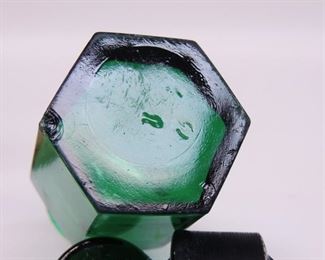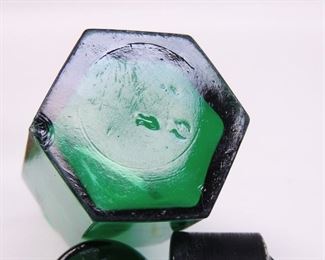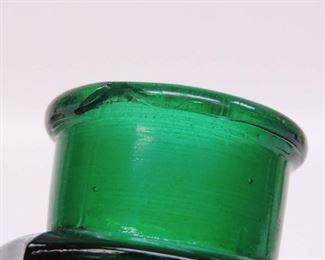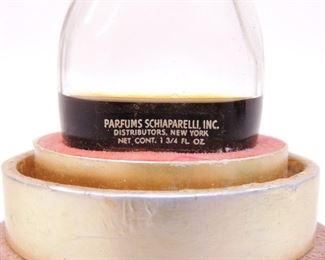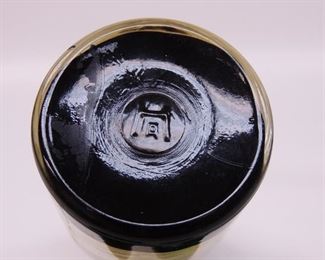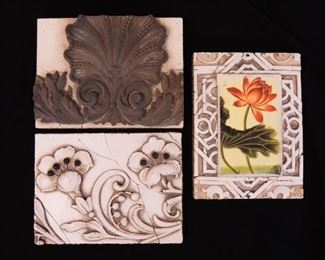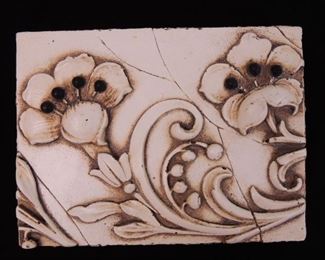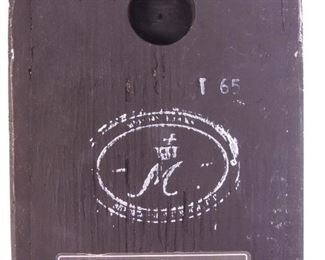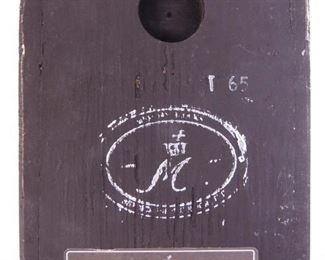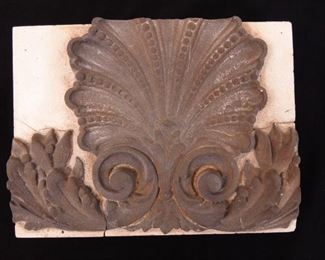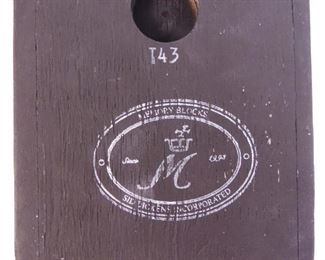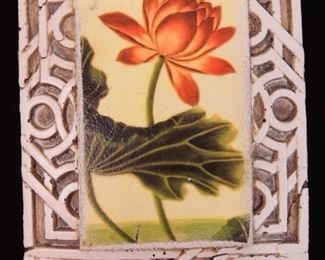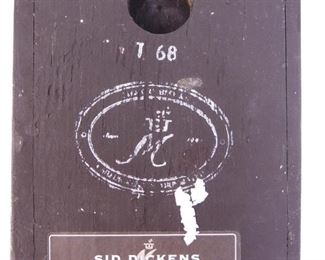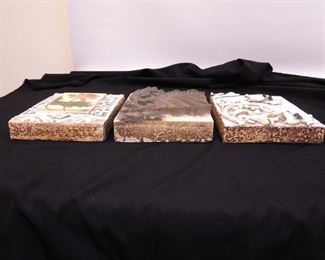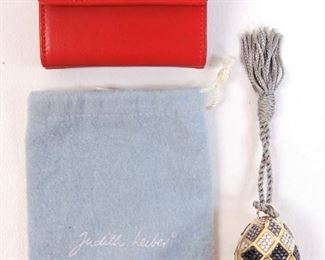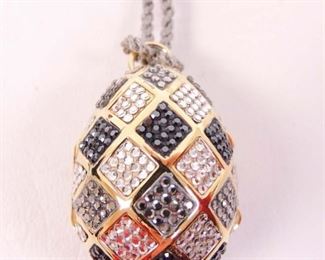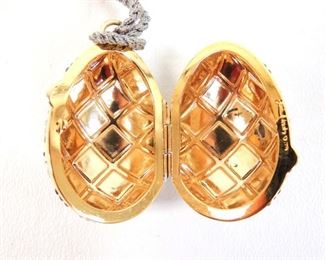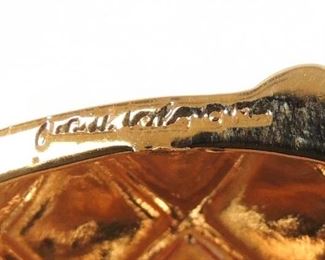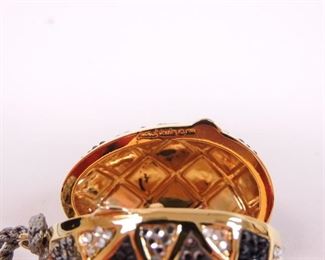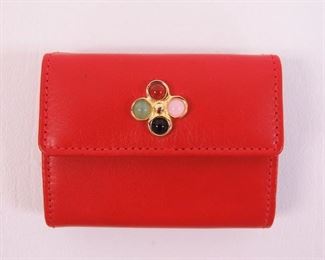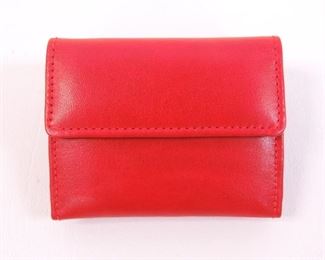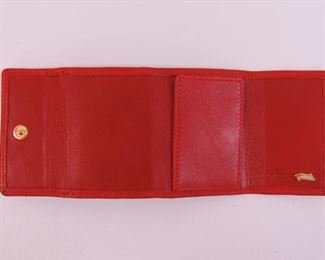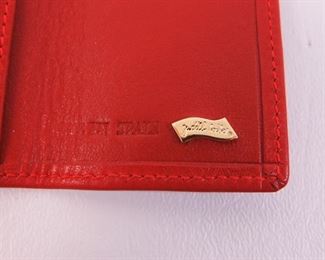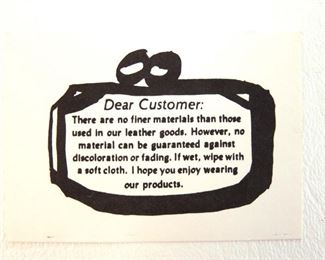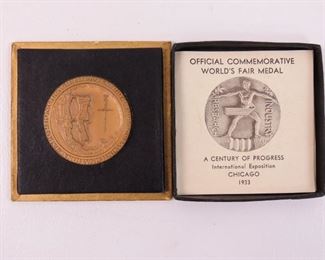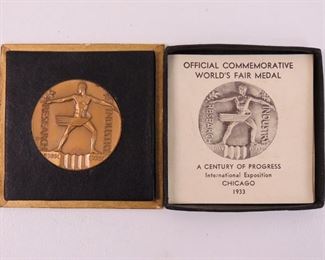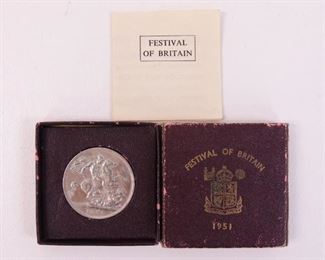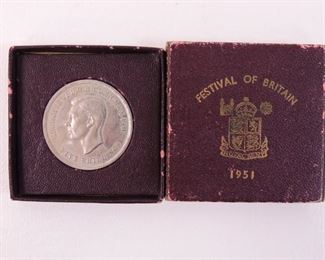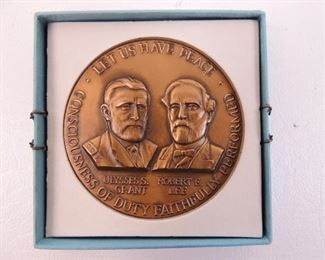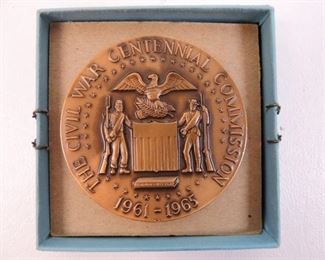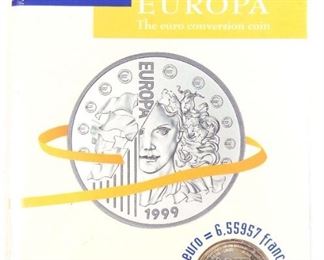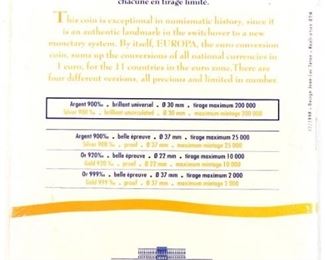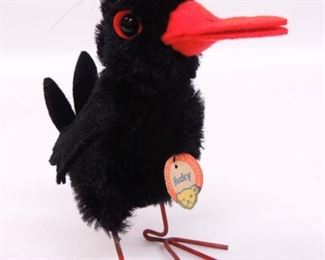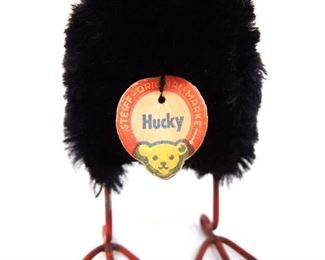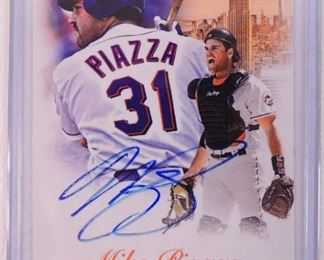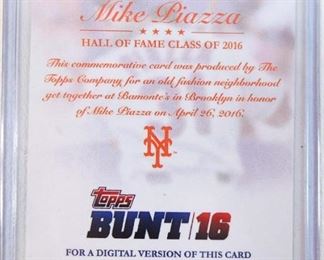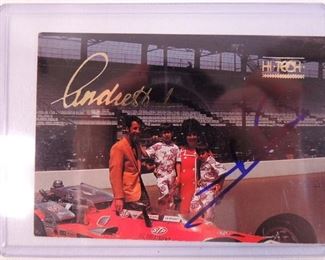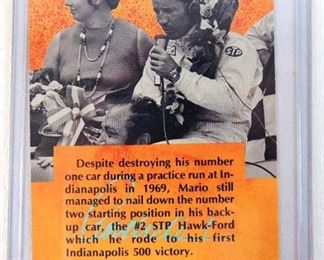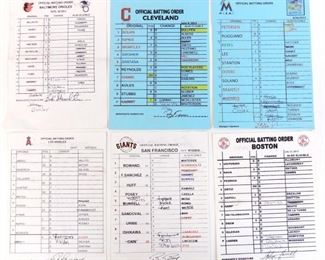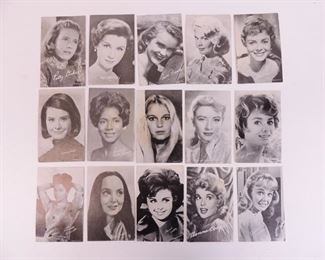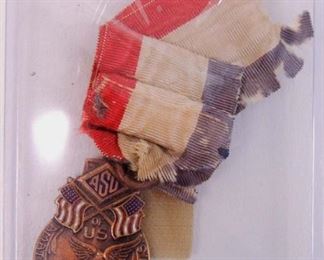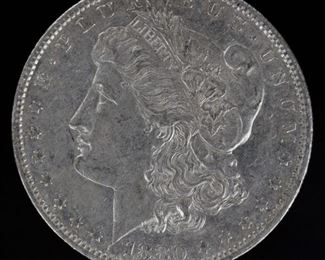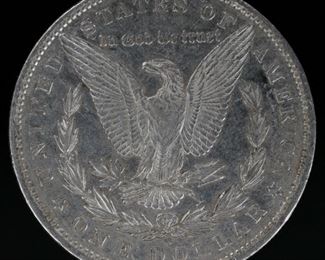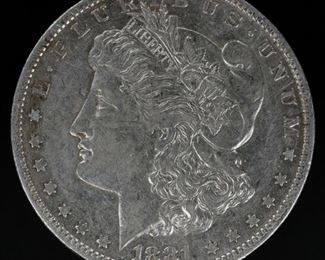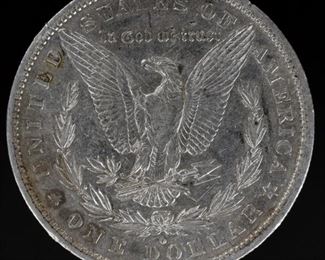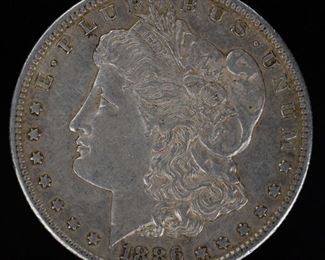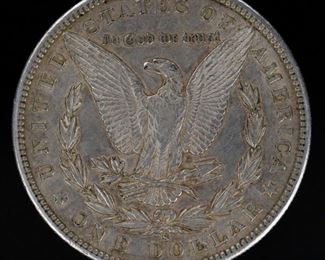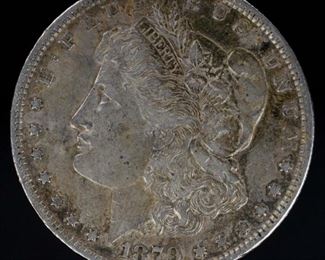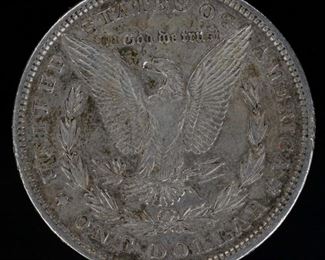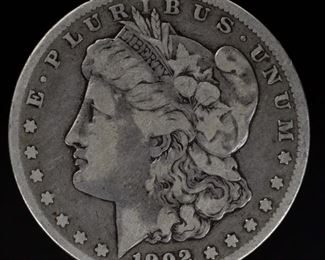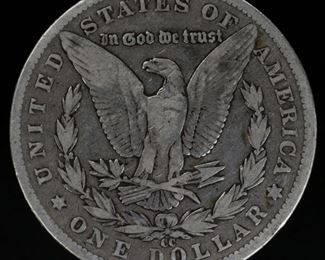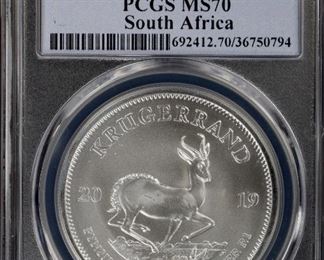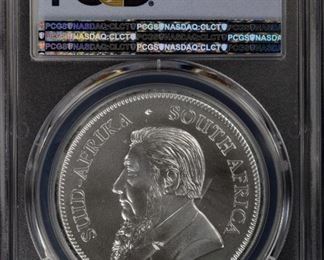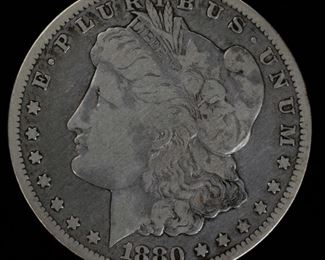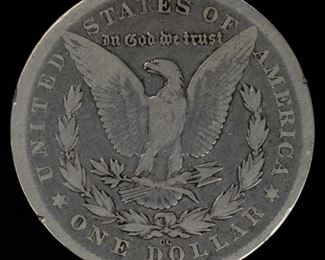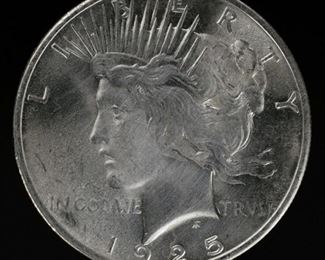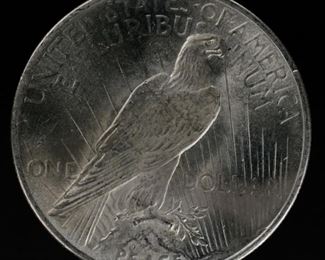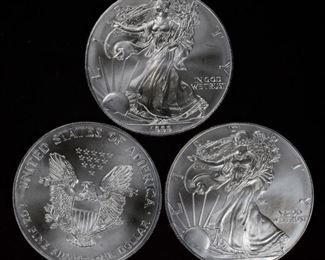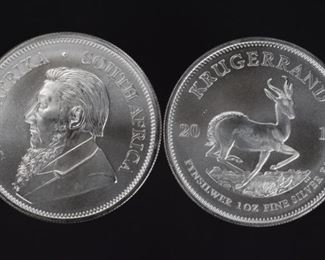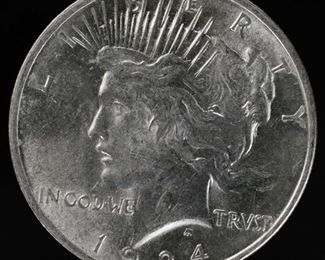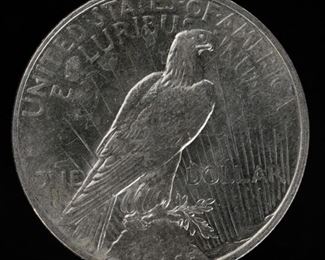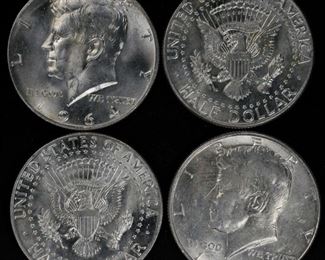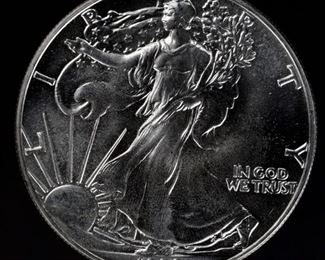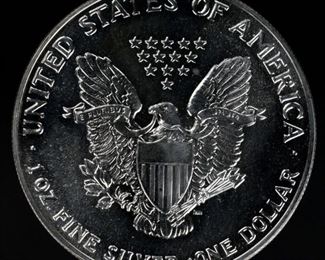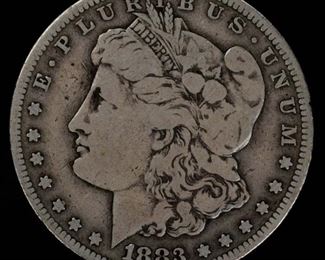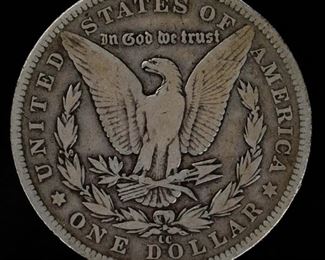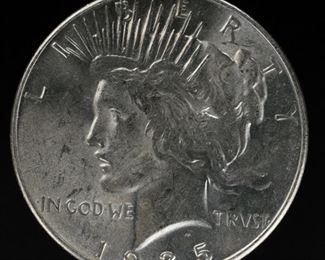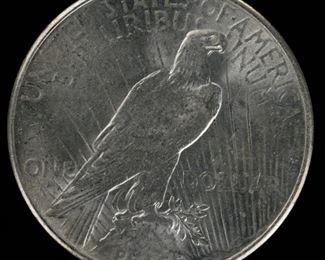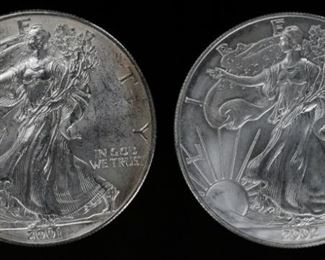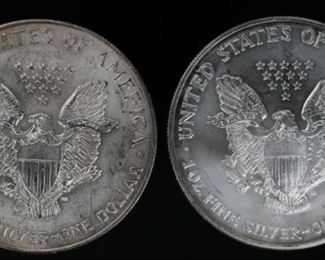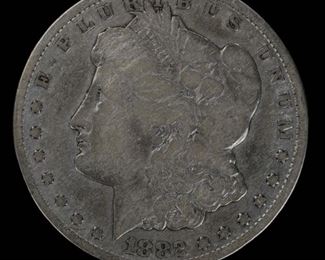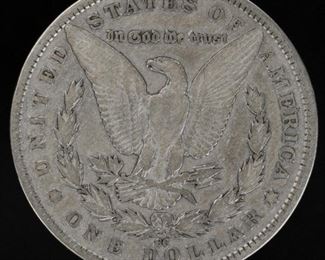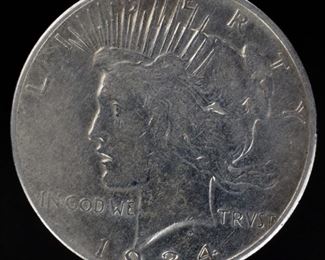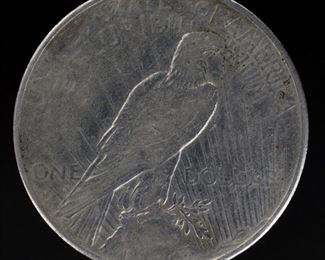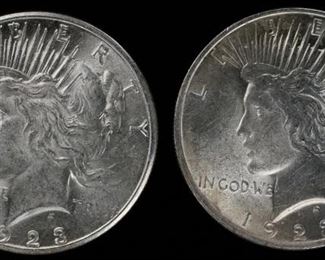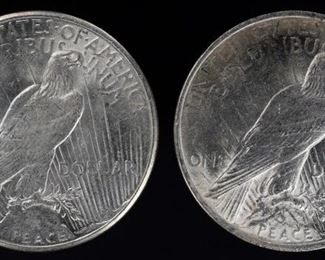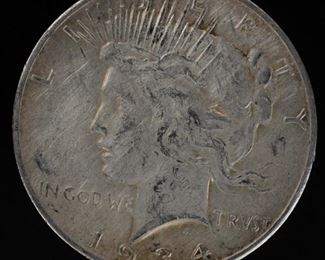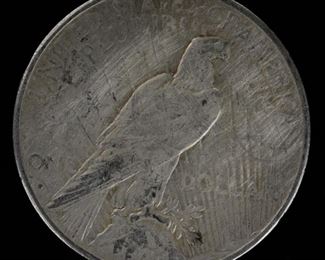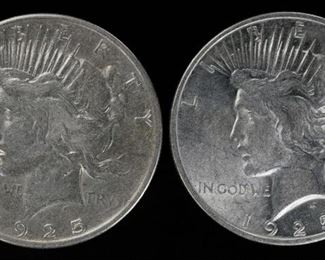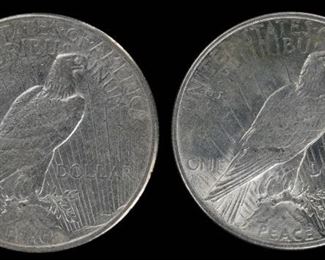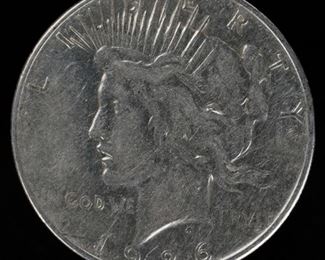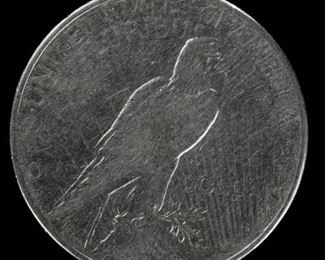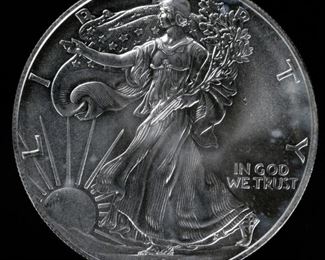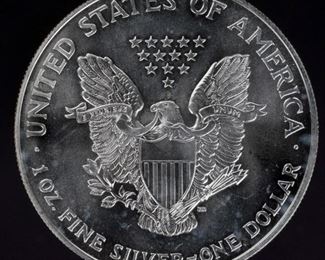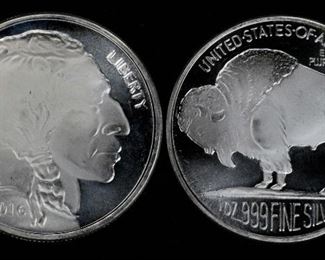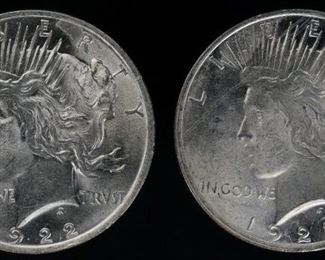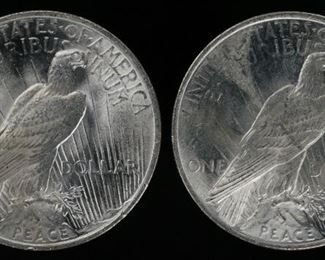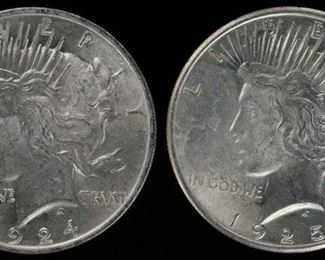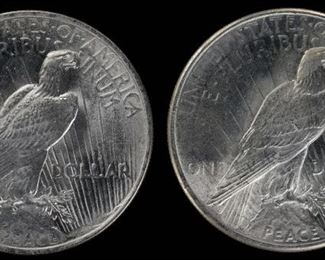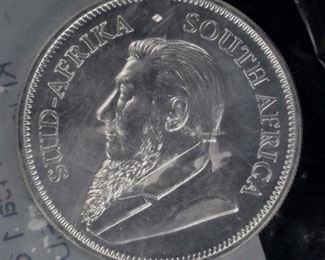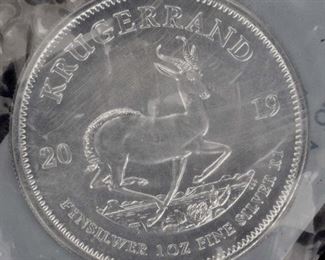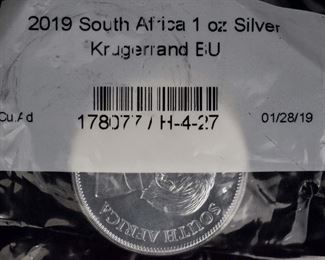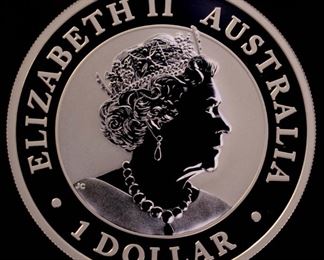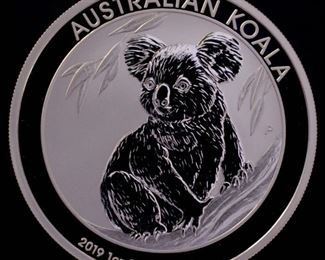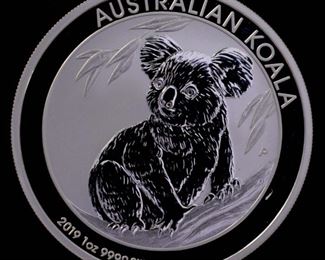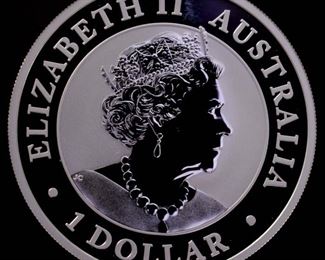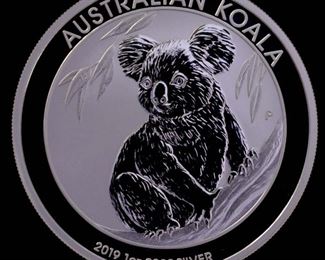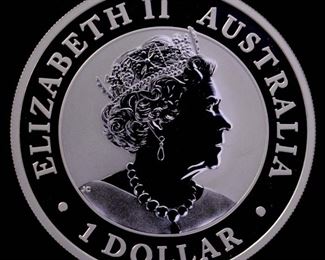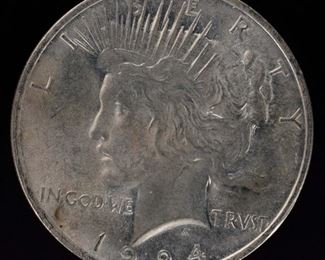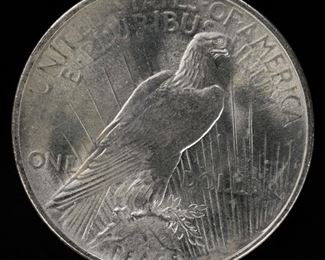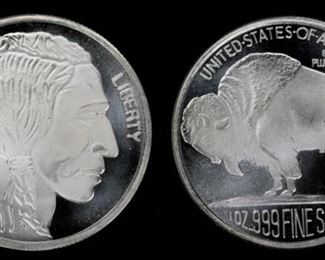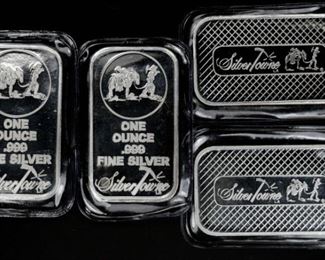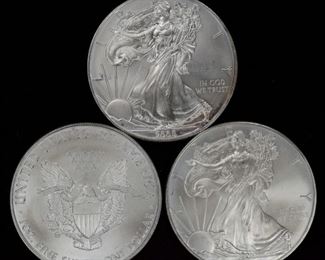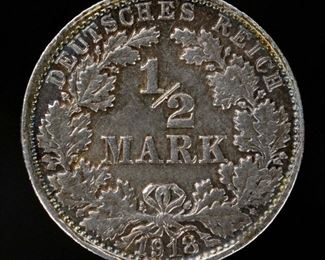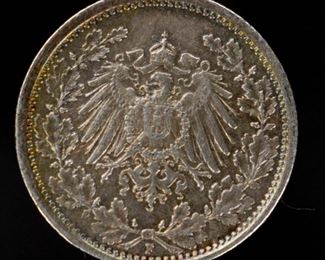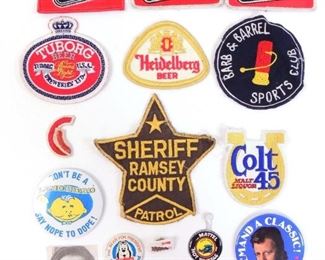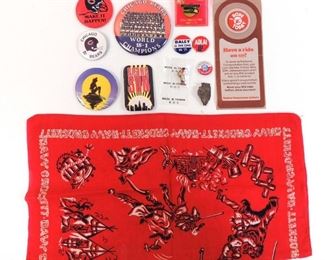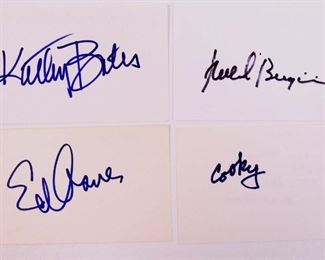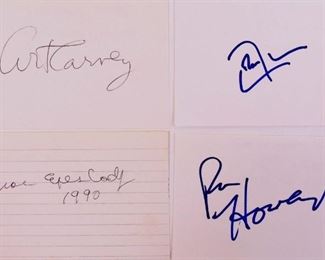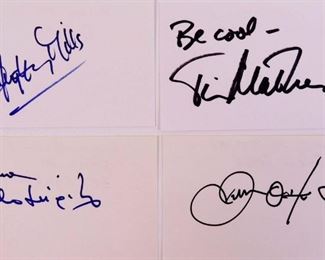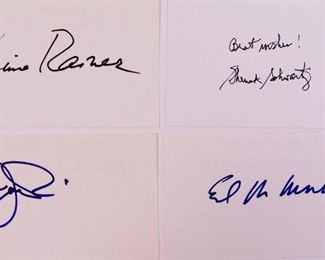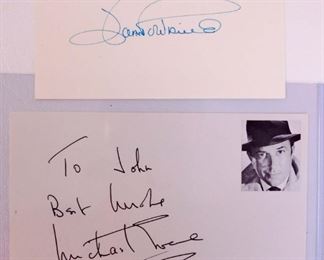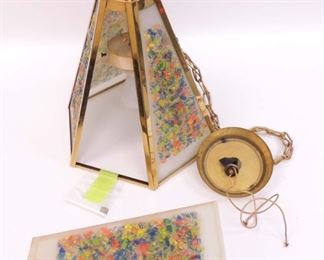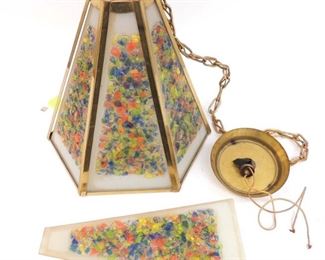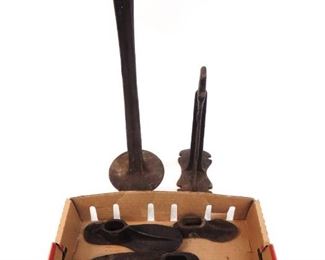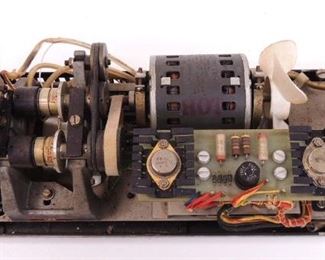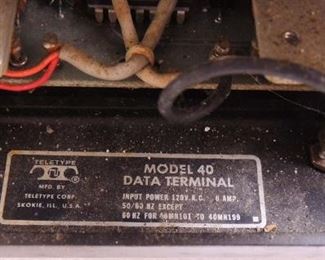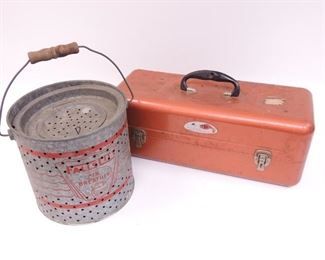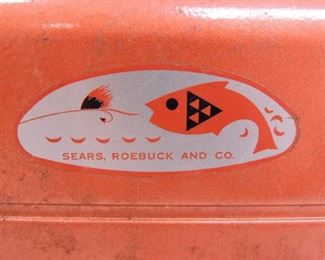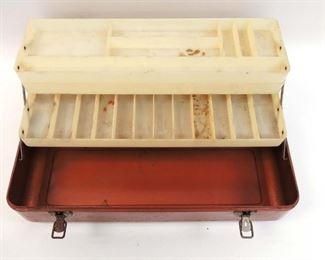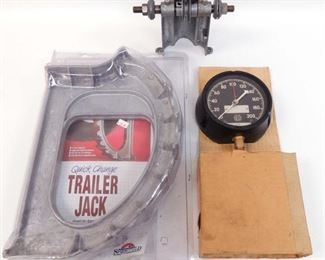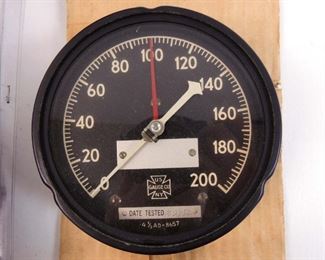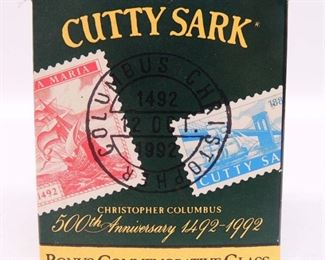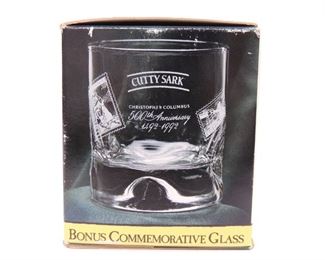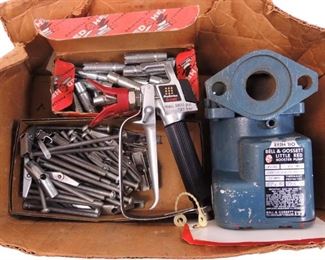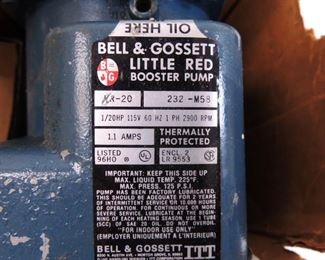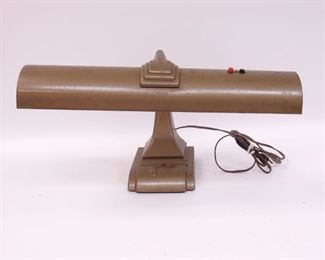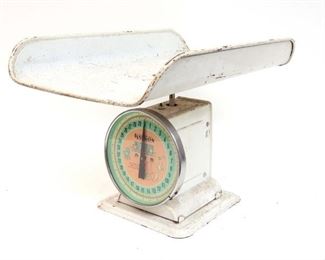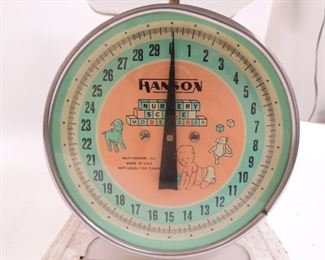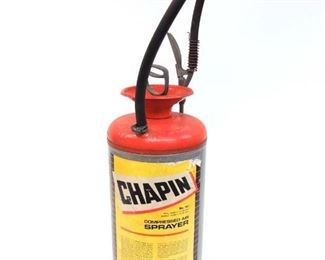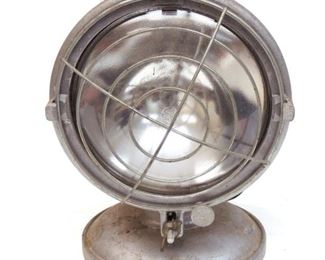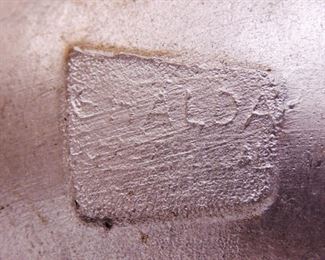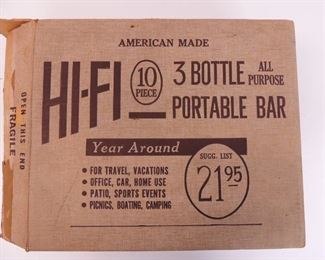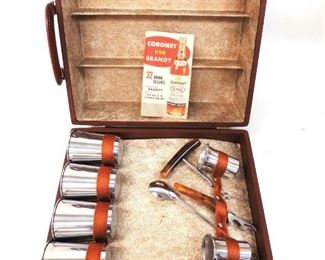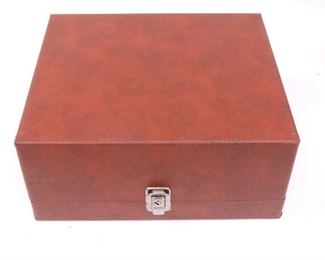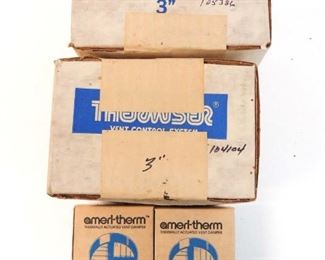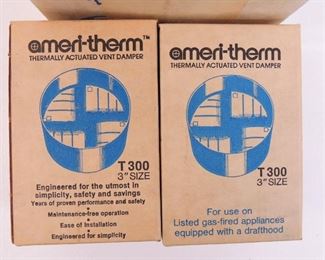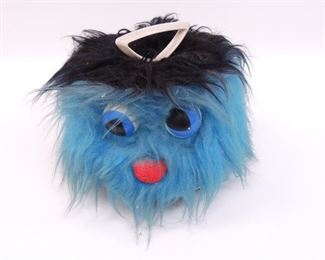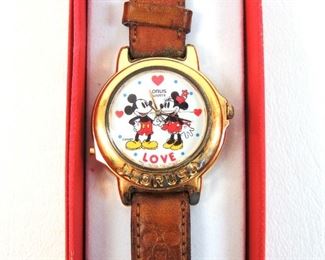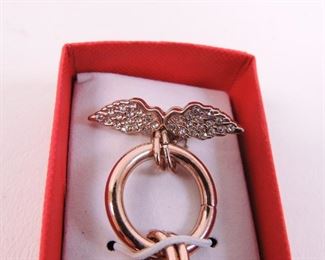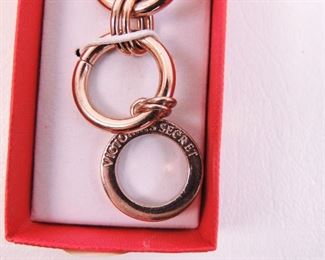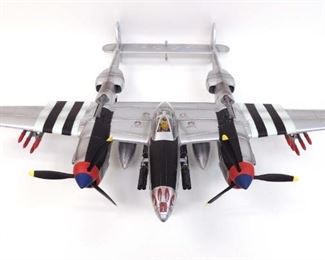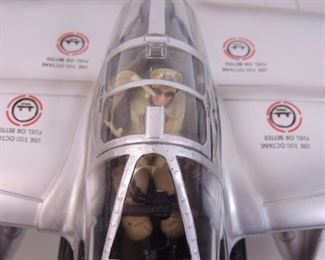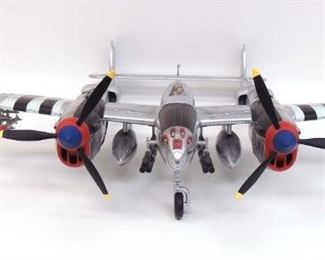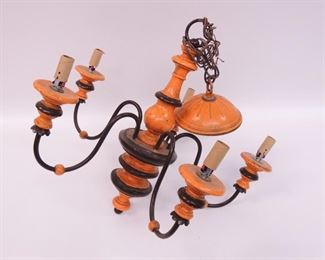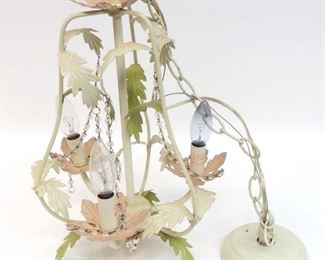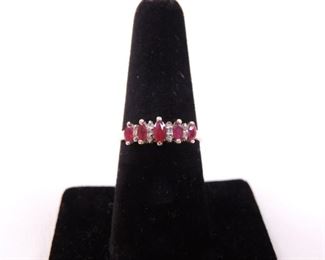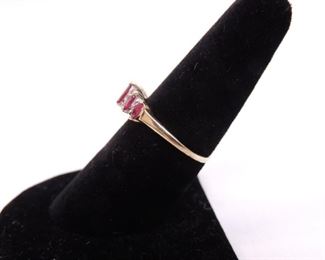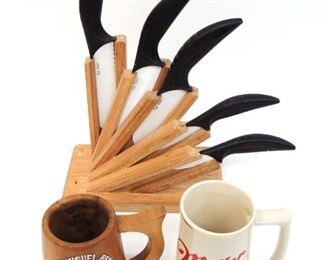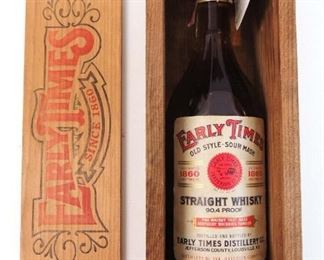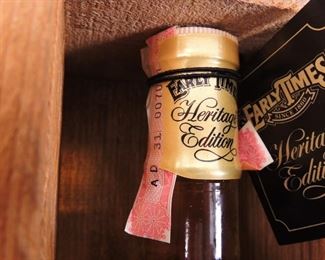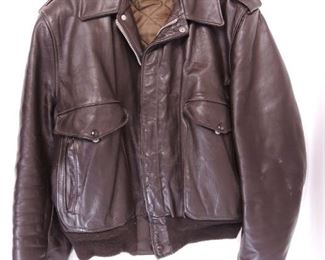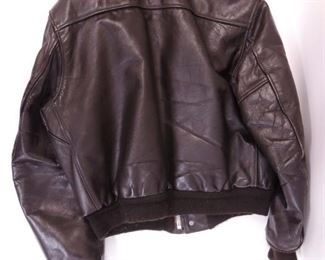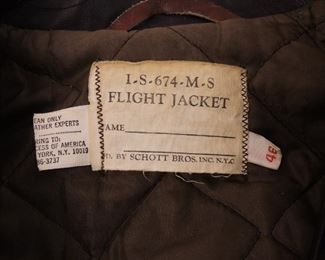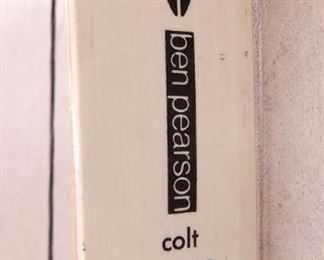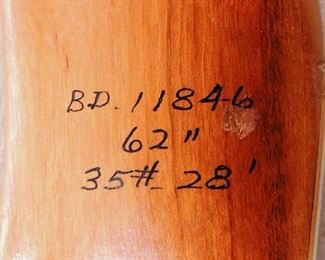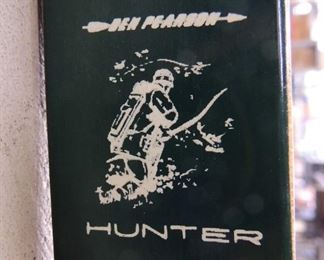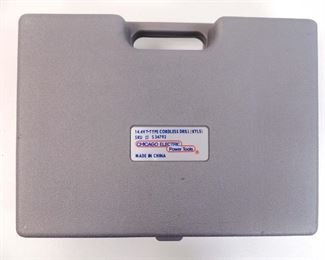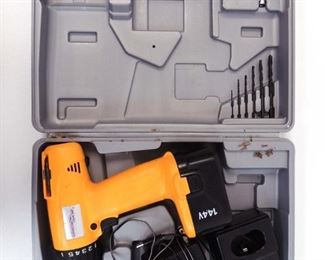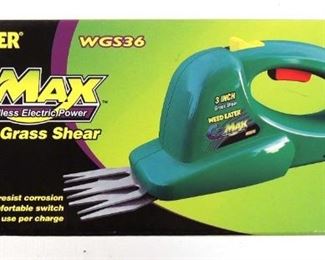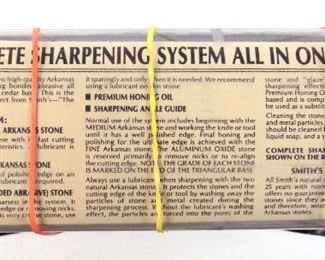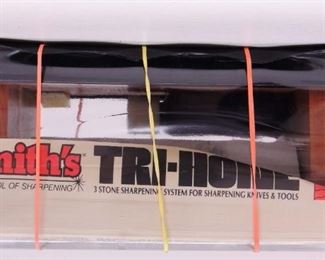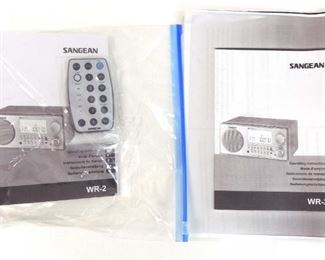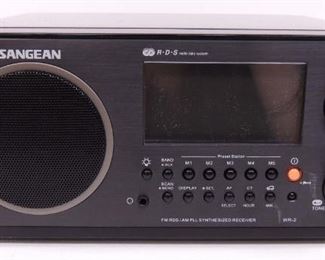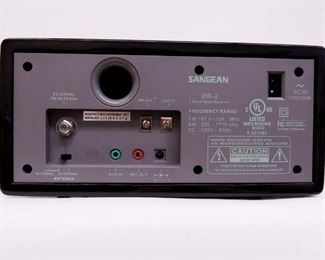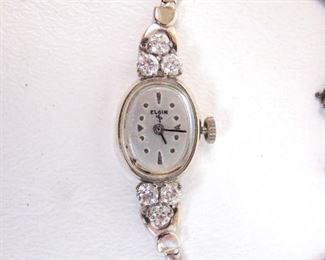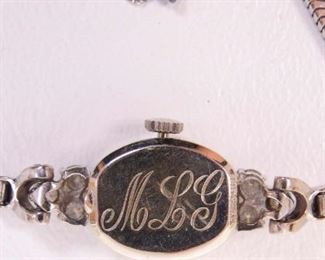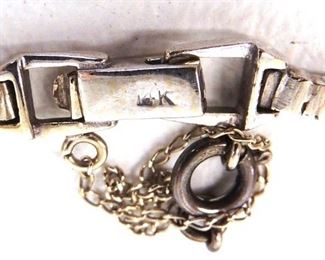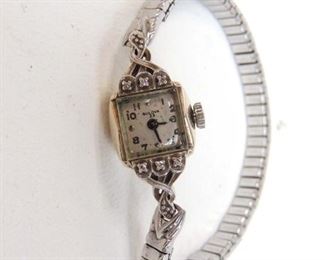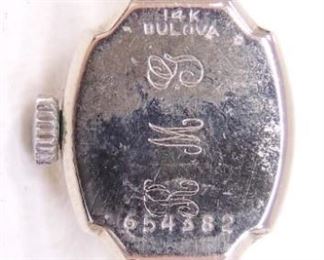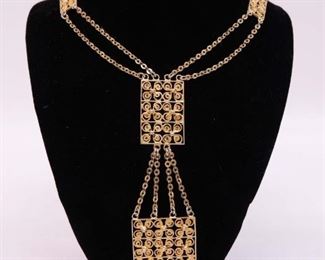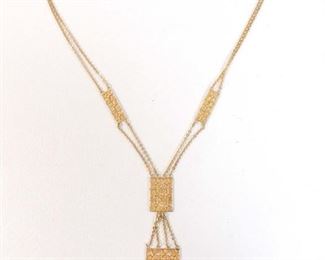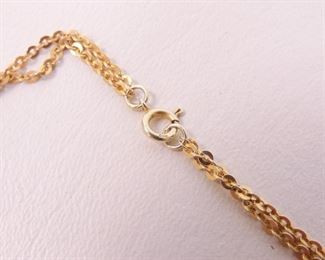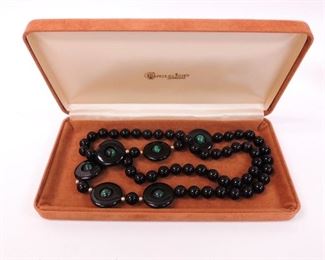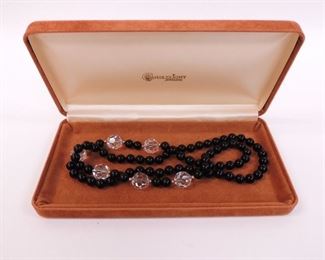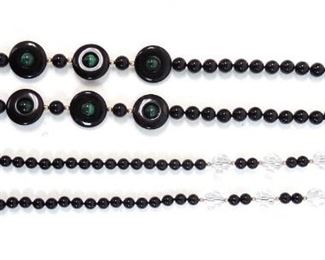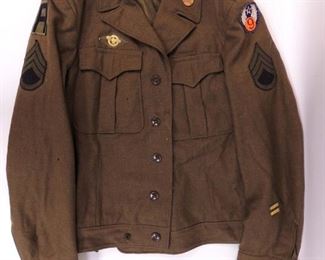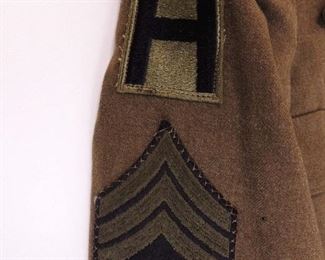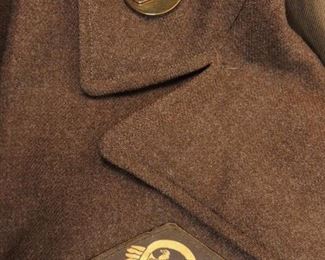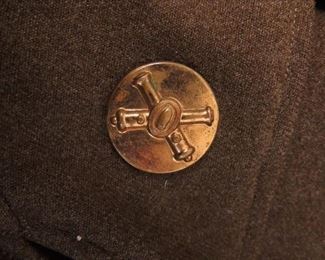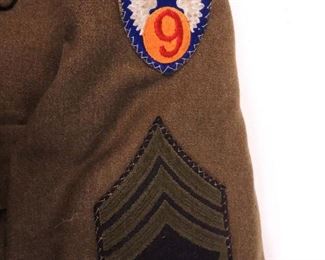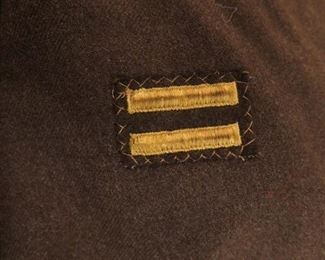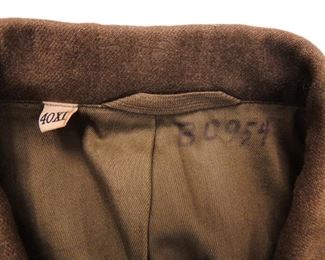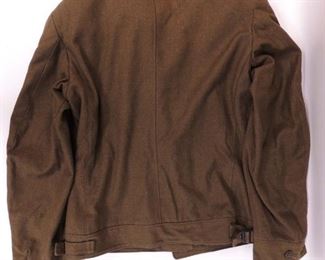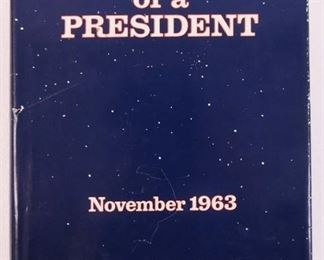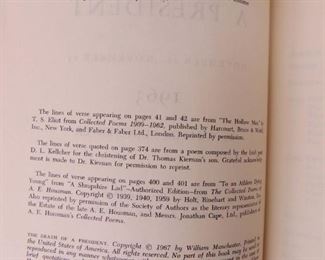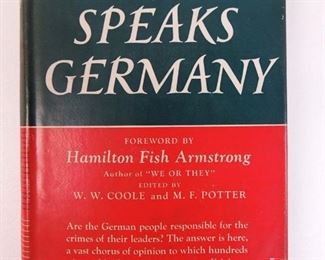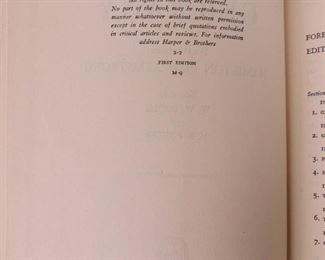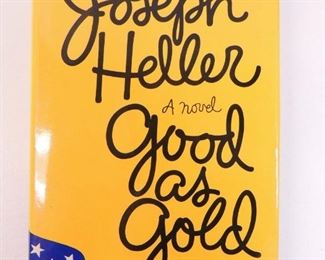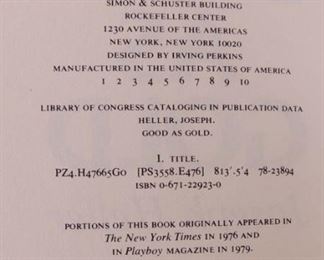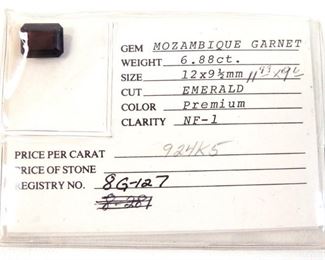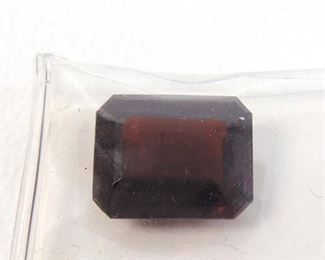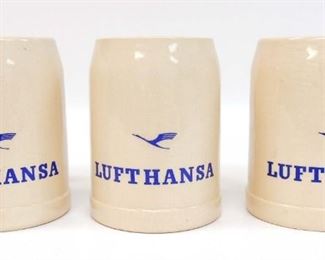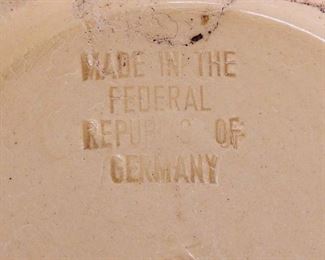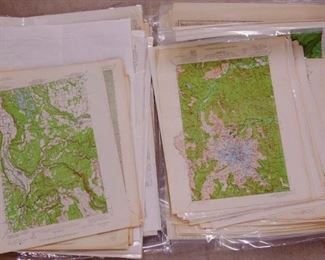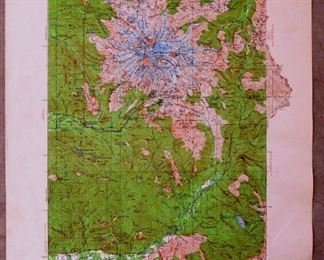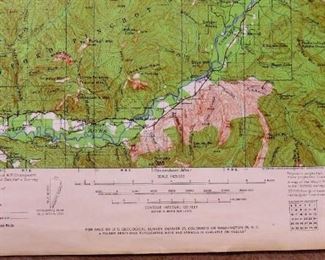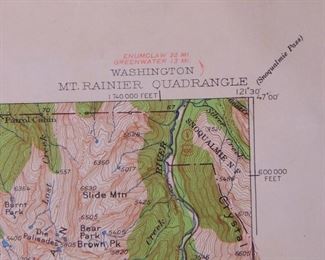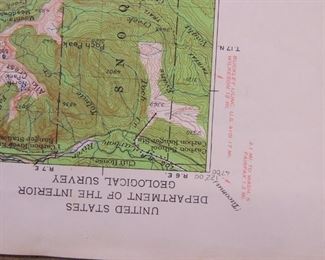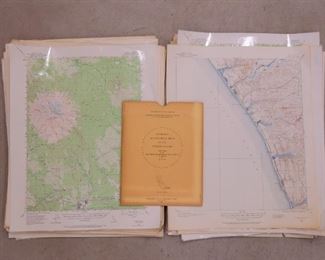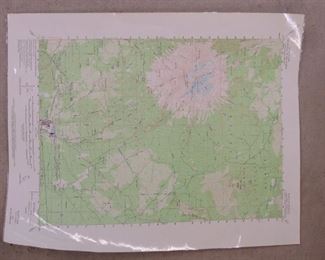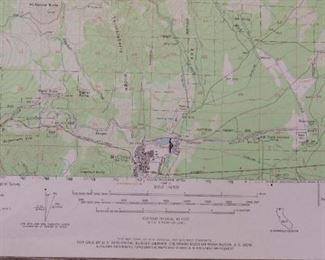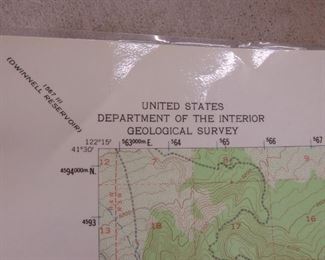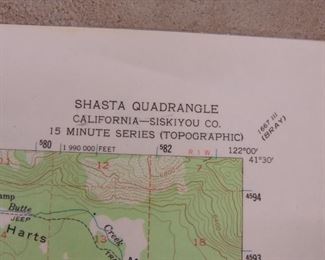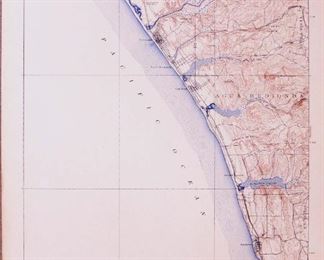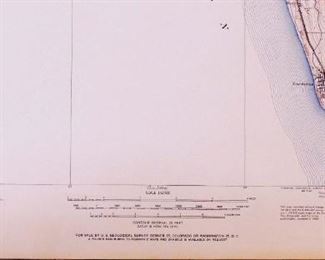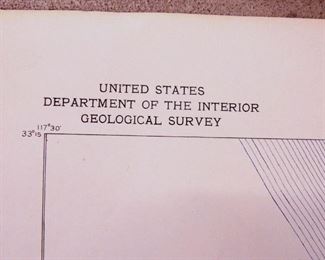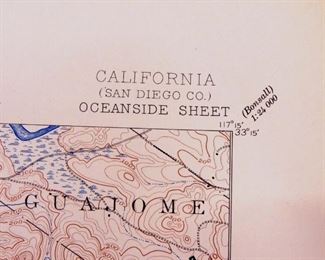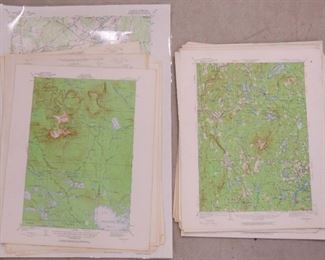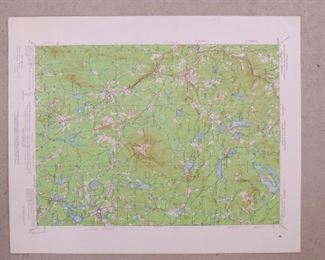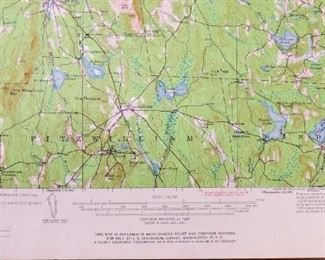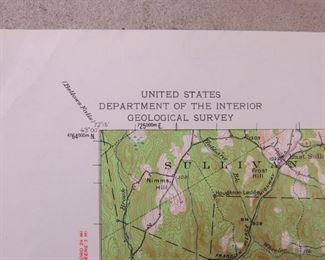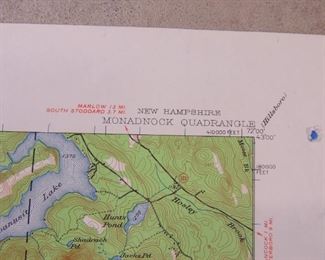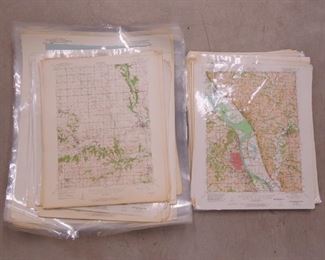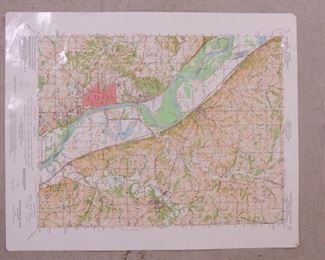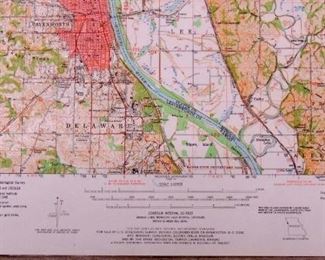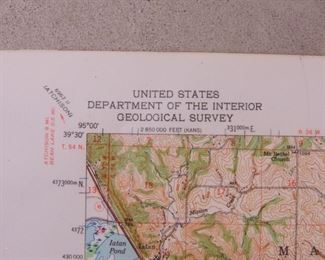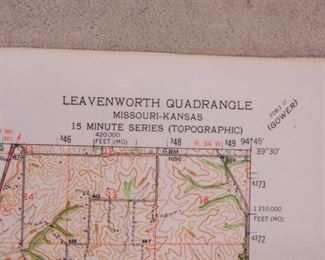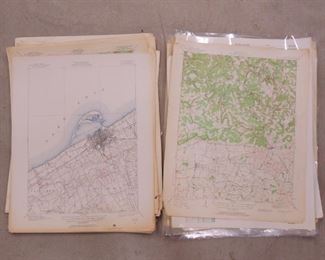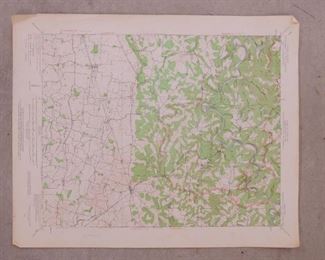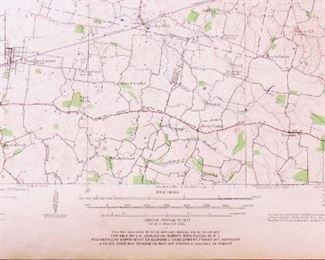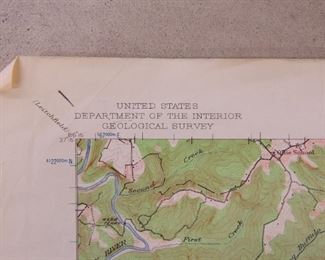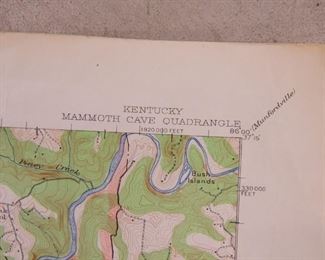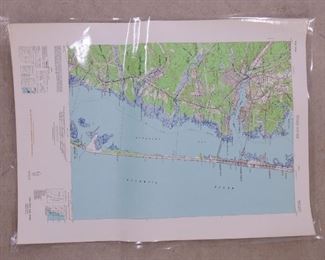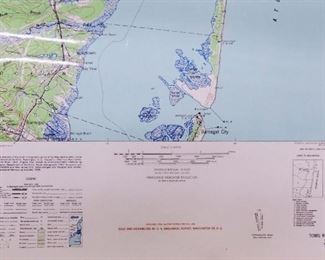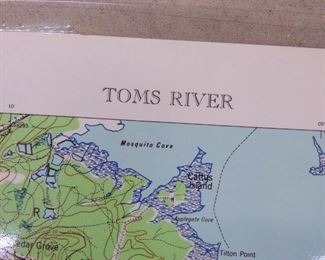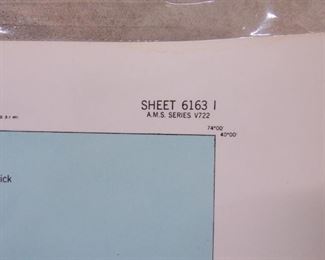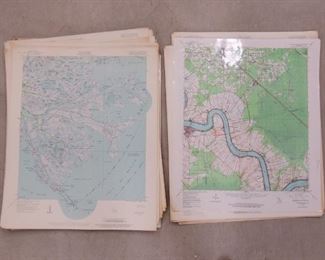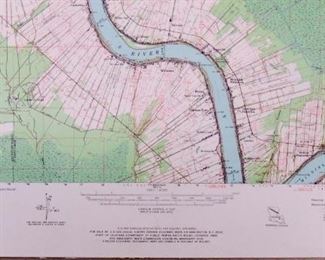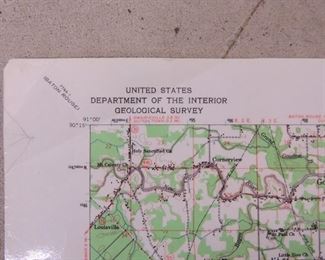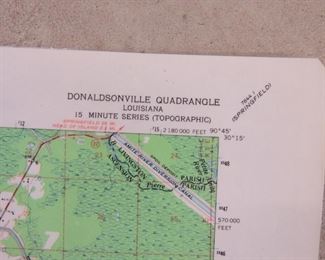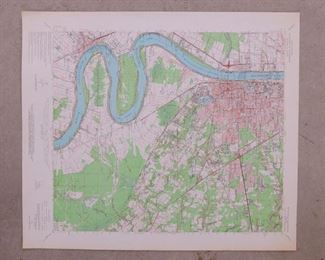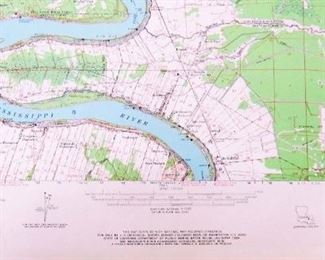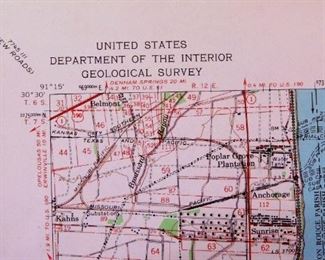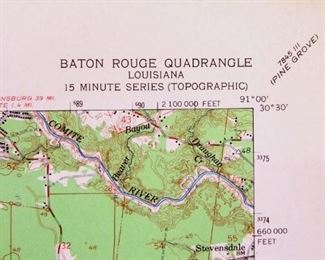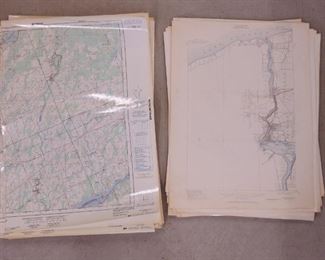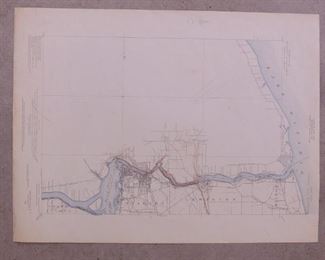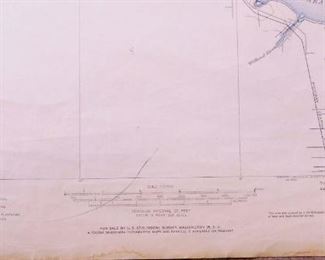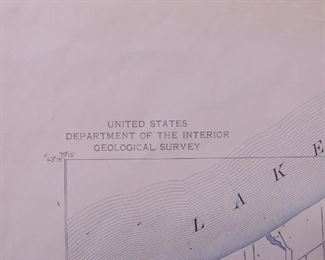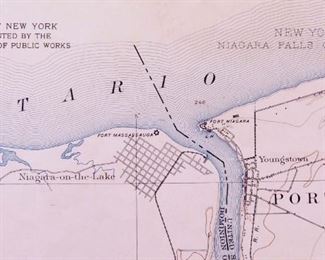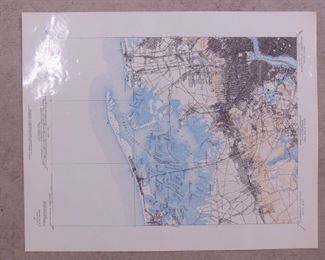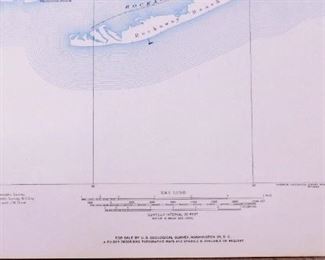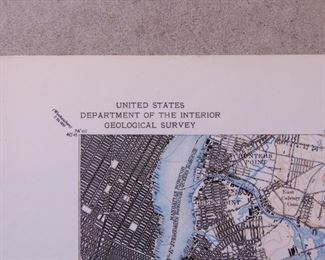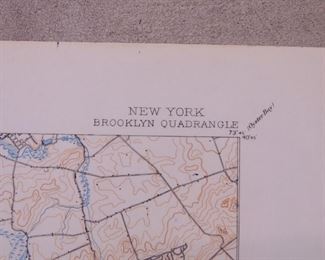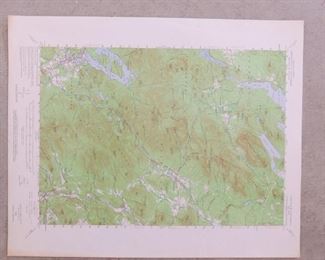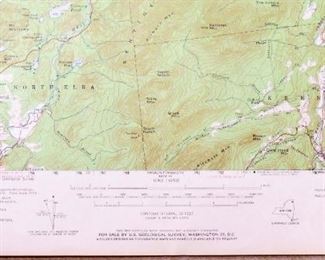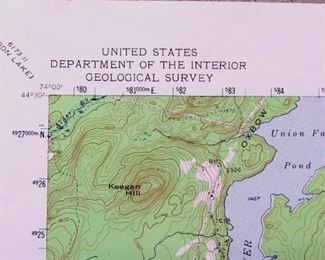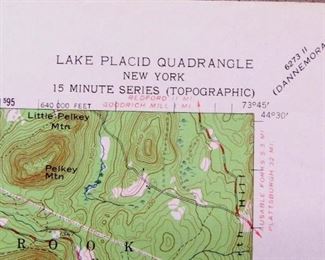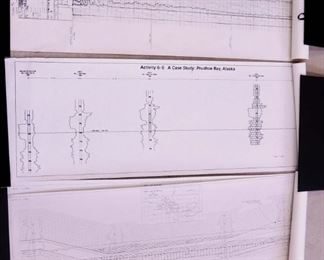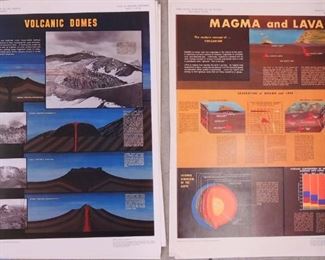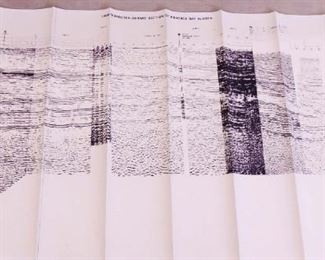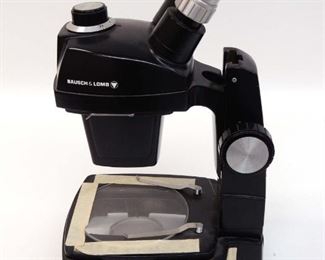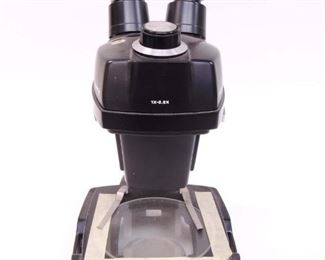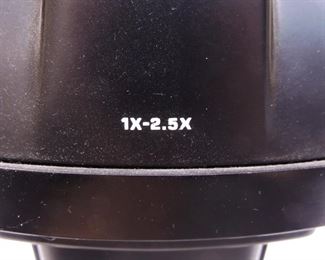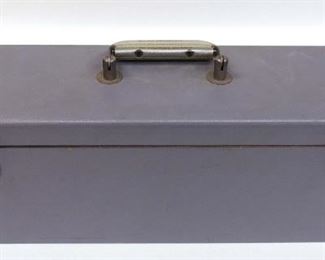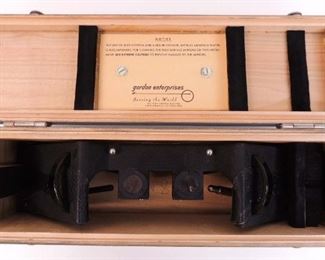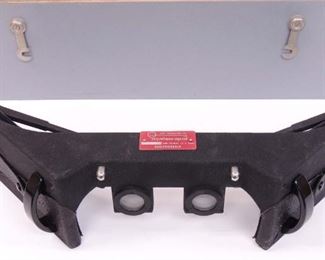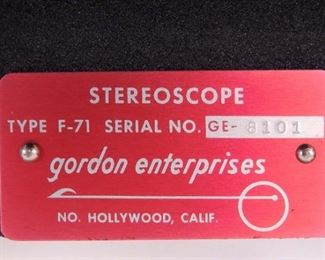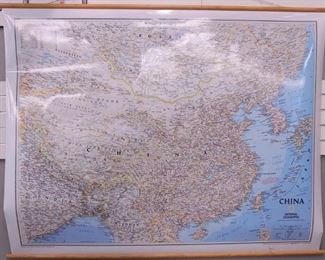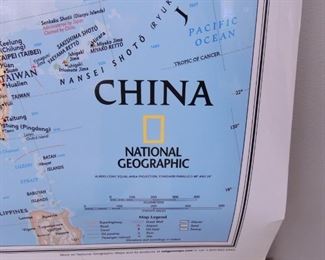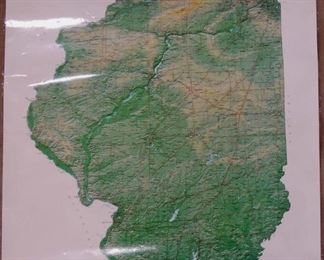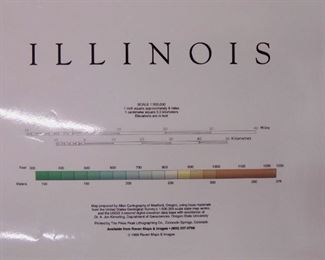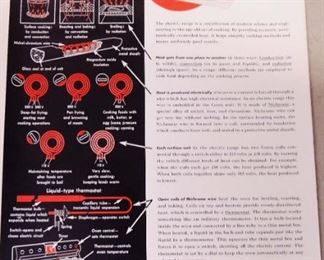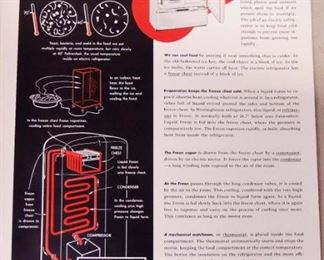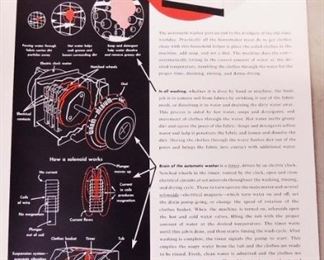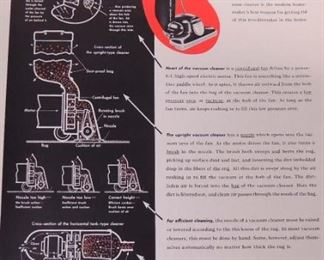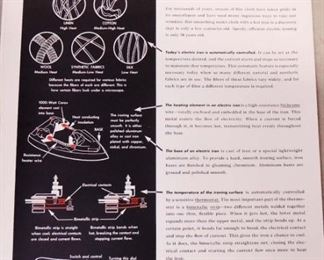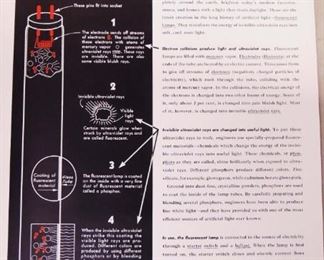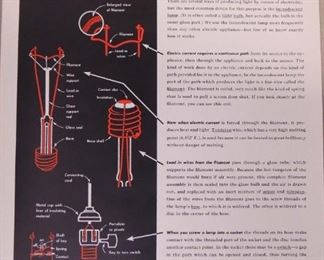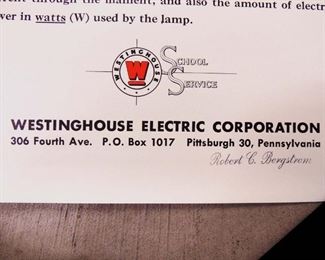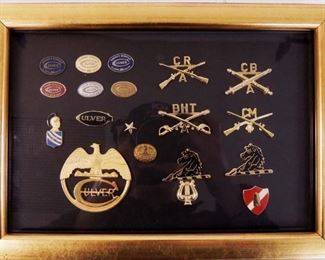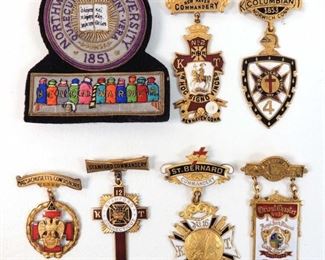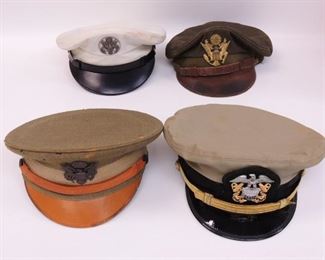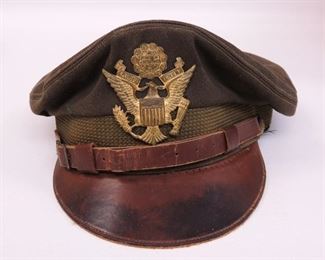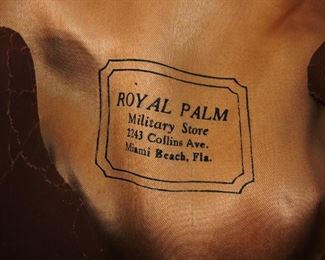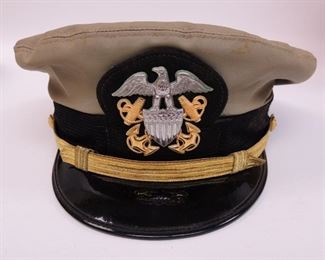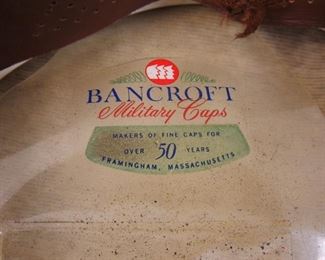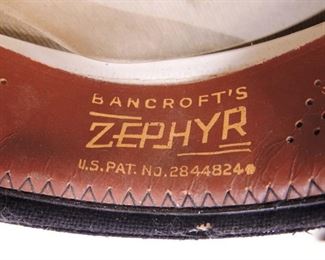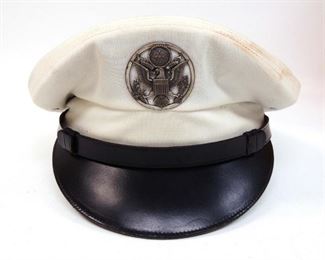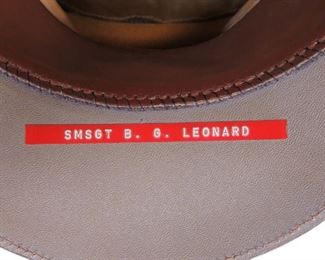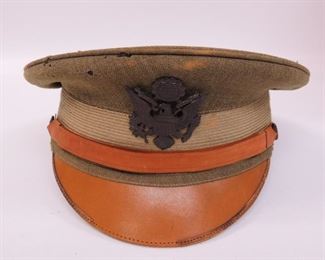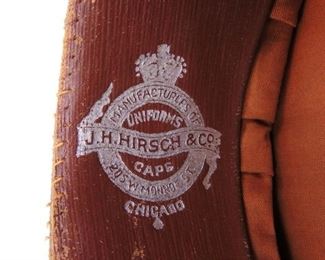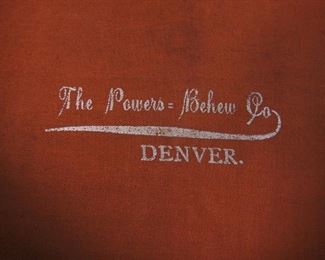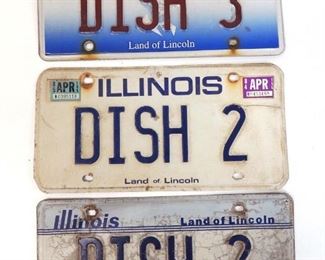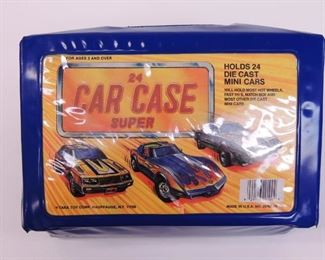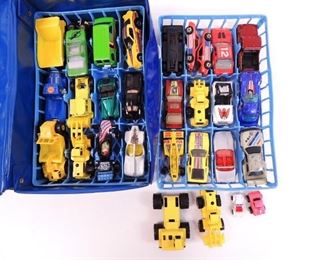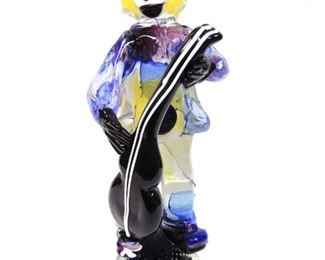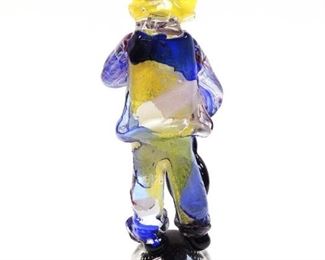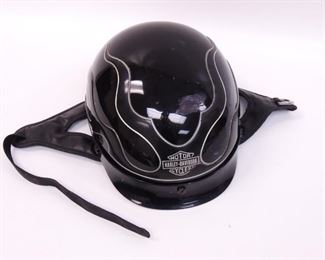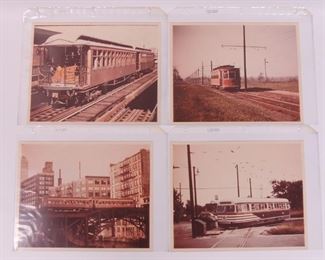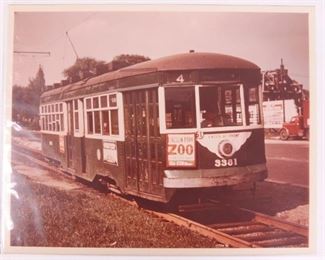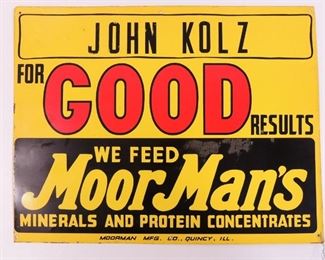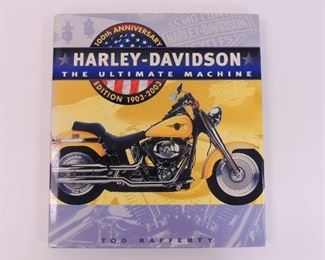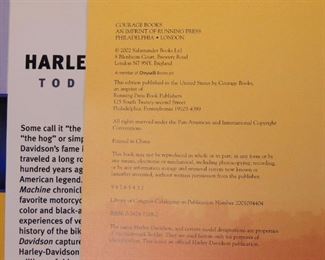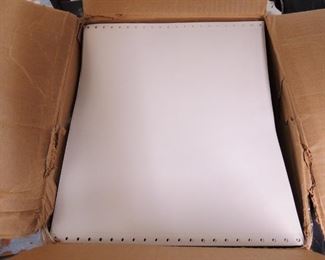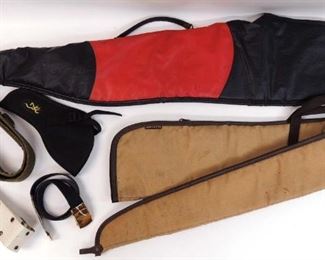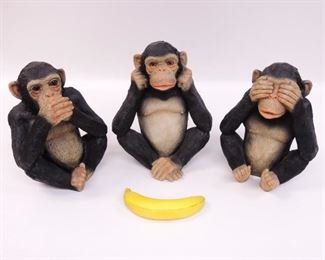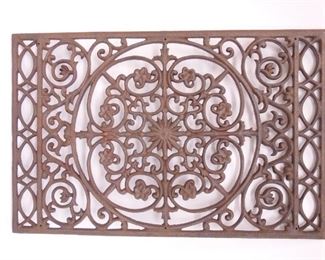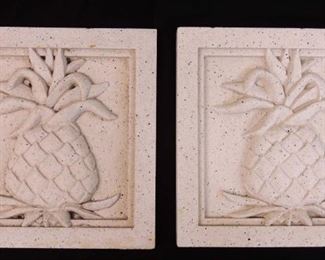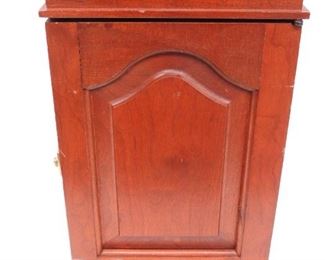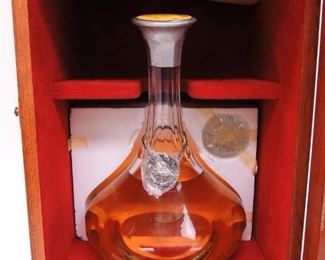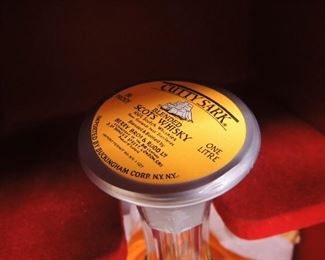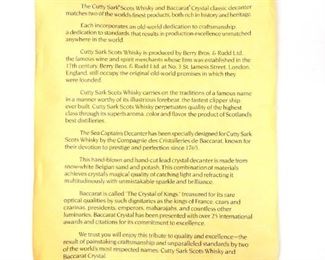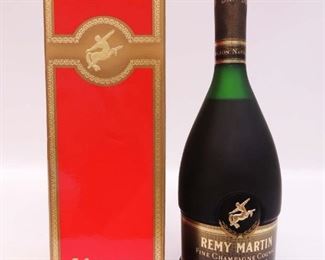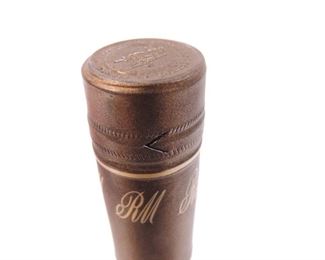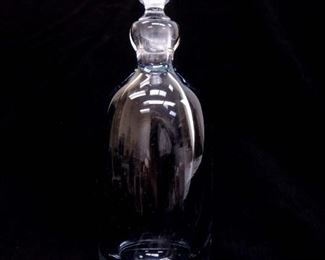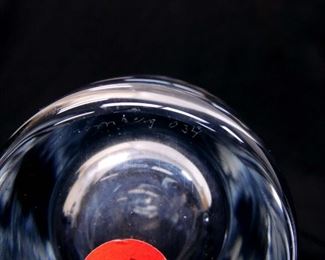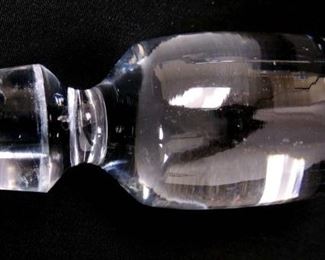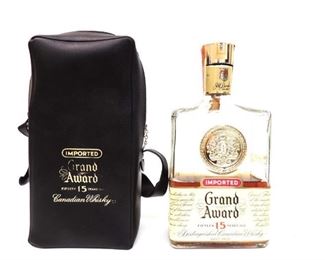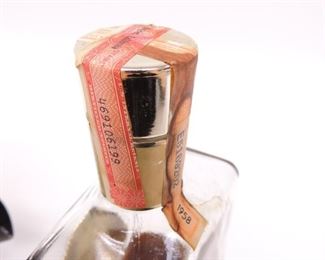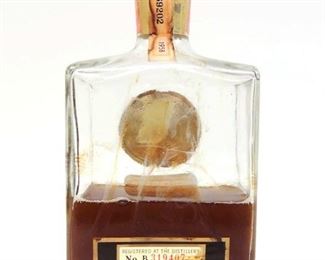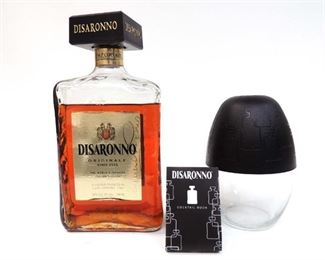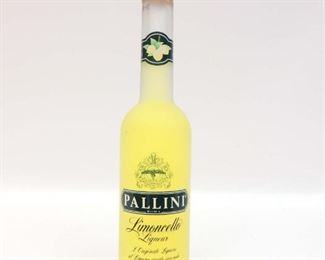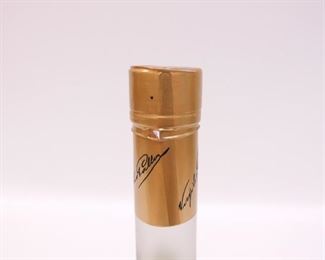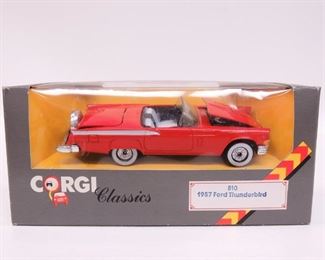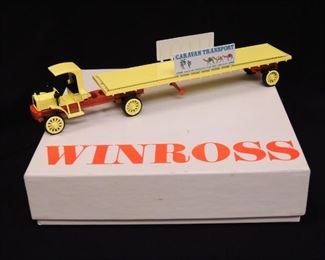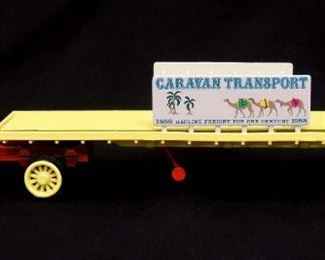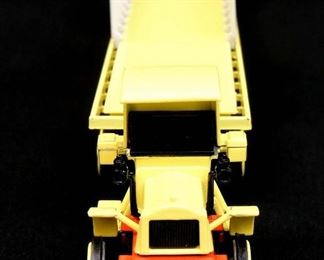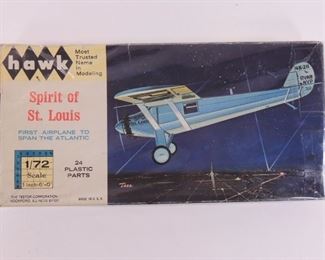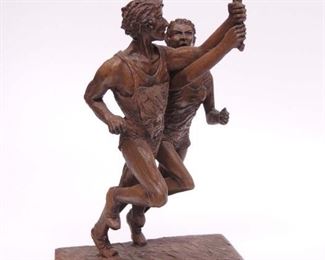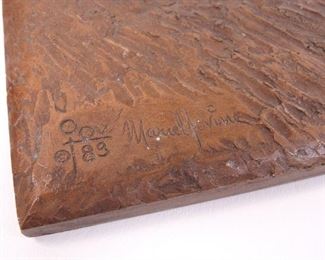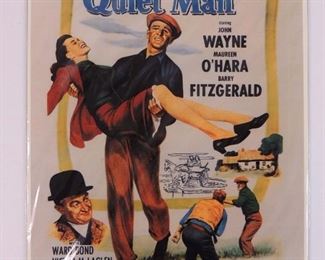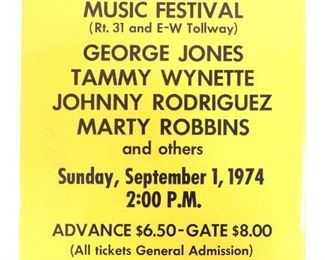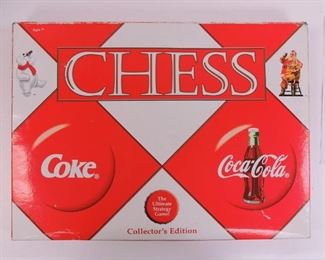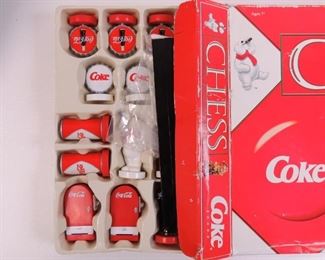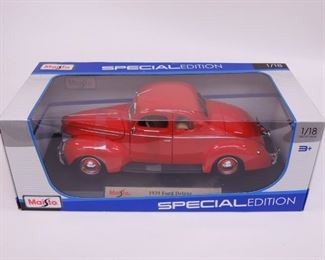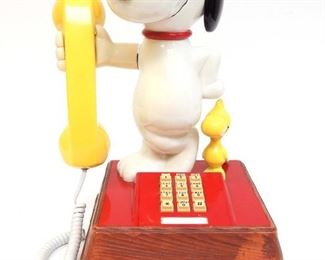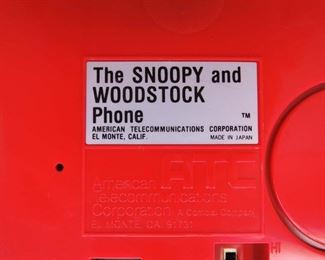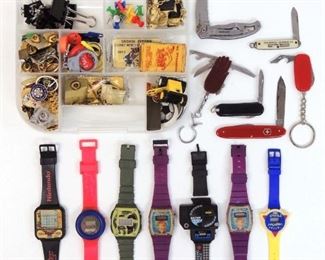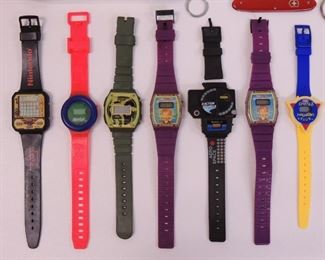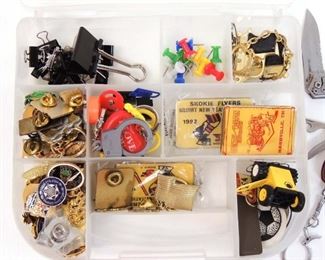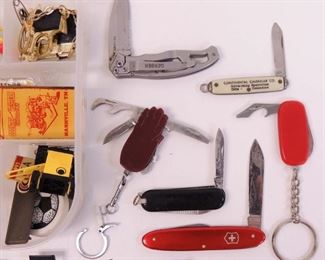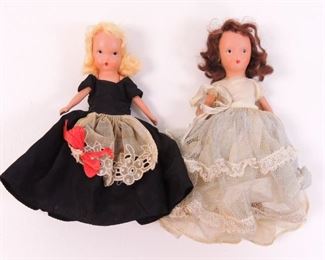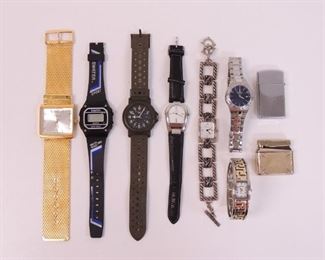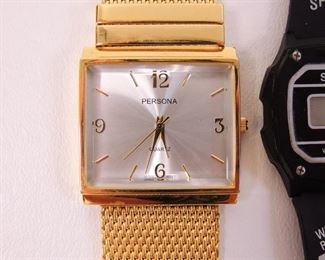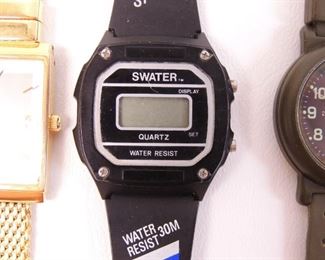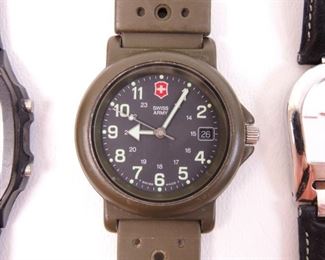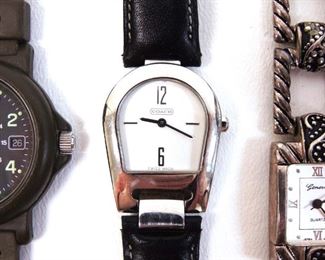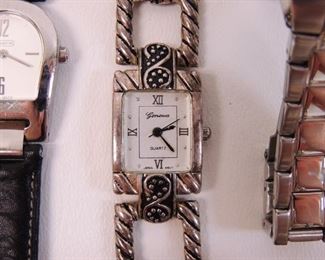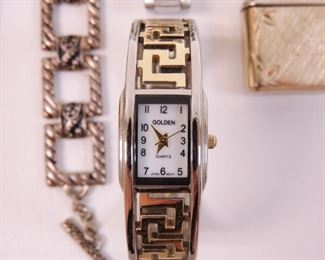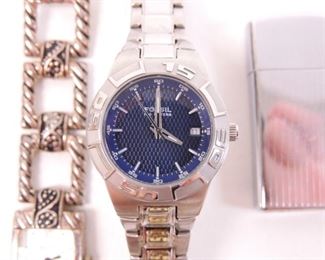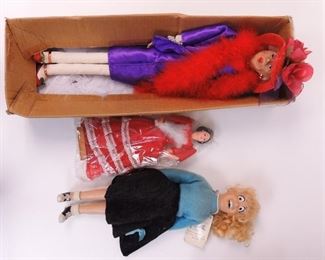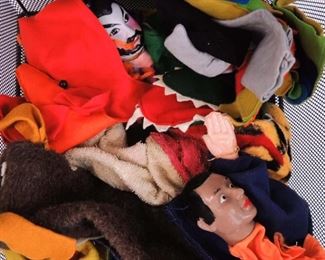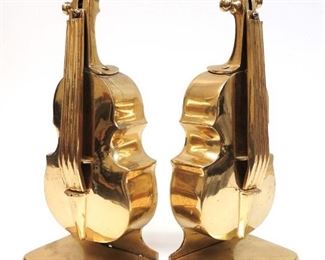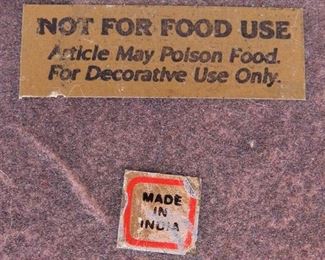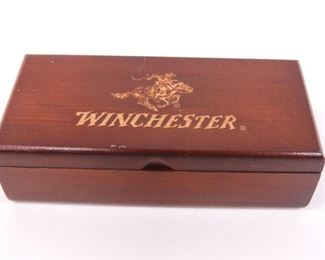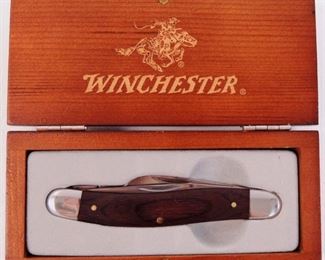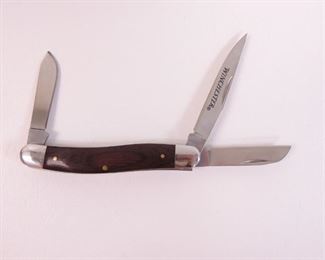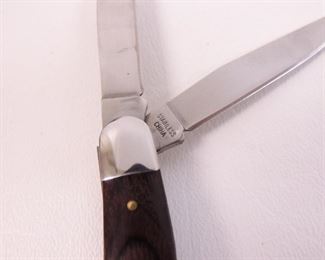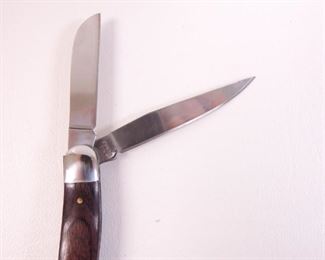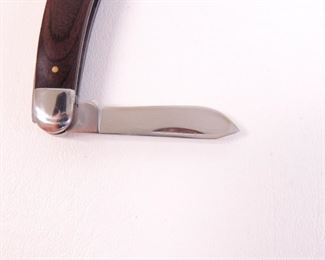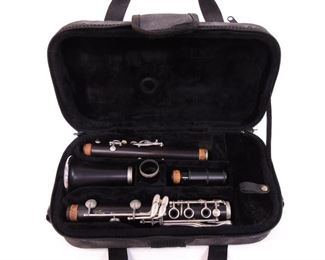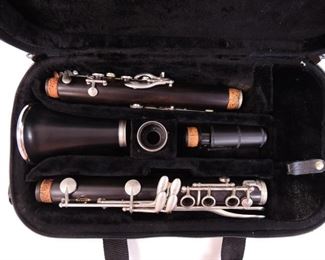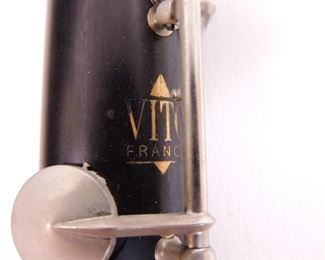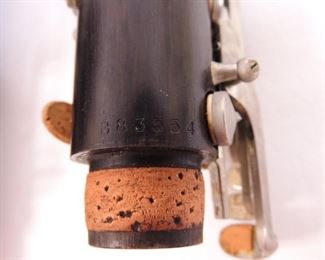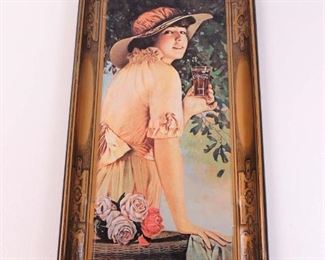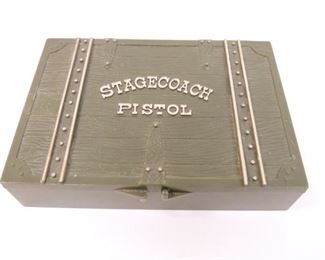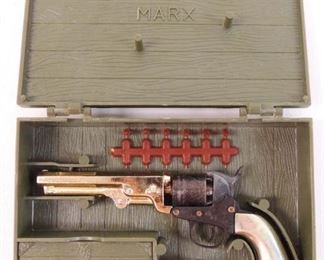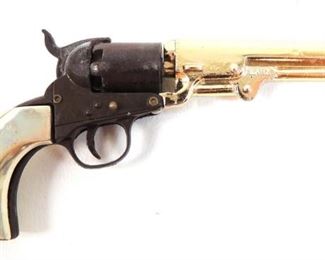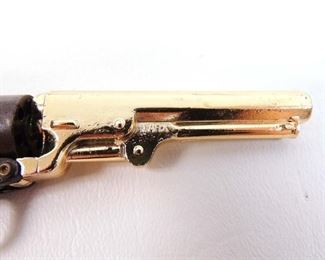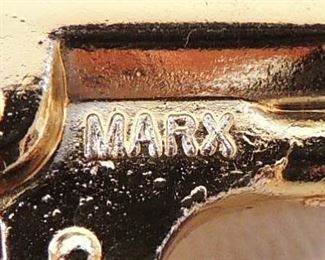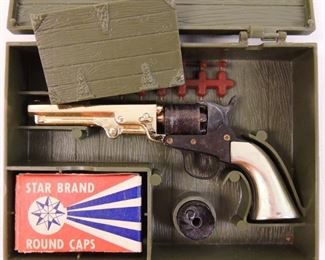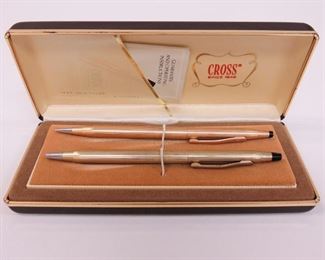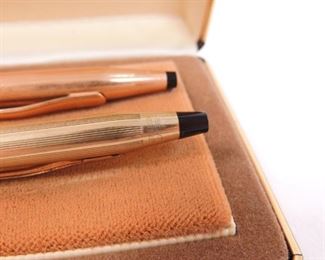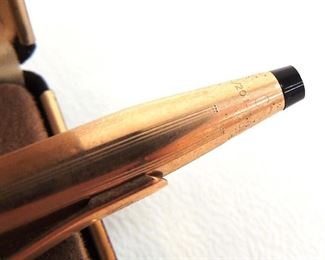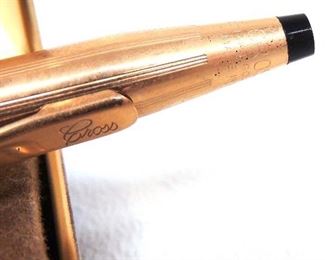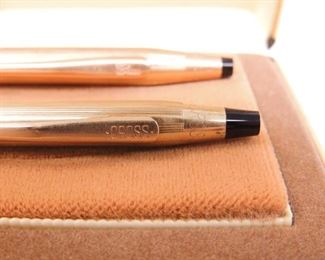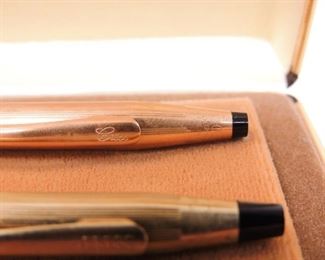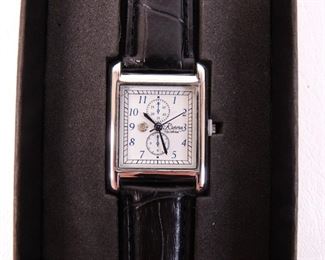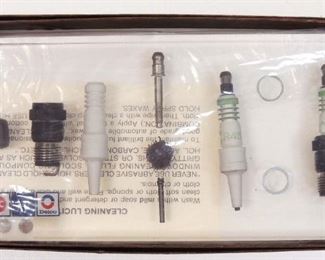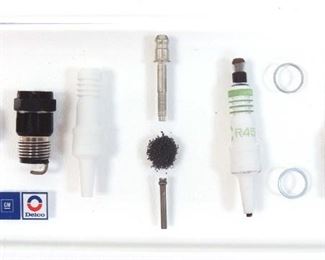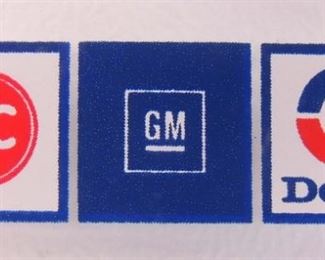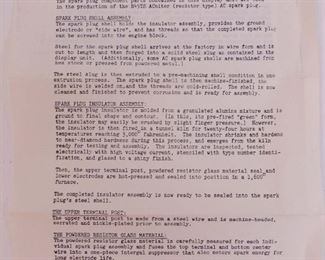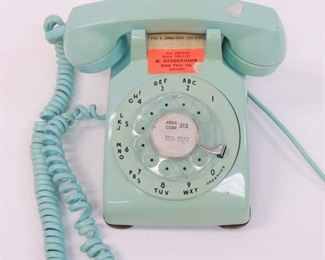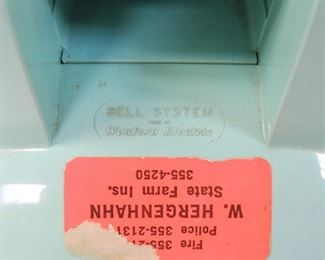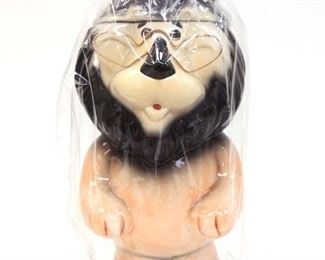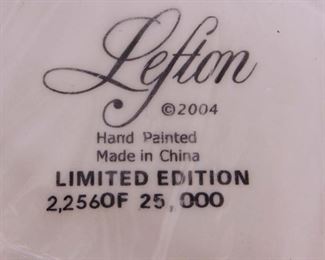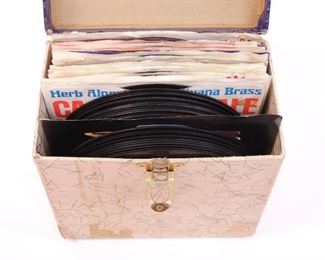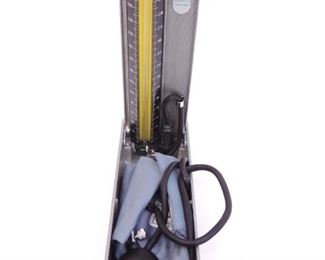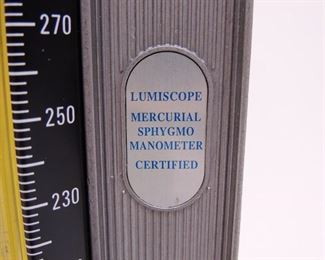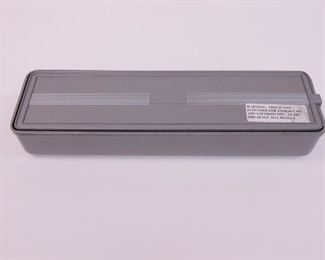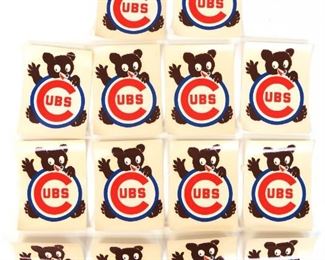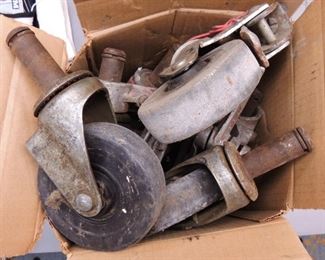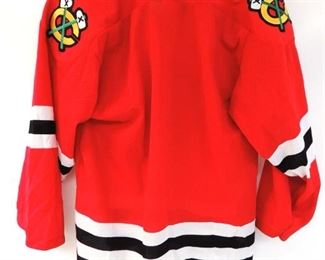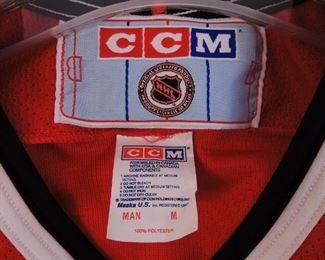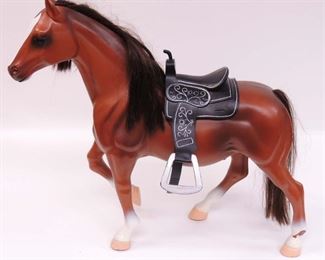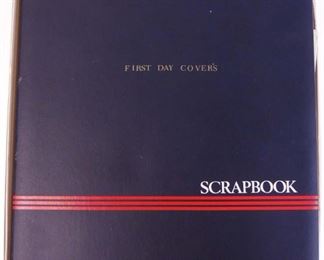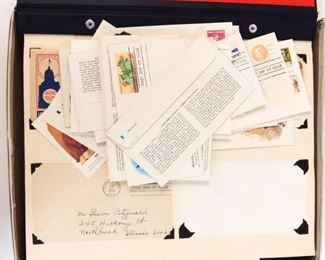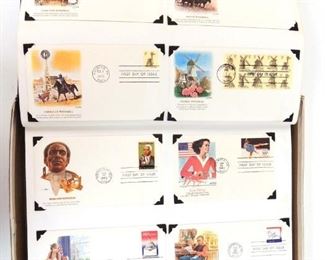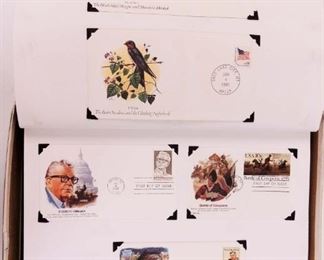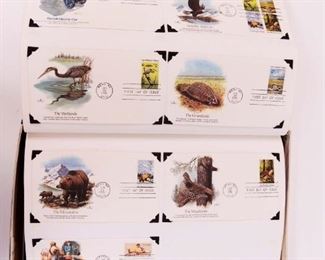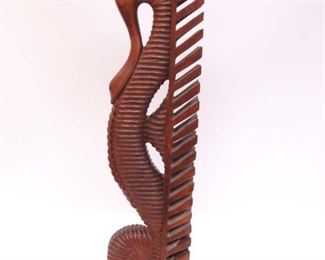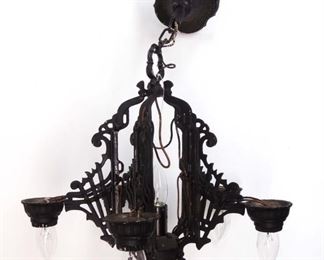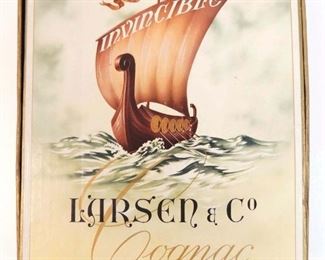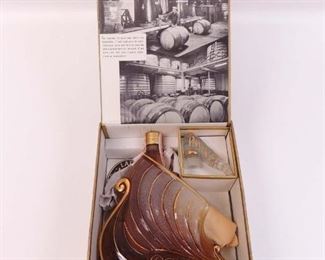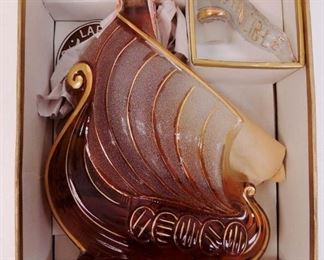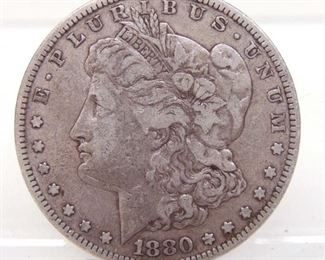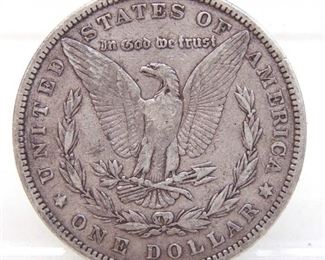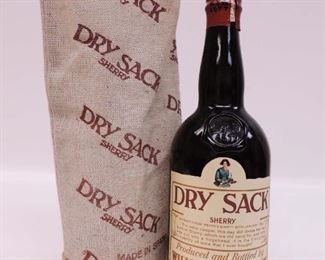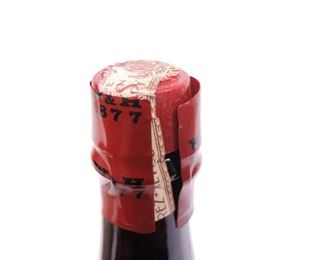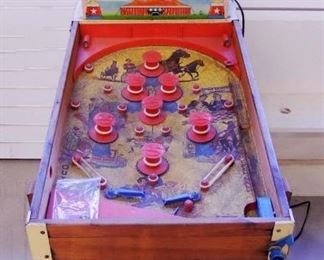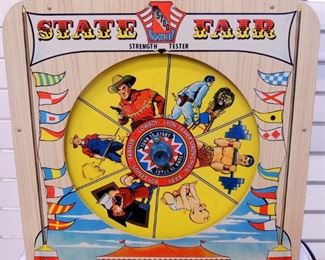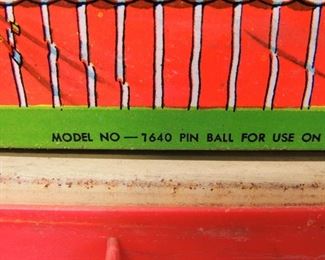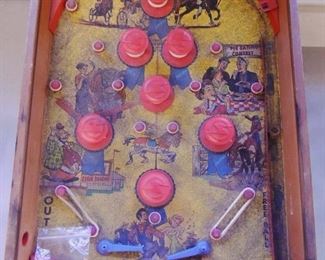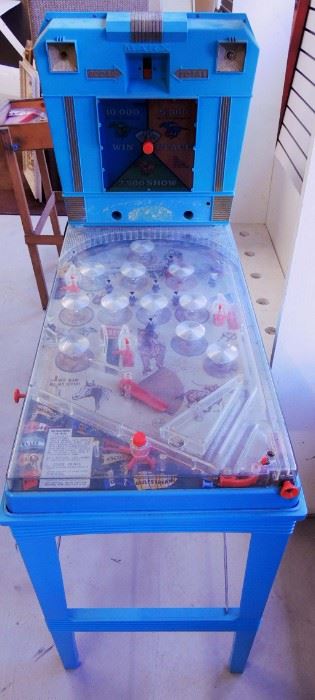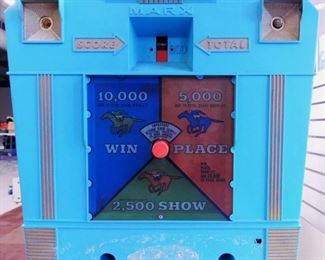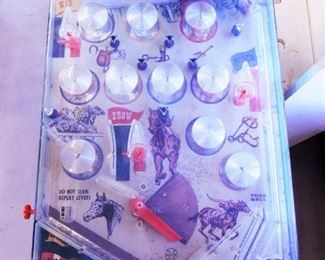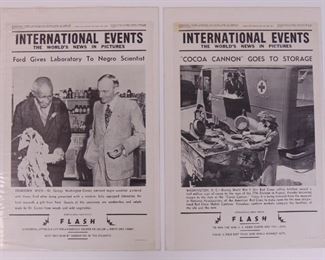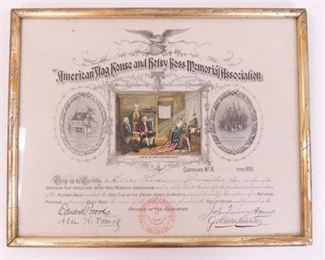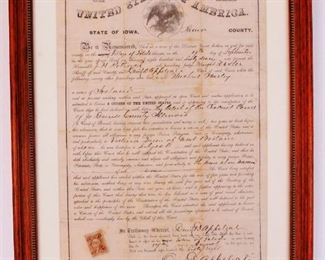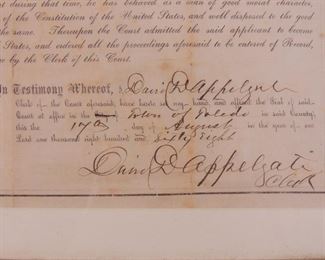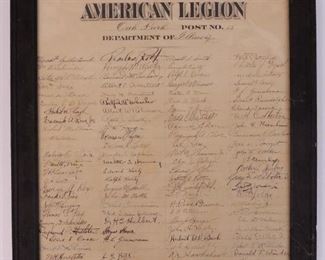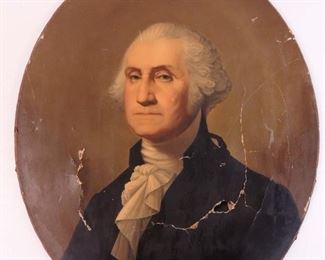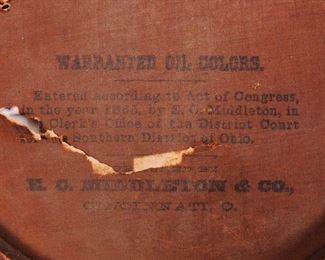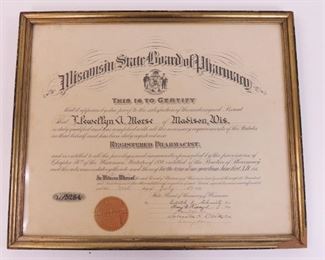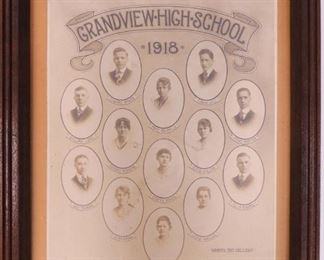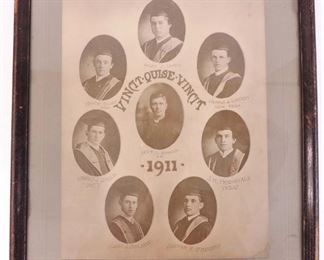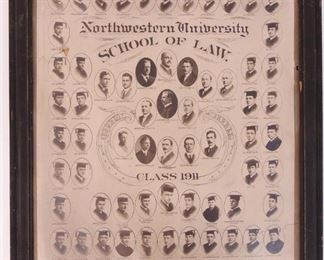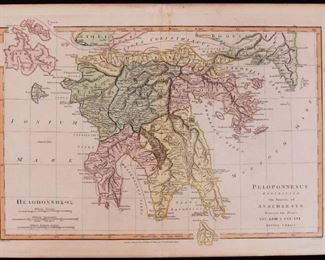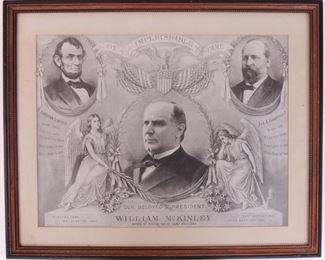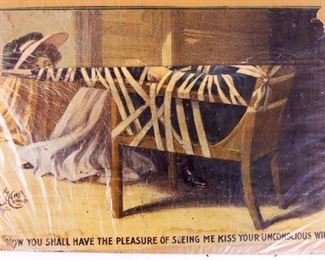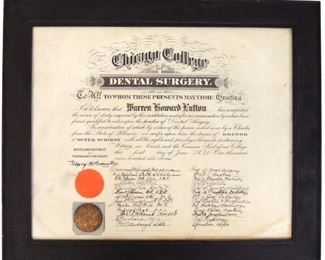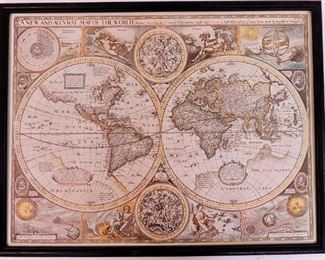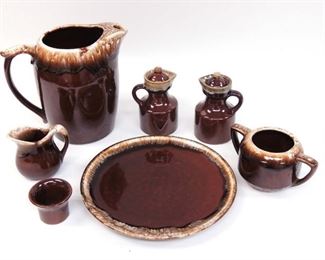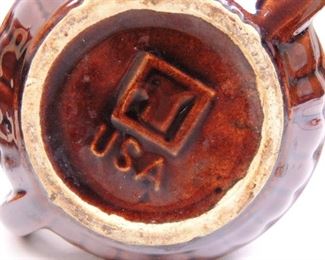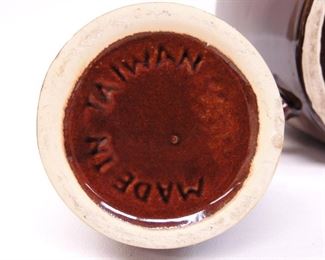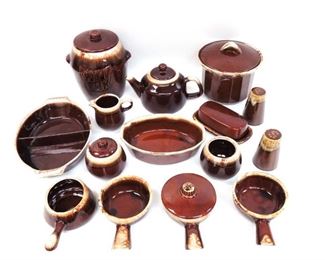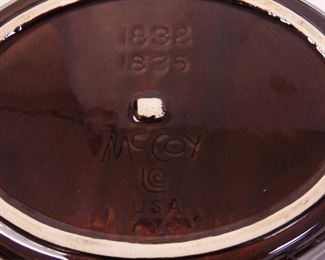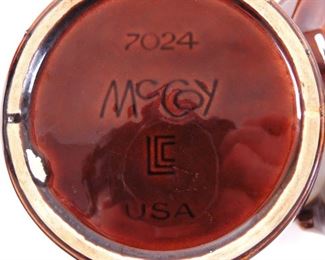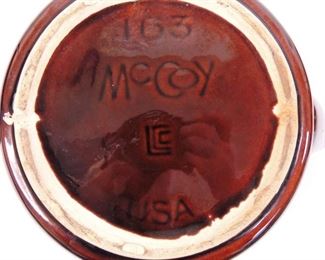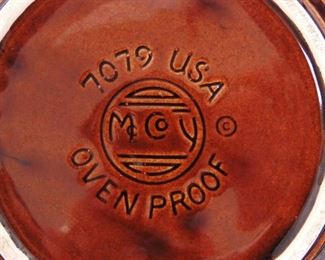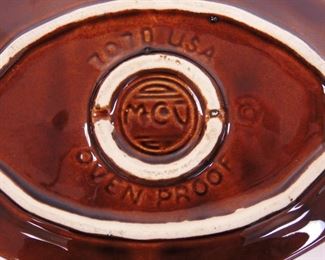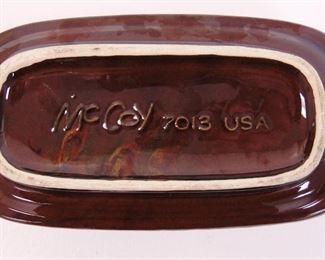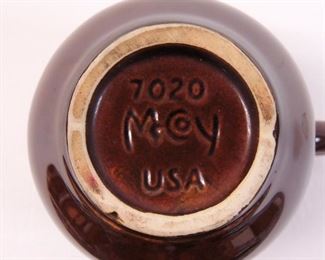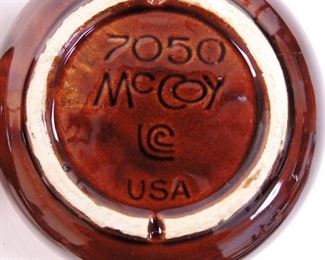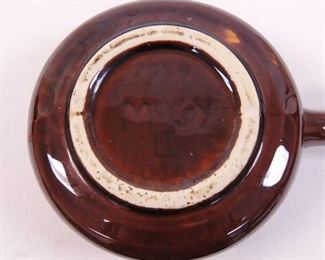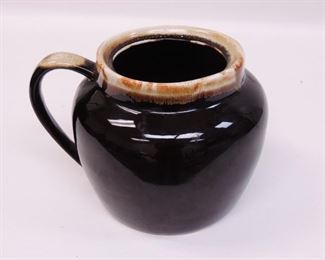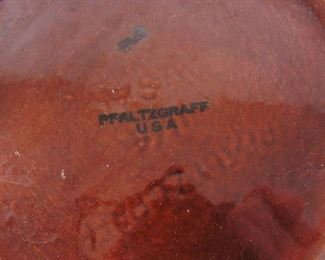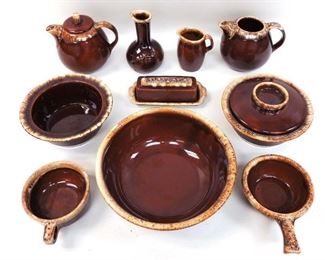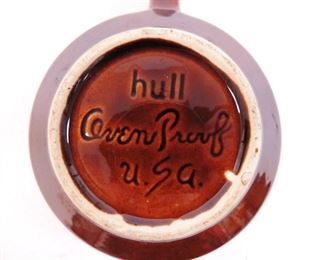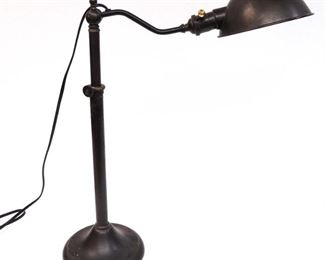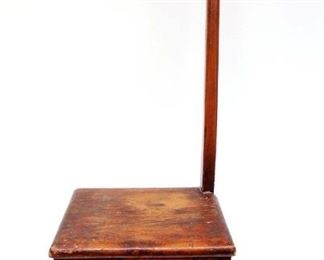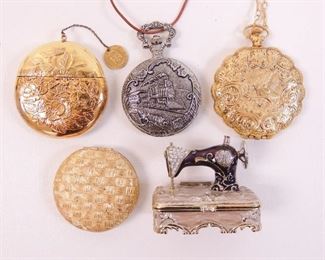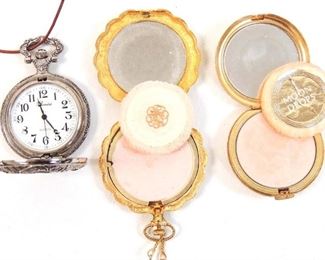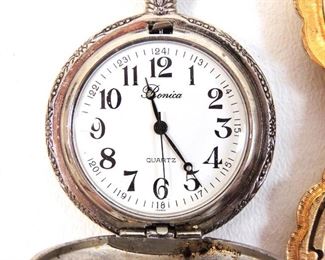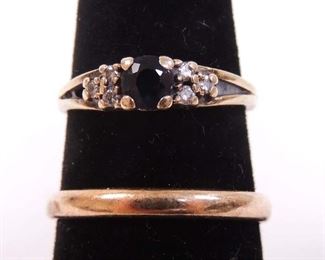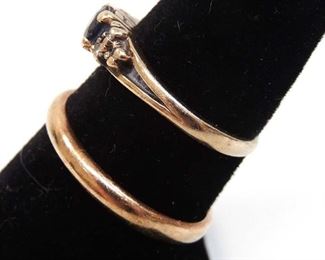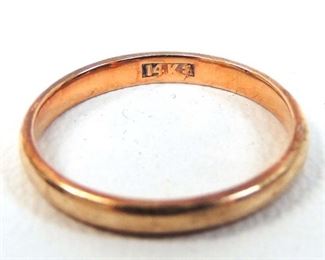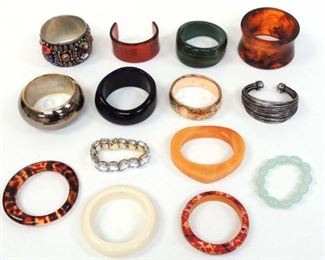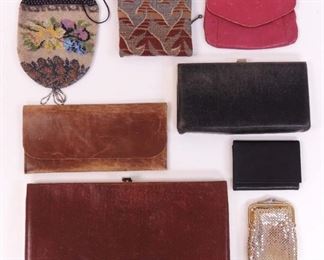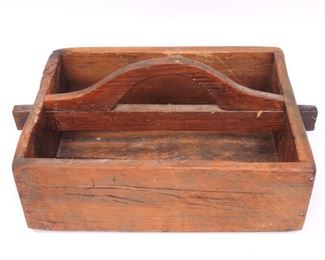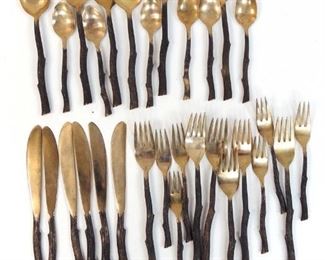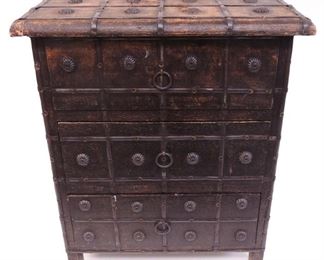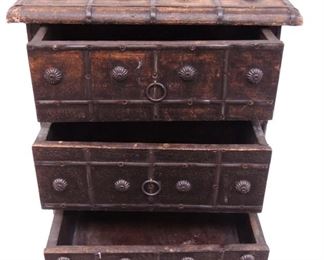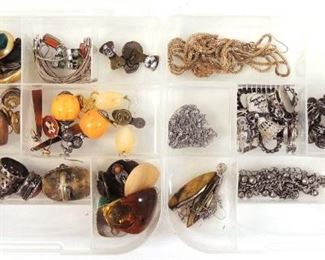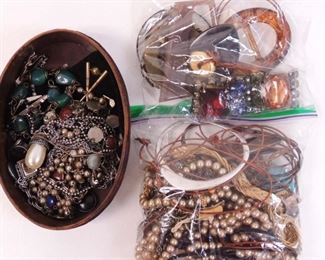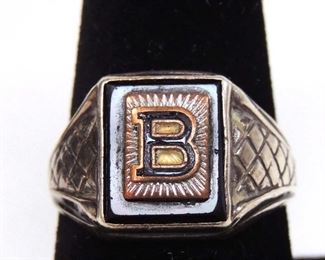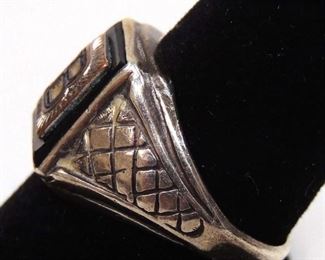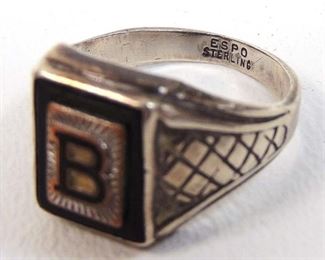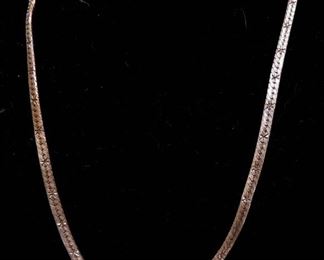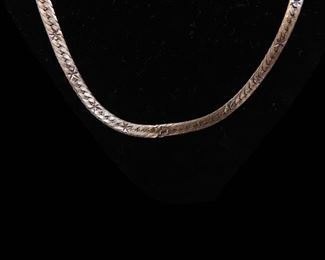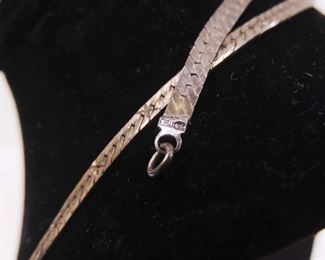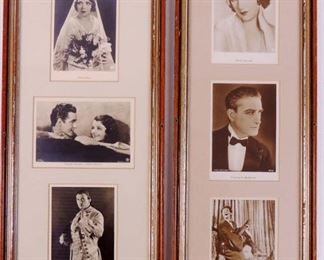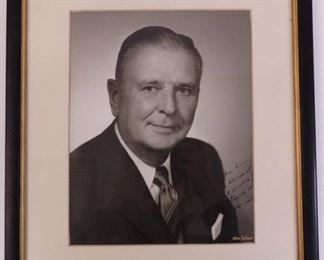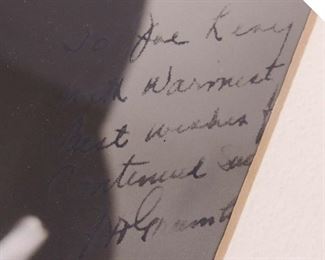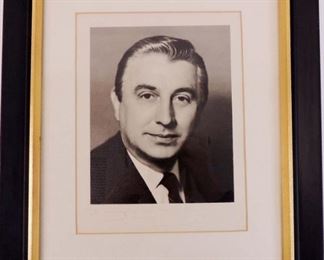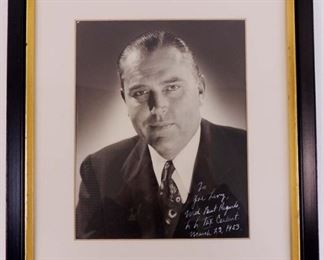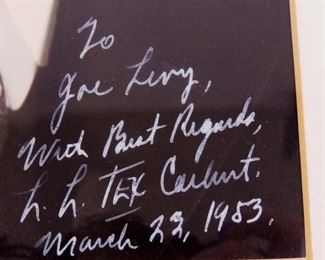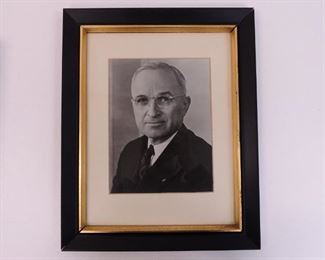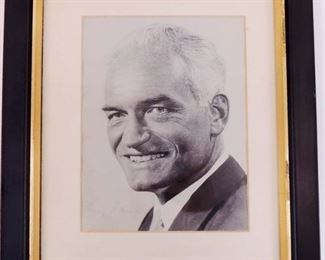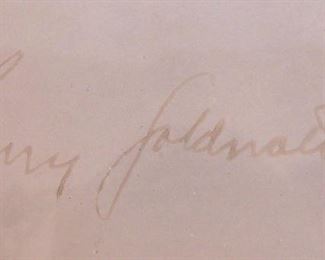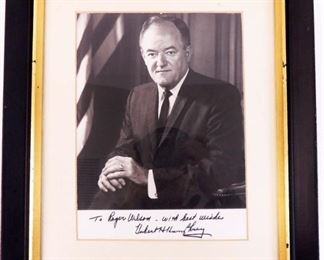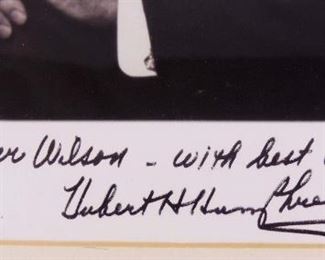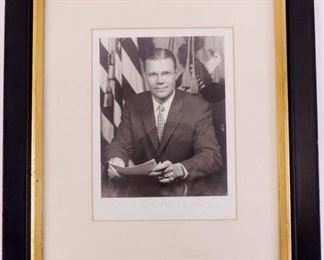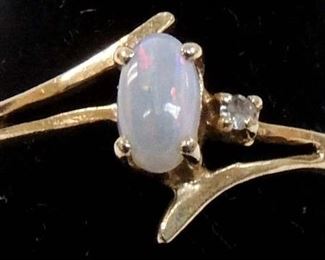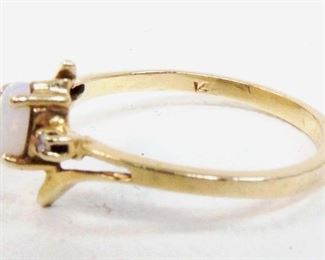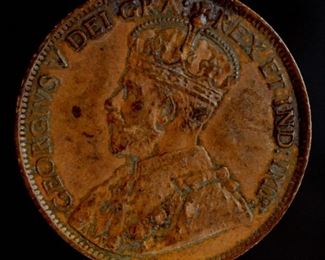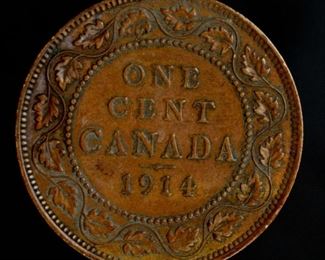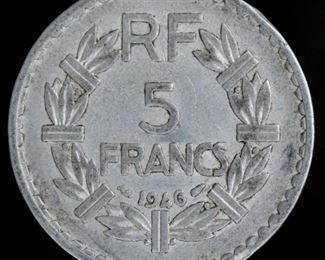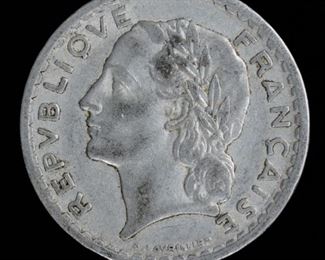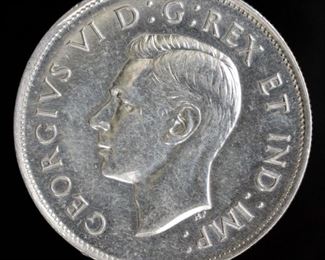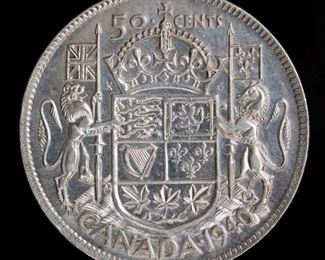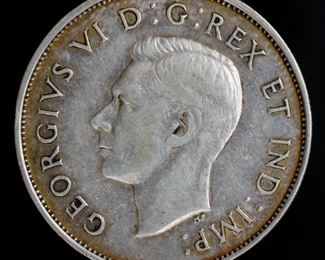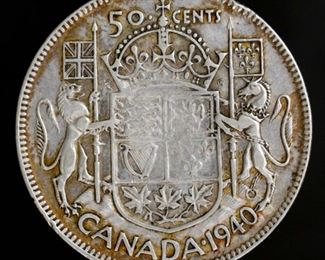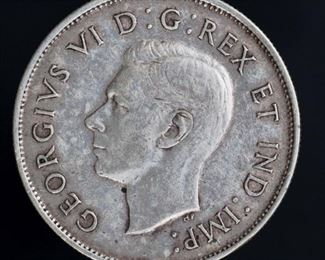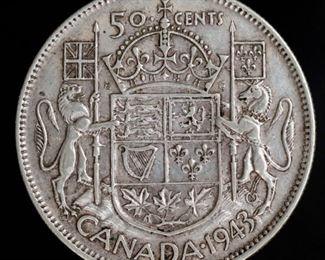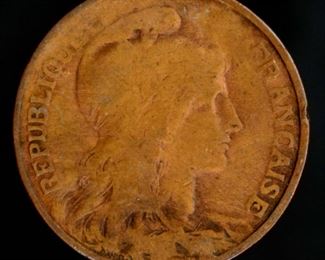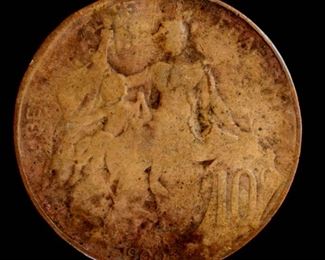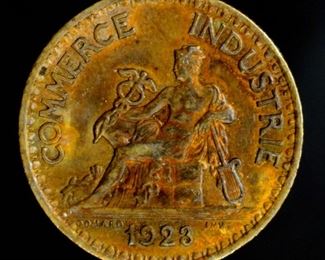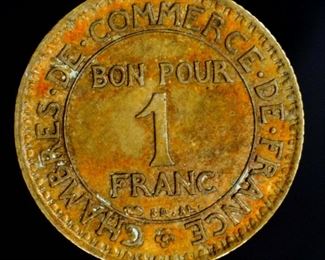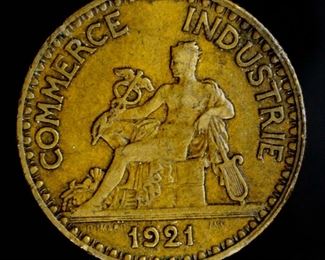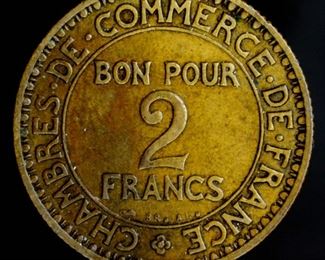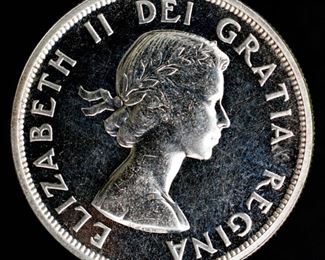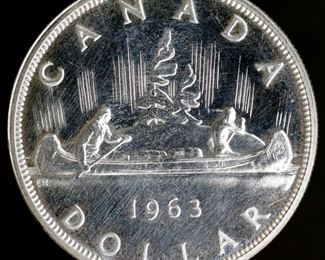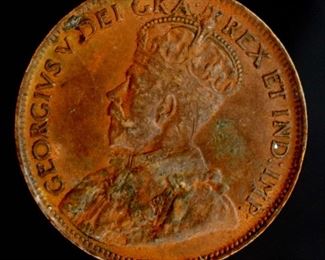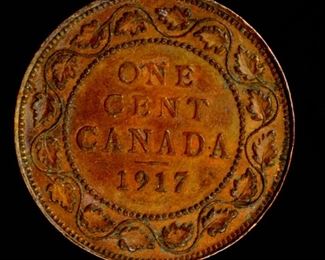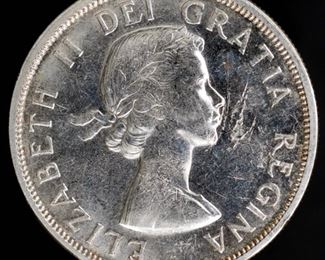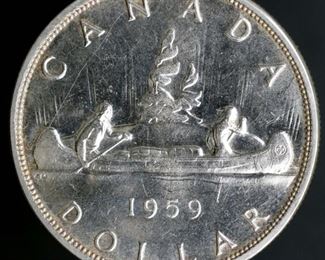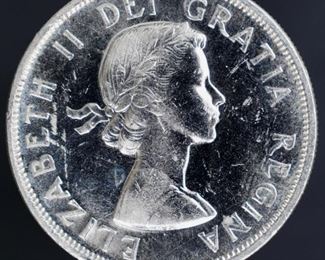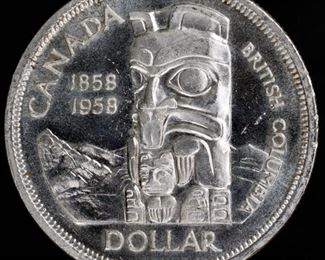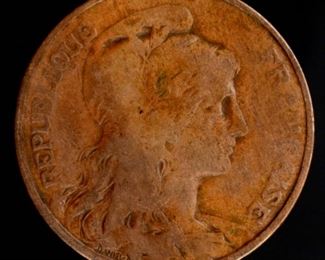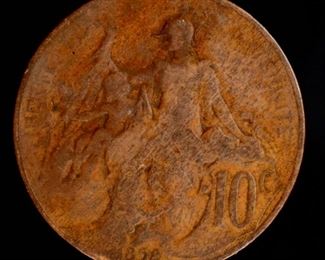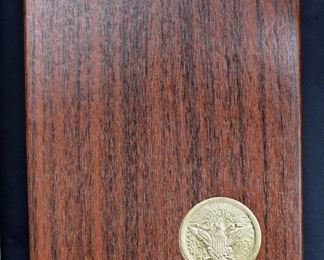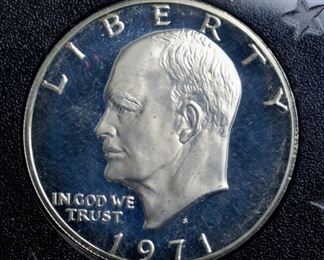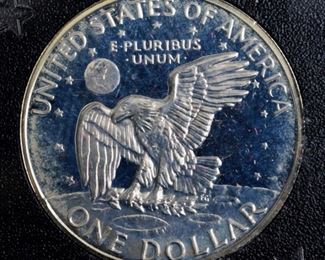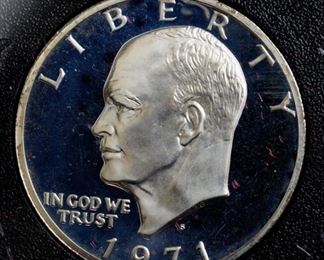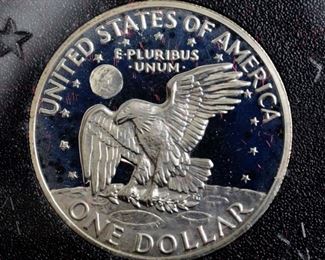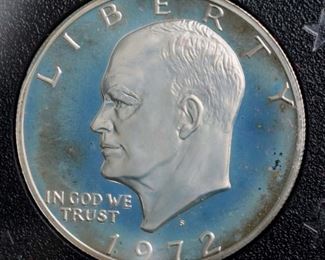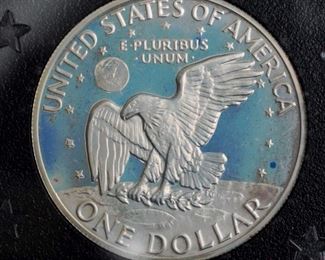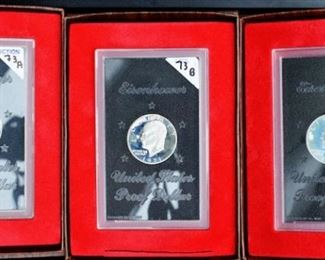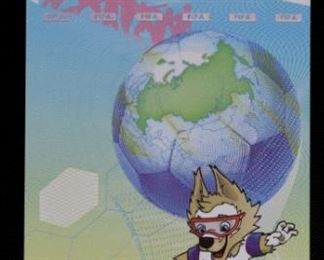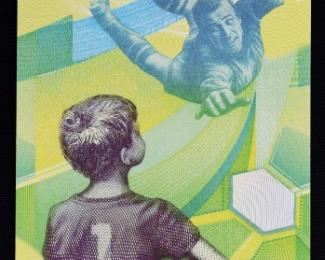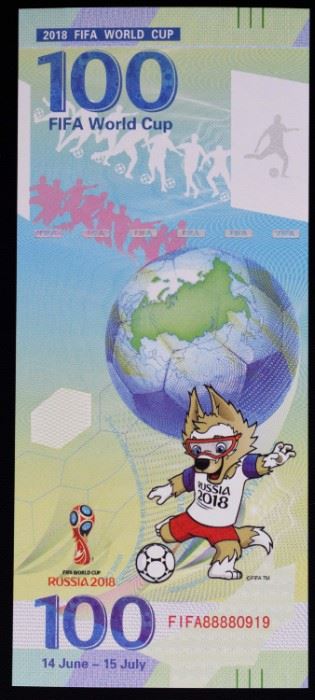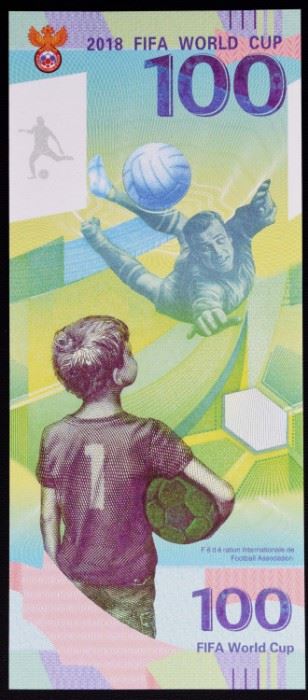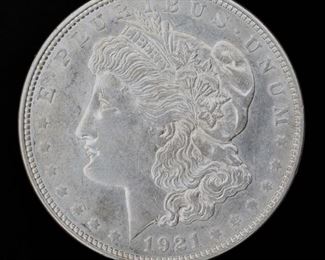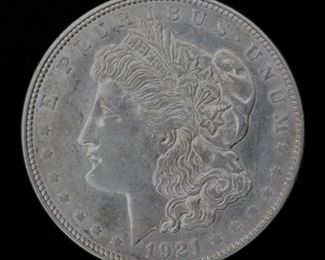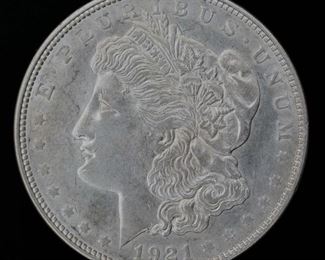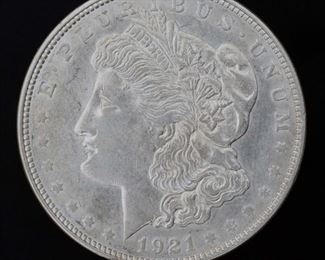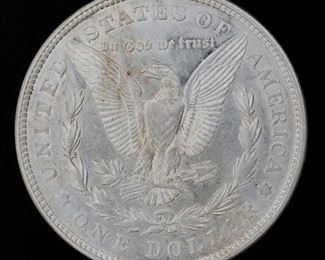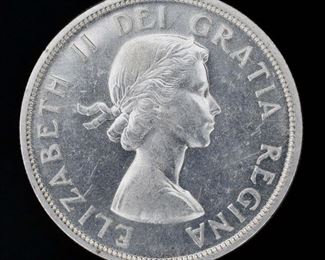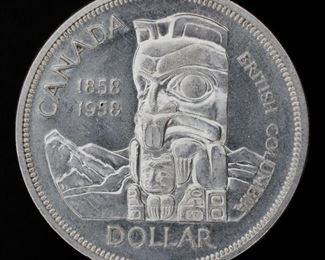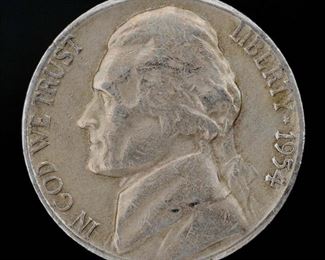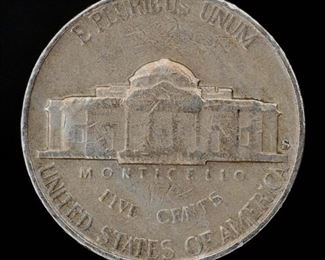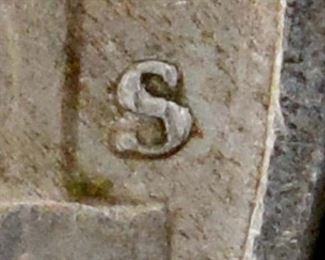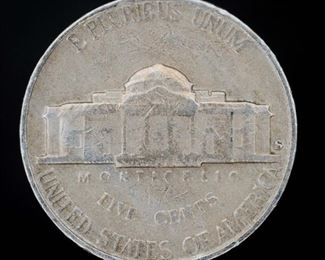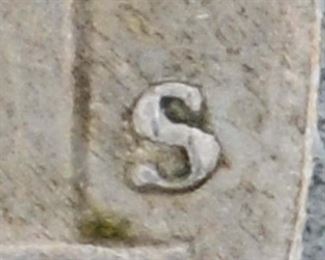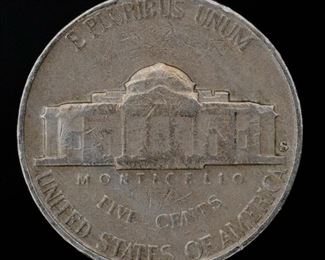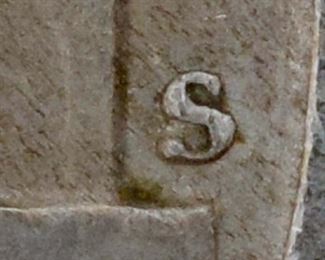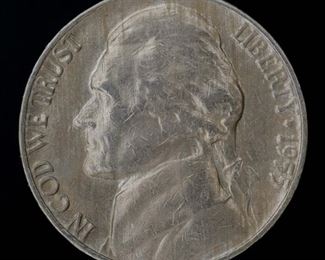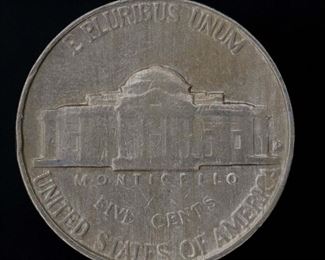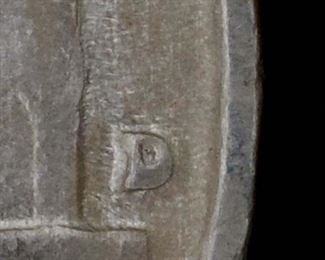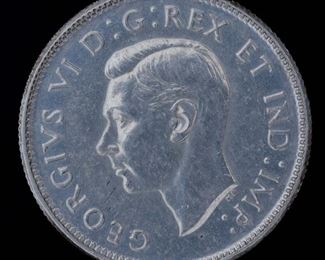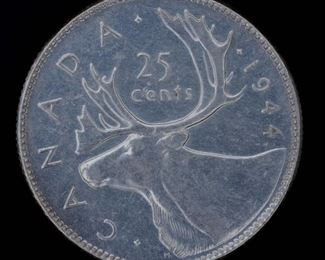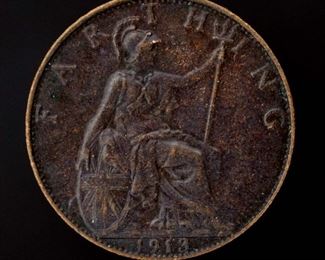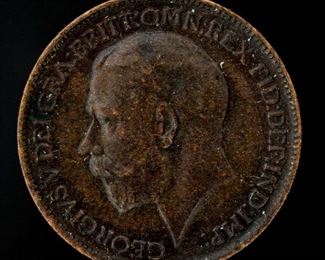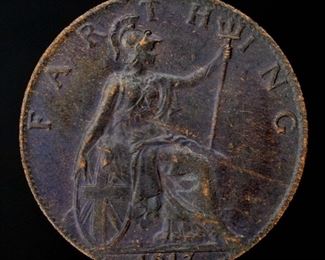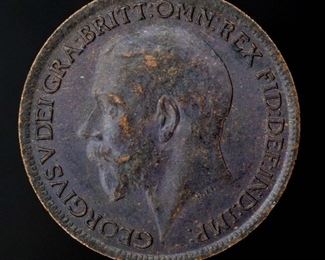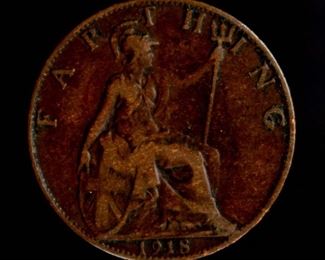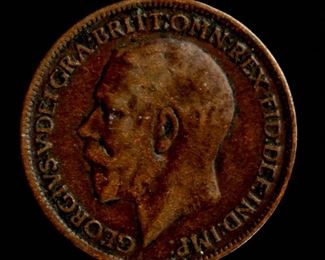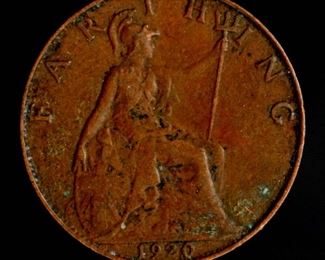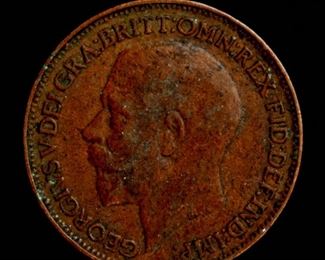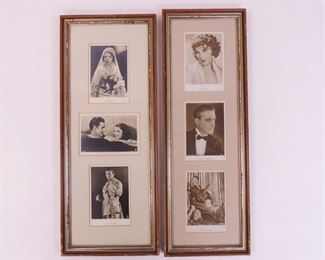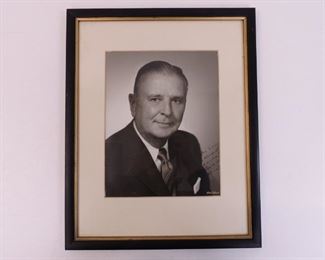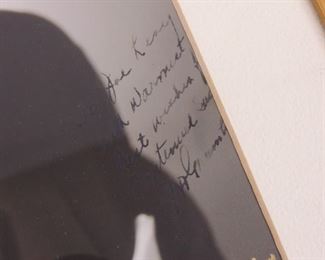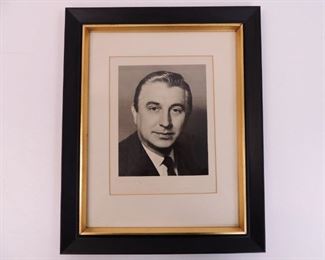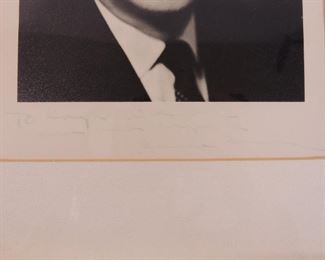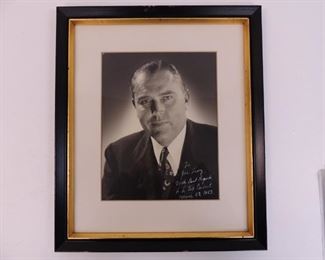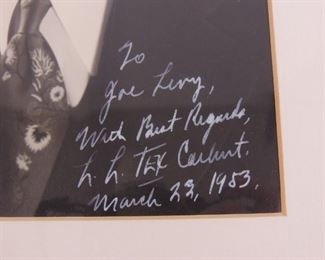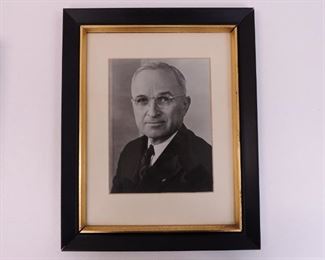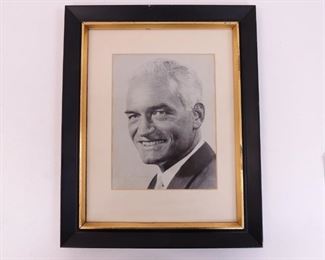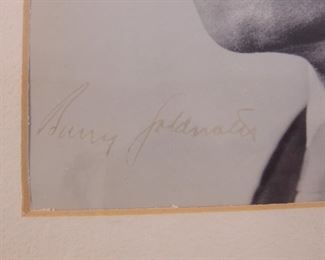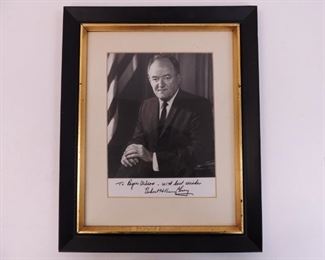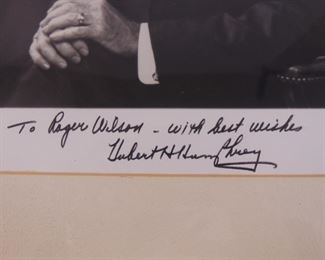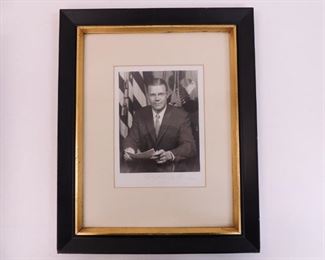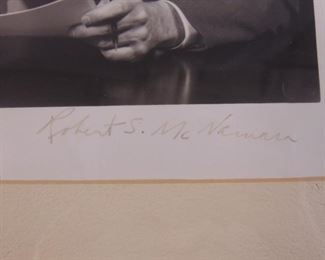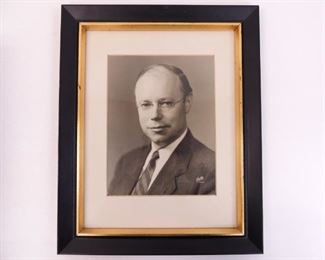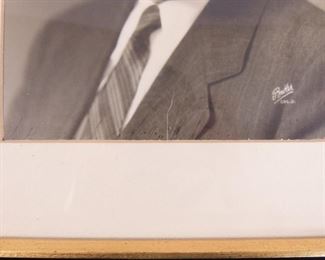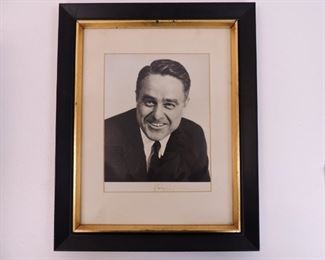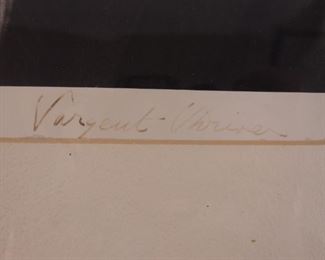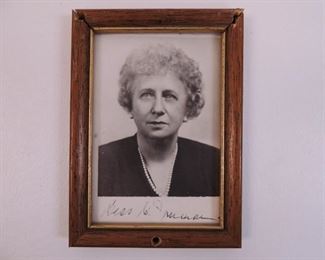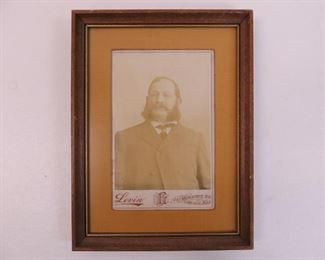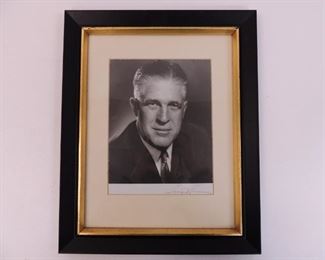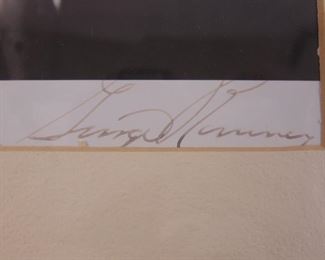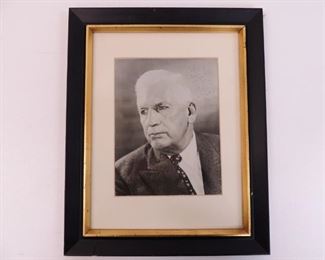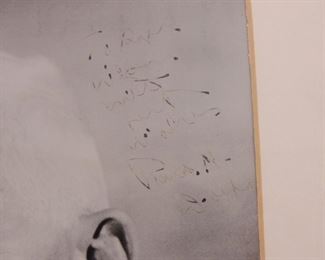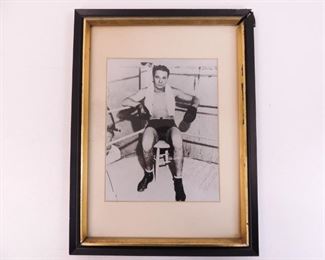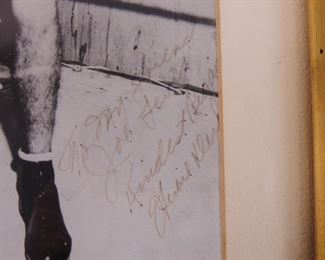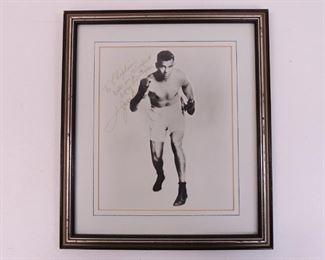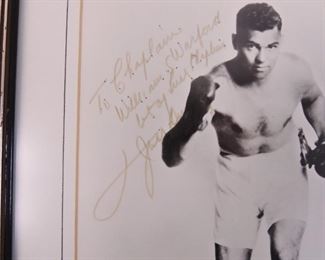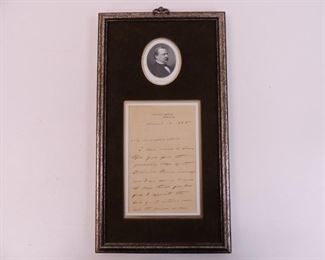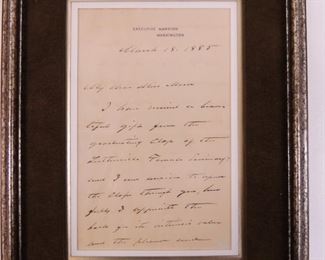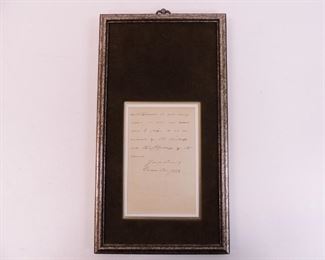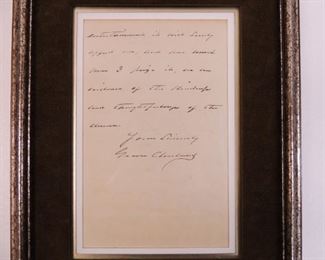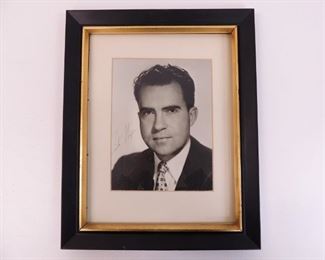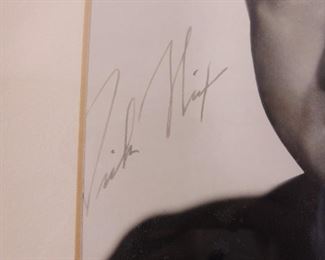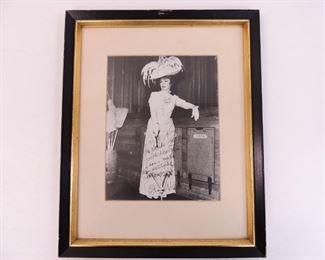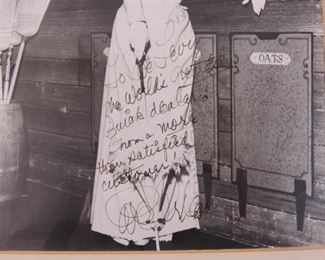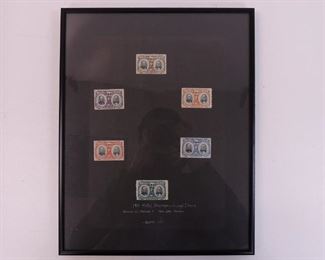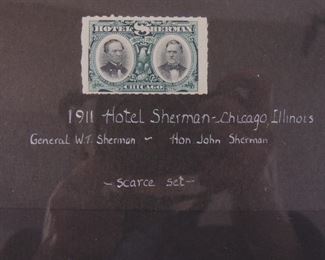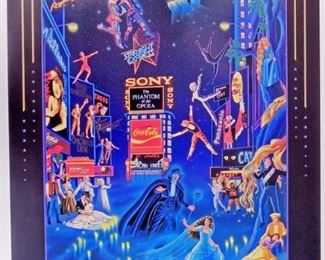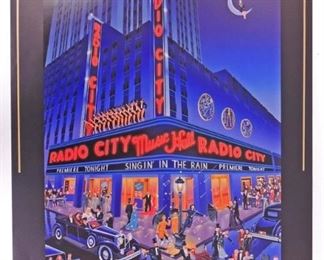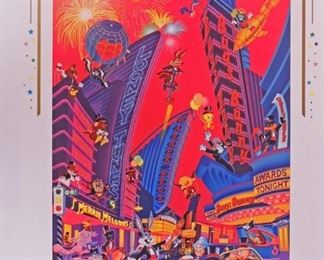 Thank you for using EstateSales.NET. You're the best!