Palatine Vintage Treasure Hunt! Toys,Dolls,Ephemera,Smalls,Clothes,Books, Oddities! LOADED
estate sale
•
2
day sale
•
sale is over
Terms
We do not give pricing in advance of the sale. There will be no pre-sales or previews.

Our numbers are passed out 1/2 hour before we open. You must be present to get a number, and also be present when your number is called.

Visa, MasterCard, Discover, American Express all cheerfully accepted over $20 at no additional charge. No personal checks.

Shoppers must be able to remove their purchases by themselves during sale hours; we do not have "muscle" available.

Everything is sold as-is, where-is. All sales are final.
*** We don't give out prices in advance of the sale. No presales. ***
MORE PIX ADDED TUESDAY 8/13
The fabulous estate of an enthusiastic saver and collector, this house is LOADED with vintage and antique smalls, a room full of games and toys, dolls, ephemera, Christmas, model trains, vintage women's clothing, a room full of books .... it's pretty epic.
To list everything you'll find in this sale would be endless .... so we'll let the pictures tell the story (and even in the pictures you won't see everything!), but I'll list out some highlights for you:
The front room tables are loaded with vintage awesomeness. From games to toys, model trains (in 3 scales), Christmas, ephemera, movie posters & lobby cards, scrapbooks, memorabilia, musical instruments, stamp collection books, and a showcase filled with tiny treasures, PLUS a lifesized Santa from a store display.
Highlights:
Chein and Ohio Art sand pails
Ding a Ling Skyway (with robot)
Revell USS Constitution model
Renwal Polaris Thomas Jefferson model
American Girl crank sewing machine
Disney Casey Jr. nursery wall train
Disney puzzles, a Mickey Mouse PIzza Party game, Disney Peter Pan Coloforms
Boxed Tyco, Lionel, Althearn model trains
Vintage Christmas decor
Vintage Halloween trick-or-treat bags
LIFESIZE Harold Gale Store Display Santa
THE coolest plastic "boot prints" of Santa that says "Santa Was Here"
One Sheet Movie Posters & 11 x 14 Lobby Cards from the 80s. Dozens of them. Notable one sheet titles to call out: "Blowout", "Superman II", "Excalibur", "Tarzan the Ape Man" .... lobby cards cover several different movies including "Rollover", "Ragtime", "Diner", "Superman II", "Time Bandits", "Quest for Fire", and more.
SuperMag teenybopper magazines!
Spectacular high school & college scrapbooks. Stuffed. As in, break-the-binding stuffed. Best we've had in ages. 1930s.
Sorority and Fraternity dance cards from the early 30s. 2 thick cups and saucers from Kappa Epsilon Tau.
Pamphlets and brochures from lots of interesting things, 30s through 50s mostly. Spectacular greeting cards.
Complete set of Holtzman's "Sports Classics" autographed books.
A couple school trumpets, a great Ludwig tambourine MIB, a couple tuning forks.
A vintage EKO aucoustic guitar
University of Illinois early 30s yearbooks, several 1920s Riverside High School yearbooks, all with great Art Deco graphics.
Commemorative stamp albums.
Signed Fran Tarkenton football
Vintage Jimmy Connor, Chris Evert, Bobby Riggs tennis rackets
Two extremely rare Effanbee "Romance of American Fashion" dolls with their booklets and boxes. Wow.
Showcase treasures include some sterling, vintage compacts, an early Vogue Ginny with her curlers, a fabulous Brienz Swiss carved and jointed wood doll, signed George Montgomery photo with trick rope(!), spectacular vintage hankies including a Tamis O'Keefe and Carol Tait, MIB Microsoft Zune, a letter signed by Mayor Cermak .... and much more.
There are more dolls in the doll room, including:
an antique porcelain French fashion doll who unfortunately is a victim of attic air, but her porcelain parts are excellent and she is gorgeous. Ready for recovery.
Also, a large porcelain face Morimura Brothers baby doll,
an Ideal Blessed Event,
an adorable Horsman Gold Medal baby doll,
a vintage Lenci,
a Wendy Ann in equestrian outfit,
some Ginny-sized outfits,
a bit of vintage plush
.... nice finds.
The kitchen is an explosion of great stuff: great vintage glassware and barware, boxed Currier & Ives dinnerware and accessory pieces, table top, serving ware, utensils, gadgets, storage, cookware, some Pyrex, Tupperware, a fabulous violet melamine set ... it's everywhere, plentiful, and fabulous.
Then there's the book room. An entire room of books -- hard covers, soft covers, sets, literature, fiction, non-fiction, history, military, music, cookbooks, gardening, some leather-bound collector's society titles, a couple Easton Press, lots of self-help, lots of kids books, lots of puzzle and game books, lots of lots of lots of books!
We have a Christmas room! Decor, trimmings, lights, garlands, ornaments, some linens .... good pickings.
We have closets of clothing including amazing vintage finds -- some great shift dresses, tops, coats, cocktail dresses, hostess outfits, shoes .... even some cute 50s & 60s era kid's coats and outfits.
Don't miss the game rooms! Loaded floor to ceiling with games from the 50s through the 80s. Buy back your childhood! Family had girls and boys, so there's a great variety. Also: puzzles including many sealed jigwaw puzzles. Plus models, educational games, a snowcone maker, a few Tonka trucks.
Move on to the office, filled with supplies AND vintage video game consoles and game cartridges. Atari, Nintendo, Intellivision.
.... and then there's the garage! If the kitchen is an explosion of stuff, the garage is like a supernova. Good heavens, there's a lot of stuff in the garage! Tons of great educational games and toys (for elementary age), more toys, more games, more kitchen stuff, sewing stuff, crafting stuff ..... some lawn and garden tools .... it's packed.
And in the basement -- some interesting finds including antique school desks, a fabulous child's wicker chaise, a very old rocking horse that needs TLC, a HUGE set of antlers, a modest tool room ..... everywhere in this house you'll find something interesting!
It's a fabulous sale -- don't miss it, empty the van, borrow a truck, bring a friend to watch your piles (because you are going to make major piles here), we have some boxes but you'll want to bring some just in case.
Open 10 - 3 both days. Our numbers at 9:30. A watched list can be started and we'll use it for the queue when we pass out numbers, BUT you must be there when we call you for a number, and you must be there when your number is called, or you'll lose your spot.
... and, as always, a Kiss on your way out the door.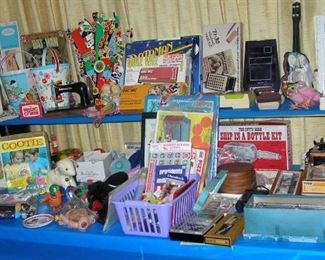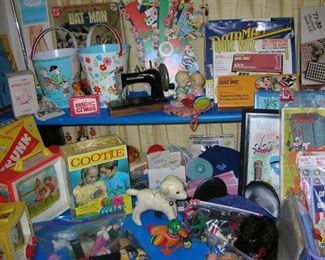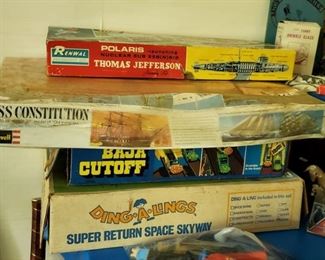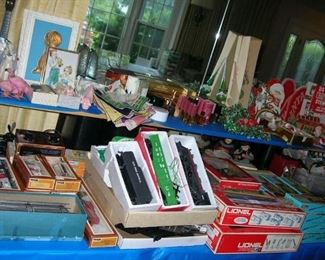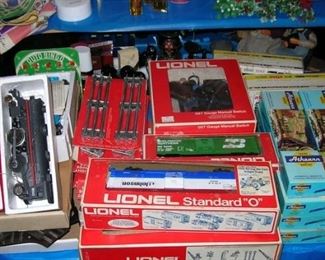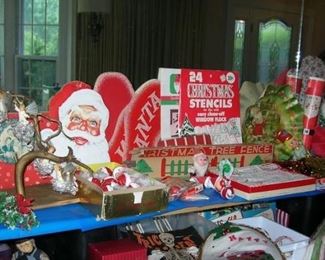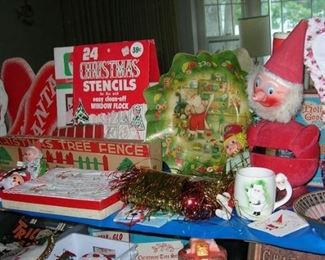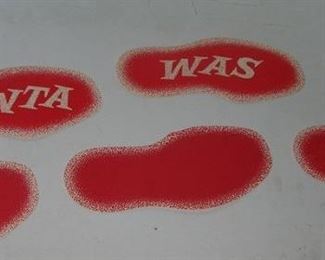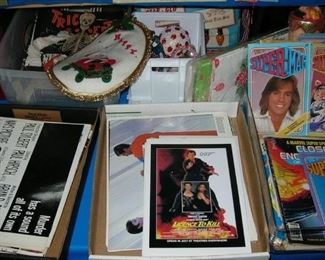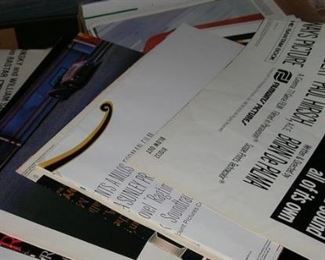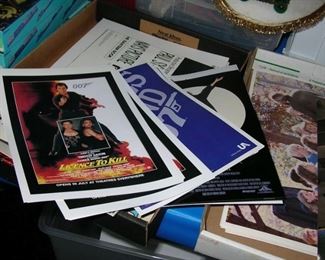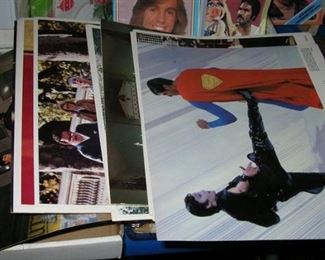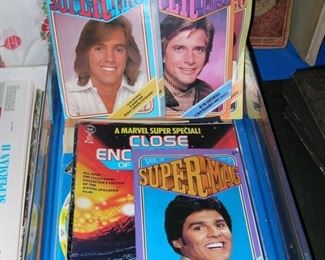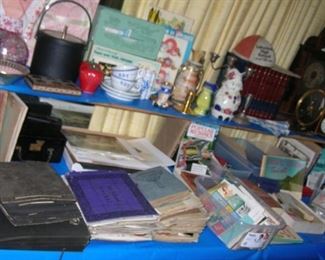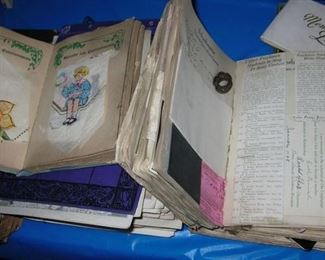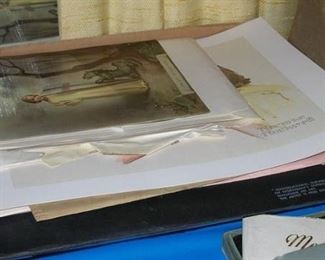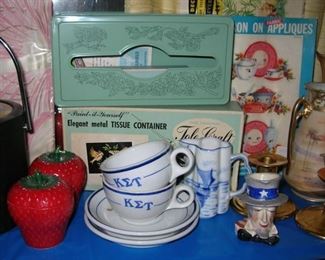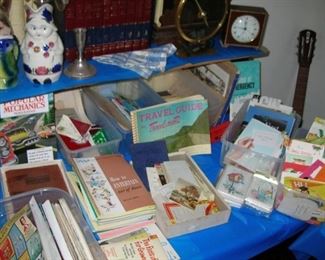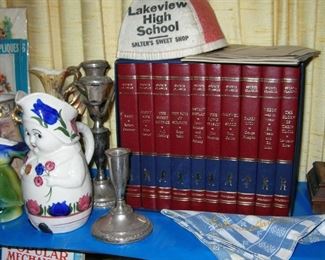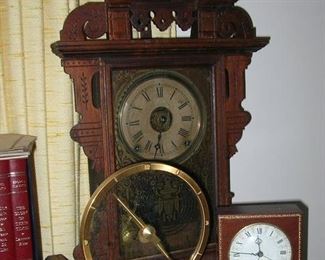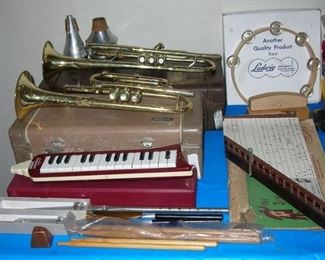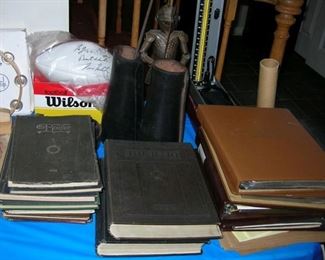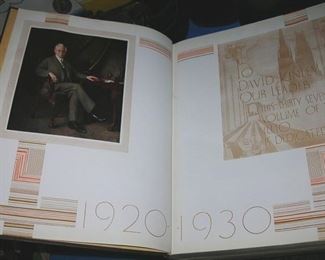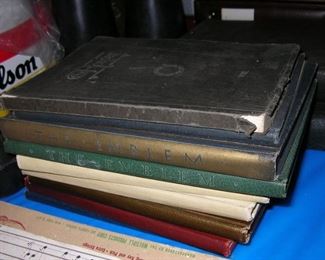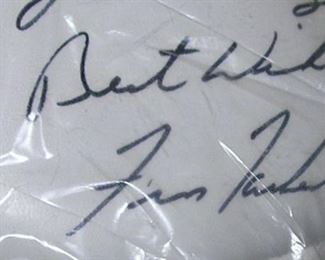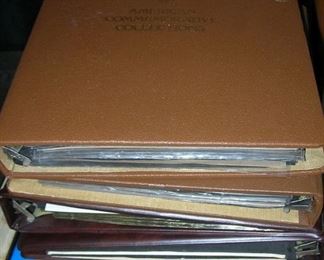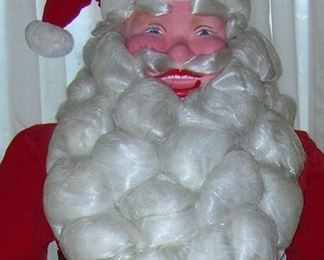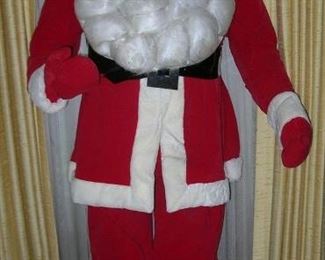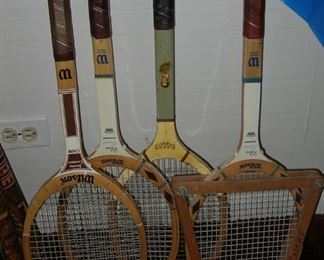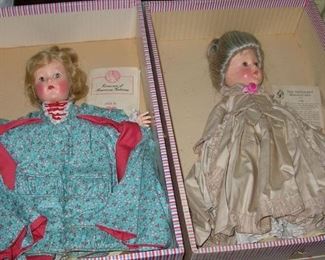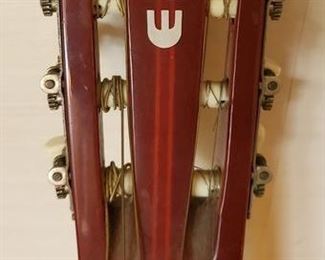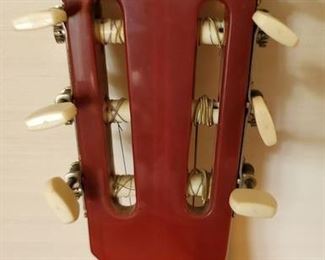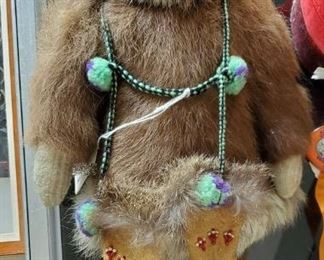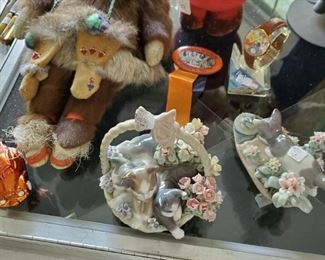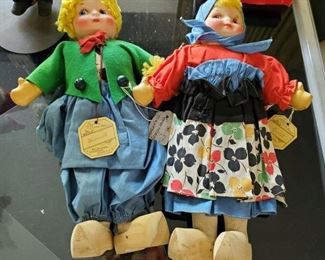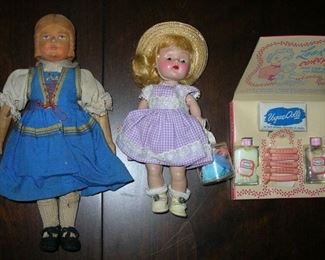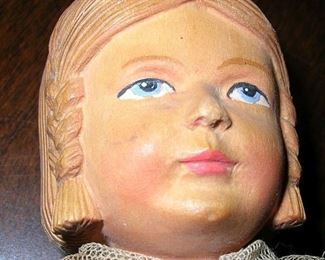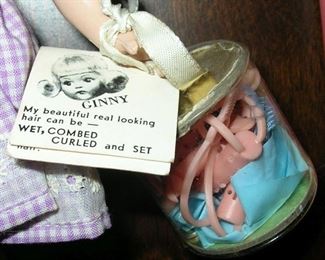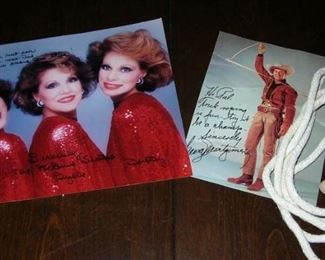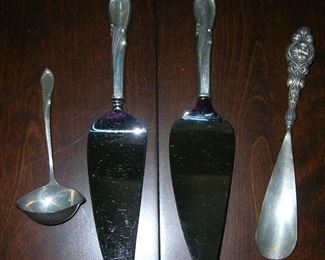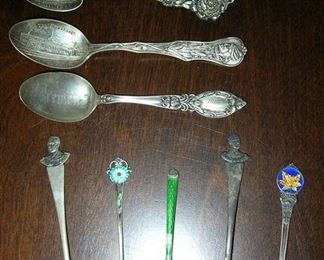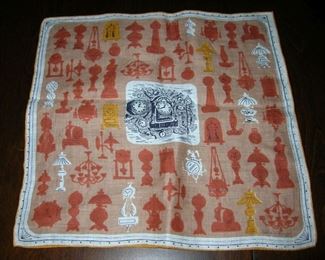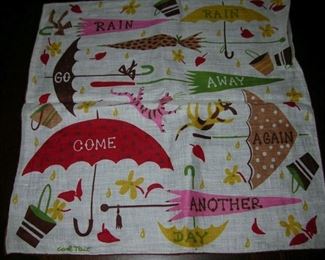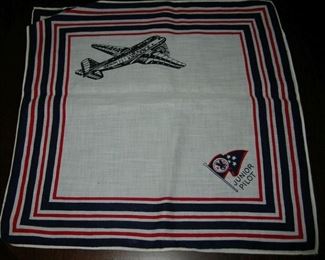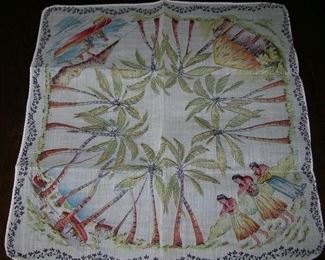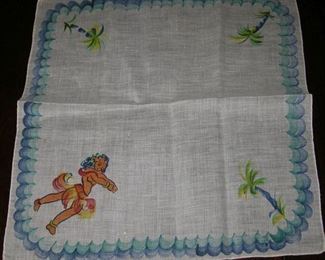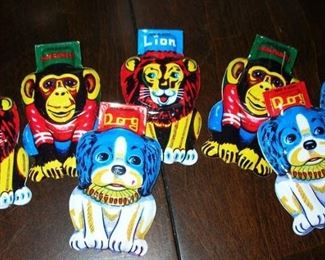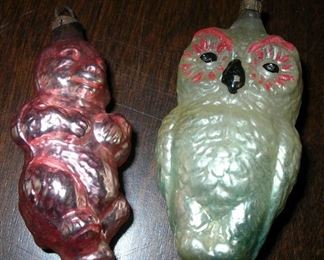 Thank you for using EstateSales.NET. You're the best!