Exciting, Large Estate Sale! Sterling & Gold, Art, Southwestern Decor, Pottery,...
estate sale
•
2
day sale
•
34
days away
Terms
Please park in street without blocking mailboxes or driveways.

We accept Cash & Credit Cards only (CC over $50 w/ valid photo ID ).

Bring your own help & tools to move your purchases. There is no one here available to help you with that (my staff needs to do their other jobs and most of us have bad backs).

Numbers are given out at 8am both days of sale. You should take a number for every person with you - this includes children. We take no part in starting or maintaining "outside" list prior to 8 a.m. We accept a "watched" list only.

What is a "watched list?" The first person to the sale location should start a list if they want to be the first on it. Bring a notepad and pen. This list must be maintained (watched) and CANNOT be left at the front door unattended as people have stolen lists and replaced them. It is the list starter's job to make sure all people to the scene before 8am get their names on that list and you must also list how many numbers they need (children also need a number). Make sure you tell people that they MUST be in line by 8am sharp or they could lose their number if late. It is easiest for you if you park right in front of the house, or the closest you can. Wave people down if they are not coming to your car to get on list - you do not want someone to start a 2nd list not knowing you are already there. Many list starters put the list on their car windshield while they sit in their car. At 7:59, turn that list over to our door staff to hand numbers out by.

WE DO NOT RELEASE PRICES BEFORE THE SALE FOR MANY REASONS, NOR DO WE ALLOW PRE-SALES. We guarantee that what we advertise will be in the sale when we open first thing first day. Sorry, we do not ship items. Thank you :)
You don't want to miss this fantastic & large estate sale!
The tentative date of this sale is now May 9 & 10
Gold & Sterling Silver are NOT kept on the premises prior to sale weekend.
Partial List of Items:
9" Springform Non-Stick Pan, in Original Box
11" Footed Clear Glass Plate - Luigi Bormioli, New in Box
11" Gorham 'Lady Anne' Footed Cake Plate, New in Box
12KT Gold Filled & Sterling Zuni Bracelet w/ Attached Ring. With Turquoise & Red Coral Stones, Signed CPH (Charlie & Pauline Hannaweeke) - Gorgeous!
12" Crystal 'Portico' Square Platter, Fifth Avenue Ltd. - New in Box
12pc Brass Snowflake Place Card Holders Set
1/3" Cut Tab File Folders, Manilla
14KT Gold & Diamond Pendant
14KT Gold & Jade Horn Pendant, Larger Size
14KT Gold Bracelet, Weighs 1.03 Troy Ounces - Very Nice!
14KT Gold Cross Necklace
14KT Gold Stick Pin
14KT Gold Thin Chain Bracelet
15" / 38cm Fiskars Fluted Bell Planter, x3 New. "Lighter Than Clay."
160pc Reflections Silver Heavyweight Plastic Single Use Flatware - New in Box
1925 German Cadinen Silver-mounted Terra Cotta Ashtray w/ .800 Silver Trim. Marked CADINEN w/ Impressed Chalet Mark. Marked on Silver: E. Marcus, 2 German Hallmarks, 800HB, Berlin (HB Probably Hermann Behrnd, Dresden).
19.5" Dell Monitor, Inspiron 3052
24 Fine Gouache Colour Set, Reeves - Paint Set in Near New
24 w/ Kiefer Sutherland DVD Season Sets, Many New
2 x 6 Area Rug, Mohawk - New in Package
28" Sectional Silver Frame Kit - New in Package, x2
2-Drawer Steel Letter Size File Cabinet, Lt. Grey
2-Tier Plate Rack (Black), New in Box, x2
3 Candles in Glass Bowls in Black Stand, Floor Stand
3-Hole Punch, Like New
3 Pack of Men's Boxers (Hathaway Sport), Size XL - New in Package
3pc Purple Nesting Serving Bowls
3pc Wall Cubes Set, White - New in Box
3 Quart Slow Cooker / Crock Pot (White), Westinghouse, w/ Original Box
3-Step Stool, New
4' x 6' Sand Colored 'Casual Elegance' Rug by Dalyn, x2 Same
4pc Balloon Wine Glasses, New in Box
4pc Blown Glass Margarita Glasses Set
4pc Flutes by Charisma - New in Box, x2 Sets
4pc Iced Tea Glasses - New in Box
4pc Red Wine Glasses, New in Box x2 Sets
4pc Turnberry Country Club Wine Glasses Set
4pc Unbreakable Goblets, New in Box, x2 Sets
4pc Wooden Rhino Napkin Rings
4 Quart Chafing Dish, Like New in Original Box
5'-6" Round Nourison Opulon Yarns Somerset Floral Rug
5' x 8' "Butterfly Oval" Opal #6601 Rug, Brumlow Mills (Wayfair) - New in Package
5pc Bamboo Patio Round Table w/ Glass Top & 4 Chairs on Wheels - Nice & Comfortable! W/ Beige Chair Pads.
5pc Card Table & Chairs Set, x2
5pc Blown Glass Margarita Glasses w/ Pitcher Set
6pc Coors Beer Mugs Set - Mint Green w/ White Logo
6pc Set of Oversized Martini Glasses, New in Box
7/8" Tack Glides, x3 New Packages of
7pc Patio Set: Oval Table w/ 6 Chairs (Tan & Cream Colored)
800 Gold Label Coated / Grease Resistant Paper Plates - New in Package
8pc Carvel Hall Steak Knives Set, w/ Original Box
8pc Steak Knives Set by KuchenStolz - New in Box, x2
Acrylic Paint Brush Cleaner
Adding Machines
Alan Newnham 'Christmas Rose' Print, Framed
Alan Newnham 'Christmas Rose II' Print, Framed
Alarm Clock Radios
Alaskan Ulu Knife, New in Box
Alcohol Prep Pads, Box of Packets, x3
Almay Long Lasting Brow Color, #020 Brown - New in Package
Amber Earrings, Clips
Amber Graduated, Chunky Beads Necklace, 34" Long
American Airlines Decks of Playing Cards, Some Sealed/New
American Airlines Poster: Small Representatives of the World We Serve
Ann Taylor Clip Earrings
Antibiotic Ointments, New
Antique Brecht's Candie Country Store Candy Scoops, x2
Antique Plates, Variety
Aquaphor Healing Ointment, x2 New and 1 Opened
Aquaphor Lip Repair Ointment - New in Package
Armchair w/ Matching Ottoman, Blue
Armoire / Entertainment Center by Thomasville (Cream Colored)
Art
Art Books: Still Life Drawing, Northwest Native Arts: Basic Forms, Calligraphy, Drawing / Sketching, Watercolor, How To Mix Color, Painting,
Artificial Floral Arrangements & Sprigs
Art Lamps: Natural Light Flex-neck Lights, x 1 Tabletop Model & 1 Floor Model
Art Magazines - Big Baggies of
Art Supplies
Ashtrays (Souvenirs, NON-Smoking House)
Atomic Alarm Clock (w/ Bright Blue LED Backlight, w/ Indoor Temperature & Moon Phase), La Cross Technology - New in Box
AT&T Personal Portable 6210 Electronic Typewriter
Atlas Model 150 Pasta Maker, Like New in Box
'Auschwitz Escape' Book by Joel Rosenberg – New, Sealed
B&O Railroad Deck of Playing Cards: "11,000 Miles of Track Serving the Heart of Industrial America"
Backpack, Black
Back Scratcher, New in Package
Back Support by Copper Fit: Unisex Size 39" - 50" Waist, New in Package
Bake it Better New in Box Sets: 4pc Tart/Quiche Pans and 4pc Springform Pans
Ball 12pc 8oz Jelly Jars - New Package of
Bamboo Cutting Board, New w/ Tag
Bamboo Side Table and Coffee Table, Sold Individually
Bamboo Steamer: 3pc 10", New in Box
Band-Aids - New Boxes of
Bangle Bracelets
Banks - Character Banks: Bailey The Money-Hungry Mutt Bank and SO Many More!
Baskets
Bath Mats & Bath Towels
Bathroom Napkins - For Drying Hands. New Packages.
Bath Towels
Battery Organizer, New in Box
Beach Towels, Some
Beaded Medicine Bag Necklaces
'Beatles: A Life in Pictures' Hardcover Book by Tim Hill
Belleek Christmas Ornaments, x2: Doorway - w/ Original Box and Lantern Bell Ornament
Bells
Bike Helmets, Bullet, x2 Adult
Bikes: Men's Roadmaster Silver Ridge Black Road Bike & Ladies Roadmaster Silver Ridge Purple Road Bike (Tires Need Air). Located in Basement Storage Closet.
Binders - New, Colored
Bissell PowerSteamer Pro - Upright Deep Cleaner - New in Box
Black & Decker 12-Cup Coffee Brewer, Black
Black & Decker 7-1/4" Circular Saw, Electric
Black & Decker Dust Buster 14.4 Volt
Black & Decker Small Wonder Travel Iron - Like New, w/ Original Box
Black & Decker Utility Finishing Sander - Electric, #U-140
Black Flag Fogging Insecticide
'Bless This House' Horse Brass Harness Medallion
Blistex Lip Medex Lip Ointment Tubs, x4 New
Block Crystal Bowl, Large - New in Box
Blood Pressure Monitor in Case - Digital, Walgreens
Blow Dryer: Conair Ionic Cord Keeper, Silver
Bolos
Bookends, Variety
Books
Bookshelves, Short to Tall - Variety
Boomerang From New Zealand
Boston Pencil Sharpener Vacuum Mount Self Feeder, Light Metallic Blue & Chrome - Excellent Condition with 3/4 of Original Box
Bottles - Tall, Decorative
Bradford Exchange 'My Forever Friend' Teardrop Pendant Necklace w/ Swarovski Crystals & 18KT Gold-plated Accents, w/ Original Box w/ COA
Bradford Exchange 'Night and Day Diamonesk' Ring, Ladies Size 7 – New in Original Box
Bradford Exchange Pet Dog w/ Heart Necklace – New in Original Box (Terrier? See Pic)
Bradford Exchange 'Pet Lover's Crystal Bracelet' w/ Swarovski Crystals & 18KT Gold-plated Accents, New in Original Box w/ COA
Bradford Exchange 'Tranquil Reflections Diamonesk' Ring Size 7, New in Original Box
Brain Bender Puzzle, Wooden - New in Package
Brass Box
Brass Candlesticks, Variety
Brass Door Knocker - Looks New
Braun 'Clicker Combi' Curling Iron / Brush - New in Box
Bread & Bun Warmers - A Couple New
Bread Keeper - Ceramic
Bread Maker: White 'Kitchen Pro' by Regal, Excellent Condition
Bricks
Bridge Tallies, Many New in Package
Brookstone Handle-Mount Grill Light - New in Box
Brooms
Bundt Cake Molds
Cabinet w/ Drawers - Wooden, Great For Microwave or Printer or General Kitchen Use
Cake Stands, Pans, Molds, & Plates
Calligraphy Books
Calligraphy Chisel Tip Black Markers 3-Pack
Calligraphy Markers - Baggy of Opened Ones
Calligraphy Markers - Singles New in Package
Calphalon 13" Paella Pan - New in Box
Calphalon 18" x 12" x 2" Bake Pan - New in Box
Calphalon Pots & Pans, MANY - Many Excellent Condition to New
Cameras & Accessories: Pentax Auto 110 Super (Uses 110 Film Cartridge) w/ Manual, Olympus Infinity Zoom 210, ...
Candle Adhesive - Stick-Um, New Package
Candle Garden by Elements - New in Box
Candles, Candle Holders & Sets
Candle Sconces, Pair
Candle Snuggers - "Huggers" To Keep Candle Tapers Straight, x2 New Packages
Candlesticks
Canes - 2 Regular and 1 w/ Stability Base
Canning Pot
Canterbury Cathedral Gold Foil Ornament, in Original Box
Carafes
Card Shufflers - Automatic & Electronic
Cast Paper Art - Acoma 'Terra Madre', #'d 355/1000 - Framed
CDs
CD Wooden Storage Crates, Variety
Cedar Blocks, x2 New Packages
Chabot X.O. Armagnac Limited Edition Porcelain White Goose Decanter (1983 Haviland Limoges France)
Chafing Dishes
Chargers Sets (Underplates): Silver, Gold, Brown Weaved, & Other
Chicago Bears 'Banking on a Win' NFL Piggy Bank by Bradford Exchange, w/ COA - New
Chicago Christmas Ornaments: Marshall Field on State, The Art Institute, Lincoln Park Zoo, Chicago Bulls (1), and Others
Chicago Cutlery Knives & Cutting Board
Chimes
Chocolate Fountain by Sephra
Chokin 24KT Gold Edged Plate w/ Stand
Christmas 12pc English "Crackers" by Tom Smith (The Kind You Open w/ Gift Inside) - New Box of
Christmas Aprons, Hand Towels, Tablecloths, & Other Linens
Christmas Cards, Wrapping, Ribbon, Bows, Tags, & Bags - Some New
Christmas Garland - New in Box, Many Gold & Silver
Christmas Lights - Some New in Box
Christmas Ornaments & Decor
Chrome Bathroom Mirror For Wall, Extending - New in Box (Located in Garage)
Circle Ruler, Orbis #130302 - New in Package
Citronella Lantern - Cutter, New in Box, x3
Claire Nahmad Hardcover Books: 'Garden Spells' and 'Dream Spells'
Cleaning Products
Clinique Makeup & Cosmetic Bags. Including New in Box Lipsticks: 35 Rhubarb Poppy, 18 Ginger Flower and 17 Extreme Pink
Clip Earrings, Many
Clive Cussler Books: Hardcover & Softcover
Clothesline - New in Package
Cloth Napkins
Coaster Sets / Coasters
Coffee Brewers
Coffee Carafes: 2 White and 2 Chrome w/ Black
Coffee Table - White Pottery Block Legs w/ Beveled Glass Top
Collapsible Cooler - New in Package
Collector Plates w/ Original Boxes, Different Kinds
Computer Tower: AST Computer Advantage! 824
Conair Gel and Lather Heating System, New in Box
Cookbooks - Vintage to Contemporary. Many!
Cookie Cutters: Vintage to New Copper Ones
Cooking Magazines - Big Baggies of
Coolers
Copy Paper Letter Size 8.5" x 11", White - Reams of
Corner Shelf, Short (x2) - Wooden
Corningware / Corning Ware - Cornflower Pattern, White & Others
Cosmetic / Makeup Bags, Many New & Like New
Costume Jewelry
Couch w/ Pillows, Off- White
Craftsman 17pc High Speed Drill Set, #9.6711
Craftsman 3/8" Drill Variable Speed Reversible #315.10514, Electric
Craftsman Heavy Duty Stapler #9.68462, in Original Box
Craftsman Portable Tool Box, Red & Black - Heavy Plastic, Nice Condition!
Craft / Art Supplies
Crate & Barrel Large Star Dish, New in Box
Crepe Griddles: Crepes by Atlas Crepe Griddle (w/ Original Box) and Crepe Magician - The Perfect Crepe Maker (w/ Original Box)
Crock Pots
Crosses
Crucifix w/, Ready For This, Fake 18K Mark.
Crystal Clock by Cristal d'Arques (France) - New in Box
Crystal Misc.
Crystal Stemware
Cubby Shelving - White, x 2 Units
Cuisinart Compact Single-Serve Coffeemaker - Stainless w/ Black, w/ Original Box
Cuisinart Pizzelle Press, w/ Original Box
Cuisinart Toaster Oven, Stainless w/ Black
Curling Irons
Cutting Boards, Variety
Dan Brown Hardcover Books
Danbury Mint Brown Purse & Matching Wallet - Personalized 'CK' Plaque - But Looks Like Means Calvin Klein. Brand New. Retail Was $140
Danbury Mint Tri-Colored Ladies Bracelet w/ Pouch & Original Box – New, Beautiful!
Danielle Donnelly Signed Pottery Mug
Danielle Steel Hardcover Books
David Baldacci Books: Hardcover & Softcover
David Stabley / Stabley Picasso-style Vase, 10-34" Tall, Signed
Decanters - Vintage & Contemporary
Decks of Playing Cards, Many New: Princess Cruises, Cathay Pacific, American Airlines, Delta Airlines, Pinochle Decks, Ireland, New Zealand, Australia, Sydney Opera House, Innisbrook, Chicago, Dogs, Art, & Other Themes.
Deck Sprayer - 1 Gallon, w/ Original Box
Decorative Pillows
Dehumidifier, Whirlpool - White (Works Great & Clean)
Dell Inspiron 20 3052 Desktop Touch Screen Computer w/ Keyboard & Mouse - Excellent Condition
Desk / Art Table - Glass & Chrome
Desks
Desk w/ Cabinets
Desk Lamps, Adjustable - Variety
Desktop Computer Set: Dell Windows Home Edition w/ Princeton Monitor, Dell Keyboard & Mouse
Deviled Egg Dish - Unusually Well-made / High Quality
Diet Coke Cans - Flat of
Diet Ginger Ale, Canada Dry - Sleeve of Cans
Digital Bathroom Scale - Lifecare 'Precision One'
Dining Room Set: Vintage Kroehler Dining Room Table w/ Leaves, 5 Chairs, Table Pads, Buffet / Sideboard, & China Cabinet w/ Interior Lights - Sold As Set
Dinnerware
Dips Mixes - New: Vegetable, Artichoke, Dill, BLT, Spinach, & Other
Dirt Devil Breeze Bagless Vacuum, New in Box
Dog Anxiety Shirt - Size Small, New in Package
Dog Bed, Large - Tan, Clean
Dog Collars - Medium, New in Package
Dog Crate For Small Dog - New in Box (Located in Garage)
Dog Crate For Small to Medium Dog - Clean (Located in Kitchen Area)
Dog Safety Seat Support Harness, New in Box
Doll (Large) / Teddy Bear Wooden Benches, x2
Dolly Cart
Dominoes / Dominoes Sets
Donvier Ice Cream Maker
Dorlon Technical Apparel Vest Jacket, Men's Size XL (Tan) - Looks Brand New, Made in New Zealand
Dove White "Beauty Bar" Soap, 16pc - New Package
Dresser Vanity Trays and Jars
Drinking Glasses Sets
DSP Radio w/ MP3 Music Player (FM/AM/SW1 -2 Band), Arbor Day #CN-R1093FM - New in Box
DVD Player / VCR Combo, Go Video #DVR4400 - w/ Remote & Original Box
DVDs
Eagle Brand Baking Dish
Easter Decor
Ekornes Danish Stressless Leather Recliner Lounge Chair w/ Matching Ottoman, Mauve-Tan (There is 1 Extra Ottoman Which is Sold Separately)
Electric Fireplace, Corner - Bright White
Electric Knife by Samsonite
Electronics
Elf Dolls
'Elvis: A Life in Pictures' Hardcover Book by Tim Frew
Epson 4" x 6" Glossy Photo Paper - 2 New Boxes
Epson Stylus Photo R320
E.T. (The Extra Terrestrial) Figures and 1982 Showtime Kamar "Plushie"
Exercise Equipment
Extension Ladder, Aluminum
EZ Moves Furniture Moving System - Like New in Box
E-Z Toggle Self-Drilling Toggle Bolts, Box of
Fabric Drawer w/ Handle For Cubby Shelving Units (Black), x3 New in Package
Fall Decor
Faux Fruit - Large Baggy of
Fetish Necklaces, x2 Different
Figurines
Fine Jewelry
Fishing / Hunting Tan Vest Jacket, Haband's Stag Hill, Men's Size XL - New w/ Tags
Fiskars Shape Template - New in Package, x3 Different
Flatware Caddy by Wm. A. Rogers, Chrome - New in Box
Flatware Sets - Many!
Floor Candles - Long Black Bases w/ Long Beige Thin Candles, x4
Floor Vases
Fondue Set, Roshco - New in Package
Fondue Sets - Other
Food
Footstools and Small Stools
'Four Days: The Historical Record of the Death of President Kennedy' Hardcover Book Compiled by Rocky Mountain News, United Press International & American Heritage Magazine
Frontgate Stainless Round Serving Tray - New in Box
Full Length Door or Wall Mirror
Full/Queen Lennox Quilt, Light Green - New in Package
Fur Coat: Silver Fox Full-length Coat, Size Ladies Medium Petite - Clean! Gorgeous!
Furniture Feet, 16pc / Size Small - As Seen on TV, New in Box
Futon w/ Upholstered Floral Mattress & 2 Matching Throw Pillows - Clean!
Games
Garage Broom
Garage Storage Hooks - New Package of
Gardening Tools: Long & Short Handled
Garden Shears
Gas Cans, x2 Different
Gas Weedwacker
Gauze Pads
Gazing Ball For Yard, Silver Glass - No Stand
GE Iron
GE Portable Power Tool Drill #15TM-1, Electric
George Foreman Grill - Lean, Mean, Grilling Machine
George Stephanopoulos 'All Too Human' Hardcover Book
Gevalia Accessories: Canister, Mugs, Carafes
Gevalia Kaffe Airpot Vacuum Bottle, Stainless
Gevalia Melitta Kaffe Coffee Brewer - White, New in Box
Gevalia Royal Twin 8-Cup Coffee Maker w/ 2 Quart Kettle Set, New in Box
Glass Christmas Ornaments: Vintage, Contemporary & New in Box Sets
Glassware
Glitzy Brooches, Large: Elephant and Tiger – Both Goldtone w/ Many Crystals Stones
Glue Sticks, New
Gluten-Free Cookbooks
Gold Bond Lotions - Many New. Kinds: Diabetics Dry Skin, Softening Foot Cream, Pedi Smooth Foot Cream, & Others
Gold Paint Markers, New in Package
Gold-Plated Sterling Heart Necklace
Golf Ball Wall Display Rack (w/ Some Golf Balls)
Golf Clubs
Goo Gone Spray Gel, New
Gorham Crystal
GPS: Magellan Maestro 4250 Portable GPS Auto Navigation, w/ Original Box
Grab-It Go Mop
Gravy Boats
Great Courses DVD Sets, Many Different Kinds
Green Turquoise Stones Necklace, Real
Grip / Grab Bars w/ Suction Cups, Safety (For Bathtub & Other Places), x3
Hagerty Jewel Clean - 6 fl oz Jar, New/Sealed
Hair Products & Shampoo: Paul Mitchell, Graham Webb, Pantene
Hallmark 'My Best Friend' Dog Stuffed Animal, New w/ Tags
Hallmark Oversized Coffee Mugs Baby Blue & White Striped & Blue & White Polka Dot Ones - 6 New w/ Label
Halloween Misc.
Hamilton Beach Juice Extractor - New
Hand Saw
Hangers
Harrods of London Teas
Harry Caray's Chicago Sweatshirt Cardigan, One Size Fits All
Hedge Trimmer
Henkels / J.A. Henkels 42pc 'Twin Grand Palace' Flatware Set (European Design, Service For 8 Plus Serving Fork & Spoon, 18/10 Stainless Steel) – New in Box
Holiday Towels
Holmegaard Danish Art Glass, Signed by Per Lutken (w/ His P/L Hallmark). One of the Most Celebrated Scandinavian Glass Designers! 9-1/4" Vase in the Form of a Pregnant Women's Torso, Front and Back. Vintage.
Hot Food Trays / Hot Plates
Hoyle's Official Rules of Card Games Book - Like New
H.P. Meyer 'Pinon Harvest' Cast Paper Art, Signed & Numbered 15/100, & Framed
HP Officejet 4655 Print-Fax-Scan-Copy-Web, w/ Ink, Disc & Manual
HP Officejet 6500A Plus Print-Fax-Scan-Copy-Web, w/ Ink & Manual
HP PSC 2110xi All-in-One Printer
HP Scanjet 5100C
H. Sopena Original Painting of Spanish Village, Framed
Hudson Middleton 'Scottie Dogs' Fine Bone China: Dog Bowl & Treat Canister
Ice Buckets, Several
Indoor Smokeless Stove Top Grill: 'Grill It!' - New in Box
Indoor Turf Dog Potty Replacement Grass - New in Box
Infinity Stretched Oval Face Wall Clock, Black w/ White Face
Iron Corner Shelf, Black - On Back Deck
Itzhak Amitai (1907-1984, Israel) Painting on Fabric, Framed. Size is 18" x 28" Not Including Frame.
Jaci Gallagher Designs of York, England, Hand Made Ornaments: Henry VIII, Mary Queen of Scots, Queen Elizabeth I, Marley's Ghost, Tiny Tim, Beefeater, & Others
Jack Higgins Hardcover Books
'Jack Kennedy: Elusive Hero' Hardcover Book by Chris Matthews
Jacob Eisenscher (1896-1980) Circa 1970 Jewish Village Street Scene, Silk Screen, Signed in Pencil, #49/150.
Jade Necklace - Large, Many Stones
James A. Michener Hardcover Books
James Clavell Hardcover Books
James Patterson Softcover Books
JanSport Hydration Waistpack - New in Box
Jello / Gelatin Molds
Jewelry Boxes - Dresser Top
Jewelry: Costume, Fine & Vintage
Jewelry Pouches, New
Jim Leadbetter Sedona, AZ Pottery Yolk Separator
Jobst 'So Soft' Medical Compression Socks, Size 15-20 mmHg - New in Box, x2
Jonathan Kellerman Hardcover Books
Julie Cieslikowski Photography: Framed & Signed 'Italy' Photo
Jumbo Christmas Light Stakes For Walkway
Jumper Cables
Karrel G. Clay Tall Indian Woman Sculpture, x2
Keller 2-Step Ladder
Keurig Coffee & Tea Pods (Some New) & Accessories
Khaled Hosseini Books
King 101" x 86" Microfiber Down Comforter. Medium Purple - New in Package
King Arthur Flour Spices: Vietnamese Cinnamon and Speculaas Spice
King Size Bed Metal Frame For Box Spring
King Size Bedding Set - Comforter & 3 Matching Shams w/ Pillows. Custom Made.
Kirkland 260 Casual Dining Napkins, White, x3 New Pac
Kirt '89 Original Birch Trees Scene Watercolor, Framed
Kirt '90 Original Swan Watercolor, Framed
KitchenAid Standing Mixer w/ Accessories, Off-White - #K45SS
Kitchen Knives
Kitchen Table (Taller) w/ Leaf & 4 Corner Rush Stools
Kitchen Timers
Kitchen Towels - Many New
Kitchen Utensils
Knee Support : 4-way Stretch LG/XL (Mueller), New in Box
'K' Set of 4 Monogram Cocktail Forks - New in Box
Ladies Coats & Jackets - Large to 2X
Ladies Dr. Scholl's Black Slippers/ Loafers, Size 8M - New in Package
Ladies Shoes - Many Nice & Some New: Sizes 7.5 & 8
Ladies Winter Gloves & Scarves - Some Gloves Are New w/ Tags
Ladybug Watch Necklace by Ronica, Silver Colored
Lamps: Table & Floor
'Land of the Etruscans' Hardcover Book by Salvatore Settis
Lanterns - Contemporary
Lap Throws
Leather Sectional Couch - Off-white
Lee Child Hardcover Books
Letter Opener - Fancy Brass
Letter Openers, Variety
Light Bulbs - Many New in Box (Some LED)
Linens: Antique, Vintage, Contemporary, & New in Package
Lingerie Chest / Cabinet - 6 Drawers & 1 Cabinet (Tall, Light Wood)
Liz Claiborne Clip Earrings
Lladro 'Navidad 1971' Plate w/ Original Box
Lladro Singing Family w/ Dog – Rare but Has Barely Noticeable Re-glue of Tambourine
Loaf Pans - Some New
Locking Canisters - Clear & Floral. A Couple New in Box.
Longaberger Baskets, Many: Small to Large
Longaberger Pitcher, Pottery
LP Records
Lubriderm Lotions - New
'Lucy: A Life in Pictures' Hardcover Book by Tim Frew
Luggage
Lumbar Back Brace (Mueller) - Adjustable, New in Box
Lysol, Variety
Mable Bookends
MacGyver Season Sets on DVD
Magazine Holders, Clear Acrylic
Magnetic Adjustable Back Support, One Size Fits All, x3 New in Package
Makeup Mirror For Bathroom Wall - Adjustable, New in Box
Marble Bird Sculpture, Possibly by Ralph Hurst (1918-2003) of Decatur, IL.
Marble-like Hall Table - White w/ Grey. Very Nice!
Marc Tetro 'My Westie' Red Makeup Bag - Like New
Marine Flare Gun w/ Flares, Olin
Mario Batali 6 Quart Italian Essentials Pot, Orange Cast Iron - New in Box
Marja Konopnicka 'Poezje Dla Dzieci' Book, Vintage
Mark Grace Broadcaster Bobble Head - New in Box
Marshall Field / Marshall Field's Big Shopping Bags & Boxes, Variety
Marshall Field / Marshall Field's Gold Foil Christmas Ornaments, Some w/ Original MF Box,
Marshall Field / Marshall Field's Mistletoe Bear in Original Bag, x3
Mary K. Karrels of Tucson, AZ, "Patio People" Scarce Native American Luminary Pottery. "Patio People sing of the beauty of the desert and act as a cover for a candle or an electric light that lights up the night." x2
Massage XP III by Hi-Dow, w/ Original Box
Matchbooks: 2 Large Baggies of
Maureen Love Photography: Signed & Framed 'Steps and Stones' Photo
Mayo Clinic Books
McHenry County College 'The Portrait in Print' Book
MCM / Mid Century Modern Bedroom Furniture: Broyhill 'Brasilia' American Modern Walnut Credenza / Chest of Drawers, Gentleman's Chest, Nighstand / End Table , Full / Standard Size Bed Frame, & Mirror - 5pcs Sold Individually.
MCM / Mid Century Modern Candlesticks, Tall
MCM / Mid Century Modern Miramar of CA Ceramic Dog Letter Holder
MCM / Mid Century Modern Garden / Patio Chairs - Black Metal, x2
Men's Black Leather Jacket, Size XLT
Men's Shoes - Many Nice & Some New: Sizes 10.5 & 11
Men's Sterling Silver Rings
Mexican Nativity Set, Ceramic - Nice
Michelangelo 19oz Footed Sauce Boat w/ Glass Ladle - New in Box
Mickey Mouse Wm. Rogers Silver Plate Spoons, x3 - Vintage
Microwave - Amana Touchmatic Radarange (Silver & Black)
Mikasa Crystal Vases & Butter Dish - New in Box
Mikasa White 'English Countryside' Dinnerware Set
Mikasa Wise Men Covered Box, Porcelain - New in Box
Mini Toothpastes - New in Package
Miracle-Gro Plant Food, Tub of
Mirrored Dresser Tray, "Gold Foil" Trim
Mirrors
Mission-style Entertainment Center / Cabinet
M. Marie Pottery Candlesticks, x3
Monet Jewelry
Mops
Morabito Bruno Pasta Machine
Mosquito Coil Burner, New in Box
Motor Oil: Formula Shell SAE 10W-40
Muffin Pans
Napier Jewelry
Napkin Ring Sets, Many
Native American Basket w/ Lid
Native American Fetish Bears Carved Necklace
Native American Indian Rugs
Native American Jewelry
Native American Woman Sculpture Marked "Austin Productions 1983"
Nativity Sets
Navajo Sand Painting by Keith Silversmith
Neutrogena 'Liquid Neutrogena' Facial Cleansing Formula, x2 - 1 New & 1 Partially Used
Neutrogena Rainbath / Rain Bath Shower and Bath Gel, Many New in Box
Nightstands / Night Stands By Thomasville (Cream Colored), x2 Matching
Nordic Ware Bundt Fluted Tube Pan, w/ Original Box - Vintage
Nordic Ware Bundt Pan Set, New in Box
Nordic Ware Cake Molds - Like New
Nordic Ware 'Crown' Bundt Pan, New in Package
Nordic Ware Instant Cookies & Patty Shells: Double Rosette and Timbale Iron & Forms - in Original Box
Norleans Vintage Wine Claret/Decanter
Note Pads & Memo Pads
Nutcracker Ornaments, x3
Nutcrackers / Figures: Original Erzgebirge Expertic 'Cone Collector' #02615 in Original Box, Steinbach Prafent Musical, Steinbach #S756 Grandma in Rocker 'Oma Schaukelstuhl mit Music' - w/ Original Box, Steinbach #S632 'Purzel Hans Essen-Kehrer' - w/ Original Box, Steinbach #S769 'Bierbrauer' - w/ Original Box, Veb Hodrewa Nutcracker #64320 - w/ Original Box, Nussknacker Erzgebirge 'Husar' - w/ Original Box, & Others.
Off! Clip On w/ Refills Set - New in Package
Off! Deep Woods Sprays, a Couple New
Office Chairs
Office Supplies
On The Rocks Cocktail Stones by Wembley, New
Original Art
Orrefors Crystal Bowl, Small
Ortho Home Defense Spray
Oscar de la Renta Parfum (New in Package), Eau de Toilette (x2 New in Package), Sets, & Dusting Powder (New in Package)
Oscar Tejeda Signed Framed Lithograph, Floral
Oversized 6pc Ceramic Fondue Ramekins, Multi Colored - Hoffritz, New in Box
Oxi Clean - New Tub
OXO Good Grips Mandoline Slicer - New in Box
Paint Brushes - For Art
Painting (For House) Supplies - Some
Palomar Ken Edwards Mexican Pottery Tall Double Vase, Vintage
Palomar Mexican Pottery Dinnerware Pieces, Variety - Vintage
Panasonic Bluetooth Wireless 6-Phones w/ Docks Set
Panasonic Cassette Deck AM/FM Stereo, #SG-V03
Paperbacks - Large Baggies of & Singles
Paper Lace Doilies - Many New
Paper Napkins & Plates: Holiday, Other Themes & Solid Colors, Many New in Package
Paper Plates - New Bulk Package
Paper Shredder
Pasta Drying Rack
Patio Furniture, Variety
Patio Umbrella - Dark Green
Patio Umbrella Stands, Cast Iron - 1 Medium Green & 1 Black
Pearls / Pearl Necklaces - Genuine
Peppermint Tea Collection by Tea of Life - New in Package
PerfectDry Lux, UV-C Disinfection and Fast Dehumidification of Hearing Devices - New in Box
Pet / Child Gate
Pezzetti / Pezz Etti Stovetop Espresso Maker, Chrome - New in Package
Pfaltzgraff Dinnerware & Serving Pieces
Pfaltzgraff 'Westside' Light Green Dinnerware Set - Excellent Condition & Very Nice!
Pfaltzgraff Winter Front Collection: 4pc Etched & Hand Painted Dessert Plates Set, in Original Box - x2 Sets
Picture Frames
Pier 1 Imports Salad Plates - White, 2 Boxes
Pizzelle Makers
Placemat Sets
Planters
Plate Stands
Pocket Hose - Garden Hose That Grows to 50FT - New in Package
Pool: Easy Spring Pool, 60" Diameter - New in Package
Popover Pan, Non Stick - New in Box
Portable Pet Steps - Plastic, w/ Original Box
Pottery - Artist Pieces
Pottery Table Lamps: Off-White Leaf Imprint Design, x2 Matching
Presto Heat Dish, White
Prestone De-Icer
Princess House Domed Cake Stand - Like New in Original Box
Printer Cabinet
Printers
Punch Bowl Sets, x2
Puzzles - Some New
Q-Tips - New Package
Rabbit Fur Earmuffs - x3 New in Package & 1 Opened
Racquetball Racquets & New Balls
Rake
RC Gorman Print of Indian Woman w/ Fabulous Necklace, Framed (1978)
Red Hat Society Ladies Hats, x2 Different
Red Metal Miniatures/ Ornaments: Gas Pump, Sugar Bag, Bubblegum Machine, Telephone, Airplane, Unicycle, & Other Bikes
Reed Diffuser w/ Oil Sets - New in Box
Regal Food Processor: La Machine II - New in Box
Resl Lenz German Diorama Glass w/ Gold Foil Christmas Ornament
Revere 9" x 11-1/2" Round Cake Pan, New in Box
Revlon ColorStay Brow Fan, #105 Brunette - New in Package
Ribbon - Lots of New
Rio Grande Dining Car Service Silver Soldered Jam Jar by Reed & Barton - Vintage
Rival Electronic Can Opener / Knife Sharpener
Roasting Pans
Robert Ludlum Hardcover & Softcover Books
Rocking Chair, Off-White
Rocking Chair, Low - Bright White
Rose & Flower Insect Killer, Bayer
Rowenta Power Glide 2 Iron
Royal Tara Harp Bell Ornament, w/ Original Box
Rugs: Area and Runners
Runners - Linens
Rya Rug Hanging - Custom Made by Kathy Kotovsky - Beautiful & Clean! Also, Pair of Matching Decorative Pillows Sold Separately.
Ryobi Rotary Tool Accessory Assortment - New in Package
S&P Shaker Sets
Sabre Saw by Ashland #1710, Electric
Sadnah Clay w/ Gold Leaf "Ollya" (Water Container), Signed & w/ Stand
Safety Grip Handles - 1 New in Box and 3 Gently Used
Saffron: Trader Joe's Spanish Mancha Saffron & Santini Premium Saffron
Salad Tongs and Salad Spoon Sets
Sandra Brown Hardcover Books
Santa Figurines & Dolls
Scarf Rings - Baggy of
Scissors, Variety
Scotts Speedygreen 2000 Lawn Spreader
'Seal of the President of the United States' Letter Opener
Seat Cushion Ring - Red w/ Black Plaid, New in Package
Sectional Couch & Ottoman, 5 Pieces - Nice, Crisp White & Clean!
Seiko Quartz Acrylic Art-Deco-style Pendulum Mantel Clock
Serving Trays & Utensils
Sewing Box - Vintage, Empty
Sewing Misc. - Large Baggy of
Sharp Micro Component System #XL-S10, w/ Remote - Excellent Condition!
Shelving Units, Heavy Plastic - Cannot be picked up before Sunday at 2pm because we need to use them to display items.
Shop Vac w/ Attachments, Small
Shower Chair
Shiatsu Massager, #118 - New in Box
Shoe Polishing Polish & Accessories - Large Baggy of
Shovels: Garden & Winter
Side Patio Table, Black Iron (Small)
Side Sleeper Pillow, New in Package
Sigg Zinn Hand Cast Pewter Decanter – New w/ Tag, Vintage. Gorgeous Design!
Silent Butler Set, Vintage
Silver Plate / Silverplate Coasters Set, New in Box
Silver Plate / Silverplate Flatware Set - Nobility Plate, in "Silver Chest" Wooden Box
Silver Plate / Silverplate Flatware Set - Rogers Bros. 'Eternally Yours' Pattern, in "Silver Chest" Wooden Box
Silver Plate / Silverplate Serving Pieces & Trays, Many - Nice
Simac PastaMatic 700
Sketch Books, x2
Skil Twist Cordless Screwdriver, w/ Original Box
Skil Warrior Cordless Drill (12V) w/ Battery Charger & Case, #2475
Slate Rock Tile Coffee Table, Octagonal by Gangso of Denmark (Indoor / Outdoor)
Sleeping Bags, x2
Snowman Cookie Teapot, 1.5 Liters - w/ Original Box
Snowman Cups, Oversized: 5 New in Box
Soap Bars - New, Dove to Specialty
Soap Dishes
Sofa / Hall Table w/ Shelf
Sofa Table w/ 2 "Nesting" Padded Stools (Set)
Solar Accent Lights
Sony 17" LCD Computer Monitor, "TFT LCD Color Computer Display," #SDM-HS73
Soup / Stock Pots
Speakers Pair (x2 Sets): Criterion 333 Wooden, Vintage
Speakers Pair: Panasonic Wooden, #SB-333
Spice Labels, x3 Sets New in Package
Spices
'Splendors of the Past: Lost Cities of the Ancient World' Hardcover Book by National Geographic
Spray 'n Wash Value Size
Sprite Zero Sleeves of Cans
Stanley Handyman Vise
Stanley Roberts 'Velvet' Stainless Salad Bowl w/ Matching Salad Spoons Set, Vintage
Staplers
Stauer 'Karatu Tanzanite' Ring, Ladies Size 7 (#W6633 07) – New in Box, x2
Stauer 'Spirit Lake Helenite' Ring, Size 7 Ladies (#W6675 07 Large Green Stone, lab-created "DiamondAura" Stones & Sterling Silver), w/ Original Box
Stauer Watch, New in Box
St. Benedict's College 1955 Stein
St. Benedict's College Pennant Flag w/ 3 Pinbacks Attached - Set, Vintage
Steak Knife Sets
Steinbach Nutcrackers / Figures: See Nutcracker Figures
Step Stools, Folding
Sterling Silver Bangle & Cuff Bracelets
Sterling Silver Beads Necklaces
Sterling Silver Brooches / Pins: Small Turtle Pin, Large Spider Pin w/ Malachite Stone, Large Feather Pin w/ Black Onyx - Coral and Turquoise Stones, & Others
Sterling Silver Clip Earrings
Sterling Silver Cross Pendant, Large / Unisex
Sterling Silver Necklaces
Sterling Silver Rings: Men's & Women's
Sterling Silver w/ Turquoise Bear Claw Clip Earrings
Sterling Silver Weighted Candlesticks by Duchin Creation, Pair
Stock Pot: 8 Quart Stainless Steel Multi Cooker / Steamer, New in Box
Stolberg Stoneware From Sitka, Alaska - Fish Design Covered Jar
Stone, Wooden & Marble Carved Bears
Storage Totes / Bins - Variety of Colors & Sizes
Striped Armchair
Studio Nova Drinking Glasses w/ Stems, x3 Sets in Original Boxes
Stuffed Animals - Adult Collected
Suitcases - Hard & Soft
Sunglasses: Ladies & Unisex
Suntone 'The Curve' Radio
Swarovski Crystal Large Flower - Stands, w/ Original Box - Like New
Swiffer Sweeper Dry Sweeping Refills - New in Box
Swiffer Sweeper XL (Actual Sweeper) - New in Box
Swiffer Sweeper XL Cloths - New in Box
Swivel Stools - Off-White Bamboo, Pair
Tablecloths & Sets w/ Cloth Napkins
Talavera Mexican Pottery Plates, x2 Different
Talking Tire Gauge, w/ Original Box
Tapers - Candles, Many
Tea Cozy, New - Cute!
Teak 9pc Patio Set: Rectangular Table, 4 Chairs and 4 Green & White Striped Cushions - Set
Teak Wood Oil
Tea - Misc.
Telco Animated & Illuminated MOTION-Ette of Christmas: Santa Figure in Original Box
T.E.N.S. / TENS Massager w/ Handheld Control, Sharper Image - New in Box
Thermos, x2 - 1 Vintage Striped and 1 Stainless
Thermos Bottle Corks 2-pack, Vintage - New in Package
'The Torch Is Passed' - The Associated Press Story of the Death of a President (JFK), Hardcover Book
Thin Metal Tray by MW Metal Works, International
'Thomas Jefferson: The Art of Power' Softcover Book by Jon Meacham
Three Kings Candleholders Set w/ Original Box
Tins
TMK #705 Portable TV Radio, Vintage
Toilet Bowl Cleaner, Lysol
Tonala Pottery Bird, Larger (Mexico, Vintage)
Tony Casper Photography – Europe. Framed & Signed Pieces Like 'Le Balcon' and 'Green Door – Italy'
Tool Chest - Waterloo Red Steel 4- Drawer Topper w/ Keys & 2-Drawer w/ Big Cabinet Bottom - Very Nice Condition! Sold As Set Only.
Tools
Toothbrushes, Many - New in Package
Toro Power Shovel: Electric Snowblower / 12" Clearing Width / Lightweight / 7.5 AMP Motor / Throws Snow Up To 20', in Original Box
Tote Bags, Many - Most New
Towels: Bath, Hand, Face, Kitchen, Rags, & Holiday)
Tower of London 1999 Sovereign's Orb Ornament, in Original Box
Travel Curling Iron, New in Box
Treadmill - CourseSetter PR4 by Performance
Trifari Jewelry
Trivets
Turkey Lifters - New in Package
Turro - The Steamer That Irons, As Seen on TV - New in Box
Turquoise Jewelry
TurtleWax Liquid Fire De-Icer
TV Snack Tables, Solid Wood x3 (Sold Individually)
TV Stand: The Xera Universal TV Stand" #220386 - Silver, Swivel Base
TV Trays in Stand, Light Wood (5pc Set)
Twine, KingCord 1/4" x 50' - New in Package
Umbrellas, Including Golf
Unisonic 888 - 8 Digit Pocketable Calculator, w/ Instructions
Universal Sound Signaler - Sonic Alert #USS360, w/ Original Box
Vacuum Bags Designed to Fit Hoover Style A / Bissell Style 2, Fresh Solutions - x2 New Boxes
Vanilla Beans, Rodelle - New
Vaseline Glass Plates
Vases
VCR by JVC
Vegetable Steamer - New in Box
Venus Razor w/ Many New Razor Blade Attachments, Baggy of
Vertical Steel File Cabinet, Dark Garage (Located in Garage)
VHS Tapes - Blank Set New/Sealed, TDK
VHS Tapes - Sets & Big Baggies of Tapes
VillaWare Pizzelle Baker - Prego Series II, w/ Original Box
Villeroy & Boch 6pc Drinking Glasses w/ Red Ribbon Design, New in Box
Vintage Cow / Decorative Bell
Vintage Drink Stirrers - Baggy of
Vintage Elf Ornament, Red
Vintage Glassware & Stemware
Vintage Jewelry
Vintage Libbey Chocolate Belaire 24pc Tumbler Set, w/ Original Box
Vintage Nambe Nova 6045 Pair of Candlesticks Designed by Karim Rashid
Vintage Panasonic Ambience Boombox w/ Cassette Player
Vintage Regal Automatic Electric Fondue, 1-1/2 Quart, w/ Original Box
Vintage Wig w/ Silver Embellishments, in Original Box: Adandee Wig, Fancy!
Vitantonio Pizzelle Chef, #300-NS - New in Box
Waffle Maker
Wagon - Big Red Wagon
Walkers, Medical
Wallets, Ladies
Ward's Signature Fondue
Wastebaskets
Watches: Ladies, Men's & Unisex: Citizen, Geneva Quartz, Jacques du Manoir, Jumeau, Longings, Mathew Tissot, Pearl Quartz, Piget Quartz, Seiko Alarm-Chronograph, Tennis Novelty, Timex, Troica Quartz, Wittnauer Geneve, Bill Blass Quartz, Cambridge, CG Quartz, Consort, Collezio Quartz, Croton Quartz, Geneva V.I.P. Quartz, Swatch, Utopia Water Resistant Quartz, & Xanadu Quartz
Waterford Crystal
Waterford Holiday Heirlooms Gold Ball Ornament, w/ Original Tag & Box
Watering Cans
Waverly 'Garden Room' Cake Plate - Pretty!
Weight Watchers Glass Weight Tracking Scale, Digital - New in Box (Located in Garage)
Weller Soldering Iron Kit #SP23K
Werner Blue 7' Ladder
Werther's Original Sugar-Free Candies, Variety - New in Package
West Bend 12 - 30 Cup Aluminum Automatic Coffee Maker, w/ Original Box
Wheelbarrow, Red
White Wicker Tiny Table & Wastebasket
White Wire Shelving For Walls
Wicker Hamper, White
Wicker Trunk w/ Brass Accents - Off-White
Wilton Angel Food Cake Pans - Smaller, x2 New
Wilton Bake Easy! Sprays
Wilton Baker's Blade - New in Package
Wilton Baking Supplies - Many New
Wilton Cake Pans - New w/ Label
Wilton Christmas Cookie Tree Kit
Wilton Dimensions Cupcake Pan, New in Package
Wilton Natural Lemon Flavoring - 2 New Boxes
Wilton Indulgence 8 Cavity Non-Stick Mini Scone Pan, New in Package
Wilton Perfect Results 12 Cavity Non-Stick Bar Pan, New in Package
Wilton Tart / Quiche Pan - New, x2 Different Sizes
Windshield Cleaner Tool - New in Package
Wine Charms - New in Box Patriotic U.S. Themed and Box of Wine & Cheese Themed
Wine Racks, Stacking Wooden, x6 (Sold Individually)
Winsor & Newton Cotman Water Colours Travel Bag - New in Package
Wonder Wallet - Holds 24 Cards - New in Box
Wood: "2x4s" (Different Sizes)
Wooden Art Case, Portable
Wooden Artist Standing Easel
Wooden Bench x2 Different, Outdoor
Wooden Hand-carved Whimsy Cup
Wooden Hangers
Wooden Lateral File Cabinets, Variety
Wooden Puzzle Bear
Wooden Salad Bowls and Sets
Wooden Step Ladder, Tall
Wooden Tea Box Full of Assorted Tea Bags
Wreaths
Wrought Iron Candle Holder, New in Box
Wyntone by Wynmor Upright Bike Machine
Yard Décor – Dog Butt (Dog Digging Into Ground) – Cute! Various Concrete Décor, Small.
Yard Décor: Golden Retriever w/ Solar Lantern, w/ Original Box
Yoshizo Kawasaki 'Poppies' Poster, Framed
Zig Brush H2O Paint Brush - New in Package, x2 Different
Ziploc Products: New in Box, Many
Zyliss Universal Chopper - New in Box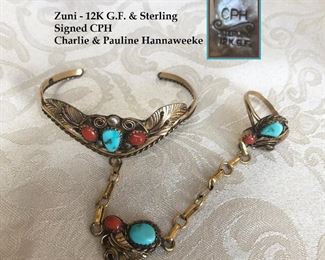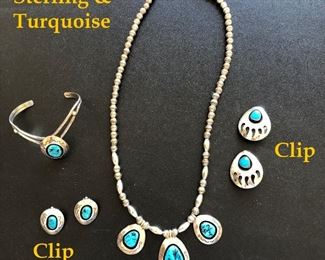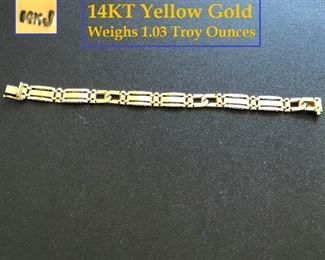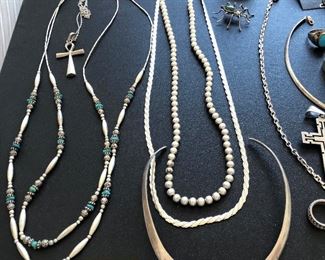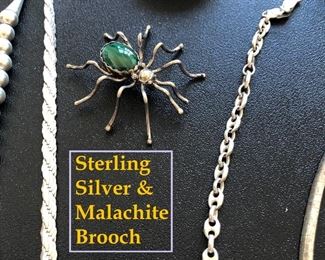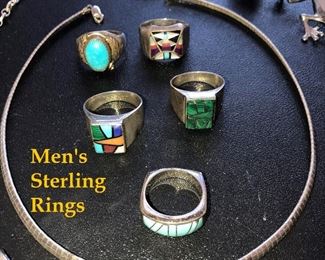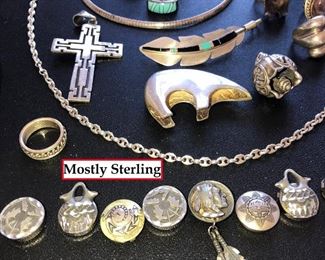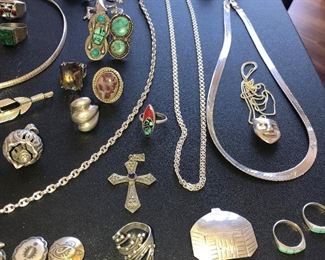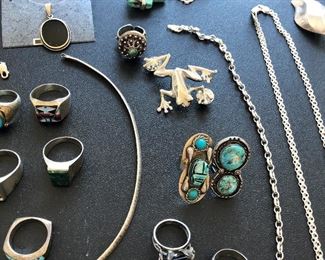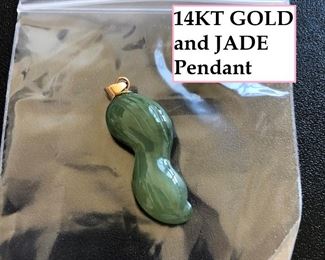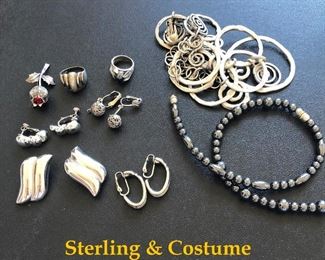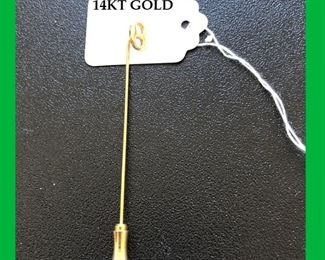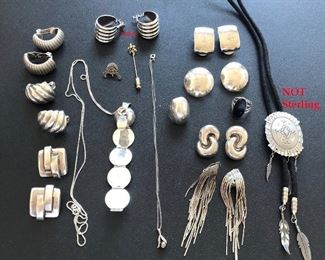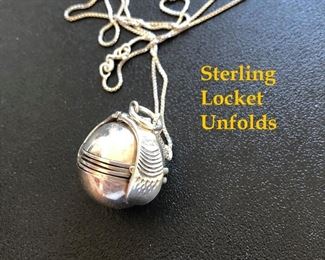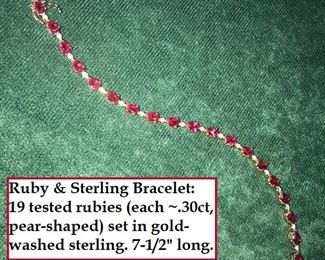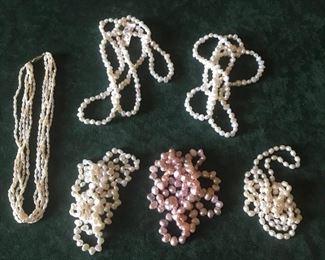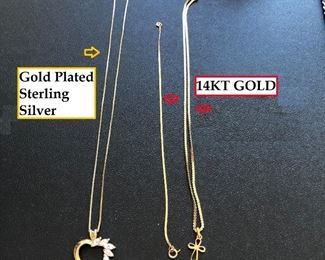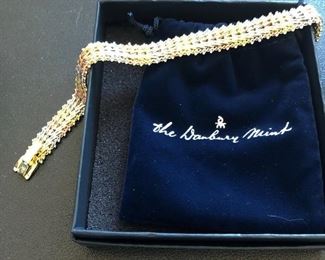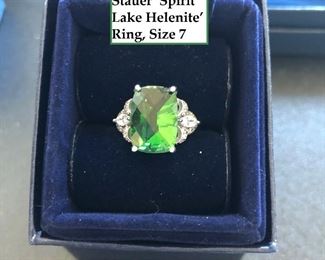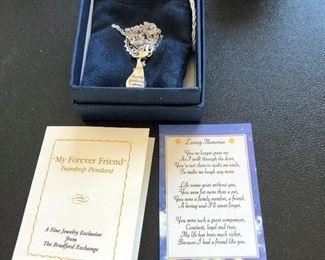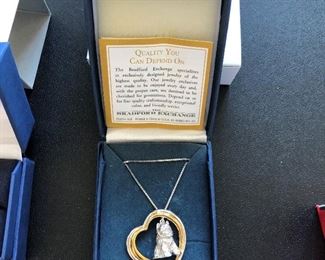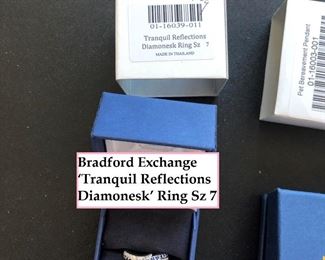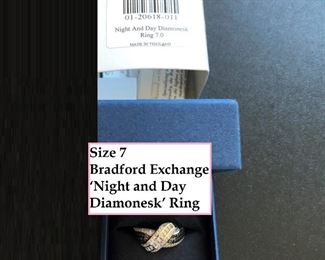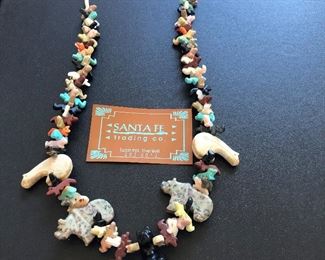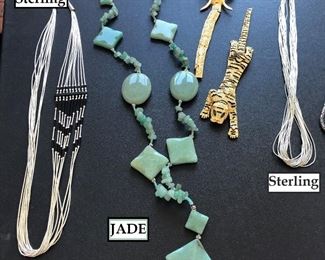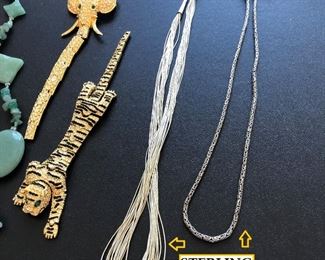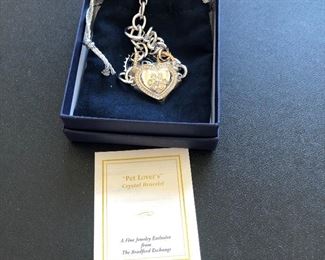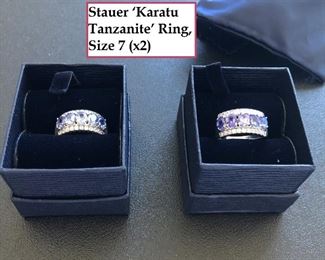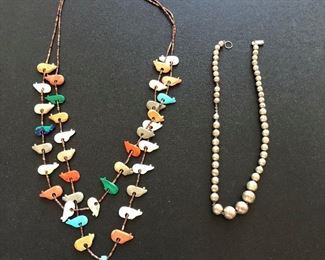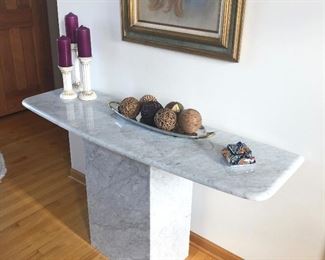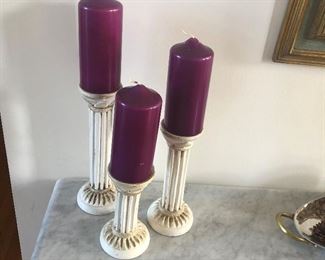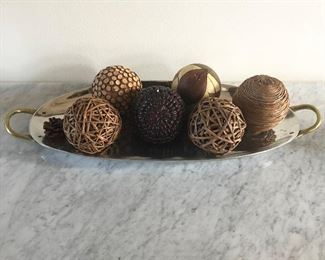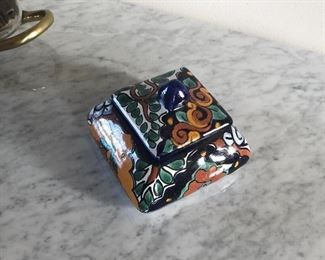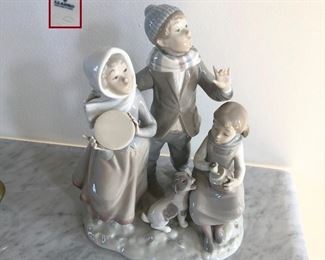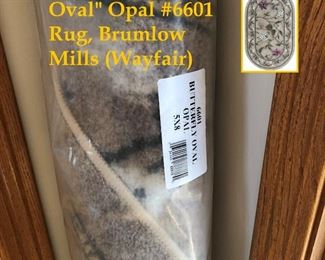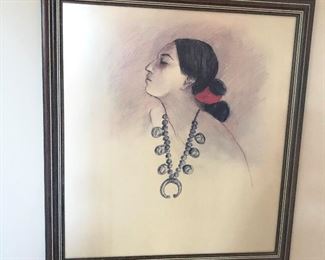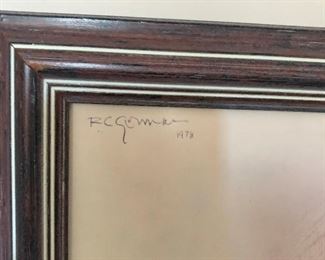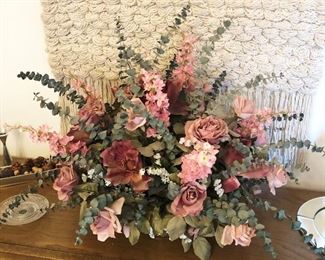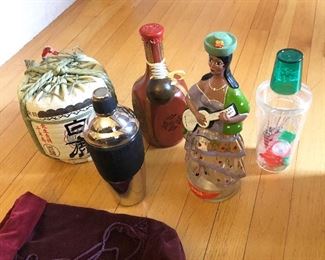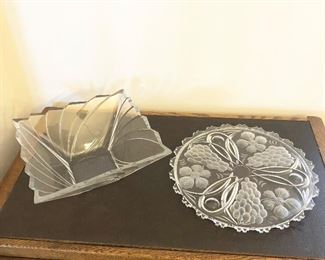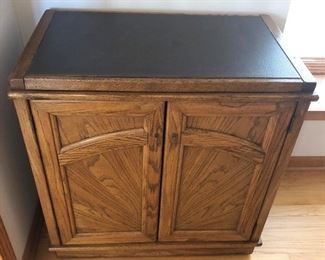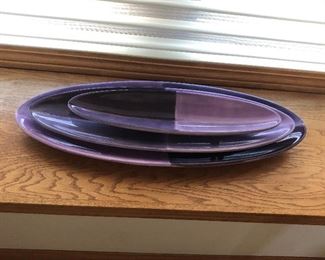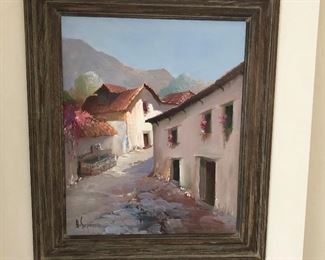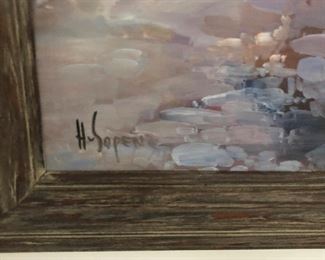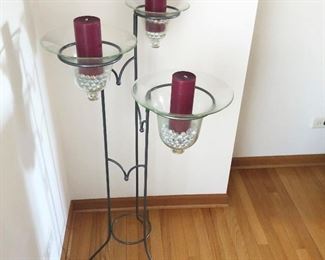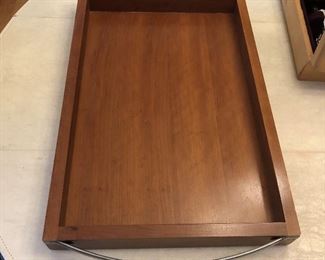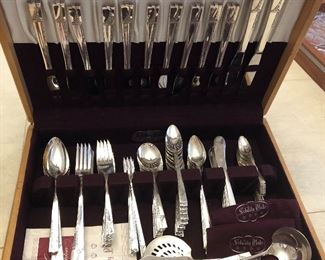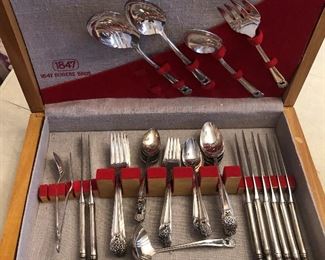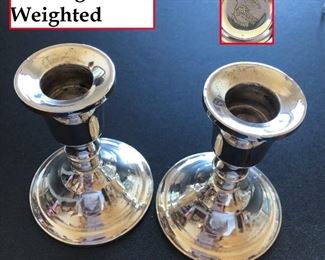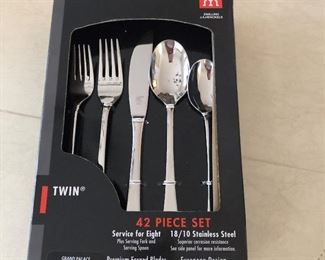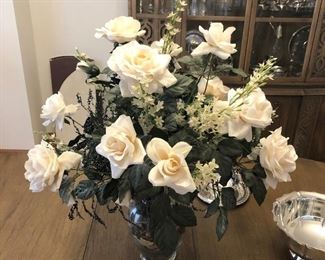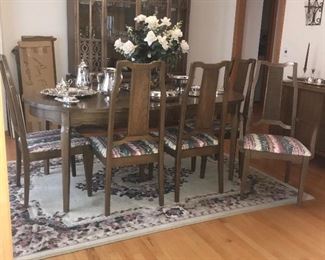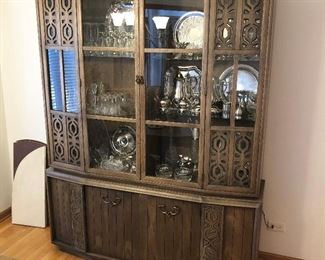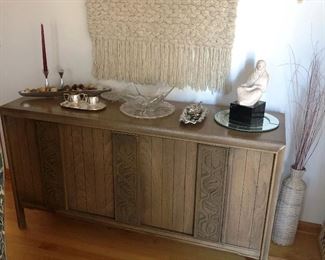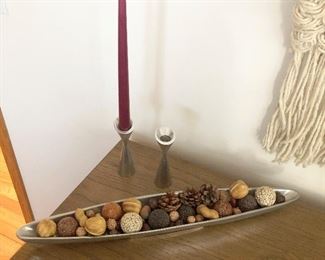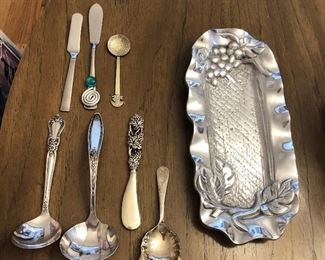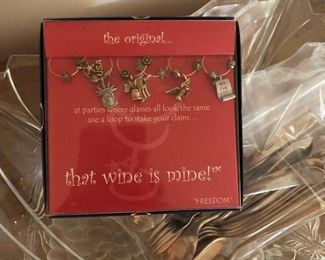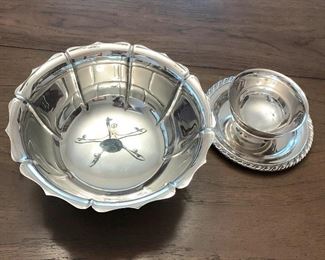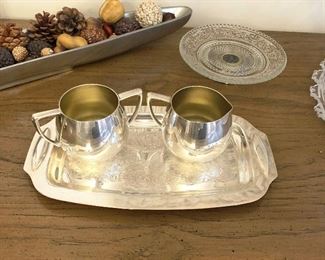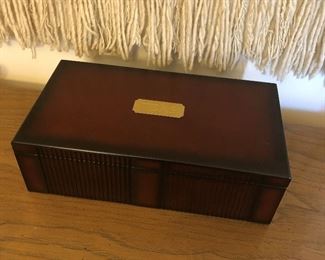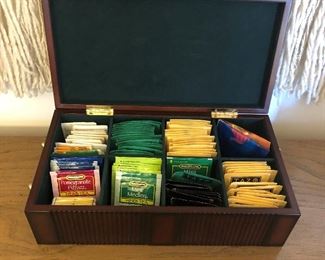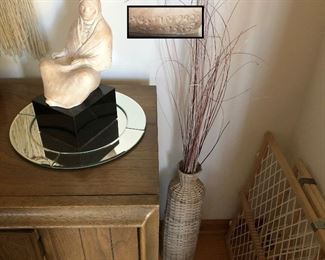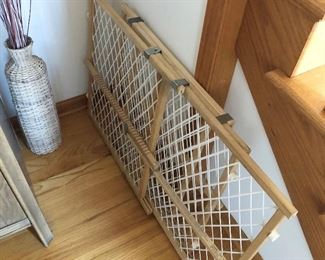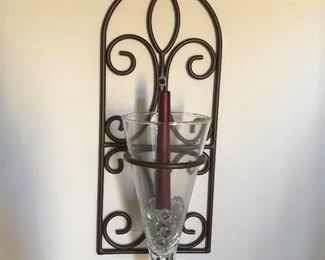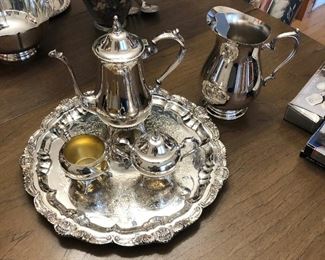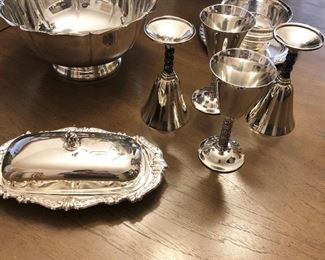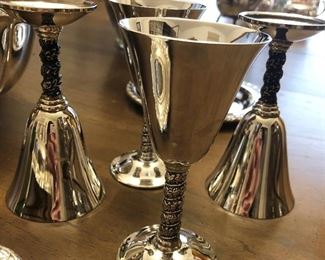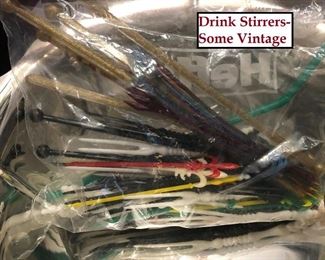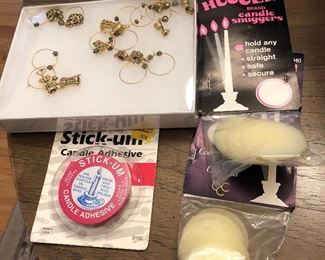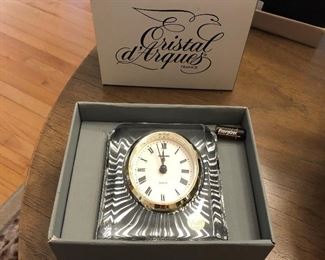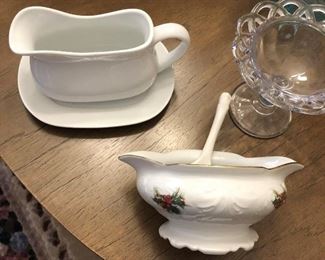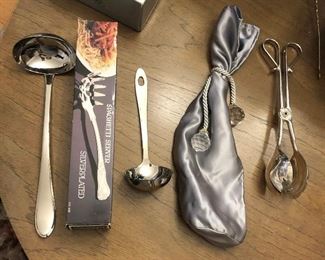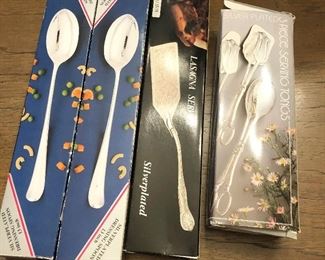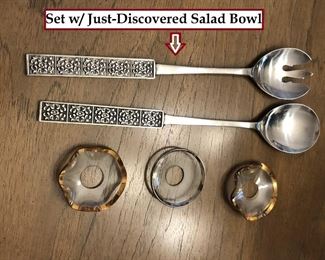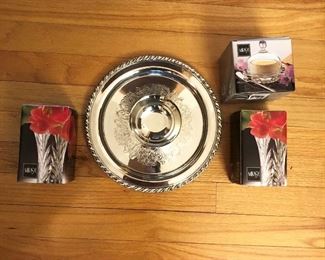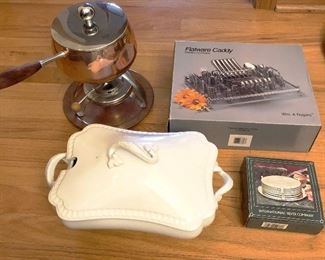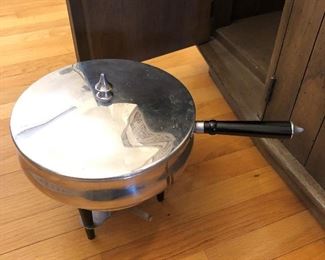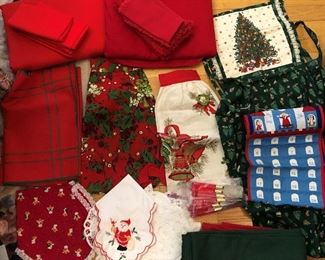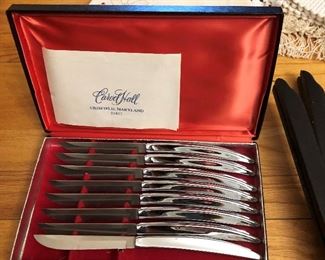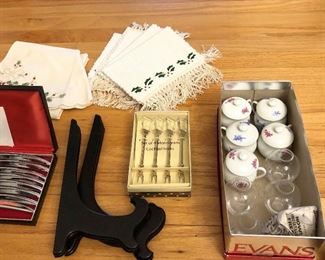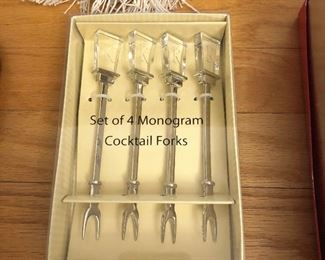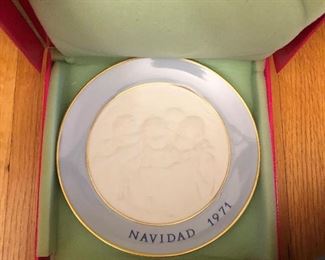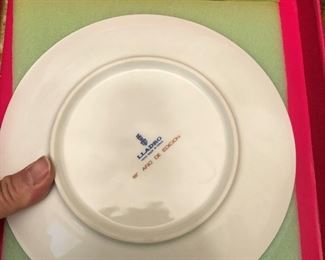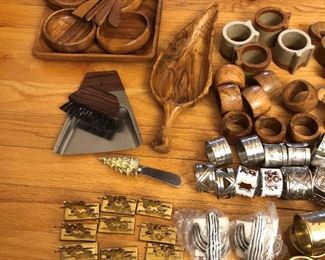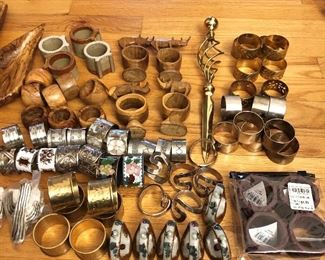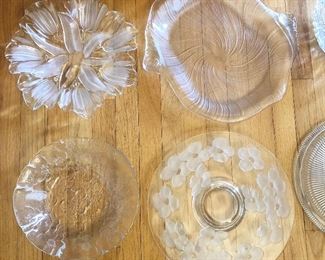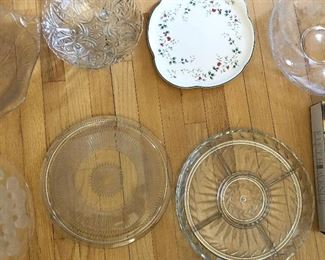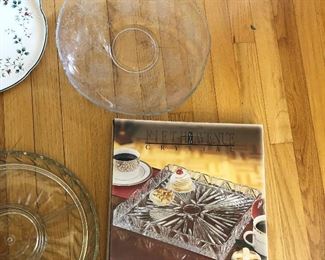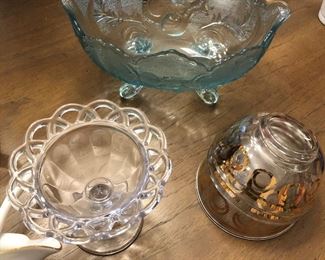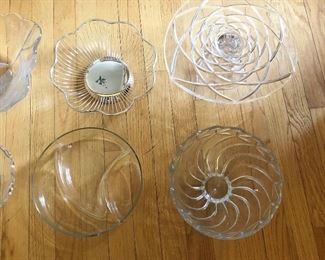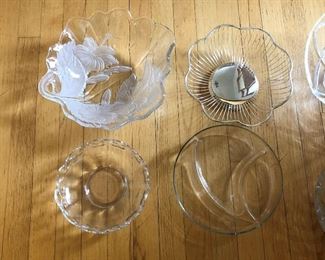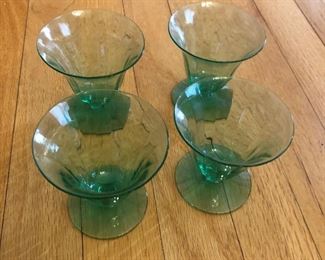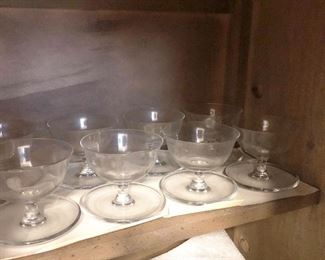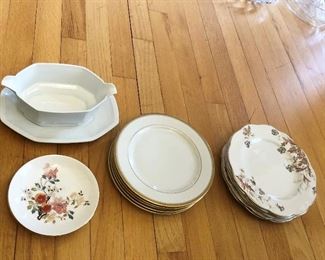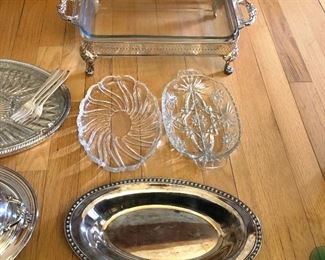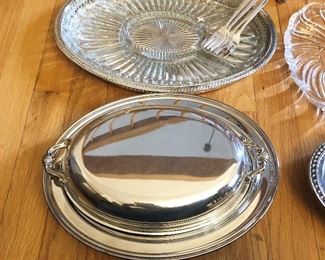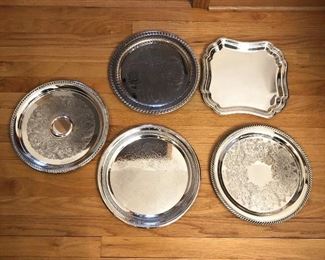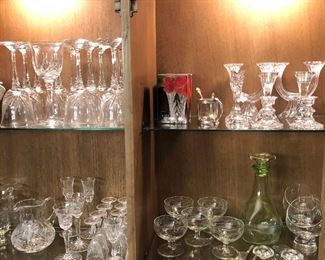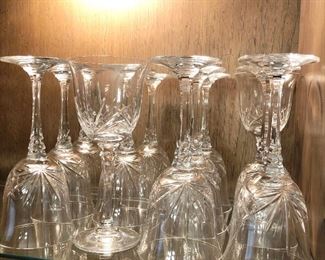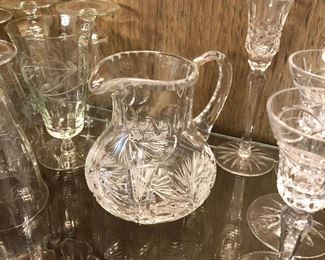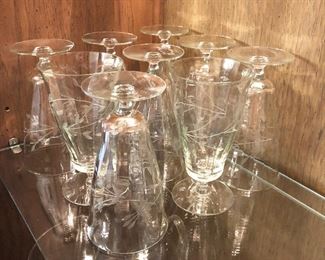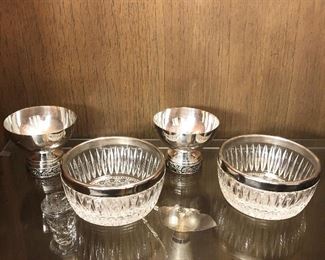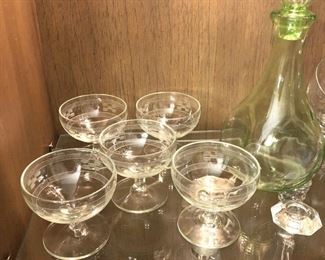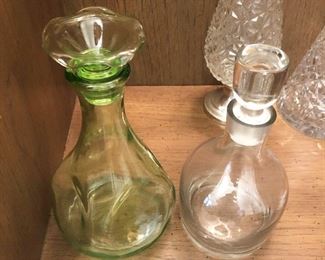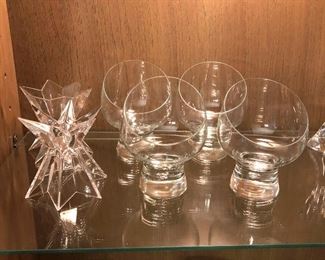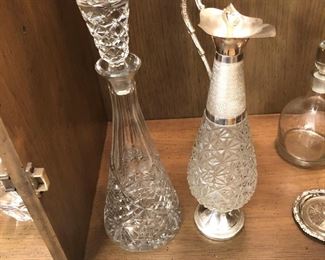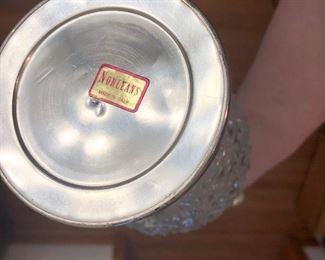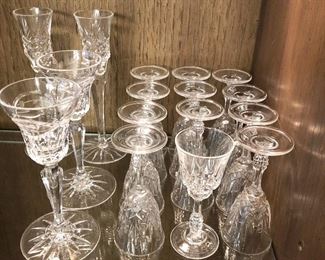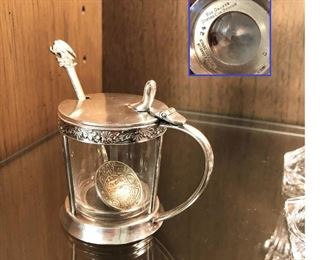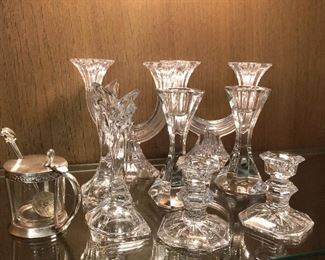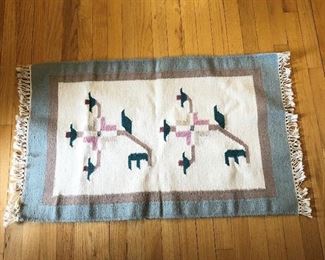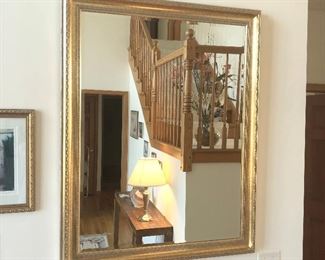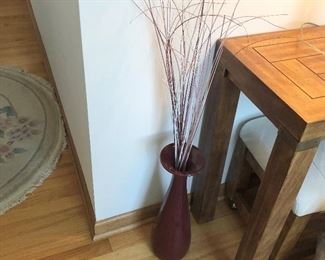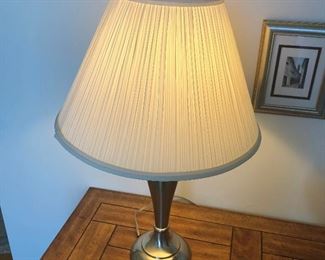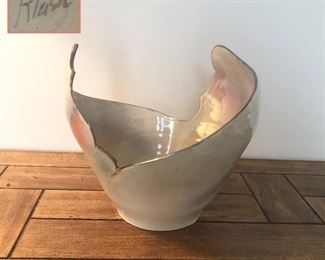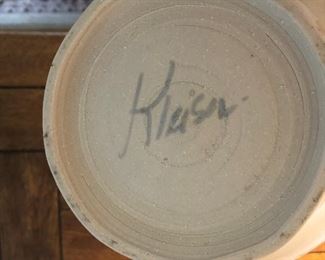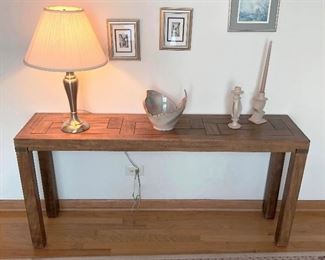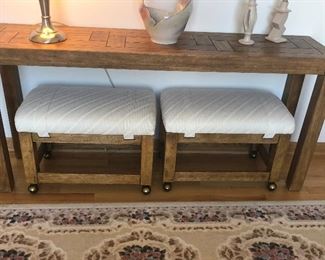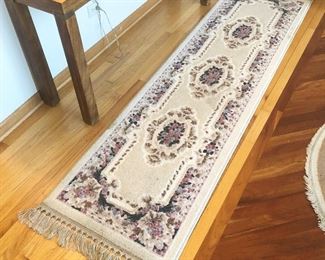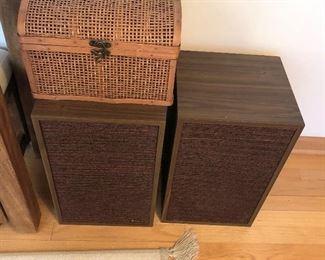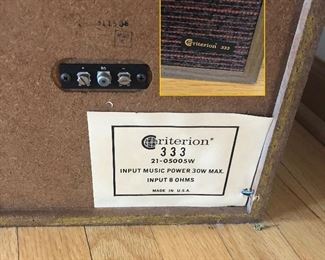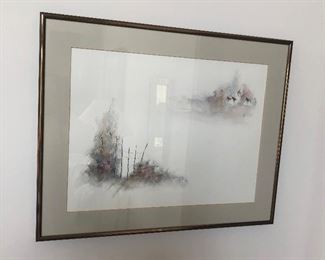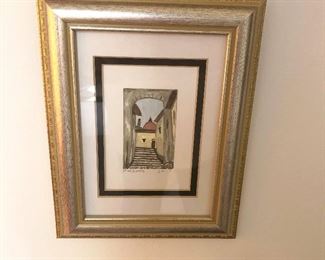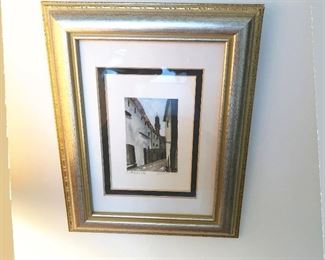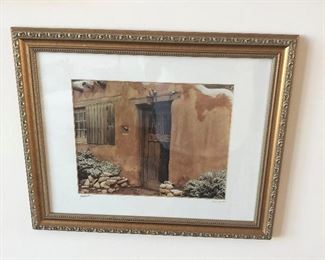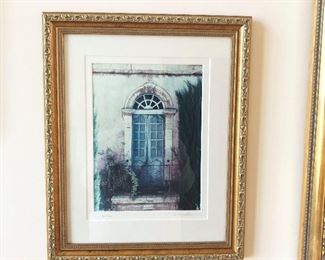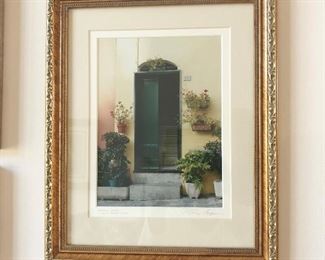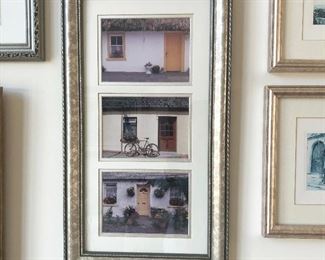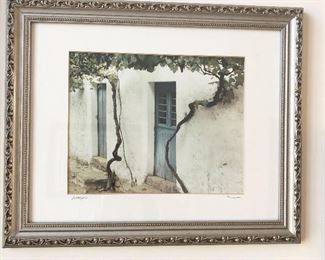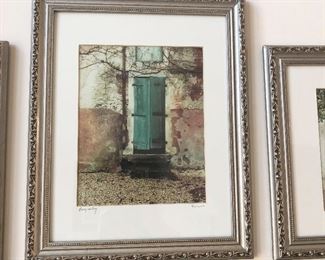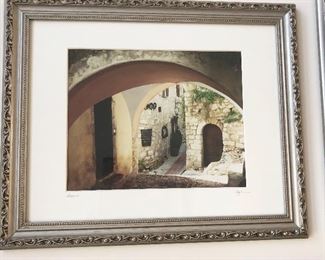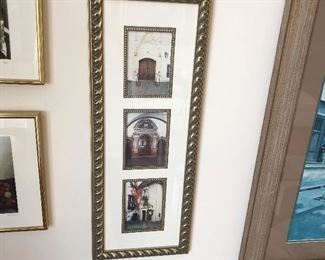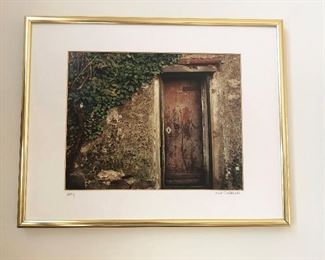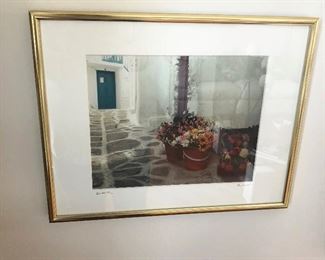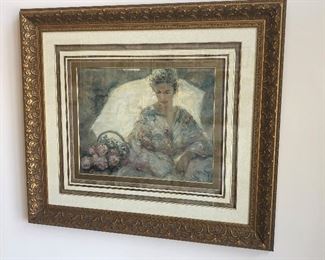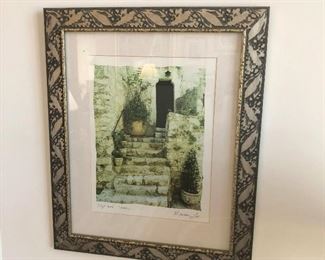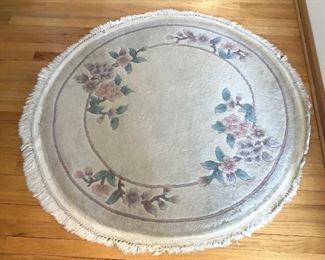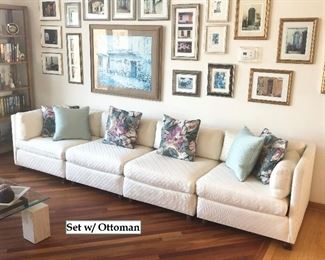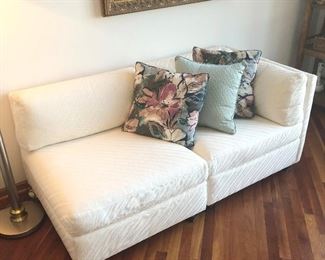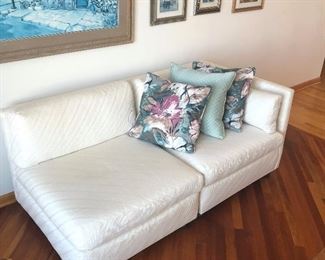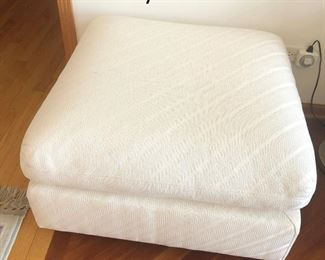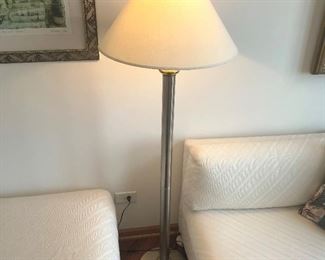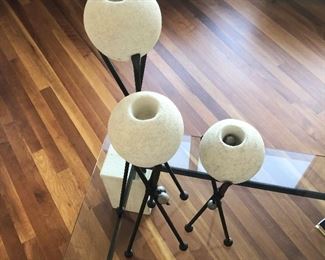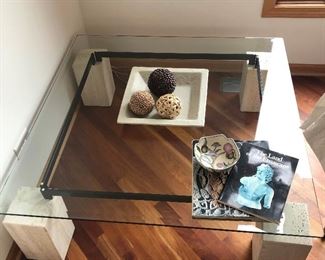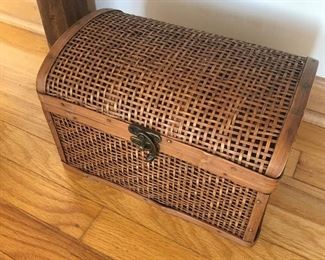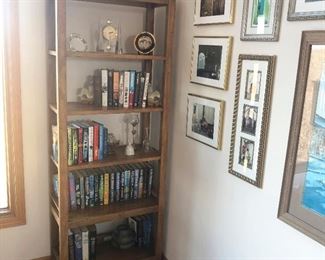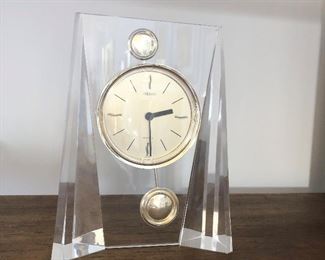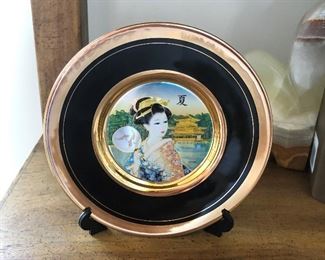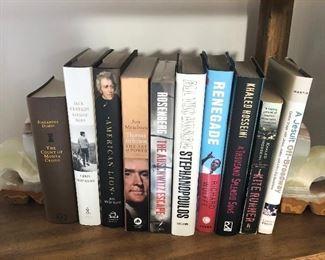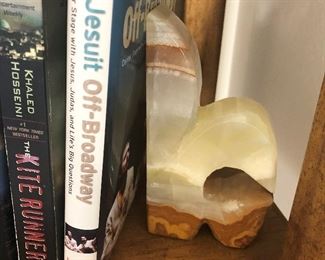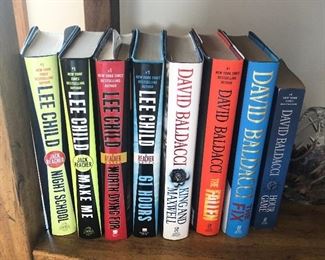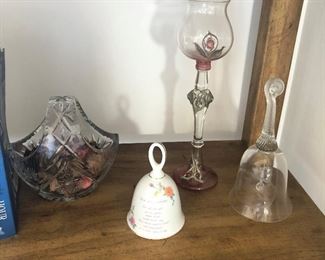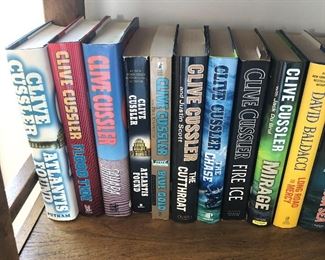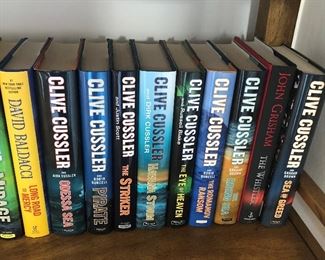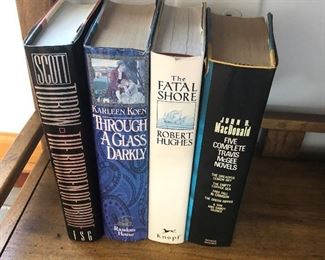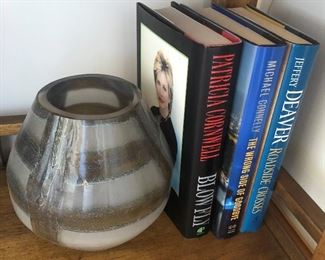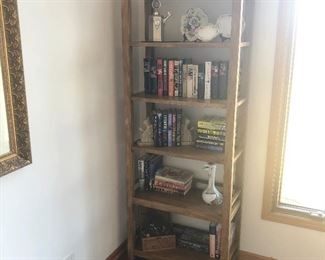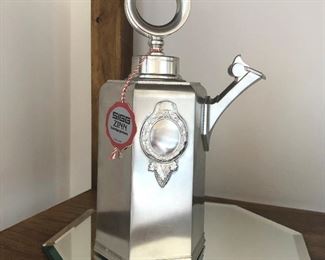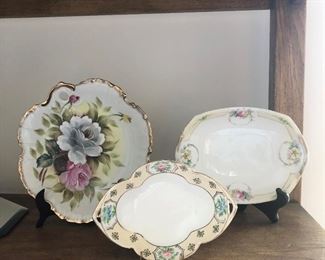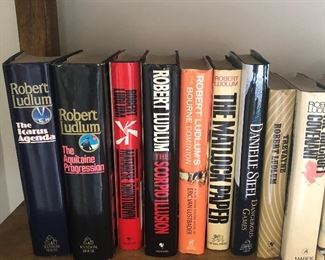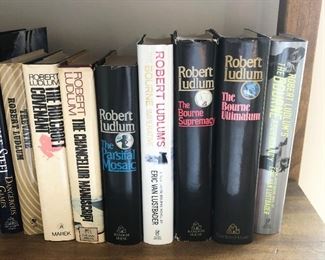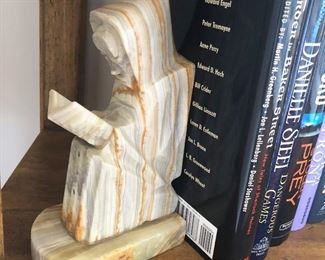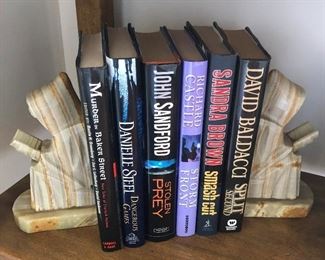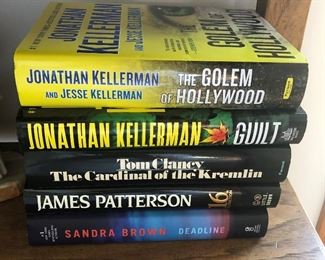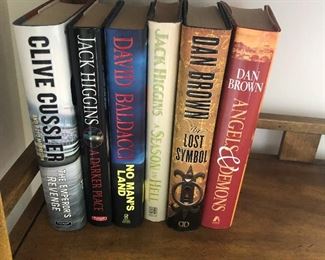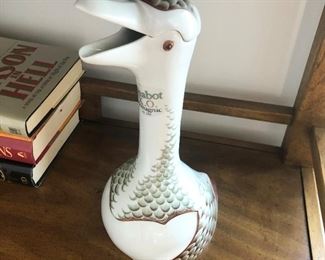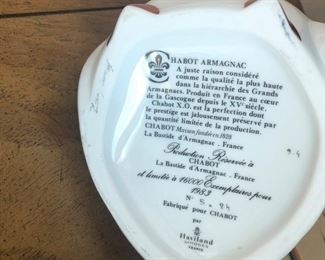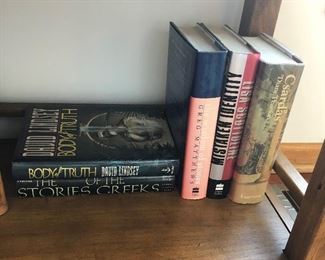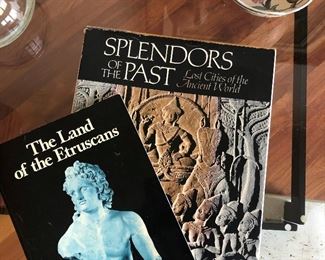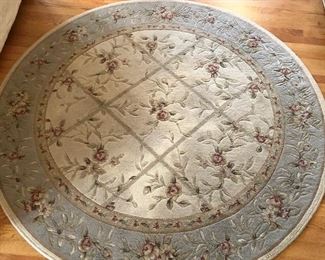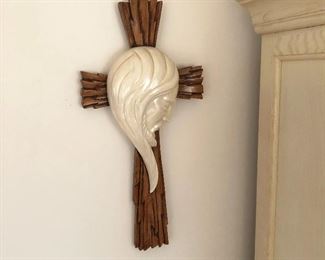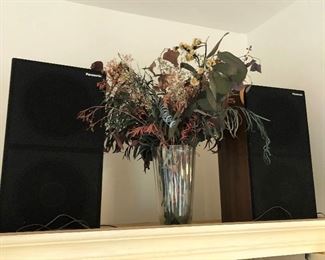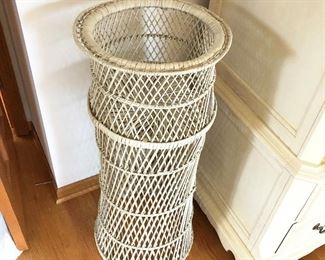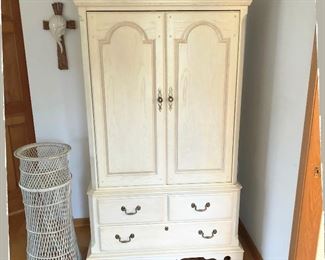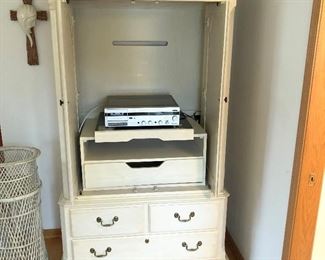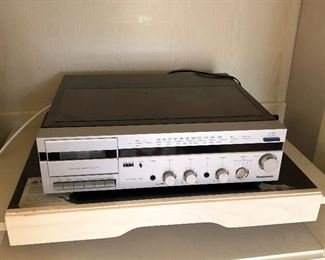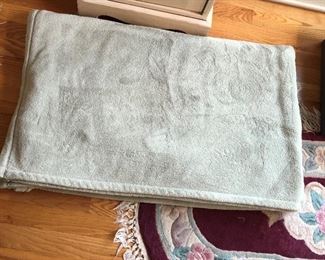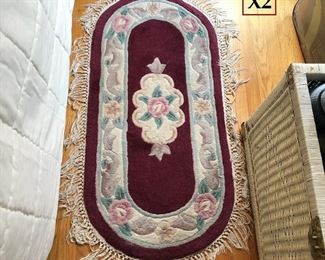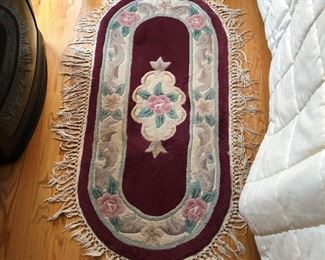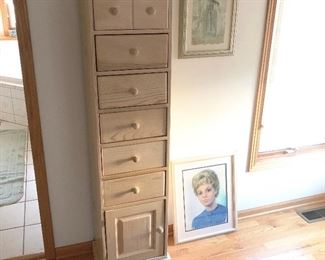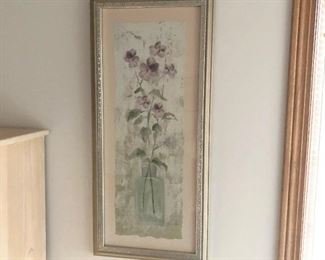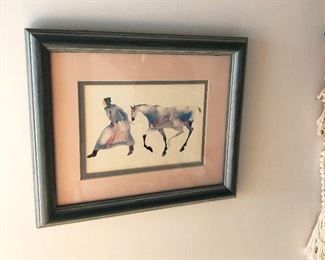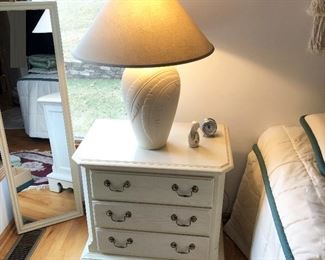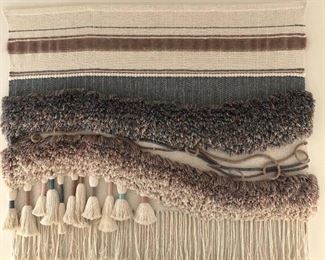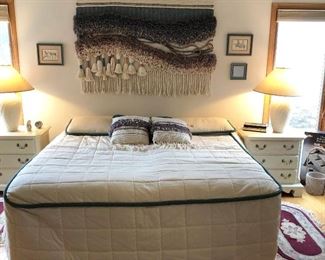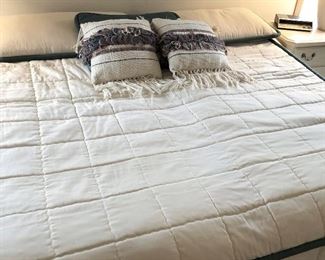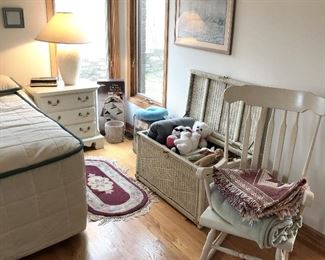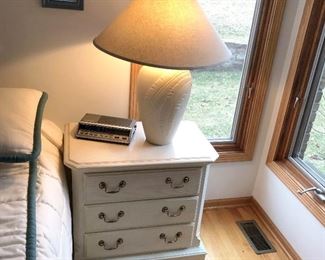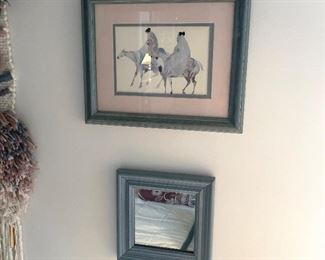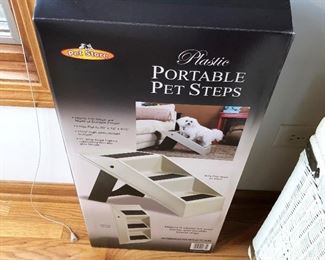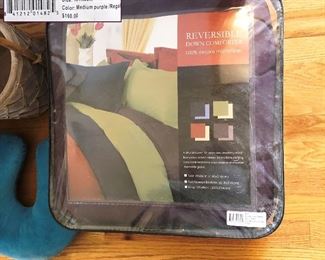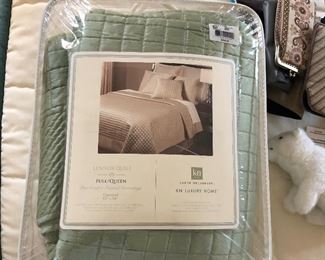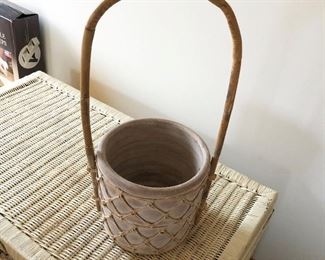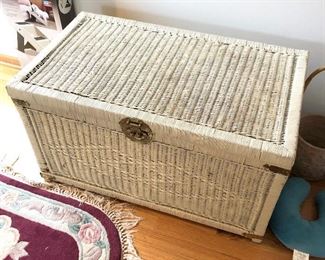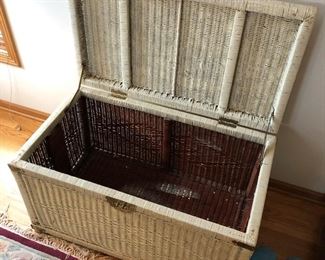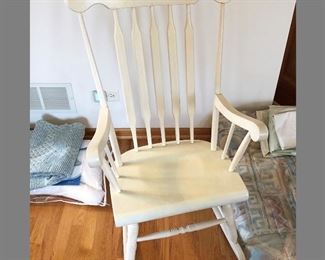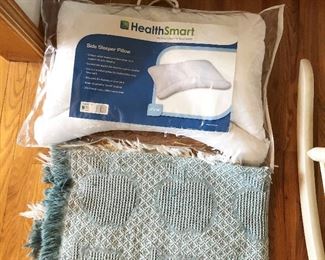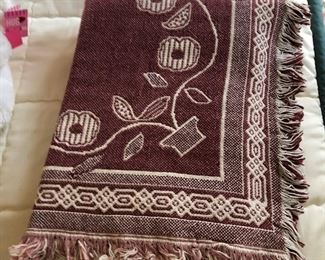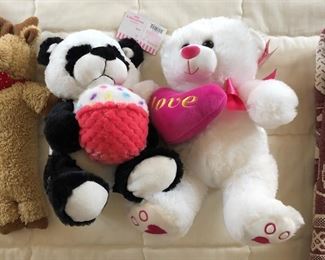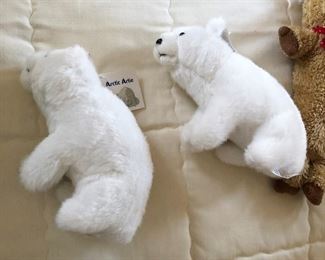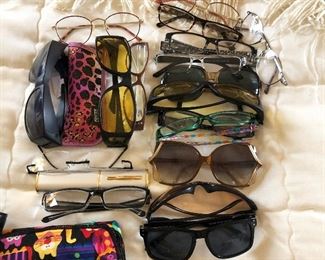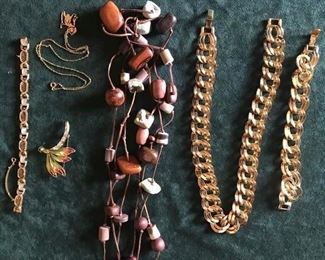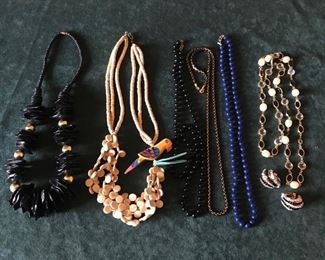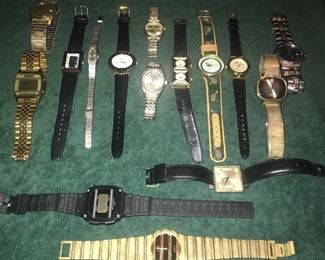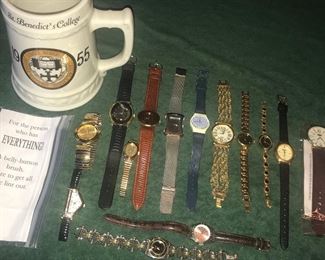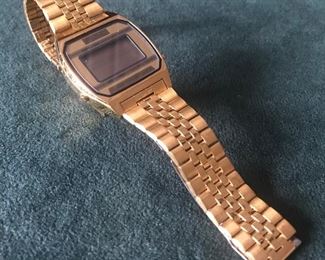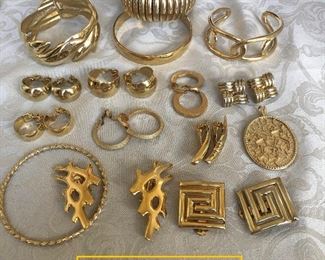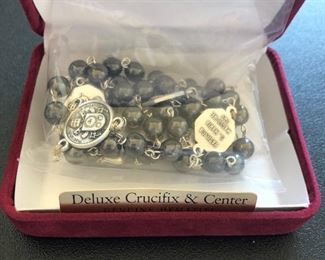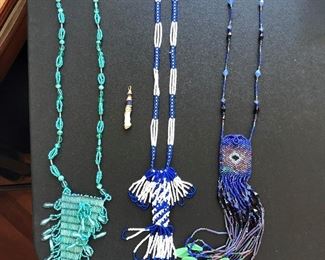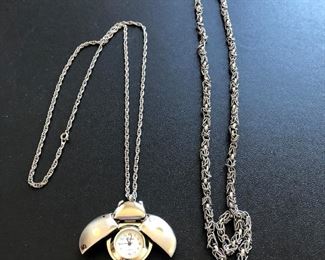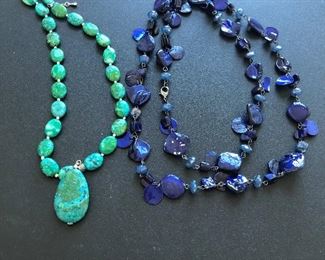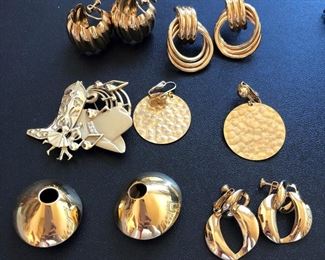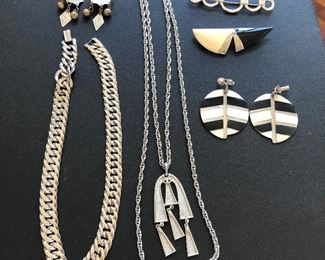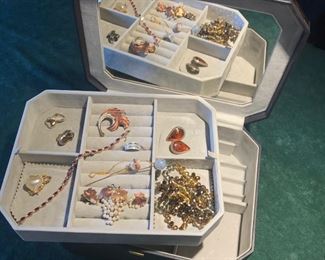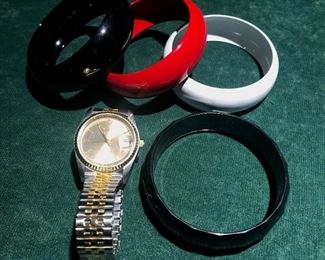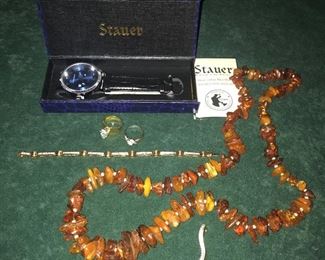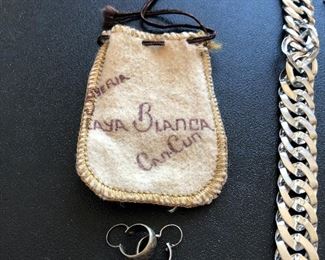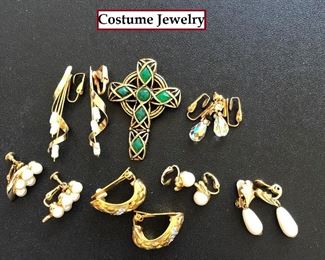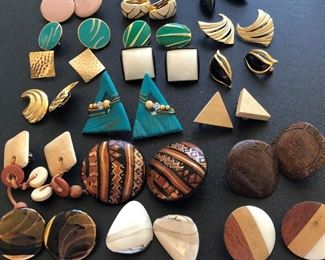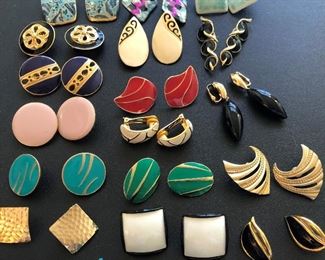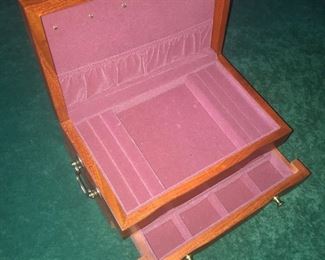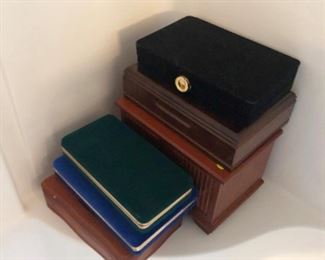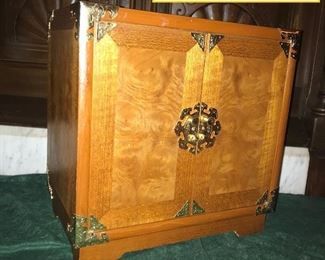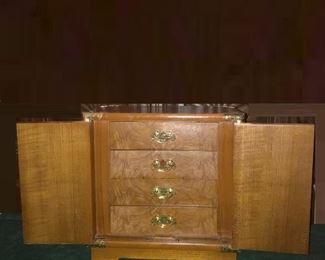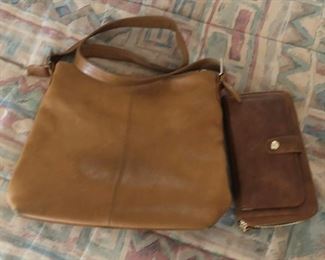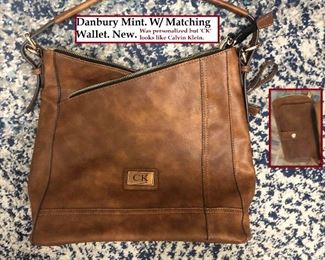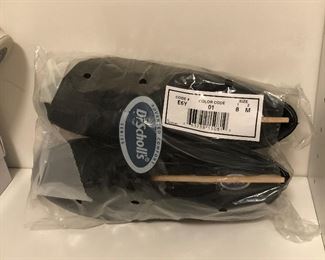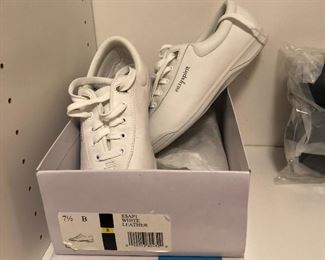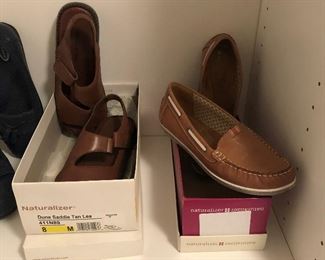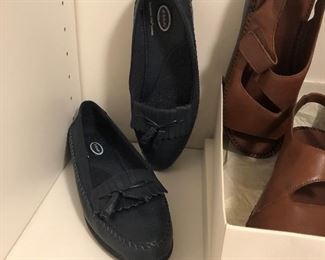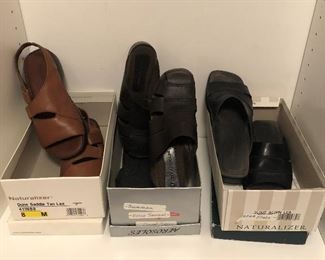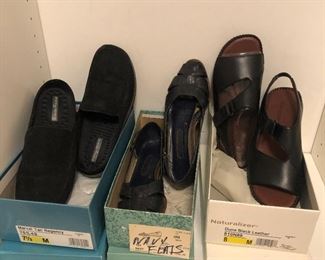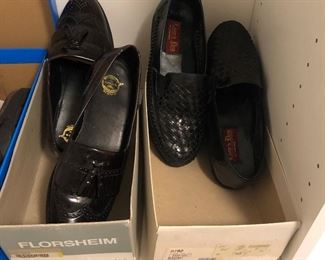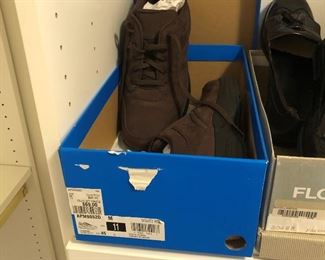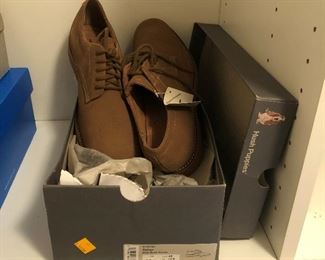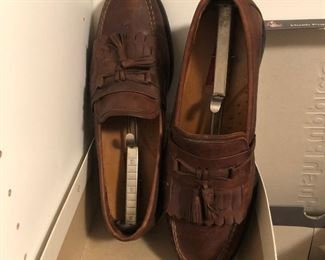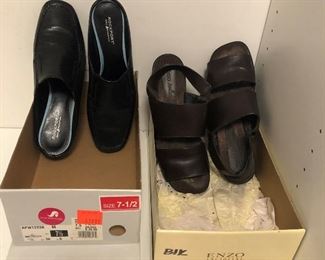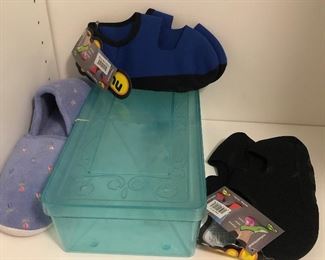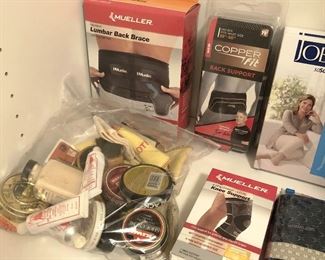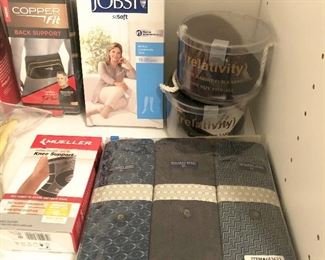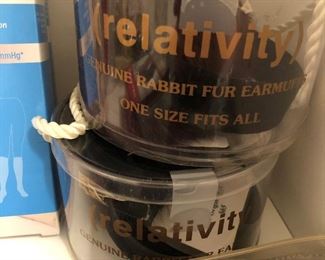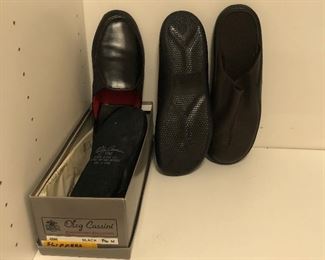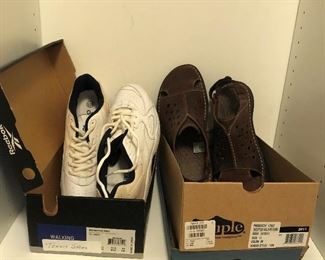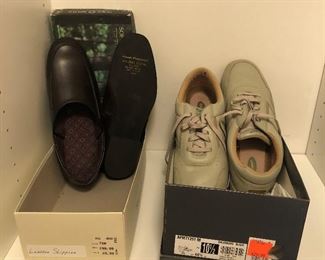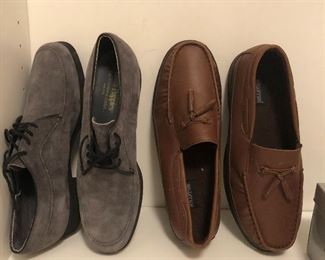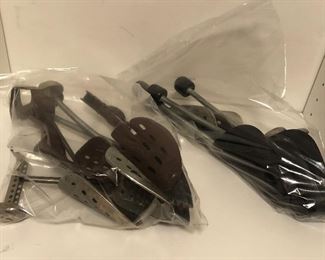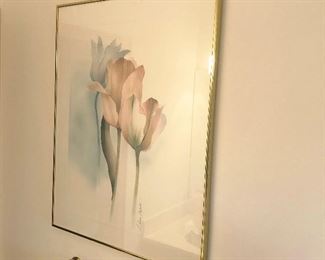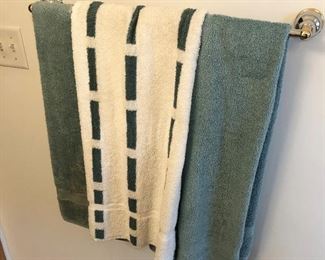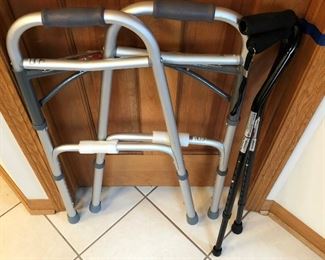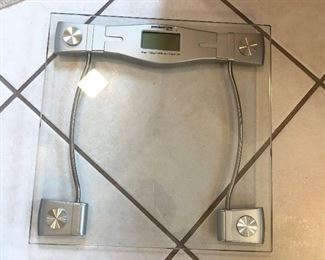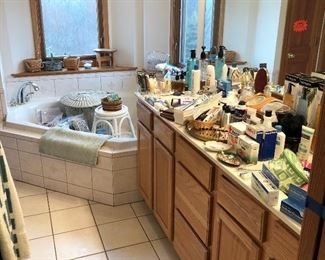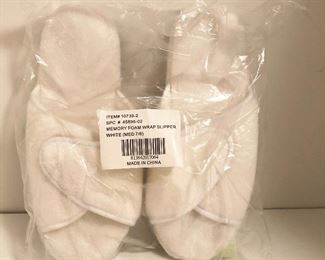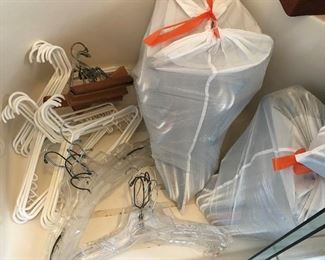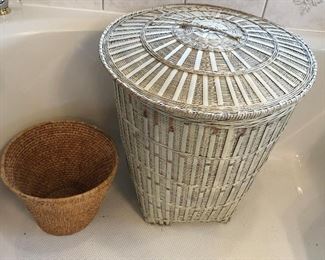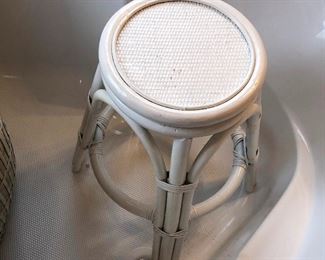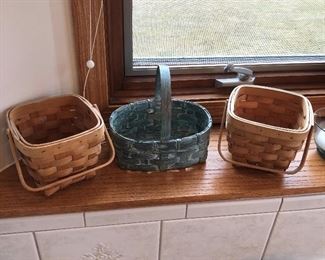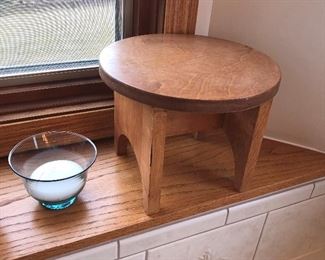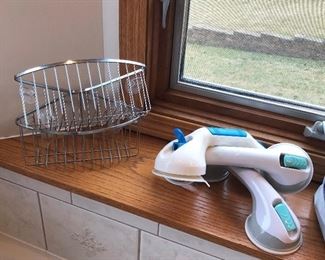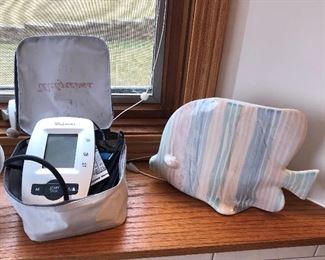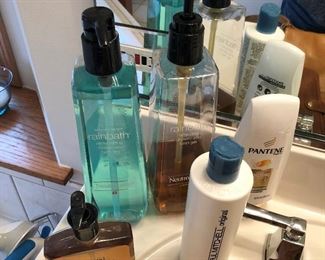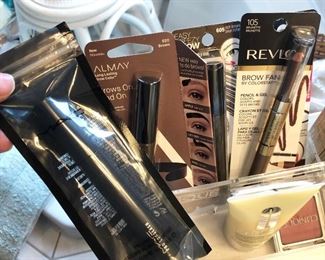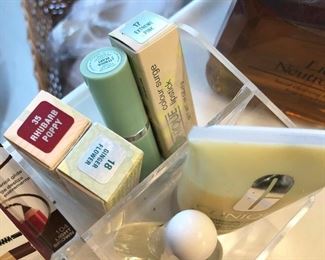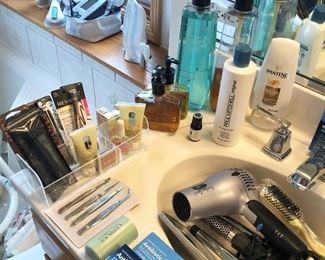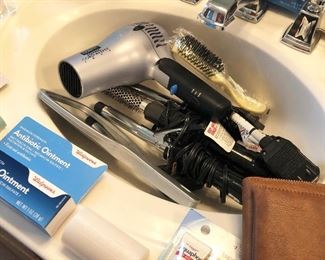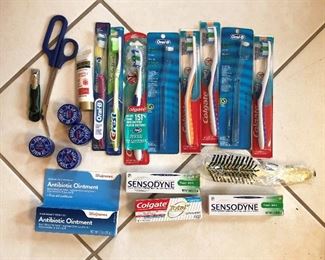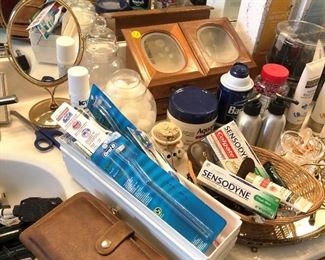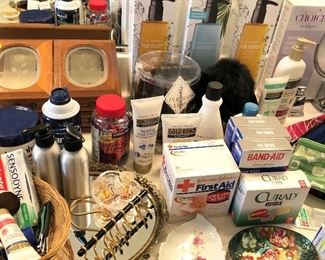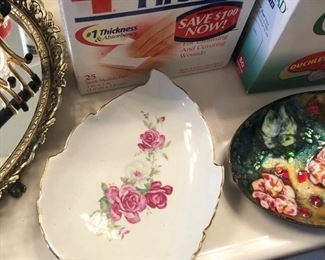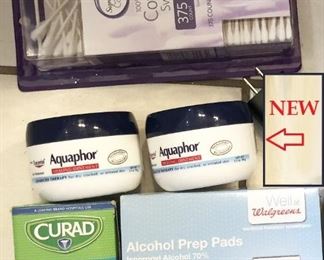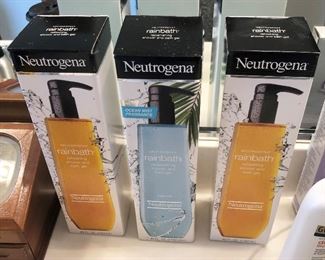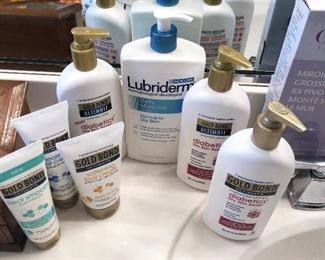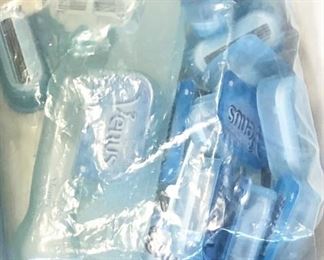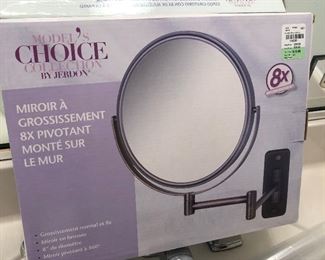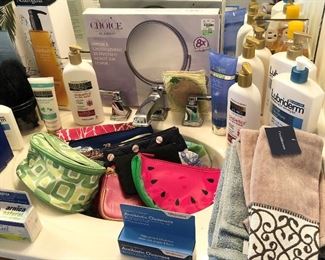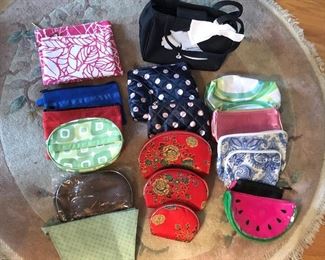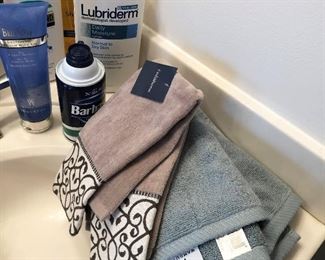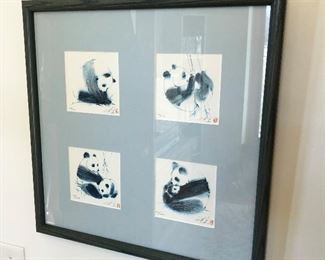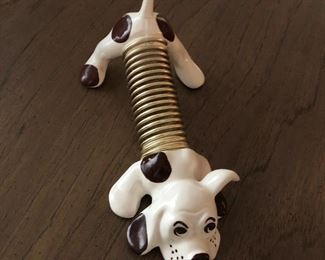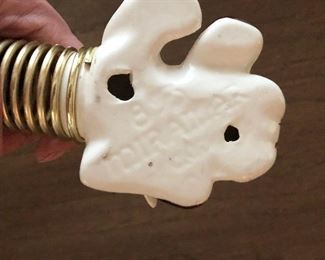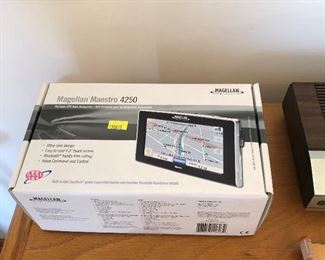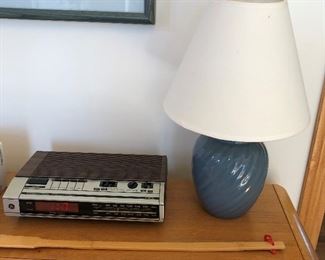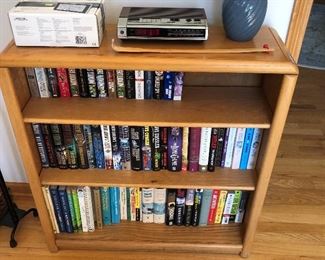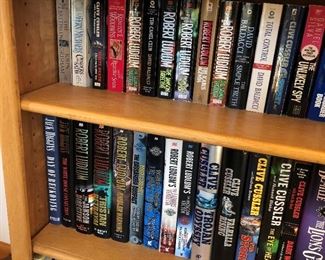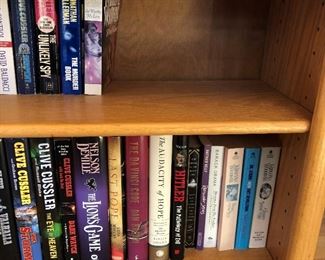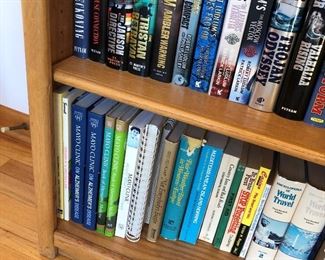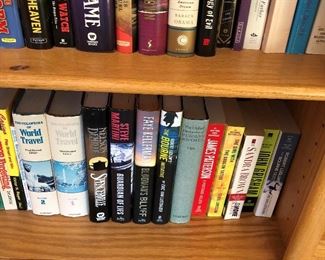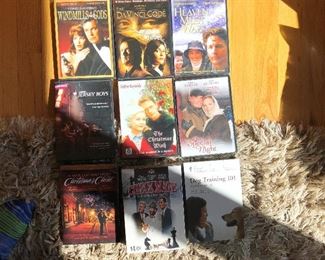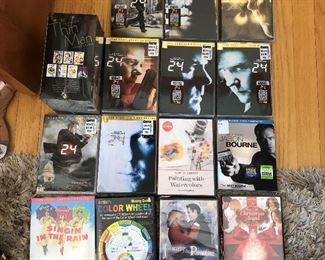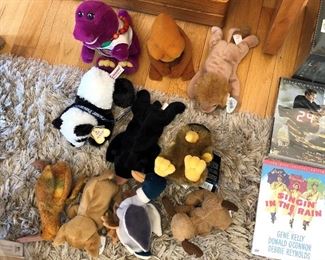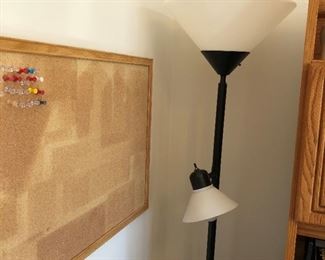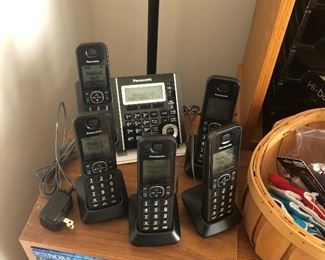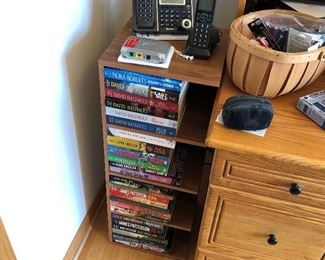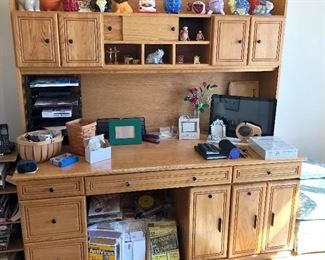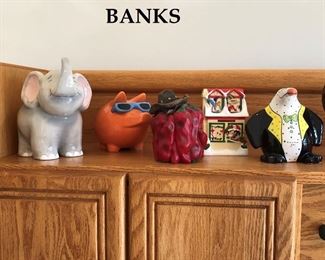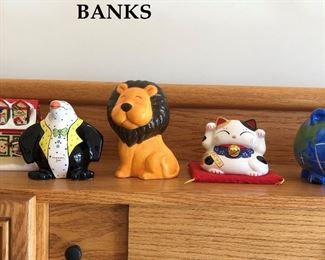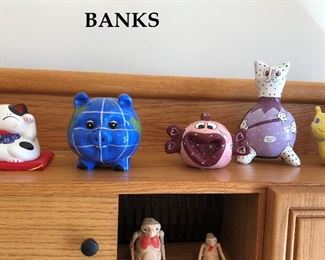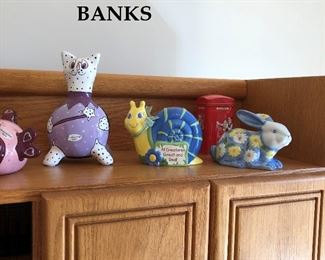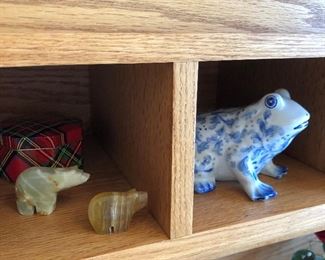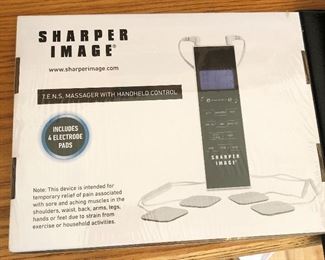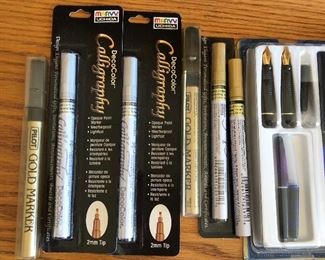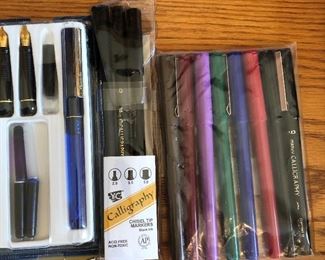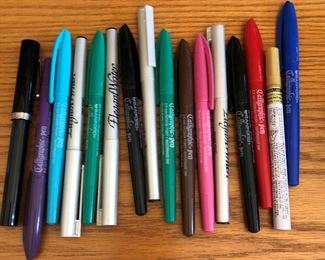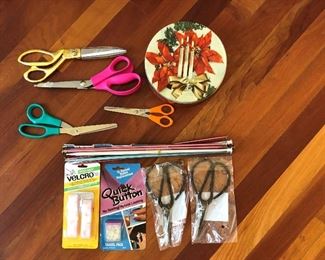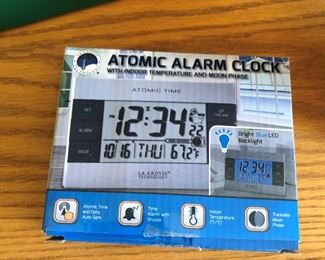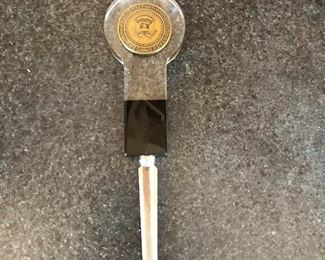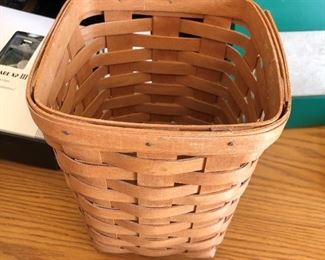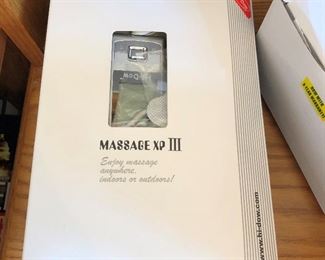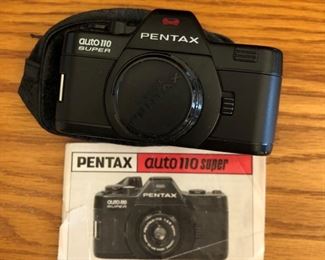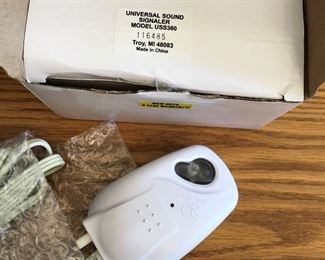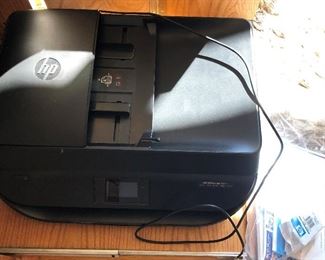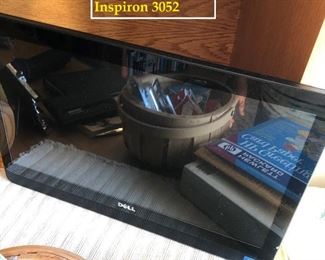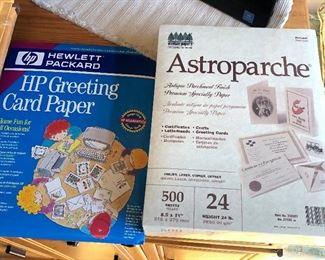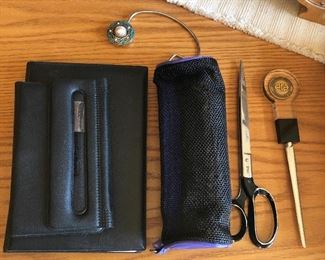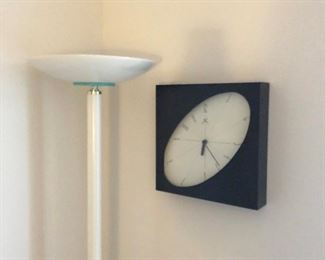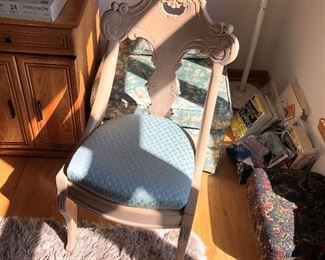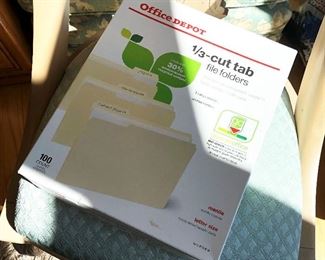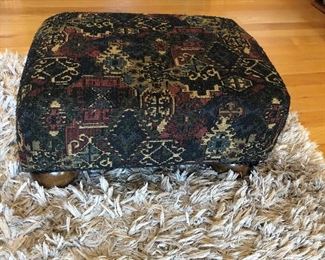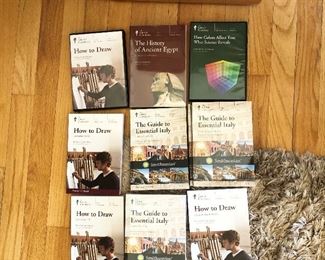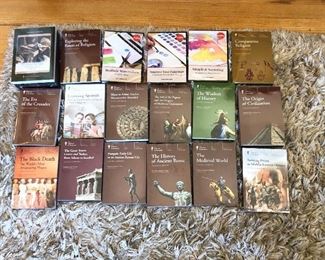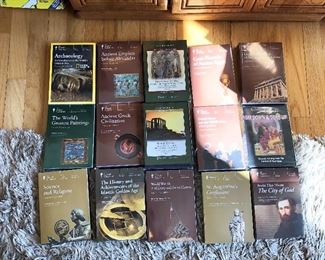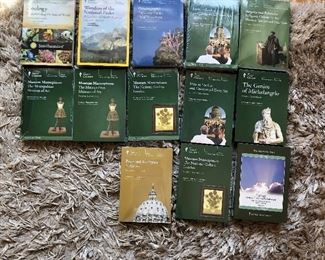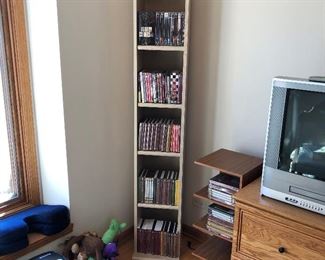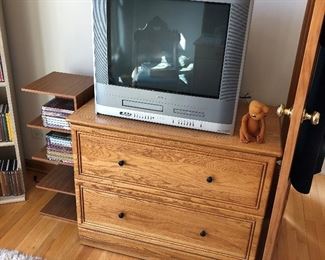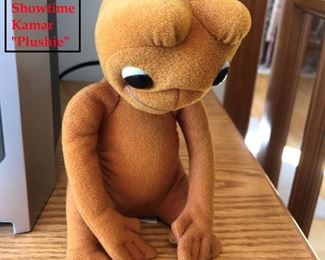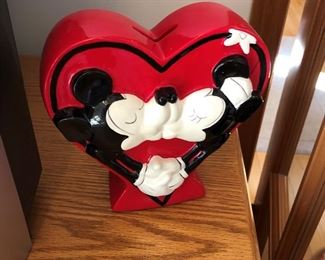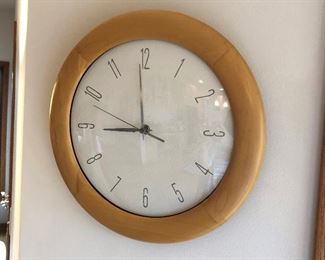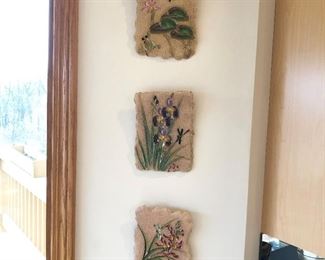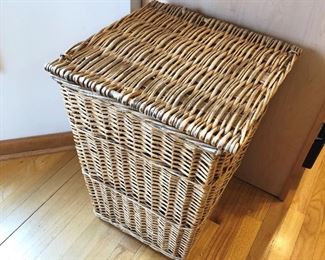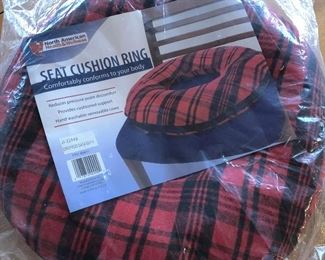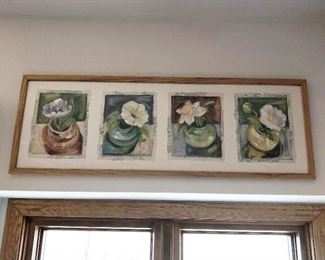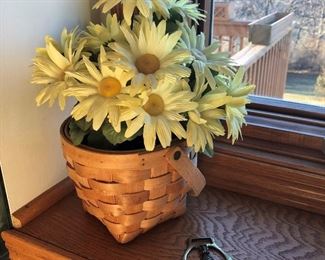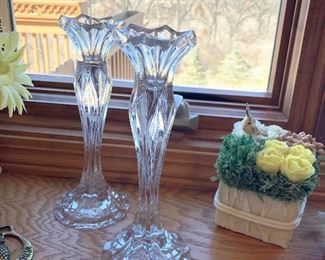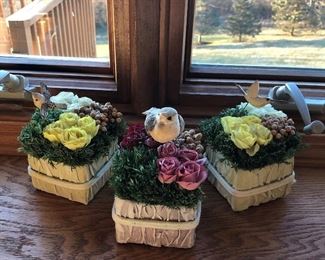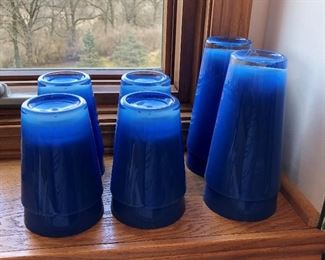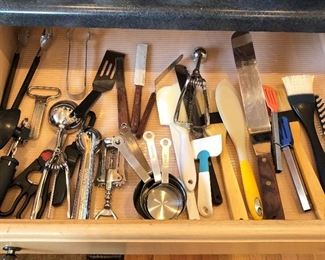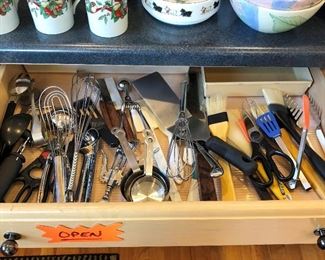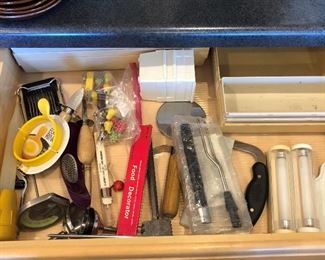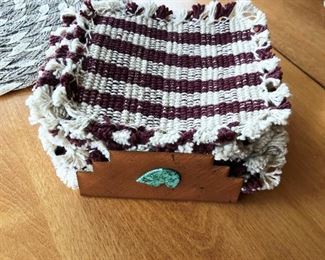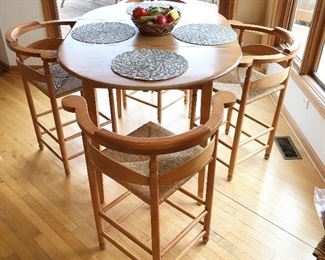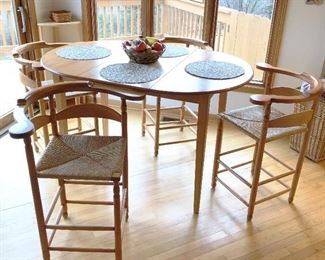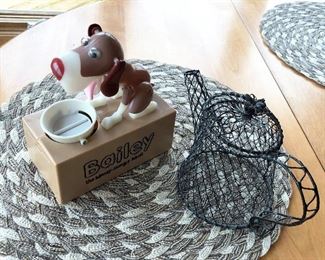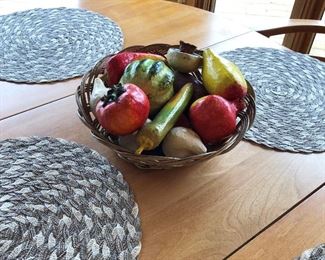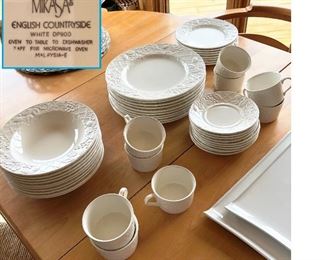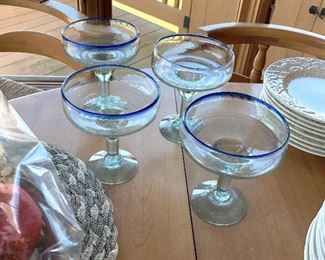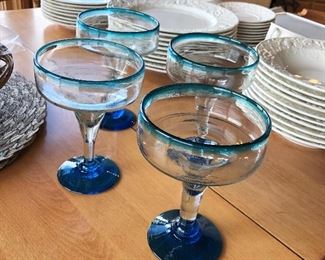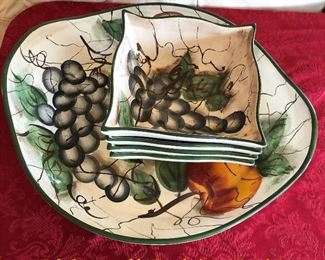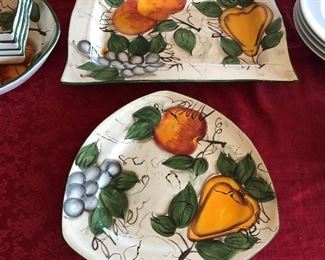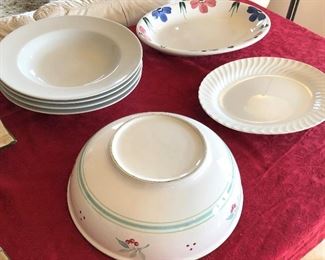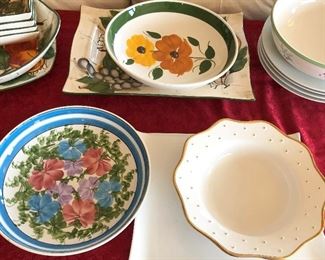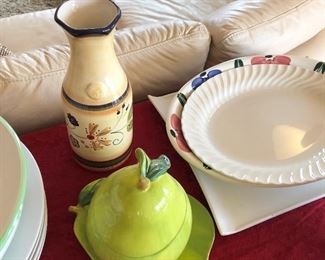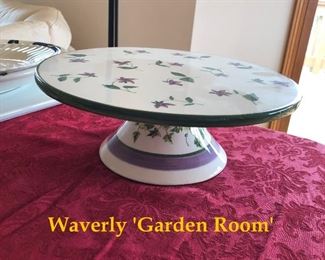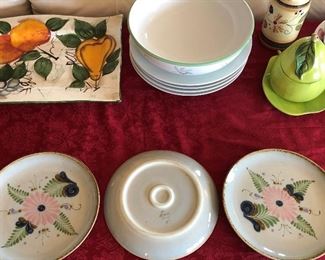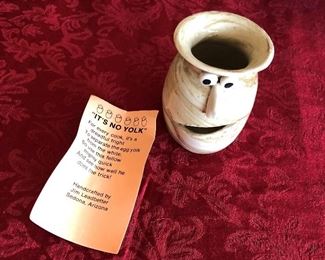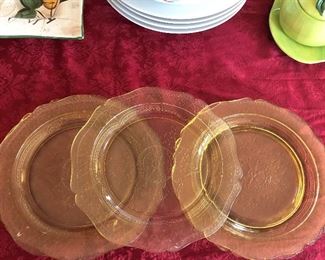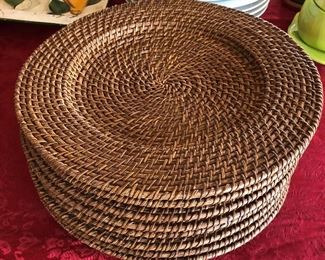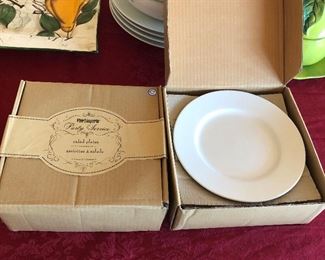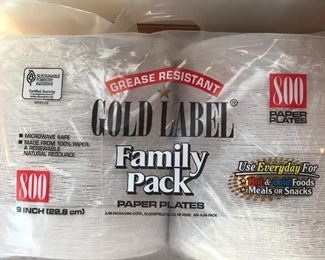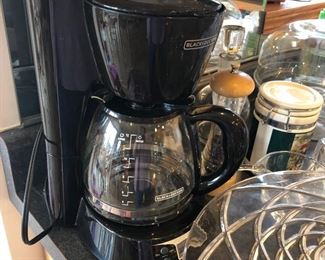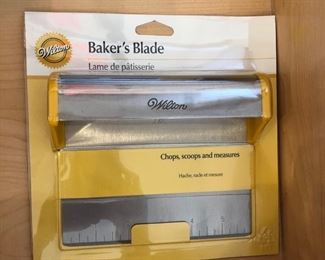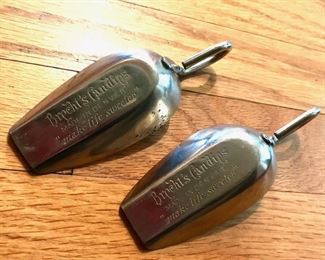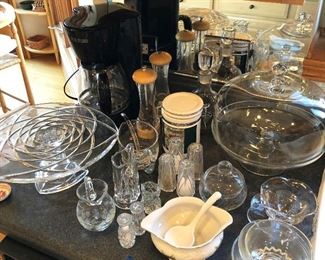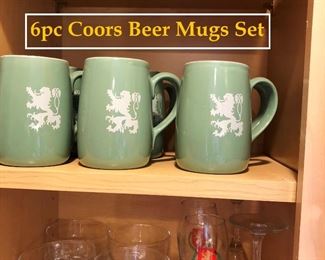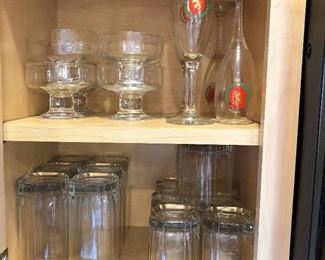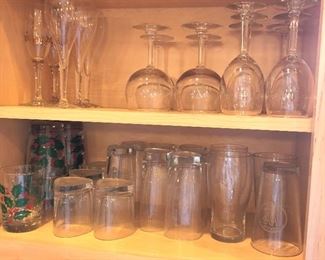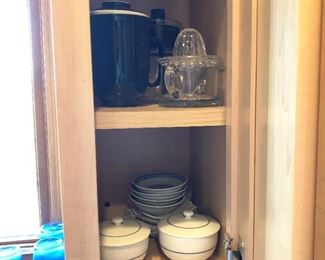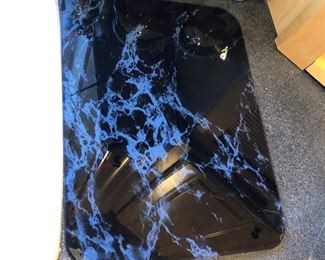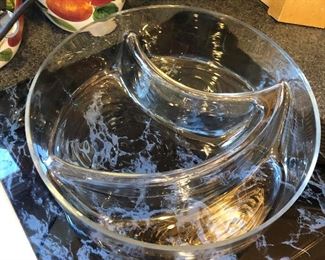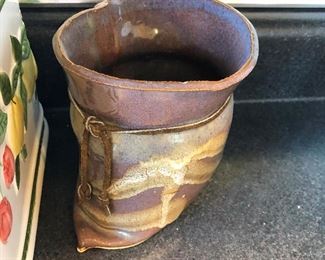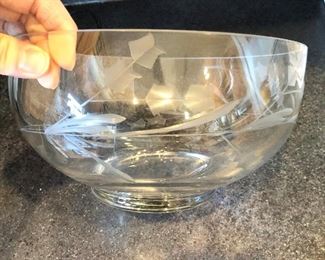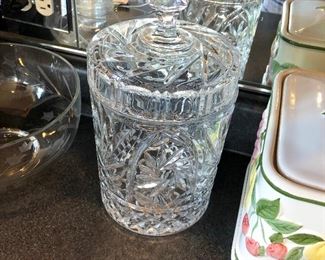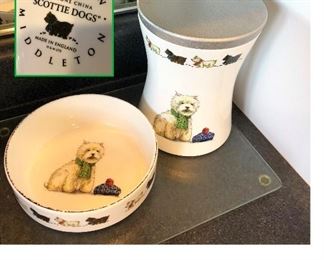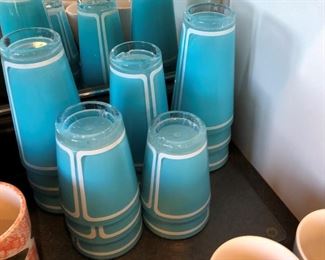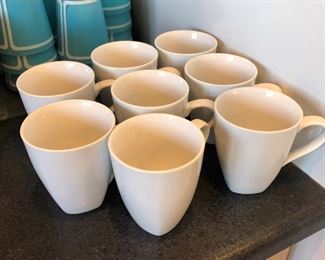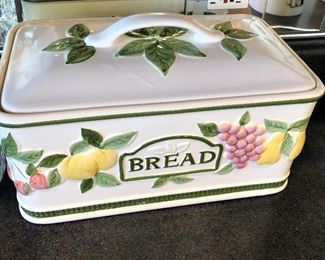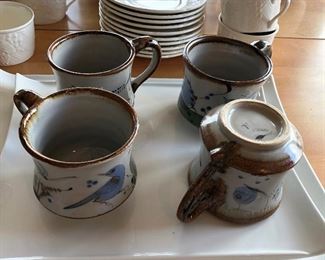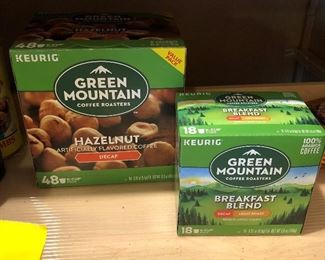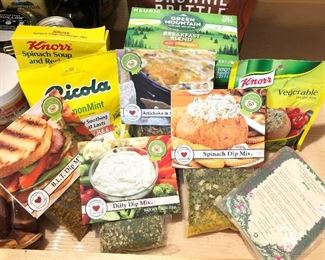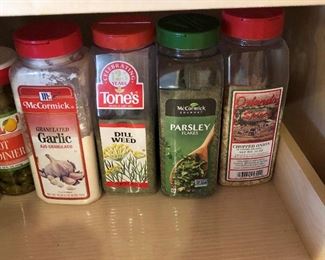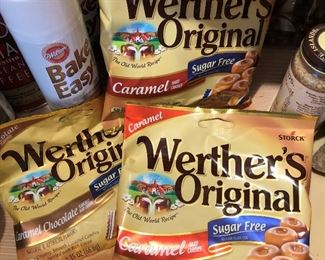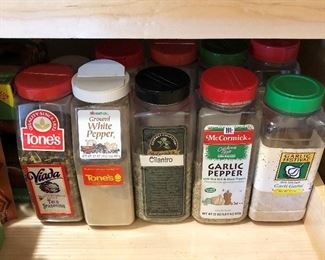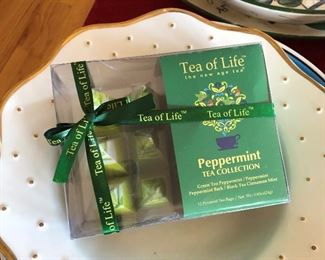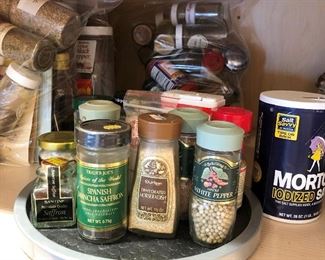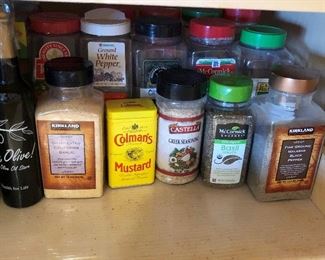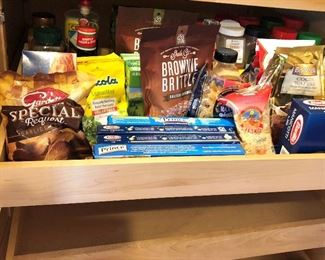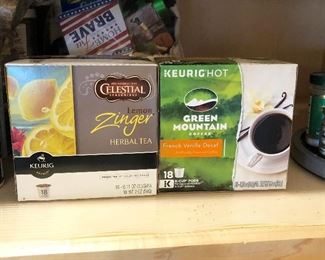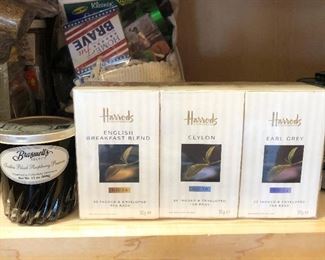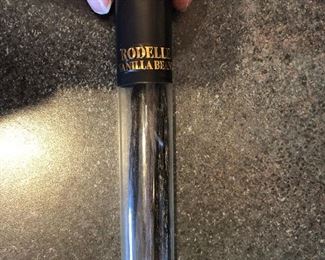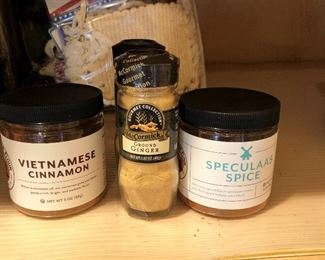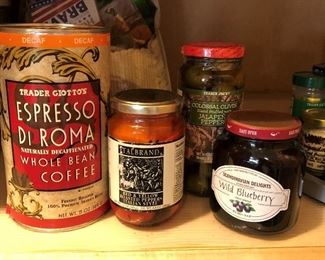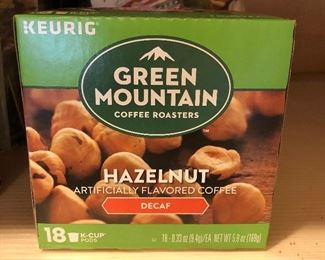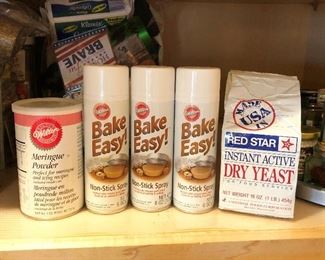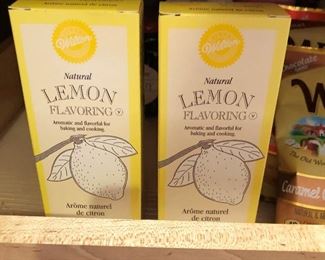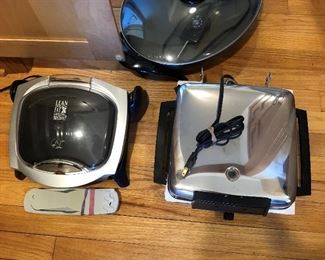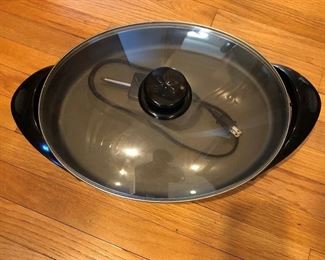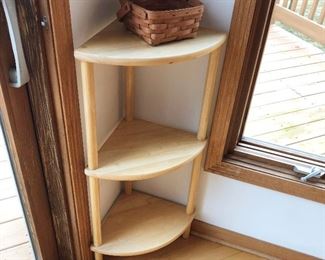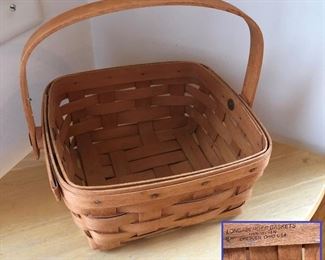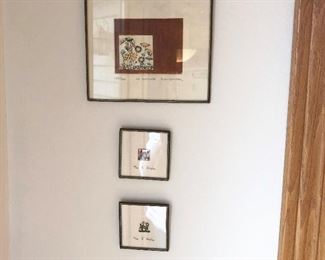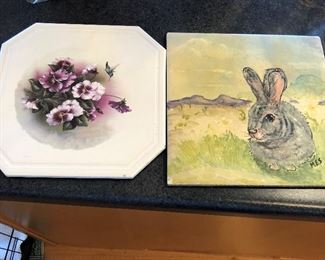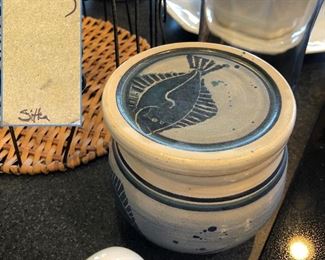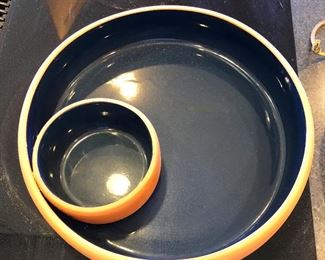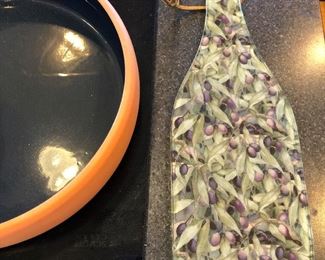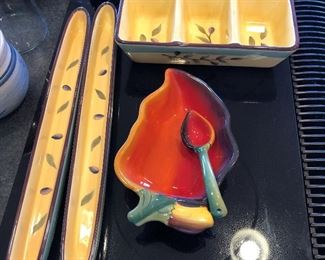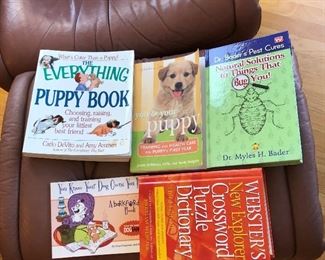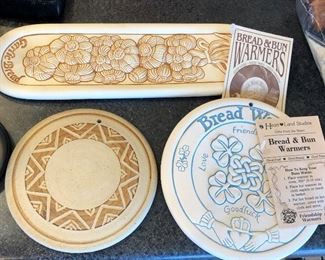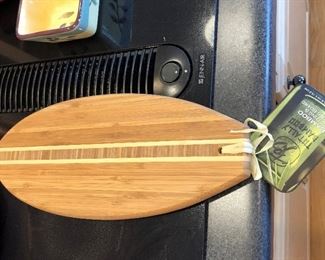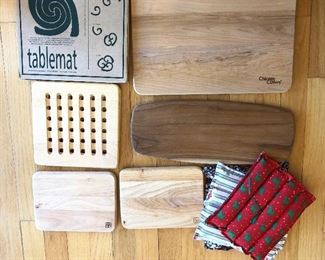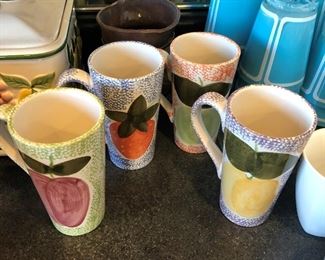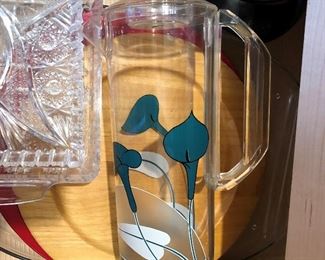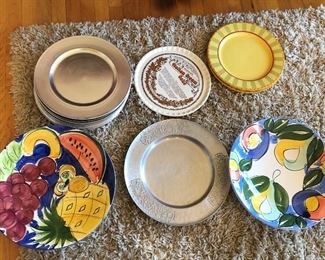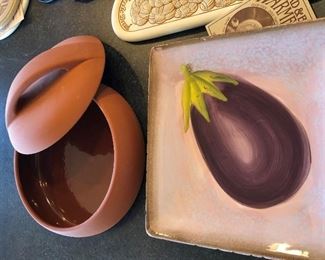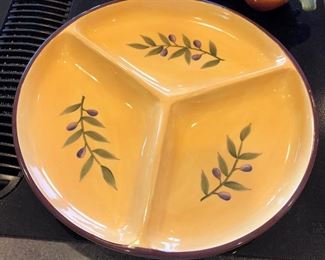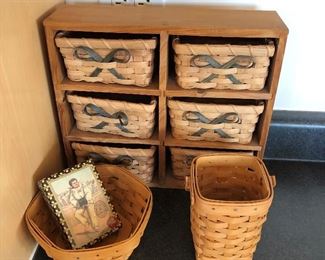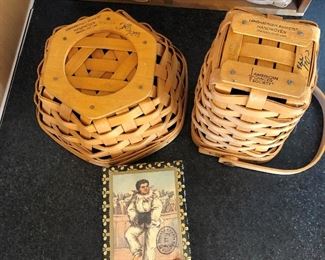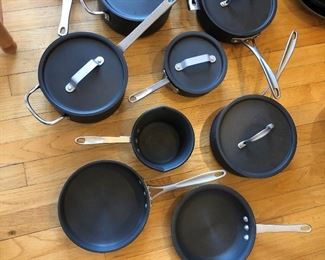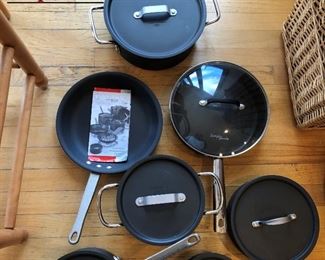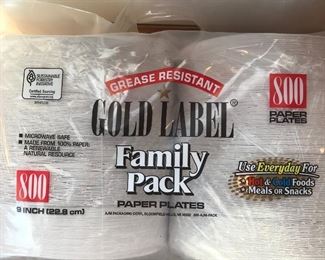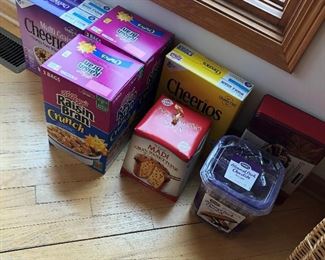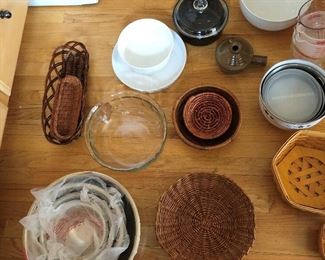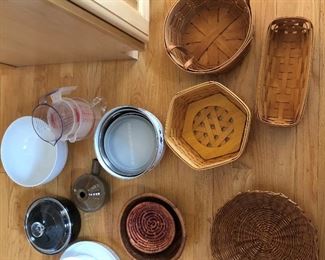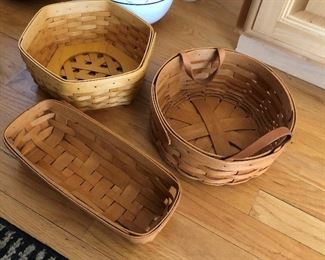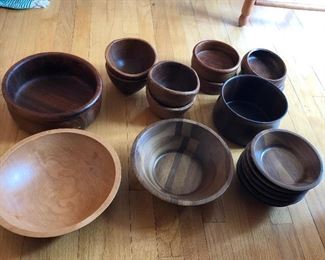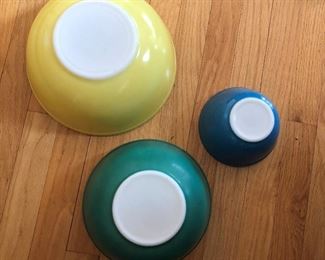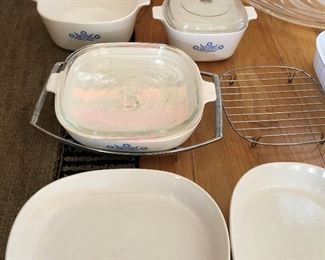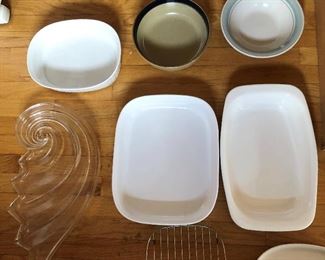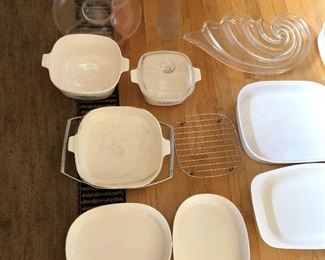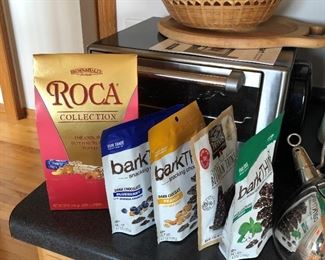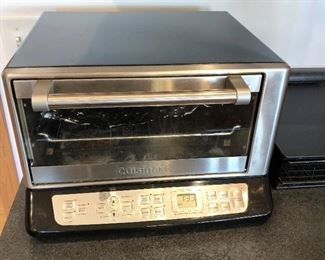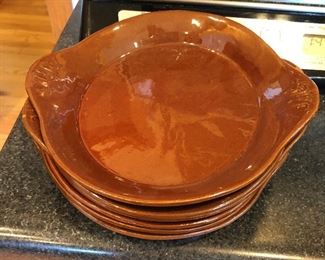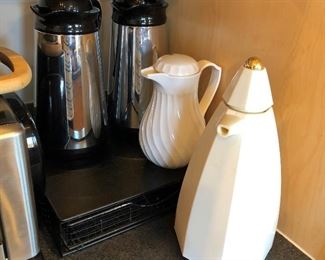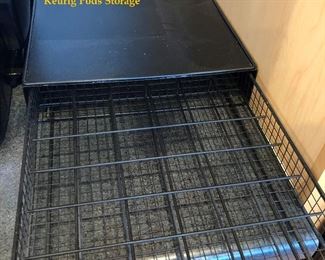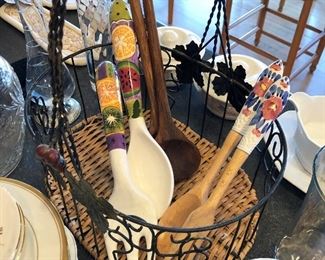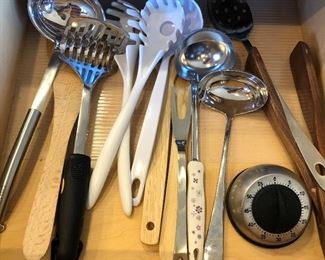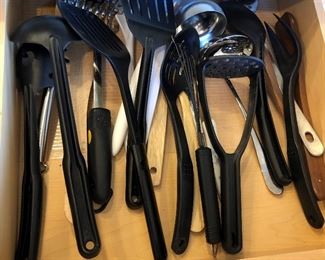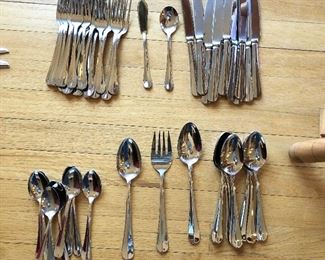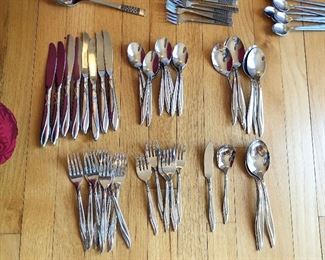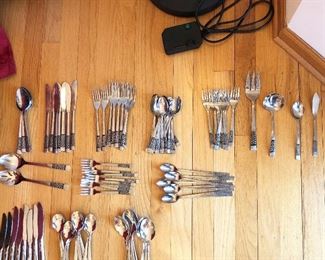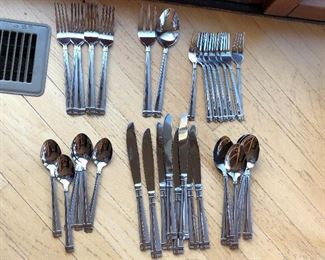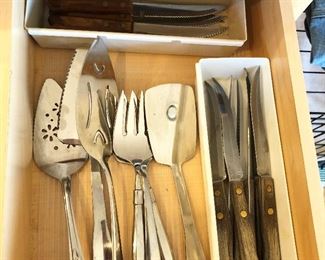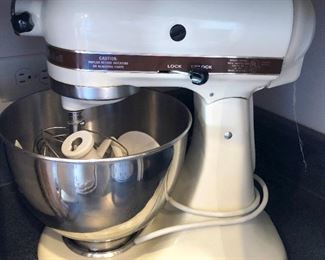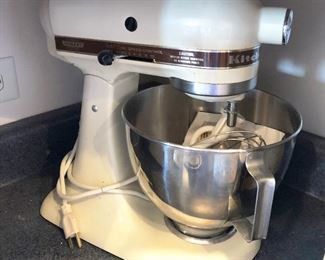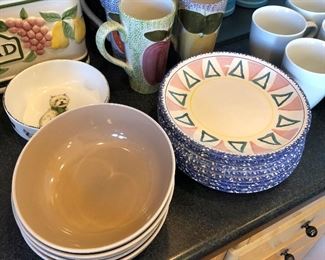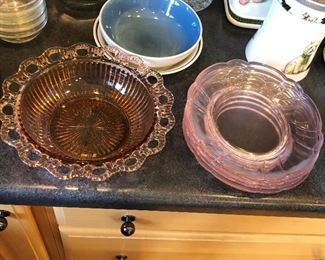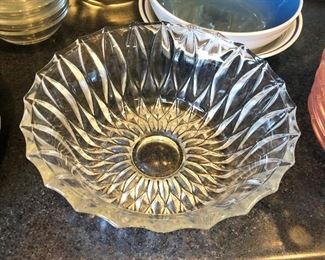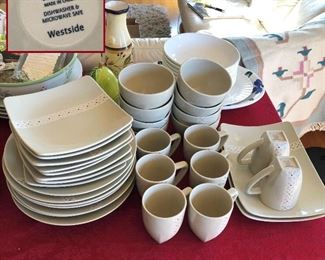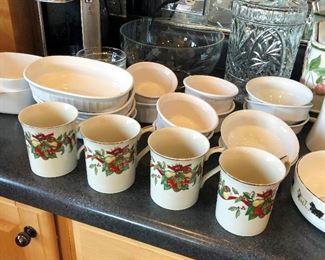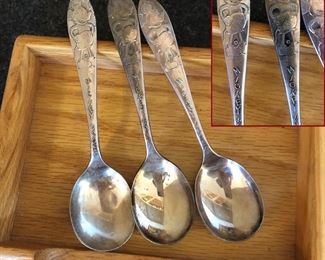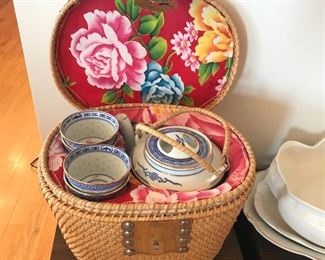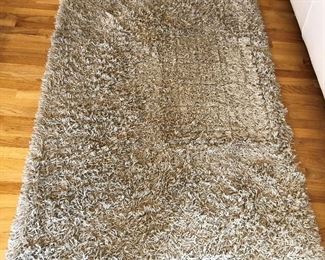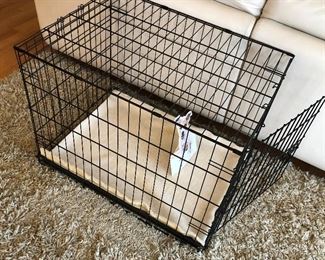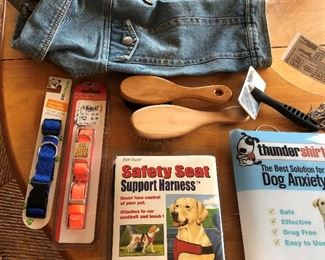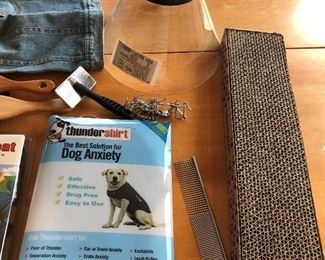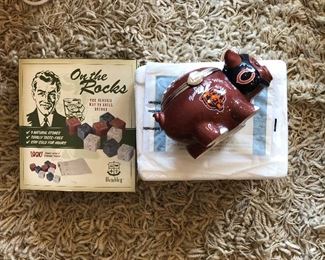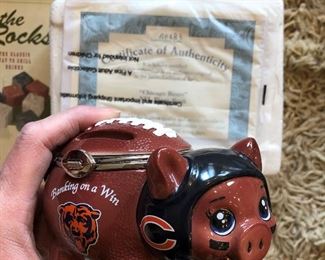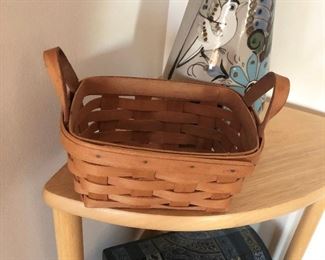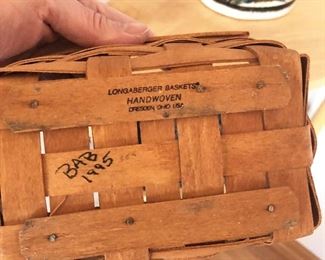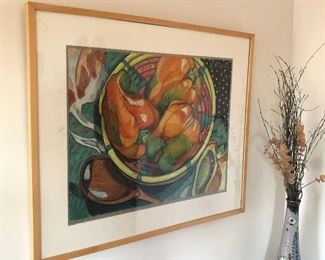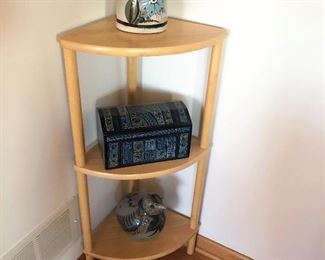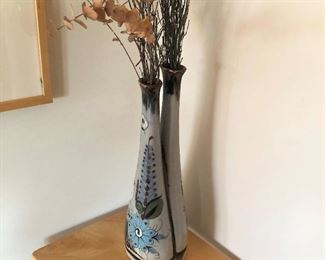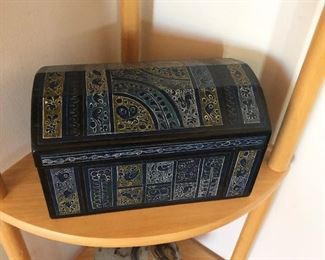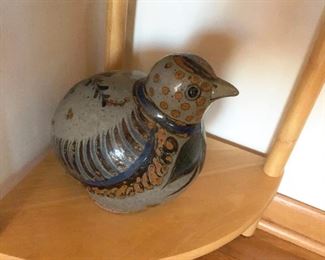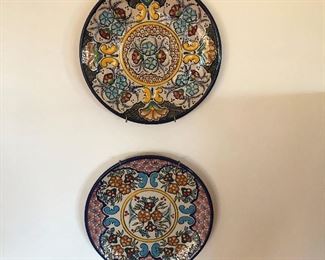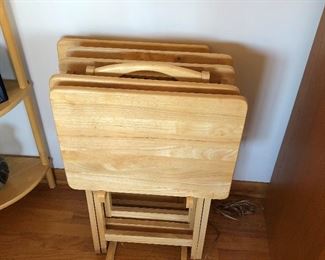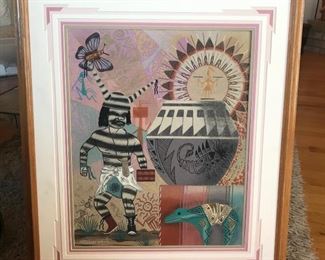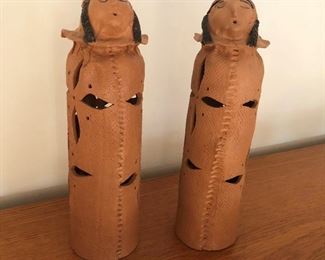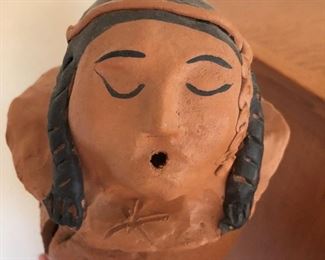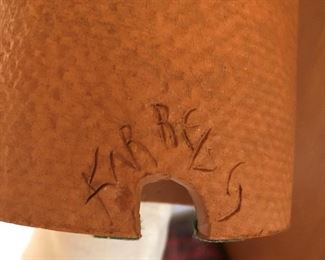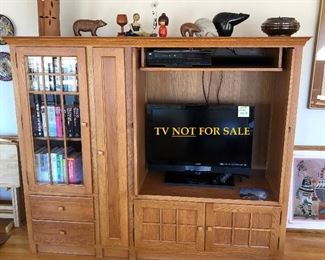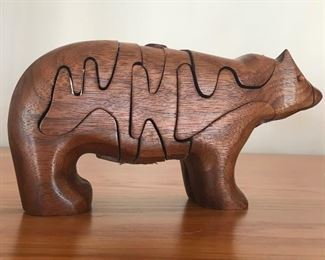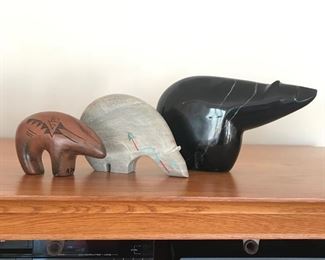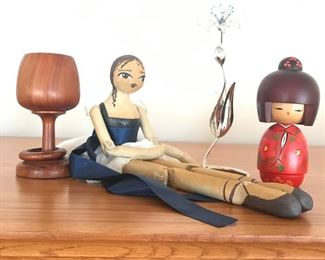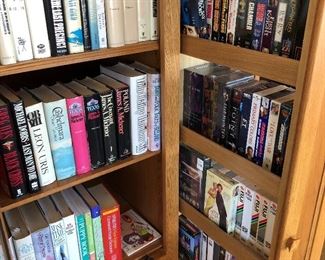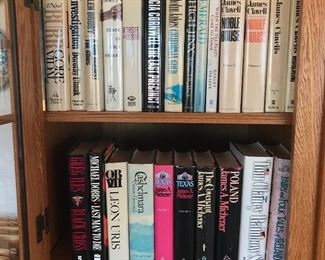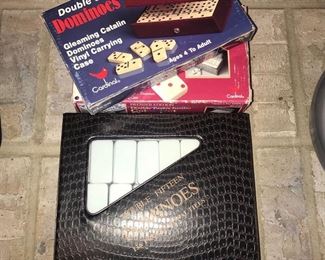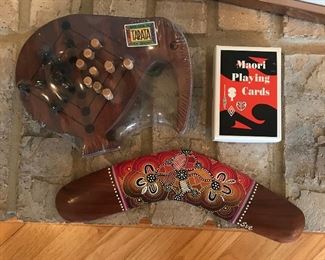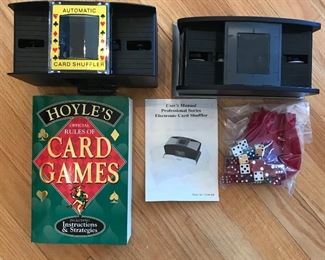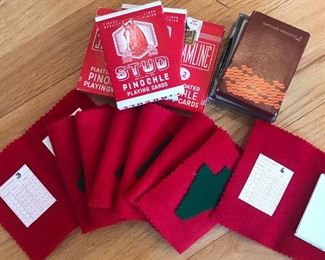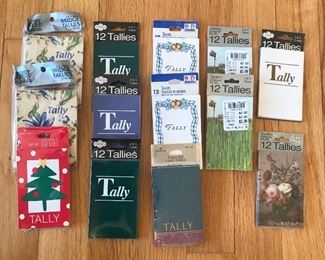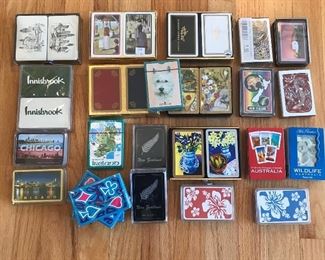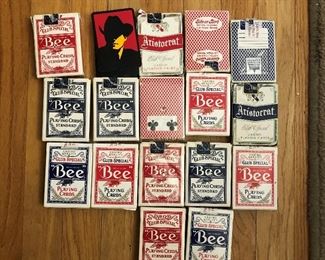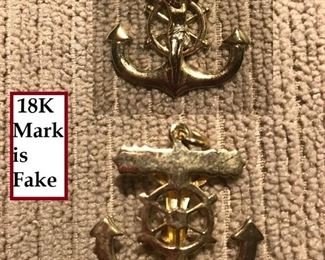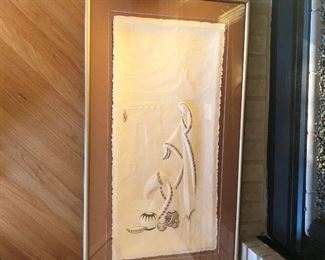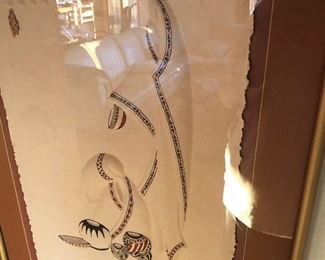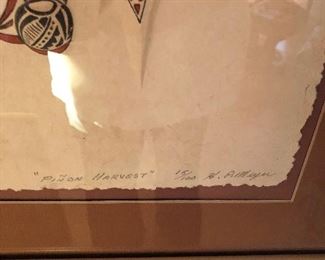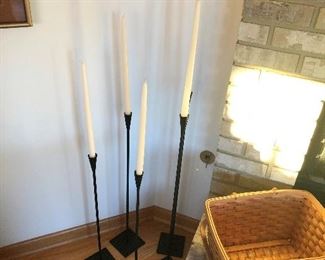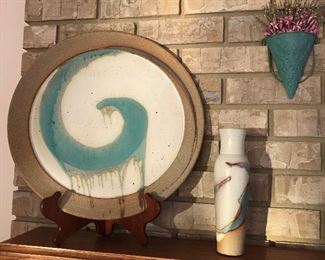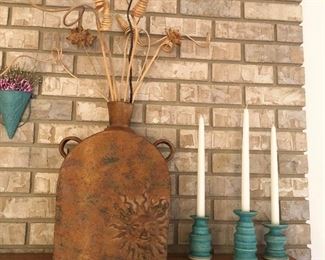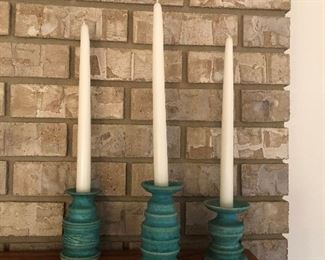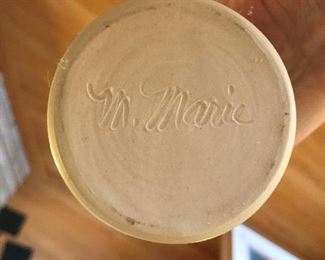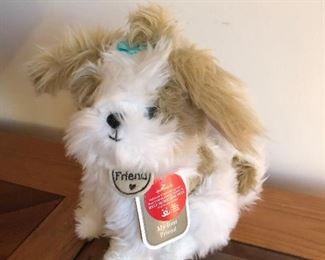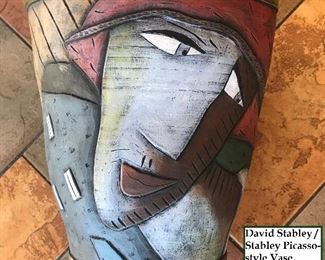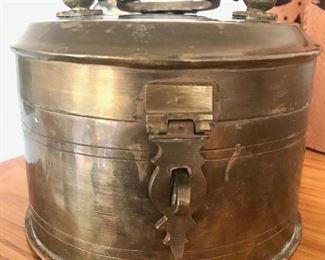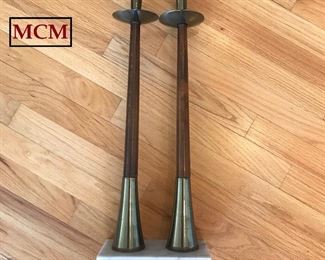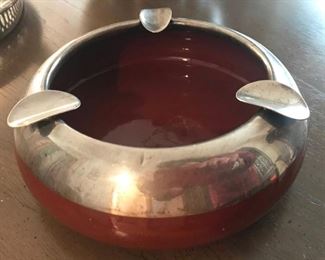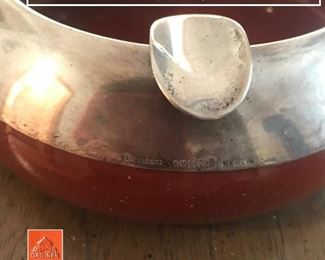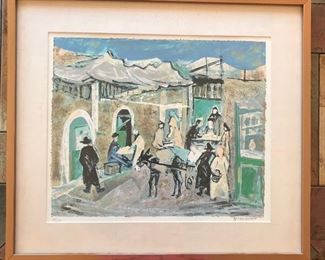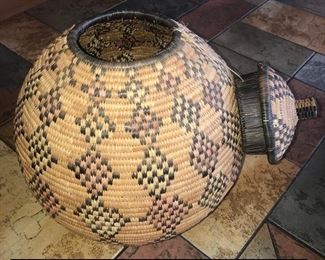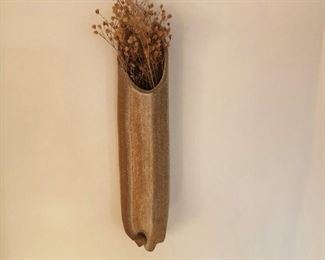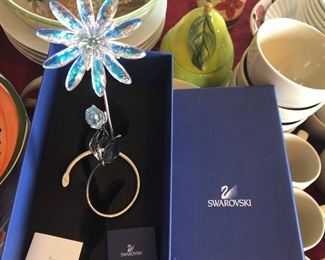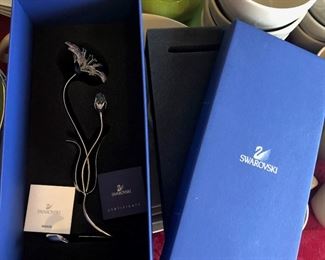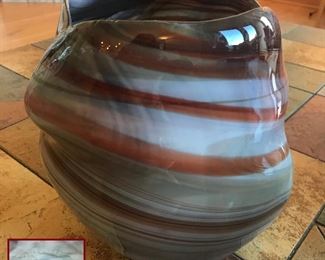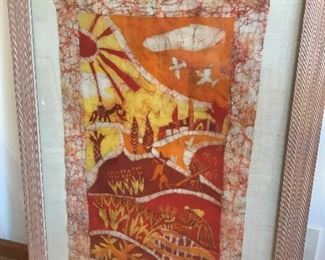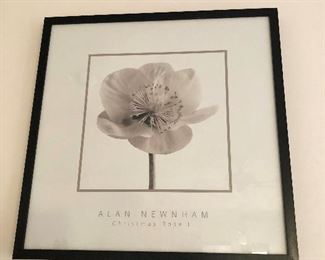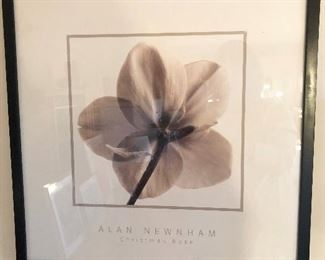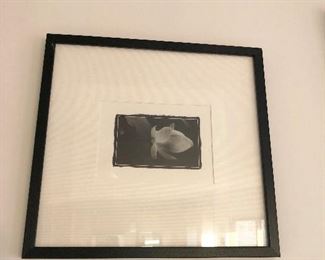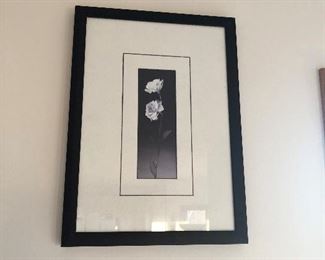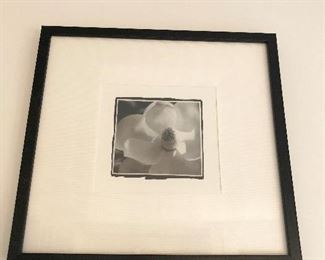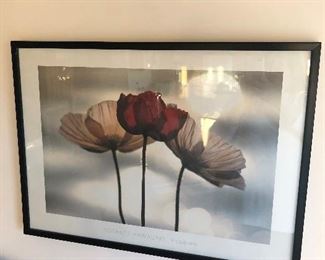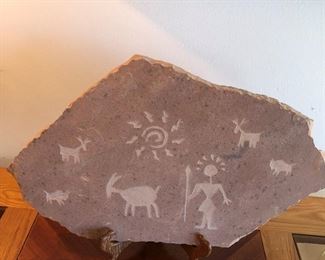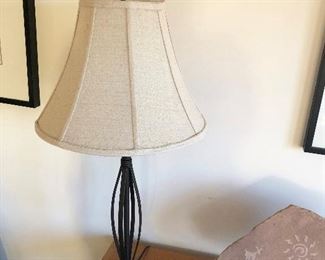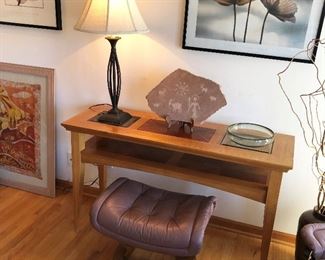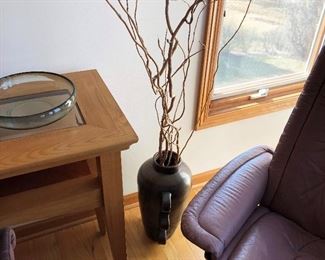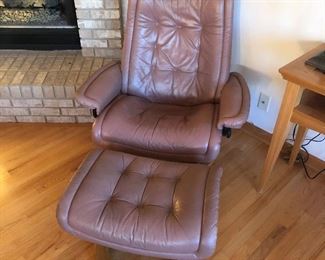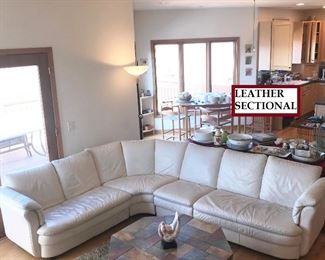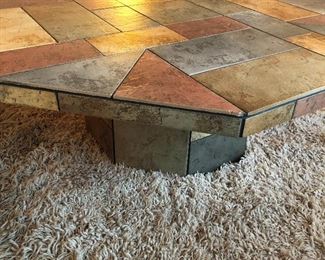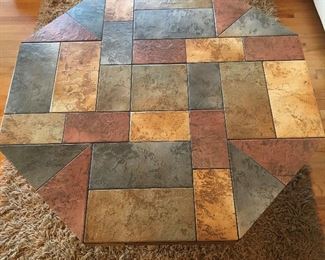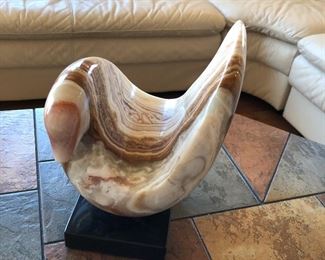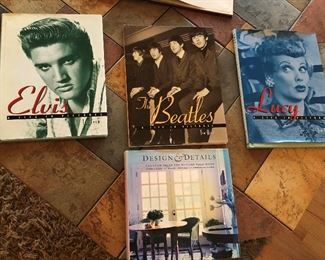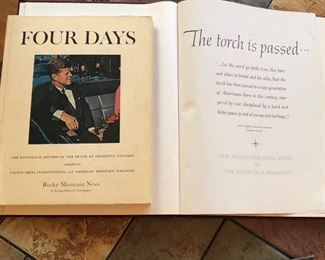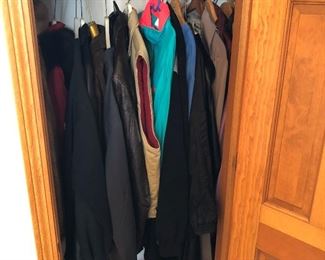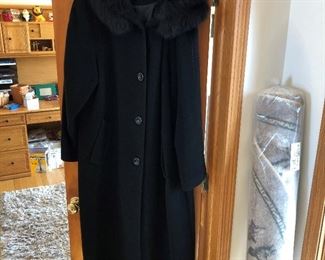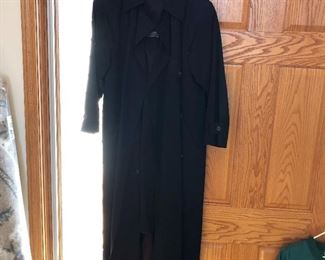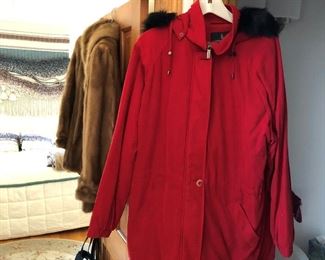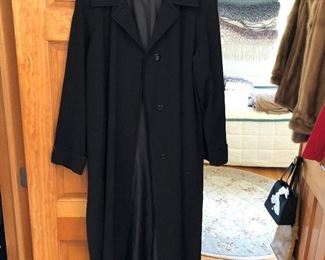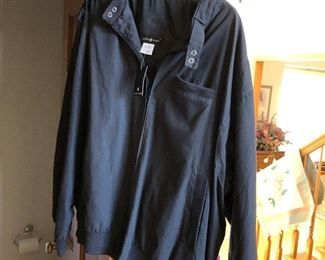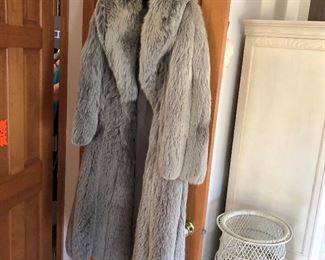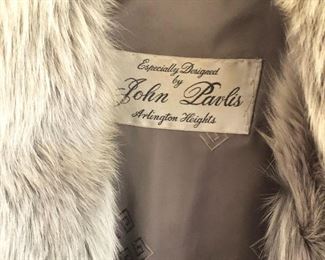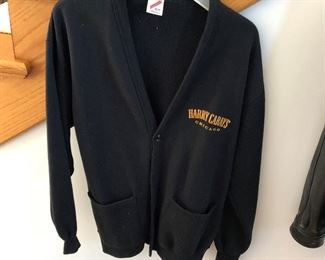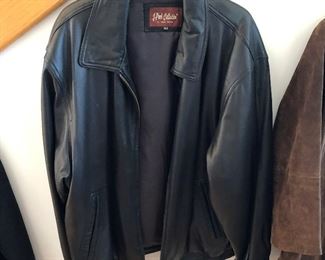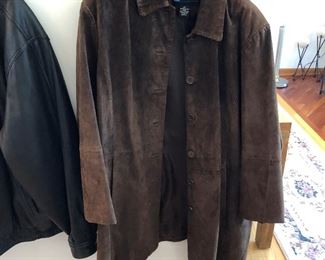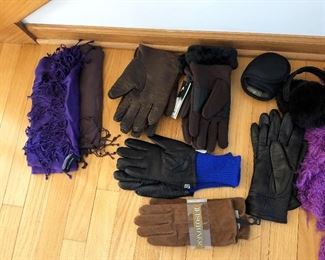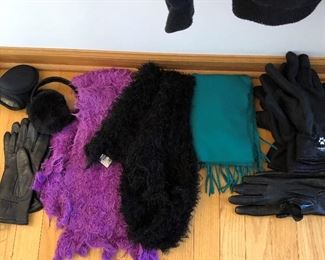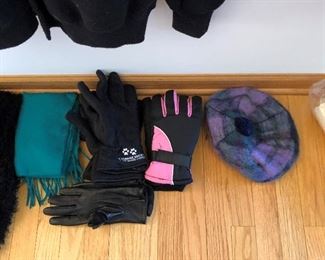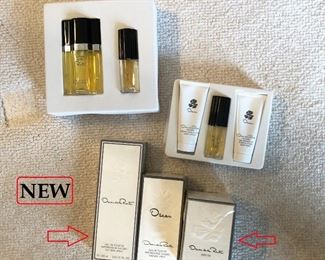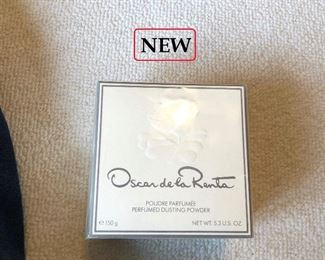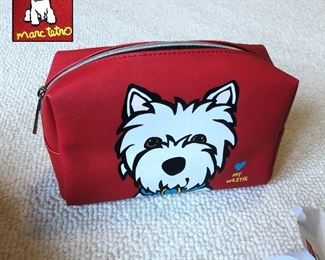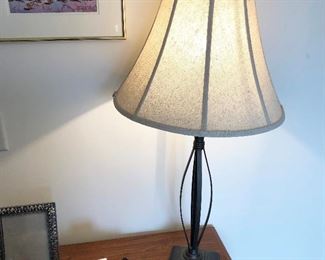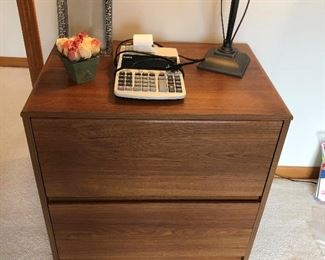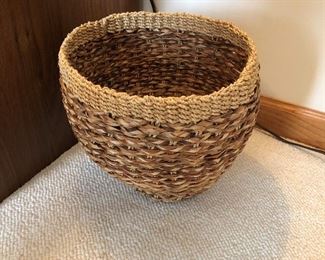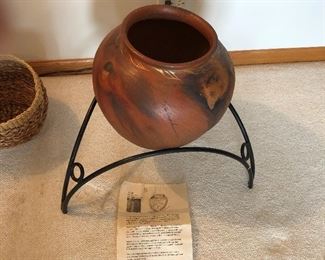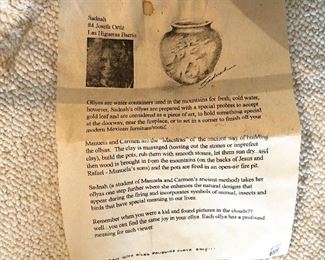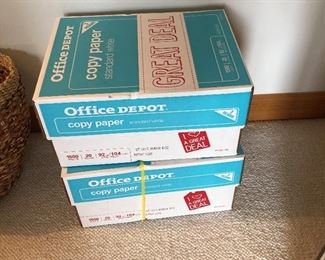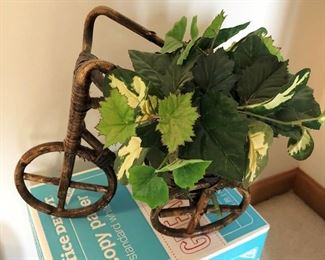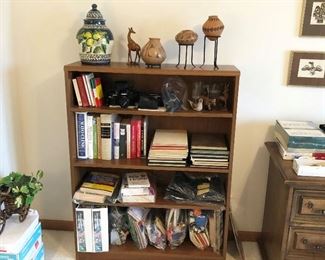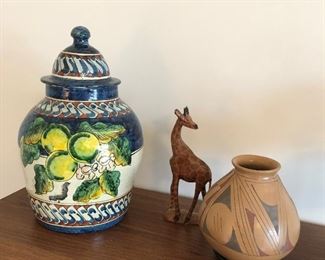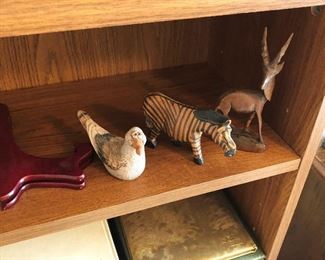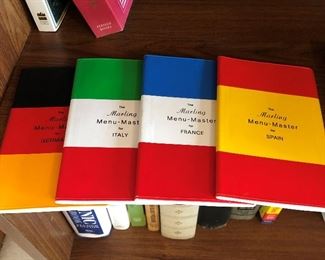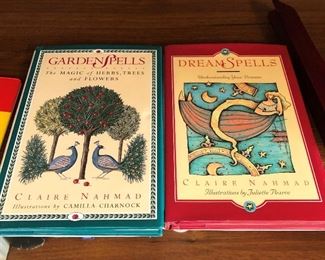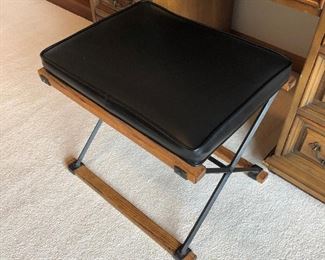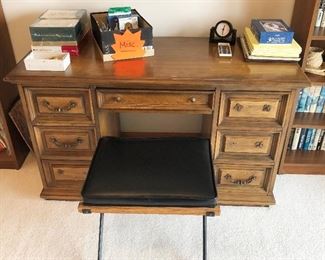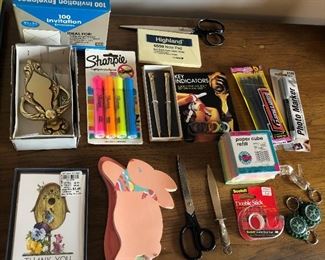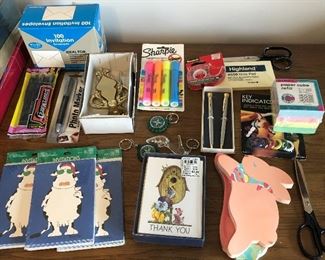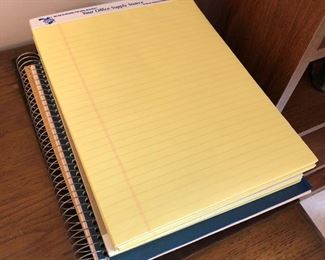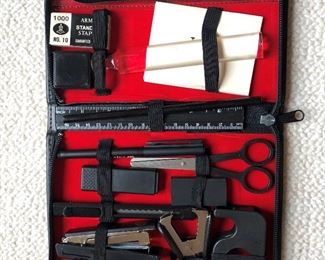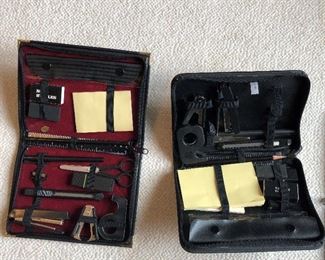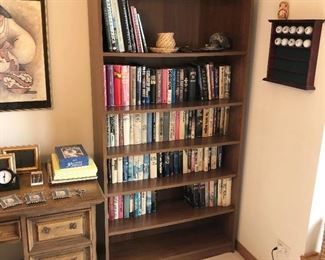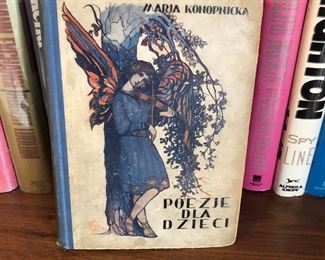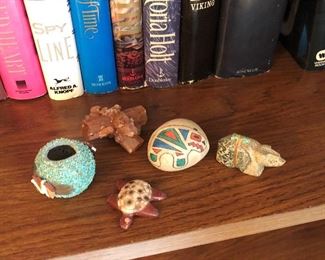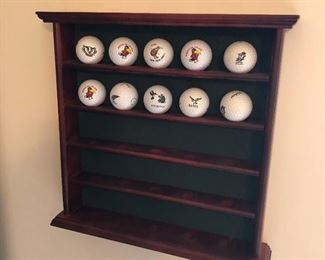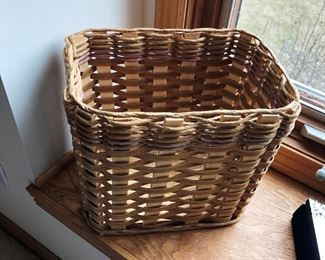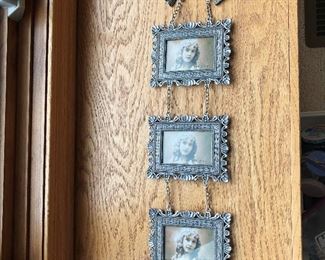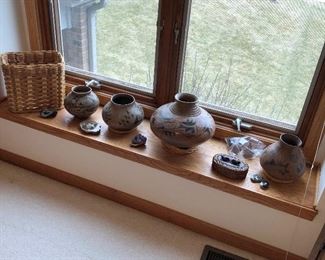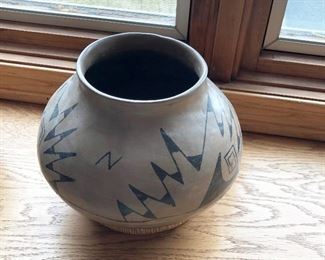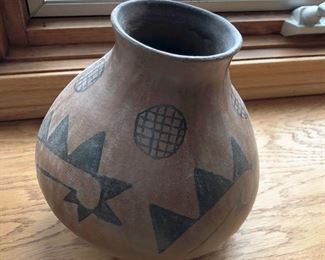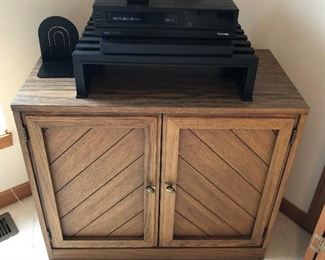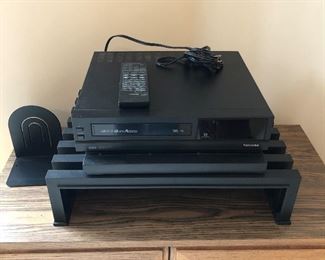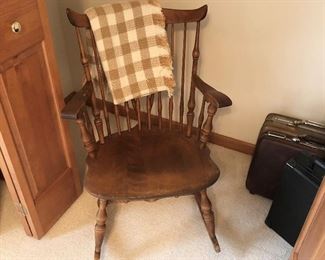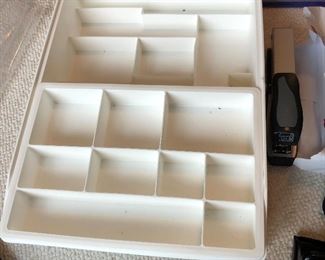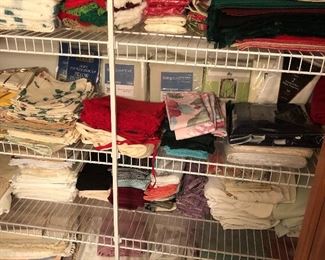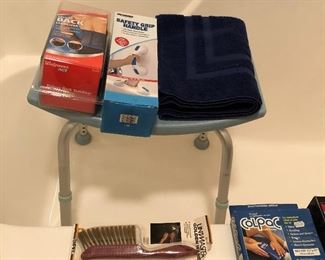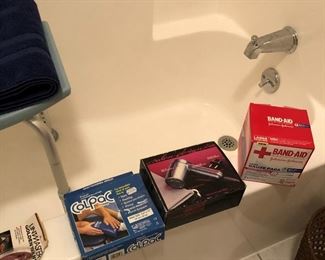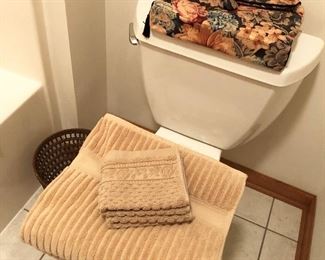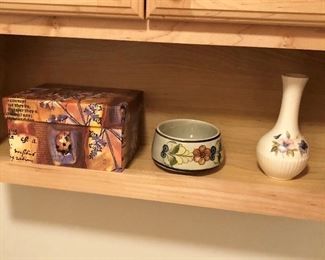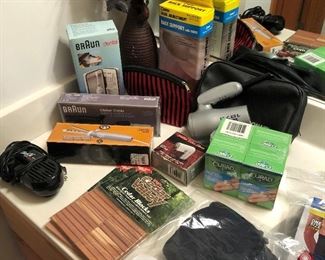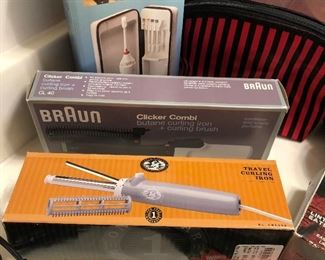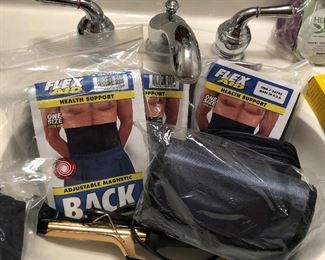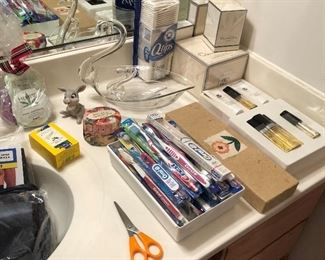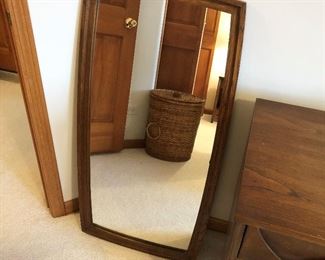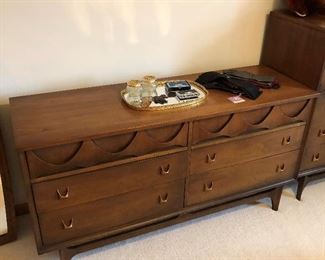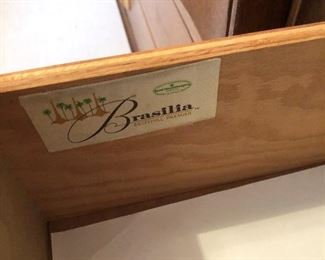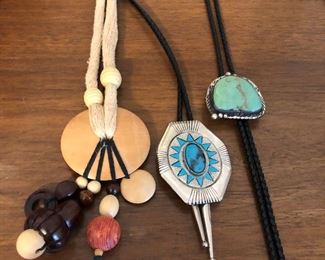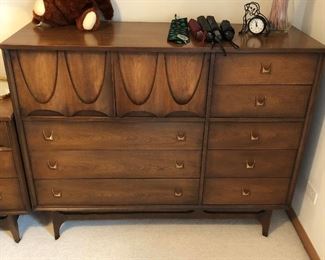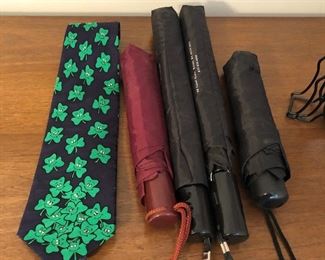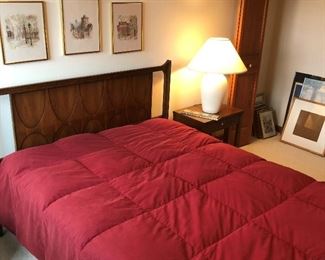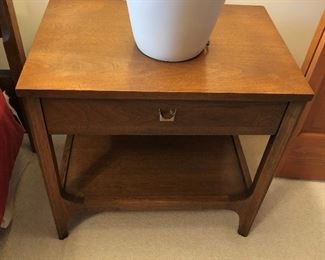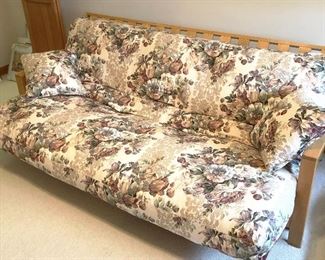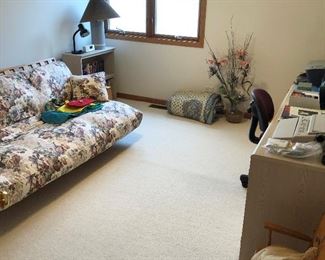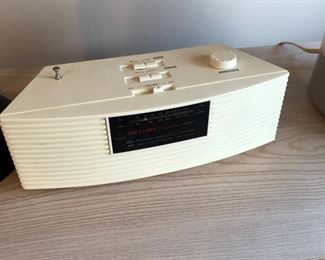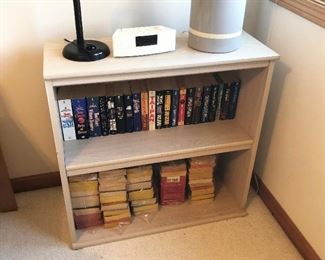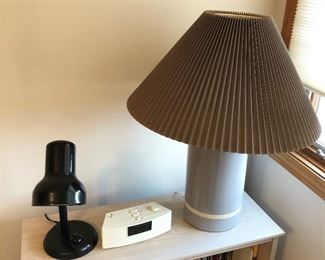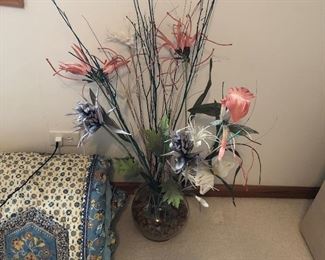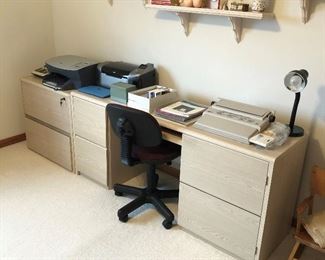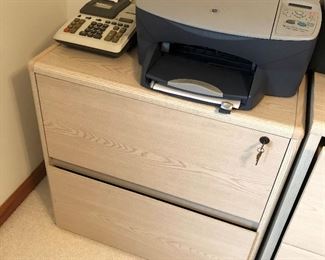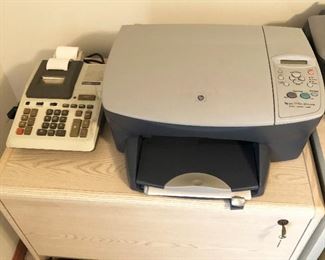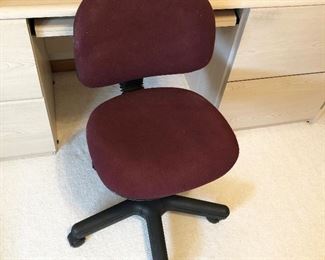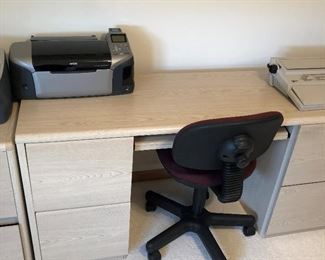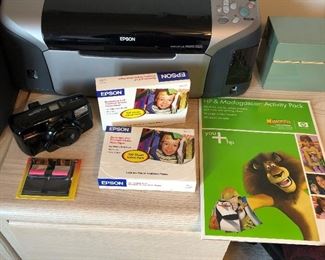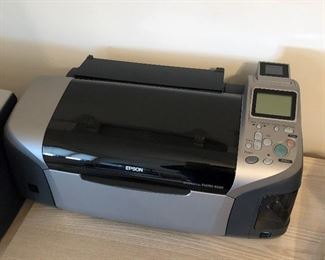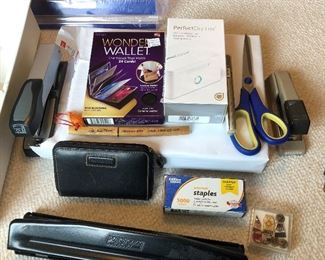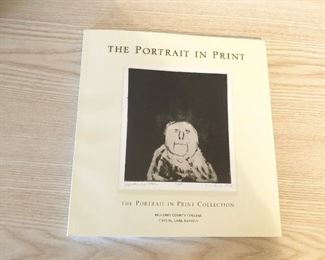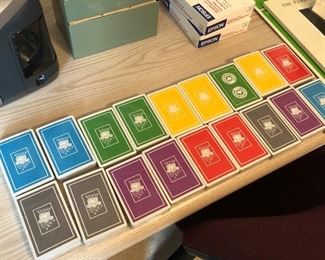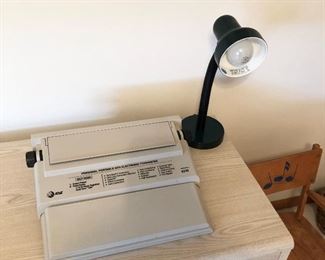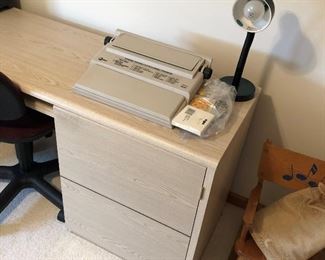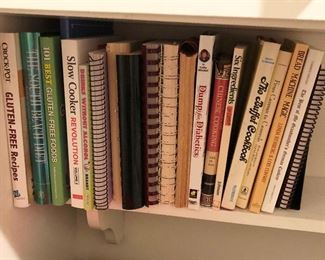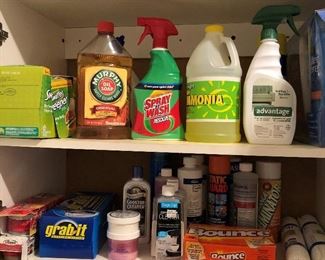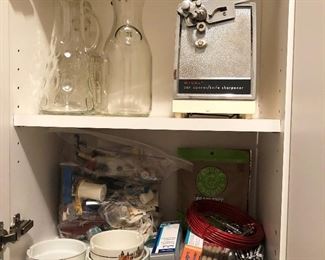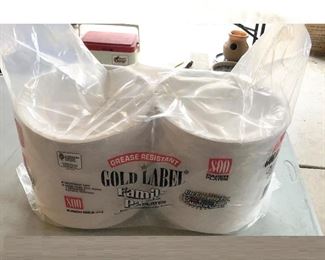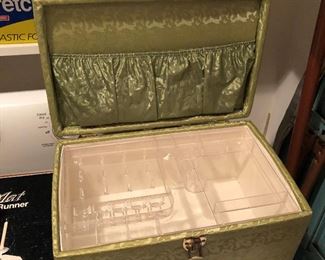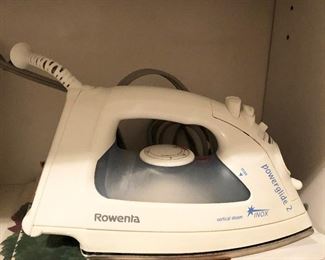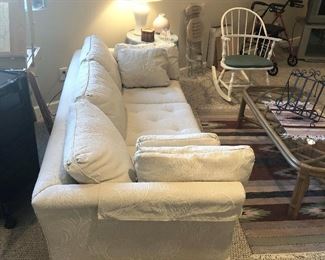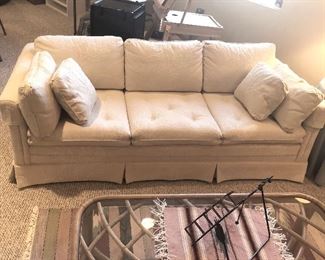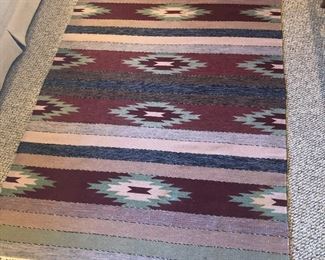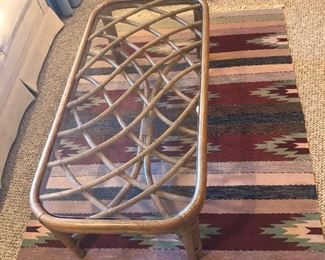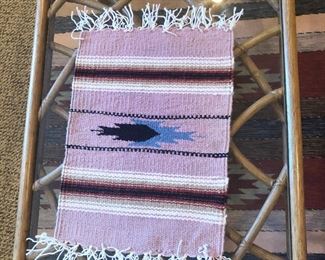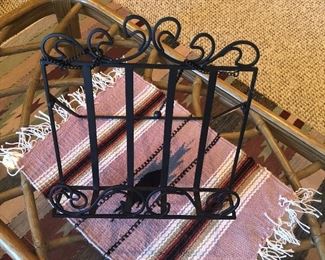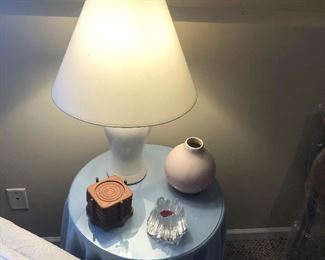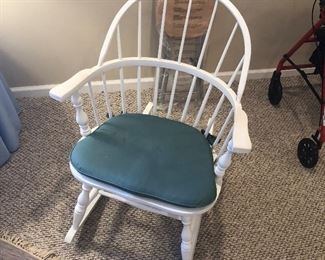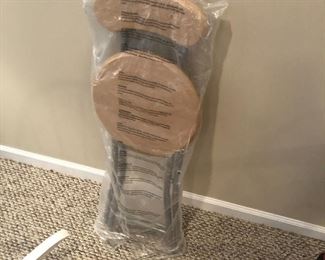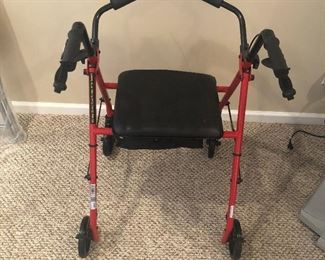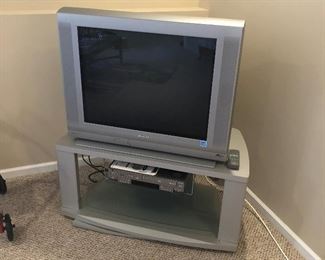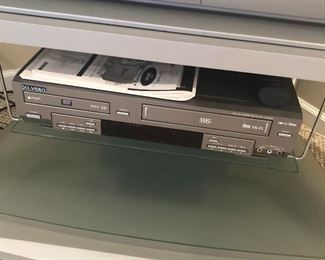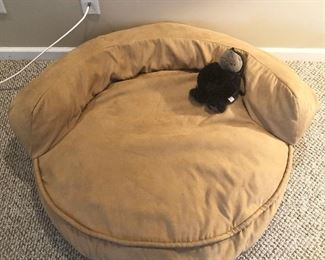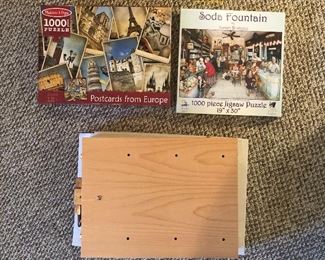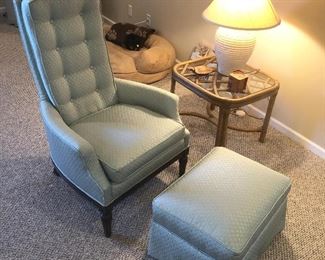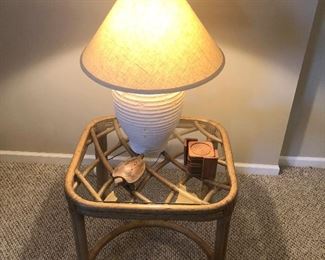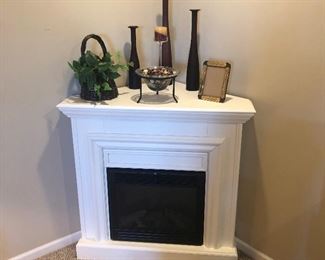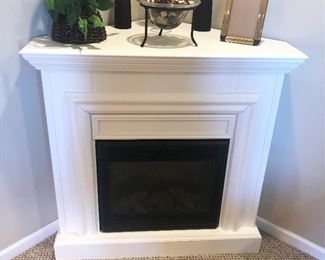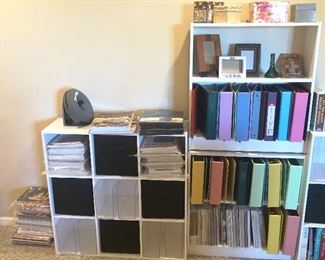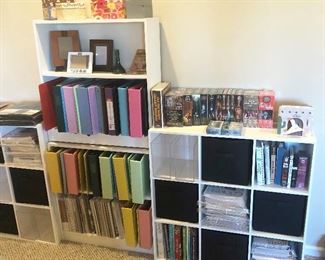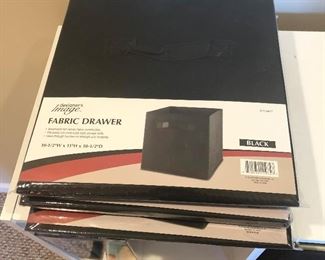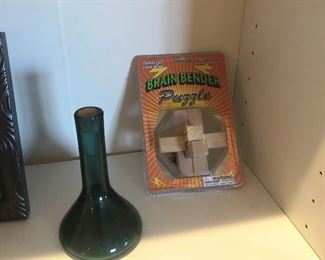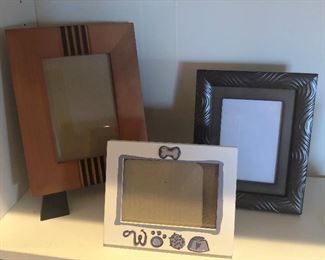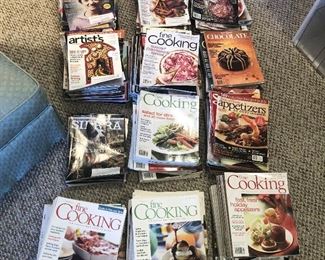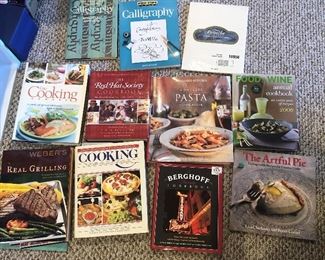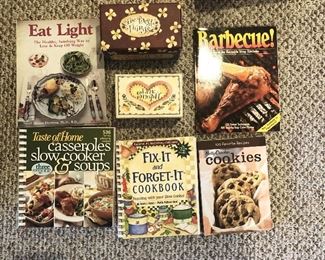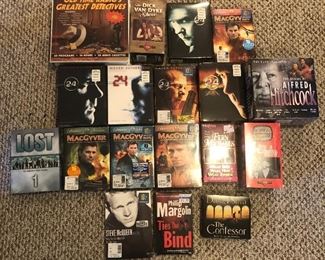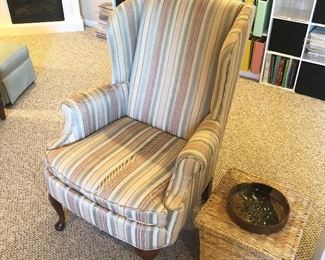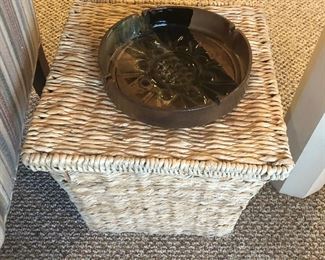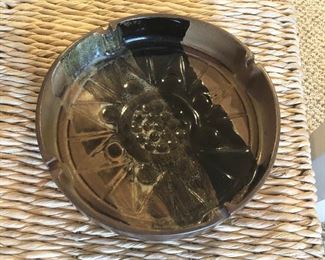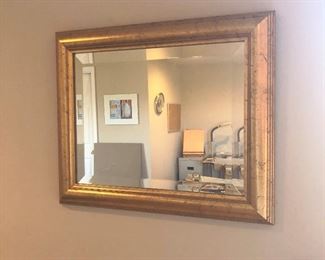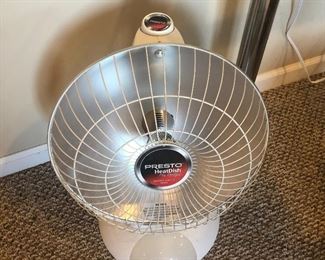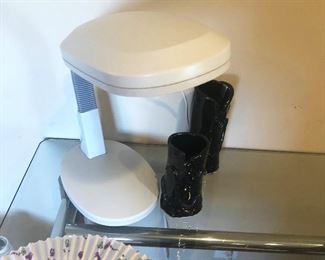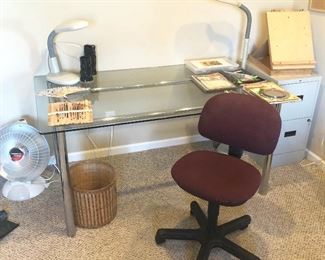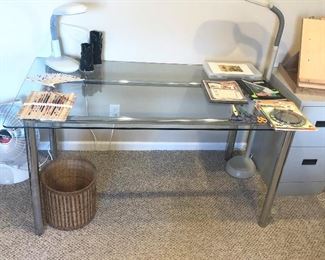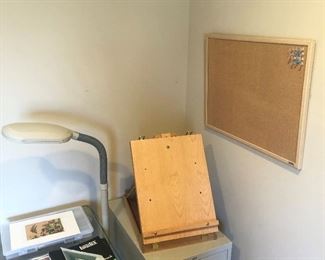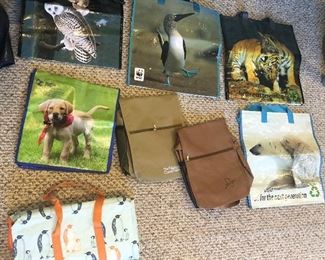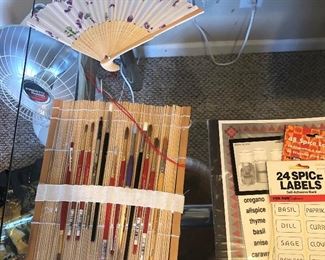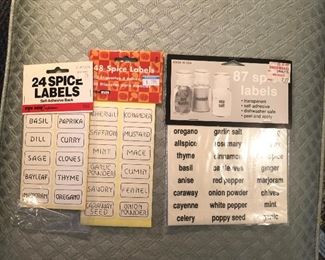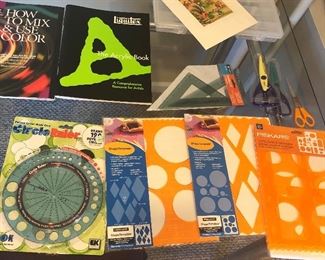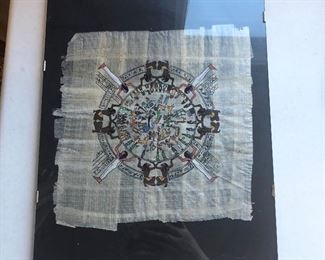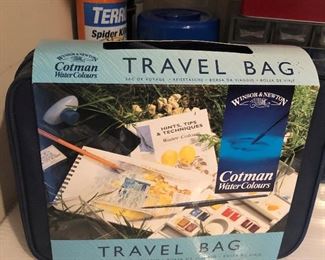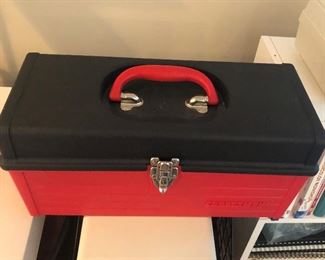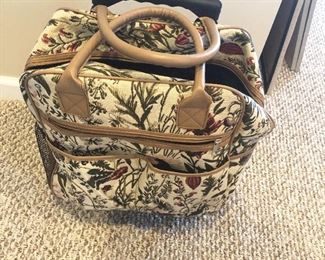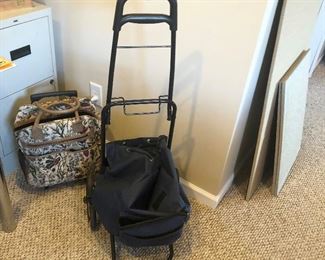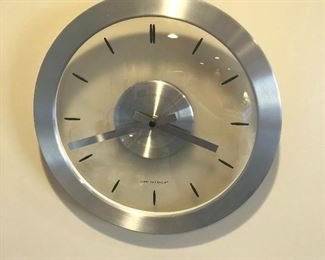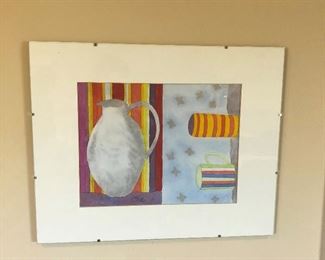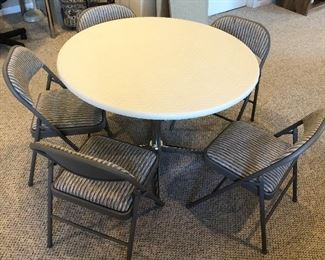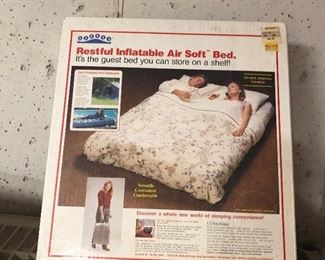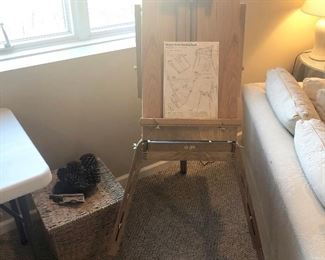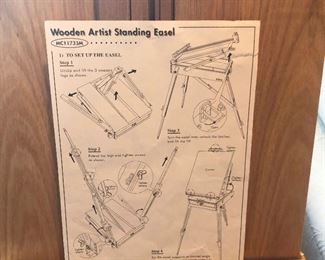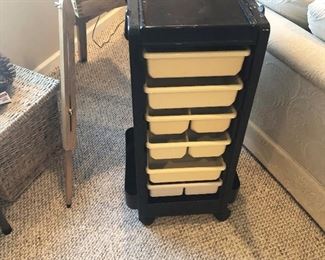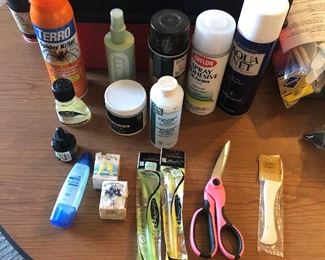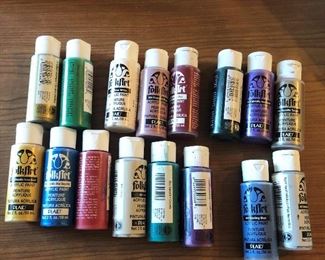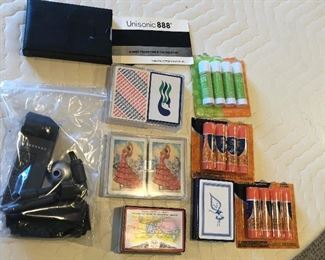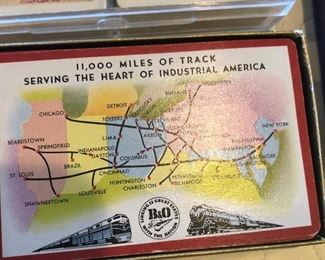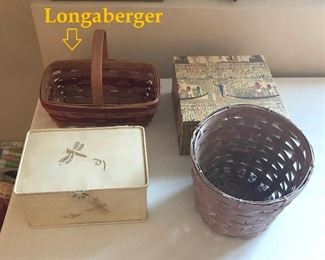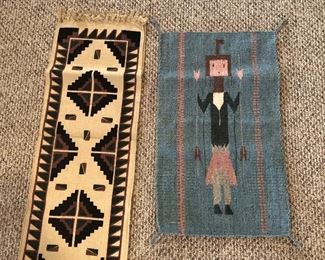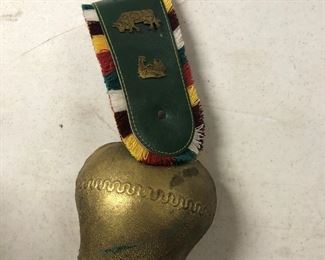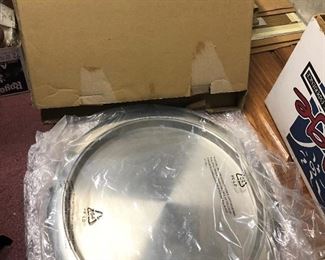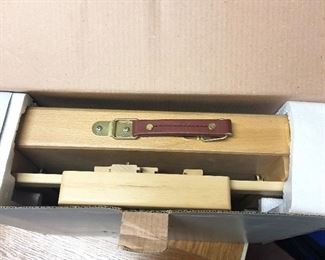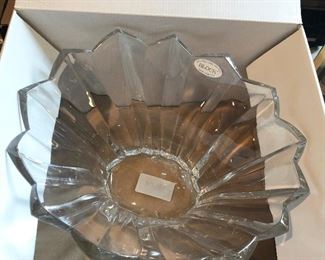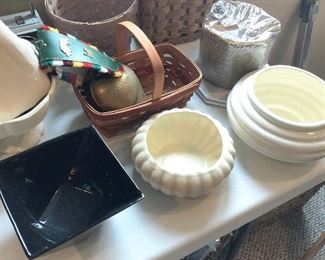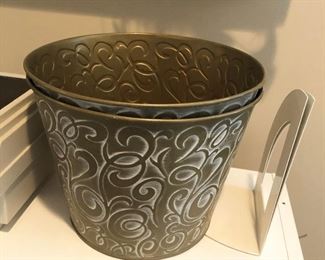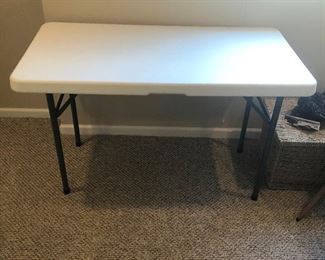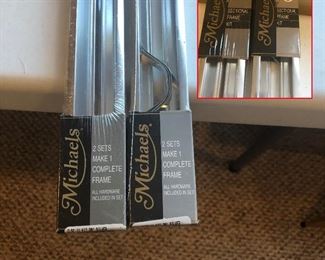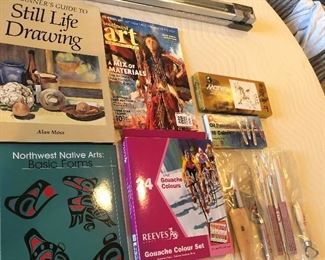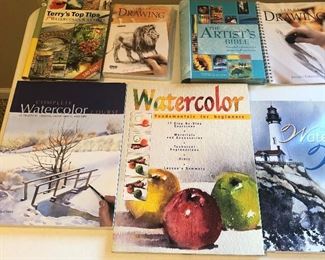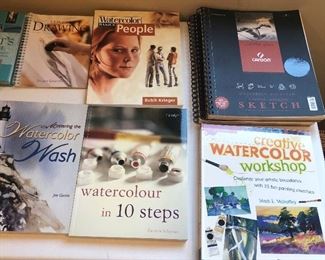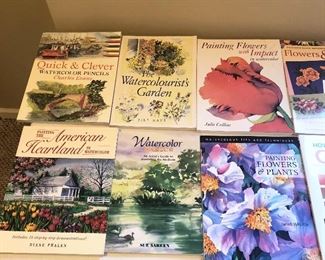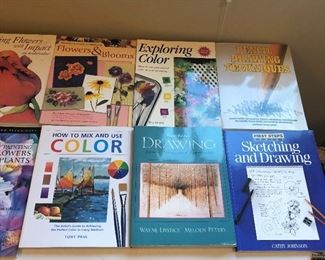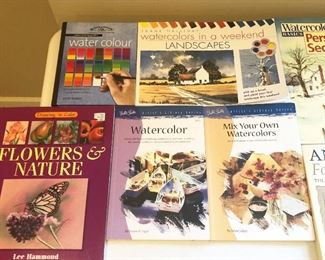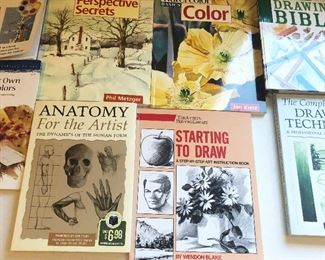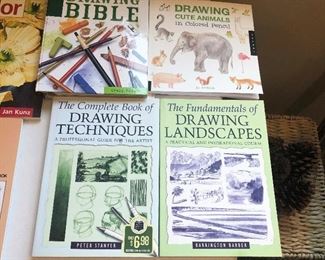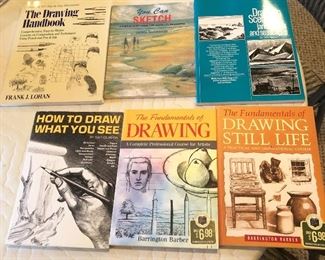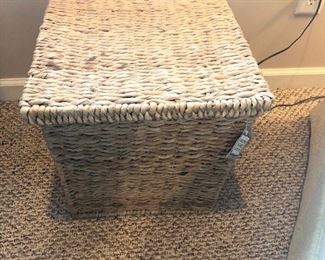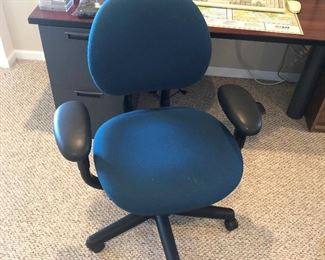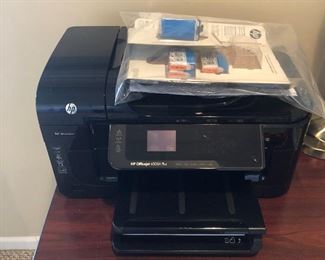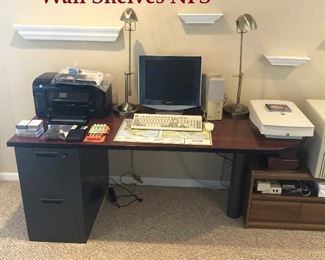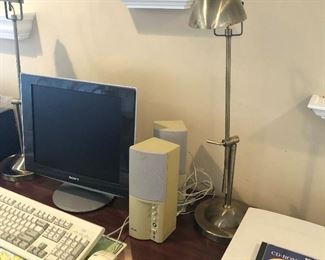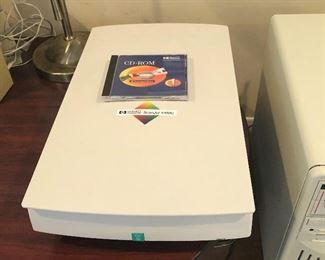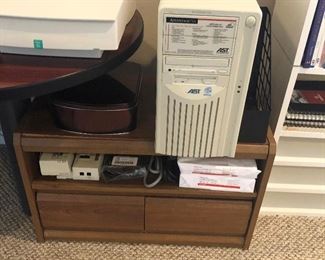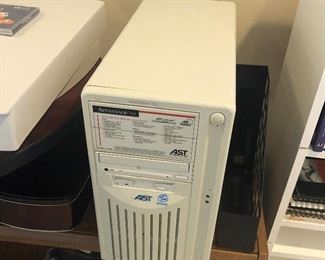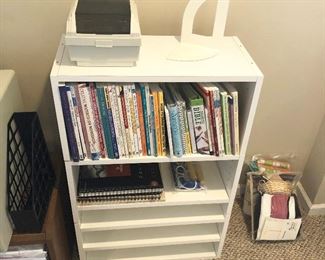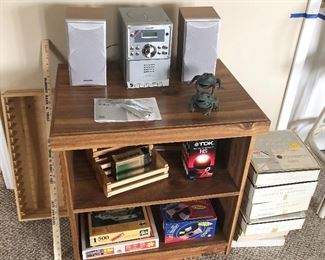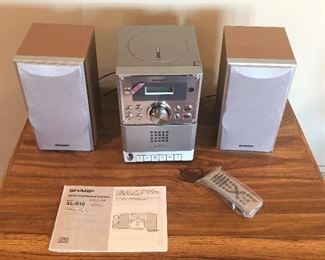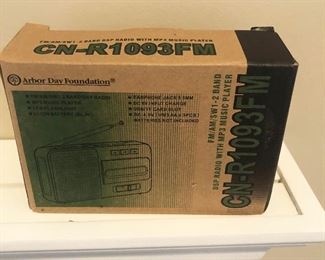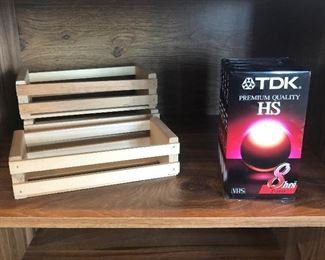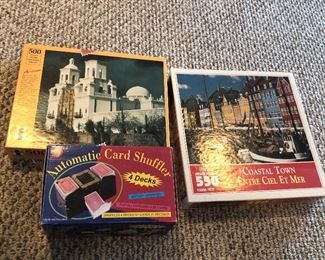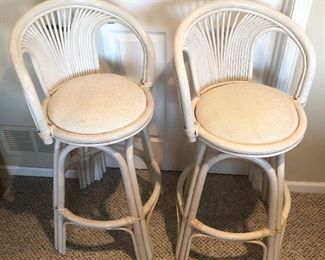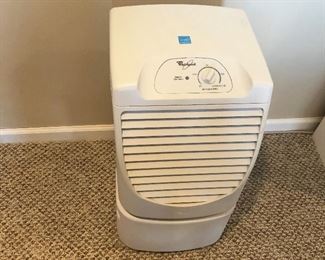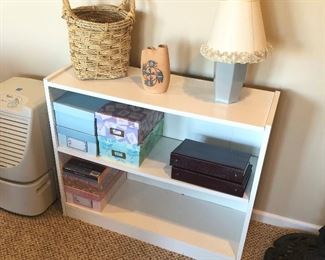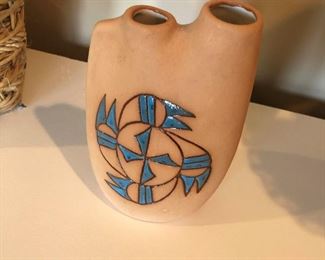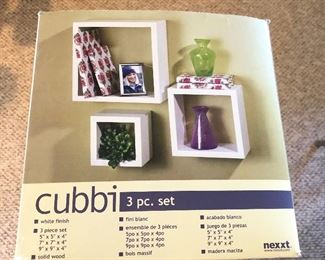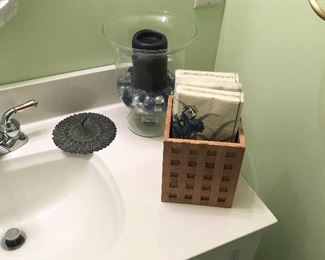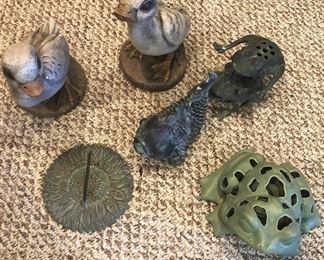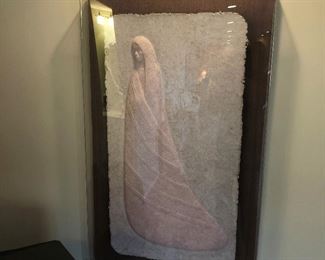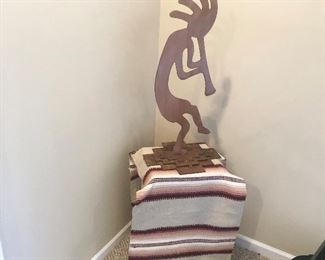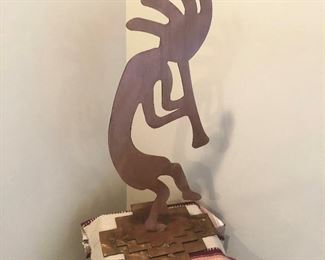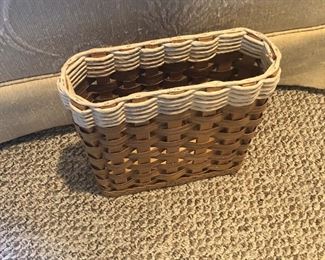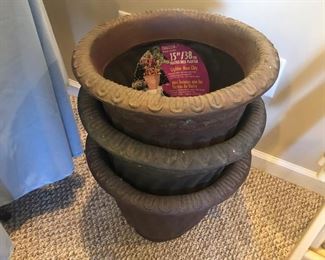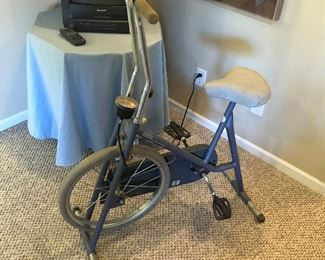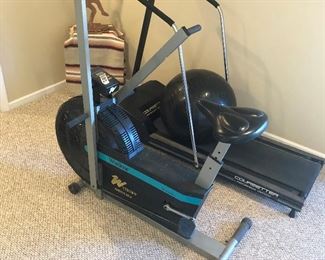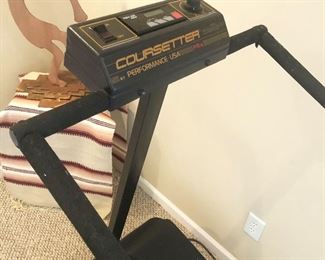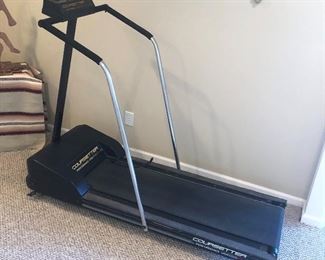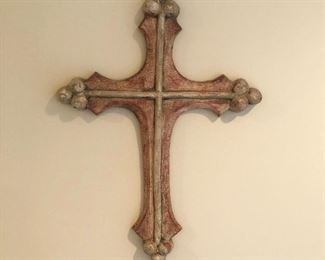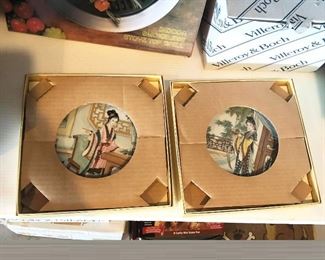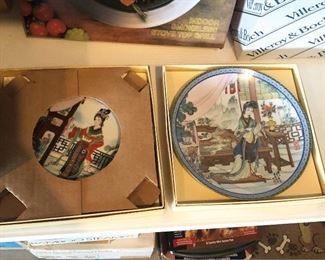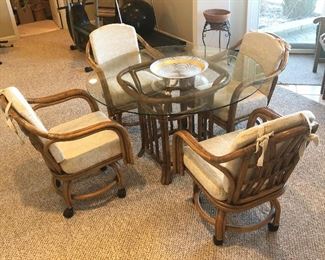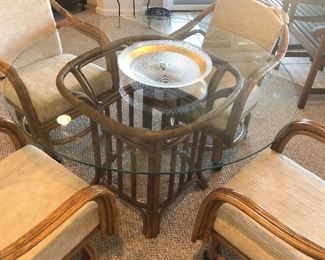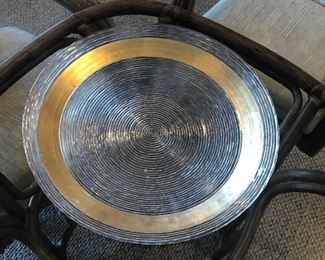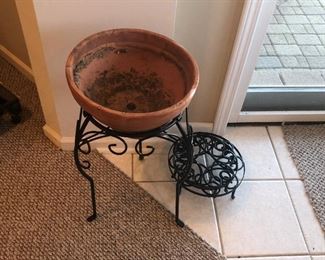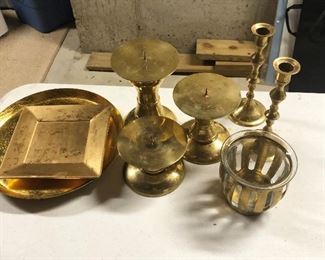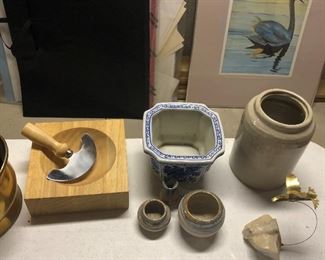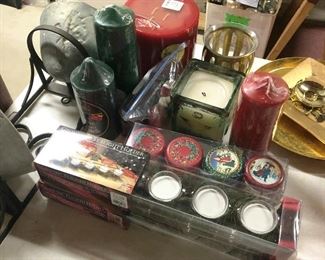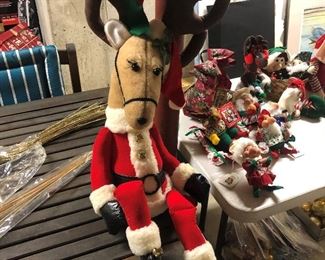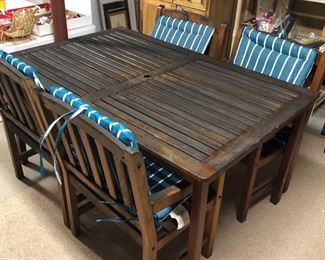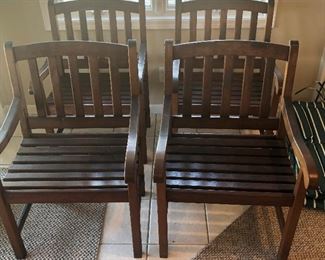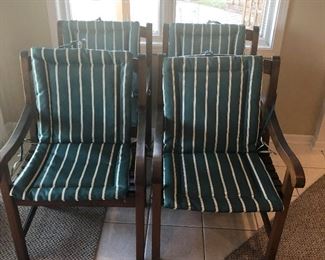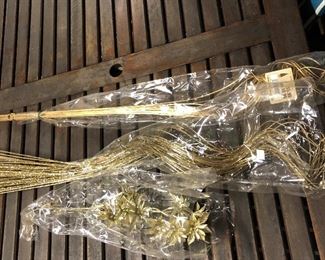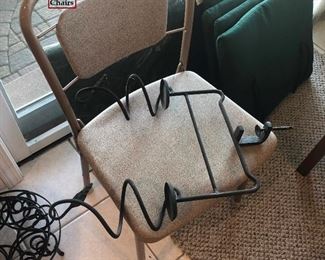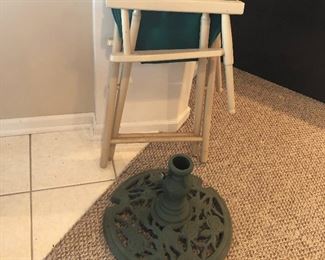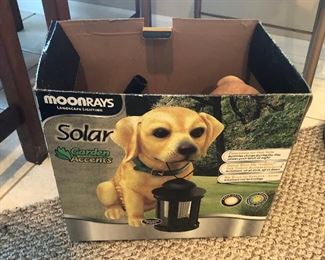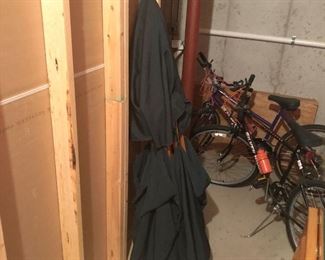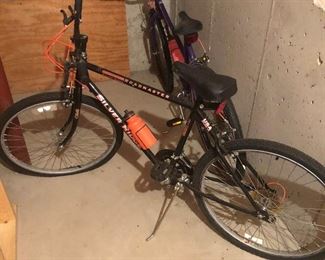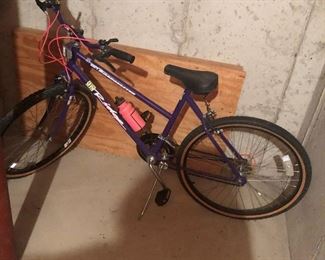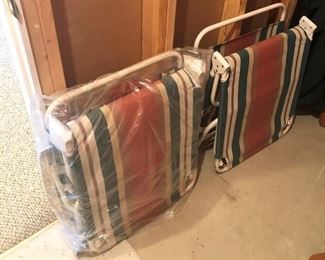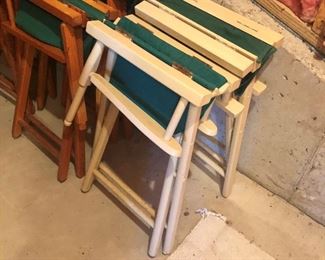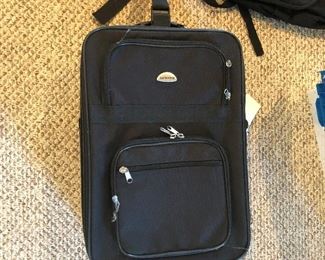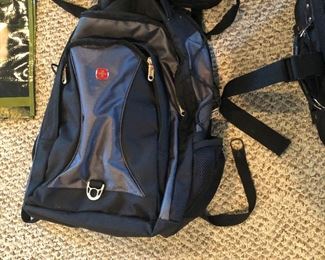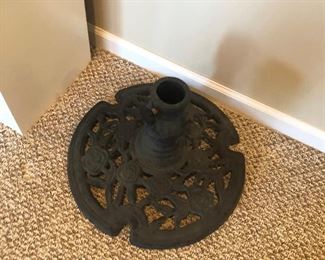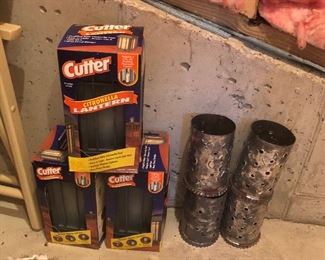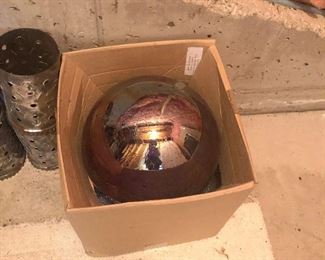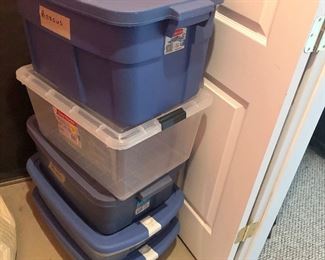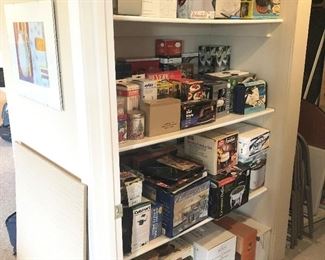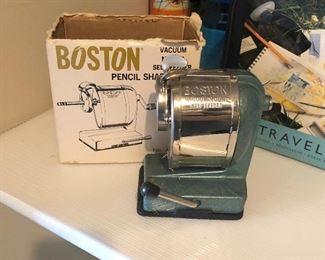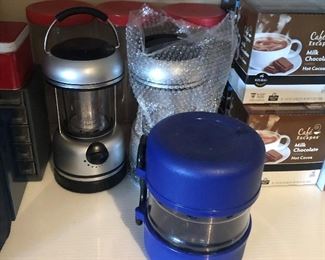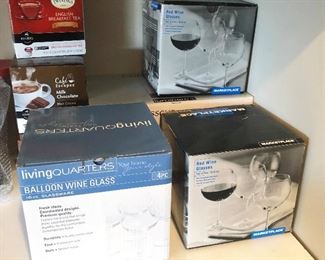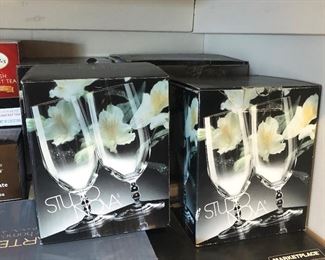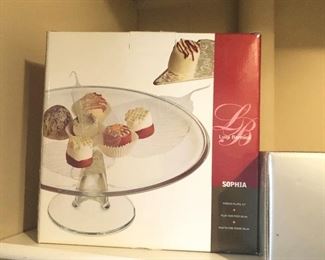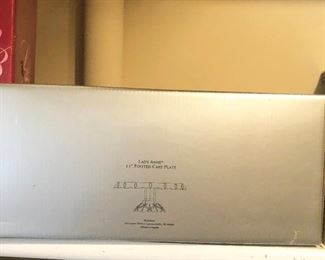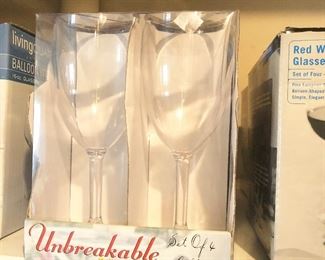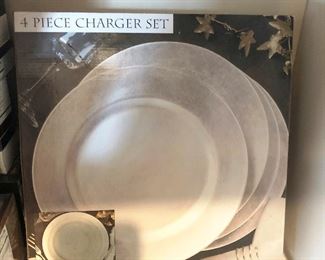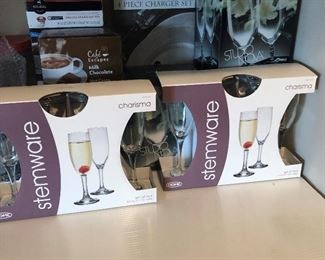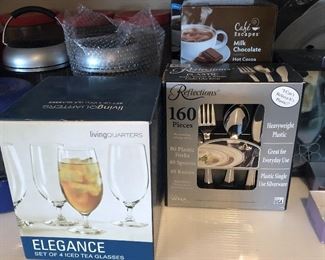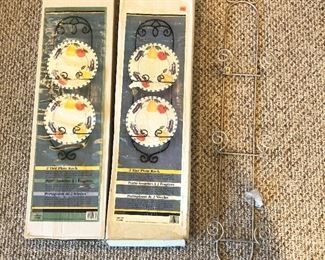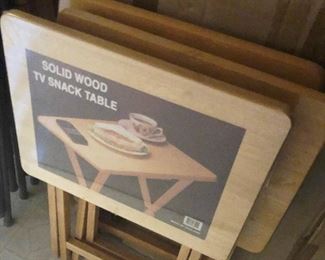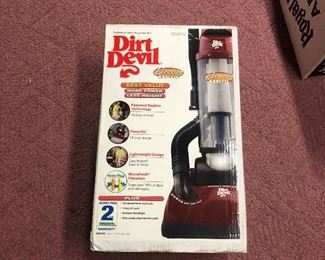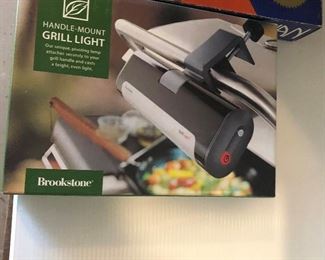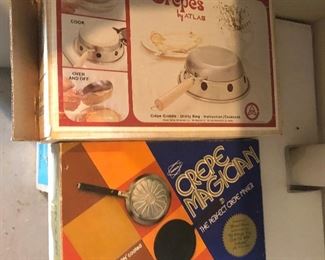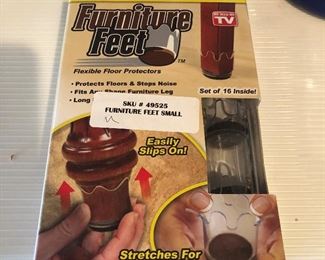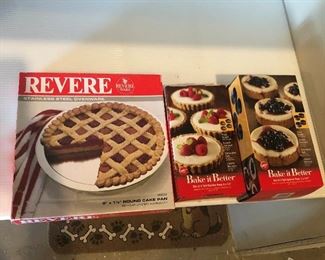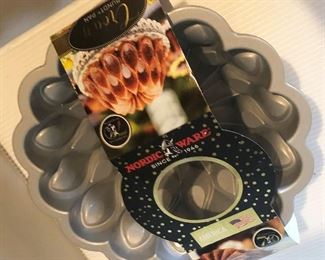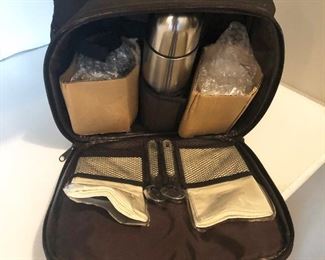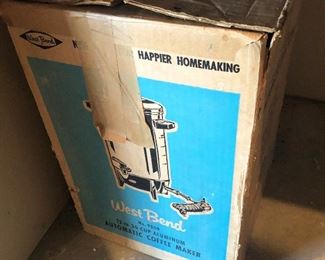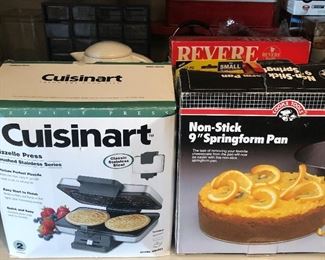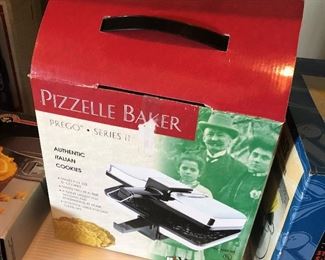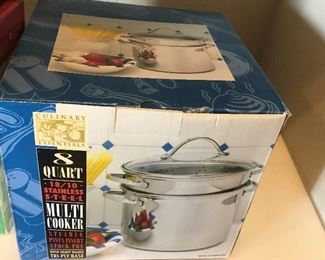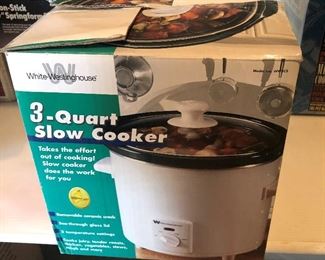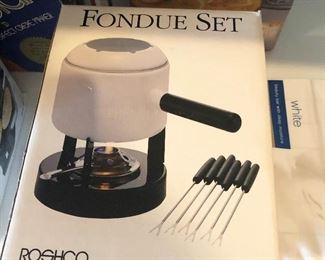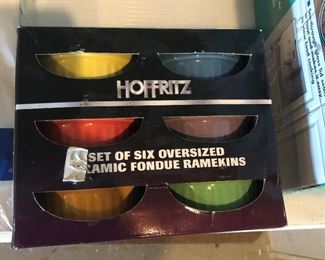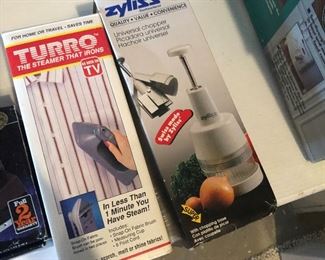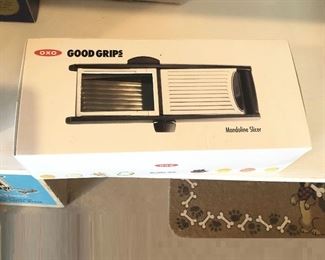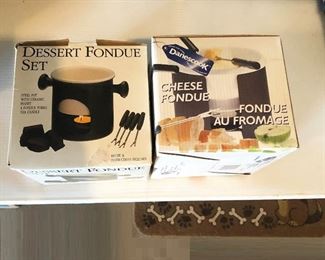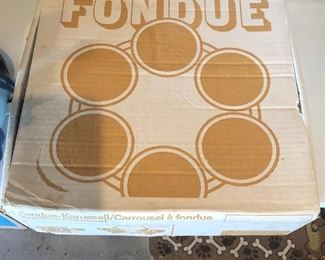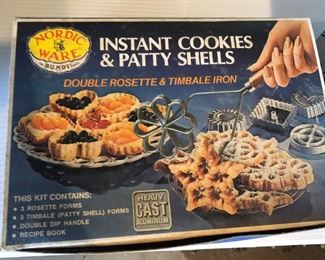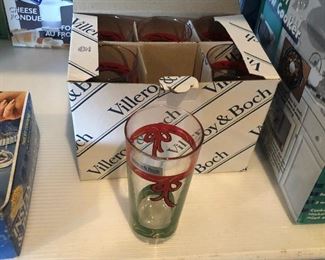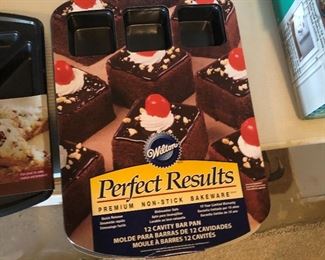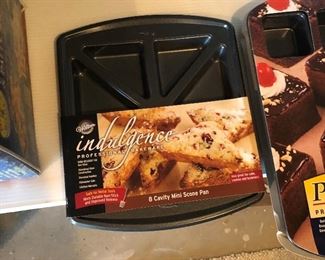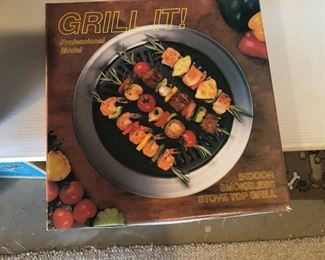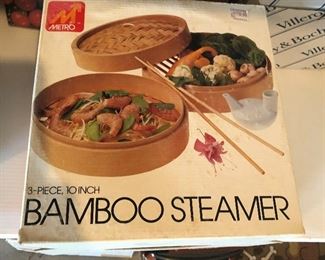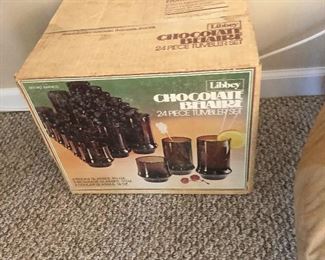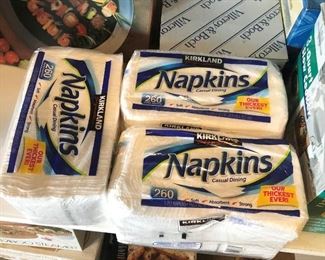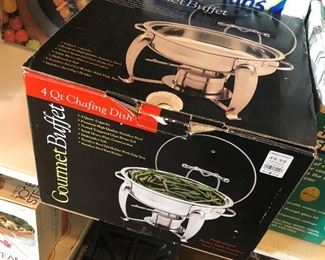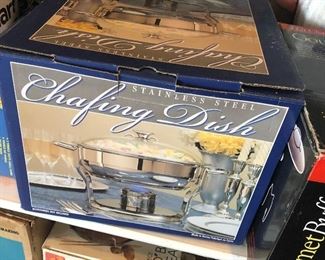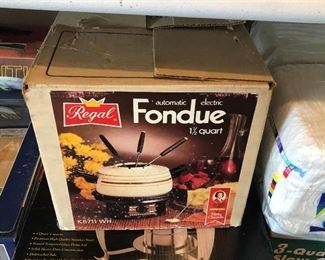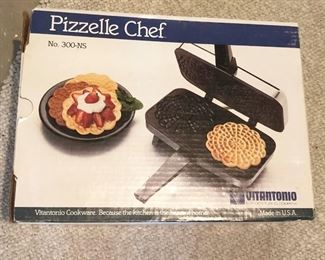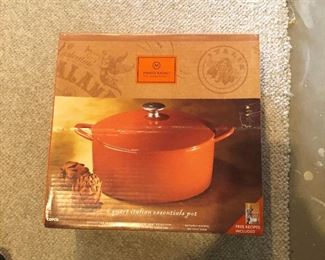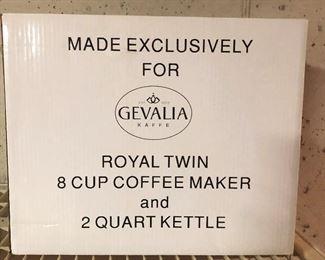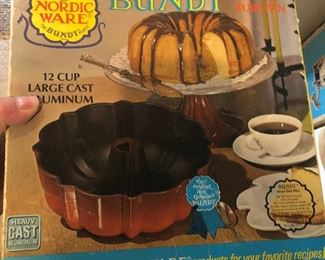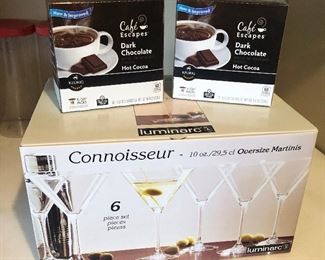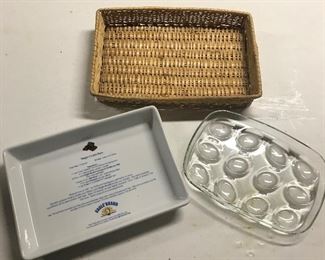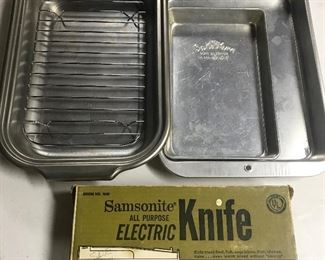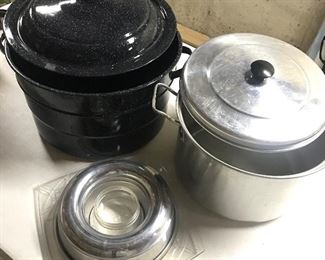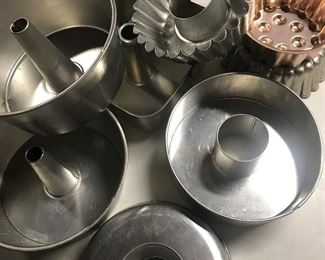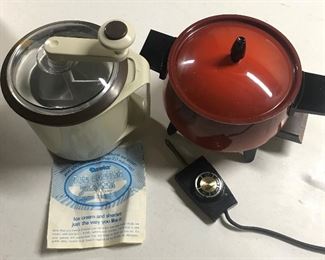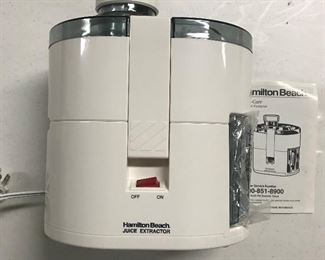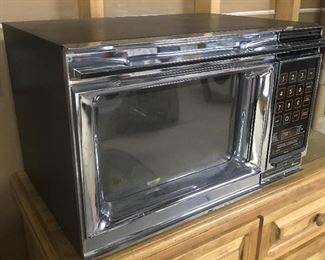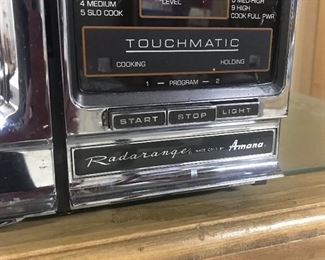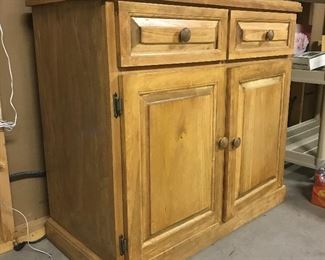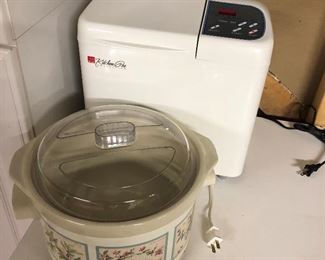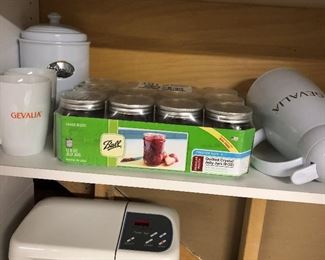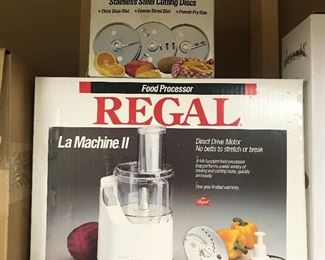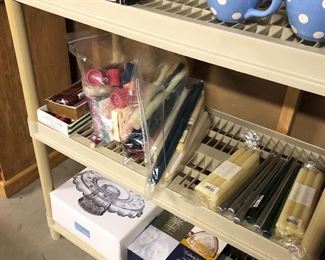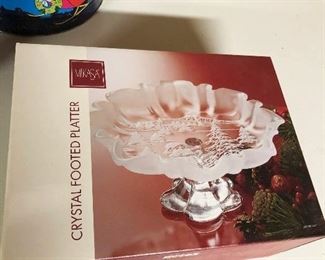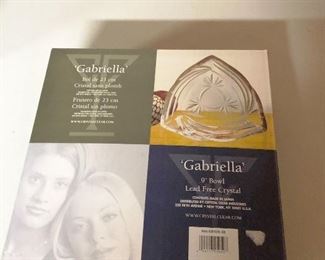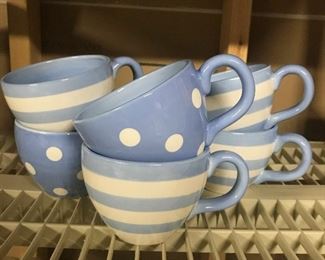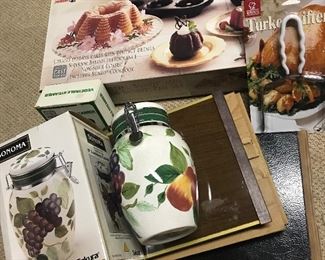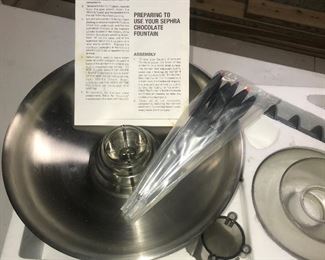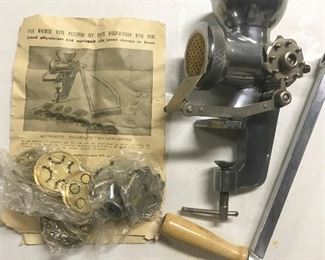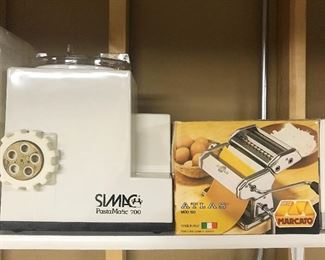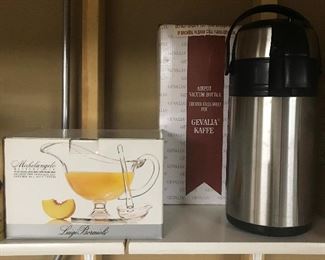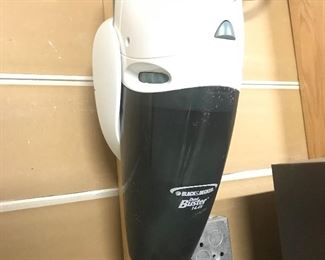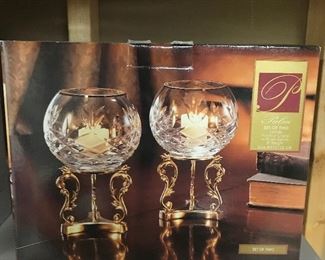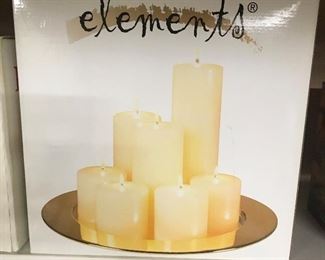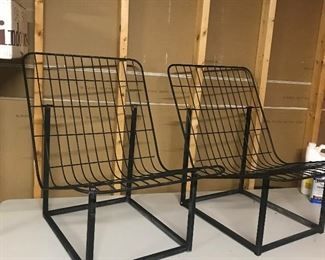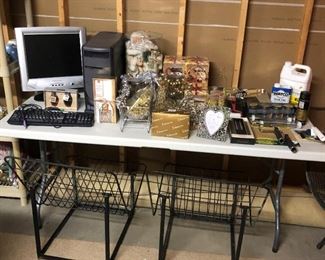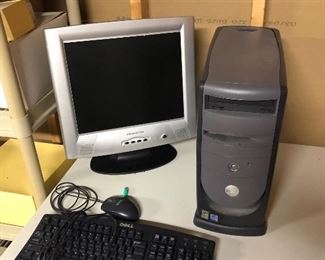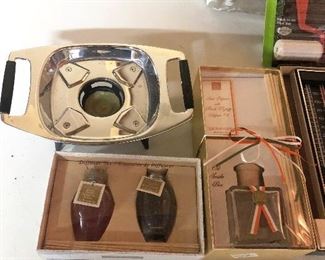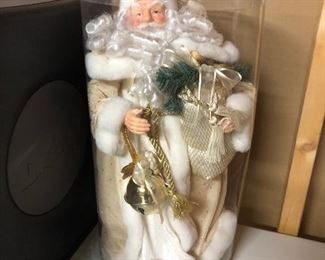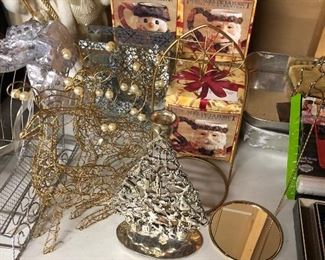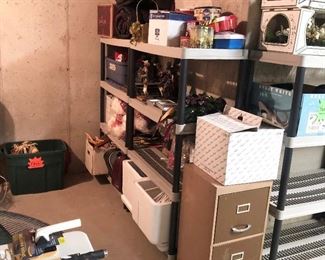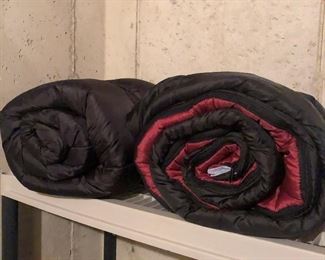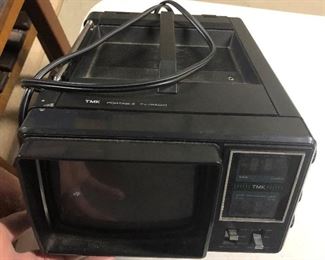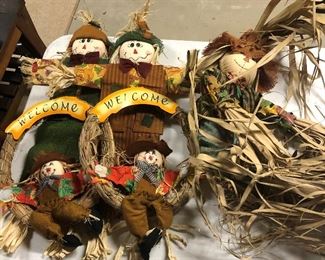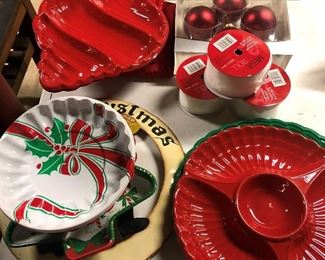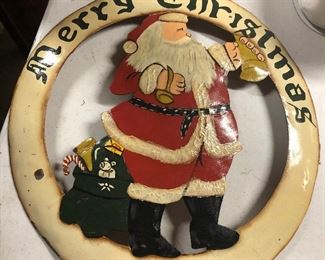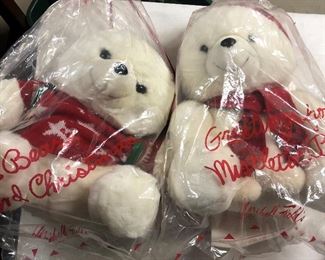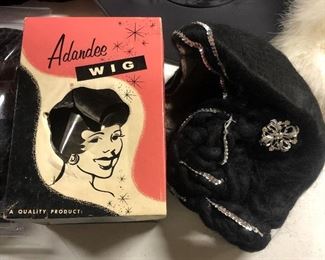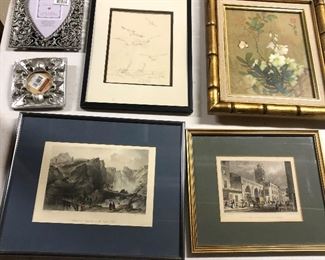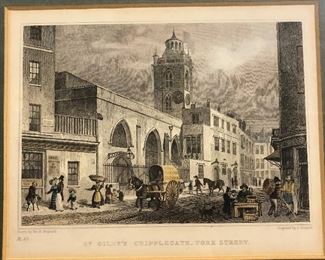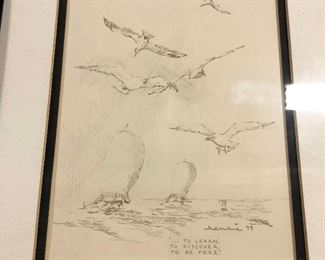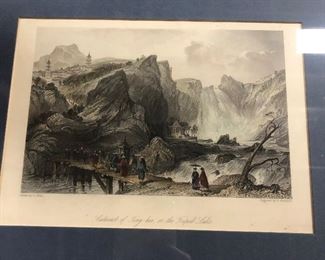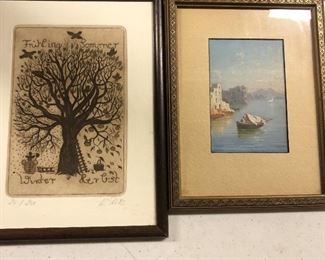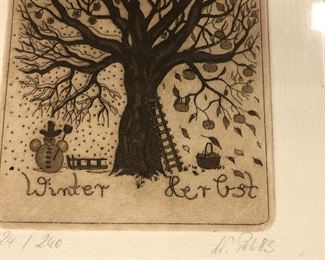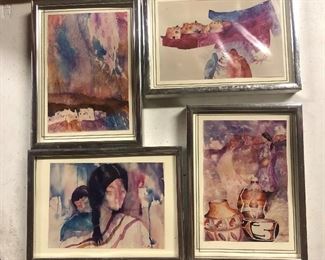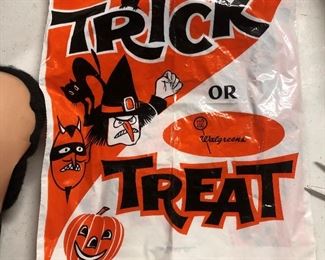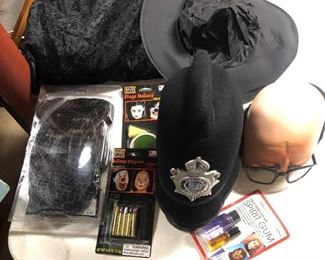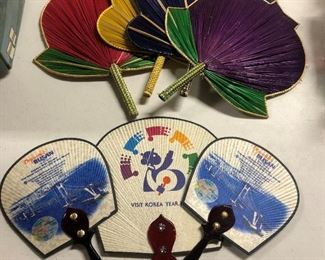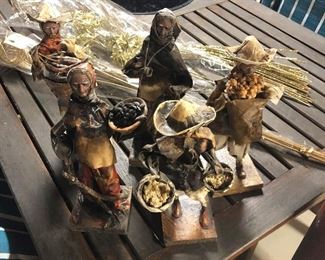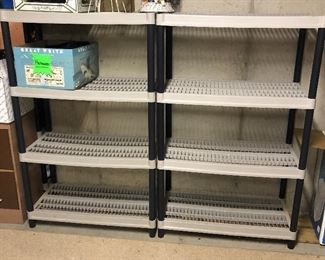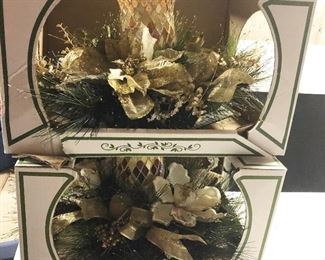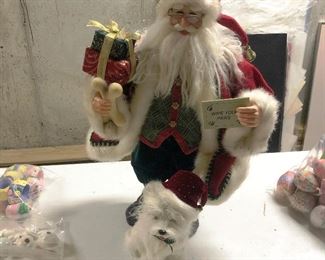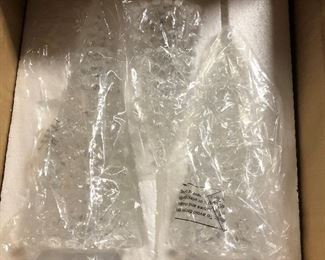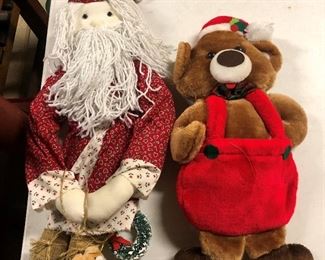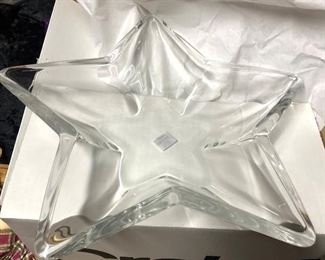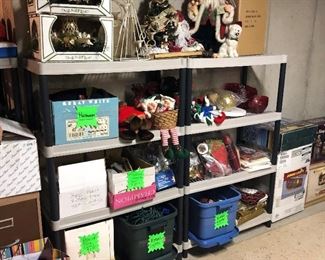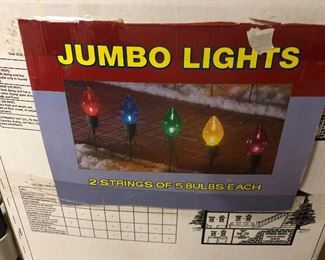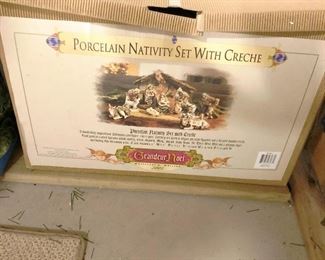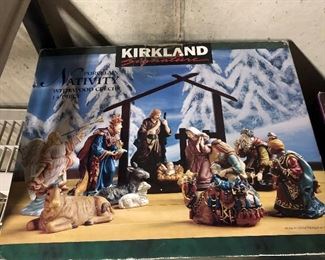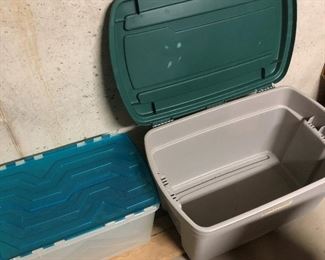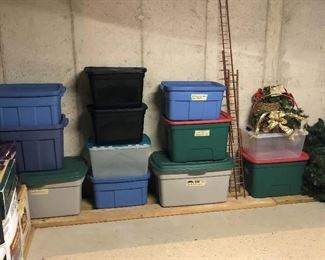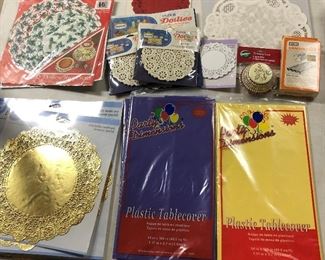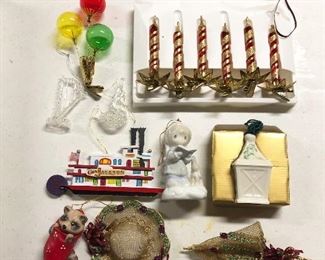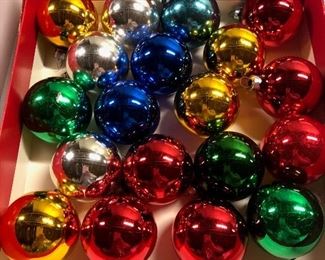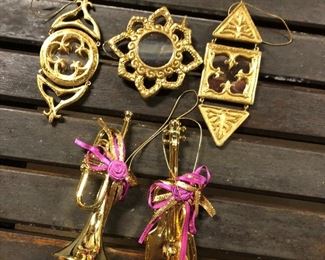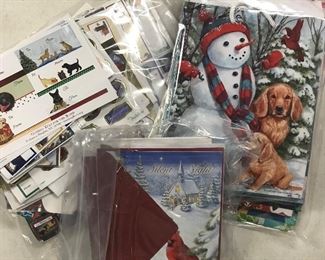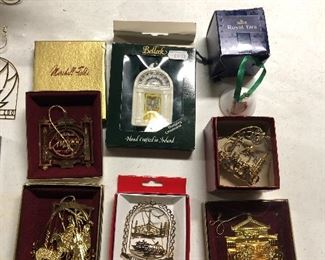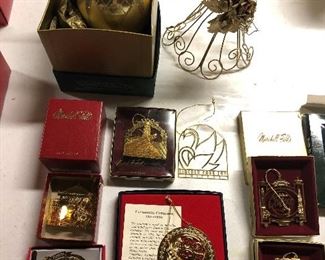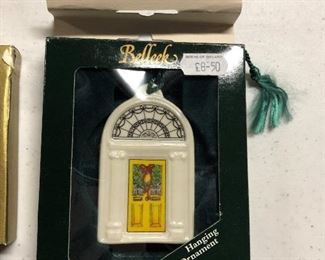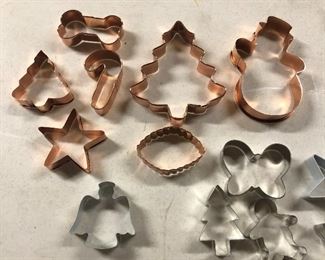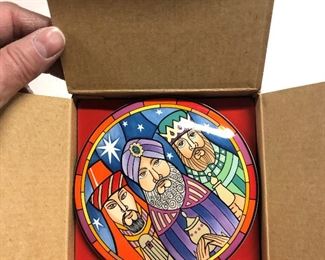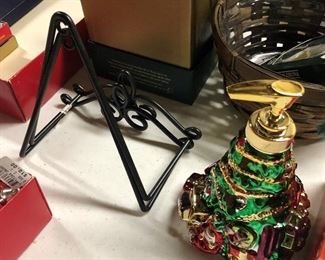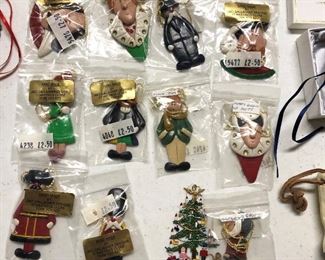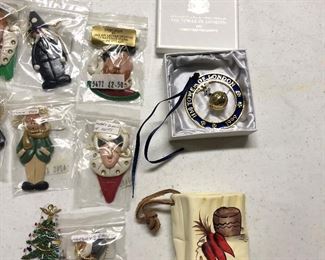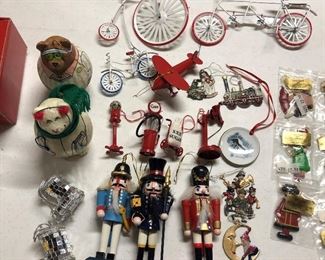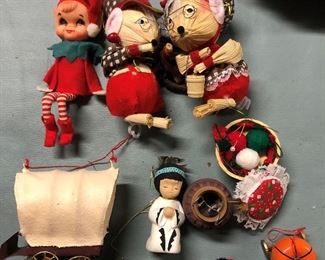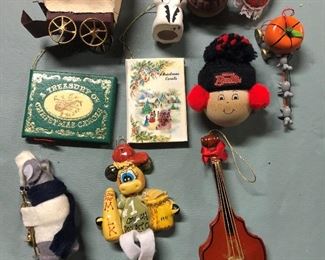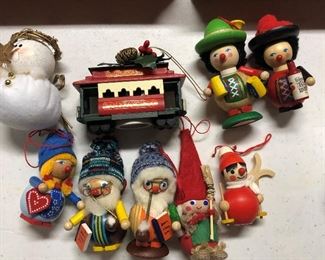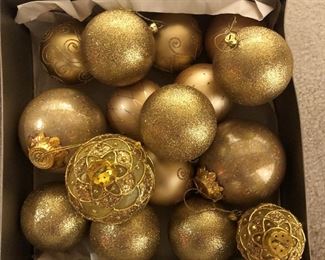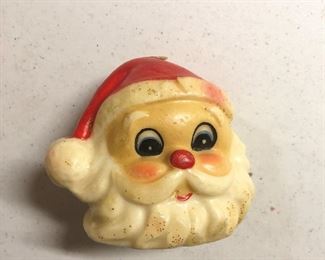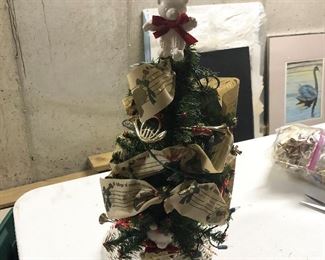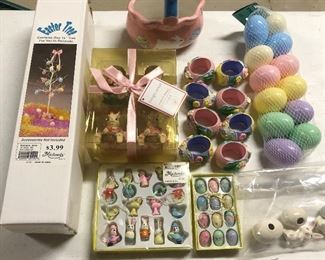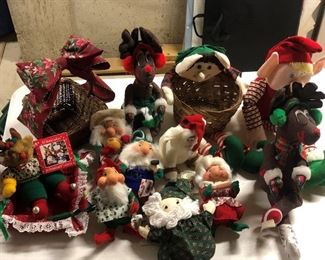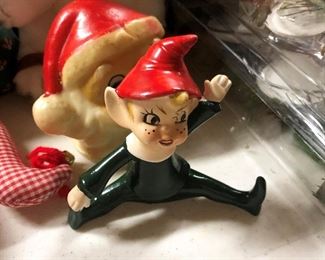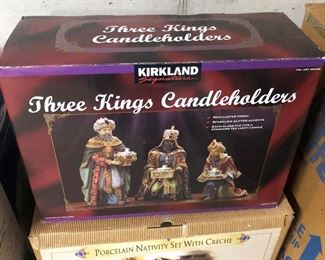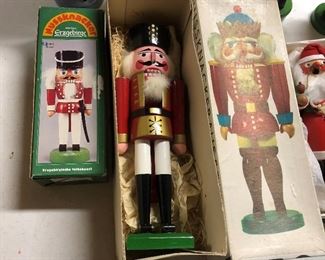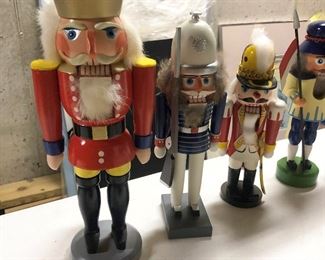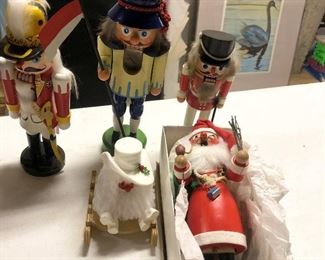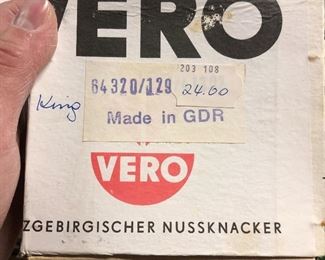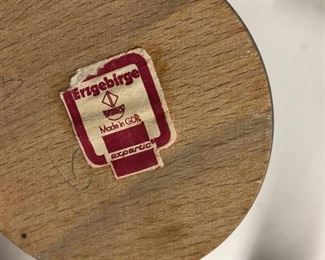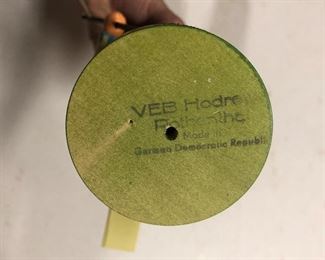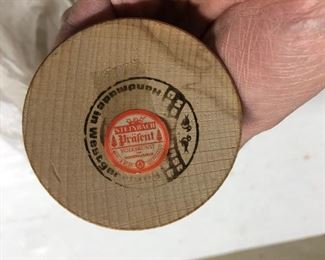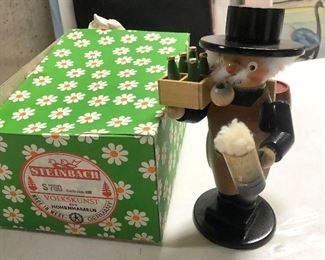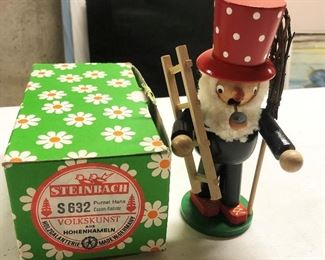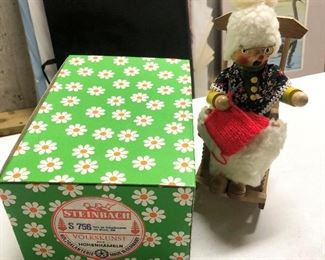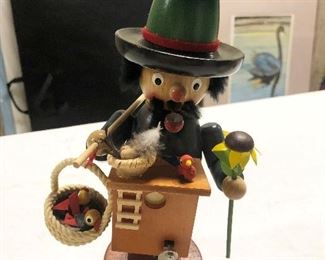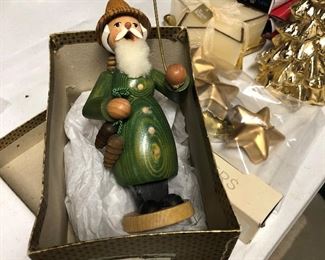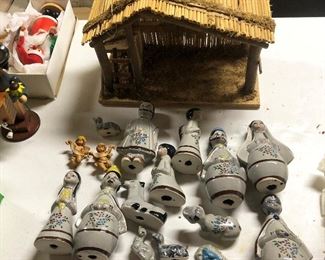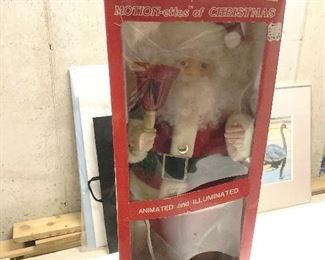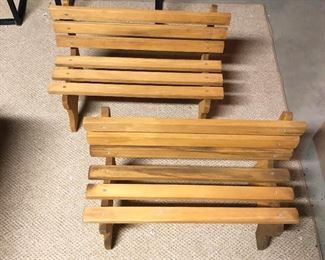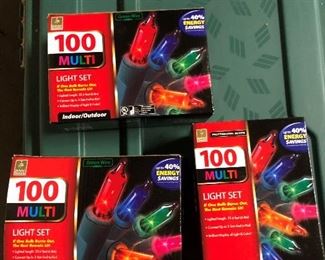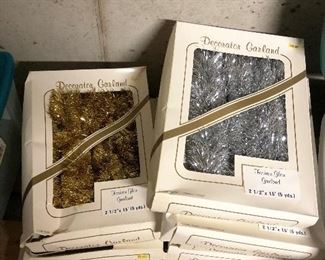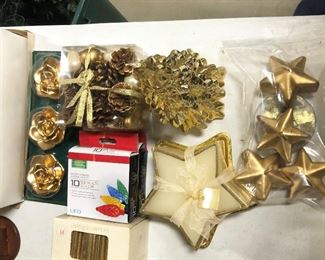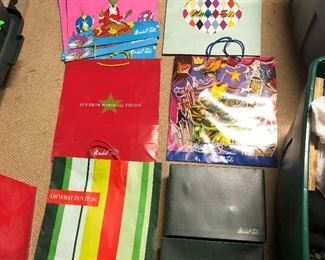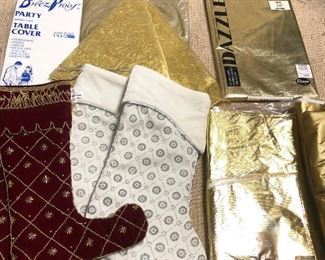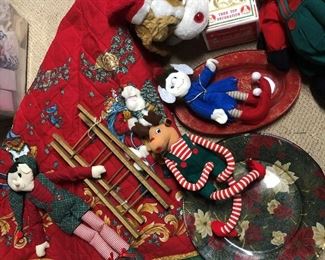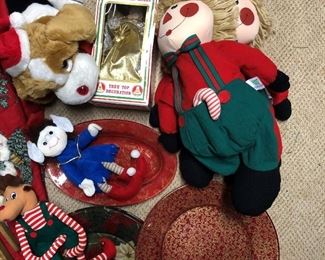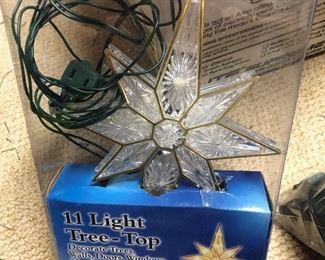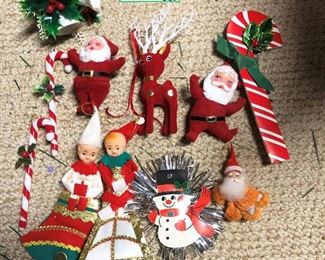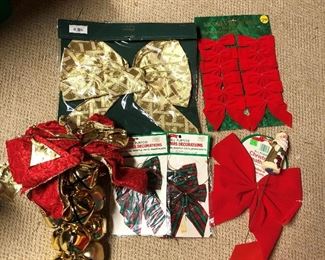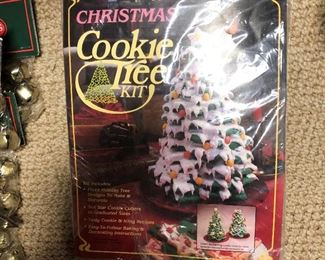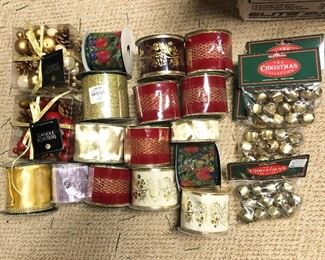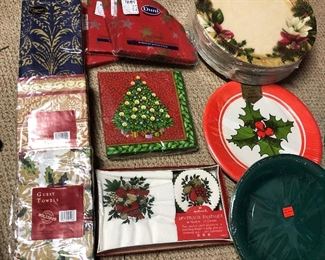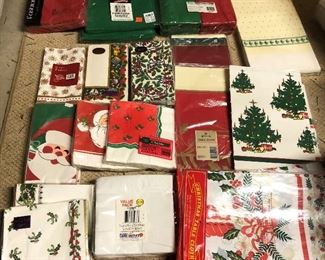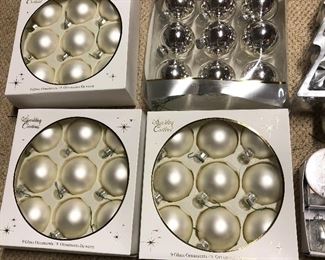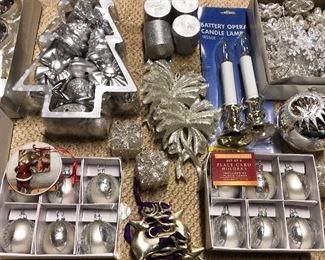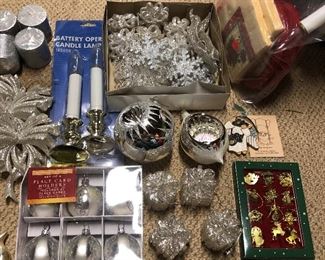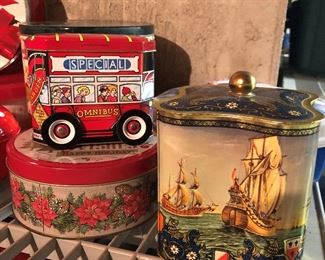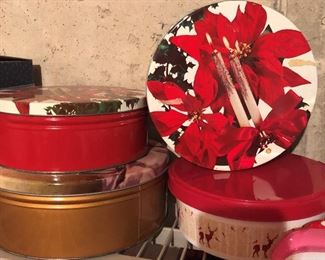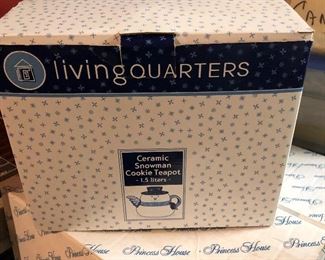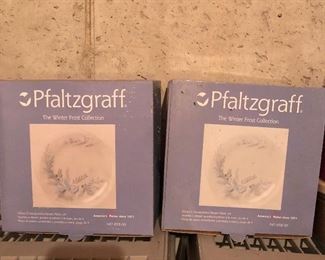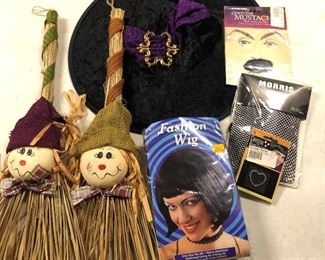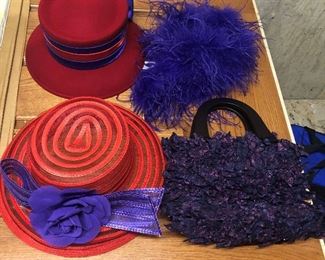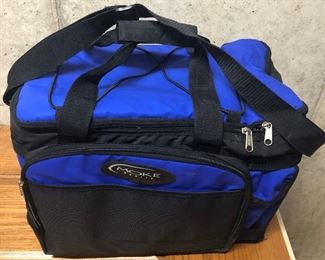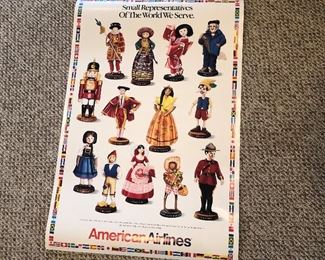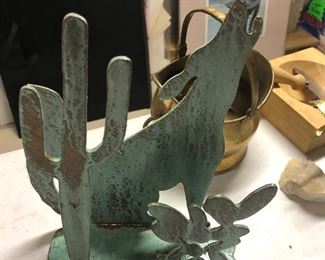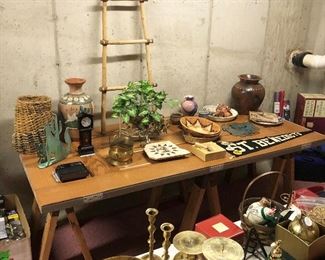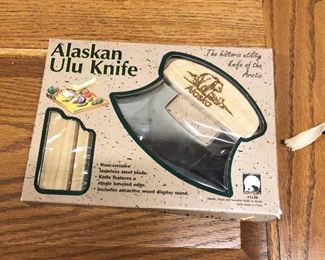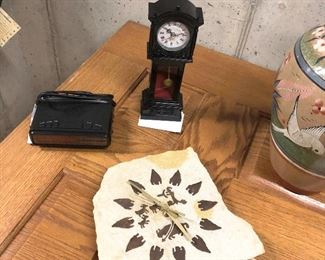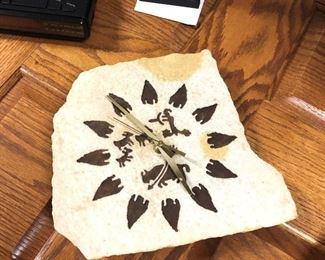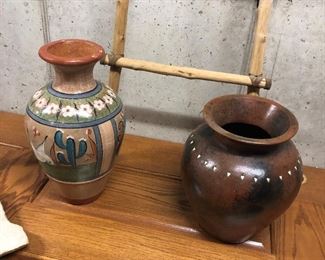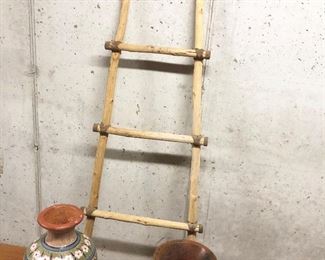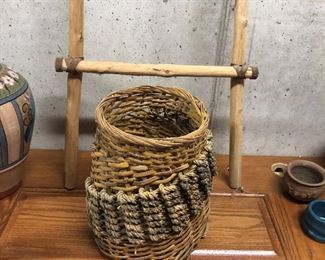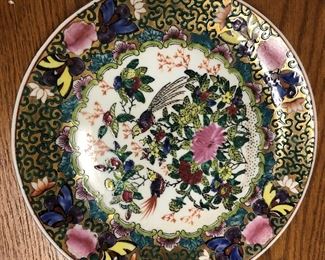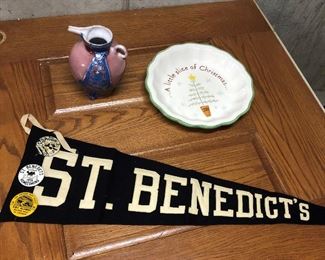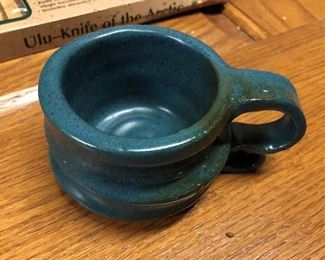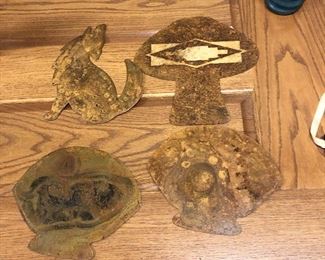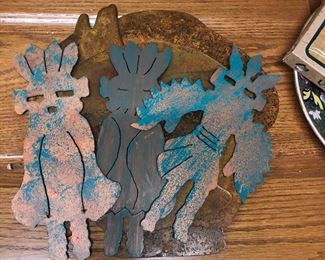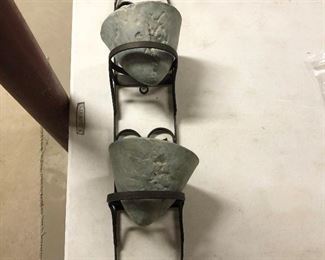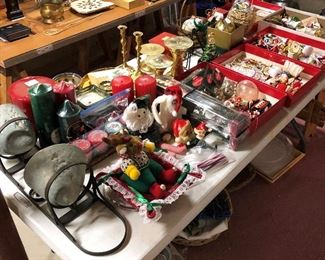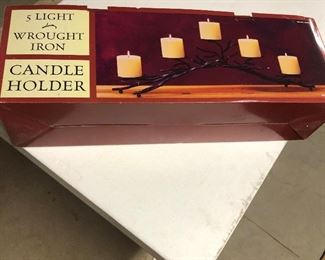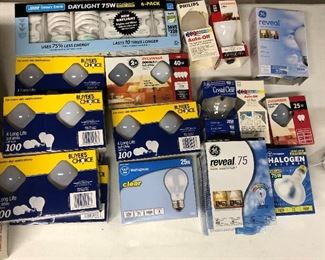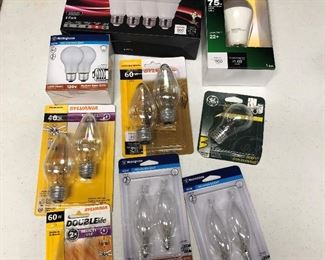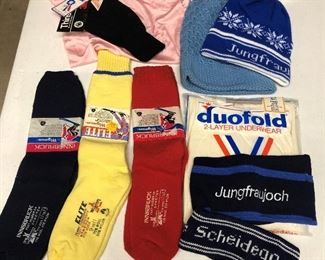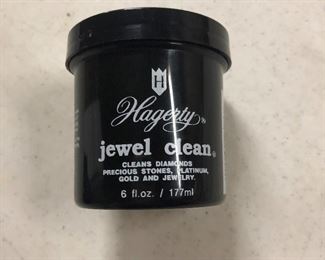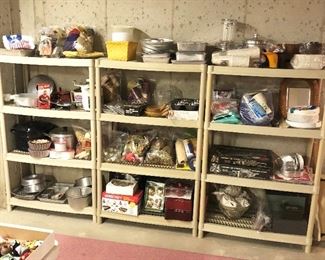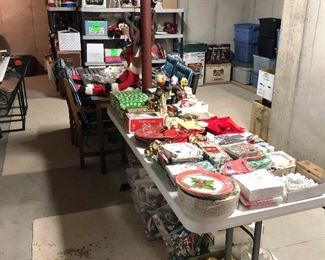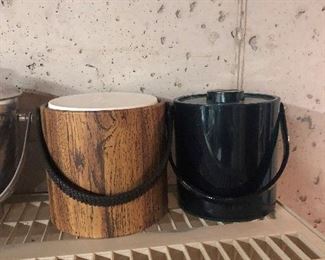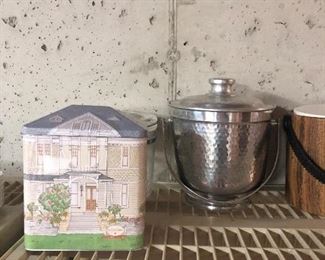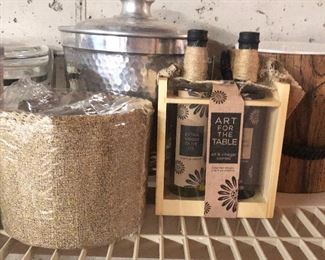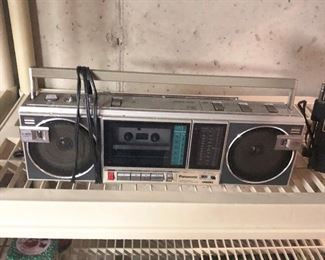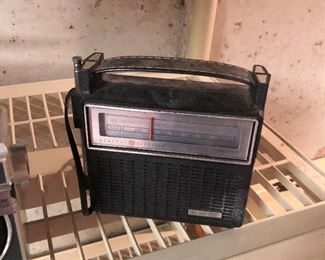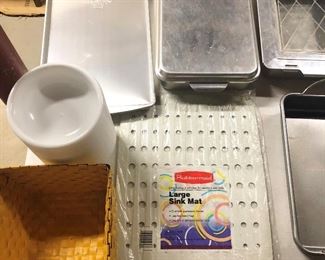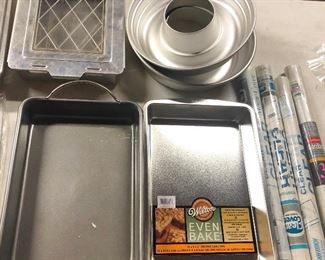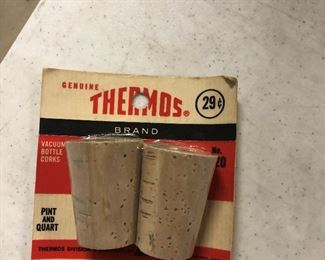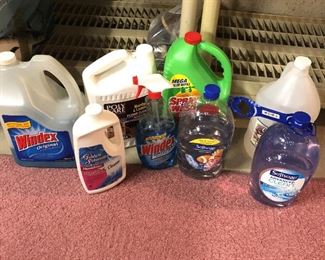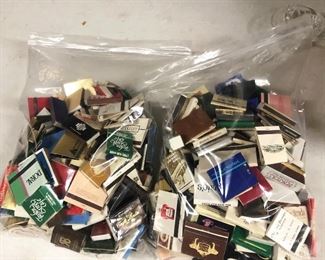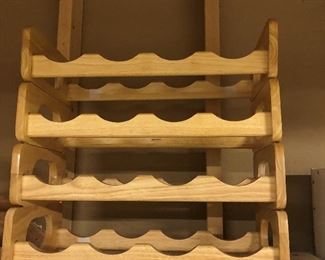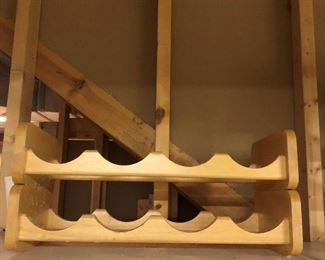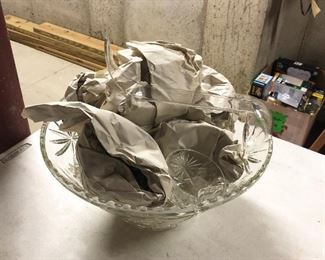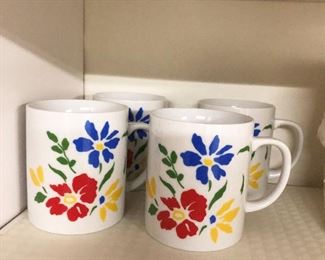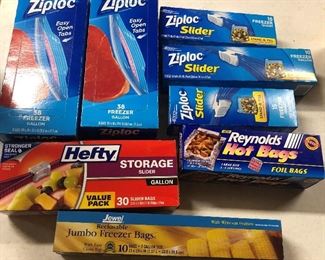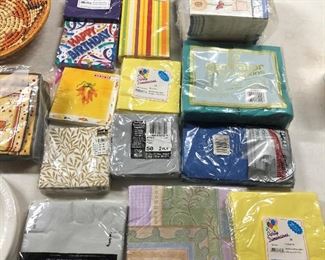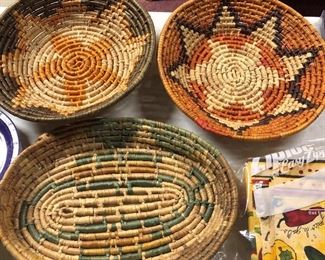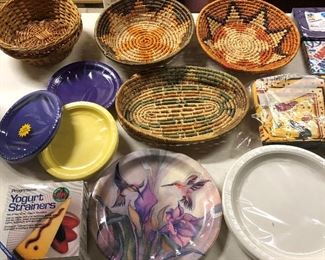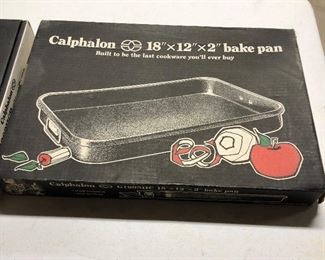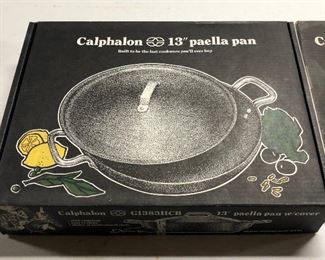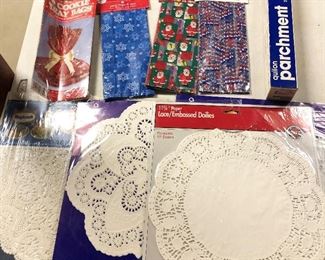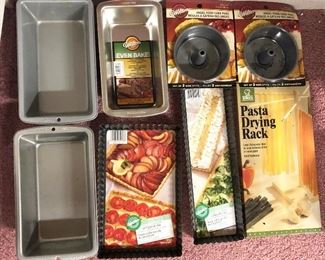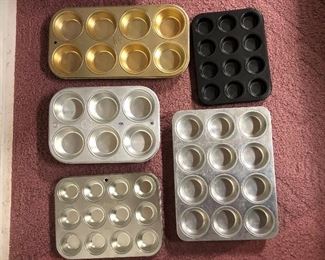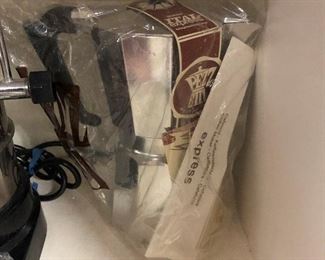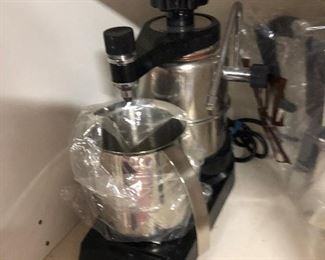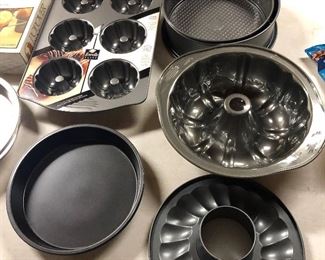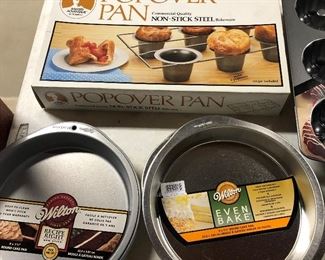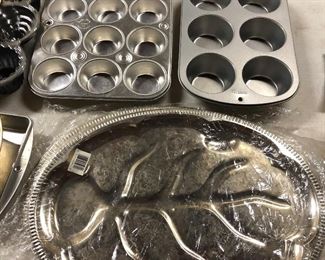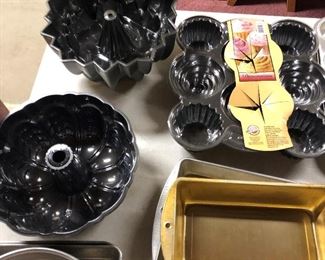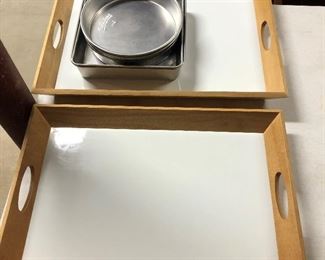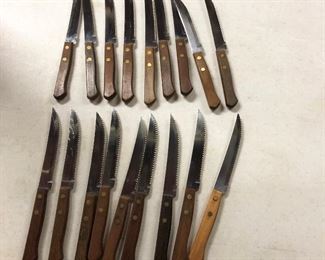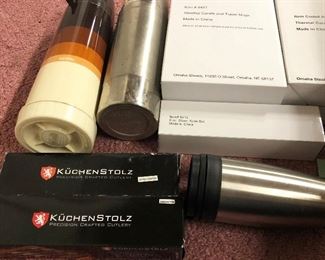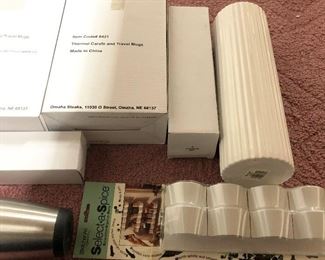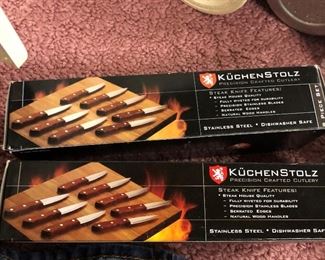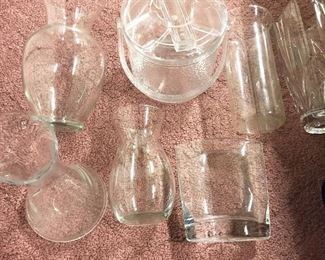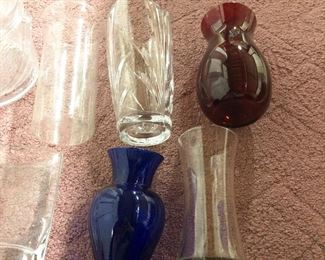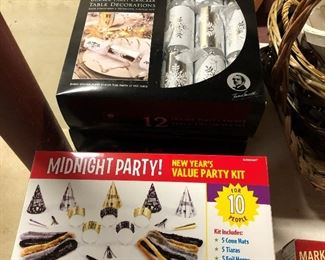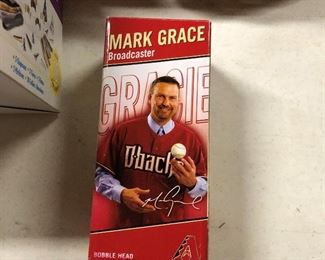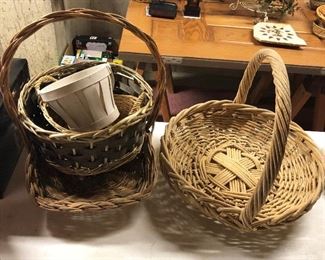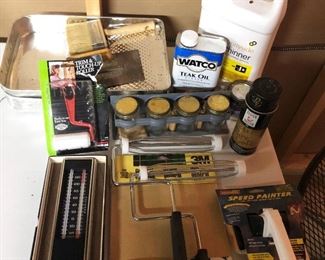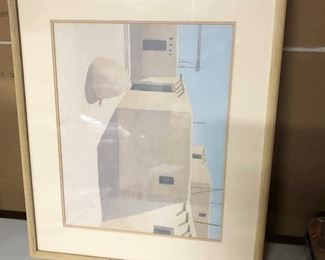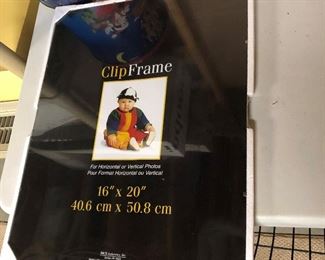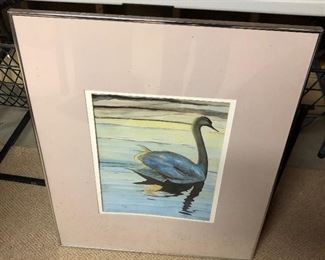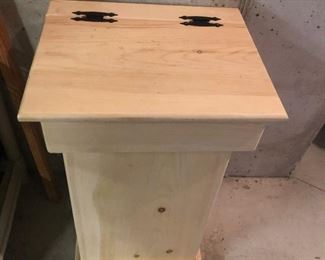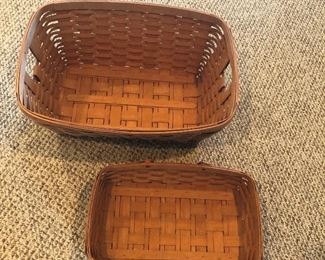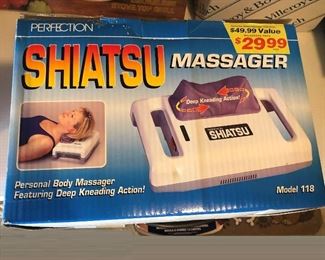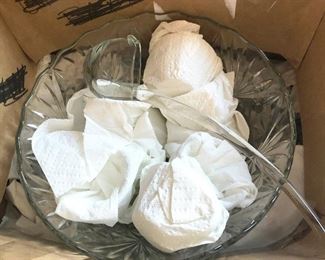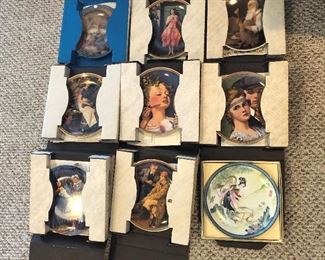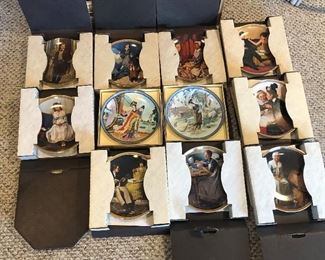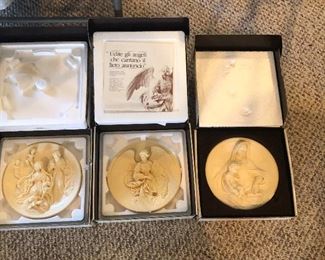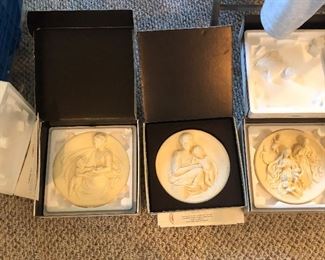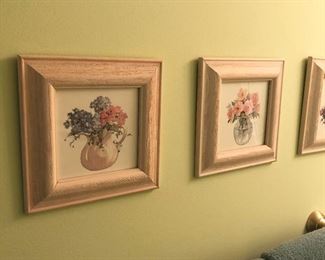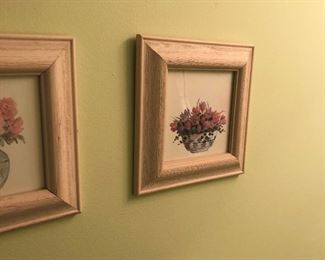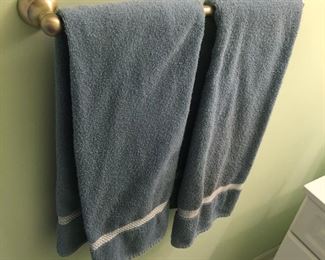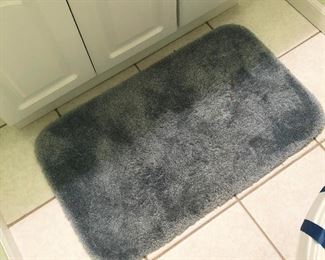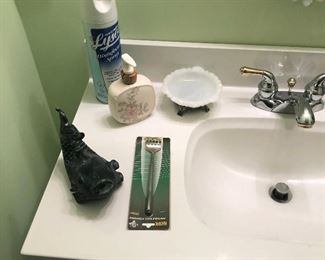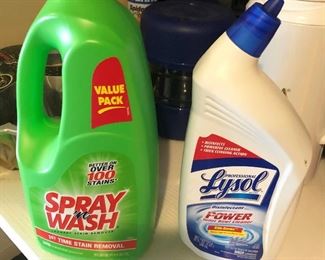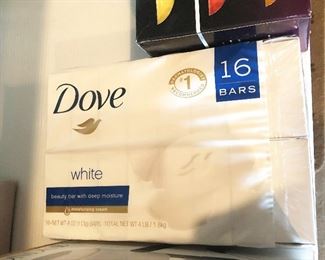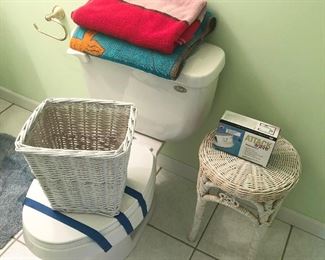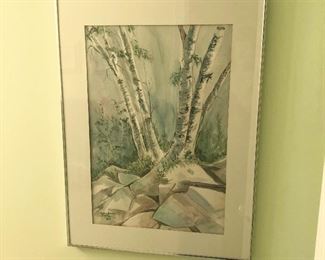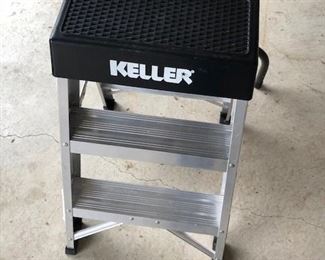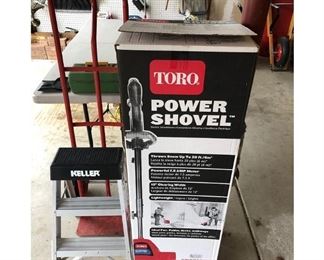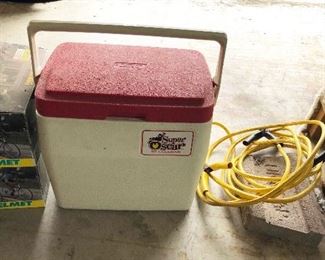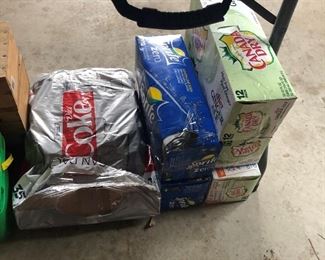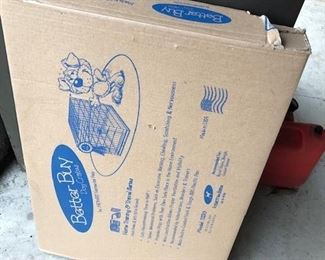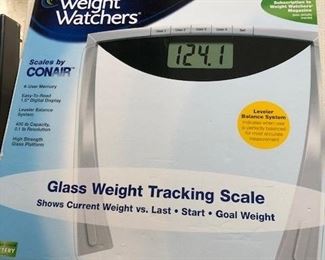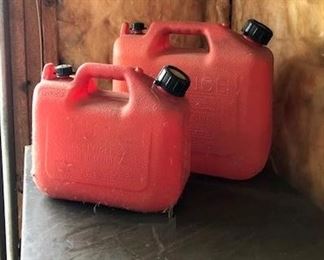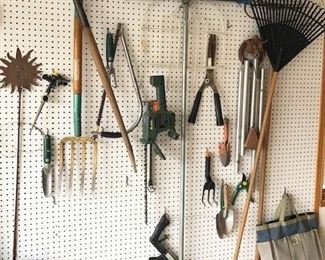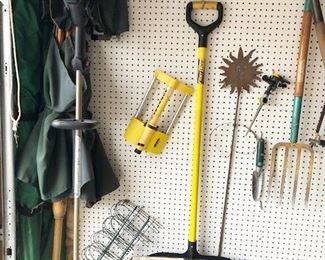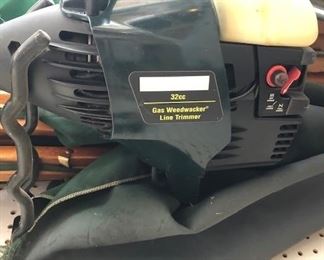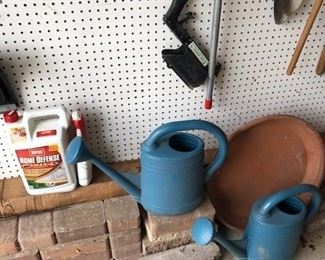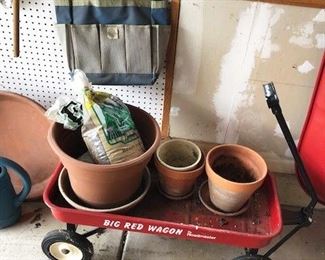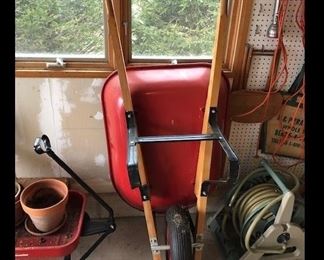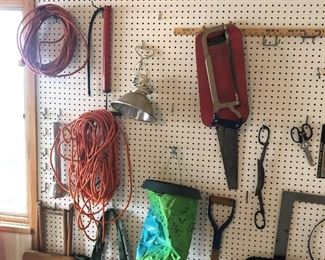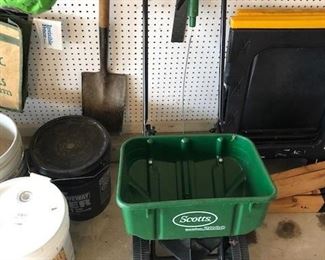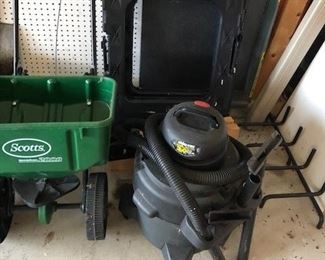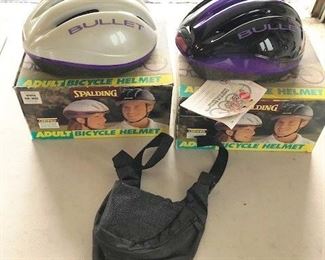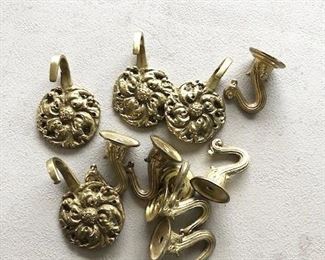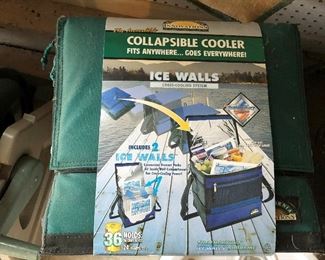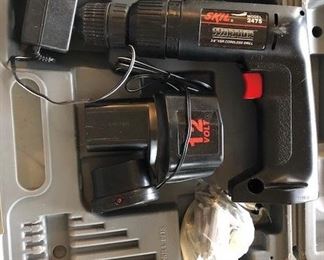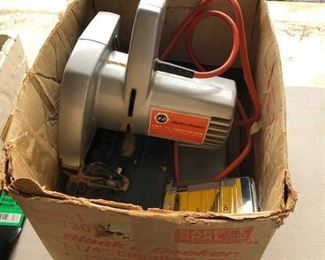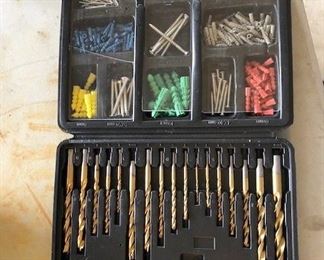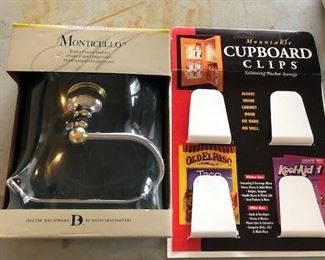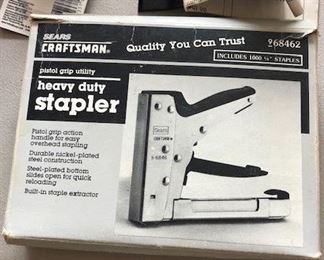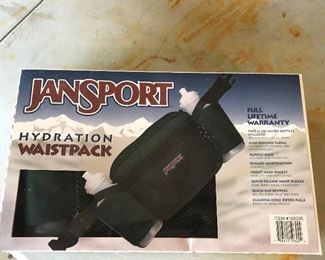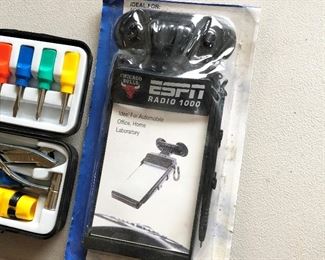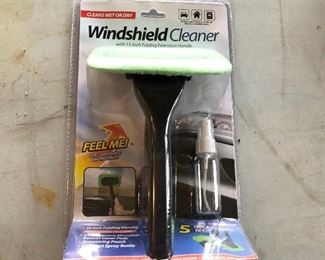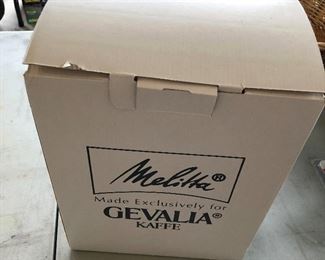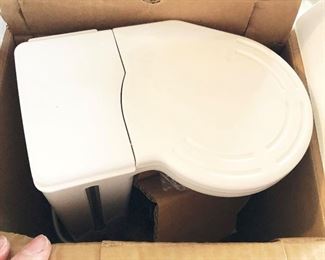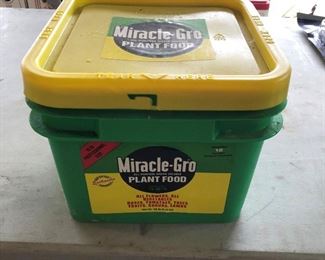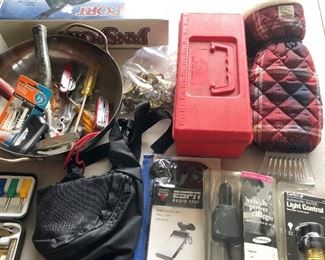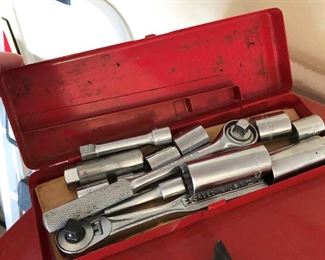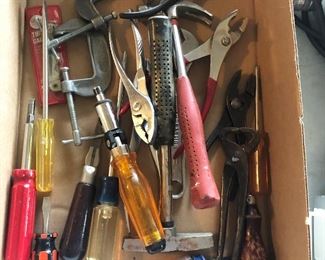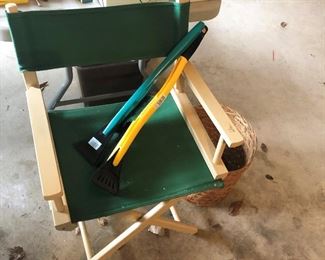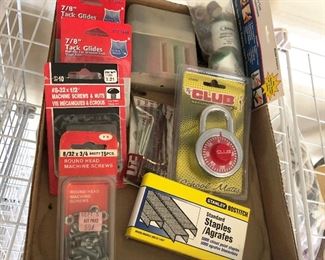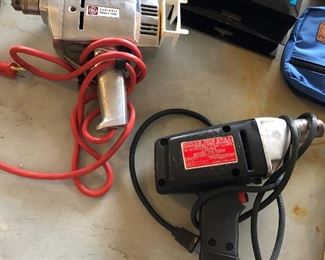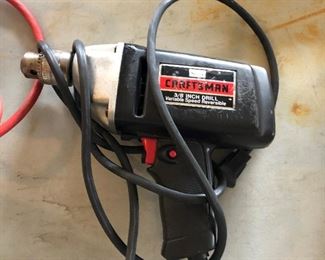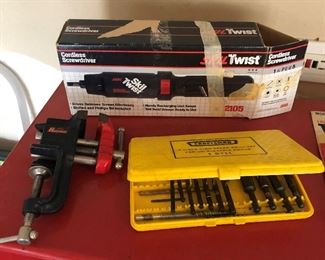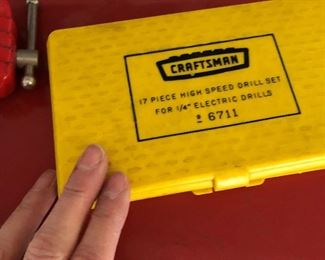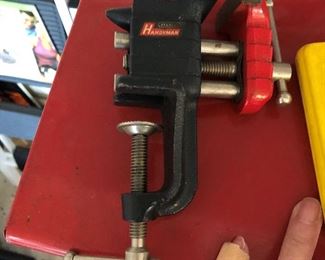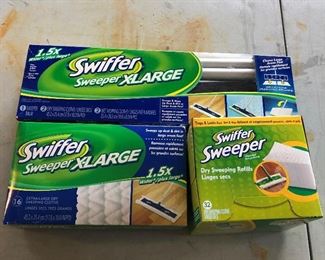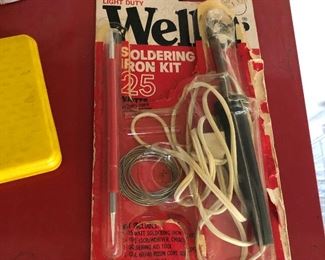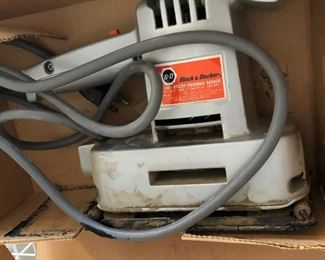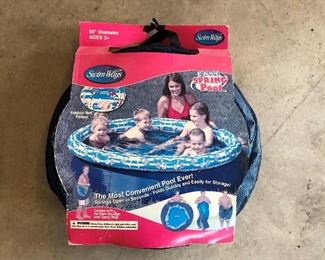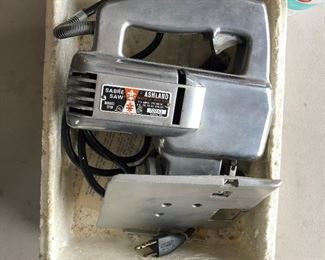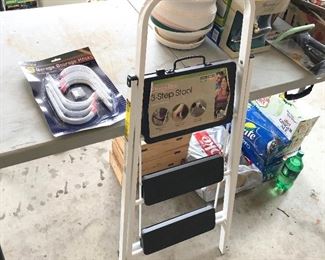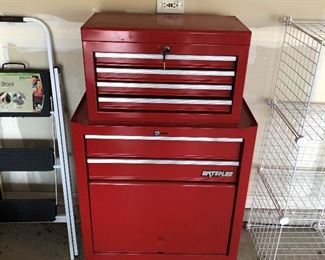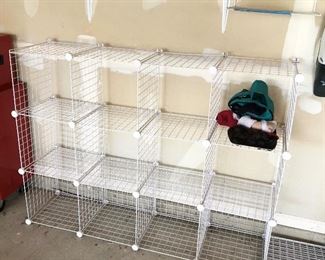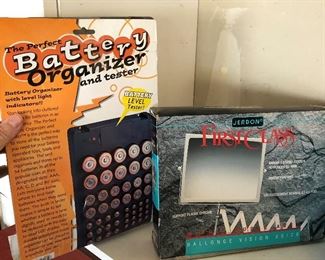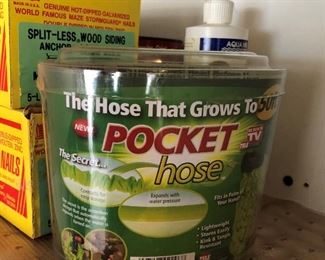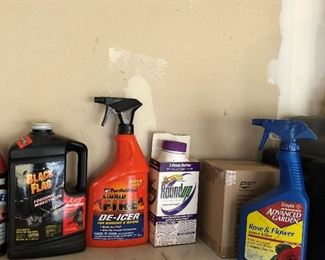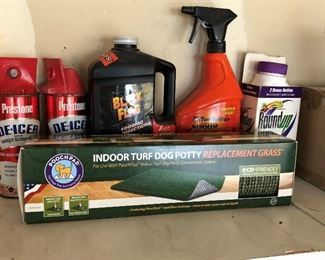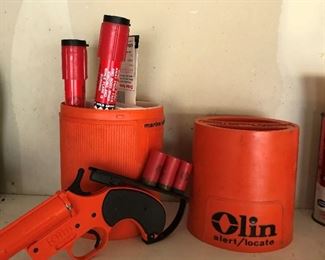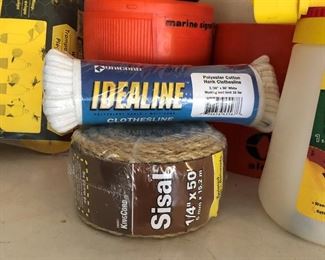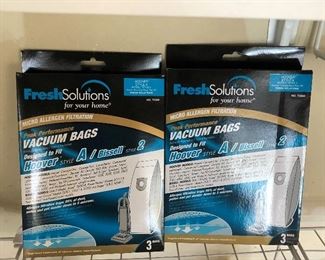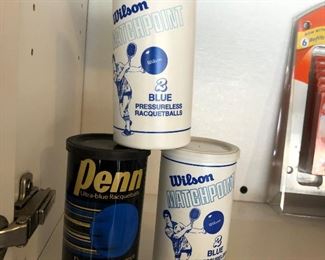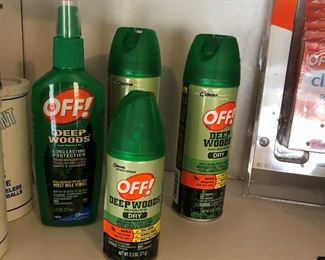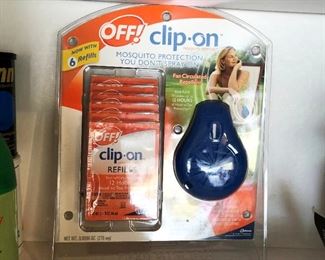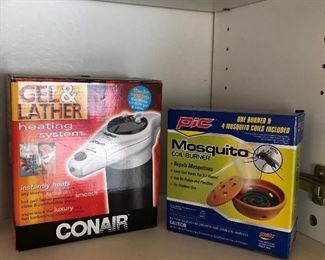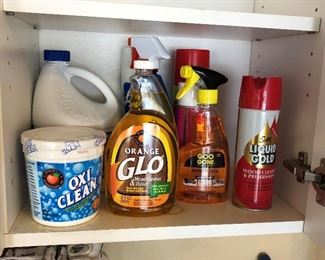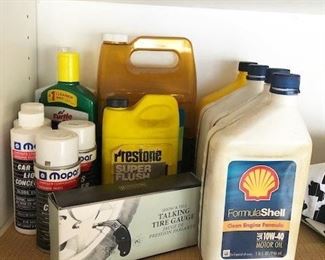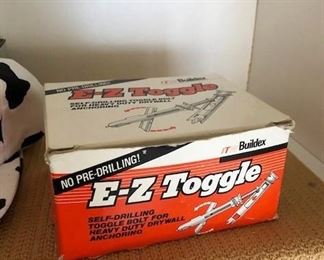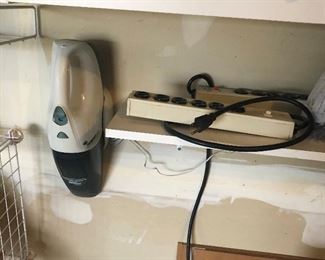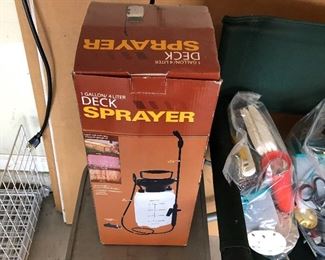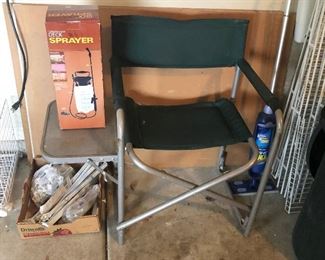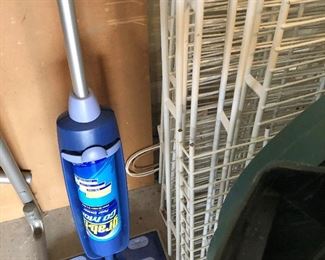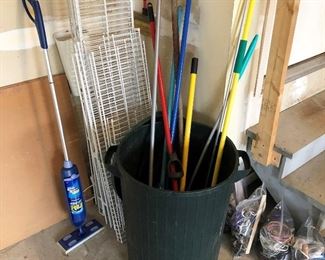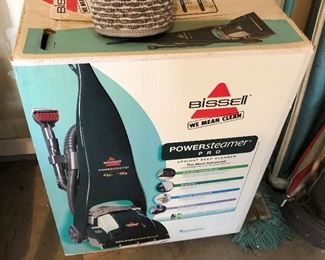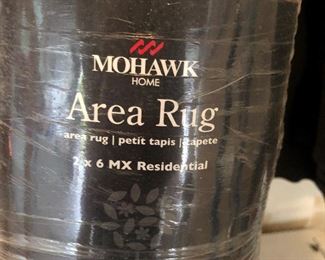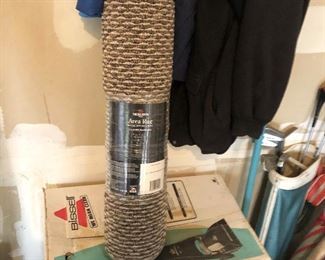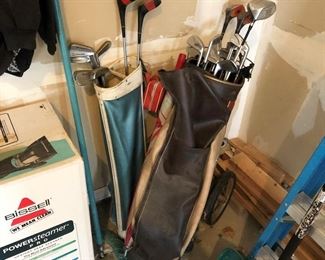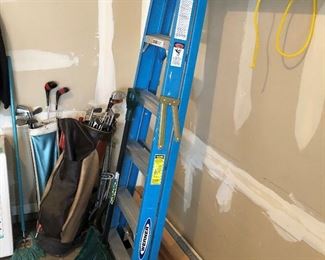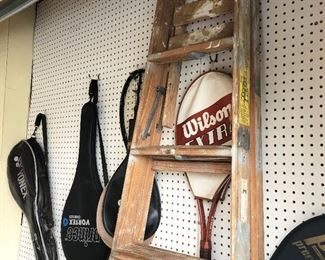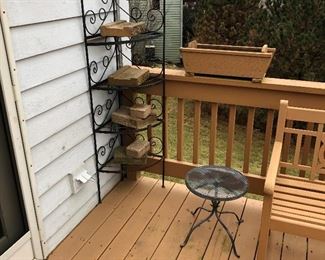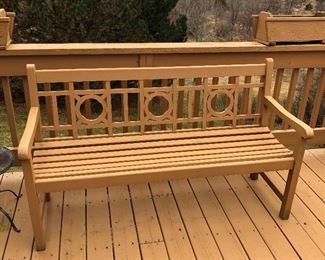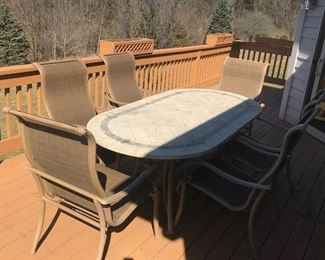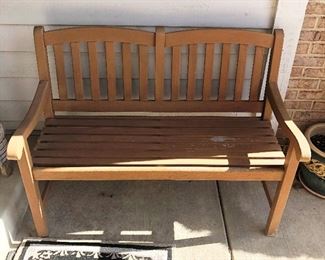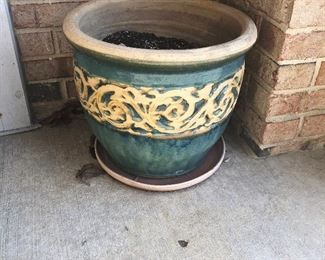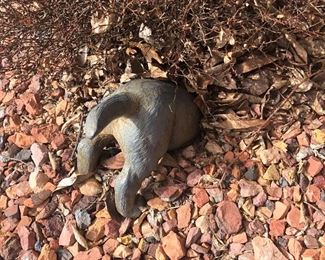 Thank you for using EstateSales.NET. You're the best!