Truly Unbelievable 3-Day Sale! Antiques to New!
estate sale
•
3
day sale
•
32
days away
Terms
WE DO NOT RELEASE PRICES BEFORE THE SALE FOR MANY REASONS, NOR DO WE ALLOW PRE-SALES. Our best customers, neighbors, home's new owners, our staff, realtors - NO ONE BUYS EARLY! Everything we advertise will be in the sale when we open on Saturday.

Do NOT park in driveway. Please park in street without blocking driveways, fire hydrants & mailboxes. Be mindful of people's lawns.

Our numbers are given out beginning at 8am all days of the sale. You should take a number for every person with you - this includes children. We take no part in starting or maintaining any "outside" list prior to 8 a.m. We accept a "watched" list only. What is a "watched list?" The first person to the sale location should start a list if they want to be the first on it. Bring a notepad and pen. This list must be maintained (watched) and CANNOT be left at the front door unattended as people have stolen lists and replaced them. It is the list starter's job to make sure all people to the scene before 8am get their names on that list and you must also list how many numbers they need (children also need a number). Make sure you tell people that they MUST be in line by 8am sharp or they will forfeit their number. Please park right in front of the house so people see you. Wave people down if they are not coming to your car to get on your list - you do not want someone to start a 2nd list not knowing you are already there. Many list starters put the list on their car windshield while they sit in their car. At 7:59, turn that list over to our door person.

We accept Cash & Credit Cards only (CC over $50 w/ valid photo ID ). Credit cards MUST be swiped & must be in your name.

Items sold 'as are'. All sales final.

We are NOT responsible for any accidents or injuries. Enter at own risk. Keep your younger children with you at all times. Read our signs posted throughout property & watch for blue tape on floors that alert you to upcoming steps & caution areas.

Bring your own muscle & tools to move your purchases. Our staff is not available to help you with that. (Our staff must tend to their tasks & we all have bad backs now). We cannot ship items.

No public restroom available.

Thank you :)
You will not believe this incredible estate sale!
Clean home is packed with collectibles & new-in-package items.
Antique, vintage & contemporary. Truly something for everyone!
June 21st - We still have TONS to go through!
Please check back often for more images & listed items!
Partial List of Items:
*For security, valuables are stored in a bank deposit box until the morning of the sale.
**Some furniture cannot be picked up before Sunday at 2pm - such as tables & cabinets that are being used to display other items for sale.
14 x 18 Fancy Gold Leaf Frame, Vintage
14KT Yellow Gold Cross Pendant
14KT Yellow Gold Hoop Earrings, Pierced - in Original Box
14KT Yellow Gold Open Heart Pendant
14KT Yellow Gold Shell Cameo Brooch / Pendant. Total Weight 5.7 Grams / .18 Troy Ounces
14KT Yellow Gold Shell Cameo Post Earrings. Total Weight 3.7 Grams / .12 Troy Ounces
14KT Yellow Gold Stick Pin, "1st" is the Design
16" 14KT Yellow Gold Necklace - Very Pretty Curled Design
1886 Longfellow 'Poetical Works' Illustrated, 6 Volumes Leather-Bound Books Set
1920s Glove / Dresser / Vanity Box w/ Interior Mirror
1928 Brand Jewelry
1956 Napco Baby Boy Angel Sleeping on Cloud Figurine, C1772A
1967 'The Kiss' "Bronze" Bust Sculpture of Man & Woman Kissing, Austin Productions
1986 Ann M. Lyddane Doll, Germany
1989 White House Christmas Ornament w/ Original Box - White House Historical Association Presidential Bicentennial Edition
2001 Chrysler PT Cruiser Diecast Model Car, #73253 (68071)
222 Fifth 'Adelaide' Grey Dinnerware (Dishwasher & Microwave Safe), Various Pieces
222 Fifth 'Adelaide' Yellow Dinnerware (Dishwasher & Microwave Safe), Various Pieces
2pc Negra Modelo Gold-Rimmed Beer Glasses
30+ Volume Set: 'A Library of the World's Best Literature' - Charles Dudley Warner, Vintage
39" Insignia LCD TV w/ Remote, #NS-39L240A13
3pc Bogoff Rhinestone Jewelry Set - Necklace w/ Clip Earrings - Star Design
3pc Moon Themed Jewelry Set - Enamel on Copper Pin & Clip Earrings - Vintage
3pc Squash Blossom Set - Goldette Large Necklace w/ Earrings, Vintage
4" Paint Rollers - 2 Pack, New
4pc Canape "Christmas: Vintage Santa" Ceramic Plates, New in Box
4pc Cheese Plates Set, Wine Label Designs - New in Box
4pc "Couture" Dessert / Cheese Porcelain Plates - New in Box
4pc Martini Glasses
4pc Sakura Set 'Halloween' Mugs, Debbie Mumm 1998
4pc Sakura Set 'Halloween' Plates, Debbie Mumm 1998
4pc Spoons Magnet Set
4pc Sunflower Plates Set
4pc Tablecloth Weights Set - Silver Butterfly, Ladybug, Dragonfly & Bee - Cute!
48pc Set "Gold" Flatware - Stainless, Japan (8 Large Spoons, 8 Knives, 6 Large Forks, 14 Teaspoons, 8 Small Forks, & 4 Serving Pieces)
5'3" x 7'10" Beaulieu Chandler Sherry Area Rug, #GH07 / 6201, 100% Olefin Pile
5pc Ritter Solid Brass Art Nouveau Drawer Pulls
6" Fine Finisher Rolls (For Painting), New 2-Pack
6pc "Gold" Cupid Napkin Rings Set
6pc Iced Tea Spoons Set, Vintage
6pc Precision Screwdriver Set
6pc Stemware Wine Glasses w/ Emerald Green Stems
7'-3" x 5'4" Oriental Rug - Burgundy, Green & Cream.
'76 The World Turned Upside Down by Associated Press / Moody - Hardcover, No DJ
7'-9" x 10'-9" Area Rug - Pastel Yellow & Cream w/ Pink, Sage Green, & Black Floral, 100% Olefin Pile - Made in Canada
7pc Andre by Sadek Tea Set: Teapot, Cream & Sugar, and 2 Cups & 2 Saucers
8 Volume Set - 'Character Sketches of Romance, Fiction and the Drama' by Rev. E. Cobham Brewer, L.L.D., Leather Bound - Antique
93pc Antique Noritake 'Ashford' China Dinnerware Set w/ Serving Pieces: 9 Dinner Plates, 12 Square Lunch or Dessert Plates, 12 Lunch Plates, 9 Small Bowls, 12 Cups & 12 Saucers, 12 Soup Bowls w/ Handles, 8 Bread / Dessert Plates, 1 Large Platter, 1 Small Platter, 1 Covered Casserole w/ Handles, 1 Large Serving Bowl, Cream & Covered Sugar, & Gravy Boat w/ Attached Underplate
Abraham Lincoln 1997 Austin Sculpture Statue of Him Sitting
Abraham Lincoln Bobblehead / Bobble Head #A075 - Funko LLC 2000
Abraham Lincoln - Books On, Many
Abraham Lincoln Bust, White
'Abraham Lincoln - His Path to the Presidency: A Cartoon History' Hardcover Book by Albert Shaw
Abraham Lincoln Statue Bookends - Pair, 1962 Austin Production Inc.
Abraham Lincoln Life Size, Standing Cardboard Cutout (76" H x 20" W), Advanced Graphics
'Absolutely, Mister Sickles? Positively Mister Field! New Light on the Eugene "Pinny" Field II and Harry Dayton Sickles Forgery Case' Booklet by William L. Butts
Accordion File w/ Handle
Address/Phone Book - New
Adjustable Neck Floor Lamp - For Reading or Crafting - Black, x2
'A House is Not a Home Without a Doxie' Wall Hanging
Alan Foster Ettl Studios Plaque / Paperweight, The Victoria, Fulton NY - Antique
Amber Hobnail Glass Covered Candy Dish, Vintage
American Atelier 'Baroque' Dishwasher & Microwave Safe Dinnerware, Incomplete Set
American Presidency Ribbon w/ Melody U.S. Pocket Watch, w/ Box. Watch uses special 'Light Sensor IC Module' to activate the melody. When opening the watch cover, the watch dial must face the STRONG sunlight or direct light in order to activate song.
Andy Warhol's 100 Campbell's Beef Noodle Soup Cans Print - INSPIRED - Large Picture Frame
Angel Figurines, Books & Decor
Angel Statue
Antique 14KT GF Pin w/ Purple Glass Stone
Antique Abraham Lincoln Head Bookends
Antique Arcade Crystal Coffee Grinder, No Glass Pieces
Antique Cups & Saucers
Antique Double Phoenix 'Pink Flora' Ironstone 4pc Small Bowls
Antique Dresser w/ Claw Feet, Painted White - Cannot Be Picked Up Before Sunday at 2PM
Antique Etched Stemware, A Few Matching Sets of Different Sizes
Antique Hand Painted Bowl - Grapes w/ Gold Trip - Beautiful. Ginori Italy 037.
Antique Jewelry
Antique Piano Stool with Claw Feet
Antique Pyrography Box: "Whoever Lives True Life Will Love True Love"
Antique Salad Tongs, x2 Different Pair
Antique Trade Cards: Dr. Morse's Indian Root Pills (W.H. Comstock, Sole Propietor, Morristown, NY) and Geo. W. Reed & Co. Book Sellers and Stationers (No. 72 Wood Street, Pittsburgh, PA)
Apollo 11 30th Anniversary (of July 20, 1969) 'The Eagle Has Landed' Token
April Cornell 4pc Cotton Napkins (16" x 16", Yellow / Blues / Green / White) - New in Package
Artificial Christmas Trees, Variety
Arrow Fastener / Stapler JT-21 w/ 2 Packs of Staples
'Assassination of Abraham Lincoln - A Tribute of the Nations' Hardcover Book
Atelier de Limoges Peint Main Trinket Box, Ladies Hat Design
'Audubon Folio - 30 Great Bird Paintings', George Dock, Jr. - Vintage
'Autograph Letters and Autographs of the Signers of the Declaration of Independence' in the Possession of George C. Thomas, 1908 Hardcover Book
Avery Easy Peel Address Labels (Thirty 1" x 2-5/8" Labels Per Sheet), #8160
Avery Full White Sheet Labels (8-1/2" x 11"), #5353
'A Year in the Life of Downton Abbey' Hardcover Book by Jessica Fellowes
Baggies, Fold Top
Bakeware
Barack Obama Pen - Bombay Co. "Seal of the President of the United States" Pen w/ Original Box
Barbeque Apron w/ BBQ Tools
Baskets
Bathroom Sink Rug, Dark Green
Bathroom Towel Rack w/ Shelf - Off-White, Le Bain
BBQ Scrubber - New in Package
Beatrix Potter Collection Porcelain Bunny Doll, w/ Original Tags
Beethoven Bust, Medium
Beloit, WIS Cabinet Card of Two Girls by Piano, L.H. Schurman - Photographer
Benches & Stools - Upholstered, Variety From Cast Iron to Wooden
'Benjamin Franklin - An American Life' Hardcover Book by Walter Isaacson
Benjamin Franklin Bust / Statue - 23" Tall, Orlandi Statuary of Chicago
Binders - Including New Red Office Depot Classic Style Binder w/ Magnetic Closure
Binoculars: 7x50mm Sears #473.25130 and 7x35 Bell & Howell
Bird Cages - 2 Vintage Floor Models and 1 Small
Bird Figurines
Bird Supplies: Mirror - New, Water Dispenser - New, Claw Clippers - Like New, Ladder, & Sanded Perch Covers (Wild Harvest) - New
Birkmann 'Noel' Christmas Tree Mold For Baking & Freezing, New in Package
Bleach
Blown Glass Fish Paperweight / Figurine
Bobeches - Glass Candle Bobeches w/ Prisms, Pair - Vintage
Bogoff Jewelry, Vintage
Bookcase - Cannot Be Picked Up Before Monday at 12PM
Books - See Pictures. Antique to New. Sets & Singles. Subjects: Presidents, Art, Castles, Civil War, History, Fiction, Reference, Home Decor, Antiques, Gardening, Astronomy, Biographies, Travel, & More.
Bordallo Pinheiro (Portugal) Dinnerware Pieces, Variety
Bose Acoustic Wave Music System (AM/FM/CD), #CD-300, w/ Remote
Bounce Dryer Sheets
"Box of Golf" A Classic Golf Board Game - Nice Set in Wooden Box
'Boys' War - Confederate and Union Soldiers Talk About the Civil War' Softcover Book by Jim Murphy
Brass Antique-Style Boot
Brass Cherub Wall Rack w/ Hooks, Small
Brass Door Knocker, Goddess / Indian Goddess
Brass Misc.
Brighton 'Nicks' Cuff Bracelet - Like New
Broiler Pan
Bulldog Planter, White
Busts - Abraham Lincoln, Benjamin Franklin & Others
Cabinet w/ Many Drawers & Lots of Storage
Cake Pan
Cake Stand
Cake Stand w/ Cover - Ceramic, Cake Design - Cute!
Calculator - Casio Currency & Tax Calculator, #HR-8TM (Excellent Condition)
California Raisin, Vintage Toy Figurine
Campbell's Soup Thermos (Short)
Cameo Casket Box for Jewelry
Cameo Jewelry - Antique to Contemporary
Candelabras
Candle Chandelier
Candle Pillar Stands, Variety
Candle Rings - Pair, x2 Packages
Candles
Candle Snuffer, Brass
Candlesticks
Candlewick Glass Bowl w/ Underplate and Basket
'Can Heironymus Merkin Ever Forget Mercy Humppe and Find True Happiness?' Original Soundtrack Album, LP - Vintage
Cannon Pencil Sharpener, Manual
Capitol Blues Collection 1995-1996 Poster
Carl Sagan Hardcover Books
Carnival Glass Footed Bowl - Grapes Design
'Cartes de Visite in Nineteenth Century Photography' Hardcover Book by William C. Darrah
CDS: Christmas, Classical, Rock, Civil War Themed, Harp, Celtic, Karaoke, Sound Effects, Monty Python, New Age, Pop, Beatles, Josh Groban, Soundtracks, Opera, Broadway / Musicals, & Folk
Chafing Dishes
Chairs, Variety
Chalkboard Sign, Standing (For Table Top)
Champagne Books: 'The Champaign Companion' and 'Champagne - The Spirit of Celebration'
Charm Bracelets
Cheese Graters 4pc Set by Cooks Works - Lime Green, New in Package
Cheese Spreaders & Knives
Cherub & Angel Themed Jewelry
Cherub Decor
Chess Board Set
'Chicago's South Shore Country Club - Images of America' Book by William M. Krueger
China Cabinet w/ Mirrored Back, Glass Sides / Front / Shelves, & Interior Light - Universal Furniture
Chinette Paper Dinner Plates
Christmas Decorations & Ornaments
Christopher Radko Traditions - Holiday Celebrations Christmas Tree Plate
Chromatic Pitch Pipe C - C, Lauren Musical Accessories (Like New, w/ Original Box)
Civil War (as Topic) Books
Civil War Soldier Figurine, Cast Iron - Marked 'I' on Back, x2
Civil War Themed 12" Doll by Formative Int'l.
Clan Gordon Coaster Set - New in Package
Claw Foot - Black Cast Iron (Under Store Counter or Bathtub, For Example), Just 1. Can Be Used As Door Stop Too.
Cleaning Products
Clocks, Variety
Clorox Disinfecting Wipes
CLR
Coaster Sets
Coffeemaker / Coffee Maker - 12-cup Programmable Black & Decker, Black - w/ Original Box
Coffee Mugs - Nice, Variety
Coffee Table - Long Oval, Wooden w/ Beveled Glass Insert
Coin: 1987 Silver Dollar - 'We The People' United States Constitution Coin in Original Presentation Box & w/ COA
Coin: Silver Dollar, 1984 Los Angeles XXIII Olympiad, United States Mint - in Presentation Box
'Collected Works of Abraham Lincoln' 9 Volume Set, Roy P. Basler / Abraham Lincoln Association
'Collector's Guide to Crime Autographs' Booklet by Michael E. Johnson
'Collector's Guide to Early Photographs' Book by O. Henry Mace
Concrete Bird Bath, Vintage
Cookbooks: Babycakes Cupcake Recipes, Dump Cakes, Low-Carb Slow Cooker, Pepys At Table (17th Century Recipes for the Modern Cook), Temecula Valley Wine Society, Cupcakes & Muffins, Hershey's, Philadelphia Cream Cheese, Life's Little Temptations, French Toast, Encyclopedia of French Cooking, Italian - Over 180 Tantalizing Recipes, First Ladies Cook Book, Better Homes New Cook Book, Goose Berry Patch - Flavors of Fall, Tasting the Wine Country, 1001 Delicious Soups & Stews, Have Breakfast With Us Again - Wisconsin Bed and Breakfast Homes and Historic Inns Association, Red Hat Society Cookbook, & Lots More.
Corner Chair - 1 of 3 Legs Needs Re-Attaching, Included
Corning Ware / Corningware Casserole Dishes, Vintage. Including: 4 Different Pieces w/ Lids of 'Country Festival', 1pc w/ Lid of 'Shadow Iris', and 4pcs w/o Lids of 'La Marjolaine'.
Corning Ware / Corningware White Bakeware
Coro Jewelry, Vintage
'Council of War' Bronze Sculpture
Covered Casserole / Serving Bowl (Green) in Black Metal Basket
Craft Sticks
Croscill Kleenex Box Cover, Stainless
Cross Jewelry
Crystal Bowls
Crystal Misc.
Crystal Decanter
Crystal Footed Bowl
Crystal Gravy / Sauce Boat w/ Small Ladle - Crystal Clear Handcut 24 % Lead Crystal, Made in Poland
Cupcake Corer - New in Package
Cupcake Maker - Babycakes, Nonstick Coated - New of Like New in Box
Cupid Vases & Other Decor
Dachshund Items: 1928 Brand Pin - New on Original Card, 2 Different Mugs, Book, and Silver Figurine
Daybed Comforter & 2 Shams Set - Pink Floral
Daybed, White Iron w/ Brass Accents
Decanters
Decorative Fireplace Screen - Stands in Front
Decorative Plate Stand
Deep Fryer - Rival Cool Touch, White. With 6 Cup Non-stick Coated Bowl, New or Like New in Box
Depression Glass
Desks - Carved Knee Hole Desks, x2 Different - Cannot Be Picked Up Before Sunday at 2PM
Dining Room Table w/ 2 Leaves & 6 Chairs - Great Match But Not Exact - Chairs Set Sold Separately From Table
Dinnerware, Variety
Display Case - Hangs on Wall
Dolls - Collectible Memories 'Emma' Doll w/ Original Tag, Vintage Rosanna Furga #560 Doll, & Others
Doll Marked "G.R. 86 A.14.1."
Doll / Teddy Chairs
Donald Trump (President) 2017 Inaugural Commemorative Novelty Coin, x3
Door Knob / Doorknob Decorations - Tassel and Decorative "Purse"
Doorstop / Door Stop - Cast Iron Ladies Boot - A.S.P. 2000
Doorstop / Door Stop - Rabbit Tapestry "Doll" - Heavy
Drain Snake - For Bathroom Sinks, Showers & Tubs (EVRI) - New in Package
Drawer Knobs - Glass & Porcelain, Variety
Dremel 3000 Variable Speed Rotary Tool
Dremel Multi-Max MM20 Oscillating Multi-Tool
Dremel Saw-Max Variable Speed Corded Tool
Dremel Tool Bag - Empty
Dresden Figurines: Girl w/ Lace Dress (Base is Marked w/ PMR in Star Logo, & Says, "Thuringia Dresden Germany") and Dancing Girl in Lace Dress (Mark Un-readable)
Dress Form, Decorative - Black
Drinkin' With Lincoln, Five Presidential Party Games w/ 2 Screen-Printed Shot Glasses - New in Box
Drop Leaf Side Table
Duck Dynasty A&E Playing Cards
DVD Player w/ Remote & Manual, JVC #XV-NP10S
DVD Player w/ Remote & Manual, Sylvania #SDVD6655-B
Earrings: Clip, Screw On & Pierced
Easter 3pc Bottle Stoppers, Boston Warehouse - New in Package
Easy-Off Fume-Free Spray
'Edward Gorey Amphigorey Also' Book
EGDE / Elegant Glassware Depression Era Amber Fan Vase, Vintage
'Eisenhower Files: An In-Depth Philographic Study' Hardcover Book by Paul K. Carr
Electric Knife by Breadman - w/ Original Box
Electronics
Elephants 1992 Impulse Giftware Wildlife Reserve Collector's Edition Mother Elephant w/ Baby, on Wooden Base
Elephants - Carved Wooden - Vintage, x2 Different
Elephant Themed Necklace, Large
Elvis Presley: Memphis Press-Scimitar Newspaper 'A Lonely Life Ends on Elvis Presley Boulevard', Dated August 17, 1977
Emergency Flashlight for Vehicle
European Collection Crystal Bowl
Extension Cords
Fabric Napkins
'Face of Robert E. Lee - in Life and in Legend' Hardcover Book by Roy Meredith
'Fac Simile of Washington's Account with the United States' Book
Fall Decor
'Famous Paintings: Selected From the World's Greatest Galleries and Reproduced in Colour' Hardcover Book, x2
Farberware Can Opener Tool
'Far Side Gallery 3' Hardcover Book by Gary Larson
Febreze Air Limited Edition Fresh-Pressed Apple Spray
Fenton Glass
Fenton Hand Painted Glass Rabbit, Pink - Vintage
File Cabinets: Wooden 2-Drawer, x2 Different
'First Editions, Autographs and Manuscripts - To Be Dispersed at Public Sale April 4 and 5 (1934)' - American Art Association, Anderson Galleries Inc. (NY)
Fitz & Floyd Misc.
Flavored Coffee Syrups, x4 Different
Floor Vases
Floral Arrangements
Folding Step Stools
Fondue Sets - 2 Sets by Revere Ware - Both w/ Original Box (1 Set w/ Forks, 1 Set w/o Forks), 1 Stainless Roshco Set w/ Original Box and Hershey Dessert Fondue Set w/ Original Box.
Food Storage Containers
Footstools
Forgery and Authentication (as Subjects) Books
Formalities Baum Bros. Cherub Collection Vase
Fort Atkinson, WIS Souvenir Plate, Antique
Fort Atkinson, WI United Methodist Church Pottery Crock, Rowe Pottery (1989)
'For the Love of the Game - My Story' by Michael Jordan
Fostoria George & Martha Washington Cobalt Blue Glass Goblets, Vintage
Fostoria Mount Vernon Cobalt Blue Glass Creamer / Small Pitcher - Vintage
Fostoria Mount Vernon Cobalt Blue Glass Oval Platter - Vintage
Fresh Water Pearls w/ Beads Bracelet
'From the President's Pen: An Illustrated Guide to Presidential Autographs' Hardcover Book by Larry F. Vrzalik and Michael Minor
Frosting Kit: 9pc BPA-free by EVRI, New in Package
Fujifilm Finepix S Digital Camera w/ Tripod
Fuller Pipe Wrench
Gain Fabric Softener, Original
'Galaxies' Hardcover Book by Timothy Ferris
Gang Plugs
Gargoyles / Gar Goy Les Studio Brooklyn Bust
GB Instruments GMT-18A Compact 18 Range Analog Tester
'Generals in Blue: Lives of the Union Commanders' Hardcover Book by Ezra J. Warner
'Generals in Gray: Lives of the Confederate Commanders' Hardcover Book by Ezra J. Warner
George Forman Grill, White
Georges-Louis Leclere de Buffon Vintage Lithographic Plates of Animals, Black & White - Many
George Washington 1732-1932 Bicentennial Miniature Bust, Point Marion, PA
George Washington Bronze Sculpture 1732-1799, Vintage
George Washington Cast Iron Coin Bank Figurine
George Washington Christmas Ornament - NWT (Virginia Film Office, Richmond, VA)
George Washington Figure / Statue - "Bronze" Look
Glass Bottles
Glass Decanter
Glass Domes, Variety
Glass Juice Pitcher
Glassware
Glass Water Pitcher, Crystal-Look
Glitter - White
Globes: Vaugondy Universal 1745 Replica Mini Globe in Original Box, x2 New
Glue Gun
Glue Sticks, x2 Packages
Godey's Fashions For May 1870 Print, in Contemporary Frame
Gold Canyon 26oz Jar Candle, 'Happily Ever After' - Near New
Golden Crown Fine Bone China Hand Painted Bouquet (England), Vintage
Gold Jewelry, 14KT
Goodie Bags, New Package
Grandfather Clock - Howard Miller Solid Cherry, Model #610-277 (Brass Weights Wrapped on Floor to Right of Clock)
'Great Forgers and Famous Fakes' Hardcover Book by Charles Hamilton
Greenwich Workshop Collection - 'Waiting For the Tide' Porcelain Sculpture by James C. Christensen, Limited Edition #472/1500
Griller's Utility Belt by Grill Tek - New in Box
'Haley's Hints' Hardcover Book (Cleaning)
Halloween Decor
Hammers
Hand Mirror, Wooden
Hand Sanitizer Gel, x3
Hanukkah Menorahs, x3
Happy Easter Light Up Tree House Figurine
Harmonica - Pier 1 Imports
Harry Potter 'The First Thrilling Adventure of a Wizard's Coming of Age' 3-Book Box Set, J.K. Rowling
Hat Stand - Off-White Metal w/ Mauve Flowers, Vintage
Hefty Everyday 16oz Multi-Colored Cups - New Package of 100
Heirloom Lace Trivet by Besheer Art Til, x2
Hermitage Pottery Limited Edition John Toth Halloween Skeleton Figurine
Hershey's Kisses 100th Anniversary Dessert Fondue Set, w/ Original Box
'Highlanders of Scotland - The Complete Watercolours Commissioned by Queen Victoria From Kenneth Macleay' Hardcover Book
Hildesheimer Rose 6pc Teaspoons Set, New in Box
'History of the World War' by Frank H. Simonds - 5 Volume Set, 1922, Hardcover
Homedics HydraGel Infrared Massager, w/ Original Box
Horse Tricycle, Antique-Style - Precious!
House of Hatten Santa w/ Moon & Stars Ornament, 1988
'How To Identify Prints' Second Edition Book by Bamber Gascoigne - New in Shrinkwrap
Ideal Doll USA Baby Doll, Clothed - Vintage
Illinois State Fair Badges / Pins: 1906 Colonel James Mulligan and 1913 General W.C. (Walter C.) Newberry
'Illustrated Letter: An Extraordinary Collection of Embellished Correspondence by Celebrated Artists and Writers' Hardcover Book by Charles Hamilton
Incense Set - Fresh Berries
'In Darkest Africa - Illustrated' 2 Volume Hardcover Book Set, Henry M. Stanley
Inside Shelley Berman LP Record
International Silver 'Royal Windsor' Silverplate & Glass Coaster Set, New in Box
'Introduction to Civil War Photography' Softcover Book by Ross J. Kelbaugh
Isabelle de Borchgrave Rooster, 1999
Jack-O-Lantern, Floor Statue
Jamestown Glasshouse Green Glass Medallion Paperweight - w/ Original Tag
Jewelry Bags - 2 Large Baggies of Broken / Singles / Pairs / Wearable Jewelry. Great for Crafts & Jewelry Making!
Jewelry Cabinet - Standing, Mahogany w/ Red Velvet Lining
Jewelry: Fine & costume. Antique to contemporary. Brooches / Pins, Rings, Bracelets, Earrings, & Necklaces.
"Jews" Glasses - Set of 4 12oz Glasses, w/ Original Box
'John Huston's The Maltese Falcon' Film Classics Library Hardcover Book - Vintage
'John Rogers Statuary' By Paul & Meta Bleier
Johnson Brothers 'Victorian Christmas' 4pc Christmas Dinner Plates
John Wayne Gacy: 'A Question of Doubt: Commentary on the Arrest and Trial of John Wayne Gacy' - First Edition 1993 Hardcover Book, x3 Never Used Copies! Book says, "John Gacy receives no compensation from the publication or sale of this book."
Judith Krantz Hardcover Books
Just the Right Shoe - Shoe Figurines
'Kenmore - Home of Betty Lewis, Only Sister of George Washington' - Old English Staffordshire Plate
Kirks Folly Cherub Clip Earrings
Kitchen Cabinet - White, French Country - Great For Storing Microwave & Glassware
Kitchen Island Cabinet / Sideboard / Buffet: Farmhouse Look, Off-white w/ Finished Wooden Top - Long w/ Lots of Storage! - Cannot Be Picked Up Before Sunday at 2PM
Kitchen Island / Table w/ Shelf: Light Oak w/ Dark Green - Cannot Be Picked Up Before Sunday at 2PM
Kitchen Towels - Some New w/ Tag
Kitchen Utensils
Kleenex Box Cover - For Long Box
Knife Block - Black, Heavy Plastic
Knives - Kitchen
Kramer Leaf Clip Earrings, Vintage
Krups Black Home Latte and Cappuccino Machine - Featuring Perfect Froth, w/ Original Box
Ladies Clothing: Size 10 / 2pc Spiegel Jacket & Skirt Set, Size 8 / 2pc ASL Stresa Jacket & Skirt Set (New w/ Tags), and Size 6 / 2pc Kasper Jacket & Slacks Set
Ladies Cotton Garden / Work Gloves, New
Ladies Wedding Dress, Strapless - Size 10
'Lafayette in America' First Bicentennial Edition Hardcover Book by Louis Cottschalk
'Lake Geneva in Vintage Postcards' Book
'Lake Geneva - Newport of the West 1870-1920' Volume 1 Hardcover Book
Lamps: Floor, Table, Stick, & Flexible Neck
Lampshades
Lamp Timers
Lang Decorative Boxes
Leather Gloves - High Dexterity, Size Medium - New in Package
Lefton 'Bloomer Girl" Figurine, KW1698 - Vintage
Lenox Ovations Crosswinds Crystal Ice Bucket - Art Deco Inspired
Letter Box, Standing - Painted Wood
Leviton Slide Dimmer w/ Preset Switch #6674 - Universal - New in Package (x2 White & 1 Light Almond)
'Library of Congress Illustrated Timeline of the Civil War' Hardcover Book by Margaret E. Wagner
'LIFE: Lincoln - An Intimate Portrait' Hardcover Book
LIFE Magazines, Vintage
'Life of William McKinley (1843 - 1901)' Antique Hardcover Book, Has Issues
Light Bulbs - New in Package: GE 15W Crystal Clear, GE 25W Crystal Clear, Sylvania 40W, & 60W LED Walmart
Limited Edition Commemorative Statue of Liberty Quartz Pocket Watch, 1886 1986
'Lincoln: A Picture Story of His Life' Hardcover Book by Stefan Lorant
Lincoln Bust, As Is
Lincoln Pewter Figurine, Small
Linens
Lion Figures / Statues
Liz Palacios Bracelet
Llama Stuffed Animal, Large
Logitech R-10 Black Computer Speakers, #S-0152A1
Lysol 4-in-1 All Purpose Cleaner
Magic Relighting Birthday Candles
Magnetic Catch - New in Package
'Major Campaign Speeches of Adlai E. Stevenson 1952' Hardcover Book
'Making of Stanley Kubrick's 2001: A Space Odyssey' by Taschen - Hardcover Book in Sleeve
Maltese Falcon Movie Sign (Bogart w/ Cigarette)
Maltese Falcon Statue
'Marshall's Washington' 2-Volume Hardcover Books
Martha Stewart Books
Mary Hughes Amaryllis Holly Teapot, 1998
Matches - Fireplace Matches and Decorative Box of Longer Than Average Matches
Match Safe - Double w/ Strike, Brass
'Mayors of Chicago - A Chronological List' Booklet
MCM Metal Dog Figurine w/ Red Rhinestone Eyes, Small
Mechanical Cast Iron Bank - Home Town Batters (Vintage Repro)
Men's Vintage Hats w/ Boxes: Country Gentleman Lite Felt 100% Wool 'Wilton' Hat, Royal Stetson 'The Avenue' Midnight Blue (Marshall Field & Co), & Size 7-1/4 R.F. Nadeau Co. (Dearborn, Mich.).
"Mercury" Glass Plant Stand
Michelle M. 'Ginger Ann' Doll, #'d 4/500
Microwave: Panasonic Inverter - Stainless w/ Black
Mikasa 'Continental: Silk Flowers' F3003 Teapot
Miller High Life Beer Stein '1776 Birth of a Nation' #150788 - Second in Series 1992, Licensed Product by CUI Inc.
Miniature Brass Clock, Maestro Quartz
Miracle-Gro All Purpose Plant Food
Mirrors
Model Car 1:43: Luxury 2009 Presidential Limousine, Black - in Acrylic Display Box
'Modern Persecution Or...' 2 Volume Hardcover Book Set: 'Insane Asylums Unveiled' and 'Married Womans Liabilities', by EPW Packard,Antique
Monet Collectible Box, Enamel - New in Box
Monet Jewelry - Vintage
'More Generals in Gray' Hardcover Book by Bruce S. Allardice
Morel (F. Morel) Miniature Portraits
Mozart Statue, White - Marked G.R. (Gino Ruggeri, Italy), Vintage
Muffin Pans
Mugs w/ Coaster Lids
Murphy Oil Soap
Music Box Antique-Style Car
Name That Wine - Wine Tasting Party Kit
Napco (Cleveland) Green Glass Vase, Vintage
Napier Jewelry - Vintage
Napkin Holder, Silver Grapes Design
Napkin Holder - Flat w/ Weight, Off-White
Napkin Ring Sets
Napkins, Paper
'Neil A. Armstrong IACC/DA Concise Autograph Study' Booklet by David Frohman
Nesting Boxes
Nesting Table Set - Stored in Side Table - 4pc Plus Storage Table, 1 Table Needs Re-gluing
'New Atlas of the Universe' Hardcover Book by Patrick Moore
Newspapers - Vintage. Nixon Resigns, John F. Kennedy Assassination, Nazi Army on Move, & Others.
'Night Sky Revealed' Hardcover Book by Martin Ratcliffe
Nippon Hand Painted Trinket Box, Standing - For Dresser Top
Nitardy Funeral Home (Fort Atkinson) Yardstick
Noritake 'Ashford' Pattern - A Few Dishes
Notepads / Note Pads - New
Nutcracker (BRN Co.) - Scottish Golfer
Nutcracker Tale 24 Cupcake Cases & 24 Toppers Set - Darling! New in Box
Office Chair, Wooden
Office Depot Business Cards - White Matte Finish - For Inkjet/Laser Printer, #8371
Oil Lamp - Fabulous Reproduction Mephistopheles / Devil / Gargoyle Design w/ Wonderful Shade
Oriental Vase Table w/ Glass Top & Wooden Stand, Vintage
Our Famous Big Baggies Full of Misc. Goodies
Owl Themed Jewelry, Vintage
Pamela Gladding La Toscana Dishes, A Few
Pampered Chef Measuring Cup
Panasonic Cordless Phone w/ Charging Stand, Black
Paper Lantern - x3 New in Package
Paper Napkins, New Packages of
Paper Shredder, Xerox #XRX-8X
Paper Towel Roll Holder - Standing. Metal Off-White, Holds Two Rolls!
Paper Towel Roll Holder - Standing. Wine Grapes Design.
Paperweight Elephant
Parco Jewelry, Vintage
Pastry Dome - 'Le Fleur', Glass, New in Box (6.5" x 13")
Patriotic Wall Hooks - Silver Eagle & "1752" Flag Shields Design
Paul Masson Vineyards, Saratoga, California - "We Proudly Serve" Mirrored Wall Hanging
Paul Revere - Revere Ware Tea Kettle, Vintage
Pedestals / Plant Stand / Bust Stand / Vase Stand, Variety, Many
'Pen, Ink & Evidence' Hardcover Book by Joe Nickell
Pennino Clip Earrings, Vintage
'Peter Schlemihl Illustrated' Hardcover Book by G. Cruikshank
Pewter Plates 1776 Great American Revolution - x2 Different, 1973
Photo & Video Storage Boxes, x2 New
Photograph Albums Set in Box - Maps Design
Photo Paper: Matte White 8.5 x 11 Office Depot AND Glossy White 8.5 x 11 HP
Pickwick Statue Marked Depose, Vintage
Picture Frames - Antique to Contemporary
Picture Stands, Brass - Small
Pill Box - Round, Decorative
Pillows - Decorative Bedroom & Couch Pillow Sets
Pitchers, Variety
Pizza Cutters, x2
Pizza Stone, Baker's Secret - w/ Original Box
Plant Cart
Planters
Plant Stands
Plastic Cutlery
Plastic Tubs (Like For Sink / Cleaning), Black
Plastic Wrap
Plates - Antique, Vintage & Contemporary Misc. Plates
Platters & Trays
Pledge Orange Clean Furniture Spray
Pliers
Pocket Watch - Antique Hamilton, More Info July 1st
Pope Gosser 'Briar Rose' "Fashion Plates #H-4-31 / 67 / 30-38" Plate, Vintage
Portfolios - Carrying Cases For Art or Other, A Few
Postcard / Photo Stands, Metal Wire
Post Magazines, Vintage
Pot Bellys Small Figurines (2001 - 2003): Beethoven, George Washington, Teddy Roosevelt, Mozart, & Thomas Jefferson
Pot Holders, Nice
Potpourri - Greenleaf 'Holiday Fruit'
Pots & Pans
Pottery Pie Dish / Bowl
'Practice to Deceive: The Amazing Stories of Literary Forgery's Most Notorious Practitioners' Hardcover Book by Joseph Rosenblum
Presidential Cameo Ornaments w/ Original Boxes, 24 KT Gold Finish: Abraham Lincoln and George Washington - Nice!
'Presidential Messages and State Papers' 10pc Hardcover Books Set 1917, Julius W. Muller
Professional Cooking Torch (BonJour Cooking Tools) - Like New in Original Box
'Propeller One-Way Night Coach' Book by John Travolta
Pumpkins, Variety of Decorative
Punch Bowl Set - 2 Matching Clear Glass Punch Bowls, Many Cups, Hangers & Ladle
Purple Glass Covered Bakeware w/ Lid, Round
Pyrex Baking Dish w/ Blue Lid & Blue Carrying Case - Set
Pyrex Glass Baking Dishes, Pie Plates & Measuring Cup.
Pyrex 'Homestead Cinderella' Mixing Bowls, x2
Queen Elizabeth 1 Hand Painted Pewter Thimble, Rowena (England) - New in Box
Rabbit / Bunny Figures
Raymond Waites 'Pompeii': Large Bowl, Platter, 3pc Canister Set, Different Plates, Mugs, S&P, & Bowls
Realistic Skeleton - Large, Spirit Store - x2 in Package
Red Wine Vinegar, Vinagre - New
Reindeer w/ Sleigh - Brass, Vintage
Resolve
Reuge Swiss Chalet Music Box #53003, 'Raindrops Keep Falling On MY Head' - Vintage
Rhinestone Jewelry - Vintage
'Robert F. Kennedy IACC/DA Concise Autograph Study' Booklet by David Ter Molen, Lynne E. Keyes & Stephen Koschal
Robert Ludlum Hardcover Books
Robert Gordon 4pc Tea Party Teaspoon Set, Cute Cakes Design! - New in Box
Rolling Pin, Wooden
'Rolling Stone Illustrated History Rock & Roll', Edited by Jim Miller - First Edition, 1976
Rolling Stones Black & White Poster, Framed
'Romantic Homes' Magazines
Root Tall Pillar Candle, Scent: #330 Walk on the Beach - New in Box
Rosanna 'Floriography' 4pc Dinner Plates
Rosanna Hanukkah Serving Platter
Roundhouse Model Railroad (HO?) GATX 52604 Black Tank Car on Track (Built), in Acrylic Display Box
Royal Worcester Yellow Teapot w/ Figural Spout
Ruby Vintage Crystal Bracelet by Sweet Romance - w/ Box & Card
Rugs, Variety
Runner - Dark Green w/ Pink & Cream Florals
Sadler 'Sporting Scenes of the 18th Century - Hunting' Teapot
Sakura 'Breaking the Ice' by Jennifer Garant 4pc Plates Set (New in Box) and 4pc Mugs Set (New in Box)
Sakura 'Storefronts' 4pc Stoneware Salad / Dessert Plates, x2 Sets New in Box
Sandpaper
Santa Figurines / Dolls / Standing (Floor) - Many Santas!
Santa - Large Standing Santa (For Floor), Lights Up - Base is Signed & Numbered, "Ditz '96 170/1500"
Sarah Cov. / Coventry Jewelry, Vintage
Satin Glass, Vintage
SCI Countertop Disinfectant, x2
Schmid Bros Music Box - Floral Figurine, Plays 'Let Me Call You Sweetheart', Vintage
Scissors, Variety
Scotch-Brite Sponges
Scrapbook & Paper Set in Album
Screwdrivers
Screws, Variety
Scrub Daddy Scrubber, New in Package
Sculptures & Statues
Scunci "Gold & Pearl" Hair Pins Set
'Search For Lee Harvey Oswald: A Comprehensive Photographic Record' Hardcover Book by Robert J. Groden
Secretary Desk w/ Finished Back - Carved Details Throughout
Seiko Quartz Brass & Glass Clock
Serving Trays, Variety
Sewing Box, Empty - Looks New
Shadowbox Wall Shelf - 3 Tiers, Decorative "Carved Wood"
Sewing Machine: Singer 6012C, w/ Pedal
Shark Light & Easy Steam Mop w/ Swivel Steering - New in Box
Shark Rocket Bagless Stick Vacuum
Shark Vacuum Attachments, Like New
Sheffield Anniversary 41pc China Set - 1 Big Serving Bowl, 6 Dinner Plates, 8 Small Bowls, 8 Dessert/Bread Plates, 10 Cups, 5 Saucers, Cream, Sugar, & Gravy Boat.
Shower Curtain - 2pc w/ Matching Curtain Rings (NO Pole or Liner): Plants & Stripes - Sage Green, Lavender, Putty, & Cream
Side Tables
'Signature of America: A Fresh Look at Famous Handwriting' Hardcover Book by Charles Hamilton
Silver Plate / Silverplate Serving Pieces
"Singing Machine" Compact Disc + Graphics Karaoke Center, #SMG-301: w/ Manual, 2 Microphones & Cords - Excellent Condition
Skirt Side Tables
Sleighs - Decorative, Variety
Small Candle Jar Holder - Birds, Metal
Smokeless Indoor Barbeque Grill, Chefmaster - w/ Original Box
Snowbabies-style Trinket Box by Formalities (Baum Bros.)
Snow Globe Music Box - Santa
Soap Dishes & Dispensers
Softsoap Hand Soap Refill
Solo Clear Cups - New 50 Pack
Sony Compact Disc Player, #CDP-C250Z - No Remote
Sony DVD / CD / Video CD Player #DVP-NS315 (CD-R/RW & MP3 Playback, Precision Drive 2) - No Remote
Sony Servo Controlled Turntable / Automatic Stereo Turntable System, #PS-LX150H
Sony Stereo Cassette Deck, #TC-WE305, No Remote
Sperry GFCI Outlet Tester
Stained Glass "Tiffany" Lamp - Birds & Floral Design
Stainless Steel Straws - Package of
Stanley Tools
Stationery & Note Cards
Steak Knife Sets, x2 Sets
'Stein and Day Book of World Autographs' Hardcover Book by Ray Rawlins
Stemware
Stephen King Books, 2 Hardcover
Sterling Silver Jewelry
Sterling Silver Salt & Pepper Set - Bottoms Marked, "Quaker 'Hurricane' 706 Weighted Trade Mark - Reg. Newport Sterling"
Steubenville Plate
Stick Pins (Jewelry)
Sticky Tabs, Floral - New Package
Storage Bins / Tubs - Variety, Lots! Many Standard Size Storage Bins, an Under-Bed Bin, and Many Small Bins Perfect To Store a Pair of Shoes
Suave Products
'Submission of Recorded Presidential Conversations to the Committee of the Judiciary of the House of Representatives by President Richard Nixon' April 30, 1974 Hardcover Book
Surge Protectors
'Survey and Directory of Northeast Illinois (12 Counties): Special Edition of the World and Its Peoples, Photographed and Described' Hardcover Book (Rand McNally & Company), Antique
Sweater Clip (Silver Tones), Vintage
Sweet Romance Brand Jewelry
Sweet Romance Vintage Style Finary Teapot & Cup Place Card Clips, 4pc Set
Swingline Heavy Duty Staple Gun - Manual, w/ Staples
Tablecloths
Table Runners
Tacky Glue
Tape Measure 25' by Tool Shop
Tassel Curtain Tiebacks (Pair), Burgundy
Tea Kettles
Teapots
Telescope - Tasco 300 Power Astronomical Reflection Telescope w/ Tripod (D=4"1/2, F=900MM, Coated Optics) - Vintage
Thanksgiving Decor
Thank You Cards
'The Robot That Helped To Make a President: A Reconnaissance into the Mysteries of John F. Kennedy's Signature' Hardcover Book by Charles Hamilton - Limited Edition 1995
'Through Five Administrations; Reminiscences of Colonel William H. Crook, Body-Guard To President Lincoln' Hardcover Book by Margarita Spalding Gerry
Tide Free & Gentle Laundry Detergent, 92 FL Oz - Nearly Full
Tiered Serving Tray - For Small Treats or Tiny Sandwiches, Off-White Frilly Metal
Tins - Including Terry Redlin Tins
Tissue Paper - 2 New Packages of (Pink & Pink Confetti Design)
Toaster (Silver) - 2 Slice, Oster
Tom Brokaw Hardcover Books
'Tom Jones' Book, The Dramatic Publishing Company - Vintage
Tools
Topiary Candle - New
TOPS / Tops Club Charm Bracelet, Vintage
Tote Bag - Tapestry, Wine Design
Trifari Jewelry - Vintage
Tripods: Vivitar and Velbon Stratos 480 Video
Trivet - 'Wine Drinkers' Design
Trunk - Wooden, Contemporary
Tupperware Brand Food Storage
'Tussie Mussies' Hardcover Book by Geraldine Adamich Laufer
Typewriter: Portable Royal 'Companion', Baby Blue. Excellent Condition!
Ulysses S. Grant Hudson Fine Pewter Figure, 1992
Uneeda Baby Doll, Vintage - Damage to Back of Head
United States Mint Philadelphia Commemorative Token, August 14, 1969 -x2
'Universal Classic Manuscripts' Hardcover Book - George F. Warner, Asst. Keeper of Manuscripts British Museum (M. Walter Dunne, Publisher) - Antique
Urn Planters (Outdoor) - 2 Matching Concrete & 2 Matching Aluminum
U.S. Grant (Ulysses) Sculpture by Bernard Dreyfuss No. 13707
U.S. Presidents Wm. Rogers Bros. Silver Plate Spoons (22 of Them): William H. Harrison Battle of Tippecanoe (x2), Ulysses S. Grant 1869 Transcontinental Railroad, Abraham Lincoln Lincoln's Gettysburg Speech 1863, John Adams John Marshall Appointed Chief of Justice, Chester A. Arthur Civil Service Act 1883, James Buchanan The Pony Express, Rutherford B. Hayes Electric Light 1879, John Tyler Samuel F. B. Morse Sends the First Telegram 1844, Martin Van Buren Growth of Public School Education, James Madison War of 1812 The Constitution, James A. Garfield Birthplace Orange Ohio, Franklin Pierce Development of the West, Millard Fillmore California Gold Rush, Andrew Johnson Atlantic Cable 1866, Zachary Taylor Hero Battle of Buena, Andrew Jackson Old Hickory Battle of New Orleans, Thomas Jefferson 1803 Louisiana Purchase, John Quincy Adams Erie Canal 1825, James Monroe America for Americans, George Washington Mount Vernon Virginia, & James K. Polk Annexation of Texas, California, New Mexico. Sold Individually.
Vases
Vegan Leather Purse, New w/ Tags
Veggetti Spiral Vegetable Cutter - New in Package
Vernon Kilns French Reproduction Plates, x3
Victorian Christmas Books - Theme
Vintage 8pc Luncheon Plates & Cups Set - Floral, 4 Plates w/ 4 Cups
Vintage Cufflinks
Vintage Cufflinks Jewelry Box
Victorian Gentleman's Chair, Reupholstered - Heavily Carved Walnut Trim
Victorian Hand Clips, x3 Different - Reproductions
Victorian Pump Organ, Kenwood, Chicago. Gorgeous!
'Victrola Book of the Opera - Stories of One Hundred and Twenty Operas with Seven Hundred Illustrations', Antique Hardcover Book
Vietnam War - US Gas Mask & Canvas Bag Marked "US Mask, Protective, Field M17 A1
Vintage 6pc Italian Wine Glasses w/ Gold Embellished Trim - Gorgeous! New in Presentation Box, x 2 Sets of 6. Prexiosi L'Arte del decoro by C.F. Design.
Vintage Ardalt (Japan) 4pc Coaster Set in Holder - Playing Cards Design (King, Queen, Jack & Ace)
Vintage Avocado Green Glass, Variety
Vintage Barometer - Banjo Style Wall Barometer, Taylor
Vintage Boy Figurine Vase, Label on Base Says, "Thames Hand Painted Made in Japan" & Marked 4961
Vintage Cups & Saucers
Vintage Glass
Vintage Glassware
Vintage Hammered Aluminum Lazy Susan Tray and Cream & Sugar
Vintage Ice Cream Scoop
Vintage Jewelry
Vintage Magazine Rack, White Wicker w/ Metal
Vintage Magazines, Some About JFK/ John F. Kennedy Assassination
Vintage Metal Butterfly
Vintage Pressed Glass Compote / Fruit Bowl on Pedestal - Nice
Vintage Rectangular & Covered Candy Dish w/ Lattice Edge, Amber
Vintage Shoe Horn, Animal Grip (Dog?)
Vision Ware Visions Heat 'n Eat Handled Bowl w/ Lid
'Washington's Letters on Agriculture' Book
Watches - Ladies: Gruen, Timex, Citizen, Tissot, Armitron Diamond Now (x2 Different), Stamford Vintage "Pocket" Watch, & Fashion Watches. Men's: Ultimatic Digital Gold Tone Watch.
Wax Paper
Weathervane Wine Stopper
Wedgwood Jasperware Footed Bowl
Westminster Abbey Books, 2 Different
Westmoreland Satin Glass Compote - Yellow, Vintage
Whisks - Variety
White Pedestal Plant / Vase / Bust Stand, Tall
Wicker Bathroom Cabinet - Can Be on Floor or on a Table. Putty Colored. Vintage.
Wicker Patio Furniture - Antique & Vintage, White (3 Chairs, Coffee Table, Loveseat)
Wicker Trunk, White - Short
Wilton Baking Cups: 24 Flower-shaped & 12 Flower Petal-Shaped, Both New in Box
Wine Barrel Lid Serving Tray
Wine Bible
Wine Bottle Carrier, Iron w/ Grapes Design
Wine Bottle Cheese Boards / Cutting Boards, Variety
Wine Bottle Coaster - New in Box
Wine Bottle Gift Boxes
Wine Bottle Holder w/ Wine Tools Set in Base
Wine Bottle Pepper Mill
Wine Bottle Rack, Small - White Iron
Wine Charm Sets, Many New in Box
Wine Cork Candles
Wine Glasses
Wine Journal - New
Wine Labels - Baggy of Many
Wine Opener Express - As Seen On TV - New in Box
Wine Preserving Pump, Trudeau - New in Box
Wine Stoppers - Some New
Wine Tool Sets
Wine Vinegar Infused w/ Fine Herbs, Vinagre - New
Wingback Armchair, Dark Green Print
'Winston S. Churchill' (Youth & Young Statesman) 2 Volume Hardcover Book Set by Randolph S. Churchill
Wire Cutter / Stripper Tool
'Wit and Wisdom of Downton Abbey' Book by Jessica Fellowes
Witch on Broom, Large
Wooden Wine Crate w/ Label (Ruffino Gold Label Chianti Wine) & Metal Hardware - Nice Looking
Woodstock Character Woodstock, IL Pin by Aviva, Vintage
Woodstock, IL City Hall Miniature Footed Vase, Vintage
Woodstock, IL: First National Bank of Woodstock Car Bank, Vintage
Woodstock, IL Glassware: 2x Woodstock Opera House, 2x Stage Left Cafe, 2x Mardi Gras (2003) Woodstock Musical Theatre Co., 1x Puttin' on the Ritz (2004) Woodstock Musical Theatre Co
Woodstock, Illinois High School Choir CDs, x3 Different
Woodstock, Illinois: 'Images of America: Woodstock' Book by Nancy L. Baker
Woodstock, Illinois Opera House 1889 Commemorative Plate - Contemporary
Woodstock, Illinois 'Opera House Sketchbook - The Essence of a Landmark' by Lisa Almgren Jacobsen and Thomas V. Trausch (1988, Woodstock Fine Arts Association)
Wooster Shortcut 2" Paint Brush, New in Package
World Market Set of Four Printed Cocktail Napkins, Grapes Design - New in Box
'World of George Washington' Hardcover Book by Richard M. Ketchum
'Works of Alexandre Dumas' Hardcover Illustrated Book, Antique
'Works of Edgar Allan Poe' Hardcover 8 Volume Book Set
Wrenches
Yardsticks
'Young Frankenstein: The Story of the Making of the Film' Book by Mel Brooks
Zap! Cleaning Spray
Zenith Speakers - CV2000 / 101-8356, Pair, Black. 16 OHMS. 7 WATTS.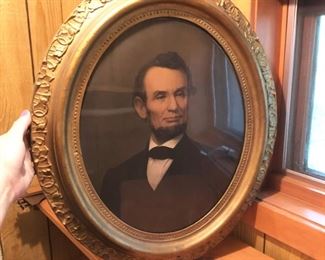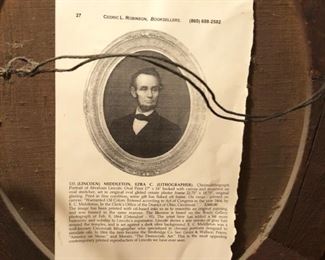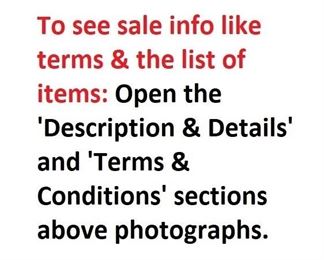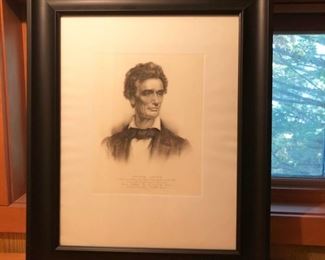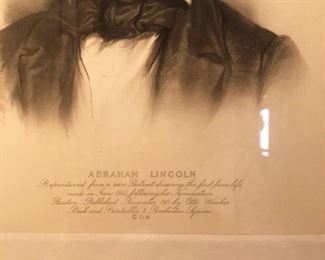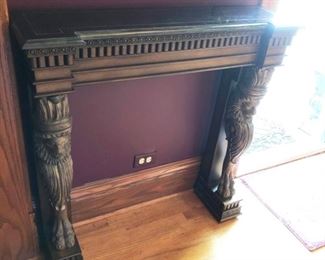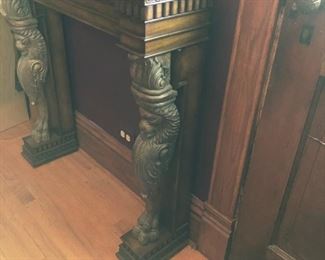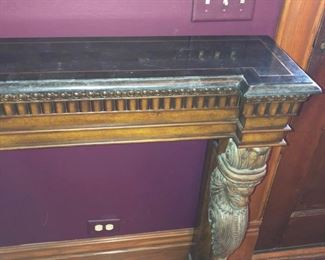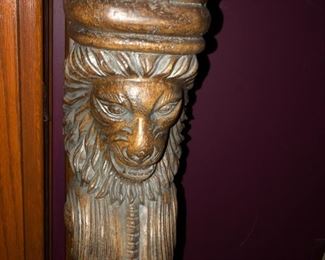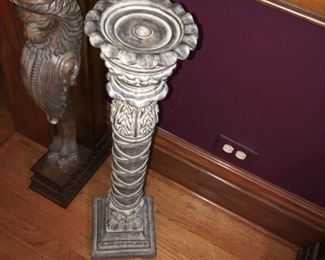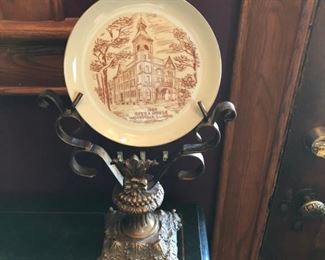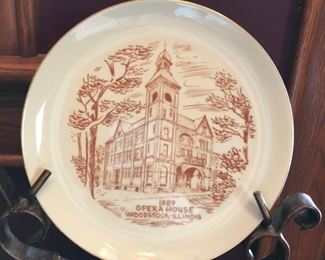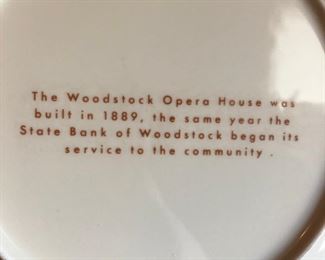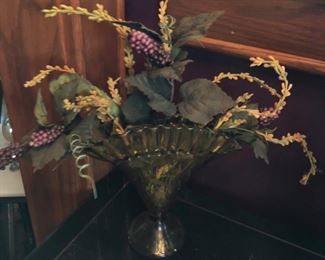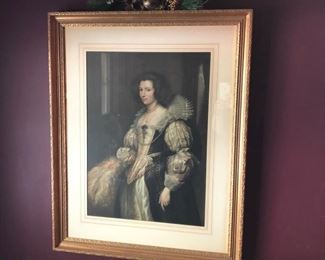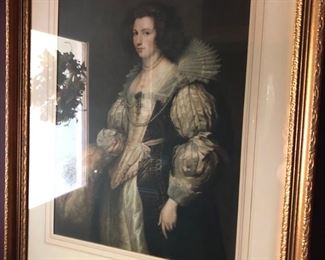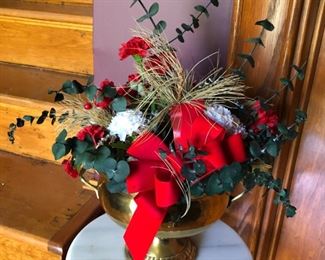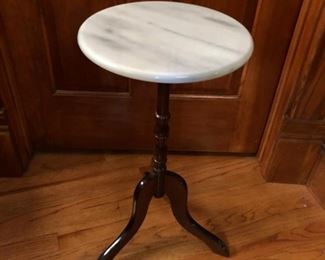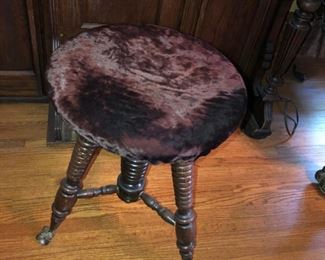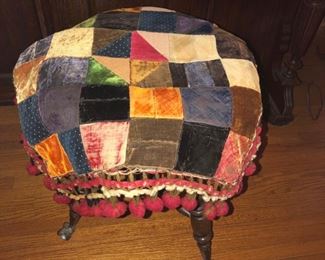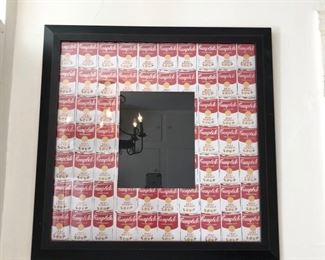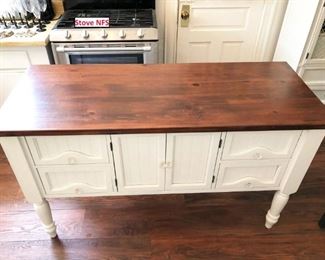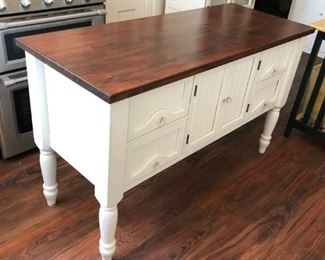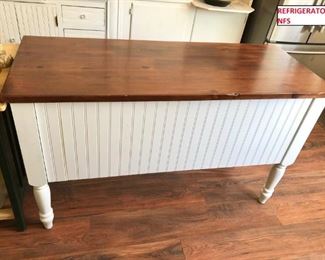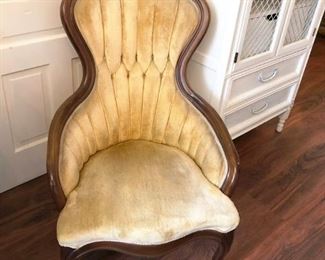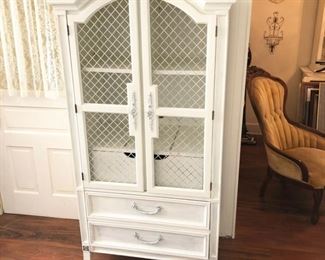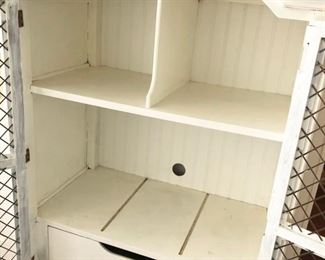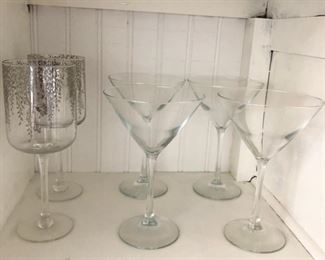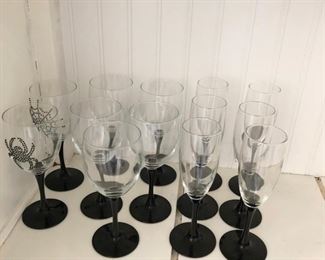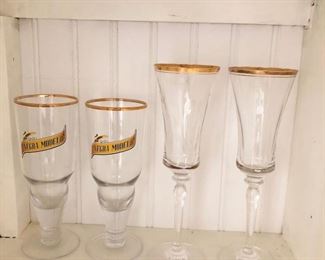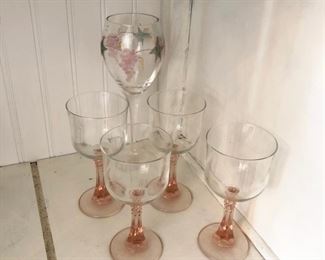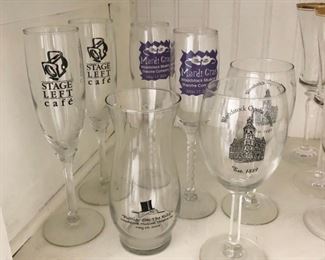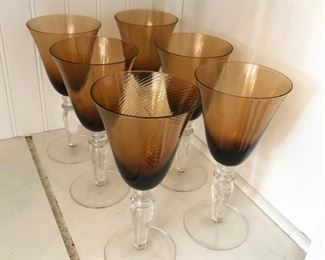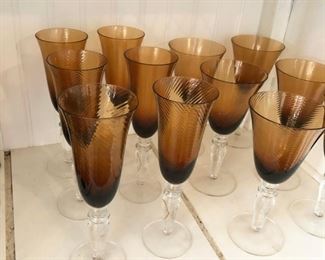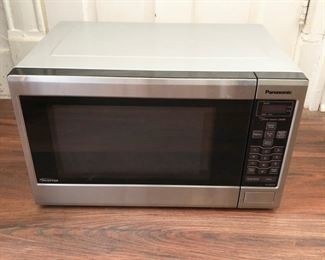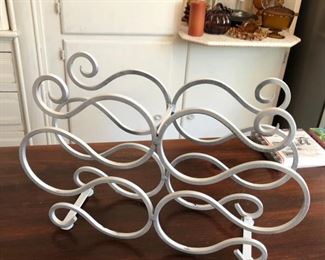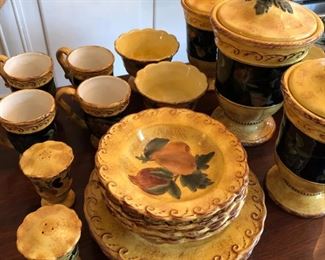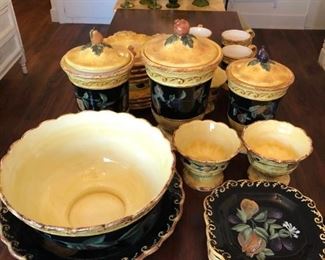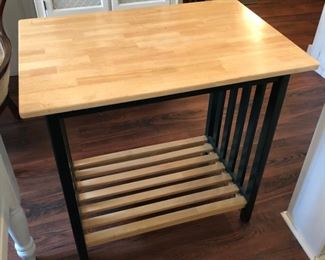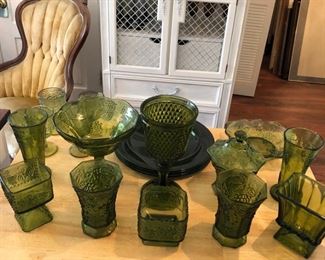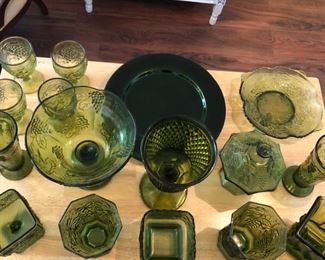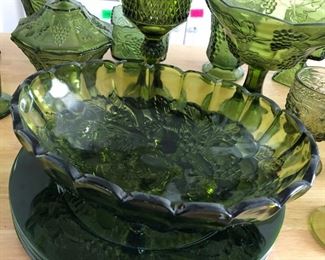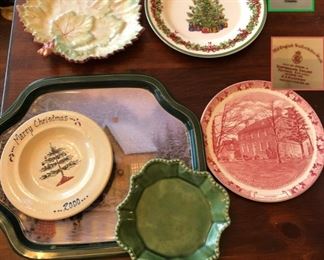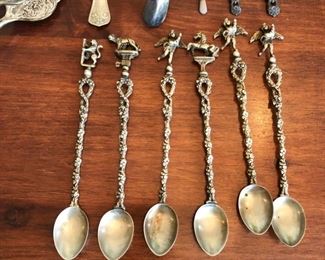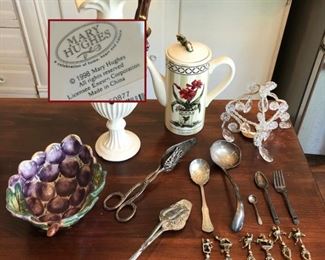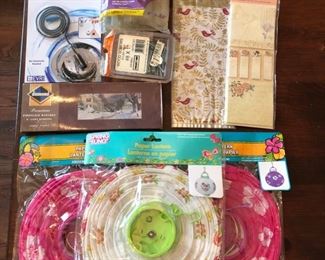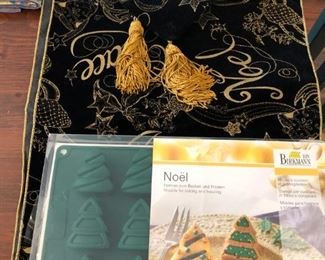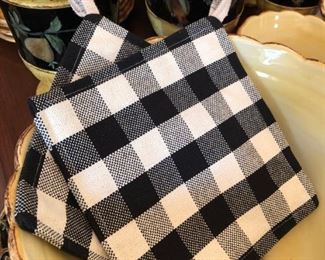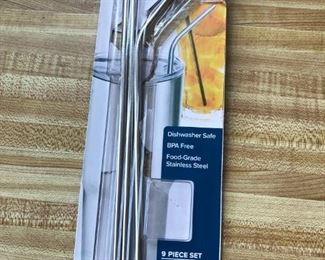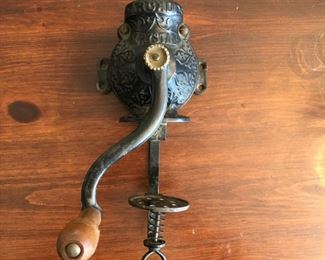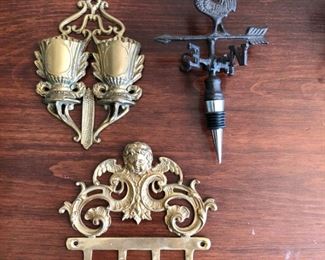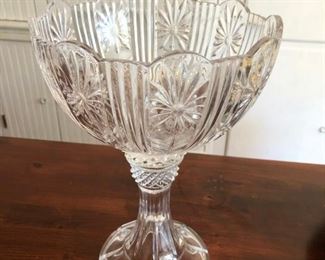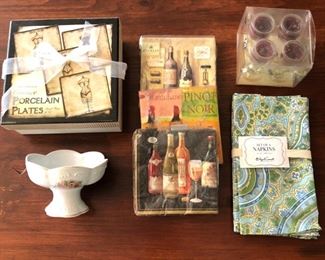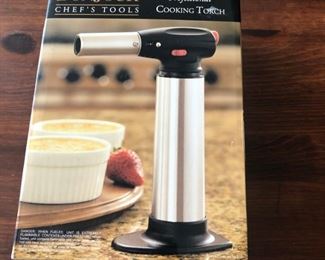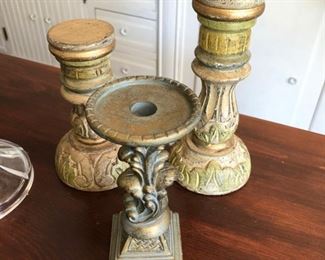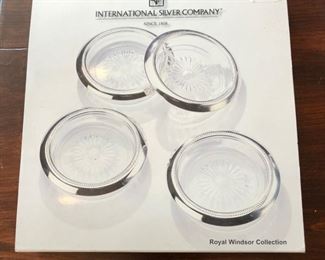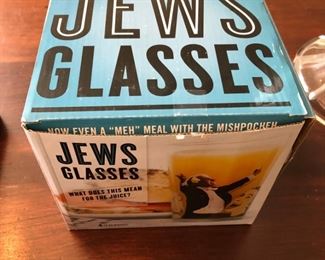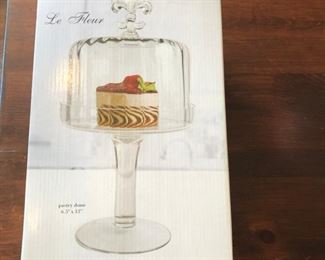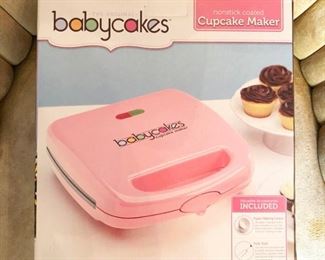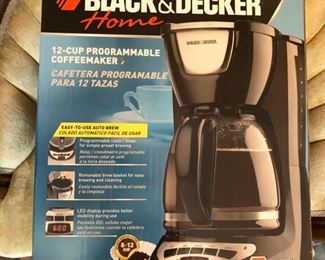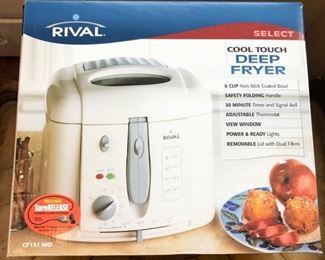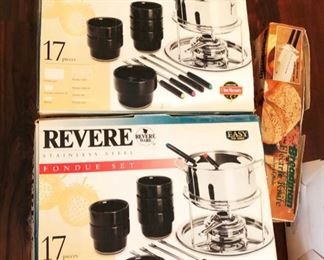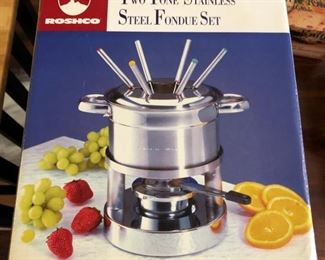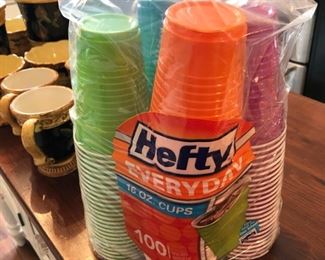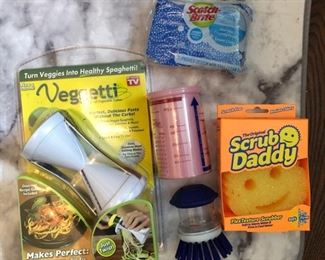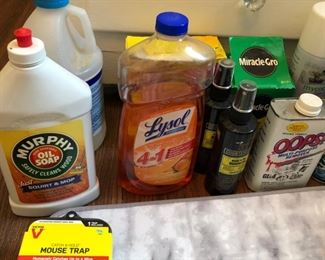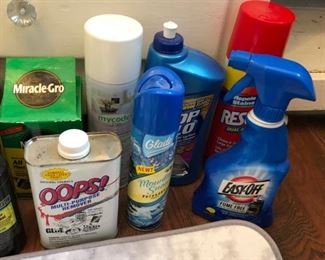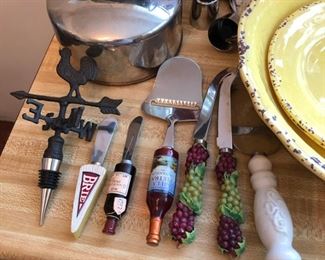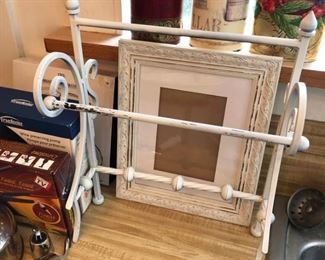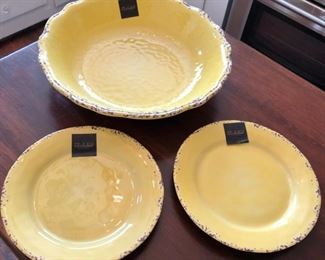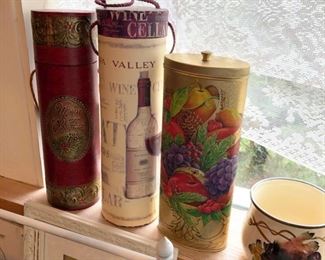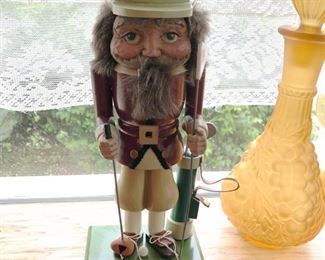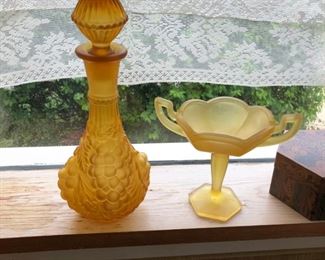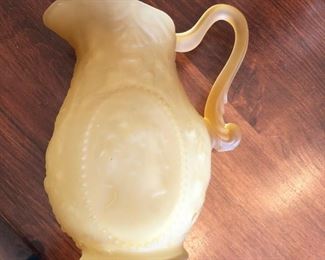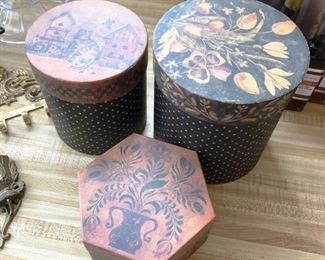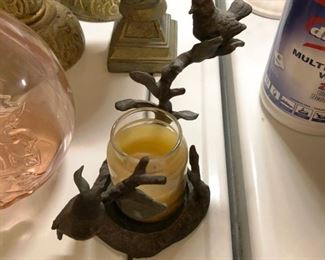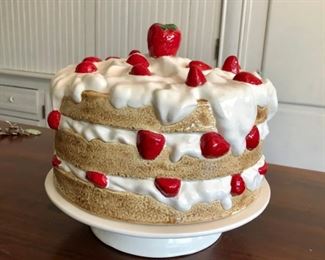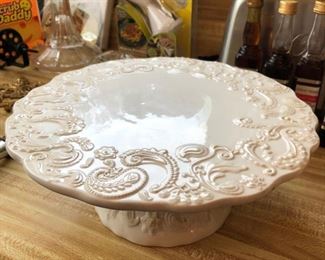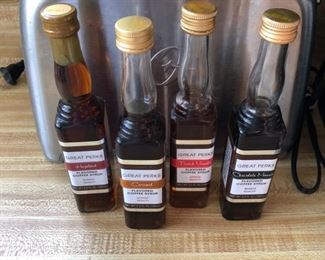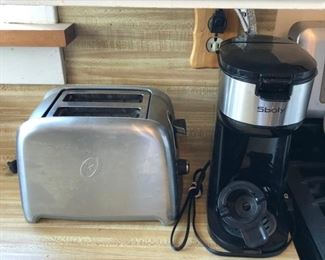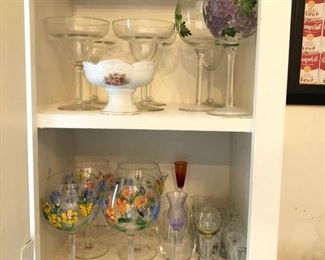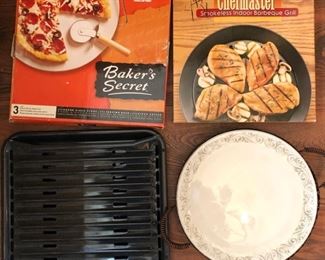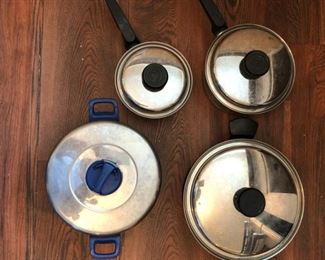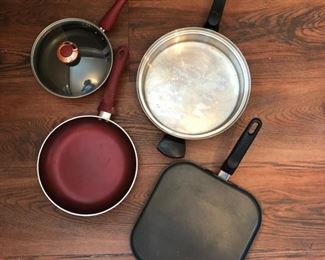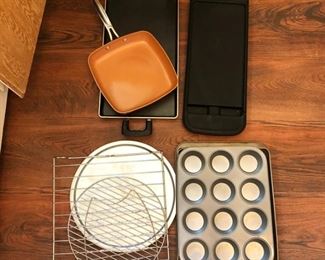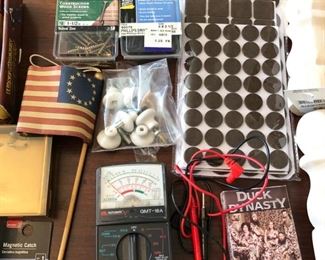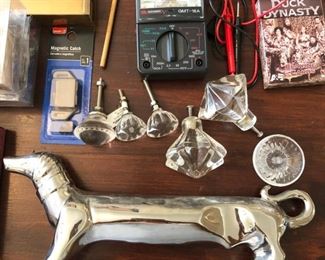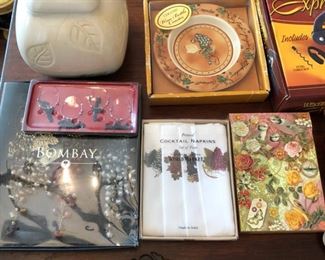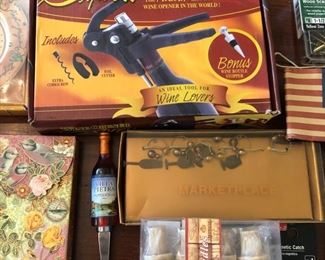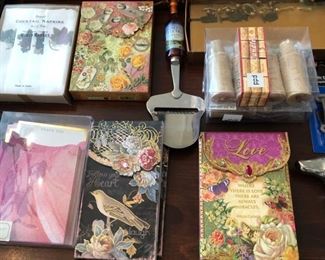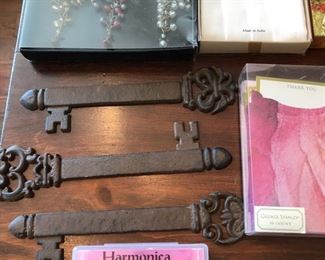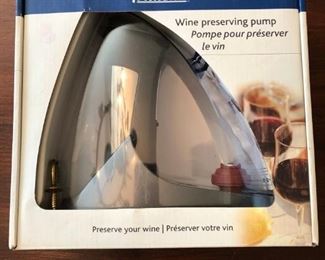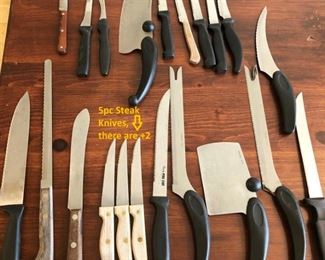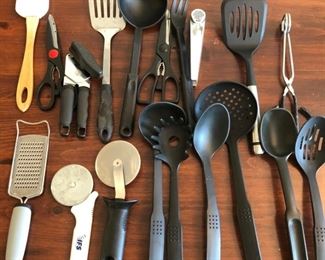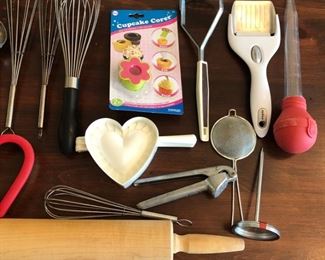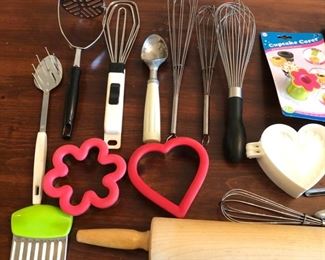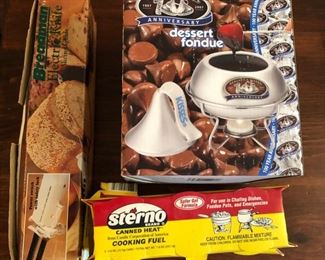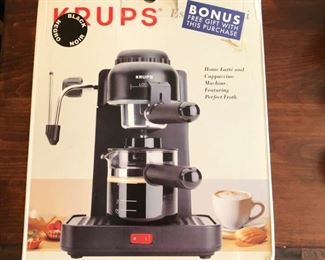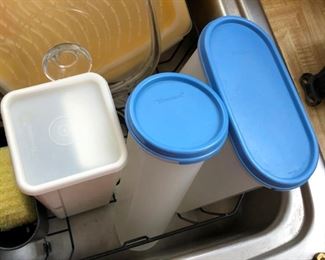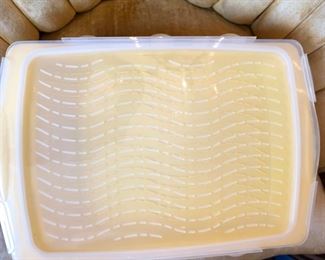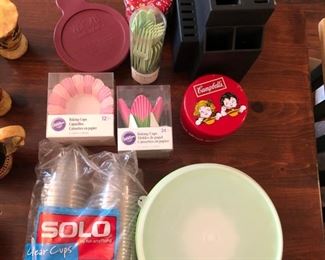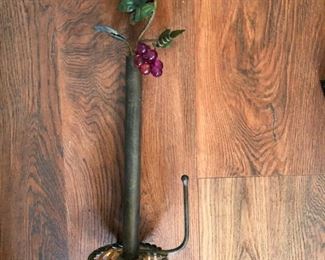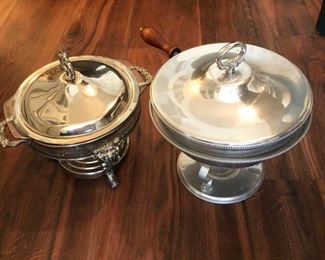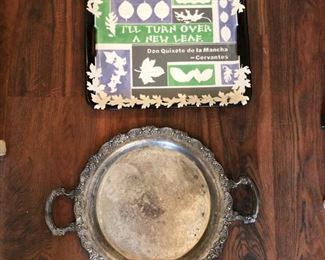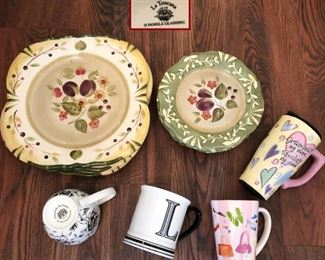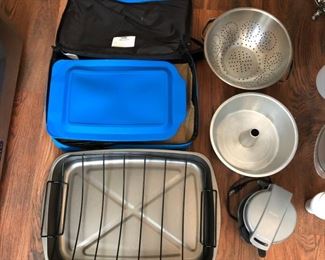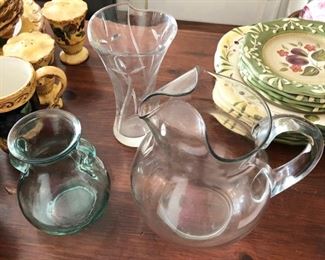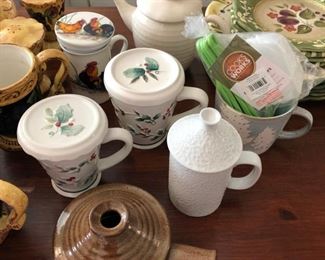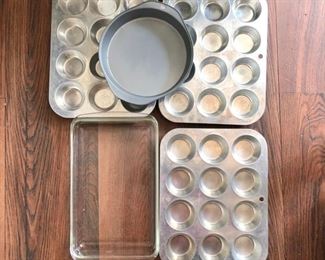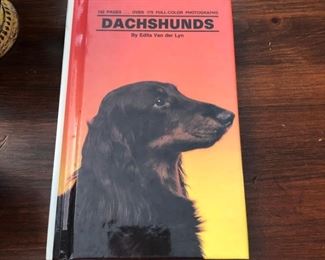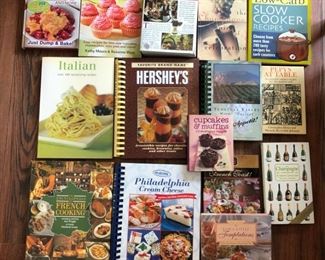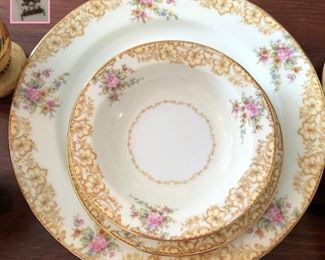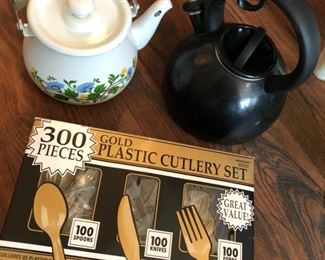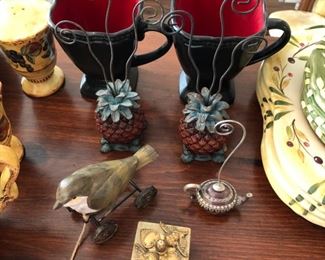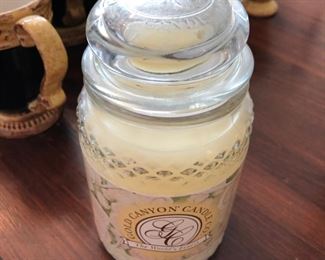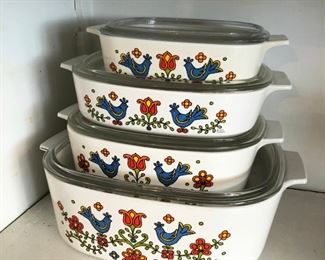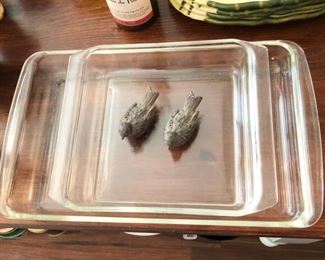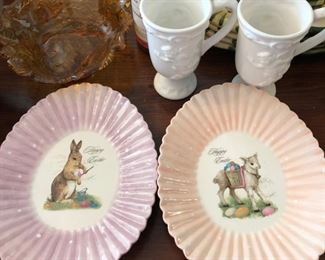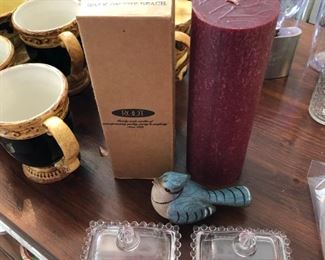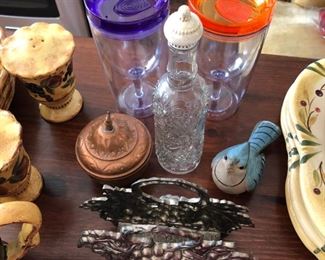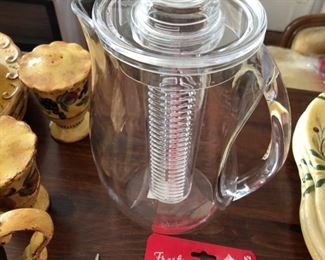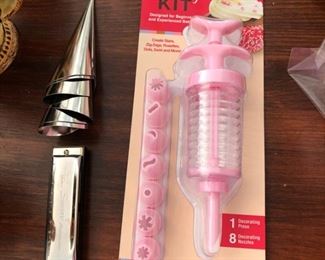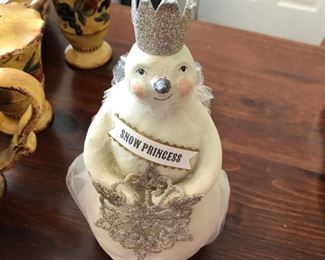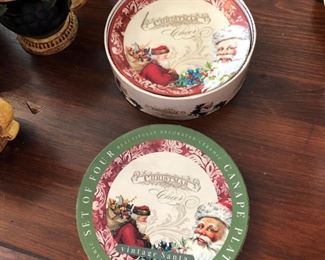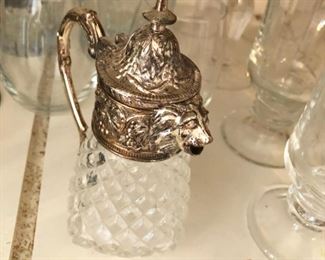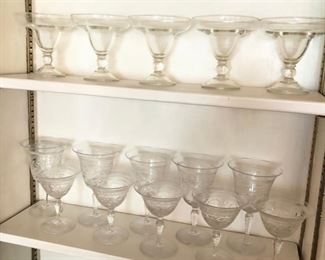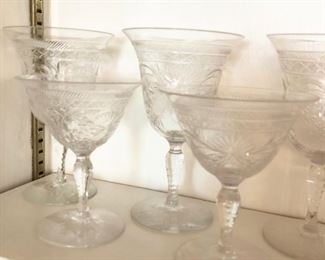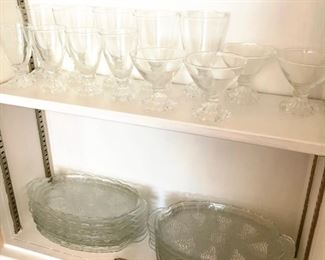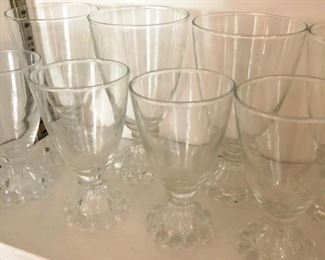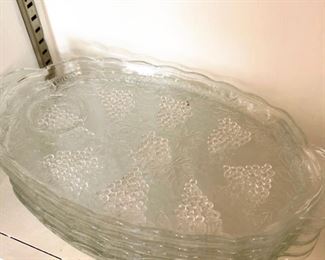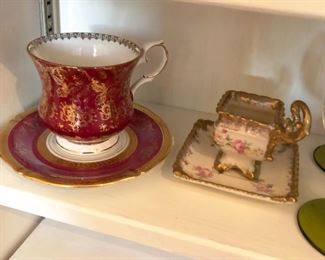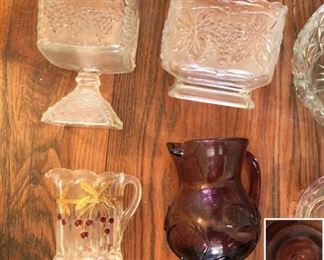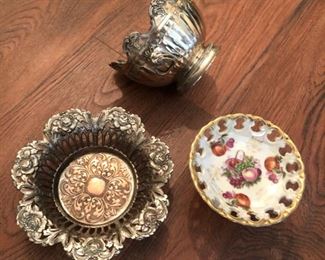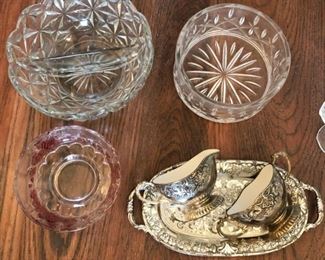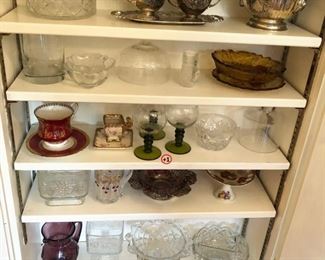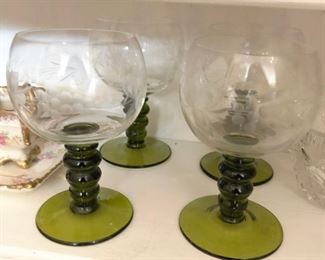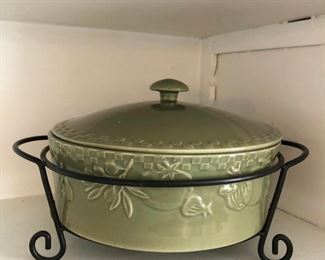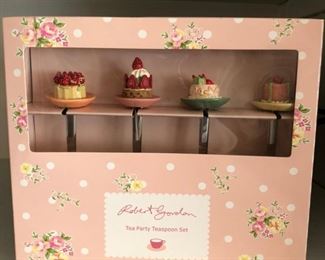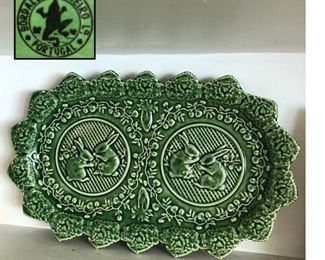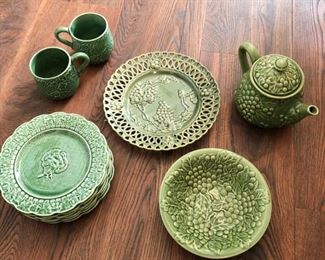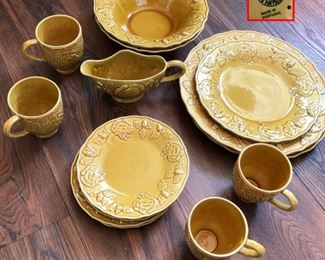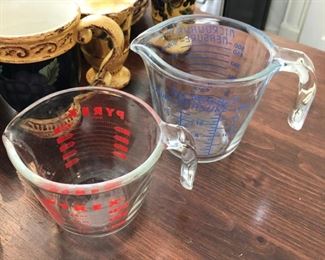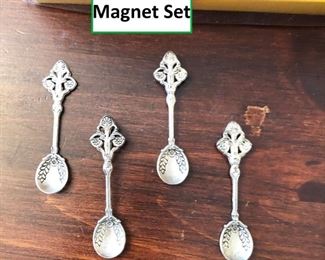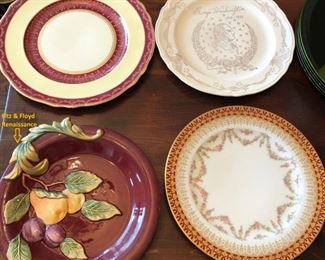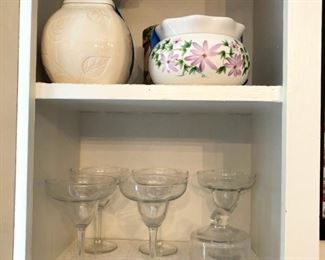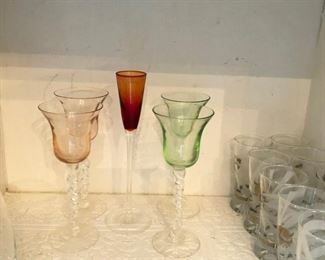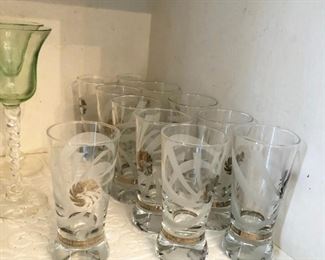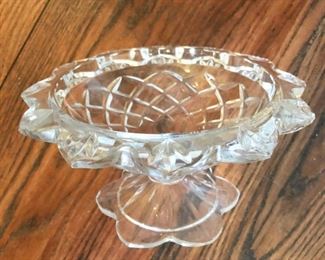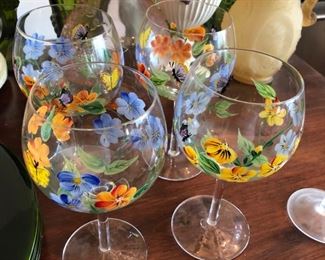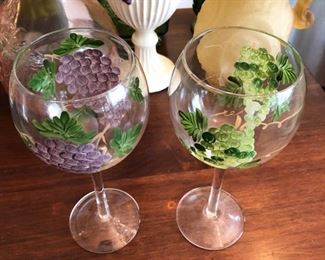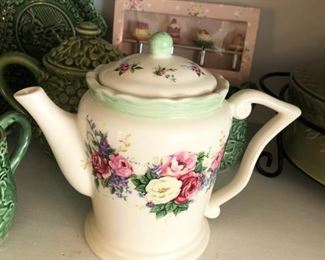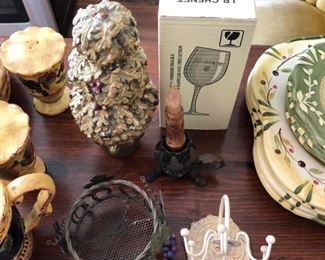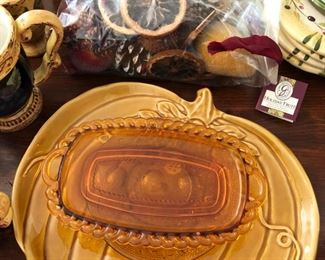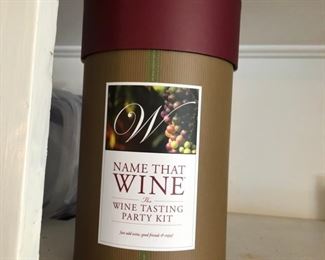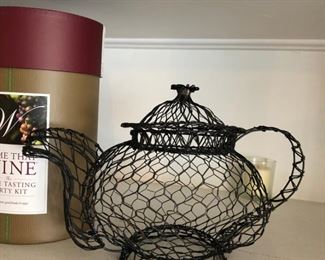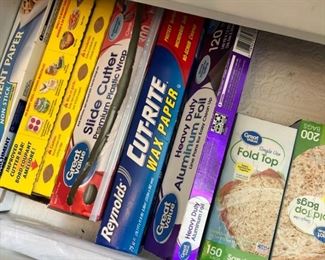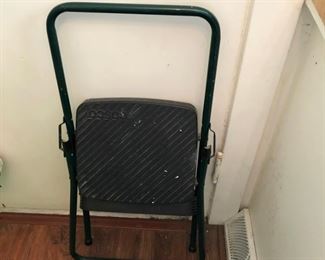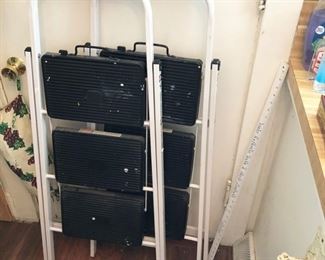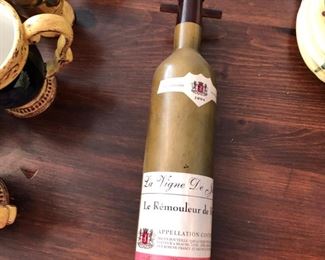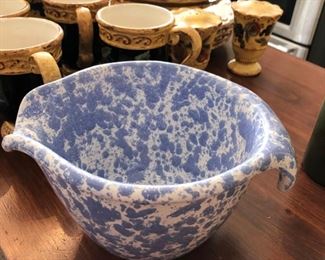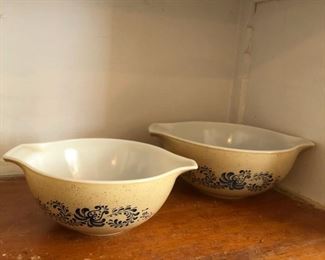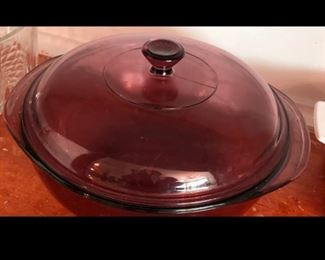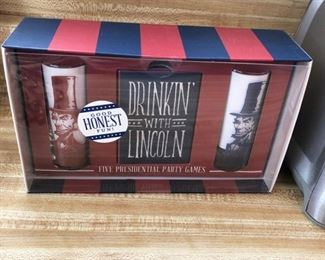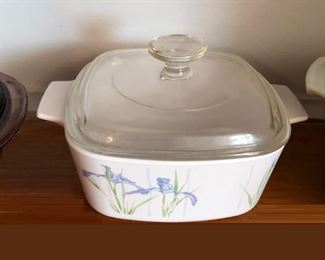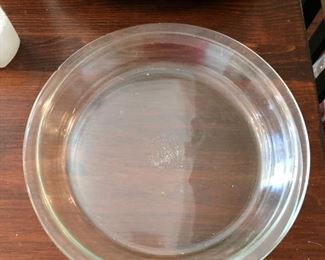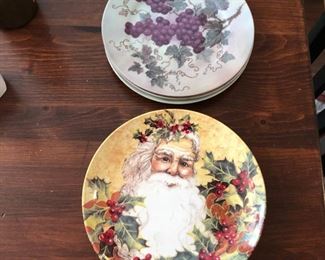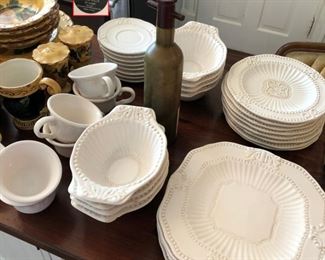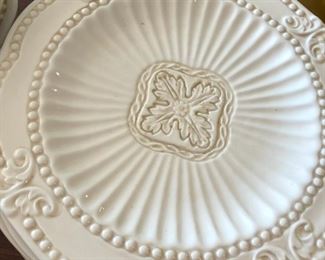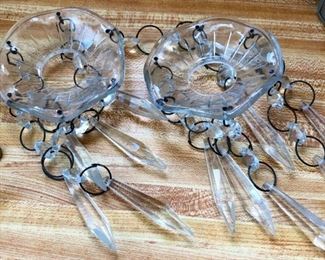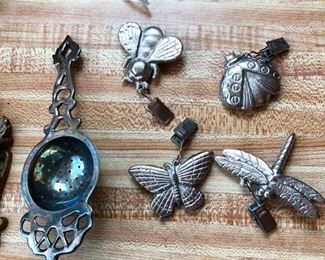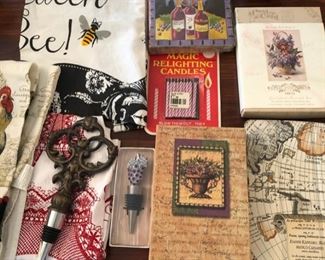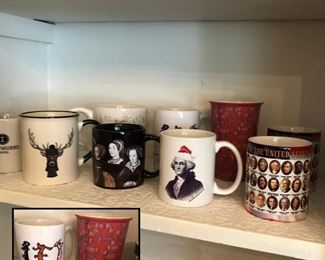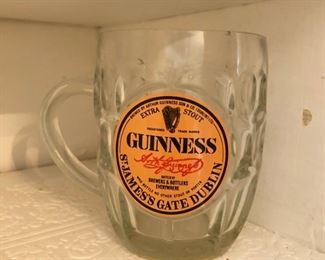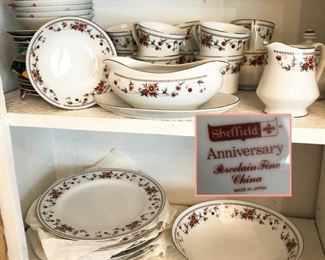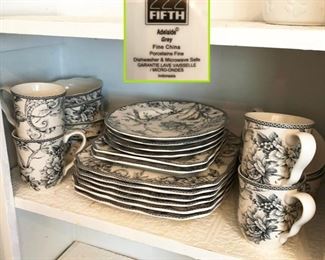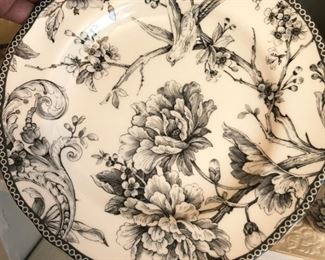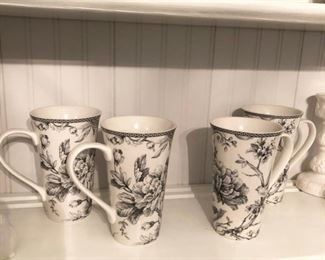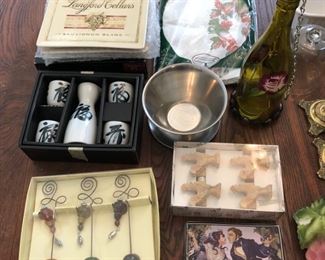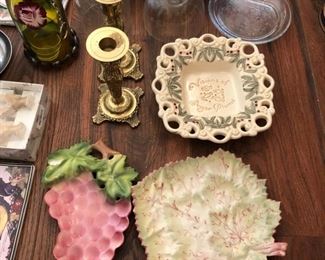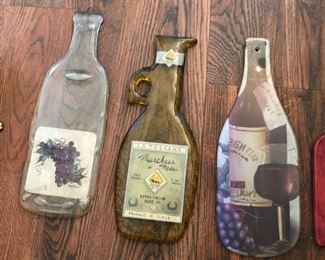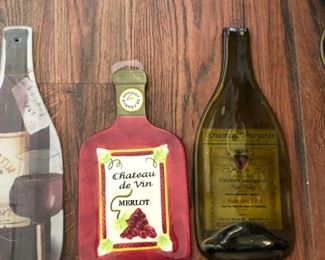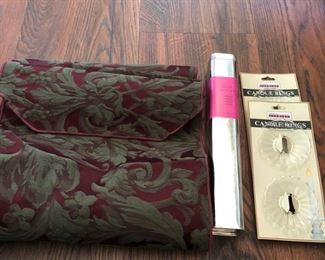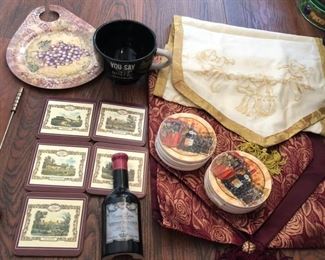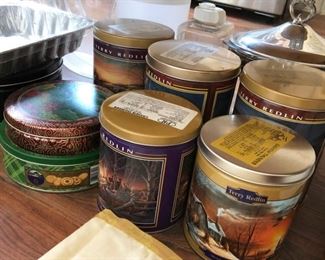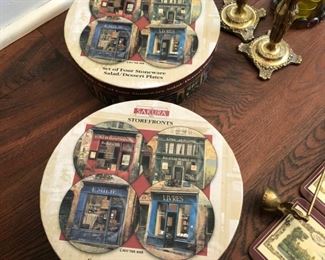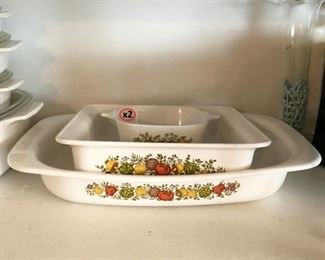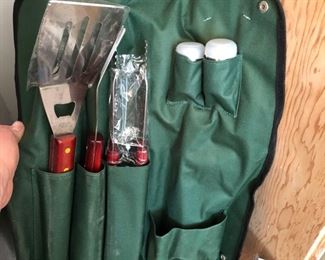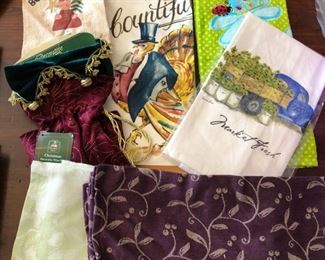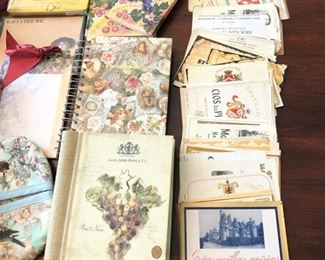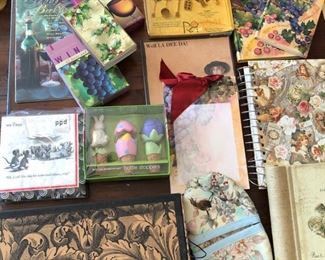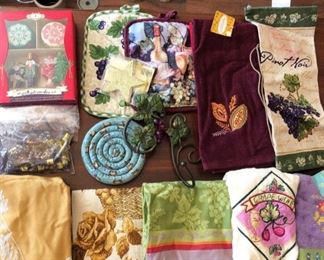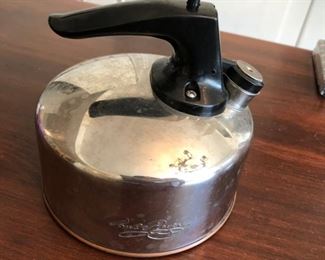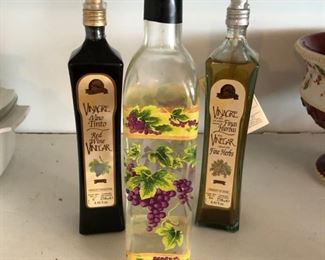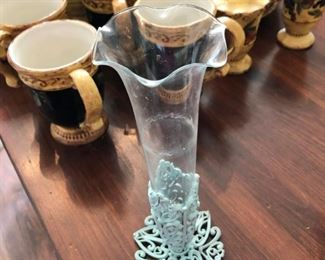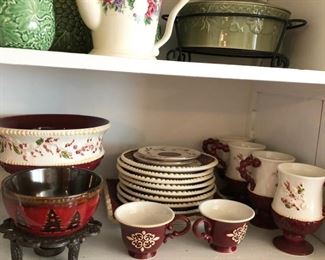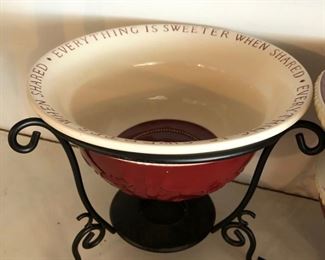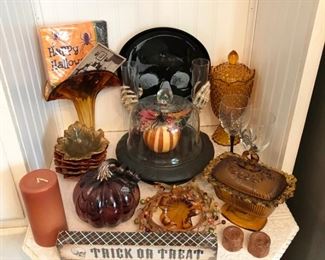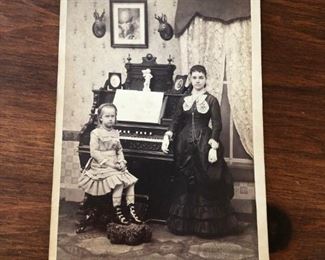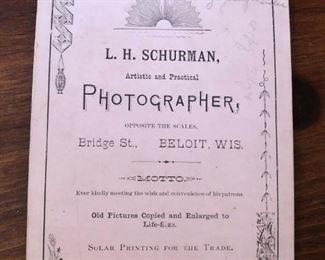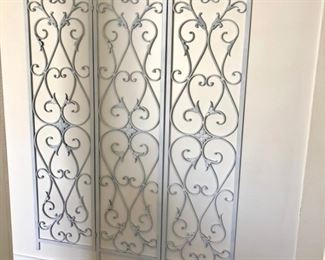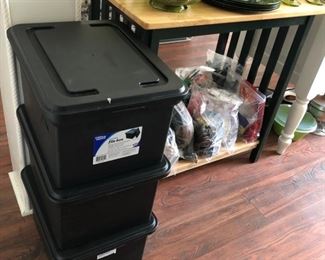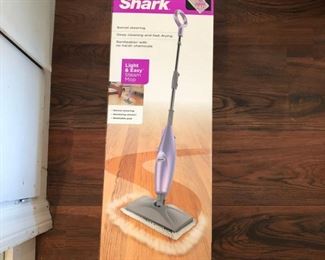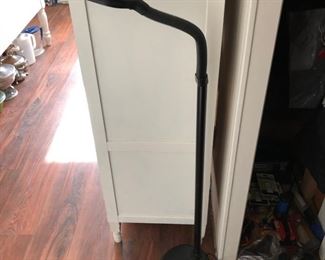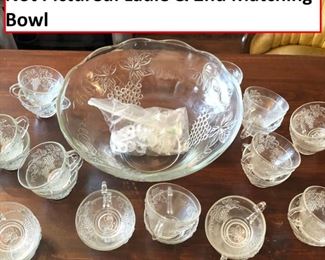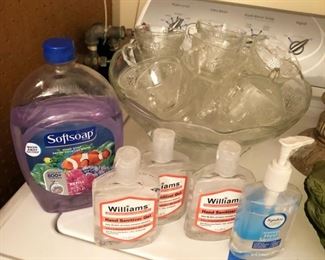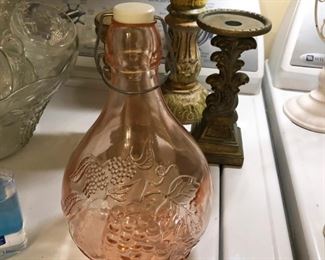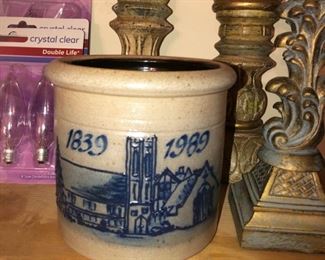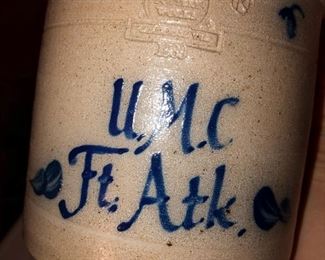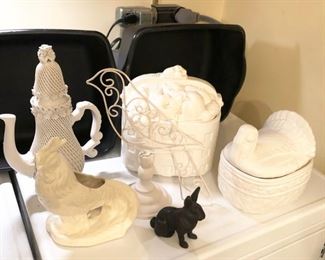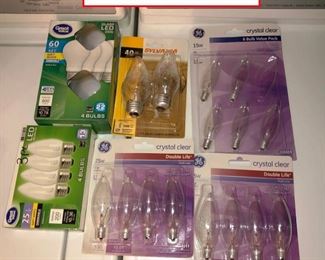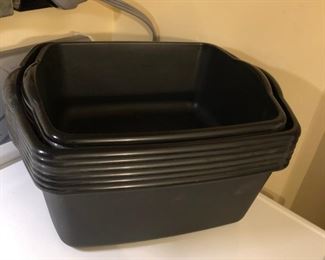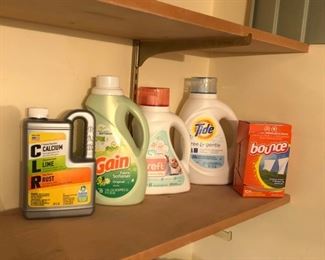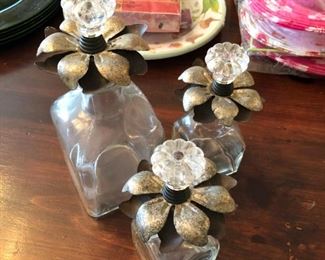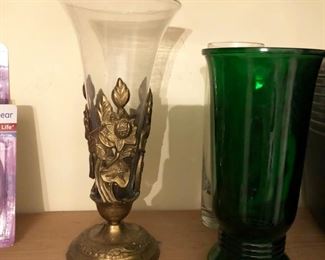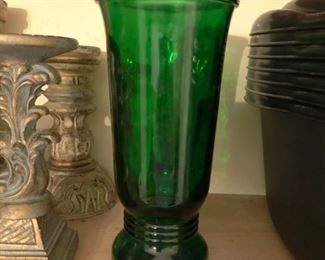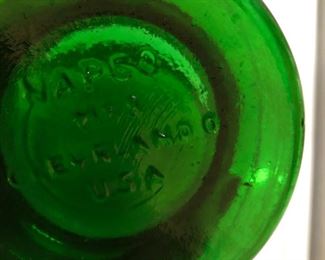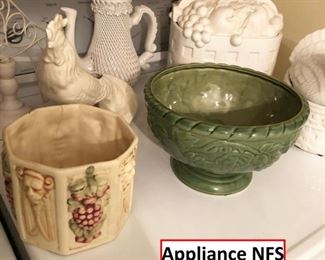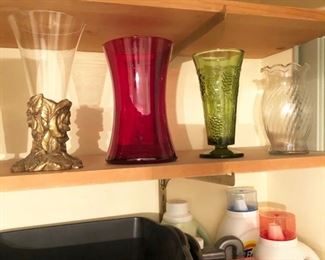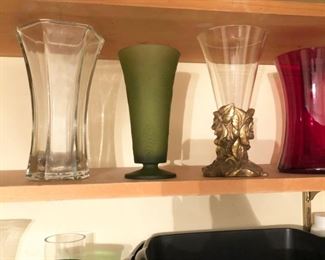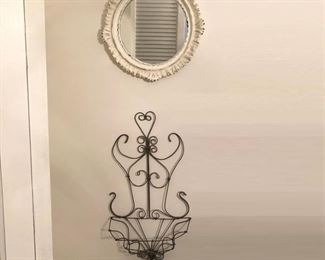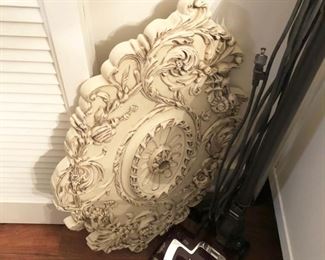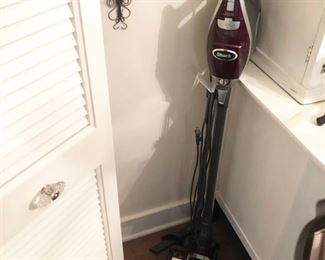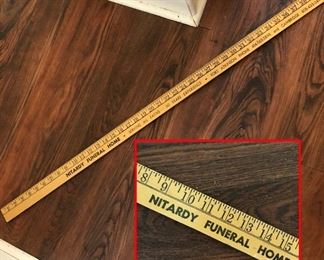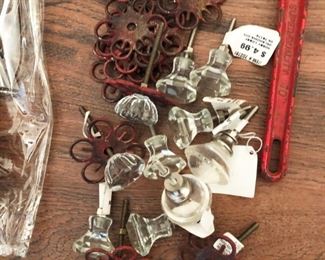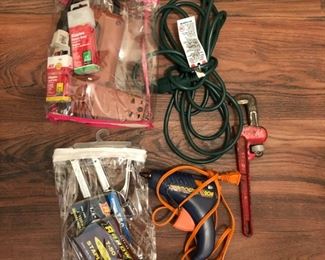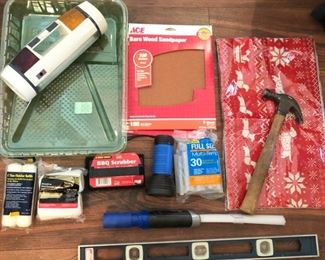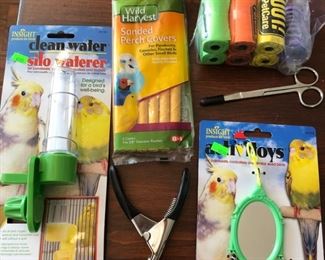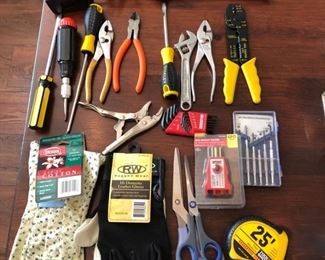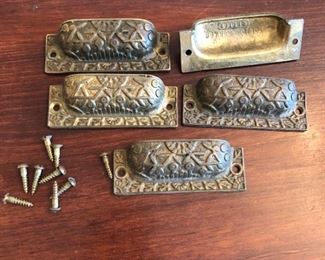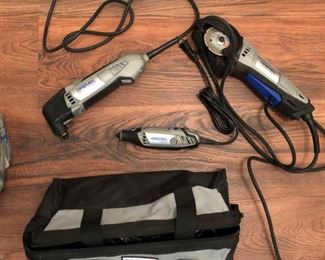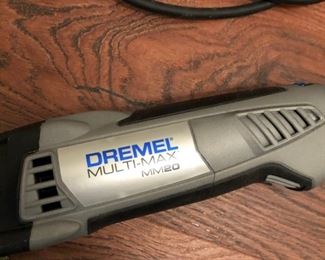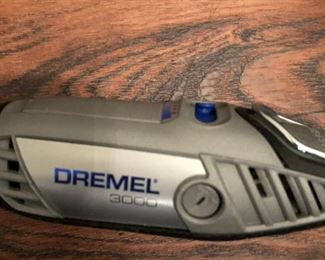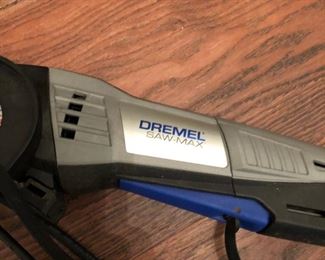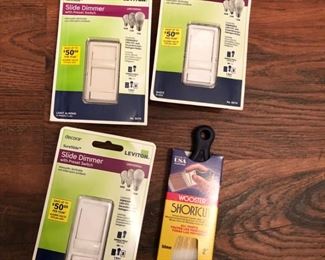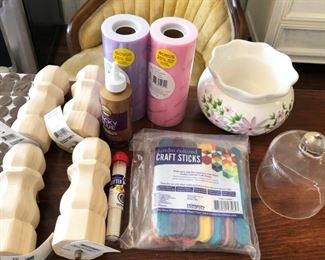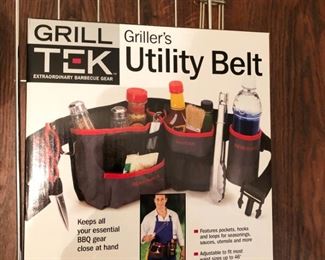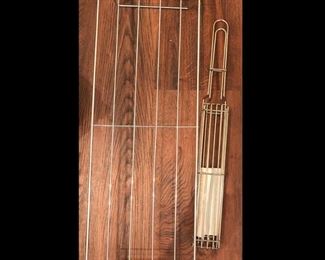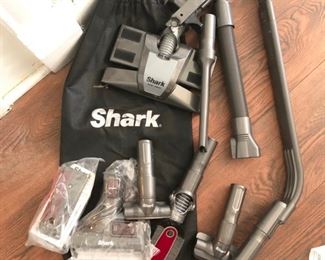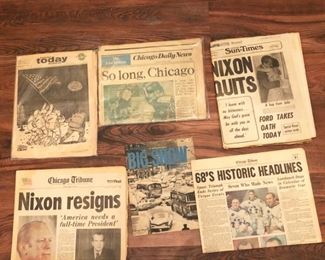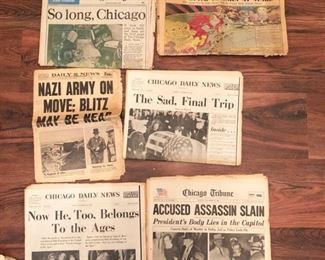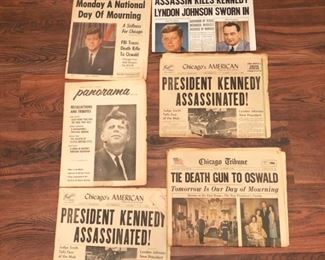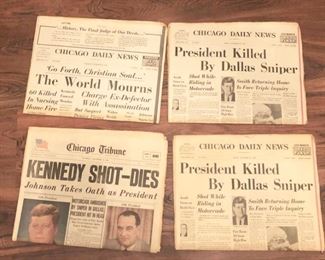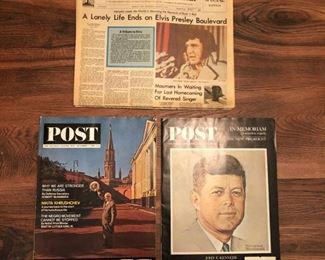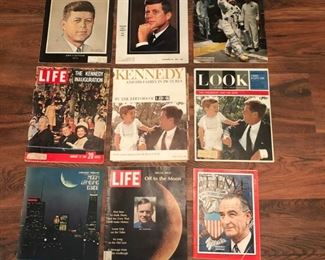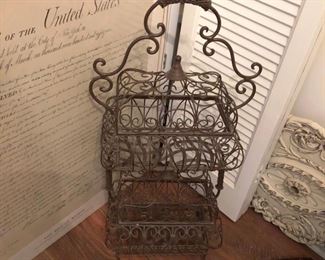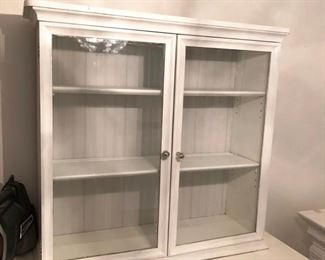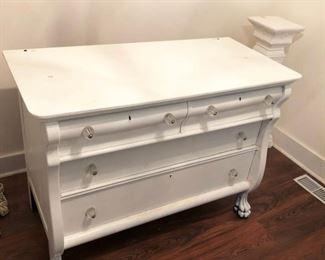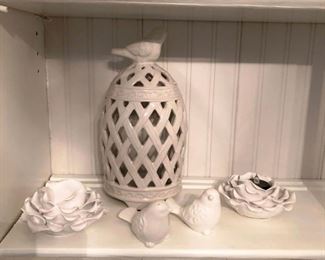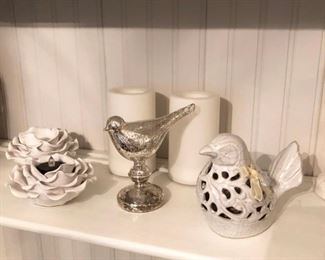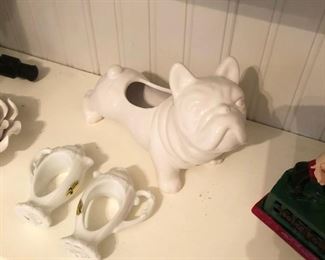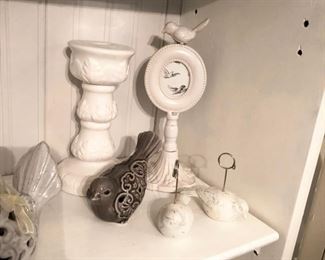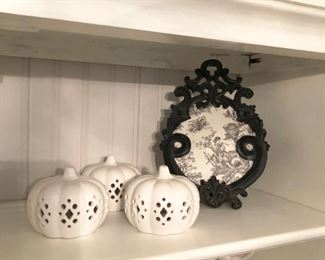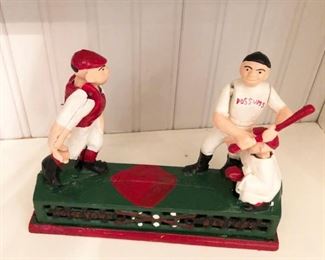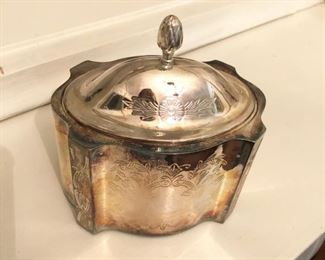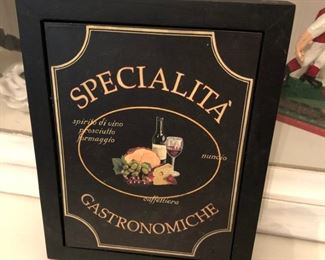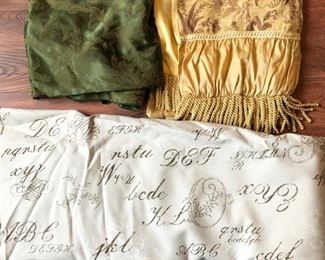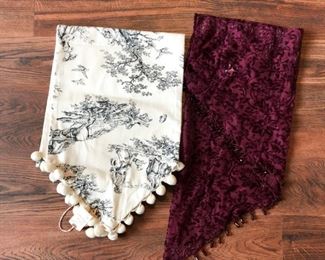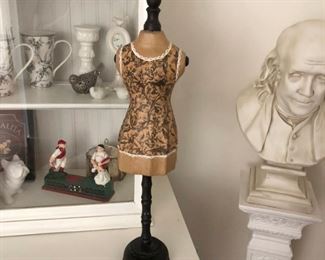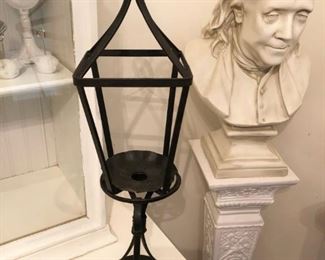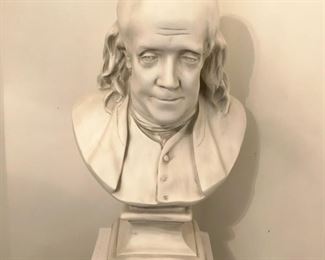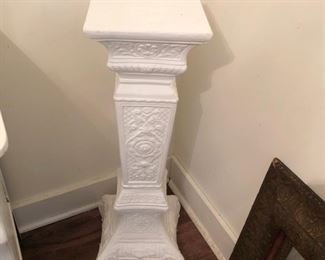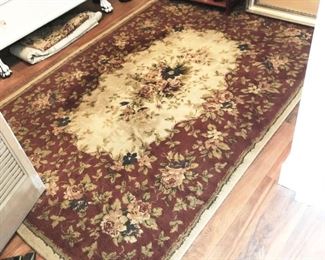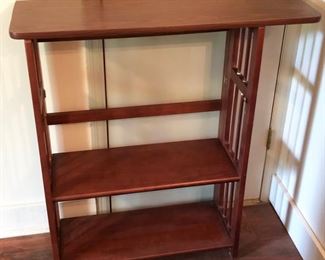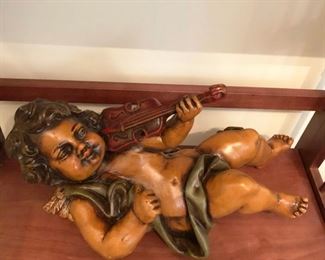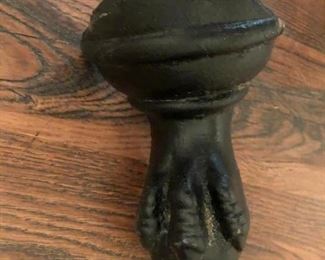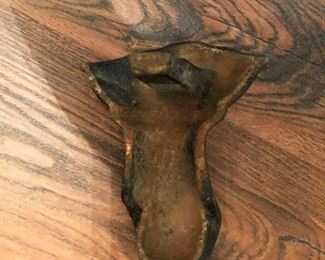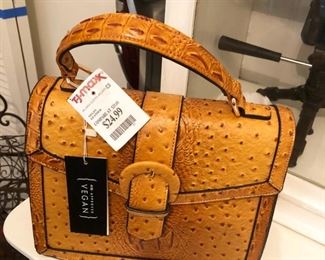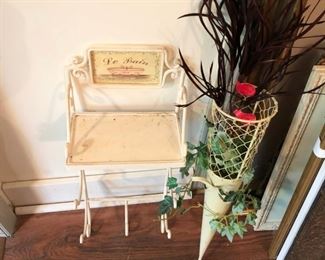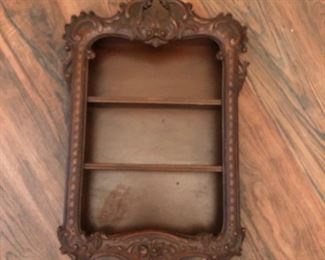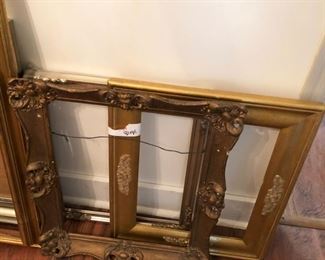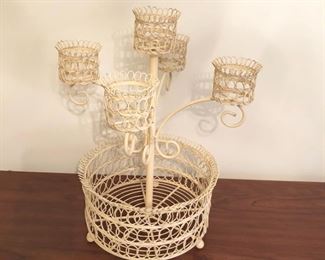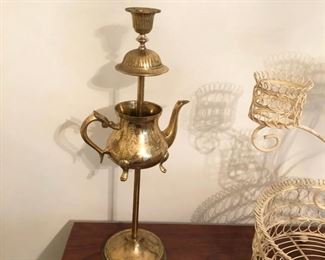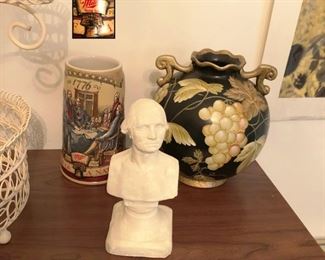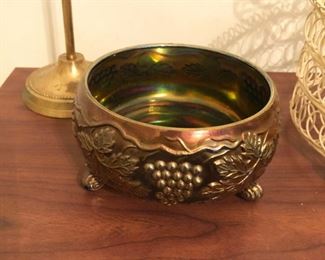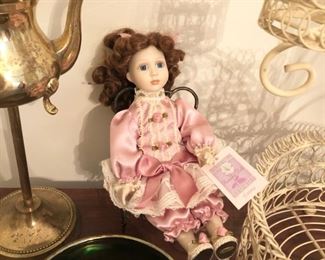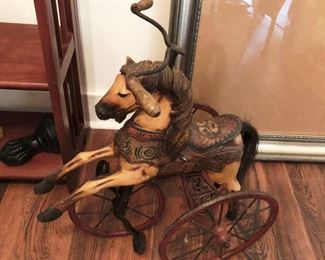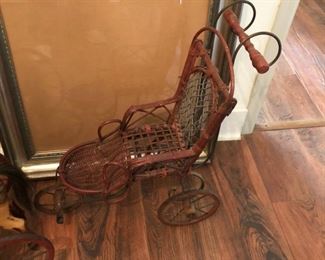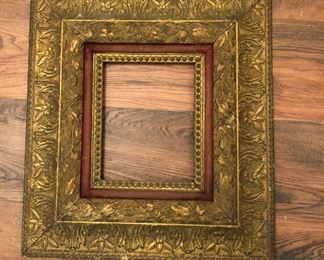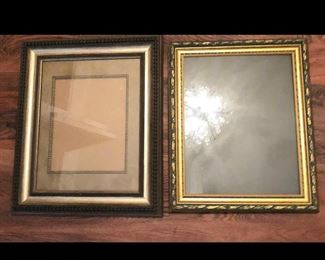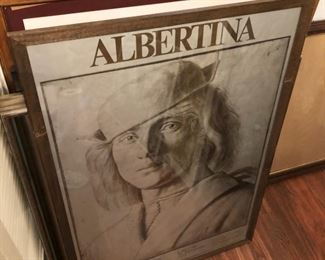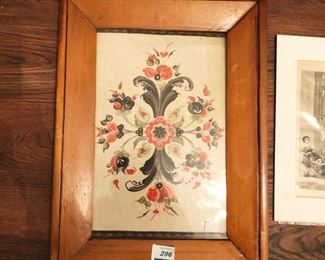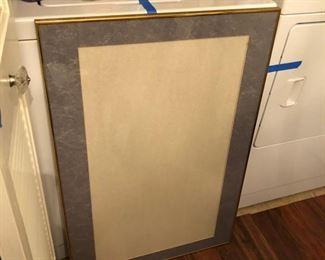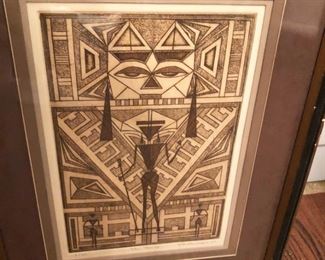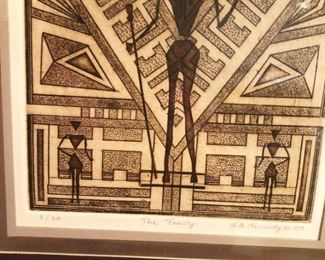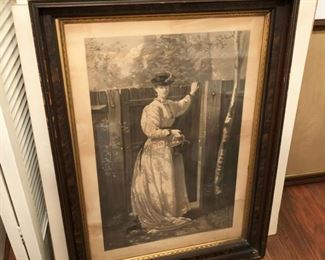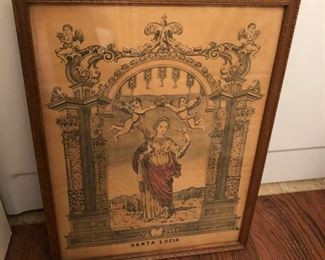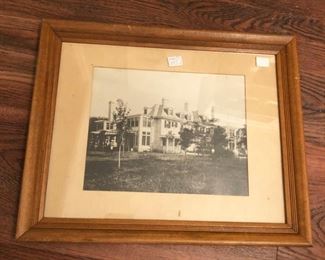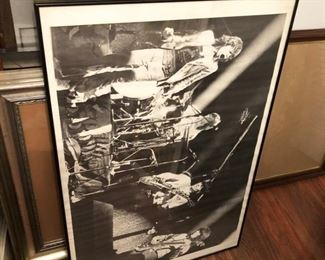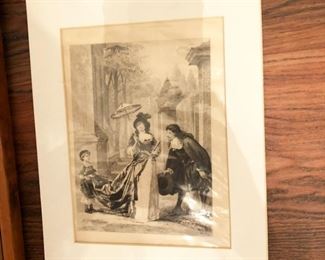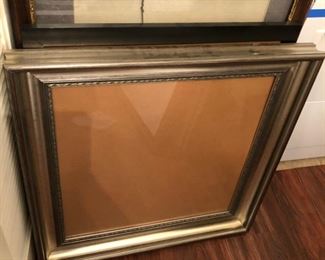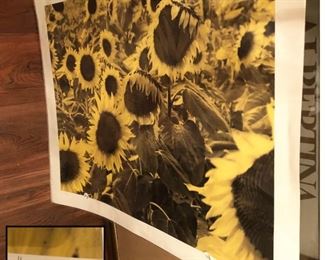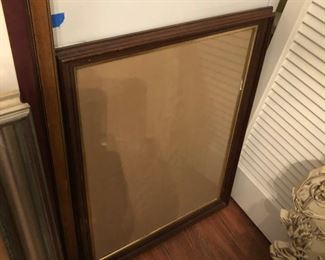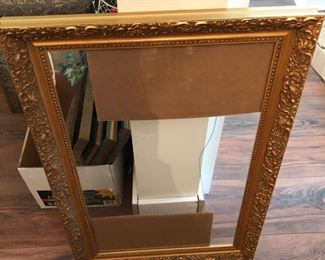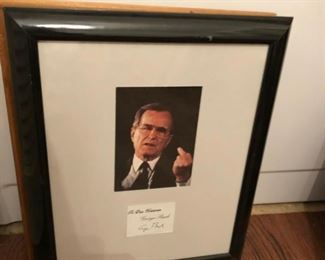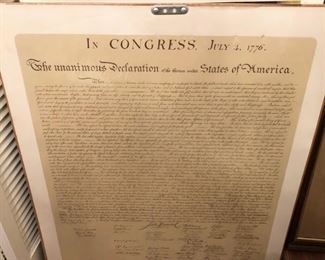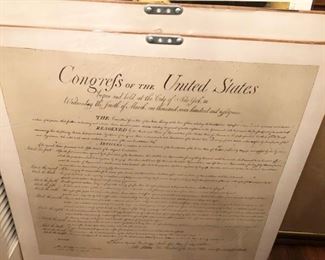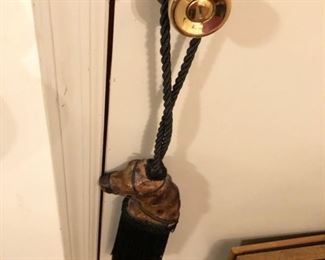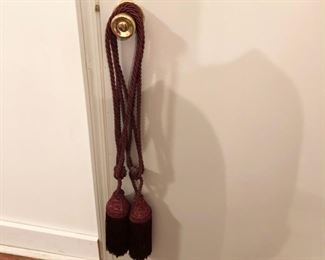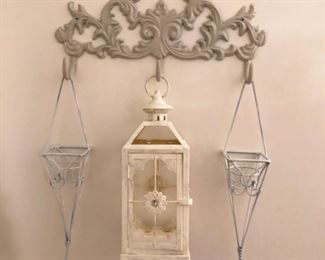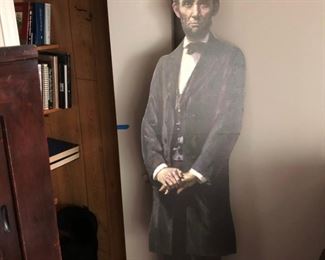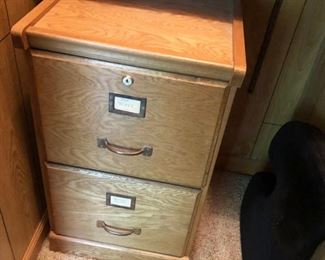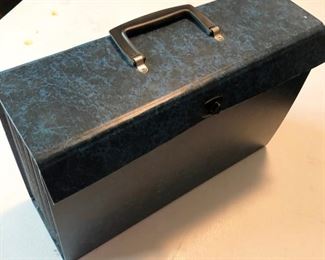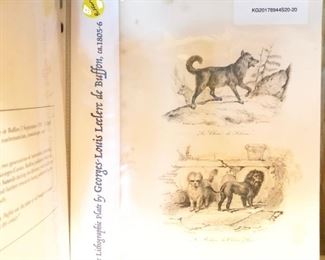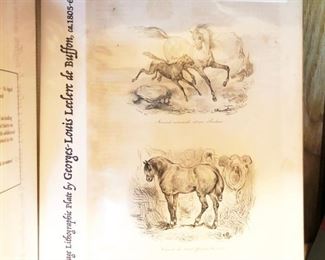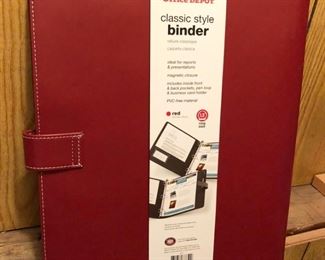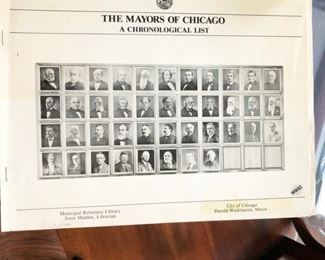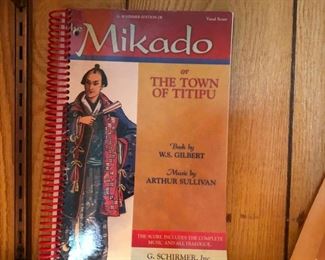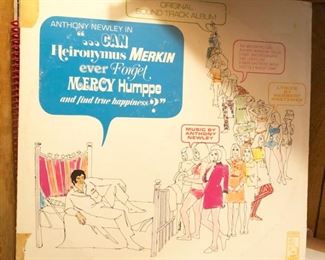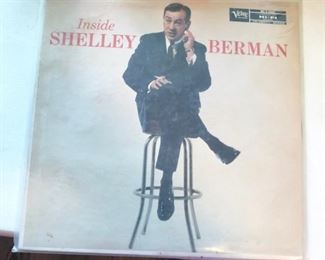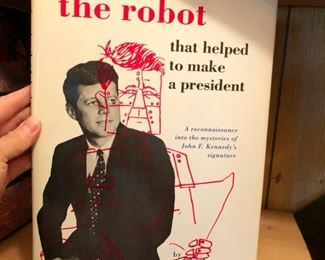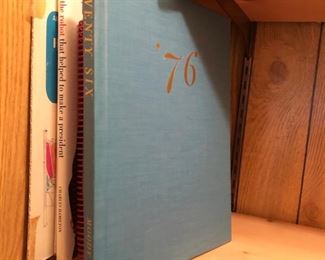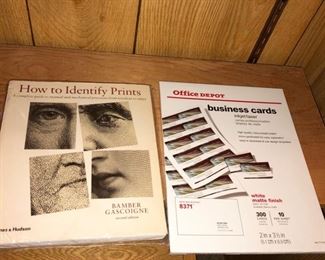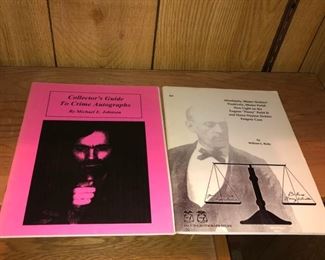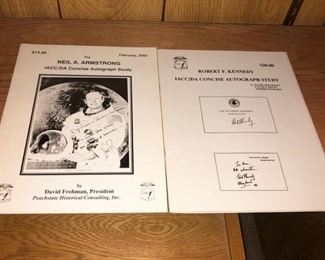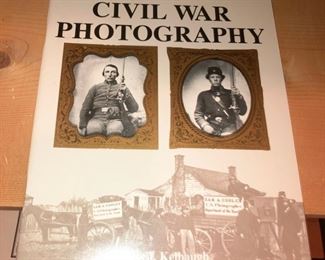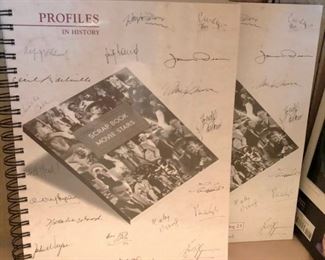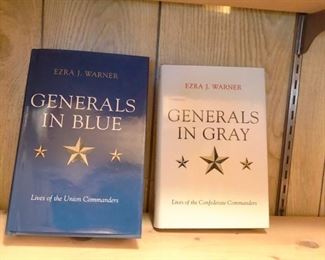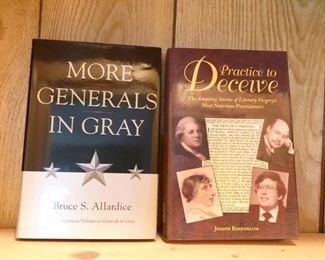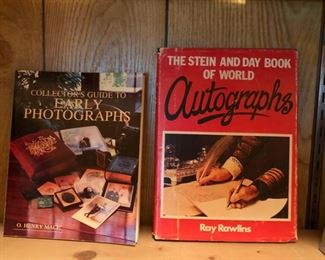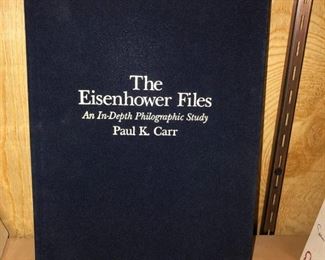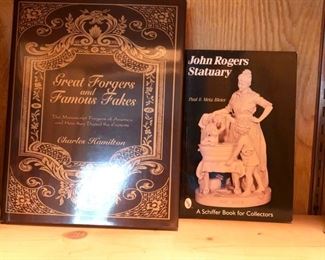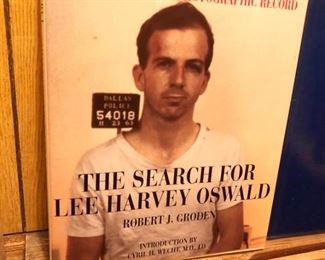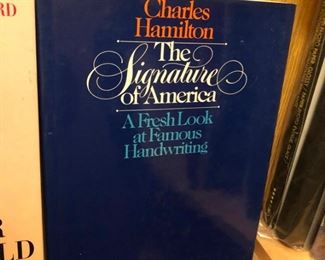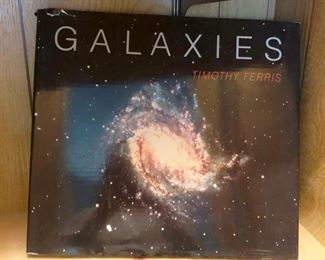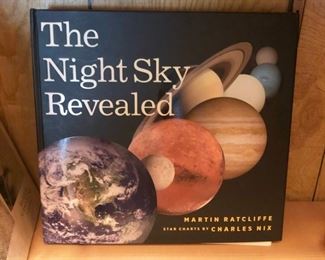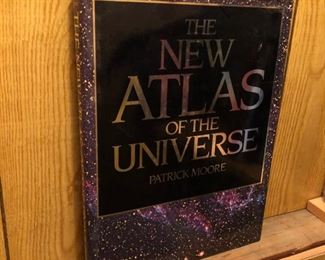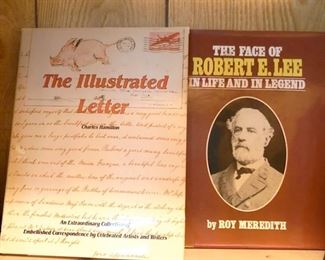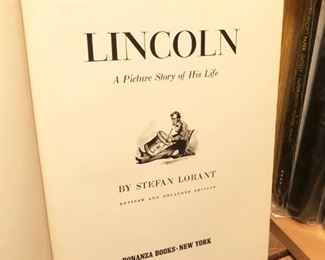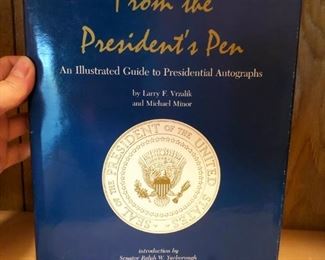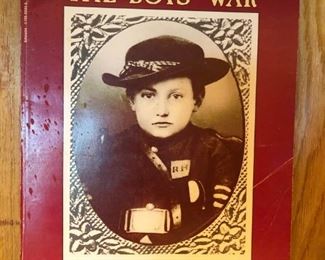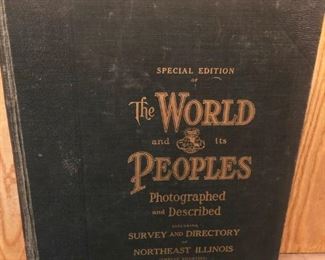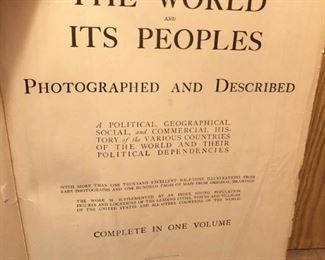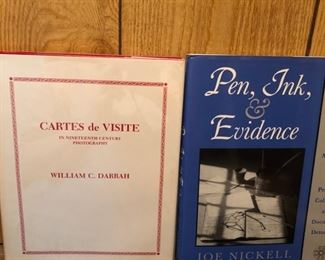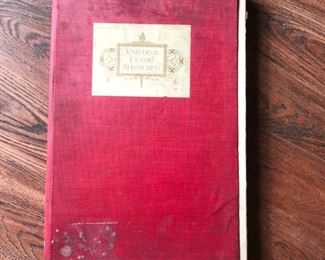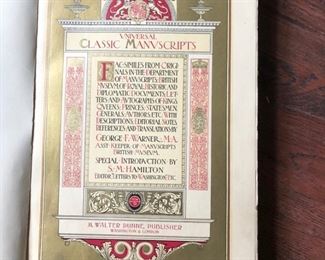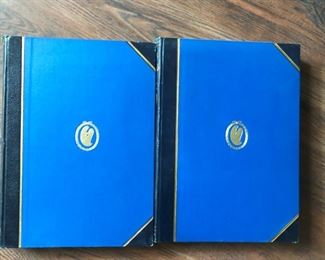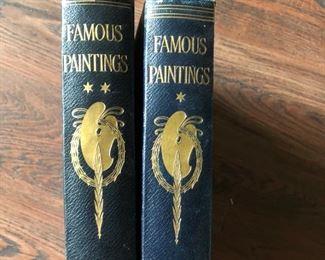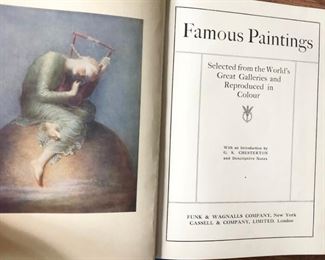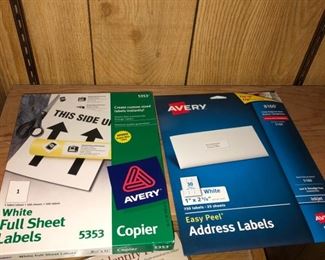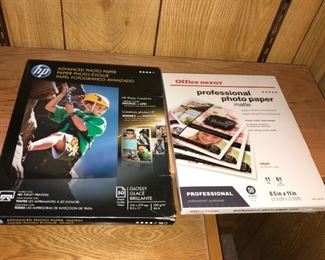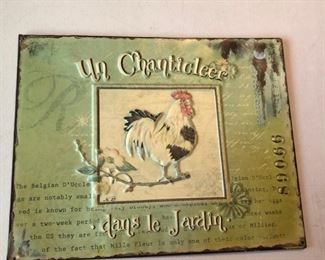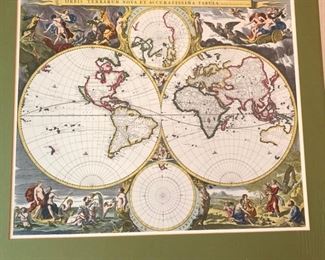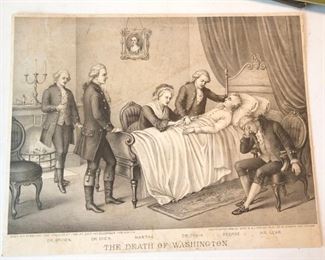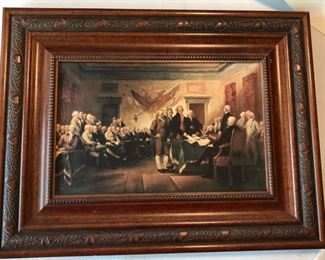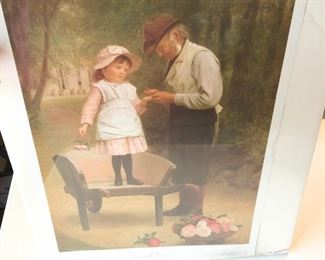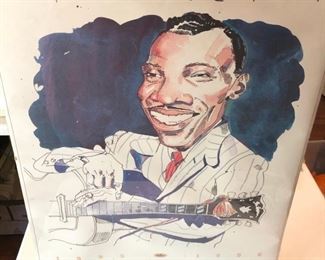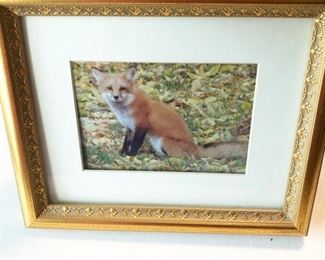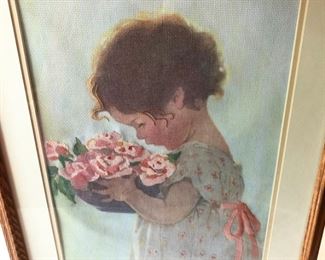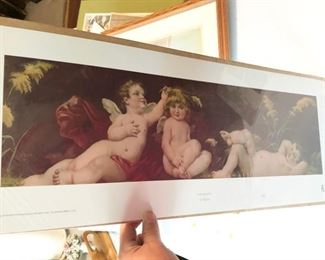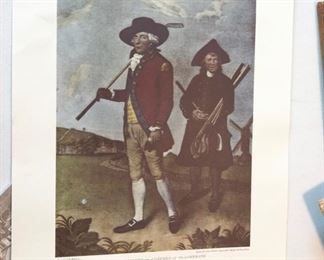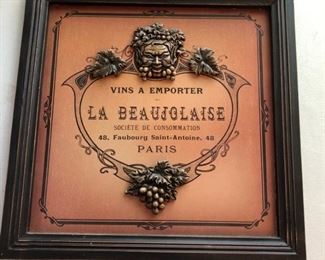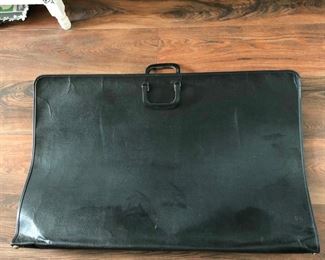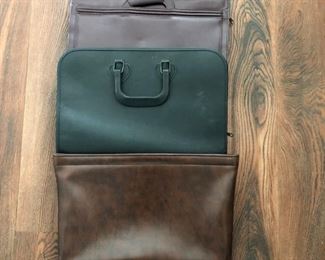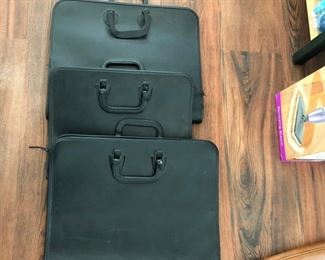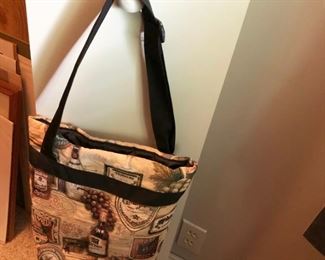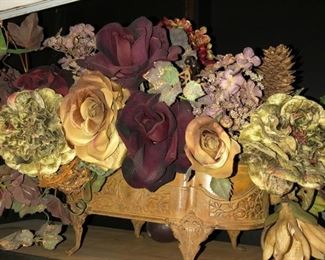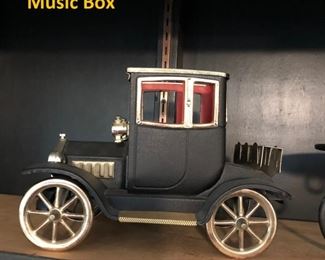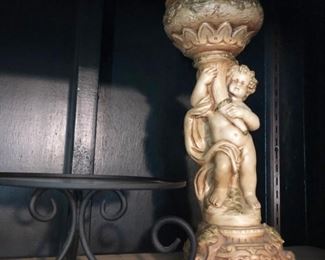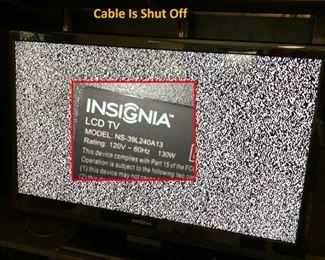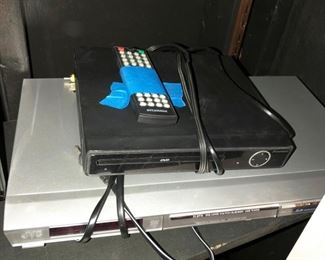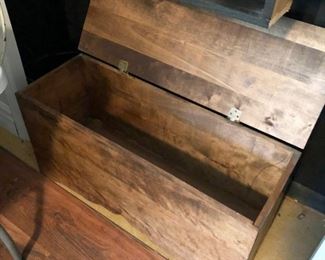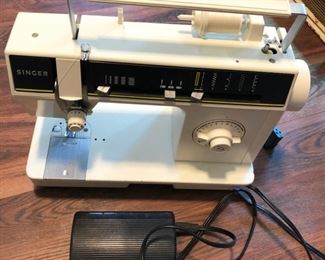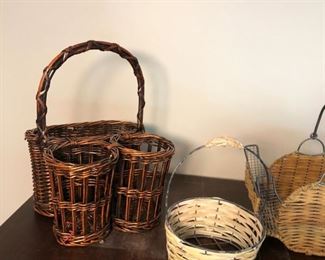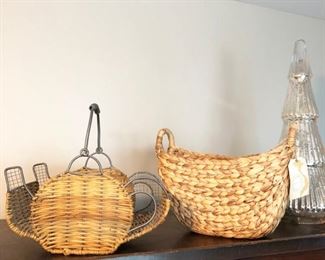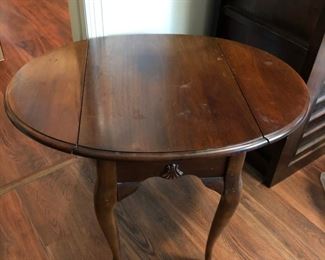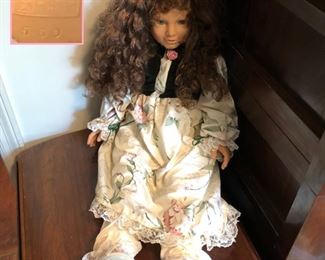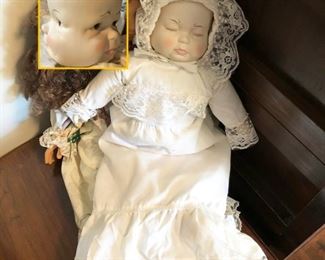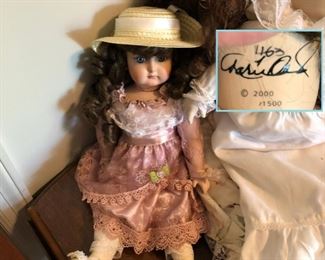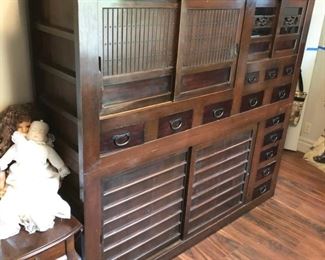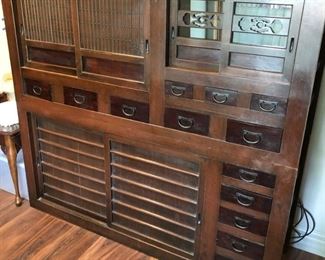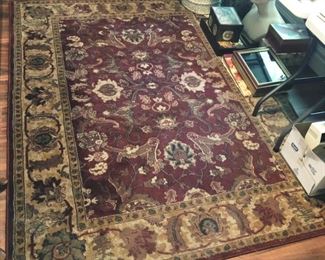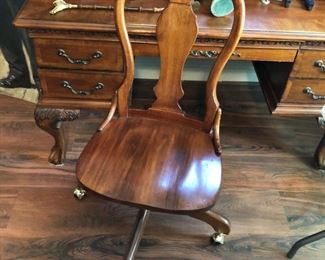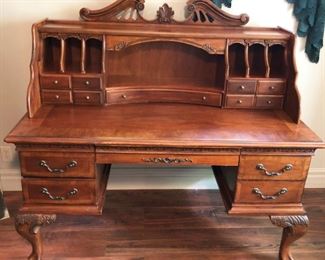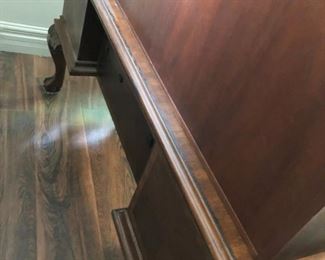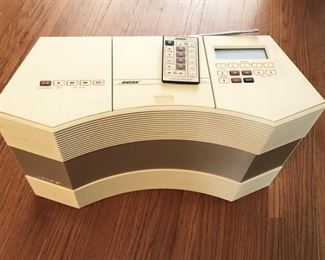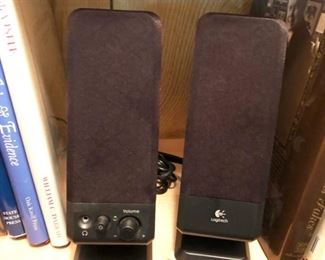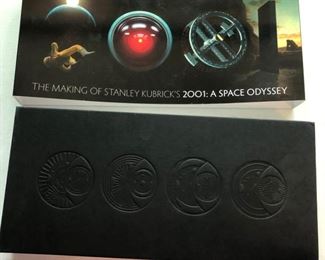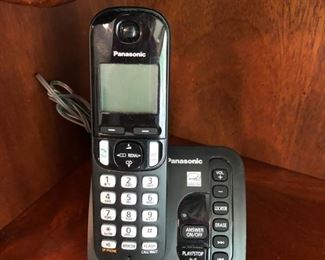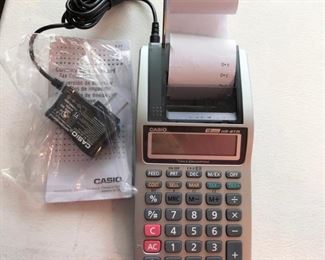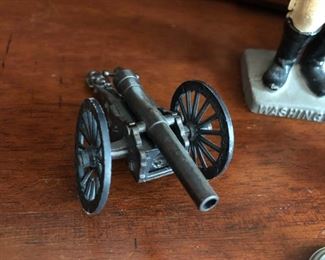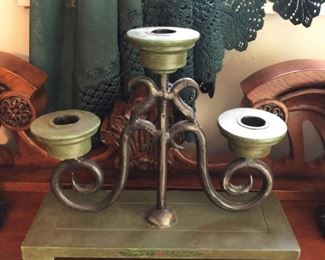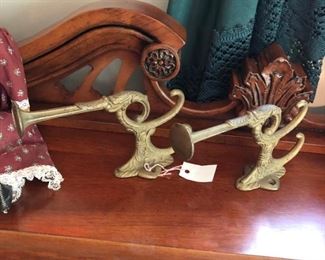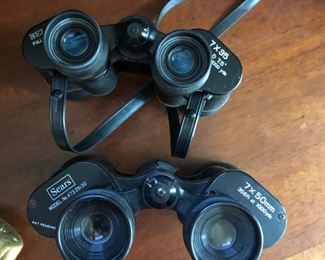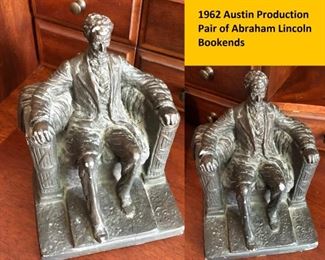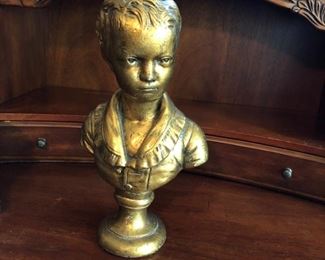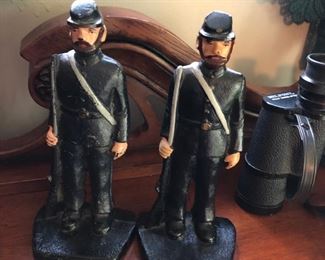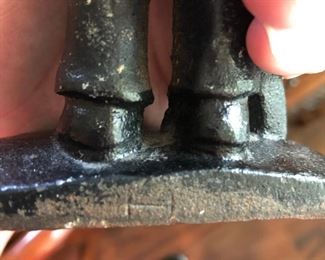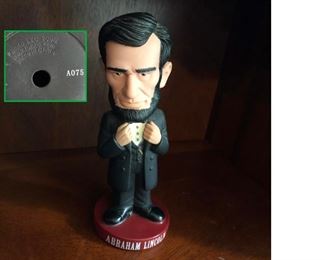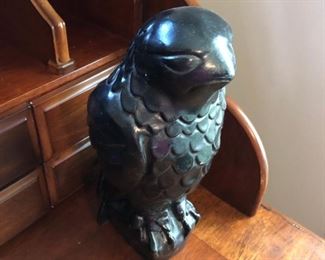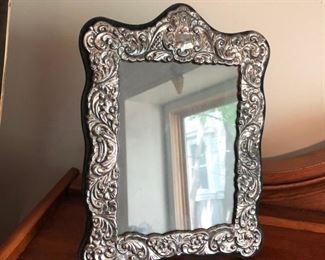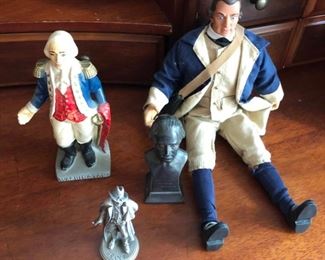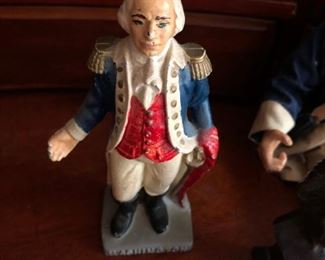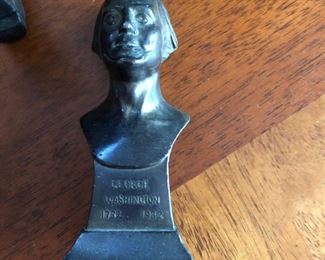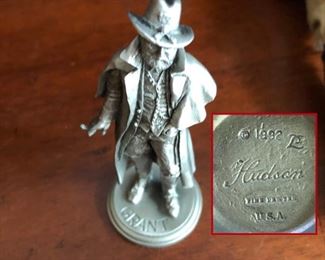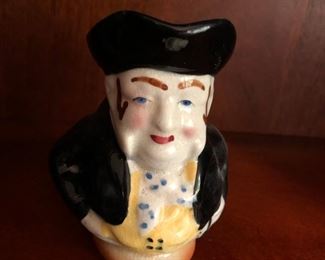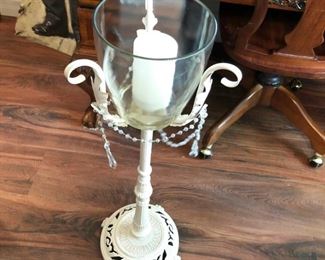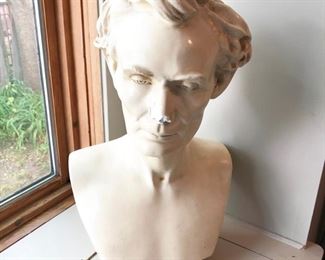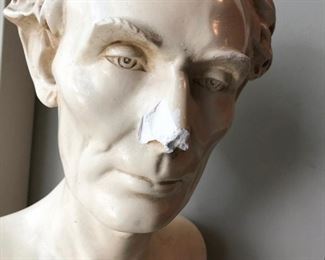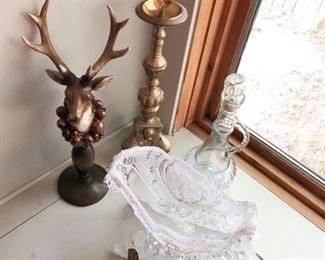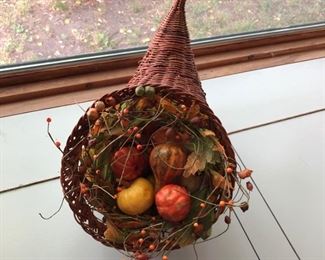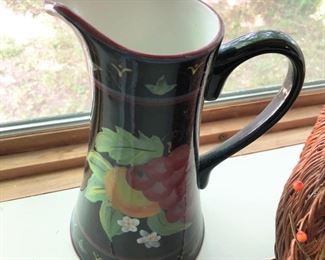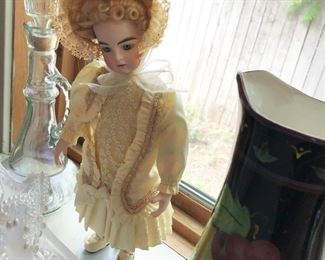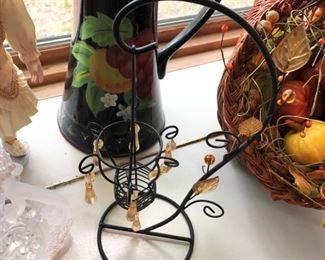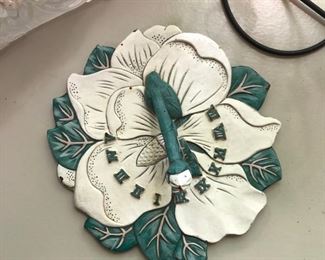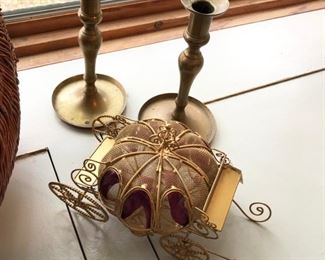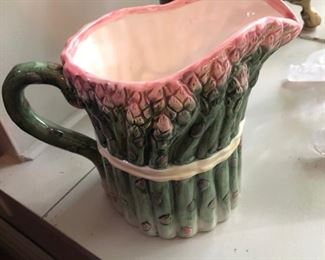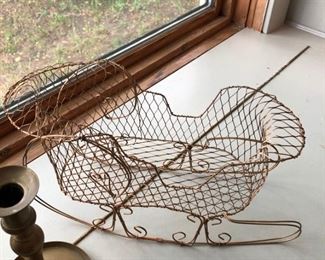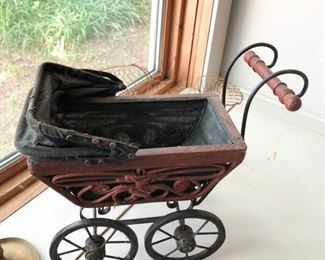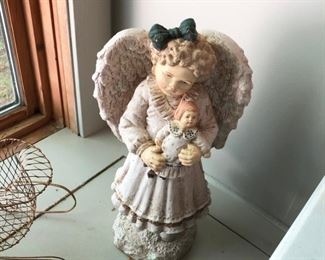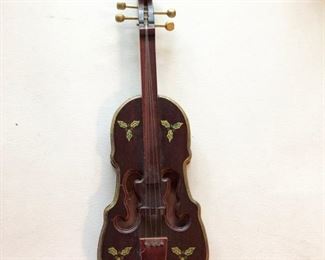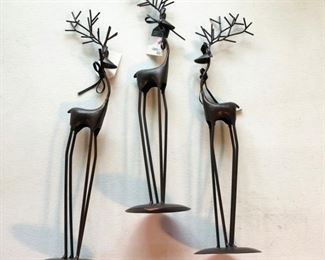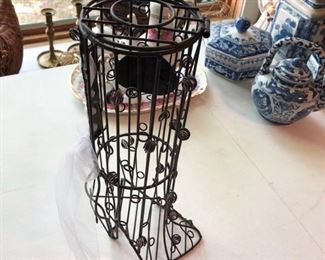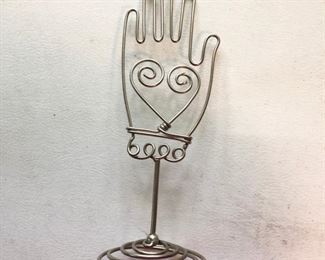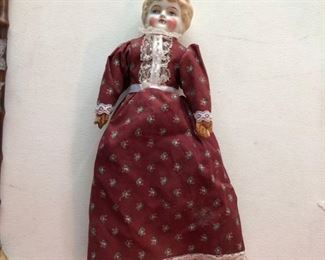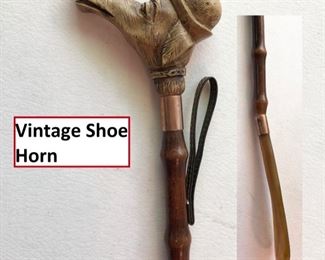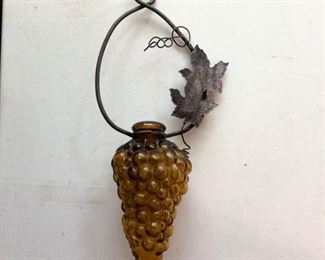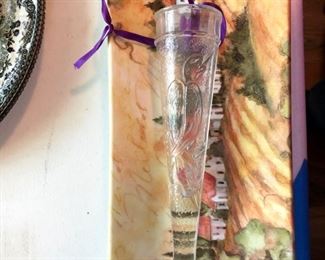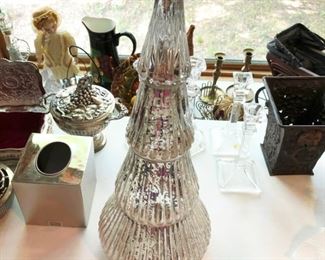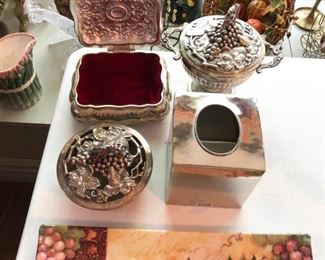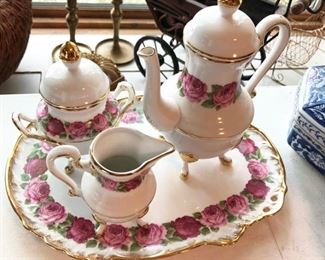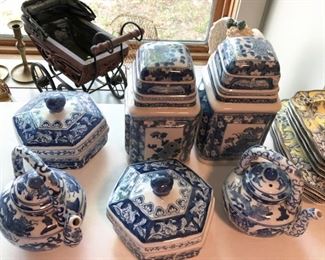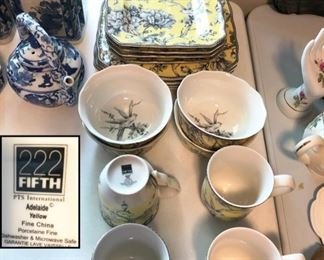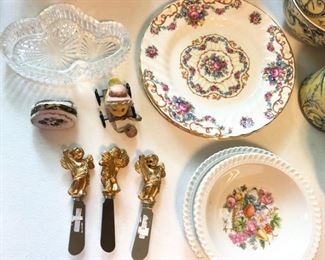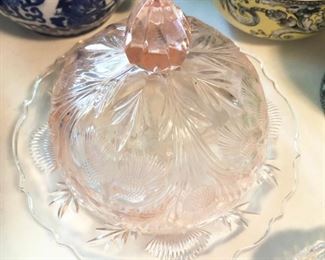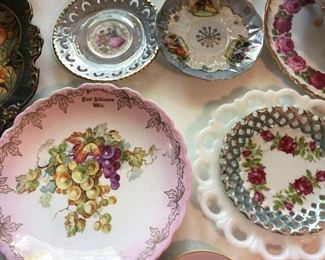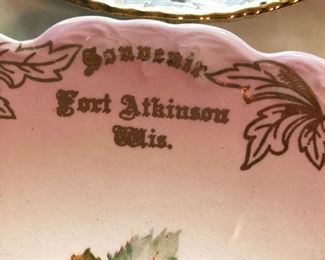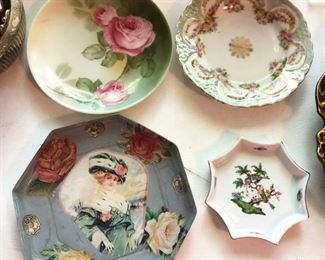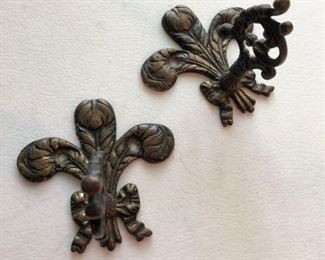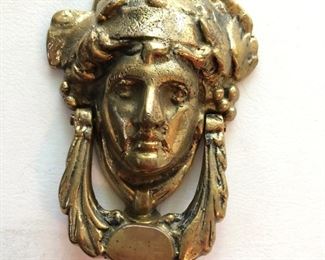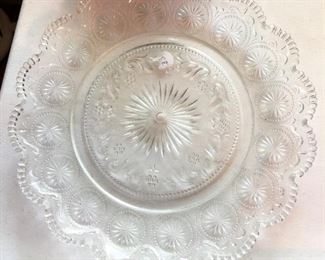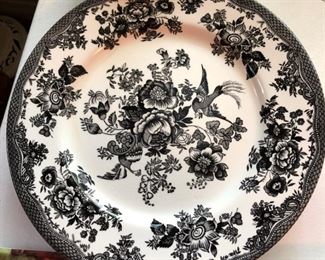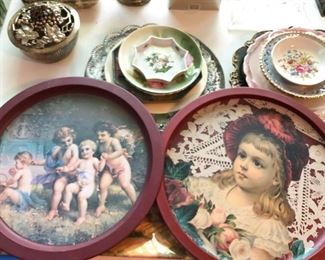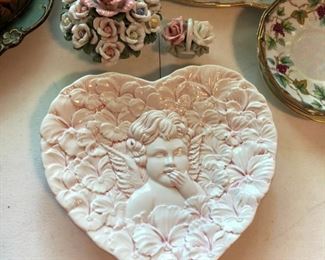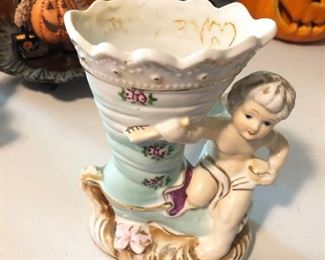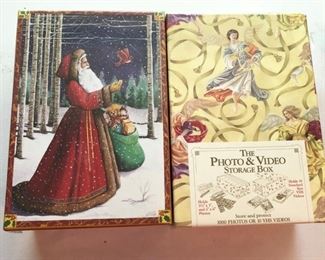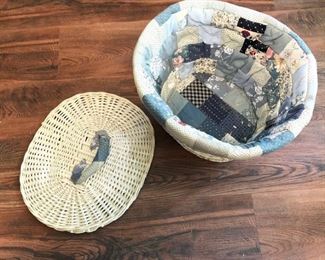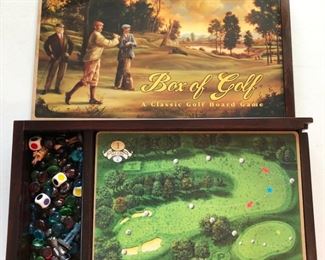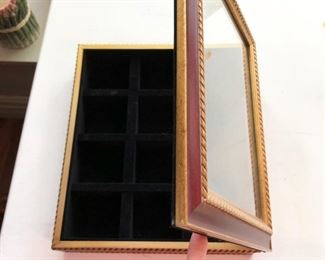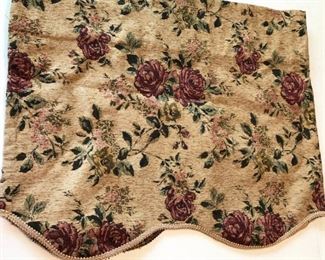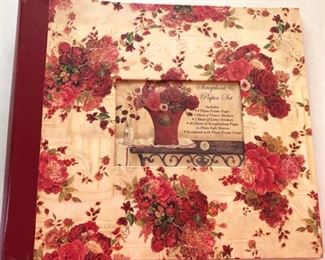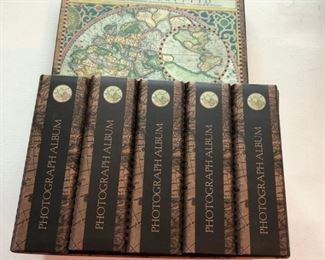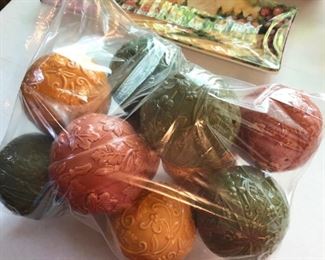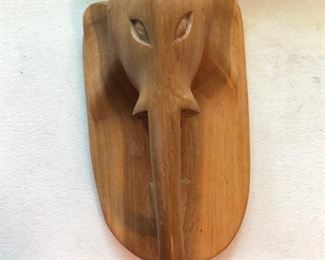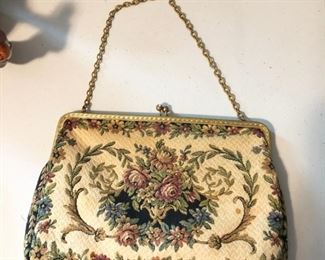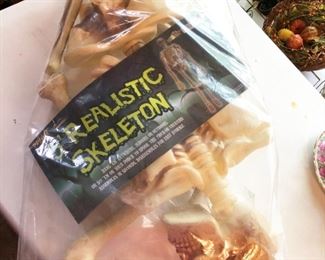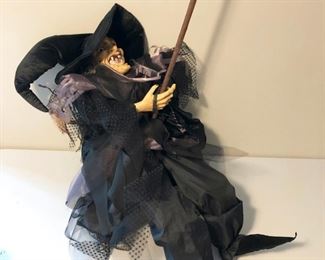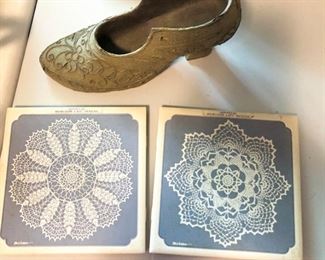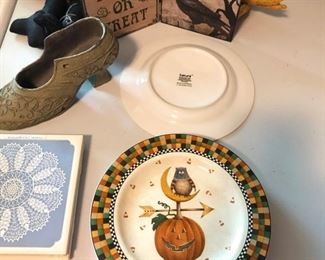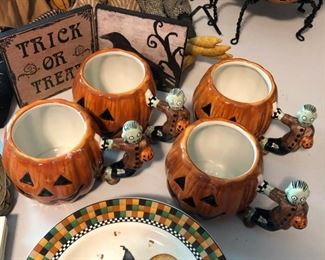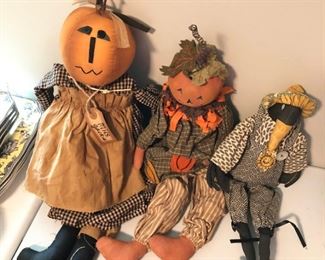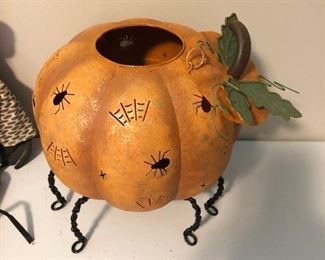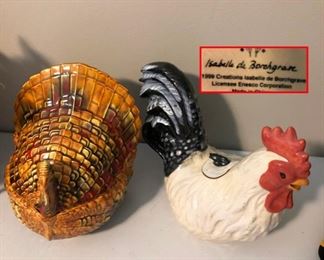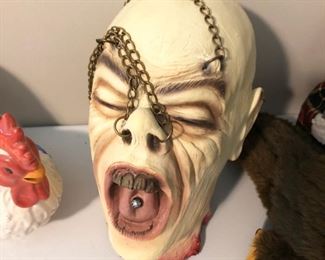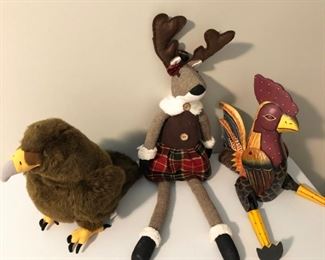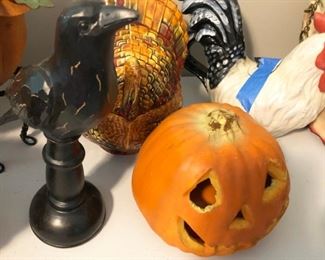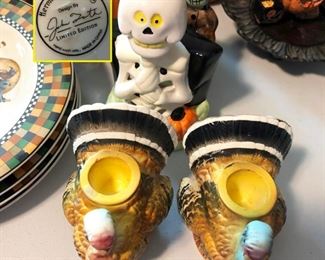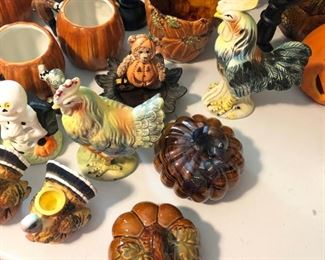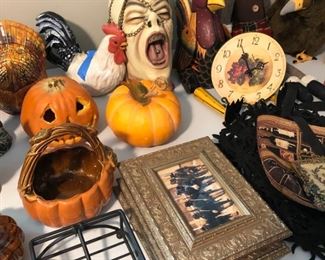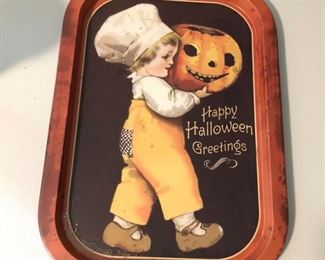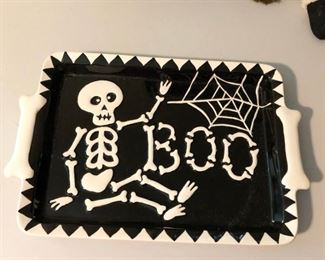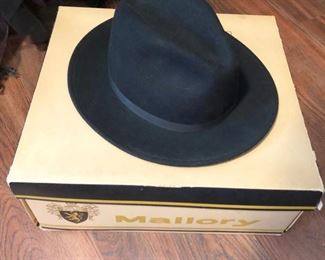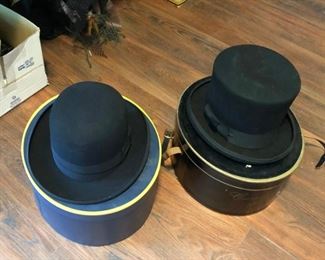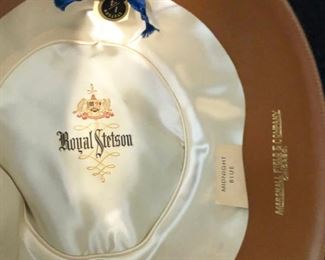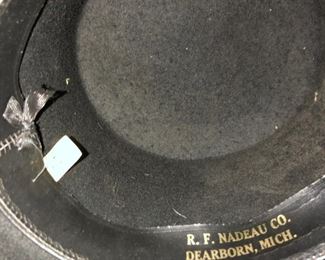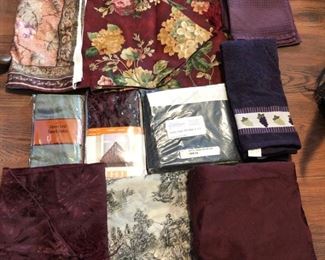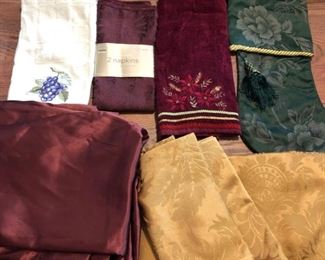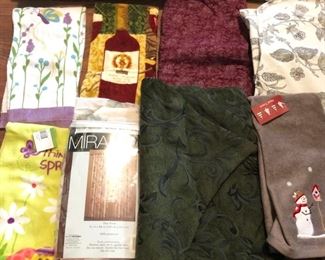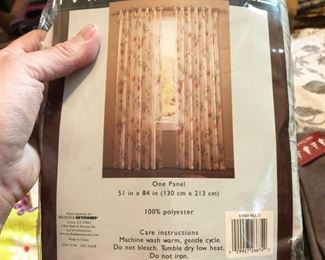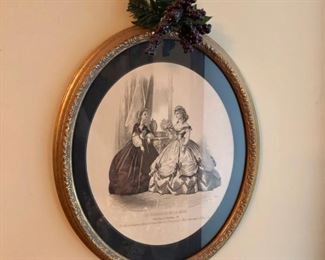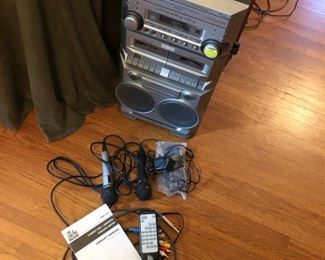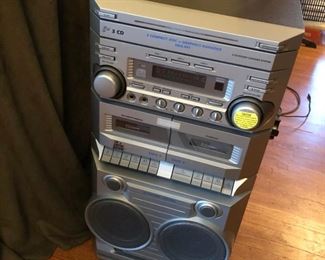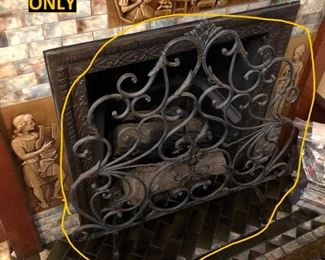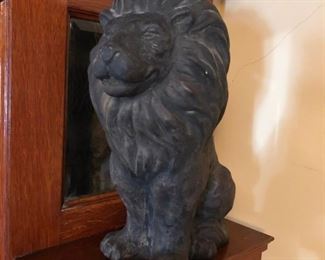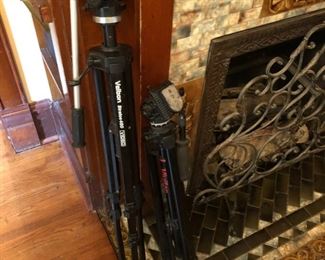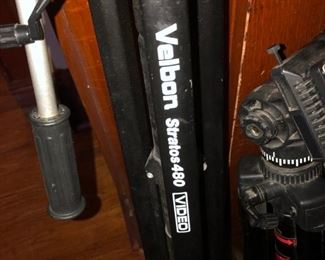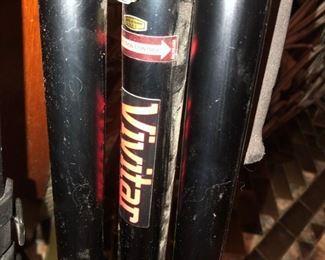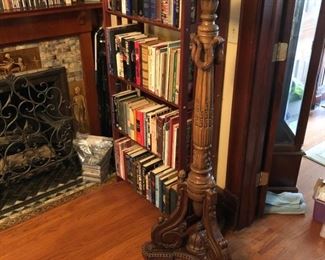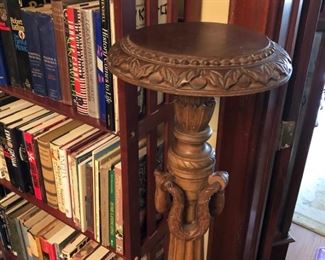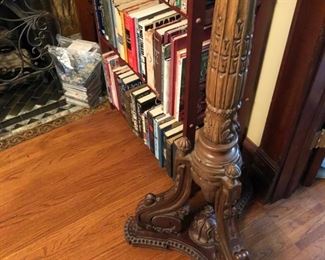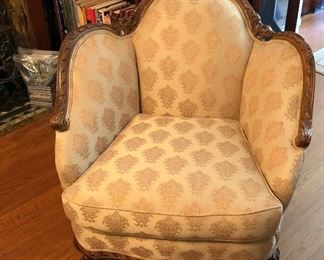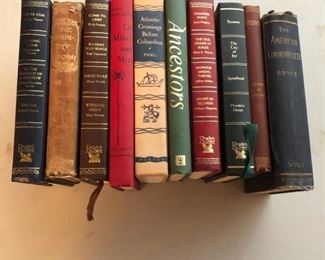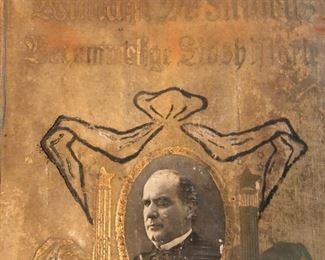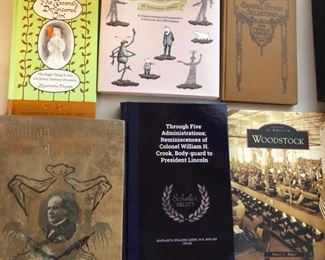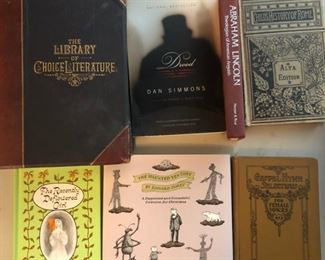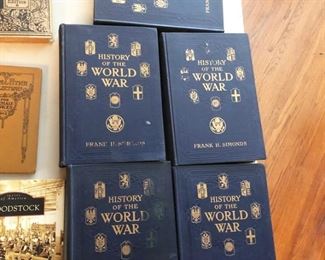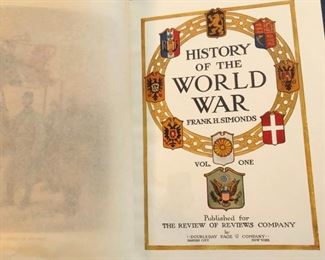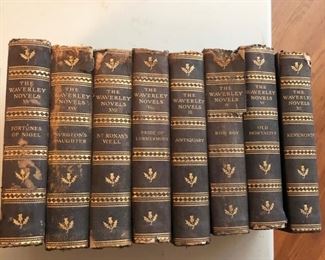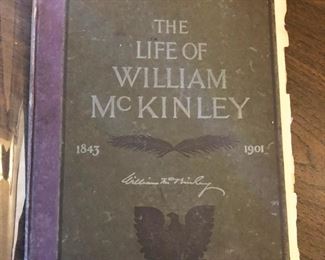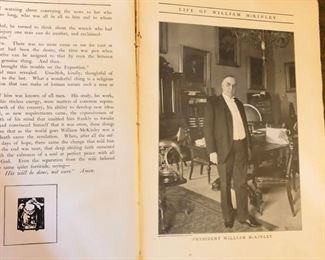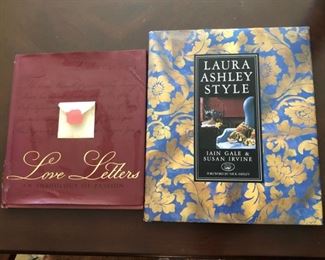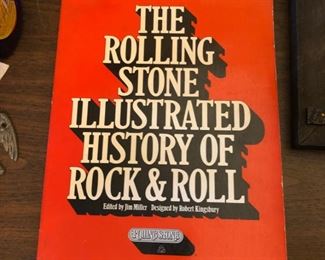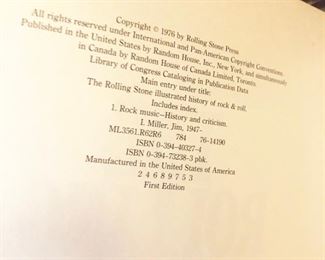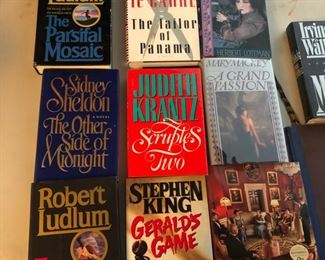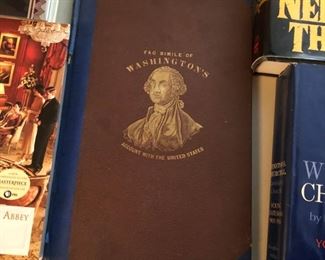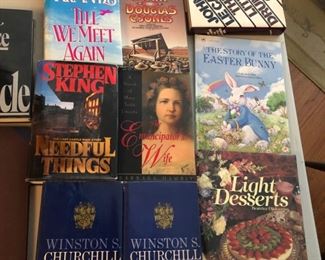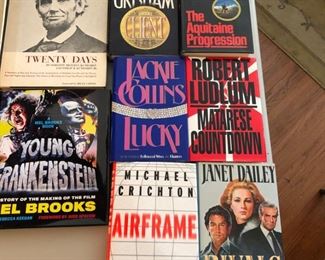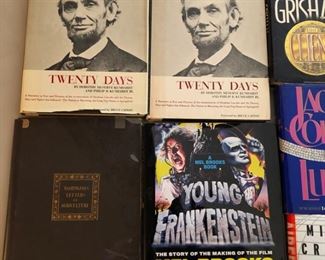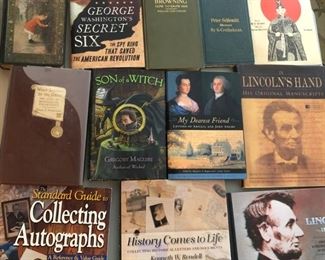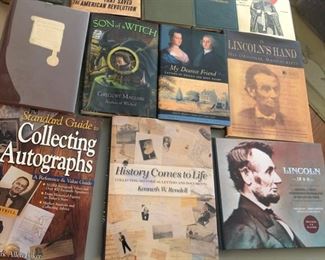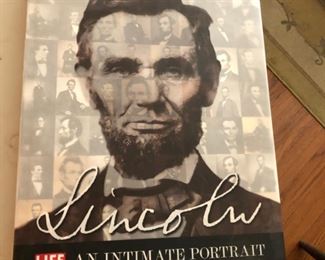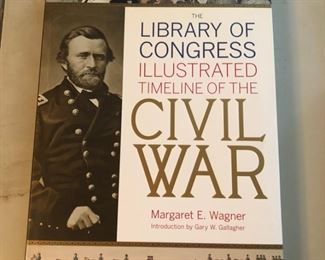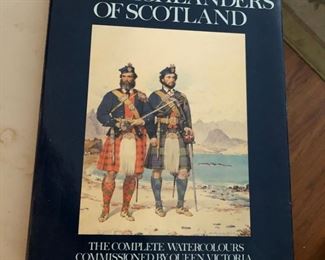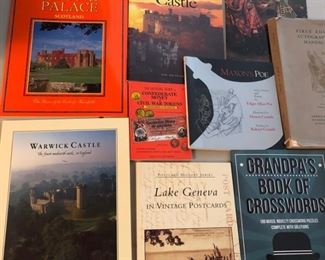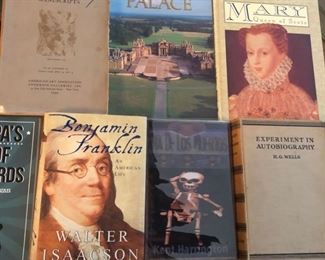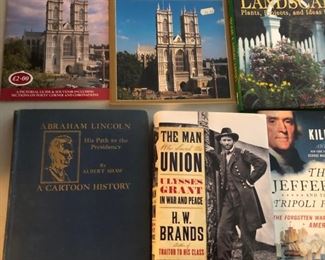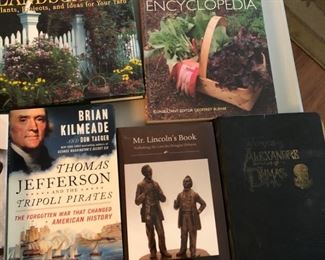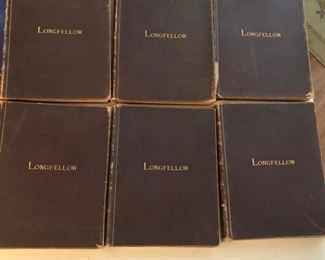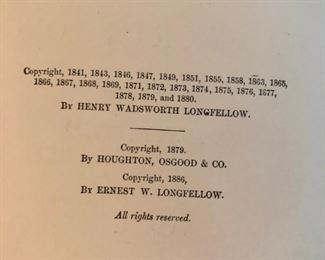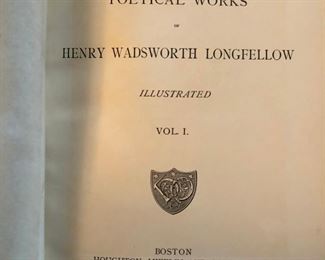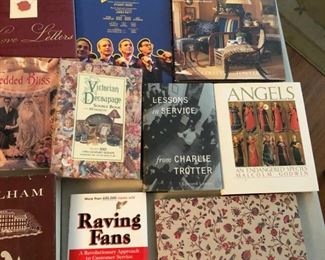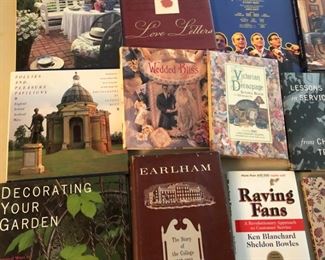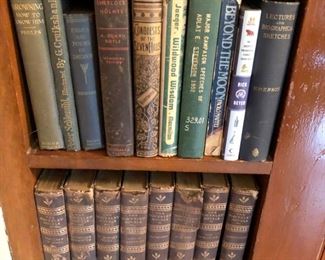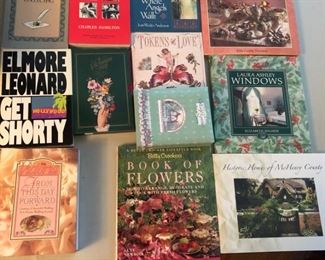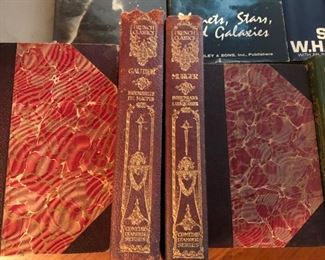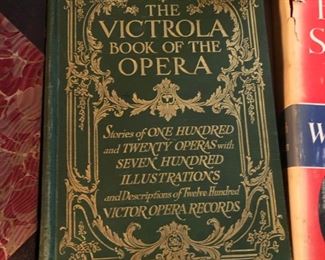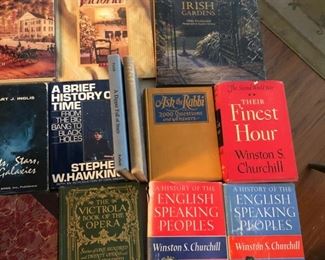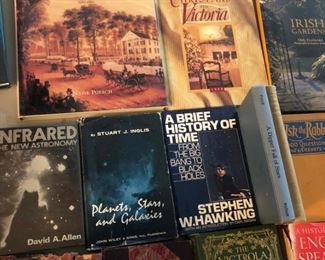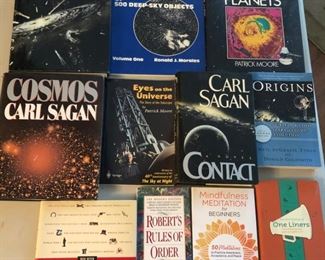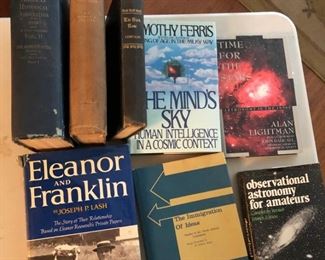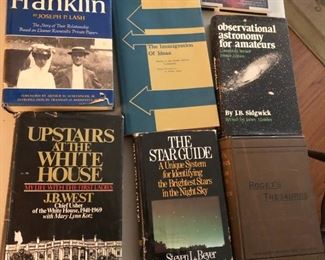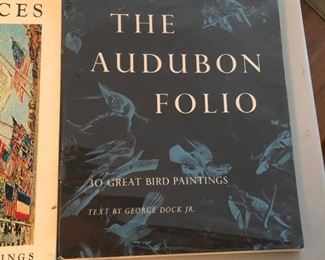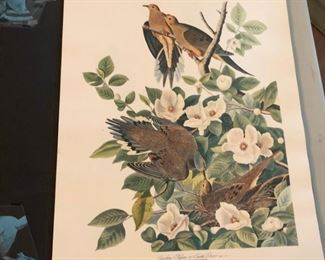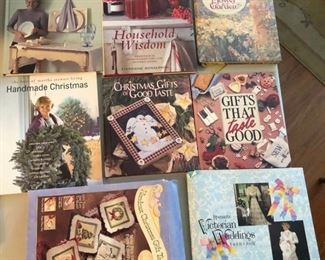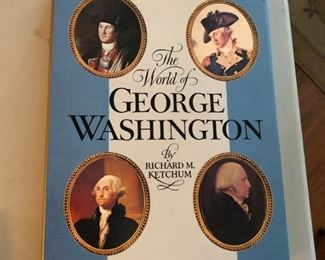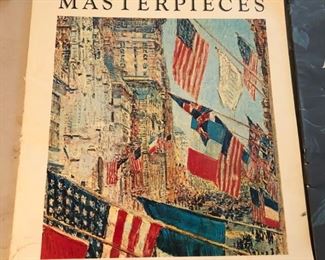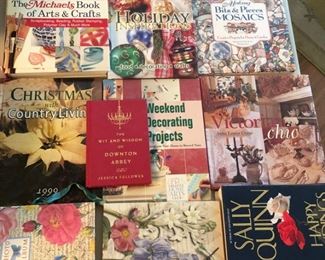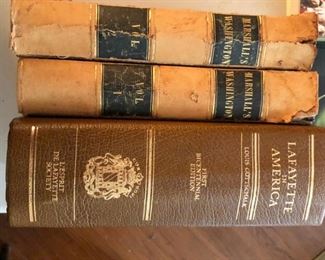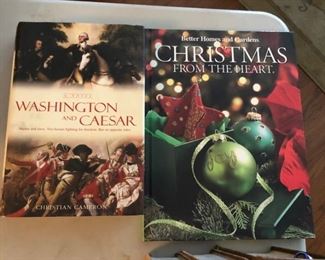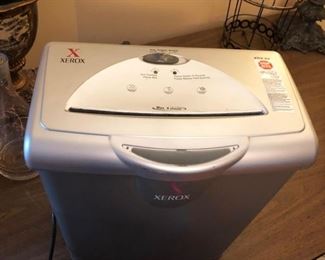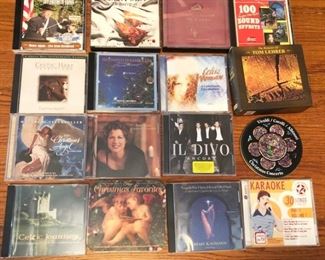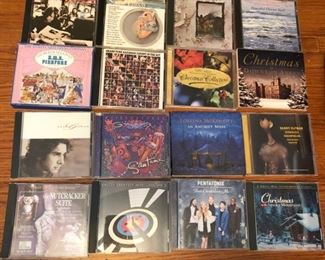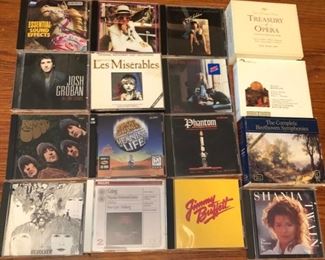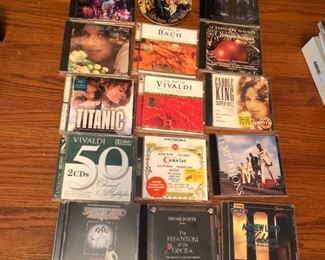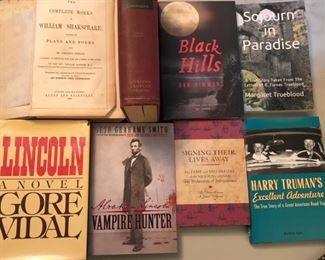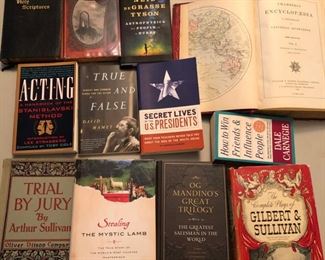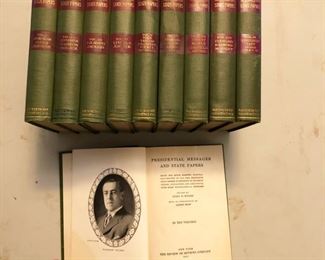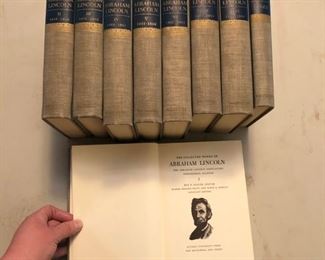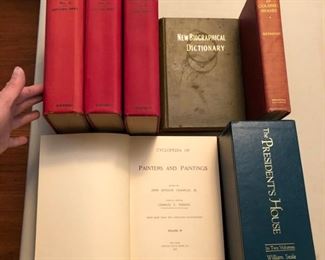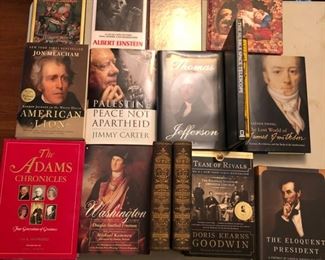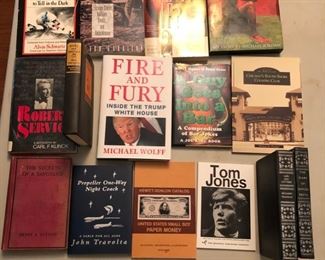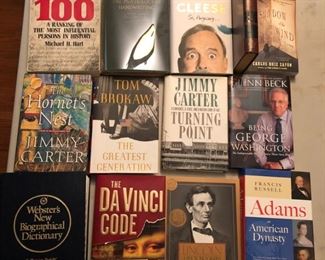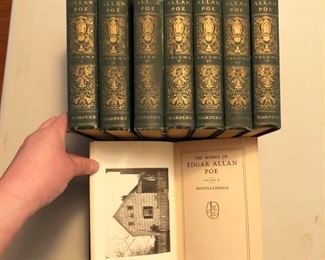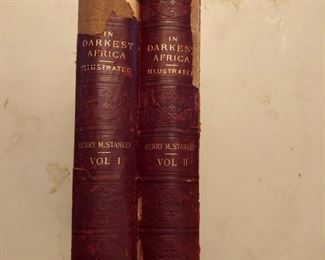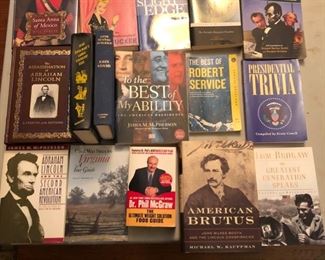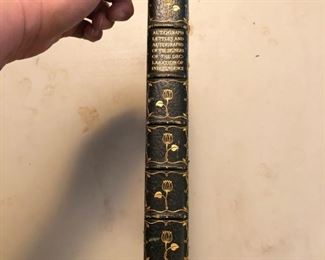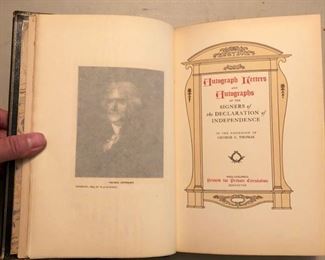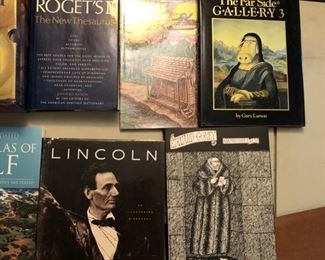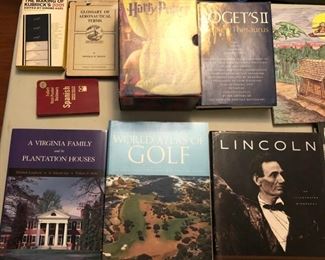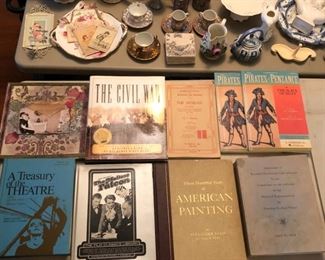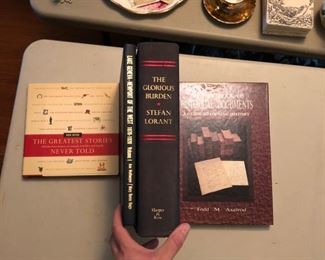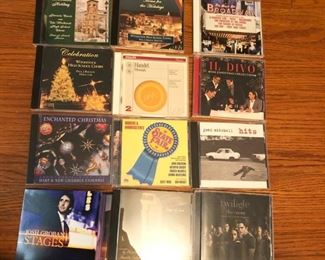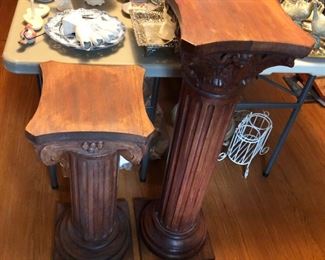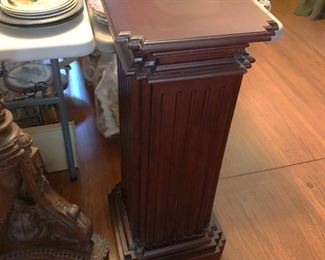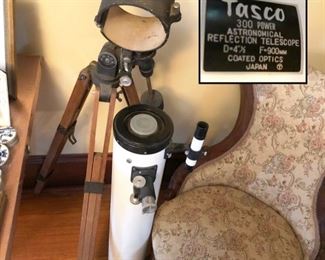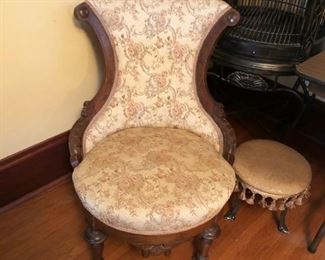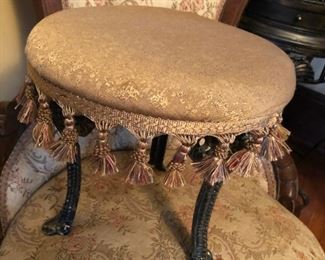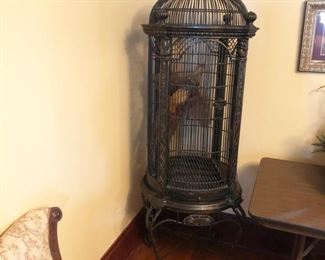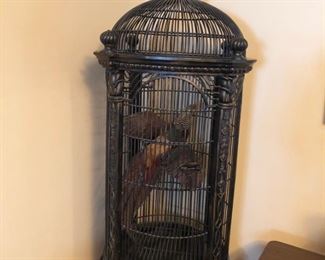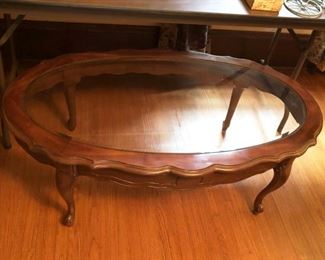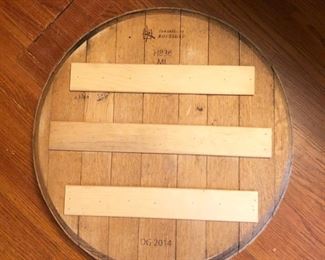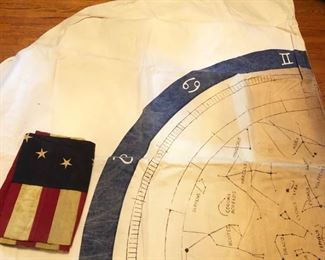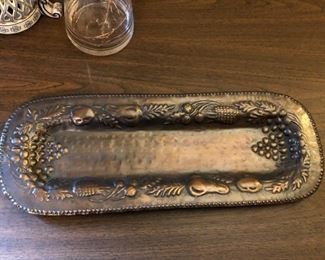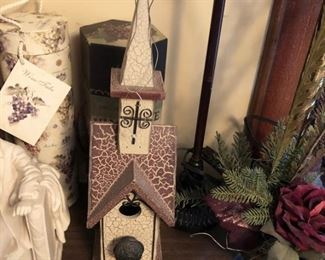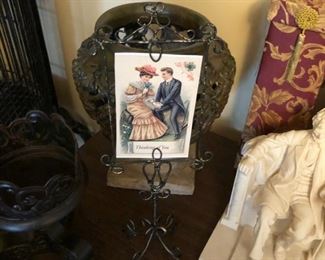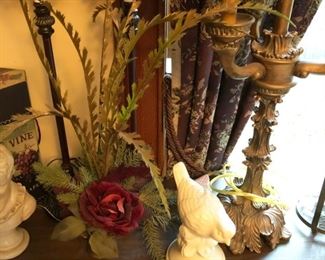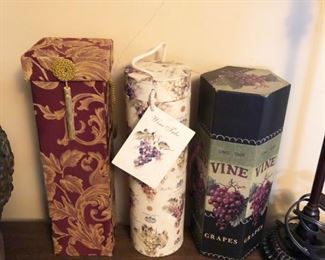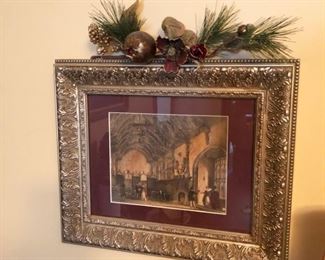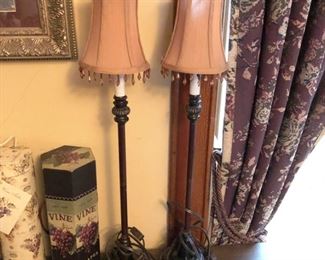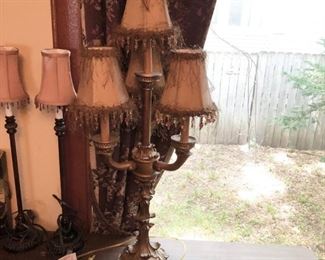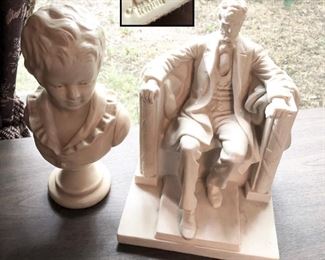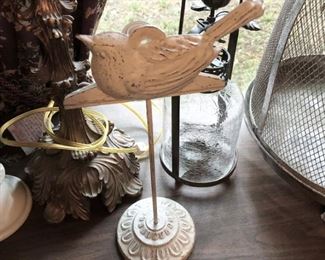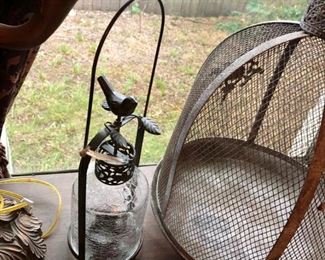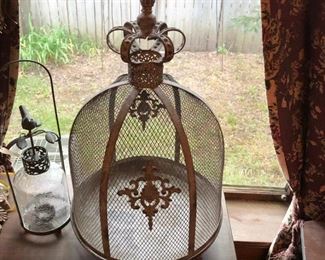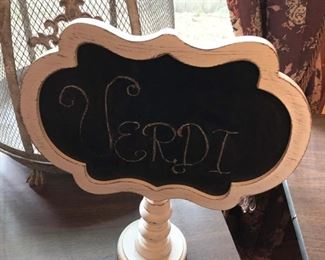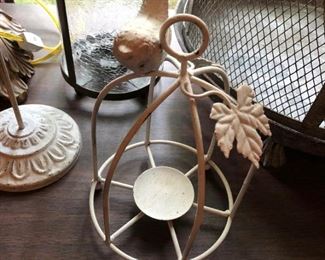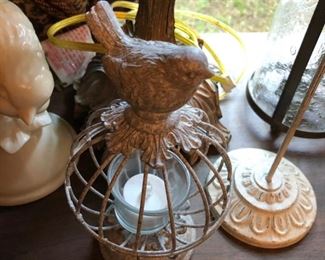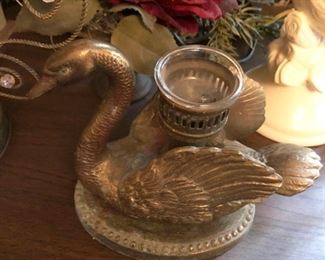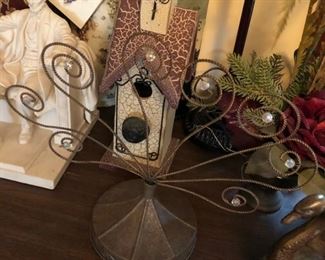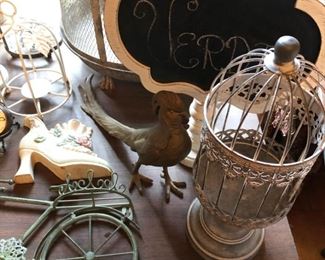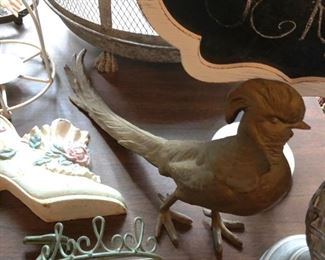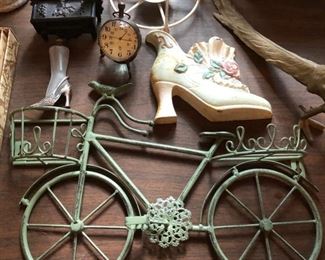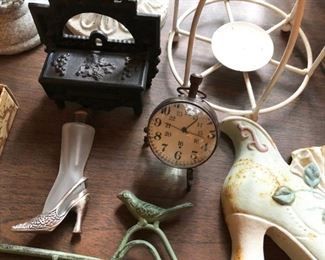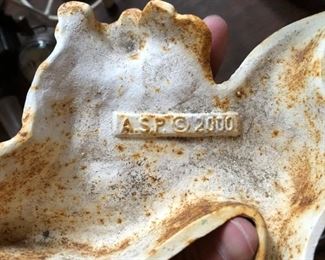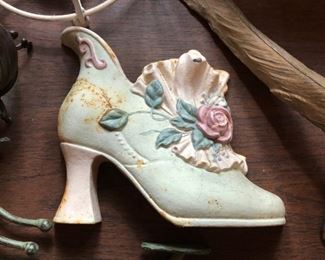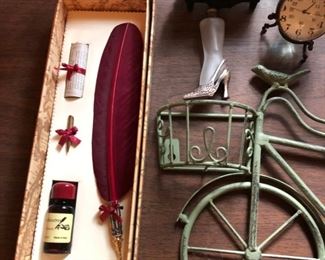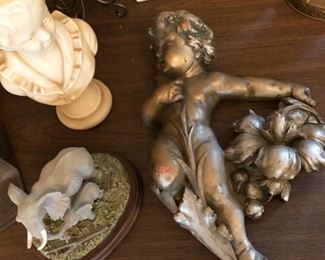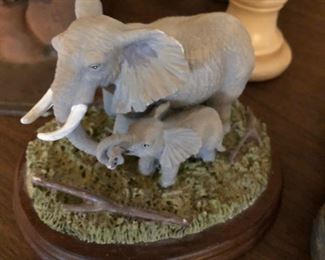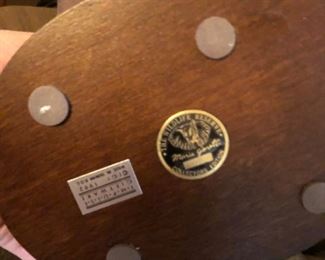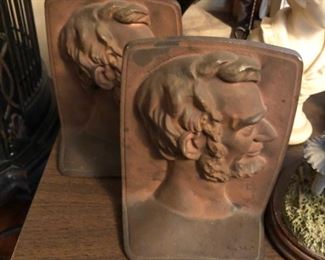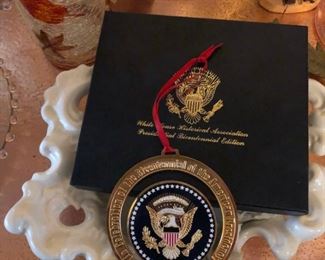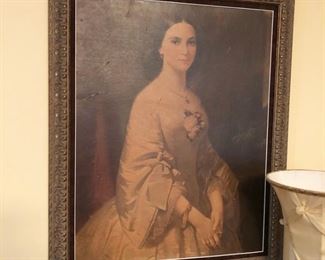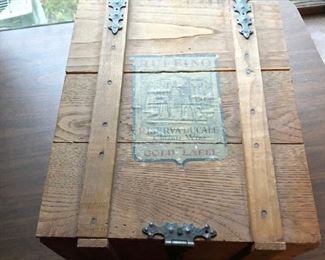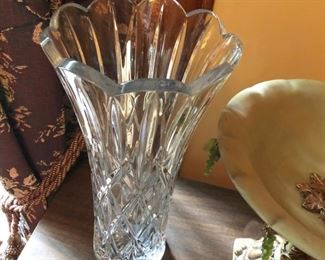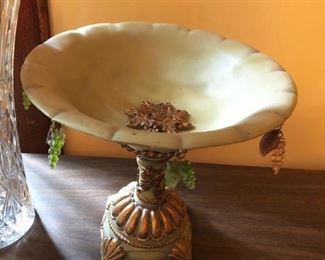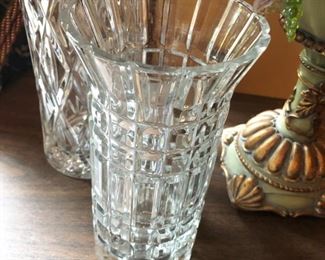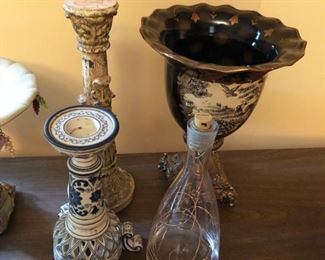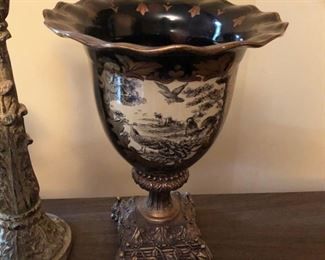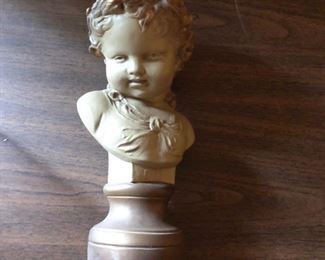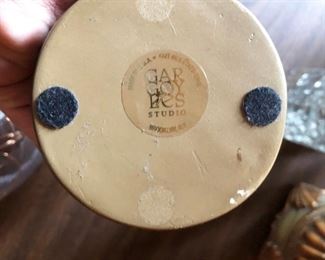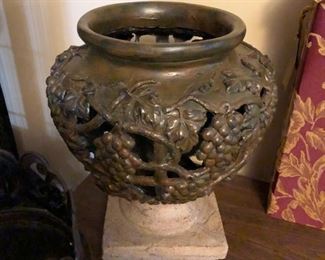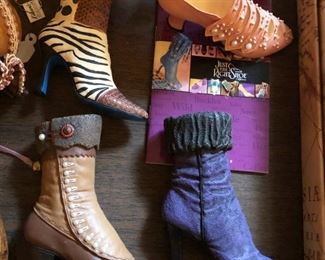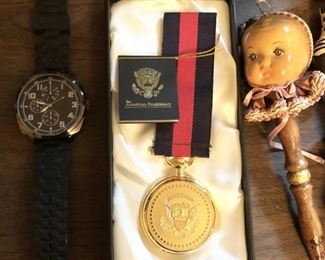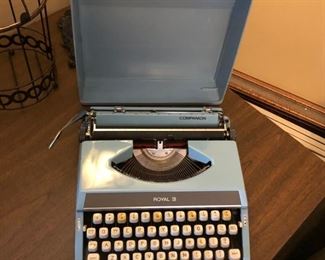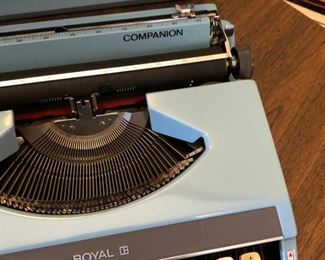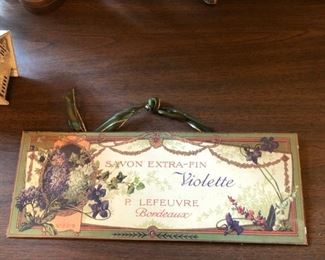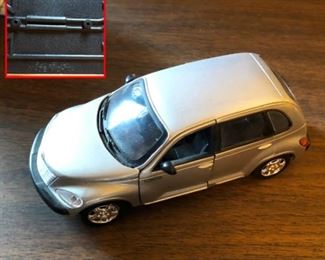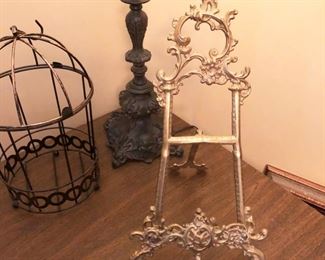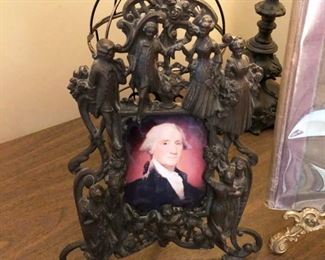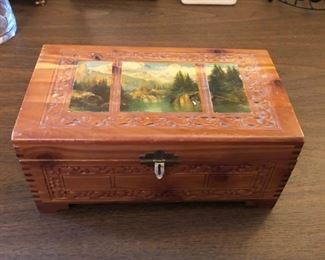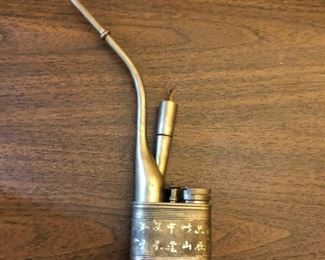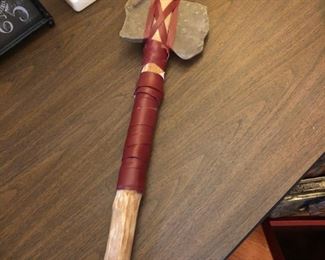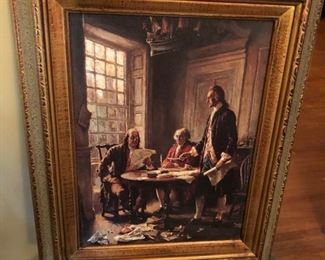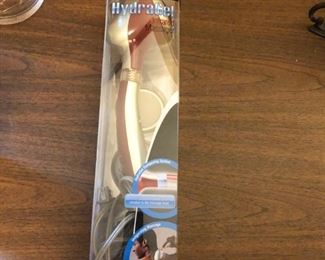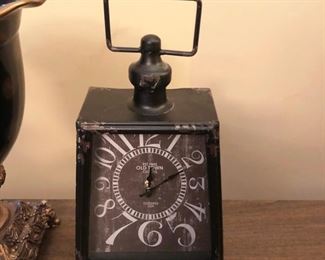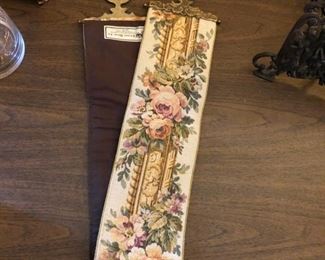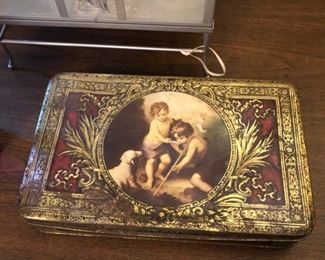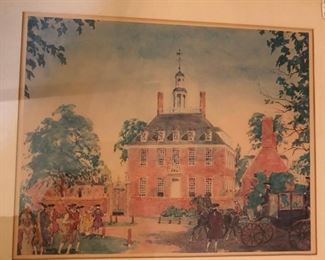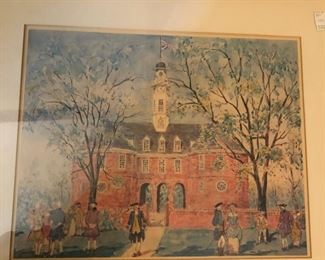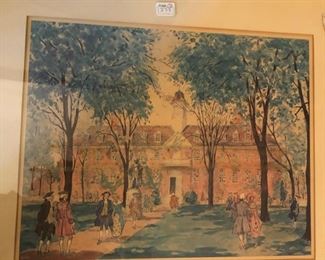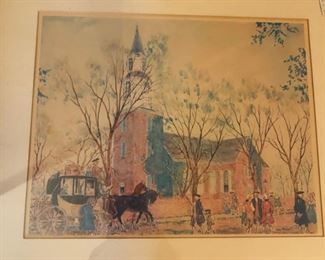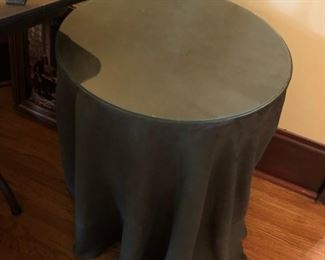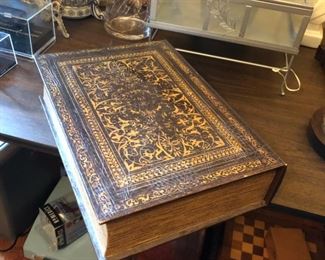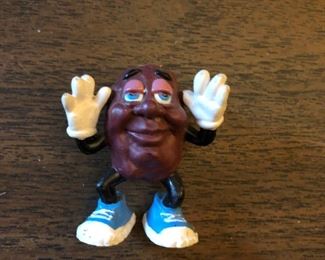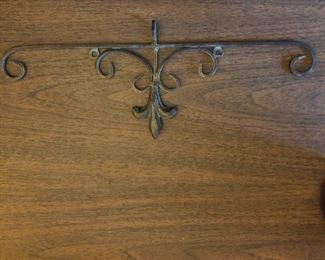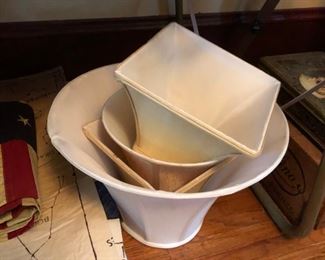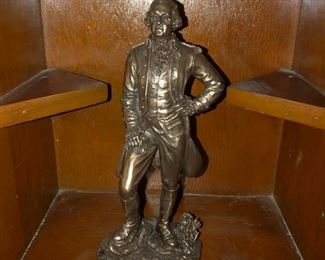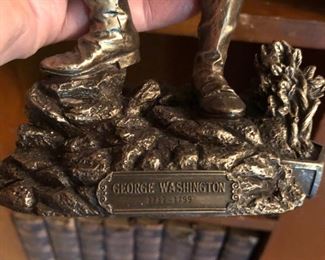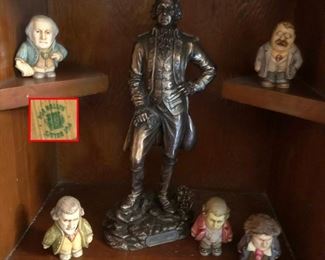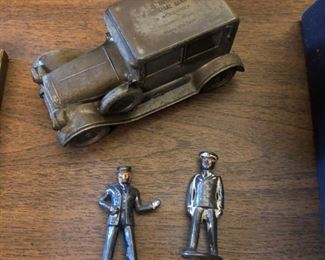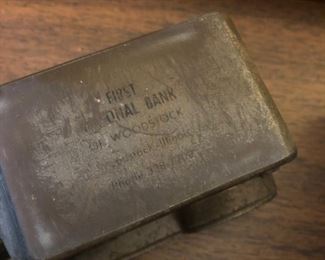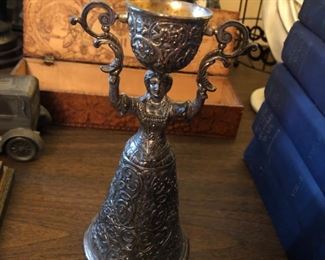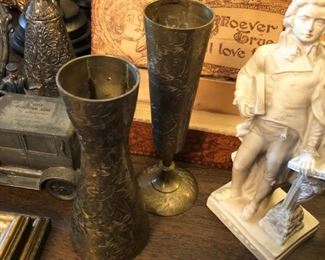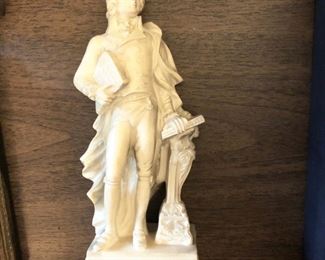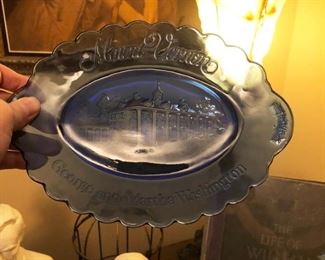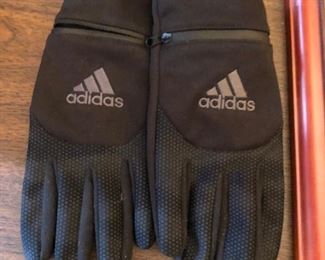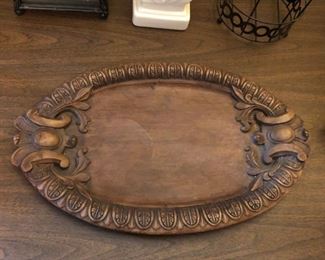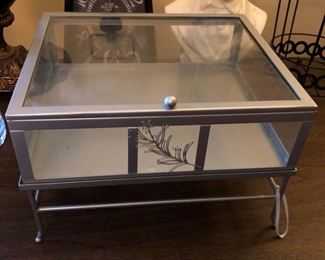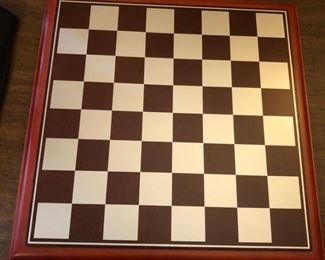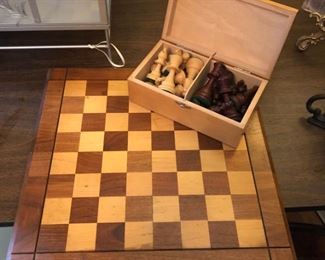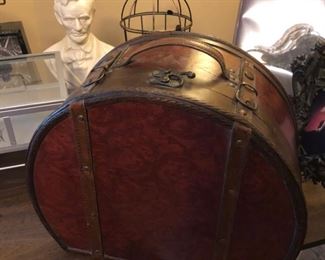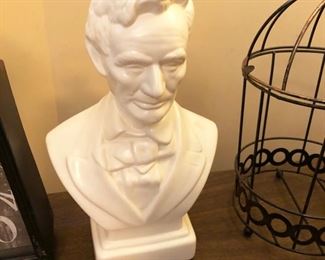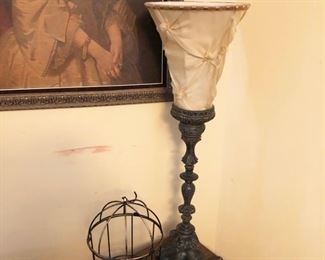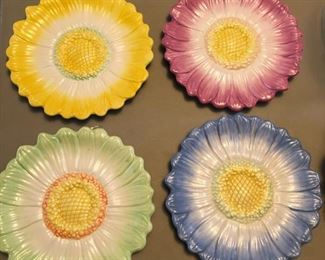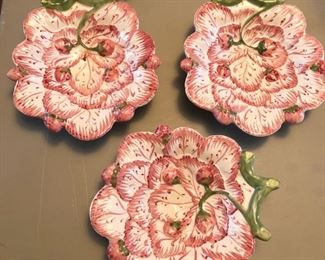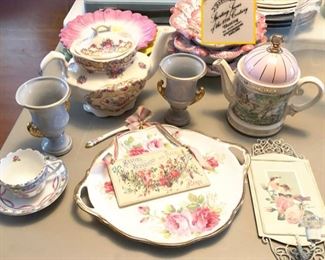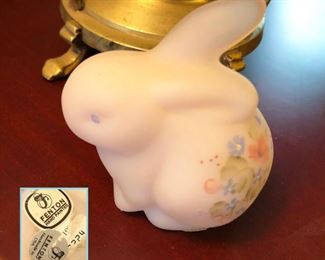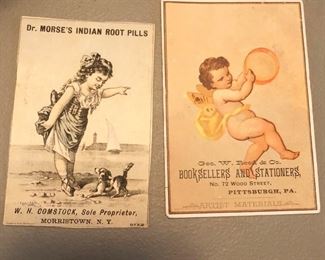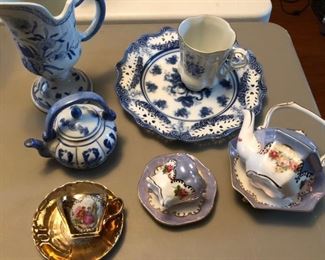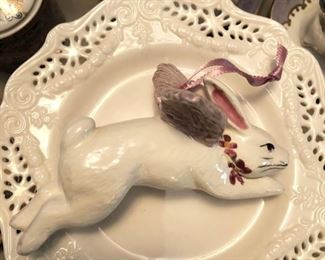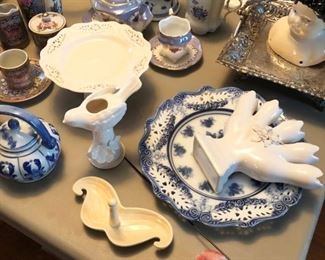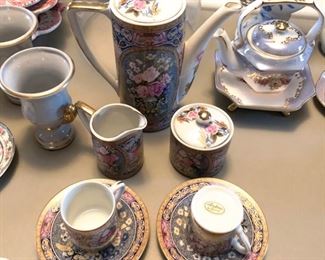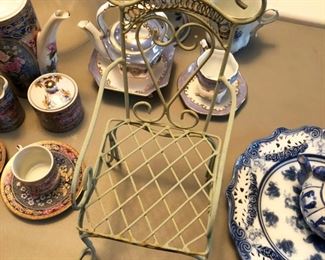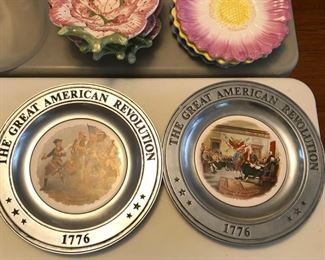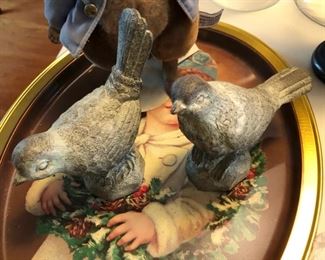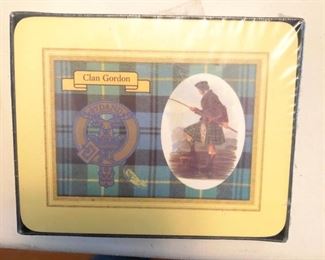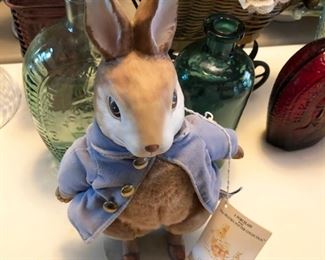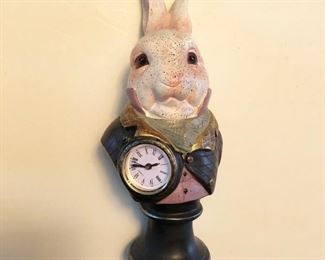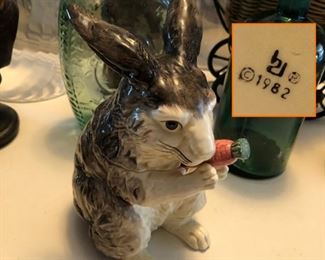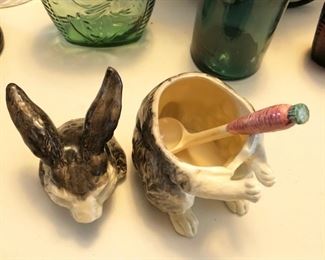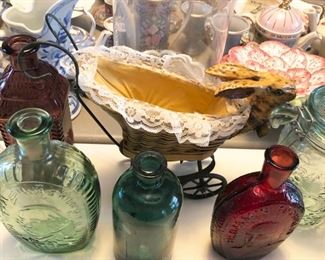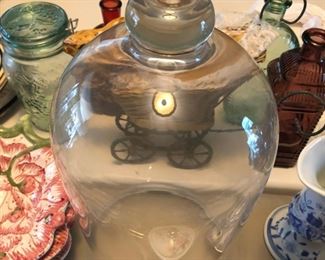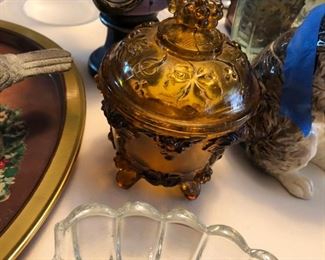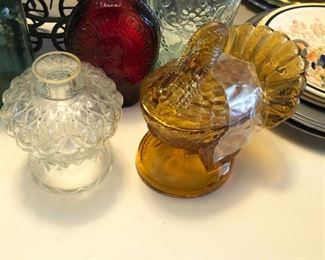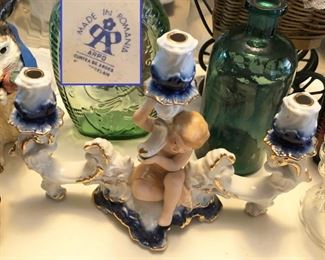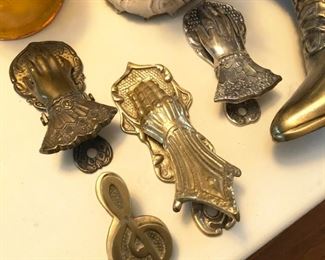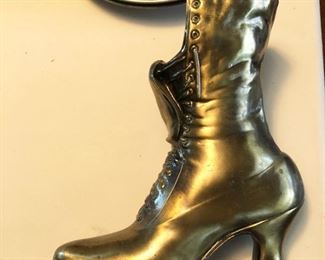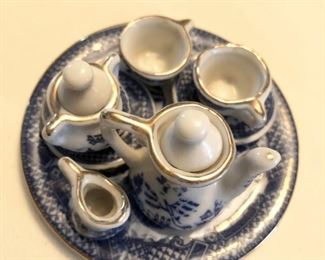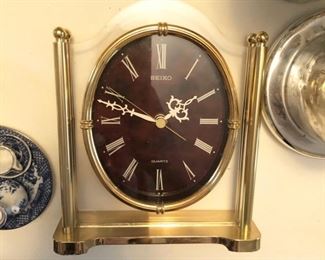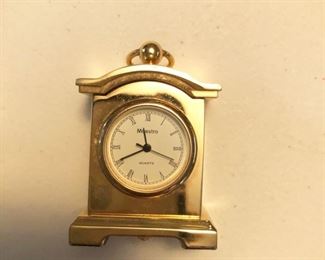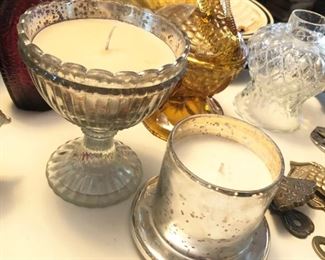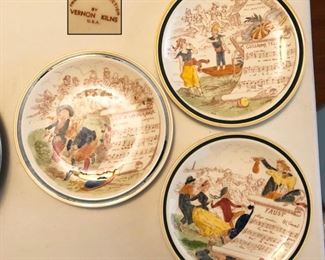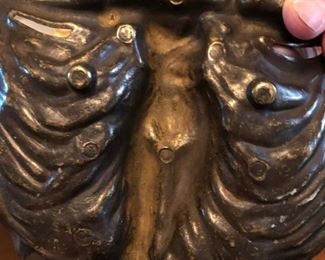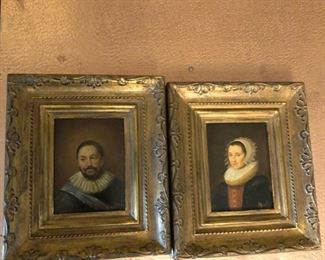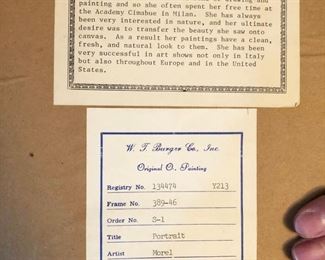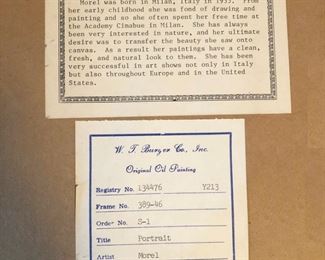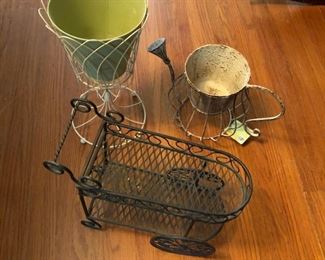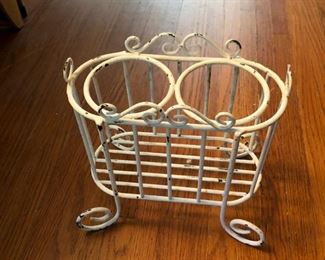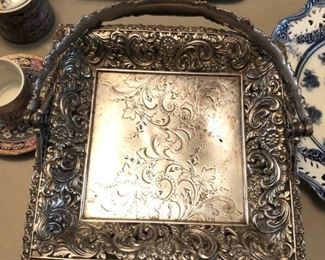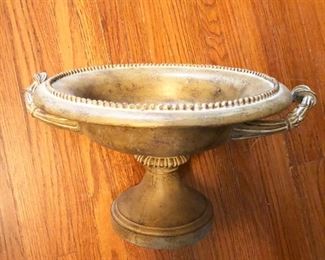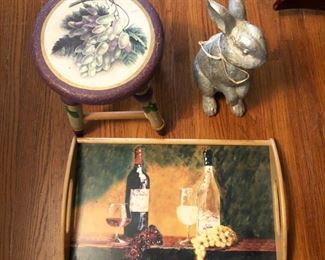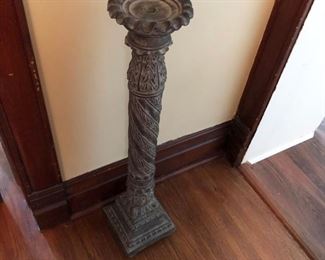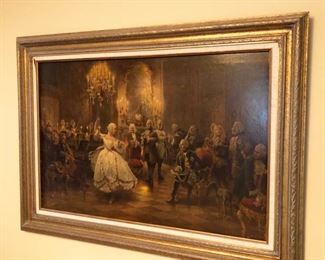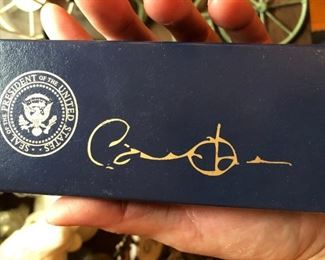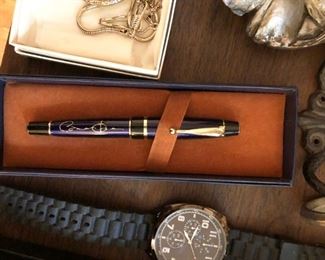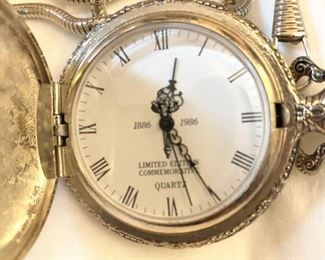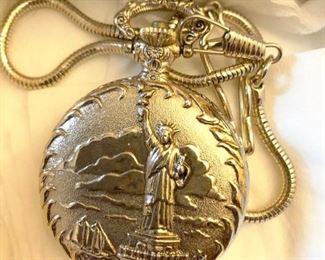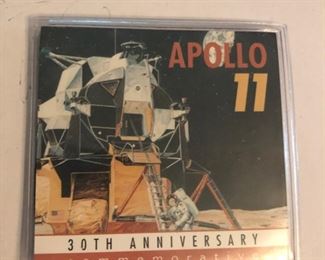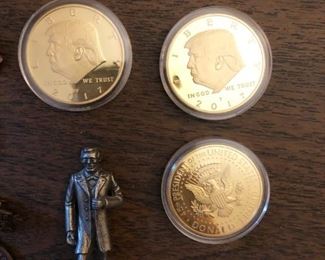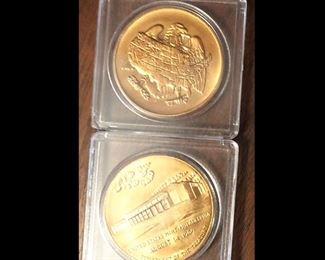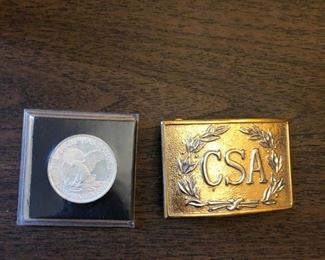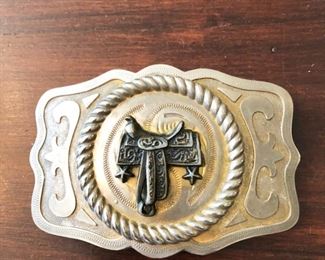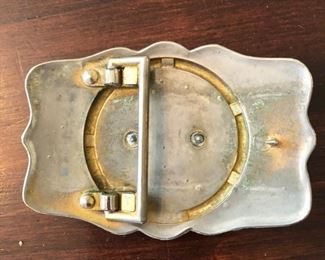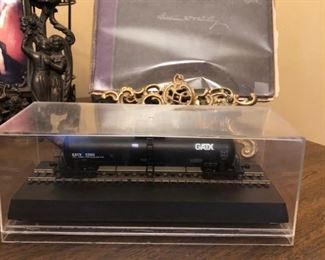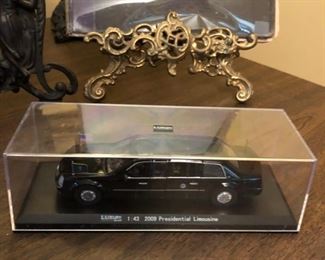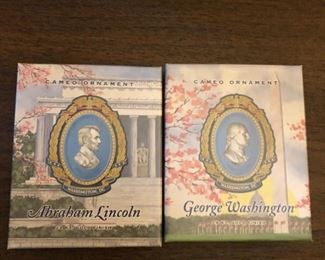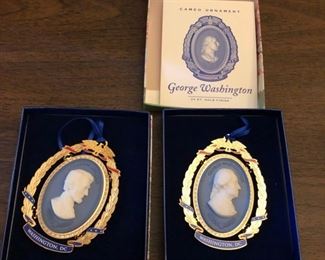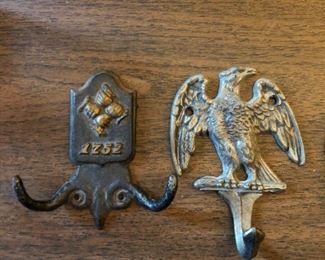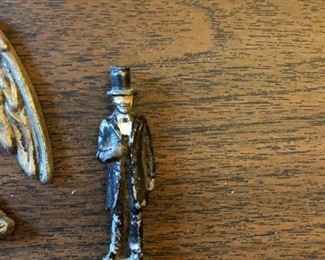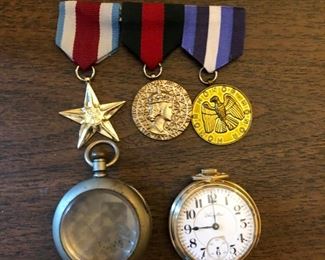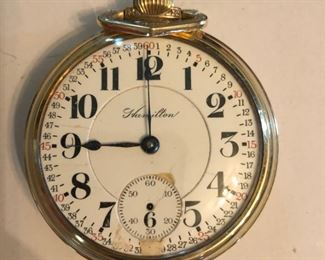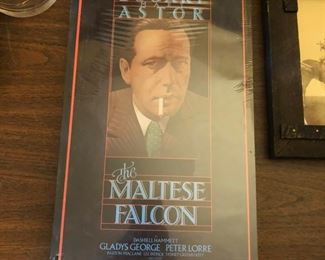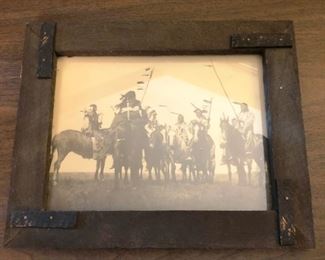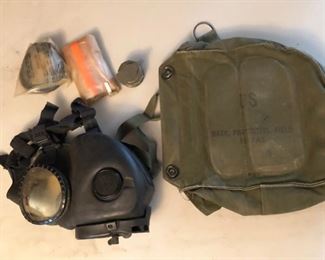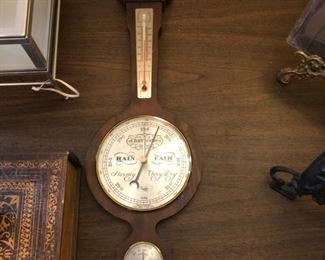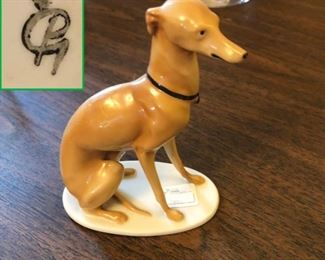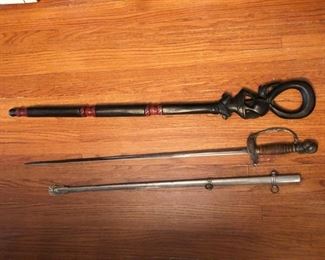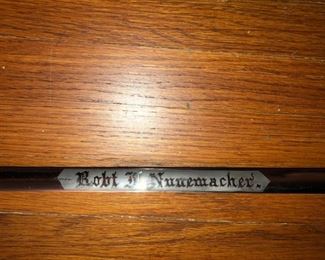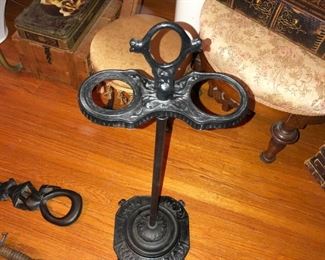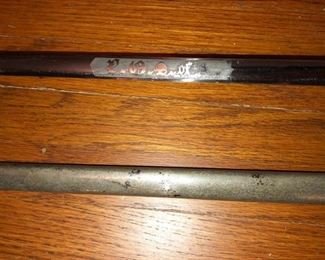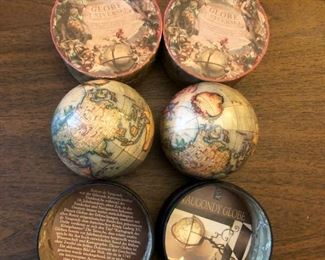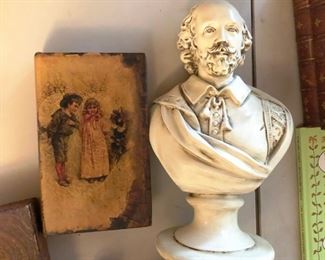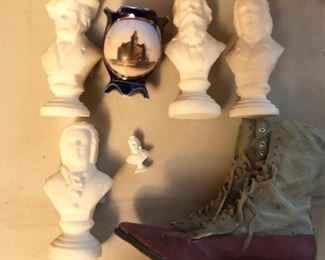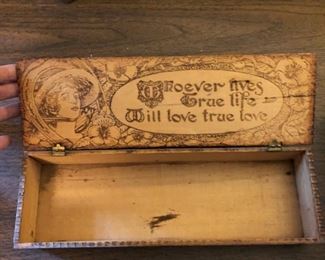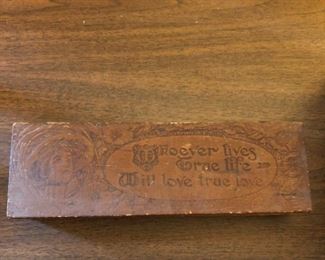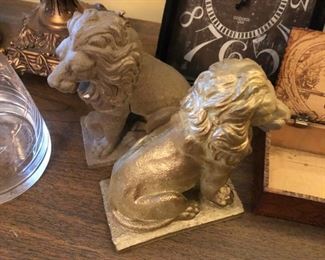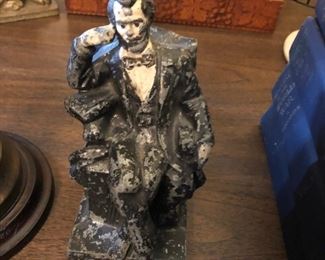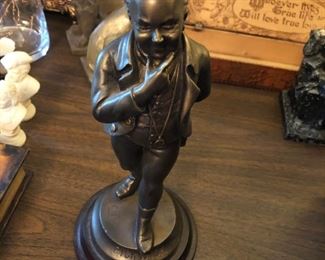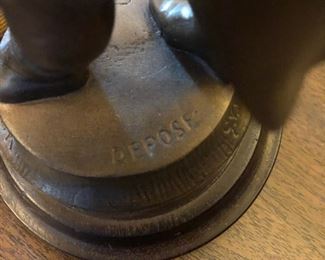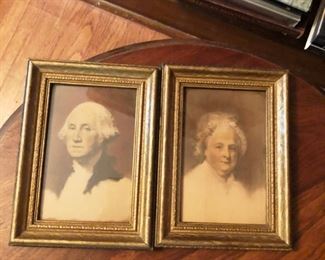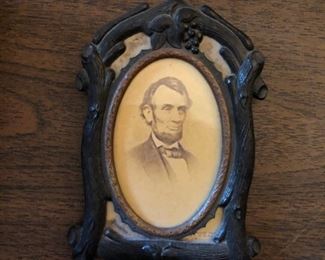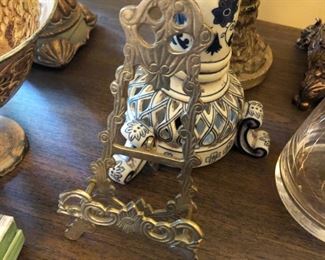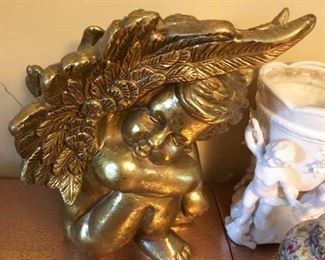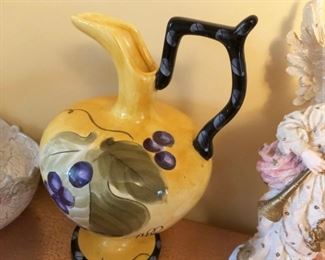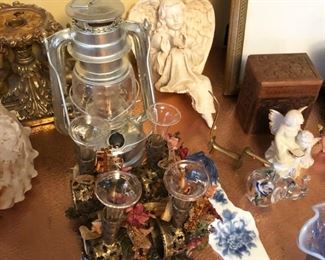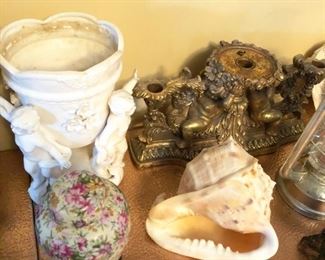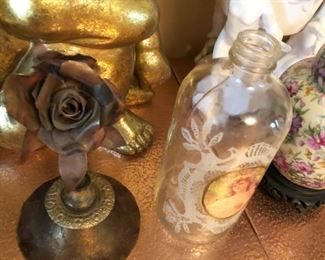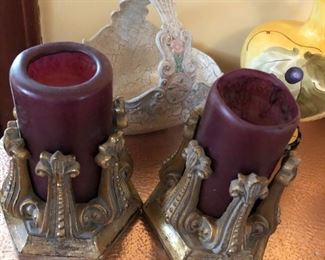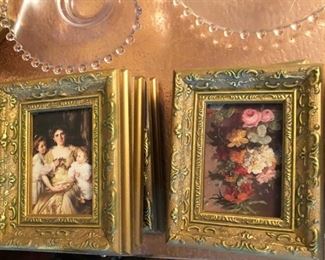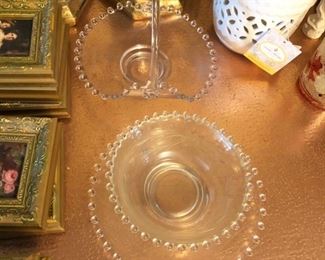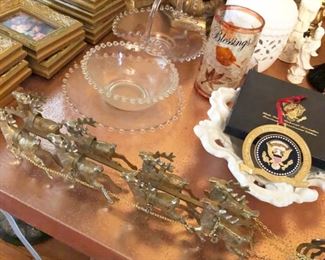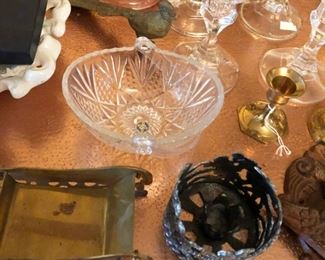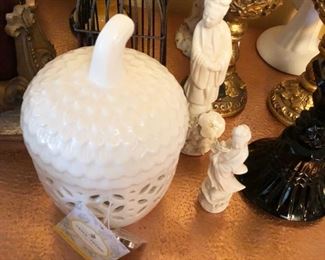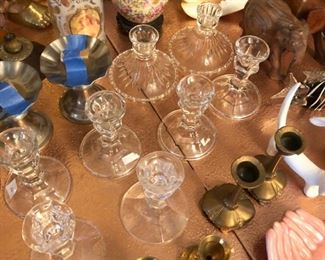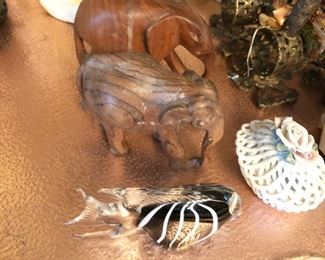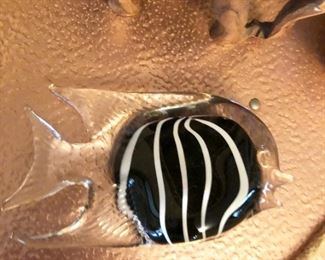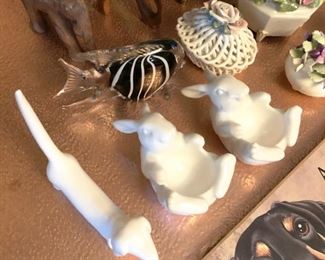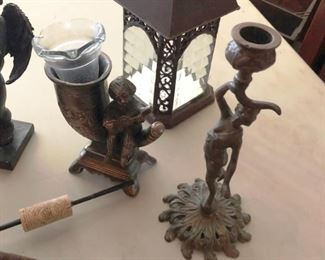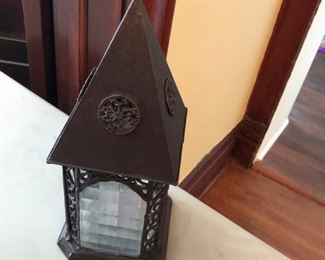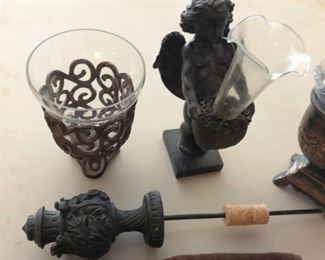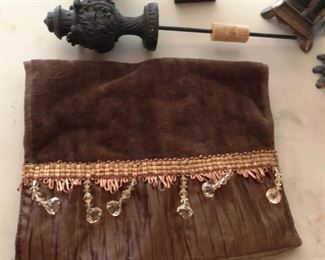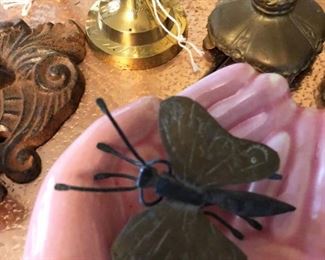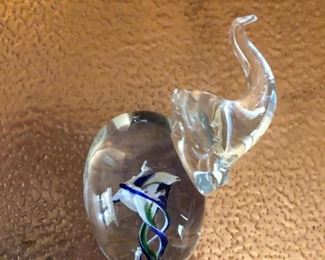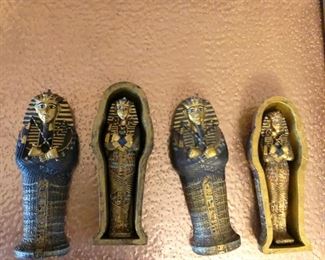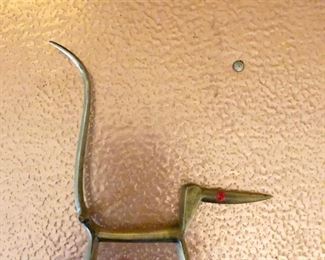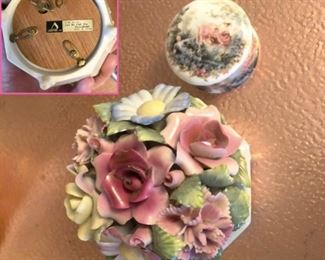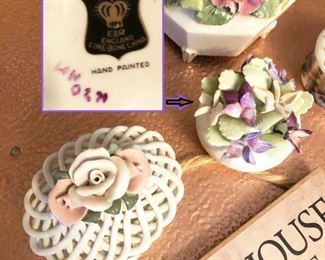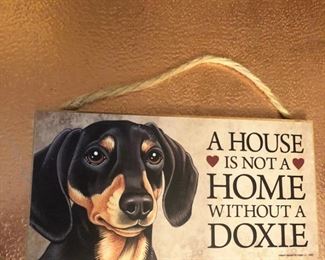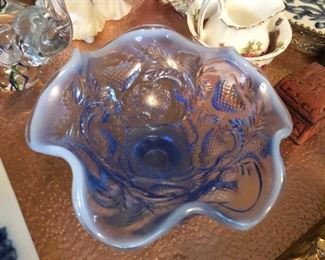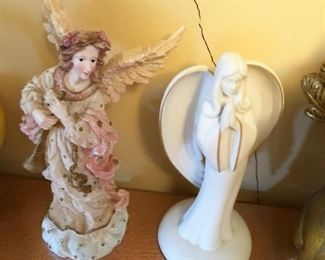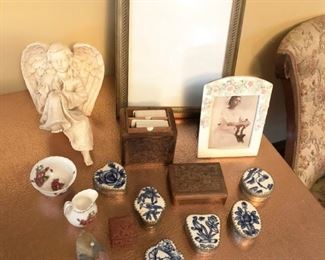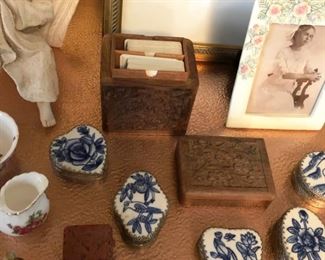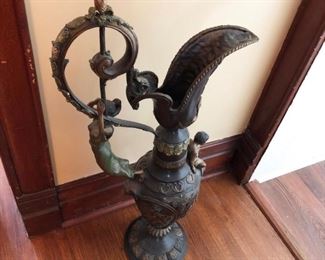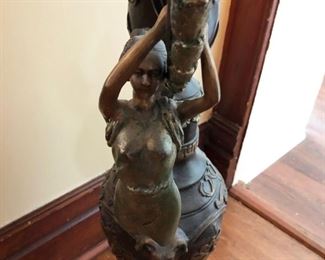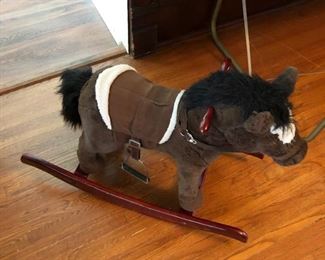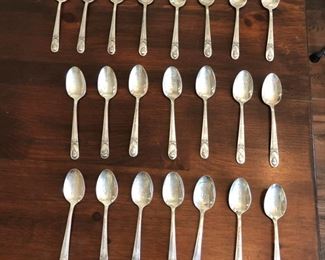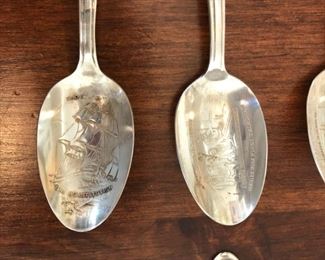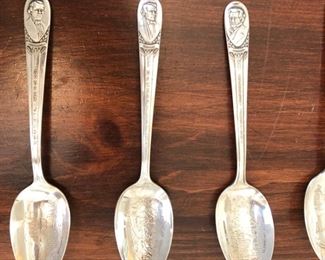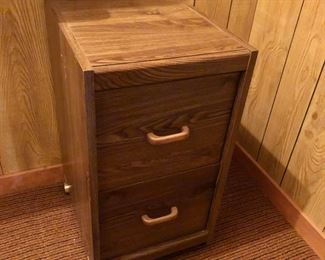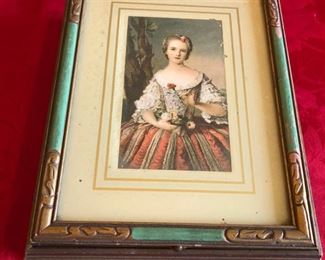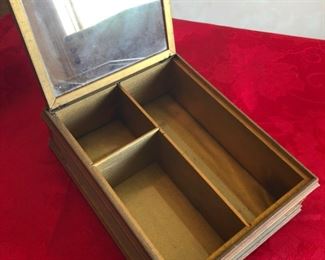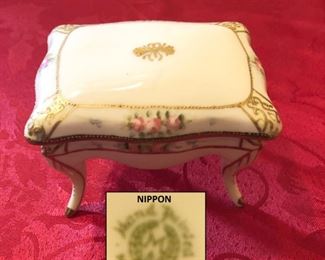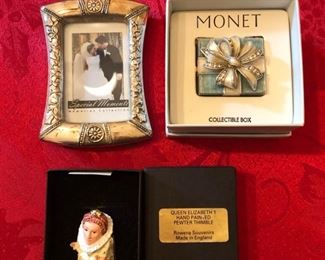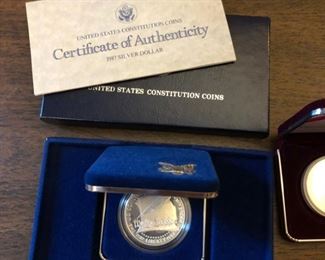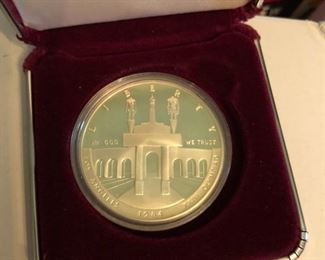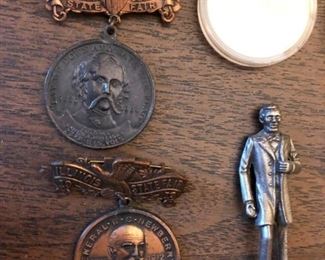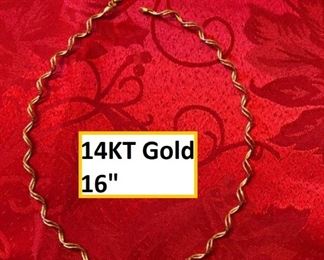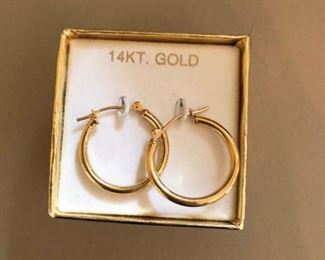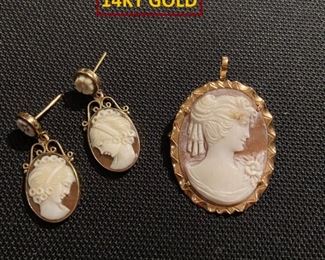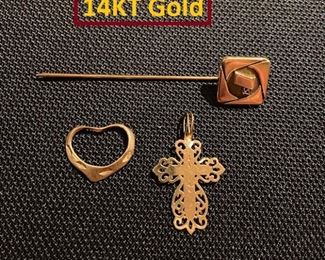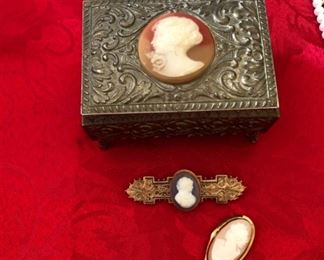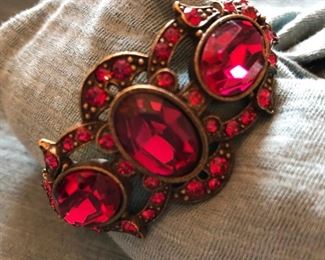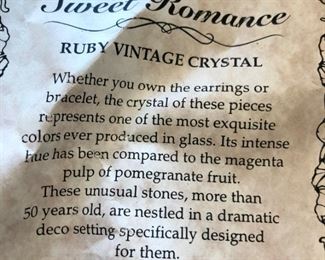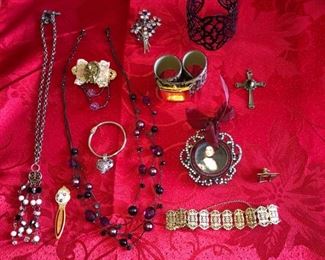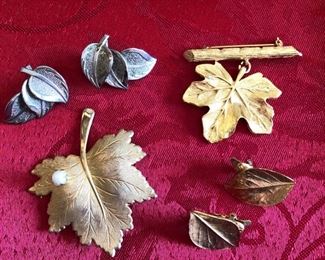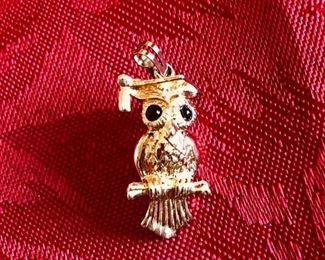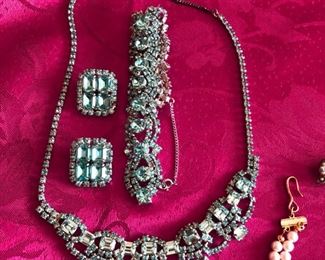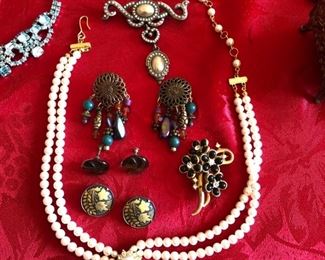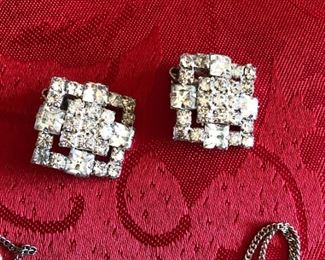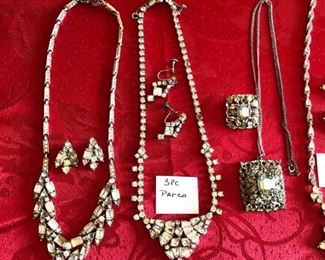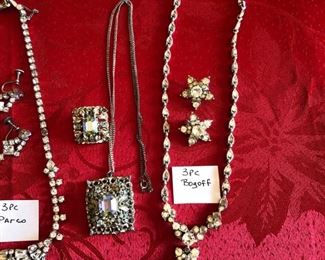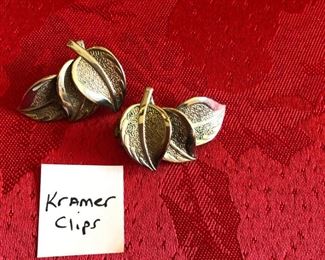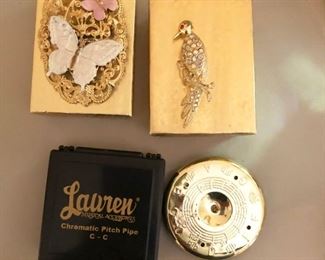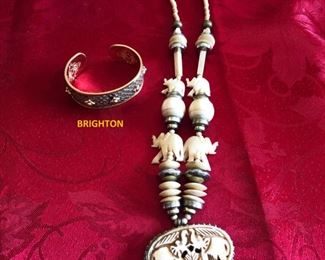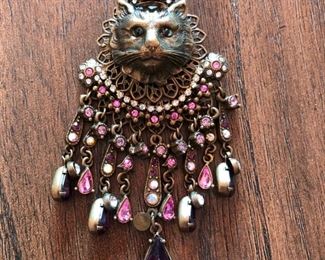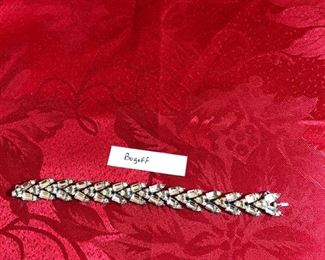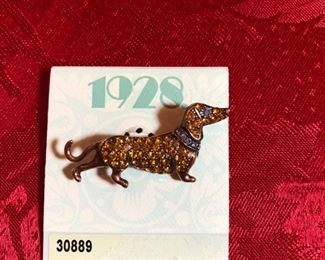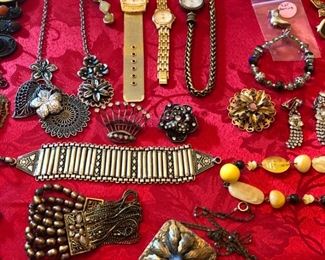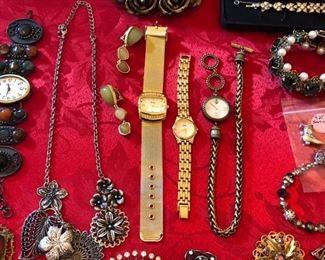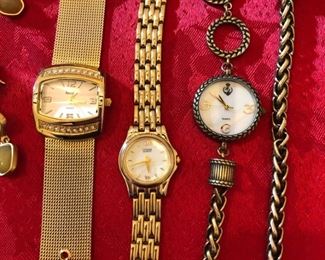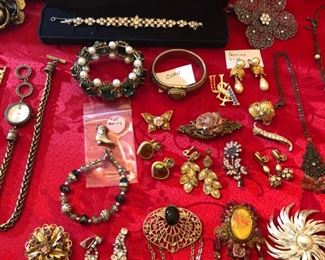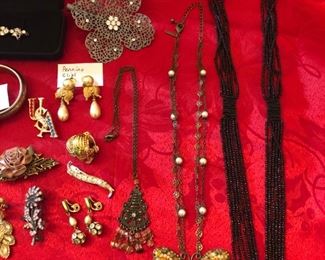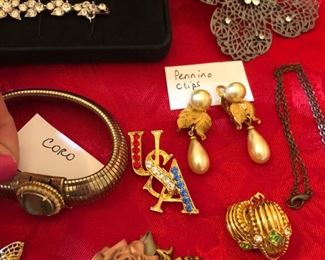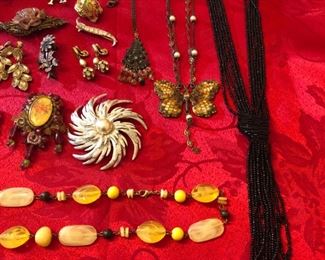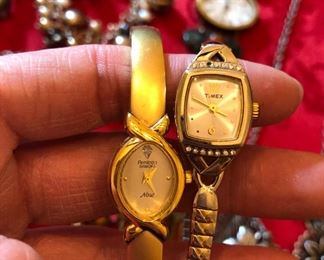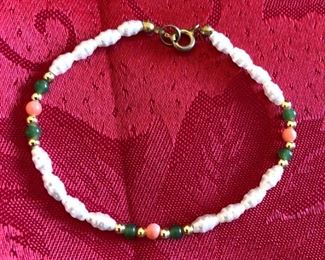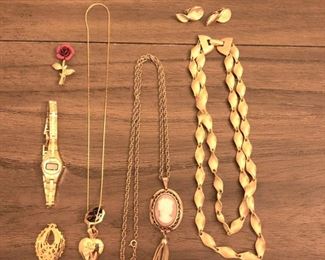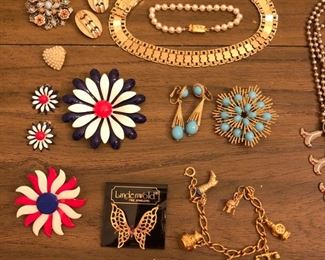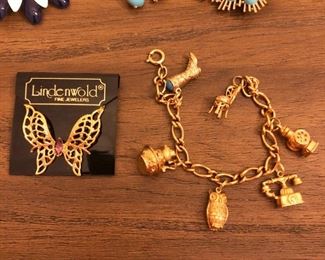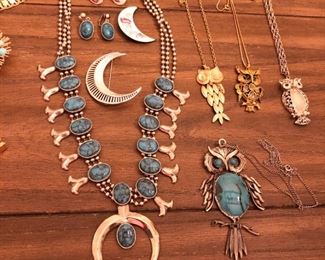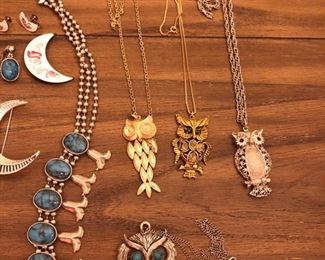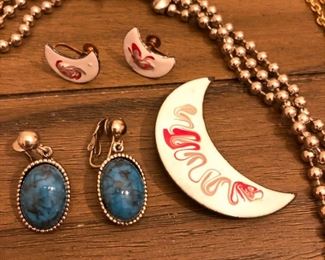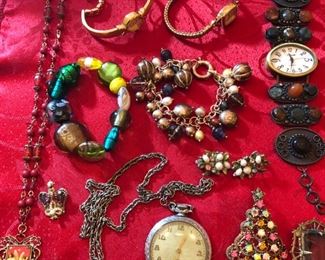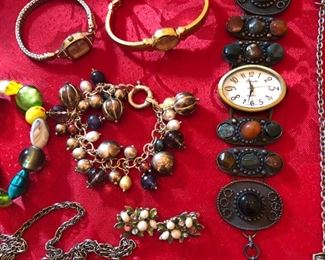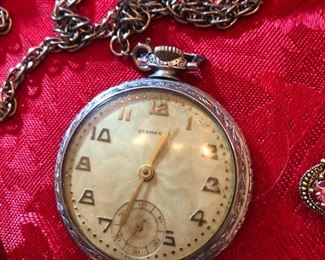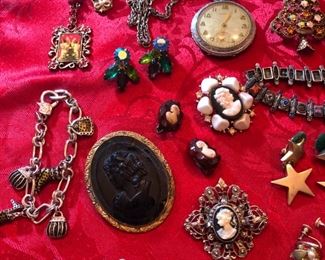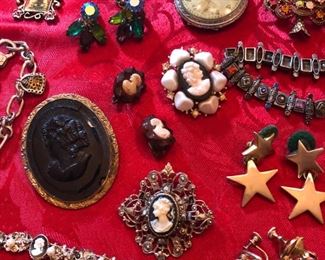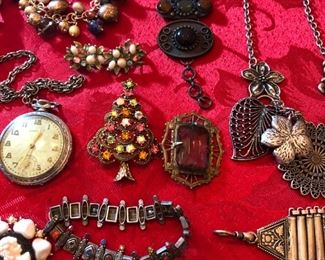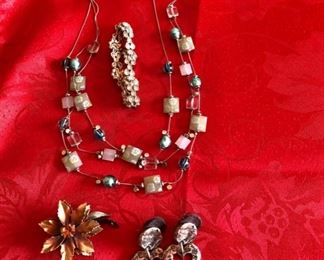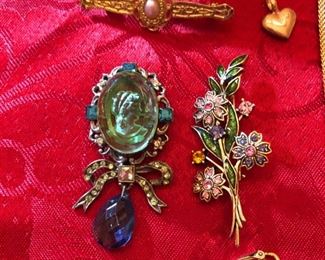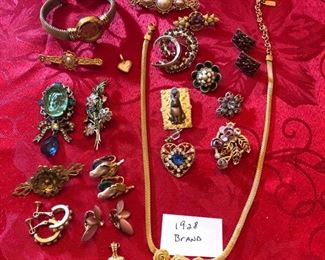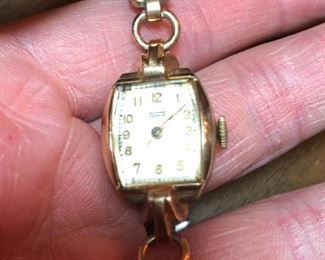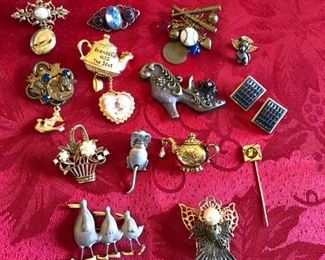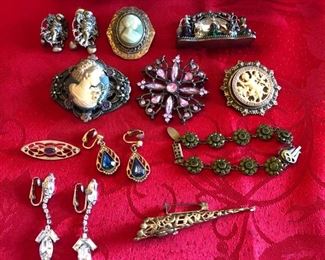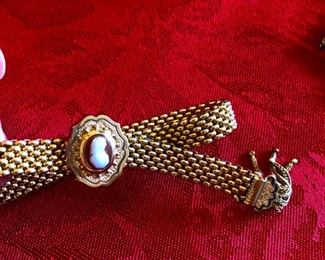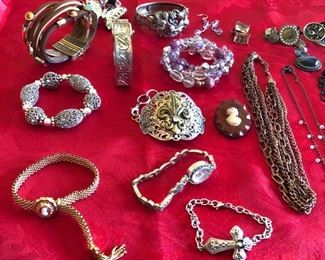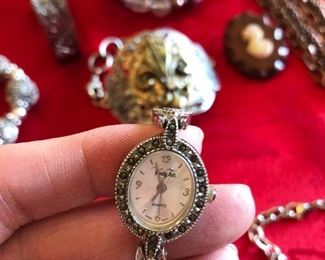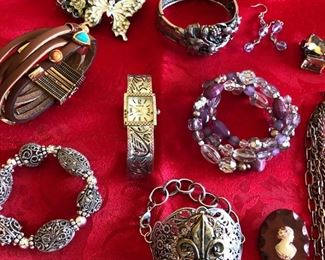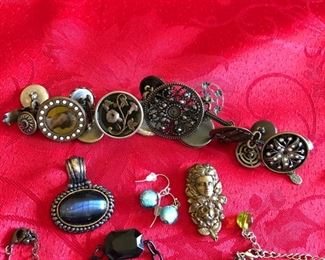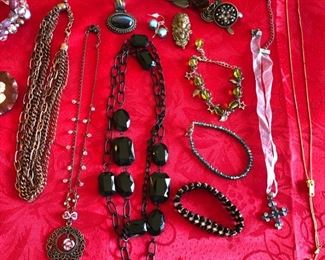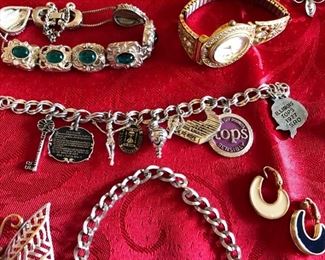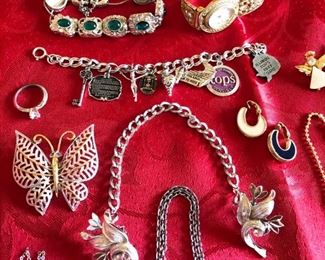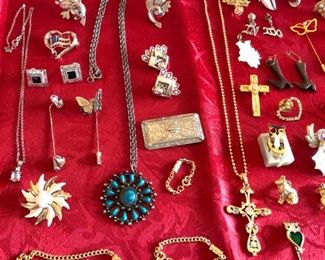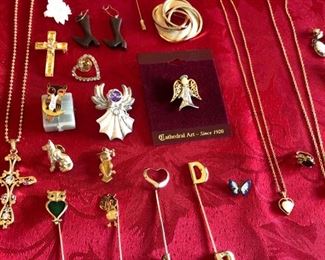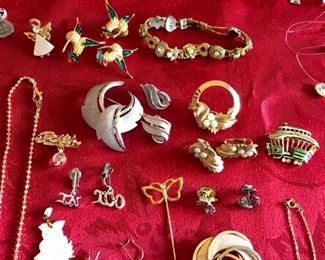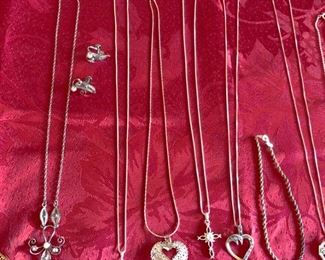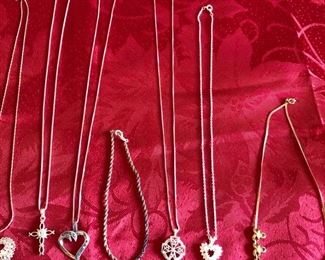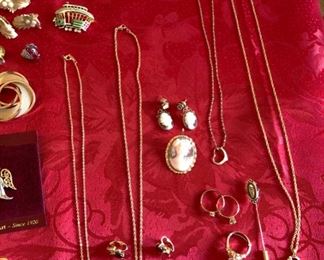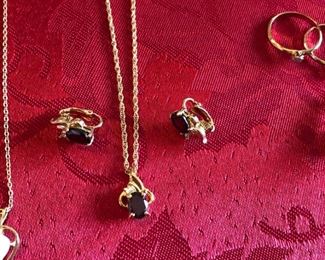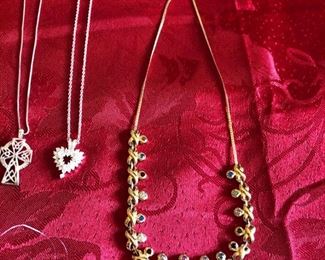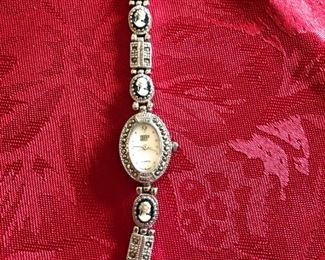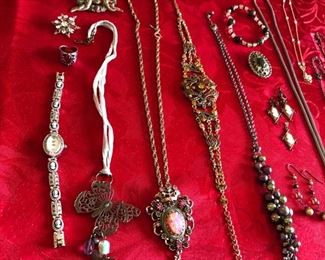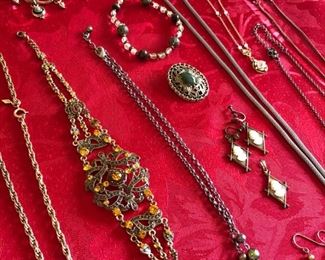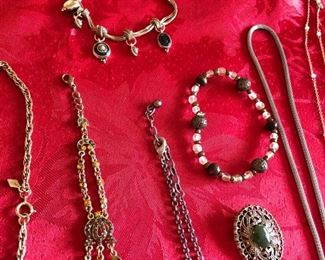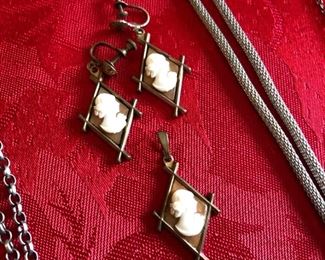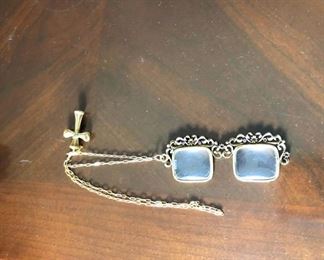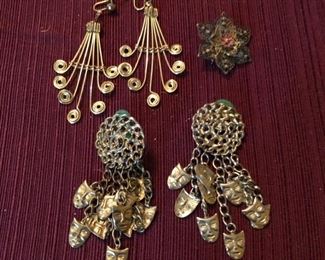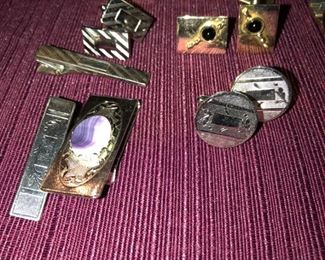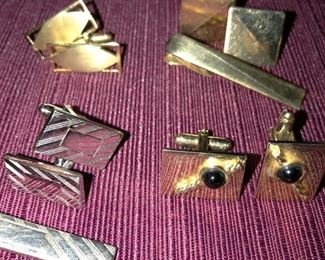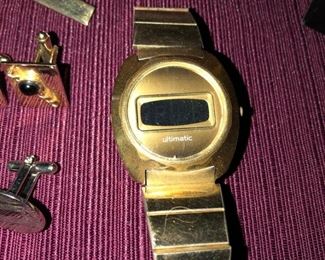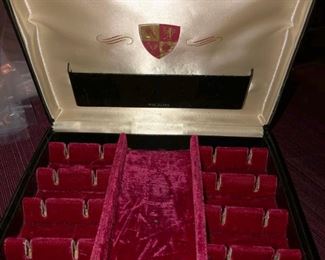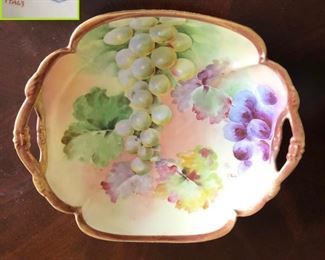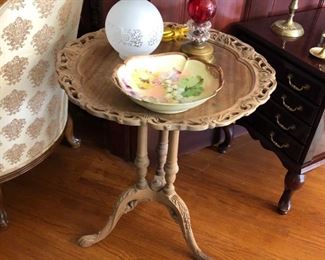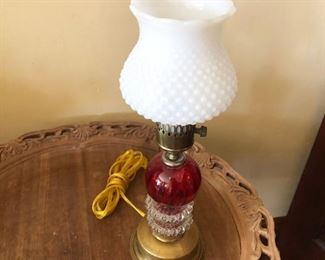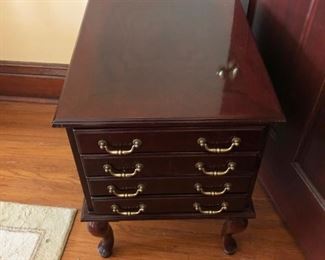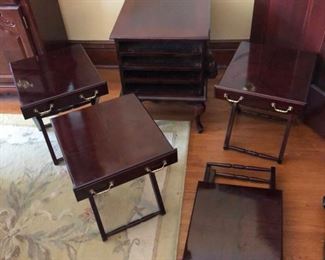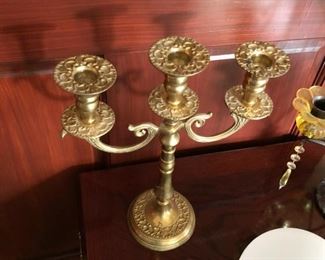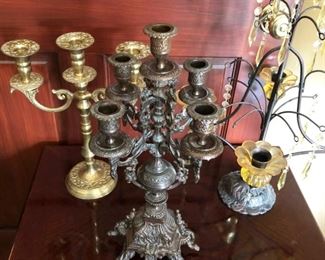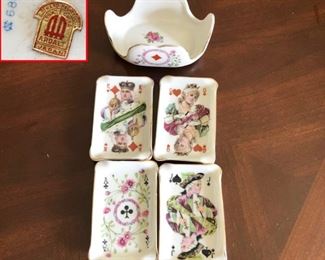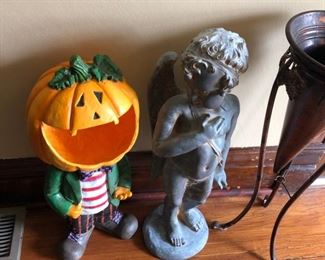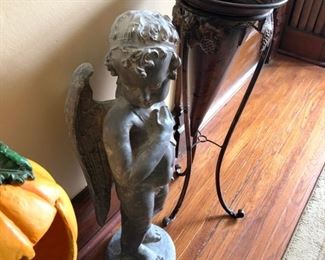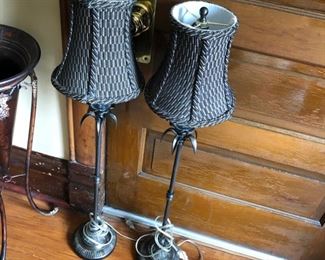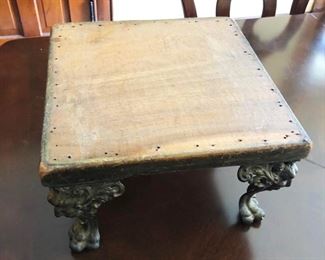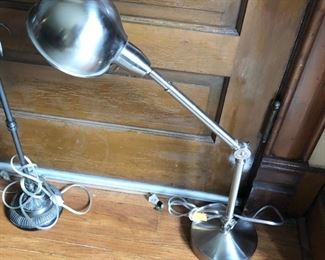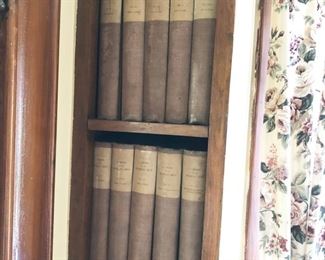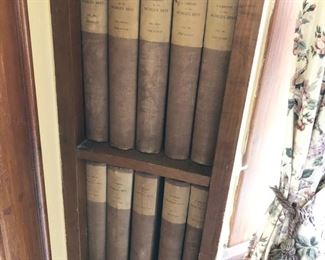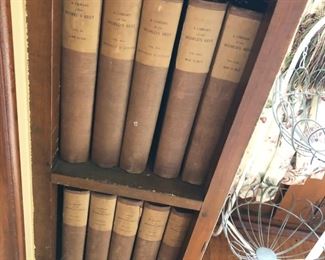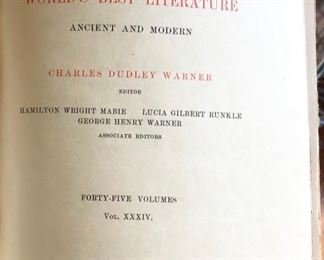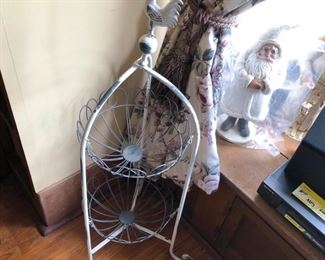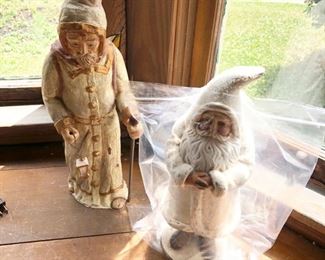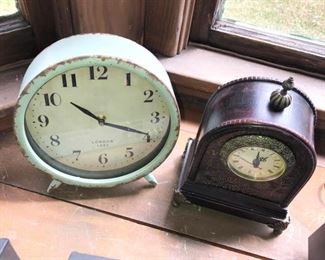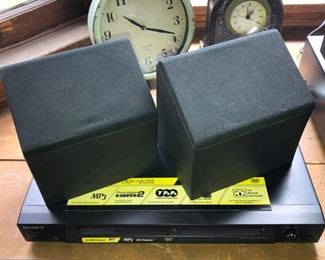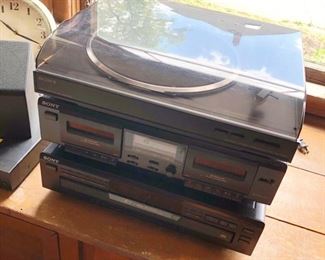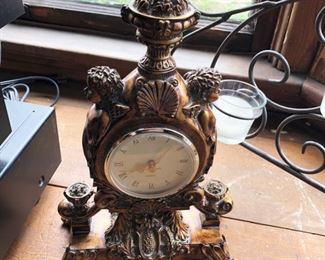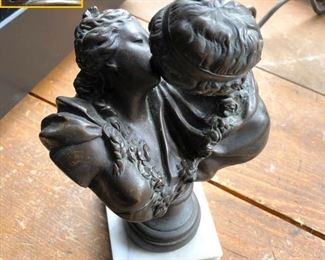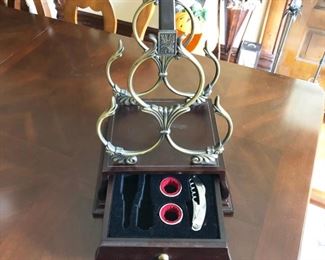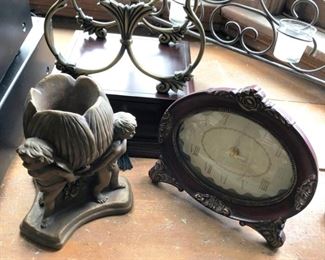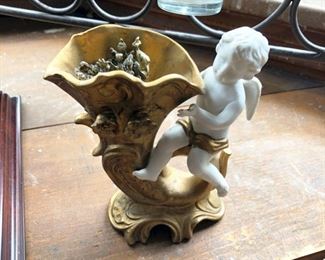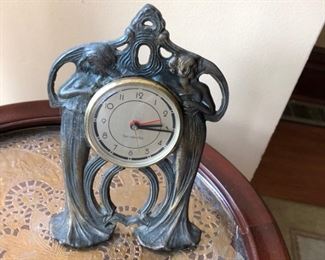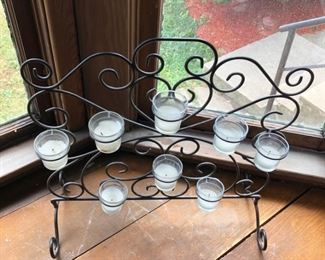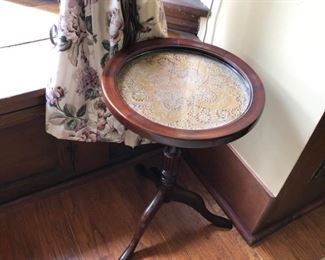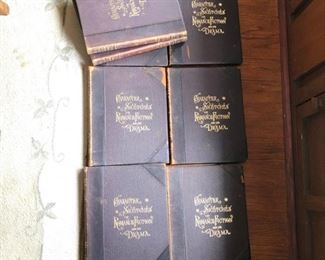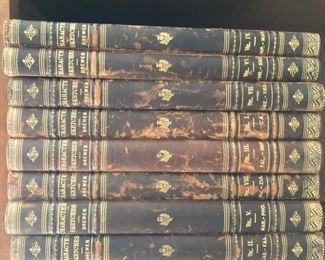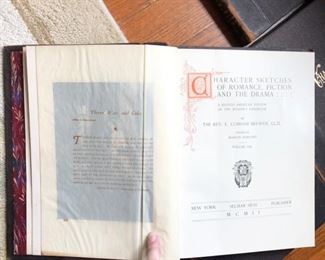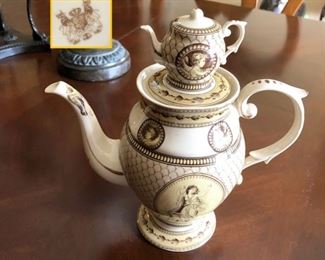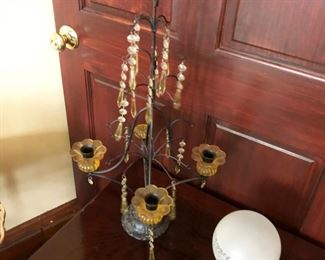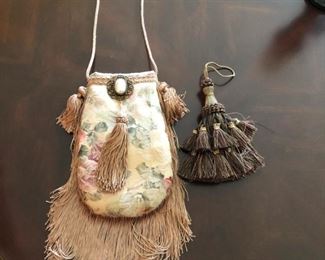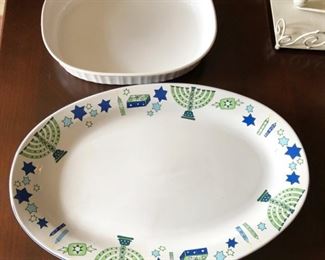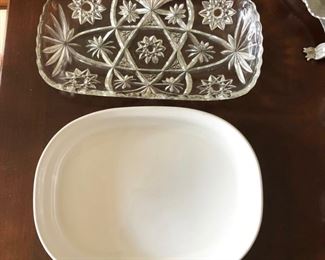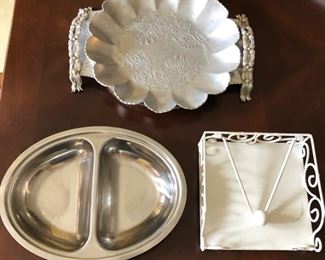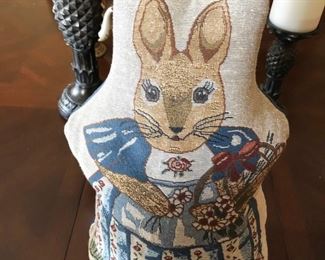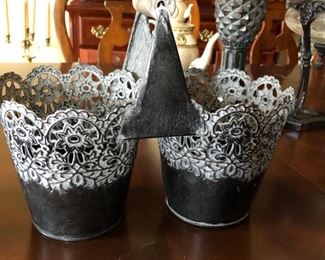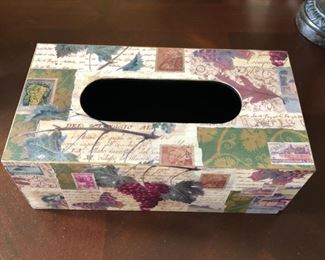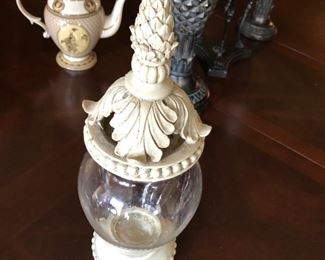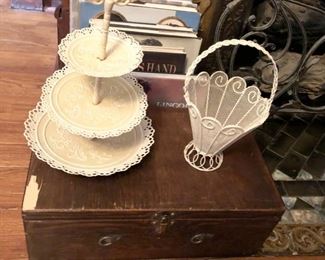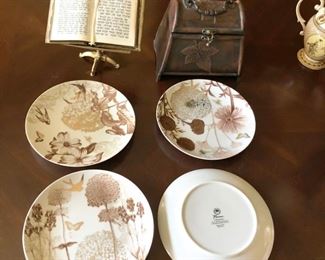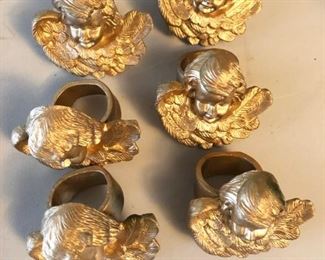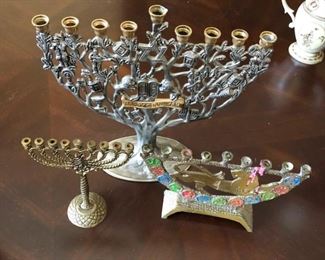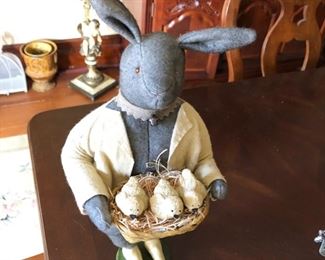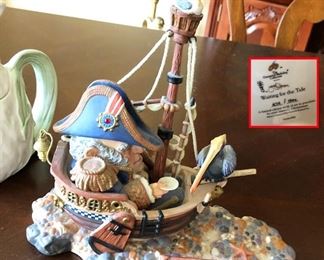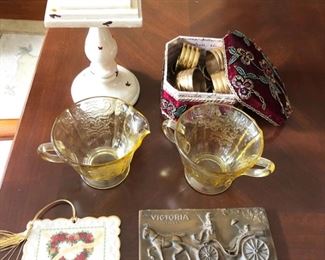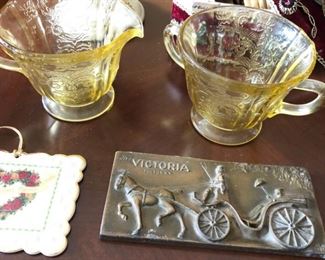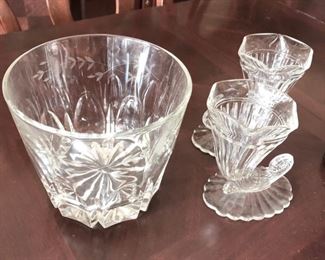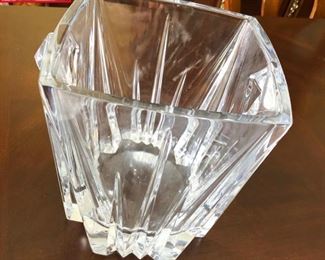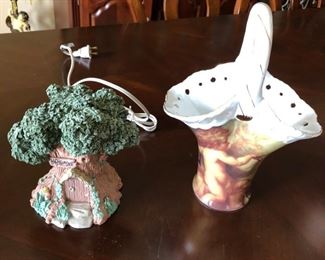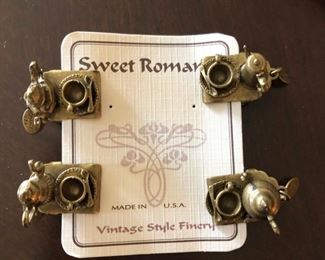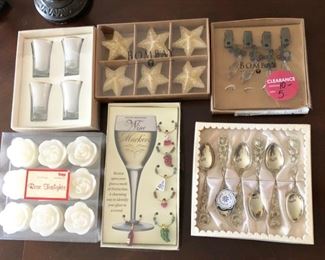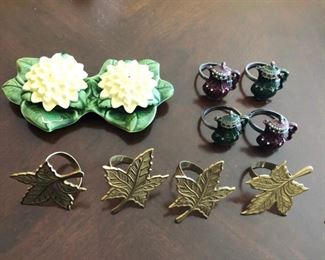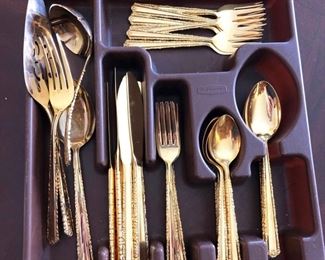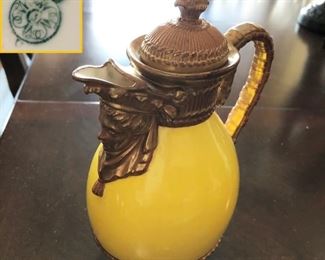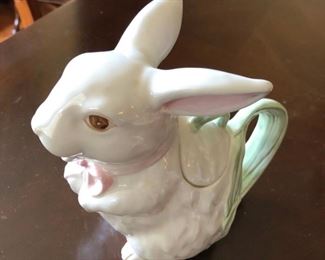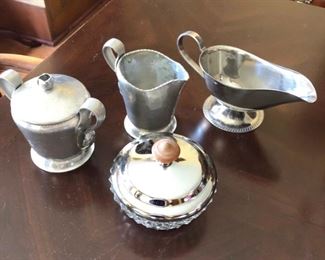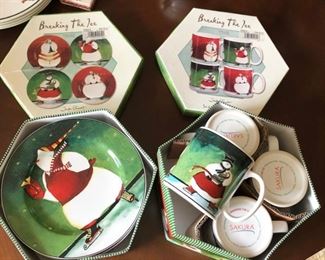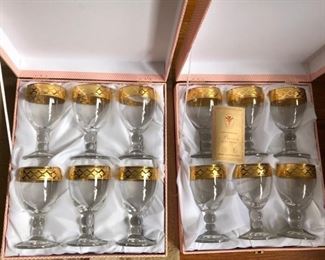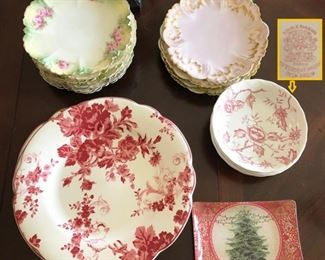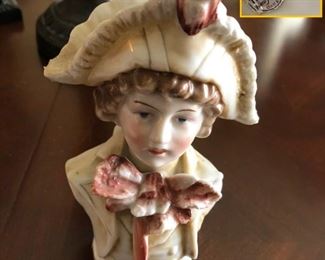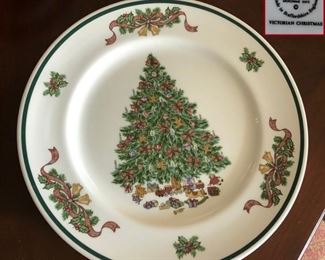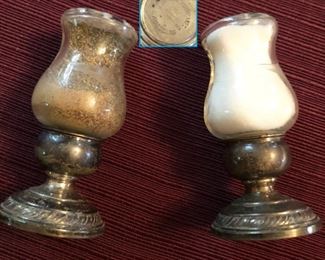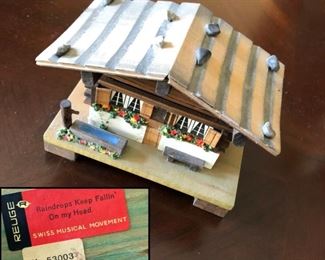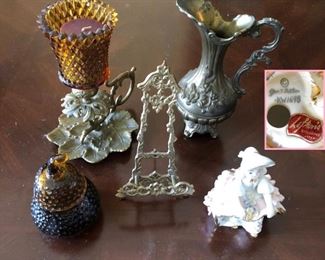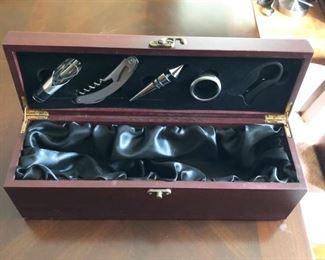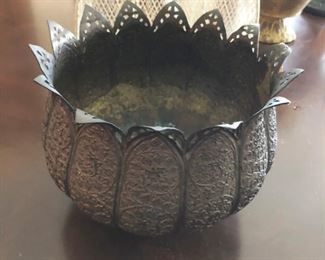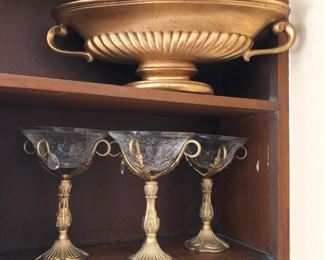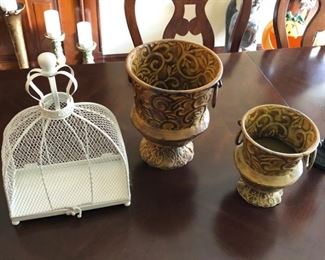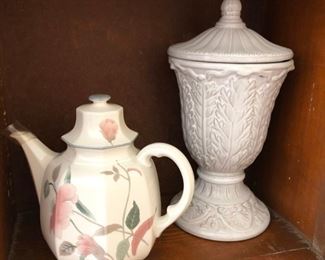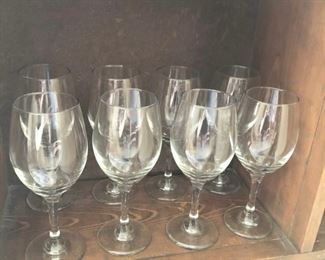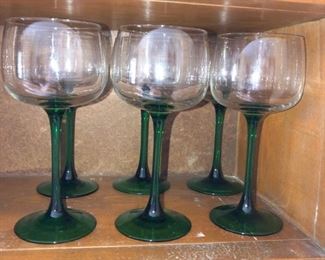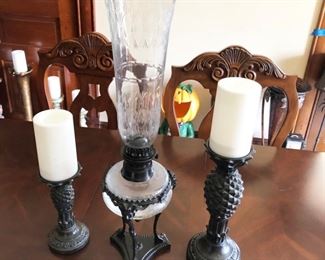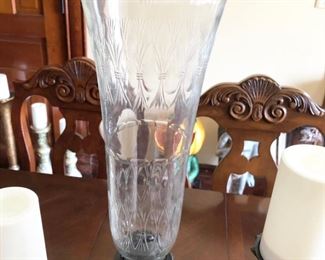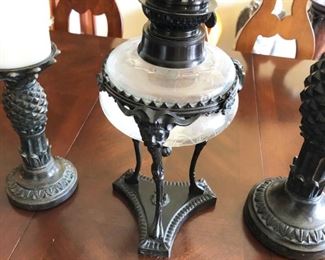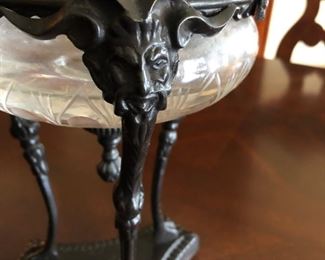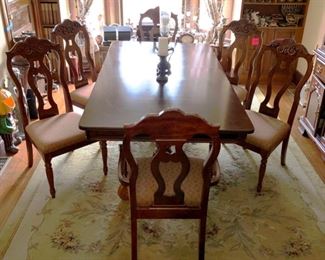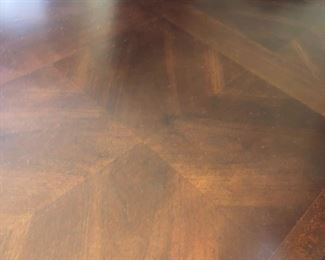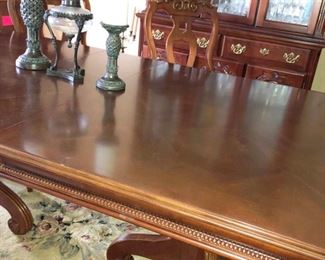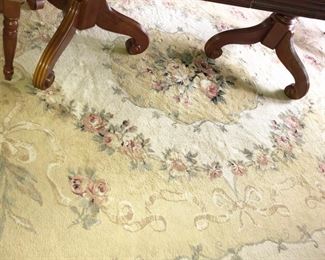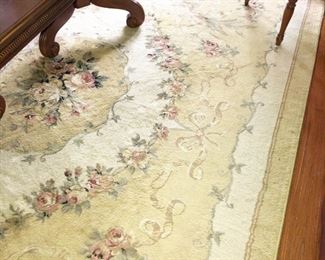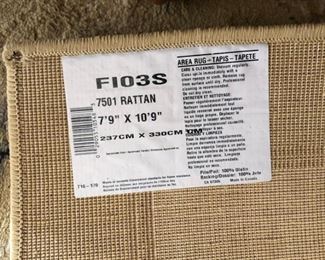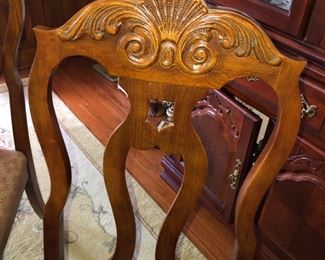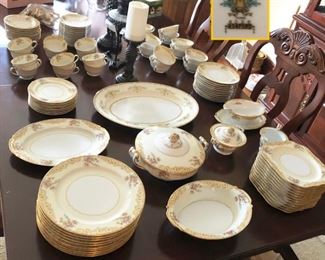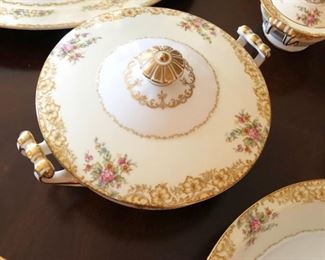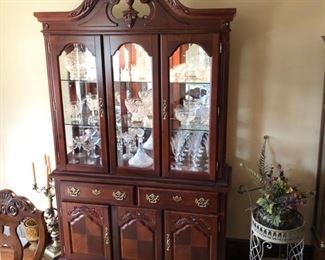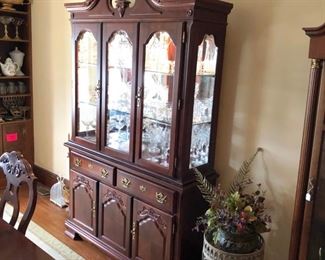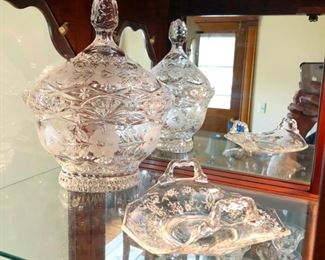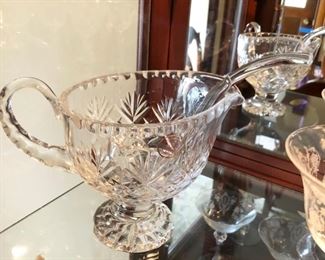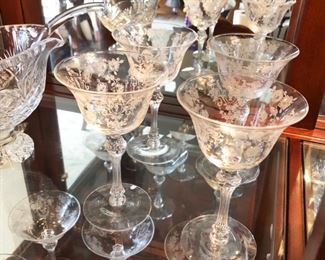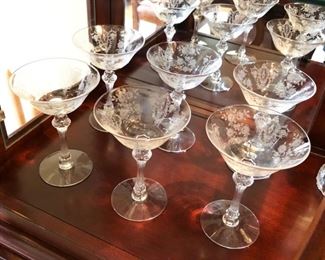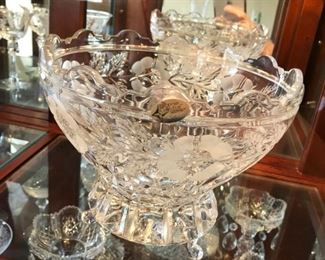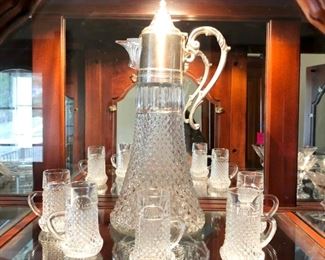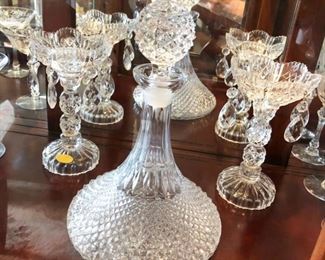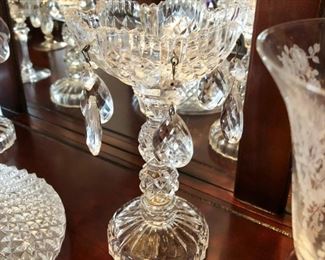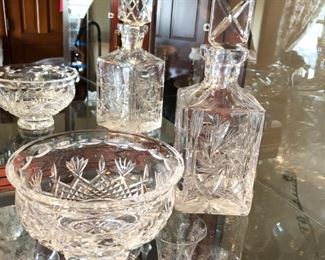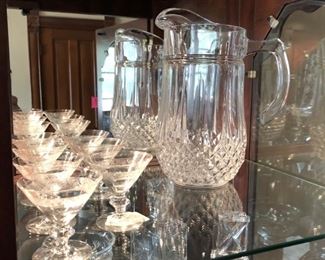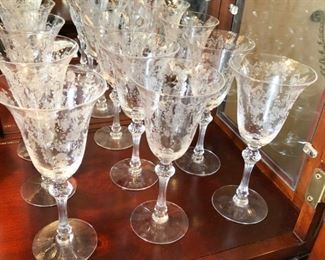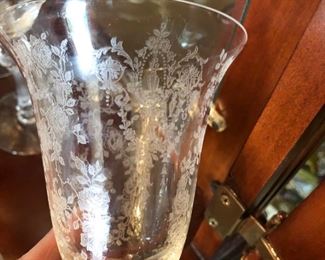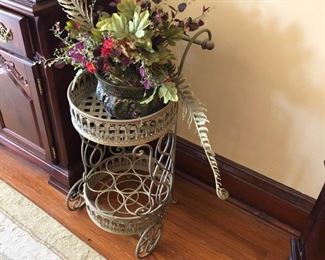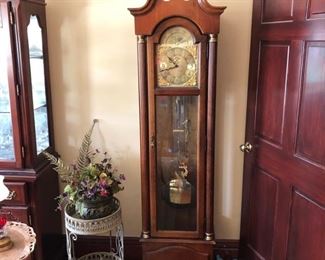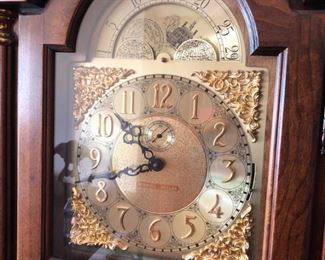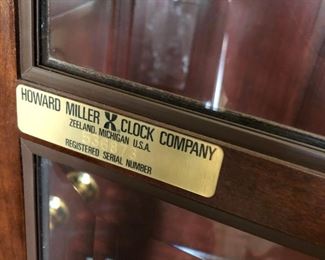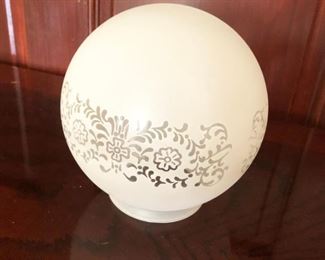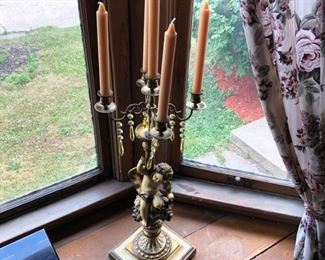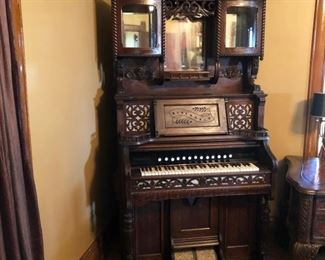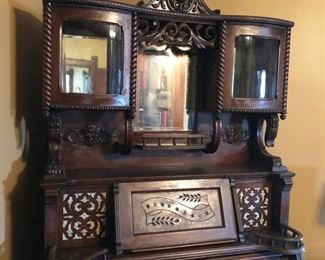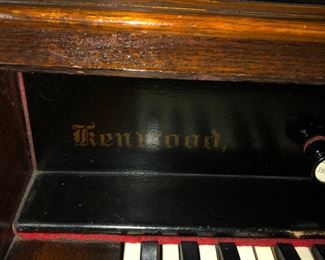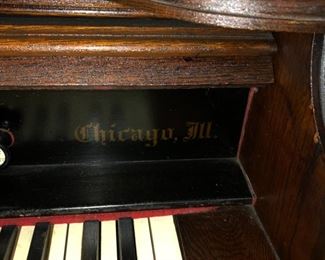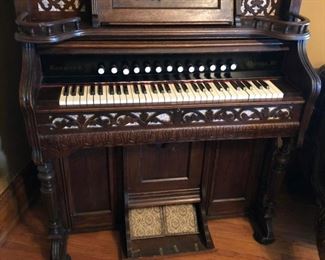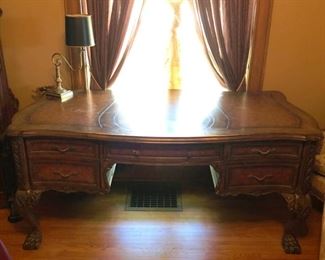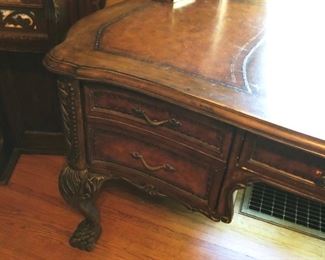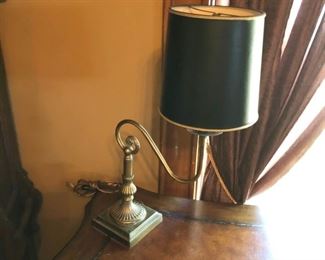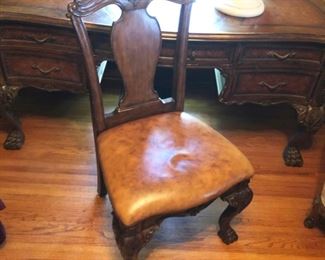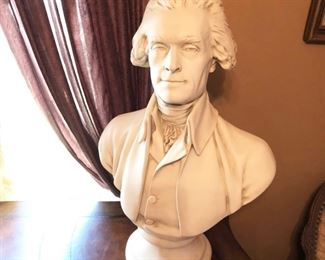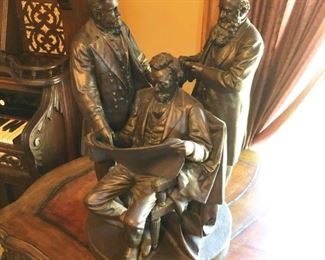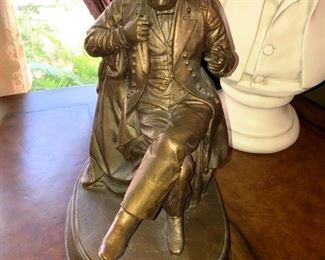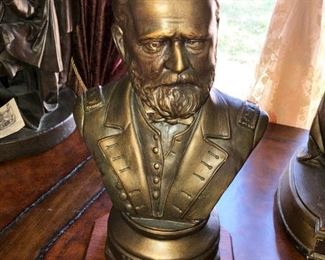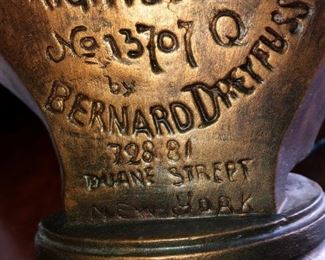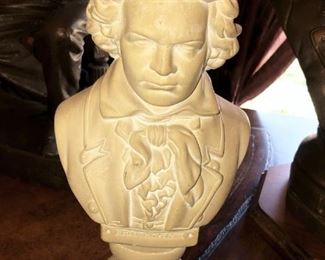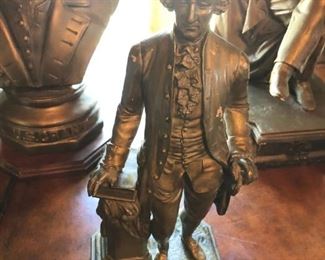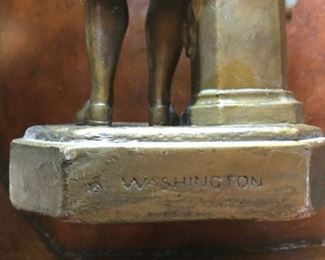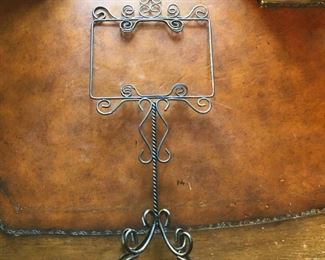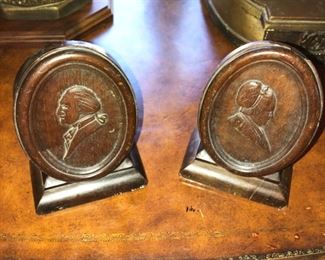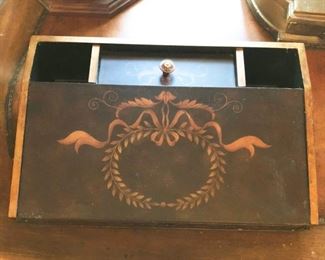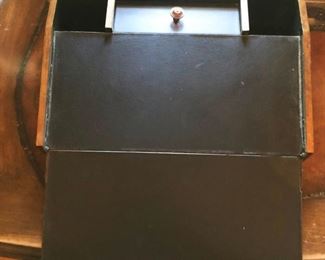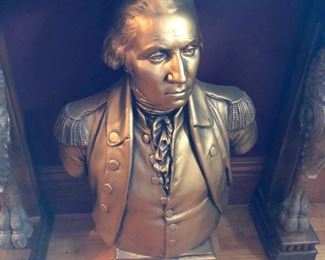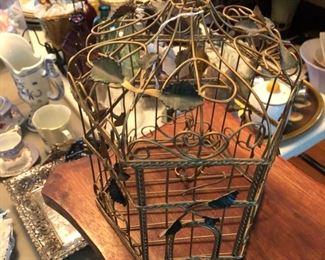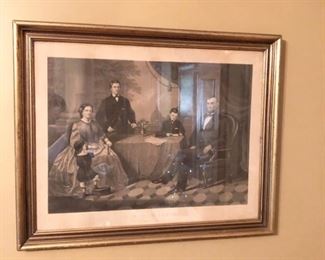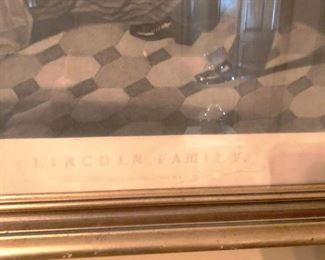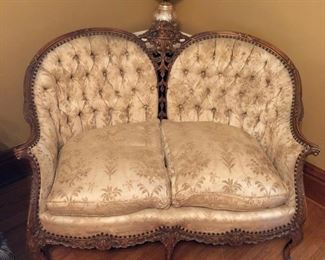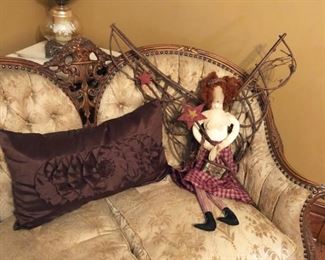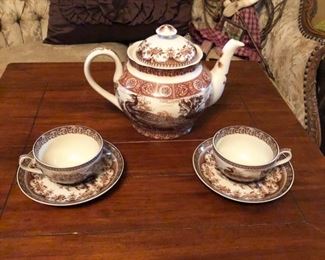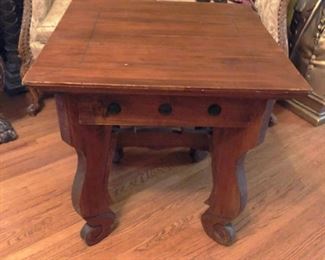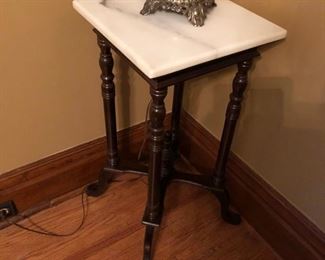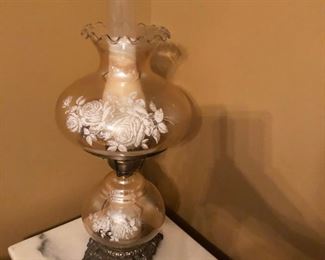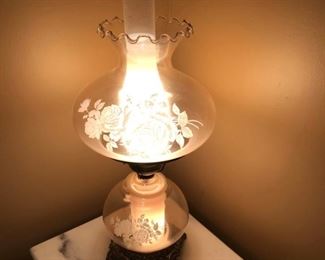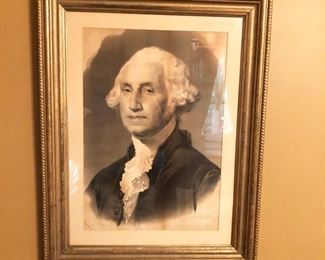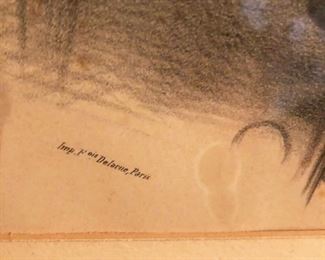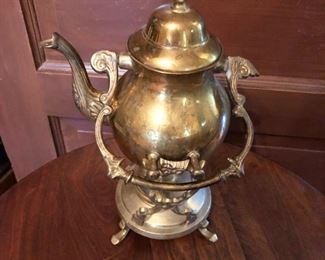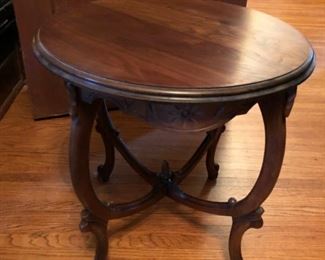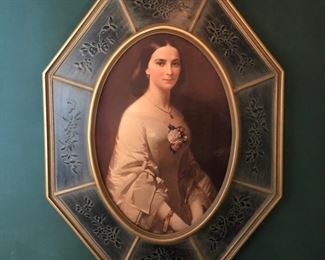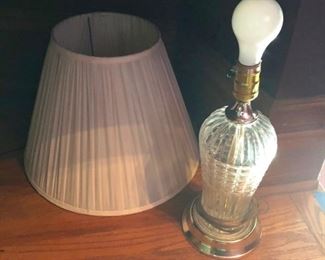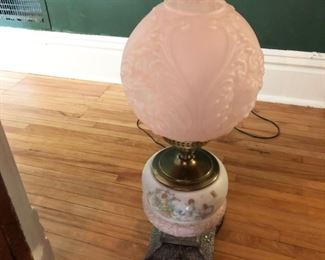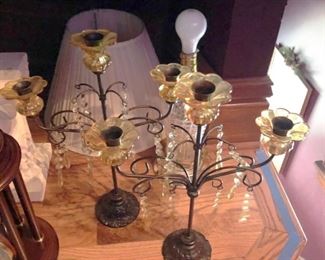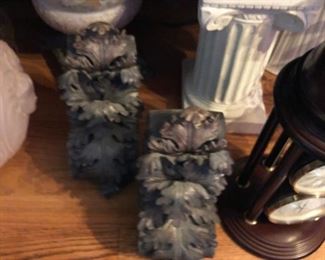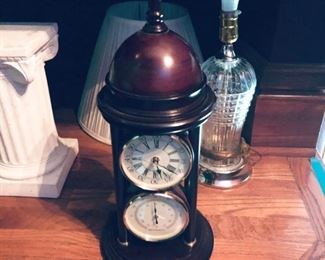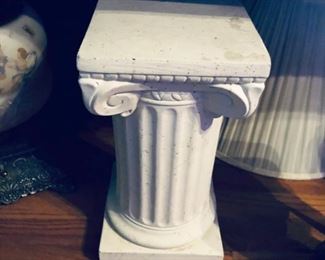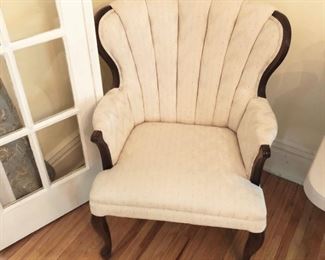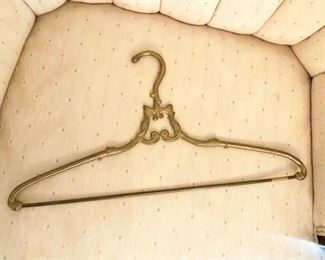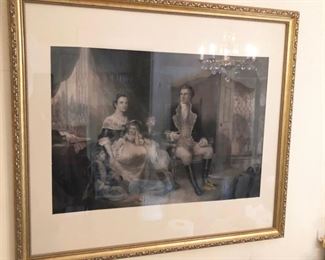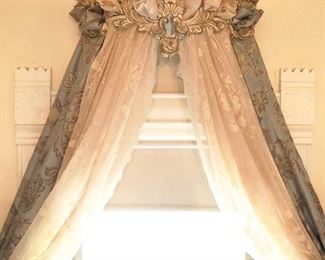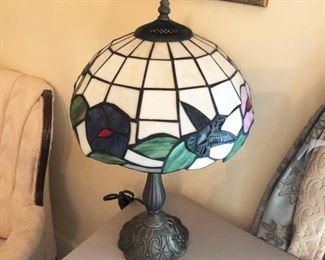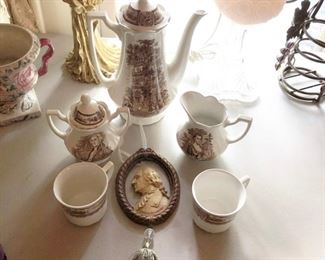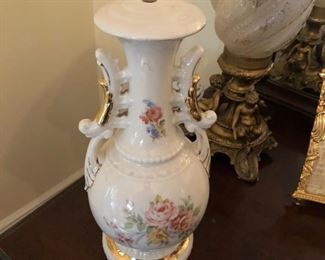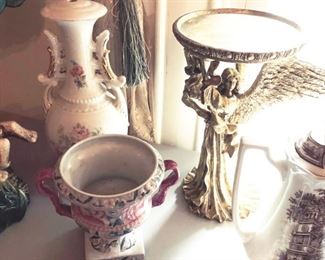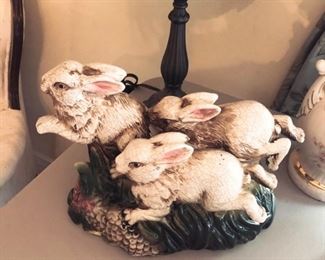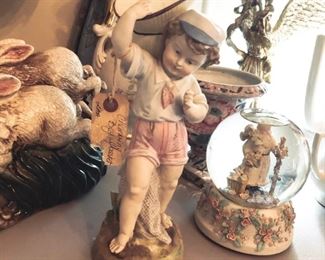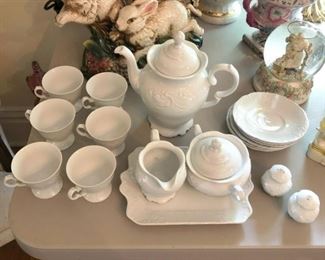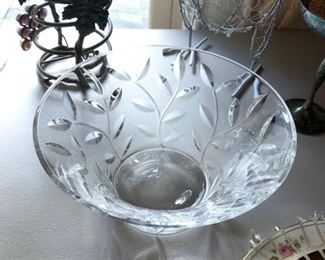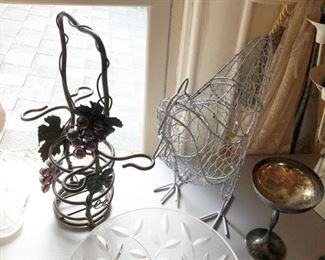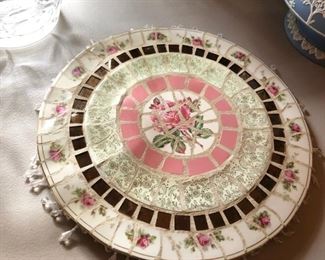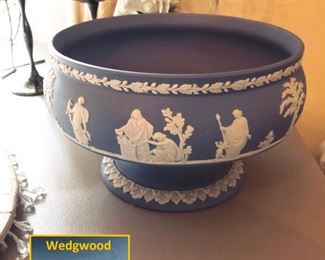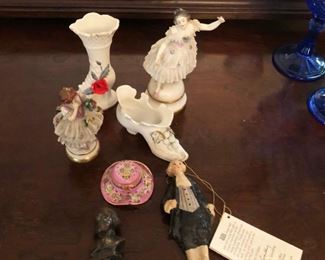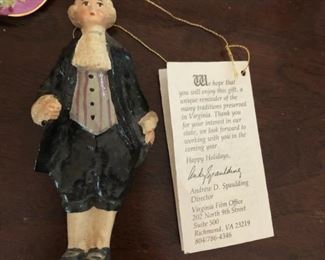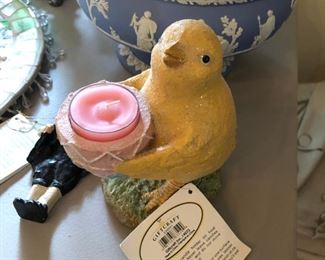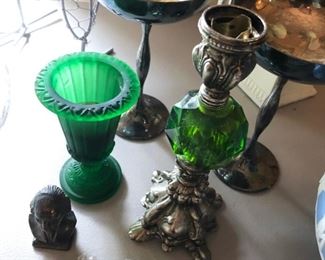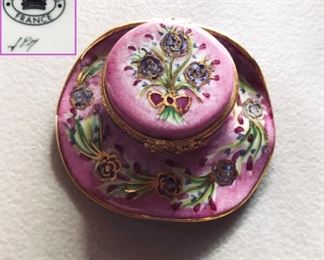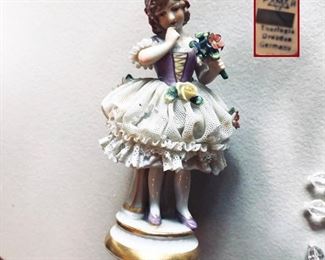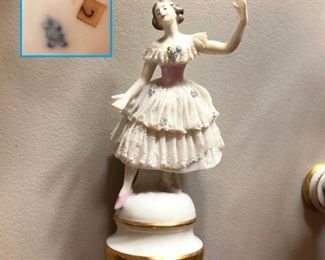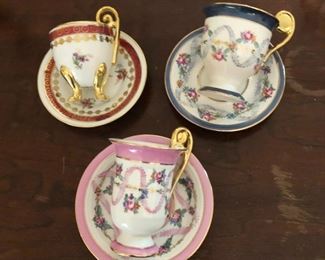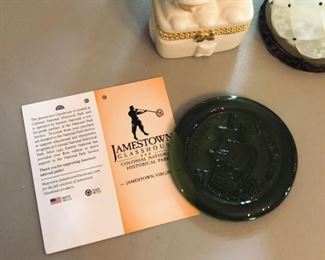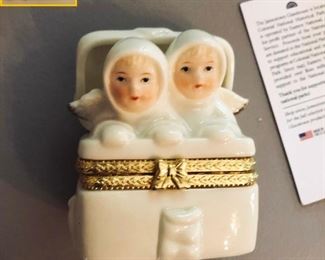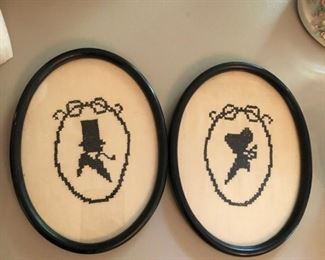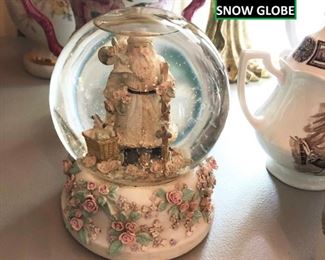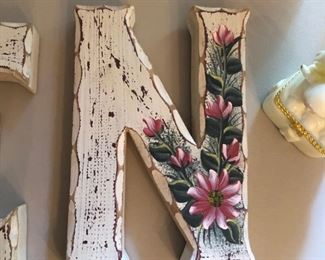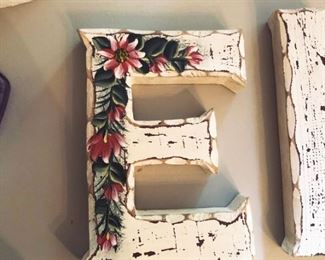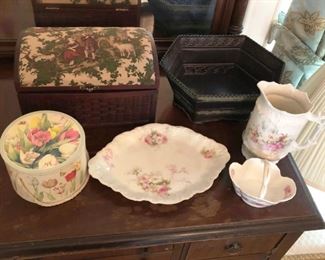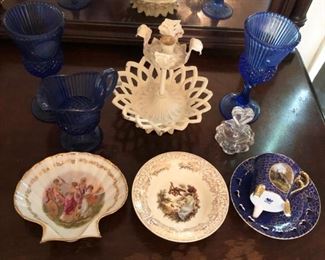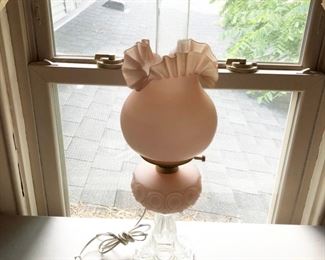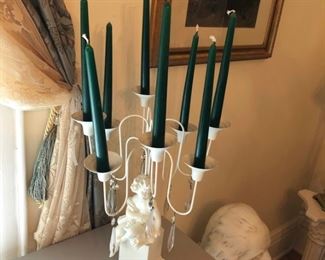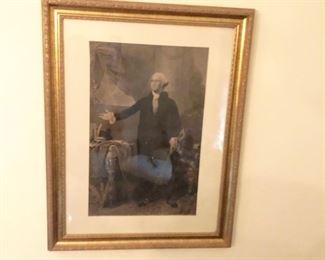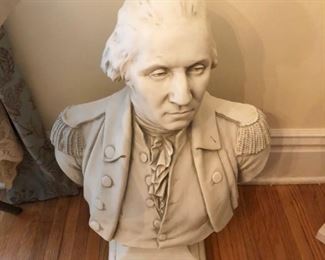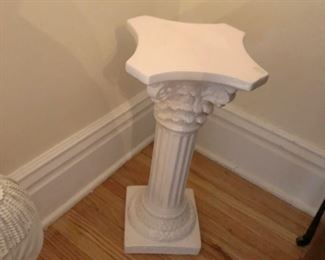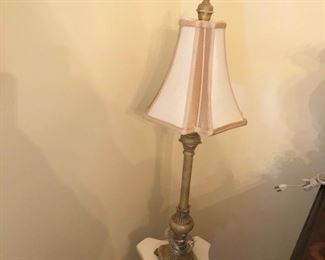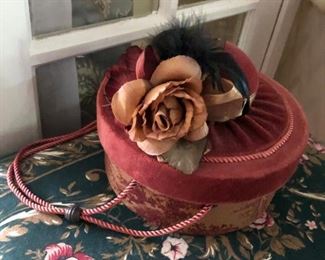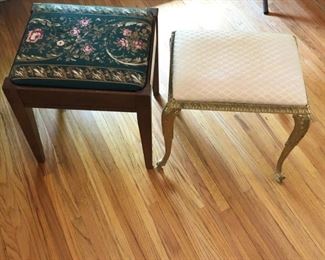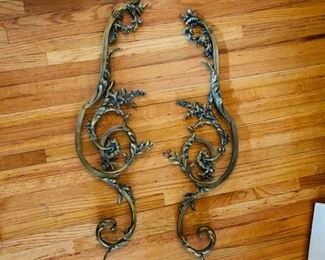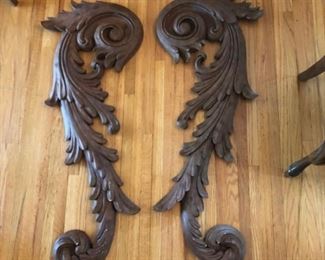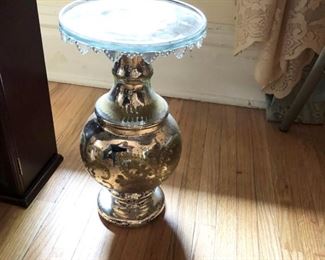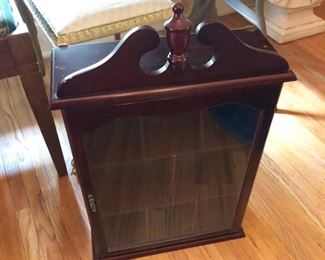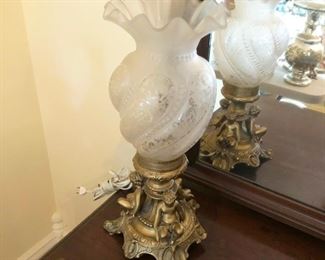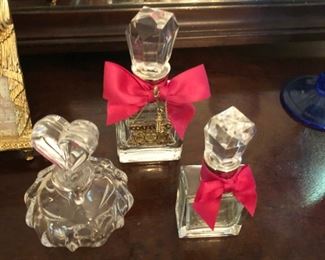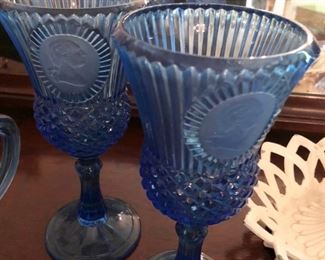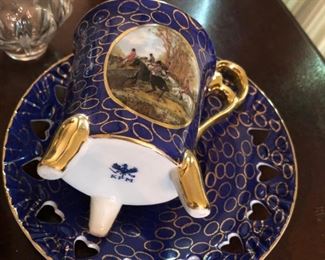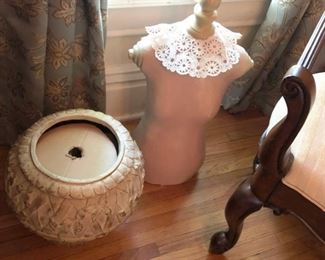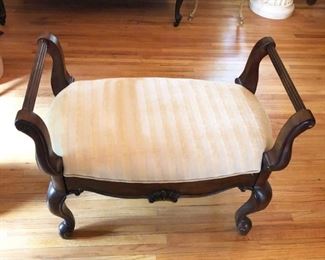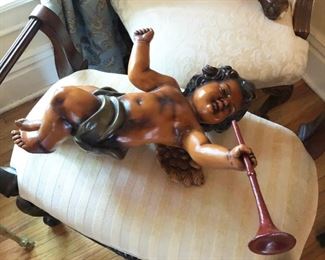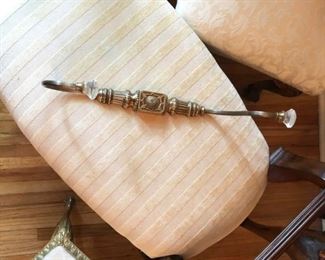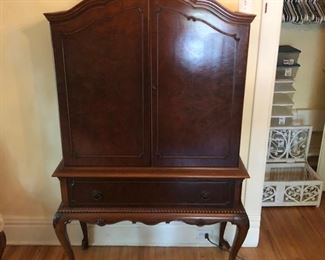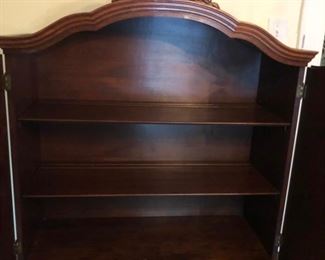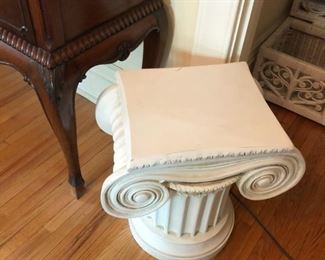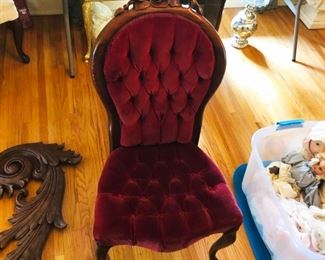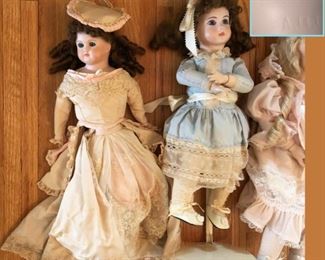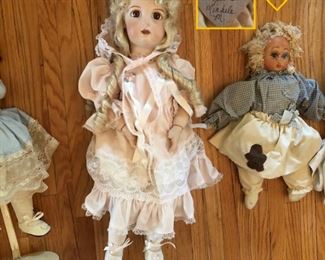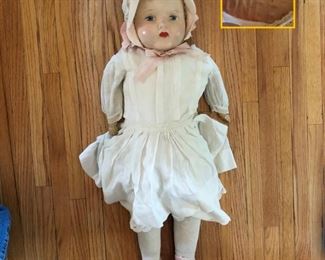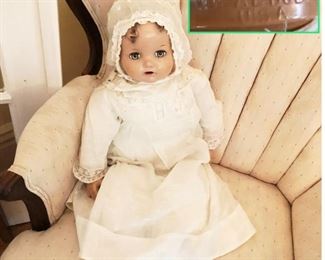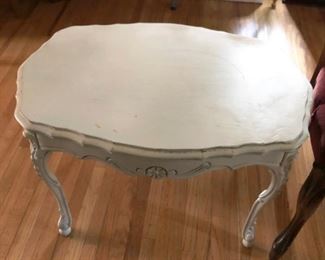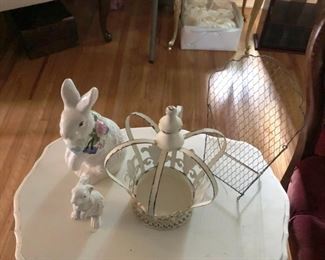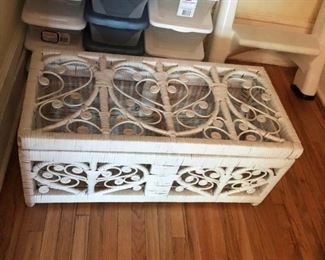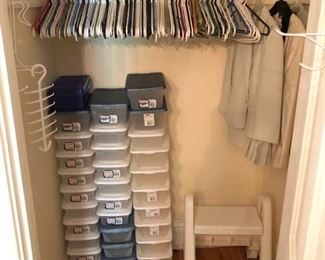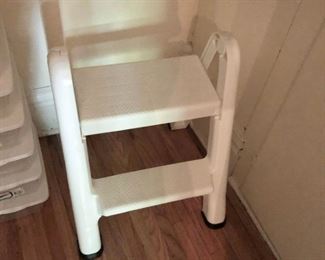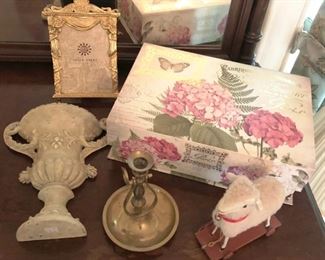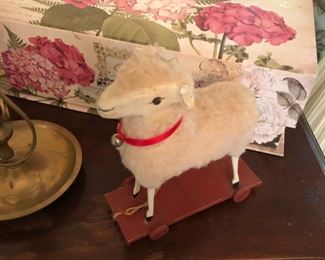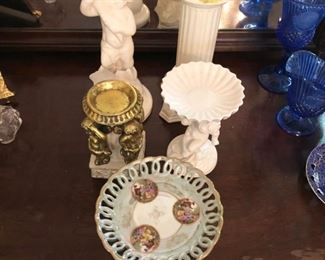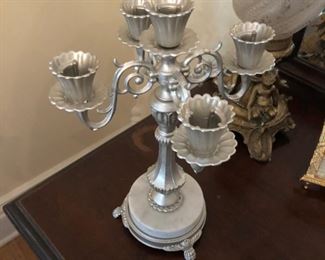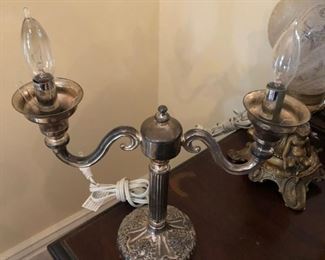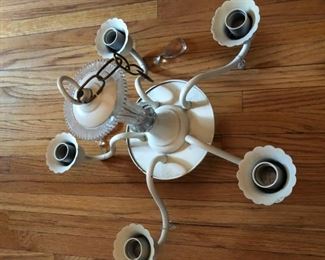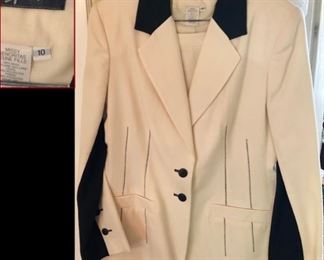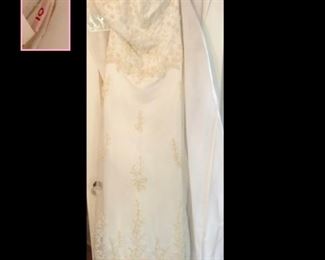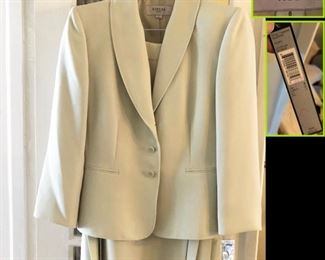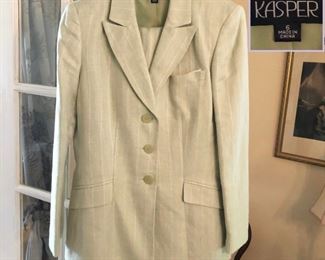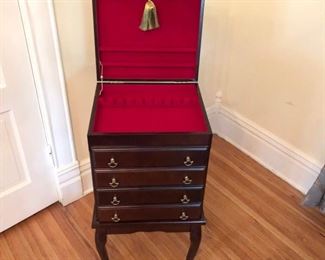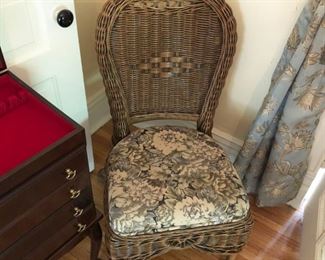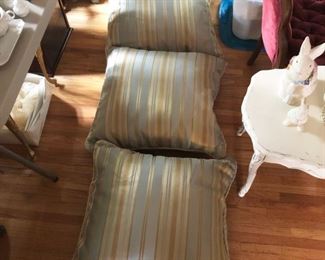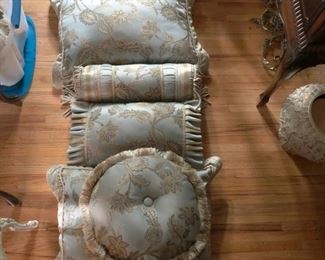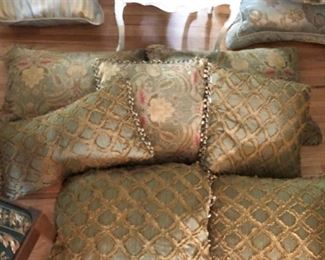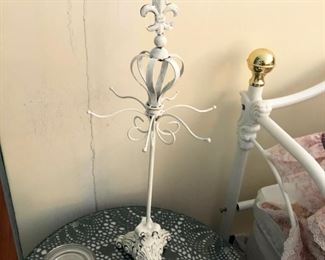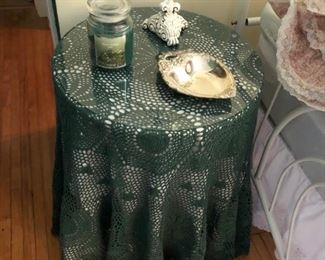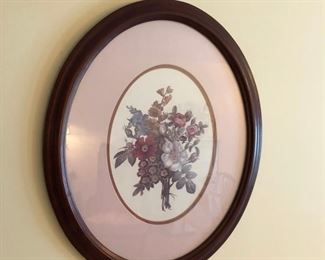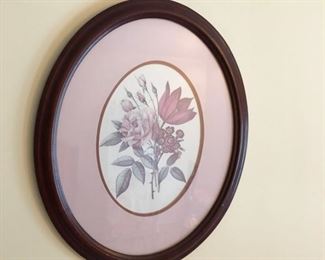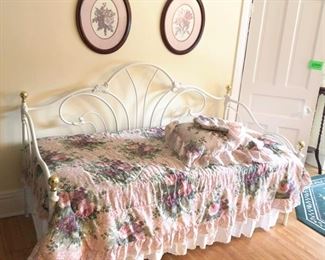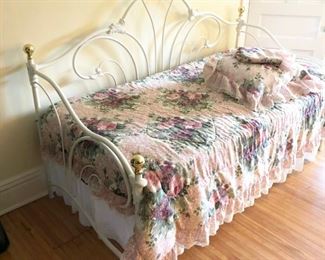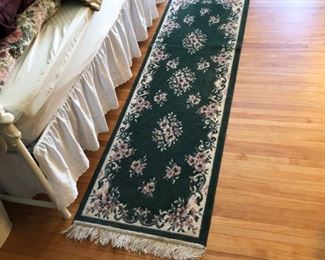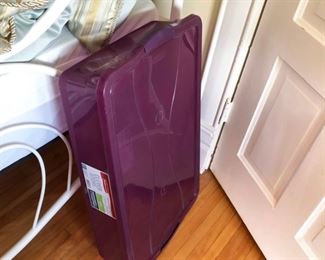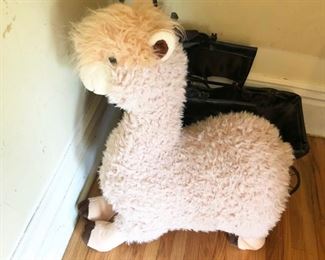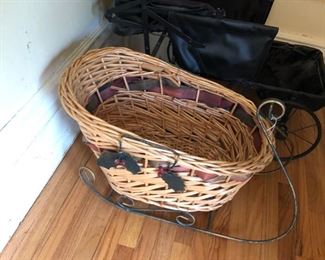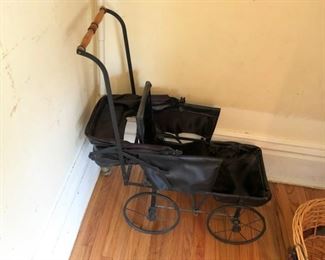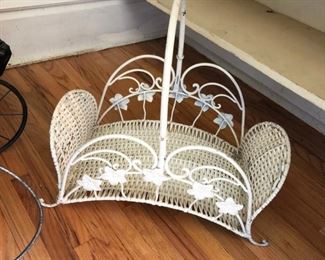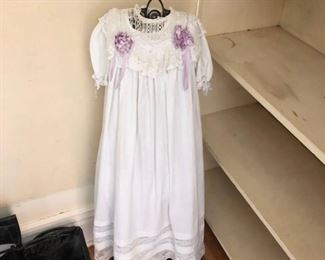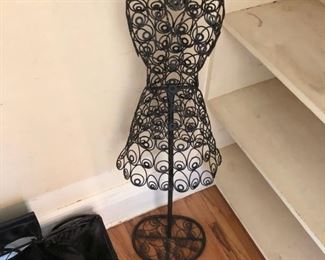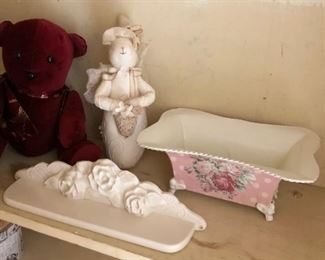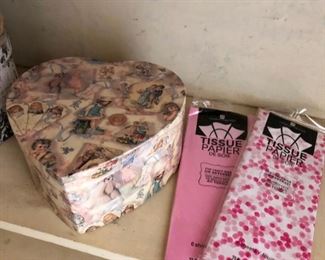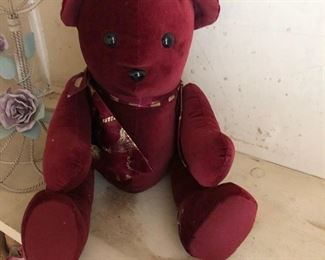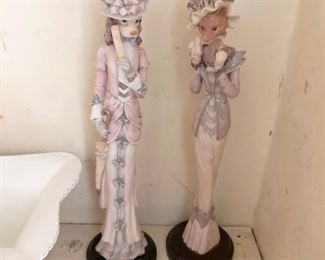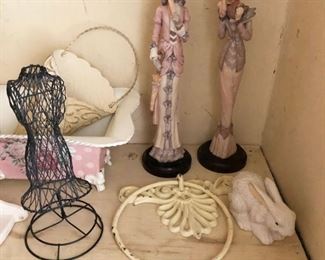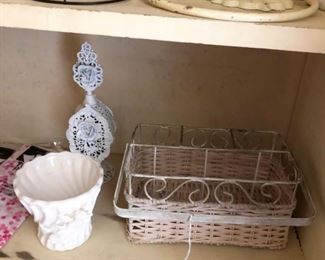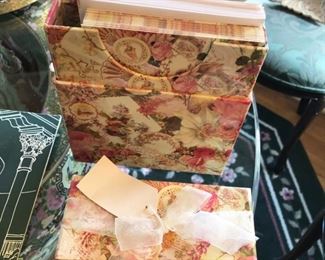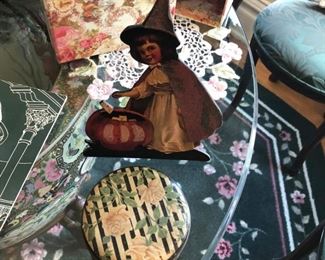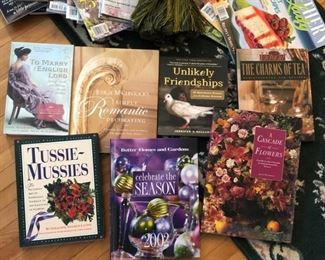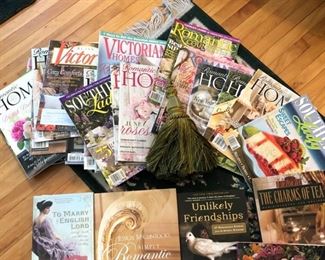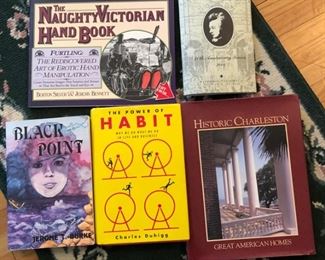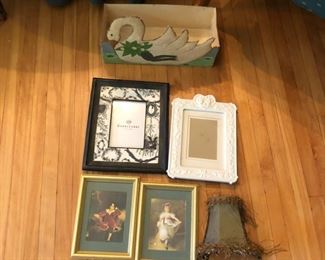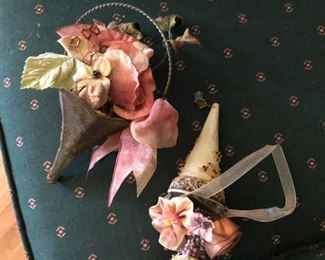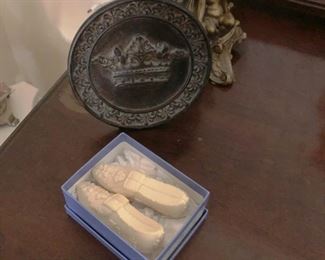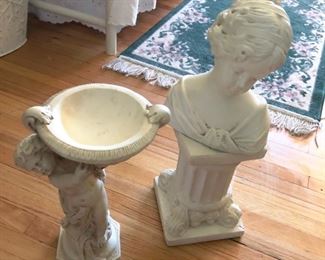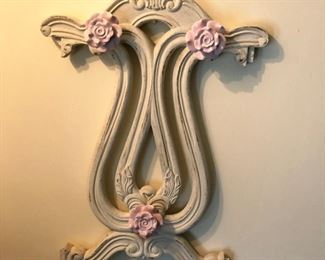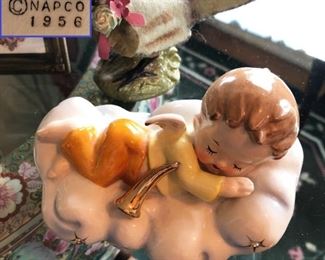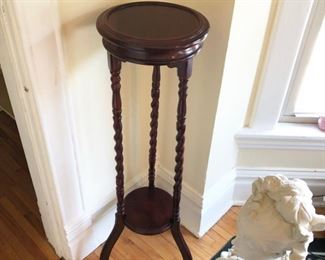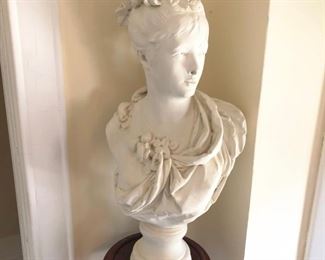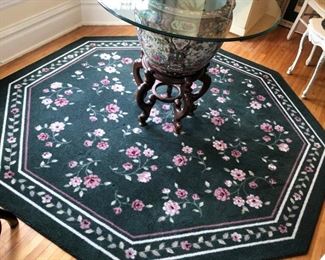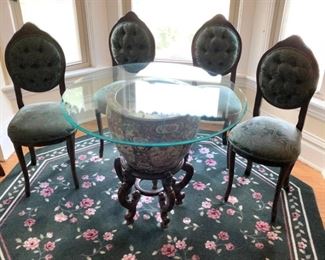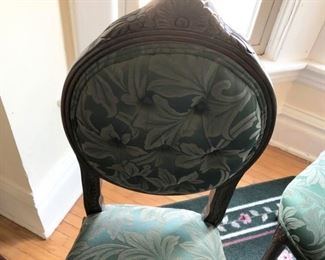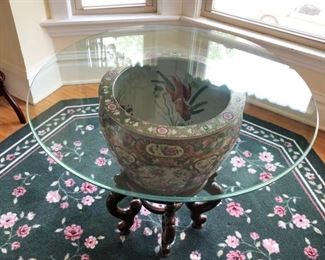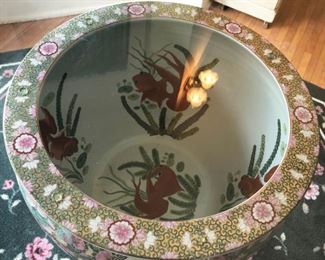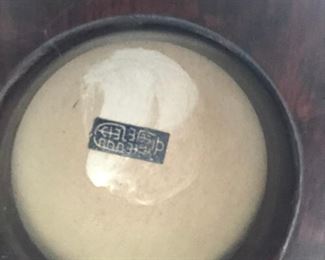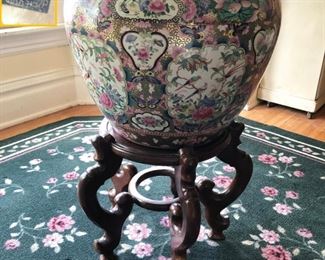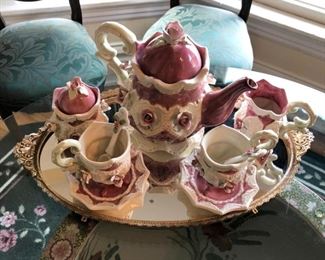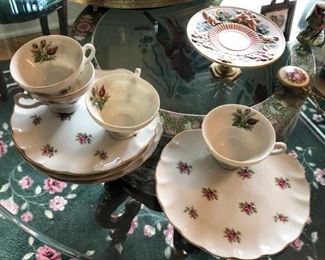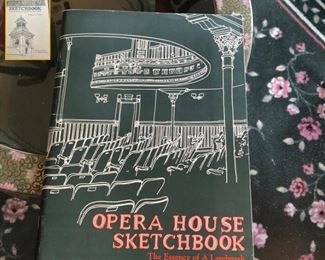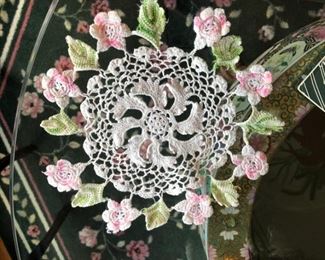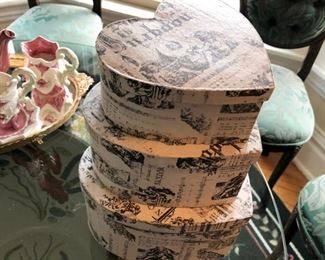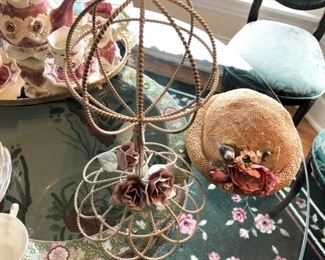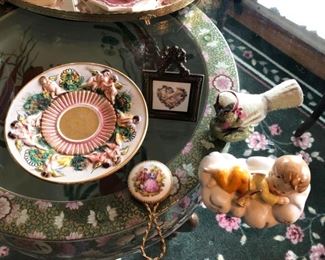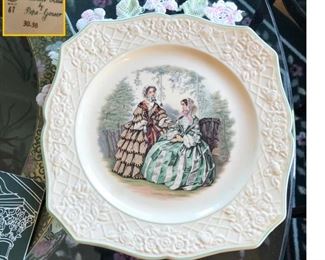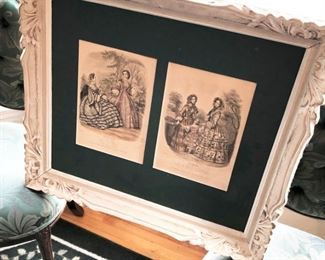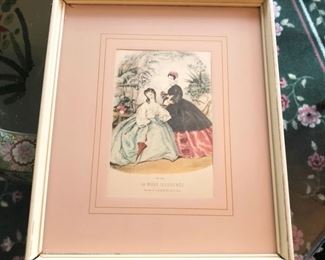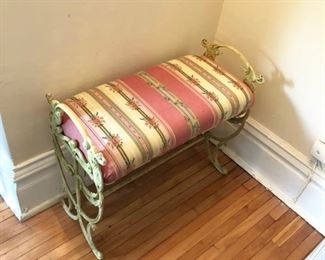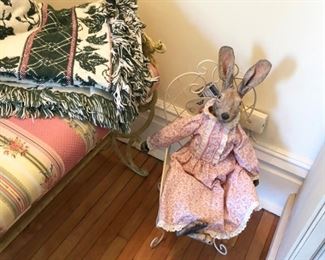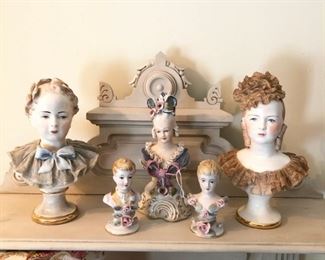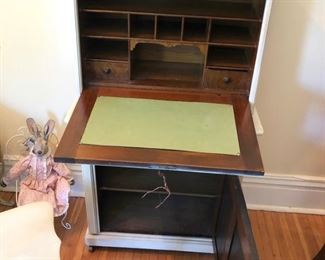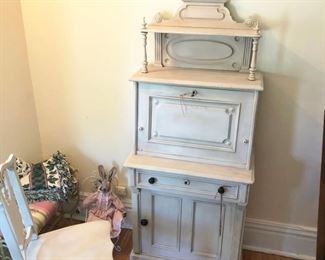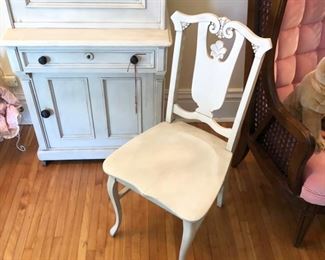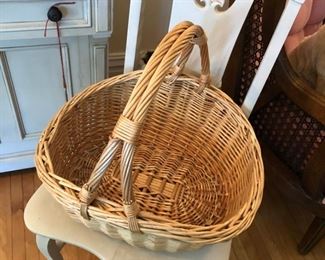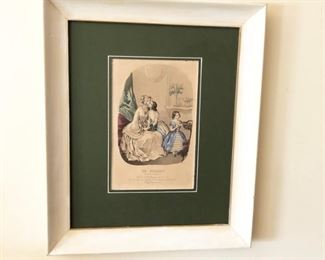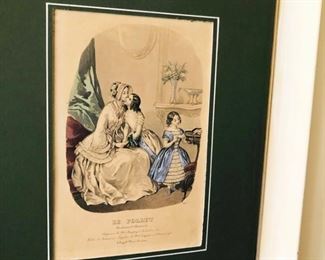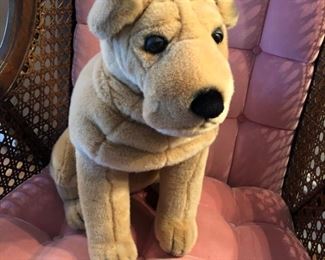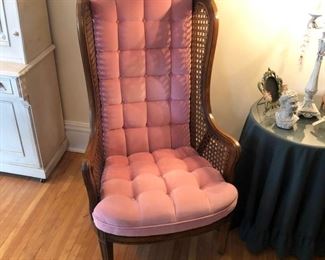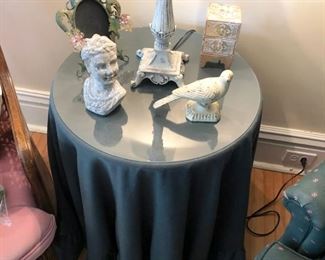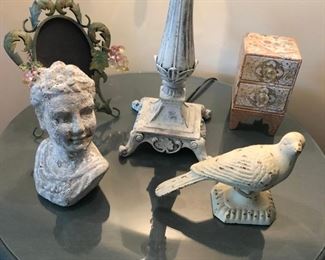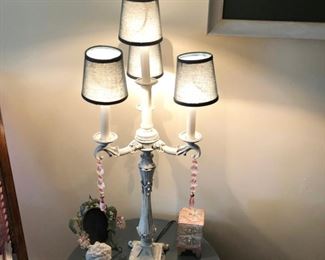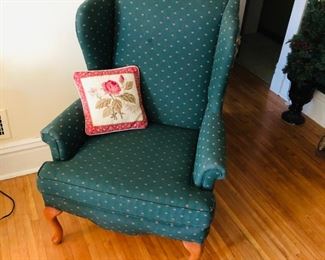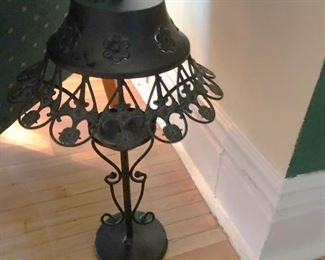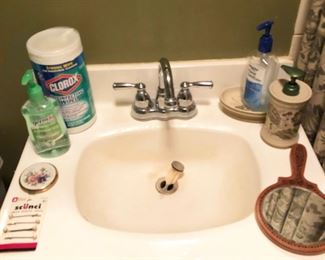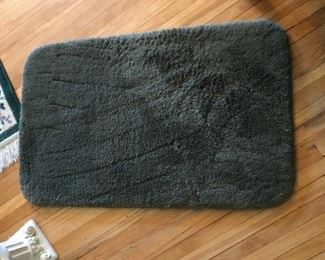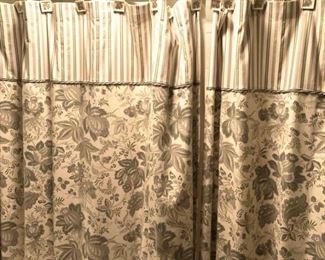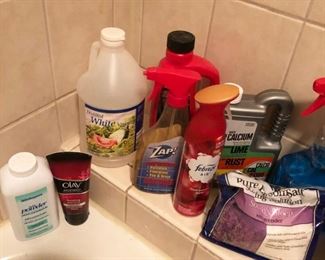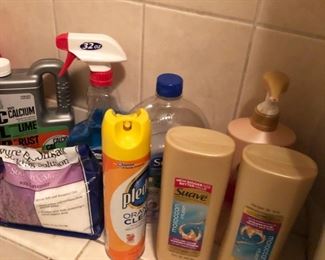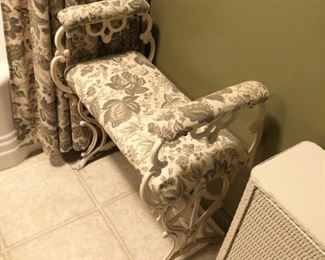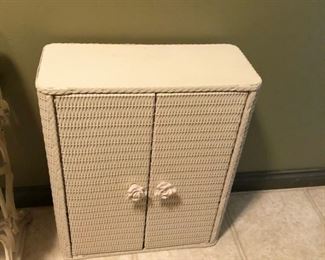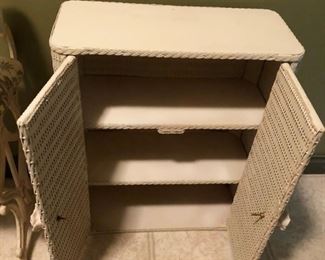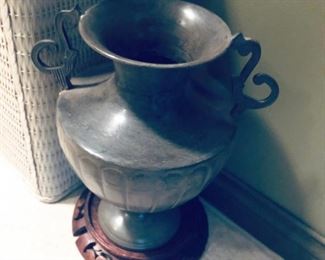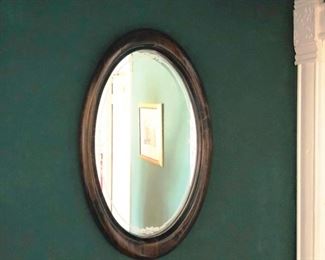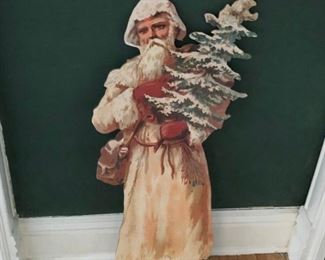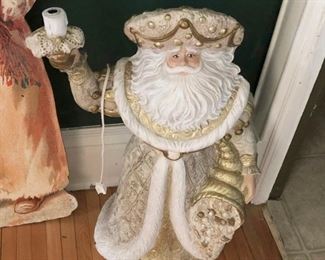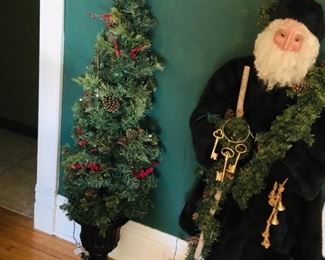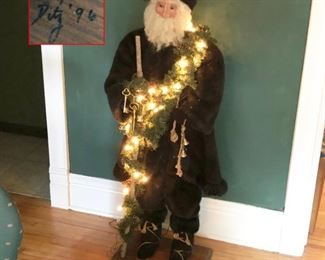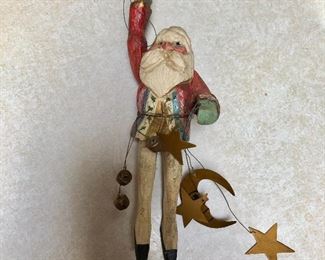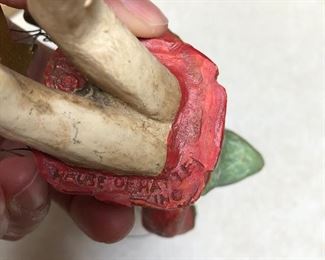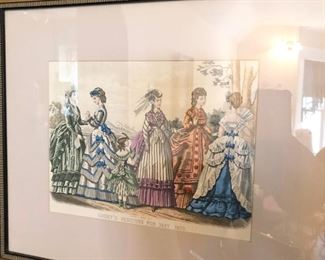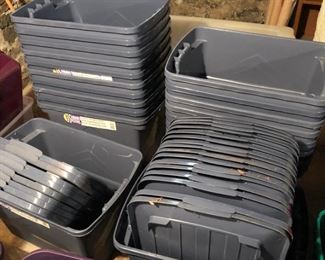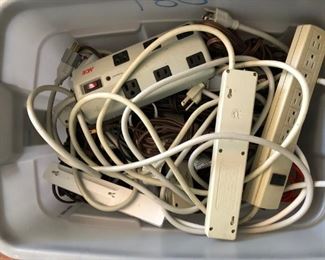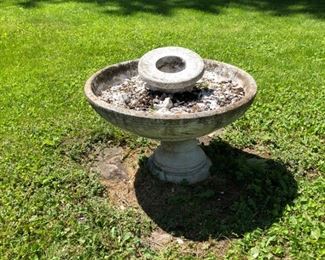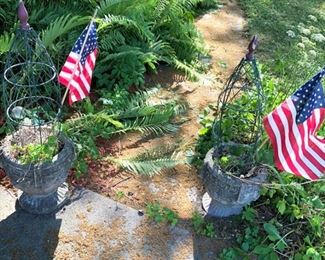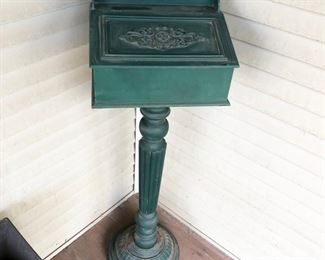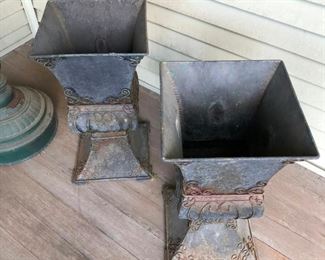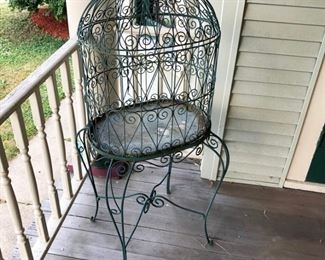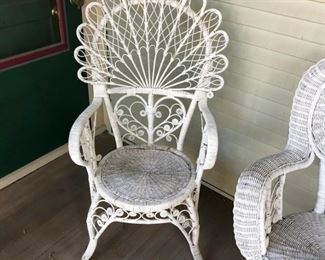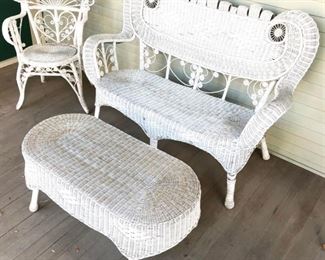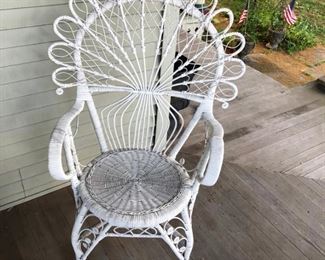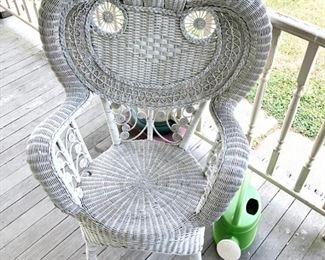 Thank you for using EstateSales.NET. You're the best!