6th Annual Labor Day Auction
auction house
•
1
day sale
•
sale is over
Terms
1. Binding Terms - The lots listed in this catalogue will be offered by Wainscott Auction Service as owner or as agent for consignor subject to the following terms and conditions. Where Wainscott Auction Service is agent, the contract is between seller and buyer. The following Conditions of Sale and Terms of Guarantee constitute the entire agreement with the purchaser relative to the property listed in this catalogue. By bidding at auction, you agree to be bound by these terms:

2. As Is - All lots are sold "AS IS" and without recourse and neither Wainscott Auction Service nor its consignor makes any warranties or representations, express or implied, with respect to such lots, except for the limited warranties expressly stated in the Terms of Guarantee section of this catalogue. Prospective buyers are strongly advised to examine personally any property in which they are interested, before the auction takes place, to determine its condition, size, and whether or not it has been repaired or restored. Except as otherwise expressly and specifically provided in the Terms of Guarantee, neither Wainscott Auction Service nor its consignor makes any express or implied warranty or representation of any kind or nature with respect to merchantability, fitness for purpose, correctness of the catalogue or other description of the physical condition, size, quality, rarity, importance, medium, material, genuineness, attribution, provenance, period, culture, source, origin, exhibitions, literature or historical significance of any lot sold. The absence of any reference to the condition of a lot does not imply that the lot is in perfect condition or completely free from wear and tear, imperfections or the effects of aging; nor does a reference to particular defects imply the absence of others. References in the catalogue entry or the condition report to damage or restoration are for guidance only and should be evaluated by personal inspection by the bidder or a knowledgeable representative. The Terms of Guarantee are controlling, and no statement, whether written or oral, and whether made in this catalogue, an advertisement, a bill of sale, a salesroom posting or announcement, the remarks of an auctioneer, or otherwise, shall be deemed to create any warranty, representation or assumption of liability. All statements by Wainscott Auction Service in the catalogue entry for the property or in the condition report, or made orally or in writing elsewhere, are statements of opinion and are not to be relied on as statements of fact. Except as stated in the Terms of Guarantee, neither Wainscott Auction Service nor the seller is responsible in any way for errors or omissions in the catalogue or any supplemental material. Buyers are responsible for satisfying themselves concerning the condition of the property and the matters referred to in the catalogue entry. Wainscott Auction Service and its consignor make no warranty or representation, express or implied, that the purchaser will acquire any copyright or reproduction rights to any lot sold. Wainscott Auction Service expressly reserves the right to reproduce any image of the lots sold in this catalogue. The copyright in all images, illustrations and written material produced by or for Wainscott Auction Service relating to a lot, including the contents of this catalogue, is, and shall remain at all times, the property of Wainscott Auction Service and shall not be used by the buyer, nor by anyone else, without our prior written consent.

3. Withdrawal - Wainscott Auction Service reserves the right to withdraw any lot at any time prior to the commencement of bidding for such lot and shall have no liability whatsoever for such withdrawal.

4. Reserves - If the auctioneer decides that any opening bid is below the value of the lot offered, the auctioneer may reject that bid and withdraw the lot from sale; and if, having acknowledged an opening bid, it is decides that any advance thereafter is insufficient, the auctioneer may reject that advance. Unless otherwise indicated, all lots are offered subject to a reserve, which is the confidential minimum price below which such lot will not be sold. No reserve will exceed the low estimate of the lot. Reserves are agreed upon with the consignor or, in the absence thereof, in the absolute discretion of Wainscott Auction Service. Unless otherwise announced by the auctioneer, all bids are per lot as numbered in the catalogue. The auctioneer may implement the reserve by opening bidding on any lot by placing a bid on behalf of the seller. The auctioneer will not specifically identify bids placed on behalf of the seller. The auctioneer may further bid on behalf of the seller, up to the amount of the reserve, by placing successive or consecutive bids for a lot or by placing bids in response to other bidders. Unless otherwise noted in the catalogue or by an announcement at the auction, Wainscott Auction Service acts as agent on behalf of the seller and does not permit the seller to bid on his or her own property.

5. Bidding - Wainscott Auction Service reserves the right, at our complete discretion, to refuse admission to the premises or participation in any auction and to reject any bid, as well as the right to refuse to acknowledge any bidder. The highest bidder acknowledged by the auctioneer will be the purchaser. The auctioneer has the absolute right and sole discretion to advance the bidding in such a manner the auctioneer may decide, to withdraw or divide any lot, and to combine any two or more lots. In the event of error or dispute between bidders, or in the event of doubt on our part as to the validity of any bid, whether during or after the sale, the auctioneer has final discretion to determine the successful bidder, to continue the bidding, to cancel the sale, or to reoffer and resell the lot in dispute. If any dispute arises after the sale, Wainscott Auction Service sale record shall be conclusive.

6. Purchaser's Responsibility - Title passes upon the fall of the auctioneer's hammer to the highest acknowledged bidder, subject to the conditions of sale set forth herein. Such bidder there upon assumes full risk and responsibility there for (including, without limitation, liability for or damage to frames and glass covering prints, paintings or other works). Although in our discretion we will execute orders or absentee bids or accept telephone bids as a convenience to clients who are not present at auctions, we are not responsible for any errors or omissions in connection therewith. When making a bid, a bidder is accepting personal liability to pay the purchase price as follows, unless it has been explicitly agreed in writing with Wainscott Auction Service before the commencement of the sale that the bidder is acting as agent on behalf of an identified third party acceptable to Wainscott Auction Service, and that Wainscott Auction Service will look only to the principal for payment: The total purchase price to be paid by purchaser is the amount of the successful bid price plus a buyer's premium of 15%. All purchases regardless of bidding method are subject to the Buyer's Premium and appropriate Sales Tax. Prior to the sale, the buyer must provide us with his or her name and permanent address and, if so requested, details of the bank from which payment will be made. The balance of the purchase price, if any, will be paid no later than 5 pm one (1) day following the day of the auction. The buyer will not acquire title to the lot until we have received all amounts due to us from the buyer in good cleared funds even in circumstances where we have released the lot to the buyer. Further, the purchaser shall be responsible for on-time payment of the full purchase price of the lot, even if the obtaining of any such license is denied or delayed. Wainscott Auction Service assumes no liability for failing to identify materials from endangered or protected species or for incorrectly identifying such materials.

7. Remedies Available to Wainscott Auction Service In addition to the other remedies available to us by law. All purchased property must be removed from the identified pick up location by the purchaser at their expense no later than the close of pick up day and time as identified in the auction Shipping/Pick up information. If your purchase is left behind it will be considered abandon and available for sale in the future. if for some reason your item is not removed and Wainscott Auction Service has to handle your items Wainscott Auction Service reserves the right to charge a minimum transportation fee of $10 not to exceed $100 to move items from auction site to storage. For each day an item is stored, waiting pick up, a $2.00 a day fee will be asset the purchaser. Wainscott Auction Service shall have no liability for any damage to property left on its premises after the pick up time has passed. Abandon items will be reclaimed and resold with NO monetary return to the purchaser that failed to claim their item. These applicable conditions herein are not complied with by the purchaser, in addition to other remedies available to us and the consignor by law, including without limitation the right to hold the purchaser liable for the total purchase price, including all fees, charges and expenses more fully set forth herein, we shall be entitled in our absolute discretion to exercise one or more of the following rights or remedies: To charge interest at such rate as we shall reasonably select; To hold the defaulting buyer liable for the total amount due and to commence legal proceedings for its recovery together with interest, legal fees and costs to the fullest extent permitted under applicable law; Cancel the sale of that, or any other lot or lots sold to the defaulting purchaser at the same or any other auction, retaining as liquidated damages all payments made by the purchaser; Resell the property whether at private sale or public auction without reserve, and the purchaser will be liable for any deficiency, cost, including handling charges, the expenses of both sales, our commission on both sales at our regular rate, all other charges due hereunder and incidental damages; To set off the outstanding amount remaining unpaid by the buyer against any amounts which we may owe the buyer in any other transactions; Where several amounts are owed by the buyer to us, in respect of different transactions, to apply any amount paid to discharge any amount owed in respect of any particular transaction, whether or not the buyer so directs; To reject at any future auction any bids made by or on behalf of the buyer or to require a deposit from the buyer before accepting any bids; To take such other actions as we deem necessary or appropriate; or To effect any combination thereof. In addition, a defaulting purchaser will be deemed to have granted and assigned to us a continuing security interest of first priority in, and we may retain as collateral security for such purchaser's obligations to us, any property or money of or owing to such purchaser in our possession. At our option, payment will not be deemed to have been made in full until we have collected funds represented by checks, or in the case of bank or cashier's checks, we have confirmed their authenticity. In the event the purchaser fails to pay any or all of the total purchase price for any lot and Wainscott Auction Service nonetheless elects to pay the consignor any portion of the sale proceeds, the purchaser acknowledges that Wainscott Auction Service shall have all of the rights of the consignor to pursue the purchaser for any amounts paid to the consignor, whether at law, in equity, or under these Conditions of Sale.

8. Limited Liability: If for any cause a purchased lot cannot be delivered in as good condition as at the time of sale, or should any purchased lot be stolen or mis-delivered or lost prior to delivery, Wainscott Auction Service shall not be liable for any amount in excess of that paid by the purchaser. We are not responsible for the acts or omissions of carriers or packers of purchased lots, whether or not recommended by us. Packing and handling of purchased lots by us is at the entire risk of the purchaser and Wainscott Auction Service will have no liability for any loss or damage to such items.

9. Wainscott Auction Service Employees: Employees of Wainscott Auction Service are not prohibited from bidding on property.

10. Waiver of Conditions - Any and all of these conditions may be waived or modified in the sole discretion of Wainscott Auction Service. The Conditions of Sale, Terms of Guarantee, the glossary, if any, and all other contents of this catalogue are subject to amendment.

11. All measurements and weight are approximate. Wainscott Auction Service is not responsible for digital error.

12. If any part of these Conditions of Sale is found by any court to be invalid, illegal or unenforceable, the balance of the conditions shall continue to be valid to the fullest extent permitted by law.

13. The rights and obligations of the parties with respect to these Conditions of Sale and Terms of Guarantee, as well as the purchaser's and our respective rights and obligations hereunder, the conduct of the auction and any matters connected with any of the foregoing, shall be governed and interpreted by the laws of the State of Indiana. By bidding at auction, whether present in person or by agent, by written bid, telephone or other means, the buyer shall be deemed to have submitted, for the benefit of Wainscott Auction Service, to the exclusive jurisdiction of the federal or state courts located in the state and waives any objection to the jurisdiction and venue of any such court.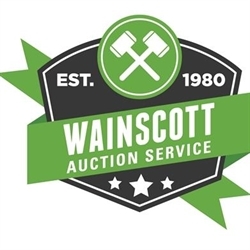 6TH ANNUAL LABOR DAY AUCTION
MONDAY, SEPTEMBER 7, 2020
**STARTING AT 10:00 A.M. E.S.T.**
*OR 9:00 A.M. C.D.T.*
SALE HELD "INSIDE" & PLENTY OF PARKING
LOCATION: CROWN EVENT CENTER, LLC.
32981 MARVEL LANE - NEW CARLISLE, INDIANA
DIRECTIONS: FROM SOUTH BEND, TAKE U.S. HWY. 20 WEST APPROX. 12 MILES TO CROWN EVENT CENTER, LOCATED ON THE RIGHT SIDE AS YOU DRIVE INTO NEW CARLISLE. FROM LAPORTE-TAKE STATE ROAD 2 TO THE INTERSECTION OF HWY. 2 & HWY. 20, CONTINUE ON U.S. HWY. 20 EAST TO AUCTION SITE, LOCATED ON LEFT SIDE-CROWN EVENT CENTER, LLC. IS LOCATED BETWEEN KATE O'CONNOR'S IRISH PUB & GROCERIES BY JOE. WATCH FOR WAINSCOTT AUCTION SIGNS..
2000 LINCOLN TOWN CAR - SIGNATURE SERIES W/ 67K MILES
2000 LINCOLN TOWN CAR - SIGNATURE SERIES W/ 146K MILES
2007 NISSAN XTERRA W/ 114,831 MILES
2004 JEEP CHEROKEE W/ APPROX. 280K MILES
COSTUME JEWELRY (TONS OF BAGS & TRAYS FULL) - RAYMON WEIL WATCHES - STERLING SILVER - NICE SELECTION OF SHOWCASE ITEMS - DOONEY & BOURKE PURSES & WALLET -
LOTS OF ANTIQUES - DOOR KNOBS, ASSORTMENT OF OLD LIGHTING, VARIETY OF CLOCKS, SEVERAL TABLETOP GLOBES, ART GLASS AND ASST. OF POTTERY & CROCKS -
ELECTRONICS (TVS, BOSE SPEAKERS, & MORE) -
TERMS: CASH OR GOOD CHECK WITH PROPER I.D. 7% INDIANA SALES TAX WILL BE CHARGED DAY OF AUCTION. CREDIT CARDS ACCEPTED W/ 3% FEE. ALL MERCHANDISE MUST BE PAID FOR DAY OF AUCTION & IS SOLD AS IS-WHERE IS. NOT RESONSIBLE FOR ACCIDENTS OR ARTICLES AFTER SOLD. ALL ANNOUNCEMENTS MADE DAY OF AUCTION TAKE PRECEDENCE OVER PRINTED MATERIAL. RESTROOMS AVAILABLE. FOOD SERVED.
AUCTION CONDUCTED BY:
TRICIA WAINSCOTT-AUCTIONEER
32981 MARVEL LANE
NEW CARLISLE, INDIANA 46552
CELL PHONE: 574 - 329 - 1204
INDIANA AUCTIONEER LICENSE NO. AU11300117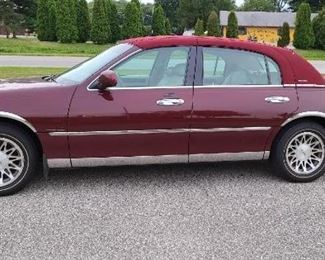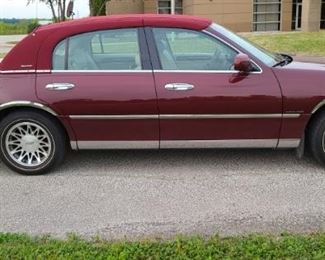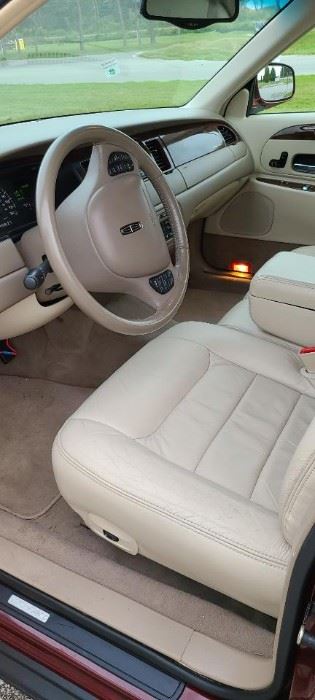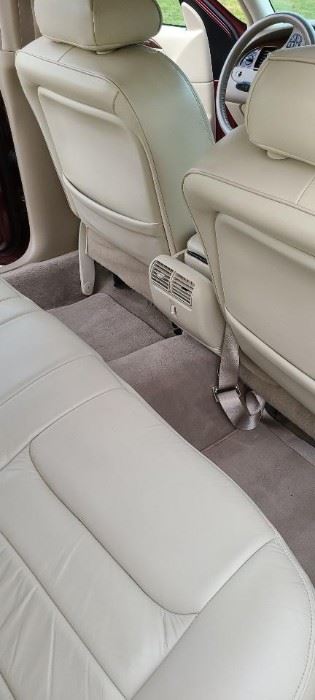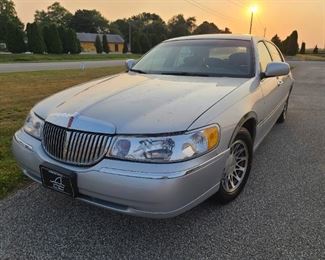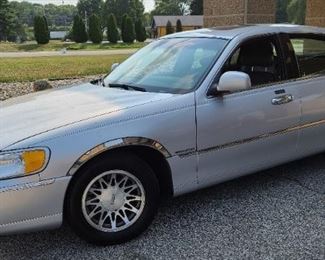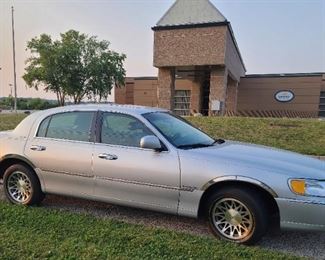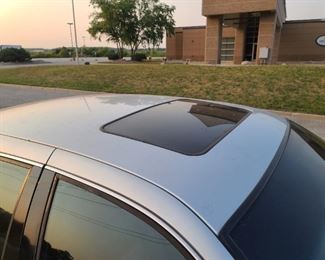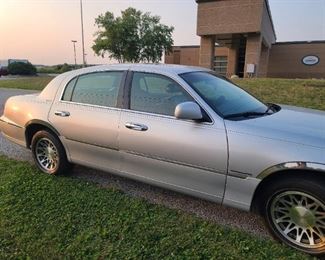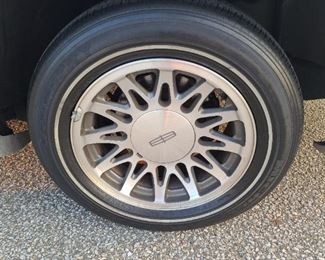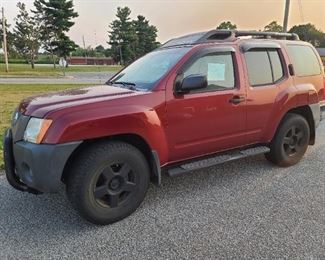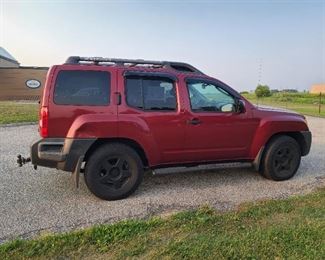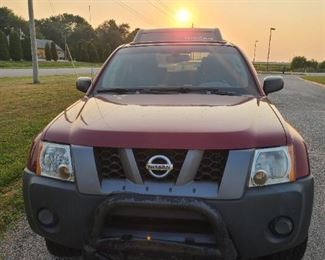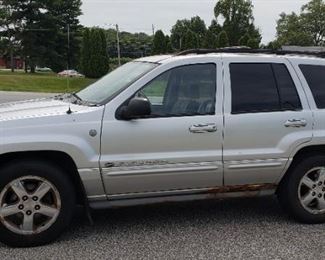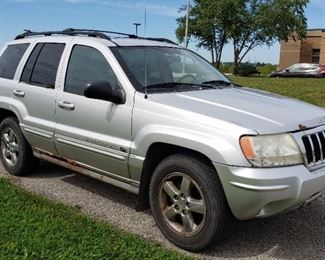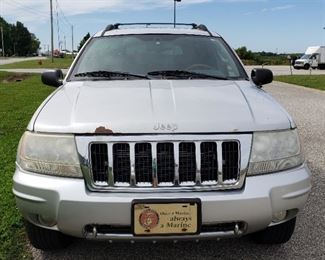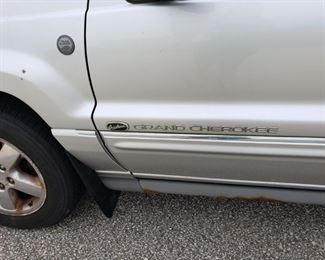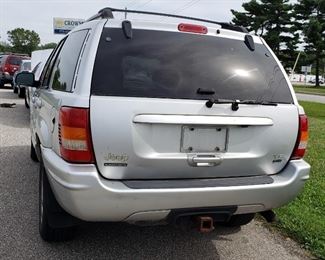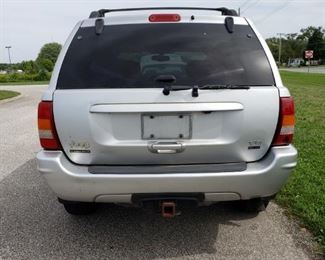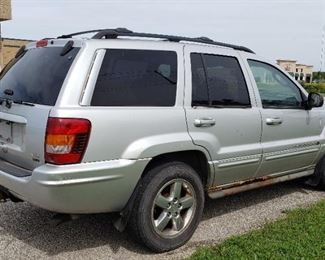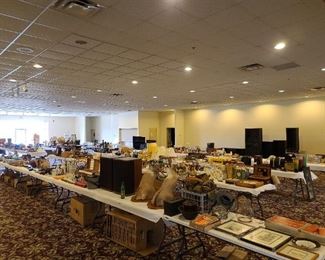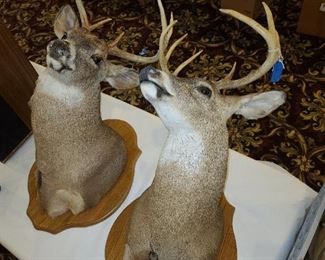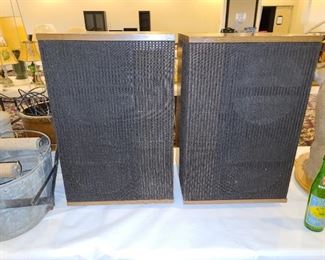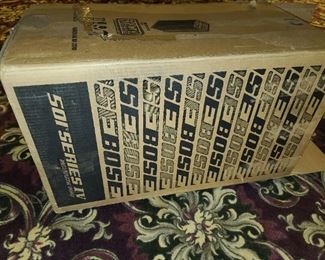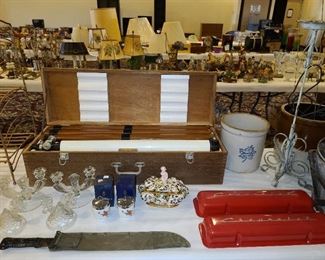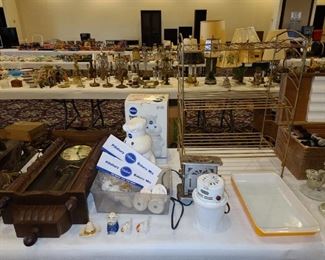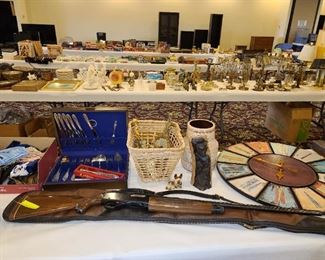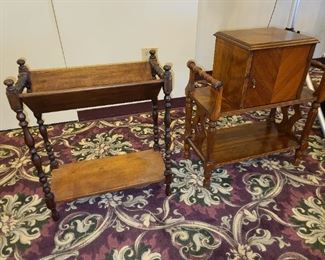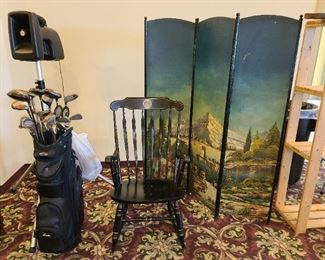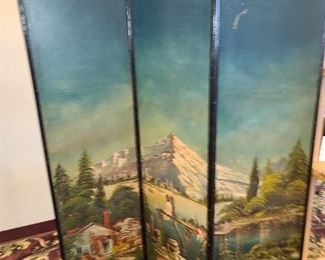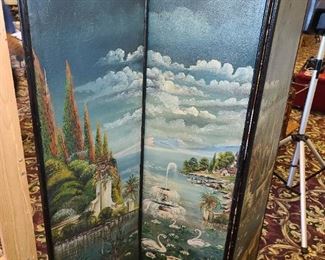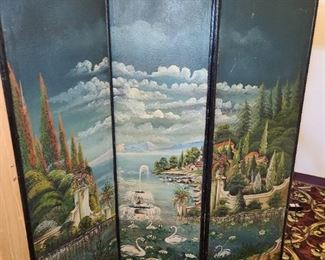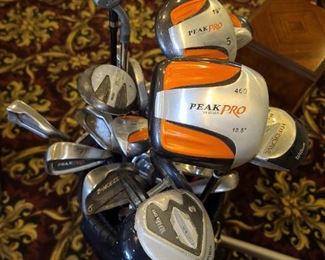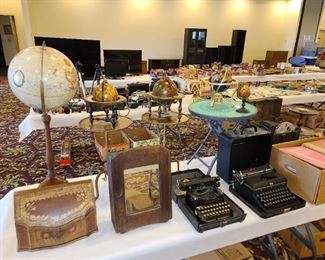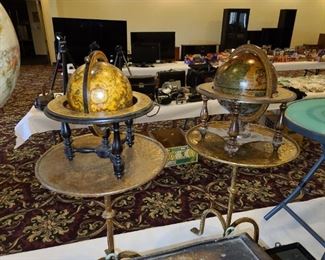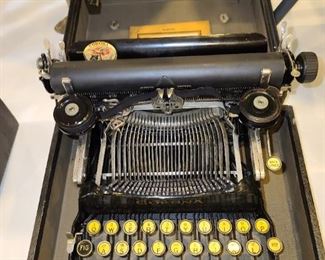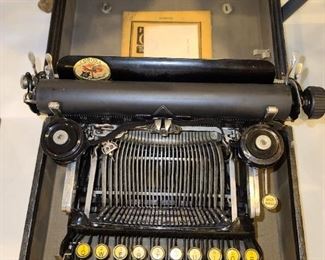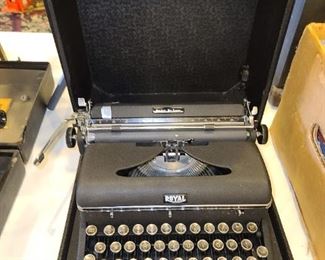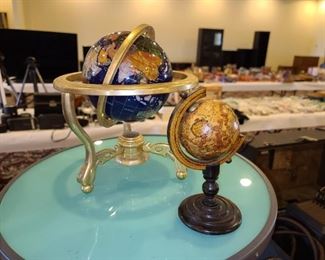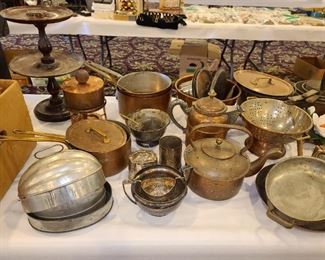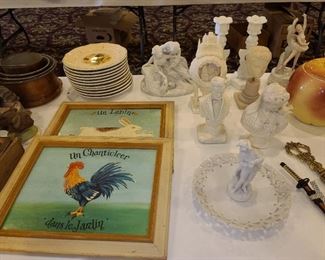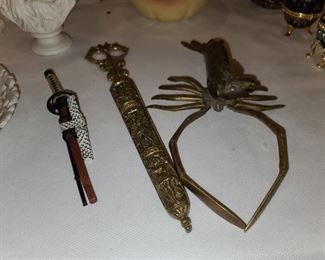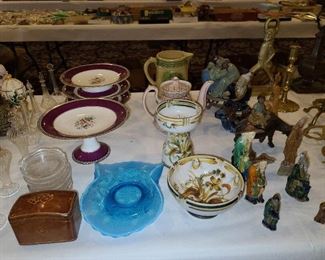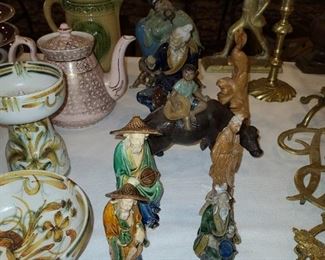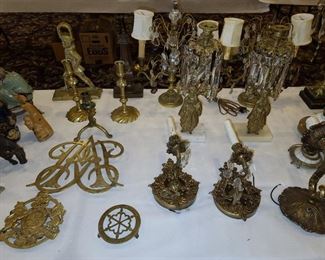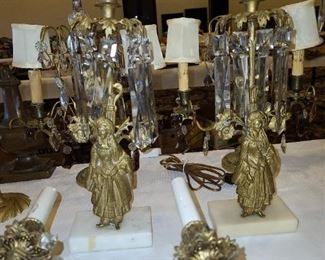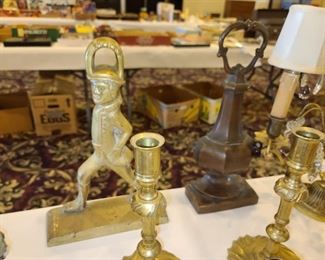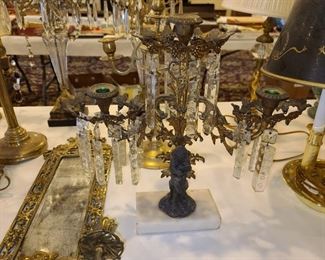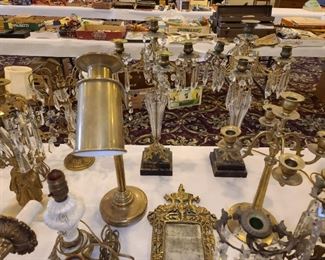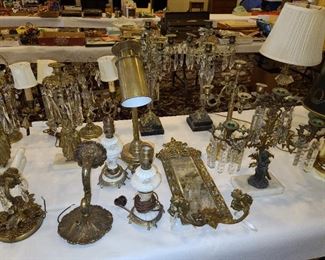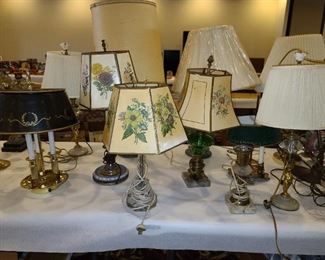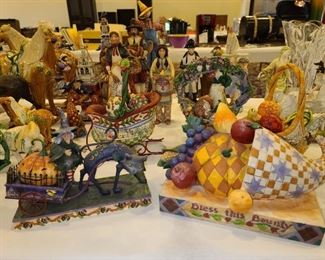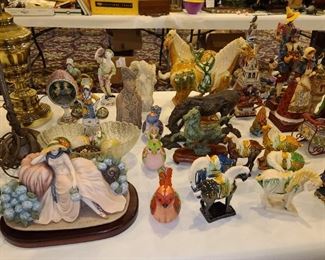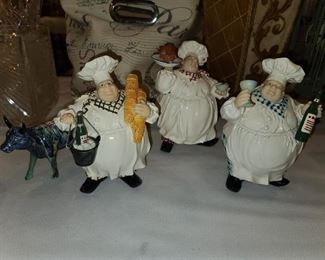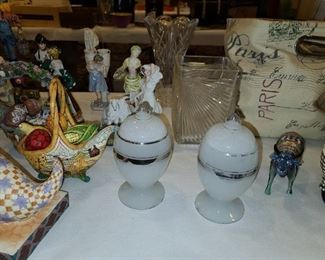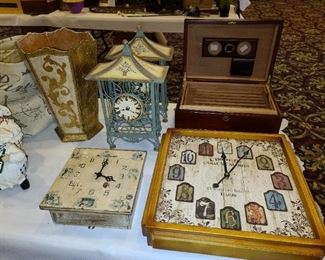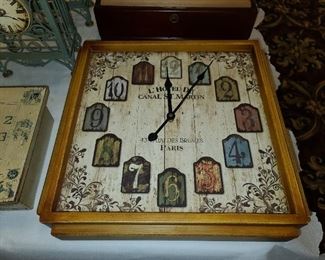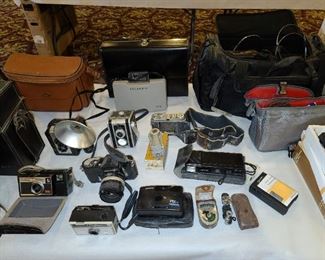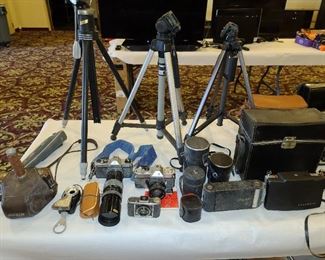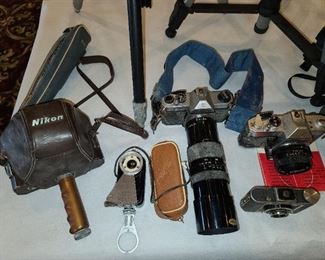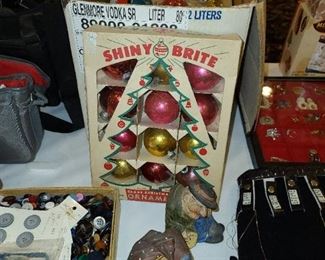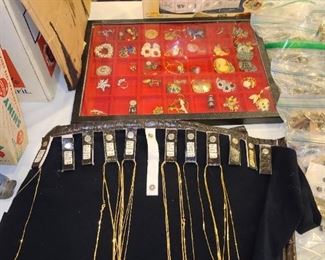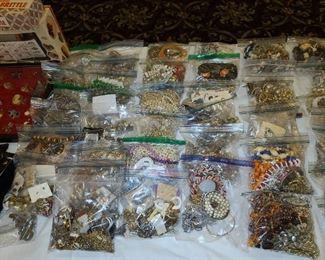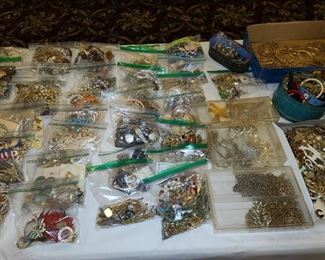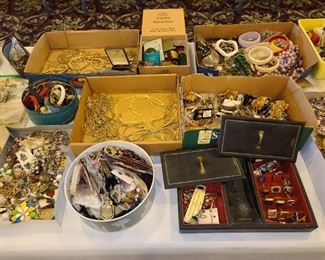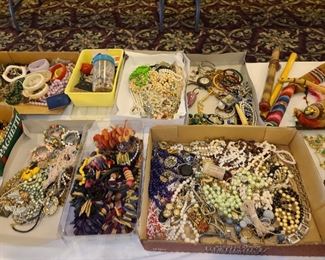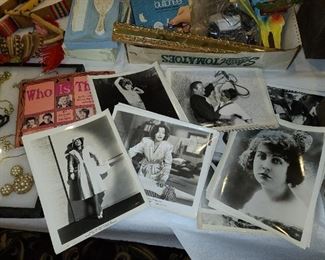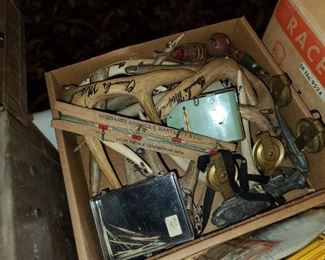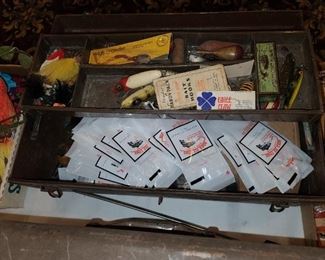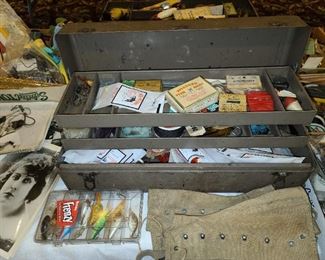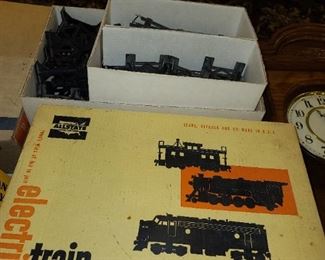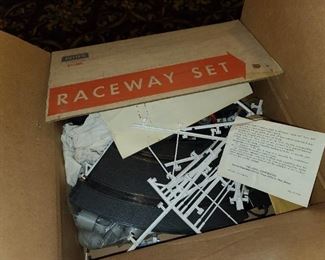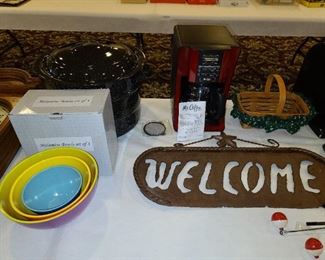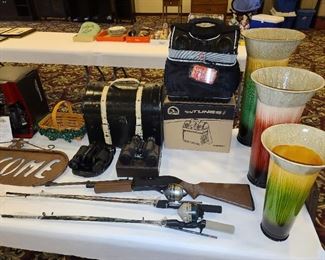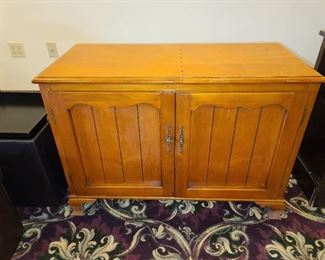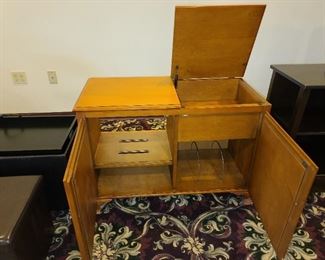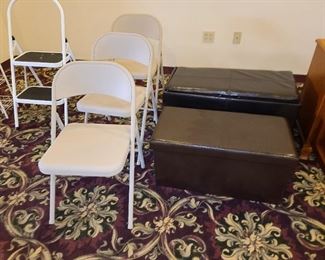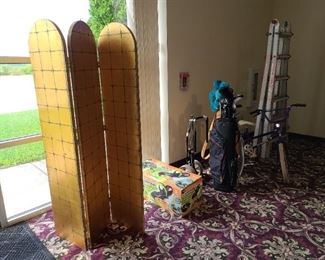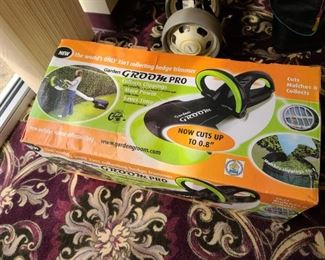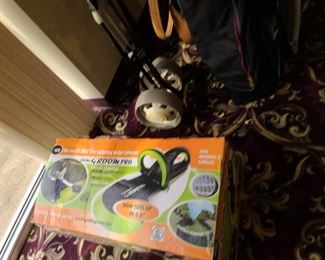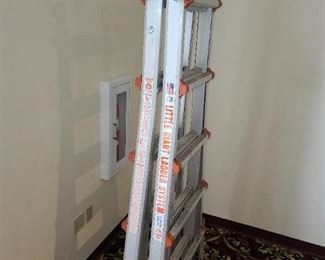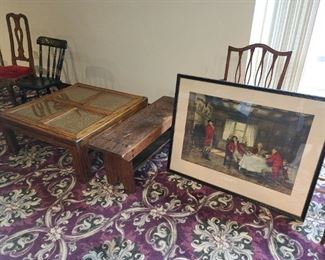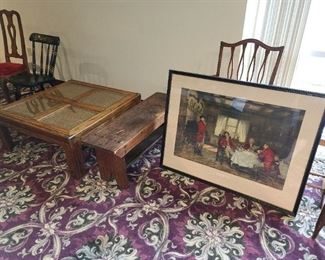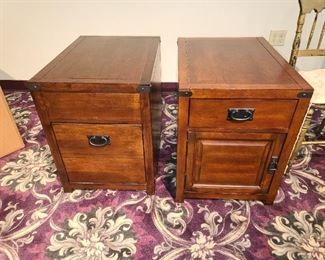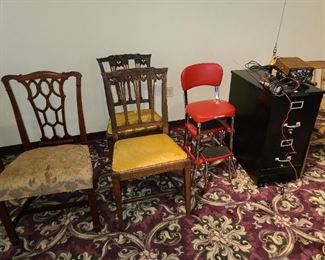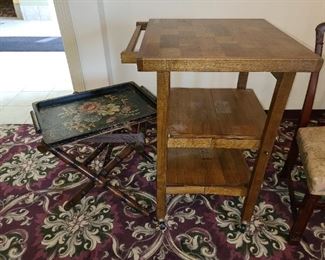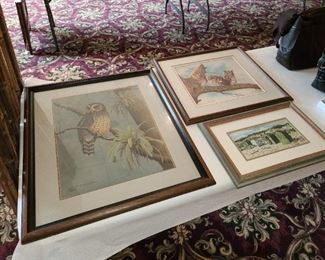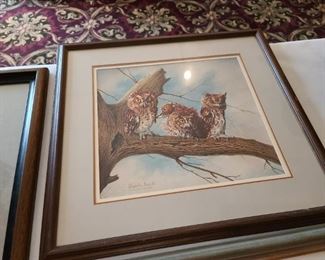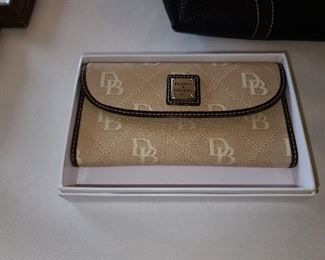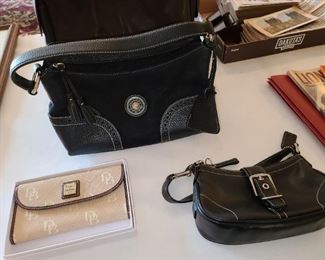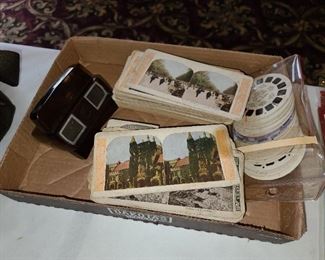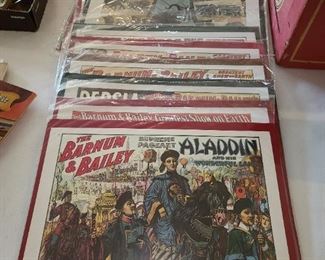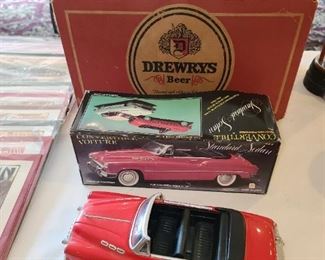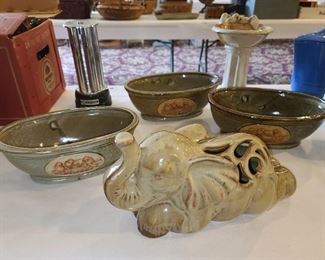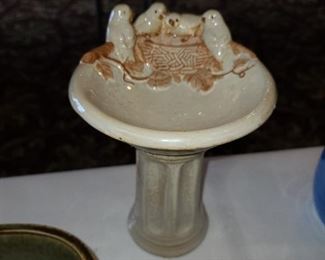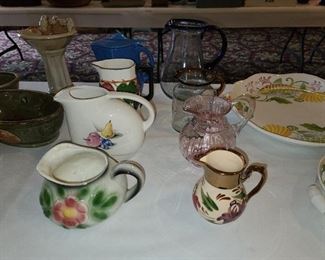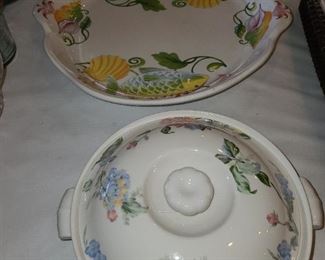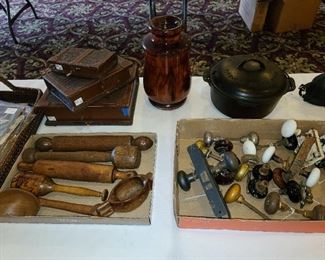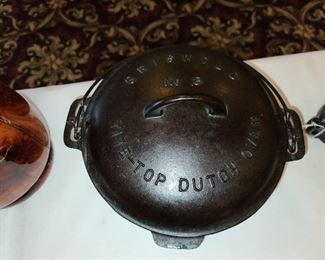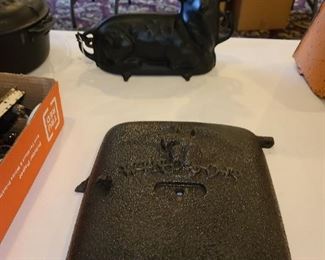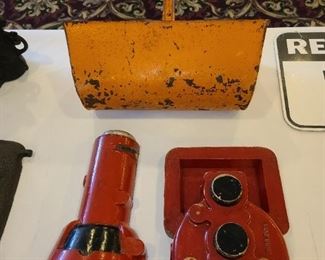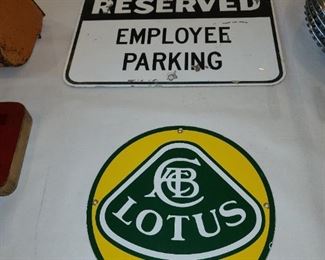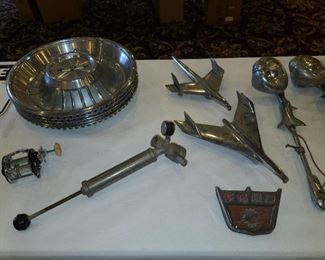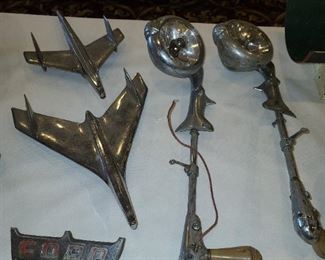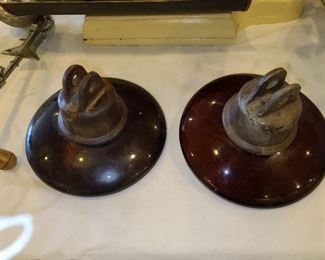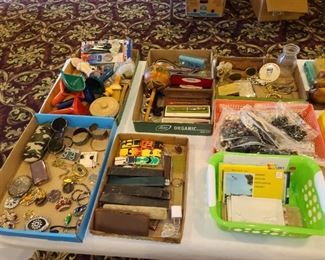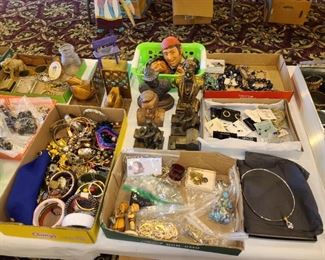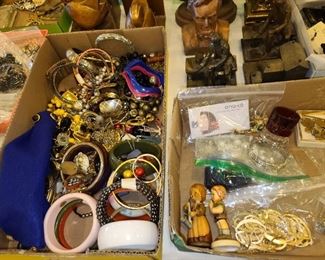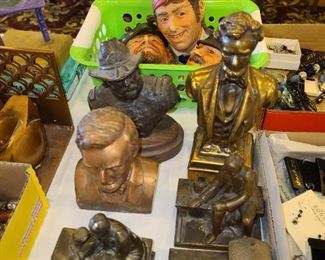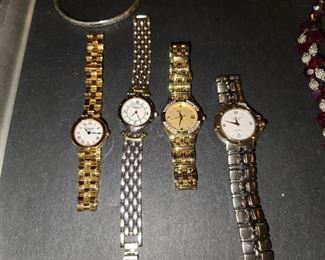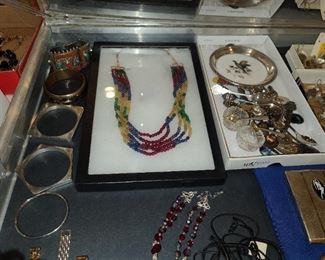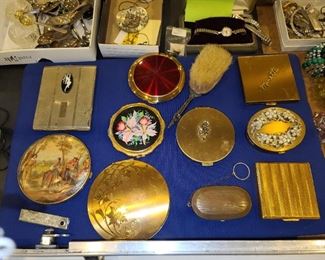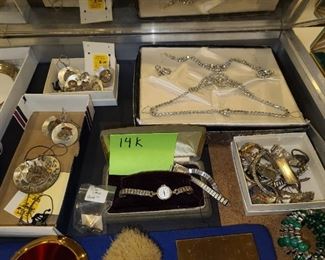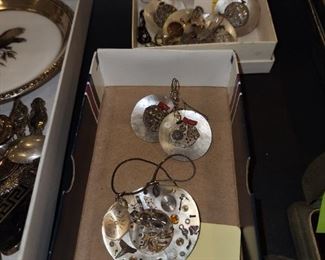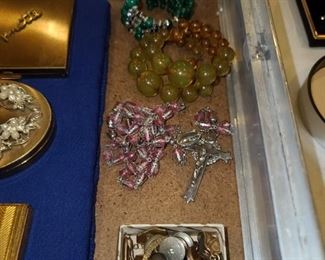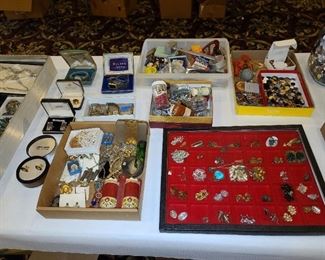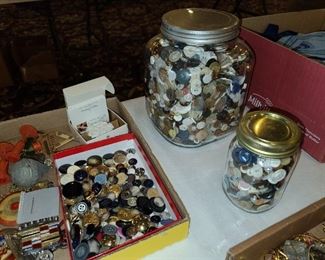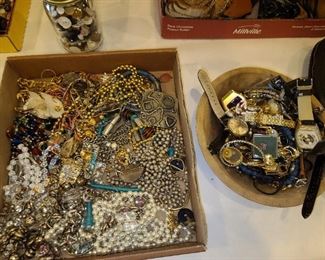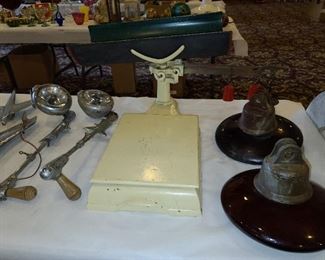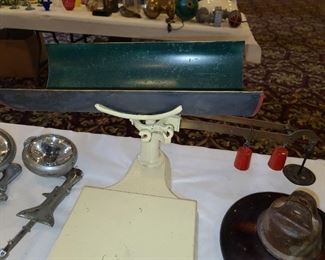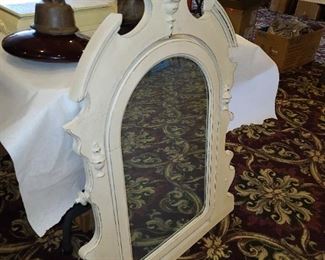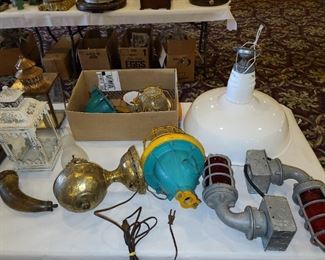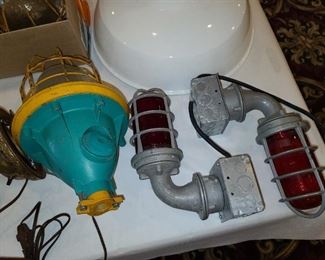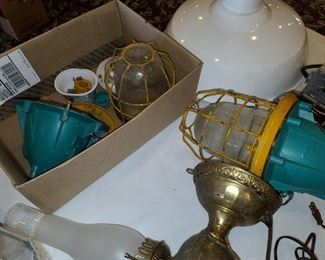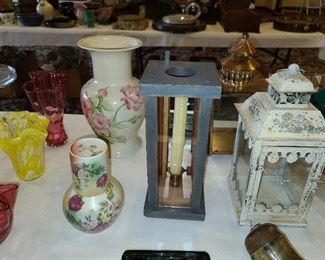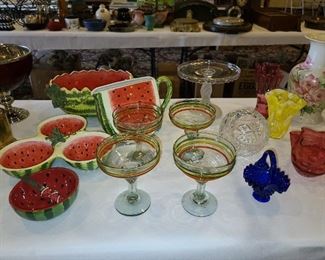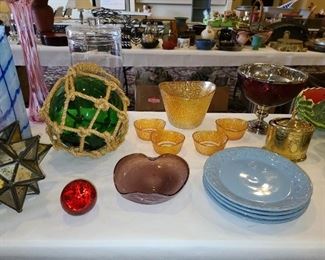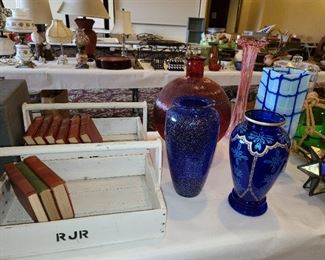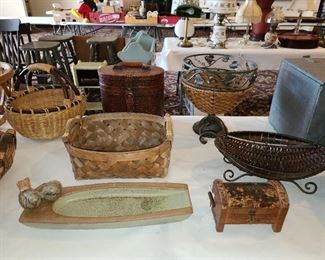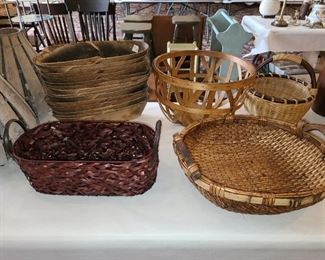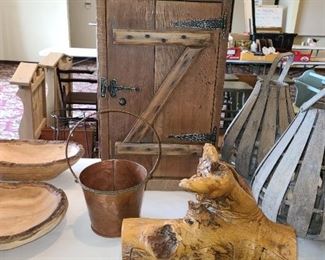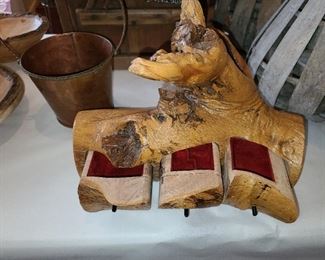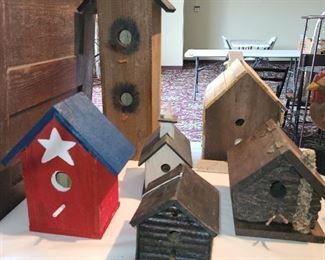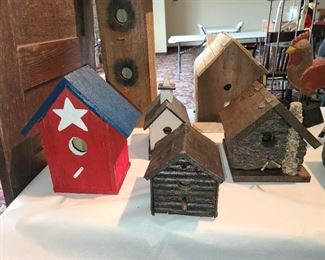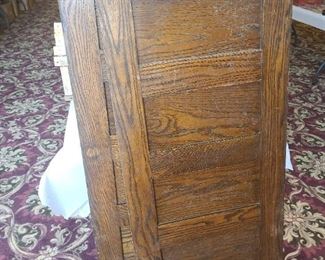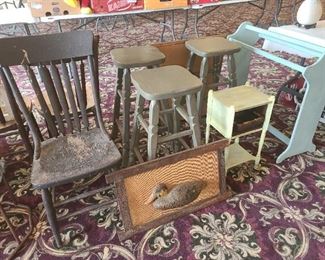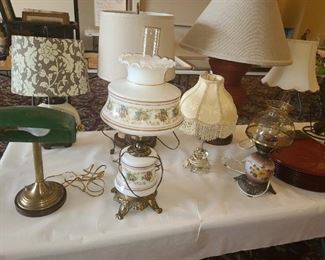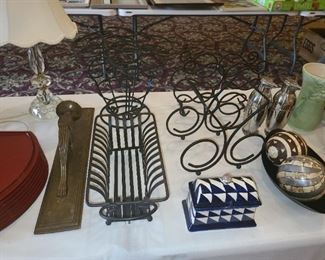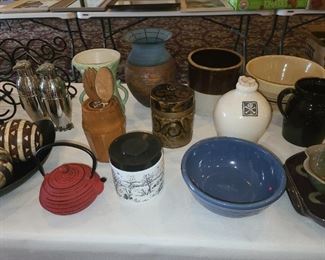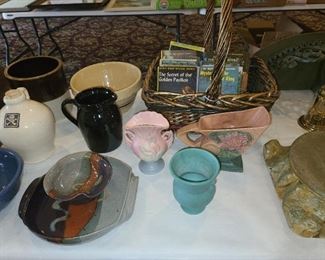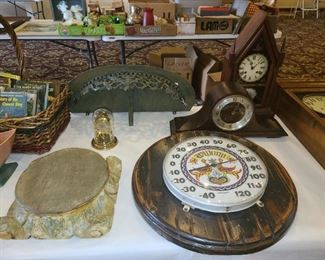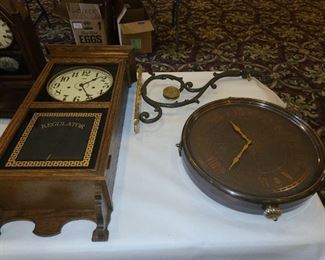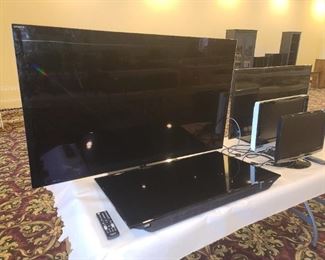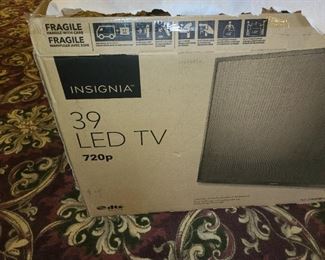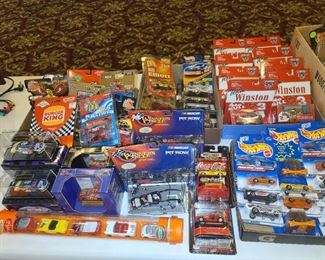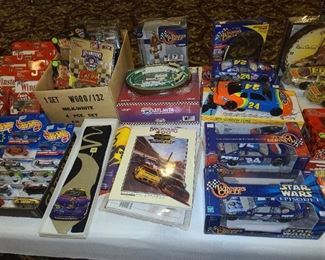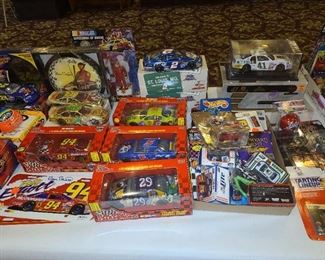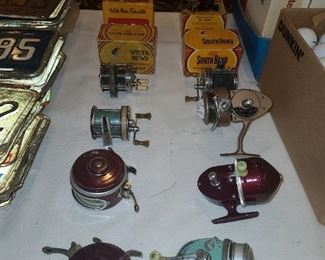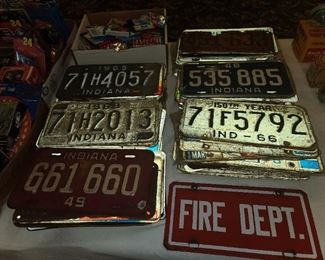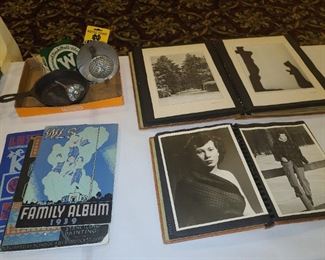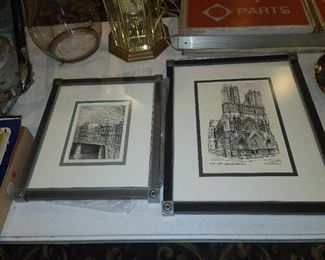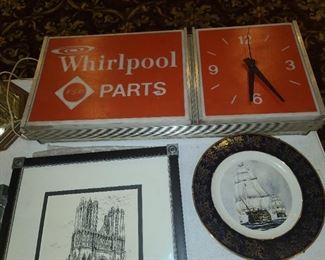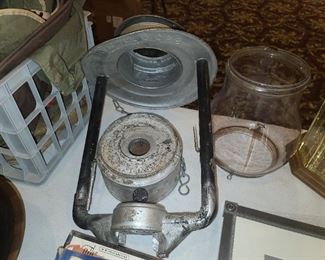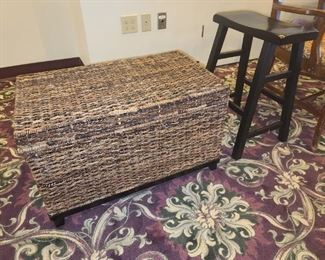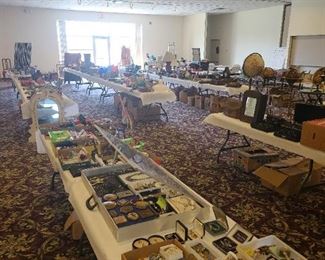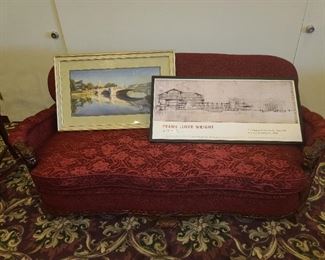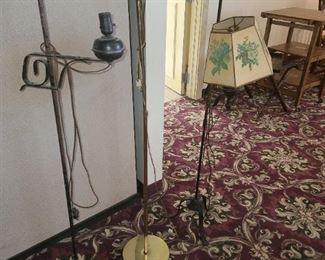 Thank you for using EstateSales.NET. You're the best!