Discounting MISSION HILLS - Fine, Full, Fun & Functional
estate sale
•
2
day sale
•
sale is over
Terms
STRICT ENTRY SAFETY REQUIREMENTS
Accept Cash, Checks (w/ ID & Secured by DoubleCheck), MC, Visa, AMX ($10 minimum, with ID).
Prices are not released prior to sale or over the phone.
Valuables & precious metals are not on site outside of sale hours. All bags are subject to inspection upon request.
**PLEASE READ BOTTOM OF LISTING FOR IMPORTANT INFORMATION on discounting and other operational procedures.
At any time, ENTRY MAY BE RESTRICTED for a time to the number to maintain comfortable and safe capacity.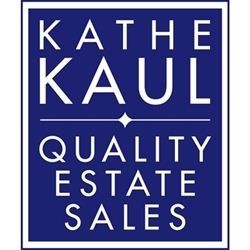 Discounting FRIDAY to CLOSE OUT Large Home Full of Fine Furniture & Accessories Incl. Draperies, Art, Array of Collectibles, Tools & Sporting Gear, L&M Clothing, Kid Stuff, Musical Instruments & MORE!
Listing updated, best as possible to show items remaining for opening Friday.
Items Marked $75 & Above Start Out at 25% Off (Alternative off taken into consideration by the end of the sale), Items Marked Under $75 Start Off at 50% Off!
See important information at end of listing
FURNITURE: Fine Antiques & More
Alexander Roux Rosewood Rococo Ladies Writing Desk

, Single Satinwood Interior Drawer, Serpentine Front w/ Relief Carved Scrolled Skirt, Tiered Bullseye Key Escutcheon, Graceful Reed Carved Cabriole Legs w/ Egg & Bellflowers on Knees, Pull-out Writing Surface, 30"H x 36"W x 18"D,

Marked Inside Drawer & On Bottom "A. Roux French Cabinet Maker, NY 479 & 481 Bdwy", (Alexander Roux, Fr. 1813-1886, Active NY 1832-1880) https://en.wikipedia.org/wiki/Alexander_Roux

Spectacular Custom 6'4" Round Top English Style Table

, Oak w/ 3" Walnut Band Supported by Sq. Frame w. Graceful Cabriole Legs & Crossbow Stretcher w/ Shaped Finial Center, 30"H (25-1/2"Dia Center Turntable Included)

Eight Oak Arm Chairs

w/ Shaped Ladder Backs, Rush Seats

Table-Top or Wall Mount Ladies Vanity Cabinet. Rosewood w/ Satinwood Interior, Center Cabinet w/ Arched Mirror Door Over Drawer Flanked By Step-back Glove Drawers, All Flanked By Elaborate Carved Scroll Frame w/ Shelf Bracketed By Mirror Insets, Pierce Carved Crown, 29"H x 32"W x 10"D

French Style Oak Desk w/ Wide Single Drawer,

Shaped Skirt w/ Incised Edge, Cabriole Legs w/ Carved Wheat Sheath Knees, Whorl Feet, Distressed Finish, 30"H x 41"W x 30"D

Ant. Quarter-sawn Oak Column Pedestal, Clean Line Form Column Base & Top, 33"H x 14"Dia

Walnut Wide Drop-leaf Table

, Turned Legs, 30"H x 42"W x 24"L w/ Two 18" Leaves for Total of 60"

Large Demilune Table

, Fossil Stone Top, Scrolled Iron Base, Modeled Rust Tone Finish, 32"H x 52"W x 21"D

Two Plush Lounge Chairs

, Loose Down Fill Seat & Back Pillows, Rolled Arms, Fully Pipe-edge Upholstered w/ Multi-colored Rectangular "Dots" on Cream Yellow, Fringe Band on Pillows, Stanford Furniture

Three Seat Sofa by Highland House

, Hickory, NC, Soft Edge, Tropical Motif Needlepoint Look Pipe Edged Upholstery, Attached Pillow Back, Loose Pillow Seat w/ Cushion Clips, Pleated Skirt, 34"H x 84"W x 30"D

Sofa, Camel-back

Extending to Rolled Arms, Single Cushion w/ Clips, Rose, Gold & Sage Plaid Upholstery, Raised on Reeded Post Legs, 34"H x 72"W x 35"D

Contemporary Purple Leatherette Sofa (Loveseat Sold), Tuxedo w/ Rounded Arms, Attached Back & Seat Pillows, Tapered Legs, Both 35"H x 82"W x 36"D

Two Upholstered Club Chairs & Contoured Front Ottoman

, Curved Backs w/ Loose Seat & Back Pillows, Rolled Arms, Pleat Skirted Cut Chenille Paisley Tapestry Upholstery in Coral, Bittersweet & Tan, By Thomasville

Easy Chair

, Low Back & Seat, Floral Shabby Chic Skirted Upholstery

Two Wide Beech Wood Frame Open Arm Chairs By Century,

Arched Ladder Backs, Arms Terminating In Scrolls Over Turn Arm Supports, Southwest Motif Corded Cut Chenille Upholstery, Loose Back & Seat Pillows, 42"H x 26"W x 36"D

Optional For Qn. Or Full Size Bed Early American Style Mahogany Headboard

w/ Frame, Tapered Angle Headboard w/ Broken Pediment, Spool Turned Finial & Posts

Queen Mission Style Arched Slat Headboard

, Satin Black, W/ Frame

Excellent Condition Sealy Full Size PosturePedic "Alanson" Soft & Firm Plillow-top Mattress & Box Spring Set

Disc-O-Bed Portable Bunk Bed

(Bunk, Sitting Bench or Two Cots), Never Used, In Box

Victorian Oval Mable-top Walnut Table

, Carved & Shaped Skirt w/ Turned Drops, Turned Center Pedestal Bracketed By Concave Supports, Bun Feet, (Repaired) 29"H x 35" x 25"W

Victorian Walnut Dresser w/ Glove Boxes & Marble

Inset Top Over Three Carved Panel Drawers, Brass Bale Pulls, 39"H X 38"W X 18"D

Pine Round Top Side Table

, Turned Pedestal Base w/ Four Arched Feet, 30"H X 24"Dia

Mahogany Table, Canted Corner Top, Bulbous Turned Legs,

Curved Cross-stretchers w/ Center Finial, Circa 1940's, 27"H x 41" x 34"W

Large Distressed Finish Pine Cut-down Coffee Table

, Black Base w/ Deep Drawer Over Bowed Cross Stretchers, 19"H x 48"W x 33"D

Oak Oval Side Table, Molded Skirt, Serpentine Shelf, Carved Scroll Cabriole Legs, 29-1/2"H x 28 ' x 22"W

Storage Unit, Mahogany,

Shelved Upper Over Lower Cabinet, Paneled Doors & Sides, Crown Molding Rail, 78"H x 40"W x 23"D

Two Wide Oak English Windsor Style Armchairs,

Spindle Back w/ Pierced Splat, Saddle Seats, Cabriole Legs, Pad Feet, Concave Bentwood Stretcher

Ant. Wide Oak Windsor Style Armchair, Heavily Turned Splayed Legs & Supports, Pierced Splat & Spindle Back, Saddle Seat

William & Mary Style Armchair

, Arms Terminating In Scrolls, Turned Posts & Stretchers, Carved Foot Rail, Needlepoint Pattern Upholstered Seat & Shaped Back

Other

Windsor Style & Other Chairs, Rockers, Singles & Pairs

Ant. Oak Roll-top Desk (as is), 44-1/4"H x 54-3/4"W x 38"D

Ant. Oak Double Sided Hotel Correspondence Desk

w/ Sgl. Drawer on Each Side, From Enterprise Hotel. Enterprise, KS, 30"H x 32"W x 39"D

SOLD Long Welsh (?) Sideboard, Mixed Woods, Primarily Oak, Four Molded Edge Drawers, Walnut Crossband on Top Edge & Drawers, Ornately Scrolled Skirt, Front Three of Five Legs Cabriole w. Wide Shell Carved Knees, Pad Feet, Brass Bale Pulls, 38"H x 84"W x 20"D

SOLD Fr. Style Heavily Carved Serpentine Frame Upholstered Bench Seat, Six Leg Frame, Bowed Double "X" Form Stretchers, 19"H x 48"W x 20"D

SOLD

Sm. Ant. Oak Buffet, Base w/ Cabinets & Drawers Raised on Cabriole Legs & Turned Wood Pulls Topped by Column Supported Shelf Above Mirror Back, Carved Rail, circa Early 20th Cent., 55"H x 42"W x 20"D, From Enterprise Hotel, Enterprise, KS, (Shelf & Mirror Top Easily Detached For Separate Cabinet Base & Wall Mount Units)

SOLD Pine Farm Table, Tapered Block Legs, 30"H x 6'L x 37-1/2"W

SOLD

Six Maple Chairs

, Curved & Arched Rail, Open Cameo Back, Rush Seats

SOLD

Vintage Mahogany

"Duncan Phyfe" Style Flip-top Table

, Urn Form Pedestal Base w/ Splayed Reeded Legs, Brass Paw Capped Feet, 28"H x 32"W x 16"D Opening to 32"W

SOLD Like New Condition Qn. Sealy PosturePedic "Newfield" Mattress & Box Spring Set

SOLD Four Level Fold-back Glass Front Door Barrister Style Bookcase, Mahogany, 62"H x 35"W x 15"D
SOLD Tall Jewelry Chest, Thirteen Drawers Over Cabinet Base, Distressed Black Finish, 5'H x 13"W x 14"D

SOLD

Pie Safe

, Pierced Tin Sides, Two Drawers Over Paned Cabinet Doors, 56"H x 38-1/2"W x 17"D
QUALITY CUSTOM DRAPES w/ HARDWARE - All lined w/ insulating & room darkening double liners (sold by PRs)
Gold w/ Lg. Foliage & Bird Pattern

in Varied Shades of Green & Bittersweet, Deep Fold-over Valances w/ 6" Red & Gold Bullion, Bronze Finish Pole w/ French Turned Finials on Open Wood Brackets: Set for 100"H x 131"W Window w/ 9'8" Pole, Two Drapes 109"H x 76"W Ea. w/ Eight 4" Hanging Rings

Gold w/ Warm & Cool Brick & Coral Tone Brocade

, Puddled Length, Handkerchief Valance w/ Tassels,

Reeded Poles w/ Carved Acorn Finials on Open Wood Brackets: Set for 94"W x 77"H Window w/ 9'8" Pole, Two Drapes 70"W x 89"H Plus Six 4" Hanging Rings; Two PRs. w/ Four Rings ea., 52"W x 94"H

Cocoa Brown w/ Flowers in Urns & Lg. Foliate Scrolls

, Traverse Rods on Reeded Poles w/ Carved Acorn Finials: Set for 77"H x 77"W Window, Two Drapes 88"H x 11'W; Two Sets for Windows 77"H x 41"W, Drapes 88"H x 77"W

Shabby Chic Style Soft Gray w/ Muted Florals

, Traverse Rods on Reeded Pole Ant. White Rod w/ Carved Butterfly Finials: Window 77"H x 41"W
ART
Two Walter Anderson Hand Painted Block Prints, Animals Two by Two

#1 - Camels and Zebra, Animals Two by Two #2 - Elephants, Tigers, and Giraffes, Image 18.25H x 53"W, Matted & Gold Frames

Abstract Face of Young Girl "Young Balsam", LE 209/395,

Hessam Abrishami Signed, Frame 27"H x 31"W
Portrait of Sioux Indian in Headdress, Print 258/1500, Wm. Connely, Multiple Mats w/ Gold Frame 29"H x 32"W

Lg.

Scenic Oil on Canvas of Lake at Foothills w/ Cabins & Boats, Early 20th Cent., Hung at the Enterprise Hotel, Enterprise, Kansas, Gold Frame 36"H x 46"W

Autumn Light, Landscape

by Helgy White, Oil on Board, Frame 18"H x 16"W

Oil on Canvas

by Feheret (?), River Scene, Gold Frame, 20"H x 24"W

Oil on Canvas, Scenic River Valley

, Al Berger (Repaired), Frame 33"H x 45"W

Framed Photo of Meyer Circle

, Kansas City, Circa 1920's, Frame 18"H x 22"W

River Valley Watercolor,

signed Byron Smith, Framed

Framed Print w/ Hand Embellishments of Vintage Desk Phone, Frame
Two Framed Decorator Prints, Rascal Rabbits, Frame 32"H x 25"W

Other Art

Not Listed

Ant. & Other Picture Frames
SOLD Set Four Framed English Colored Lithograph Plates, "Coursing" (Greyhound Hunting), William J Shayer Jnr. (UK) 1811-1892, Print, 22½" x 28"
SOLD Acrylic Palette on Canvas, Bold Flowers, Obtained in New Zealand, Signed Yvonne McMahon, Frame 30"H x 22"W

SOLD JR Hamil Print, KU Campus Skyline w/ Bell Tower 1219/1500
COLLECTIBLES
Vintage Bell System

by Western Electric Telephone Switchboard, AC 913, Exchange 432 (HEDrick - NE JoCo & SE WyCo), 57-1/4"H x 29-1/2"W x 2-1/4"D

Two Pc. "Widow Walk" Iron Work, 29"H x 17"W
Some Ant. & Vintage Cast Iron, Tinplate & Die-cast: Train, Truck & Cars
Items of KU Interest

1960's Office of Civil Defense Department

Drinking Water Barrel, Marked "Survival Supplies Furnished by

of Defense Drinking Water 17 1/2 Gallons."

Ammo Boxes

, 1970

Ant.

Handmade Tool Chest

Ant. Tools

: Saws, Planes, Drills, Number Punches

Army Clothing, Camo

SOLD Edison

Gem Cylinder Phonograph w/ Original Fireside Horn, Music Cylinders

SOLD Victor Victrola Talking Machine

, VV 4-4 70202, Mahogany Console Case w/ Built-in Speaker & Records Storage, Plus, a bunch of 78 rpm Records

SOLD Vintage Hermes 3000 Typewriter, Grey w/ Seafoam

Keys, Rare Original Accessories (Brushes) Switzerland, 1963 (?)
SOLD Ant. English Cast Iron Door Stop, Lion Figural, 14-1/2"H x 10"W x 2-3/4"D
SOLD Ant. English Cast Iron Wall Fountain Plaque, Lion, 22"H x 14"W, Lion
SOLD Vintage Coca Cola Embossed Aluminum Six Bottle Carrier
SOLD Sen. Thomas F. Eagleton Ashtray, Fostoria
SOLD The Shawnee Mission Grade School 1934 basketball trophy
QUALITY ACCESSORIES: Rugs, Lamps, Pillows & More
Rug, Light Earth Tones w/ Reds & Apricot, 6' x 9'

Several Neutral Tone Banded Edge Berber Type Rugs incl.. Room Size, 14' x 11', 10' x 9'10", Largest size to be listed

Crimson Floral Area Rug, 9' x 6'

Numerous Nice Table Lamps & Assorted Décor
OUTDOOR PATIO & YARD FURNISHINGS
Ant.

Wrought Iron Arched Garden Trellis, Garden Entry

Polished Green Marble Tabletop Slab, 37" x 31"W x 1"D

SOLD Neoclassical Style

Solid Cast Metal Rectangular Patio Table w/ Umbrella Stand Hole, 29"H x 70"L x 42"D & Six Arm Chairs w/ Decorative Scrolled Lyre Design On The Back & Curved Arms, Excellent Craftsmanship Made In The U.S., 37.5"H, 23.5"W x 26.5"D x Seat 17"H & Two Matching Patio Benches, 45"W

SOLD Thick Granite Top (2-1/2") Table w/ Cast Iron Tri-Foot Pedestal Base, 31"H x 27" x 29-1/2"W

SOLD Cut Stone For Landscaping

SOLD Concrete, Terra-Cotta & Iron Garden Decor & Planters
CHINA, CRYSTAL, SILVER
Spode Christmas

For Eight, 33 Pc.

Johnson Bros., Blue Willow

Windsor & Browne, Italy, "Quadrifoglio" Grapes & Leaves, 7 Plates & 8 Rimmed Soup Bowls

SOLD Set Sterling Flatware For Eight Plus Servers, Reed & Barton "Tara"
LADIES & MEN'S CLOTHING & ACCESSORIES
FOR THE KIDS
Pack & Play, Crib & More

Kid Toys, Games, Educational

Ant. & Vintage Children's Chairs
INSTRUMENTS, MUSIC & BOOKS
Hohner Diatonic Accordion
Holton Brass Student Trumpet

Mdl. T602

Sheet Music

For Accordion, Trumpet/Cornet, Piano, & General

SOLD Victoria Accordion

w/ Case

CDs, Some Audio Books & LPs

BOOKS:

Novels, History, Theology, Art, Cultural, Children's
HOUSEHOLD, UTILITY & APPLIANCES
Werner 25' D1228-2 Metal Extension Ladder, D Ring Type II Commercial, 225#, Mdl D1228-2
Detecto 300# Physician Beam Scale

FyreFighter Sm. Fireproof Safe

Masterbuilt 30" Electric Smoker, Mdl. #20070910

Camping & Fishing Gear,

Outdoor Apparel

Exercise & Sport Gear

Misc. Household, Garden & Other Tools & Accessories

SOLD Bosch 500 Series Stackable Washer & Dryer

(Vent-less), w/ Stacker Bracket, Approx. Three Yrs. Old, Light Use

SOLD Iron Fire Pit,

Name "Anderson" Cutout For Ventilation
ELECTRONICS
Some AV Equipment.

The Usual Suspects
& MUCH MISC NOT LISTED
ALL SALES WILL HAVE STRICT SAFETY PRECAUTION ENTRY REQUIREMENTS
Mark your calendar for these other Other Quality Estate Sales Coming Soon:
Fabulous Mid-Century & Modern w/ Incredible Toy Collection &

'96 Porsche Carrera 911 Cabriolet

in Overland Park July 24th & 25th

Stately Home in Country Club District July 31st & Aug. 1st

Another Fine Sale in the Country Club District August 14th & 15th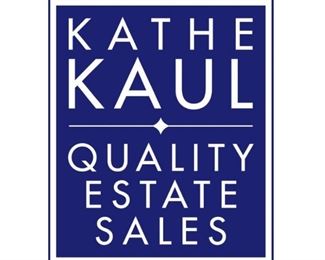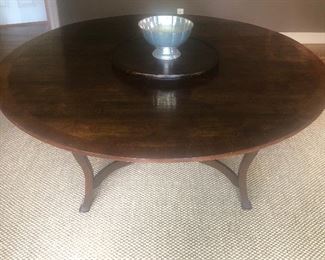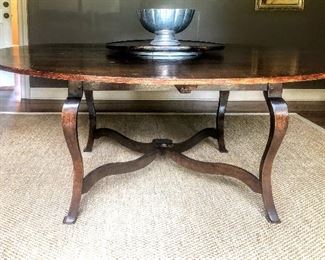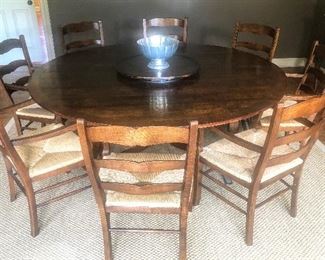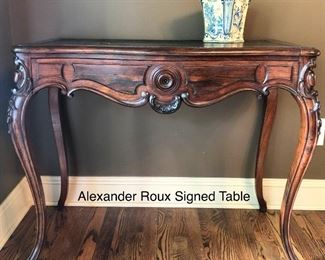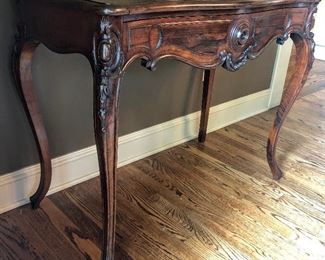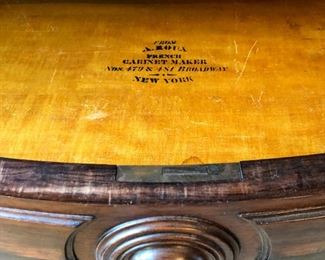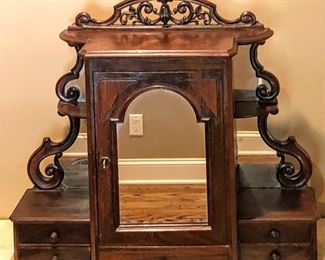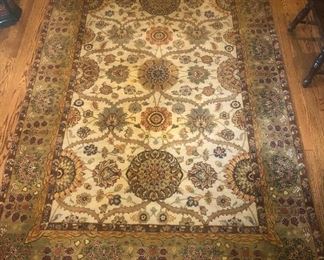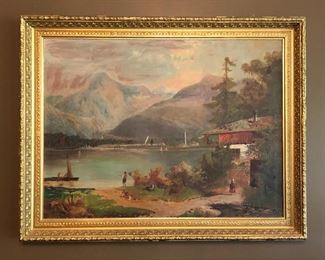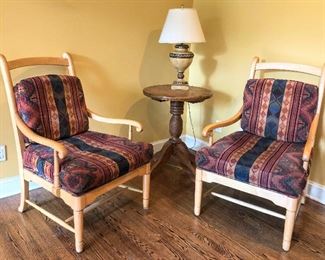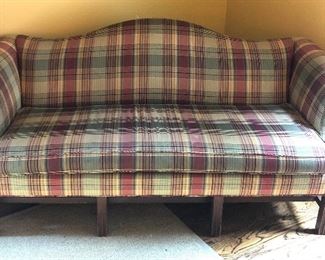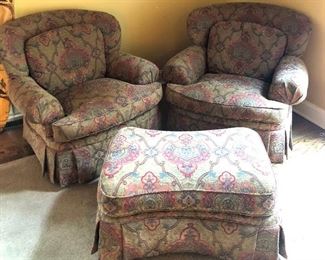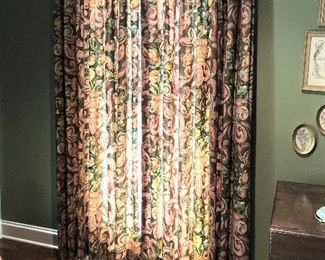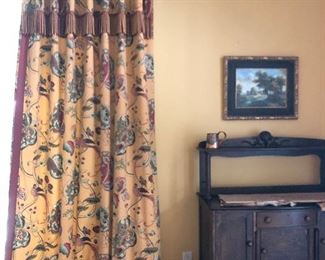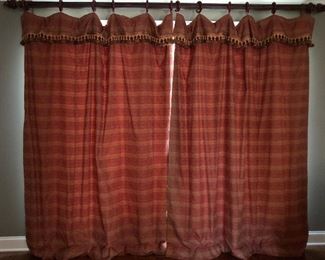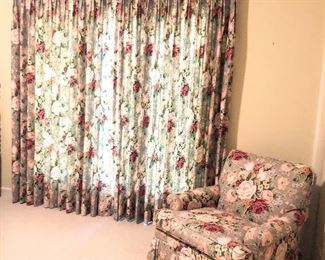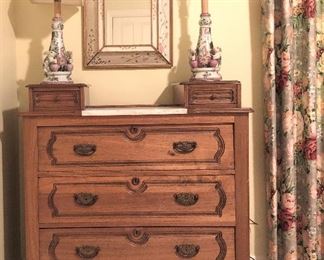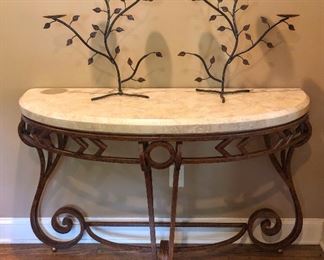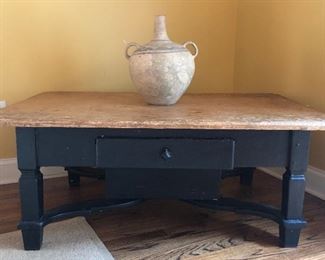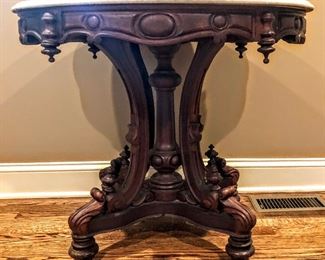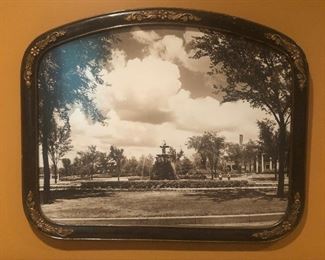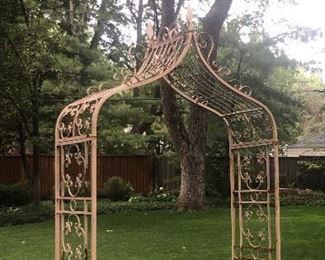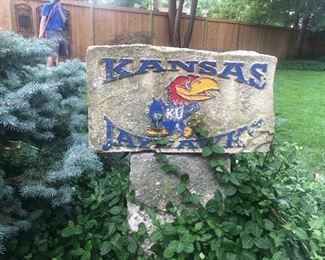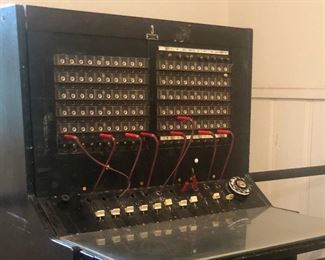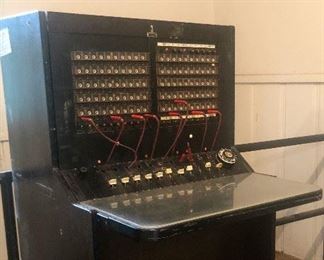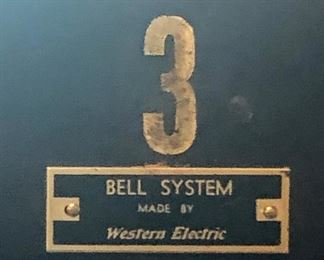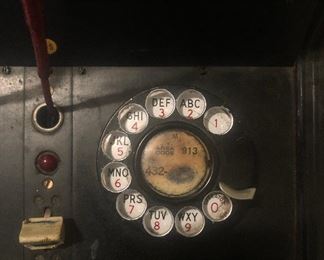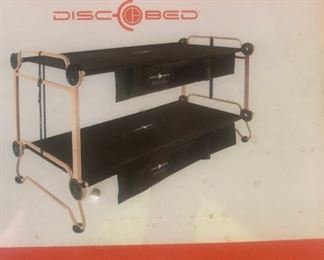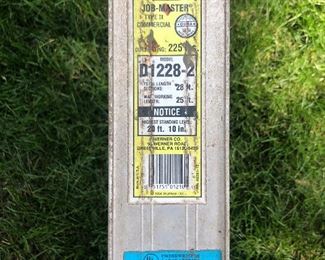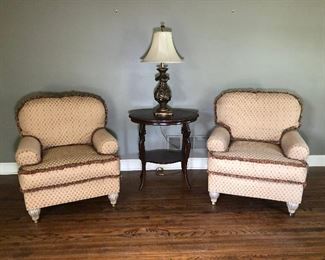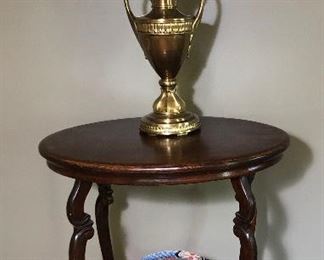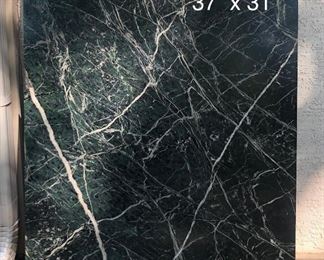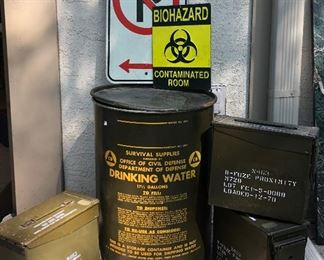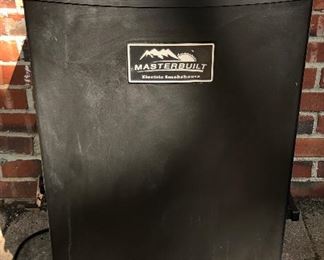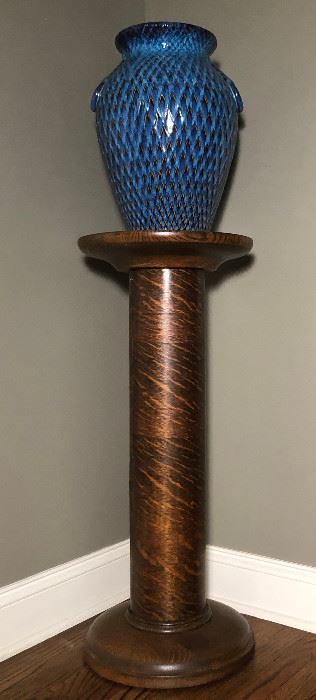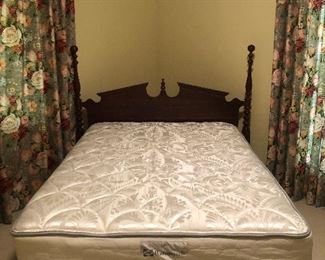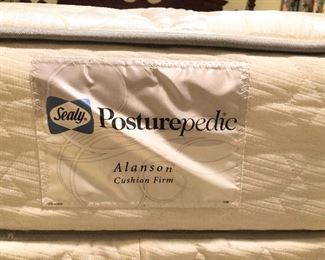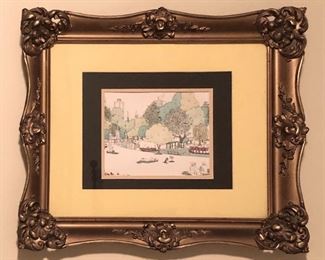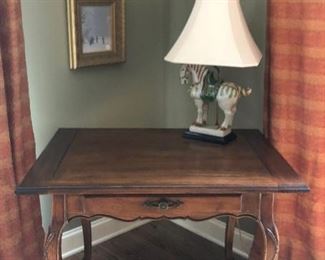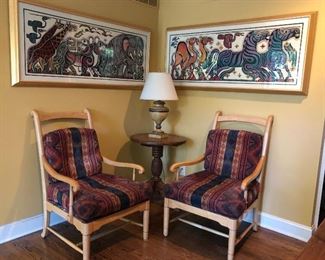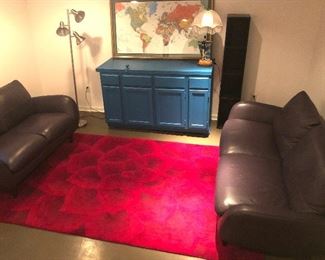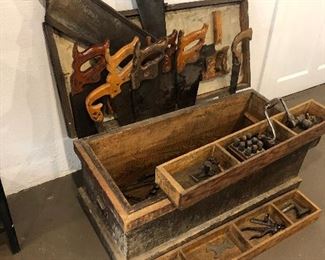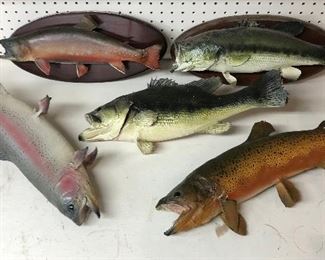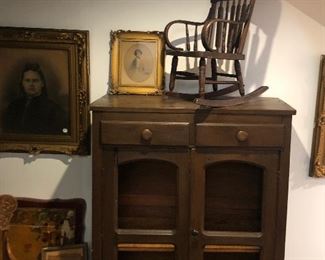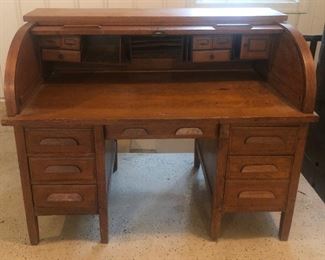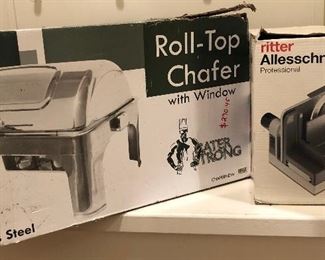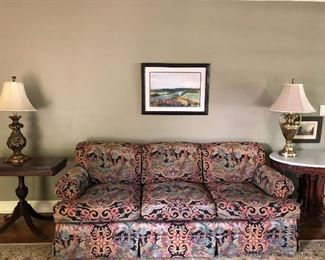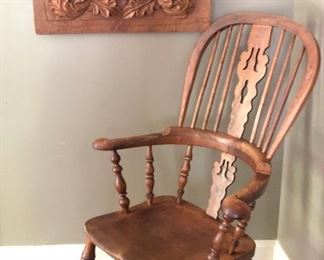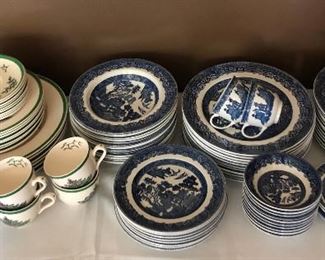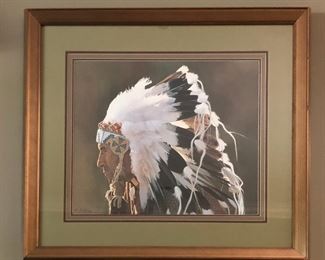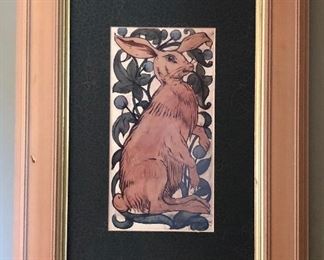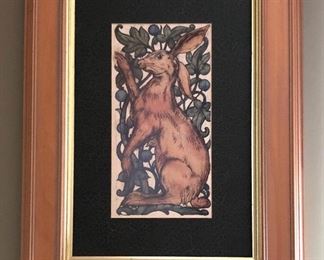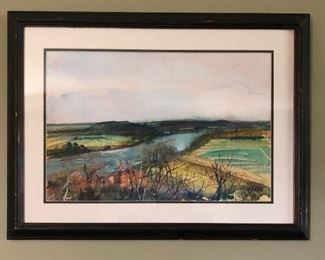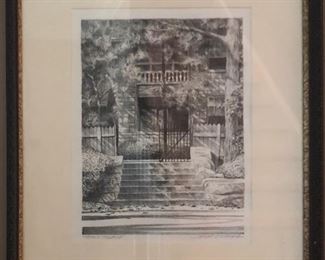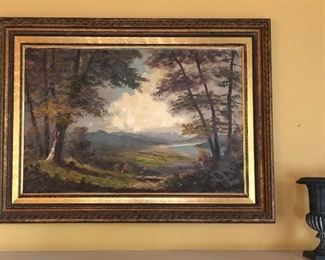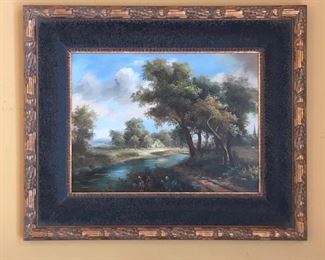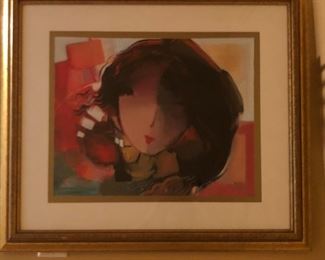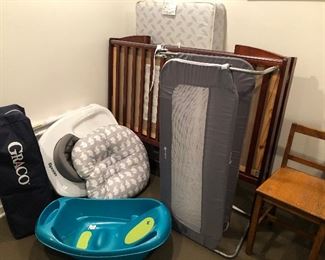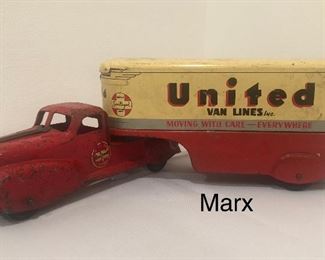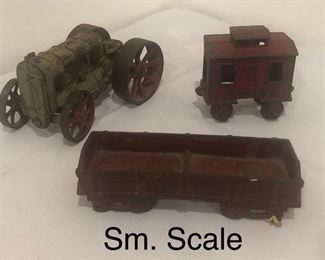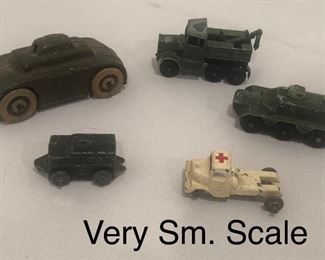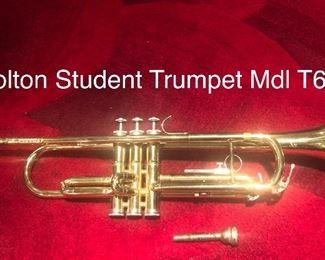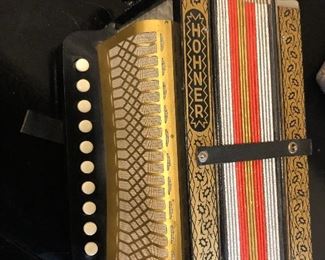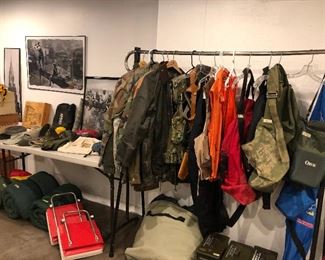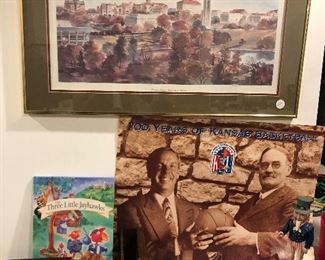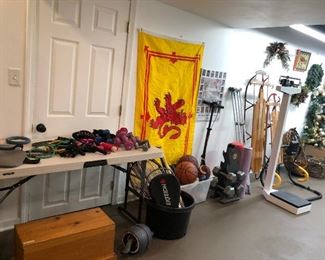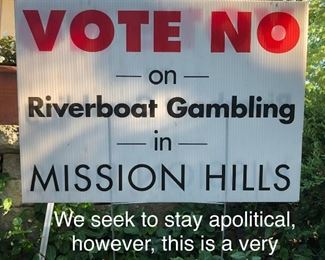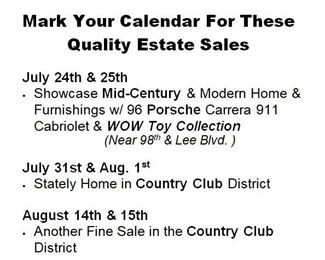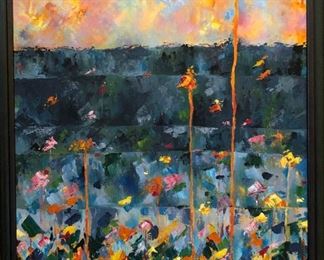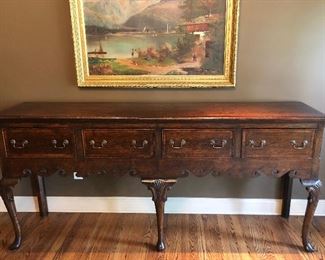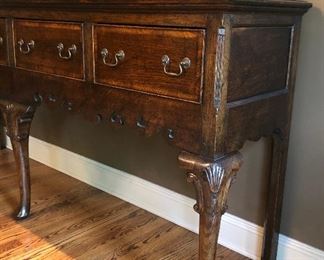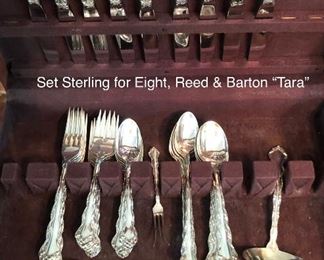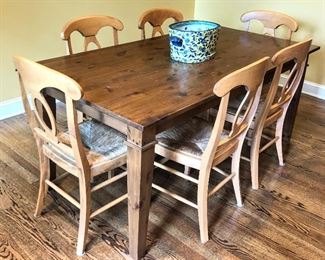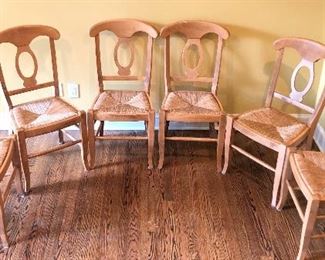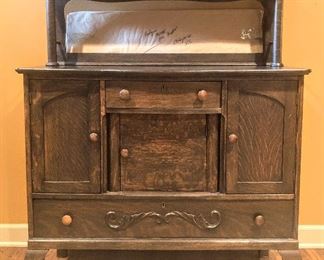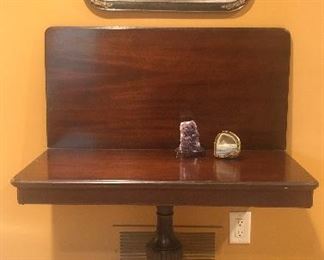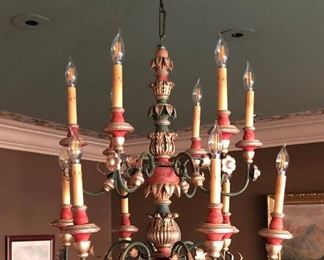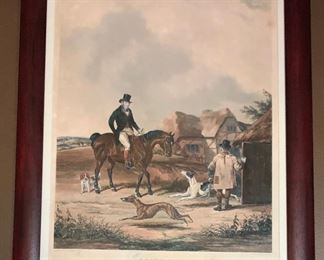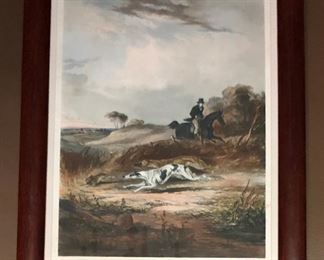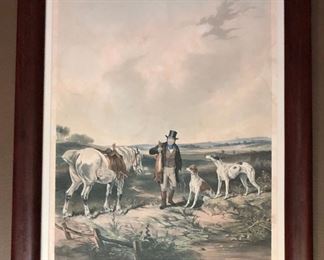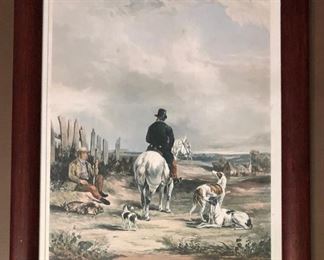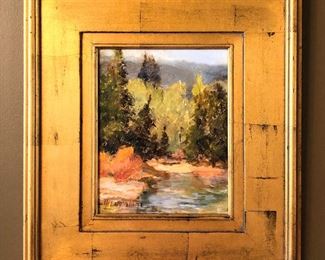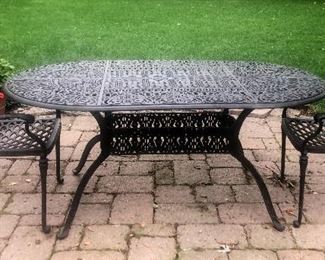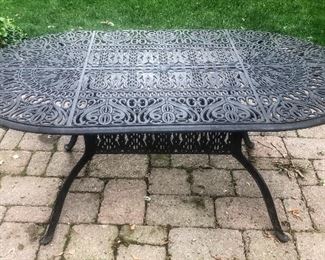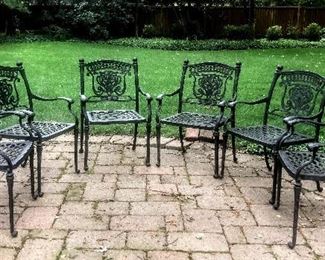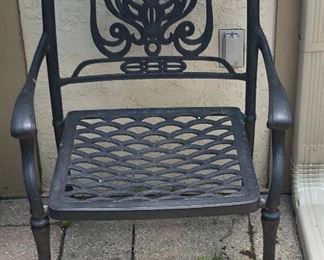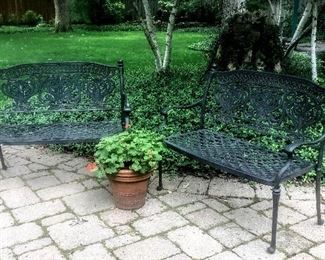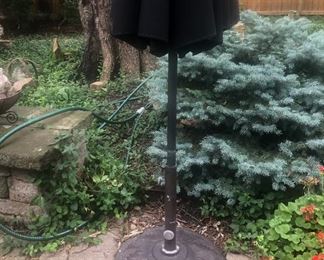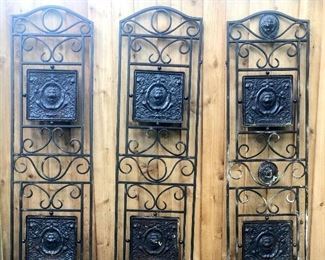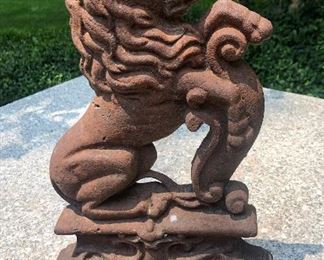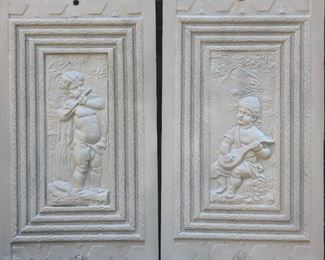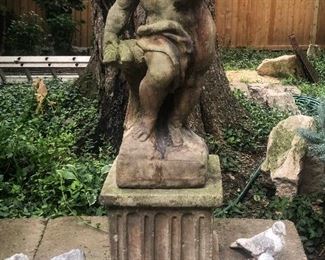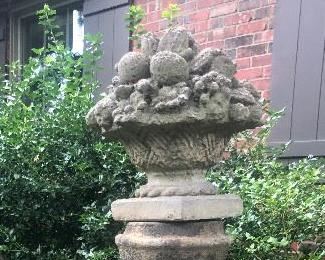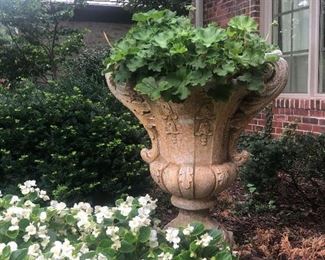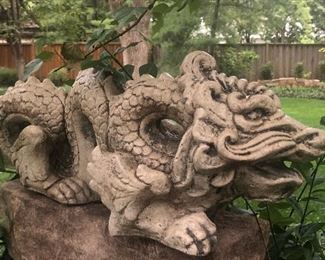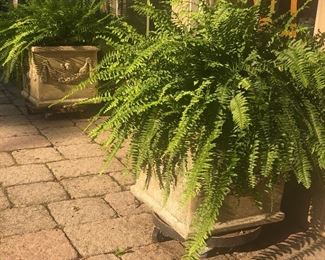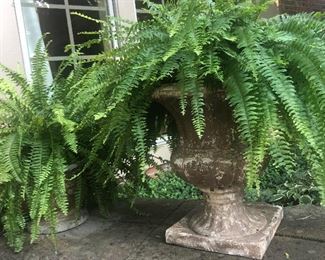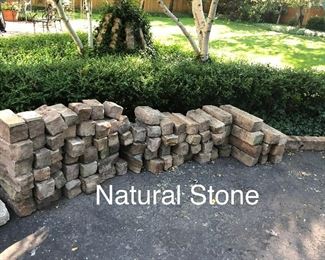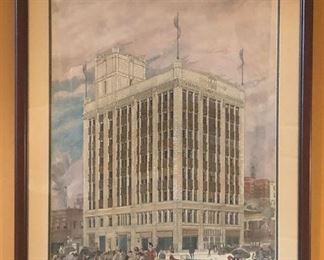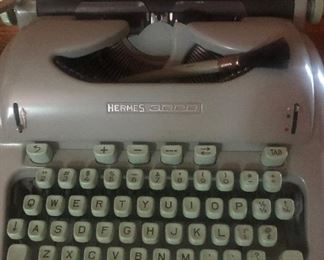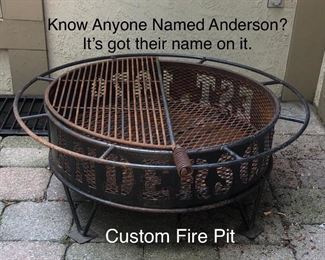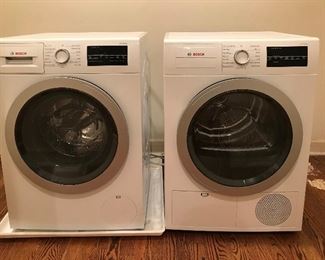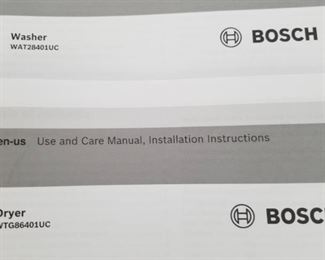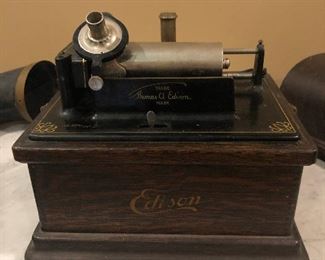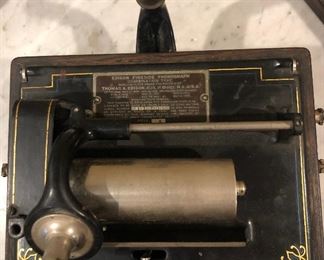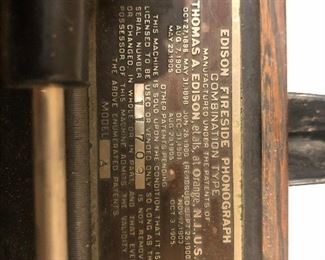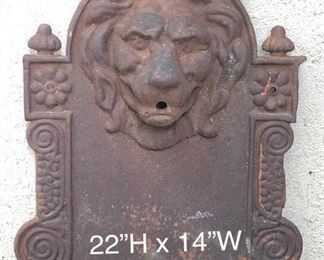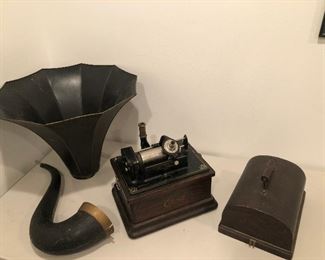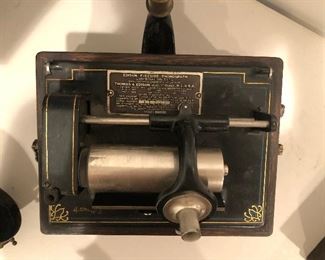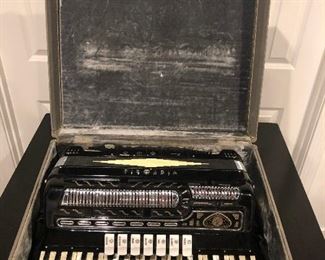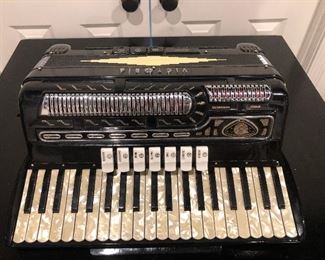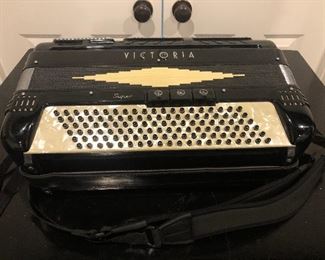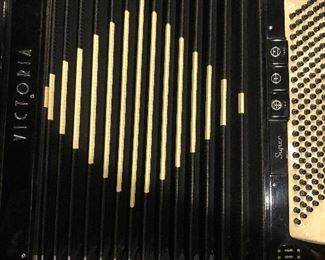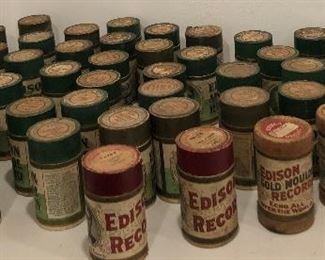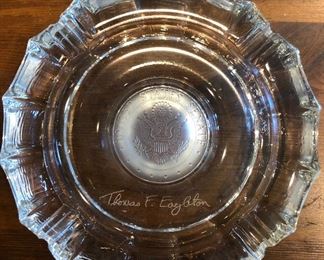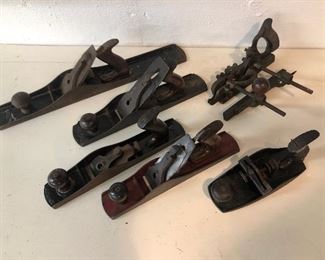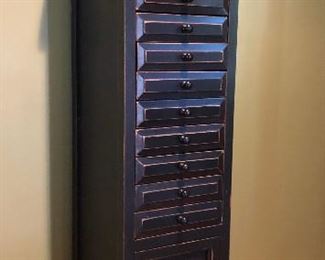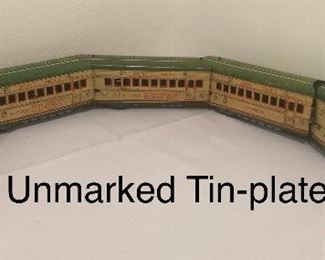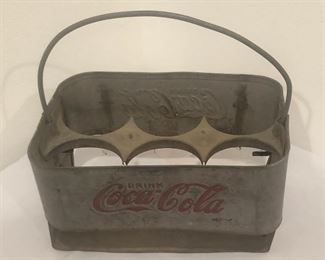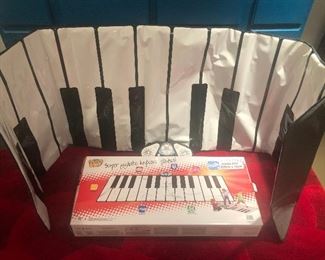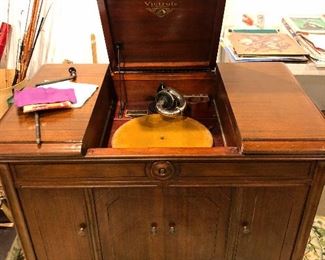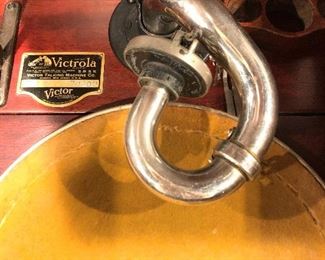 Thank you for using EstateSales.NET. You're the best!