One of Shreveport's biggest estate sales, 5 day sale
moved offsite to warehouse
•
3
day sale
•
sale is over
Terms
THIS IS A 5 DAY SALE, BEGINS TUESDAY MAY 14 AT NOON AND CONTINUES THROUGH SATURDAY MAY 18....EVEN THOUGH THE DATES SHOWN IN THIS AD HEADING SAY IT IS OVER FRIDAY MAY 17....SEE INSTRUCTIONS BELOW:

THIS IS A DECORATOR HEAVEN SALE.....HUNDREDS OF FABULOUS DECORATOR ITEMS.... We have a fabulous sale for you. This is one of the biggest and best sales Shreveport has ever had. The majority of items in the sale came from a large gorgeous residence in Southern Trace, a gated community where no sales can be held and it is the majority of the entire household. Also, this family recently sold their very profitable business and have also moved lots and lots of items from the executive offices and storage into this sale. All has been moved to a very large air conditioned warehouse that is packed full, as well as items outside that will also be for sale. There is so much merchandise we are going to have the sale for 5 days, beginning at noon Tuesday, May 14. We will have an ATM machine on site, as the sale is CASH ONLY... Sale dates and times: begins Tuesday at 12 noon, AND RUNS THROUGH SATURDAY MAY 18 AT 4 PM. Wednesday thru Saturday will be our regular hours 9 til 4. Discounts as follows: full price Tuesday and Wednesday; 25% off all day Thursday and Friday; and 50% off all day Saturday on all the remainder of items. We have everything from fine antiques, furniture, art, tons of decorator items, household, building materials, statuary, and so very much more...
We will have an armed security officer and a person directing traffic. The gate is electronic but will be open during the sale and there is parking available inside the gate for about 25 cars . If you can find a space inside, be SURE YOU DO NOT BLOCK ANYONE WHERE THEY CANNOT GET BACK OUT THE GATE AND DO NOT PARK ON THE GRASS BECAUSE ALL THE RAIN HAS MADE THIS GROUND SOGGY AND YOU WILL GET STUCK AND RUIN THE GRASS........ Parking outside the gate and on the road requires only a very short walk.
Directions and address will be furnished on Tuesday at 6am, the day the sale begins.
We have so much, please take time to read this listing and view all of the many pictures attached. We have approximately 150 oil paintings, ranging in size from 5 feet tall x 4 wide down to 12 inch square; many prints, large and small. I furnished pictures of perhaps 20% of the available paintings; 5 quite large Fabulous bronze sculptures: 1. very large American eagle signed by S . David, that is 60 inches tall with a 56 inch wing spread. 2. Bronze football player throwing a pass, by Randolph Rose, entitled, "go deep". 3. Bronze horse 52 inches tall and 40 inches head to tail, drinking from a bucket that can also be made into a fountain. 4. bronze cherub fountain 40 inches tall. 5. Bronze angel 53 inches tall. Two smaller bronze sculptures: approx 24 inches wide and tall fisherman in boat, catching a fish and approx 24 tall fisherman spearing fish, has marble base; New Generator, Genevac GP5500, new in box; Parrot Ice margarita machine; large stone fountain;
Thomasville dining table (from the Mahogany collection) that seats 8 with 8 Chippendale chairs; 2 other Chippendale arm chairs with great carvings and they have eagle heads on the end of the arms; 4 padded heavy arm chairs that can be used in dining or breakfast room; 6 striped upholstered chairs for dining or breakfast room; large and tall Thomasville breakfront that matches table; Sheraton style Thomasville sideboard; Fabulous Thomasville display cabinet with leaded beveled glass front (every piece is beveled); Round ornate base table with black marble top; 3 distressed stenciled and whitewashed tables; large distressed open front bookcase by Mathais; several porcelain and pottery roosters and hens; many pots for planting, lots of porcelain glazed stone in many colors and sizes; White twin bed; dark walnut queen bed; Louis Xiv Jewelry chest; floor lamps; Sheraton sideboard made of flame mahogany; iron wall hangings; large pair of carved Angels on pedestal, total height is 74 inches tall with 40 inch wingspread; custom painted table crackle paint with gold fleur-di-lis designs with fabulous base; Parabody Home gym; 3 Louis XIV french commode/chests with green marble tops; gorgeous green marble top Louis XIV chest that is 50 inches wide; Country French sideboard, quite large, 75 inches wide; another Sheraton antique sideboard; pair of Cane bistro chairs; Wellington House flame mahogany square coffee table, 36 inches wide; extra large Louis X1V armoire with inlaid flowers and birds eye maple;
2 tall carved fern stands with claw feet; 7 cushion sofa by Simmons Beautyrest, Ultra suede/microfiber sofa in chocolate color; walnut coffee table and lamp table with beveled glass inserts; glass and brass small table; brass crown fireplace screen; pair of child's Chippendale chairs; antique gorgeous needlepoint covered kneeling prayer bench; 4 poster bed, heavily carved with pineapple motif and swirling vines; 5 shelf round open display cabinet; approximately 20 mirrors ranging in size from 4 x 5 feet down to smaller sizes, gorgeous framed; gorgeous Louis XIV display/china cabinet; rare inlaid marquetry Louis XIV secretary; leopard covered ottoman; 5 piece wrought iron and heavy thick marble table set; 2 GE Monogram under counter ice makers; Sub Zero refrigerator, all digital, Model 680; 2 Saga Palm trees, approx 90 inches tall; gold framed desk chair with maroon silk upholstery; Antique England display cabinet; 3 bar stools, iron with upholstered seat; Another Pair of chippendale chairs; small center lamp table Louis XIV style; Flat screen tv stand, all glass, with custom cord management; marble lavatory/washstand with marble base; tray table; oriental umbrella/cane holders; 42 inch tall oriental vases; distressed room divider screen with cane webbing; carved 2 panel room divider; large wrought iron base glass top dining table with beveled edges;
New in box dart game; 2 vintage Team Losi cars, and specialty carrying case; suitcase style bag with interior solar panel; about a dozen fabulous chandeliers, many very large, most made from wrought iron with shades, just look at the pics for a better description. 3 New electric 2 light all sconces. Many rugs, one Karastan that is 6 x 9 feet, and 2 Karastan runners 30 inches x 140 inches; 2 Kingsley oriental rugs that are 8 x 10 feet size; and several other orientals and runners; custom made drapery swag and matching spread; custom made round and rectangular table cloths, many decorative tassels; two large hanging tapestries, approx 90 inches tall; approximately 200 or more items of blue and white porcelain and pottery, several 12 feet long tables full of approx 50 or more items of Chinese porcelain; about 30 or more lamps, huge amount of Christmas decorations including Radko, Fitz and Floyd, and other name brands; pet stroller; bronze planter with nudes that is 45 inches tall; 2 extra large planters made to look antique that are 58 inches tall x 36 inches wide at top; (extremely heavy). galvanized tub cooler on stand; copper planter or cooler on stand;
Items from executives offices: 10 large executive desks, made by either Hooker or Ambella; arm chairs for office seating, and several rolling desk chairs in leather and vinyl by Norstar and Leathercraft; about 20 computer monitors, 3 towers, about 50 mouse, about 50 keyboards, office supplies, more desk top items, 3 Hon file cabinets and 1 large black lateral file cabinet; crocodile leather office chair by Industries, Inc, Timeless Heirlooms;
In addition to the huge contents of this building that is approx 5,000 square feet, there is a patio on the south side of the building that will be where the light fixtures that are on Z racks will be located, (the Z racks are all new, but will be for sale also when the chandilier can be removed). and also there will be the following: custom made cabinets that are 72 1/2 x 24, 94 x 24, and a tall cabinet that is 84 tall x 24 wide; large chrome storage shelving that is 96 x 72 inches; smaller chrome shelf 53 x 36; 40 boxes of Burke Wood Plank commercial flooring; 14 boxes of Burke Rubbermyte base shoe molding; 7 5 gallon containers of floor adhesive; 48 tubes of floor adhesive glue; Mongoose MGX DXR 21 speed mountain bike; Roadmaster Mts Sport Mountain bike; one red and one blue Charly electric scooter; MTD Yard machine 5.5 hp chipper; like new Cricket Golf Cart; Commercial Shredders by HSM, model 386.2; 2 pair of extra heavy Y shaped lumber stackers; outside compresser unit by York Affinity air conditioner; Metal rolling cart; 30 or more solid core paneled doors custom ordered for home and never used in the following sizes: 96 x 36, 96 x 32, 96 x 30; pair of arched solid core doors with 4 windows; large 96 inch solid core door with 6 windows, arched, with 90 inch sides, 1 3/4 inches thick; iron gate; firewood rack; and more.....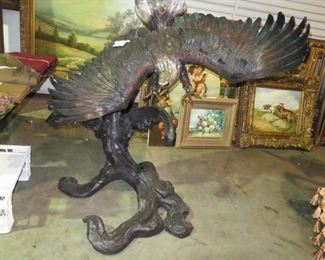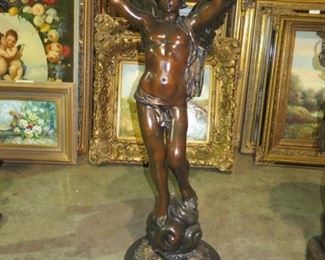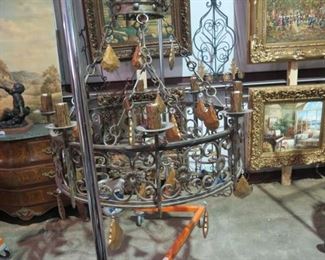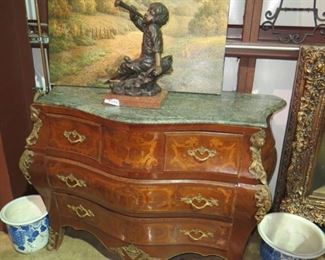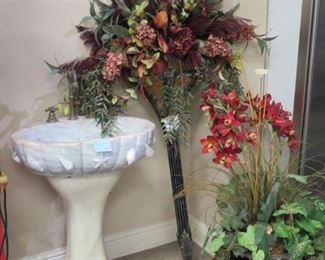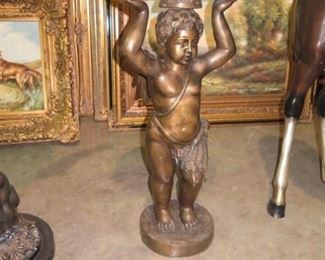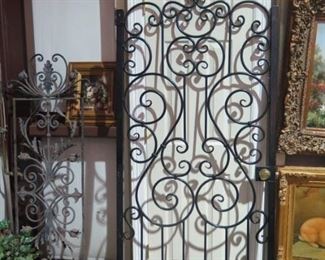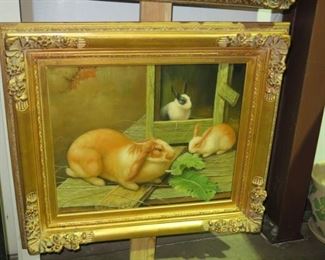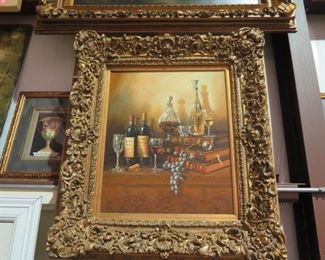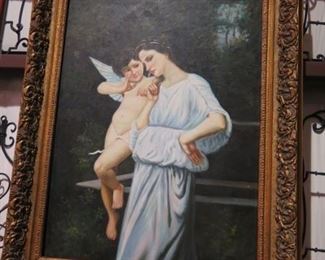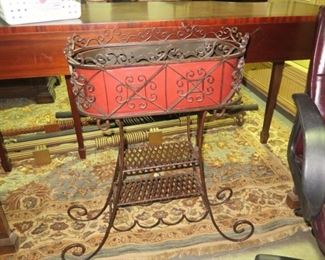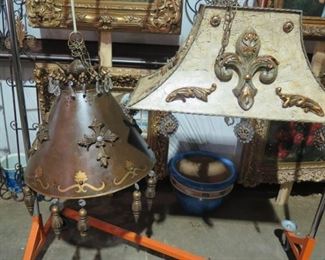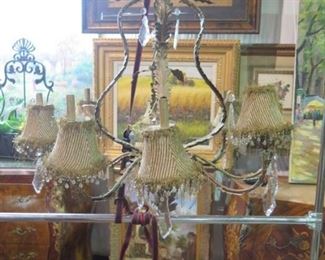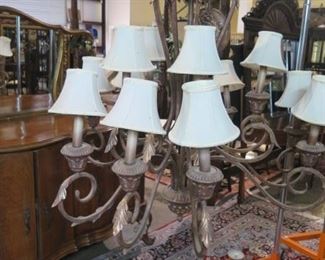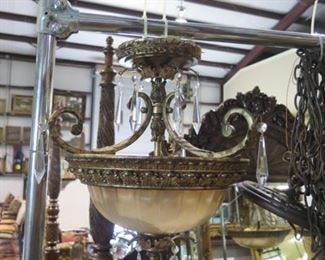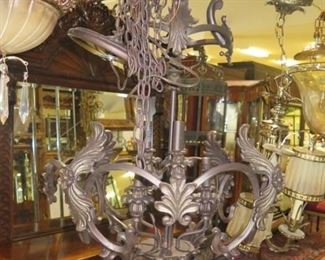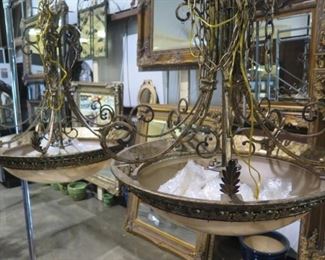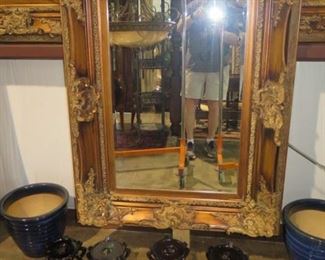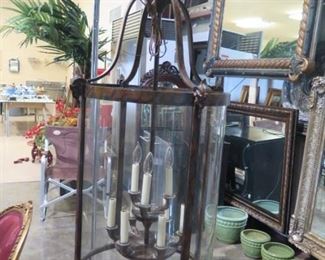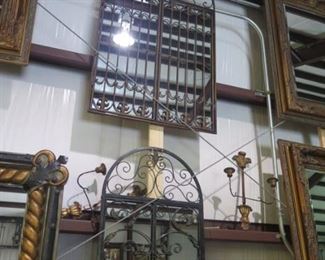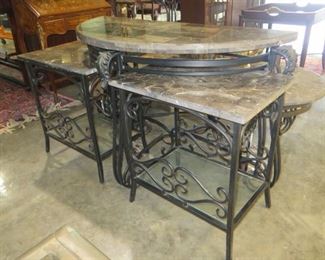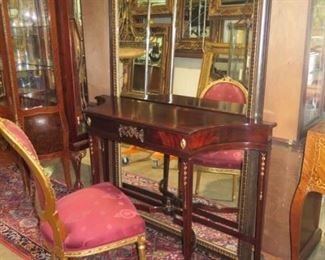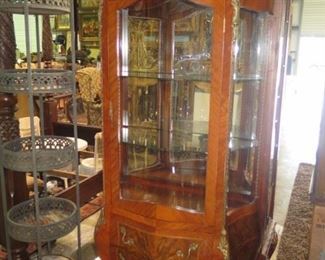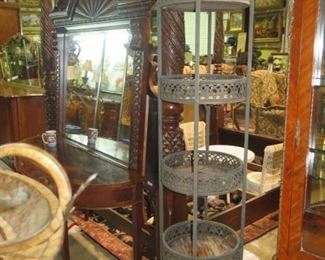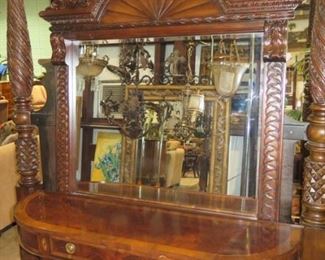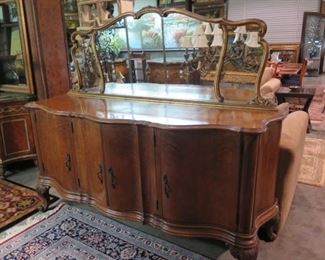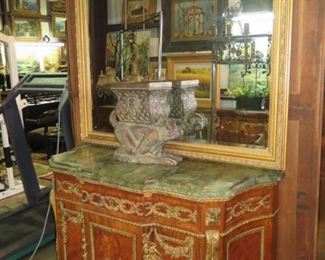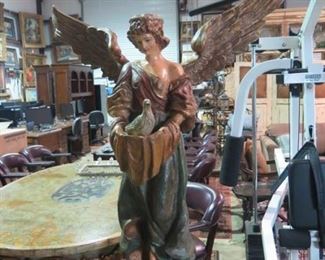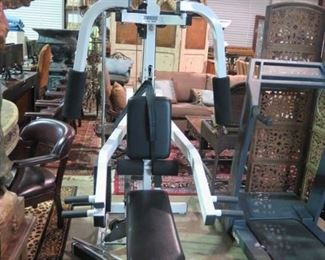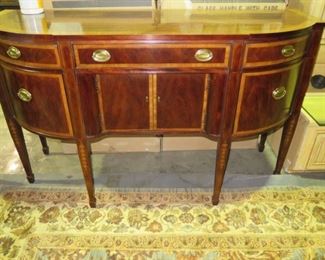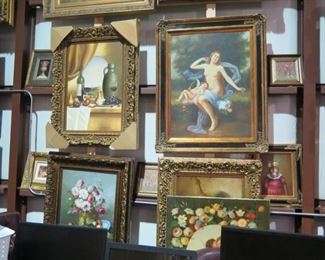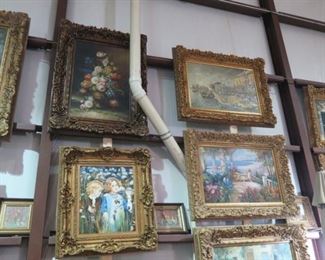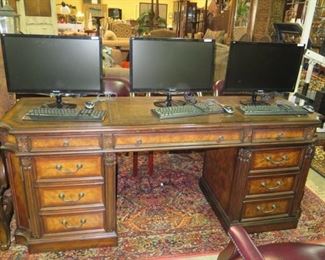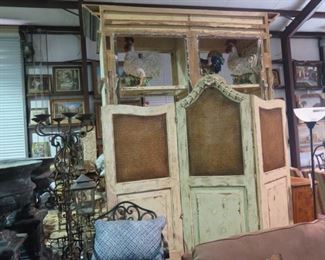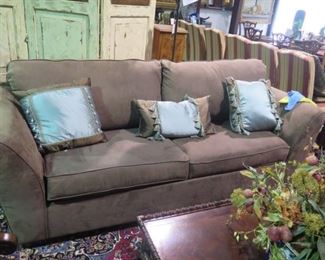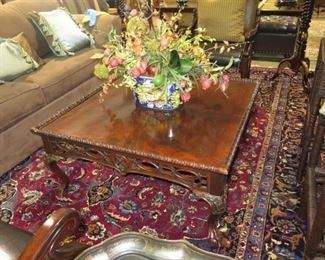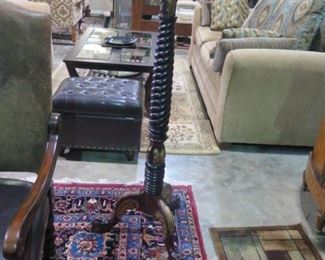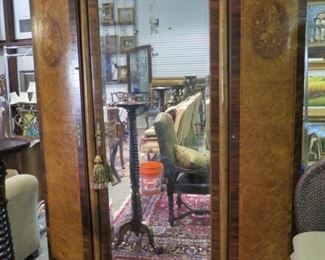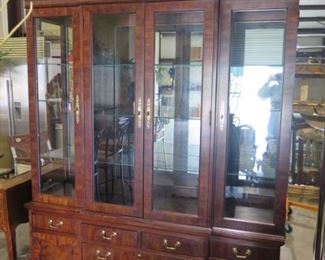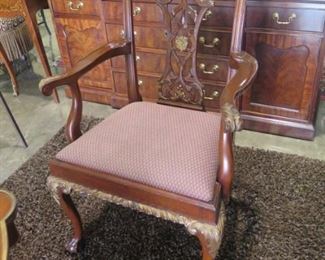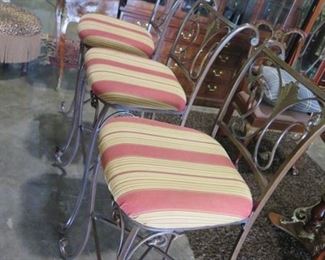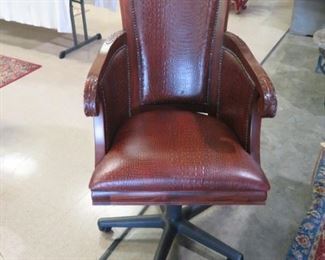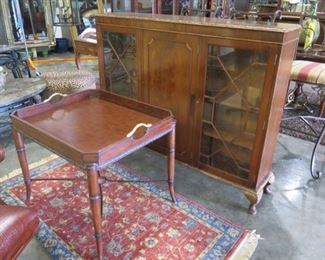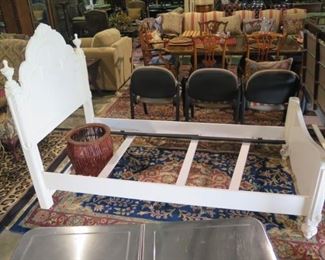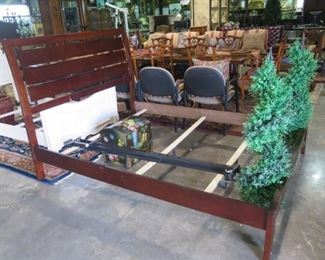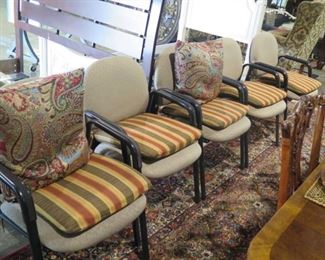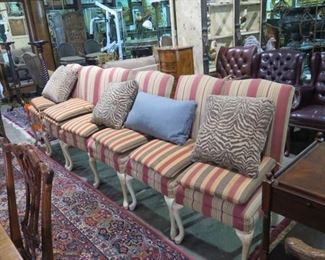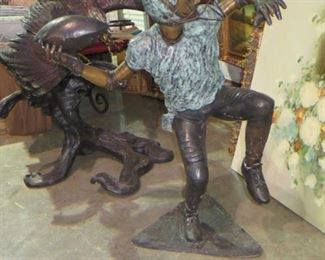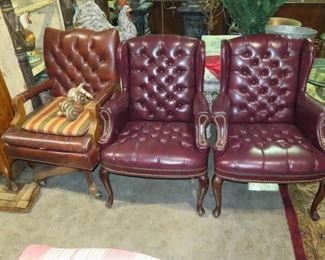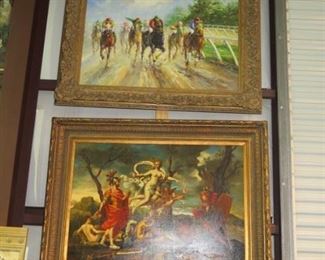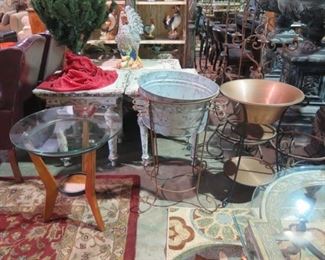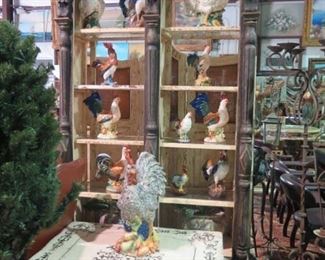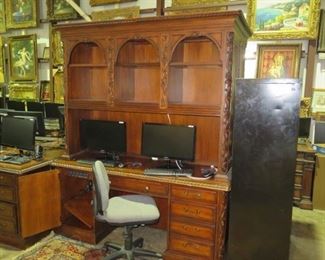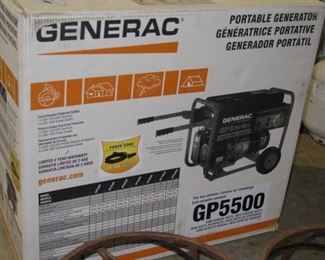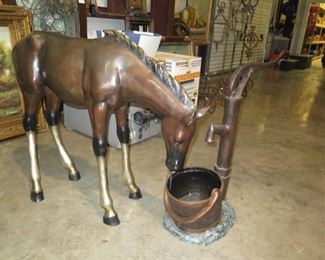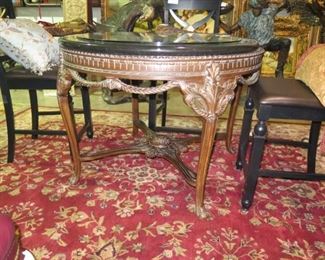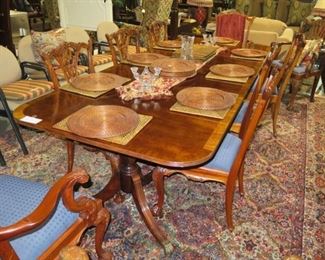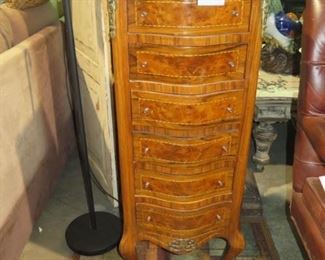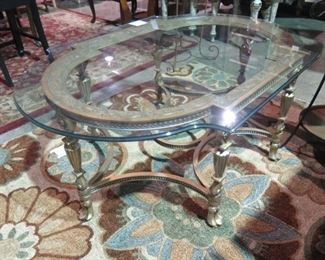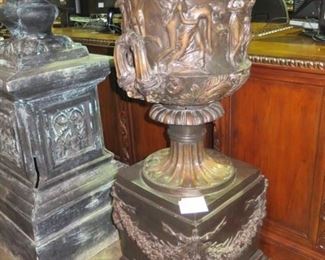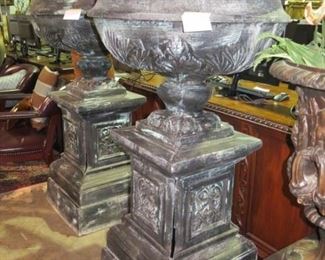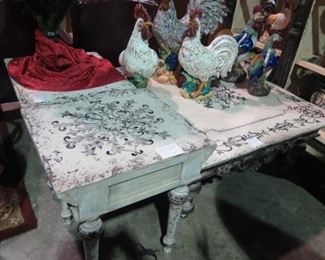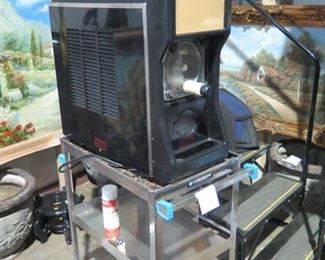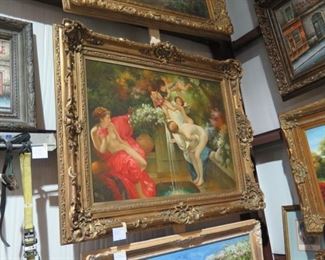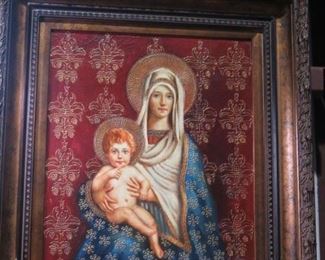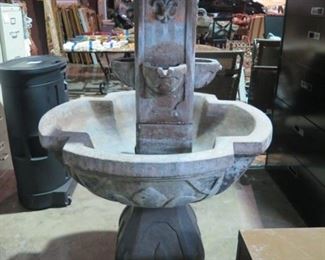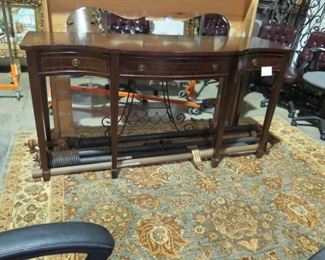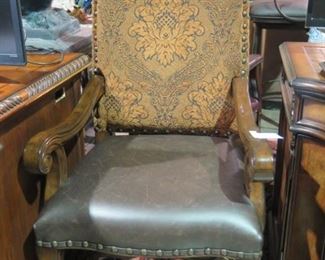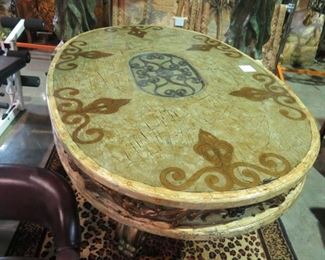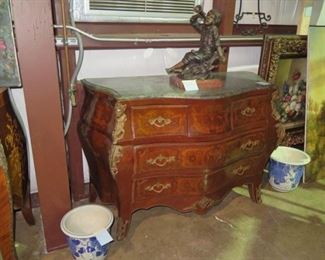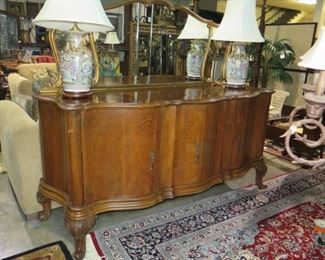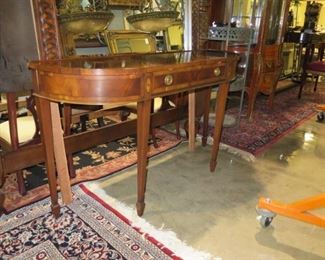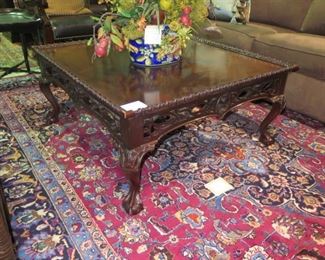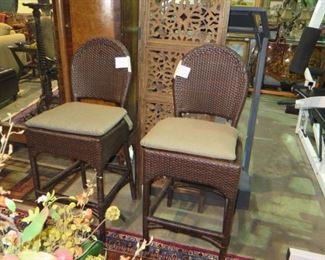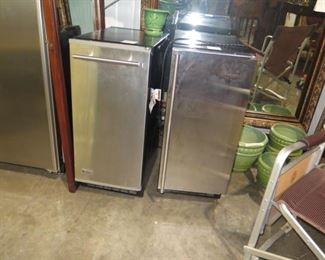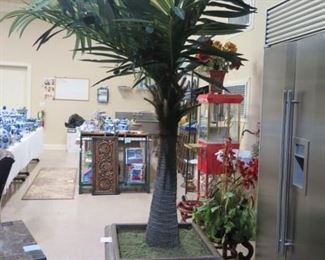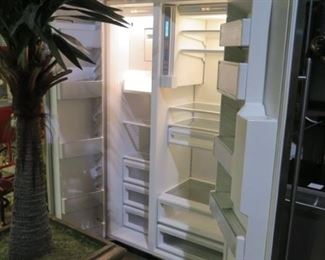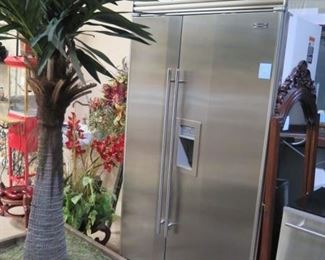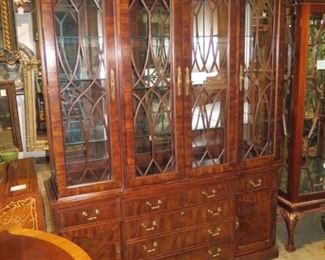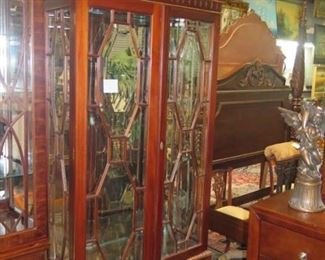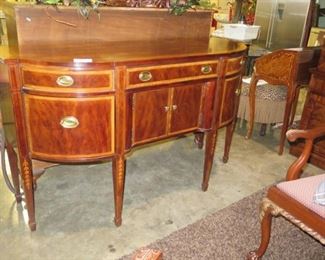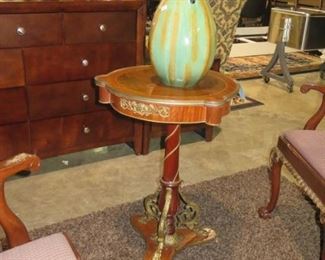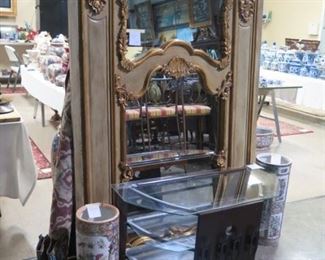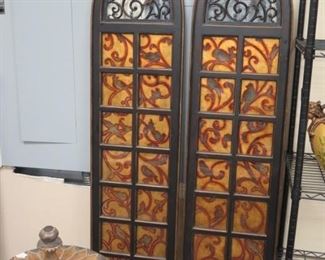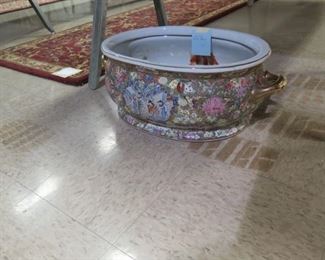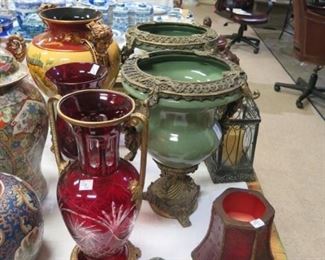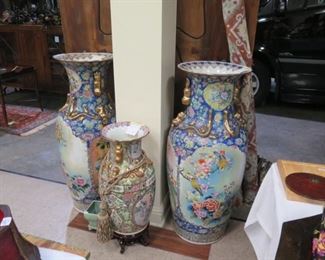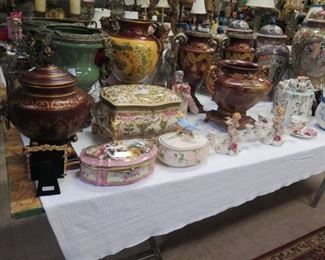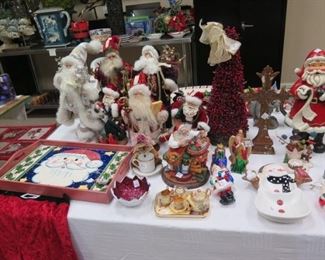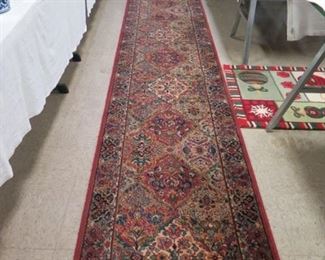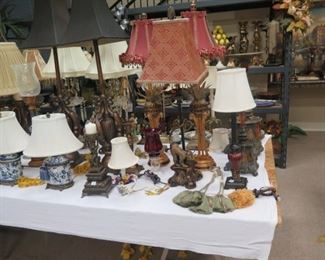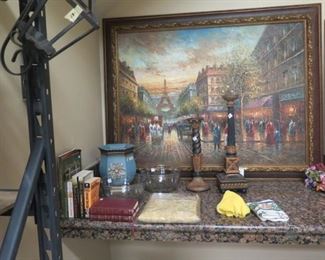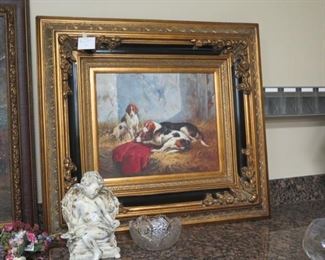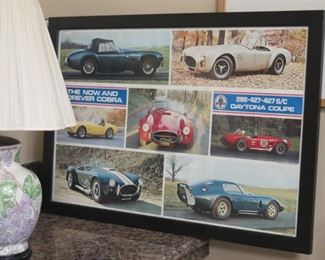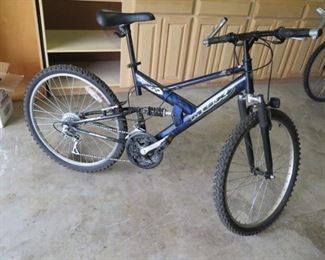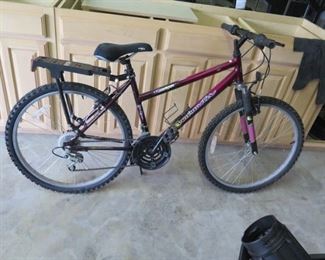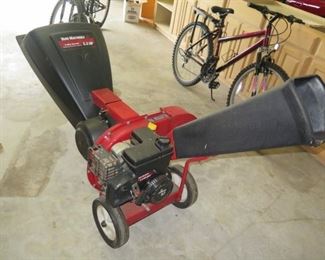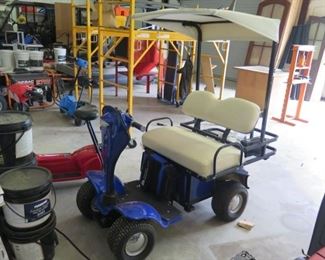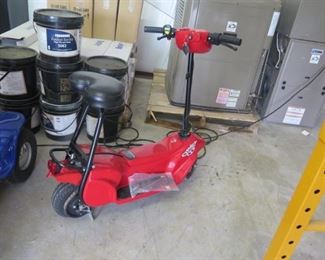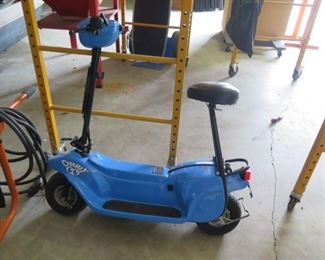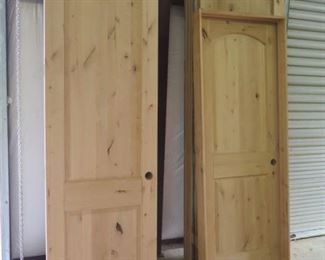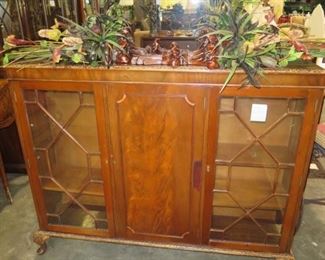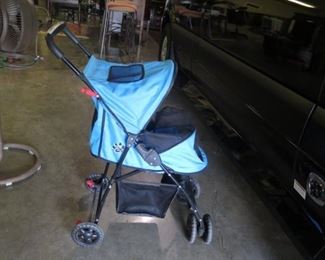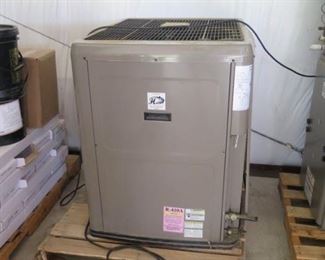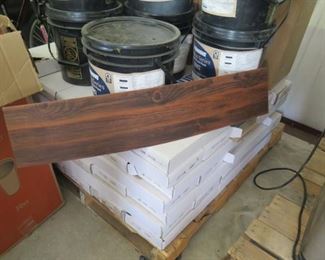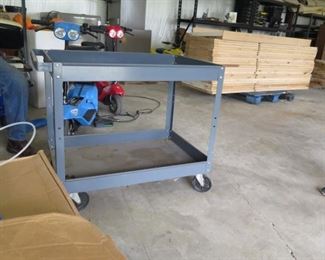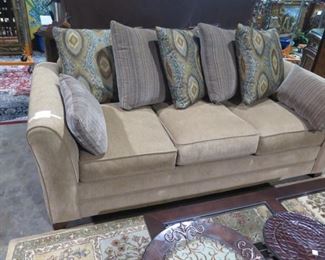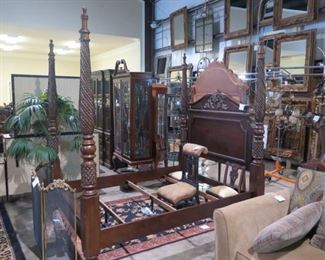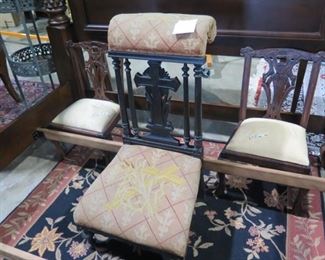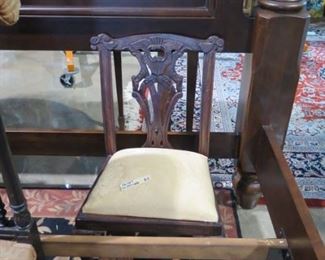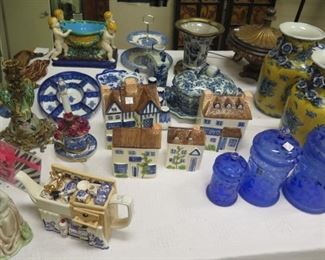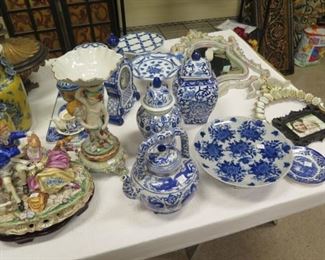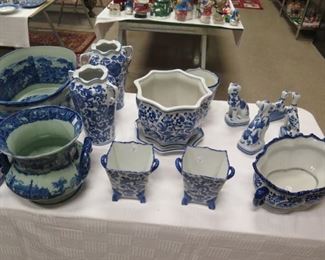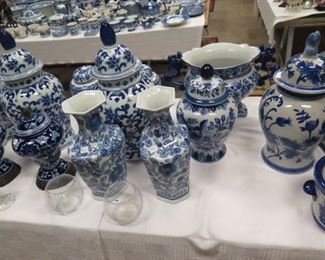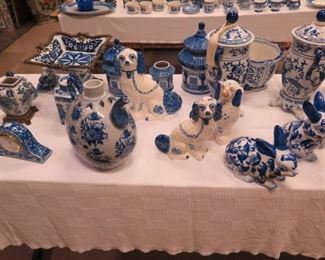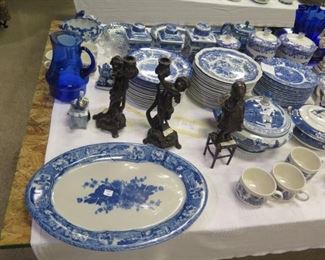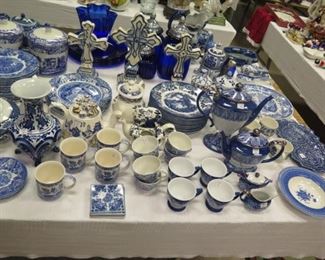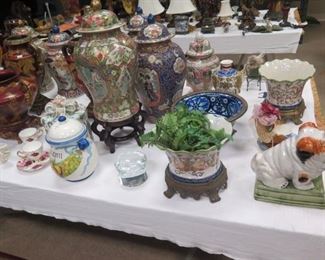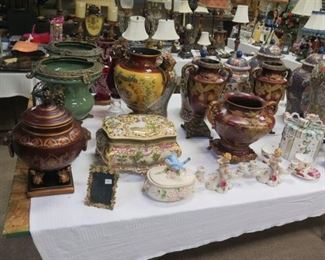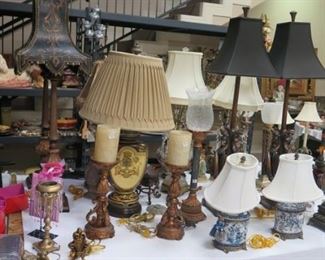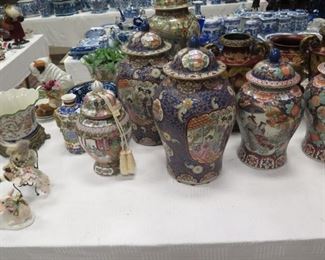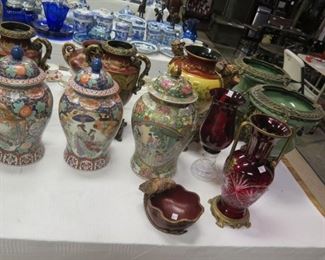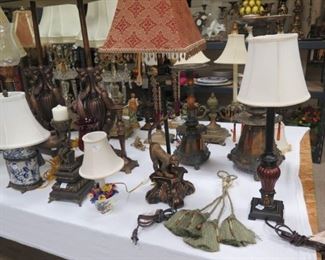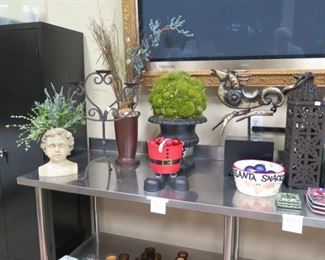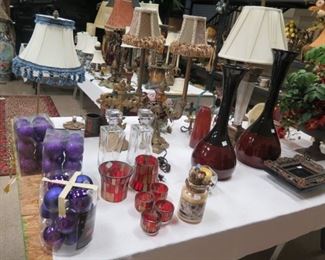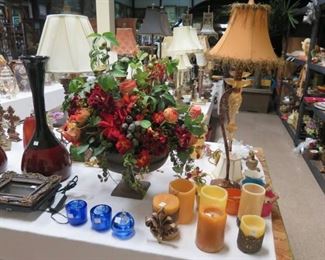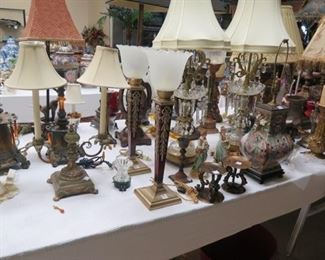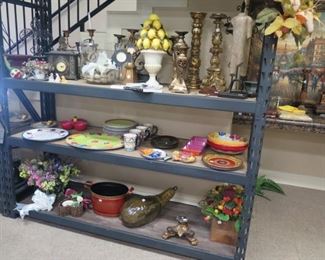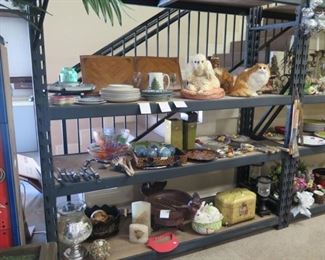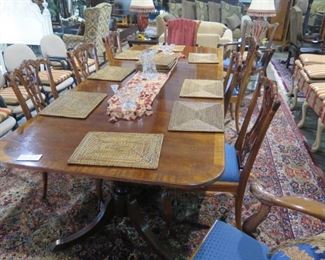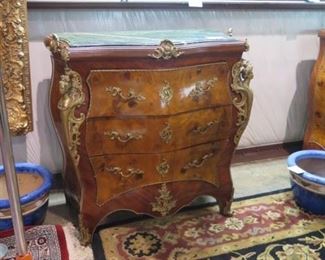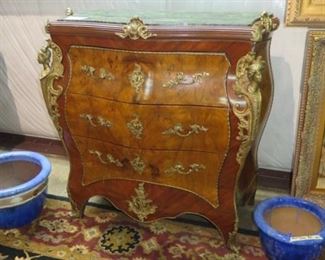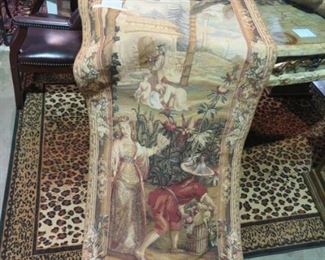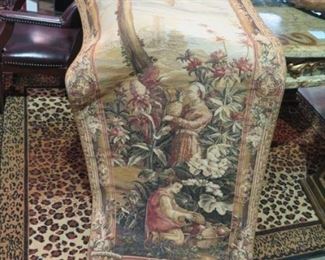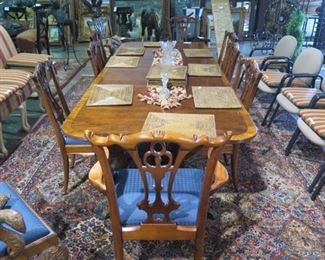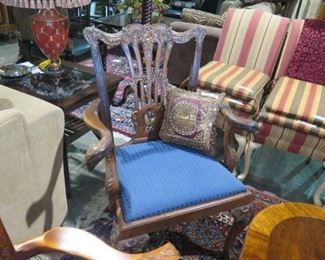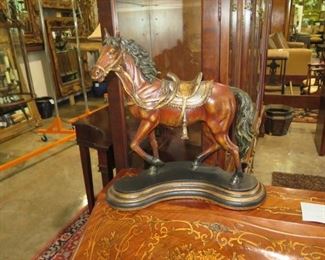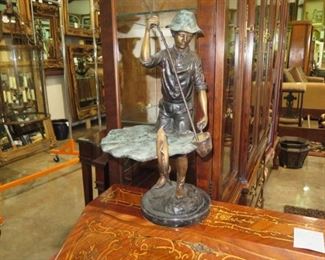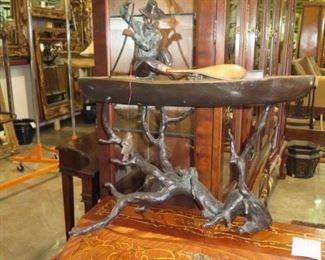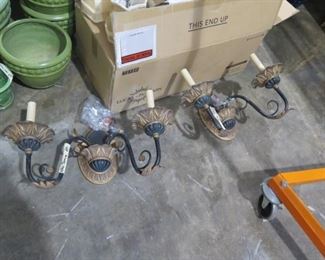 Thank you for using EstateSales.NET. You're the best!