NEWBURYPORT ESTATE SALE -GRACIOUS HIGH STREET MANSE
estate sale
•
2
day sale
•
sale is over
Terms
Terms and Conditions:
Ma Sale Tax applies
ALL ITEMS ARE SOLD, AS IS, WHERE IS, WITH ALL FAULTS, NO GUARANTEES OR WARRANTIES
PLEASE INSPECT EACH PIECE BEFORE PURCHASING
ALL SALES FINAL* NO REFUNDS, RETURNS OR EXCHANGES
ALL ITEMS MUST BE REMOVED DAY OF SALE, UNLESS OTHER ARRANGEMENTS HAVE BEEN MADE.
DELIVERY IS AVAILABLE FOR A FEE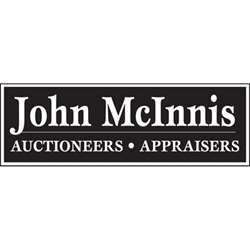 NEWBURYPORT ESTATE SALE
GRACIOUS HIGH STREET MANSE , DESIGNED BY WILLIAM GRAVES PERRY
HOME TO 3 GENERATIONS INCLUDING 2 DOCTORS AND 3 ARTISTS
Fri May 24th and Sat May 25th
9:00-2:00
184 High St - Newburyport, MA
Sign-up sheet will be in place the morning of the sale.
If something is too large for your to remove we can make
arrangements to have it delivered.
Sale conducted by Jay Williamson
An estate sale best to be gone through slowly and more than once.
Lots of hidden gems waiting to be discovered.
If you are an artist or parent of an aspiring artist look here
for Italian made rotating stands, props and art books.
Cash, check or credit card
Outdoor Garden Ornaments and Furnishings Etc: Wrought Iron Garden Arbor / Gardman, Wall Mount Fountain, Brass Wall Mount Garden Font and Basin ,Wrought Iron Garden Chair with Leaf Back ,Assorted Terra Cotta Flower Pots, Large Pair of Cast Stone Urns, White Wrought Iron Garden Chair, Cast Stone Fruit and Flower Basket, Adirondack Rocking Chair, Assorted Wicker Furniture, Fine Quality Books on Gardening, Other Gardening Tools
Art, Sculpture, Decoys and Paintings: Elizabeth W. Leary (10), Elizabeth Leary Strazzullla (20+), Frank Strazzulla (3), R.C. Mulligan, Richard Gibney (2), Jean Pearson Byfield Snuff Mill, MacKay Joppa Waterfront, Albert Edel Provincetown, Sam Sargent, European School (19th c), Ed Hawkes Eider Decoy, Hank Walker Decoy, Paul Brown (American b. 1967) (2), (19th c) American School, Edna Hibel
Dozens of Custom Frames – Gilt etc.
Books and First Editions: Joan and Pierre by Mulvany-Duateur 1931 Doubleday, Minn of the Mississippi by Holling 1951 Houghton Mifflin, Hedgerow by White 1980 Morrow and Co., Mother Goose Book Illustrated by Provensen 1978 Random House, Pilgram Cat by Peacock 2004 Whitman, Chipmunk at Hollow Tree Lane by Sherrow 1994 Soundprints, Mother Goose Nursery Rhymes by Piper 1922 Platt & Munck, Alice's in Wonderland by Carroll 1896 Altemus Philly, Through the Looking Glass by Carrall 1897 Altemus Philly, Black Beauty by Sewell 1897 Altemus Philly, Bambi by Salten 1939 Grosset, My Poetry Book by Huffard; Carlisle 1934 Winston and Co., Great Days of Whaling by Hough 1958 Houghton Mifflin, Roy Rogers and the Brasada Bandits by Fannin 1955 Whitman, Our Young Airplane Scouts in England by Porter 1916 Burt Co., Bobbsey Twins by Hope 1923 Grosset Wonderful Wizard of Oz 100th Anniversary 1987 Harper Collins, Petite Histoire of France by Ristelhueber 1947, Miss Rumphius by Cooney 1982 Viking Press, Rose and the Ring by Thackery 1942 Heritage Press, Story of Columbus by Imlach Dutton New York 1911?, Red Rover by Cooper Donohue Chicago, Bizzard by Curtis 1970 Dutton, Once Upon a Time Animal Stories by Bailey 1918 Bradley, Rin Tin Tin's Rinty by Campbell, 1954 Whitman, Daniel Boone by Brown 1952 Random House, What;s in the Pond by Hunter 1999 Houghton Mifflin, La Galette des Rois Babar by 2009 Hatchette, Battle for Gaul by Wiseman 1980 Godine, Son Hunting by Roberts 1922 Merrill, Colette by Farrar New York 1952, Day Lincoln was Shot by Bishop 1955 Harper, Famous Lighthouses of New England by Snow Yankee Pub 1945, Riding the Iron Rooster by Theroux 1976 Putnam, Johnson and Bosewell by Pearson 1958 Harper, Earth, My Friend by Townsend 1960 Coward
Instruments and Music: Ashland Guitar by Crafter, Solid Silver Fluite, Early Chickering Piano (Boston), Suzuki Juvenile Violin, Kronotone Violin Germany, Atonius Stradivarius Cremonensis Facibat Germany 17--,Adjustable Cast Iron Music Stand, Sheet / Piano Music, (2) framed (18th c) Music illustrated by Wattreau
Glass, China and Ceramics: Saturday Evening Girls Partial Dinner Set, Cobalt Decorated Stoneware Taft Co. Keene NH, Redware and Stoneware, Fratelli Bellezza Italian Covered Bowl, Sand Majolica Vase, Waterford Crystal Bowl (2), Miller Rogaska Crystal Bowl, Aritsan Decanter, Orrifors Crystal Bowl, Mottahedeh, Bridgewater Copper Plate, Italian and Mexican Ceramics, Harvard Transfer Ceramics, Cornish Kitchenware, Spode, Jouvenile Porringer, Apilco France Dinner Plates
Metalwares: Sterling Silver Plates, Candlesticks, Serving Pieces etc, Silver Plate, Pewter, Dragonfly Finger Lamp, Pearson Byfield Snuff Canisters, Brass Cobra Candlestick, Pewter Pitcher, Andirons and Fireplace Equipment, Japanese Teapot, Brass Candlesticks, Painted Toleware Tray, Interesting Antique Iron, Brass Pots and Kettles, Bells, Antique Kitchen Graters, Choppers, Cork Screws, Ice Cream Scoop Bowls, Heinrich Copper Lobster Legged Chaffing Dish, Towle Designer Marion Anderson Pewter Plate
Rugs: Antique and Semi Antique Oriental Rugs Room, Hall, Scatter & Area
Lamps: Chinese Ceramic Table Lamps, Tole Lamps, Country Copper Examples, Double Student Lamp
Furniture: Country Mahogany Drop Leaf Table, Aesthetic Movement Commode with Japanese Fan Escutcheons, Country Ladder Back Chairs, Serpentine Top One Drawer Mahogany Stand, Sheraton Mahogany Card Table with Barley Turned Legs, Wicker Sewing Stand, Fancy Wicker Armchair, Rocking Chair, Upholstered Chaise / Daybed, Carved Chest, Maple D ends, Paneled Chest with Bun Feet, Maple Dining room Table and Chairs, Renaissance Revival Armchair, Drop Leaf Rolling Cocktail Caddy, Empire Mahogany Chest of Drawers, Chippendale-Style Mahogany Drop Leaf Table with Ball and Claw Feet, Chippendale-Style Mahogany Armchair, Second Quarter of (20th c) Mahogany Chest of Drawers, Antique Dome Top Glass Door Cabinet, Walnut Dome top Mirror,Upholstered Sofa, (20th c) Drop Front Desk
Artist Supplies: (3) Rotating Sculpture Stands, Italian Sculpture's Table with Rotating Top, Great Deal of Artist Props including Shells, Driftwood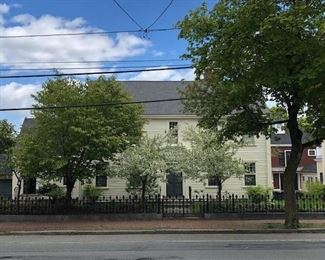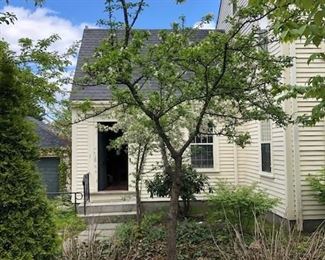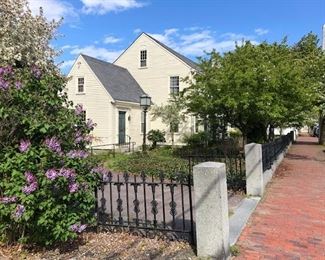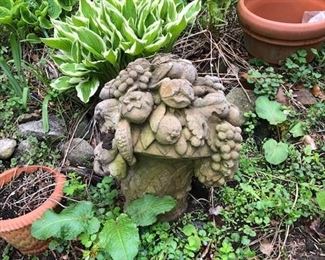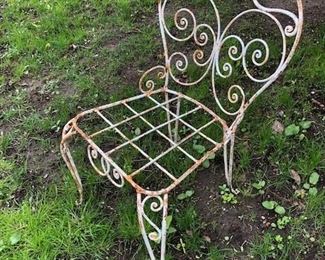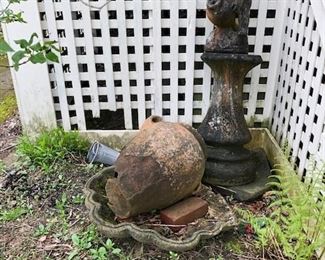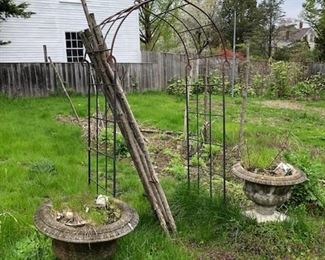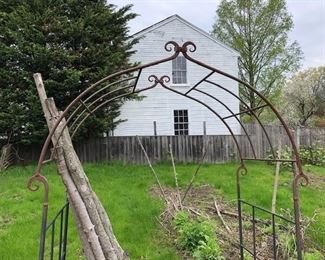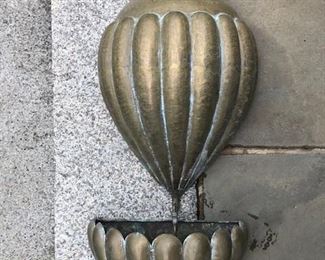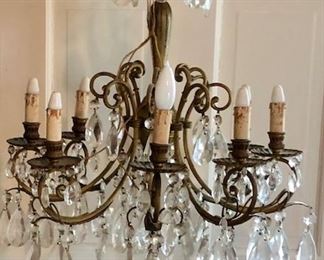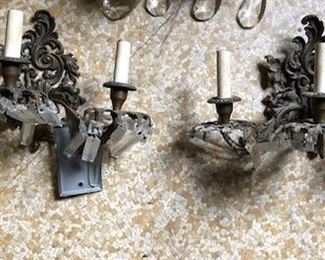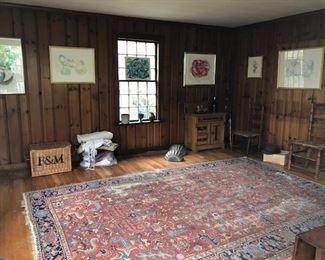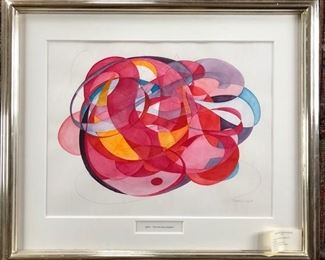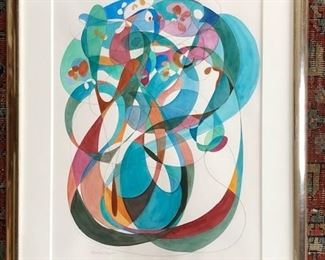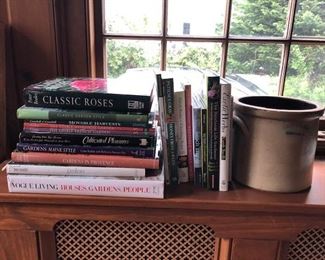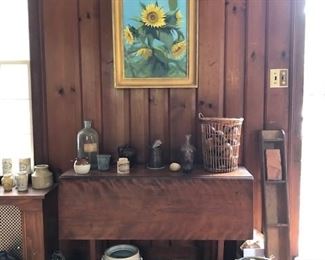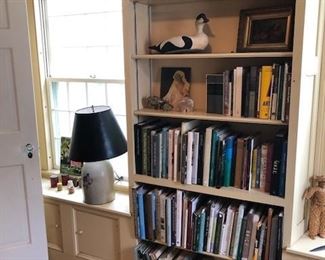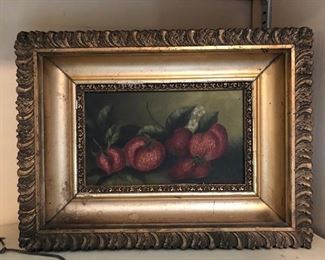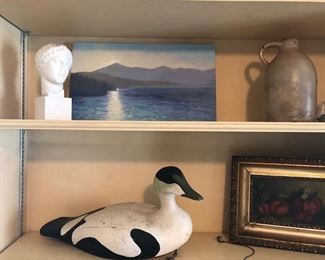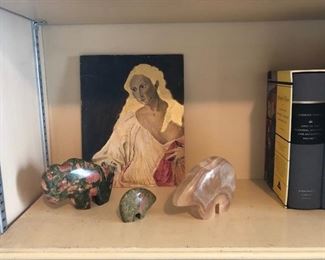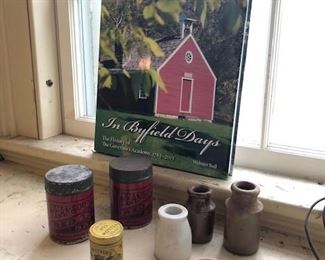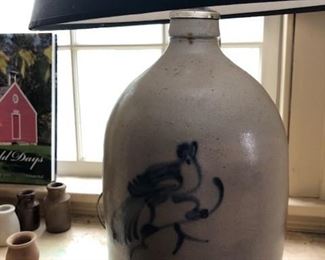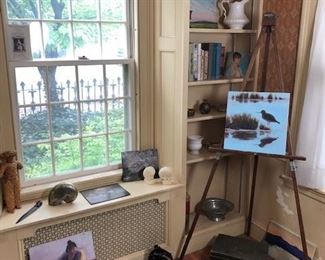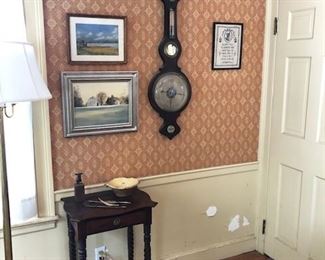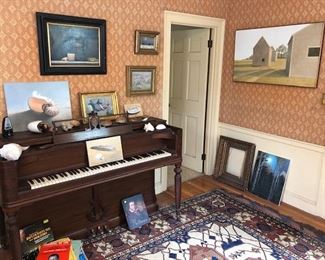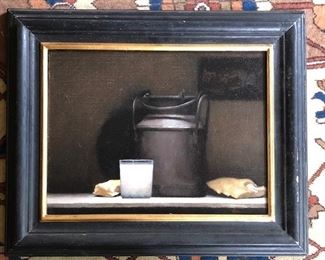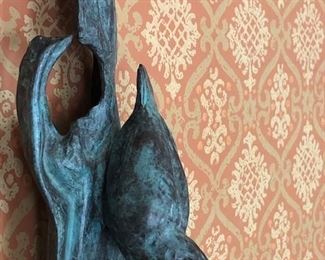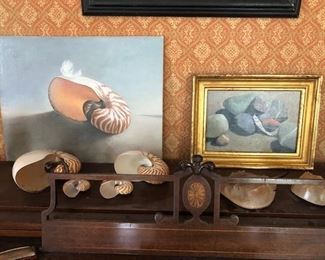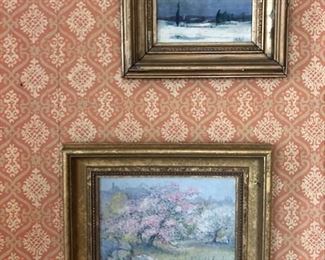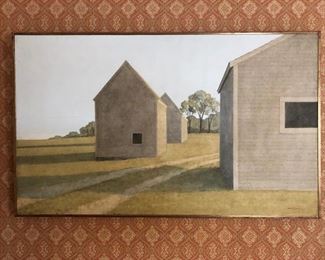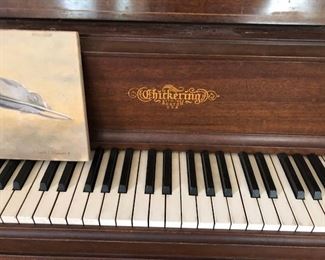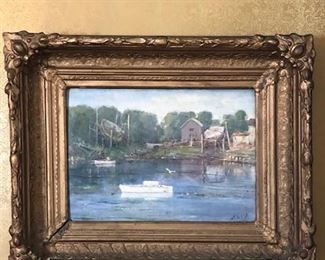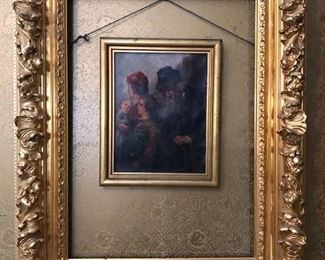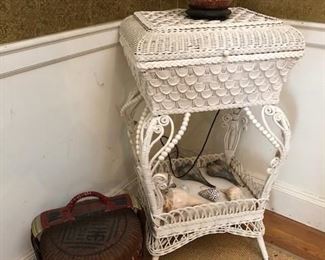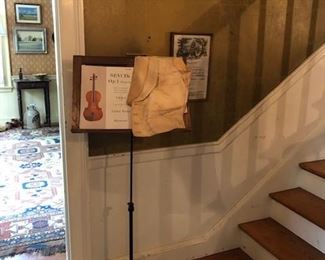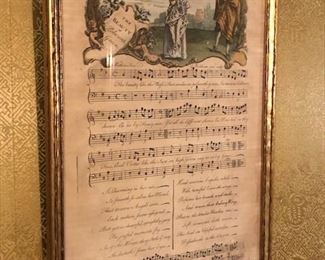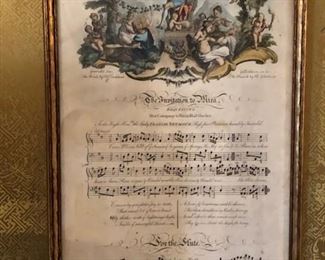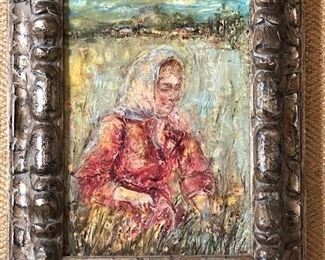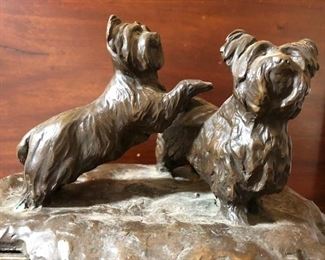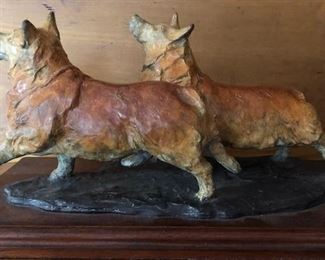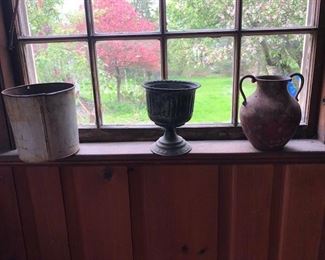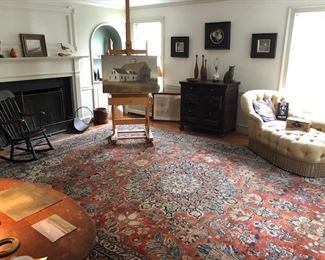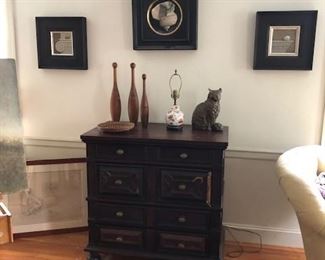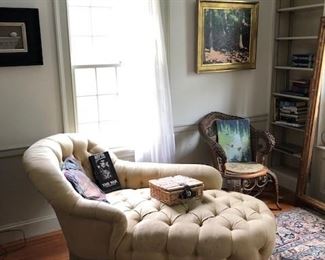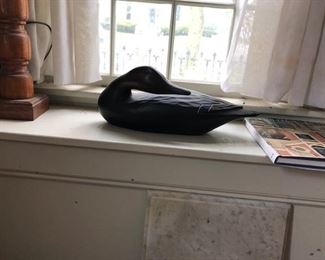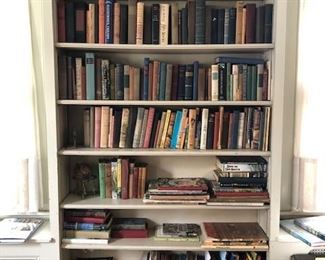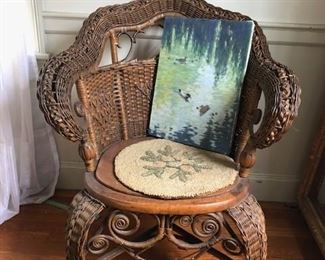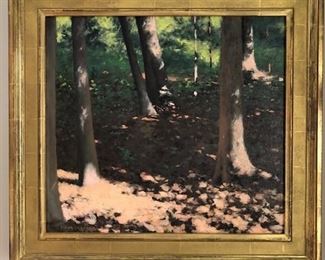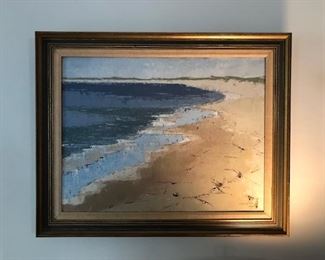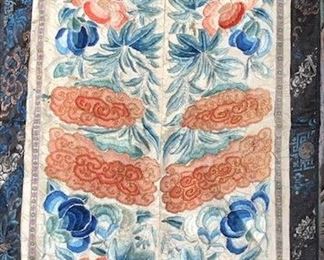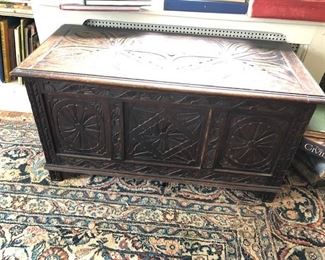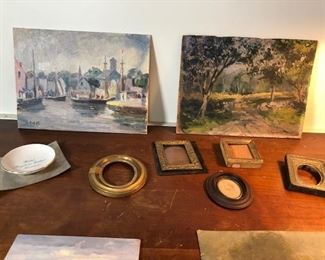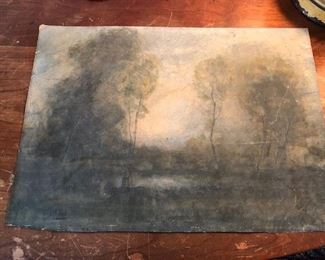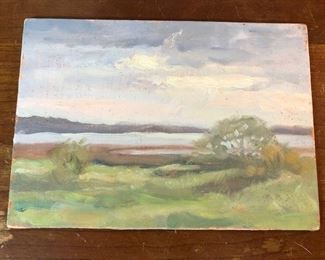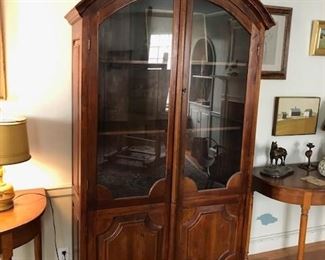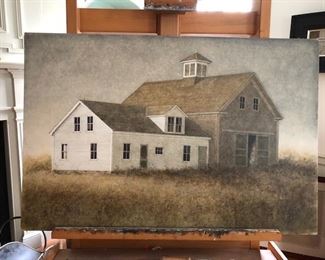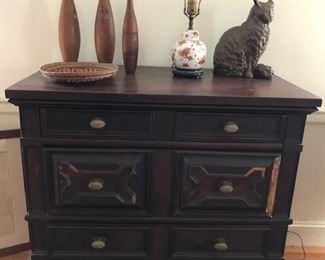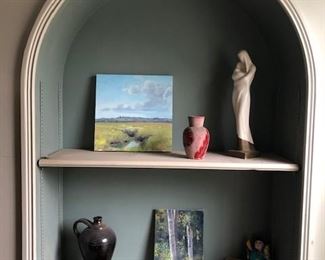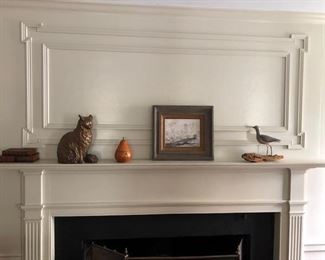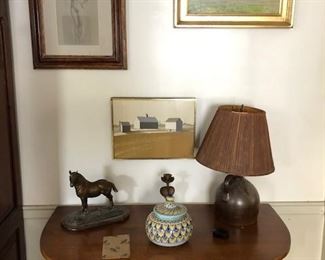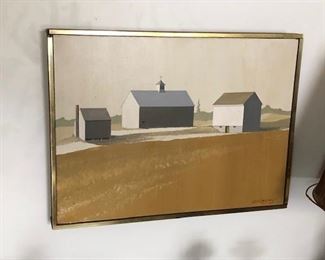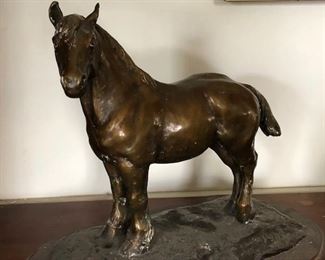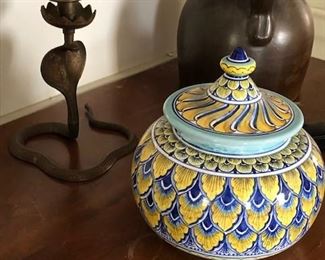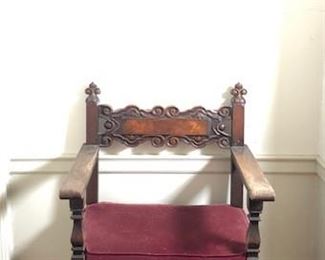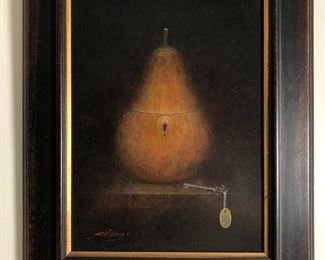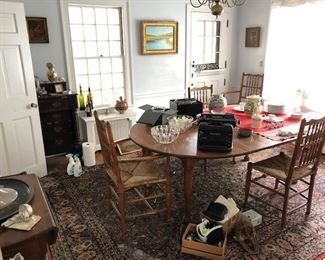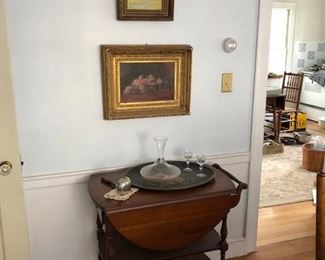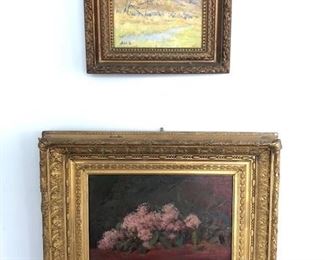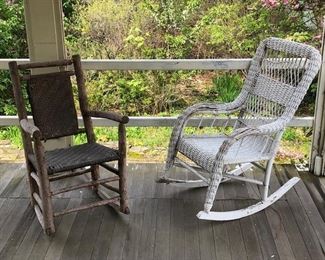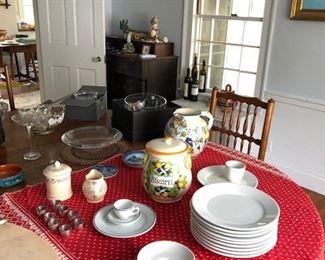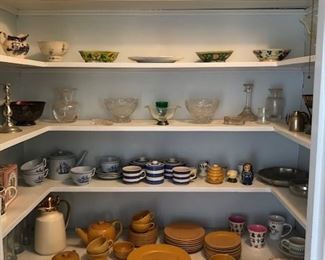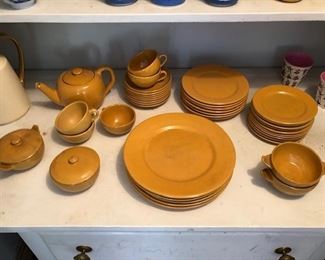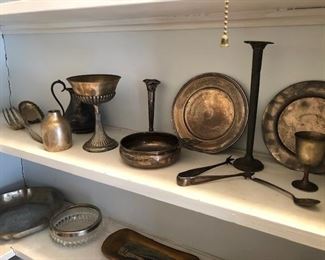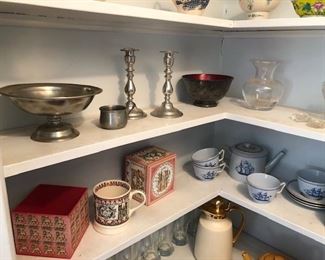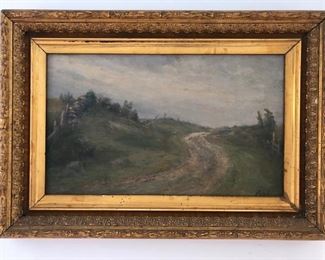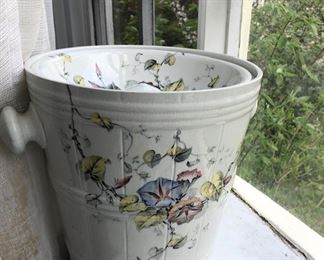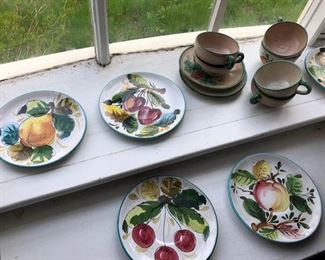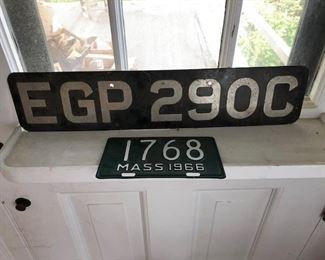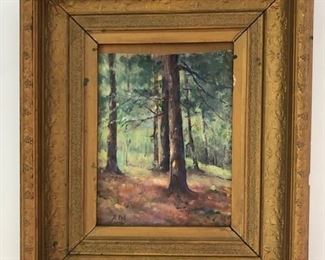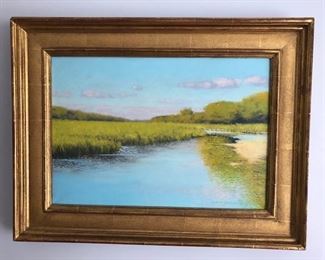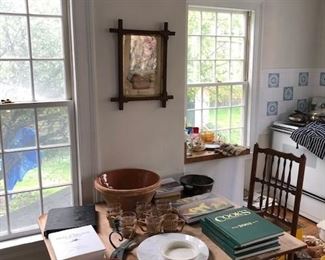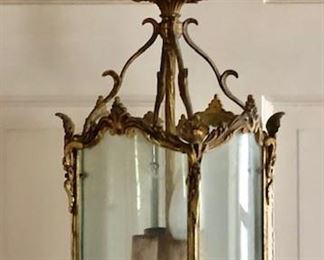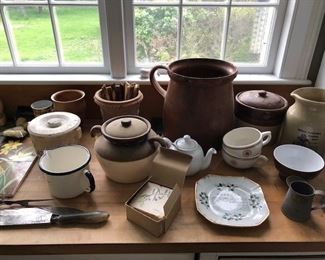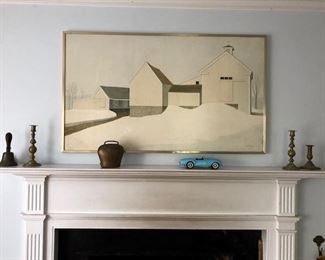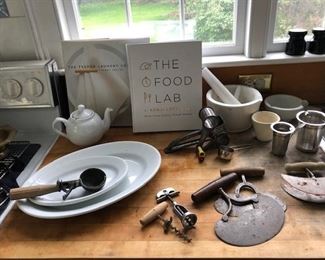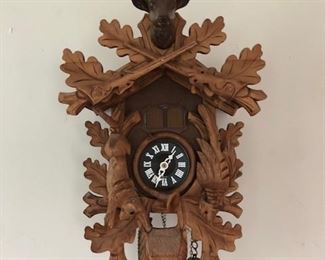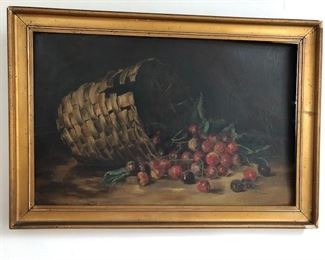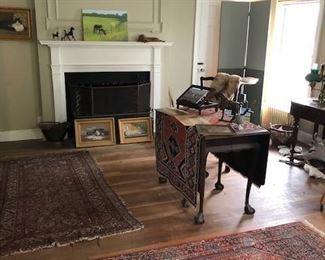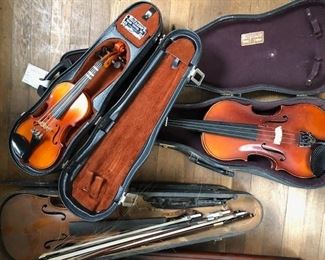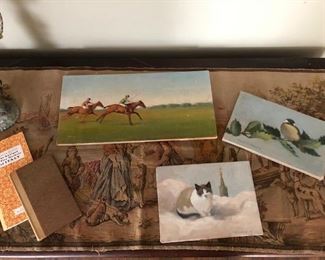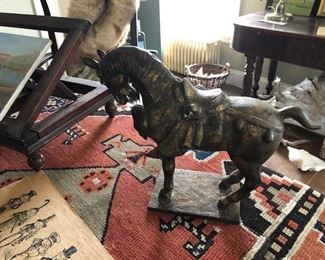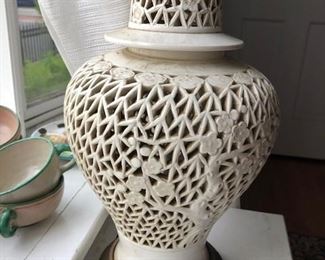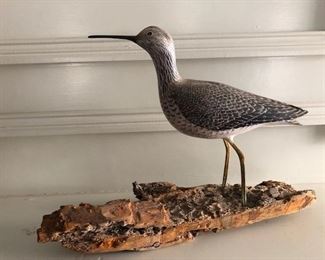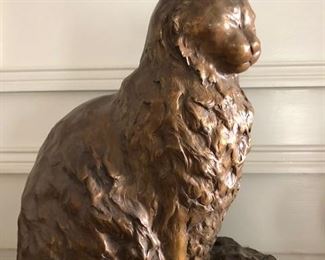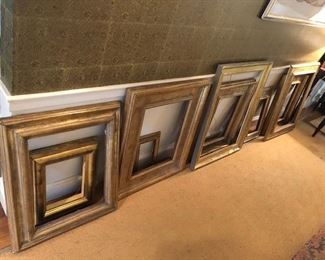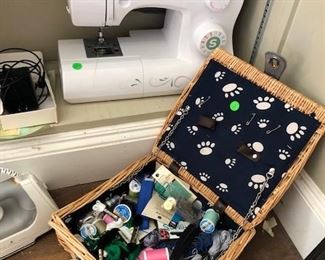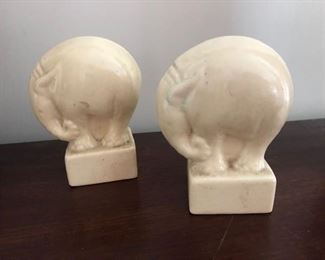 Thank you for using EstateSales.NET. You're the best!