MARITIME & AMERICANA AUCTION
auction
•
1
day sale
•
sale is over
Terms
We accept cash, checks with ID, and all forms of credit cards. AMERICANA AUCTIONS
Rt. 44 - 380 Winthrop Street, Rehoboth MA 02769
MARITIME & AMERICANA AUCTION
Sunday July 21, 2019 at 11am - LIVE & ONLINE in Rehoboth
400 quality lots! Thurs/Fri/Sat. 7/18-7/20 from 10-4 or by appt
WHALING & MARITIME ITEMS: Collection 15+ fine scrimshaw antique whale's teeth; Huge unadorned whale's teeth; Whale tooth gavel from Bristol RI VFW; About 8 antique iron harpoons incl. experimental & whale blubber tools; 10+ sailor-made carved canes; Ivory Swift; Whale bone chess set & cribbage boards; Whale tooth candleholder; 16" whale bone stirring paddle; Bone bodkins, busks, fids, & whimsies; Walrus tusks; 2 coconut dippers; 6 pie crimpers; Miniature deck 52 sailor made bone playing cards in box; Inlaid knife boxes; 2 carved coconut shells, one for ship 1878; 3 cvd wood whale plaques by Ken Beckenhaupt & Ahrens; W. Chamberlain whale mobile; Orig. litho "Sperm Whaling & Varieties" 1870. NAUTICAL: Many pieces incl. group of antique and modern Chelsea ship's bell clocks & Ashcroft NY ship's clocks; Hamilton ship's chronometer; Restored old outboard motors; Old ship models, dioramas & half hulls incl. rare Charles Carroll from Nantucket ½ hull; Flying Cloud cased models; Cased Sakonnet RI Ferry; 3 brass Binnacles; Ship telegraphs; 3 carved & painted wood ship plaques; Large antique ship's wheel; 5 camphorwood decorated trunks; 1830 brass tobacco box for Brig Cyrus; British scrimshaw rum cask; Scrimshaw steer horns; Sailor shell valentine; Bellamy type wood eagle; Silk cruise memorial 1926 SS Resolute; Whale bones; Frank Adams weathervane; antique telescopes; 84" eagle sternboard; Ships decanter set ca 1850; US Naval Civil War sword 1862; Pierce electric boat oar; WWII submarine horn;
CANES: Rare Gadget Canes incl. doctor's; poison injection cane; dagger; coin holder; tool kit; silver & ivory compact cane; mini bottle cane; Compass & Cigar lighter canes; more. Also, fine sailor made ivory, bone, baleen, & carved wood canes of all types. Fancy gold-filled presentation canes.
PAINTINGS: 15+ fine ship portraits incl. Charles J. Waldron, Louis Dodd, Antonio Jacobsen, W. Farrow 1932, JW Carmichael, W.H. Yorke 1886 "Duke of Argyll" ship; J. Duncan Gleason; Thos. Whitcombe – British frigate off Dover; Antique Chinese Export ship paintings incl. Vigilant in Hong Kong 1868; T. Moran & Walter F. Brown – Venetian boats; H. Larson 1859 of Whaler; WF Halsall; Graham Flight; Wm. Littlefield 1935 – large oil of Woods Hole w/ship Constance; John Dolph ptg of cats; WH Lippincott 1876 – Girl rocking doll in cradle; 2 Brian Coole harbor scenes; C. Myron Clark ships; Geo. Howell Gay (2); Ben Carre – Marblehead; G.A. Hays – sheep & India Pt. Park in Prov. RI; Theodore Gerard; John W. Fenton; Rare Baltimore screen ptg of ship Phoenix; Paul Soulies 1855 gouache of Schooner Clara; C. Colman Green; John Strevens; Trevor Covey; JA Manol; Alfred Von Schrotter; Max Moreau; E. Charton; 1850 French battle sgd A. DeFaux; R. Swain Gifford etching;
FURNITURE: Arts and Crafts oak furniture incl. Gus Stickley server & dine table & telephone chair; L&JG Stickley chairs; 2 Roycroft Little Journey bookstands; Mission tall chest & 2 book stands; Pair child's slat benches; Newer Stickley settle & bow arm Morris chair; 19th c. 2 part camphorwood campaign desk; Fine pigskin & leather covered camphorwood trunks, some with decor; Vict. Sea Captain's Davenport desk; 8 oak barley twist chairs; 5 Wallace Nutting Windsors; French Empire sofa & chair w/gilt eagles; Period American furniture incl. tiger maple tall chest; CT highboy; chests; highboys; desks
JEWELRY & SILVER: 3 sterling flatware sets incl. R&B; Gorham tea set; Tiffany & Co. bowl; sterling hollowware; Assortment of fine gold and silver jewelry of all styles incl. 14k gold lighthouse necklace; Gold wrist watches.
SPECIAL INTEREST: 2 antique leaded glass windows incl. 7 ft. Tiffany type of woman & baby with drapery & plated glass ca 1900; Elaborate old painted & leaded 7 ft window of girl in garden; Aaron Willard 18th C. Tall Clock.
MISCEL: H. Frismuth bronze nude sculpture "The Star"; Steuben Aurene cut glass lamp shade with brass gooseneck base & Aurene threaded glass ceiling light; 3 KPM plaques, one of gypsy sgd Lieb; Huge Waterford covered jar; 2 large Art Nouveau figural lamps; 1827 Bridgewater Mass. Sampler; Abe Lincoln wood rail remnant dated 1897; old decoys incl. several H. Monk, root head, Brandt, mallards; Jacquard coverlet 1849; Old barometers; City of Columbus ship relics; 5 Antique telescopes with tripods incl. Bardou of Paris; US Naval Civil War sword; Benin 5 ft. African carved sculpture man on horse; Aaron Willard 18th C. Tall Clock; rare Pierce electric oar; Kaleidoscope on stand; Hanover Ins. Painted glass Fire plaque; Fredericksburg VA railroad sign ca 1920.
Please see our website for more information or call 508-771-1722 or 508-223-9471. Items will be offered online via Liveauctioneers.com & Invaluable.com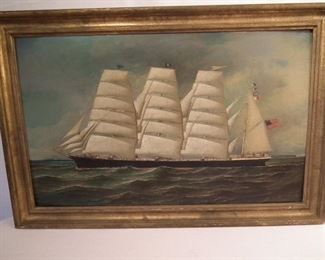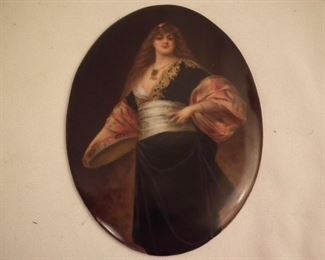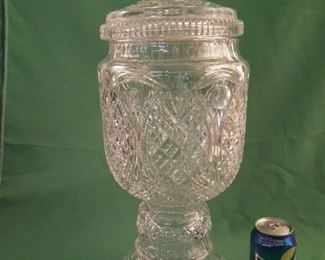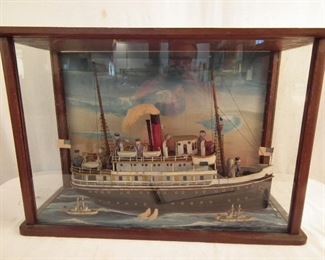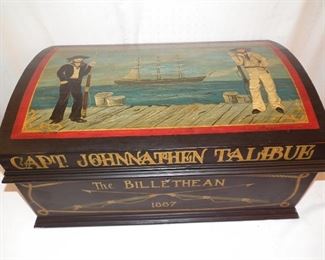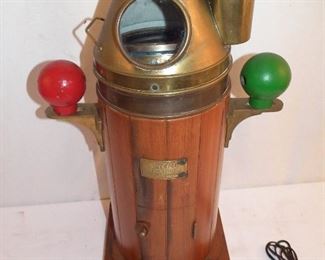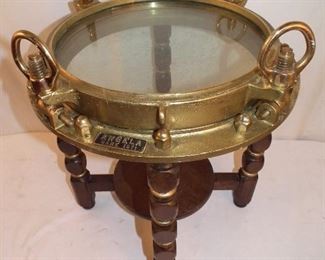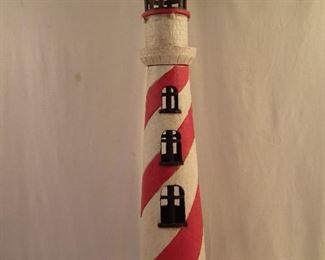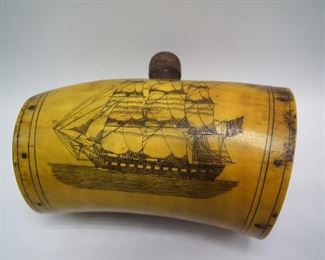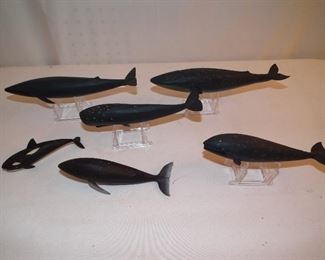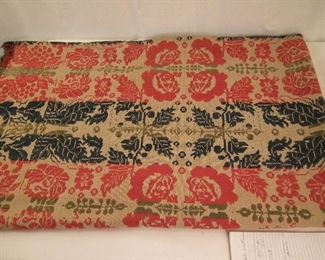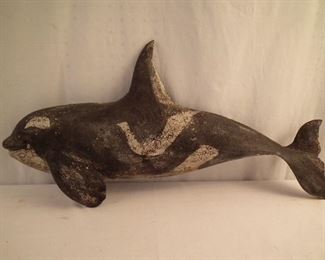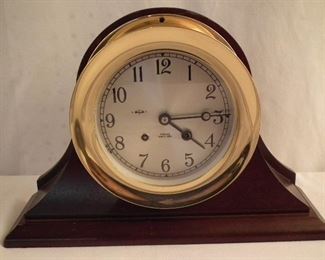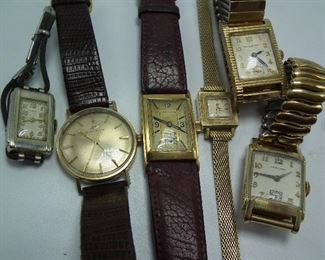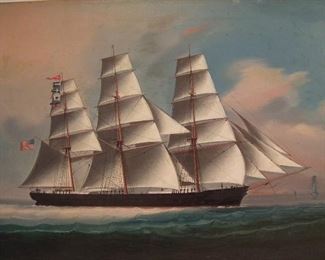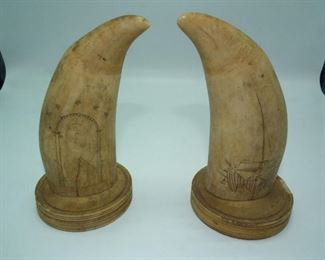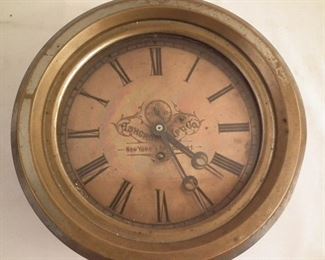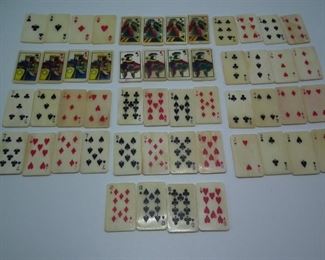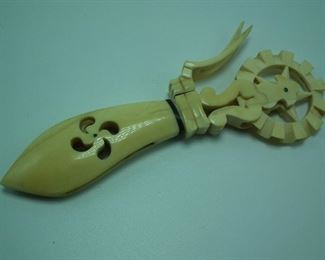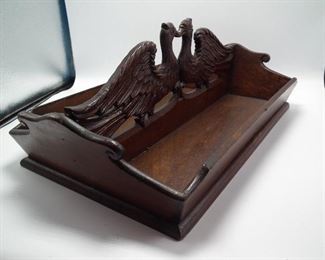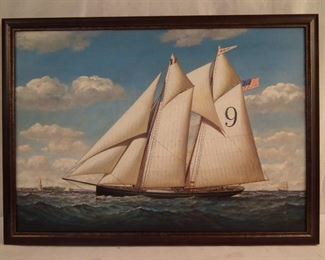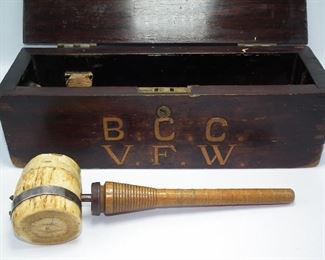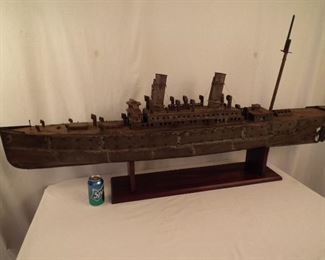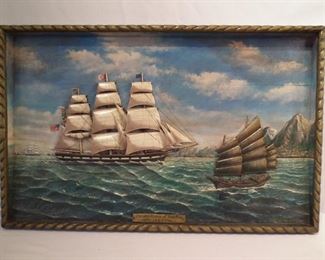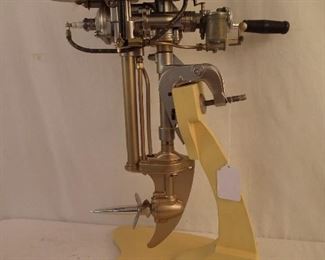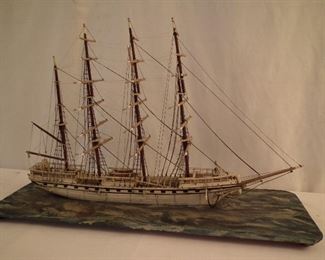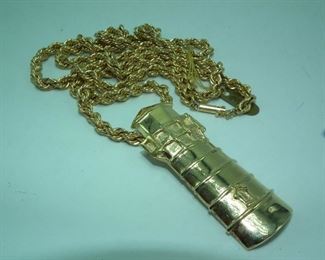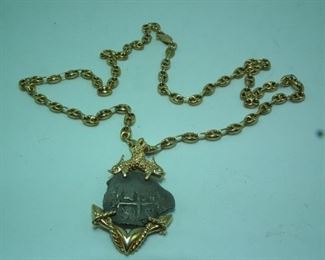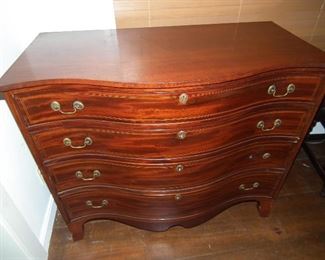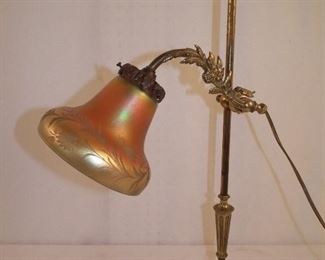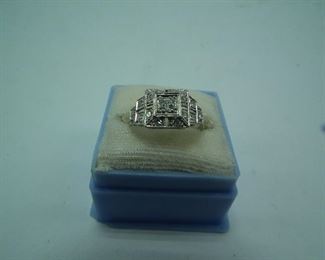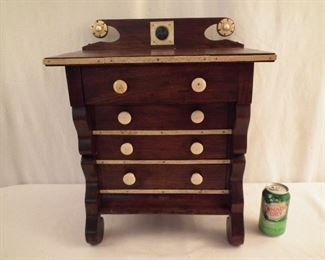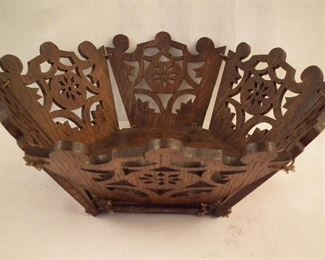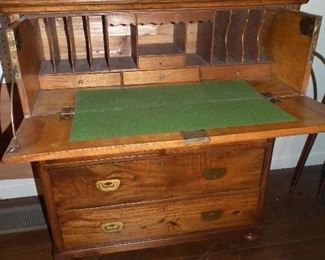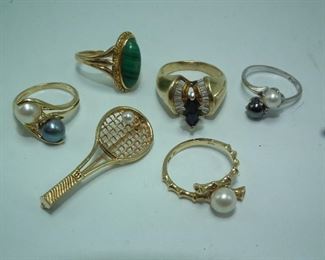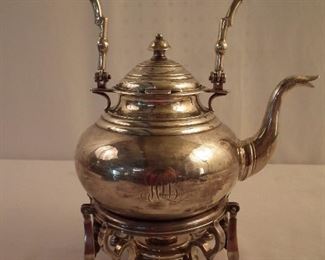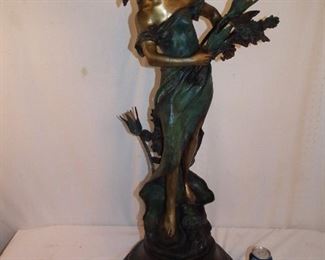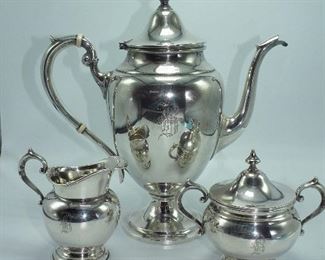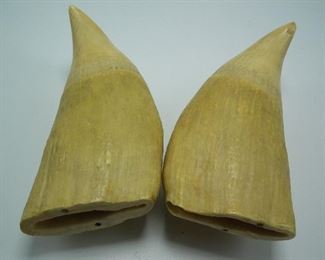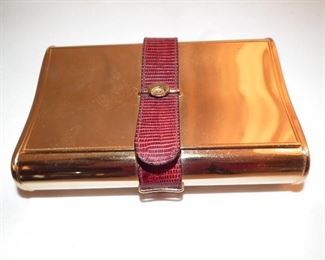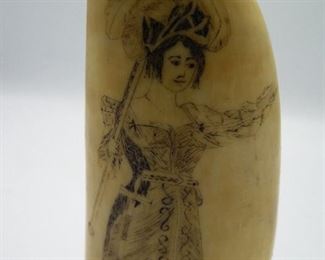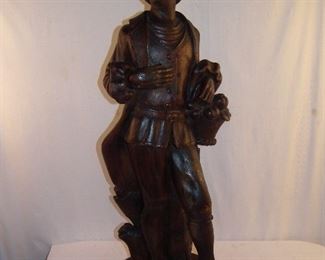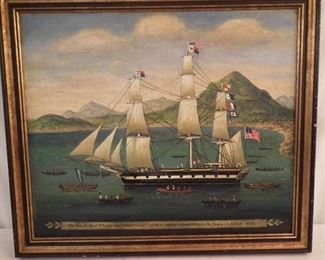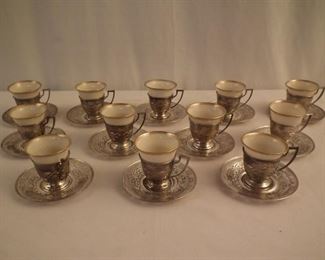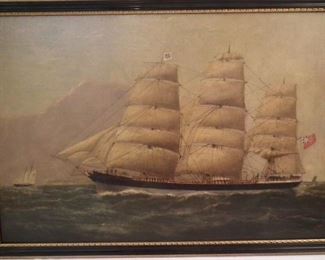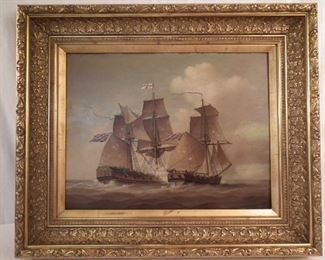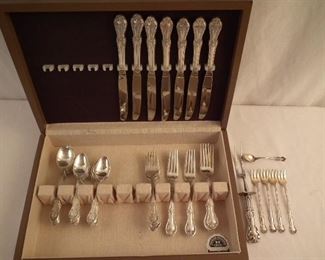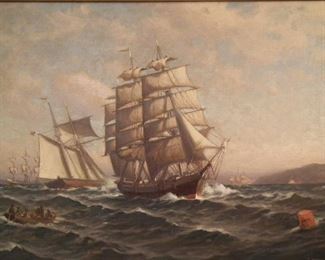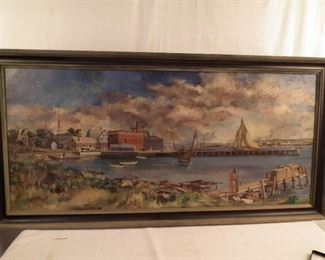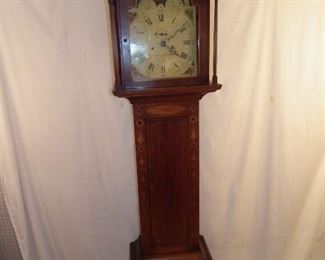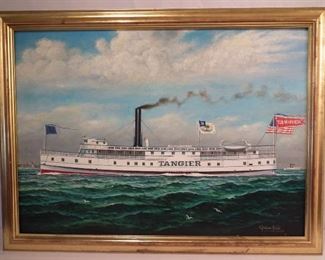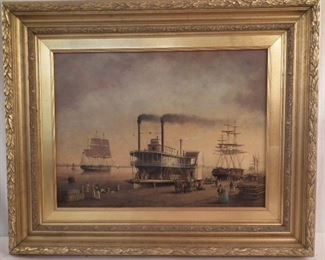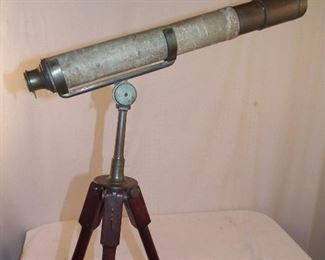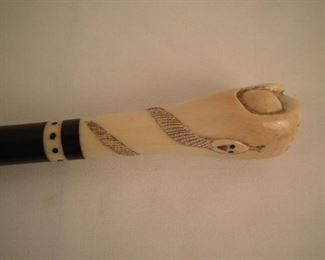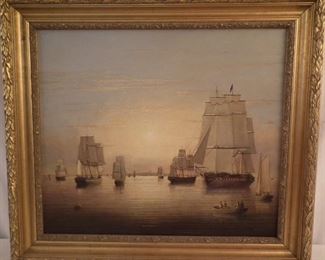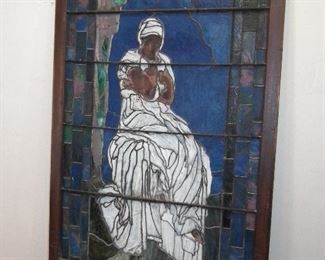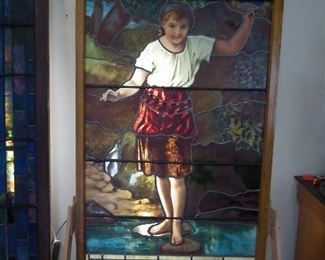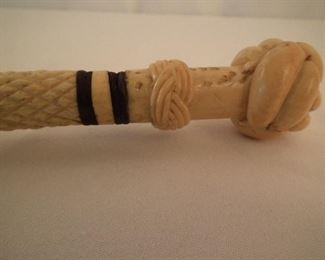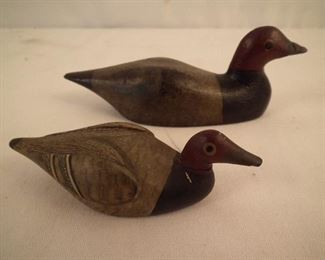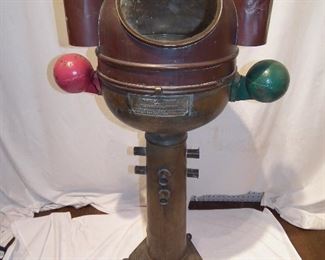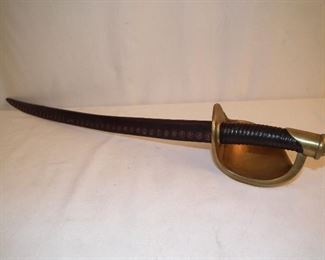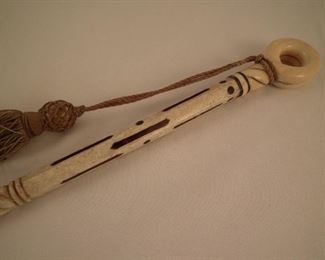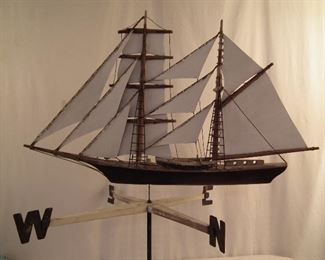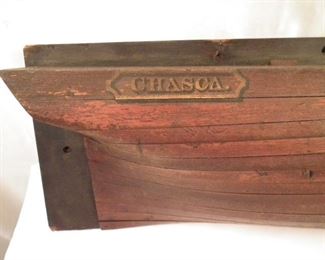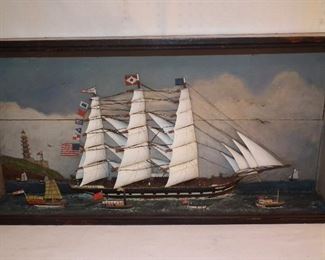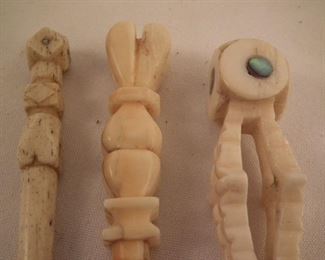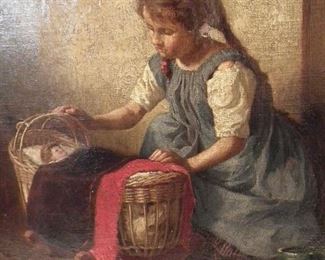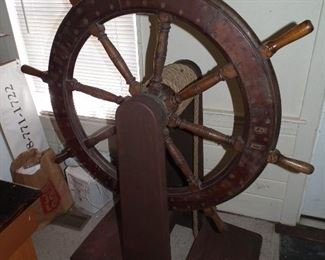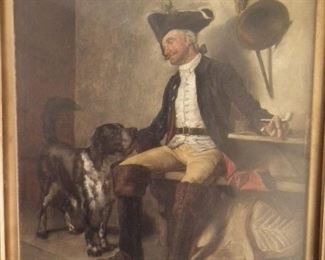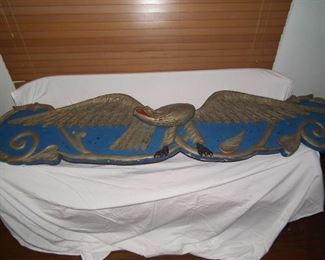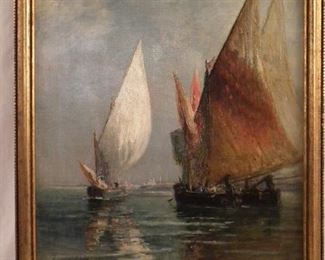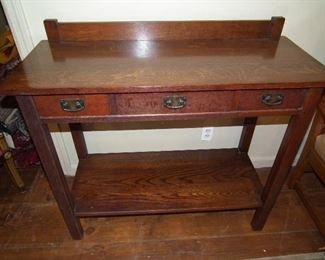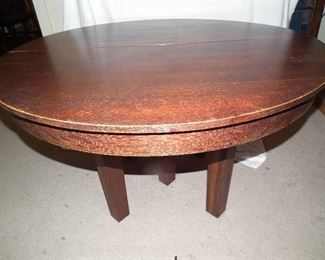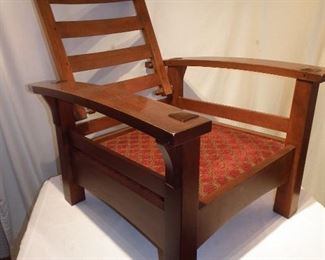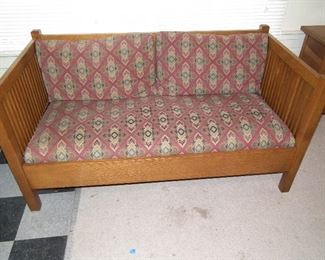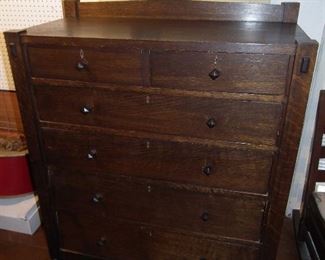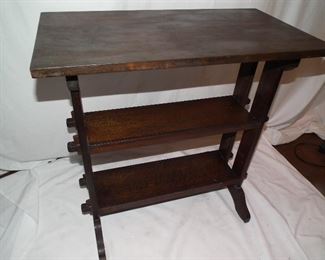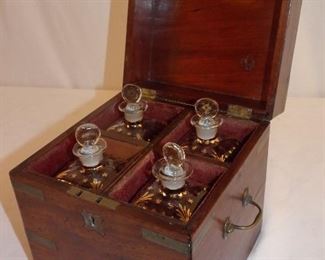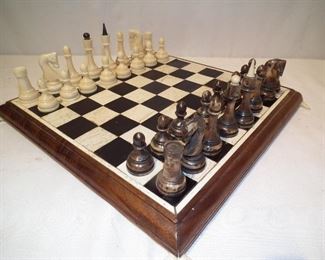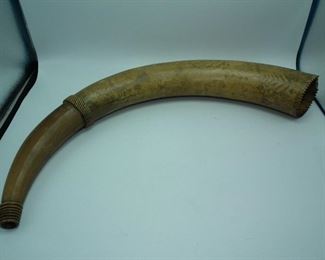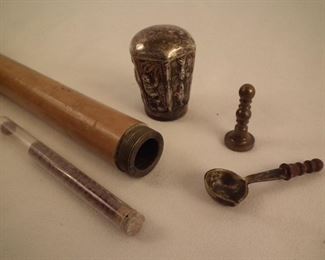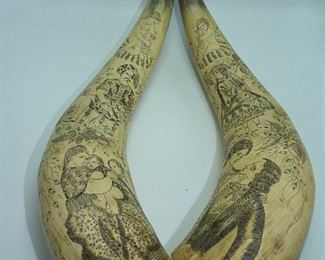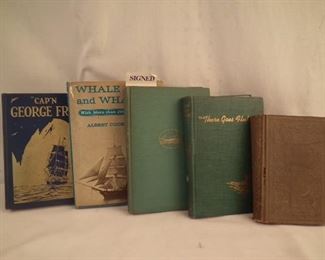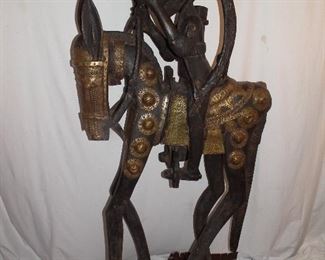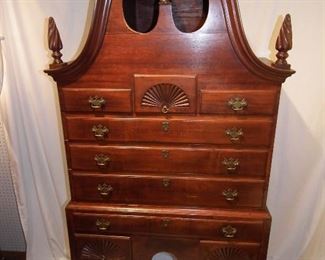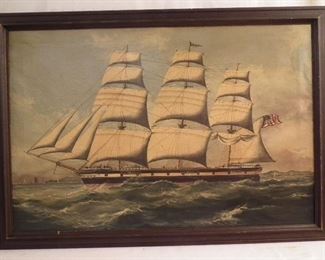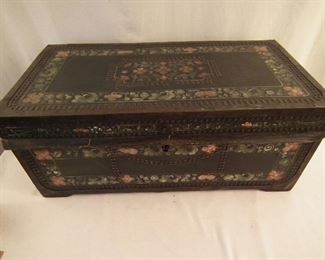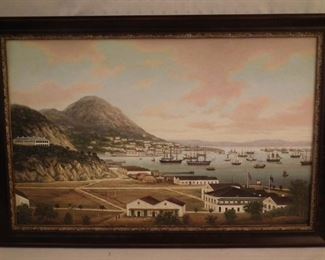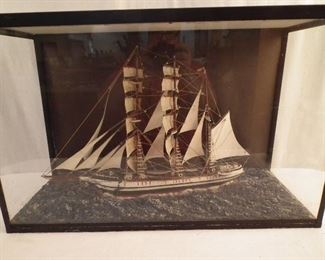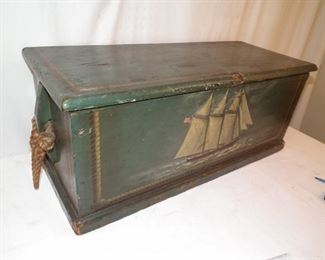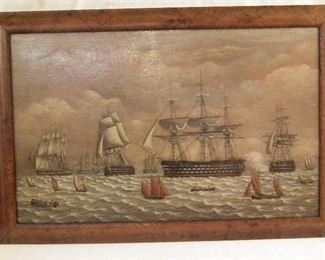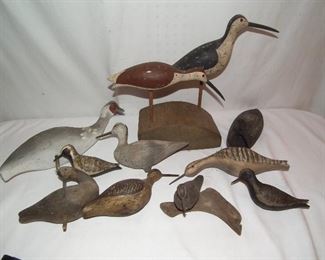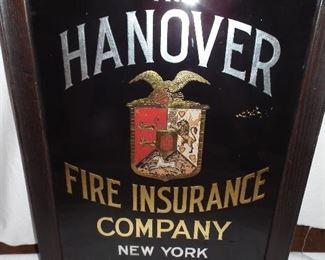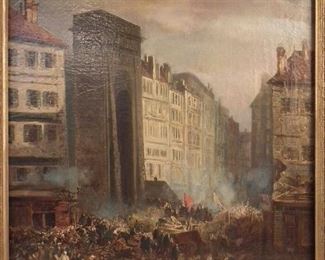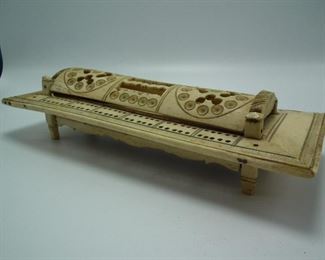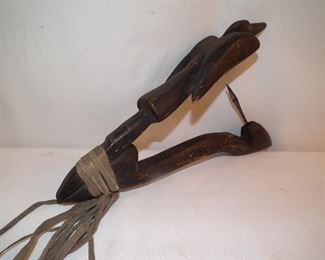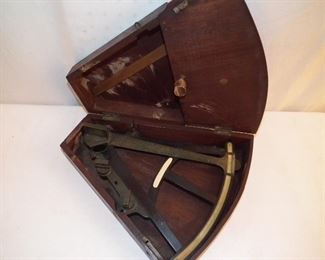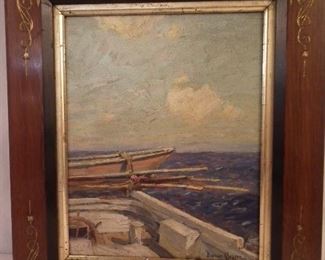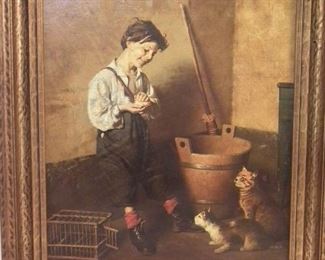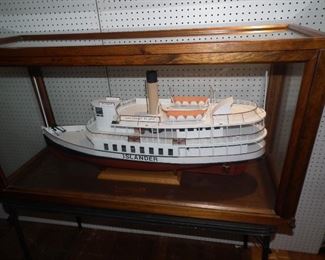 Thank you for using EstateSales.NET. You're the best!