Antique Estates Auction
auction house
•
1
day sale
•
sale is over
Terms
Cash, Pre-approved check, Mastercard or VISA
Antique Estates Auction
Central Mass Auctions Inc. 508-612-6111
Thursday, August 29th
Preview @ 3:00 PM - Antique Estates Auction @ 6:30 PM - Vintage Toy Truck Auction 5:30 PM
Vernon Hill Post – 267 Providence St. – Worcester, MA
Items from, Lexington, Belmont, Grafton, East Hartford, CT, Fiskdale, Needham, and select additions
Check our website prior to the auction for more info: www.centralmassauctions.com
Paintings & Prints: Early Folk Art Painting of Young Girl, Woman and Man (from one estate), Hughes (Hugues) de Beaumont O/B signed Nude Painting, Mary Lyle Durgin signed Cattle and Farmers O/C, Monnickendan Landscape O/B, Henry N. Cady "Off the Highway" Watercolor, J.H. Weyns O/B Field in City in Background, Yosef Dresser Paintings, Tihansky O/B & WC Paintings Elise Sheagley O/C Country Scene, Nude O/B Unsigned, Seated Nude O/C, Antique Cow O/C Unsigned with Stoneham, Mass Label, Valentini O/C of Woman Firenze (Florence, Italy), Edward Potthast Attributed Nude Oil on Plank, River and Landscape O/C, Early Folk Art Painting of Man on Red Chair, Herold Mesilou Landscape O/C, B. Bartine O/C Seascape, Signed Terri Priest 1969 Abstract, Bill Reid Haida Serigraph, and Other Art
Books, Photos & Other Ephemera: 1884-1997 Grafton, MA Railroad Station Ledger Boston & Albany Railroad, Jefferson Davis Signed Letter as U.S. Senator Requesting Midshipman's Warrant For Robert Mitchell, 1861 Martin Van Buren Land Grant, 1896 Benjamin Harrison Issues of the Campaign Clearly Set Fourth – With Signed Card, Pearl Buck Signed "House of Earth", 2 Warren Report Books with Gerald Ford Signatures, Worcester Related Books: "Protecting Three Generations", State Mutual Insurance Book & Our Magic Odyssey – Alice Cooley Higgins-Clark University, "A Flood" 4/185 Limited Edition George Moore Book, Signed Biography, Jim Bouton Signed "Ball Four" & Other Signed Books, Civil War Books: New York in the War of the Rebellion 5 Volumes and Index 1899 New York Heavy Artillery Books, 1863 Gunshot Wounds, 1863 Army Regulations, Connecticut, Massachusetts, Pennsylvania, New Hampshire, New England, Ohio & Other Civil War Books, Casey's Infantry Tactics, US Infantry & Rifle Tactics & Other Tactical Books, Artillery & Other Civil War Books, Civil War History, CSA & The Battle of Bull Run & Others, Patent Books, 1817 Massachusetts Militia System of Artillery Discipline Book & Other Vintage Books, Civil War Master Rolls, George Washington New Year's Offering Engraving, Columbus, Mississippi, Hoxie's Hotel – Plymouth, MA Guest Register, Ted Kaczynski – Unabomber – Letter, 1933 Great Chebeague Golf Club – Metal Course Map – Chebeague Island, Maine, Zouaves and Other Soldiers Military Prints, Norman Rockwell Signed Print of Pittsfield for Berkshire Insurance Company's 100th Anniversary in 1963, Welcome Veterans Cloth Banner, 1912 " Sinking of the Titanic" Official Edition, Globe Clothing House Worcester Trade Cards, Fredericksburg, Jefferson Davis Hanging & Other Civil War Covers, Civil War Document Appointing Ambrose Dougherty Commissary Sergeant 8th Regiment Conn Volunteers and Pension For Samuel L. Bradlee Lieutenant 14th Regiment Mass Volunteer Light Infantry, Civil War Soldier Photos, Portraits, Etc., 18th & 19th Century Deeds, 1843 Hartford County Mutual Insurance Company Policy, 1862 Saratoga Springs Lighter License & Other Documents, Rhode Island Soldier and Sailors Book, 1862 Treasury Warrant & Other Civil War Books & Ephemera, Trade Card Album, Vintage Postcards, Worcester Corset Company, Boston & Providence Railroad & Other Trade Cards, Victorian Valentine & Other Die Cuts, Thayer-Foss Blotter, Baseball & Other Trade Cards, Alcoholic Blues Sheet Music, Worcester County A Narrative History – Nelson, Tolland & Windham Counties, Connecticut History Books, Revolutionary War, Civil War & Russo-Turkish War Books, Gold Leaf Famous Author Book, 1875 New England Business Directory, 1931 Massachusetts Motor Vehicles & Aircraft Laws, 1912 Brown University Scrapbook & Pin, Celebrity Promotional Photos & Sports Figures, Memorabilia & Autographs and Much More!
Toys & Other Collectibles: Truck Collection at 5:30: Over 100 Lot Collection of Vintage Toy Trucks & Cars, Many Tow Trucks & Auto Transporters, Marklin Clockwork Submarine, J.Chein & Co. Hercules Ferris Wheel, Tin Walking Popeye, Metal Football Kicker Toy, The Merry Counting Frame – Wooden Counting Toy, Leather Jointed Composition Head Black Doll, 1960's Great Garloo Battery Operated Toy & Windup Toy, Karrio Micro Nauts Case, Mot-O-Run Model 100 4 Lane Hi-Way, Milton Bradley Men Into Space Game, Comic Books: Hulk Issues 3, 5 & 6, Tales of Astonishment: Issues 60, 61, 62 & Others – Hulk, Sub-Mariner & Other Characters, Issues in 80's, 90's and 100's. The Incredible Hulk Issues 102, 103, 105, 109 & 110, Silver Age Comics, 180 – First Wolverine Cameo Appearance, 1970's Hulk & Hulk & Sub – Mariner Comic Book, Bronze Age, Jet Roadmaster Bicycle, Playboy Tricycle, Dodgers Signature Baseball, Vintage Mickey Mouse Radio, American Flyer Trains, Tin Toy Airplane, & More Toys
Gold, Estate, Diamonds, Costume Jewelry & Watches: 2 Carat Pear Shaped Diamond Ring, 2.3 Carat Round Brilliant Cut Diamond, .95 Carat Brilliant Cut Diamond, 14K Ring with 3 Large Diamonds, 14K Charm Bracelet, 14K & Diamond Bee Pin, 18K Cross, 14K & Diamond Earrings, 14K Onyx Intaglio & Garnet Earrings, 14K Victorian Half Moon Sapphire & Pearl Brooches, 14K Star of David with Rope Chain Necklace, 14K Diamond, Sapphire & Pearl Bar Pins, 14K White Gold, Emerald & Diamond Ring & Other 14K & 10K Rings, Pins & Necklaces, 14K White Gold Edwardian Chain with Sterling Lorgnette, 14K Blue Topaz & Rope Chain Pendant,14K Pearl Cluster Ring & Gold & Pearl Necklaces, 14K Choker with Large Pearl, 14K & Lapis & Black Onyx Necklaces, 14K & Other Cameos, Omega 18K Watch, Lady Elgin 14K Watch, Platinum & Diamond & Pearl Pin, Platinum & Diamond Watch, Platinum Watch Fob with Pearls, Platinum & Diamond & Emerald Ring, 10K Gold Bangle Bracelet, Gold Filled Victorian Etruscan Revival Pin & Earring Set, Antique Jet Beads, Pin & Earrings, Carnelian Bracelet, Signed Tiffany Sterling, Sterling & Enamel Clock Pin, Navajo Sterling Bangle & Other Sterling Jewelry, Assorted Watches, Trifari, Monet & Other Signed Jewelry, Weiss, Gale Signed & Other Rhinestone & Other Costume Jewelry
Pottery, Glass and China: EAPG Bullseye with Diamond & Other Patterns, Russel Wright Dinnerware, Roseville Gardenia Pedestal Jardinière, Roseville Pinecone Planter, Baccarat Crystal Decanter, Silverplate Cranberry Glass Caster Set, Signed Lalique Fish Vase, Staffordshire Figural Teapot, Old Stoneware Mug, Wedgwood Biscuit Jar & Pitcher, Oil Lamp, Stoneware Jugs,
Sterling Silver & Other Metal Work: International Silver Wedgwood Sterling Flatware Set, Steiff Flatware, .800 Italian Silver Forks & Other Pieces, Corn Cob Holders, Tongs & Shears, Sterling Silver Spoons, Serving Forks & Glass & Silver Coasters, 12 Sterling Bullion Cup Holders, Wedgwood Sterling 3 Pint Pitcher & Other Pieces, 12" Reticulated Bowl, Pedestal Dessert Plate, Nut Set, Footed Oval Bowl, Gravy Boat & Under plate, Demitasse Spoons, Candle Snuffer, Bronze Shreve Crump & Low Horse 11, Antique Pewter Plates Dragons, Animals, Crown & Flowers & Other Hallmarks, Coin Silver Pie Server, Poultry Shears & Tongs, Reed & Barton Leaf Pattern Bowl & Chippendale Bowl, Hecho Mexican Sterling Footed Bowl, Teapot, Georg Jensen Bell, Compote, Baby Cup, Sterling & Coin Silver Spoons, Serving Pieces, Large Collection of William Pitkin (East Hartford, CT Coin Silver: W.M. L. Pitkin signed Spoons, JO & W. Pitkin Different Hallmarks Spoons, Serving Spoons and Tongs, William Pitkin Spoons with Other Hallmarks, WM Pitkin Different Hallmarks WL & HE Pitkin Spoons, J. Church and William Pitkin Spoons,
Coins and Currency: 9 Morgan 1878-CC Silver Dollars, 1901 U.S. Liberty Head $10 Gold Coin, 1909 $5 Dollar Gold Coin, 1887 Seated Liberty Dime, 1917 Walking Liberty Half Dollar, 1872 Shield Nickel, 1937, 1939, 1940 (2) 1941-D, (3) 1943, 1943-D and (2) 1946 Walking Liberty Halfs in Nice Condition, Many Morgan and Peace Dollars, Silver Halfs, Quarters and Dimes, 1905 Middletown, CT $5 Note, Massachusetts Militia Orders & Massachusetts Heavy Artillery Dollar Note, Bank of Gettysburg Five Dollar Note, Scott's Nine Hundred United States Cavalry Fractional Currency, Confederate States of America Fractional Currency, Fractional Currency and Columbian Exposition Tickets, Confederate Currency and More.
Pinback Collection & Other Political Memorabilia: 1896 Prohibition Party Joshua Levering Presidential Pinback & Other Prohibition Pinbacks, Advertising, Pop Culture, Political, Socialist Party Workers, Suffrage & Oher Women's Rights, Liberty Bonds, Santa Claus, Worcester & Other Pinbacks, Jimmy Carter Pinbacks & Other Memorabilia, 1844 Temperance Society Broadside, 1886 Massachusetts Prohibition Party Ticket, Etc., John McCormack Signed Photo & Letter – JFK & LBJ Speaker of the House, Gerald Ford, Ted Kennedy and Nelson Rockefeller Memorabilia, Abraham Lincoln Portrait from Photo by Alex Gardner, etc.
Civil War & Other Militaria: Artillery Shell Labeled Battle of Antietam, Civil War Signal Lanterns, Civil War Canteen, Civil War Bullets & Catarrh & Influenza Medicine Bottles, 1865 National Home for Disabled Volunteer Soldier's Bowl, GAR & Other Reunion Ribbons, Pins & Medals, Tin Type and CDV Album with Civil War Soldier, etc.
Furniture, Lighting & Accessories: Mid-Century Modern: Russel Wright for Conant Ball Dining Set, Buffet and Club Chairs, Bernhard Pederson & Son Danish Teak Dining Set & Sideboard, Antique Chippendale Dressing Table, Pair of Inlaid 2 Drawer Stands, Mahogany Inlaid Drum Game Table with Inlaid Chessboard Pattern, Terracotta Nude Statue, Clocks, & etc.
Advertising: Reed Store Wooden Sign, Beer Advertising Clocks, National Biscuit Company Plaid Box, Hazard "Electric" Gunpowder Tins, Globe Tobacco Co. 1882 Bail Handled Jar, Other Tobacco & Dutch Boy Advertising, Cologne Bottles, Coffee Tins & Other Advertising, Wooden Country Store Bin, Tin Country Store Bin, Dave Thomas (Wendy's Restaurant) Stetson Hat, Reed's Farm Wooden Sign, Metal Litterbug Sign, Soufflet Parisien Vicat Miniature Bellows, Print Butter Advertising Box and More/
Much More Including: 1979 Datsun 280 ZX (64,600 miles), Vintage Floral Design Bird Cage, Wood & Metal Eagle Design Candleholder 46", Popeye 36" Wooden Smoking Stand & Metal Lamp, Black Americana Figures, Miniature Sad Irons, Mid 19th Century Ice Skates, Carved Wooden Saw Cutting Log in Bottle, Late 1800's Lightning Check Punch & Protectograph Check Writer, Lap Desk, Primitive Foot Warmer, Tin Stenciled Plate Warmer, Brass Trumpet, Railroad Switch Lantern, Japanese WWII Cigarettes, Duck Decoy, License Plates, Boy Scout Memorabilia, Burnside Rifle Co. Providence, RI Rifle, Double Barrell Shotgun With Carved Rams Head Stock, Black Forest Shelf With Carved Dog, Buttons, & Much More!
Please visit our website for more pictures, details & directions: www.centralmassauctions.com
Call to consign or sell items for upcoming auctions - 508-612-6111 or email info@centralmassauctions.com
Terms: Cash, Visa, MasterCard, Debit card or pre-approved check. - 15% Buyer's Premium – License #2591 - Auctioneer: Wayne Tuiskula
Phone and Absentee Bids Accepted - Call for Details - Auction is catered – Subject to errors & omissions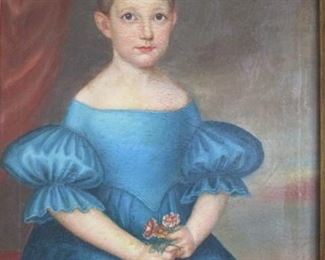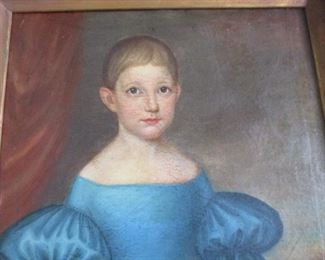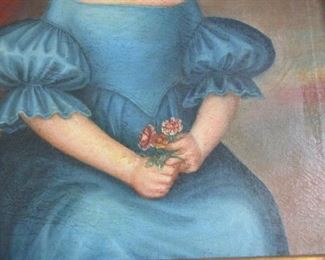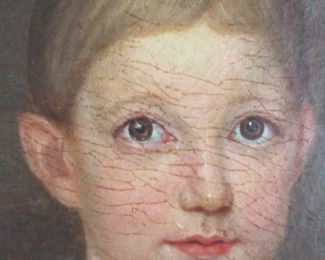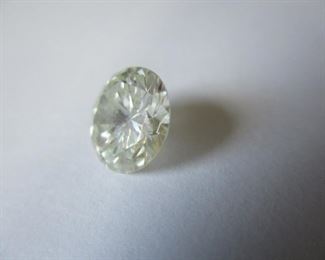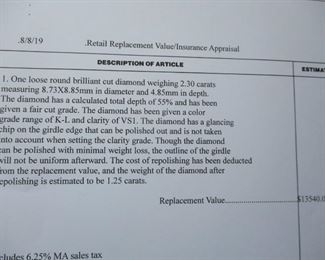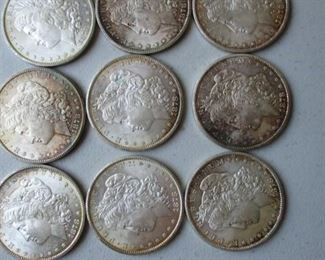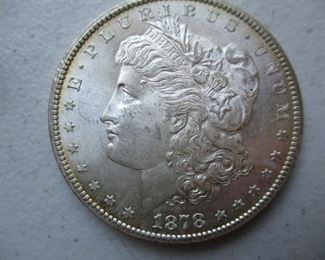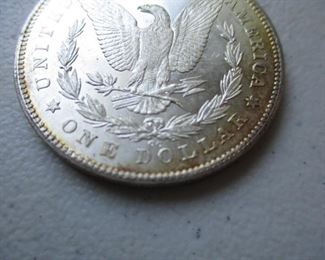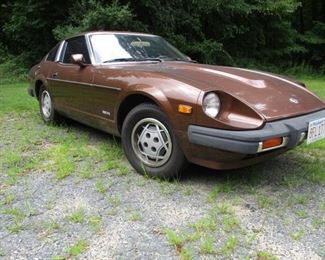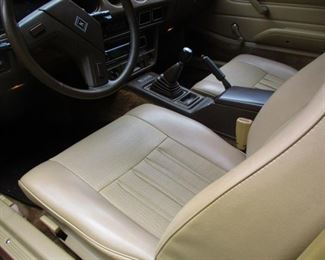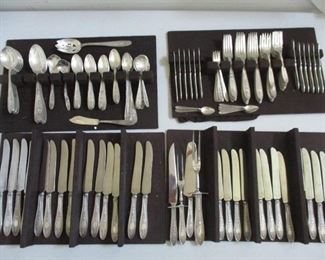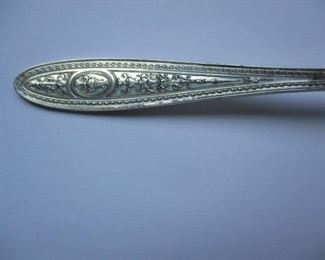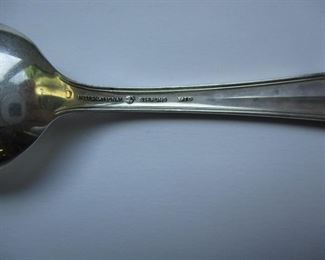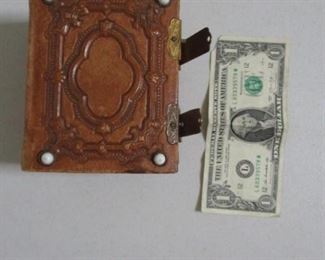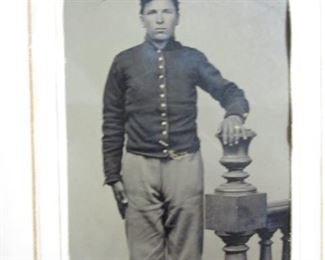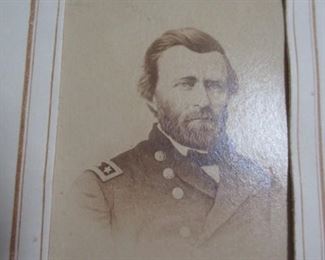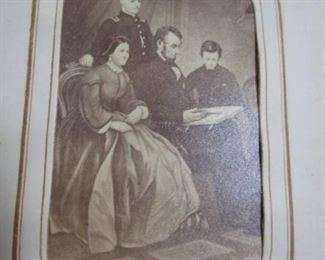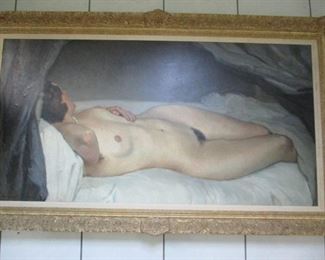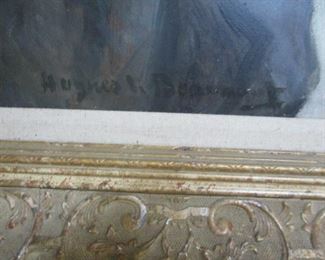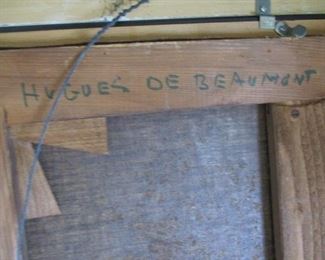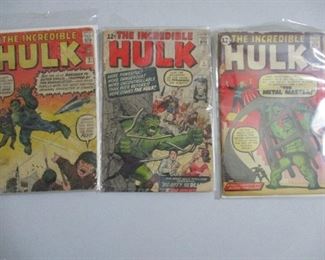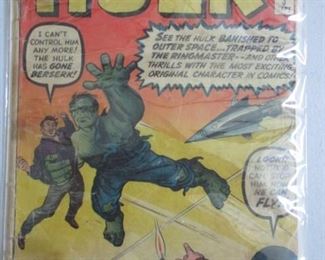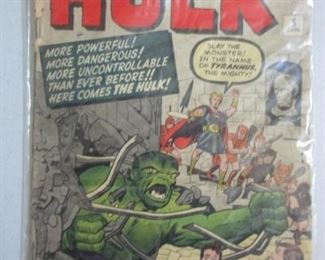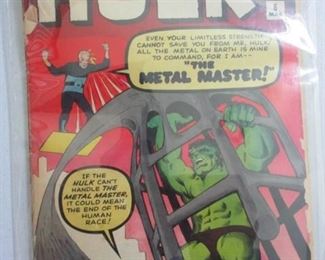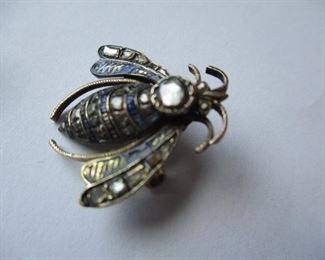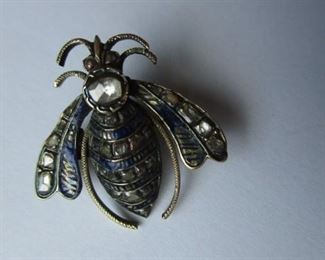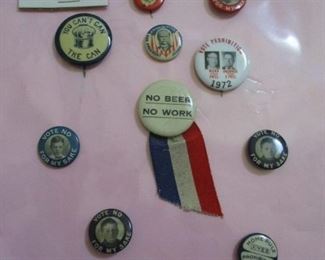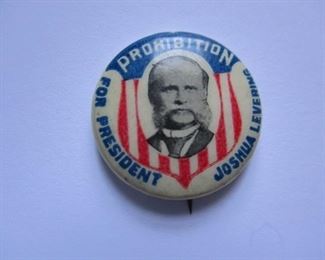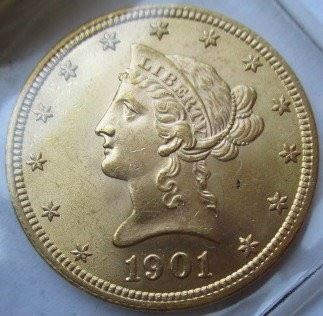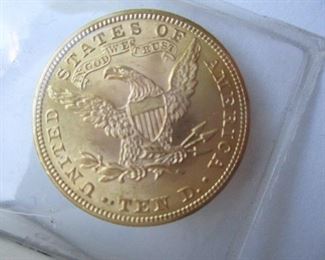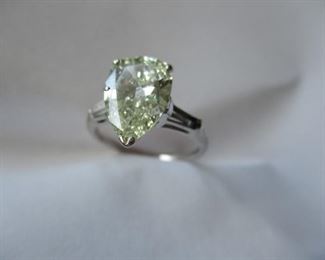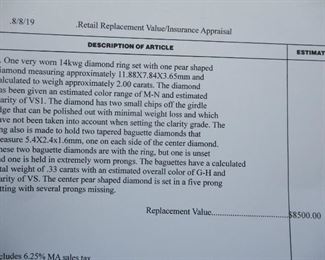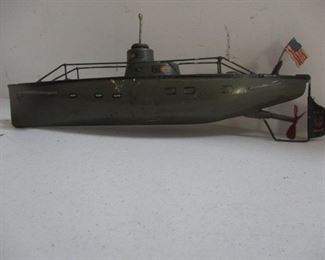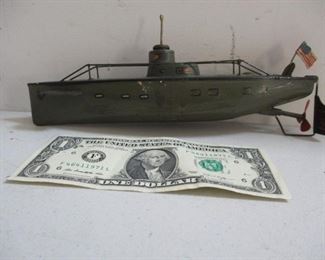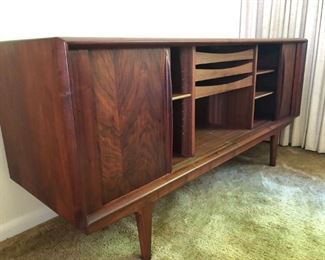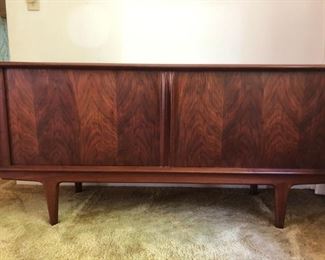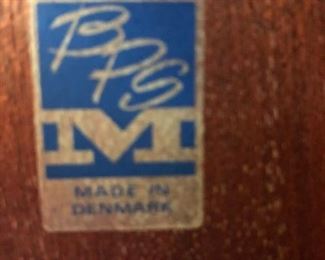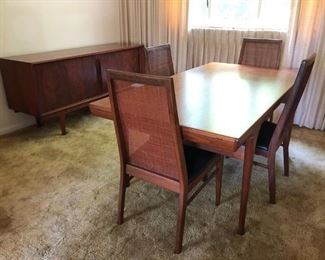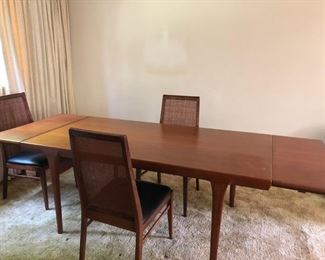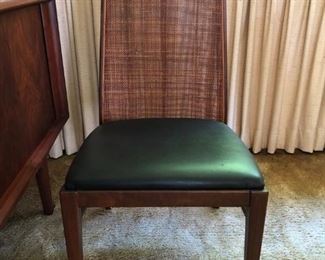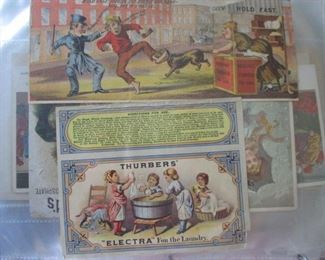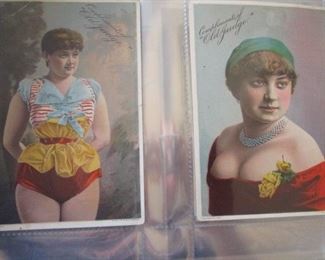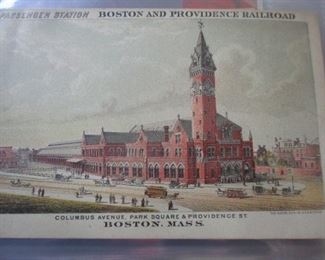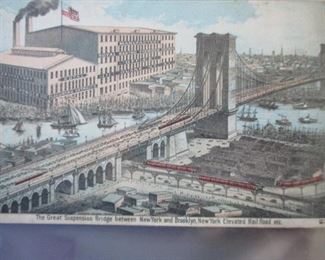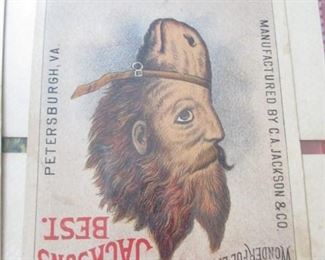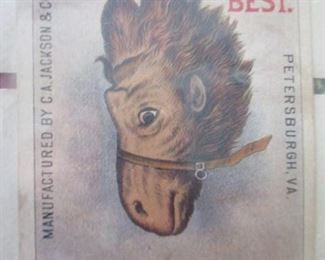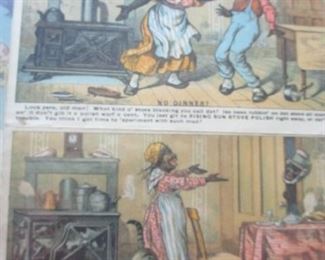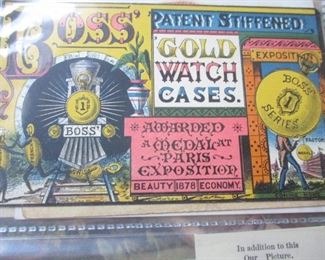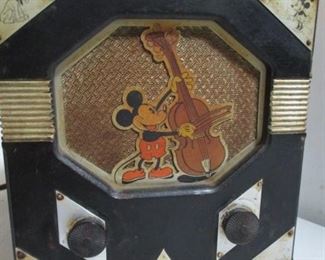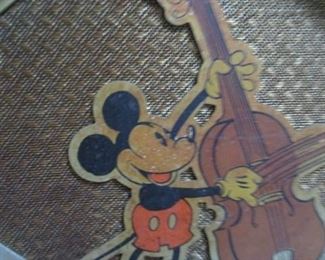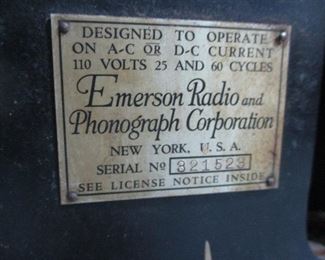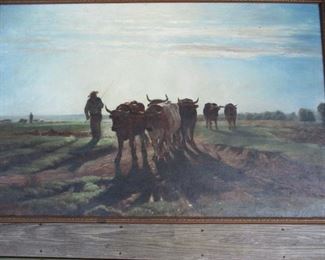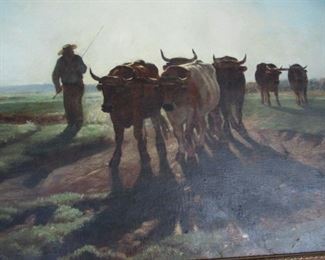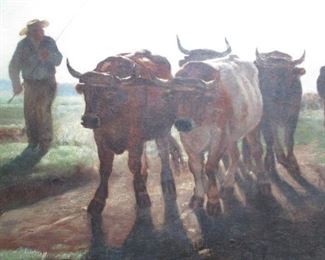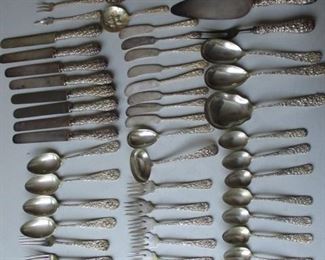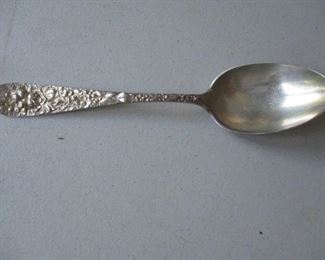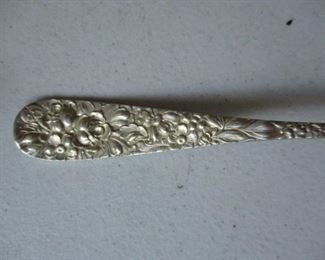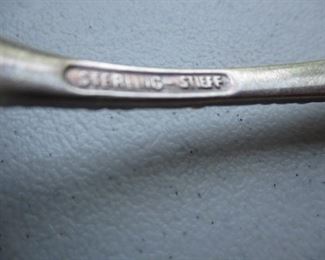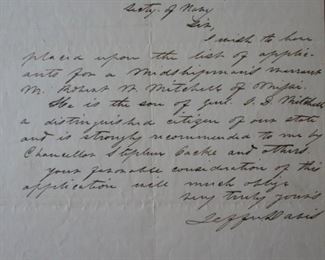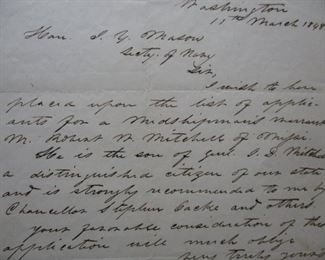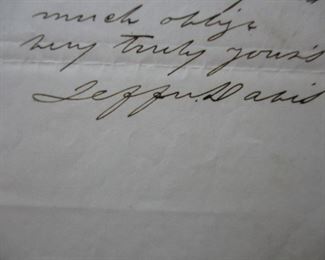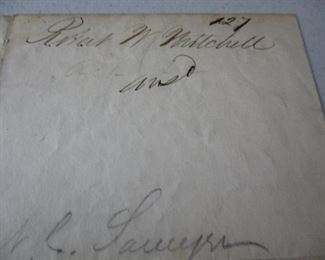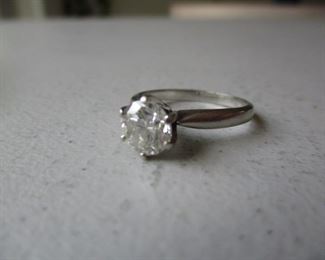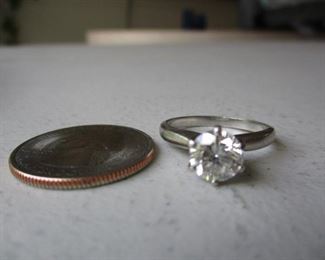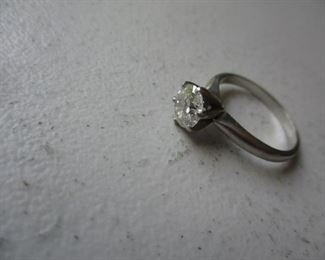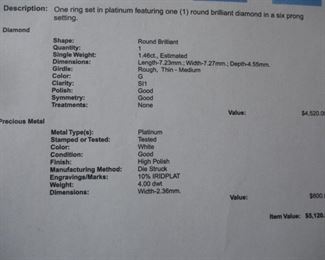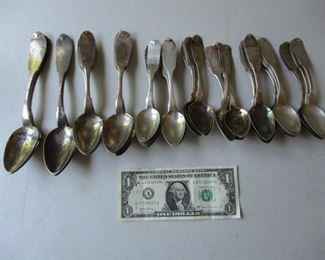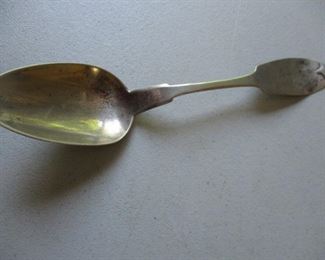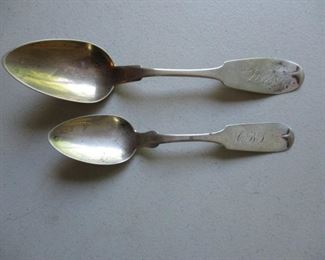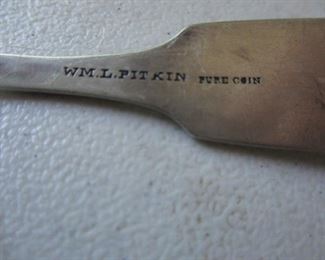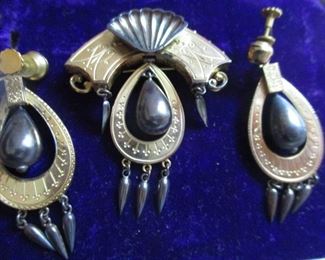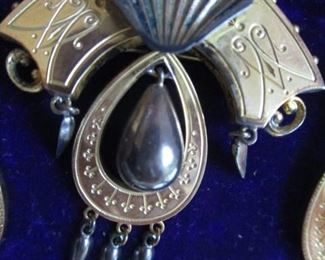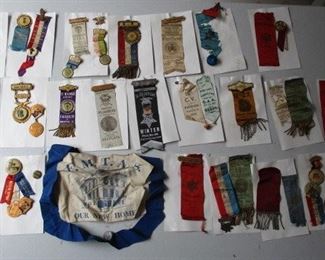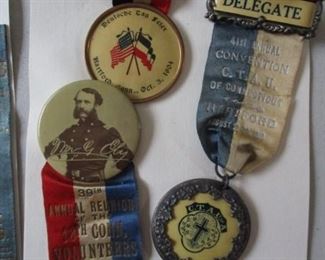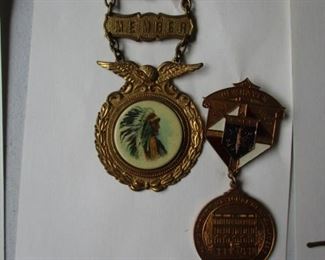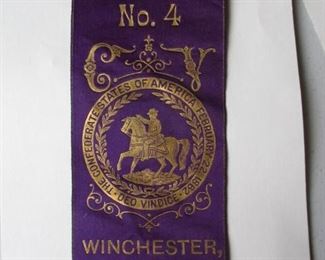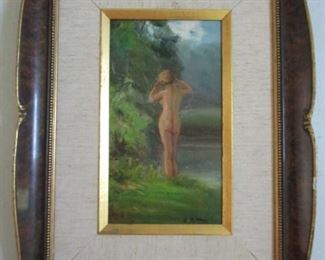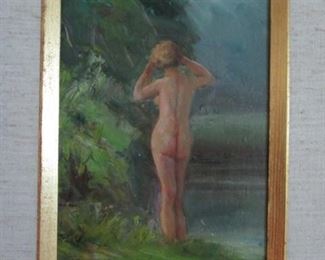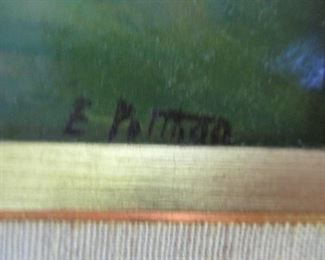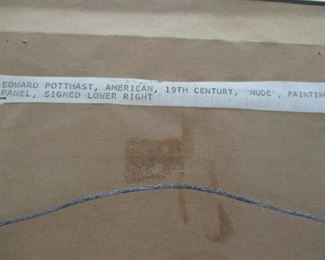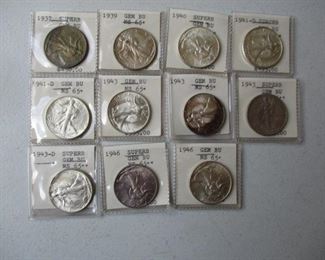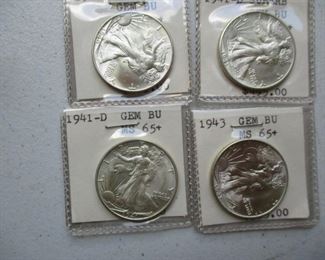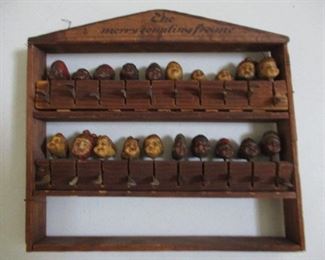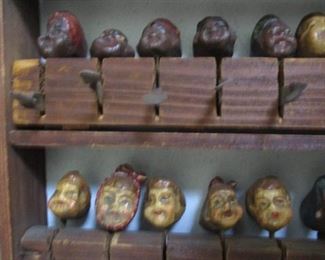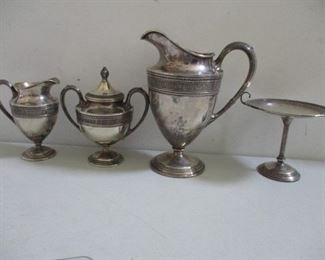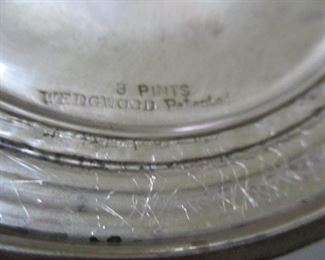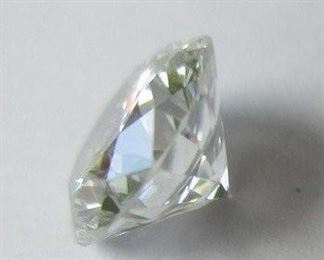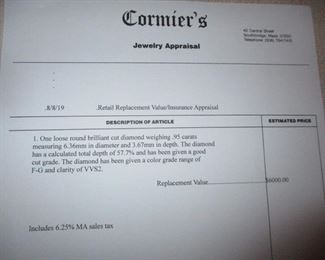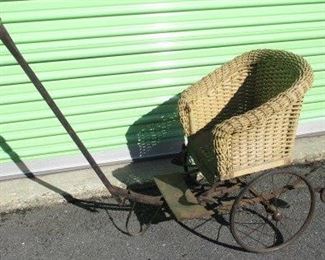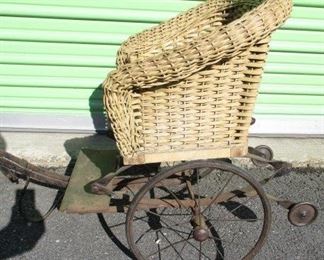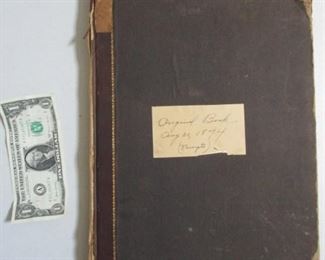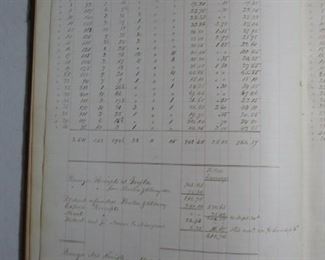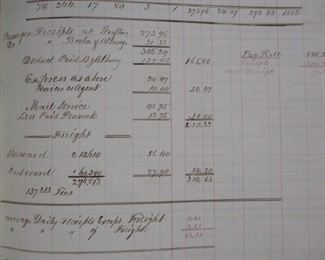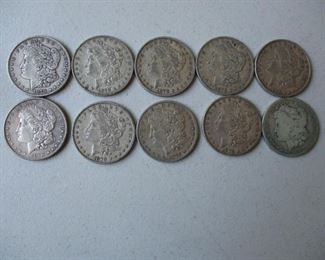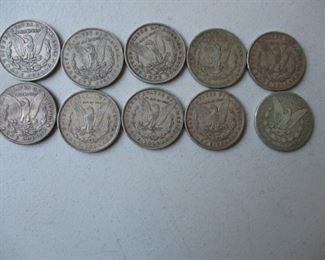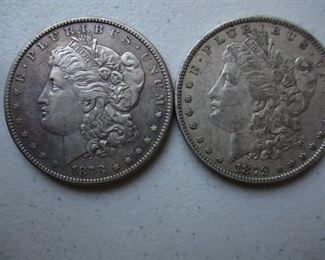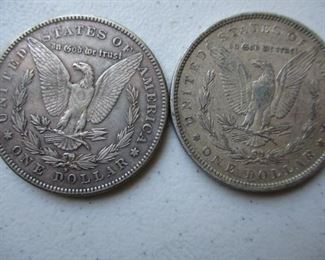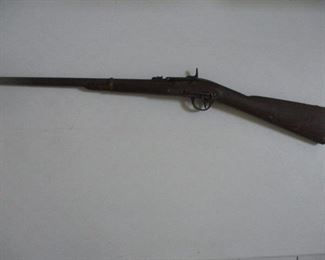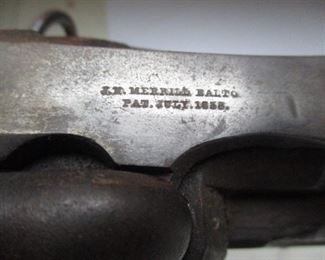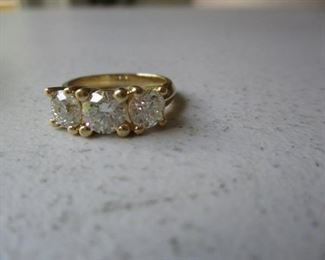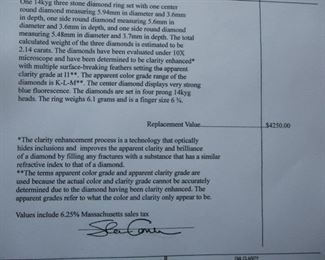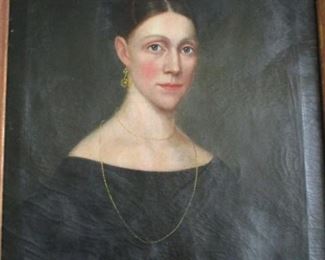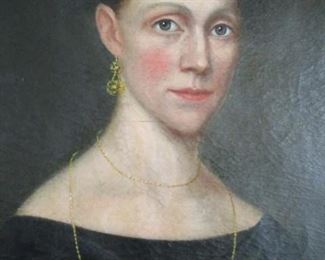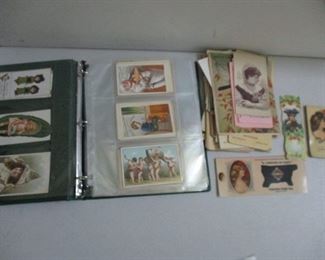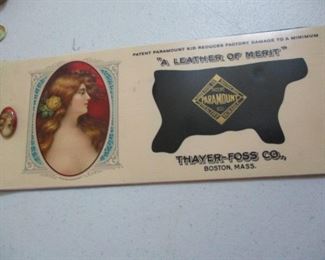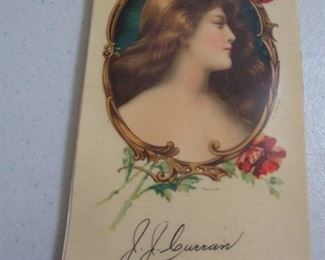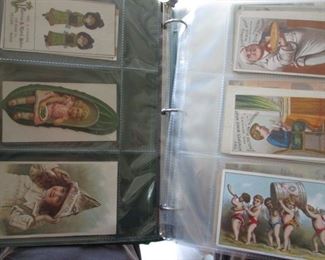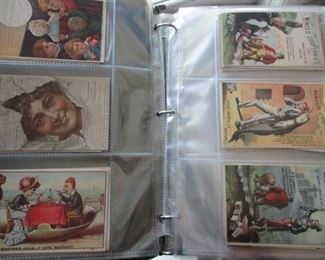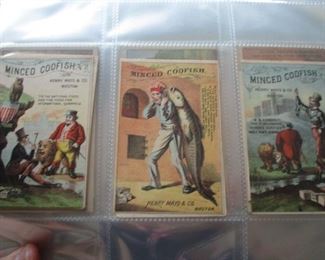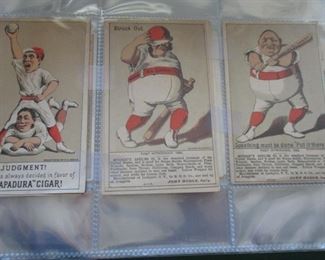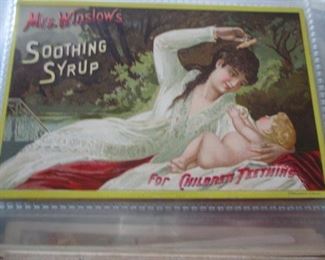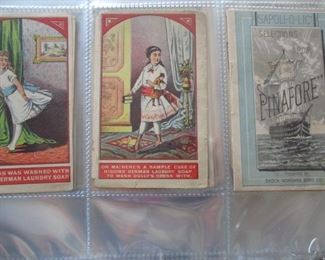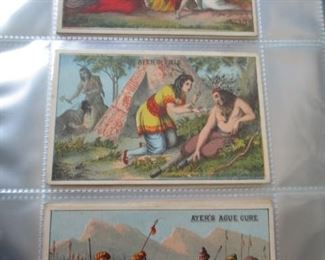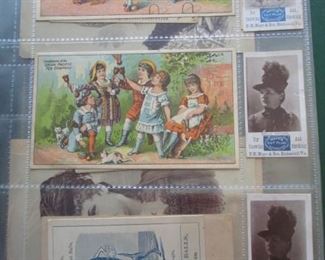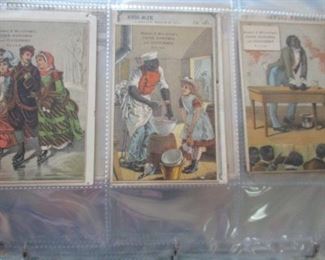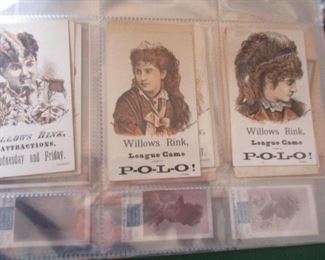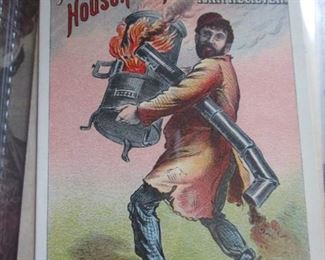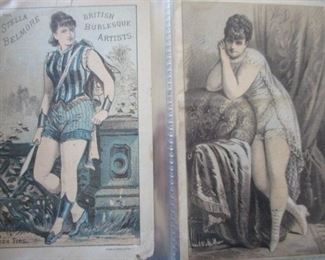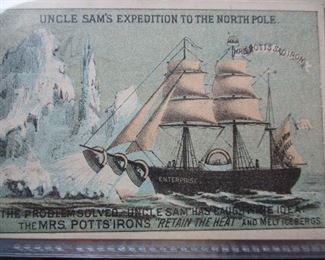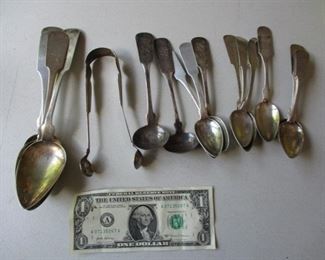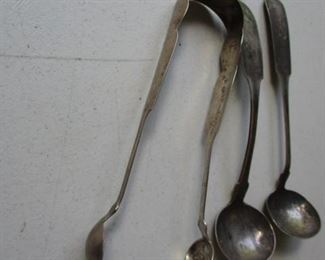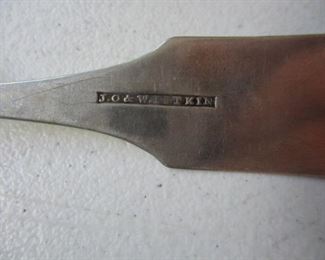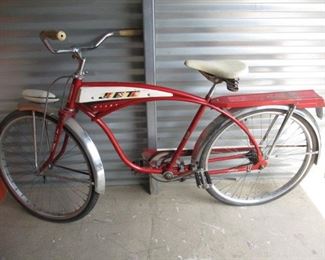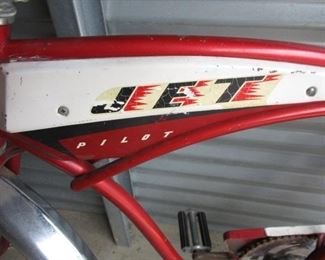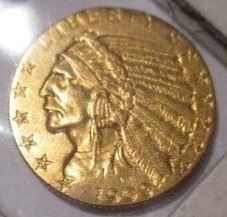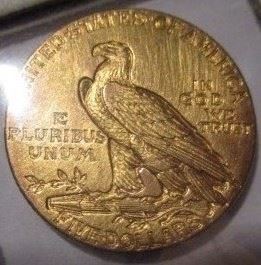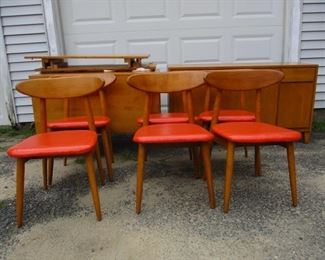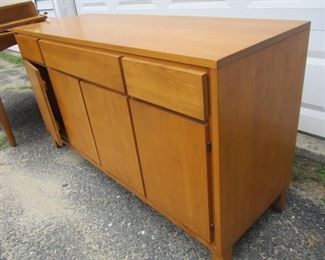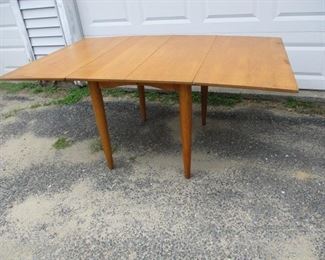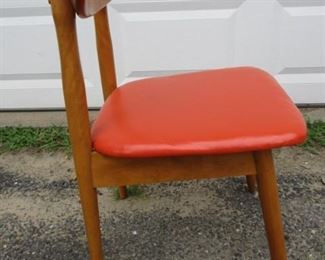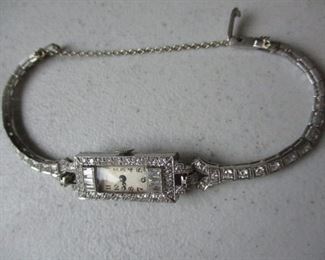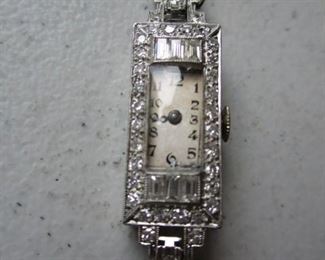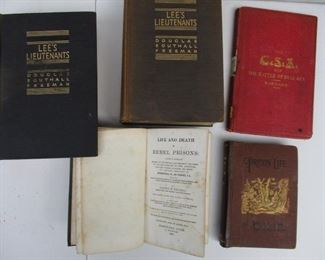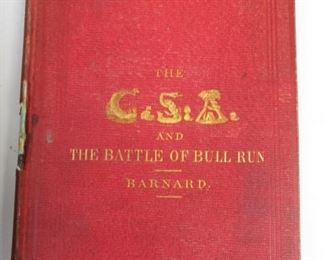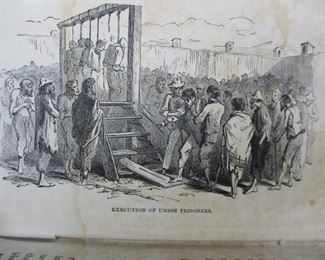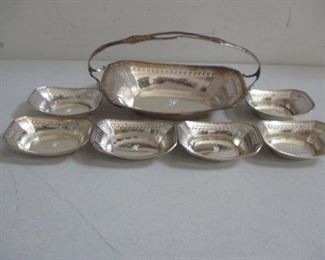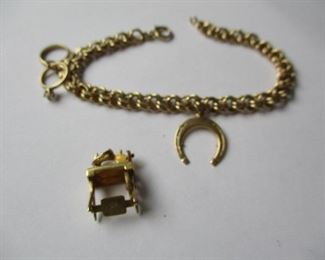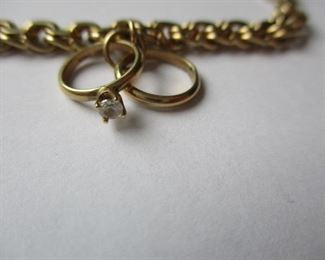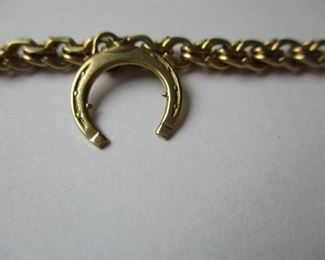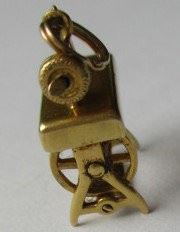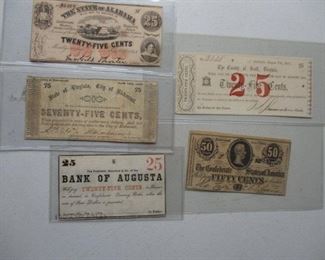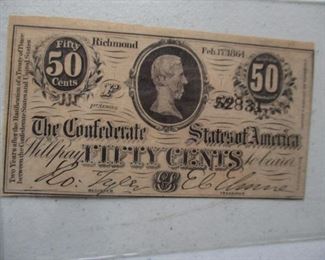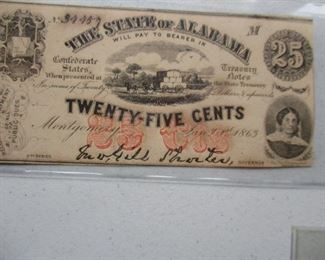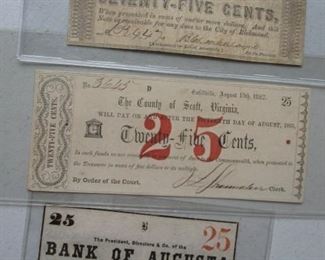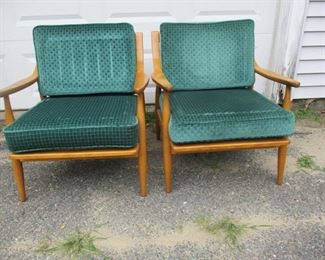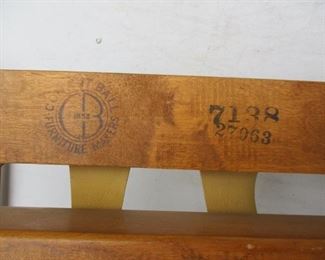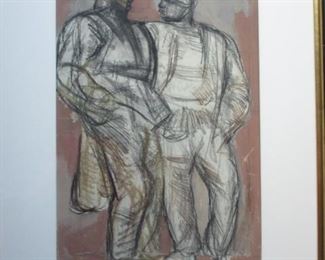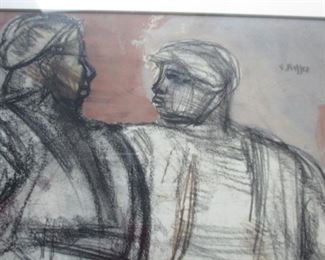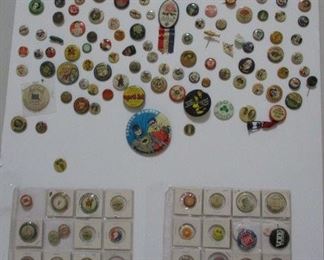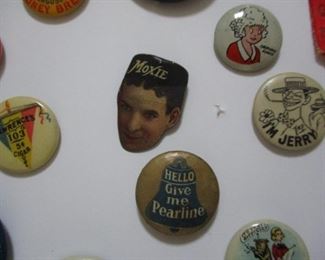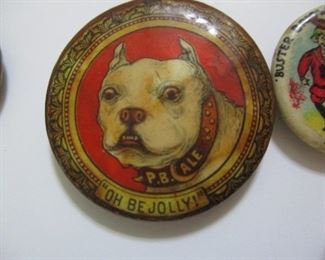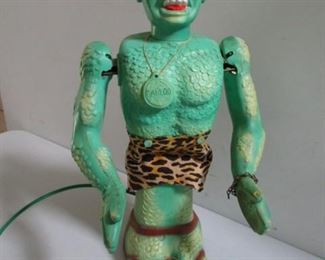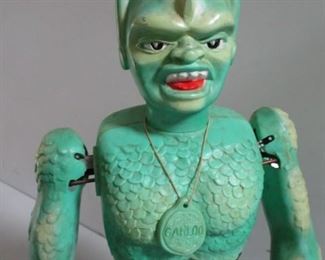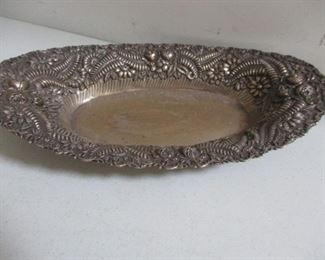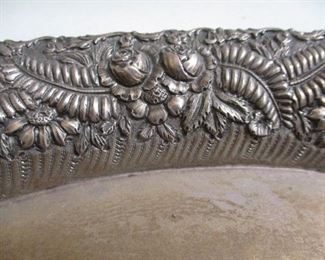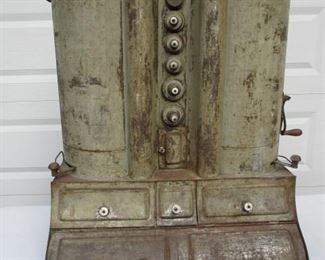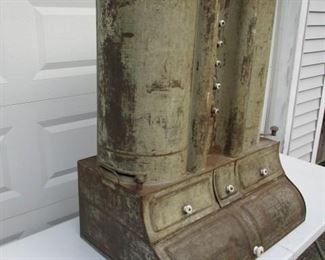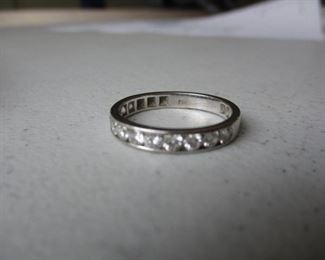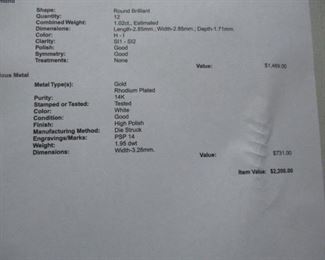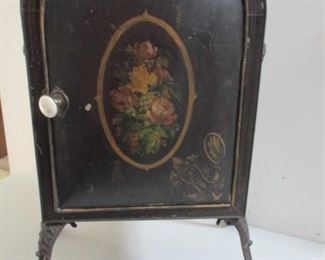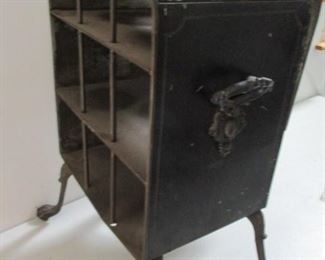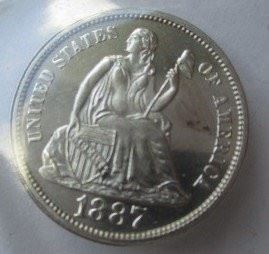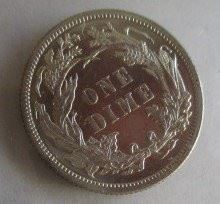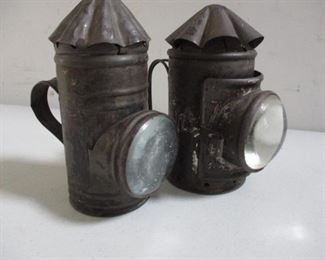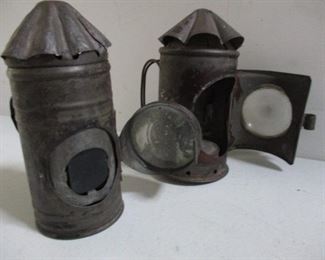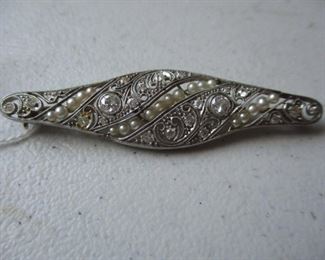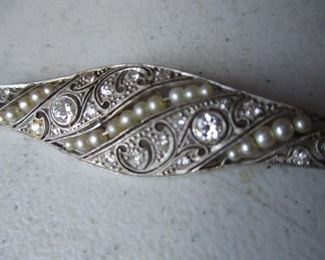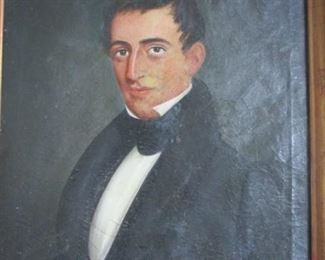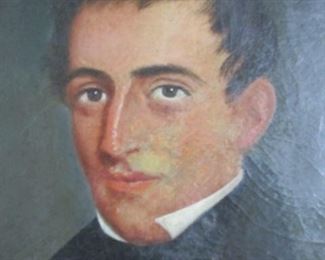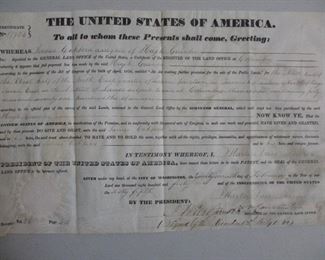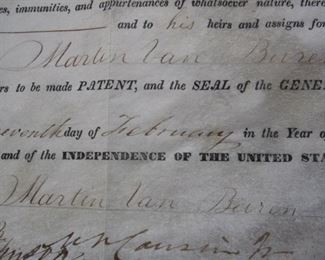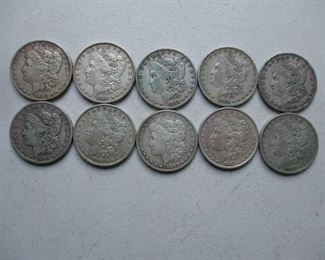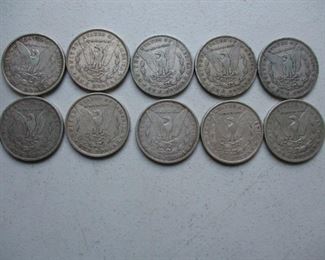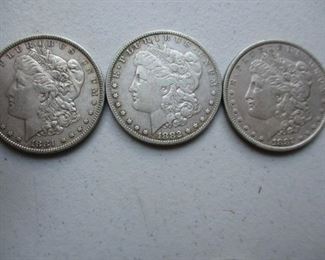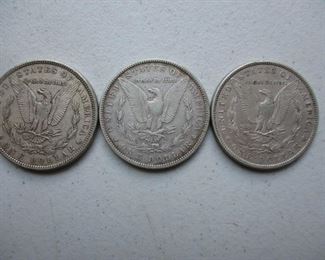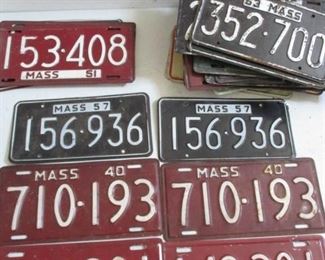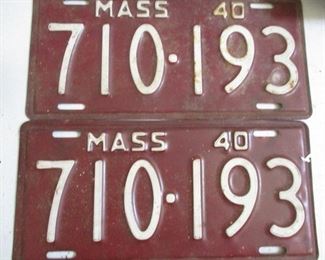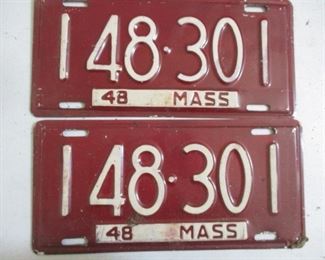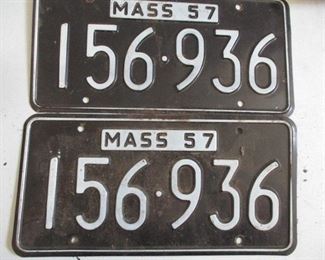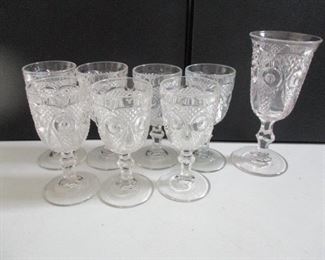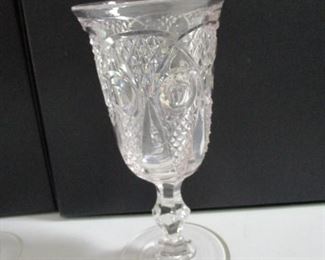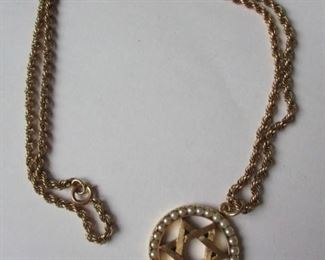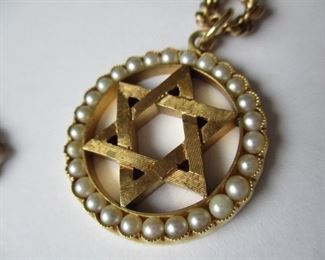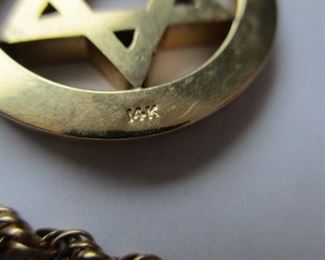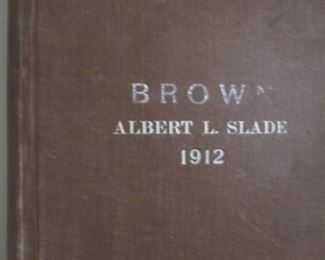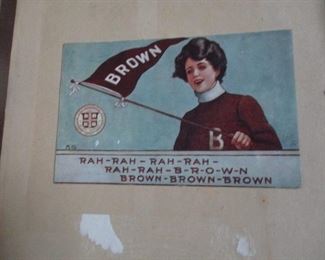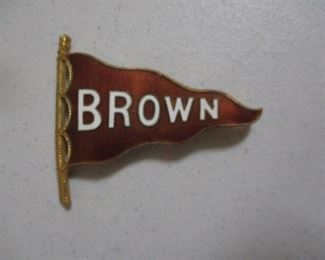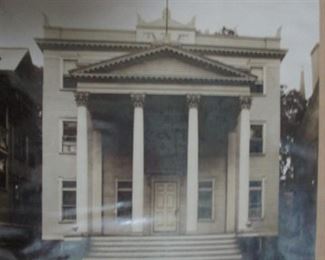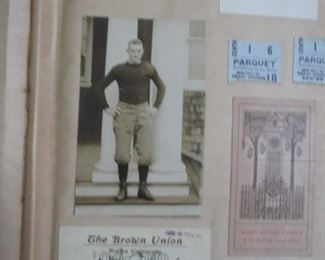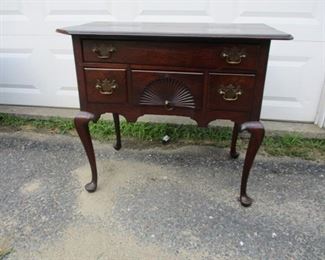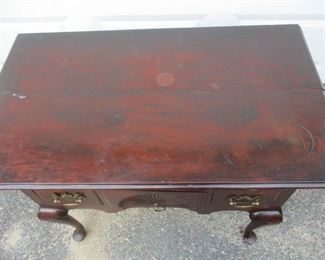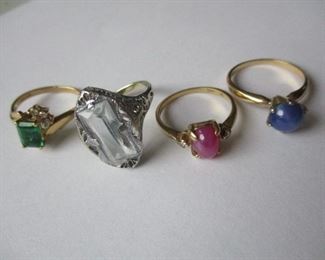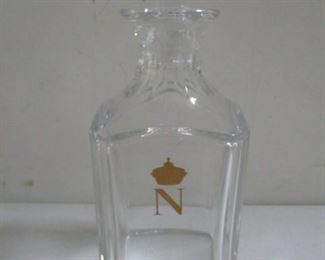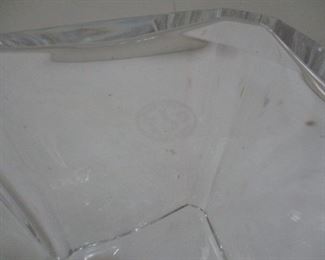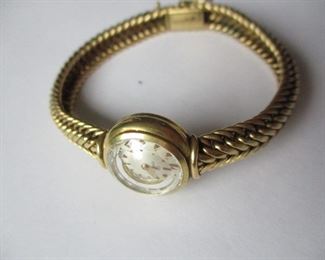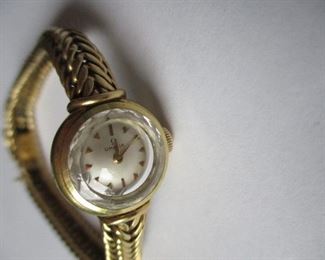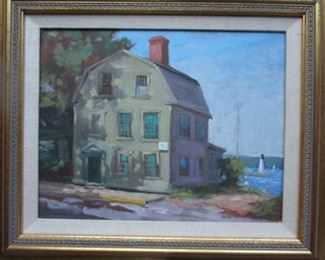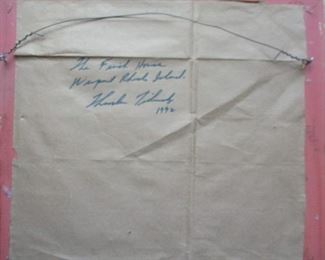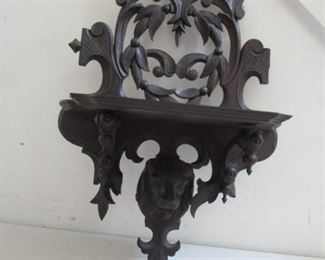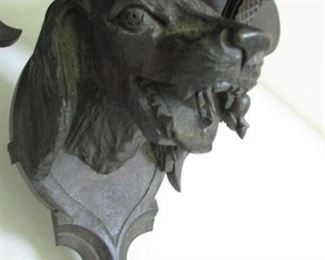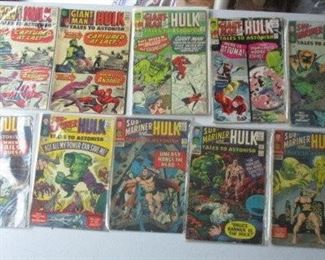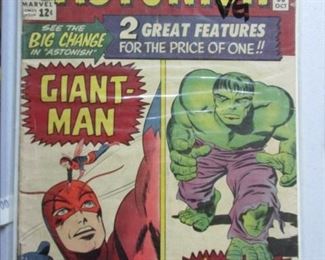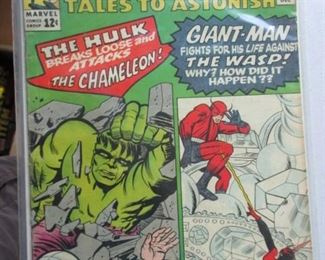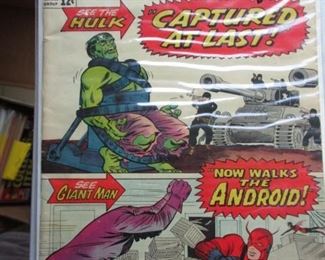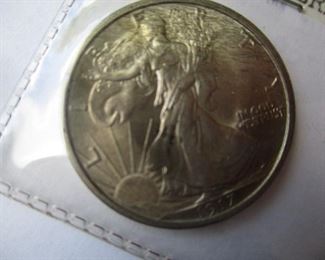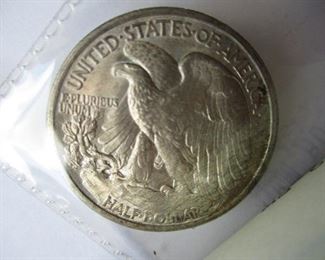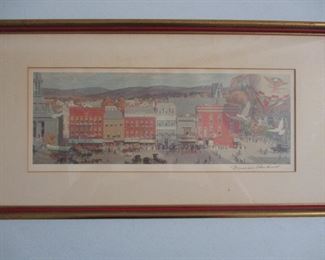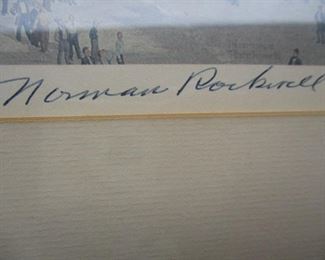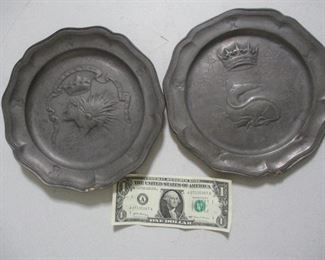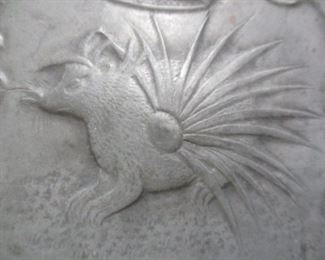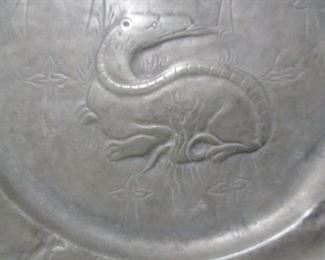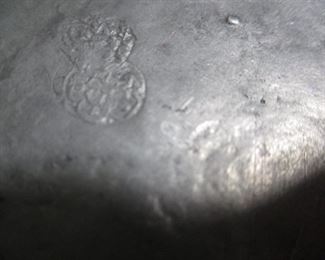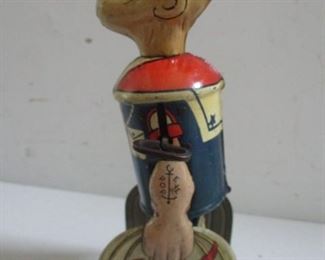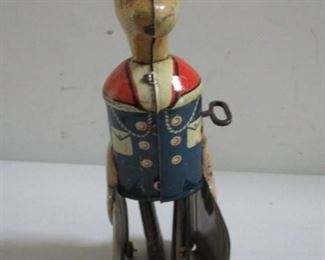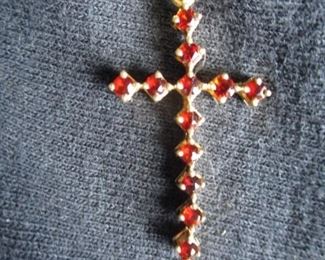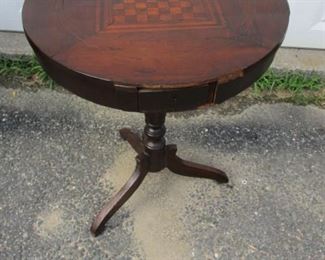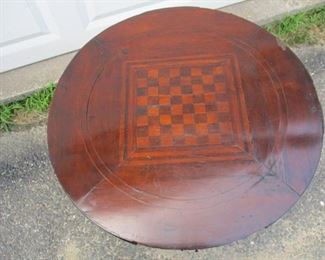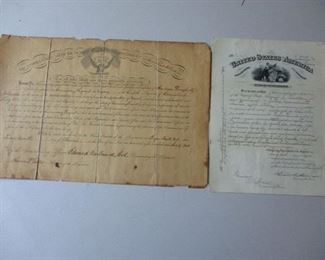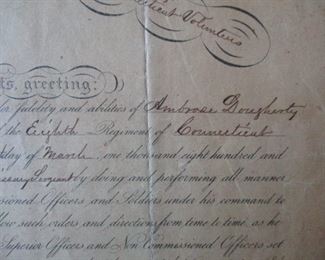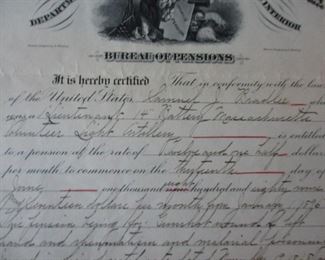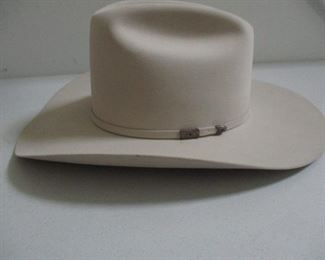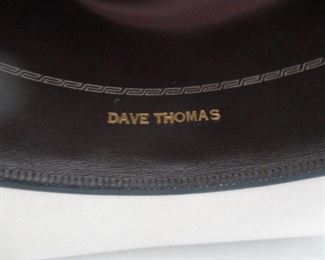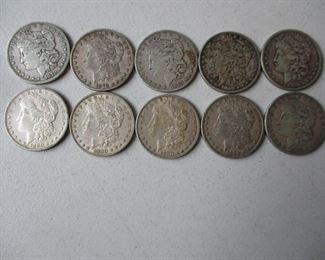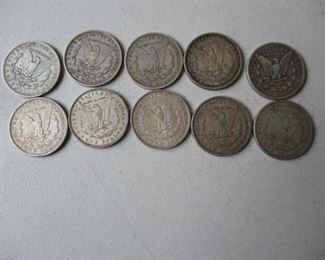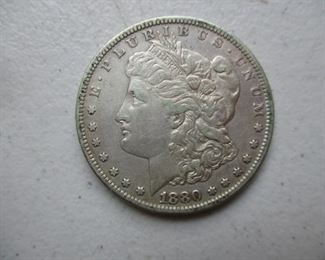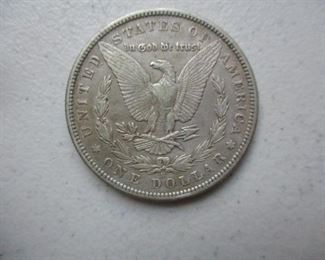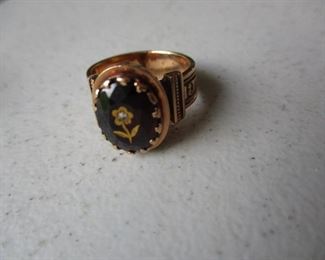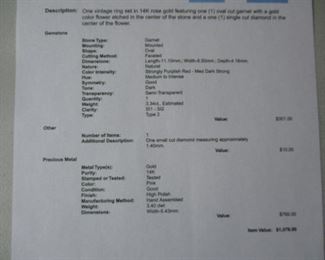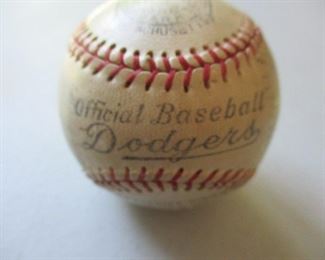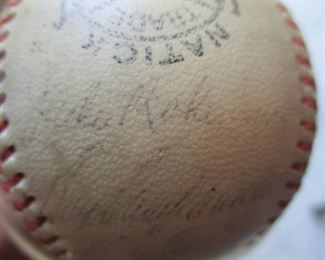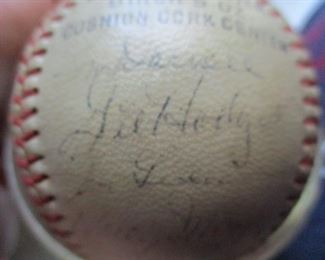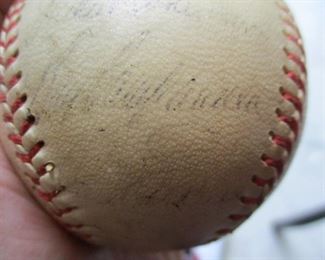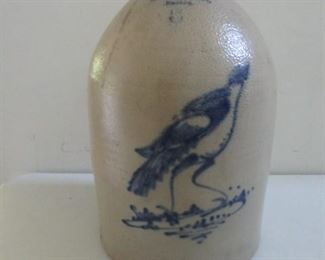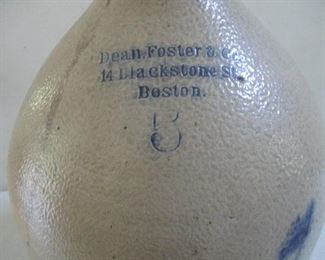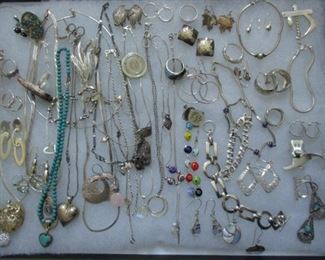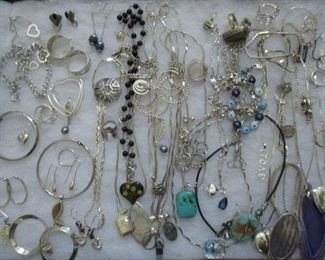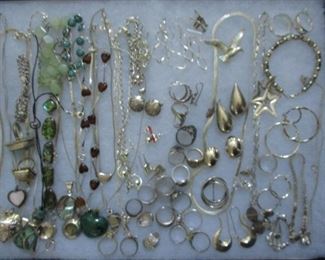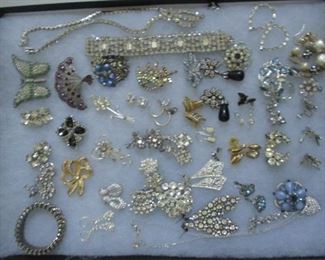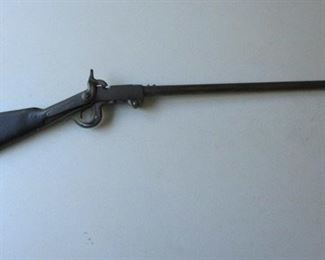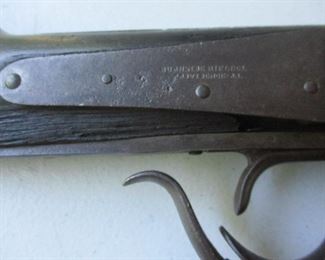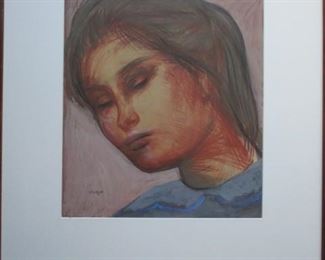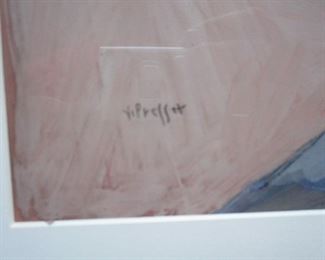 Thank you for using EstateSales.NET. You're the best!