50% OFF Sunday Everything! Vintage Electronics, Radios, Stereos, Quilting, Sew, Tools, Furniture,
estate sale
•
3
day sale
•
sale is over
Terms
DISCOUNTS DAILY!

CASH DOES NOT WARRANT AN ADDITIONAL DISCOUNT, CREDIT CARDS ACCEPTED WITH 3.5% BANK TRANSACTION FEE PASSED ON

ALL SALES OVER $400 CASH ONLY! PLEASE BE PREPARED IF PURCHASING HIGHER END ITEMS.

WE WILL ASK TO TAKE A PHOTO OF YOUR DRIVER'S LICENSE WITH ALL CREDIT CARD TRANSACTIONS-

CHECKS ARE NOT ACCEPTED.

NO ITEMS WILL BE HELD FOR ANY REASON, WITHOUT PAYMENT IN FULL.

ALL SOLD AS IS.

ESTATE MAX ASSUMES NO LIABILITY FOR REMOVAL BY OTHERS OF ANY ITEMS FROM OUR OR OUR CLIENTS PROPERTY

NO GUARANTEES OR WARRANTIES ON PRE-OWNED MERCHANDISE

NO RETURNS. CAVEAT EMPTOR! ALL SALES ARE FINAL.

NOT RESPONSIBLE FOR ACCIDENTS IN OR OUTSIDE OF PROPERTY

PARK AS MARKED PLEASE! AND FOLLOW SIGNS INSIDE!

THIS PRIVATE PROPERTY IS NOT HANDICAP ACCESSIBLE. PLEASE DO NOT ASK US TO ACCOMMODATE IF YOU ARE NOT ABLE TO WALK INDEPENDENTLY, WALK STAIRS AND OVER THRESHOLDS WITH RELATIVE NORMAL BALANCE. WE ARE SENSITIVE TO YOUR SITUATION AND THAT IS EXACTLY WHY WE CAN NOT ALLOW YOU TO TAKE RISKS ON THIS PROPERTY!

PLEASE DO NOT BRING WALKERS, WHEELCHAIRS OR STROLLERS.ADA COMPLIANCE DOES NOT APPLY TO PRIVATE RESIDENCES.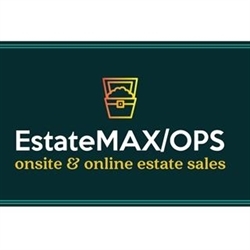 SIGN UP SHEET TAPED TO SIDE DOOR ON THURSDAY MORNING. See both videos!!
Video#1 https://www.youtube.com/watch?v=SBwWOtytiP0
Video#2 https://www.youtube.com/watch?v=qgp3ZyPEfUA
50% OFF Sunday on everything! ( nothing is free! Unfortunately the jerk that put the free ad under this sale on Craigslist will walk until we find out who he is...) It's a classic 1960's neighborhood in Burtonsville/Laurel, off of 198. 1800 SF Brick Rancher full of stuff. These people threw nothing away. She was a seamstress, crafter and he was an electrical engineer. The house reflects their interests. Key items will be priced, all others are MAKE AN OFFER or as signed in the specific areas.
---
Bring Gloves and a mask if you plan to dig in the basement. It's dusty and possible spiders!
Please bring your own boxes and bags. We can never provide enough of them. Packing is on you, as is labor to remove. We will not have help to load your car. There is an exit door in the basement on ground level.
---
Among the electronic items are:
Conrad Johnson MV-55 tube power amp
Scott 200B tube pre-amp
AMC CVT 1030 tube pre-amp AV
AMC CD8b CD player
Pair Klipsch KLF 30 black satin floor standing loudspeakers SN: KLF30BS98230109
Gold Ring GRT Belt Drive Turntable w/ 2m Red phono cart.
Sony VHS/HiFi VCR SLV-595HF
Sony AV Center STR –DE835
Bose Roommate mini speaker pair NIB
Polk PSW-10 Subwoofer
Heathkit Strong Idea Digital Tower Clock built from kit
Energy ESW-8 Subwoofer set
JRC NRD-535D Receiver w/ remote speaker
AIWA AVD50 Receiver
B & O TX-2 Linear Tracking Belt Drive Turntable w/ MMC-2 Phono Cart
Carver Sunfire True Subwoofer, self amped MK-2
ION Profile LP USB Turntable
Pair floor standing speakers tower, SSMF-515
Car Audio Ultimate Car speaker
Car Audio Audio Pro Wedge
Car Audion various head units 5
Car Audio Carver M240 AMP
Car Audio Bazooka Subw.
Carver Digital Tuner TX-11a
Carver Amp w large VU meters M500T
Radio Shack 1000 Chan. Digital Scanner Pro 2042 Citizens Band
Dyna Stereo Pre-Amp
Gemini Rack Mount Equalizer EQX-30
Audio Source EQ
Portable Turntable, Institutional, Crosley CR49
Mackintosh Performa 6320 Computer / KBD / Monitor
Mackintosh Powerbook G3 Laptop
Various DVD, LP, CD, 45s, TONS!
Books, Books, Books, Books!
Testing Equipment, Professional:
Oscilloscopes
RF Signal Generators
Digital Signal Testers, Generators
Digital Samplers
VOM Volt Ohm meters
SPL Meters
Multi-Meters / Testers
Tube tester, portable
Radio Shack Scanner
Antique Radios, all sizes, collection
Ham Radios
Amateur Radios
Short Wave Radios
Telescopes, Celestron, Other
Electric trolling motor / like new
Toro Self Propelled push mower GTS 6.5 hp mulching mower w bag
Large Table Saw
Bicycles, Bikes,
Lawn and Garden Tools
QUILTER'S DREAM! A room PACKED full of stacked fabrics! $15/ bag full-
Thread, serger thread
Designer sewing books
Vintage and newer patterns
Husquvarna sewing machine, Designer model- with all the parts!
Like New Dulcimer
Violin with Teaching Program
Miscellaneous Laptops, Ipods, etc some with boxes and plugs
Sewing Center/ Table with Storage
Solid Wood Dresser/High Chest Traditional
Solid Wood MCM Bachelor's Chest American of Martinsville
MCM Stereo Wall Unit American of Martinsville Walnut
Other American made MCM china cabinet, black vinyl chairs, chrome ball lamp
STARWARS original spacecraft model
A huge closet full of games all vintage from 1960's and 70's
NEW set of Pfaltzgraff pottery dishes
Kitchen full of stuff
Cleaning Supplies
Old Brother Sewing Machine
Washer and Dryer Runs, just older- you remove MAYTAG agitator style
Unexplored corner in the basement of floral crafting, etc.
Stained Glass SuppliesBRING BAGS AND GLOVES AND A MASK!
Basement room of miscellaneous furniture
MCM American of Martinsville walnut bedside stands and headboard/double/queen
BAGS OF larger women's xl to 3X CLOTHES- FREE TO THE NEEDY. TAKE THEM PLEASE!
"Worn out" furniture and BED mattress/box is FREE ALSO! Ask Laurie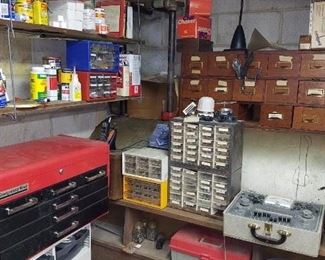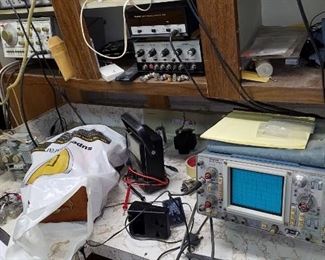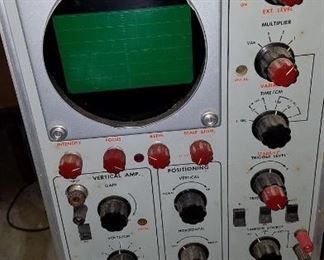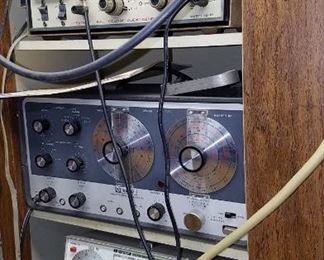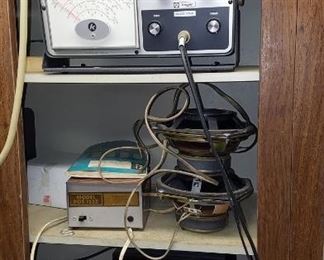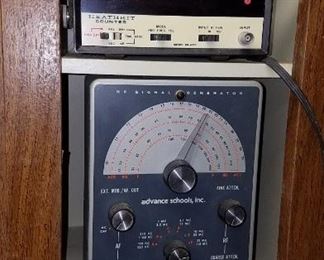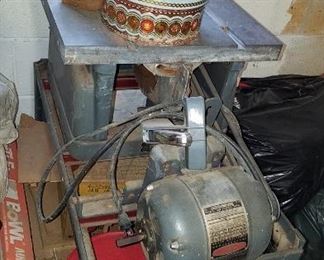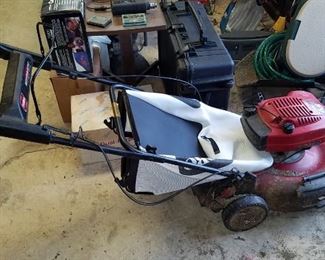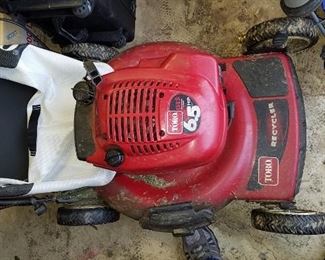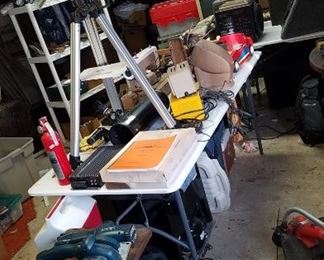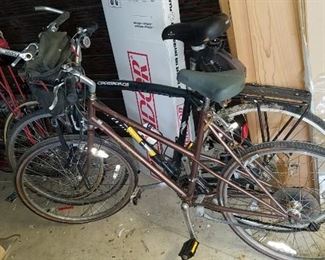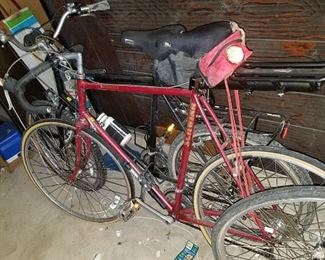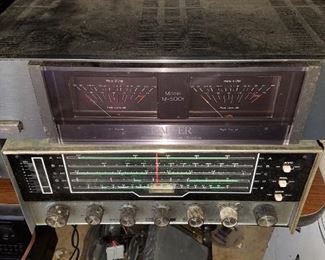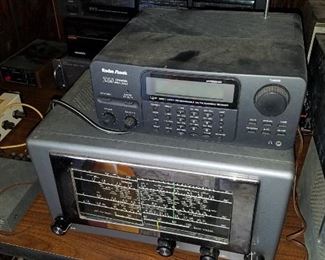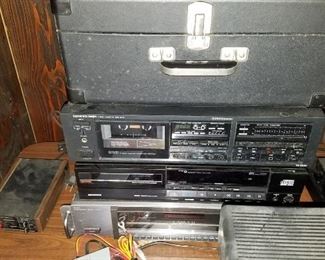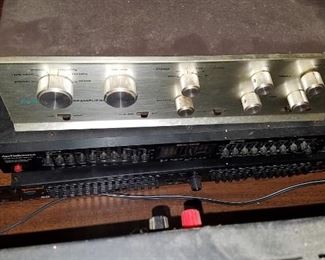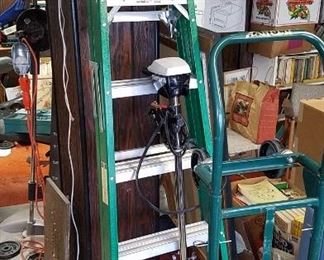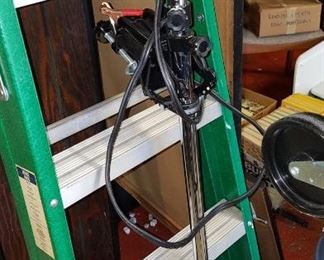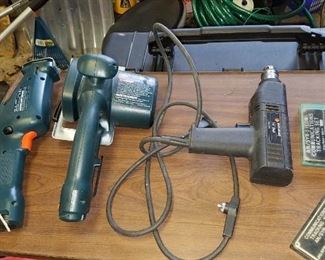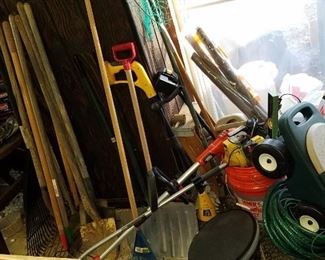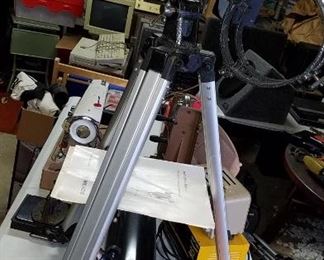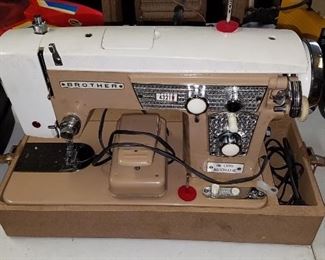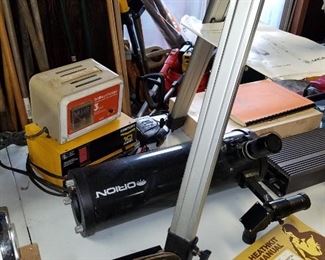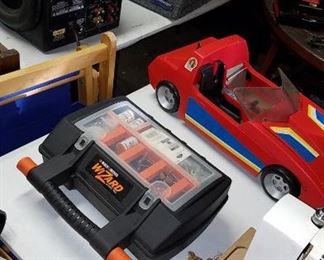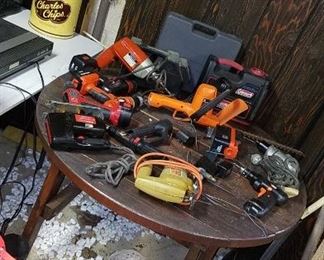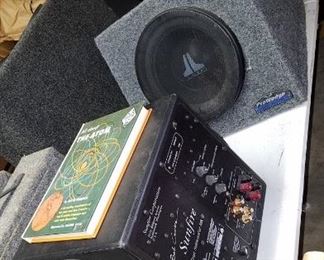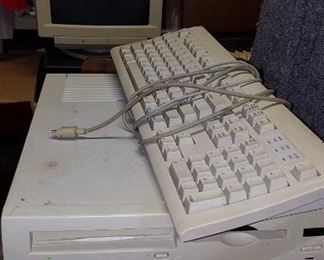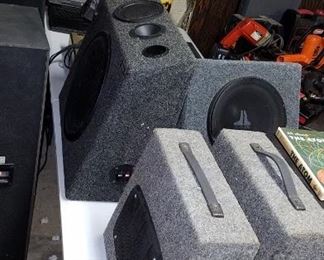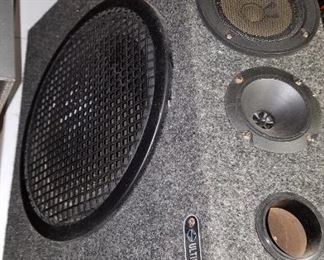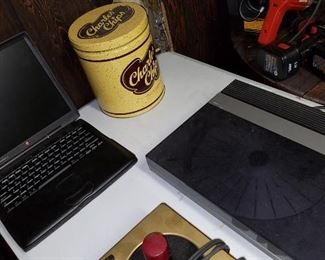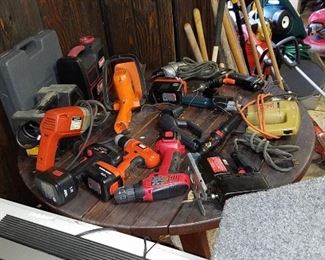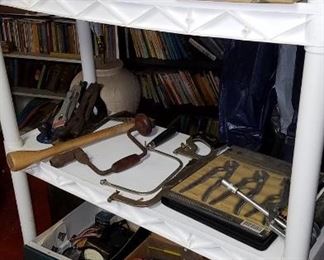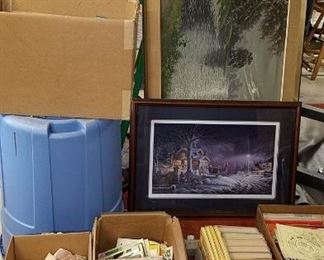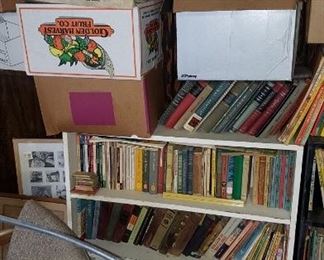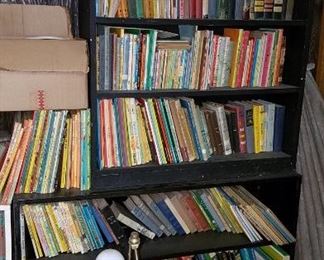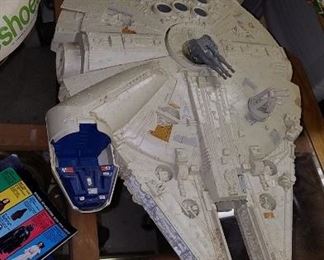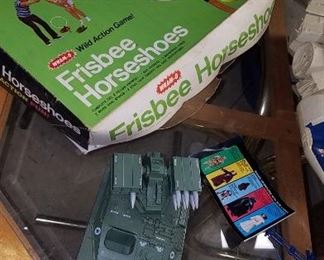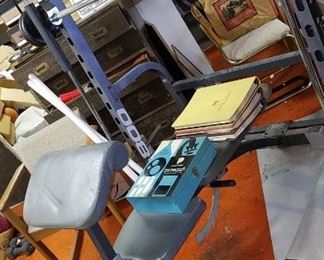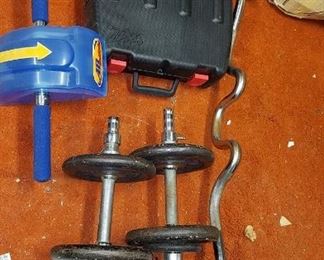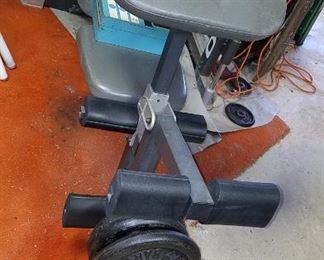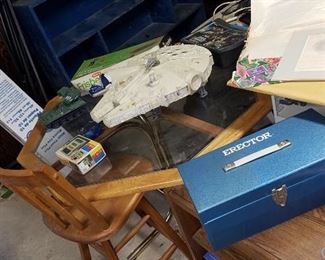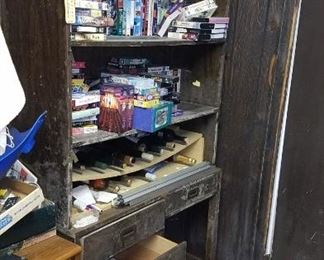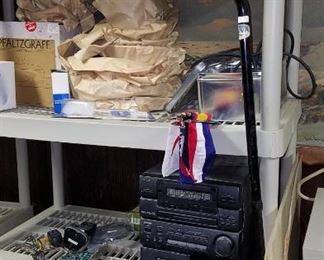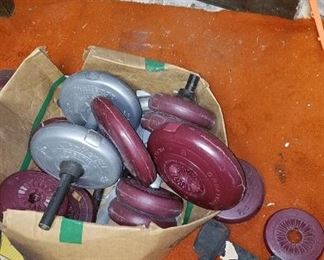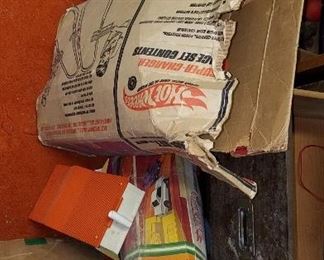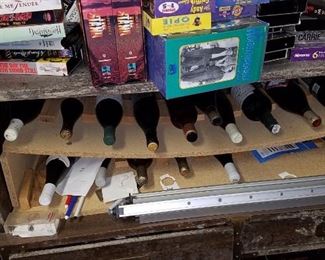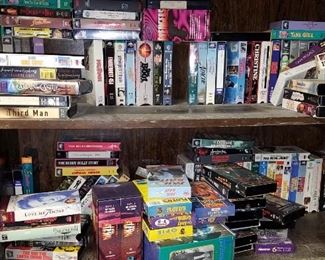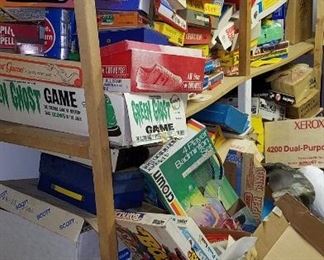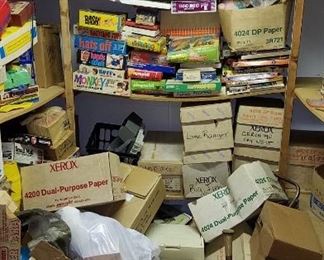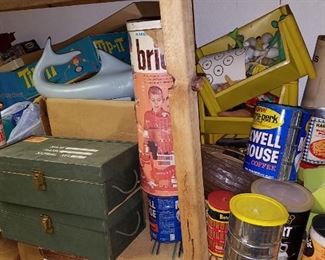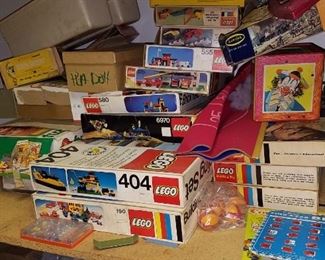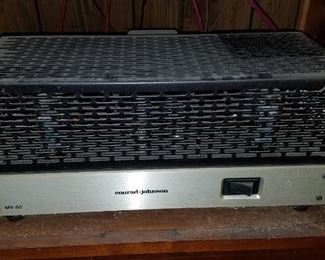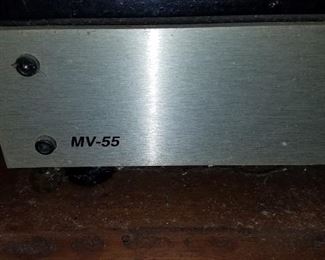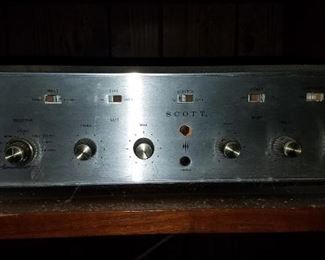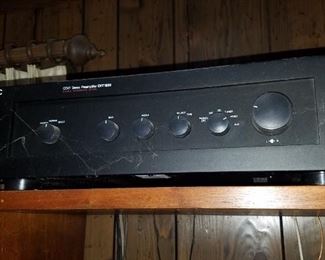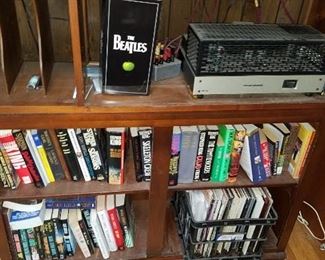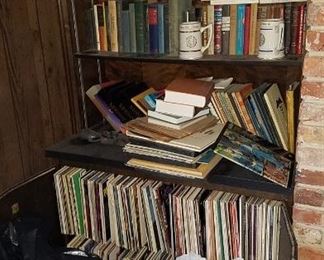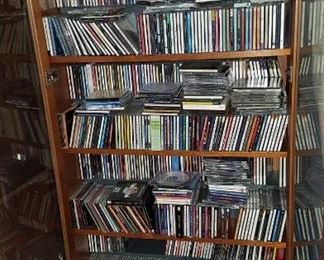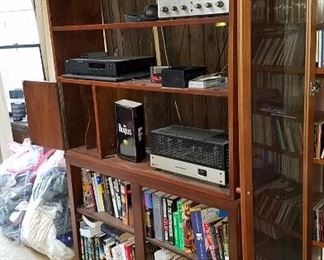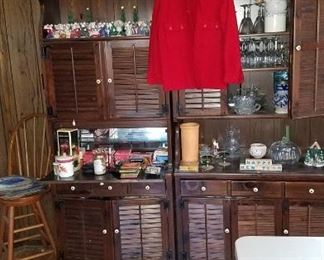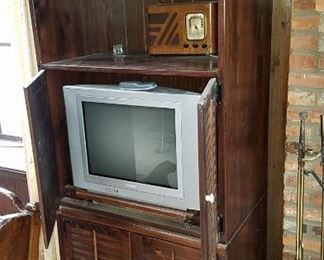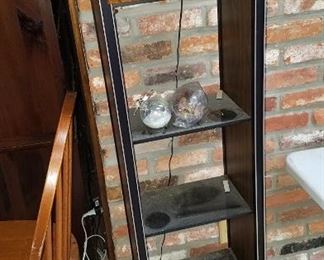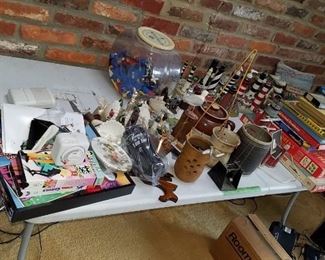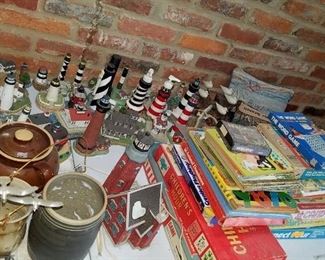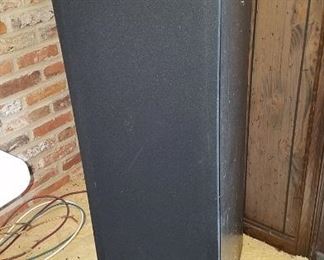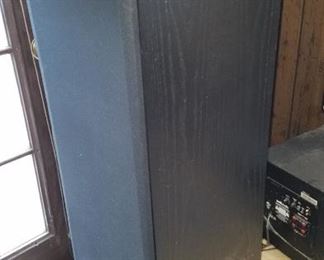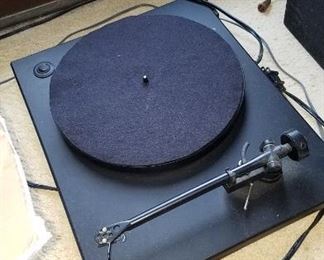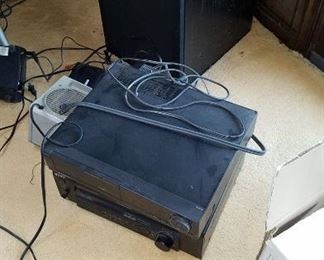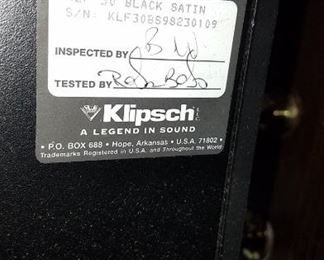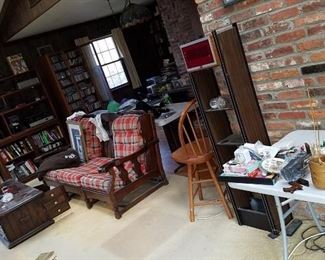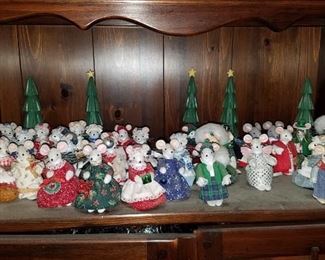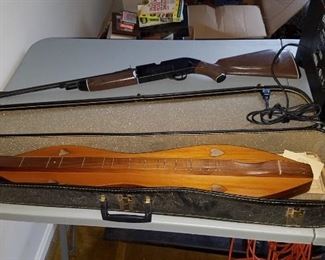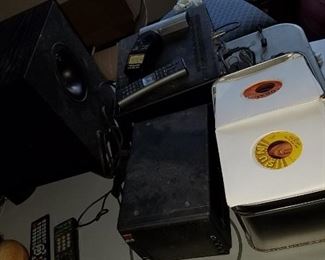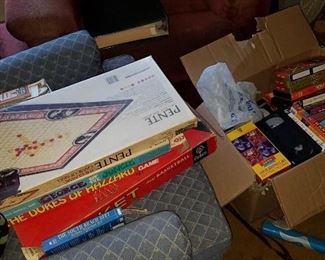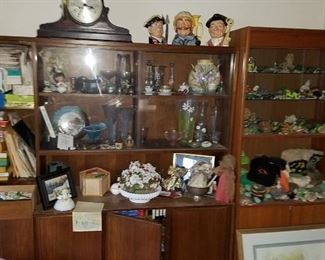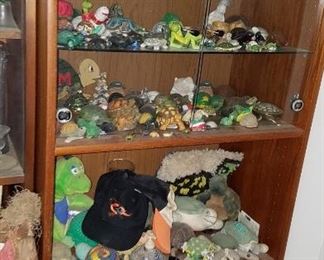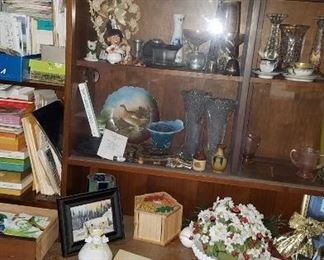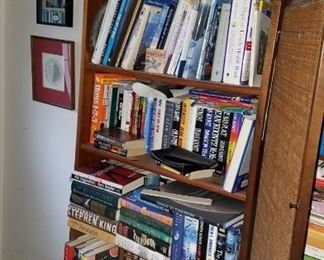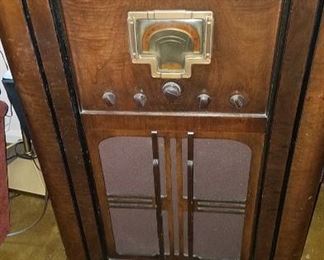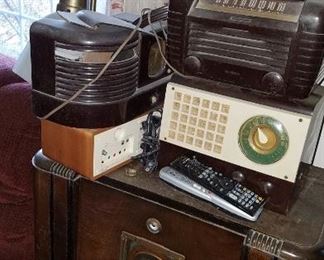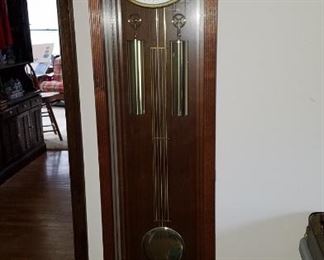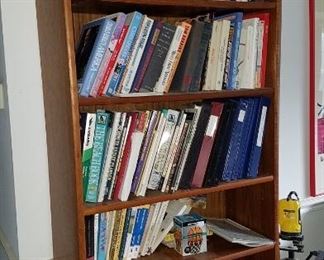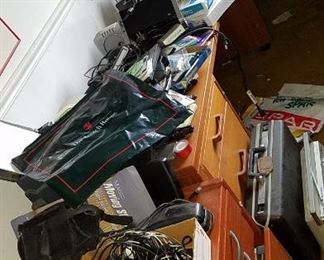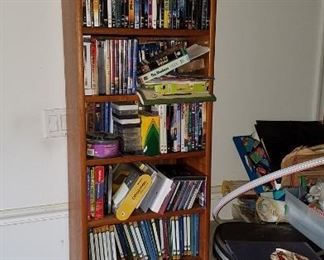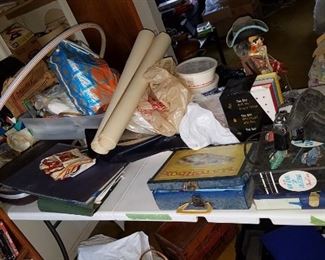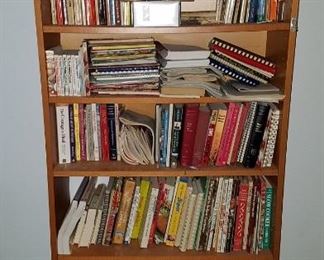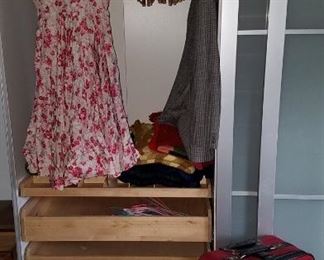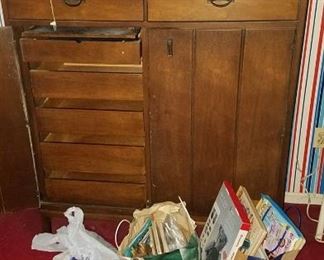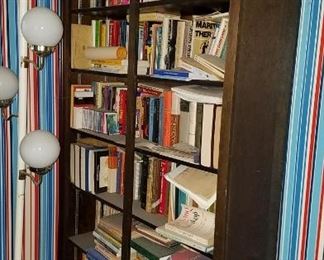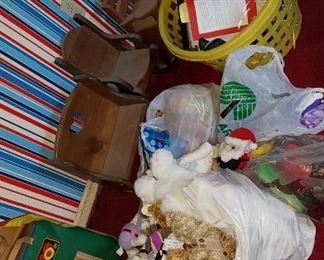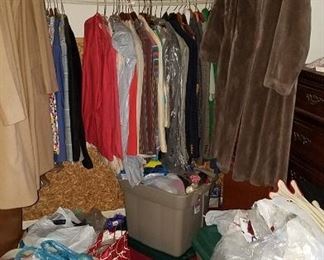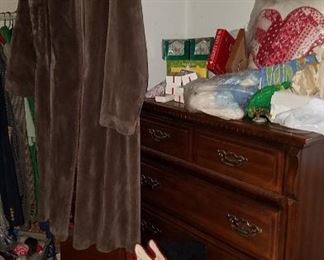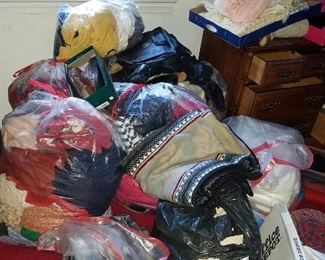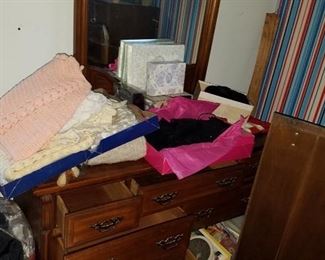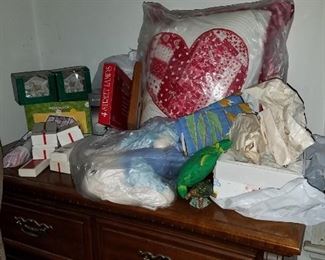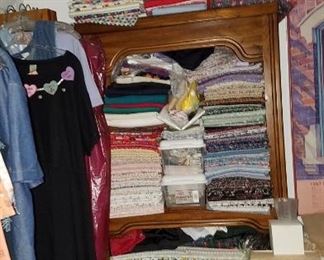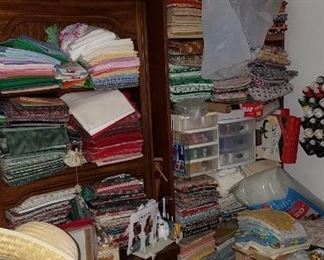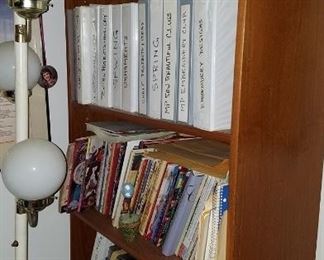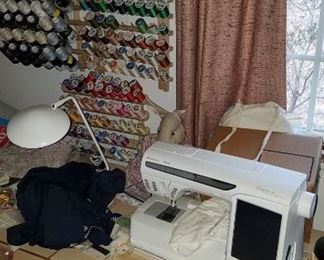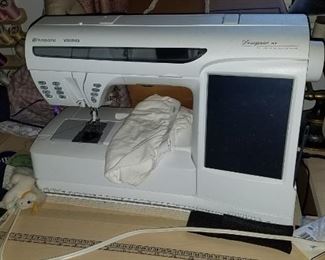 Thank you for using EstateSales.NET. You're the best!