50% Off Poof! Bloomfield Hills Estate Sale: Jewelry, Vintage Clothing, Barbies
estate sale
•
3
day sale
•
sale is over
Terms
Thank you for choosing to view our sale. Here are a few things to know about our company:

☁ UPDATE: We give prices before the sale starts! Text messages and email inquiries only. All messages will be answered in order but pricing phone-calls will no longer be accepted due to the volume we receive. Thank you!
☁ It is our goal to offer a friendly and helpful service like no other. Feel free to ask any one of us for help at any time.
☁ We honor street numbers. Unsure of what that means? Call us!
☁ We ship to out of state customers (email or text us for more information).
☁ Our company was founded and is run by a team mainly comprised of women so we encourage you to bring help if you are looking to purchase something large.
☁ We have bags and wrapping available to you free of charge! Feel free to bring your own but we have your back if you forget anything.
☁ We accept all credit cards with NO FEES! We do not accept checks. We also of course accept cash.
☁ We will not be held responsible for any items after they leave the premises but we do our best to inspect the quality and condition. NO RETURNS.
☁ We are not responsible for any accidents that may happen while you are shopping so please be careful and courteous to those around you and watch your step! We indicate steps with cautionary tape for your safety and we hang scarves from low hanging lights.
☁ NO PUBLIC RESTROOMS. We wish we could but we can't so make sure you go before you start shopping!
☁ Our team would like to thank you for shopping with Poof! Estate Services! "Poof! it's gone!"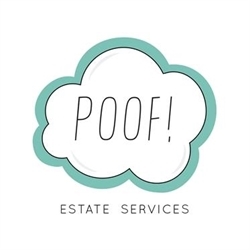 Poof Estate Services
For the latest updates and sale sneak peeks, follow us on Facebook and Instagram!
We invite you to join us for another great estate sale in Bloomfield Hills! Inside the beautiful 2600 sqft home, you will find an entire main floor, an upper level, a basement and a garage full of great stuff! Expect to find vintage womens clothing, a huge collection of jewelry, vintage Barbies in nearly perfect, unused condition, home decor, eclectic items so much more! With everything in working order and in great condition, you are bound to leave with something you love.
Want to get notified of our sales so you don't miss out? Sign up for our private email list HERE!
We take 100+ photos! Don't forget to load the extras!
IMPORTANT:
Please obey all no parking signs and limit parking to one side of the street. Please avoid parking in front of mailboxes and fire hydrants. No parking in the driveway. For loading only!
Cash-Out Area: Jewelry case: horse head silver ring, silver antique grape belt buckle, Eversmart manicure compact gold filled, old dentist mirror, fineline vintage lead, erotic/naughty key chains, Master cub padlock, sterling bead necklaces, Duncan England pipe tool, Tiffany & co sterling paperclip, brighton key chain, brighton bracelet, Brighton reversible necklace, Brighton tape measure, brighton copper cuff, Berge necklace, Alpaca pill box, cox t-d pilot wings pin, Lamoof sterling pin, loose cameos, uaw cio pin, Barlow b60 Detroit Tigers pocket knife, m.d.t pin, Bishop John Neumann Relic, Laurel Burch fantastic feline earrings, speidel bracelet, American Legion pin, floral antique shoe clips, civil war AOUW pin, Hummel brooch, Miriam Haskell stick pin, painted porcelain, American institute of banking National convention 1927 badge, St. Christopher be my guide hat pin, bank police chief's assn Detroit badge, Tin Type black man photo, behold Saint Christopher then go your way in safety nail file, The cricket shop swimwear, Plymouth cricket, Marlboro money clip, liquid silver necklaces, Uhlemann glasses, 10k vintage glasses, Stic-tite glasses, Viam Praeparamus Robbins Co Attleboro Pin, Sterling handles, bone bead necklace, WWI US victory medal with 4 bars the Great War for civilization, Robert necklace and earring set, Boucher clip-on earrings, sterling TK pin, Quartz cuff links, 925 Mexico sterling earrings, sterling chain necklaces, 10k and sterling 1934 ring, 925 mother of pearl knight cufflinks, green wedgewood cufflinks, Dante tiger eye cufflinks, hickok pocket watch chain, USN sterling bracelet, made in Israel 925 bracelet, world war II crossed rifle pin back, imperial pearl pocket knife, imperial prov r i, Punchy Hawaiian Punch watch, Mickey Mouse Bradley digital watch, rare Holt Howard bird candle climber Japan 1958, antique 3 drawer chest, vintage Henredon sofa, vintage Ethan Allen entry table, antique French Louis XV style end table, vintage mirrored coffee table, vintage Tomlinson Furniture light up display cabinet, RJ Horner carved barrel chair, vintage Drexel oriental trunk, Hummels: Little Tooter, Little Fiddler, Sweet Music, Let's Sing, Heavenly Angel, Lullaby, Angel Serenade, Wayside Devotion, Farm Boy, Telling Her A Secret, Apple Tree Girl and Boy, Blessed Event, Busy Student, School Girl, Little Sweeper Girl, Doll Bath, Little Bookkeeper, Barnyard Hero, Angel HF20, German kewpie doll, Kewpie doll with Japanese marking, Hummel 1959 calendar, Mother of pearl/shell opera glasses, alligator umbrella case, vintage Japan coin purse, antique beaded shawl/caplet, Northwood stretch glass bowl, alabaster stone grapes, Virginia Metalcrafters leaf ashtray/trinket dish, Frame Craft embroidered box, Queen's English dictionaries, San Marcos brass claw foot candlesticks, Warwick China IOGA lidded tobacco jar, Charles Prod Hong Kong tiger, vintage 1930's wind-up rabbit, Bugs Bunny A Red with feet Pez dispenser, Astral lead crystal Apple, vintage metal toys, ballerina cake toppers, paper mache molded baby shoes, vintage glass baby bottle with nipple, Adorables handpainted Scottish tiny jack in the box, Victorian painted salt shaker, porcelain pink girl toothpick holder, milk glass crucifix candlestick, topiary set, blue glass laying Calla Lily vase, small gold rimmed china vase, small hand painted porcelain clock, Lladro 5211 girl w umbrella, Lladro 5045 Belinda w/ her doll, Lladro B-3s Daisa 1983, Lladro B-25 girl w/ lamb, unglazed Lladro girl with basket and dove, porcelain pincushion bust, Lladro P-28 girl with 2 white ducks and basket of food, Nao by Lladro cherub laying down, Lladro Shepherd with lamb, Lladro cherub head with wings, Lladro three ducks with snail matte, Lladro flying turtle dove matte, Lladro "how do you do" mama goose & babies, Curtis Jeré Sunflower mirror (missing 2 petals taped to back), vintage brass hat & jacket wall hooks with flowers, copper Fern sculpture on marble, original art by Tave, Ansonia clock face, porcelain peacock made in Italy, erte plates lierre lavage, flow blue plates, TV limoge China, Victorian beaded tassels, Crystal earns, Lenox candle holder, altrohla Austria plate, Kathi Irbach figures, 1776 embossed floor jug, German porcelain pin cushion topper, crystal decanters, Barbie is like Midge, bubble cut Barbie, hair Fair, and more, Barbie clothing with outfits like enchanted evening, Guinevere, pretty as a picture, masquerade, gold n Glamour, and more, Northwood stretch glass bowl, Vintage postcards:3D plastic, real photos, Pt Loma campsites, hunting, cities in Michigan, Native American, Bay City pennant, Put In Bay, holiday, humor, Black and white railroad workers photo, Glascoff photo, Michigan central railroad Detroit to Ypsilanti ticket, Dachshund cigarette card Goodwin & co, Jackson base ball association president Webster, Webster wagon co. cards, Scrapbook with huge collection of Jackson Wagon advertisements, Old Judge tobacco cigarette baseball cards with names like Clarkson and John Ward, Hawley and Hoops advertisements, Webster wagon co. cards, Daisy 200 gas pistol with box, Jackson Wagon song book, Jackson wagon menu, Jackson Wagon & Webster Cart at Camp Meeting booklet, Perfume: Interlude bath & body perfume .5 fl oz (2/3 full), 3 Wild Harvest Park & Tilford 1/4 fl oz bottles (almost full), Coty Emeraude parfum sample .25fl oz (half full), 1960s Oh! De London cologne Yardley 1/2 fl oz (almost full), Mon Boudoir cologne 1 fl oz (half full), Park & Tilford Desire 1 1/4 fl oz (almost full), Park & Tilford Gardenia bottles, Park & Tilford No 3 1 1/4 oz (almost empty), Creme de Chantilly Houbigant 1/2 oz (full with separation), Capricci Nina Ricci (almost full), Tawn lotion McKesson & Robbins 5 fl oz (new), Canoe Dana cologne 1.8 oz (almost full), Wind song Matchabelli cologne 1/4 fl oz (almost full), Chanel No 5 spray bottle (empty), Chanel No 22 small vintage sample with glass applicator, 2 Chanel No 5 samples with glass applicators, Brass horse belt buckle, Henry Ford Detroit model t belt buckle, 2 Walk of Fame Hollywood Park belt buckles, 1902 Wells Fargo belt buckle, Hickok USA Hickok plate belt buckle, Verithin Giant Grip solid monel belt buckle with crest, Verithin Giant Grip solid monel buckle New Mexico symbol, Lanvin Arpege set in box, Estée Lauder Youth Dew box set, Joli Bouquet Lucien Lelong parfums set of 3 almost empty, Helena Rubenstein Heaven sent bath powder, Vintage Prince Matchabelli Abano perfumed bath oil 1/4 fl oz (full), Prince Matchabelli perfume pump, Prince Matchabelli Golden autumn perfume creme sachet, Winx mascara Park & Tilford, Glass Abraham Lincoln advertising Detroit, Ivory geishas, Miss Phoebe Snow of Buffalo sheer music, Jackson Wagon sheet music
Entry Way: Vintage bamboo folding chairs, antique French wingback chair, antique marble top plant stand, vintage Hekman entry table, Hall closet vintage clothing: Eve Le Coq dress, antique child's cape, Vintage girls crinolins, Adele Martin dress, Pla-shirt Dunbrooke Racing shirt, velvet beaded cape, Serac winter wear, Anne Klein women's suit, Ralph Lauren silk tank top, Guy Laroche Paris outfit, Originala Stroock coat, laurence kazar beaded top, Milady shop coat, b h wragge outfit, Abe Schrader outfit, Kimberly 100% wool, vintage Jamison boutique clothing, Hudson's floral hat, Helen Brunet California hat, Chanda the French Room hat
Den: Vintage coffee table, vintage Sprague and Carleton credenza, vintage henredon end table, vintage side table, two vintage barrel chairs, and tables, vintage wingback sofa, Revere 8 Model 40 wind-up 8mm movie camera, Realist Stereoscopic viewer, Polaroid SX-70 Land Camera, Remington 5 portable 1930's typewriter, Imperial Lark camera, Neiman Marcus Wealth Wheel, Alfred Assid tea caddy, Cable 900x Zoom Microscope and dissecting kits, Toledo Scale, antique weathervane, Polaroid Impulse camera, Polaroid OneStep with/Flash, Polaroid autofocus 660, Polaroid Sun600 LMS, Sony Video8 Handycam videocamera set, Polaroid film, mid century Panasonic SB-84 speakers, vintage Kraco car radio model no. KCB-2370, Panasonic SD-84 turntable, painted wooden decoy box, Frederick Post slide ruler 1452, vintage Zenith Zennette pink Bakelite tube radio, vintage Atari 800 computer, Atari joystick w/Stick Stand, Atari Stick Stand w/ Fastball control knob, vintage Atari games like K-razy Shoot-out; Gorf and more, Atari Basic book, Arcade Mfg. antique cast iron Mack dump truck, Arcade Mfg. antique cast iron Mack bulldog dump truck, vintage brass swan planter made in Korea, Renox WWII Imperial Japanese Army officer binoculars, vintage Walker binoculars, Junior View-Master projector, Gavotte Telefunken radio, antique brass candelabra, original painting by Antonio Gusini, duck decoys, primitive butter molds, antique cherub vent cover, antique silvertone radio, antique candle wick scissors, Johnny Dunn nothern soul 45, Heianky Alien soundtrack cassette, records
Dining Room: Vintage oriental side table, two Sprague and Carleton corner cabinets, vintage sewing stand, vintage Drexel display hutch, vintage Drexel library desk, to Bombay company plant stands, vintage folk art bottle stoppers set of 3 w/ wood stand, tall amber glass vase, pair of wire mesh pear tealight holders, Royal Bayreuth handled leaf dish, Imperial Crown China scalloped platter #6347, Fenton silver crest large shallow footed bowl, RS Germany handled relish dish with flowers, ceramic cabbage soup tureen, Bordallo Pinheiro made in Portugal sugar bowls w/ lids & spoons, Bordallo Pinheiro made in Portugal relish bowl with lid & spoon, Bordallo Pinheiro serving bowl, Bordallo Pinheiro cabbage charger 11", Universal Statuary Chicago waplaceplanter, vintage Drexel wood Bible stand, RS Germany handled plate, Royal Vienna large floral painted plate, MZ Austria creamer, Royal Albert petit point China teacup set, crystal liquor Decanter, Haviland Limoge small serving dish, Haviland Limoge oval serving dish, Lenox porcelain egg vase, Heisey small etched glass candy bowl, Imperial carnival glass corn bottle with original cork, t&v limoges tray, h&g selb vase
Kitchen: Vintage foldable drop leaf table, 3 vintage steelcase rolling chairs, vintage drop leaf dining table, MZ Austria platter, Kentucky Derby 1979 Churchill Downs glass, Budweiser Ladbroke Racing Detroit Race Course glasses, Mirro Aluminum cocktail shaker, Coca Cola Starr bottle opener, Currier & Ives ARtile, Martha Stewart Every Day 5.5 quarts stovetop, Tala bake pan, Kitchenaid mixer k45-ss, Porcelana Veracruz pitchers, Royal Ironstone Johnson Bros pitcher, P. Regout & Co Maastright plate, Shore Craft ice cream scoop, Irvinware mixer glass, Caroline Forbis chip and dip platter, hobnail salt cellars, Metawa Holland pewter pitchers, Nasco Italy salt shaker, Hoselton Canada whale, Copper pot with handle/lid and brass burner, Alessi cream and sugar set, Apilco porcelain cow, vintage glass rolling pin, Furio Indonesia Garden Delight plate, Sunkist Juice Reamer, Sunbeam Mix Master, ISI Cream Whipper, Williams Sonoma Brittany salad plates, Walkure Bayreuth baking dish, Anchor Hocking Bubble Glass cups/saucers/berry bowls
Master Bedroom: Vintage mid-century Paul Frankl dresser/credenza, vintage mid-century Paul Frankl dresser, vintage mid-century Paul Frankl night stands, vintage mid-century Paul frankl king-size headboard, vintage Drexel desk, pink armchair, antique drop-down desk with mirror, two armless chairs, IKEA Billy bookshelves, vintage chrome diner table, vintage 3 drawer chest, mid-century footstool (needs to be re-covered), antique French ladder back chairs (6 available), Null Furniture Queen Anne style end table, Queen Anne style curio table, Victorian petticoats, Edwardian silk blouse, Victorian cotton blouses, Rich Gabriel signed art
Picture encyclopedia Ernest Wilke, Spring Salon 1935 book, Associated american artists the beginning book, Queer people with paws and claws book 1888, McLoughlin bros. Funny rhymes funny pictures book, Ring around a Rosy Mary Lathbury book, Vintage postcards book, The tiny one English to French, Poucet French to English, 1903 Russian book, Mediaeval and modern history myers book, Boys and girls illustrated Olio book, Leather Tennyson works book, Endymion Earl of beaconsfield book, Poems of Passion Ella Wheeler 1889 with dust jacket, Sartor Resartus Carlyle book leather bound, Saint Pius X Daily, Missal Latin English, The sex problem in modern society McDermott, The song of Bernadette Franz Werfel with dust jacket, The New Columbus series Rob Roy book 1829, Putnams phrase book, Library it catholic devotion books, Inez The tale of the Alamo book, Edna Browning The Leighton Homestead book, Practical art anatomy Lutz 1918 with dust jacket, The Decameron of Boccaccio book, The History of Rome Hanks 1944 book, Library of Health 1927 book, Adventures of Tom Sawyer 1903 book, Memorial life of William McKinley book 1901, First aid fourth edition book, Revised New testament history of revision book, industrial art text books part seven Bonnie Snow, 1902 edition of Sears, Roebuck catalogue, The 1938 and 1939 international exhibition of paintings books, French romances madame bovary book, A color notation 1916 book, Fifty figure drawings book, The study of colour Michel Jacobs book, Art in every day life book, Good housekeeping party book, Hibel Lithographs book, Toulouse Lautrec book, 1946 Marks and monograms book, Four sketches of colonial Williamsburg, Treasures of art 1937, Luther '71 psychedelic print, Pat Custer dancing mother signed art, Nutcracker music box, Vintage fiber optic light gold base
Bedroom 1: Desk, vintage end table, antique dining chair, antique wardrobe, antique French armless chair, tennsco bookshelves, vintage steelcase desk chair inspired by Knoll Pollock, antique Chapman brass floor lamp, Rubik's promotional giveaway ties (brand new), signed Rubik's cube by Erno Rubik, Cuddlin country bears, whistling Mr. machine, Big Bird jalopy toy, Magic Mike two toy, Morton Grove fire truck, N. N. Hill Brass Co wooden horse cart, lafayette legacy collection plates, Choral metal spinning Indian top, original sealed 1980 Rubik's cube, vintage Mickey Mouse coin sorter, Pro yo yo-yo's, puzzles, Enesco treasure chest of toys, vintage board games, funky monkeys, Russian train track, puzzles, cranium game, McDonald's Furbies, Koosh flingshot, evil Knievel funny car, evil Knievel cycle, evil Knievel stunt stadium, vintage Rubiks Cube poster, vintage Geological maps
Bedroom 2: Vintage Ethan Allen light up bookcase headboard for a twin size bed, vintage Ethan Allen nightstand, vintage Ethan Allen 2 drawer blanket chest, Queen Anne style side table, antique Jenny Lind style rocking cradle, vintage Dixie Furniture twin size headboards, vintage Dixie Furniture lingerie chest, vintage Dixie Furniture vanity chair, twin size mattress and box spring, vintage brass vanity stool, vintage Nichols and Stone Hitchcock style children's rocking chair, Barbie's like Bob Mackie masquerade ball, Platinum Barbie, happy holidays special edition, Bob Mackie Neptune fantasy, pink jubilee, empress bride and more, antique salesman sample brass bed, vintage cast iron banks, vintage teddy bears, doll clothing, doll furniture, petite princess fantasy furniture, cabbage patch koosas, cabbage patch kids
Basement: Antique Fairbanks scale, Ideal Tammy doll stands, filing cabinets, Home utility electric drill, sockets and socket wrenches, Craftsman tools, files, hand tools, new pipe taps, new large drill bits, Rockwell heavy duty belt sander, motors, Kennedy 7 drawer machinist tool chest, hardware, hand tools, tool boxes, vintage rotating hardware jar racks, vintage briefcases, cigar boxes, coin collecting items, vintage rotary phones, Utra Tec phone system for the hearing impaired, Scotch industrial tape dispensers, milk crates, vintage office supplies, vintage maps, playing cards, vintage tins, vintage bike parts, vintage Popular Science magazines, Memorex VCR cassette rewinder, Memorex VCR model MVR 1020, vintage GE heat lamp light bulb, vintage RCA Victor portable tube TV set, vintage Zenith tube radio with clock, vintage heat kit radio receiver model EK-2, vintage Intermatic time-all appliance timer, vintage Guard-All appliance timer, vintage Alliance tenna rotor, Micro Furnace portable heater, vintage Beck Incorporated Boot valet, vintage Sony beta VCR model SL-8600, vintage Regency monitoradio/executive scanner, vintage Arvin portable heater, vintage Thumler's tumbler rock polisher, vintage flourescent light fixture with black light bulb, Lakewood utility heater, Honeywell heat giant portable space heater, weight vintage mascot transistor radio, black vintage Ross mascot solid state transistor radio, vintage Rosko reel to reel recorder, 2 vintage Ross jubilee transistor radios, Kodak disc 4,000 camera, Altima PR100 pocket camera with flash, Kodak instamatic x-15 camera, special edition Polaroid 600 plus AM/FM radio, sports venoculars made in China, Stanley powerlock calculator, package of Maxell EX-M video cassettes, vintage sport Detroit stopwatch, Sony audio cassettes new in package, vintage portable camping light, Presto heat dish electric heater, Dirt Devil hand vacuum, vintage Black & Decker Spotliter flashlight, two Juliet vintage transistor radios by Topp, vintage Verit portable stereo cassette player, two vintage AITC transistor radios, vintage GE transit radio, vintage Shields Reflect-o-matic in original box, vintage GE handheld radio, vintage Shinning handheld radio, vintage Sanyo microcassette recorder M5497, vintage mini GE microphone, vintage GE casstte player 3-5304A, pair of vintage Sergeant G2 walkie talkies made in Japan, vintage GE weather/ am FM radio, vintage 80s Appleton Rum bar mirror, vintage GE casstte recorder, vintage Electro Brand compact cassette recorder, vintage Zenith Royal 500 transistor radio, vintage Mura radio, vintage Polaroid land camera model 150 with leather case, vintage Polaroid Flash with original box, vintage Polaroid square shooter 2 camera, vintage Polaroid color film type 48, vintage View-Master with one slide and original box, vintage Harwood movie light, vintage Videotronic super 8 projector, vintage Focal 400T detachable flash, vintage Polaroid detachable shutter, vintage capital exposure meter, vintage Westin Master II exposure meter, vintage flash bulb cartridges, vintage Polaroid print copier model 240, vintage detachable flash, varieties of unopened 35mm film, vintage aluminum slide frames, vintage Sylvania projector lamp light bulbs, unopened Kodachrome super 8 film, 3 vintage Kodak carousel slide trays, vintage Soundview projector, vintage Brownie Jr Six 20 camera, vintage Bell and Howell movie projector, vintage Kodak instamatic m65 movie projector, vintage Kodak Brownie 8 movie projector, vintage Simpson optical movie projector lens, vintage Film Kare film cleaner bottle, various vintage Polaroid print coater in tubes, vintage play tape machine model 1401, vintage Play Tape cartridge little red hen -Henny Penny- Goldilocks -the gingerbread man, vintage Victor equipment oil, vintage Osram projector light bulb, vintage Sylvania projector lamp DAR, vintage General Electric projector lamp, vintage Baia film splicer
Garage: Yard tools, air compressor, battery charger, vintage oil cans, tool boxes, Hemingray 42 and Hemingray 45 blue and clear antique insulators, mason jars, vintage southwestern Michigan pull-down School map, canvas flags, hand tools, Christmas tree, ladders, light fixtures, flower pots, watering cans, vintage golf clubs, vintage Ideal toys Evel Knievel stunt stadium, books, cast iron pots, clocks, cans, hubcaps, vintage Town & country radio flyer wagon, outdoor patio chairs, outdoor patio tables, antique tools, hedge trimmers, antique steamer trunks, antique sensible press, antique barrel, antique national cash registers, flexible flyer sleds, vintage Burroughs 10 key adding machine, hand saws, screen printing kit, fishing lures, Heddon Dowagiac crab wiggler, pikie minnow lure, Fred Arbogast jitterbug, sinker lure, beetle bug baits lure and more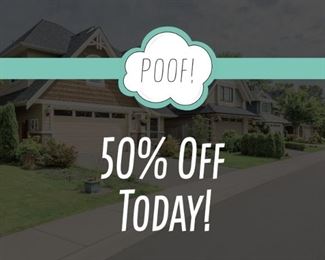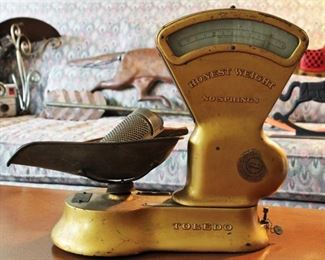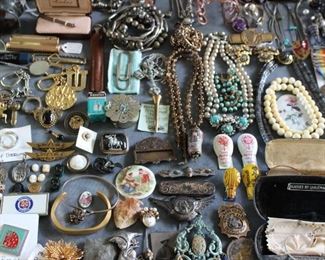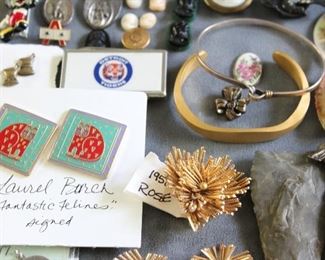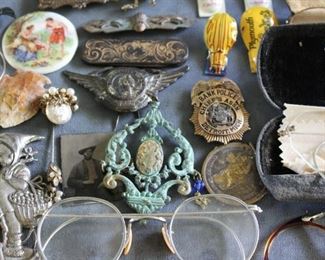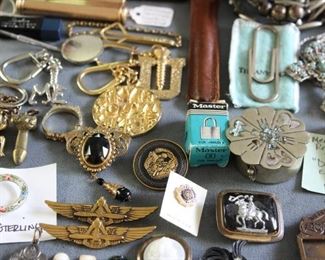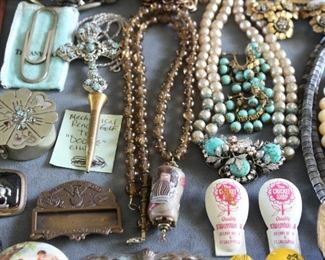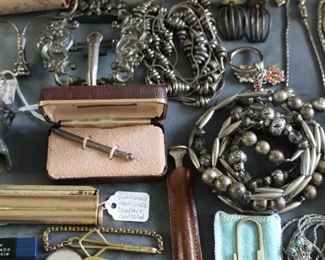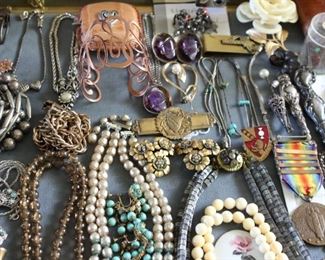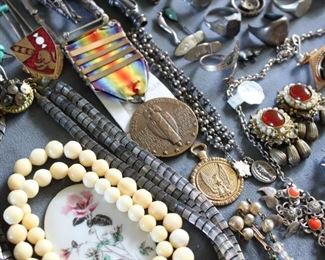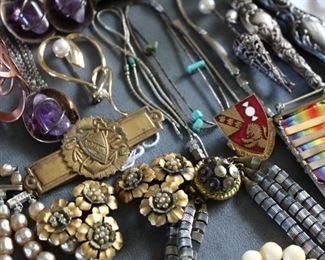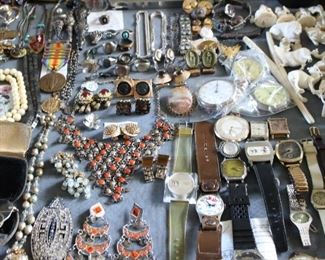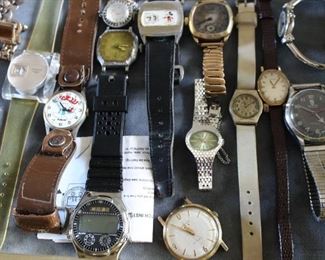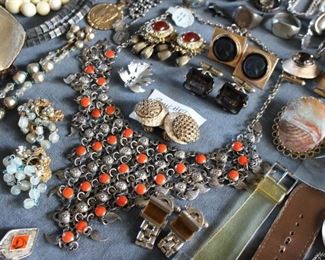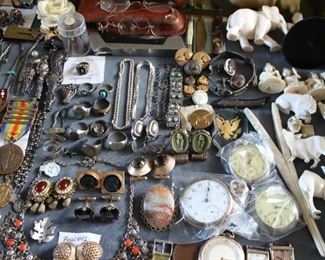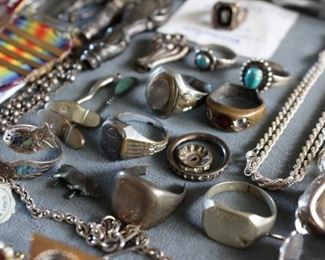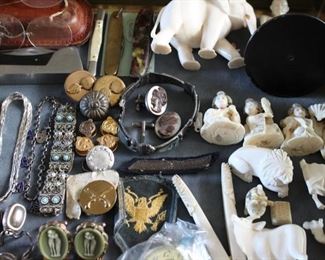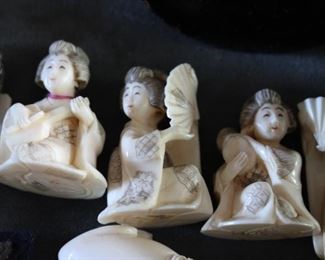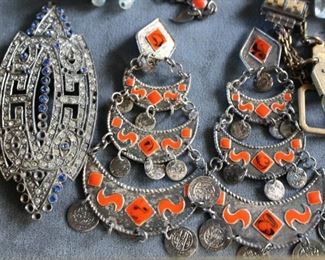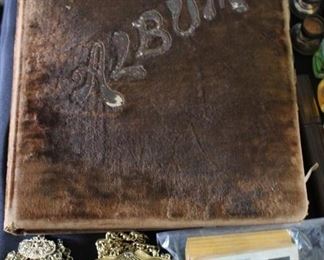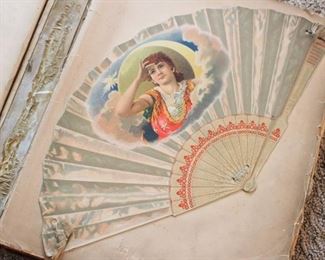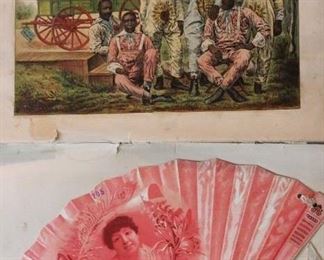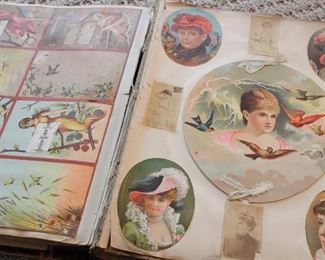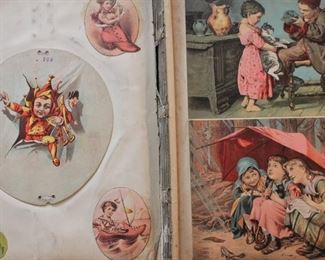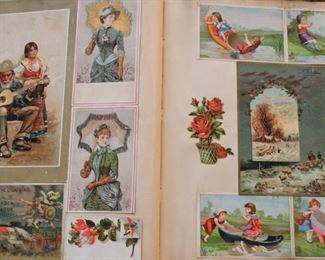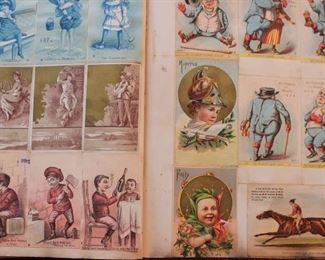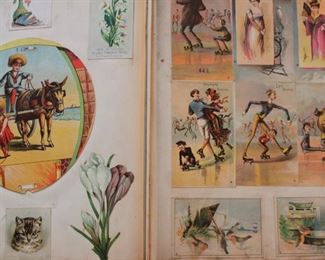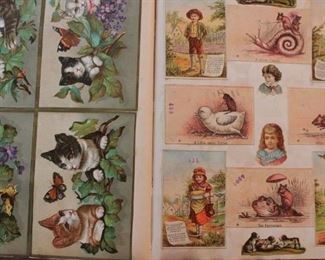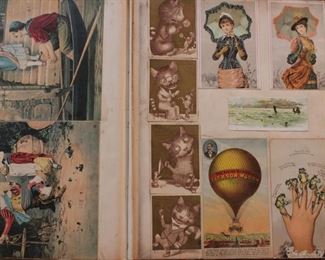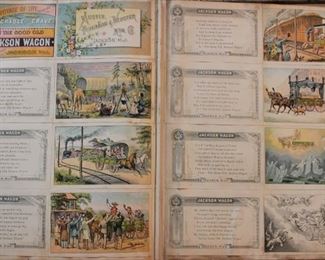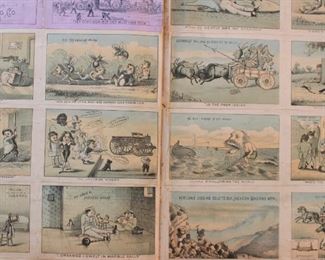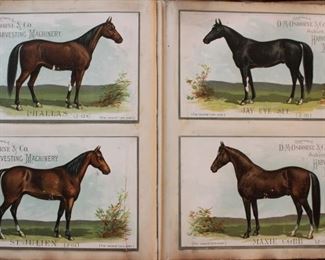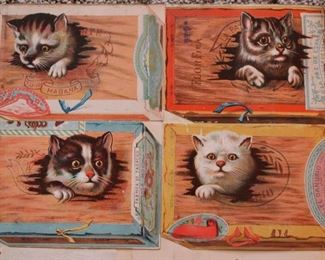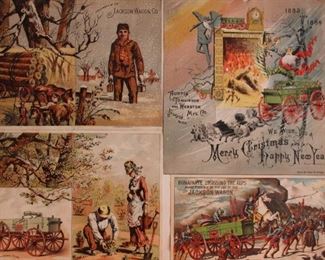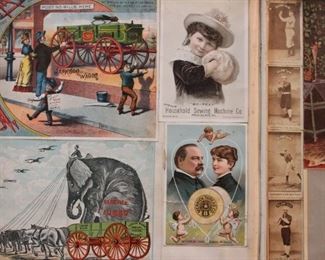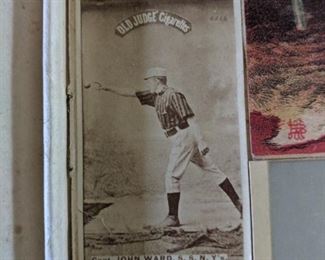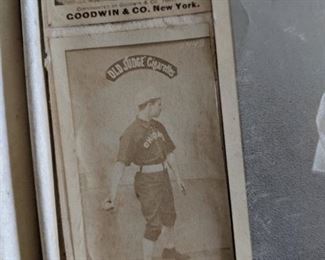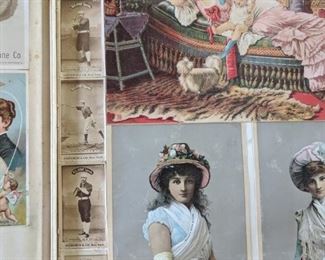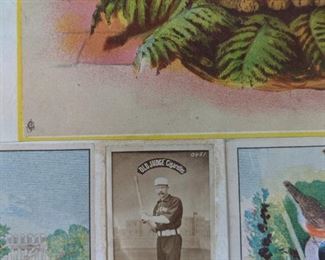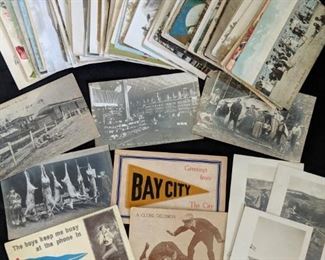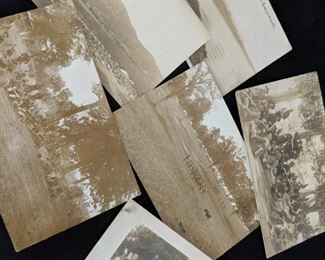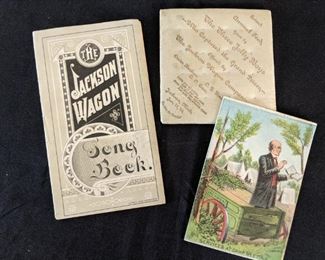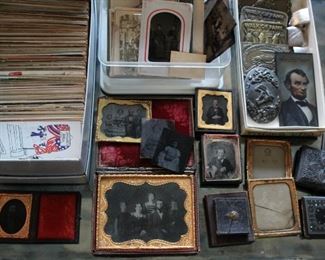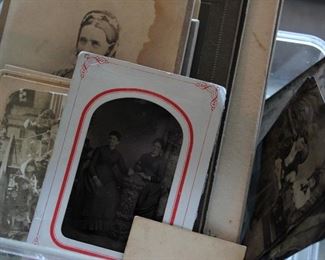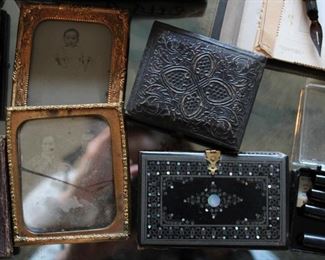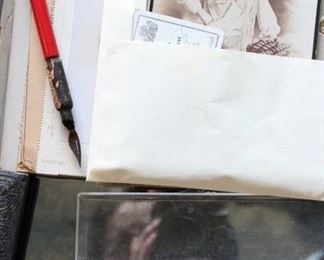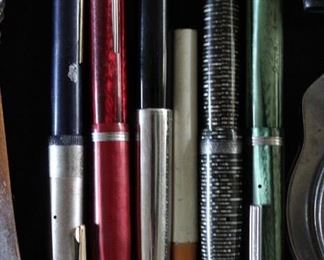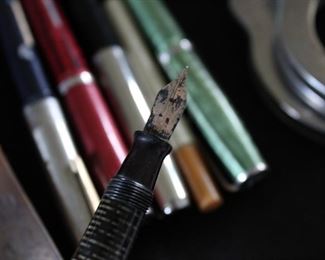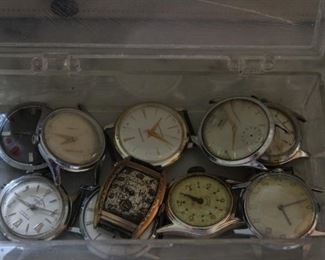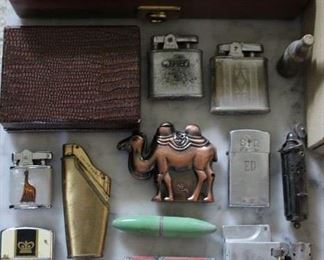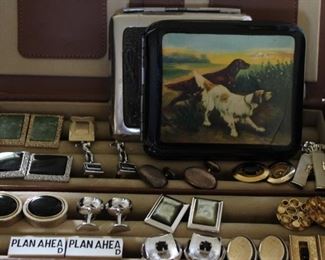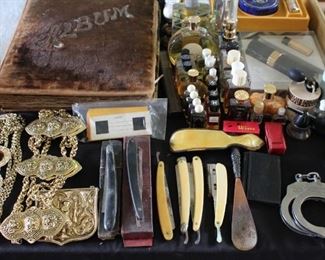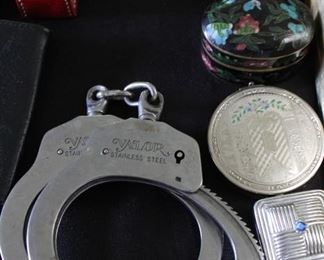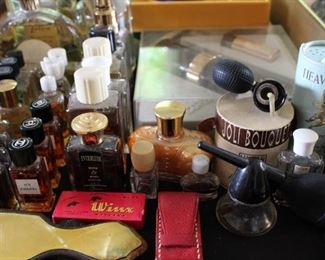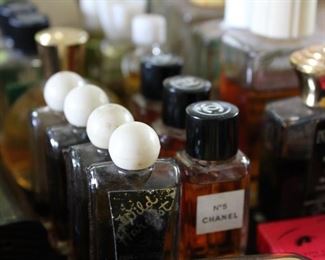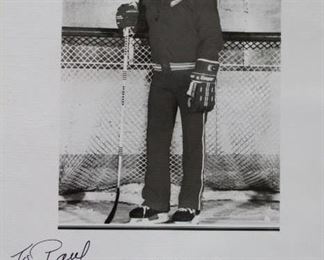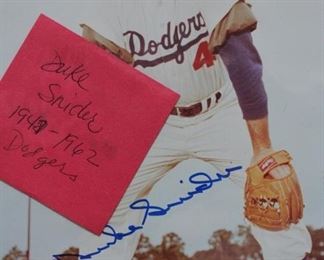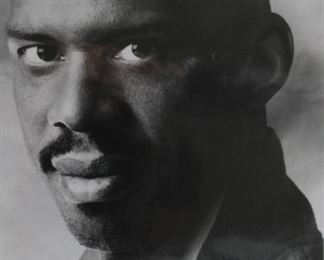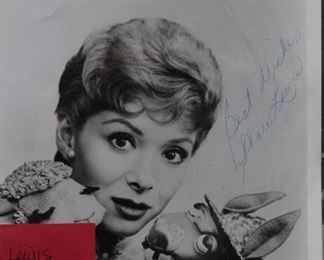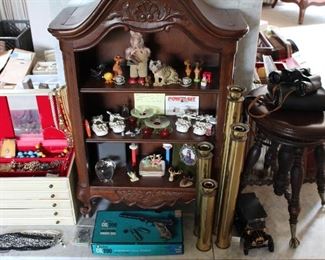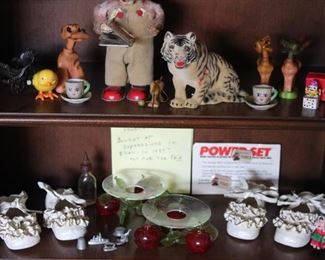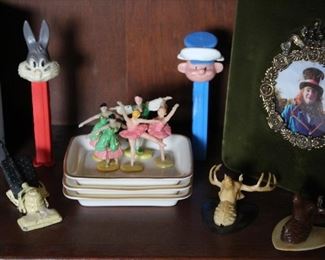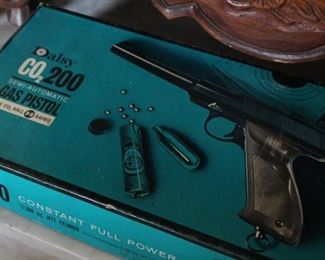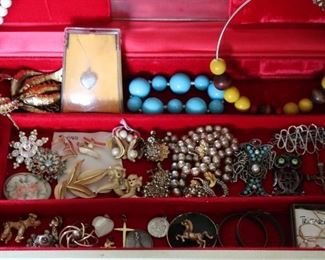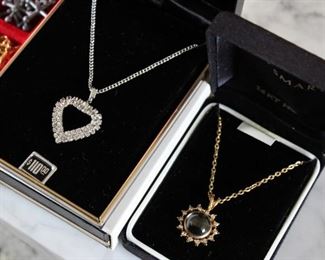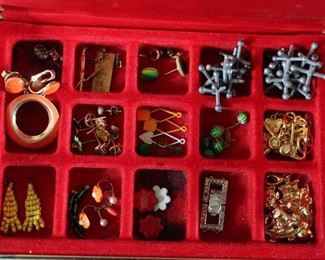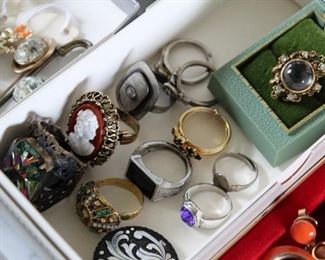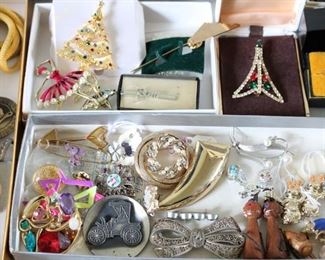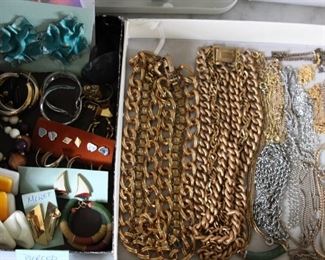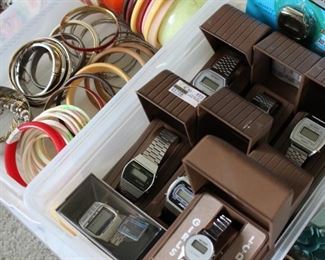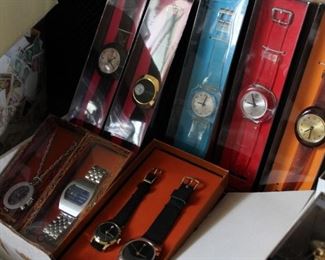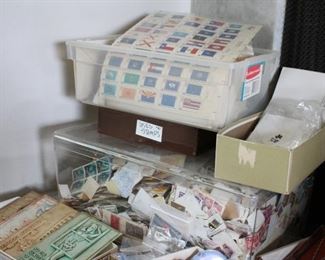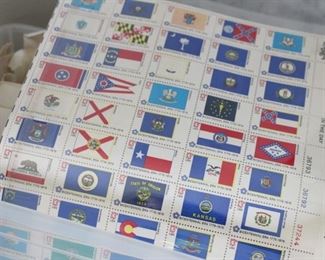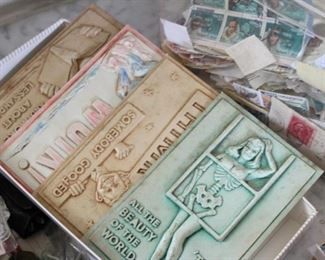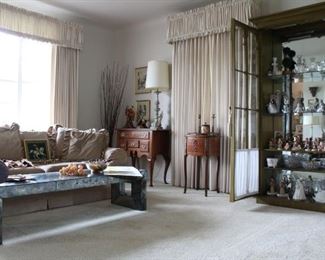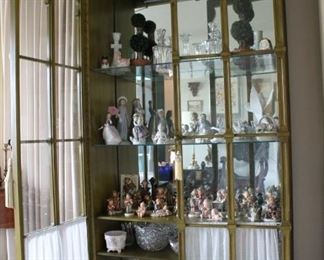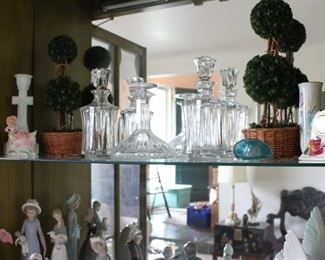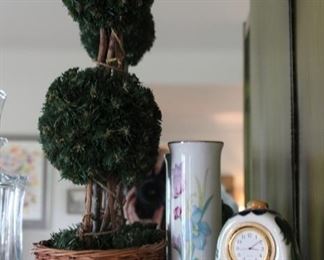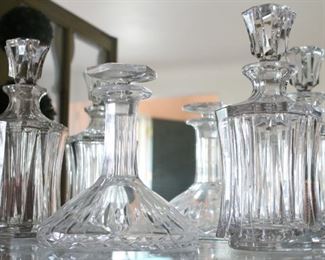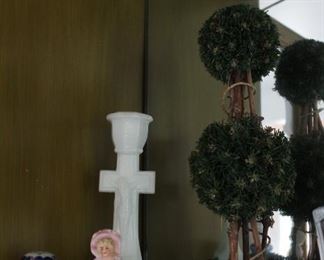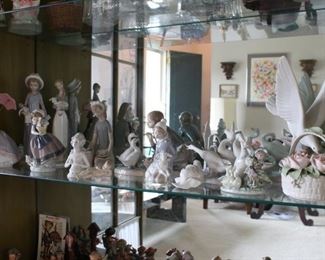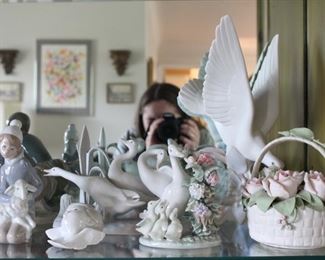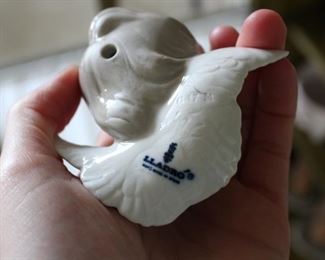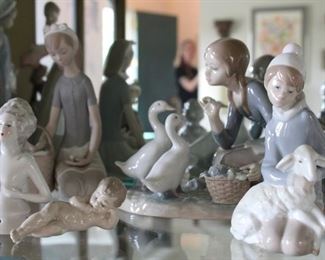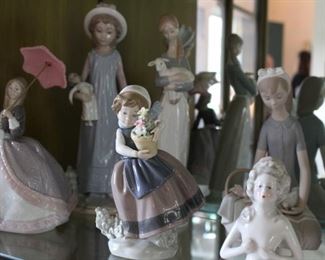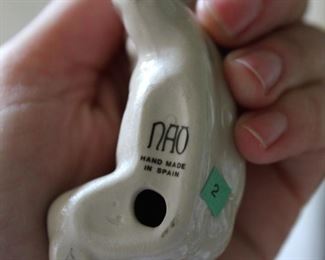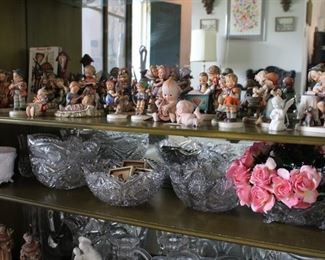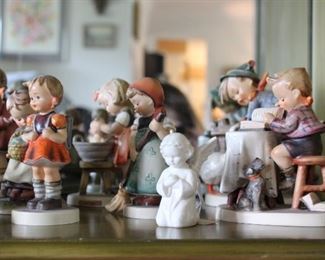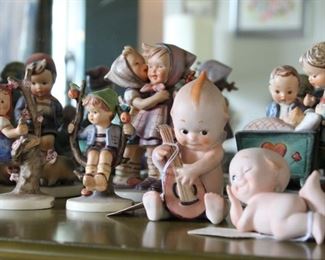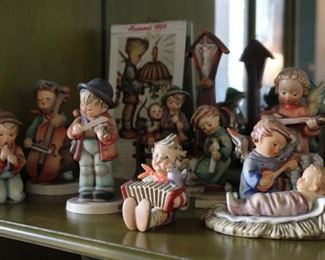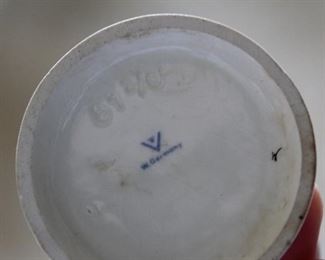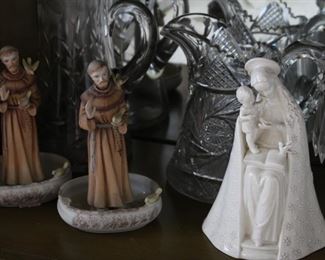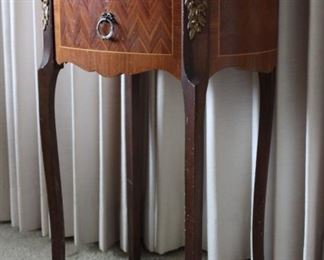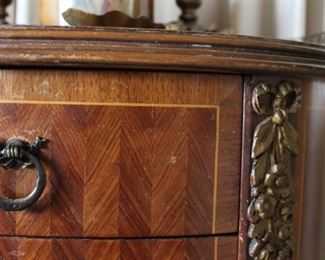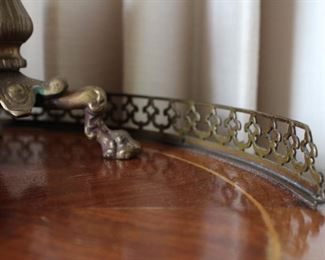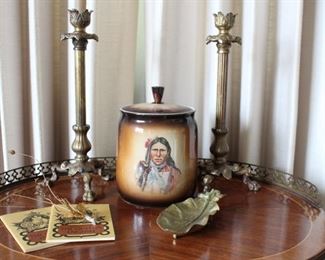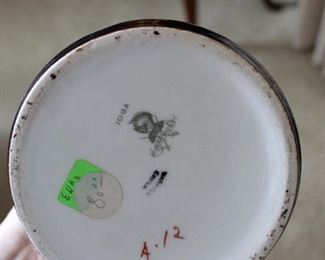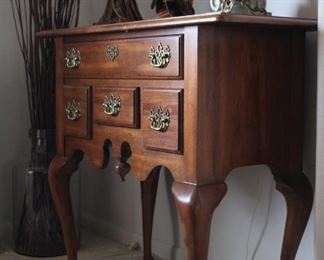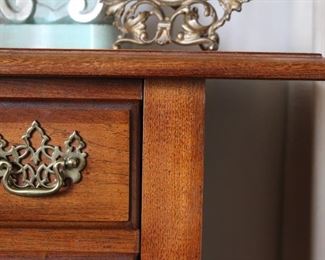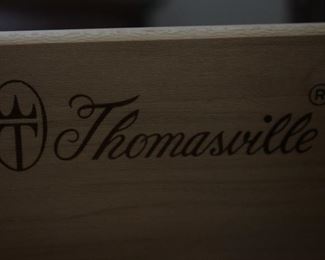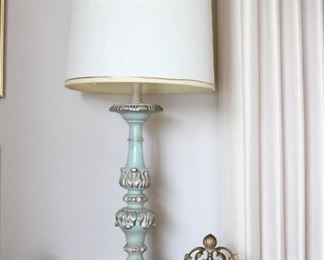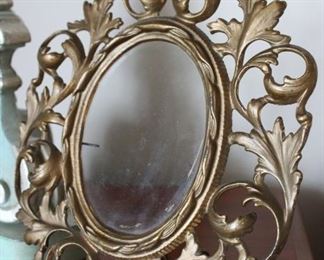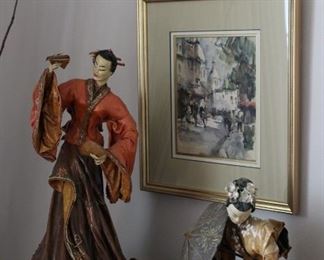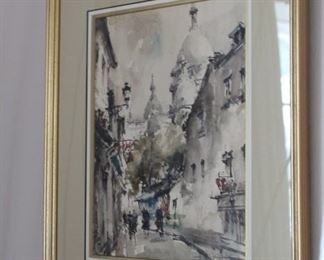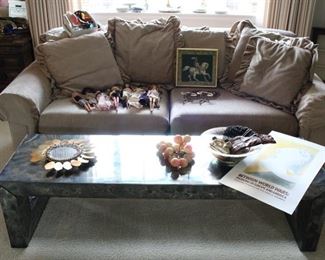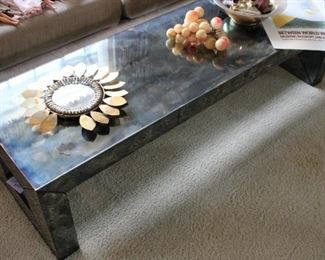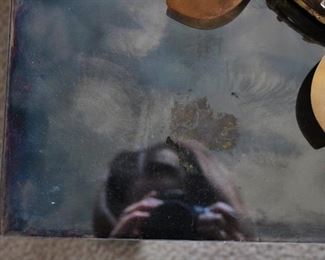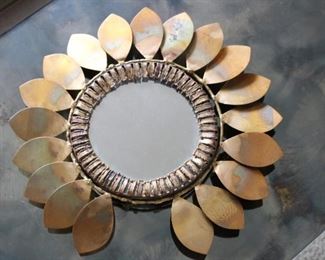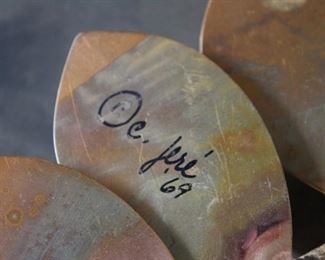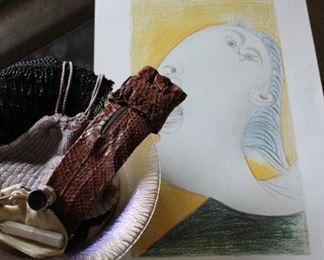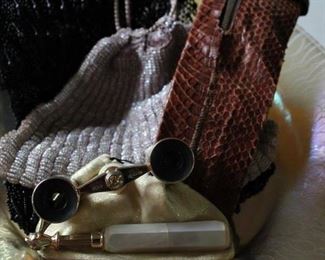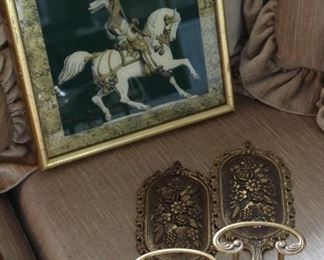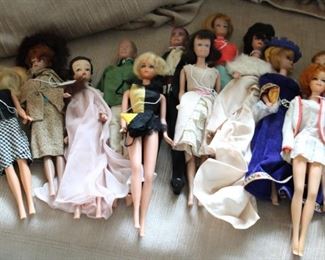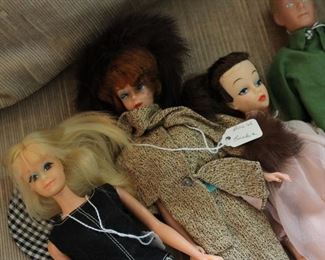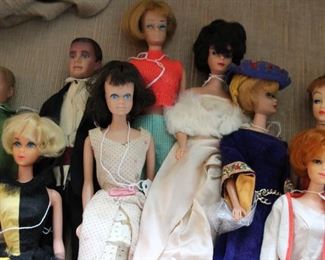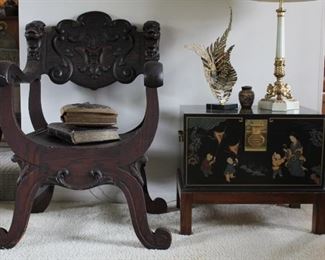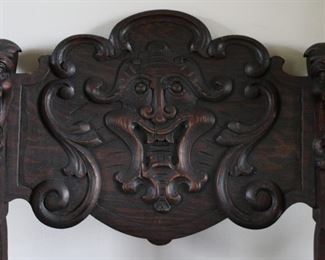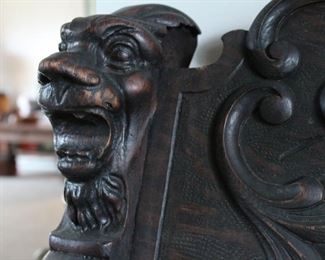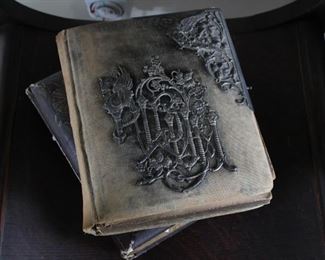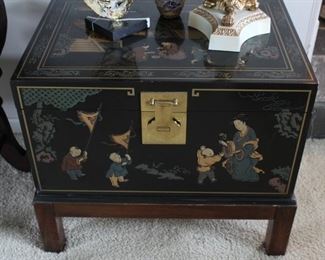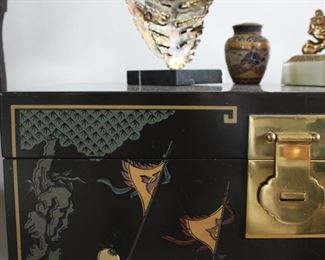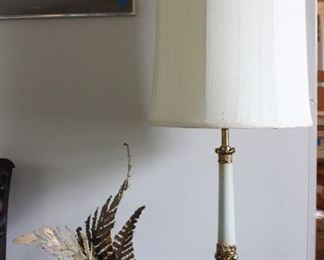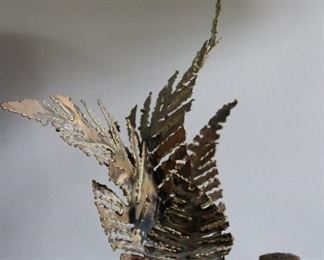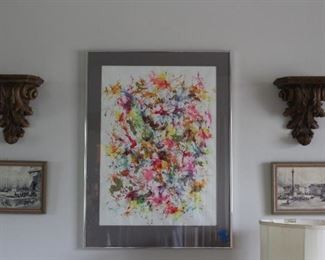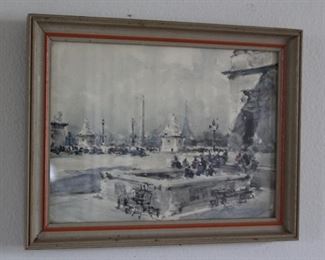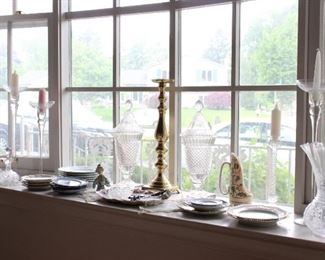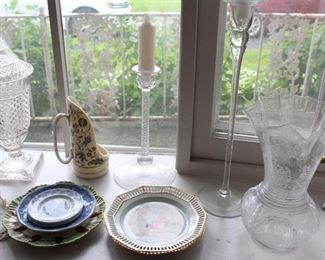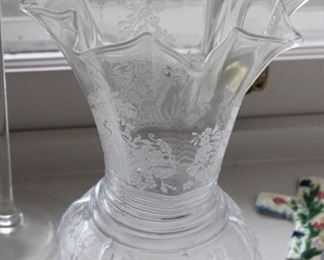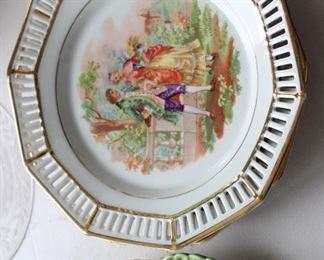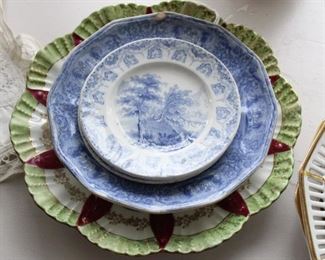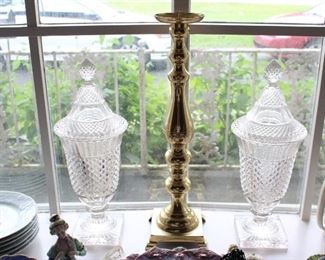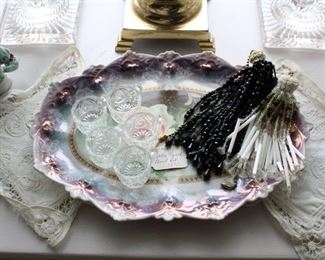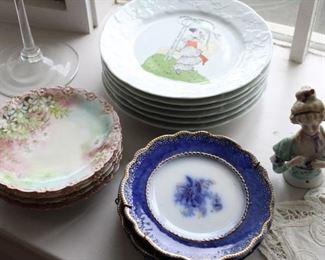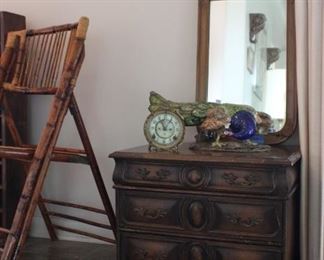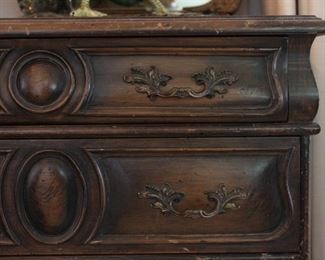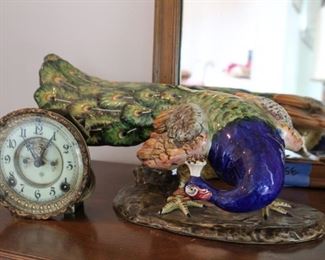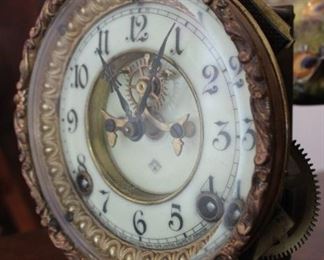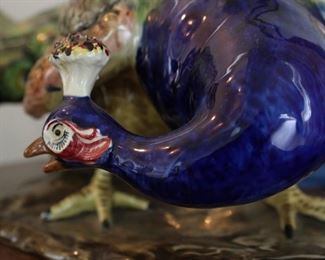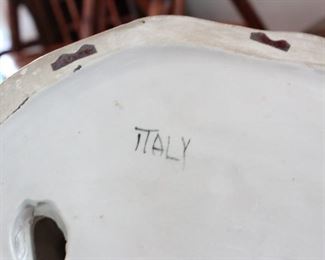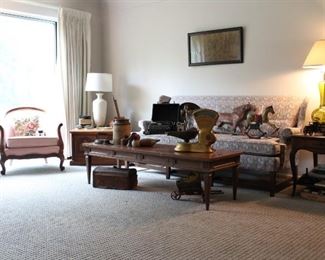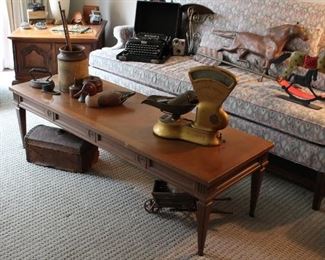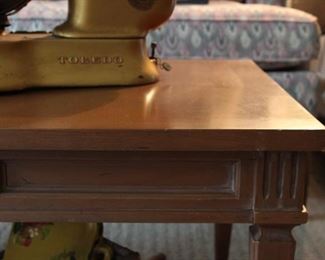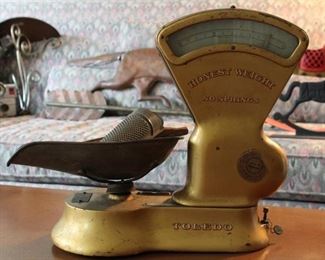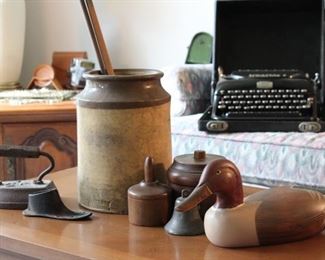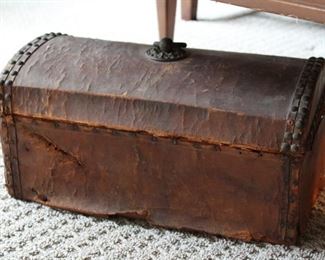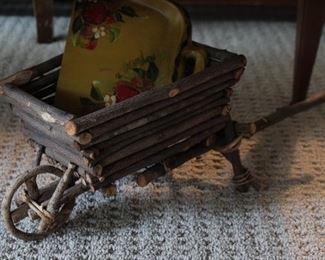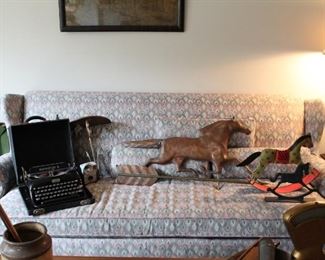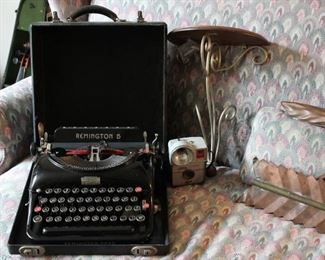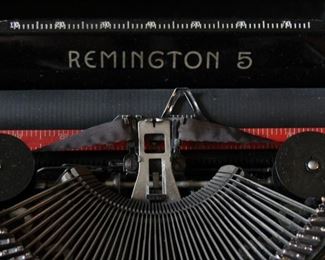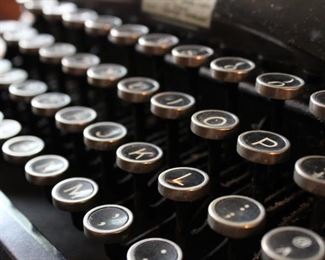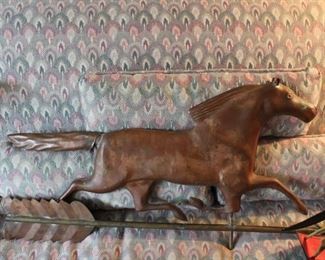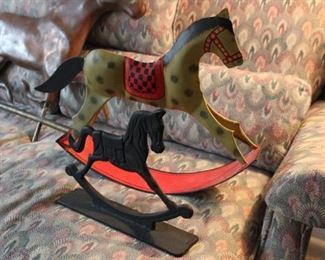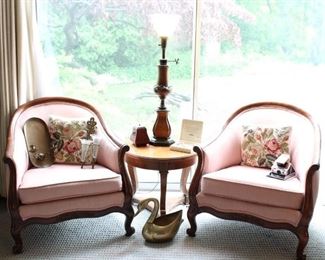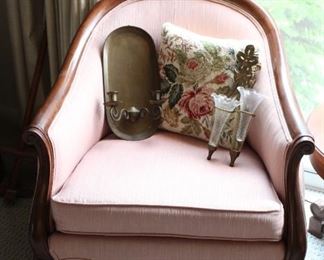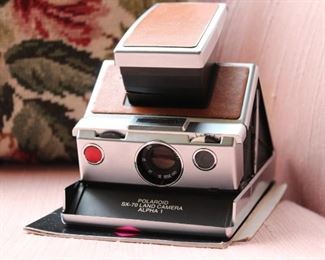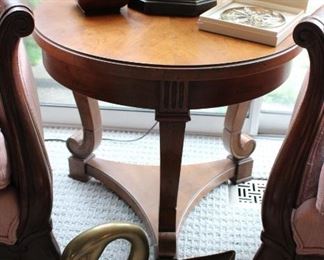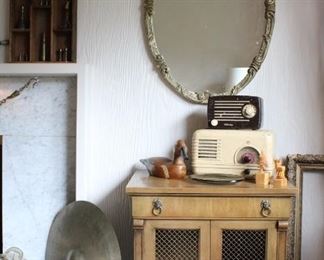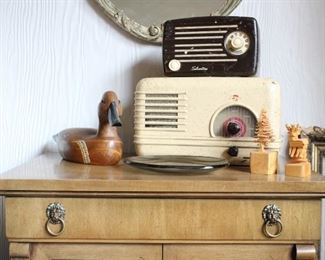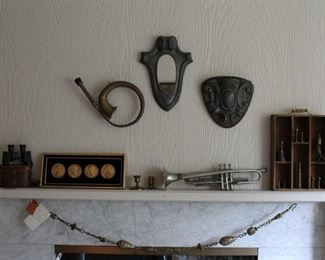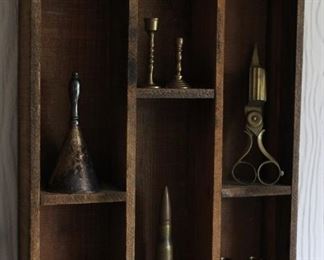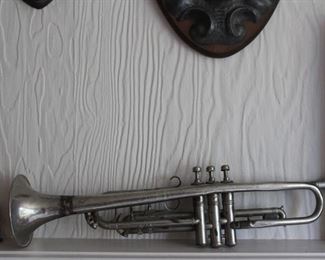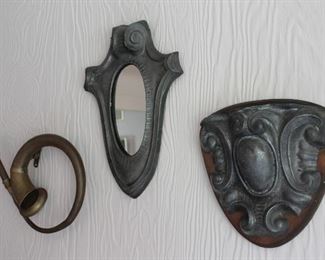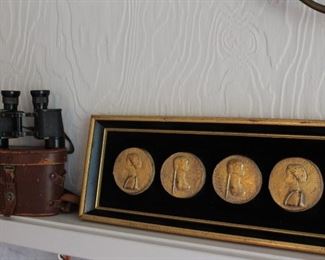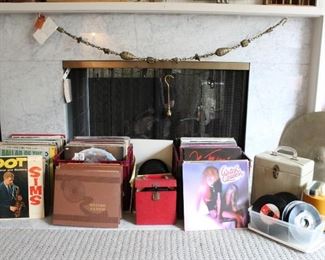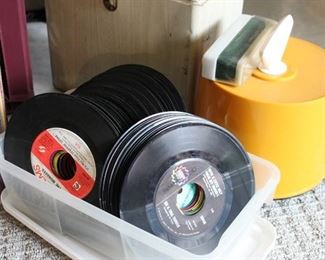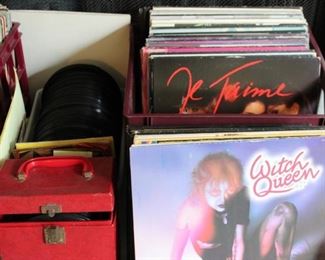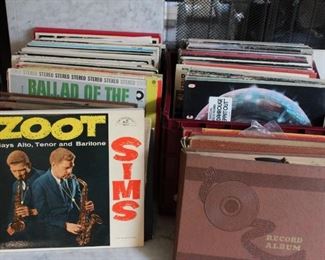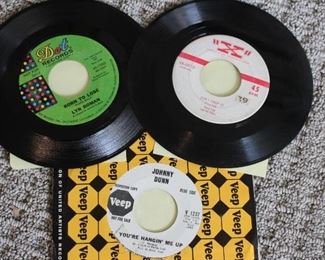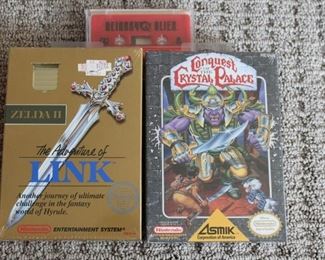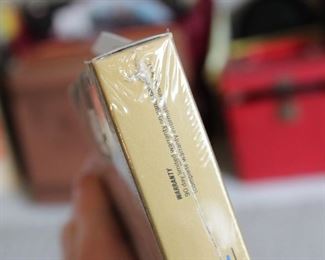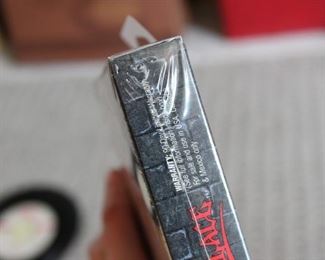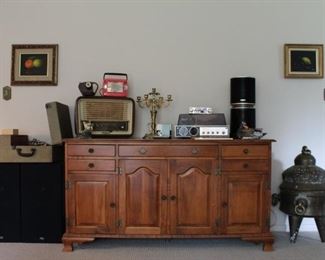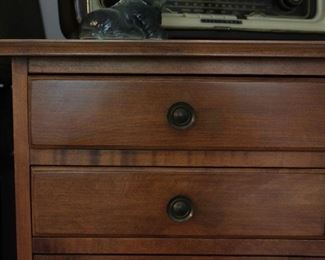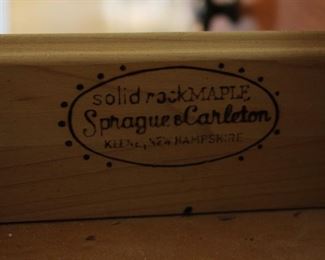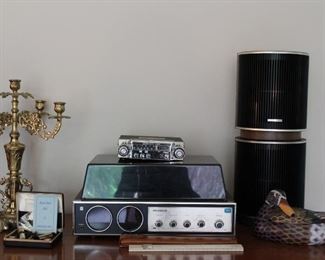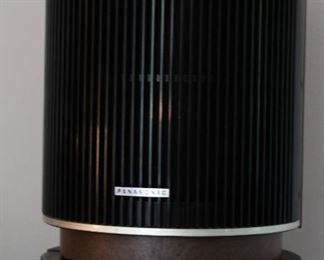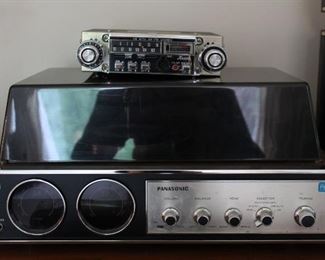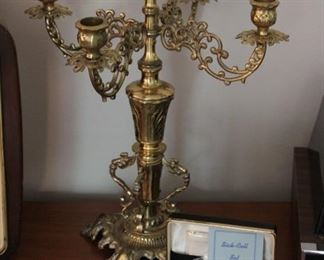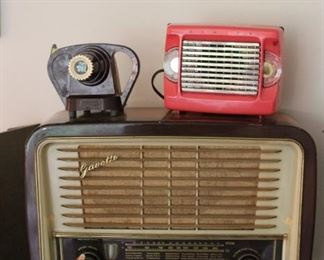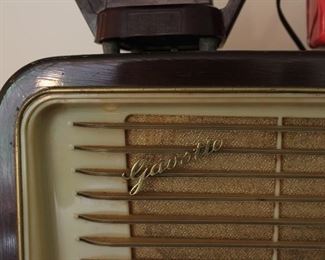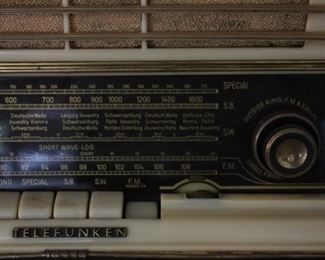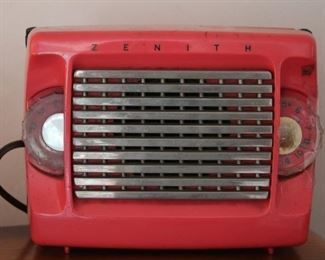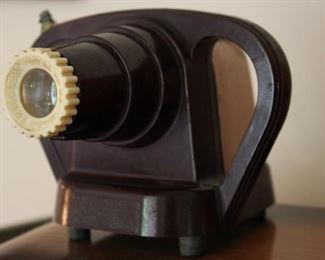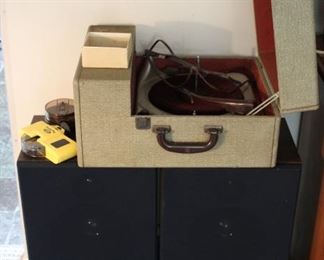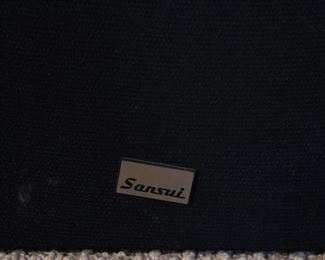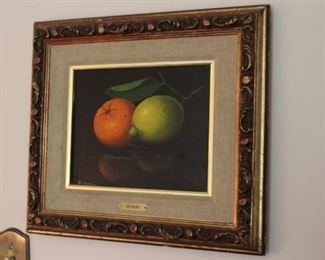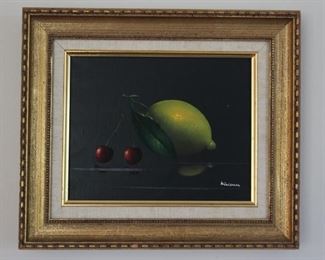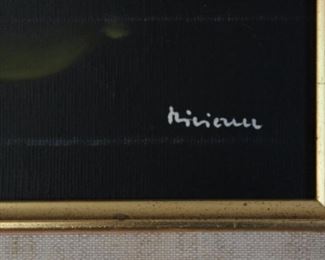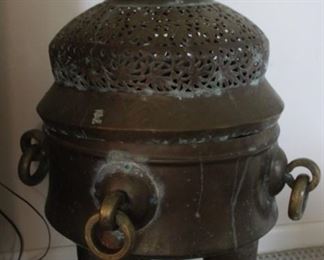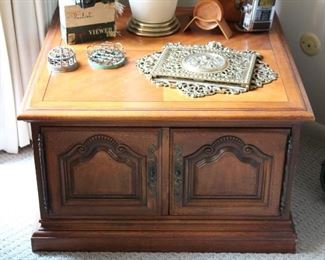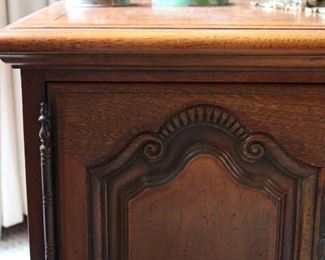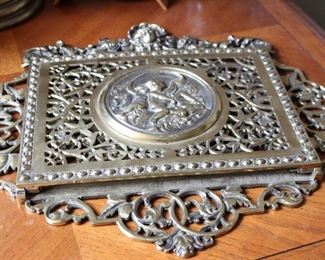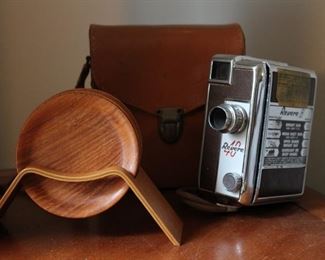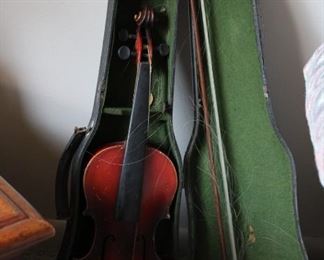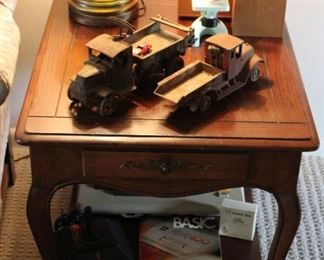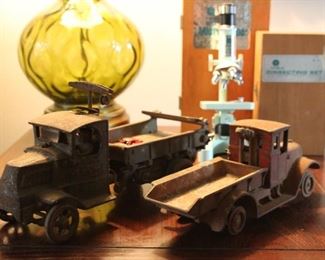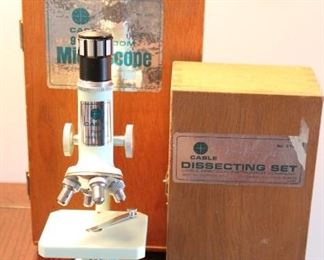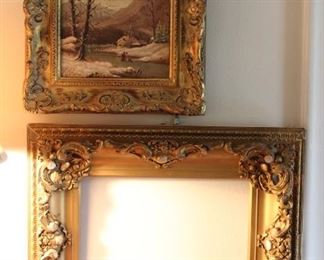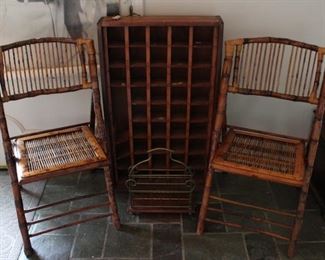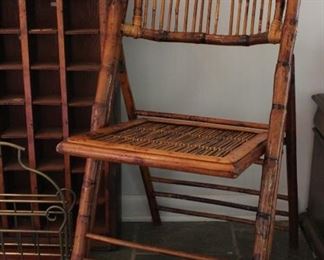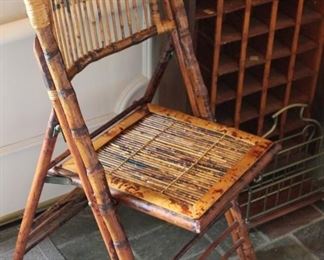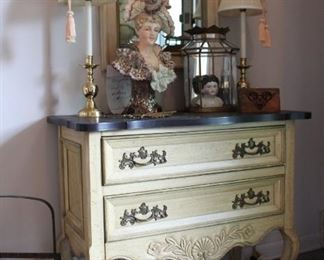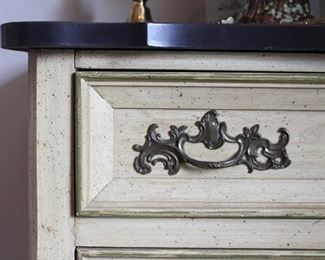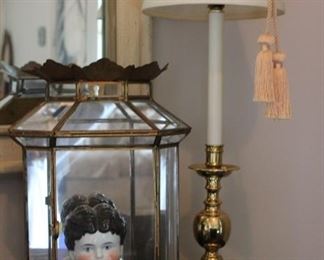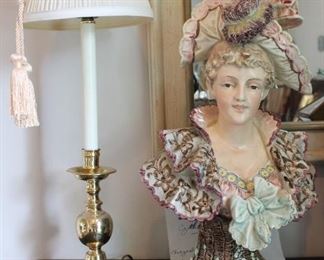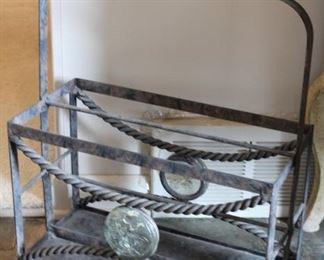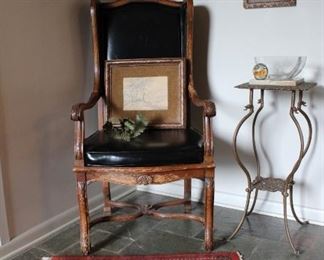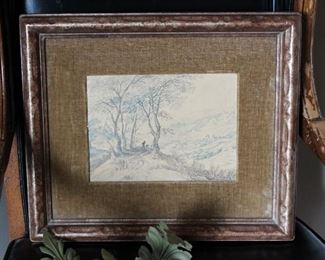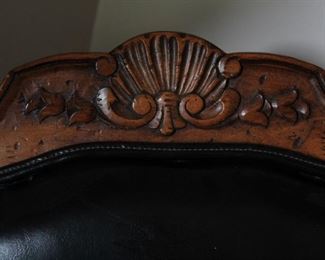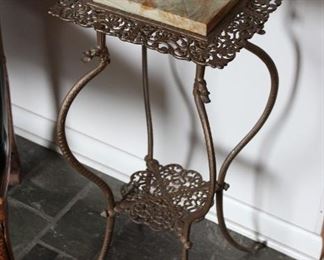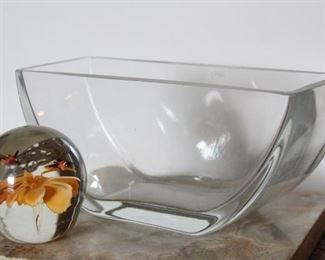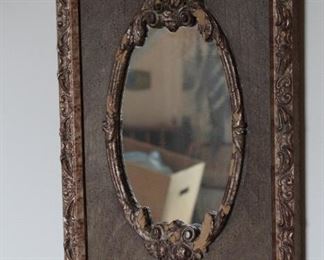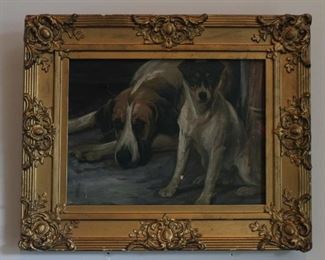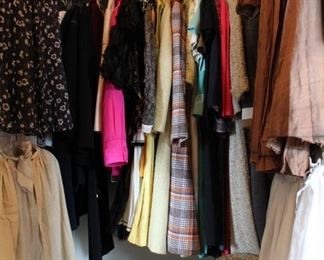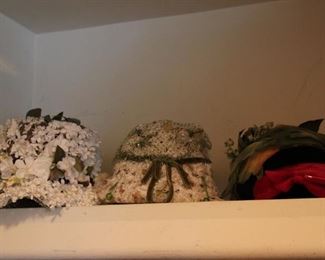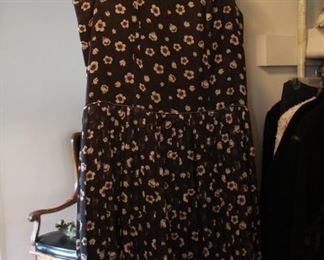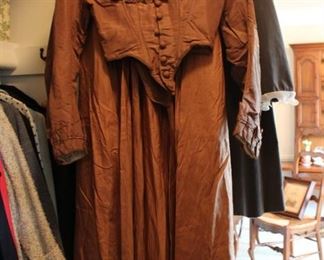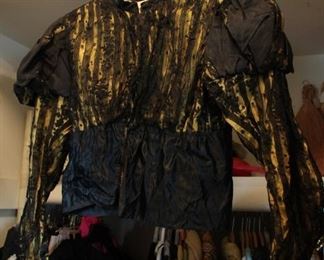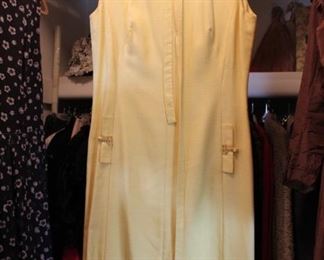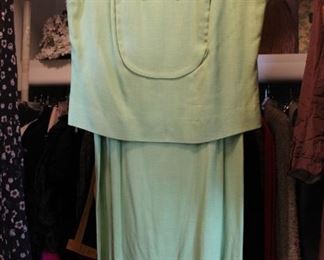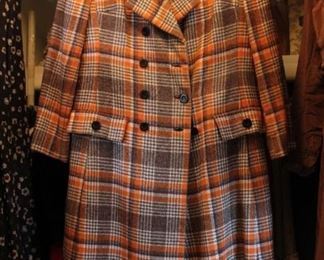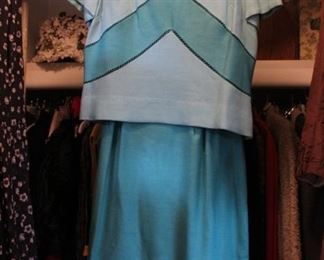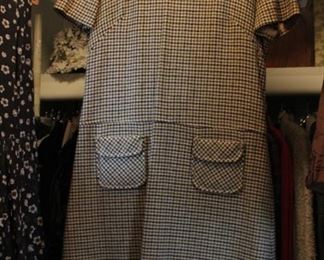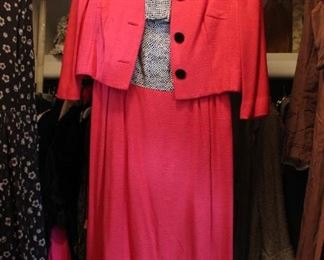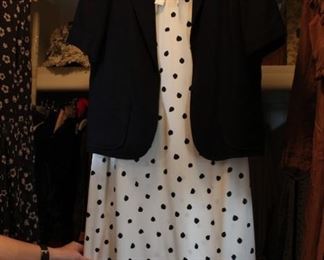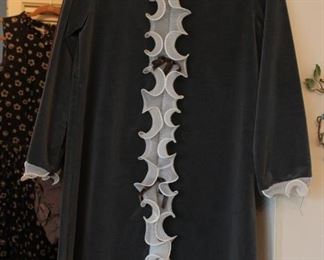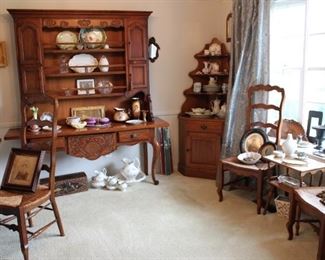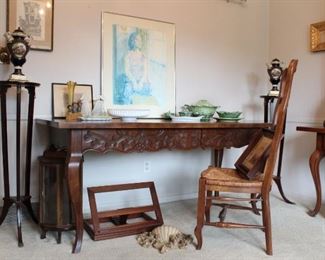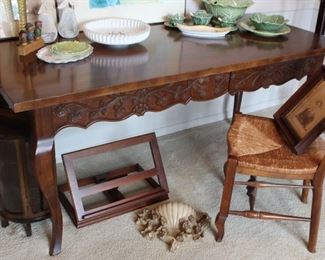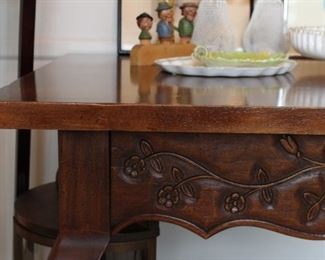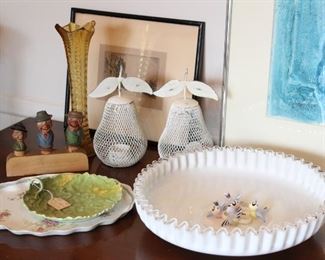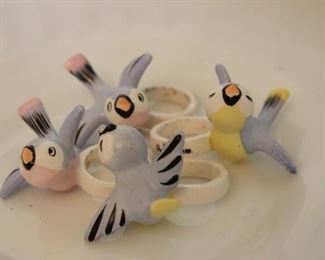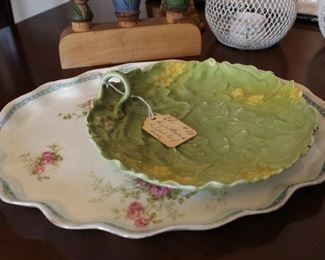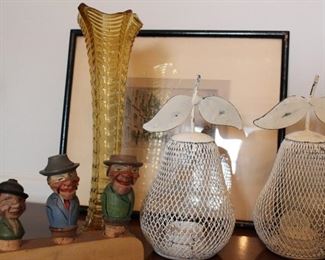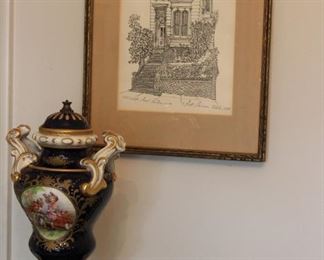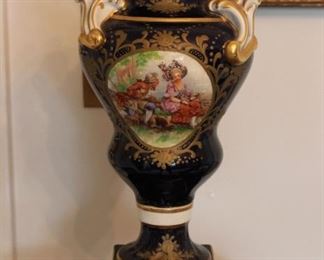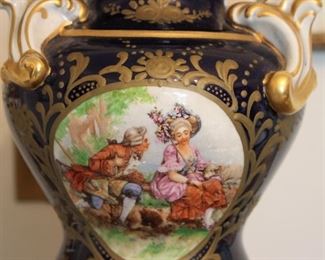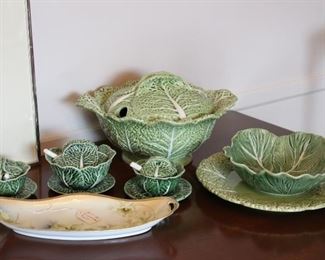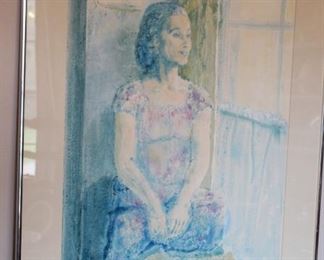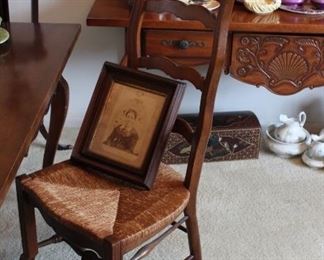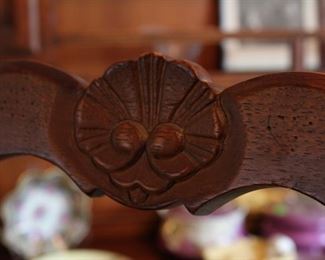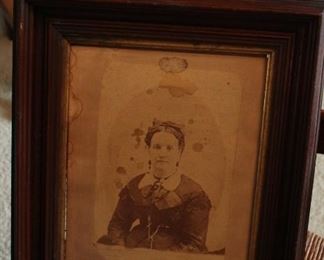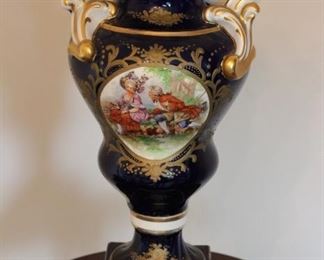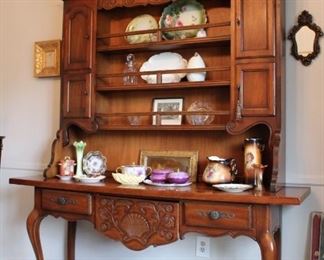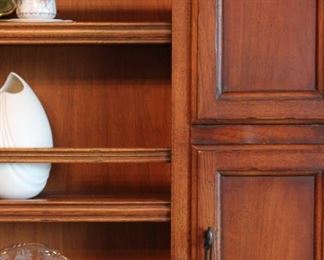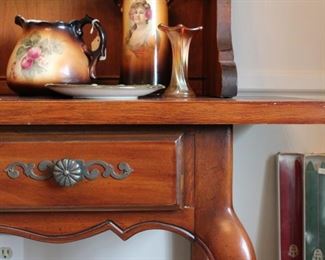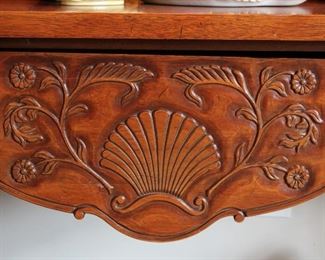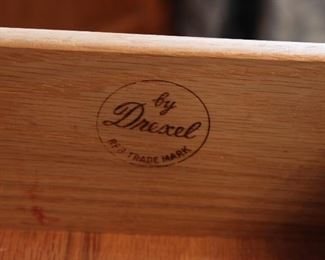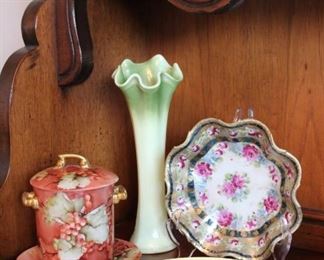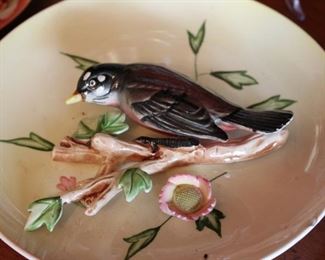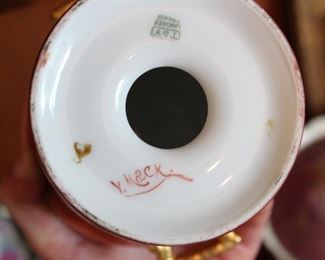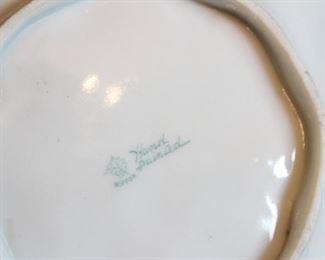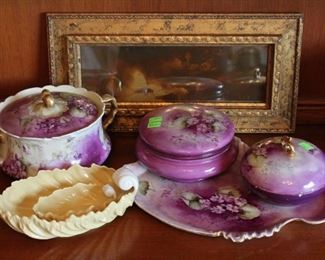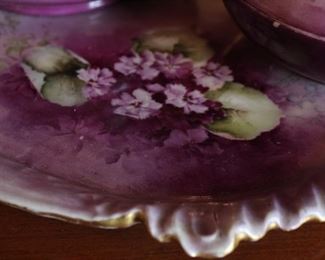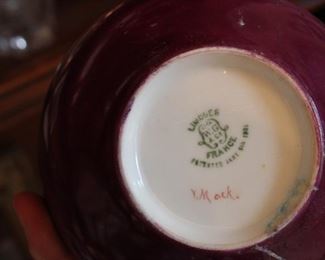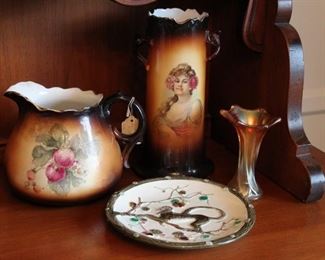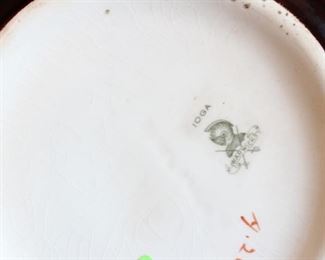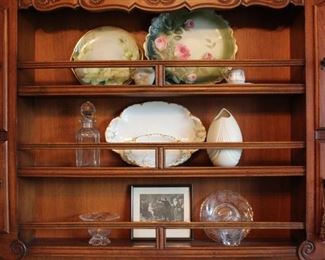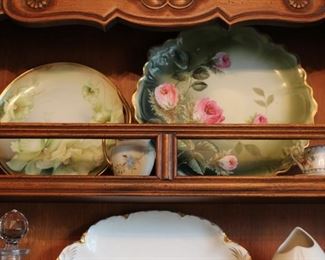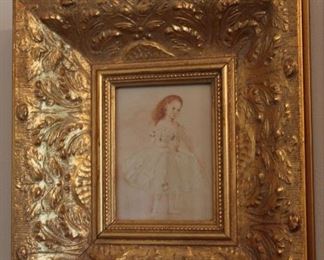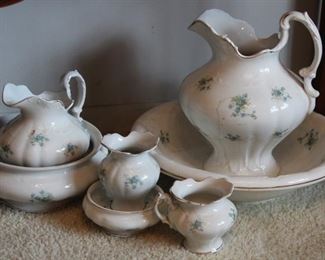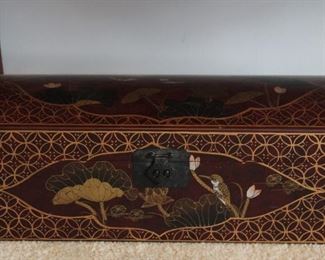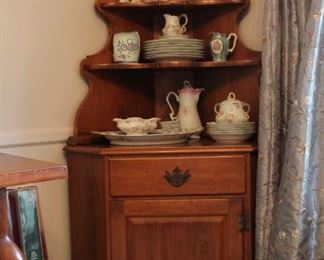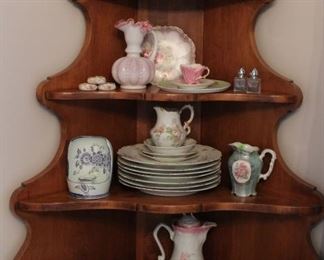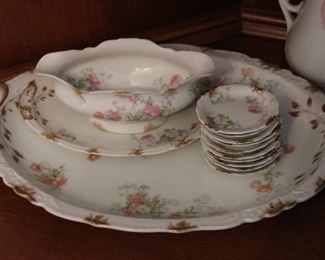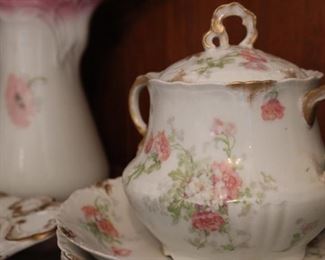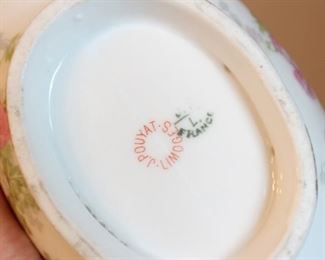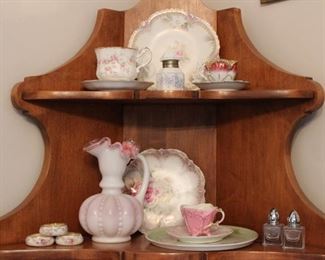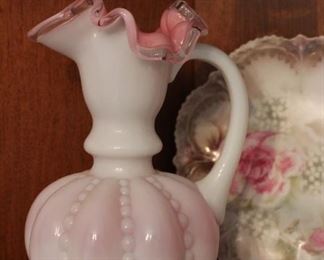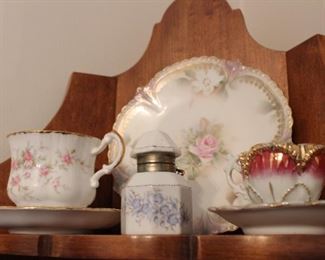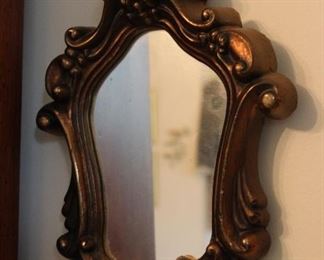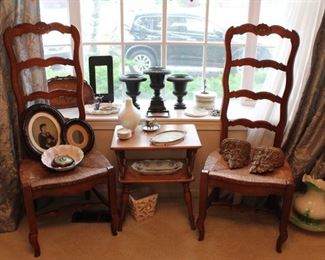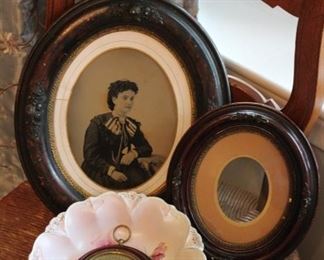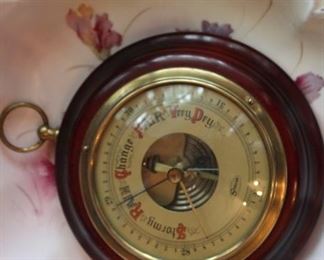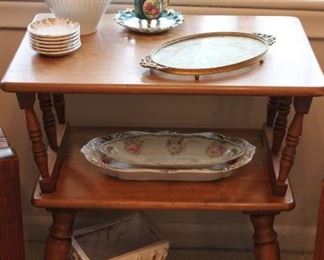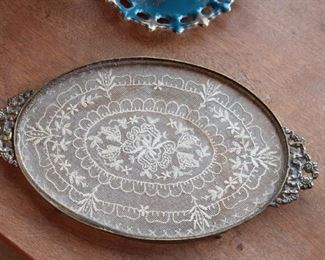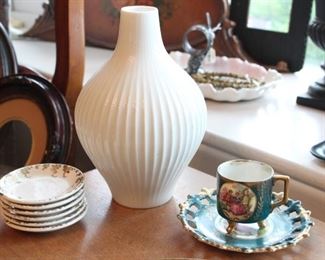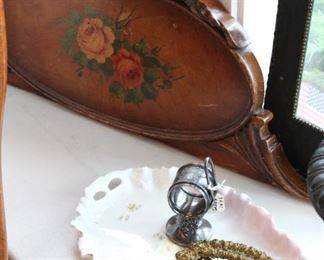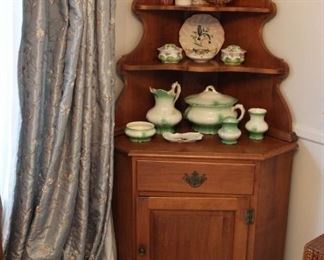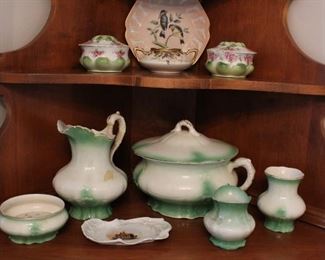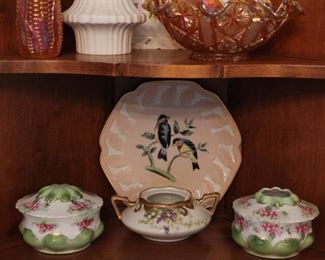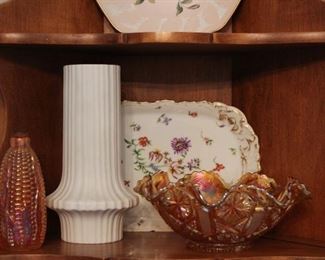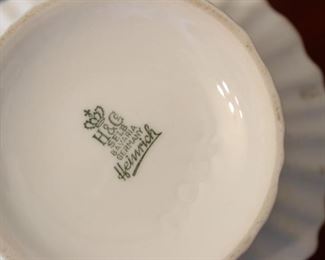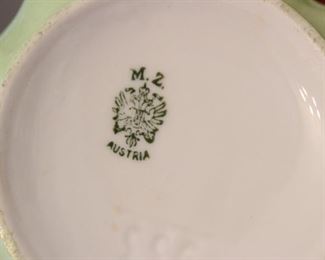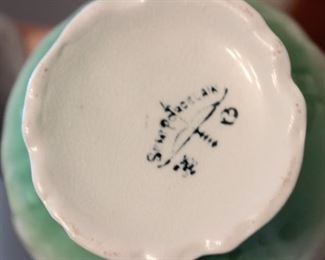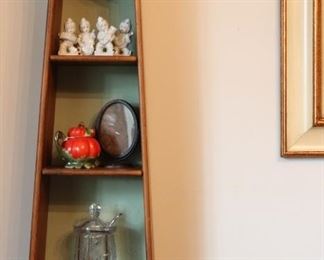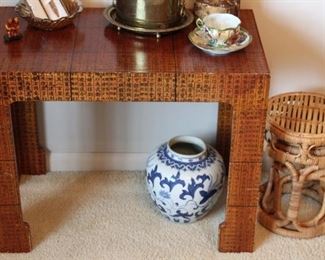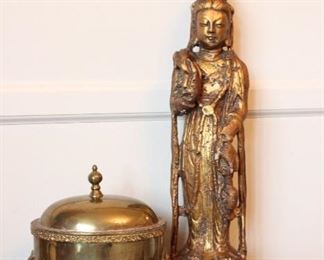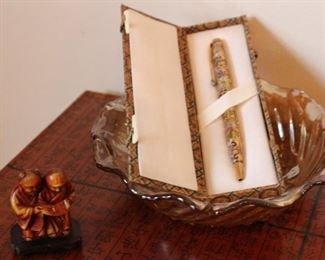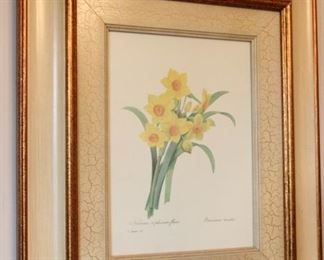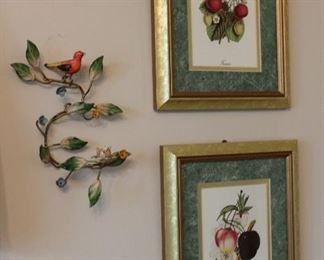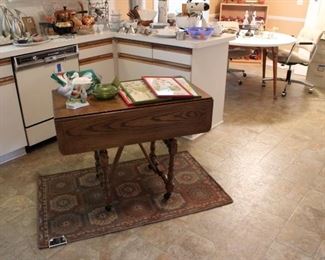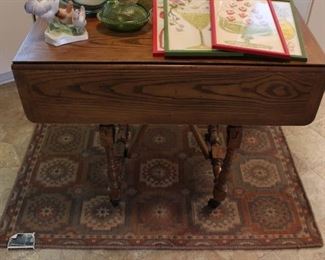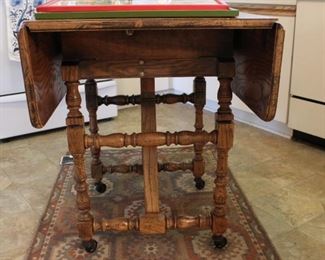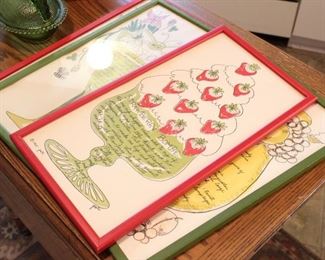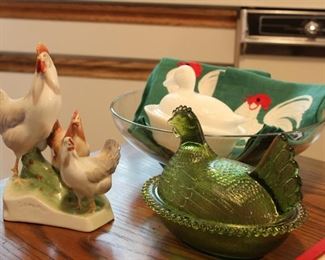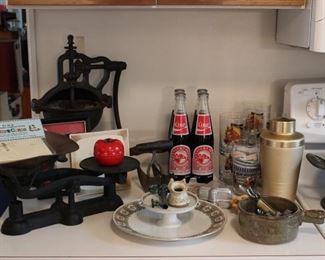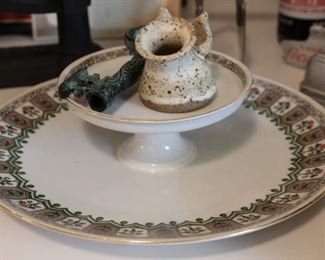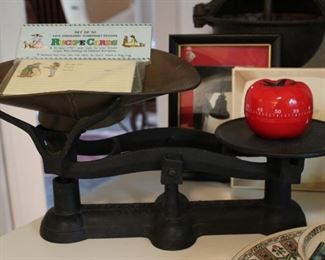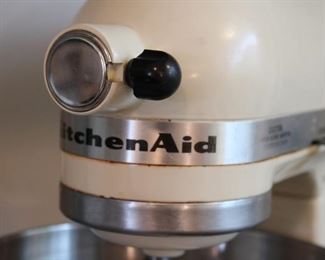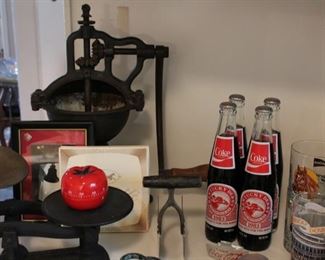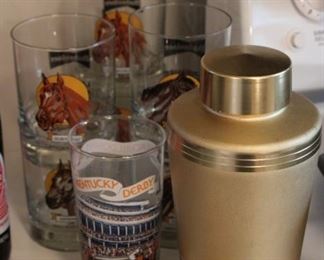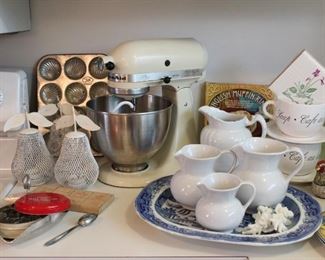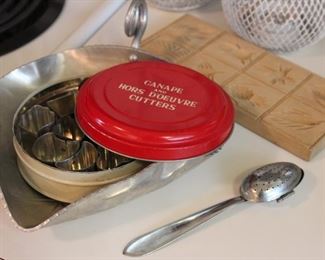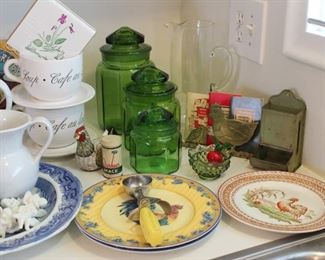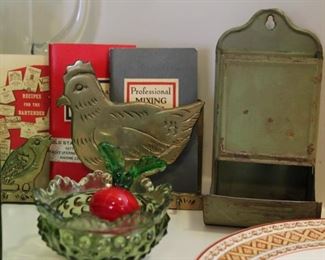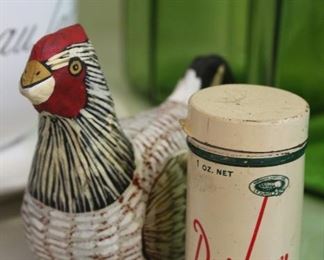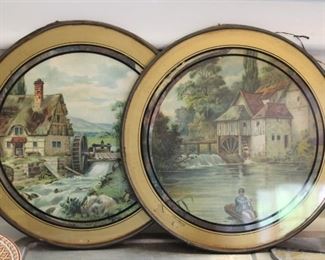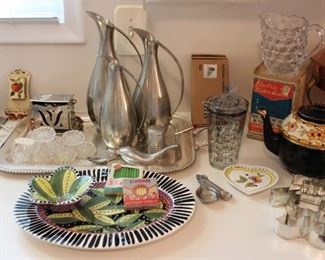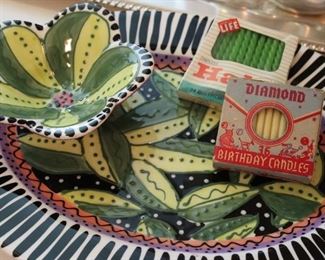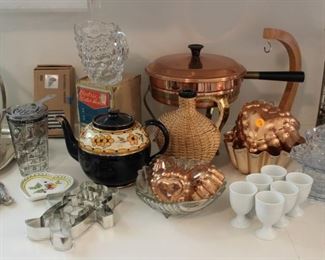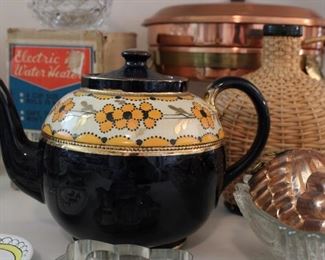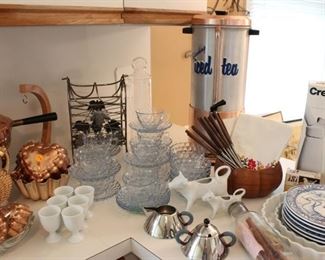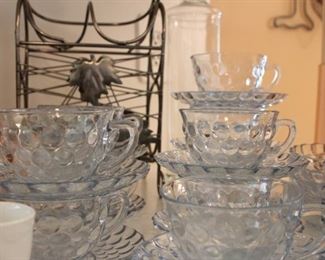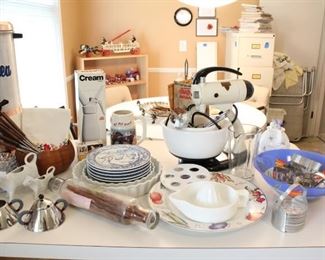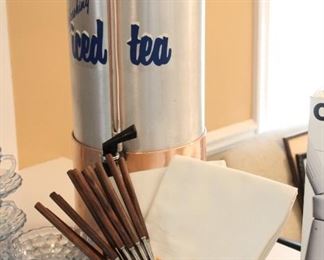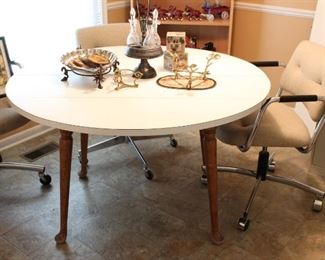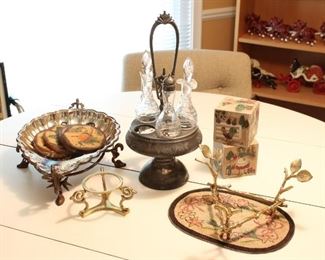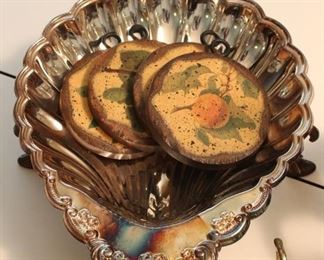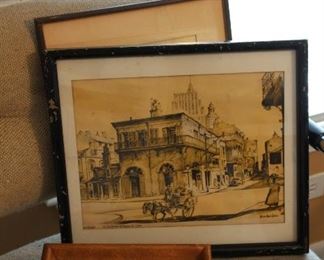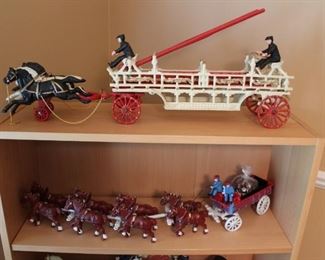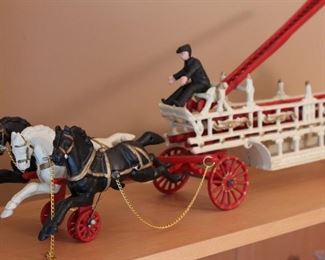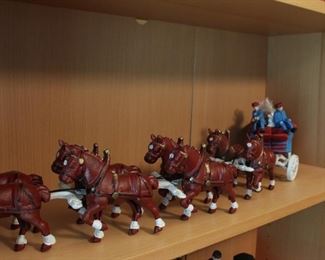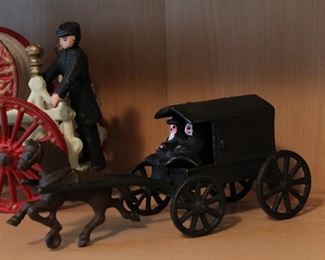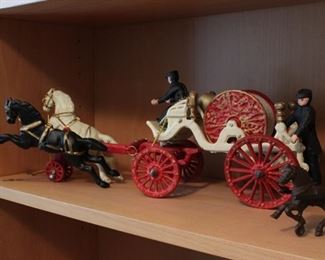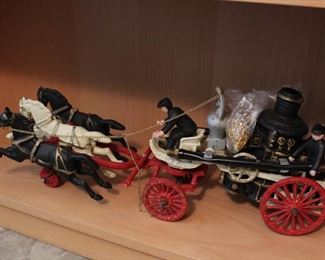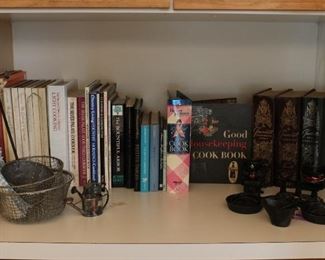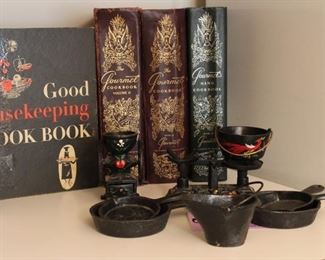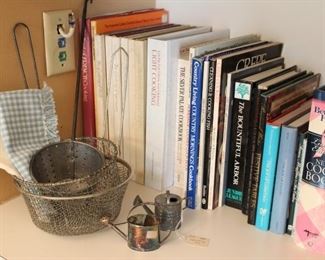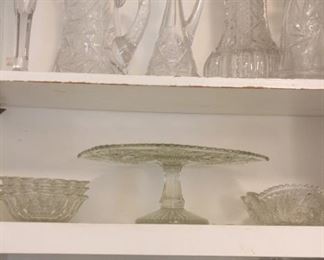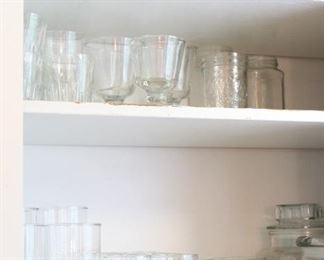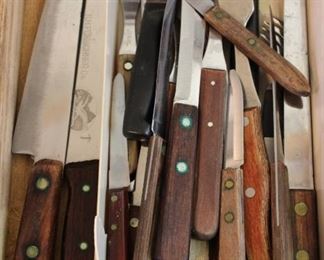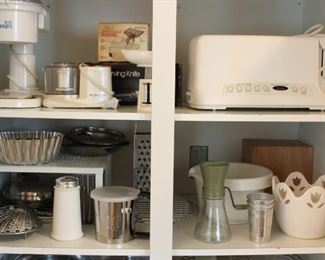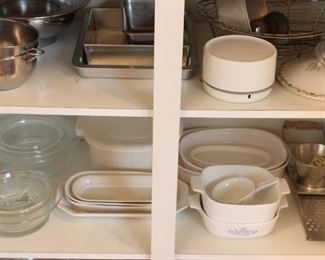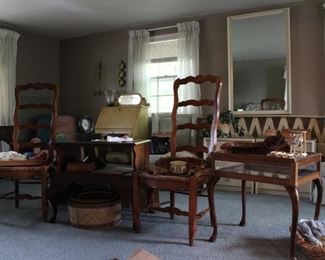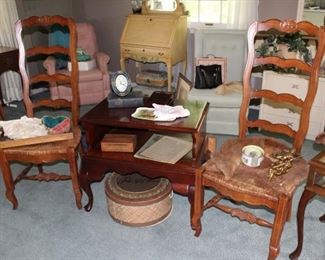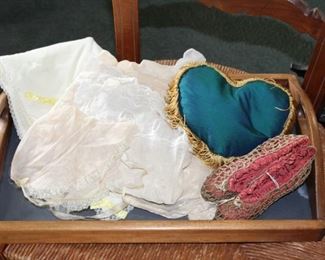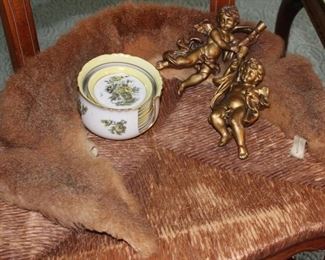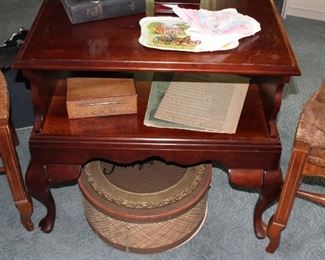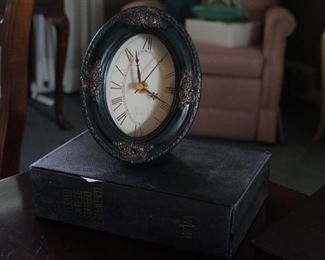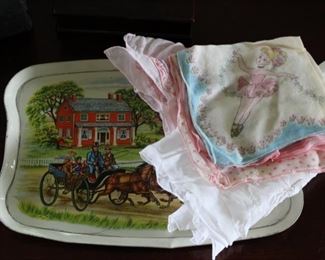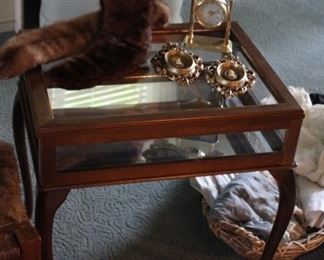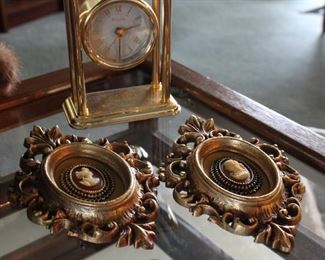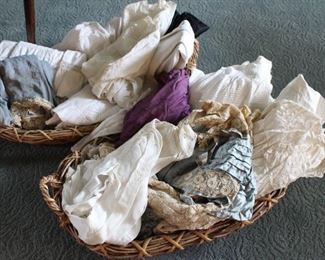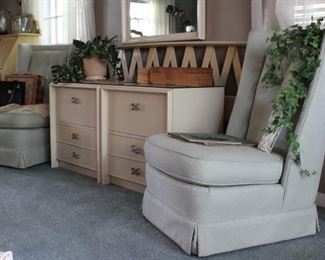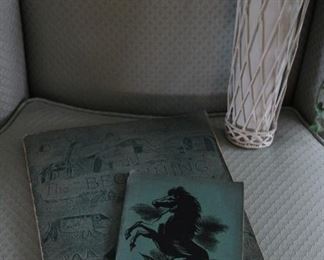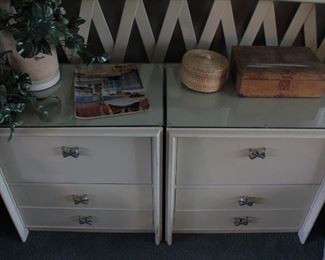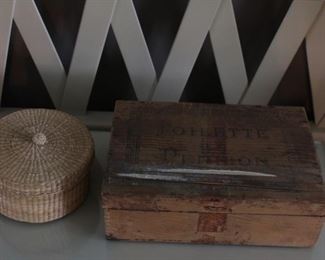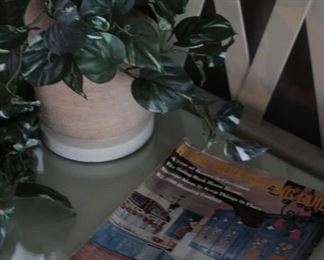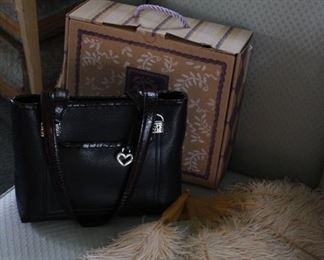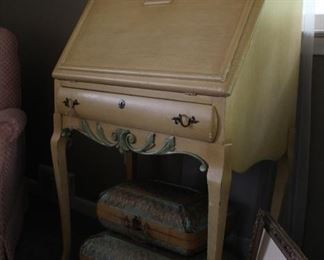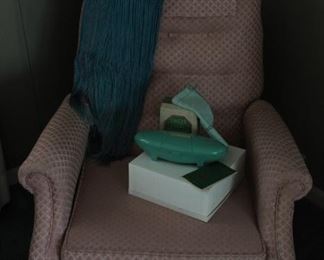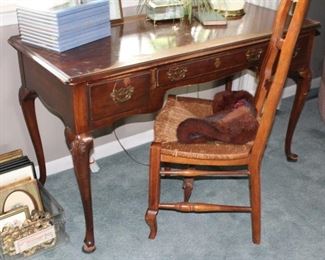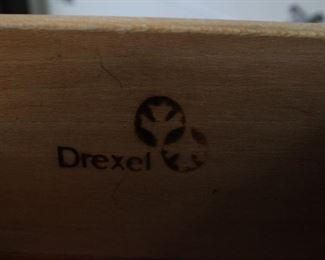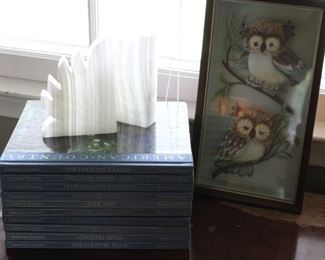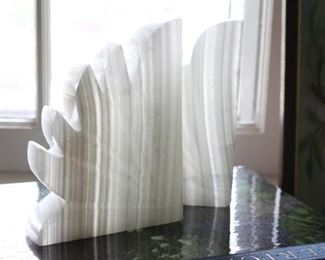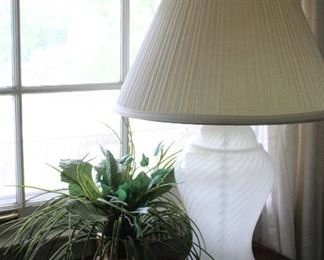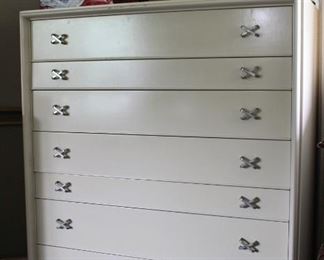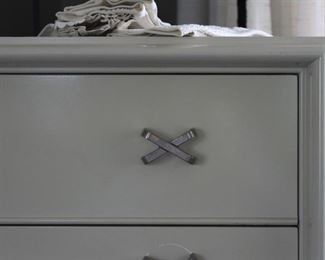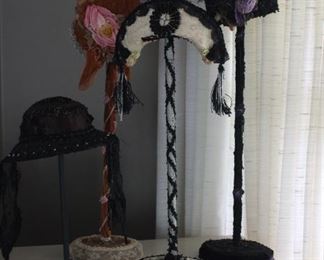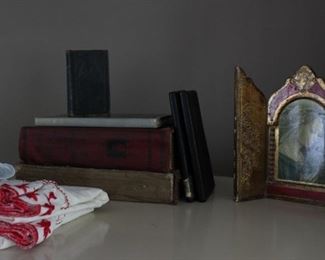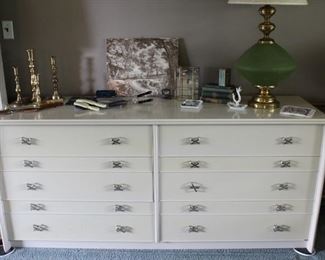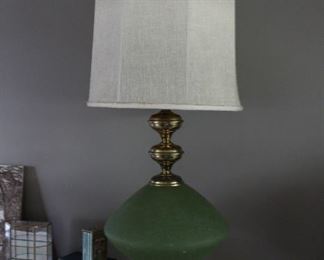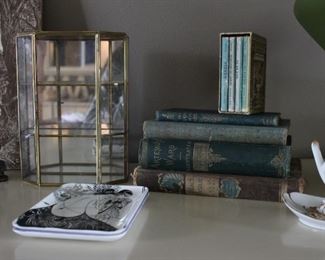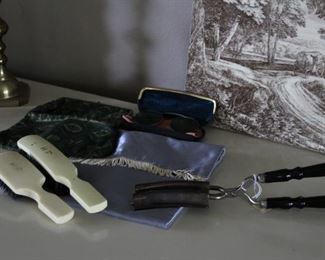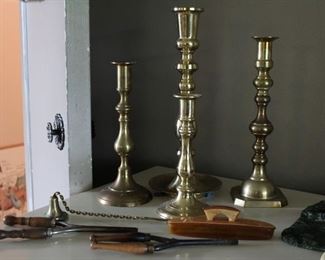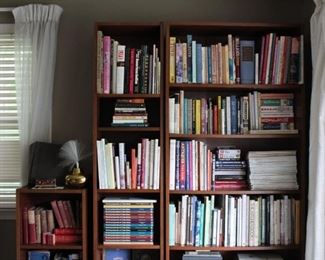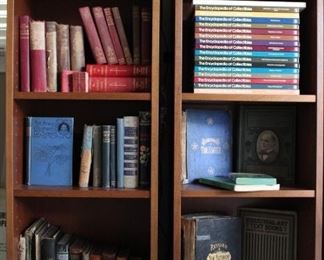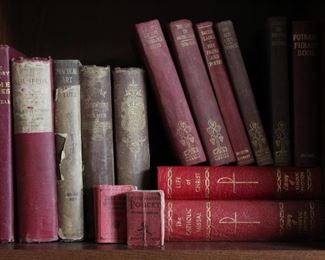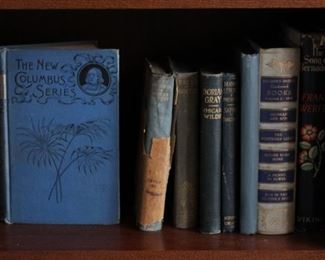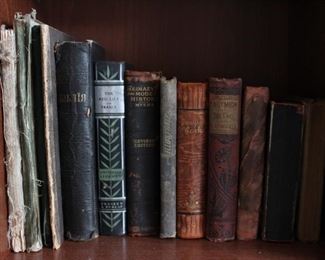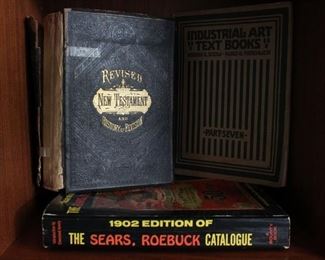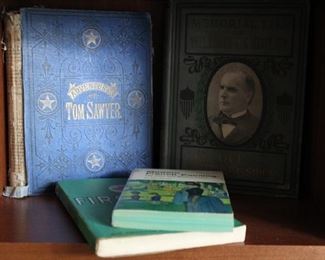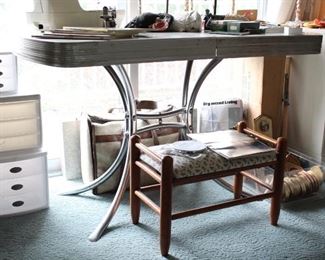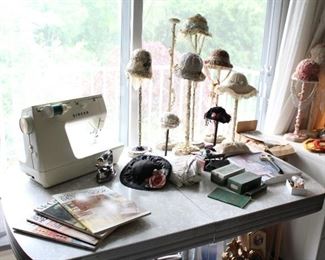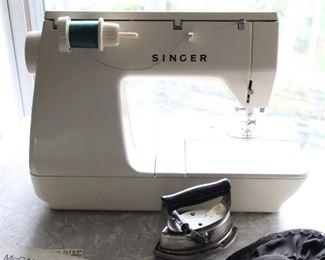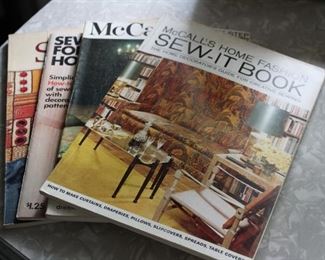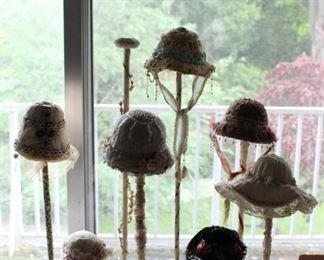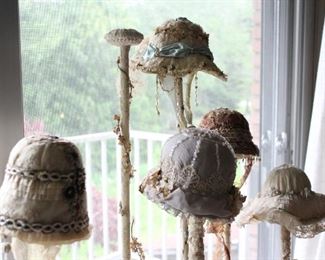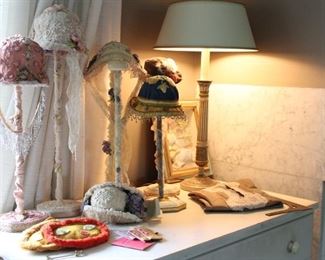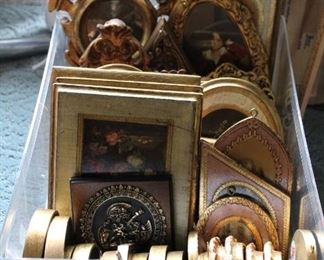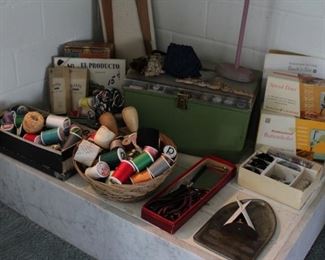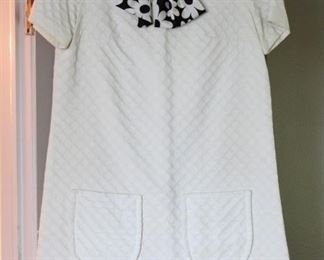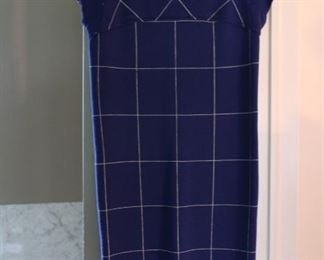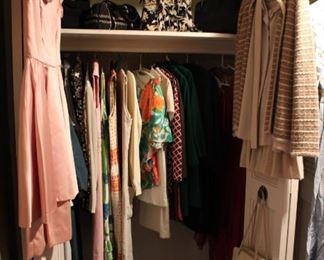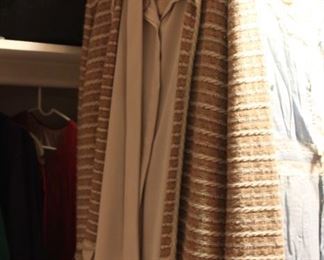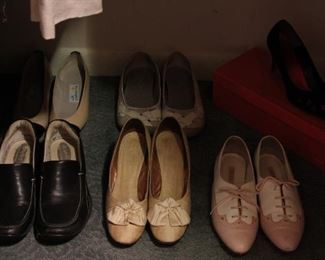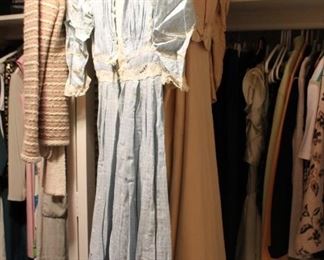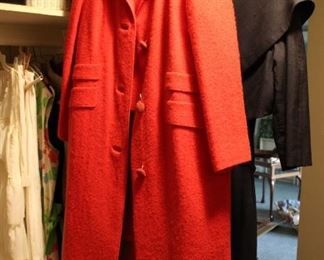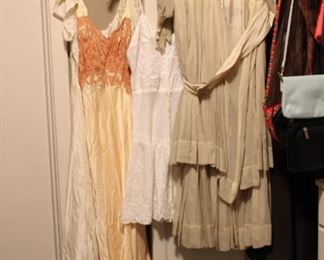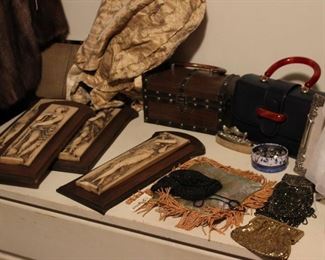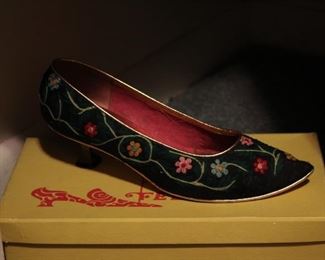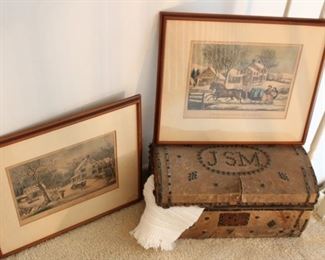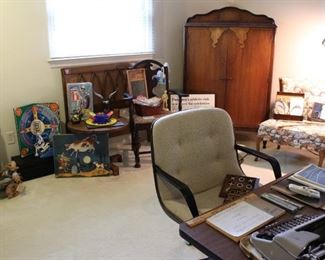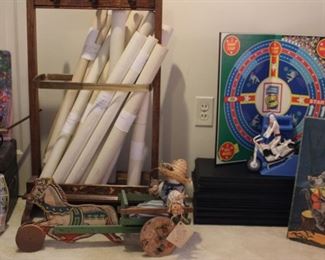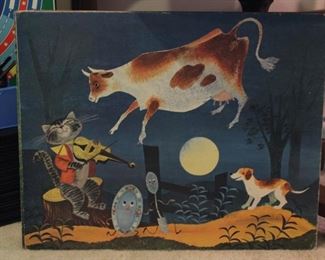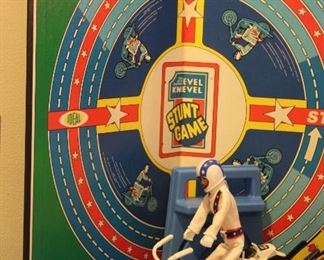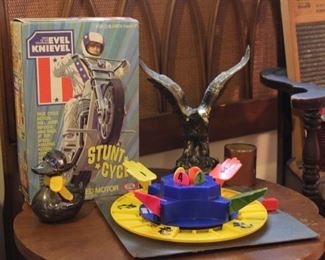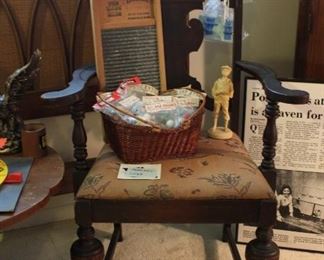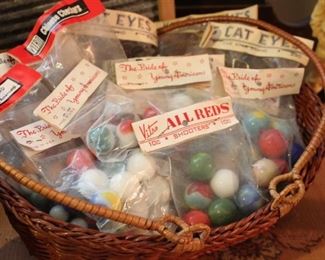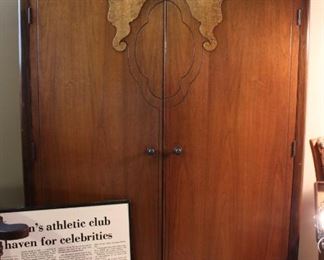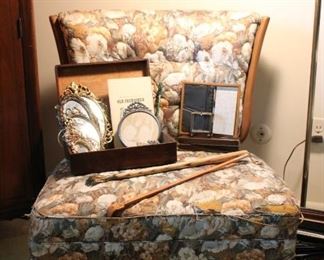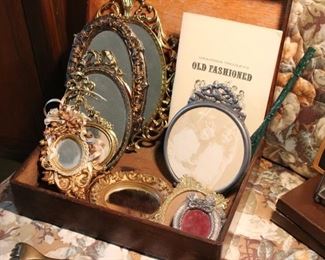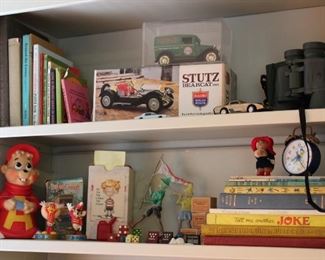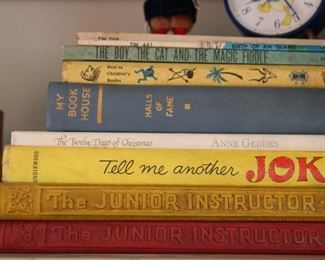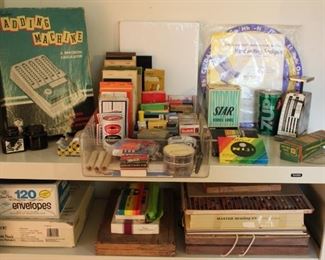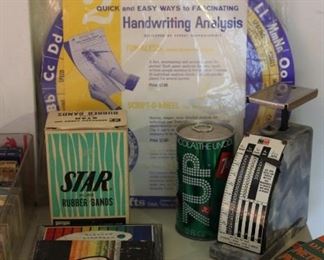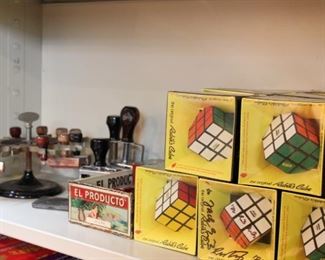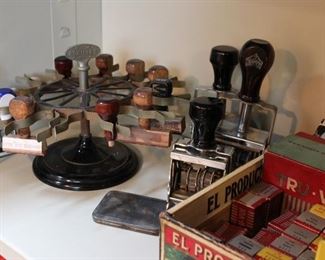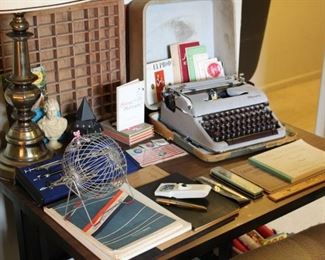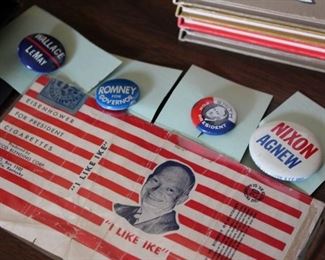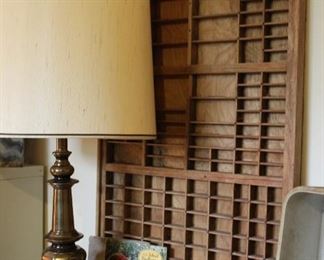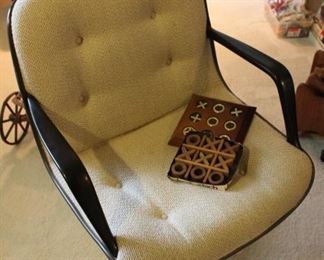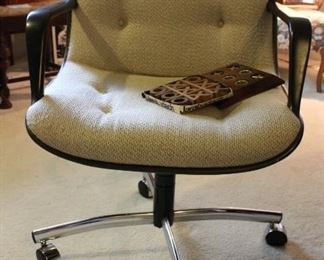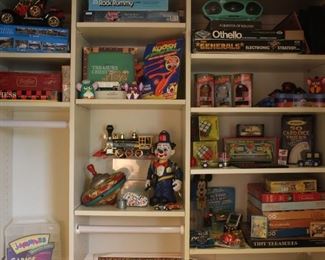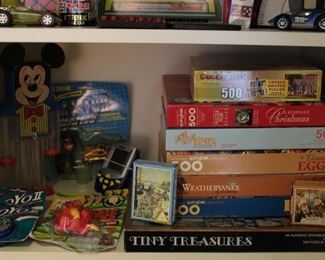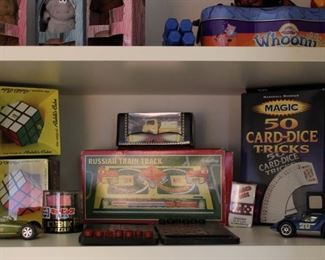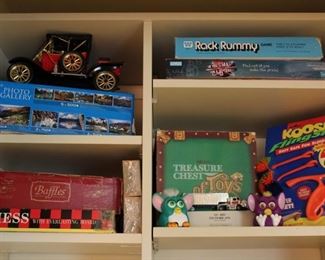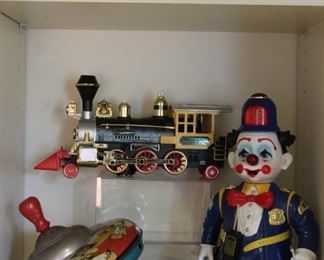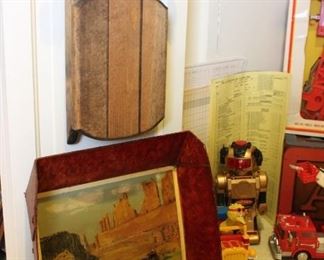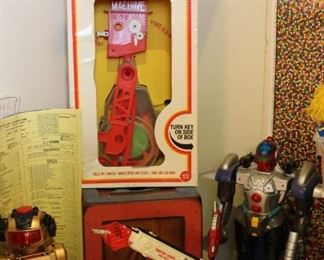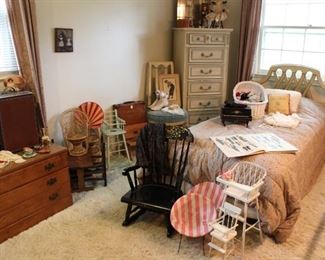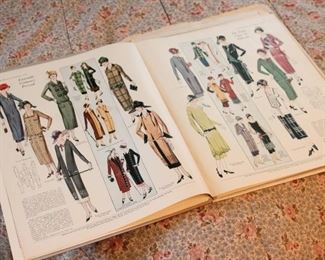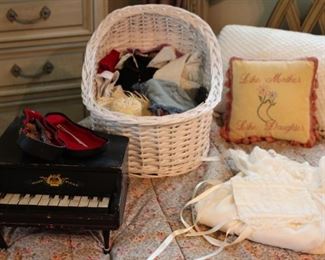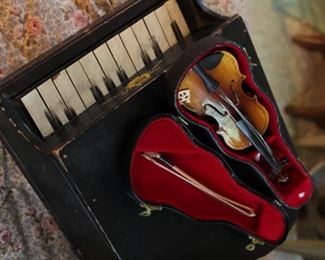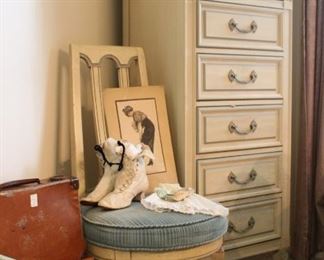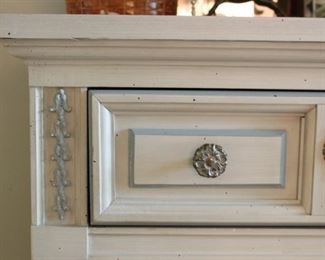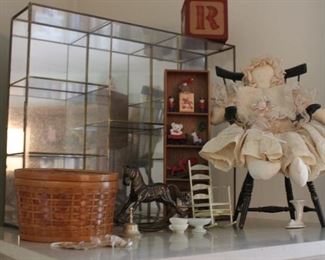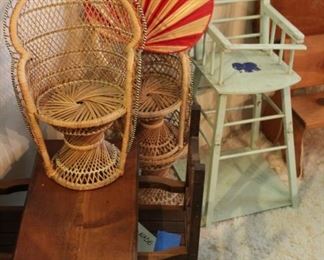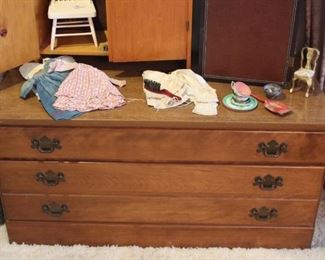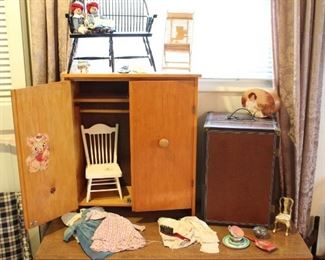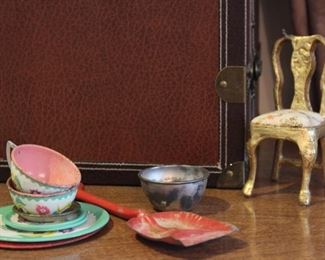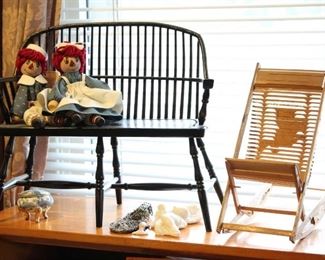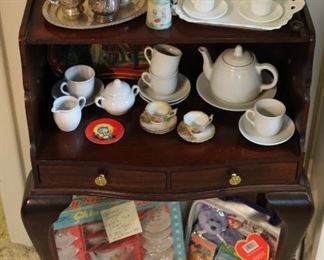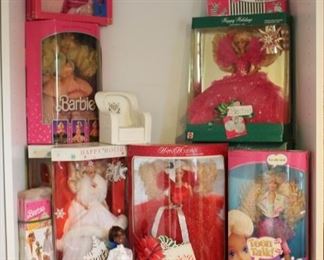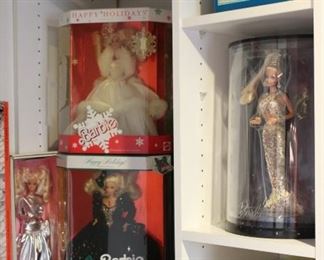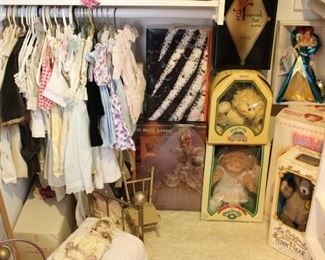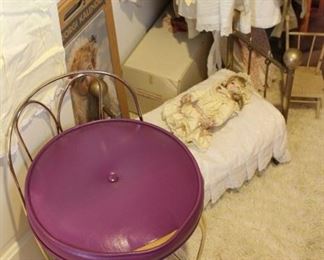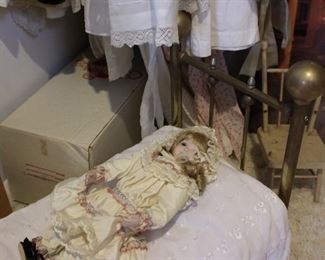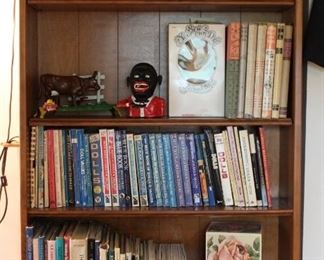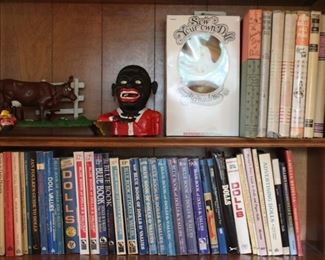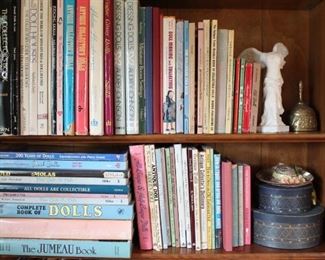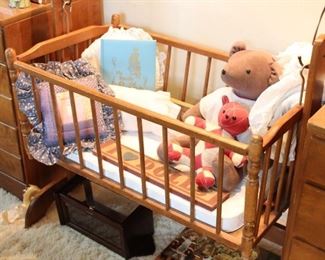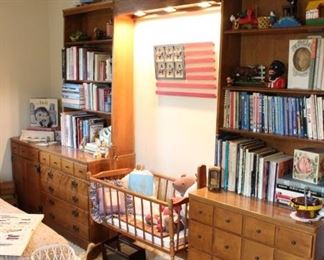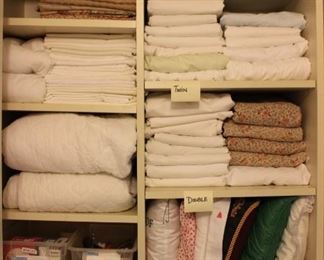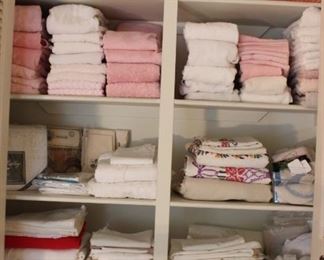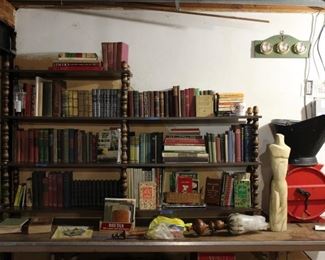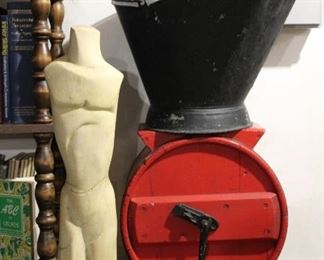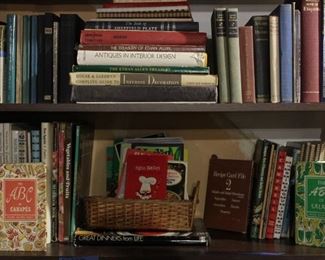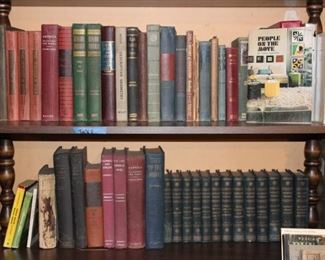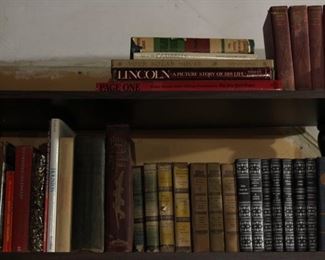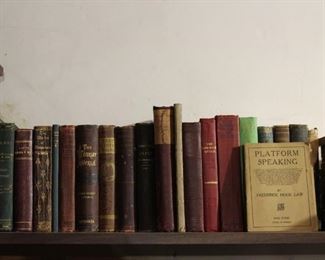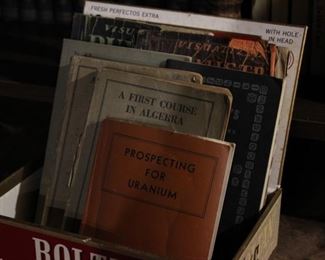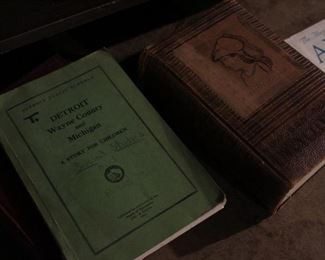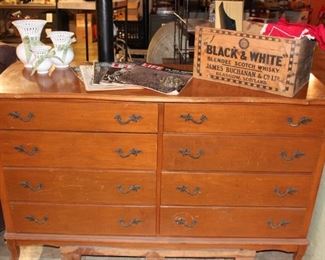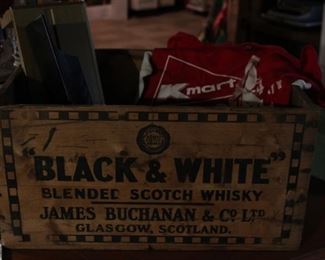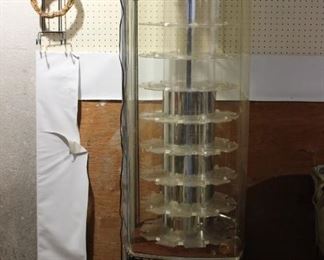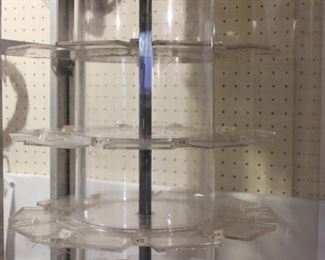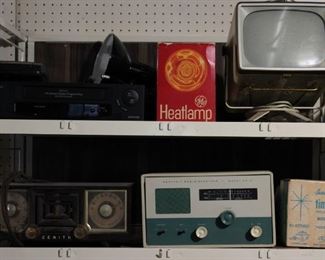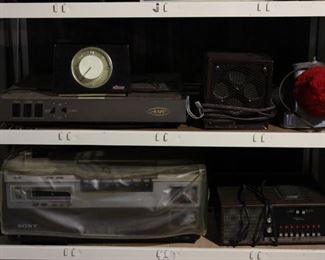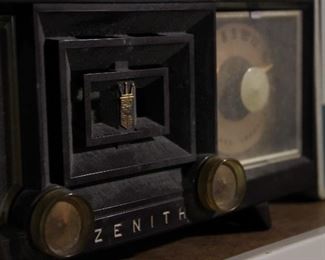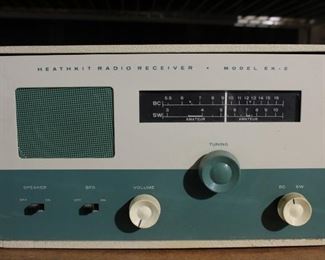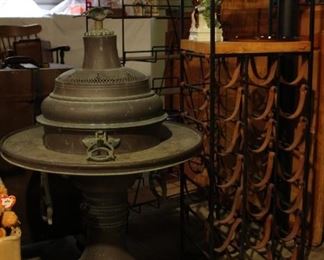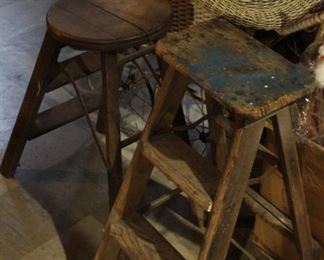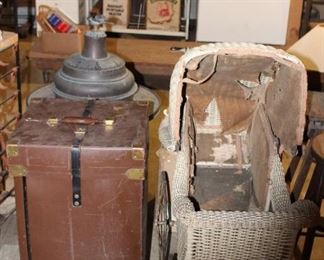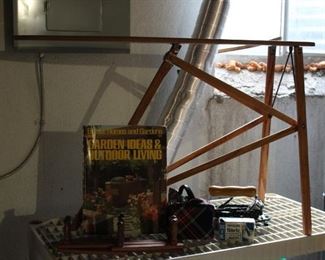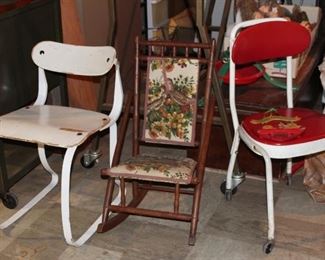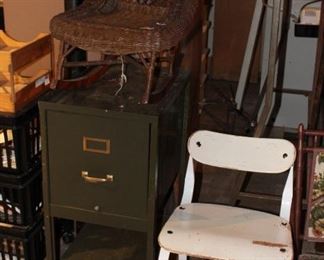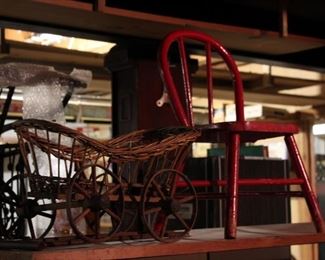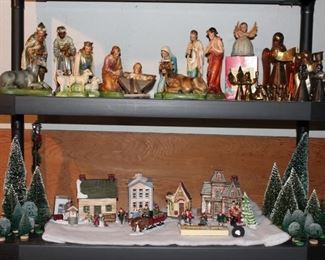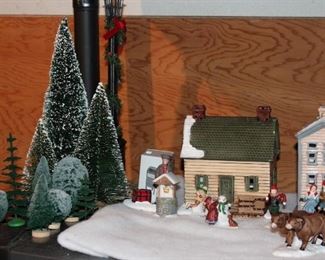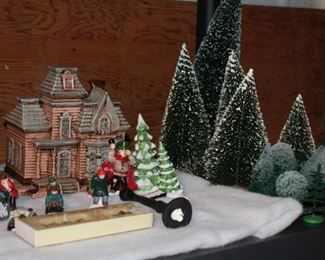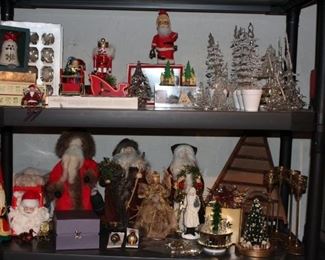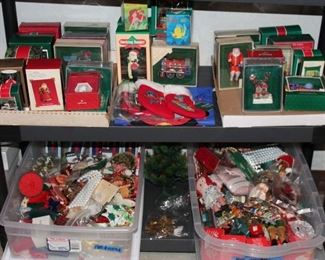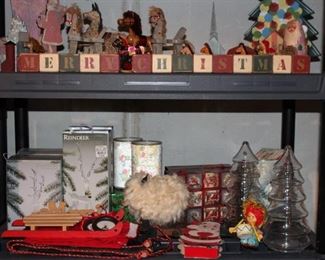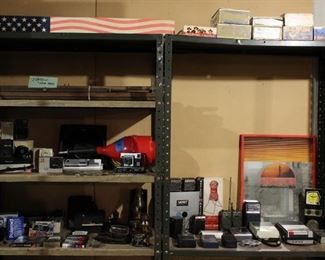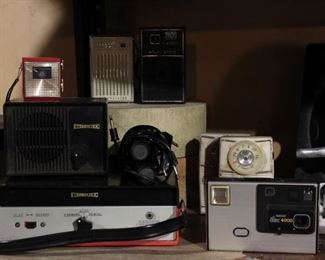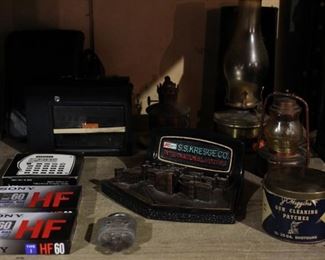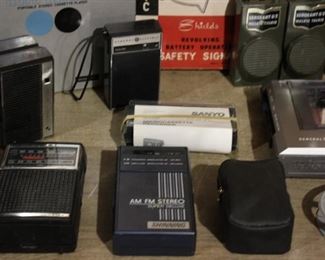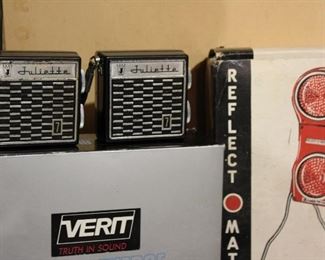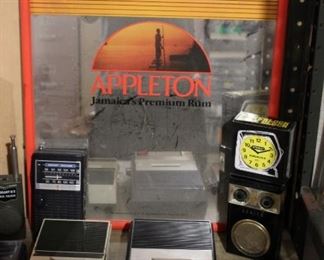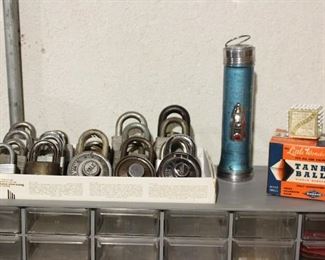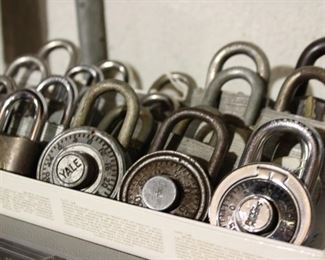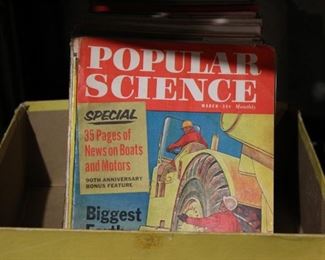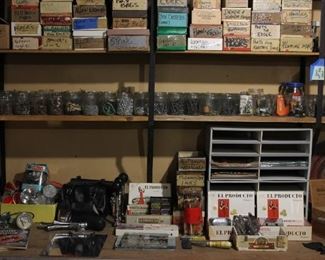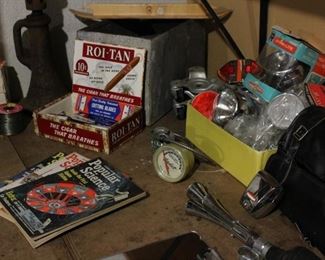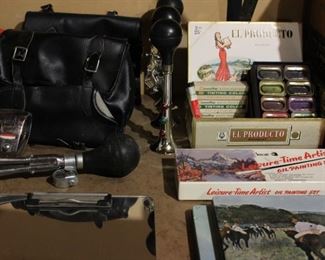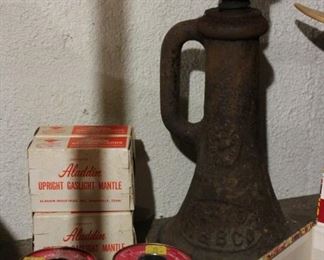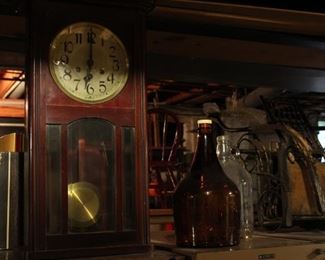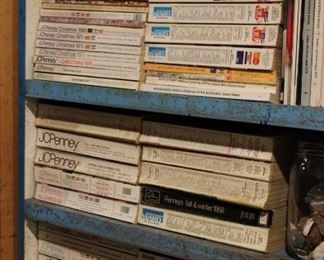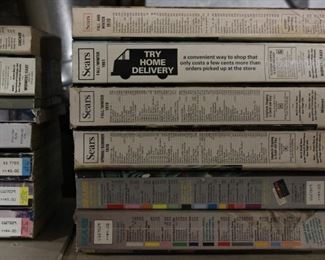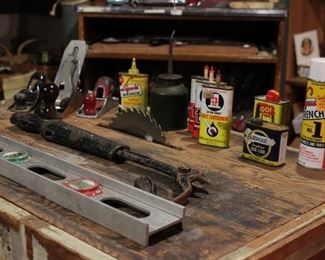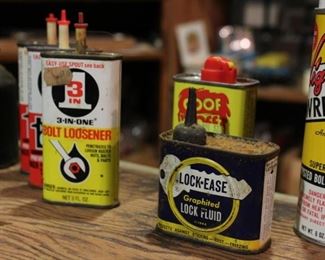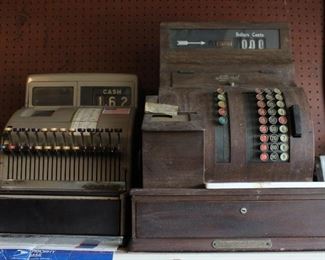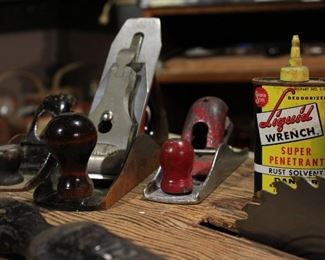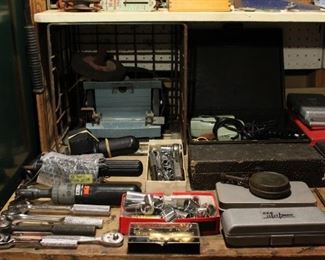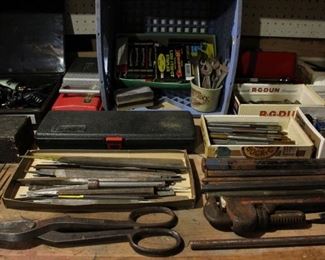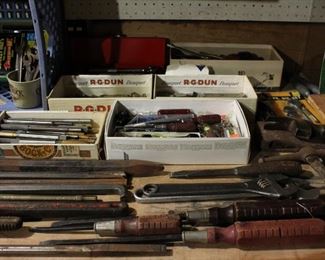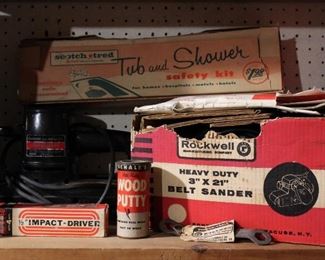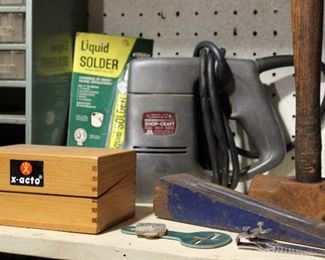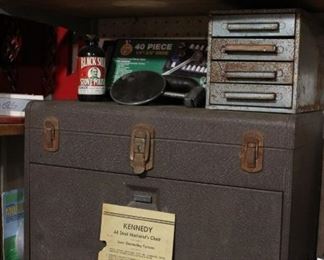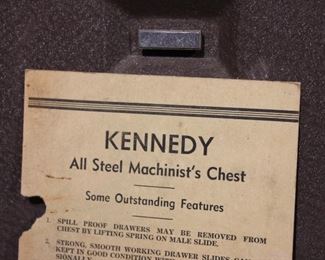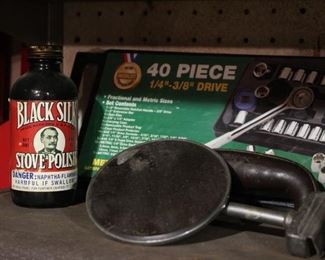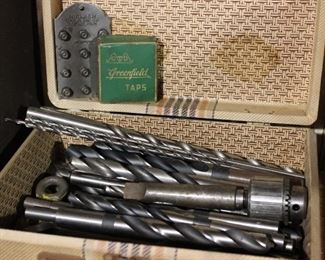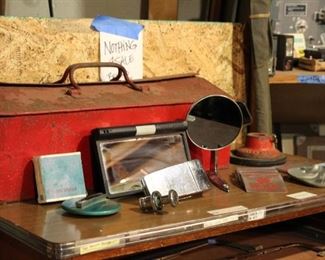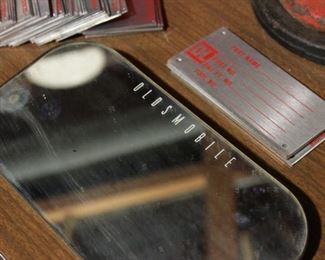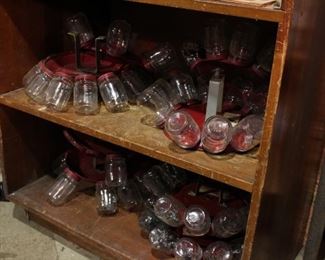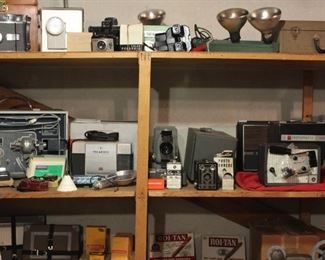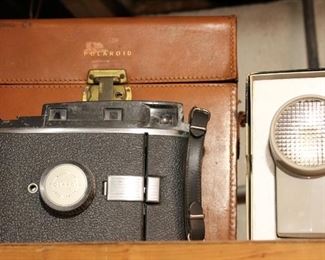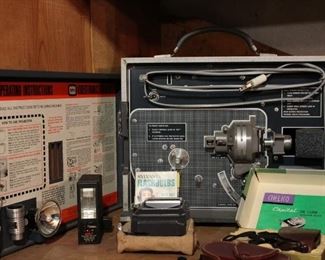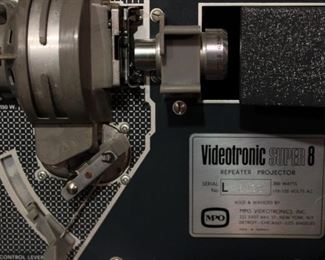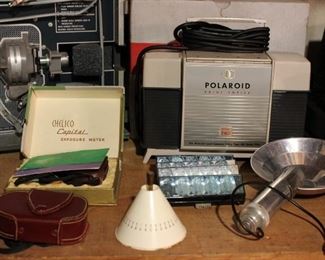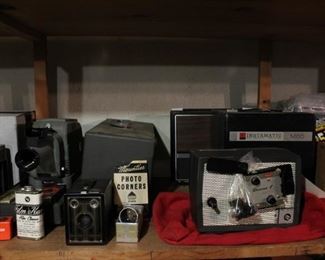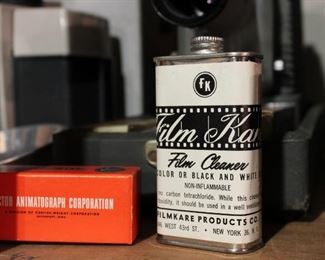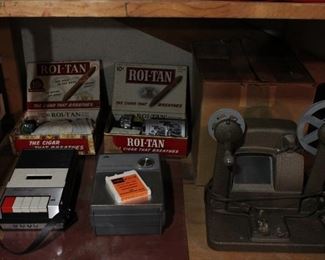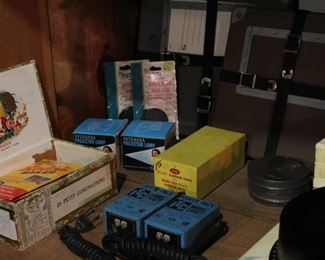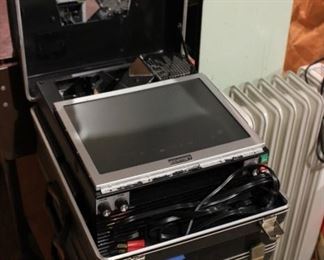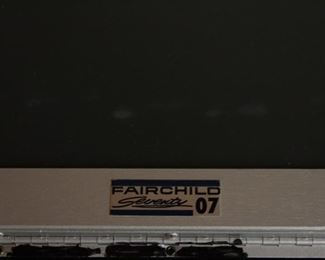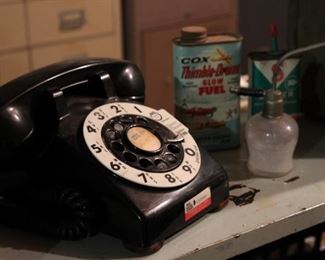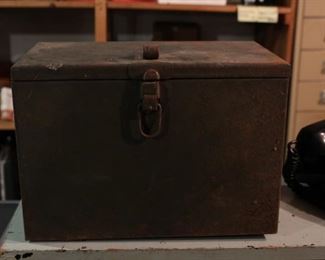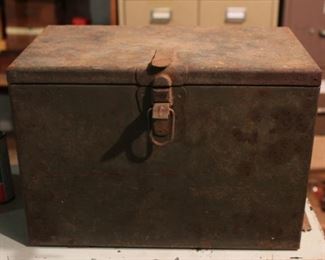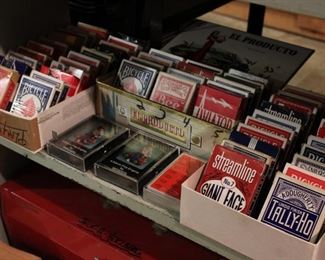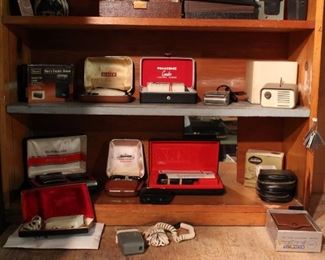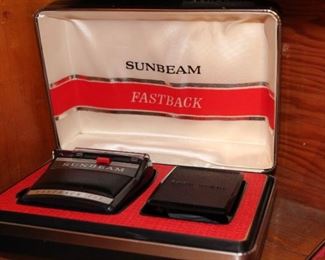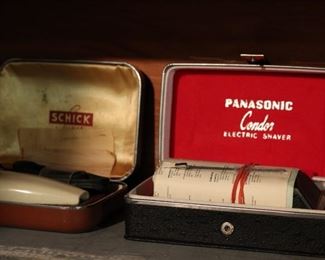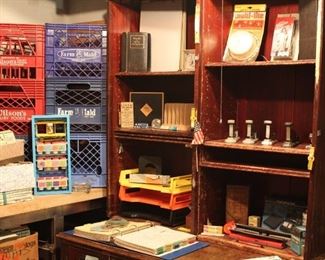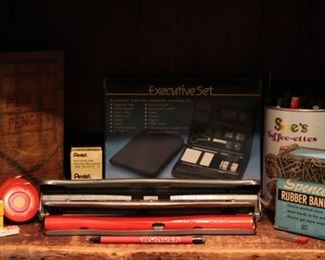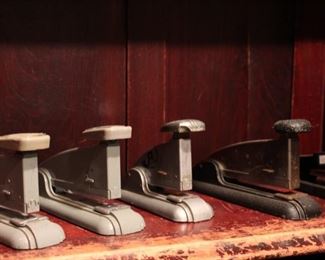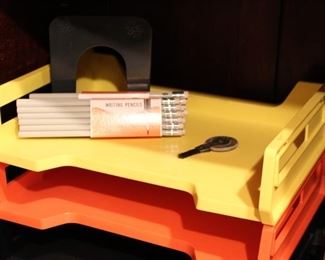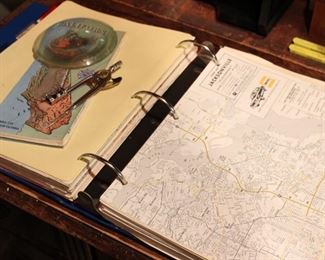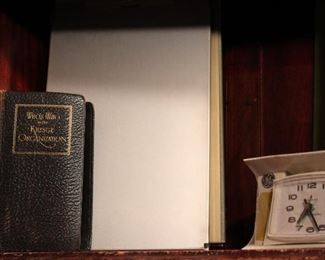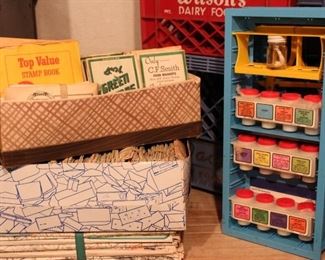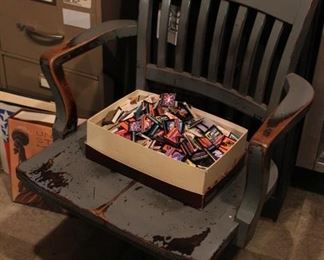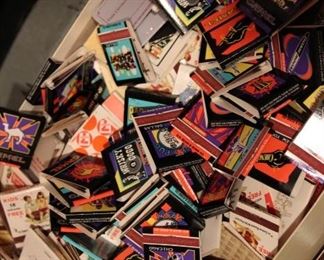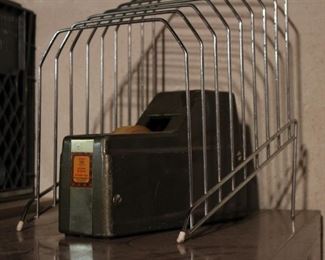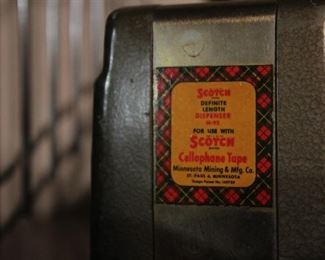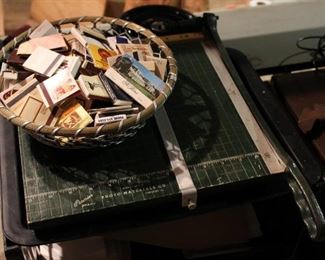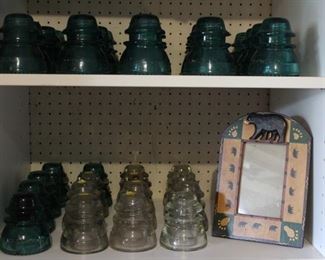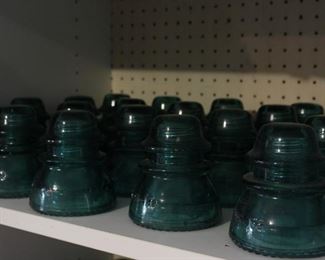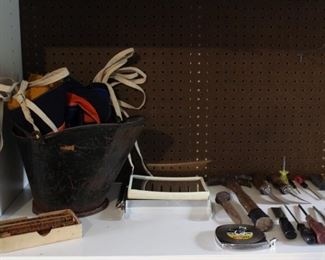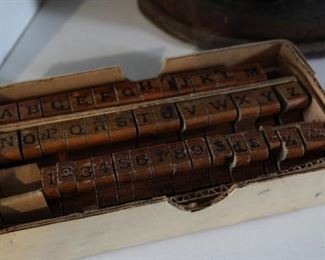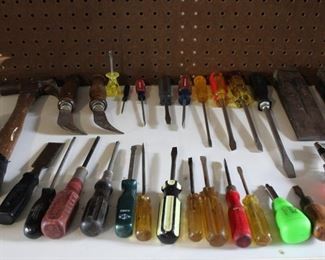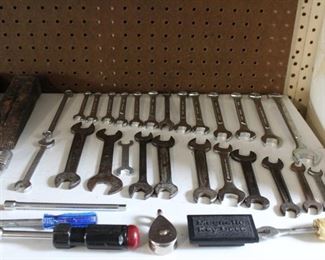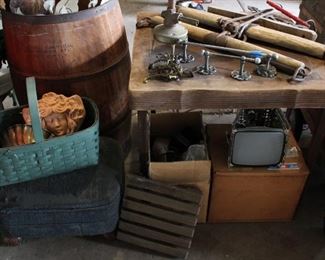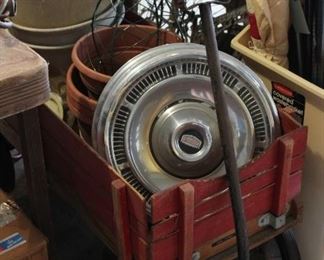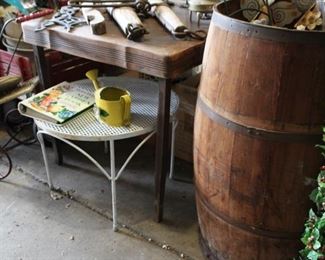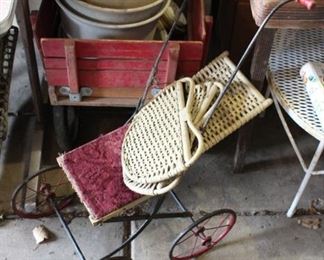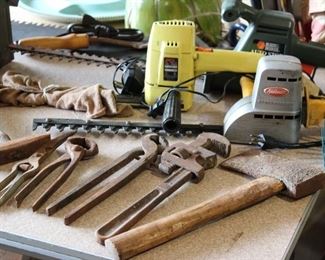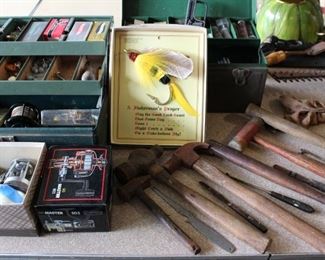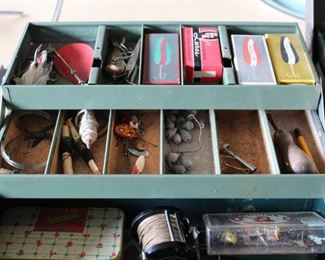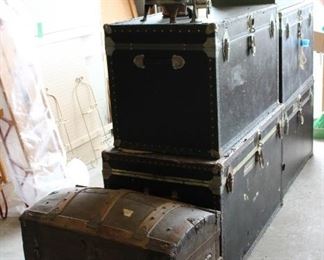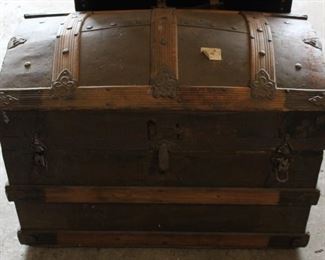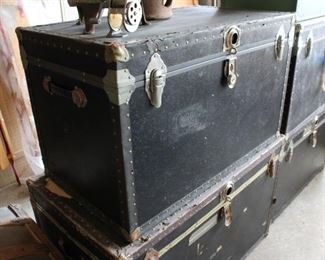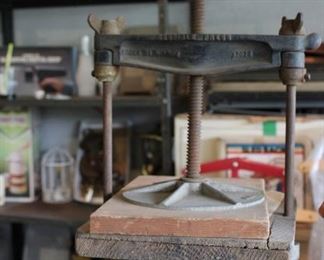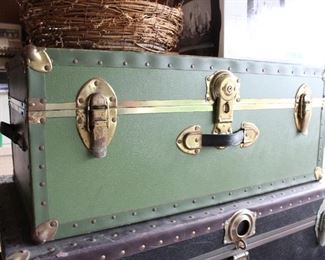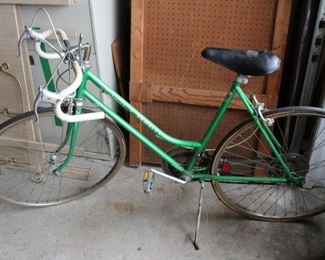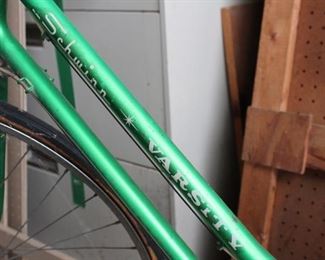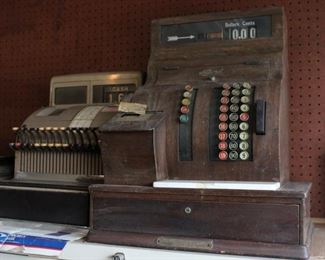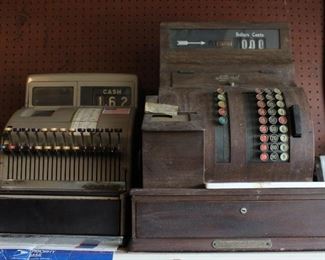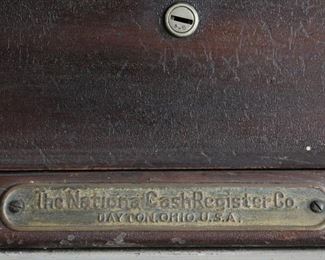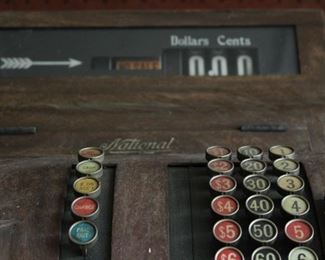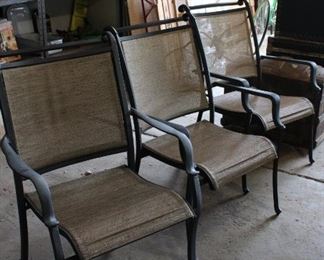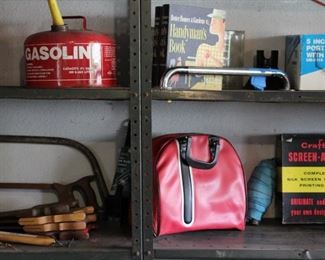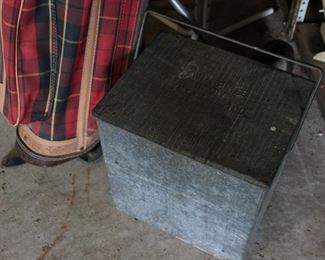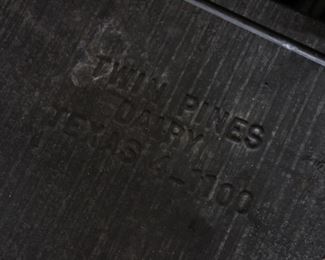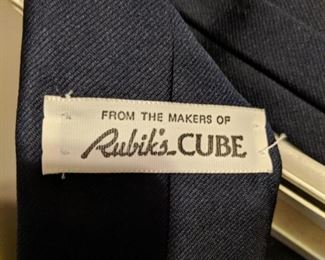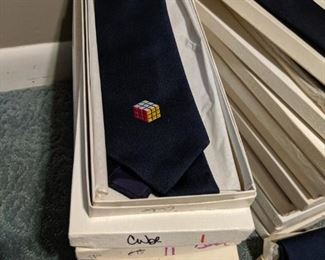 Thank you for using EstateSales.NET. You're the best!