40% Off Poof! Brighton Estate Sale: High End Furniture, Crystal, Tribal Rugs
estate sale
•
3
day sale
•
sale is over
Terms
Thank you for choosing to view our sale. Here are a few things to know about our company:

☁ We give prices before the sale starts! Text messages and email inquiries only. All messages will be answered in order but pricing phone-calls will no longer be accepted due to the volume we receive. Thank you!
☁ It is our goal to offer a friendly and helpful service like no other. Feel free to ask any one of us for help at any time.
☁ We honor street numbers. Unsure of what that means? The first person to arrive at the sale is responsible for handing out numbers to other customers who arrive. They must remain at the sale. We do not honor sign up sheets or numbers left without attendance.
☁ We ship to out of state customers (email or text us for more information).
☁ We encourage you to bring help if you are looking to purchase something large.
☁ We have bags and wrapping available to you free of charge! Feel free to bring your own but we have your back if you forget anything.
☁ We accept all credit cards with NO FEES! We do not accept checks. We also of course accept cash.
☁ We will not be held responsible for any items after they leave the premises but we do our best to inspect the quality and condition. NO RETURNS.
☁ We are not responsible for any accidents that may happen while you are shopping so please be careful and courteous to those around you and watch your step! We indicate steps with cautionary tape for your safety and we hang scarves from low hanging lights.
☁ NO PUBLIC RESTROOMS. We wish we could but we can't so make sure you go before you start shopping!
☁ Our team would like to thank you for shopping with Poof! Estate Services! "Poof! it's gone!"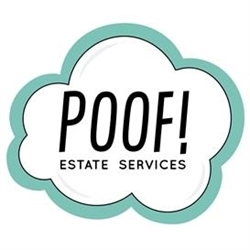 Poof Estate Services
For the latest updates and sale sneak peeks, follow us on Facebook and Instagram!
We invite you to join us for another great estate sale in Brighton! Inside the beautiful 5100 sqft home, you will find an entire main floor, an upper level, a basement and a garage full of great stuff! Expect to find high end furniture and home furnishings, a wide range of beautiful home decor with some antiques mixed in, beautiful original signed artwork, Hagopian area rugs and tribal rugs, crystal and so much more! With everything in working order and in great condition, you are bound to leave with something you love.
Want to get notified of our sales so you don't miss out? Sign up for our private email list HERE!
We take 100+ photos! Don't forget to load the extras!
IMPORTANT:
PLEASE DO NOT DRIVE UP THE DRIVEWAY. All customers must park on the street and walk the driveway.
Please obey all no parking signs and limit parking to one side of the street. Please avoid parking in front of mailboxes and fire hydrants. No parking in the driveway. For loading only!
Cash-Out Area/Entrance: Vintage tribal runner rug, hand-knotted wool area rug (5.5' x 8'), hand-knotted area rug (4' x 6'), Theodore Alexander nailhead end table, large decorative wall mirror, vintage gold wall mirrors, Lunch at the Ritz star and moon earrings, 800 filigree flower brooch, half moon shaped bone earrings, Italy mosaic earrings, eye Swatch watch, vintage velvet seed bead evening purse, malachite bead necklace, vintage hatpins, art glass hatpin, Artoria Limoges trinket box pink Easter egg #10, Artoria Limoges trinket boxes, Baccarat Amber heart paperweight, Peint Main Limoges hat trinket box, Halcyon Days love is in the air mini jar, Elenna Mellinni jewelry set, vintage black glass perfume bottle, Shalimar Guerlain eau de toilette 5 ml, The Mosaic Tile Company Zanesville Ohio Lincoln profile, black baby sleeping chalkware, opera glasses, mondu watch, Mexico CII 925 14kt bracelet and earrings set, Cynthia copper beaded bracelet, Wendy Gell rhinestones, Wendy Gell earrings, Patice Joy Rosen earrings, Krista vintage inspired brooches, Notre Dame de Paris medal pendant, vintage earrings, dream catcher earrings, Dyan clip earrings, Simon Sebbag 925 turquoise clip earrings, 925 oversized sterling clip earrings, Fishbein/o earrings, Berebi earrings, jaguar brooch, shell earrings, Ippolita key chain, red cross condensed milk spoon, 1939 new york worlds fair spoon, sterling raised plate, sterling weighted creamer, campo marzio roma set, JM sterling inlaid bracelet, sweet bird watch, Sterling marcasite scarab beetle bracelet, spoontiques pewter gardening pin, goldette jewelry set, David Yurman cuff, and Tiffany and Co. Set, Marie Antoinette Sevres portrait plate, vintage Tecnica boots, Mike Benet Formals prom pink dress, fur shoulder wrap, Stuart Weitzman shoes, Penny Kenny boots, Roberts Johnson & Rand boots, David Yurman 925 Topaz ring, David Yurman 925 and 14k cuff, Dr. Martens Air Wair shoes (2), Ben Loeb Vintage Coffee tin, Cartier red box, Fred Harvey patch, Vintage album with vintage photos, letterpress photo print blocks, pottery barn candle holder, Shannon crystal turtle, Deruta pottery
Dining Room: Henredon Year 2000 Collection dining table and chairs, American Masterpiece by Hickory silver chest, fabric wrapped demi-lune table, vintage gold wall mirror, pair of large terracotta pedestal planters, rooster lamp, Pottery Barn elk candlestick, Daum France crystal bowl, Maitland Smith mirrored candlesticks, mirrored topiaries, Laura Ashley table runner, wrought iron floral candelabra, tapestries limited North Carolina wall tapestry, large metal elk sculpture, silver wine bucket with stand Inox Made in Italy, Craven pottery divided vase
Kitchen: Pierre Frey Paris Fayence dinner plate collection, I. Godinger & Co leaf plates, Apilco France heart dish set, wooden spoons, Romero Britto teapot, Tracy Porter hand painted rabbit tray, Portmeirion botanic garden oven to table plates, Limoges France grape pitcher & tray, Guy Buffet skating chefs plates, F.T.D.A. brass watering can, Windsor Ware Garden Bouquet dinnerware set, Fitz & Floyd asparagus plate, Cordon Bleu chicken egg plates, Bordallo Pinheiro frog platter, McCoy green pirate bar pitcher, Kitchenaid basting brush, Williams Sonoma silicone spatulas, Williams Sonoma heart ramekins, RZ Zassenhaus antique coffee grinder, Williams Sonoma handheld flour sifter, Bybee Pottery blue pitcher, Oxford Stoneware pitcher, Brunelli cities Paris plate, Delft House #29, #38, Williams Sonoma jalapeño pepper condiment dishes, Royal Canadian Art Pottery teapot, stoneware tagine, crystal cake stand, vintage state fair peanut butter crock, vintage chrome breadbox, Laguiole Debutante Mirror cutlery sets, black coffee mugs, domed plate, Royal Staffordshire Tonquin dinnerware, Antique food mill, Mr. Dudley wooden spoon, Arabia Finland Karelia bowls, Berard France olive wood salt cellar, carved wood mug, vintage le creuset baker, misto, Adams England Calyx Ware, Ralph Lauren Kirsty dinnerware, William Bounds pepper grinder, Wilton pewter butter dish, Lyn Sherban pottery, Blanton By Vic Firth grinders, Williams Sonoma large serving platter, Hall ceramic Ronald Reagan teapot, Department 56 chef pig piggy bank, Fausto Conduri leather gold decanters, Royal Winton welbech dinnerware, LDBC Germany majolica dinnerware, leaf shaped majolica plates with wrapped handles, Williams Sonoma hard place mats, hammered silver serving dish, April Cornell tablecloths, hammered Silver stag Head & Horn Andrea Sadek large serving bowl, Williams Sonoma Hot Chocolate pot, Cusinart DLC-7 Super Pro Food Processor, Revol porcelain, Rosenthal porcelain, Homer Laughlin plates, villa provence carrie olsen garrard China, st-martin limoges plates, Tommy Bahama cocktail shaker, Bavaria China, Waterford bowl, Waterford biscuit jar, crystal candlesticks, Garden bouquet Johnson Bros Windsor Ware 27 piece set, Made in Portugal vase, pitcher, candlestick holder and trinket box, 2 footed cake platters, St Limoges grape plates, porcelain treasures espresso cups and saucers, Gilitzer Germany espresso cups and saucers, Silver plate ice bucket with lid, Taunton silver plate compote, Department 56 grand hotel silver plate teapots
Living Room: Hickory Chair down sofas, pine end table, rustic pine coffee table, vintage mirror, Castilian urn table lamp, Drexel faux bamboo shelves, signed pure silk runner, Department 56 tall brer rabbit, Mackenzie Child's lamp and vases, Hen Feathers trinket boxes, capodimonte floral basket, stoneware vases, large art glass footed bowl, birdhouse, English harvest duchess plates, wall art, quilts, topiaries, folk art chicken sculpture, Pottery Barn mercury glass candlesticks, embroidered down pillows, made in Italy wall plates, Mottahedeh ceramic floral basket, WL 1895 porcelain rabbit, 2 Camp Mackenzie child's trays 1995, Glazed teal tray with leaves, Glazed teal spoon rest, Made in England double handled vase with bird, Clay flower vase
Sunroom: Maitland Smith desk, antique Punch and Judy wood theater and puppets, faux bamboo easel, Butler brand wall display cabinet, painted bunny end table, antique jousting knight floor lamp, antique silk accent nailhead wingback chair, vintage metal base glass top end table, Jeanne Reeds LTD end table, Tiffany style leaded glass dragonfly lamp, vintage wicker rocking chair, antique woodpress rocker with leather seat insert, carved end table with squirrel legs, antique leather nailhead desk chair, vintage Turkish prayer rug, Persian Serapi rug, terracotta floor figural sculptures, nestingg leather boxes, Garnier bird print, Mexican blanket, Greek floor vase, Oriental vases, African sculptures, John Deere antique buggy ad, marionette sculpture wall art, Sheldrake botany engraving, Beautiful Joe's paradise a sequel to beautiful joe book, Wood bookends, Scuttle bucket with blue and white handles, White distressed cast iron candle stick holder, Vintage rain lamp, Dupontic wood clock Dubros store, 4 Le petit journals, 2 Chapman brass horn candle holders 1975, Made in Italy Lanzarin fruit basket, Raymond Waites plates, Hollow glass head, Brass turtle night light, Large Brass footed mantle clock
Mudroom: Vintage Turkish tribal runner, vintage Turkish prayer rug, antique Louis XV style leather top kidney desk, antique parlor chair, table lamp, candles of all sizes from Pottery Barn, Home goods, cape cod candles and more, placemats, tablecloths, floral arrangements, candle holders, Cloth cord covers, beaded light bulb covers, scatter crystals, tassel fringe, fake flowers, glass mini gems, cloth basket, fabric, do not disturb doorknobs, 2 Mackenzie child's wooden cheese plates, 3 Smith and hawkin crystal dragonfly, Mikasa Tivoli, Mikasa Juliana, Glass flower, fish napkin rings, Rooster wall pocket gold and white, lamp shades, Art Deco cherub lamp, crafts, picture frames
Study: Book end table, Lane nailhead wingback chair, 16th Century Italian replica globe bar, Hancock and Moore leather nailhead sofa and ottoman, wine bottle cabinet, metal armchair, table lamps, desk and hutch with locking cabinet, spiral library step stool, Art Deco alabaster smoke stand, vintage globe floor lamp, nailhead rolling desk chair, magnifying glass, ginger jar, Royal doulton golf paperweight, moose bookends, Kristian Kirk's antique telephone, metal helmet reproduction, escoffier figures, wood and brass inkwell, marionette from Prague, African beaded dolls, double d ranch pillows, taxidermy deer mount, office supplies, Schoenhut wood jointed hippo, Home Body book Joanna Gaines, 1948 The Hunter's encyclopedia, Benjamin Franklin paperweight, Scotty dog with pipe tobacco jar, Large magnifying glass, Anubis made in Egypt figure, Brass monkey coat/hat rack with hooks, The Beaufort hunt cap, U.S.N. Wool blanket, Kroydon jigger 33 degree, Handcrafted in China Elk bookends, Fleur de Terre Usa frog pottery, Underwriters laboratories as you like it monkey lamp, YFSL Spaniel dog figures, Maruhon ware Art Deco biscuit jar with lid, Silver ball bookends, Walk in doctor sign, Made in USA bear holding clock, Timeworks clock, Grand Old Man moose bronze, Deer bronze on marble, Maitland Smith monkey lamp with wood shade, 2 feather lamp shades, Microtel phone Corp vintage look phone, Large green pottery bear, Wuthering Heights 1943 book, Antler lamp made in China, Mclane's standard fishing encyclopedia, The Yearling book by Rawlings 1939, Huckleberry Finn by Mark Twain The better little book, Something different book 1942, El Estranjero 1910 book, Abraham Lincoln book Paul Angle 1947
Master Bedroom: Rustic hand crafted real wood rocking chair, Branch leg real wood table, antique hand-painted porcelain lamp, Aztec terracotta table lamp with fiberglass shade, Harden armchair, vintage oval gold mirror, custom hand painted mirrored buffet, purple glass hurricane lamp, metal work table lamp, vintage French Provencial end table, vintage embroidered ottoman, wrought iron log holder, metal quilt rack, large framed beveled mirror, Maitland Smith glass top coffee table, Bombay company decor, large pinecones, Fenton purple swirl hurricane lamp, faux topiary, pottery, all wood cherub, Dresden vase, metal reindeer sculpture, riedel candlesticks, pillows, dragonfly floor vase, women's clothing size large / one size fits all with friends like exclusively misook, pappy boez, j. J. Martin, Johnny Was, sacred threads, bagutta, color me cotton, conscious clothes by Callie, Zoe
Bedroom 1: Queen Ralph Lauren sheets, decorative pillows, down filled pillows, Waverly towels, bath towels, decorative linens, Saturday Knight LTD holiday towels, manatex morocco tapestry, antique oil lamp, handmade bed linen set, quilts, Little Red Riding hood sewing machine made in Germany, Sanctuary King quilt, Musical pillow
Ralph Lauren sheets: King flat sheets, twin fitted sheet, queen flat sheets, queen extra deep fitted sheet, standard sham, 2 sets of napkins, April Cornell King bed skirt, Waverly sham, Court of versailles king quilt, small Villanis chalkware Pensee bust, Winkelman's purple feather hat, handled tray with needlepoint, 2 porcelain figures, Knickerbocker Raggedy Ann and Andy dolls, Handmade raggedy Ann, Gold 3 tier mesh holder, 2 sitting lady figures, Crystal cut glass rose bowl, Vintage Stitched wool blanket, Vintage quilts, Bunnies by the Bay Tunie cat doll, Bunnies by the Bay Debbie, Bunnies by the Bay Dandy, Steiff Joseph & the technicolor dream coat bear, Steiff dark green no 32 teddy bear, Royal Albert hunka munca bank, Alfred J Company frames, Charpente Winnie the Pooh Owl House music box, Madame Alexander Thank You doll 21110, Madame Alexander Get Well, Madame Alexander Easter, Madame Alexander Cisette Onyx, Madame Alexander Jackie Shadow Cocktail, Wedgewood pink perfume bottle with atomizer, gold filigree jewelry box, Marwell chalkware woman statue, antique painted demi-lune cabinet, antique Louis XV style parlor chair, antique floor lamp, antique jacobean style chest of drawers, antique jacobean style barley twist vanity, hand-painted Louis XVI style chair, antique Victorian embroidered chair, antique trunk, queen size mattress and box spring, vintage hand painted nesting tables
Bedroom 2: Vintage sofa table, hand-painted Louis XV style curio cabinet, Gilt metal rope and tassel end table, standing makeup mirror, full size mattress and box spring, full size painted netted canopy bed frame, antique Louis XV style painted side table, table lamps, tufted ottoman on castor wheels, Jeffco Louis XVI style armchair, oriental cabinet, porcelain table lamp, step stool, decorative chenille heart pillows, decorative hand towels, Queen mattress pillow topper, Holly linens bed set, Roma 80 Tavole book, Klimt The Kiss decorative plate, Edwin Sheffield Blyde England 1798 pewter drinking horn, Fake roses in vase, Cherub with cornucopia planter, Reindeer bronze on base (broken antler), Gold S wall hanging, Amber glass fruit, 1998 wicked witch ornament, 1999 cowardly lion ornament, Tec cowardly lion ornament courage, Dorothy and Toto Mego doll in box, Tin Woodsman Mego doll in box, Hearts and flowers Dorothy ruby slippers/shoes size 9 kids, set of 3 Wizard of Oz masks, Wizard of Oz collectible tin, Fairy tales on parade by Judy children's Wizard of Oz shirt, Lafayette cherub holding mirror, Gold filigree toilet paper cover, Cherub lidded dish, Gold filigree holder, Oster model 105 clippers, Botanical garden butterfly cup, Lenwile Ardalt butterfly toothbrush holder, 3 fit together glass perfume bottles, Via Vermont music box, porcelain floral piggy bank, LaBelle China chamber pot, vintage woman head planter, Lady lamp, Wire decorative shoes, Audrey Mckeon Pottery, made in Portugal etched glass bottles, Pottery Barn mercury glass candleholder, moss bonnet with hatstand
Basement: Beacon lights of history 1920 6 book set, Ruth Newton's Mother Goose, Little red riding hood, Silvestri reindeers, silvestri grapes, Large chef pig, bacon press, Brass candlestick holders, Made in India Glass candlestick holders, Lifetime folding chairs, Arrben Italian chairs, Art Deco dry bar buffet, rolling office chairs, dining chairs, antique violin, antique cash register, decorative lanterns, contemporary dining chairs, contemporary dining table, set of 4 wrought iron chairs, antique barley twist bed frame, antique picture frames, antique gold wall sconces, toys and games, vintage Tonka construction truck, healthrider elliptical, healthrider rowing machine, pacemaster treadmill, Everlast heavy bag, Schwinn exercise bike, HP Photosmart printer C6150, Dell printer, wrought iron mideaval style chandelier, antique Louis XV style dining chairs, holiday items and more
Garage 1: Heaters, coolers, fisherman's travel fillet sets new in box, Cuisinart 14-inch portable charcoal grill, stainless steel camping set, vintage Coleman camping grill, dirt bike riding gear, tool boxes, fishing poles, yard equipment, lawn tools and yard tools, flower pots, gardening supplies, Titleist golf club set, dining table with four chairs, mosquito magnet machine, Hampton Bay outdoor lights, circle glide exercise machine new in box, John Deere pull behind seed spreader, Yakima roof racks with kayak holder attachments, Brinkmann gourmet electric smoker, mountain bikes, outdoor chairs, Polaris snowmobile saddlebag, hand tools, Makita sawzall, DeWalt trim saw, DeWalt drill, clamps, hose reels, hedge trimmers and more
Garage 2: Mannequin, vintage French Provincial wall sconces shelves, andeker beer sign, glass candle votives, vintage lamps, vintage lamp shades, chargers, vintage teapots, outdoor chair cushions, birdhouses, dresser, dining table, antique rocking chair, wrought iron garden cart, cast iron candelabras, picture frames, vintage artwork, vintage metal desk, vintage leather top drop leaf end table, picnic basket, planters, antique organ, cement figurines, vintage multi tier plant stand, yard tools, mosaic top table and more
Outside: Wrought iron patio table and chairs with umbrella, wrought iron lounge chairs, bird feeder, antique shell chair, cement figurines, planters, wrought iron table and more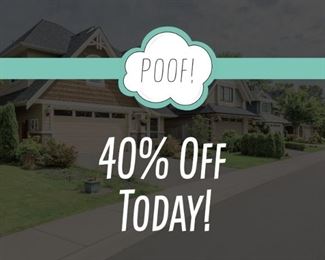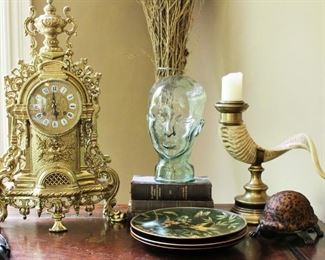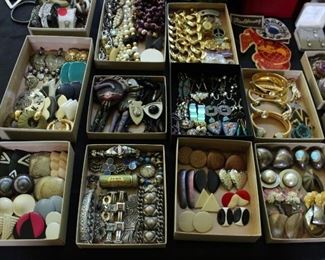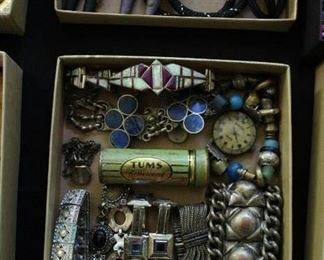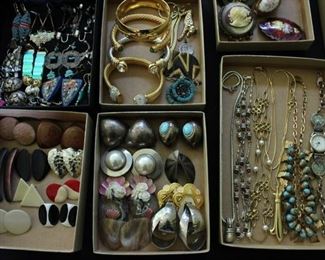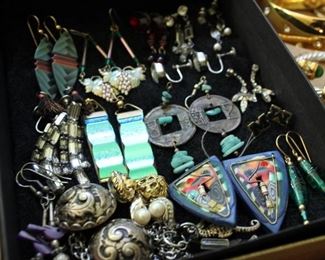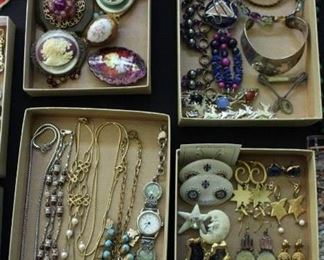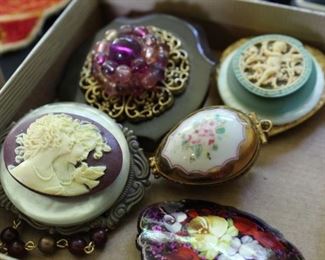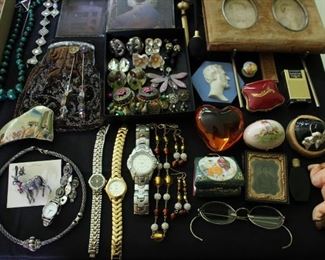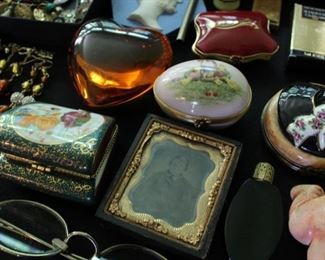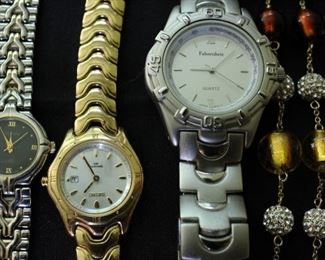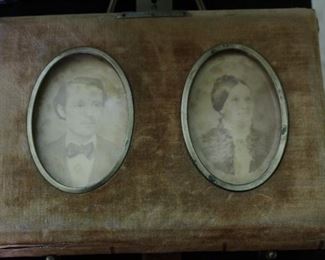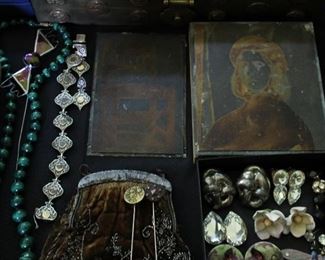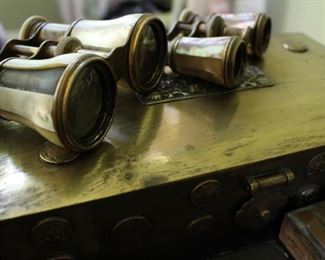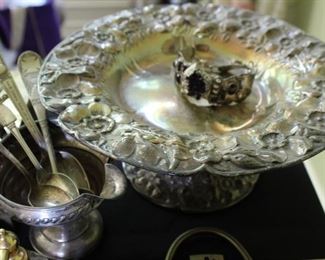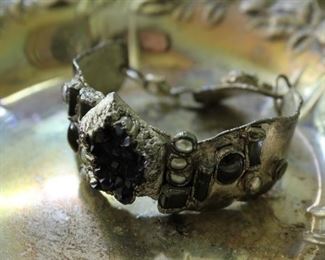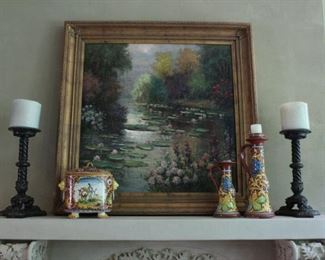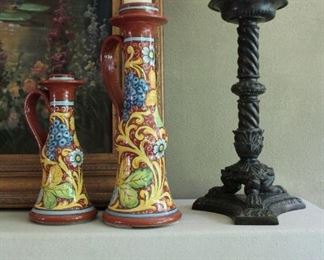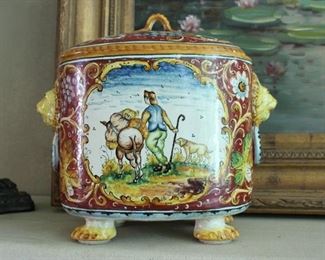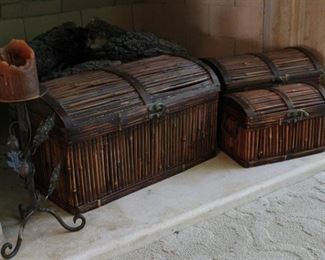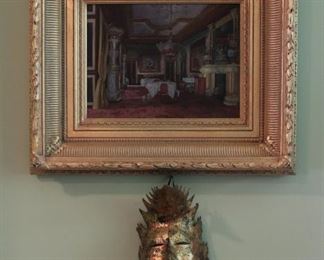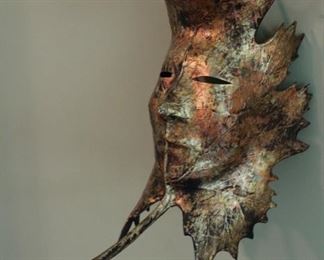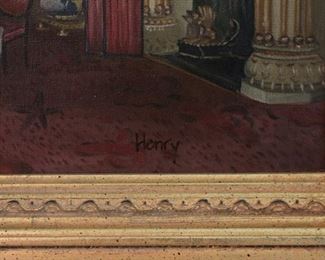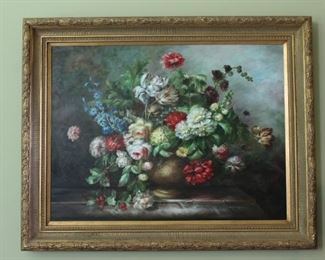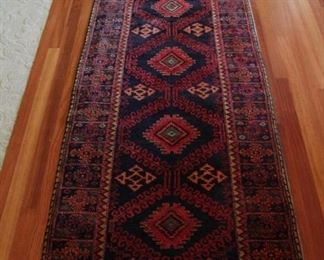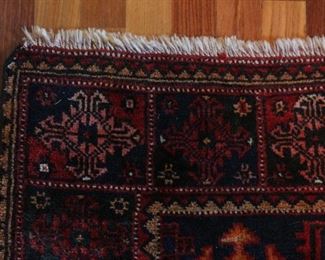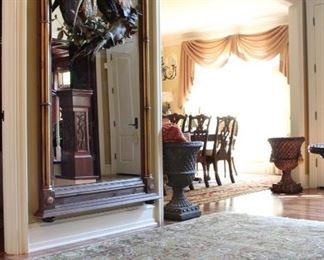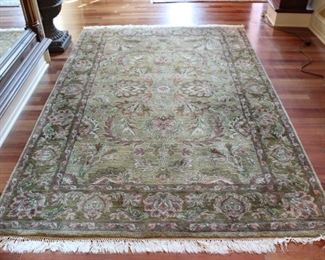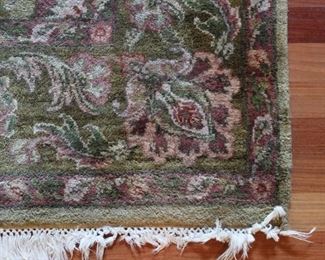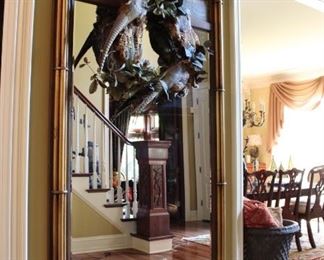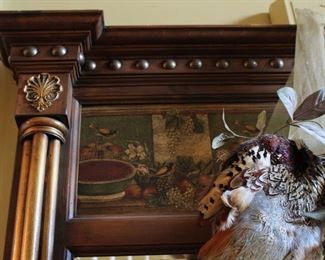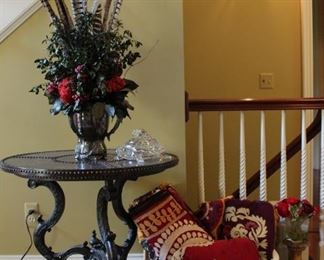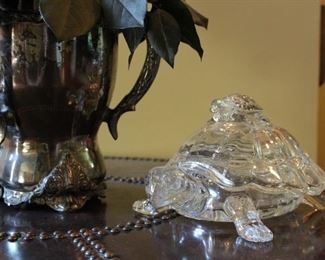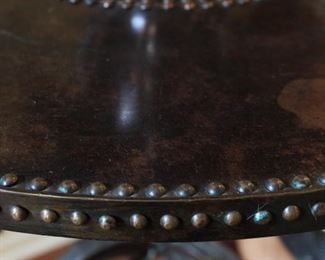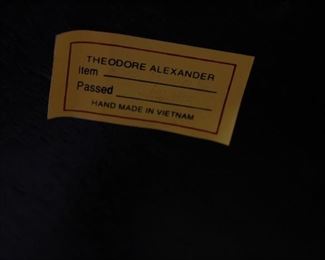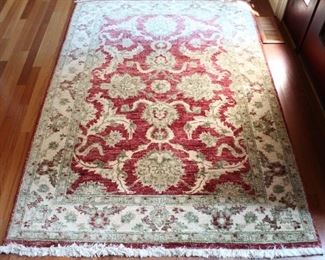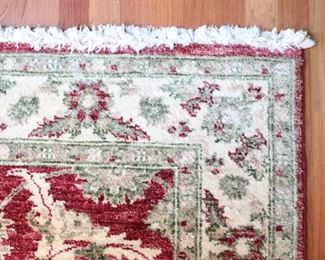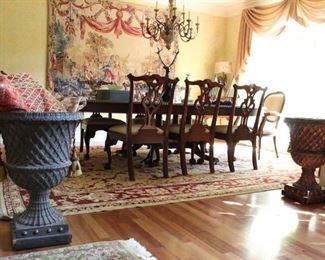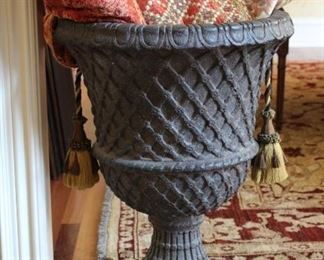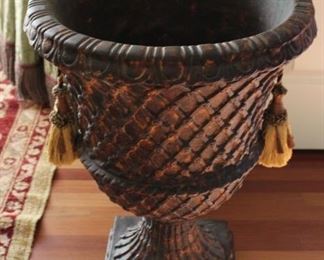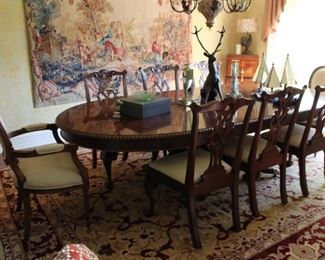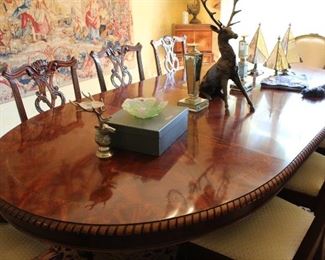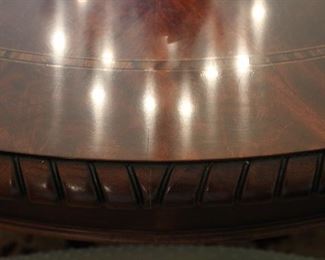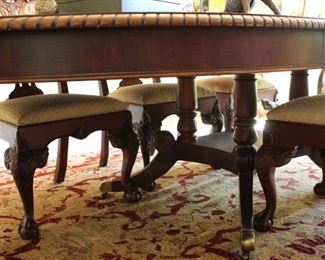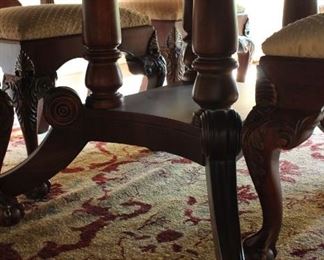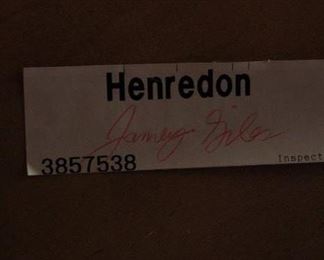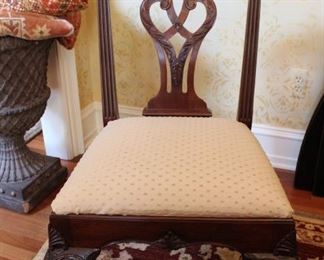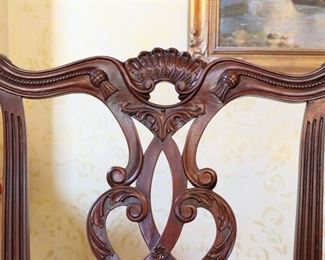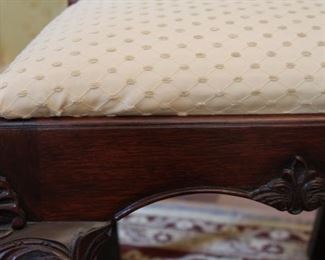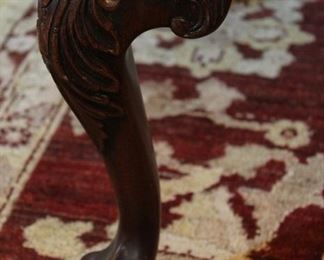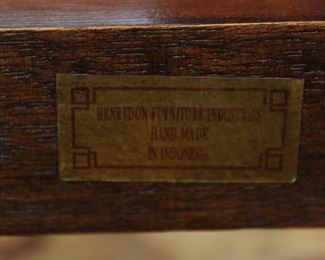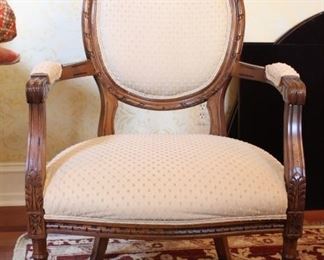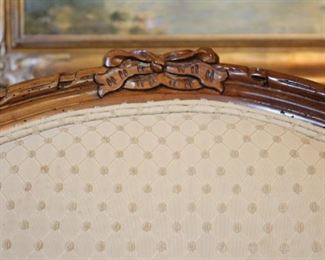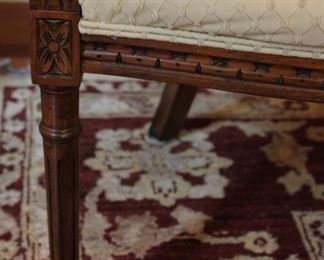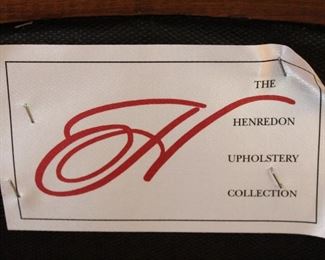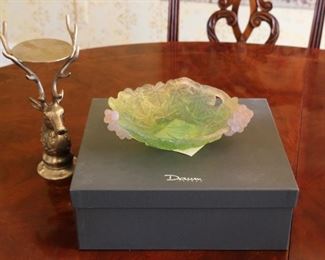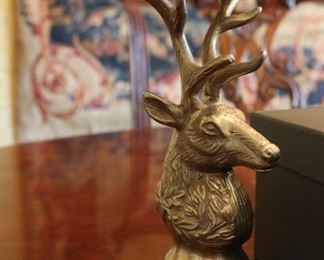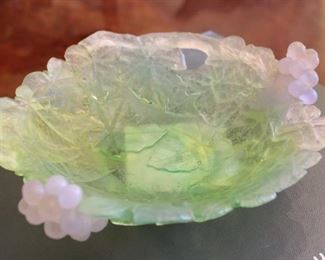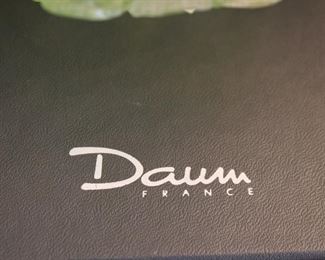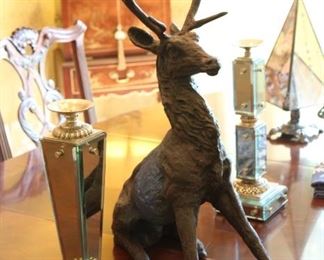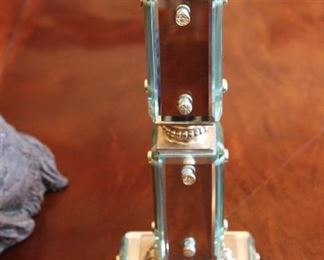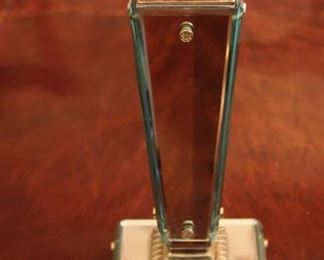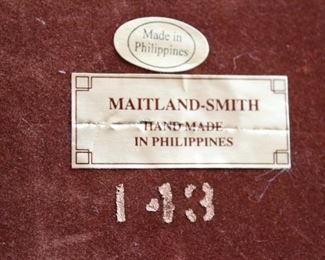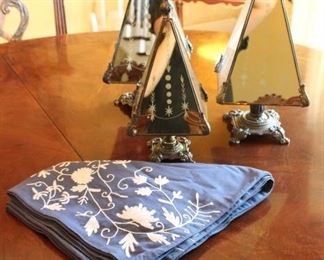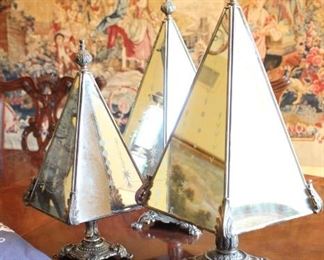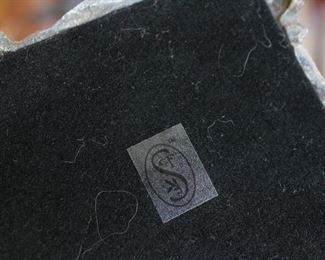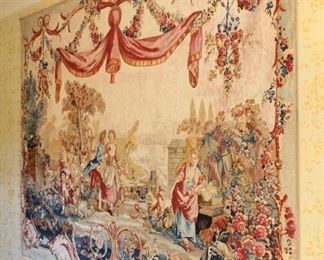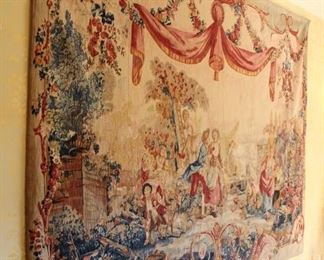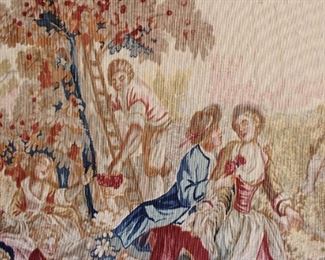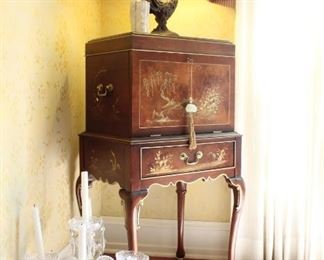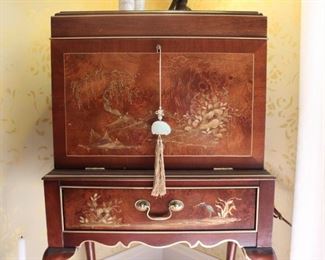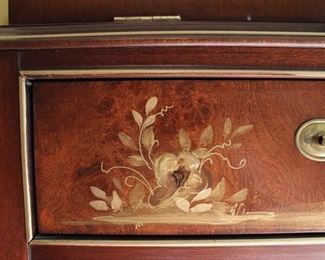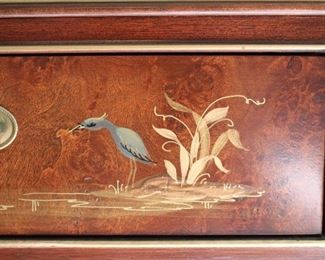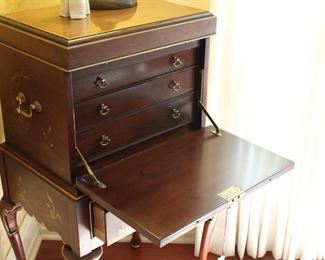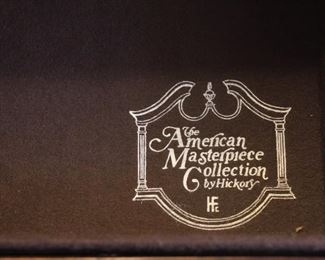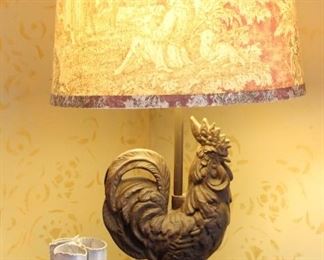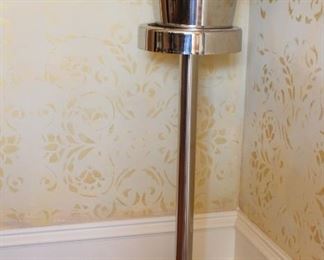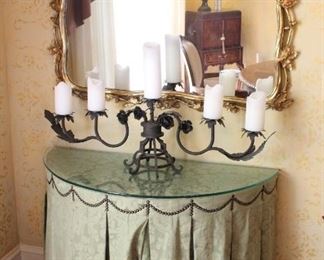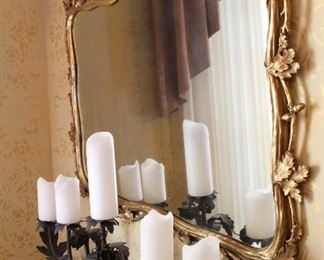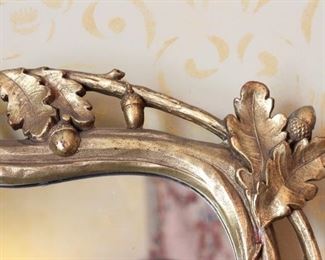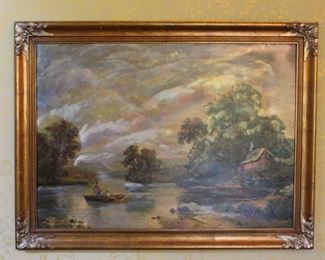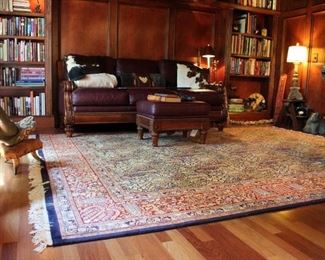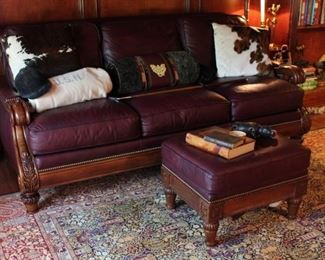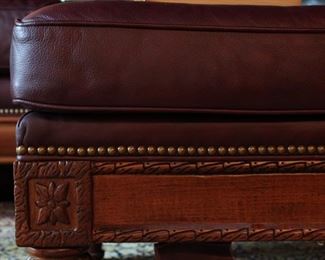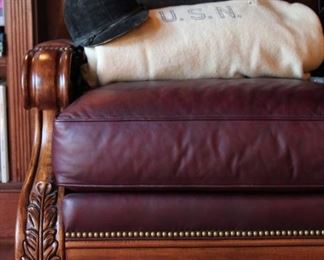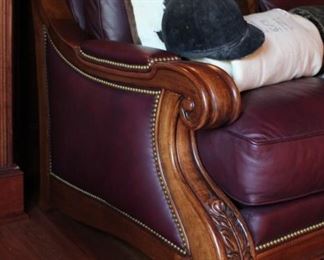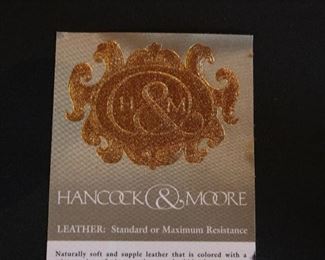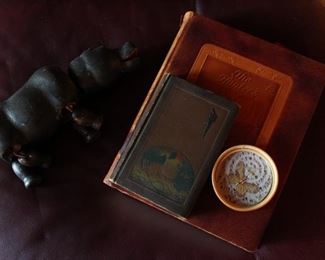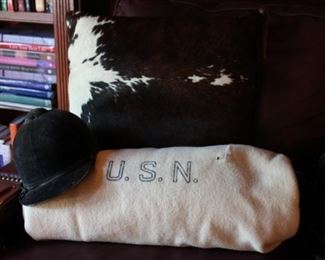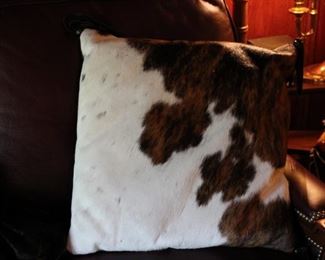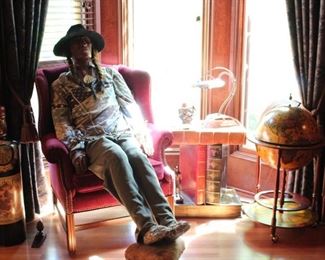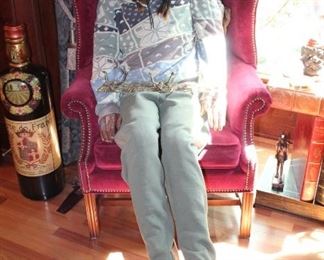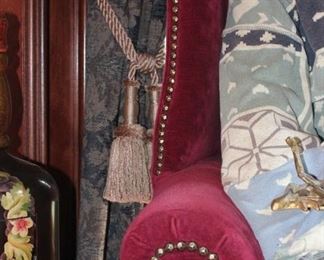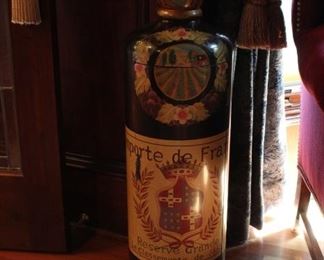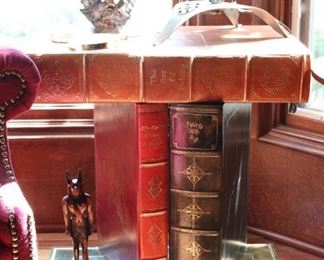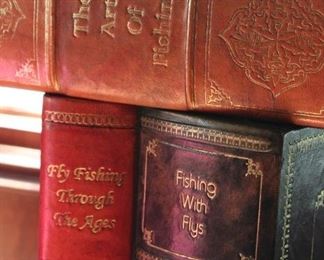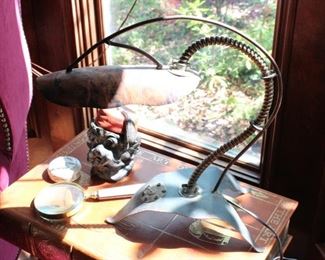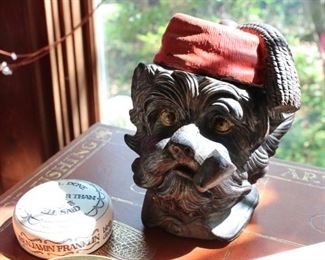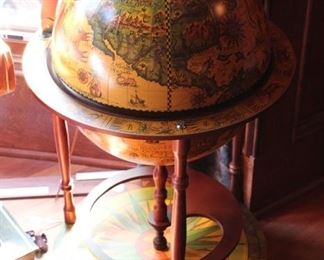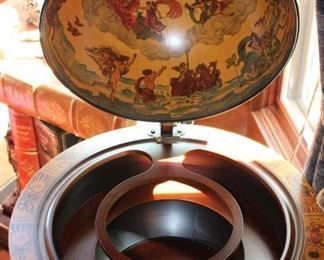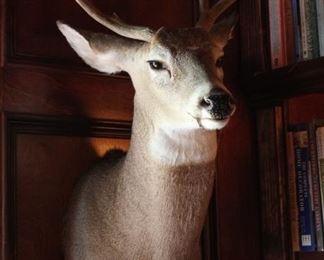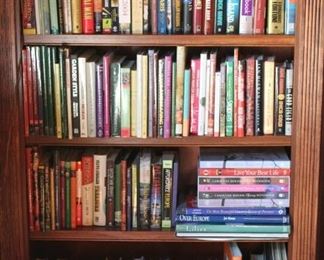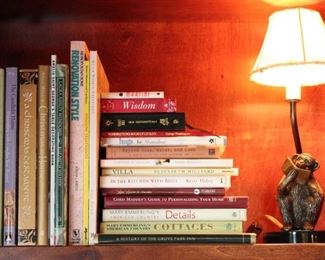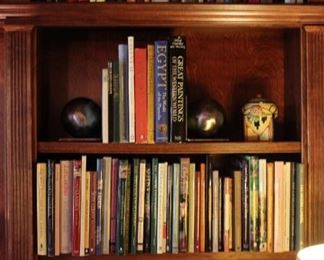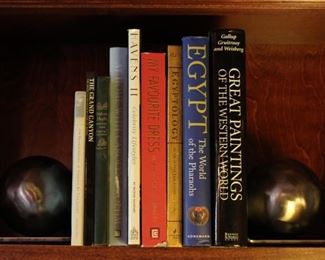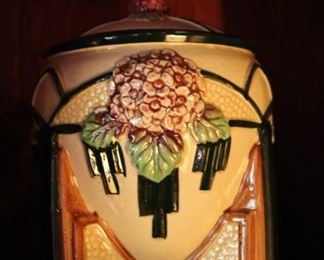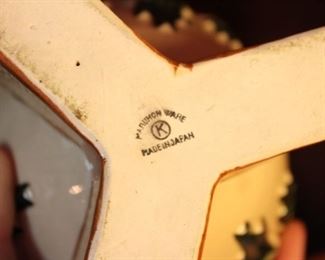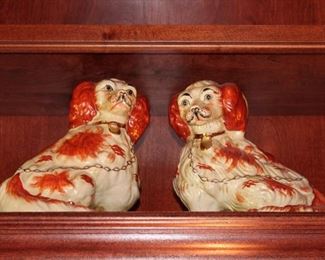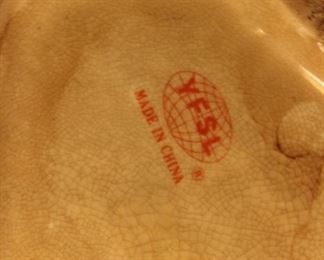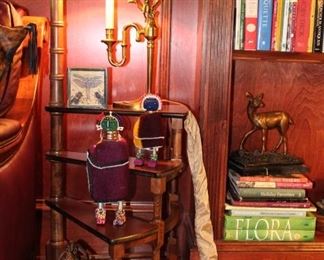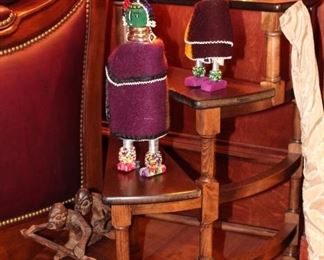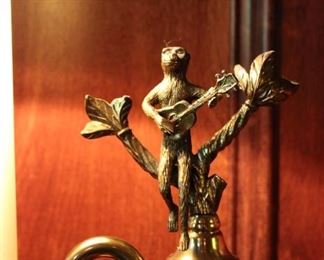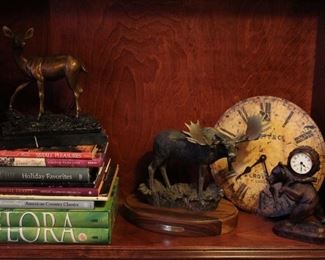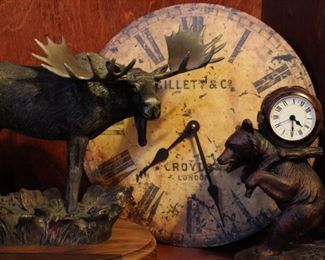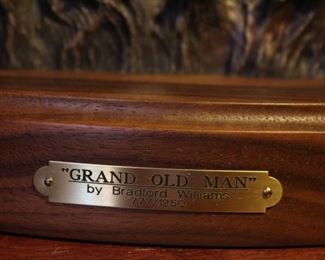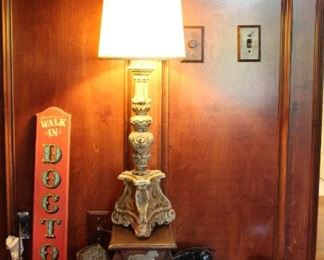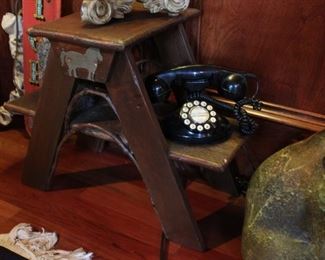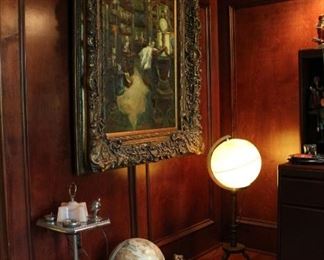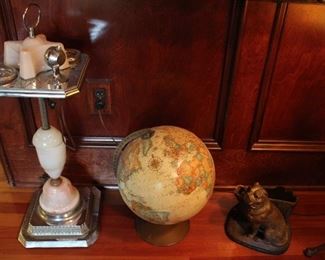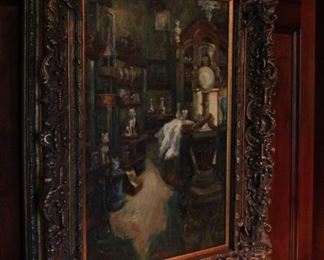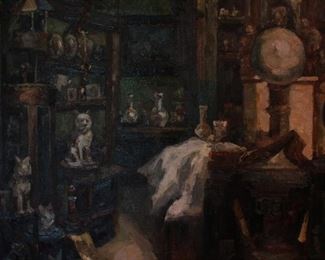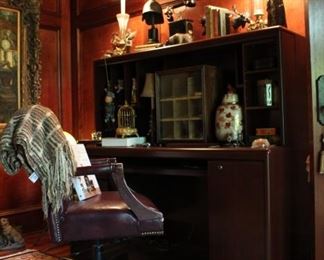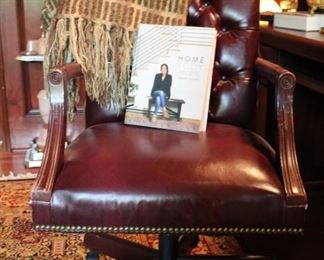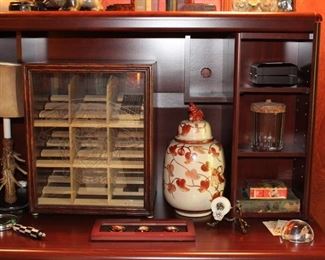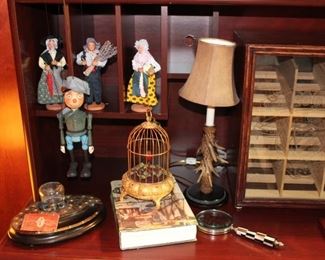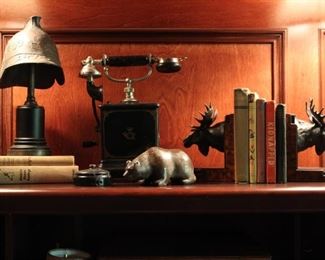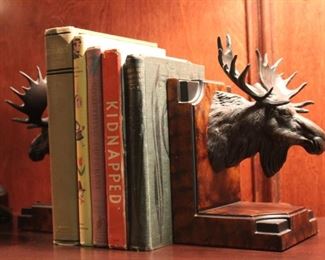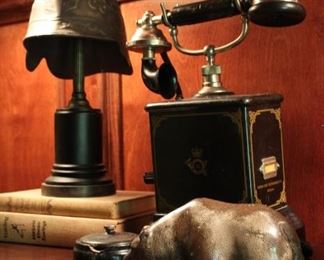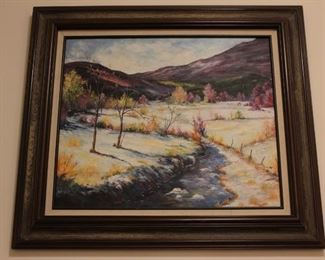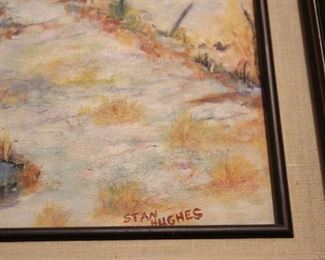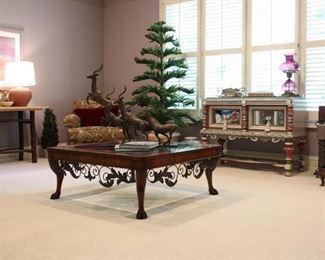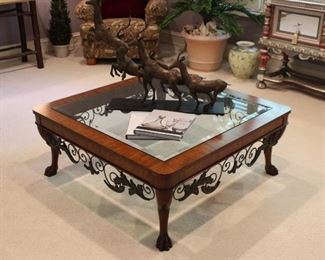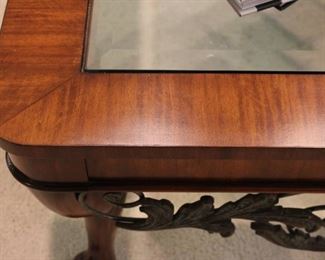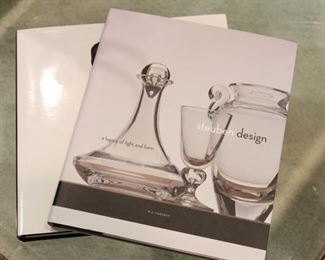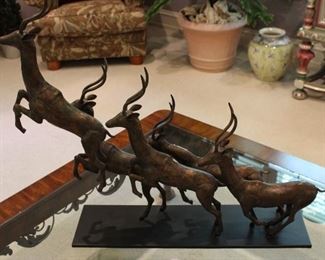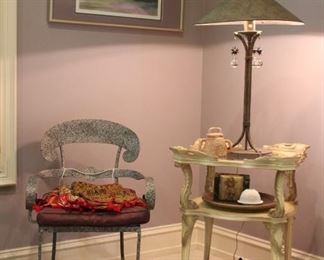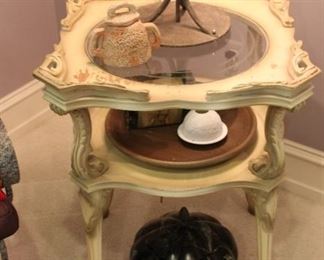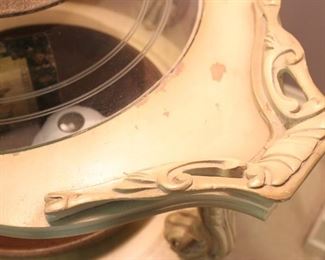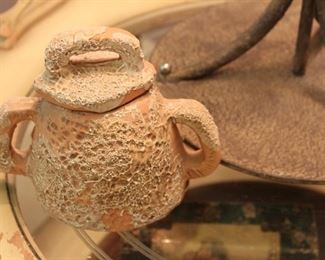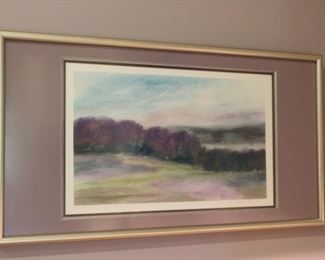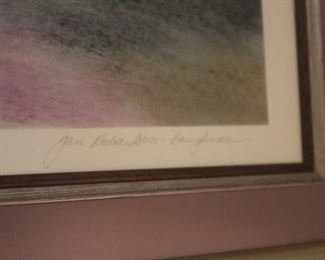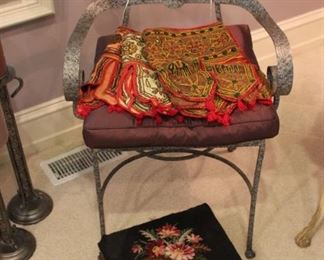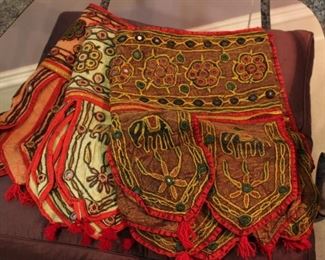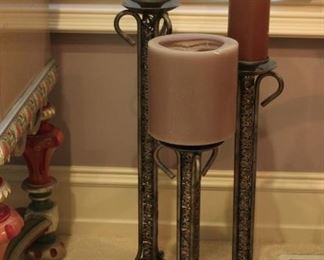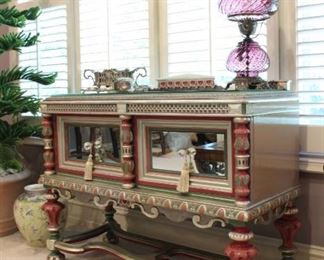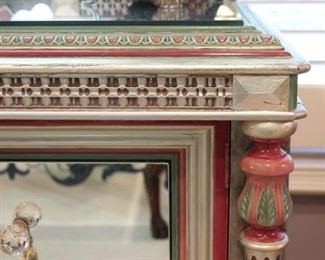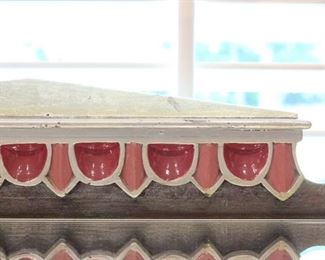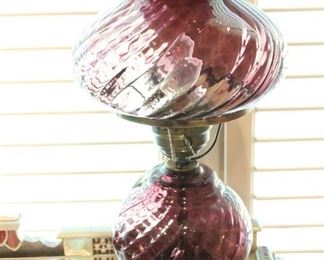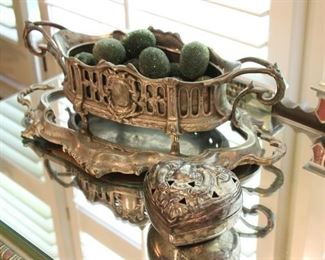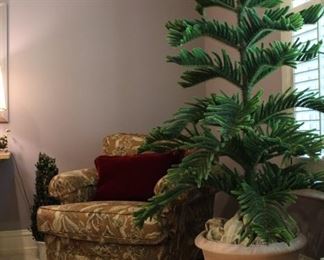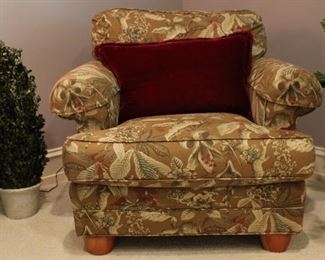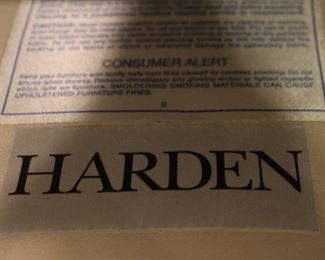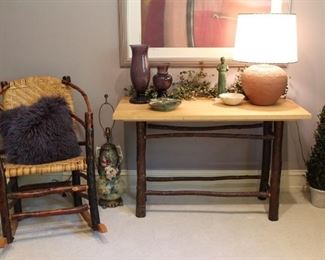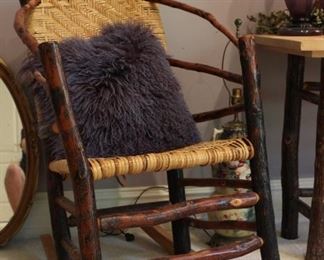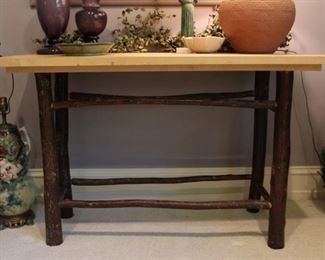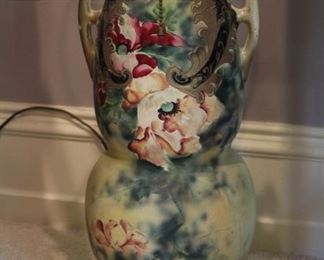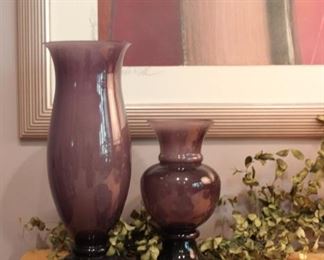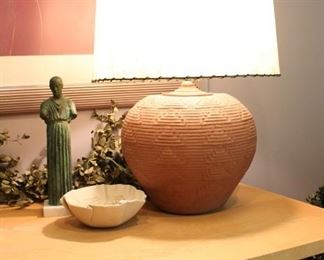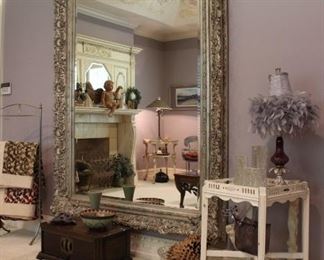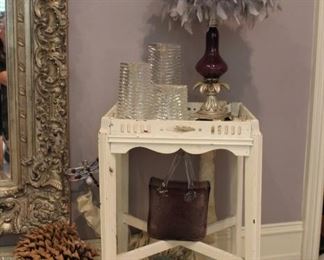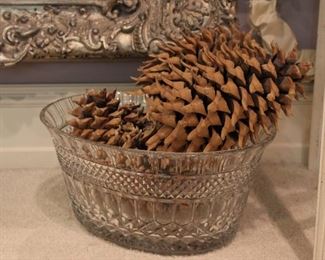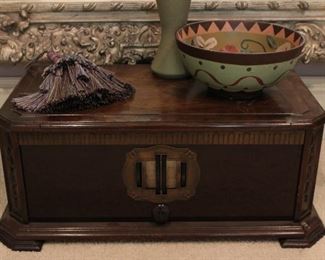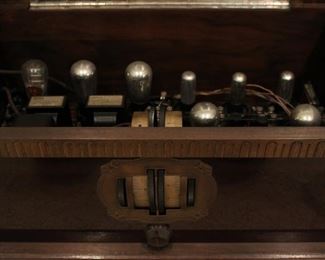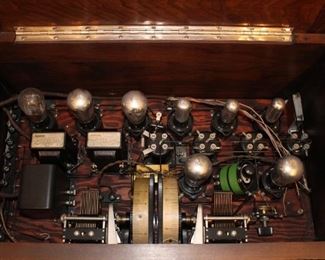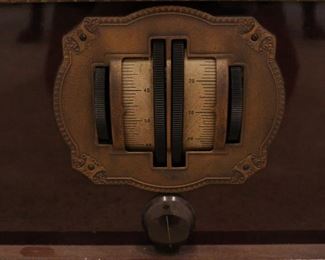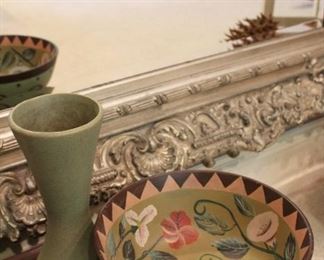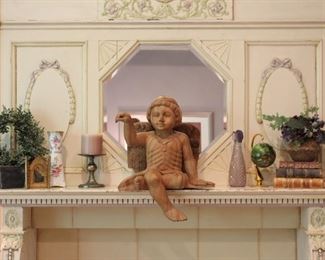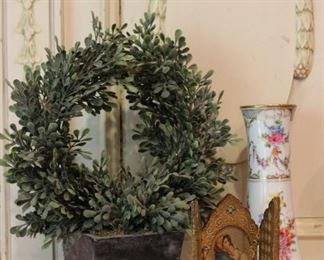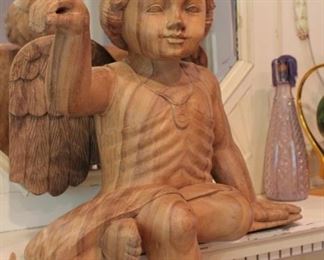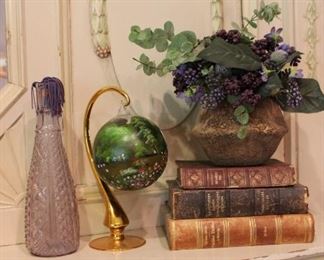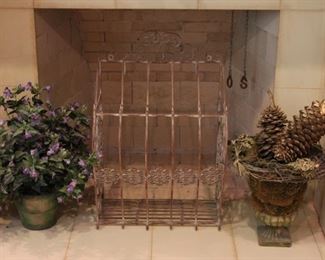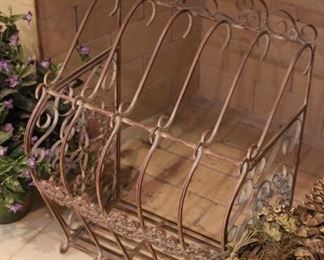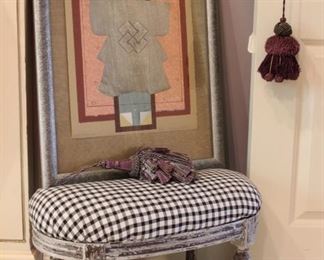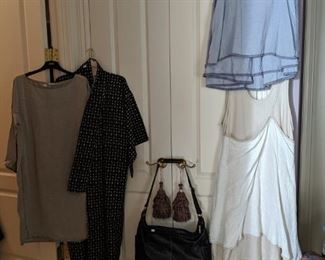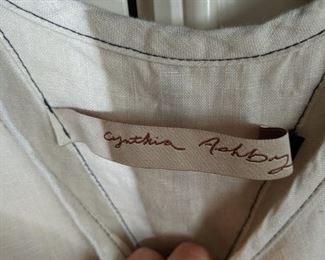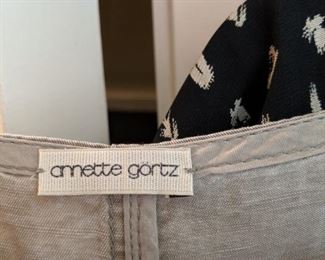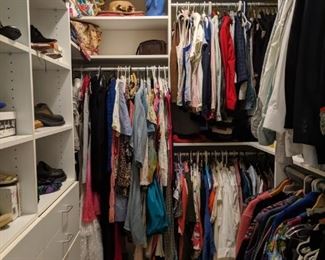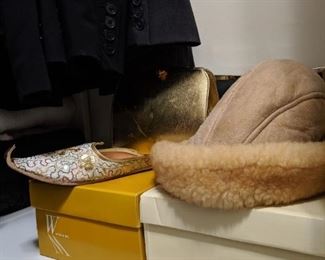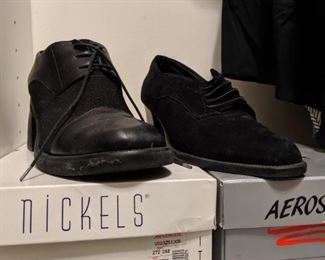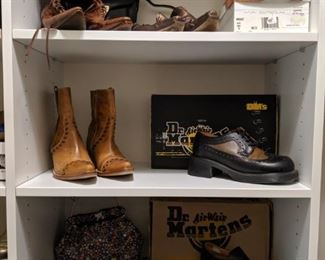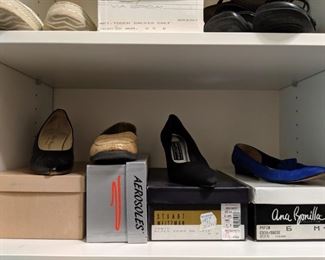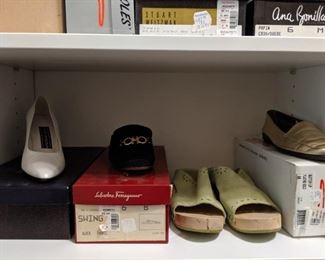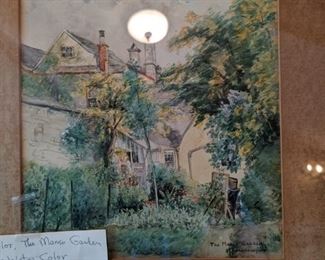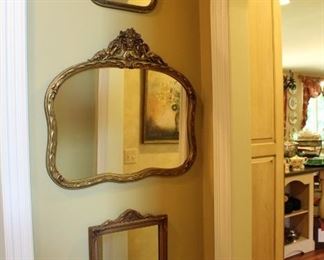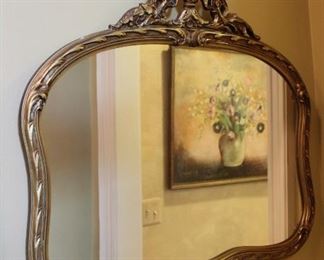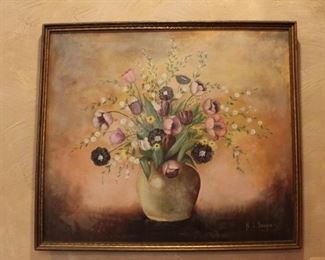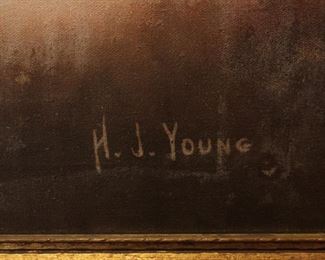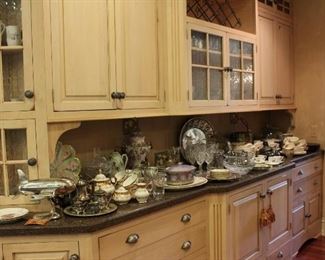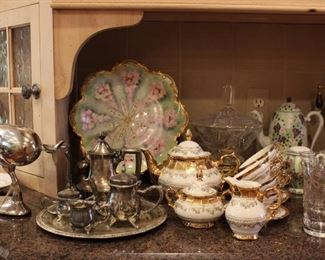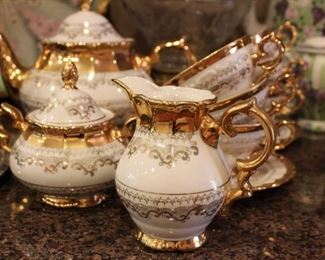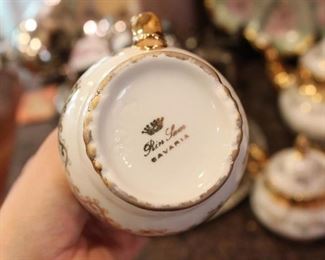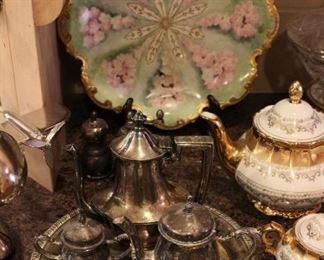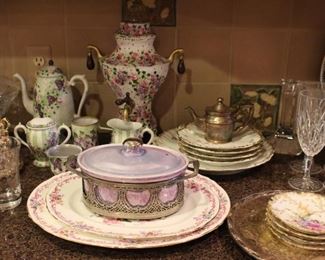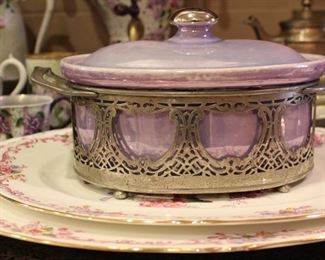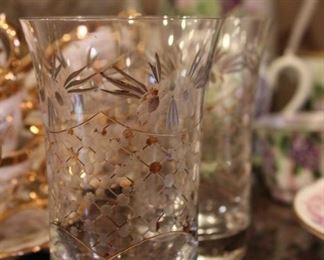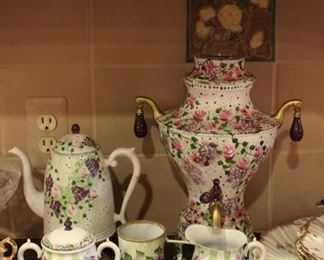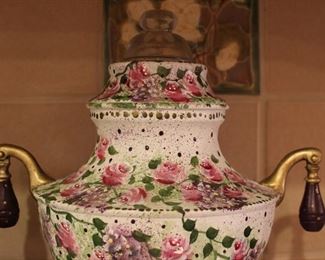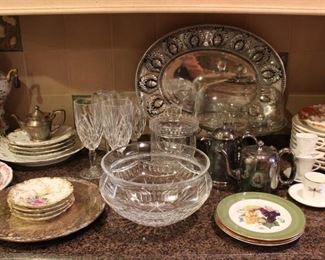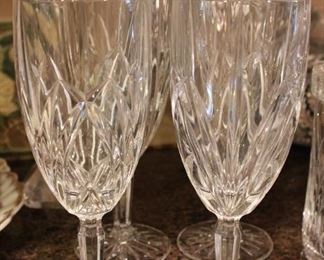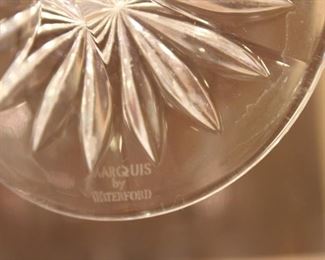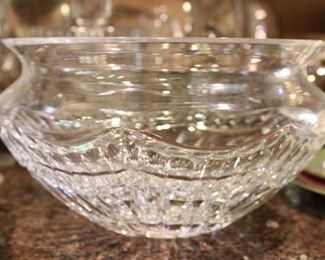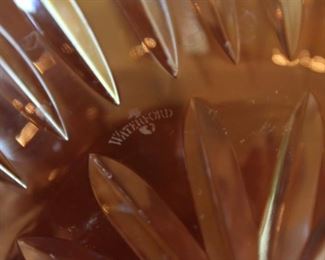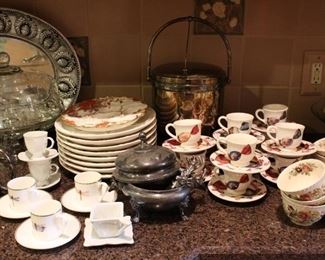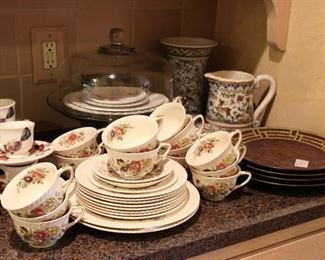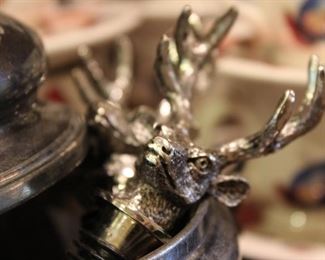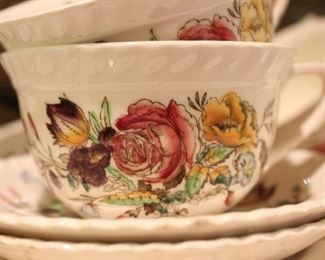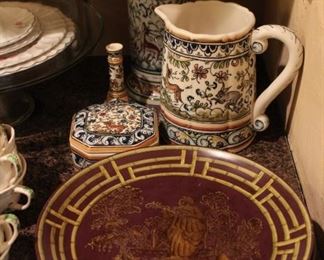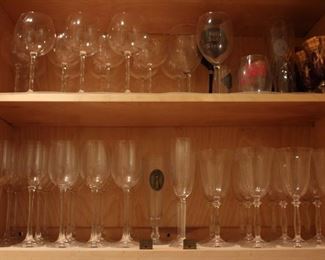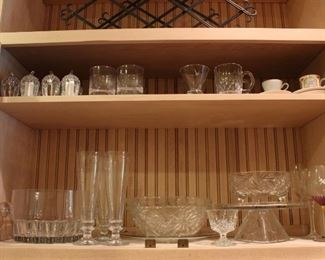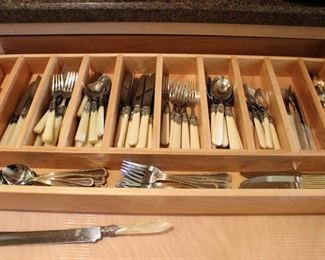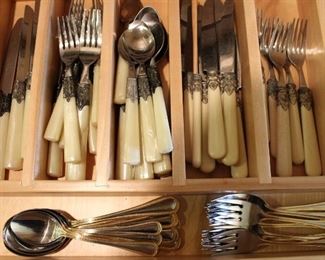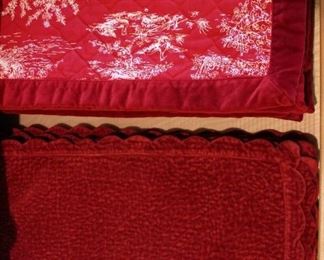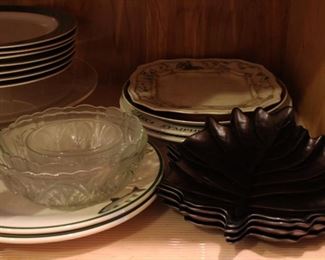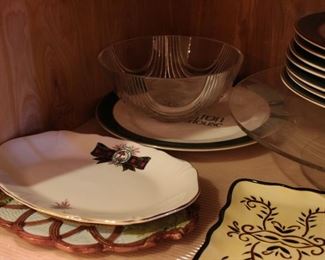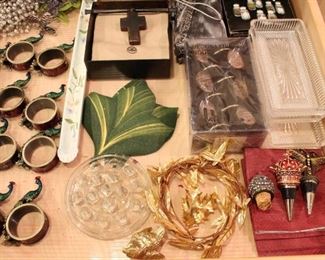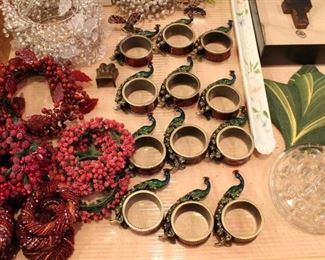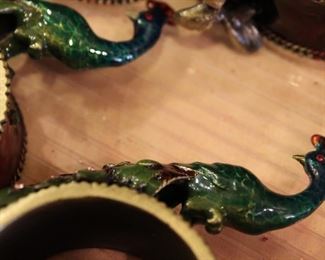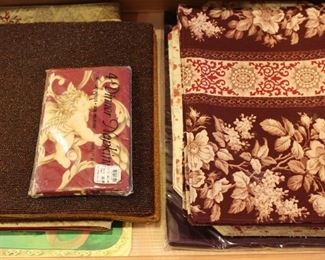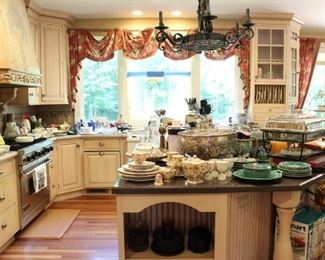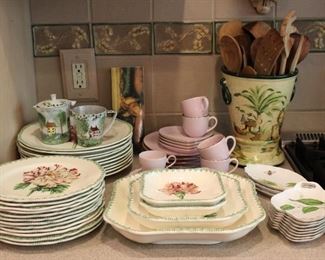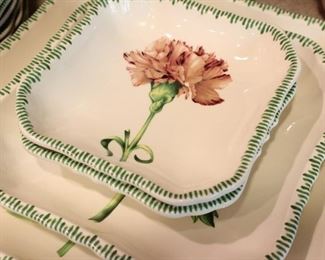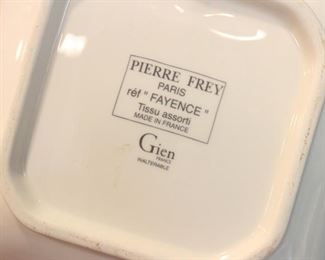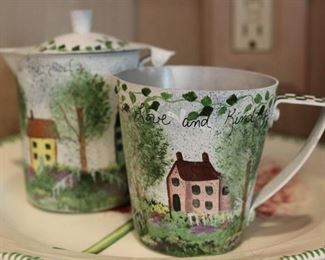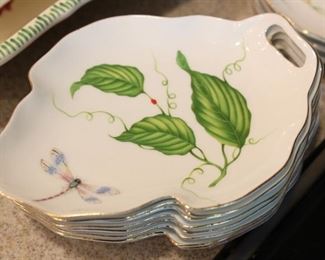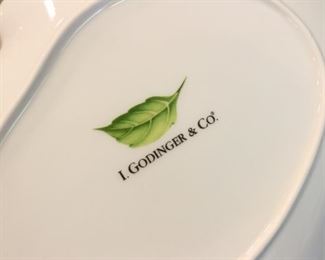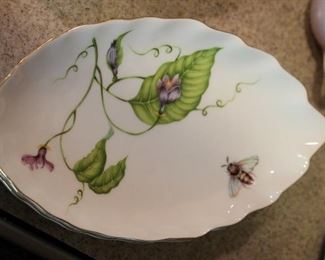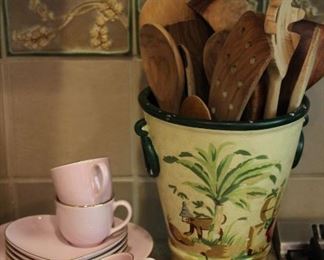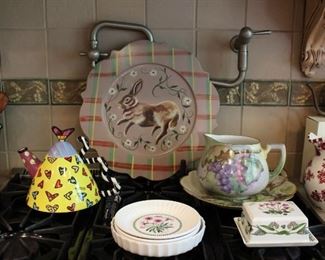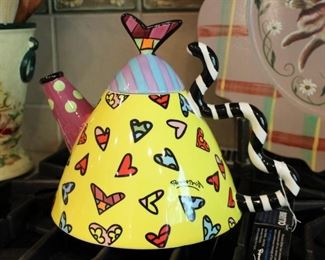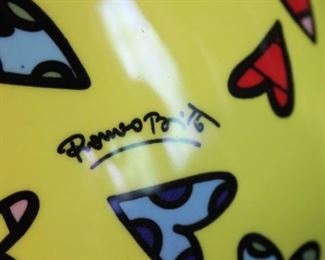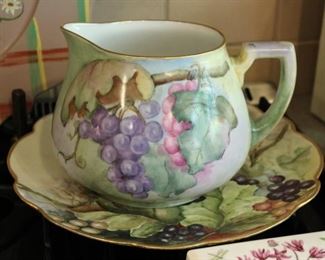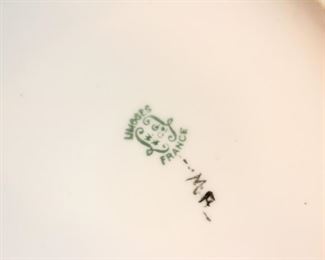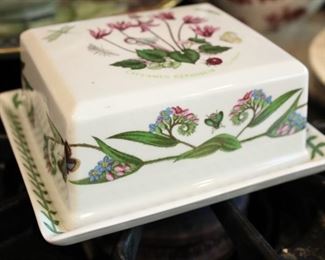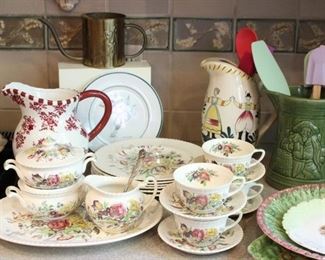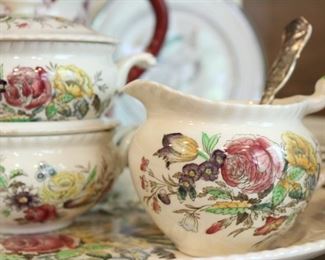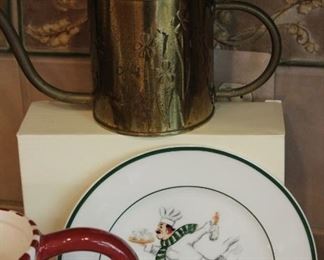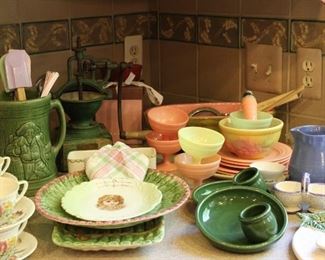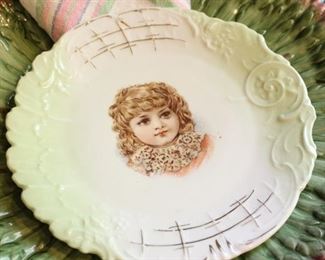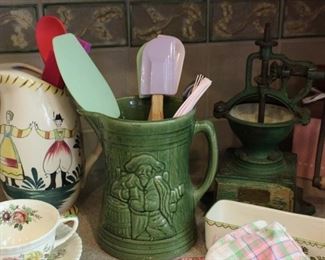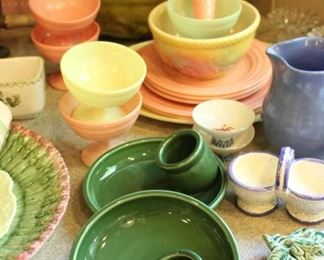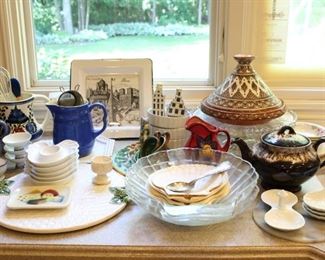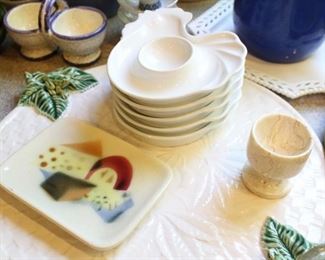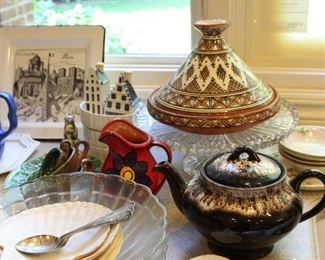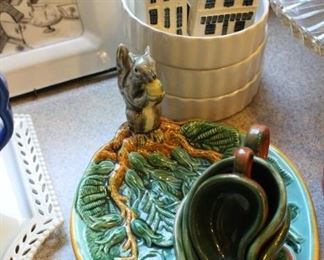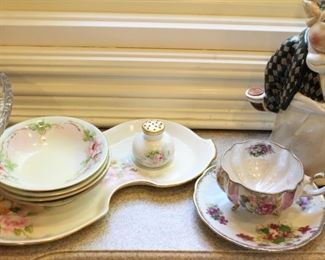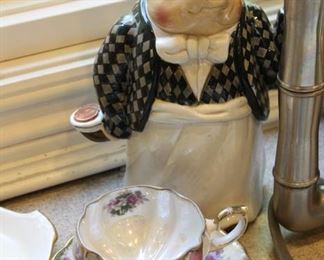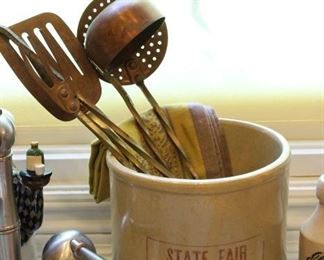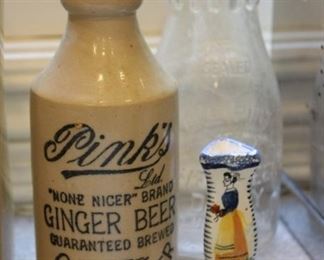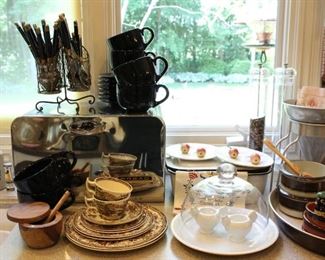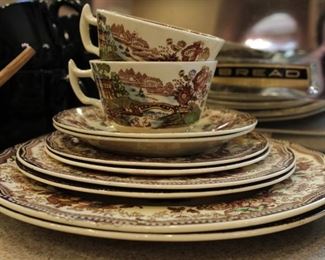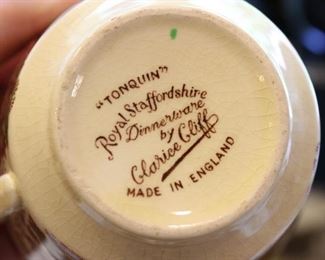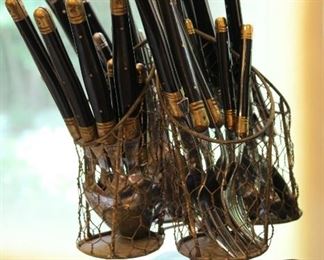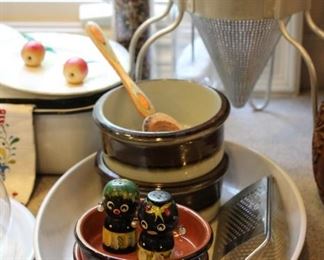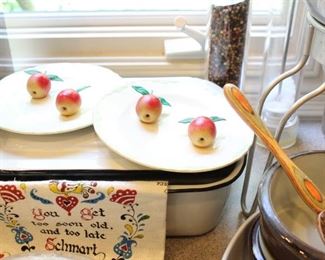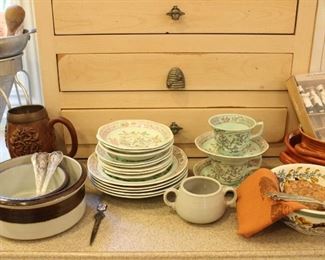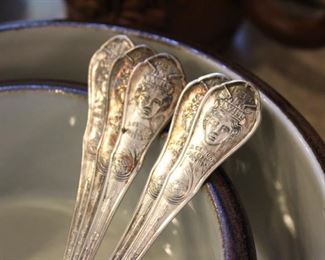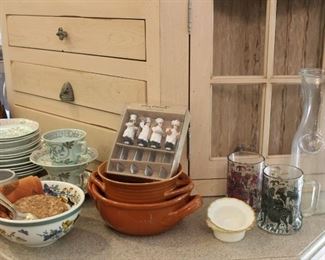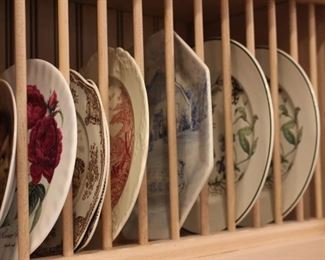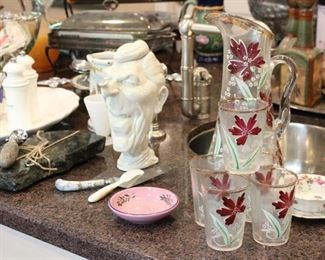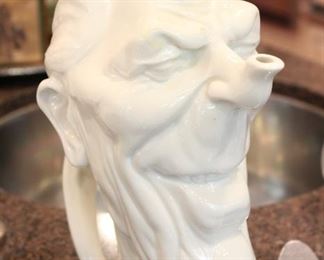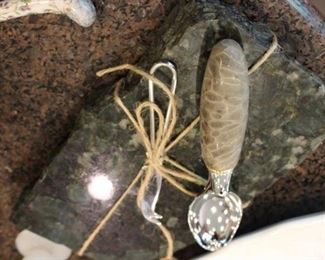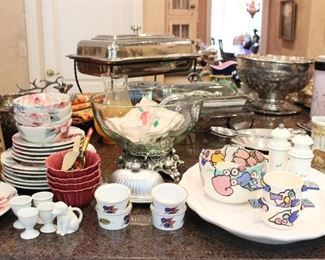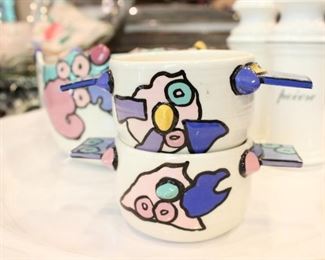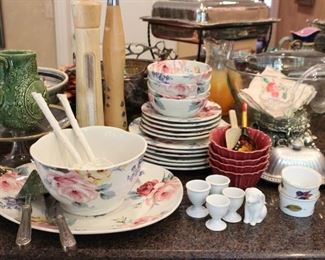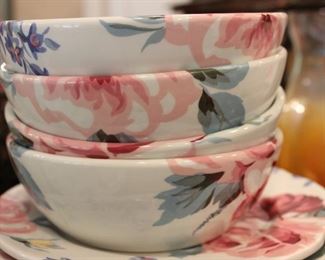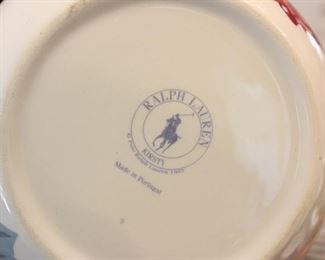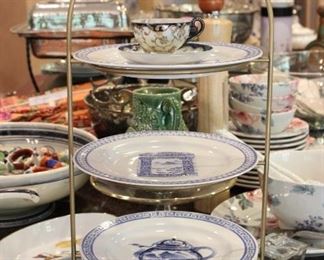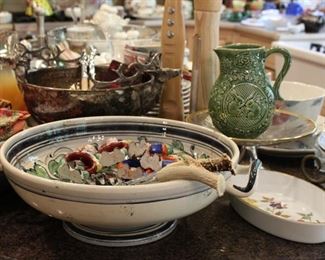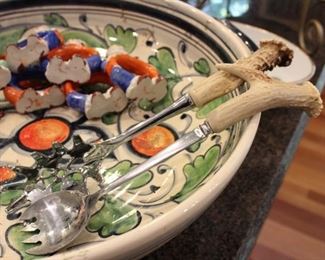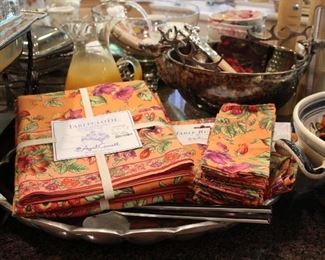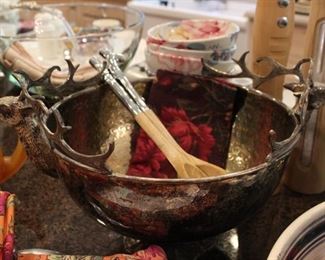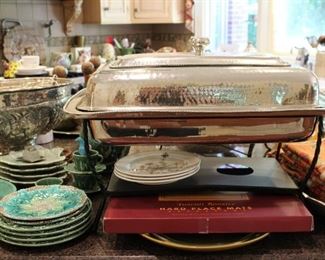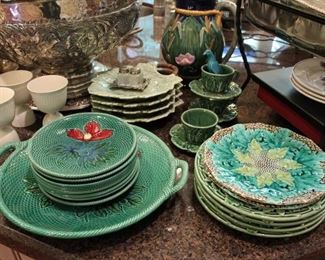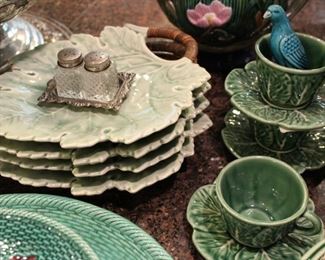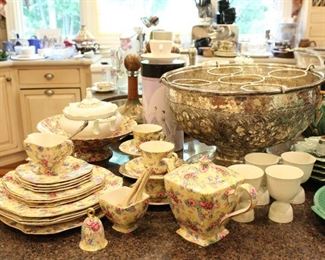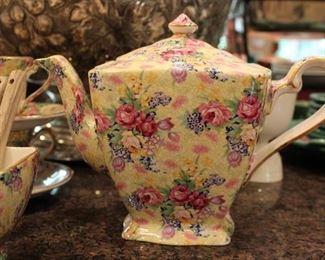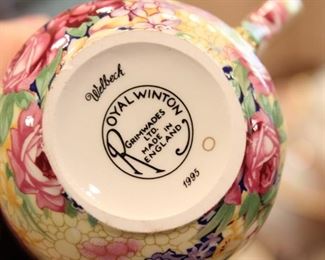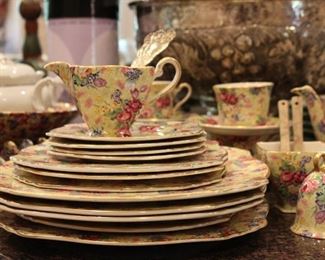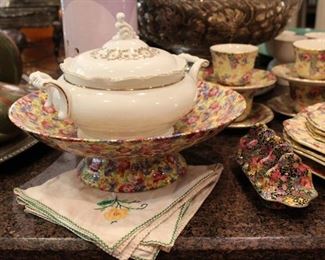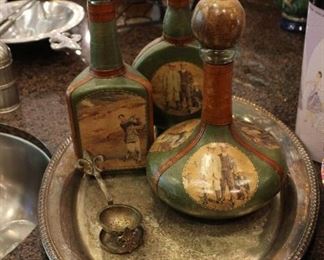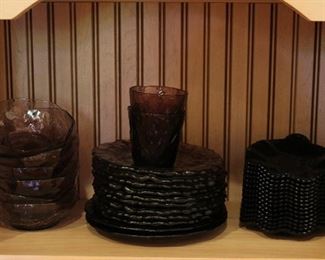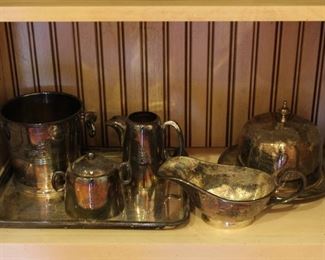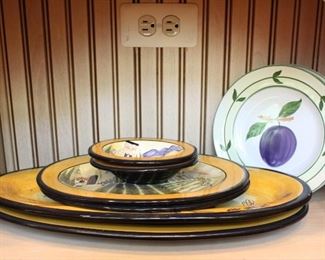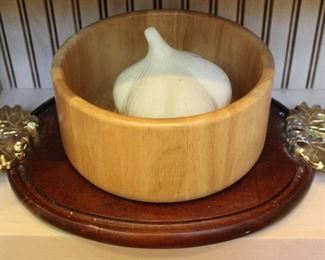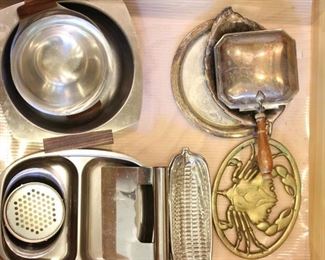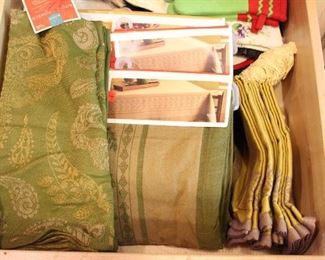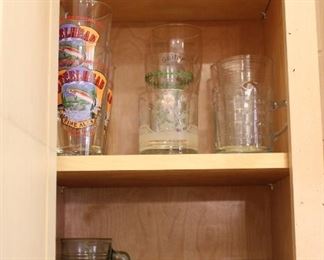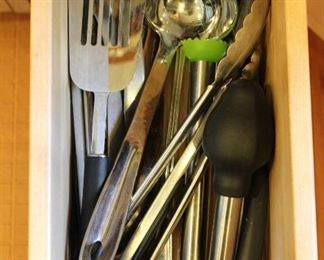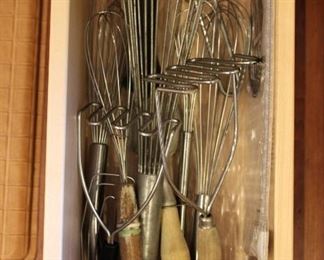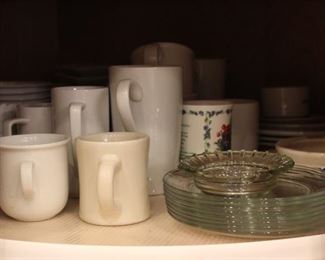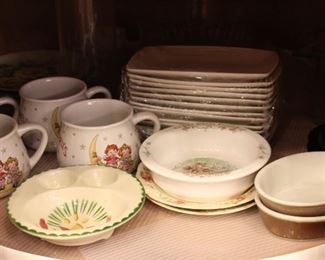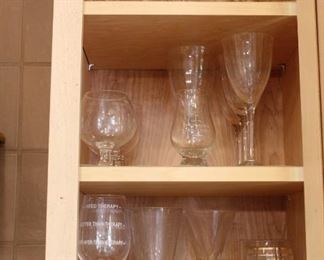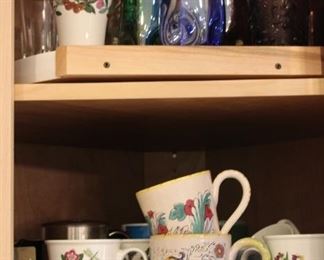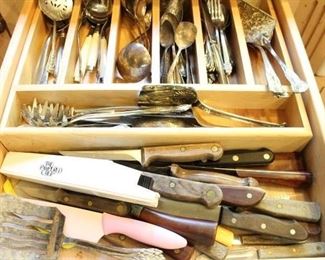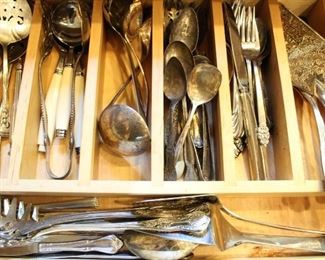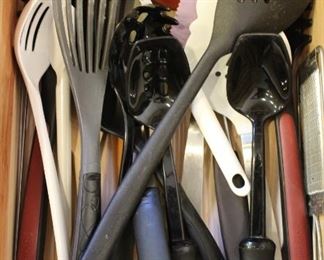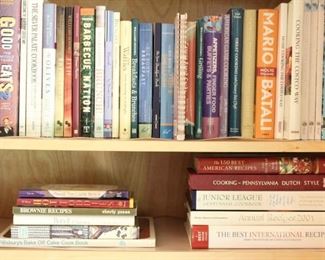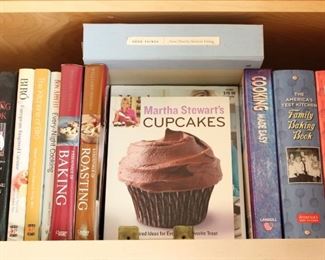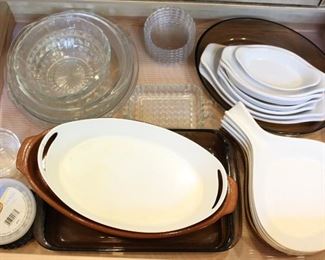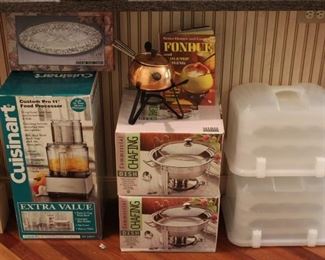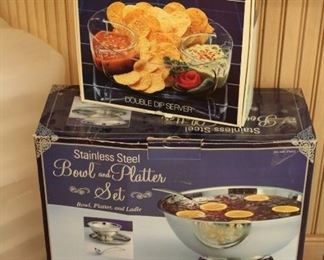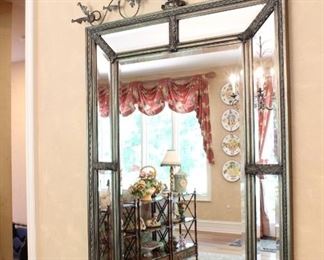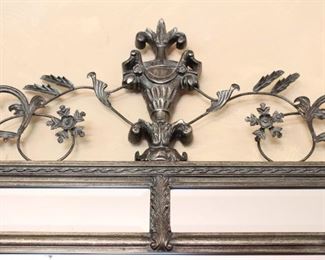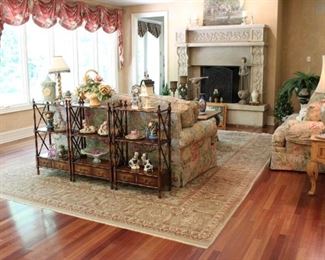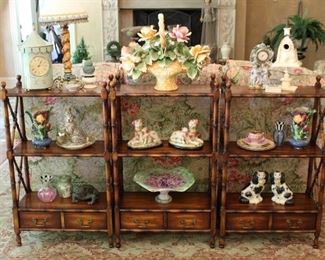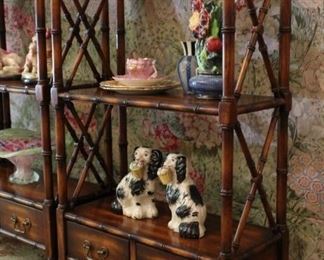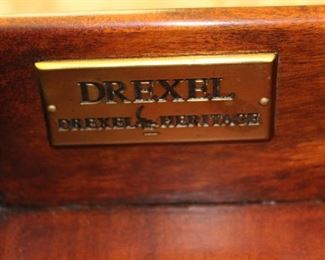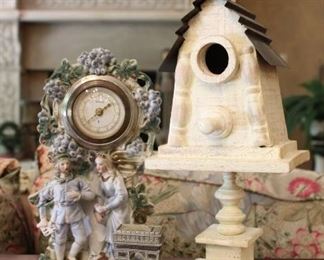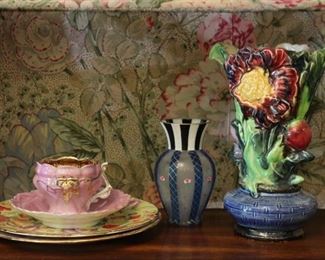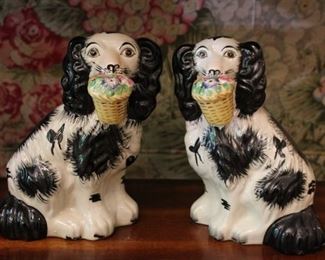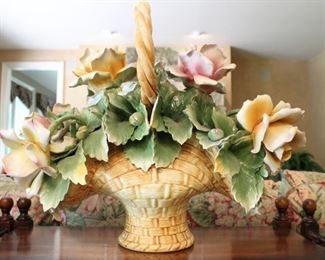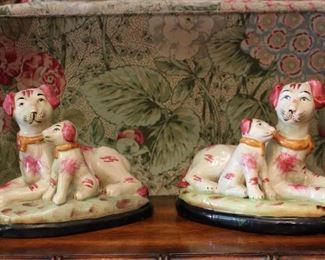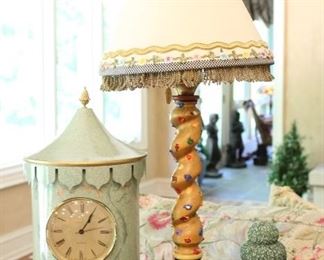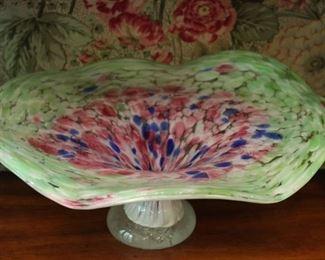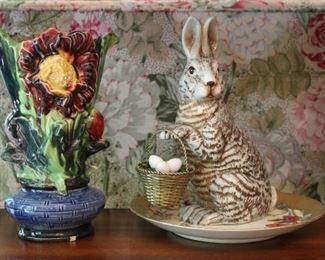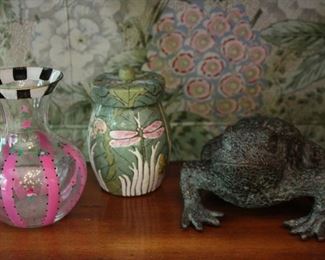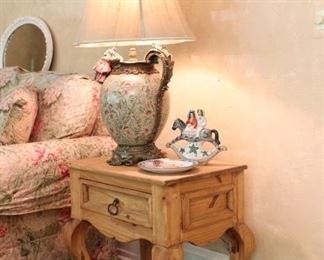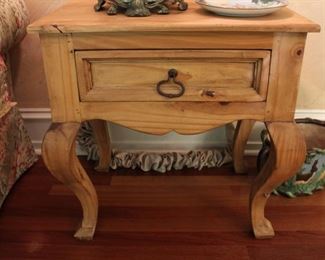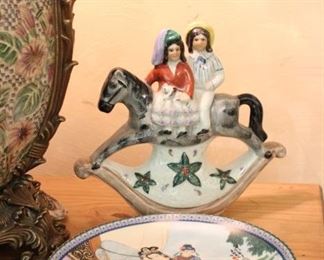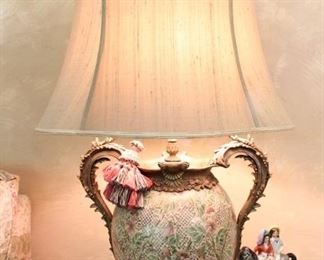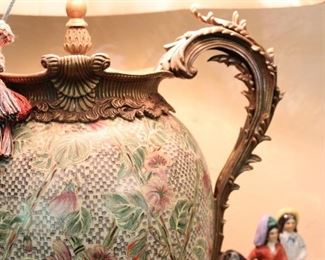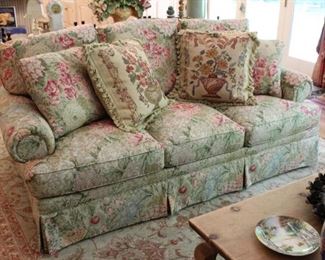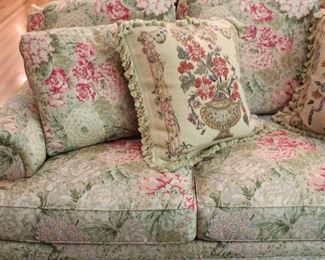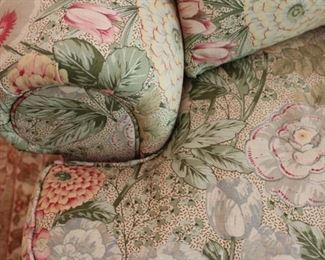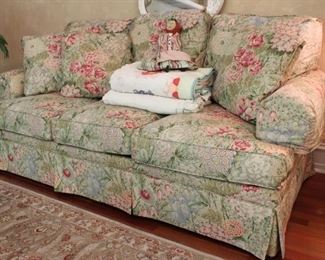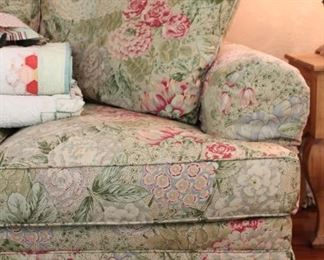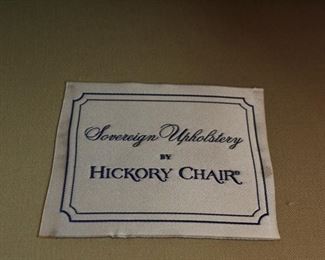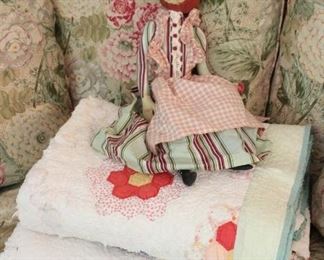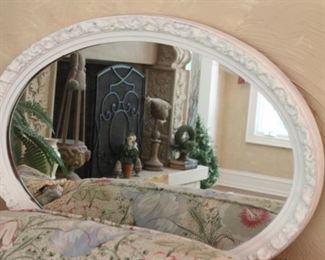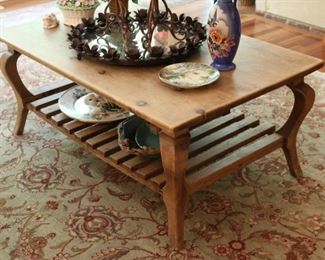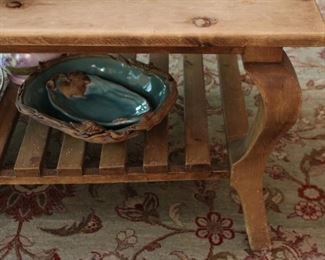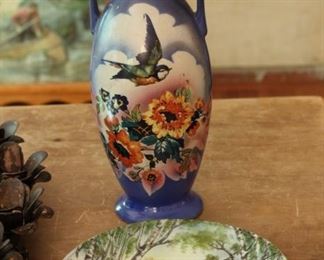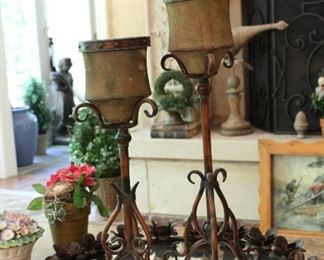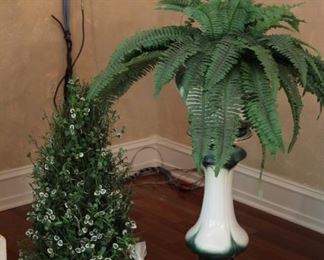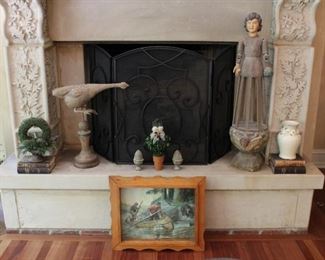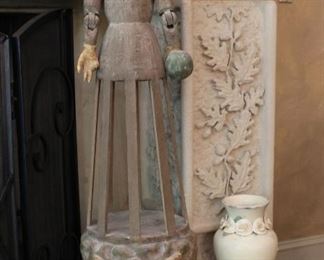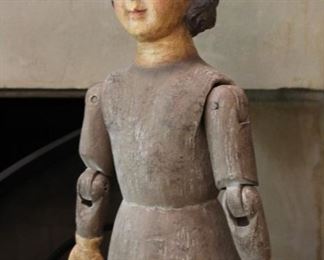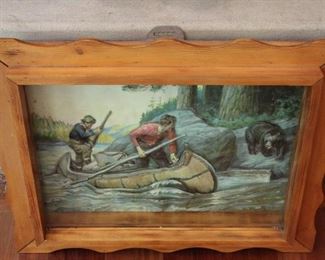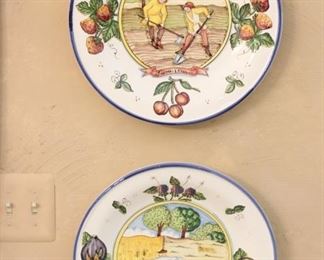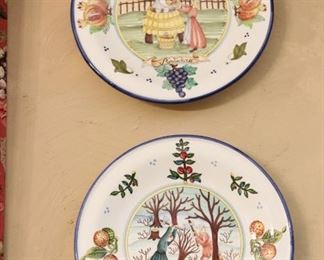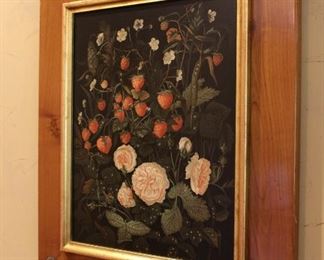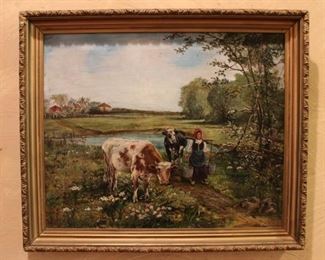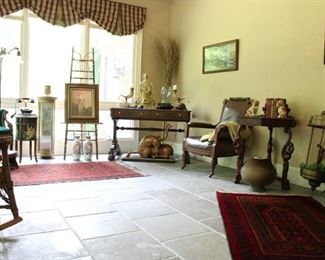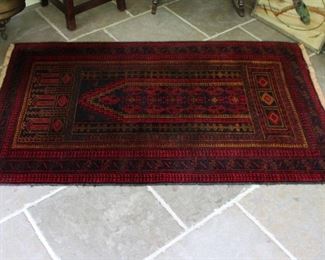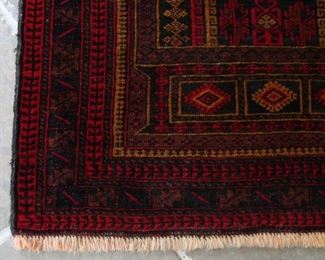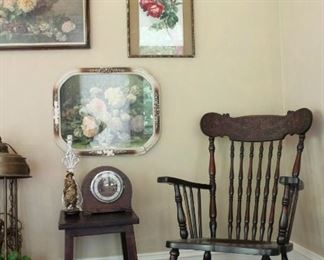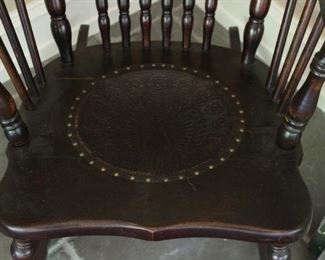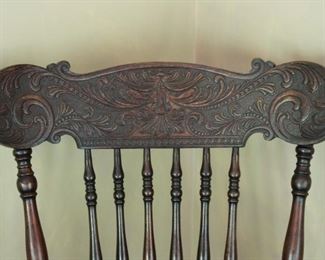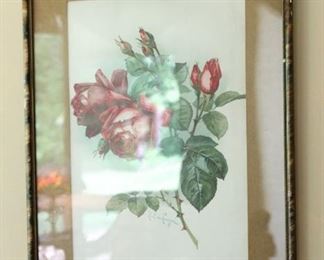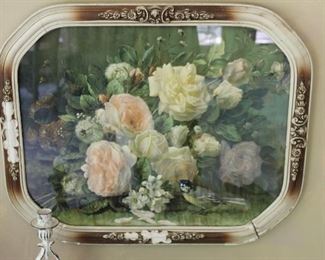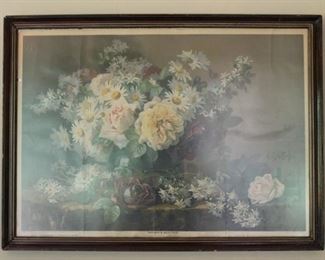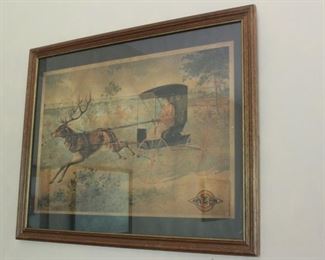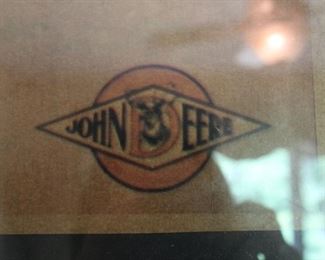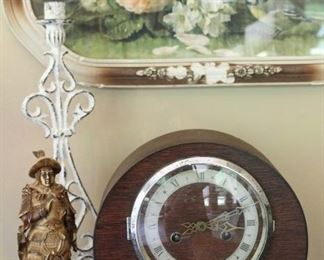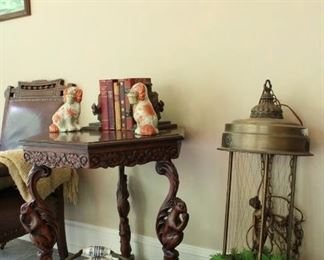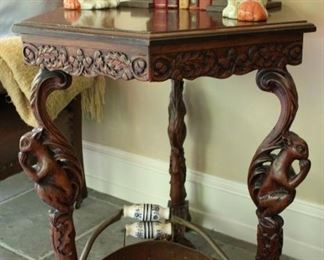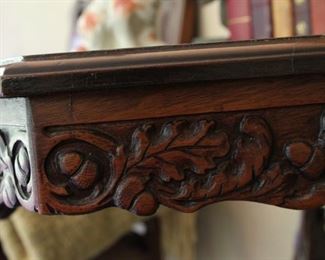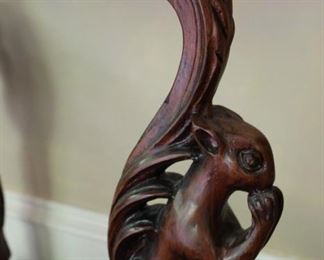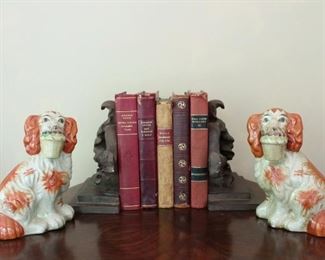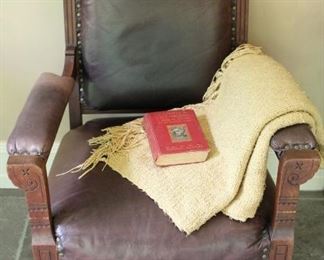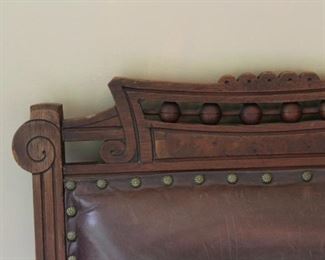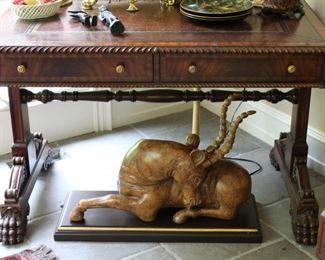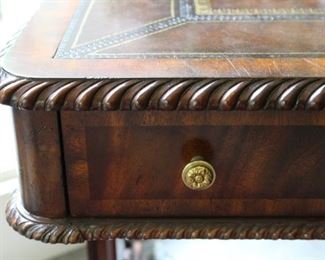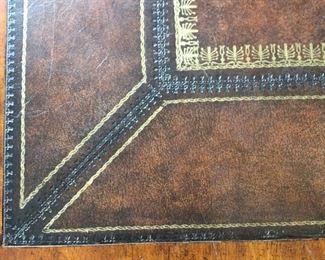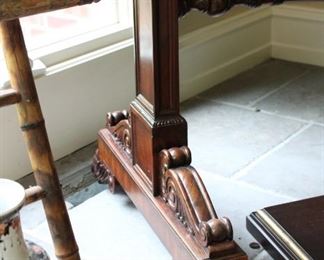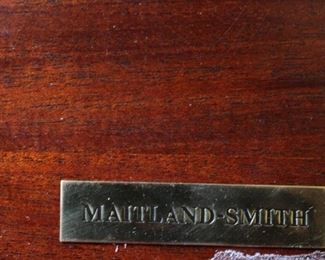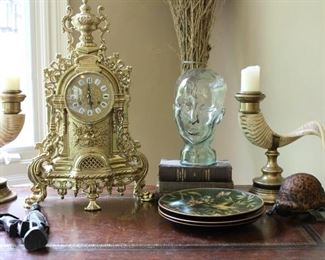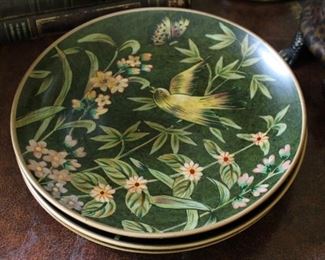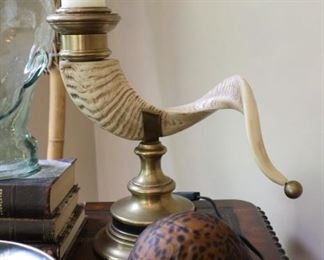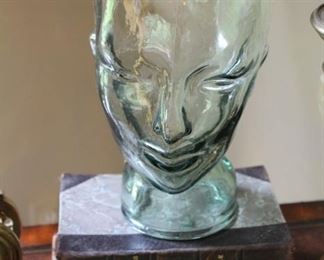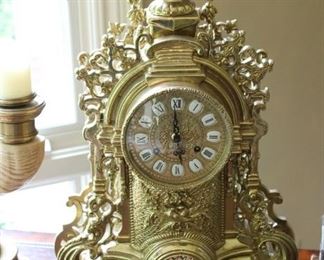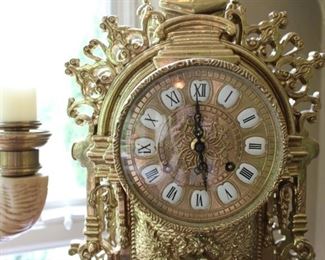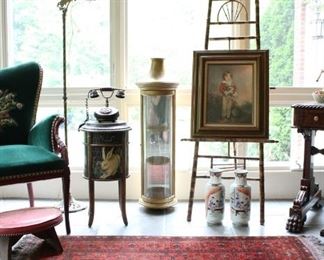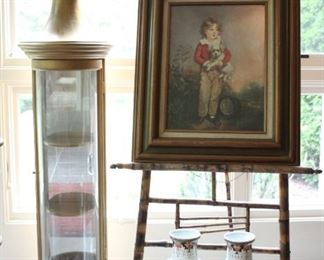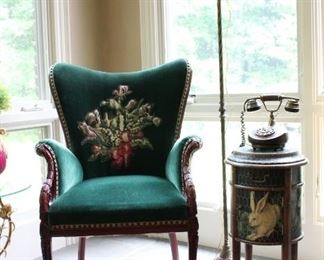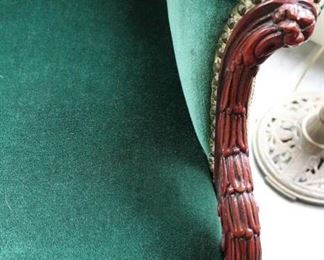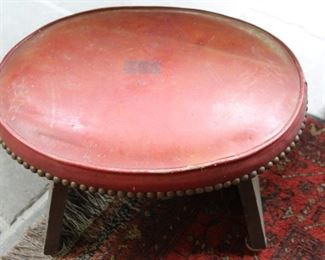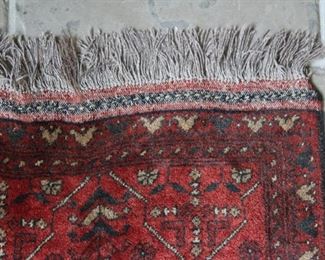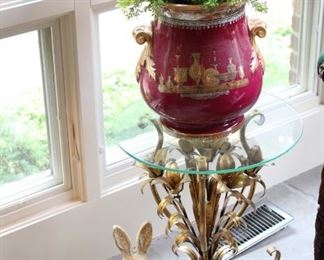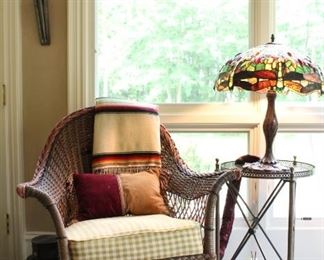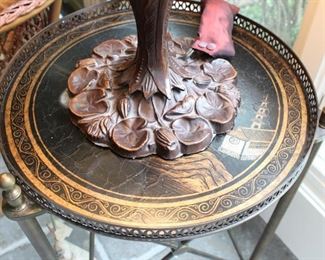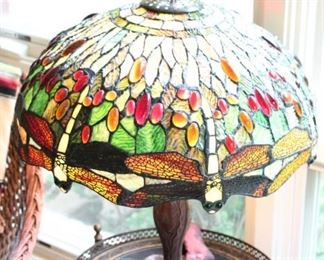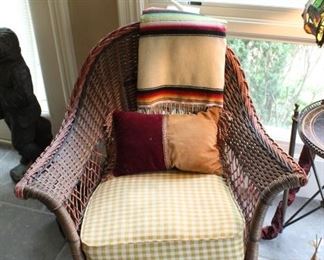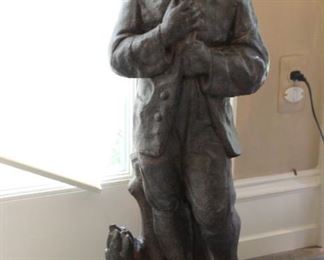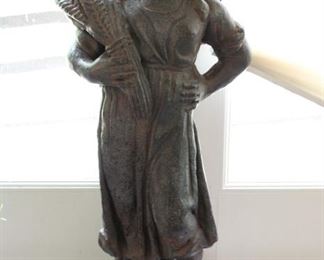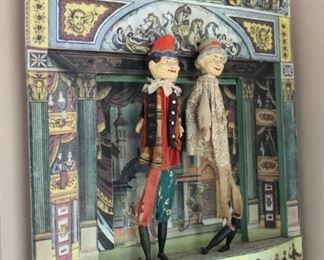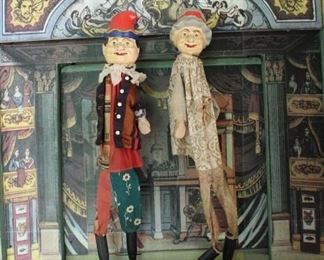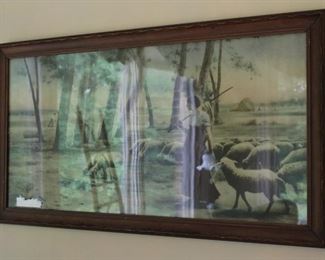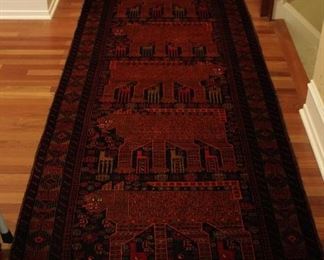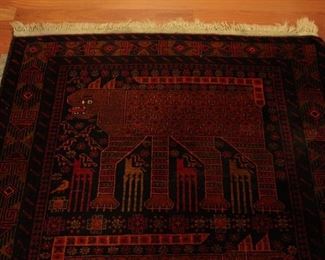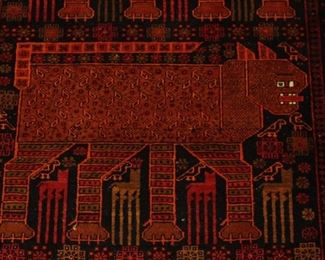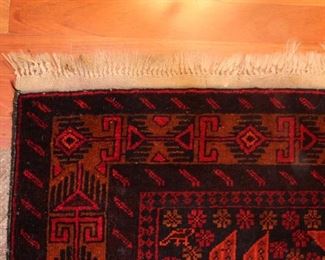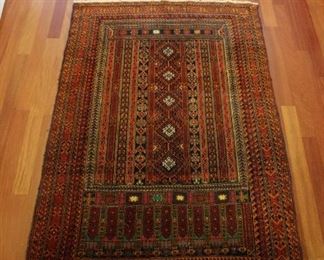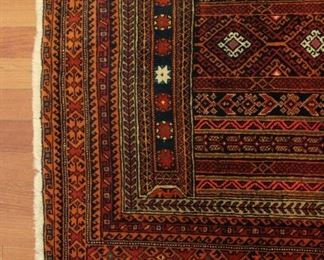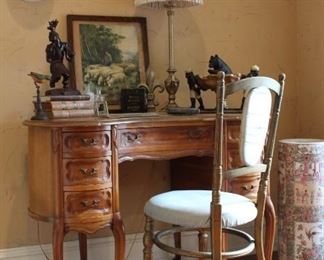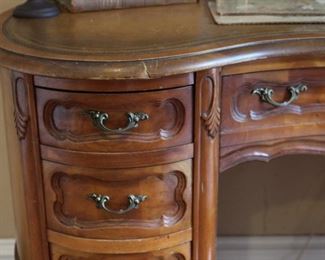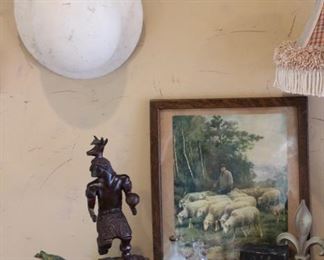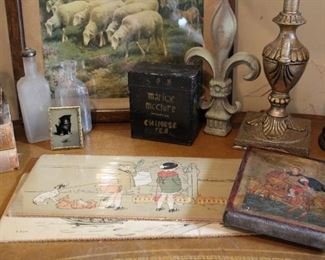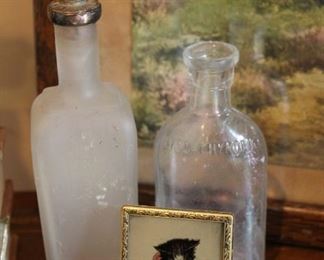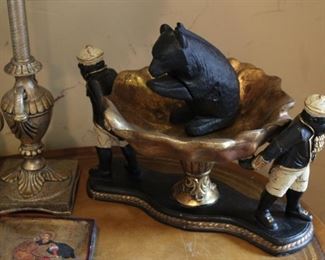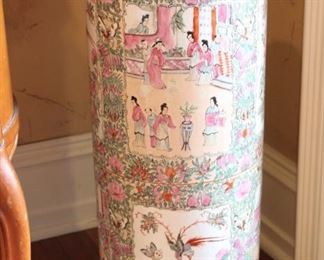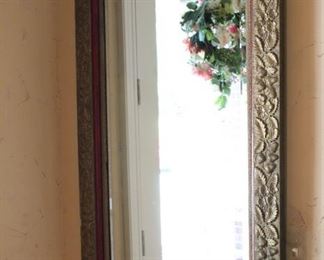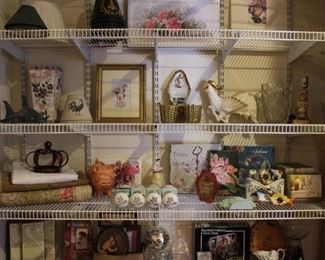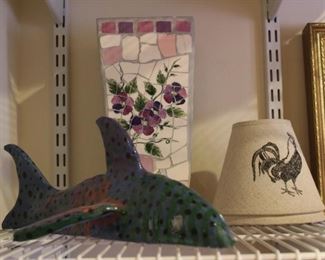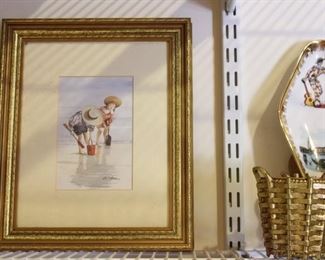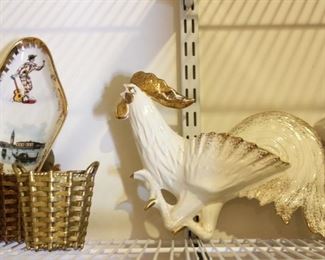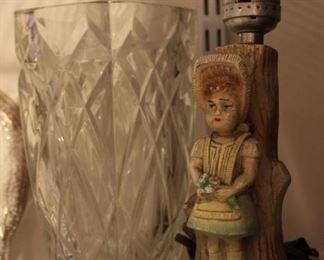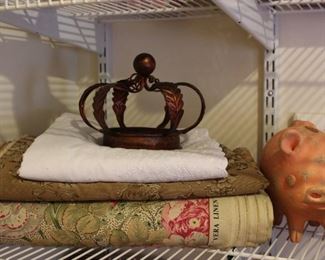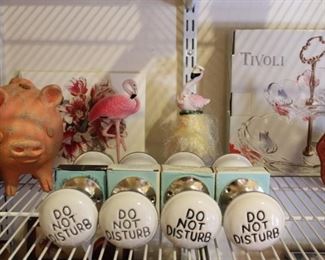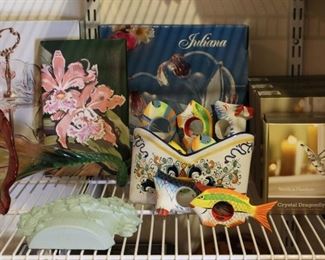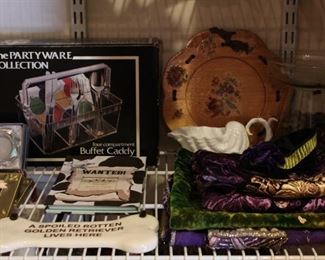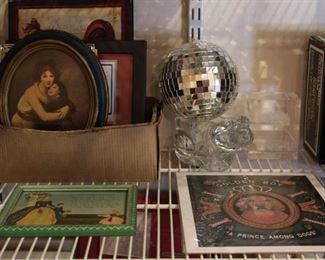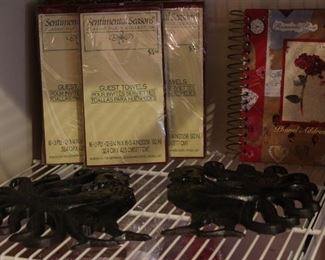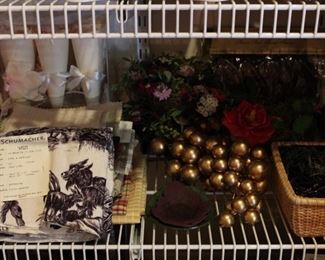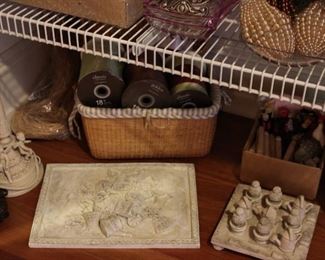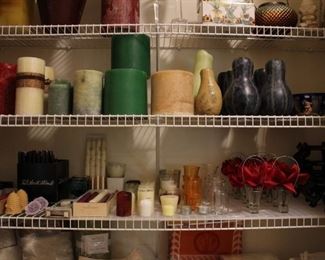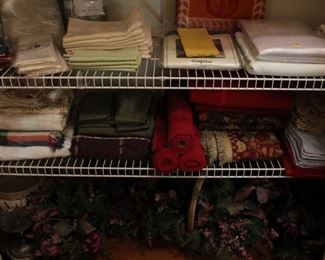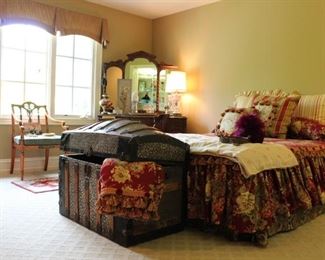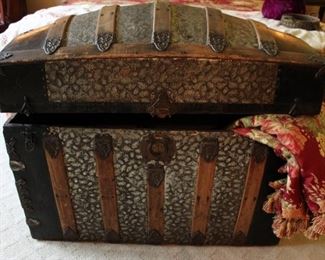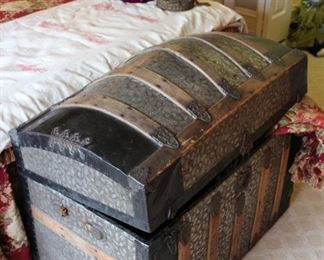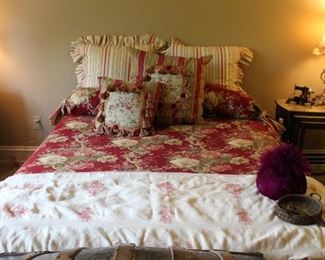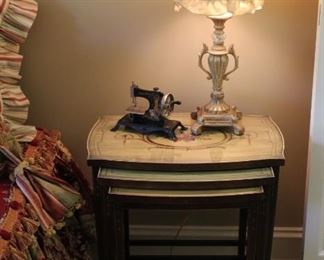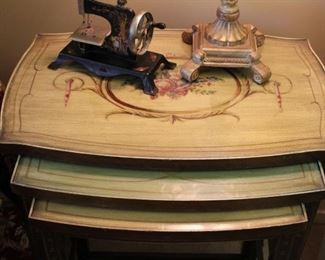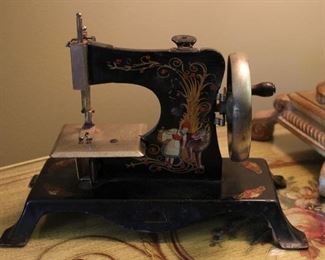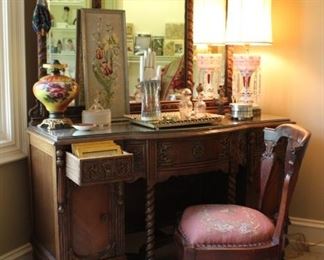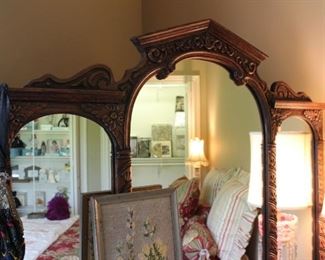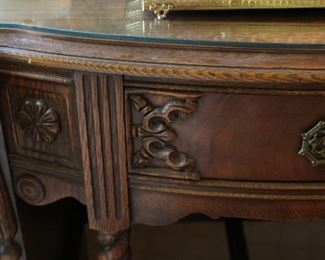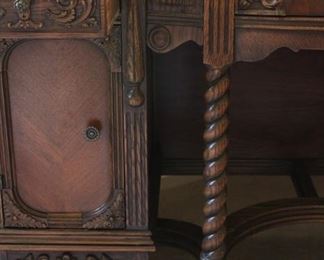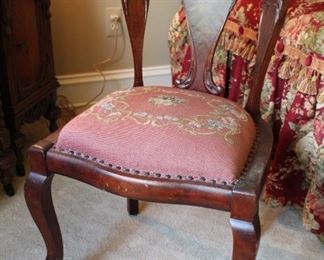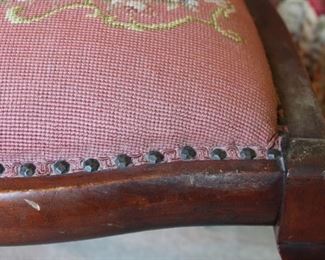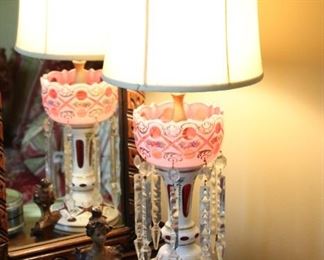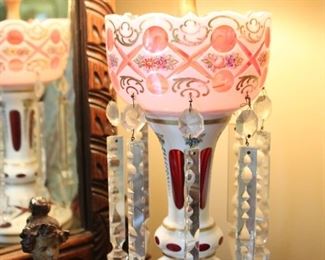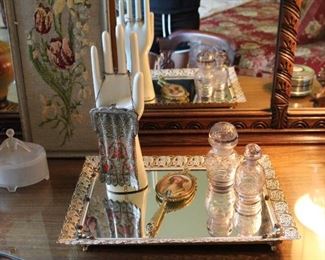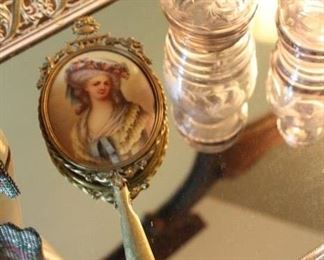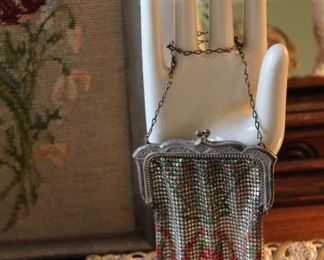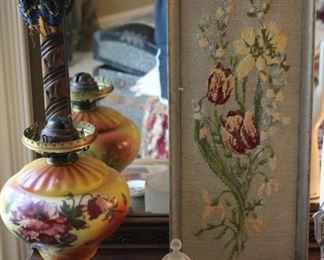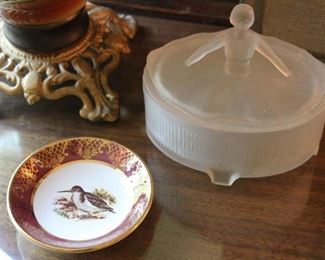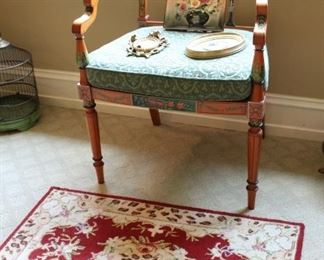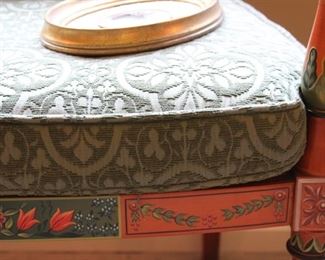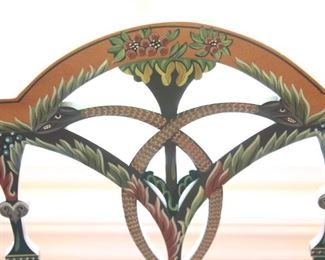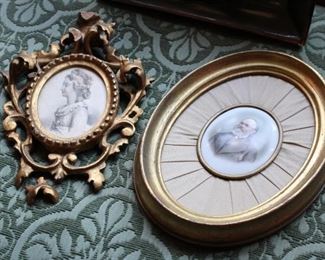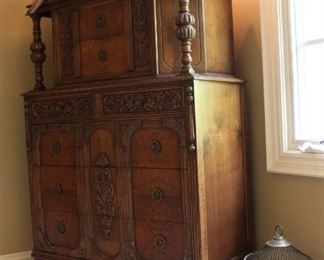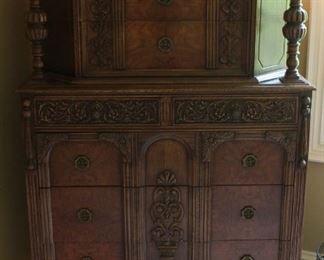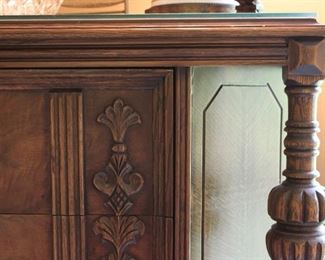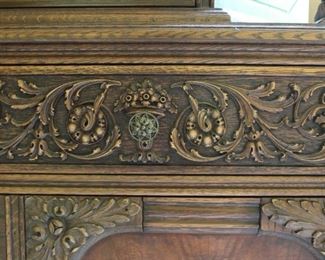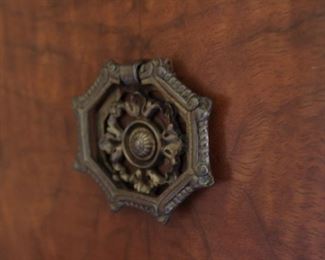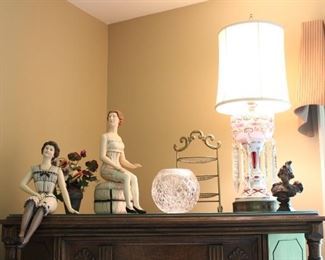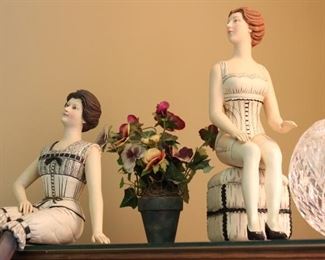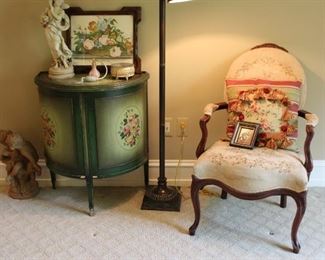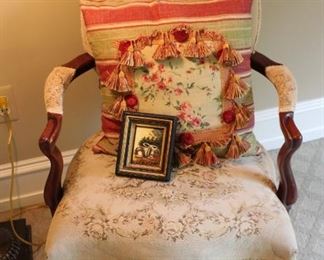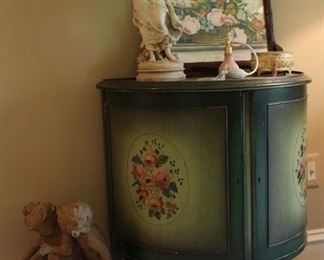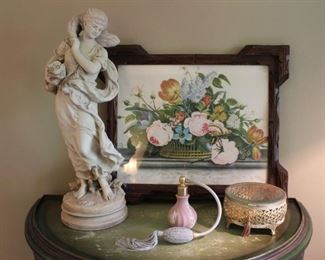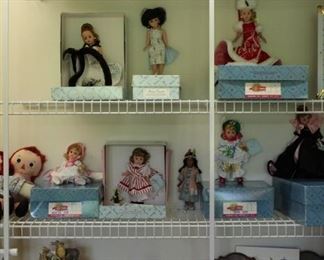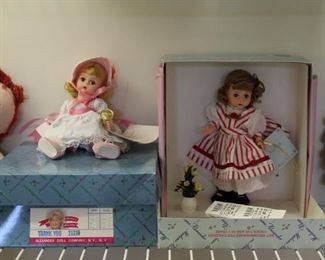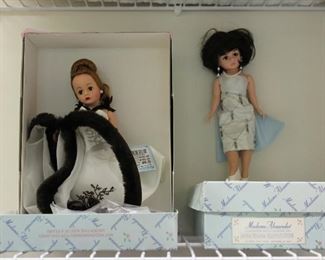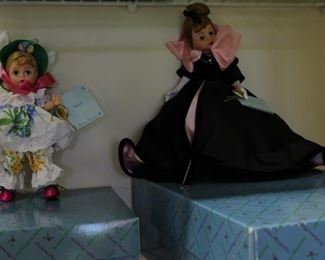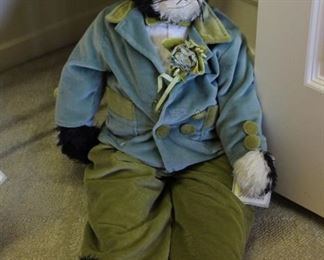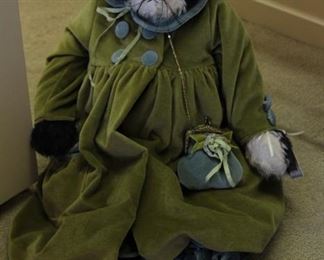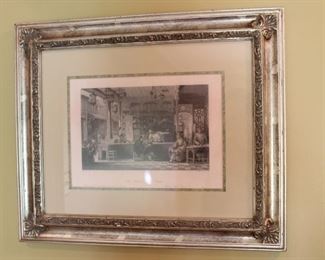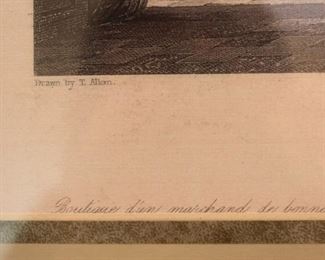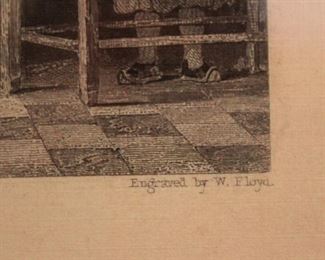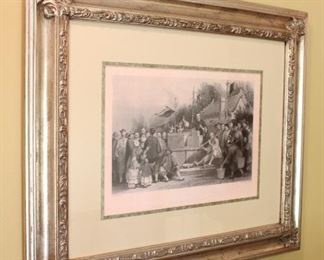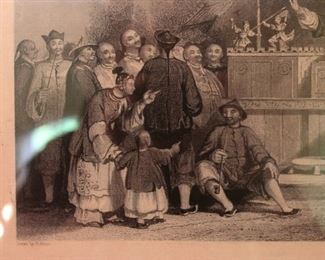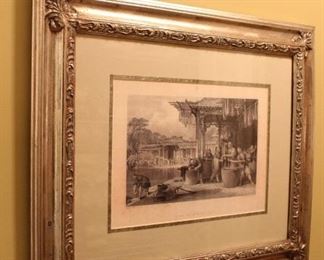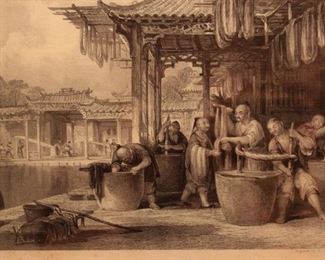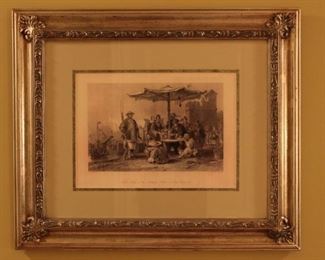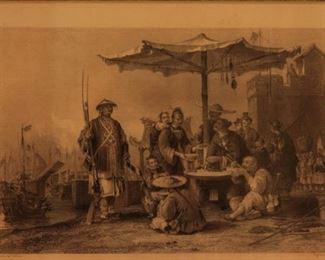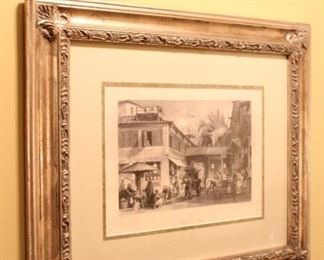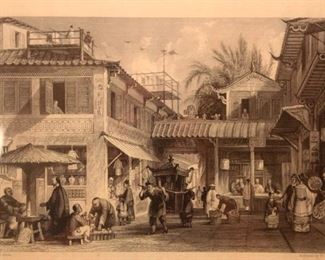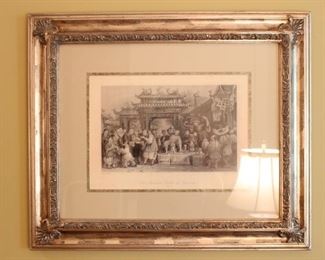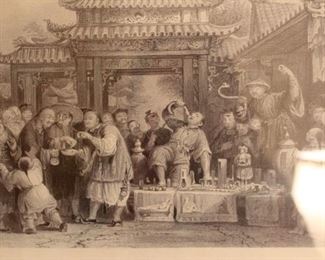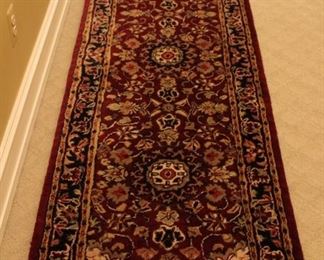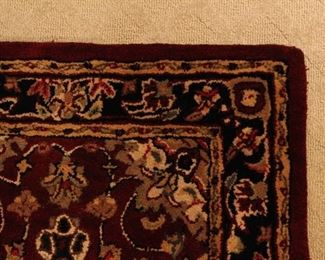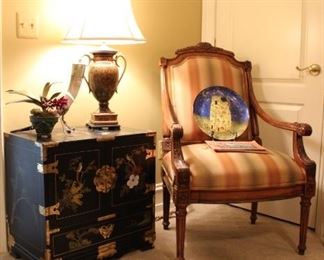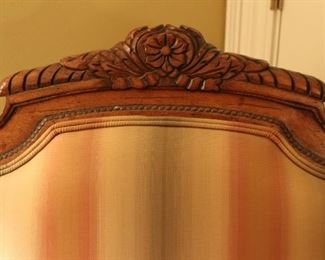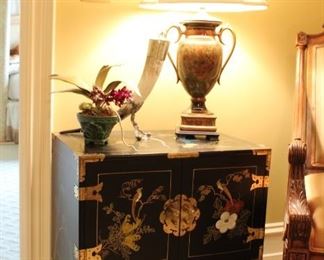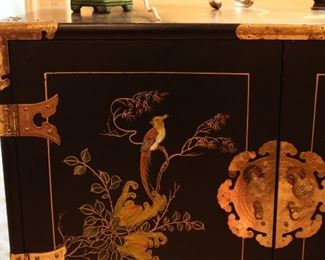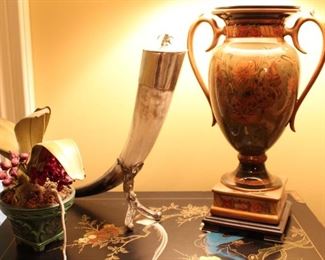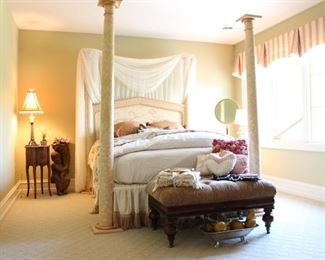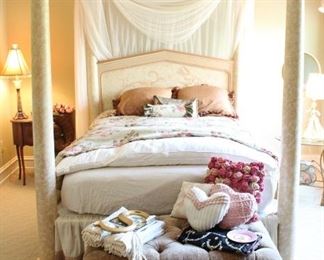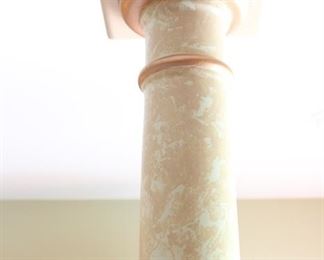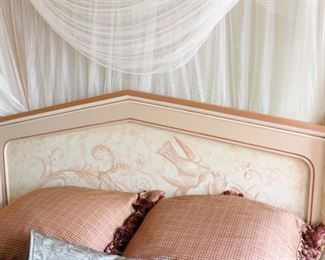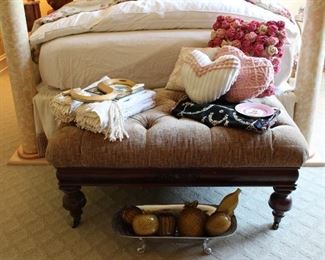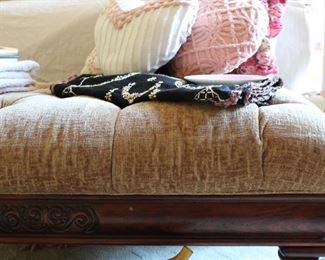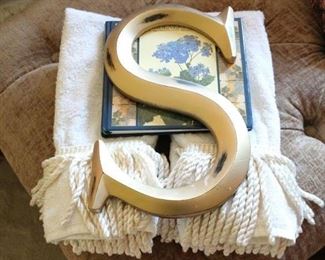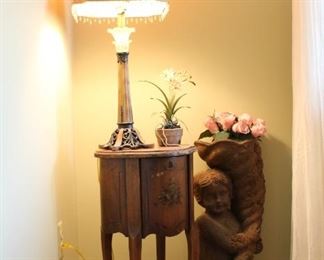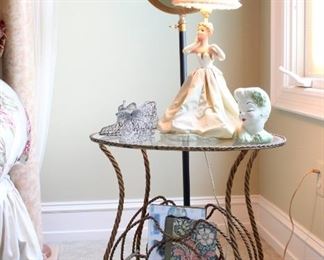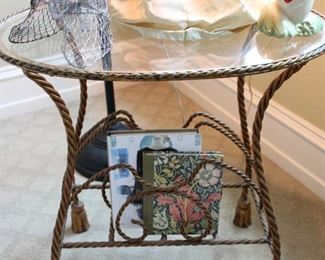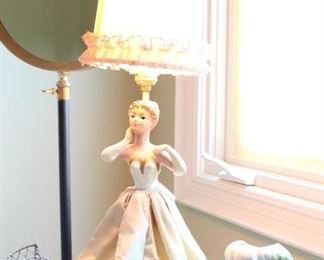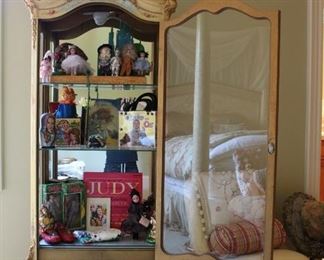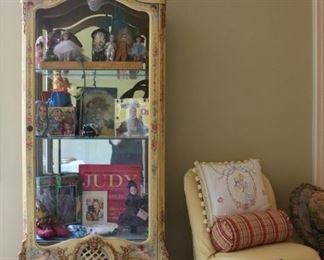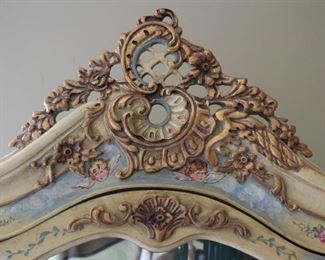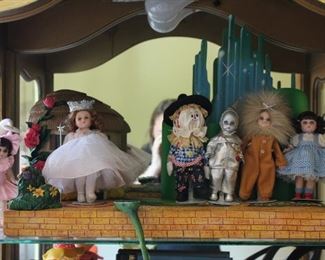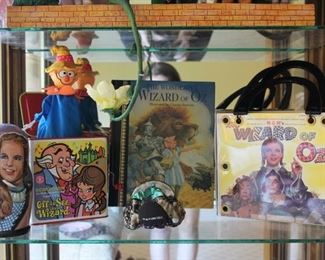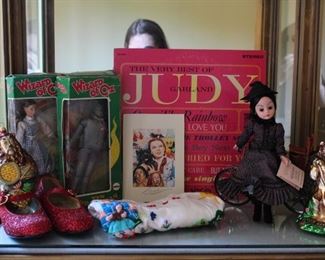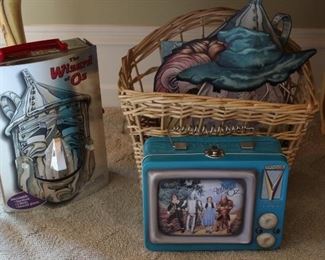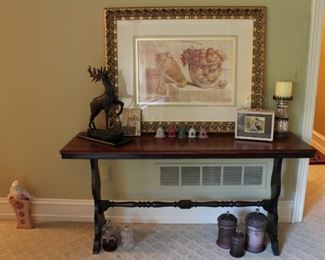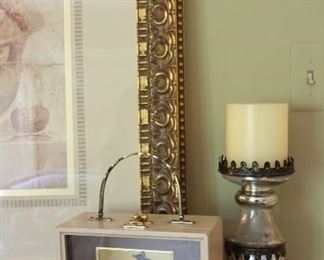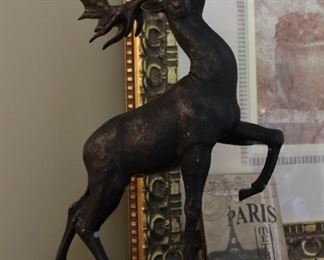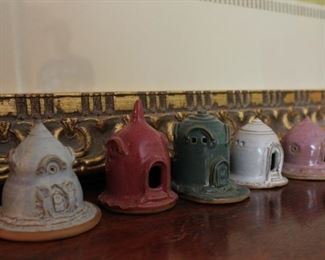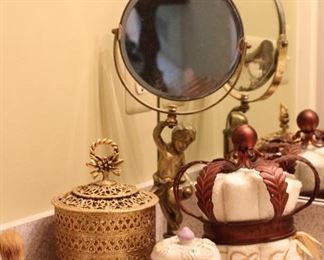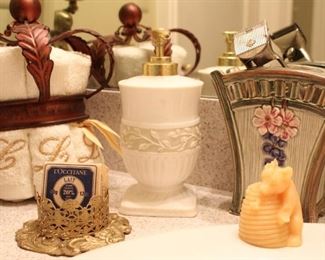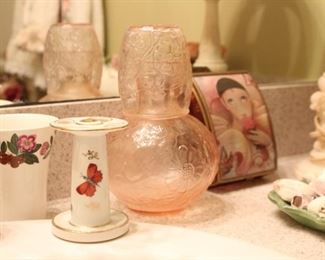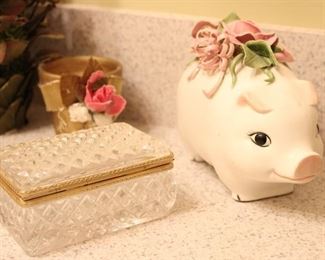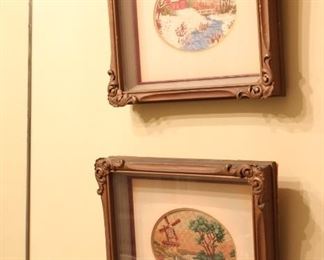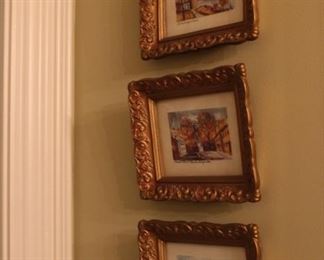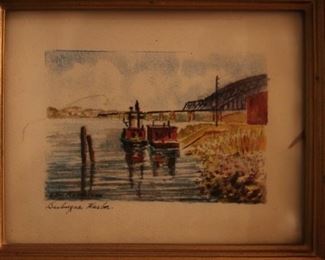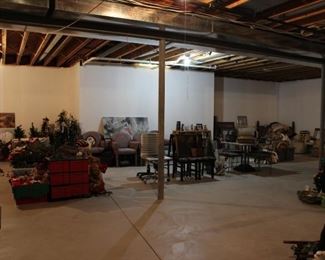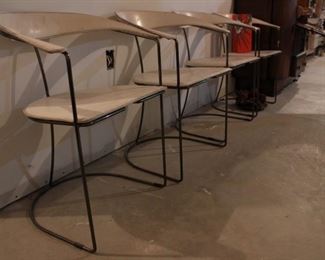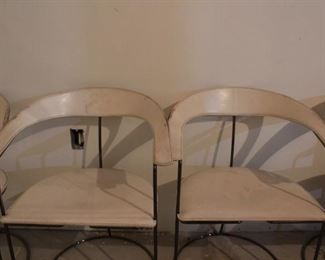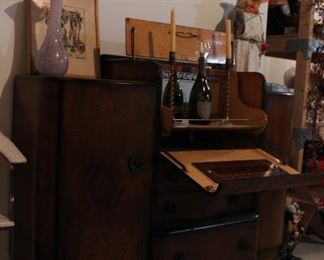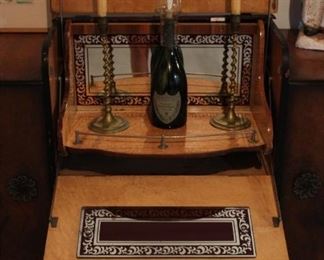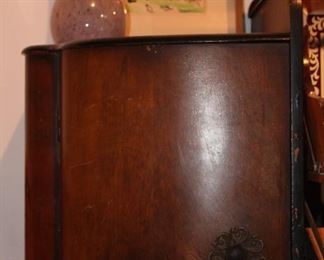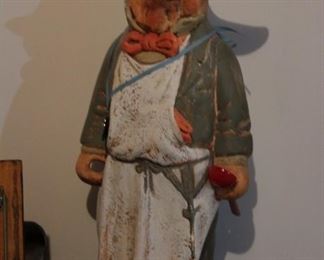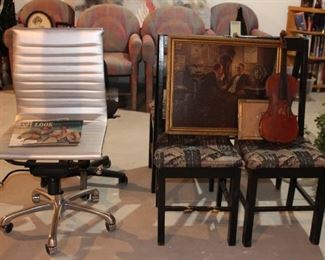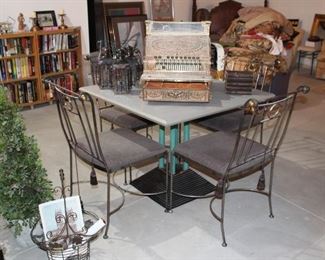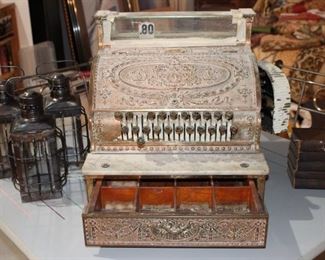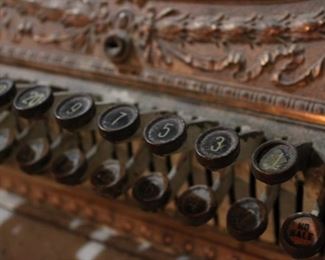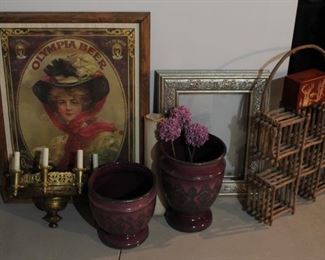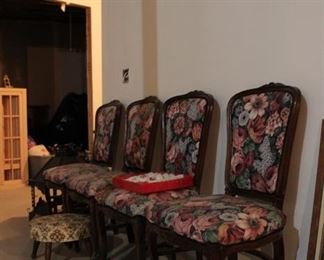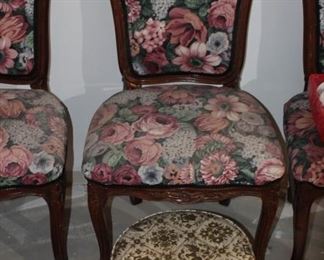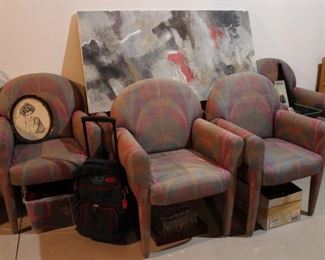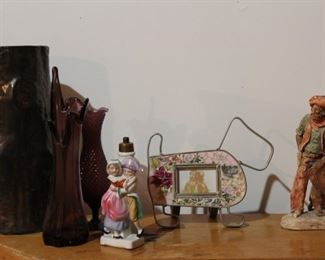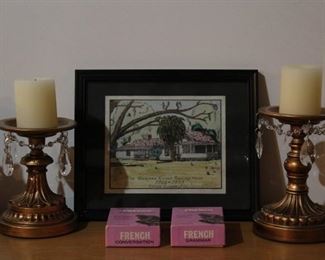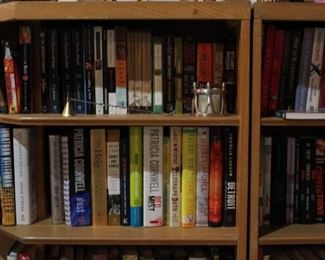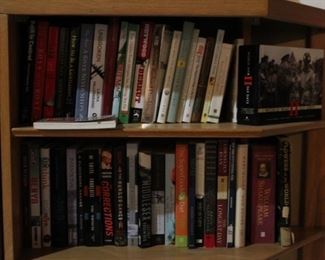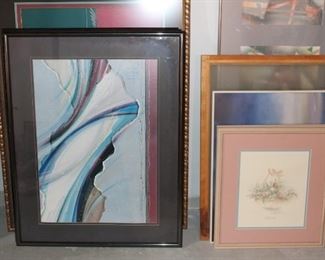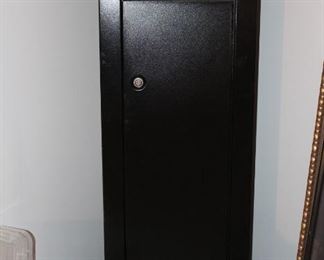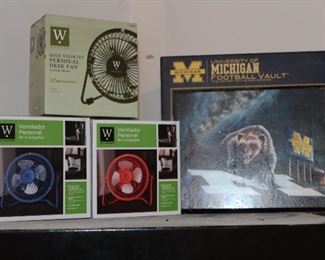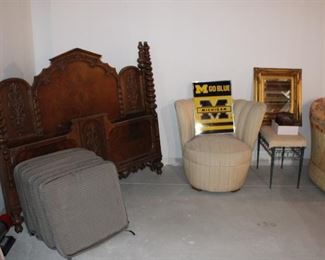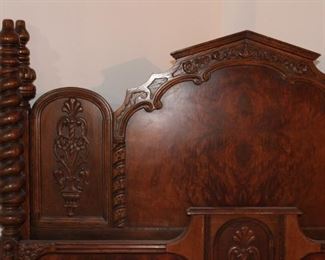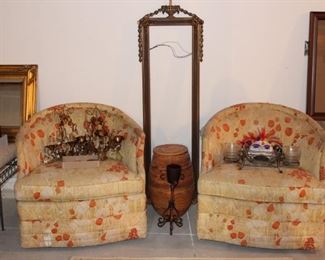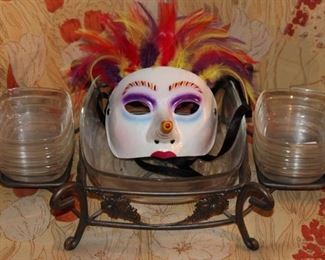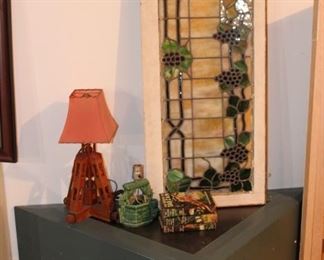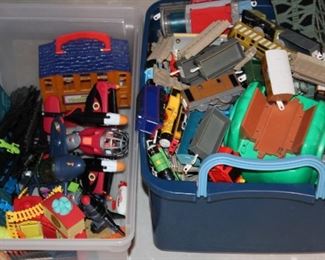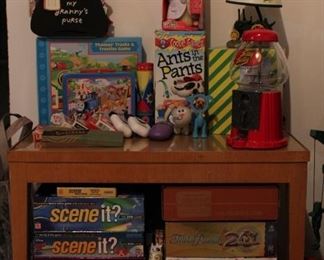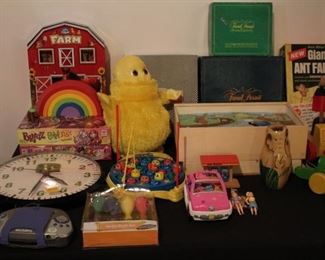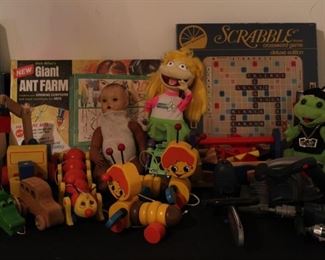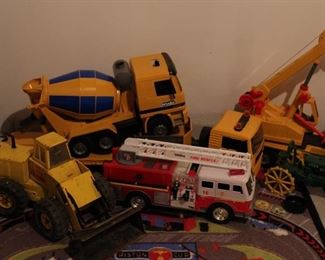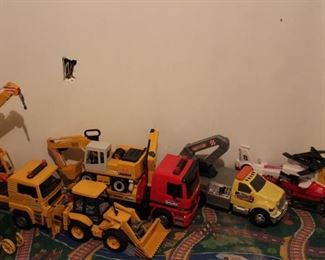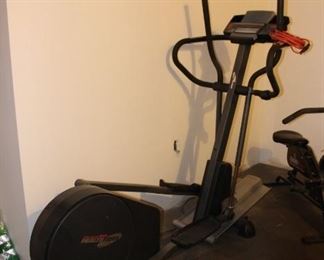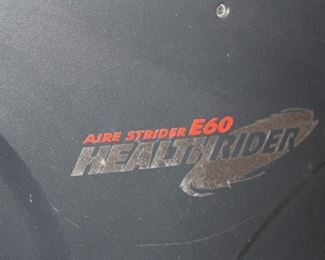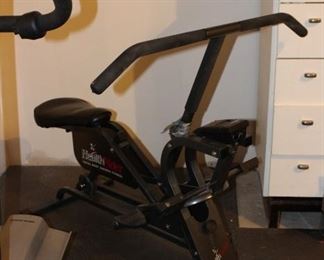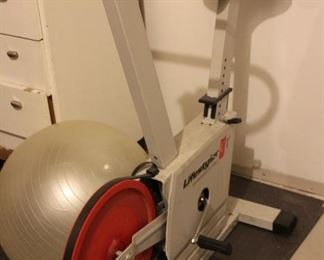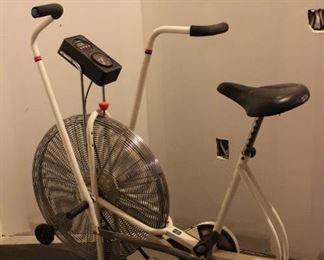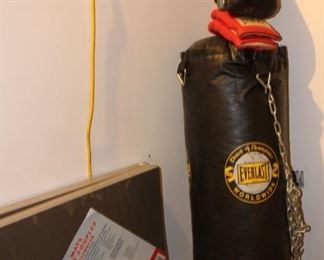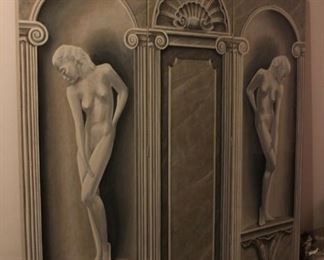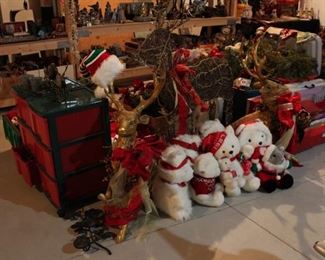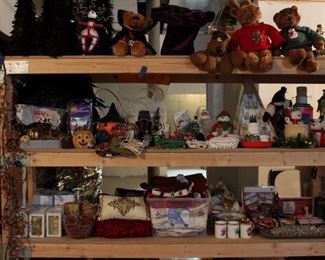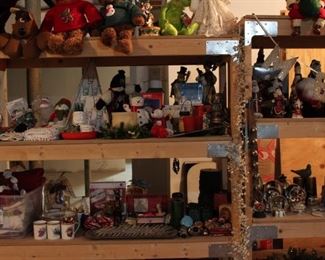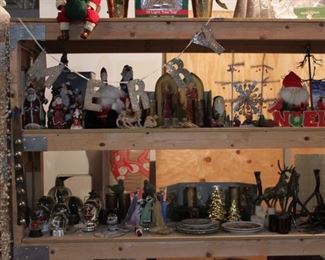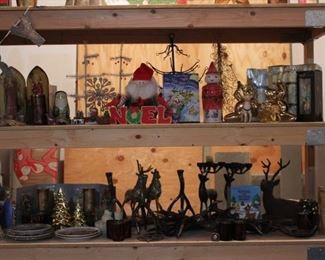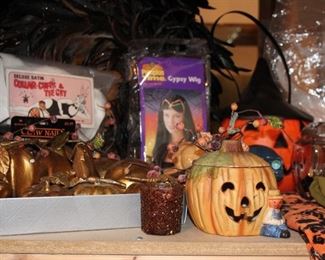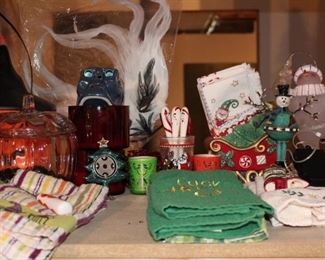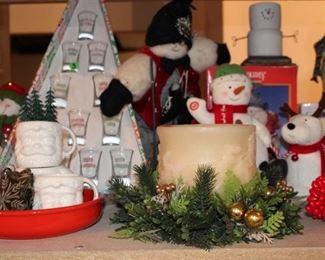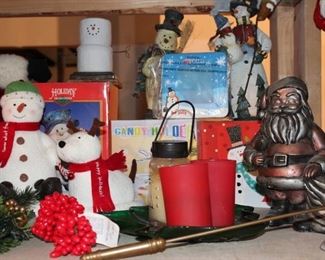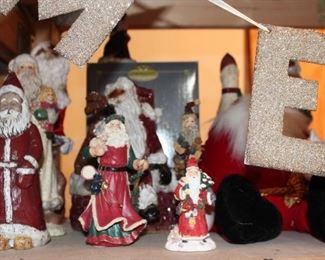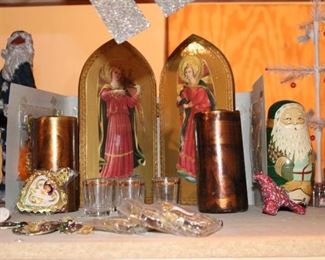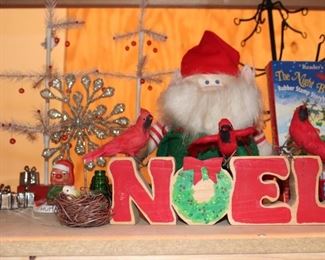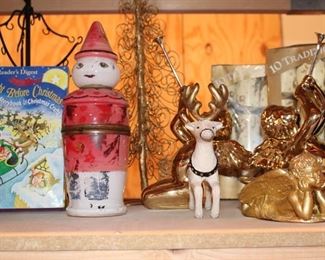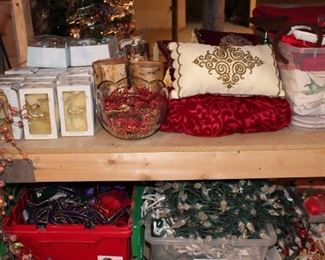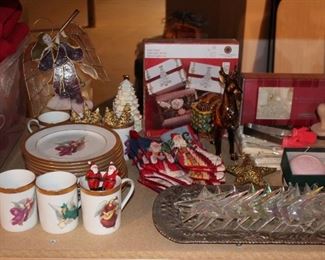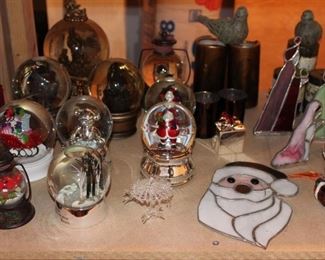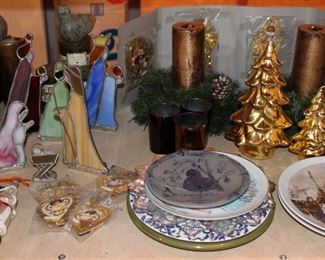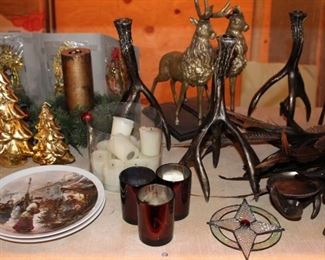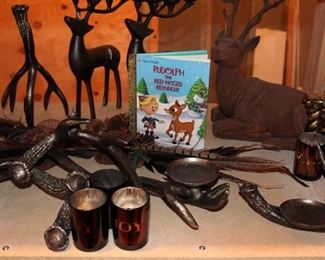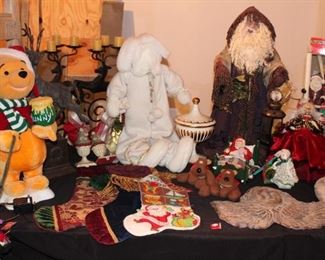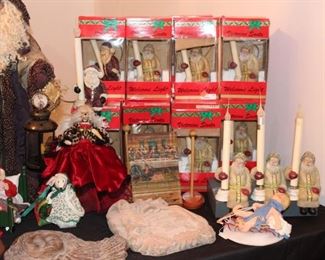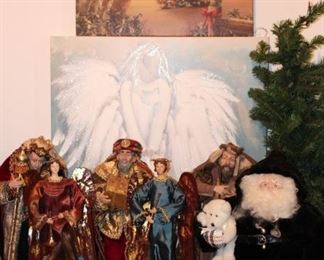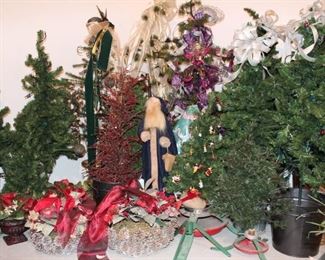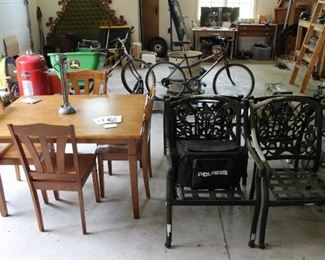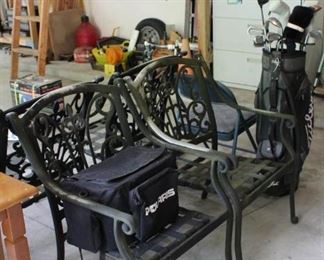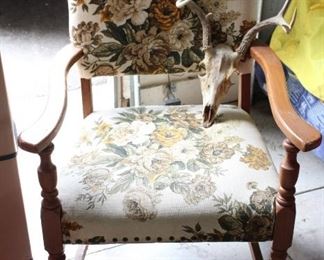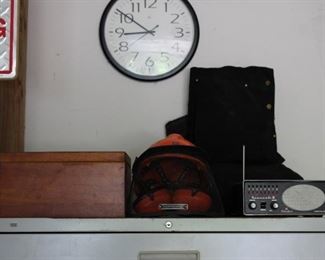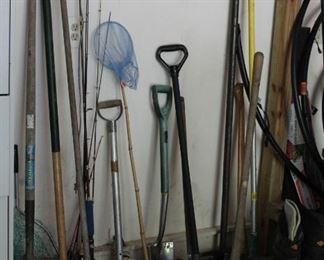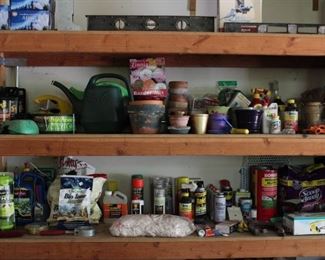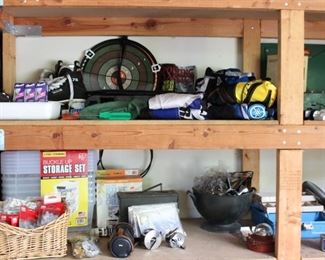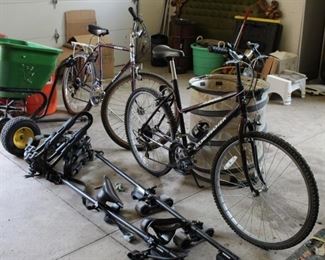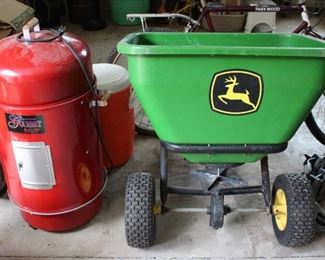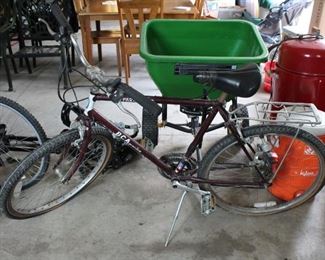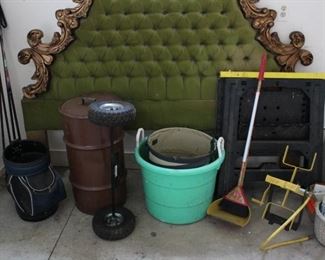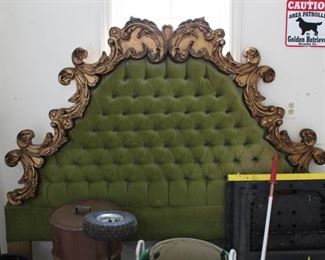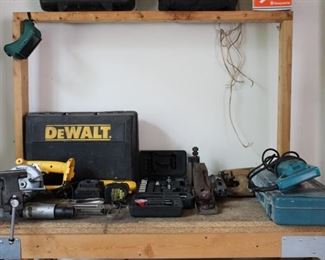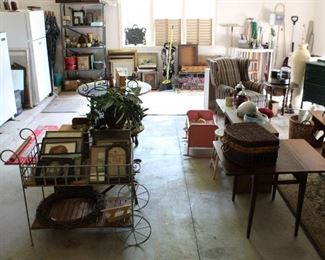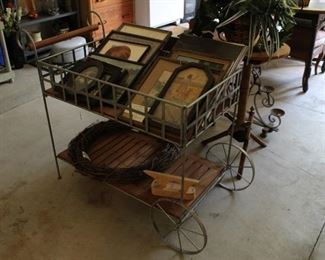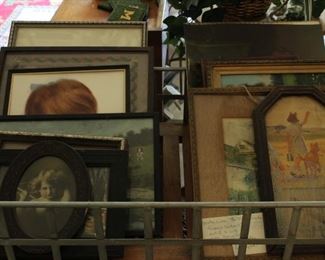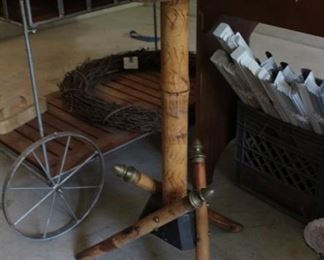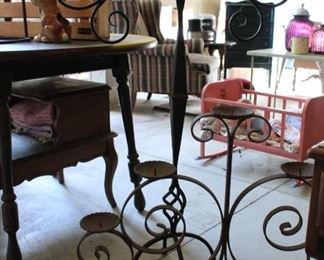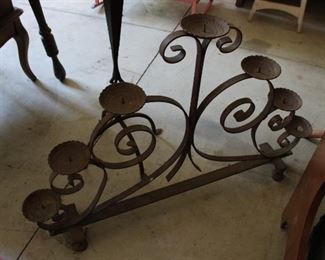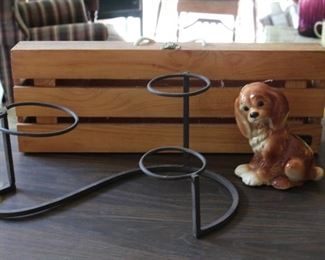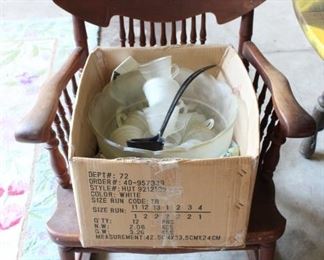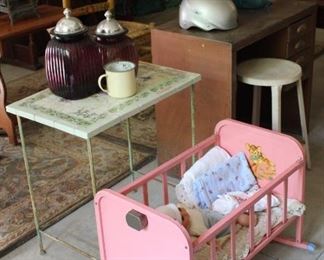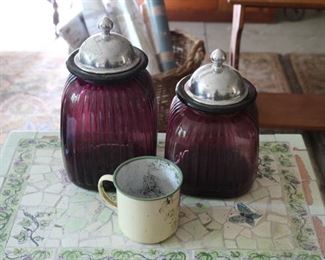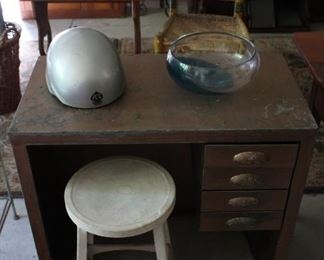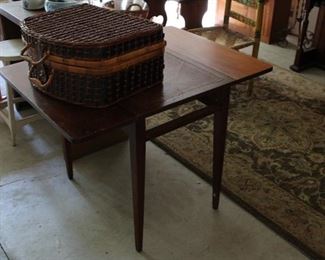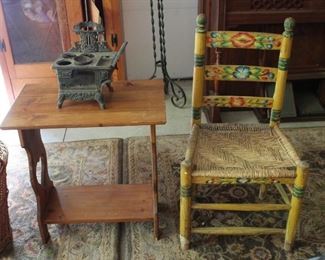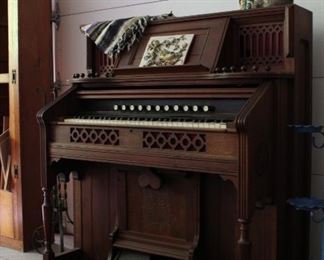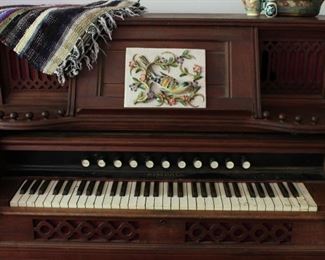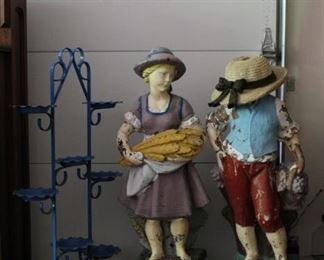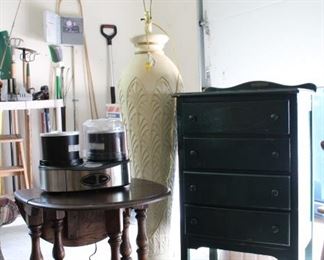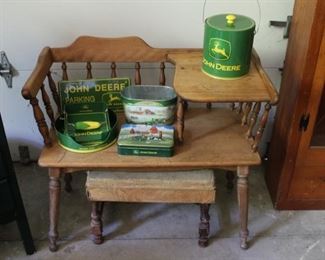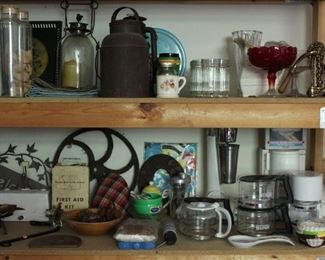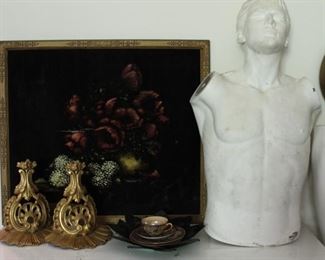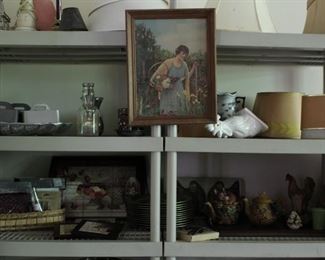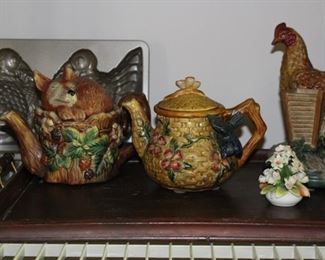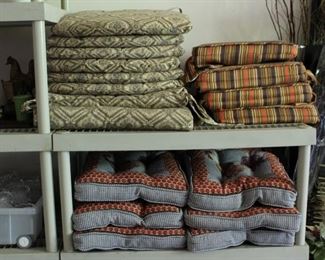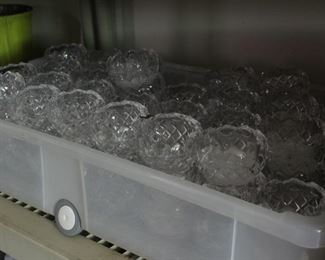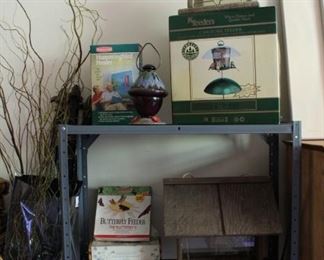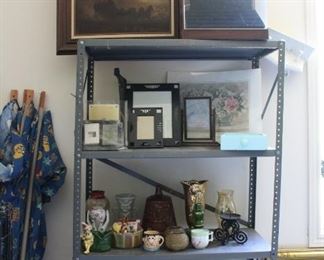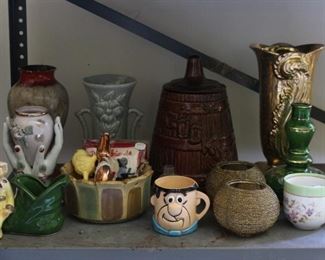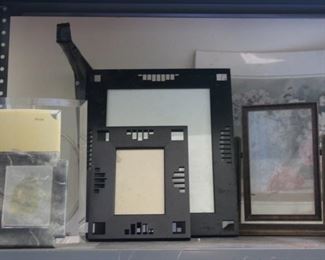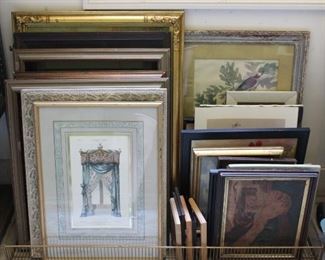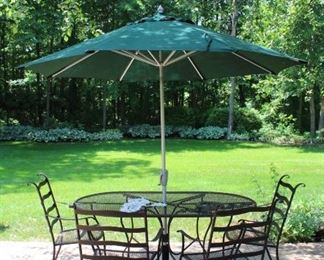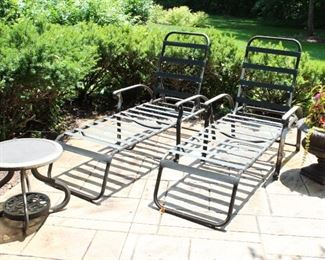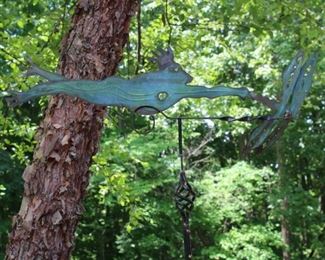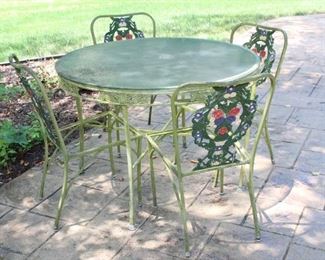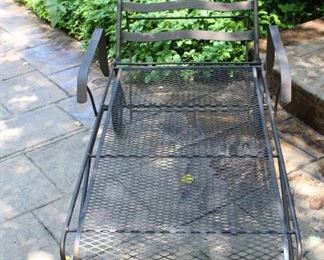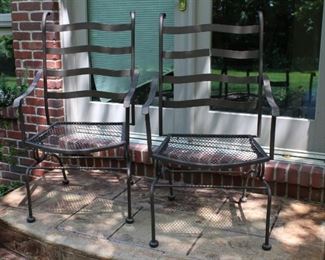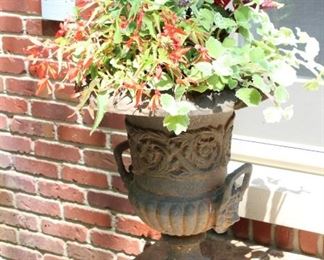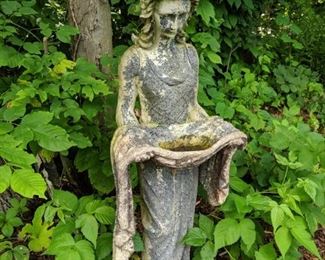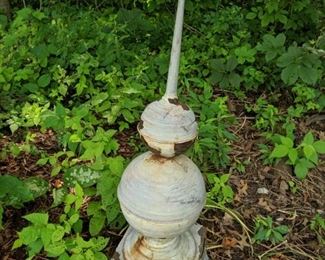 Thank you for using EstateSales.NET. You're the best!