DUMOUCHELLE AUCTION Sunday @ Noon see www.dumoart.com-Modern, Art Glass, Asian, Jewelry, Weapons
auction house
•
3
day sale
•
sale is over
Terms
Our next 3-Day Estate Sale will be on Friday, August 16th at a new time of 1:00pm EDT; Saturday, August 17th at 11am, with the gallery opening Saturday at 9:30am and on Sunday, August 18th at 12 noon, with the gallery opening at 11am. The Auction Preview begins one week prior to the sale on Friday, August 9th and continues on view throughout the auction weekend.

Please note the following important Bidding Information for DuMouchelles:
• The Auction Catalog changes monthly and is available in print and online at www.dumoart.com where detailed descriptions and multiple photographs may be found. Each of the 1,300+ lots offered are listed on our website and provide a pre-auction estimate - the range in which we predict the item may gavel, based on research and current market values.
• Auction Preview begins at the gallery one week prior to each auction and continues up to and throughout our auction weekend. Please check our print catalog or website for dates and times.
• Condition Reports are recommended - as all lots are sold "as is, where is". Please contact us at info@dumoart.com or at 313.963.6255 should you need further information for an item.
• Attending the Auction - The auction takes place at our gallery at 409 East Jefferson Avenue, Detroit, Michigan 48226. DuMouchelle's auction requires no entry fee and free valet parking is available to those attending. Once a month, we conduct an auction offering approximately 1,300 lots to be sold over a 3-day weekend - Friday at 1:00pm, Saturday at 11am and on Sunday at 12 noon. All items continue on preview throughout the auction weekend - with viewing beginning one week prior. You may complete a paddle upon entry to participate in the bidding.
• Bidding can be done in person, by phone, via computer through www.invaluable.com or www.liveauctioneers.com or by absentee (flat, table bids) and may be submitted directly through our website (www.dumoart.com), by fax (313.963.8199), e-mail (info@dumoart.com) or by phone (313.963.6255). Should you have an interest in bidding on the phone, we will call our phone participants prior to the item being auctioned at the phone numbers that you provide. Our auctioneers generally open the bidding at an amount under the low estimate, unless absentee "order bidding" prevails. Absentee bids are placed competitively during the auction, reflecting on competing audience, phone and online bidding participation. We auction approximately 70-100 lots per hour, depending on the bidding activity.
• Buyer's Premium will be added to all purchases. Note: If bidding online via Live Auctioneers, please check their fees.
• Payments can be made in U.S. Dollars by wire transfer, cash, cleared check and by Visa, MasterCard, Discover and American Express (subject to limitations and with approval). If you have a sales tax exemption certificate, please provide it to our office ahead of payment time.
• International Payments may be made by wire transfer or if bidding is executed via online-bidding website, then PayPal may be used (subject to limitations).
• Shipping Arrangements are by your selection and at your expense. Should you need one, we can supply you with a List of Shippers that our clients regularly use and those shippers can provide you with complimentary quotes.
• Gallery Location & Parking – DuMouchelles is located at 409 East Jefferson Ave., Detroit, MI 48226. We are opposite GM Renaissance Center Headquarters, which is one block east of the Canadian Tunnel to Windsor approached by I-75 (Chrysler Fwy) and US-10 (Lodge Fwy). Parking is available in the parking lot to the rear of our building. There is also parking at the meters on East Jefferson in front of the gallery and 30 minute parking at the side on Brush Street. During our Auction weekend, complimentary valet parking is available at our front entrance.
• All Sales are Final, subject to our Conditions of Sale (see our website or the forward of our catalog) so do take time for previewing or to obtain a condition report.

Please refer to our website WWW.DUMOART.COM or the forward of our print catalog for our Conditions of Sale and additional information.

Our staff is always eager to assist you with any question or concerns that you may have, so please do ask! We want your auction experience at DuMouchelles to be a pleasant and successful one!

DETAILED CONDITIONS OF SALE

The following Conditions of Sale are DuMouchelles' and the Consignor's agreement with the Buyer relative to the property listed in the auction catalog. The Conditions of Sale, the glossary, and all other contents of the catalog are subject to amendment by DuMouchelles by the posting of notices or by oral announcements made during the sale. All property is offered by DuMouchelles as agent for the Consignor unless the catalog indicates otherwise.

By participating in any sale the Consignor, Bidder and Buyer agree to be bound by these terms and conditions.

A. Bidders attending the auction are required to sign a bid confirmation card upon Registration and will not be permitted to take delivery of purchases until their checks have cleared unless they have previously established credit or made payment arrangements. A premium equal to 24% of the successful bid price will be added to all lots, and is payable by the buyers, as part of the total purchase price.

B. As a convenience to clients who cannot attend a sale in person, DuMouchelle Art Galleries will, if so instructed, execute written order bids on their behalf, without additional cost. Order bidders should use the "Bid Form" provided in the catalog and note the terms and designations printed on each. DuMouchelle Art Galleries will not be responsible for errors or failure to execute bids.

C. Lots are bought for order bidders at the lowest possible price (which may be below the order bid price) subject to other bids and reserves. For further information call the gallery, (313) 963-6255.

1. Before the Sale. Prospective bidders or their agents should inspect the property before bidding to determine its condition, size and whether or not it has been repaired or restored. Buyers are responsible for satisfying themselves concerning the condition of the property and the matters referred to in the catalog entry. Condition reports, photos and video or digital images are provided as a courtesy and should not be used as a substitute for viewing the items in person. All statements made in the catalog or in the condition report or made orally or in writing elsewhere are statements of opinion and are not to be relied on as statements of fact. Except as set forth in paragraph 18, DuMouchelles and the Consignor assume no risk, liability or responsibility for the authenticity of the authorship of any property identified in this catalog. All property is sold "as is" and neither DuMouchelles nor the Consignor make any warranties or representations of any kind or nature with respect to the property, and no statement in the catalog or made at the sale, or in the bill of sale or invoice or elsewhere shall be deemed an assumption of liability or warranty or representation as to the description, genuineness, attribution, provenance or condition of the property. DuMouchelles and the Consignor make no representations as to whether buyer acquires any reproduction rights in the property.

2. Bidding Registration. Bidders attending the auction are required to sign a registration form either in person, fax or online and provide proof of identification. DuMouchelles may require the production of bank or other financial references. Registered bidders agree to be fully liable for all bids, including the liability to timely pay in full for any lot that is the subject of a successful bid submitted by the bidder in accordance with the Conditions of Sale.

3. Buyer's Premium. A premium of 24% of the successful bid price will be added to all lots and is payable by the buyer as part of the total purchase price on lots in sale. Note: If bidding online via Live Auctioneers, Bidsquare or Invaluable -please check their fees.

4. Withdrawal. DuMouchelles reserves the right to withdraw any property before sale and shall have no liability for such withdrawal.

5. Bid Per Lot. Unless otherwise announced by the auctioneer, all bids are per lot as numbered in the catalog.

6. Video or digital images. At some auctions a video or digital screen may be used. DuMouchelles is not liable for any errors in the operation or quality of the image presented.

7. Reserves. Unless the sale is advertised and announced as a sale without reserves, each lot is offered subject to reserve. DuMouchelles may implement such reserves by bidding through its representatives on behalf of the Consignor.

8. Bidding. DuMouchelles reserves the right to reject a bid from any bidder. The auctioneer has the right to split any bidding increment and to advance the bidding in any manner as the auctioneer may decide. The highest bidder acknowledged by the auctioneer shall be the buyer. In the event of any dispute between bidders, the auctioneer shall have sole and final discretion either to determine the successful bidder or to re-offer and resell the article in dispute. If any dispute arises after the sale, the sale record of DuMouchelles shall be conclusive in all respects.

9. Absentee bids. As a convenience to bidders who cannot attend a sale in person, DuMouchelles will, if so instructed, execute written bids on their behalf, without additional cost. Absentee bidders should complete the Absentee Bid Form provided in the catalog or online and submit the written bid in advance of the auction. If DuMouchelles receives written bids on a particular lot for identical amounts, and at the auction these are the highest bids on the lot, it will be sold to the person whose written bid was received and accepted first. DuMouchelles is not responsible for errors or failure to execute the written bid or for errors or omissions in connection with the written bid. Lots are bought for absentee bidders at the lowest possible price (which may be below the written bid price) subject to other bids or reserves.

10. Phone bids / Online bids. If a bidder makes arrangements with DuMouchelles prior to commencement of the sale, DuMouchelles will use reasonable efforts to contact them to enable them to participate in the bidding by telephone. DuMouchelles is not responsible for failure to contact bidder or for error and omissions in connection with telephone bidding. DuMouchelles will use reasonable efforts to carry out online bids, however DuMouchelles is not responsible for equipment failure, inability to access the Internet or software malfunctions related to the execution of online bids.

11. Auctioneer's Discretion. If the auctioneer determines that any opening bid is not commensurate with the value of the article offered, he may reject the same and withdraw the article from the sale. If having accepted an opening bid, the auctioneer decides that any advance thereafter is not of sufficient amount, he may reject the advance.

12. Successful Bid. On the fall of the auctioneer's hammer, title to the offered lot will pass from Consignor to the highest bidder acknowledged by the auctioneer, subject to all the Conditions of Sale set forth herein, and such bidder (a) assumes full risk and responsibility therefore (b) if requested will sign a confirmation of purchase and (c) will pay the purchase price in full or such part as DuMouchelles may require for all lots purchased.

13. Payment. The buyers are expected to make payment for purchases immediately after the auction for the entire amount due (including hammer price, buyer's premium and applicable taxes and other charges including handling charges and storage costs). Payment in U.S. Dollars can be made by check, cash, wire transfer, or Visa, MasterCard, and Discover credit, charge or debit card and PayPal may be used for purchases made via online-bidding websites - all payment methods subject to certain limitations and approvals. International payments may be made by wire transfer or if bidding was executed via online-bidding website, then PayPal may be used (subject to limitations). The buyer grants DuMouchelles a security interest in the property and DuMouchelles may retain as collateral security for the buyer's obligations to DuMouchelles, any property or monies held or received by DuMouchelles for the account of the buyer. Payment will not be deemed to have been made in full until DuMouchelles has collected funds represented by checks, or, in the case of bank or cashier's checks, until DuMouchelles has confirmed their authenticity. Buyer agrees that a 1-1/2% per month late charge will be imposed on the total purchase price if payment is not made in accordance with all of the conditions set forth herein and agrees to pay any returned check charges that may be incurred.

14. Tax. Unless exempted by law from the payment thereof, the buyer will be required to pay Michigan state retail sales taxes at a rate of 6%, or any taxes that are applicable at this date, including any federal luxury or other tax. Unless exemption from such taxes is established to the satisfaction of DuMouchelles, any buyer claiming an exemption will be required to pay the tax to DuMouchelles and seek a refund from the state. Deliveries outside the State of Michigan may be subject to the compensating use tax of another state and, where a duty of collection is imposed upon them by law, DuMouchelles will require payment of such taxes.

15. Removal of Property. The buyer at buyer's expense must remove all property from DuMouchelles not later than 10 business days following the sale. Removal of purchases during the auction is encouraged. Purchases not so removed will be subject to the following charges to cover handling and storage costs: After 10 business days following the sale, a handling charge of 1% of the purchase price will be payable by the buyer per month until the items are removed, with a minimum of 5% for any property not so removed within 60 days after the sale. Buyer agrees that any property which is paid for but left at DuMouchelles' premises for any reason in excess of sixty (60) calendar days after the sale may be sold by DuMouchelles at public auction with the balance of any funds recovered in excess of the storage charges and auction charges, being remitted to the buyer.

16. Non-Payment. If the buyer does not make full payment for the purchases within the time required, DuMouchelles is authorized in their absolute and sole discretion to exercise one or more of the following remedies, in addition to other remedies available to DuMouchelles and the Consignor by law: DuMouchelles is authorized to: (a) hold the buyer liable for the total purchase price; (b) cancel the sale, retaining as liquidated damages all payments made by the buyer; (c) resell the property at public auction or private sale with terms that DuMouchelles deems appropriate; (d) to resell the property at public auction without reserve and the buyer shall be liable for any deficiency, cost, handling charges and the expenses of both sales and the commissions on both sales; (e) to offset the full purchase price against any amount owed by DuMouchelles to the buyer; (f) to not allow any bids at any upcoming auctions by or on behalf of the buyer; and (h) to take other actions as DuMouchelles find necessary and appropriate. The buyer grants DuMouchelles a security interest in any property in DuMouchelles' possession which is owned by such buyer and DuMouchelles is authorized to hold such property as collateral security for such buyer's obligations. Buyer shall be liable to DuMouchelles for all other charges incurred as a result of buyer's non-payment, including attorney fees, expenses and incidental damages. As between DuMouchelles and Consignor, if the successful bidder does not pay for the property, collection procedures shall be the responsibility of the Consignor and not DuMouchelles.

17. Packing and Shipping. Shipping arrangements are the buyer's responsibility and expense. If needed, a list of shippers is available from DuMouchelles. Buyer agrees that packing and handling of purchased lots by DuMouchelles employees are undertaken solely as a courtesy for the convenience of the buyers, and DuMouchelles is not responsible for damage or breakage which may occur during packing and handling and shipping by DuMouchelles or of other carriers or packers of purchased lots, whether or not recommended by DuMouchelles. Packing and handling of purchased lots is at the entire risk of the buyer. In the case of fragile items, DuMouchelles in their sole discretion may decline to package the items.

18. Limited Right of Rescission. If within twenty-one days of the sale of any lot, the buyer gives notice in writing to DuMouchelles alleging that the identification of authorship (as defined in the catalog Glossary and set forth in the heading in quotation marks in the auction catalog) of such lot as set forth in the catalog description of such lot (as amended by any written notices or verbal announcements during the sale) is not substantially correct based on a fair reading of the catalog, and (b) if within fourteen days of such notice the buyer returns the lot to DuMouchelles in the same condition as when sold, and (c) establishes the written allegations to DuMouchelles' satisfaction (including by providing one or more written opinions by recognized experts in the field, as DuMouchelles may reasonably require), then the sale will be rescinded with only the purchase price and buyer's premium refunded. No reimbursement shall be made for any shipping costs incurred. If, prior to receiving such notice from the original buyer alleging such defect, DuMouchelles has paid the Consignor monies owed to him in connection with this sale, DuMouchelles agrees to refund only the buyer's premium and applicable sales taxes paid. Consignor agrees to refund any payments made to Consignor for such property. In the event the Consignor refuses to refund the payments, DuMouchelles may disclose the identity of the Consignor and assign to buyer DuMouchelles' rights against the Consignor with respect to the lot the sale of which is sought to be rescinded. Upon such disclosure and assignment, any liability of DuMouchelles as Consignor's agent with respect to the said lot shall automatically terminate.

19. Limitation of Liability. If, for any reason a purchased lot cannot delivered in the same condition as at the time of sale, or should any purchased lot be stolen, mis-delivered or lost prior to delivery, DuMouchelles shall not be liable for any amount in excess of that paid by the buyer.

20. Governing Law and Jurisdiction. The Conditions of Sale, as well as the buyer's, Consignor's and DuMouchelles' respective rights and obligations shall be governed, construed and enforced in accordance with the laws of the State of Michigan. All persons participating in any auction sale, whether as bidder or consignor, whether present in person or by agent, or by absentee bid, order bid, telephone, internet or other means, consent to the exclusive jurisdiction of the state courts located in Wayne County, Michigan, and if applicable, of the federal court located in Detroit, Wayne County, Michigan.

21. Severability. If any part of the Conditions of Sale is found by any court to be invalid, illegal or unenforceable, that part shall be discounted and the rest of the conditions shall continue to be valid to the fullest extent of the law.

NOTE: Condition reports, photos and video or digital images are provided as a courtesy and should not be used as a substitute for viewing the items in person. All items are sold "as is" in accordance with the Conditions of Sale.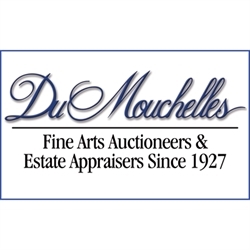 Friday, August 16th at 1:00 pm
Friday features antique toys including an American National Racer pressed metal pedal car, C. 1917 and a pressed steel toy pedal car in the style of the Chrysler V-8 Airflow from 1935. An extensive firearms collection from the estate of a Grand Blanc, MI collector, including semi-automatic pistols including an I.M.I Desert Eagle with two barrels, .41 & .44 caliber; a Colt Model 1911 .45 caliber pistol. Large caliber revolvers with scopes. Beretta and Browning over and under shotguns to name a few. Tribal art including an extensive collection of African masks and carvings. Fine art including paintings by Eugenio Zampighi (Italy 1859-1944) and Roman Maraz (Mich. 1911-1979) and a western themed painting signed 'Richards'. Fine silver items including a Gorham 'Camellia' pattern Sterling silver dinner service for 12 (126 pcs.). A Mexican Sterling silver group including a coffee pot, hot milk pitcher, tray and brandy snifters. Fine jewelry items including an 18kt gold, 0.5ct diamonds, Swiss Juvenia quartz ladies wristwatch, three pairs of earrings consisting of a pair of 3.04ct Blue Sapphires, a pair of 3.16 ct Emerald and the third pair in 2.92ct Pink Sapphires, all mounted with diamonds totaling 4.12ct, H-VS2 and set in 18kt white & yellow gold. Furniture including an Empire style rosewood slant top desk, 19th c. A Gustav Stickley mission oak twin size bedframe and one attributed to Eames chair and ottoman with a white Moire Taffeta vinyl upholstery with gold embroidered bee patterns. Eight Art Deco influence lacquer chairs and a mahogany dentist cabinet with glass inserts and glass knobs. Porcelain pieces including an Augarten, Austria white 'Desert Fox' and a large Lladro porcelain figurine #2374, C. 1997, 18" H. Also includes rug consignments including Southwestern Native American, Kerman Persian, Chinese Oriental and a Persian silk, to name a few. Lighting fixtures including crystal chandeliers, sconces, lamps including a pair of table lamps of wrought iron and tulip form Quezal glass shades. A bronze Handel Lamp Company, pillar lamp. Having a mushroom dome shade with low relief designs. Rounding out the features are Asian porcelains including vases, figures and chargers.
---
Saturday, August 17th at 11:00 am
The Saturday auction features a phenomenal choice of fine crystal artifacts highlighted by a Steuben cameo acid cut-back plum jade "Chang" art glass vase; Lalique crystal "Kuan Yin" and "Grande Nue Nereides" figurines and exquisite pieces by Quezal, Durand, Legras, Daum Nancy, Labino and Hawkes. Silver offerings include a Ernst Menner of Stuttgart sterling, turquoise and crystal gondola-shaped centerpiece, circa 1925; Black, Starr & Frost sterling and cranberry crystal pair of vases, circa 1920; sterling flatware sets by International, Wallace and Alvin – and whimsical hollowware pieces by Los Castillo for Taxco adorned with malachite-encrusted parrots. Porcelain highlights feature Meissen, Sèvres, Jacques Petit, Lladro and Belleek with jewel boxes, vases, figurines and candlesticks - as well as dinner services by Coalport, Aynsley, Radfords Fenton and Rosenthal. Fine Arts present stunning sculpture in bronze, marble and carved wood with works by Franz Hagenauer, Prof. Giuseppe Bessi, Henry Schumacher, Auguste Moreau, Marie D'Orleans and Frédéric Triebel. Of special note are the Italian parcel gilt and polychromed wood Reliquary busts, circa 1680-1740. Modern and contemporary furnishings include a terrific collection in leather, suede and steel with designs by Herman Miller, Le Corbusier and Charles Rennie Mackintosh – as well as original Gustav Stickley and Stickley Brothers carved bedroom pieces. Our fine jewelry features over 30 lots including a spectacular 3.96ct natural rare-cut diamond and platinum pair of earrings and a 33.84ct natural pink quartz, 2.50ct diamond 18kt gold pair of dangle earrings. And rounding out the sale is a lovely selection of Persian silk and wool rugs.
---
Sunday, August 18th at Noon
A large modern and contemporary graphics collection including works by: Peter Max, Helen Frankenthaler, Joan Miro, Sam Lewis Francis, Carol Summers, Charles-Edouard Le Corbusier, Joan Mitchell, Robert Burns Motherwell, David Hockney, Alberto Giacometti, Alexander Calder, Philip Pearlstein, Rufino Tamayo, Marc Chagall, Salvador Dali, Erte and Thomas Hart Benton - also two bronze sculptures by Marshal Maynard Fredericks. Additionally there is an extensive listing of 19th c. to modern unique art featuring: Edmund Osthaus, Reginald Marsh, Ira Monte, William Salter, Percy Ives, Frank Enders, Bruce Crane, George W. Waters, Louis Kronberg, Reginald Marsh, Richard Lack, Kees Van Dongen, Morris Rosenfeld, Mathias Alten and sculptures by Eugene Marioton, Erte, Ramon Parmenter, plus a glass sculpture by Leonardo Rosin. Rounding out the Sunday features are: antique to modern Oriental rugs, fine jewelry, Orientalia, furniture and additional decorative arts.
---
Preview TimesMap and Directions
Friday, August 9th, 9:30AM to 5:30PM - August Auction Preview
Saturday, August 10th, 9:30AM to 5:30PM - August Auction Preview
Tuesday, August 13th, 9:30AM to 5:30PM - August Auction Preview
Wednesday, August 14th, 9:30AM to 7:30PM - August Auction Preview
Thursday, August 15th, 9:30AM to 5:30PM - August Auction Preview
Friday, August 16th, 10:00AM to 10:00PM - August Auction Preview
---
Auction Dates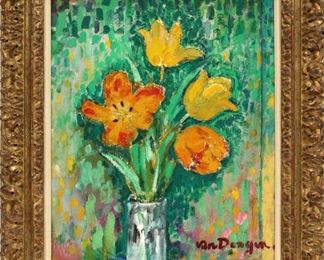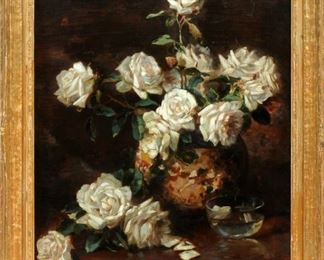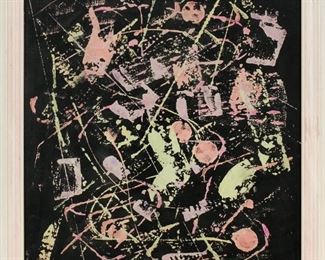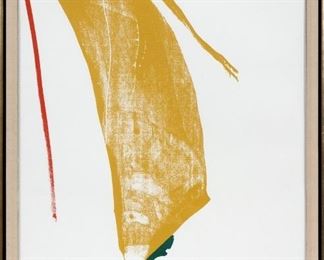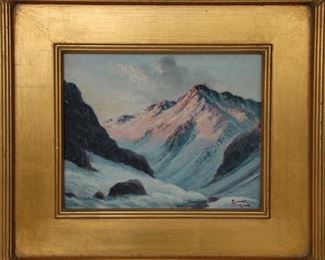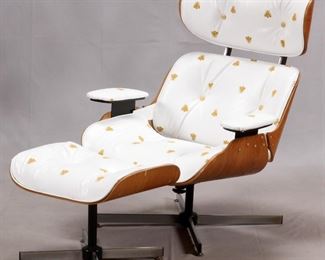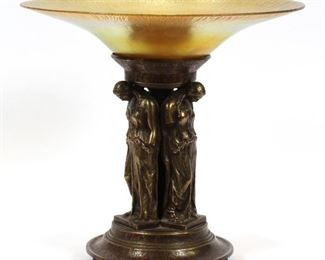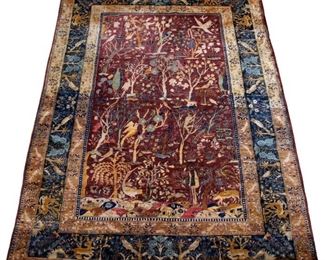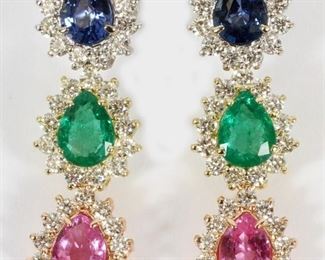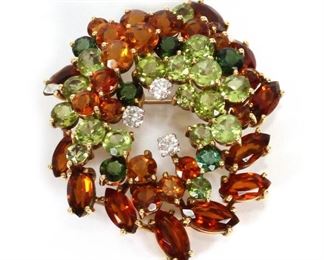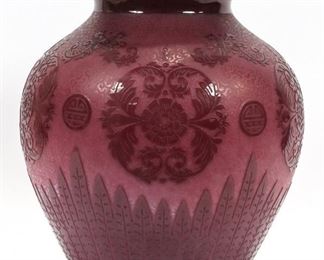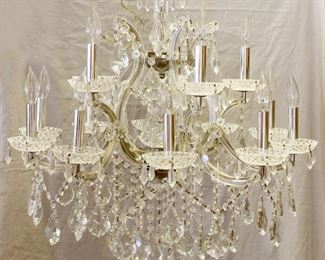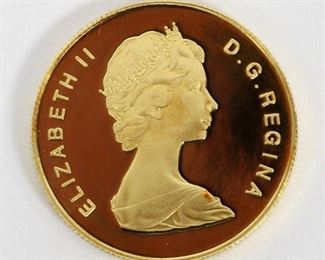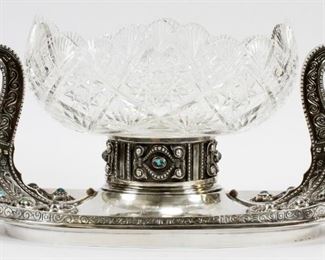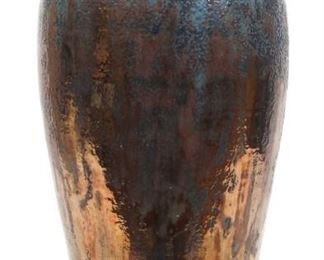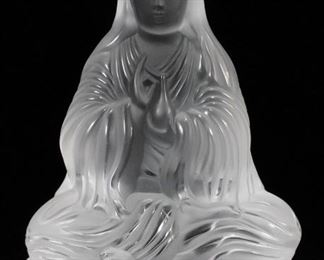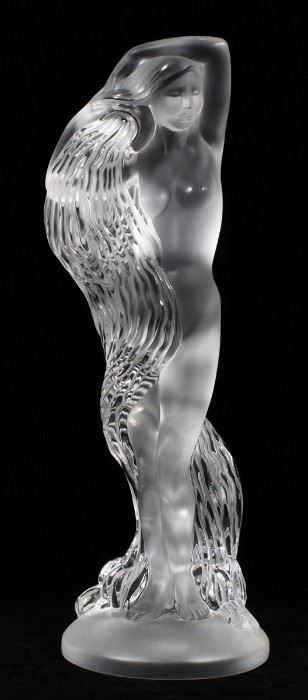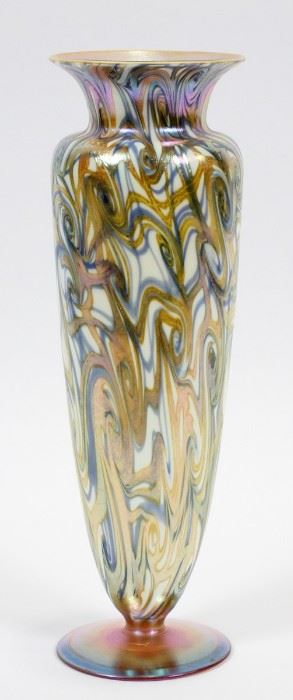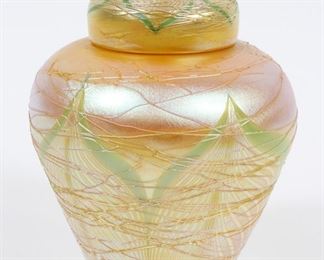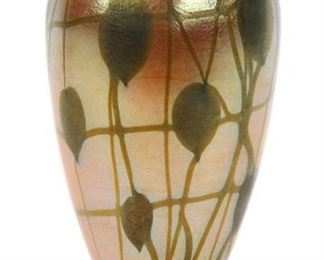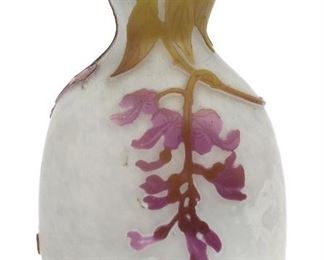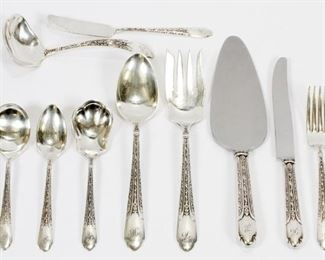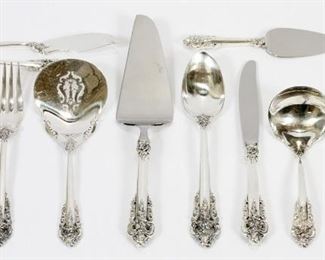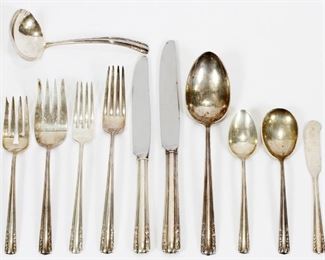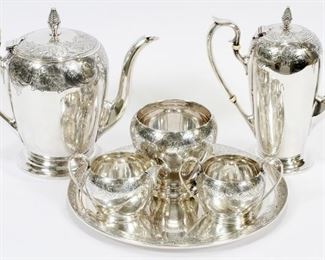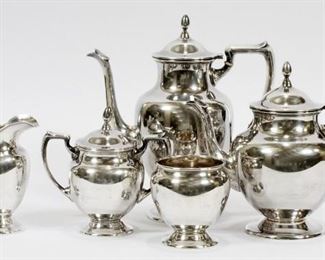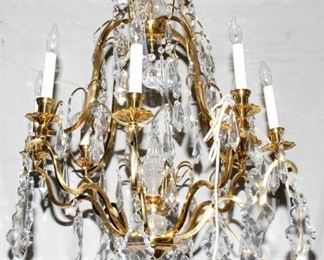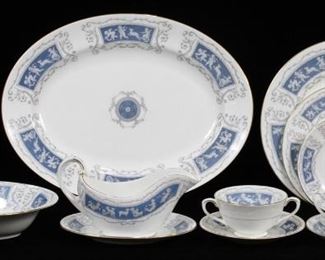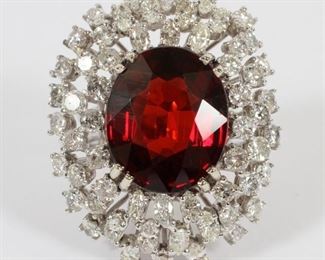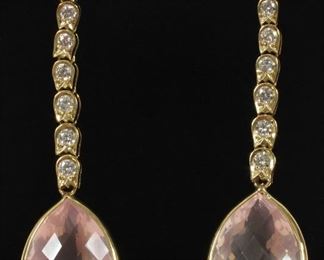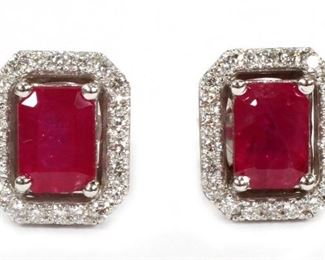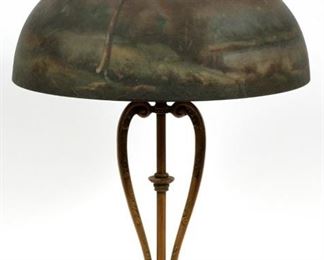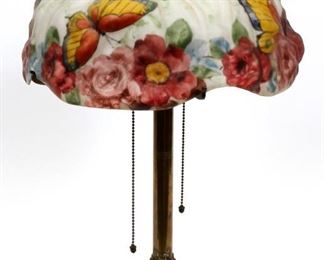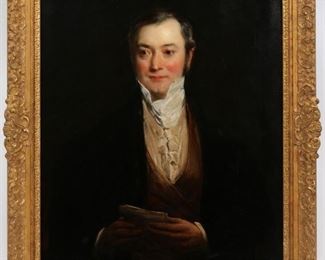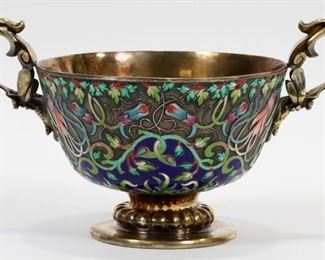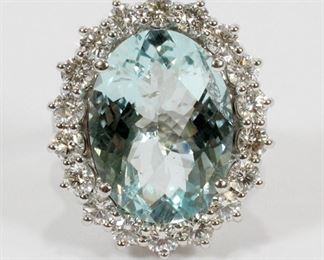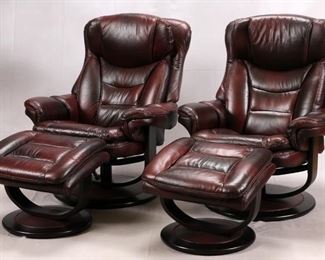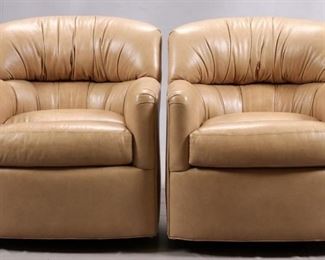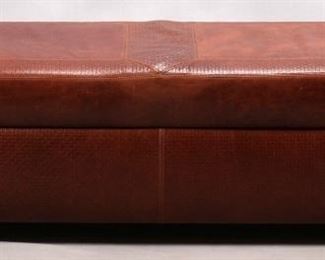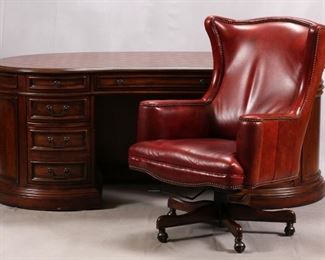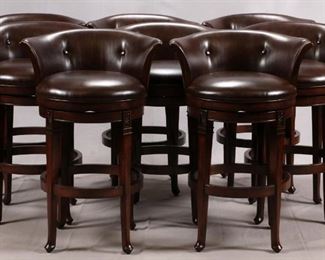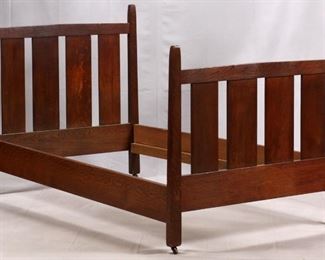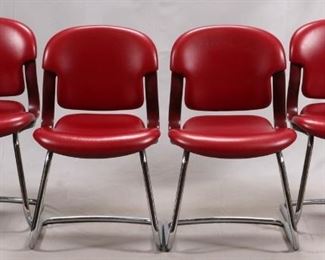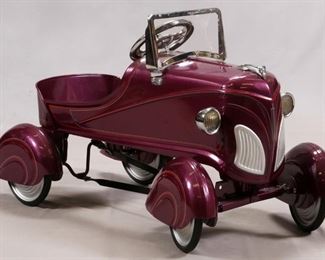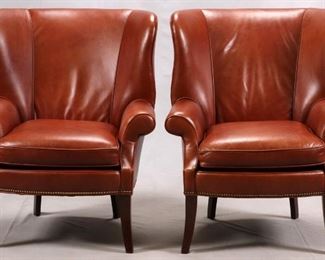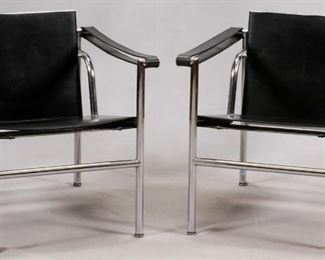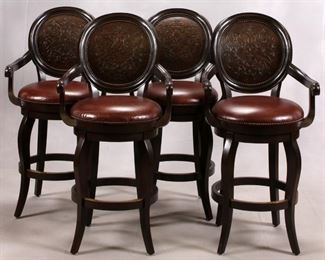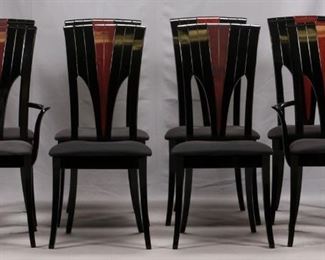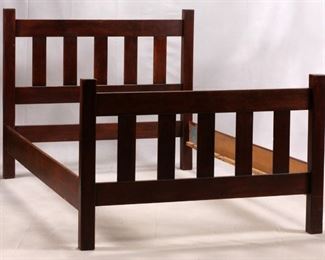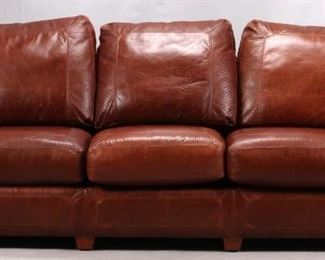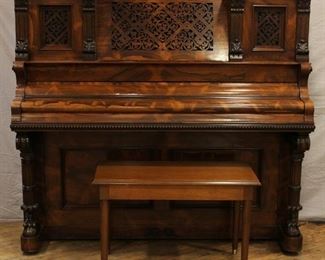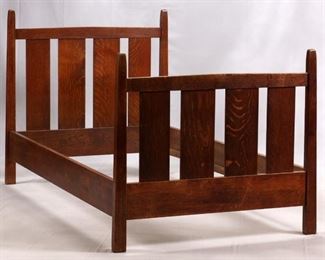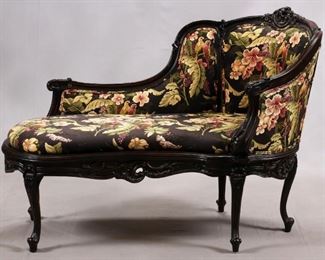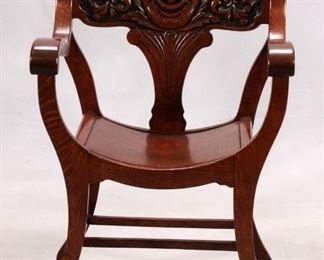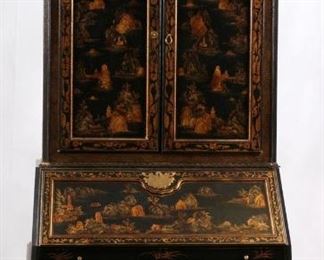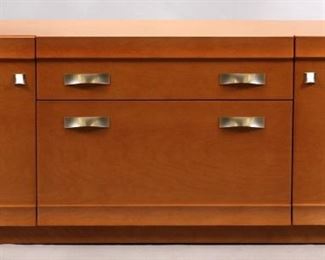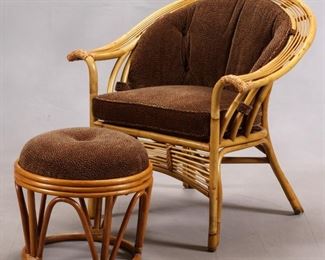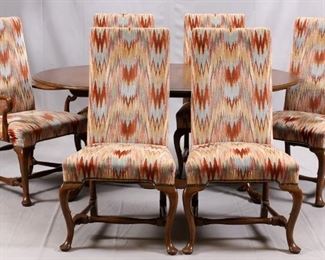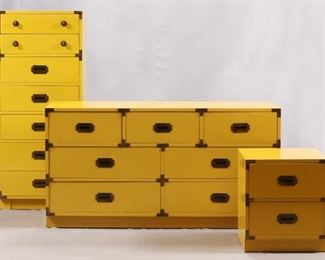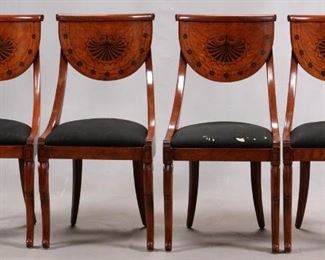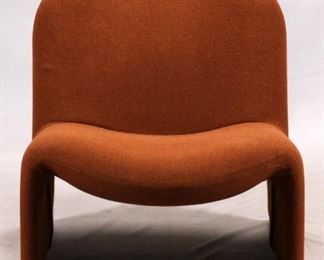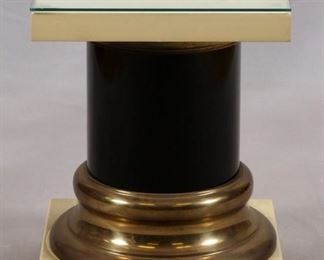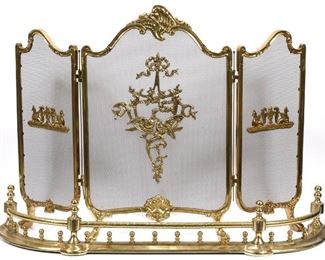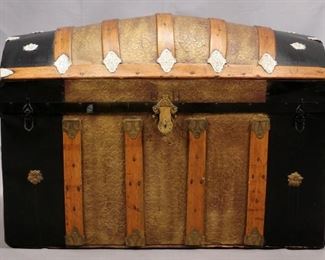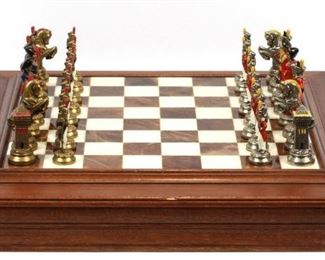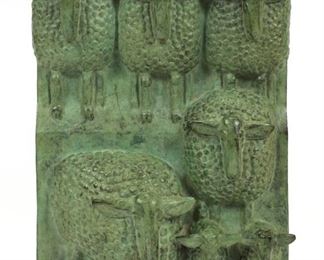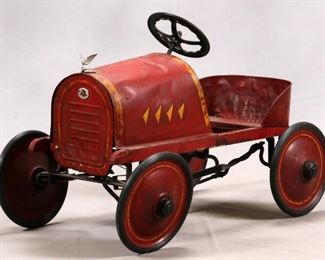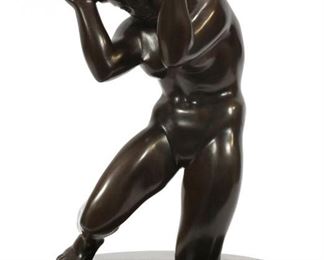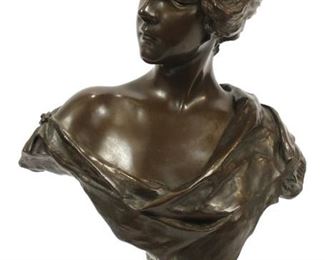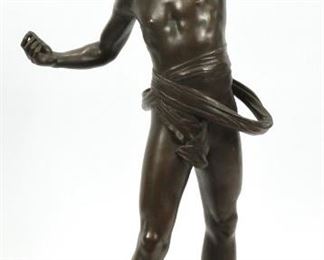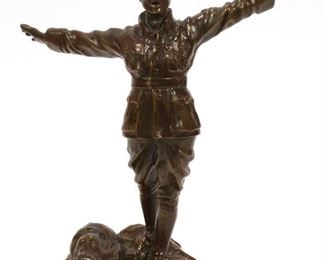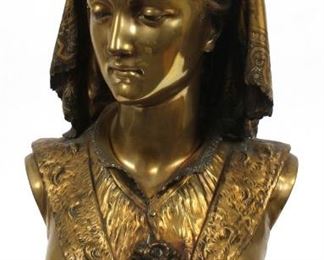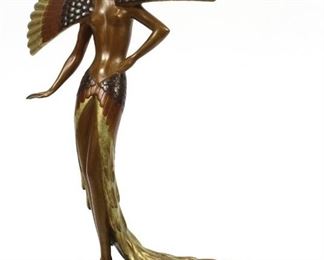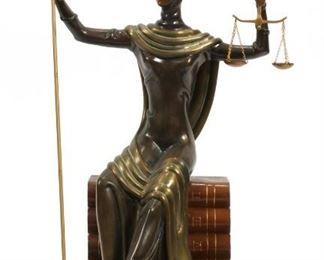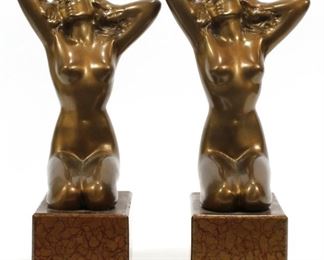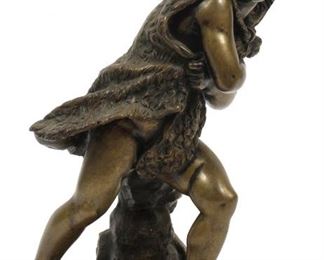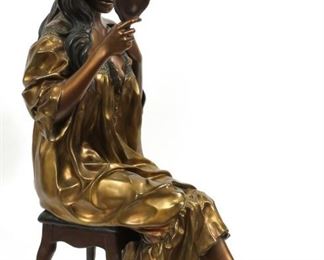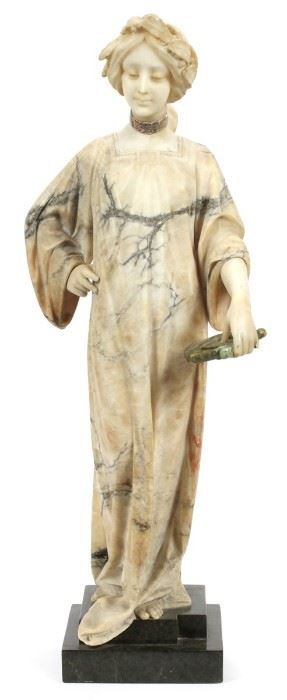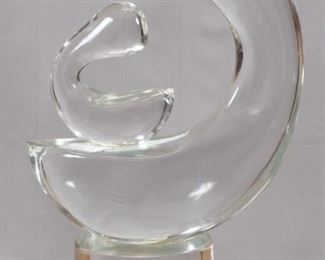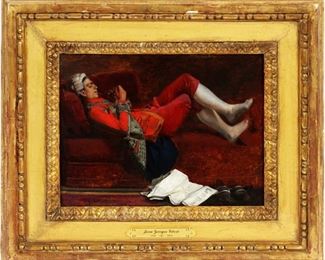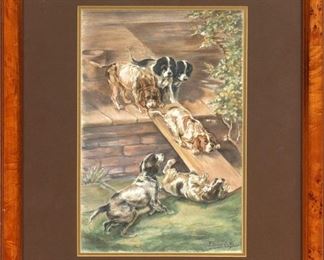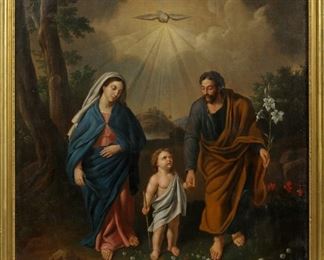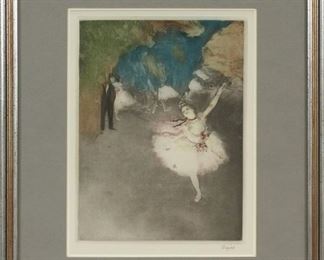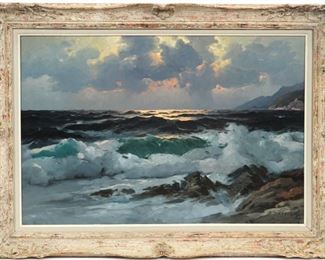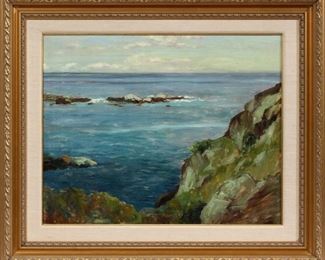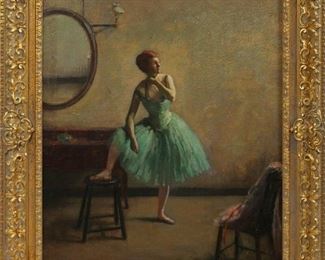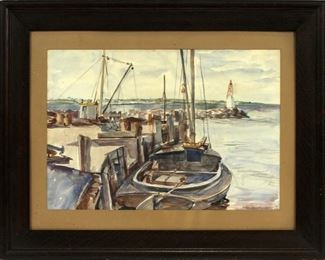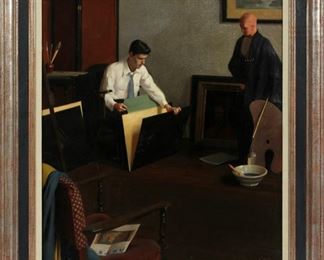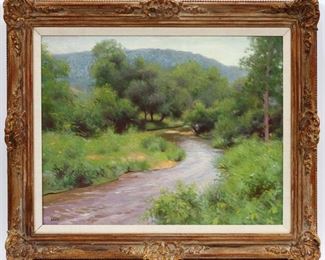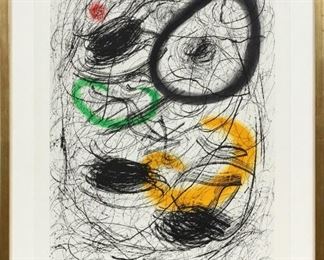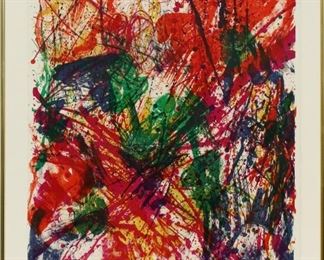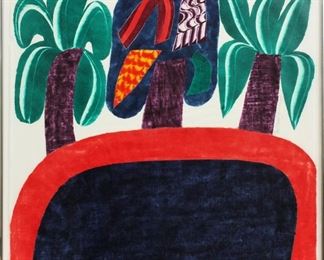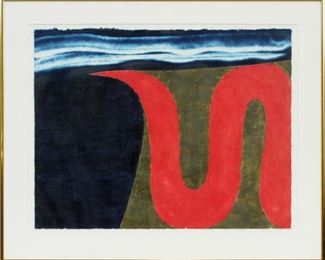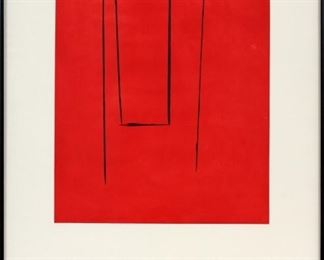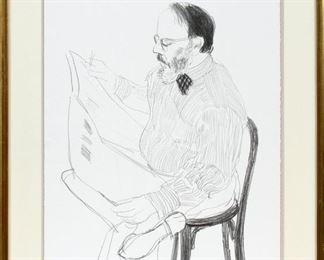 Thank you for using EstateSales.NET. You're the best!