Massive Estate Sale - Day Two 50% Off -100's of True Antiques
estate sale
•
2
day sale
•
sale is over
Terms
DAY TWO IS SATURDAY, JULY 14 - ALL UNSOLD ITEMS ARE 50% OFF.

Cash and credit cards will be accepted - there is a 3% charge for credit card use. Personal checks accepted ONLY IF YOU ARE KNOWN TO THE ESTATE OWNERS or the sale manager. Please bring someone with you to help move large items - sales staff and family are not able to aid with load-outs. EstateSalesNOW! personnel and sale helpers are there to help and advise you, answer questions, control traffic and keep order. Please follow their directions.

NO EARLY ADMITTANCE TO THE SALE AREAS WILL BE PERMITTED BEFORE ACTUAL START TIME OF 9:30 AM, Friday, July 13. You may queue up outside and wait before the sale starts but we request you do not enter the property itself before 7:00 AM. Please respect the owners' wishes and do not visit before the stated time.
EstateSalesNOW! LLC is proud to present this huge and fabulous estate sale event. These items span the era from the 1860's up to the present day. Due to the enormous number of antique, vintage, and collectible items, only a portion can be presented effectively at this time. Phase Two of this sale will be conducted at another time this summer - dates to be announced later.
Among the 1000's of items on display there are -
c.1880-1915 LADIES CLOTHING: Dresses, Mourning Attire, Blouses, Bathing Costumes, Camisoles, Lace, Underwear, Nightgowns, Slips, Aprons, Pinafores, Embroidered Items, Antique Brown Velvet 24" Doll's Coat, BEAVER OR MINK LARGE FUR MUFF, Boy's Short Pants. Also: LADIES' Purses, Antique and Vintage HATS, Child's Pique Sailor Dress + Coat, Bonnets, Handbags, Gloves, 1890's Men's Linen Shirts, Vintage Neckties, Collar Buttons, THERE ARE LITERALLY 100's of pieces of this Family's Ancestors' Clothing in This Collection - most with some signs of great age but all in Good to Very Good Condition!
Antique + Vintage Costumes for Dress-up, Halloween, Pageants, etc.
Many Vintage + Antique OIL + WATER COLOR PAINTINGS in BEAUTIFUL PERIOD FRAMES
Large Vintage Brass Tea/Coffee Pot
Set of Hall China Mixing Bowls (Blue)
Antique 1893 Illinois Watch Co. Pocket Watch, Model 5
Blue, Pink, and Green DEPRESSION GLASS
Glass Font Oil Lamps
Authentic Antique DAZEY CHURN
Victorian PRANG-style Prints, Framed + Glassed
Sweet Antique TOY CHILD'S XYLOPHONE
COLLECTIBLE CHRISTMAS ORNAMENTS BY BRADFORD, KINCAID, RADLIN, ROCKWELL and Others, many hundreds in original boxes with paperwork and certification, etc.
Victorian White Celluloid Collar Box + Glove Pyrography Boxes
Large Collection "HARBOR LIGHTS" Lighthouses, including three rare glass "Fresnel Lens" Lighthouse Beacons
100's of Victorian + Edwardian photographs, framed and unframed, all sizes, from very small to HUGE!
Antique Wool Baseball Uniform Shirt and Basketball Jersey
Antique RARE Hard Rubber DUCK PIN BOWLING BALL (no holes)
Two Bags of ANTIQUE MARBLES
Complete IRON HORSESHOES GAME
ART DECO WOOD SERVING TRAY W/Crane Pattern Under Glass
Collection of 50 STATE CERAMIC BELLS
Collection of CHINA CUPS + SAUCERS
Collection of FANNYKINS CHILD STATUES, about 10-12
Nice Antique ROSEVILLE POTTERY VASE
Tall Plaster Victorian Statue of Young Girl about 32" tall
FENTON GLASS Satin Glass Pitcher
100's of Victorian, Edwardian, and Art Deco Family Photographs mounted or framed
60+ SALT & PEPPER SETS
Vintage 70's ICE BUCKET
Fantastic Matching 1920's 4-Pc WICKER SEATING GROUP - Sofa Plus Three Rockers
ANOTHER WHITE WICKER PORCH SET, Recent Vintage, Several Loveseats, Rockers, Chairs, Tables Etc.
Four Antique Wooden Clocks
Large Collection DUCK FIGURINES - ceramic, wood, metal, etc.
SHAWNEE POTTERY "Corn King" Salt & Pepper Set and Covered Vegetable DIsh
HUGE MURANO VASE
KELLOG POTTERY FLOWER FROG from Petosky MI
Collection of LARGE BRASS HANDBELLS, Very Loud!
1910 Era KEYSTONE STEREO VIEWER + MANY STEREOVIEW CARDS!
CROWN CASTLE "Armetale" Mugs and Plates
Melmac + Tupperware, many pieces
Many HIRES + COCA-COLA GALLON SYRUP BOTTLES w/Labels in ORIGINAL SHIPPING BOXES, 4 to a box
Antique ROYAL Manual Portable TYPEWRITER
Antique Church and Funeral Home Paper Fans
Vintage IBM SELECTRIC ELECTRIC TYPEWRITER
Fabulous 1937 ROYAL TYPEWRITER w/Extra Long Carriage KHM20
Many STAINED GLASS SUPPLIES - copper, lead, glass etc.
Dozens of STAINED GLASS "Suncatchers"
1930's WALT DISNEY BAMBI + THUMPER SMALL RUG
100's of Souvenir Spoons (no Sterling) and Wooden Racks for DIsplay
STATE QUARTER SOUVENIR SPOON COLLECTION w/Boxes + Racks (25 IN ALL)
100's pieces Marcrest, Hull and Others BROWN POTTERY DOT STONEWARE
Reproduction Cast Iron Banks
Many Vintage 1940's RELIGIOUS BOOKS AND POSTERS
Several Victorian Scrapbooks with Diecut Flowers, Ladies, Children, Animals, etc. Some ARE HUGE!
Numerous Vintage + Antique Cameras and Camera Equipment, including VHS Cameras
LADIES' COMPLETE GOLF SET: Patty Berg Irons and Woods w/Covers, Cart, and Bag
100's of Yard Art and Yard Tools
100's HB Books: Antique + Modern, Many Religious Subjects, Poetry, Early 1900's to Present, 1855 Bible, etc.
Very Old Bisque Headed 10" Girl Doll in a Santa Suit w/Extra Original Dress and Cap
Several Dresser Sets - Brush, Mirror, Comb, and Misc.
Large number of small Sterling Silver rings from Mexico - Coral, Turquoise, Obsidian, etc.
Over 200 bags of Interesting + High Quality VINTAGE COSTUME JEWLERY, both Men + Women's Vintage and Antique
Over a dozen Gold-Filled Wire-Rimmed GLASSES and SPECTACLES, some in papier mache cases
Straight Razors in original cases
Fine mid-19th Century OVERSHOT COVERLET
Antique c.1860-70 JACQUARD WOVEN LINSEY WOOLSY COVERLET
Amazing Collection of late 1960's - 70's LADIES' BETTER DRESSES, SUITS, COATS, SHOES, AND HATS - Fashionable, Excellent condition - very small sizes - exact Jackie Kennedy Hat + Coat - Hip-Hugging Bell Bottom Pants, Tennis Dresses - VERY RETRO! Also vintage sheer peignoir nightgowns!
Men's Cravats, Bowties, and Vintage Neckware
Vintage Rocking Cradle
Two 5-gallon Stoneware Churns, several 3-5 gallon crocks
Old ALL-WOOD SLED
Furniture: Nightstands, WOODEN ROCKERS (one painted blue), Oak School Desk, Set/4 Mission Oak Dining Chairs, Old Swivel Organ Stool
Modern Swivel Office CHAIRS (2) + modern computer desk
Large Canvas TENT w/all necessary poles
Large PROFESSIONAL FOLDING MASSAGE TABLE
Unique 1910 era QUARTER SAWN OAK DRESSER WITH ATTACHED ARMOIRE w/MIRROR (Must see!)
Two Smaller WOODEN SCHOOL DESKS w/Drop Down Seats - Great for kids!
Sewing Supplies - spools of thread and yarn, Quilt Scraps, Many Boxes
Oak cabinet + DAMASCUS sewing machine w/attachments
Vintage Rocking Cradle w/mattress
Antique Sled w/wooden runners
Very Large CANVAS WALL TENT w/all poles, etc.
Modern Oak Entertainhment Center
Mid-Century Solid Oak TEACHER'S KNEEHOLE DESK
Old and Antique Radios - Detrola, Zenith, etc. Two Large Cabinet floor models and several table models, bakelite cases. All need restoration
Unique Antique 1880's Ladies' Leather SIDESADDLE
Several sets of Brand Name Cross Country Skis w/Poles
Many framed Ancestor photographs, Victorian era and later, some in very large frames
Vintage Ladies' HATS + SHOES, 1960'-70's era - EXCELLENT CONDITION!!!
Large RUGMAKERS LOOM
4-Dr. BLACK FIREPROOF FILE CABINET (very heavy!), 2 Beige 4 Dr File Cabinets, 1 Black 1-Dr File Cbt, 1 long Office Credenza w/File Drawers
Boxes of Dug-Up Bottles, Old and ANTIQUE BOOKS, and oodles of hand tools
Red, White, and Blue Plaid BERN Queen Sleep Sofa w/Matching Arm Chair, Early American Style (VERY HEAVY!)
RARE 1938 DETROLA L147E Art Deco Radio with Wooden Case, needs restoration
Kodak Jr. 1-A Camera
Revere 8 MM Camera.............................AND 100'S OF OTHER ITEMS TOO NUMEROUS TO LIST!!!
1976 Sea-Ray 24.5' SHORELANDER Boat w/TRAILER - converted for fishing
351 Windsor Ford V8 233 hp. Mercury Cruiser
Aluminum 70 Gal. tank - front + rear bilge pumps
RECENT NEW stern drive prop (cost: $2000+)
EVERYTHING WORKS, incl. Ship-to-Shore Radio and all Electronics
Fairly priced at $2700 for all
There are 1000's of small items in this sale. 95% of these are priced at $20 or less. We have over forty 8" tables set up in both the garage and the downstairs VERY LARGE room, which is approx. 3500 sq. ft. The main sale room ENTRANCE WILL BE THROUGH THE SLIDING GLASSES DOORS at the rear of the house. Sales made IN THE GARAGE must be paid for IN THE GARAGE and these purchases must be checked with your name IN THE GARAGE or taken to your car. Please do not bring tote bags or shopping bags into the two sale areas - several holding tables will be provided and we will have literally 100's of bags for you to use to take your purchases home.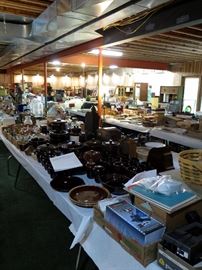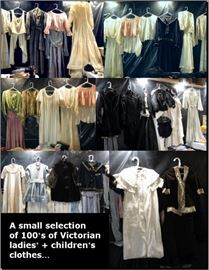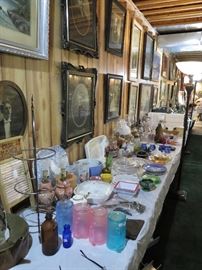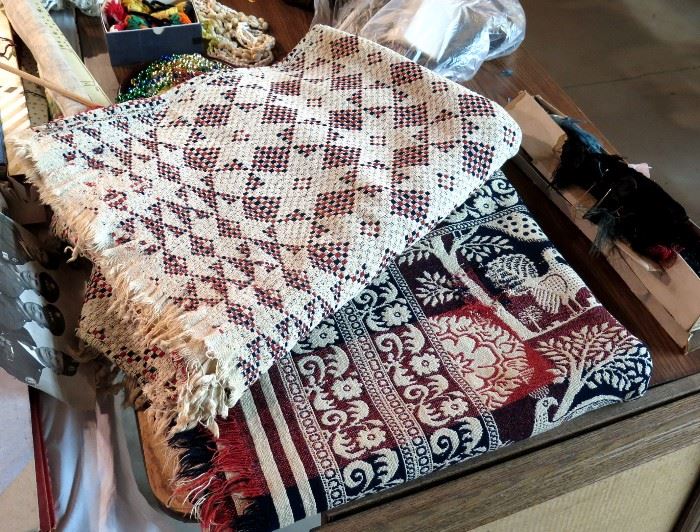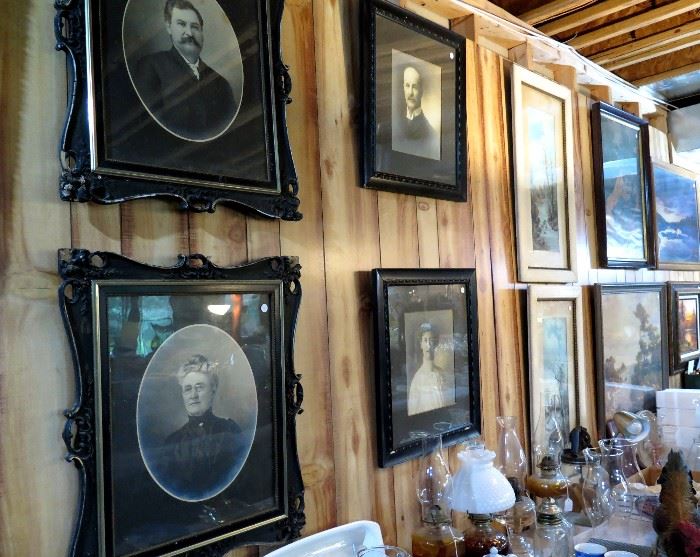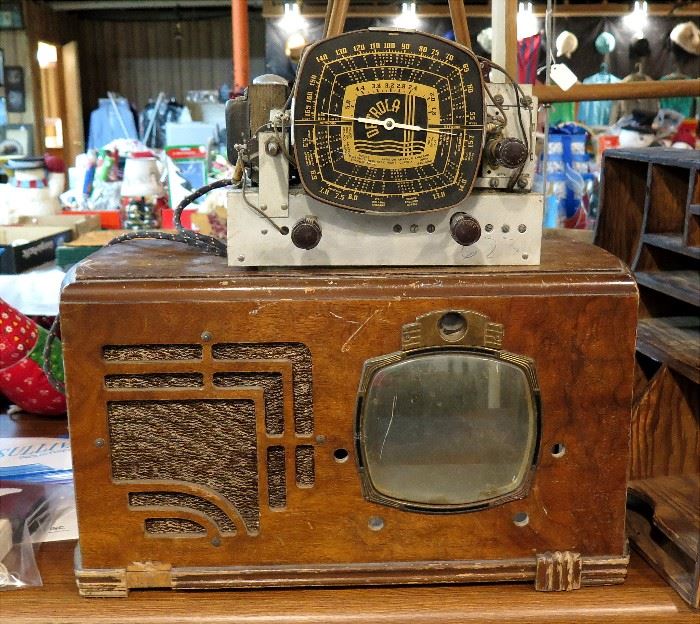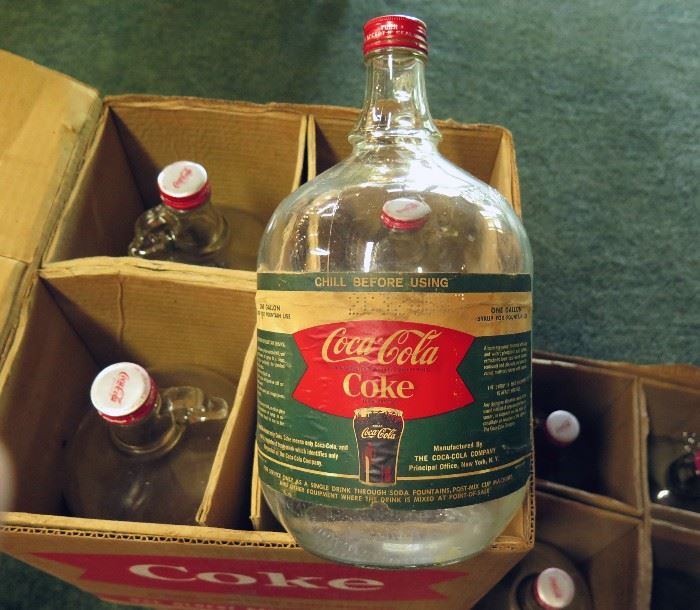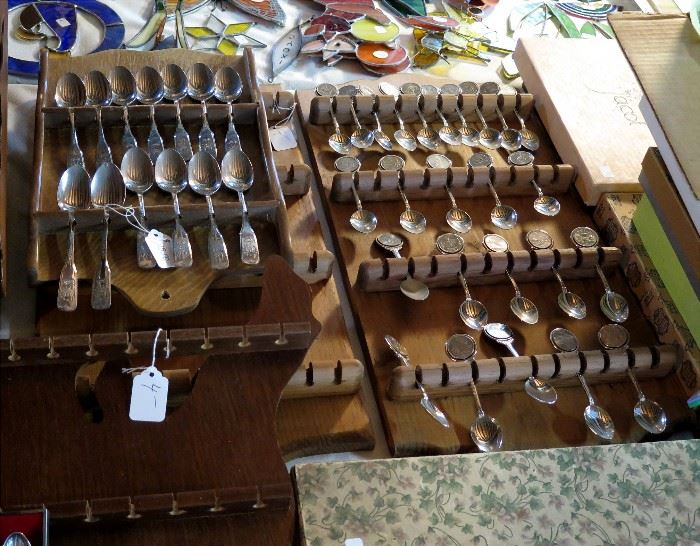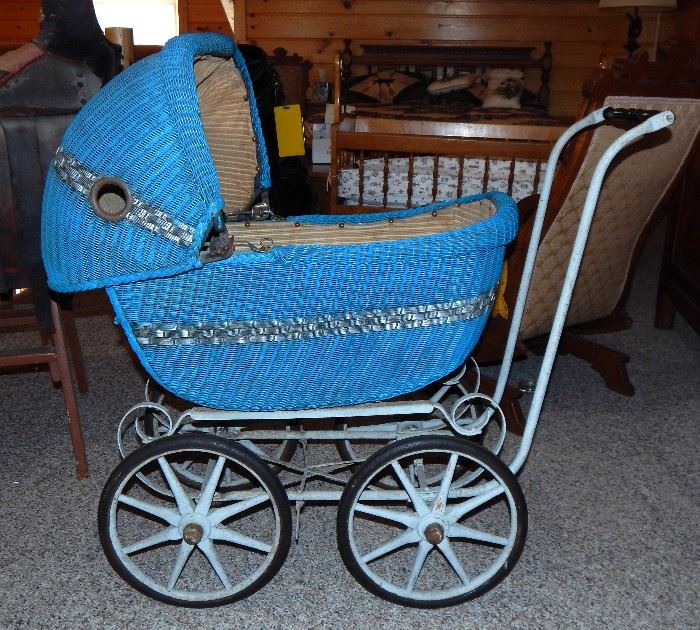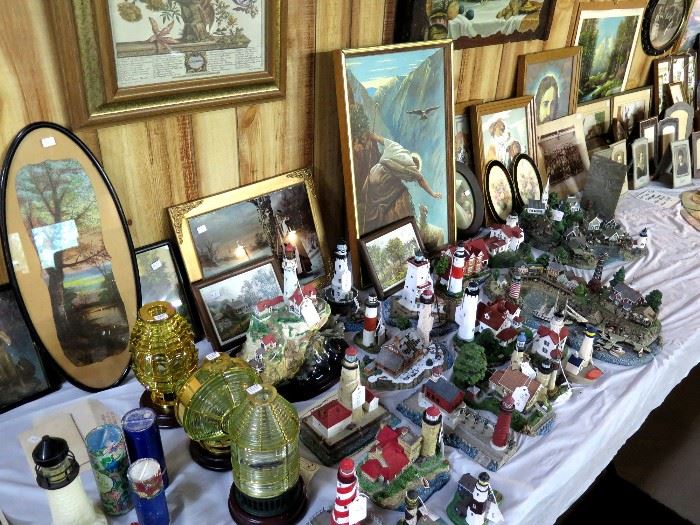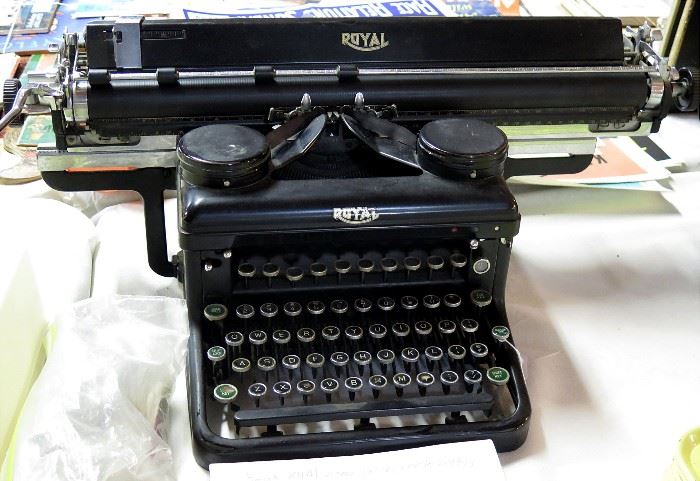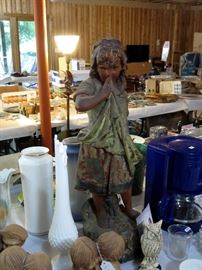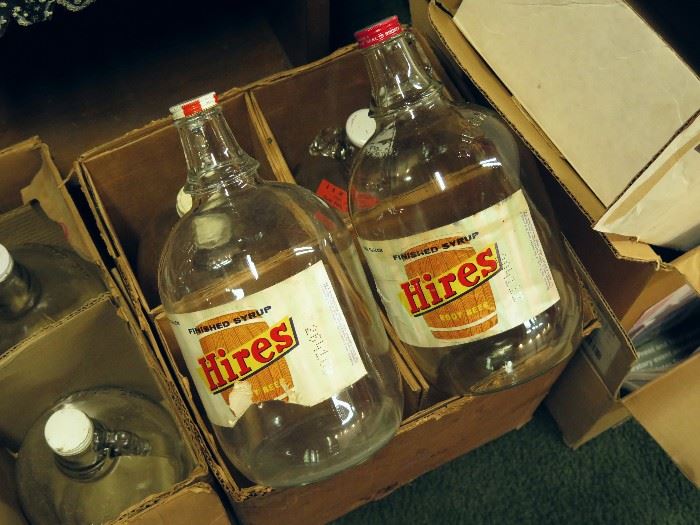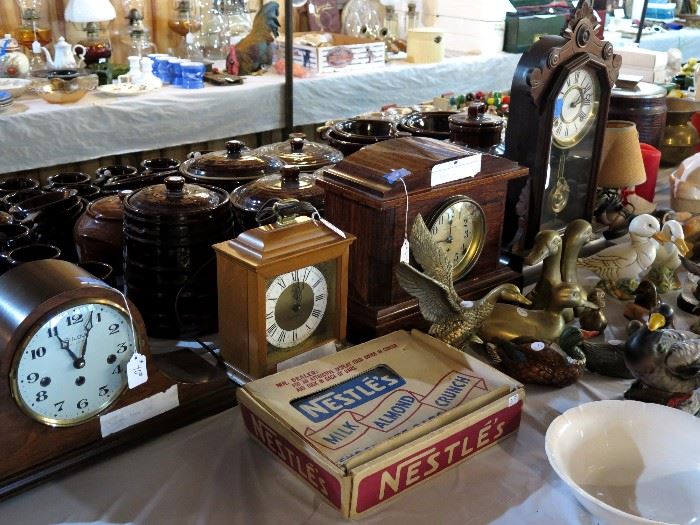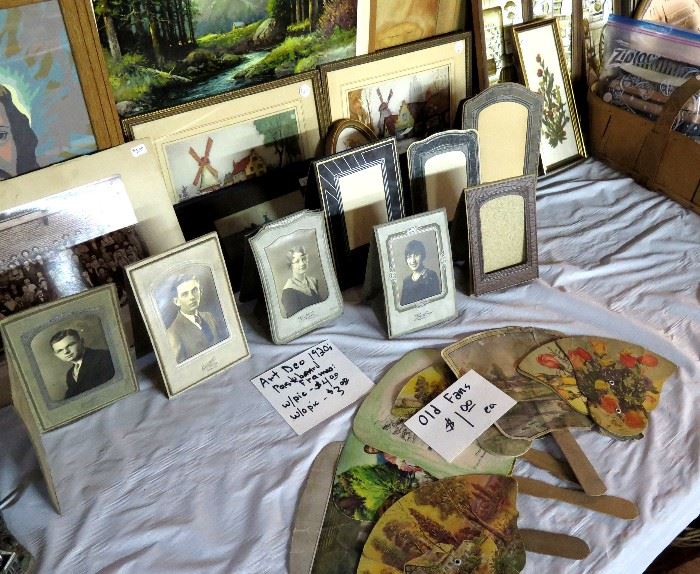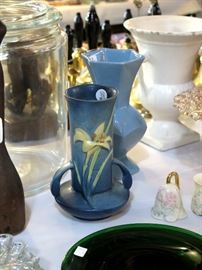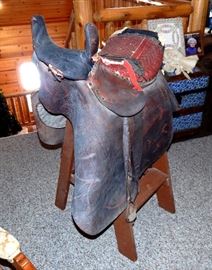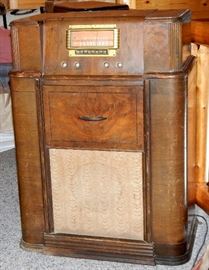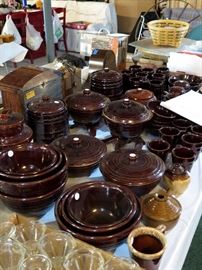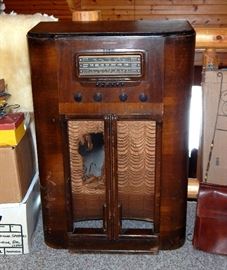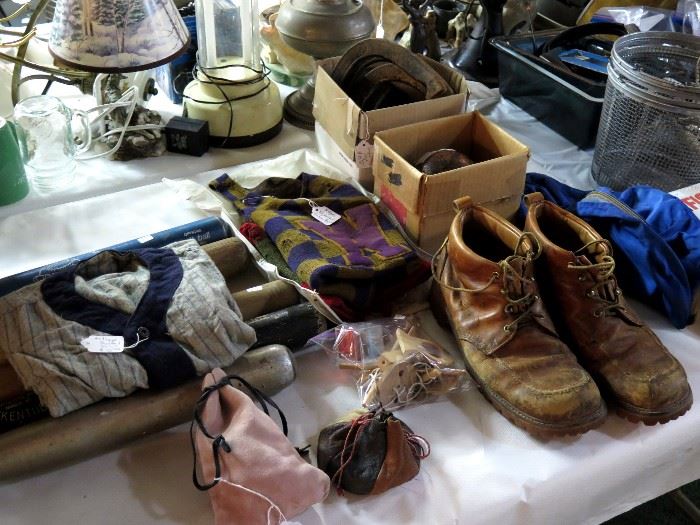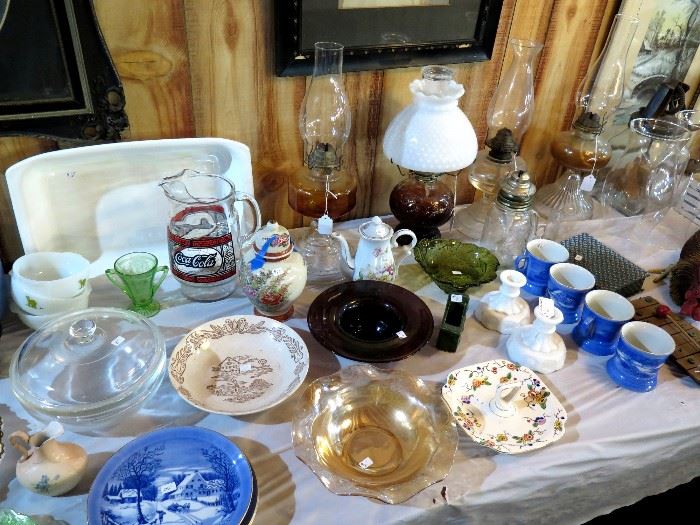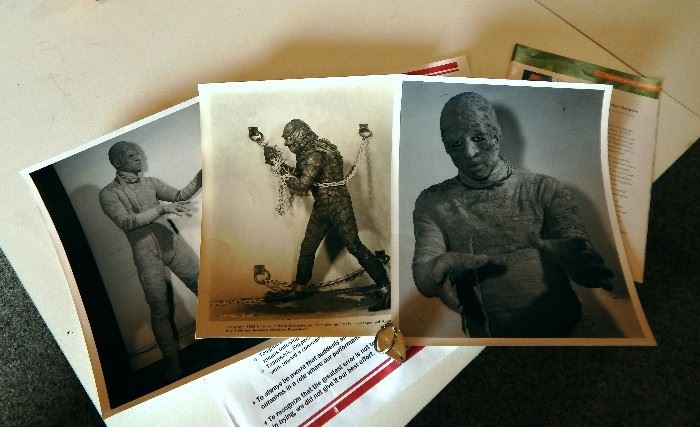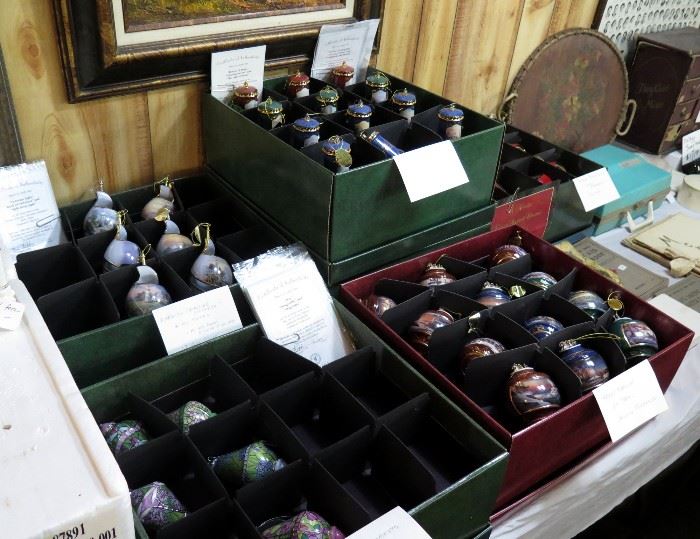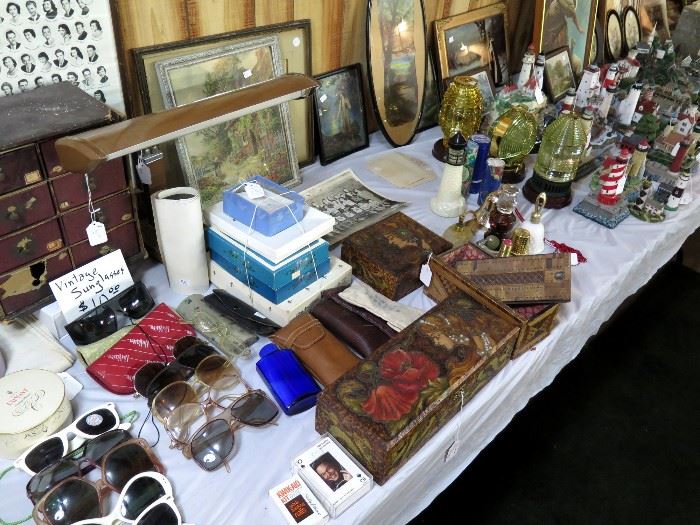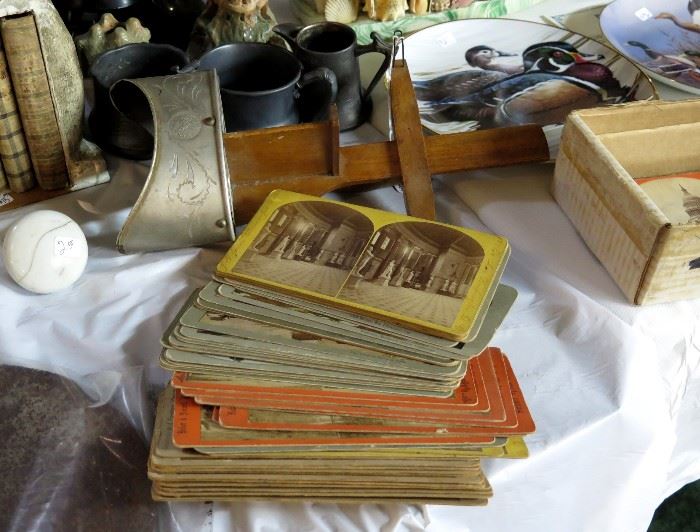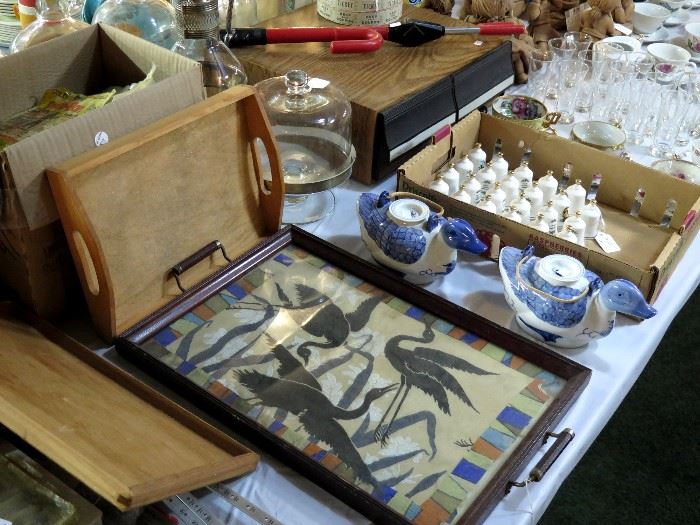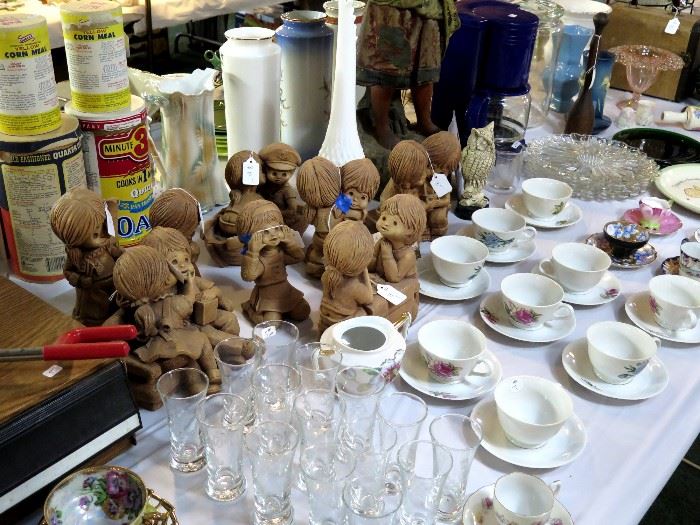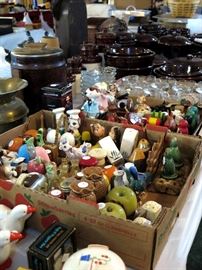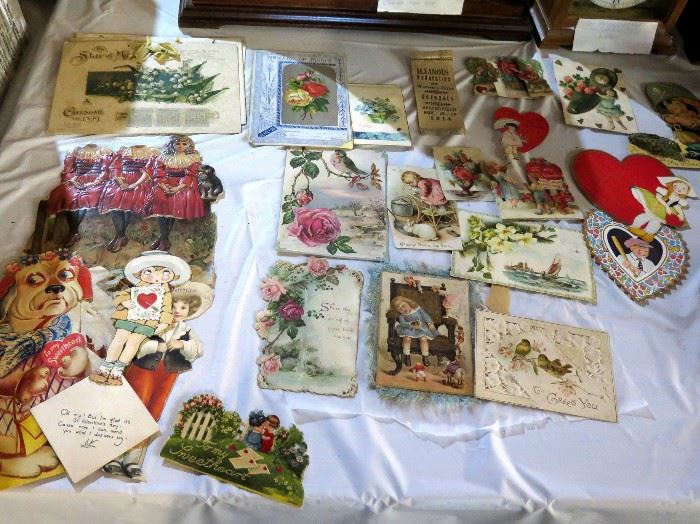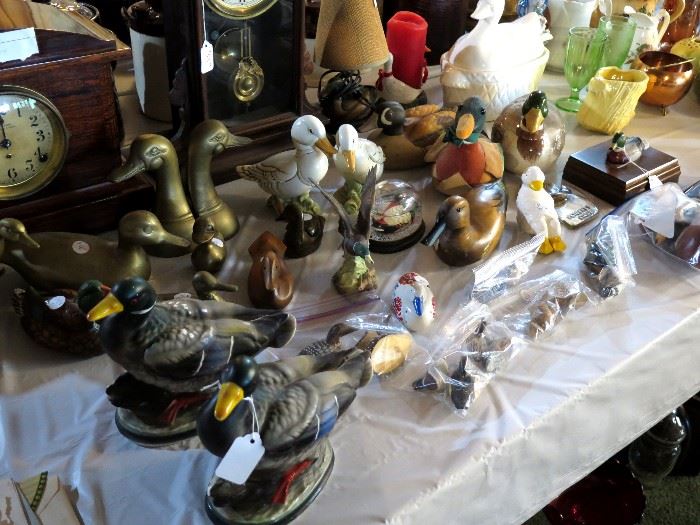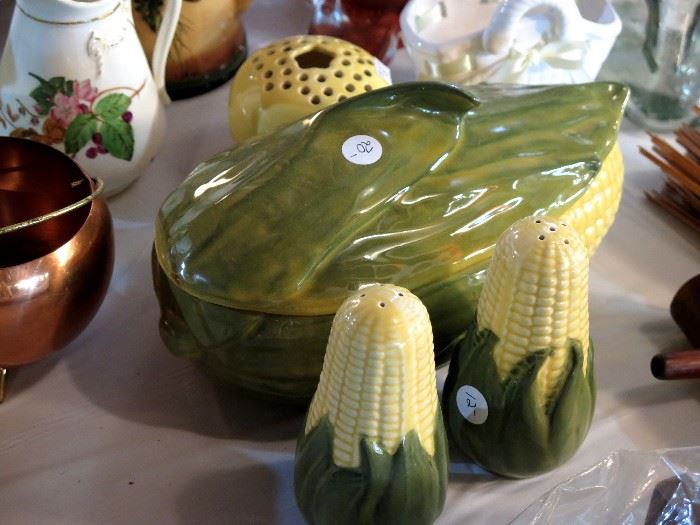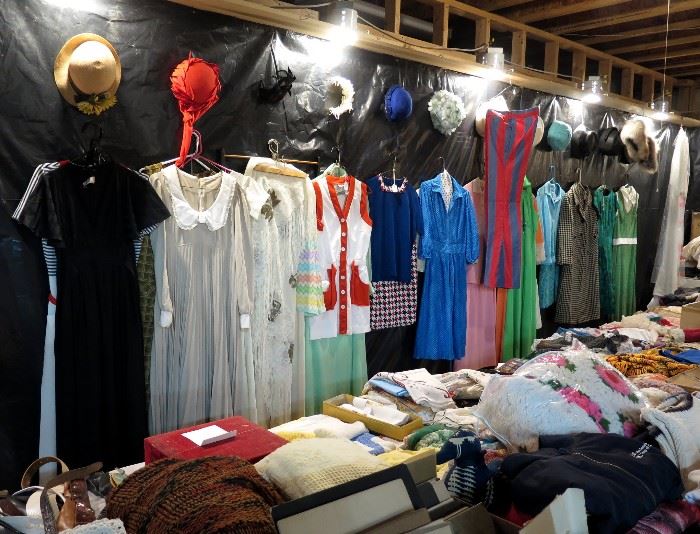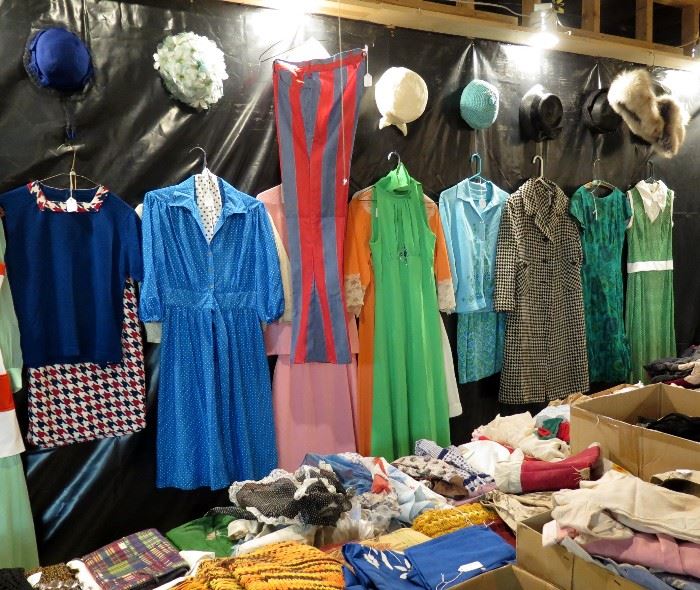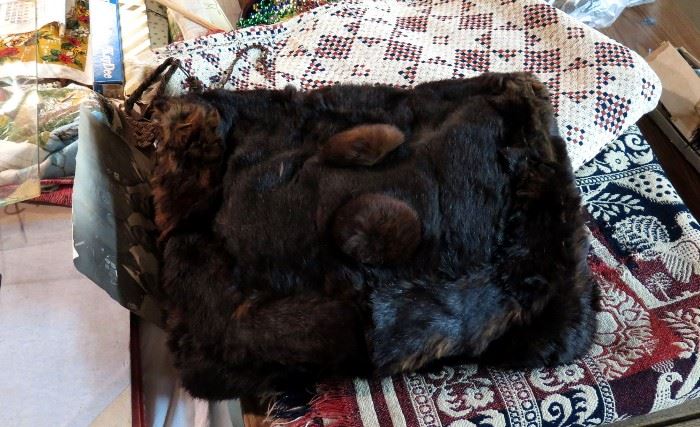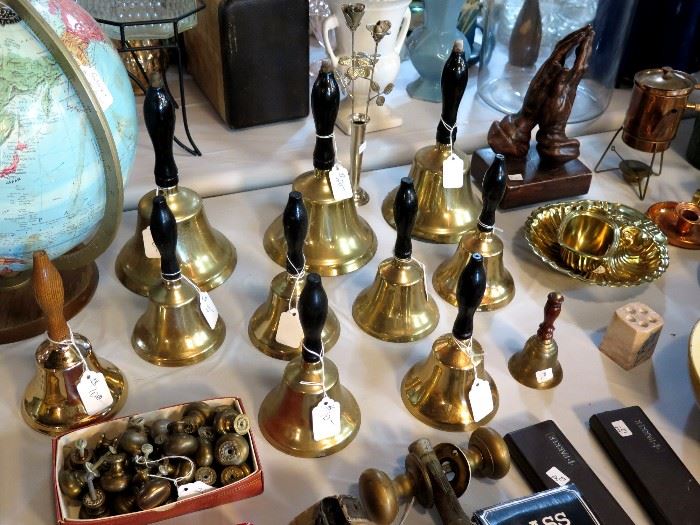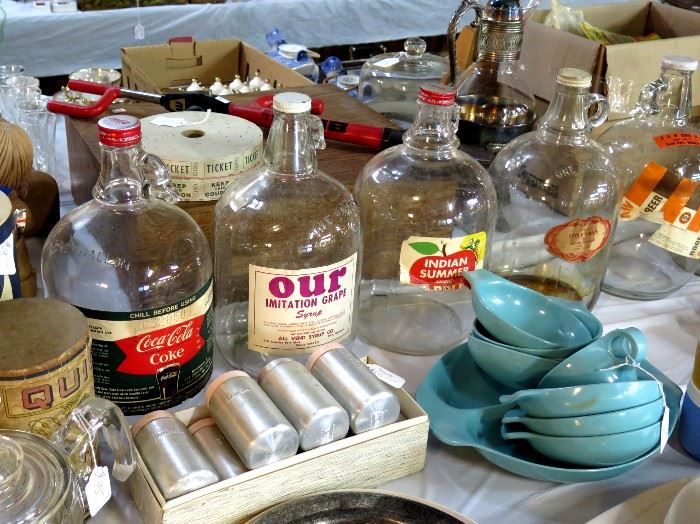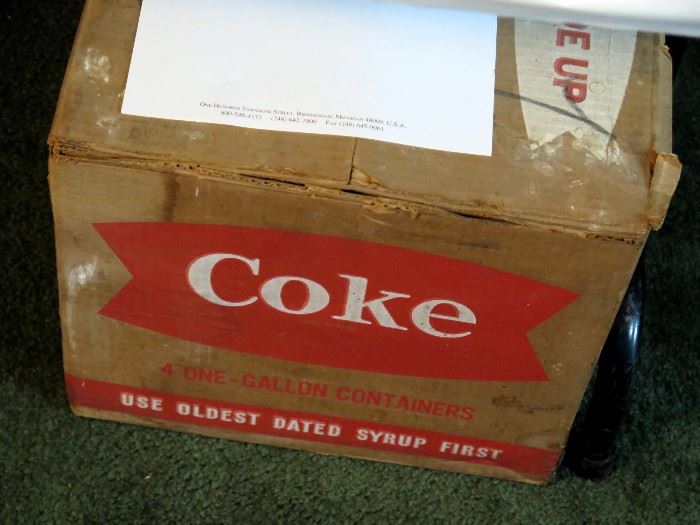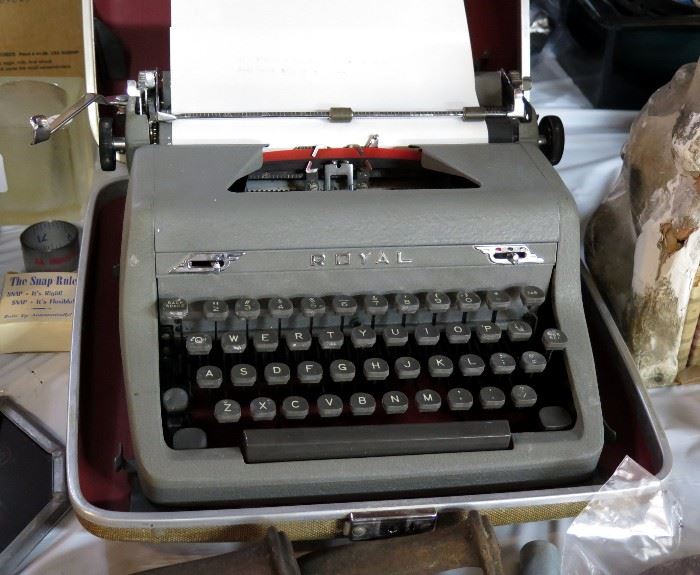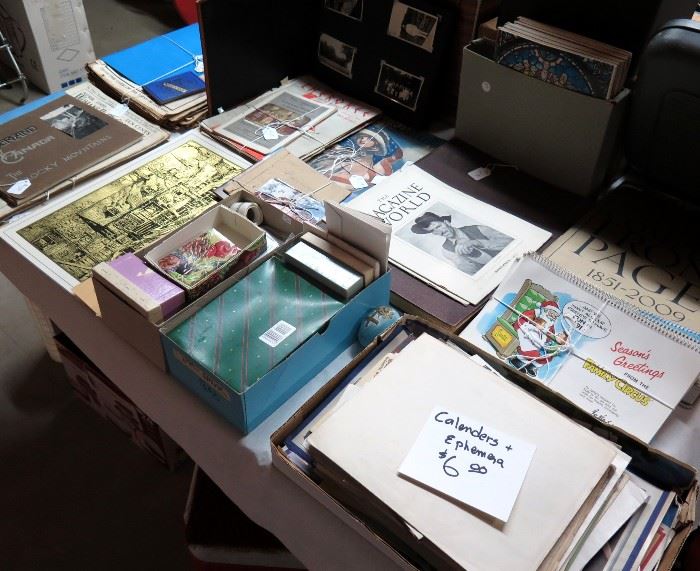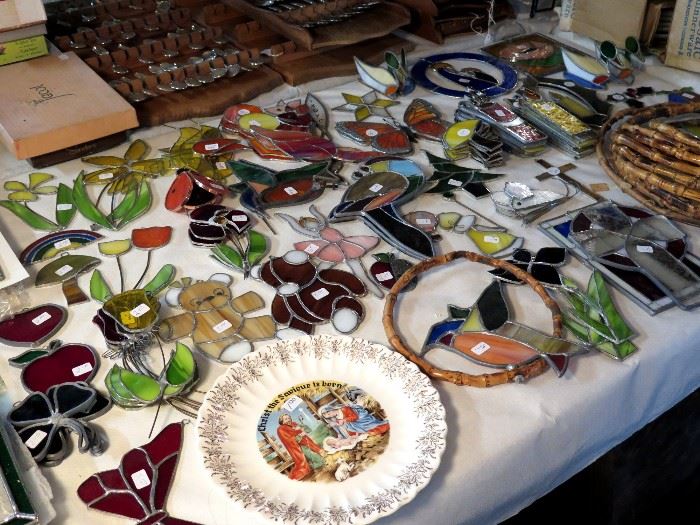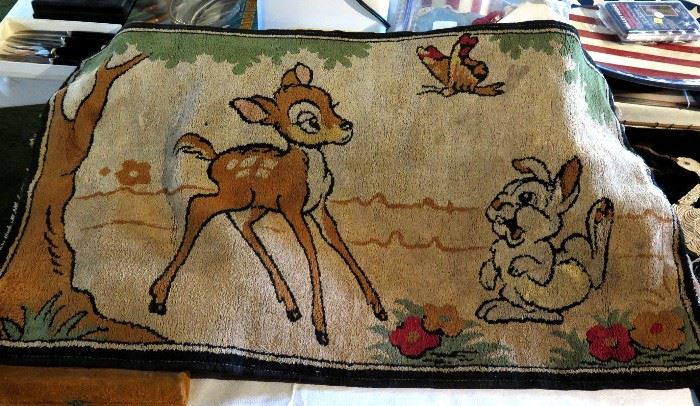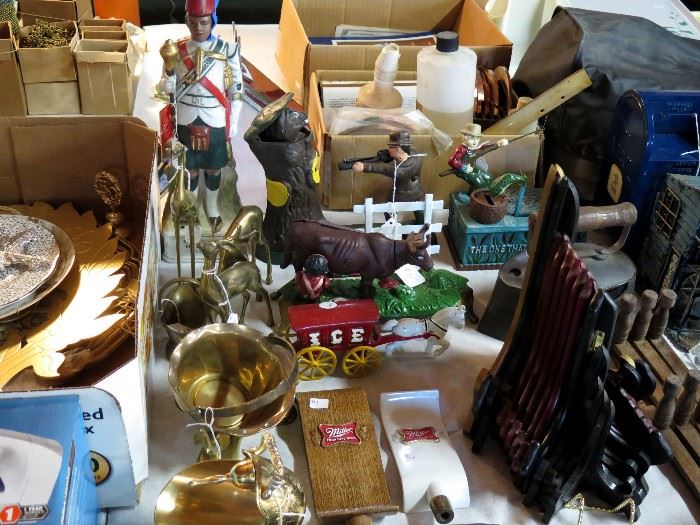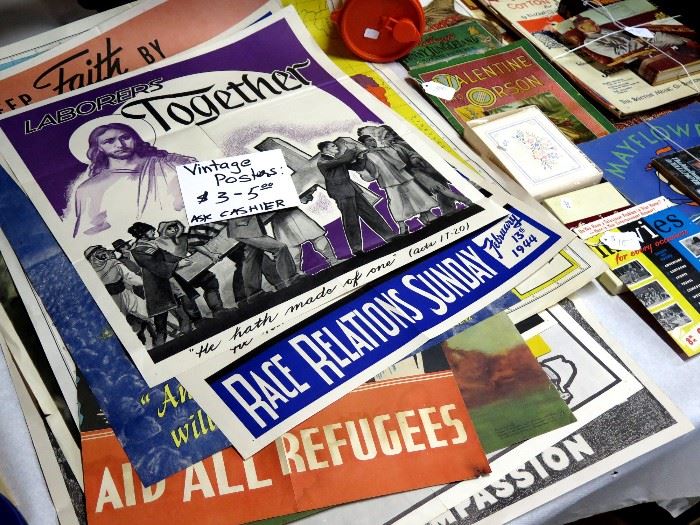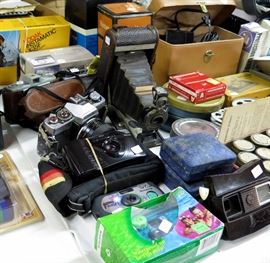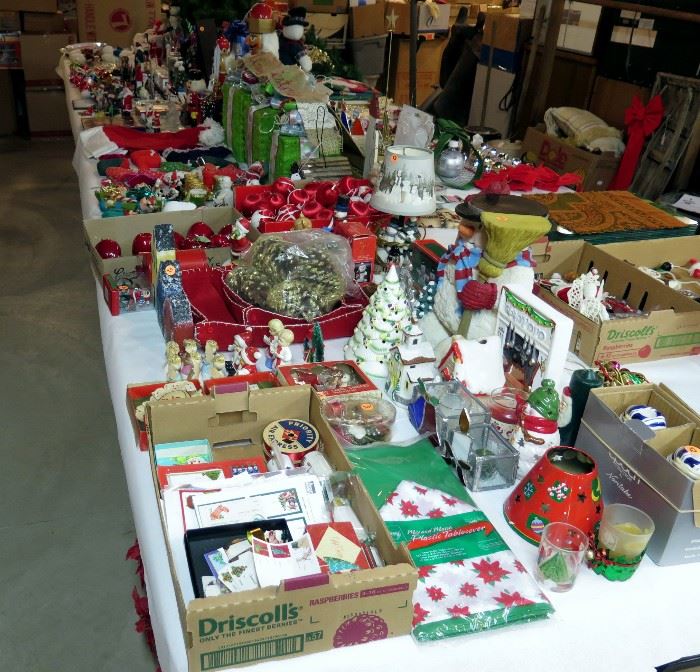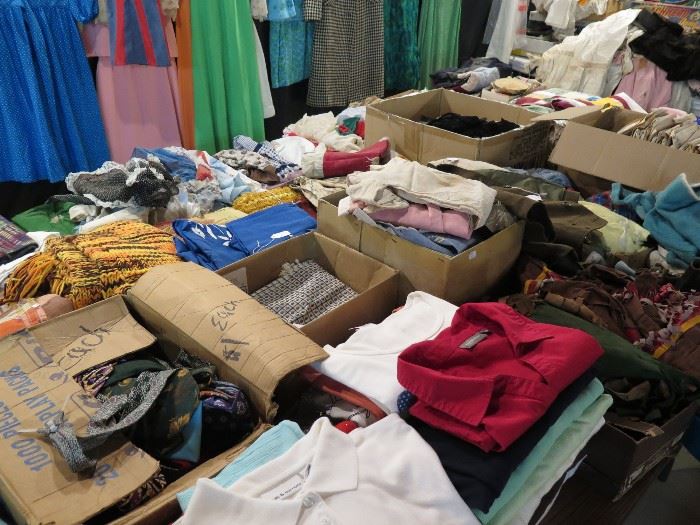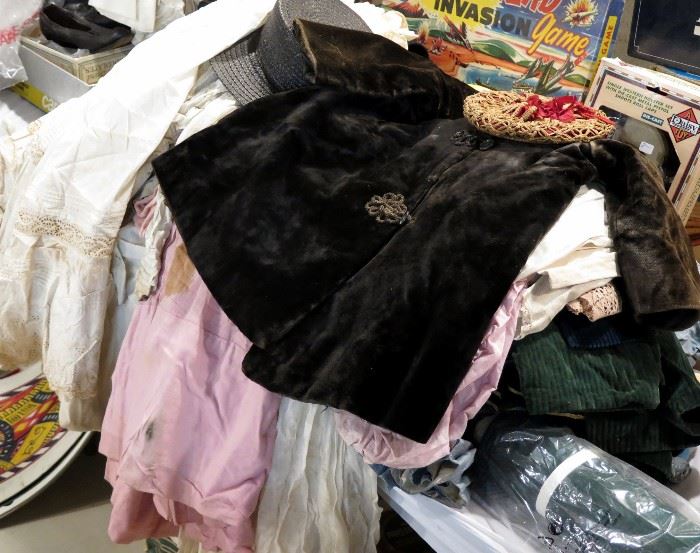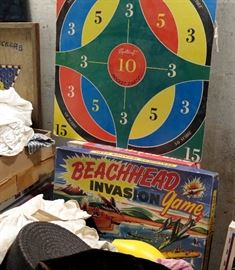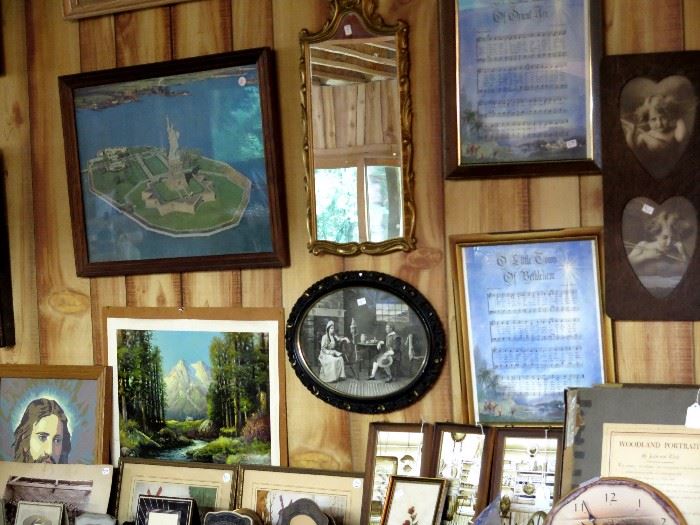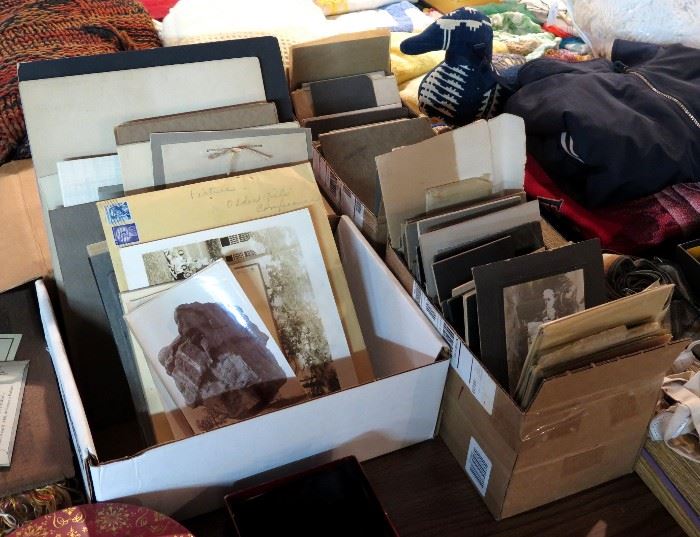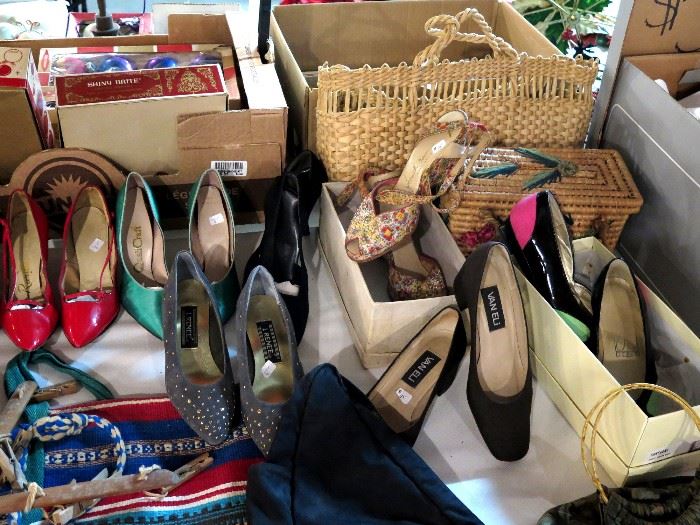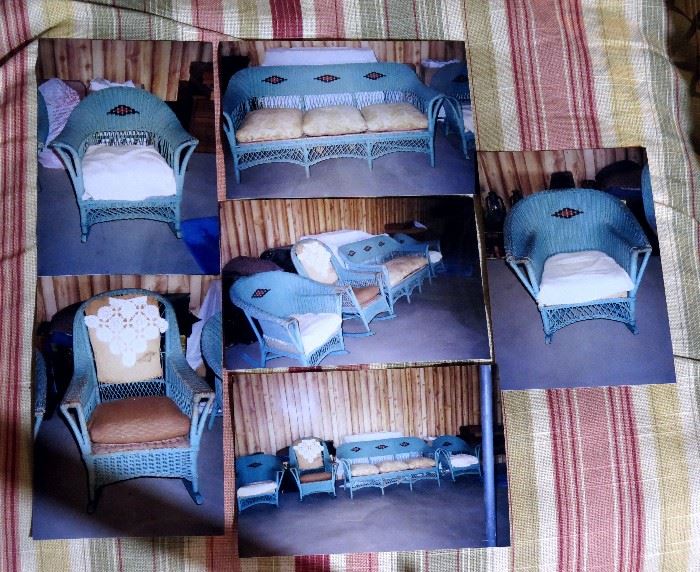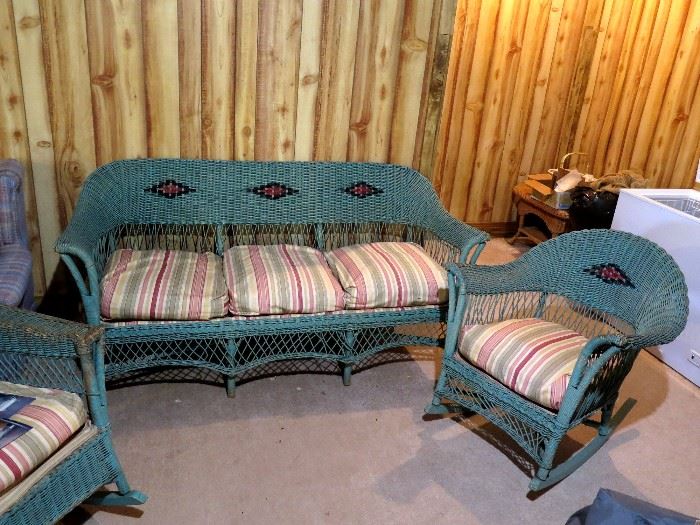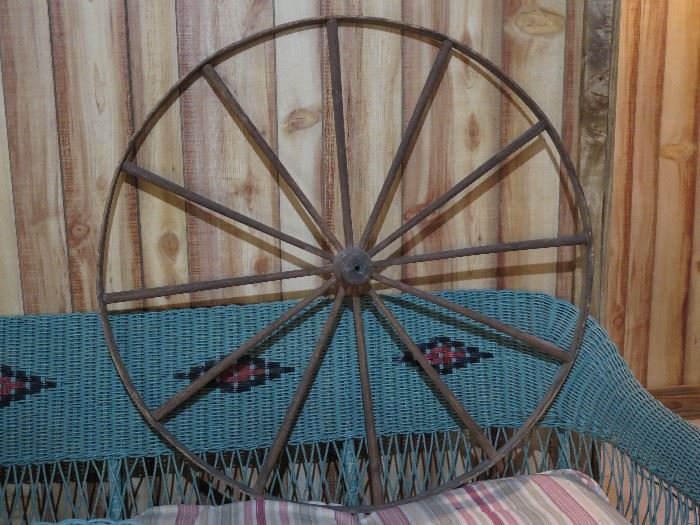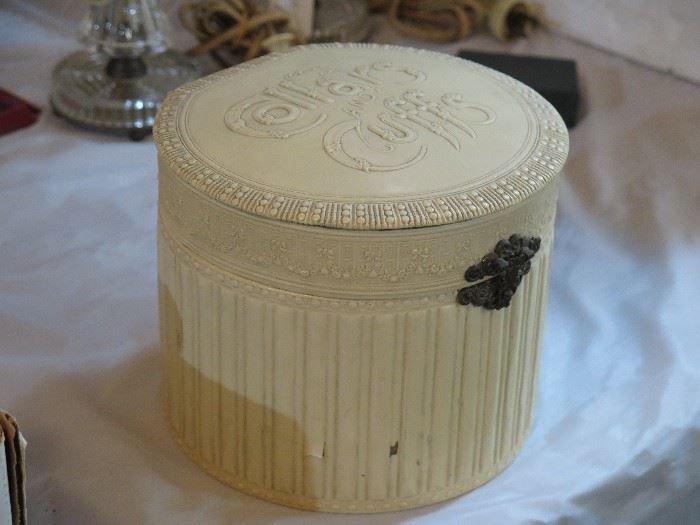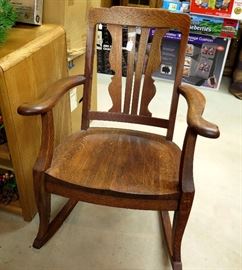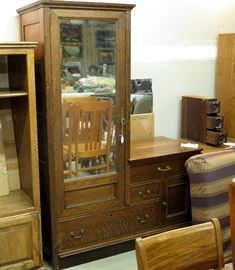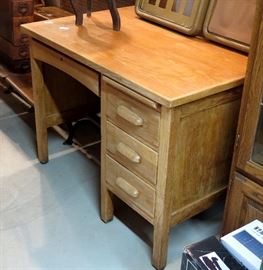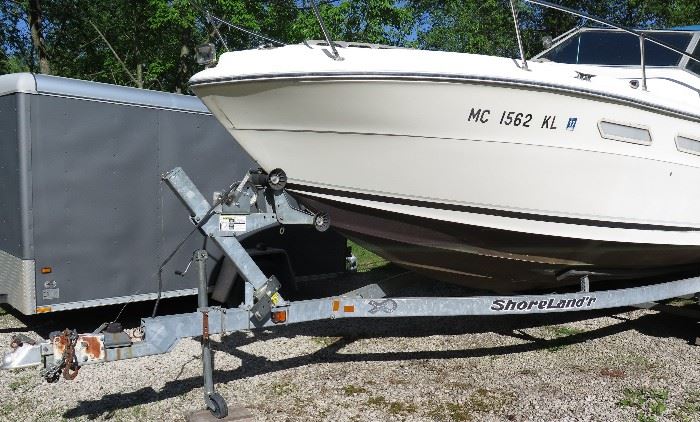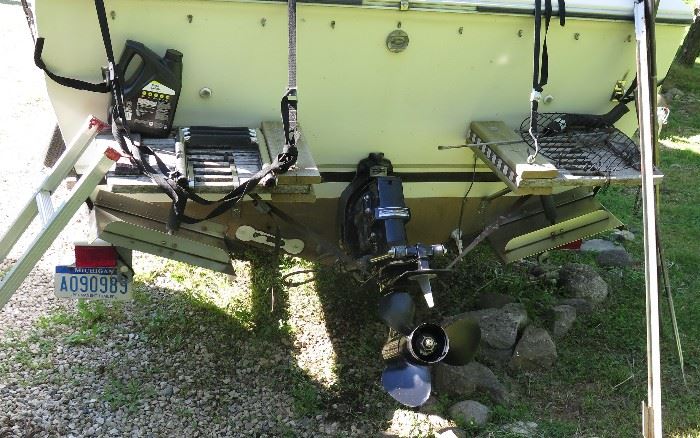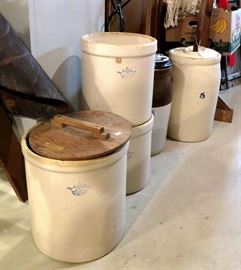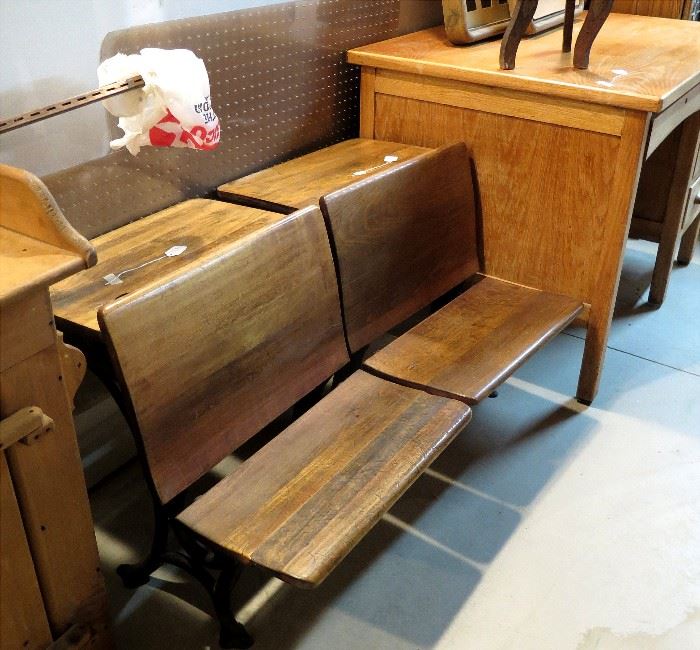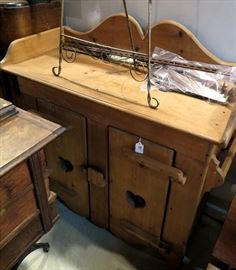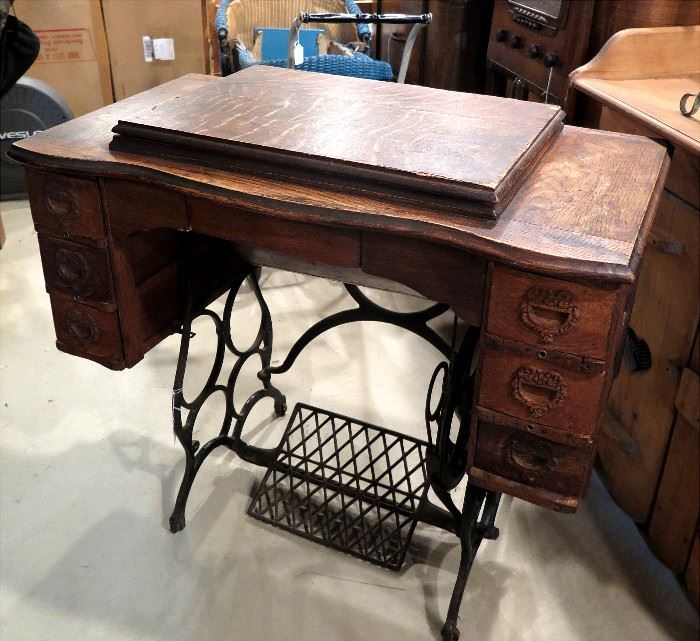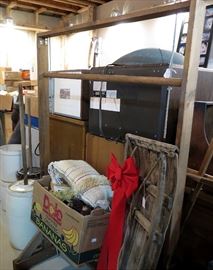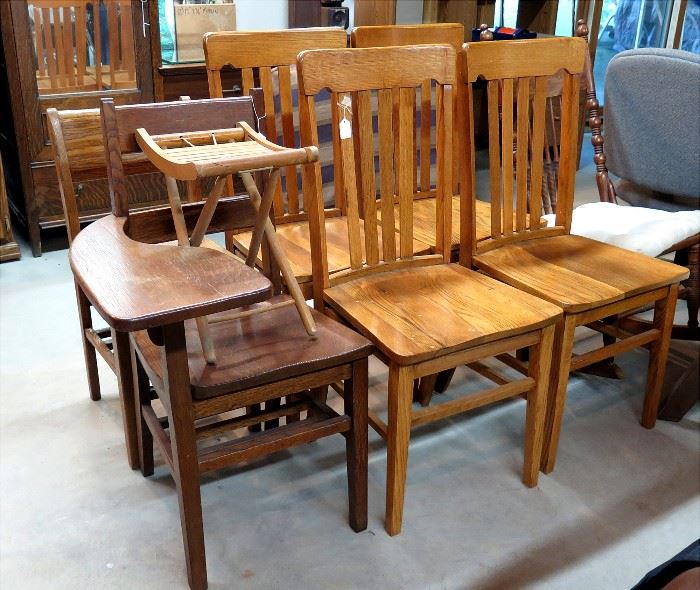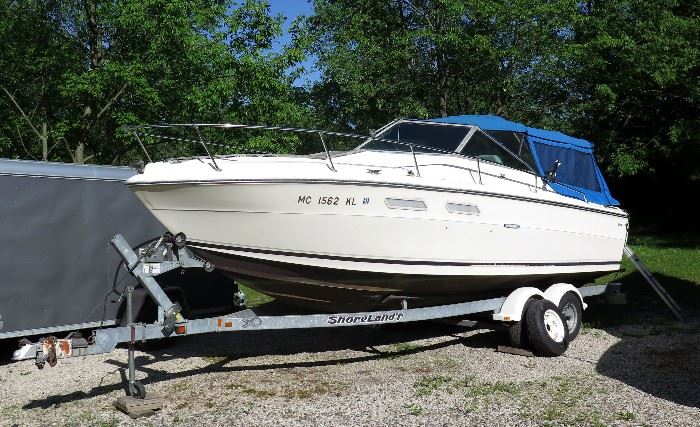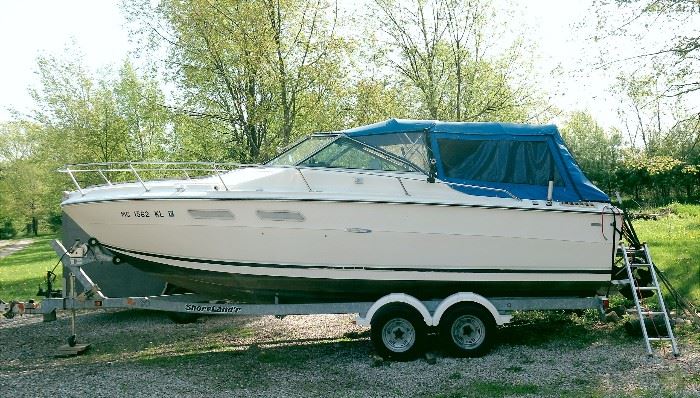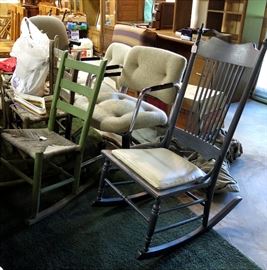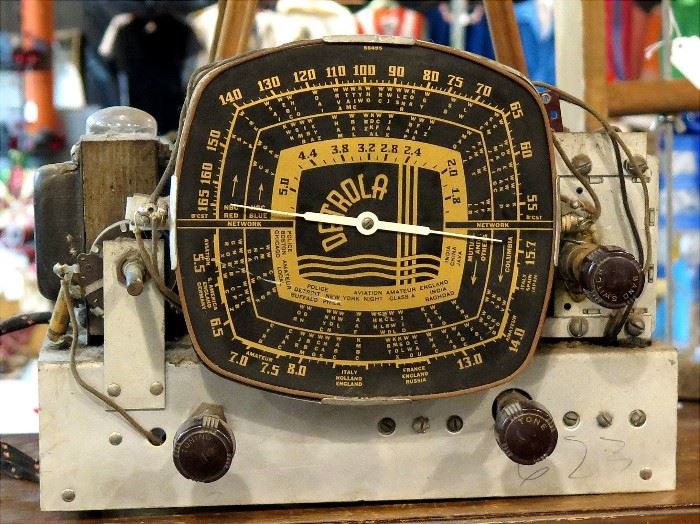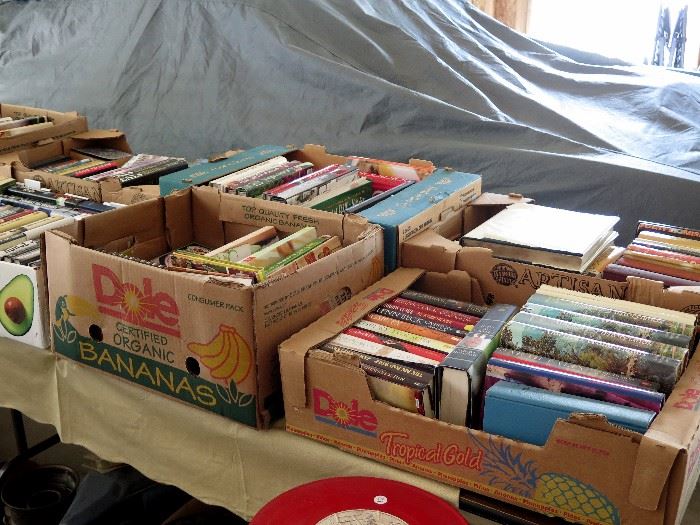 Thank you for using EstateSales.NET. You're the best!