50% Off Poof! Livonia Estate Sale: War Memorabilia, Tools, Artwork
estate sale
•
3
day sale
•
sale is over
Terms
Thank you for choosing to view our sale. Here are a few things to know about our company:

☁ UPDATE: We give prices before the sale starts! Text messages and email inquiries only. All messages will be answered in order but pricing phone-calls will no longer be accepted due to the volume we receive. Thank you!
☁ It is our goal to offer a friendly and helpful service like no other. Feel free to ask any one of us for help at any time.
☁ We honor street numbers. Unsure of what that means? Call us!
☁ We ship to out of state customers (email or text us for more information).
☁ Our company was founded and is run by a team mainly comprised of women so we encourage you to bring help if you are looking to purchase something large.
☁ We have bags and wrapping available to you free of charge! Feel free to bring your own but we have your back if you forget anything.
☁ We accept all credit cards with NO FEES! We do not accept checks. We also of course accept cash.
☁ We will not be held responsible for any items after they leave the premises but we do our best to inspect the quality and condition. NO RETURNS.
☁ We are not responsible for any accidents that may happen while you are shopping so please be careful and courteous to those around you and watch your step! We indicate steps with cautionary tape for your safety and we hang scarves from low hanging lights.
☁ NO PUBLIC RESTROOMS. We wish we could but we can't so make sure you go before you start shopping!
☁ Our team would like to thank you for shopping with Poof! Estate Services! "Poof! it's gone!"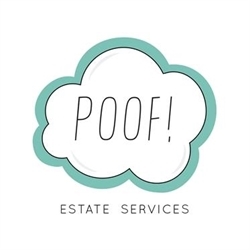 Poof Estate Services
For the latest updates and sale sneak peeks, follow us on Facebook and Instagram!
We invite you to join us for another great estate sale in Livonia! Inside the beautiful 2000 sqft home, you will find an entire main floor, an upper level, a basement and a garage full of great stuff! Expect to find original artwork with some modern pieces, a collection of war memorabilia, tons of tools and yard equipment, collectibles, home decor and so much more! With everything in working order and in great condition, you are bound to leave with something you love.
Want to get notified of our sales so you don't miss out? Sign up for our private email list HERE!
We take 100+ photos! Don't forget to load the extras!
IMPORTANT:
Please obey all no parking signs and limit parking to one side of the street. Please avoid parking in front of mailboxes and fire hydrants. No parking in the driveway. For loading only!
Cash-Out Area: The Flash Comics: #139, #123, #129, #159, #120, #126, #130, #127, #158, #132, #156, #157, #155, #150, #124, #121, #4, World's Finest Comics: #136, #152, #156, #105, #112, #127, #154, #113, #103, #107, #120, #121, #126, #104, #119, #118, #111, #110, #118, #108, #115, Batman Comics: #141, #127, #104, #132, #130, #129, #134, #135, #125, #136, #143, #133, #126, #128, #137, #124, #173, #174, #151, #148, #144, #177, #64, #179, #168, #149, #176, Detective comics: #274, #275, #293, #285, #270, #269, #292, #283, #281, #286, # 288, #297, #305, #298, #348, #346, #299, #349, #342, Justice League of America comics: #3, #6, #5, #1, #12, #13, #42, #8, #43, #10, #33, #39 Blackhawk Comics: #174, #166, #155 Strange Adventures #104, Phantom #26 , Mystery in Space #33, Adventure comics #288, Action Comics # 250, House of Mystery #107, House of Secrets #74 and #50, Tales of the Unexpected #37 and #87, Rip Hunter Time Masters #9 and #10, Hot Stuff #12 and #15, Our Army at War Comics: #93, #100, #107, #112, #111, #90, #154, # 113, #149, #160, #135, # 161, #158, #166, #148, #165, #162, #164, #297, Star Spangled War Stories Comics: #99, #101, #92, #122, #126, #91, #102, #125, #116, G.I. Combat Comics: #82, #84, #85, #102, #117, #113, #91, #116, #114, #115, #94, #95, #260, Our Fighting Forces Comics: #58, #59, #98, #97, #70, #69, #67, #94, #95, #88, All American Men of War Comics: #82, #88, #80, #113, #92, #99, #111, #110, Adult Comics,Detroit Tigers 1960 yearbook, Detroit tigers 1962 official yearbook, 1963 Tiger yearbook, 1964 yearbook Detroit Tigers, 1987 Tigers pennant division champs, Detroit Tigers pennants, Detroit tigers fleece blanket, Alkaline signed black and white photo, 2005 all star game program signed by Alkaline, Miguel Cabrera bobble head, Victor Martinez bobble head, Detroit Tigers small wooden bat, Willie Horton signed hat Tribute game Negro league, Frank Viola Spalding mitt, Large Tiger stadium framed photo, The new world wide stamp collectors outfit box (no book but filled with stamps), sofa, love seat, Sphinx area rug (7' x 9.5'), sterling silver, 14 karat gold cameo, servatii Sterling cross pendant, jewelry, Panasonic DVD f85, Yamaha receiver RX v730, flameless LED candles, precious moments, lladro, wall art, carved bird figures, 1970 gawdawful graphics blacklight poster "ain't going to work on dizzy's farm no more!", 1970 gawdawful graphics "things could be worse" Nixon poster, Replica reward poster president Lincoln, Replica money, vintage Greenfield village program, Marine Band M Hohner harmonica key of G with box, new in box harmonica 2012, Super pitch pipe Kratt for Spanish guitar, 1974 George Harrison ticket olympia stadium, vintage tickets, Hadson Triumph lighter, vintage Donald Duck pencil sharpener, NRA rifle series Springfield coin, Zippo lighters, Zehnders Frankenmuth small knife, Alltrade multi tool pocket knife, NRA multi tool pocket knife, Samsung tablet CE0168, Coby Snapp HD, Tomtom Live, Erte letter opener, pewters, Lucky Darling perfume 50ml new in box, HP30 stereo headphones in box, Daisy BB gun No 177, American classic pellet BB air gun model 1377, vintage aloha hula girl, 1955 army belt with bullets
Kitchen: Mission style buffet, GE microwave, innovex 75 nonstick cooking Ware, Arthur wood teapot, lime Clarion dish set black Americana happy Shaker, and am aware, bacon press, vintage kitchenware, Paul Revere cookware, califon pots and pans, silicone baking mat, Vaseline Glass picture, table runners, glasses, coffee mugs, stoneware batter bowls, stoneware Crocks, narcissus gold flatware set, breadman bread maker, mr. Coffee espresso maker, presto salad shooter, vintage cactus napkin and paper towel holder, wood salt and pepper grinders, Crate & Barrel plates set, vintage fine china Japan set, umbra paper towel holder, flatware, jagermeister moose shot glasses, wine glasses, beer glasses, Pyrex percolator pump 9 cup, Pyrex percolator lids, plates, bowls, Maker's Mark whiskey glasses, vintage lunch box
Master Bedroom: Crawford Furniture dresser with matching mirror, Crawford Furniture tall dresser, Crawford Furniture nightstands, Crawford Furniture queen bed frame, queen size mattress and box spring, Nourison area rugs, Navajo Pottery, cactus neon lamp, Navajo sand art, handkerchiefs, coasters, Pier 1 pillows, masks made in Indonesia, Denmark fajance Pottery, Navajo wedding vase, men's dress shirts size large with brands like. Ellis, structure, Calvin Klein, Michael kors, chaps, Claiborne, Ralph Lauren, Le Tigre and more, men's shoes size 8.5 with brands like unlisted, Columbia, Clarks, Madden, and more, Crowning touch set of 3 Siamese cats, Baby Ben Westclox, Carstens West Germany vase, Vintage vanity 5 piece set, Celluloid 6 piece vanity set marked IVO, Adobe bookends, NWTF basket backpack, Horseshoe shoehorn, Southwestern tapestry, BOSE wave radio am fm stereo alarm clock AWR1RW, BOSE acoustic wave music system, BOSE subwoofer no speakers, Nike Tigers baseball jersey medium, Detroit Majestic coat, Barry Sanders Reebok Jersey, Vintage 4 piece luggage set, Dynex tv DVD combo, Men's Irish Setter camouflage boots size 8.5, original acrylic by Gary Van Gorp "Green Sand Rocks",
Stair Landings: Beatles memorabilia: Vintage magazines, Yellow submarine lava lamp, Yellow submarine snow globe, Yellow submarine McFarlane figures, Framed art, Coffee mug, Trade cards, A Spaniard in the works book, John Lennon in his own write book, Dear Beatles book, The Beatles PYX productions, Gentlemen's Quarterly magazine 1967, Vintage Life magazines, Vintage Look magazines, DVDs, CDs, VHS, stool, glass top hall table, mini banjo, rhythm band chromaharp, vintage play boys from the 50s and 60s, Budweiser sign, art, Emerson high fidelity tape recorder, VHS player Magnavox, Polaroid camera spectra 2, Nikon camera zoom touch 400, Kodak Caralux 8 projector, records, 45's and 78's, Quick mount cassette car stereo Craig t200 in box, Bullet shaped cigar humidor, Logitech speakers, Gibson guitar strings, Beatles anthology dvd box set, Panasonic tv with VHS player, vintage playboys years 1956-1974
Bedroom 1: Hon filing cabinet, multicolored side table, desk, rolling office chair, side tables, bookshelves, leather storage ottoman, wooden model army planes, antique military helmets from WW2 and Vietnam, antique strato shoot to the moon bank, Paul Maxwell Op Art 66" x 47", Vintage wrestling Olympia stadium programs with tickets, Big time wrestling program, Combat aircraft of World War II poster books, Aircraft of the royal airforce book, Revell authentic kits catalog, Guided missiles Hughes booklet, Dart Kart Rupp brochure, Sears Kenmore parts list, 1978 MASH calendar, Metropolitan Butterick catalog 1885, Comet catalog, MAD magazines, Cogsdill twist drill company Detroit Mich. book, Factual chart of World War II, 1970 black light poster Batman and Boobin exposed, Liberty's Victorious conflict book, Davy Crockett School tablet, Collier's photographic history of World War II, Irving Berlin's This is the Army, Time Life World War II book series, Cstar optics, Brookstone golf scope, Panasonic light scope, presidential playing cards, Framed WW II black and white photos with pilots wings, Made in England vintage dart board, Peerless transceivers, Liquid filled Japan compass, Library of Universal knowledge book, War in Korea and complete history of World War II book, Detroit postcard history book, Phone mate model 800S in box, Revere De Luxe projector with box, Jason binoculars with case 7X35, Sears binoculars with vase 7X35, Heavy duty utility scale, Pronto Polaroid land camera, Polaroid one step flash camera, 2 Kodak camera bags, Radiant projector screen, photo storage box, Cast iron horse copper color, Perspective drawing, Westcott ipoint sharpener, Discovery 16 inch globe, Brass propeller airplane, Vintage rummikub set, paper cutter, Ful-Vue safety spectacle, Post slide ruler with vase, Samsonite bag, Replogle World Classic table globe, City of God books, Winchester repeating arms co. sign, Willys motor cars ad framed, Vintage metal bank with dial, Save for a rainy day bank, Vintage army hat, Xacto powerhouse sharpener, Funk and Wagnells encyclopedia set, Vintage army belt
Bedroom 2: Armchair, vintage dresser with matching mirror, corner bookshelves, full size bed frame, full size mattress and box spring, vintage bookshelf, vintage greeting cards, vintage board games including Parker Brothers United States puzzle map with wooden pieces, jigsaw puzzles, masterpiece the board game, backgammon, concentration, Simpson's Monopoly, Hollywood squares, booby trap, Renaissance checkers, vintage motorized girder and panel set, vintage erector set, paper trimmer, vintage toys, books, vintage tin ranch phone, vintage cap gun and gun holster, vintage wooden handle jump rope, 1957 Lefton February angel, February angel made in Korea, February angel Japan
Garage: Yard tools, carts, hand trucks, sleds, folding outdoor chairs, ladders, folding chairs, vintage golf clubs, wooden handle golf putters, vintage Coleman metal heater, vintage Coleman lantern model 220J, luggage, flashlights, Coleman electric pump, vintage comet sled, vintage Hawthorn football helmet, coffee makers, gun cases, tarps, air hawk cordless tire inflator, step stools, kids toys, yard decorations, Oreck vacuum, candles, ironing boards, hardware, fishing stuff, antique cane chairs, vintage Pepsi box, tools, holiday items, vintage tins, wagons, and more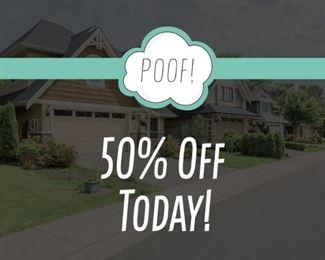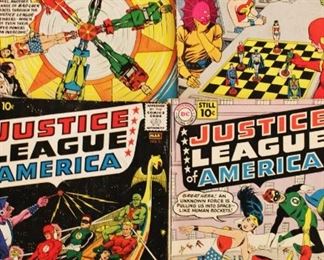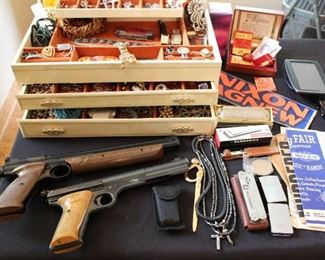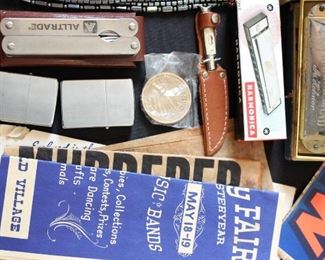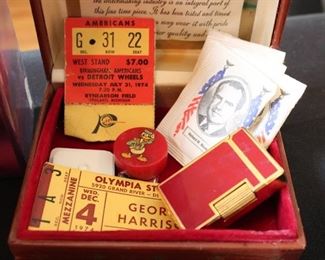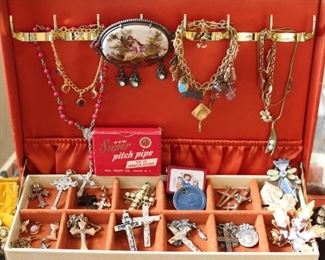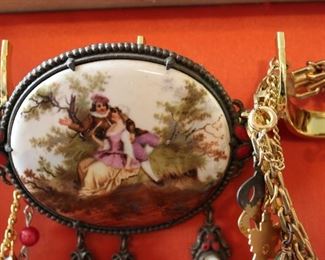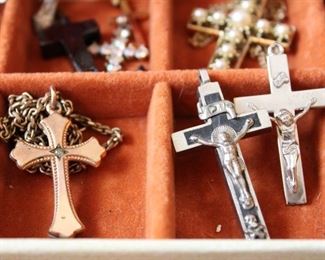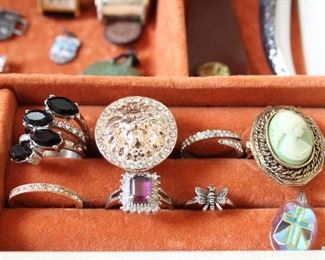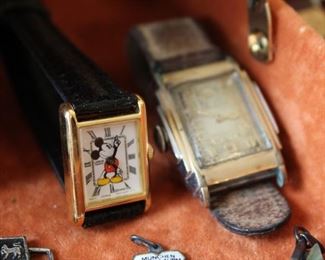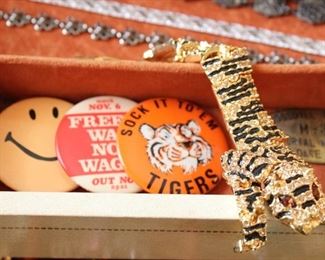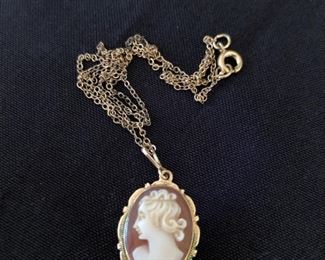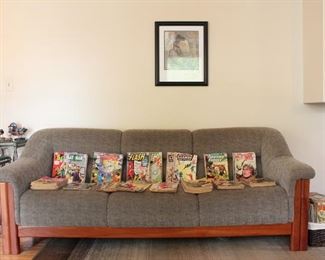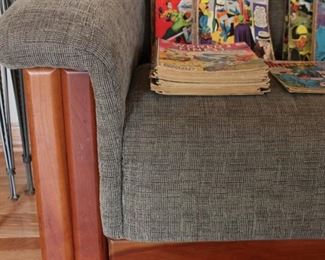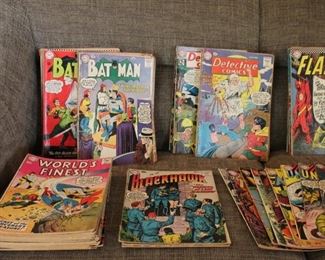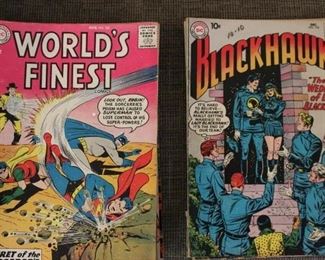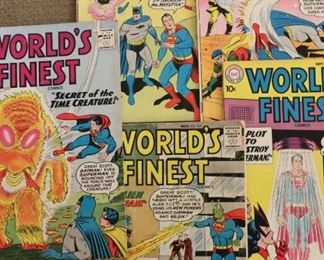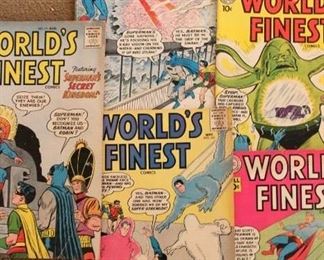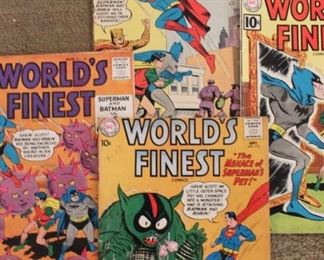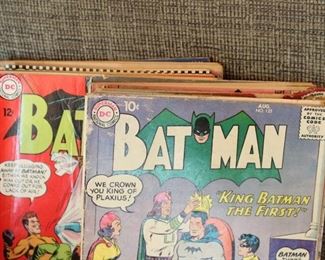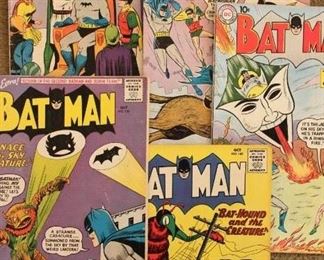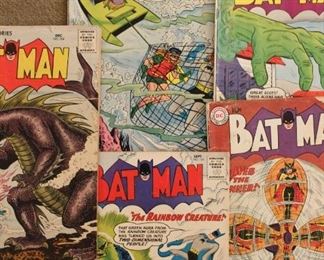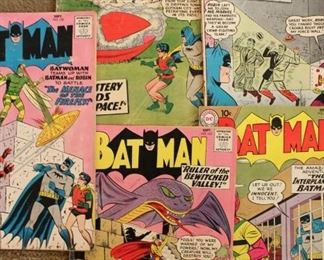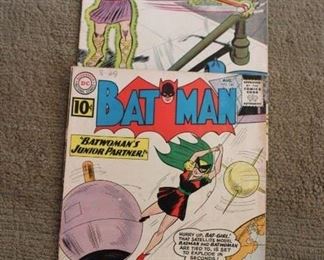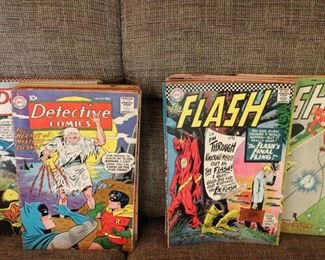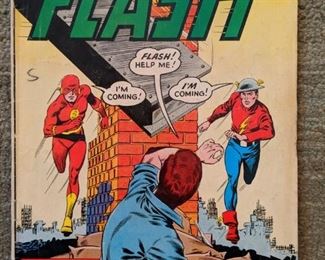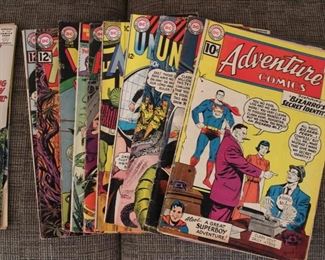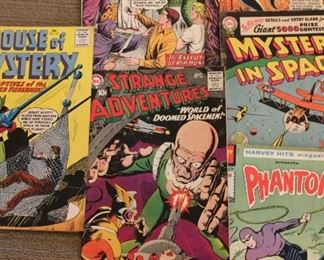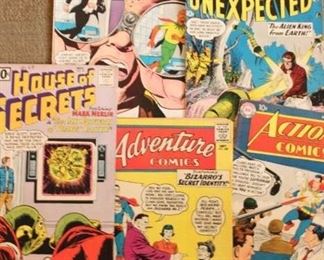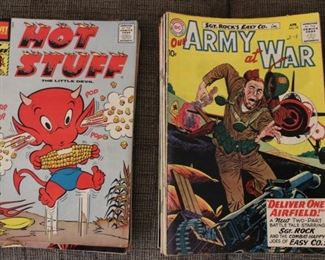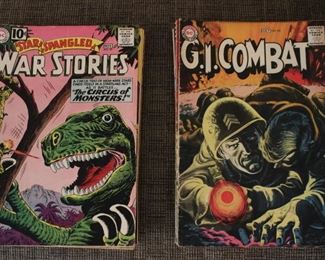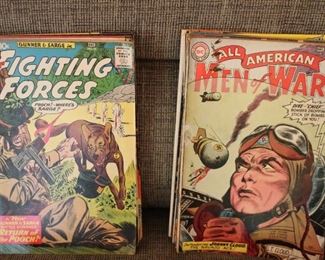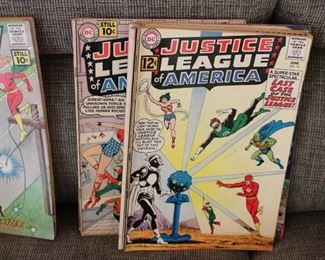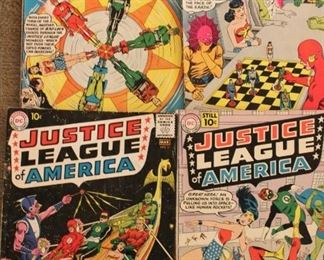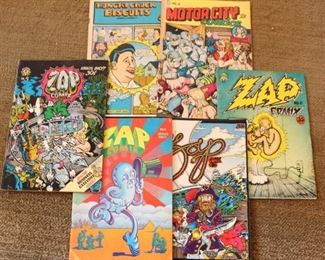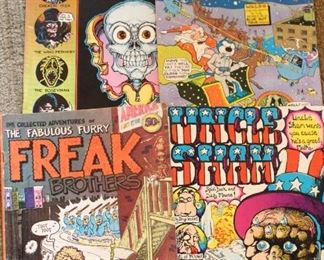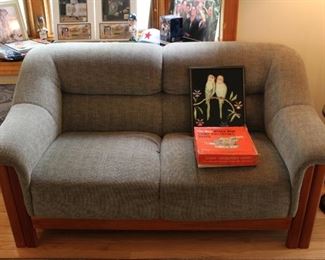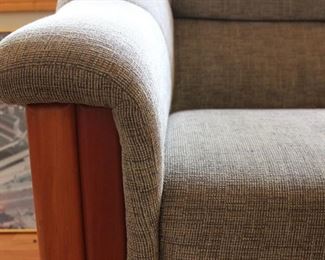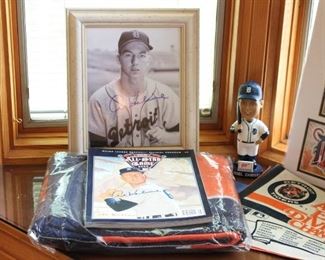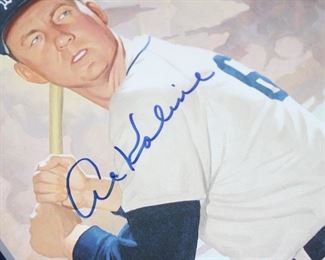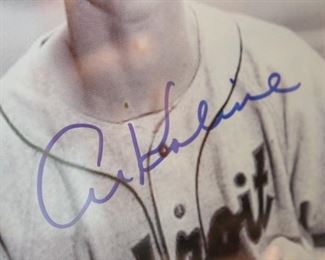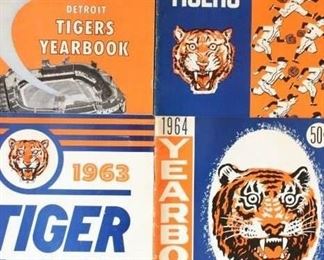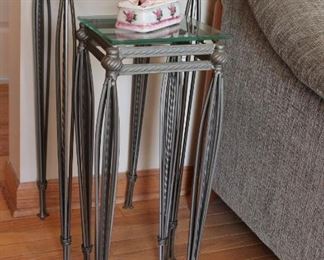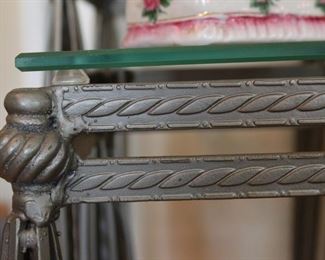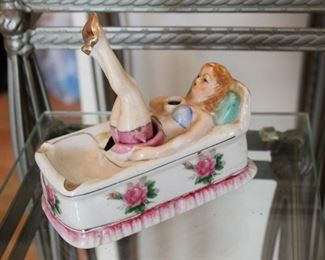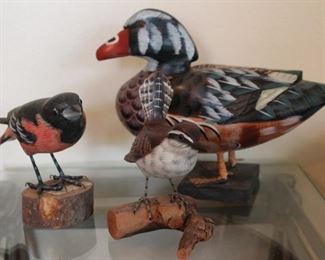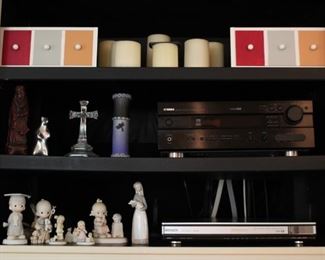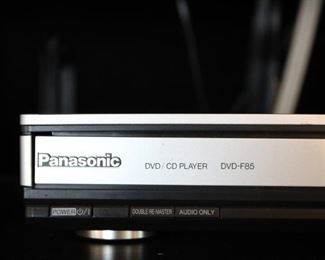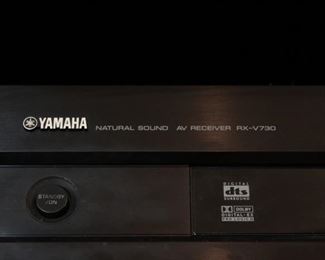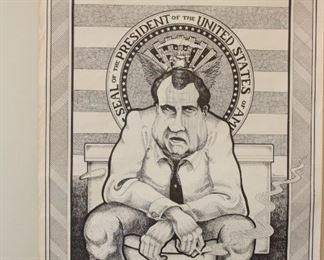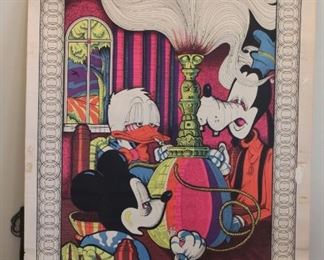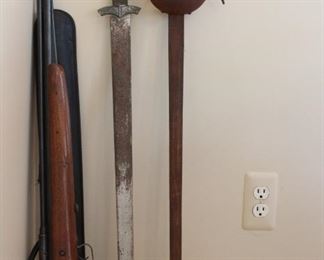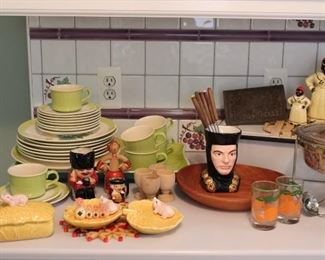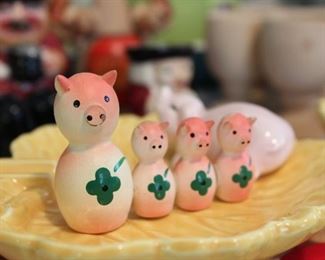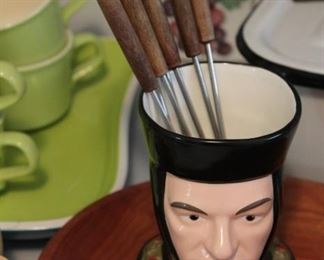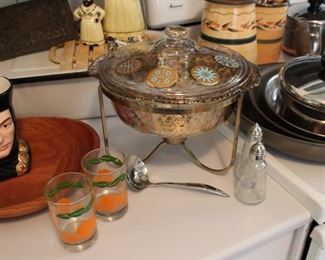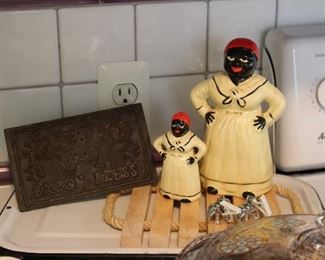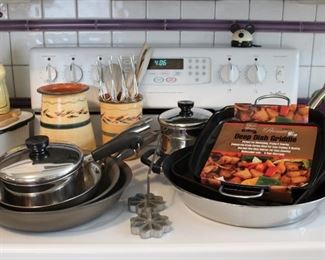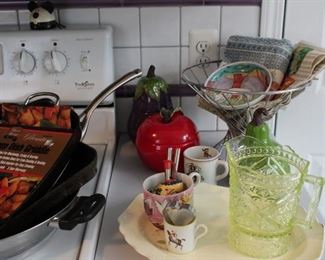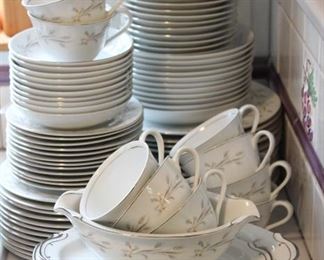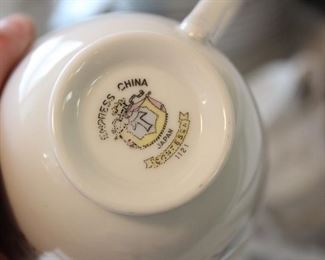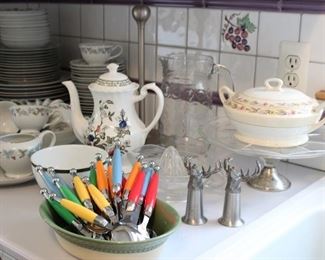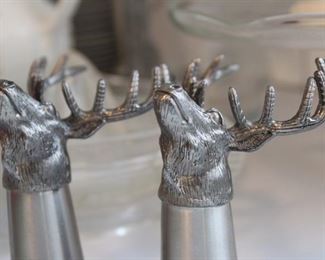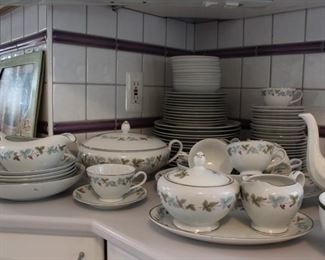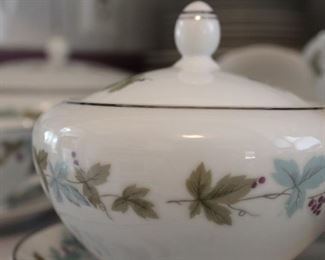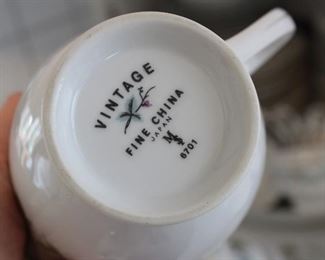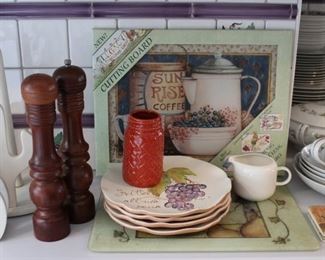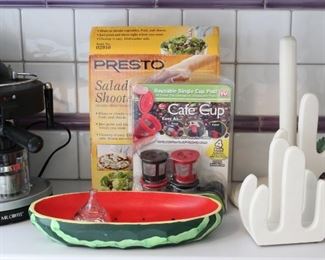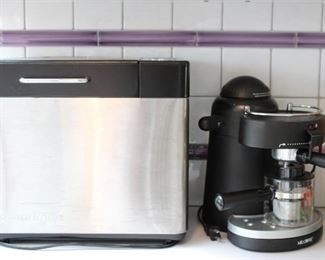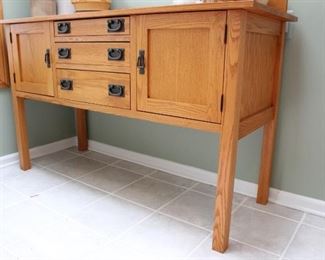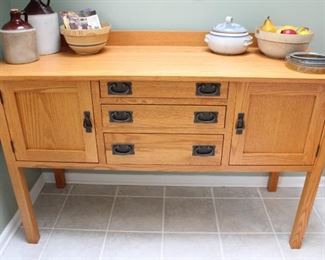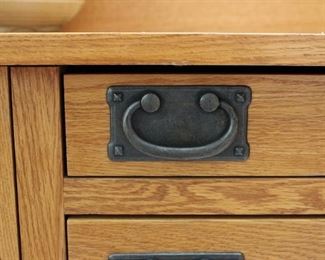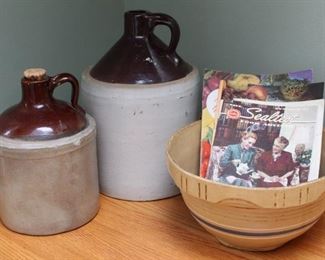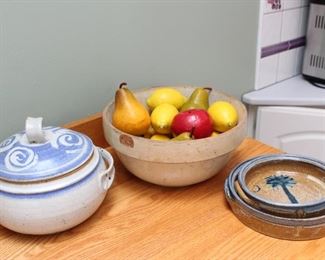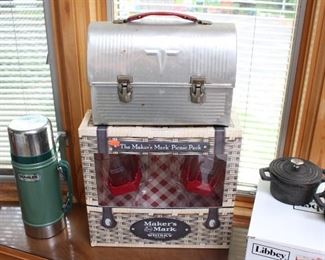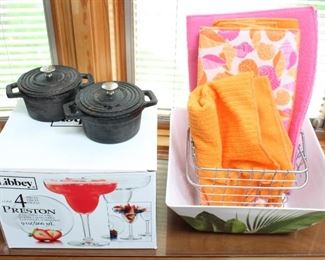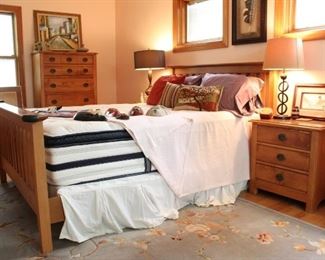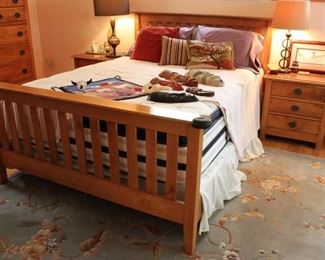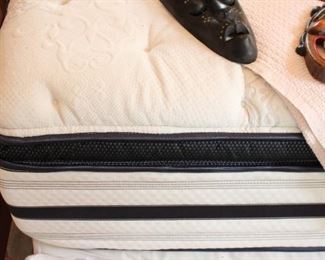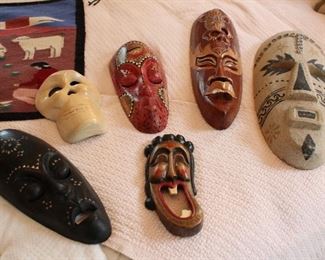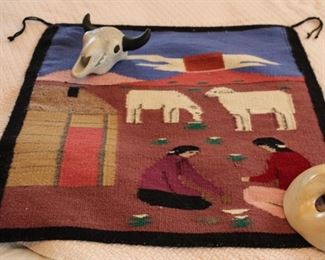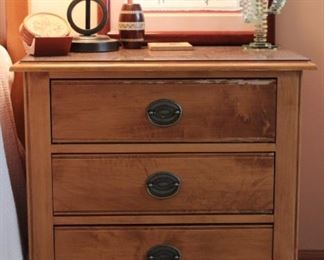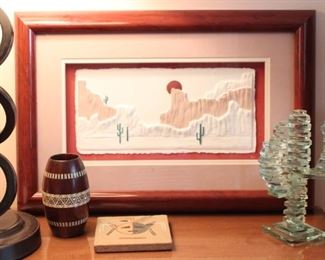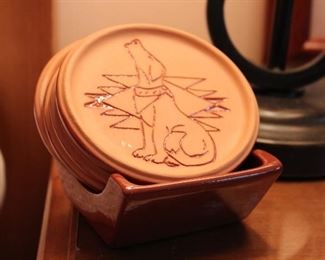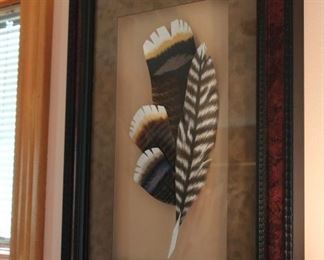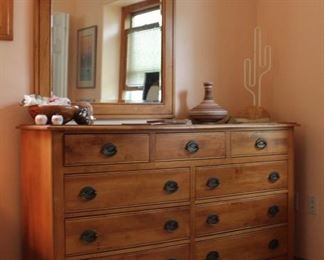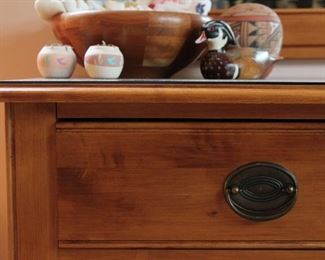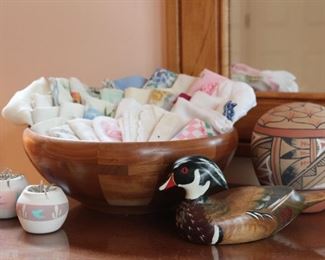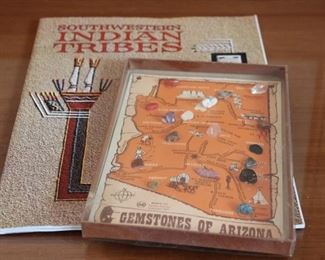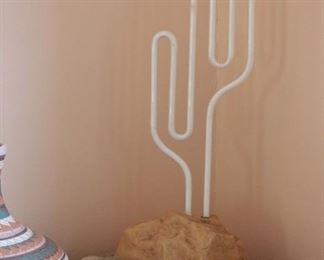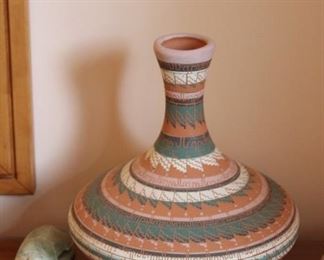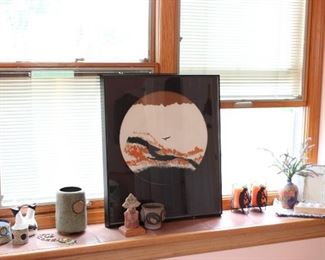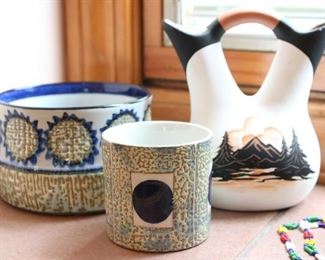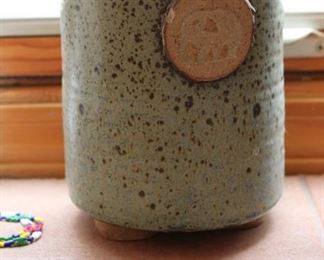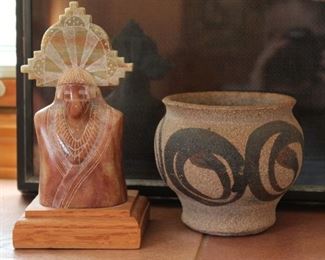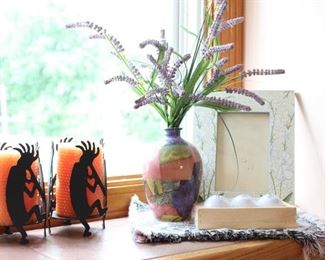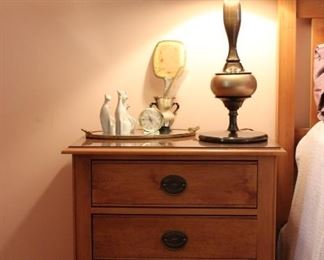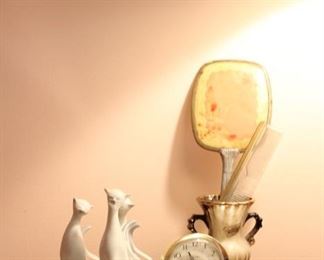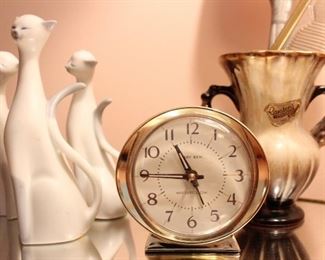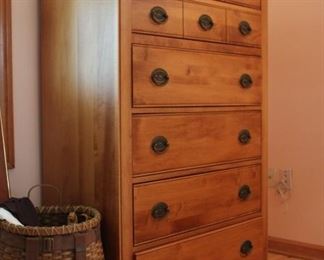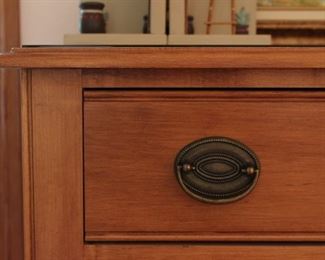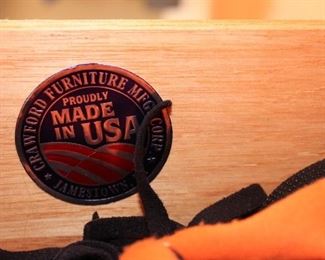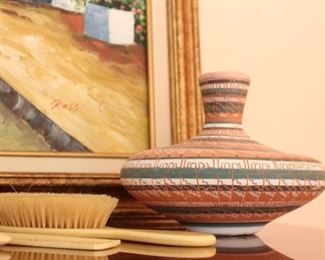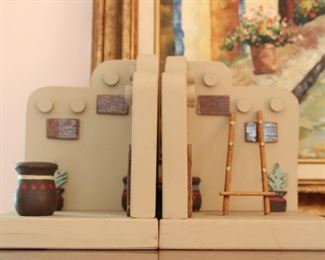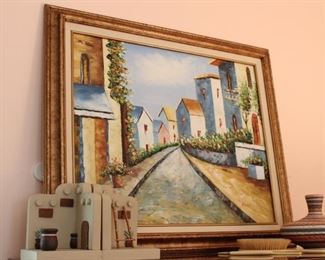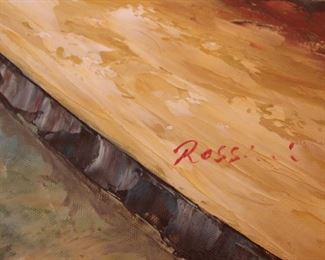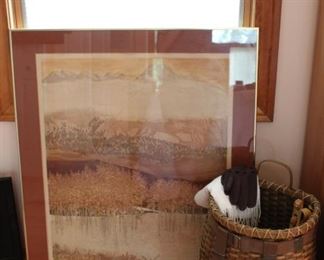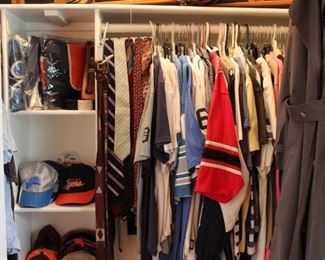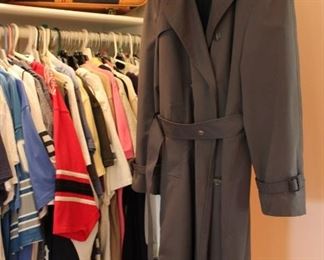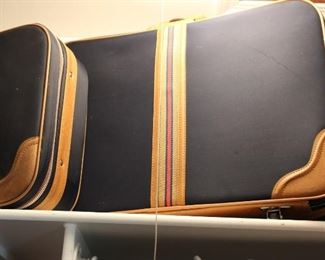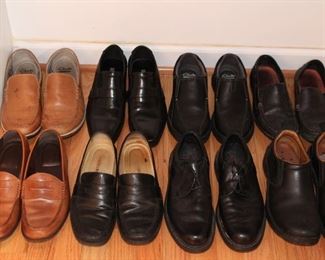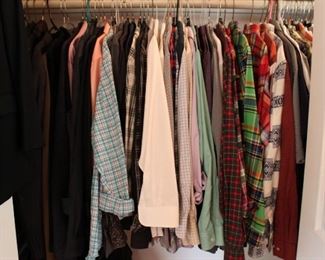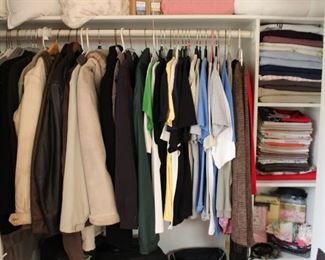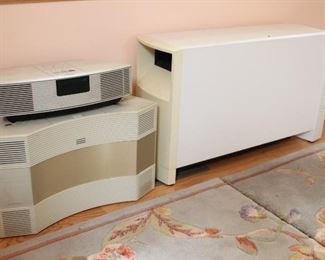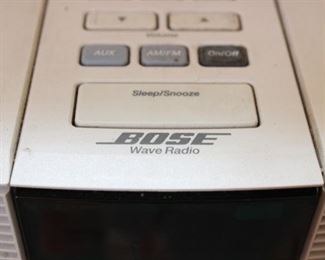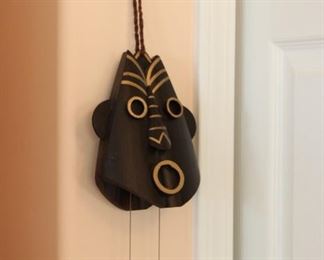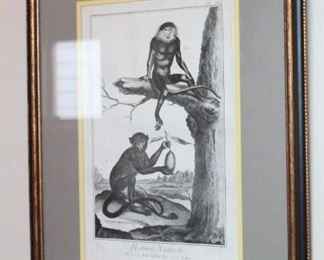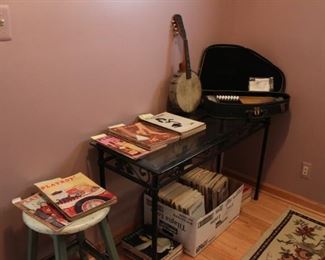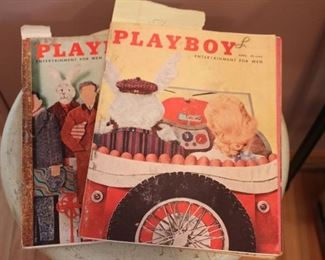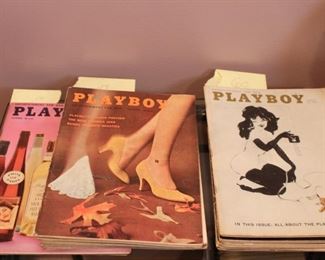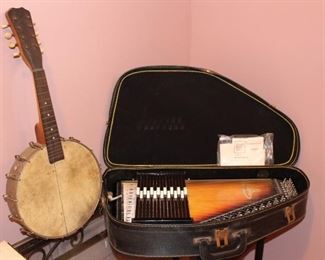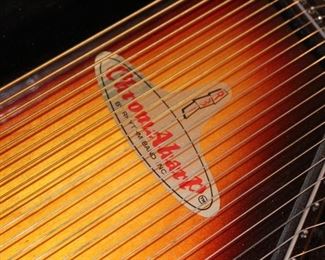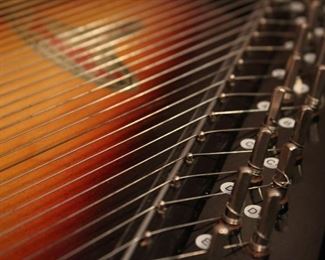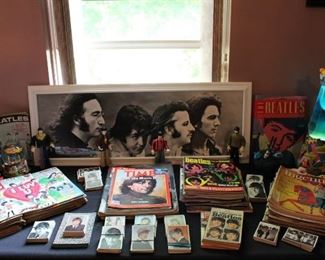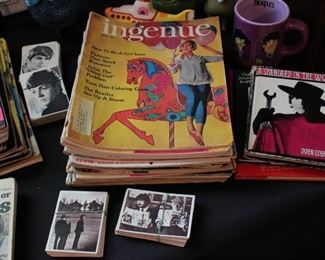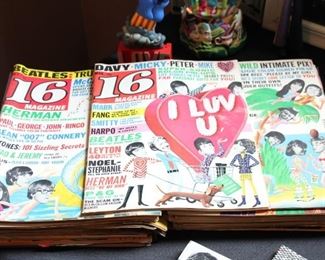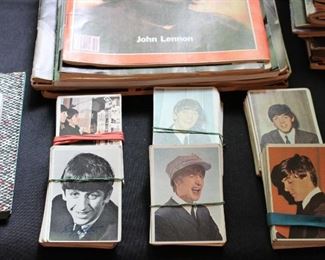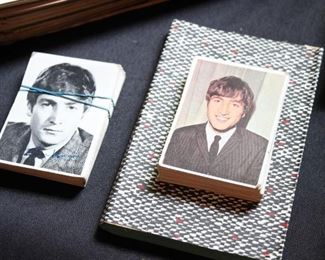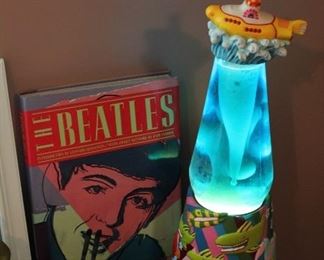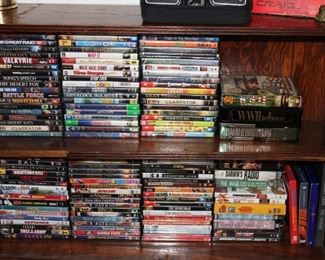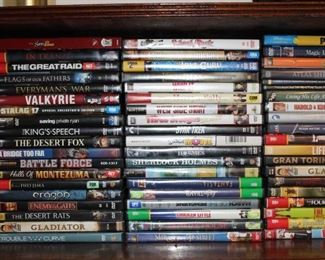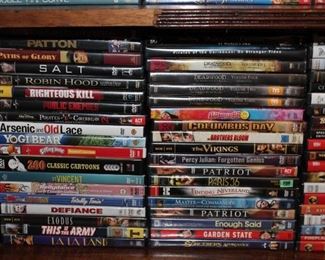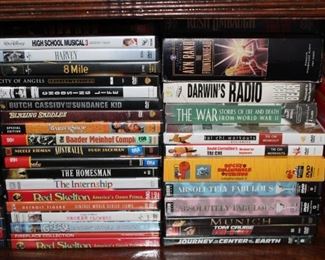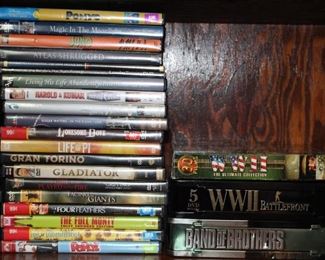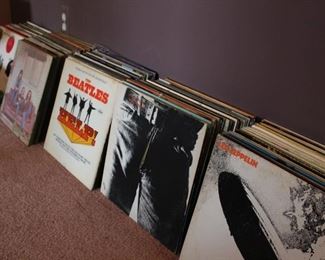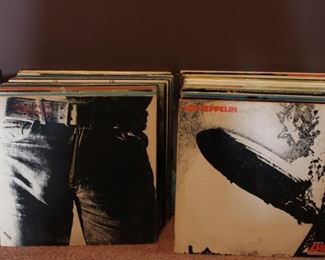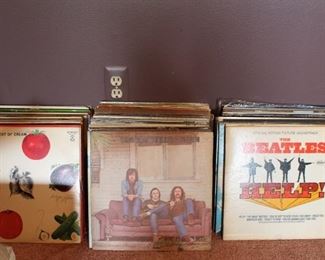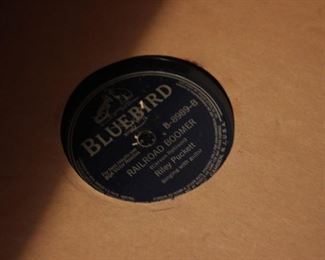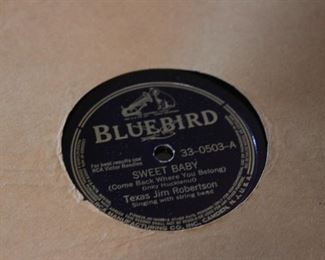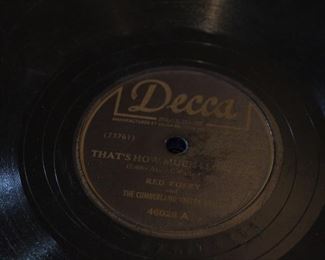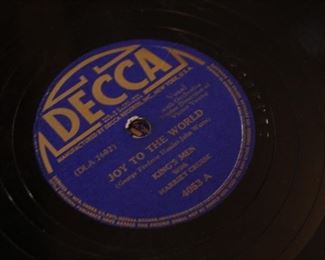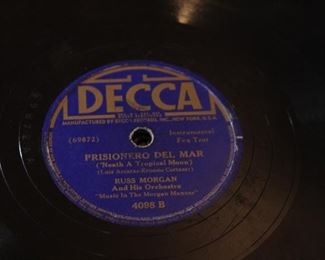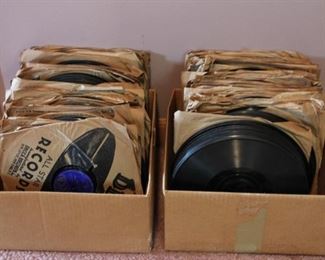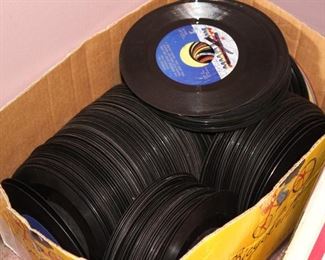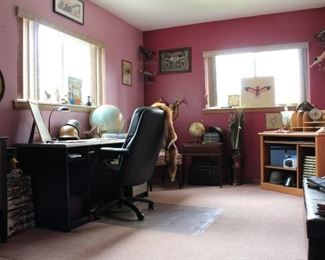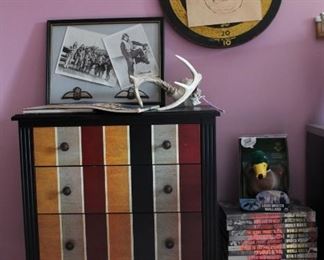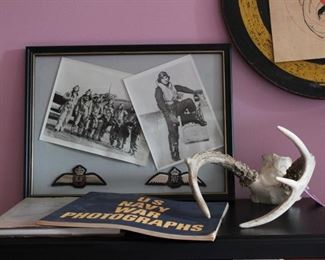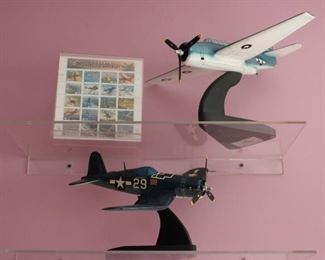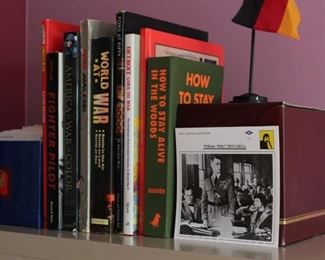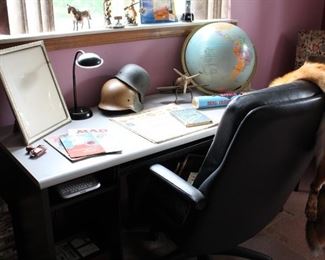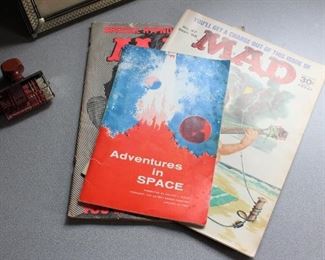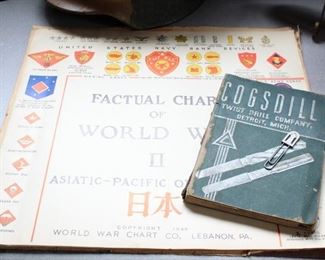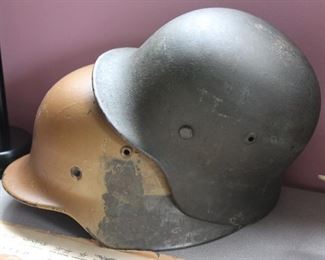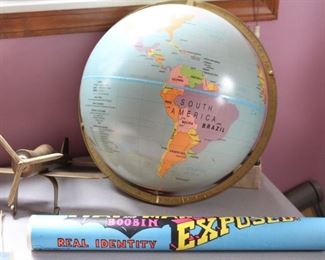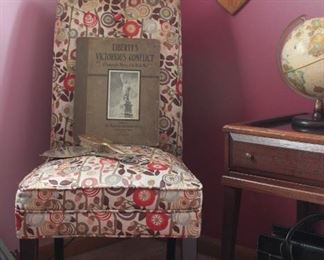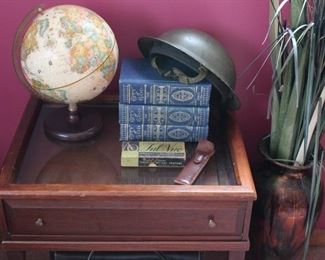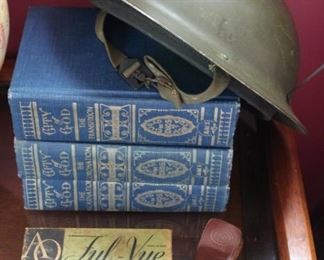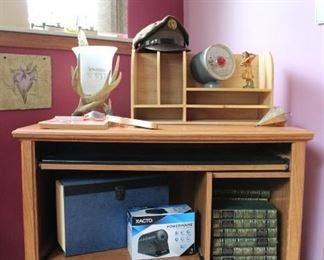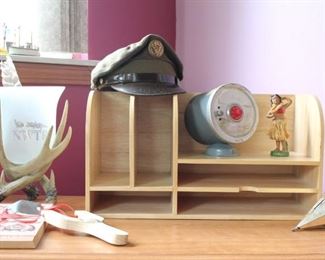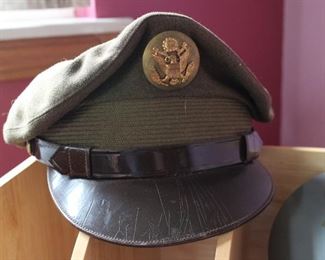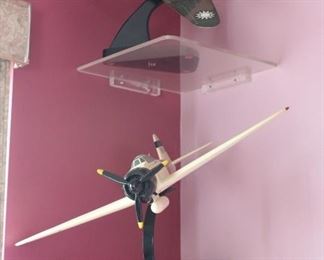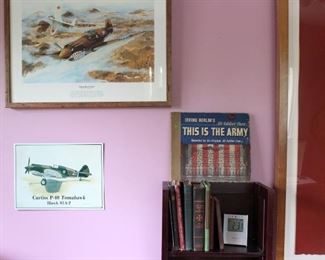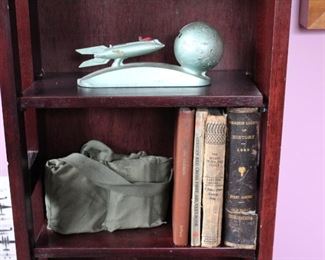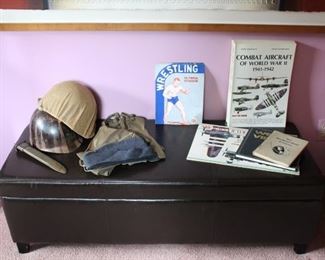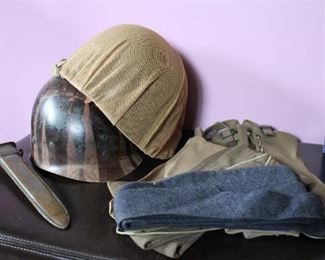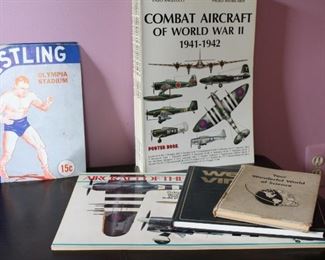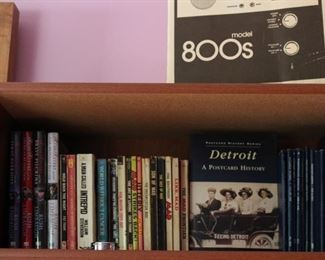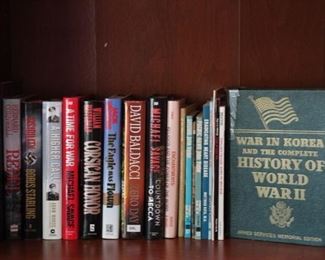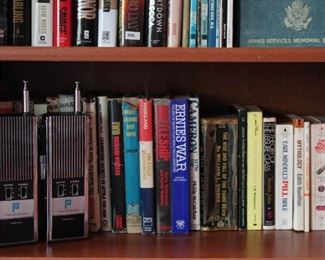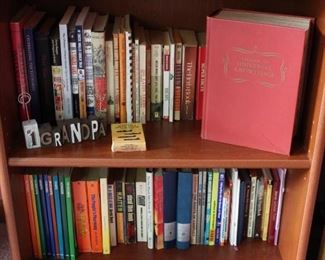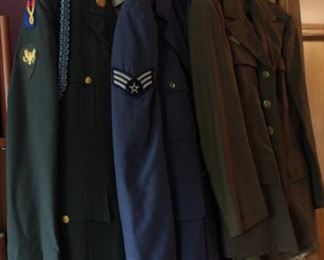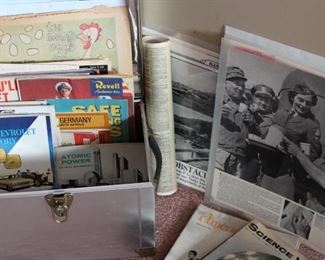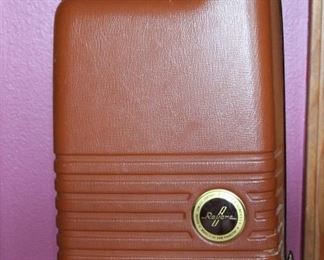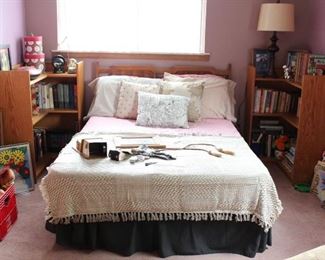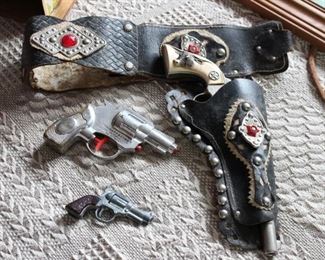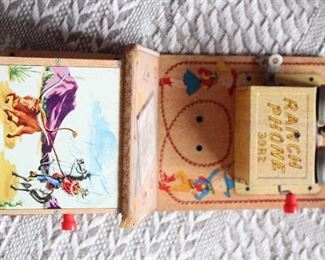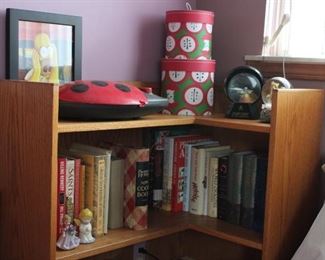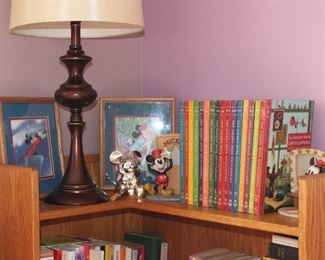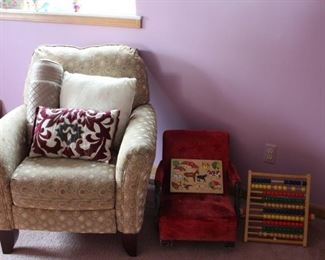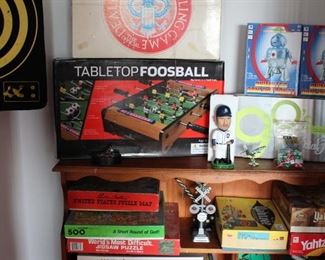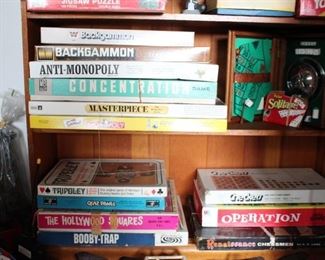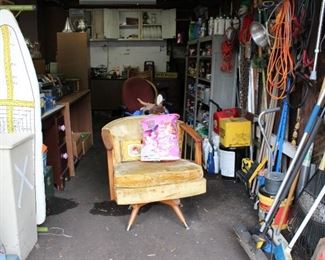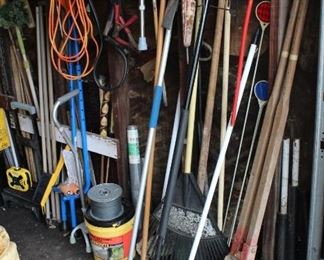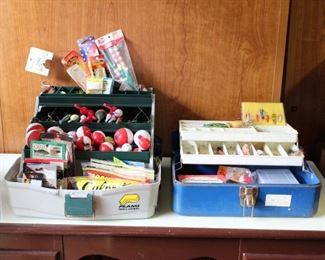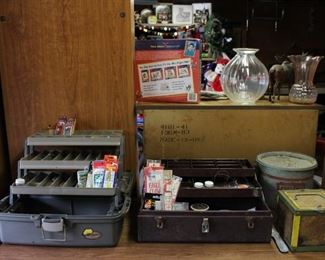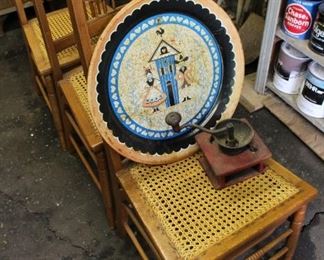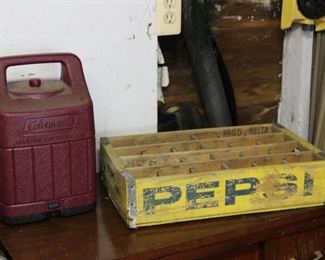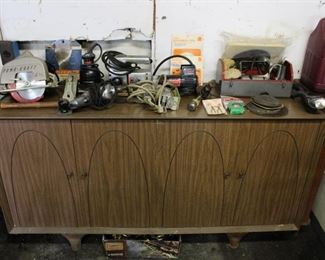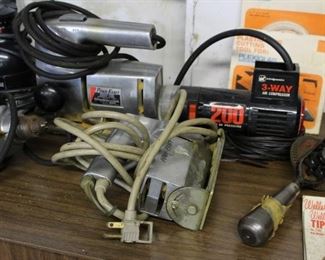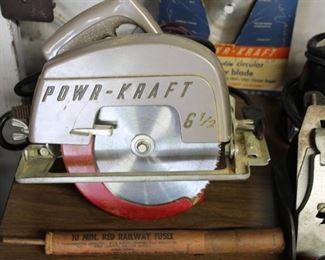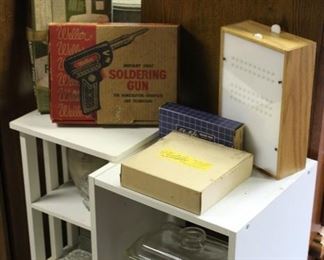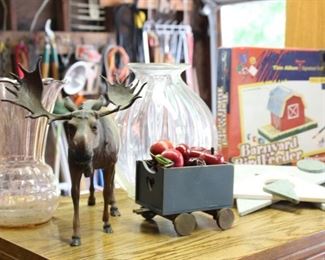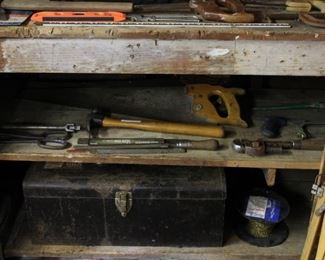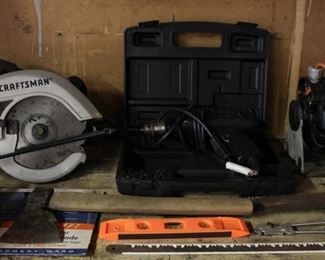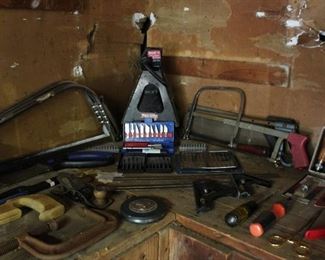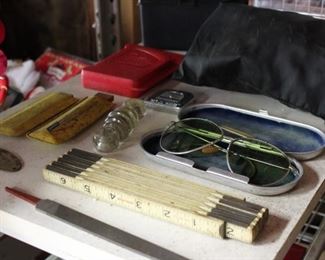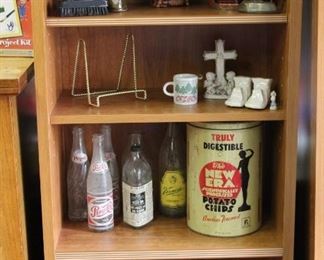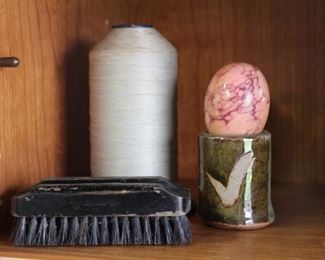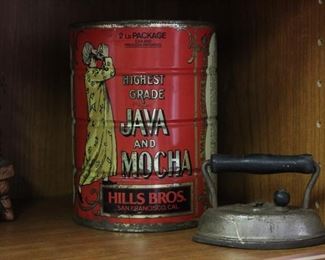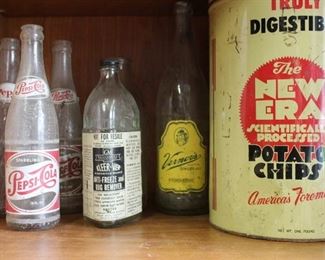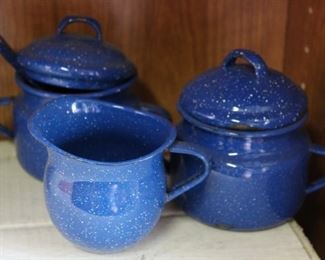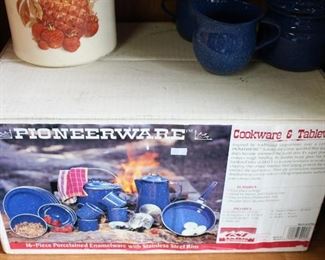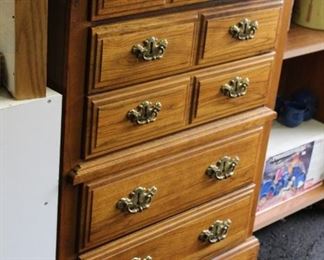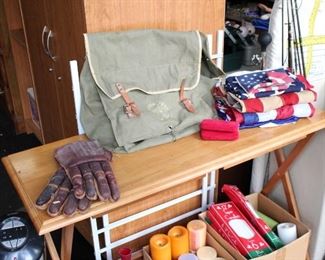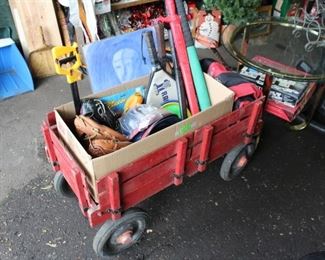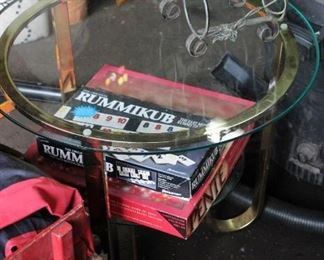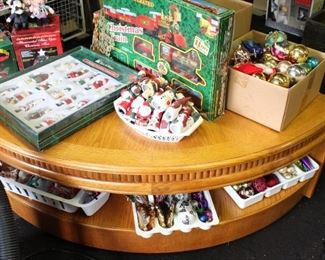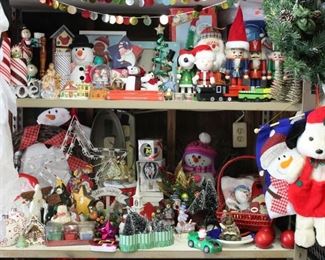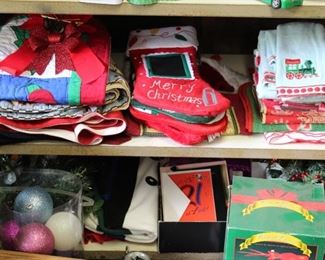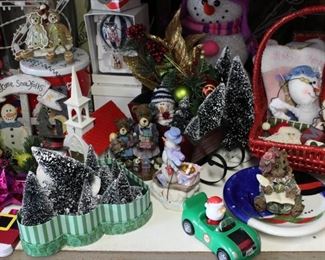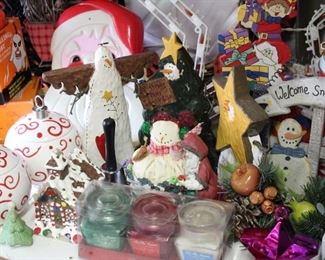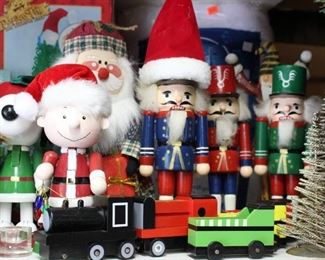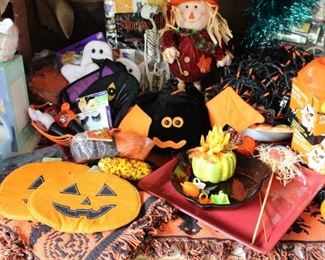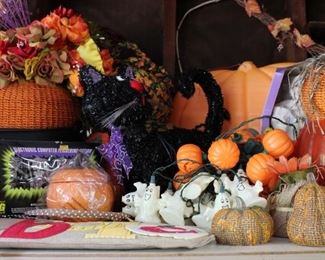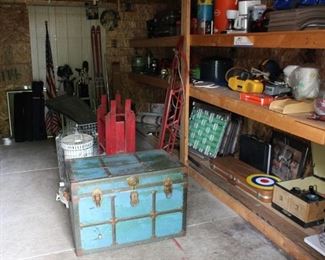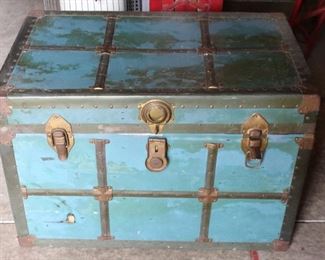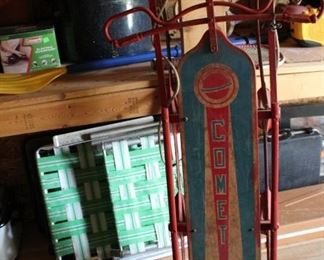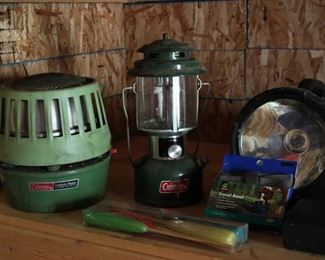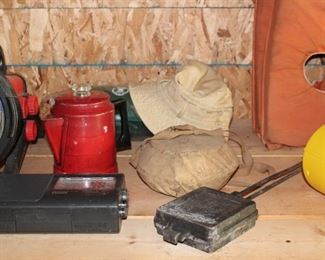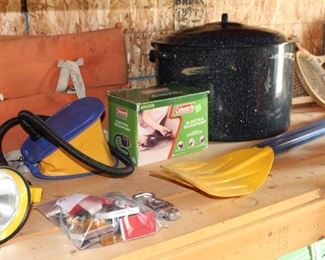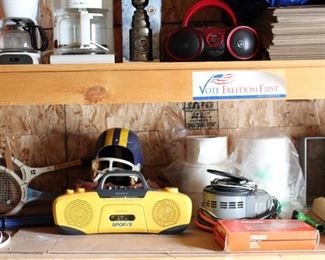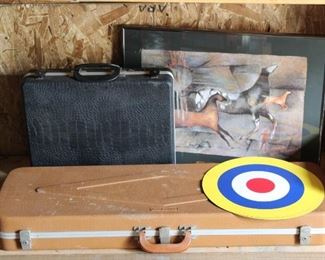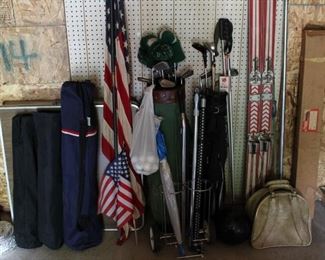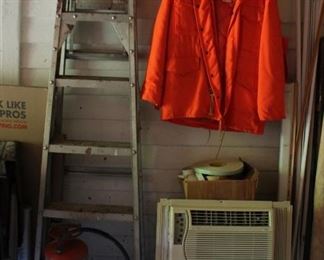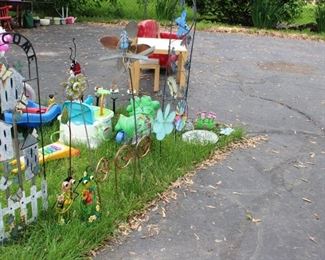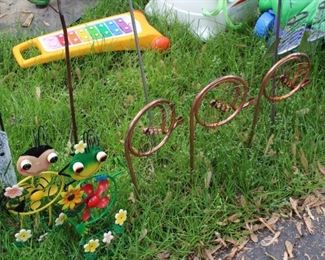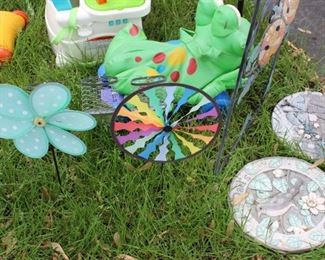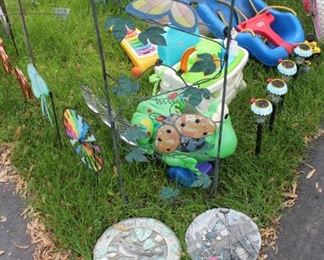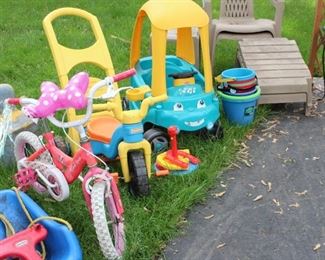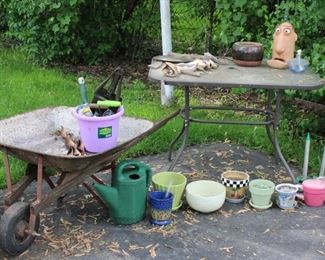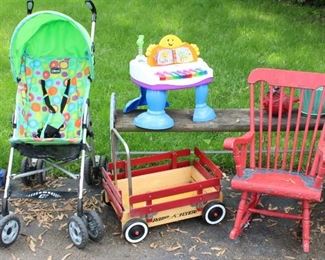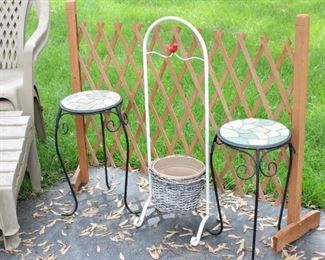 Thank you for using EstateSales.NET. You're the best!