20% TO 50% OFF---GUCCI, CHANEL, LOUIS VUITTON, GOLD, SILVER, MCM, FURNITURE, HOME DECOR', TOOLS
moving sale
•
3
day sale
•
sale is over
Terms
•WE DO NOT QUOTE PRICES
•SIGN-UP SHEET FOR PLACE HOLDING NUMBERS WILL BE AVAILABLE AT 9AM BY THE FRONT DOOR
•NO EARLY ENTRANCE-DOORS WILL OPEN AT DESIGNATED TIME
•ONLY 20 PEOPLE ARE ALLOWED TO ENTER AT ONE TIME
•THIS PROPERTY IS UNDER VIDEO SURVEILLANCE
•WE ACCEPT CASH & VISA, DISCOVER, MASTER-CARD & AMEX CREDIT CARDS
•3% TRANSACTION FEE IS APPLIED TO ALL CREDIT & DEBIT CARD PURCHASES
•NO RETURNS / NO EXCHANGES / NO WARRANTY
•NO VALUABLES KEPT ON PREMISES DURING NON-BUSINESS HOURS
•CUSTOMERS ARE RESPONSIBLE FOR EVALUATING THE MERCHANDISE PRIOR TO PURCHASE
•ALL MERCHANDISE IS SOLD AS-IS
•FURNITURE MOVING SERVICES ARE AVAILABLE (PRICES VARY BASED ON SIZE AND LOCATION)
•CUSTOMERS ARE RESPONSIBLE FOR TRANSPORTING AND MOVING THE PURCHASED ITEM(S) AT THE TIME OF SALE (UNLESS OTHERWISE ARRANGED)
•WE ARE NOT RESPONSIBLE FOR ANY ACCIDENTS OR INJURIES WHICH OCCUR ON THE PROPERTY OF THE SALE
•CHILDREN MUST BE SUPERVISED BY AN ADULT AT ALL TIMES
•SHOPLIFTERS WILL BE PROSECUTED TO THE FULL EXTENT OF THE LAW-SWITCHING TAGS IS A FORM OF SHOPLIFTING
•NO PUBLIC RESTROOMS
•NO FOOD OR BEVERAGES ALLOWED ON PREMISES
HIGH END SHELBY TWP MOVING SALE
THIS BEAUTIFUL HOME IS FILLED WITH TREASURES
3 DAYS ONLY!
EVERYTHING MUST GO
MAIN LEVEL
LOTS AND LOTS OF AUTHENTIC DESIGNER HANDBAGS!
AUTHENTIC LOUIS VUITTON KEEPALL 50-LIKE NEW!
KATE SPADE LEATHER COMPUTER / BUSINESS CROSSBODY HANDBAG
VERSACE HANDBAG
COACH LEATHER NAVY HANDBAG
MARC JACOBS IPAD CASE
KATE SPADE LAPTOP CASE
COACH PASSPORT COVER
BRIGHTON TWEED RHINESTONE FLOWER CLUTCH
LEATHER MINI TRUNK HANDBAG
TORY BURCH BLACK LEATHER HANDBAG
COACH PATENT LEATHER HANDBAG
GUCCI HANDBAG
LULULEMON FANNY PACK
AUTHENTIC CHANEL SPECIAL EDITION SHIMMER LEATHER LARGE TOTE
STINGRAY HANDBAG
DONALD PLINER HANDBAG
MICHAEL KORS BROWN LEATHER HANDBAG
BRAHMIN HANDBAG
KATE SPADE CLUTCH
CHRISTIAN DIOR CLUTCH
MICHAEL KORS CLUTCH
HAND-MADE LEATHER NATIVE AMERICAN NAVAJO HANDBAG
DESIGNER SUNGLASS CASES
GORGEOUS STERLING SILVER GEMSTONE RINGS
STERLING SILVER DIAMOND BANGLE
STERLING SILVER HAMSA AND EVIL EYE PENDANTS
STERLING SILVER PENDANT WITH INLAID STONES
STERLING SILVER BRACELET WITH INLAID STONES
STERLING SILVER ANGEL NECKLACE
STERLING SILVER AND 14K GOLD FLEUR DE LIS HEART NECKLACE
HEIDI DAUS AMERICAN HAT PIN
SWAROVSKI CRYSTAL SWAN SIGNED CLIP-ON EARRINGS
SWAROVSKI CRYSTAL SWAN SIGNED PIERCED EARRINGS
SWAROVSKI CRYSTAL NECKLACE-SWAN SIGNED
SWAROVSKI CRYSTALS AND RED ENAMEL BRACELET AND EARRINGS SET
SWAROVSKI SWAN SIGNED-SPECIAL EDITION US BRACELET
SWAROVSKI CRYSTAL BRACELET
SWAROVSKI EARRINGS
CHRISTIAN DIOR CRYSTAL CLIP-ON EARRINGS
ST. JOHN CLIP-ON EARRINGS
GIVENCHY CLIP-ON EARRINGS
STERLING SILVER NATURAL PEARL INTERCHANGEABLE EARRINGS
ST. JOHN GOLD-TONE LONG NECKLACE
ST. JOHN GOLD-TONE LEAF NECKLACE
BRIGHTON CLOCK
BRIGHTON JEWELRY
LOTS OF DESIGNER JEWELRY
TON OF COSTUME JEWELRY
LOTS OF STERLING SILVER JEWELRY-STARTING AT $5
10K, 14K AND 18K GOLD JEWELRY
GEMSTONE JEWELRY
VINTAGE JEWELRY
MENS CUFFLINKS
STERLING SILVER SPOONS
ZUNI NATIVE AMERICAN BOLO TIE
VINTAGE STERLING SILVER BROOCH
BRIGHTON BOOKMARK
CHAMILIA STERLING SILVER CHARM BRACELET
PANDORA HUGE MURANO BEAD LEATHER BRACELET
PANDORA ESSENCE CHARM BRACELET WITH CHARMS
BEAUTIFUL NATURAL STONE MULTI-COLOR NECKLACE
VICTORIA WEICK RHINESTONE WATCH
STERLING SILVER ANGEL WING EXTRA LONG NECKLACE
NATURAL AND CULTURED PEARLS
LADIES WATCHES
STRIPE SOFA
WOODEN BAR STOOLS / CHAIRS
HOME DECORATIONS
SIDE CHAIRS
MIRRORS
FINE ART
OIL ON CANVAS PAINTINGS
METAL HALL TREE
FIREPLACE TOOLS
LAMPS
VASES
WEDGWOOD VASE
WEDGWOOD CANDLE HOLDERS
WEDGWOOD DISHES
VINTAGE VASELINE GLASS / DEPRESSION GLASS FRUIT / DESSERT BOWLS
WATERFORD CRYSTAL CANDY DISH
TIFFANY & CO. CRYSTAL BOWL
WOODEN DISPLAY TABLE
WOODEN WALL DECOR'
FRAMED ART
TWO CATS MIRROR WITH HANGERS
BOOKS, CDS, DVDS, ELECTRONICS
VINTAGE VIDEO CAMCORDER
CLOCK
WICKER BASKETS
VINTAGE WINDOW WALL DECOR'
QUILTED WALL HANGING
METAL WALL DECOR'
LANE WOODEN SIDE TABLE
METAL HALF MOON MIRROR
METAL BAMBOO AND GLASS NESTING TABLES
WOODEN FALL SIGN
WOODEN FISH BOWL
METAL AND GLASS TEA-CART
ORIENTAL TEA-SET
VASES / PAPERWEIGHTS
LENOX JAR
LENOX VASES
LENOX HOLIDAY LAMP
ANTIQUE BOWL
VINTAGE KIRBY VACUUMS
DYSON VACUUM-WORKS GREAT!
CRYSTAL
WATERFORD CRYSTAL STEMWARE-15 PC
KITCHENWARE / GLASSWARE / BAKEWARE
STEUBEN CRYSTAL BOWL
WICKER FLOOR VASE AND CORNER SHELVES
MIKASA GRAND IVORY FINE CHINA SET-12 SERVING!
BOOKS / CDS / ELECTRONICS / LAMPS
NAUTICAL HOME DECOR'
SHOE RACK
CAST-IRON SAD IRONS
FRENCH POSTERS FRAMED ART
RESTORATION HARDWARE-FRENCH BURLAP CHAIRS-2 AVAILABLE
VINTAGE NIAGRA FALLS SILK SCARF
VINTAGE NIAGRA FALLS SILK PILLOW CASE
LINENS / TOWELS AND BEDDING
DECORATIVE PILLOWS
MENS CLOTHING
WOMENS CLOTHING-SIZE MEDIUM-LARGE
WOMENS SHOES-SIZE 8-9
HUGE COLLECTION OF LONGABERGER BASKETS
DESIGNER JOHNATHAN ADLER RETRO LAMP
NATIVE AMERICAN ART
POTTERY
MORE DESIGNER HANDBAGS
BEADED PURSES
BEAUTY, BATH AND BODY PRODUCTS
BASEMENT
VINTAGE RADIO RECORD PLAYER CABINET!
HOLIDAY DECORATIONS
LOTS OF MASON JARS
CDS AND TAPES
STORY AND CLARK PIANO
LOTS OF TOOLS
GAMES
CHAIRS
WOODEN DESK
LARGE METAL DESK-ONLY $10
OFFICE SUPPLIES
PLASTIC WATER BOTTLES
KITCHENWARE / GLASSWARE / BAKEWARE / TUPPERWARE
VINTAGE METAL DESK / INDUSTRIAL!
INDUSTRIAL METAL SIDE TABLE
INDUSTRIAL METAL CABINET ON WHEELS! SUPER COOL!
DEHUMIDIFIER
STONEWARE CROCK AND JUG!
MINI BEANIE BABIES / WEIGHTS / GAMES
SEWING AND FABRIC
YARN
SEWING MACHINE
GE REFRIGERATOR
FRIGIDAIRE FREEZER
ENTERPRISE VINTAGE STOVE-SMALL SIZE
MINI CAST-IRON KITCHEN DECORATIONS
MINI WOODEN KITCHEN DECORATIONS
VINTAGE 8MM MOVIE PROJECTOR BELL AND HOWELL
TON OF FLASHLIGHTS
LOTS AND LOTS OF TOOLS
TOOLBOX
TON OF PRINT PAPER
LOTS OF OFFICE SUPPLIES
LIFE JACKET
PAINT
DETROIT TIGERS CUPS AND MEMORABILIA
FOLDING CHAIRS
STRAW HAT
CHRISTMAS TREE
GOLD'S GYM EXERCISE BIKE
QUILT RACK
RATTAN AND GLASS-TOP TABLE
TWO METAL OUTDOOR CHAIRS
VINTAGE RADIO-SOLD AS IS!
VINTAGE LUGGAGE
MCM SIDE TABLES
WALKER AND CRUTCHES
VINTAGE MAGAZINE RACK
ELECTRONICS
LARGE MCM DANISH TEAK LAMP-ORIGINAL SHADE!
VINTAGE KIRBY VACUUM WITH ATTACHMENTS!
GARAGE
LANTERN AND POTTERY BIRD FEEDER
OUTDOOR WICKER LOVE-SEAT
GARAGE ITEMS
TOOLS
YARD TOOLS
YARD CHEMICALS
YARD DECORATIONS AND FLOWER POTS
GARDEN HOSE
WHEELBARROW
DON'T MISS THIS AMAZING SALE!!!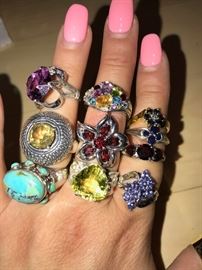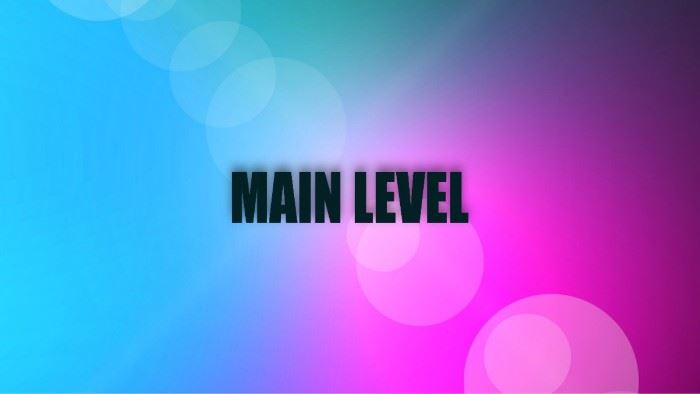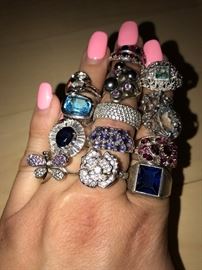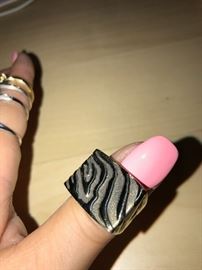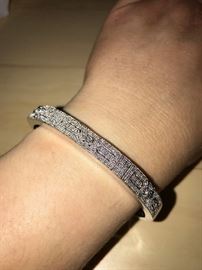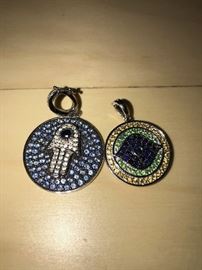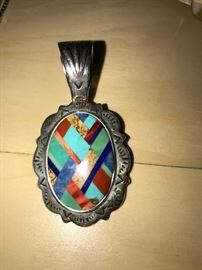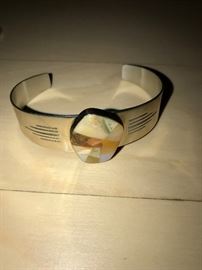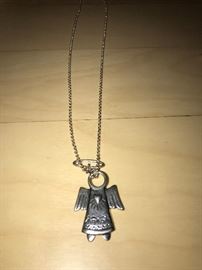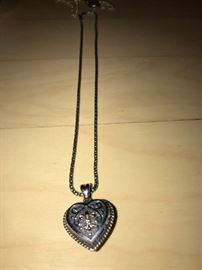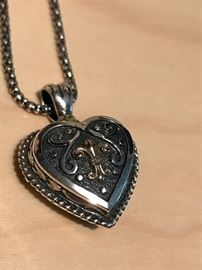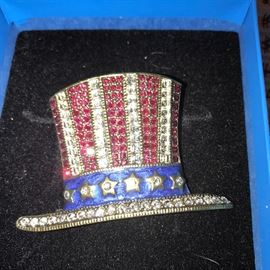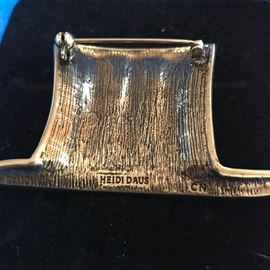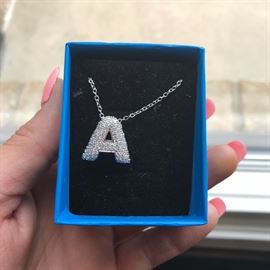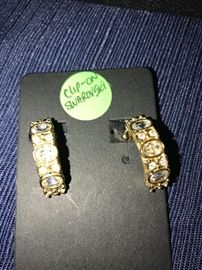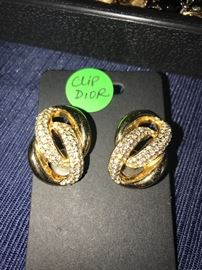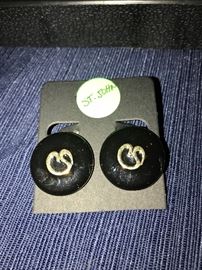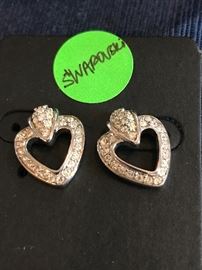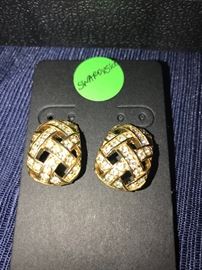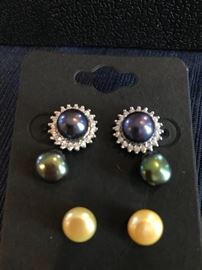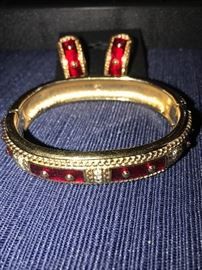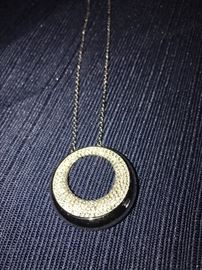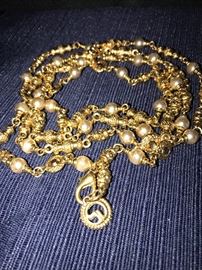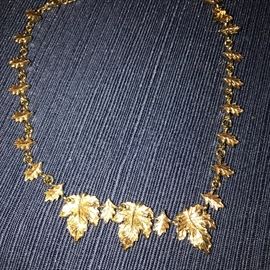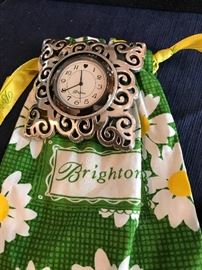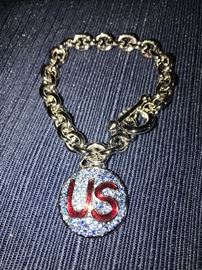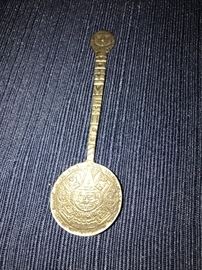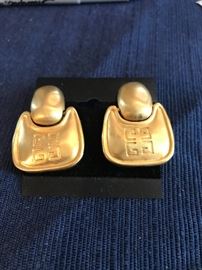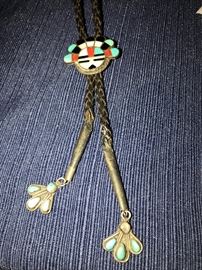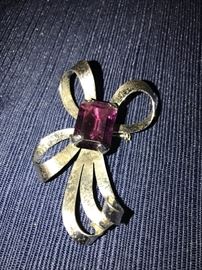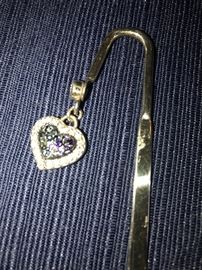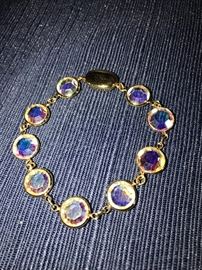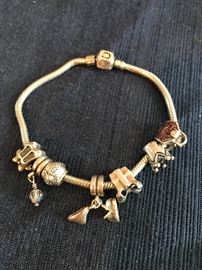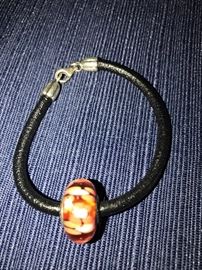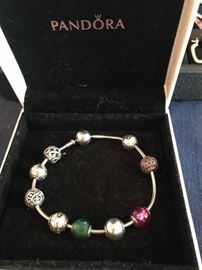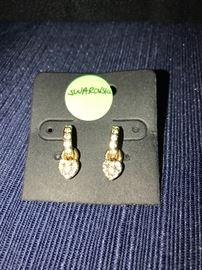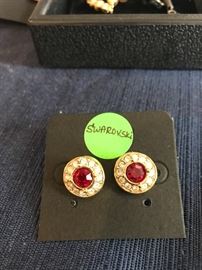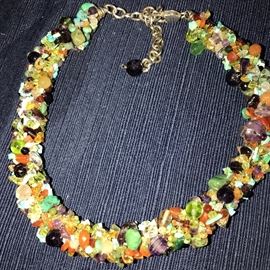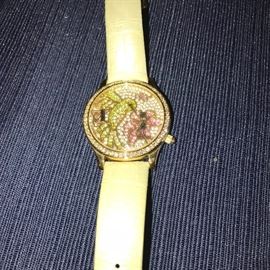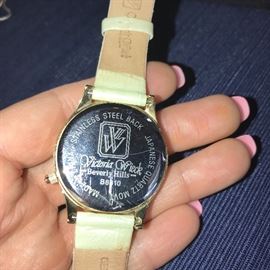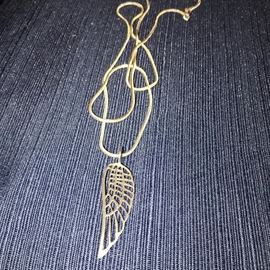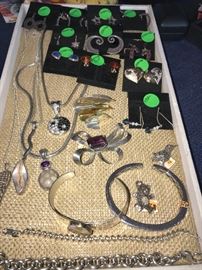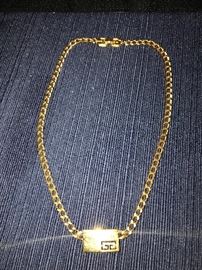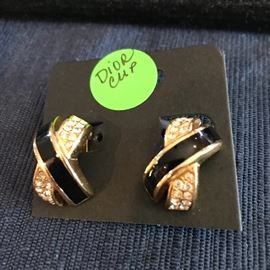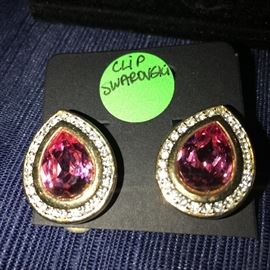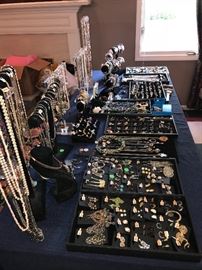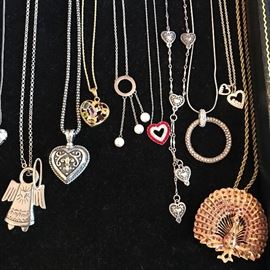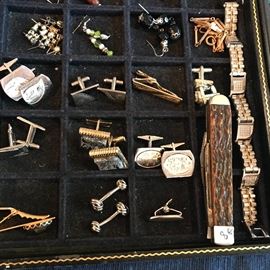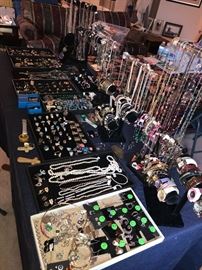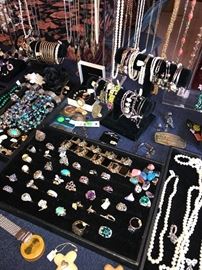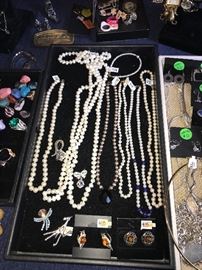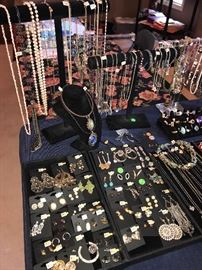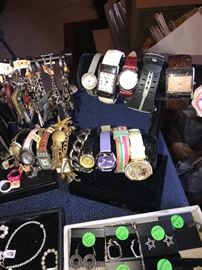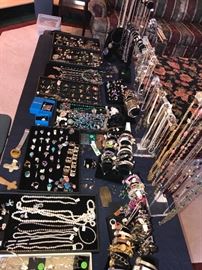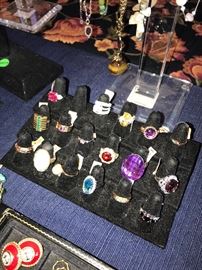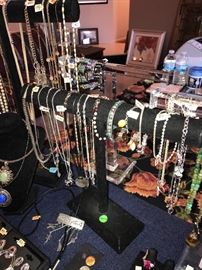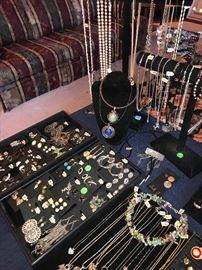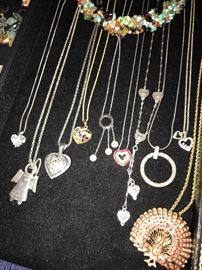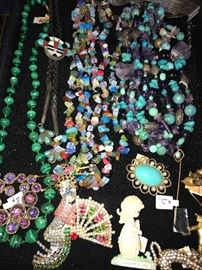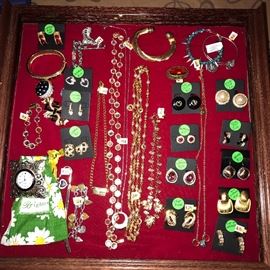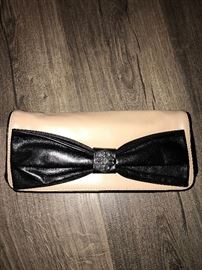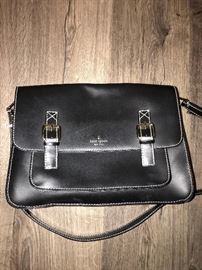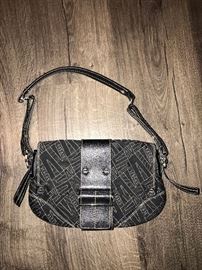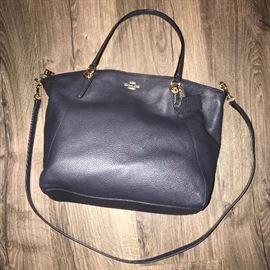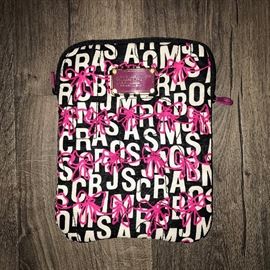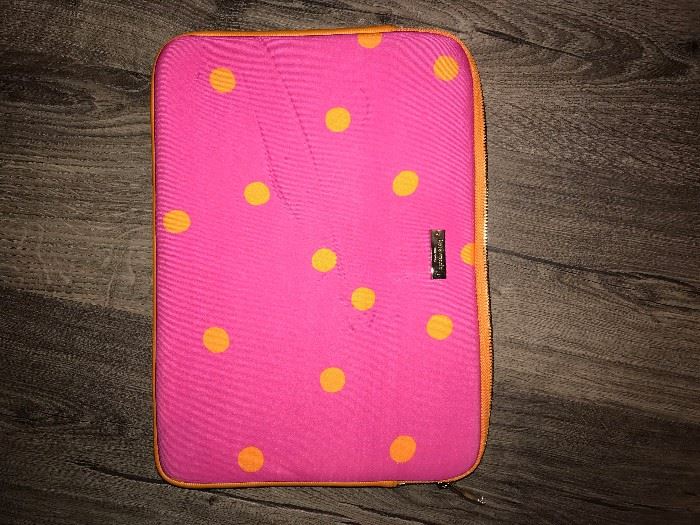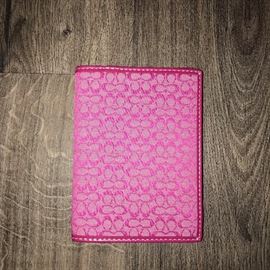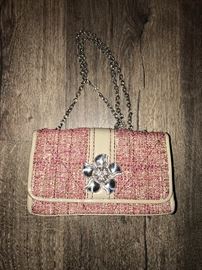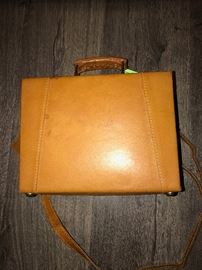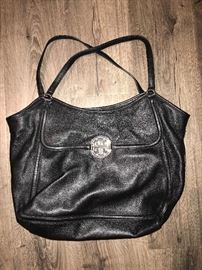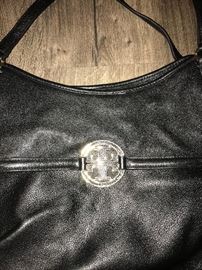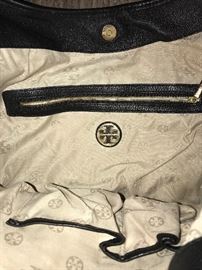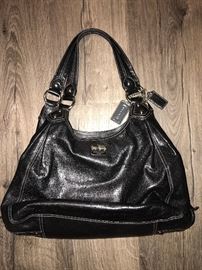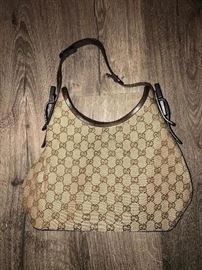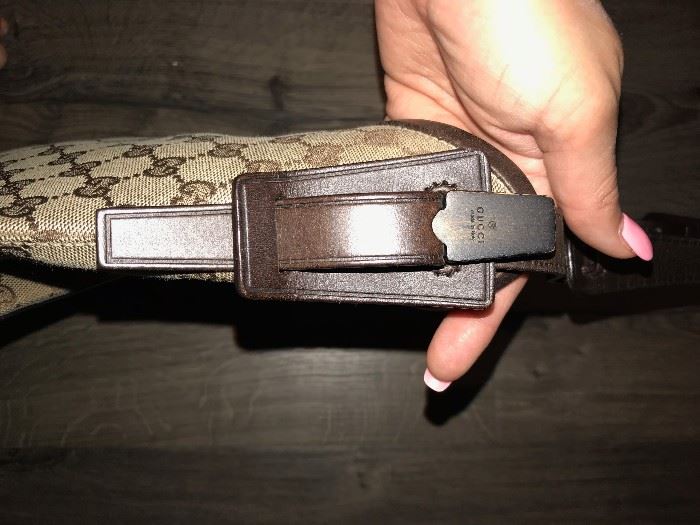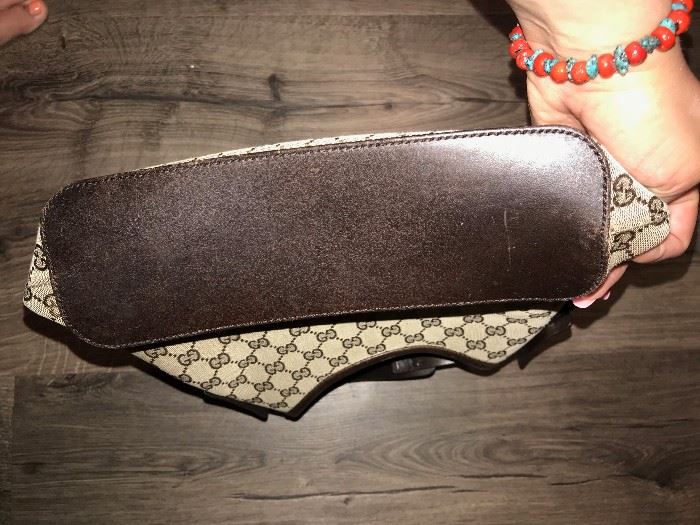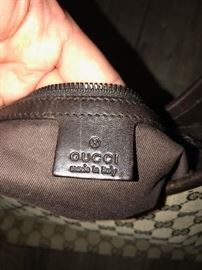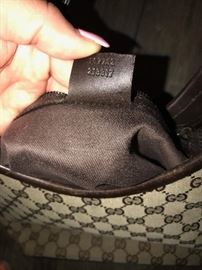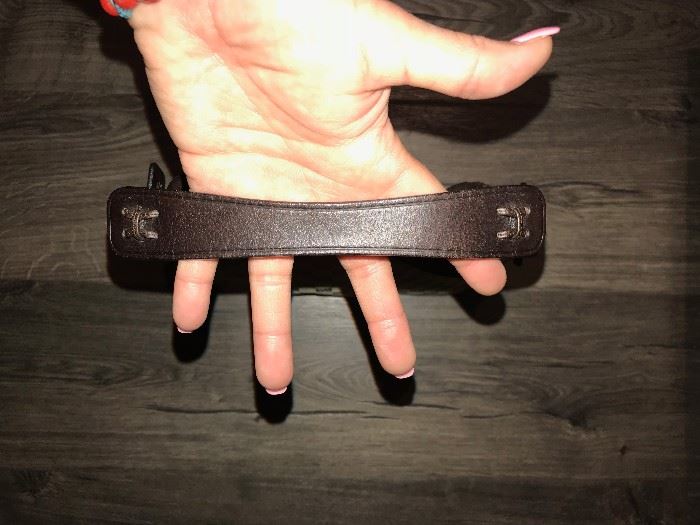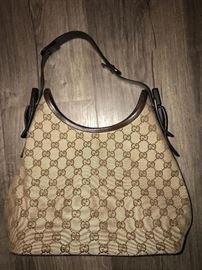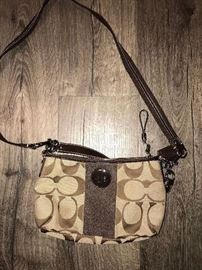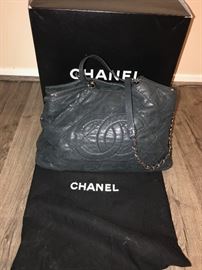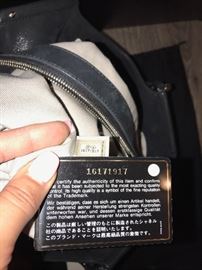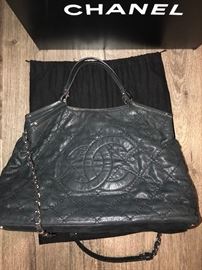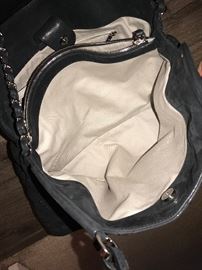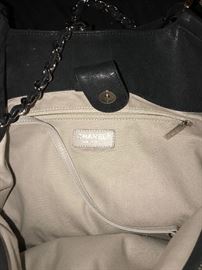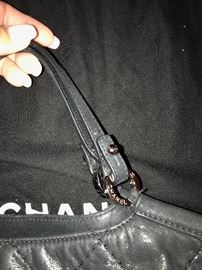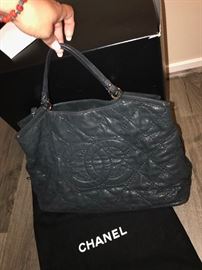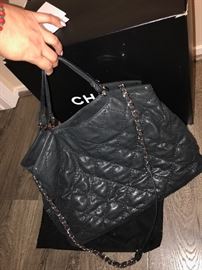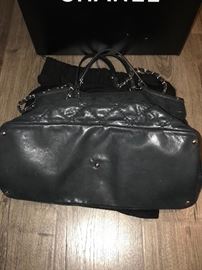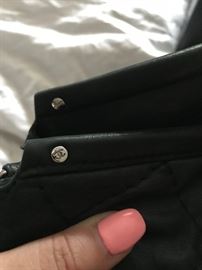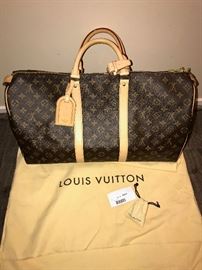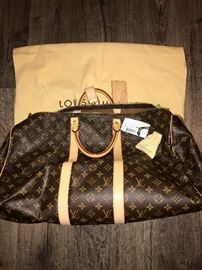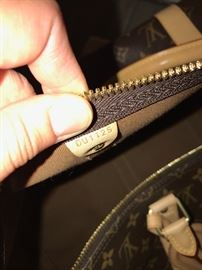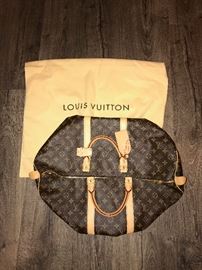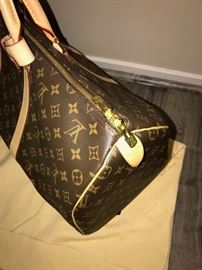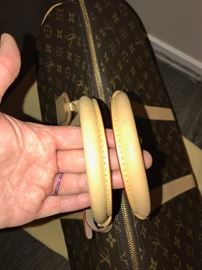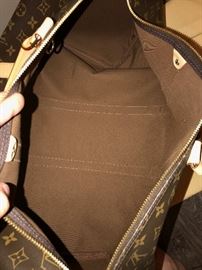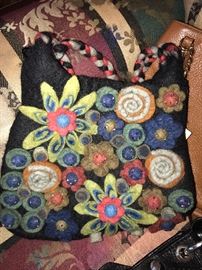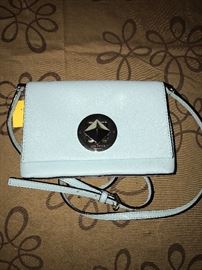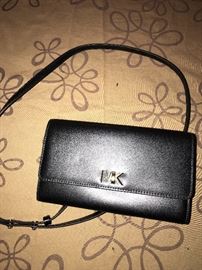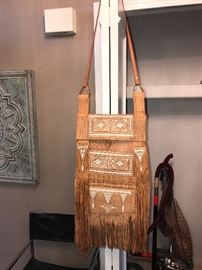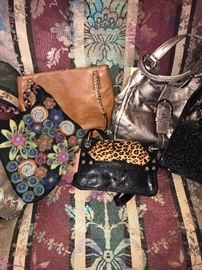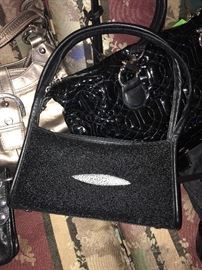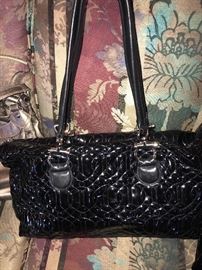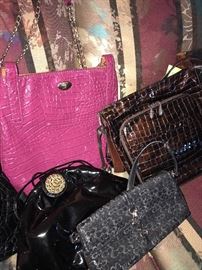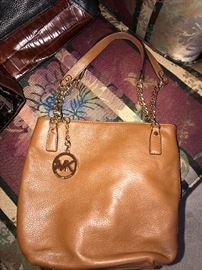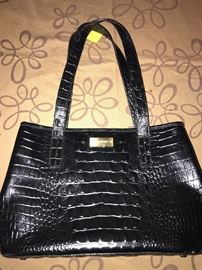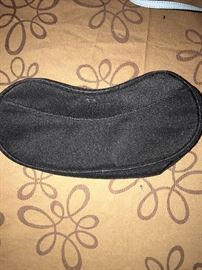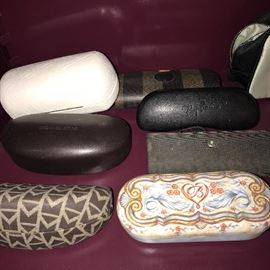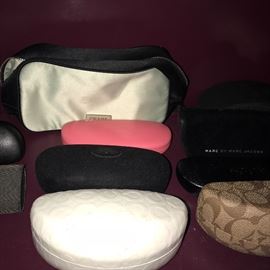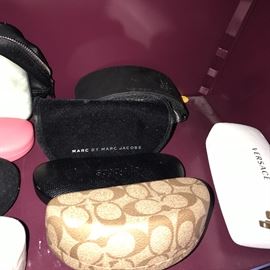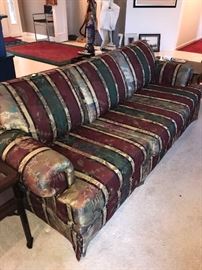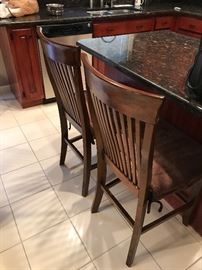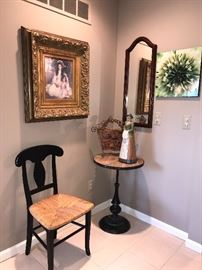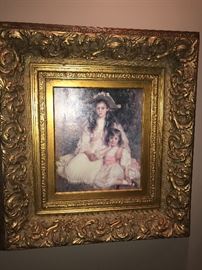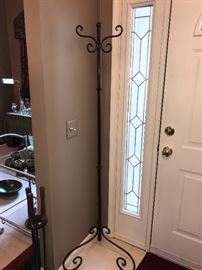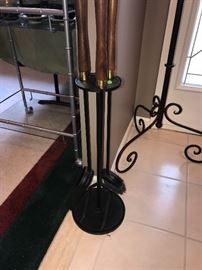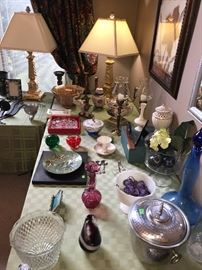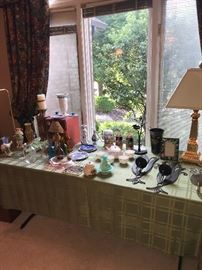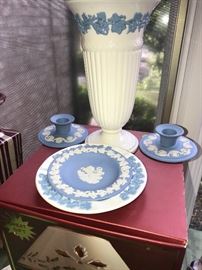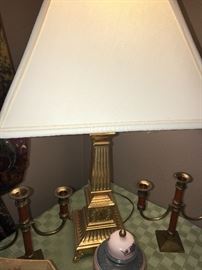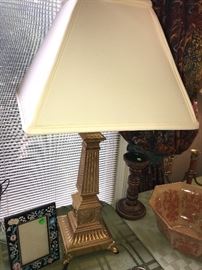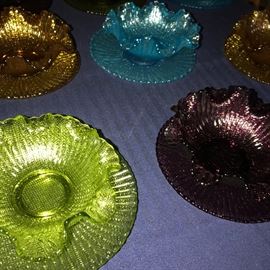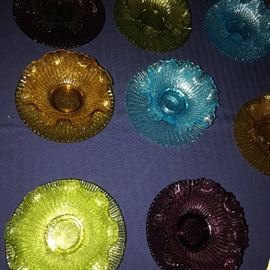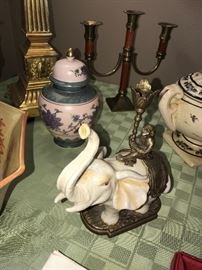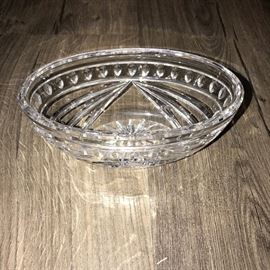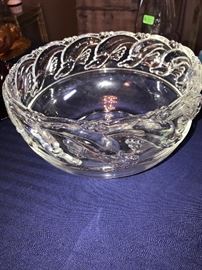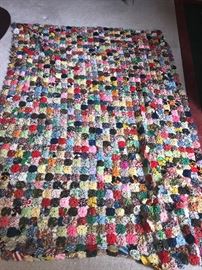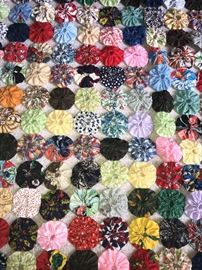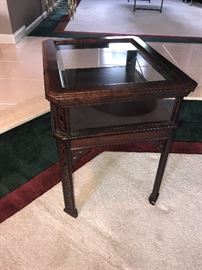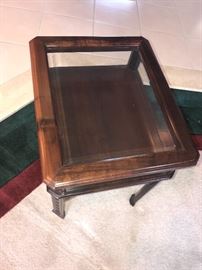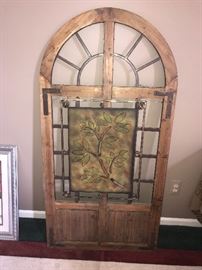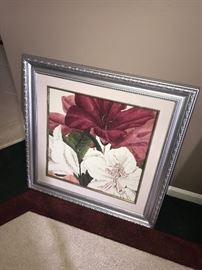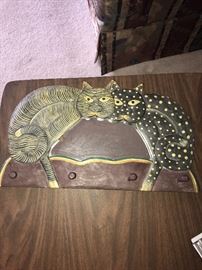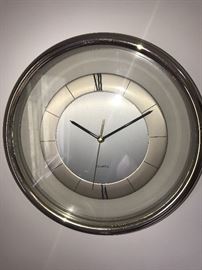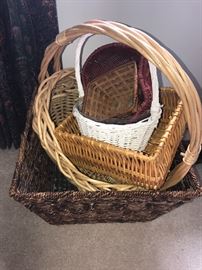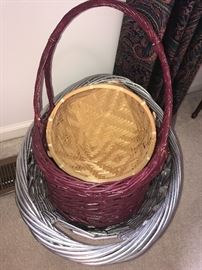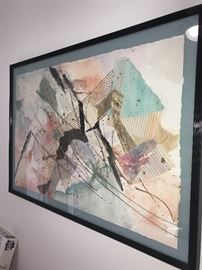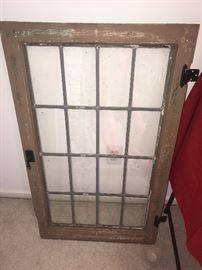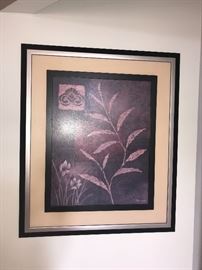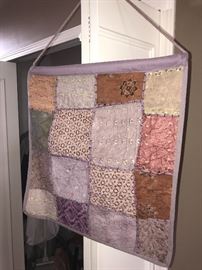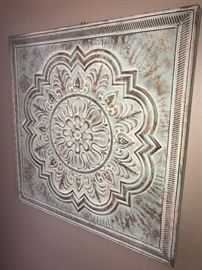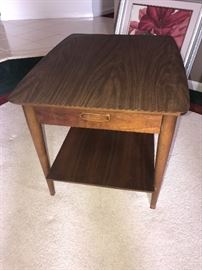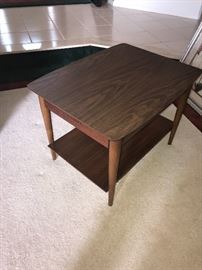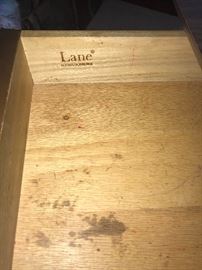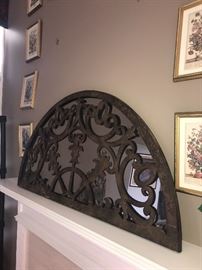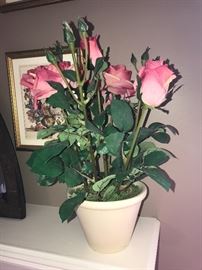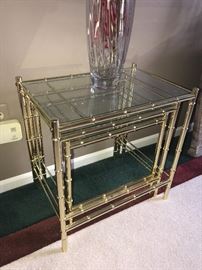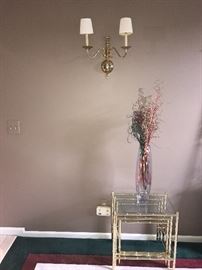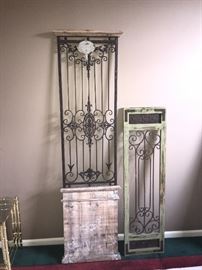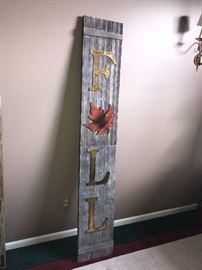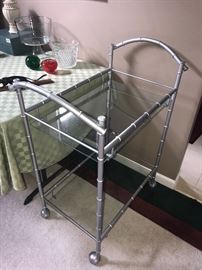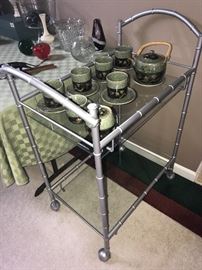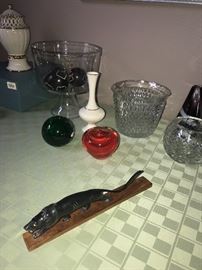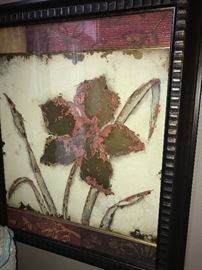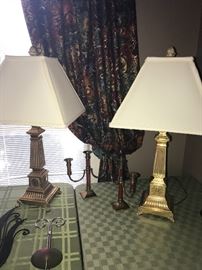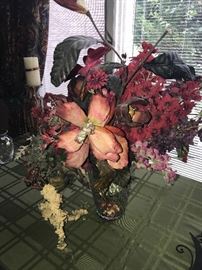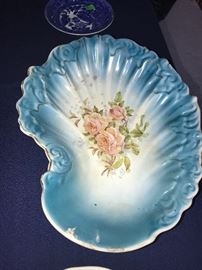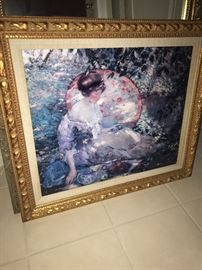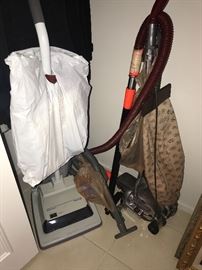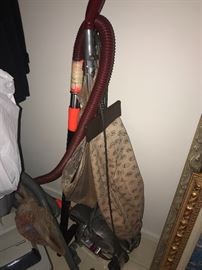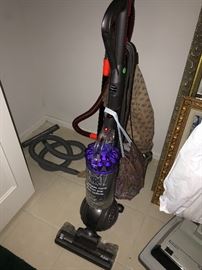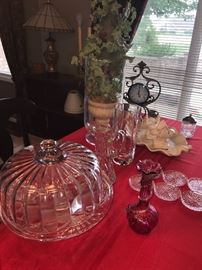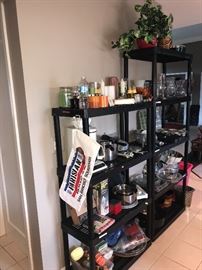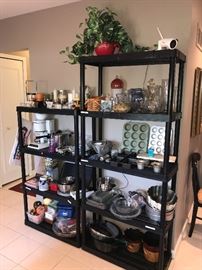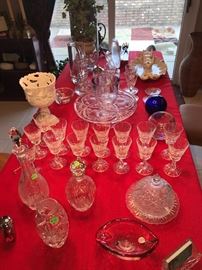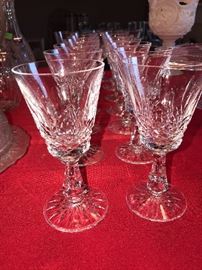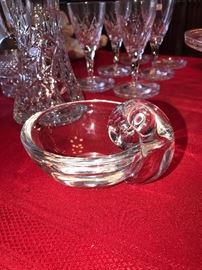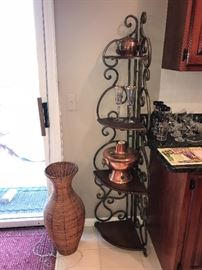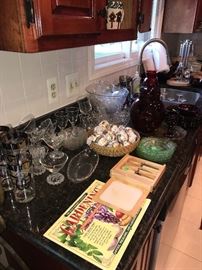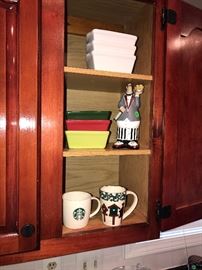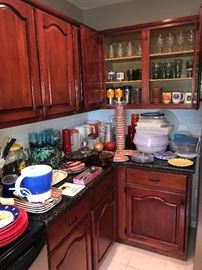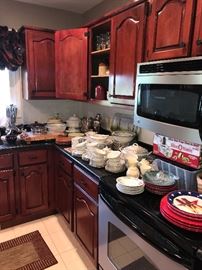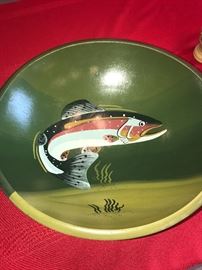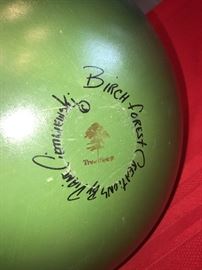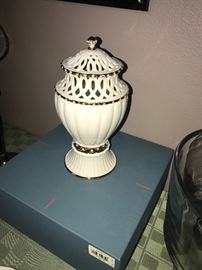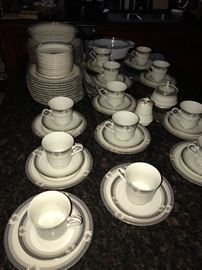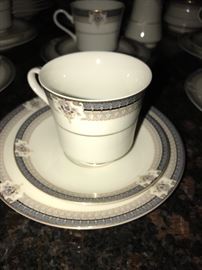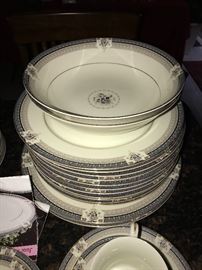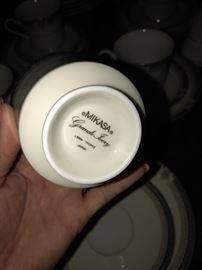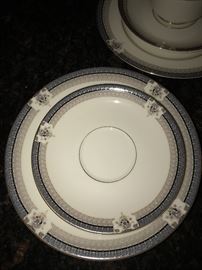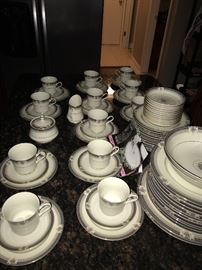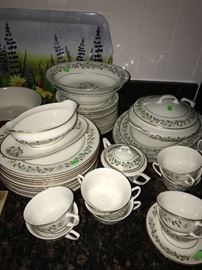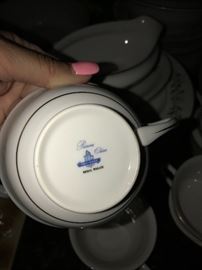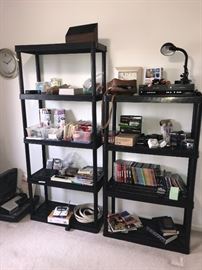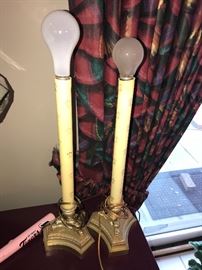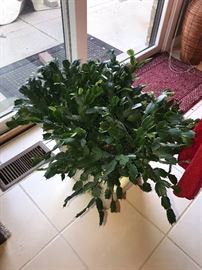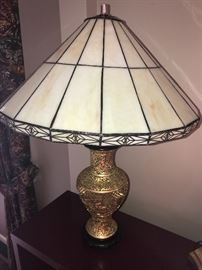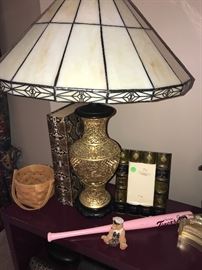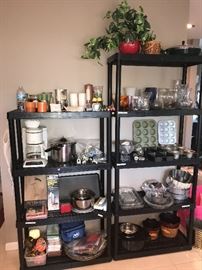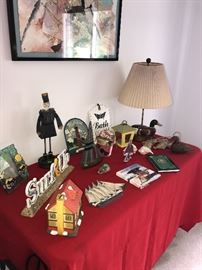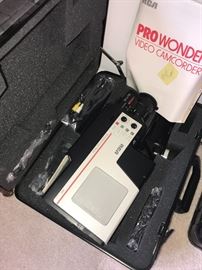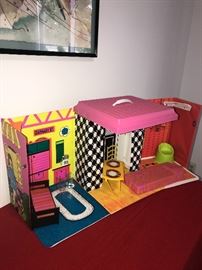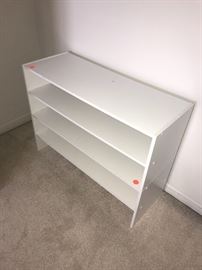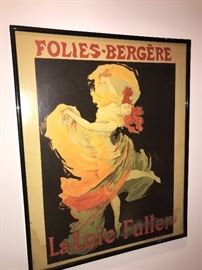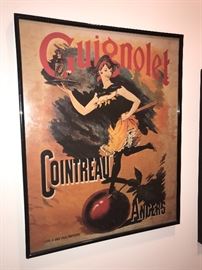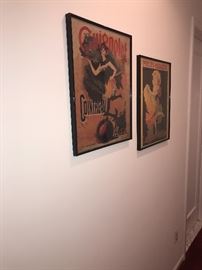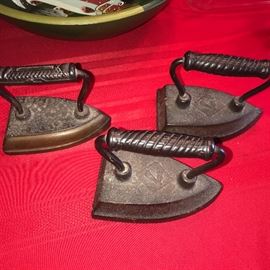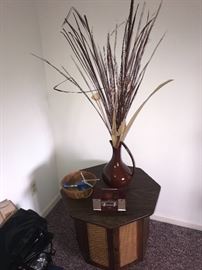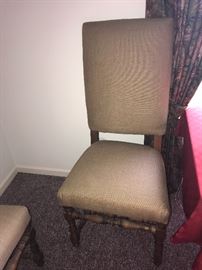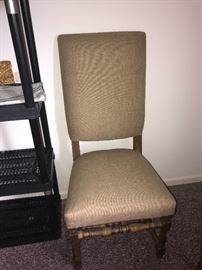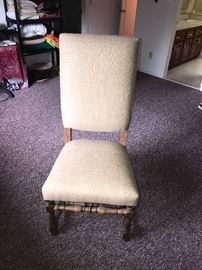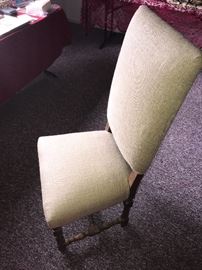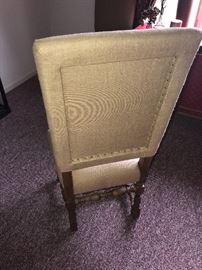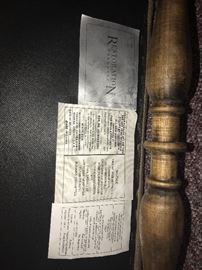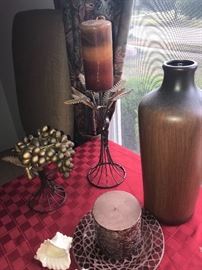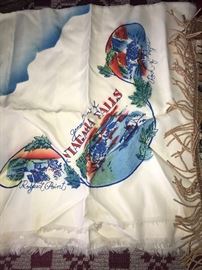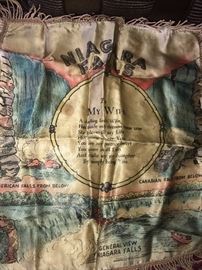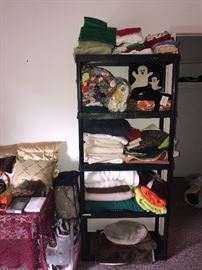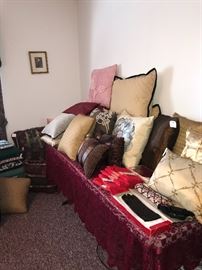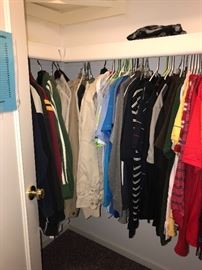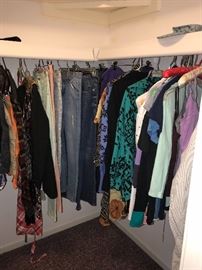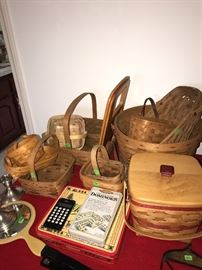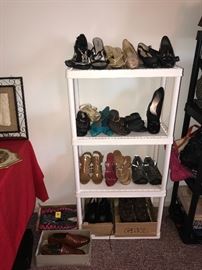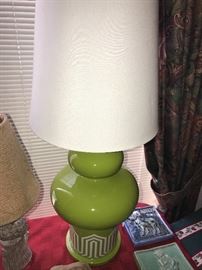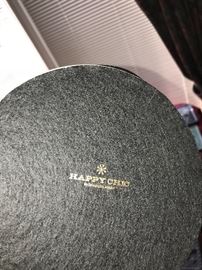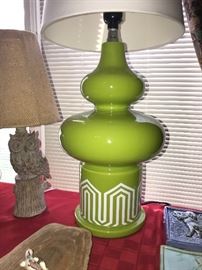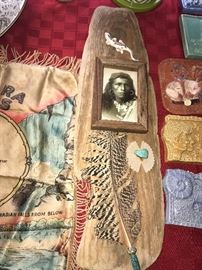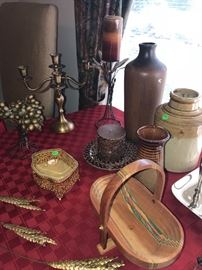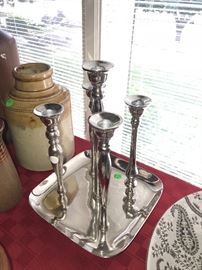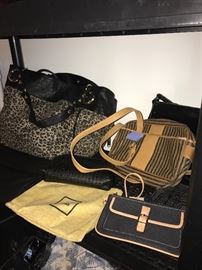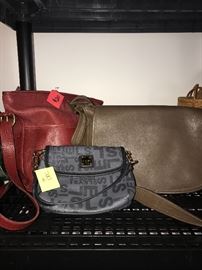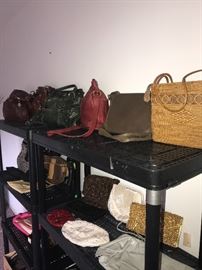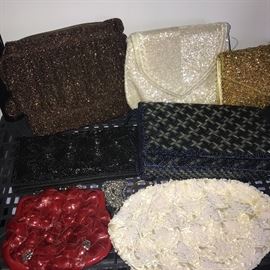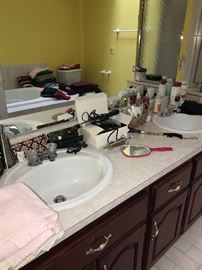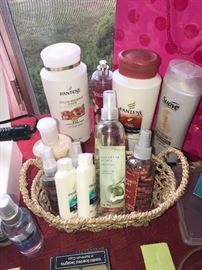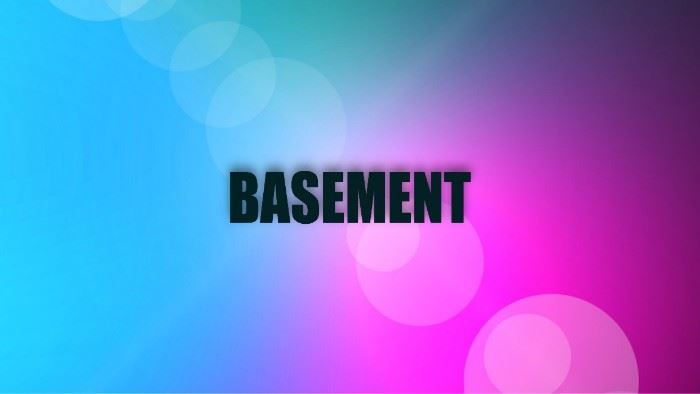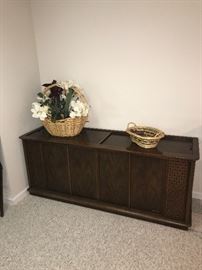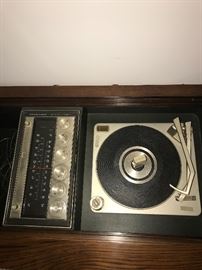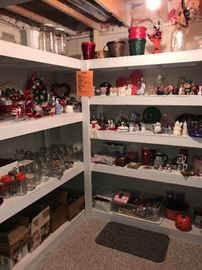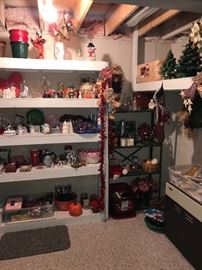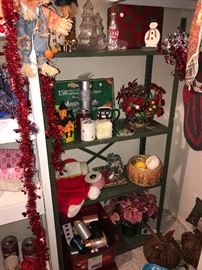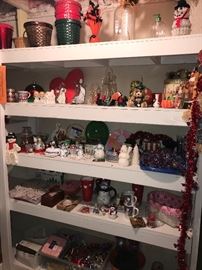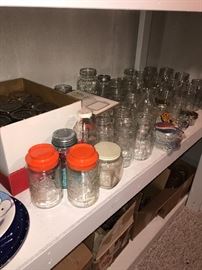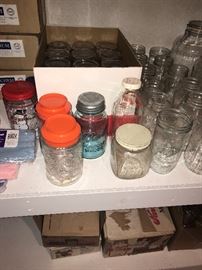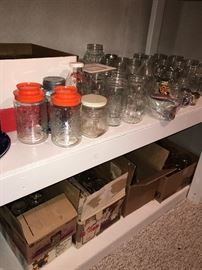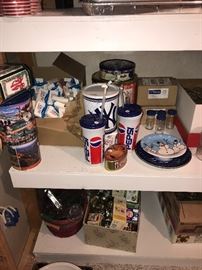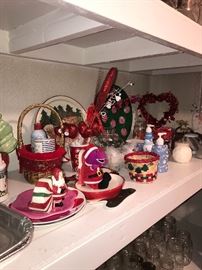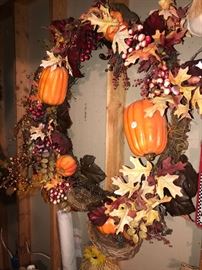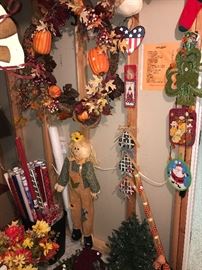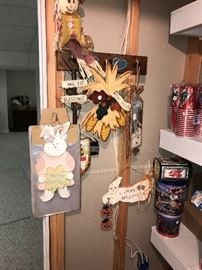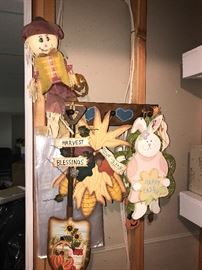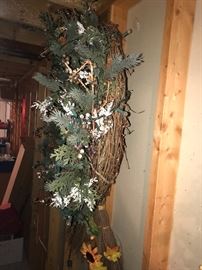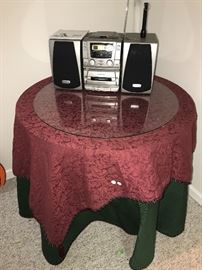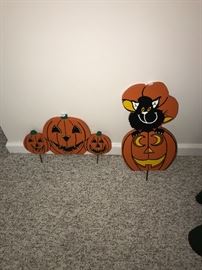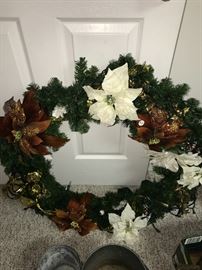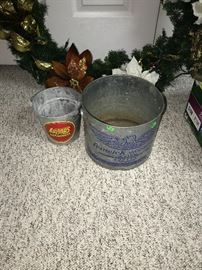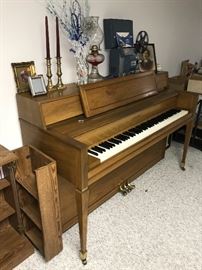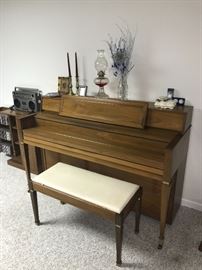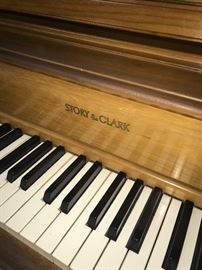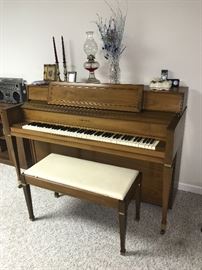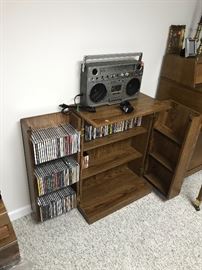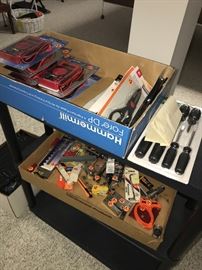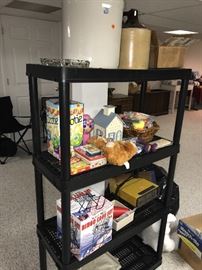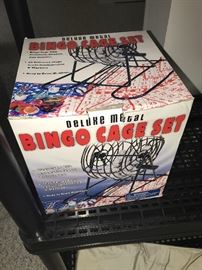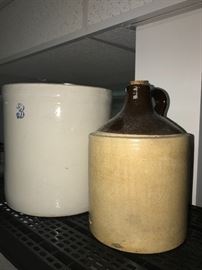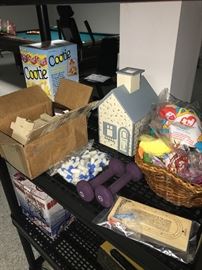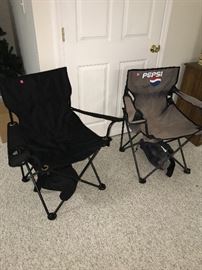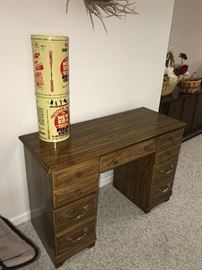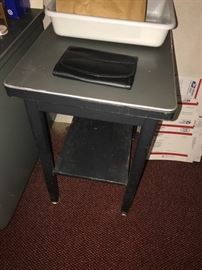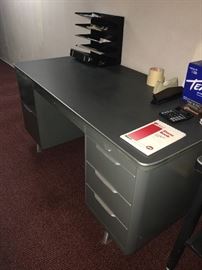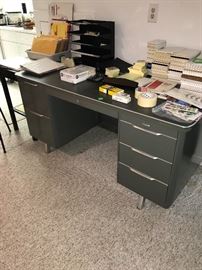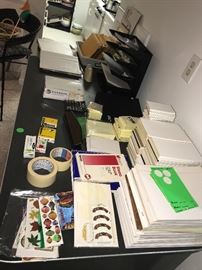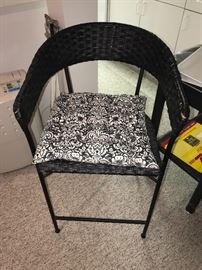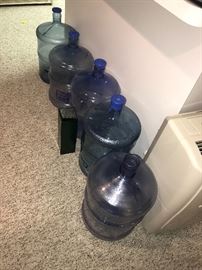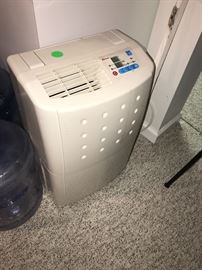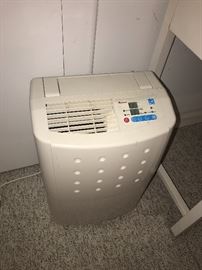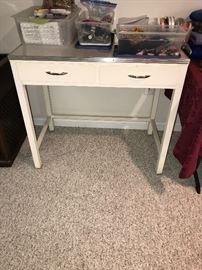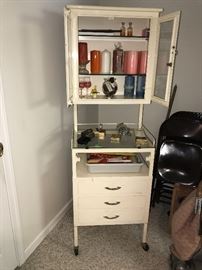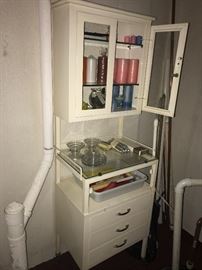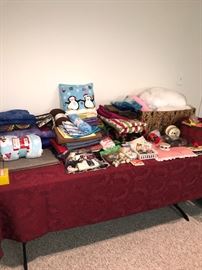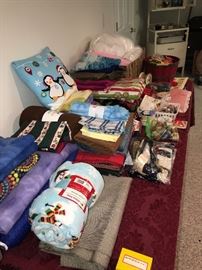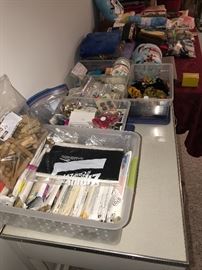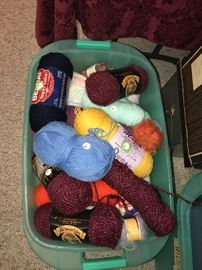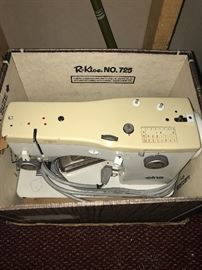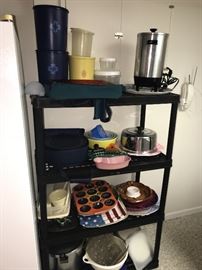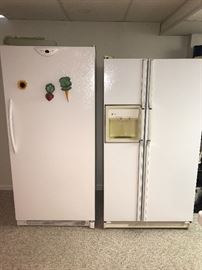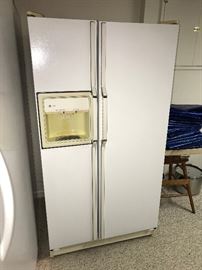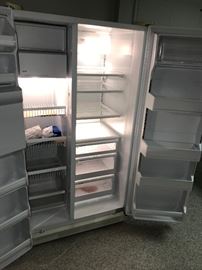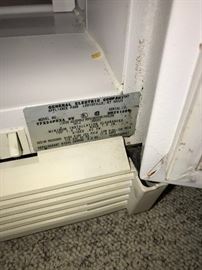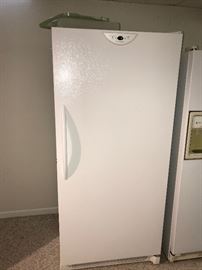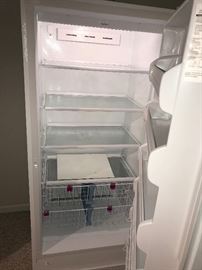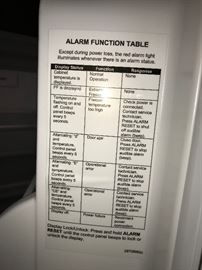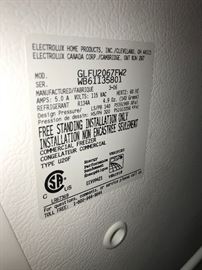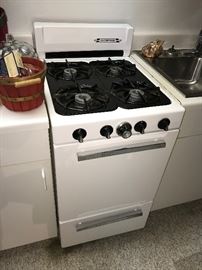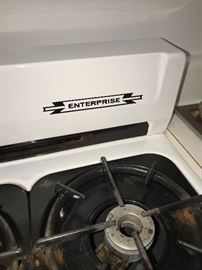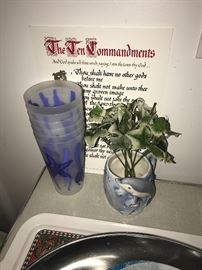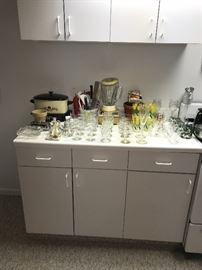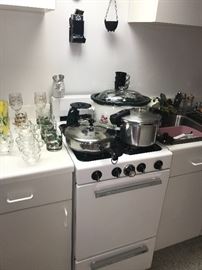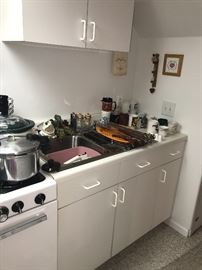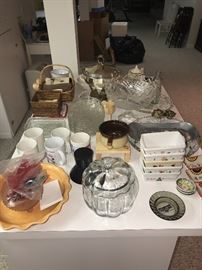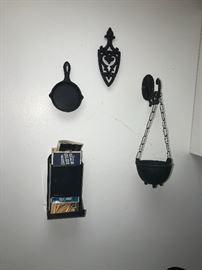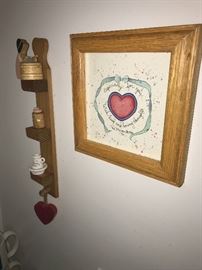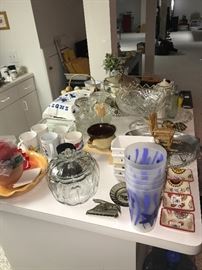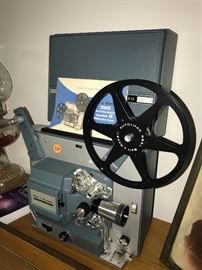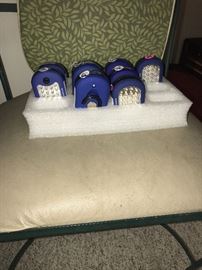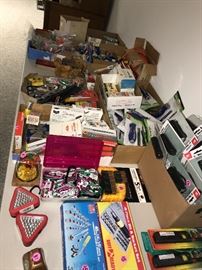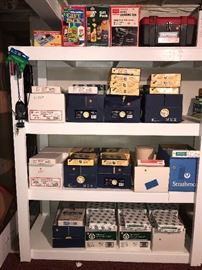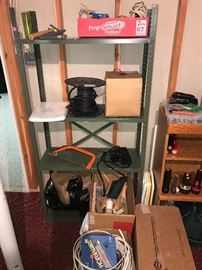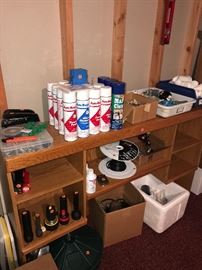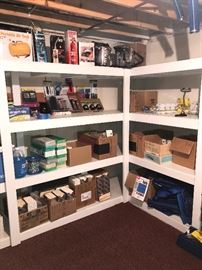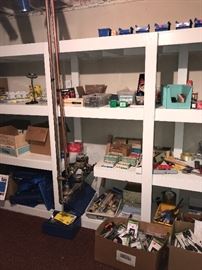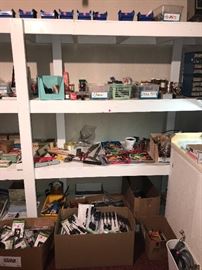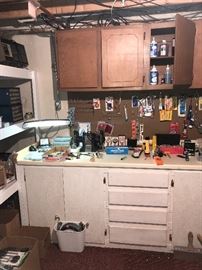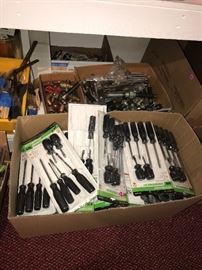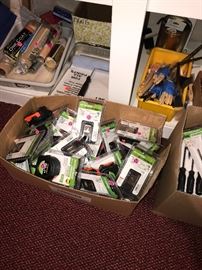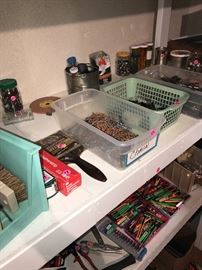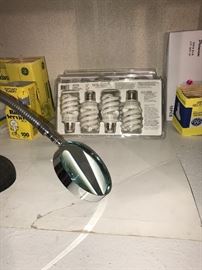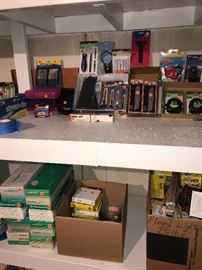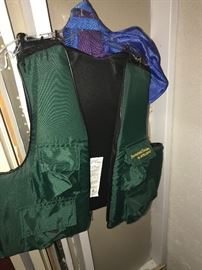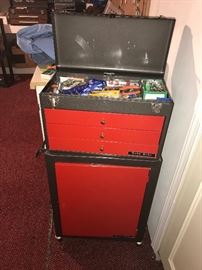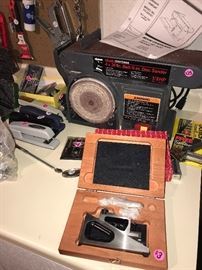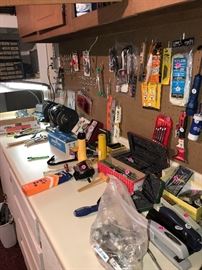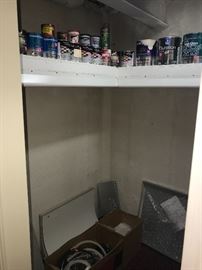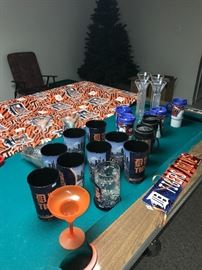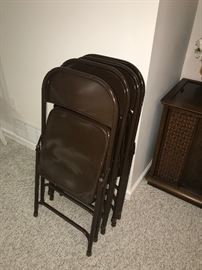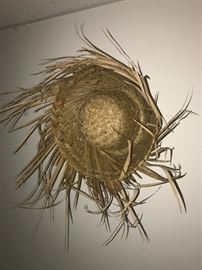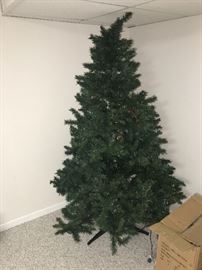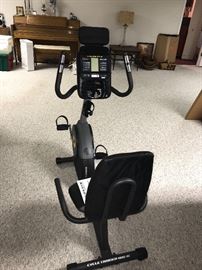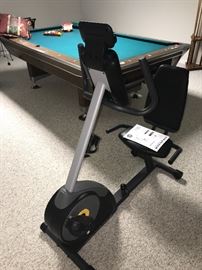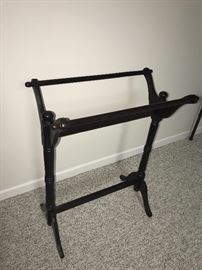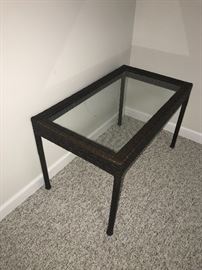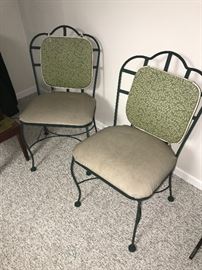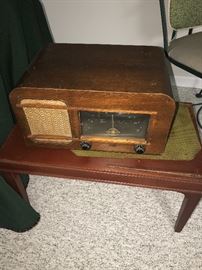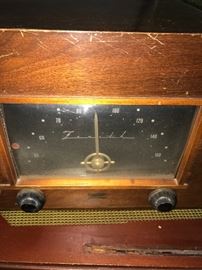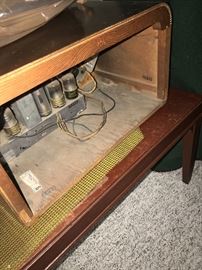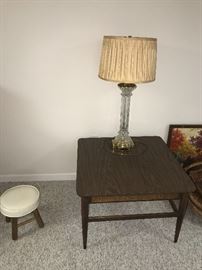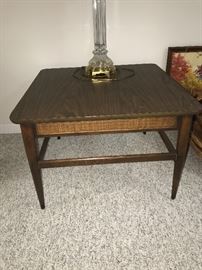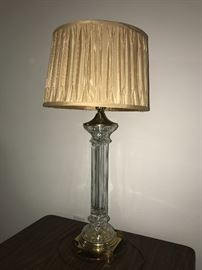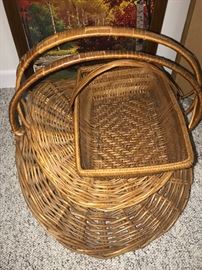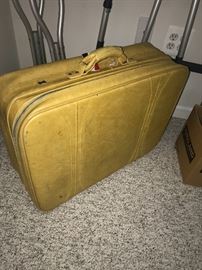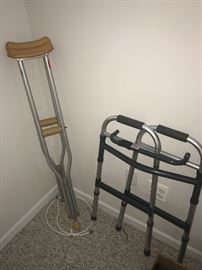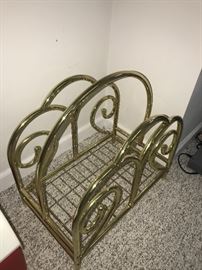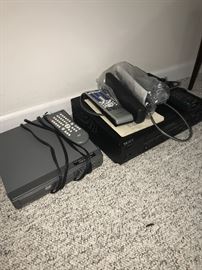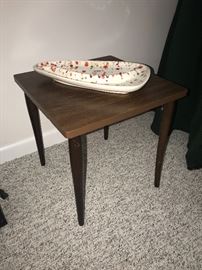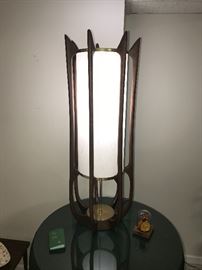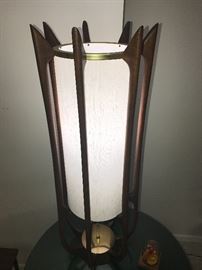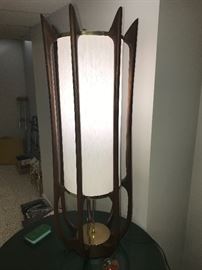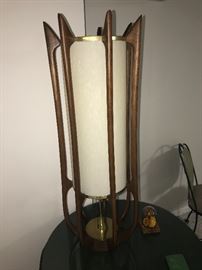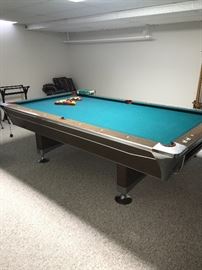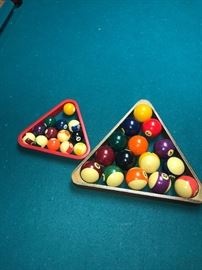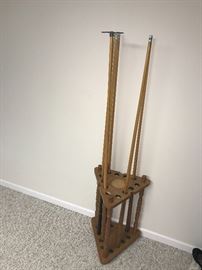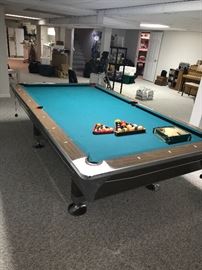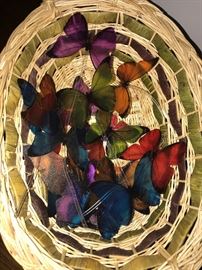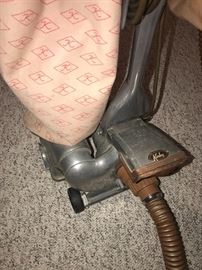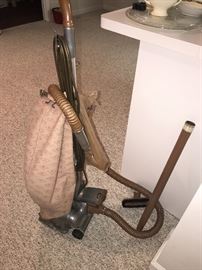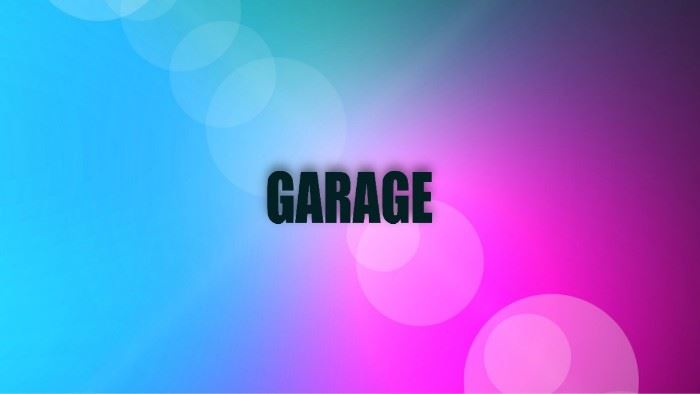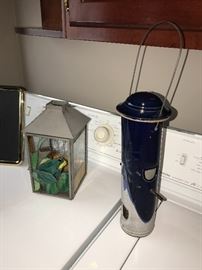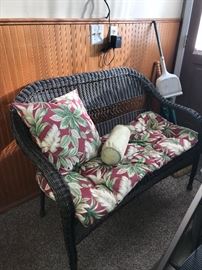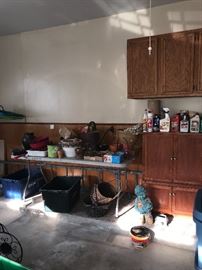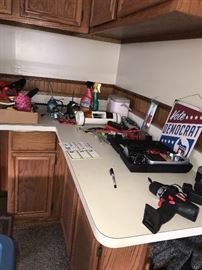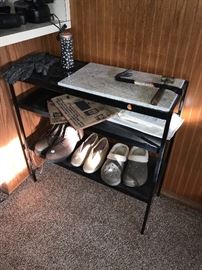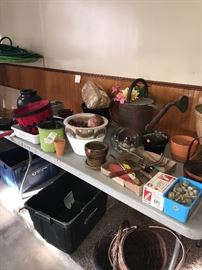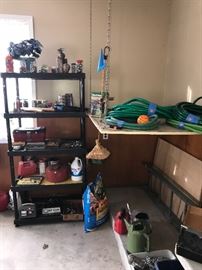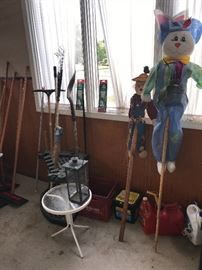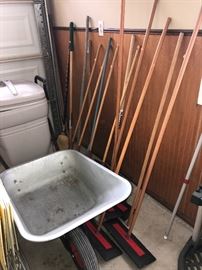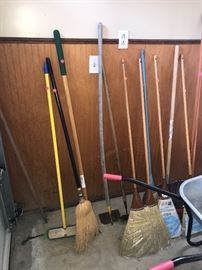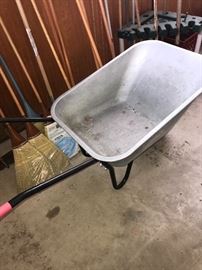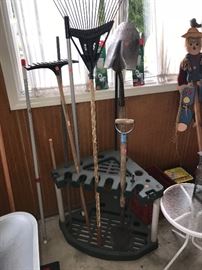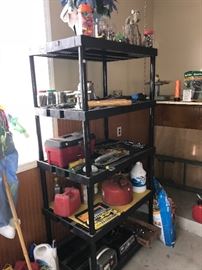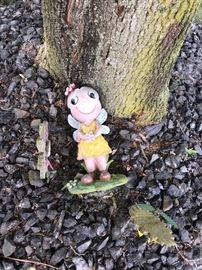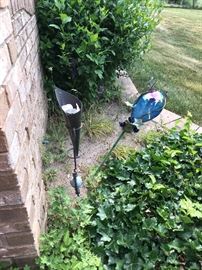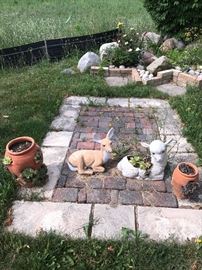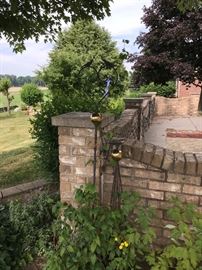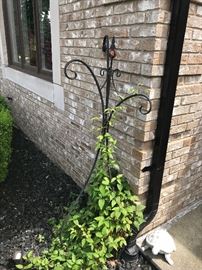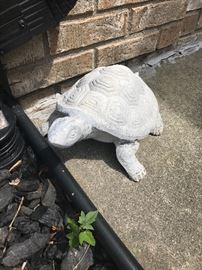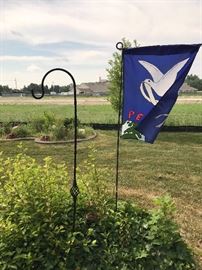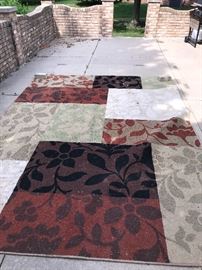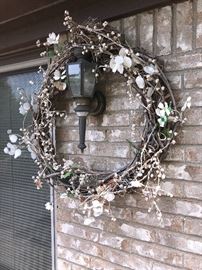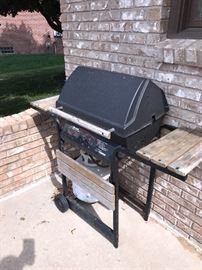 Thank you for using EstateSales.NET. You're the best!