50% OFF SUNDAY -EXQUISITE HOME DECOR', DESIGNER FURNITURE, FINE ART, ANTIQUES, WOOL RUGS. JEWELRY
moving sale
•
4
day sale
•
sale is over
Terms
•SIGN-UP SHEET FOR PLACE HOLDING NUMBERS WILL BE AVAILABLE AT 9AM BY THE FRONT DOOR
•WE ACCEPT CASH & VISA, DISCOVER, MASTER-CARD & AMEX CREDIT CARDS
•3% TRANSACTION FEE IS APPLIED TO ALL CREDIT & DEBIT CARD PURCHASES
•NO RETURNS / NO EXCHANGES / NO WARRANTY
•NO VALUABLES KEPT ON PREMISES DURING NON-BUSINESS HOURS
•CUSTOMERS ARE RESPONSIBLE FOR EVALUATING THE MERCHANDISE PRIOR TO PURCHASE
•ALL MERCHANDISE IS SOLD AS-IS
•FURNITURE MOVING SERVICES ARE AVAILABLE (PRICES VARY BASED ON SIZE AND LOCATION)
•CUSTOMERS ARE RESPONSIBLE FOR TRANSPORTING AND MOVING THE PURCHASED ITEM(S) AT THE TIME OF SALE (UNLESS OTHERWISE ARRANGED)
•NO EARLY ENTRANCE-DOORS WILL OPEN AT DESIGNATED TIME.
•WE ARE NOT RESPONSIBLE FOR ANY ACCIDENTS OR INJURIES WHICH OCCUR ON THE PROPERTY OF THE SALE
•CHILDREN MUST BE SUPERVISED BY AN ADULT AT ALL TIMES
•SHOPLIFTERS WILL BE PROSECUTED TO THE FULL EXTENT OF THE LAW
•NO PUBLIC RESTROOMS
•NO FOOD OR BEVERAGES ALLOWED ON PREMISES
SPECTACULAR TROY MOVING SALE OF INTERIOR DESIGNER
EXQUISITE HOME DECOR' , MAHOGANY FURNITURE, ANTIQUES, FINE ART, WOOL RUGS, JEWELRY AND MORE!!!
TONS OF BEAUTIFUL TREASURES
DON'T MISS THIS AMAZING EVENT!!!
MAIN LEVEL
BEAUTIFUL CHRISTMAS TREE WITH ORNAMENTS
HOLIDAY DECORATIONS
CHRISTMAS ORNAMENTS
CHRISTOPHER RADKO ORNAMENTS
SEASONAL DECORATIONS
CHRISTMAS STOCKINGS
BOOKS
MAGAZINES
HOME DECORATING BOOKS
ART BOOKS
WOODEN UPHOLSTERED SIDE CHAIR
DECORATIVE BOOK BOXES
LARGE PLAID WALL MIRROR
ORNATE GOLDEN MIRROR
MOON FACE POTTERY
POSTERS
LARGE RELIGIOUS FRAMED POSTER
FLORAL WOOL RUG
FRAMED ART
HOLIDAY RIBBONS
AUTUMN SEASONAL DECORATIONS
ROUND PEDESTAL
CHRISTMAS DECORATIONS
HELEN PAUL ORIGINAL WATERCOLOR PAINTING
CHRISTMAS ANGELS
SCHONBEK CRYSTAL AND BRONZE CHANDELIER
ZEBRA OIL ON CANVAS PAINTING
FOLK ART PAINTED PLATE
ORNATE GOLD MIRROR
HAND PAINTED METAL CANDLE HOLDERS-SET OF 2
LONG WOODEN FRAME MIRROR
ROUND WOODEN TABLE
ROUND SPIRAL BRASS UMBRELLA STAND- SUPER HEAVY
GOLF SCULPTURE
FLORAL ART
BIRD SCULPTURE
WOMENS AND MENS COATS
MINK COAT AND NATURAL FUR COATS
BRONZE SCULPTURES
EDNA HIBEL LITHOGRAPH
MAITLAND SMITH GRIFFIN BRONZE SCULPTURE
BALLET ANGELS LARGE BRONZE SCULPTURE
BABY LAMB BRONZE SCULPTURE
UNIQUE MULTI-STEM FLORAL VASE
DECORATIVE CLOCK
AZTEC PAINTED POTTERY EGG
VINTAGE ORANGE CANDLE HOLDERS
RELIGIOUS FIGURINES
POTTERY
DECORATIVE WOODEN PLATES
DECORATIVE VASES
VINTAGE ITALIAN METAL GRAPES SHABBY CHIC LIGHT FIXTURES-2 AVAILABLE
RUSTIC FLORAL CHANDELIER
GORGEOUS HOME DECORATIONS
CLASSIC GREEK FEMALE BUST STATUE
MAITLAND SMITH PINEAPPLE LAMP
POTTERY HANGING WALL PLANTER
PLACEMATS
FERGUSON-COPELAND SOFA COUCH WITH SPRING DOWN BENCH CUSHION
METAL WALL MIRRORS
SHERRILL CTH OCCASIONAL MAHOGANY SIDE TABLE
PEWTER FIGURINES
TURQUOISE LAMP
TALL SLIM BRASS LAMP
ORIGINAL NUDE SKETCH SIGNED FANNING
CHELSEA HOUSE NELSON ANTIQUE GOLD PLATE HOLDERS-TWO AVAILABLE
ORIGINAL OIL ON CANVAS GIRL WITH LAMB PAINTING
SOLID BRASS ARROW CANDLE HOLDER
ORIGINAL OIL ON CANVAS SHEEP PAINTING
VICTORIAN STYLE WOODEN UPHOLSTERED ACCENT CHAIR
METAL FLOWER DECOR'
SILK FLORAL ARRANGEMENTS
METAL WESTERN MICHIGAN UNIVERSITY MUGS
COLLECTIBLE BOXES
NEEDLEPOINT SMALL WOODEN STOOL
BALDWIN ACROSONIC PIANO
ANTIQUE FINISH WOODEN JEWELRY BOX
LION LAMP
OIL ON CANVAS FRUIT PAINTING
HAEGER POTTERY BLUE ART DECO VASES
HAND PAINTED PARROTS POTTERY FIGURINES
ANTIQUE VICTORIAN GOLF LADY FRAMED PICTURE
VICTORIAN STYLE OIL ON CANVAS PAINTING BY BERNARD GUERNEE
BRAND NEW LARGE WALL MIRROR
WOODEN TRUNK
FAUX LEATHER STORAGE BOXES
SOLID BRASS DOG SCULPTURES / BOOKENDS
TURQUOISE SHABBY CHIC CANDLE HOLDERS AND FLOWER PLANTER
HEART ANGELS WALL ART
LENOX VASE
WATERFORD CRYSTAL
PINK GLASS HANGING CANDLE LANTERN
FIESTAWARE LARGE OVAL PLATTERS-2 AVAILABLE
MINIATURE TEASET
TALL WOODEN TABLE
VASES
METAL FLORAL CHANDELIER
STAINED LEADED GLASS WINDOW PANELS
ANTIQUE PAPER CURRENCY
ROYAL DOULTON BUNNYKINS CHILDRENS SET
ORIENTAL HAND PAINTED LIDDED JAR AND PLATE
ANTIQUE GLASS BOTTLES
HULL POTTERY
COLLECTIBLE PLATES
THOMASVILLE CHIPPENDALE MAHOGANY TABLE WITH 6 CHAIRS -BALL AND CLAW FEET
THOMASVILLE CHIPPENDALE MAHOGANY BUFFET
THOMASVILLE CHIPPENDALE MAHOGANY CHINA CABINET
LARGE CRYSTAL CHANDELIER
ZWILLING JA HENCKELS COOKWARE
GLASSWARE
KITCHENWARE
JUICER
RICE COOKER
APPLE PEELER
HUGE COLLECTION OF TEACUPS
FITZ AND FLOYD PLATES
ITALIAN QUADRIFOGLIO BLUE CHINA
BLUE CHINA-JAPAN
DECORATIVE PLATES
WICKER WOOD AND BRASS PLATED-VERY HEAVY
LEXINGTON COUNTRY DINING TABLE- METAL BASE AND DISTRESSED WOODEN TOP
CURREY & CO METAL FRUIT CHANDELIER
NOURISON FLATWEAVE NORMACK RUGS
WOODEN CHAIRS-NEED TO BE REUPHOLSTERED
WOODEN BOOKS GOLF TRUNK CHEST
WOODEN DESK
GLASS LAMP
BLUE AND BURGUNDY UPHOLSTERED CHAIRS
VINYL RECORDS
VINTAGE WORLD GLOBE WITH WOODEN STAND
TOSHIBA FLATSCREEN TV
WOODEN TV STAND
SIOUXSAN E. MILLER ORIGINAL ART
METAL FIREPLACE SCREEN
FIREPLACE TOOLS
DECORATIVE TABLE LAMP
WOODEN SHELL MIRROR
BLUE POTTERY PLANTER WITH SOLID BRASS STAND
TERRY REDLIN PUZZLES
GAMES
DVDS / BLU-RAYS
FREDERICK COOPER BLUE FLORAL LAMP
66 POWERMASTER RIFLE BB GUN
METAL BIRDS HOME DECOR'
LONG WOOL RUNNER
CUSTOM MADE VALANCES -WINDOW TREATMENTS
FLOOR LAMP
COSTUME JEWELRY-JUICY COUTURE AND BETSY JOHNSON
GARAGE / OUTDOORS
DEER SKULLS
POTTERY TILES
VINTAGE METAL TROPHY CUP
CAR SPEAKERS
LANTERNS / BIRD HOUSES
METAL TWIN BED FRAME
LARGE NEW WINDOW
FURNITURE HARDWARE
CHRISTMAS YARD DECORATIONS
SNOW-BLOWER
BRIDGEWOOD FIREPLACE WITH MANTEL
ROCKING BABY CRIB
MOTOR OIL
LEAF BLOWER
ROSE FLOWER TRELLIS
YARD STATUES
YARD DECORATIONS
FLOWER POTS / PLANTERS
OUTDOOR BENCH
OUTDOOR PATIO FURNITURE
OUTDOOR LOUNGE CHAIRS
OUTDOOR GLASS-TOP TABLE
FOUNTAIN
OUTDOOR UMBRELLA
BIRD HOUSES
OUTDOOR WOODEN PLAY-SET
OUTDOOR PATIO FURNITURE-ROCKING CHAIRS
DOG CRATE
ANTIQUE SLATE HANGING WALL SIGN
BASEMENT
LOTS OF HELEN PAUL POSTERS
LARGE HOLLYWOOD MARILYN MONROE BLANKET
SIMPLEX MAT CUTTER
WOODEN BOOKSHELVES
FILE CABINETS
PAINTED TABLE
SILK FLOWERS
LARGE METAL MIRROR-2 AVAILABLE
METAL BIRD CAGE
TAPESTRY
FOLDING CHAIRS
ANTIQUE MAHOGANY DRESSER-NEEDS REPAIRS
VINTAGE FREEZER-WORKS!
PAINTED MASK
WOODEN CRUCIFIX
PICKLING CROCK
DECORATIVE METAL BOX
LARGE METAL MIRROR-3 AVAILABLE
PAINTED CROSS
ANTIQUE SIDE TABLE
DECORATIVE FAUX FRUIT
HAND-PAINTED VASE FROM DESIGN CENTER
RED CANDLE HOLDERS
MANCALA AFRICAN GAME
BRAND NEW TABLE LAMP
HAND-MADE DOLL
BISHOP FRAMED ART
FRAMED SHOE PICTURE
MODERN TABLE LAMP BY CANDICE OLSON
LARGE METAL PLATE WITH STAND
ANTIQUE WOOL MOHAIR PRAYER STAND-PADDED KNEELER
VINTAGE LEATHER STUDDED ACCENT CHAIR
OVAL MIRROR
STARBURST MIRROR / WALL DECOR'
ORIGINAL FRAMED ART
ANTIQUE WOODEN MAGAZINE RACK
ANTIQUE WOODEN MAGAZINE RACK
WOODEN STOOL
LARGE WALNUT FRAME MIRROR
RUSTIC JAR
GREEN VASES
SILVER-PLATED TEASET
HAND-PAINTED JAR WITH COVER
ITALIAN PORCELAIN FRUIT BASKET
ANTIQUE NEWSPAPERS AND MUSIC NOTES
METAL LIDDED BOX
ITALIAN HAND-PAINTED BOWL AND PITCHER SET\
PEACOCK FEATHER LAMP SHADE
LARGE SELECTION OF LAMP SHADES
SUNFLOWER SINK-HAS CHIPS SOLD AS IS
HAND-PAINTED SUN PLATE
HAND-PAINTED PARROT STATUETTE / FIGURINE-2 AVAILABLE
BARN WOOD PICTURE FRAME
CHELSEA HOUSE METAL HORSES
ANTIQUE LAMP SHADE
ANTIQUE BUFFET-NEEDS REPAIRS-SOLD AS IS
SEWING MACHINES
ORNATE GOLDEN MIRROR
STAFFORDSHIRE STYLE CERAMIC DOGS
PICTURE FRAMES
19TH C. GEORGE TURNER LARGE LANDSCAPE OIL ON CANVAS PAINTING
OFFICE SUPPLIES
VINTAGE LIGHT WALL SCONCES
SCRAPBOOKING STICKERS
FRESHAIR BY ECOQUIST
HUGE FULL WALL SIZE OIL ON CANVAS PAINTING
ANTIQUE CARVED WOOD CANDLE WALL SCONCES FROM DETROIT MANSION
ANTIQUE WICKER WINE BOTTLE
ANTIQUE PICTURE FRAME
METAL LIGHTED WALL SCONCES
BRASS CANDLE SCONCES
OSTRICH EGGSHELL BALLS
BRASS BOWLS
SUN WALL HANGING
WOODEN GLASS-TOP TABLE
CHANDELIER
ORIENTAL PEDESTAL
DANDELION JAR
BLUE LEAF TRAYS
ELECTRONICS
MULTI-METAL BIRD CANDLE HOLDERS
BRASS CHERUBS WALL SCONCES
ASIAN HAND-PAINTED FOOT BATH BOWL
ASIAN HAND-PAINTED OVAL JAR WITH LID ON WOODEN STAND
VINTAGE RELIGIOUS BOOKS '
ANTIQUE MASON JARS
SECOND LEVEL
ANTIQUE VICTORIAN CRAZY QUILT FRAMED WITH PLEXIGLASS
KIDS TOYS
GIRLS CLOTHING AND DRESSES
FITZ AND FLOYD PLATTER
KIDS LEATHER CHAIR
LOTS OF ARTS AND CRAFTS
TRUNK
LARGE COLLECTION OF BEANIE BABIES
AMERICAN GIRL DOLLS AND CLOTHING
AMERICAN GIRL BOOKS
AMERICAN GIRLS GAME
TONS OF TABLE LAMPS
RELIGIOUS FRAMED ART
RED WINGS COLLECTIBLE BOBBLEHEADS
JOURNALS
GIRLS ACCESSORIES
FLORAL HAT BOXES
FLOOR LAMPS
LARGE OIL ON CANVAS PAINTING
WHITE DRESSER MIRROR
THE SUNDOWNER LITHOGRAPH BY JAMES HOMER BROWN
LOTS OF POSTCARDS
JAMES DANGER POSTER
WALL ART
ANTIQUE WOODEN CARVED FLOWERS
LAUNDRY HAMPER
CHALK BOARD
TEEN CLOTHING AND ACCESSORIES
BETSEY JOHNSON HANDBAGS
JUICY COUTRE HANDBAGS
TOTES
BEADED PURSES
SILK SCARVES
LARGE SELECTION OF DESIGNER FABRIC
LARGE OIL ON CANVAS PAINTING BY MARILYN CASHA
LARGE SELECTION OF DESIGNER FABRIC
DECORATIVE PILLOWS
VINTAGE HAND-MADE LINENS
UPHOLSTERED QUEEN / KING BED-FRAME
ANTIQUE STYLE WOODEN UPHOLSTERED ACCENT CHAIR-2 AVAILABLE
ANTIQUE FRAMED DOCUMENT
ORIGINAL OIL ON CANVAS PAINTING
HANDMADE QUILT
BRAND NEW BEDDING
WOMENS SILK SCARVES
WOMENS HANDBAGS AND ACCESSORIES
HANDMADE SILK TASSELS
WOMENS SHOES
ST. JOHN PINK SUIT
BATH AND BEAUTY PRODUCTS
NAIL POLISHES
BAMBOO SHOWER BENCH
VINTAGE WALL LIGHTING-2 AVAILABLE
COLLECTION OF GENA CONTI HATS
LARGE SELECTION OF SILK FLOWERS
BEAUTIFUL WOODEN UPHOLSTERED CHAIR
MARILYN MONROE FRAMED POSTER
AUDREY HEPBURN FRAMED POSTER
FOX TABLE LAMP-2 AVAILABLE
CURREY AND COMPANY CHANDELIER
SCHONBEK CRYSTAL CHANDELIER
DON'T MISS THIS AMAZING SALE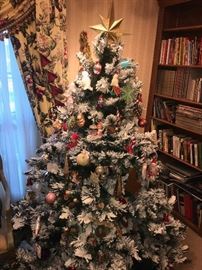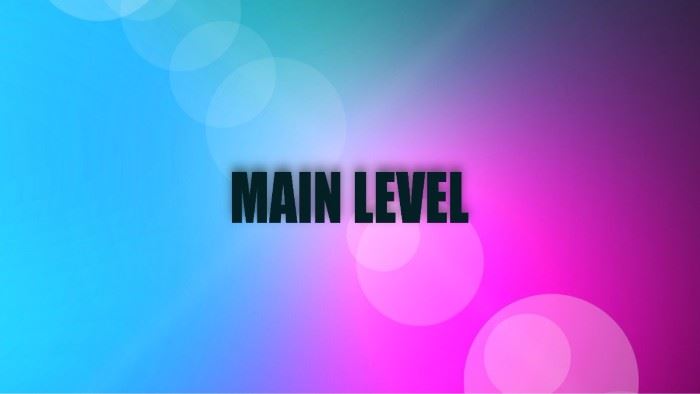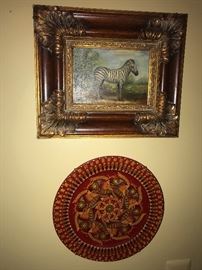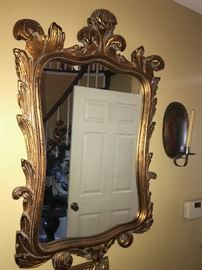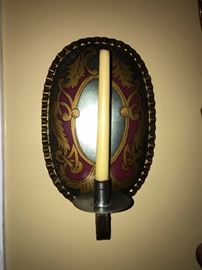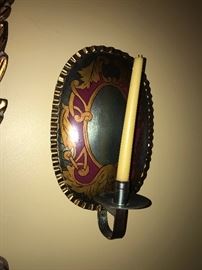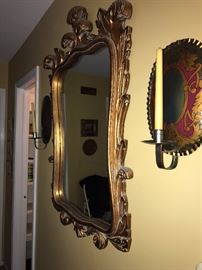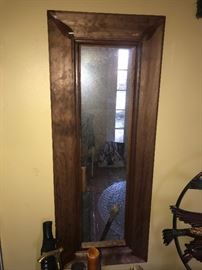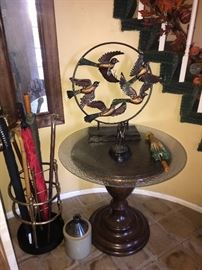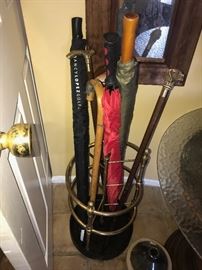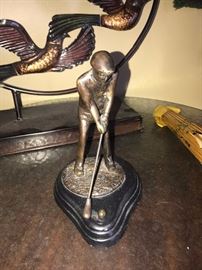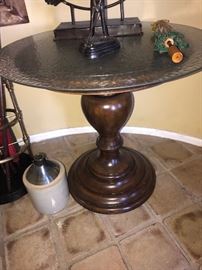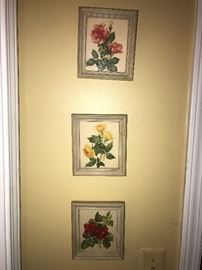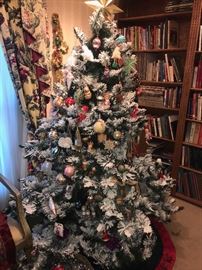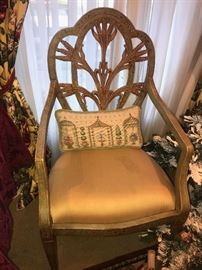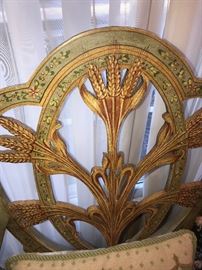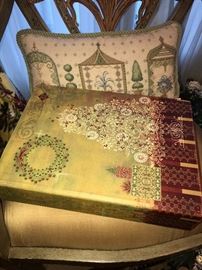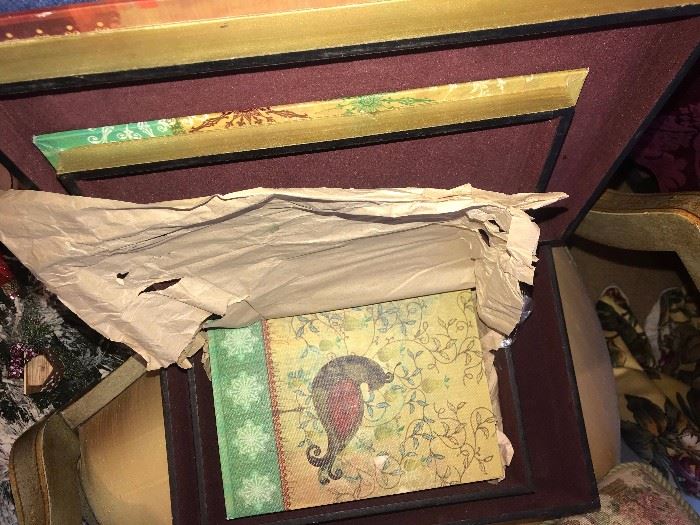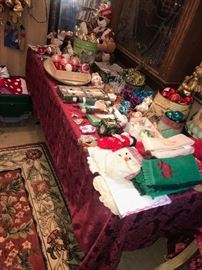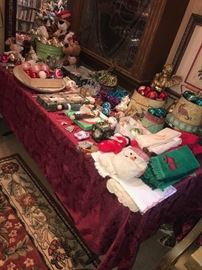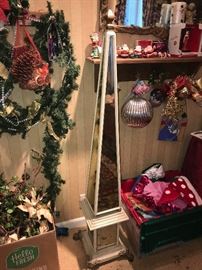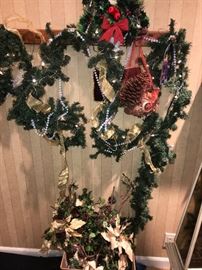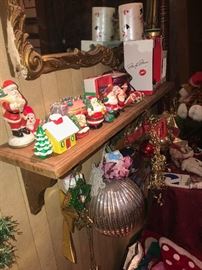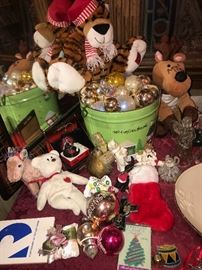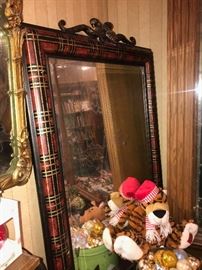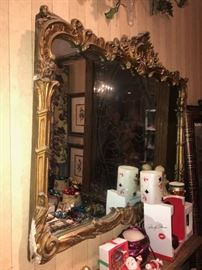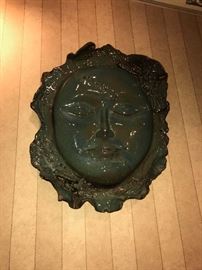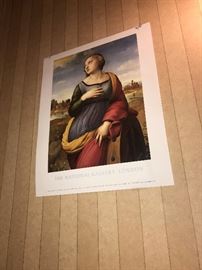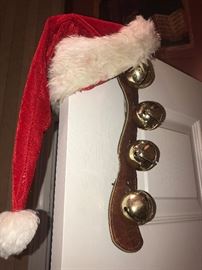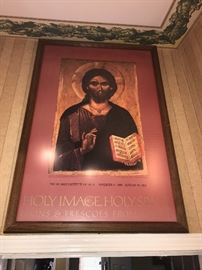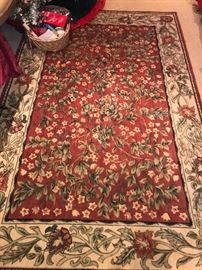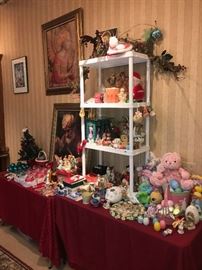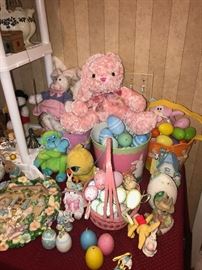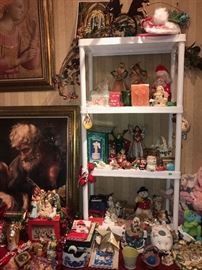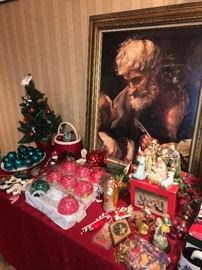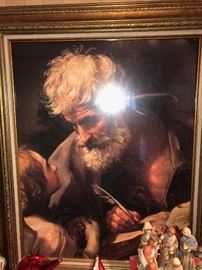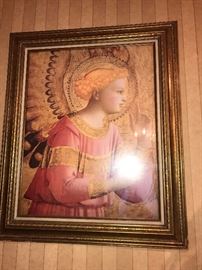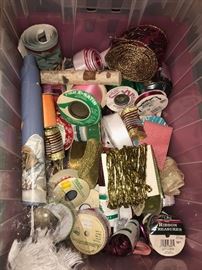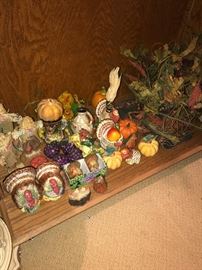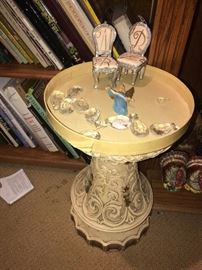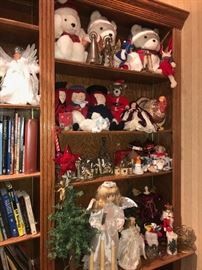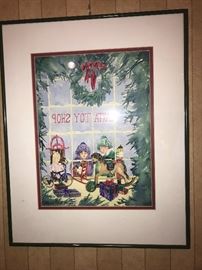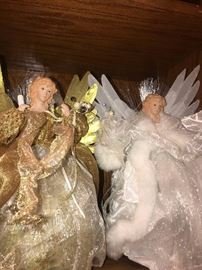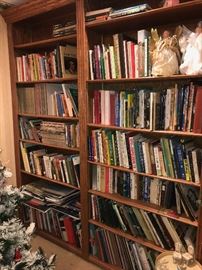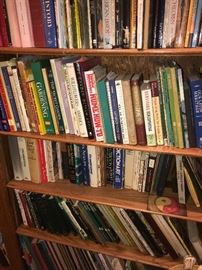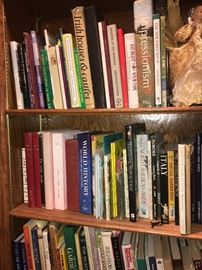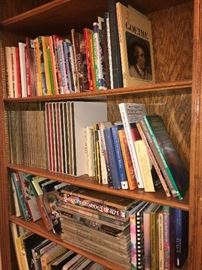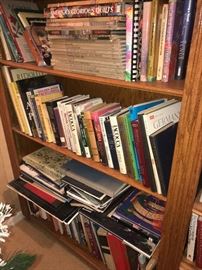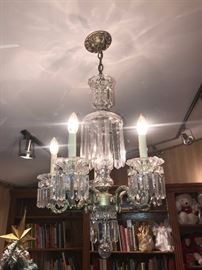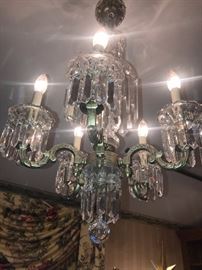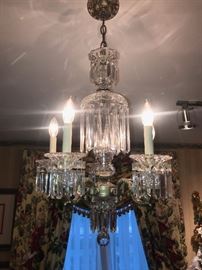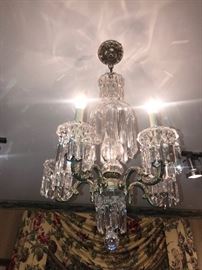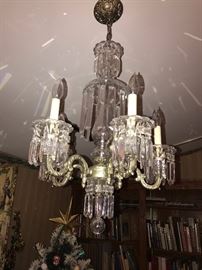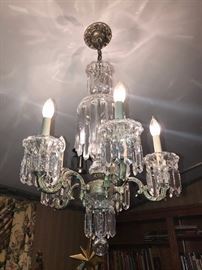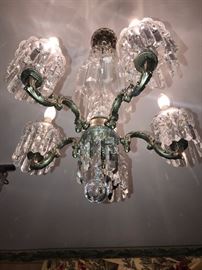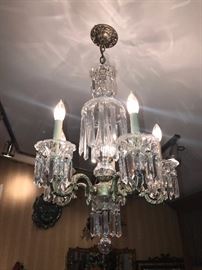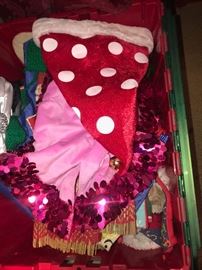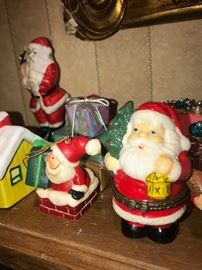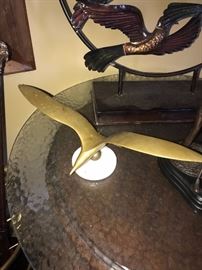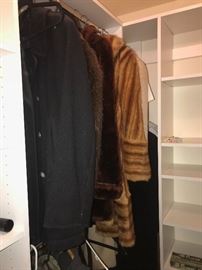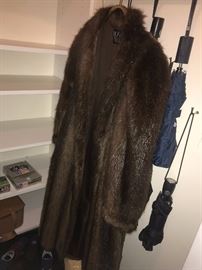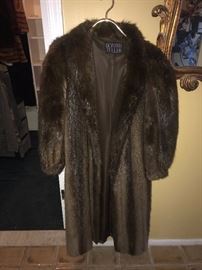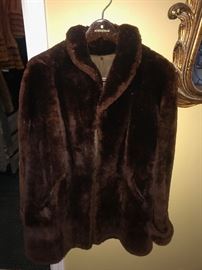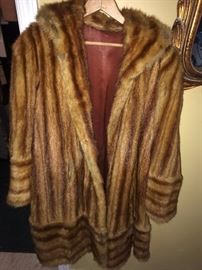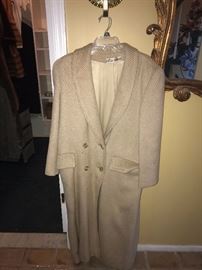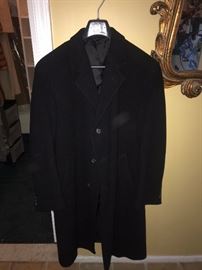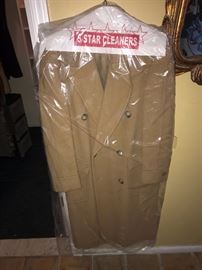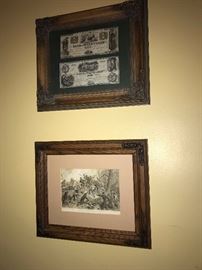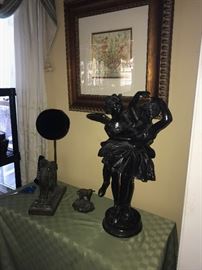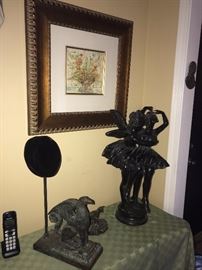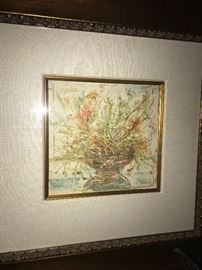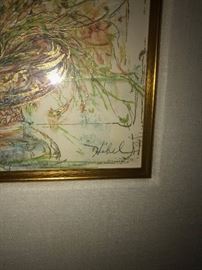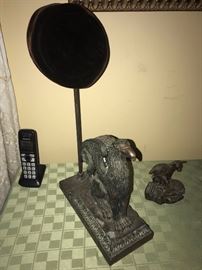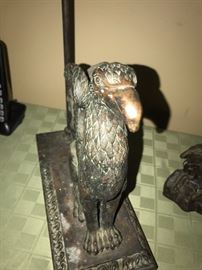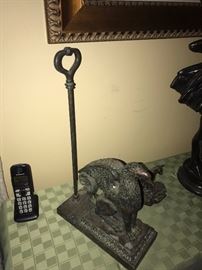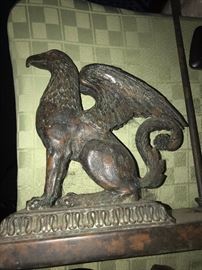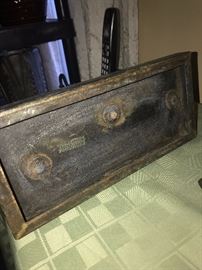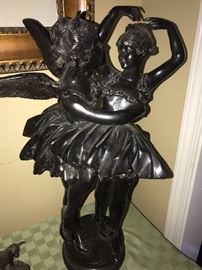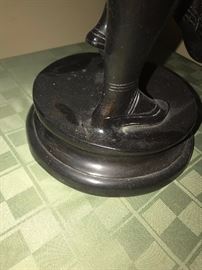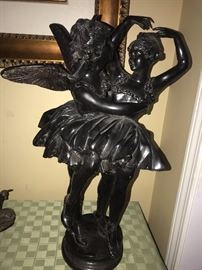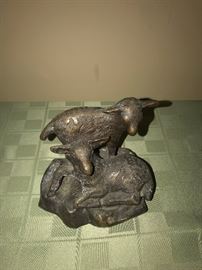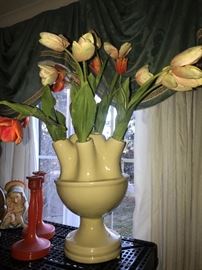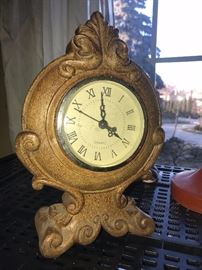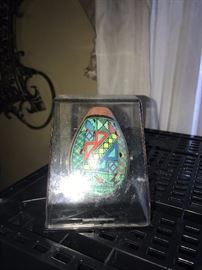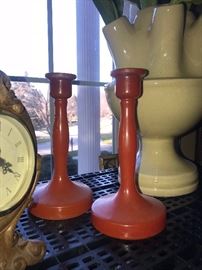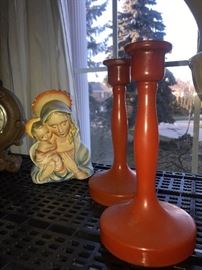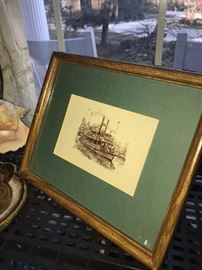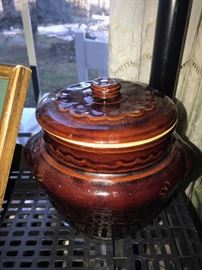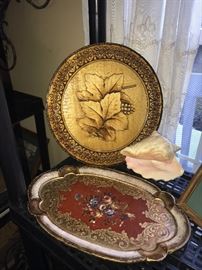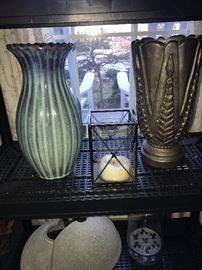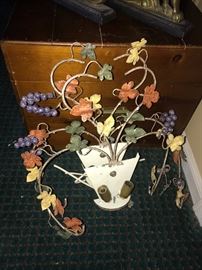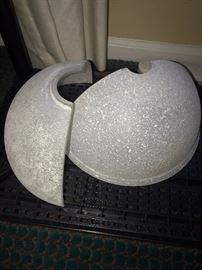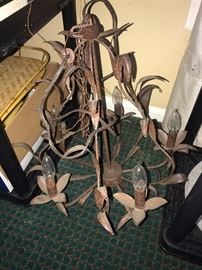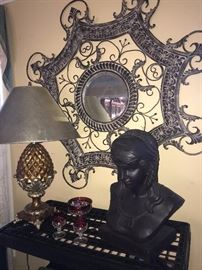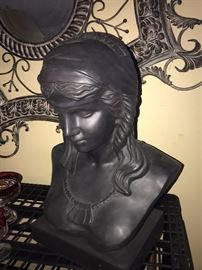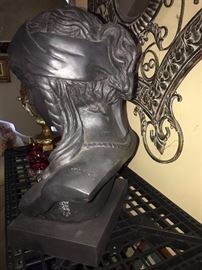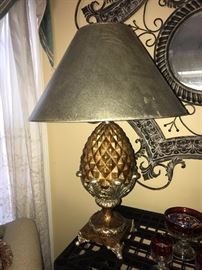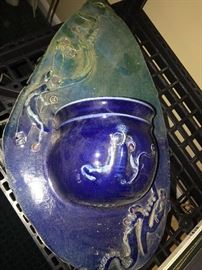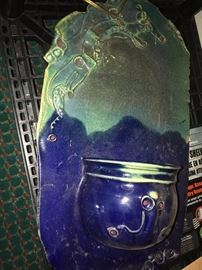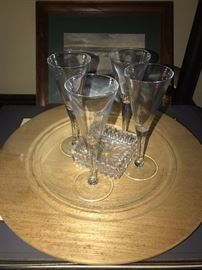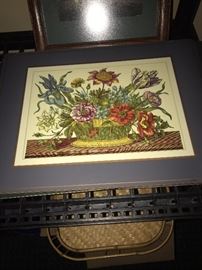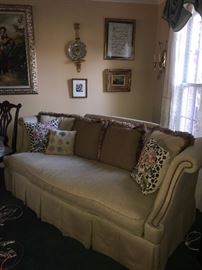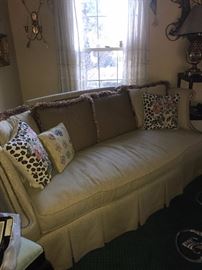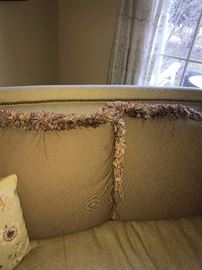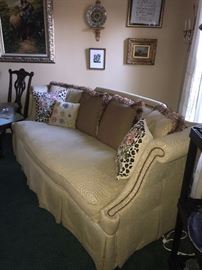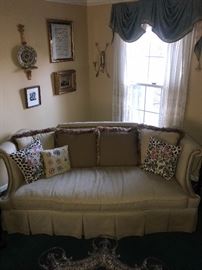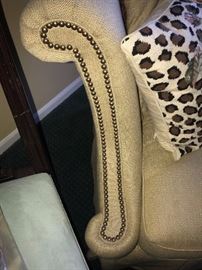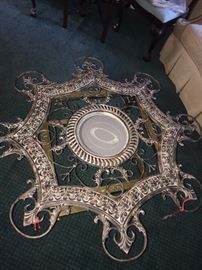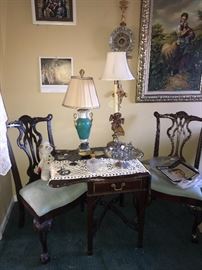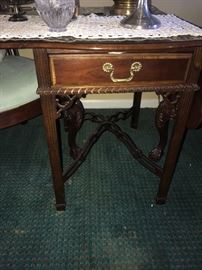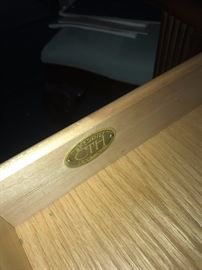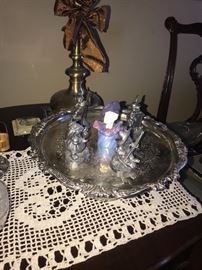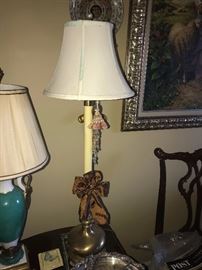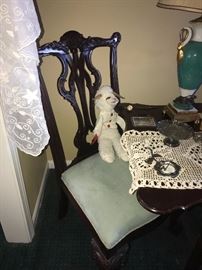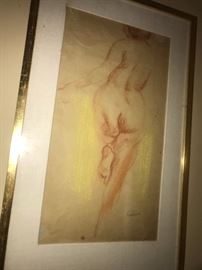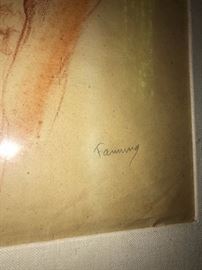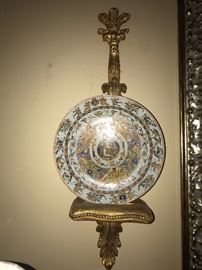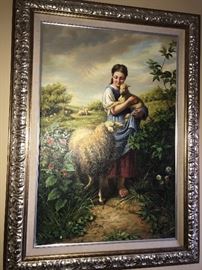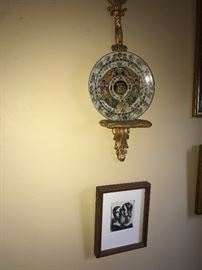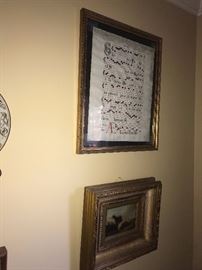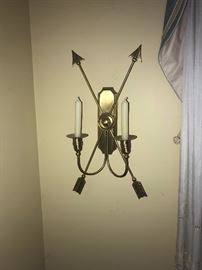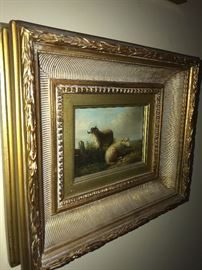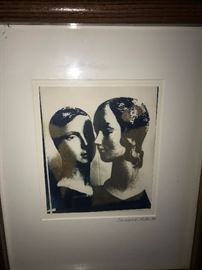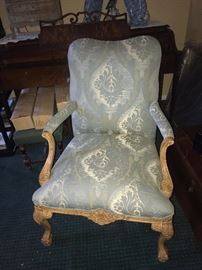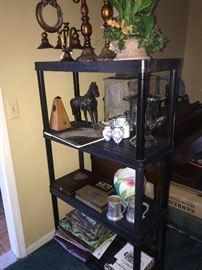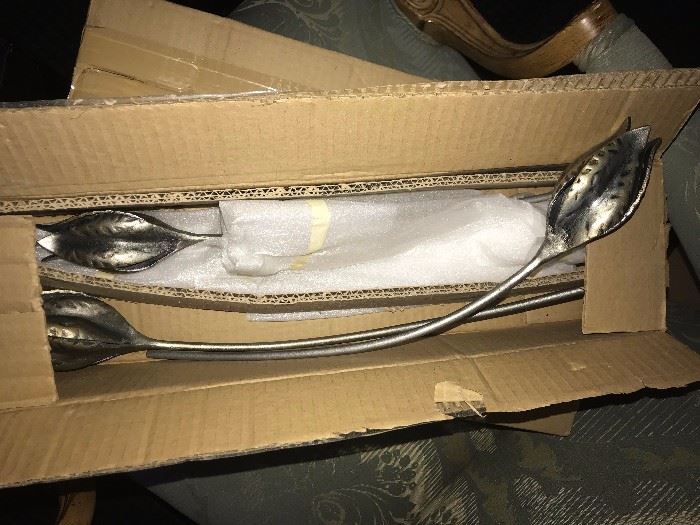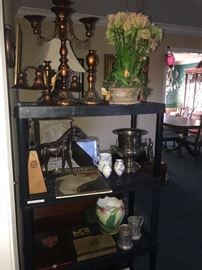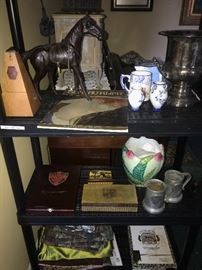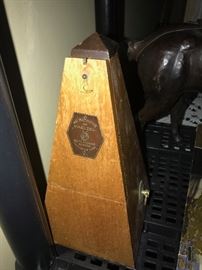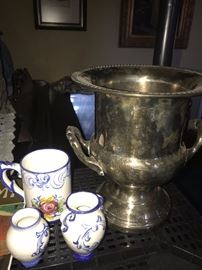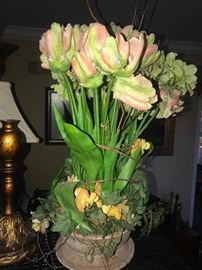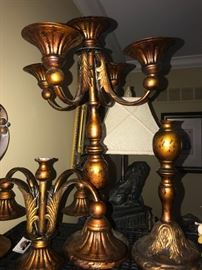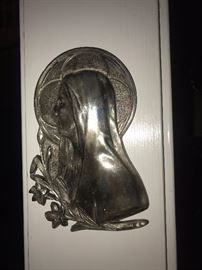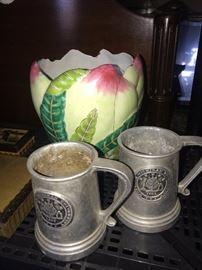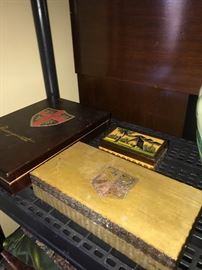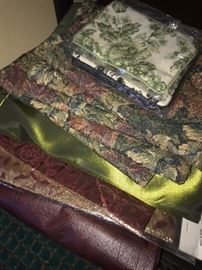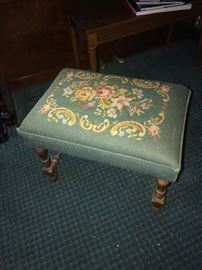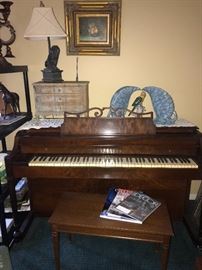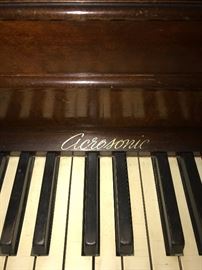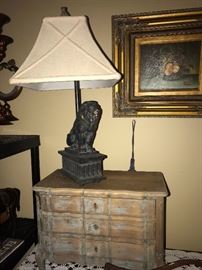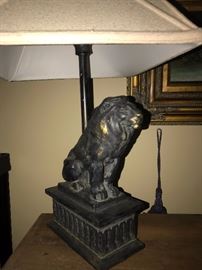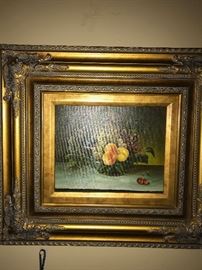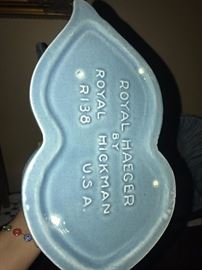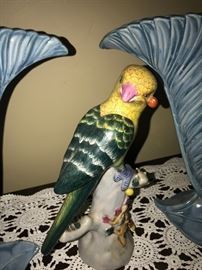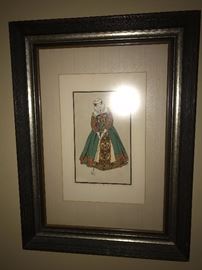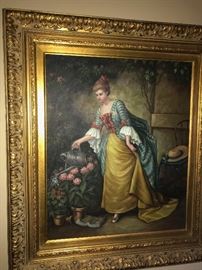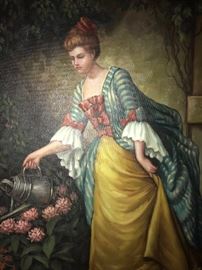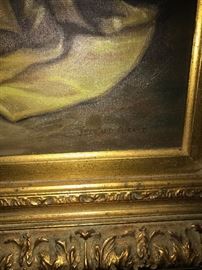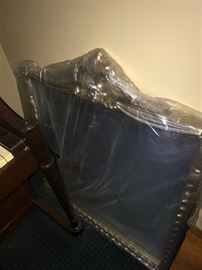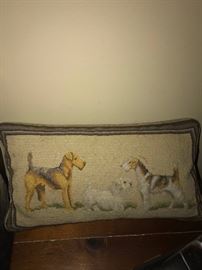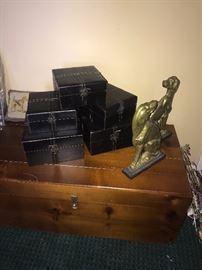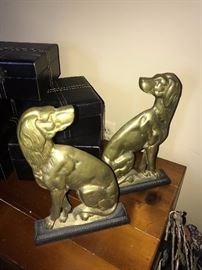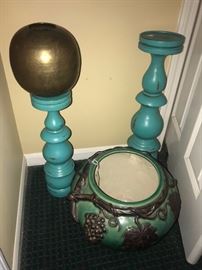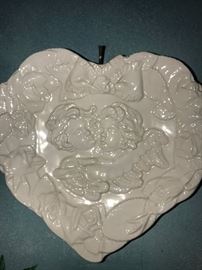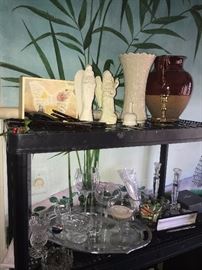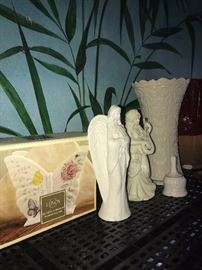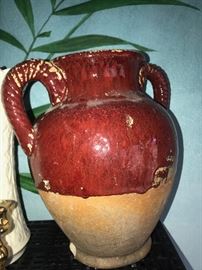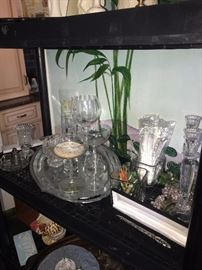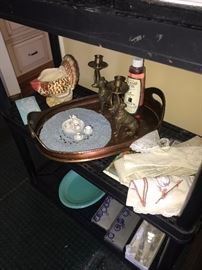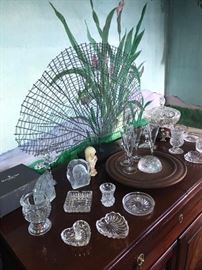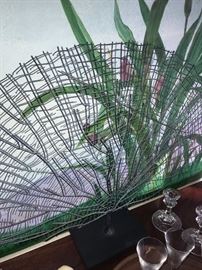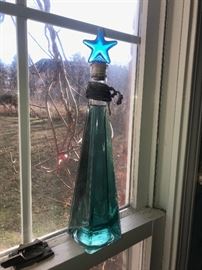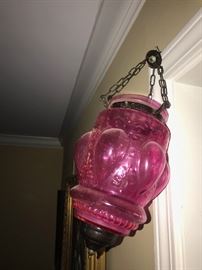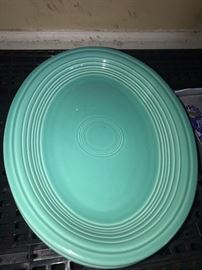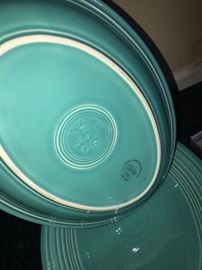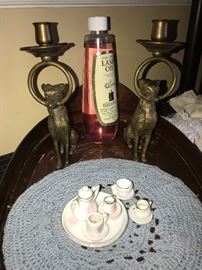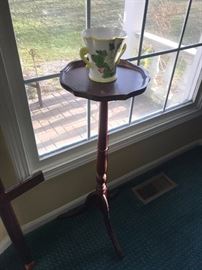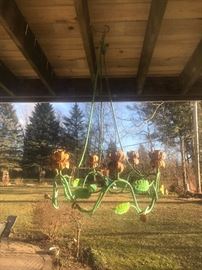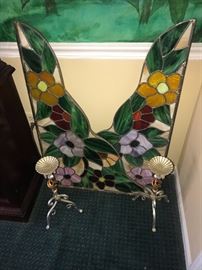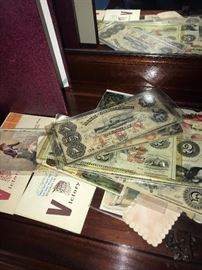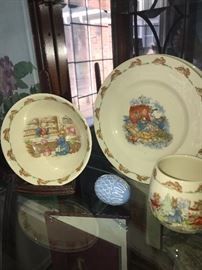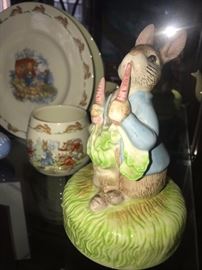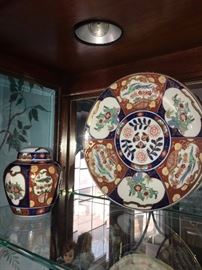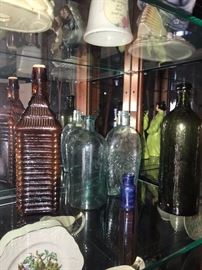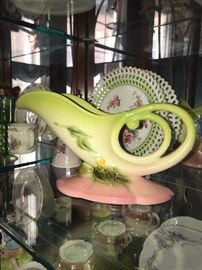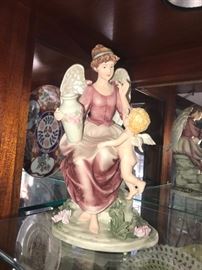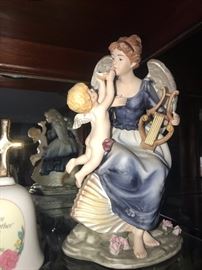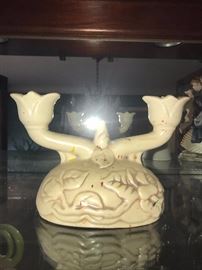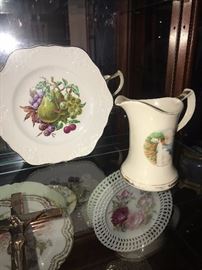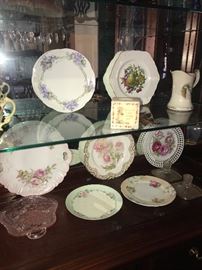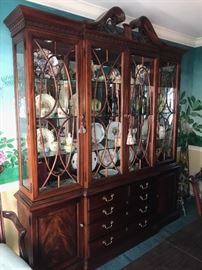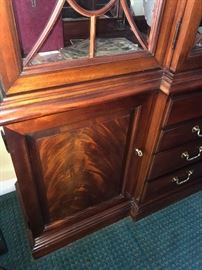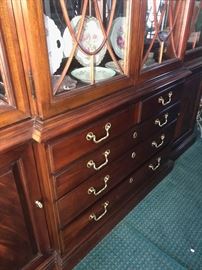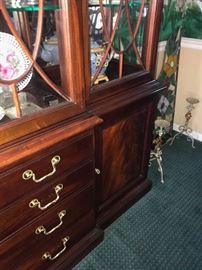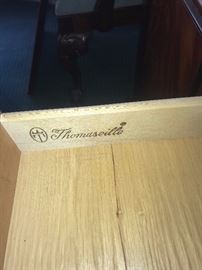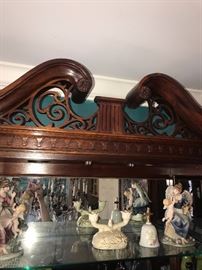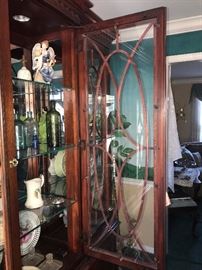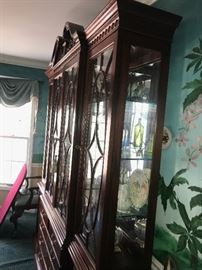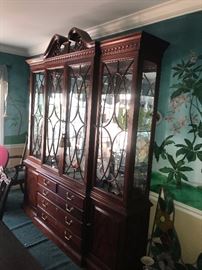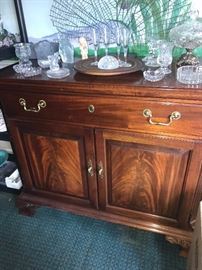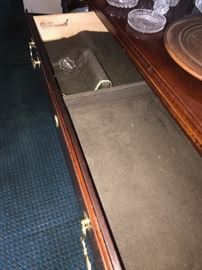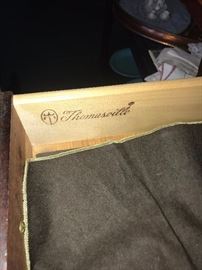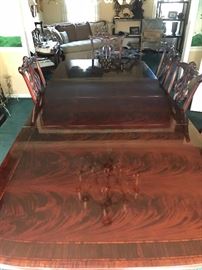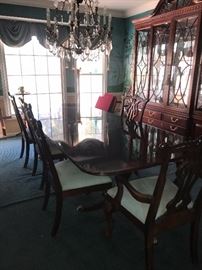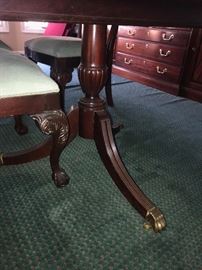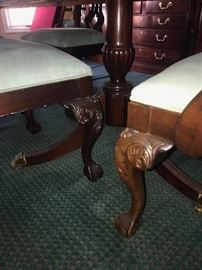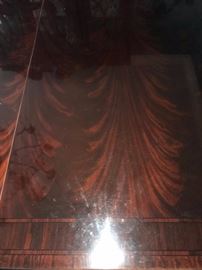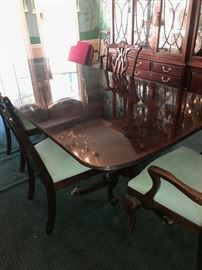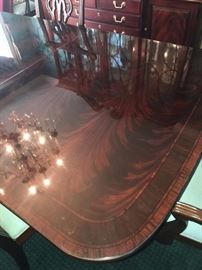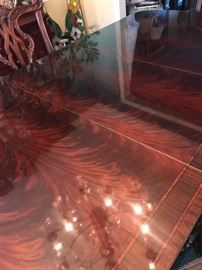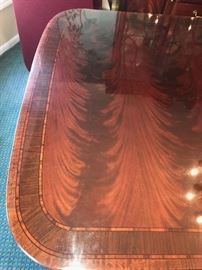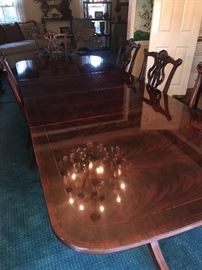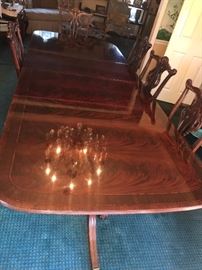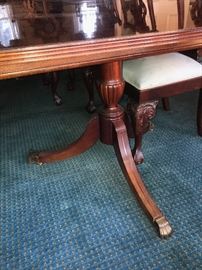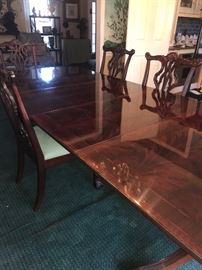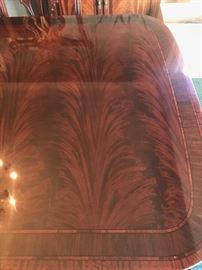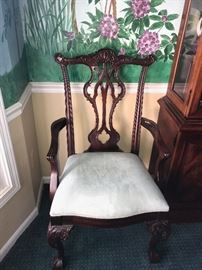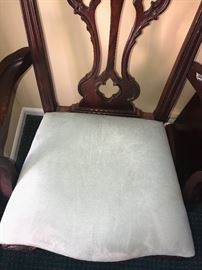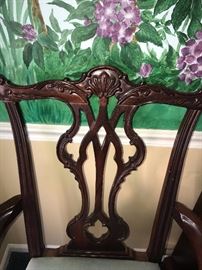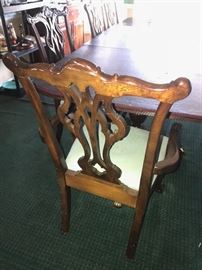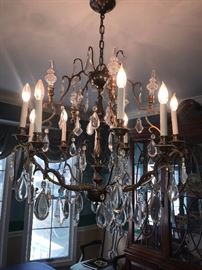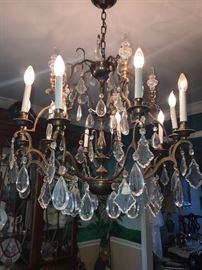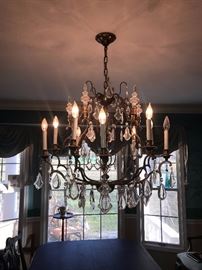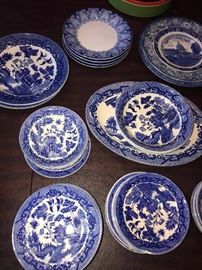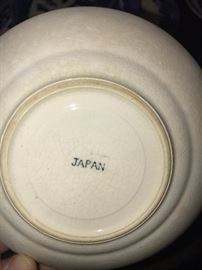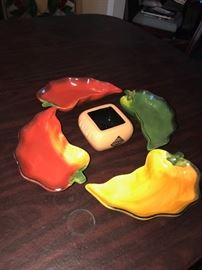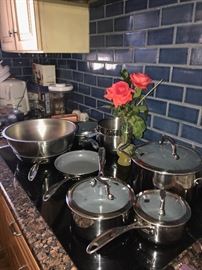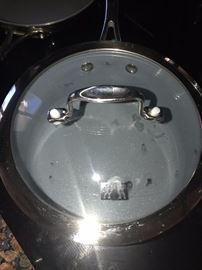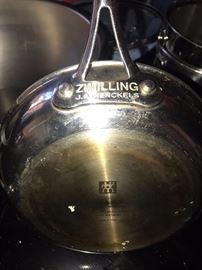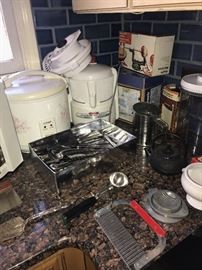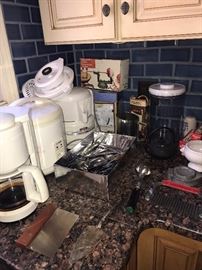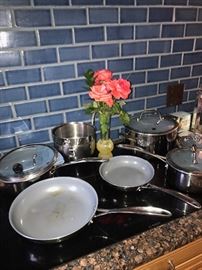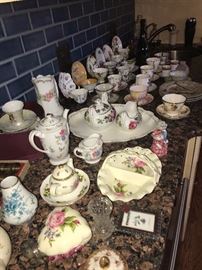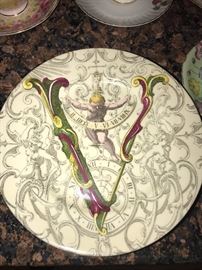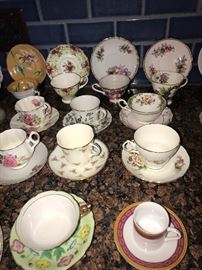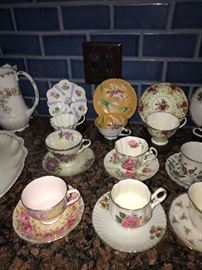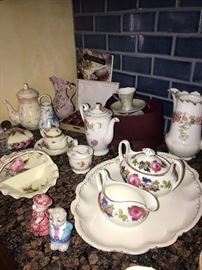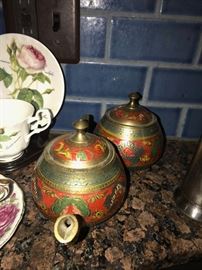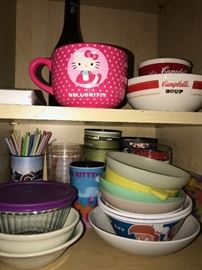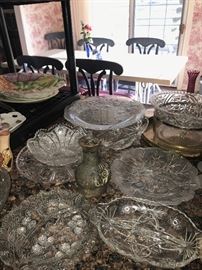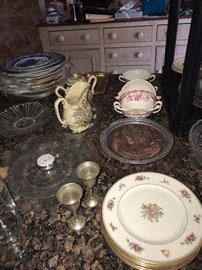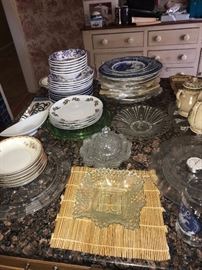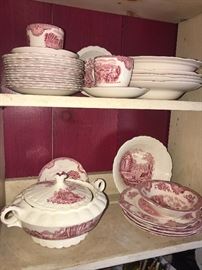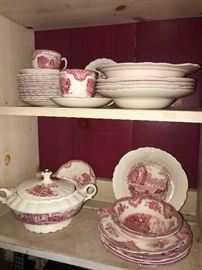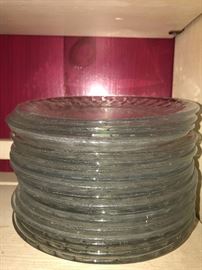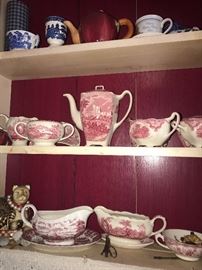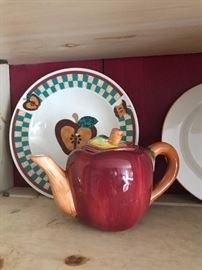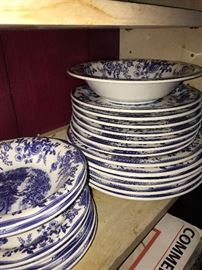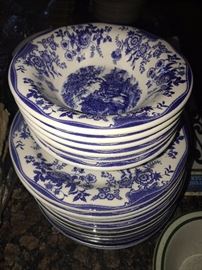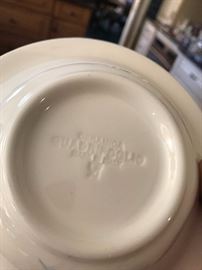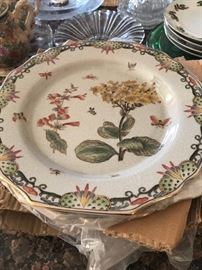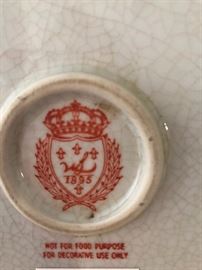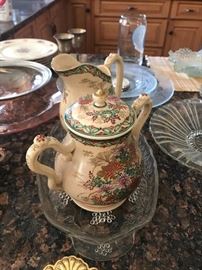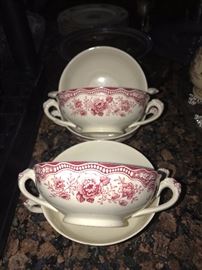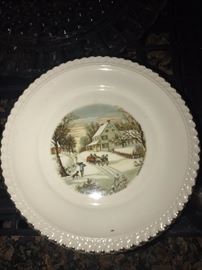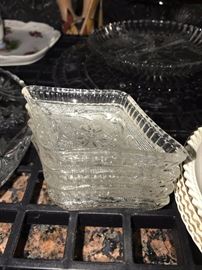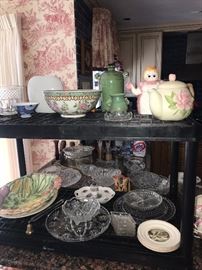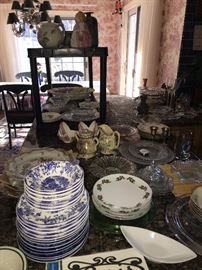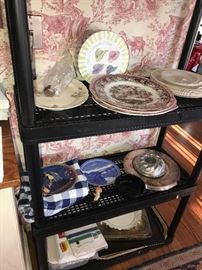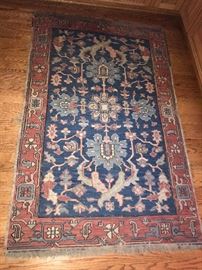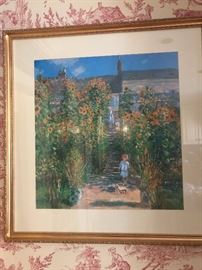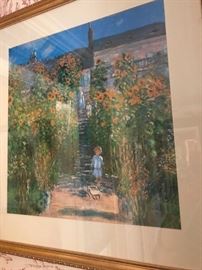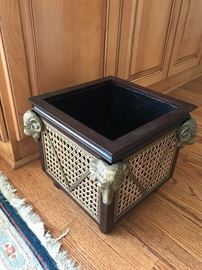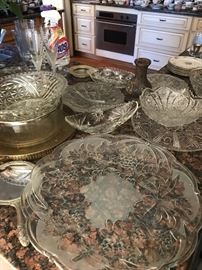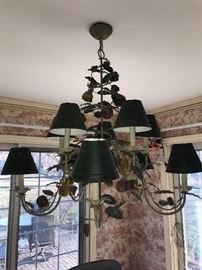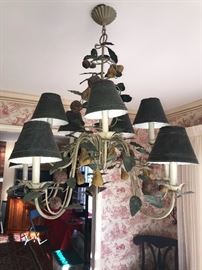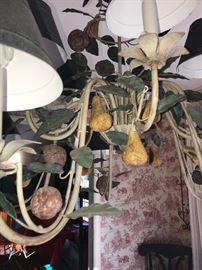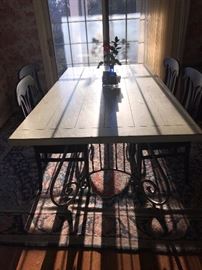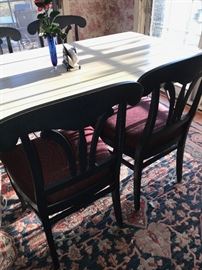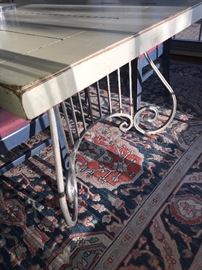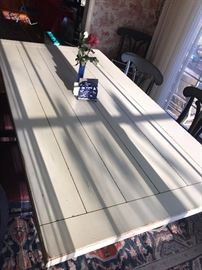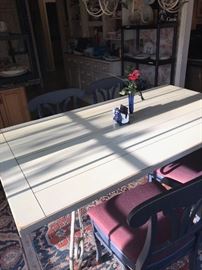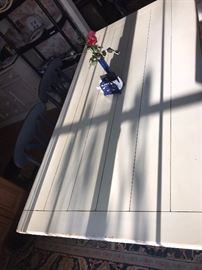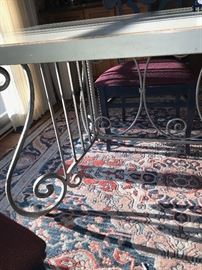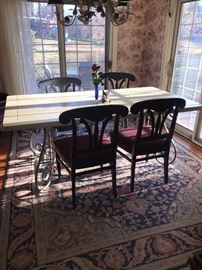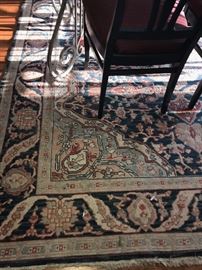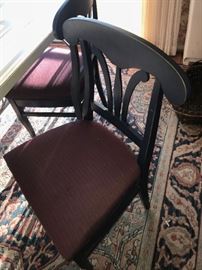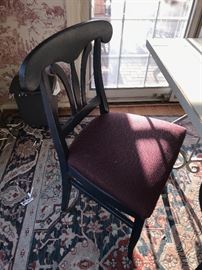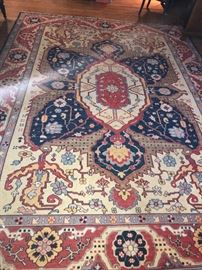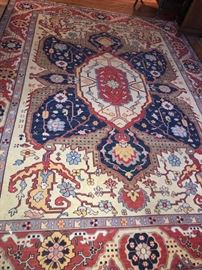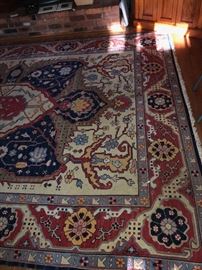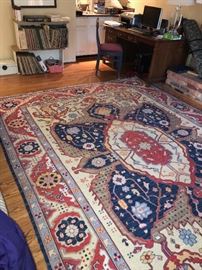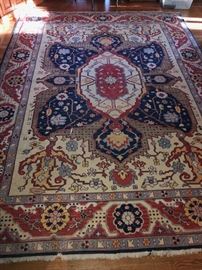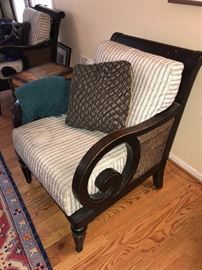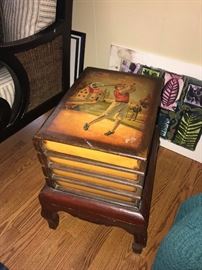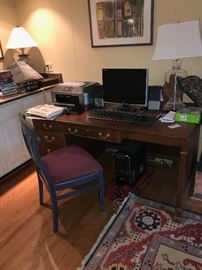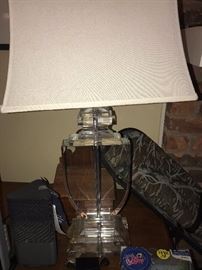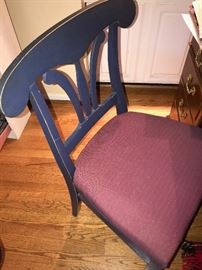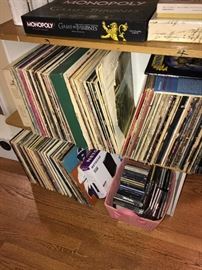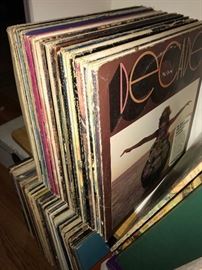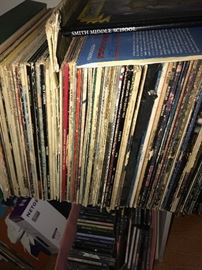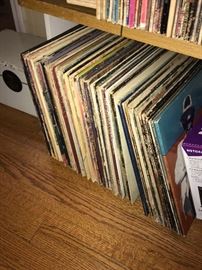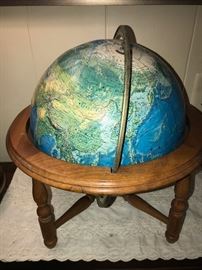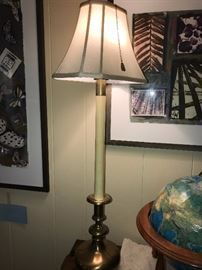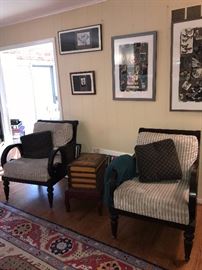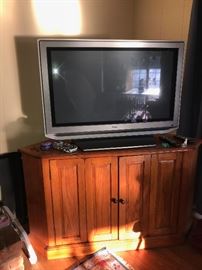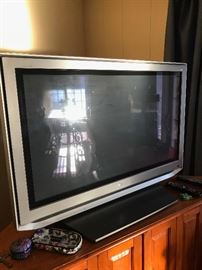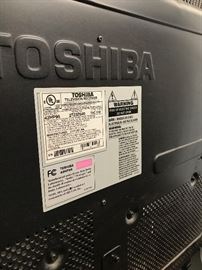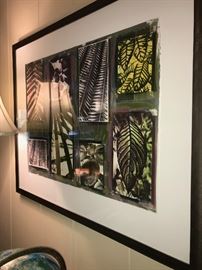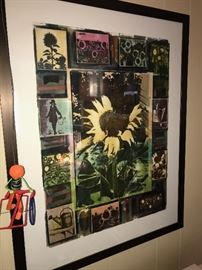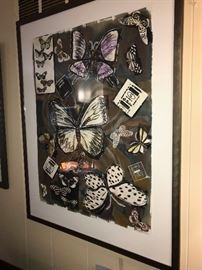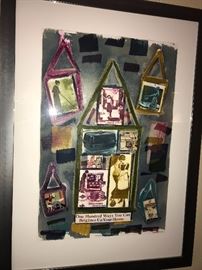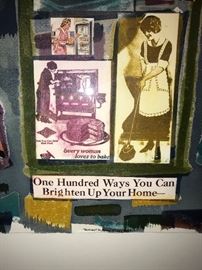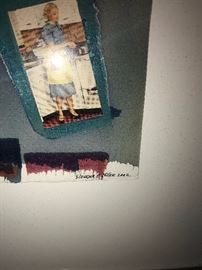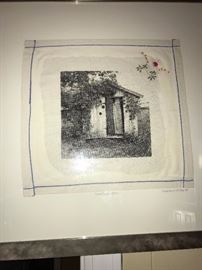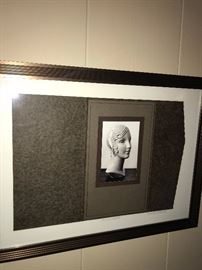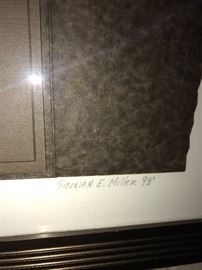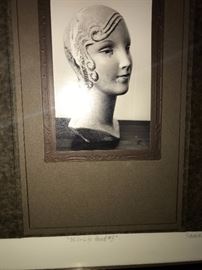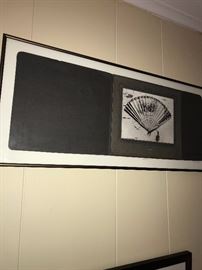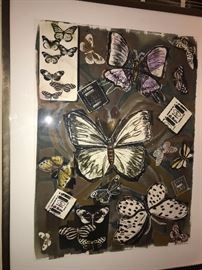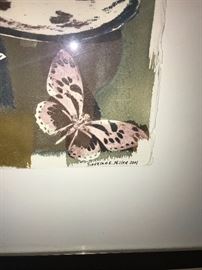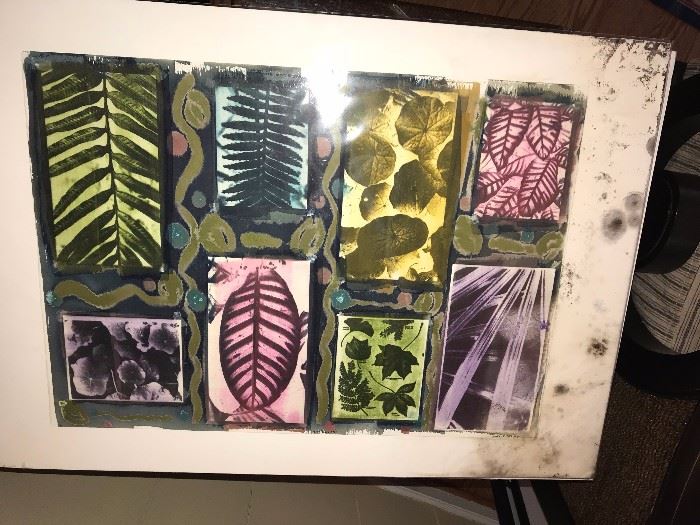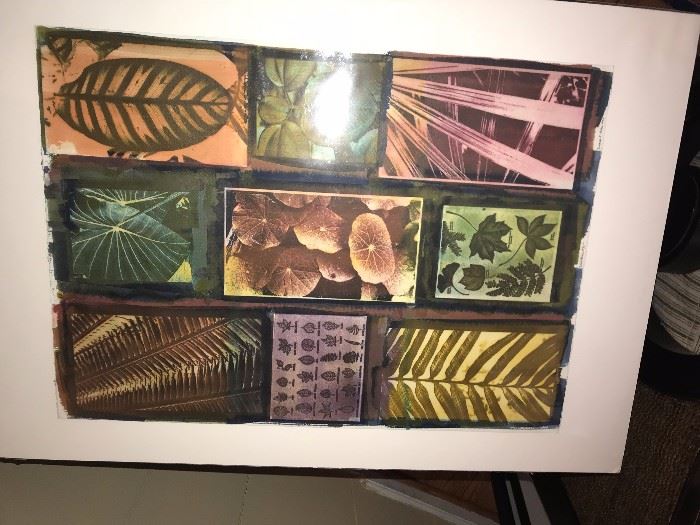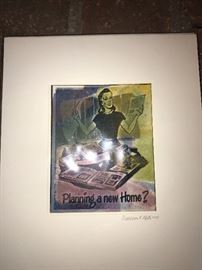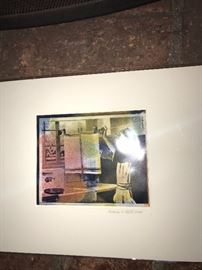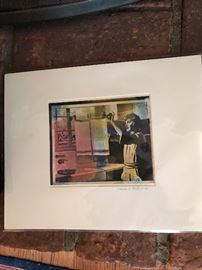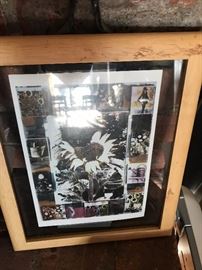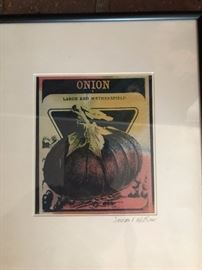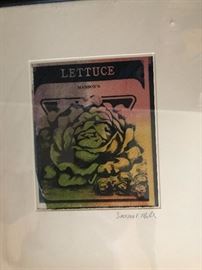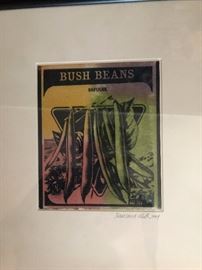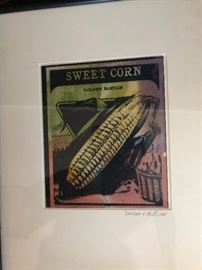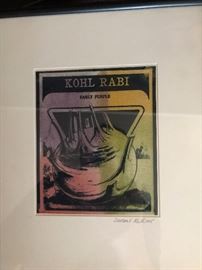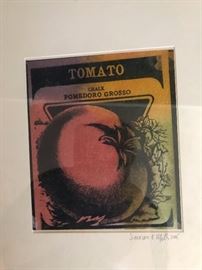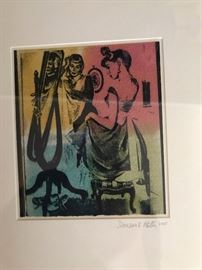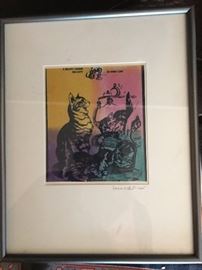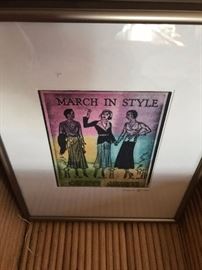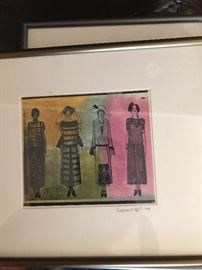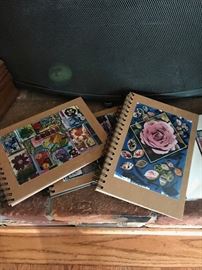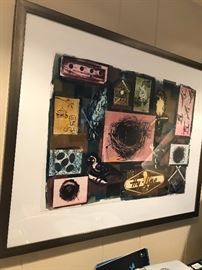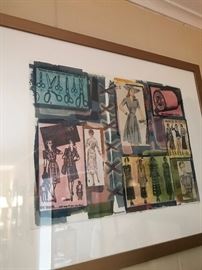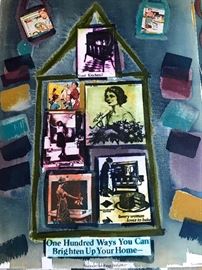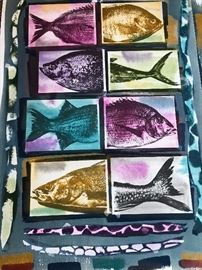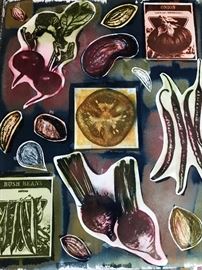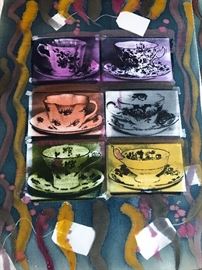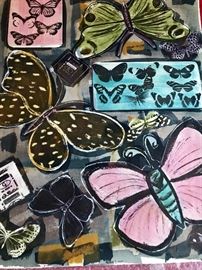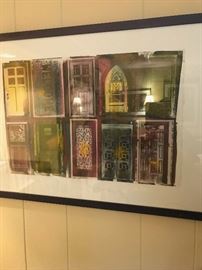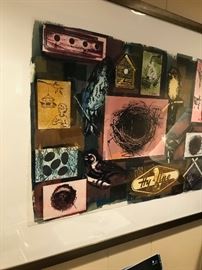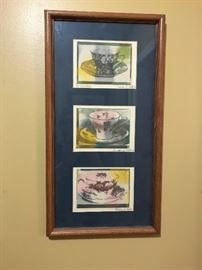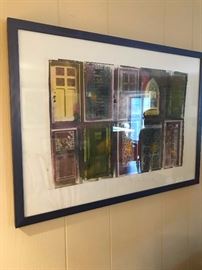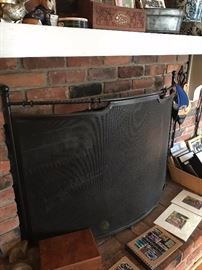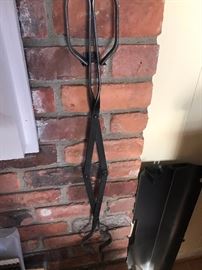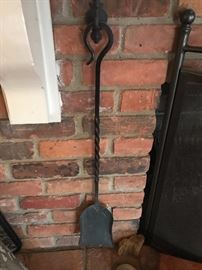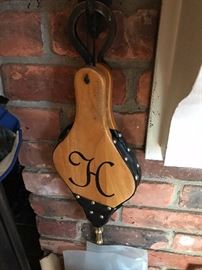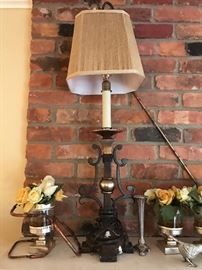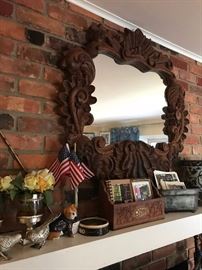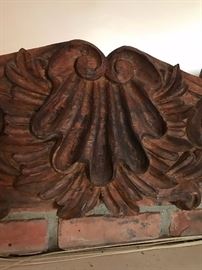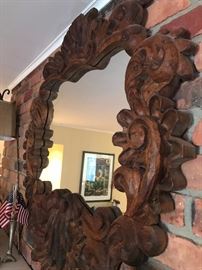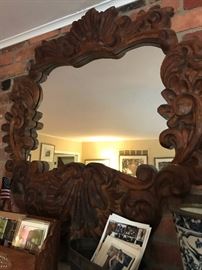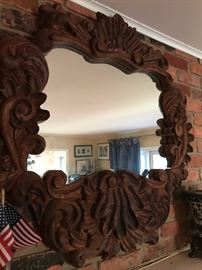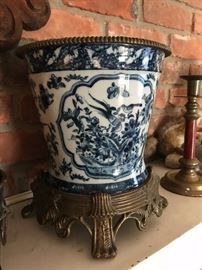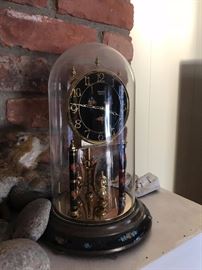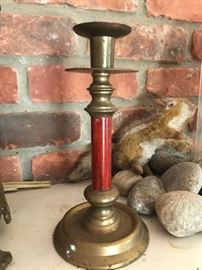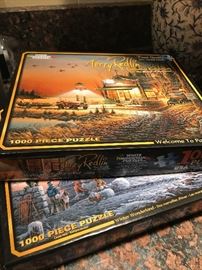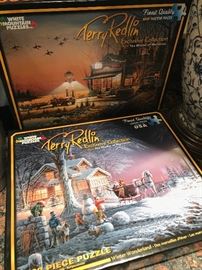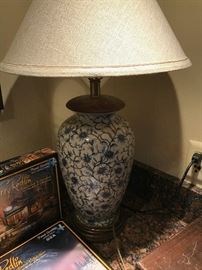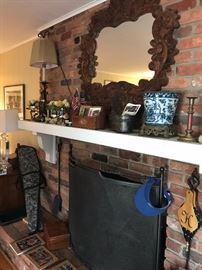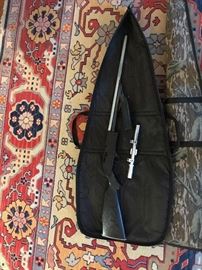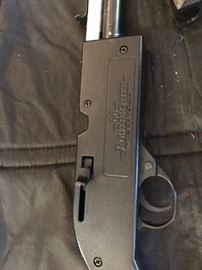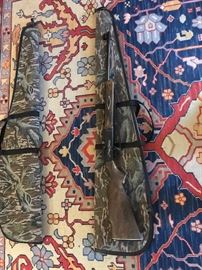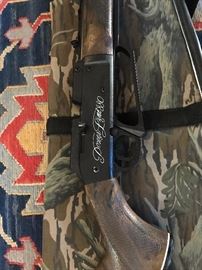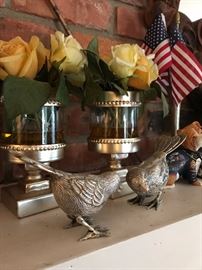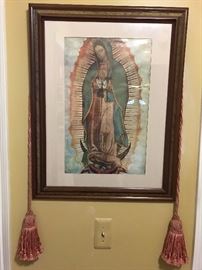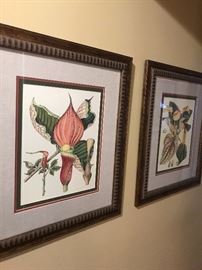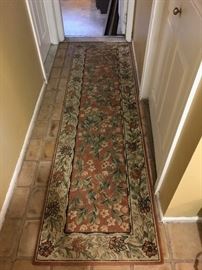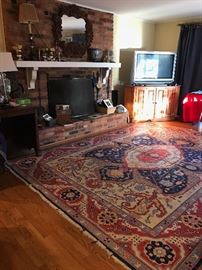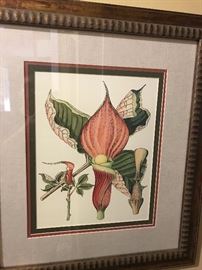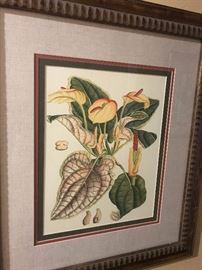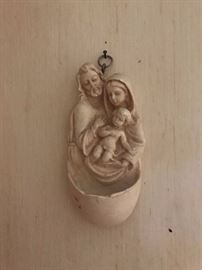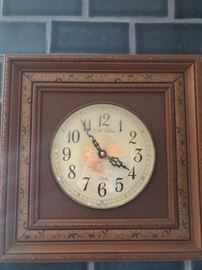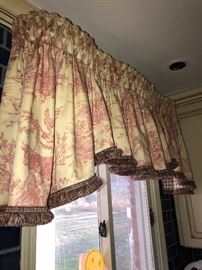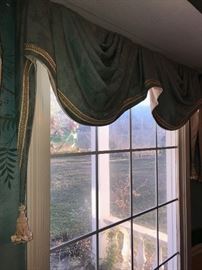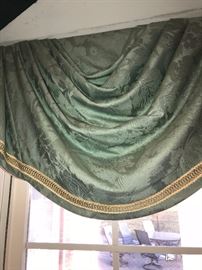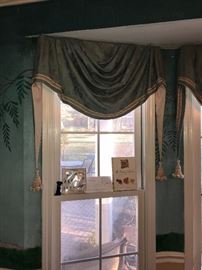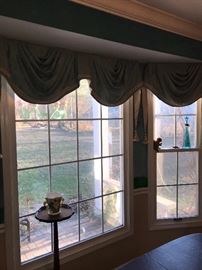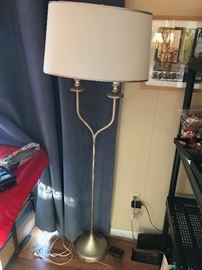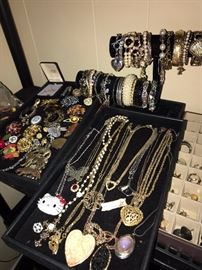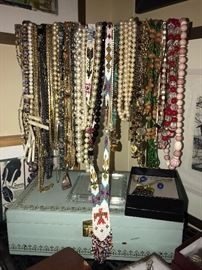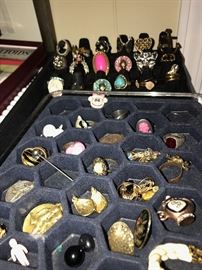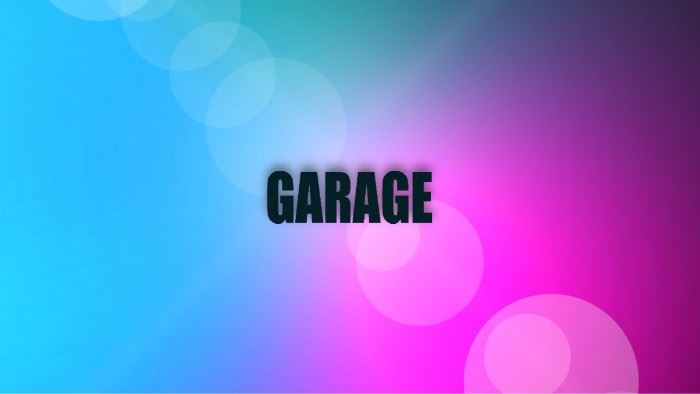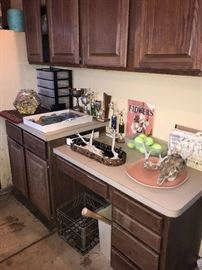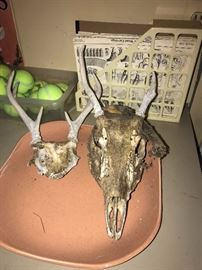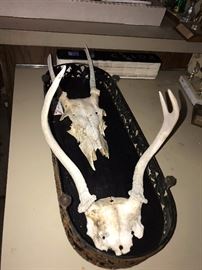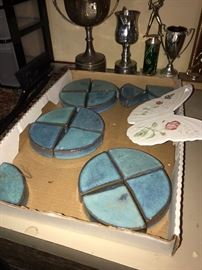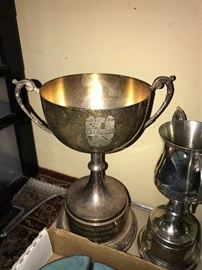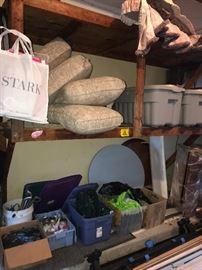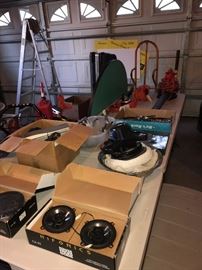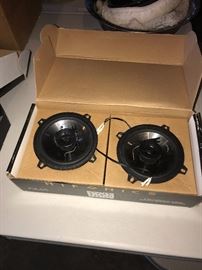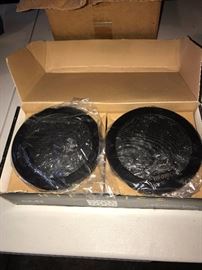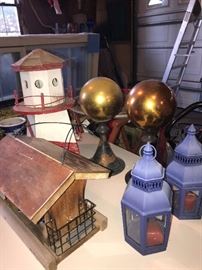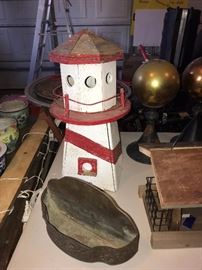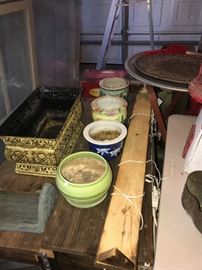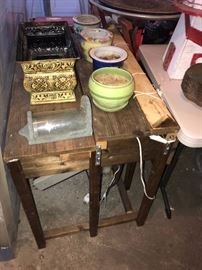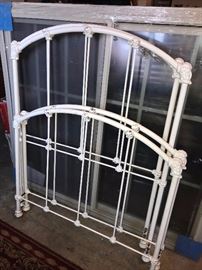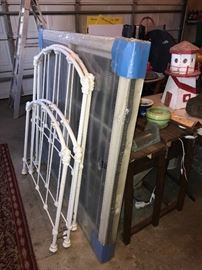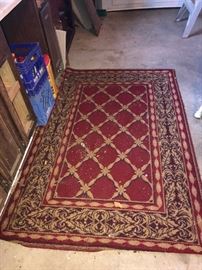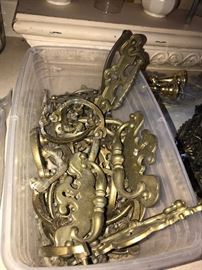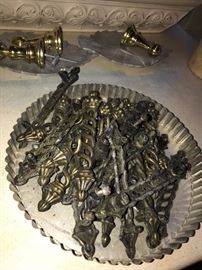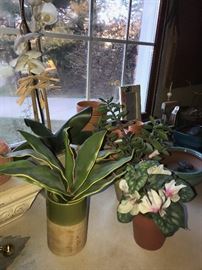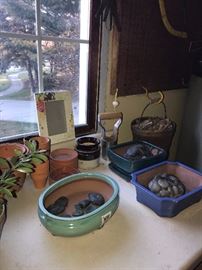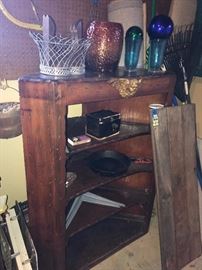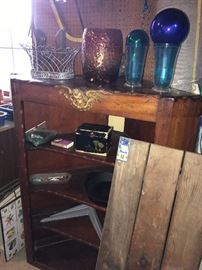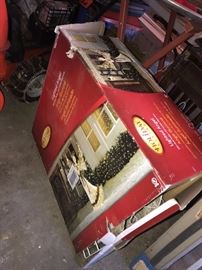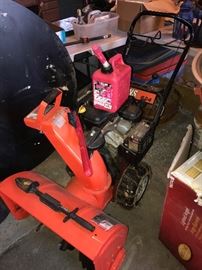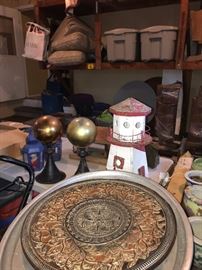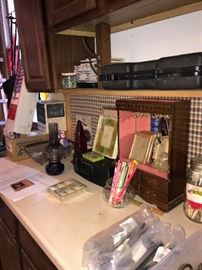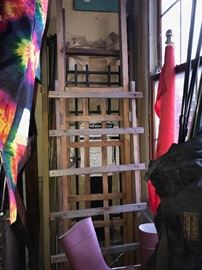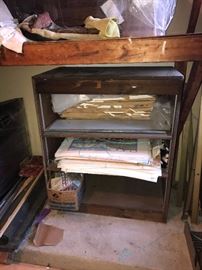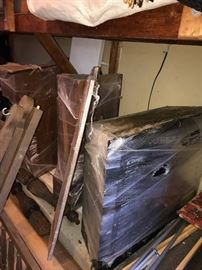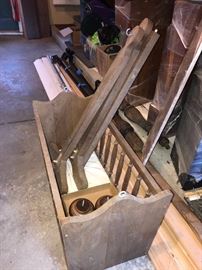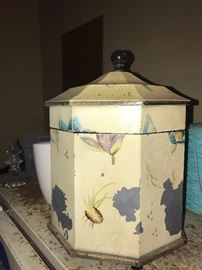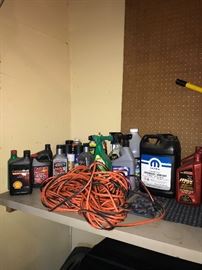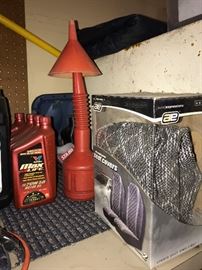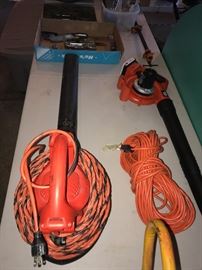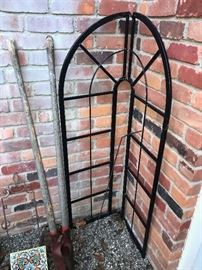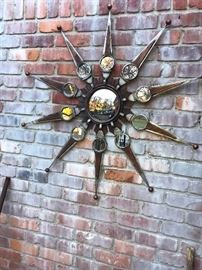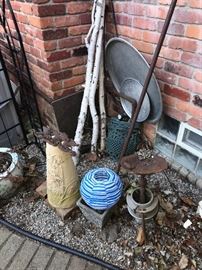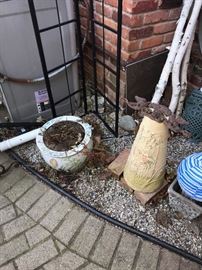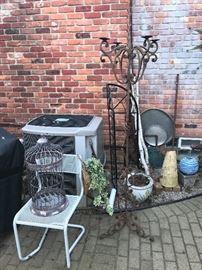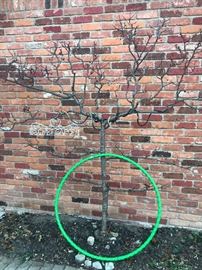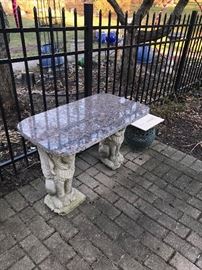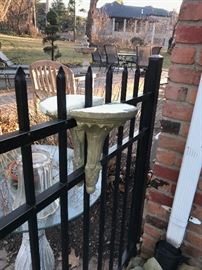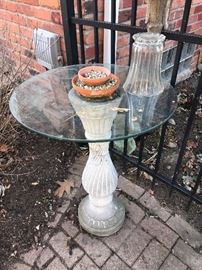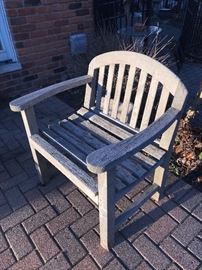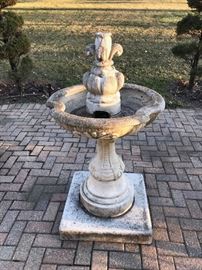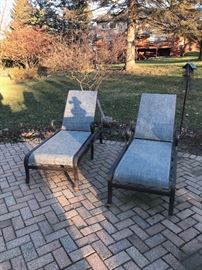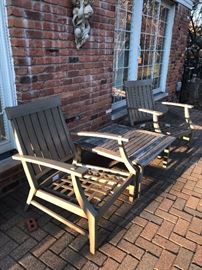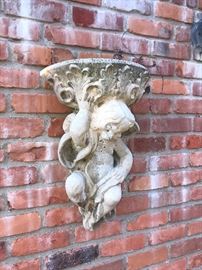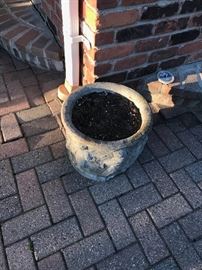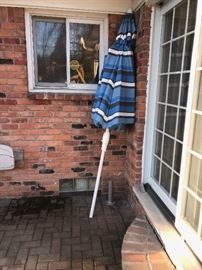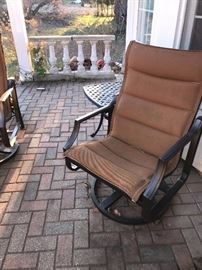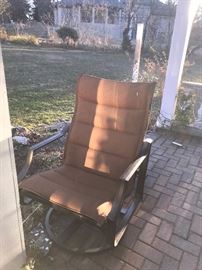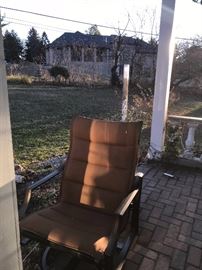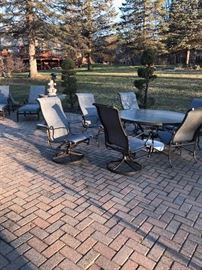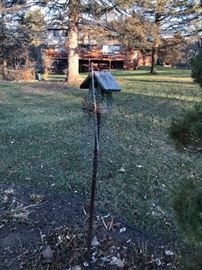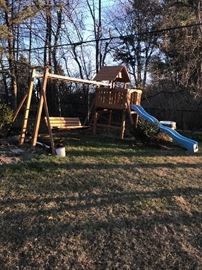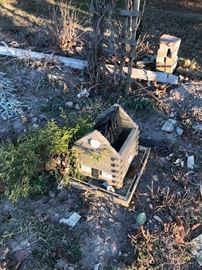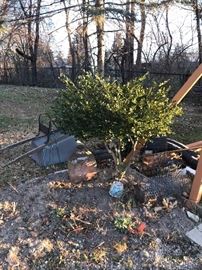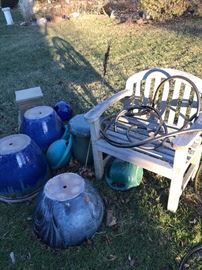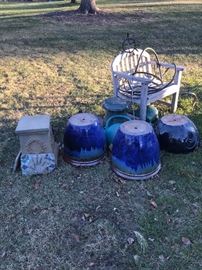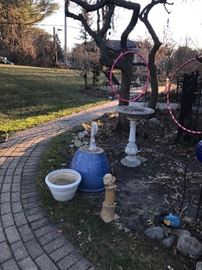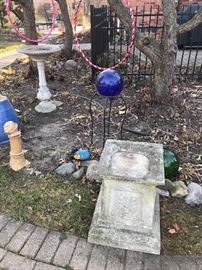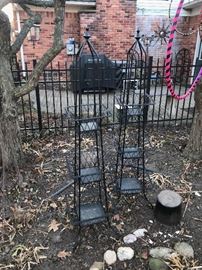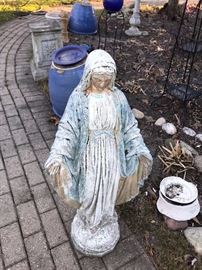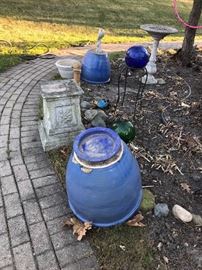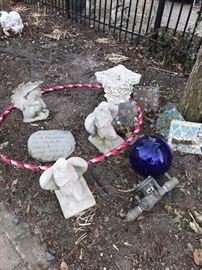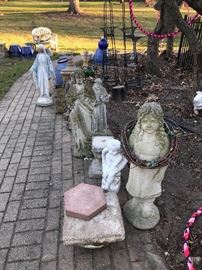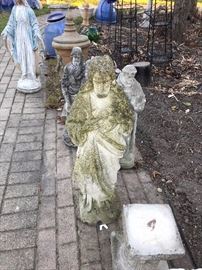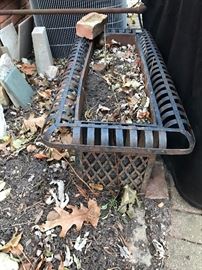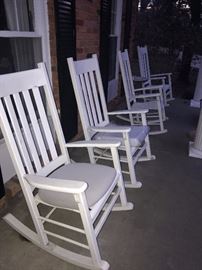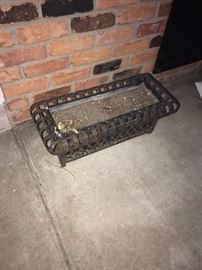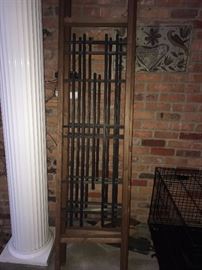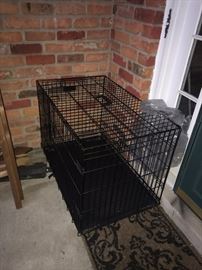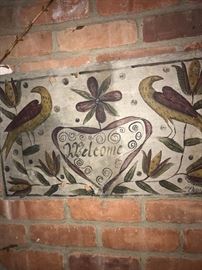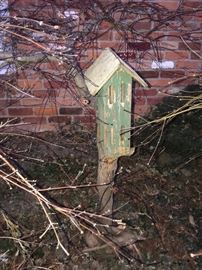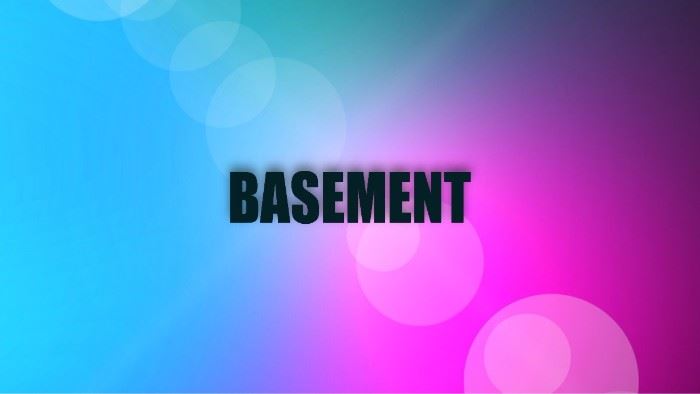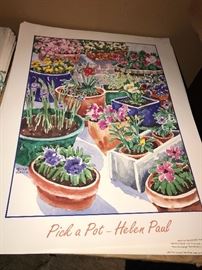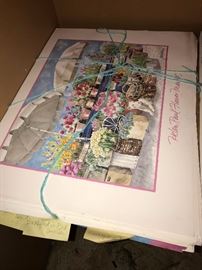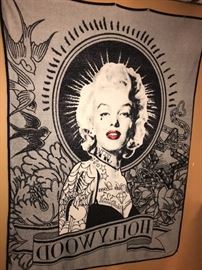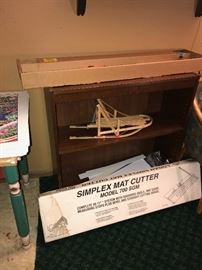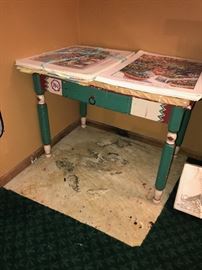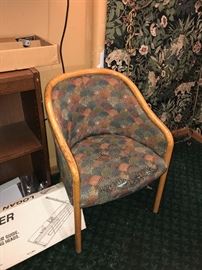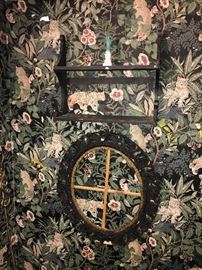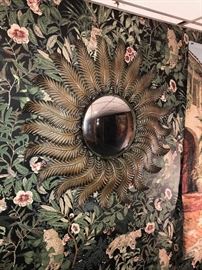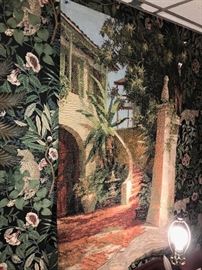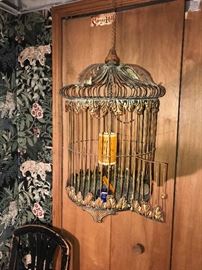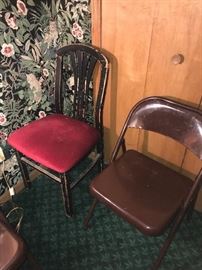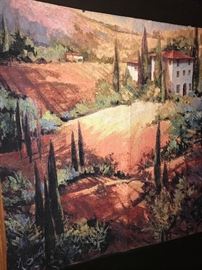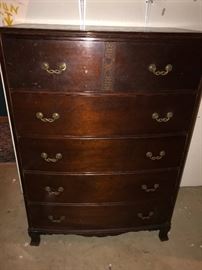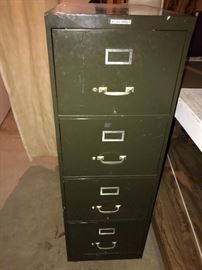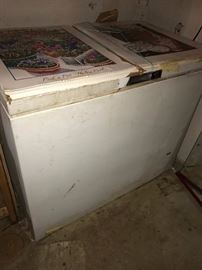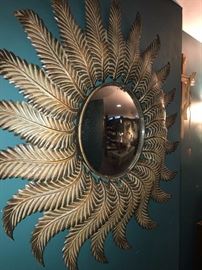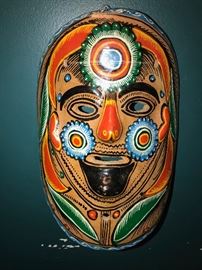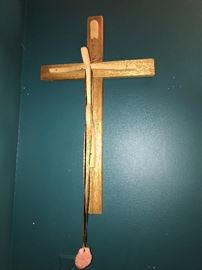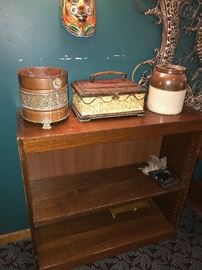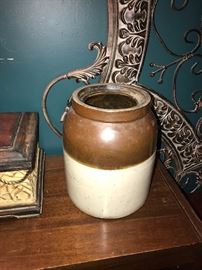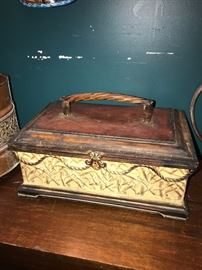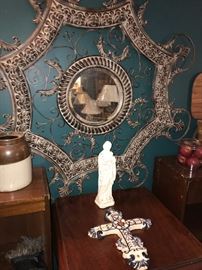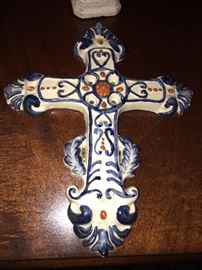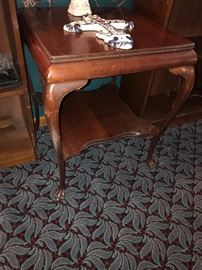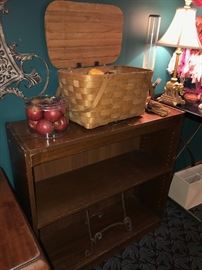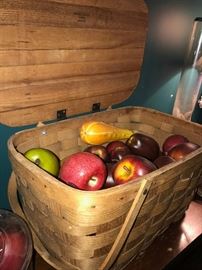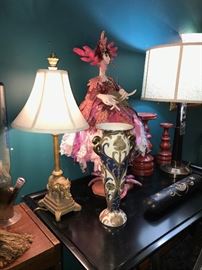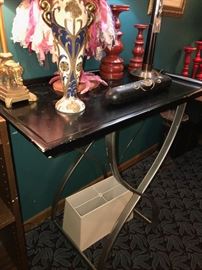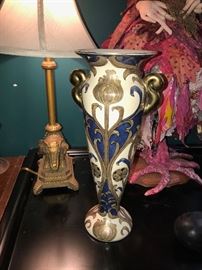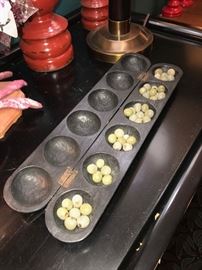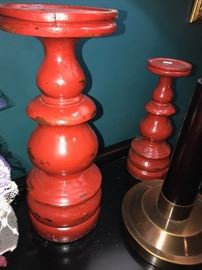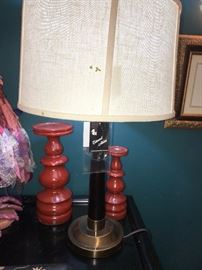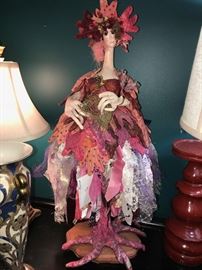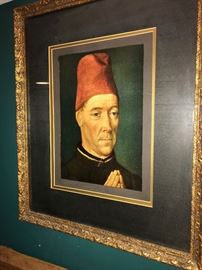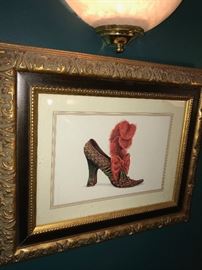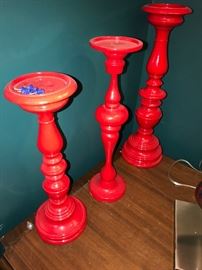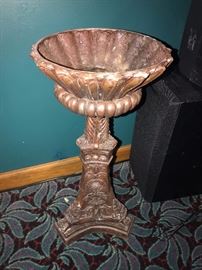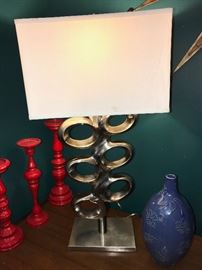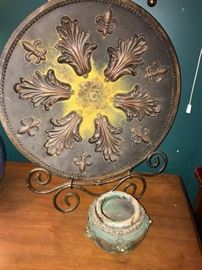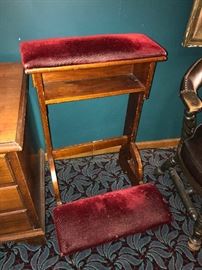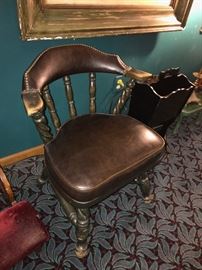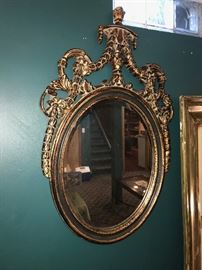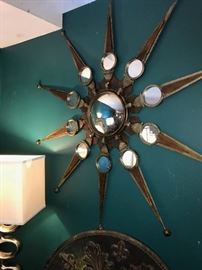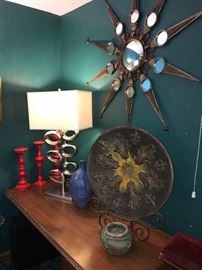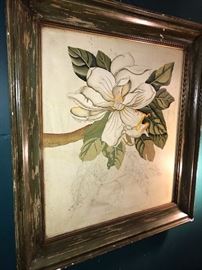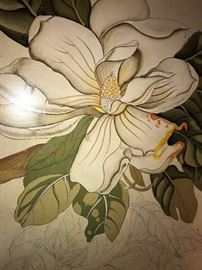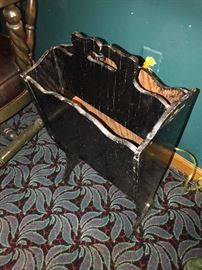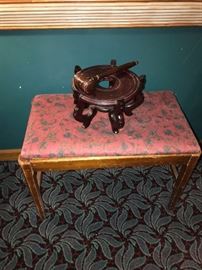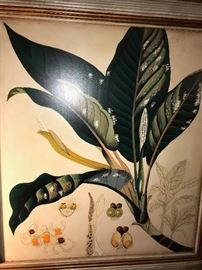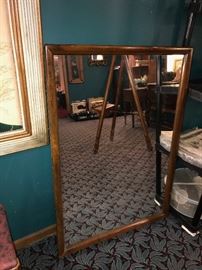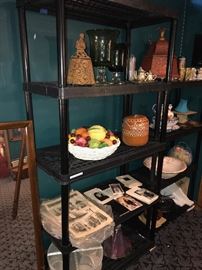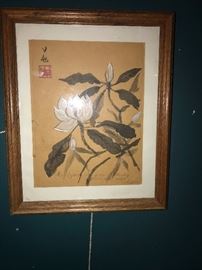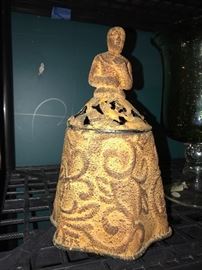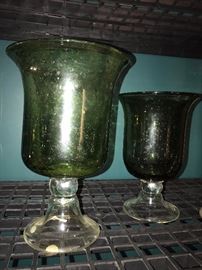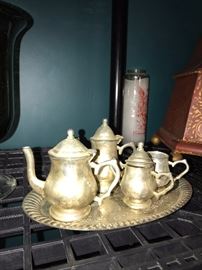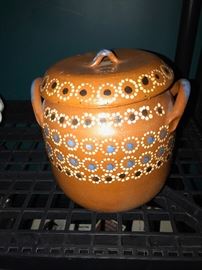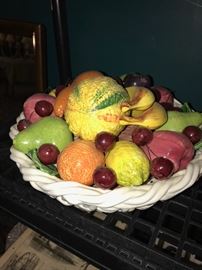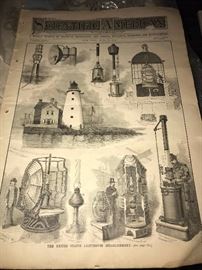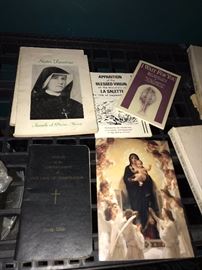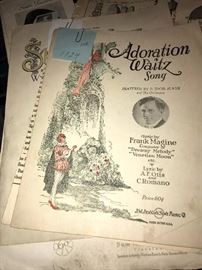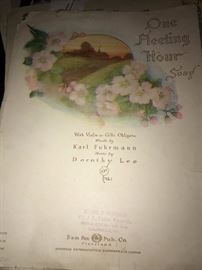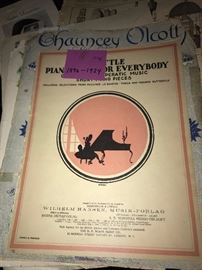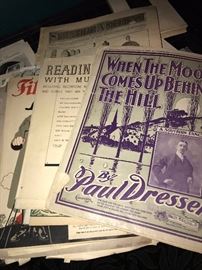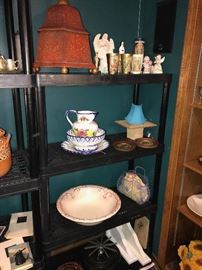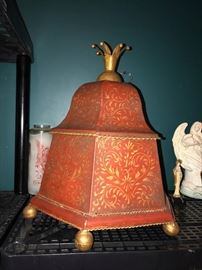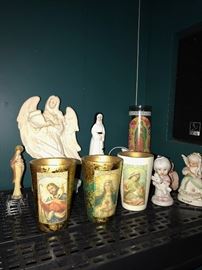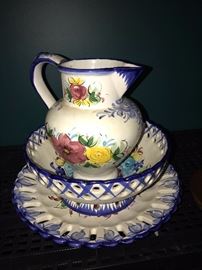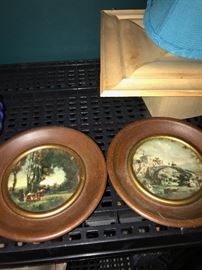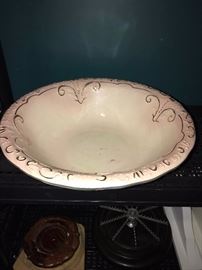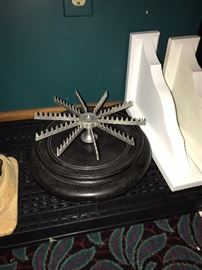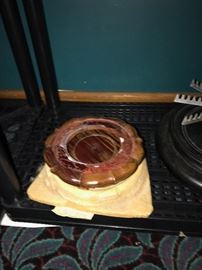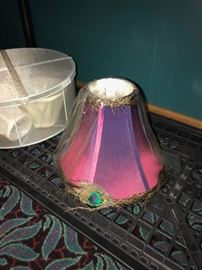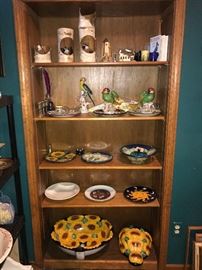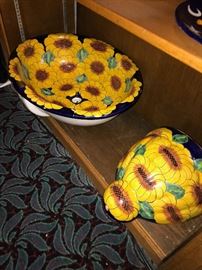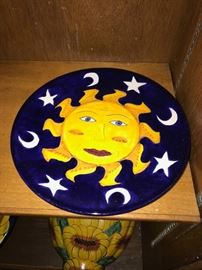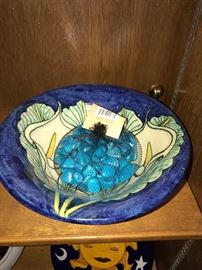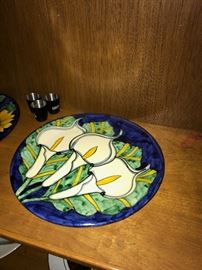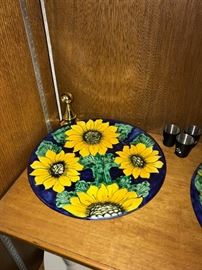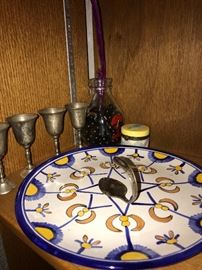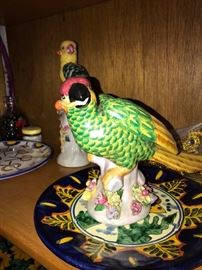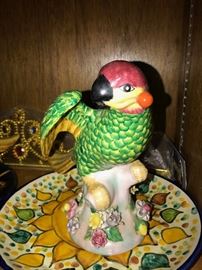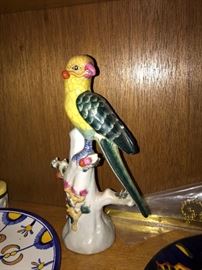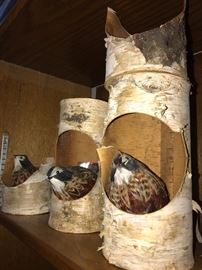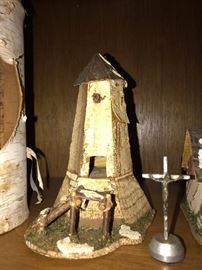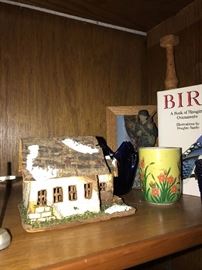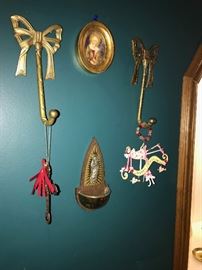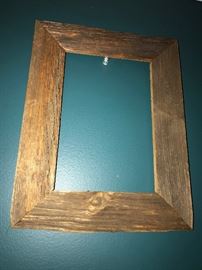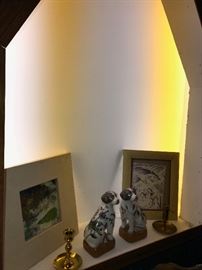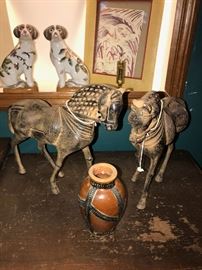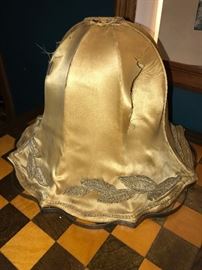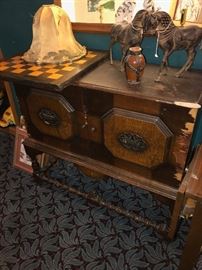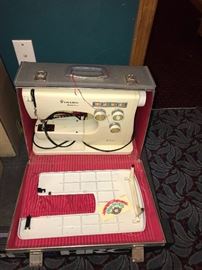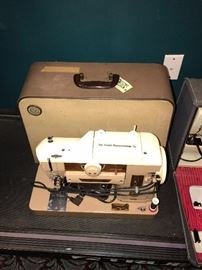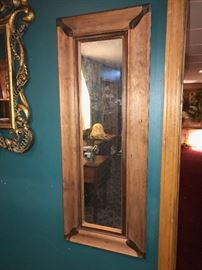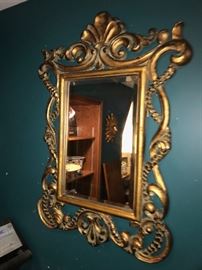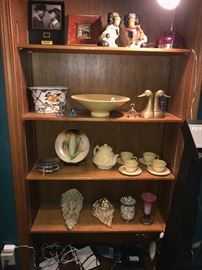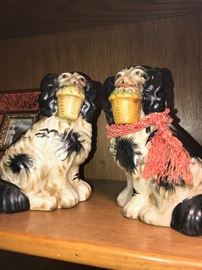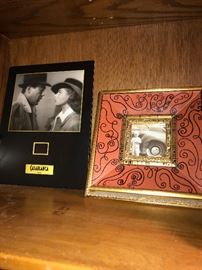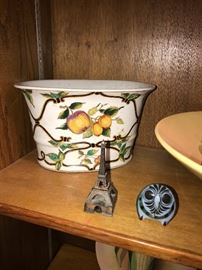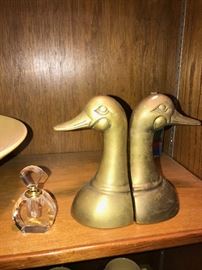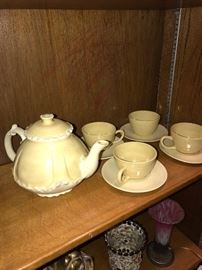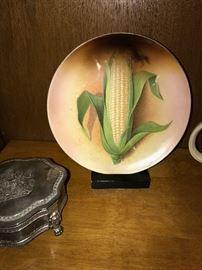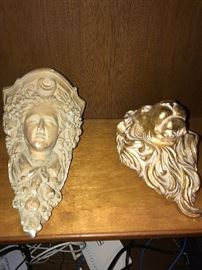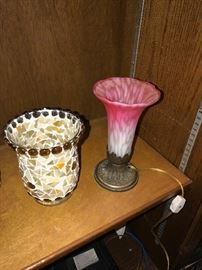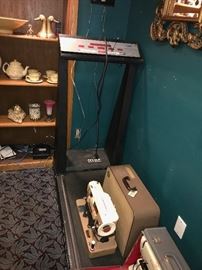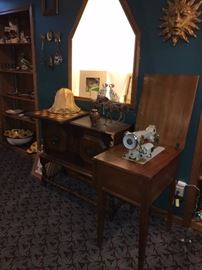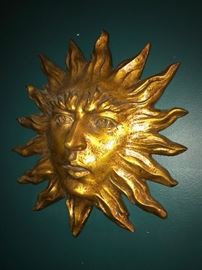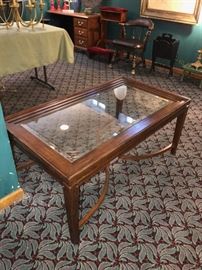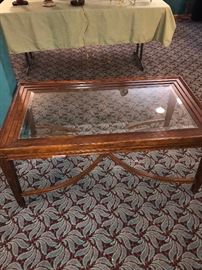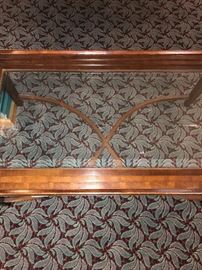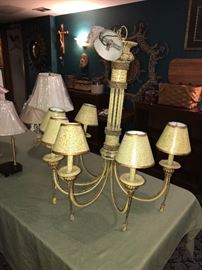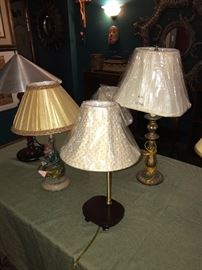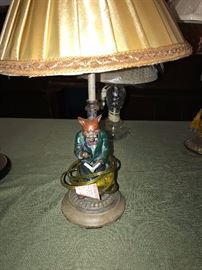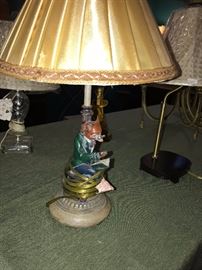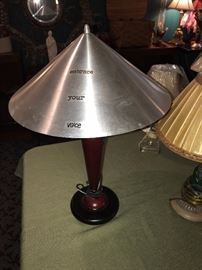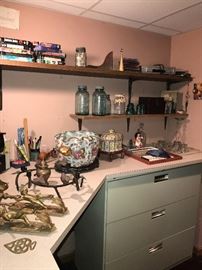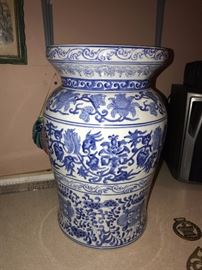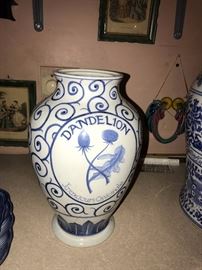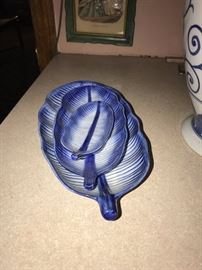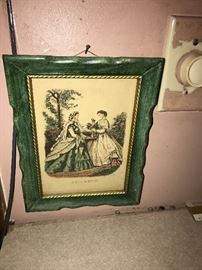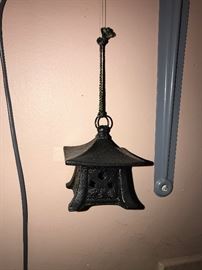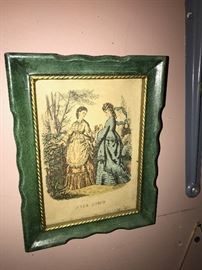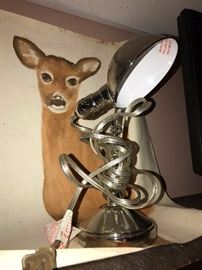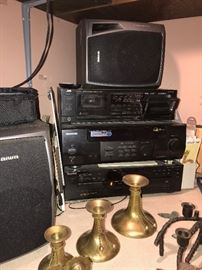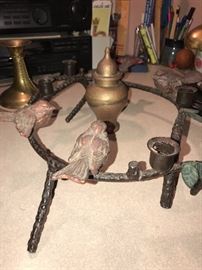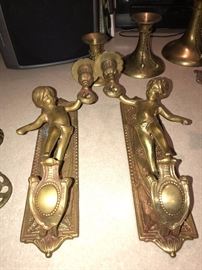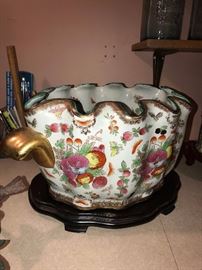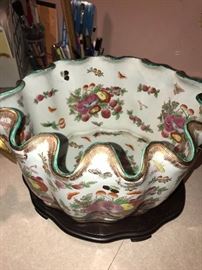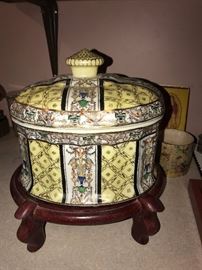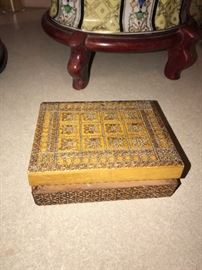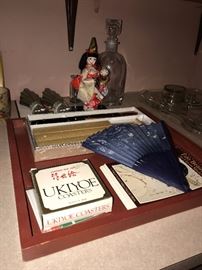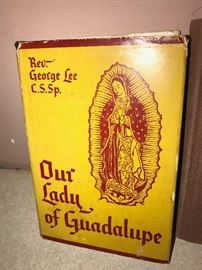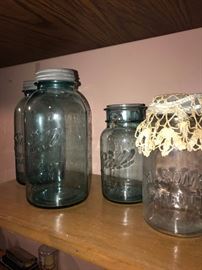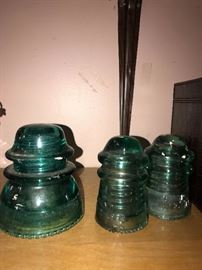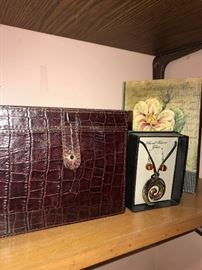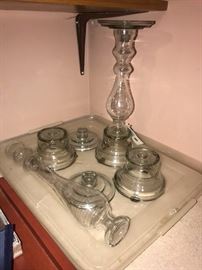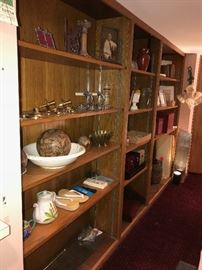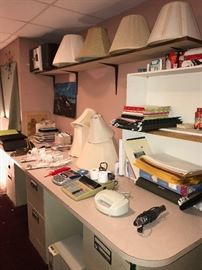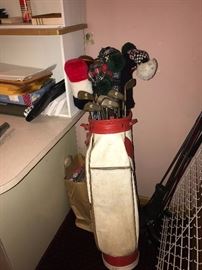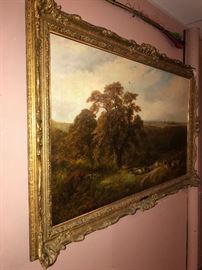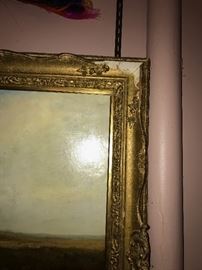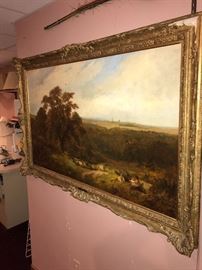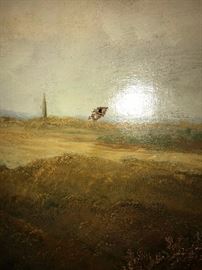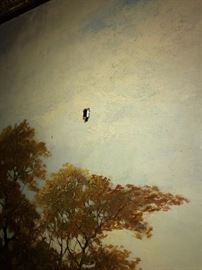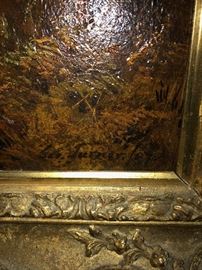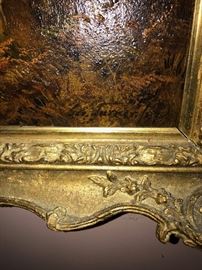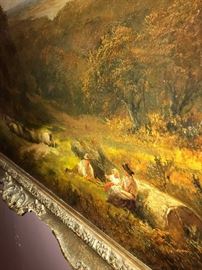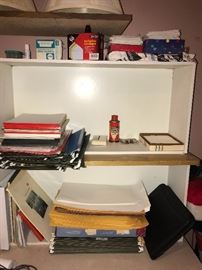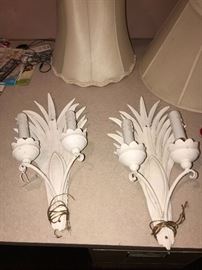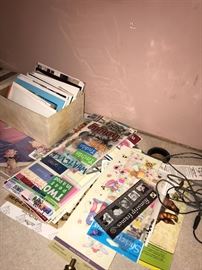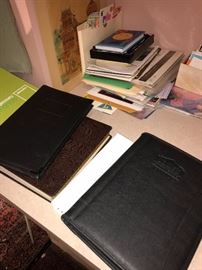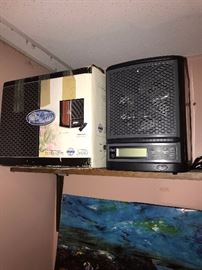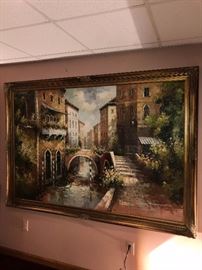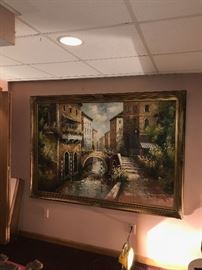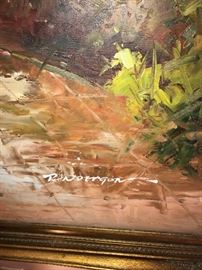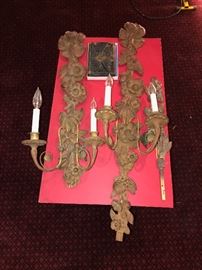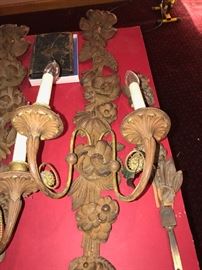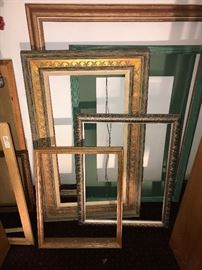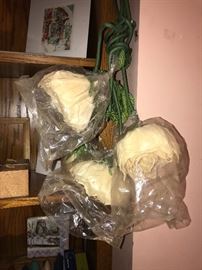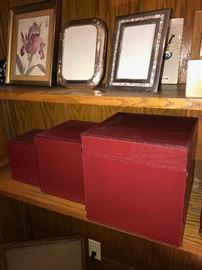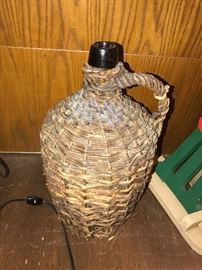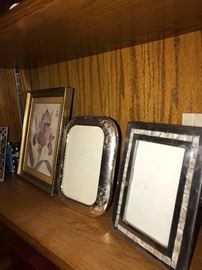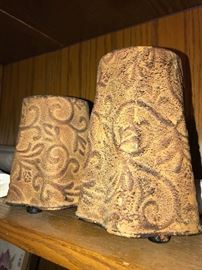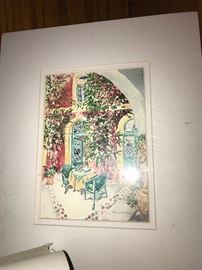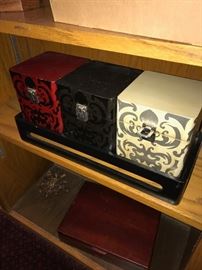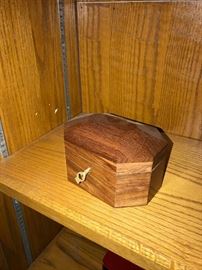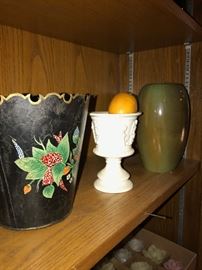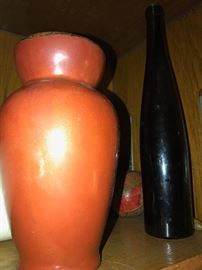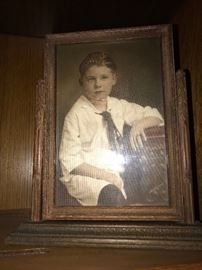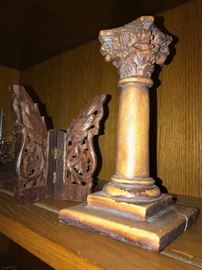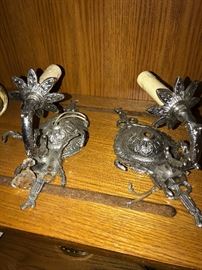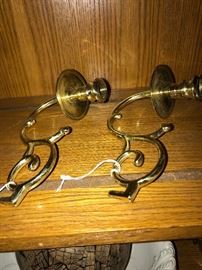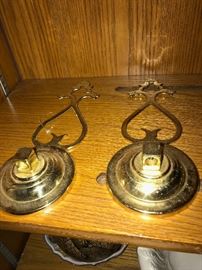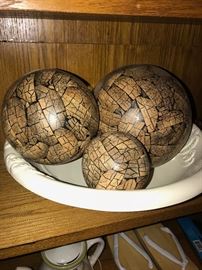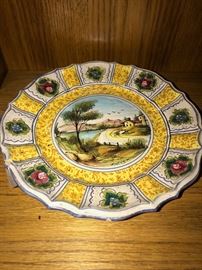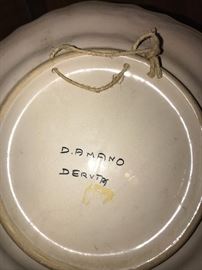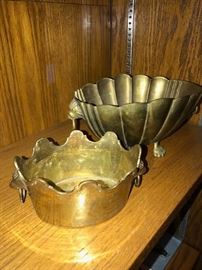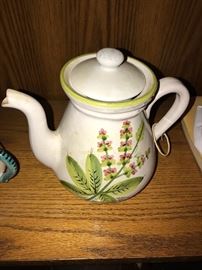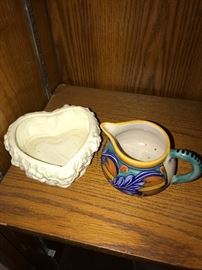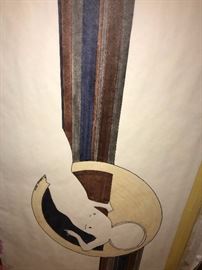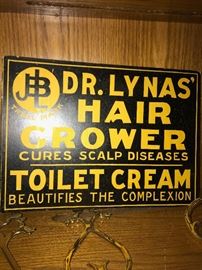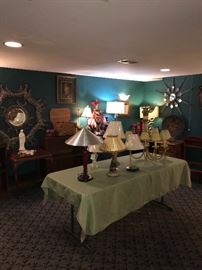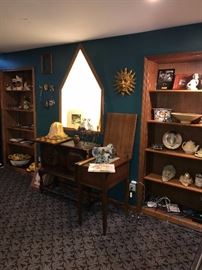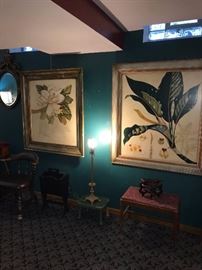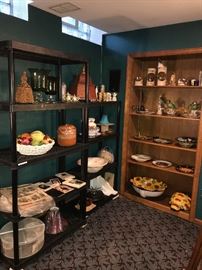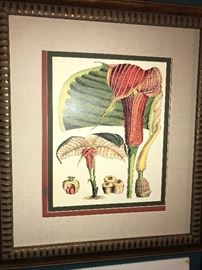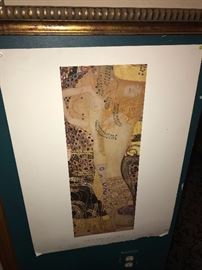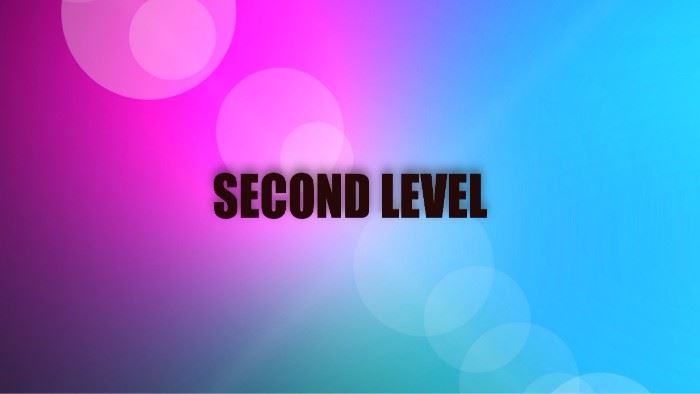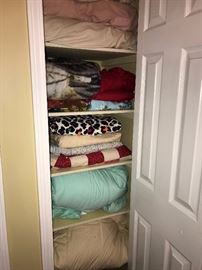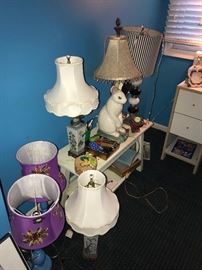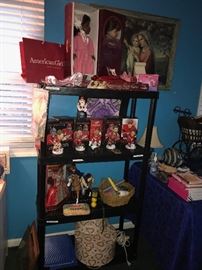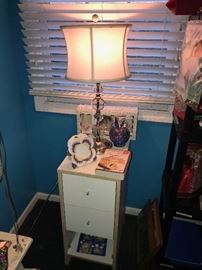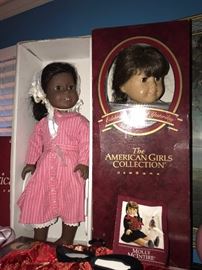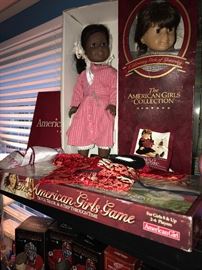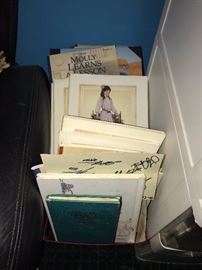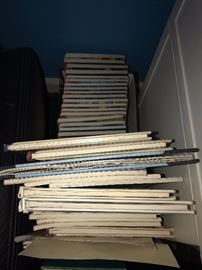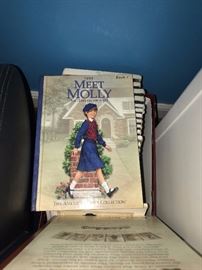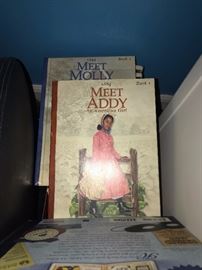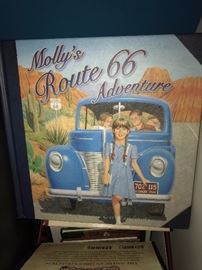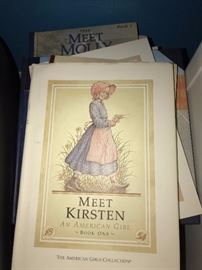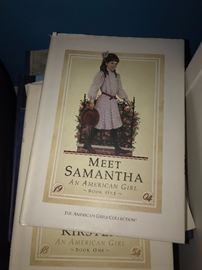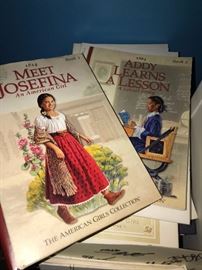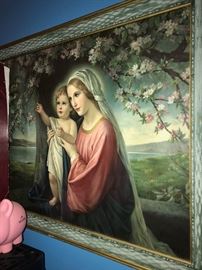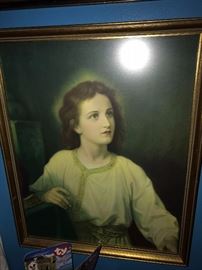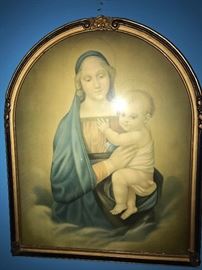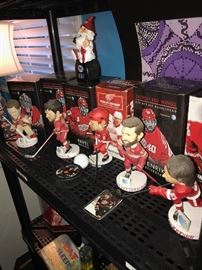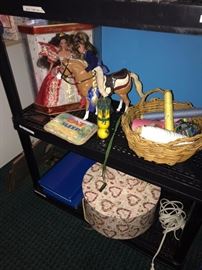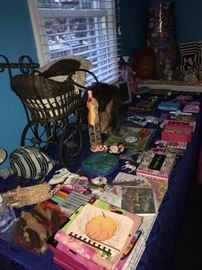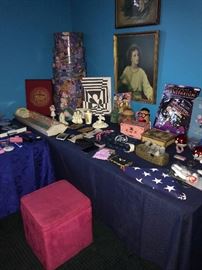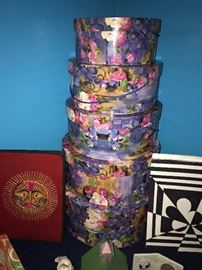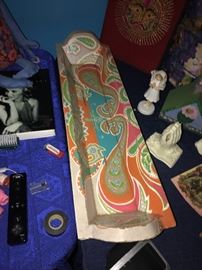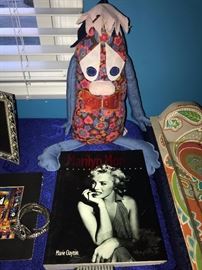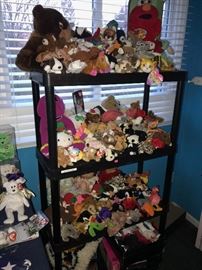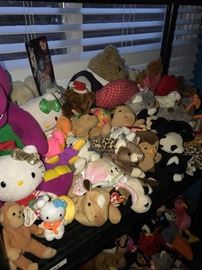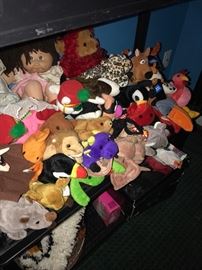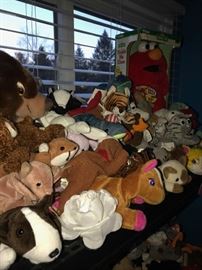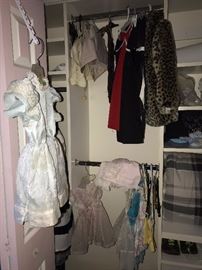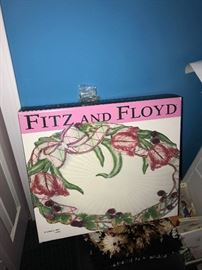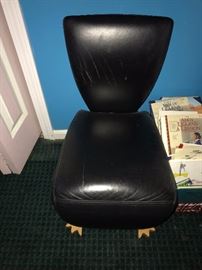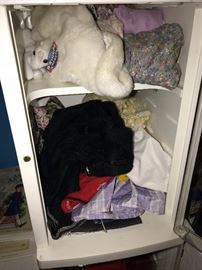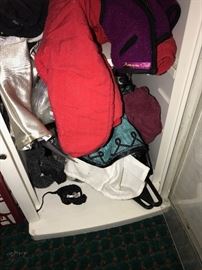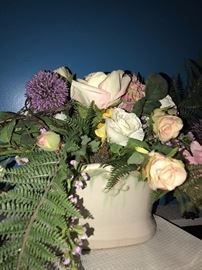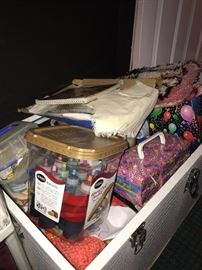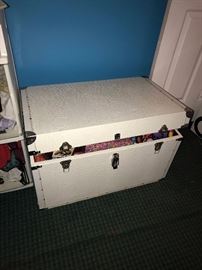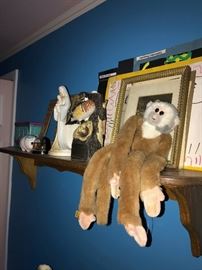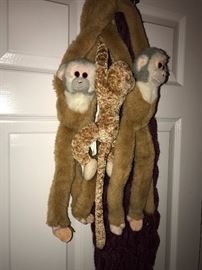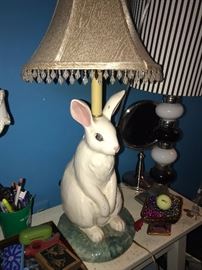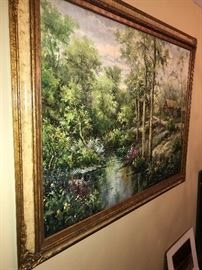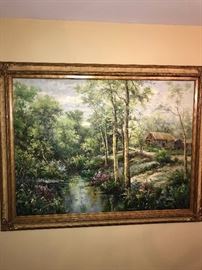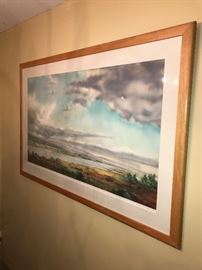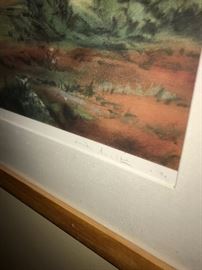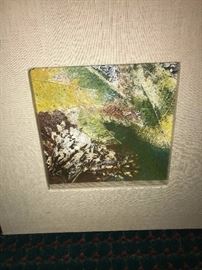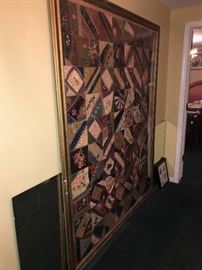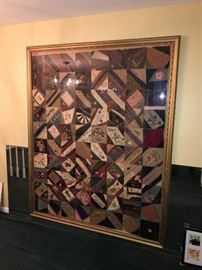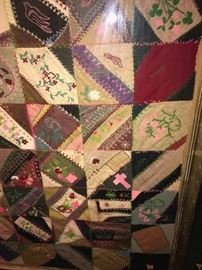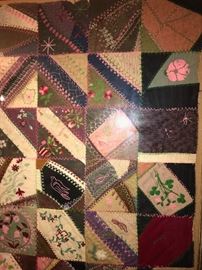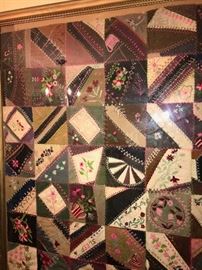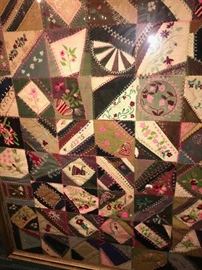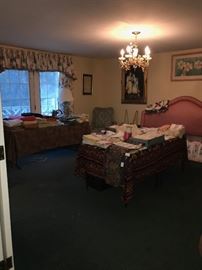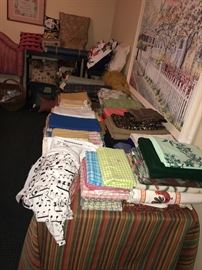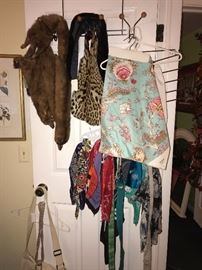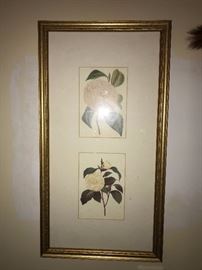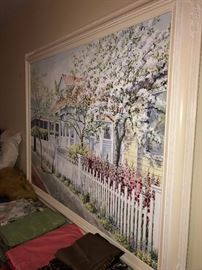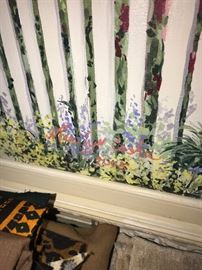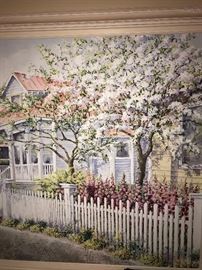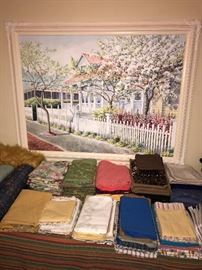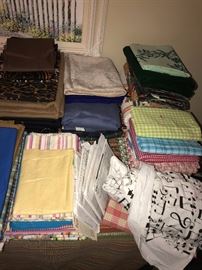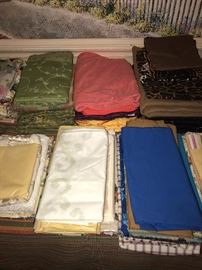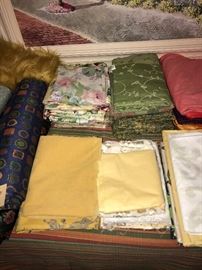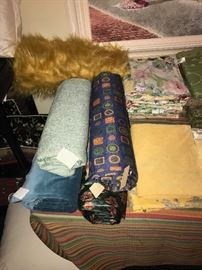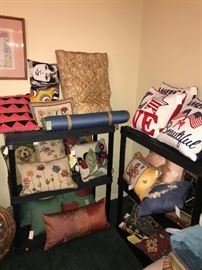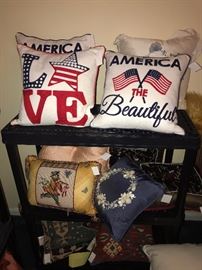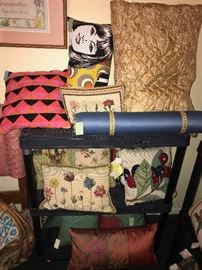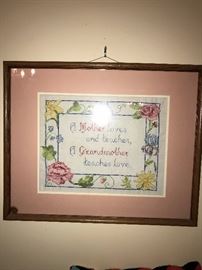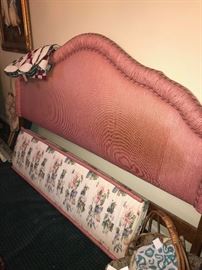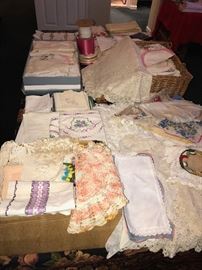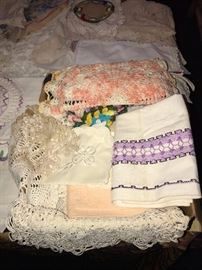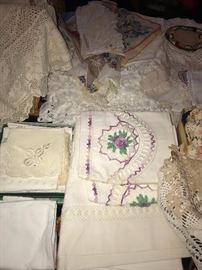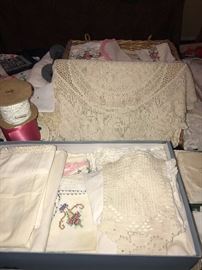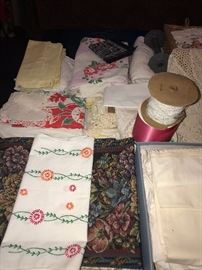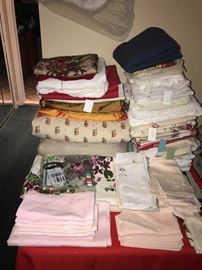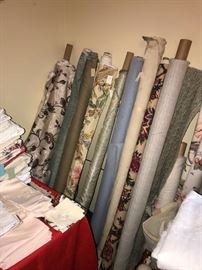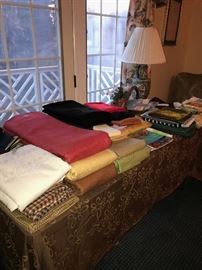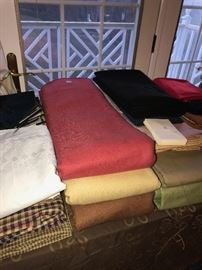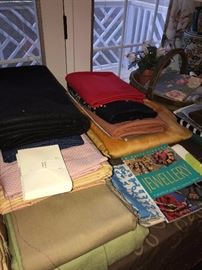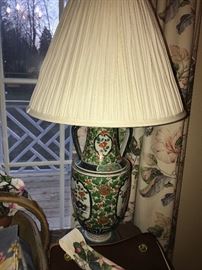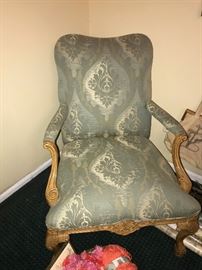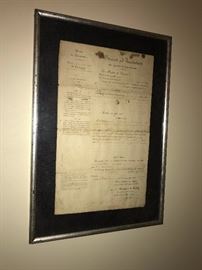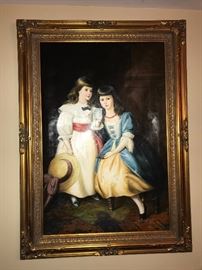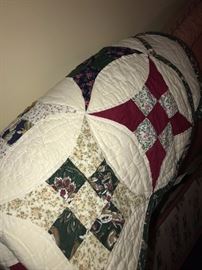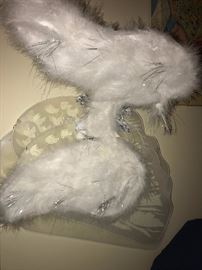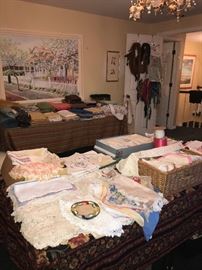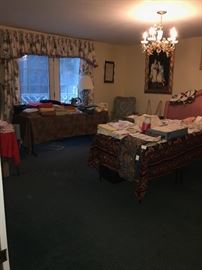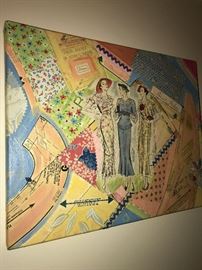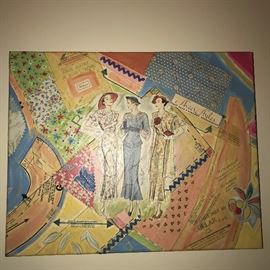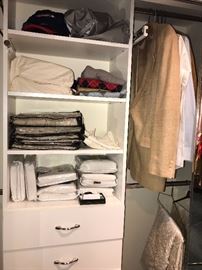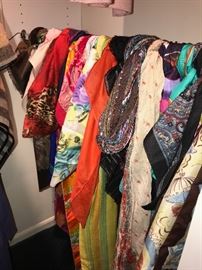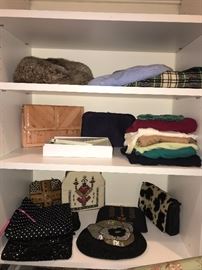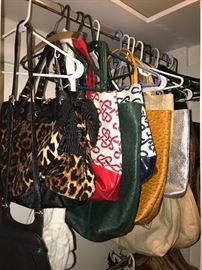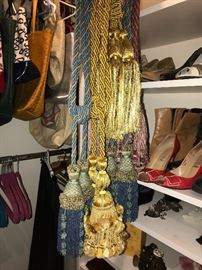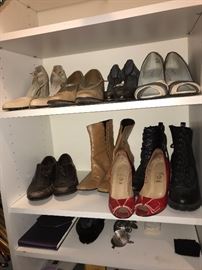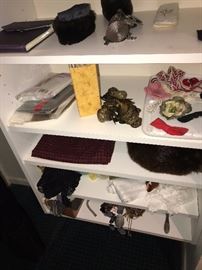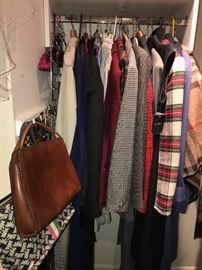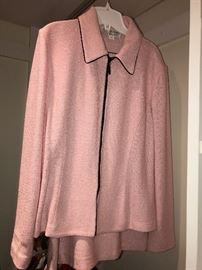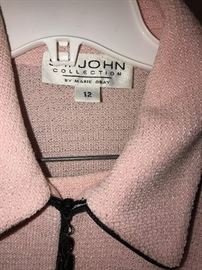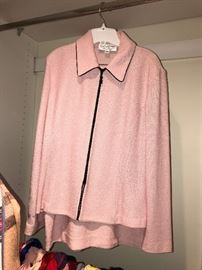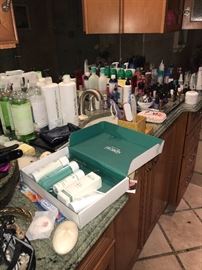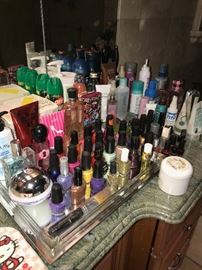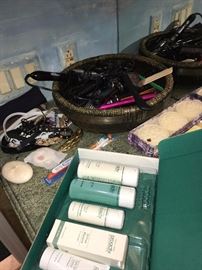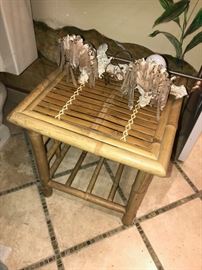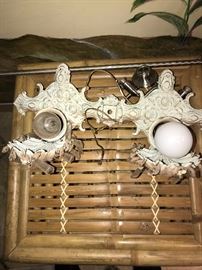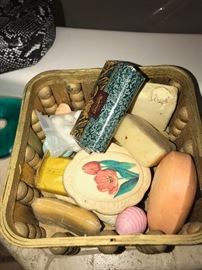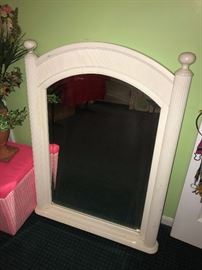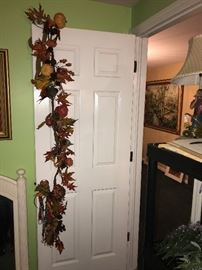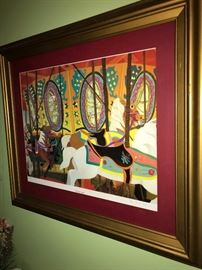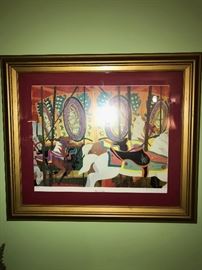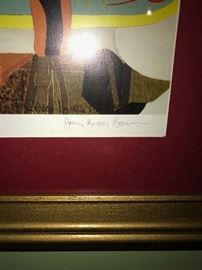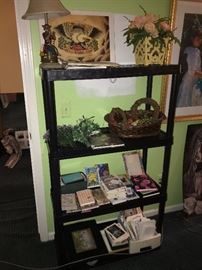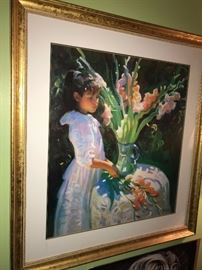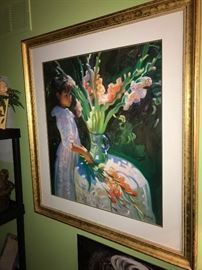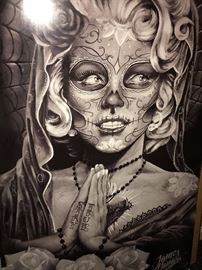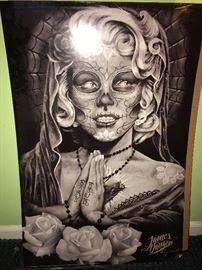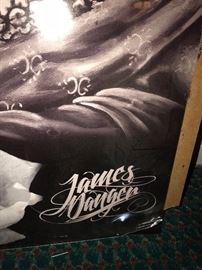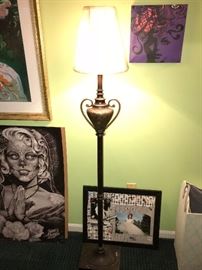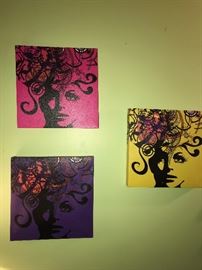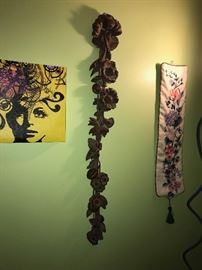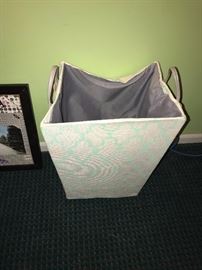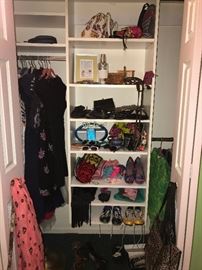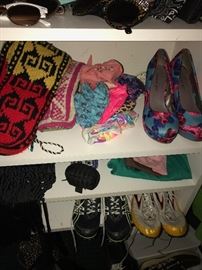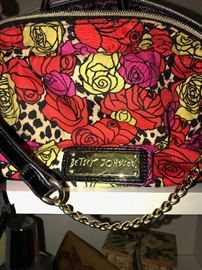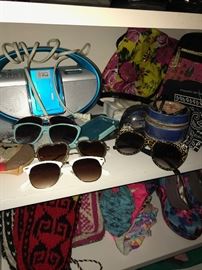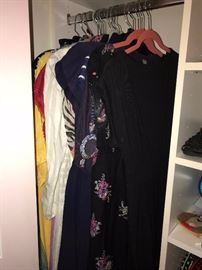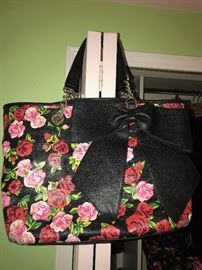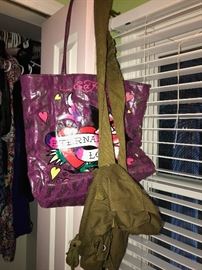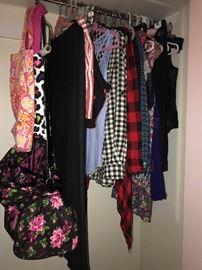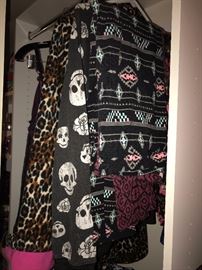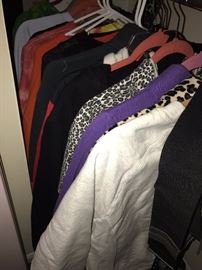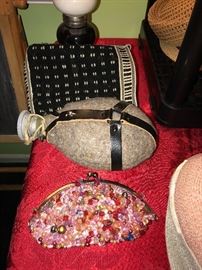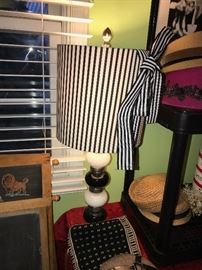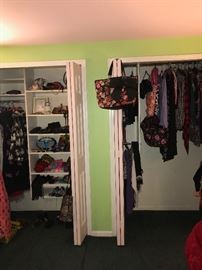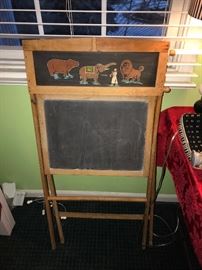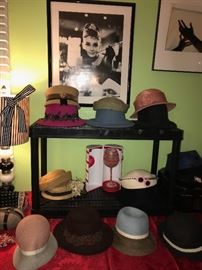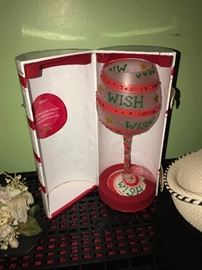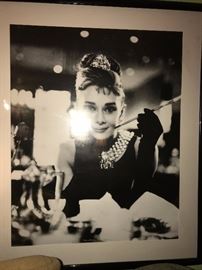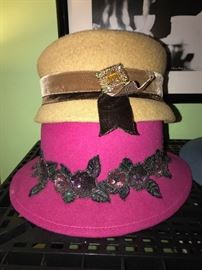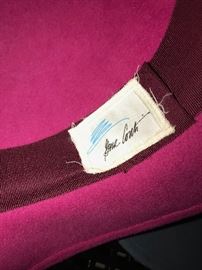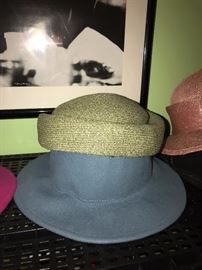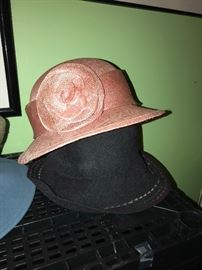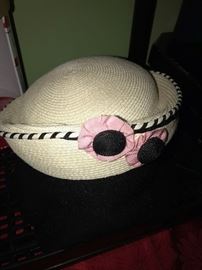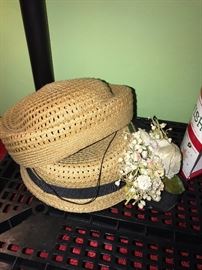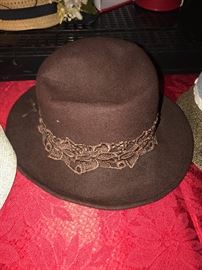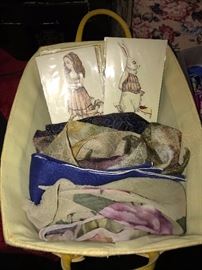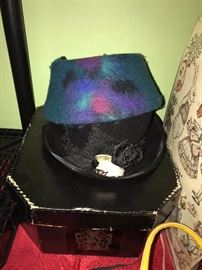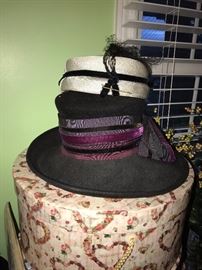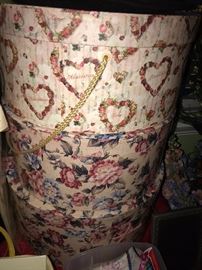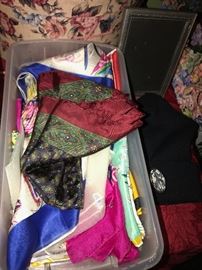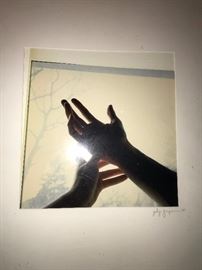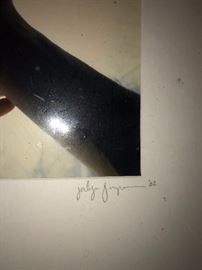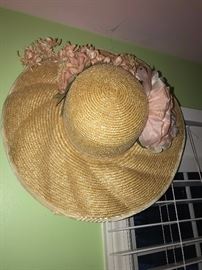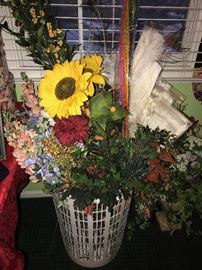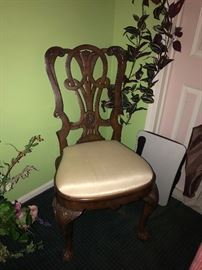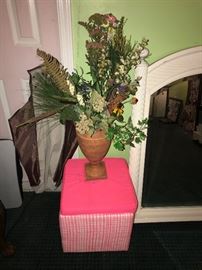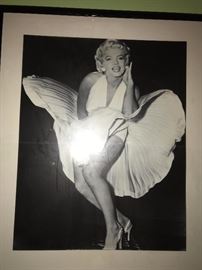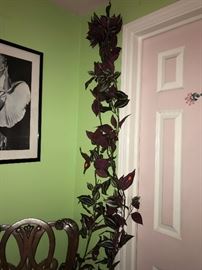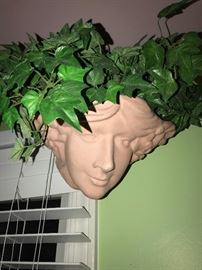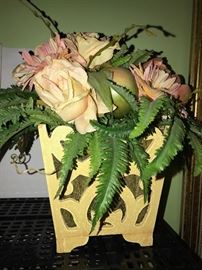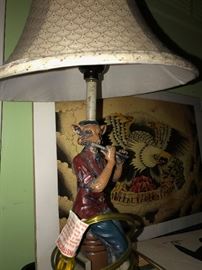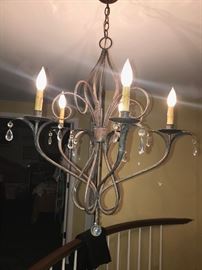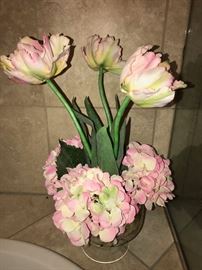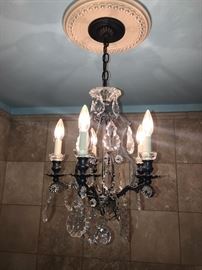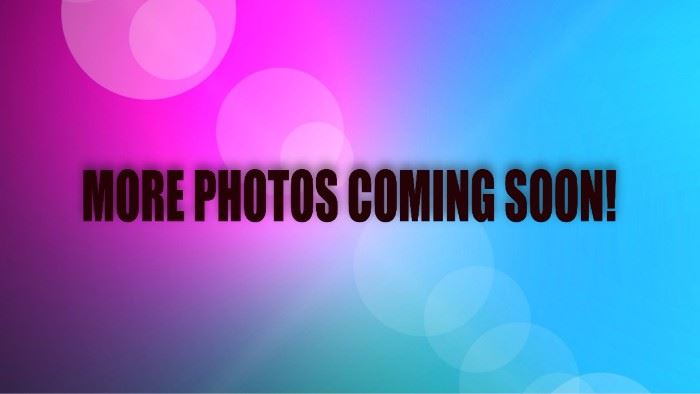 Thank you for using EstateSales.NET. You're the best!