** 50% Off Saturday! ** Mid Century Sale in Warren
estate sale
•
3
day sale
•
sale is over
Terms
Scroll Down To See Photos

FREQUENTLY ASKED QUESTIONS:

Q:Do you Accept Checks?

A: We do accept credit cards but we are no longer able to accept checks.

Q: What are Street Numbers?

A: Street Numbers is the number system that we use to let people into the home at the beginning of the sale. How it works is the first person that arrives at the estate sale has the option to be number one. That person then makes his own numbers keeps number one and passes out the rest of the numbers as more people arrive to the sale. The person that is handing out numbers has to stay at the sale location and pass out numbers until we open. Everyone one else can go do whatever they would like until we open. We always open the doors at ten o'clock sharp.

Q: Do you do any pre-sales or pre-views before the official opening day?

A: No we do not. We strive to bring the best experience to our customers. Everything that a client allows us to sell will be available for purchase to the public on a first come first serve basis.

Q: What is your refund policy?

A: We offer a same-day refund to customers with a receipt for an item that they have purchased and found to be in a non-working condition.

Q: If I purchase a large item, how do I handle the pick-up?

A: 95% of the time, we have staff on site that can load items into your vehicle for you. If you need to come back to get your item, we will write you a receipt so you can pick up the item up anytime during the sale's open hours. We do not deliver items.

Q: I'm interested in your services. How do I take the next step?

A: We'd love the opportunity to help you find the right solution for your estate. Contact us through our form at www.aaronsestatesales.com, Call 248-915-8888, or email us at aaron@aaronsestatesales.com. Talk to you soon!

Q:Do you Accept Checks?

A: We do accept credit cards but we are no longer able to accept checks.



Q: What are Street Numbers?

A: Street Numbers is the number system that we use to let people into the home at the beginning of the sale. How it works is the first person that arrives at the estate sale has the option to be number one. That person then makes his own numbers keeps number one and passes out the rest of the numbers as more people arrive to the sale. The person that is handing out numbers has to stay at the sale location and pass out numbers until we open. Everyone one else can go do whatever they would like until we open. We always open the doors at ten o'clock sharp.



Q: Do you do any pre-sales or pre-views before the official opening day?

A: No we do not. We strive to bring the best experience to our customers. Everything that a client allows us to sell will be available for purchase to the public on a first come first serve basis.



Q: What is your refund policy?

A: We offer a same-day refund to customers with a receipt for an item that they have purchased and found to be in a non-working condition.



Q: If I purchase a large item, how do I handle the pick-up?

A: 95% of the time, we have staff on site that can load items into your vehicle for you. If you need to come back to get your item, we will write you a receipt so you can pick up the item up anytime during the sale's open hours. We do not deliver items.



Q: I'm interested in your services. How do I take the next step?

A: We'd love the opportunity to help you find the right solution for your estate. Contact us through our form at www.aaronsestatesales.com, Call 248-915-8888, or email us at aaron@aaronsestatesales.com. Talk to you soon!



For answers to more commonly asked questions regarding the line system, how bidding works during a sale, discounts and more, visit www.aaronsestatesales.com/customer-faqs
**50% Off Saturday!**
Aaron's Estate Sales Presents
A Mid-Century Gem in Warren!
This home is FULL of mid century furniture and goods, plus a huge collection of leather making tools, accessories and materials. Not to be missed!
Check back to find 100+ Photos and Descriptions!
Address will be posted the day before the Sale
Thursday, October 18th 10-4pm
Friday, October 19th 10-4pm
Saturday, October 20th 10-4pm
Cash Out:
Coach Sonoma Bag, Ghurka Saddle Bag, Ron Centenario Rum, Hermès Pan Am Perfume and Travel Case, Girl Scout Camping Cup Set, Barbour's Twine, Records Including Collectable Elvis and The Beatles, Collectible Coins and More.
Living Room:
Mid Century Grundig Working Stereo Console, Morris Futorian Sofa and Armchairs, Mersman Side Table, Smokey Glass Side Table, Contemporary 1970s Brass Lamp, Douglas Furniture 1970s Dining Table and Chairs, Mid Century Rocking Chair, Mid Century Coffee Table, Lefton China, Glass and Brass Lamp Tables, Mid Century Glasses, Mid Century Ceramic Lamp, Marble Chess Set, Utopia Encloypedia Set, Mid Century Supreme Starburst Lamp and More

Kitchen:
Kitchenaid Special Edition Stand Mixer, Ton If Vintage Cookware, Precisa Vintage Scales, Corningware, Alessi Italian Wine Opener, Vintage Barware, Seagrams Rum, Corelle Butterfly Gold Dish Set
Master Bedroom:
Vintage Camera Equipment Including Canon Auto Zoom 518, Canon S703 Flash, Sony HandyCam, Vintage Lowboy Dresser with Two Mirrors, Matching Nightstand Pair, Headboard and Highboy Dresser, Large Collection of Men's Vintage Clothing Including Suits, Jackets, London Fog Coat, Tweed, 1970s Adidas and More, Vintage Purses, Costume Jewelry and Watches, Linen and More
Front Bedroom:
Highboy Dresser, Lowboy Dresser with Mirror, Full Bed and Headboard, Vintage Clothing Including YSL, Tasso Elba, Vintage Adidas Track Suit, Darwin Fedora, Super 8 Movie Light, Coolpix Camera, Vintage Canon Super 8, Grödner Holzschnitzerein Mother Mary and Jesus Figurine, Hat Boxes, Vintage Watches, and More.
Bedroom 2:
Mid Century Modern Lowboy Dresser with Mirror, Mid Century Modern Entertainment Center, Sleeper Sofa, Ottoman Stool, Hoover Windtunnel Vacuum, Assorted Books, Vintage Men's Hats, Vintage Seventeen/Vogue Magazines, Lamps, and Vintage German Magazines
Office/Study:
Bookshelves, Computer Desk and Chair, HP Computer and Printer,Acer Computer, Compaq Monitor, Toshiba DVD/CD Player, Bose Shelf Speakers, Picture Frames, Coffee Machine, Wooden Nightstand/File Cabinet, Decorative Linens, Kitchenware, Handmade Leather Wallets, Office Lamp, Wall Clocks, AM/FM Radio Boombox, Hard and Soft Cover Books, Brookstone Chess Board and much more!
Den:
Vintage Electronics Including Vernon 808 Movie Editor, Bauer T1 Super Projector, Realistic STA-960 Receiver and Turntable, Sony Cassette Player, GE Cassette Player, Polaroid One Step, Velbon Tripod, Canon Lens FD 50/1.8, Cassettes, Sony Flatscreen TV, Decor, Barware, Vintage Flexsteel Sofa and Loveseat, Smokey Glass Entertainment Center with Matching Shelf, Stereo Cabinet, and Coffee Table. Upholstered Lift Chair, Phillip Cantrell Oil Painting, Bauer Projector, Mirror Mid Century Wall Art and More.
Cobblers Workshop:
Humongous Collection of Leather, Ostrich, Caiman, Suede, Snakeskin and other Hides for Leatherworking. Singer Commercial Sewing Machine in Sutton Base, White Brand Commercial Sewing Machine, Vintage Formica Table, Workbench, Pair of Grey Dressers, Vintage Wood Dresser, Antique Cast Iron Cobbler Stands, Shoe Supplies by Vibram, Concerie Riunite EB, Wing Wood Heel, Barbours Shoe Thread, Belding Corticelli, Holland Thread Co, Gingher Scissors, Dewalt Drill, Warner Heat Gun, Barge Cement, and More.
Basement Laundry Room:
eilink Safe with Combination, Vintage Kitchen Appliances Including Sunbeam, Foley, Oster, Cuisinart, Vintage Austrian Enamel Cookware, Dining Table With Leaf, Vintage Chairs, Large Collection of Kitchenware, Ball Jars etc, Aladdin Thermoses, Holiday, Linen, Coolers and more.
Basement Living Area:
Tons of Vintage Women's Clothing, Shoes, Luggage, Mid Century Mirror Artwork, Plaster Lamp, Futon, Mid Century Side and Coffee Table, Modular Sofa, Large Collection of Handmade Linen, Holiday, Electronics, Handmade Vintage Vinyl Sofa, Collection of Barware and Liquor, Vintage Games and More.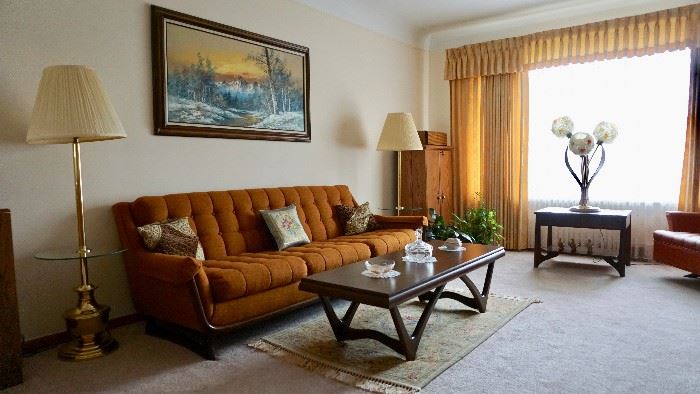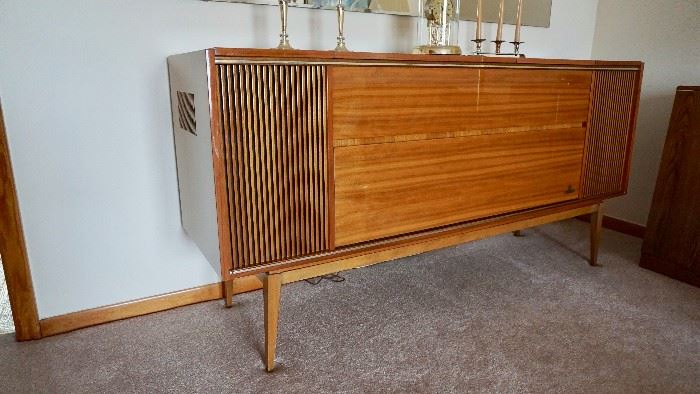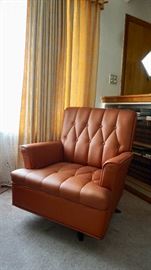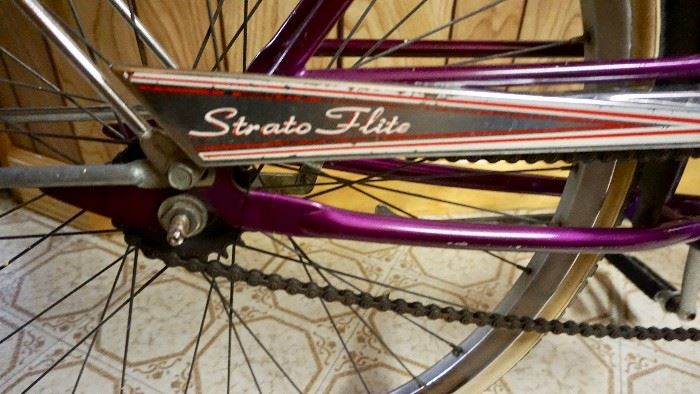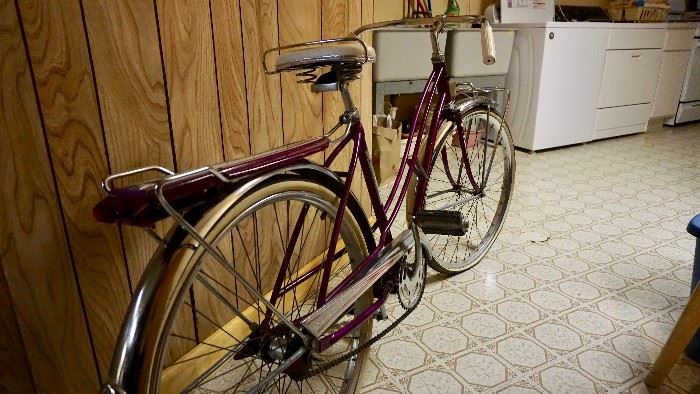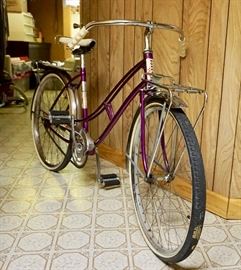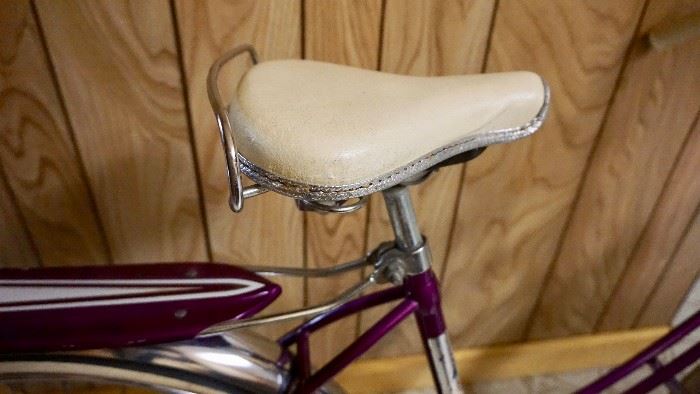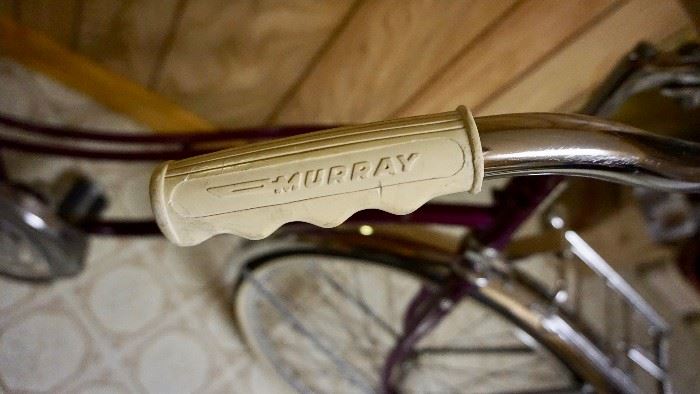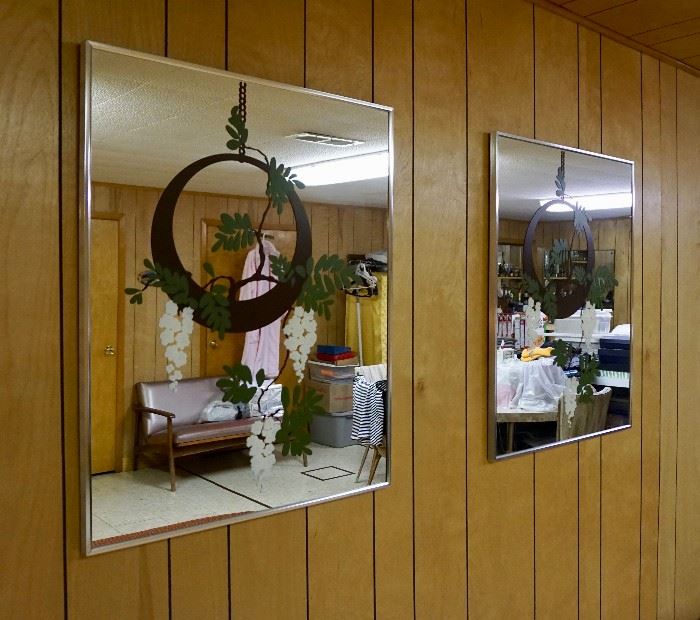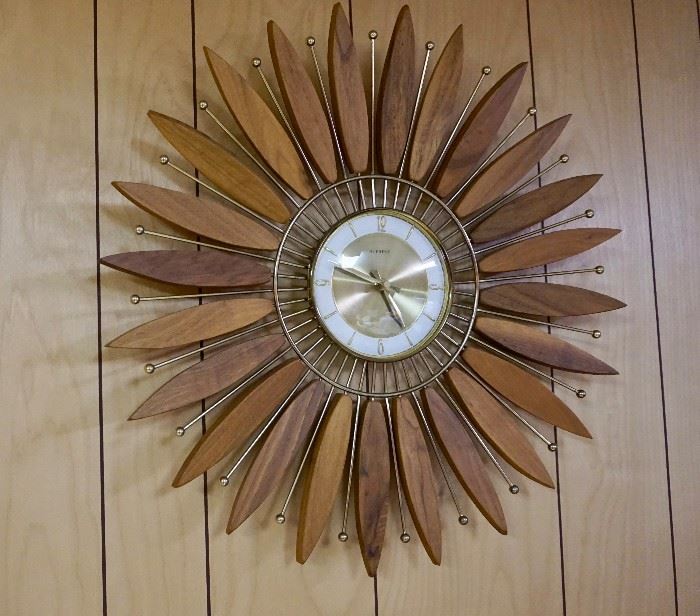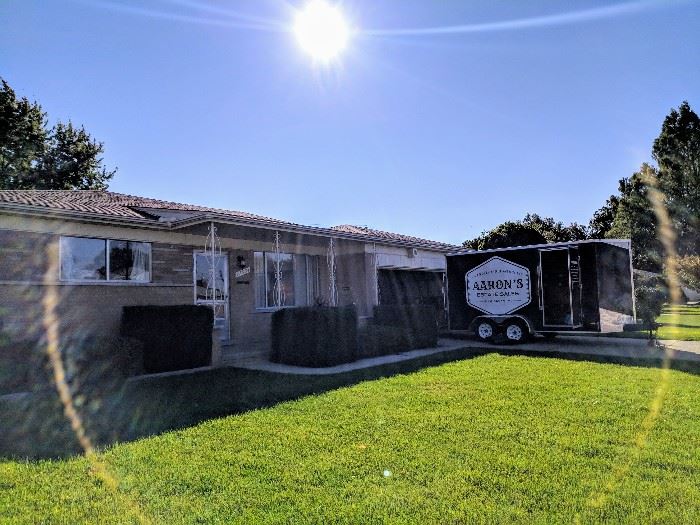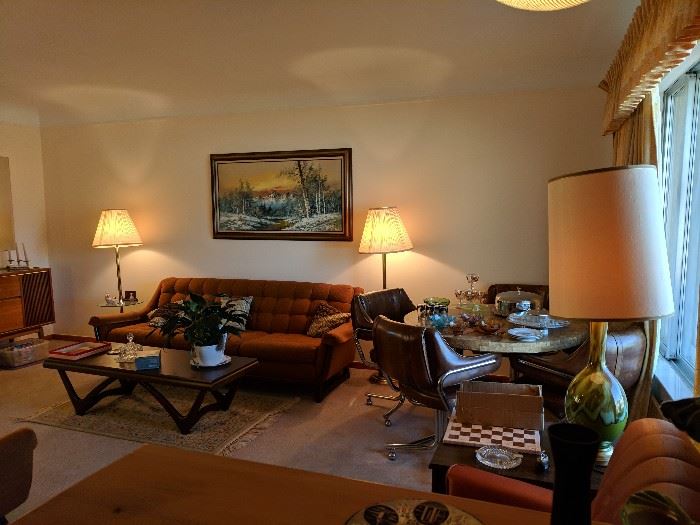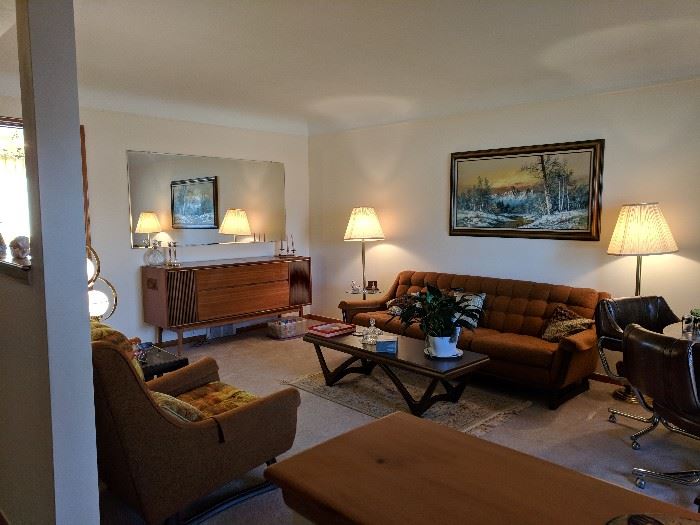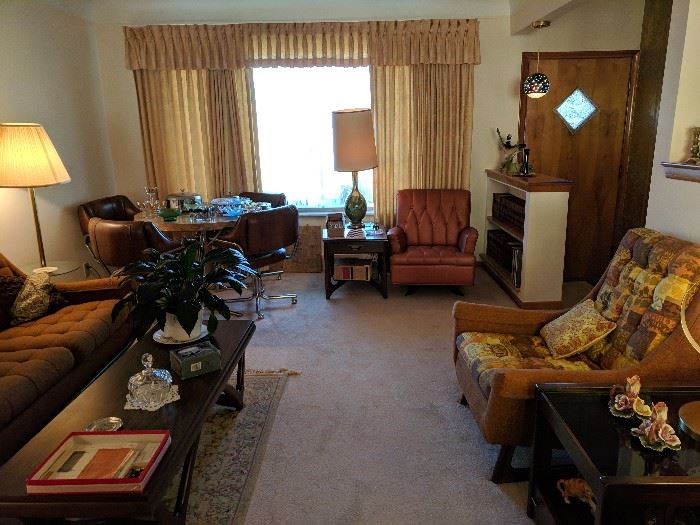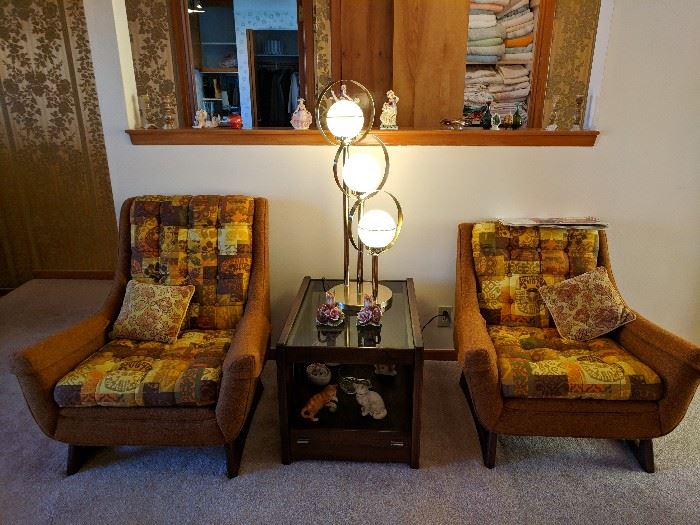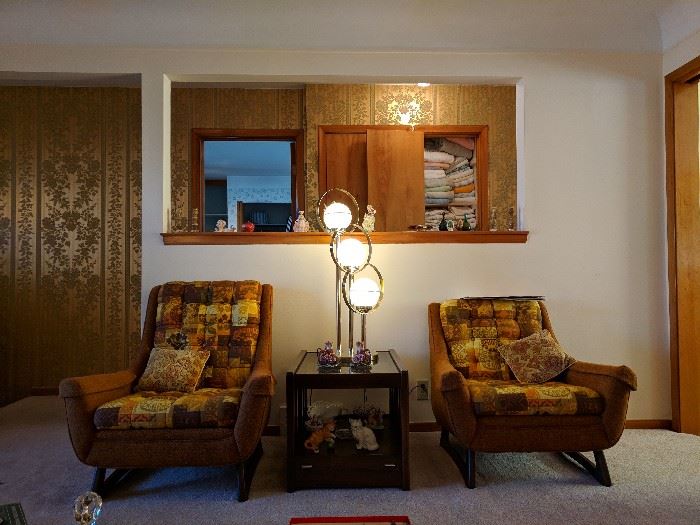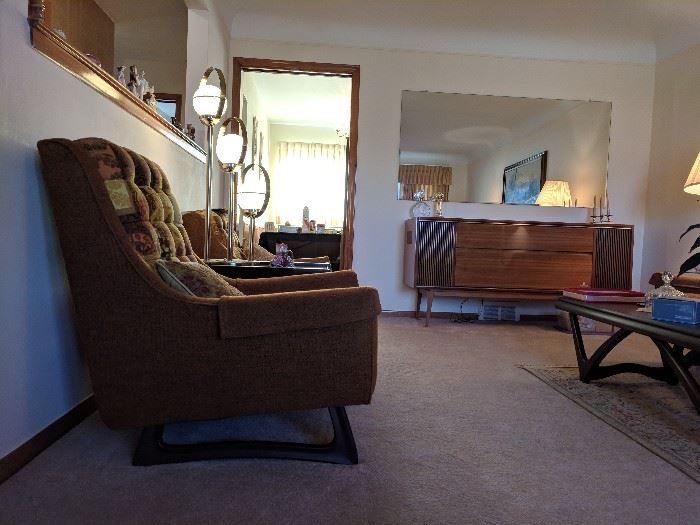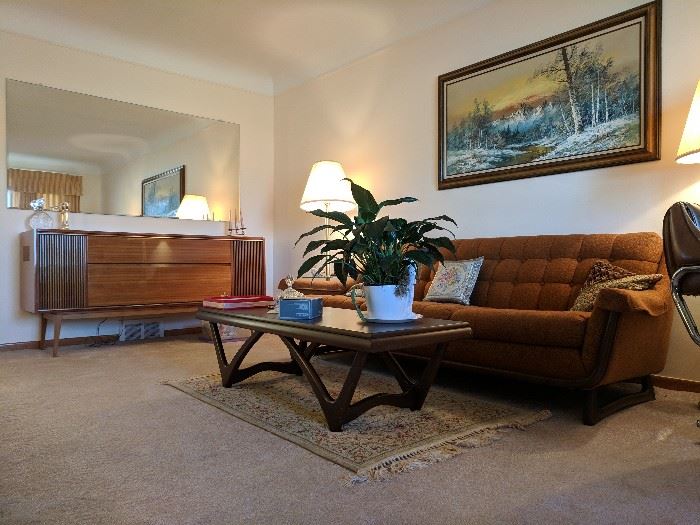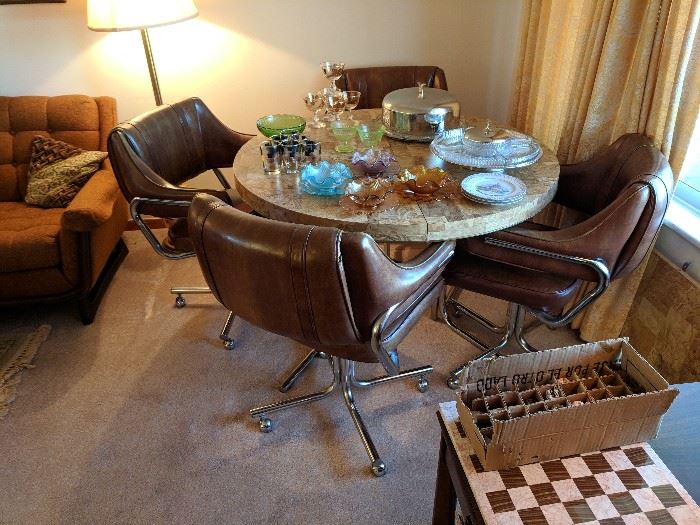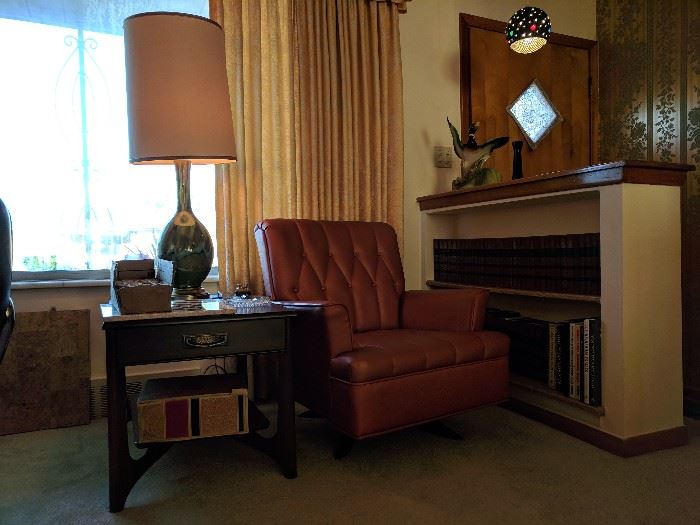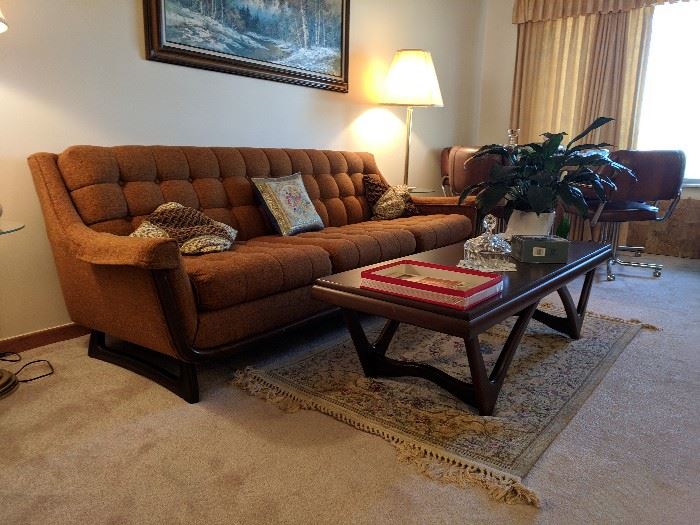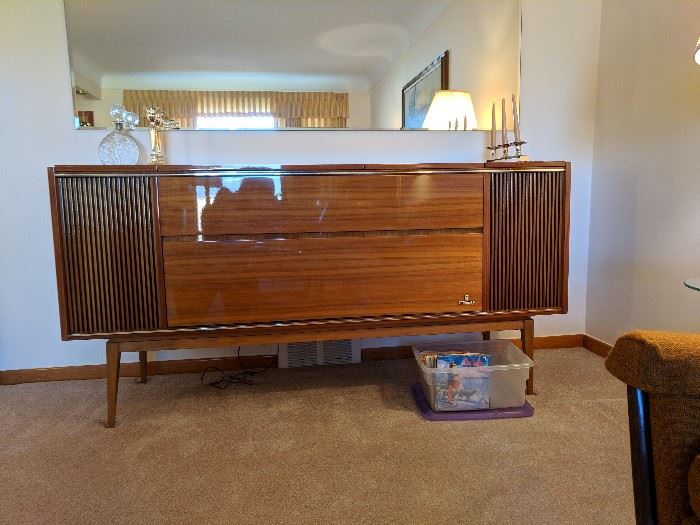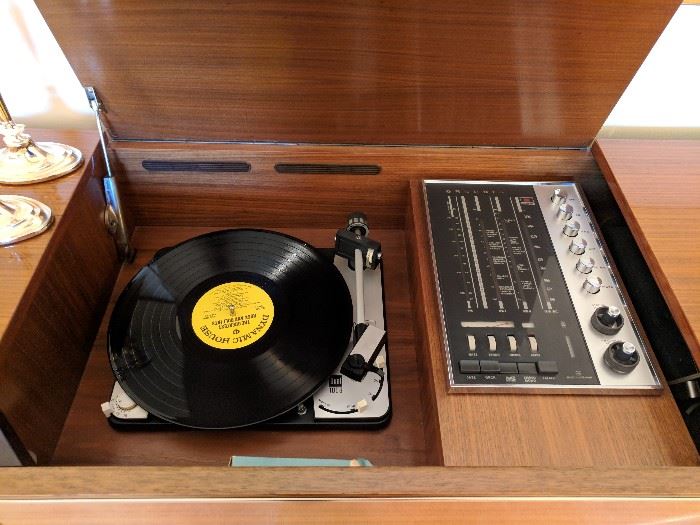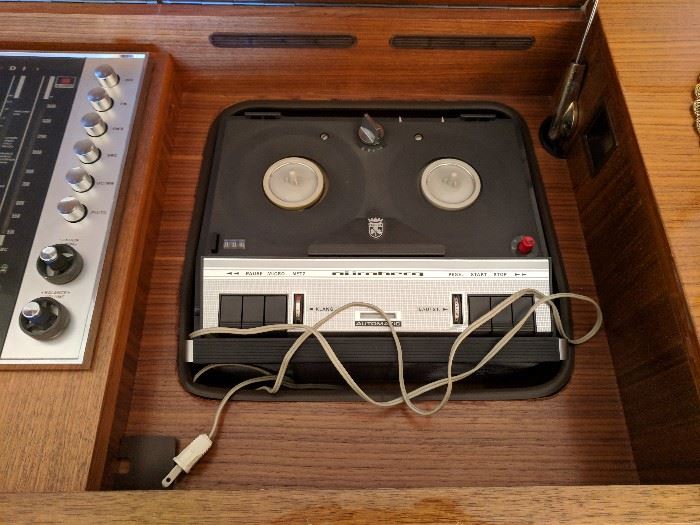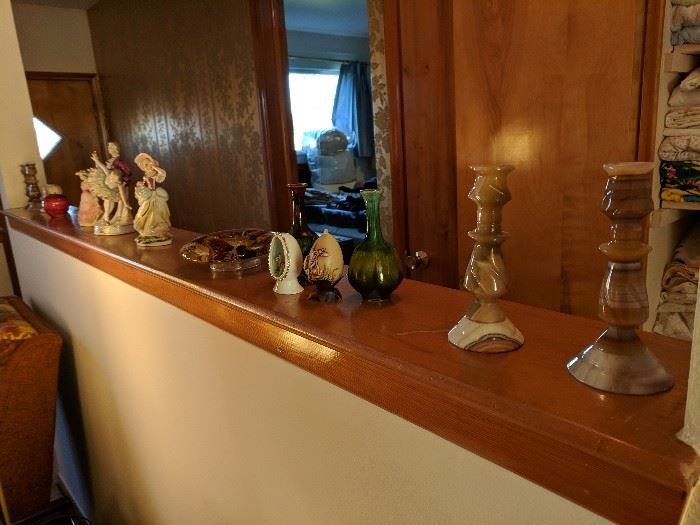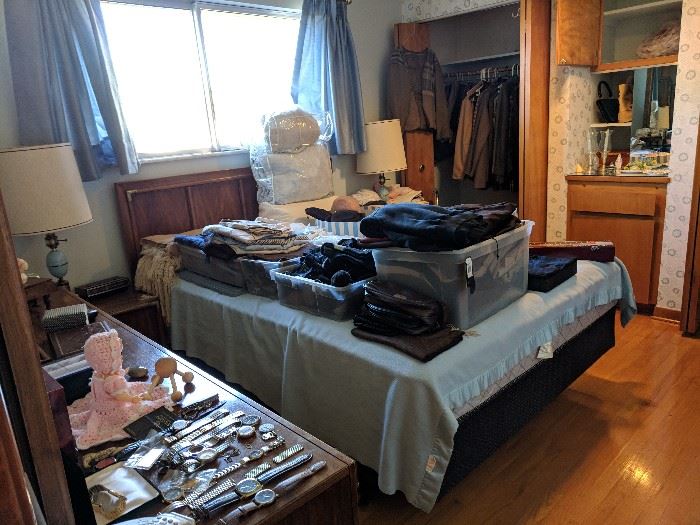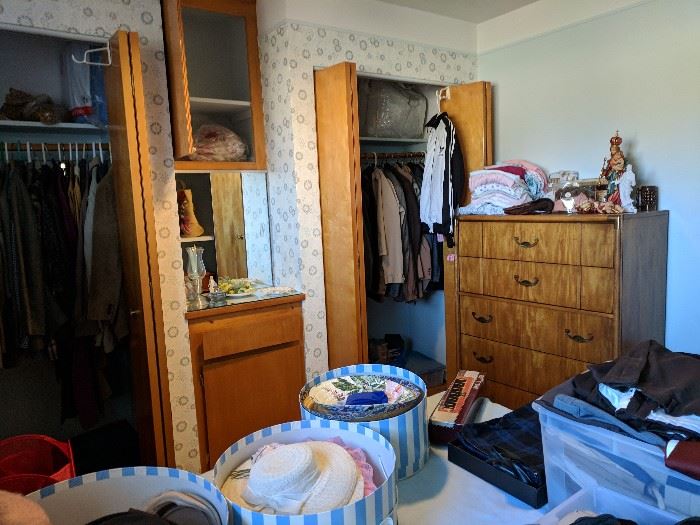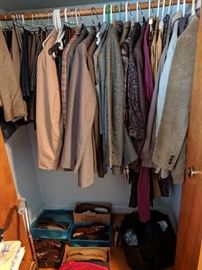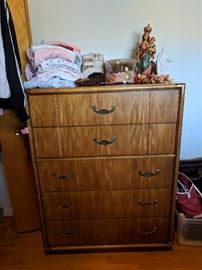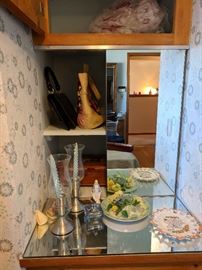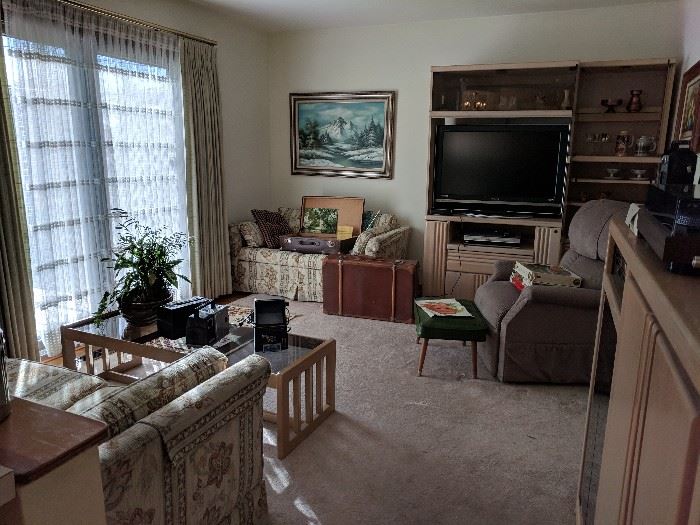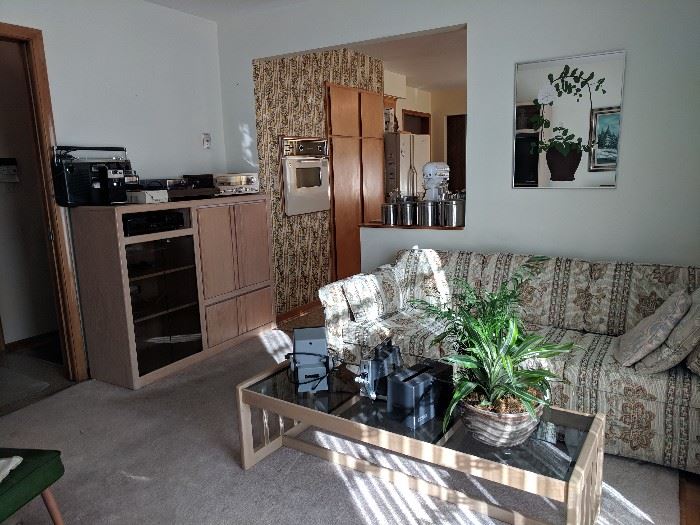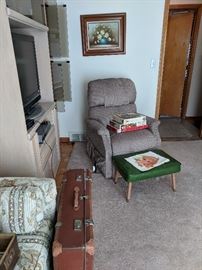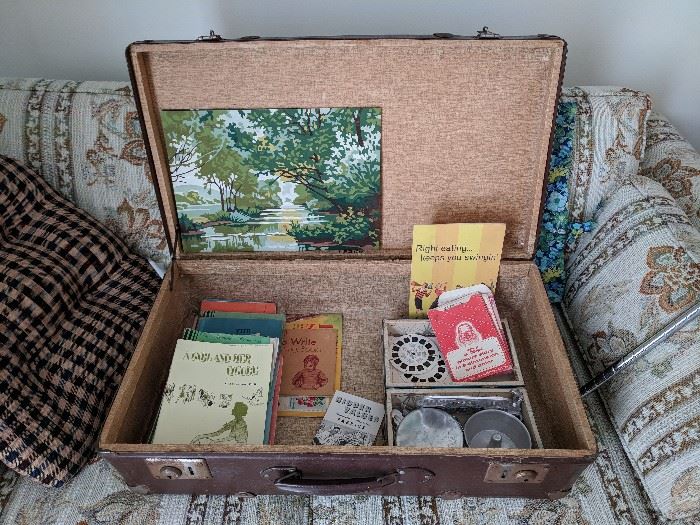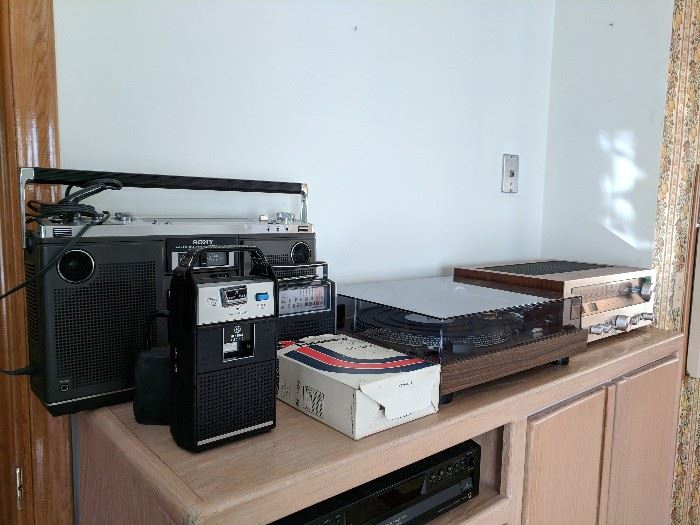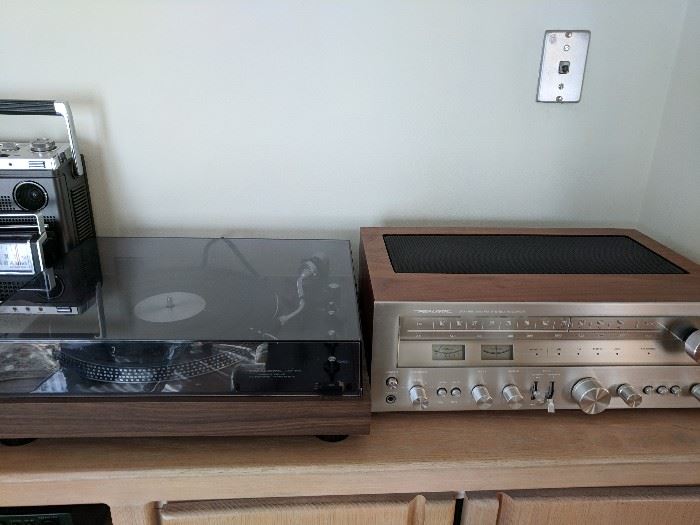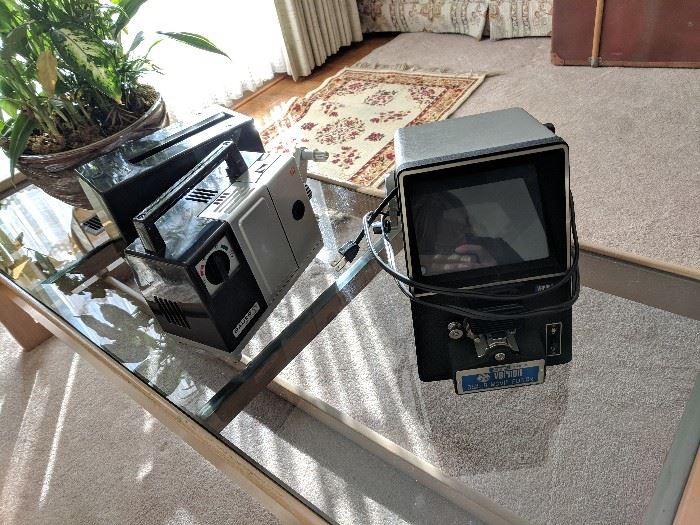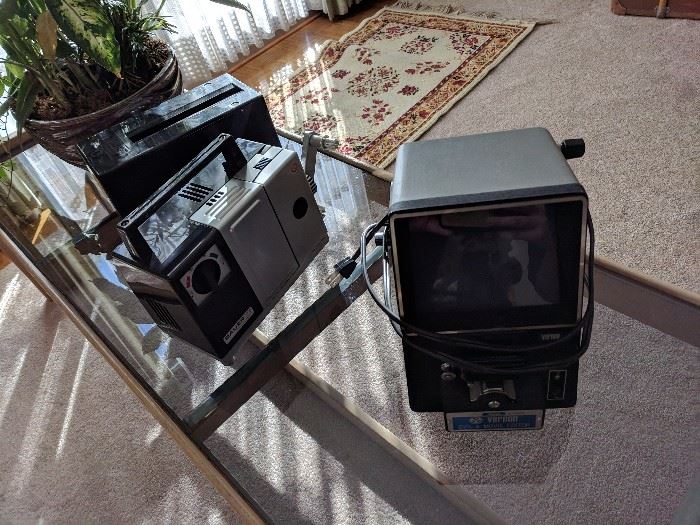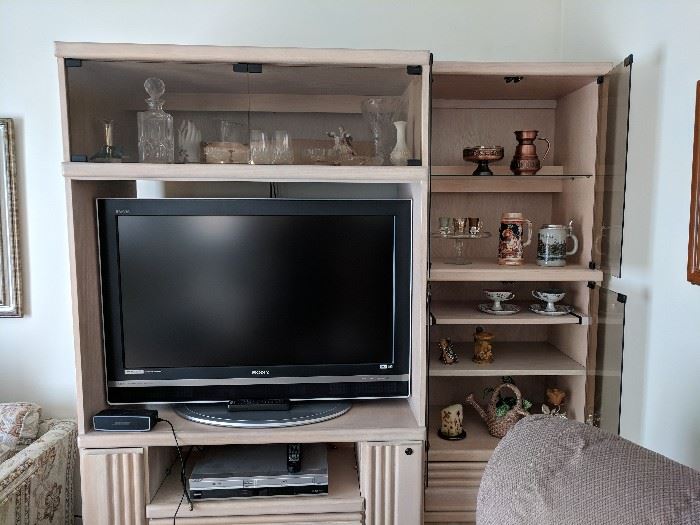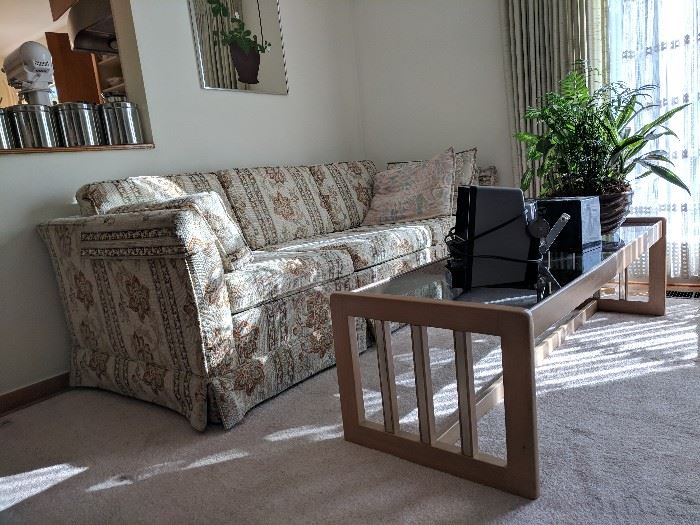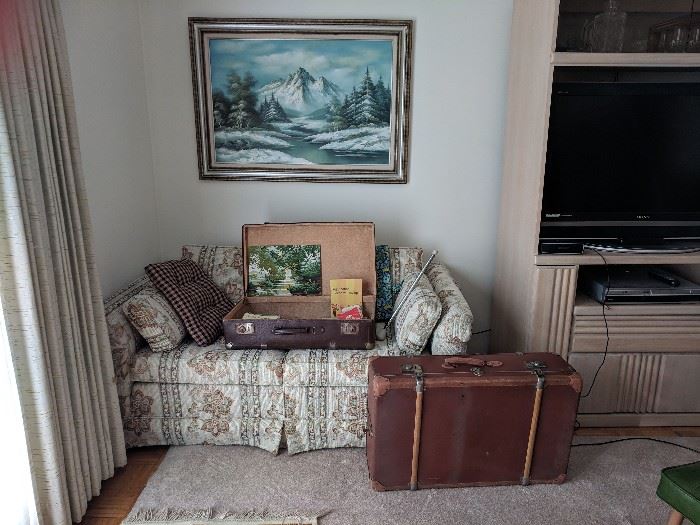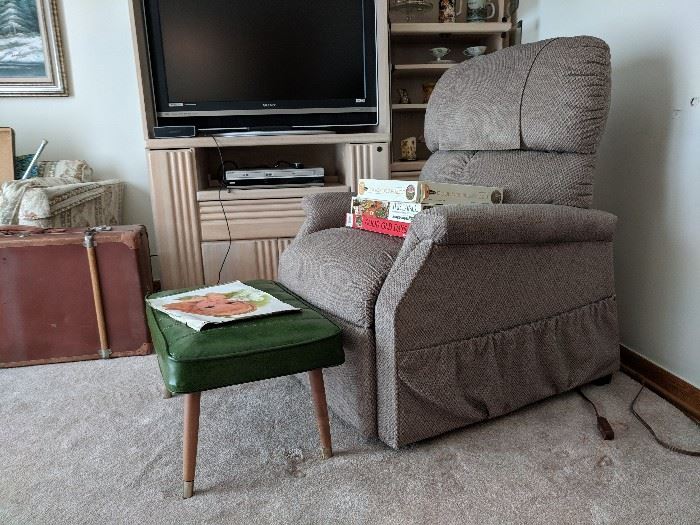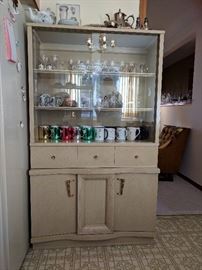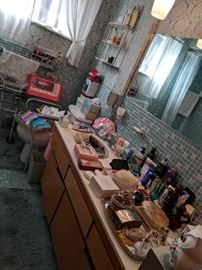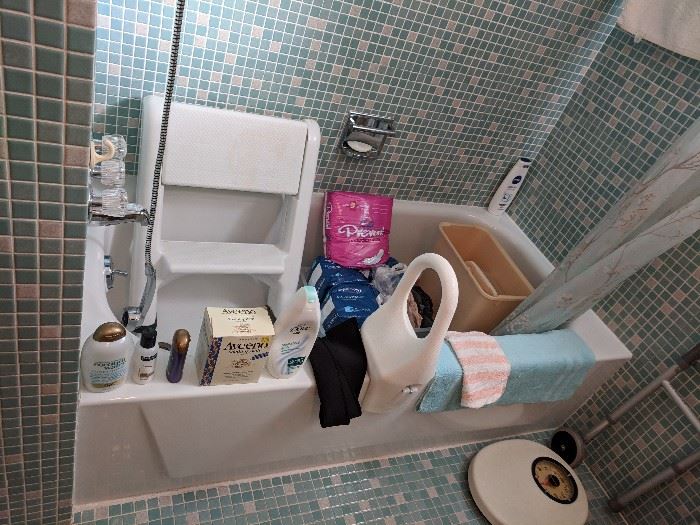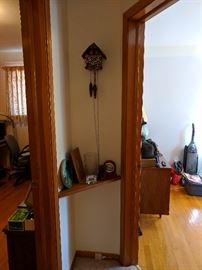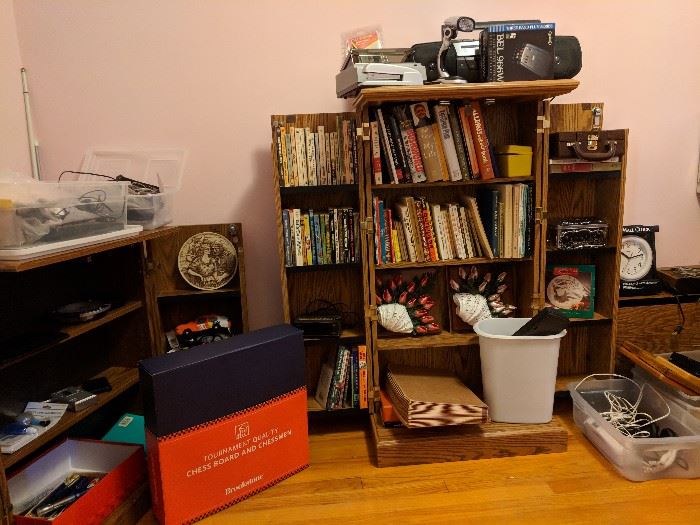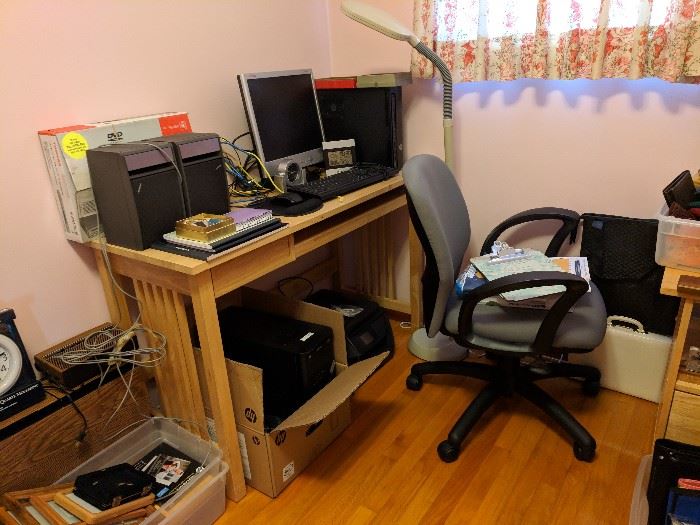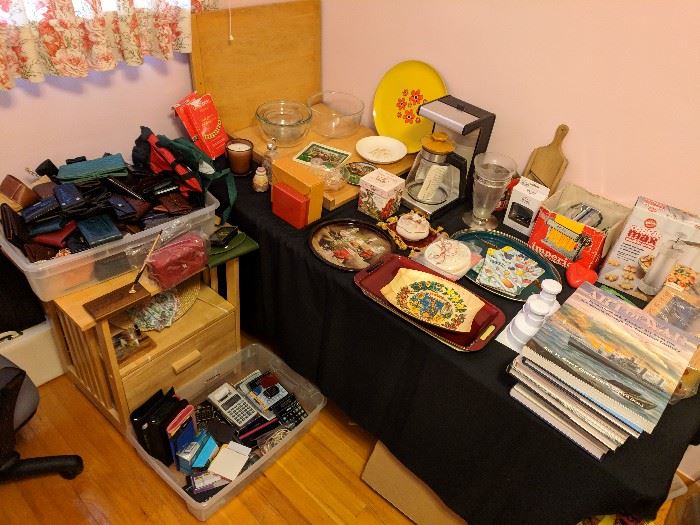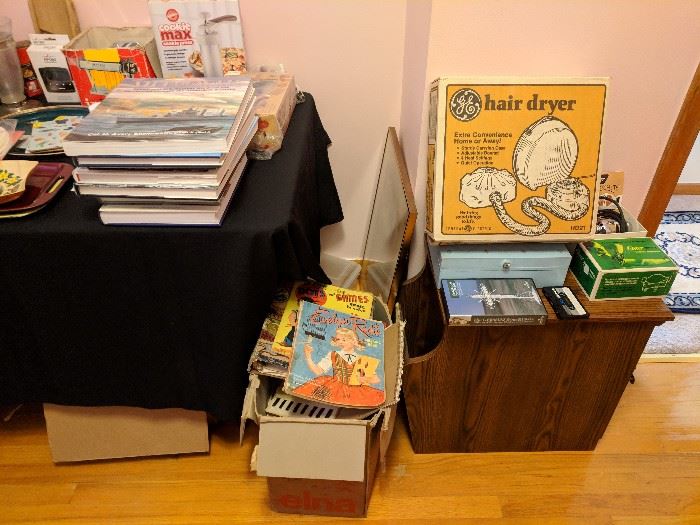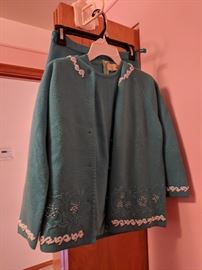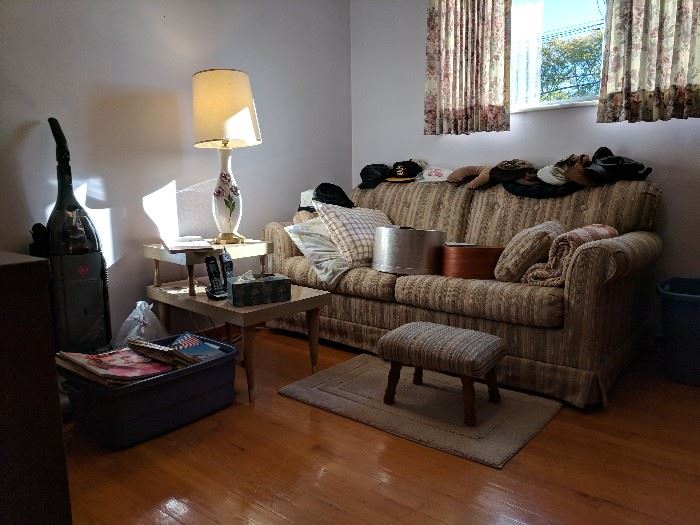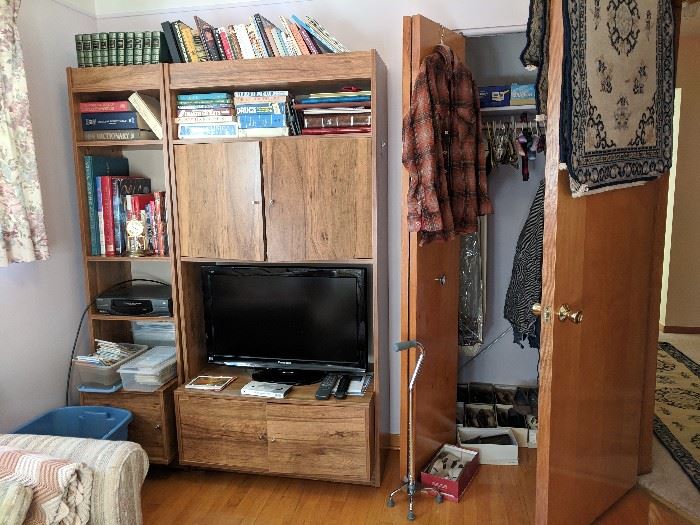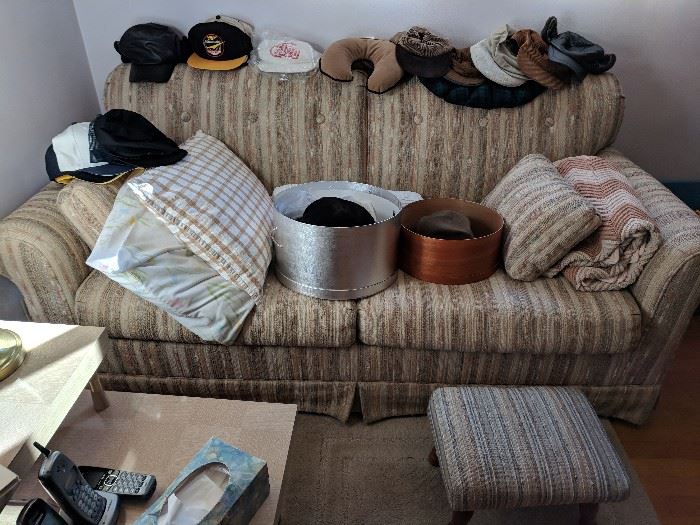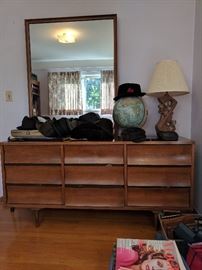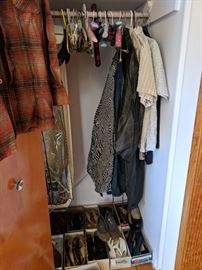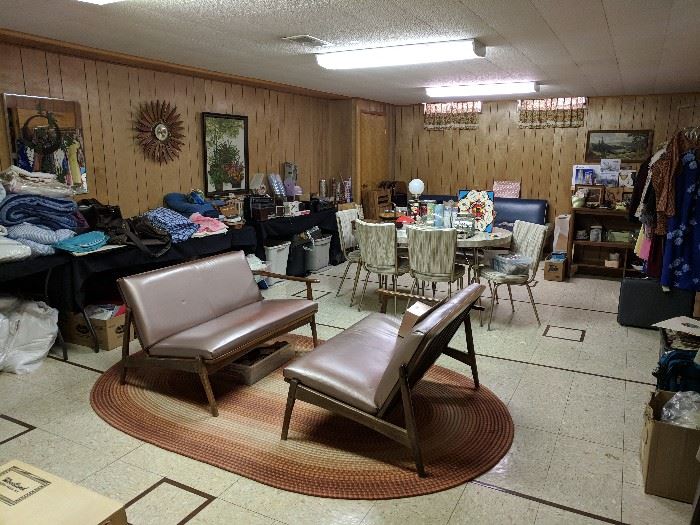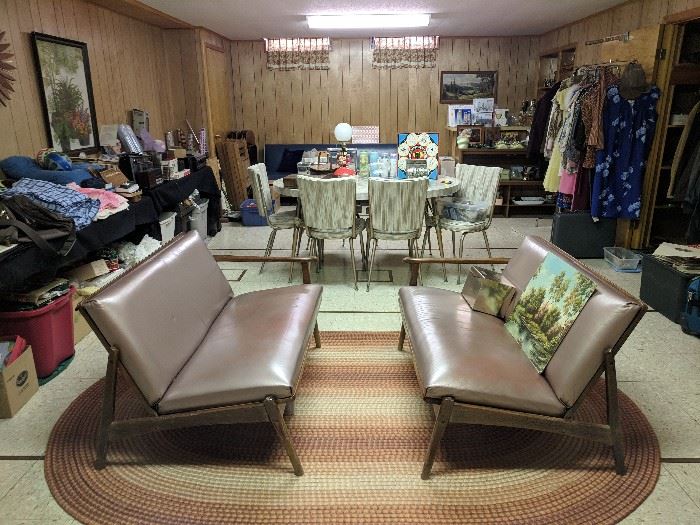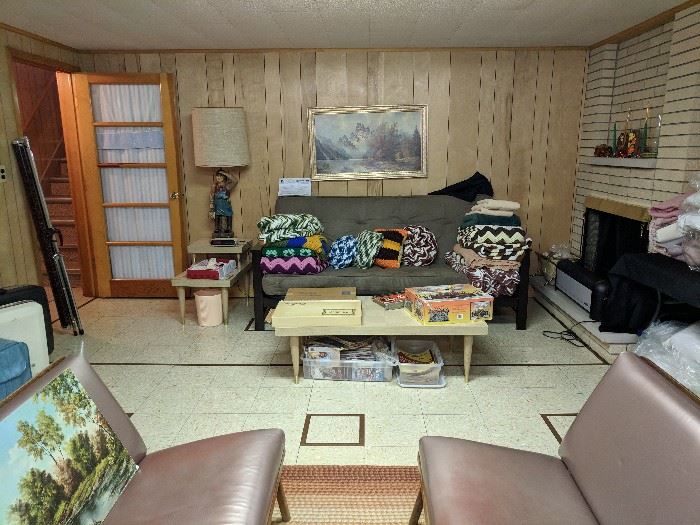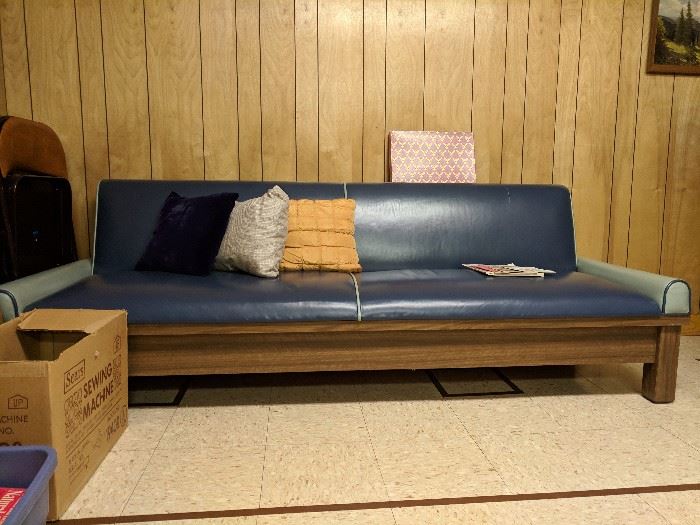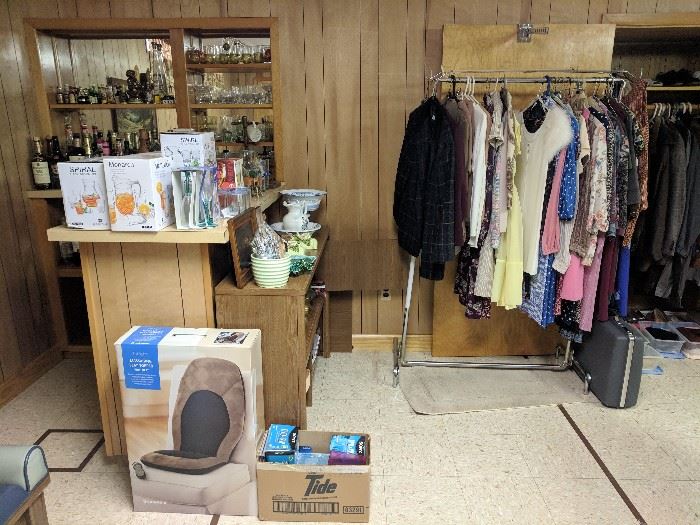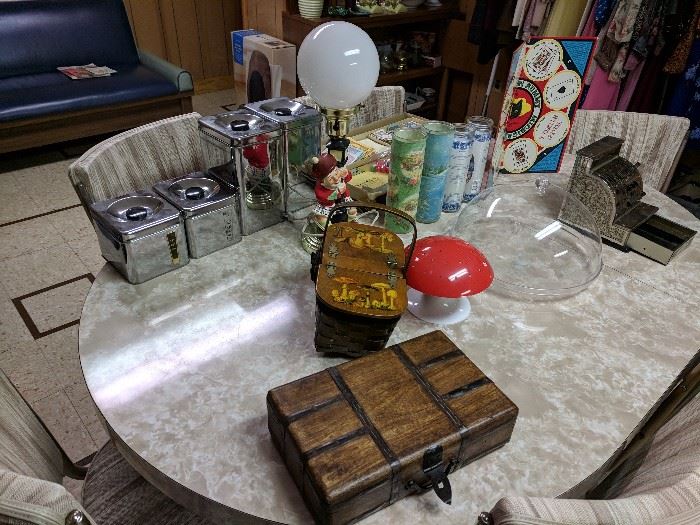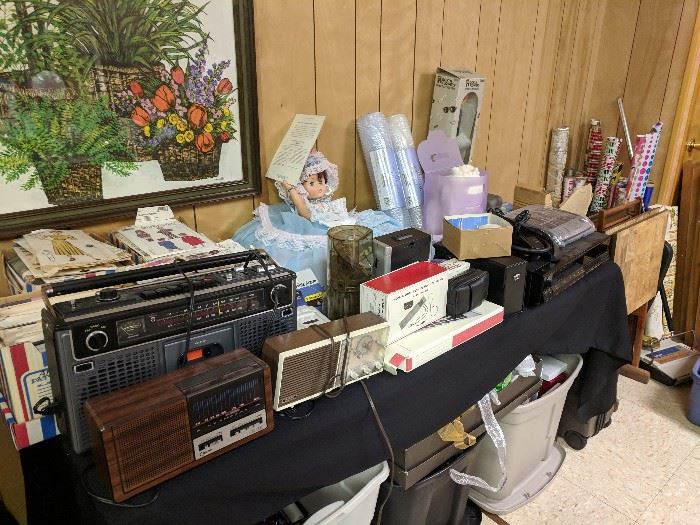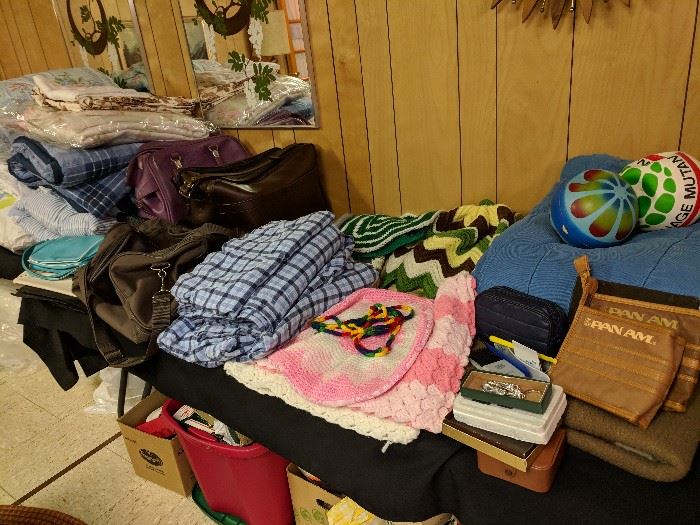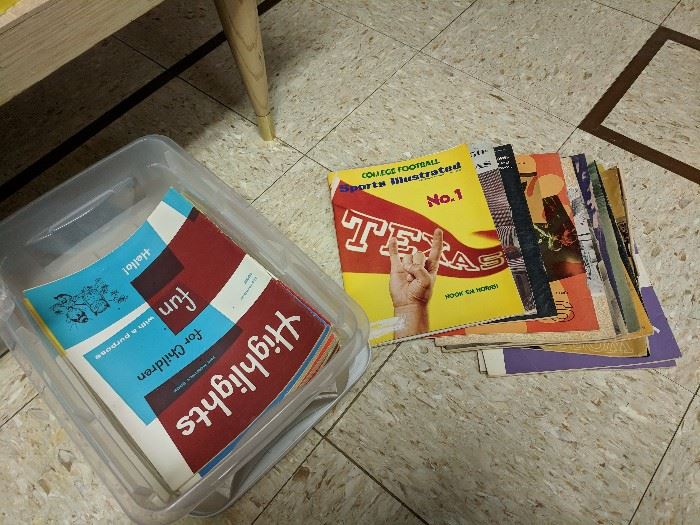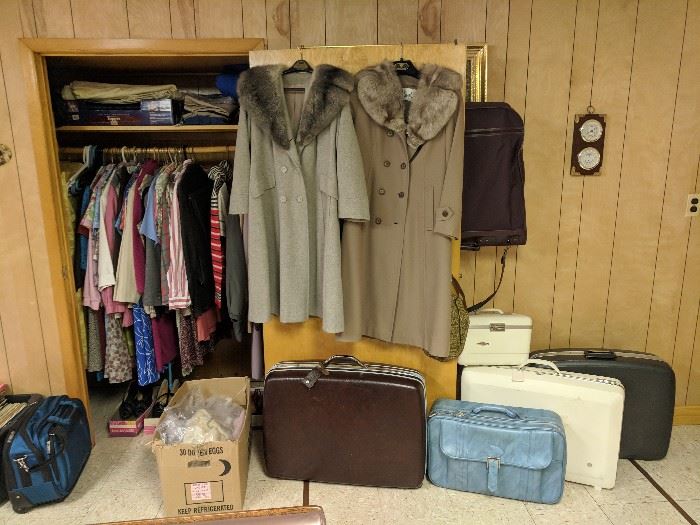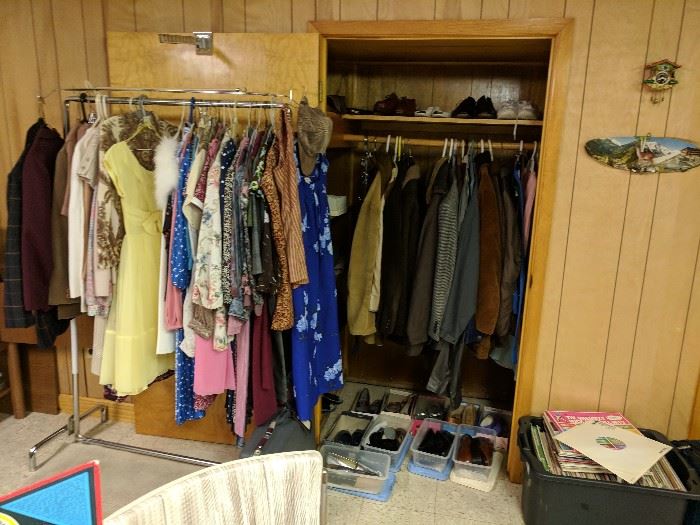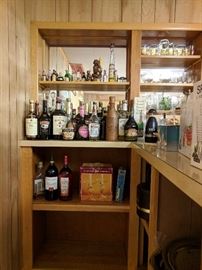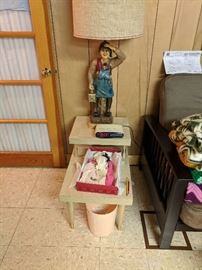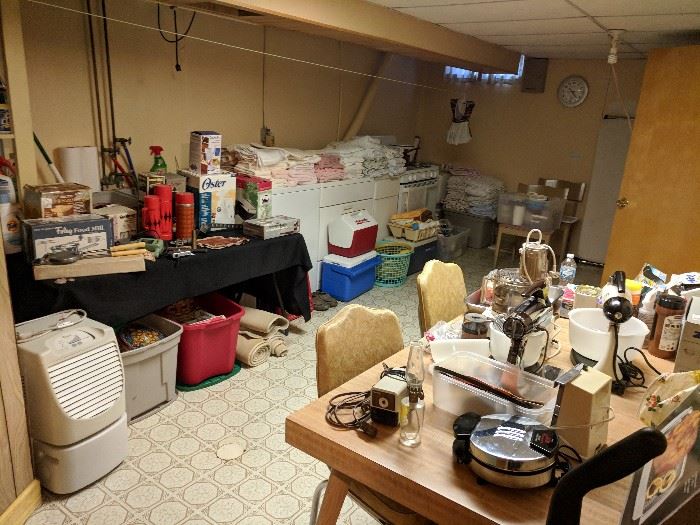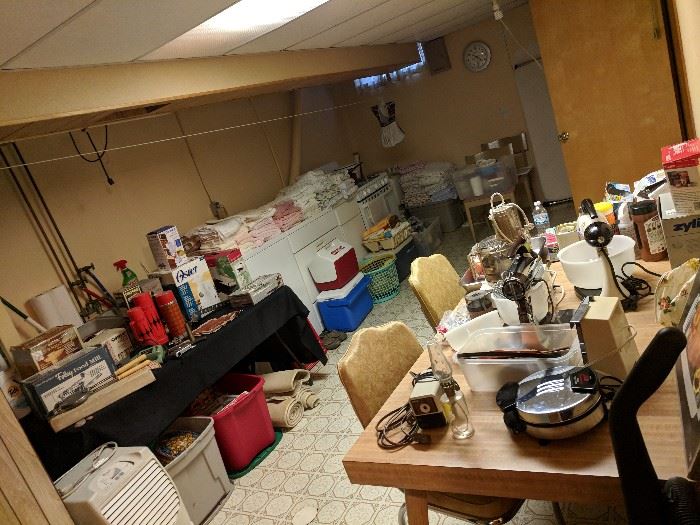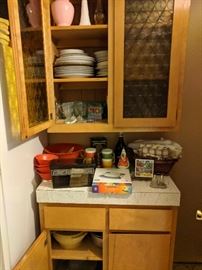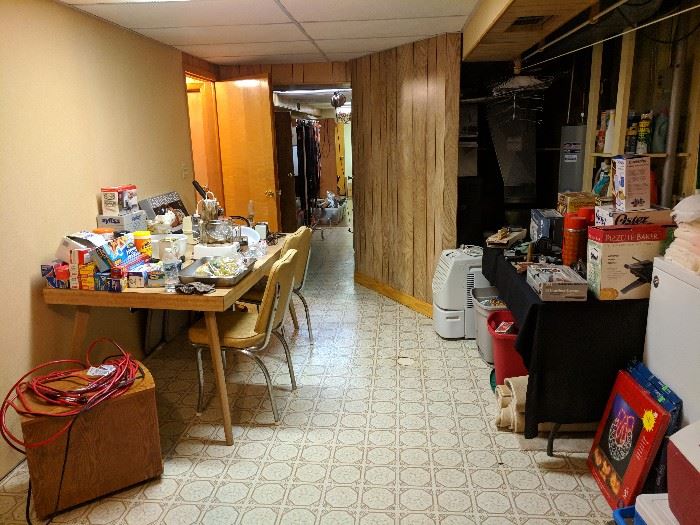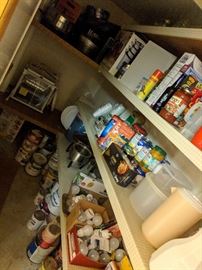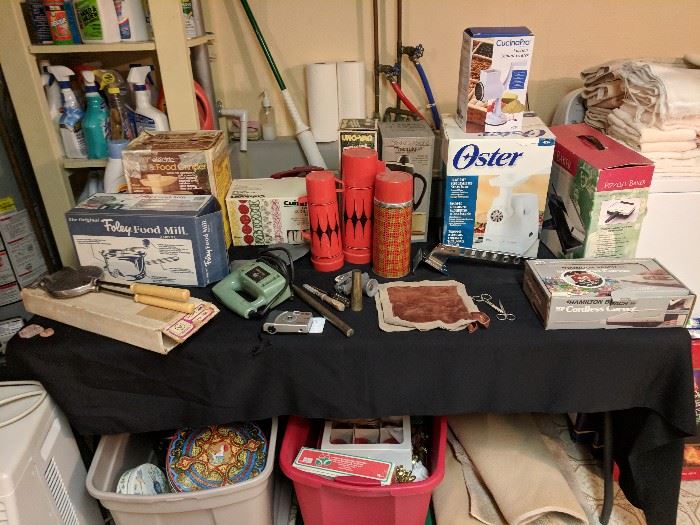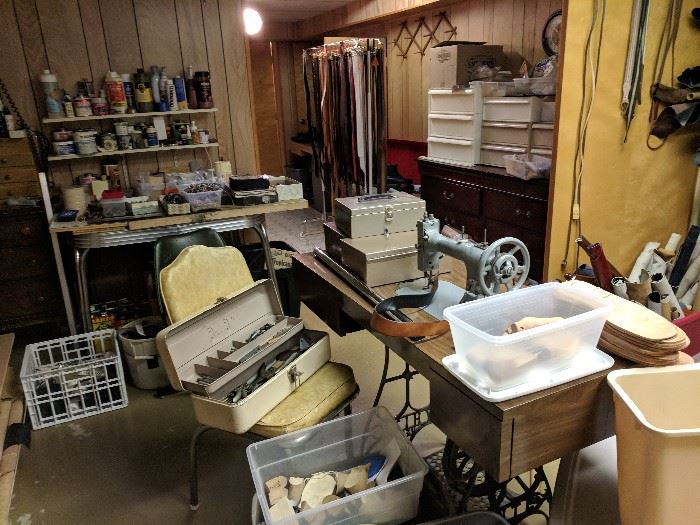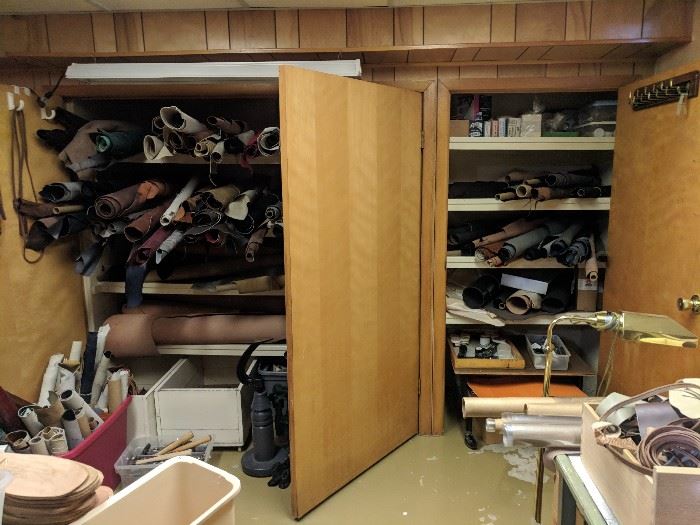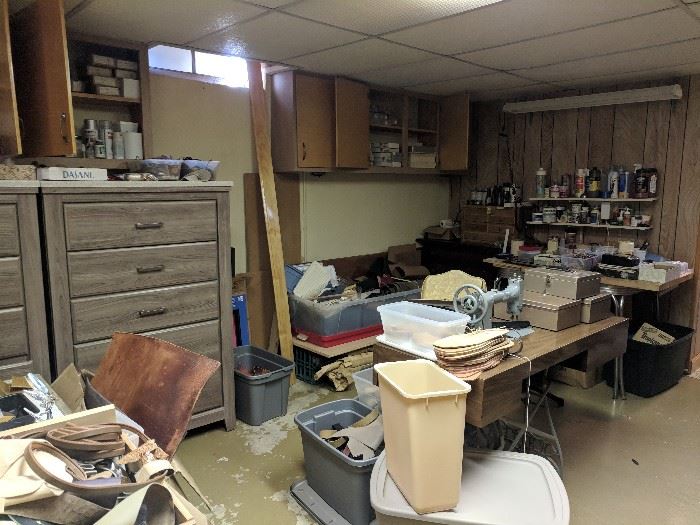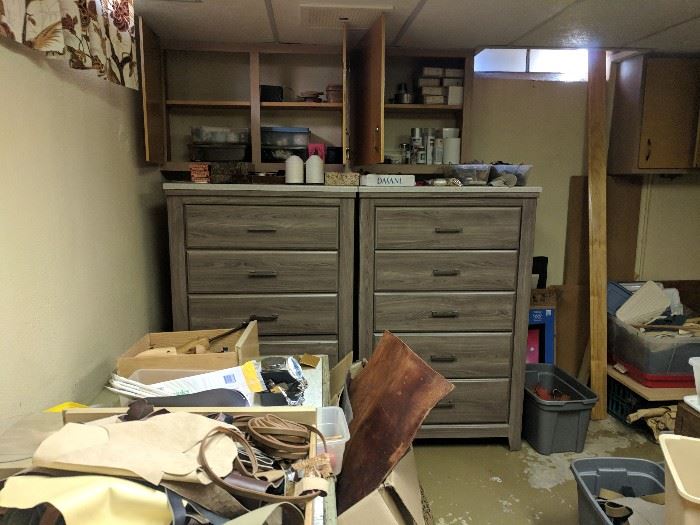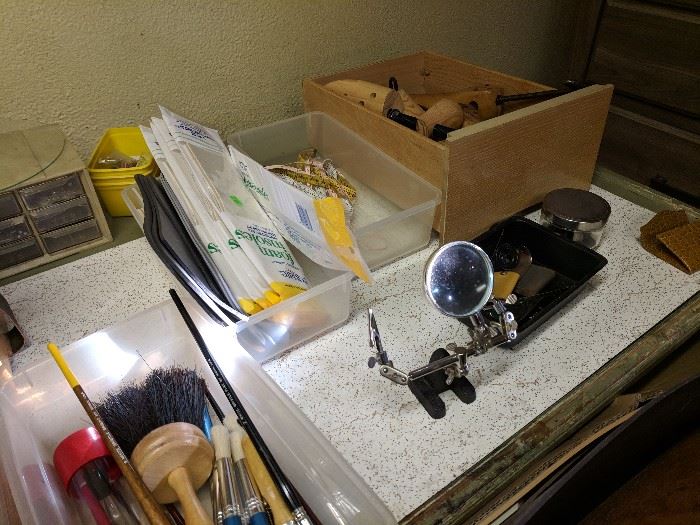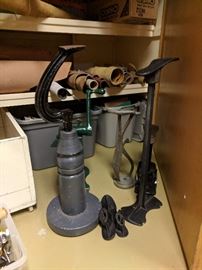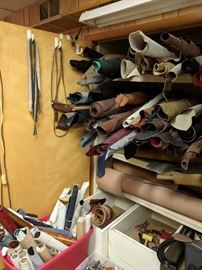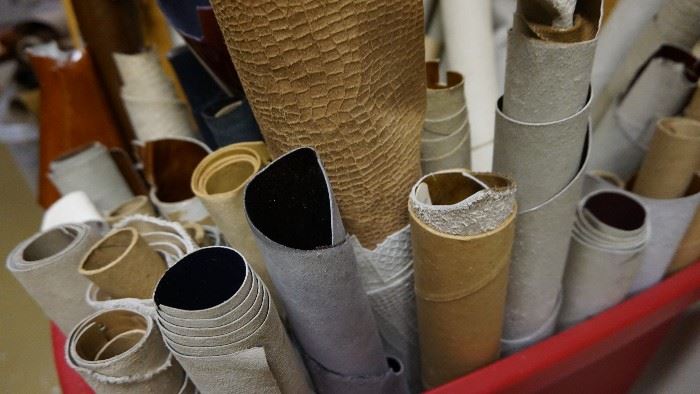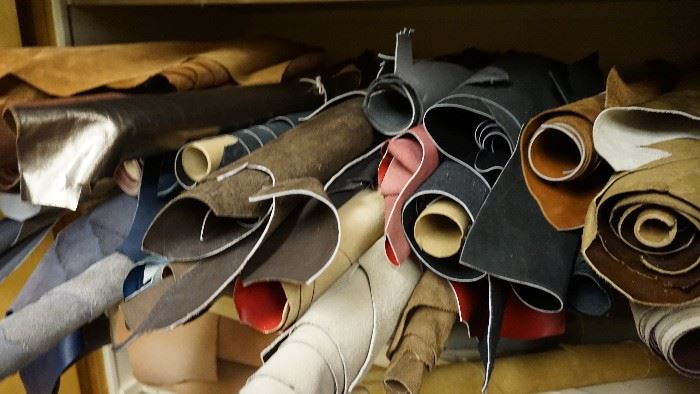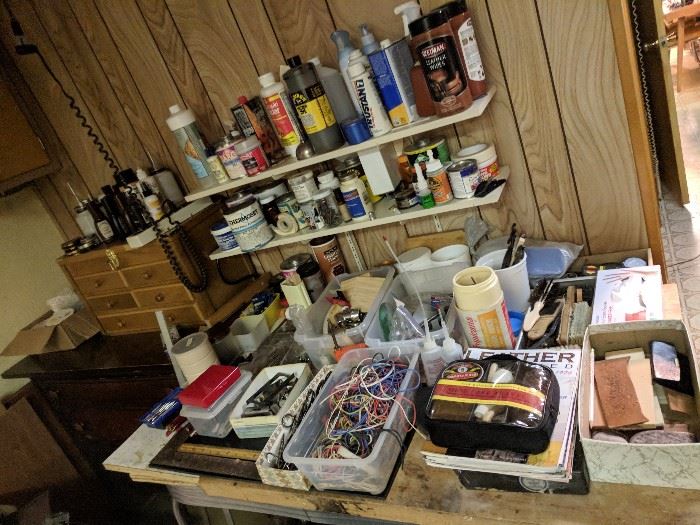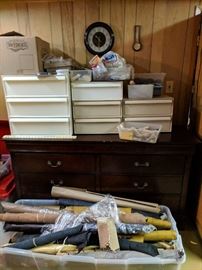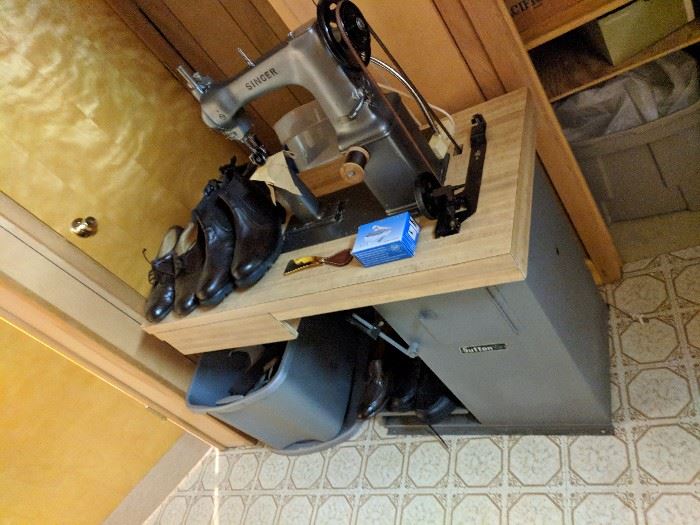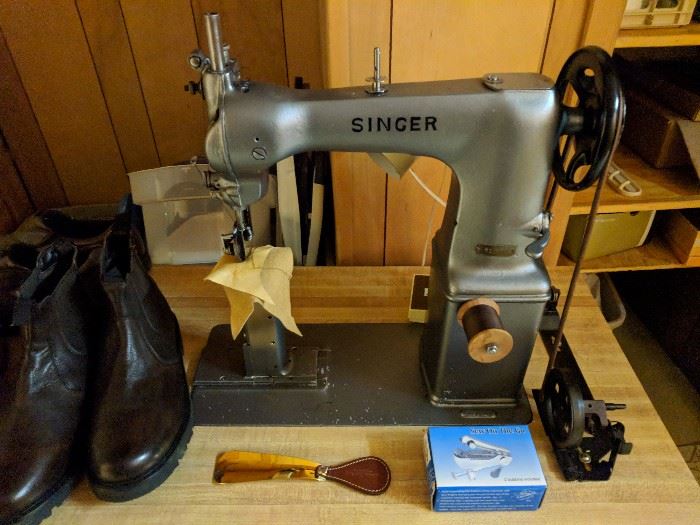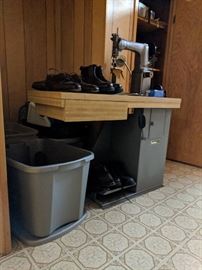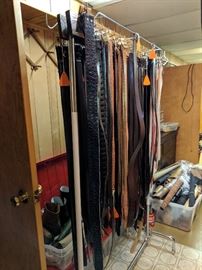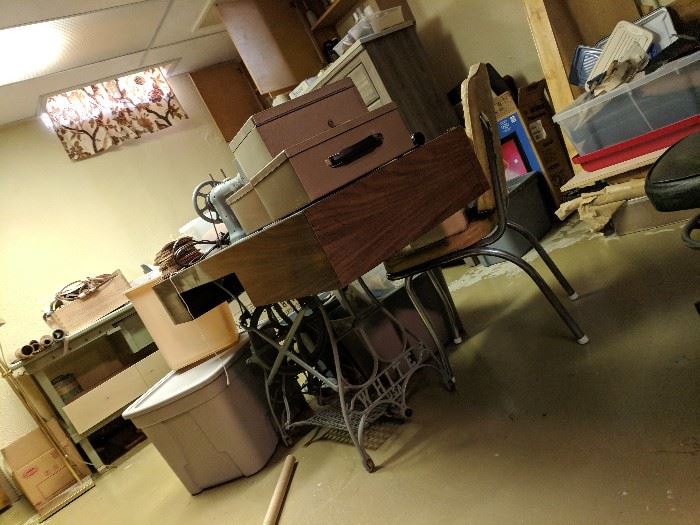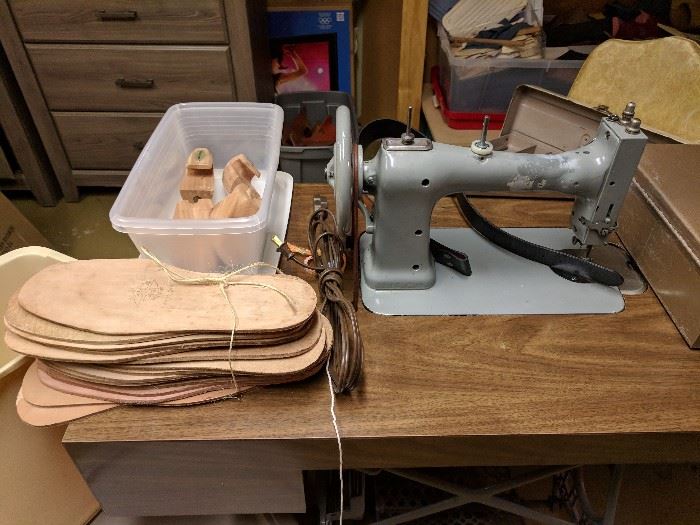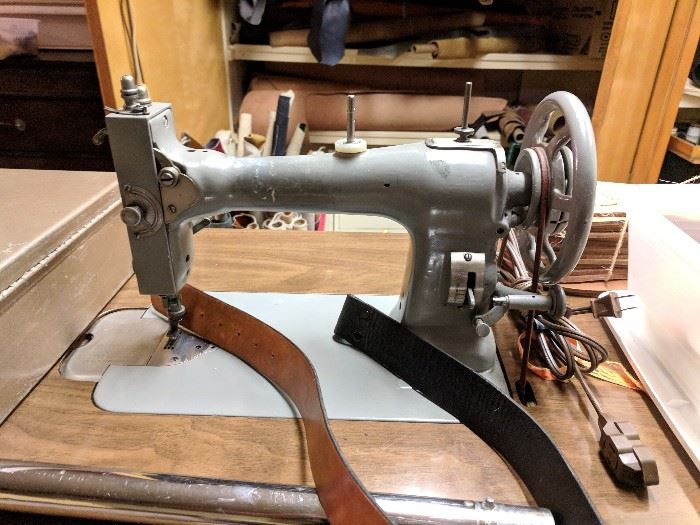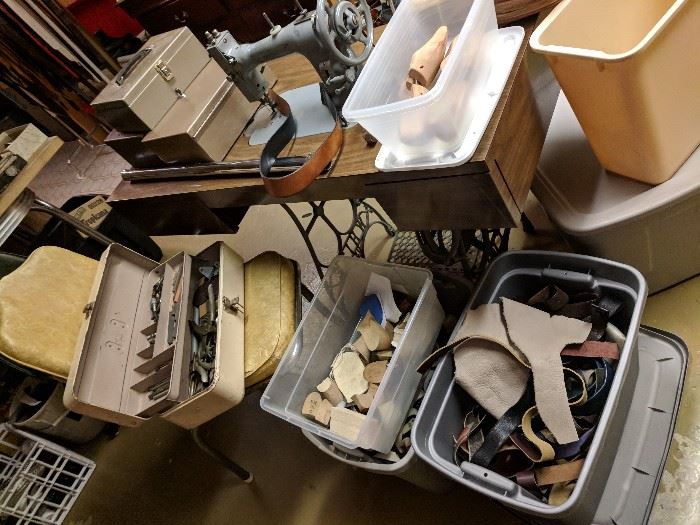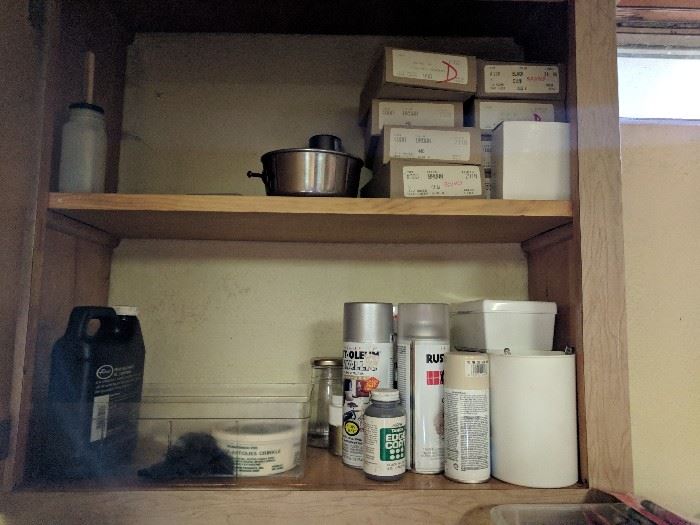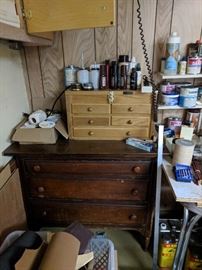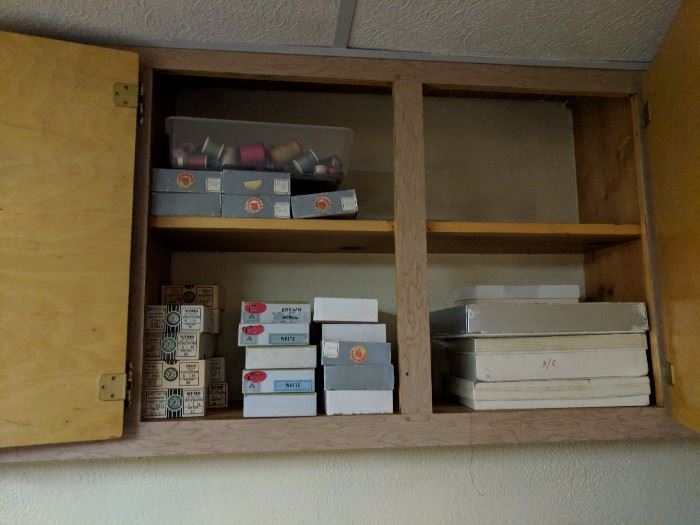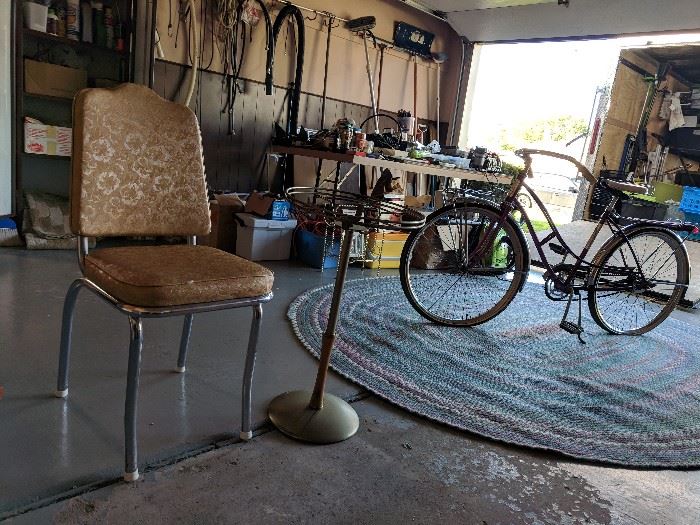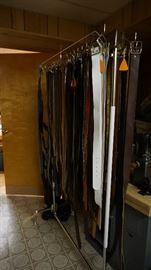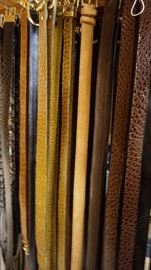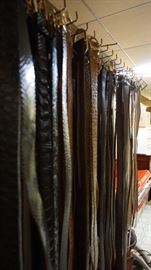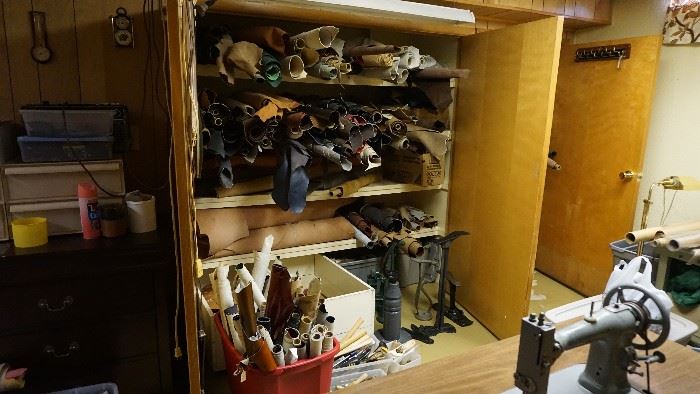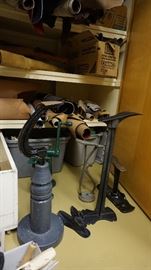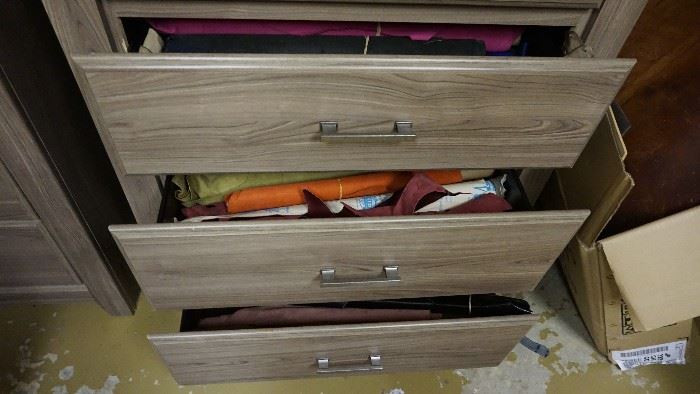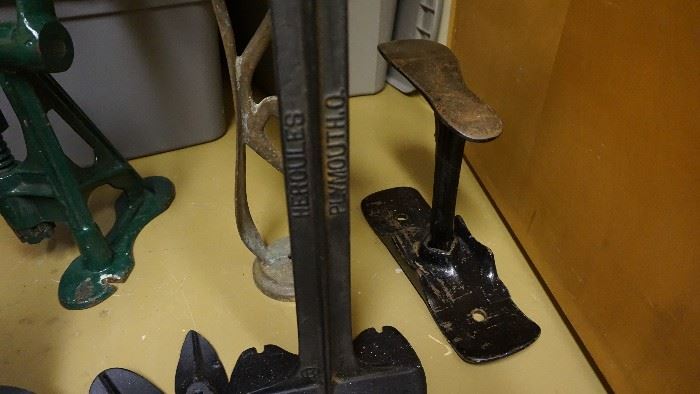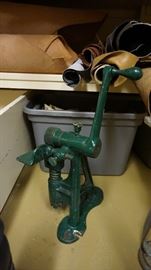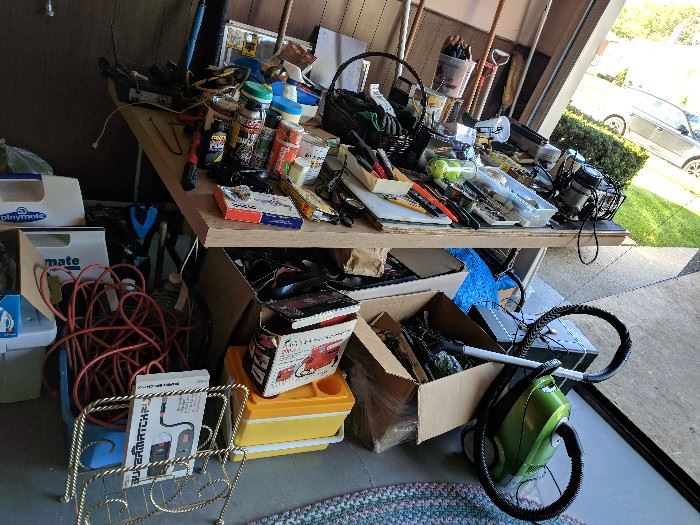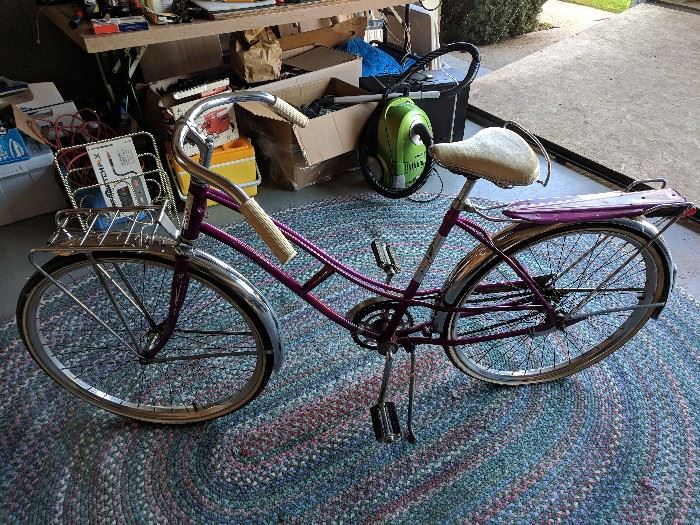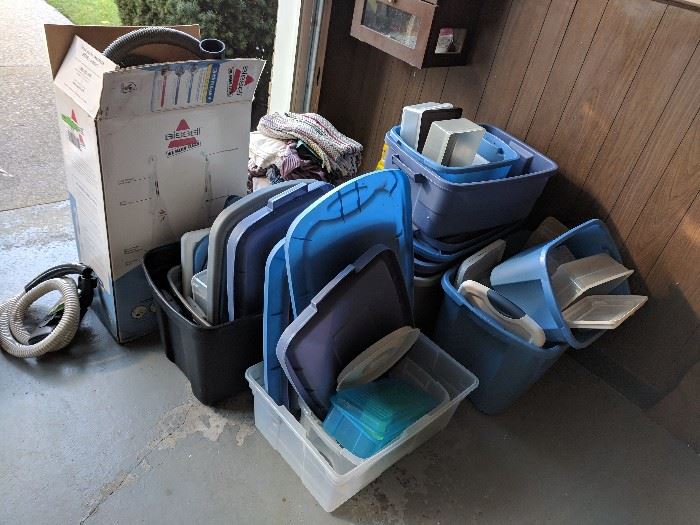 Thank you for using EstateSales.NET. You're the best!