Fine Art & Estates Auction
auction
•
1
day sale
•
sale is over
Terms
BUYER'S PREMIUM: A 15% COMMISSION WILL BE CHARGED TO THE BUYER ON ALL SALES

All purchases are subject to state and local taxes where and when applicable. The purpose of this catalog is only for the identification of merchandise. It is our intention to give an accurate description to the best of our knowledge and note any defects we may be aware of. However, the auctioneer makes no guarantee or warranty, expressed or implied, as to the accuracy of the information given on any merchandise found in the catalog.

All items: Everything is sold AS IS, WHERE IS. We do not guarantee the value, condition, or authenticity of any item. It is the sole responsibility of you, the buyer, to judge the value, condition, and authenticity of merchandise and bid accordingly. We disclaim responsibility for any opinions expressed by the auctioneer or others as to the value of any item. Please use the preview times to inspect all items prior to bidding on them. All sales are final.

Signatures: We do not guarantee authenticity of any signature.

Jewelry: Jewelry is guaranteed to be as cataloged except as follows: Colored stones are not guaranteed. Measurements are approximate and are guaranteed to be within 20%. Any stone grading and conditions are not guaranteed. All weights are for the entire piece including all stones and workings. All watches are sold as/is. Luther Auctions does not guarantee any information in outside appraisals. Items marked as "tested gold" are not marked but have been tested for gold content. If an item must be returned because it is not as cataloged (i.e. gold content, diamond, etc) Luther Auctions must be notified within 5 business days of the auction date. After that, all sales are final. No return can be made on any piece that has been altered.

Ivory: Items marked with '*MN Resident Purchase Only' indicate the lot contains ivory and may only be sold to a Minnesota resident. Please see auctioneer for further details.

Firearms: Items marked with '*FFL Transfer Required' indicate the lot contains a firearm that must be legally transferred to the buyer by our Federal Firearms Dealer. An additional fee may be applied. Please see auctioneer for further details.

Reserves: Items marked with an (R) are being sold subject to a reserve. The reserve will not exceed the low end of the printed auction estimate.

Absentee: There will be a $1.00 Service Charge added to each successful absentee bid.

Payment: We accept the following payment types: Cash, Check (we reserve the right to hold merchandise until check clears), Major Credit Card, or Wire Transfer. You will need to pay sales tax unless you have a resale tax exemption number (You will need to complete a Minnesota ST3 Certificate of Exemption Form. Blank forms are available at the front desk or can be found online at http://www.revenue.state.mn.us/Forms_and_Instructions/st3.pdf or you are shipping the goods out of the state.

Pickup/Removal: All items must be removed from the premises during designated Pickup Times: Auction night until 20 minutes post auction completion, Tuesday 9am to 6pm, & Wednesday 9am to 5pm. If you are unable to pick up during these times, please make arrangements with the auctioneer.

Shipping: Luther Auctions DOES NOT provide packing and shipping services. We recommend The UPS Store #3798 to assist you in packing and shipping of 'small packages'. Shipping Requirements: 1) The UPS Store ships via UPS. 2) We require that the shipping address match the registered billing address of the credit card used for payment. If buyer needs item shipped to an alternate address, then payment must be made by wire transfer. 3) All shipments must be fully insured/ declared at their full purchase price. 4) Recipient must have a working phone number and email. 5) Recipient is responsible for any/all packing costs, shipping costs, duties, taxes, fees, etc. 6) International shipments are a case by case basis and must be pre-approved by Luther Auctions and The UPS Store. International payments must be made via wire transfer. 7) Shipping of larger items and furniture will need to be arranged by the buyer with another third party shipper. 8) We require a signed authorization form indicating your name, sale date, lot number and choice of carrier, before releasing your item to a third party. Please call (651) 770-6175 for more information.

The UPS Store #3798
1161 Wayzata Blvd E
Wayzata, MN 55391
Phone: 952-249-1500
store3798@theupsstore.com

Consignments: We are always seeking quality consignments. Consignments for auction are taken by appointment. Please give Tracy a call to setup a time that works best for you. (651) 770-6175.

We appreciate your business! If you have any questions or comments, please bring them to the auctioneer or any staff member. Thank you!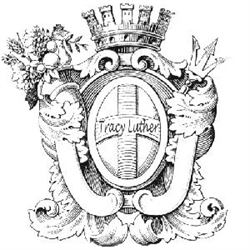 Fine Estates & Art Auction
Monday, January 28, 2018
Auction Starts @ 6pm
Preview: Sunday 4-8pm & Monday 9am- 6pm
Catalog w/photos available @ www.LutherAuctions.com
Luther Auctions
2556 7th Ave E
North St. Paul, MN 55109
(651) 770-6175
Lic #82-45-14
Lot #
Description
1
Royal Copenhagen tea service for 8
2
Signed Bradley & Hubbard 13" slag glass lamp
3
Antique Oriental rug approx 40"x 50"
4
2 antique handmade Oriental rugs approx 51"x 36" & 67"x 36" (as seen)
5
Group of Oriental items- woodblock, bronze, rosewood stand, etc
6
Stained & leaded glass lion motif window- 23" square
7
Antique style stained & leaded glass figural lamp
8
2 antique style floor lamps with fringed shades
9
2 antique style stained & leaded glass hanging panels
10
1 antique style stained & leaded glass hanging fixture
11
Group Lindt Stymeist "Color Ways" dishware including canisters, cups/ saucers, etc
12
Group assorted mid century, etc art glass
13
Group assorted Fiesta ware, Millennium vases, etc
14
Large figural motif Incolay jewelry box with costume jewelry 12"x 23"
15
Hand painted vintage rolling tea cart- artist signed
16
Brown Saltman mid century desk
17
Mid century rolling shell chair
18
Signed wooden duck decoy
19
Howard Miller brass desk clock
20
Wrought iron wine chest (as seen)
21
12-light lily style lamp with shades
22
2 matching antique style leaded glass lamps with leaded bases
23
24" tall figural leaded glass lamp
24
Antique oak machinist's chest with chamfered panel
25
Danish Mid Century modern desk by Hanbjerg Mobelfabrik
26
54 pieces Ecstasy sterling flatware- 63 troy oz total
27
Antique Fairbanks grain scale
28
Vintage framed Wrigley's Spearmint Gum trolley card 11"x 21"
29
Approx 8 1/2" Meissen cobalt vase & a 16" Capo-di-Monte center bowl
30
1940's Unique Manufacturing Co. Lil Abner mechanical orchestra (as seen)
31
Group DVD movies
32
Optelec Clear View HD version 8.0 magnification machine
33
Schwinn Typhoon boys bicycle
34
Vintage G.E. deco fan
35
Mid century glass pull down lamp
36
18 Red-line / Sizzlers Hot Wheels with case
37
Group assorted figures including Elmer, claw & ball feet, etc
38
Group baseball cards including Topps- Mickey Mantle, Roger Clemens, etc
39
Huge group of baseball cards in 2 tubs
40
Regulator clock & Ingraham mantle clock
41
Group assorted toy trucks including Tonka, fire trucks, etc
42
5" antique beaded Native American fetish, beaded baby moccasins & 2 beaded decorations
43
Group Native American birch bark, etc items including canoes
44
7 assorted wood splint, wicker etc baskets
45
Collection of vintage Native American, etc baskets including Cherokee cane storage basket
46
Group Native American items including signed Santa Clara pottery figure, 2 framed photo prints, etc
47
4 assorted Native American coiled baskets including 9" lidded
48
12-light lily style lamp with shades
49
Handmade Oriental runner approx 4'x 10'
50
Wooden floor lamp with stained & leaded glass shade
51
Carved lift top sewing stand
52
Group rosemauled decorated woodware & a small cradle
53
German violin in case with bow
54
Group ornate brass including candelabra, door knocker, etc
55
5 assorted signed Longaberger baskets
56
Group large copper items, hods, cans, etc
57
Group ornate silverplate, etc items
58
Group vintage Holland dinnerware including serving pieces
59
Group including type drawer, carved shelf, clock & a hand painted skate
60
Group Holland tiles, KLM buildings, etc
61
Set of Crown Ducal Florentine embossed dinnerware
62
"Koffie" grinder, wash basin, ceramics, etc.
63
Ornate mid-eastern belt
64
4 piece ornate 800 silver tea set & an 800 ornate silver tray- 60 troy oz. total
65
Antique multi-tune cylinder music box in an inlaid vertical cabinet approx. 28" long x 17 1/2" high
66
2-piece built-in buffet approx 79 1/4" wide x 82 1/4" tall
67
Drop leaf tea cart (as seen)
68
Handmade oriental runner approx. 3 1/2' x 16'
69
Antique military camera & field lab
70
Framed signed Truedell 1890 oil on canvas- winter scene- 22" x 30"
71
2 framed signed contemporary oils on canvas - Seiler & Braun
72
Framed vintage Army Air Service 24" x 28"
73
3 Jean Hwang Ting signed Oriental watercolor/ calligraphy (1 glass as is)
74
Antique painted wood churn
75
Group including cicada ware, Goss miniatures & a Bjorn Windblad plate with box
76
Huge Case 1990 display knife with original box
77
Antique Scottish Highland Sporran
78
Framed signed E.L. Talbott 1948 oil on canvas- railroad scene 20" x 32"
79
Framed signed Schneider oil on canvas- farm scene- 24" x 30"
80
Framed signed K. Voncke oil on canvas- abstract- 16" x 20"
81
14K gold ring set with natural sapphire & diamonds 3.8 grams
82
18K gold vintage bee motif ring set with diamonds & ruby eyes 11.2 grams
83
Carved oak server with beveled mirror
84
Ornately framed beveled bustle mirror & 2 antique girandoles with prisms
85
Group of assorted glassware, pottery & tiles, etc.
86
Copper lavabo set with oak stand
87
Group of vintage etc. cameras & accessories
88
Antique carved oak butler's stand with drawers
89
6 assorted size painted wood shutters
90
Antique figural newel post lamp & 2 leaded glass shades
91
2 antique wooden buckets
92
Vintage glass wine jug with wood crate
93
9 matching painted wood shutters
94
Group including pickle castor, cut glass, castor set, etc.
95
Group of glass including Fenton, depression, carnival, etc.
96
Group of pottery & porcelain including Hull, Capo- di-monte, pie birds, etc.
97
Group including metalware, pottery, mortar/pestle, scale, etc.
98
Framed oil on board & 3 tabletop display cases
99
Pronghorn antelope head & shoulder mount & a replica flintlock pistol
100
Welsbro Incabloc chronograph wristwatch-17 jewel
101
Case with collectibles- pinbacks, knives, adv. etc
102
Small case with vintage police & chauffeur, etc badges
103
Group of 13 rings- some sterling with display
104
Cairns & Bro Chesapeake Fire Dept. helmet & F.I. Co. iron fire sign
105
2001 Ford Windstar ES minivan approx 101k mi.

*$20 Excise Tax Charged
106
Group of 11 military signal flags, some 48 star flags & an elk hide drum
107
DeKalb sign & a wooden sled
108
2 pair Tubb snowshoes
109
Mamod steam tractor w/ box, a miniature sword & a bow & arrow
110
Group costume jewelry- some signed in boxes
111
Group vintage jewelry including carved cameo, silver jewelry, etc
112
Group bears & collector dolls including Union Pacific bear
113
Group 29 pieces matching sterling flatware- approx 30 troy oz total
114
Group glassware including a Lalique owl & cut crystal lamps, etc
115
Group including Goebel birds, angels, Lefton & misc
116
Group including Irish china, hand painted bowls, etc
117
8-drawer Paul McCobb design chest by Calvin (as seen)
118
Room & Board mod leather upholstered sofa
119
Vintage Swedish mid century low table with 3 stools/ tables (as seen)
120
Signed Bramin Denmark mod rocker with cushions (as seen)
121
Red Wing? stoneware casserole, sponge jardiniere & pottery music bottle
122
George Benz (MN) Old Blue ribbon liquor ewer & Meyer- Blanke Co. jug
123
Women's Relief Corps c. WWI Fund Raising 5 1/2" stoneware bank jug
124
Weller Dickens ware beer meister vase & 3 German made steins
125
4 ladles: Christofle Co. 1844-1862 mark, English, artist signed & sterling
126
Japanese antique enamele 12" vase, Geisha doorstop & ornate lamp base
127
Arts & Crafts era framed Dutch milk maids print & watercolor painting
128
Navajo textile, Boy Scout canvas bottle, whip & rawhide Tom Tom drum
129
Lakota Native American 20" medicine shield elk Dreamer Society
130
Cobre Mexico Deco metal pot & unmarked Peruvian handmade silver flatware
131
Signed 10" x 12" Disney? animation drawing- Red Riding Hood & Mr. Wolf
132
Group mid century modern art glass including Swedish Orrefors
133
R & J Templeton Glasgow 30" antique scales Scottish Grocers & Tea Merchants c. 1900
134
Set Arsberg German mod dinnerware
135
Bridgeport Gun Implement Co. bicycle lamp
136
4 pieces stereo equipment including Akai
137
Group mid century, etc kitchen items- fondue, etc
138
3 mod stainless floor lamps & 2 table lamps
139
Handmade Bokhara pattern Oriental rug approx 9'x 11'
140
Tizio Richard Sapper mod floor lamp
141
Electric violin with case
142
26 Sid Dickens decorative plaques
143
3 leather jackets, dog collar & Christmas item
144
5 signed & numbered prints including Redlin, etc.
145
7 signed & numbered etc. prints
146
Robert Gordon Australia pheasant motif pottery tray with crate
147
Framed signed K. Courter oil on board 12" x 14" Pebble Beach
148
6 1/2" signed M. Cable- U.N.D. decorated pottery bowl
149
Artist signed pottery bowl- 1912 (U.N.D.?)
150
Van Briggle figural pottery tray marked 36-56
151
18- 1950's- 70's baseball cards including Mickey Mantle
152
Signed Paul Remmey oil on canvas- Luther & his printer approx. 24" x 30"
153
Antique Hudson Coaster wood wagon
154
Wooden keg with equine gear & 4 bog shoes
155
Approx. 30" oak wagon wheel with iron rim
156
2 pair of wooden snowshoes
157
Pair of C.A. Lund North St. Paul U.S. military snowshoes
158
Tommy Bahama area rug approx. 5' x 8'
159
72 assorted sterling etc rings- some set with stones
160
2- 14k watches (as seen)
161
Group of assorted sterling etc. jewelry- some designer, etc.
162
Group of sterling etc. jewelry- some designer style etc.
163
Heavy tested silver ring with large natural turquoise nugget
164
Group of assorted men's jewelry, watches, Cross pen, etc.
165
Birdseye maple dressing table with mirror (as seen)
166
Ornately framed Victorian engraving & a sessions shelf clock
167
Wood water cooler, primitive wood bucket with iron bail & a "Steel Frame Freezer" ice cream maker with scoop
168
2 primitive wood sleds
169
Wood tool box with tools
170
Wood crate with lantern, Peterbilt oil jar, etc.
171
Wood advertising crate with early ice skates, vintage gloves & catcher's mask, etc.
172
Primitive wood sleigh with iron rim runners approx. 60" long x 42" wide
173
Unframed signed Emil Hastings original painting- "Winter Carnival" 22" x 27"
174
Handmade Bohkara oriental rug approx. 10' x 14'
175
Handmade oriental rug approx. 6' x 9'
176
Group of approx. 33 vintage match box cars- some grey wheel etc.
177
Group of vintage ladies hats
178
5 Lladro figures with boxes
179
9 Lladro figures etc. with boxes
180
2 Northwest Airlines pilot suits
181
Framed signed MK & dated 1960 oil on canvas "Jack Hammerman" with exhibition tag
182
20" Staffordshire turkey platter & 18" flow blue marked Roseville platter
183
Framed antique stained glass window with bevels (small hairlines)
184
Framed Hudson River antique oil on canvas "Man fishing in boat" 24" x 18"
185
Antique handmade oriental rug 6 1/2' x 5'
186
77" contemporary even arm signed Stickley settle
187
5 handmade small oriental rugs etc. approx. 12" x 12"
188
38" square contemporary signed Stickley tile top table
189
Salesmen's sample leather fainting couch approx. 26" long
190
6' & 5' African paddle & wooden pole on stands
191
Vintage Firestone boy's bike with bell & rack
192
12" fancy Victorian compote with deer
193
Antique European military sword with scabbard & knot
194
Framed signed Raphael Senseman watercolor landscape with birches 22" x 26"
195
Fancy silverplate torchiere floor lamp
196
Antique 6 1/2" Dinah cast iron mechanical bank
197
Sterling bracelet with stones, money clip, match safe, etc.
198
Seth Thomas Sonora chime mantle clock
199
Dated on reverse 1884 framed oil on canvas 20 1/2" x 13 1/2" North Shore
200
Say Bull 2-color neon light in box
201
Pencil signed James J. Hill engraving & a J.J. Hill cow litho
202
Large unframed J.J. Hill photo print approx 30"x 40"
203
Framed Picasso vintage print with Collector's Guild New York label 7 1/2"x 9 1/2"
204
2 framed Oriental woodblock prints
205
8 strands of pearls- freshwater, cultured, etc- some gold & silver clasps
206
Framed signed Agam #88/99 lithograph 27"x 27"
207
Framed signed Furlow artwork #21/200 "Custer and Crazyhorse" 30"x 39"
208
Antique oak hall bench with beveled mirror
209
Antique oak quarter sawn china buffet with beveled mirror
210
8" signed Pairpoint decorated art glass "Jack in the Pulpit" vase
211
Jaeger Swiss obelisk desk clock
212
Waltham 21 jewel pocket watch in 3-color 14k gold case with fancy dial
213
Hampden pocket watch in a 14k gold filled hunters case with fancy dial
214
Elgin pocket watch in an engraved case with fancy dial
215
2 Elgin pocket watches- 1 hunters case & 1 with fancy dial
216
2 ladies pocket watches in engraved hunters cases
217
Addison ladies pocket watch in engraved case with fancy dial
218
2 hunters case pocket watches- Waltham & Hampden
219
2 Elgin & 1 Southbend pocket watch movements with fancy dials
220
5 pocket watch movements including 21 jewel, some watch cases, etc
221
Group of assorted costume jewelry, etc.
222
Deco iron & copper tall plantstand/ floor lamp
223
Deco cast iron stand & an oval iron table
224
Hand painted 4-panel folding floor screen
225
Arts & crafts oak hall chair & a Northwind arm chair
226
Deco upholstered arm chair
227
Thorens music box with discs
228
10 hand painted Nippon scenic small bowls
229
Group of hand painted Nippon, etc.
230
Group of pottery including Red Wing, etc.
231
Group of glassware including Fenton, carnival glass, etc. including Steuben
232
French miniature micro mosaic pill box & a carved frame
233
Group of assorted jewelry, sterling, etc & a pair of opera glasses
234
14K gold band set with 7 diamonds
235
Framed pencil signed print & 2 animation art pieces
236
Large framed signed oil on canvas of a horse
237
Group of Victorian door hardware etc.
238
Orient & Flume art glass paperweight with box
239
Signed scrimshaw piece & a polar bear *MN Resident Purchase Only
240
Marantz 226 B receiver
241
Volume 1 Sanborn Map Co. Insurance Maps of St. Paul, MN1926-1954
242
1898 Northwestern Pub Co. plat book of Ramsey County, MN (as is)
243
Antique folding wood crib with springs & a wood easel (some as seen)
244
H.M. Smyth Co. Atlas of St. Paul (as seen) 1908
245
Early carpenters tool chest, cross cut saw & a tractor seat (as is)
246
4 early St. Paul directories 1887-8, 1904, 1919, 1914
247
5 early St. Paul directories- 19883-4, 1913, 1934, 1929, 1932
248
St. Paul Abstract Co. Ramsey County MN atlas- 1931
249
4 advertising crates including Keystone Moviegraph & 2 small shelves
250
Volume 1 Donnelley's St. Paul, MN Plat book (as seen) 1892
251
Set of William Henry Jackson photochromes #32
252
2 sets of Winold Reiss Great Northern repro prints of Blackfeet Indians
253
3- approx. 12" signed T. Hawk composition busts of Native Americans
254
1 approx. 13" & 1 approx. 6 1/2" hand decorated Southwest pots- 1 signed Oscar Quezada (as is)
255
8 signed hand decorated Southwest pots including Navajo (some as seen)
256
18K choker 97.1 grams
257
Tested 14K gold bracelet set with cabochon emeralds, sapphires & rubies 36.2 grams
258
2" 14K bangle bracelets set with many diamonds 20.8 grams total
259
19" 14K fancy chain necklace 29.4 grams
260
14K gold bangle bracelet set with 22 diamonds approx. 2.00 cwt 21.6 grams
261
14K bracelet set with 95 diamonds approx. 1.00 cwt 74.6 grams
262
Modern design upholstered recliner
263
2 vintage Milo Baughman style leather upholstered chairs (some as seen)
264
2 metal stools & a metal console
265
Leather upholstered recliner
266
Small Deco walnut dental cabinet
267
Victorian plantstand & an inlaid stand
268
Group of sterling etc. jewelry including charm bracelets
269
Vintage 14K gold ring set with diamonds & rubies 5.5 grams
270
4 men's 14K gold rings set with diamonds etc. 29 grams total
271
2 antique 14K rings set with diamonds solitaires- 1 shank broken 4.1 grams total
272
Group of vintage jewelry, watches, etc.
273
Group of assorted Canadian commemorative coins silver, etc.
274
Group of U.S. proof sets & mint sets- some silver etc.
275
Group of assorted U.S. silver mint sets & coins etc.
276
Large group of Red Wing, Hull, etc. pottery
277
Group including Red Wing swans, Hull, etc.
278
Group of glassware including Steuben owl, Murano, etc.
279
Large group of glassware including carnival, Fenton, etc.
280
Rookwood bookend, Royal Copenhagen bird & pottery vase
281
Framed signed Elof Wedin oil on canvas 36" x 50"- Women with folded hands (some as seen)
282
Group of assorted glassware including Lundberg paperweight, studio pottery, etc.

283
Group of small oriental items, cloisonne, copper tray, etc.
284
Group of misc. including sterling sugar/ creamer, kitchen glassware & misc.
285
2 small handmade Kelim rugs
286
E. Howard pocket watch with original box- no crystal
287
Silver lorgnette, pill box, lipstick & 2 pendants, etc.
288
Ornately framed signed oil on canvas 12" x 16"
289
Framed signed K. Brady antique still life oil on canvas 10" x 12"
290
Framed signed mixed media original artwork signed Elaine 10" x 24"
291
Framed antique Oriental needlework approx. 19" x 37"
292
4" signed Cabat cabinet vase (minor chips)
293
Motawi scenic pottery tile
294
18" Franz figural swan vase
295
Group small art glass items including Baccarat, etc.
296
Group boxes & totes including Italian music box, etc.
297
Group hand painted Nippon, Herend, Royal Winton, etc.
298
Large group glass baskets including Fenton, Victorian glass, etc.
299
Large group small brass & glass jewelry boxes
300
Group figures including Royal Doulton, German, etc.
301
Group assorted pocket & fixed blade knives
302
Group assorted fountain pens, pencils, etc including Quill
303
Group collectibles including smoking items, razors, spoons- some sterling, etc
304
Group vintage baseball & softball gloves
305
Large group vintage, etc postcards, etc
306
Group die cast, etc cars & motorcycles including Harley Davidson
307
Group assorted lighters including Zippo
308
2-light bronze desk lamp
309
Ornate antique candelabrum with marble base
310
French style dining room table with 6 chairs & leaves
311
French style server
312
Painted drop front small secretary desk
313
2 inlaid Oriental plaques- emperor & empress
314
Large inlaid Oriental plaque
315
Jewelry box with jewelry including signed pieces
316
14k gold bracelet set with 6 carved cameos 17.7g
317
Vintage Bulova Accutron men's watch
318
15" vintage Italian art glass figural vase
319
Group Oriental porcelain including charger, stone dog, etc
320
Signed L.B.G. 2013 bronze pear
321
5' Disney princess doll house with dolls
322
Framed signed Lawson oil on canvas- abstract 40" square
323
Columbia Type Writer Co. bar- lock antique typewriter- labeled William G. Kreul Milwaukee
324
7" U.N.D. pottery vase dated 1930- marked B-RR and L.
325
2-piece Roseville pottery planter (minor base chip) & Roseville dogwood bud vase
326
4 pieces Roseville child's chick pattern dinnerware
327
8" U.N.D. pottery vase- incised design & a 10" arts & crafts wall pocket signed Z. M. Briggs
328
Set of stainless & assorted flatware, Lenox serving pieces, table linens & a cutlery set, etc
329
8-drawer standing jewelry chest with assorted jewelry including artist necklaces, etc.
330
Group of handmade artist jewelry including signed Schiffer, Taxco, etc.
331
Collection of artist etc. signed brooches
332
Group including German Santa, cameo bracelet, jewelry, 1/2 dolls, etc.
333
3 pearl necklaces & 1 pair of earrings with 14k etc. clasps
334
Group including figural sculptures, signed Rachel Simon artwork, binocs, etc.
335
4- 14k gold rings & 1- 10k ring (2 missing stones) 16.7g total
336
14k gold bracelet & pin set with pearl 8.2g total
337
Gazo oak grandfather clock with fancy brass dial
338
Gilt Italian mirror approx. 24" x 36"
339
Brass umbrella stand with umbrellas
340
Handmade oriental rug approx. 3' x 5'
341
Group including cast iron cap gun, cutlery, toys, etc
342
Group including Russian lacquered boxes, chauffeurs badges, compacts, etc
343
14k gold card motif pendant 11.7g
344
18k gold ring, 18k gold watch case & pair 14k earrings 14.5g total
345
2 branch coral necklaces approx 18" long each
346
Group assorted costume jewelry in 6 boxes
347
14K gold Lord Elgin watch & a group of ladies & mens watches & parts, etc
348
Approx 11" Rumrill figural bud vase
349
Approx 5" signed Fulper 2-handled pottery vase
350
2 approx 9" unsigned arts & crafts matte green pottery vases (1 as is- hairline)
351
6 pottery bowls & vases including Francoma & 8" Russell Wright
352
Handmade Oriental rug approx 10'x 13'
353
Handmade Oriental rug approx 8'x 12'
354
2 needlepoint footstools
355
Leathercraft tufted wingback chair
356
Carved Chinese Oriental lift top chest
357
Henredon 5-drawer French style highboy
358
3-drawer French style bedside stand
359
Approx 4' tall harp/ dulcimer
360
Sligh French style desk & chair with tooled leather top
361
Group including Fairing box, R.S. Prussia, hat pin holder, etc.
362
Group of boxes including Halcyon Days, enameled glass, Herend, etc.
363
Group of assorted hand decorated porcelain, etc. including Crown Staffordshire
364
Group of hand painted Nippon etc. china
365
Group including artist handmade Teddy bears, figures, etc.
366
8 assorted platters including beehive mark, artist signed Hutschenreuther, etc.
367
Group of assorted animal etc. figures including Mottahedah swan
368
Large group of assorted pottery including World's Fair, etc.
369
4 large art glass, pottery bowls including signed
370
Vintage banjo with inlay & an acoustic guitar
371
Violin with 2 wooden cases & 1 bow
372
Approx. 36" tall ceramic leopard figure
373
Narrow console table with mirror
374
2 reverse painted portraits- emperor & empress
375
6 pieces of ornate metal garden furniture
376
Group of metalware including tins, cat doorstop, etc.
377
4 handmade art glass bead necklaces
378
6 assorted artist designed necklaces with pendants set with assorted stones
379
4 carved stone, pearl, etc. bead necklaces including amethyst
380
2 Rutilated quartz pendants on chains- 1 sterling & 14k gold
381
Conant Ball dining room table with 4 chairs & 2 leaves & a mod lamp
382
Framed signed Julie Kelly watercolor- Member's Point 21"x 29"
383
Framed signed Julie Kelly watercolor- Caribbean Window 21"x 29"
384
Framed signed Julie Kelly watercolor- Stilt House 16"x 20"
385
Framed signed Julie Kelly oil on canvas- Grapes 18"x 22"
386
2 framed signed Marylene Proner watercolors- Villa Mill North & South approx 10"x 13"
387
Large group of Native American style items including drums, stone items, etc
388
18k ring set with Kunzite? & diamonds 4.7g
389
2- 14k rings set with diamonds, etc 11.0 g total
390
36" tall terra cotta warrior figure
391
Fine handmade Oriental rug approx 9'x 12'
392
Brass & wood valet stand
393
2 wooden lamps- 1 is a clock/ barometer
394
Set of grey blue Fiesta dinnerware
395
3 French style side tables
396
5 assorted gold rings- 14K & 10k- some set with diamonds (some as seen) & a 14k gold watch
397
3- 10k rings including carved cameo 9.6 g
398
1- 14k & 1- 10k gold mens rings set with diamonds 18.5 g total
399
Columniform pedestal
400
Group men's designer shoes, boots including Cole Hahn, etc
401
Vintage Tiffany & Co. 14k circular brooch with 27 diamonds & 9 pearls with a box 8.6g
402
Vintage Tiffany & Co. deco platinum & gold bracelet set with 8 diamonds 1.00 cwt & sapphires with box
403
14k bracelet set with 72 diamonds 2.00 cwt & sapphires 20g, 7.5"
404
14k ring set with many diamonds 2.50 cwt 15.3g
405
14k necklace set with .80 sapphire, 24 diamonds 1.20 cwt, 34.5g, 17.5"
406
Vertical aluminum mountain bike
407
Cannondale bike & a Schwinn 700 GS bike
408
2 sets of golf clubs including Ping Zing, Phoenix, etc
409
Earthwise electric snowblower
410
Rixe West Germany vintage 10-speed bicycle with some Simplex components
411
Framed signed Graham Hedges oil on canvas- ships 28"x 46"
412
Framed signed R. Sam Berger oil on canvas- village 24"x 36"
413
Framed signed oil on board- farmhouse 10"x 12"
414
Waltham 17 jewel & Waltham 15 jewel pocket watches in hunters case
415
Waltham 15 jewel pocket watch & ladies pocket watch with fob
416
3 pocket watches- South Bend, Illinois & Elgin
417
Platinum ring set with 2.09 pink sapphire & .62 cwt diamonds with appraisal
418
Framed pencil signed Nagel litho # 948/1250- 15"x 19"
419
Vintage stamp album & books
420
2 Alaska photos, quilt, silverplate compote, etc
421
6' Lonny McLaughlin custom made 4-panel folding tiger maple screen with stained & leaded glass panels
422
Fine handmade silk mat approx. 16" x 23"
423
Kennedy tackle box with assorted vintage lures, reels, etc.
424
Union 6-drawer machinist chest
425
Large group of assorted costume etc. jewelry
426
Group of costume & designer jewelry including Yves St. Laurent, 14k, etc.
427
Group of animal figures, G.P. Wilson decoy, etc.
428
3 pieces All Clad cookware & some Wustof etc. knives
429
12" bronze bust of a woman
430
1 Canon & 1 Nikon 35mm cameras
431
Drop leaf small console table
432
2 benches & 2 oak stools
433
Handmade Oriental rug approx. 2 1/2' x 10'
434
Henredon small chest with pullout
435
Group of assorted collector coins, foreign, some silver, etc.
436
Iron vestment stand
437
2 JBL type C38 speakers
438
"Speedheater" paint remover with accessories & a Macbook Pro battery
439
White Kitchen Aid mixer with attachments
440
Antique style metal birdcage
441
24" composition oriental dog (as seen) & a bronze horse
442
Group of oriental items, cloisonne, Satsuma, etc.
443
Antique match safe with billiard & bowling motif
444
Oriental scroll painting
445
Group of assorted dresser items, scarves, etc.
446
Group including decorated pottery modern ice bucket etc.
447
2 harmonicas, instrument & a telephone
448
Group including Lladro figure, Oriental carving, etc.
449
Vintage Hamilton ladies watch in 14K case & band set with diamonds
450
Antique coral cameo ring set with diamond (as seen) 6.0 grams
451
Antique platinum filigree setting & a 14K ladies watch
452
Group including brass, crystal & Oriental lamps
453
5 assorted 14K & 10K rings 13.7 grams total (some as is)
454
Jewelry box with many assorted fashion rings set with stones
455
Framed signed oil on canvas- Adobe village approx. 16" x 20"
456
Group of marked & tested gold rings & a 14K watch case 19.4 grams total
457
5 framed oriental prints, etc.
458
Small signed Sandy Robinson oil- Carmel & 2 assorted artworks
459
Large group of men's designer suits, clothes, etc
460
Group of men's designer etc. sweaters, ties, etc.
461
Group of primitive windows including hand painted from McGuires supper club
462
Subaru lawn mower & a Troy Bilt edger
463
Large group of garden tools, car ramps, primitives tools, etc.
464
2 file cabinets
465
Group of primitive metal items, sprinkle can, sprinklers, etc.
466
Group of vintage fishing rods, canes, etc. in a barrel & a bucket
467
Desk lamp, bird cage, squirrel item
468
Vintage Seeburg model LPC-1 jukebox
469
Unframed signed Gale Hendrickson illustration painting- Smith & Wesson 10 3/4" square
470
Unframed signed Gale Hendrickson illustration painting- Winchester 9 1/2" x 10 3/4"
471
Unframed signed Gale Hendrickson illustration painting- Army revolver
472
Primitive wooden sled
473
Industrial stool & some wooden crates
474
Fishing rod holder with Fenwick, etc. rods
475
Group of jackets including Obermeyer, leather, suit jackets, etc.
476
2- 14k rings set with huge amethyst stones 27.5g total including stones
477
4 artist designer sterling rings set with stones
478
4 artist signed sterling rings set with stones
479
Hallmarked 18k hat pin with feather 5.0g
480
Bird fetish stone necklace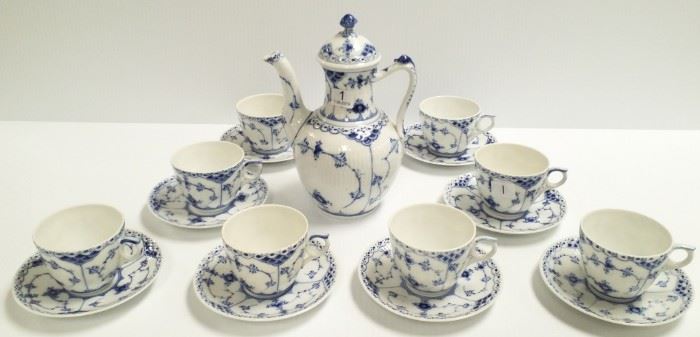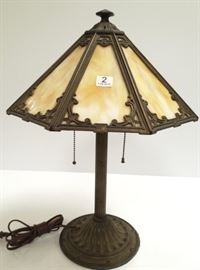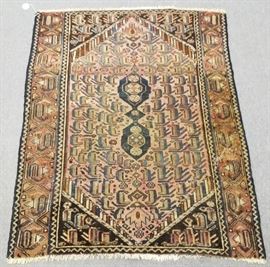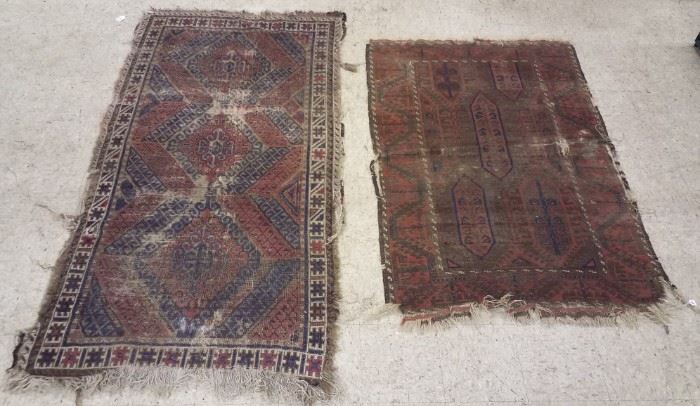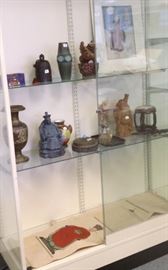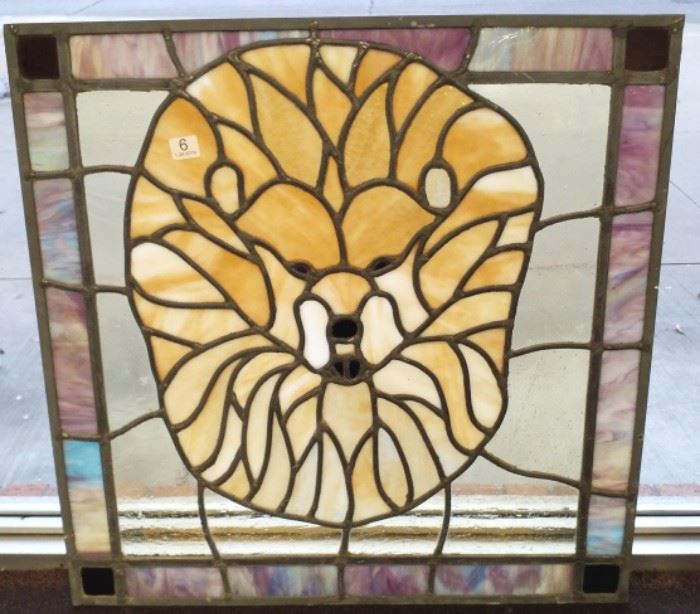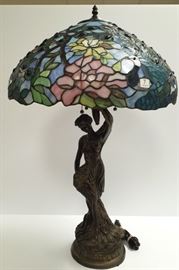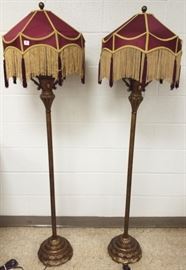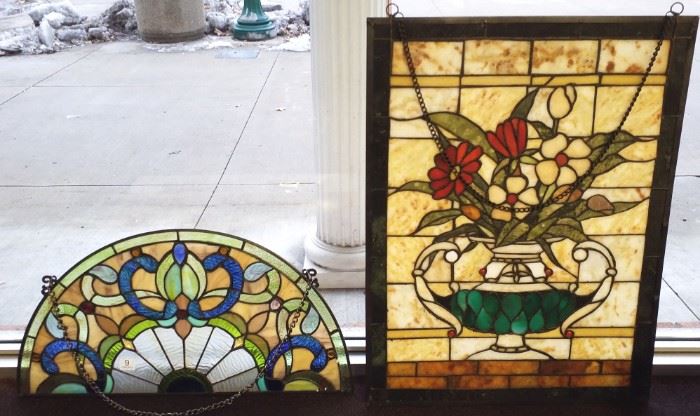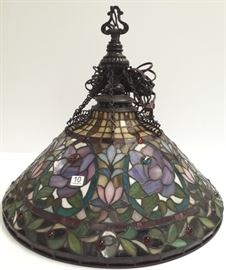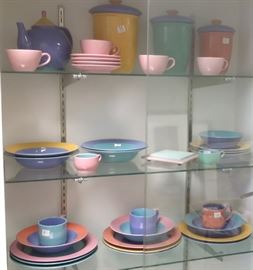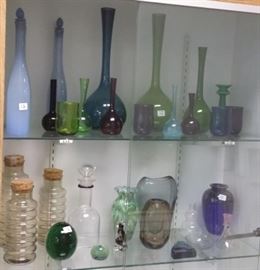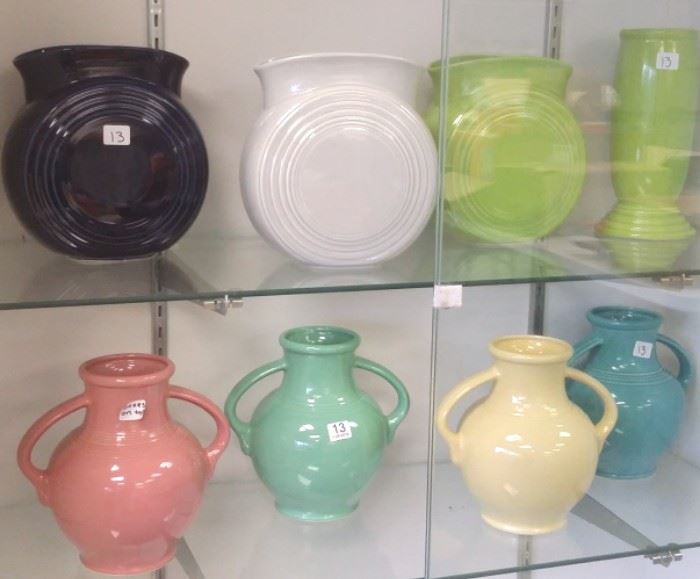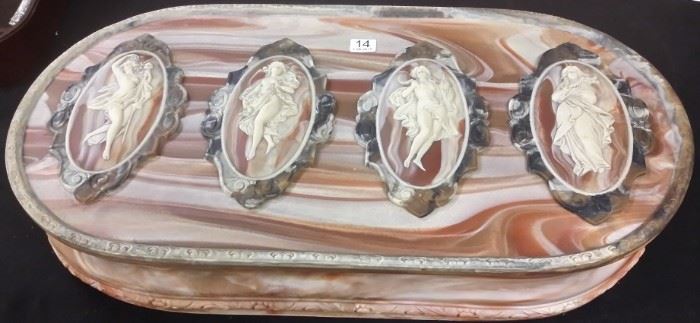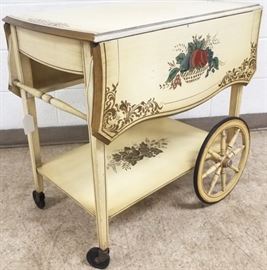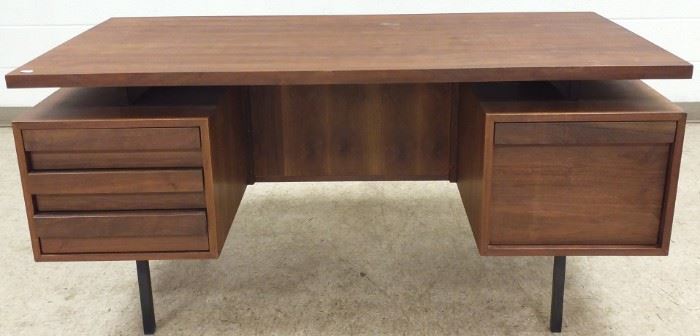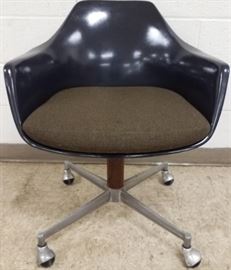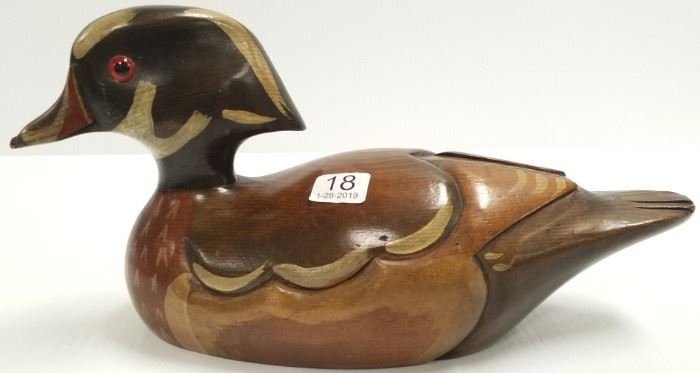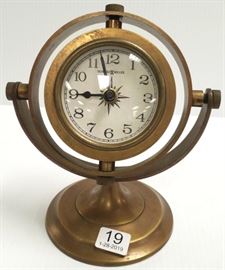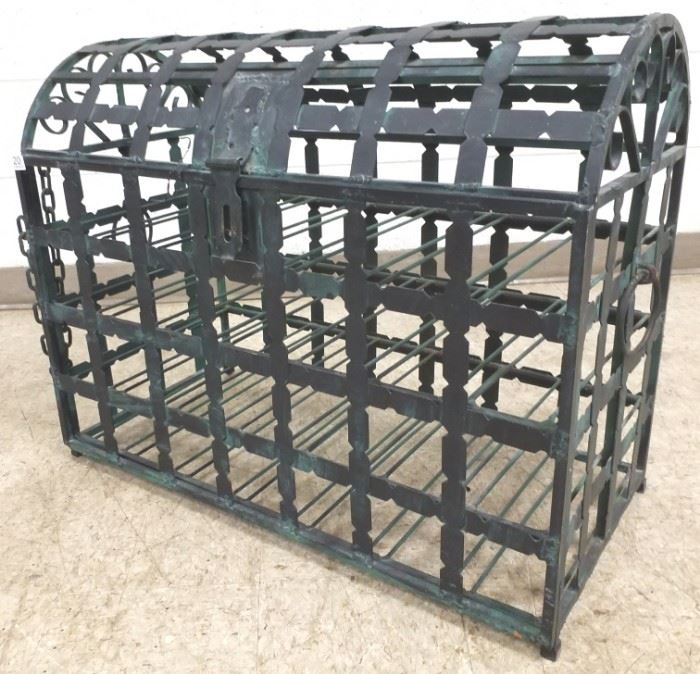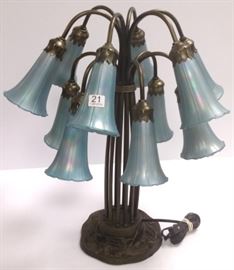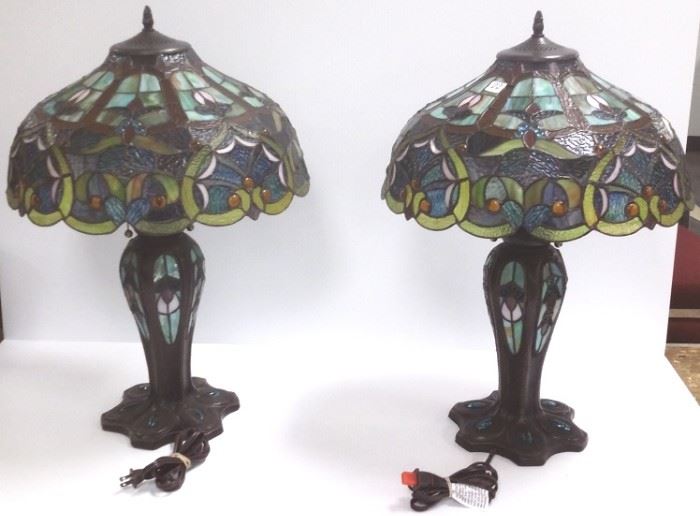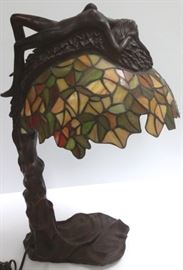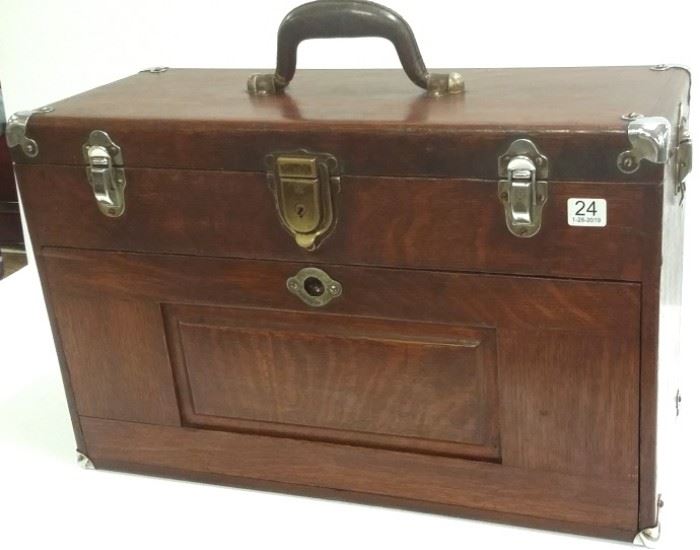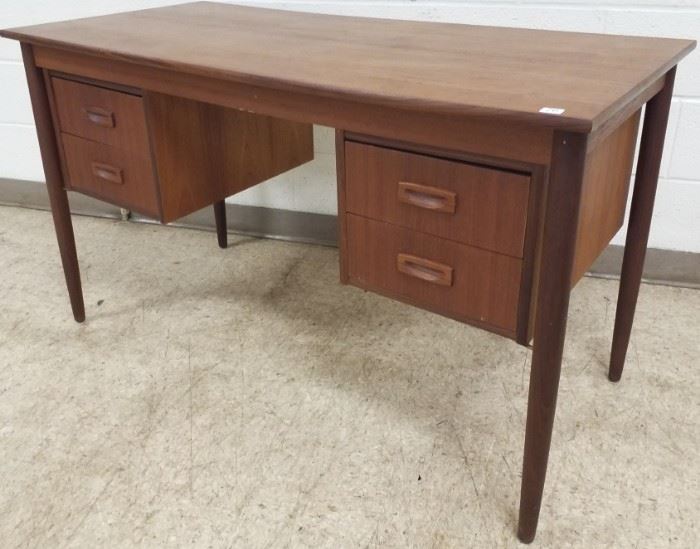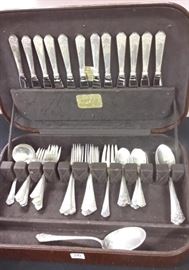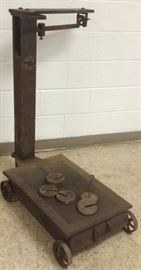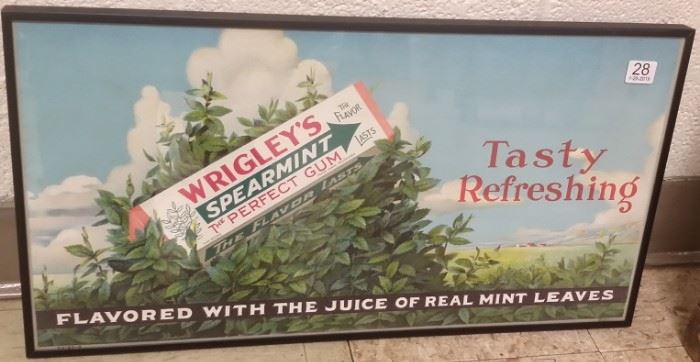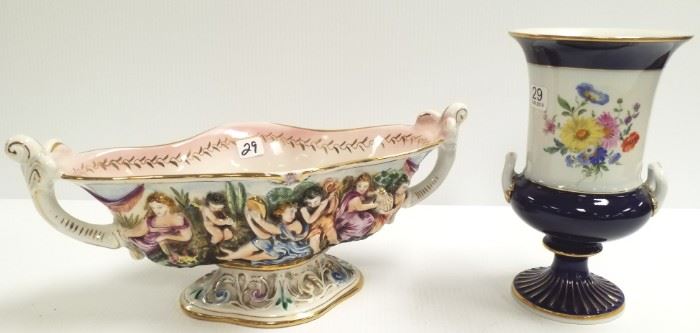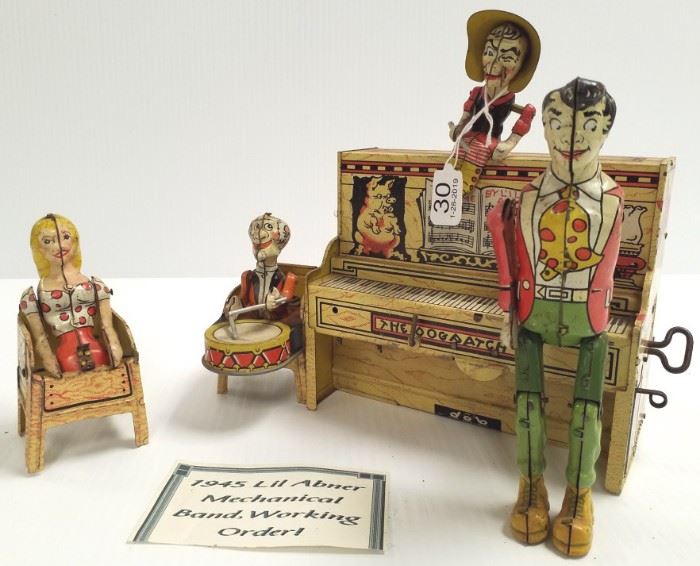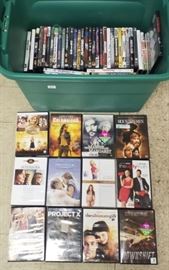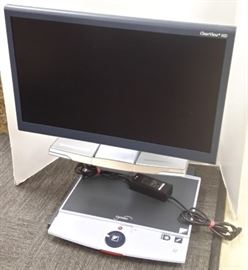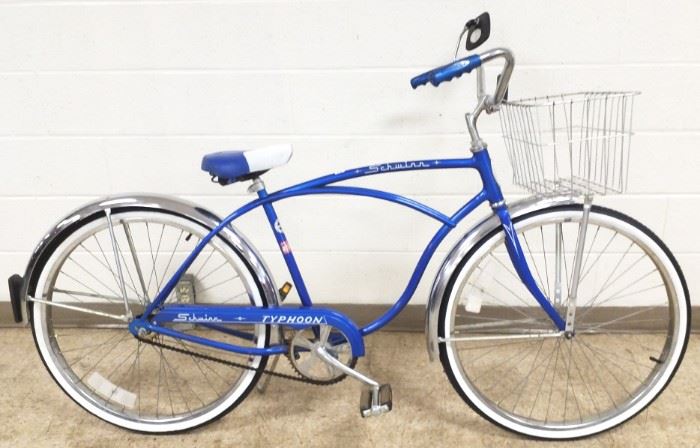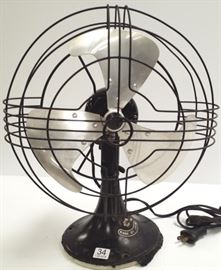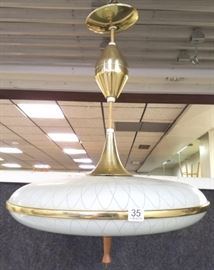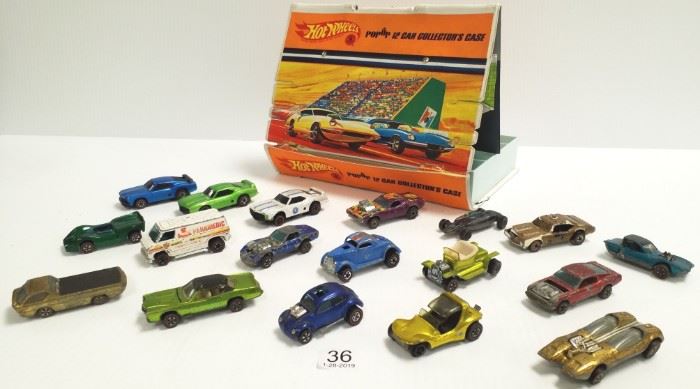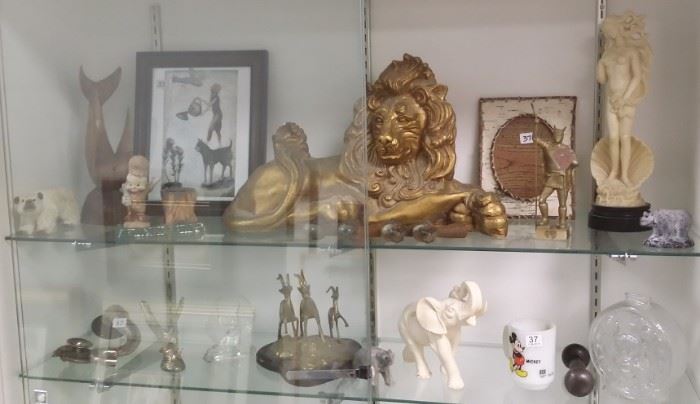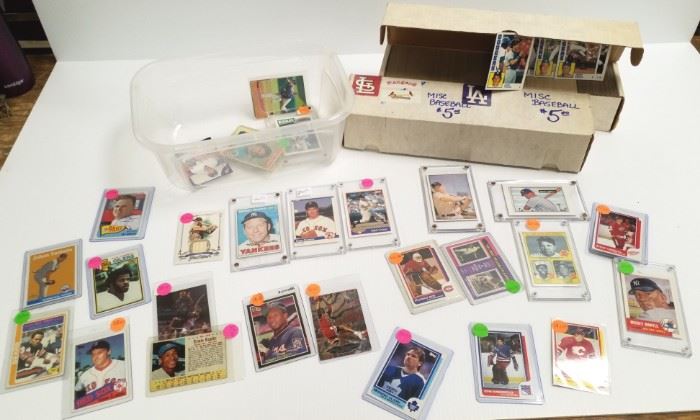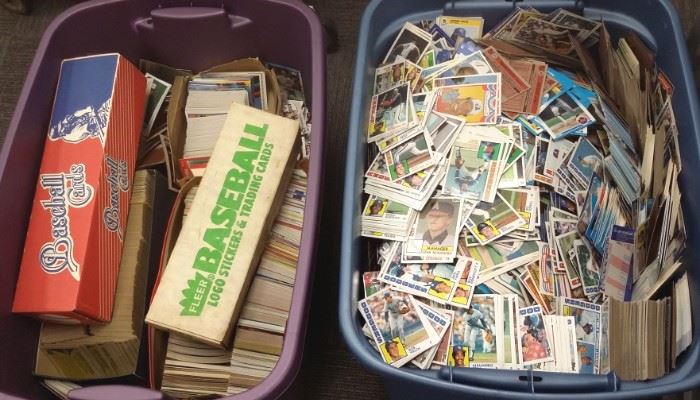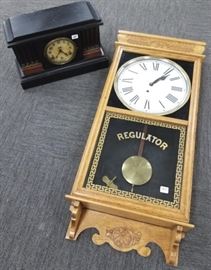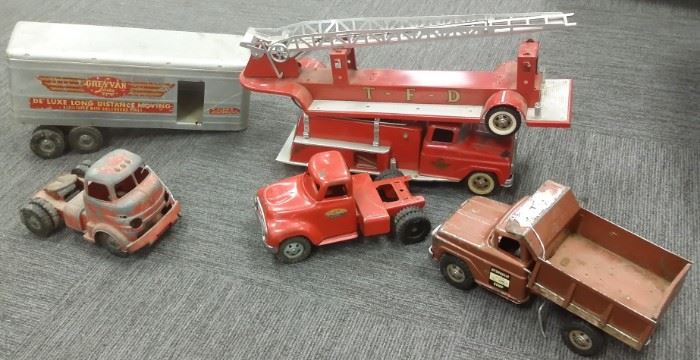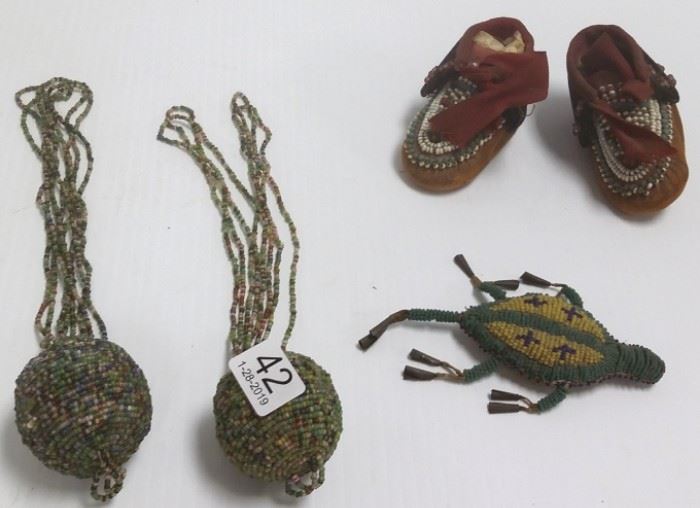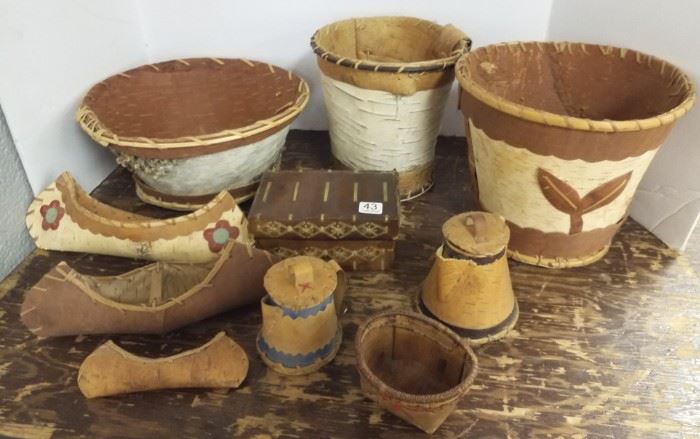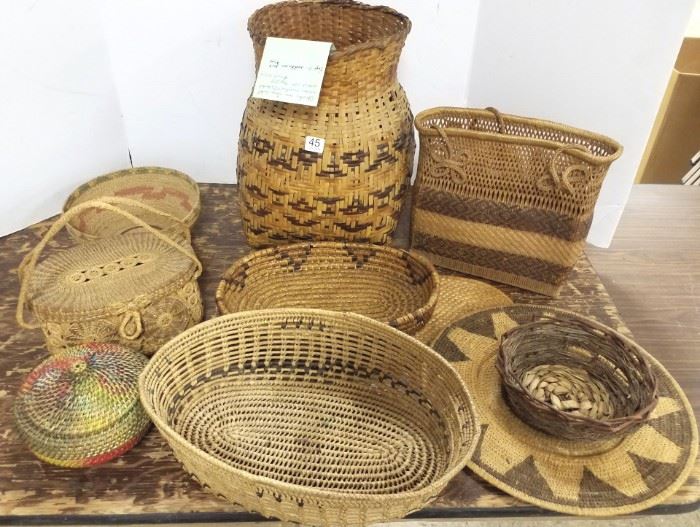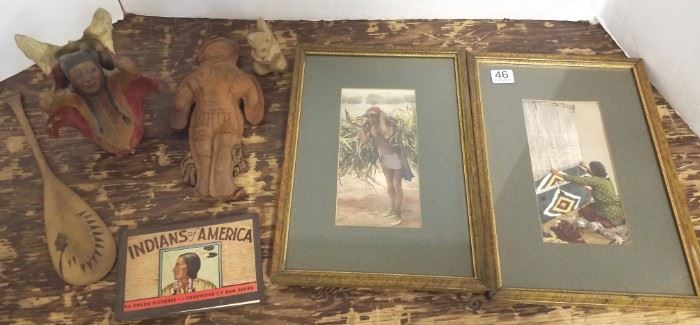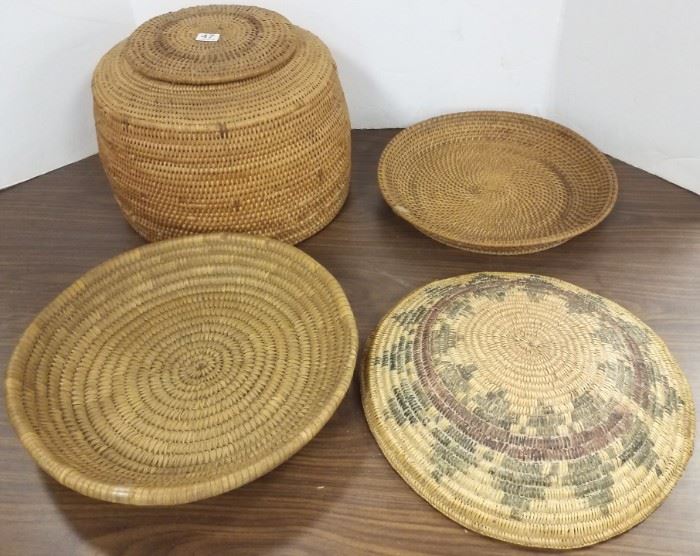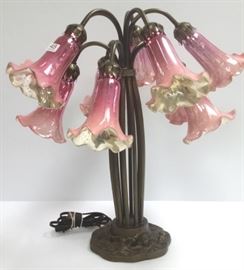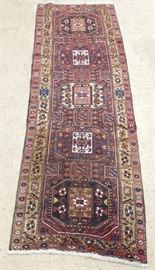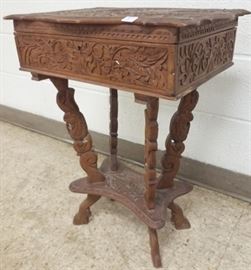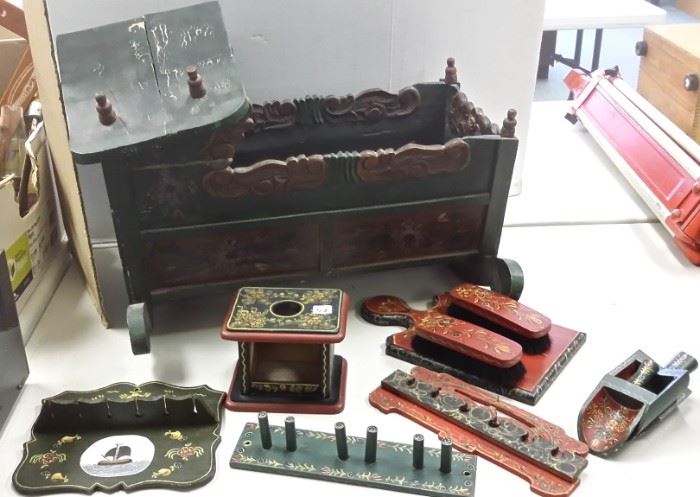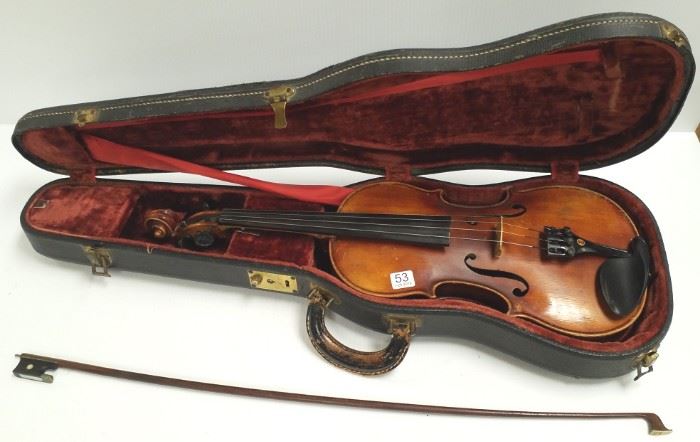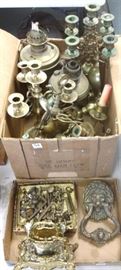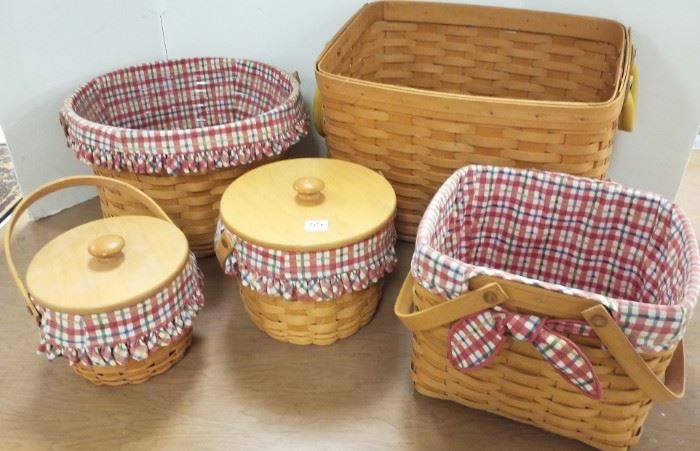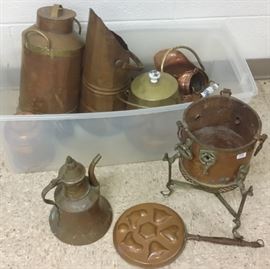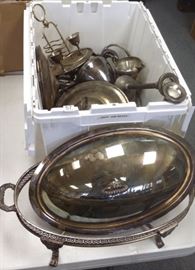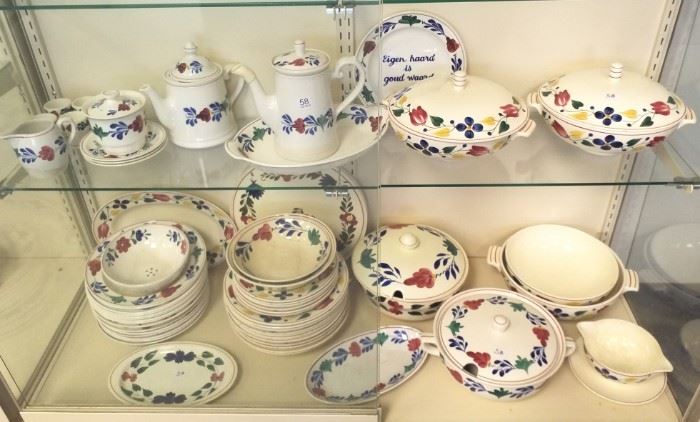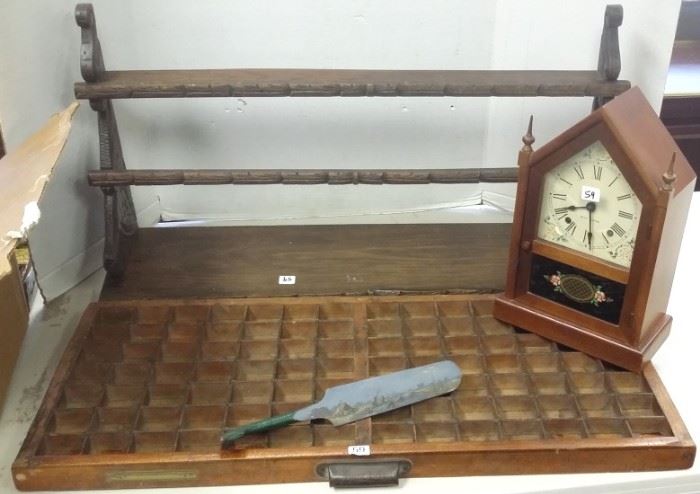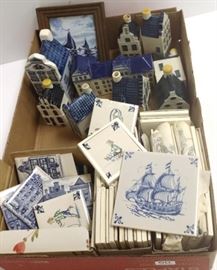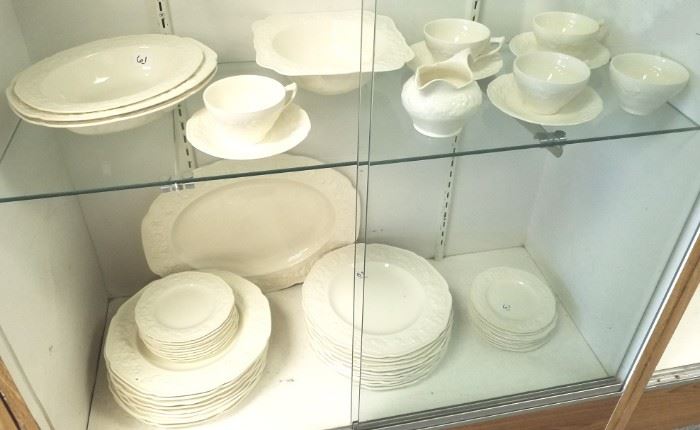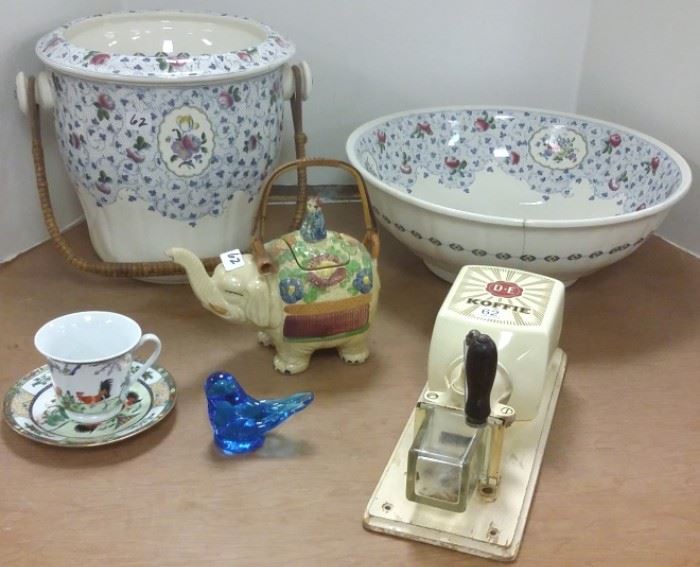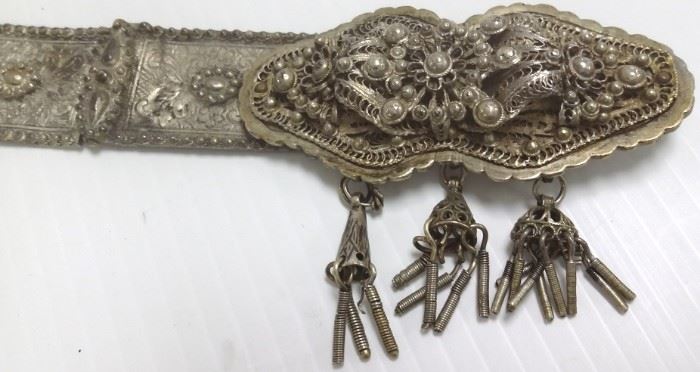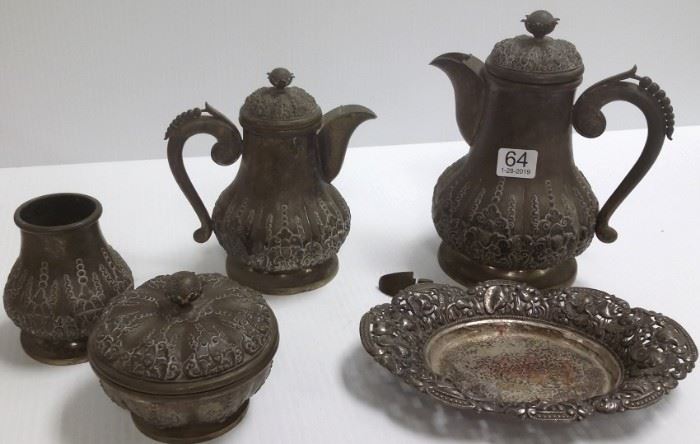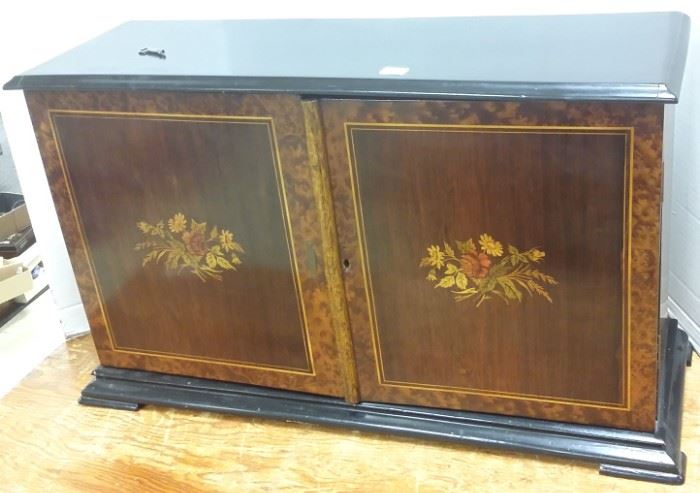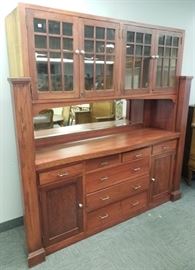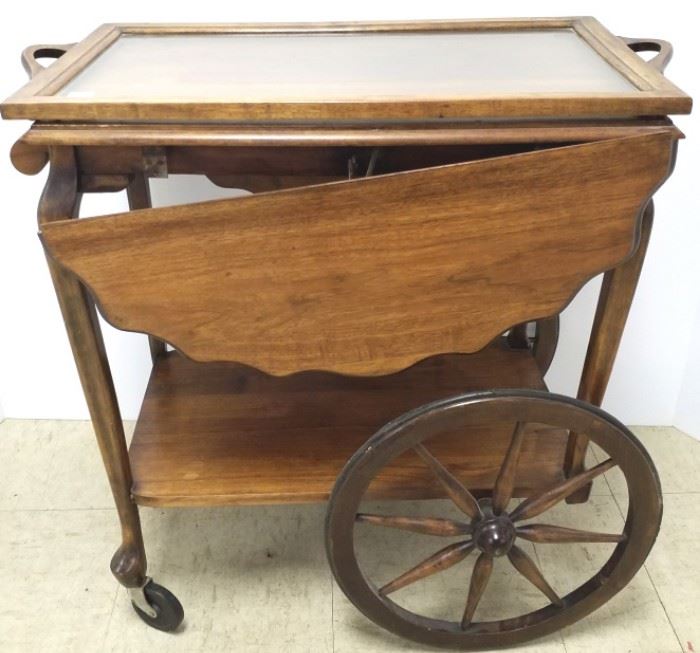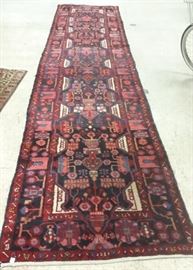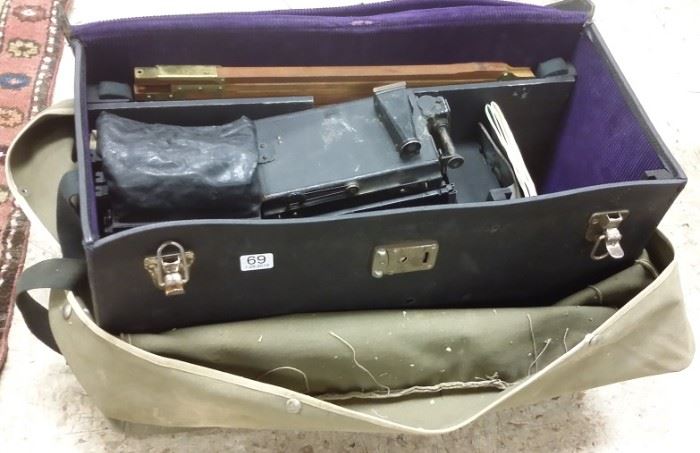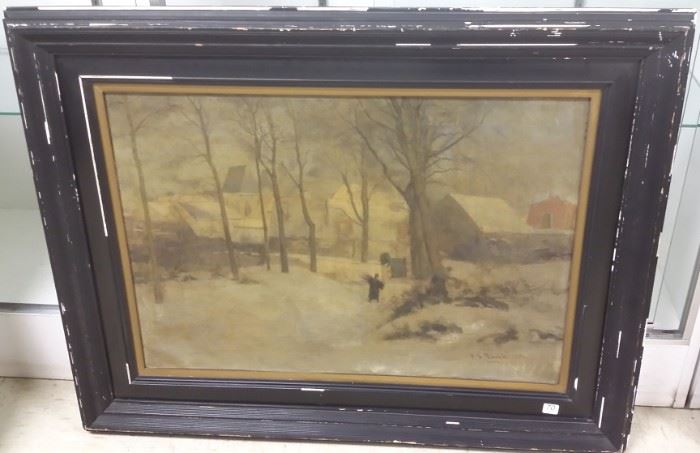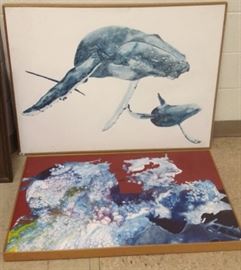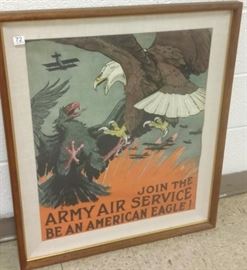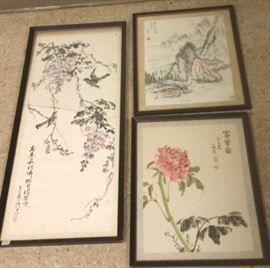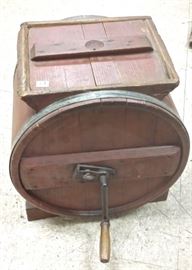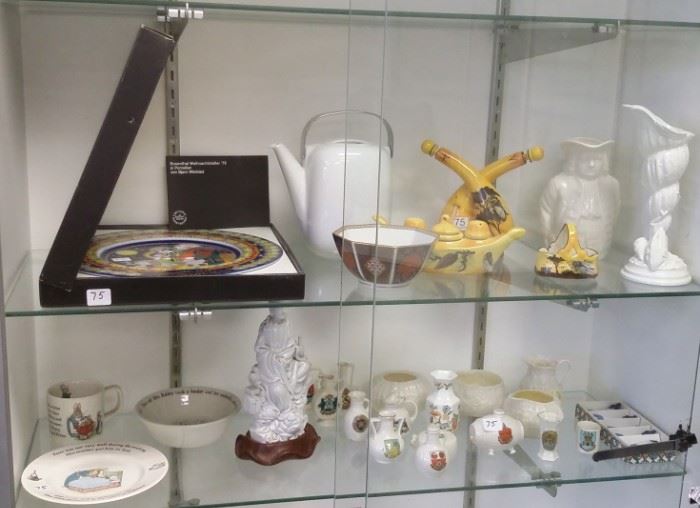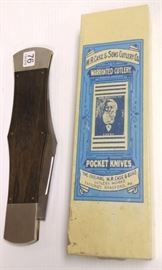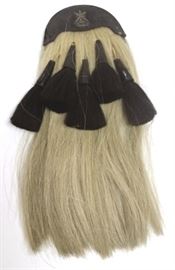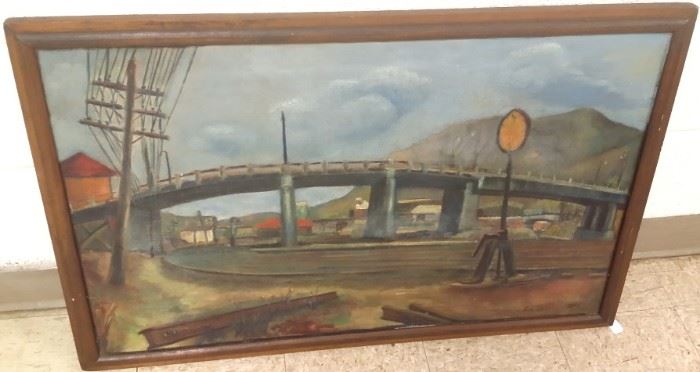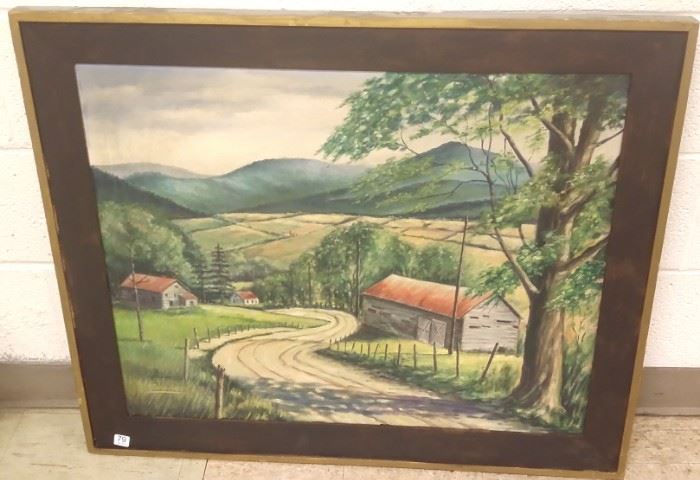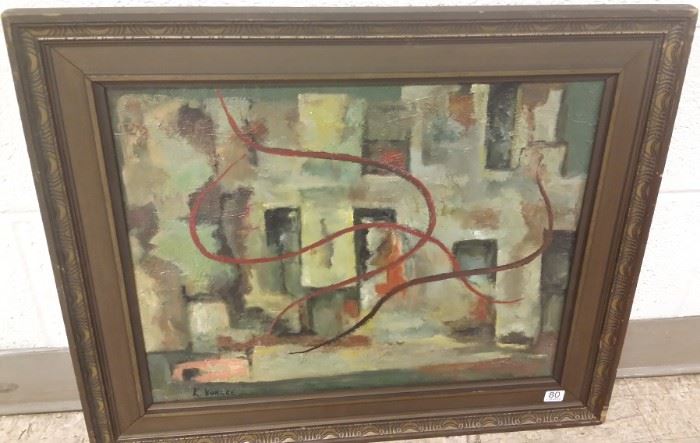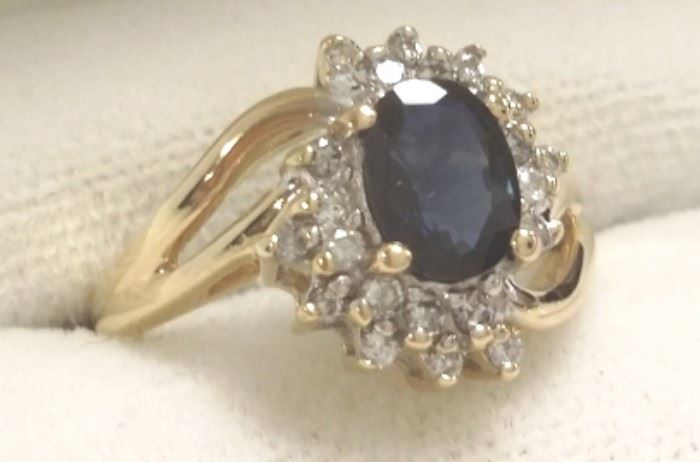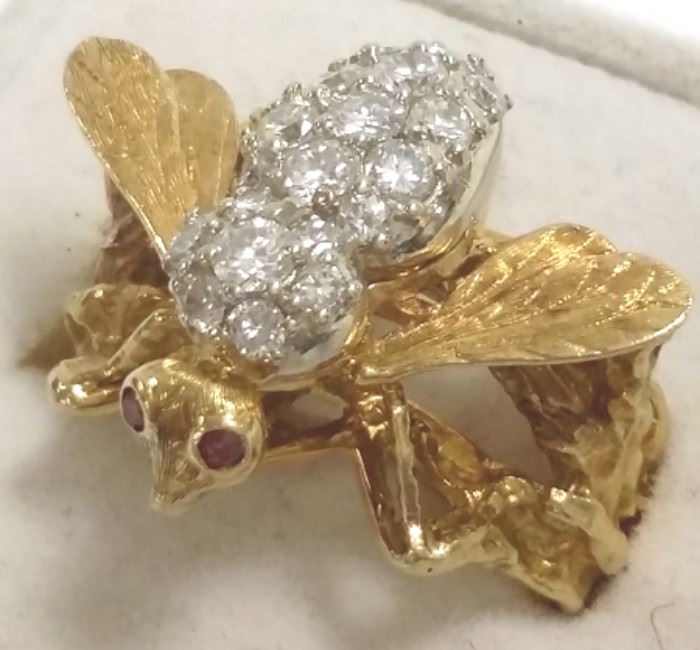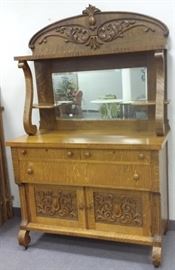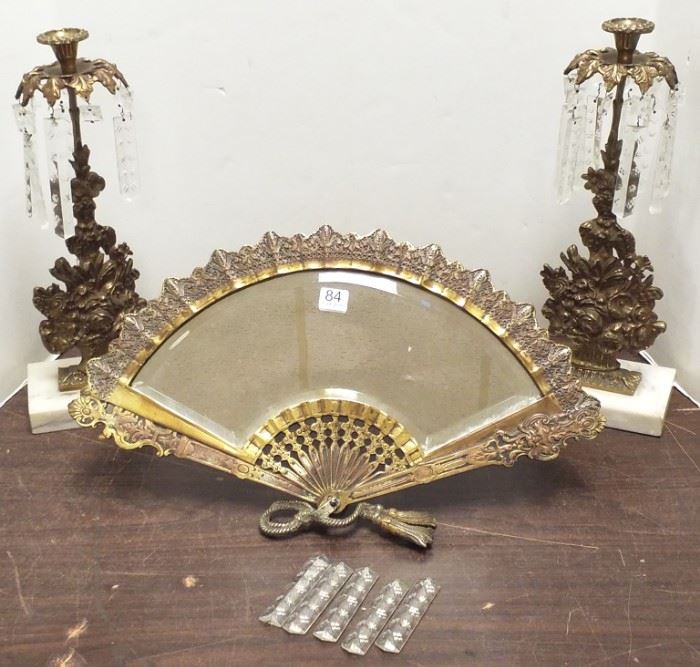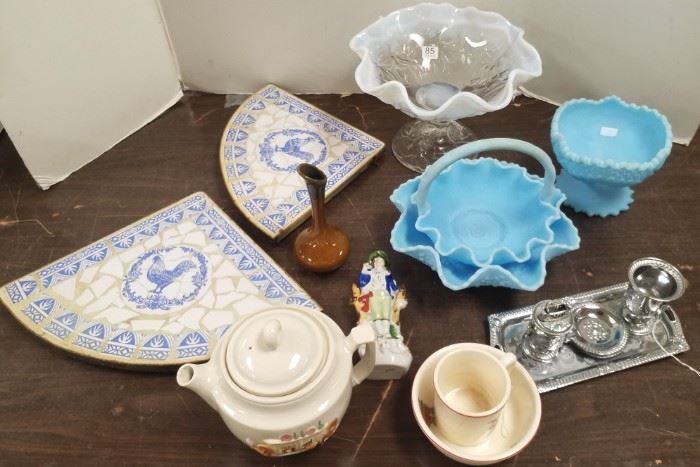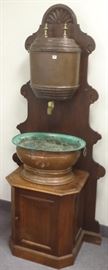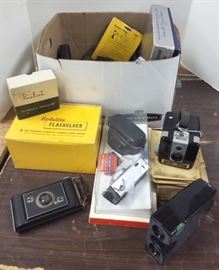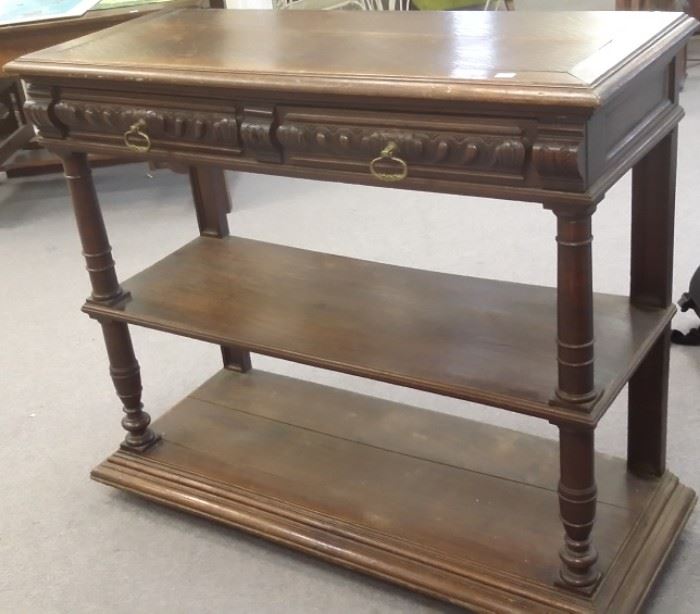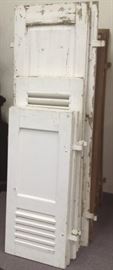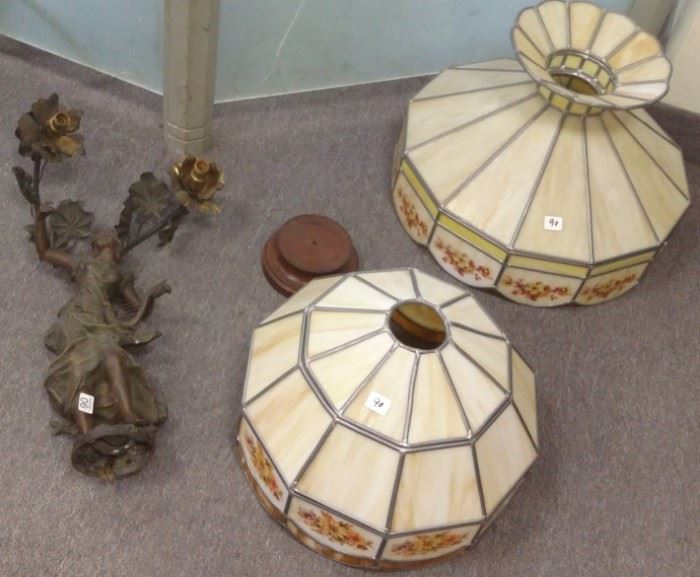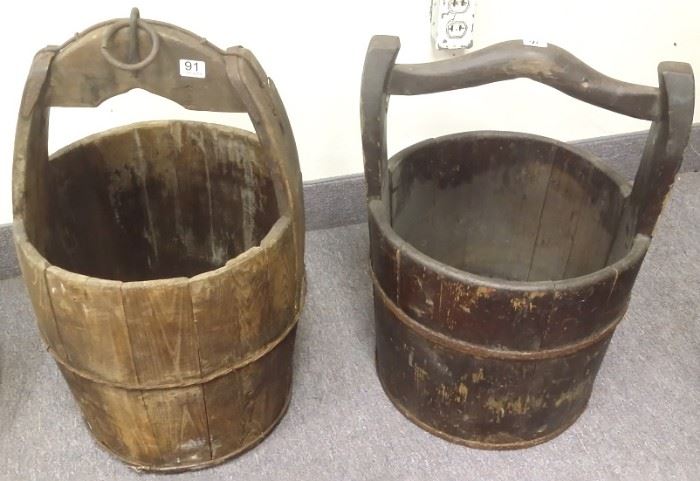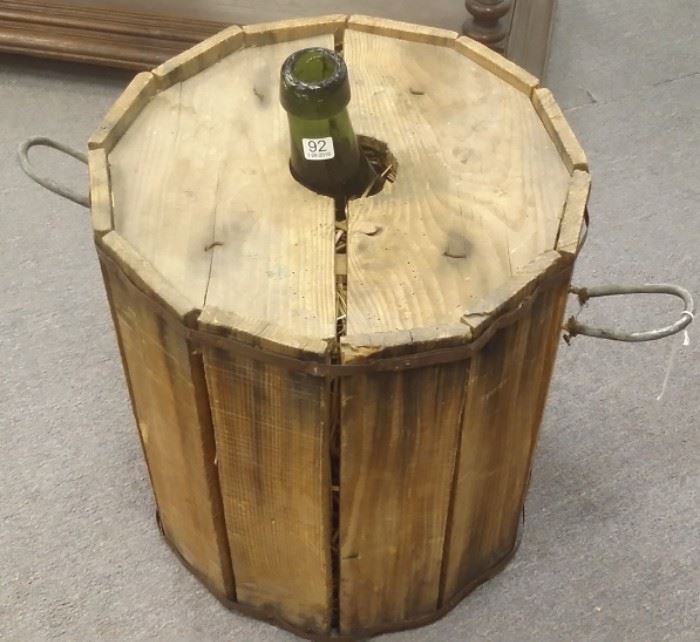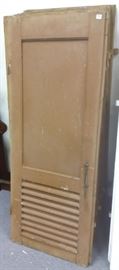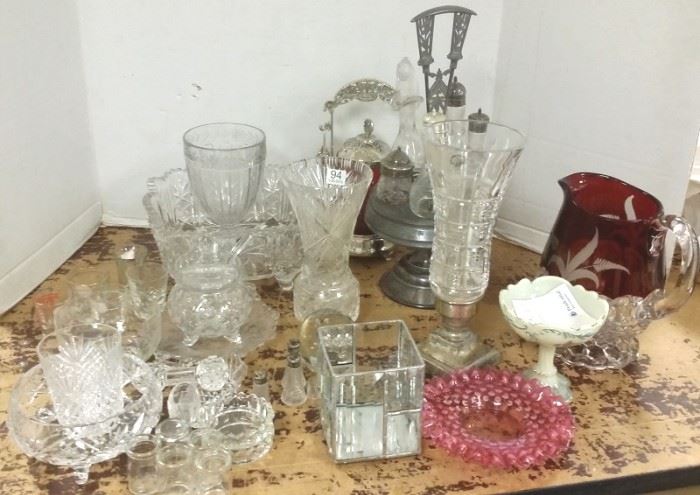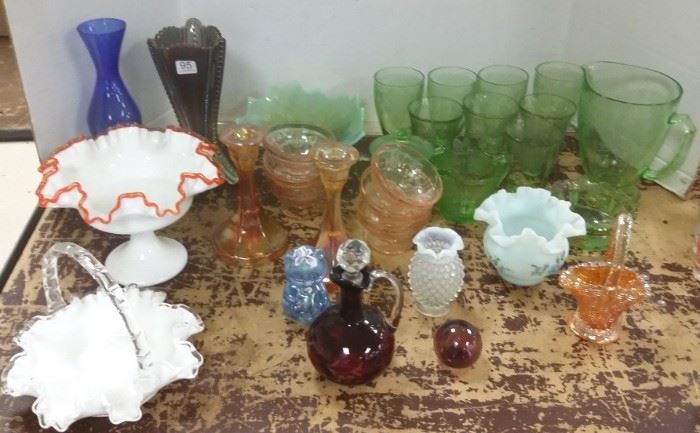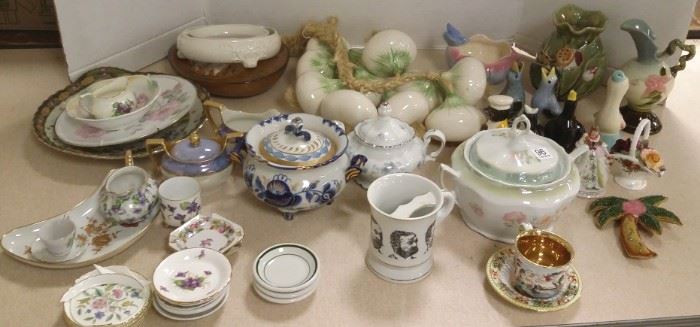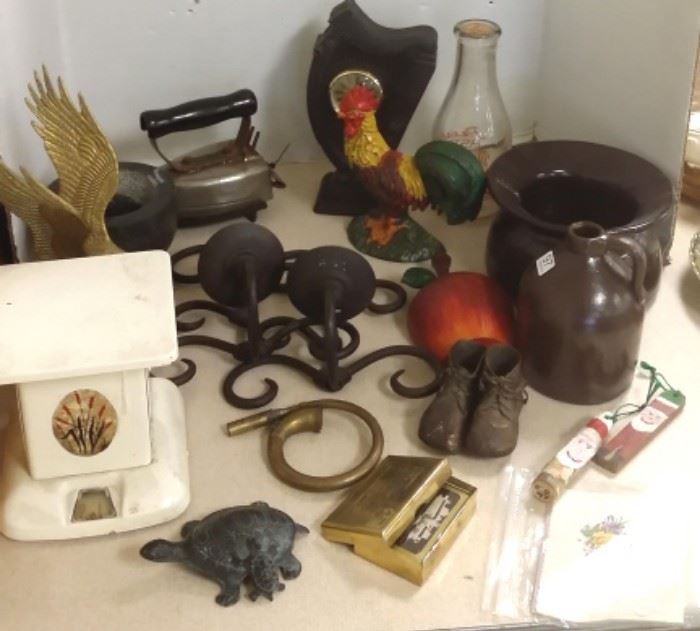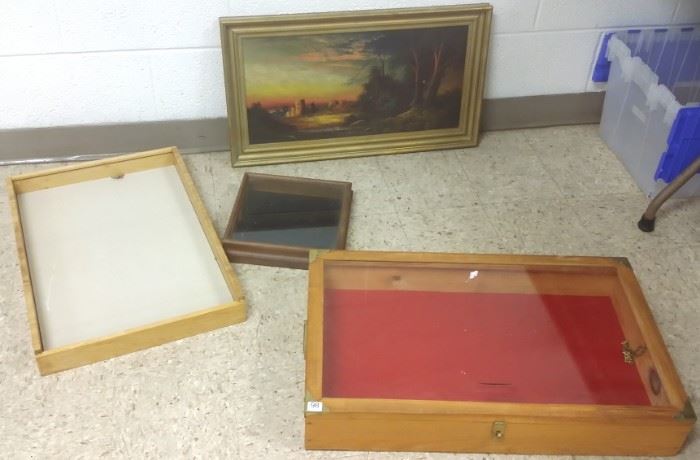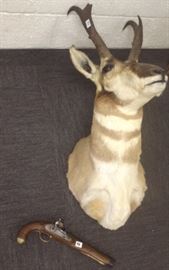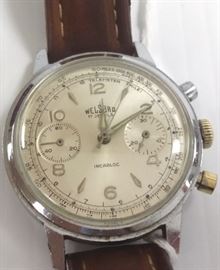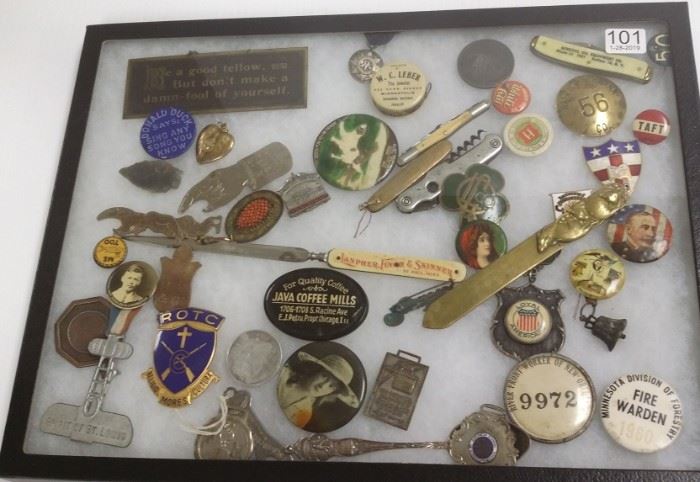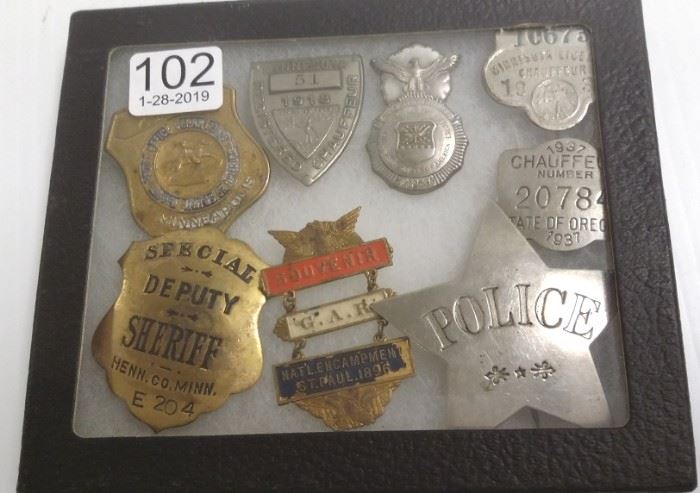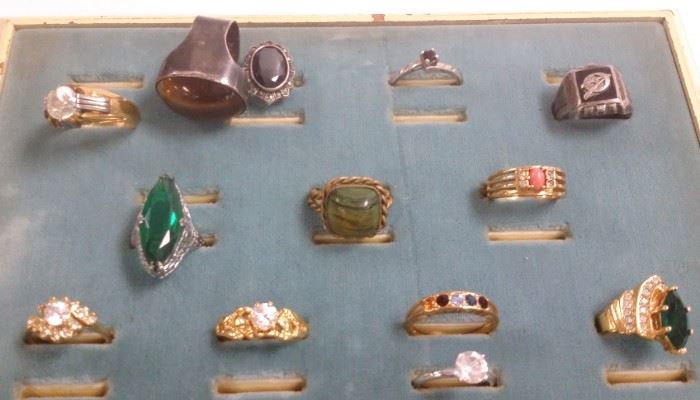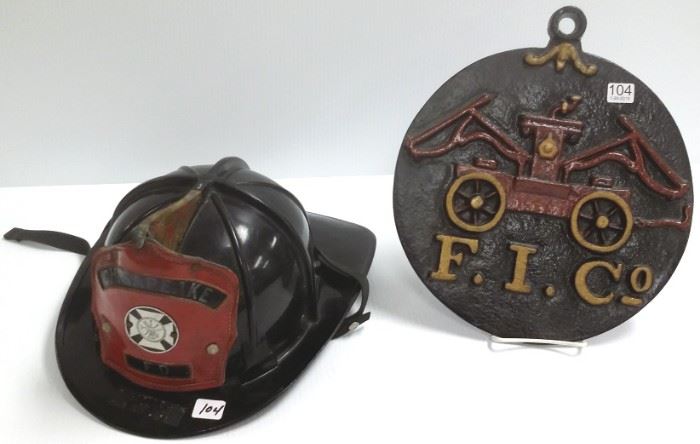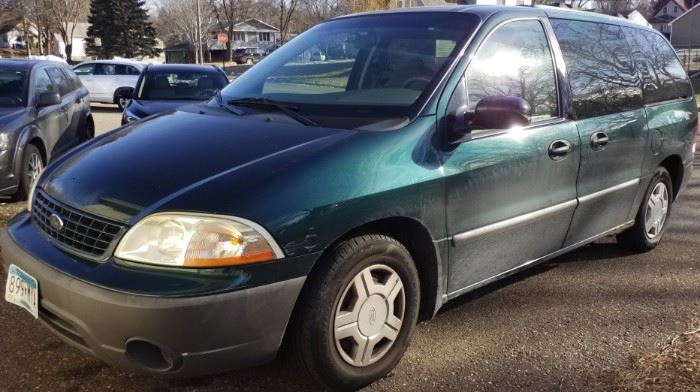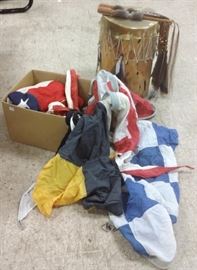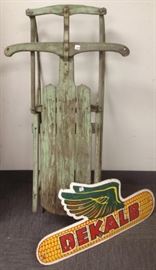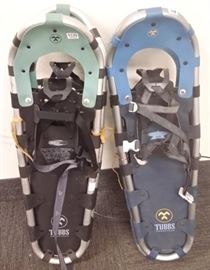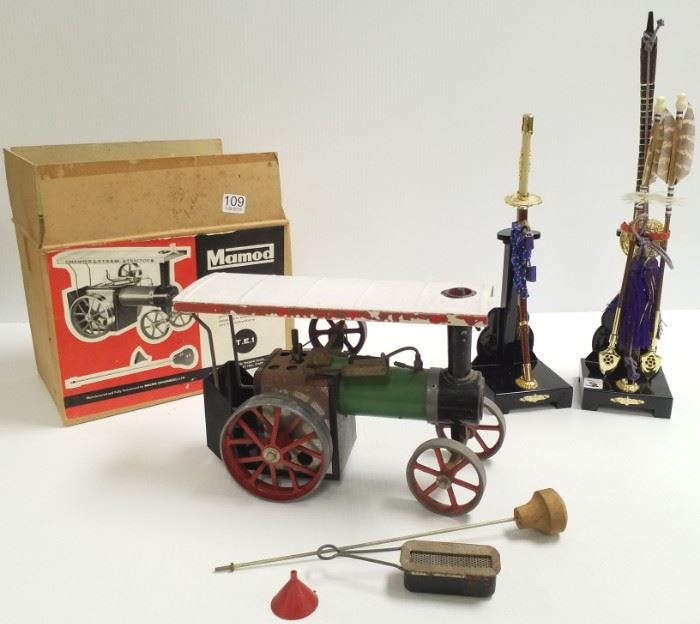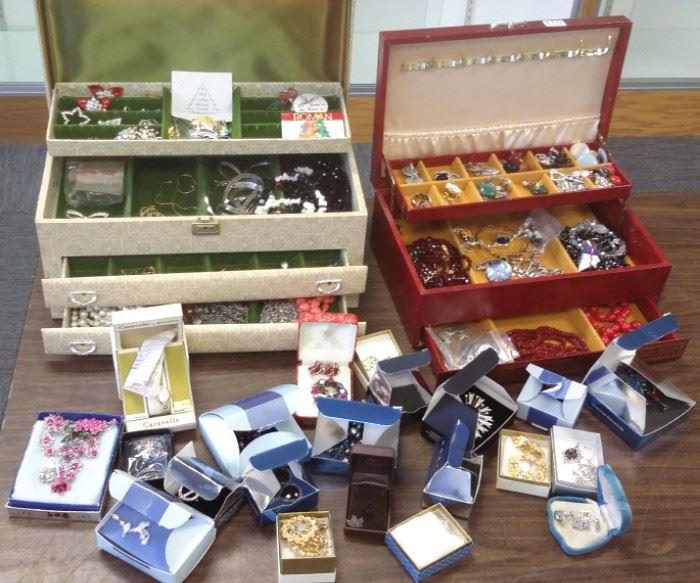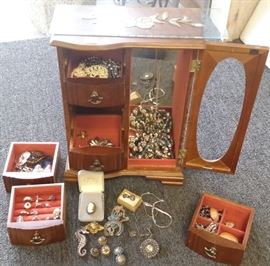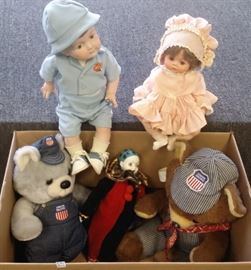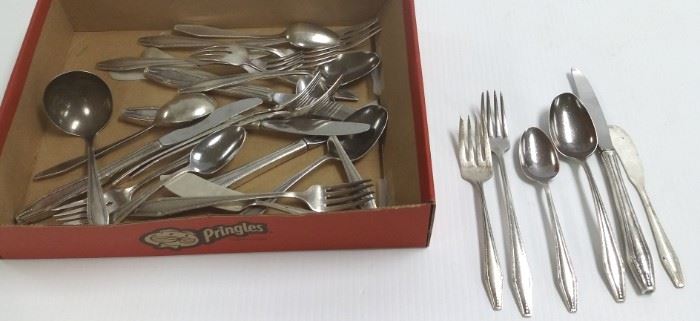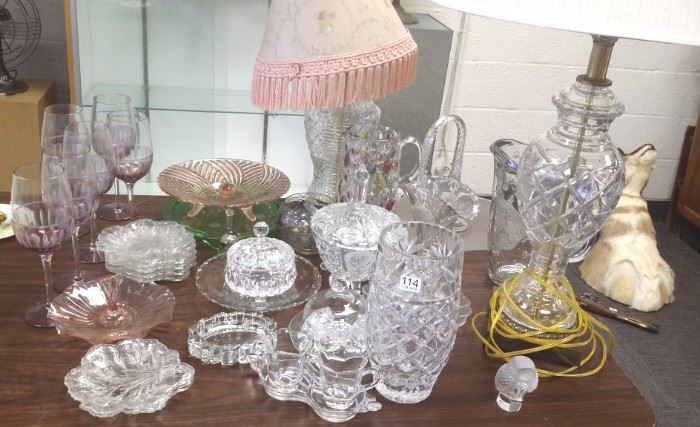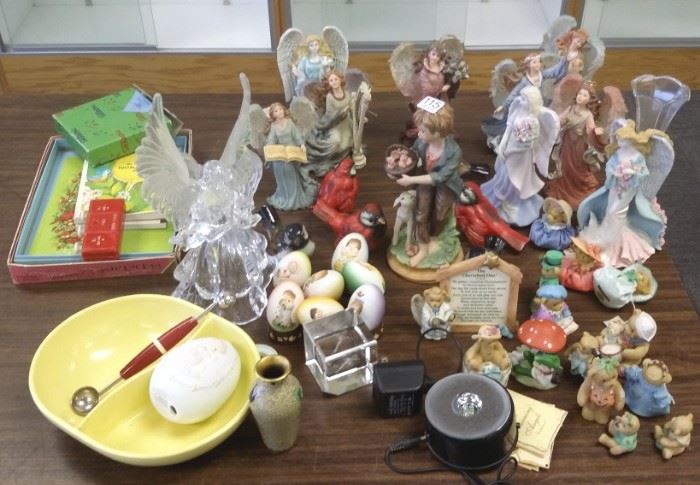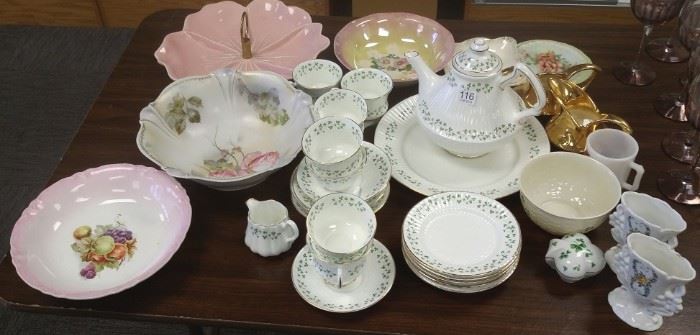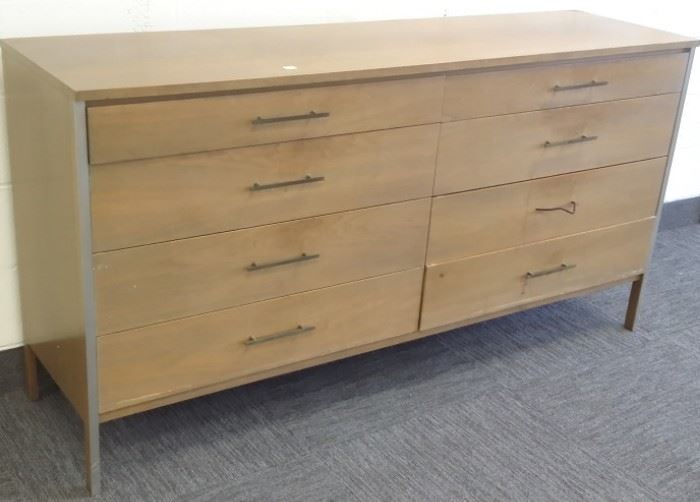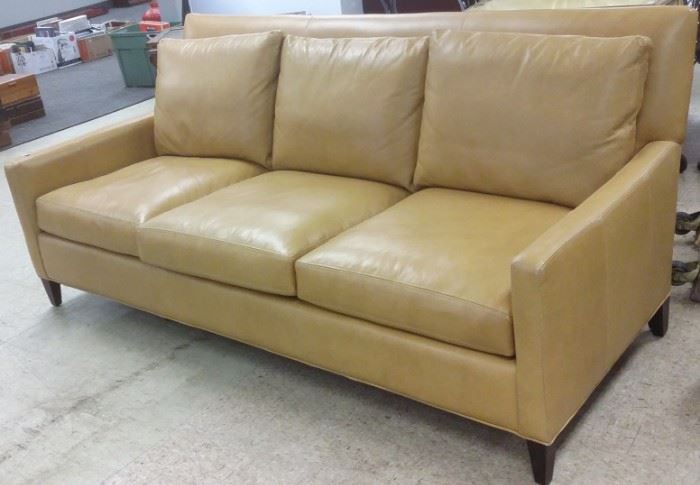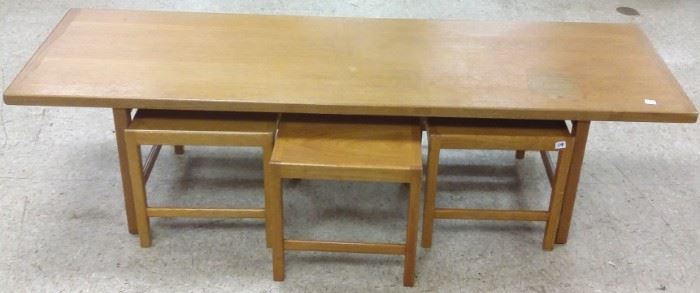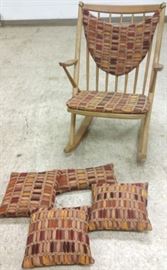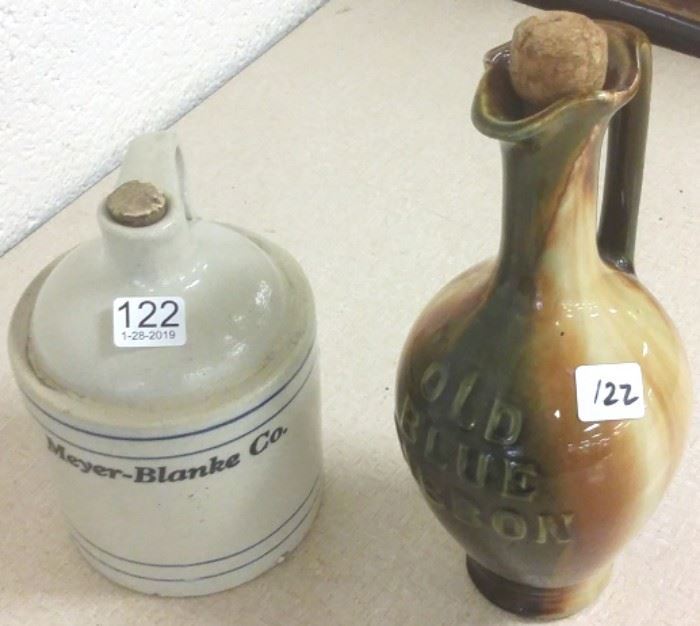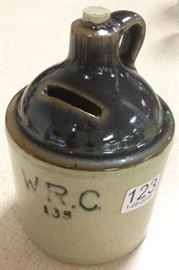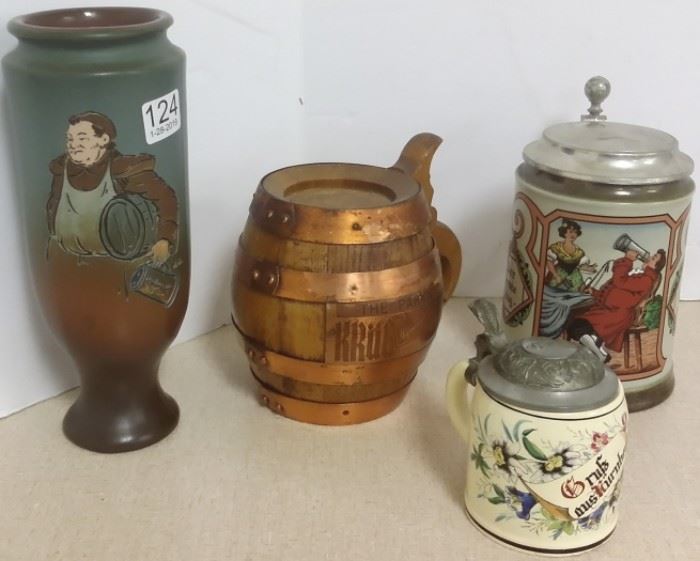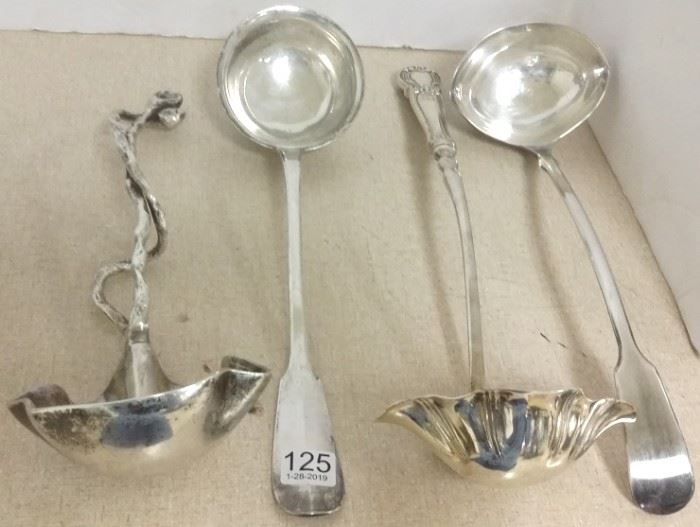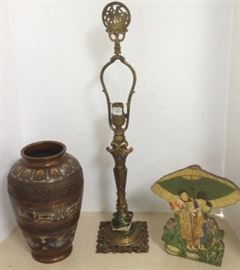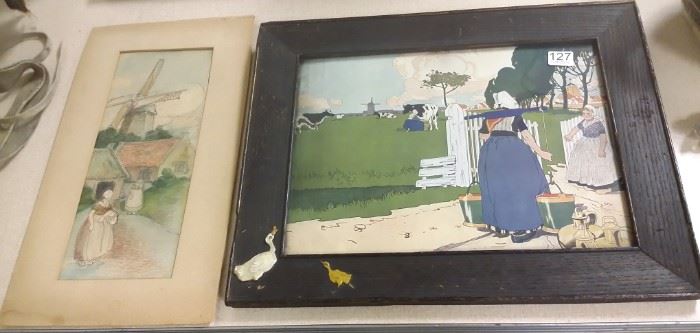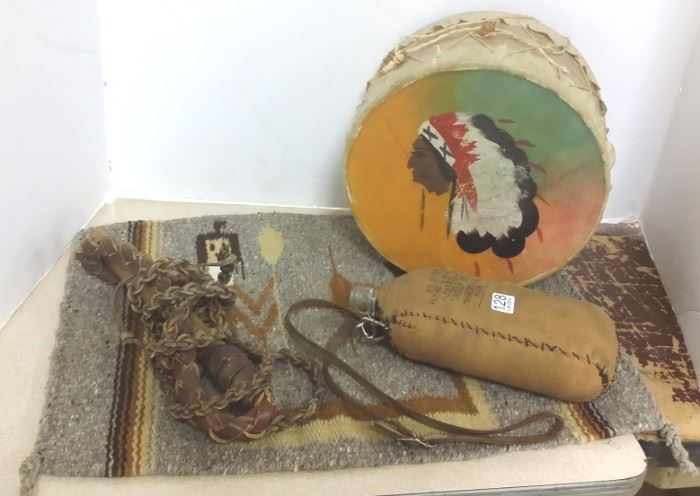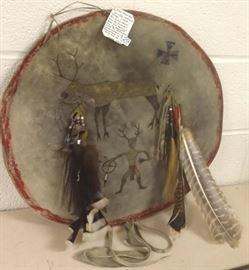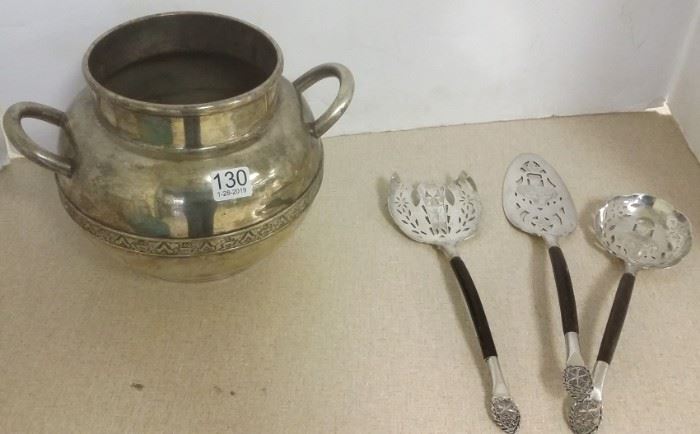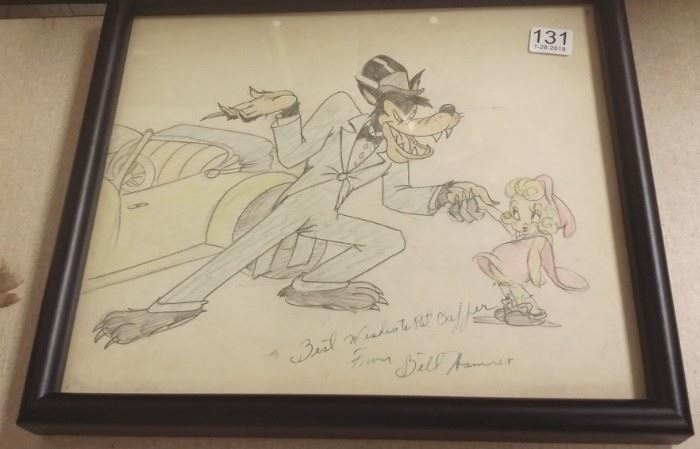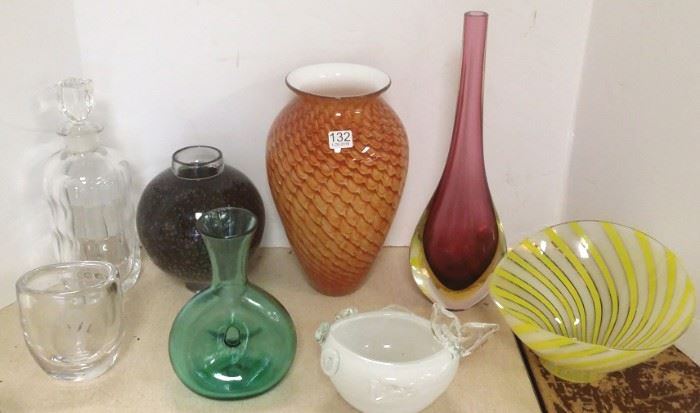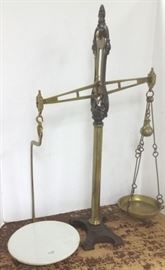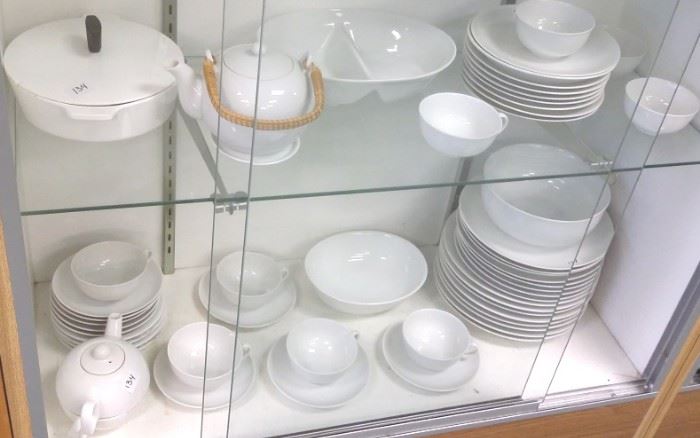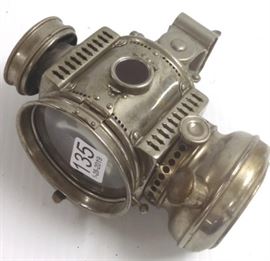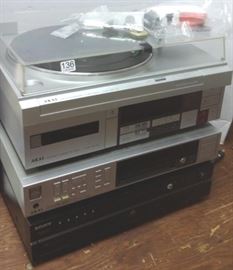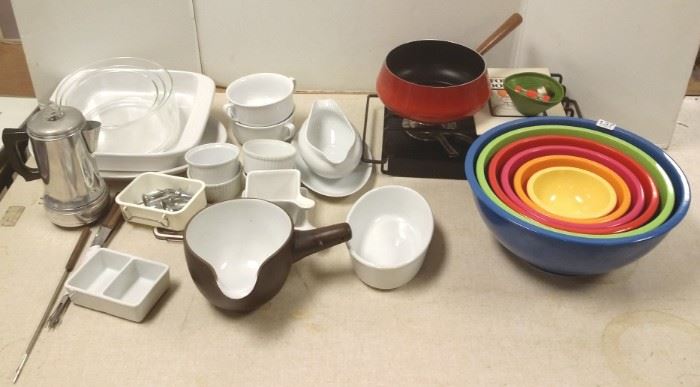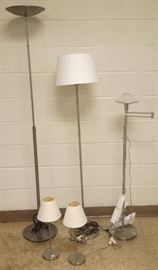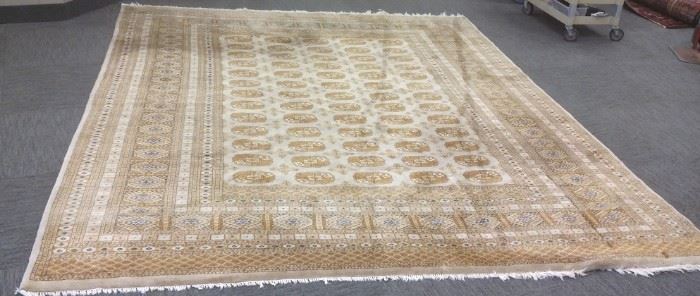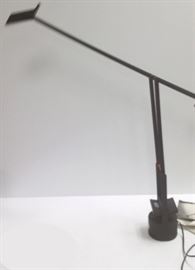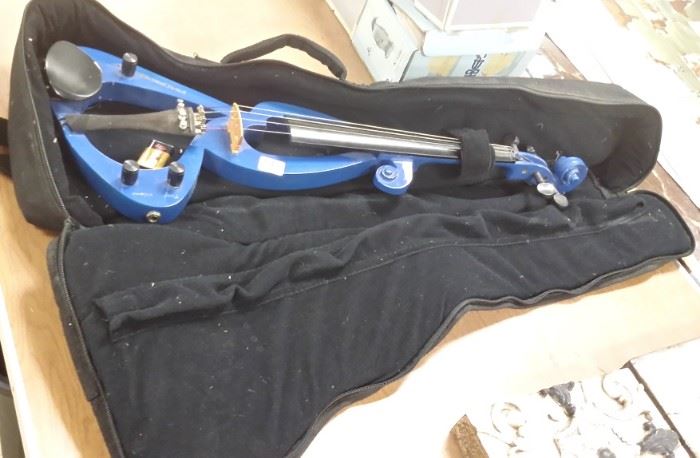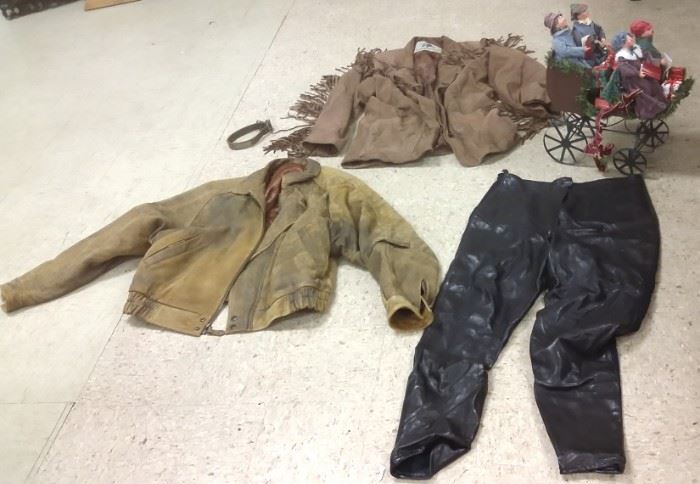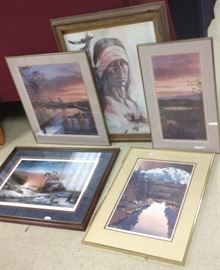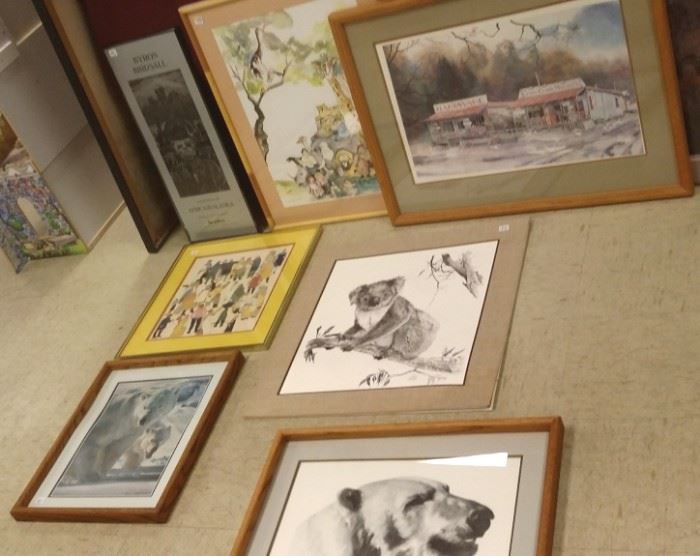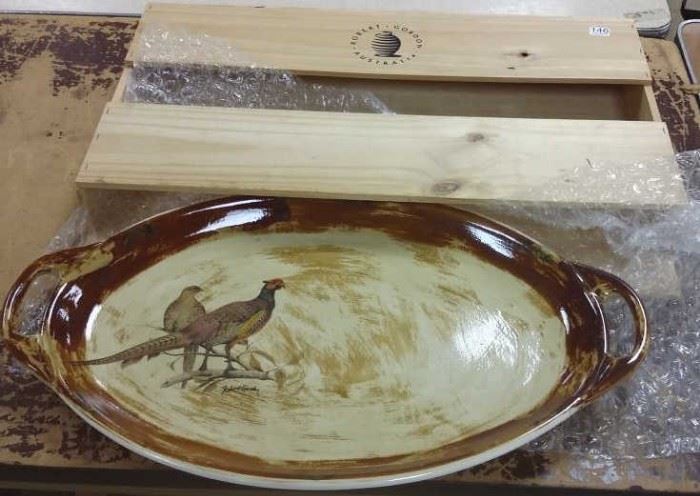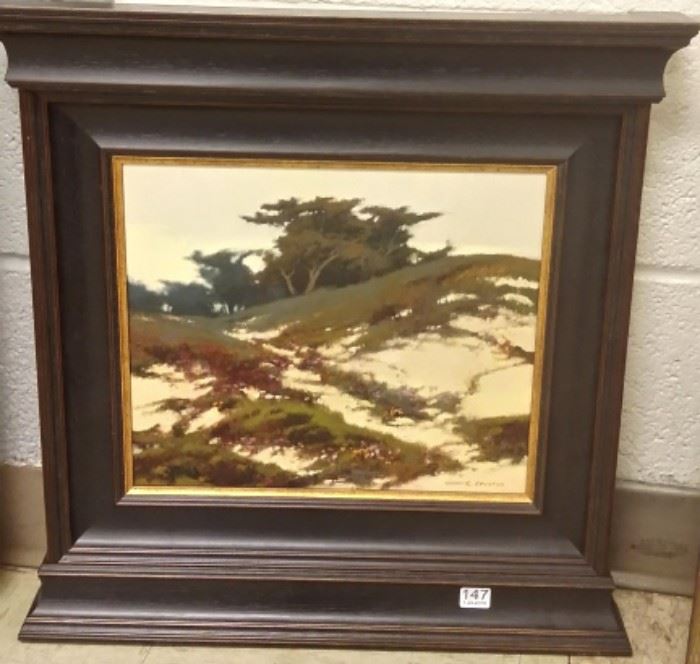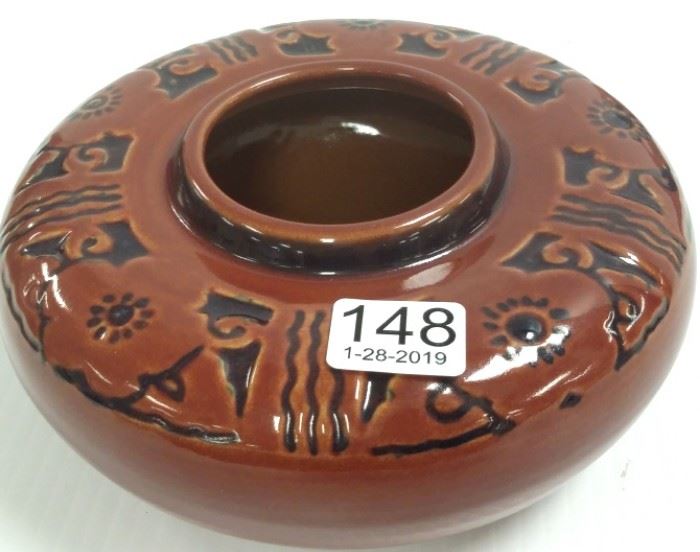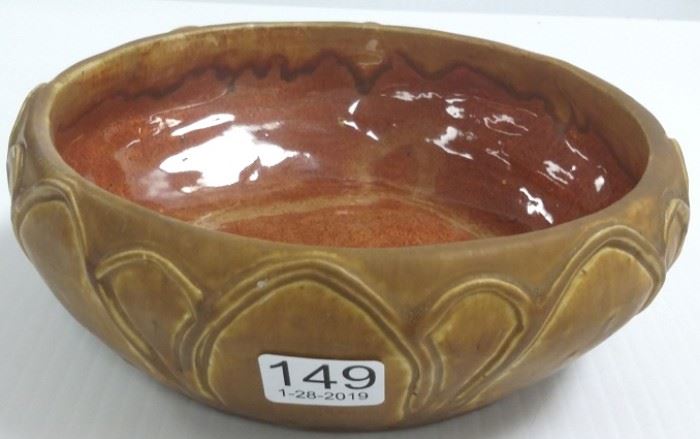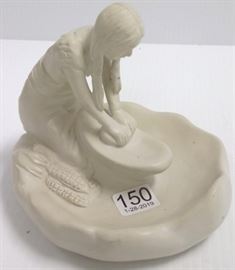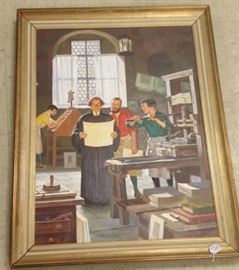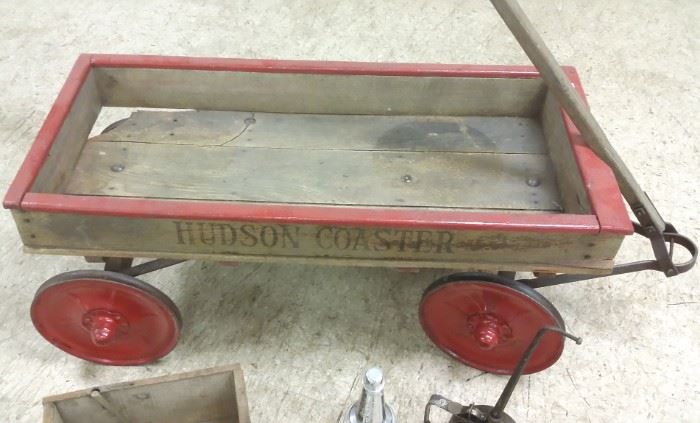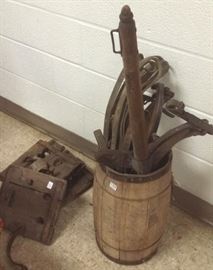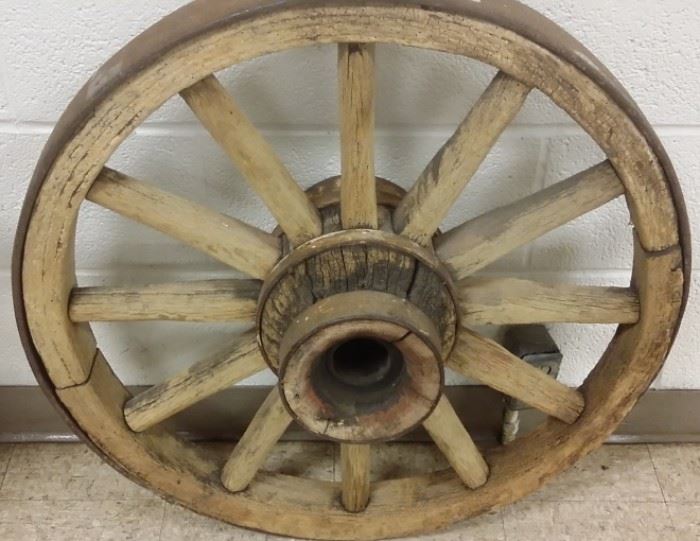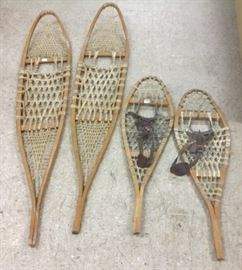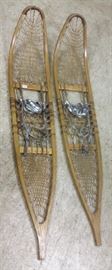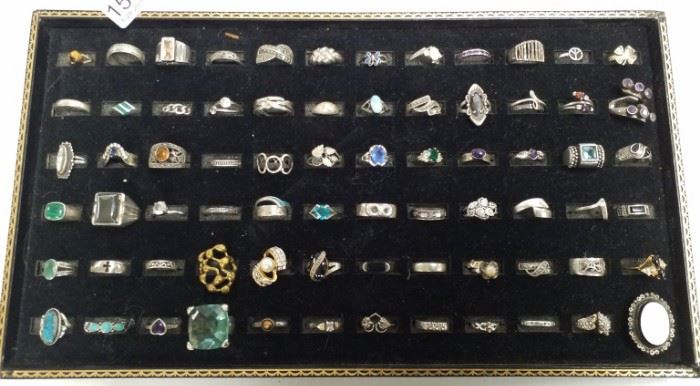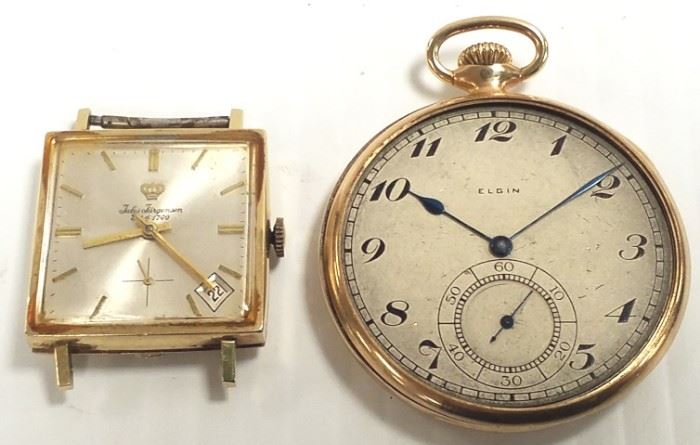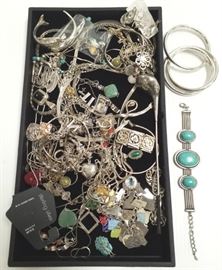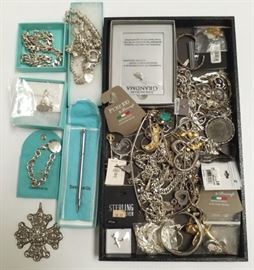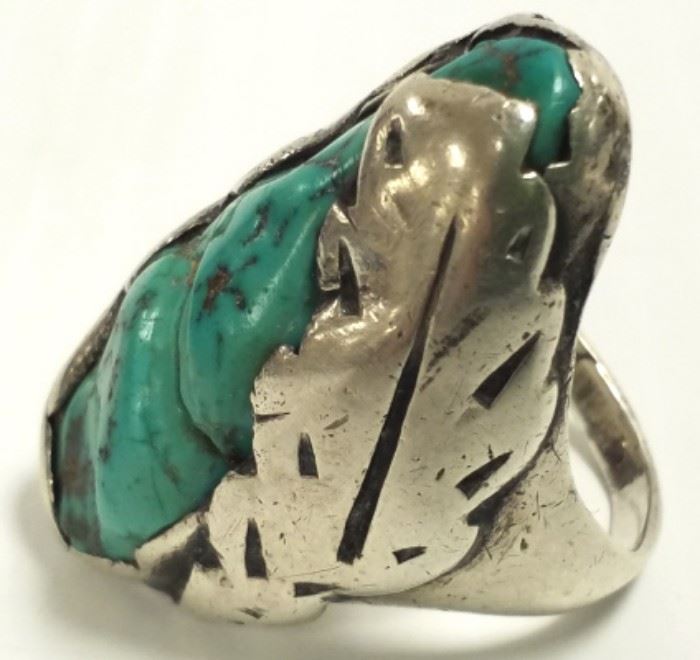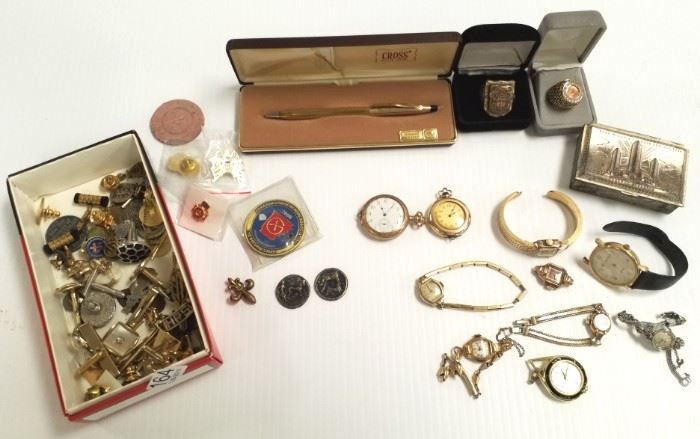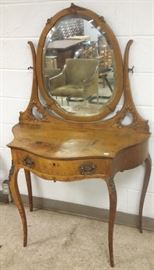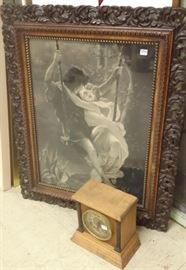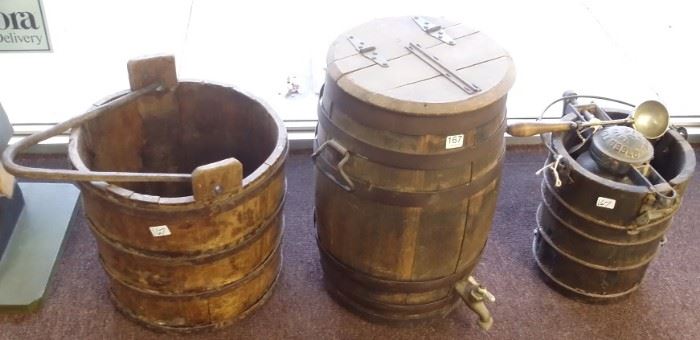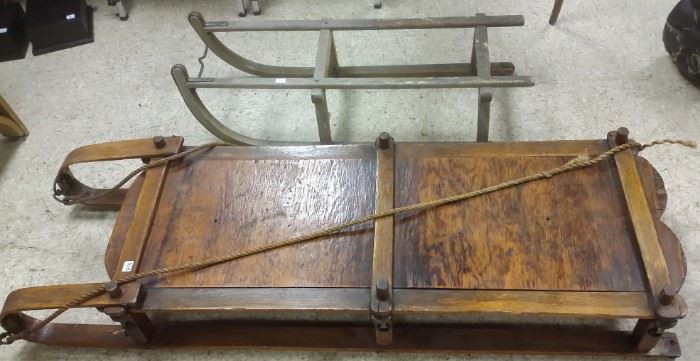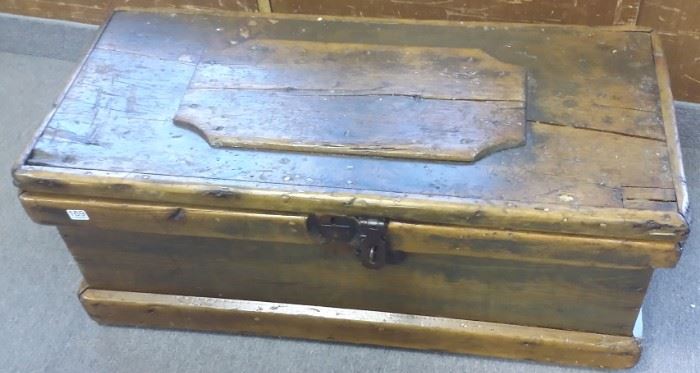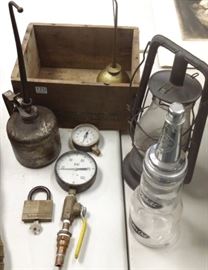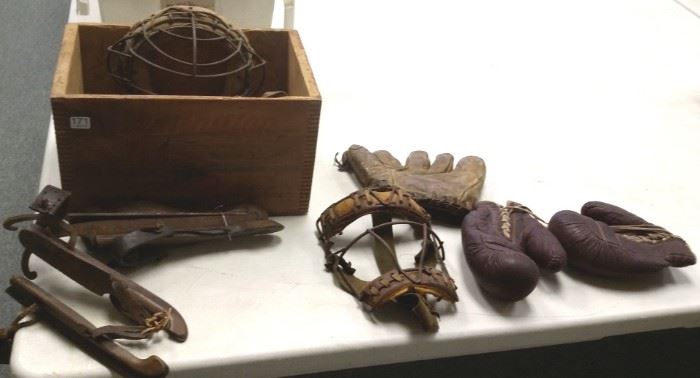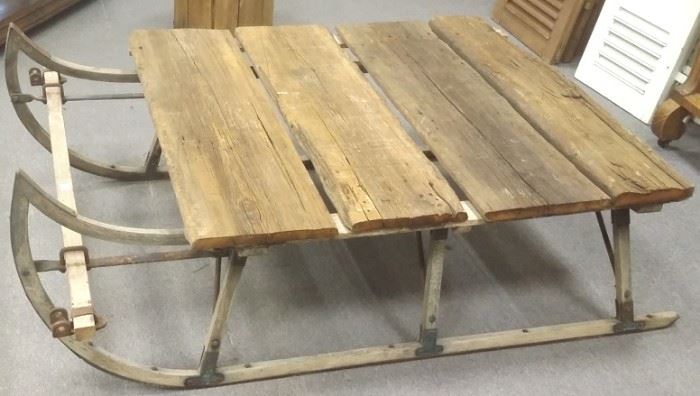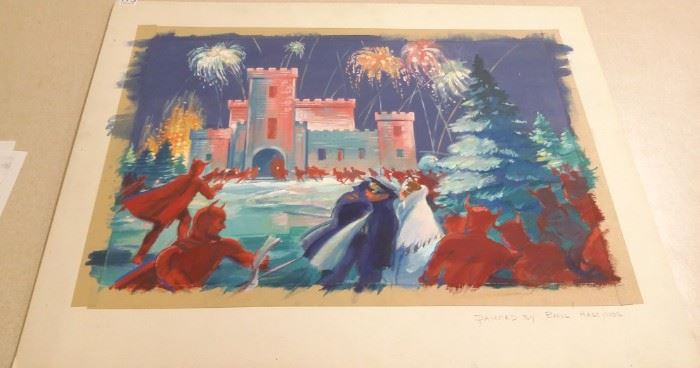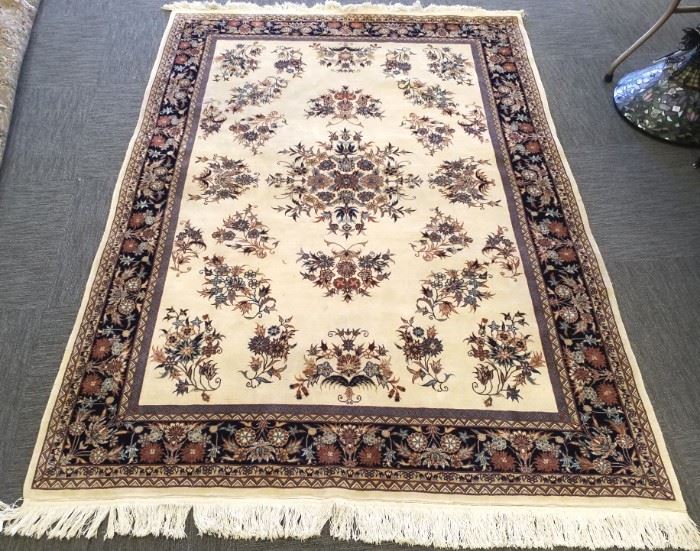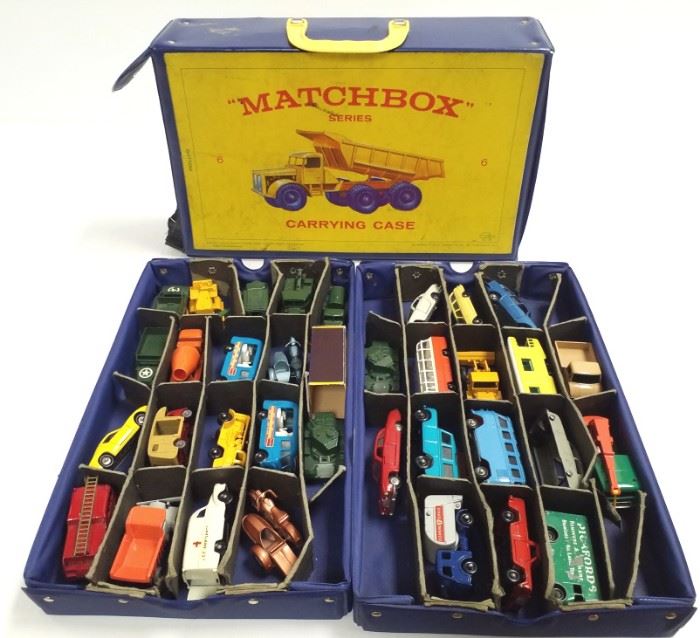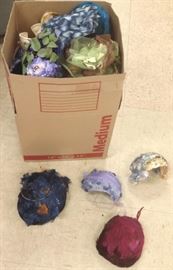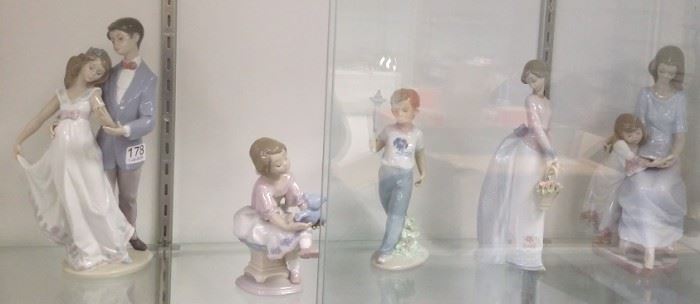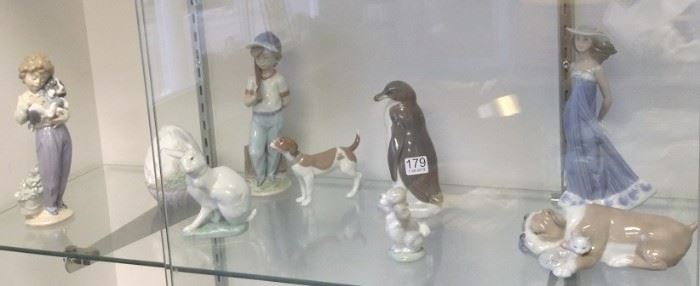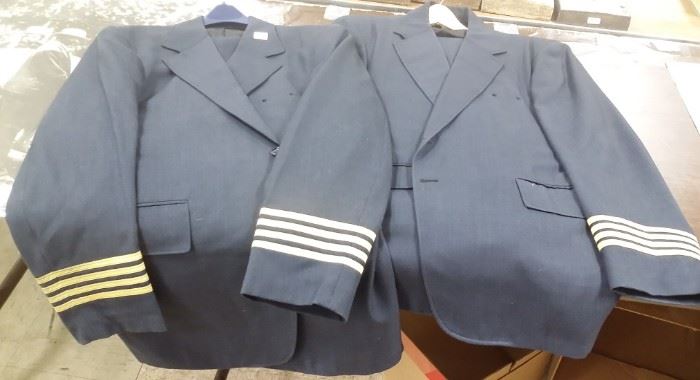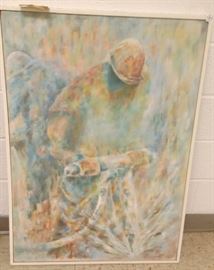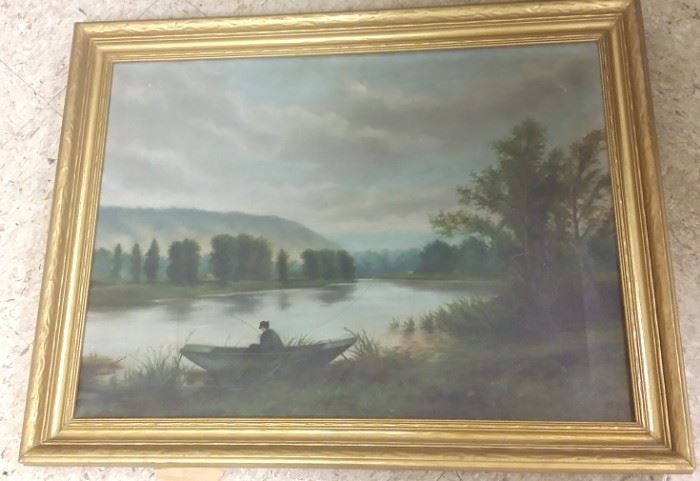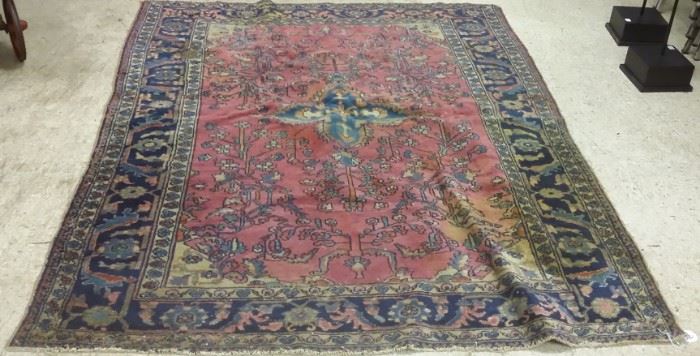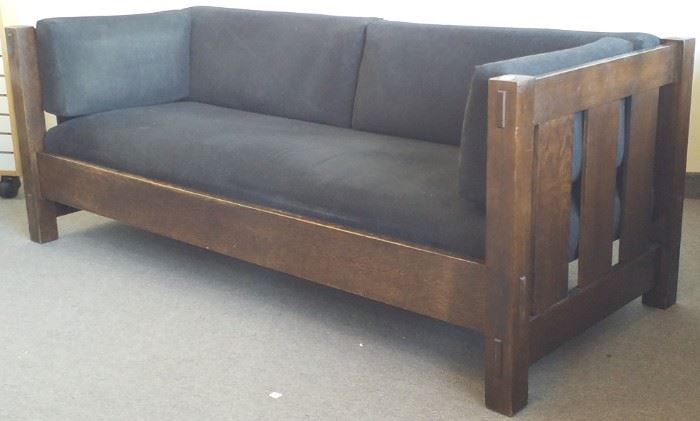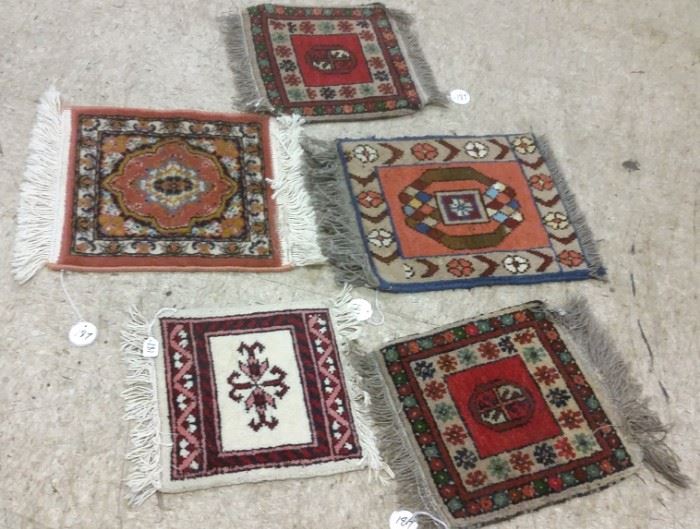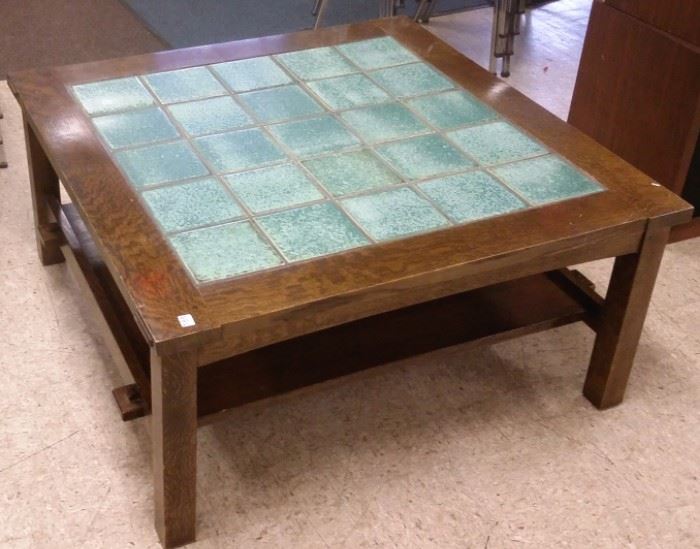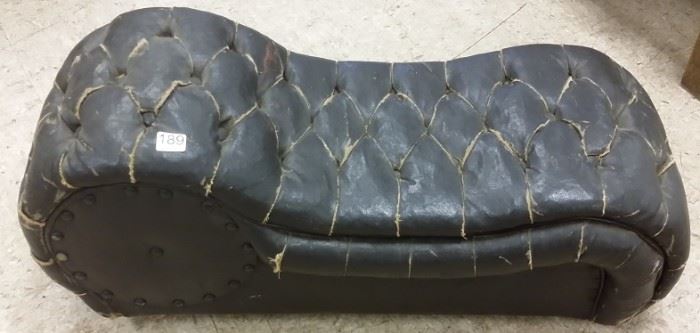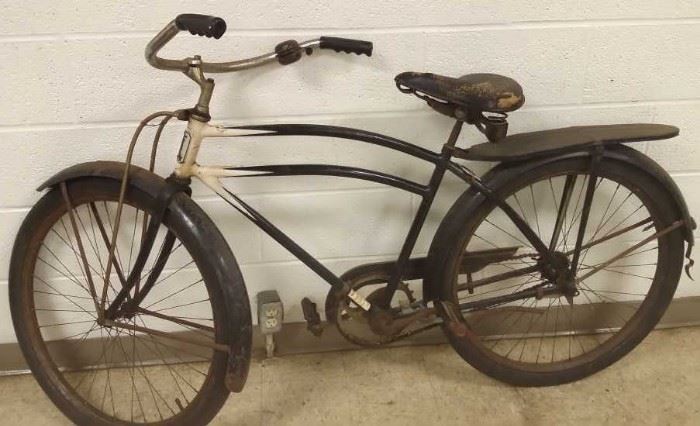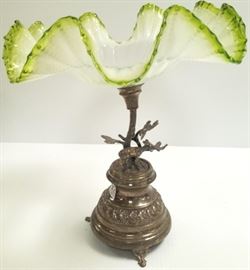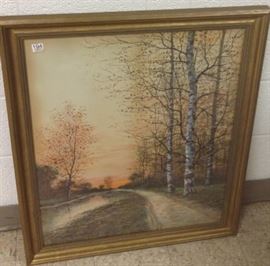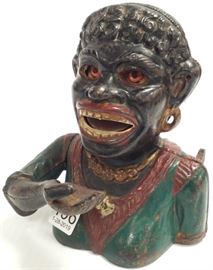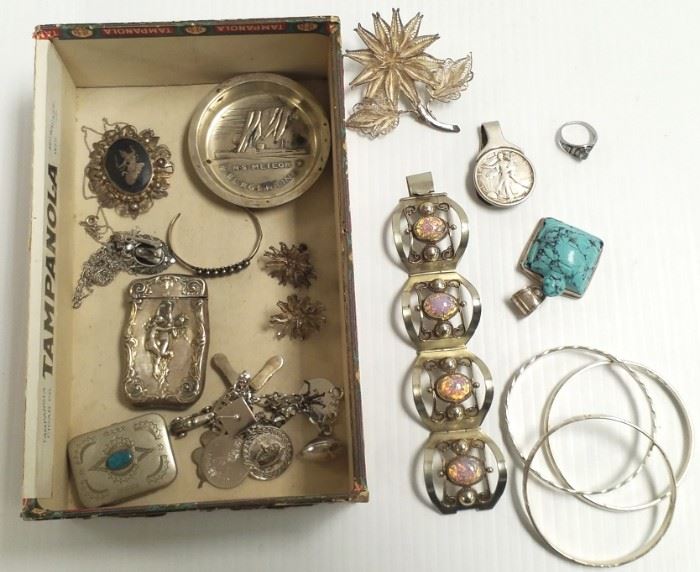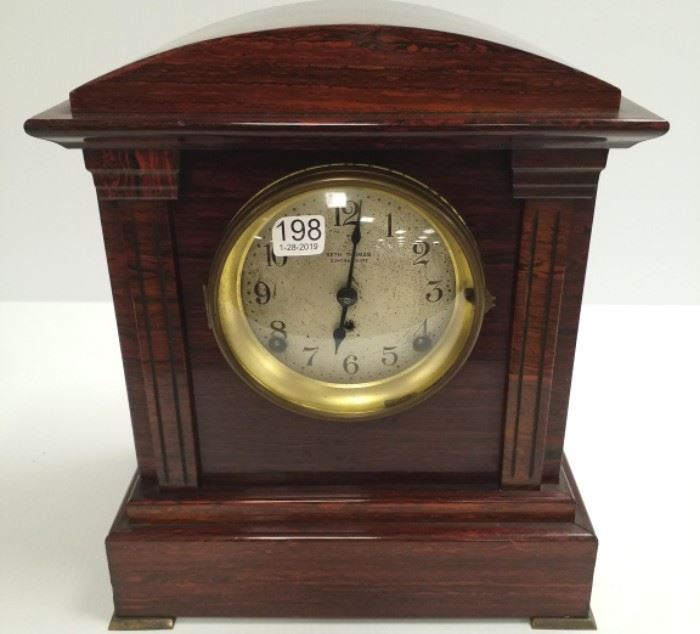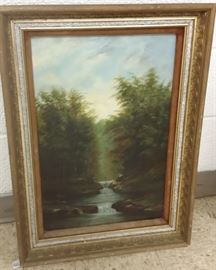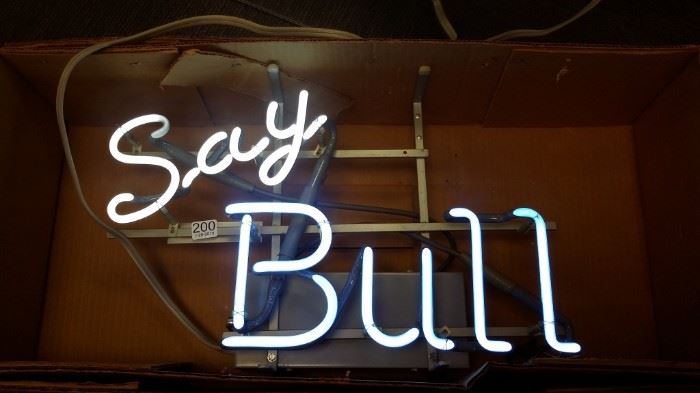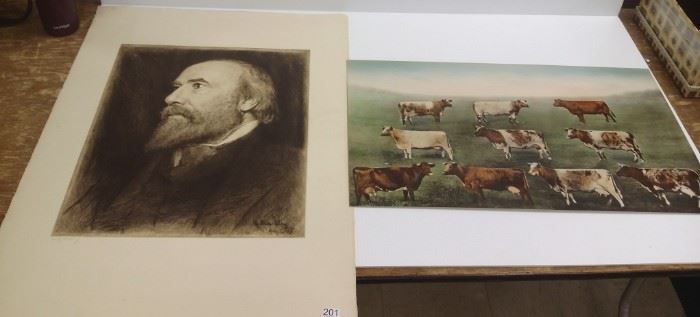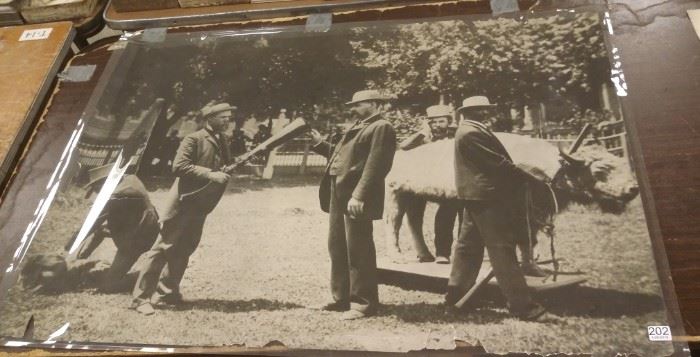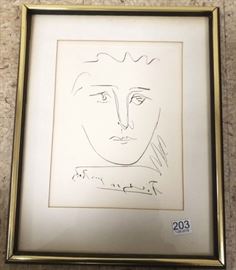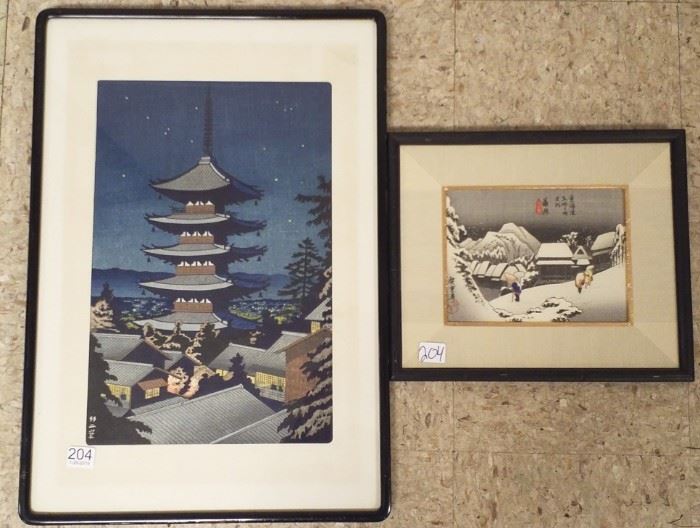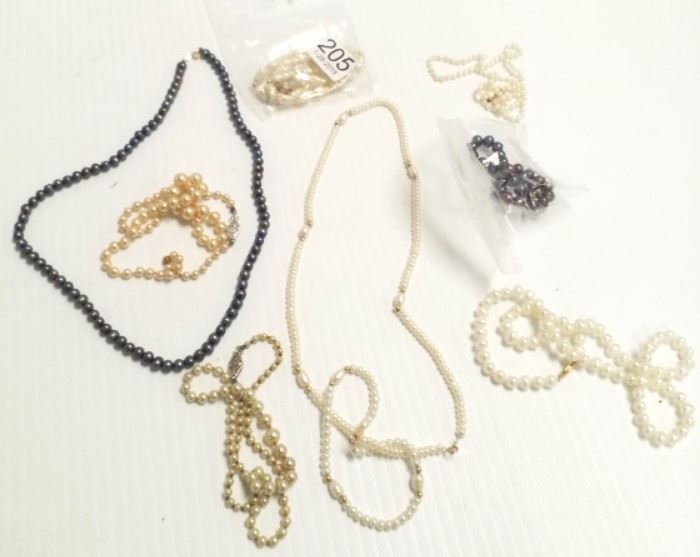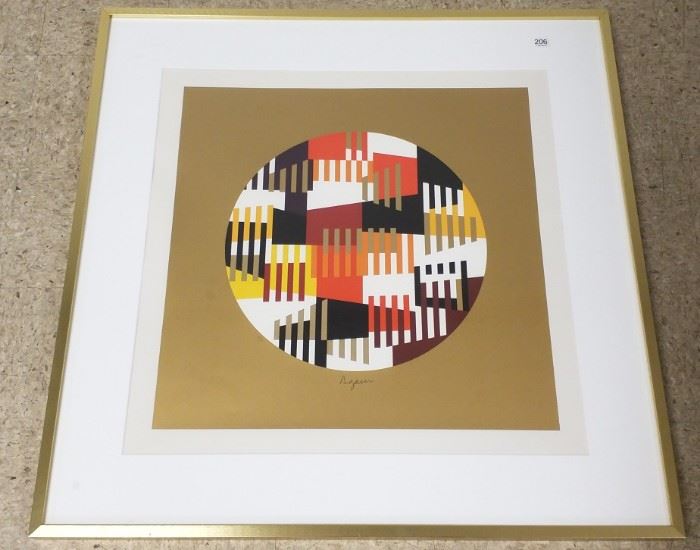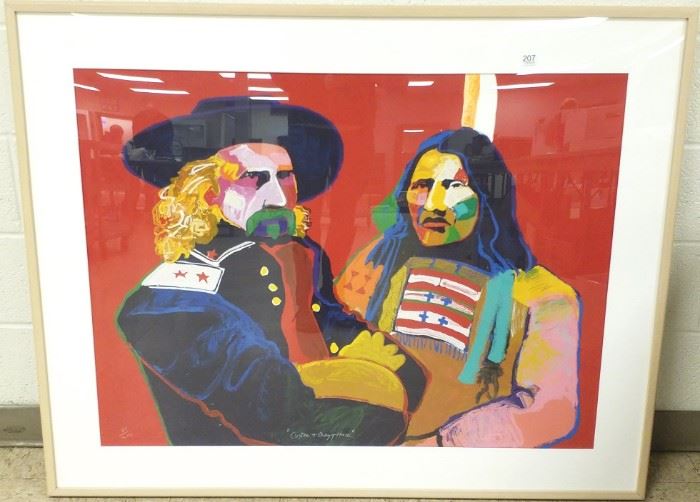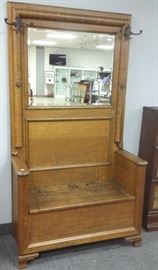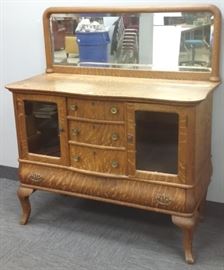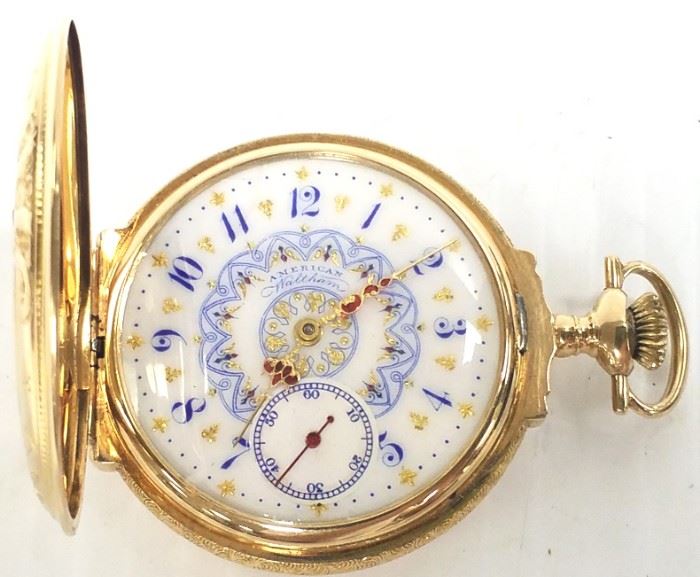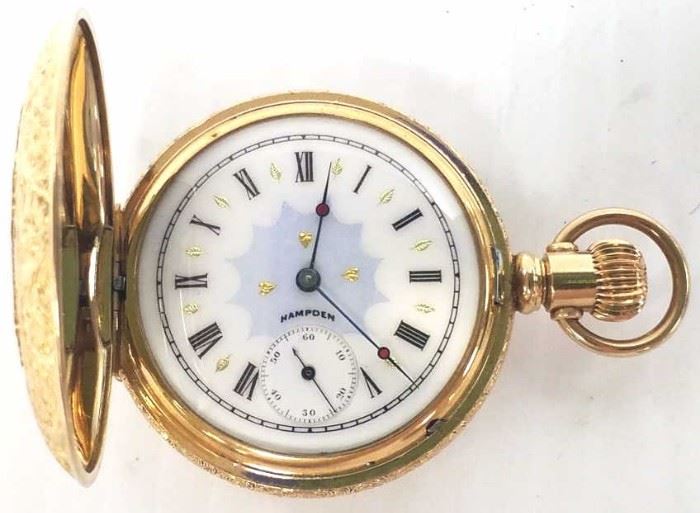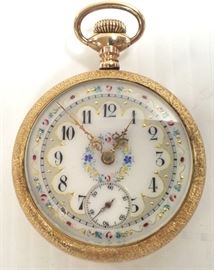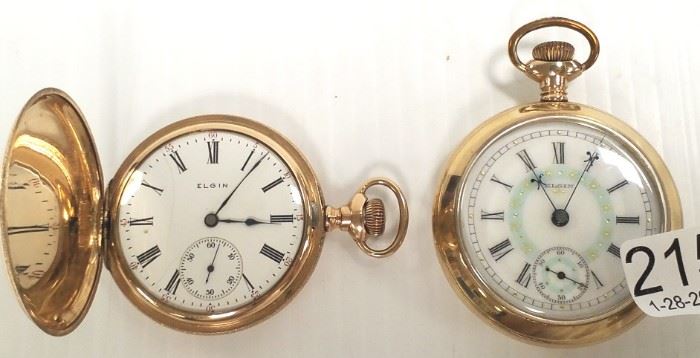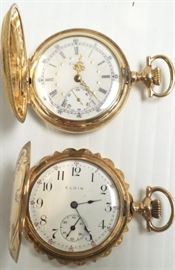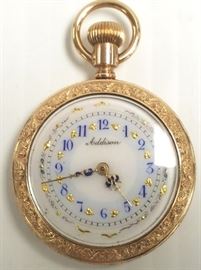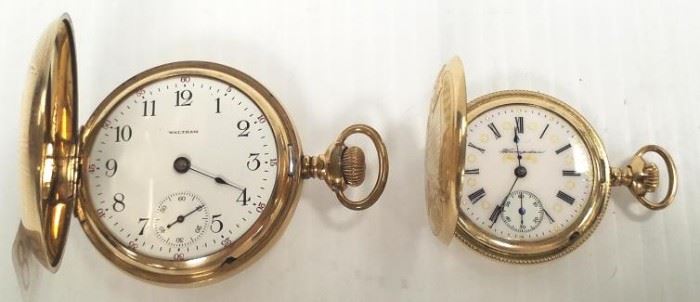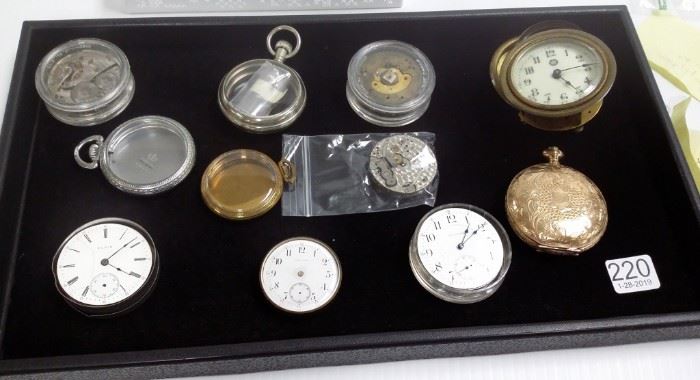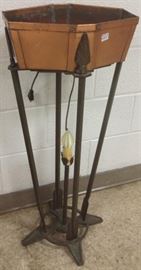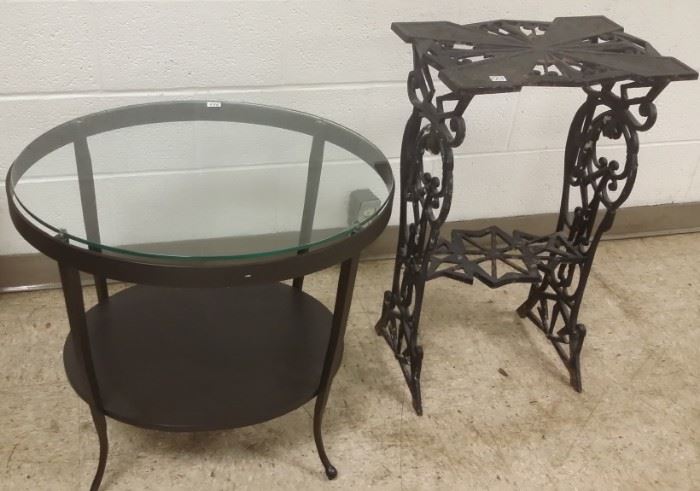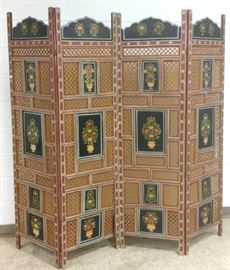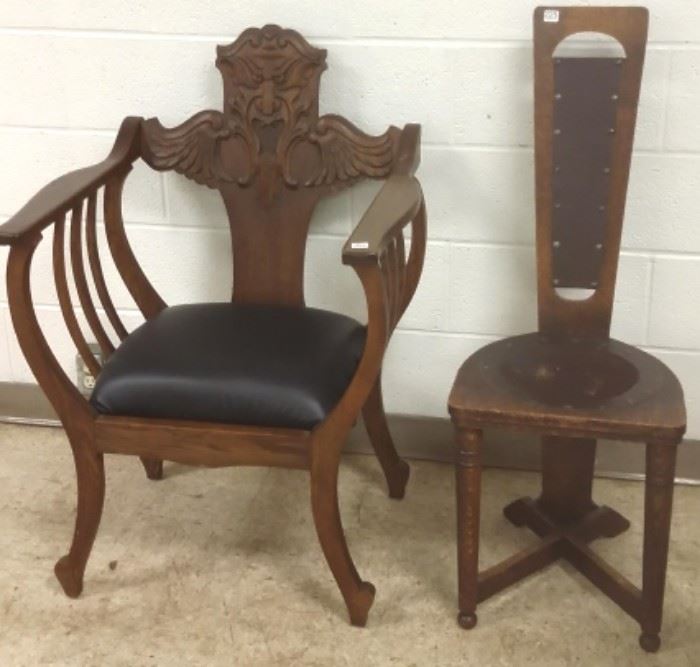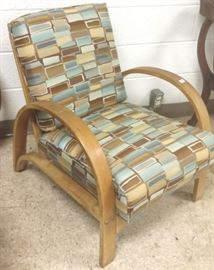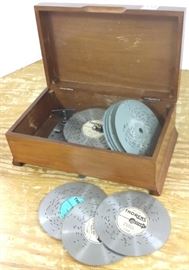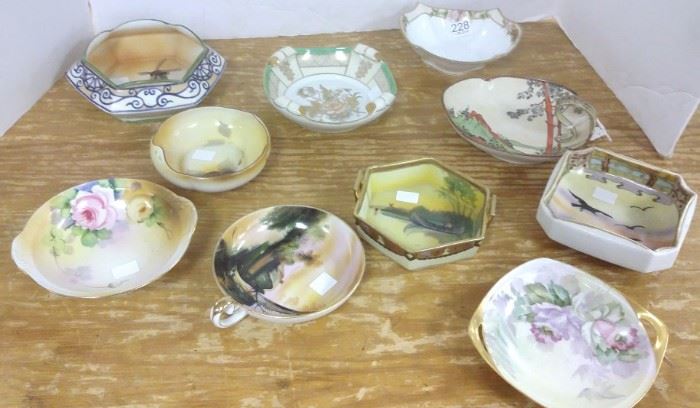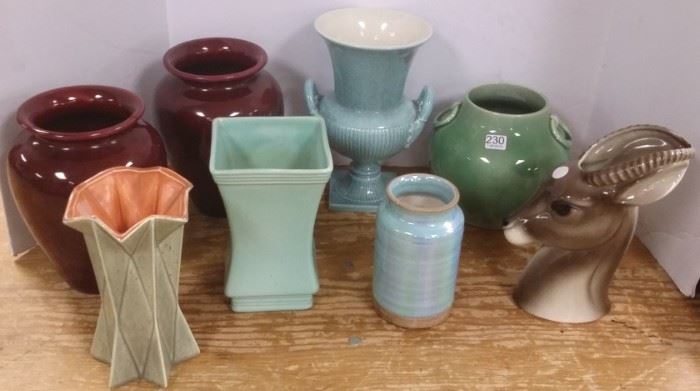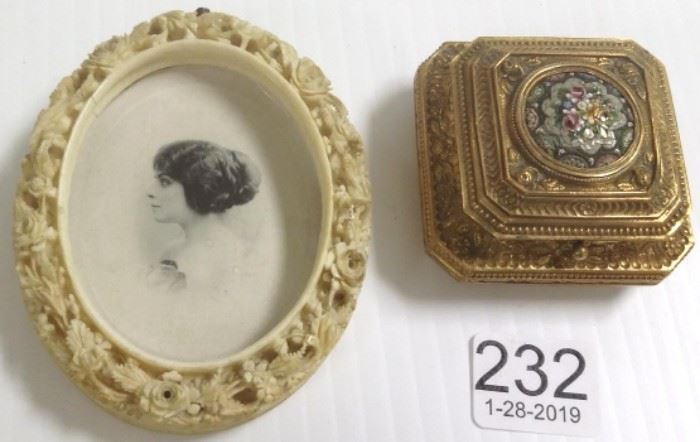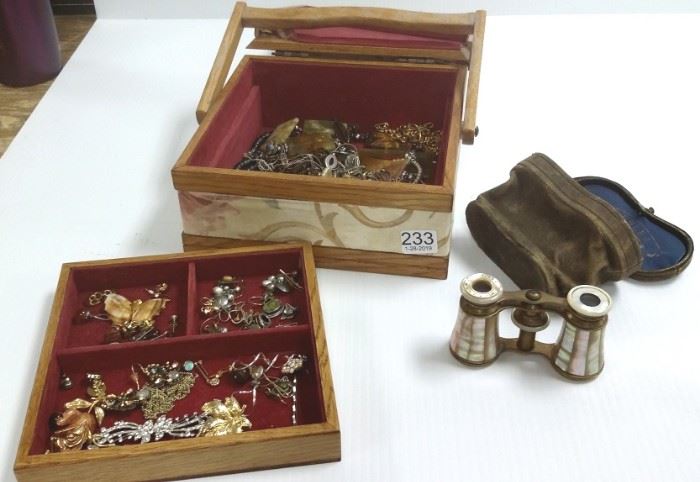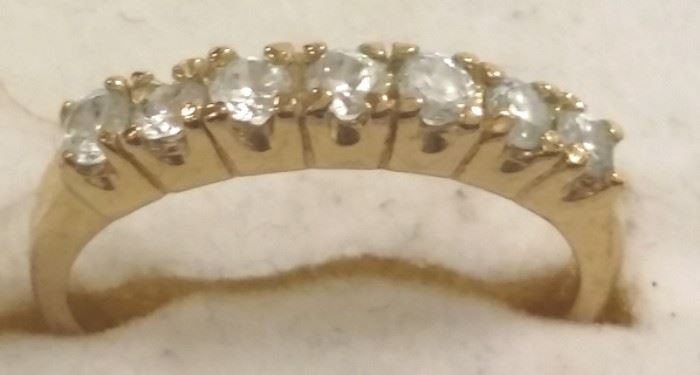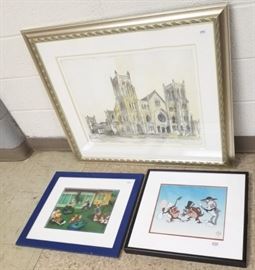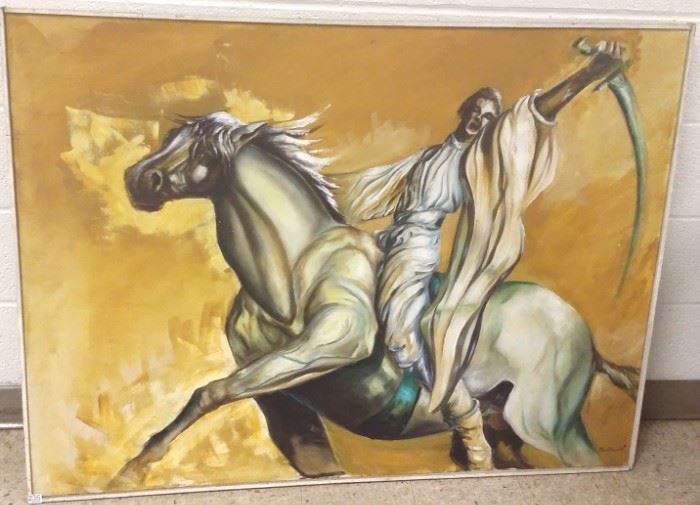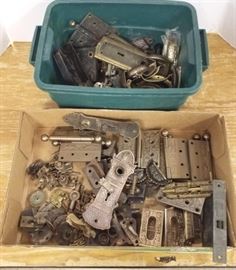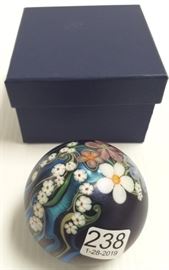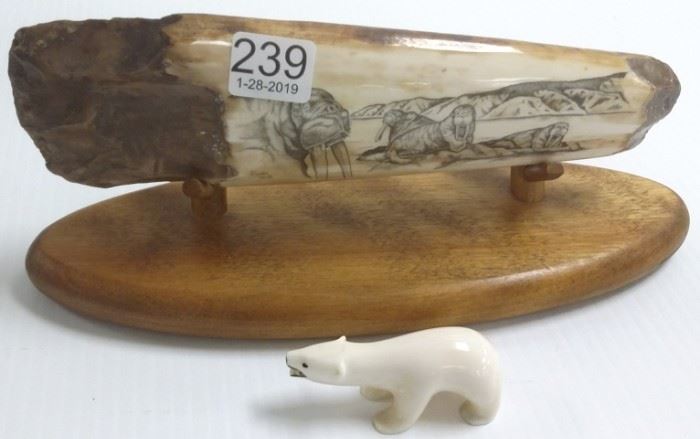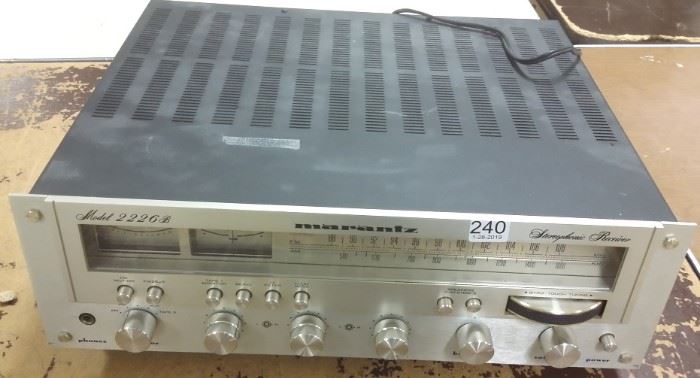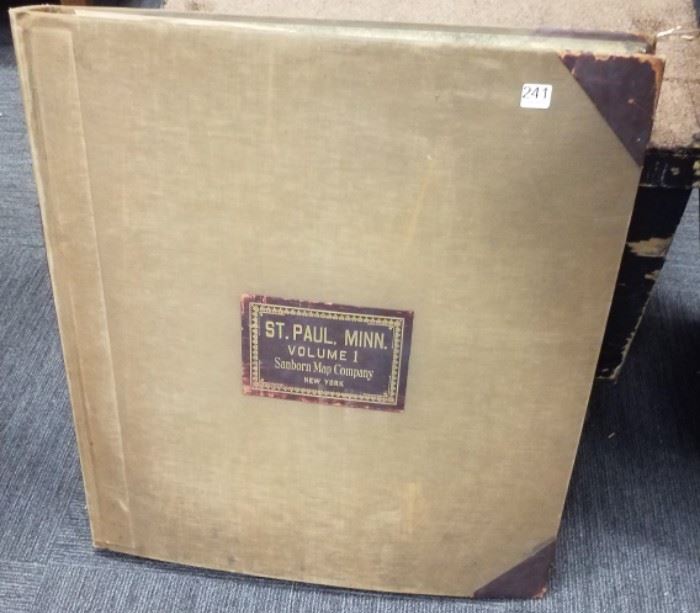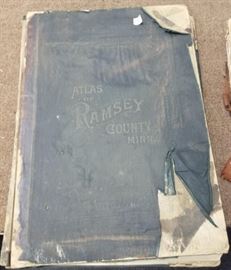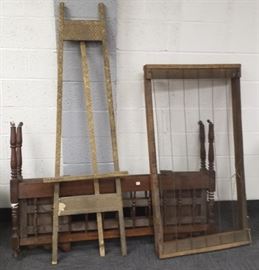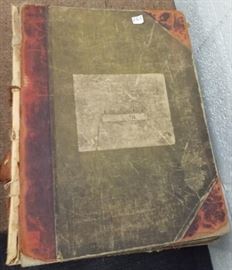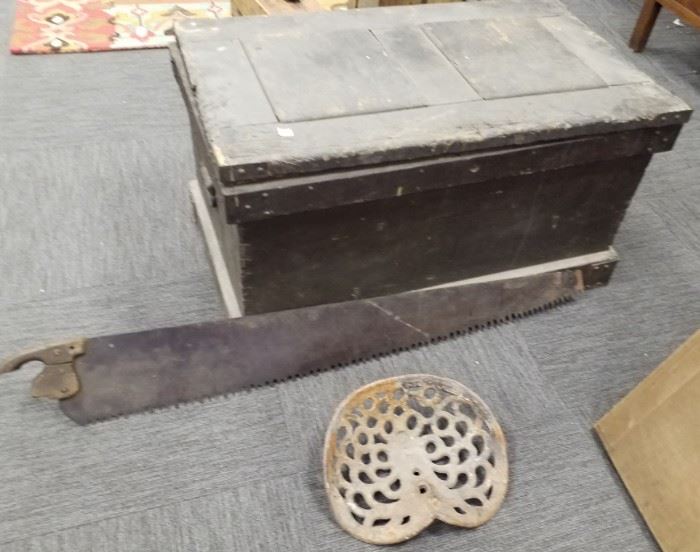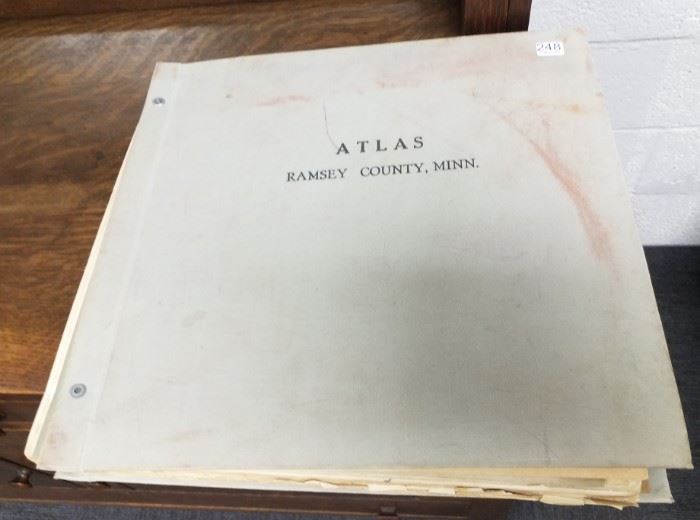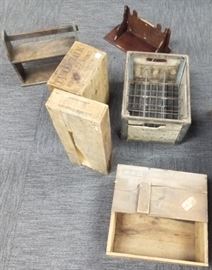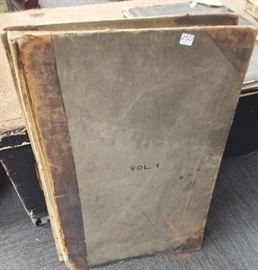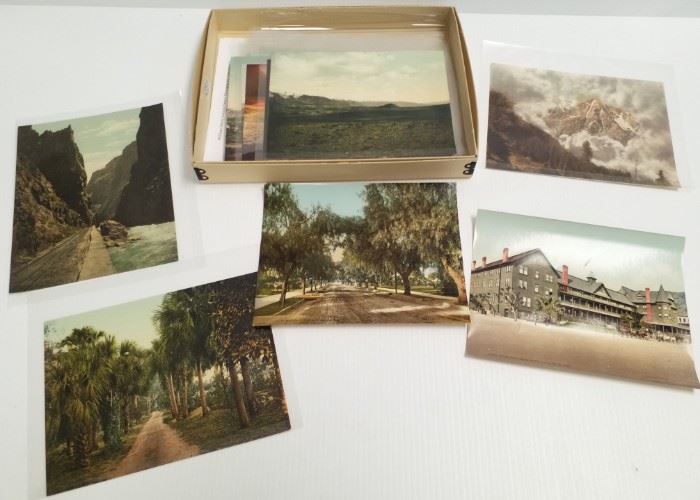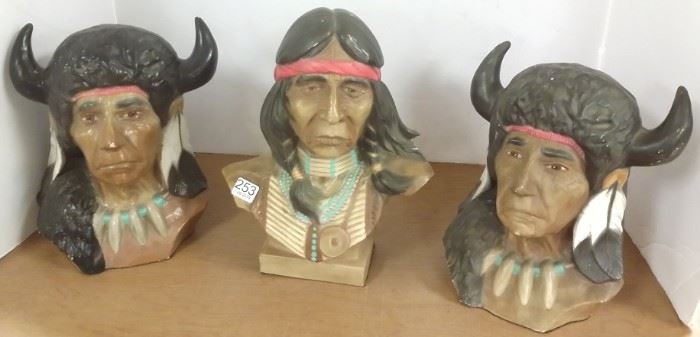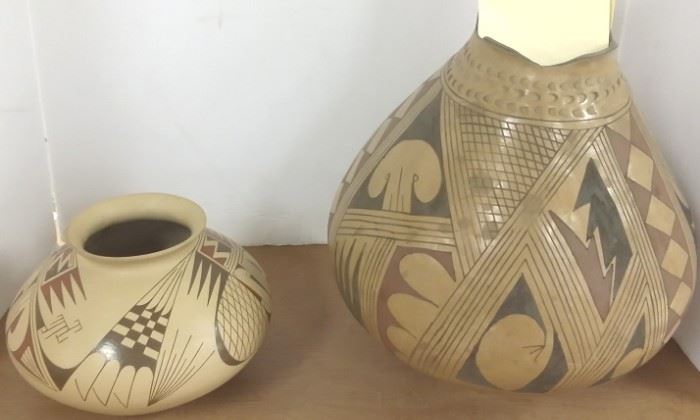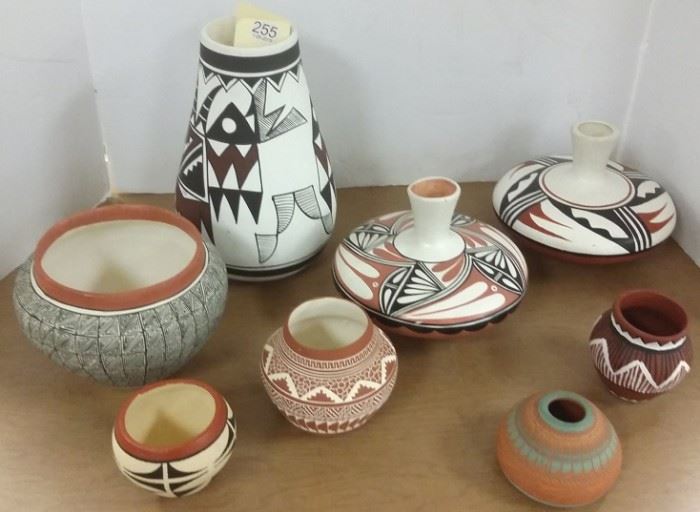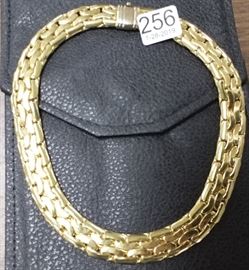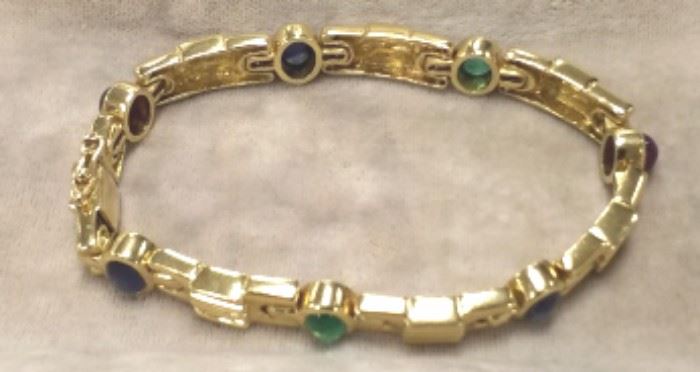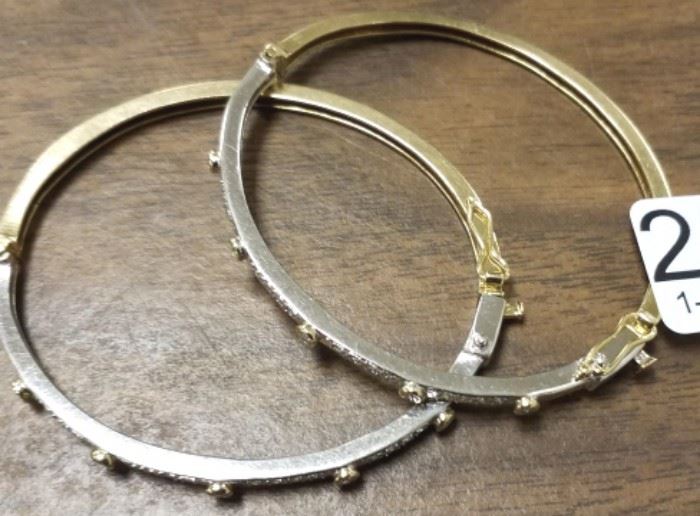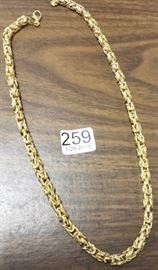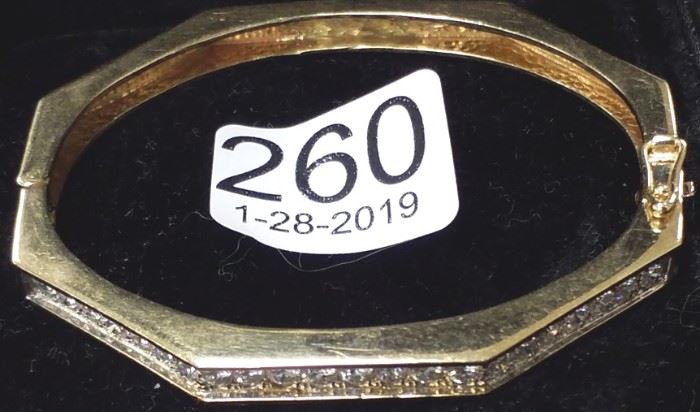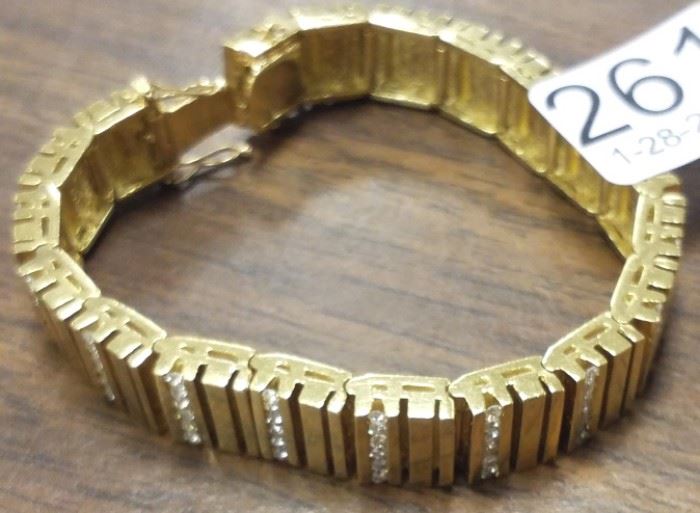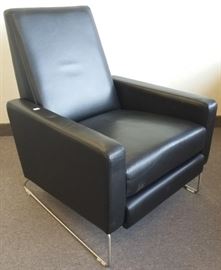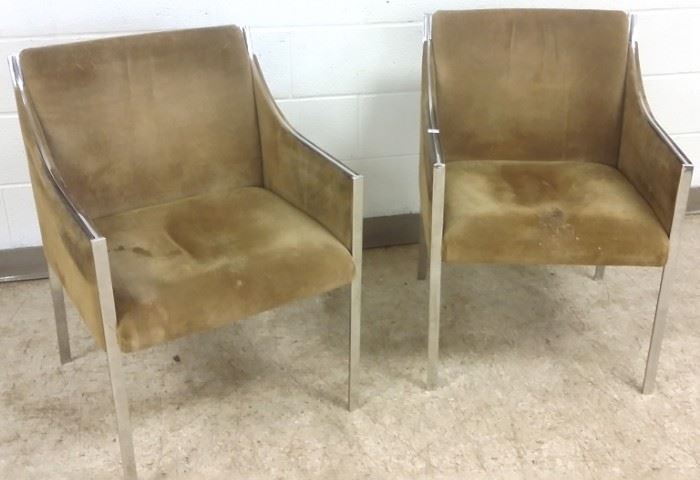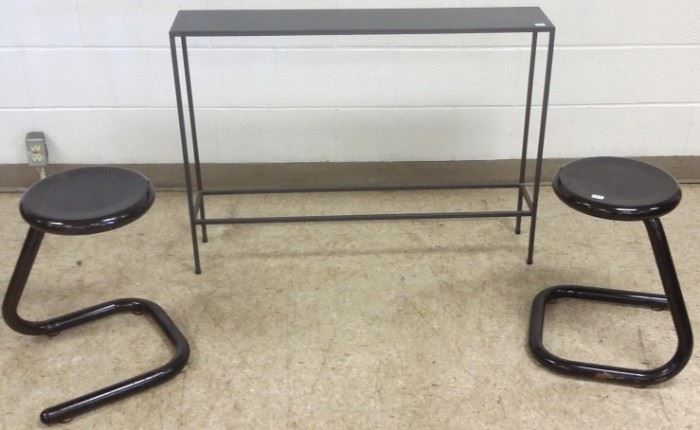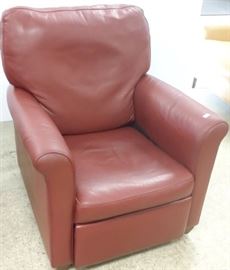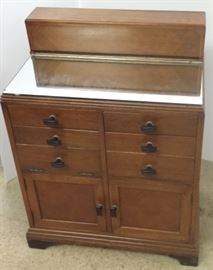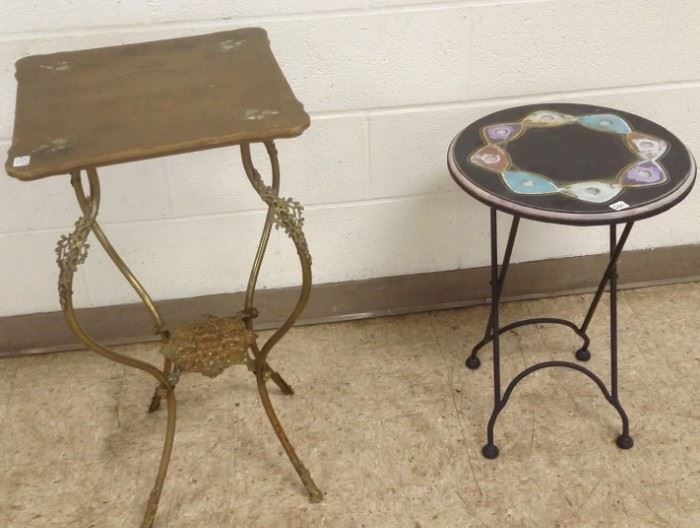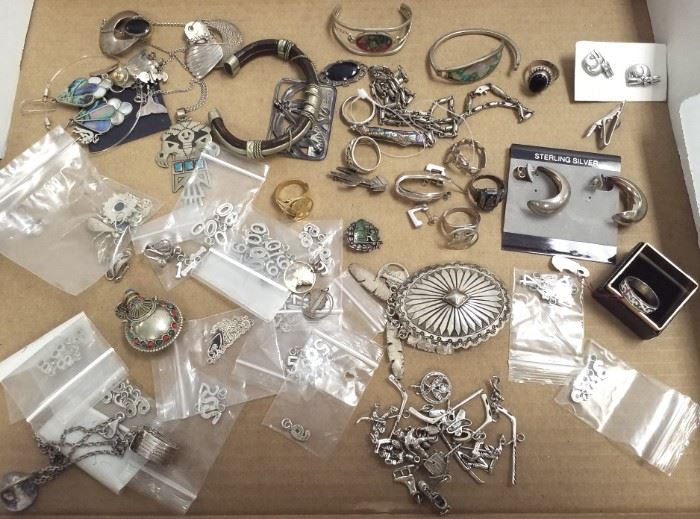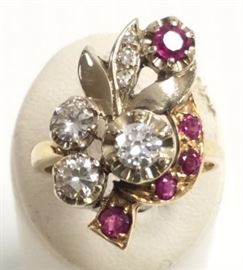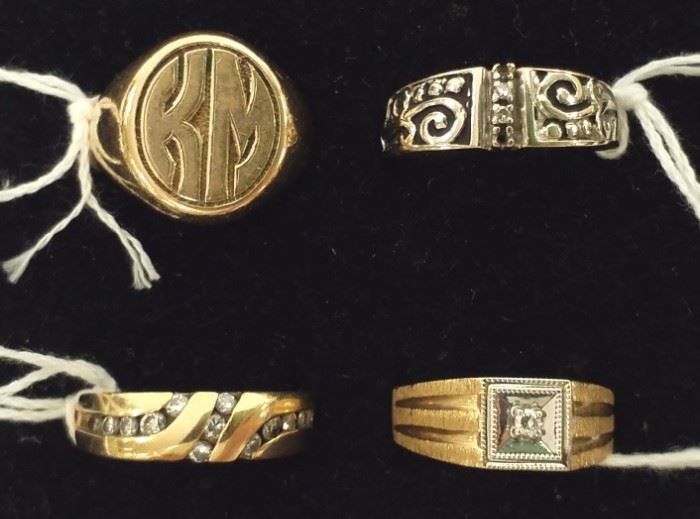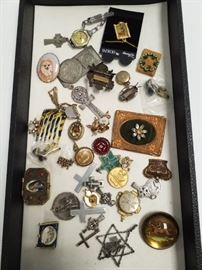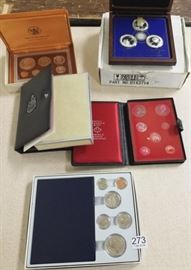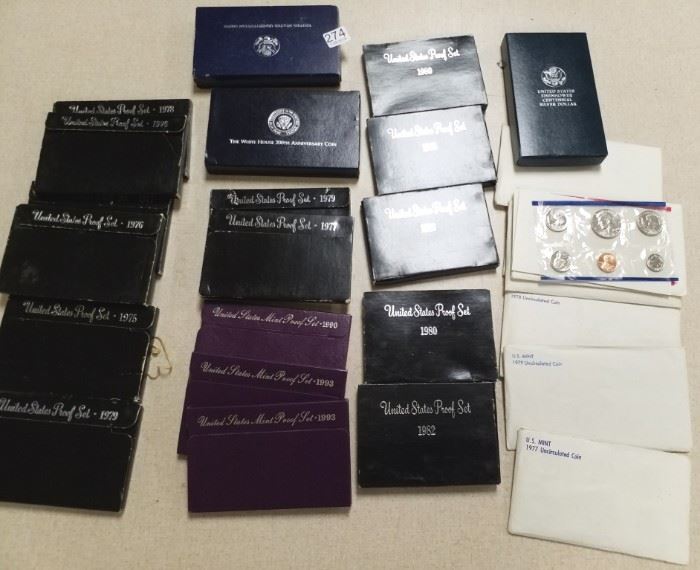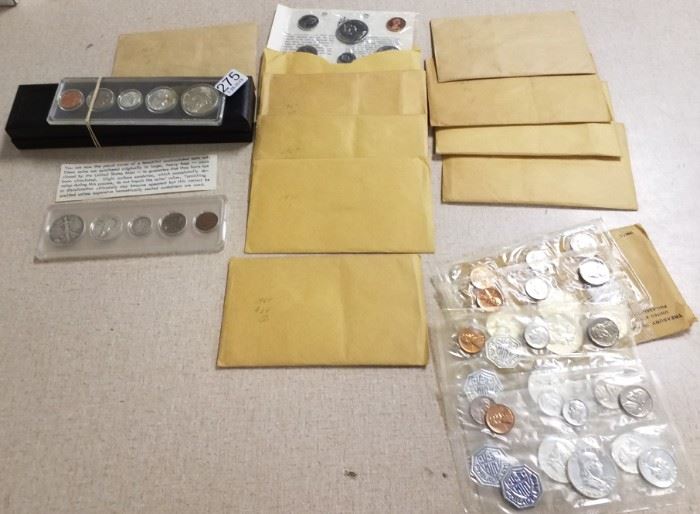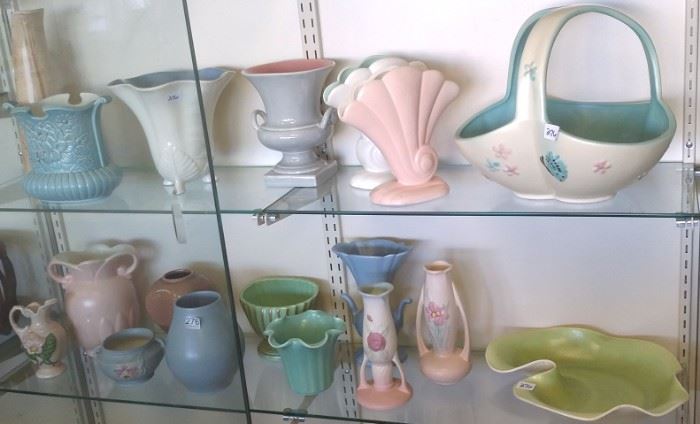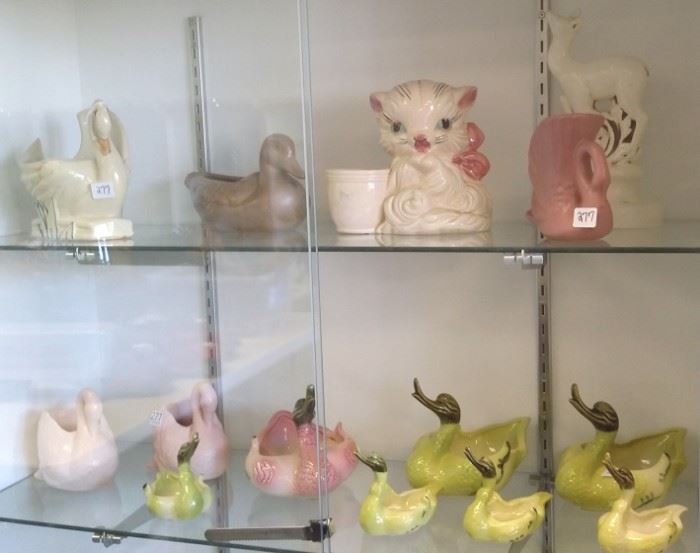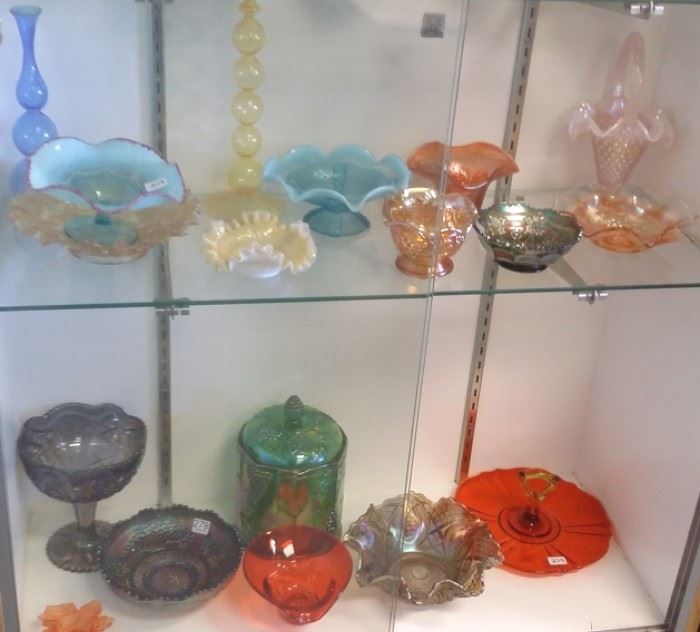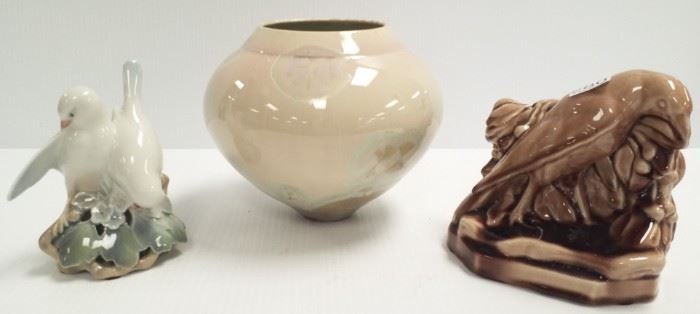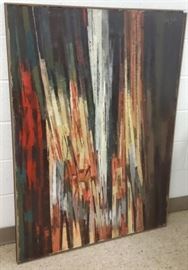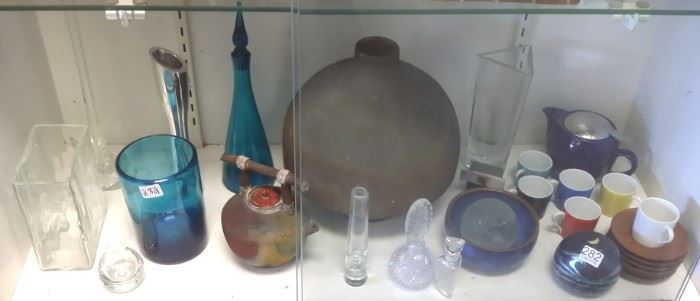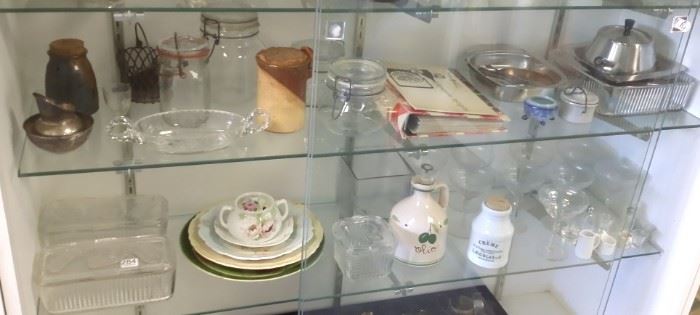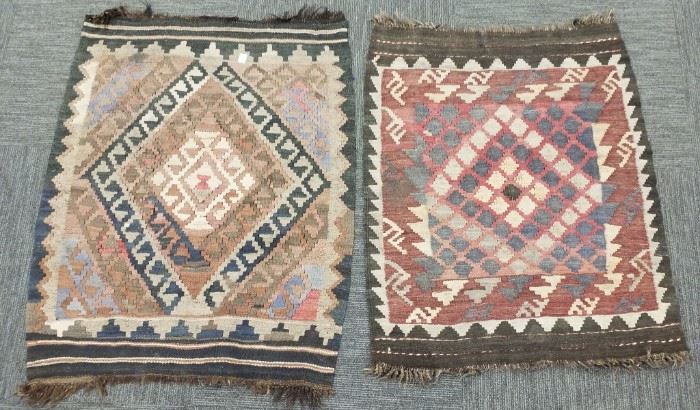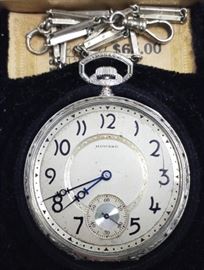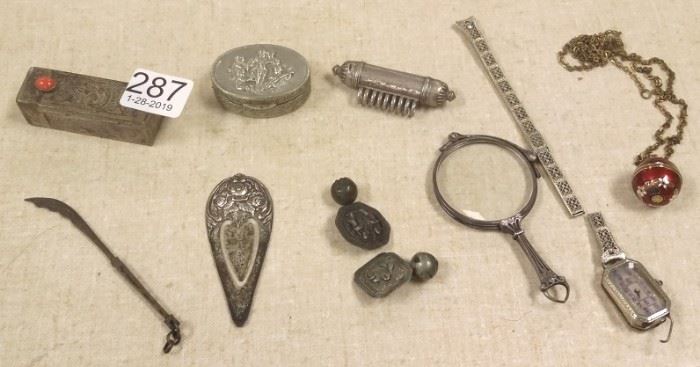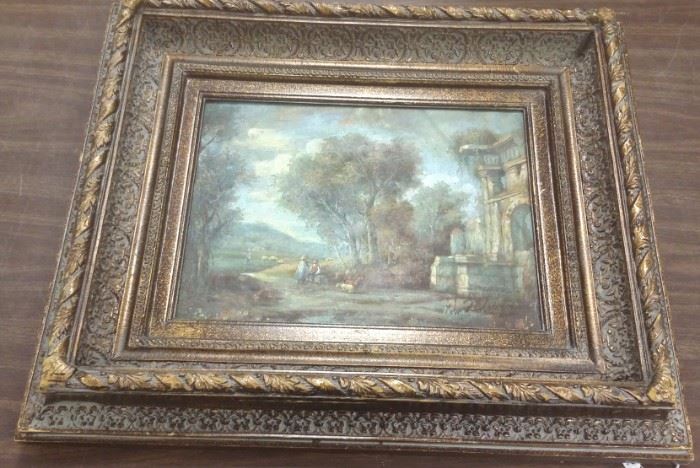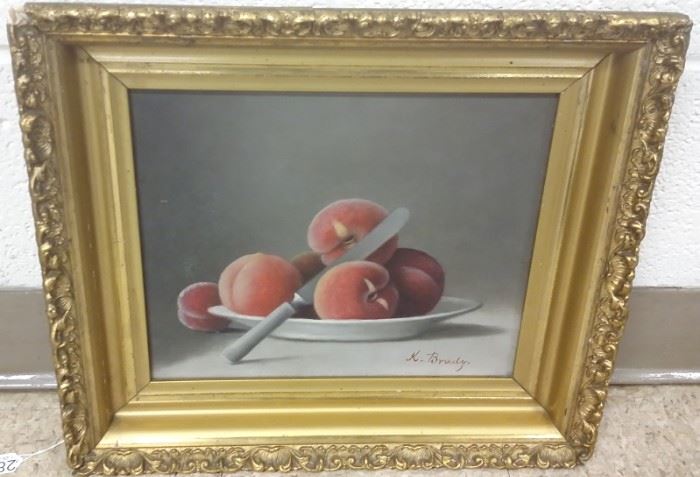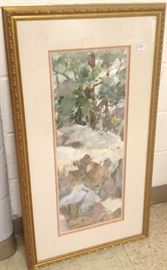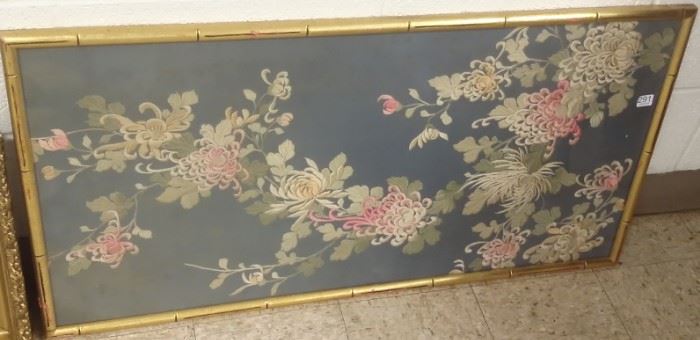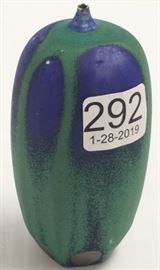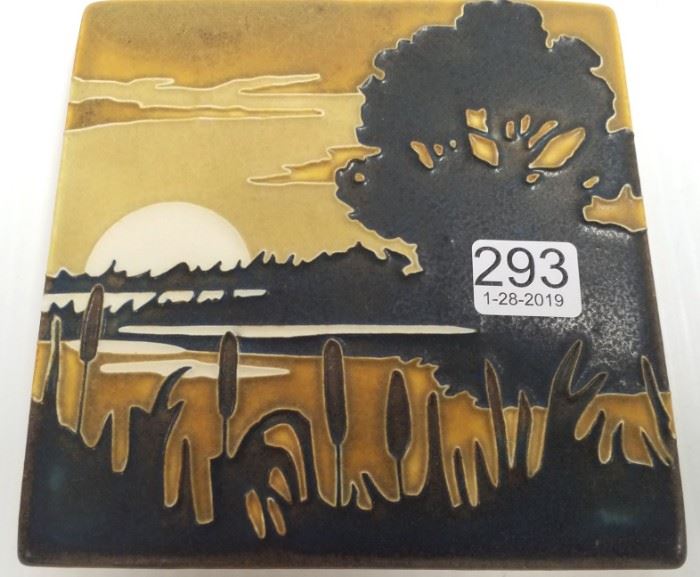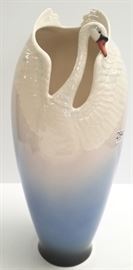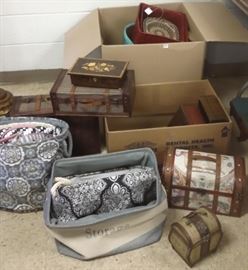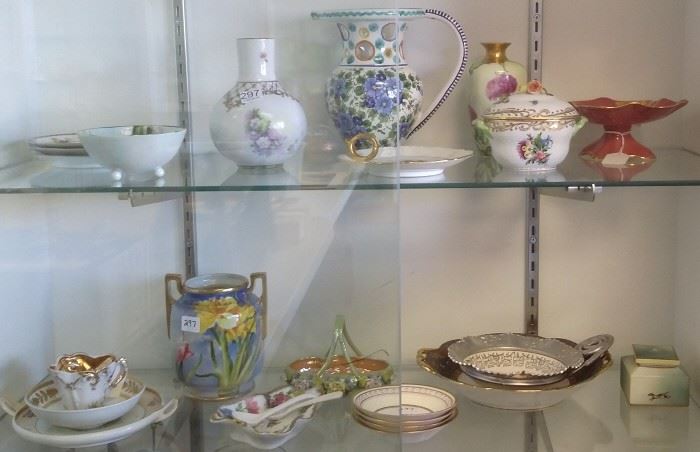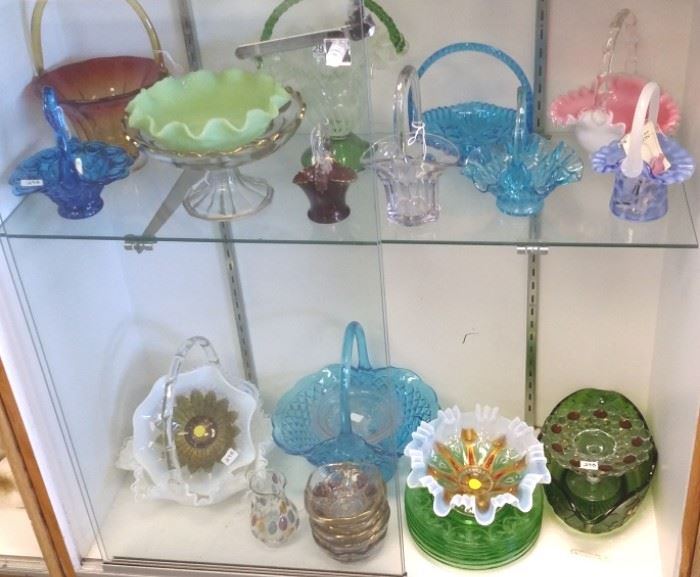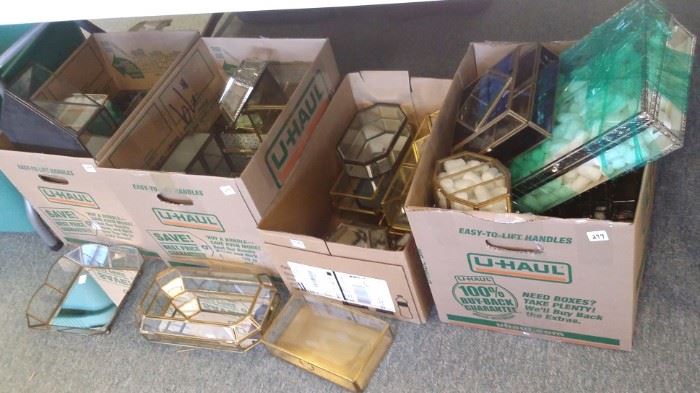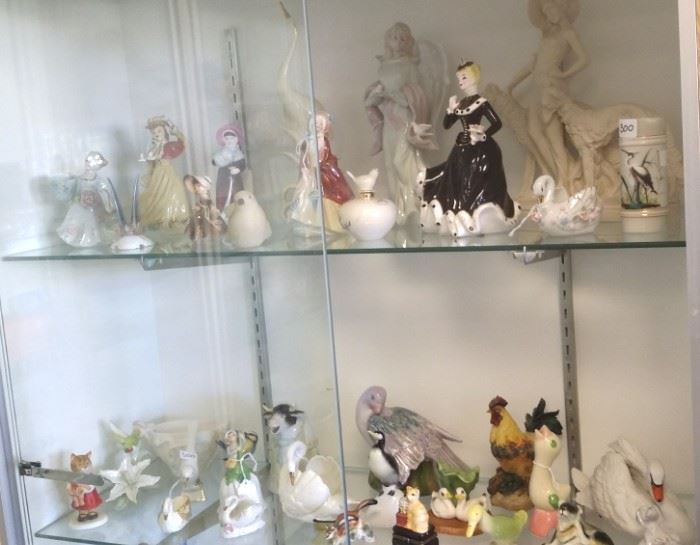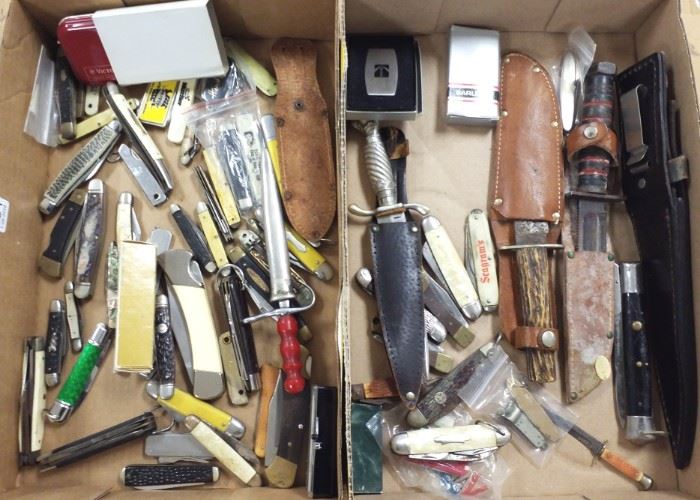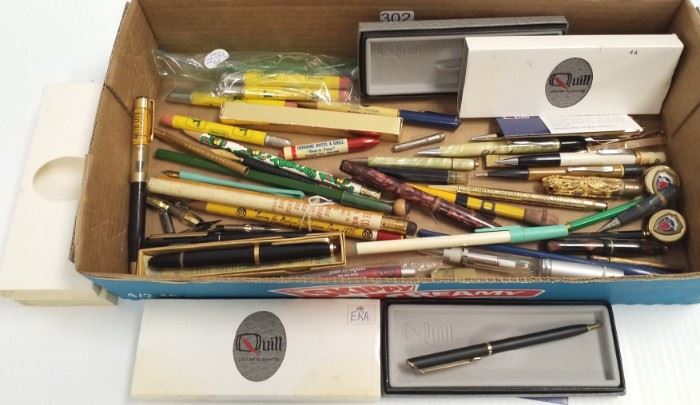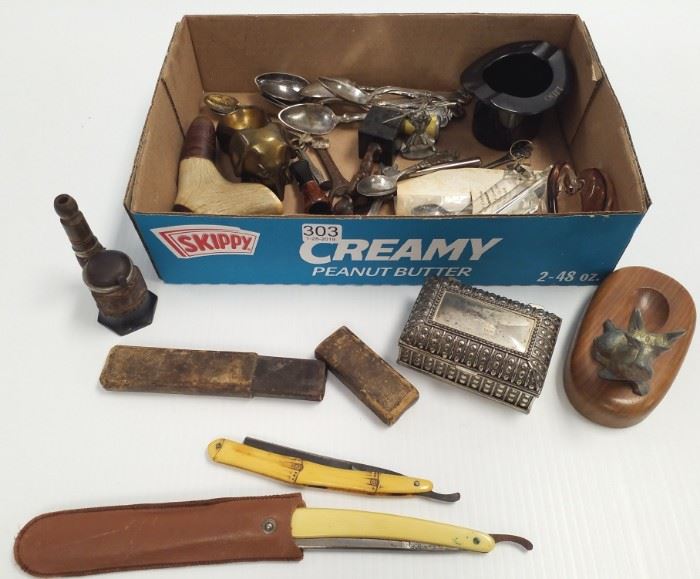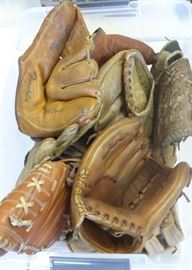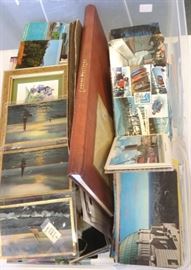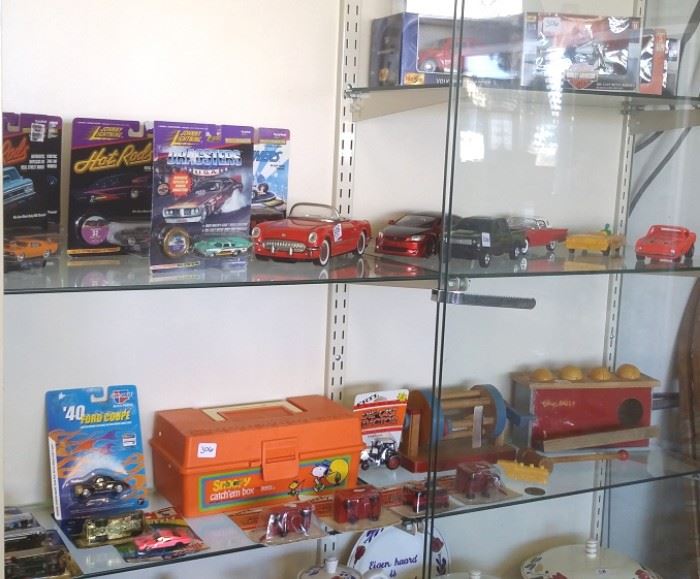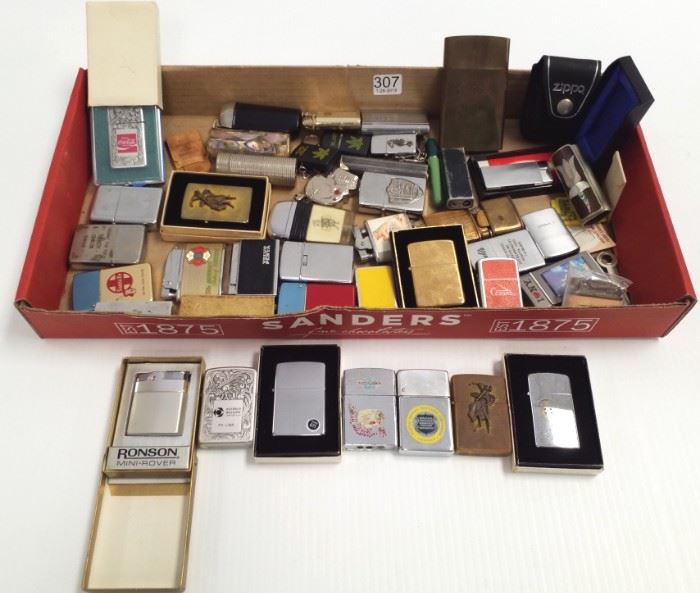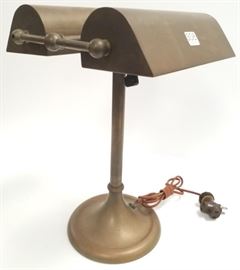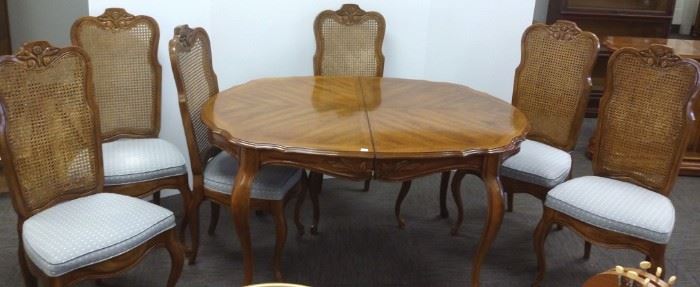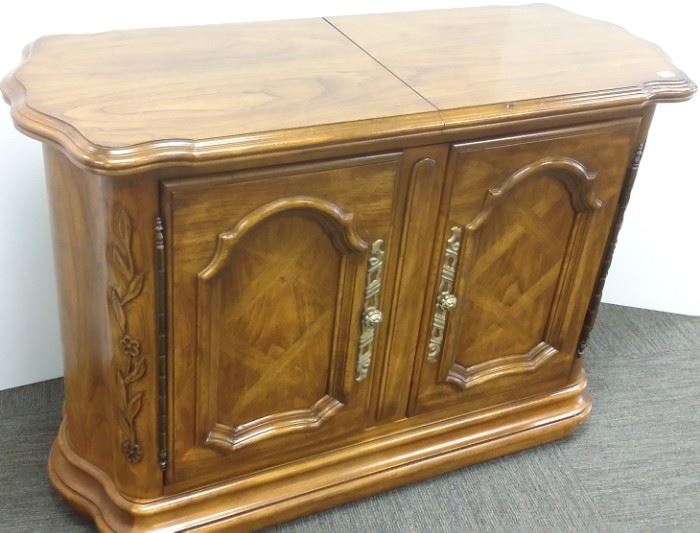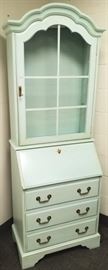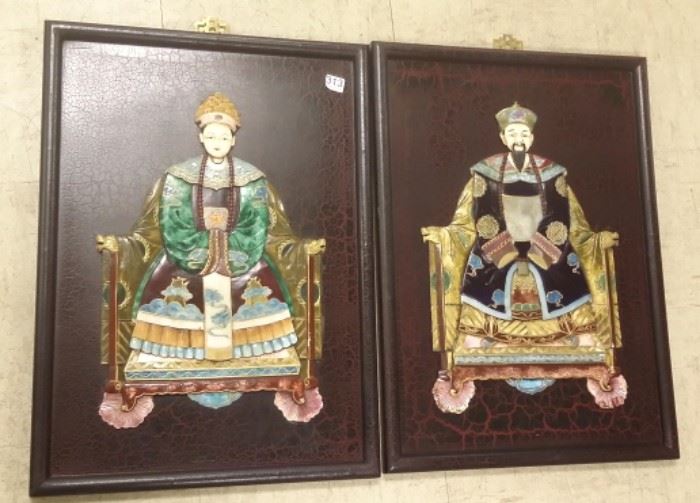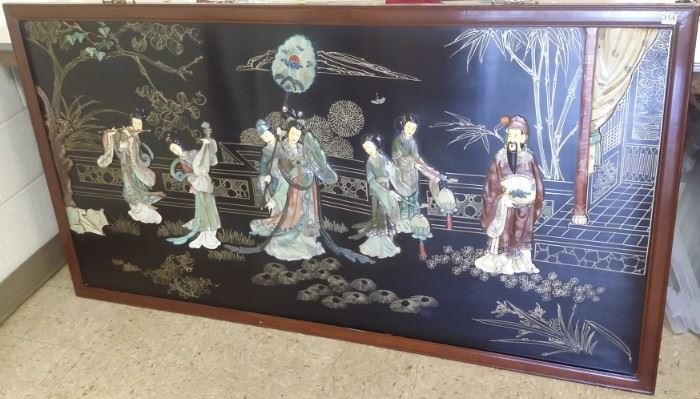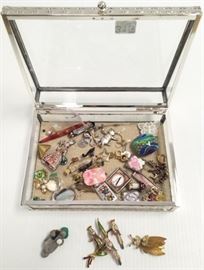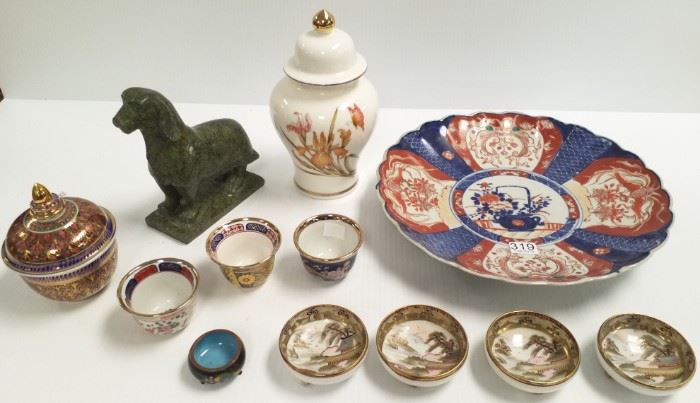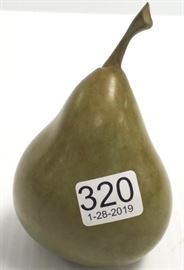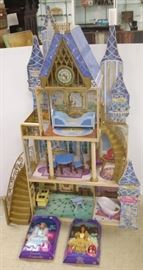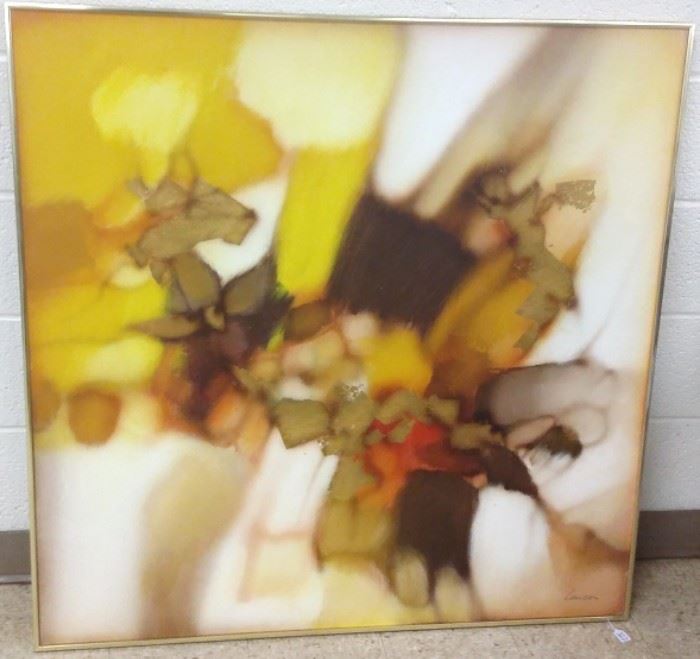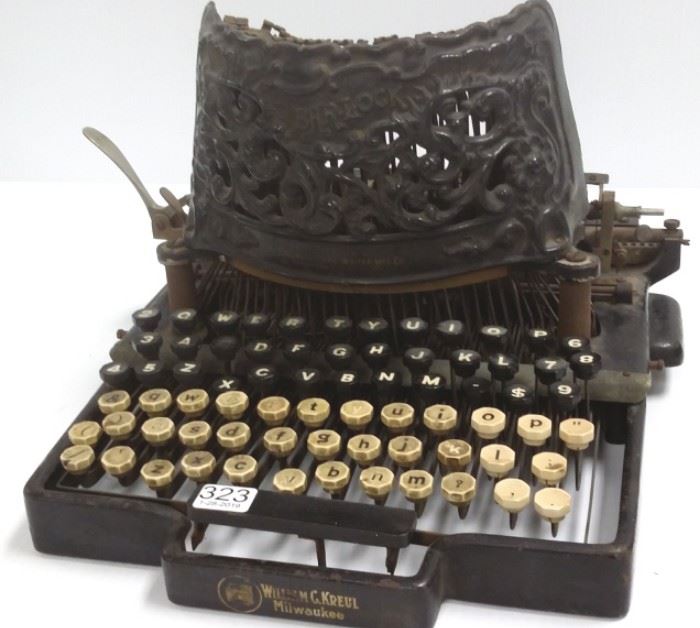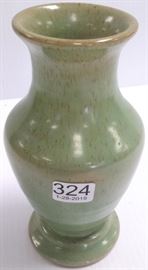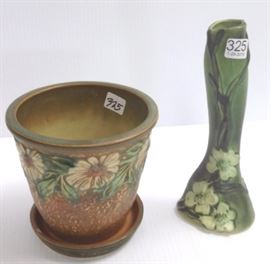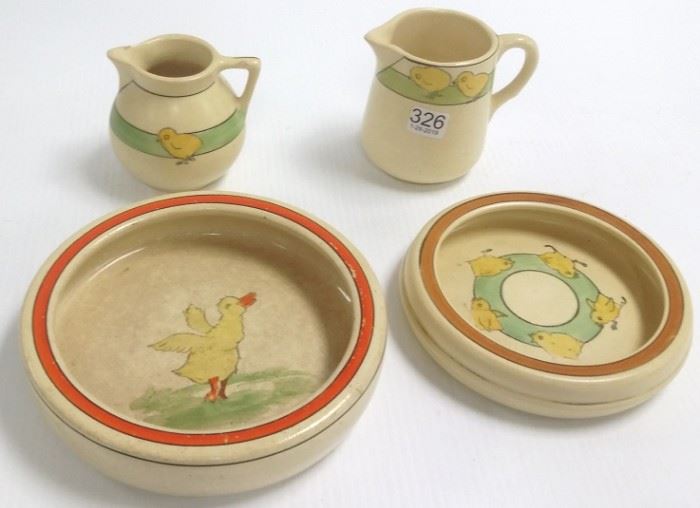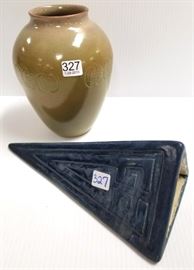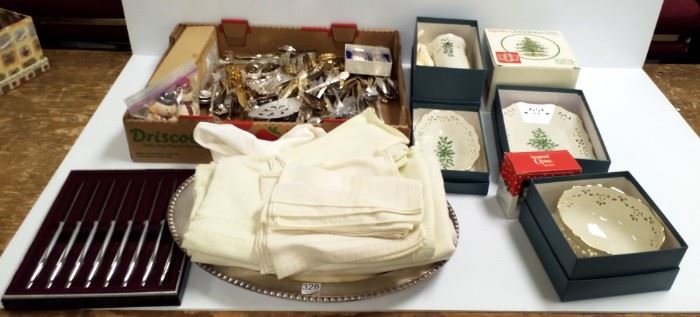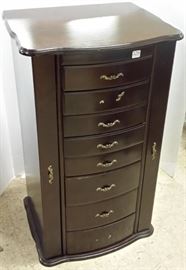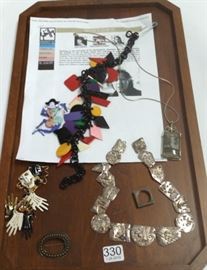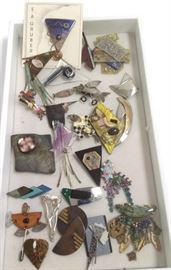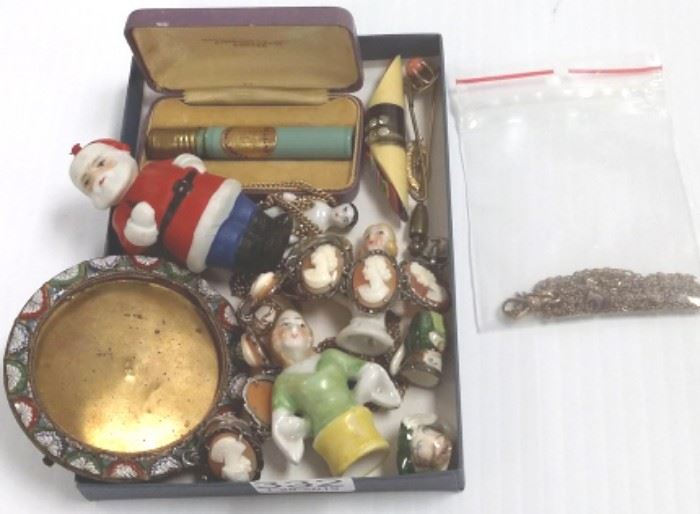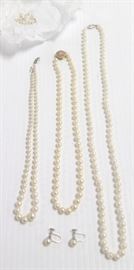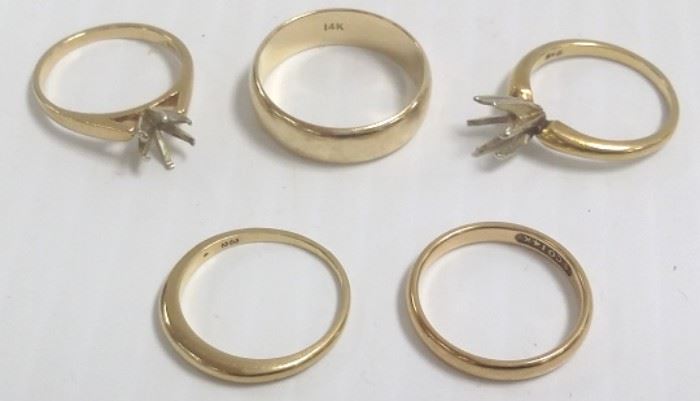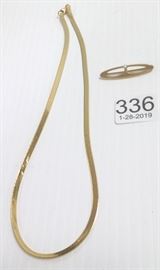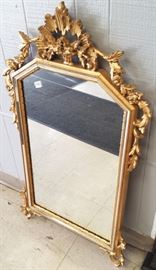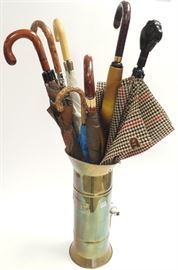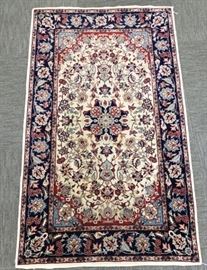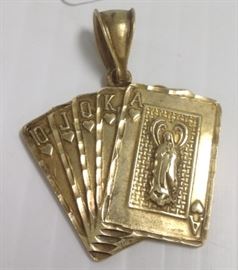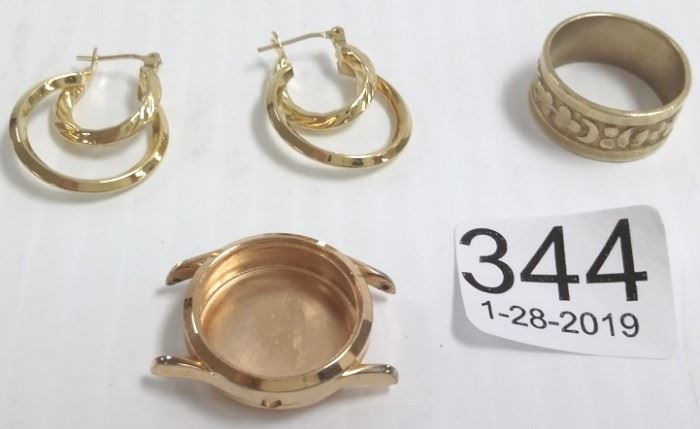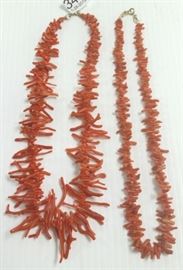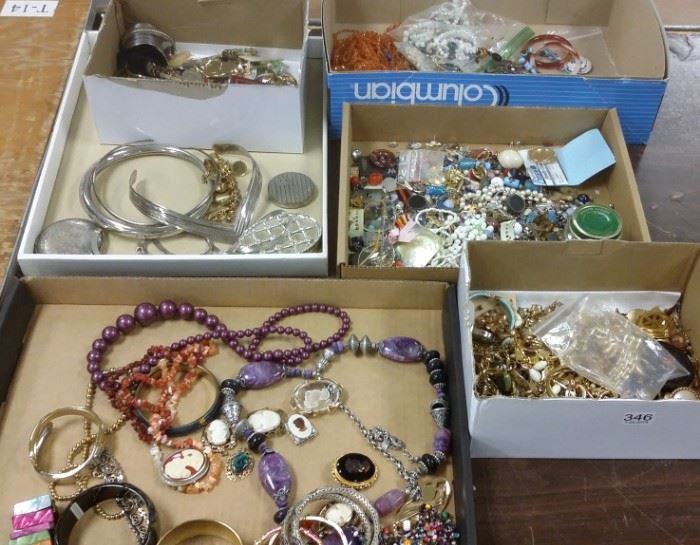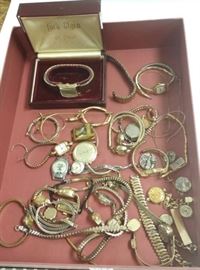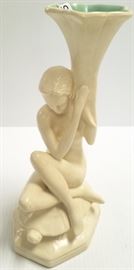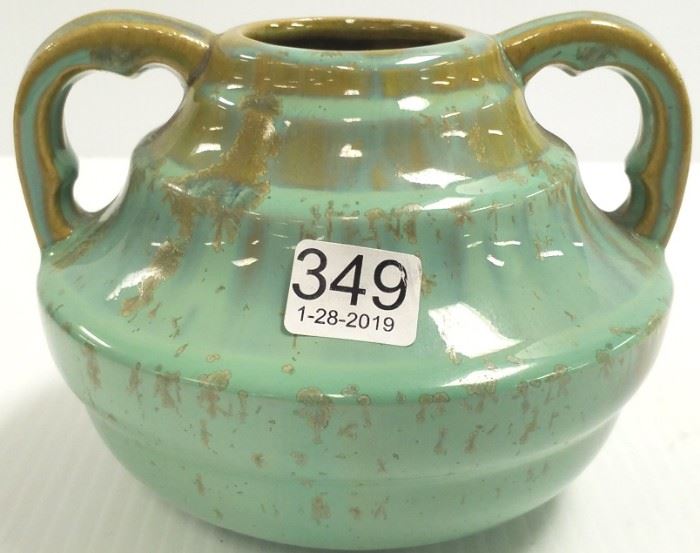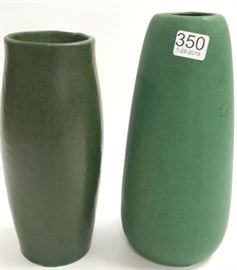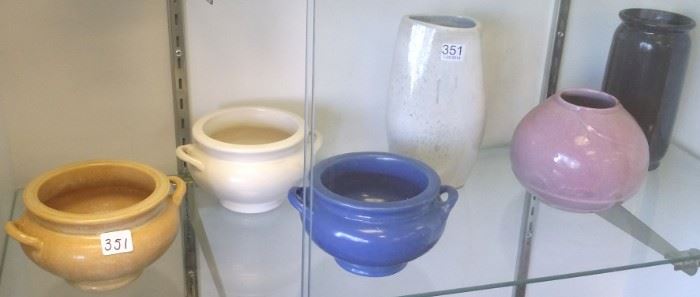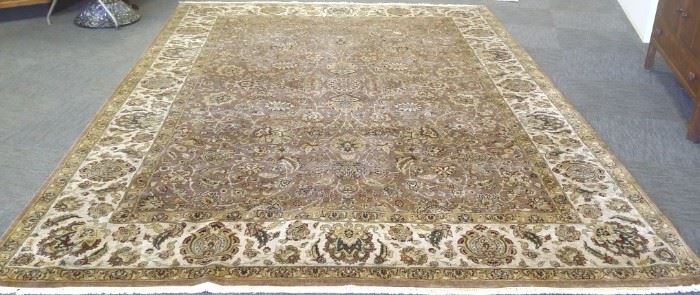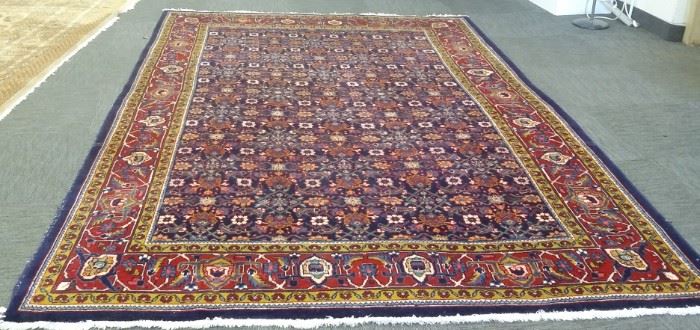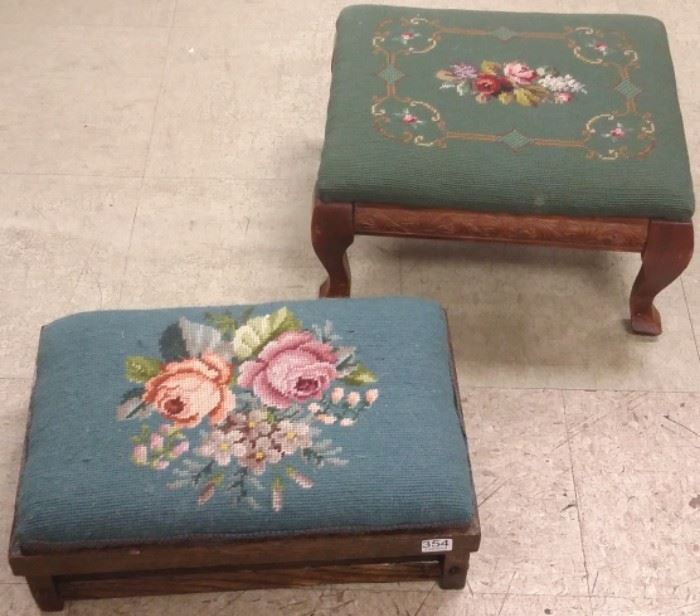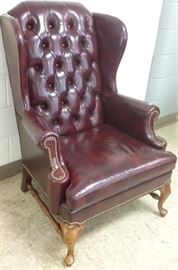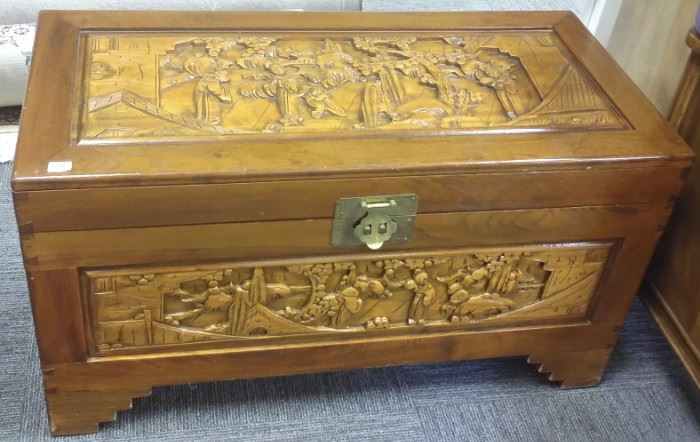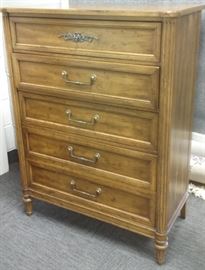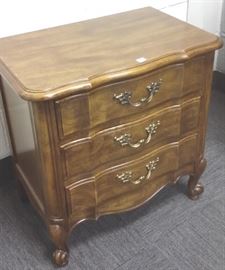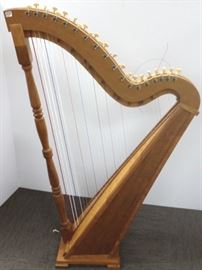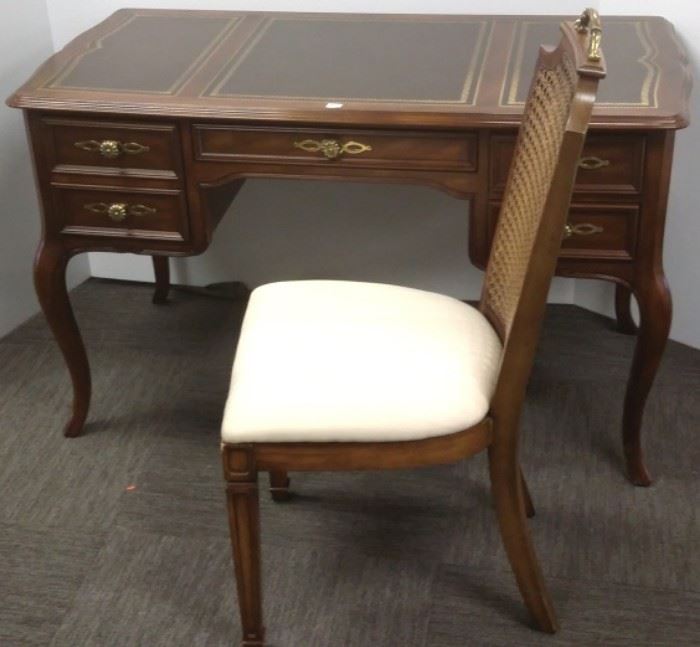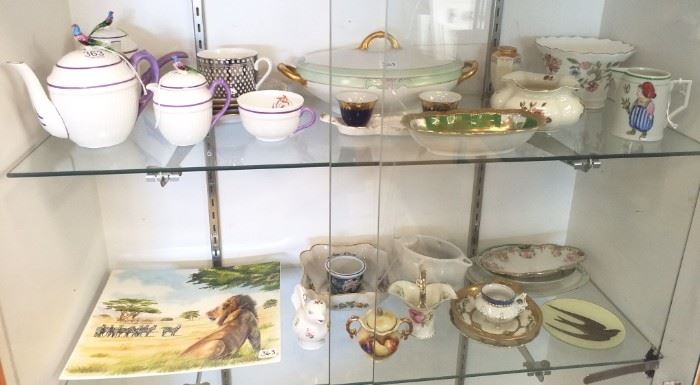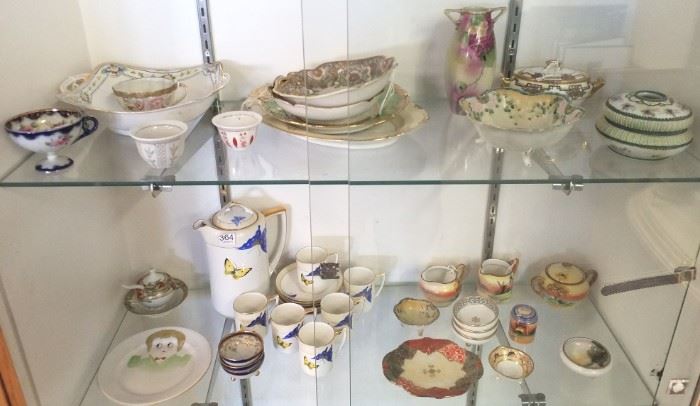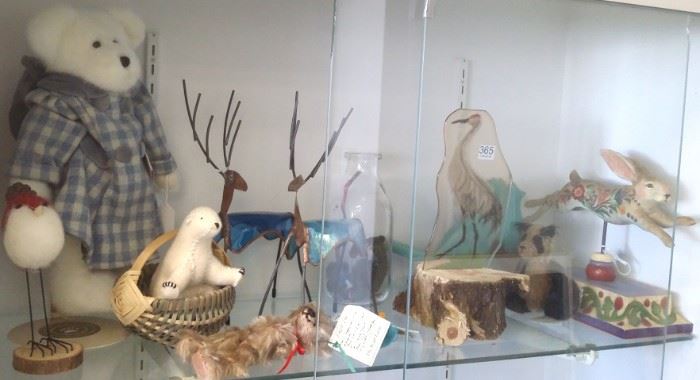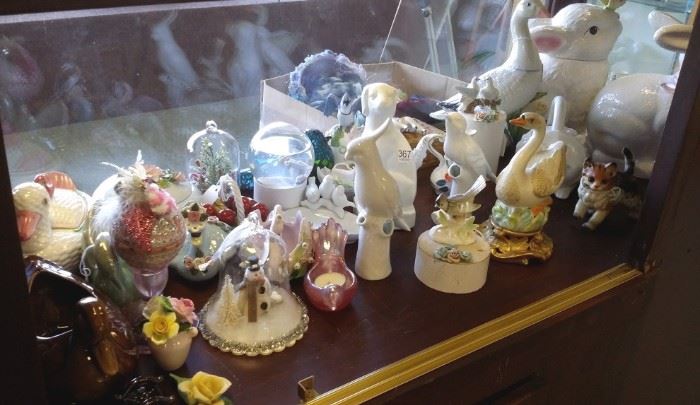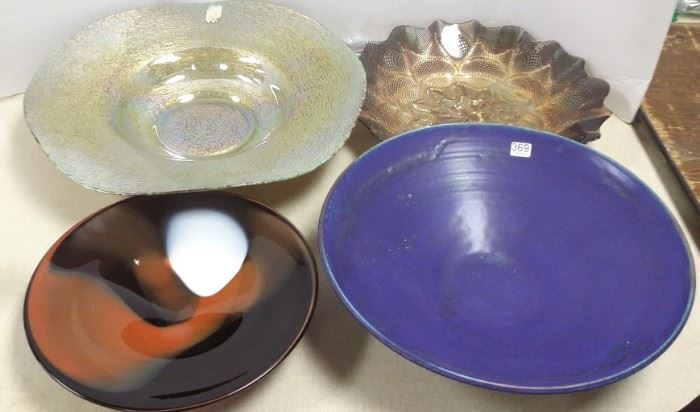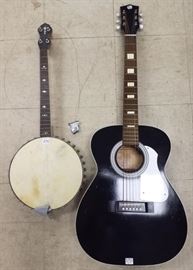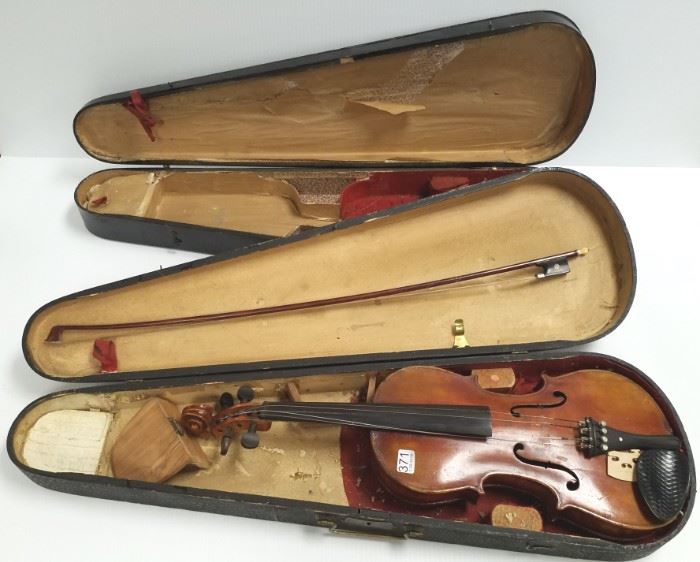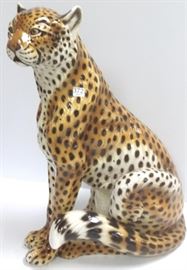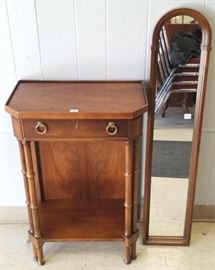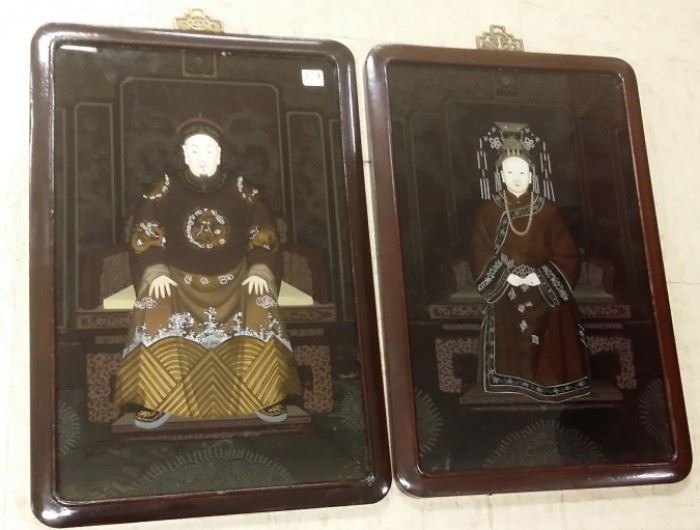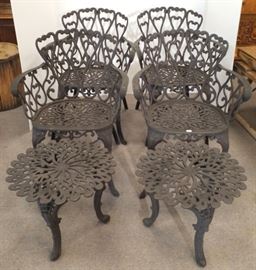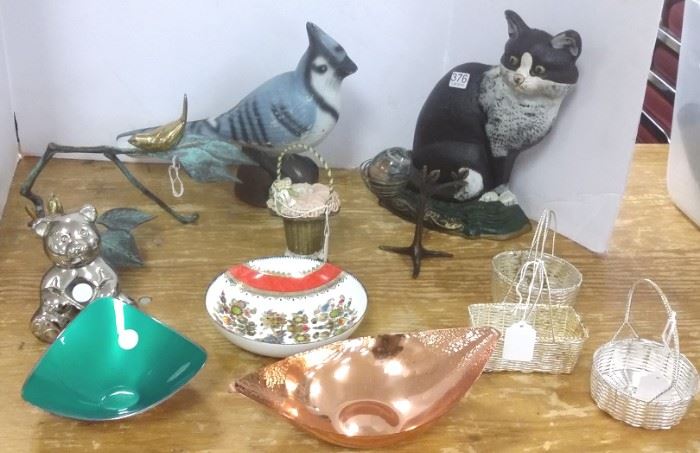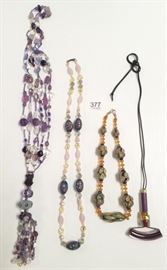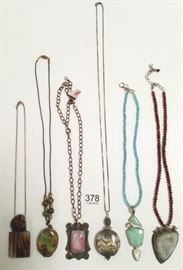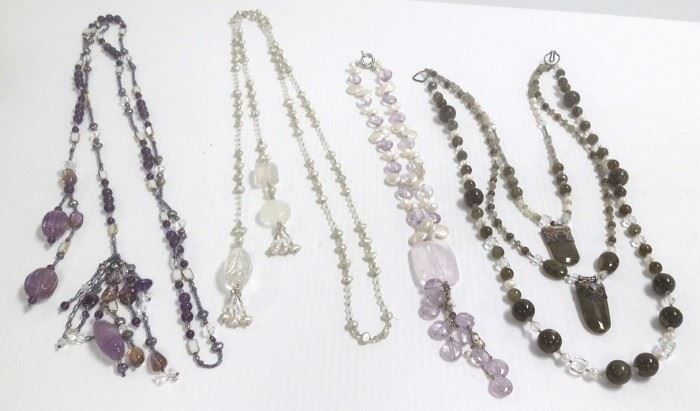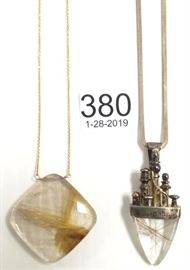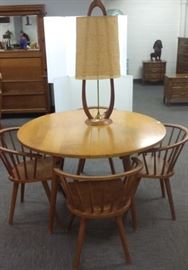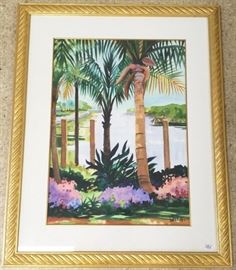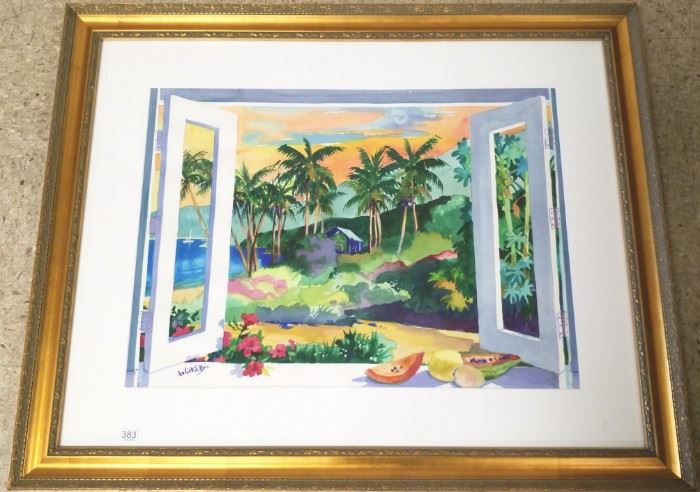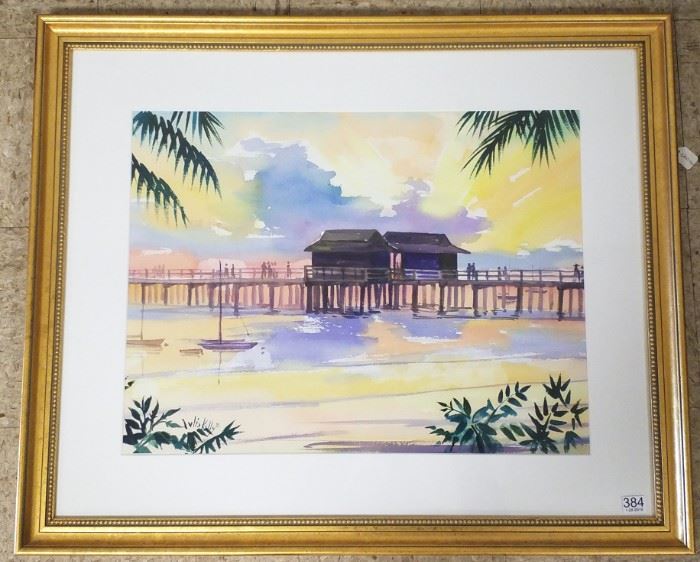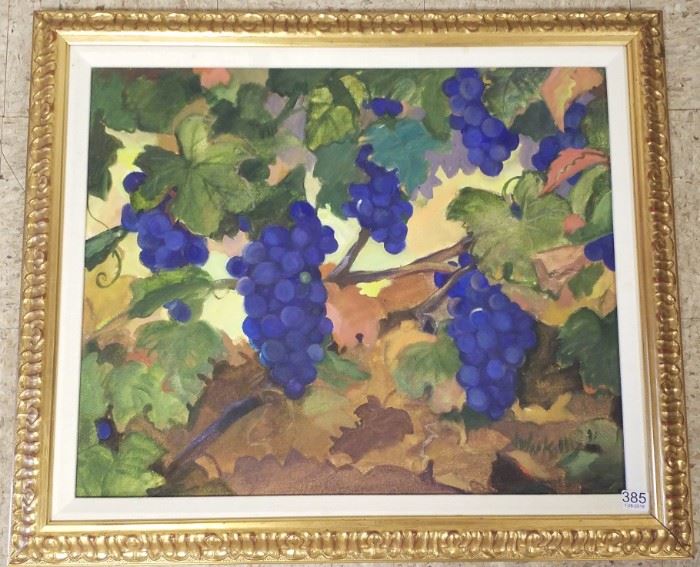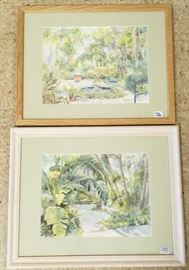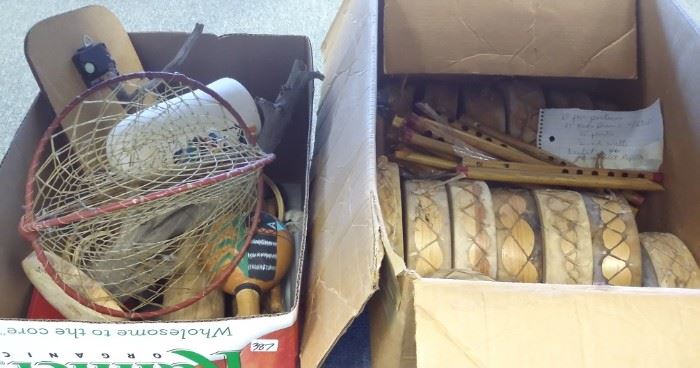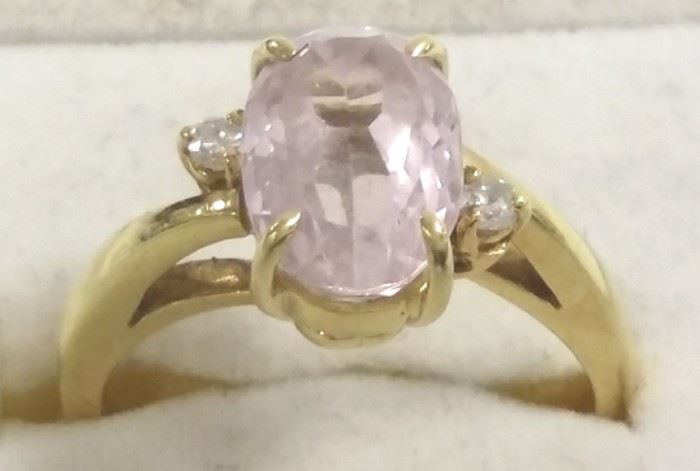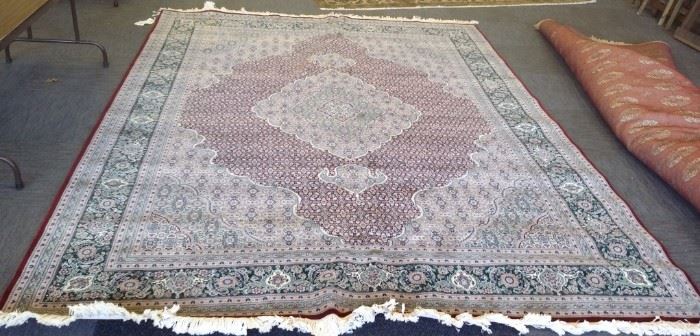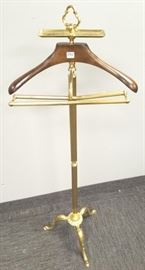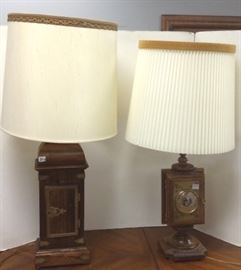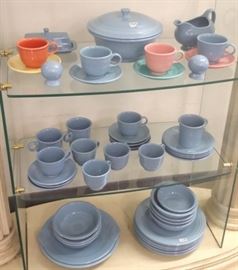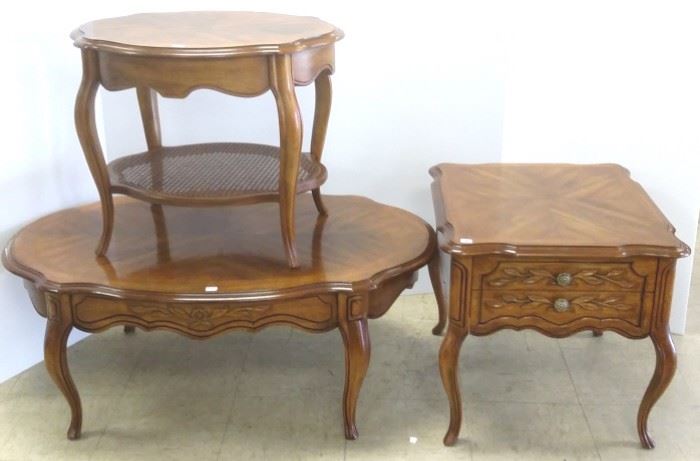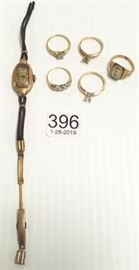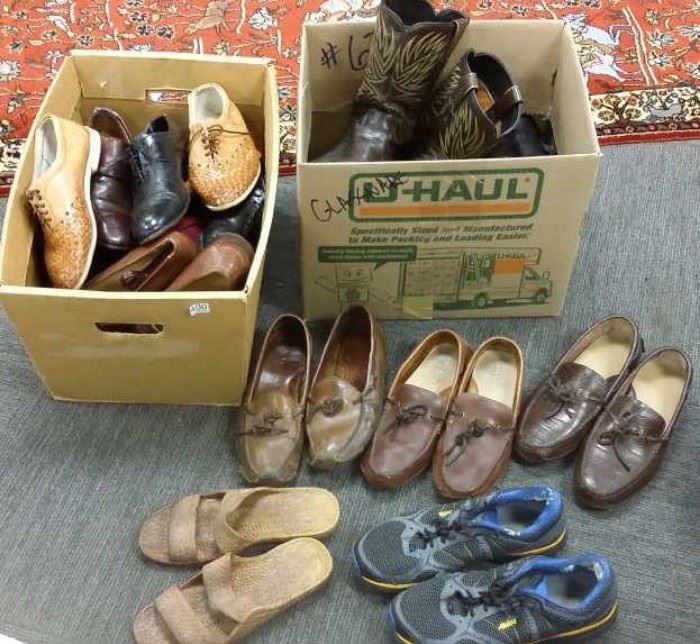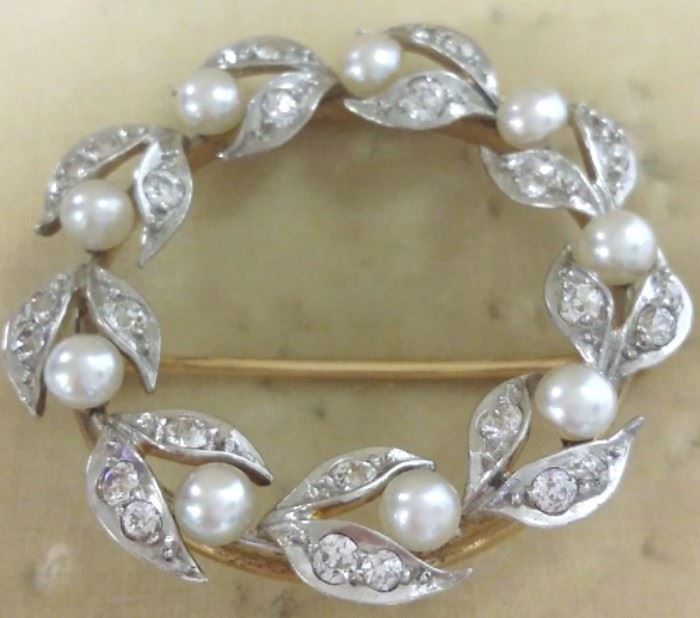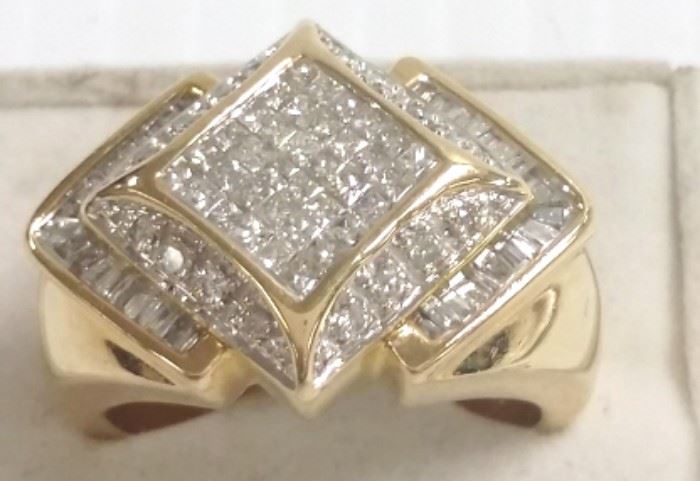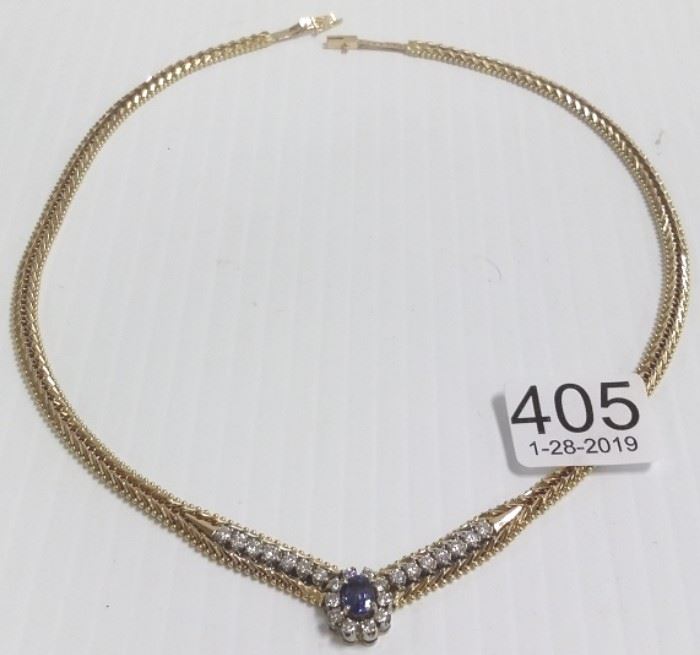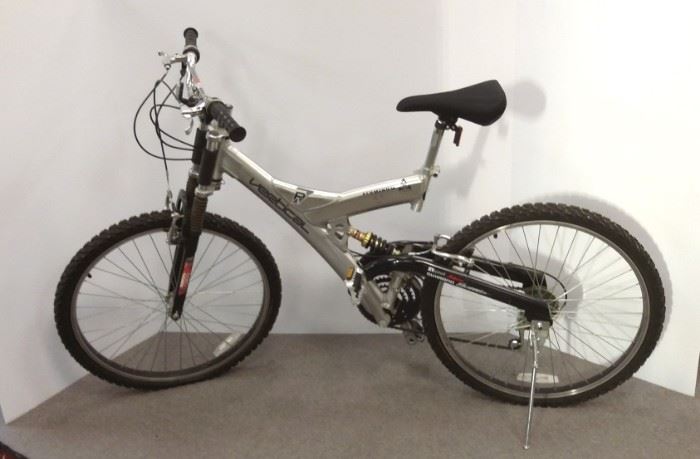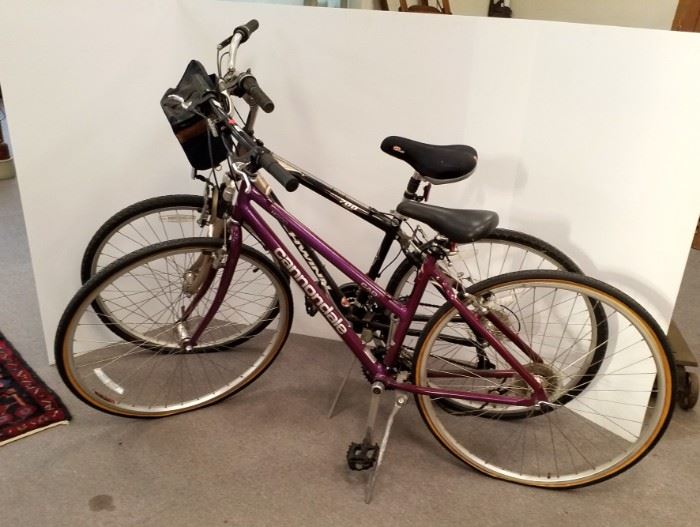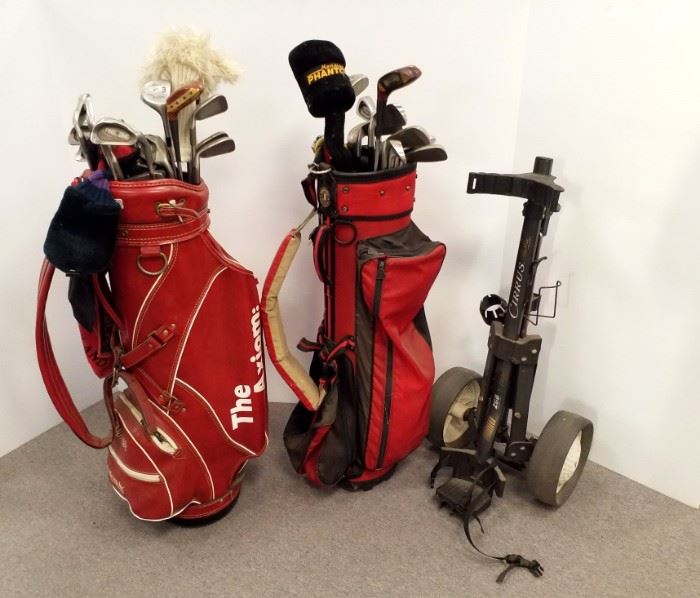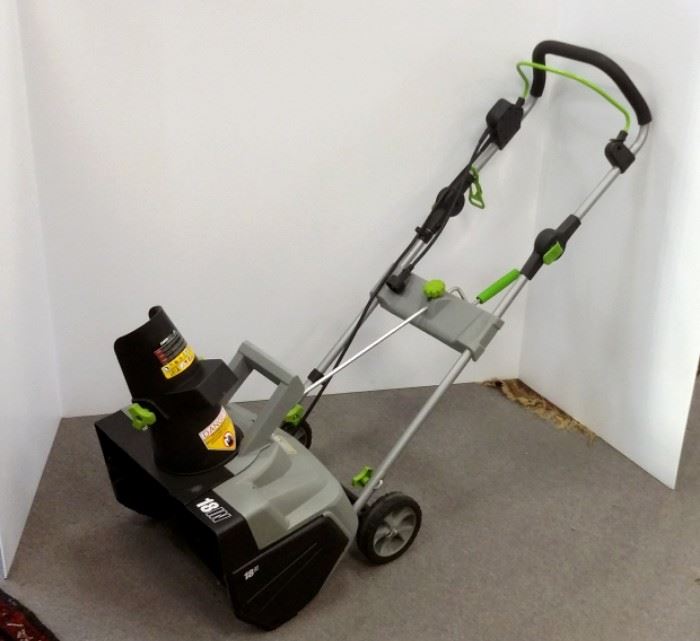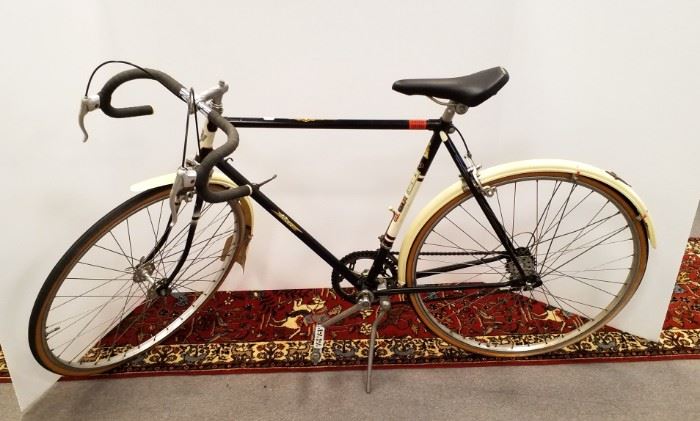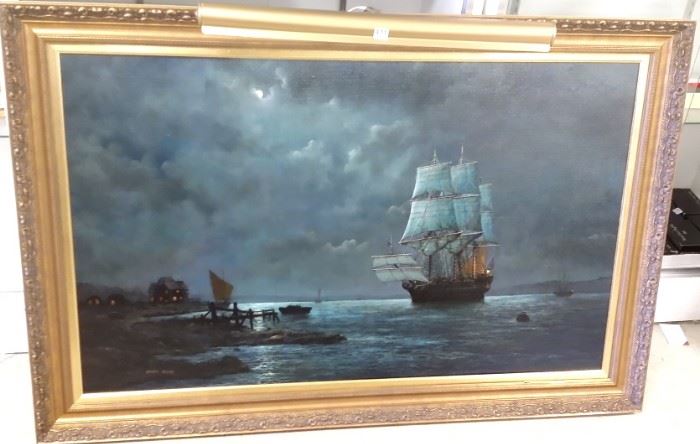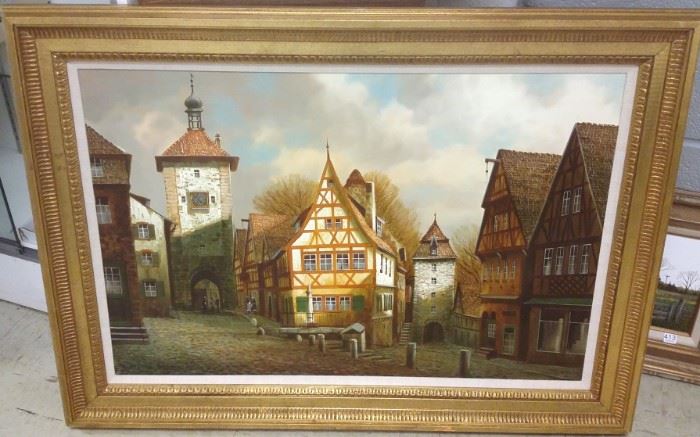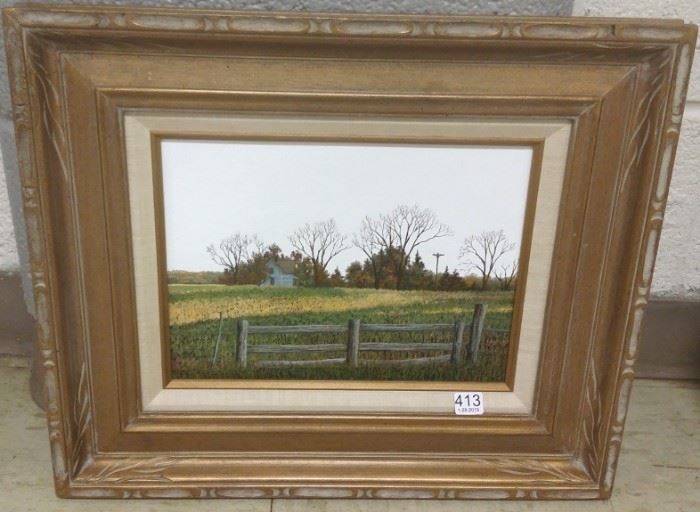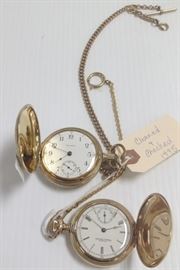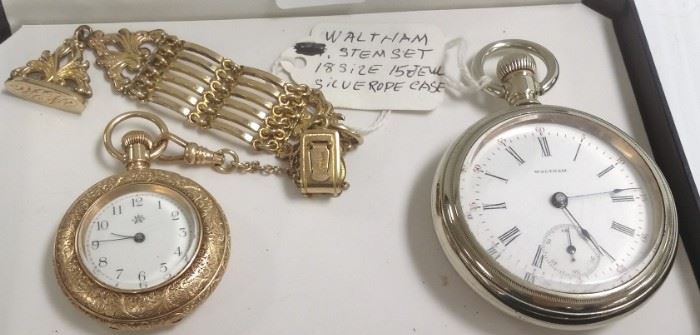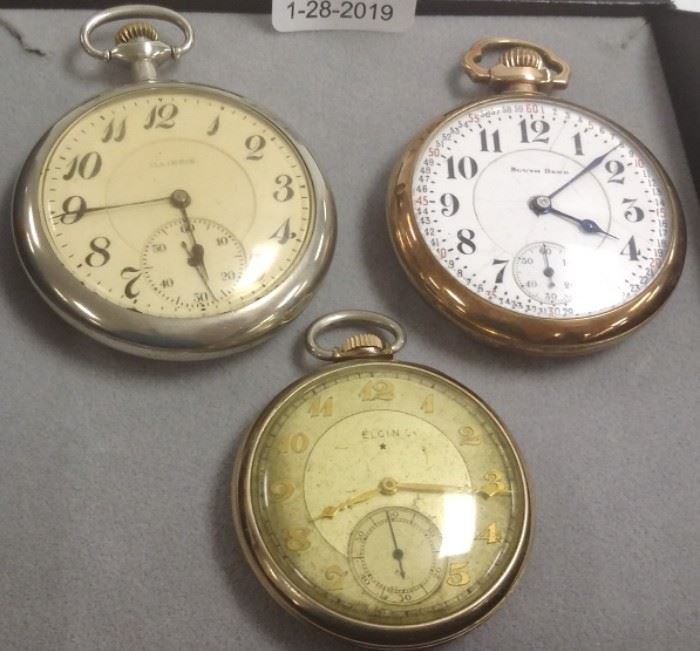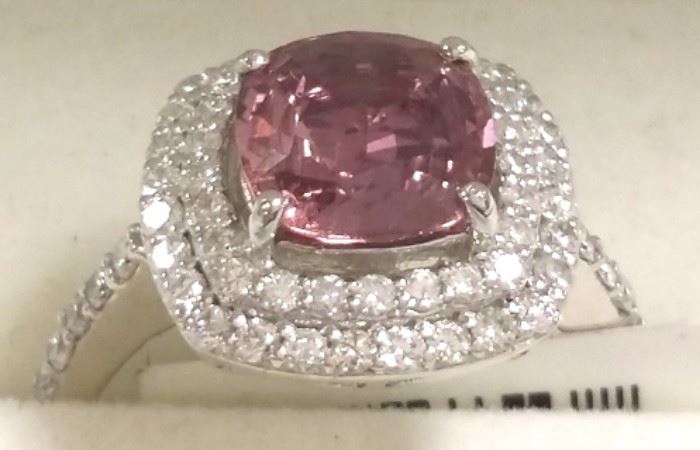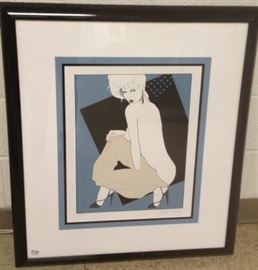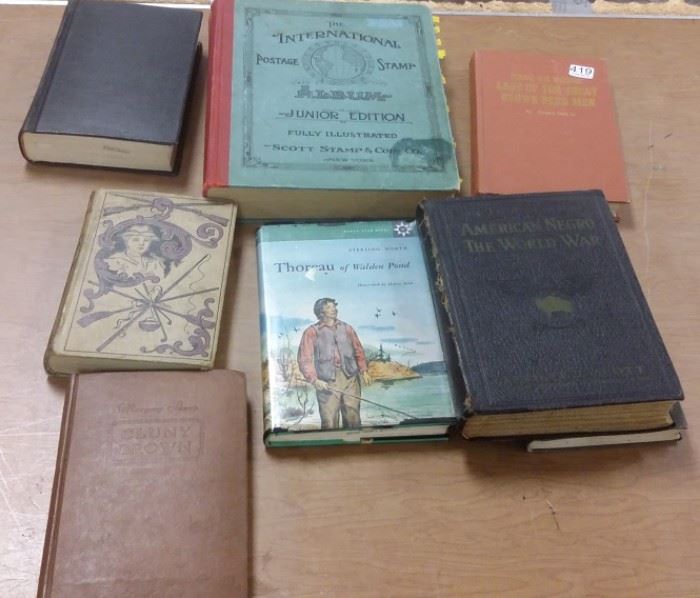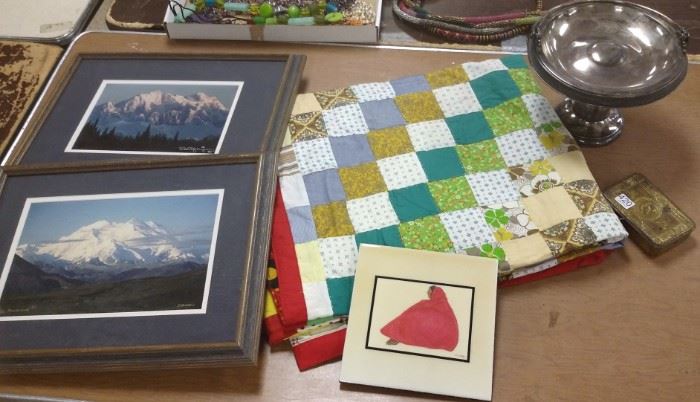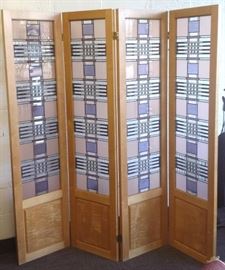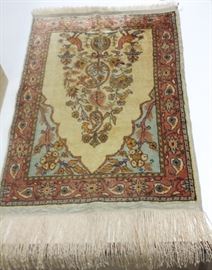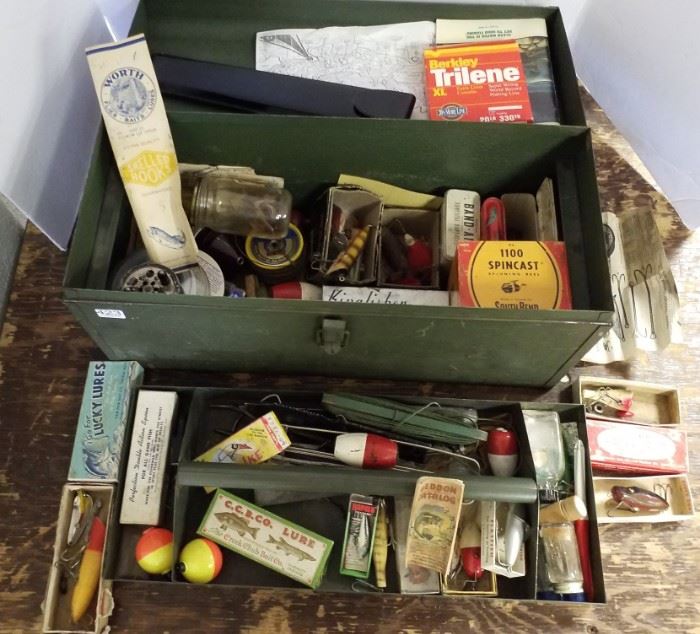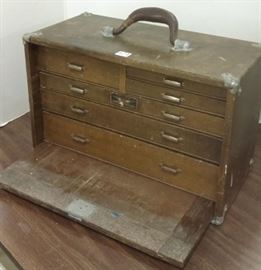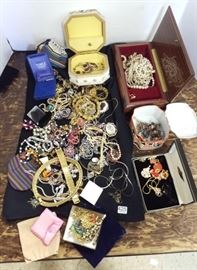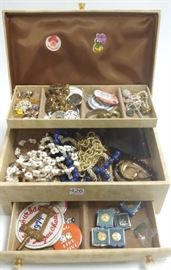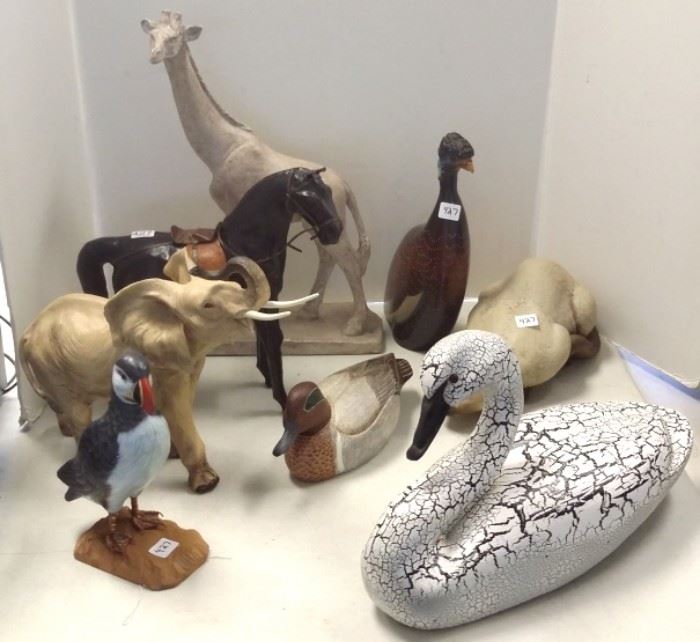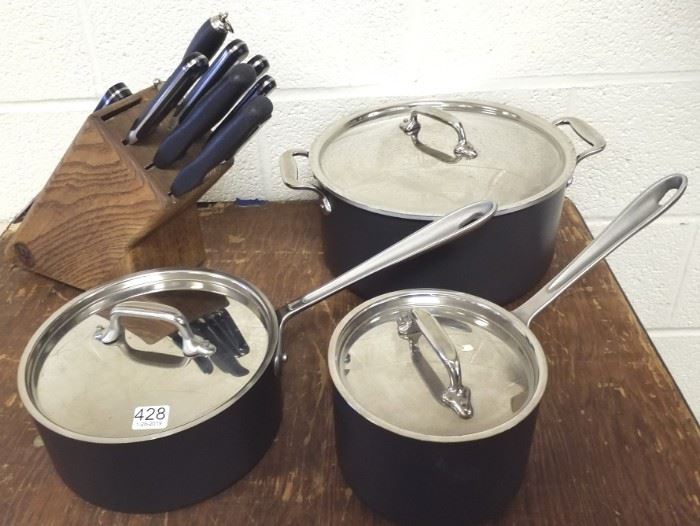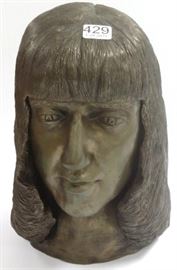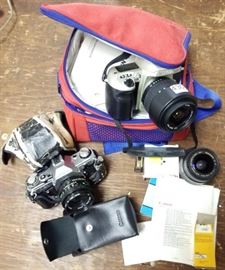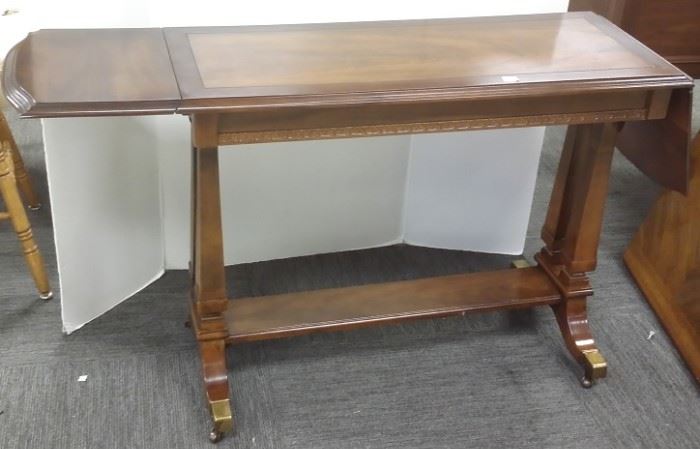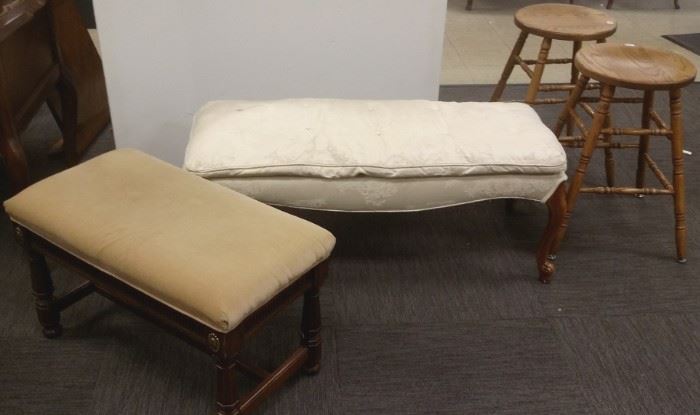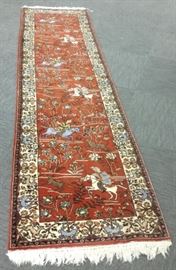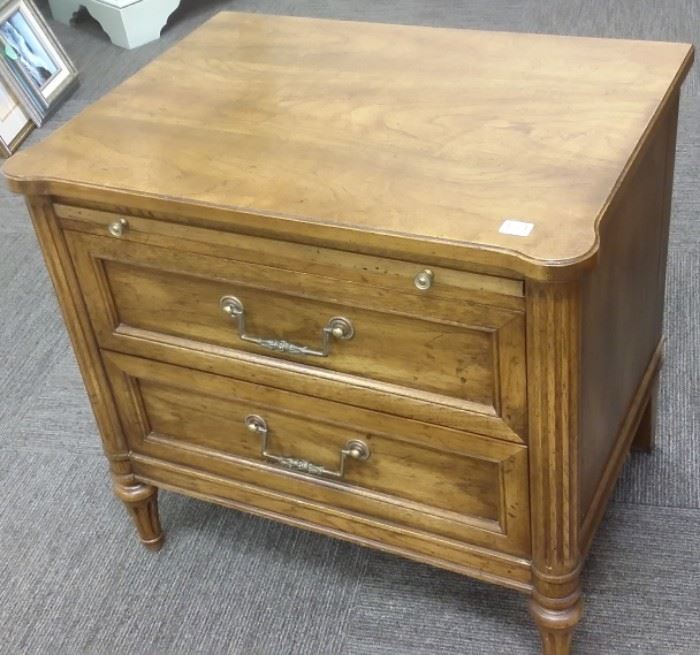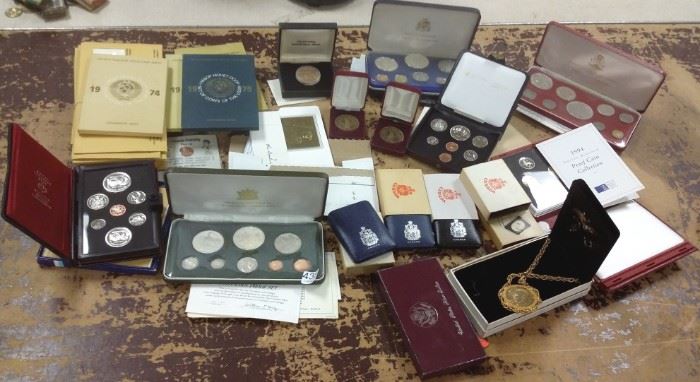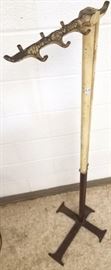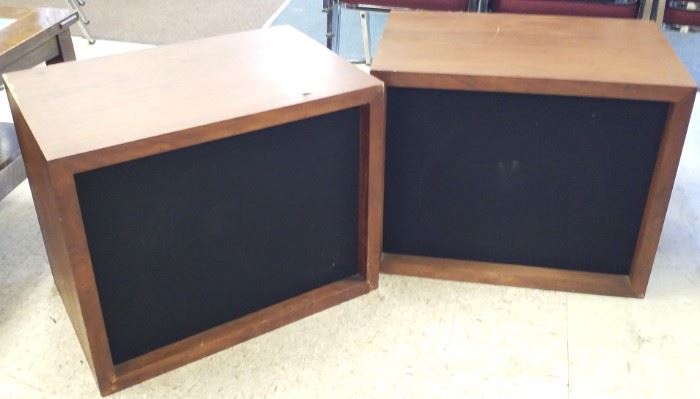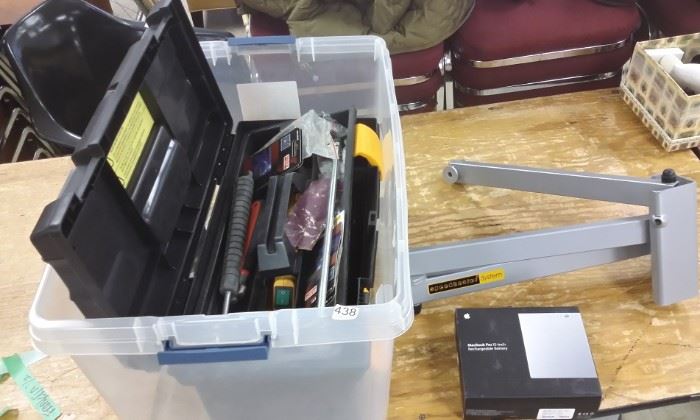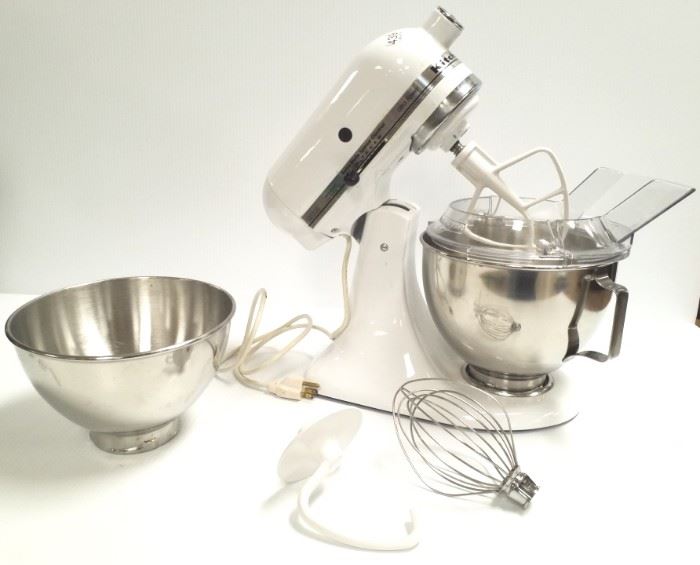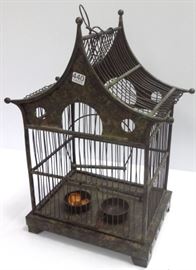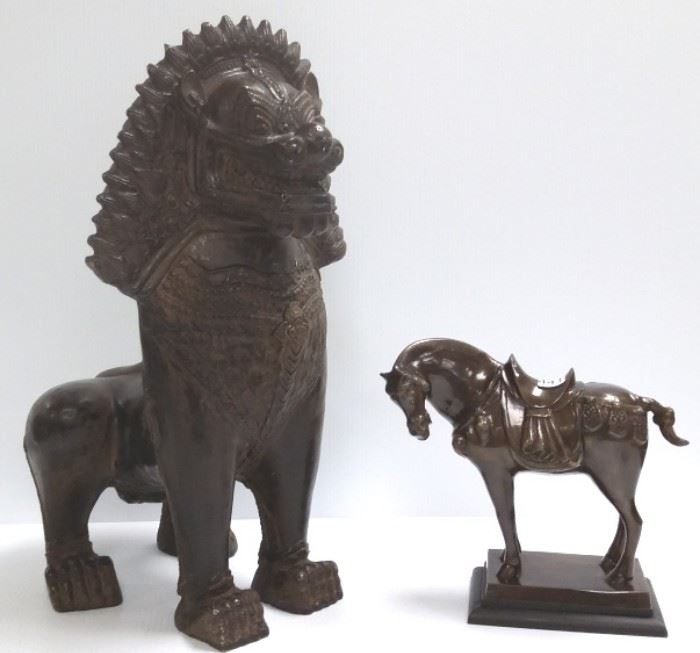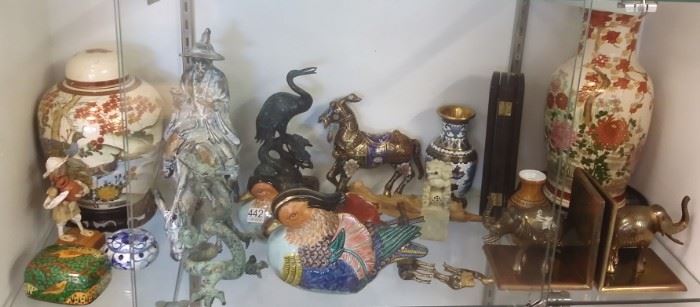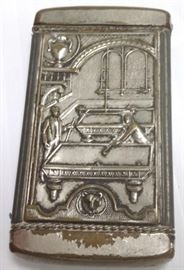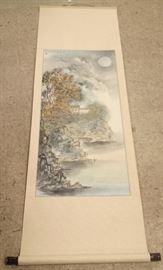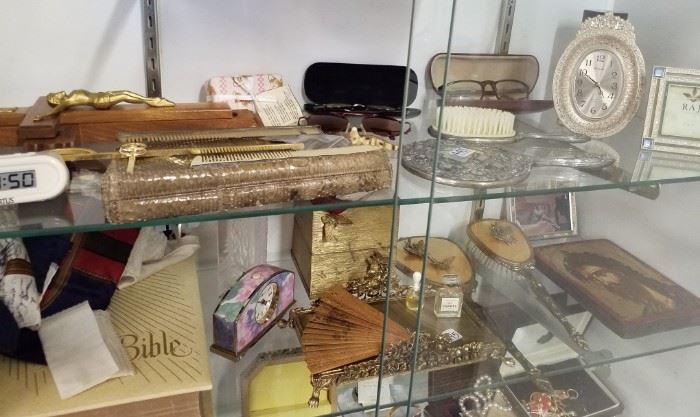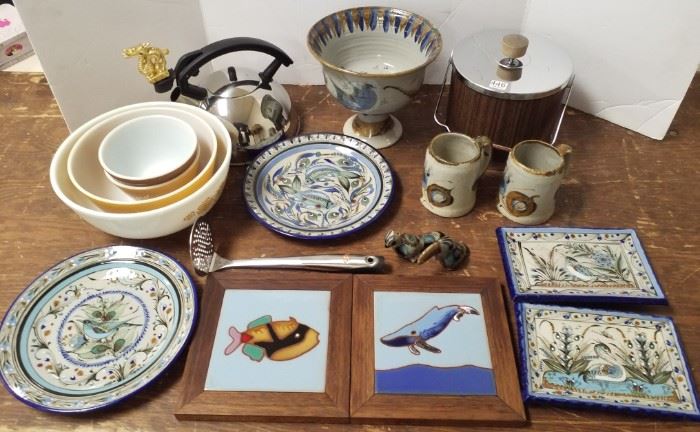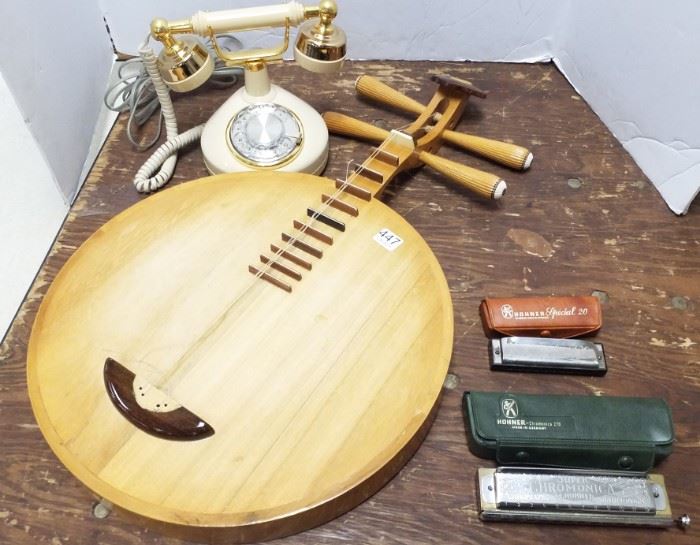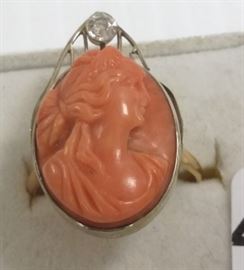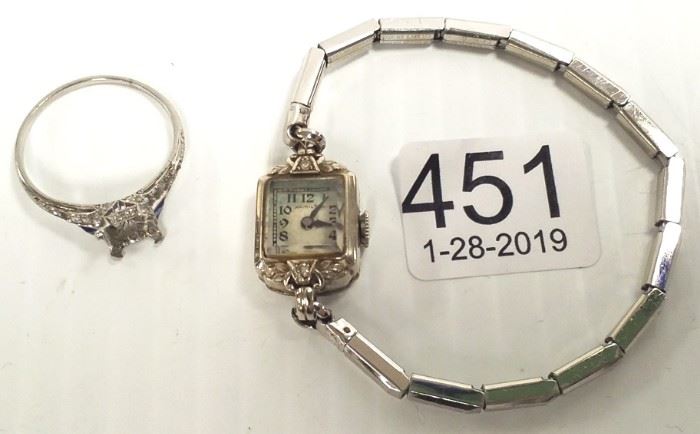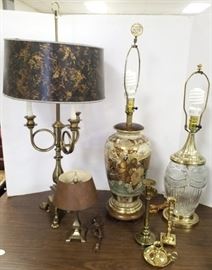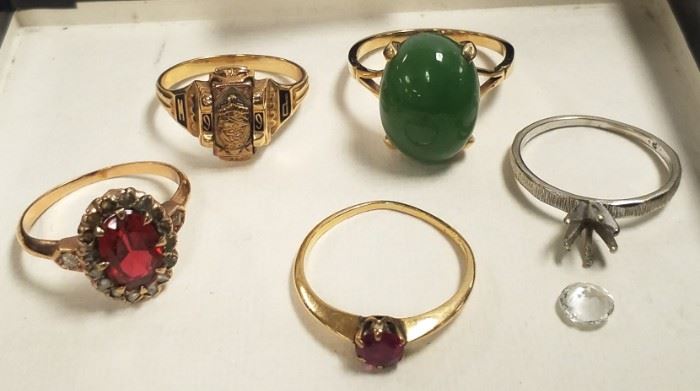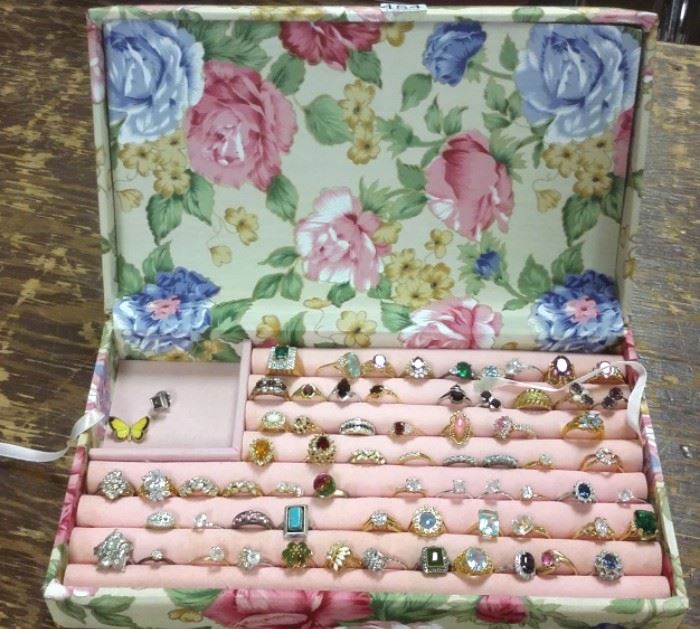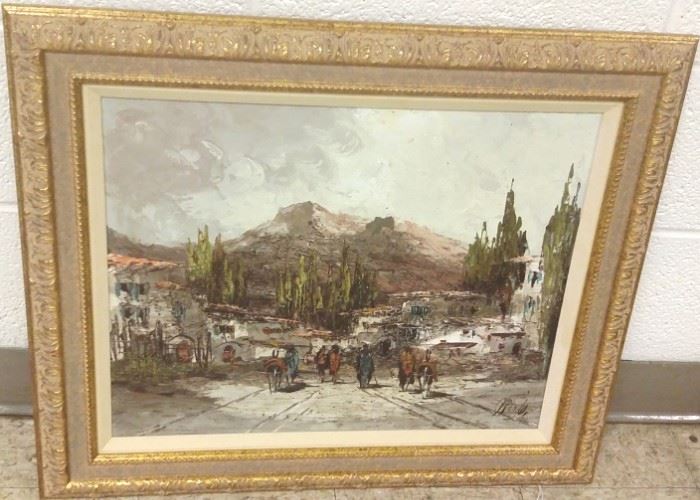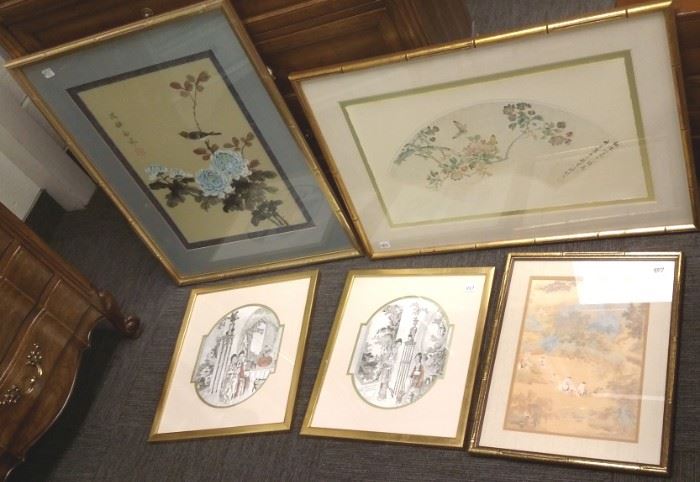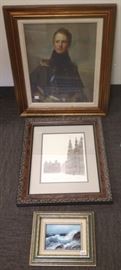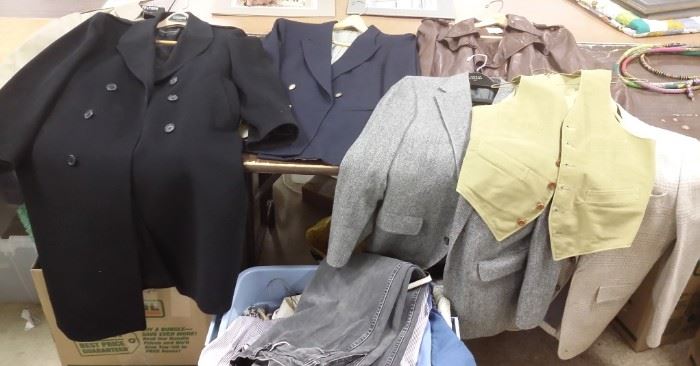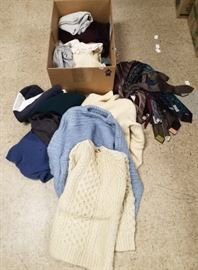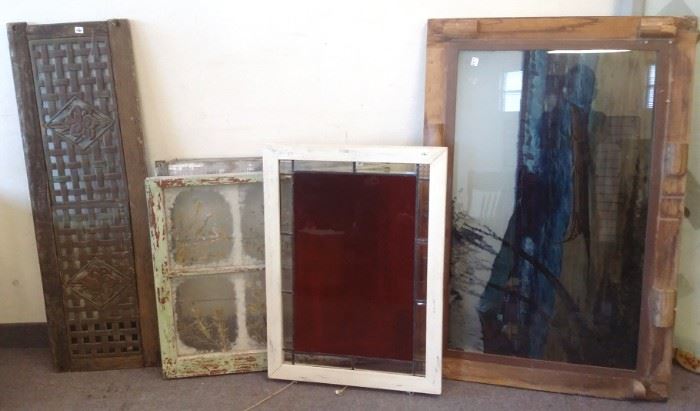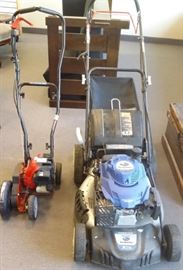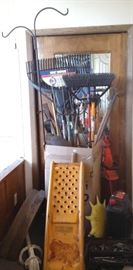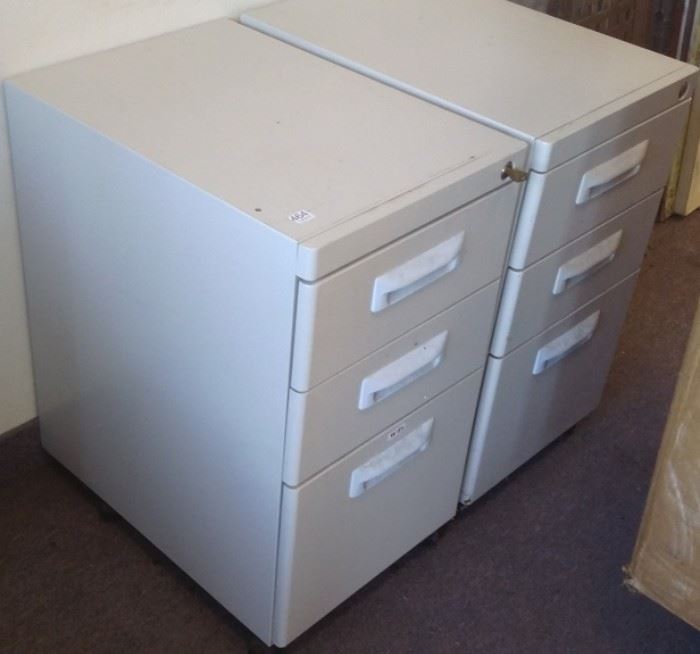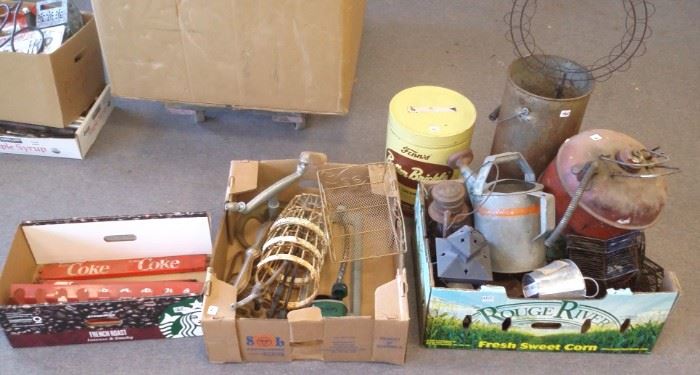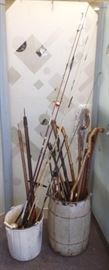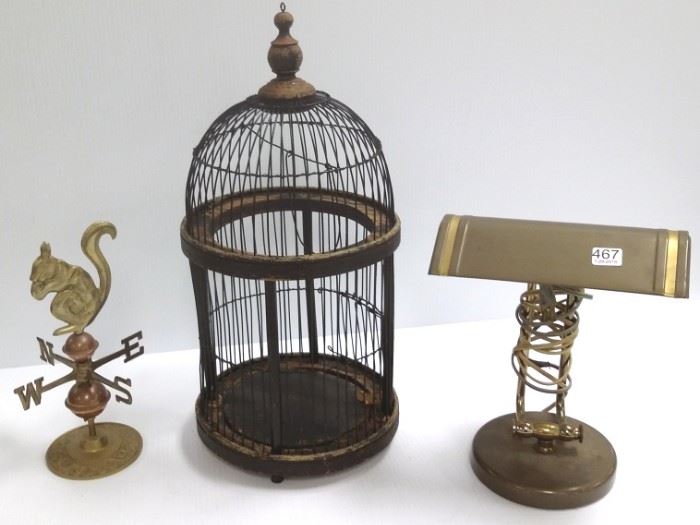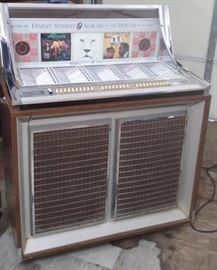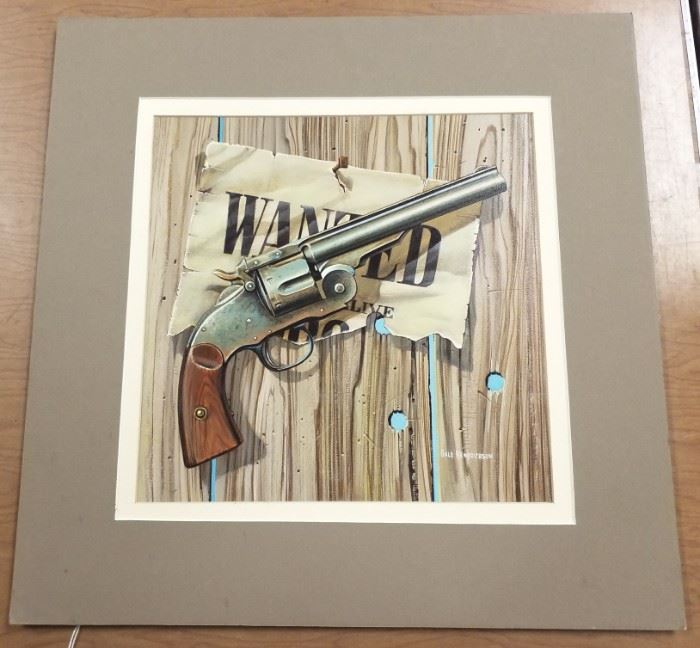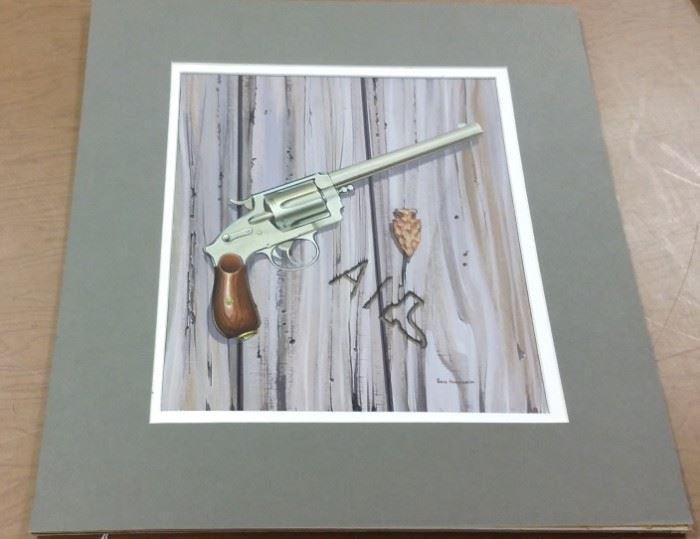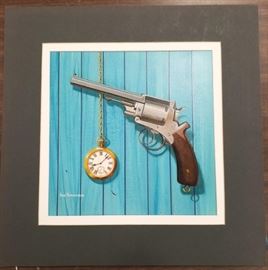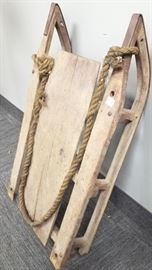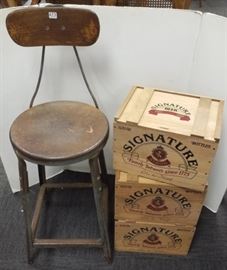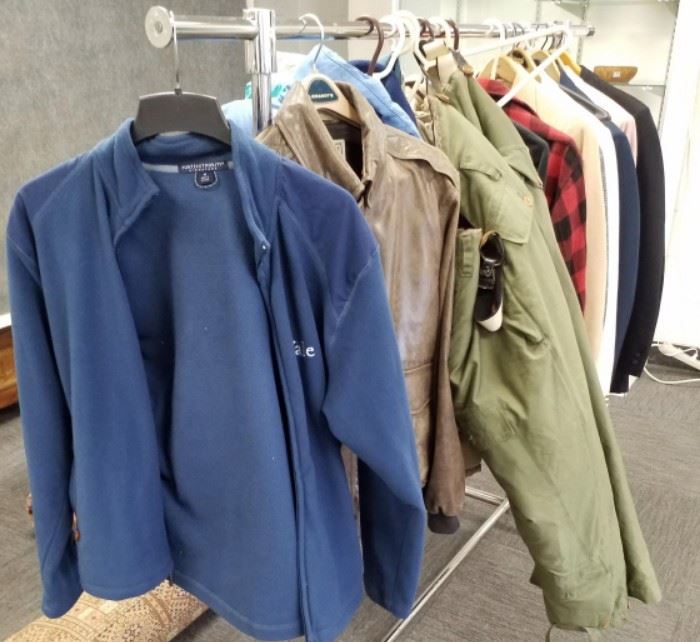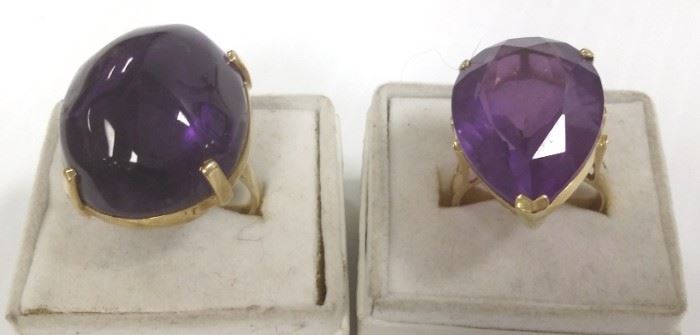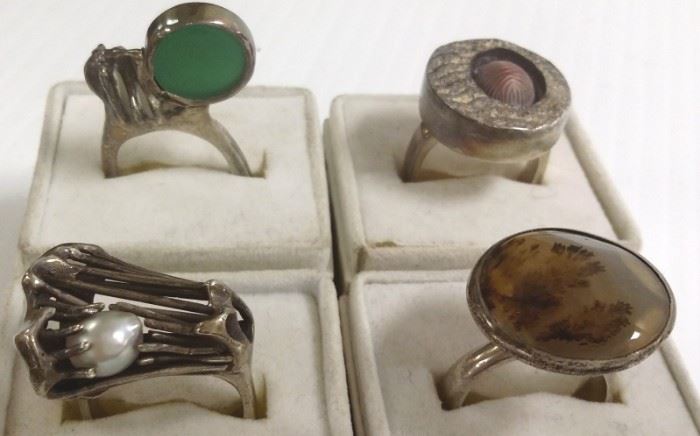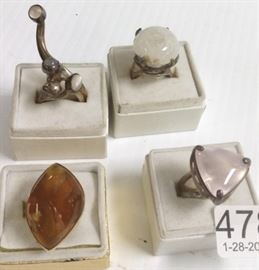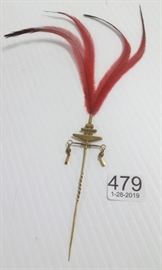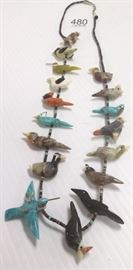 Thank you for using EstateSales.NET. You're the best!