Oldham Online Estate Auction
online only auction
•
21
day sale
•
sale is over
Terms
Oldham Auctions and Seller(s) disclose all items are sold as is, where is. No guarantees are expressed or implied, and all sales are final.
It is the buyers' responsibility to inspect all items prior to bidding to determine actual current condition, all faults, all defects, and any errors of description.
All payment must be made by the stated date announced during the auction.
Payment may be made by, Cash, MasterCard, Visa, Discover, American Express. 3.5% charge is added to all credit card transactions.
Titled items, and items of value will not be allowed to leave the property until funds clear our account if paid for with personal or company check.
All items must be removed by specified removal date announced at the the auction, unless otherwise noted or special provisions have been made.
Statements made day of the sale take precedence over any printed or on-line material.
The winning bidder must pay for the item(s) in full before removal.
Buyers will be barred from Oldham Auctions and legal action may be taken for but not limited to default of payment, tampering of the auction process, or any other action intended to harm Oldham Auctions LLC, Sellers', or Buyers'.
Buyers and all individuals attending the auction agree to hold harmless Oldham Auctions LLC, all staff members, and owners/sellers from any liability, including but not limited to bodily harm, injury, loss, breakage, damage, mechanical issues, theft, fire, or any other occurrence beyond the control of the auctioneer, Oldham Auctions LLC or associates, and owners/sellers of the property.
Oldham Auctions LLC shall not be responsible in any manner for any type of damages, caused in whole or in part, by the packing, shipping, loading or transporting of any items once they have been purchased by the buyer.
We want everyone to enjoy the auction, please contact us if you have any questions.
Buyer agrees upon registration, and placing bids to be bound by the terms and conditions of this sale.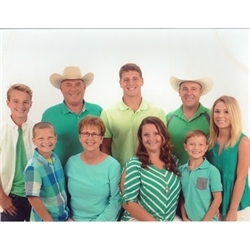 OLDHAM ONLINE ESTATE AUCTION
Monday, June 3rd @ 7:00pm
Visit www.oldhamauctions.com
1.
2009 Chevrolet Impala Passenger Car

Year: 2009
Make: Chevrolet
Model: Impala
Vehicle Type: Passenger Car
Mileage: 129,007 (Currently Being Driven)
Body Type: 4 Door Sedan
Trim Level: LT
Drive Line: FWD
Engine Type: V6, 3.5L; FFV; SFI
Fuel Type: Gasoline/E85
VIN #: 2G1WT57K991225534

Features and Notes: A/C and Heater Works. Power Windows and Power Seat, Cruise Control Works. Seller States That The Transmission Hesitates Sometimes(Not Lately) At Take Off, Service Air Bag Light Is Intermittent, Small Oil Drip, Fuel Gauge Works About 1/4 Then Needs To Fuel Up. Tires and Brakes Will Need Replaced Soon. Scratch On Front Drivers Side and Scratch On Rear Passenger Side. Sells W/Clear Title. The Car & Title Will Not Be Allowed To Leave The Property Until Funds Clear Our Account.

146.
Craftsman 42" EZ3 Riding Lawn Mower

Model 917.271024
Serial#, 030999C002797
42" Cut
No Mowing Hours Display, Currently Being Using
EZ3 Mulch, Discharge and Bag, w/Accessories
15.5 HP, Kohler Engine, Model, CV155, 426cc
Seller States Left Rear Tire Holds Air For About 2 Days, Has A Fuel Shut Off Valve and A New Battery



165.
Pacesaver Passport Mobility Scooter

PaceSaver Passport By Leisure-Lift
Part Number 16421
Serial # 5136052
Holds Its Charge
4 Wheels
Tilt Steering and Great For On and Off Access To Scooter, Swivel Seat As Well
Works and In Good Shape, Come To Preview To Test It Out
Comes With Black Wire Mesh Basket, American Flag and Charger Cord



111.
Homecrest Patio Table and Chairs

Table 64" W x 43 1/2" D x 27 1/2" H
(4) Matching Chairs 37" H and 24" Bottom Diameter Base
(1) Foot Stool 20" W x 18" D x 17" H



110.
Homecrest Patio Table and Chairs

Table 46" Diameter and 27" H
(4) Matching Chairs, 33" H and 24" Bottom Diameter Base



107.
Padded Patio Glider Bench

Pads Are Removable and Washable
6 ft W x 28" D x 28" H



2.
Twin Size Bed Set

Twin Bed 80" D x 39" W x 59" H
Mattresses and Linen Included



66.
Dining Room Table and Chairs

Total 3 Leaves
97 1/2" Wide w/All Leaves 61 1/2" w/No Leaves
41 1/2" D x 29" H



3.
Antique Dresser w/Mirror and Dovetail Drawers

66 1/2" H x 36 1/2" W x 22" D
Nice Shape
Beveled Glass Mirror
Serpentine Top Drawers w/Dovetail, No Key
Mirror Is Detachable



62.
Lighted China Cabinet w/Dovetail Drawers

78 1/2" H x 64' w x 20" D
One Piece



124.
Kenmore Freezer

Model 253.12112
11.1 Cu Ft
43" W x 29" D x 34 1/2" H
Located In Basement



116.
Kenmore Clothes Washer

Model 110.28522701
Serial # CW1222075
43" H x 27" W x 25 1/2" D
Located In Basement



117.
Kenmore Electric Clothes Dryer

Model 110.68522700
Serial # MW1719029
43" H x 29" W x 25 1/2" D
Located In Basement



79.
La-Z-Boy Signature Sofa

22.
Vintage Flexsteel Sofa

20.
Italsofa Leather Chair

This Is A Recliner, The Recliner Mechanism Is Not Working
Still Nice Just As A Chair
36" H x 43" W x 35" D



19.
Italsofa Leather Chair

This Is A Recliner, The Recliner Mechanism Is Not Working
Still Nice Just As A Chair
36" H x 43" W x 35" D



88.
Matching Flexsteel Swivel Rocking Chairs

Low Profile
31" H x 27" W x 26" D



78.
Vinyl Recliner

42" H x 32" W x 28" D
Blue/Gray In Color
Small Area On Back Of Arm Has Tape



77.
Vintage Dining Room Table and Chairs w/Chrome Legs

Pressed Wood Table Top, Jefferson Wood Slides, Nice Sturdy Chrome Legs
2 Total Table Leaves and 6 Padded Chairs, All Chairs Have Tape
Table w/All The Leaves Is 71 1/2" W (w/No Leaves 4 ft W) 41 1/2"D x 29" H



82.
All One Money Office Station

Desk 54" H x 46 1/2" W x 24" D, Hutch Is Attached
Dell Deskjet 3510 Print/Scan/Copy
Dell E-Port Docking Station PR03X
Dell Keyboard
Assorted Office Supplies and Office Chair



76.
Vintage Butler Cabinet w/Dovetail Drawers

18.
Vintage Table On Wheels

28" H x 34 1/2" W x 25" D
Scratch On Top
On Wheels



4.
Vintage Ethan Allen Hitchcock Gossip Bench White

Hitchcock Gossip Bench, Nice Shape
White
33 1/2" W x 17" D x 30" H



5.
Vintage Ethan Allen Hitchcock Gossip Bench Black

Hitchcock Gossip Bench, Nice Shape
Black
33 1/2" W x 17" D x 30" H



10.
Entry Hall Table

53 1/2" W x 16" D x 27 1/2" H



73.
Vintage Tables

(2) Matching End Tables 20" Top Square and 17" H
Other Table(Middle) 29 1/2" W x 17 1/2" D x 15" H



90.
Vintage Record Album Cabinet and End Table

Cabinet 21" H x 23" W x 23" D
End Table w/Dovetail Drawer, 21" H x 21" W x 27" D



80.
Matching Ethan Allan Coffee and End Table w/Dovetail Drawer

Coffee Table 17" H x 50" W x 21" D
End Table 20" H 21" W x 27" D



222.
Cabinet and Cart

Cabinet 31 1/2" H x 18" W x 16 1/2" D
Cart On Wheels 31 1/2" H x 25" W x 19 1/2" D



17.
Vintage Leg-O-Matic Folding Chairs

Good Shape
By Legomatic Corp
34" H x 16 1/2" W x 16 1/2" D



6.
Vintage Wicker Chairs and More

Wicker Chair(Pictured Right) 40" H x 19" W x 22" D
Middle Vintage Removable Cushion Chair, 30" H x 17" W x 17" D
Wicker Chair(Pictured Left) 35" H x 19" W x 20" D



16.
Chair and Glass Top End Table w/Dovetail Drawer

Chair Shows Some Wear, 3 ft H x 33" W x 34" D
Glass Top Table w/Dovetailed Drawer, 21 1/2" H x 22" W x 27" D



30.
Westpointe Infrared Portable Heater

No Remote
On Wheels
Model 180062
Serial # GD9315BCW/XXX
17" H x 17" D x 14" W



29.
Sun-Twin Cozy Portable Space Heater

On Wheels
Model STC1500, Serial # 1511950
1500 Watts
17 1/2" H x 19 1/2" D x 17 1/2" H



190.
Kero Sun Omni 85 Portable Kerosene Heater

Model G
13,100 BTU's
1.99 Gallon



27.
Berko Portable Baseboard Hydronic Heaters

Whisper Quiet
5 ft W x 6" D x 8" H



28.
Berko Portable Baseboard Hydronic Heaters

Whisper Quiet
2 ft W x 6" D x 8" H



32.
Duracraft Ceramic Heaters

(2) Ceramic Heaters
Model CZ-306, 12.5 AMP, 1500 Watts
Model CZ-307, 12.5 AMP, 1500 Watts



31.
Dehumidifiers and Air Purifier

Envion Thera/Pure Air Purifier W/UV Light , Model TPP101M, 38 Watts, 16" H
Ge Dehumidifier, 40 Point, Model AHG40LAG1, Serial # ZT209546, 20" H x 17" D x 13" W
Aircare 5-Gallon Mimi Console Evaporator Humidifier, Model 5D6700, Serial # B6302011064, 0.7 AMP, 14" H x 18" W x 11" D



26.
Assorted Fans

Tatung 12" Blue Blade, 3-Speed Osculating Fan, Model LC-12WSA
Sunbeam 12", Brown Blade, 3-Speed Osculating Fan, Model 2912-A
Vintage Zero 8" Metal Blade Fan
Sunbeam 6", 2-Speed Fan, Model 2906-3



108.
Bird Cage and Ceramic Birds

Adorable Hanging Ceramic Birds, Rings Are 11 1/2" Diameter and First Bird 16" Long and Second One 12" and That One Has Been Repaired
Bird Cage Stands Total 63" H
Bird Cage Itself 15 1/2" W x 13 1/2" D x 20" H



102.
Vintage Floor Buffer and New Bissell Steamer

Floor Buffer Working
New Bissell Steam N Clean II, Model 1865, 1500 Watts



112.
Patio Loungers and More

Wood Folding Table 24" H x 24" W x 24 1/2" D
Metal Folding Table 20" Top Diameter and 19" H
Assorted Chair Padding
Lounge Chairs



227.
Plastic Patio Chairs and Dog Cage

121.
Laundry Room Sink

113.
Concrete Planters

13 1/2" H
13" Top Total Diameter and 9 1/2" Inner Diameter



106.
Concrete Bird Bath and Statues

Bird Bath w/Removable Angel Stands Total 39" H and 29 1/2" H w/Out Angel
32" H Girl w/Basket Statue
14" H Mushroom Statue, All One Piece



109.
Nice Garden Decor Lot

Metal Chicken Weather Vane Piece
Cute "Im In The Garden" Plaque
Thermometers and More



171.
Craftsman 4 In 1 Power Propelled Yard Vacuum

Bagger Will Need To Be Replaced
Model 247.770130
Serial # 1F309H76346
Briggs & Stratton Motor 6.75 Torque
190cc
24" Wide Vacuum, Shredder, Chipper and Blower



169.
Bluebird Lawn Comber

300 RSC
Briggs & Stratton Motor
3 HP
Has Compression



170.
Snapper 17" Snowblower

Model LE3170R
Serial # 21013932
Tecumseh Motor Model YTPXS.0985EF
Has Compression



176.
Craftsman 36" Spike Aerator

37" Total W x 32" D x 11" H
9 Total Tines and Are 9" Diameter



166.
Craftsman 25 Gallon Air Compressor

Nice Shape
Model 919.155730
120 Volts, 1 Phase, 240 Volt Capable
15 AMPS
3.5 Horsepower



168.
Sears Air Compressor Paint Sprayer

Works Good
Model 106.152540, MRG # 078
Emerson Electric, Motor Model KS55 BXDZ-360
1/2 Horsepower
8.4 AMPS
115 Volts, 1 Phase



167.
Sears Air Compressor Paint Sprayer

Seller Says This Is Weak But Does Work, Takes Some Time To Pump To Get Pressure
Model 106.151140
Wagner Motor Model 4058-01401-050
1/2 Horsepower
9.5 AMPS
115 Volts, 1 Phase



173.
Tow Behind Utility Dump Cart

Total 7 ft Long, Total Height 3ft
The Cart Holding Area 61 1/2" D x 15" H x 38" W
One Tire Needs To Be Replaced, Other Tire Looks Fair
Hitch Pin Hook-Up



145.
Craftsman 12" Band Saw Sander

Model 113.24350
Serial/Year Code 7203.00011
Motor Model 113.12550, 1/2 HP, 1 Phase, 8.75 AMP
Stands Total 66" H x 29" W x 21" D
Located In Basement



220.
Antique Arthur & Son Post Leg Vise

5" Jaw
Stands 42" H
Marked Arthur Jo Leary & Son Co., Chicago ILL



192.
Multi-Purpose Heavy Duty Bench Vise

5" Jaw and Stands 10 1/2" H



193.
Powr Kraft Swivel Bench Vise

4" Jaw Stands 6 3/4" H
Marked 84-5432



142.
Black & Decker 9" Power Miter Saw

156.
Karcher Pressure Washer

Model K3.97M
1600 PSI
1.6 GPM
14 AMPS



200.
Homelite XL Chainsaw and More

Homelite XL Textron, Model U/T 10655
Has Compression
Many New and Used 2 and 4 Cycle Engine Oil
New Spark Plugs and More



217.
Stihl Leaf Blower Vacuum

Model SH 56C
Has Compression



215.
Poulan Pro Link 17" Cut Gas Trimmer

Seller Says Fuel Pick-Up Line Has Come Loose Inside
Model PPB200E
31cc



212.
Black & Decker Electric Deluxe Heavy Duty Edger-Trencher

154.
Black & Decker Hedge Trimmers

BD 20 Volt Hedge Trimmer, Model LHT321, 22", Battery and Charger Included
BD Electric Trimmer, Model U-272, 2.2 AMPS, 1/6 HP, Cord Has Electrical Tape



143.
Black Bull 6" Bench Grinder Like New

Model MD3215S-1
1.5 AMP
32 1/2" H x 18 1/2" W x 14" D



140.
Craftsman Recipro and B&D Worm Drive Saws

Craftsman Recipro Saw, Model 315.17067, 1 1/4" Stroke, 3.8 AMPS
Black & Decker 7 1/4" Worm Drive Saw, Model 3051, 13 AMPS



141.
Craftsman Circular Saw

Model 315.10821
9.5 AMPS
7 1/4" Blade



139.
Craftsman Scroller Saws

Craftsman 3/4" Scroller Saw, Model 315.26770, 2.6 AMPS, 1/4 HP
Craftsman 5/8" Scroller Saw, Model 315.10720, 2.5 AMPS
Edge Guide and Saw Blades



138.
Craftsman 3" Dustless Belt Sander

Model 315.11750
Belt Size 3" x 21"
7.5 AMPS
Belts



137.
Craftsman Electric Power Planer

136.
Craftsman Drill Bit Sharpener and Rotary Die Grinder

Craftsman Drill Bit Sharpener, Model 900.6680
Craftsman Rotary Die Grinder, Model 315.17440, 2.5 AMPS



240.
Pneumatic Air Hammer and Impact Wrench

MPC International Short Air Hammer Kits, Model MP-2490 w/Accessories
Best Tool 3/8" SQ Drive Air Impact Wrench



133.
Craftsman 1/2" Impact Wrenches Air and Electric

Craftsman Pneumatic 1/2" Impact Wrench, Model 875-188840
Craftsman Electric 1/2" Impact Wrench, Model 900.275121, 7.5 AMPS



134.
Craftsman 3/8" & 1/2" Reversible Drills

Craftsman 3/8" Drill, Model 315.10042, 2.5 AMPS
Craftsman 1/2" Drill, Model 315.11180, 3.0 AMPS



239.
Grinder and Drill

Skil Professional 4 1/2" Disc Sander/Grinder, Model 9410, 5.5 AMPS
Dunlap 1/2" Electric Drill, Model 107,25830, 3 AMPS



135.
Black & Decker Drills

Black & Decker 1/4" Deluxe Drill, Model U-202, 2.3 AMP, 1/6 HP
Black & Decker Drill, Specs Unreadable
Some Drill Acessories



132.
Hitachi and Black & Decker 12V Cordless Drill/Drivers

Hitachi Drill Driver w/Case, Model DS 10DFL, Battery and Charger Included
Black & Decker Drill Driver, Model BD12PS, w/Battery and Charger Cord



155.
Craftsman Drill & Flashlight No Batteries and Cases

Craftsman 75th Anniversary Drill and Light , NO Batteries, Comes w/75th Anniversary Carrying Bag, Models 973.113450 and 19.2 Volt Light 973.110470
Empty Hitachi Hard Shell Case and Craftsman Hard Shell Case



209.
Craftsman Tool Box and Drill Bits

Craftsman Metal Tool Box, No Keys
Chicago Drill & Driver Bit Set, Not Complete
Cummins Long Gold Tone Drill Bits
Craftsman Masonry Bits and More



211.
Craftsman Pipe Cutter and More

Craftsman 2 In 1 Pipe Cutter
Tube Bender
Bolt Cutter and More



208.
Ace Tap & Die Set

201.
Brink & Cotton 8" C-Clamps and More

(4) Brink & Cotton 8" C-Clamps, No. 148
(1) 5" and (1) 3"



216.
Assorted Tools

Files
Chisels
Screw Drivers and More



158.
Wonderful Assortment Of Shop Smith Drill Bits and More

157.
Various Drill Bits

161.
Hammers and More

162.
Assorted Screwdrivers

214.
Hand Saws

225.
Tool Boxes Filled w/Plumbing Tools

228.
Assorted Copper, Brass and More

Keys w/Locks, (2) Locks Have No Keys
Assorted Copper Tubing Pieces
Solid Brass Door Hinges and More



195.
Large Assortment Of Wiring, Terminals and Connectors

196.
Assorted Hardware Bins and Hardware

Bins Filled w/ Large Amount Of Hardware, Nuts, Bolts, Screws, Terminals and Connectors



191.
All One Money

All One Money Hardware Supplies and More
Various Nails, Nuts, Bolts and Screws
Assorted Fluids and So Much More
Please Bring Boxes/Packing Supplies



163.
All One Money

Contents Only, Cabinet Not Included
Nuts, Bolts and Screws
Many Different Types Of Nails
Assorted Hardware
Gray Nail Shelf/Rack and More
Please Bring Own Packaging At Pick-Up



130.
Handyman Special!!!!

All Contents Of Wood Shelf, Wood Shelf Not Included
Please Look At All The Photos
Many Power Cords, Light Fixture Accessories, Plumbing Accessories
Home Improvement Decor



204.
Craftsman Tool Boxes

Craftsman Tool Box Chest, 39 1/2"H x 26 1/2" W x 9" D
Craftsman Rally Box, 12" H x 20 1/2" W x 9" D, No Keys
Contents Included



123.
Wood Top Workshop Cabinet

Wood Top Is Attached
5 ft W x 2 ft D x 35" H
Located In Basement



164.
Ex-Cell 2 Ton Engine Crane

Model W 100
Date Code 48095
5/16" Hook
As You See It Stands 63 1/2" H x 69" X 47" W



175.
Engine Stand

As Pictured Stands 40" H x 3 ft W x 44" D



174.
Sunex 2 1/2 Ton Floor Jack

Model 6611
Hydraulic Leaks Down



219.
Scaffolding

Contents Not Included
76" Hx 74" W x 30" D



221.
1989 Chevy Camaro Glass w/Defrost

This Has Come Off A Maroon Colored 1989 Chevy Camaro, This Has Defrost Lines
Vin # 1G1FP2180KL186445, From Which It Came Off Of, Serial # 4PEA7, PT No. 14102719
Good Shape
54" Long and 54 1/2" At The Widest
The Maroon Area 52 1/2" Wide
This Is A Very Heavy Piece



198.
Battery Chargers and Air Compressor

Sears Battery Charger, Model 608.718370
Custom Accessories Air Compressor, Model 59006, 220 PSI
Ever Start Basic Six Battery Charger, Model WM-82-6



207.
Craftsman Pipe Threader and Tool Box

203.
Craftsman Tool Box and Tools

Combo Wrenches and More
Mostly Craftsman
SAE and Metric



205.
Craftsman Tool Box and Tools

Napa 3/4" Drive Extension 16"
Craftsman Metal Tool Box
The Rest Of The Tools Are Mostly Craftsman



202.
Ratchets and Sockets

Mostly Craftsman
SAE and Metric



159.
Work Shops Metal Tool Box Filled w/Hardware and More

224.
Tool Boxes

Metal Tool Boxes
Contents Included



206.
Assorted Large Wrenches and More

Large 1 1/4 , 1 3/8, 1 5/16., and More
Craftsman and More



235.
Assorted Chains

Light and Heavy Duty Chains



226.
Assorted RV Parts and Accessories

New In Package Water Heating Element
New In Package Waste Valves
Ball Hitches
Cordomatic Clothesline
Window/Awning Covers
New Unopened Box, A&E Universal Window Awning Hardware, Part No. 830640-200, Chrome Finish
Cush



229.
Utility Pump and Drain Cleaners

Cobra Electric Drain Cleaner, Model LX250, 3/8" Drill, 4.5 AMPS, Inside Snake Is Outside Of The Unit Same For The Manual Snake
New Old Stock Sears Immersible Utility Pump, Model 563.26931, 5 AMPS, 0.1666 HP



230.
Power Cords and More

Power Cords
Power Cord Reels
Shop Light



149.
16 Foot Extension Ladder

147.
6 Foot Aluminum Ladder

148.
4 Foot Aluminum Ladders

Werner, Model 354
Davidson, Model W-2317-046



150.
Aluminum and Wood Step Ladders


152.
8 Foot Wood Ladder

151.
Wood Ladders

153.
Dollies

177.
Dollies

Furniture Dolly 4 ft W x 18" D x 5 1/2" H
Orange Dolly 45 1/2" H



213.
Tool Boxes, Stool and Work Shop Table

Work Shops Tool Cabinet 27 1/2" H x 21 1/2" W(Including Side Handle) 11" D
Wood Top, Metal Framed Stepping Stool, 8" H x 21" W x 14" D
Metal Work Shop Table 26" H x 18" W x 14 1/2" D



199.
Paint Sprayers

Sears Paint Sprayers
Wagner Airless Paint Sprayer Series 200, 85 Watts



160.
Woodworking Tools

Stanley and Dunlap Planners
Craftsman Wood Clamp and More



232.
Waxer/Polishers

Master Mechanic Random Orbital Waxer/Polisher, Model MM900, Type 2, .65 AMPS
Vaper Waxer/Polisher, Model 22606




172.
Wood and Metal Wheelbarrow

Garden Mark Art. # 89-1117
Metal and Wood
Tire Will Need To Be Replaced



182.
Shovels, Rakes, Hoes and Pitchforks

183.
Post Hole Diggers, Axes and More

Large Drill Bit Marked Forest City Tool and # 2, Stands 30" H



184.
Vintage Yard Tools and More

Neat Styria Austria Scythe , Blade 20" Stands 61 1/2" Tall



181.
Shovels and Rakes

218.
Acetylene Tank and Fire Extinguisher

Acetylene Tank w/Turbo Torch
Badger Automatic 2 3/4 lbs Fire Extinguisher



210.
Car Ramps, Jack Stands and More

Kar Rite Metal Car Ramps
Craftsman Creeper
Sears 3 & 12 Ton Bottle Hydraulic Jacks
Jacks Stands
Shop Stool



189.
Plastic and Metal Gas Cans

236.
Brand New Copper Discoverer 17" AT3 Tire

234.
Ford Car Parts

Plastic Bumper One Piece Says Ford, 3 ft W x 6 1/2" H
Ford Rubber Mats, Large One 30" W x 5 1/2" D
(2) Smaller Mats



238.
Funnels, Oil Filter Wrenches and More

Various Oil Filter Wrenches
Assorted Funnels
Penske Timing Light, Model 244.2115



242.
New Oil Filters and More

New Fram and Motorcraft Oil Filters
(11) New Unopened Valvoline SAE 30 HD Motor Oil and More



233.
Assorted Car Parts and More

New Old Stock 89' Chevy Pick-Up Transmission Filter
Assorted Air Filters
Billy Club
Truck-Club Steering Wheel Lock w/Key
Tarp
Car Manuals



194.
All One Money

Assorted Car Parts
Lots Of Rags and More



188.
Wards Heavy Duty Support Jacks and Water Meter Key

Wards Heavy Duty Support Jacks Model 15TGC-5506A
Water Meter Key



186.
Wire Fencing, Chicken Wire, Animal Trap and More

All Items Included Are In Front Of The Railroad Ties



244.
Truper 60" Pinch Point Bar


241.
Benfield Pipe Bender

185.
Copper Tubing and More

At Least (5) Tubing Pieces Are 10 ft Long The Rest Are Smaller



48.
Kitchenaid Stand Mixer w/Slicer/Shredder Attachments

Model KSM90, 300 Watts
Comes w/Wire Whip, Dough Hook and Beater



9.
Beautiful Van Briggle Pottery Lamp and Butterfly Shade

Rare Matte White Briggle Pottery Base
20" H Total
Pressed Flowers and Real Butterflies Shade 11" H
Good Shape



69.
Lladro Violin and Singing Angel Figurines

Singing Angel Signed!!!!!
7" Tall APPROX
Signed Singing Angel #5831, Singed and Has Triangle
Violin Angel Has Broken Off Violin Bow, Has Crecent Moon



129.
Absolutely Beautiful Homemade Stained Glass Window

Stained Glass Piece Rests On Wood Backing(Not Attached)
Total Measurements On Wood Backing 36 1/2" w x 10 1/2" H
The Stained Glass Piece Itself 33 1/4" W x 9 1/2" H



122.
Large Assortment Of Stained Glass and Accessories

Odyssey Fiberglass Lamp Shade Form
Lots Of Stained Glass, Glass Pieces
Tools For Stained Glass and Accessories
Shelf Not Included



15.
Assorted Vintage Yellow Vaseline Glass

Lights Up Under Blacklight Nicely
Possible Fenton Hobnail Bottle, Stopper Does Have Chip
Boyd's Marked Peacock Miniature Mug and More



12.
Vintage Salt Glazed Stoneware Pottery Pitchers

Tallest Pitcher 10"
Medium 7 1/2" Some Pottery Mars
Smaller Pitcher 5 1/2" Crack Line Near Top Lip



14.
Vintage Marigold Carnival Glass, Pink Depression Glass and More

50.
Pyrex Friendship Cinderella Mixing Bowl and More

Pyrex Friendship Pattern Mixing Bowl, Nice Shape, #443, 2 1/2 Quart
Next Bowl Looks and Feels Like Pyrex But No Markings On Bottom



51.
Assorted Pyrex and More

Pyrex Baking Dishes and Caring Case
Carlton Glass Storage Containers and More



13.
Gobel Hummles and More

3 Are Hummels
1.AM Scheideweg Crossroads, Small Chip On Outer Rim
2. Easter Greetings, Cracked and Repaired On Bottom
3.Lets Sing,



52.
Assorted Mixers and More

Sunbeam Mixmaster w/New and Used Beaters
Osterizer Pulse Matic Blender, Model 658, 825 Watts
Bamix Hand Mixer, Model M122, 85 Watts, 0.7AMPS
Can Opener, Apple Peeler and More



55.
Vintage Rival Chrome Electric Meat Slicer

54.
Presto Pressure Cookers

Presto 8 Quart and 13 Quart Pressure Cookers



125.
Canning Jars and More

Assorted Canning Jars
Assorted Lids
Vintage Insulators



237.
Metal Weather Vane and More

24 1/2" Metal Weather Vane
Metal Pots and Enamel Pot



53.
George Foreman Grilling Machine and More

George Foreman Grill Model GR44TMR, 1400 Watts
Hy-Fry Cooker Fryer, Model M200, 1150 Watts
Small Rival Crock Pot Model 3200/1, 65 Watts



56.
Vintage Aluminum Cookware and Pots and Pans

Assorted Aluminum Cookware
Pots and Griddle Pan
Aluminum and Stainless Steel Mixing Bowls



59.
Assorted Vintage Crystal and Milk Glass Dishes

60.
Beautiful Lenox Crystal Wine Glasses and More

8 Piece Marked Lenox USA Crystal Wine Glasses
The Rest Are Not Marked But Similar To The Lenox Pattern
All In Good Shape and Absolutely Beautiful



61.
Villeroy & Boach Bud Vase and Princess House Crystal

Villeroy & Boch Crystal Bud Vase
Assorted Princes House and More



63.
Sterling Silver, Silver Plate and More

Duchen Creation Weighted Sterling Silver Bud Vase
Assorted Silver Plate and More



67.
Beautiful Grace China Occupied Japan Set and Noritake

Large Set Of Grace Chine Made In Occupied Japan, Rochelle Magnolia Pattern, Good Shape
Assorted Marked Noritake Sets and Unmarked Snack Set



103.
Wonderful Franciscan Maderia Dish Set

Nice Set, Some Pieces Do Have Some Chips Here and There
Platter, Covered Butter Dish, Dinner Plates
Bread and Butter Plates
Candle Holder
Cream and Sugar and More



64.
Assorted Collector Plates and More

57.
Assorted Tupperware and Paper Products

Assorted Tupperware
Bolero Thermo-O-Ware Drinking Tumblers
Napkins, Plastic Utensils and More



8.
Hurricane Lamp and More

Gone With The Wind Hurricane Lamp, Lights-Up Top and Bottom, 24" H
(2) Genie Style Kerosene Lamps, 12" H
Tulip Lamp 7" H



74.
Vintage Lamp and Globes

Lamp Stands 54" H and 15" Diameter



7.
1971 Dunning Blacksmith Lamp and More

1971 Dunning Ind Blacksmith Lamp, Nice Shape
2 Matching Metal Trophy Style Lamps, Nice Shape, Approx 33" H
2 Matching Blue Ceramic Lamps, Nice Shape Approx 29" H



71.
Seth Thomas Anniversary Clock

Marked Kieninger & Obergfell,Made In Western-Germany, No(0)Jewels, Unadjusted
Battery Operated
8 1/2" H x 8" W x 5" D
Received In 1981 For Anniversary From Graves Truck Lines
Nice Piece



23.
Western Germany Wall Clock

Needs Some TLC, Weight Will Not Go Back Up, Clock Will Need Adjustments
63 1/2" Total High As It Is In Picture, 16 1/2" W x 6 1/2" D, Just The Wood Area Of Clock 38" H



72.
Wittner Germany Metronome and Clocks

Wittner German Metronome 9" H
Handmade Wood Case Clock, #6 Is Backwards, Missing I Link In between Number 6 and 9, 12" H x 9" W x 5" D, Battery Operated
20" Jason Barometer
Small Battery Operated Wood Clock, 6 1/2" H x 15 1/2" W x 2 1/2" D



70.
Crosley Radio Celebrity 3-Disc 4-In-1 Entertainer

The Turntable Does Not Have A Needle
3-Disc CD's, Cassette and Radio, Working
Model CR73-3, 18 Watts



98.
Vintage Magnavox Stereo System and More

Assorted 8 Tracks
Magnavox Stereo 1000
Magnavox 8 Track, Attached To Top Of Stereo
Magnavox Turntable 1K8890, .15 AMPS,
Speakers Model S-8754, 10" Woofer Horn Tweeters, 8 oHms, 20" H x 13" W x 11" D



87.
The Franklin Mint 100 Greatest Recordings Of All Time

Most Are Sealed, Only 7 Are Not Sealed
Volumes 1-50



86.
Assorted Record Albums


99.
Assorted Cassettes Media Cart and More

Sherwood Turntable Model ST-875
Guitar Stand
Assorted VHS Tapes, Cassettes and CD's
OmniMount 9" to 13" TV Wall Mount Model TVD13
Media Cart
Projector Screen



84.
Vintage Radios and More

Sony FM/AM 2 band Radio, Model ICF-38
NIB Radio Shack Cassette Tape Recorder, Model CTR-101
Zenith FM/AM Clock Radio, Model Z470
Sharp Stereo Radio-Tape Recorder, Model OT12BK
Reallistic Weather Radio Alert, Model 12-153



97.
Vintage Phones

South Western Bell and Western Electric



101.
Assorted Collectibles

Metal Car Wall Hanging 17" W x 9 1/2" H
Assorted Tobacco Tins
Vintage Cars
Large Solid Brass Bell 9 1/2" H



100.
Assorted Games and More

Large Checker Game Board 26" x 30"
Assorted Deck Of Cards
Books



25.
Assorted Linen and More

Quilt Rack 32" H x 28" W x 13" D
Laundry Basket, Metal Umbrella Holder
Garment Dryer
Assorted Sheet Sets, Washcloths and More



58.
Table Linen and Cookbooks

21.
Assorted Pictures and Picture Frames

Maurice Utrillo Framed Pictures 34" x 17 1/2", Attached Paper On Back Says Oil On Canvas
Farm House Painting 27" W x 22 1/2"
Gold Tone Framed Pictures 15" x 13" x 2"
3 Matching Vitnage Picture Frames 11" x 9"



49.
Assorted Dishes and More

Noritake Stoneware Sets
Some Plates Have Some Chips Here In There
Candle Holders
Hot Pads and More



104.
Coffee Carafes and Thermoses

Vintage Norelco Express Coffee Maker w/Many Carafes
Thermoses and Coffee Filters



65.
Assorted Kitchen Items

Bread Box and Wood Bowls
Kitchen Utensils and More



68.
Assorted Stone & Wood Bookends and More

Marble/Stone/Onyx Book Ends
Syroco Wood Horse Bookends
Stone Bull
Cherub Wall Art
Jewelry
Vanity Mirror and More



81.
Readers Digest Condensed Books and More


127.
Huge Assortment Of Christmas Decor and Metal Shelf

Metal Shelf And Contents, Wood Shelf Not Included
Metal Shelf 73" H x 3 ft W x 18" D
Assorted Christmas, Halloween Decor and More
Christmas Wrapping Paper, Boxes, Tissue Paper, Gift Bags and More
Vintage Metal TV Trays w/Rack On Wheels
Please Bring Boxes For Loading Out



33.
Sealed M&M's Shower Radio and Cassette Player+Dispenser

Sealed M&M's Scuba Diver Shower Radio w/Toothbrush Holder
Sealed M&M's Radio Cassette Player w/Candy Dispenser



34.
New M&M's Rebel Car and Under The Hood Dispensers

Both Not Removed From Box
Rebel Without A Clue Candy Dispenser, 3rd In Series
Under The Hood, Red and Yellow's Pit Stop Dispenser



35.
NRFB M&M's Roller Coaster and Party M's Dispensers

Not Removed From Box Wild Thing Roller Coaster Dispenser, 2nd Edition
Not Removed From Box Party M's Dispenser



36.
NRFB M&M's Blues Cafe and Rock'n Roll Cafe Dispensers

Not Removed From Box Limited Edition, Blues Cafe, Gold Saxophone Blue M&M's Candy Dispenser
Not Removed From Box Rock'n Roll Cafe, Jukebox Dispenser



37.
M&M's Blues Cafe and Sealed Dilbert Electronic Candy Dispenser

Has Been Removed From Box, Limited Edition, Blues Cafe, Gold Saxophone Blue M&M's Candy Dispenser
Sealed NRFB, M&M's Dilbert Electronic Dispenser



38.
NRFB M&M's Millennium 2000 Dispenser and Character Candy Dish

Not Removed From Box Millennium 2000 Cap Candy Collector Series Special Edition Dispenser #4753
Not Removed From Box Character Candy Dish Yellow/Red M&M



39.
NRFB At The Movies and La-Z-Boy Recliner M&M's Dispensers

Both Not Removed From Box
At The Movies In 3-D Dispenser, Limited Edition
La-Z-Boy Recliner Dispenser



40.
NRFB Talking Animated M&M's Dispenser and More

All Not Removed From Boxes
Talking Animated Christmas Candy Dish, Yellow "M" w/Antlers
Gearbox Limited Edition Wayne Gas Pump Replica, Mobilgas Special Pump, # 07516
Secret Santa Snow Globe/Trinket Box M&M's Dispenser



41.
NRFB Nacasr Racing Champions M&M's Stock Car Transported and Candy Dispenser

Both Not Removed From Box
RC Nascar Stock Car Transporter w/Regular, Gold Chrome and Silver Chrome Stock Cars, Item # 20039-R0
M&M's Racing Team Yellow Car Candy Dispenser, Item # 4716



42.
Revell 1:18 Scale Die Cast Replica 1999 M&M's Millennium Ernie Irvan Pontiac

Comes w/Orignal Box and COA
Sequently Numbered Club Pieces # 1163 Of 2508



43.
M&M's Racing Team 1:24 Scale Ken Shrader 2000 Grand Prix Limited Edition

Action 1:24 Scale Stock Car, Green 2000 Pontiac Grand Prix Stock Car
Comes w/Original Box, No COA



44.
Assorted M&M's Candy Dispensers and More

Assorted Themed Dispensers
Rubber M&M's Red Figure



45.
100% Hot Wheels '66 Corvette 1"18 Scale Street Rod

Sealed Not Removed From Box



46.
Ertl Collectibles A.M. 1934 Ford Coupe 1:18 Scale Street Rod

Not Removed From Box
Ertl's American Muscle
Item # 32311



47.
NRFB Racing Champions 1937 Ford Hot Rods

Both Not Removed From Box
1:24 Scale, Both Limited Editions
1937 Ford Sedan Delivery, #93
1937 Ford Humpback, #107



11.
Mirror

Heavy, Nice Shape
36 1/2" W x 24 1/2" H x 2" D



95.
Shelves and Mirrors

Large Shelf 27 1/2" W x 14" H x 5" D
Other Wood Shelf 25" W x 8" H x 5 1/2" D
Wall Mirror 16" H
Parlor Wall Mirror 17" H
Oval Mirror 9 1/2" x 8"



114.
Fireplace Tools

131.
NIB Emerson 52" Ceiling Fan

New Open Box
Chesterfield Brown CF4052 Item # 318628
52", 4-Speed
1.0 AMPS



115.
Work Shops Key Locker

12" H x 8" W x 2 1/2" D
When Fully Opened 14 1/2" W



178.
Health Rider Total Body Fitness Machine w/Weights

Has Weights On Back
38 1/2" H x 58" D x 35" W



197.
Large Assortment Of Missouri Licence Plates

85.
Bug Zappers and Landscape Lighting

(2) Stinger Insect Killers, 1 Looks To Be New and The Other Is Used, Model UV15, 100Watts
Lights and Wire, Model LT9, 12 Volt, 10 Watts
New In Box, Moonrays 10 Light Landscape Lights



96.
Massagers, Razors and More

Remington Power Razor Cleaning System, New, Model MS-680CS
Vintage Oster Stim-U-Lax Junior Electric Hand Held Massager Mode M4, 45 Watts
Homemedics Professional Percussion Massager w/Heat, Model PA-1H
Remington and Braun Trimmers
Sears Mini Bino's, Model 473.25160
Sunglasses
Empty Eyeglass Cases



83.
Samsung 24" Computer Monitor and Sylvania TV/DVD Combo

Samsung 24" Monitor, Model S24B300EL
Sylvania 20" TV/DVD Combo w/Remote, Model 6620LDT



89.
Samsonite Luggage w/Silhouette Case and More

Matching Samsonite Hard Shell Luggage, w/ Samsonite Silhouette Cosmetic Case, Mirror Still Intact and Removable Tray, Nice Shape
Neat Vintage Chicago Style Roller Skate Caring Case
Assorted Cosmetic Bags and More



93.
Assorted Medical Supplies and Walker

Guardian Walker
Wood Cane
Assorted weights and More



144.
Craftsman Vintage Shop Vac

Model 758.17885
8 Gallon
7.0AMP
Assorted Attachments



126.
Water Coolers and More

8-74 Coleman Blue Metal Cooler
Cambro Water Dispenser
Assorted Coolers
Red Ball Boots Size 11
Dorcy Twin Tube Fluorescent Lantern, Model 41-1020
Tackle Box



128.
Folding Table

91.
Portable Folding Sewing Table

When Up 31" High When Top Is Not Up 27" High, 20" D x 42 1/2" W



94.
Black & Decker Sewing Lamp and Sewing Notions

Black & Decker Natural Light Floor Lamp
Assorted Fabric Pieces, Padding, Yarn and More



24.
Assorted Stools

Bar Stool 28 1/2" H and 13" Top Diameter
Blue Large Padded Stool, 20" W x 10" H x 15 1/2" D
Vinyl Blue Padded Stool 12 1/2" D x 10" Top Diameter
Brown Stool, 11" Cube



92.
Ironing Boards and Sad Irons

243.
Cleaning Tools and More

30 Gallon Trash Can w/Trash Bags
Brooms
Cleaning Squeegee's and More



105.
Assorted Yard Sprinklers and More

Green Thumb, Rain Bird Sprinklers
Assorted Nozzles
Concrete Dove Planter and More



120.
Metal Cabinet

64" H x 2 ft W x 20" D
Located In Basement



179.
Vintage Louvered Doors and Table

Doors Each Measure 79 1/2" H x 15" W and 3/4" Thick
Wood Table 22 1/2" H and 18" Square Top



75.
Assorted Metal Filing Boxes and Cabinet

Assorted Porta Files, Some Small Files Have Keys



118.
All One Money Shelf and Contents

Wonderful Assortment Of Cleaning Supples and More
Fluids Many Are Full or Half Full
Metal Shelf Included, 6 ft H x 3 ft W x 18" D
Located In Basement



119.
Metal Shelves

Contents Not Included
Total Width Connected 9 ft 2"
Each Shelf 73" H x 3 ft W x 18" D
Located In Basement



187.
All One Money

Metal Rack w/ Plastic Sheeting and Hardware Items
Many New Gutter Guards
Metal and Plastic Trash Cans
Metal Pieces
Tarps and More



245.
Scrap Metal Pile

231.
Come Along, Ratchet Straps and More

223.
Wood Sawhorse and More

Wood Sawhorse 31" H x 46 1/2" W x 18 1/2" D
Black & Decker Folding Sawhorse Tops(Tops Only) 35" W



180.
All One Money

Wood Pile
Please Notice Photos and There Are More In Separate Locations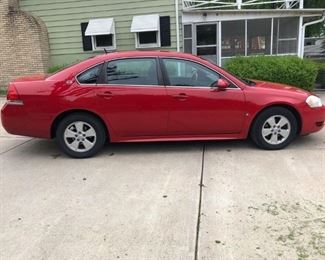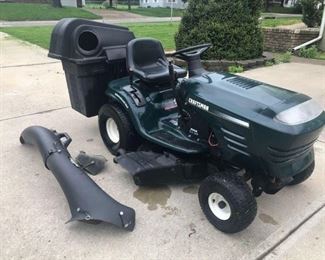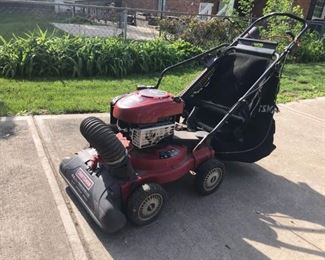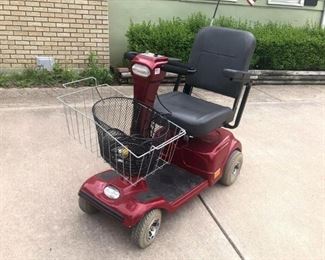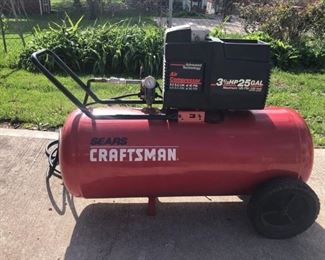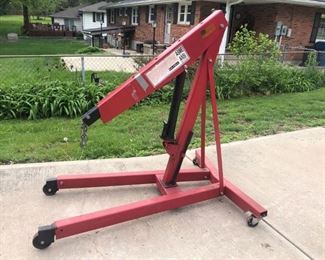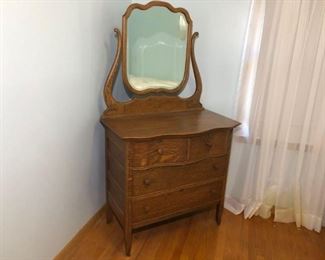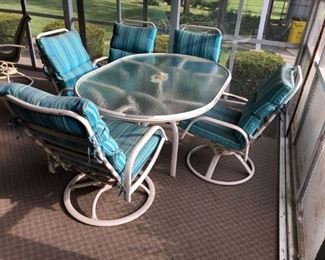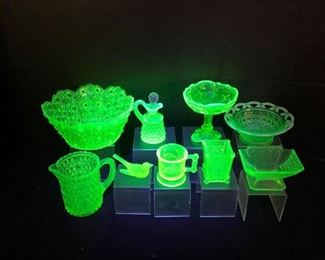 Thank you for using EstateSales.NET. You're the best!