Independence Online Estate Sale Auction-No Contact Local Pick Up-Closes 7pm Tonight!
online estate sale
•
8
day sale
•
sale is over
Terms
Summit Estate Sales does not provide packers, movers, or delivery, so bring your own muscle. All items must be removed from premise by end of sale. Summit Estate Sales is not responsible for any accidents, liabilities, or claims. Children must be accompanied by guardian. You break it, you buy it. No large bags or purses. Forms of payment accepted are Cash and Debit/Credit Cards only with current Driver's License. No PreViews, No PreSales, No PrePricing. Summit Estate Sales reserves the right to Limit Entry when deemed necessary. Statements made day of sale take precedence over printed advertisements. The Green Team appreciate your patronage, and look forward to seeing you there!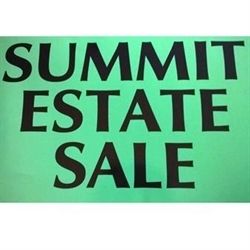 Complying with all Social Distancing & Stay-At-Home regulations to protect not only our shoppers but our community we are hosting this Online Only Estate Auction on April 4th-11th. Please email Questions and Bids at SummitEstateSales1@gmail.com Due to Volume of emails today as Auction Closes at 7pm Tonight we will not be able to respond or update top bids so remember to Make your First Bid Your Best Bid! Good Luck!
Scroll down to view auction item details & initial bid prices-will continue to accept Bids thru April 11th. (No Buy It Now option) No Contact Local Pickup only and will be scheduled to comply with all social distancing regulations. Only debit/credit cards with drivers license payments accepted. Auction closes at 7pm Tonight, so make your first bid your best bid as listed bid may not be current top bid! Good Luck!
1. Hard to Find Mid Century Modern Eames Style metal goldtone Wall Room Divider Lamp circa 1960s features pair gold flash glass shades with gold mesh insets. Did not light up when plugged in-please note lamp to be Sold As Is. Bid $ 199.
2. 1904 Signed Oil Floral Still Life Framed Artwork "F. Mil_" Frame measures approx. 18 5/8″ wide x 24 5/8″ tall. Bid $ 50.
3. 1924 Signed floral Still Life Framed Artwork "M. Witers Wintermote" Octagonal Frame measures approx. 20 1/4″ wide x 24 3/4″ tall. Bid $ 75.
4. Large Signed River Scene of Boats, Water, Bridge Framed Artwork "D__ H__" Frame measures approx. 46″ wide x 42 1/4 tall". Bid $ 90.
5. Charming battery operated Wall Clock with metal birds & vines "Love, Faith, Hope". Bid $ 10.
6. Signed River or Seascape with Boats. Frame measures approx. 35″ wide x 39 3/4″ tall. Bid $50.
7. Unsigned very vintage Seascape of attempted rescue of sailors from sinking ship. Sold As Is with 2 stains. Frame measures 42 1/2″ wide x 32″ tall. Bid $ 80.
8. Mechtronics Lorus Lighted Rotating Free-Standing Display Case (with key for upper/lower case and bottom cabinet locks). Sorry, cannot get video to upload so you could observe rotation at this time. 1 bottom arm broken off but can be glued back on. Bid $ 250.
9. Philo Vance Book Set by S.S. Van Dine 1920s-30s with Spider Web Art Deco Binding (The Kidnap Murder Case, The "Canary" Murder Case, The Bishop Murder Case, The Gracie Allen Murder Case, The Garden Murder Case, The Green Murder Case). 6 Book Set Bid $ 35.
10. Vintage large goldtone textured metal wall Cross. Cross measures approx. 29″ tall x 15″ wide. Bid $ 60.
11. Retro Hallmark Holiday Placemats/Coasters/Place Cards for Easter, Valentines Day/Romance, Thanksgiving. All 3 holidays to be Sold Together as 1 unit. Bid $ 5.
12. Limited Edition Pet Treat Launcher in box-great way to give your pups some exercise while you and your 4 legged family enjoy this stay at home time together. Bid $ 5.
13. "Always Kiss Me Goodnight" stylized burlap and embroidery Throw Pillow. Bid $ 9.
14. Set of 4 Reproduction Feed Sacks for Tea Towels or Decoration use with original cloth storage bag. Feed Sacks include: Daily Egg Laying Mash Seed, Barco Poultry, Dairy, and Livestock Feeds; Super Soy Cubes Soy Bean Oil Meal Chicago Ill. Mills, Healthy Growing Mash with Cod Liver Oil "Makes Pert Little Hens and Foxy Little Roosters" Healthy Mills Kansas City, KS. Bid $ 30.
15. Vintage Horse Bit. Bid $ 5.
16. Mega Mover for Moving People. Bid $ 25.
17. Vintage Pair of Brass Eagle Book Ends unmarked. Bid $ 15.
18. Vintage Pair of metal Ship Book Ends. Bid $ 8.
19. Misc. vintage bisque Doll Parts Lot. Bid $ 8.
20. NIB Wink Drink Flask with grey wool sweater cover. Bid $ 10.
21. Precision NuWave Induction Cookware Hot Plate (no pots or pans) untested, still in box. Bid $ 45.
22. Vintage 1929 KnoWood Wood Identification 24 Wood Studies kit for the Outdoor Child or for the Schoolroom (or home schooling) product of PlaySkool Institute. Wood blocks covers trees, leaf, seed, wood/bark plus type of wood, where found, and how each are used. Bid $ 60.
23. EMPTY set of 3 silver American Eagle coin boxes (NO Coins!) with COAs for American Eagle one ounce proof silver bullion coins (1991 "S", 1990 "S", 1992 "S"). 3 Empty boxes with 3 C.O.A-No Coins. Perfect to add value to any coin collection. Bid $ 15.
24. EMPTY set of 2 White House 200th Anniversary Coin boxes (NO Coins!) with COAs for White House proof silver dollars (both for 1992 White House 200th Anniversary proof silver dollars). 2 Empty boxes with 2 C.O.A-No Coins. Perfect to add value to any coin collection. Bid $ 18.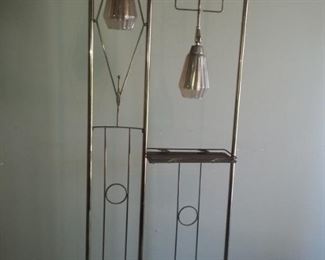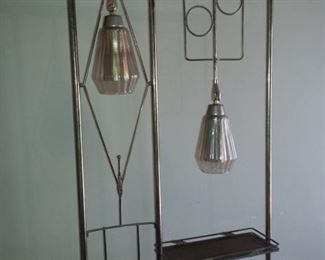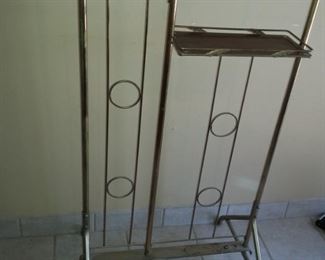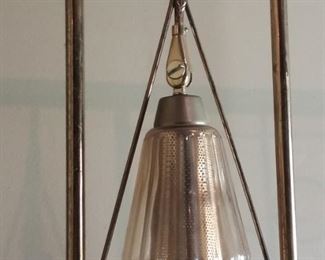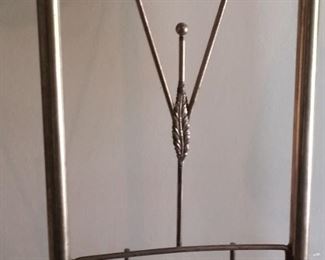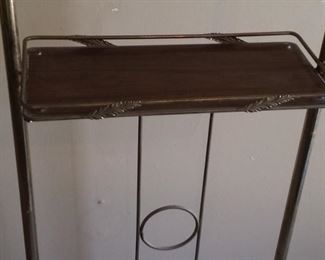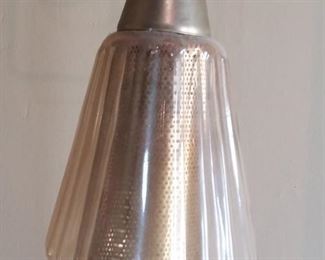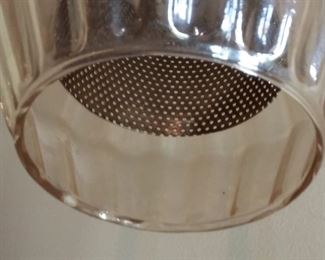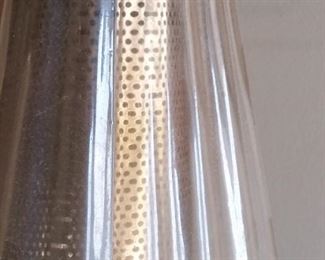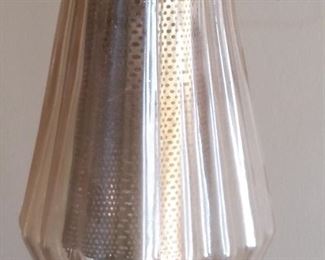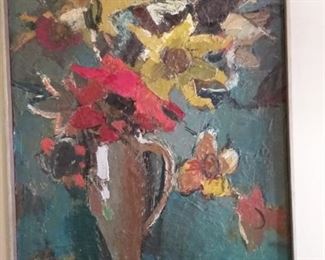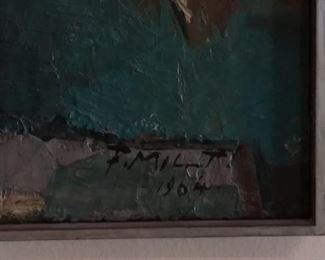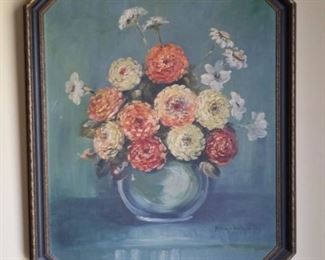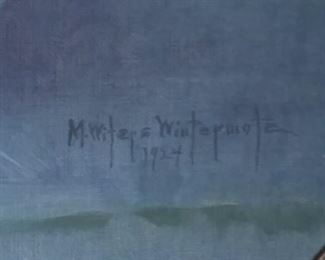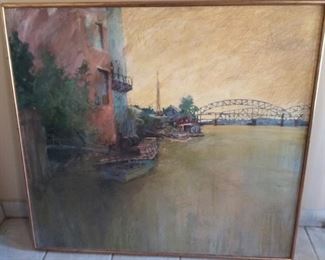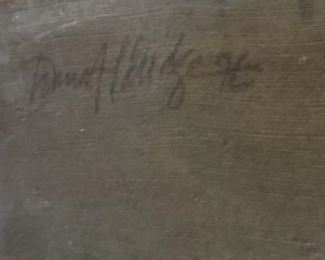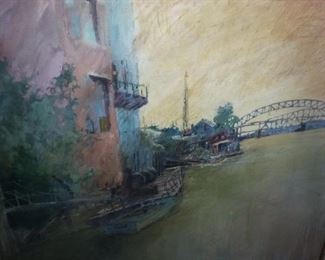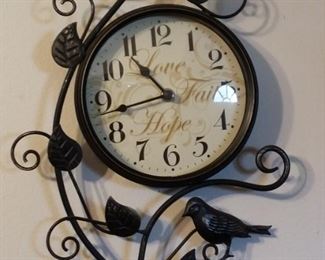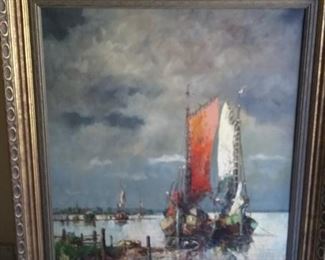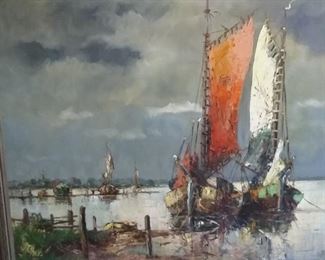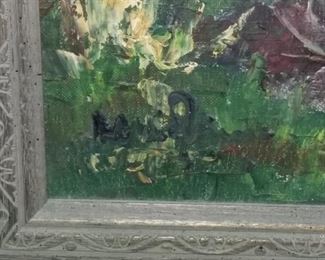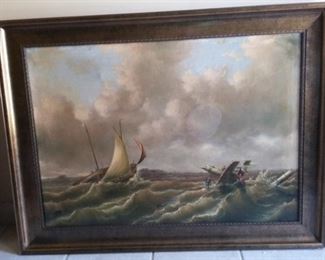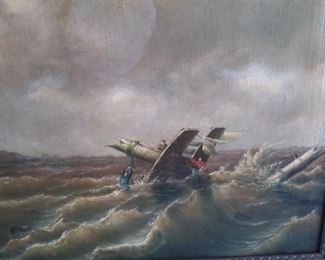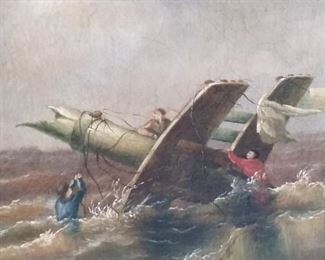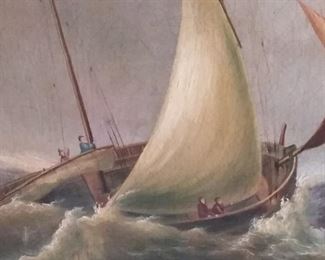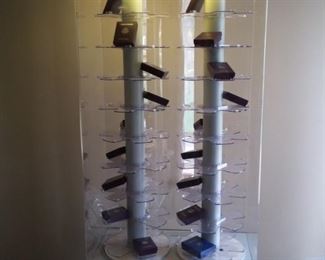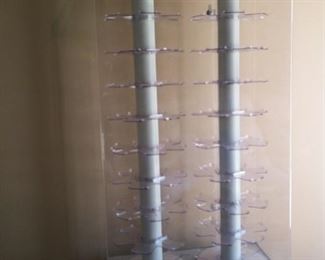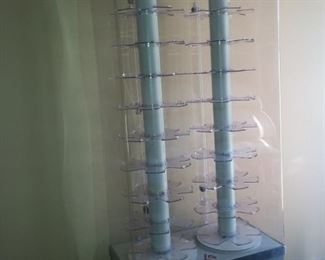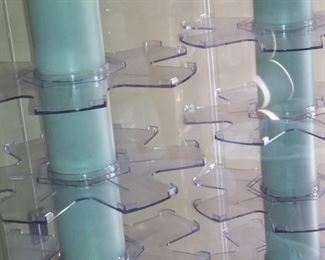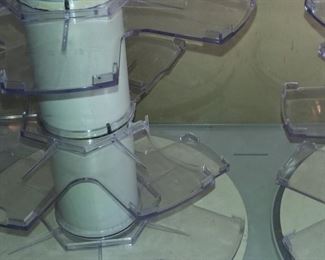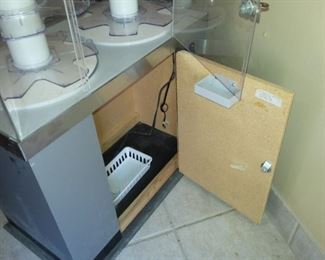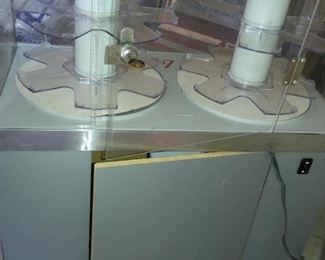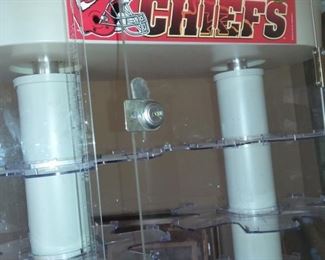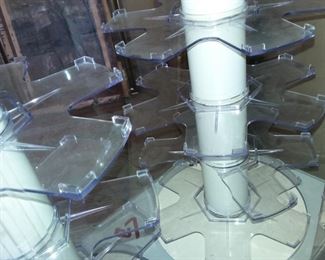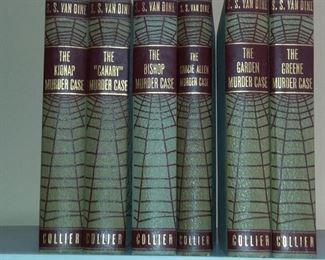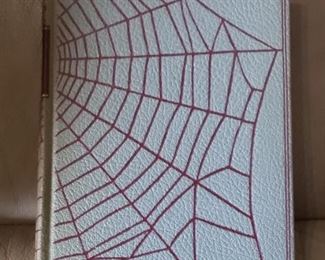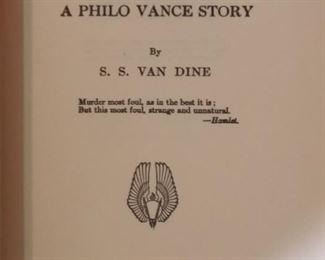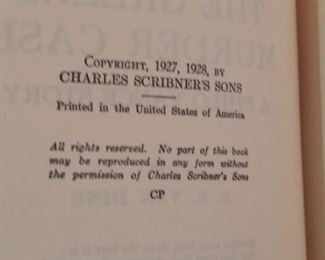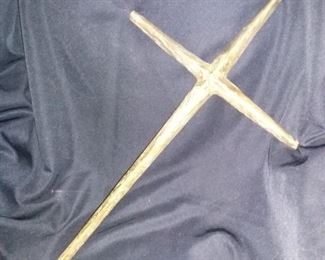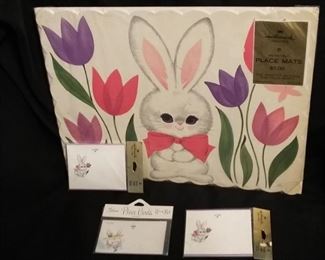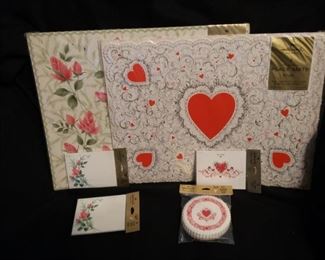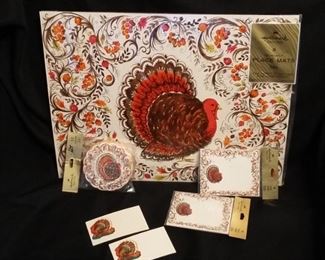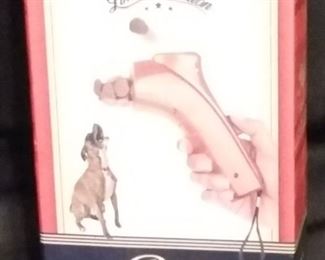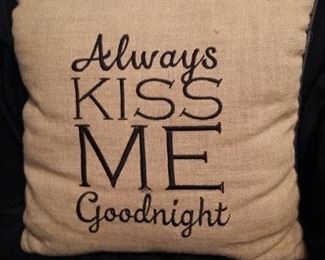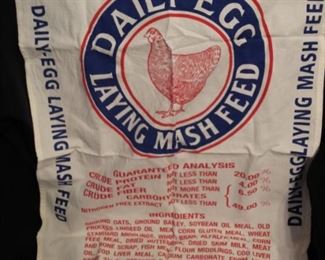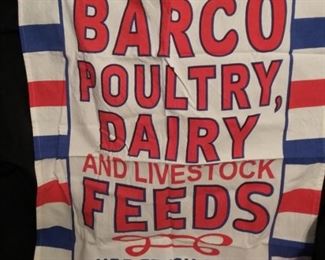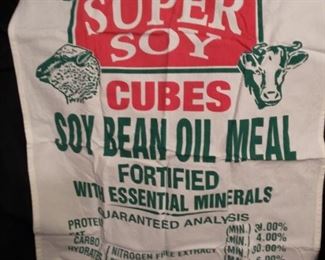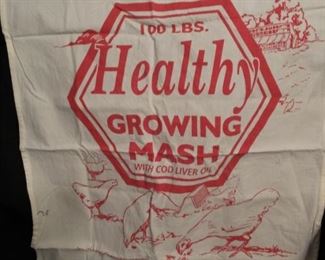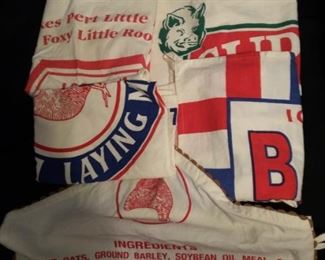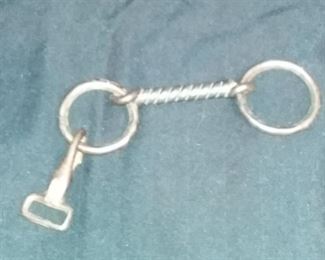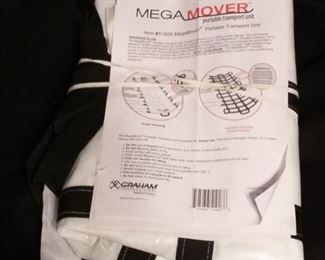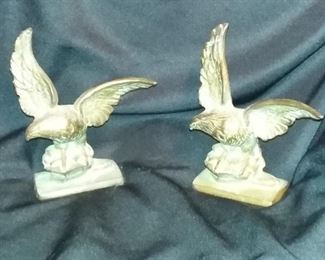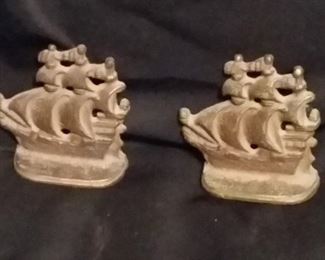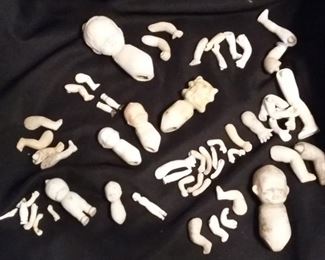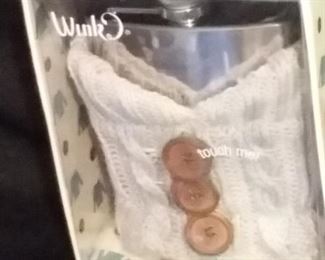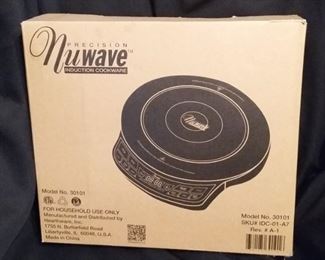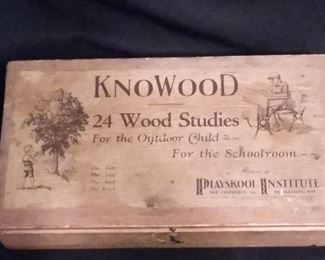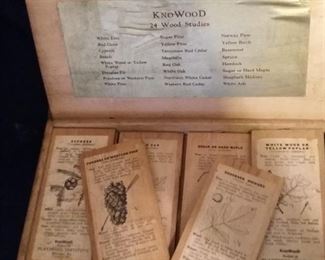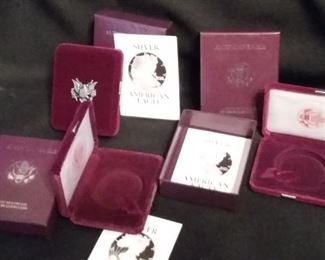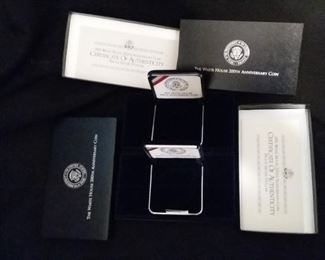 Thank you for using EstateSales.NET. You're the best!