Oldham Online Estate Auction
online only auction
•
21
day sale
•
sale is over
Terms
Oldham Auctions and Seller(s) disclose all items are sold as is, where is. No guarantees are expressed or implied, and all sales are final.
It is the buyers' responsibility to inspect all items prior to bidding to determine actual current condition, all faults, all defects, and any errors of description.
All payment must be made by the stated date announced during the auction.
Payment may be made by, Cash, MasterCard, Visa, Discover, American Express. 3.5% charge is added to all credit card transactions.
Titled items, and items of value will not be allowed to leave the property until funds clear our account if paid for with personal or company check.
All items must be removed by specified removal date announced at the the auction, unless otherwise noted or special provisions have been made.
Statements made day of the sale take precedence over any printed or on-line material.
The winning bidder must pay for the item(s) in full before removal.
Buyers will be barred from Oldham Auctions and legal action may be taken for but not limited to default of payment, tampering of the auction process, or any other action intended to harm Oldham Auctions LLC, Sellers', or Buyers'.
Buyers and all individuals attending the auction agree to hold harmless Oldham Auctions LLC, all staff members, and owners/sellers from any liability, including but not limited to bodily harm, injury, loss, breakage, damage, mechanical issues, theft, fire, or any other occurrence beyond the control of the auctioneer, Oldham Auctions LLC or associates, and owners/sellers of the property.
Oldham Auctions LLC shall not be responsible in any manner for any type of damages, caused in whole or in part, by the packing, shipping, loading or transporting of any items once they have been purchased by the buyer.
We want everyone to enjoy the auction, please contact us if you have any questions.
Buyer agrees upon registration, and placing bids to be bound by the terms and conditions of this sale.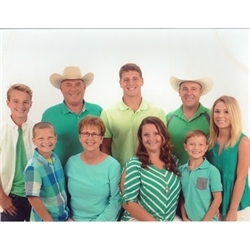 ONLINE ESTATE AUCTION
Tuesday, June 18th
Visit www.oldhamauctions.com
342.
2008 Honda Foreman ES 4WD 4 Wheeler

475cc 4 cyl
846 Hours (Currently Being Used)
Automatic
VIN # 1HFTE317384300640
This Machine Is In Good Running Condition.
Sells w/Clear Title.
Come To Preview And Take A Look!



56.
Very Nice Queen Size Sleigh Style Bed

White Queen Headboard And Footboard.
Sideboard And Footboard Have A Couple Of Scratches. See Pictures.
Nebraska Furniture Mart Temperpedic Mattress Goes With Bed
The Night Stands Are Sold Seperately, See Lot 57



420.
Broyhill Dinning Room Table And Chairs

6 Chairs
Two Are Captains Chairs
Matches Hutch
Believe To Be Cherry Wood Also
Comes With Custom Made Table Top Pad Cover
Two Leaves



67.
Oval Kitchen Table

Measures 60" x 42"
4 Black And Wood Distressed Chairs
Nice Condition With Some Minor Scratches Due to Age



402.
Leather Sofa Recliner

Very Nice Condition
Approximately 88" Long



401.
Leather Rocker Recliner Love Seat

Very Nice Condition
Has Cup Holders and Storage Between The Seats
Measures 88" Wide



418.
Broyhill Hutch

Very Good Condition
Has One Small Scratch Shown In Photos
Lights
Two Piece
Believe It To Be Cherry Wood
Measures Approximately 82" T 52" W 18" D



419.
Beautiful Oak Hall Tree

Very Ornate
Marble Top
Great Condition
Measures Approximately 82" T x 41" W x 18" D



58.
Bedroom Furniture

Beautiful 10-Drawer Dresser With Mirror
Matches Bed And Nightstands.
Measurements W/O Mirror Are 68" W x 38" T x 21" D
With The Mirror The Height Is 63" T.
Mirror Alone Measures 42" T x 45" W
Mirror Is Beveled.
No Obvious Scratches Or Dents



57.
Bedroom Furniture

Pair Of White Nightstands. Match Bed And Dresser
Each Has Three Drawers That Operate Easily
Each Measures 34" W x 31" T x 20" D
No Visible Scratches Or Dents
Beautiful Detail
Lamps Sell Separate



421.
Broyhill Buffet And Mirror.

Matches Table And Hutch.
Also Very Nice Condition .
Top Folds Open For Serving.
Measures 38" W x 34" T x 18"D
58" W When Folded Open
Mirror Measures 42" L x 21" W



399.
Bailey Pool Table.

3 Piece Slate
Very Nice Table
Has A Scratch In The Veneer As Shown In Picture
Includes 2 Sets Of Balls
Cue Sticks
Other Accessories Included.
Table Measures 88" X 44" Cushion To Cushion.
Made By C.L. Bailey.
Buyer Is Responsible For Removal, Oldham Auctions Staff Will Not Attempt To Move or Load



410.
Ping Pong Table To Mount On A Pool Table.

Comes With Net, Paddles And Balls.
Made From Particle Board.
60" W x 108" L.
Good Shape.



65.
Patio furniture.

Table Measures 33" x 40"
There Is No Umbrella
Has Glass Top
Two Chairs With Cushions 25" W x 23" D x 22" T



406.
Wooden Bar Stools.

Set Of Three
Nice
Measures 24" Top Of Seat. 40" Top Of Back



39.
Custom Made Over Sized Chair

With Pillows And Matching Ottoman
Chair Measures 40" D x 48" W.
Ottoman Measures 33" L x 25" D x 19" T
Very Comfortable



415.
Bose Media And Sound Center

Model AV 18
Good Working Condition
Includes DVD
5 Remote Speakers
Remote Control
Very Nice System!
Table Not Included



66.
Sony 46" LCD Digital Color Television

1080p
In Working Condition



60.
Philips Color Television

53.
21" Vizio Television.

Assorted DVD's
Owner States TV Is In Good Working Condition



305.
Swing

Wooden Porch Swing.
60" Wide.
Comes With Chains.
Very Good Condition!



304.
Bench

Wood And Metal Bench.
Has Some Wood Rot.
48"Wide.



303.
Lawn Chair

Yellow Wooden Adirondack Chair.
38" Tall x 28" Wide.
Very Nice!



302.
Lawn Chair

Blue Wooden Adirondack Chair.
38" Tall x 28" Wide.
Very Nice.



301.
Lawn Chair

Green Adirondack Wooden Chair.
38" Tall x28" Wide.
Very Nice.



300.
Lawn Chair

Red Wooden Adirondack Chair
38" Tall x 28" Wide.
Very Nice!



447.
Vintage Yellow Metal Lawn Chair

Not A Reproduction
Good Condition



450.
Vintage Blue Metal Lawn Chair

Not A Reproduction
Good Condition



448.
Vintage Green Metal Lawn Chair

Not A Reproduction
Good Condition



449.
Vintage Red Metal Lawn Chair

Not A Reproduction
Good Condition



436.
Fountain

2 Piece
Has A Few Chips
Works
Is Very Heavy
Bring Help To Load



422.
Cast Aluminum Bird Bath

Approximately 30" T x 20" In Diameter



15.
Adorable White Shabby Chic Side Table

Excellent Condition
Measures 28" T x 17" W x 13" D
Has Drawer That Operates Smoothly
Very Sturdy



37.
2 Black Wood Side Tables With Glass Top

Each Measures 22" W x 27" D x 23" T.
Very Sturdy
Very Good Condition



416.
Media Center Table

Nice Condition
Measures Approximately 52" W 21" D 21" T



405.
Sofa Style Table.

Measures 50" L X 30" T X 18" D
Very Nice Condition



403.
Round Side Table.

Good Shape.
Measures 24" Diameter



59.
Pair Of Lovely Table Lamps.

38.
Set Of 2 Beautiful Table Lamps.

Each Measures 35" Tall
Both Work



434.
Bentwood Rocker

Shows Some Wear And Scratches



62.
Rustic Decor

Antique Wooden Spindle Chair
Excellent Patina
Very Old
Shows Wear Due To Age
Rag Rug Measures 40" x 26"
Sells As A Lot



387.

Antique School Desk
Very Nice Condition



388.
Vintage Sewing Cabinet

No Machine
Measures 32"T x 22" W x 16" D
Good Condition



382.
Computer Desk

60" W x 30" T To Top of Desk and 42" To Top Of Cabinet.
Nice Condition.
Heavy!



424.
Windmill

Missing Blades
Minor Rust
Approx 5' Tall
On Concrete Base
Heavy



344.

Shepherds Hooks
Old Real Estate Sign And Frame



423.
Two Bird Feeders.

Includes Shepard Hooks.
Both Approximately 5' Tall



76.
Twin Iron Bed Frame And Rails

Mattress Goes With Frame
No box Springs
Three Pillows Included Also



40.
Adjustable Black Office Chair

Adjustable Seat Height From 18-23"
Adjustable Arm Height (See Arms In Second Picture)
Adjustable Back
Black Fabric
Rolls Easily
Very Nice Condition



341.
Husqvarna Mower

20 HP Kohler Engine
No Mower Deck
Used To Pull Sprayer
Starts And Runs Good



332.
King Kutter 6.5' - 3 Point Disc

335.
3 Point Post Hole Auger

10" Auger
Excellent Condition



333.
6' - 3 Point Frontier Tractor Blade

347.
King Kutter V Plow

Good Condition
Measures Approximately 48"Long.



334.

38" Wide Sod Or Lawn Roller
Made By Agri-Fab
Excellent Condition



351.
Front Tine Tiller By Versa

Starts And Runs Great
Approximately 24" Wide



353.
Lawn Equipment

Tow Behind Thatcher And Aerator
Good Condition
Approximately 42" Wide



339.
Pull Behind Lawn Sprayer.

318.
12 Volt 15 Gallon Sprayer with Extra Motor.

366.
Lawn Accessories

Plastic 30 Gallon Tank
No Motor
Does Not Leak
No Sprayer



367.
Lawn Accessories

Plastic 15 Gallon Tank
No Motor
Comes Wth Sprayer And Hose
No Leaks



358.
100 Gallon Plastic Water Tank

349.
Aluminum Pick Up Loading Ramp.

Hinged
Approximately 45" Wide x 70" Long



430.
Air Compressor

Coleman Powermate
4.5 Horsepower
Comes With Air Hose And Tire Chuck
Works Good.



350.
Coleman 5000 Generator.

Owner States It Runs
Has Good Compression



352.
Lawn Mower Lift.

340.
Wheelbarrow

True Temp Wheelbarrow
Has A Hole Repair In Bottom.



365.
Lawn Equipment

John Deere Lawn Mower.
21" Cut
Used To Mow With Last Year
Drive Cable needs Repair
Good Compression



381.
Rigid Tools.

12 Volt. Drill
Angle Drill
2 Batteries
Charger
Ready For The Job



374.
Rigid Shop Vacuum

337.
32' Aluminum Extension Ladder In Good Shape.

336.
16' Aluminum Extension Ladder.

338.
Ladder

6' Fiberglass Step Ladder
Rated 250 lbs.
Very Good Condition.



389.
Werner 4' Step Ladder.

Rated For 250 Lbs.
Excellent Condition.



427.
Two Wheeler Cart

375.
Shop Light

Made By Work Force
Works Fine



357.
15 Gallon Fuel Tank

Has Hose And Nozzle
Good Shape
Was Used For Diesel
Empty



364.
Miscellaneous Truck Accessories

Delta Tool Box
Rubber Mat For Short Bed Pickup
Power Window Motor
Bumper Guard
Cargo Net



426.
Poulan Chainsaw

20" Bar
Good Compression
Started But Wont Stay Running
Needs A Good Cleaning



319.
Black And Decker Bench Grinder

Works Great
Bring Tools To Remove.



376.
Woodworking Accessories

7 1/4"Skill Saw
Works Good
3/8" Skil Drill
Works Good



379.
Shop Tools.

Craftsman Sockets
Rivet Gun
Charger
Heat Gun



324.
Miscellaneous Items

Includes Buffer
Spotlight
Power Inverter
220 Wire
Fence Clips
And More



323.
Black And Decker Hedge Trimmer

354.
Farm Jack And More

Works Good
Miscellaneous Brick And Pavers



307.
Cable Come-A-Long.

306.
Owl Decoy On Pole

Owl Is 16" Tall.
Pole Is Approximately 60" Tall.



398.
Bag Of Extension Cords. All Lengths

325.
Garden And Yard Tools.

317.
Assorted Fasteners And Miscellaneous Items.

321.
Miscellaneous Tools And Assorted Items

322.
Shop Cabinet With Contents

Measures 54" Long X 36" Tall X 24" Deep
Good Shape



346.
Outdoor Implements

Lot Of Shovels
Post Hole Diggers,
Fence Post Driver
And More
Good Shape



397.

Mop Bucket With Mop
Like New



384.
Assorted Workshop Items

Wire And Miscellaneous Items
All Items On Pegboard
Includes Hooks
Incudes Items On And Under Bench
Does Not Include Bench



316.
Assorted Shop Fluids.

360.
Large Lot Of Lumber.

Includes 6 Sheets Of 1/2" OSB
4X4 Posts.
Metal Lawn Edging And More!
All For One Price.



361.
Pallet Of Miscellaneous Odds And Ends

Concrete Blocks
#9 Wire
3 Bags Of Concrete Mix
And More



378.
Paint and Supplies

Large Lot Of Paint
Miscellaneous Painting Tools



327.
Fun In The Sun Peddle Boat

5 Person/750 Pound Limit Peddle Boat With Canopy
Includes Cover
Very Nice Condition
No Title
Trailer Is Sold Separately



328.
Homemade Trailer

No Title.
11' Long
64" Wide
Includes Tongue
Wooden Deck
Made To Haul Paddle Boat Back And Forth To Pond
2" Ball
Good Shape!



345.
Tommy Docks Winch

363.
Flotec Sprinkler Pump

1.5 Horse Power
220 Power Supply
Looks To Be In Good Shape.



385.
Two Water Pumps

Both 110 Volt
Blue Pump Comes On When Plugged in
Larger Pump Just Hums



308.
Assortment Of Rods And Reels

Comes With Plastic Box Of Fishing Items.



311.
Pair Of Zebco 33 Reels With Rods.

310.
Vintage Fishing Lures.

Baby Lucky 13
Lazy Ike
And More



309.
Plano Tackle Box With Contents.

330.
Fencing

Partial Rolls Of Wire Fencing.
Various Heights.



355.
6 Foot T Posts

23 count
All For One Money



356.

20 - 4' Garden Posts
3 - 6' Metal Posts



329.
Vinyl Fence Rails

7 Rails @ 16' Long
3 Posts @ 7' Long.



331.
Drainage Pipe

Various Lengths Of Drainage Pipe
Not Sure Of Quantity, Maybe 40' - 50'
Includes 2 Splash Blocks.



451.
Log Chain 5/16 ths

435.
Waders

Read Head Chest Waders Size 11
Northerner Rubber Boots Size 10
Both in Good Shape



312.
Pair Of Martin Houses

Martin Houses Need Repair
Small Bird House



42.
Camper Accessories

2 Ever Ready Flashlights. No Batteries To Test Working Condition
2 Coleman Coolers
Plastic Beverage Jug With Spout
Trash Cans



43.
Camper Accessories

2 Fans
2 Pair Of Goggles
Silverware
Chain With Lock
Dash Camera
Tire Minder
Signal Booster
Bucket Of Miscellaneous Items
Fobus Gun Holster



413.
Lot Of Miscellaneous Items.

Gas Can
Floor Fan
Assorted Camping Items



377.

Metal Shelf Unit With Contents
6' Tall 3' Wide
Solid



431.
Garage Shelf Unit And Contents

Auto Items
Lawn Care Items
All For One Money



414.
4 Tier Shelf Unit

428.
Air Tools And Miscellaneous

Road Triangle
Set Sockets
Impact Wrench



432.
Shop Items

Jack
Straps
Drop Light
Oil Drain Pan



314.
43 Homer Buckets With Drain Holes In Bottom.


386.


373.
Styrofoam

Approximately 4' X 2' X 10"



383.
Box Of Electrical Items

Extension Cords
Dryer Cord
Outlets And More



429.
Toro Leaf Blower

Electric
Comes With Leaf Collection Bag
Works Good



313.
Garage Assortment

Includes Ramps, Jack, And Straps.



359.
Lot Of Miscellaneous

433.
Shop Cleaning Items.

Broom
Bulb Changing Pole
Snow Shovel And More
Includes Rack



371.

Another Lot Of Garden Hose!
Includes Some Soaker Hose



362.
Several Feet Of Garden Hose!

411.
Lot Of Motor Home R.V. Supplies

315.
Lawn Care Items.

320.
Miscellaneous Pond Items

Pond Drag Used To Clean Pond
Plus 2 Decoys
Dock Plates.



348.
Lot Of Miscellaneous

Plastic Pipe
Metal Fence Rail
Two Plastic Cans Of Landscape Rock - Heavy!



372.
Lot Of Miscellaneous Items

Pet Resistant Screen. 36" Large Roll
Propane Tank (Empty)
Trash Can
More
All For One Money!



391.
Assorted Coolers By Igloo, Rubbermaid And Coleman.

Good Condition.
All One Money



369.
Fans

Lasko Fan
Tower Fan With Remote
Both Working



400.
4th Of July Decor

Flags
Large Box Of Miscellaneous Items.
All You Need To Celebrate Except The Cold Beverages!



46.
Office Items

Laptop Desk
Desk Legs Fold In Various Configurations And Folds Flat For Storage
Blank DVD's
Folders
Hole Punch
Scissors
Selfie Stick



326.
Large Boom Box

Includes Swivel Arm Mount
Bring Tools to Remove
Works!



408.
Bike Stand

Like New
To Ride Bike In Place



409.
Bike Stand

Like New Condition
Use To Ride Bike In Place.



51.
Lot of Relaxation/Personal Items.

Homedics Shiatsu Foot Massager
Homedics Back Massager With Remote. Fits On A Chair or Sofa
Folding Hair Dryer
Flat Curling Iron
Bathtub Caddy. Holds A Book, Candle and Glass Of Wine.The Ultimate Relaxation Package!!



417.
Pair Of Dumb Bells

Weight Not Marked On Them



370.
Misc. Toys

Sled
Camp Chair
Fold Out Table
Kite
Horse Shoes And More!
All For One Money



407.
Grow Light

Mounted On Stand
Appears To Be In New Condition
48" Wide
Comes With Heated Grow Pad
Includes Seed Starter Trays



5.
Buffet Server By Tru

3-Station 2.5 Quart Slow Cooker Buffet Server
Two Spoons
No Cracks In The Lids
Crocks Are In Very Good Condition
Very Nice For Parties Or Large Family Gatherings



425.
American Flag

Made From Wooden Pallet
Measures 40"X 27"



445.
Flag

Handmade From Wood Pickets
Measures 20" X 12"



443.
Metal Dairy Cow Sign

Approx 30" L x 17" T
Good Shape



444.
Signs

Two Metal
One Plastic
Laundry Sign Measures 11" X 5"
Country Living 17" X 6"
Stamco 24" X 5"



36.
Seed And Supply Metal Sign.

44" x 9"
Excellent Condition
Will Look Awesome In Your Kitchen



34.
Lot Of 2 Metal Stars

Large Measures 36"
Small Measures 22"



35.
Large Metal Star Wall Decor

52.
Antique Milk Can

Great Patina Around The Neck
24" Tall
Great Shape Except It Has A Dent In The Side. See Picture.



61.
39" x 27" Framed Barn Picture.

404.
Home Decor

Large Landscape Painting
Measures 42" X 42"



438.
Home Decor

Large Painting
Measures 45" X 45"



439.
Home Decor

Landscape Scene
Measures 42" X 31"



440.
Inspirational Poster

Dream ABCs
Measures 36" X 24"



446.
Home Decor

Painting
Two Jars Of Shells



442.
Hawk Oil Painting

25.
Lot Of Nice Home Decor

Pitcher
Metal Vase
2 Candle Sticks
Vintage Bowl With Lid



26.
Miscellaneous Awesome Home Decor Includes:

Church Birdhouse
Mini White Chest
Ceramic Goose
Willow Tree Friendship Angel Figurine
Willow Tree Guardian Angel Figurine
And Other Assorted Items



18.
Farm House And Rustic Collection.

Includes Candle Sticks
Small Round Boxes
Plate Holder
Cow S & P Shaker Set
Barn Bird House
Wall Hanging



68.
Historic Wall Decor

Framed Bill Of Rights
12" x 18"
Framed Pledge Of Allegiance Picture
13" x 18"
Does Not Say "Under God".
JR Roson From Boston and A. E. Hilton - Portraitist On Pledge Of Allegiance



21.
Lot Of 11 Picture Frames

Various Sizes
One Picture Album



28.
Beautiful Lot Of Home Decor

Signs
Floral In Containers
Antique Furniture Hardware
Mason Jar With Matches



47.
Lot Of 15 Great Picture Frames.

Sizes Range From 3" x 5" Up To 8" x 10"
All In Great Condition.



29.
Lovely Shabby Chic Collection

12 x 18 White Crate
6 x 18 White Crate
7" Tall Metal Tin With Removable Lid.
6" Tall Metal Tin With Removable Lid



31.
Nice Assortment Of Plaques And Miscellaneous Items.

Singing Elvis Impersonator. Battery Operated And Works
Elvis commemorative Book And Tin
Metal Rooster Tray
Metal Rooster On Stand



44.
Red Home Decor

18" Red Decorative Bowl
Matching 19" Red Platter
For Display Only



41.
Live Laugh Love Sign

Measures 35" x 6"
Excellent Condition



81.
Bathroom Items

Framed Doilies 10" x 18"
Towels
Towel Rack Does NOT Sell



49.
Assortment Of Home Decor

2 Lamps
Vase
Votive and Tea Light Candle Holders On Tray
Wooden Initials - M, S, F Letters
Vision Effect Stained Glass Window Covering
Wine Bottle Tiki Torch (There Is Oil In It)
Himalayan Salt Lamp
Blue Print Material
Doilies



80.
Bathroom Decor

Ceiling Tile 14" x 14"
Shelf 24" x 5"
Decorative Bottle
Miscellaneous Items



30.
Lot Of Kitchen Items

19.
All For One Money - Canning Supplies

14.
Lot Of Candles

5 Battery Operated White Candles With Remote
Farmstand Metal Candle Holder
2 Candle Warmers
Scented Tea Lights



27.
Lot Of Vintage Home Decor

Retro Handled Bowl. The Spout Is Chipped - See picture.
5 Vintage Insulators. Some Have Chips. (See Pictures)
Assorted Tin Containers
Red And White Enamel Mug
Vintage Grater



54.
Miscellaneous Items

Teal Cube Storage Bin With Lid. Measures 15 x 15
Cube Lid Has A Rip On One Side - See Picture
Assorted Christmas Ribbon
Frog Bowl
Bag Of PolyFil
Phone UV Sanitizer



45.
Box Of Assorted Greenery And Florals

1.
Miscellaneous Plastic Ware.

Coffee Filters.
KC Royals Hat Bowl
Basket With Koosies
Bowls
Ice Cube Trays
Egg Holder



48.
Awesome Home Decor

Decorative Apple Box
Basket Of Artificial Apples
Beach Related Signs
Turtle Fountain



55.
Collectible Items

Avon Dated Christmas Plates With Original Boxes
Avon Collectible Soap With Dishes



390.
Huge Lot Of Christmas Decor

Includes Mini Tree
Snowman
Cups
Cookie Jar
Ornaments
Much More!



392.
Great Collection of Snowman Family

Includes 1 Vintage Painted Screen
All For One Money!



393.
Assortment Of Christmas Decor

The Ornament Wreath Has 1 Broken Ball
All Others In Nice Condition



32.
Snowman Decorative Items

394.

Christmas Decor
Topiary. Lights
Cow Decor Box



395.
Miscellaneous Items

Christmas Tree
Washtub
Tree Stand
Christmas Lights



396.
Wooden Nativity Scene

Approximately 48" X 48"
Good Shape



64.
Assortment Of Toys.

Yahtze
Vintage Fisher Price Pull Phone
Play Dough,
4 Game Combo
Books And More
High Chair Seat For Use At Table.



33.
Kitchen And Holiday Items

Hamilton Beach Snowman Ice Shaver W/Accessories And Flavorings
Black And Decker Coffee Maker
Plastic Easter Eggs



78.
Bath And Kitchen Assortment

Assortment Of Towels
Washrags
Hand Towels
Kitchen Towels
Tablecloths
Miscellaneous



368.
DeLonghi Heating/Cooling Unit.

380.

John Wayne Cardboard Sign. Approx 6' Tall.
Coors Light Advertising.
John Wayne Folds For Transport.



441.
Vintage Croquet Set

Its Marked Wizard
Comes With Metal Stand
Looks To Be A Complete 4 Mallet Set



16.
Stunning Red Glass Decor

Red Vase
Red Dish With 2 Small pitchers
3 Vases - 16",14" And 12"



17.
Beautiful Red Decor

Fenton Hobnail Candy Dish With Silver Handle
Two Piece Rooster
Carnival Glass Bowl (Possibly Fenton)
Cannister With Lid
Miscellaneous



7.
Assorted Cookware All One Money

Stock Pot
2 Small Sauce Pans
2 Extra Lids
Copper Skillet. Shows Wear, But No Cracks In The Lid
Strainers For Pots



8.
Assorted Bake Ware

Loaf Pans Of Assorted Sizes
Spring Form Pan
Angel Food Pan
Mixing Bowls
Kitchen Aid Hand Mixer Works



9.
Assorted Kitchen Items

3 Piece Corning Ware Set With Lids. Great Condition With No Visible Cracks
Aluminum Silverware Caddy
Two Plastic Serving Trays
Presto Electric Griddle
Griddle Handle Has Crack As Shown in Pictures
Owner States She Still Uses It



11.
Assorted Cake Decorating Supplies

Cupcake Stand
Cupcake Carrier
Stainless Cooling Racks
Sheet Cake Knife/Level
12 x 18 Sheet Cake Pan
Cake Decorating Guides



13.
Assorted Kitchenware

10 Ivy Plates Hand Painted by Kanedai
10 Ivy Small Plates
4 Glass Dinner Plates
Large Salad Bowl w/4 Bowls
Condiment Server



24.
Service For Four

Better Homes And Garden Dish Set
Dinner plates
Salad Plates
Soup Bowls
One Soup Bowl Has A Chip (see Picture)
Coffee Cups
Good Shape



3.
Incomplete Set Of Newcastle Jaxson White Dishes.

Serving Platter
Dinner Dishes
Bowls
Saucers
Creamer And Sugar Bowl



6.
Kitchen Items

Vintage Crock Bowl In Excellent Condition
3 Piece White Corning Ware Canister Set.
Cow Statue.
No Obvious Cracks In Any of The Pieces.



2.
Lot Of 15 Wine Glasses

Glasses Have The Winery Names
Set Of Five Drink Glasses.
This Is An Exceptionally Nice Lot For The Wine Connoisseur And Collector.



4.
Selling All For One

Assorted Drinking Glasses.
Large Wine Glasses Are Plastic.
Three Crystal Long Stem Glasses
Two Coffee Cups - Antique Archeology and Grand Teton.



10.
Assorted Plastic Ware

Includes Tupperware Seal And Pour Container
Large Tupperware Salad Bowl With Lid.
Measuring Spoons And Cups.
Two Pitchers
Cake Storage.Container



12.
Variety Of Baking Accessories

Pedestal Cake Stand
2 Serving Dishes
Flan Pan
Baking Sheet
Pampered Chef Baking Stone
Scale



23.
Lot Of Kitchen Accessories

Tray
Cutting Boards
Pyrex 2.5 Quart Wheat Pattern Casserole
19" Platter Made In Italy by Dresolin



22.
Lot Of Vintage Red Handled Kitchen Ware

Sauce Pan
Baking Pans 10" x 16" & 9" x 12"
Meat Grinder
All In Good Condition



50.
Lot of Costume Jewelry And Men's Ties

2 Silver Cross Necklaces, Both 9"
5 Costume Jewelry Necklaces. Some Have Matching Earrings
Beautiful Silver Faux Diamond/Crystal Bracelet
3 Men's Ties
Missouri Tiger Tail.
Oversized Umbrella



343.
Various Planters With Flowers.

4 With Flowers
1 Pot Empty
1 Square Planter Box



412.
Kids Stuff.

Radio Flyer Wagon
Swim Noodles.
Croquet Set.
All Good Shape



77.
Luggage and Exercise Ball

Three Piece Luggage Set
Two Suitcases
One Carry-On Bag.
Excellent Condition
Exercise Ball. Can Be Used As A Computer Chair



437.
Small Vintage Bench

26" W x 18" T x 15" D
Needs Some TLC



74.
Rugs

Two Teal And White Rug Runners. Both 20" x 80"
Three 33" x 20" Brown/Beige Throw Rugs And Matching 48" x 27" Rug.
Brown And Beige Rugs Show Considerable Wear On The Back Rubber Gripping
Two Beige Throw Rugs. Both 34" x 19"



75.
Lot Of 8 Rugs And Runners

Two Red/White Rugs 34" x 19"
Red/Beige Runner 61" x 19"
Red/Beige Rugs 45" x 27"
Black/Grey/White Runner Is 2' x 7"
Two Black/Grey/White Rugs 2' x 3'



69.
Lot Of Beautiful Hand Made Quilts And 2 Pillow Shams

Shams Are Approximately 14" x 14"
One Side Of Sham Has Red Inset. The Other Side Has Blue Inset
Patchwork Quilt With Blue Backing Measures 82" x 65"
Quilt With Red Measures 88" x 72"
Flower Garden Quilt Measures 76" x 62"
Red White Blue Quilt Measures 72" x 62"
Shows Wear But Natural Due To Age



72.
Accent Pieces

46" x 24" Oval Rag Rug
Two 18" Square Matching Striped Pillows - Some Stains On One Striped Pillow As Shown In Picture
One 18" Red And White Pillow
MU Fleece Snuggy



70.
Queen Bed Accessories

Includes Quilt
Pillows
Bed skirt
Sheets
Shams



71.
Queen Bed Accessories

Burgandy Plush Fitted Sheet And Flat Sheet.
Two Matching Pillowcases
White Plush Fitted White
Pillowcases
Queen Black And Beige Bed skirt.



73.
Assorted Bedding

65" x 94" Brown And Beige Afghan
68" x 46" Angel Throw
Queen/Full Bedspread



79.
Queen Bedding Assortment

Queen Quilt
Sheets
Bed Pillows
Accent Pillows
Two Bronze Curtain Rods For Hanging Quilts



20.
Miscellaneous Lot Of Paper Goods and Cook Books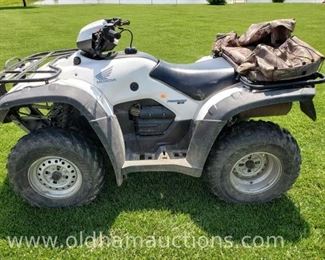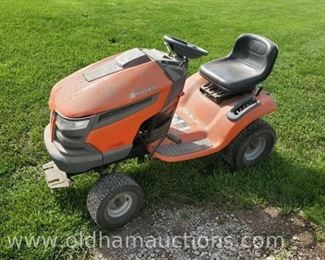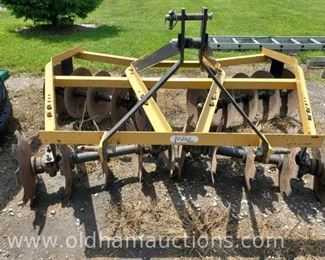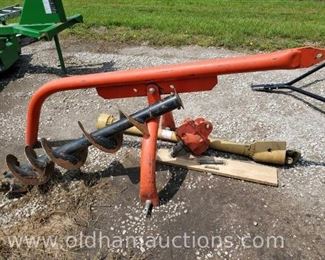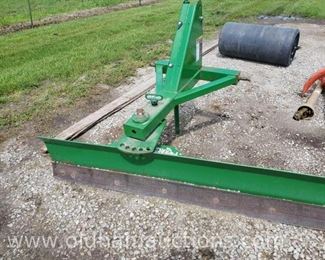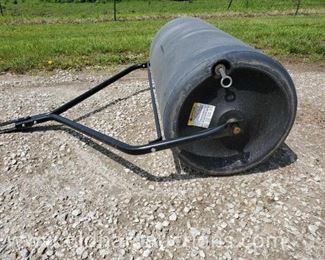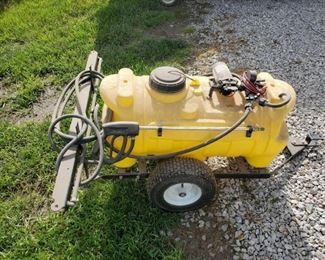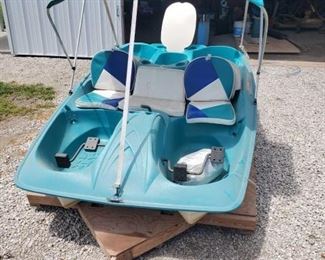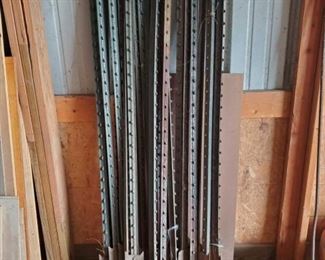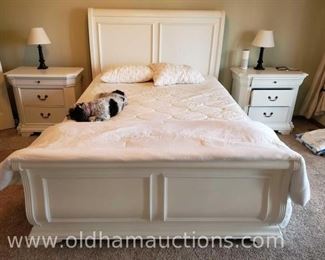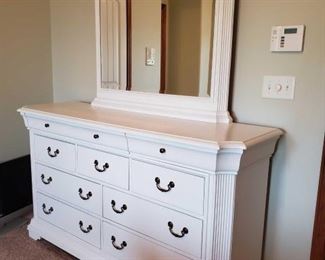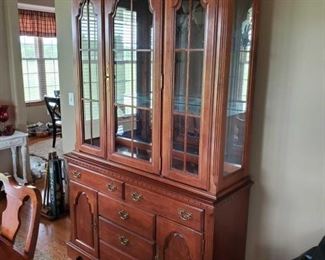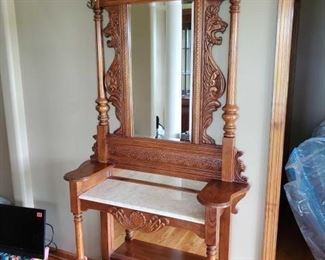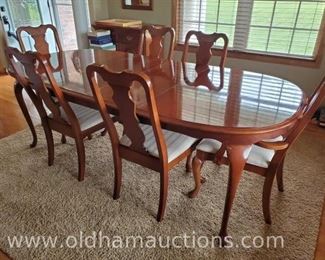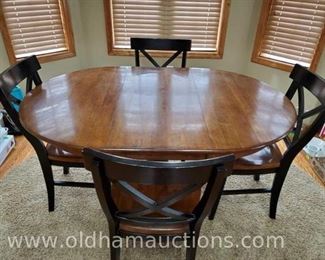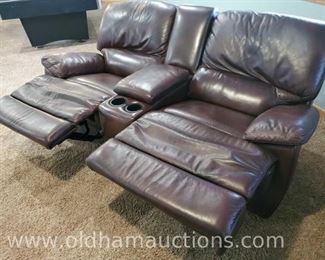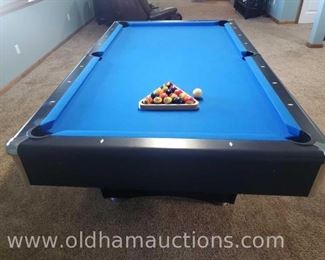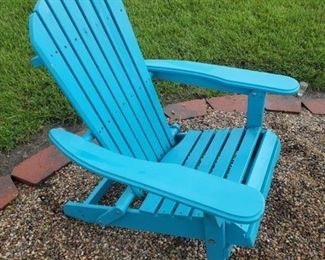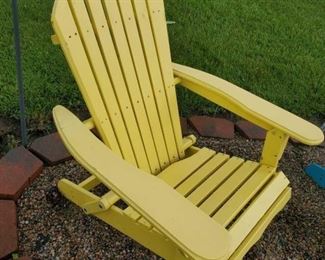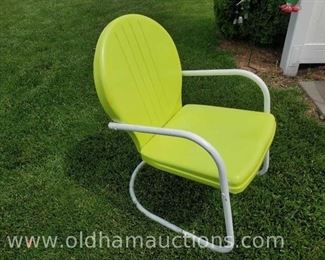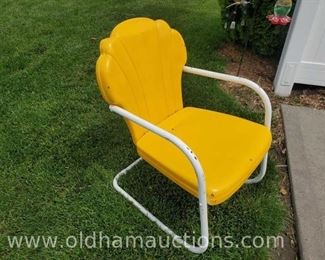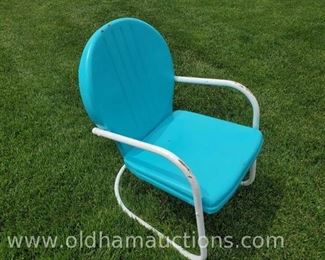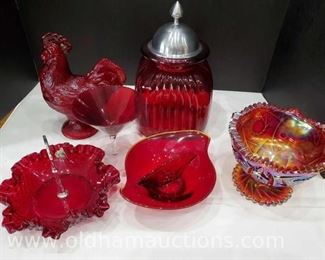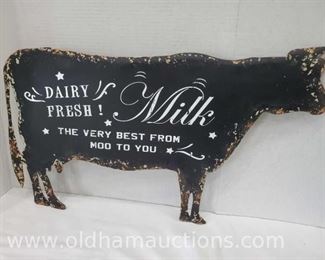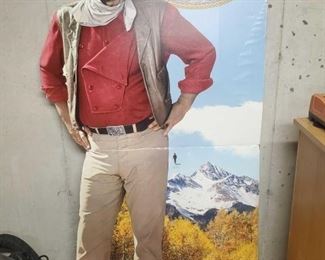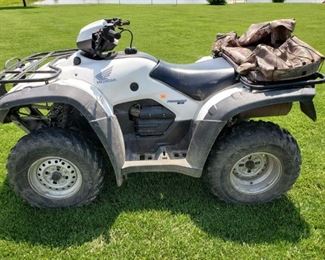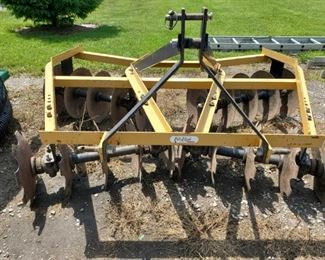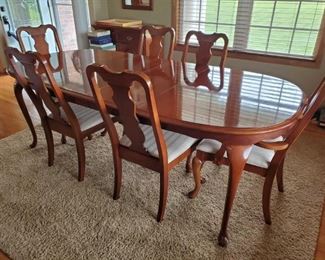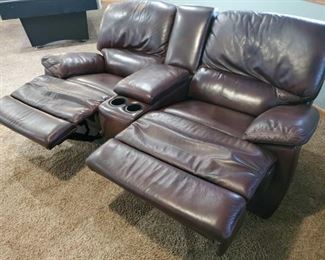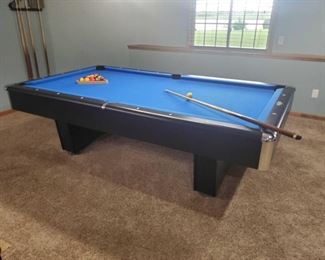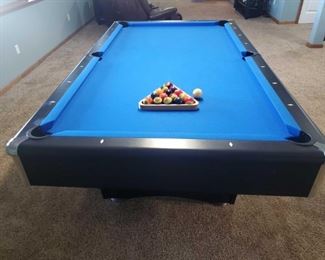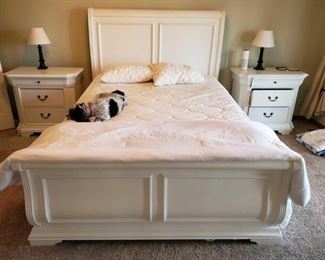 Thank you for using EstateSales.NET. You're the best!