Fine and Decorative Arts
auction
•
1
day sale
•
sale is over
Terms
Visit soulisauctions.com/terms for a complete list of auction terms and conditions.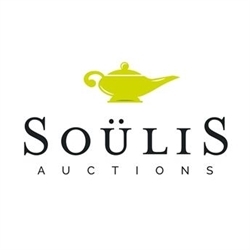 Single Owner Collection of
Fine and Decorative Arts
A true 50-plus year collection of fine examples with provenance to the old names from Kansas City and St. Joseph, plus acquisitions made in China while working there in the 1980s.
Live Auction
Saturday, February 15th, at 11:00 am CST
Held inside 529 Gallery
529 W Lone Jack Lee's Summit Rd, Lone Jack MO 64070
Slideshow of Uncatalogued Lots
Preview and Inspection:
Friday, February 14th, 2 to 5 pm
Saturday, February 15th, doors open at 9 am
CATALOG LISTING ::
1 MASTER OF THE DIE (fl. 1532-1550) FABLE OF CUPID PSYCHE
2 MANNER OF SIR PETER LELY, THE DUCHESS OF ALBEMARLE
3 A FINE 17TH/18TH C CHINESE CARVED GILTWOOD SEER OR SAGE
4 A FINE PAIR 19TH CENT CHINESE FAMILLE ROSE FLOOR VASES
5 A LATE 20TH CENTURY EMPIRE STYLE FOYER CENTER TABLE
6 A GOOD 19TH CENTURY VENETIAN BLACKAMOOR ON PEDESTAL
7 ERTE, ROMAIN DE TIRTOFF(1892-1990) GOUACHE ON PAPER
8 A FINE PATINATED CHANDELIER DRESSED IN ART GLASS FRUIT
9 A 19TH C. ENGLISH SCHOOL PORTRAIT OF A NAVAL OFFICER
10 FINE PARCEL GILT BRONZE ROCK CRYSTAL CHERUB CANDELABRA
11 BRONZE SCULPTURE AFTER BARTOLOMEO COLLEONI MONUMENT
12 A 75-PIECE SET OF HEREND 'QUEEN VICTORIA' CHINA
13 A GILT BRONZE AND CRYSTAL CHANDELIER
14 PORTRAIT OF THE CUMEAN SYBIL AFTER GIOVANNI ROMANELLI
15 A GOOD PRINCE OF WALES FEATHERS MARBLE TOP CENTER TABLE
16 A LARGE GUSTAVE LEVY FRENCH EMPIRE GILDED BRONZE CLOCK
17 A COLLECTION OF GOOD BRONZE BUDDHIST FIGURES
18 AN INCREDIBLE 19C. BRITISH ROYALTY STEEL PEN COAT OF ARMS
19 PAIR EARLY 20TH C. CHINESE CHINOISERIE LACQUER CABINETS
20 PAIR EARLY 20TH C. CHINESE CHINOISERIE LACQUER CABINETS
21 AN EARLY 20TH CENTURY BRONZE FAUN WITH WINE BAG
22 A PAIR LOUIS XV STYLE GILT BRONZE FIVE ARM CANDELABRA
23 LARGE CHINESE PORCELAIN MYTHICAL UNICORNED BEASTS
24 A HEAVILY CARVED BLACK FOREST MIRROR WITH BIRDS C. 1900
25 EARLY 20TH CENT GILT BRONZE FROLICKING PUTTO FIGURES
26 A 19TH CENTURY CHINESE PORCELAIN FIGURE OF A DRAGON
27 AN 18TH CENTURY ITALIAN TWO DRAWER CHEST WITH MARBLE
28 A LOUIS XVI REVIVAL UPRIGHT EBONISED VITRINE CIRCA 1900
29 A LOUIS XVI STYLE BRONZE MOUNTED MARQUETRY CHEST
30 A CIRCA 1800 CONTINENTAL FRUITWOOD SIDE CABINET
31 A SUITE OF NEOCLASSICAL CHROMLITH IMAGES AFTER CAMILLO
32 A PAIR ITALIAN BEADED BRONZE SCONCES DRESSED IN PRISMS
33 A HANDSOME 19TH CENTURY FRENCH BRONZE MOUNTED DAY BED
34 THREE JAPANESE MEIJI PERIOD GILT LACQUER ZUSHI SHRINES
35 A MID 20TH CENTURY BLOWN MURANO GLASS CHANDELIER
36 A PAIR LARGE CIRCA 1900 JAPANESE MUSEN ENAMEL VASES
37 BUST OF MADAME LA PRINCESSE DE LAMBALLE, AFTER PAJOU
38 A LOUIS XV STYLE FAUTEIL IN CHINOISERIE TAPESTRY COVER
39 A FRENCH LOUIS XV STYLE FAUX MARBLE CONSOLE
40 A LATE 18TH C. CHINESE CARVED WOOD HO-HSIEN KU FIGURE
41 A CARVED IVORY RELIEF BUST PORTRAIT OF TSAR NICHOLAS II
42 A COLLECTION OF 19TH C. MEISSEN PORCELAIN FIGURES
43 AN EARLY 20TH CENT LOUIS XVI STYLE MARBLE TOP CONSOLE
44 A PAIR OF LARGE 19TH CENTURY CHINESE PORCELAIN VASES
45 A BRUNO KRUSE (B 1855) CABINET BRONZE OF YOUNG PSYCHE
46 COPELAND PARIAN BUSTS PRINCE AND PRINCESS OF WALES 1863
47 AFTER RAPHAEL | SELF PORTRAIT OIL ON CANVAS
48 QUEEN VICTORIA (1819-1901) MIXED MEDIA ON PAPER
49 A 20TH CENT LOUIS XV STYLE OPEN ARM SOFA WITH FAUTEUIL
50 A 19TH CENTURY CONTINENTAL PEAR WOOD DAYBED
51 AN ELABORATE 19TH CENTURY ITALIAN MARQUETRY DRESSING TA
52 A PAIR 18TH CENTURY LOUIS XVI OPEN ARM FAUTEUIL
53 A PAIR GOOD FAUX MARBLE CARVED WOOD COLUMNS C. 1900
54 AN ELABORATE CHINESE HUA LI FRETWORK ETAGERE CIRCA 1900
55 A LOUIS XV STYLE WIDE FRAME NEEDLEPOINT FAUTEIL C. 1800
56 A PAIR 20TH CENT BRASS AND POLISHED GRANITE GUERIDONS
57 BUST OF CHARLES-PHILIPPE DE FRANCE AFTER FERNAND CIAN
58 A GOOD 19TH CENTURY BRONZE BUST OF LOUIS PHILLIPPE I
59 A JAPANESE ART DECO BOX WITH 'MODERN GIRL' AND JADE
60 FOUR 19TH CENT. CHINESE CARVED AND GILDED WOOD FIGURES
61 FORES' PANORAMA OF HER MAJESTY'S CORONATION 1838
62 A CANTAGALLI 19TH C. ITALIAN MAIOLICA ARMORIAL CHARGER
63 ELABORATE CHINESE MIAO HEADDRESS ON UNRELATED CARVING
64 A FINE 19TH CENTURY GILT WOOD FIGURE OF BUDDHA
65 A CHINESE CARVED IVORY FIGURE OF A BEAUTY
66 AN 18TH CENTURY ITALIAN SCAGLIOLA PANEL
67 LOUIS ICART (1888-1950) PENCIL SIGNED ETCHING
68 A COLORFUL AND EXUBERANT CHINESE ART DECO RUG
69 A CIRCA 1900 EDWARDIAN BIJOUTERIE SATINWOOD VITRINE
70 A MID 20TH C. CRYSTAL CHANDELIER WITH ETCHED DECORATION
71 AN EARLY 20TH CENTURY BRASS AND CRYSTAL PLAFONNIER
72 A LATE 19TH CENTURY FRENCH SCHOOL TERRA COTTA BUST
73 A 20TH C. THAI GILT BLACK LACQUER CABINET WITH BUDDHAS
74 CHARLES GREIL(19th c FRENCH) BRONZE TENNIS PLAYER PAIR
75 A PEKING GLASS LAMP PAIR WITH INCISED DRAGON MOTIF
76 A HORIZONTAL FORMAT SCROLL CUT CHIPPENDALE STYLE MIRROR
77 A GOOD MID 20TH CENTURY GILT WOOD VENETIAN MIRROR
78 FORE'S PANORAMA OF QUEEN VICTORIA'S CORONATION 1838
79 A ROMANIAN ORDER OF THE CROWN BADGE
80 A CHINESE GREY AND CELADON CARVED JADE PLAQUE
81 BUDDHIST AND OTHER CARVED AND GILDED WOOD FIGURES
82 AN 18TH CENTURY ASIAN BRONZE HEAD OF BUDDHA AYUTTHAYA
83 CARVED HARDSTONE AND SEMI-PRECIOUS STONE BUDDHA FIGURES
84 A SOUTHEAST ASIA GILT WOOD FIGURE OF RECLINING BUDDHA
85 A PAIR LATE 20TH CENTURY CHINESE HARDWOOD STANDS
86 AN EARLY 20TH CENTURY LOUIS XVI STYLE RECAMIER CHAISE
87 A PAIR EARLY 20TH C. BRONZE MOUNTED FRENCH STYLE STANDS
88 FINE ELABORATE 27-INCH IMARI JAPANESE PORCELAIN CHARGER
89 A MID 20TH CENTURY WEDDING CAKE CHANDELIER
90 AFTER FRANCOIS BOUCHER (1703-1770) LITHOGRAPH PRINTS
91 FOUR FRENCH EMPIRE GONDOLA CHAIRS WITH BOULLE WORK
92 AN EARLY 20TH CENTURY PAINTED DEMILUNE CONSOLE TABLE
93 A PAIR EARLY 20TH CENTURY LOUIS XVI STYLE STOOLS
94 HUGO MEISEL CONTINENTAL PORCELAIN CHINESE FIGURE
95 A 19TH CENTURY SPELTER SCULPTURE OF CLASSICAL MAIDEN
96 A 19TH CENTURY FRENCH SCHOOL TERRA COTTA BUST LOUIS XVI
97 A PAIR 20TH CENTURY FRENCH PARCEL GILT BRONZE CHENET
98 A JAPANESE IMARI PORCELAIN FLOOR VASE 23 INCHES
99 A PAIR FRENCH 19TH C. ORMOLU AND PORCELAIN FLUID LAMPS
100 A SPANISH COLONIAL WOOD CARVING THREE GLASS EYE CHERUBS
101 A COLLECTION OF CHINESE WOOD CARVINGS WITH GOLD GILDING
102 A NUDE REVEALED FRENCH RISQUE BRONZE CIRCA 1900
103 THREE VINTAGE RUSSIAN LACQUER BOXES
104 A COLLECTION OF UNUSUAL SPELTER FIGURES
105 A COLLECTION OF CARVED IVORY OBJECTS
106 A COLLECTION OF CONTEMPORARY ART GLASS PAPERWEIGHTS
107 AN ELABORATE CARVED OAK SCROLLING FOLIATE PANEL
108 ALFRED, DUKE OF EDINBURGH CABINET CARD WITH AUTOGRAPH
109 PIERRE AUGUSTE RENOIR (1841-1919) DRYPOINT ETCHING
110 AN EARLY 20TH CENTURY SIX LEG SOFA
111 AN EDWARDIAN CANED AND PAINTED BERGERE
112 A FIRST PERIOD FRENCH EMPIRE BEDSIDE COMMODE
113 LOT OF CHINESE JADE AND JADE MOUNTED OBJECTS
114 AN ORNATE 20C. HEAVY CAST BRASS FIRE SCREEN WITH ORION
115 AN EARLY 20TH CENTURY INLAID ITALIAN MANDOLIN MUSIC BOX
116 AN ORIENT & FLUME ART GLASS VASE WITH PULLED FEATHERS
117 AN EDWARDIAN PAINTED SATINWOOD CANE BERGERE
118 PAIR 20TH C. LOUIS XVI STYLE FAUTEIL IN DAMASK COVERING
119 A 20TH C. EGYPTIAN REVIVAL TABLE WITH INLAYS AND BRONZE
120 A HIGHLY FIGURED 20TH CENT BIEDERMEIER STYLE PEDESTAL
121 BRONZE STATUE AFTER THE 'DANCING FAUN OF POMPEII'
122 A WEDGWOOD TRICOLOR JASPERWARE VASE
123 A NICE QUALITY CHINESE EXPORT ENGRAVED GILT BRASS BOX
124 AN OBELISK MONUMENT INKWELL CIRCA 1900
125 AN ANTIQUE CHINESE EXPORT PORCELAIN VASE AS TABLE LAMP
126 A PAIR CHINESE EXPORT PORCELAIN VASES AS TABLE LAMPS
127 AN EARLY 20TH CENTURY GILDED CARTOUCHE FORM MIRROR
128 A COLLECTION OF JAPANESE IMARI PORCELAIN CIRCA 1900
129 TWO GOOD ORIENT AND FLUME ART GLASS PAPERWEIGHTS
130 BRONZE CAST OF ANTONIUS WITH GOATSKIN AFTER THE ANTIQUE
131 A SIGNED IVORY CANTON CHINESE CARD CASE AND BOX W/TIGER
132 A LOT OF THREE ANTIQUE CHINESE PORCELAIN
133 A GROUPING OF 20TH CENTURY CLOISONNE
134 CUT GLASS DRESSER BOX WITH SULPHIDE CAMEO ENCRUSTATION
135 A CARVED JASPER BIRD FIGURE WITH MALACHITE, 14K GOLD
136 A COLLECTION OF COLD PAINTED VIENNA BRONZE MINIATURES
137 A JAPANESE SHIBAYAMA ELEPHANT AND OTHER ASIAN IVORY
138 A CARVED JADE FOO DOG WITH DIAMOND EMBELLISHMENTS
139 A MEIJI PERIOD JAPANESE SCROLL OF LADY DRESSING
140 A CLOISONNE CONTAINER IN THE FORM OF A WATERMELON
141 A COLLECTION OF FIVE PORCELAIN LAUGHING BUDDHA FIGURES
142 18TH C. ETCHINGS FROM 'RACCOLTA DI PITTURE D'ERCOLO'
143 A PAIR 20TH CENTURY SHERATON INFLUENCE MAHOGANY STANDS
144 AN EARLY 20TH CENT TRESTLE FORM SIDE TABLE WITH MARBLE
145 AN UNUSUAL AND HIGHLY FIGURED FRENCH TWO-TIER STAND
146 A BRASS AND CRYSTAL CEILING LIGHT FIXTURE
147 A SUITE OF 1813 WOOD ENGRAVINGS UNITED KINGDOM SEALS
148 THREE HIGH STYLE DECORATIVE CHAIRS
149 A 20TH CENTURY PAW FOOT BRASS GUERIDON WITH GRANITE
150 AN EARLY 20TH C. LOUIS XIV STYLE BENCH WITH NEEDLEPOINT
151 TWO FRENCH TRINKET BOXES CIRCA 1900
152 A MID 20TH CENTURY CHINESE PORCELAIN FIGURE OF GUANDI
153 A MID 20TH CENTURY CONVEX MIRROR WITH EAGLE
154 A BRONZE CABINET BUST OF LOUIS XVI CIRCA 1900
155 A 19TH CENTURY FRENCH BRONZE CABINET PORTRAIT BUST
156 A MID 20TH CENT SPELTER CHERUB FIGURAL DRESSER MIRROR
157 THREE STERLING SILVER OBJECTS INCLUDING A HANAU BOX
158 A FRENCH EMPIRE POLISHED CRYSTAL AND ORMOLU BOX
159 ASIAN BRONZE CENSOR AND SCRIBE'S INKWELL
160 A FINE SMALL CHINESE 'HUNDRED BOYS' PORCELAIN BOWL
161 WWII THIRD REICH ORDER OF THE GERMAN EAGLE BADGE
162 A 19TH C. FRENCH SULPHIDE PAPERWEIGHT OF NAPOLEON
163 A COLLECTION OF CHINESE CARVED HARDSTONE SEALS
164 A COLLECTION OF FOUR CHINESE PORCELAIN SNUFF BOTTLES
165 MODERN PEKING GLASS AND OTHER CHINESE SNUFF BOTTLES
166 TWO ASIAN STICK CORAL SCULPTURES ON MARBLE BASE
167 A COLLECTION OF CORREIA AND HELD ART GLASS PAPERWEIGHTS
168 A 19TH C GRAPHITE DRAWING BY UNIDENTIFIED ARTIST
169 AN ELABORATE 20TH CENT CAST AND GILDED PLASTER MIRROR
170 A 20TH CENTURY CHINESE ETCHED AND LACQUERED PLANT STAND
171 AN EARLY 20TH CENTURY BOMBE FORM STAND WITH DRAWERS
172 A LATE 20TH CENTURY MOLDED COMPOSITION ROCOCO MIRROR
173 AN ANTIQUE GREEN SHAGREEN EYE GLASS CASE
174 A VICTORIAN 19TH CENTURY GUTTA PERCHA EASEL BACK MIRROR
175 THREE SMALL ANTIQUE BOXES AND CONTAINERS
176 A PRIMITIVE WOOD CARVING OF AN ANGEL
177 A LALIQUE 'DAPHNE' MOTIF FRENCH CRYSTAL VANITY BOX
178 A 19TH CENTURY BRONZE CABINET BUST OF PRINCE ALFRED
179 A COLLECTION OF BRONZE FURNITURE MOUNTS AND RELATED
180 A COLLECTION OF EARLY TO MID 20TH CENTURY CERAMICS
181 AN ORDER OF THE ROMANIAN CROWN ENAMELED BADGE
182 A GREEK ORDER OF THE REDEEMER ENAMELED BADGE
183 A SMALL DELICATE ITALIAN MURANO ART GLASS SPIDER FIGURE
184 A LARGE RAKU POTTERY SCARAB WITH ARTIST'S MONOGRAM
185 AN ASIAN AMETHYST HARDSTONE CARVING OF SCHOLAR
186 A JAPANESE EMBROIDERED PURSE WITH MYTHICAL MASK SLIDE
187 A COLLECTION OF EARLY CARVED WOOD SCULPTURE FRAGMENTS
188 A PAIR 20TH CENTURY GILT METAL PALMETTE SCONCES
189 A LOUIS XVI STYLE GILTWOOD TABOURET
190 A 19th C. MOTTAHEDAH BLACK BASALT STAG FIGURE
191 A SERBIAN ORDER OF ST. SAVA ENAMELED BADGE
192 A MID 20TH CENTURY CHINESE EMBROIDERED SCROLL
193 ERTE, ROMAIN DE TIRTOFF(1892-1990) SERIGR
194 A COLLECTION OF INTRICATE 18TH CENT EMBROIDERED PURSES
195 OIL ON CANVAS PORTRAIT OF MARY II AS PRINCESS OF ORANGE
196 A FINE 19TH CENTURY CHINESE GILT WOOD THREE PANEL SCREE
197 A LATE 20TH CENTURY PERSIAN CARPET
198 JAPANESE KUTANI PORCELAIN BOWL CIRCA 1900
199 A PAIR 20TH CENTURY CHINESE COROMANDEL LACQUER CABINETS
200 WILLIAM P SHERLOCK (1780 - 1821) OIL ON CANVAS
201 A LARGE FRENCH PORCELAIN BUST AFTER EUGENE LAURENT
202 AN ELABORATE CARVED AND GILDED CHINESE STORY PANEL
203 AN INTERESTING 18TH/19TH CENTURY ARCHITECTURAL MIRROR
204 A 20TH CENTURY FRENCH STYLE NEEDLEPOINT RUG 7.5 X 8
205 A MEIJI PERIOD JAPANESE BYOBU
206 MARBLE AND ALABASTER BUST AND FUGURAL CARVINGS C 1900
207 ITALIAN QUIVER SCONCE WITH BORGHESE BACCHANALIA PLAQUES
208 AN EARLY 20TH CEN JAPANESE PORCELAIN FIGURE OF GUANYIN
209 A LARGE CHINESE EXPORT ROSE MEDALLION PUNCH BOWL
210 A LATE 18TH CENTURY ANGLO INDIAN IVORY OVERLAID BOX
211 BLOWN ART GLASS PEACHES AND CHINESE CERAMIC FRUITS
212 A PAIR 18TH/19TH CENTURY CHINESE EXPORT GINGER JARS
213 A CONTINENTAL PORCELAIN PUTTI AND LAMB GROUPING C. 1900
214 MOREAU Pierre LES SAINCTS PRIERES DE L'AME CHRESTIENNE
215 FORTUNY FABRIC PADDED HEADBOARD AND DUST RUFFLE
216 A LARGE HEAVY BRASS FIGURE OF LAUGHING BUDDHA
217 A FLUTED AND ENGRAVED GREEN MARBLE COLUMN FRAGMENT
218 A BRONZE CLAD BUST OF BEATRICE D'ESTE CIRCA 1920
219 THREE PATINATED SPELTER BUSTS
220 A PROFUSELY ILLUMINATED ITALIAN BOOK OF PRAYERS
221 A LARGE PATINATED BRONZE FIGURE OF BUDDHA
222 A PAIR CONTINENTAL PORCELAIN ELEPHANT FORM JOSS STICKS
223 A NICE MID 20TH CENTURY ITALIAN GILT WOOD MIRROR
224 AN 18TH/19TH CENTURY CHINESE SANCAI GLAZE WATER DROPPER
225 AN ANTIQUE CHINESE HARDWOOD AND PORCELAIN TABLE SCREEN
226 A COLLECTION OF STERLING SILVER MINIATURES
227 A CLASSIC VINTAGE LOUIS VUITTON UMBRELLA WITH MONOGRAM
228 A REPUBLIC PERIOD CHINESE POTTERY QILIN WATER DROPPER
229 AN UNUSUAL CHINES SANG DE BOEUF DOUBLE BOTTLE VASE
230 A PAIR CHINESE PORCELAIN VASES IN SANG DE BOEUF GLAZE
231 FIGURAL MAIDEN STAND
232 ANTIQUE CHINESE SANCAI GLAZE POTTERY FIGURES AS LAMPS
233 A COLLECTION OF CHINESE CARVED AND GILDED PANELS
234 AN ETCHED GERMAN CERAMIC CHARGER SIGNED SCHLITT
235 A PAIR JAPANESE SHOWA ERA WATERCOLORS OF SAMURAI
236 A US WORLD WAR TWO NAVAL DRESS OFFICER'S DRESS SWORD
237 GILT PARCEL COLUMNAR PEDESTAL PAIRED WITH BANDED STAND
238 A HIGHLY CARVED GILT LACQUER CHINESE JARDINIERE STAND
239 20TH CENTURY MAHOGANY TABLE AND ETAGERE
240 IMAGES AND CORRESPONDENCE OF QUEEN VICTORIA'S CHILDREN
241 ORNATE 19TH C. IRON URNS WITH CHRISTOGRAM - NOW LAMPS
242 KPM PORCELAIN URN SANS ITS COVER WITH DRESDEN BASKET
243 A CLASSICAL PATINATED SPELTER FIGURE LAMP AFTER MOREAU
244 PAIR LOUIS XVI REVIVAL BRASS TASSEL AND HORN SCONCES
245 A CAST AND PINNED BRONZE PUTTO FIGURE ON MARBLE
246 A 19THE CENTURY LACQUERED CHINOISERIE JEWELRY CHEST
247 FINE 19TH CENT CHINESE GILT AND LACQUER WALL PLAQUES
248 SOAPSTONE CARVINGS INCLUDING A FINE WARRIOR FIGURE
249 ASIAN PORCELAIN FIGURES OF BUDDHA AND GUANYIN
250 A COLLECTION OF ANTIQUE NEPALESE OBJECTS WITH CORAL
251 A FINELY CAST BRONZE BUDDHIST LION OR SHISHI CENSER
252 UNUSUAL CINNABAR CONTAINERS AND SNUFF BOTTLE
253 ANTIQUE CHINESE BLUE AND WHITE PORCELAIN CABINET VASES
254 A GROUP OF VICTORIAN BRONZE SCULPTURE AND TAZZA
255 THREE EXTRA LARGE PORCELAIN LAUGHING BUDDHA FIGURES
256 TWO EARLY 20TH CENTURY JAPANESE KUTANI PORCELAIN CATS
257 A COLLECTION OF BOEHM PORCELAIN FIGURES
258 A GROUP OF 19TH AND 20TH CENTURY FIGURES OF BUDDHA
259 A JAPANESE LACQUER AND BAMBOO AESTHETIC MOVEMENT STAND
260 AN ANTIQUE CHINESE GLAZED FIGURAL ROOF TILE
261 A CONTAINER IN THE FORM OF A PEARL INLAID MOORISH TABLE
262 A BRASS PEACOCK LAMP WITH CZECH POLISHED GLASS BEADS
263 TWO LARGE TOLE TEA CONTAINERS | 19TH AND 20TH CENTURY
264 A CONVERTED BRONZE MOUNT 19TH CENT FRENCH FLUID LAMP
265 A PAIR OF 1943 MOET FRENCH CHAMPAGNE JEROBOAM BOTTLES
266 TWO VICTORIAN SPELTER FIGURES
267 A LARGE DETAILED CAST BRASS ELEPHANT W/ ELABORATE HOUDA
268 19TH CENTURY VICTORIAN MILLINERS BIRD OF PARADISE PELTS
269 A COLLECTION OF SEVRES AND OTHER CONTINENTAL PORCELAIN
270 A 20TH CENTURY BUDDHIST BRONZE FIGURE, PLUS ANOTHER
271 A BICORNE FORE AND AFT HAT WITH SILVER AND GOLD BULLION
272 AN ANTIQUE CHINESE STONEWARE JARDINIERE
273 AN 18TH CENTURY ENLUMINATED GERMAN PATENT OF NOBILITY
274 A COLLECTION OF JADE FRUIT
275 AN ANTIAUE JAPANESE IMARI PORCELAIN VASE AS TABLE LAMP
276 A 20TH C. GILT METAL PALM FROND WALL SCONCE WITH PRISMS
277 TWO ELABORATE GERMAN CHATELAINE DANCE CARDS CIRCA 1890s
278 A BENNINGTON TYPE POTTERY PAPERWEIGHT W/ SANDWICH GLASS
279 FIVE POLISHED QUARTZ ORBS
280 A VINTAGE CHINESE BOXED INK STICK SET
281 A FRENCH ART BROCADE BOOK COVER AFTER ADOLPH GIRALDON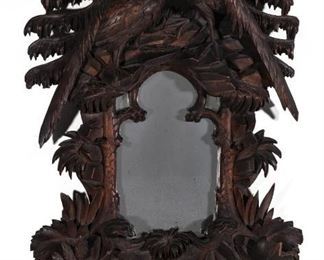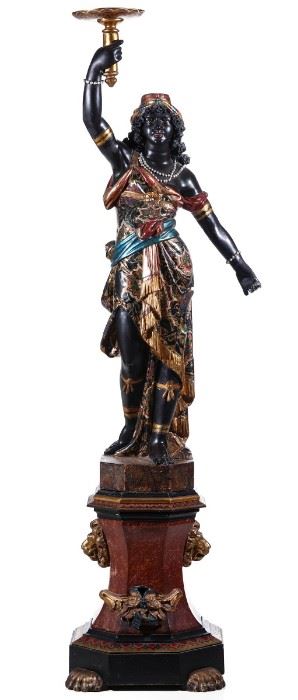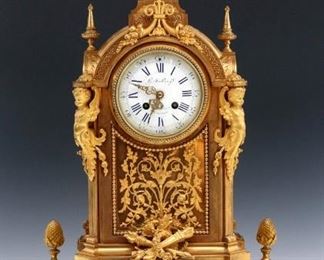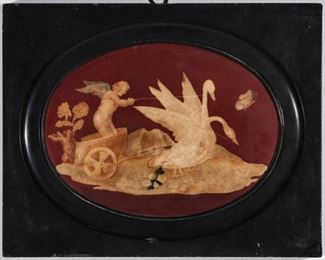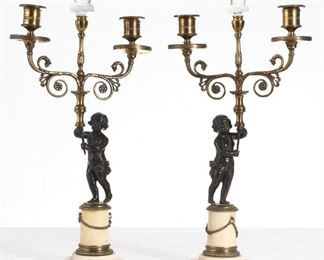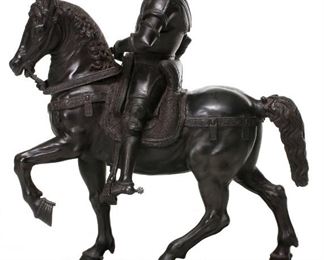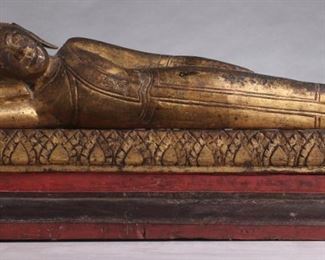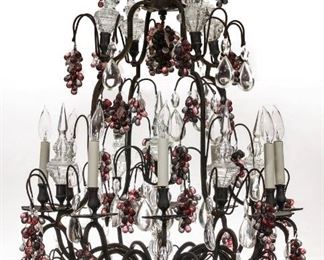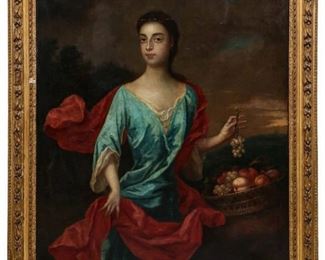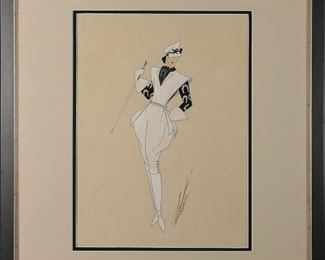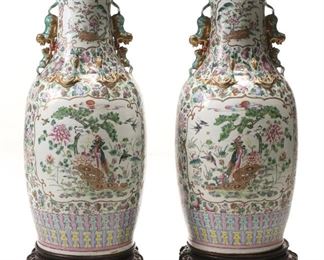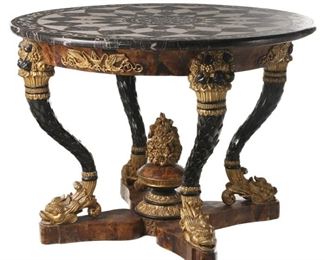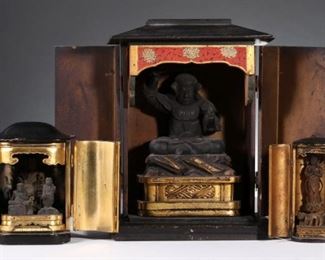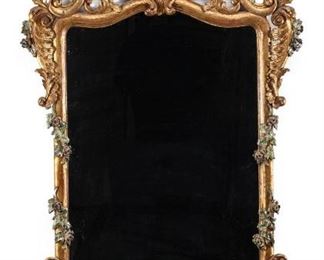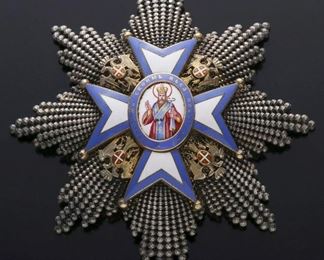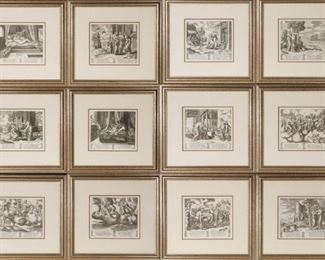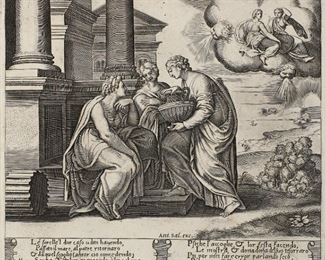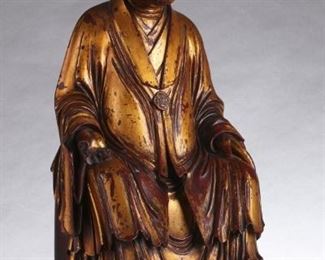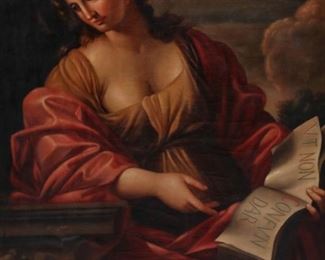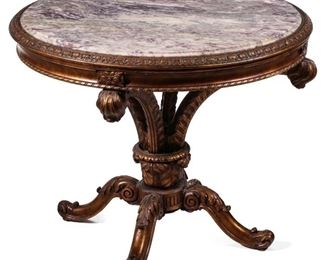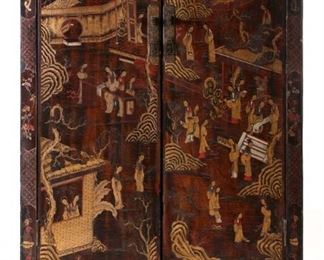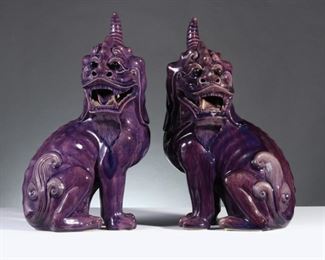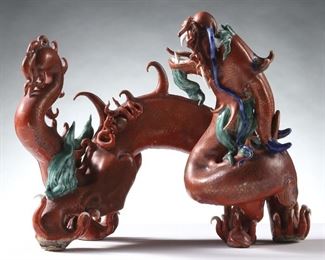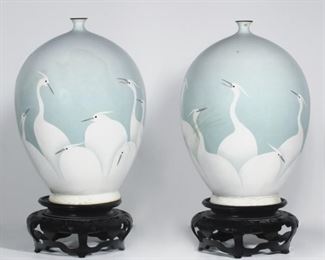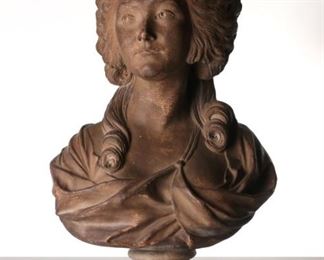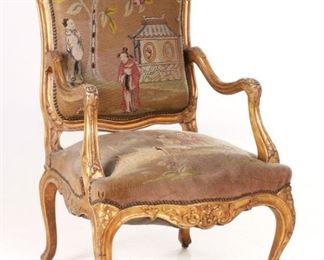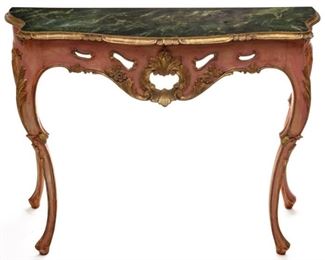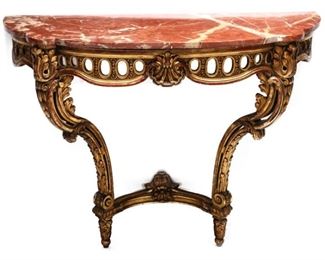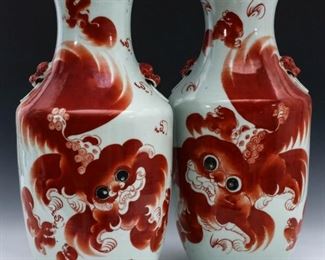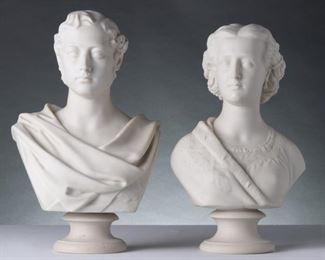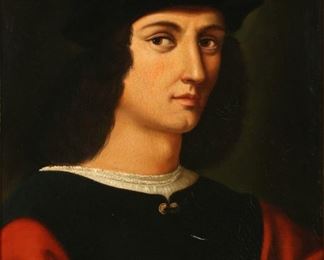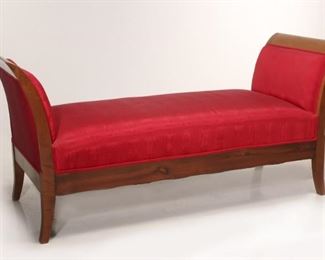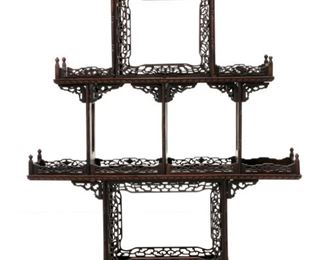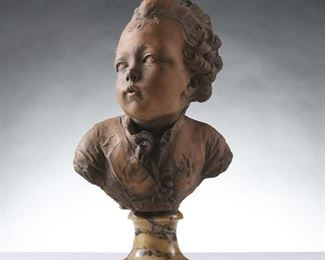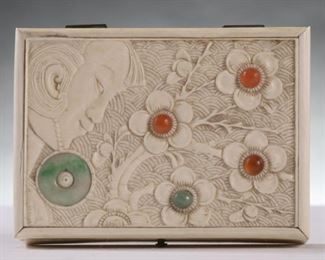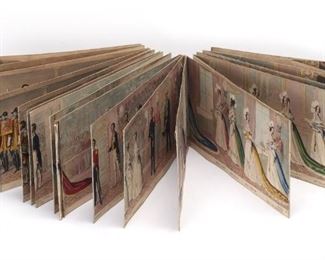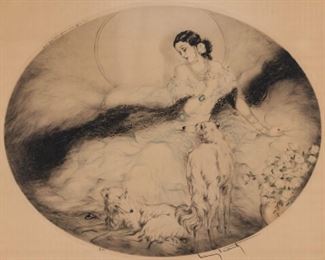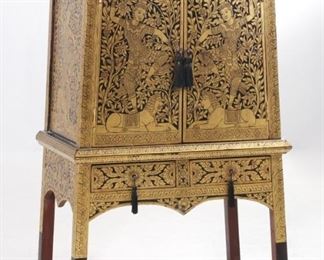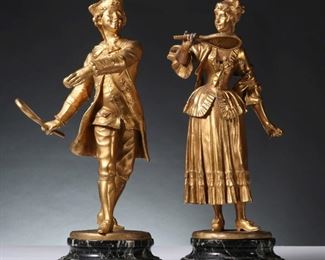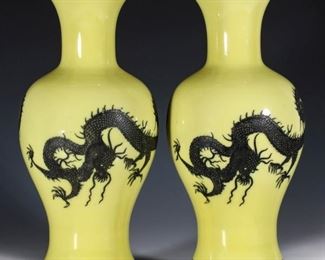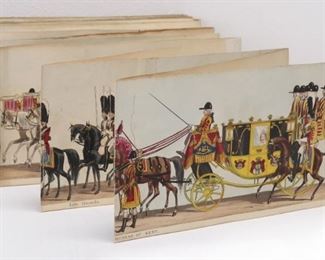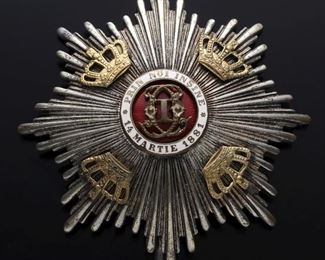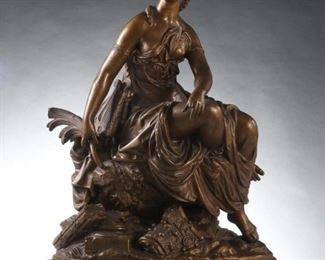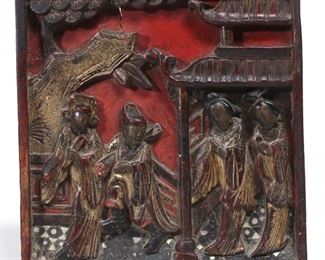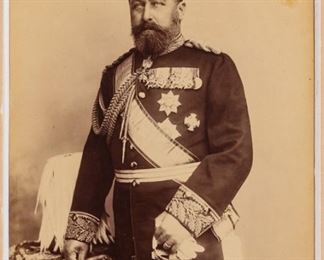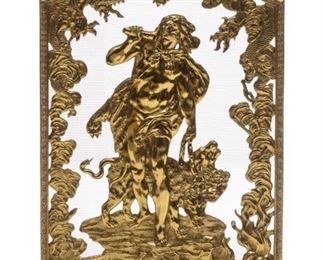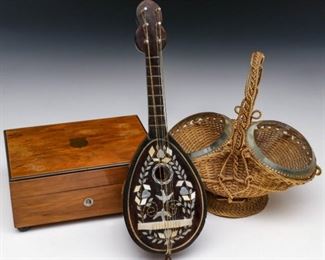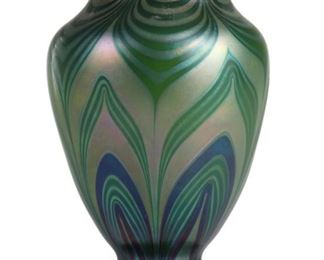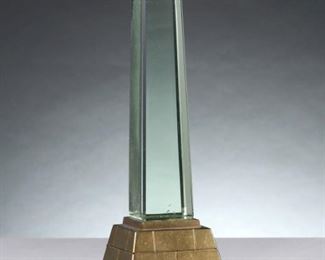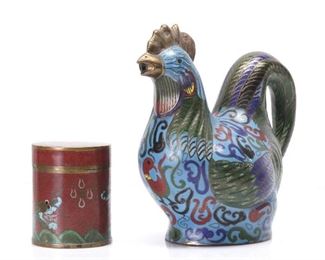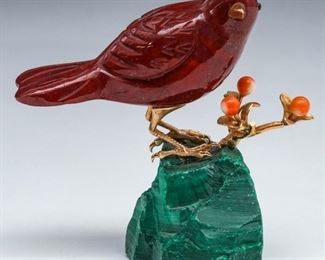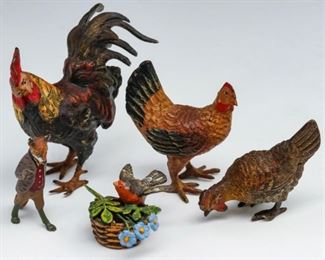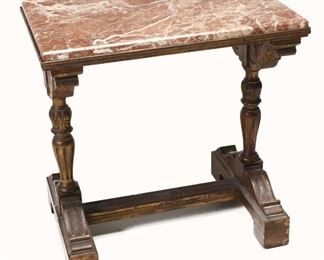 Thank you for using EstateSales.NET. You're the best!